Chinatown
It has been more than a week since we came to Bangkok and we finally made it to Chinatown that morning. Yaowarat or Bangkok's Chinatown had been my must visit each time I came to Bangkok. It's hard to explain why I like Chinatown that much, especially since I usually left the place without buying much. I guess when there is no night market to go to in the morning/afternoon, Chinatown is the closest thing you can get to affordable shopping.
Of course, if all you wanted is clothing, then head to Pratunam Market, Platinum Fashion Mall, Union Mall or even the Siam area. But if you're looking at anything outside than fashion, Chinatown is a good place to go. There, you can pick up small and affordable items like stationery, toys, hair accessories, costume jewellery and household products. They also have shops that sell things like fabric, threads and buttons, packing goods, etc. But I think most tourists aren't there for those kinds of stuff.
Some of the things I ever bought from Chinatown – hair ties (a big pack for THB 100?), straw hat/bag, float, small pouches/tote bags, party supplies (i.e. foil balloon, decorative banners), etc.
You can see the video I took back in 2017 on Bangkok's Chinatown. I've since shot more footage on my past visit, but unfortunately, I didn't have time to edit them yet. So those raw footage are all sitting there in my hard drive.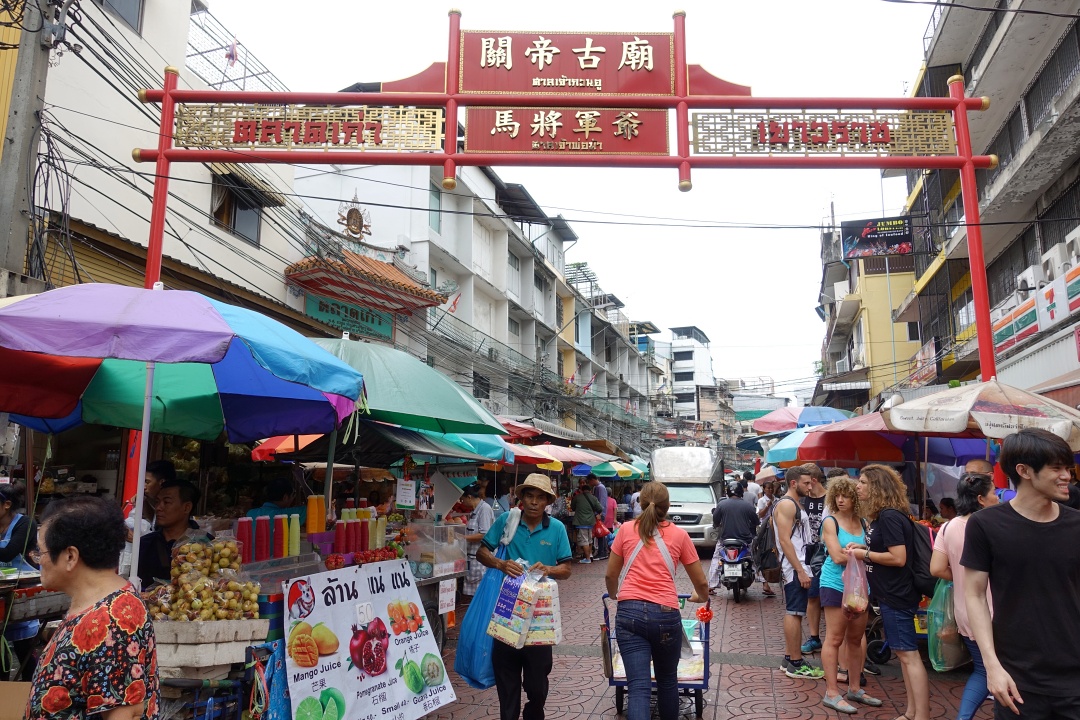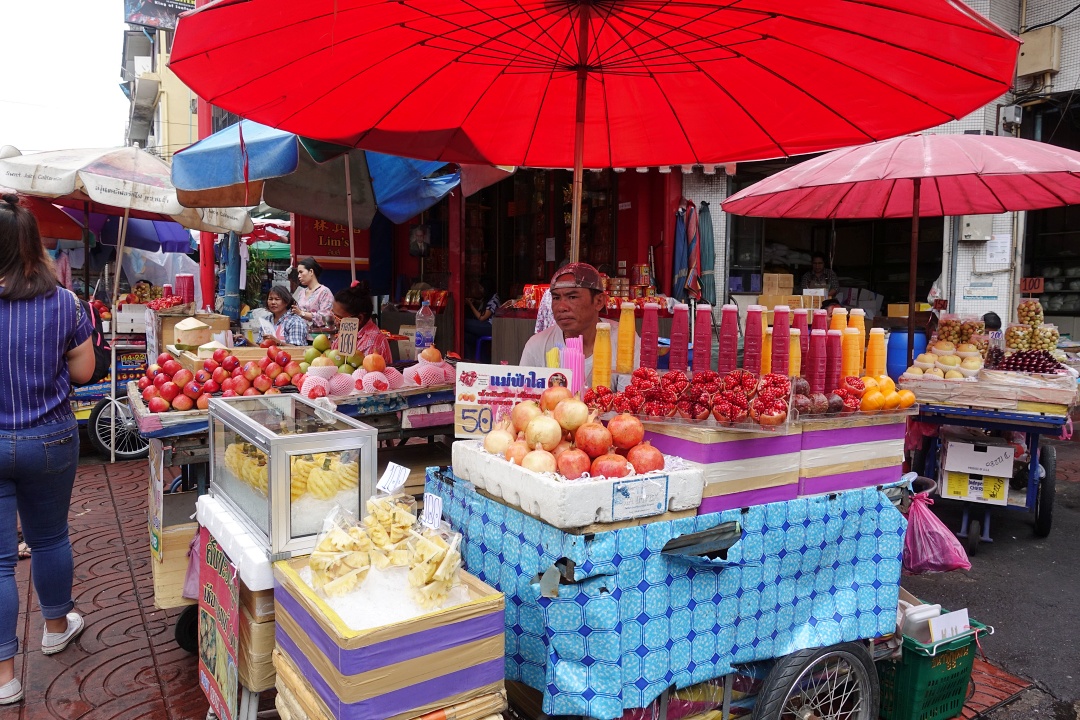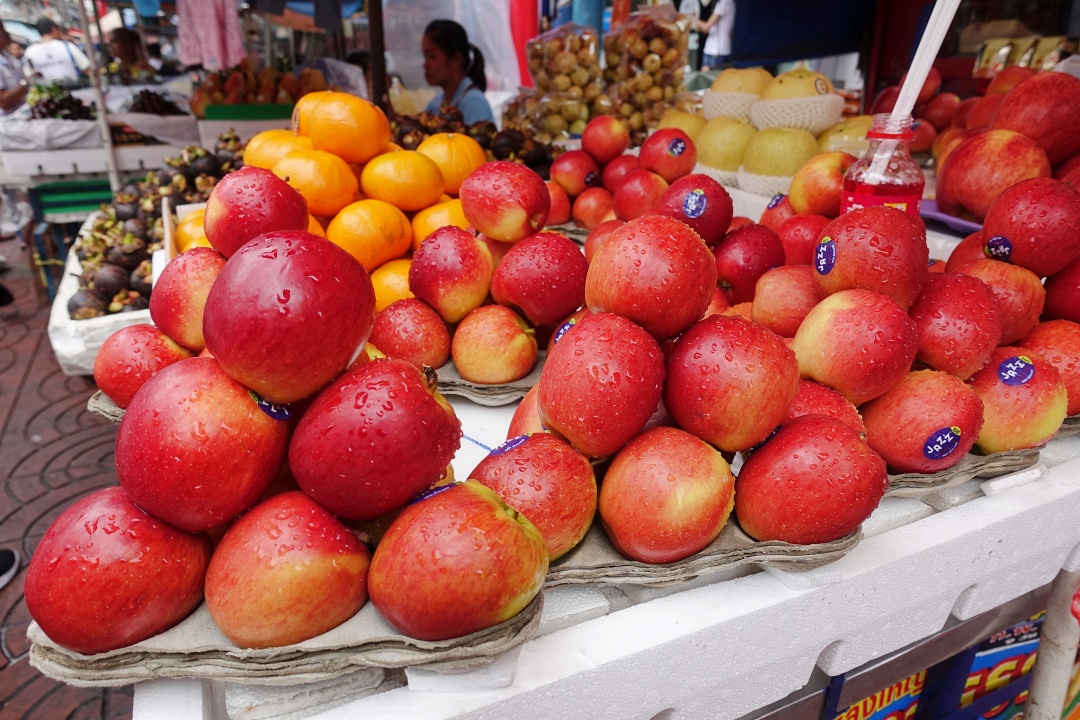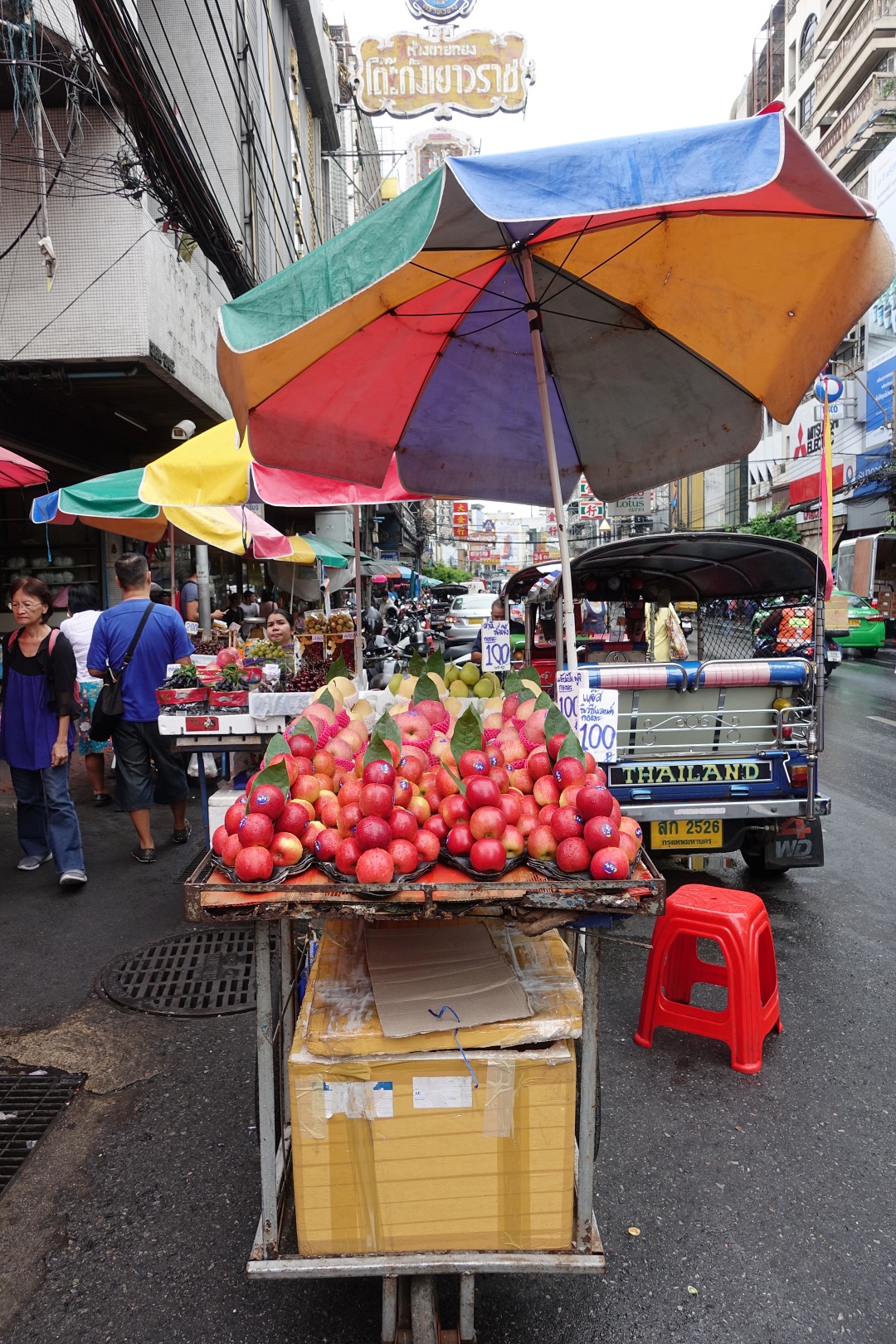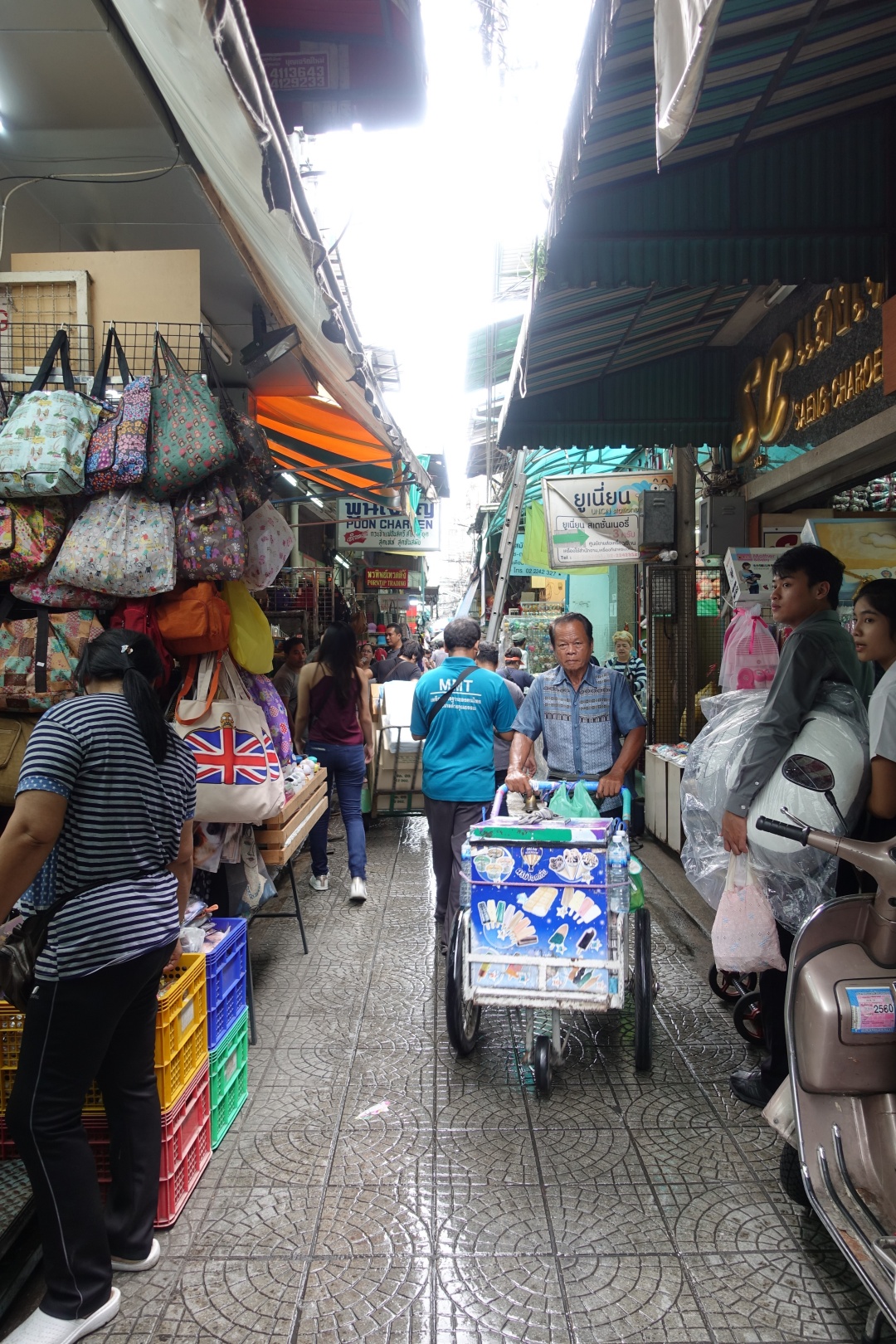 Shopping is typically done by navigating through these narrow walkways. Most often than not, we have to give way to those pushing trolley loaded with goods or food carts selling cut fruits, coconut ice cream and steamed corn.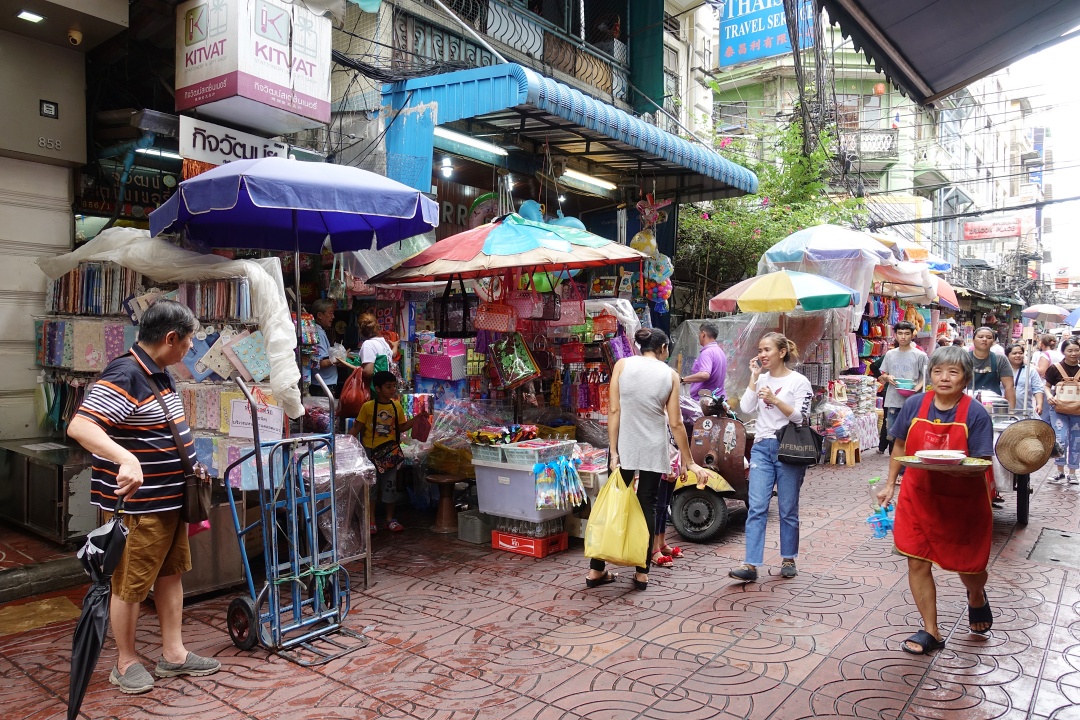 After passing through the squeezy walkways, we will typically end up at a much wider street or cross junction. While it's much easier to shop along street like this, we need to be constantly alert of incoming vehicles.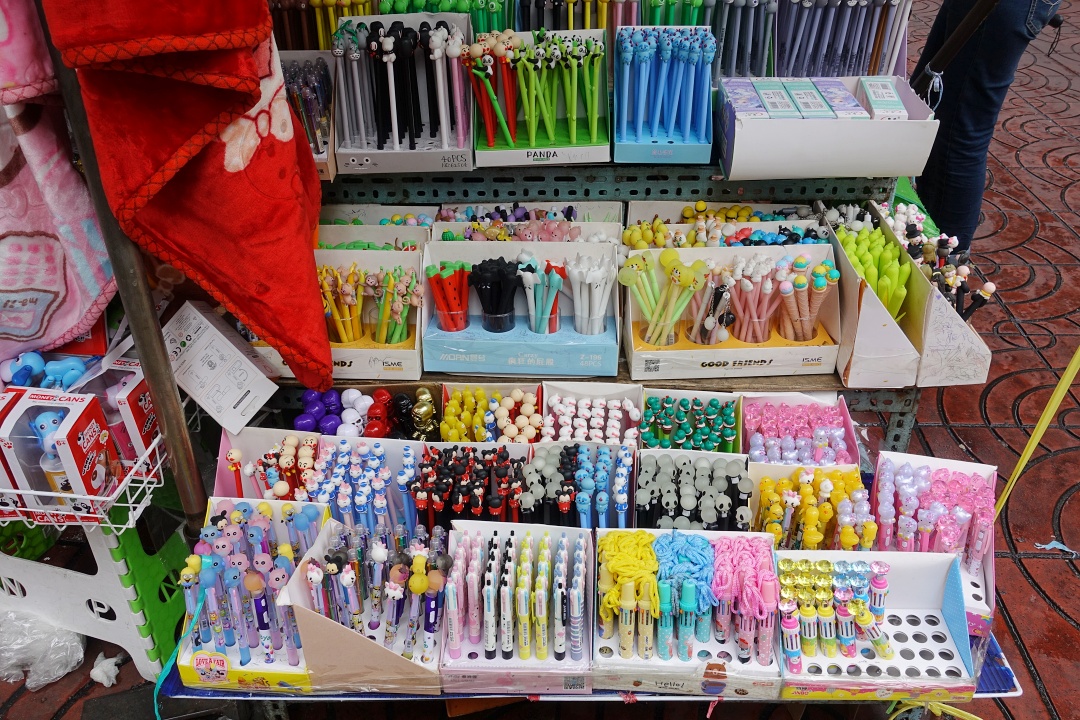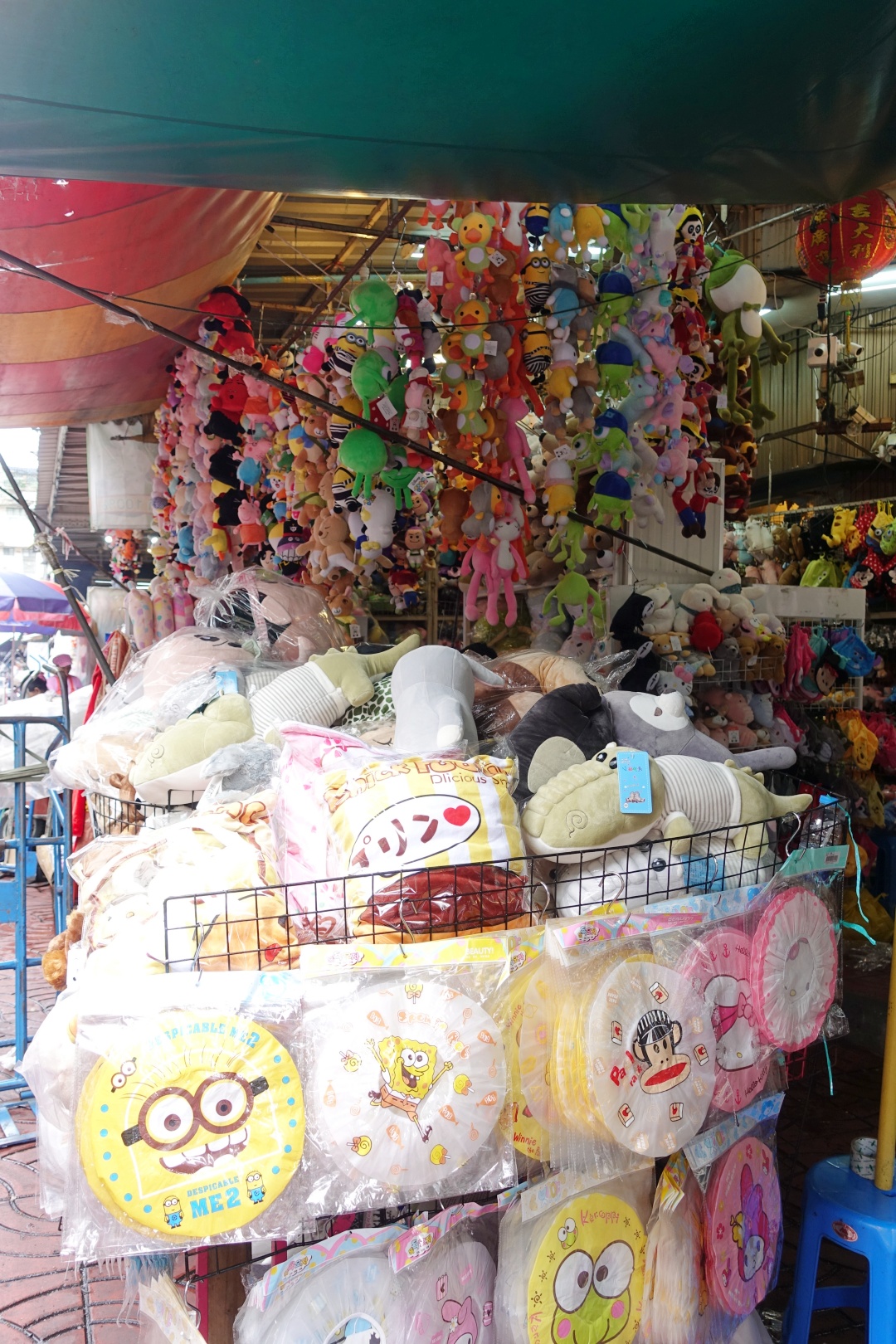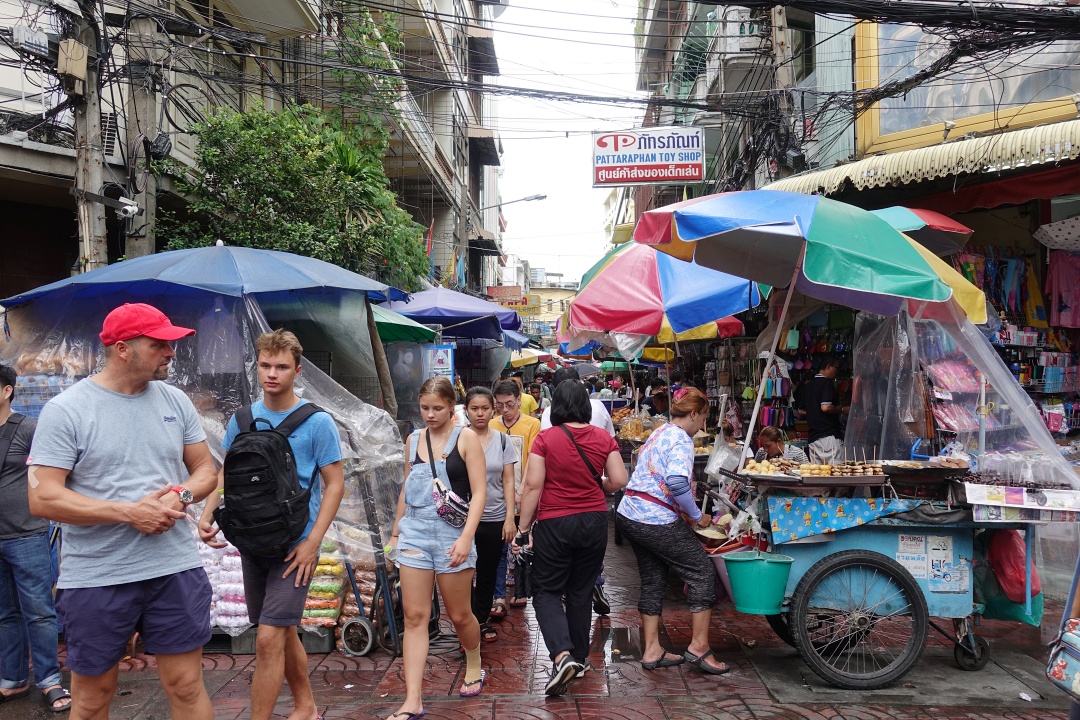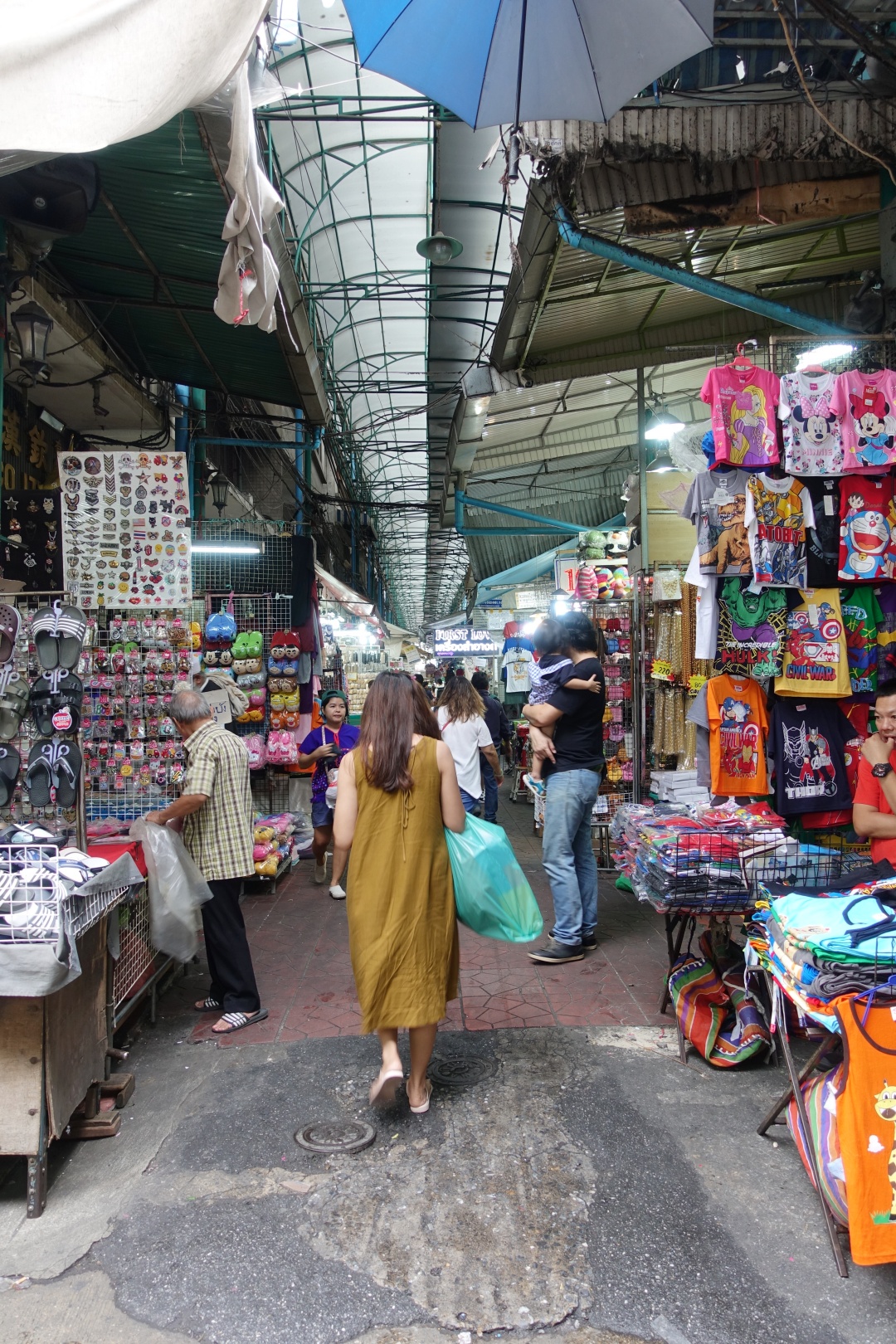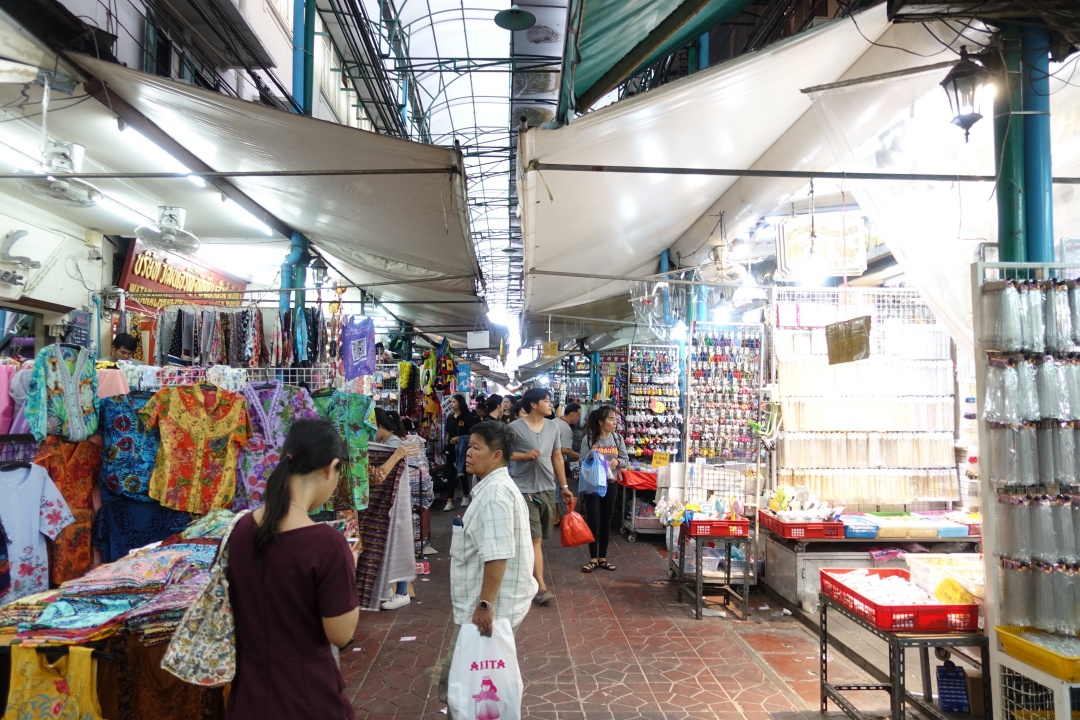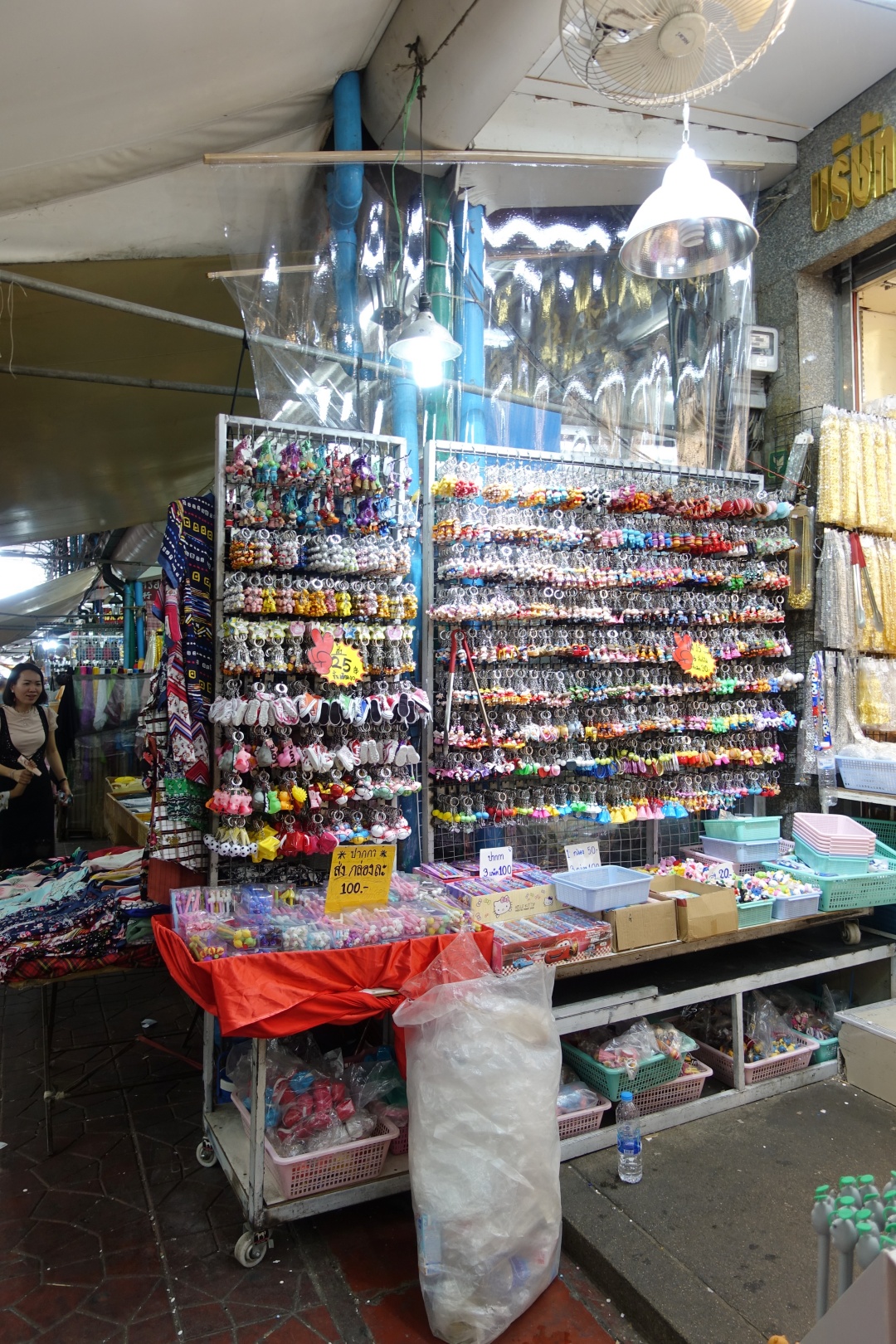 Didn't manage to take that many pictures as it was very challenging to do that, shop and pay attention to where I'm going at the same time. The Husband will usually stay close behind me when I film or take pictures, in case I bump into something or slip and fall.
LeaLeaving Chinatown, we decided to head over to Central World to have mookata at Bar B Q Plaza.
BAR.B.Q PLAZA | Central World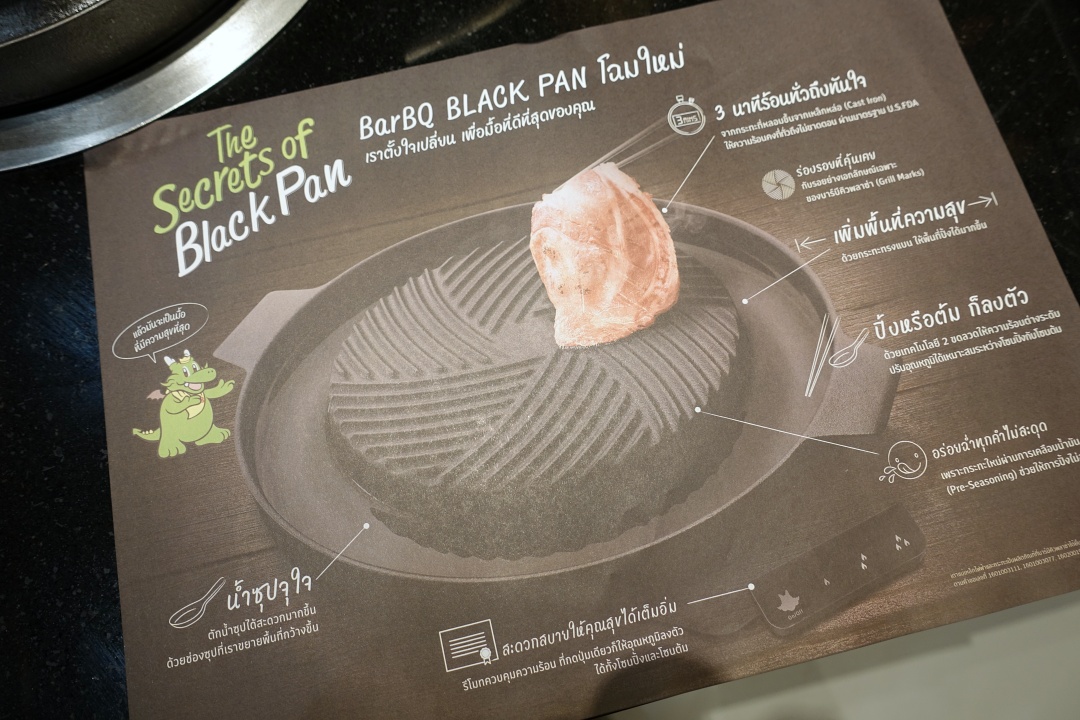 Whenever we want to have mookata in Bangkok, we would go to BAR B Q PLAZA at Central World. (There are other outlets, but we always went back to Central World since it's near to where we stay.) Mainly because the place is clean and prices are affordable, especially if we order the platter set.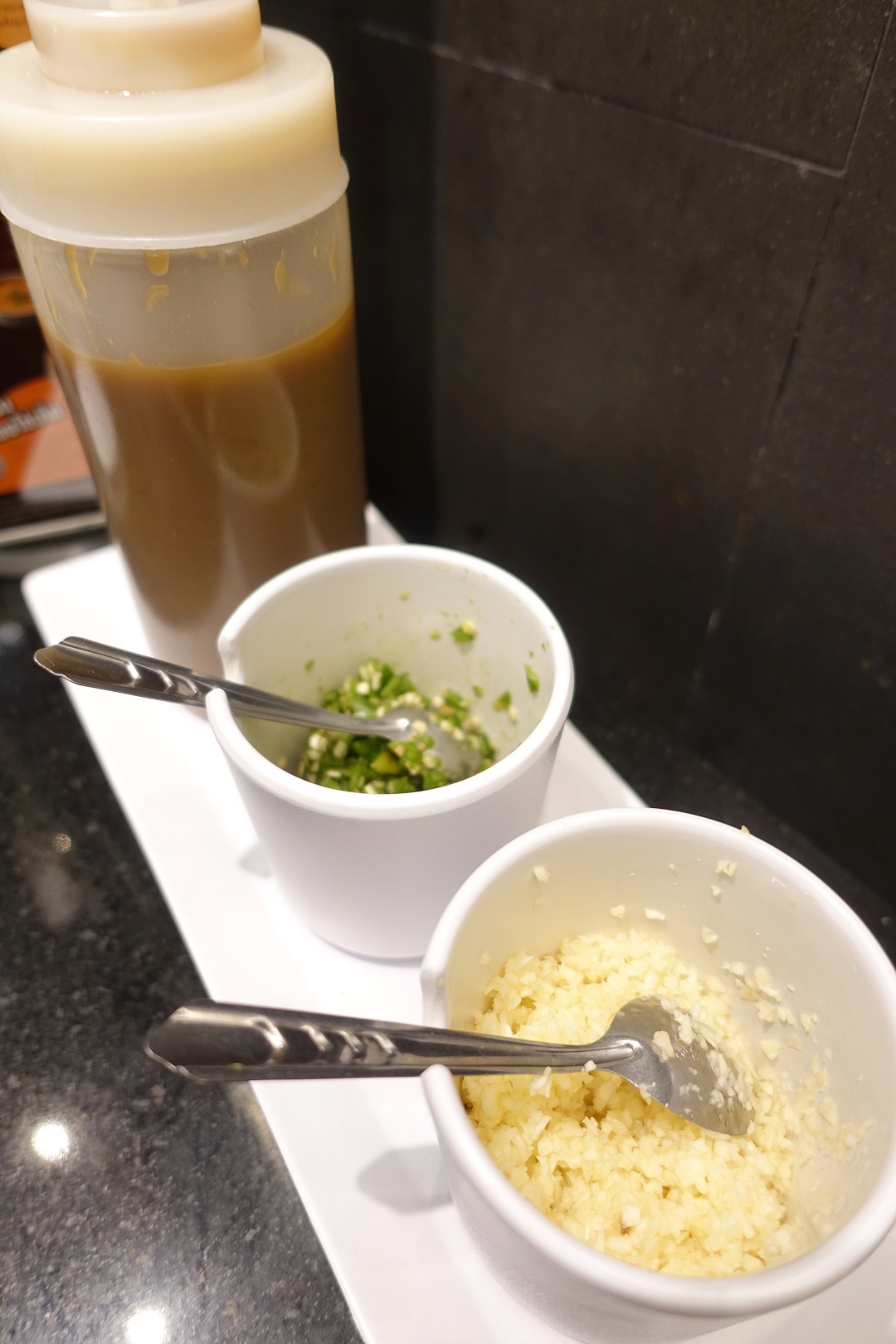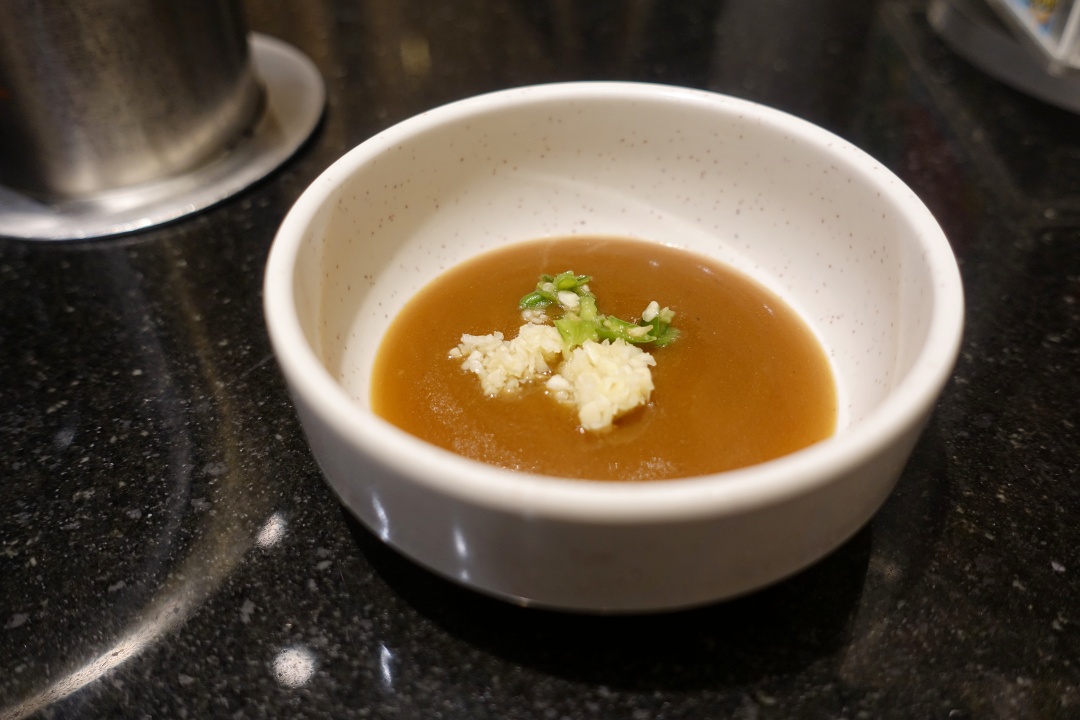 Everything tasted better when paired with the sauce. Slightly spicy and savoury.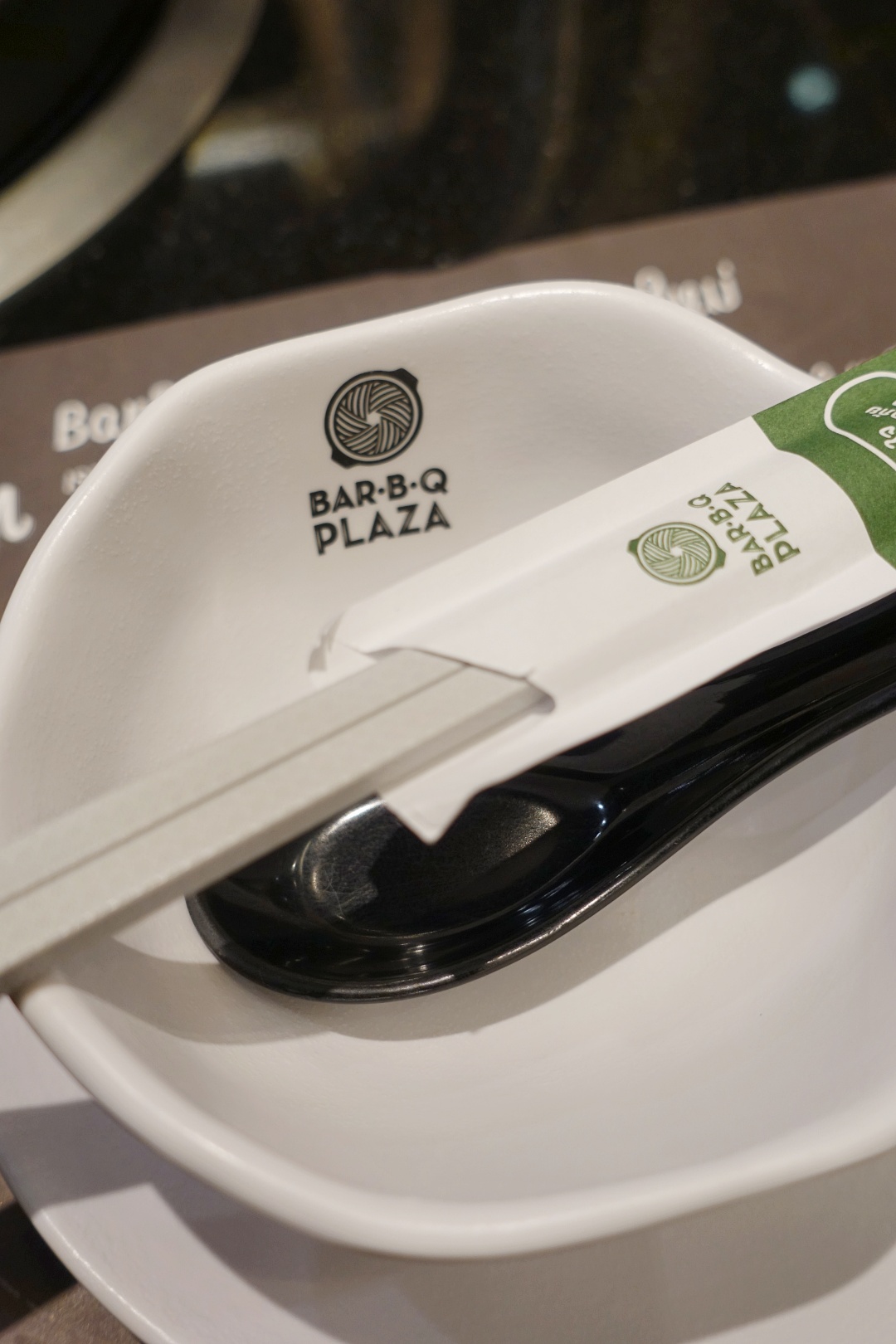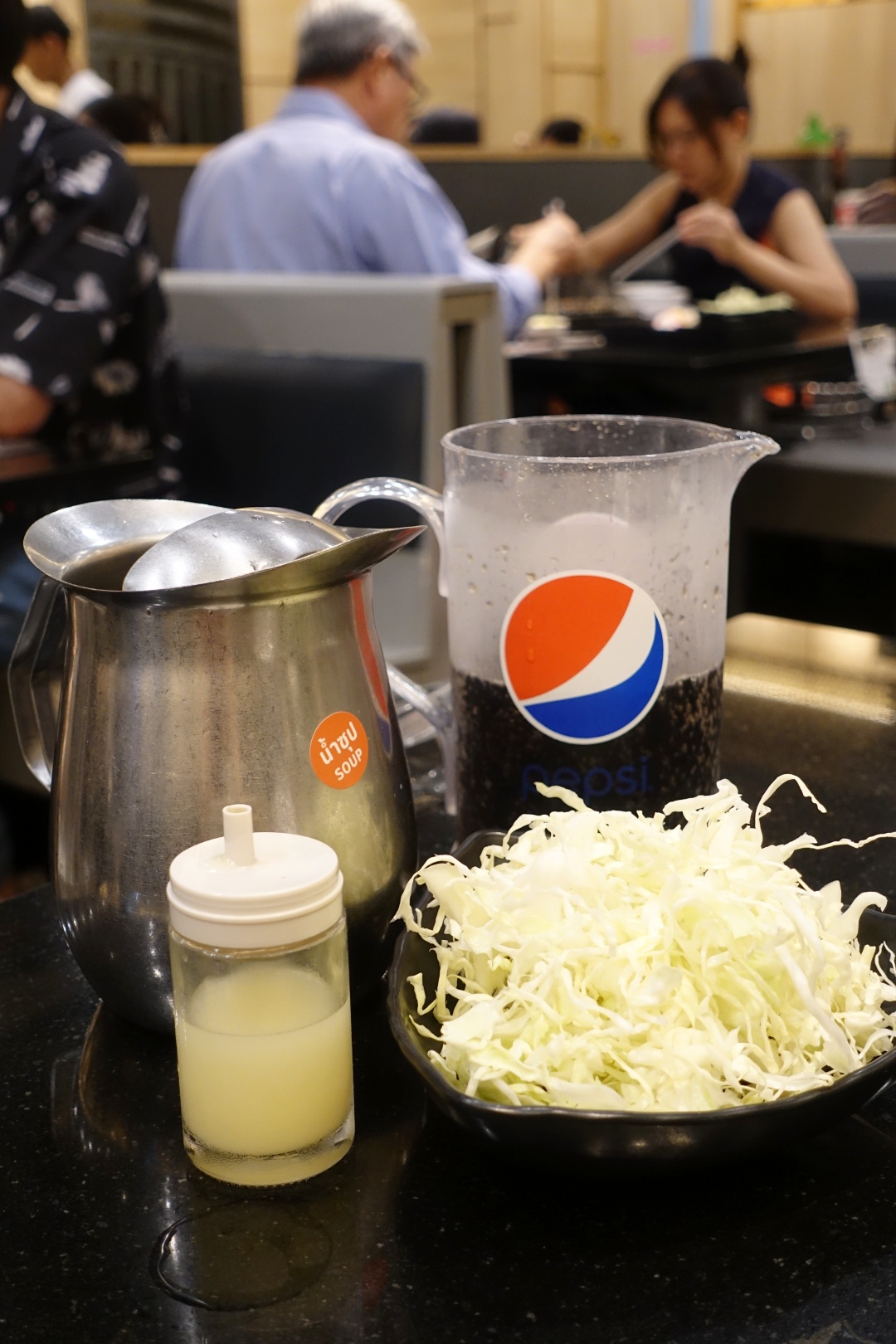 One pitcher of Coke/Pepsi with complimentary free flow shredded cabbage.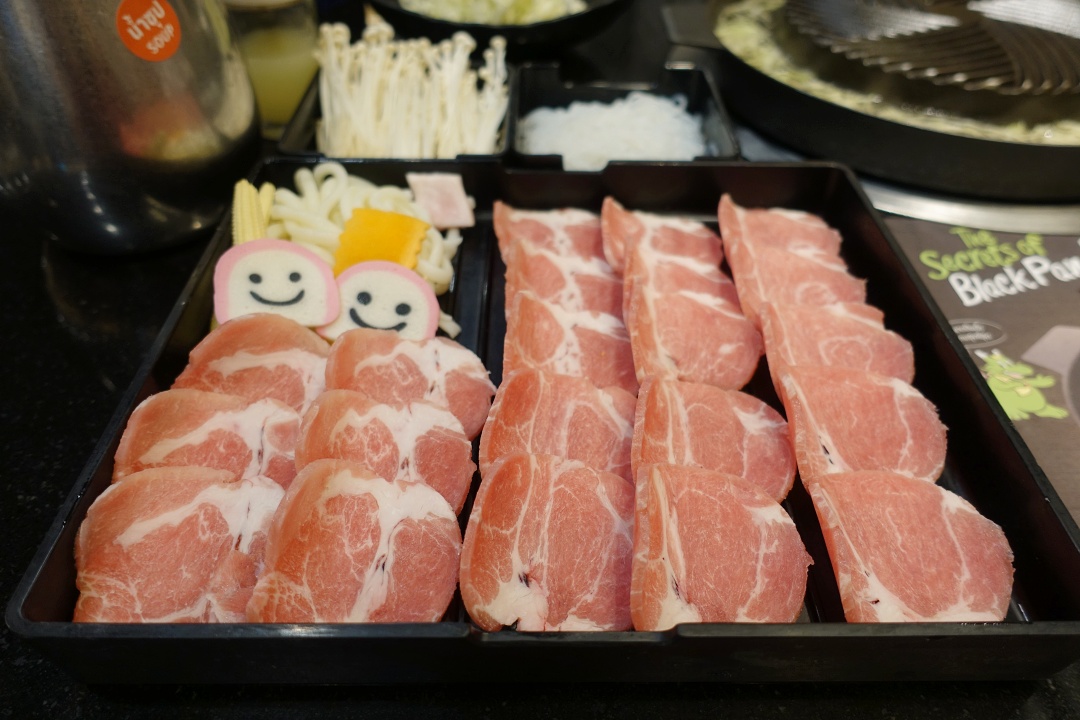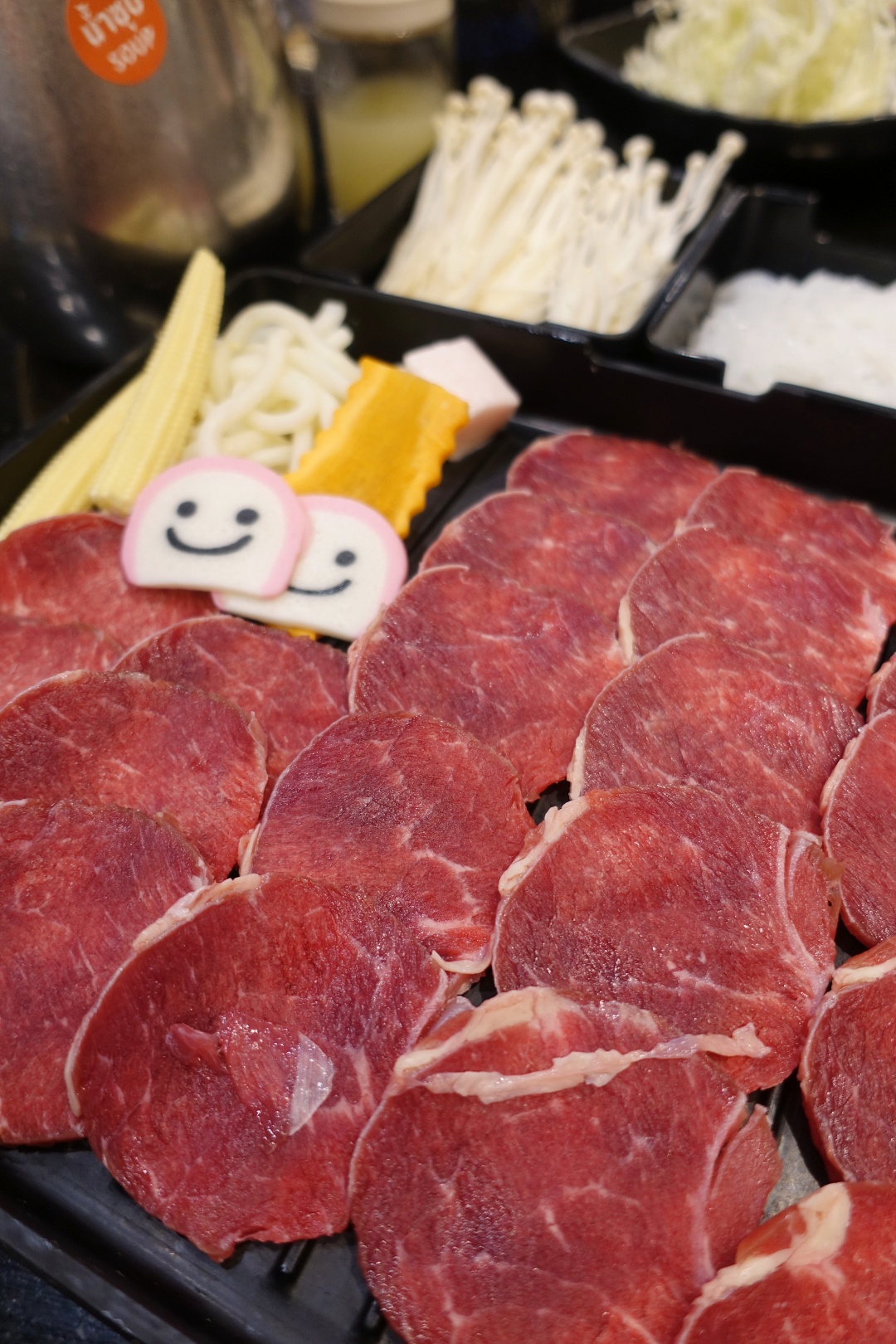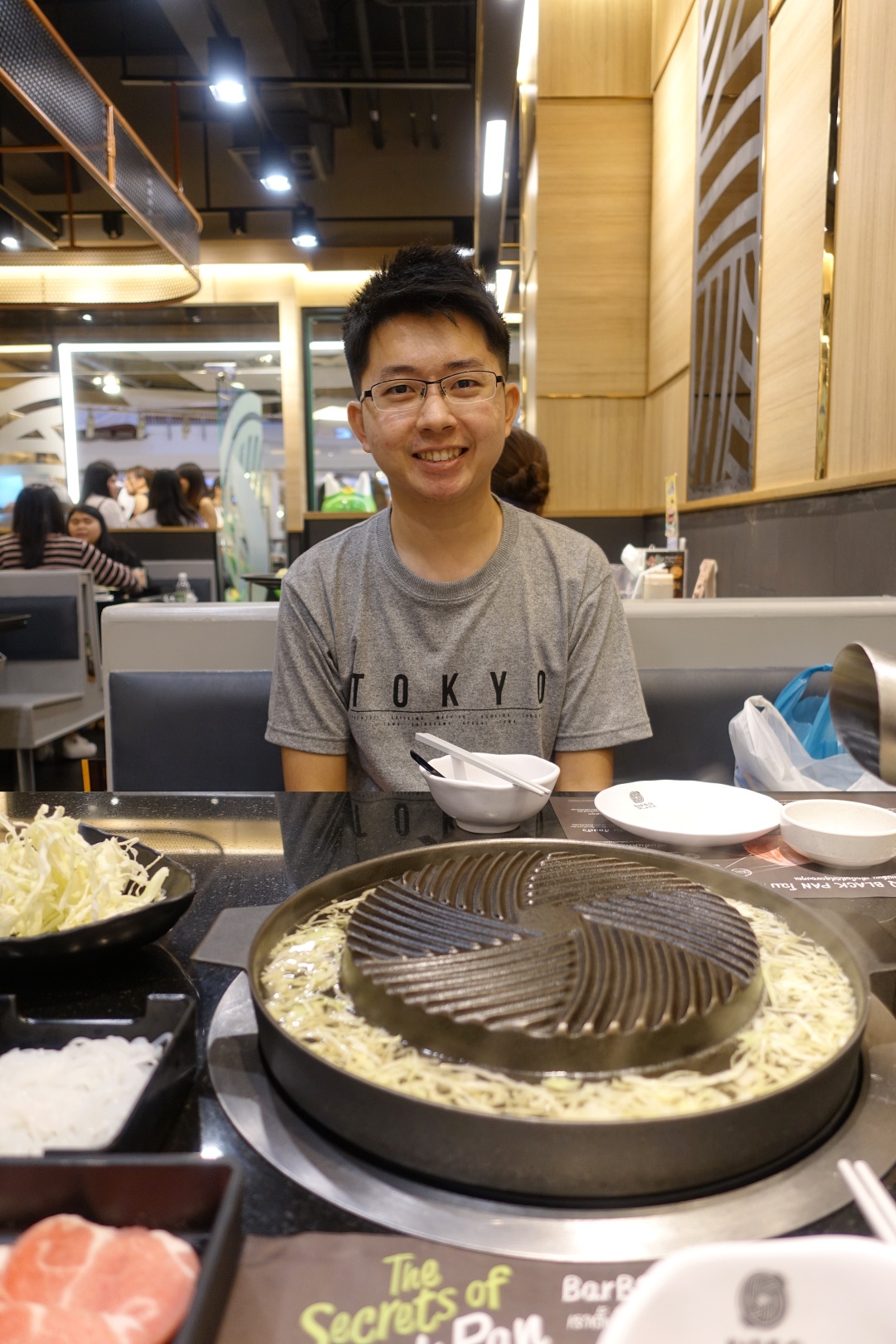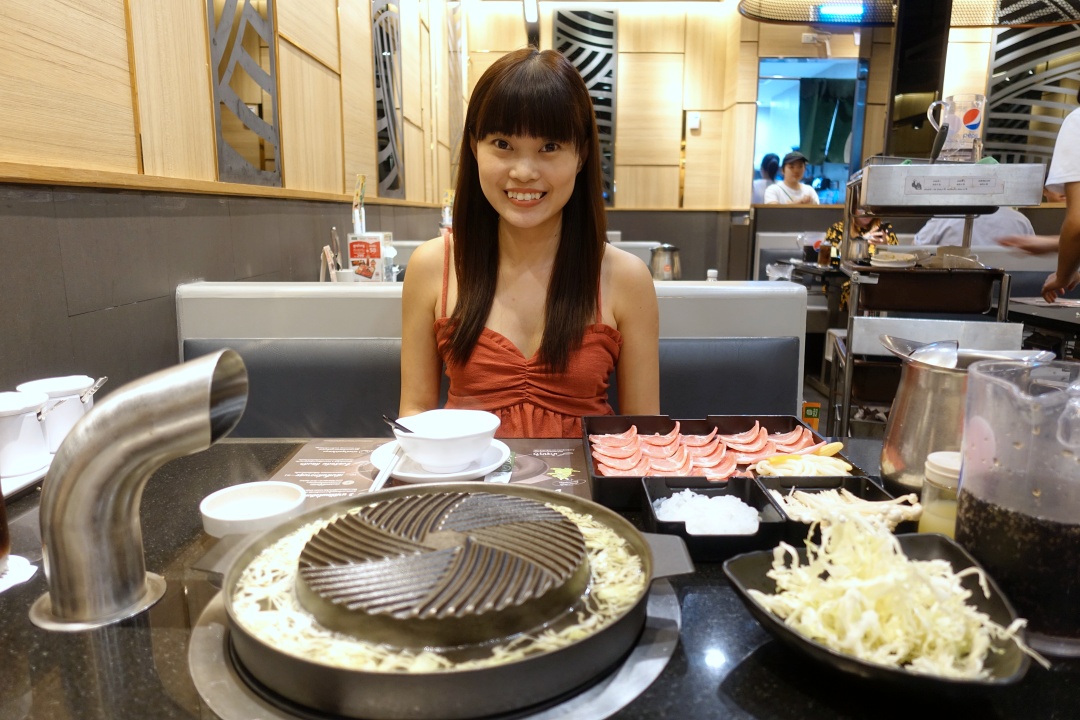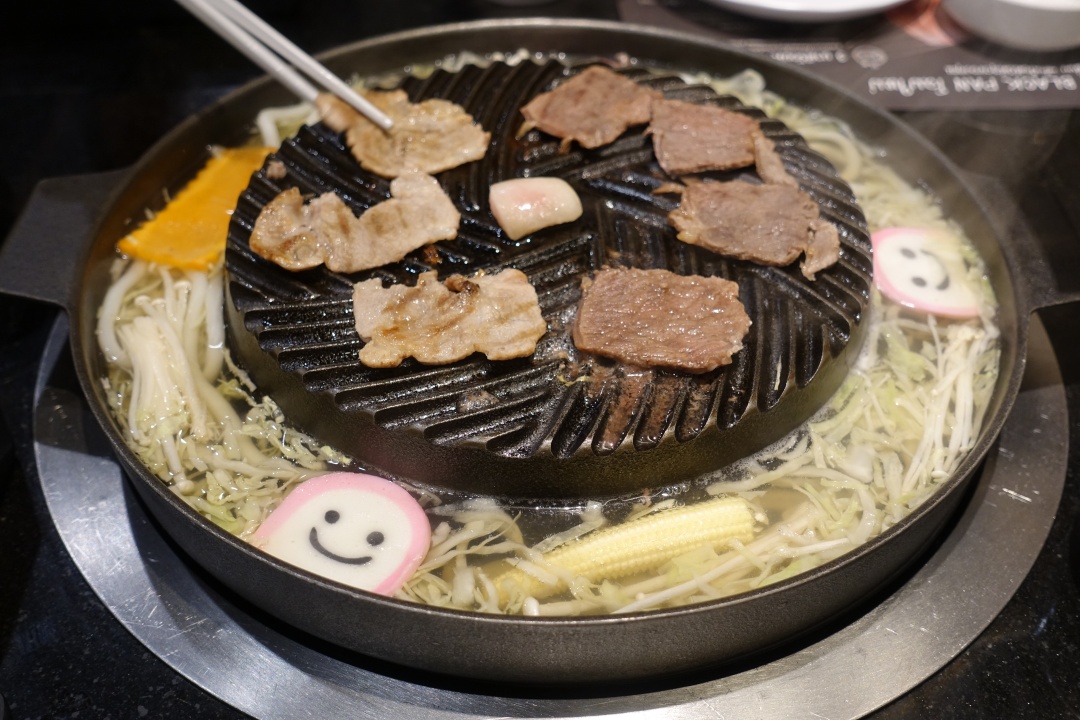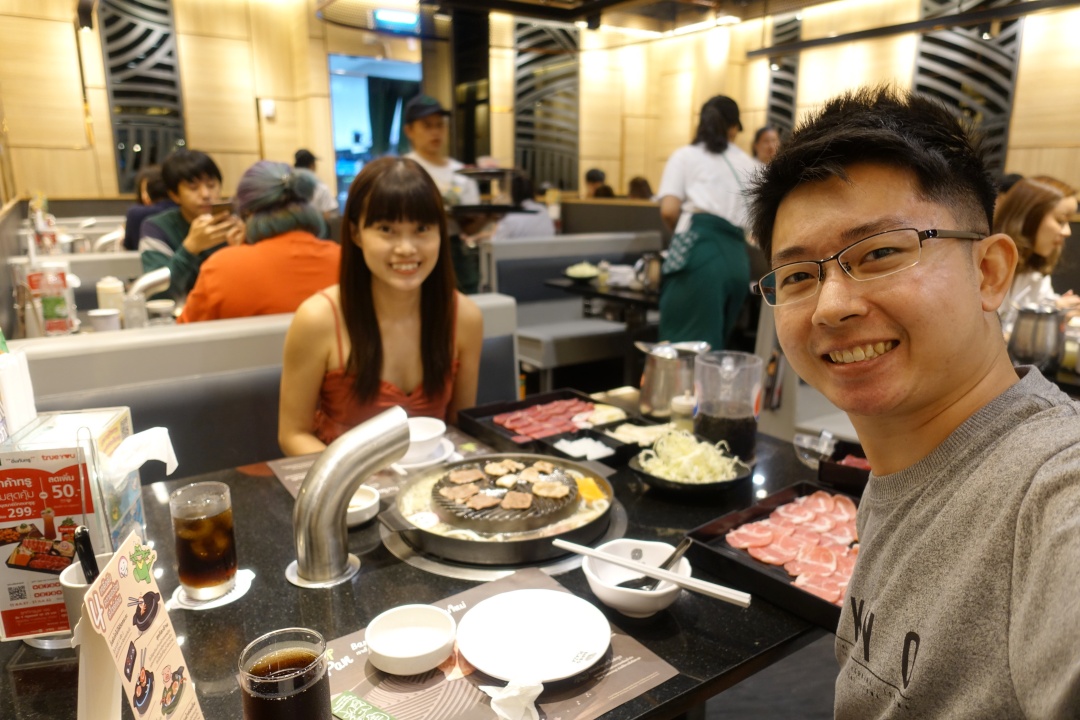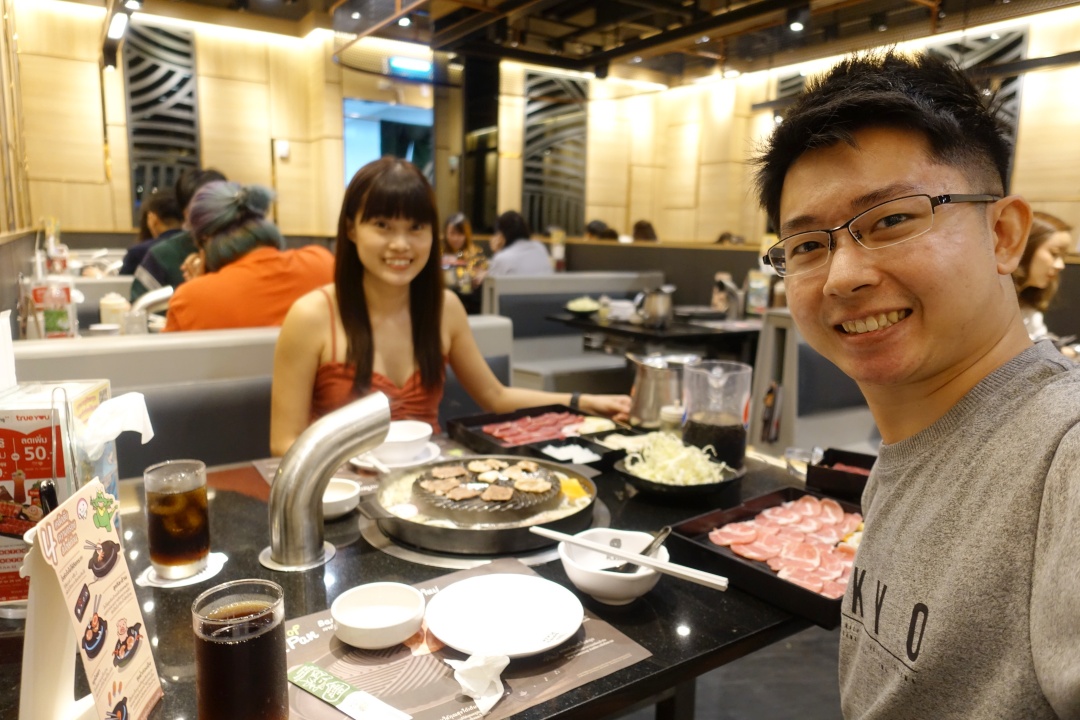 After dinner, we then went back to the hotel to take a rest and change, before heading to Liab Duan Night Market. Finally, a night market that we have never been to before!
Liab Duan Night Market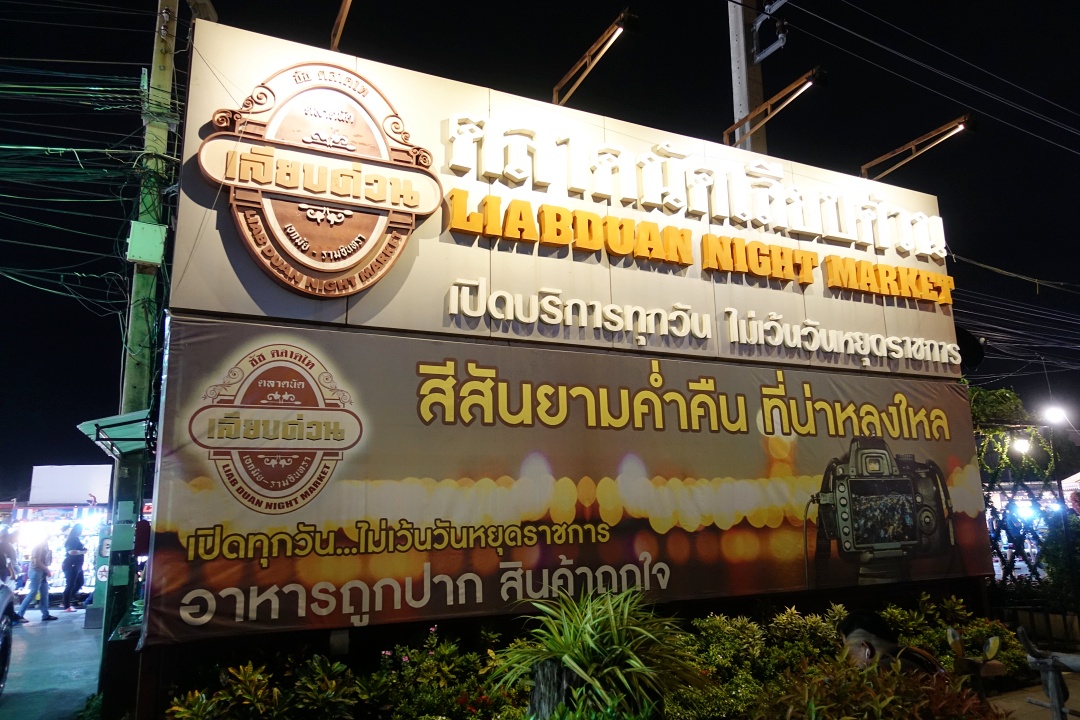 I was taken aback by how massive Liab Duan Night Market was. Never expect it to be that big, and for a moment I thought we would never finish walking through the entire place.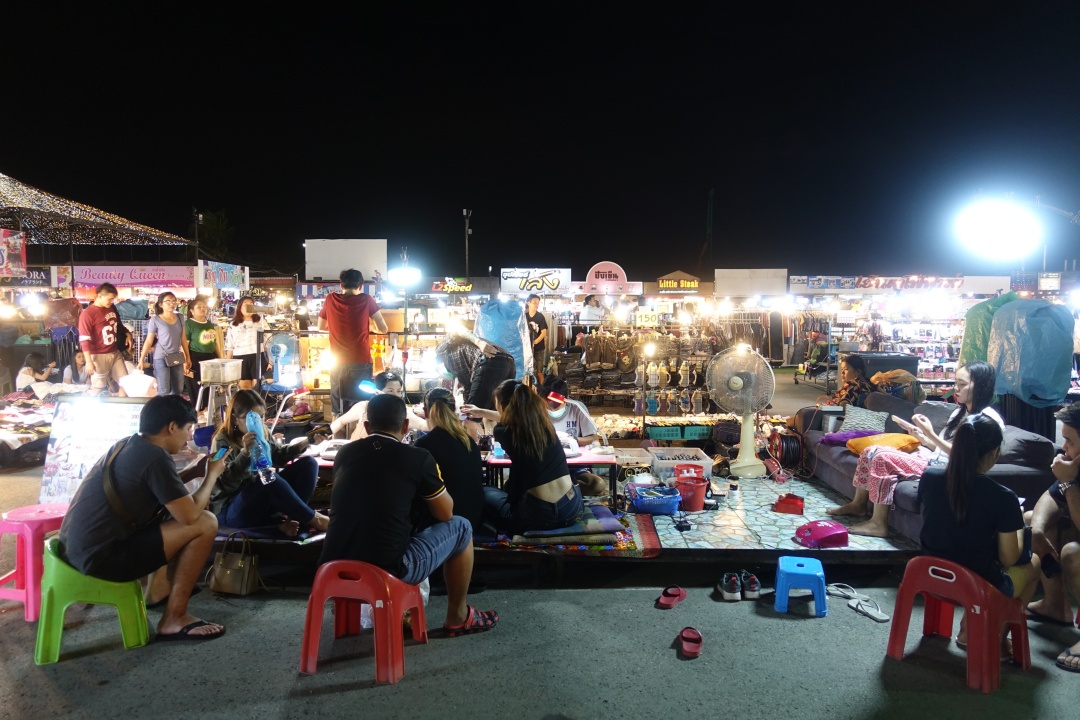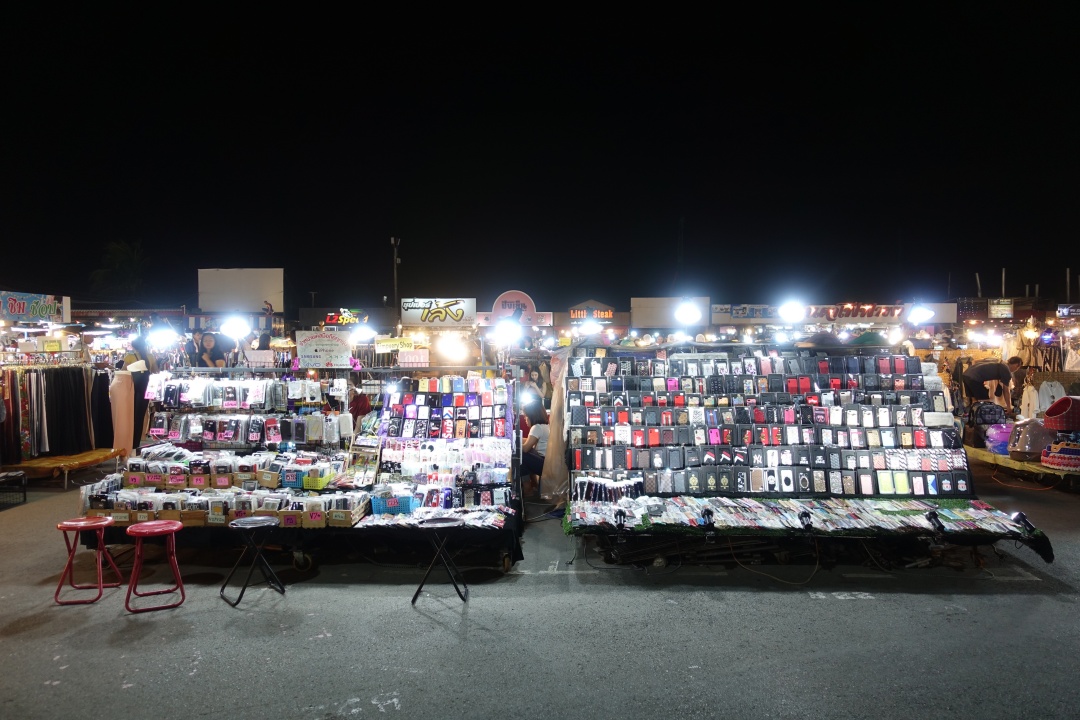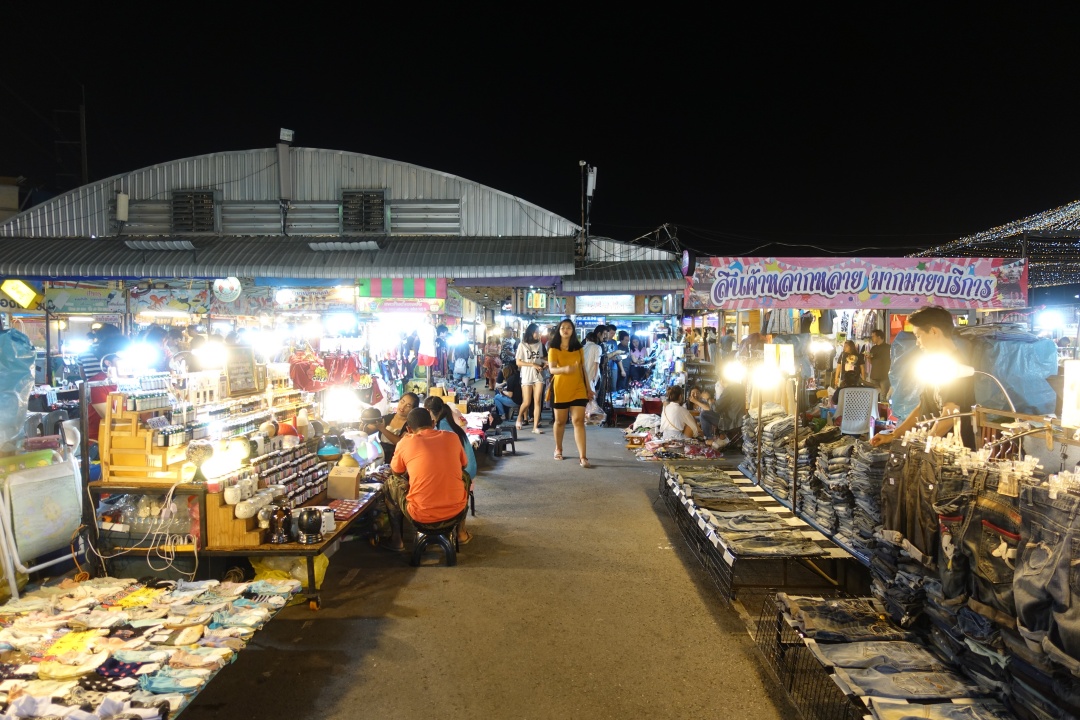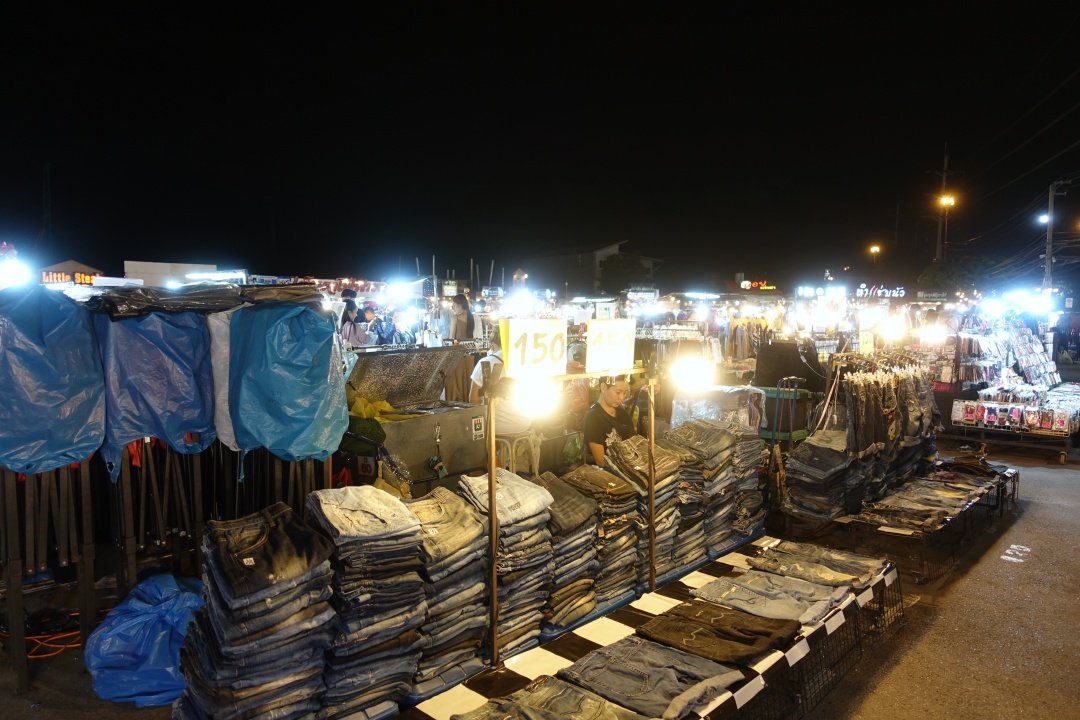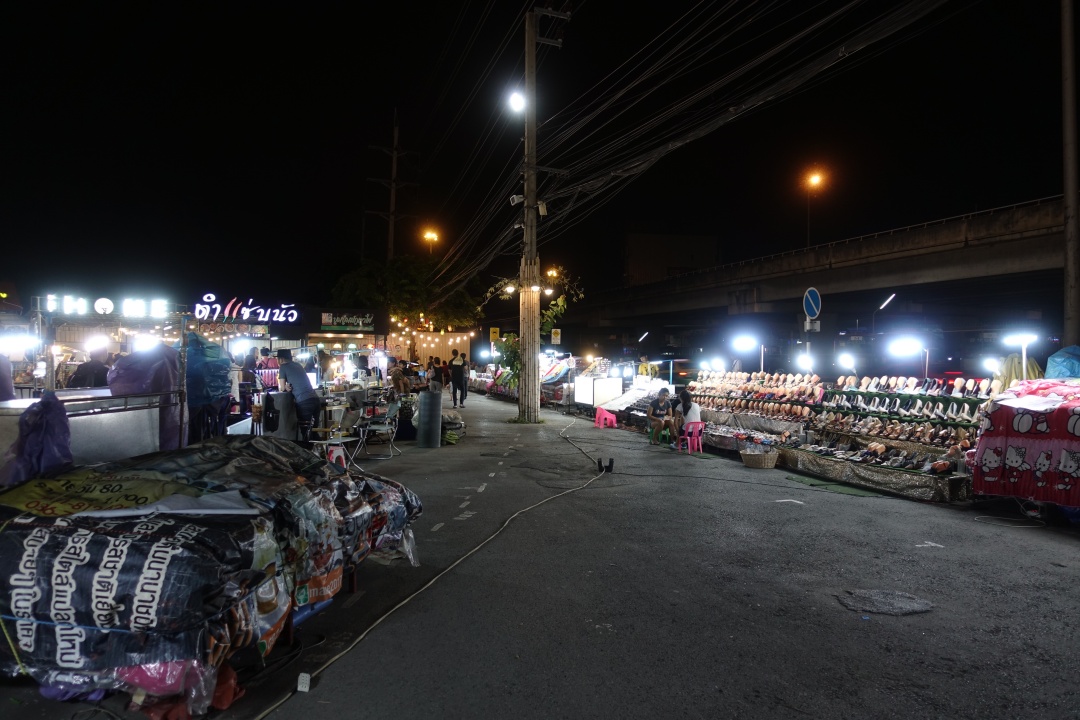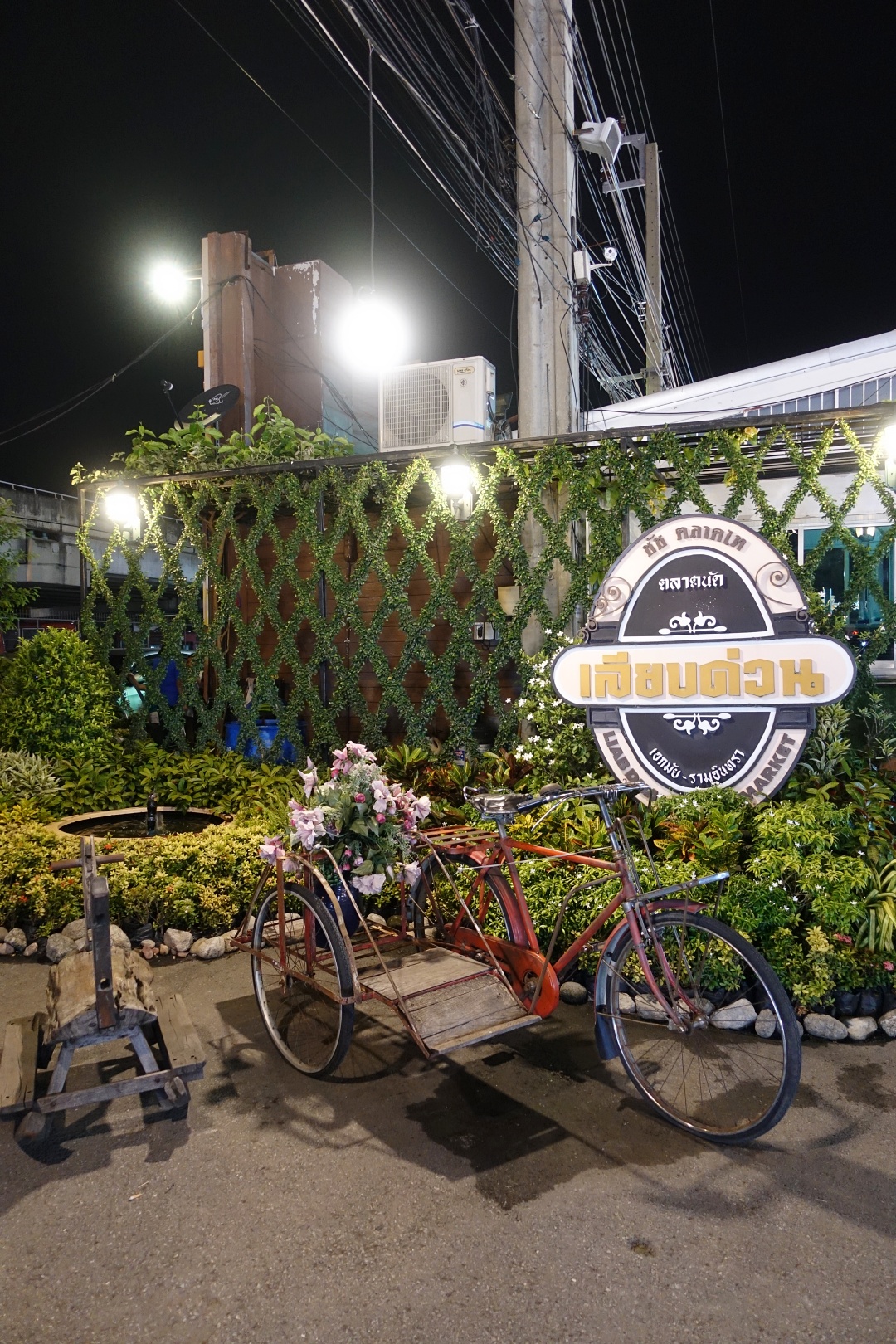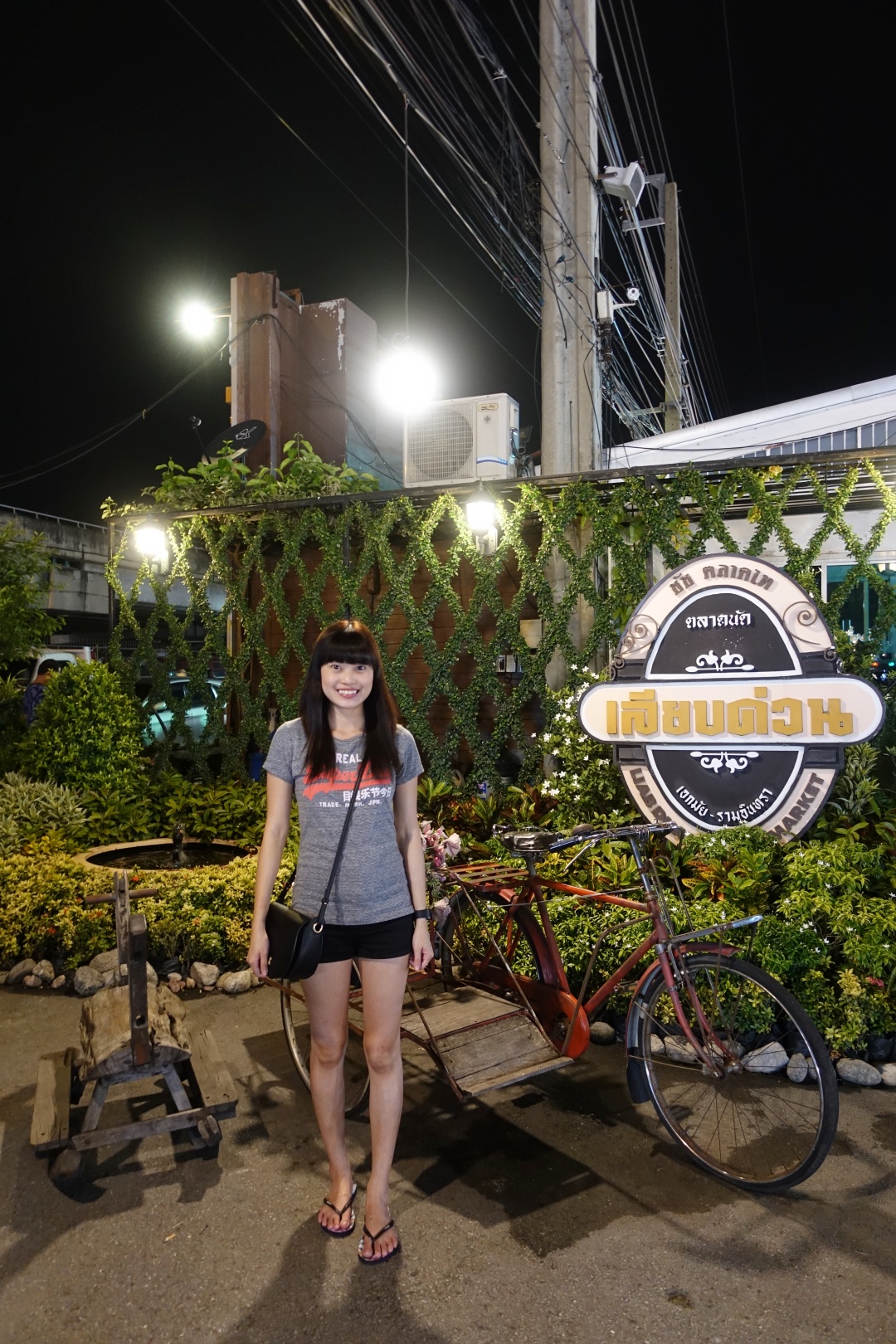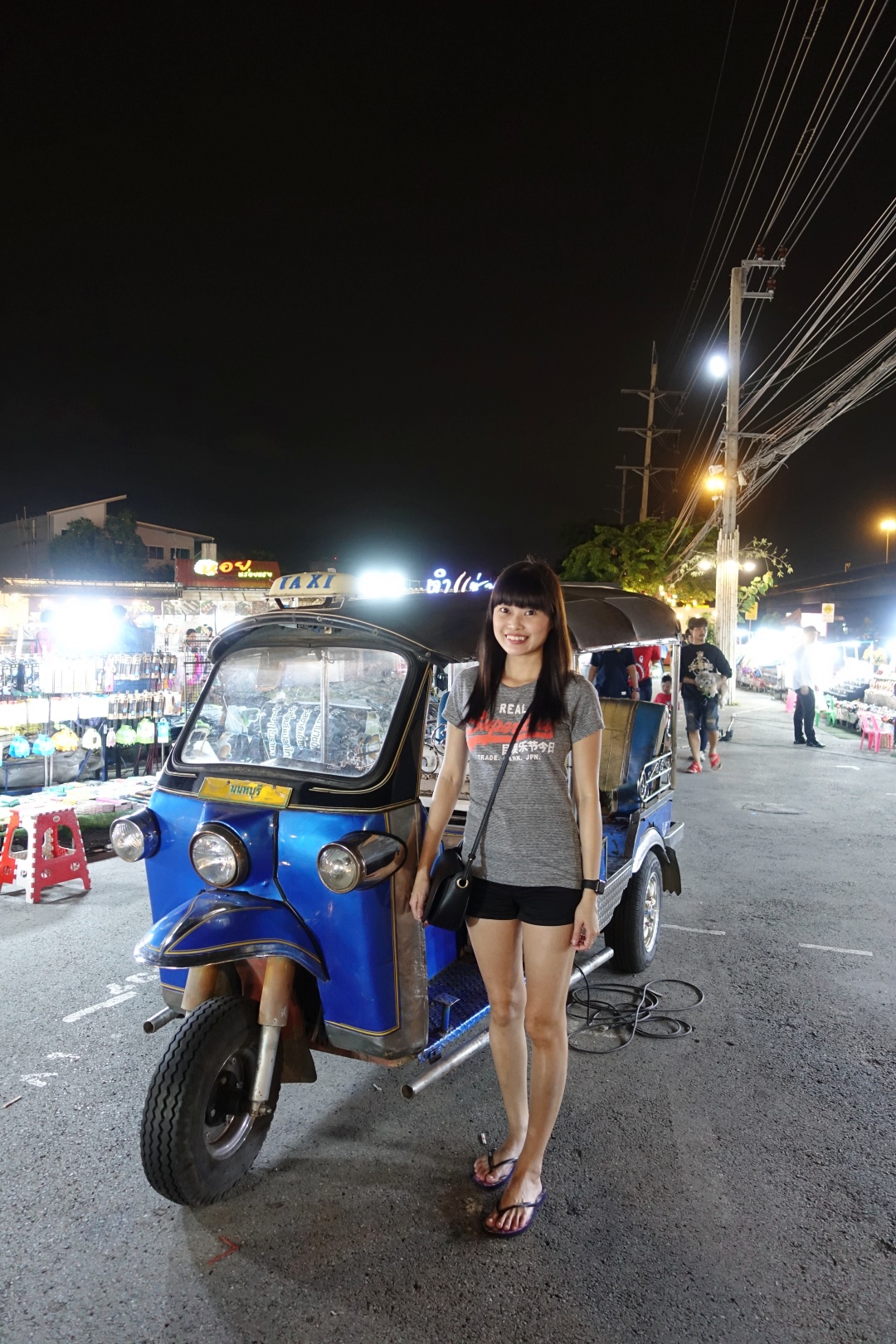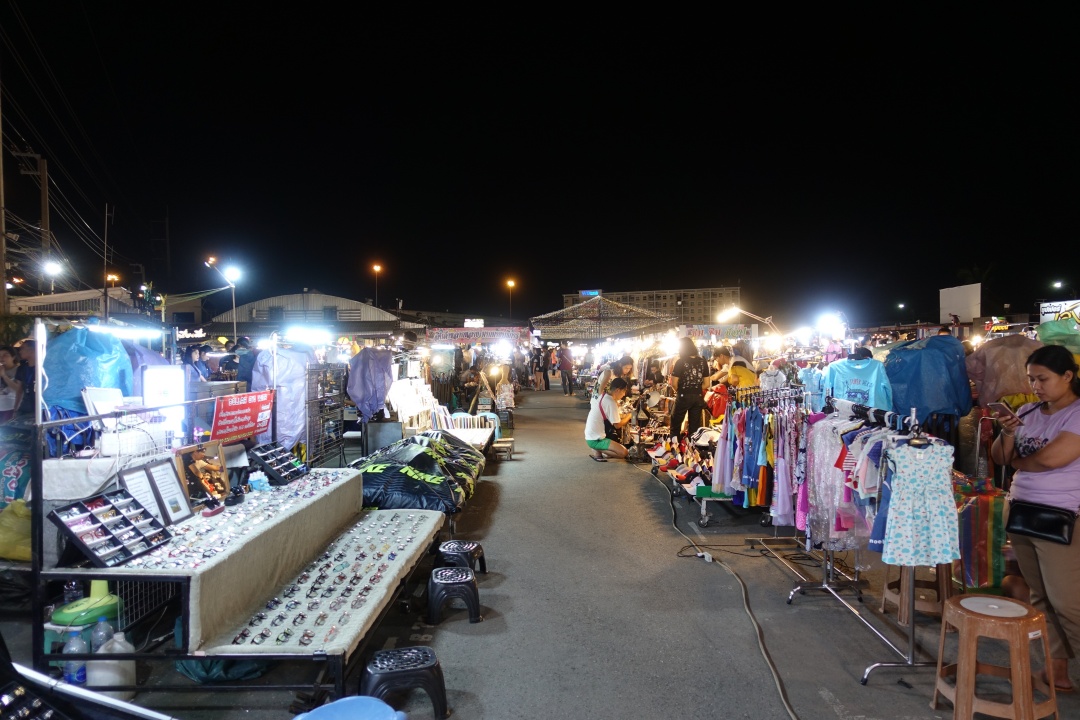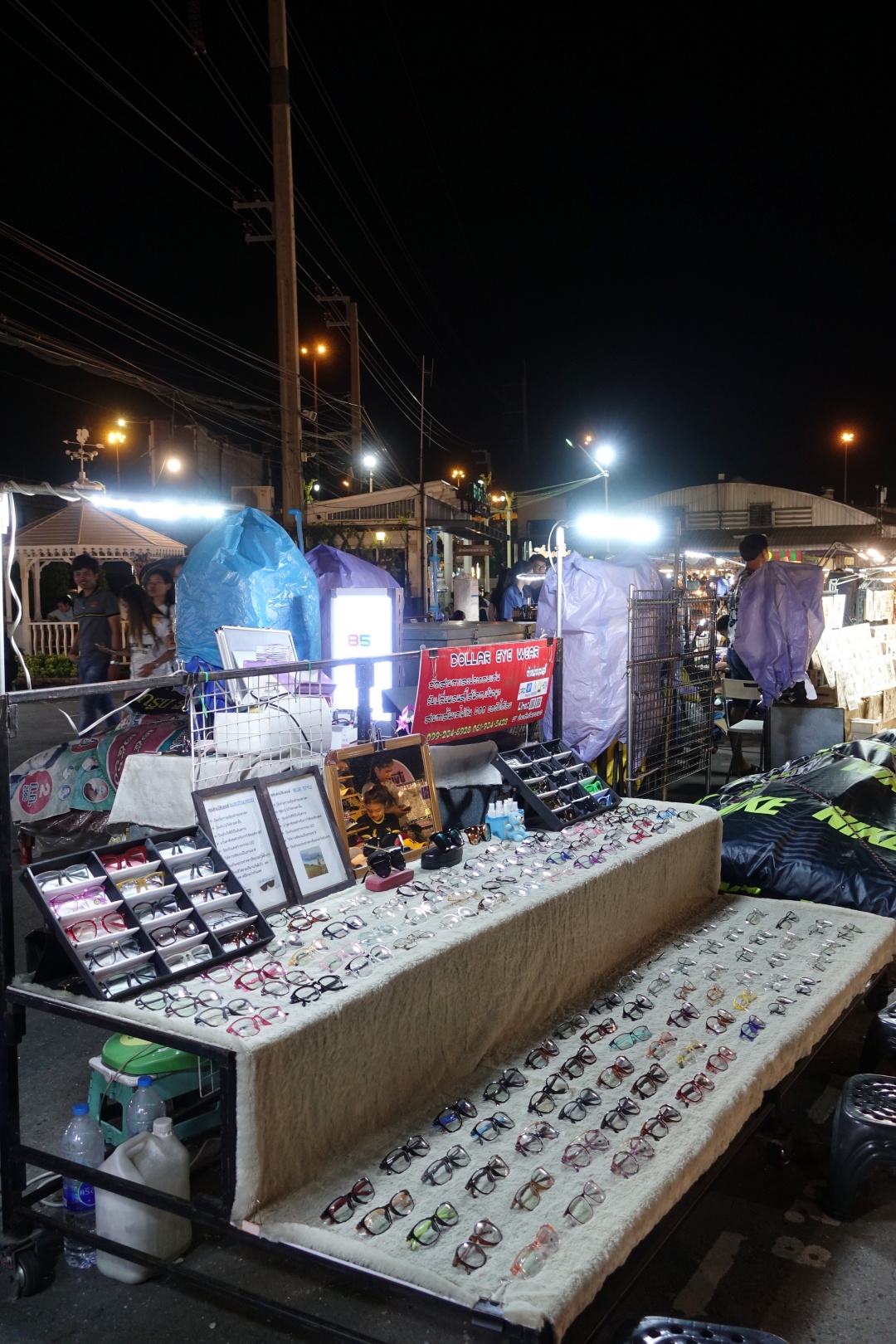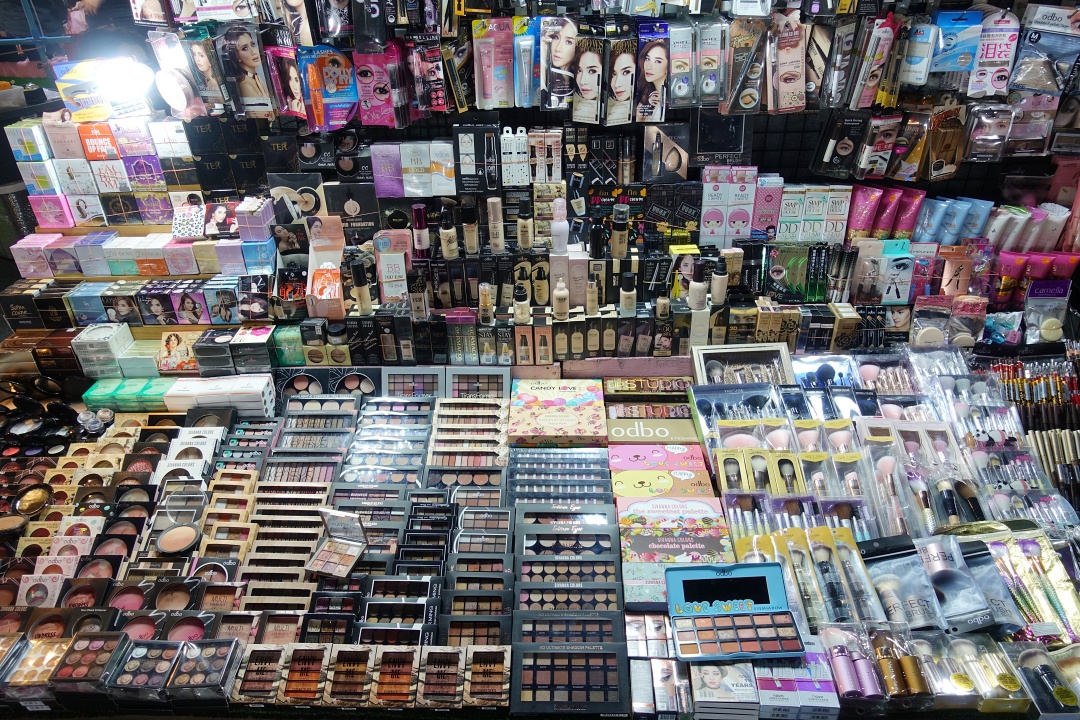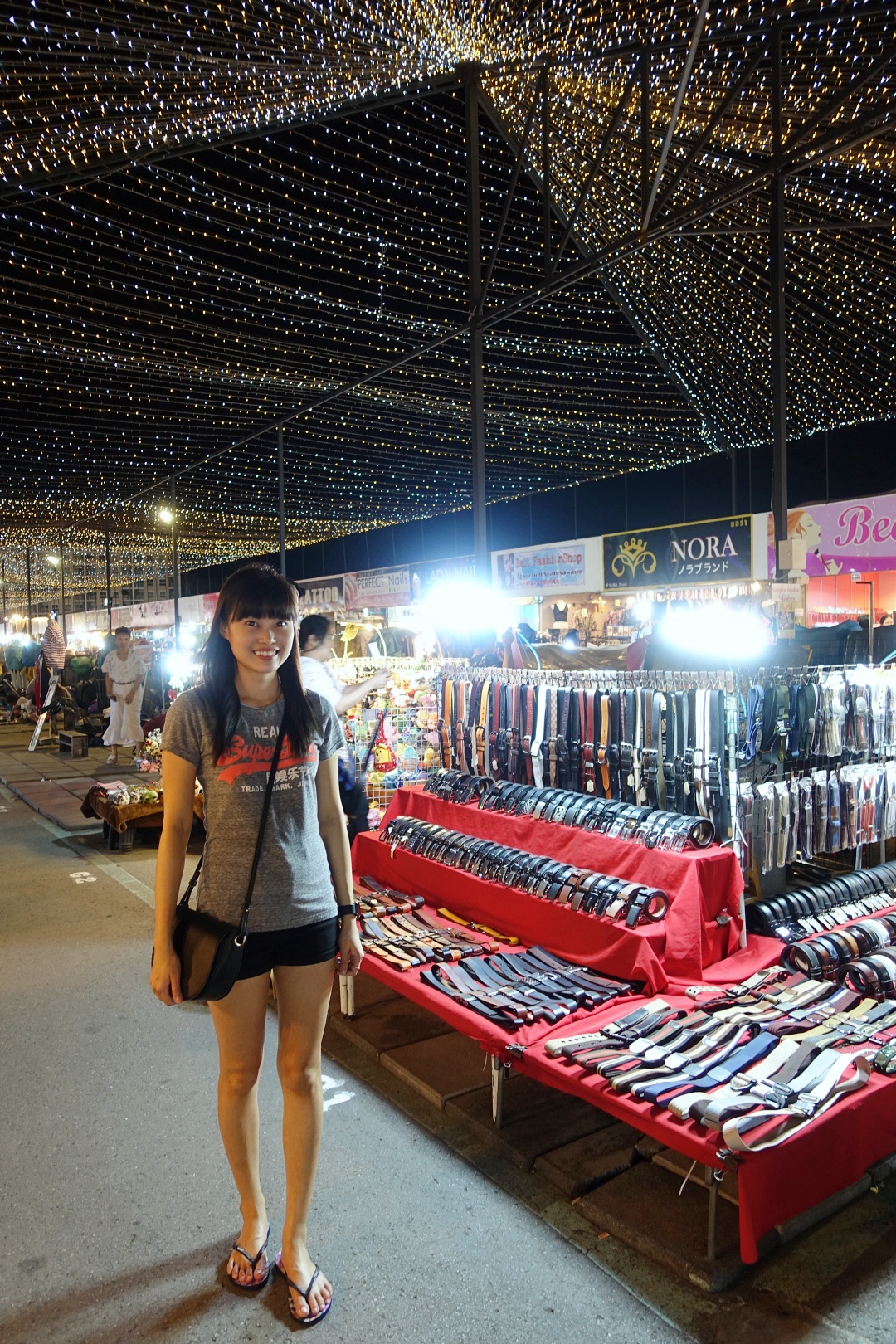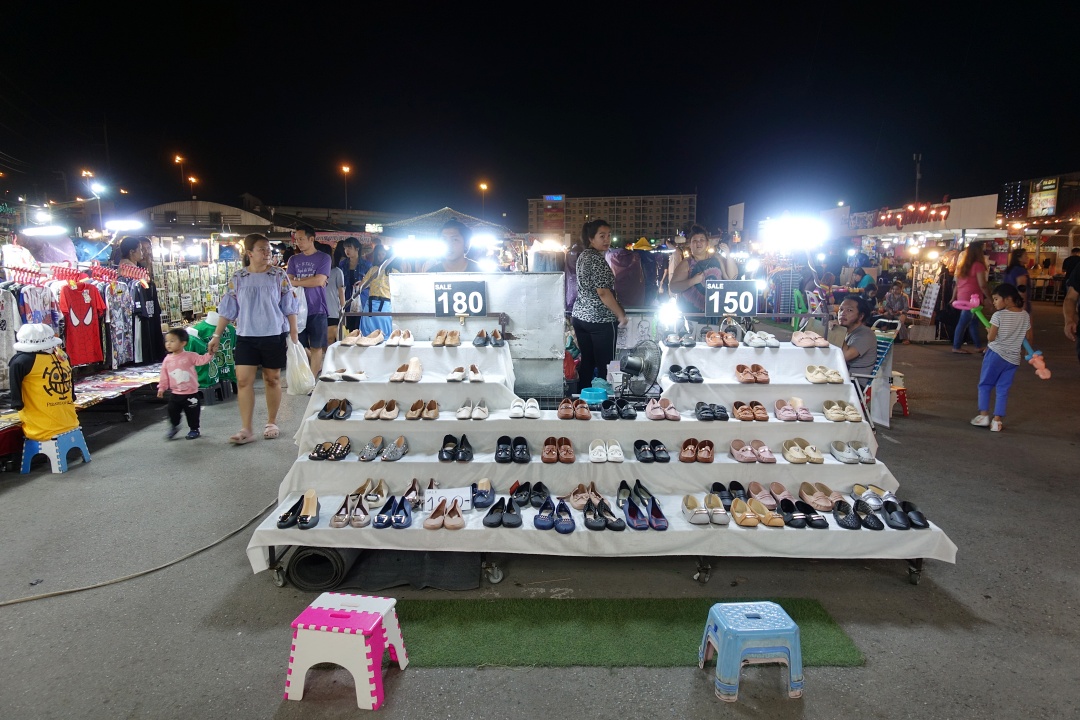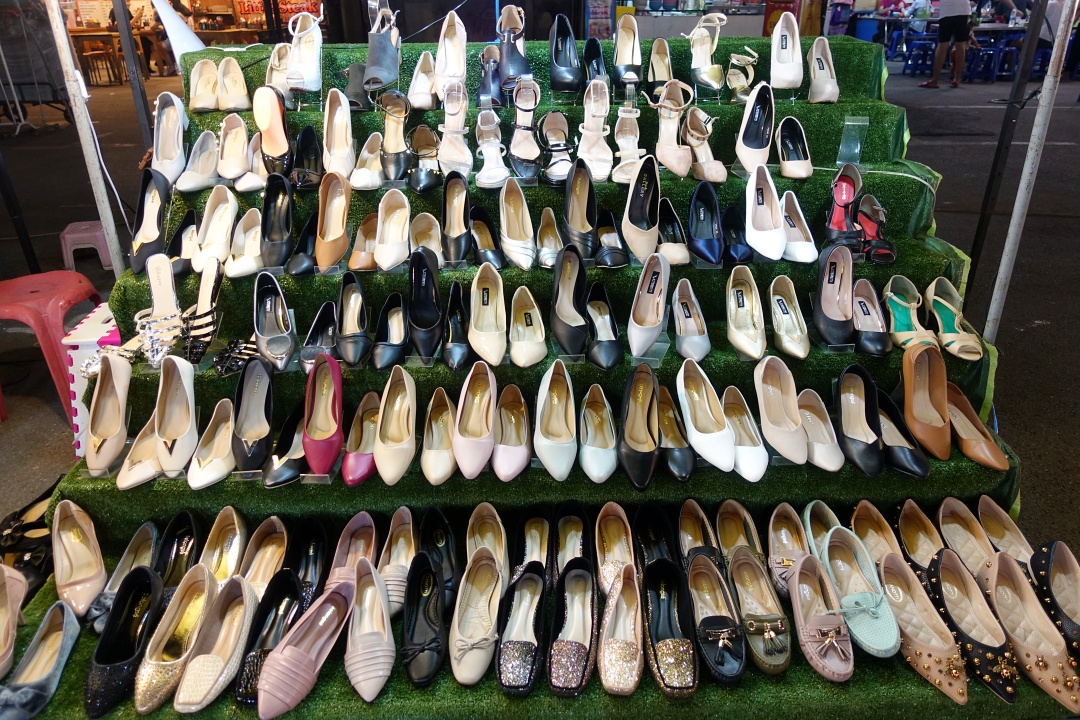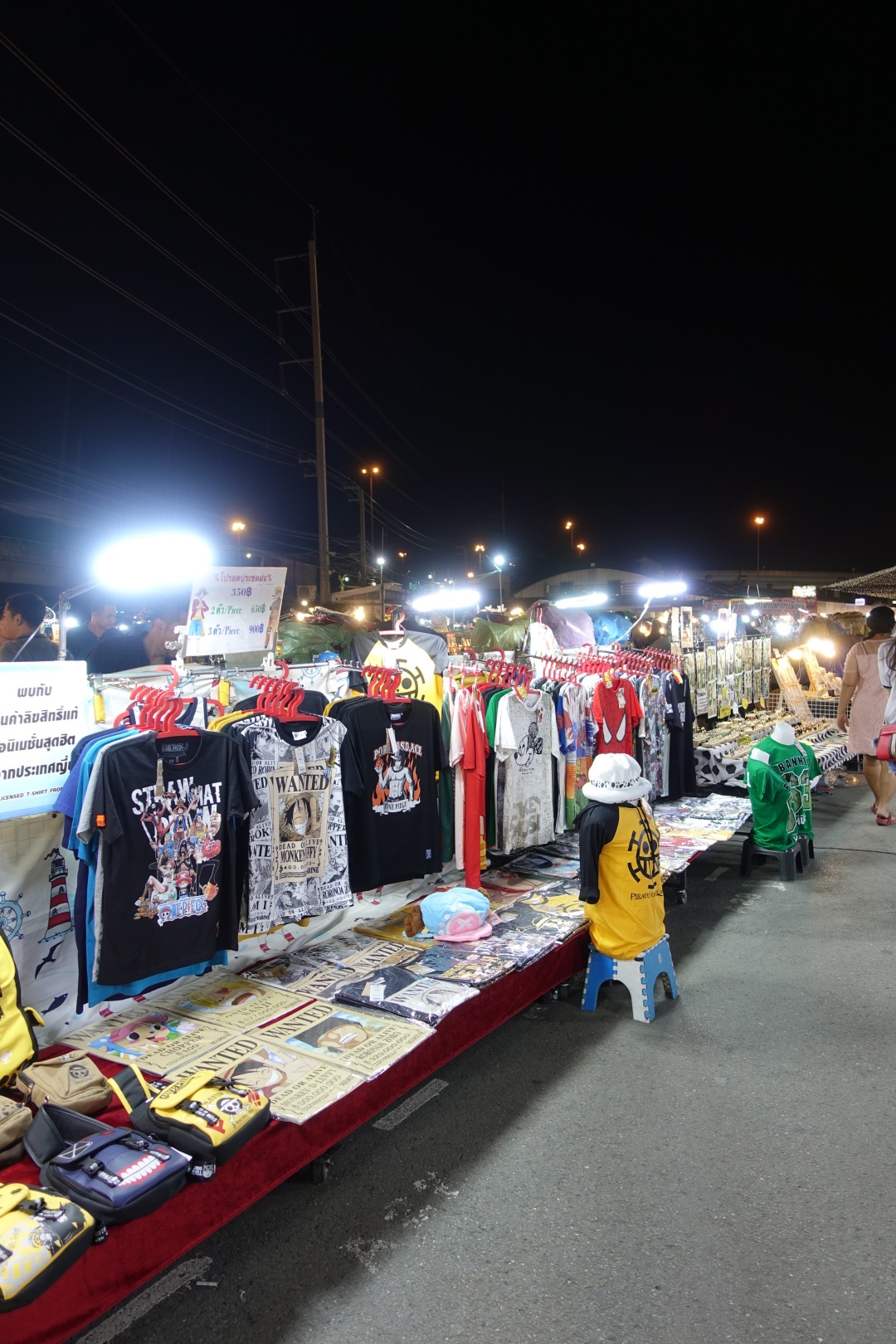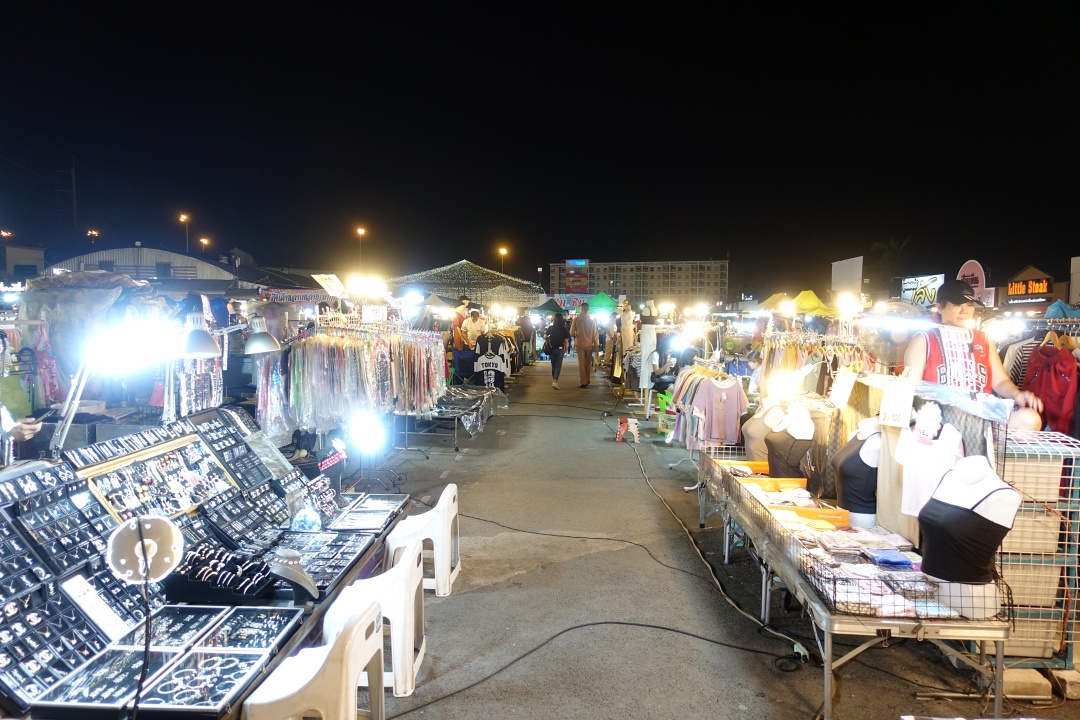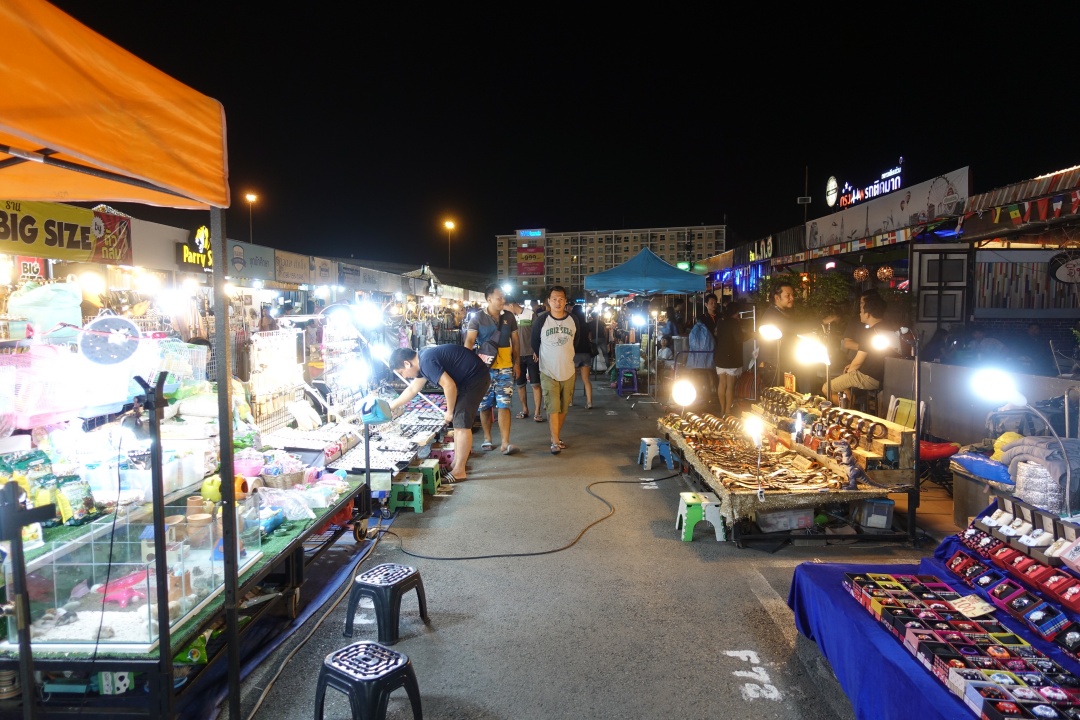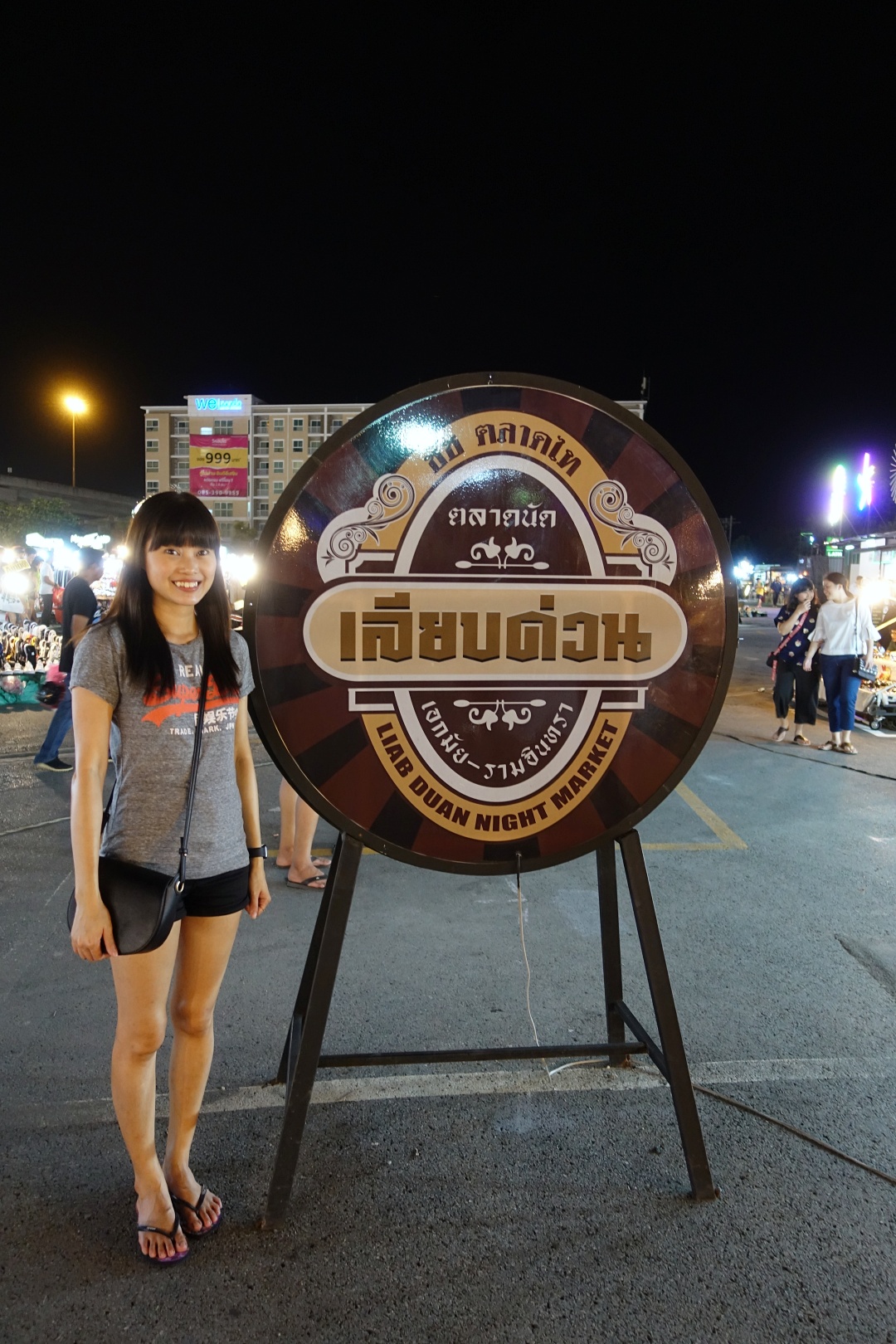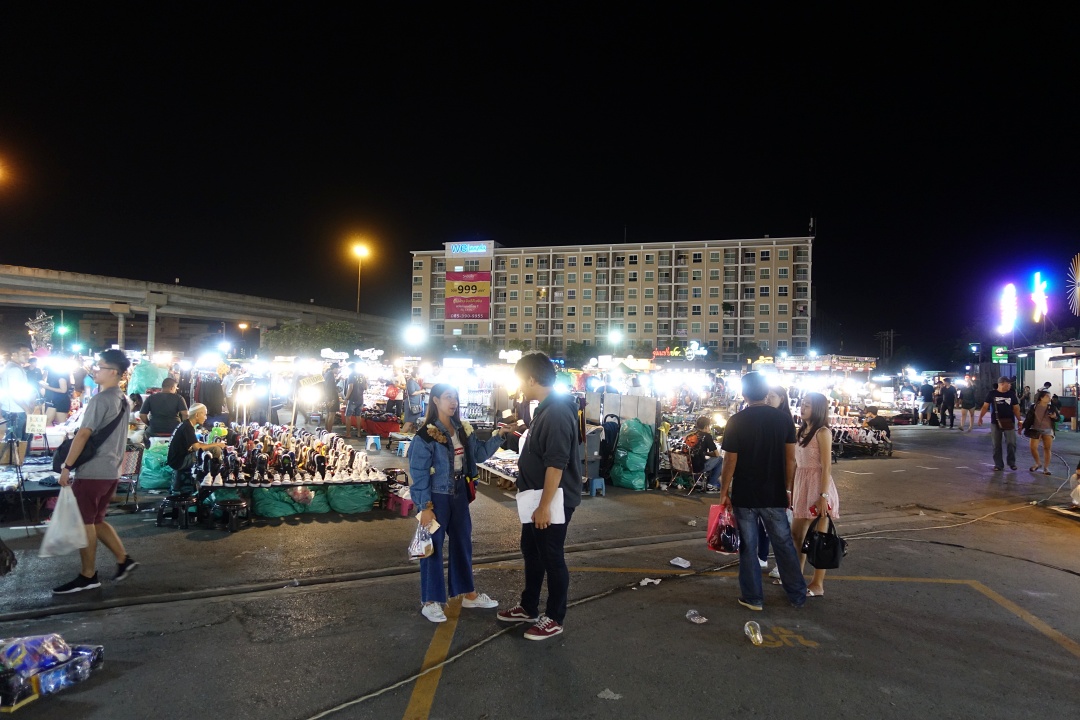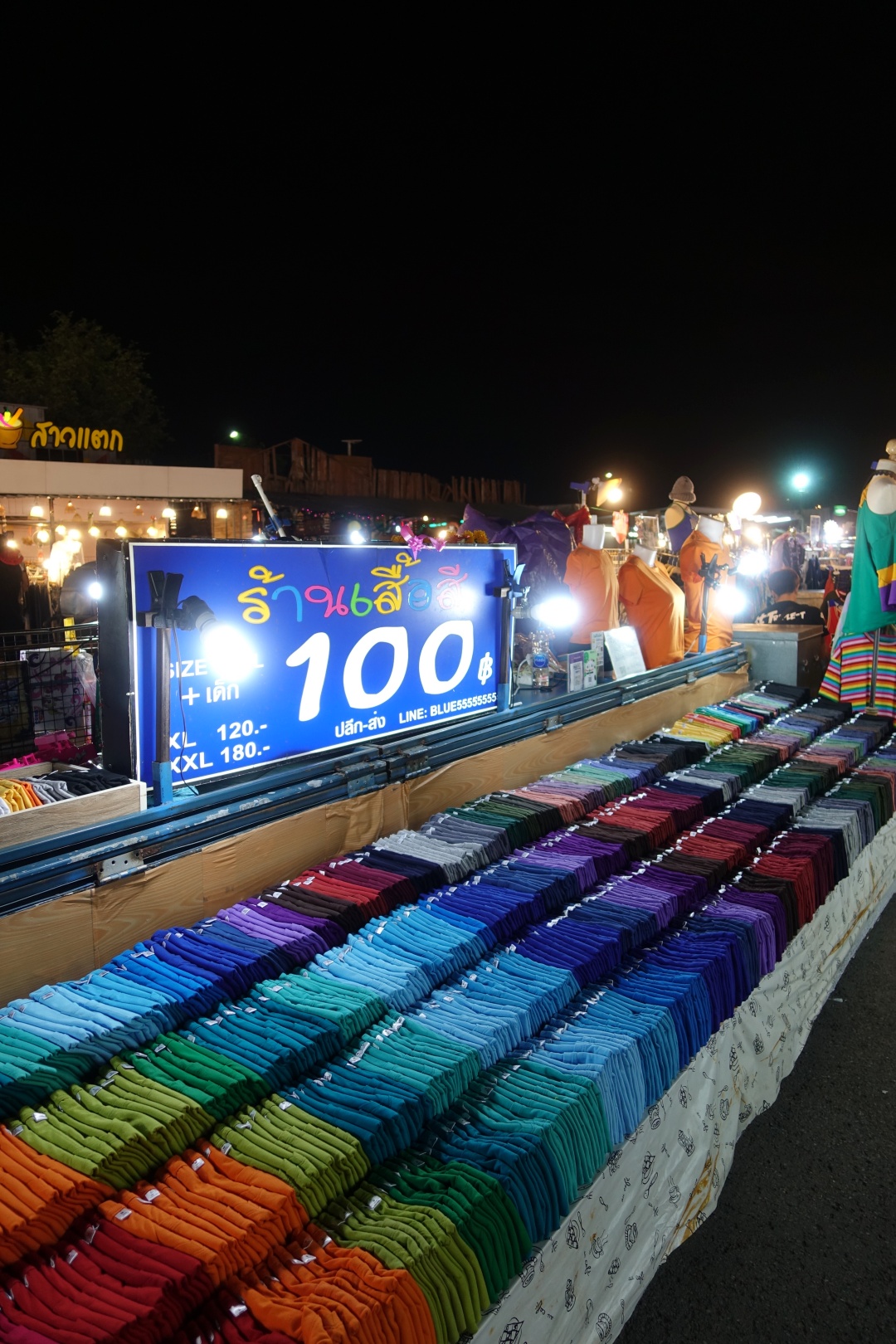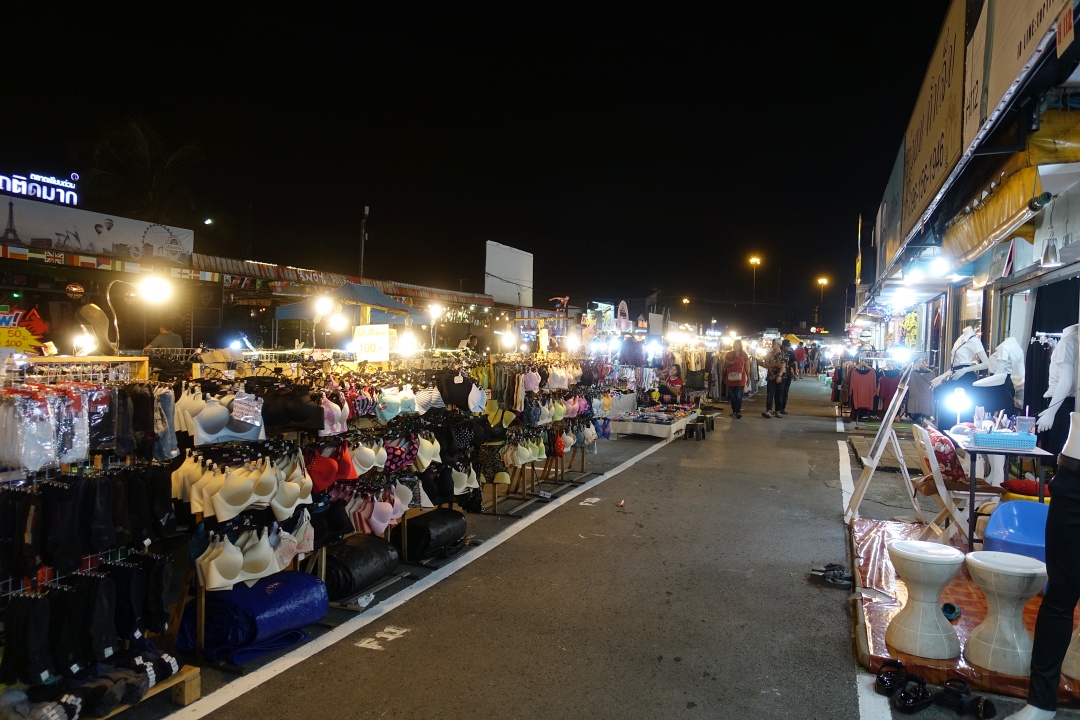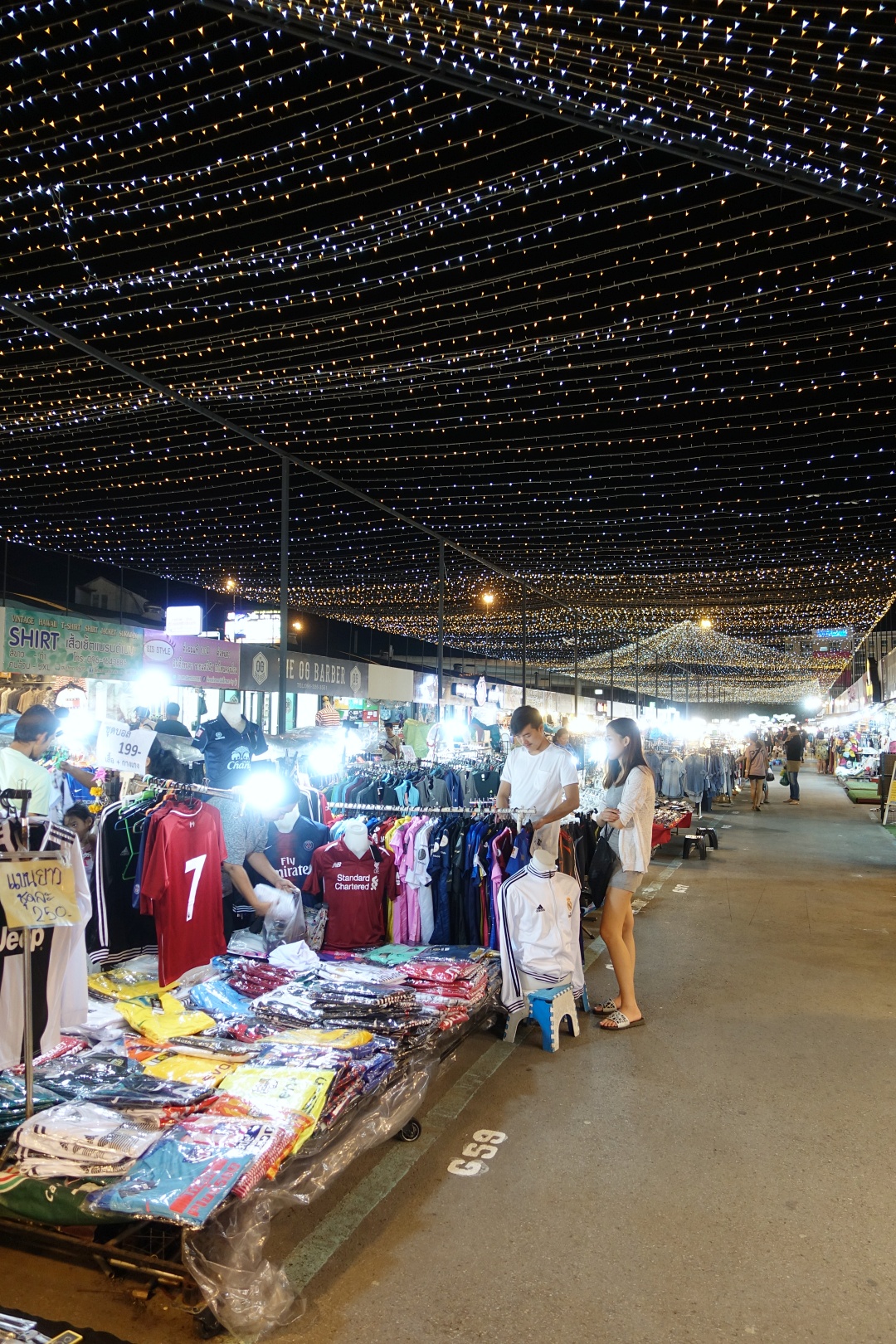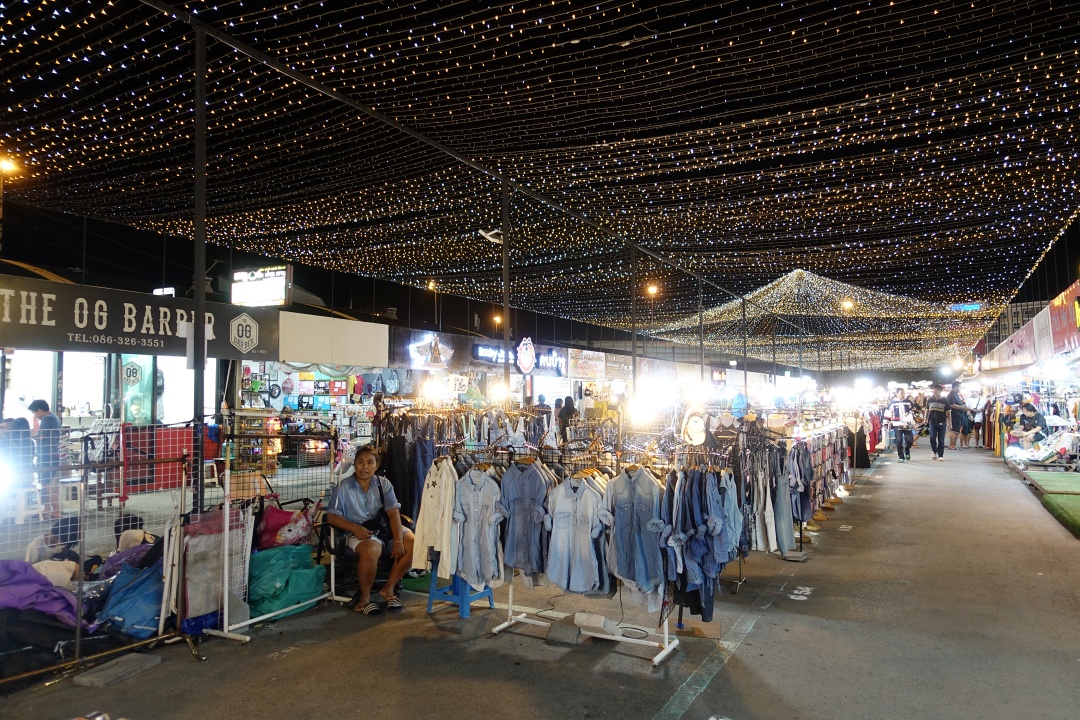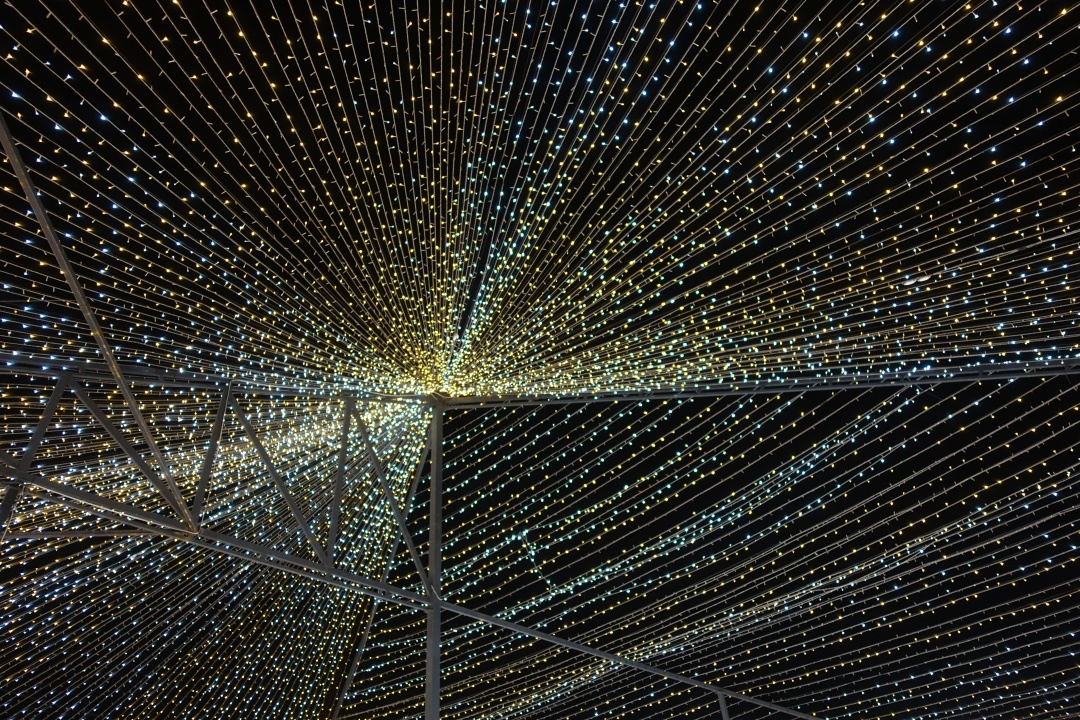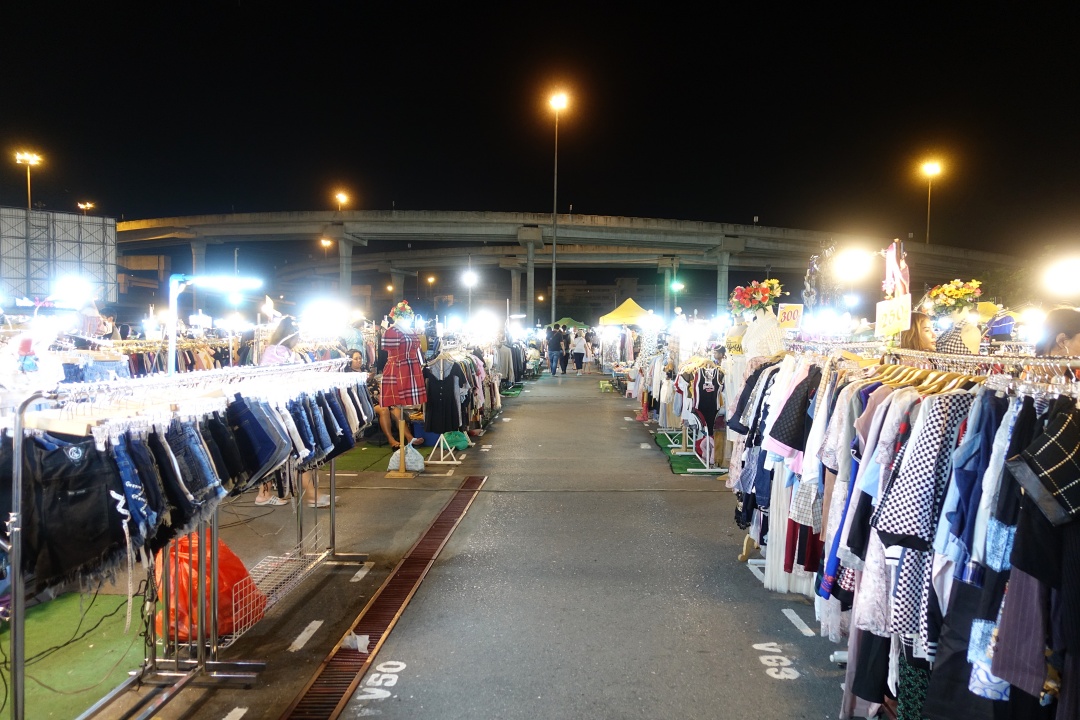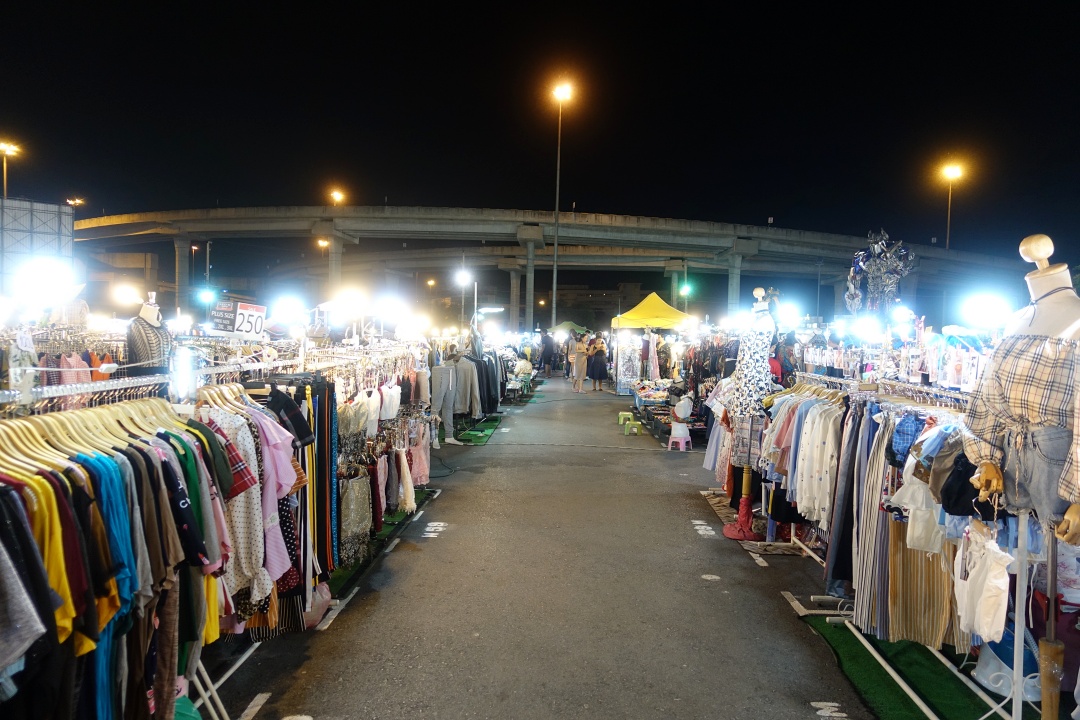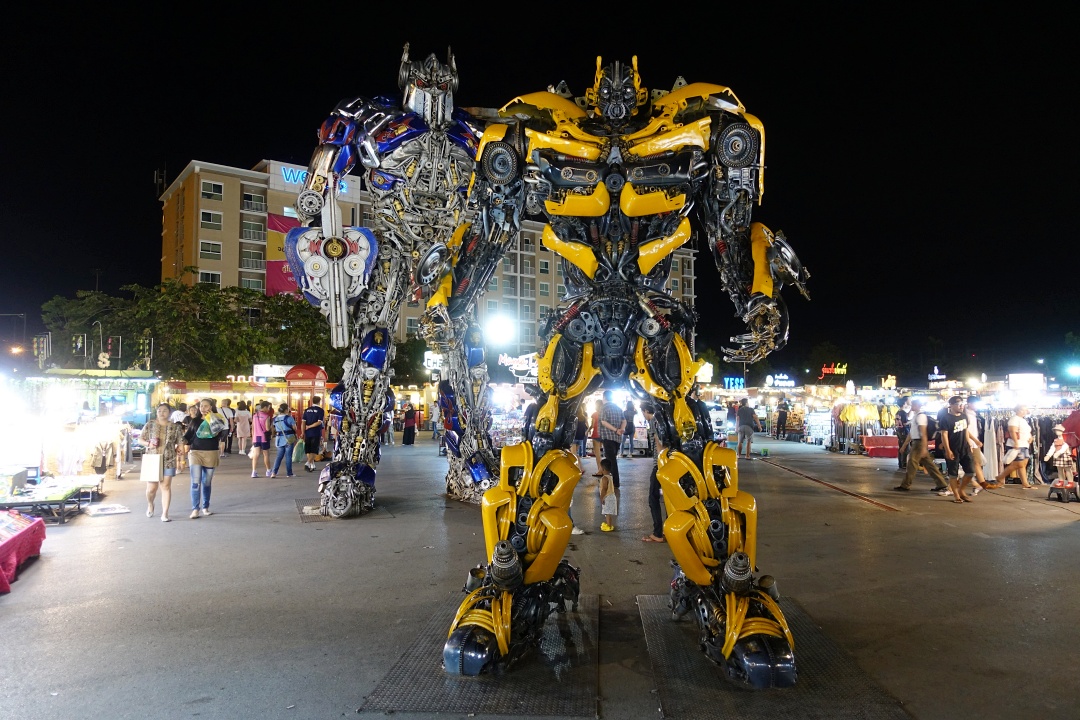 Spotted the Transformers in the middle of the night market!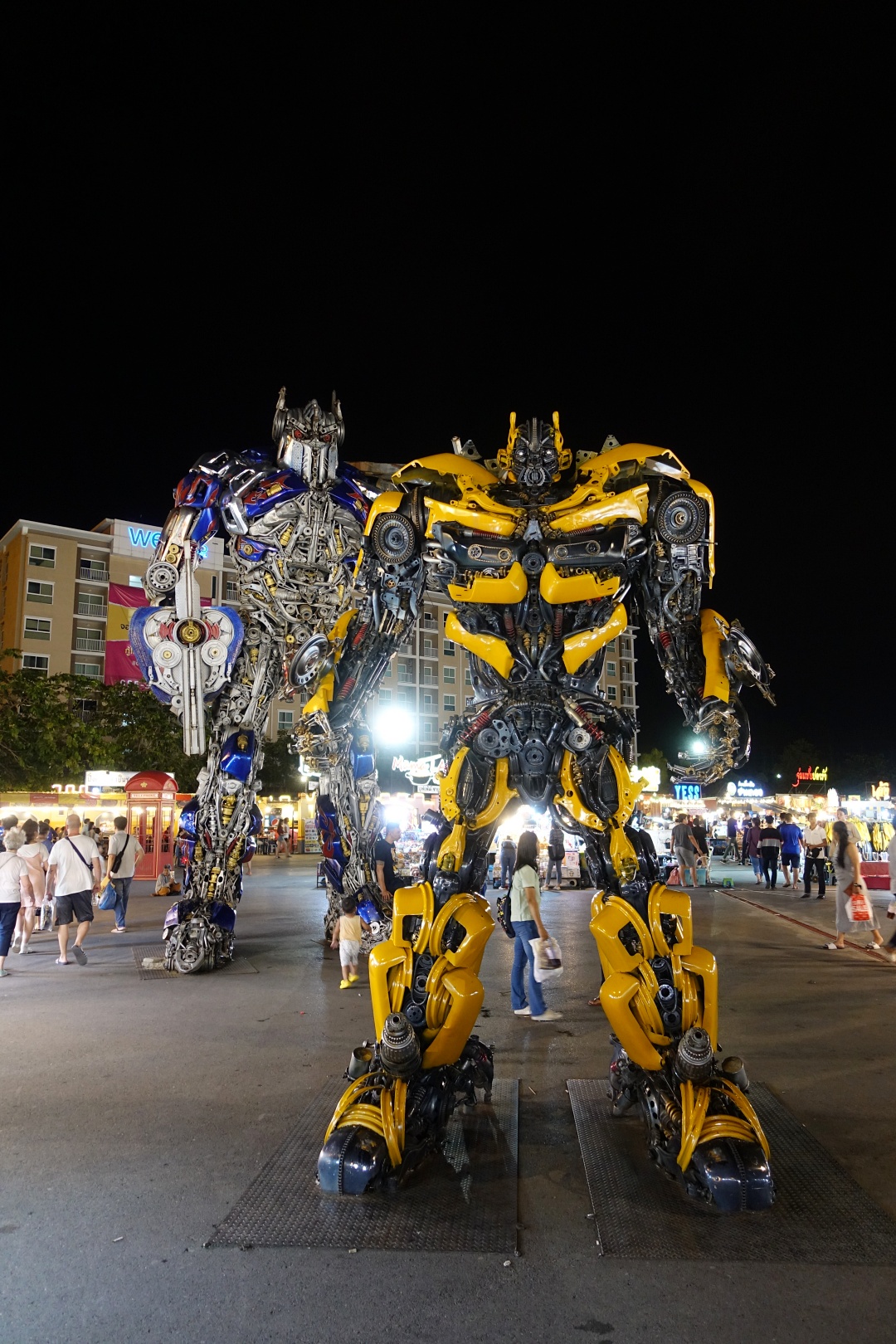 Not sure why these were there, but it makes such a good photo spot!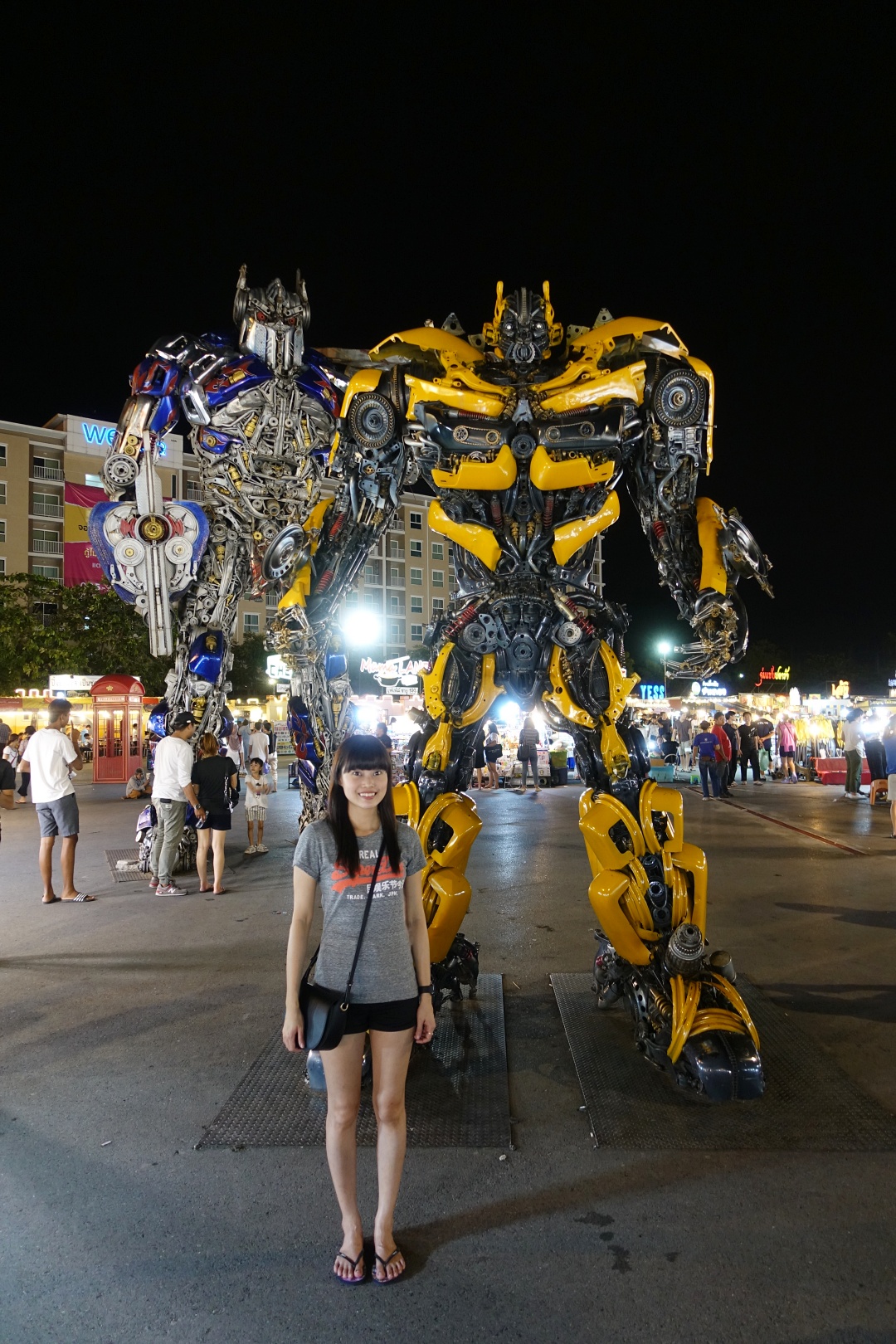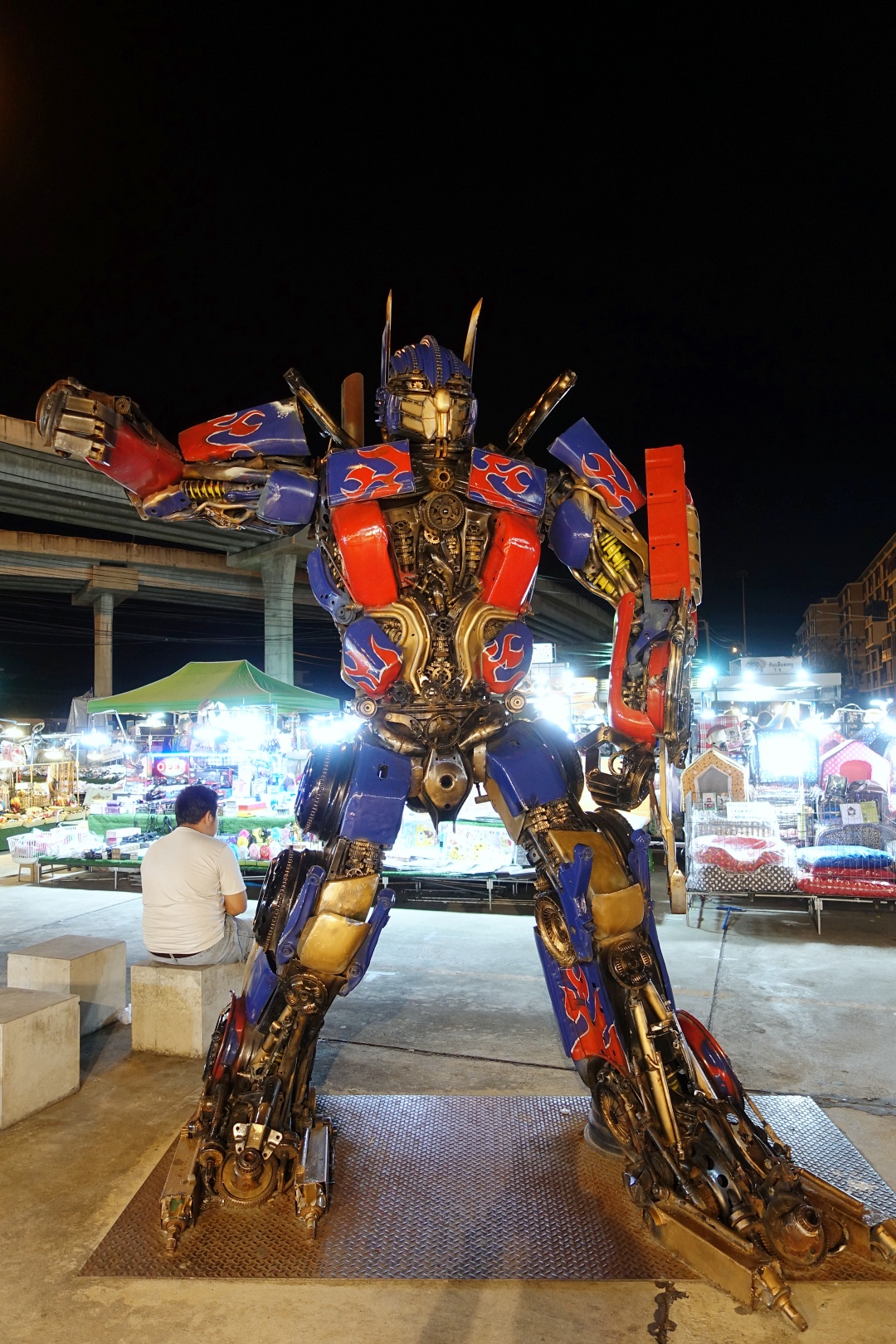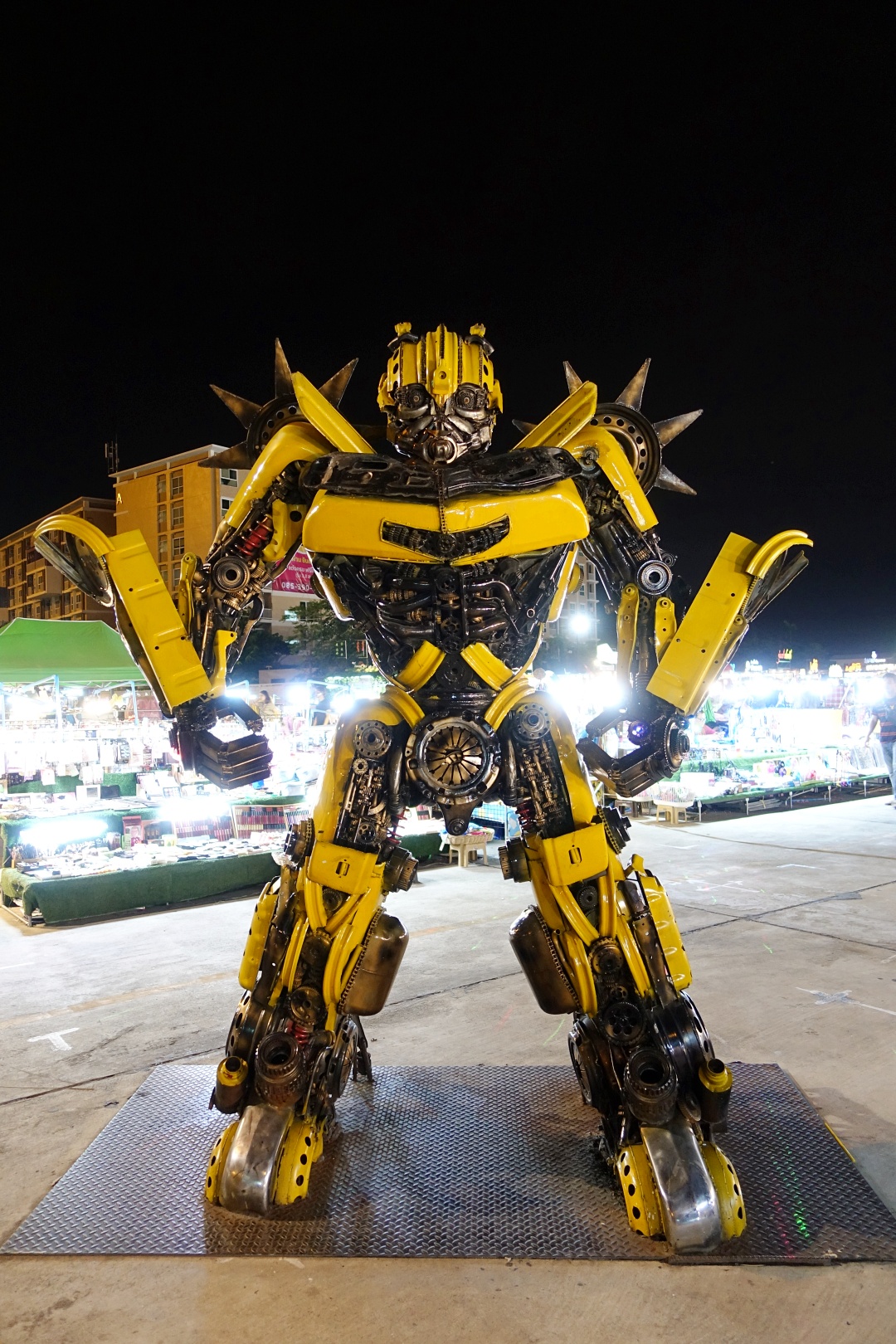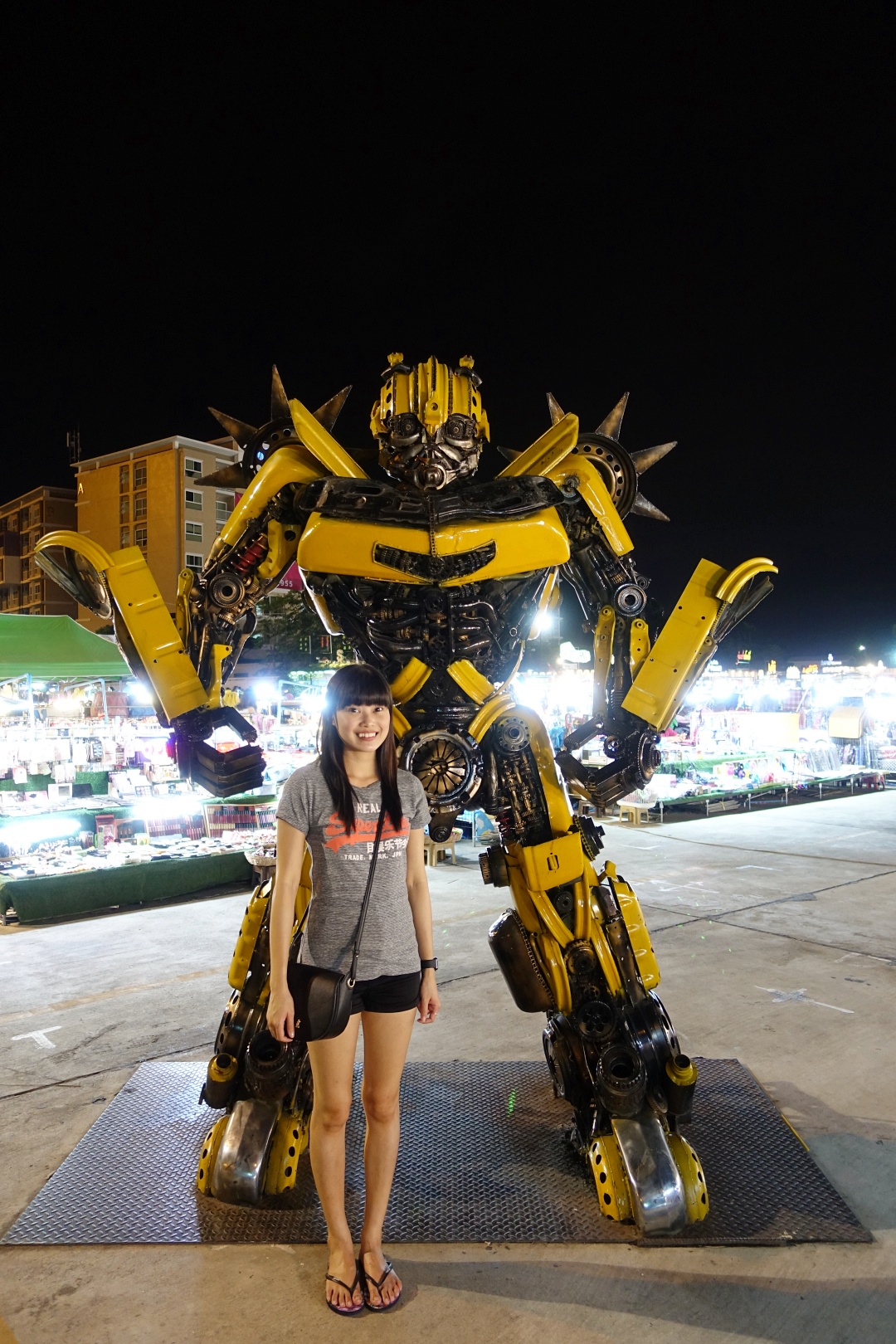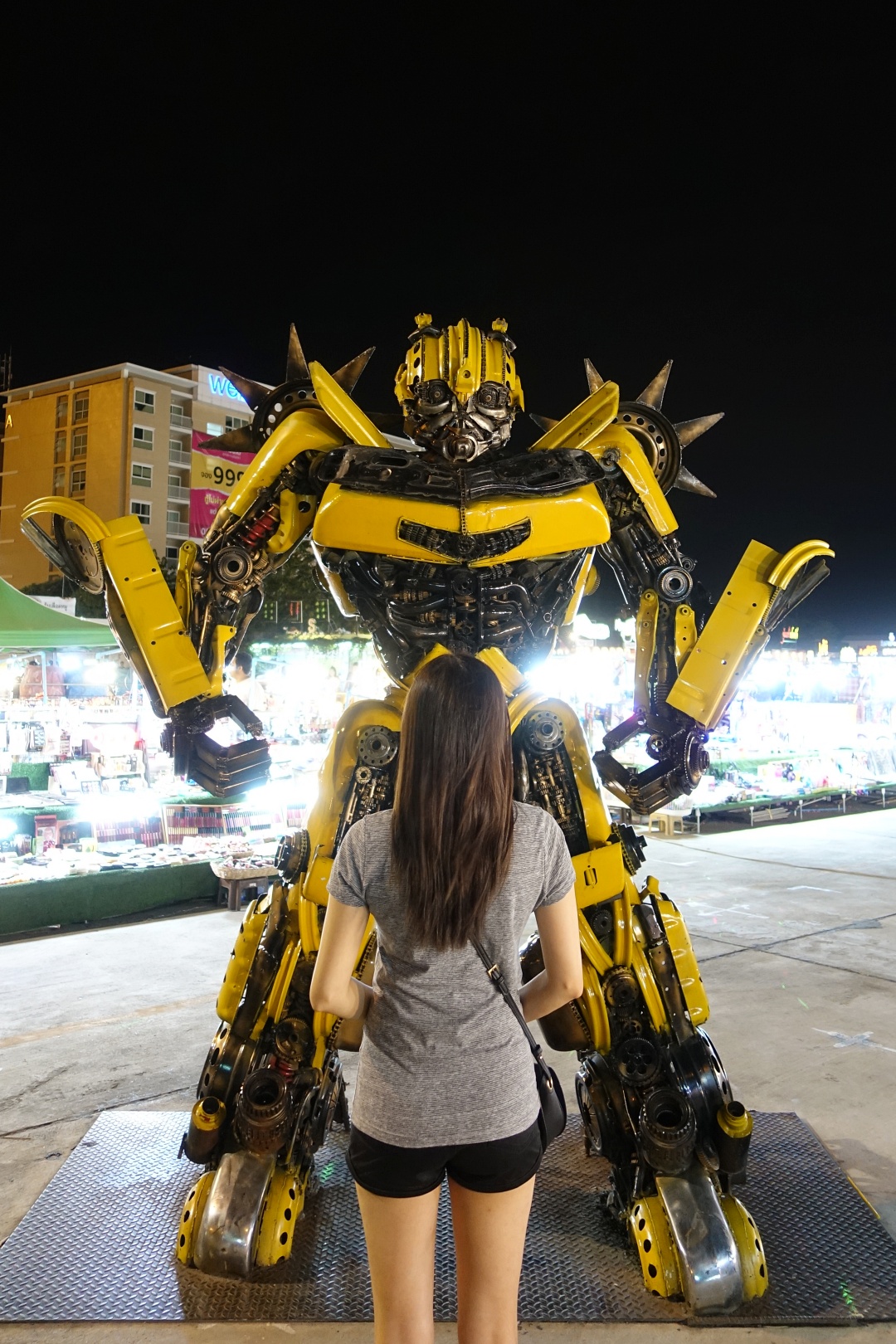 Comparing this photo to this, this Bumblebee is really not that big.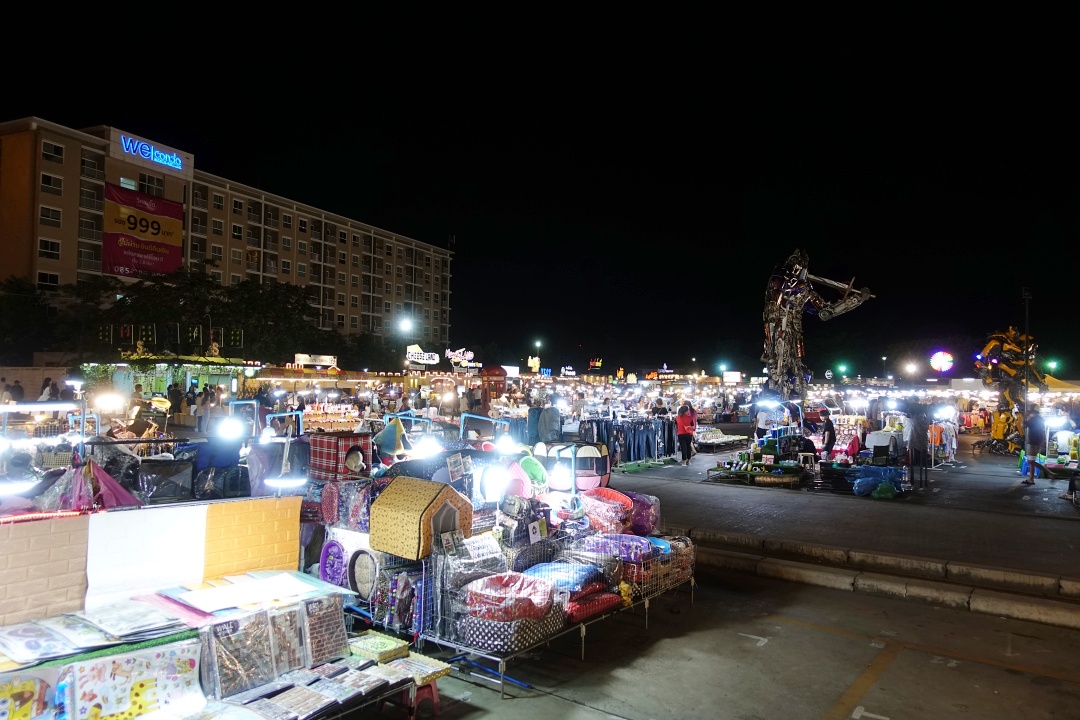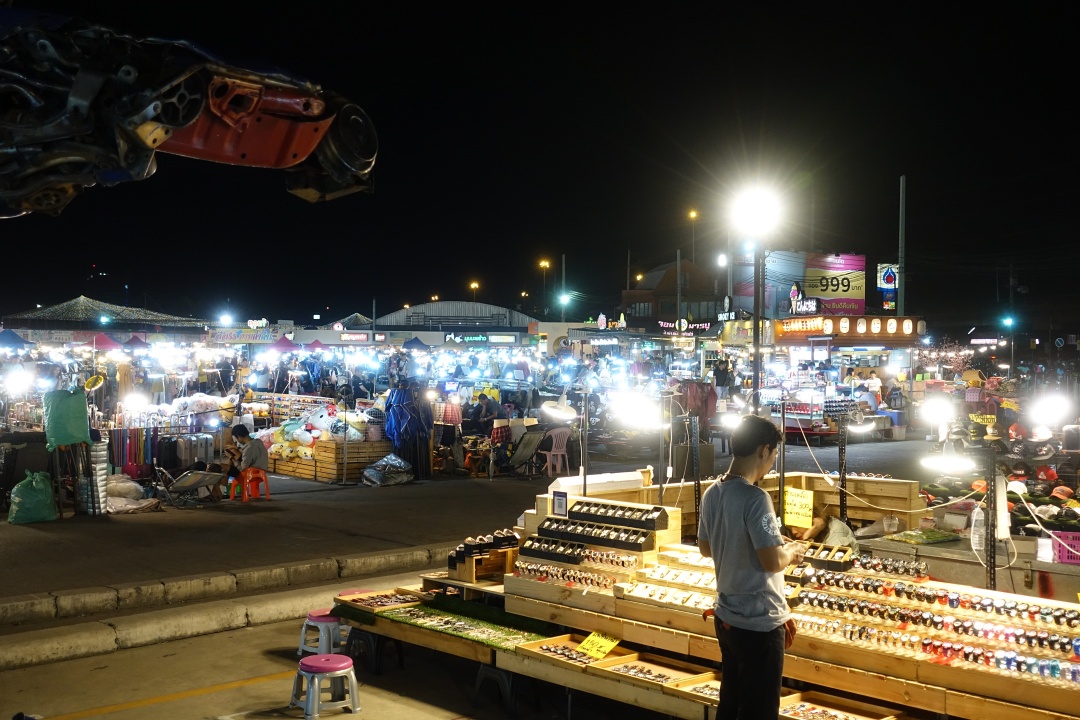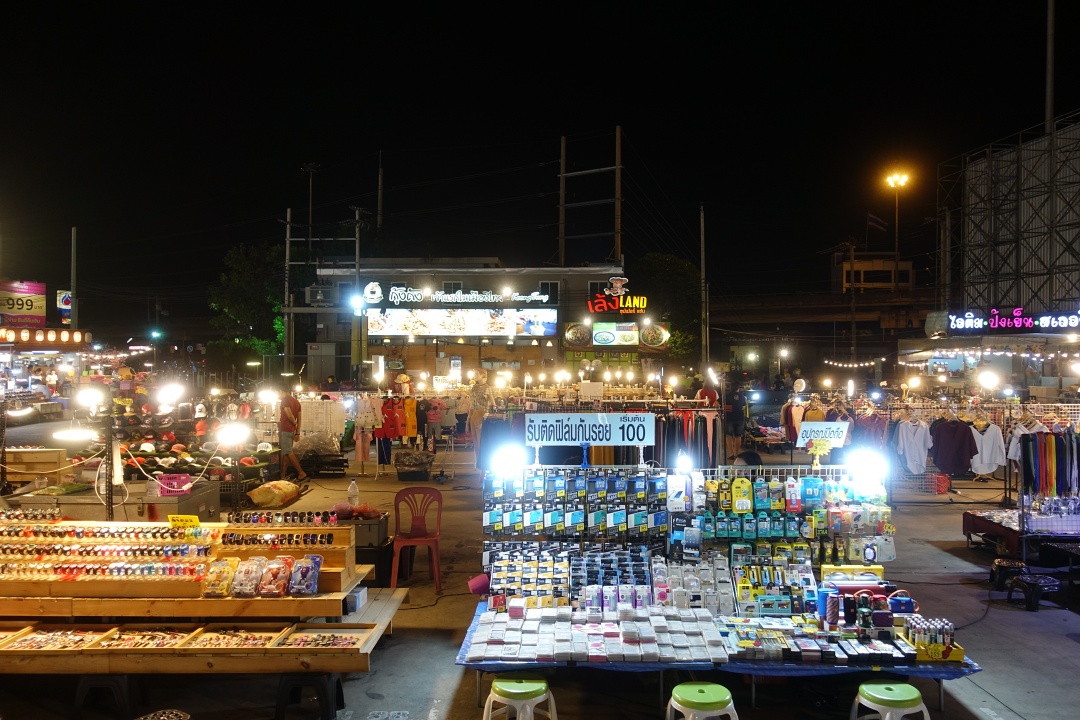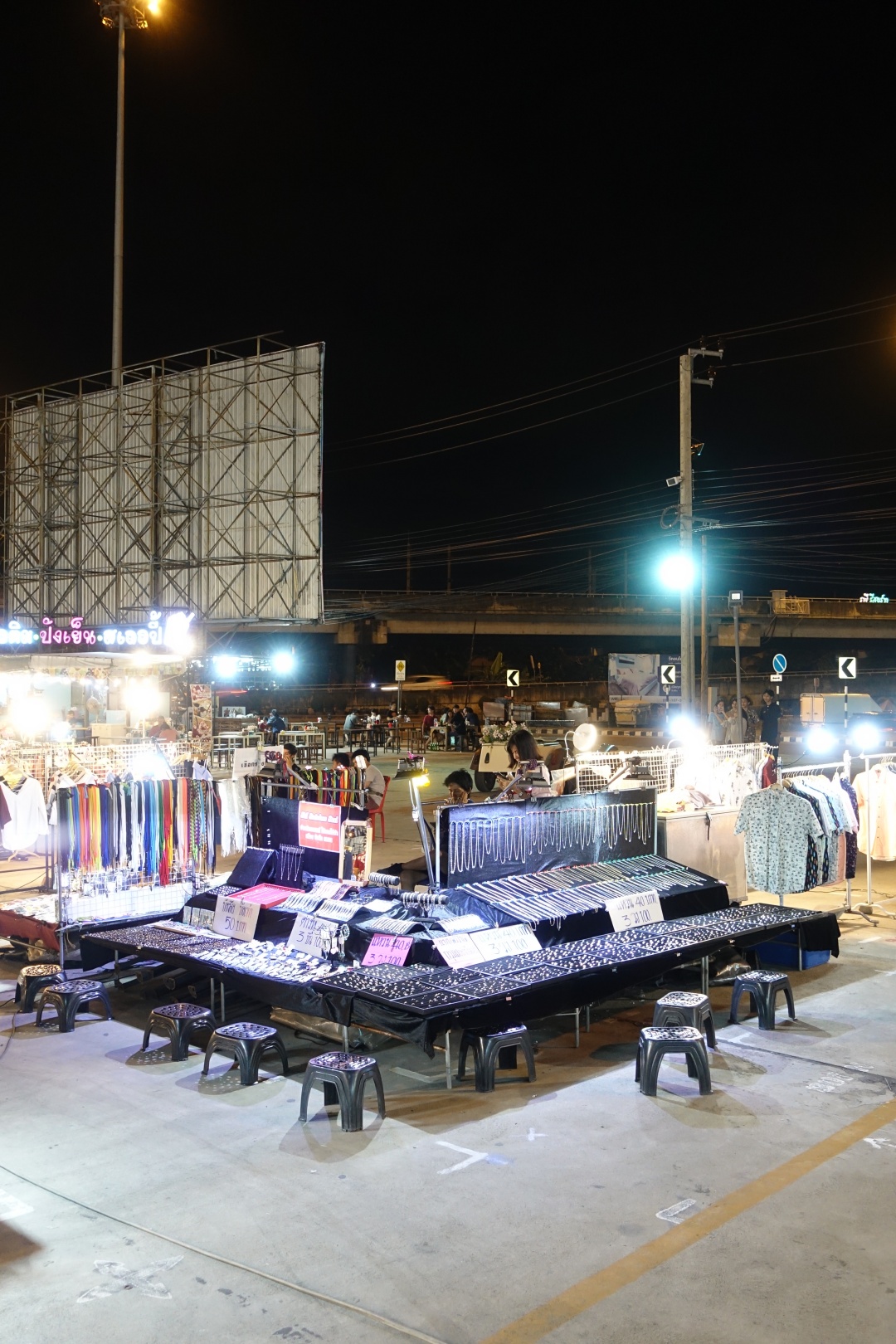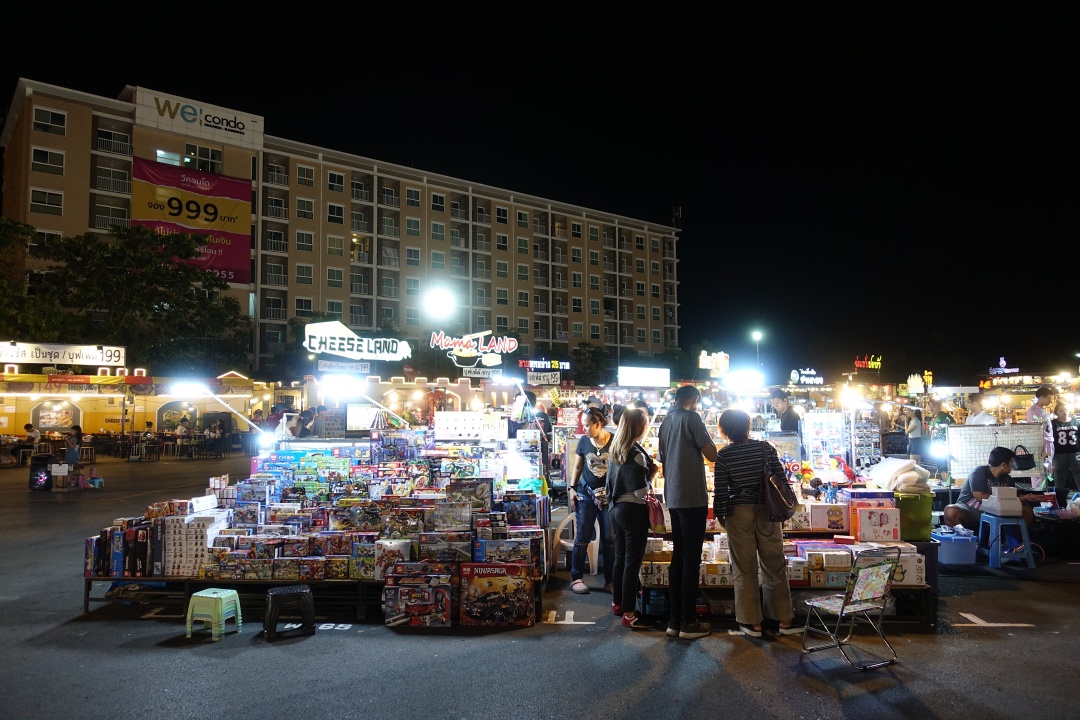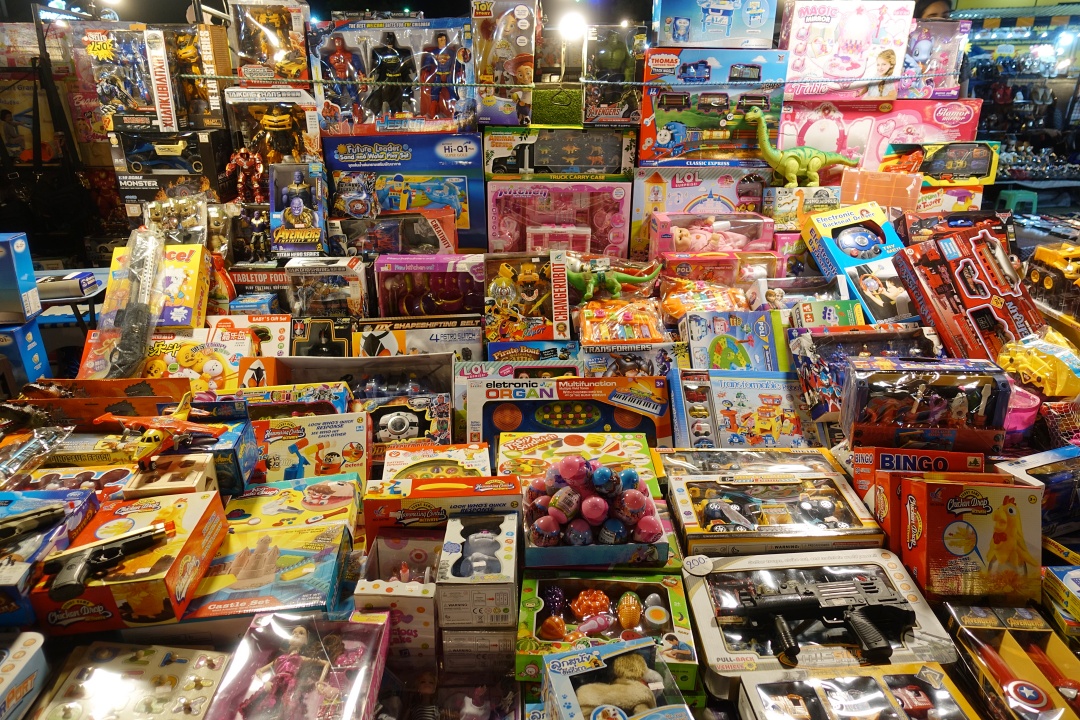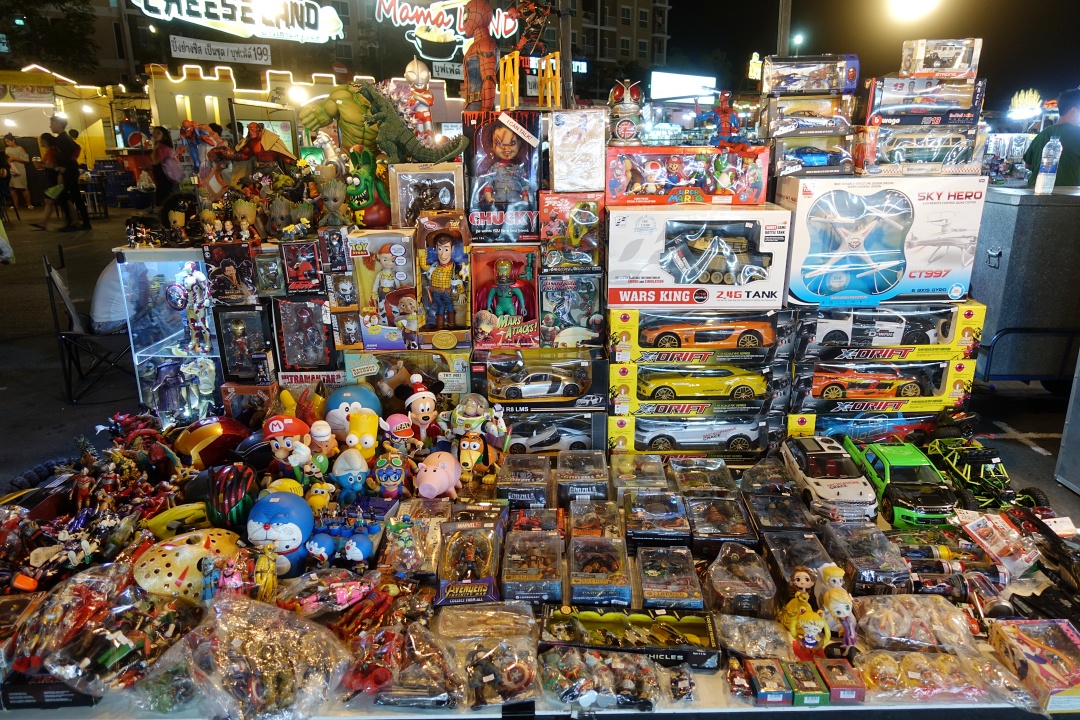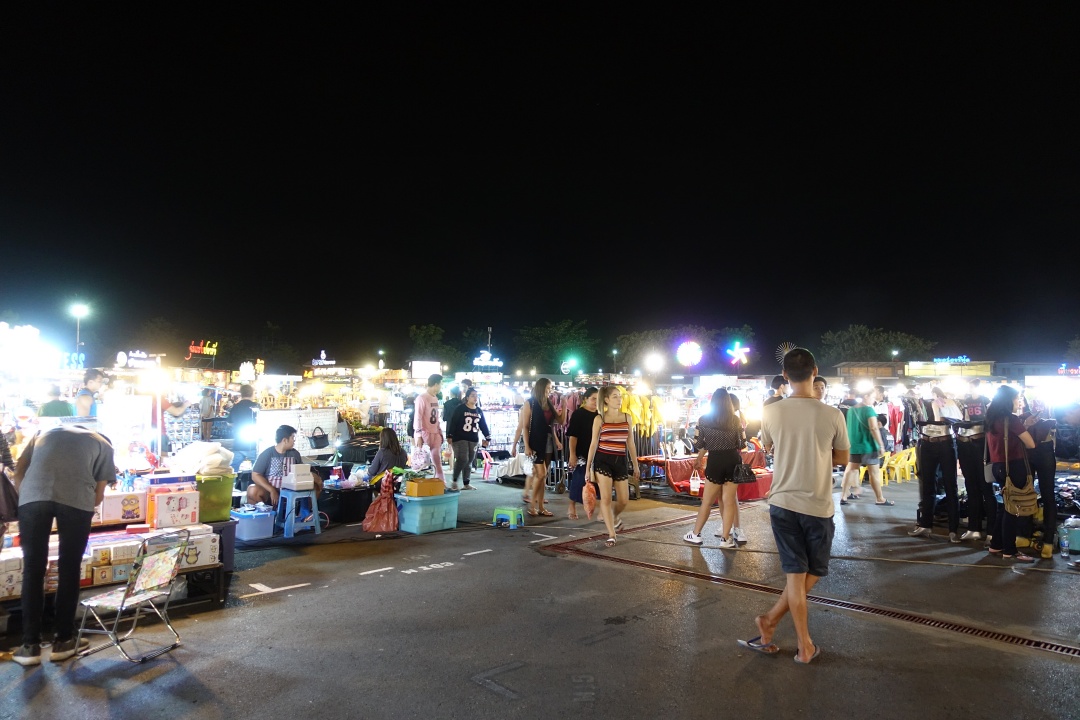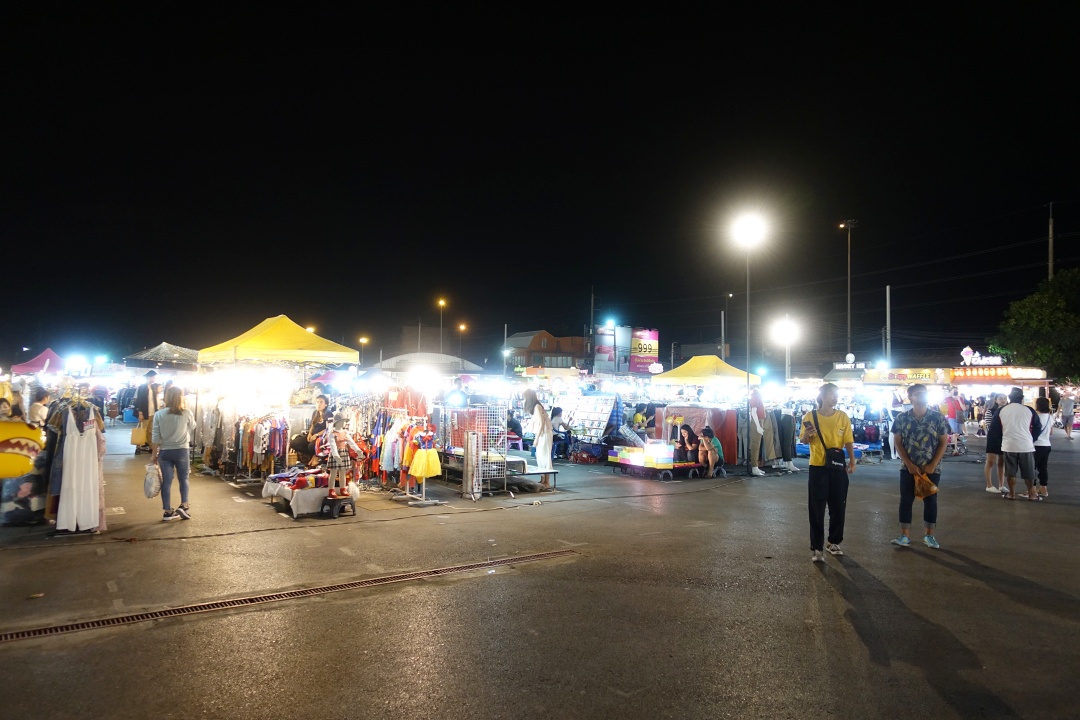 The night market was really big! With lots of stalls selling clothing, shoes, accessories, mobile gadgets, pets related items, toys, and etc.
I wanted to pick up a dress, but the price was much higher than expected, so I didn't end up buying it. Thinking back, I probably didn't like it that much because I can't even remember how the dress looks like.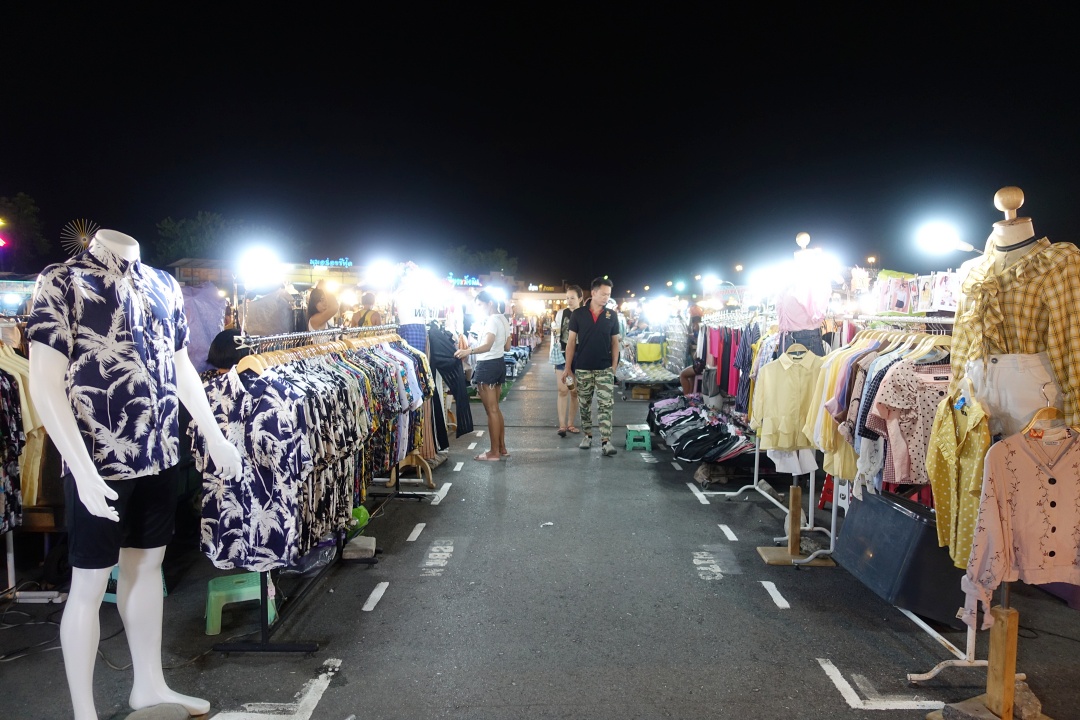 Done with shopping, we decided to look for a place to have supper. There were quite a number of options, but nothing quite appeal to us.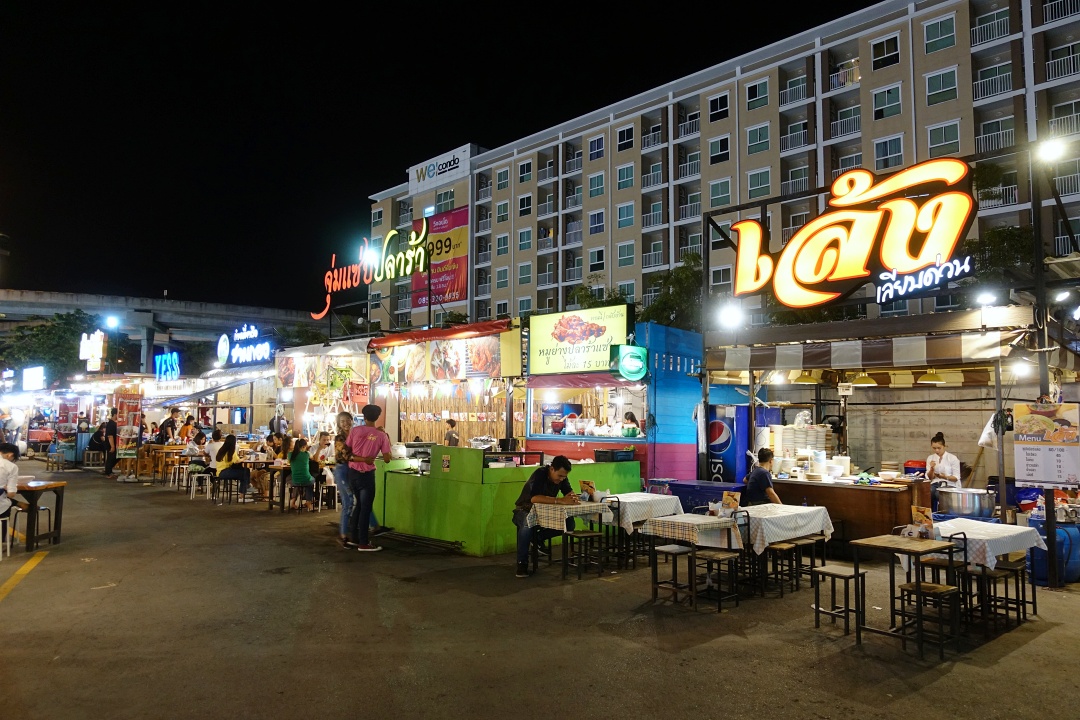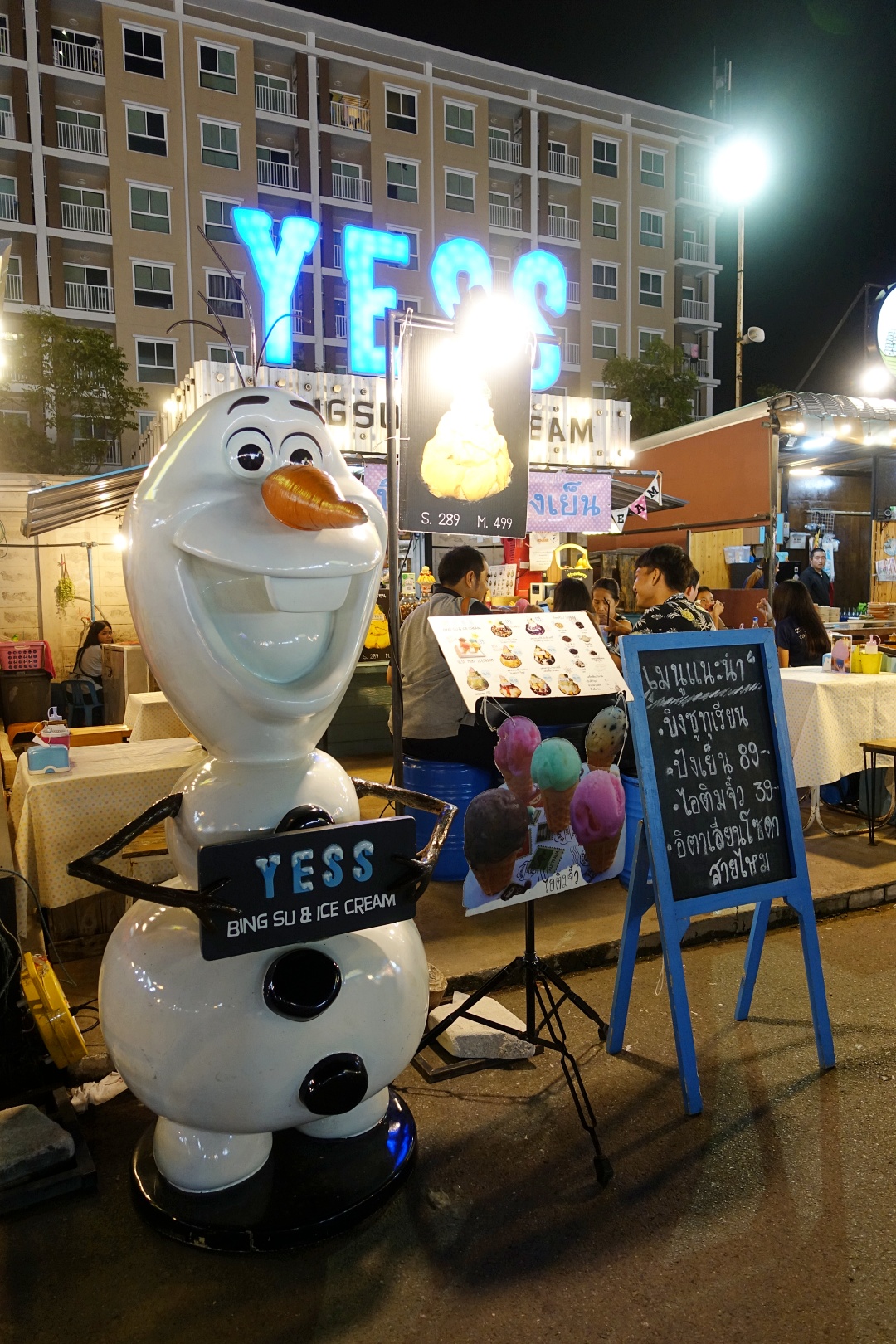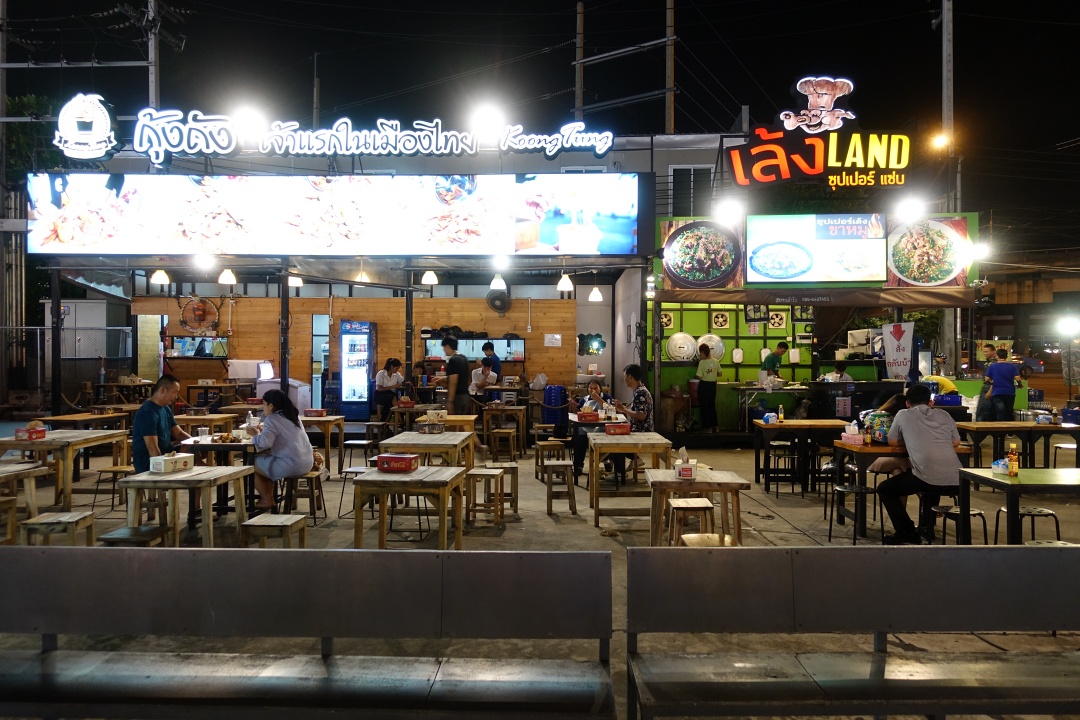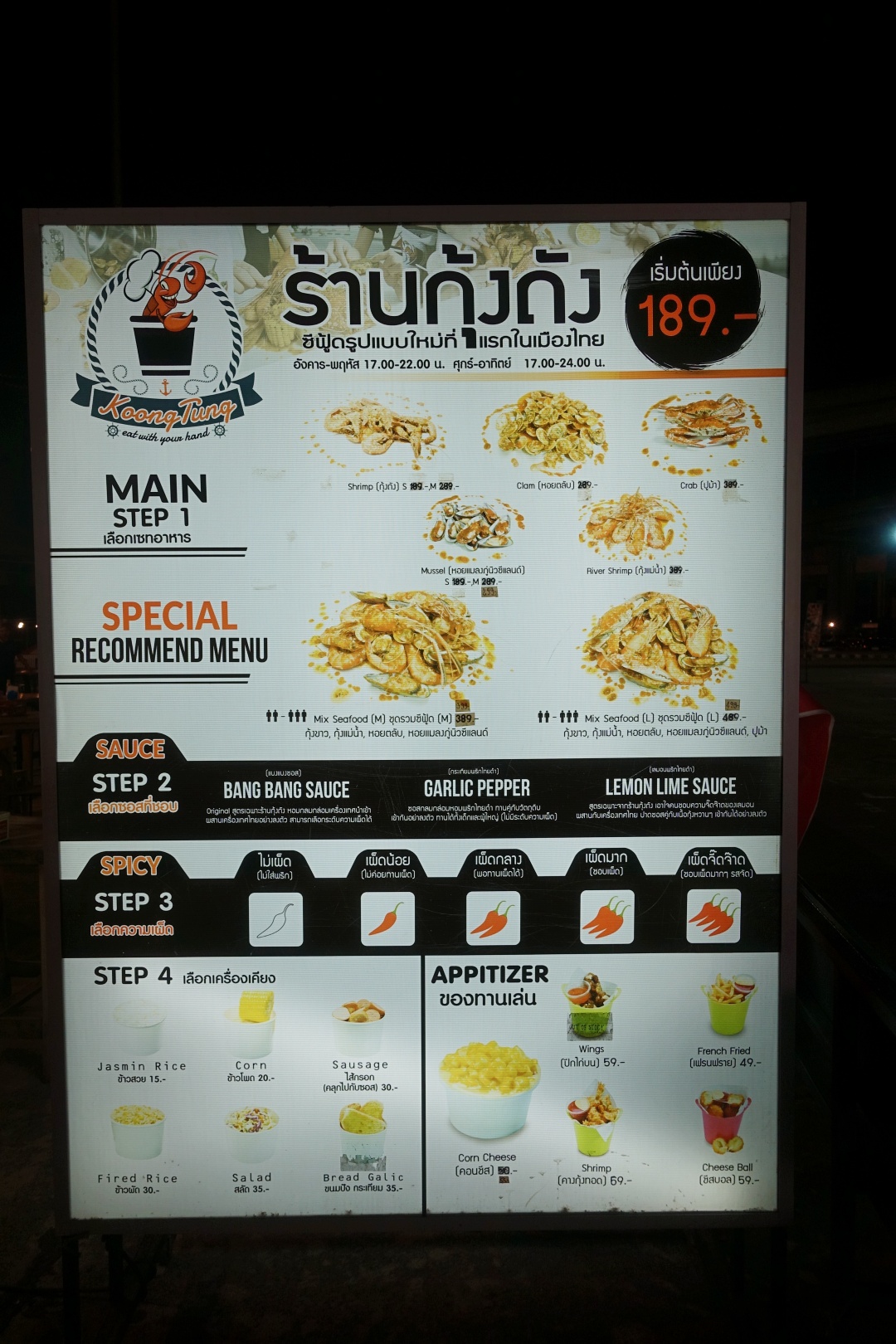 Seafood in a bucket.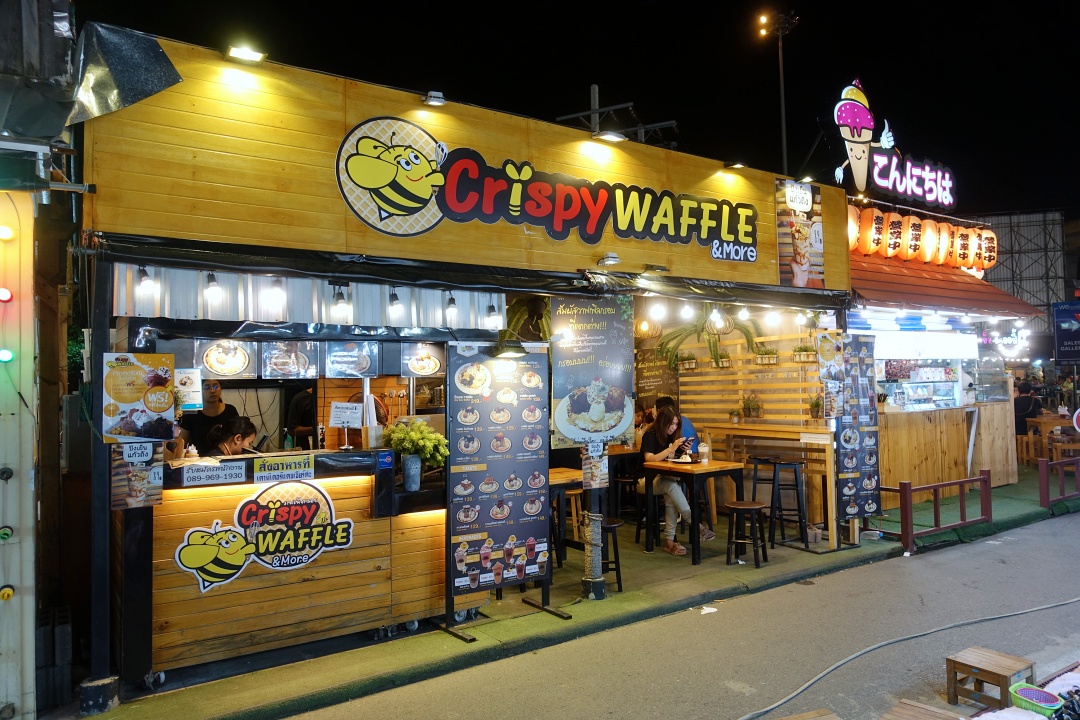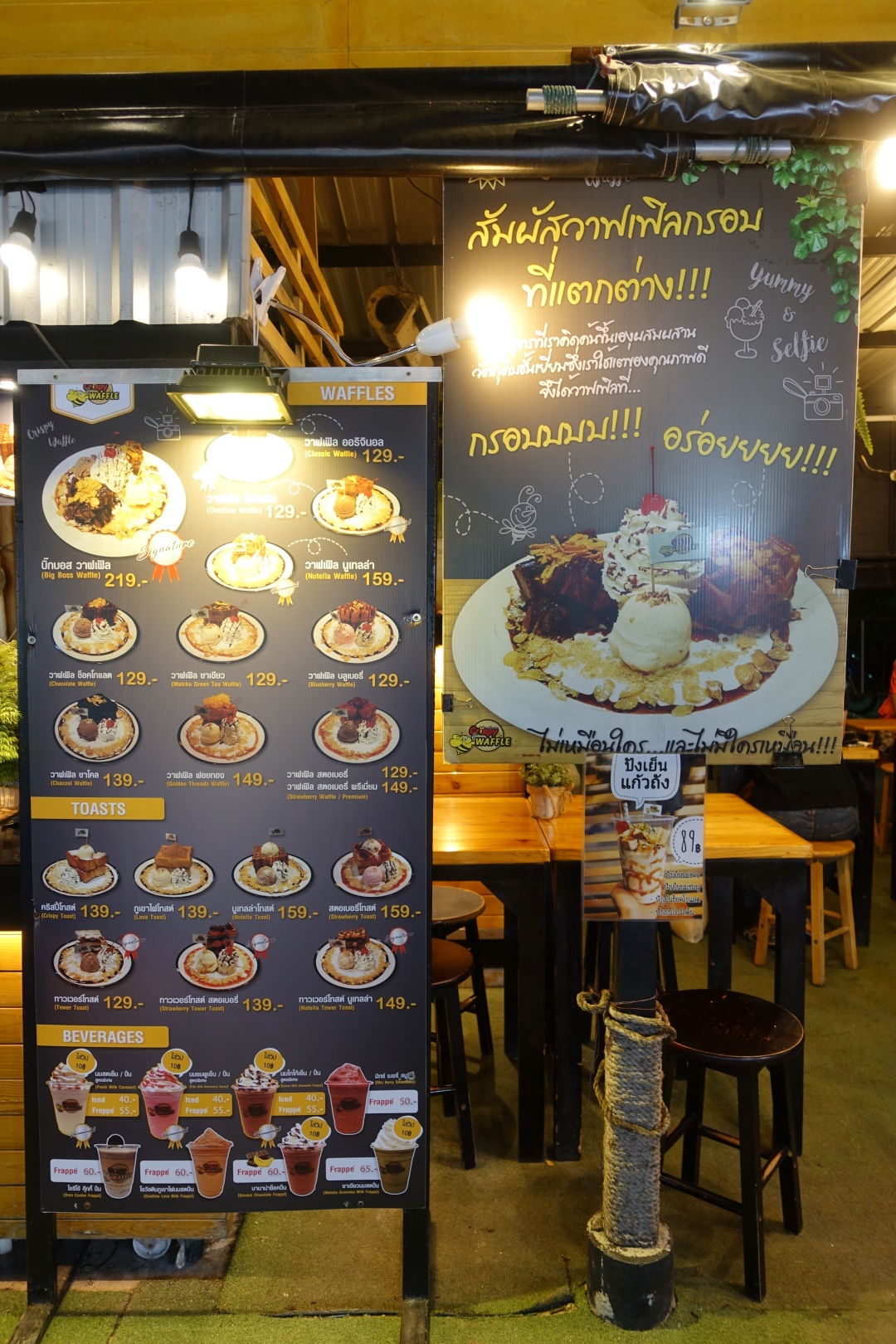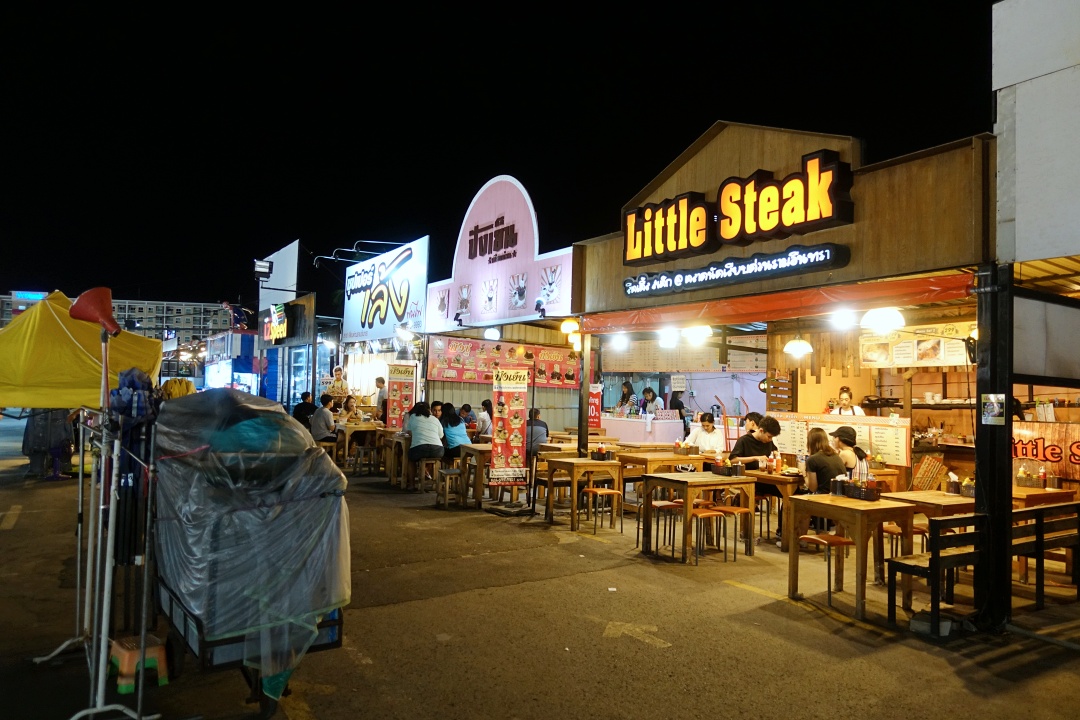 There was also a section where there were stalls selling finger foods/snacks. But by the time we walked back, they were either closed or were closing soon.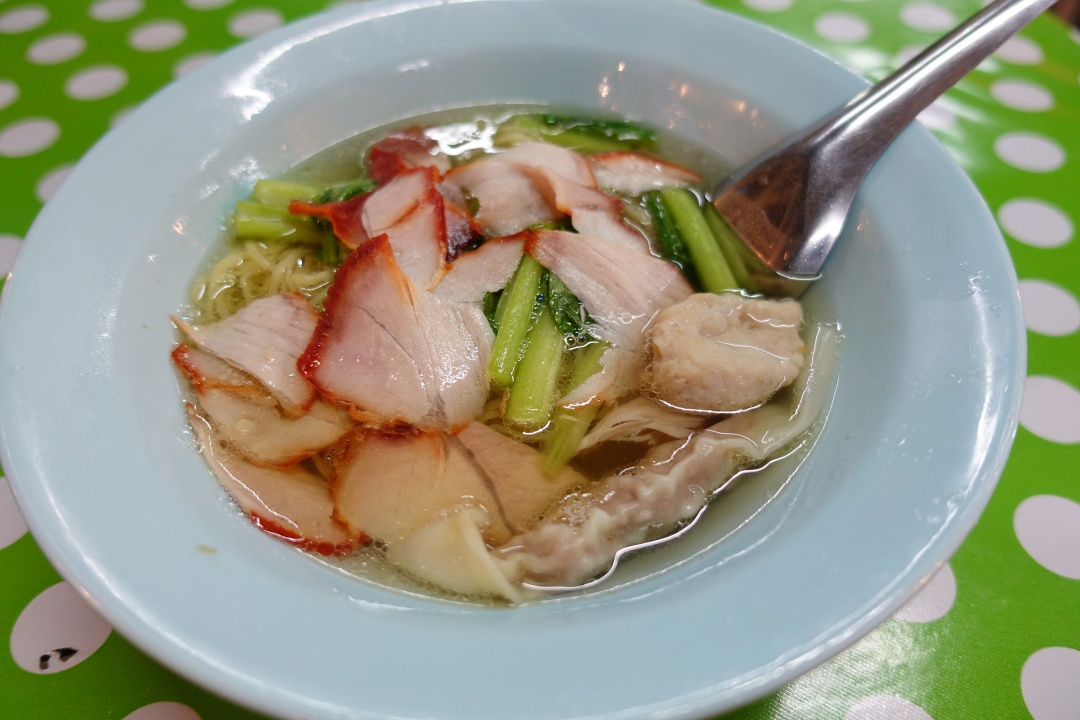 We ended up walking back to the front and randomly settle down at a stall selling noodle. It was pretty late by then, so it was either having that or not eating at all. The noodle turns out to be fairly decent, and it ended up being a nice, comforting bowl of noodle.
Eventually left Liab Duan Night Market at close to midnight.
Not sure if we would return since it isn't the most convenient place to get to. It appears to be a very local night market with not many tourists. The place was no doubt huge, with a good mix of everything. Prices are generally low but so is the quality. We didn't manage to find anything interesting or exclusive, so we didn't end up buying much. I think all I got was a set of Disney figures. (Most definitely not authentic, but it was rather cheap after bargaining, so I decided to get them.)
I supposed if you're bored of the usual night markets in Bangkok and have time to travel, then Liab Duan Night Market is worth a visit. Else, you may want to stick to the usual more popular night markets in the city.