Down to our last full day in Bangkok, before we head back home the following day. It was a Saturday, and our plan for the day was to head down to Chatuchak Weekend Market. Then to Union Mall to pick up the Husband's shoes, and visit a night market afterwards.
But before all that, we decided first to have lunch at MK Restaurant. After having it on the first night we arrived in Bangkok, this was the second time we went back to MK Restaurant. This time around, we went to the outlet at Big C Supercenter.
MK Restaurant | Big C Supercenter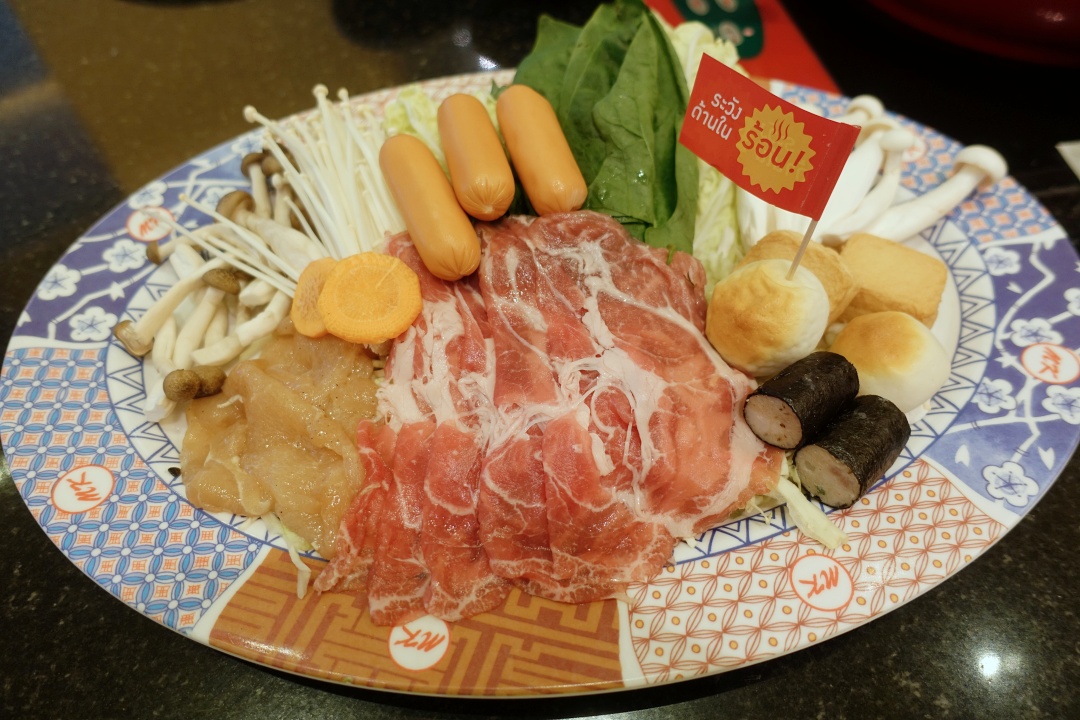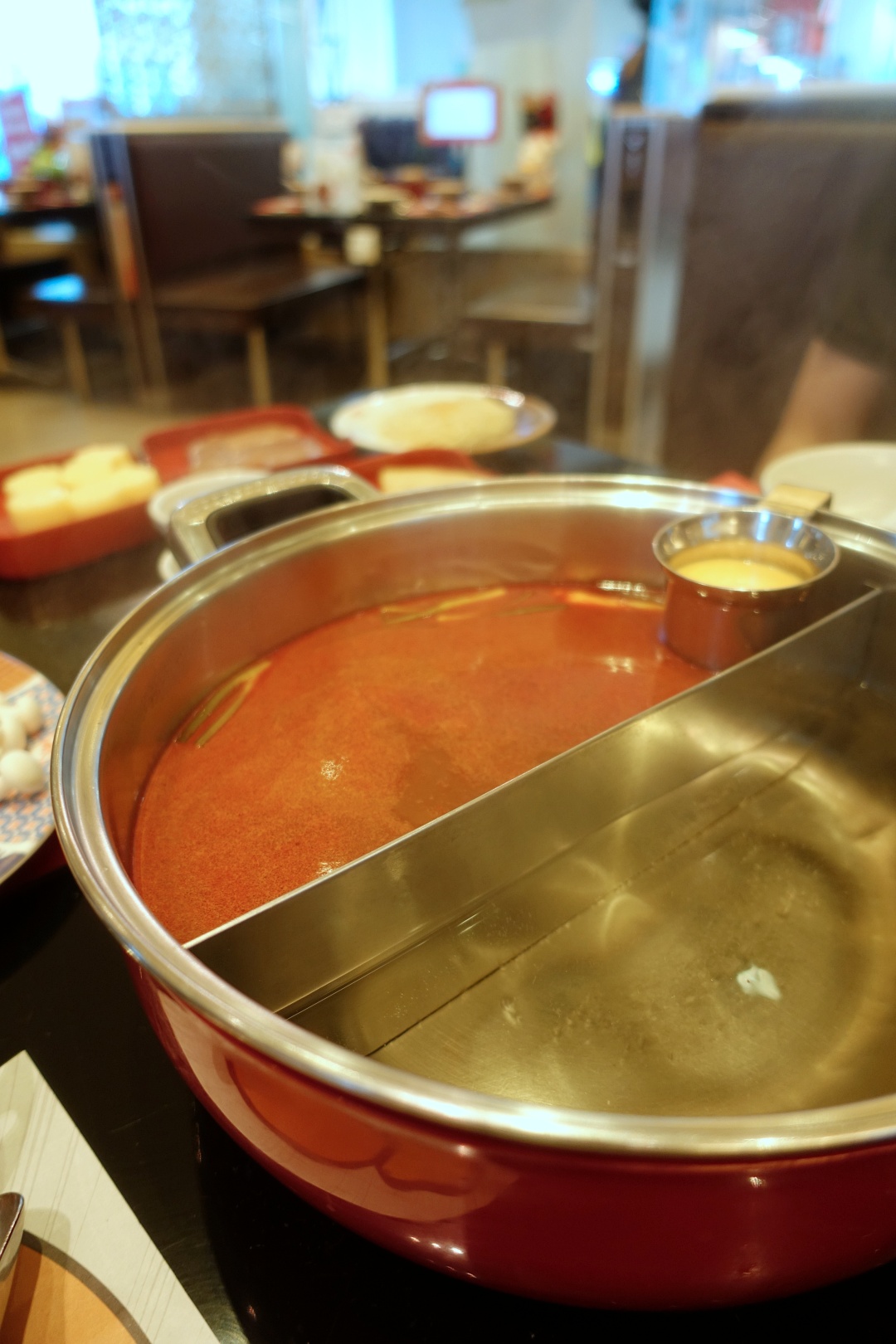 The previous time we only got a single soup base, and this time we decided to go with two. I feel that the usual clear soup base is rather bland, so I must prefer the spicier option.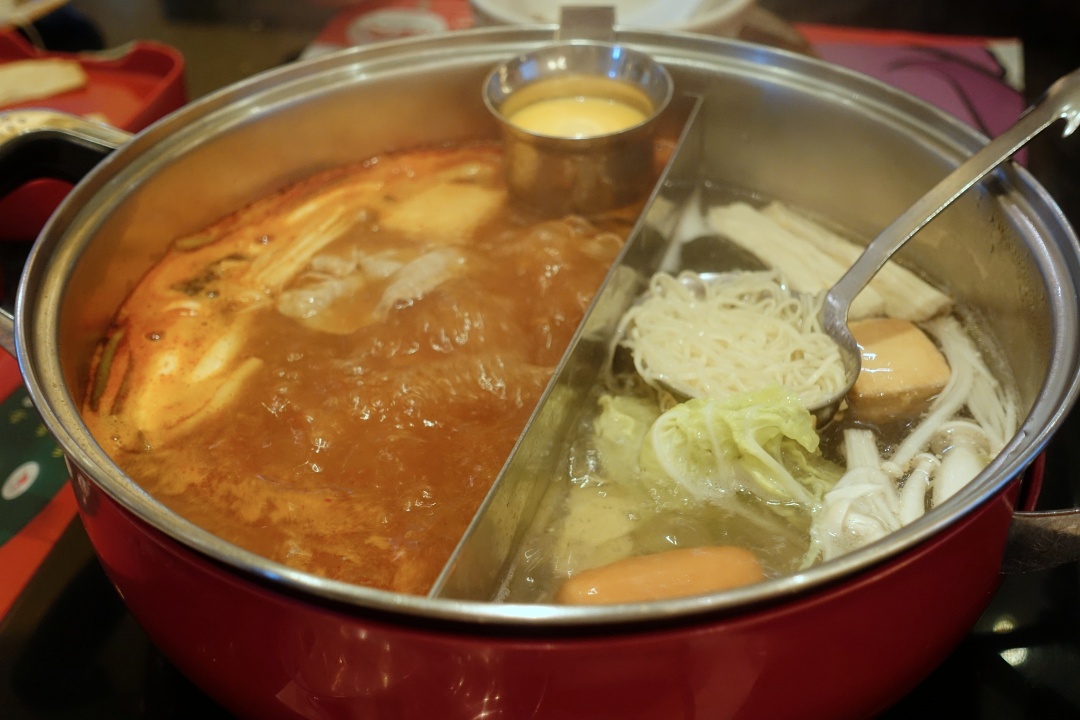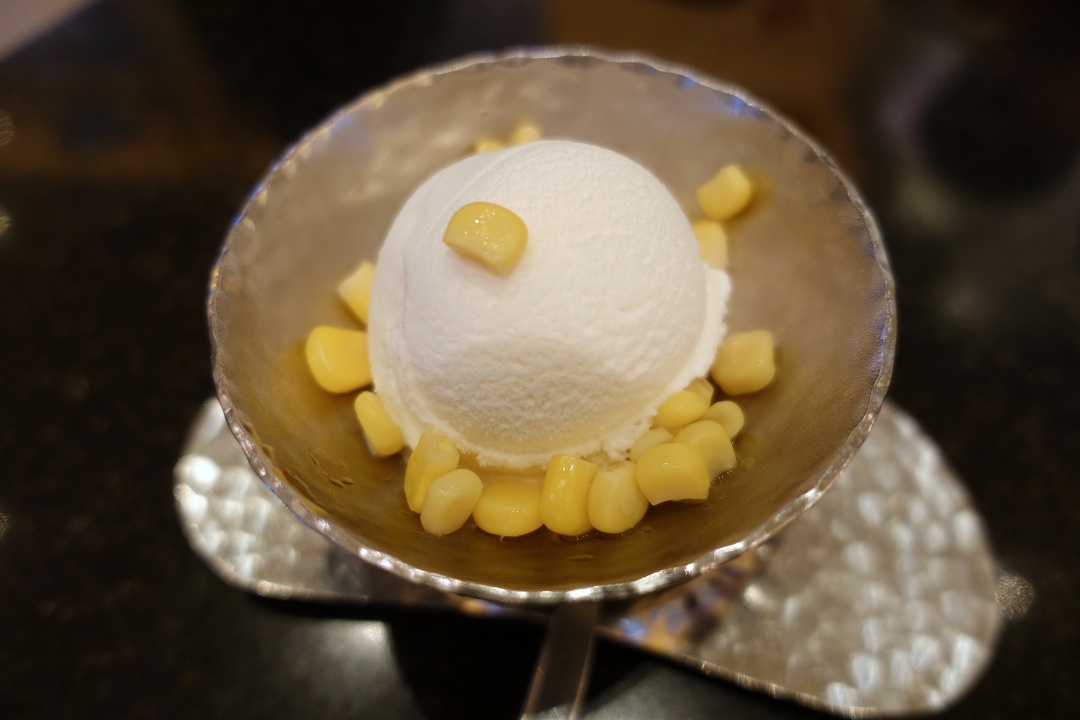 Ice cream to end off the meal.
After lunch, we then walked from Big C Supercenter to the nearest BTS Station – Chit Lom, to take the train to Mo Chit Station for Chatuchak Weekend Market.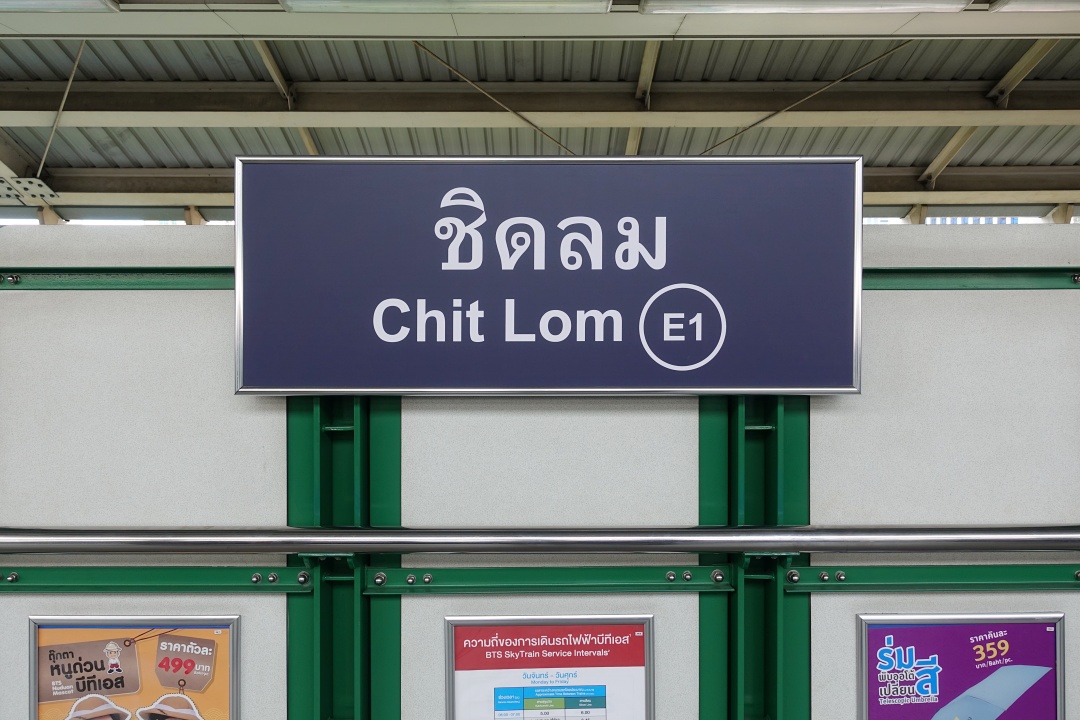 Chatuchak Weekend Market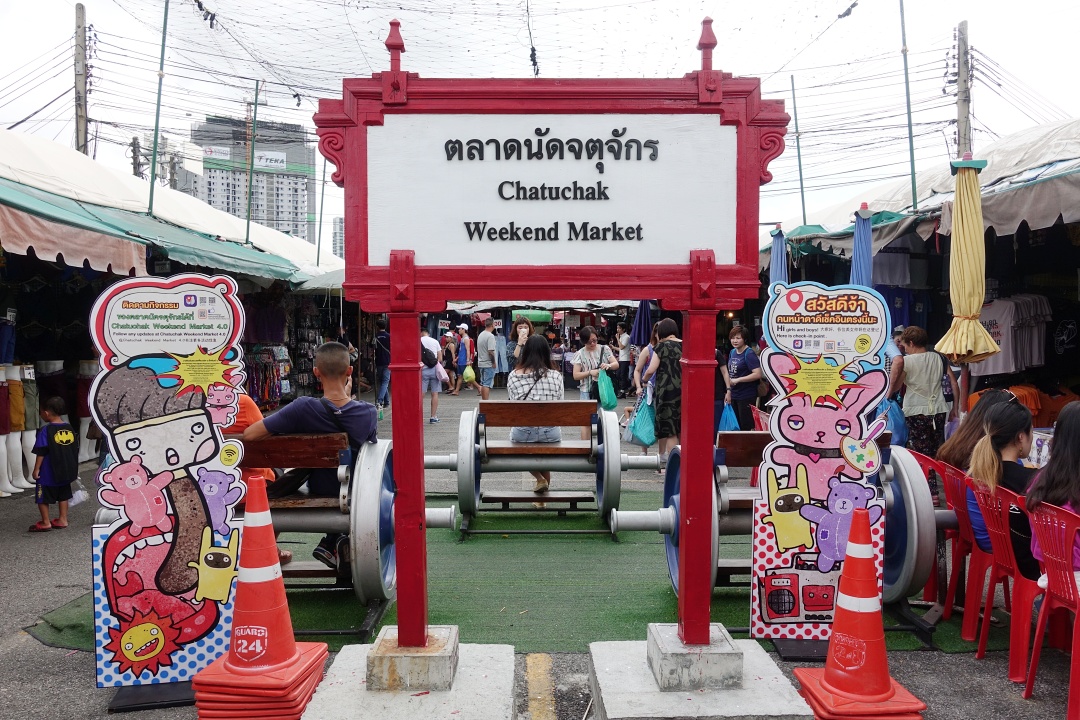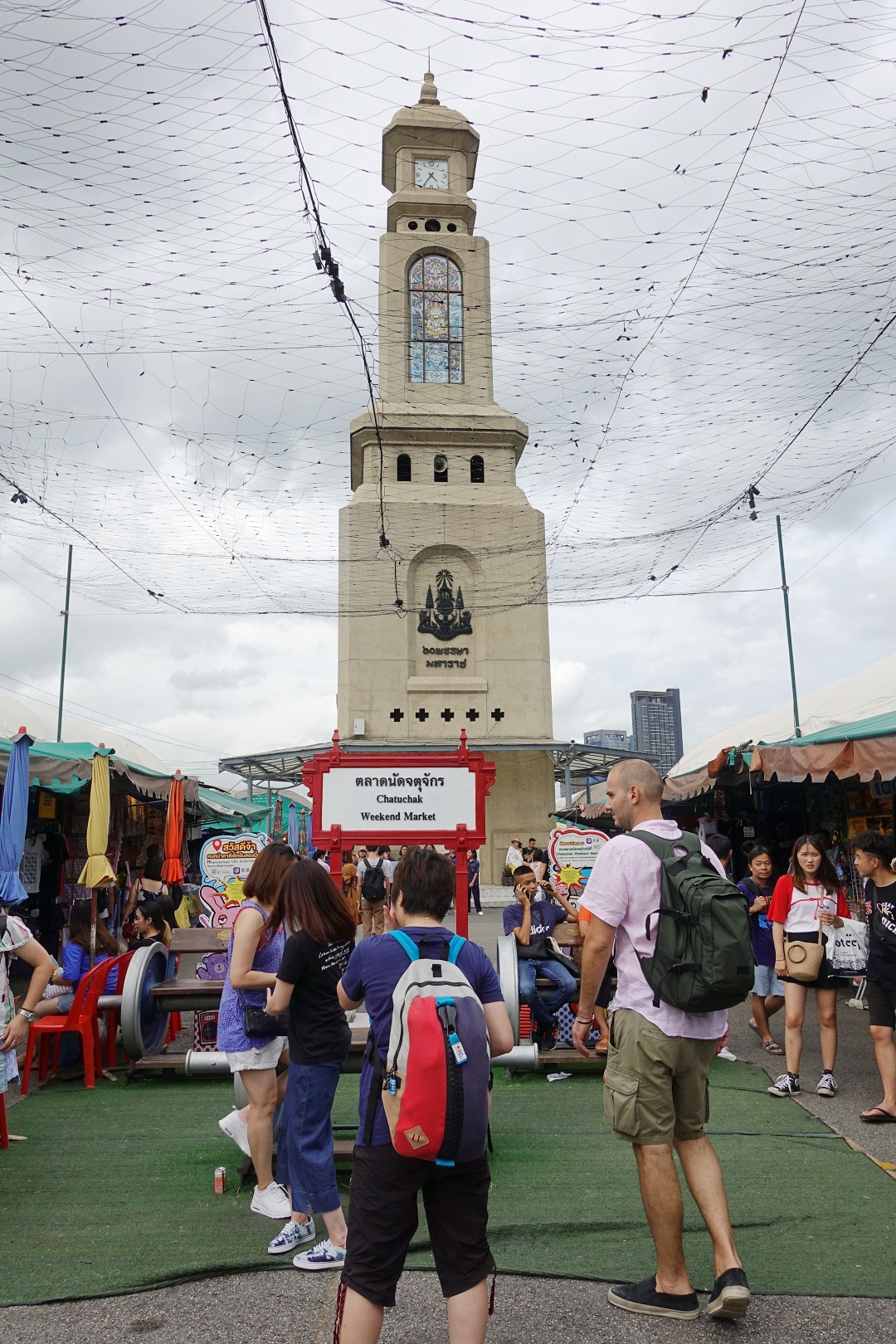 The iconic bell tower situated in the middle of Chatuchak Weekend Market.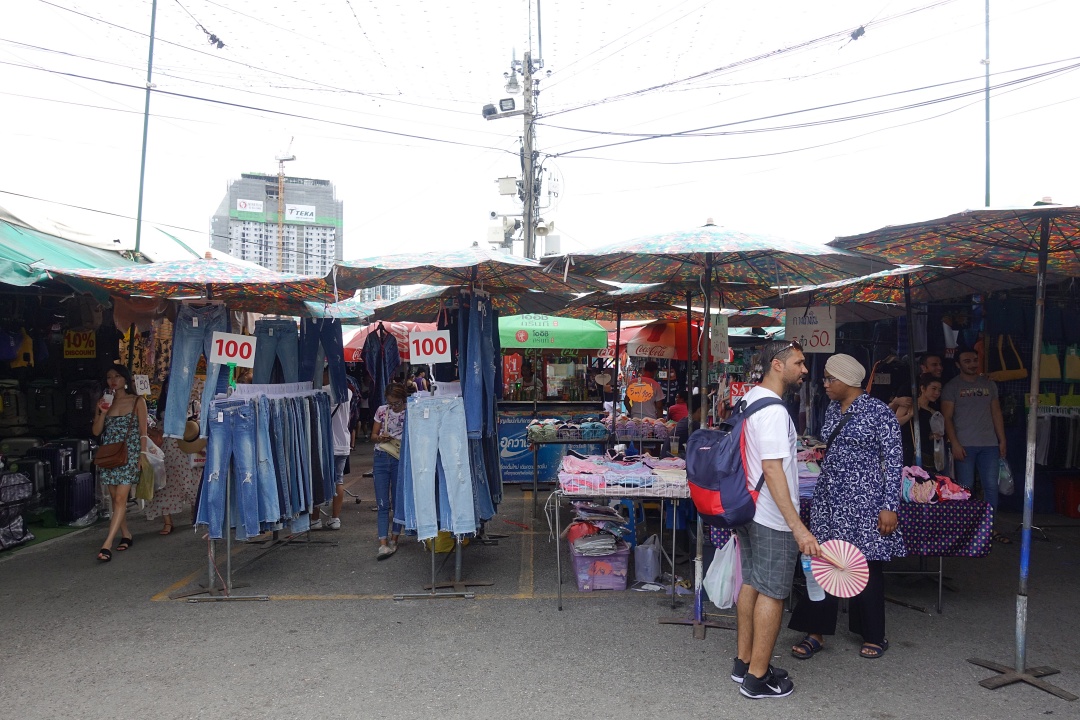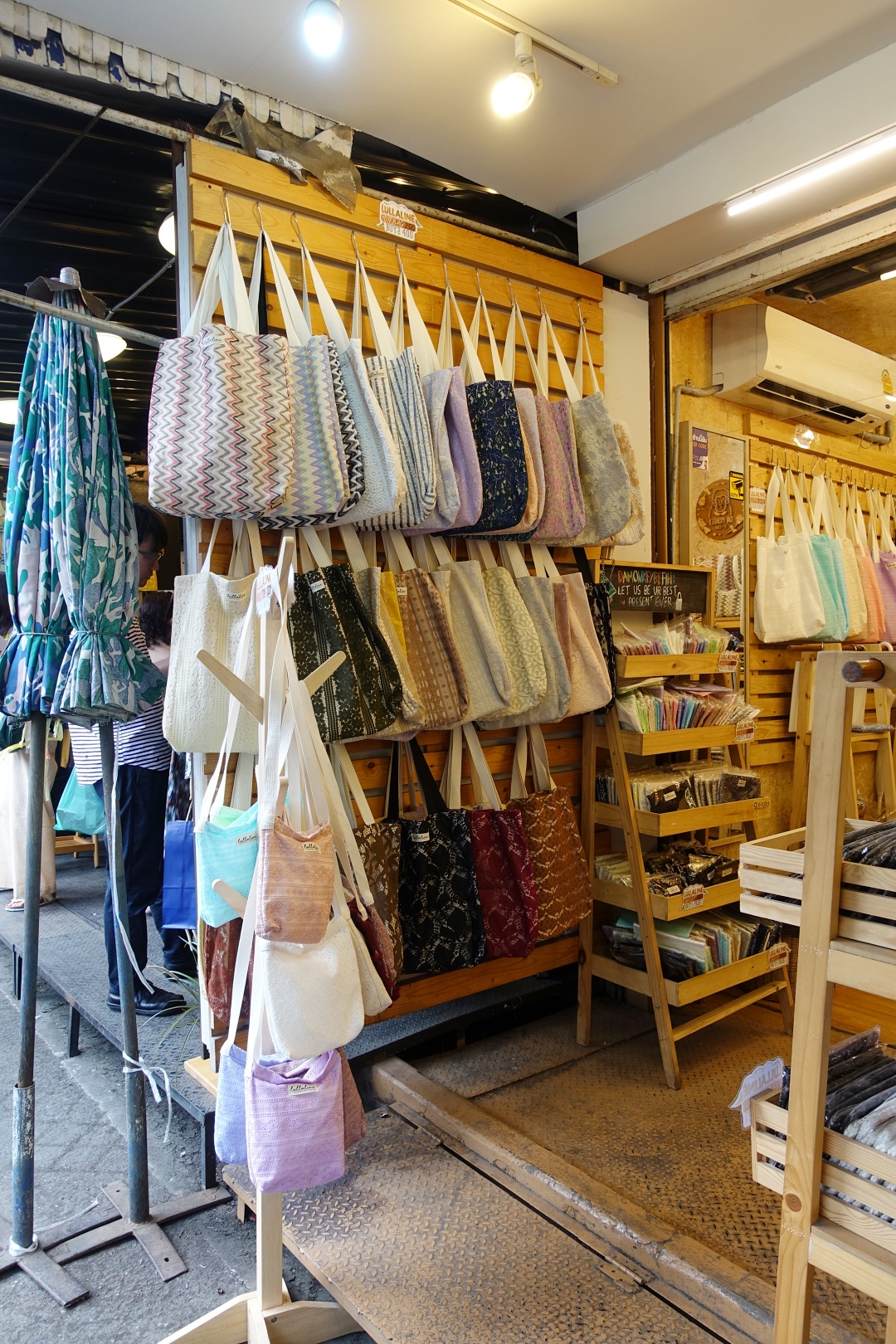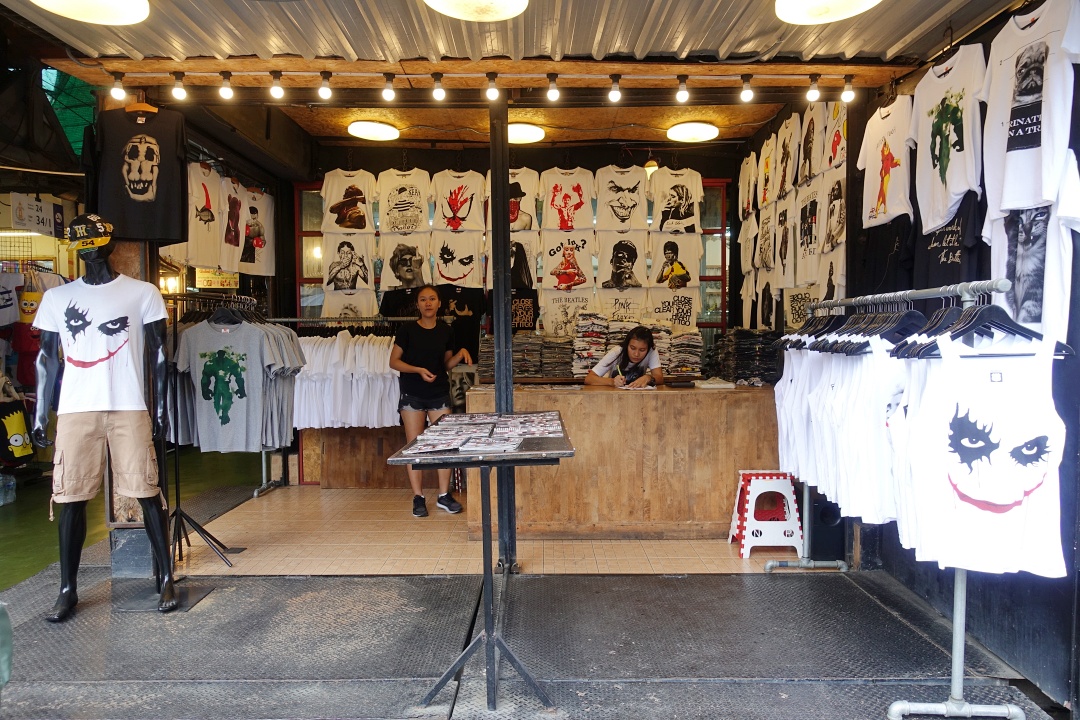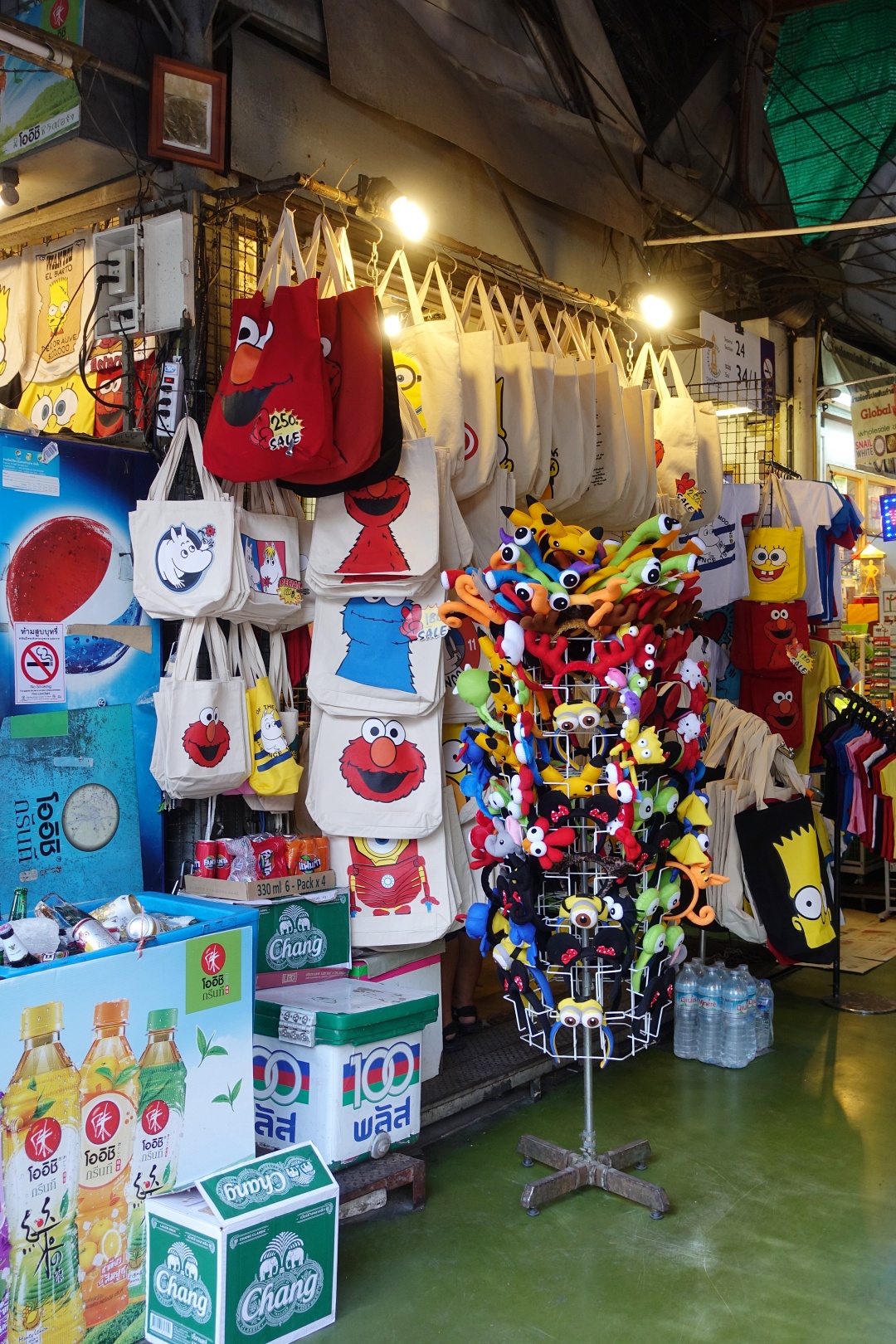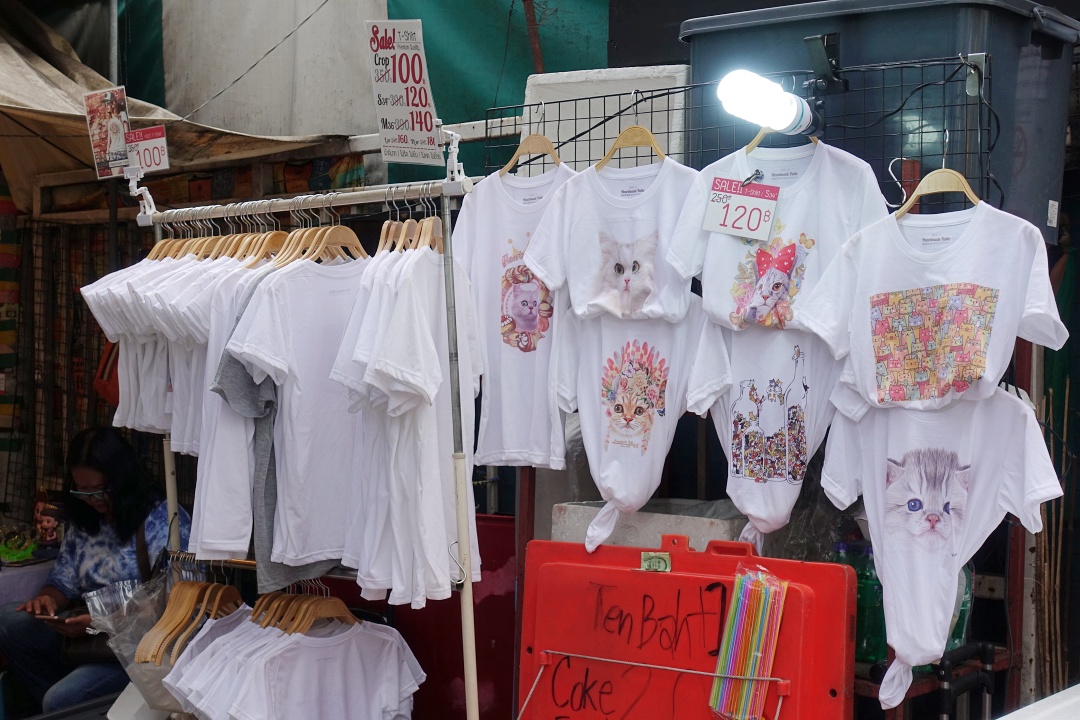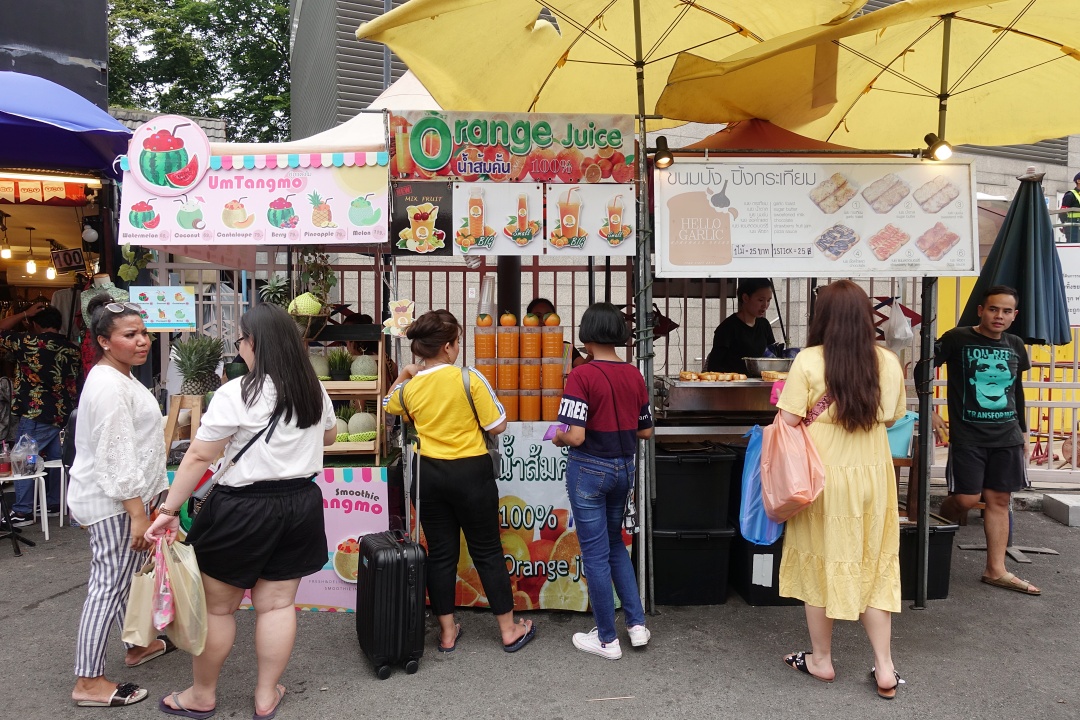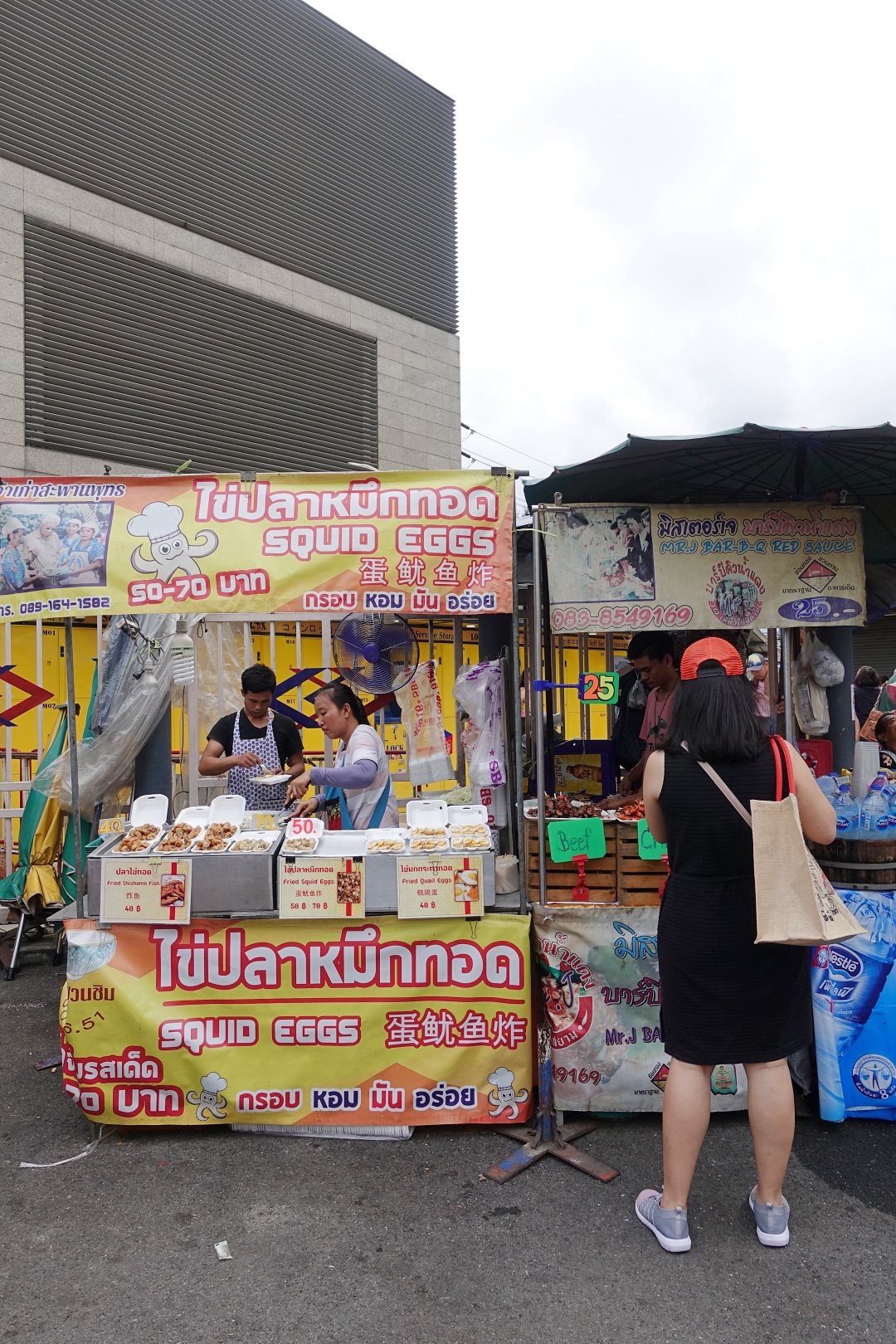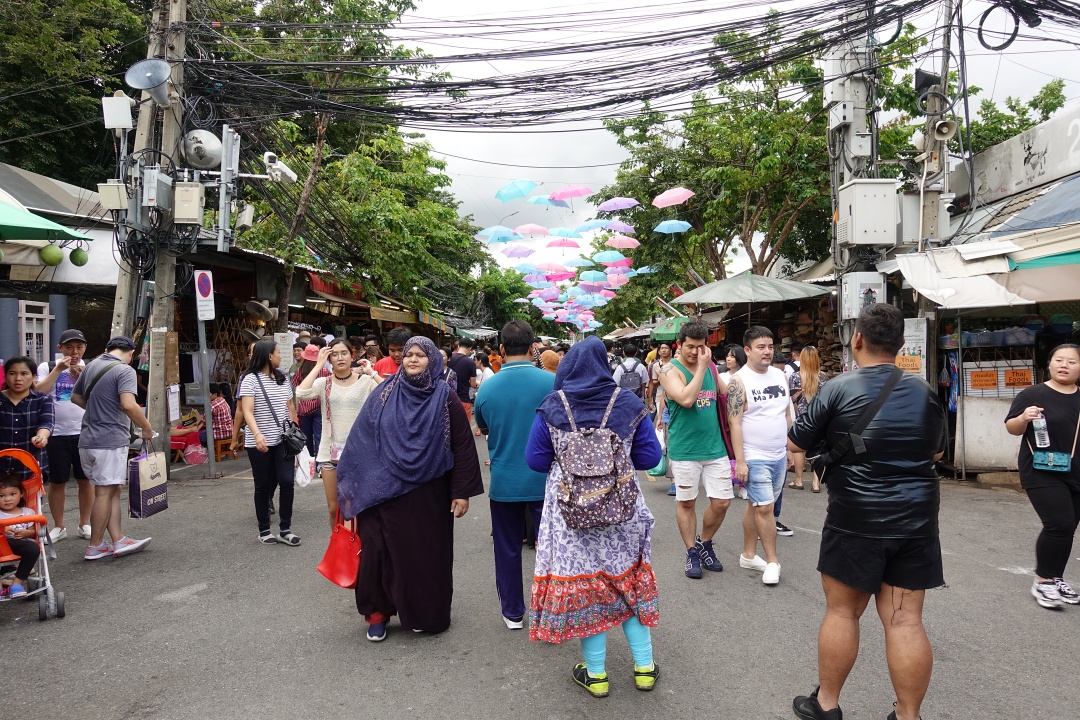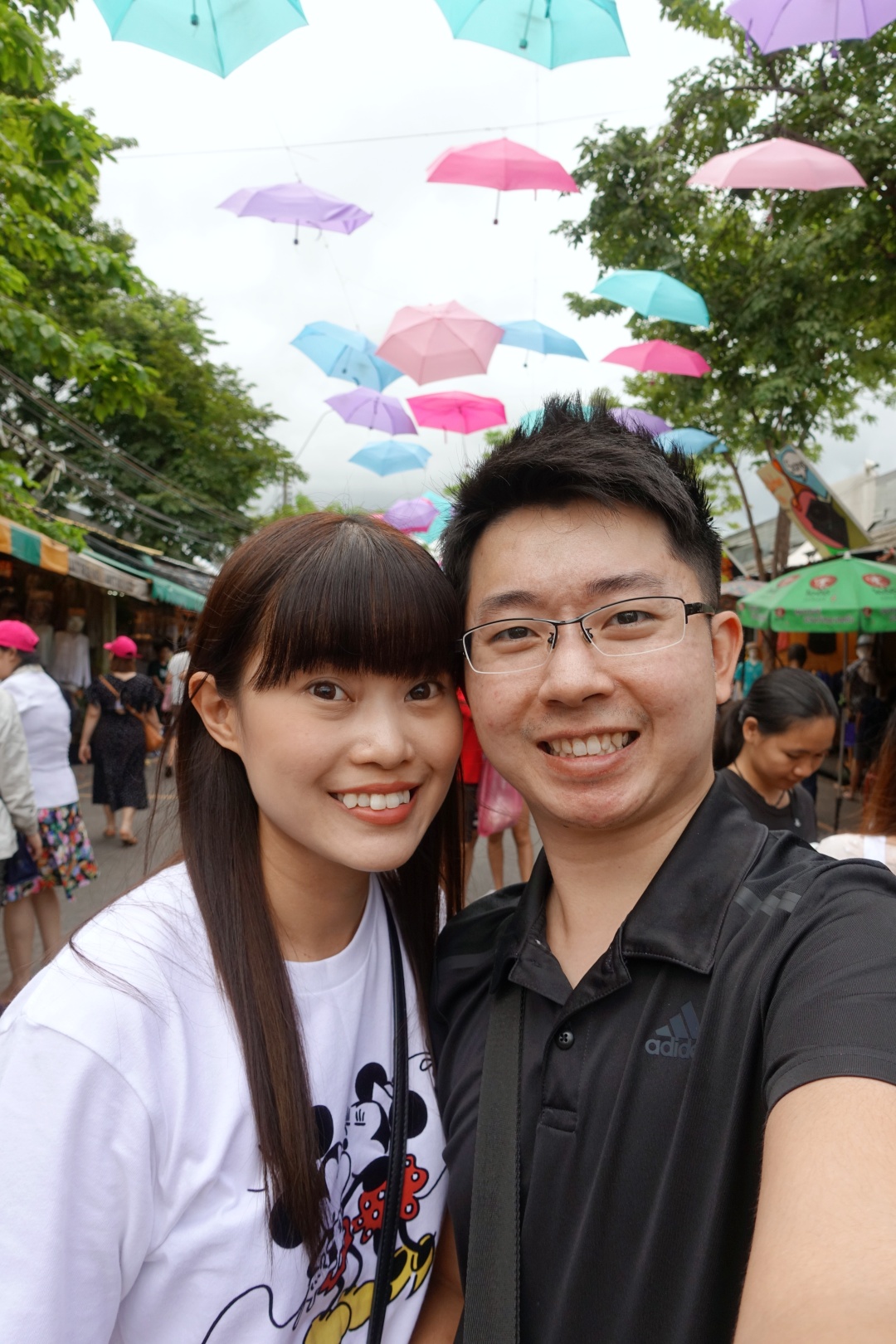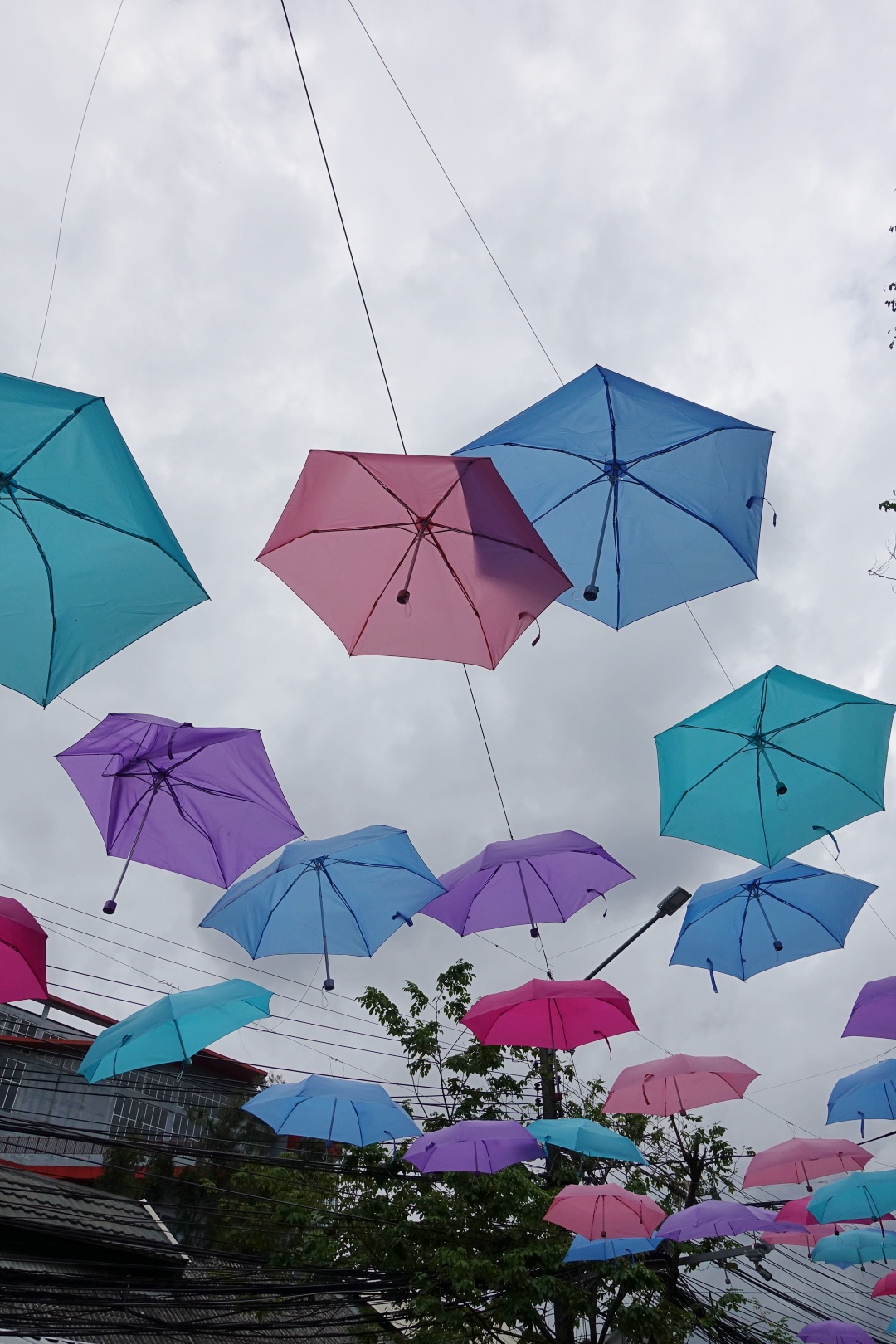 The weather looks gloomy; and not long after, it started to rain. Didn't have an umbrella with us, so we considered waiting for the rain to stop, before leaving for Union Mall. But since we were pretty close to the MRT Station, I suggest dashing to the station. We ended up doing so and I'm glad that we didn't waste time waiting around at Chatuchak!
Union Mall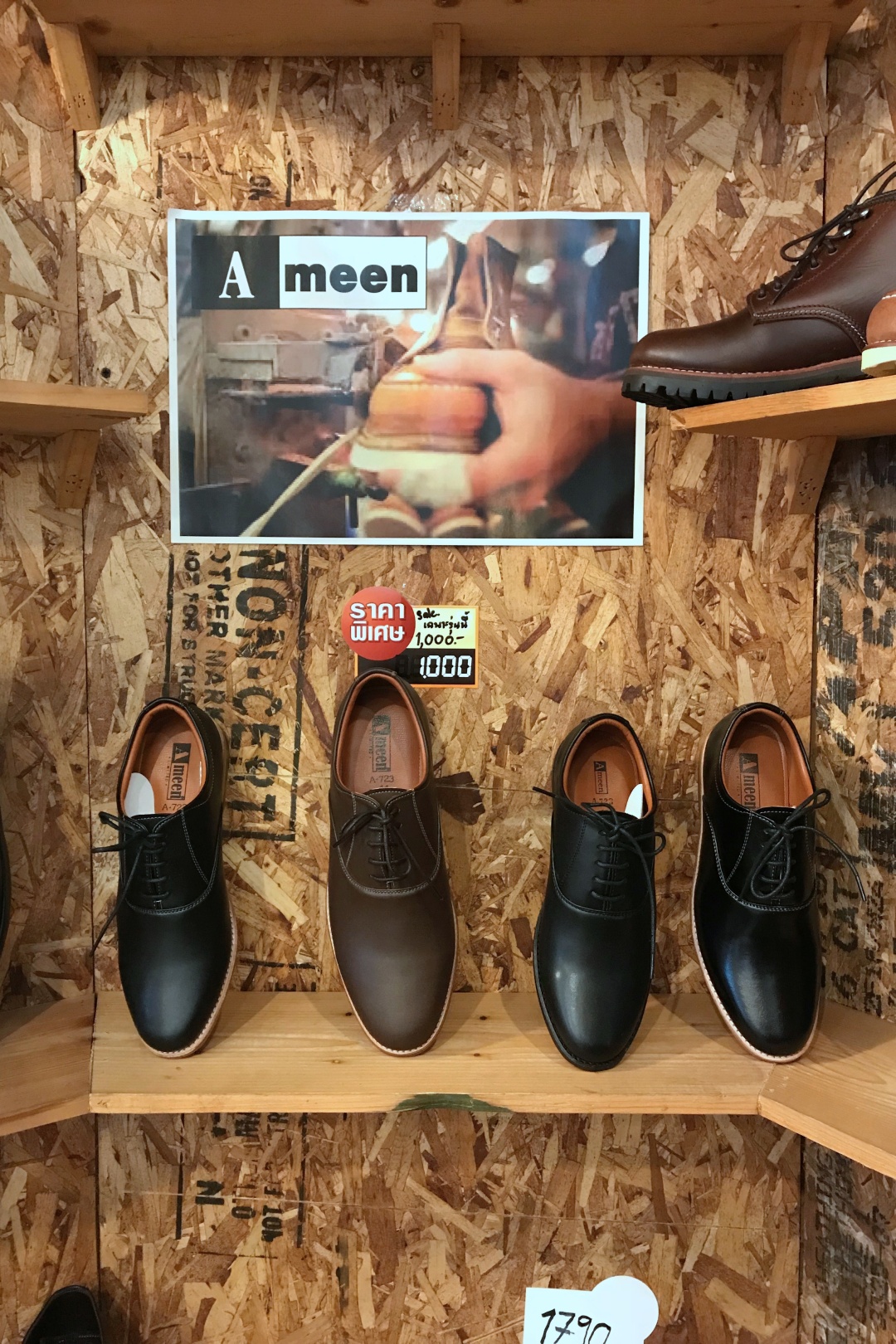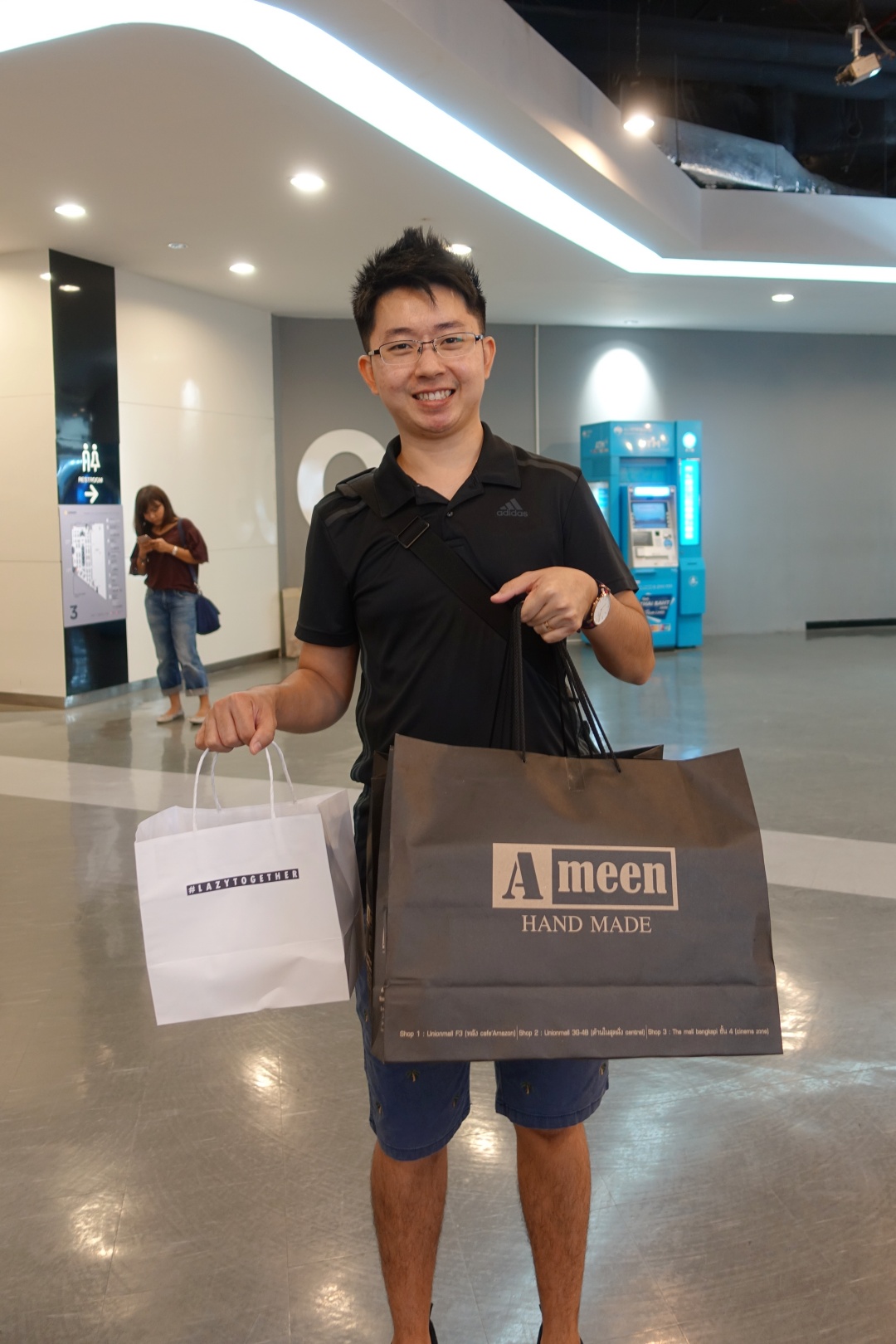 We didn't shop or stay long at Union Mall. Basically just went straight to pick up his shoes, then took a Grab back to the hotel. Left all our stuff at the hotel, and went out to a night market. Once again, the Husband volunteered and found a supposedly interesting night market for us to go that night. It was called Chang Chui Creative Park.
Chang Chui Creative Park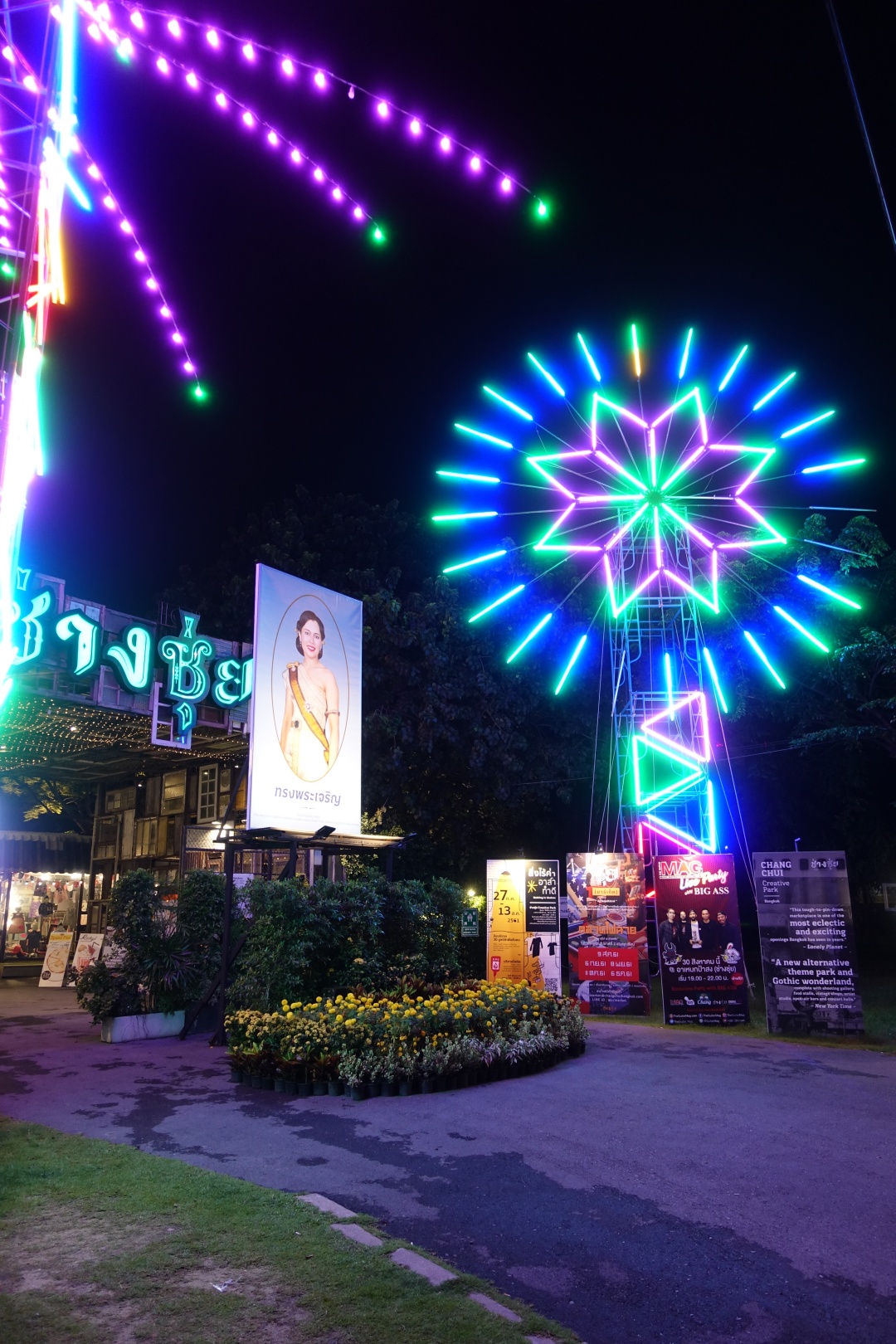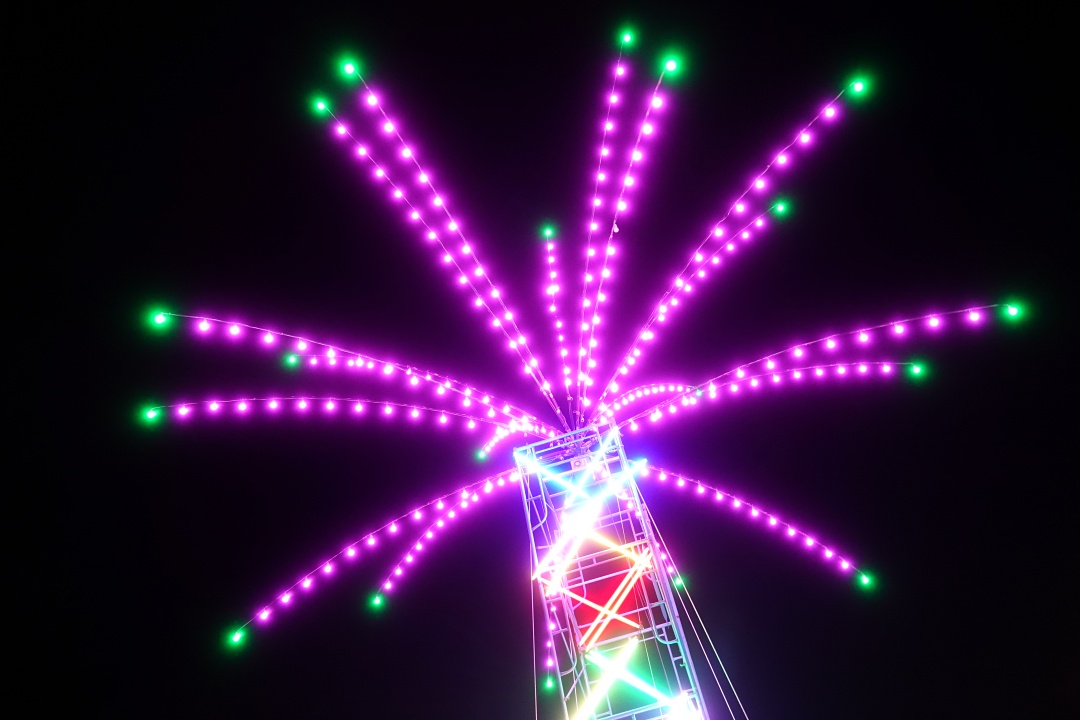 Upon alighting from Grab, the first thing that we saw were these neon lights at the entrance.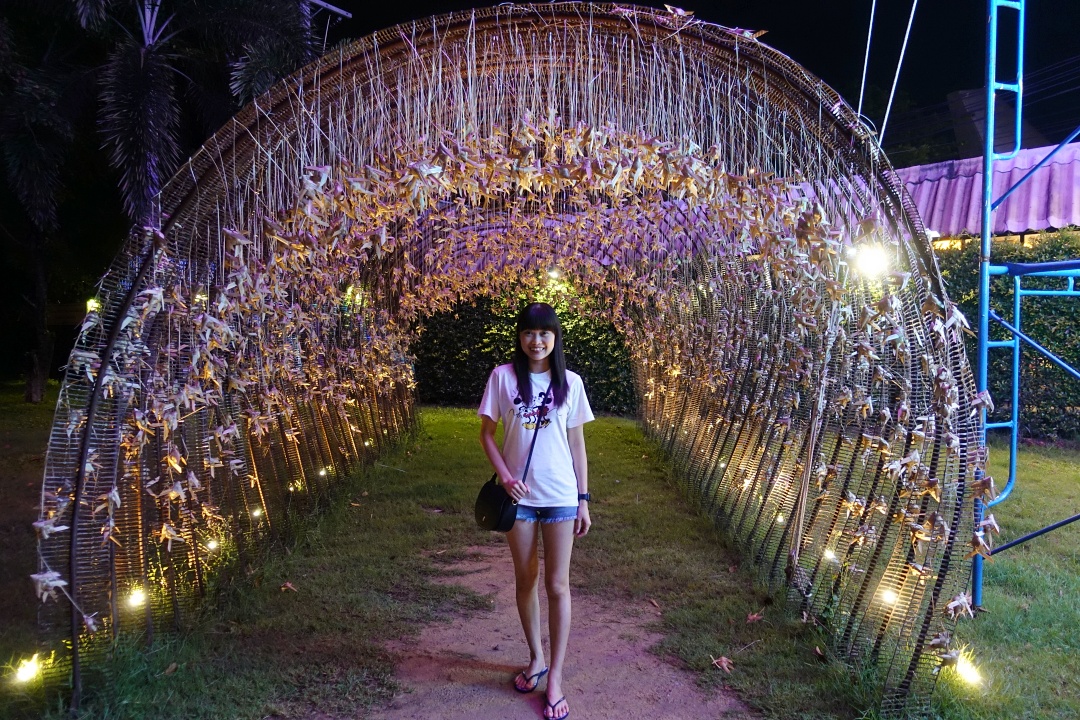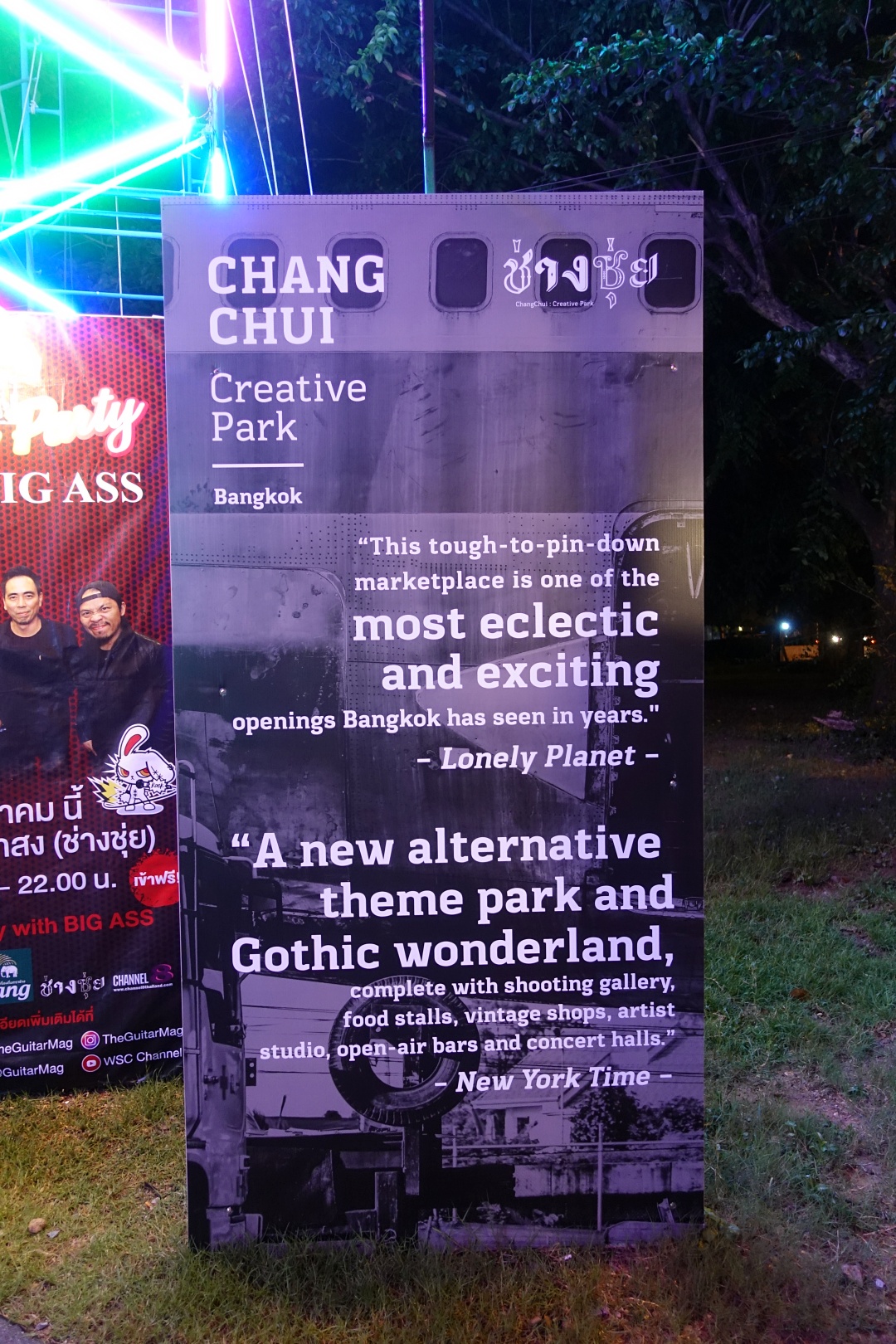 I was very hopeful when I saw this before entering the park. Just very curious how the inside looks like.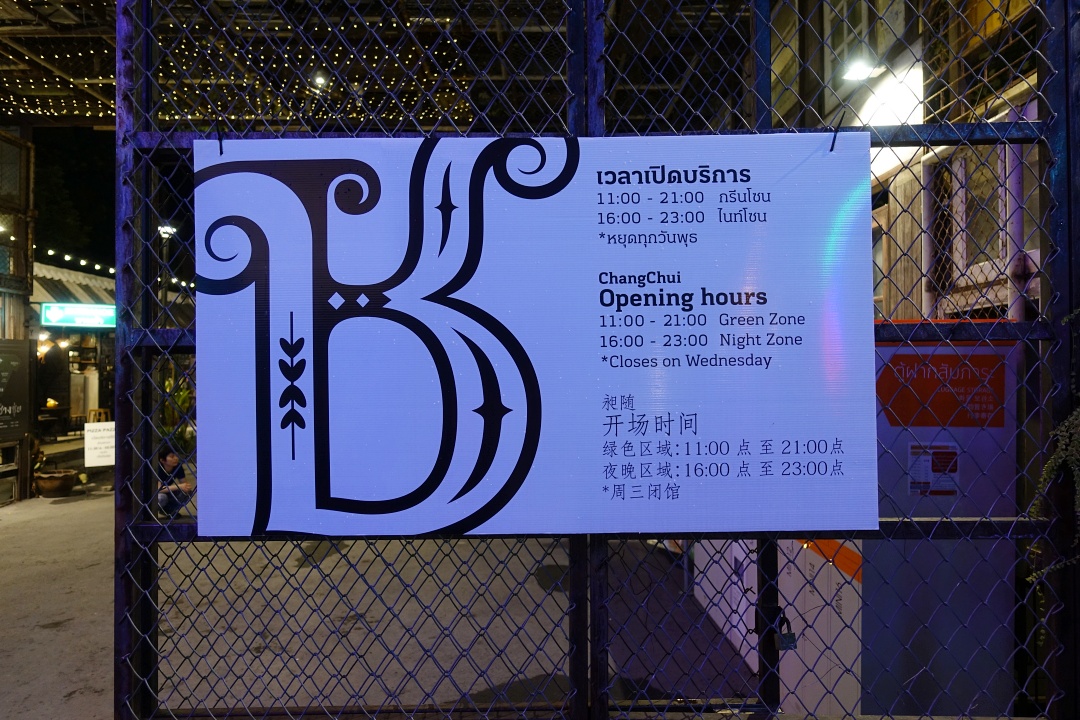 Here's the opening hours for those interested in visiting Chang Chui Creative Park. They are close on Wednesday.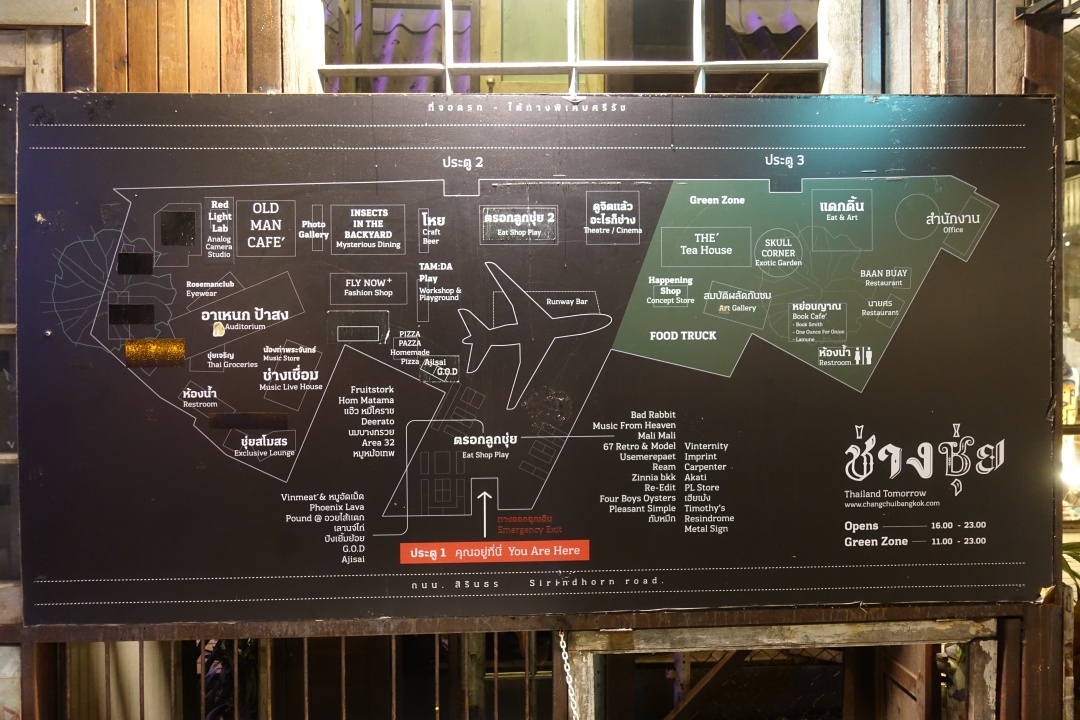 Looking at the map/layout, I'm still very hopeful that the Chang Chui Creative Park will be very exciting and different from the usual night markets that we visit.
But unfortunately, it turns out to be a disappointment.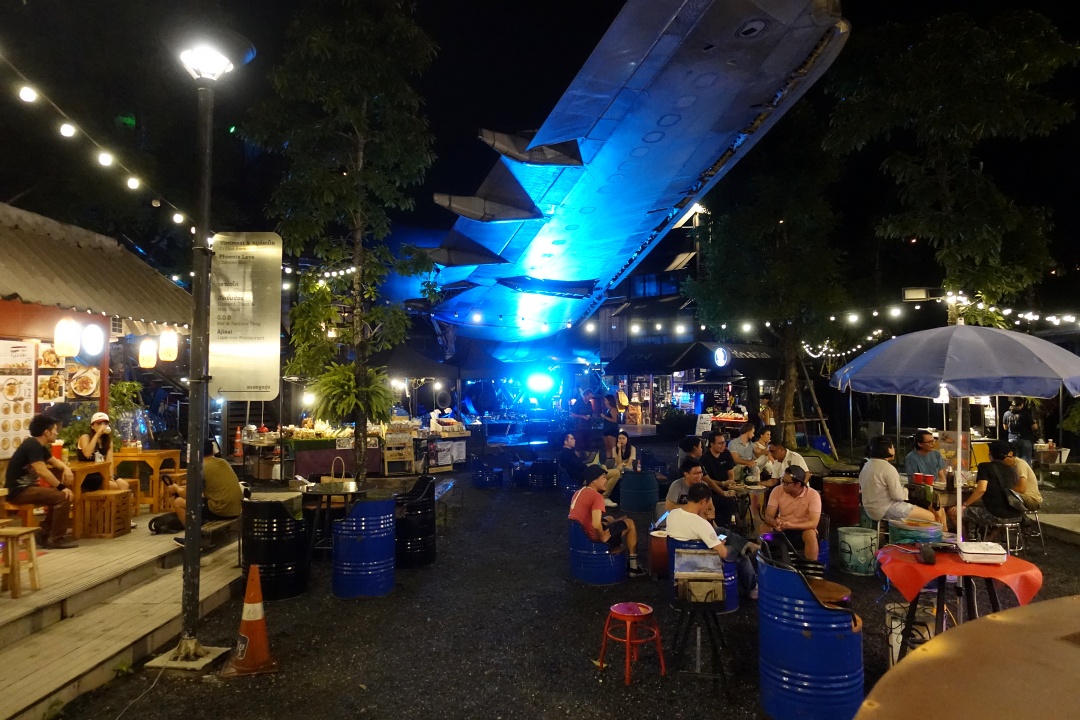 An outdoor pub where people just sit around to chill and drink. I vaguely remember there was a screen setup howing some football match.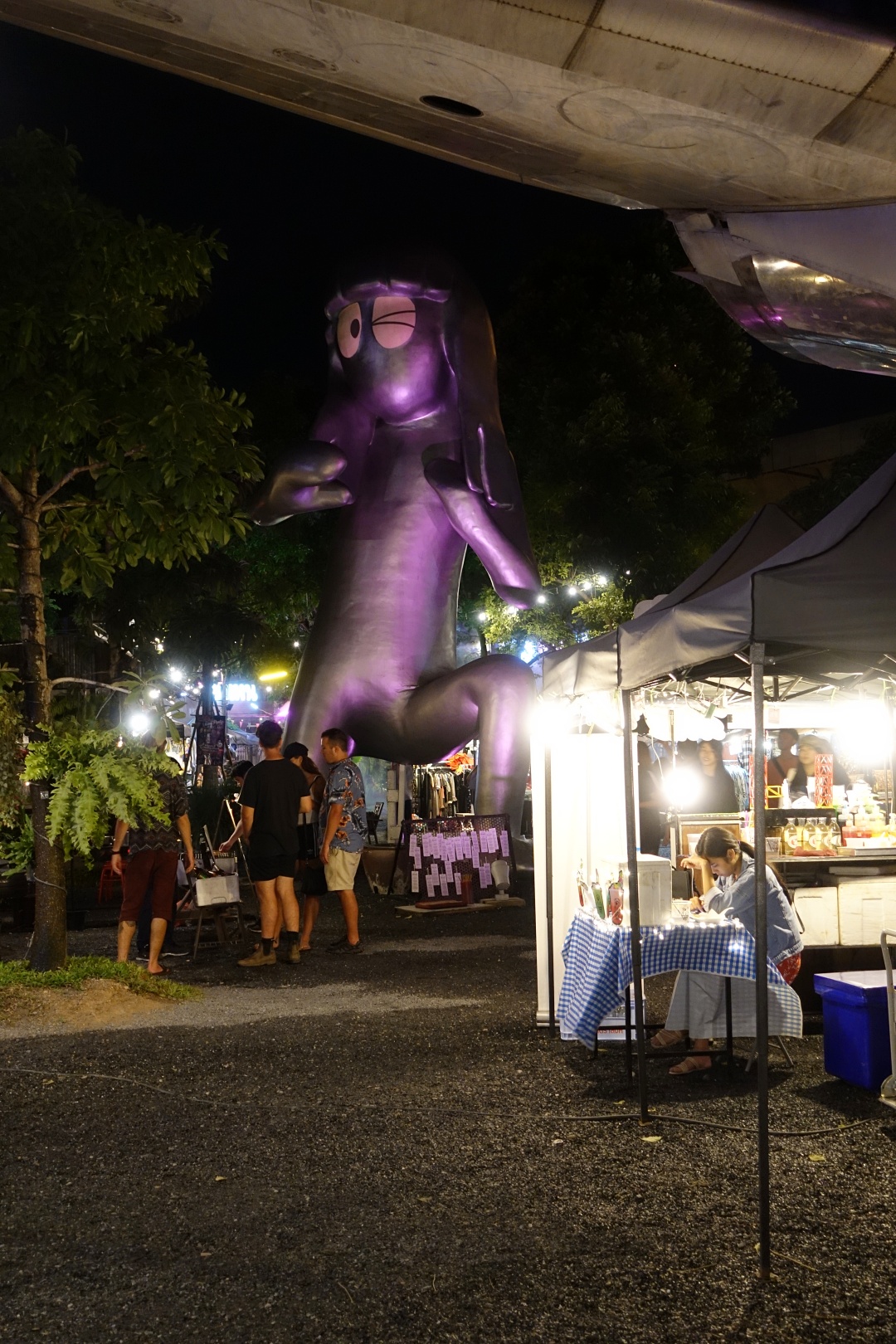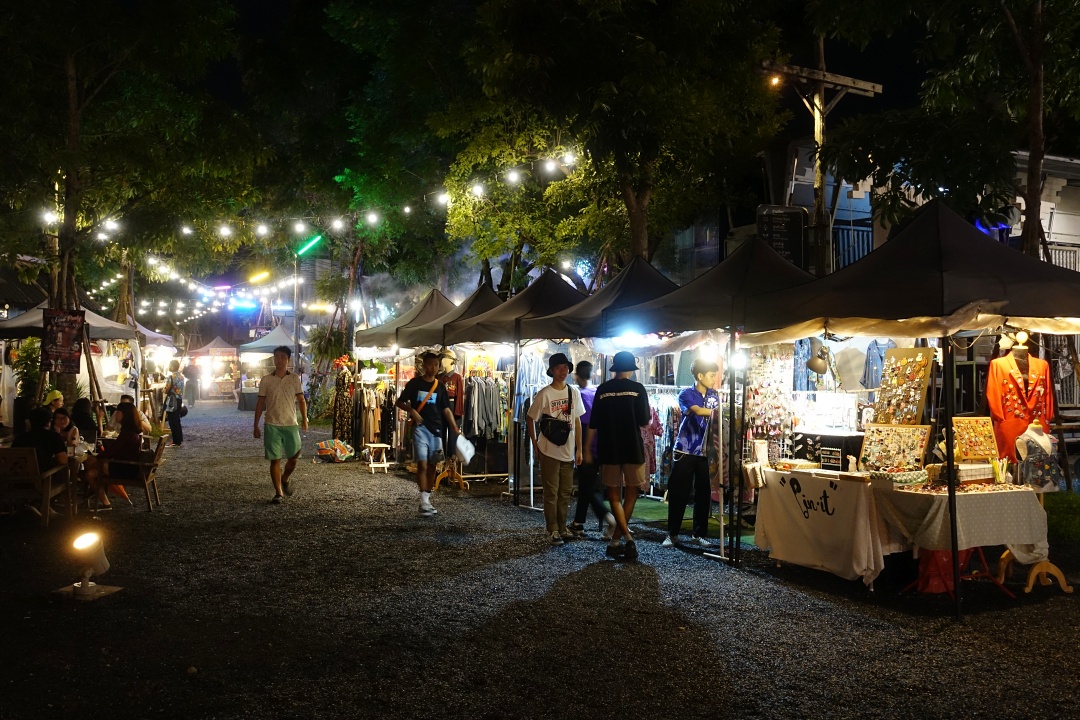 The handful of stalls that were opened were also pretty disappointing. Hardly anyone was shopping.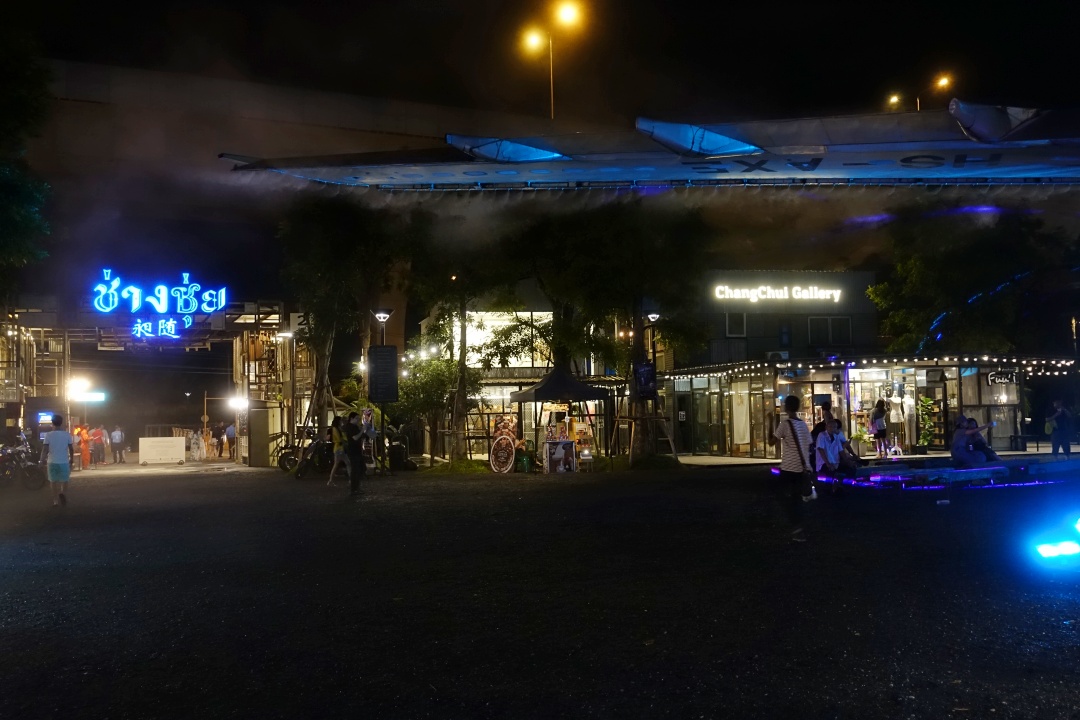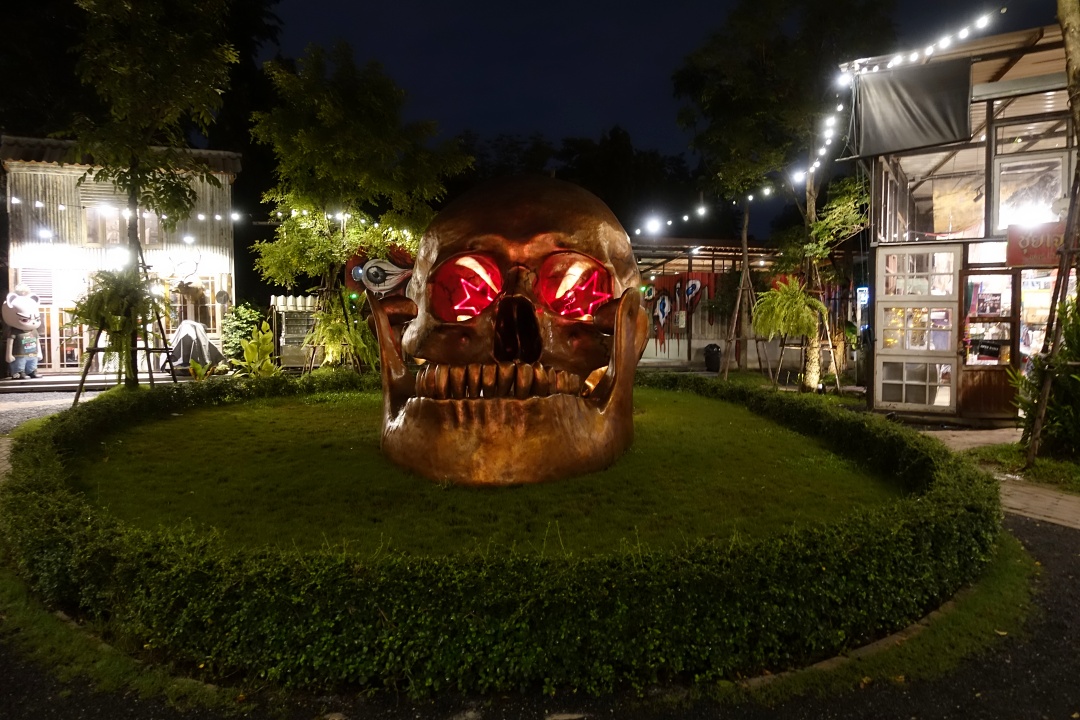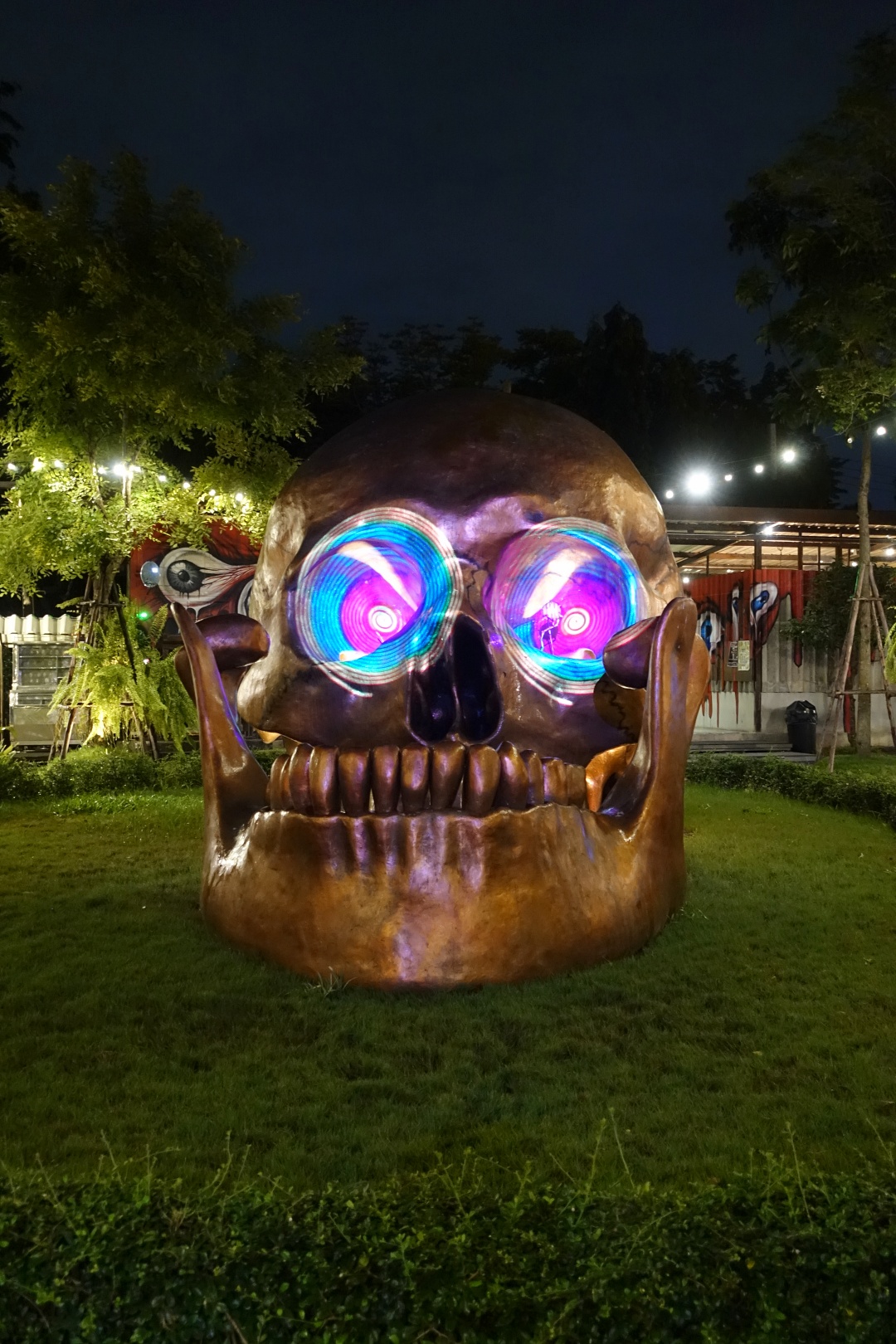 A gigantic skull on the grass patch with some fancy light display.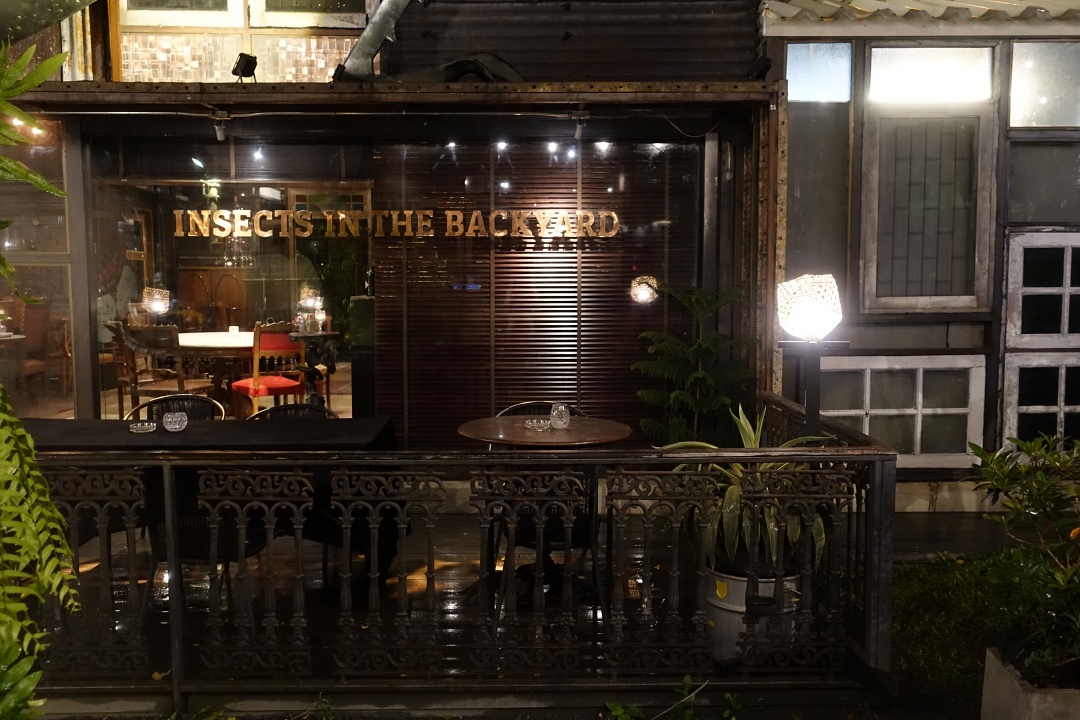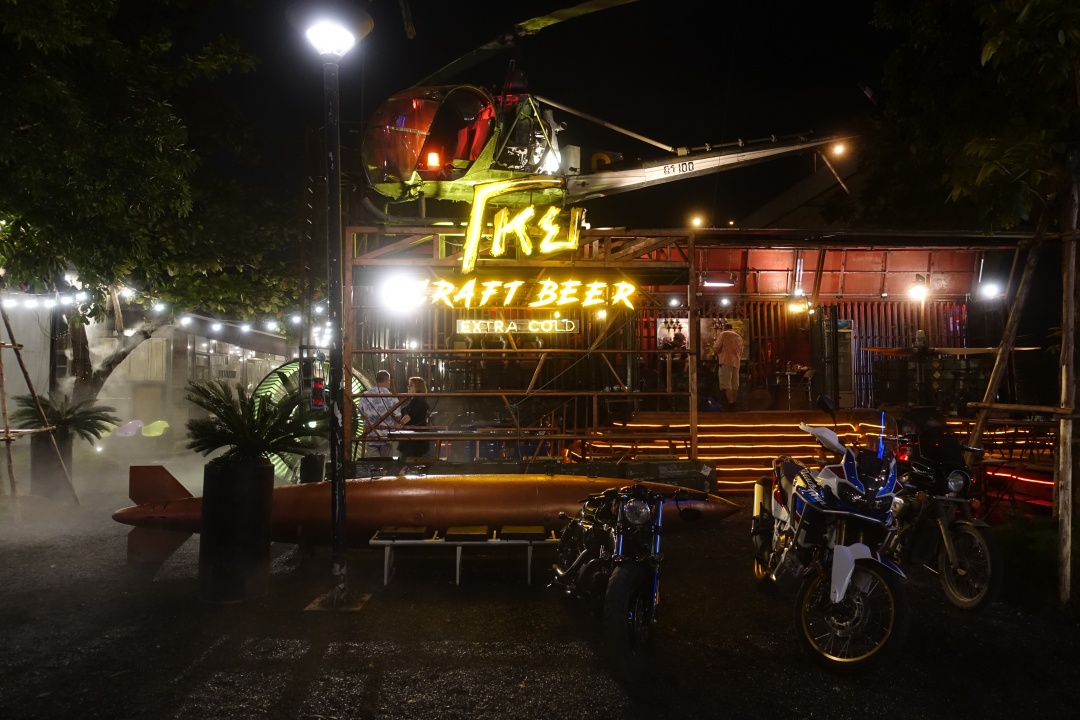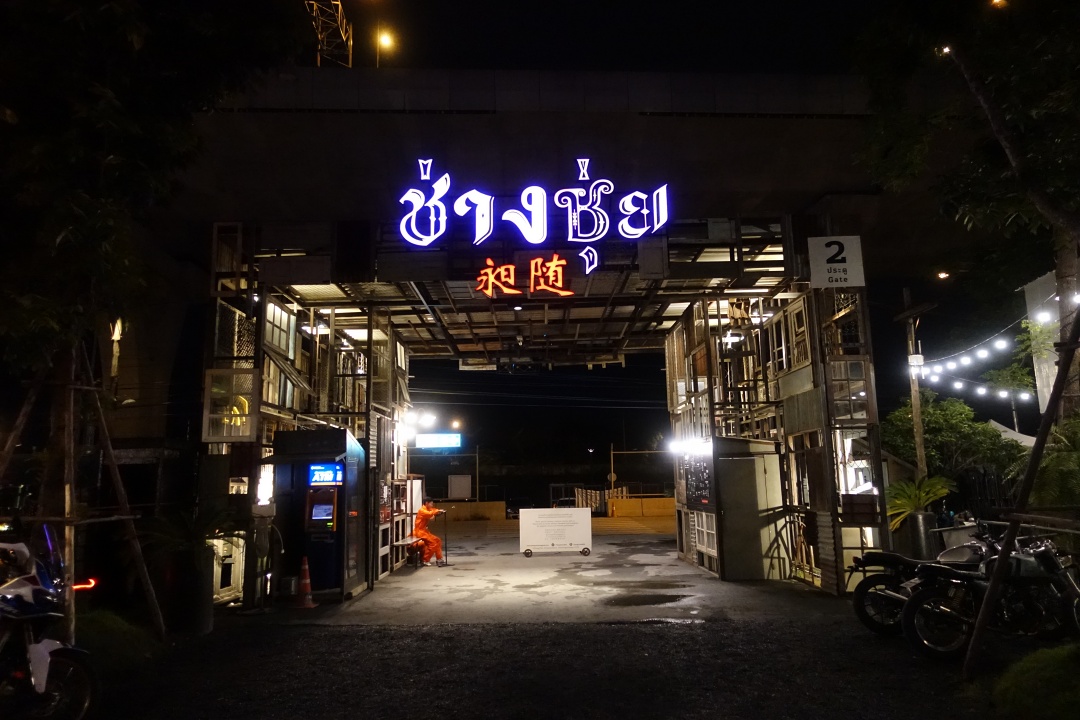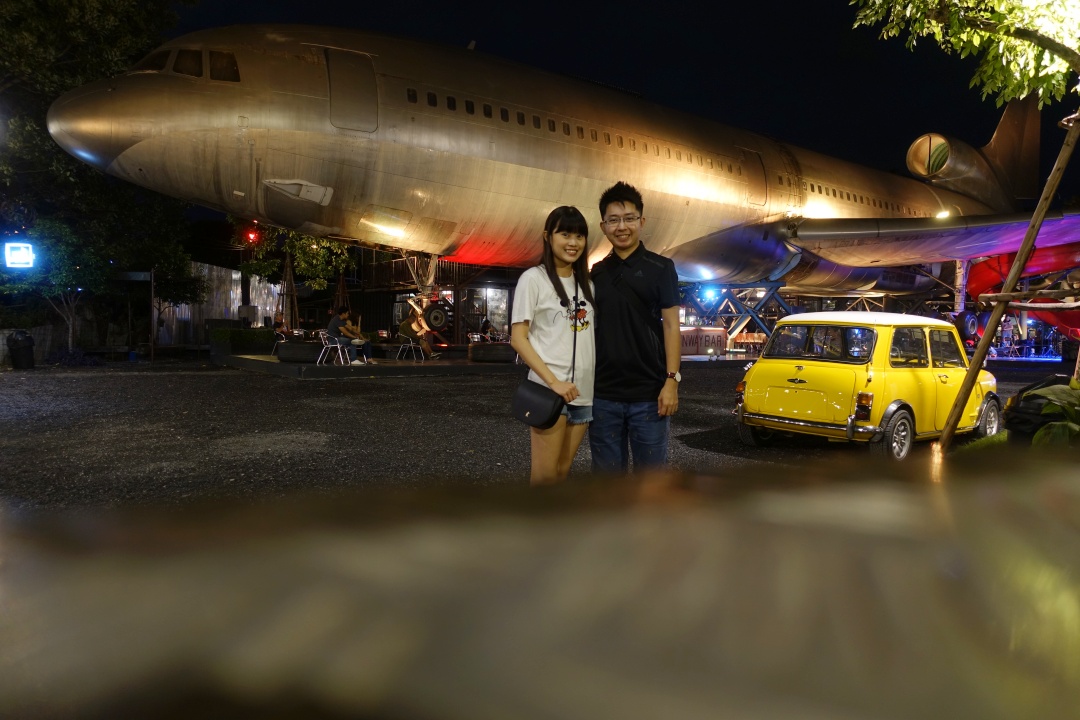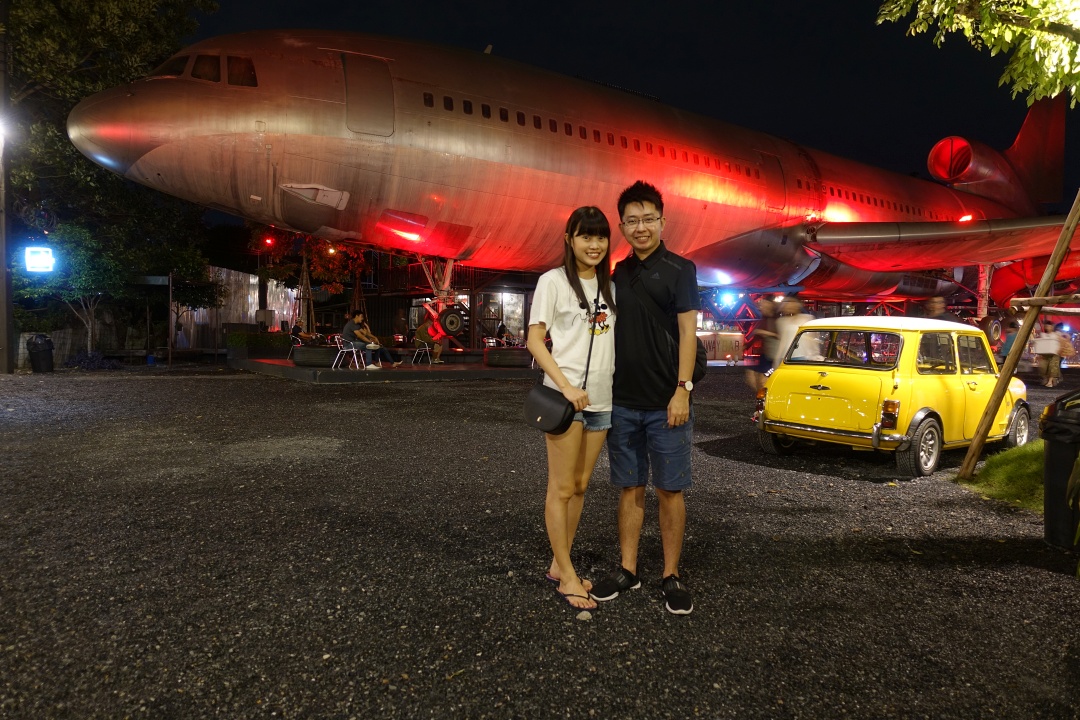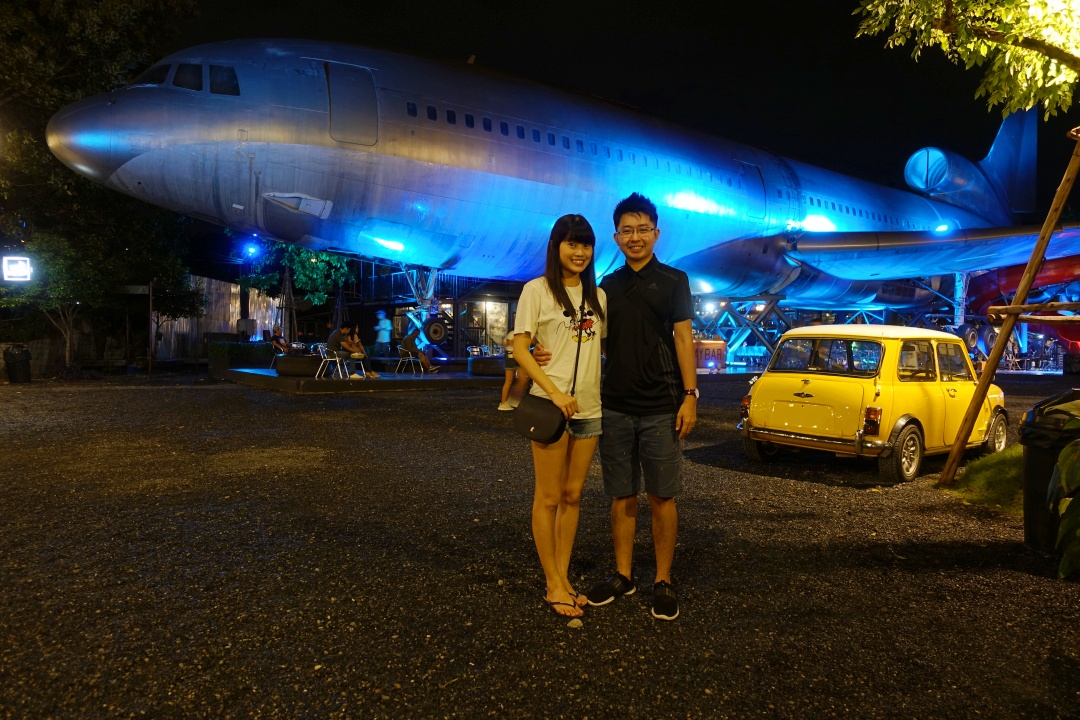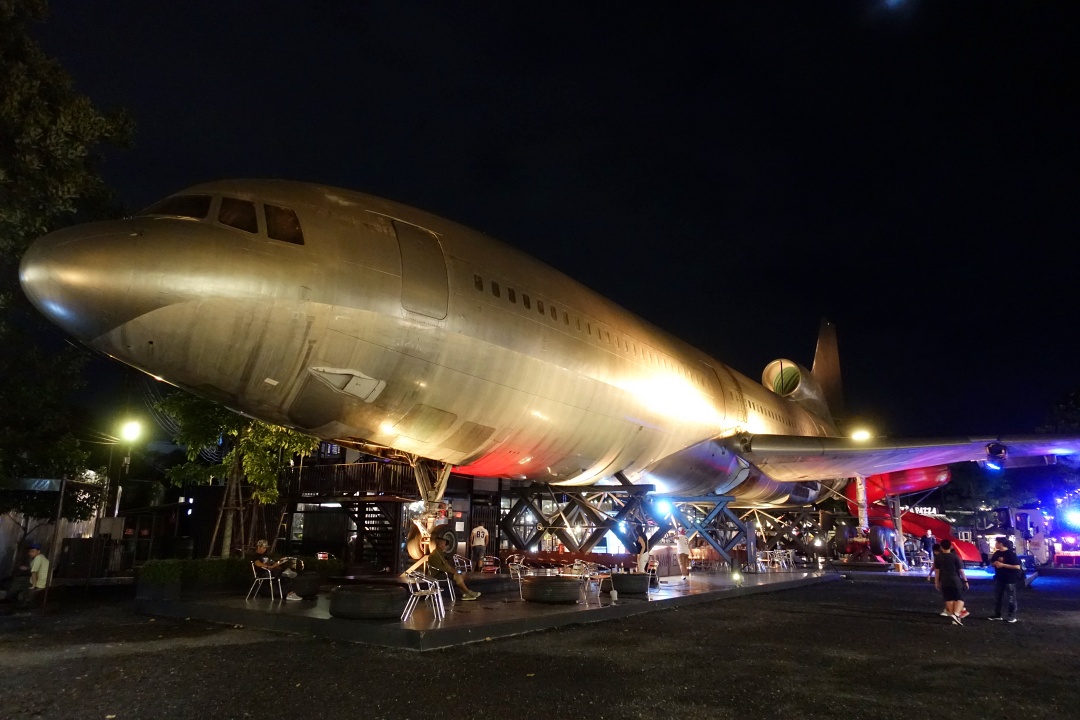 If you google Chang Chui Creative Park, you would probably saw this iconic airplane that was situated at the center of the park. To me, that was the only highlight of the place.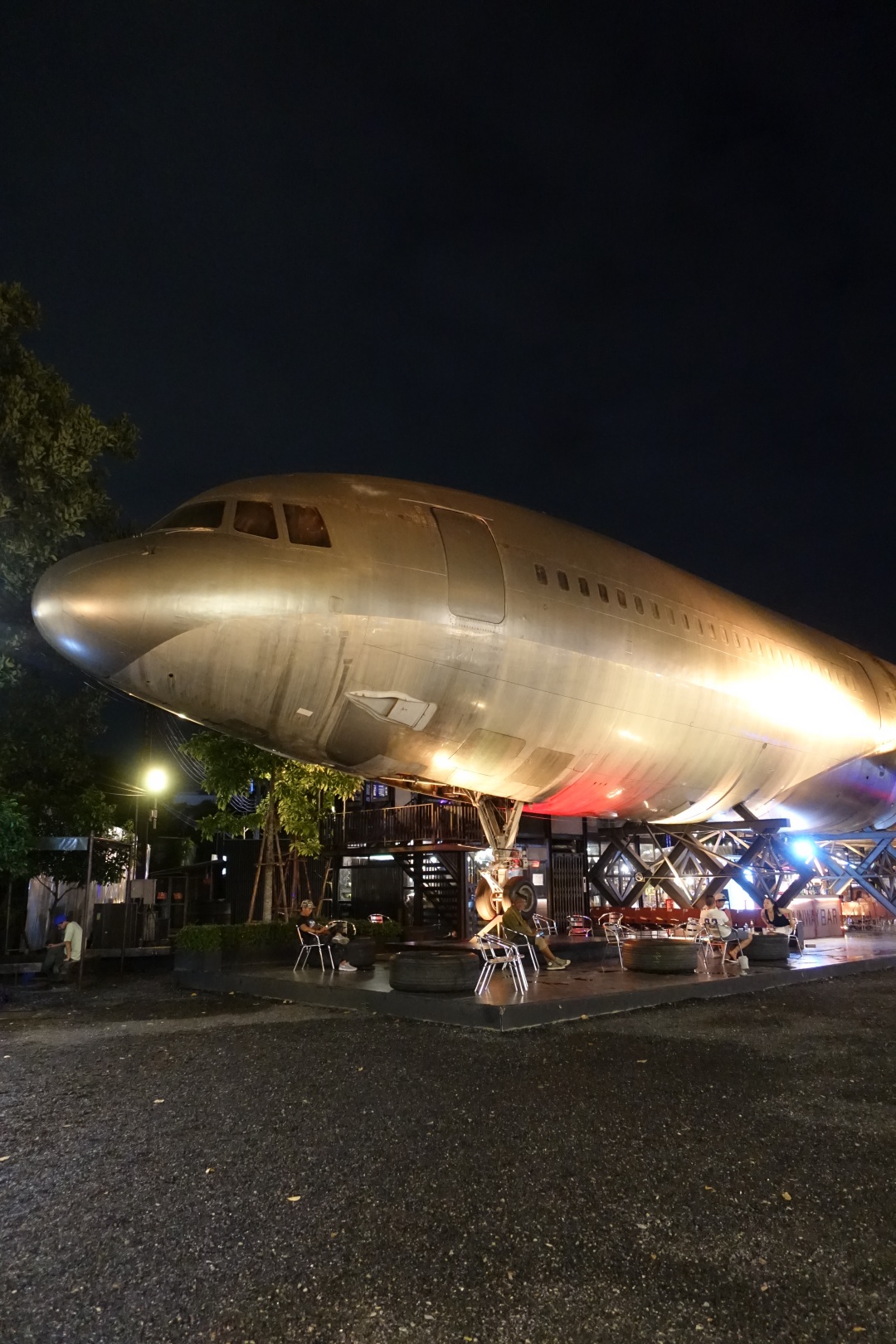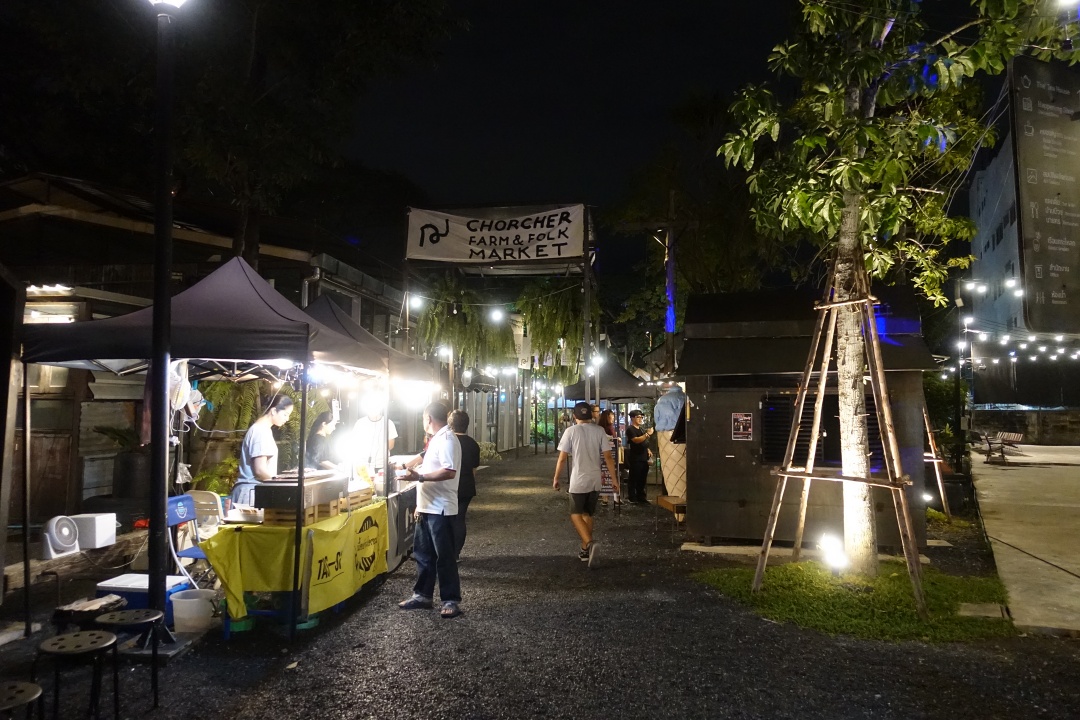 The very small F&B section.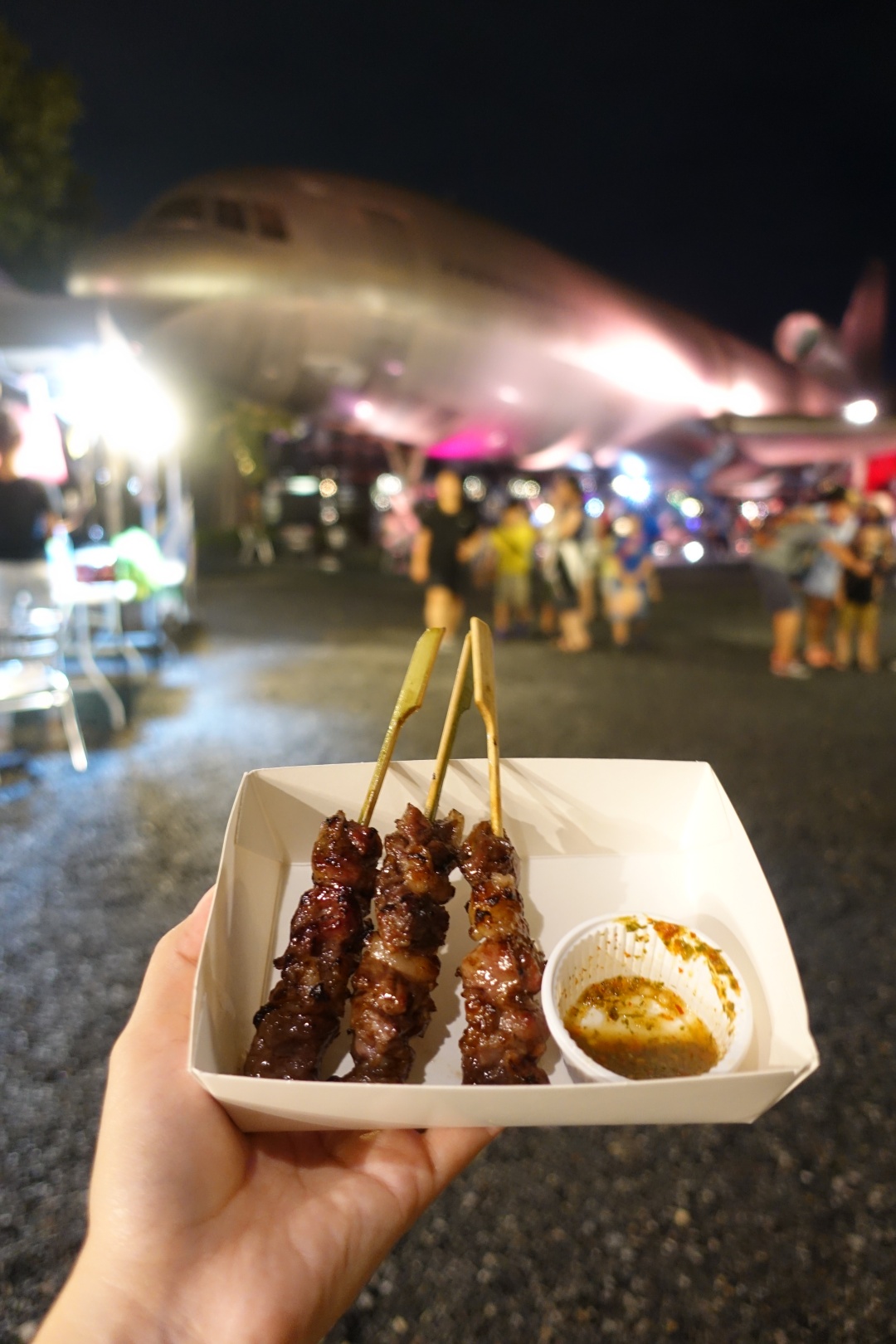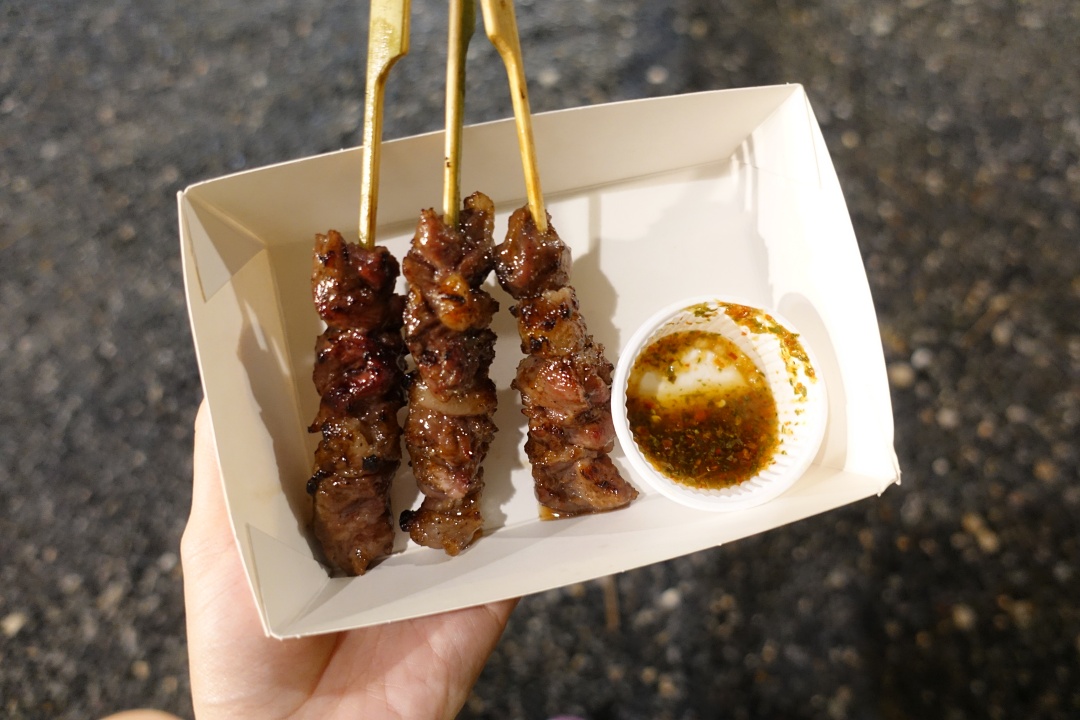 I got these meat skewers for THB 10 / 20 each? Surprisingly, they taste really good!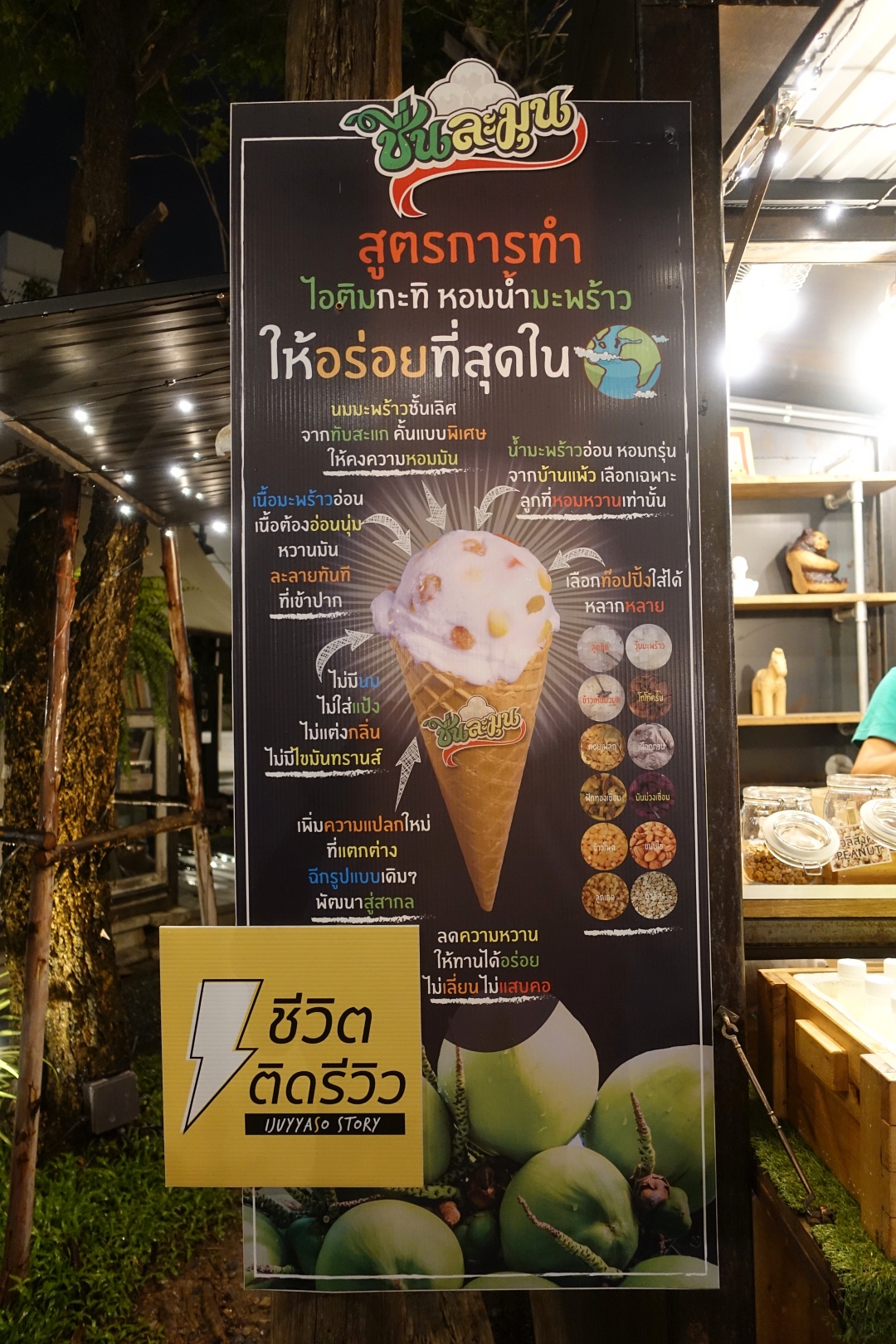 The Husband, on the other hand, wanted coconut ice cream.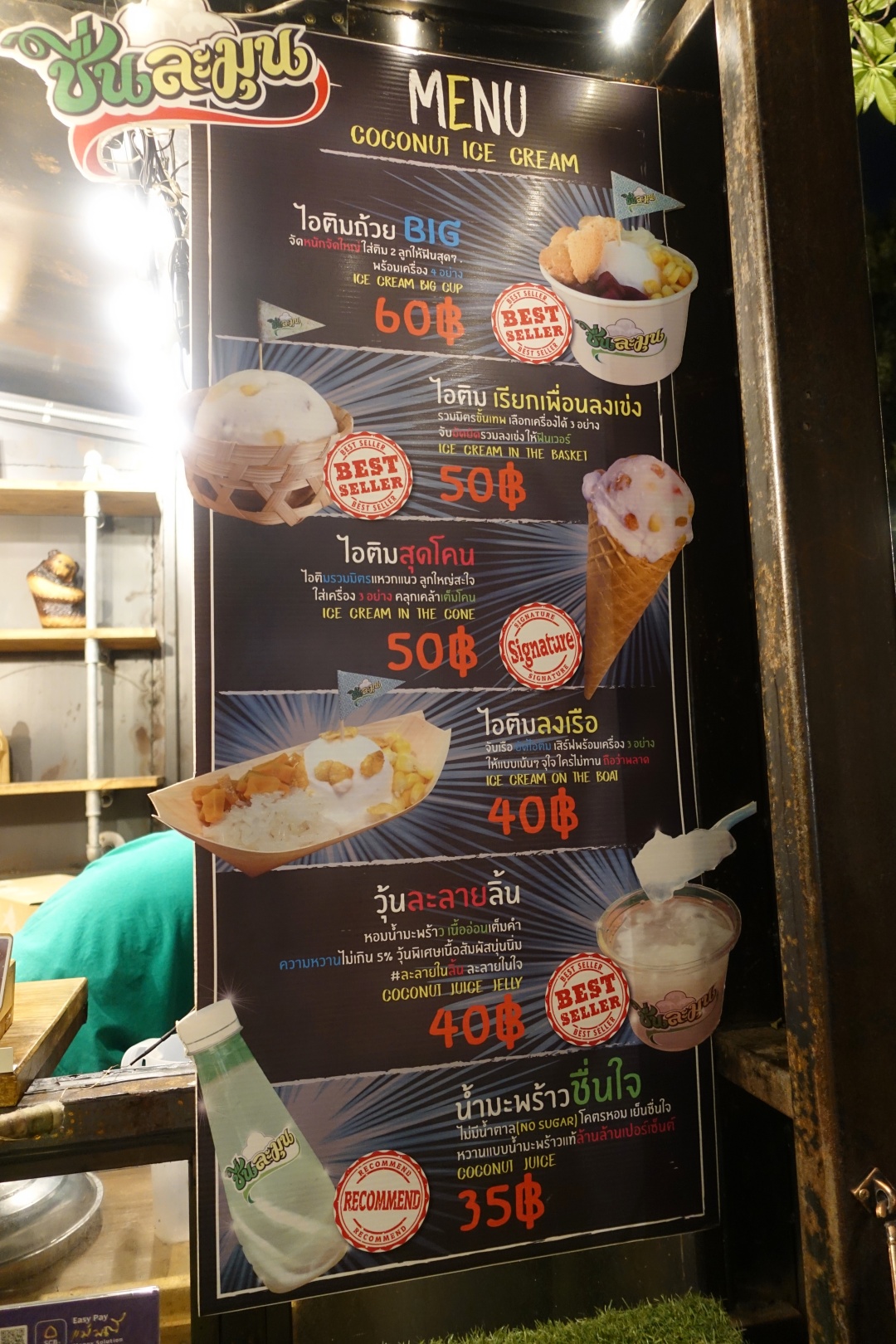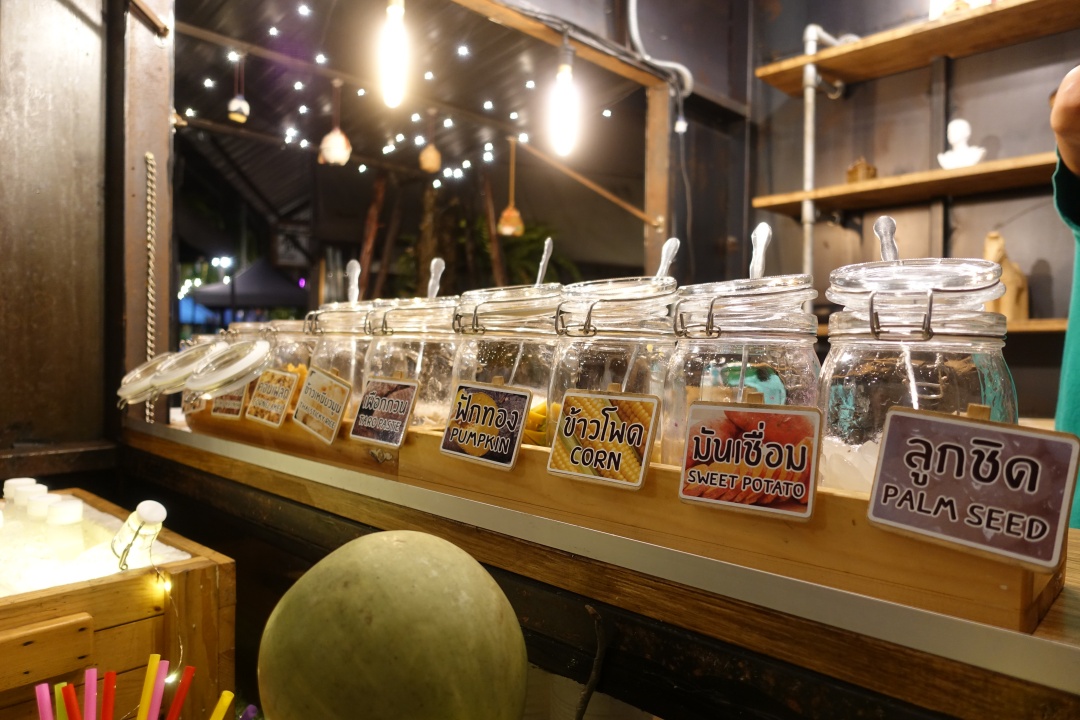 The various toppings you can add to the ice cream.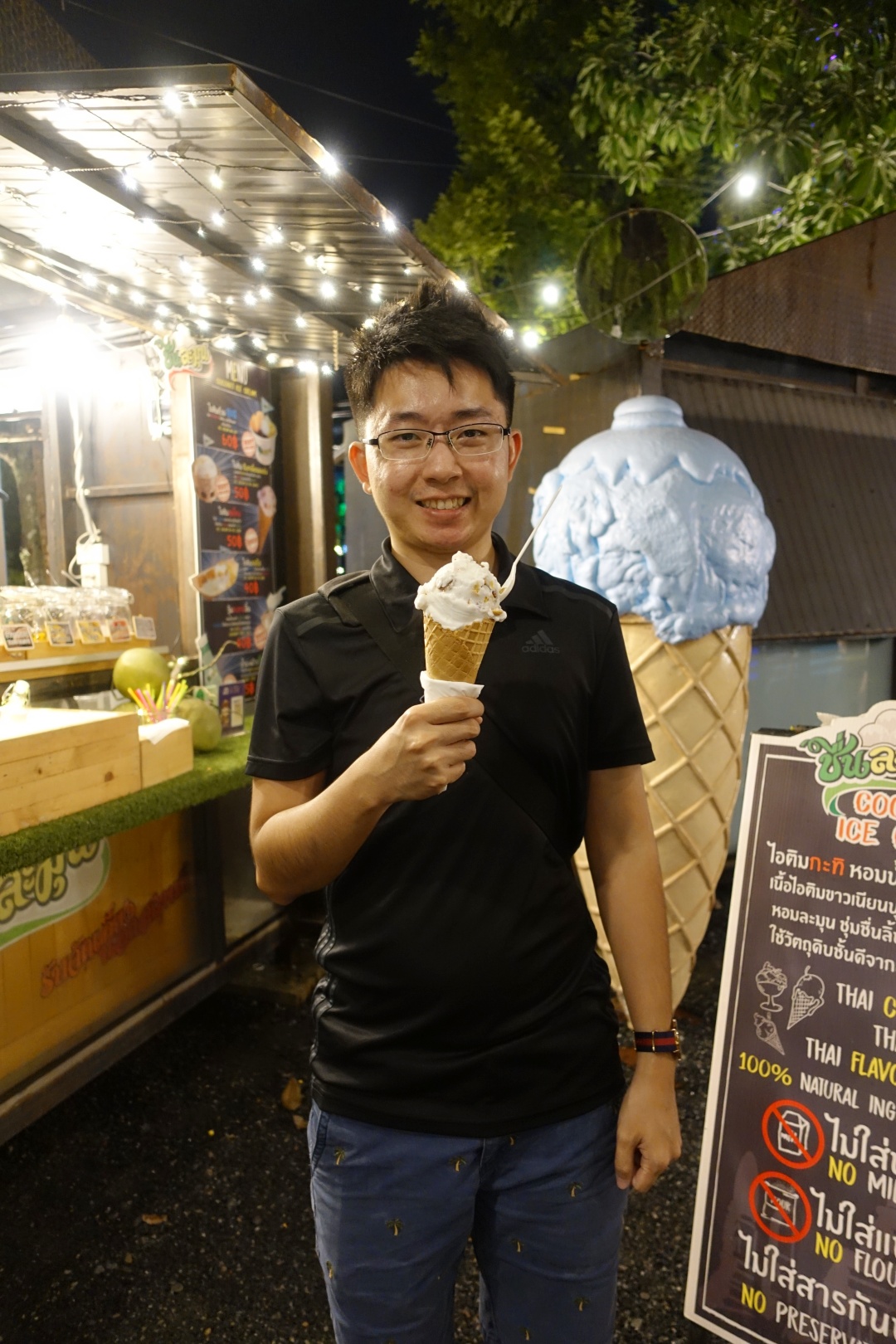 I am surprised that it only cost THB 50 (SGD 2.25) for such a big scoop of coconut ice cream with cone.
To be honest, I was really disappointed with Chang Chui Creative Park. I'm not sure if we went at a wrong timing or day. The entire park was rather quiet with not that much of a crowd. Sure, people were walking around, taking pictures, etc. But it just wasn't very happening/lively. Totally not worth a visit, in my opinion.
We left shortly after and decided to take a Grab over to Talad Rod Fai Night Market.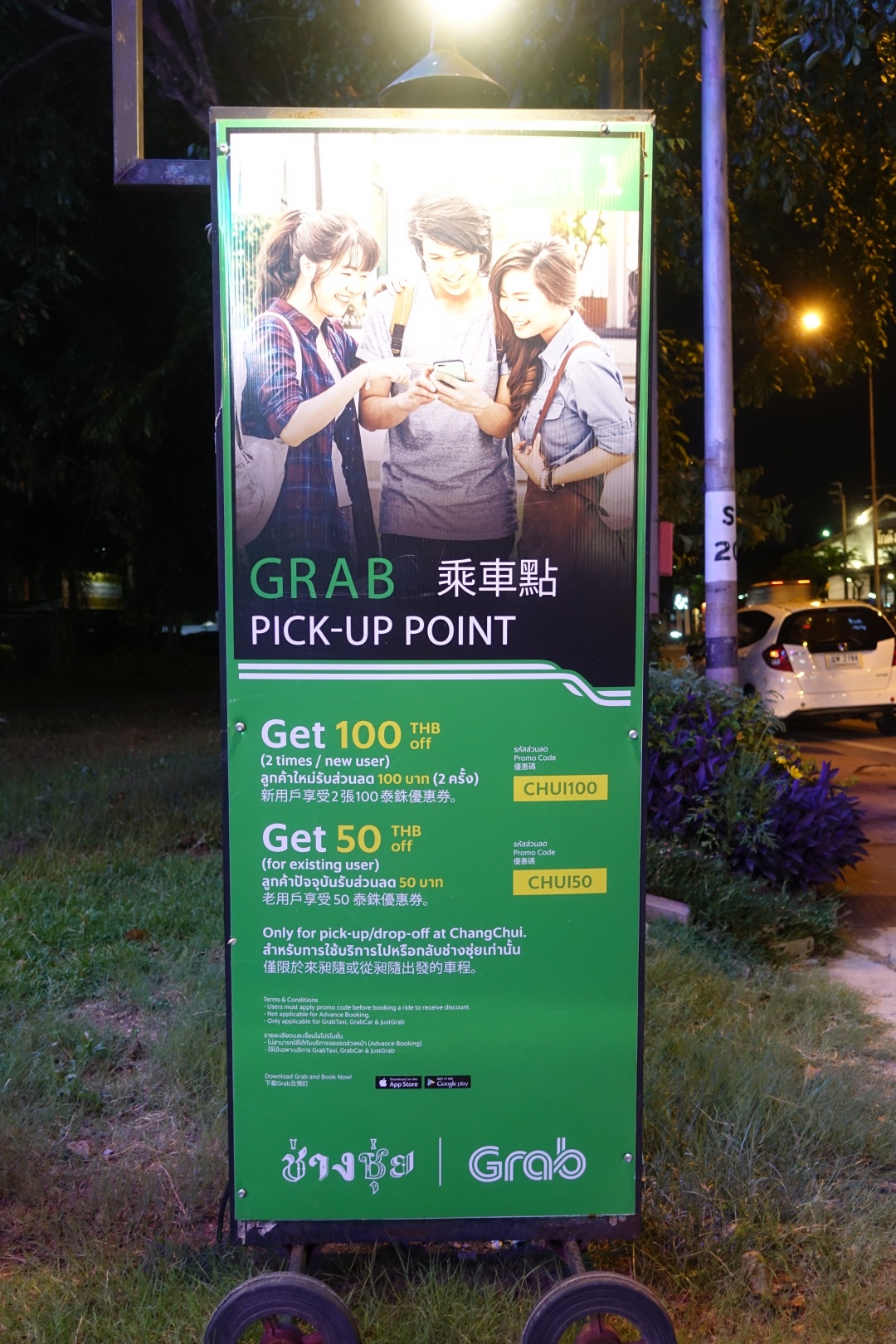 Glad that we managed to make use of the promo code to get a discount for our ride.
Got on our Grab, and even the driver knew and told us there was nothing interesting at Chang Chui Creative Park. A vast difference from where we were heading – Talad Rod Fai Night Market. At least now we know better to not ever return to Chang Chui Creative Park.
Talad Rod Fai Night Market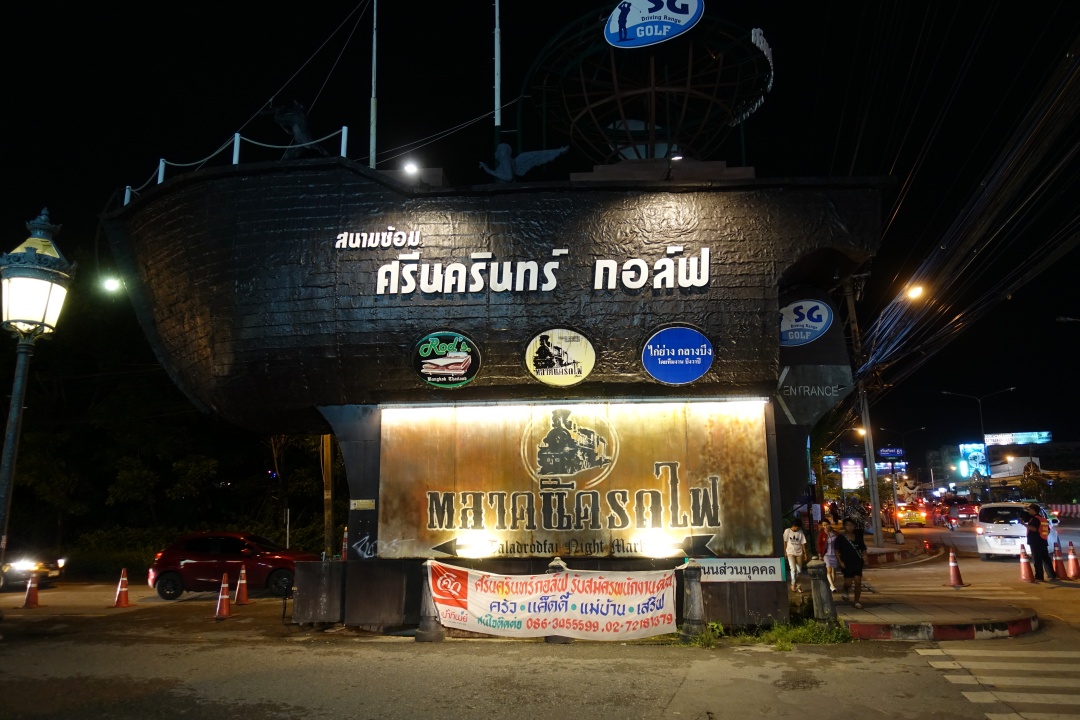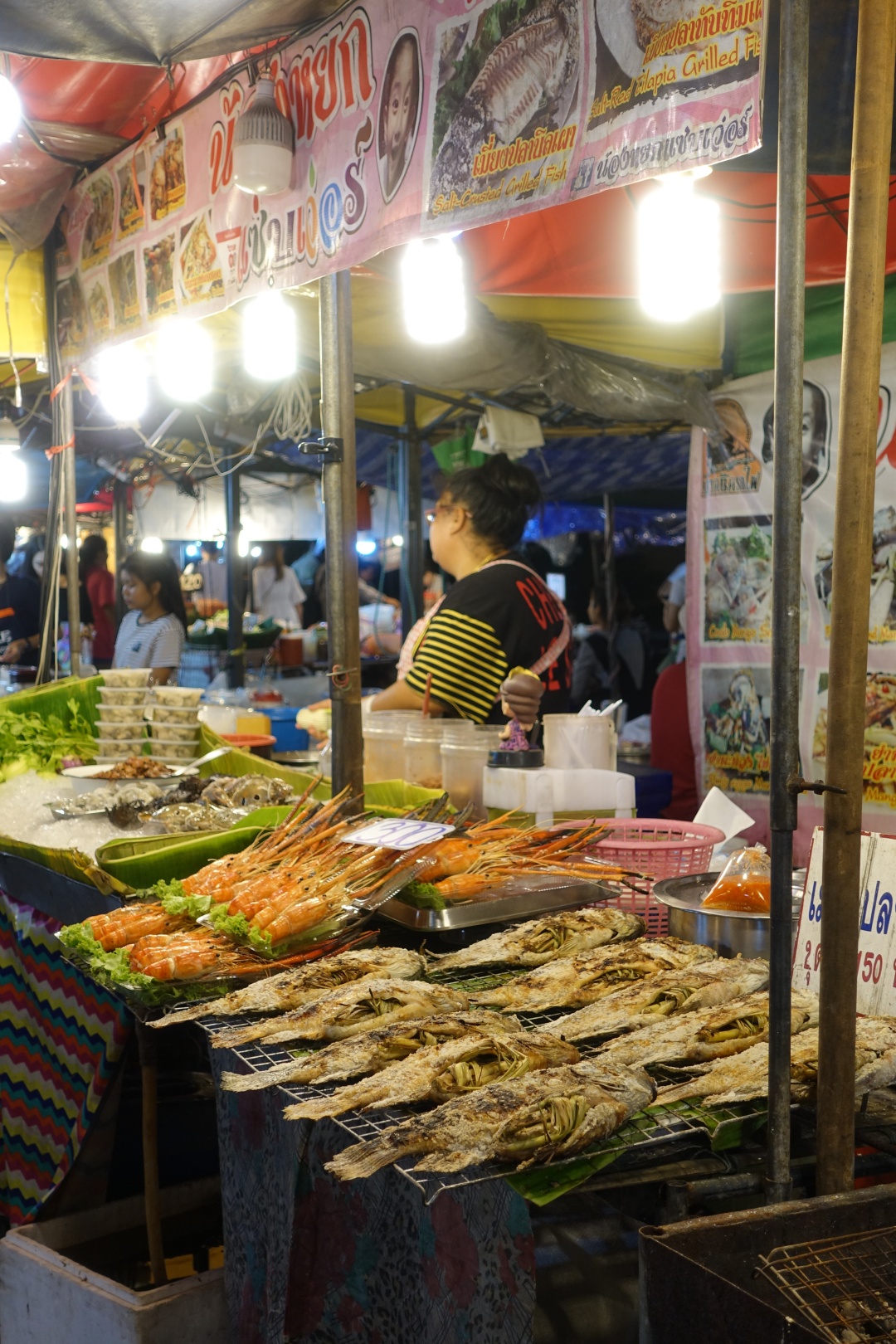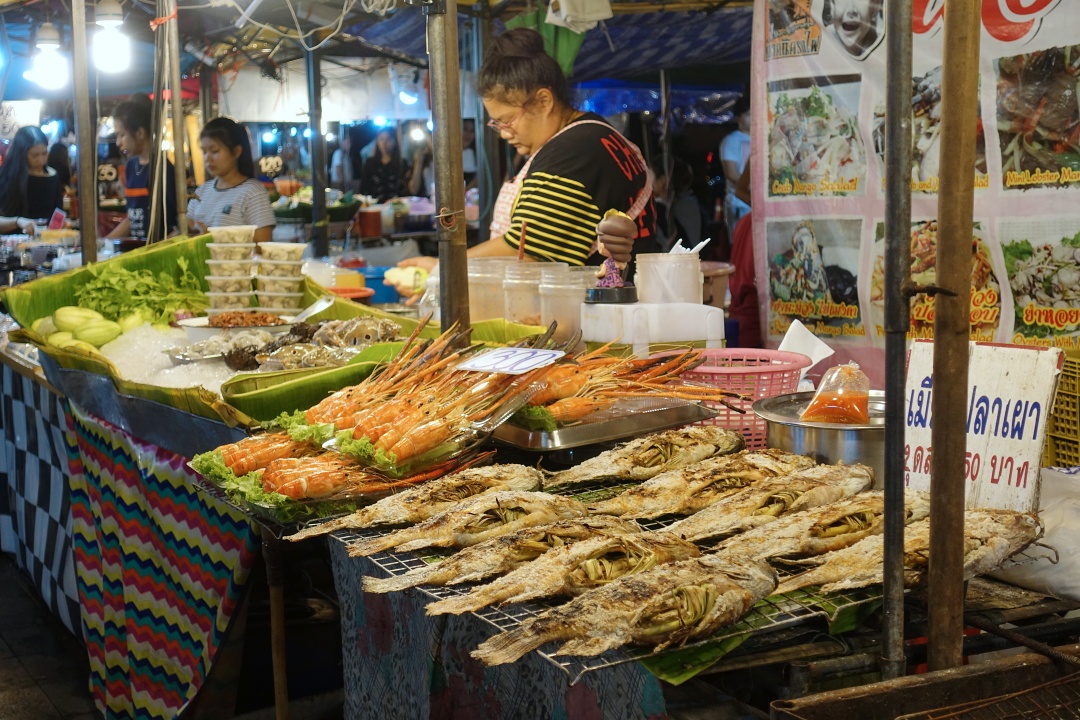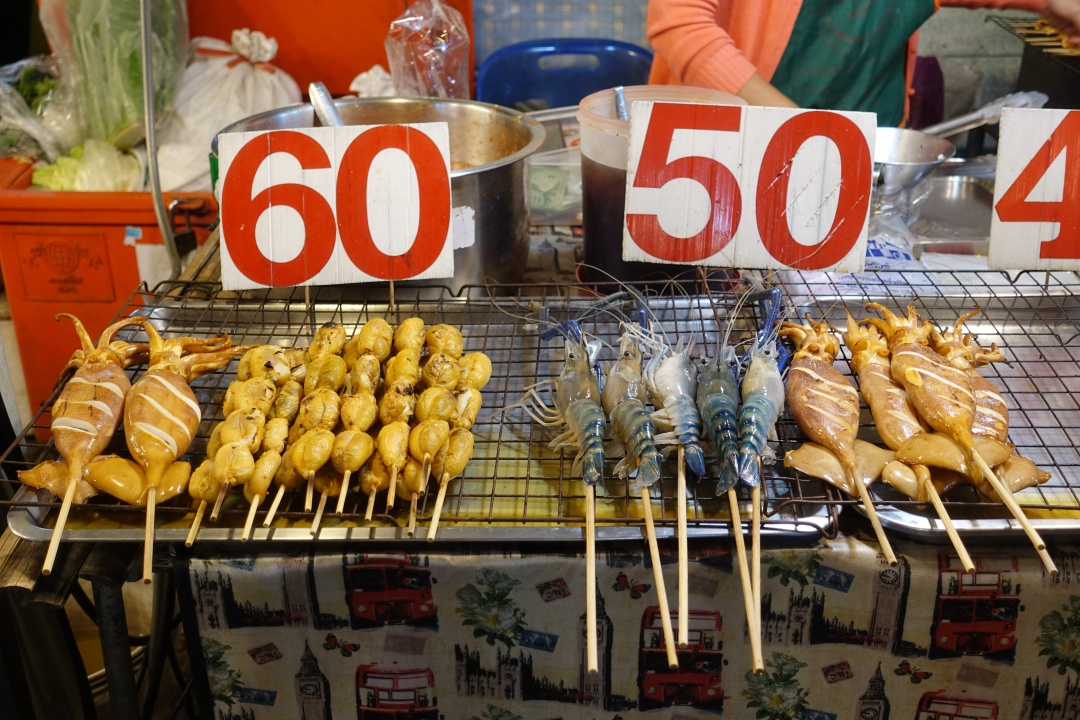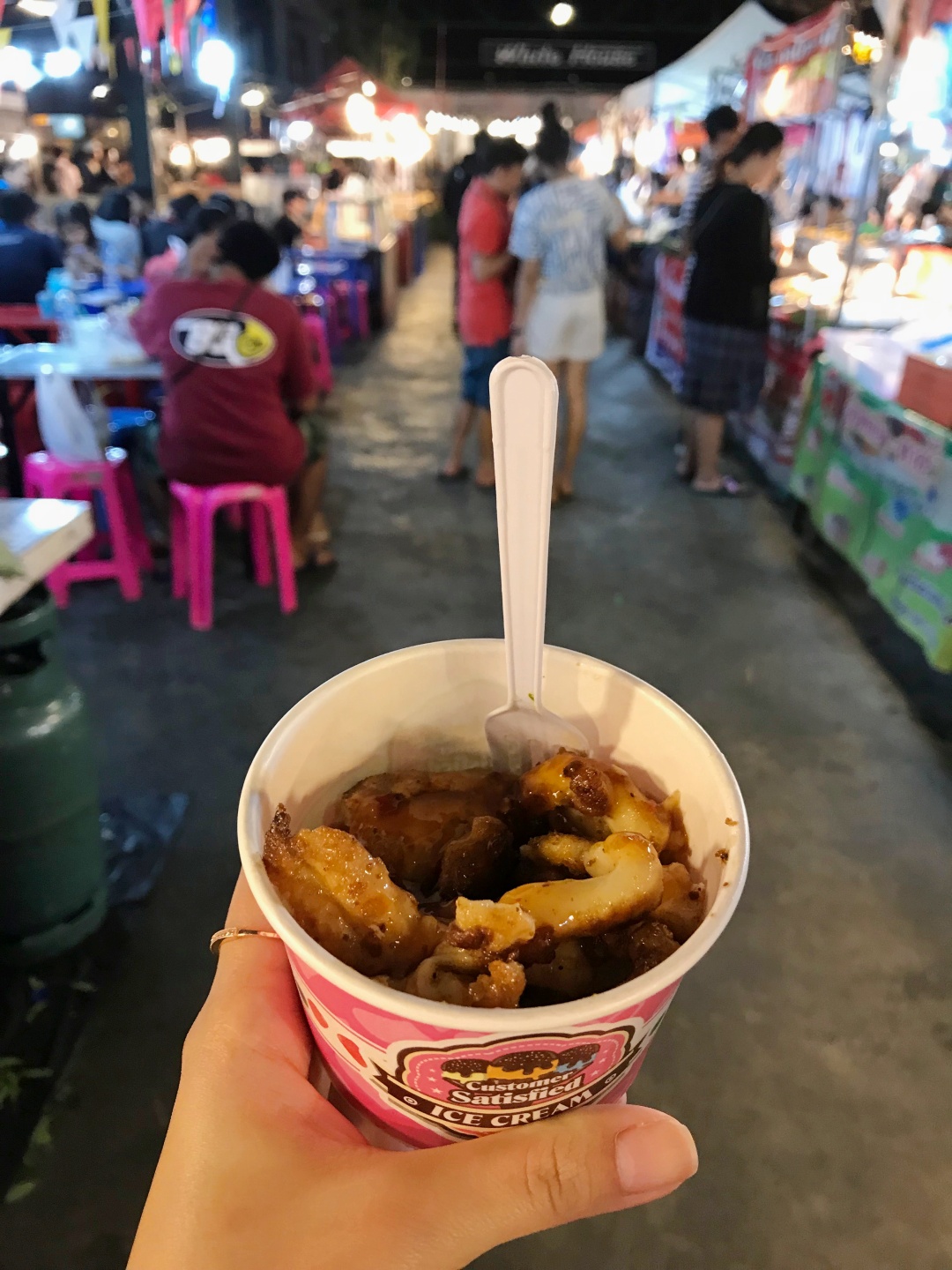 Fried squid egg!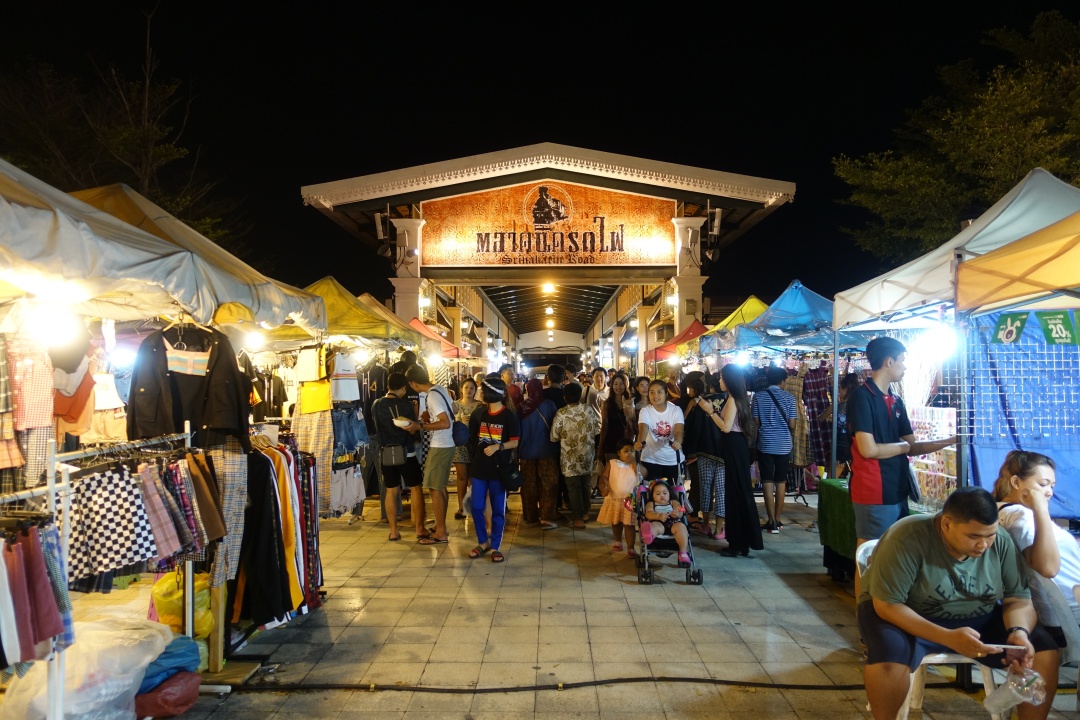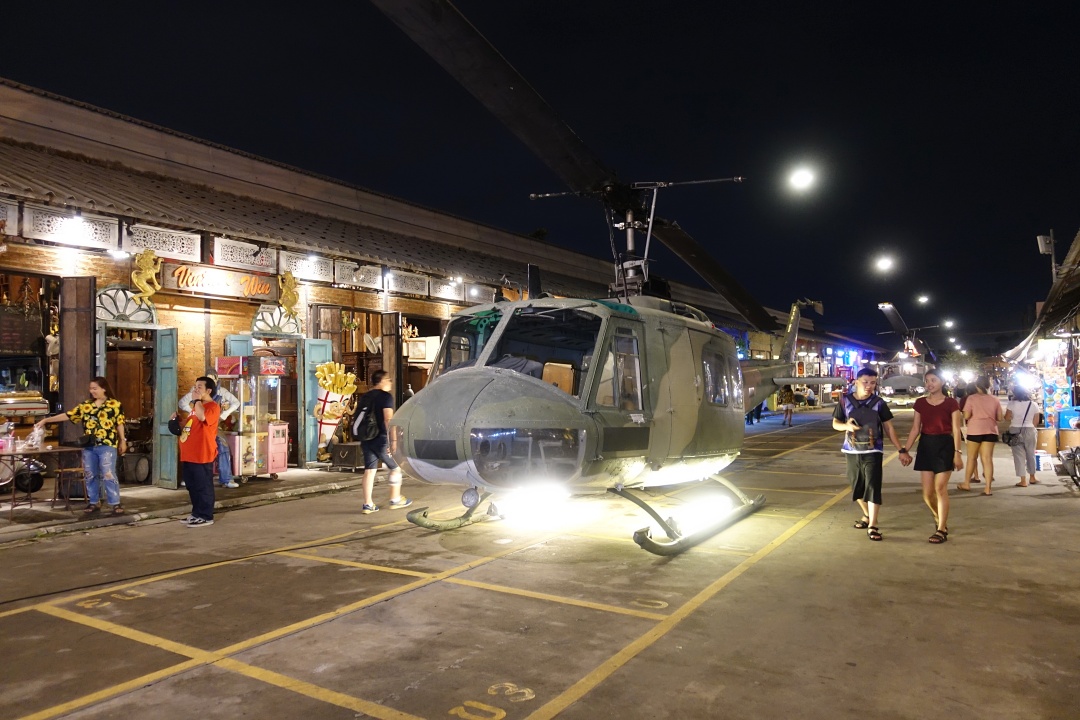 It appears I didn't capture that many pictures at Talad Rod Fai Night Market. Just some pictures here and there. I supposed after a while; things no longer seem as exciting as before. Everything appears to be pretty much the same as before.
---
Decided to combine Day 9 and 10 into one post, as it seems like we didn't do much on our last day in Bangkok. Our flight was close to 23:00, so we actually had plenty of time after checking out the hotel.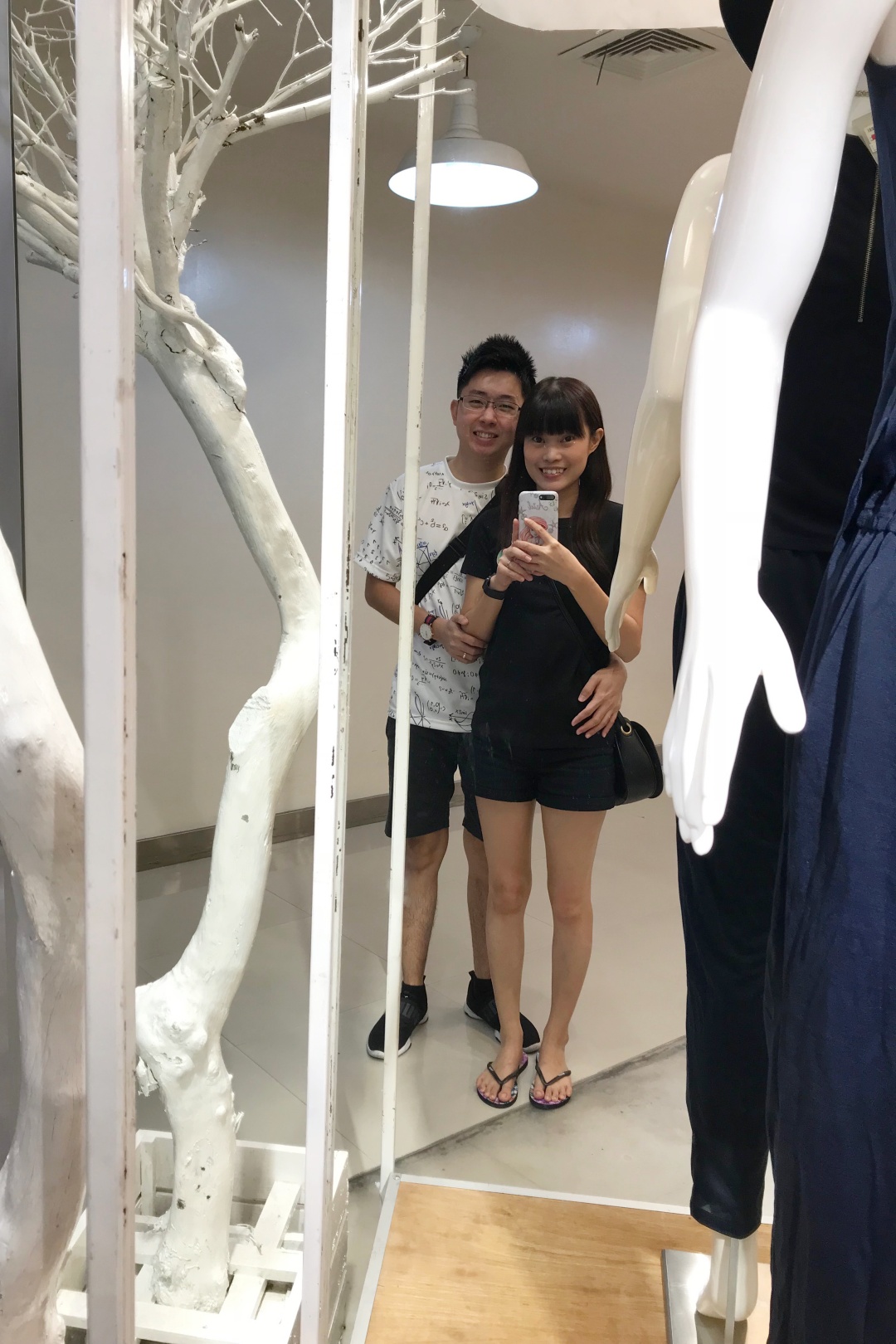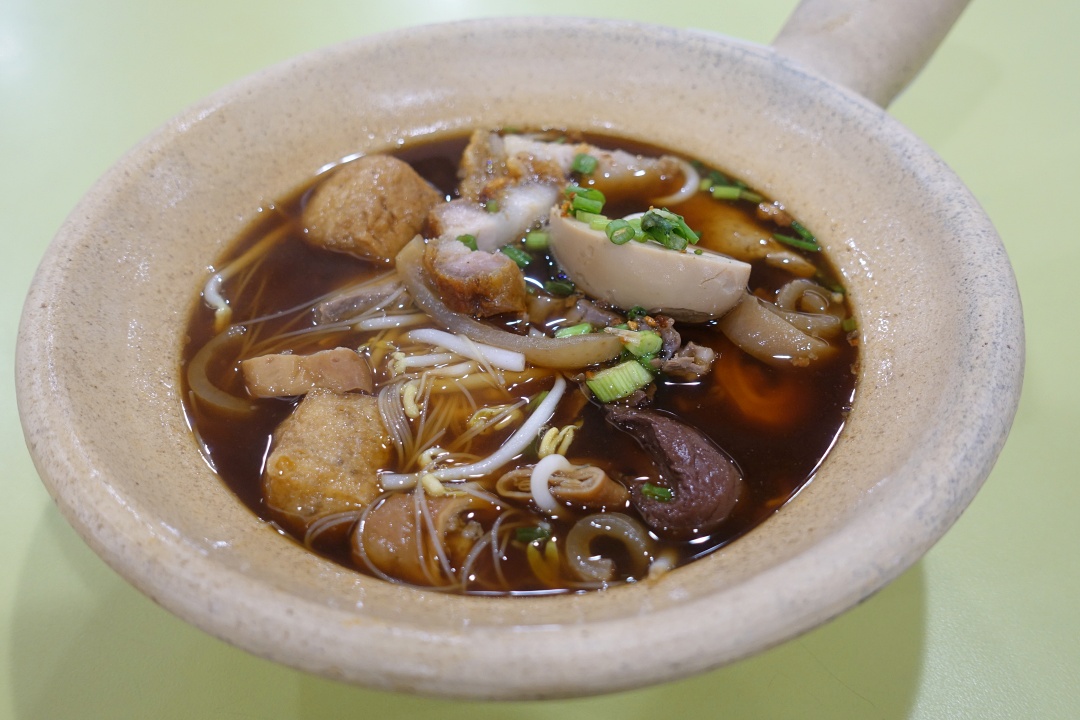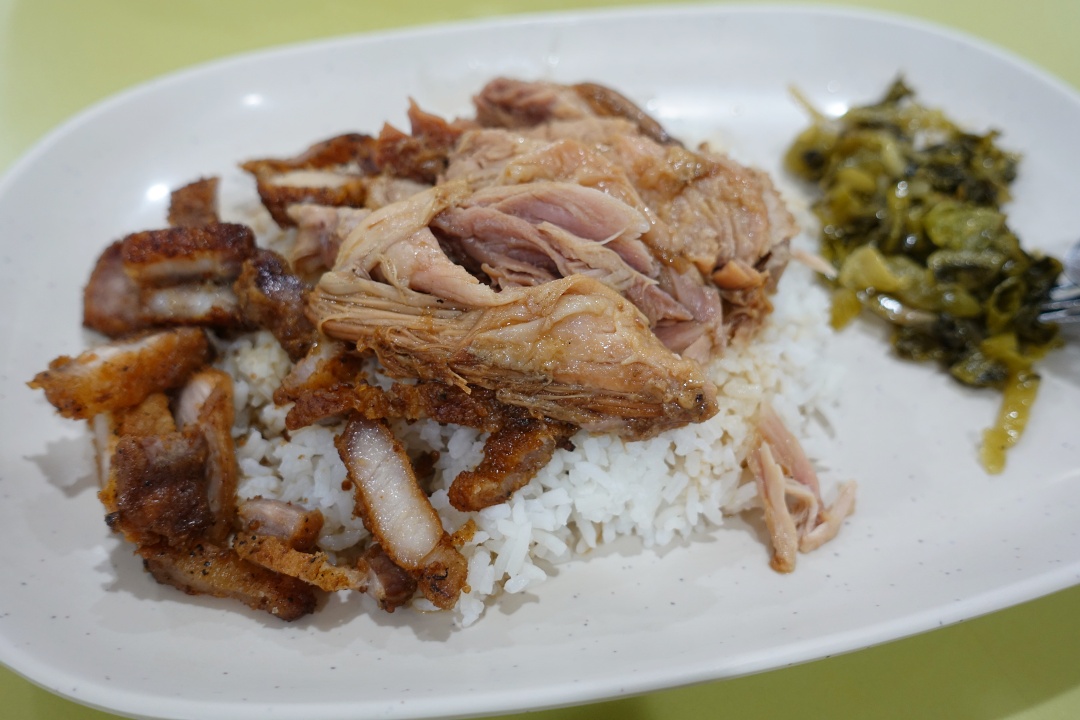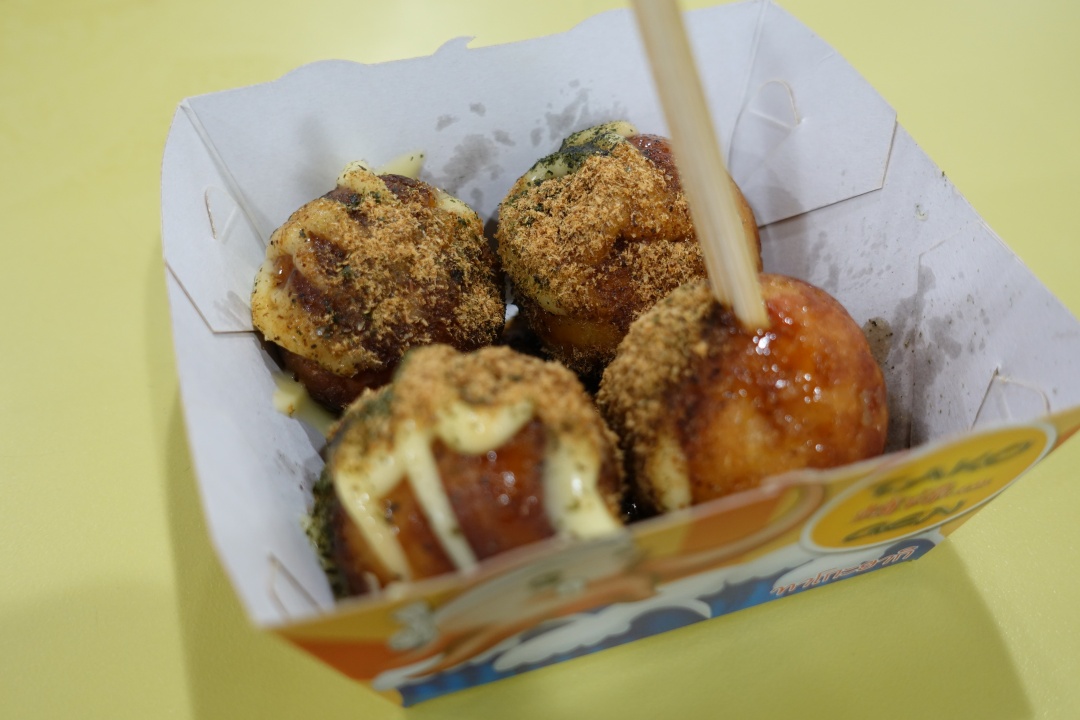 Went over to the food court at Platinum Fashion Mall for a quick lunch.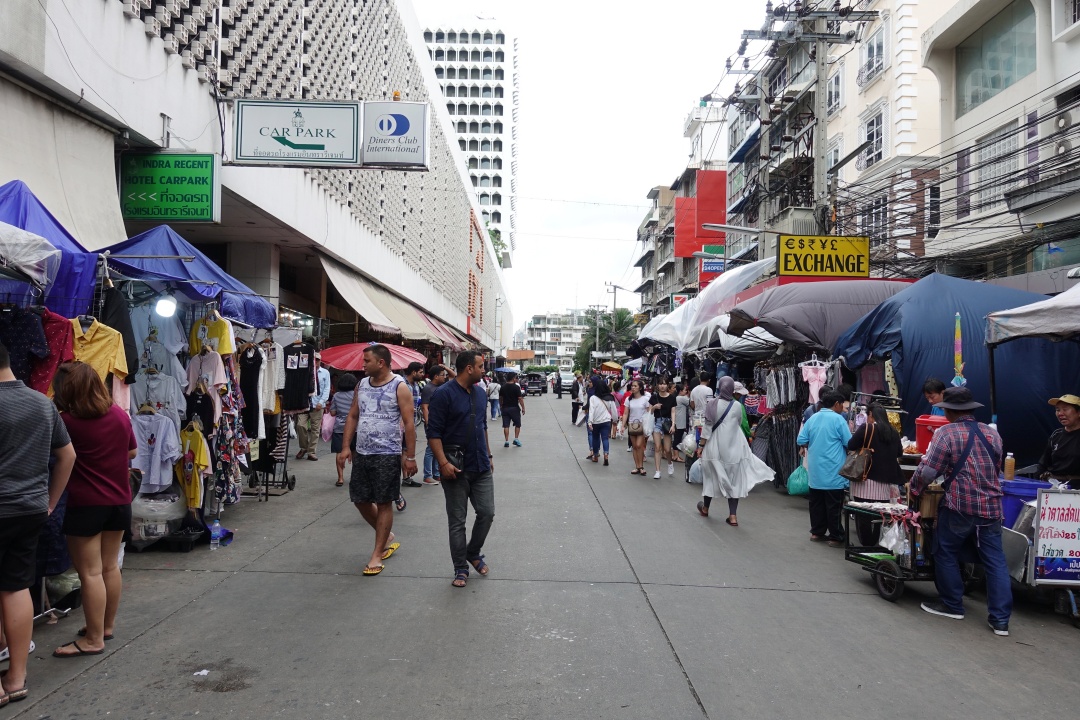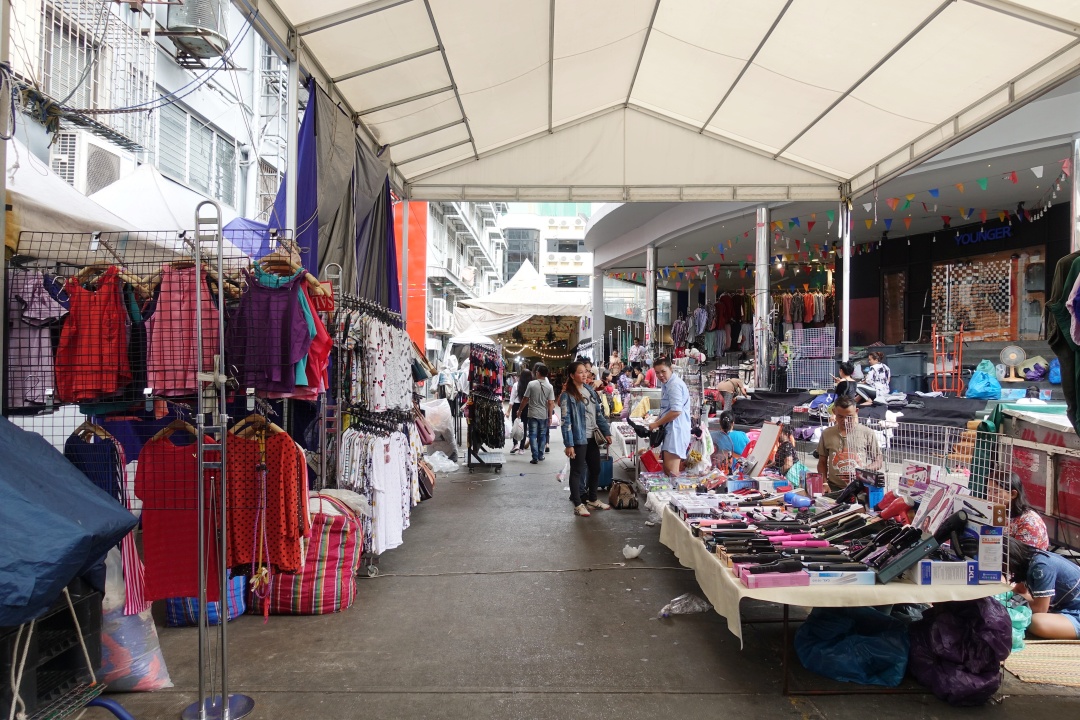 Thereafter, I think we went to do a foot massage at our favourite massage parlour, before heading over to Big C Supercenter to pick up some snacks to bring home.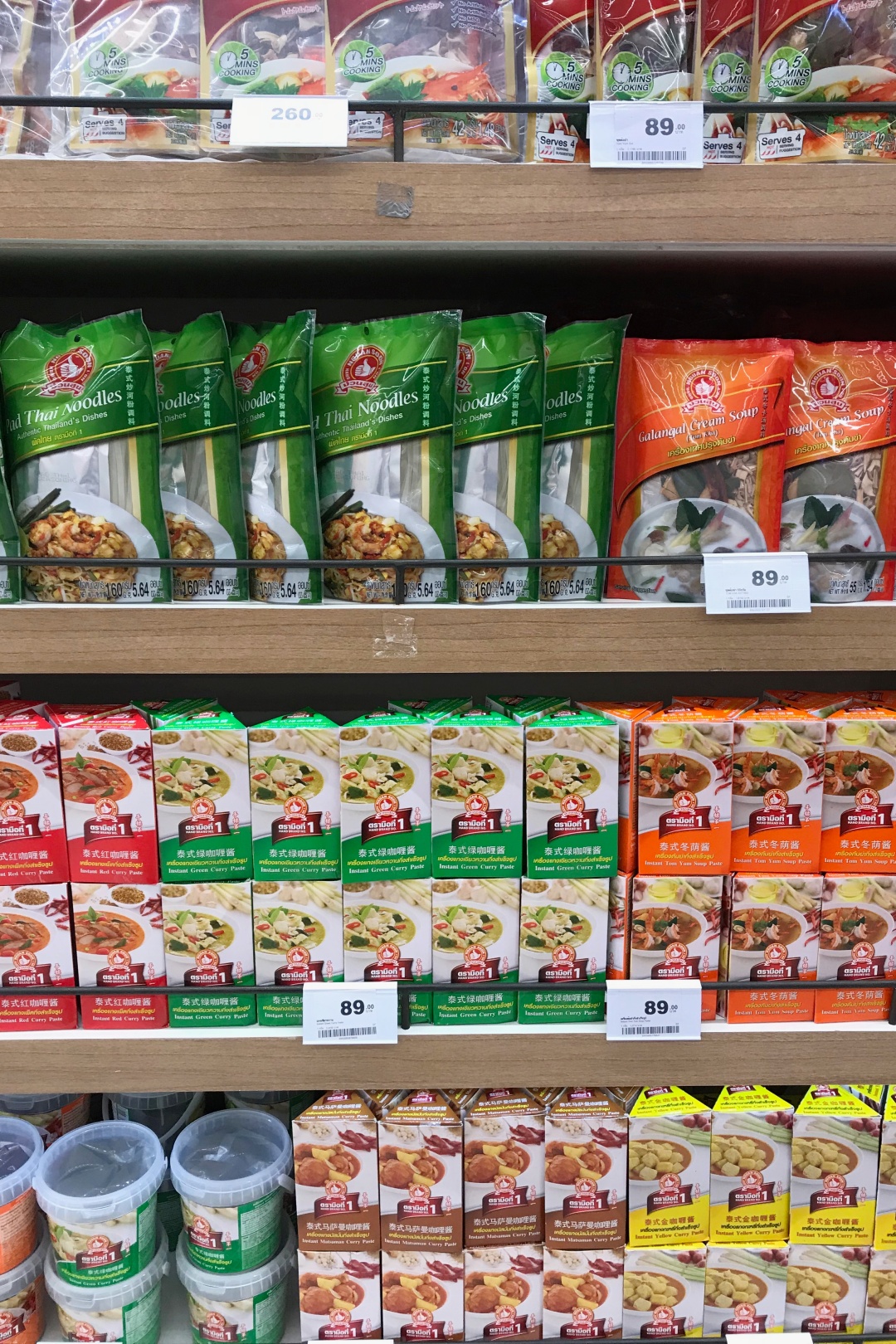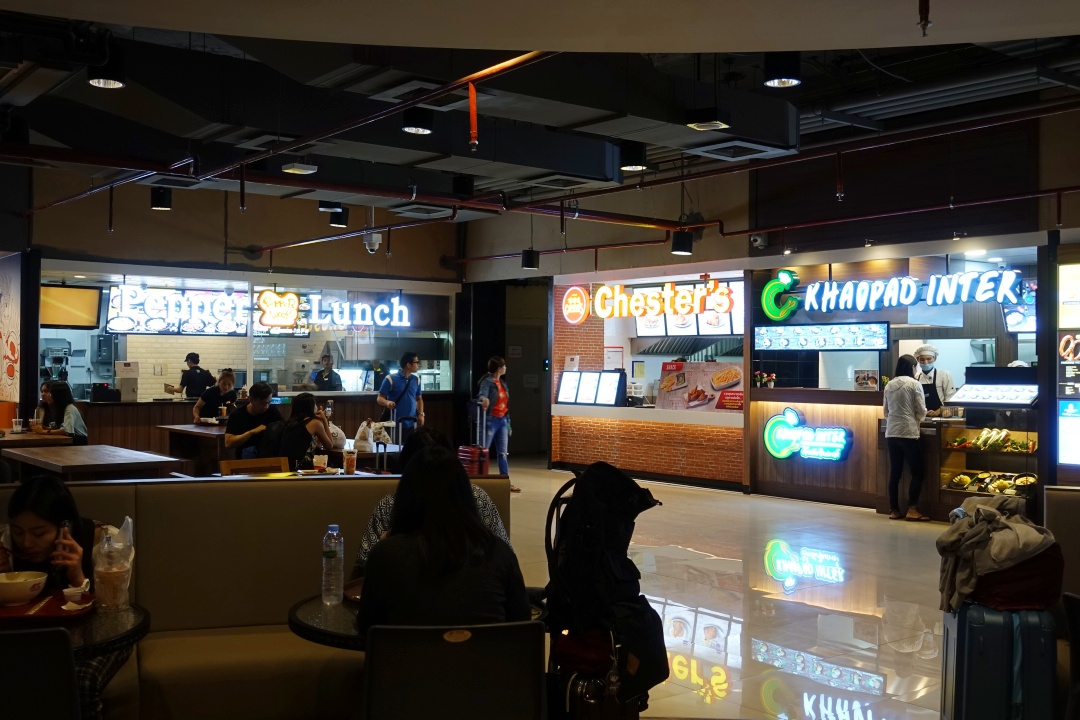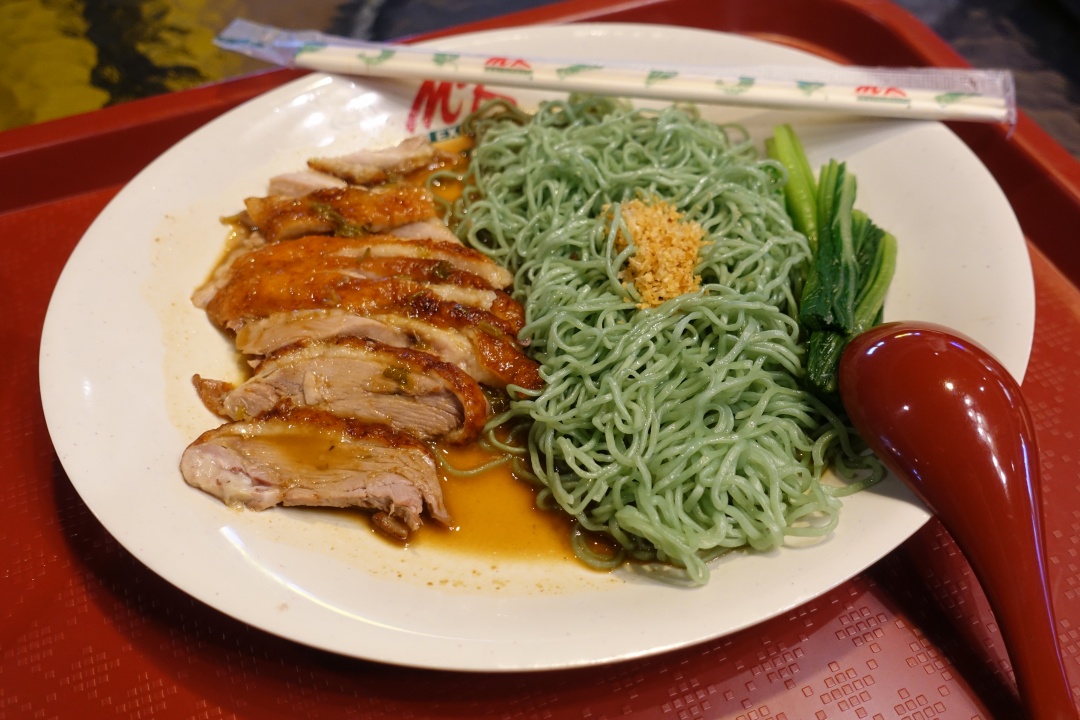 Reached the airport at around 20:00, and had one last meal at the Magic Garden food court, before boarding our flight!
And that concludes our ten days trip to Bangkok, right before our wedding! It seems crazy to take a 1.5 weeks trip right in the middle of our house renovation and wedding preparation. But I'm glad we did it and managed to get the Husband's suit settled during the trip.
This holiday sees us going to quite a few new places like Huamum Night Market, JJ Green, INDY Market, Liab Duan Night Market and Chang Chui Creative Park; while still visiting the popular spots like Chatuchak Weekend Market, Rod Fai Night Market and Chinatown. Some hits and misses, but I'm glad we managed to explore new places together. At least now we know where to go or avoid for our future visits.
As much as I enjoy jotting down about our trip, I hope you enjoyed coming through the journey with us and that it gives you some ideas on where to go the next time you visit Bangkok.
---
Going to take a break on writing about my travelogue for now. Still pending:
Oct 2018 Osaka, 
Dec 2018 Europe, 
Mar 2019 Hong Kong, 
Apr 2019 Tokyo, and 
Jul 2019 Bangkok trip! 
(Gosh, I thought I didn't travel a lot the last year, but I still have 50 days of content to account for.)
Excited to switch to writing about my house renovation and customary wedding soon!