Last morning in Alila Ubud before we moved over to Alila Villas Uluwatu! Starting our day with breakfast at the Plantation Restaurant.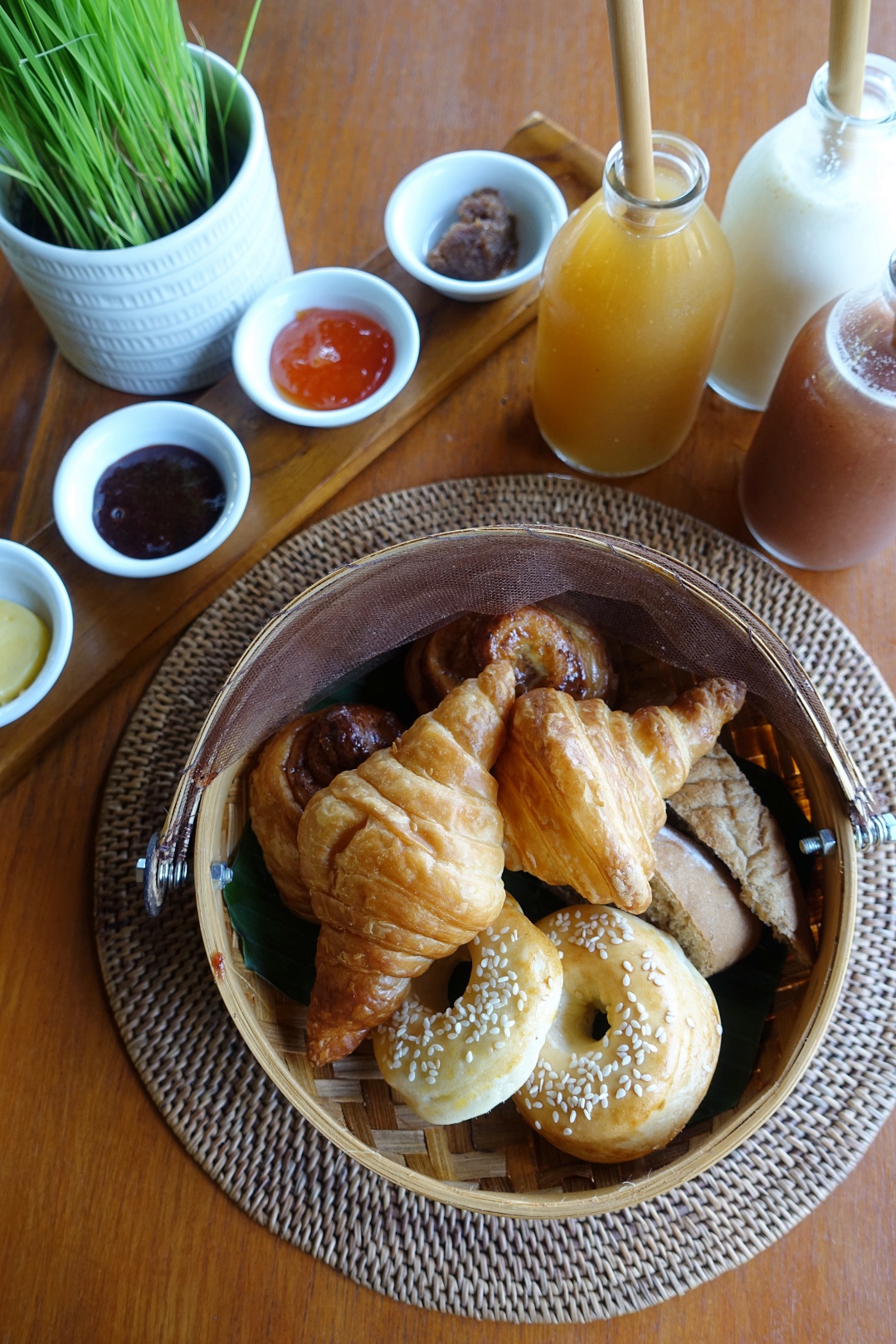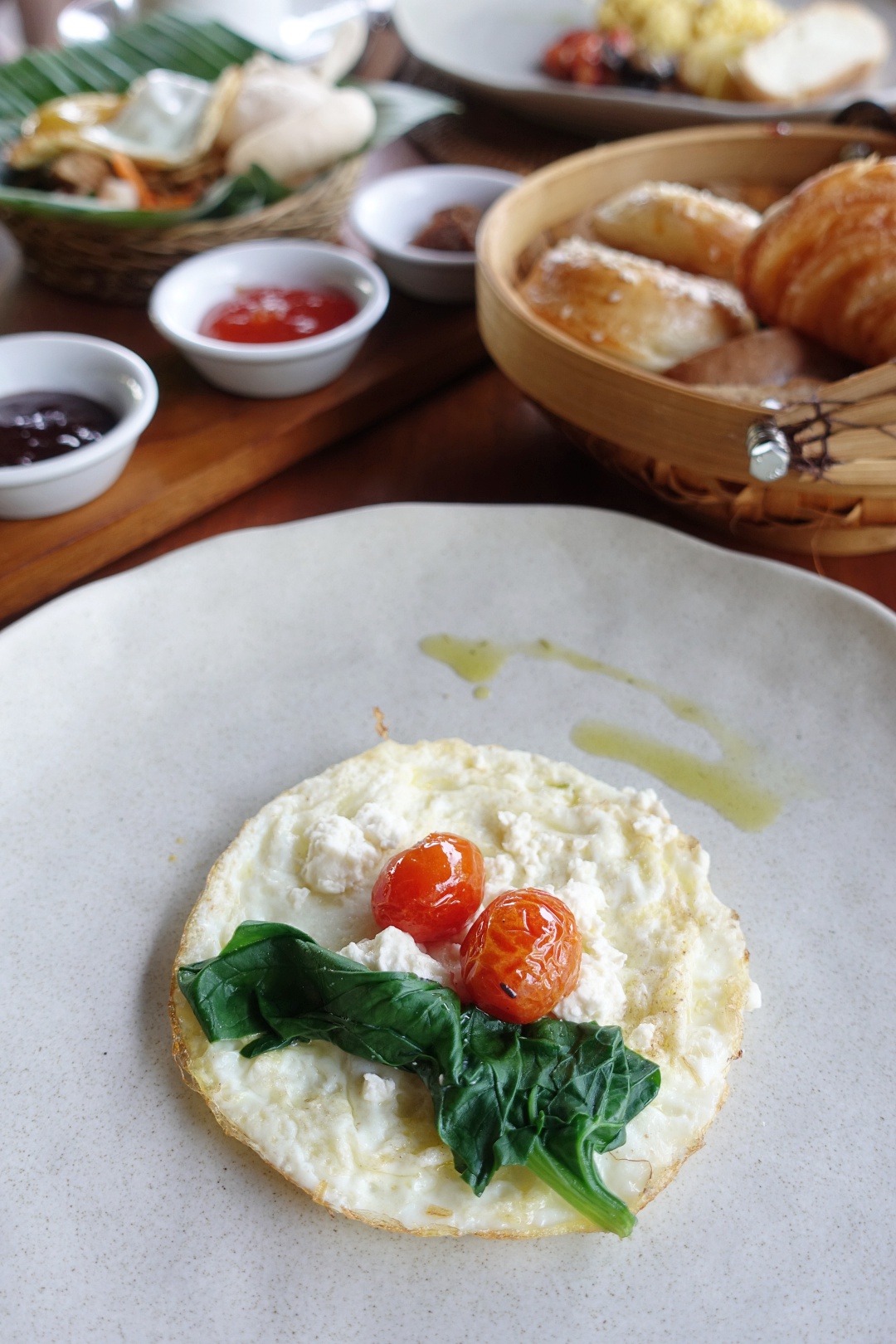 Healthy egg whites with spinach and roasted tomatoes.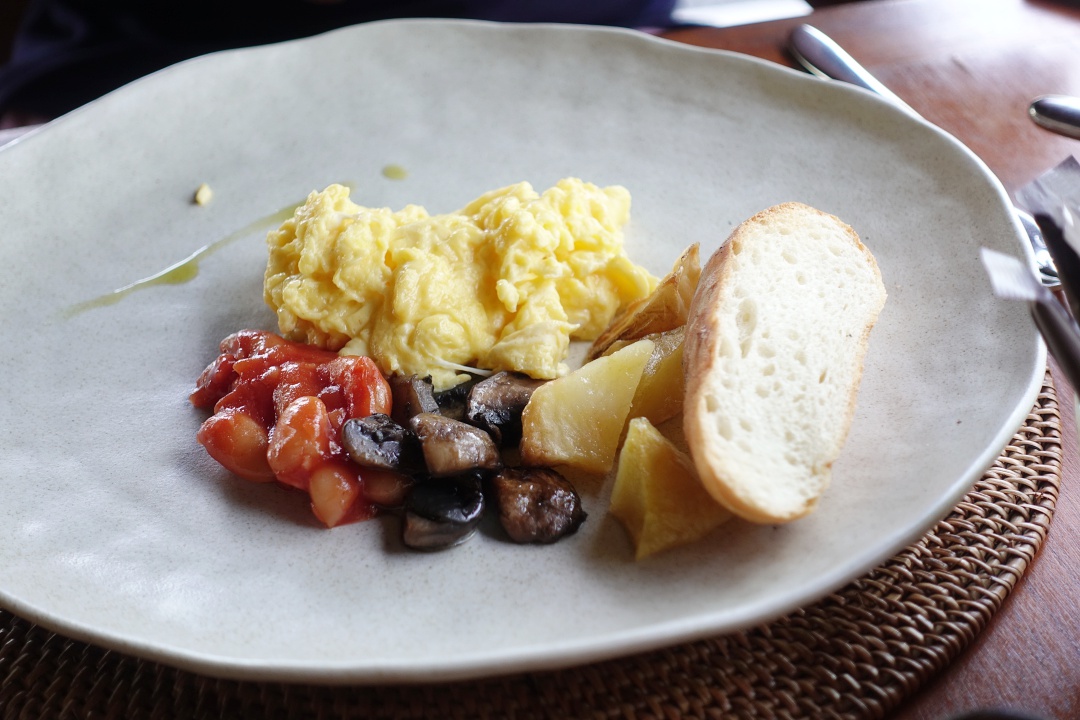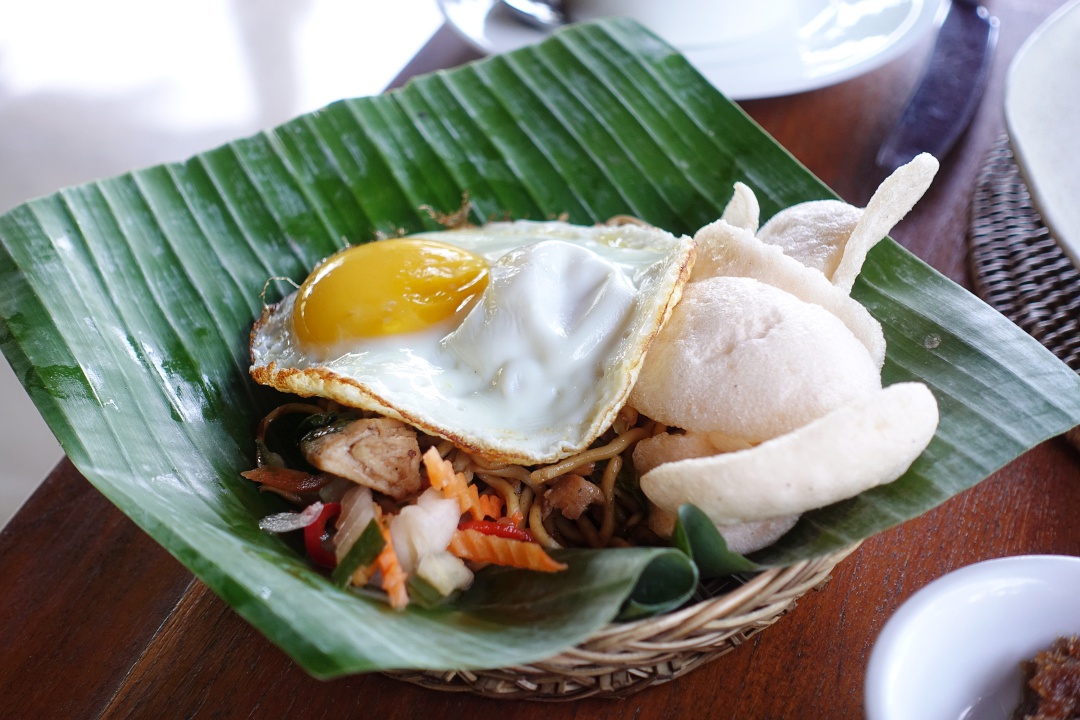 After breakfast, it was time to hit the pool!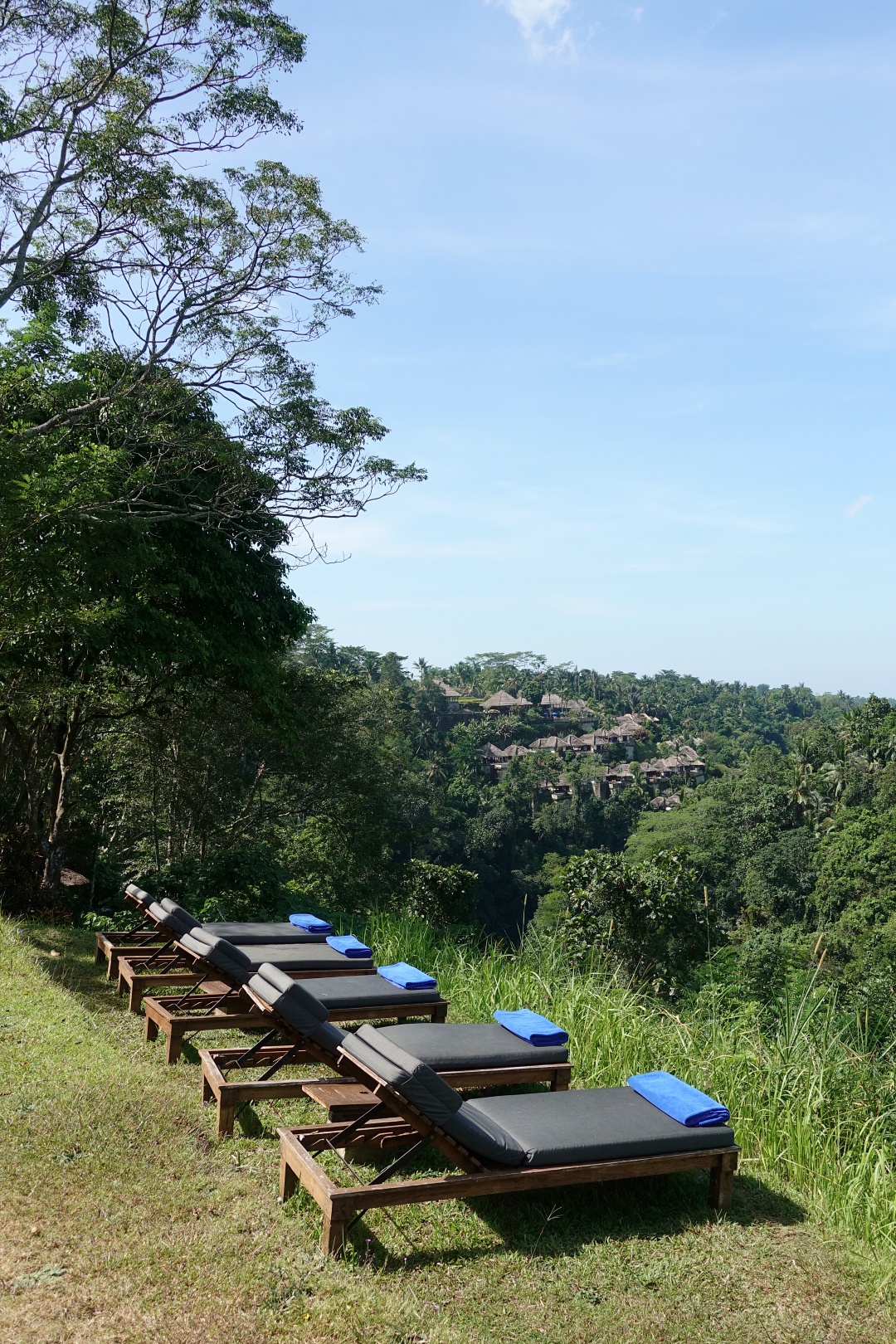 It was such a beautiful morning. There were quite a number of guests hanging out at the sunbeds, but surprisingly, not a lot of people getting into the water. That works out well for us because we get to spam all the photos without having people photobombing our shots.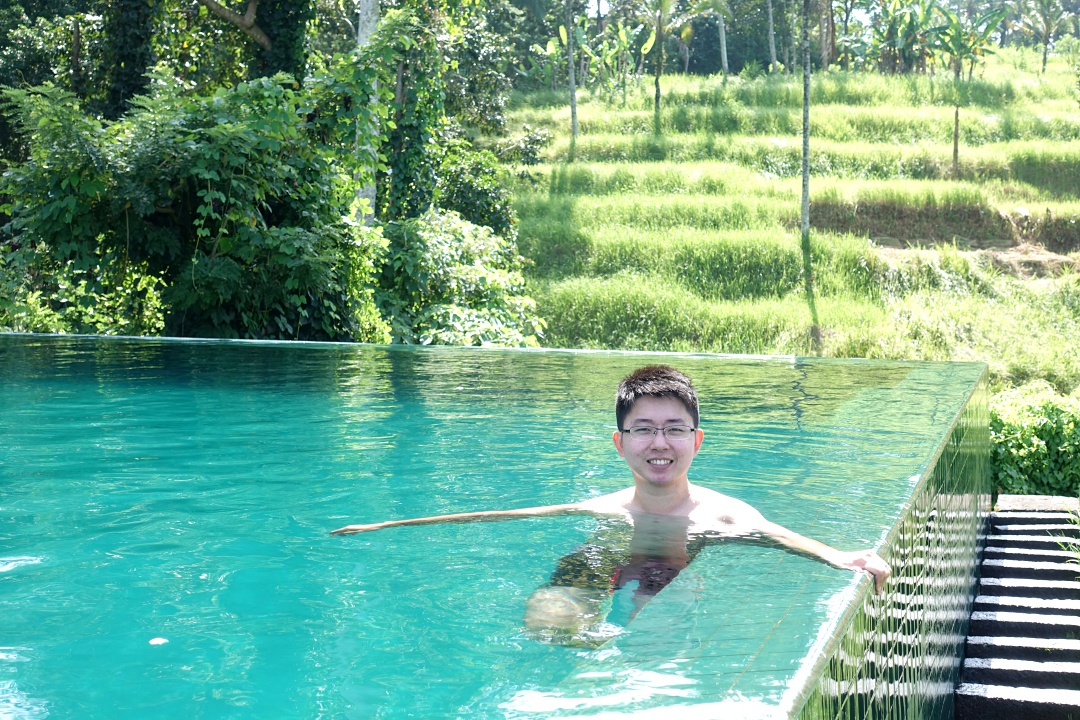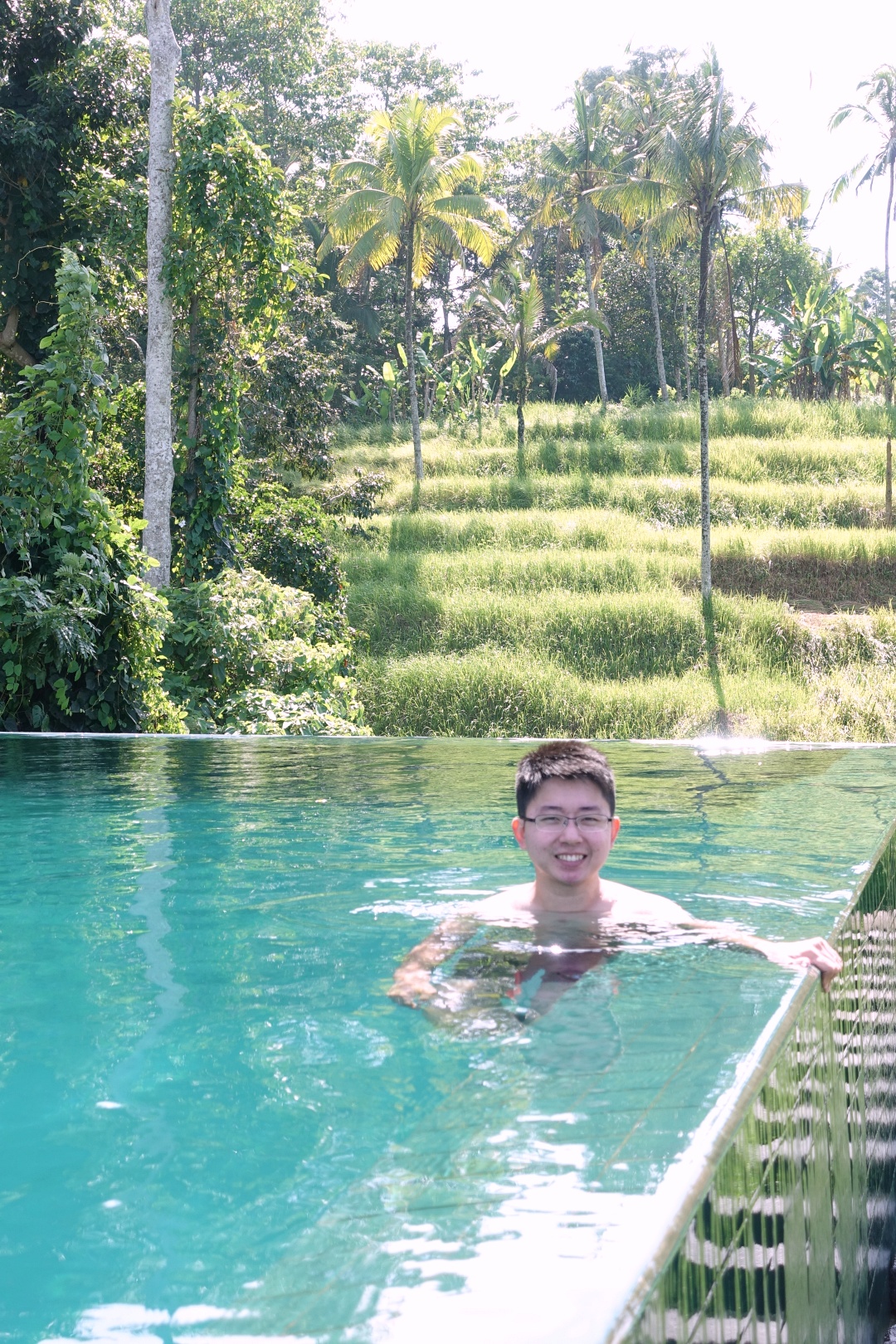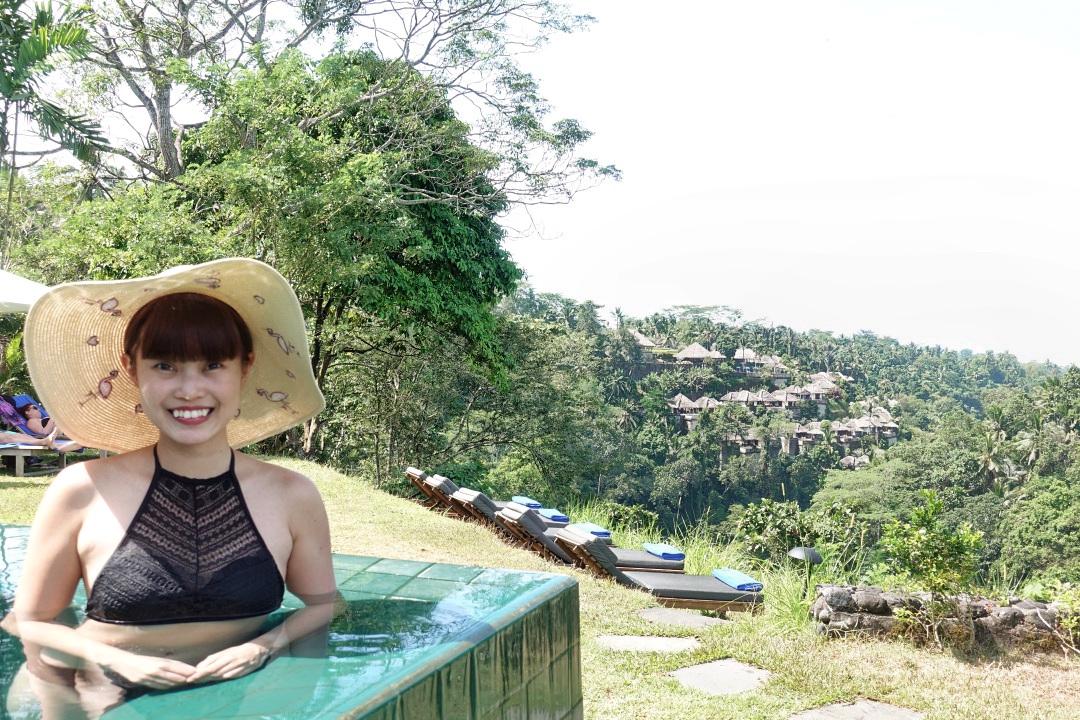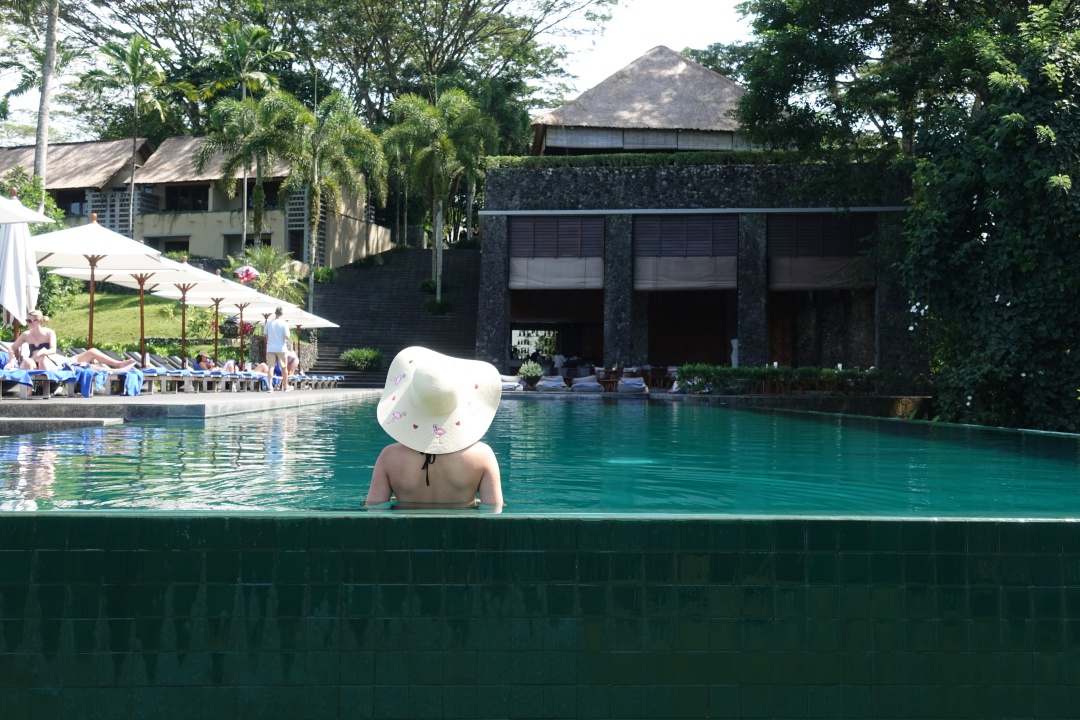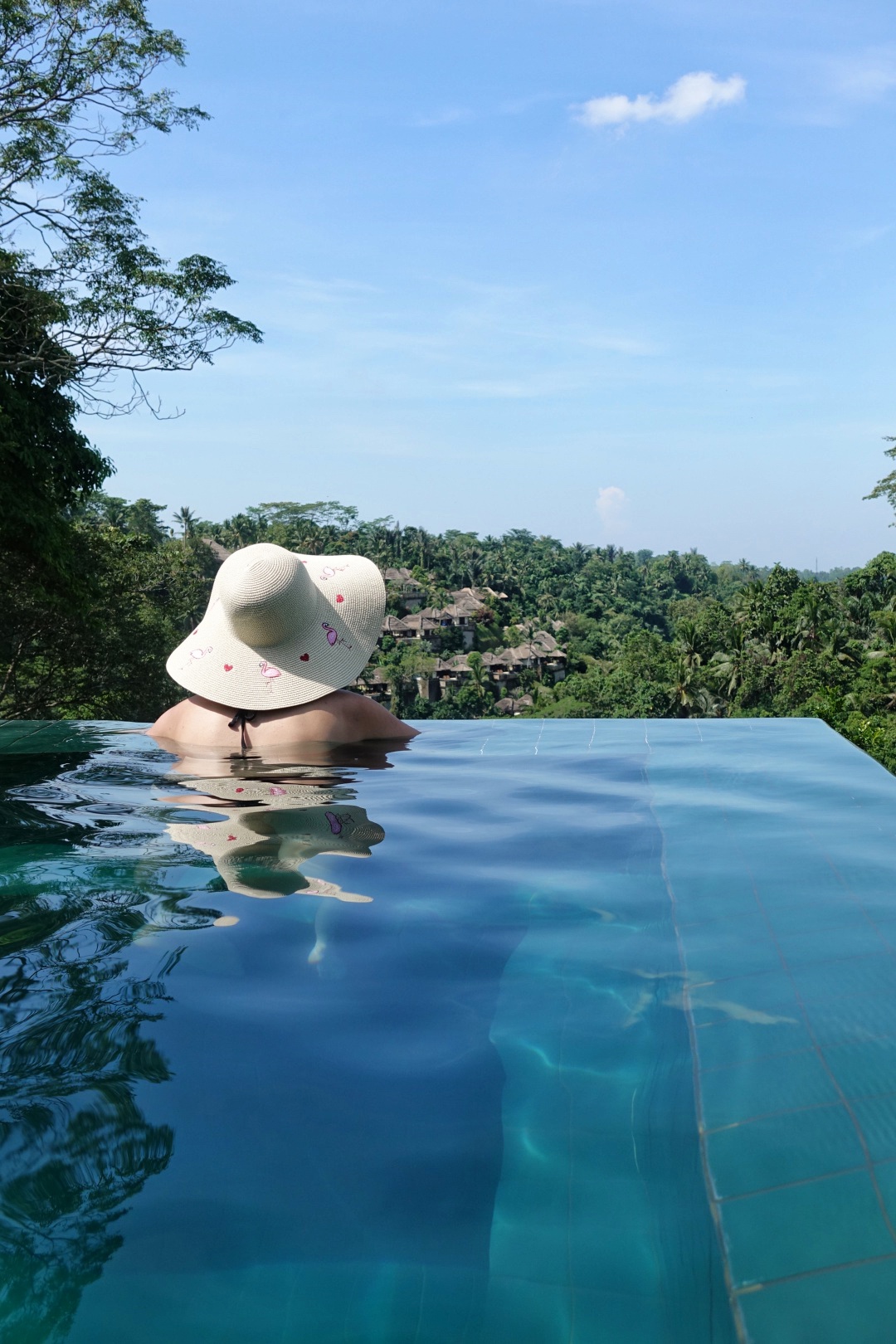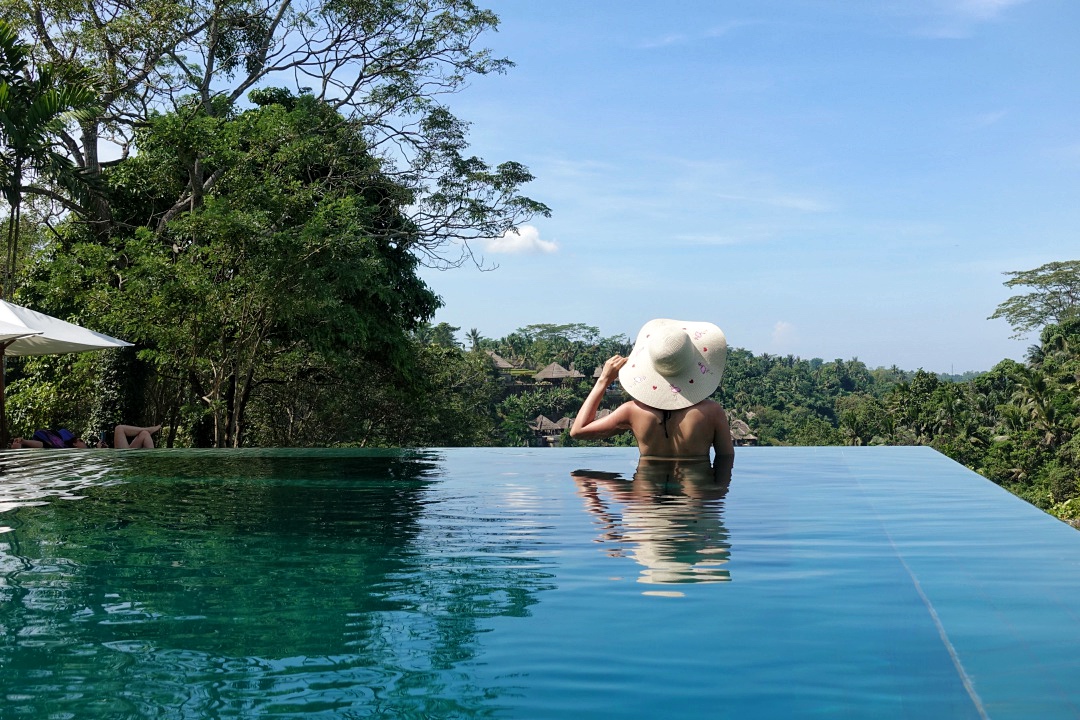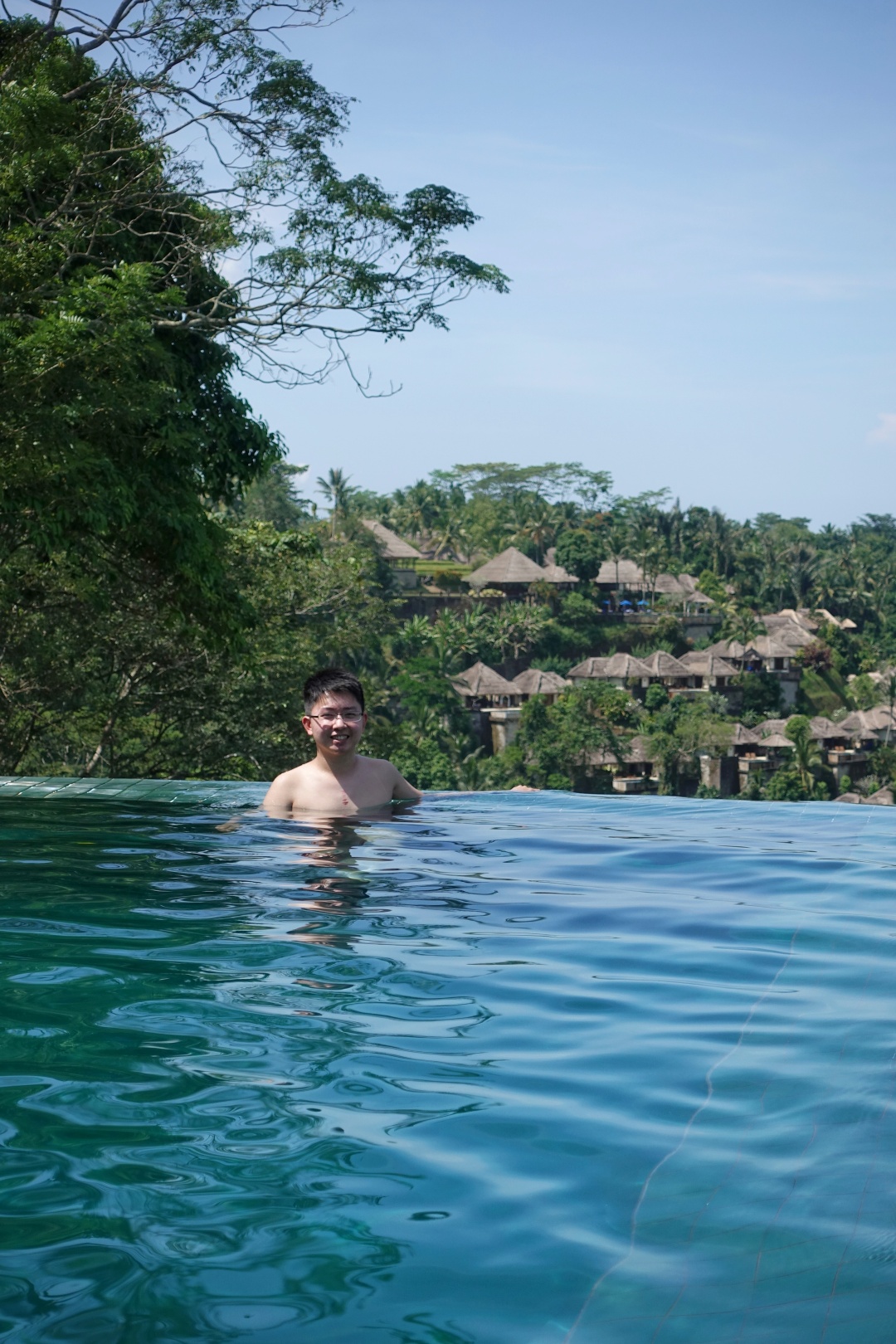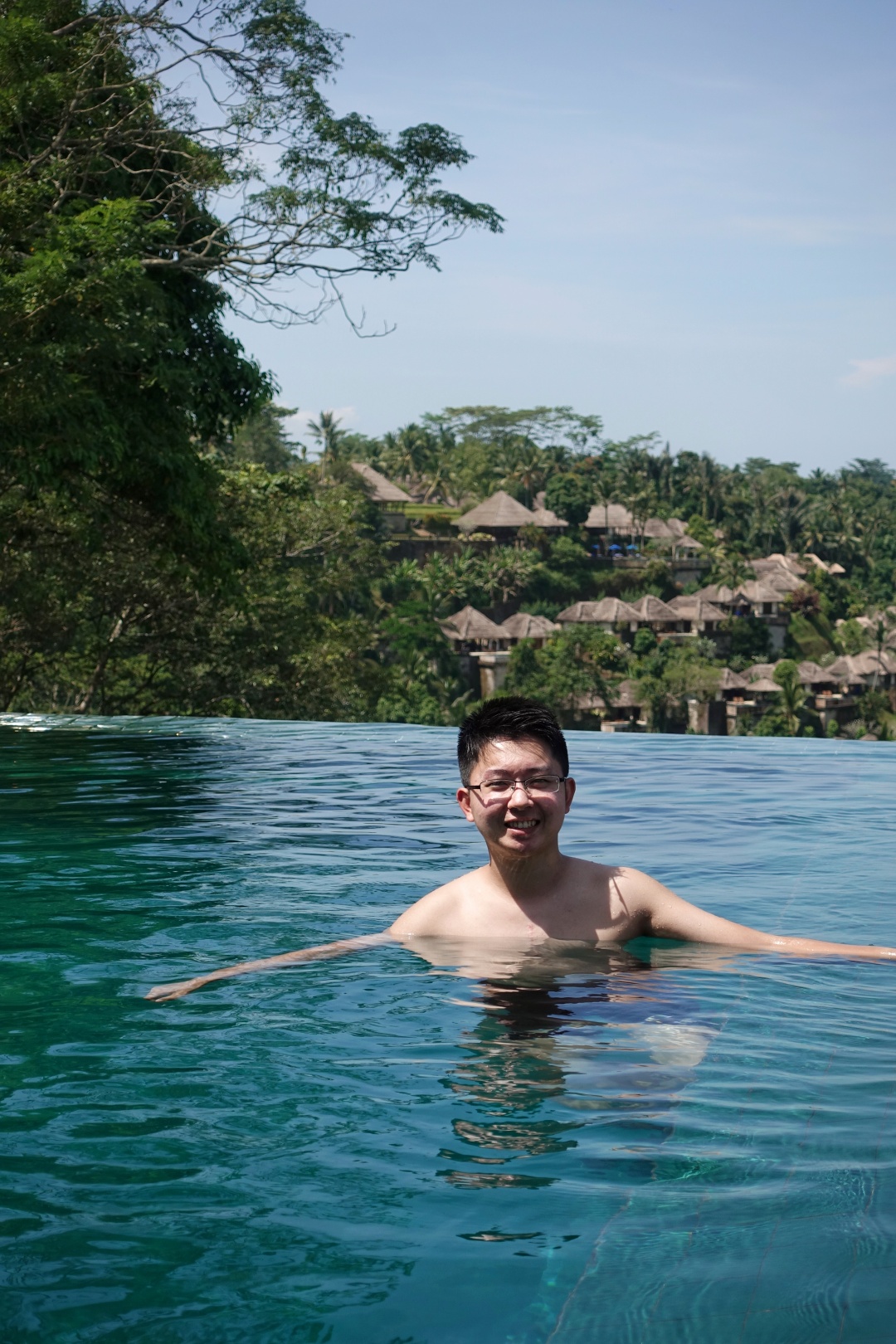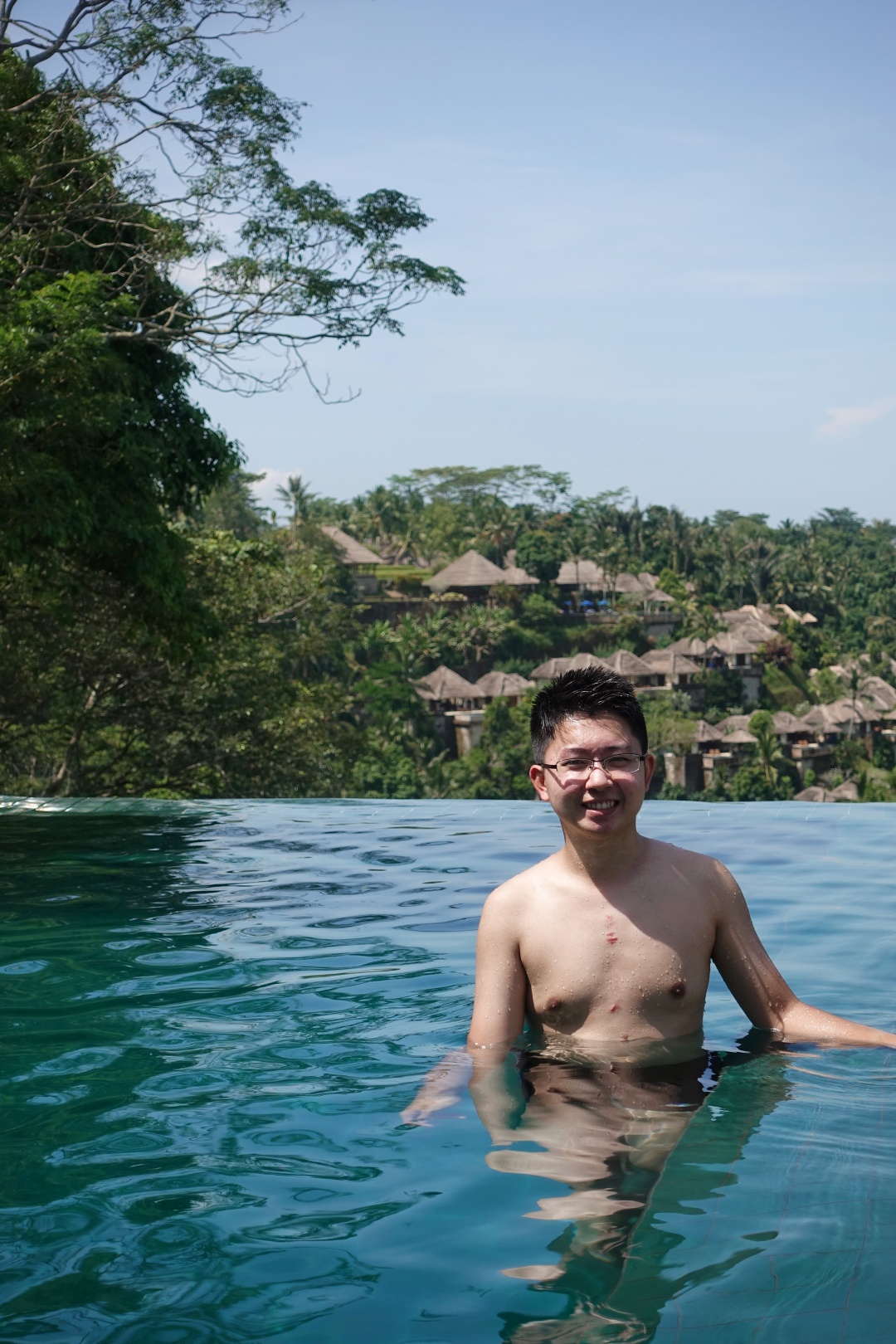 Even though I did forget my sunblock and turned two shades darker, I'm so glad we made it to the pool (at least once during our three nights stay) before checking out later in the afternoon.
---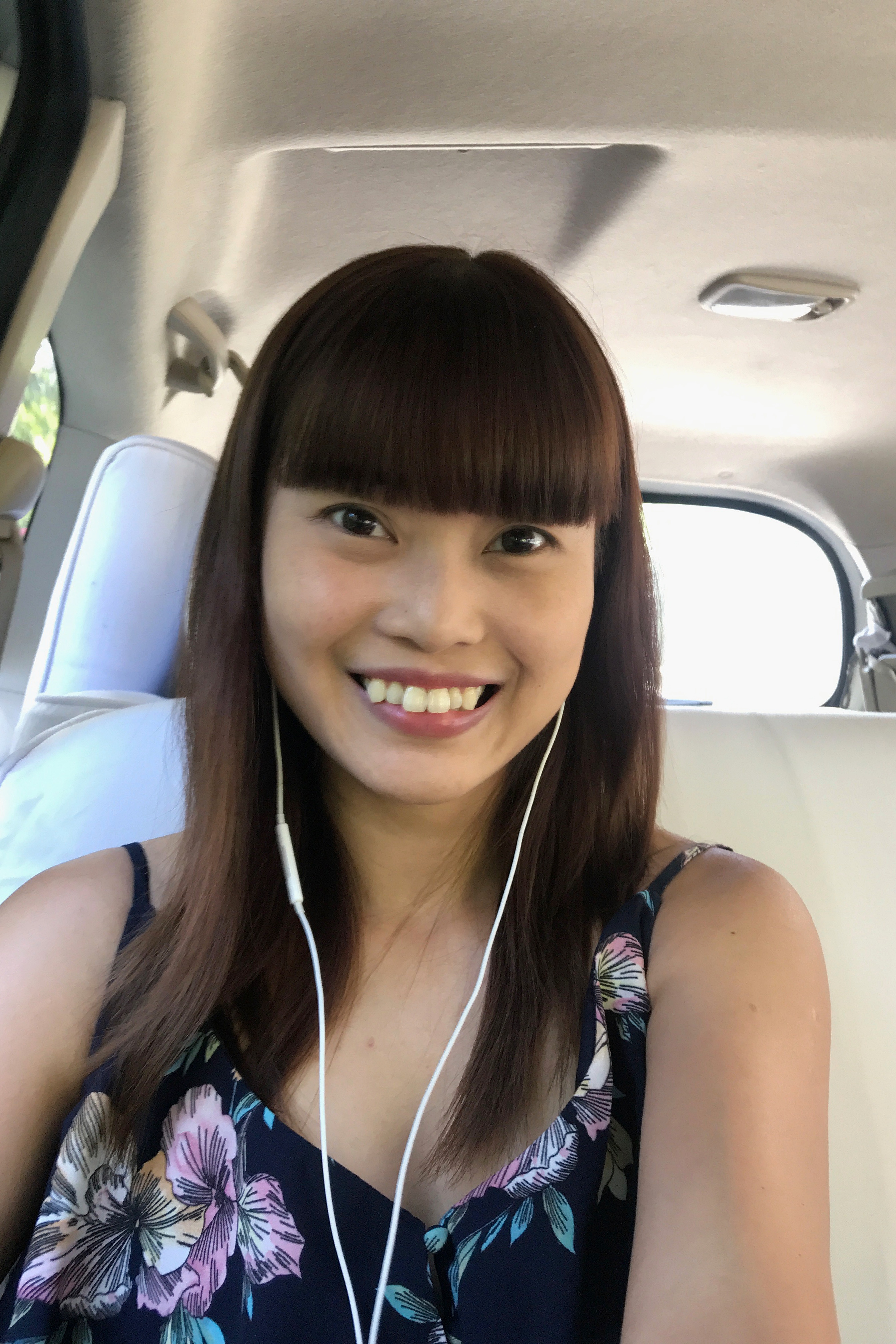 Took a serie of selfie in the car because it was, afterall, a two hour car ride from Ubud to Uluwatu.
Alila Villas Uluwatu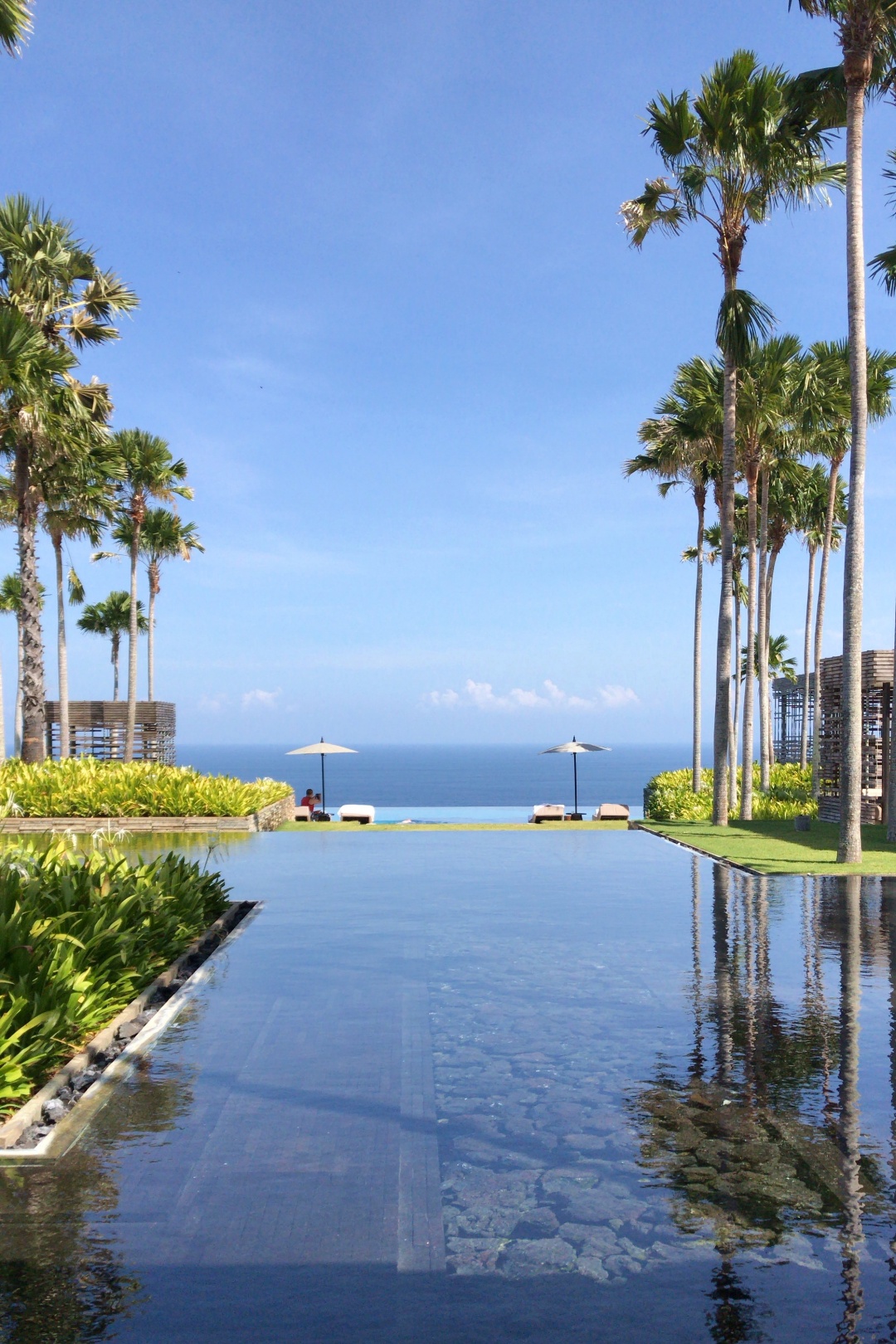 I don't think I will ever get sick of this view. I still vividly recall the first time I stepped into Alila Villas Uluwatu and was instantly blown away by this view.
After verifying our details, we were escorted up to our room.
One-Bedroom Pool Villa
Out of the 65 villas at Alila Villas Uluwatu, there are 56 One-Bedroom Pool Villa, 2 Two-Bedroom Hill Side Pool Villa and 7 Three-Bedroom Ocean View Cliffside Pool Villa. Every villa is specifically designed and constructed to follow an environmentally sustainable framework, with its own private pool and cabana that overlook the Indian Ocean.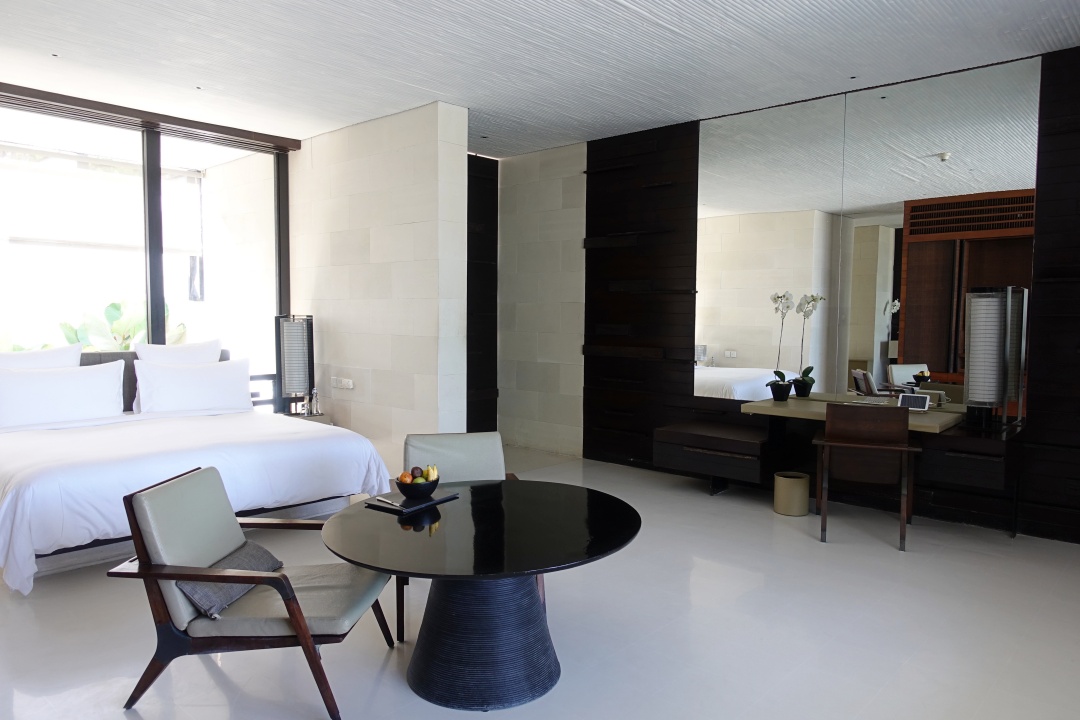 The One-Bedroom Pool Villa that we got looks very much the same as what I remembered from our previous visit.
I always felt so pampered and luxurious to be staying at the One-Bedroom Pool Villa. At 3,000 sq.ft, the room was no doubt massive for two. Aside from having one king bed, one daybed, a separate toilet, bathtub and shower, it also comes with a private terrace and pool.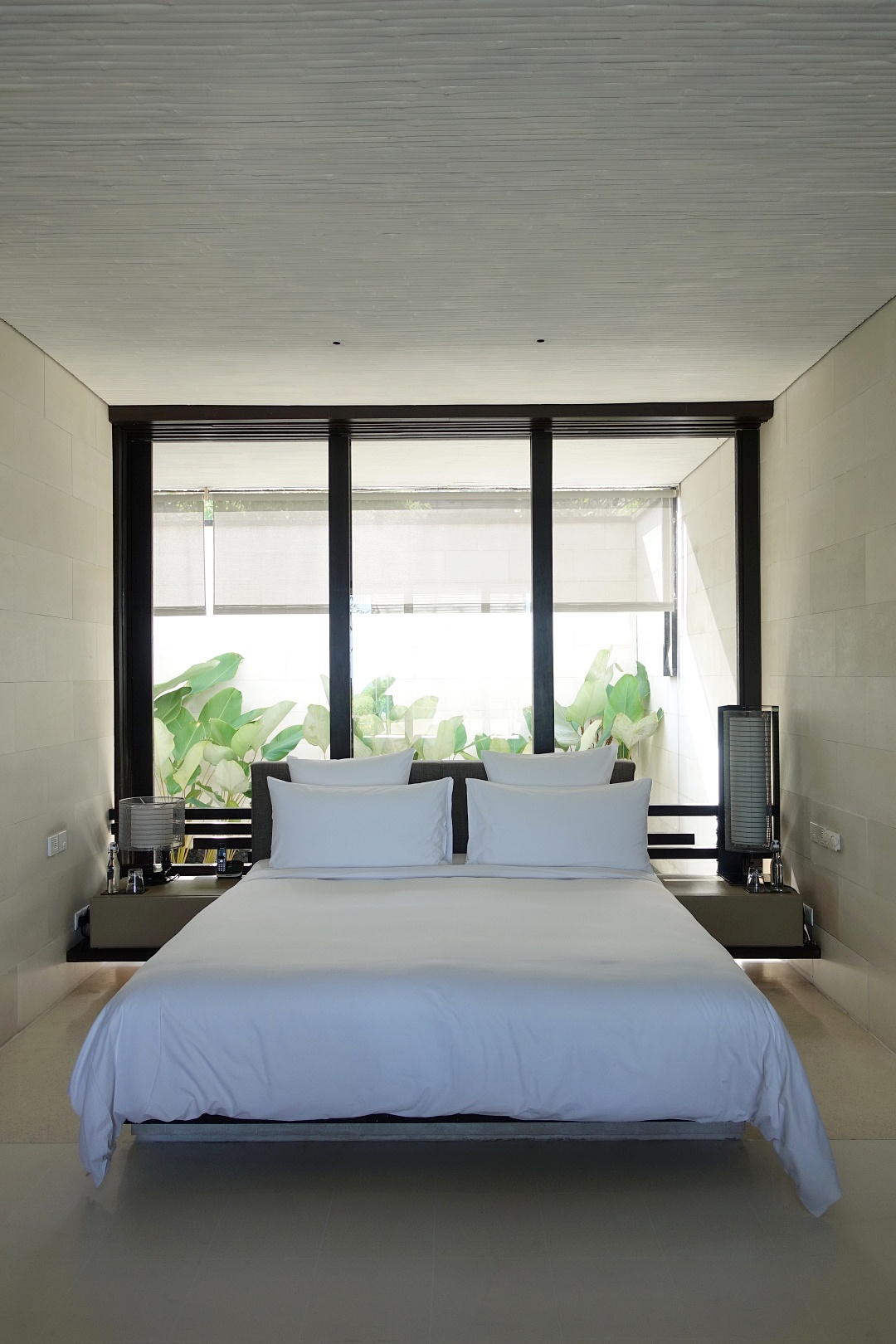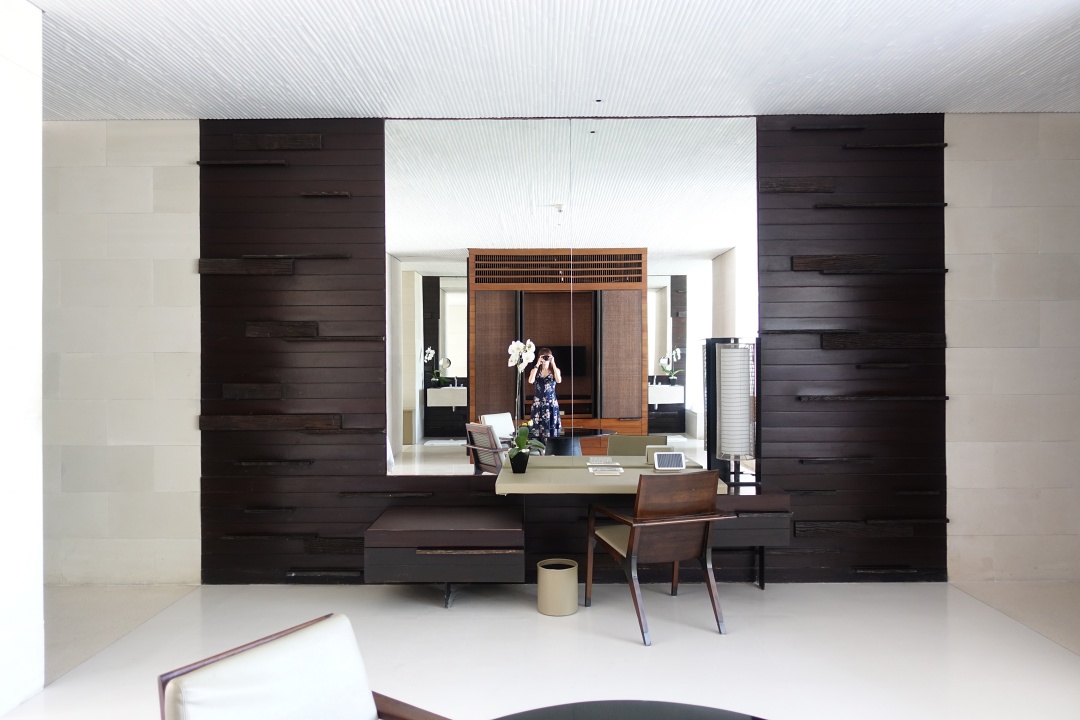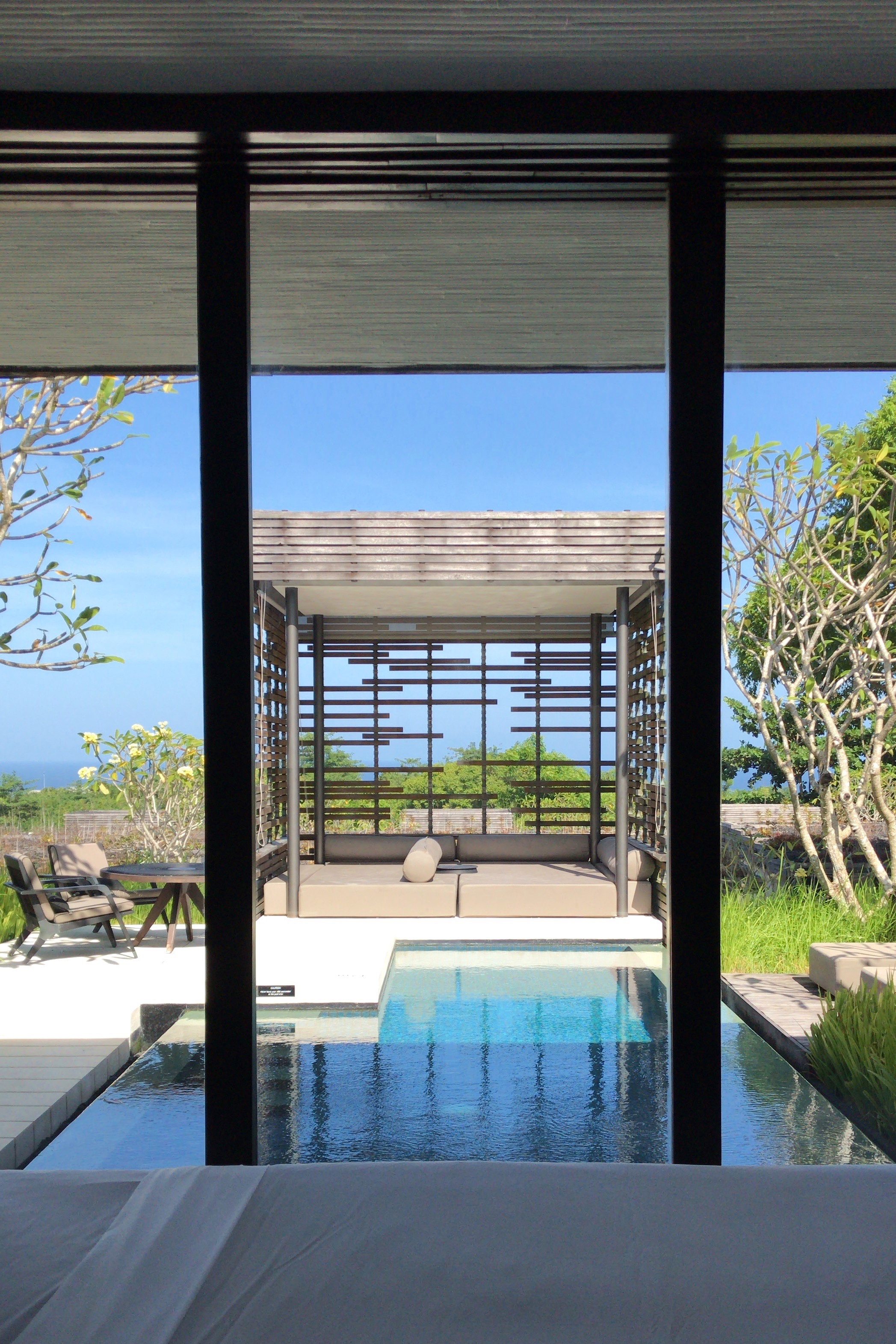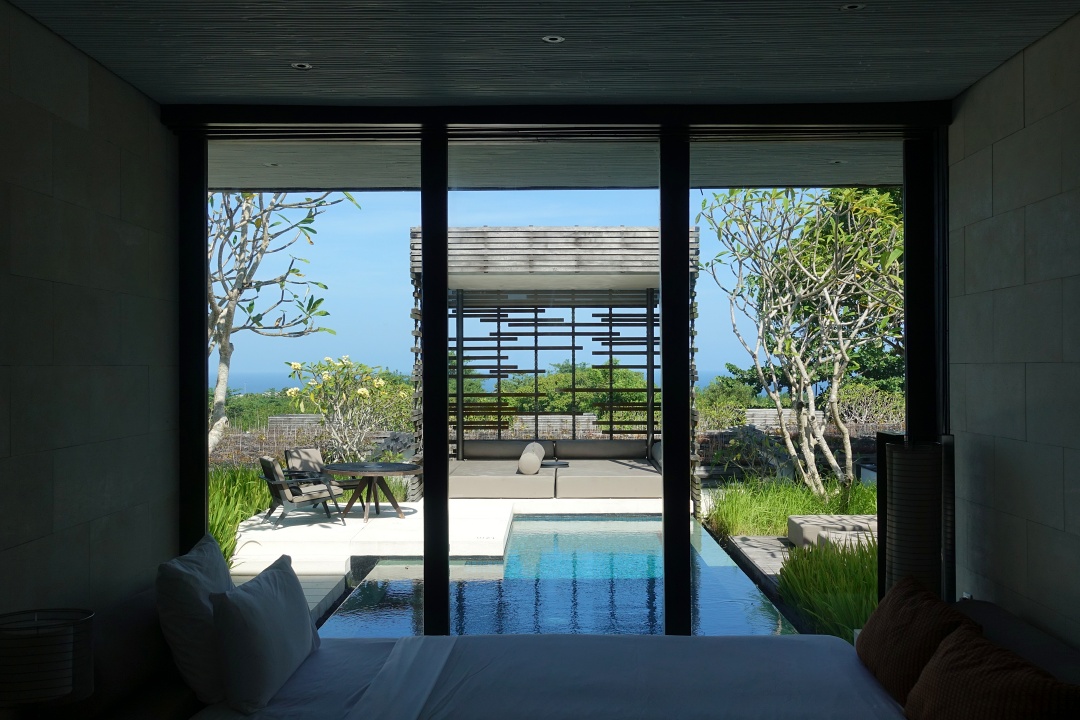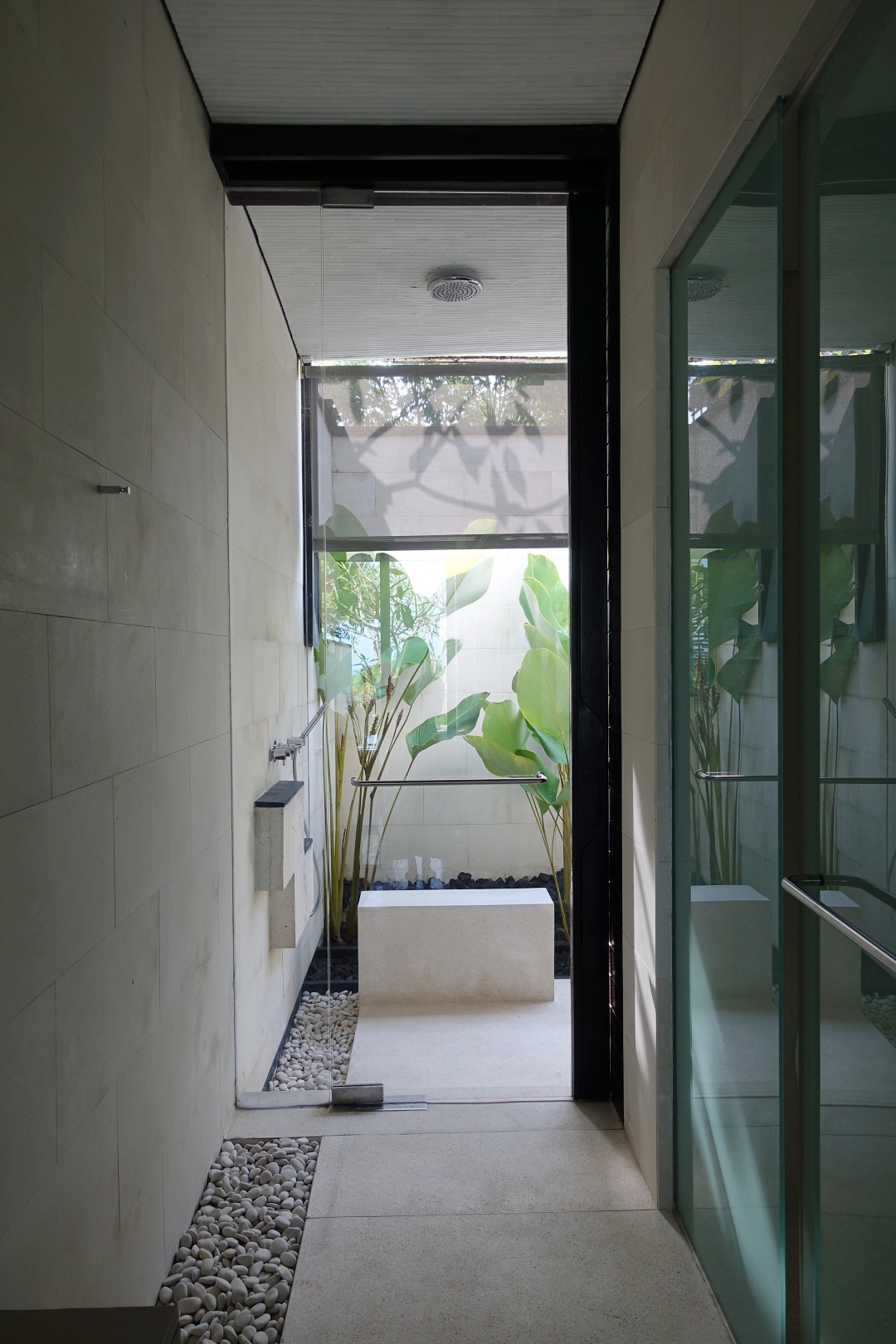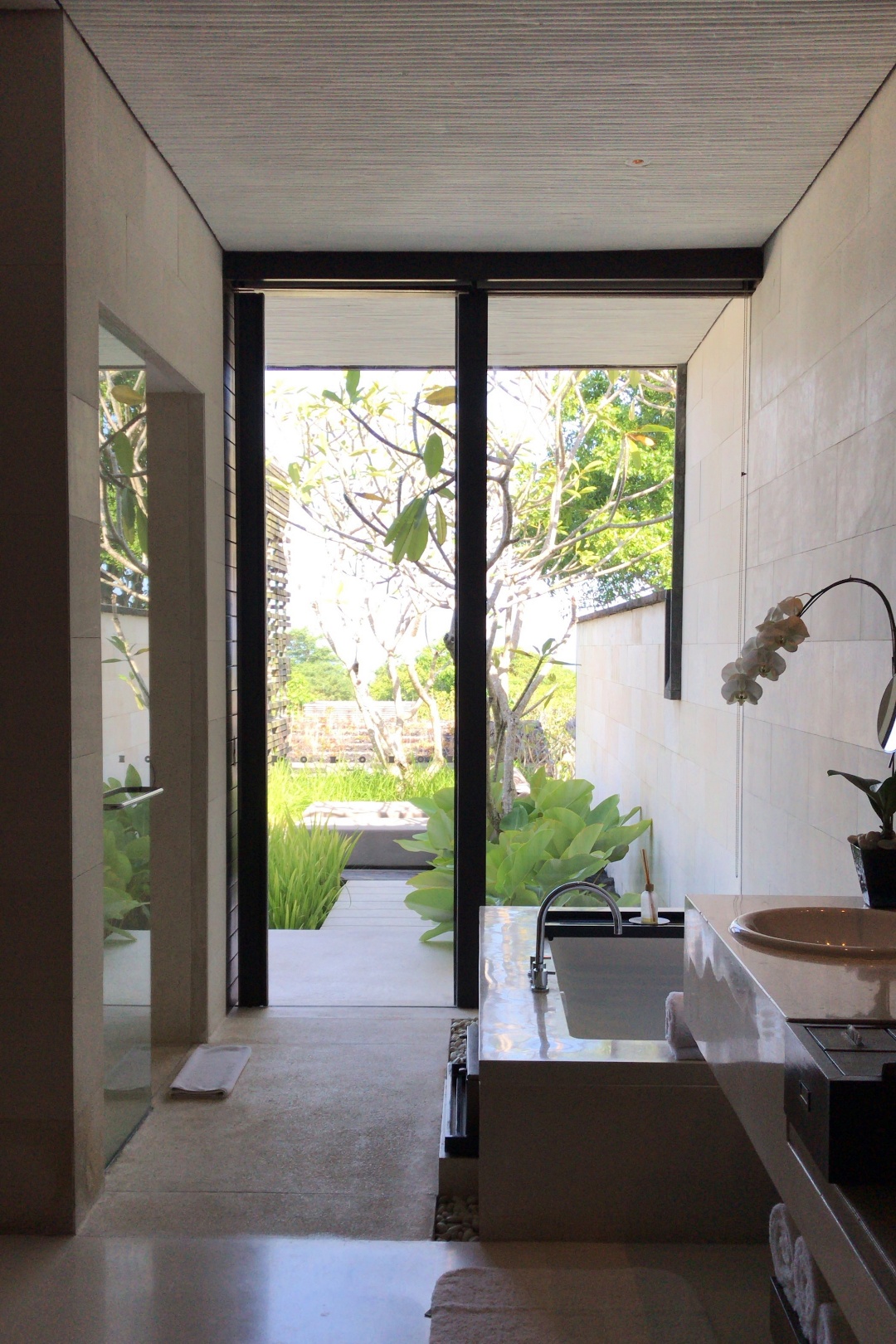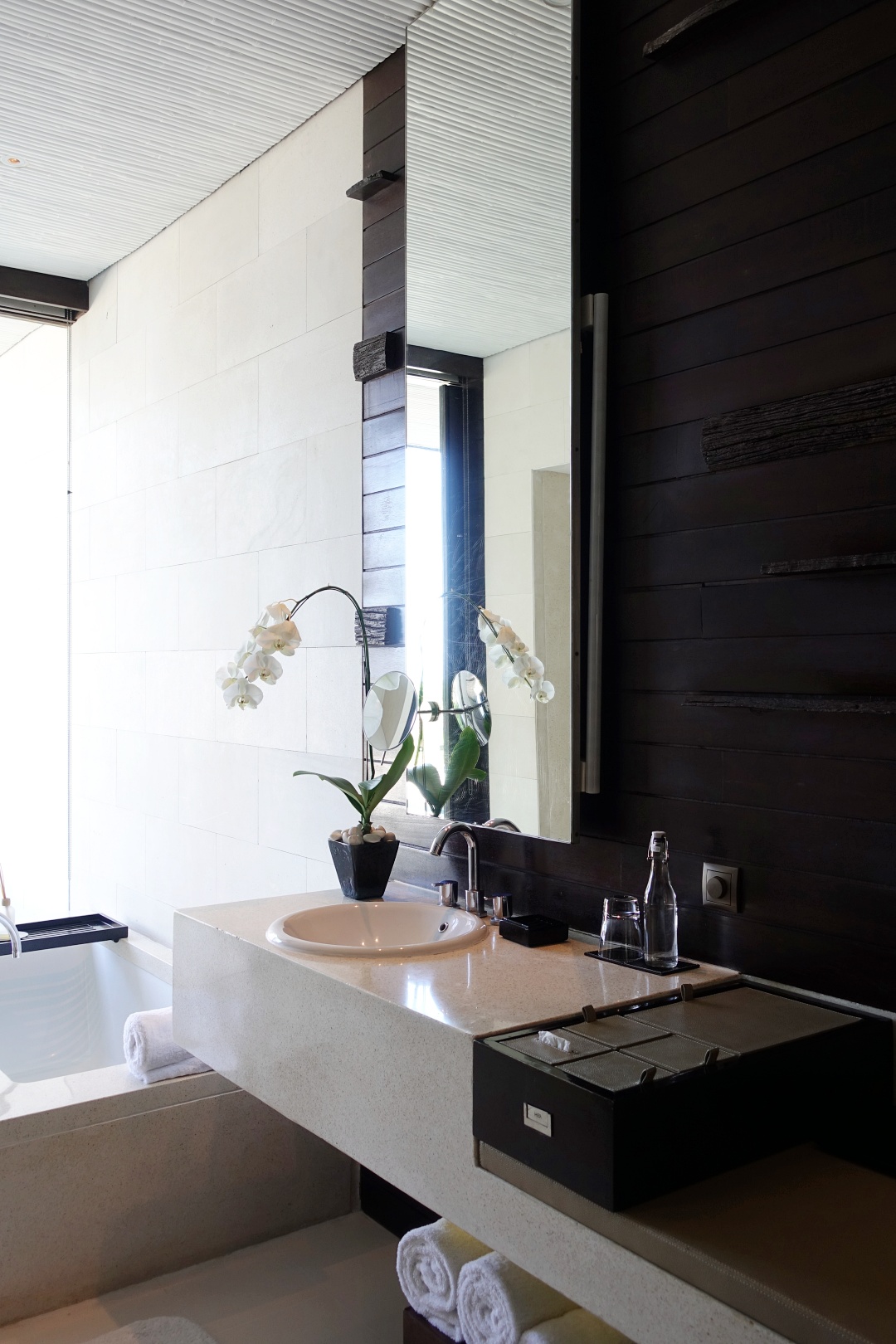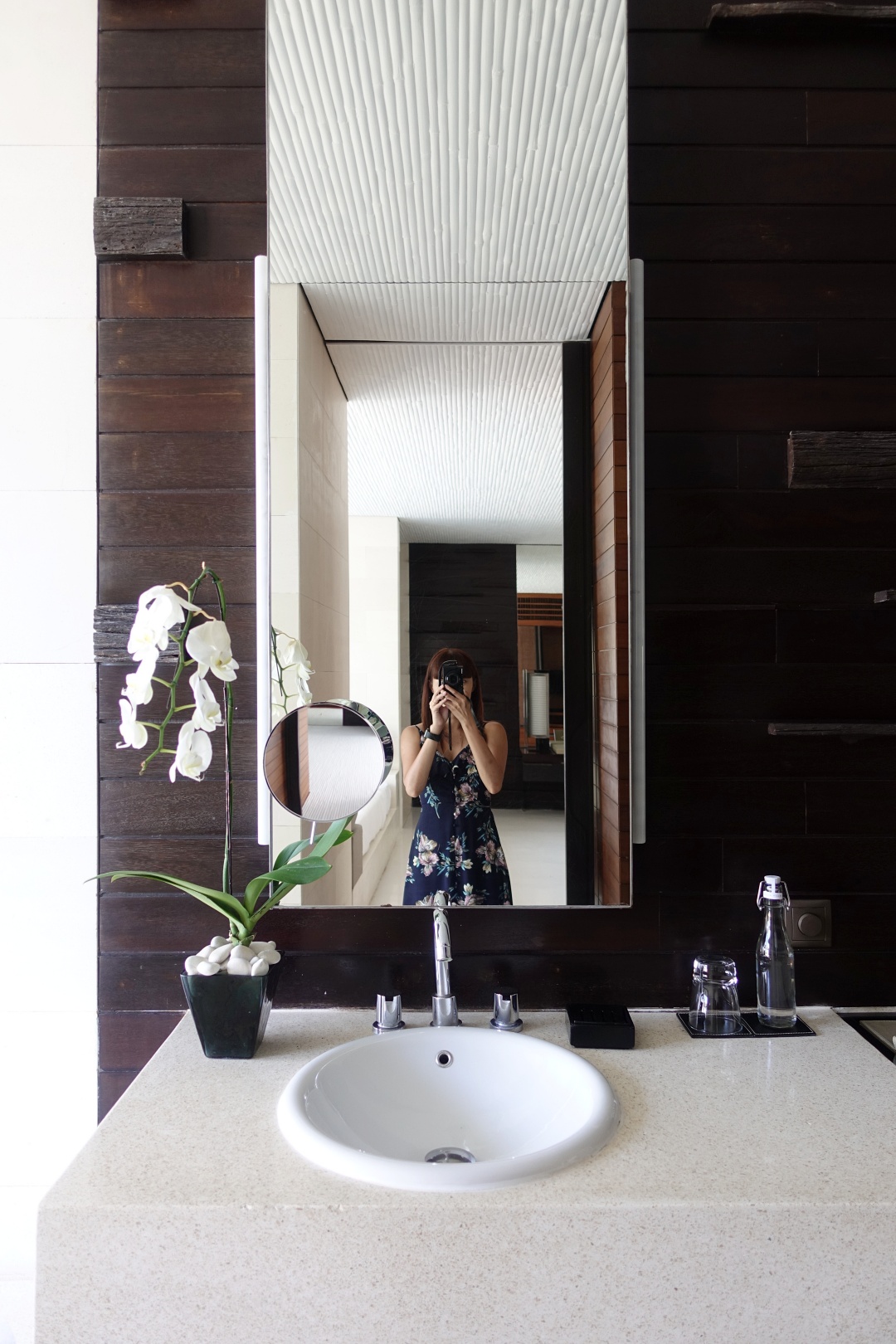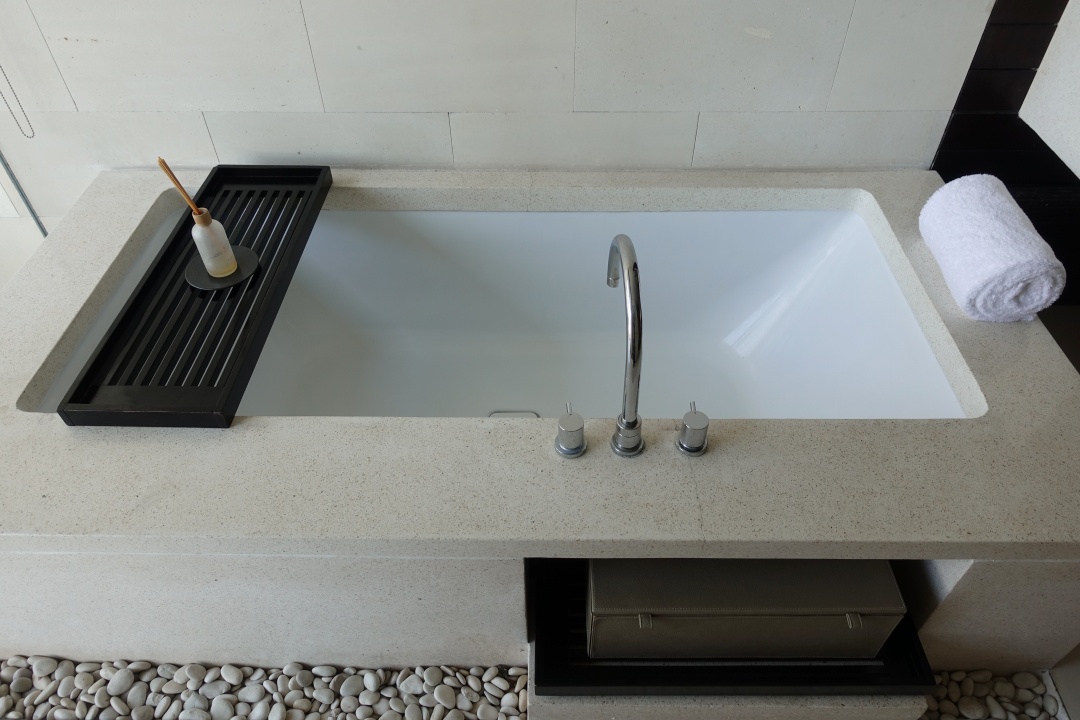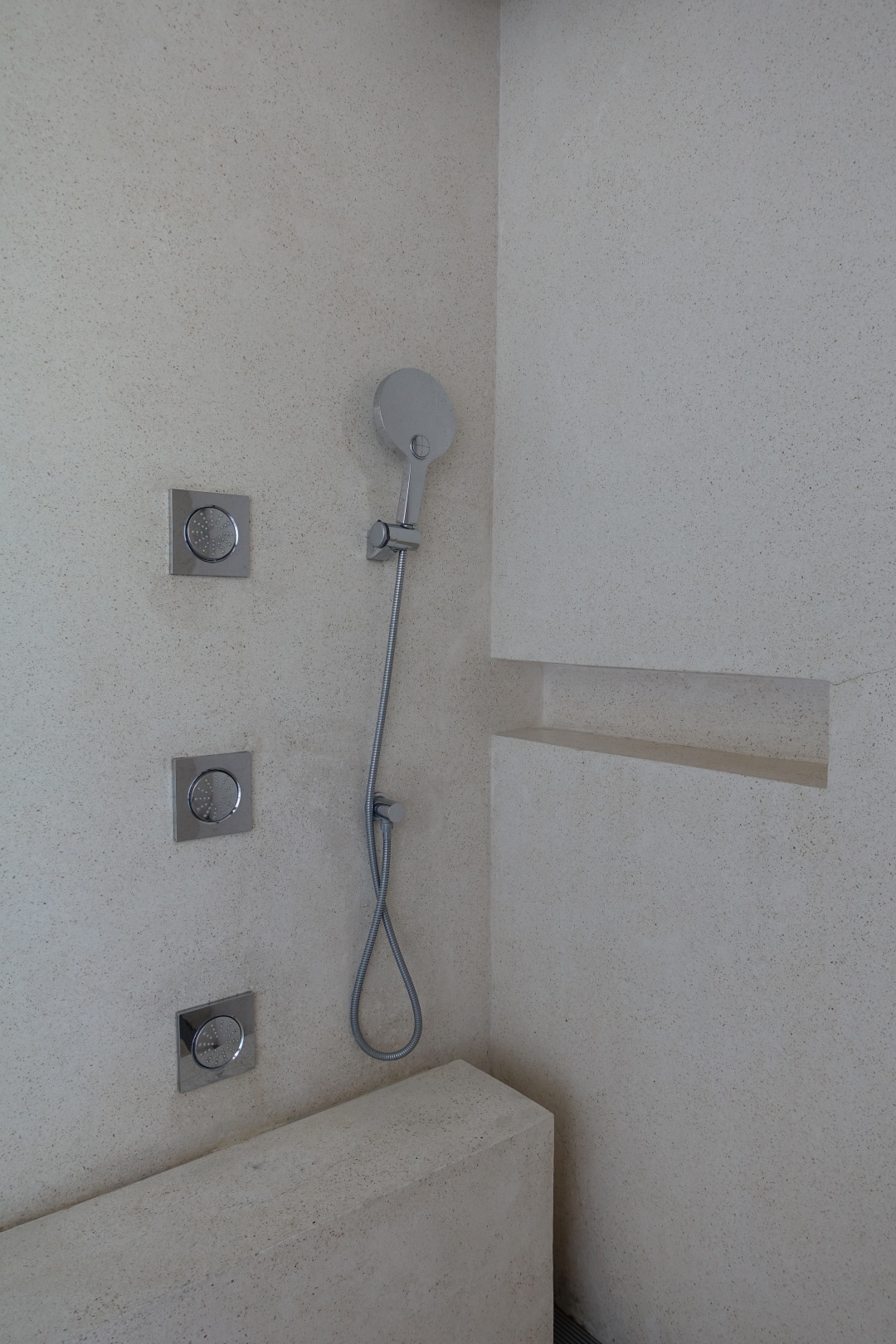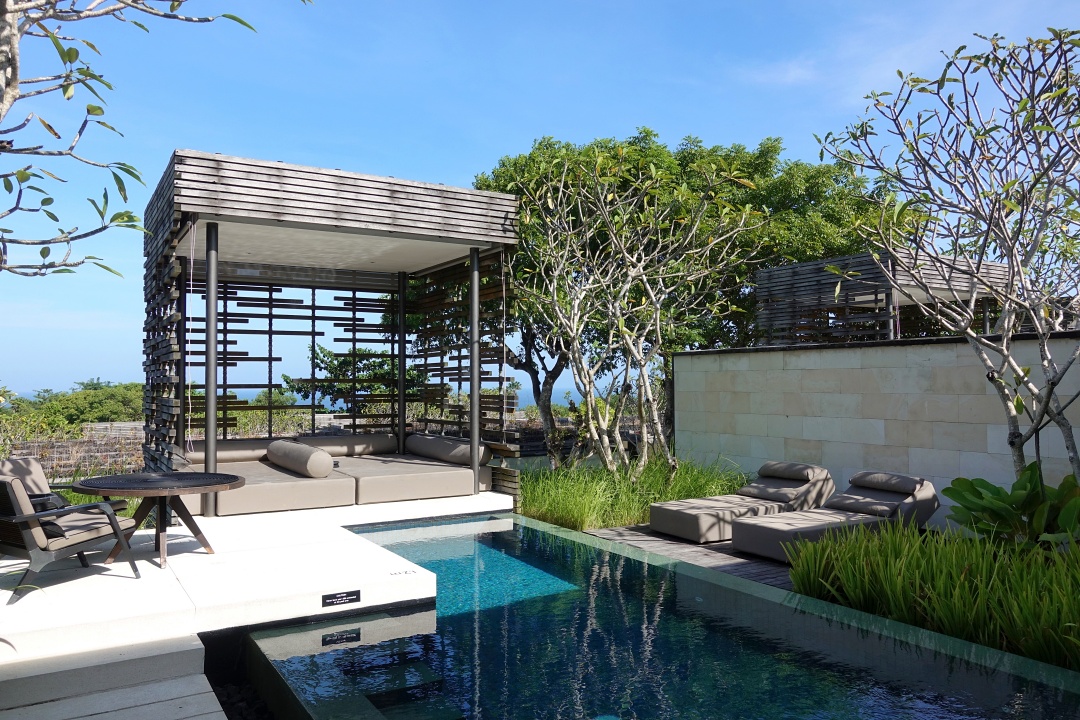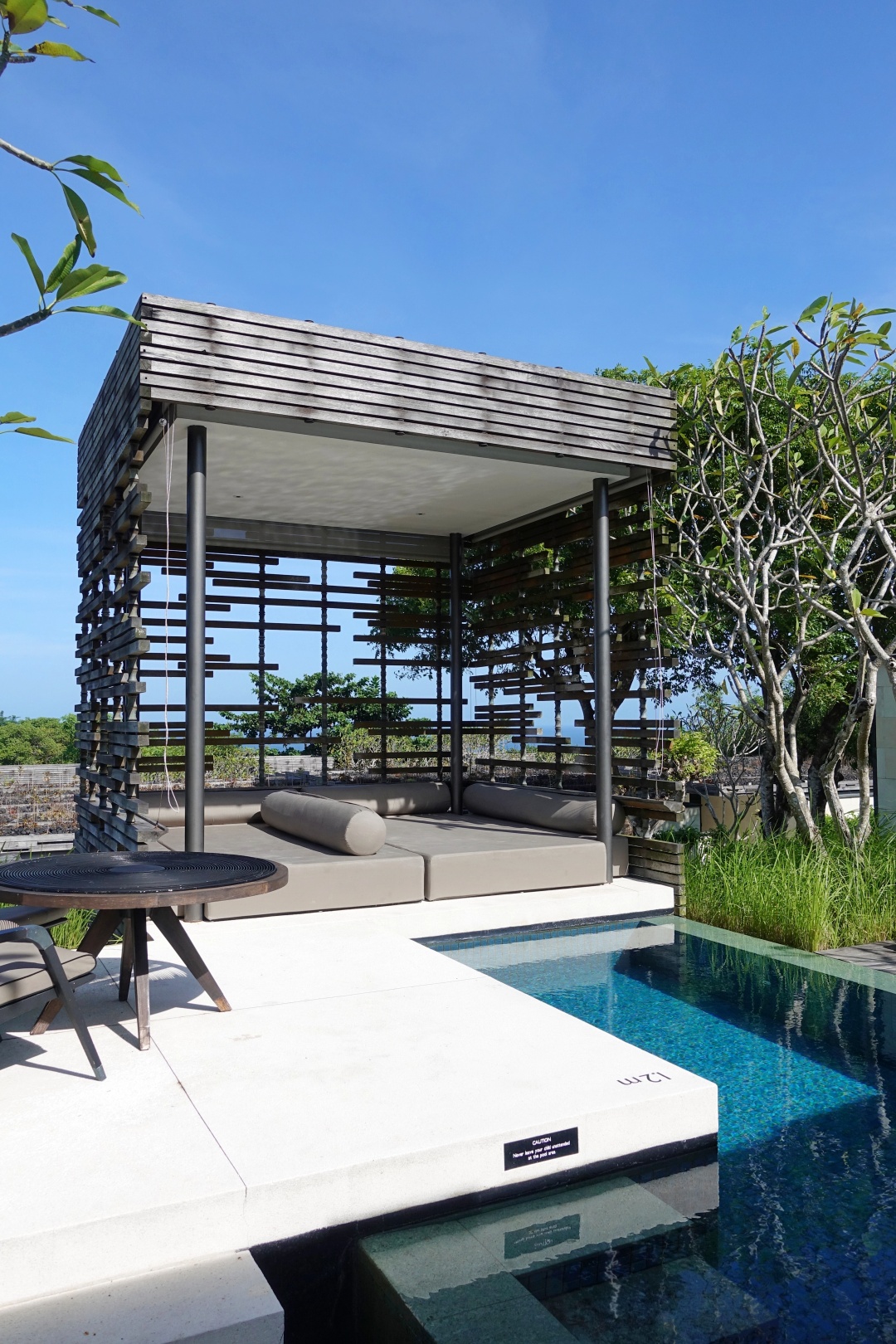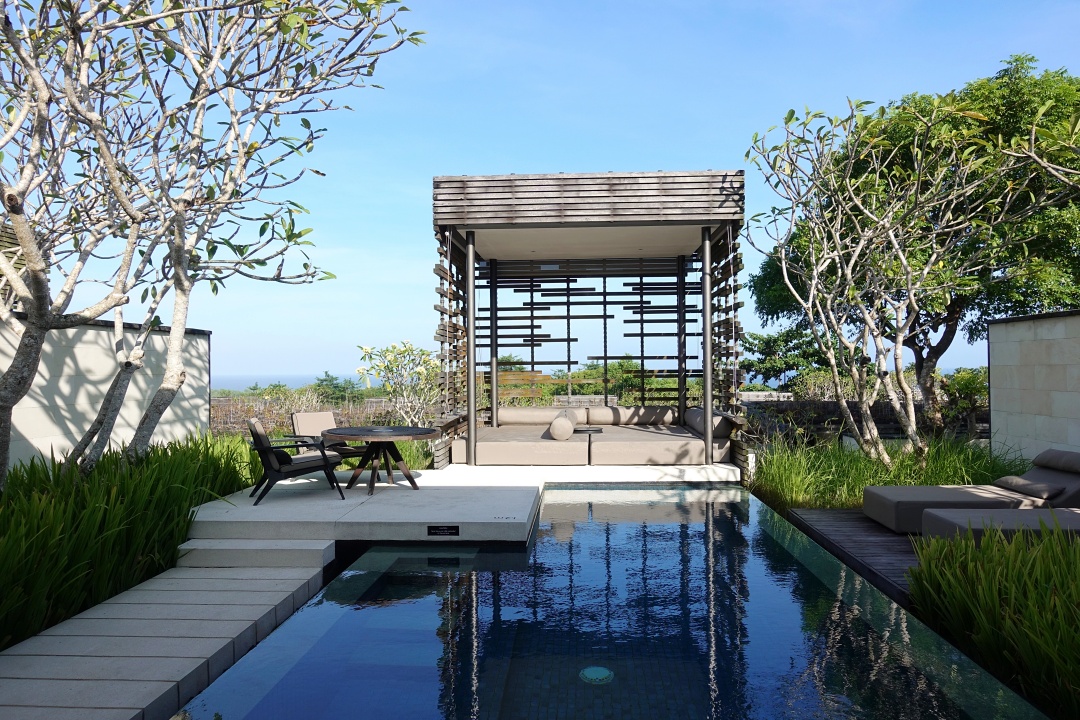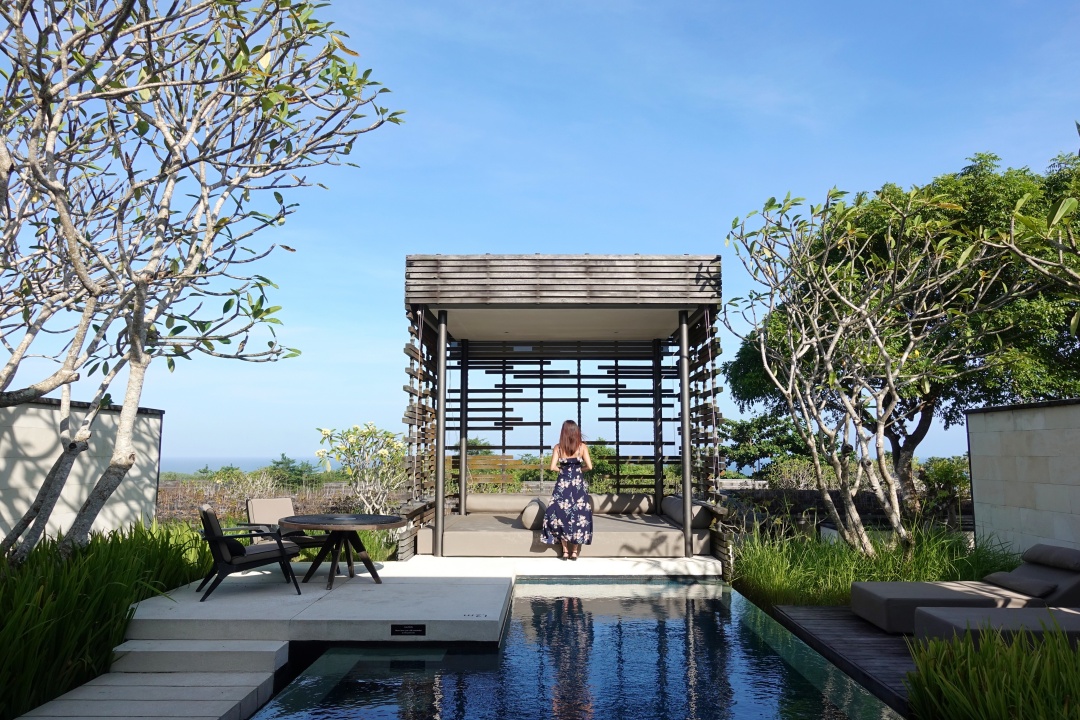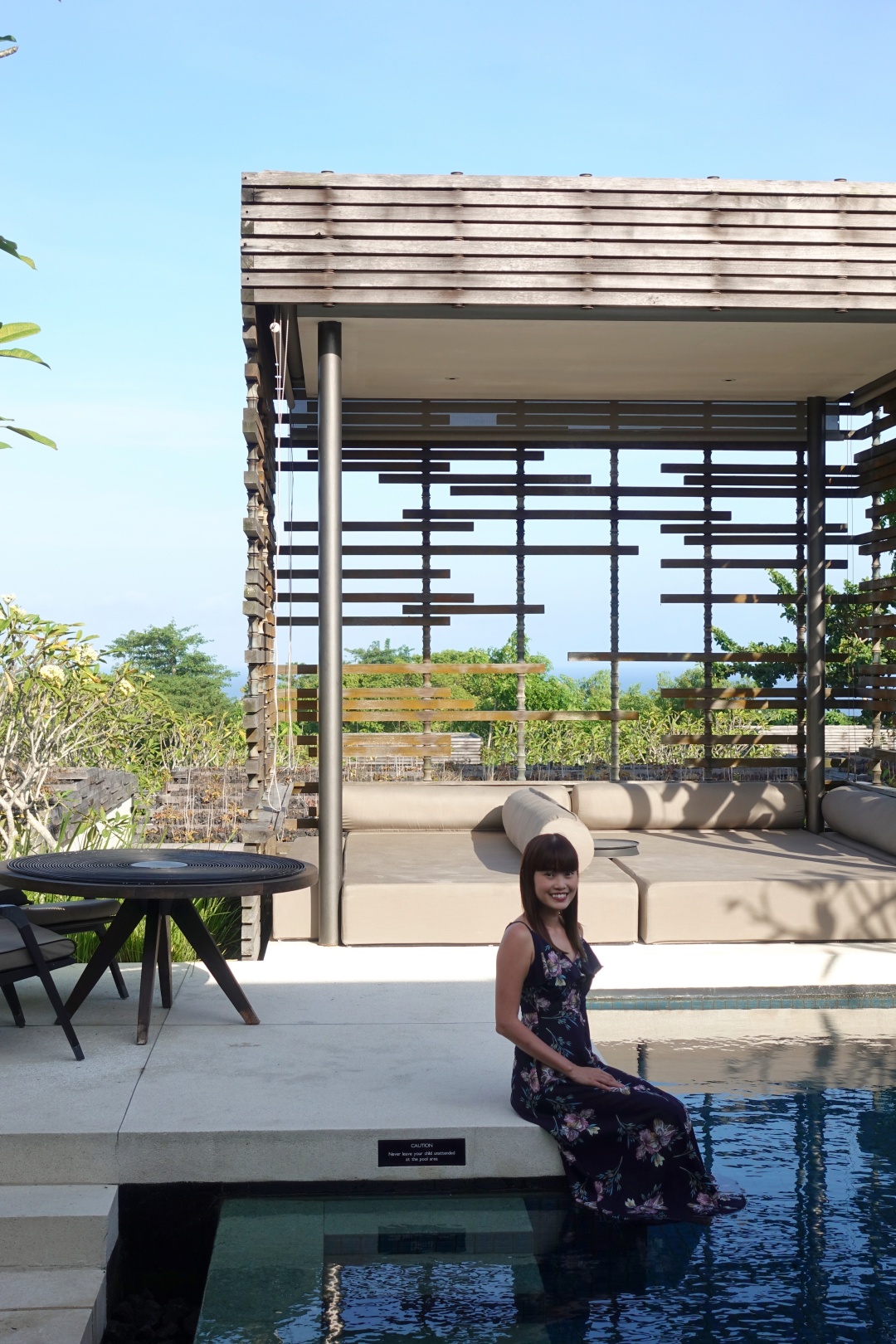 Quickly took a few shots at the pool before we proceed to The Warung for afternoon tea.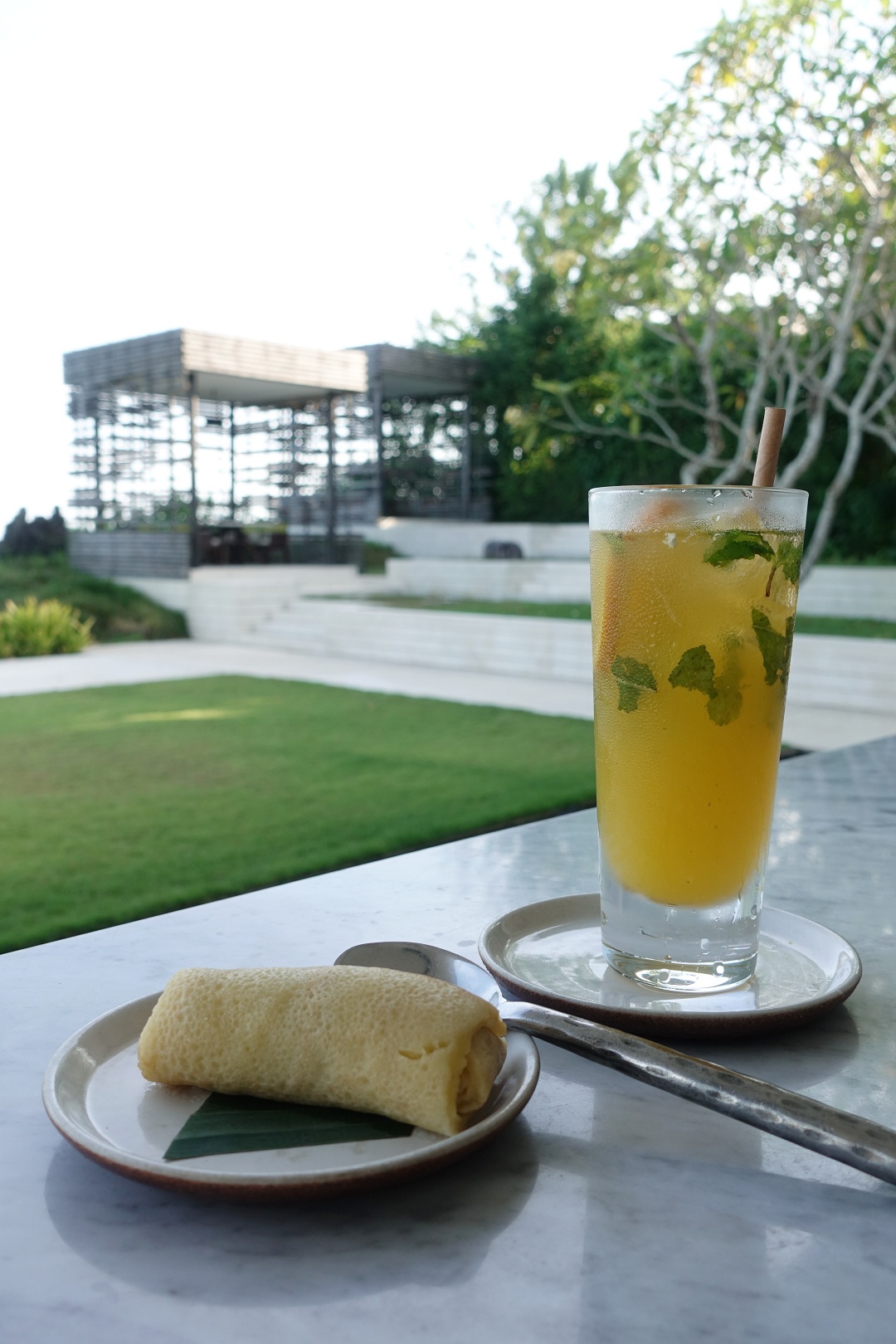 Didn't know there were complimentary afternoon tea up until this trip. I believe it was from 16:00 – 17:00? Just nice can head to the Sunset Cabana to catch the sunset right after.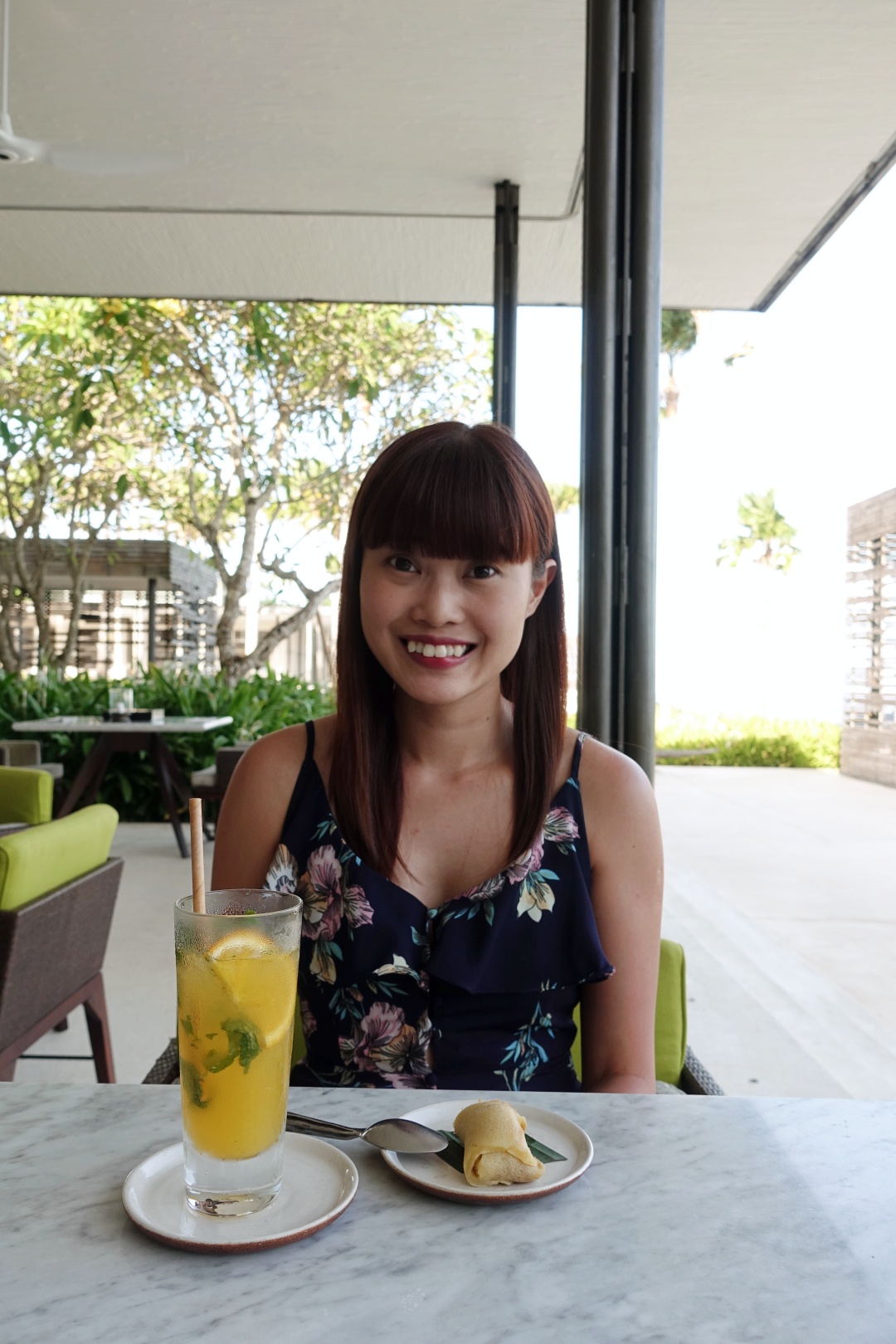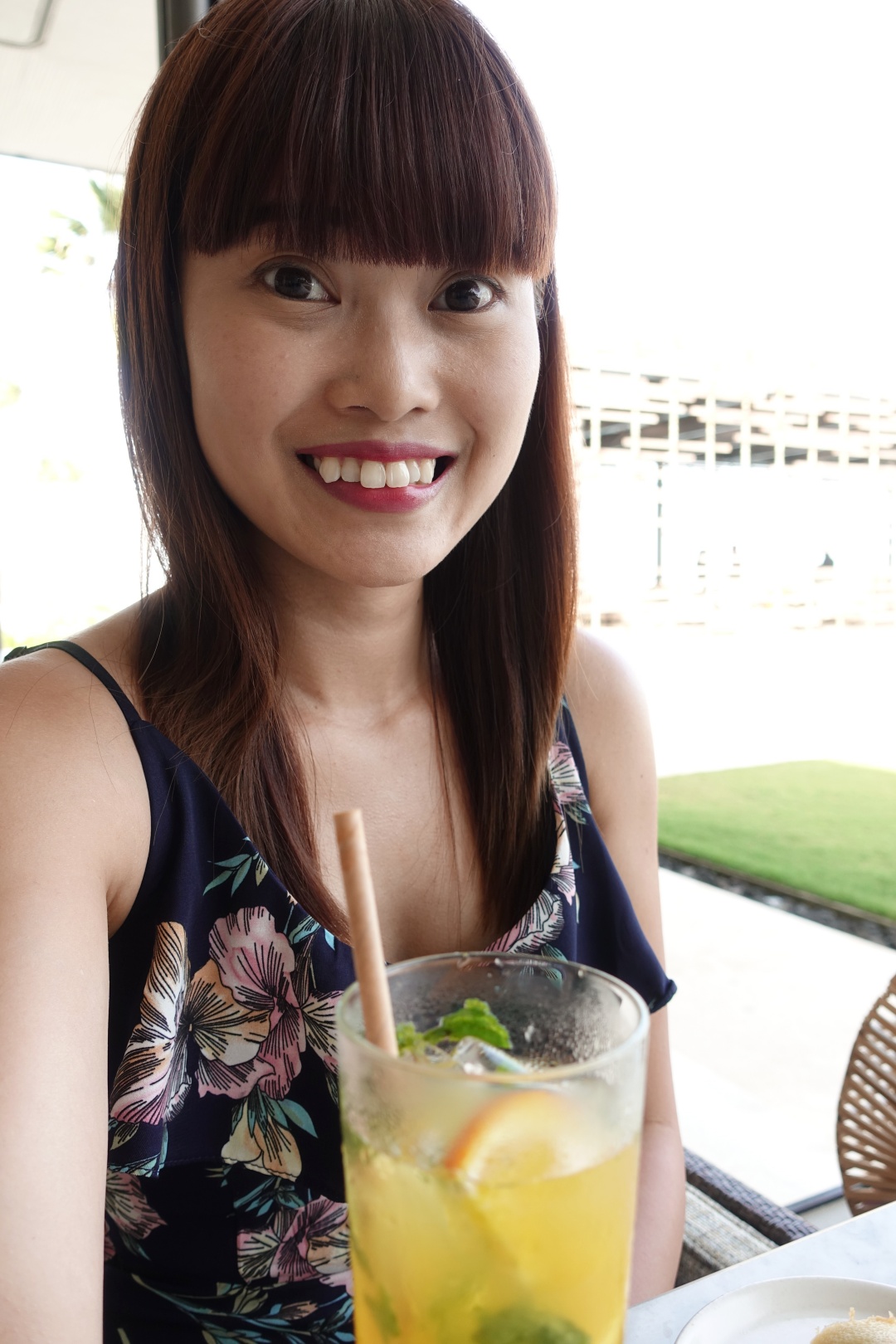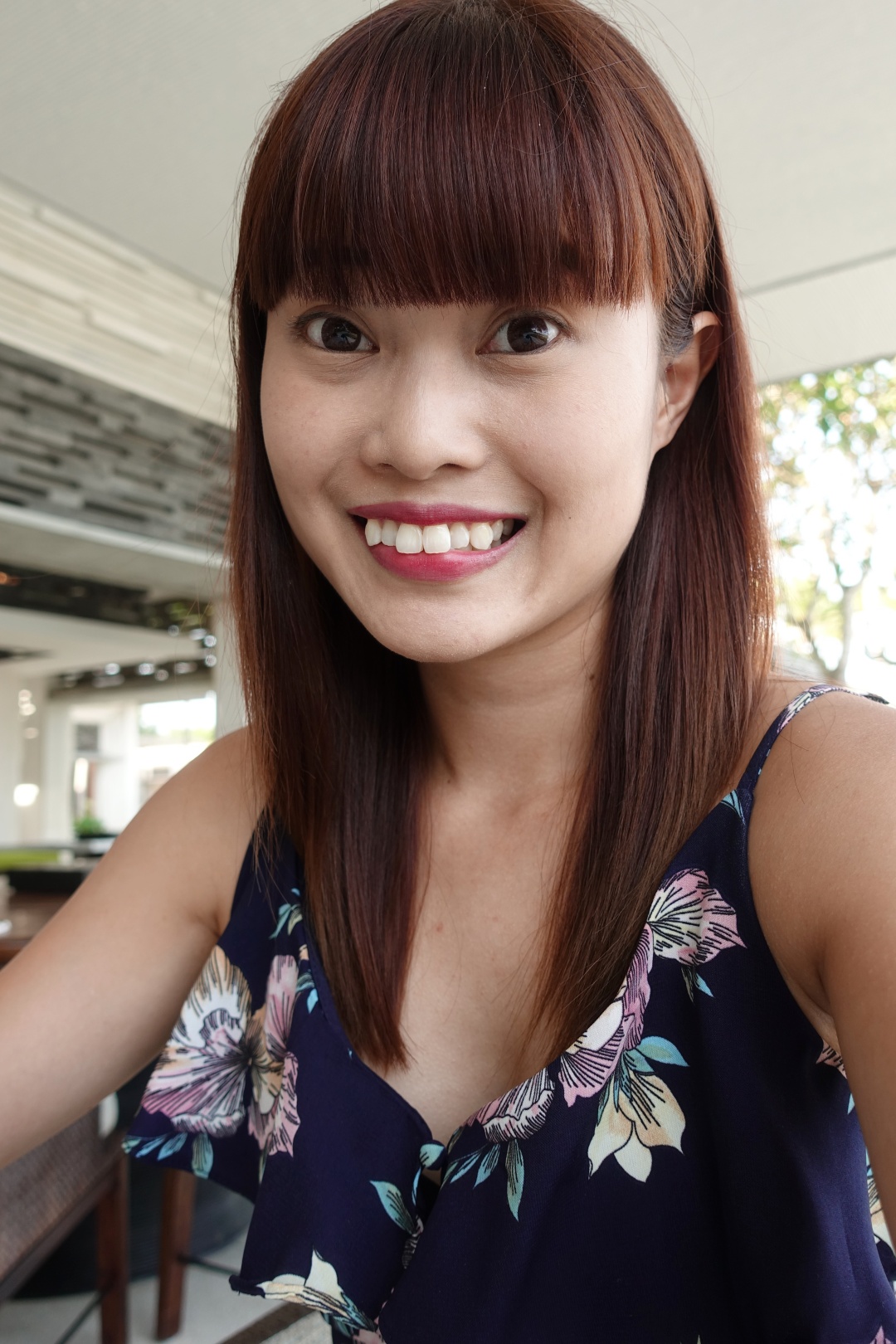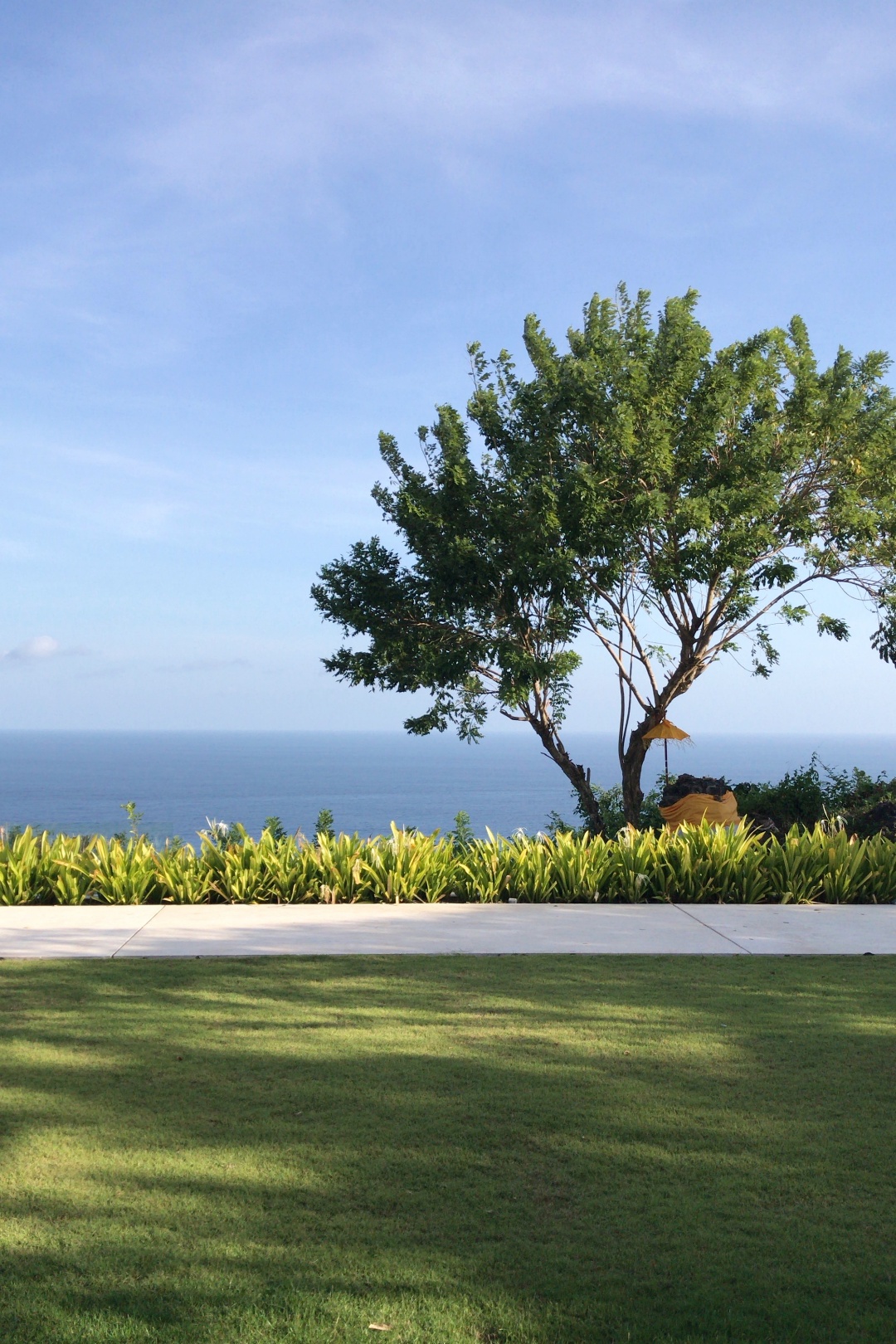 Got the Husband to help me to take some pictures around the property…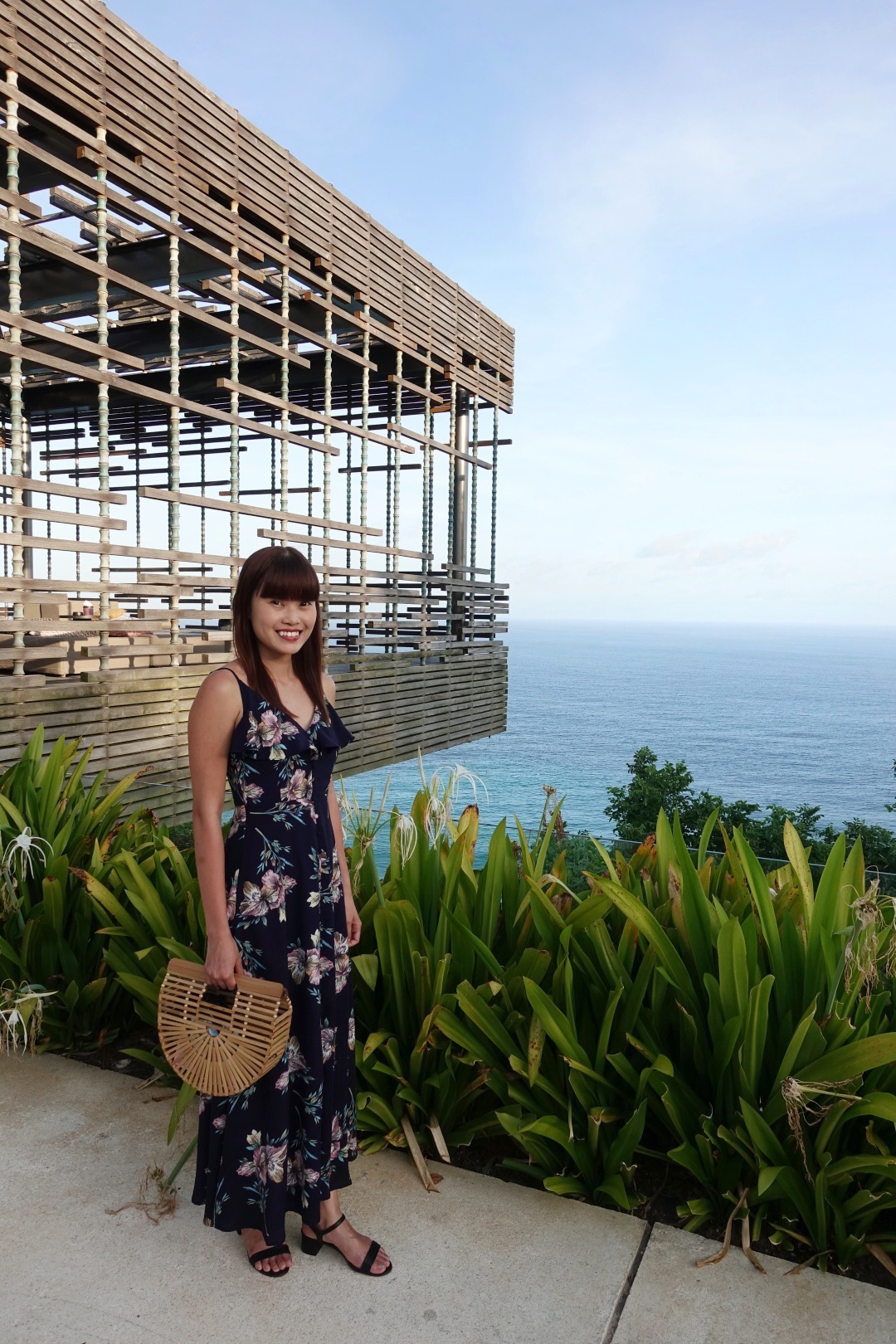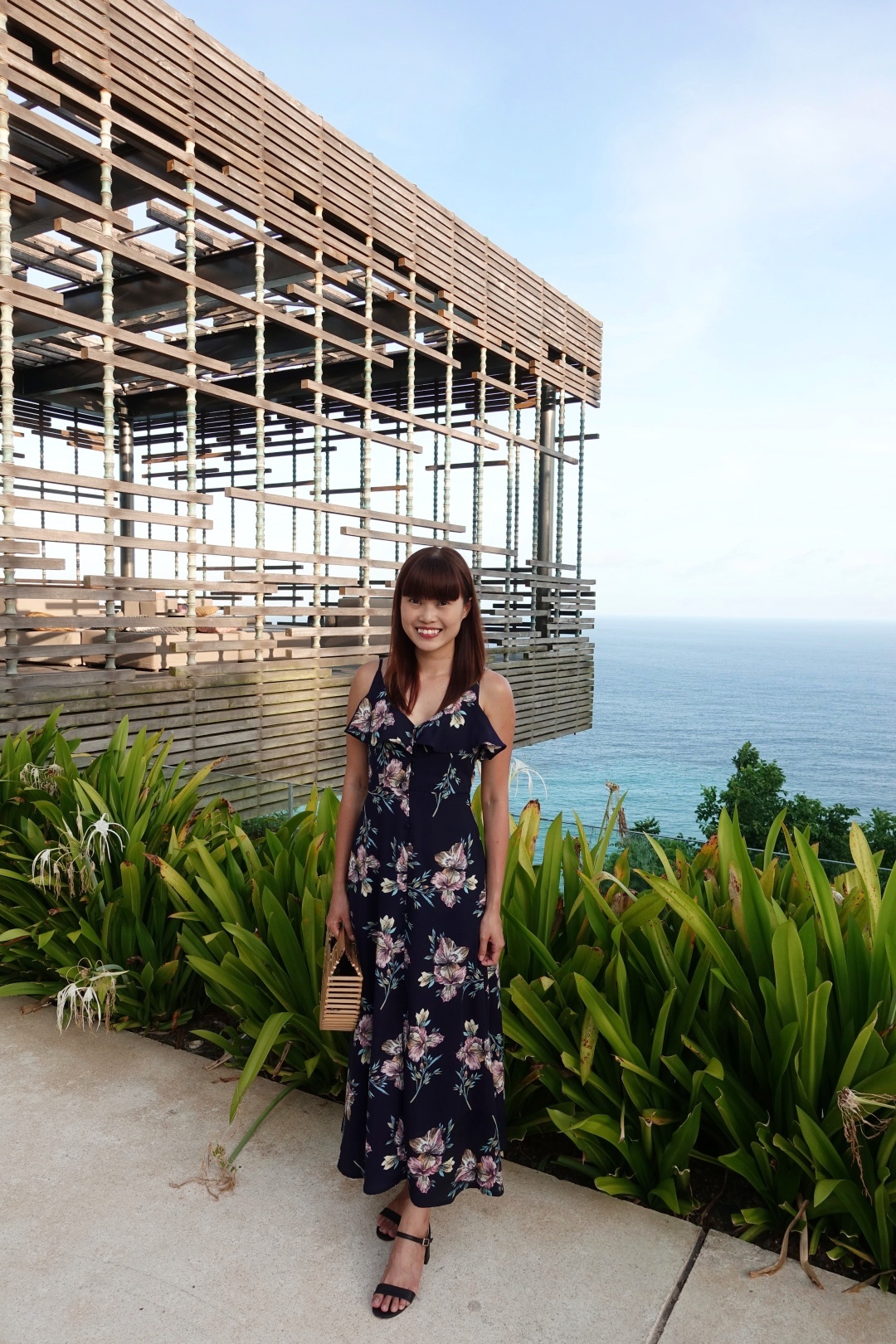 Sometimes getting the Husband to take pictures for me requires a lot of patience. Just that I don't know who needs more patience. Him or me.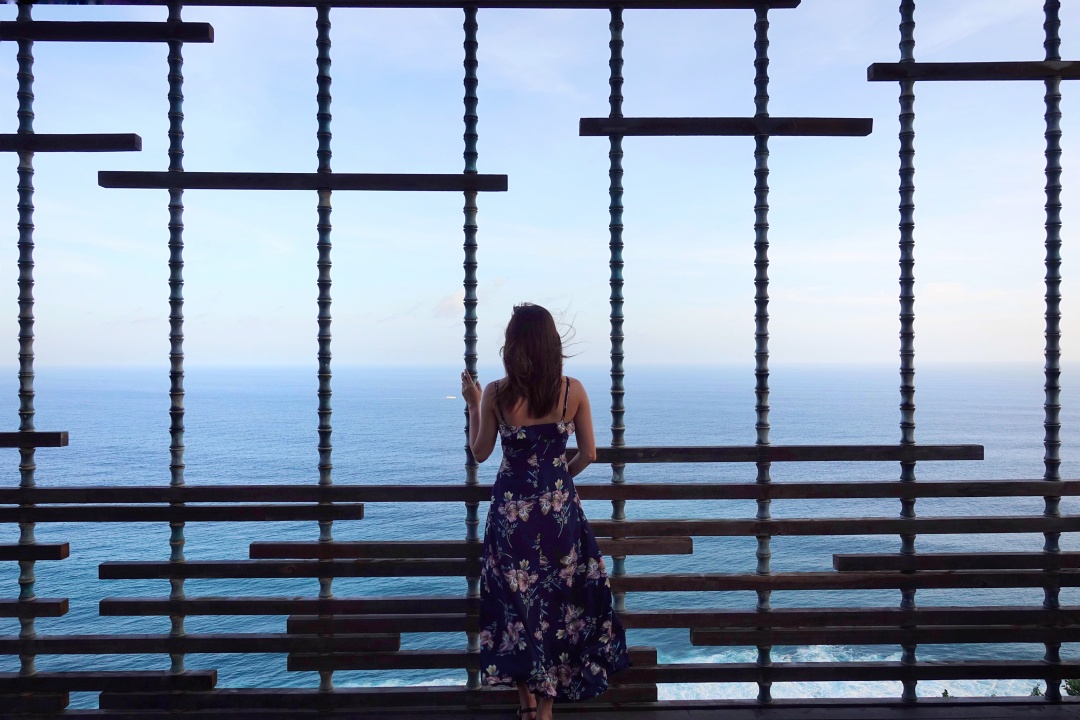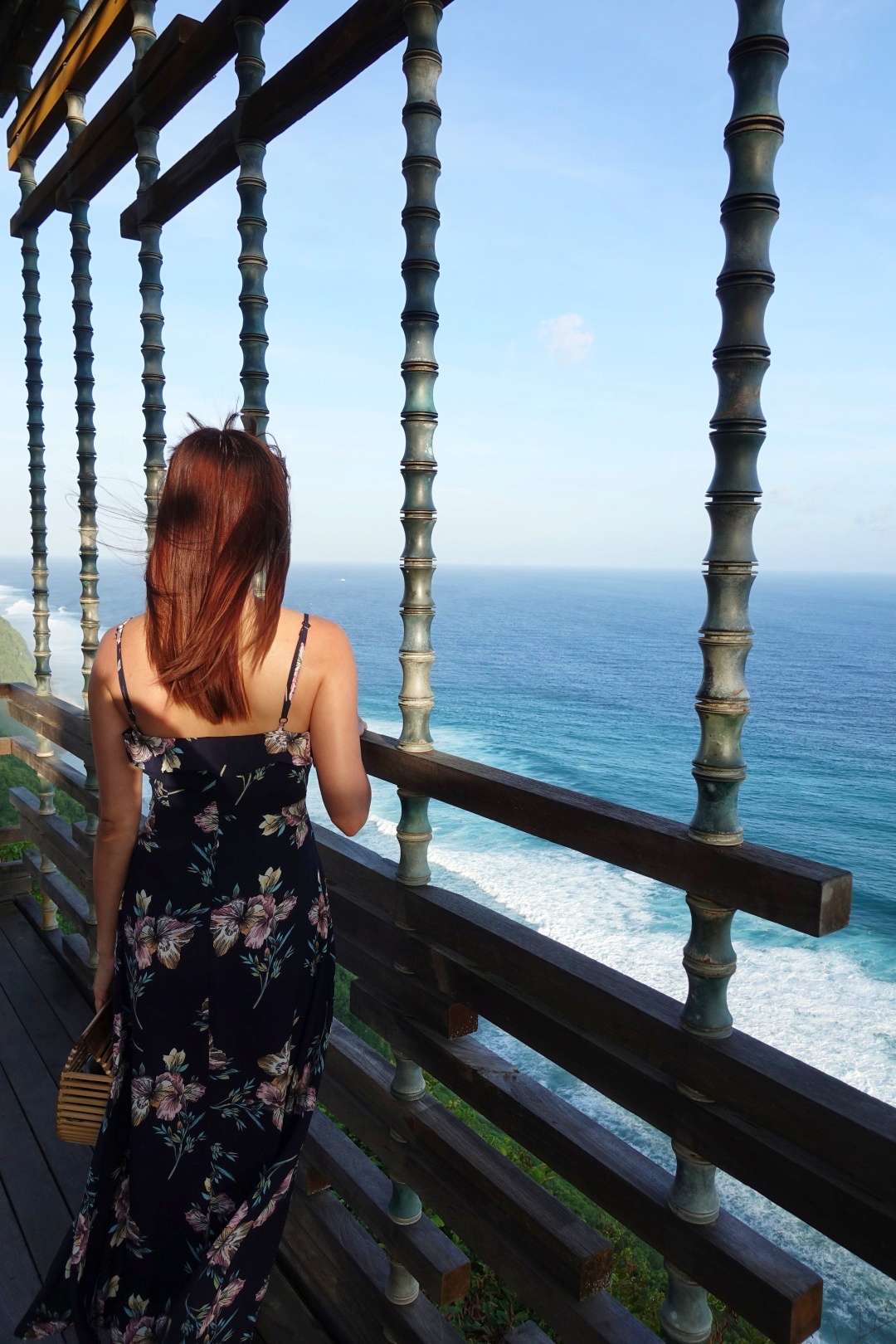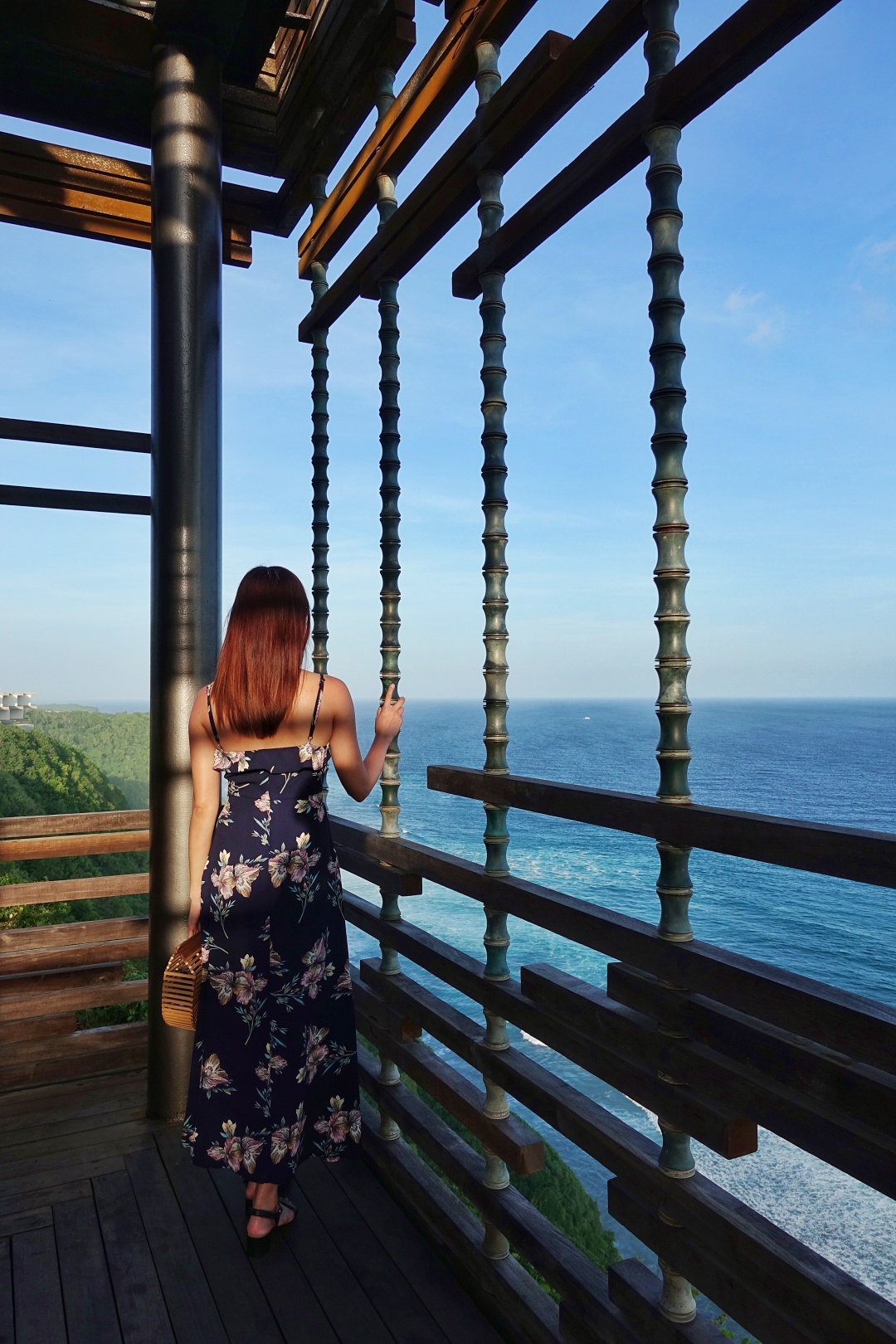 Lots of time and effort spent on getting these shots as it was super windy and my hair were blowing in all sort of direction.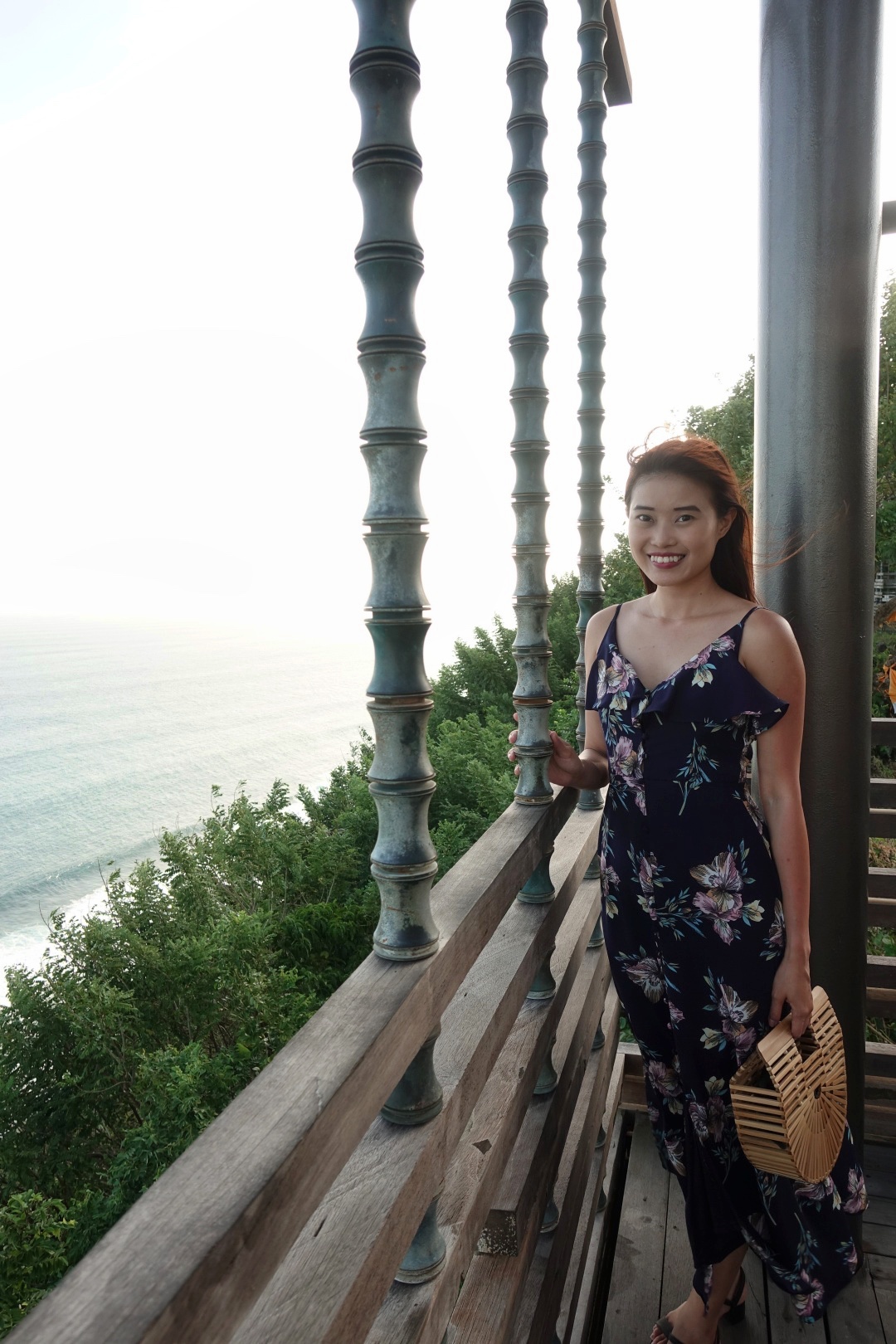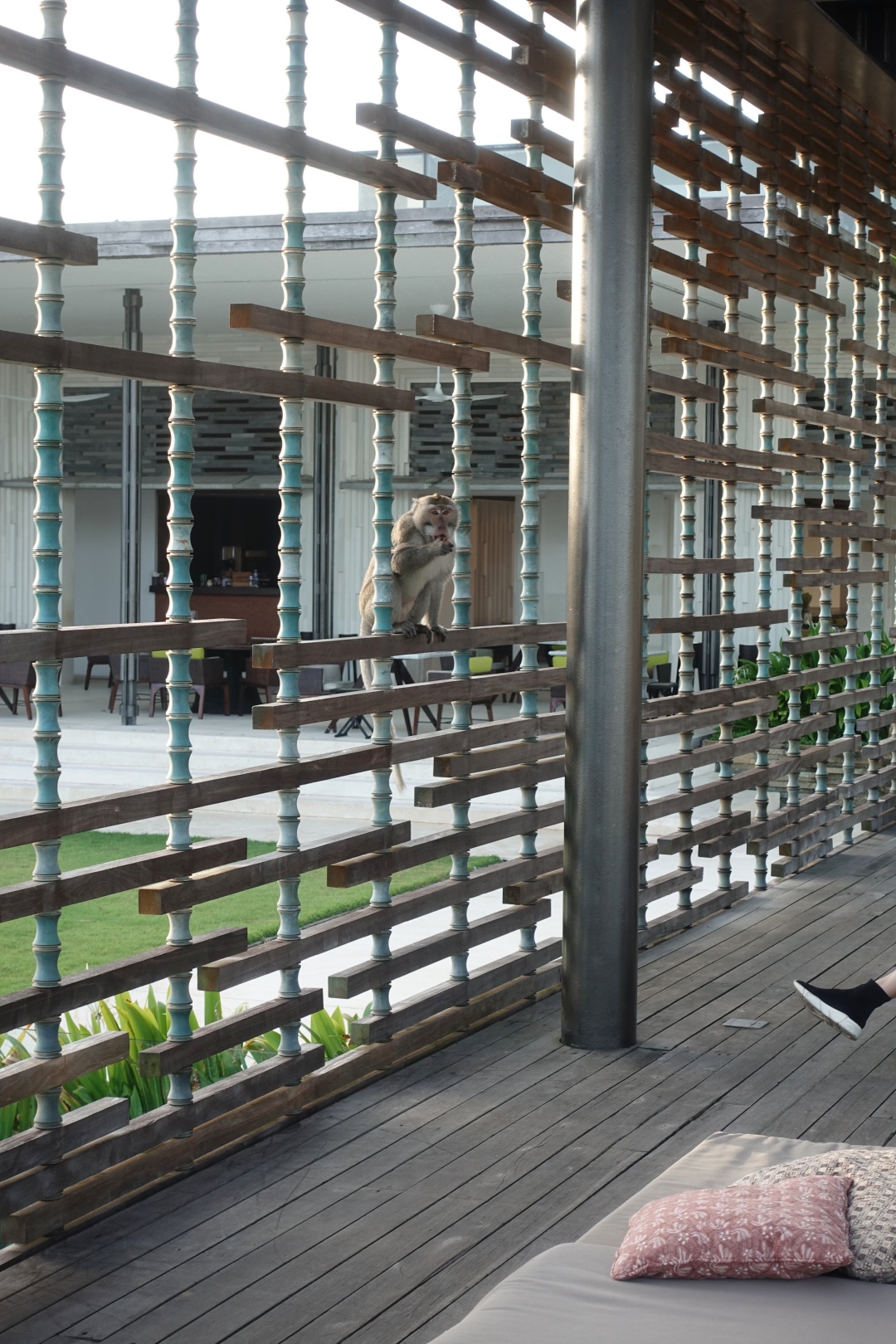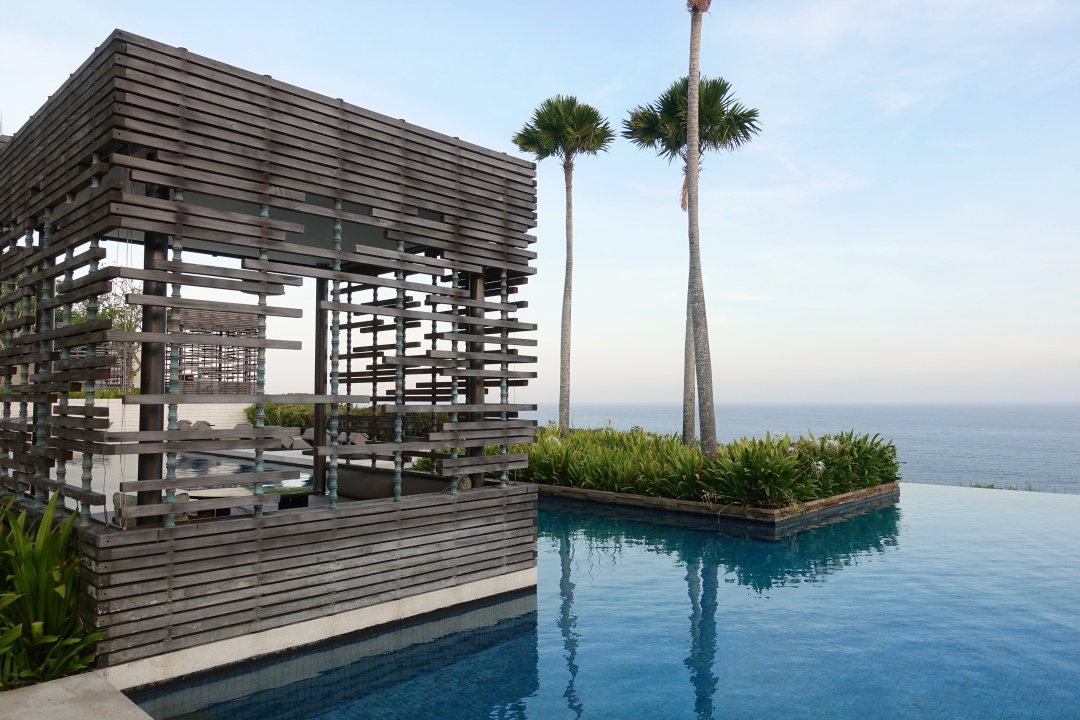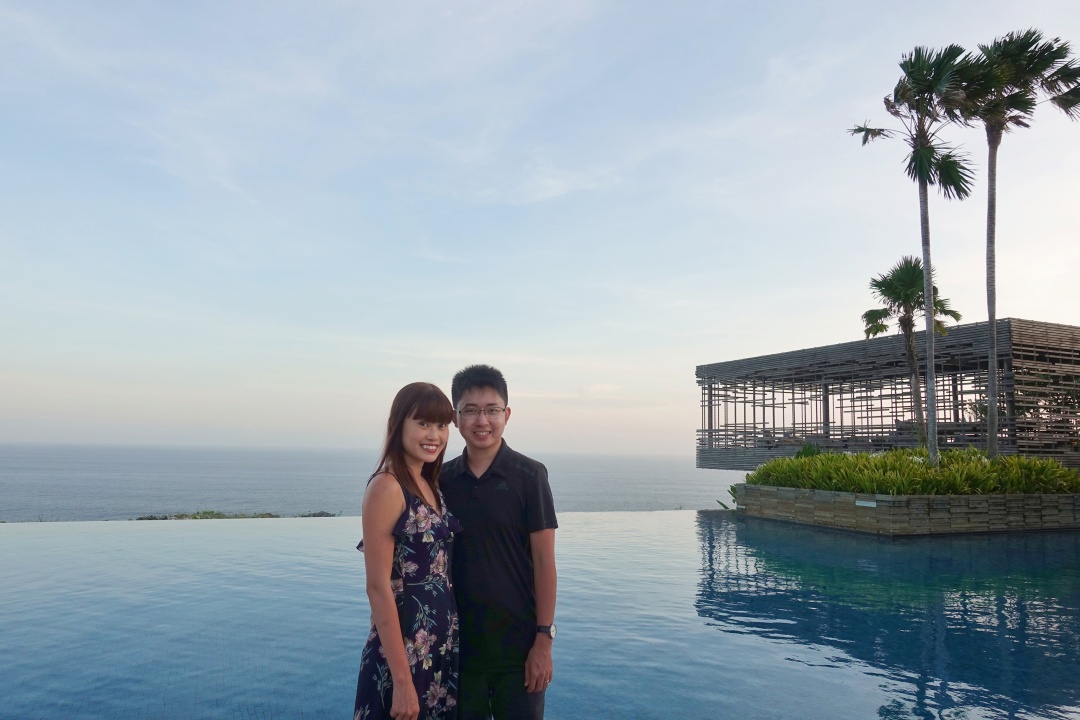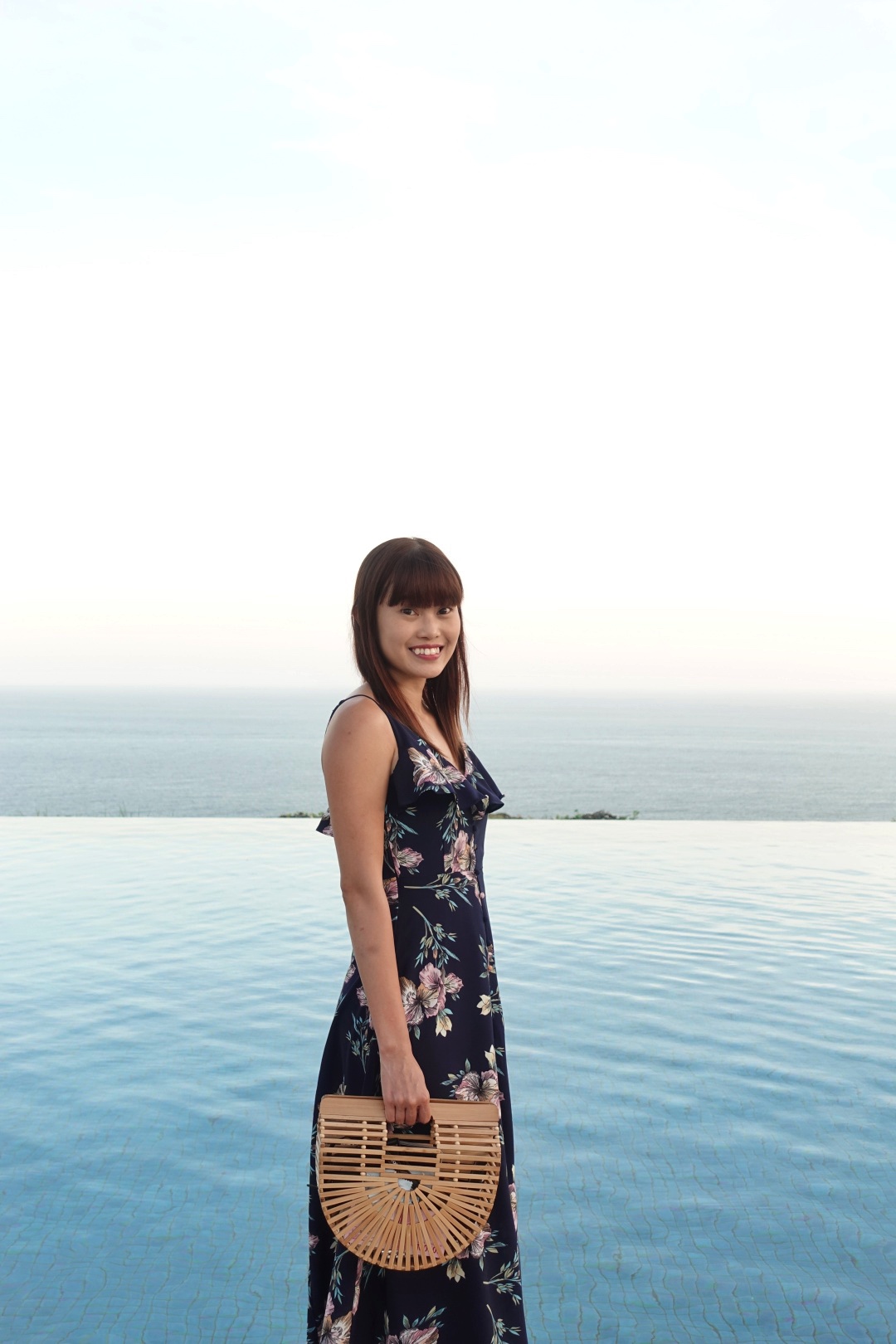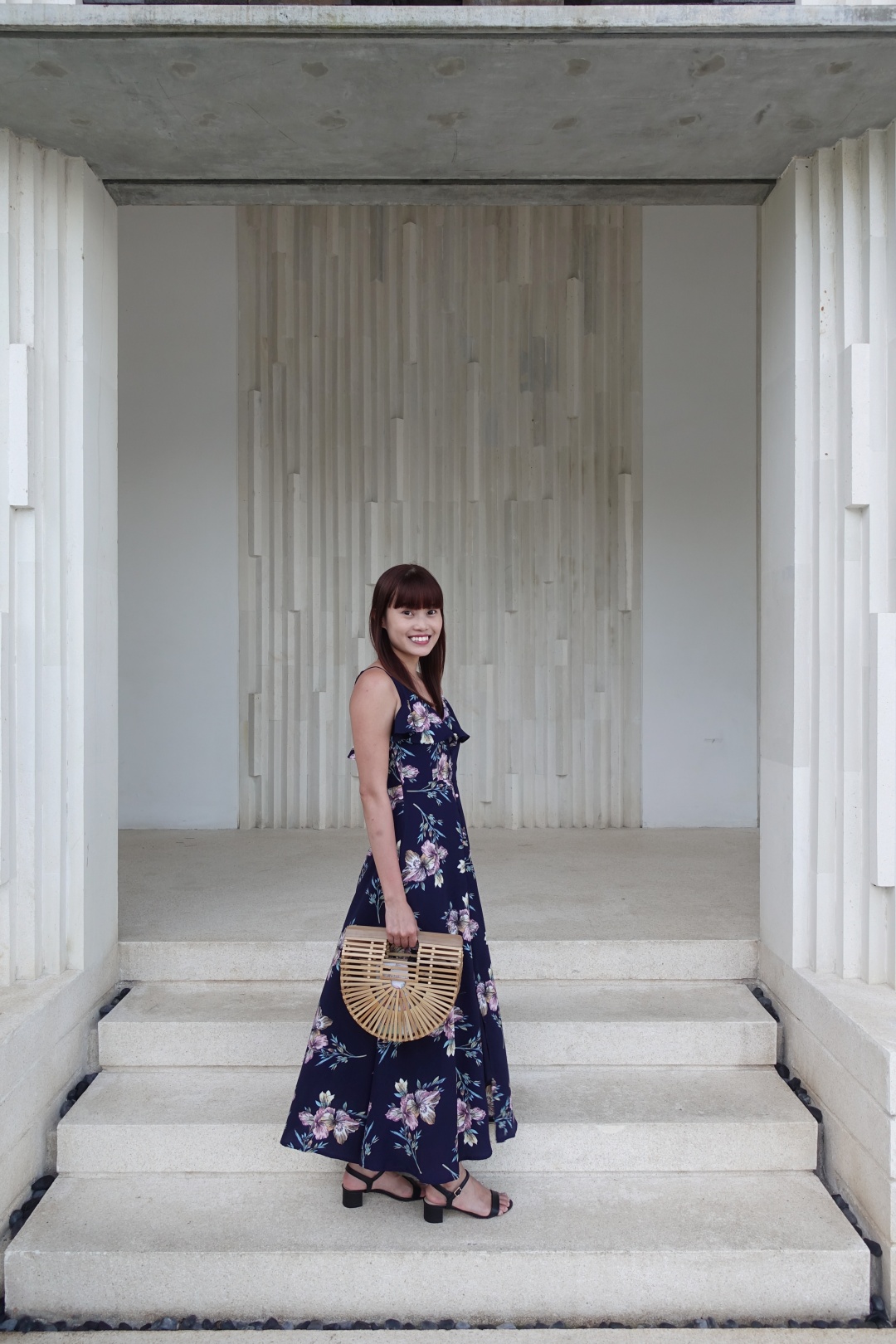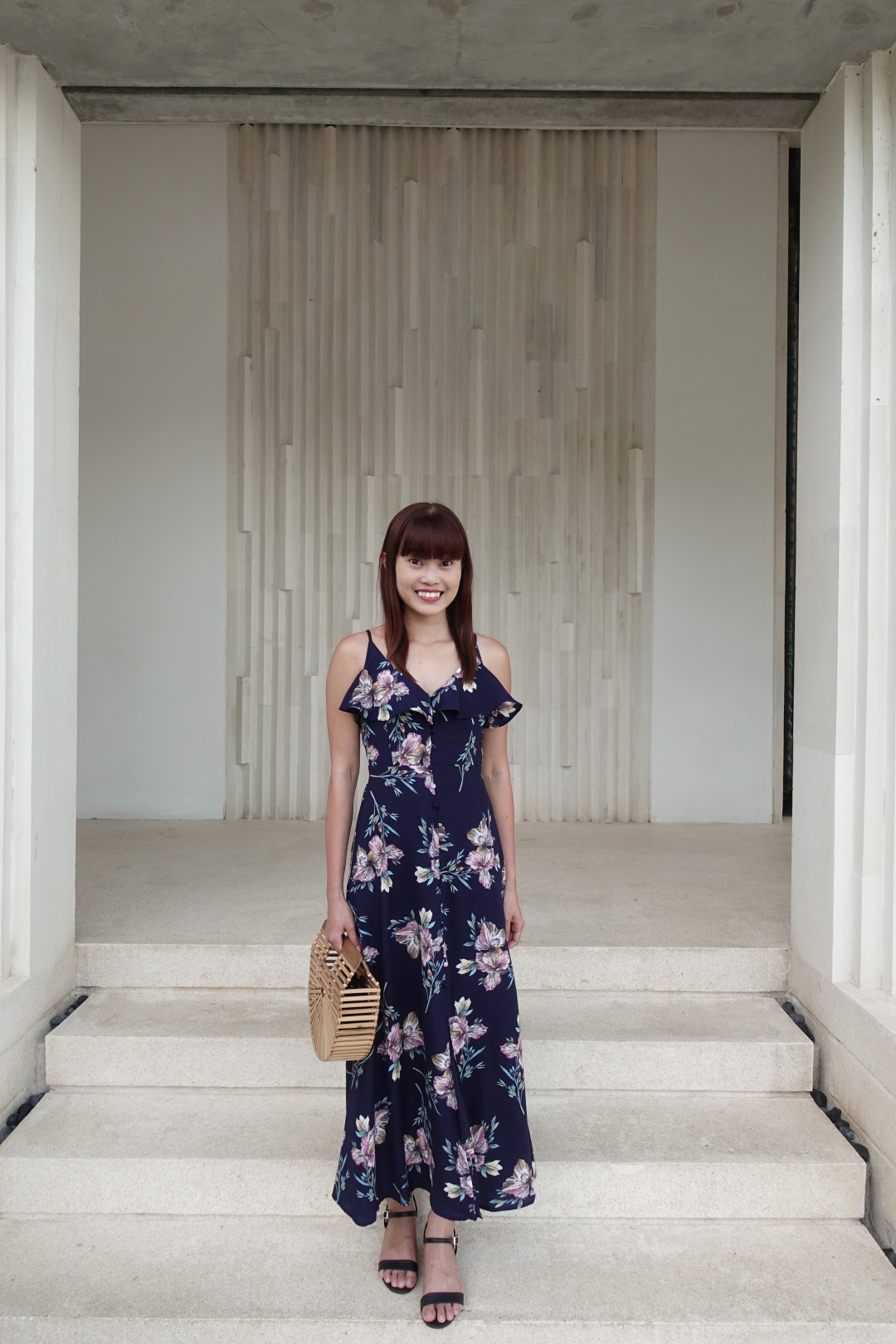 This was probably one of the rare trips that saw me taking more than a handful of photos. There were times when I find myself going on a holiday and hardly have any picture taken.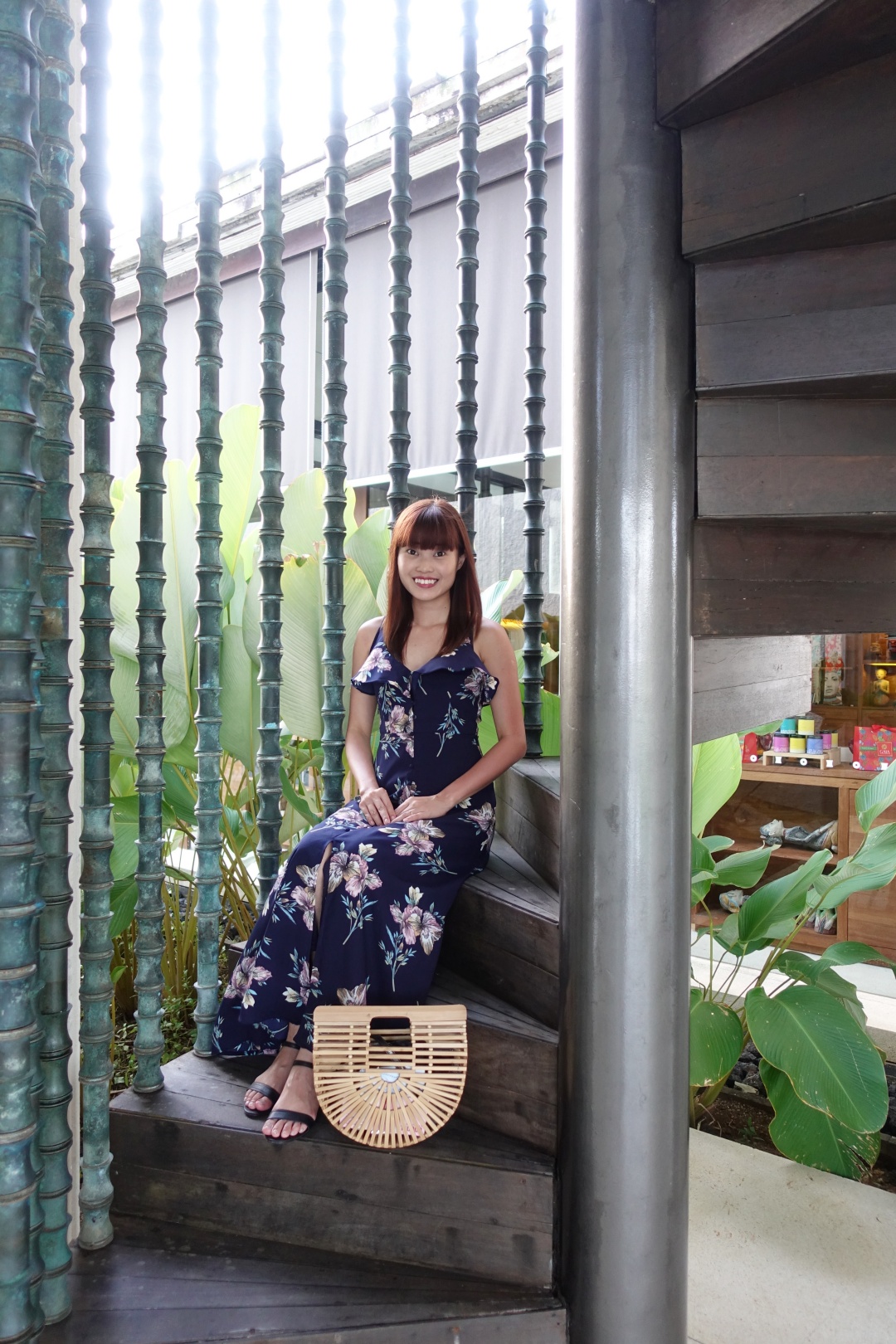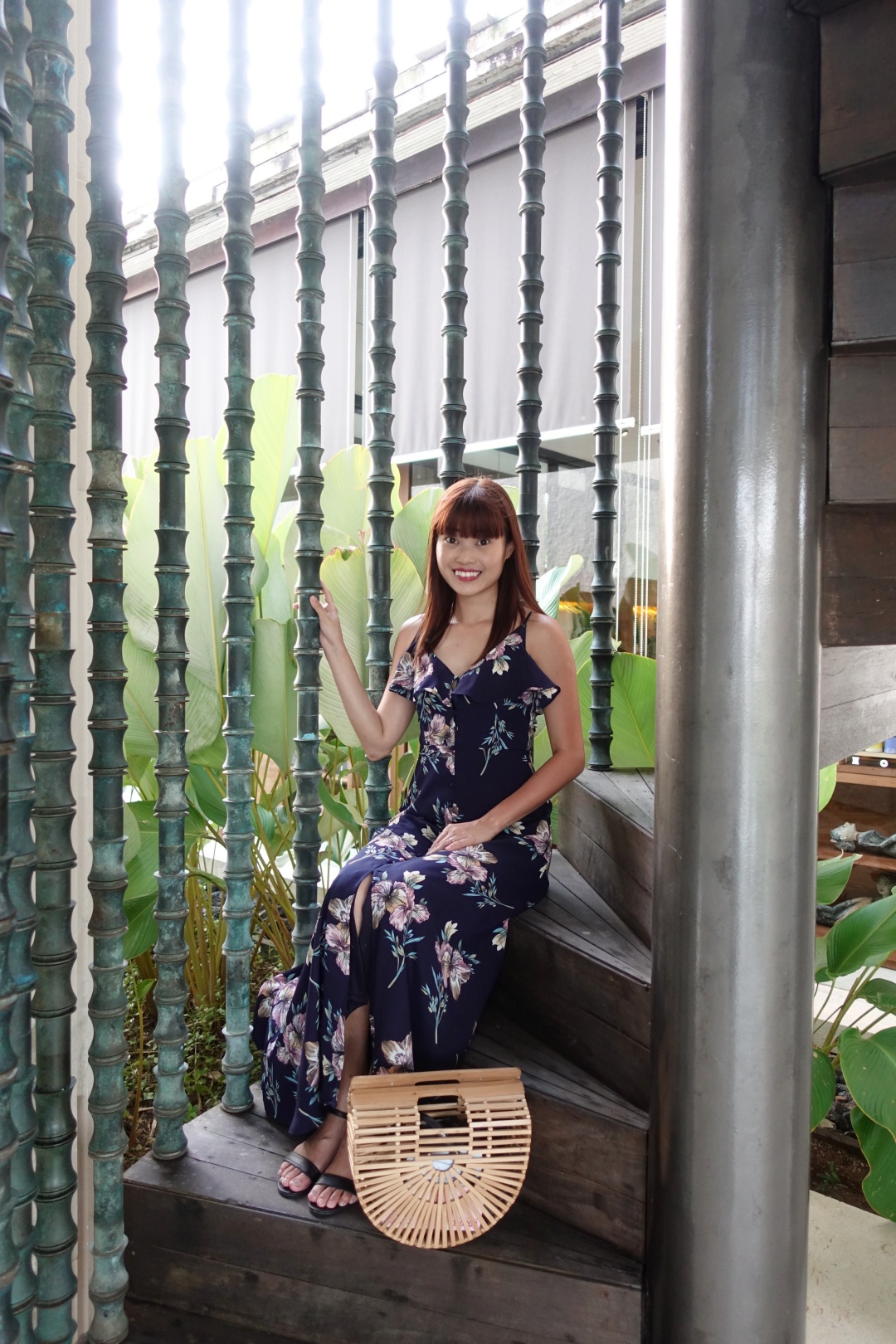 Love this dress from Hollyhoque (even though it was a pain to wear and take off) and the new bag I got from Ubud Market.
Library
Passed by the Library while we were heading back to our villa. Such a cosy place to chill in the afternoon/evening. You can read a book or newspaper, use their Macbook and even do printing over here.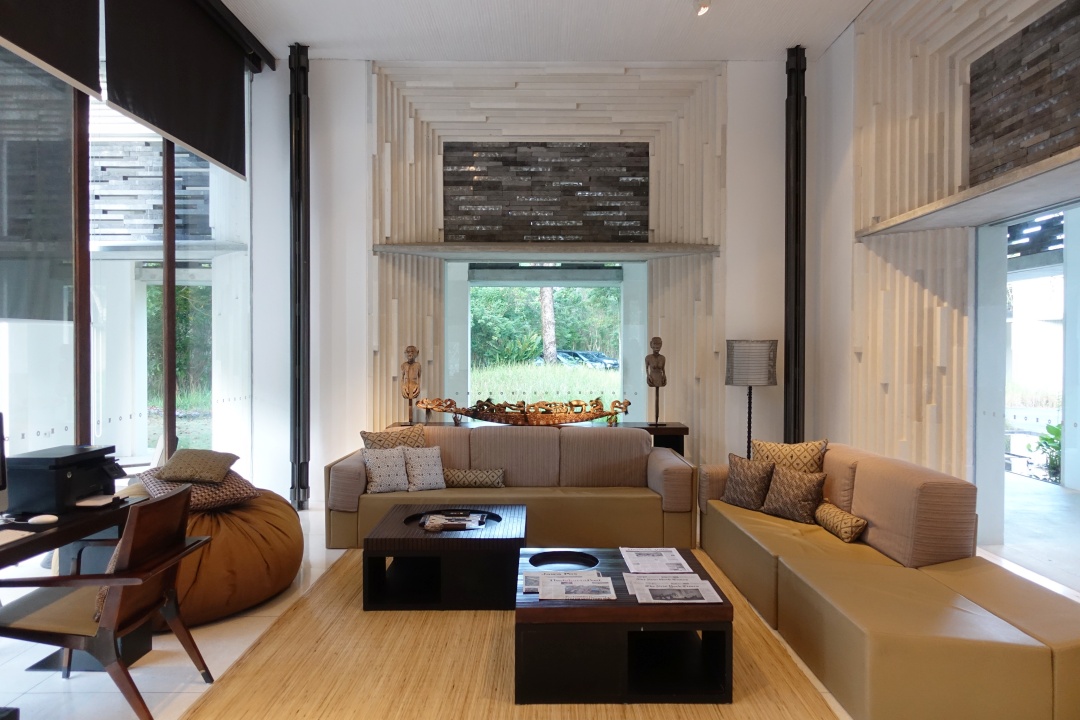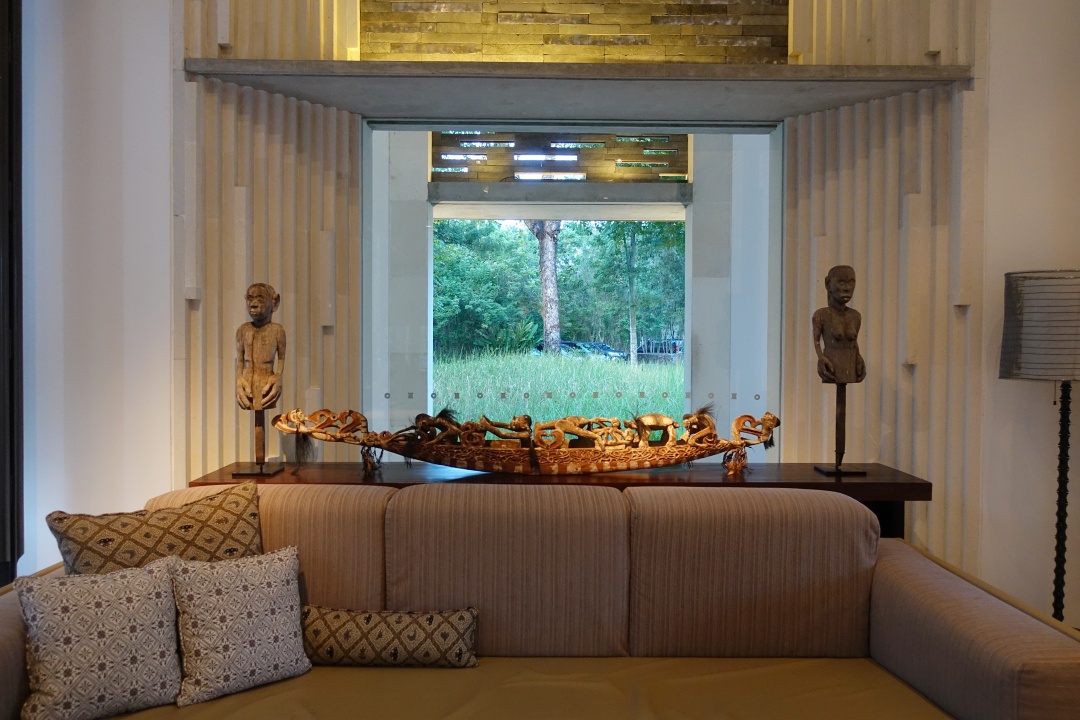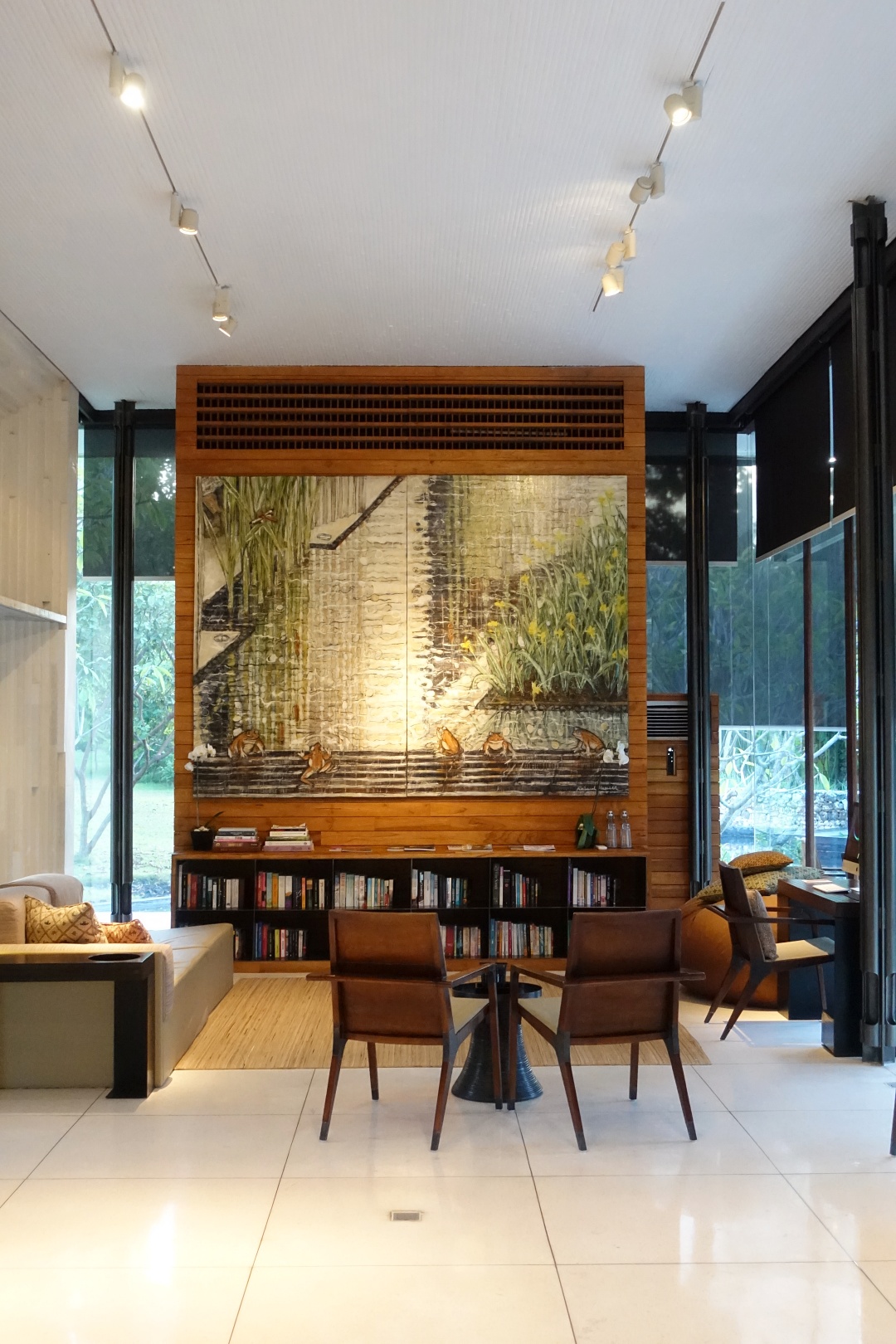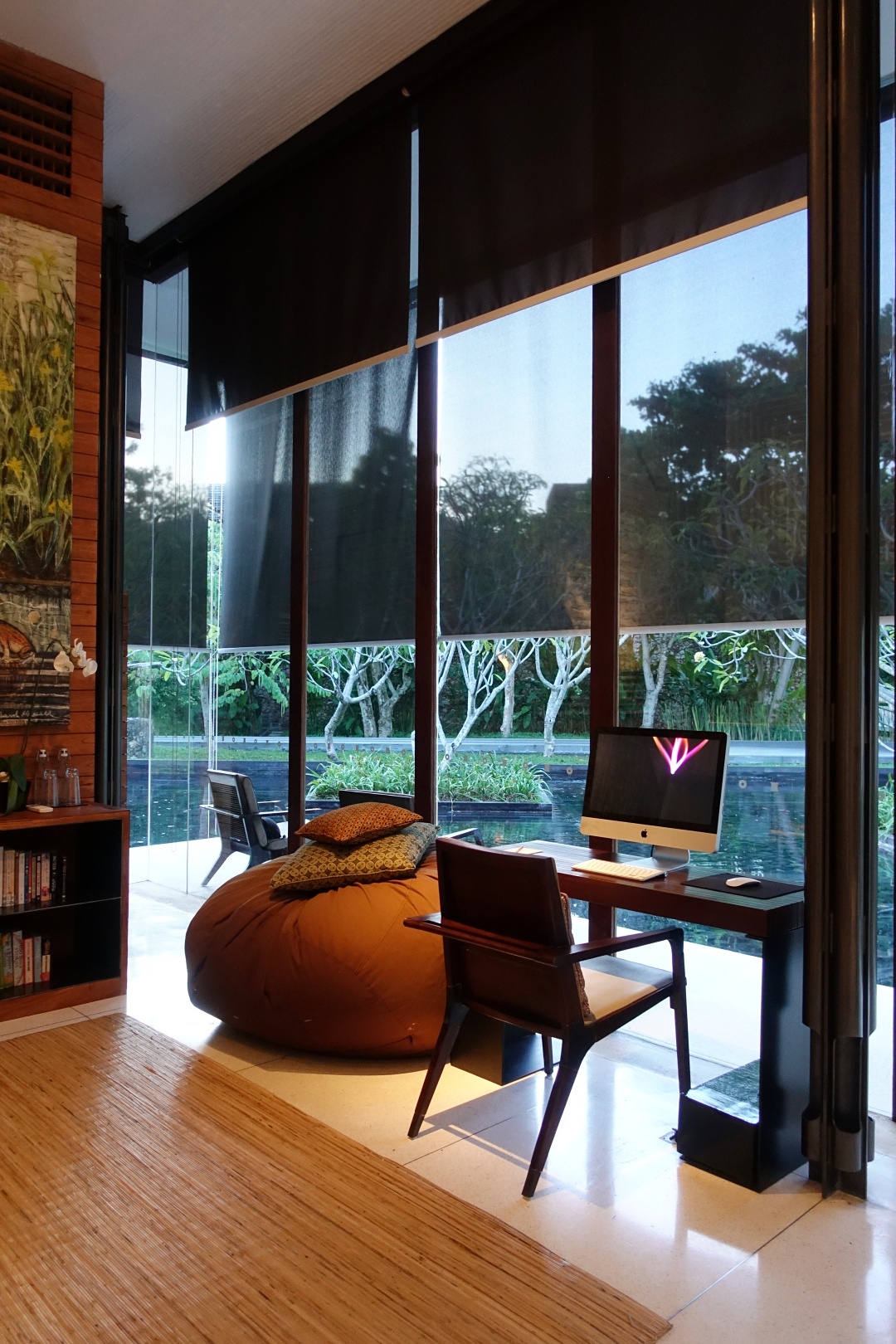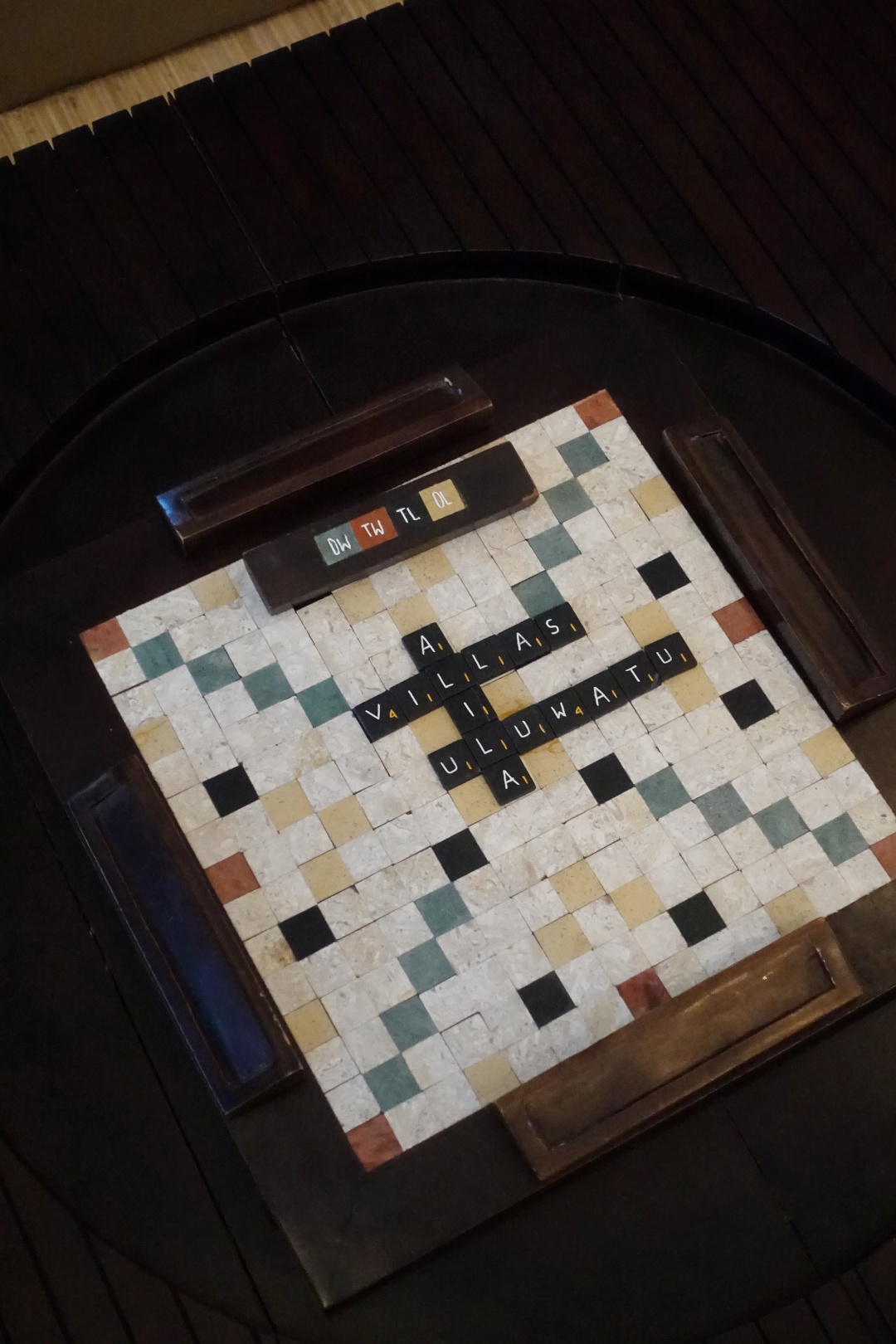 ---
For dinner that night, we joined one of the Husband's friend for dinner at The Warung. It happened that we were visiting Alila Villas Uluwatu at the same time, so we got to meet and have dinner together.