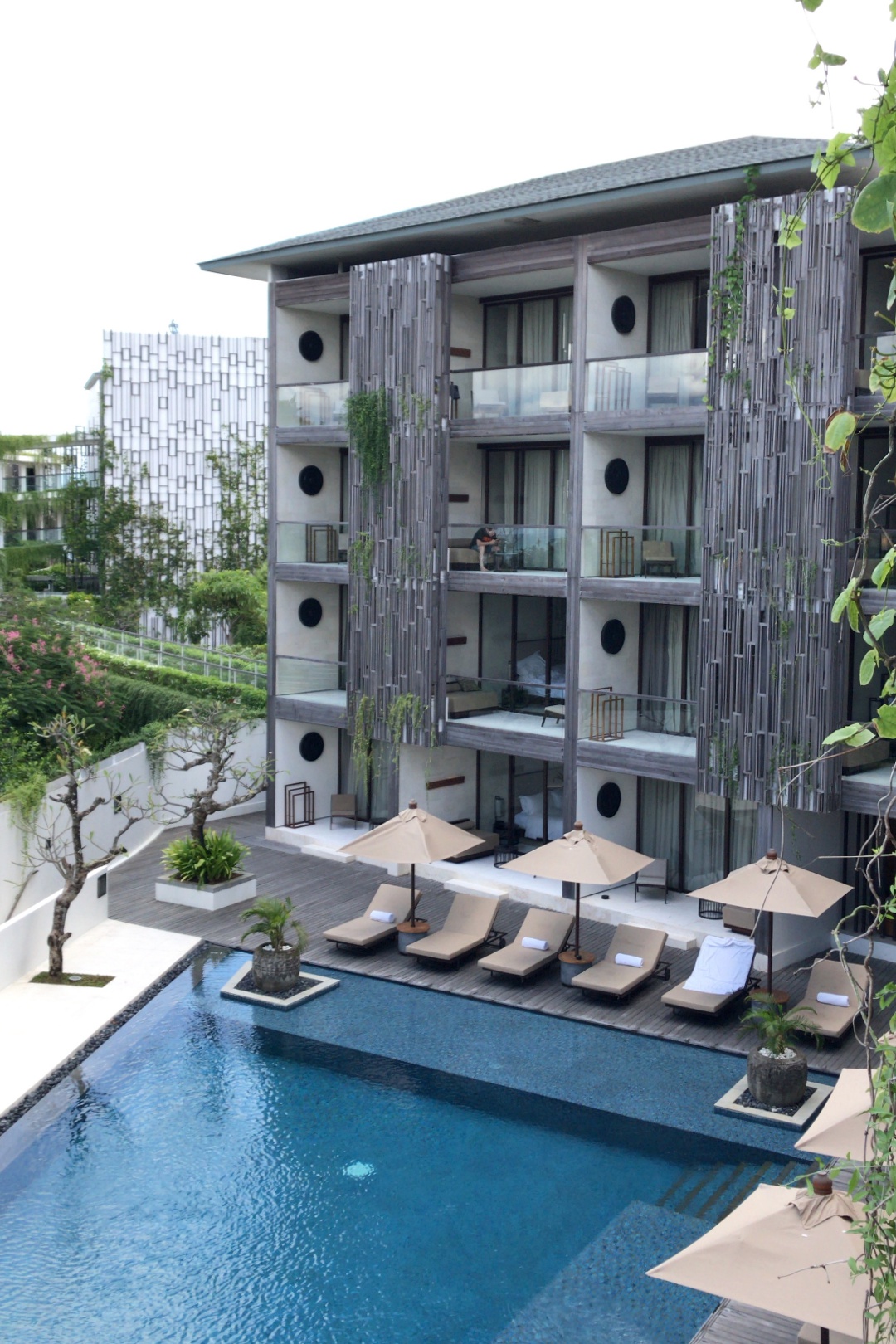 Rise and shine for Day 2 in Bali! We started our day with a seafood brunch at Alila Seminyak's Seasalt Restaurant because we didn't make it for breakfast that morning.
Seasalt Seminyak | Seafood Brunch
Happening every Sunday from 12:00 – 16:00, the Coastal Munch Seafood Brunch at Seasalt present diners an extravagant menu of bountiful offerings; featuring a variety of dishes from salads to sandwiches, fish and seafood, meat and poultry and even desserts.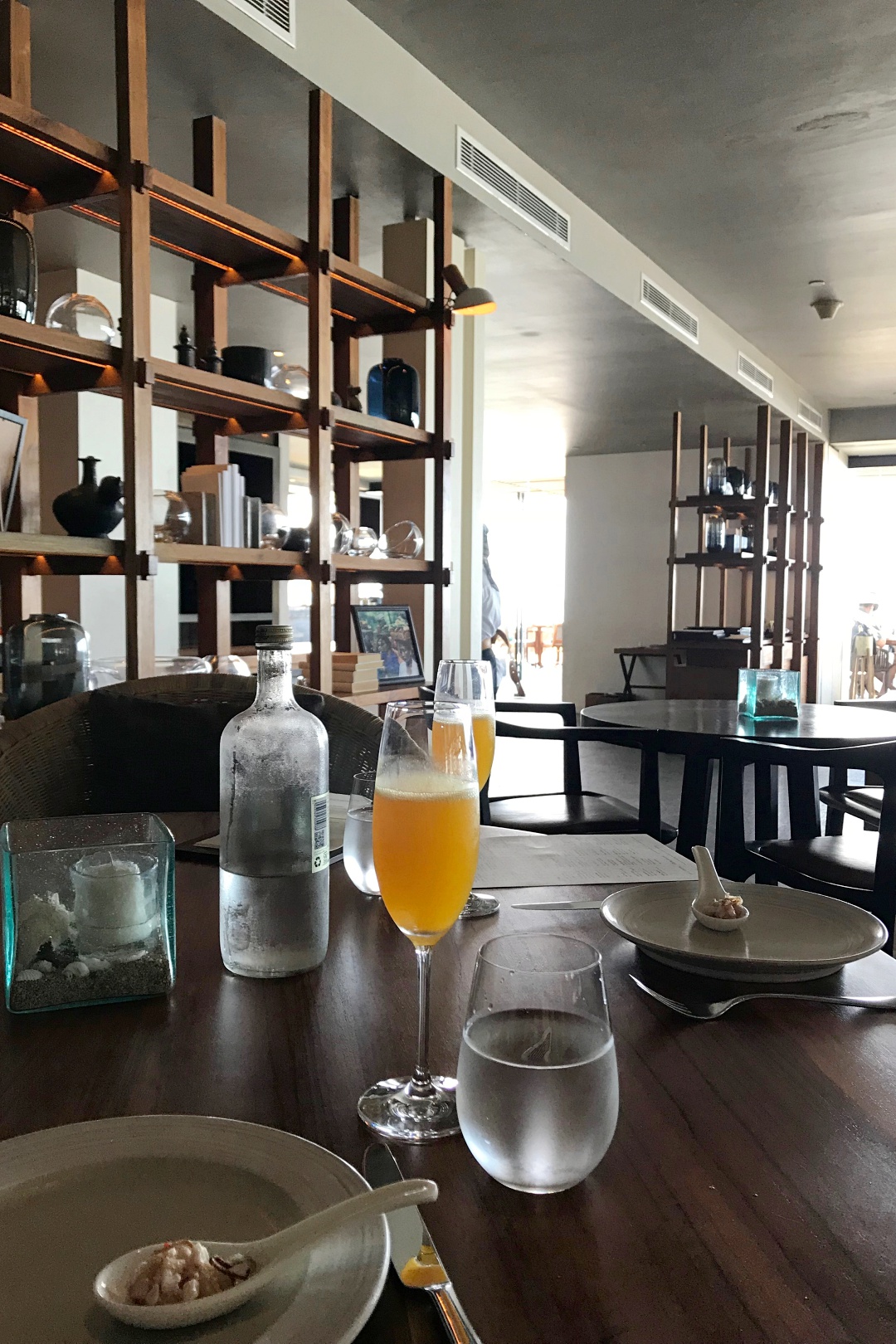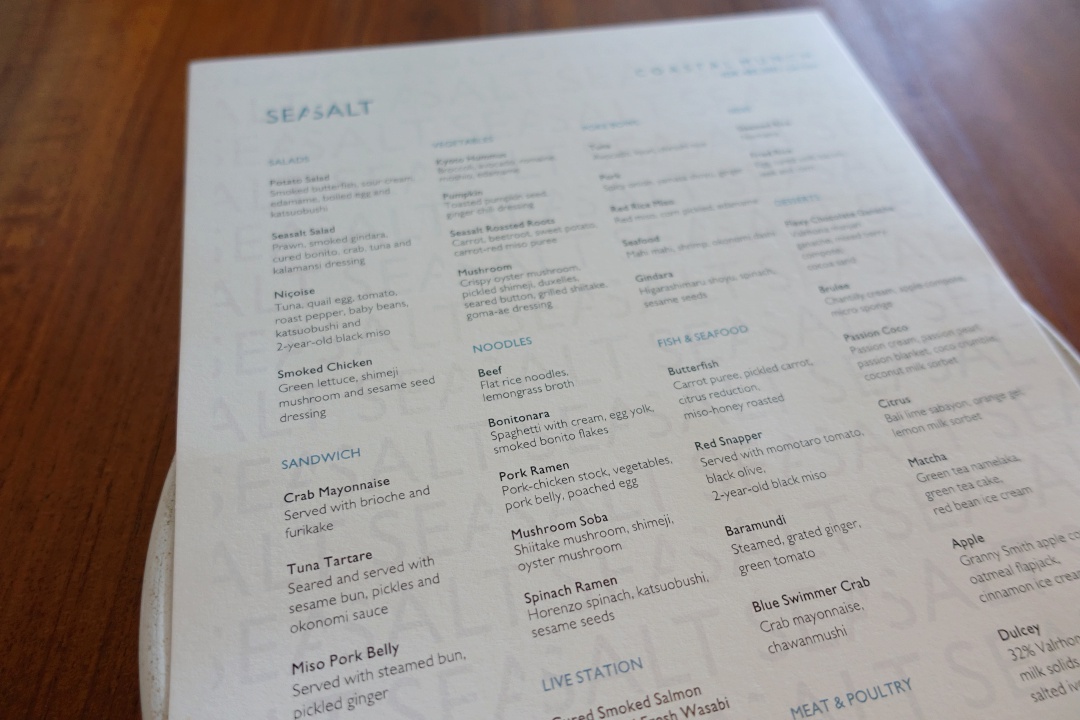 Everything on the menu was free flow and unlimited to order. And aside from those on the menu (which were quite a handful of selections), there was also a Live Station towards the left of the restaurant that offers cured smoked salmon, a bucket of prawns and oyster, and poached egg prepared with your choice of pairing.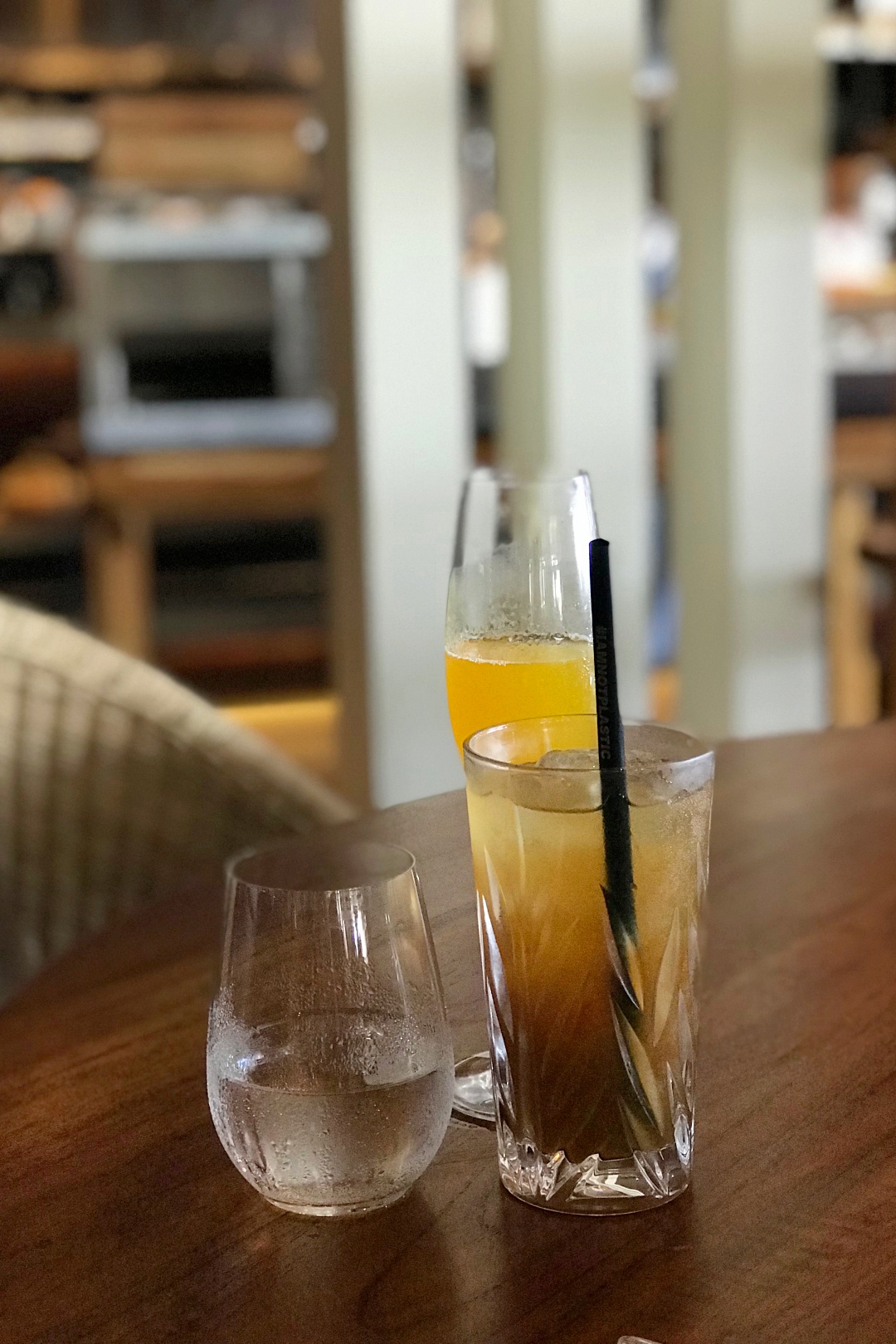 Started off our brunch with a welcome cocktail, followed by moving to the Live Station to pick up some seafood while waiting for the rest of the food to be served.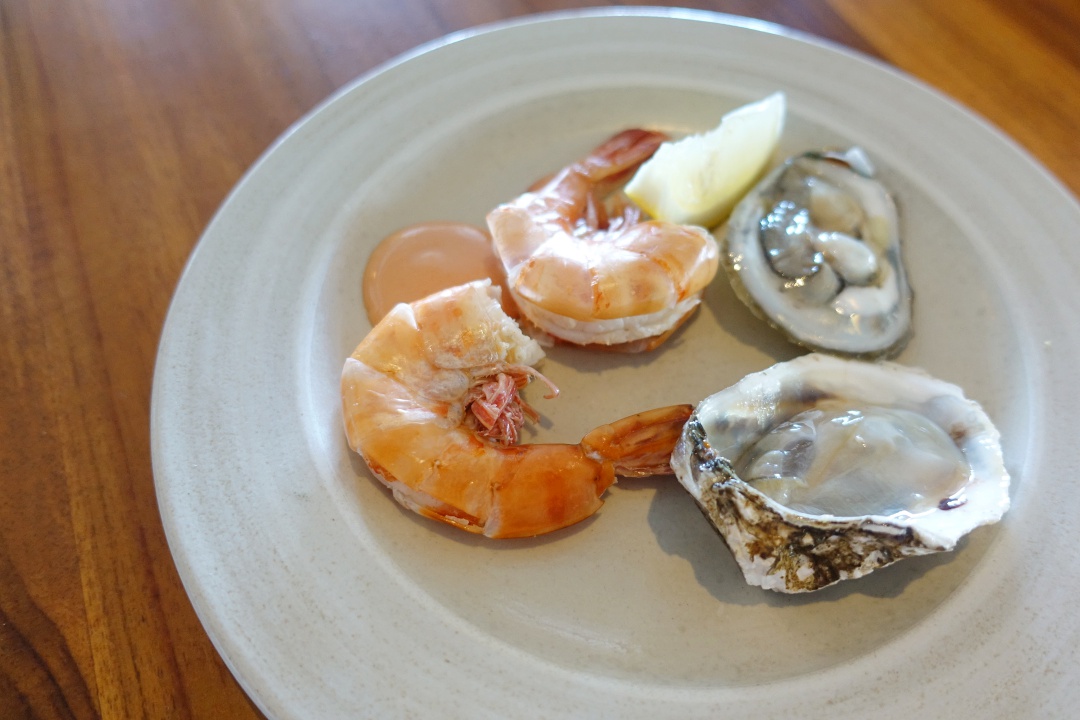 Boiled prawns and oysters.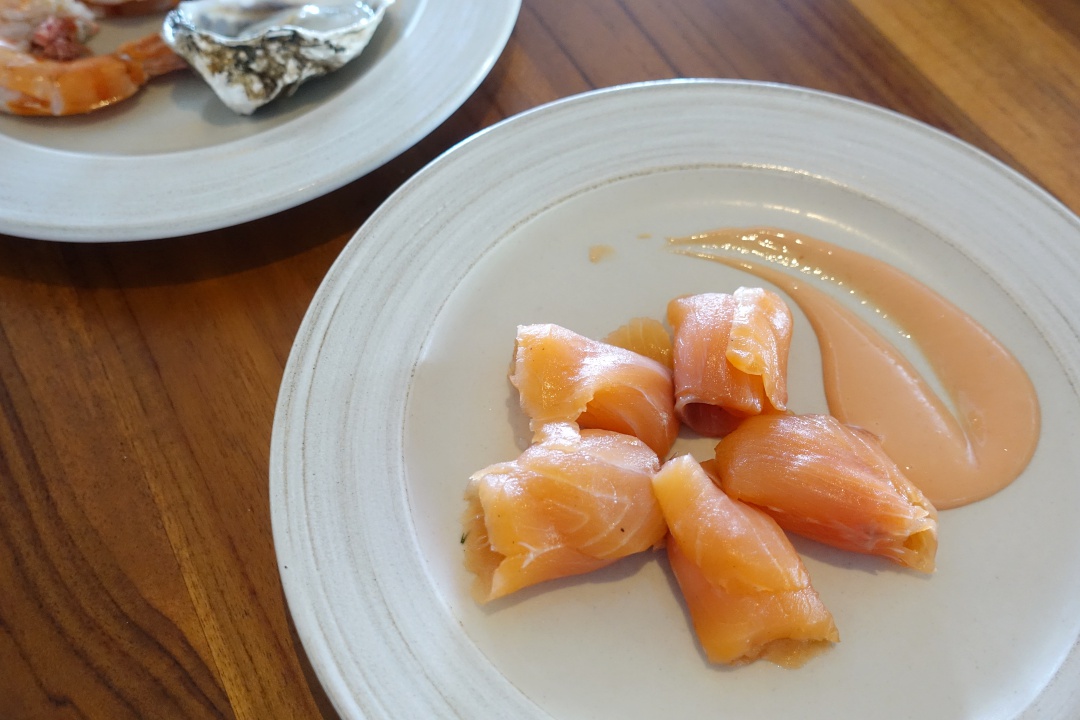 Cured Smoked Salmon.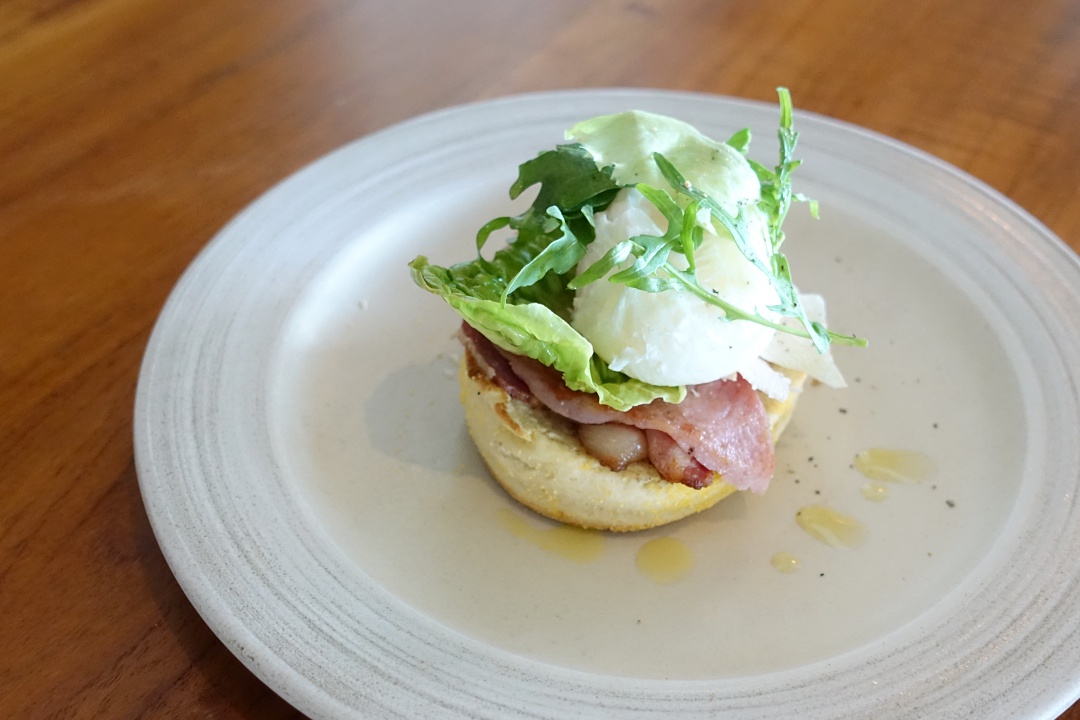 Poached Egg.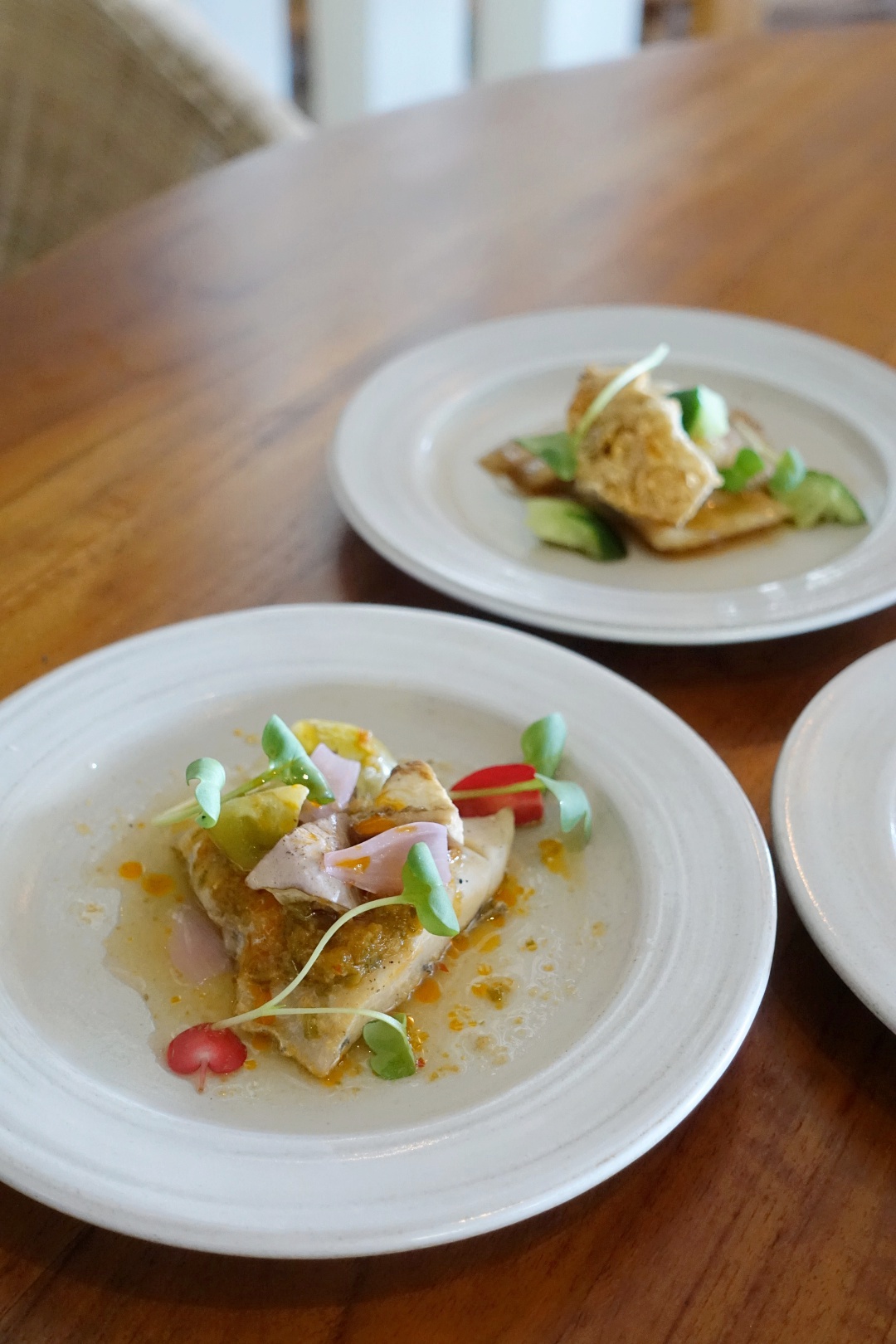 Baramundi – Steamed, grated ginger, green tomato.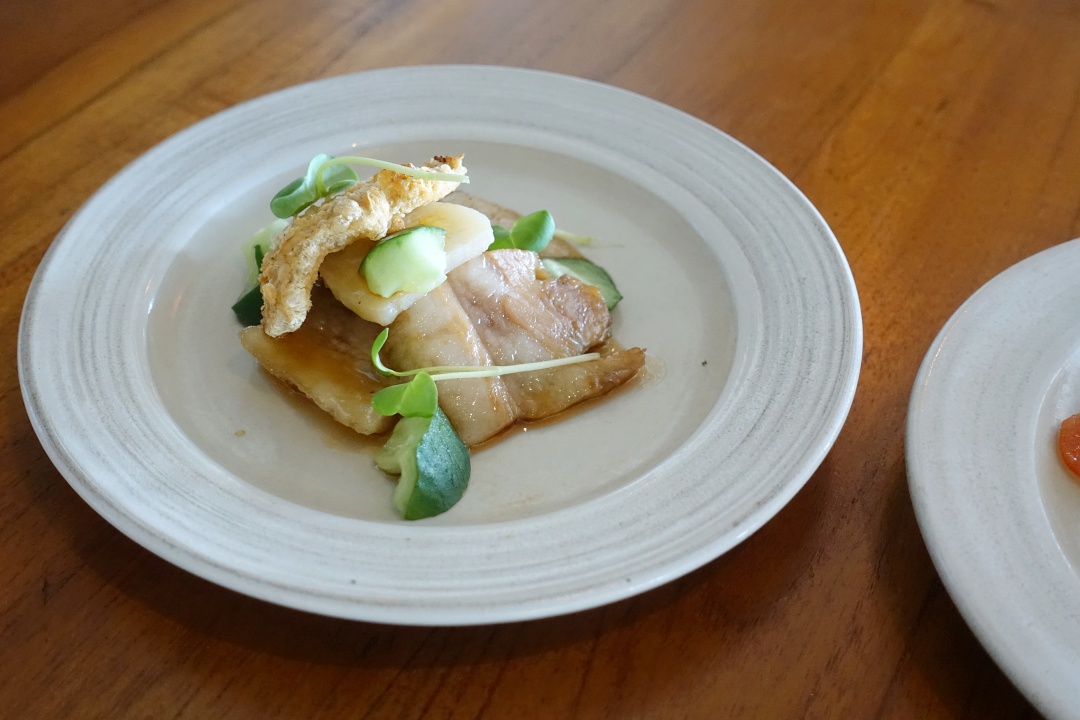 Crispy Pork Belly – Steamed plantain, ponzu glaze.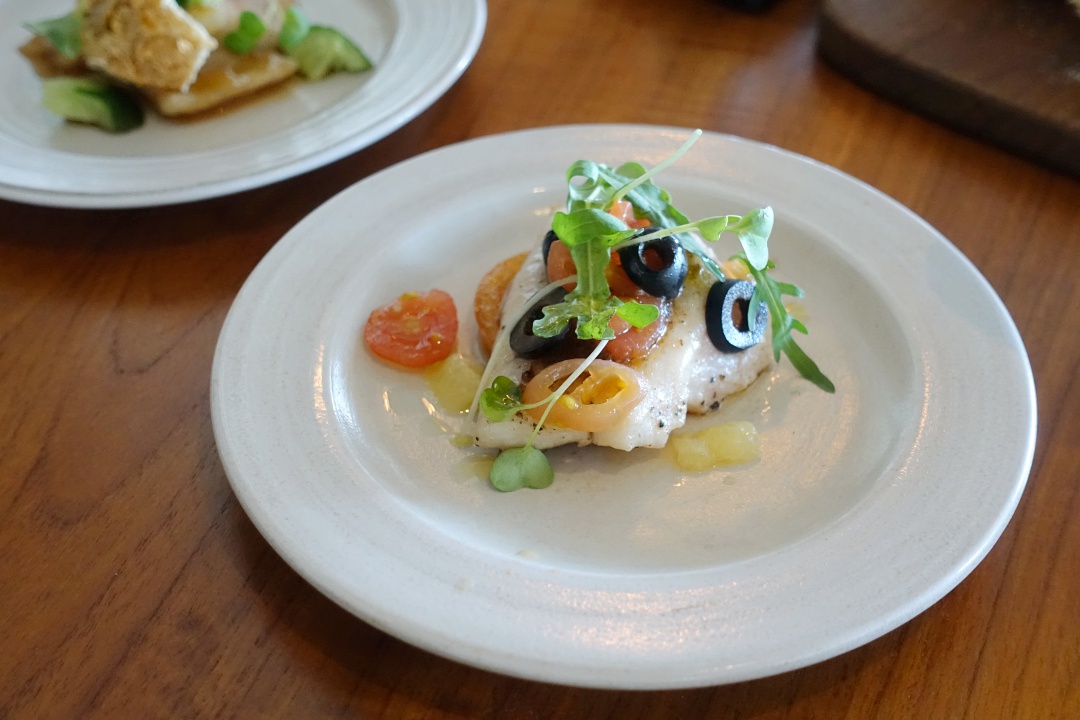 Red Snapper – Served with momotaro tomato, black olive, 2-year-old black miso.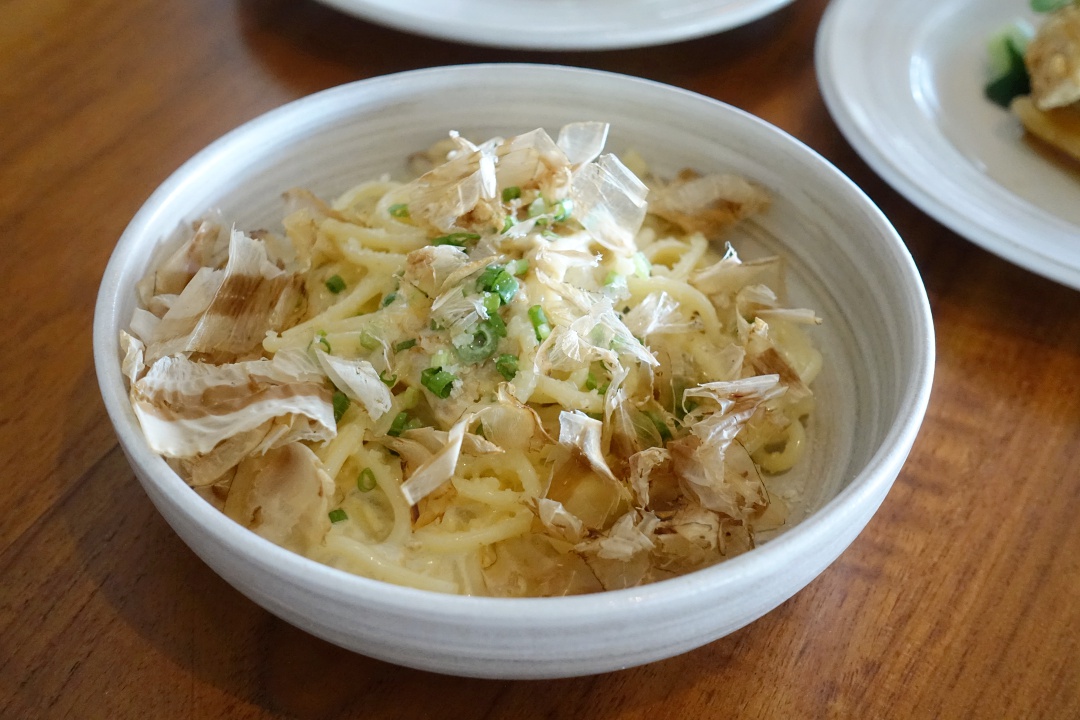 Bonitonara – Spaghetti with cream, egg yolk, smoked bonito flakes.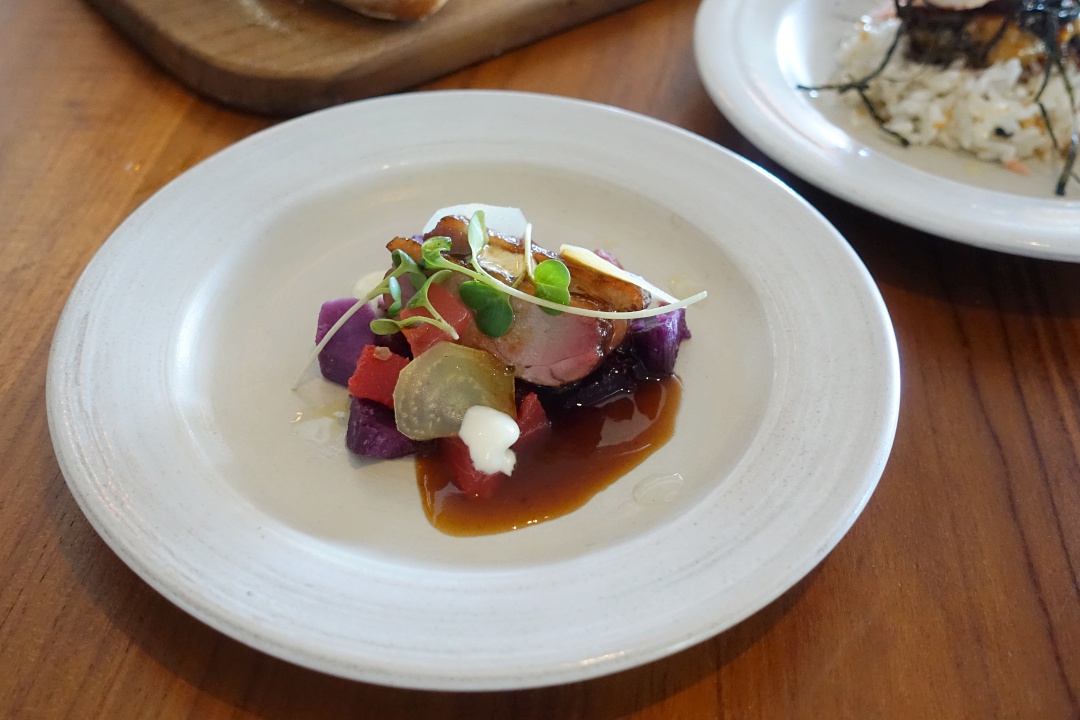 Duck Breast – Green tea smoked, beetroot relish, sweet potato, wasabi-sour cream.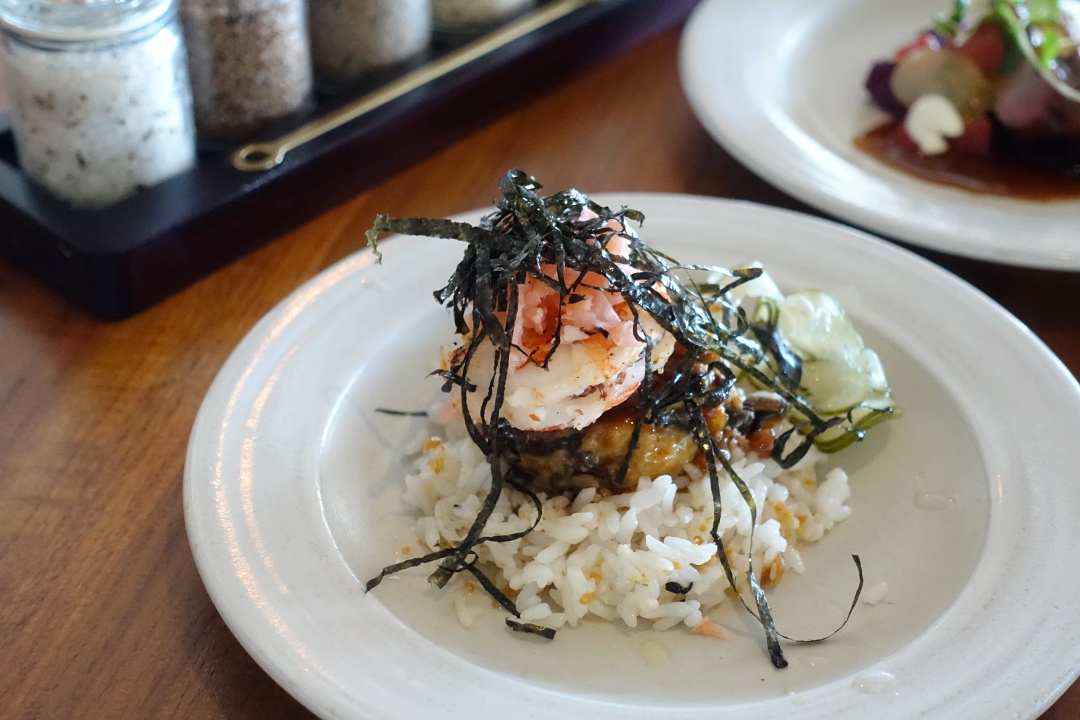 Seafood Poke Bowl – Mahi mahi, shrimp, okonomi dashi.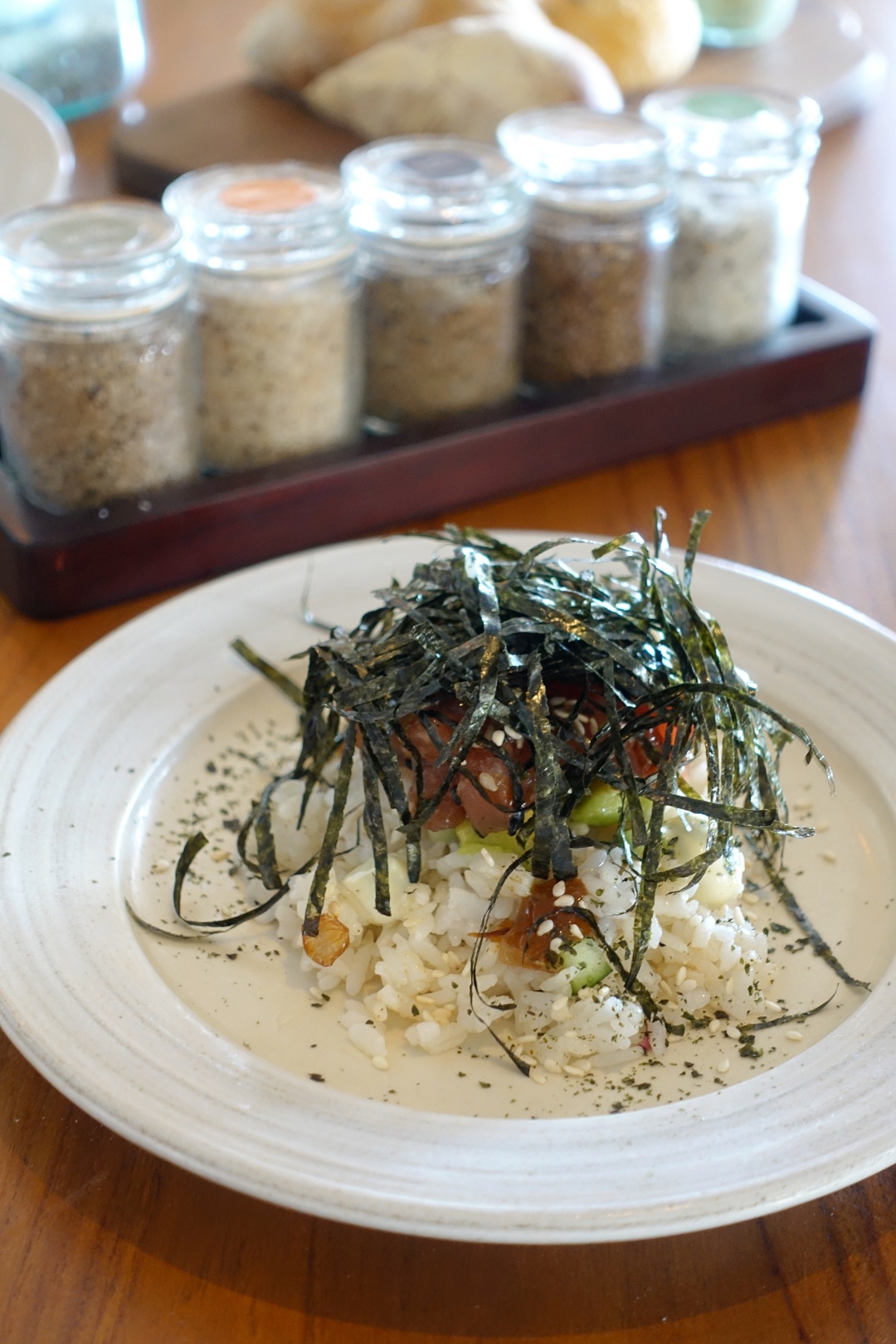 Tuna Poke Bowl – Avocado, kyuri, chirashi rice.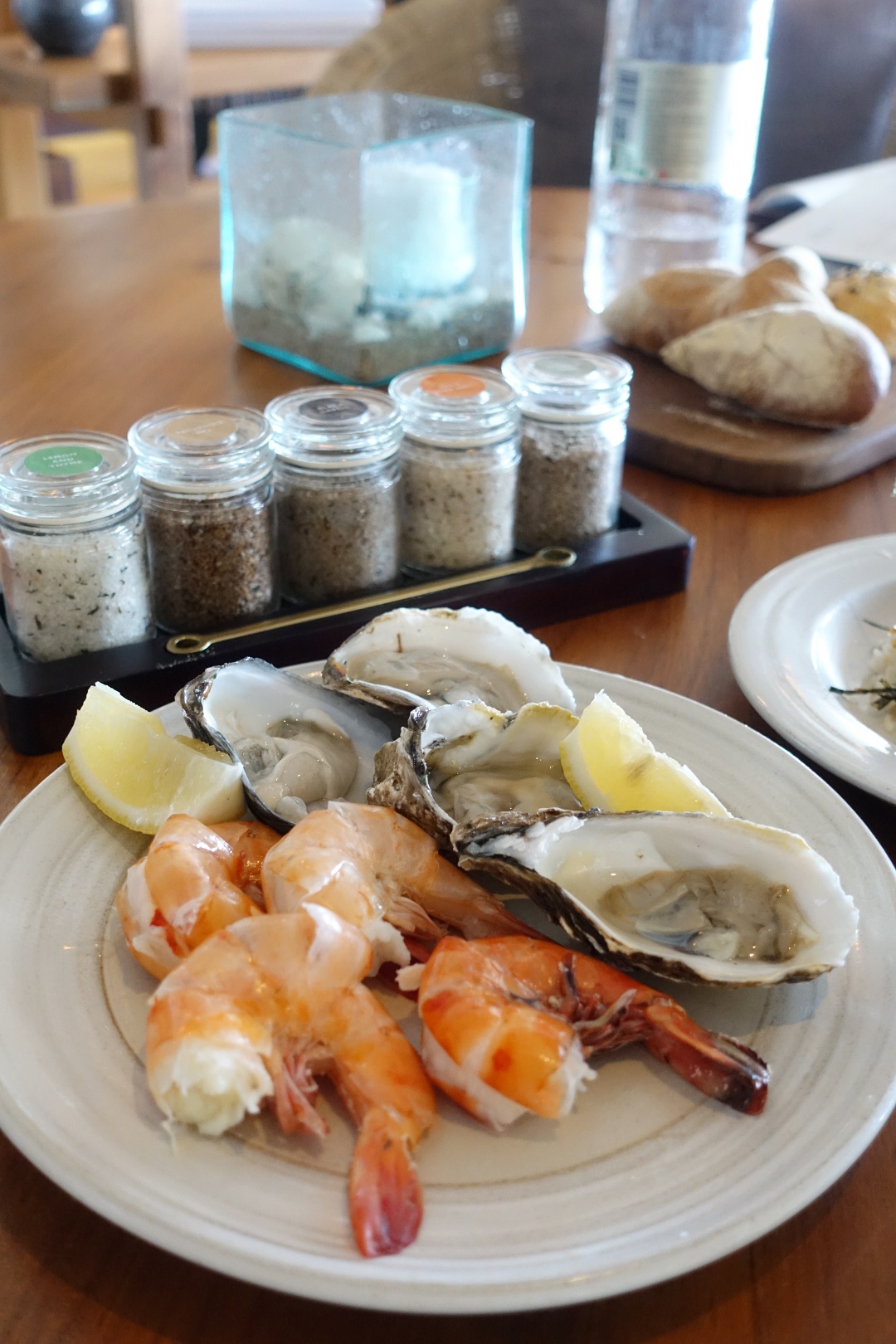 Oysters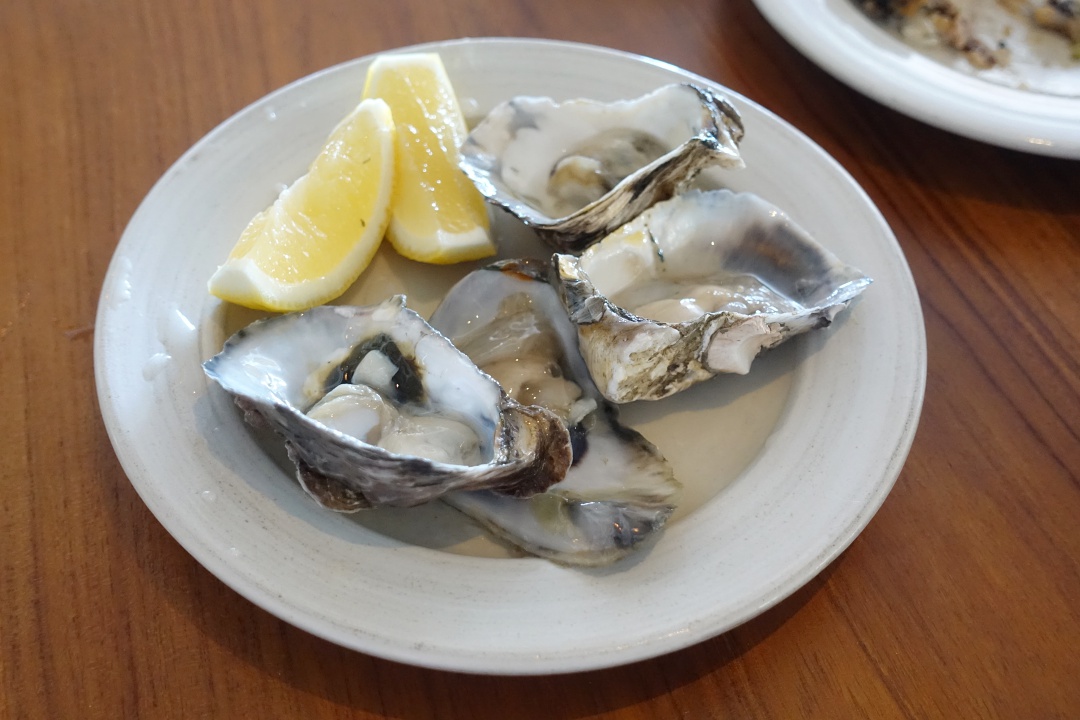 And more oysters!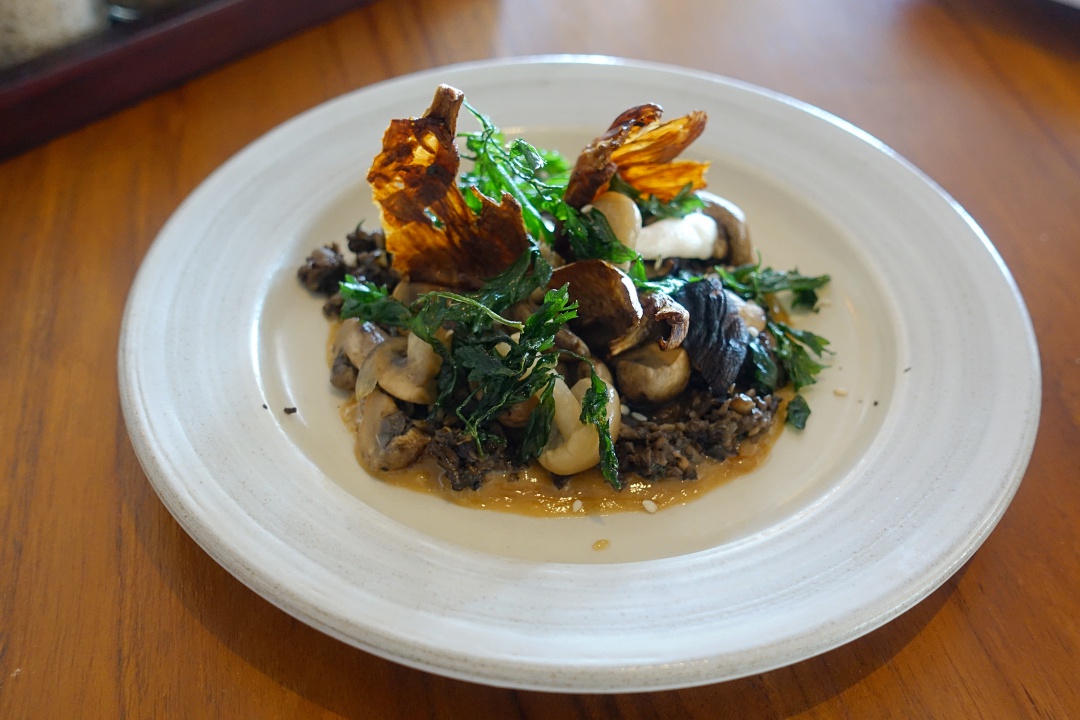 Mushroom – Crispy oyster mushroom, pickled shimeji, duxelles, seared button, grilled shiitake, goma-ae dressing.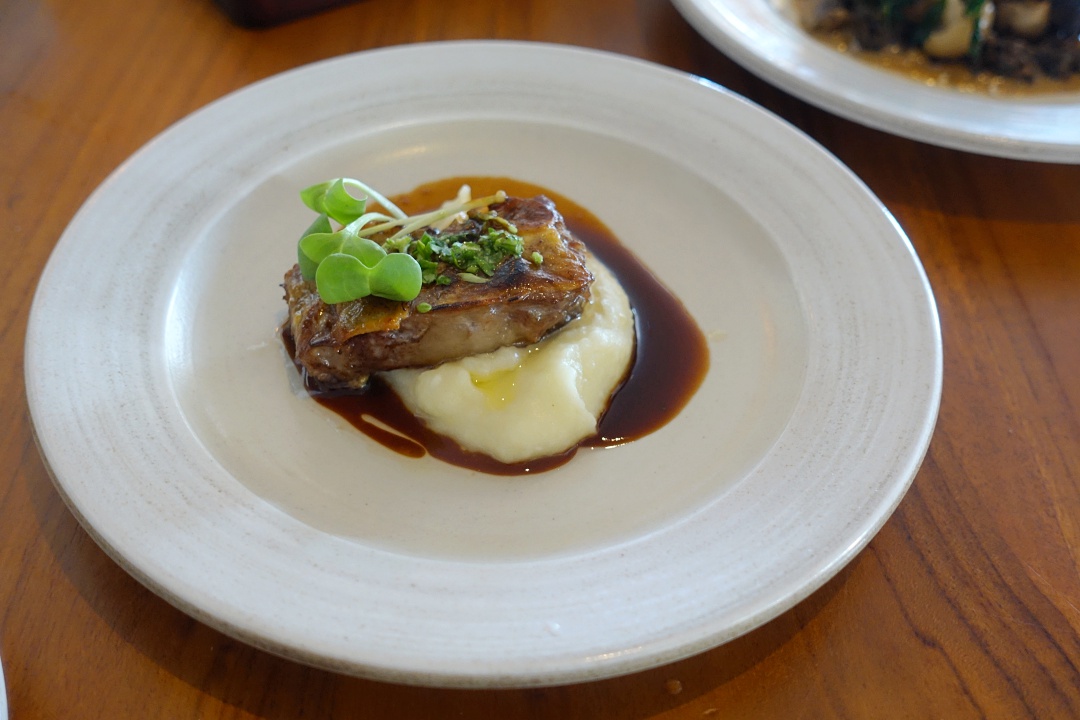 Wagyu Shortrib – Mustard, miso, ginger jus.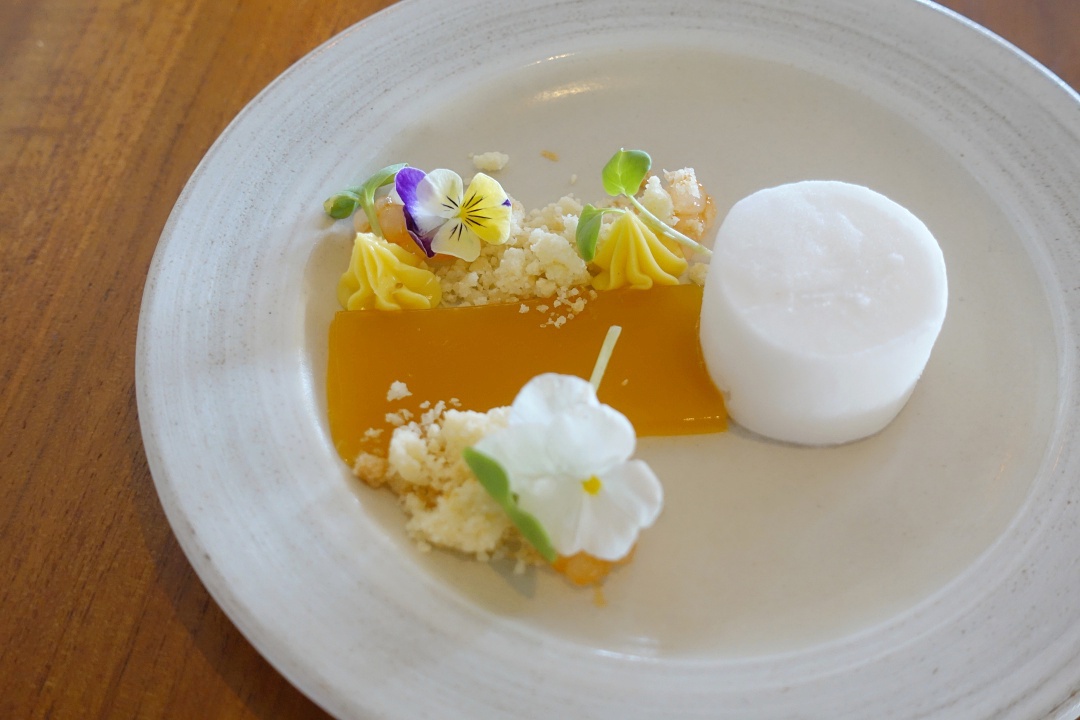 Passion Coco – Passion cream, passion pearl, passion blanket, coco crumble, coconut milk sorbet.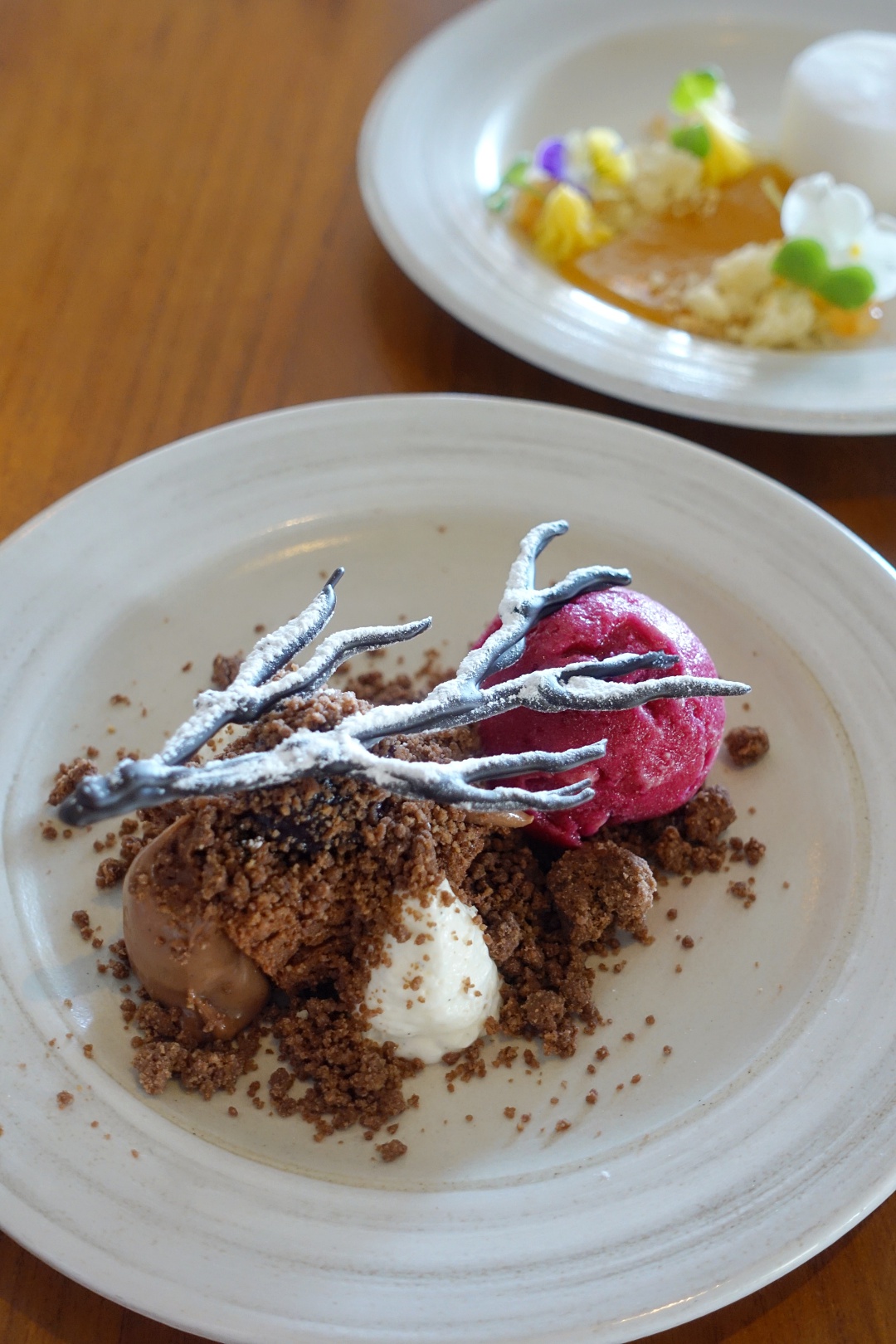 Forest – Manjari mallow cake, cherry filling, chattily cream, cocoa cream, beet root sorbet.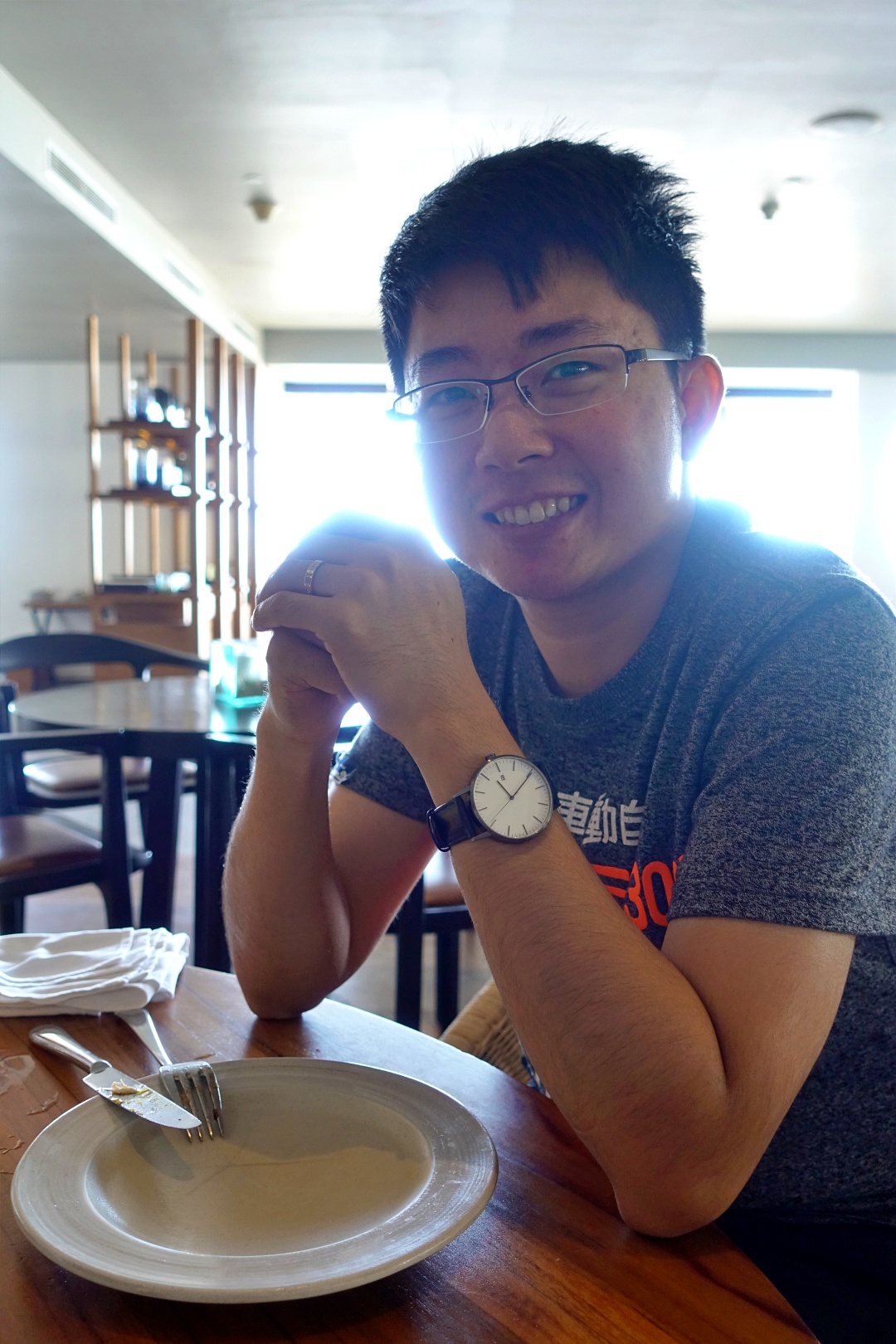 We ordered and ate so much! Everything on the menu looks good, and we couldn't resist ordering quite a variety to share. The portion of the food was just the right size to share among two, so it gave us the chance to order more variety without worrying if we could finish them.
The way the food was portioned and presented reminds me of fine dining, with the exception that everything was free flow and unlimited to order. Some of the dishes from the brunch menu were, in fact, part of their dinner menu so, of course, we had to take the chance to order some to try.
Overall, I enjoyed the brunch and found it worth a try. As we both don't drink, we went for the non-alcoholic package that is priced at IDR 485,000. While it may seem expensive for Bali's standard, I think the quality of food and ambience do make up for it. We were seated indoor, but there were also outdoor seatings for those who prefer the sea breeze and ocean view.
---
After brunch, we made our way back to our room.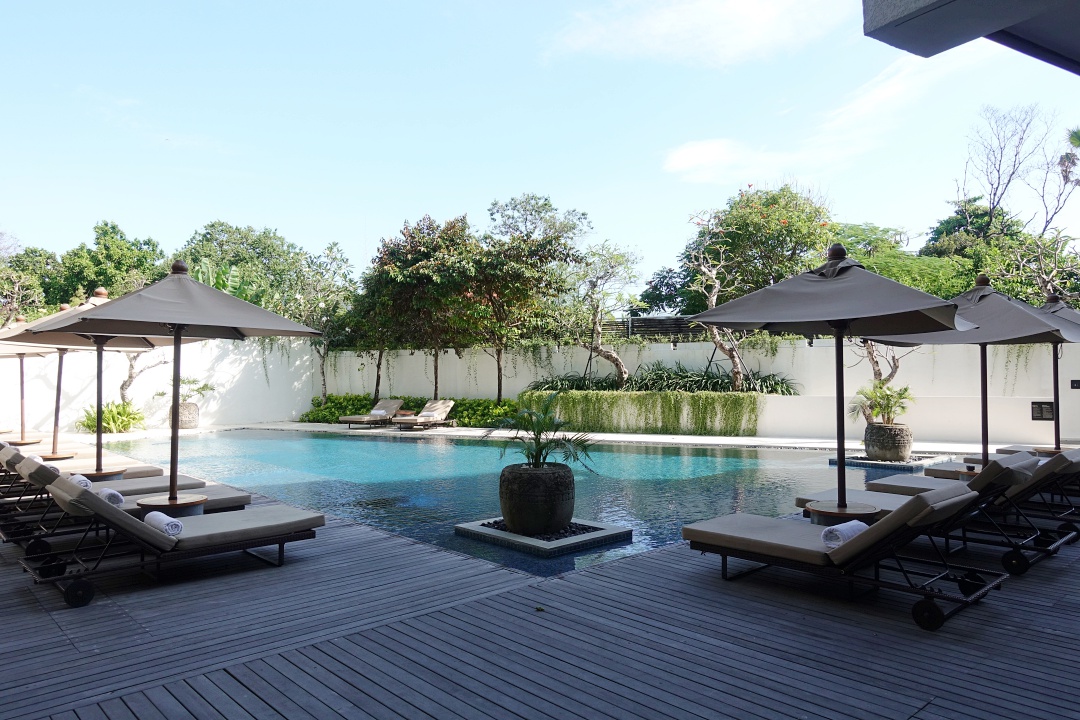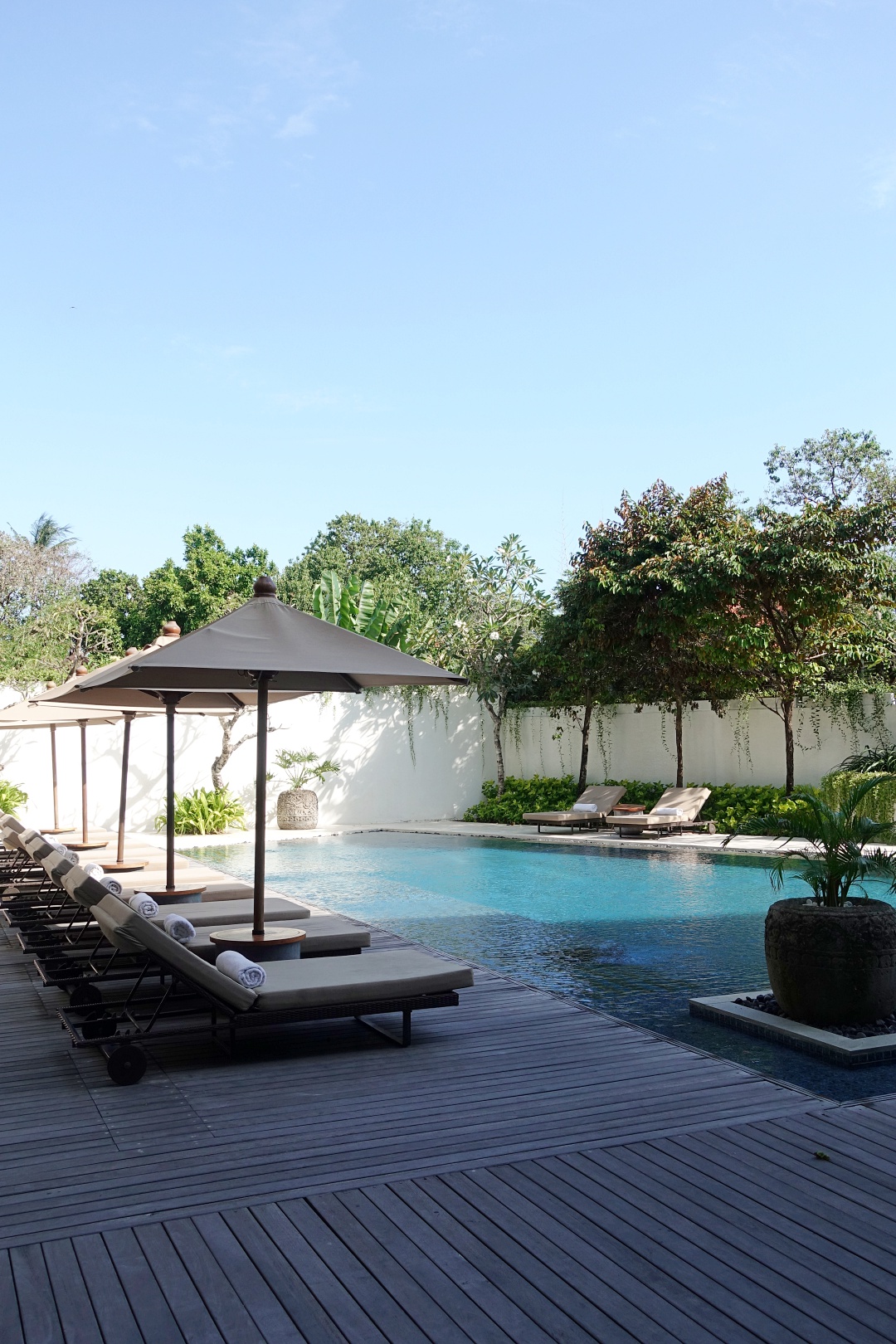 The weather was lovely that afternoon, so I'm surprised there was no one in the pool.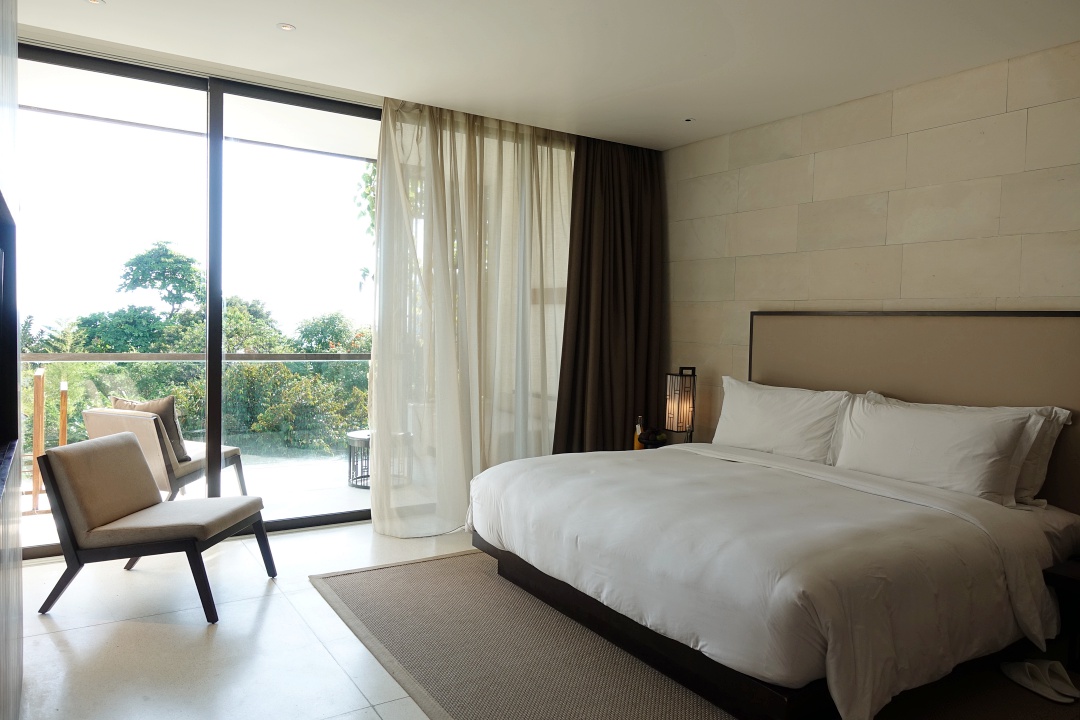 House cleaning was all done by the time we came up to the room after brunch. I ended up falling asleep on the comfy bed while the Husband did some work.
It was evening when I finally woke up from my nap. Seeing that I had practically wasted the entire day, I suggested heading out for some foot massage. There are a few massage parlour that we always go to in Bali. But we didn't want to travel out and decided to find one that was nearby. Alila Seminyak does have a Spa Alila that provide massage and other beauty treatment. However, price wise, it's a lot cheaper to go to those along the streets.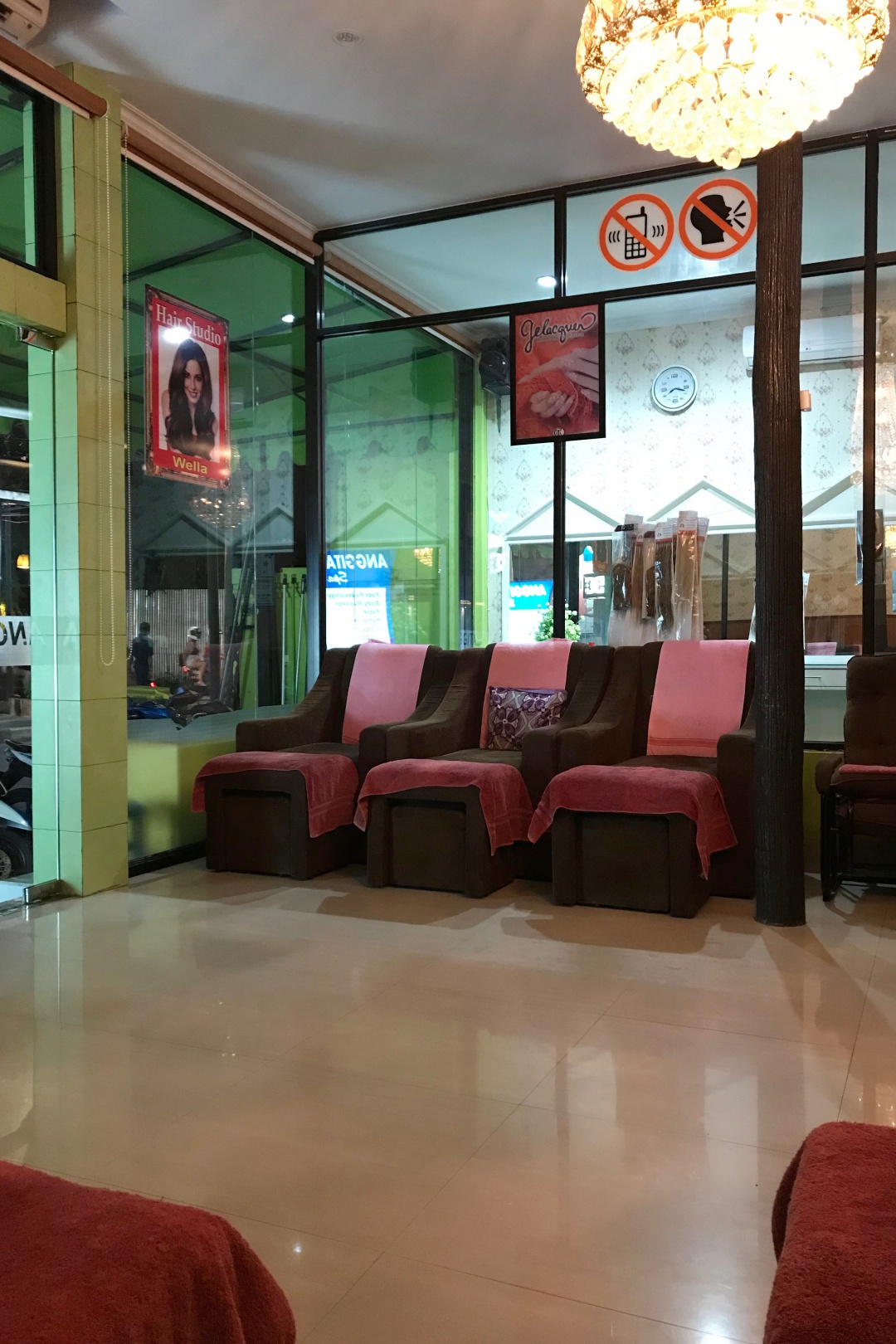 Found this one along the street right outside Alila Seminyak. Price is considered cheap at IDR 95,000 for an hour of foot massage. They also provide free wifi for those who require.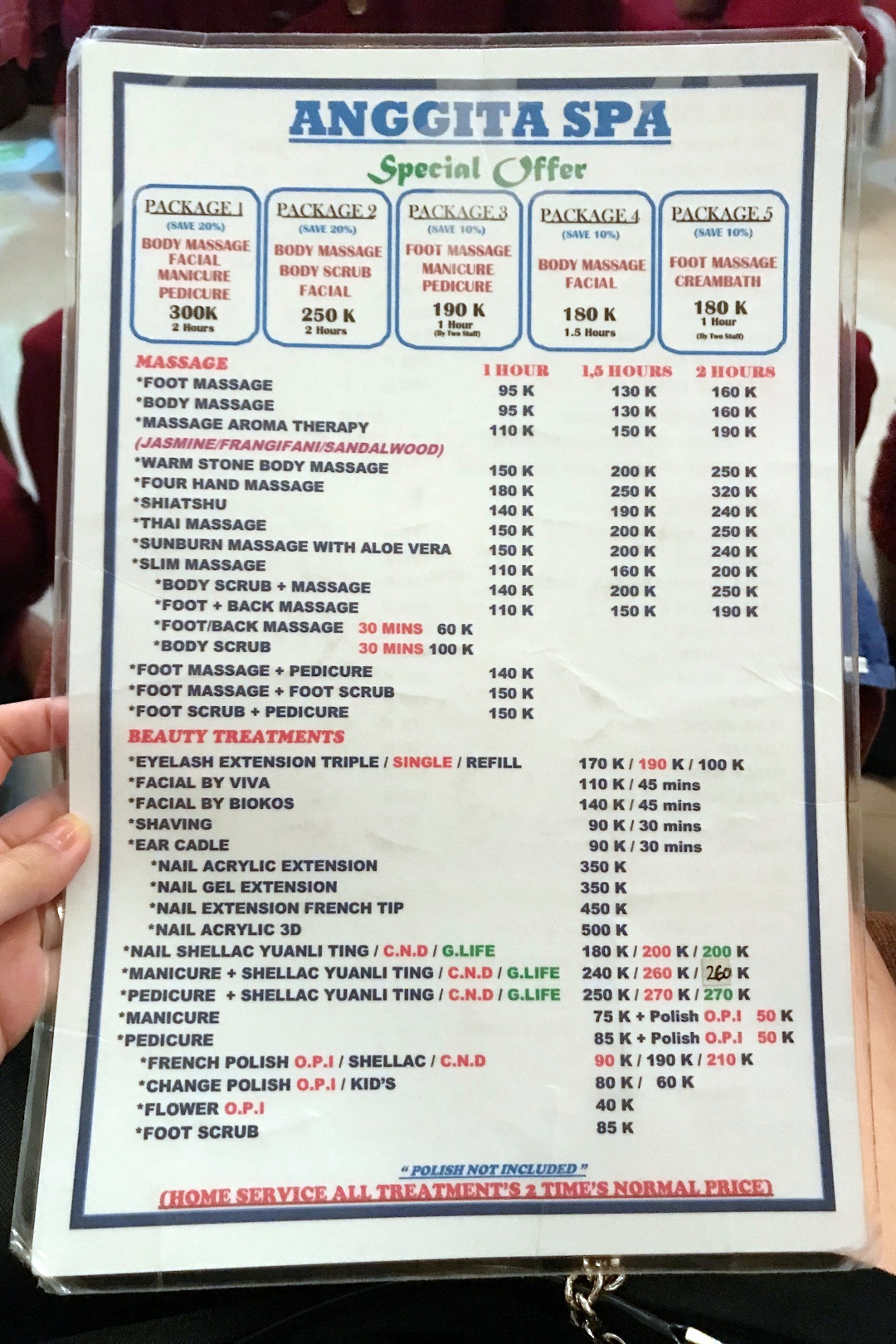 Here's the price list for reference. Just like Bangkok, prices of massage are generally quite cheap, and most of them are good enough for the price paid.
---
After the massage, we made our way back to Alila Seminyak and went for dinner at Seasalt again. Unlike the previous night, we chose to sit indoor this time around, and I found the lighting to be much better (for photos).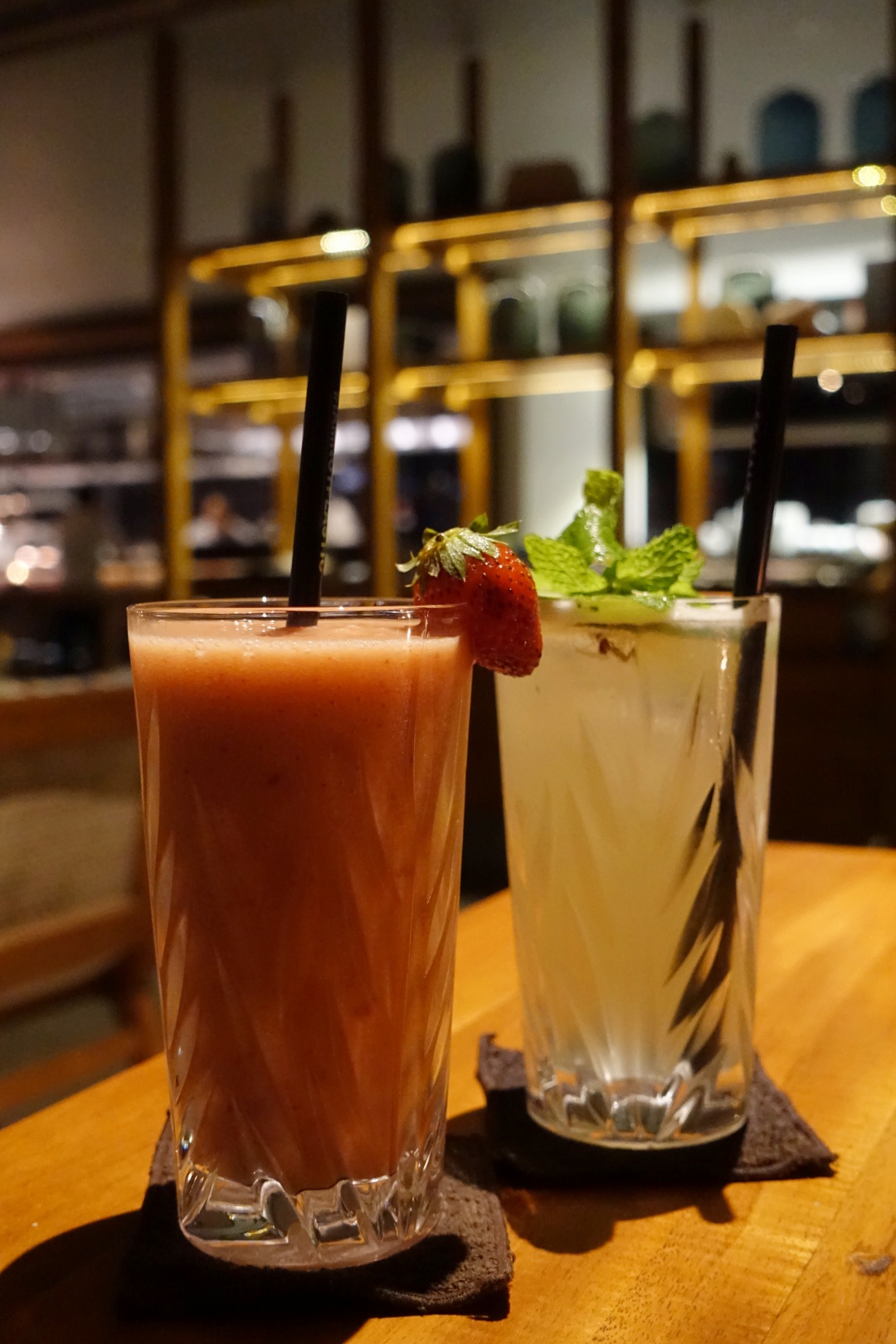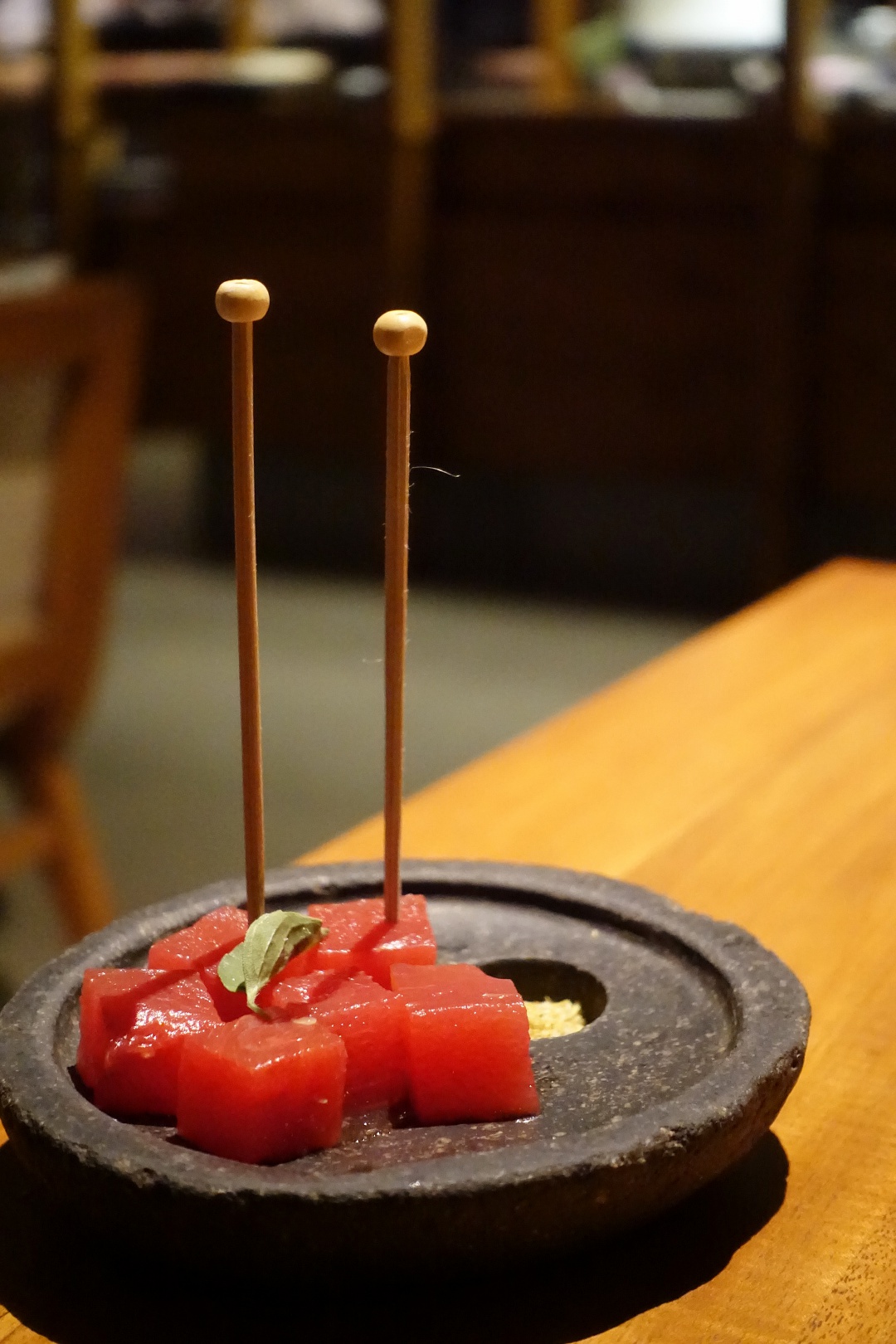 For starter, they provided us with this complimentary Salted Watermelon Amuse Bouche. Watermelon cubes served with salted curry powder on the side. A rather interesting and refreshing taste.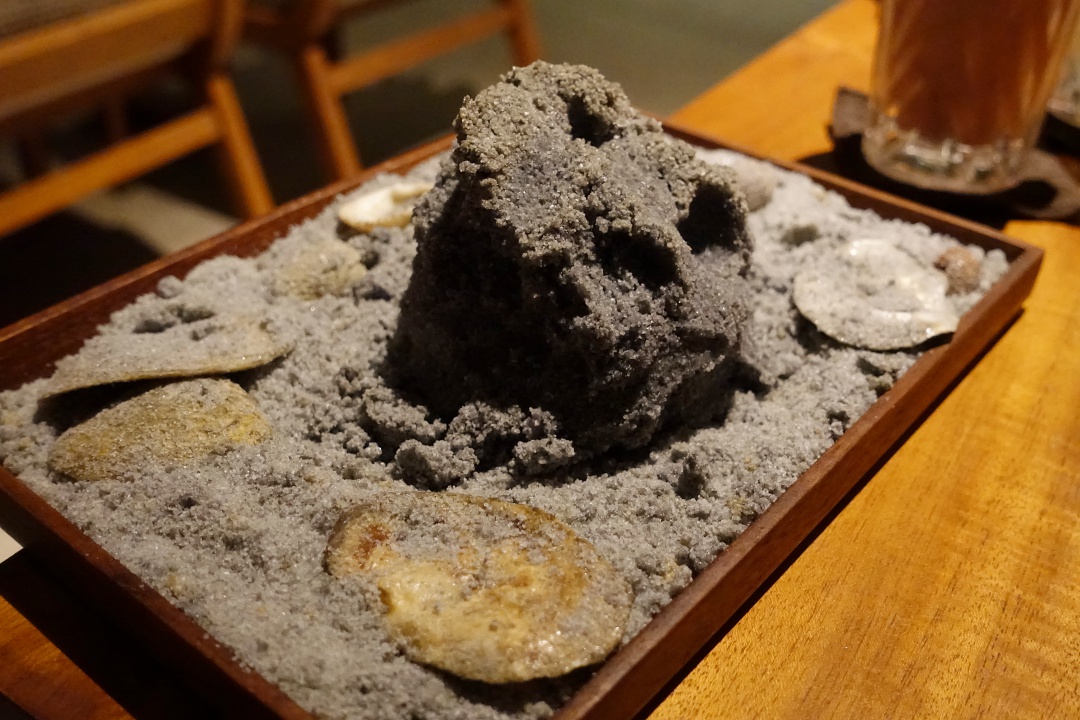 Shortly after, they also brought out what they call the "Seasalt Ritual".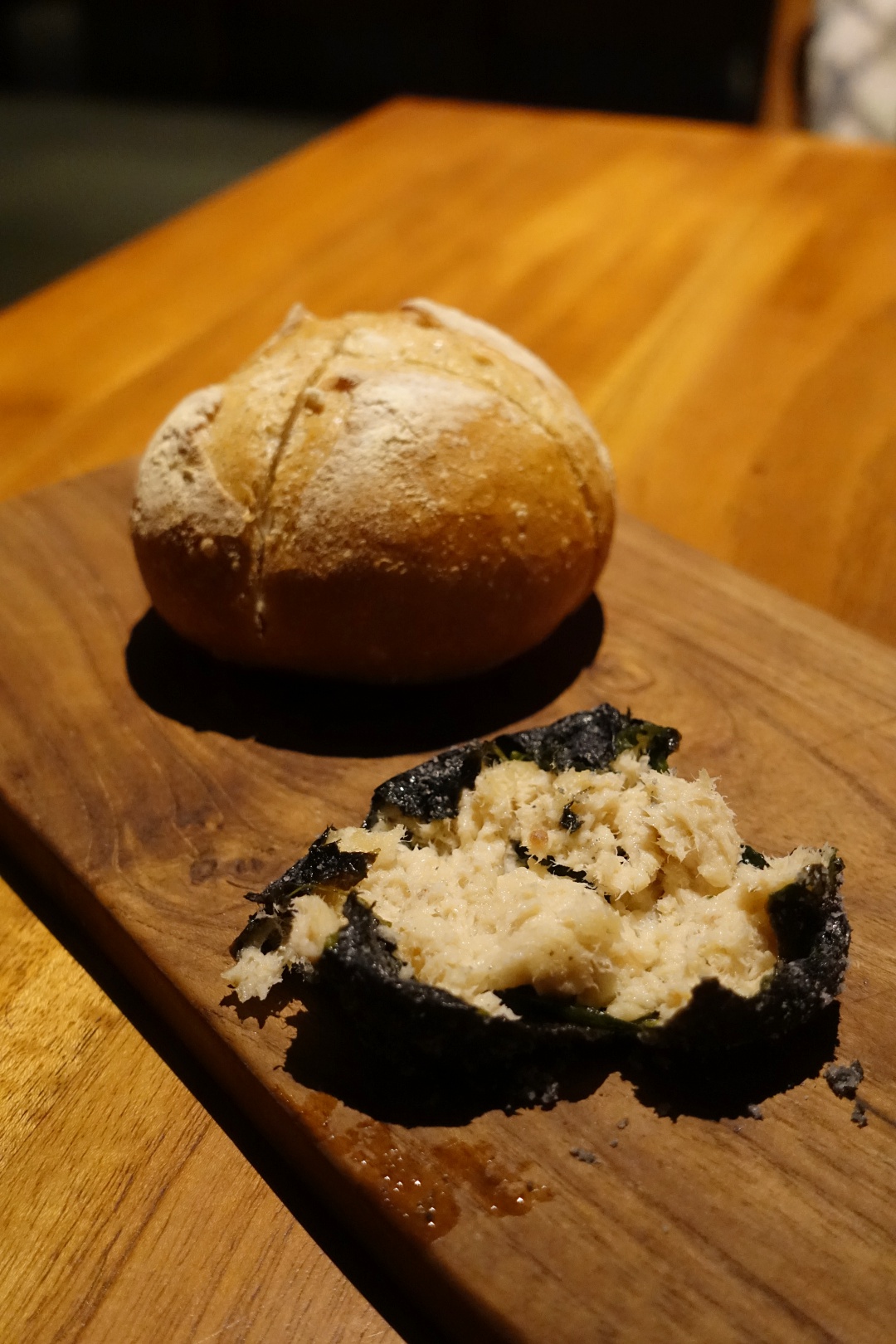 Hidden in the sandy rock were seaweed and Japanese spinach-wrapped mackerel with butter and mayonnaise. Served with sourdough on the side, I really enjoy the pairing of these two. The freshness and saltiness of the mackerel went so well with the sourdough!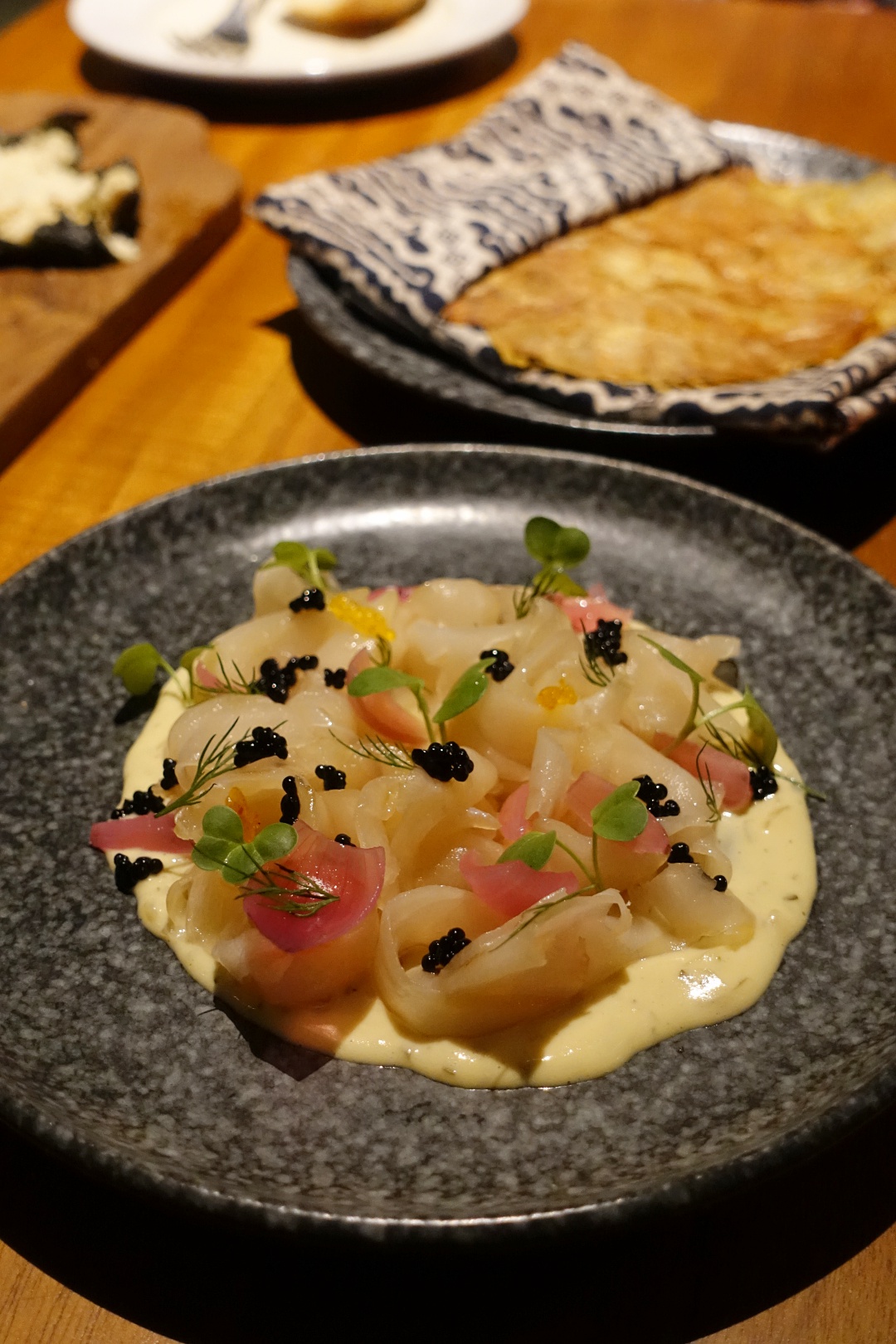 Now moving on to the actual food that we ordered; the Husband had the Smoked Black Cod served on top of creamy cured duck yolk with a paper thin potato-crisp on the side.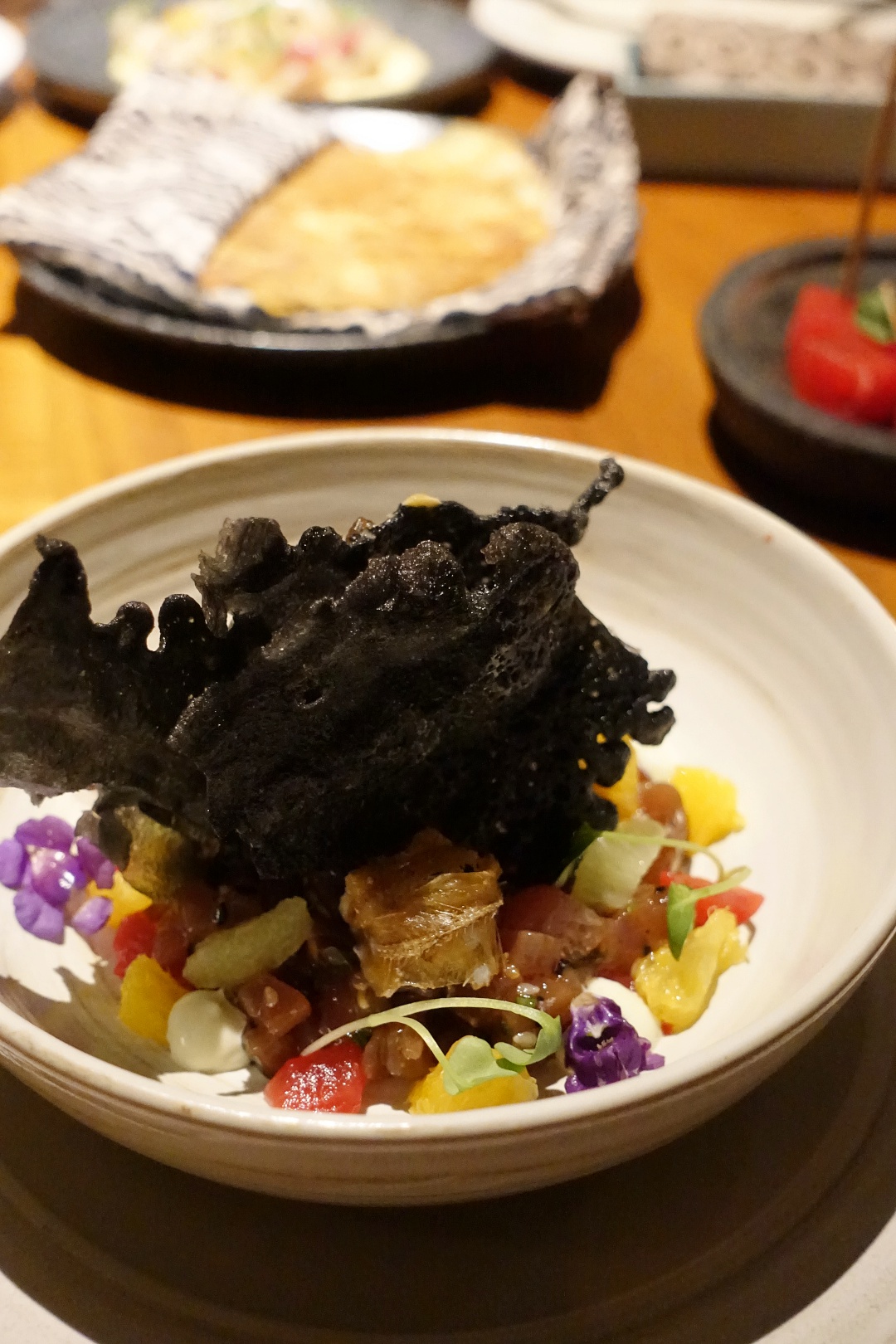 I decided to go for the Tuna Tartare again since I really enjoyed it the night before.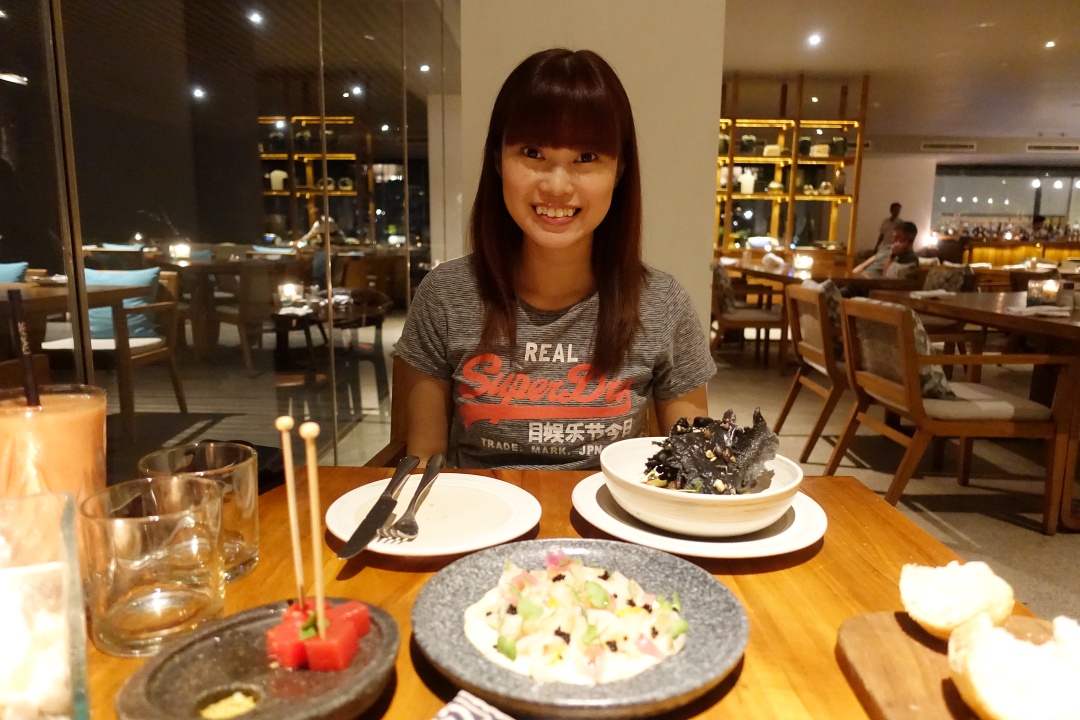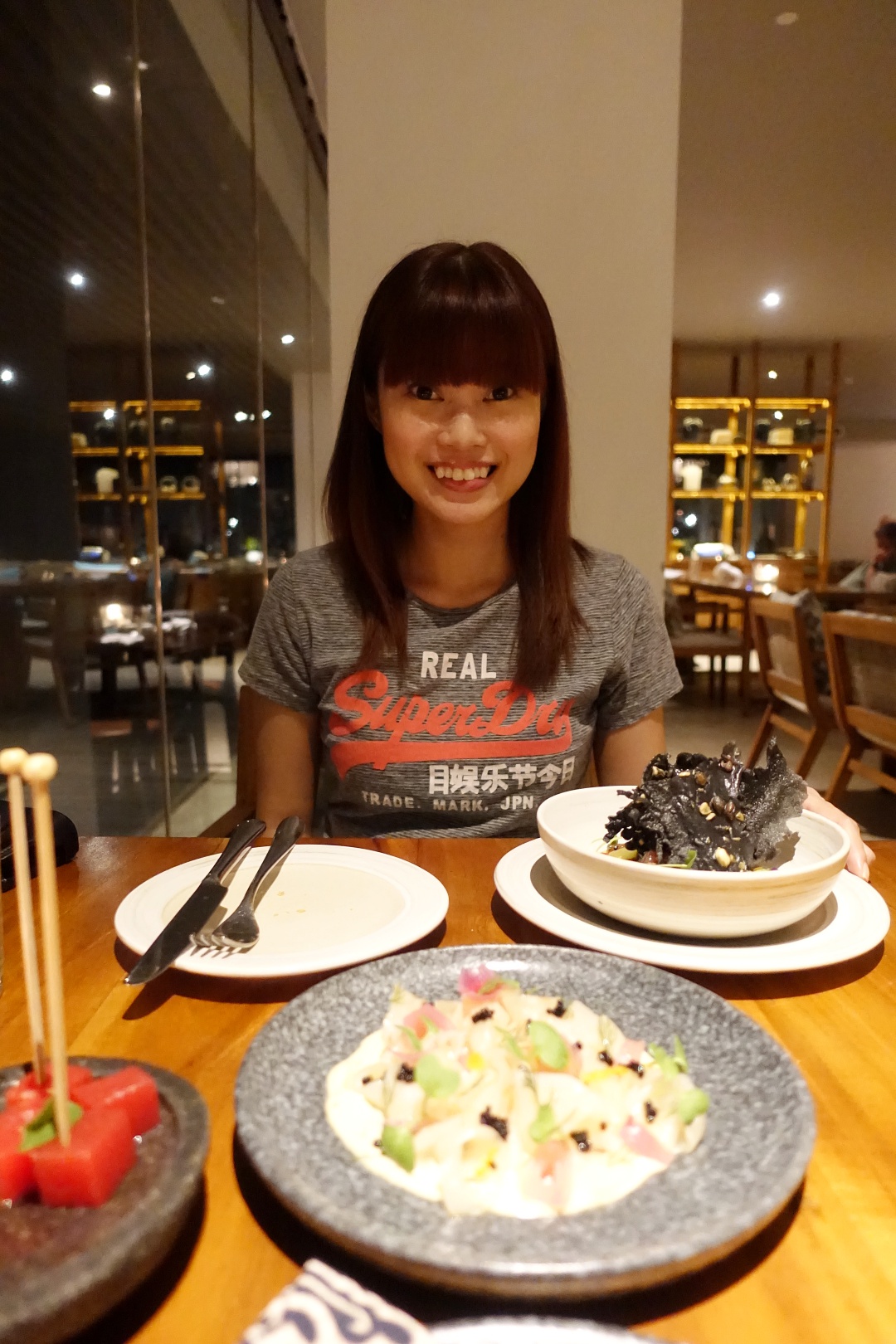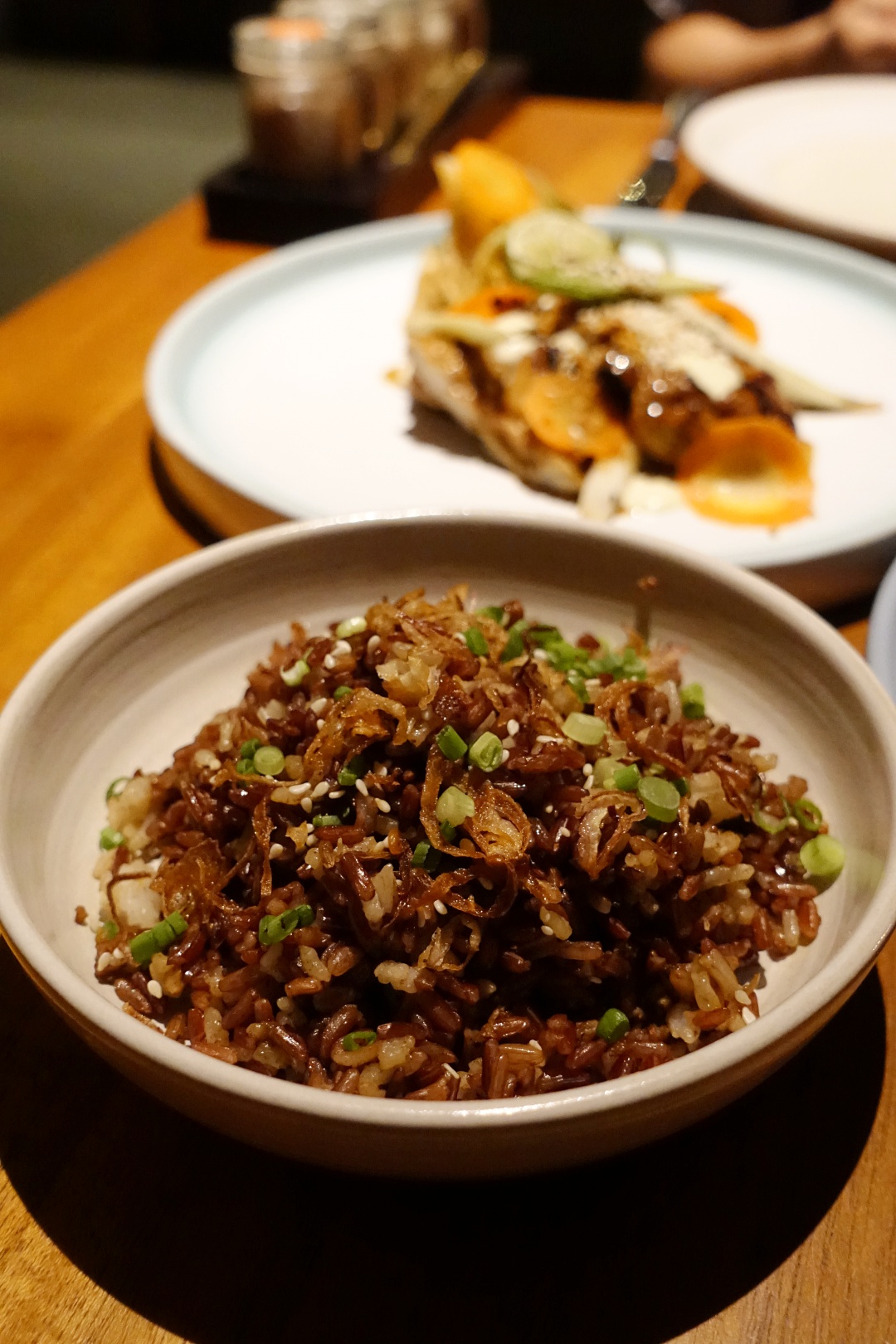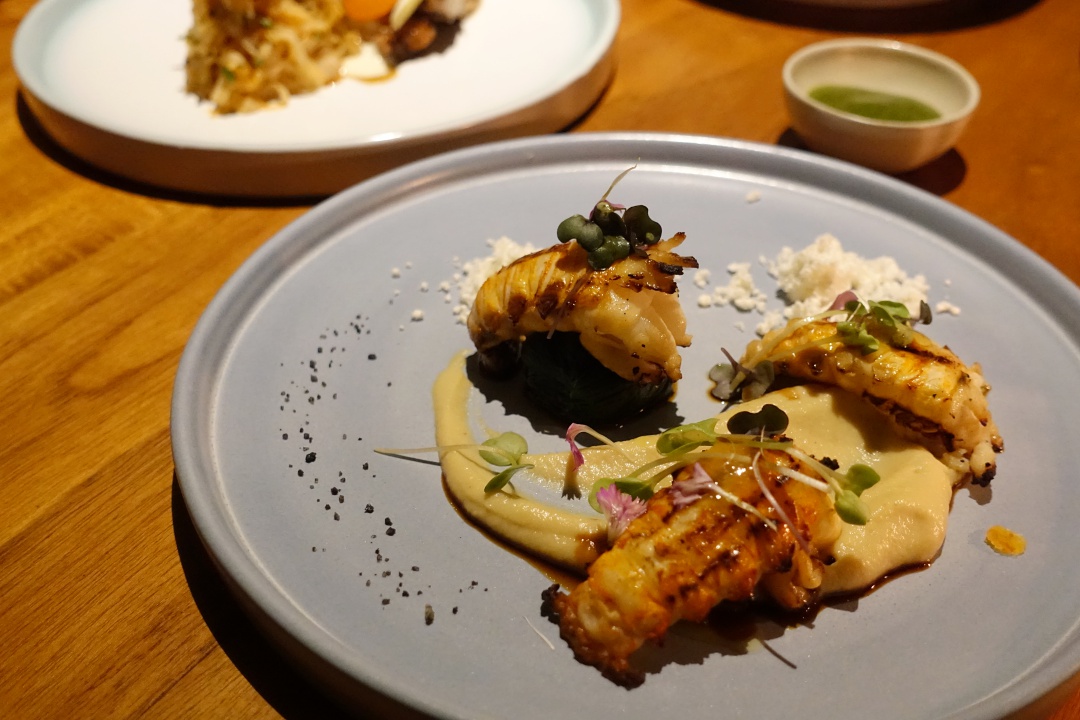 Grilled Sand Lobster, IDR 230,000 – Shio koji, cauliflower gomae, pickled beetroot, horenso wasabi gel.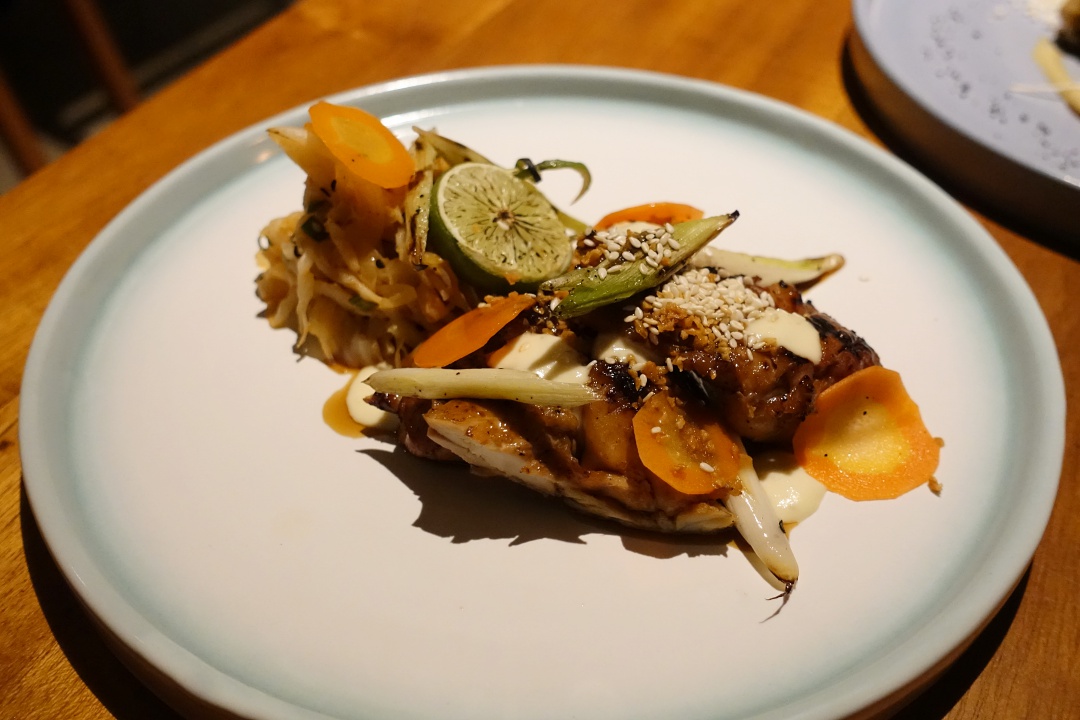 Chicken Teppan, IDR 145,000 – Garlic butter shoyu, fried garlic, white cabbage.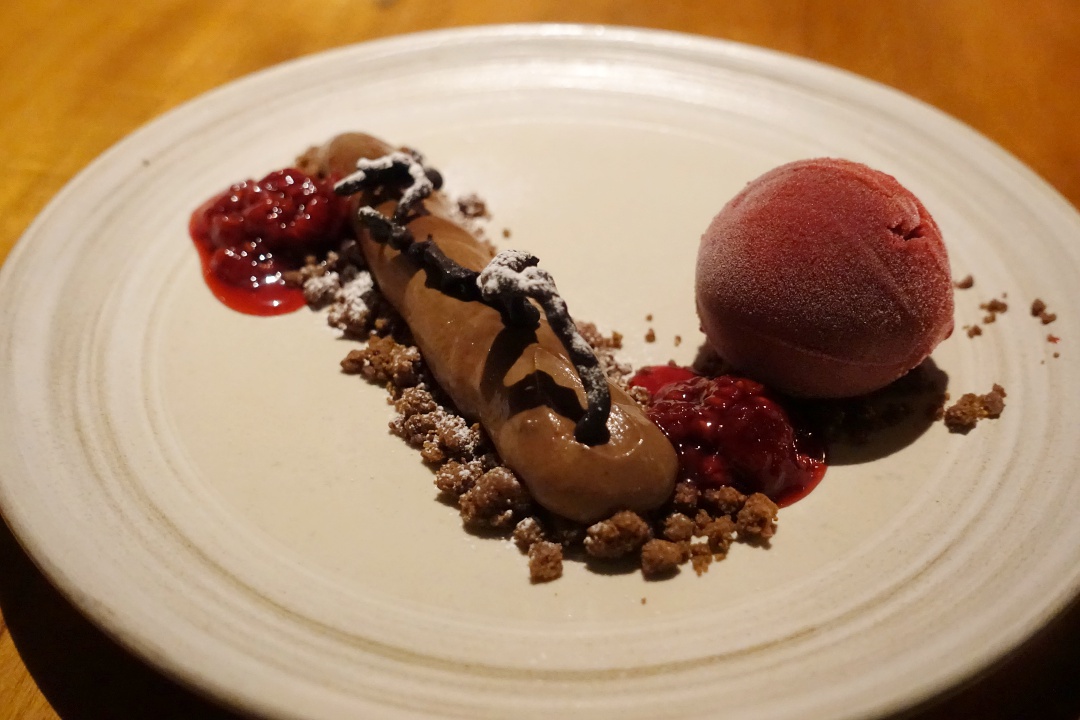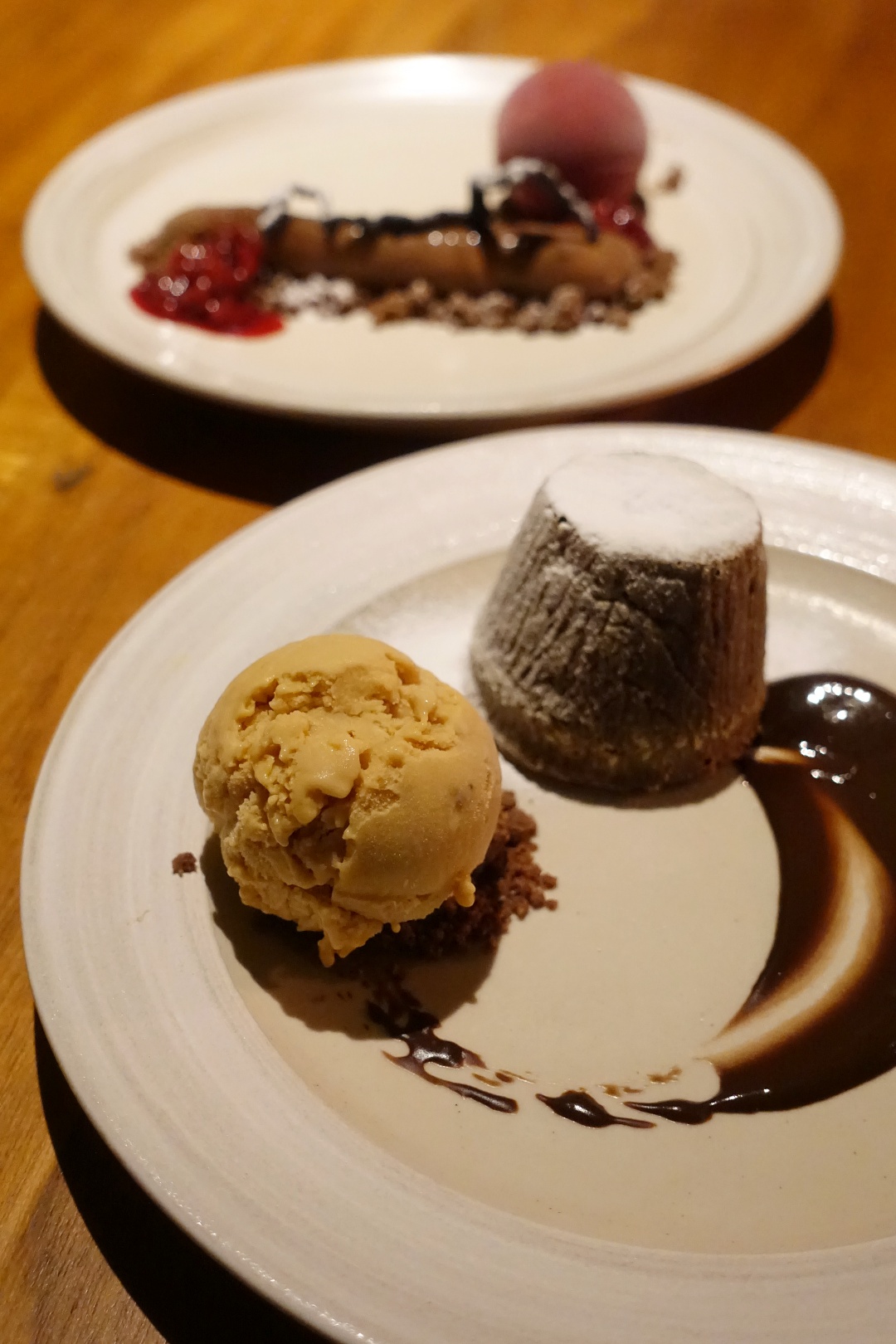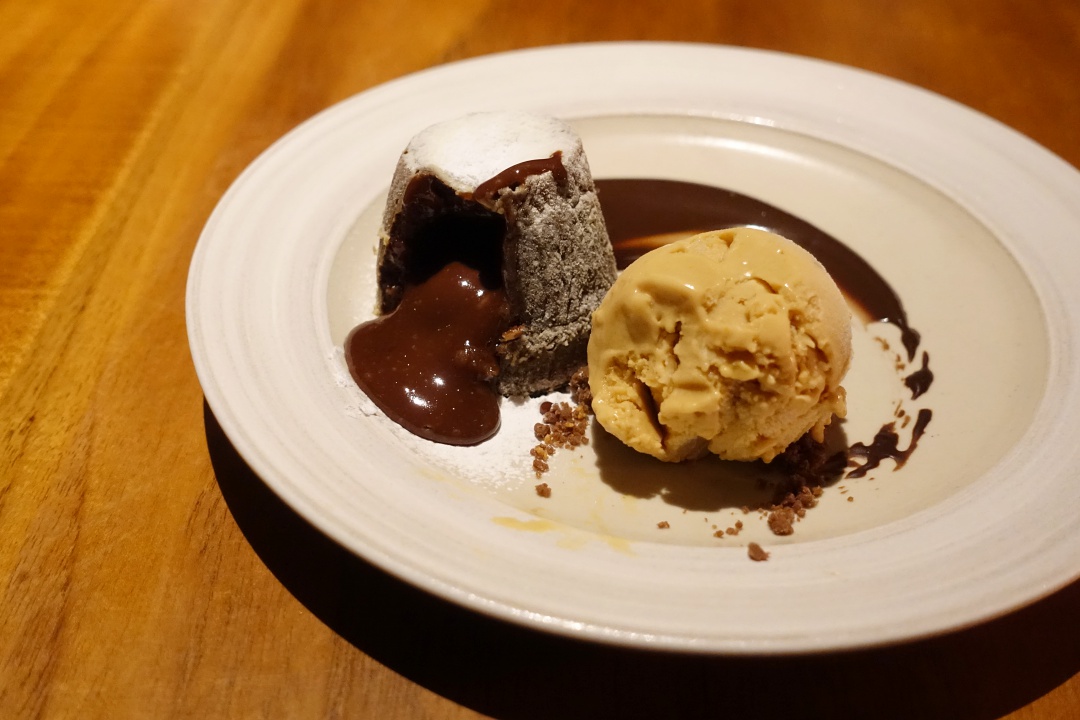 Can't recall the names of some dishes. Regardless, it was a hearty meal! Aside from sharing a bowl of rice, I believed we each had one raw dish, one main and one dessert.
We don't always dine in restaurants when we travel. But when we do, it certainly felt special.