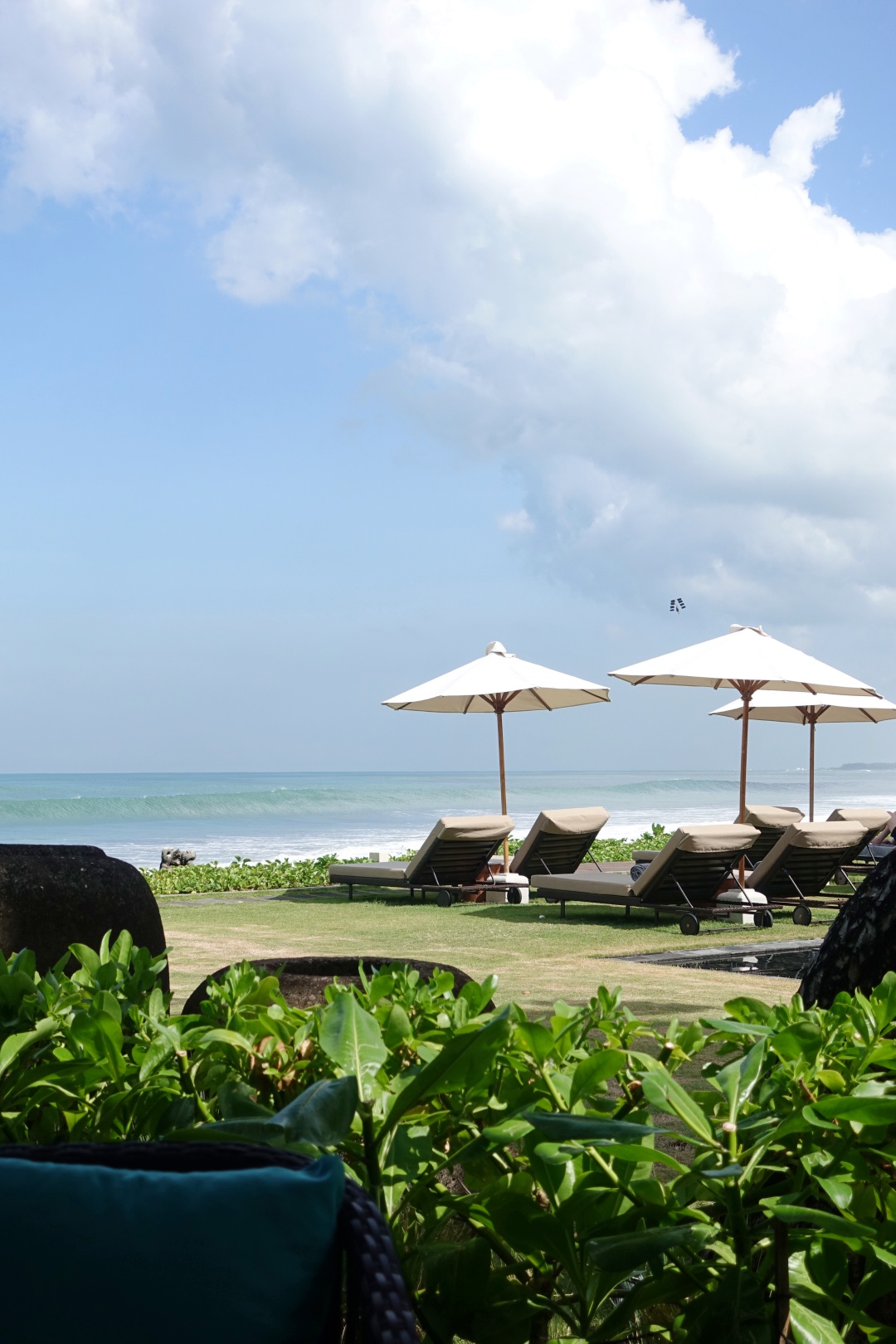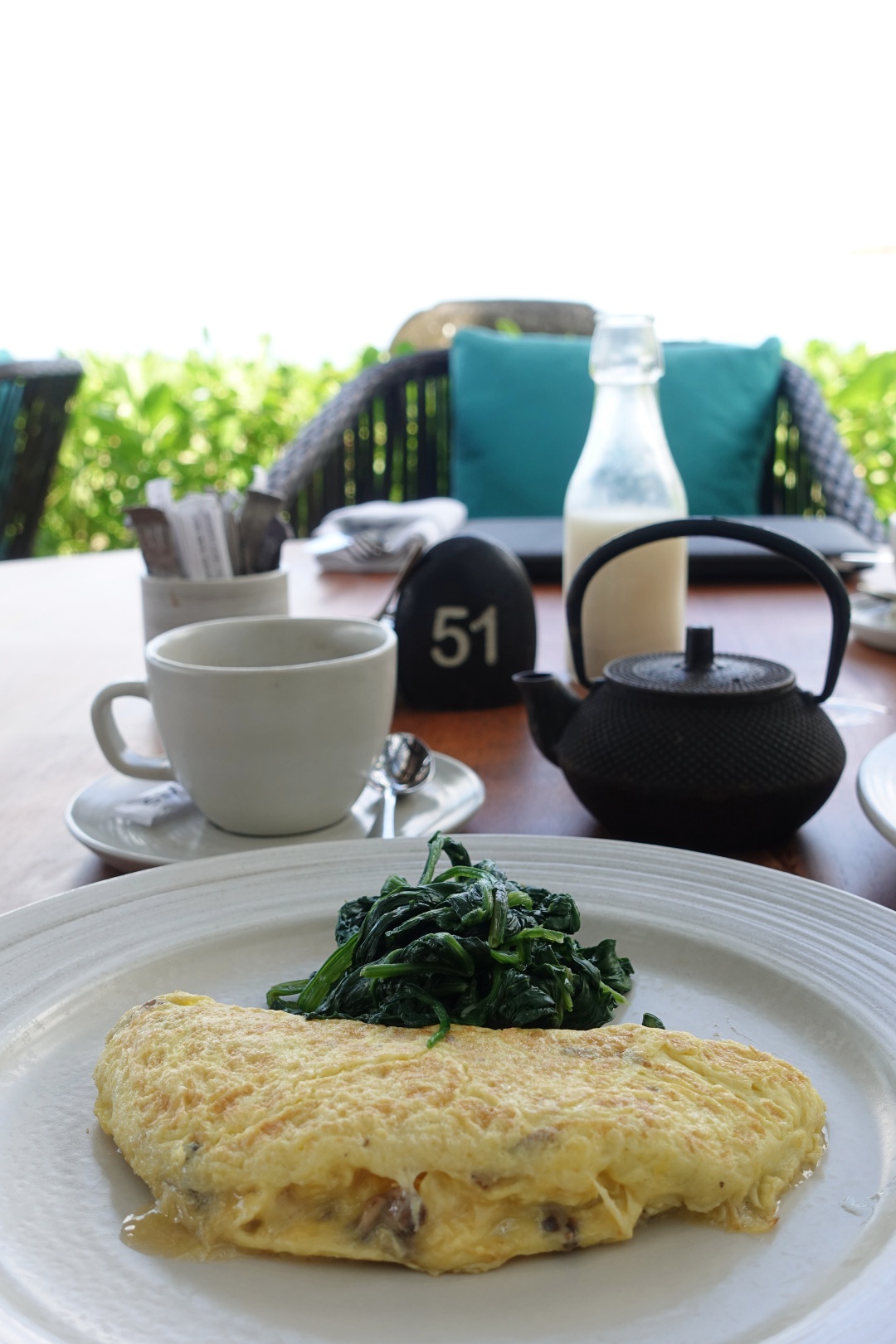 Woke up at 09:30 and made it in time for breakfast. I could have slept more if not for the fact that the Husband wanted to go for breakfast.
Was hoping for something different on the menu but it appears to be the same as our last visit. I typically can't stomach a lot of food for breakfast so I only ordered an omelette with mushroom and cheese, with spinach on the side.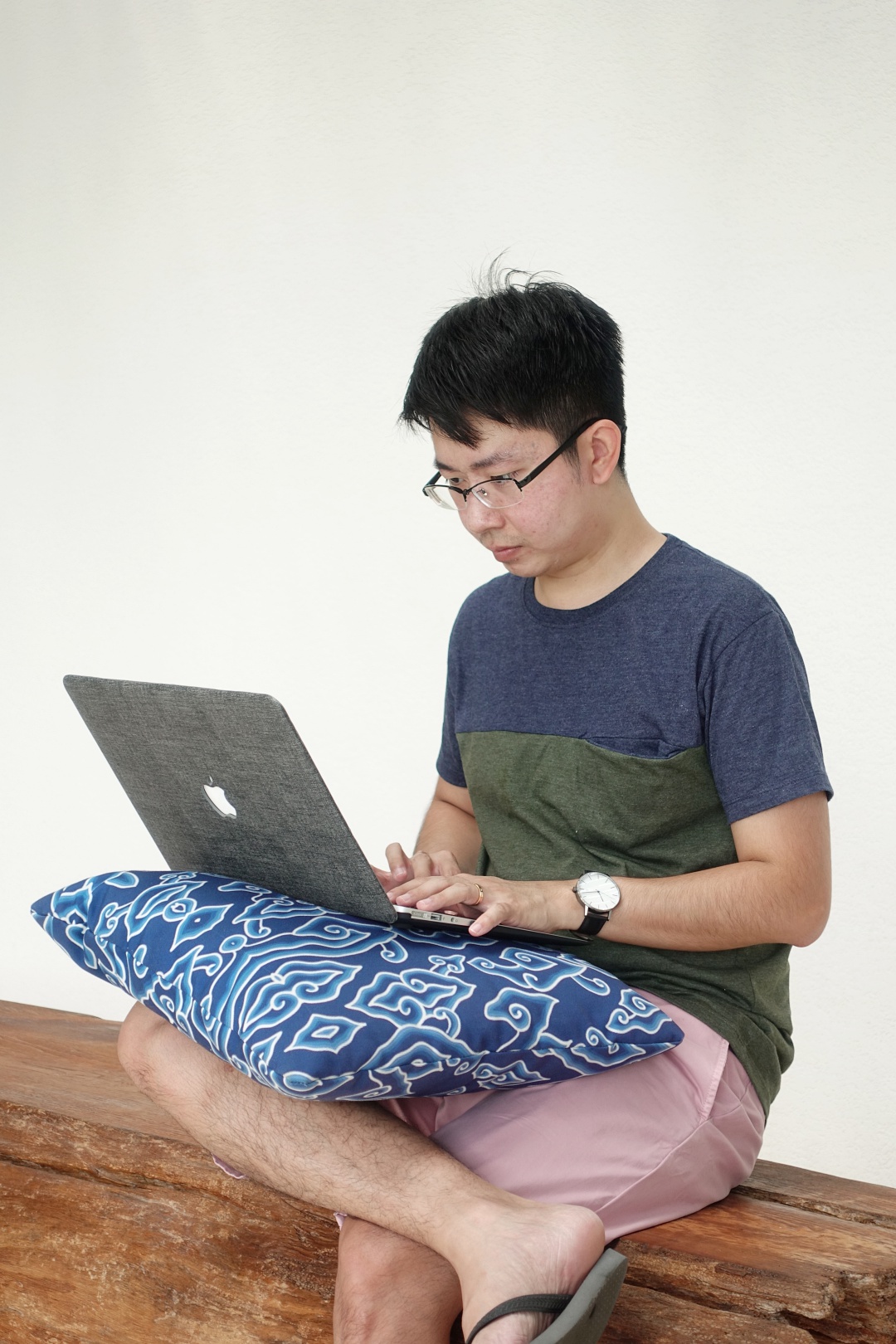 Arm with stable wifi and his laptop, he can really work anywhere on the go.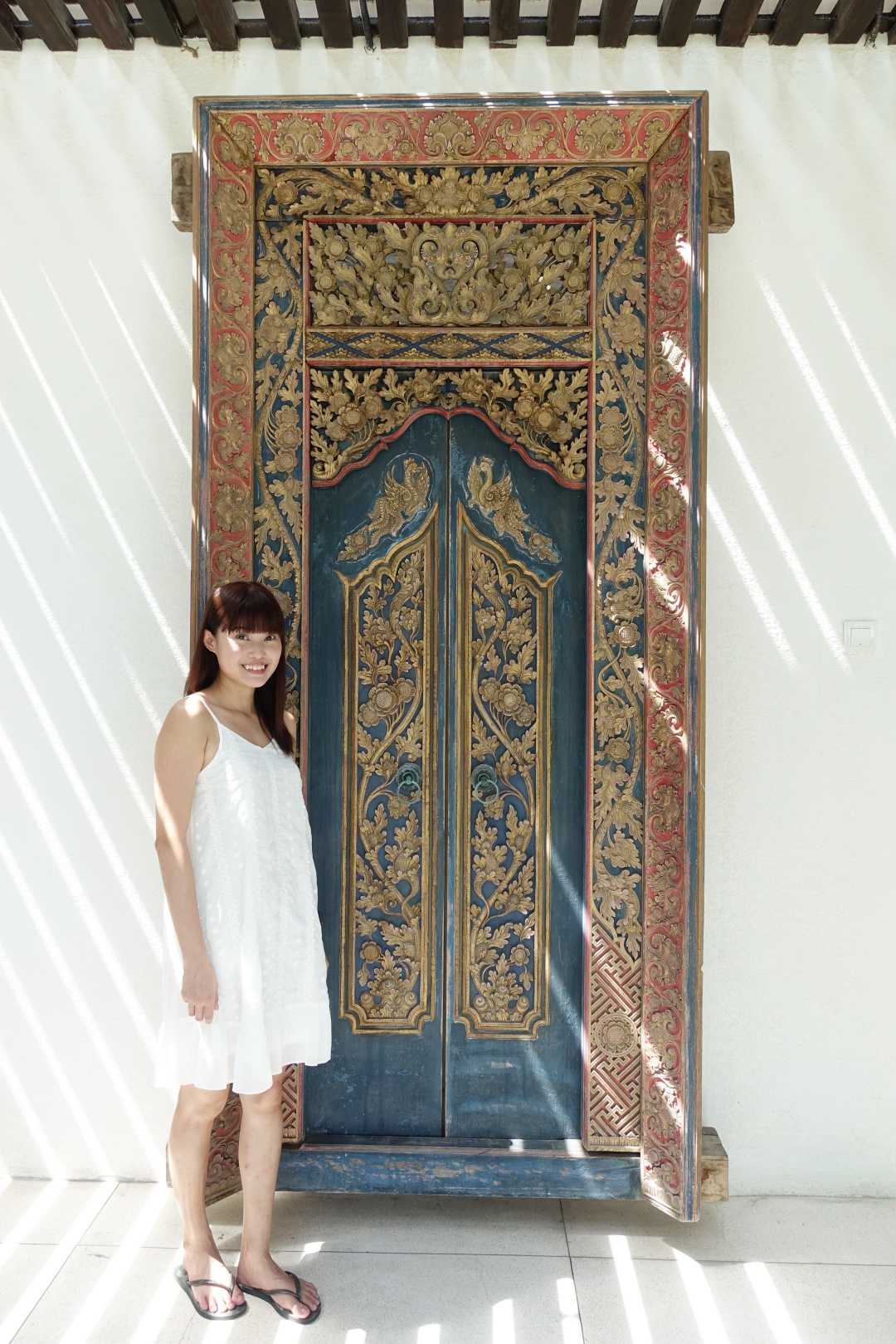 Pester him to help me take some pictures.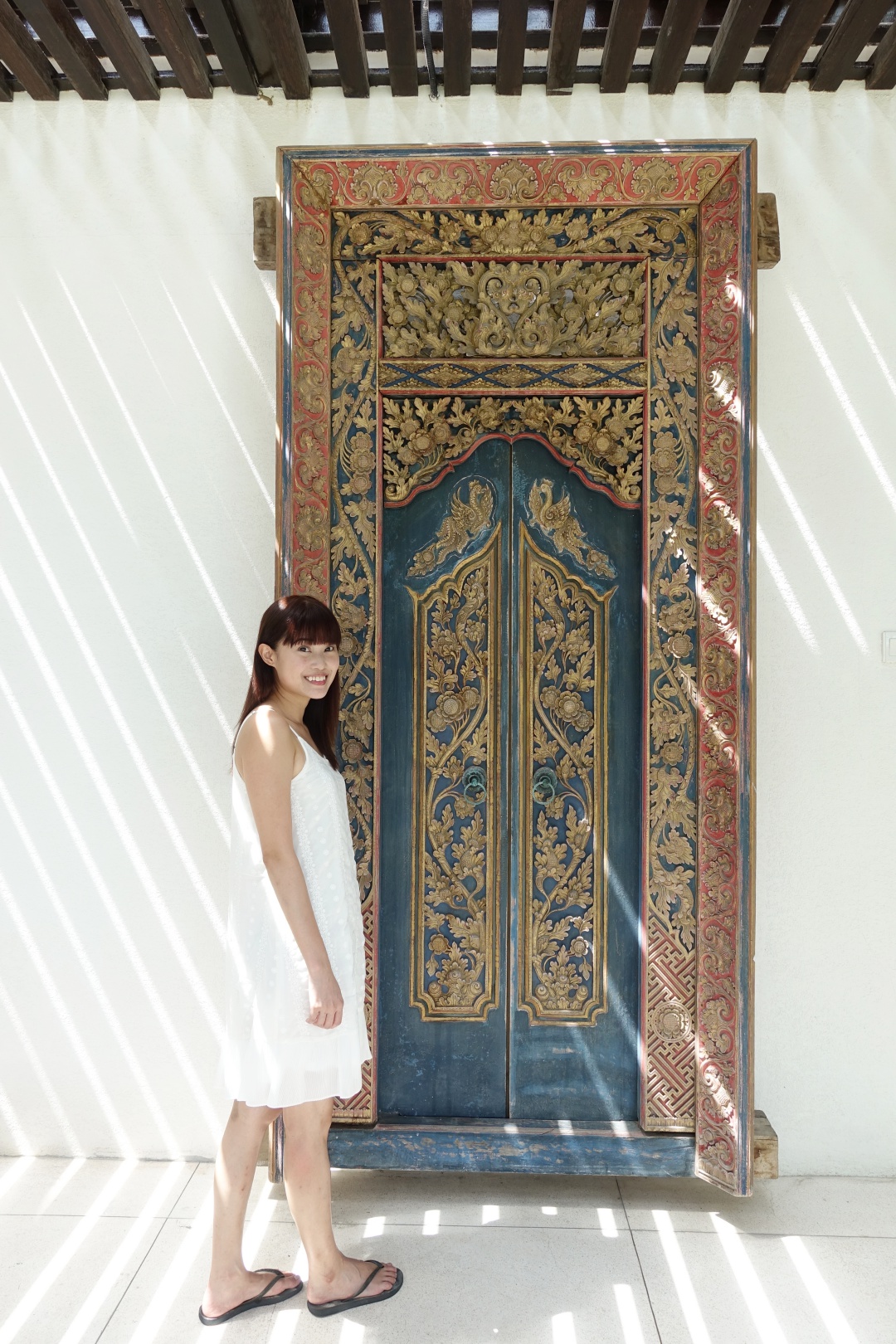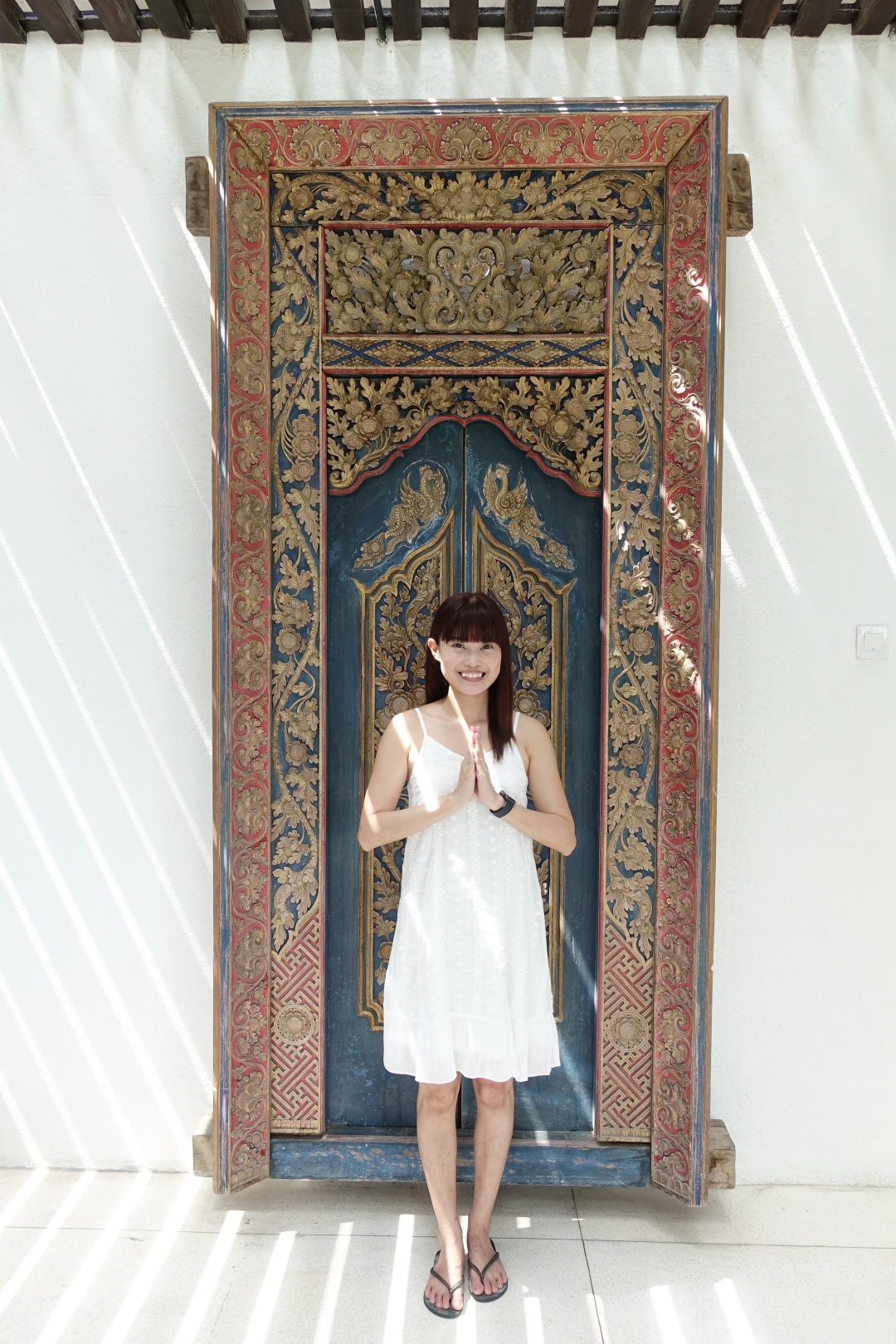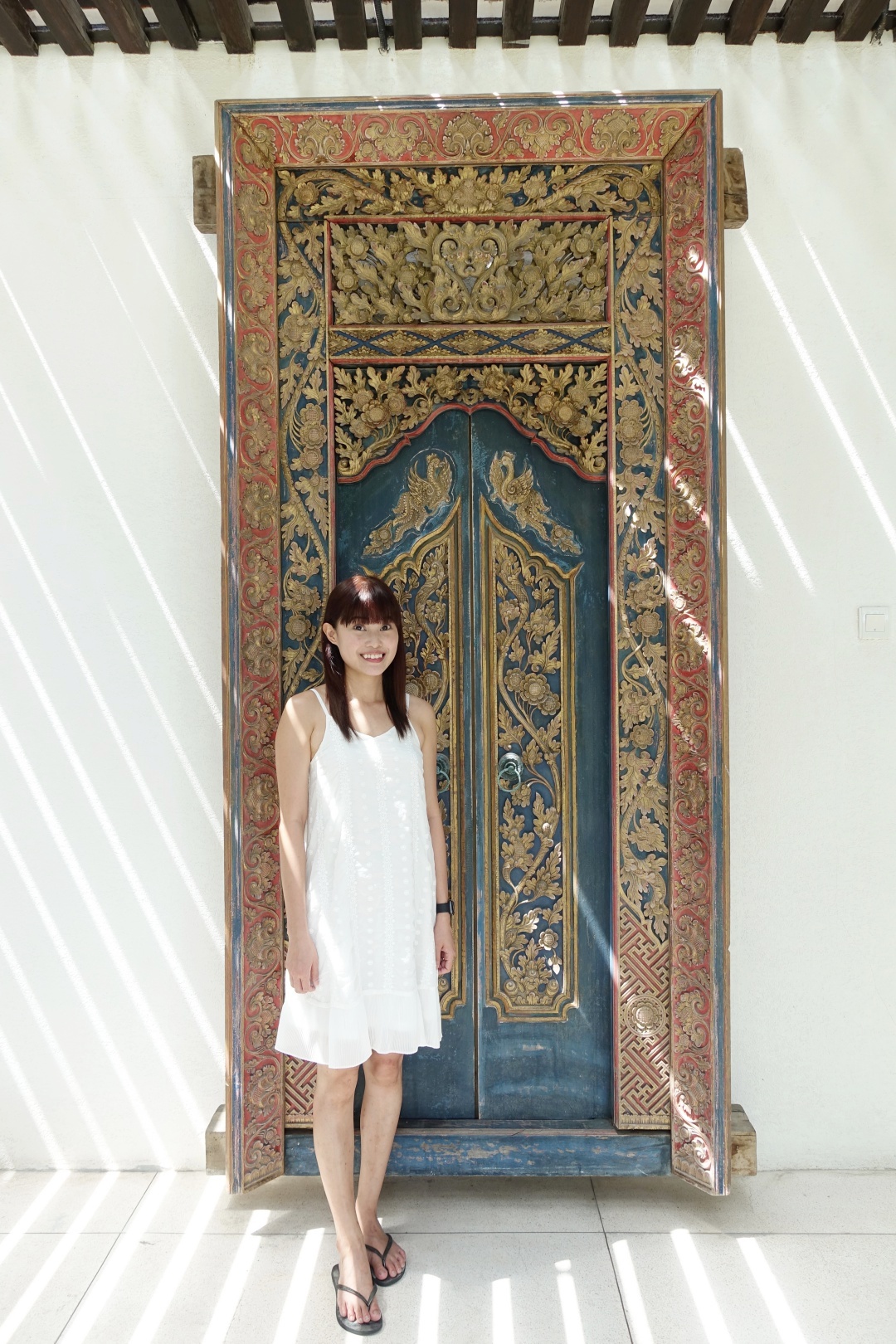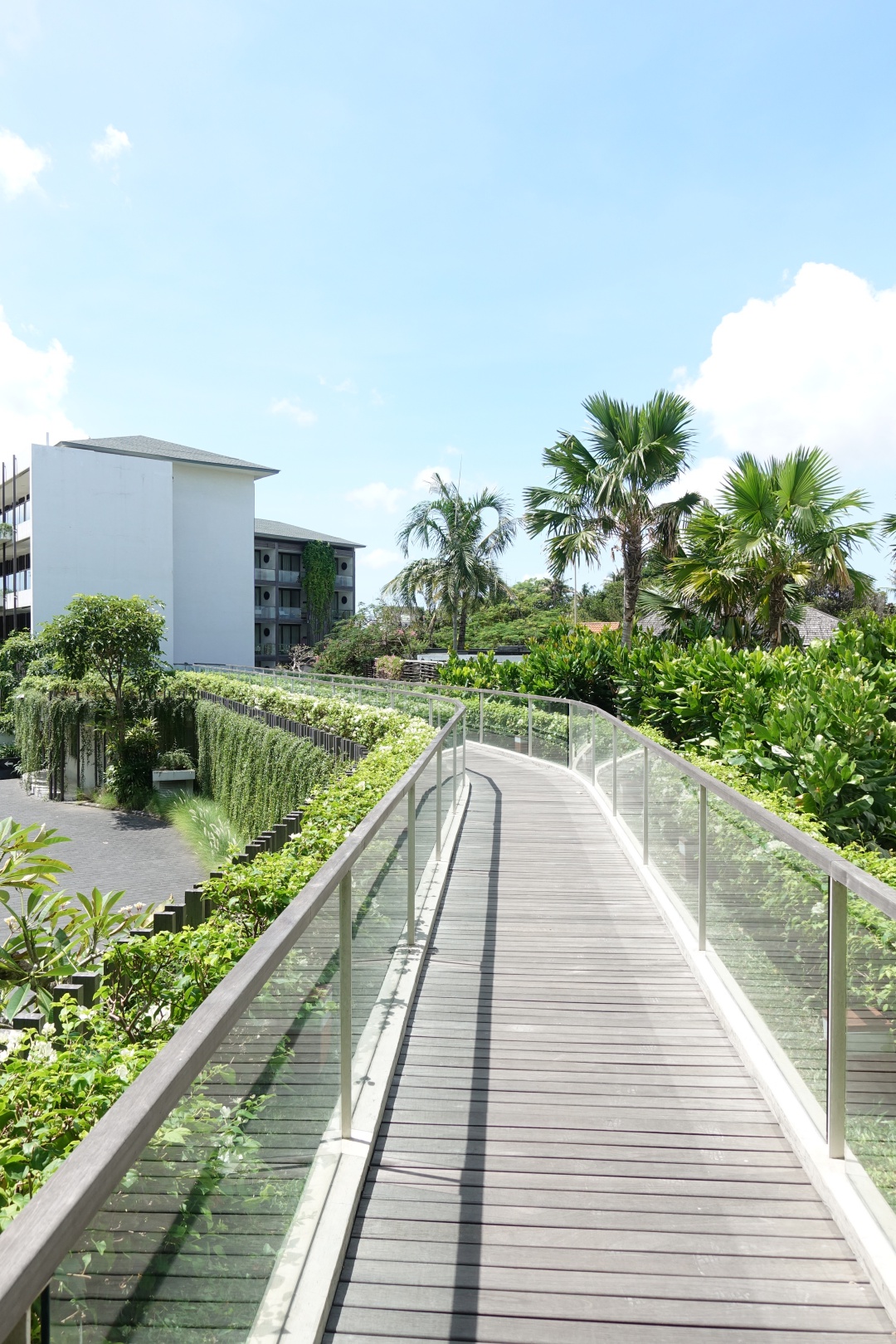 Made our way back so that he could had a proper place to finish up some work.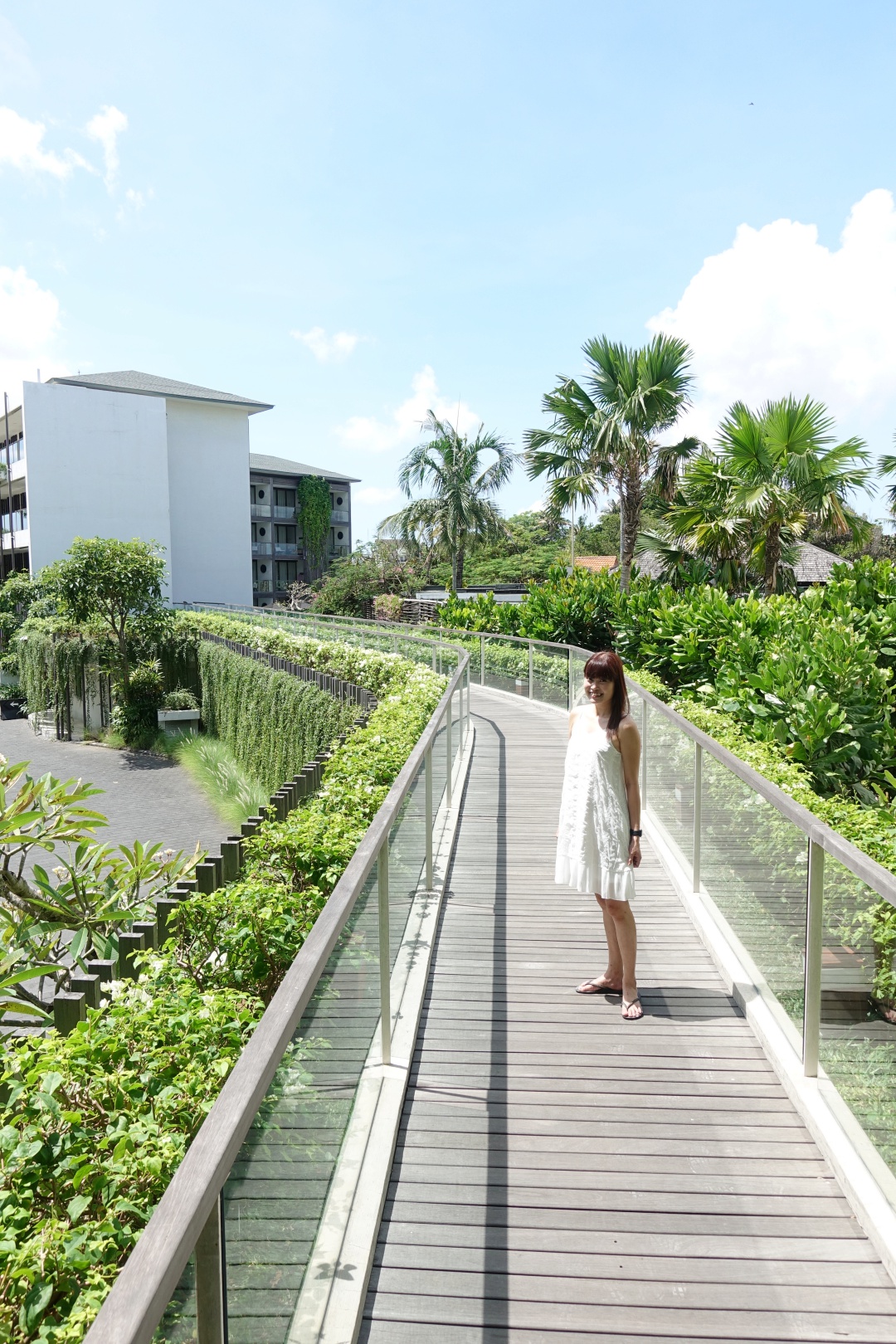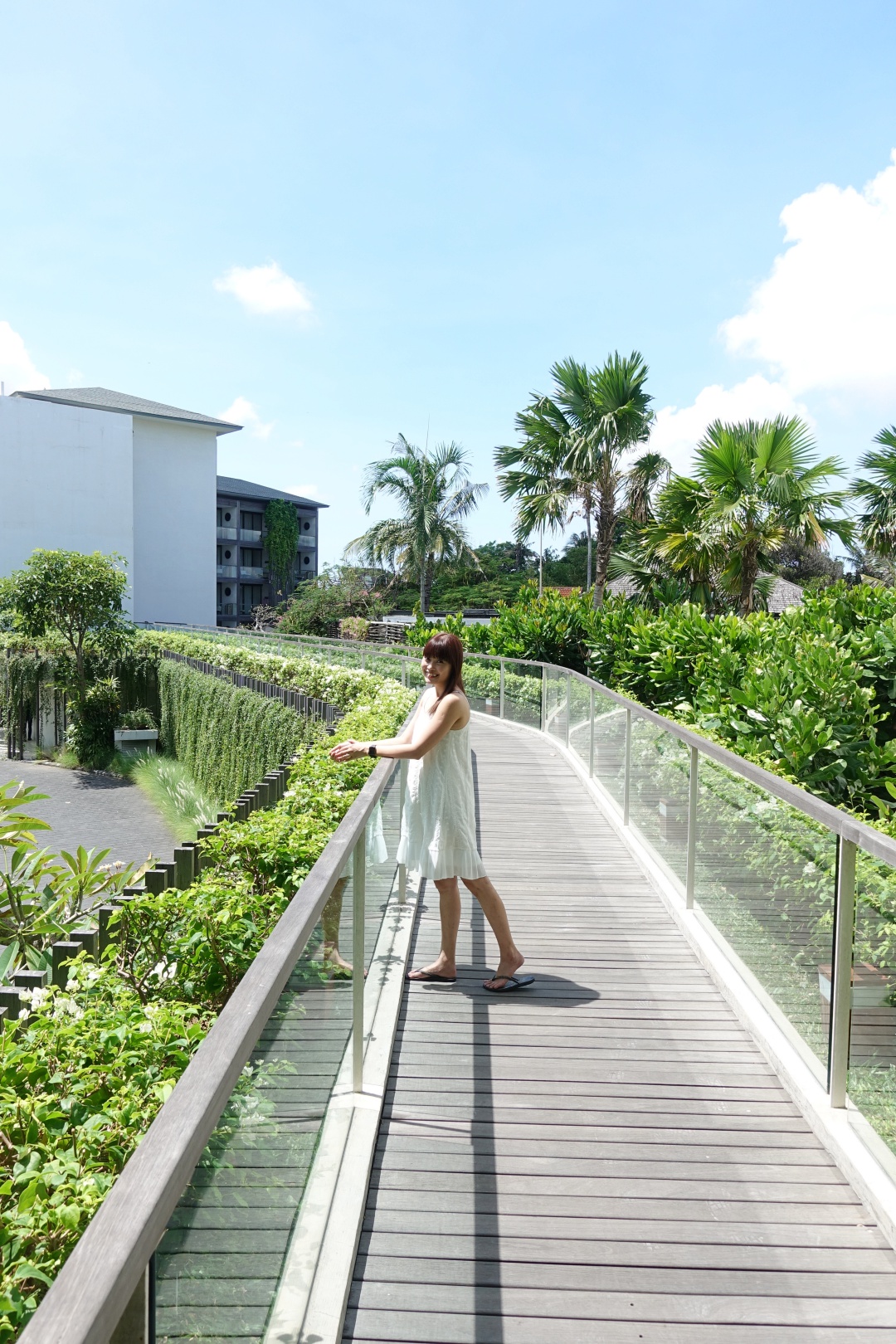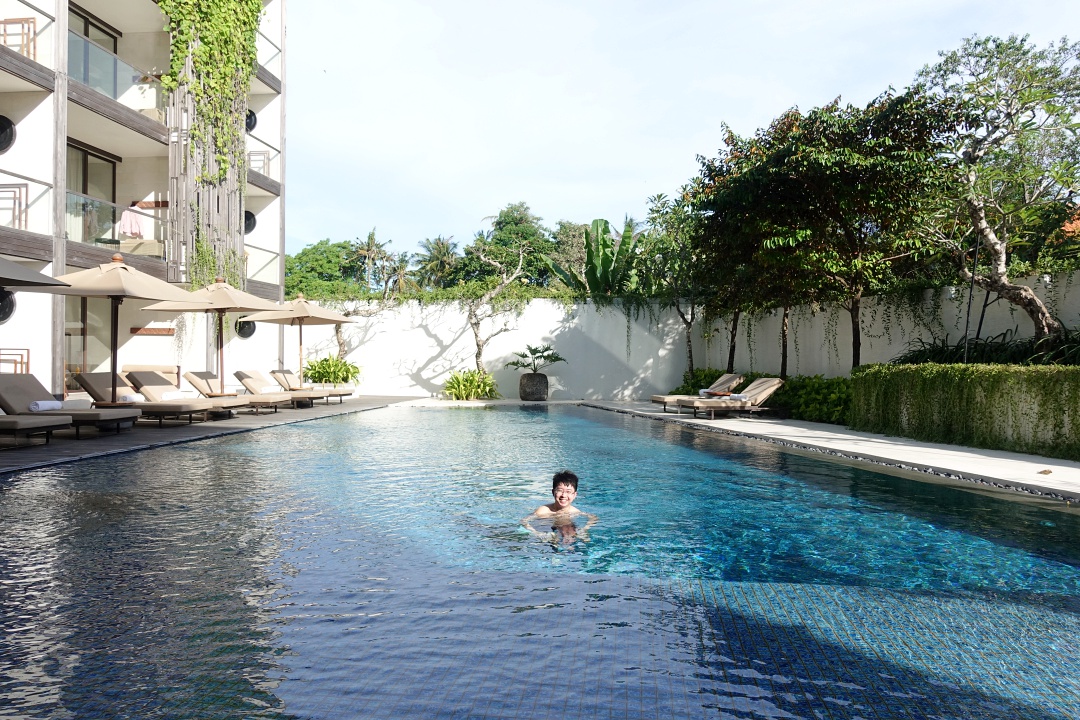 Once he was done with his work, he had me accompany him down to the pool. I had no intention to go into the water, so I offered to wait for him by the sunbed.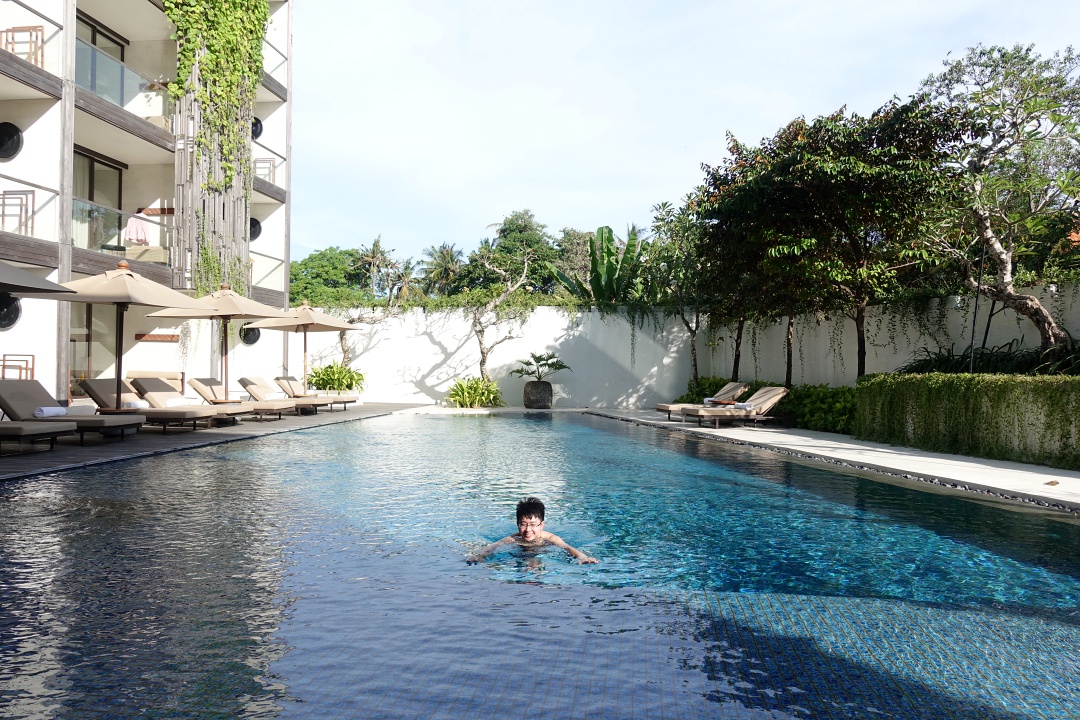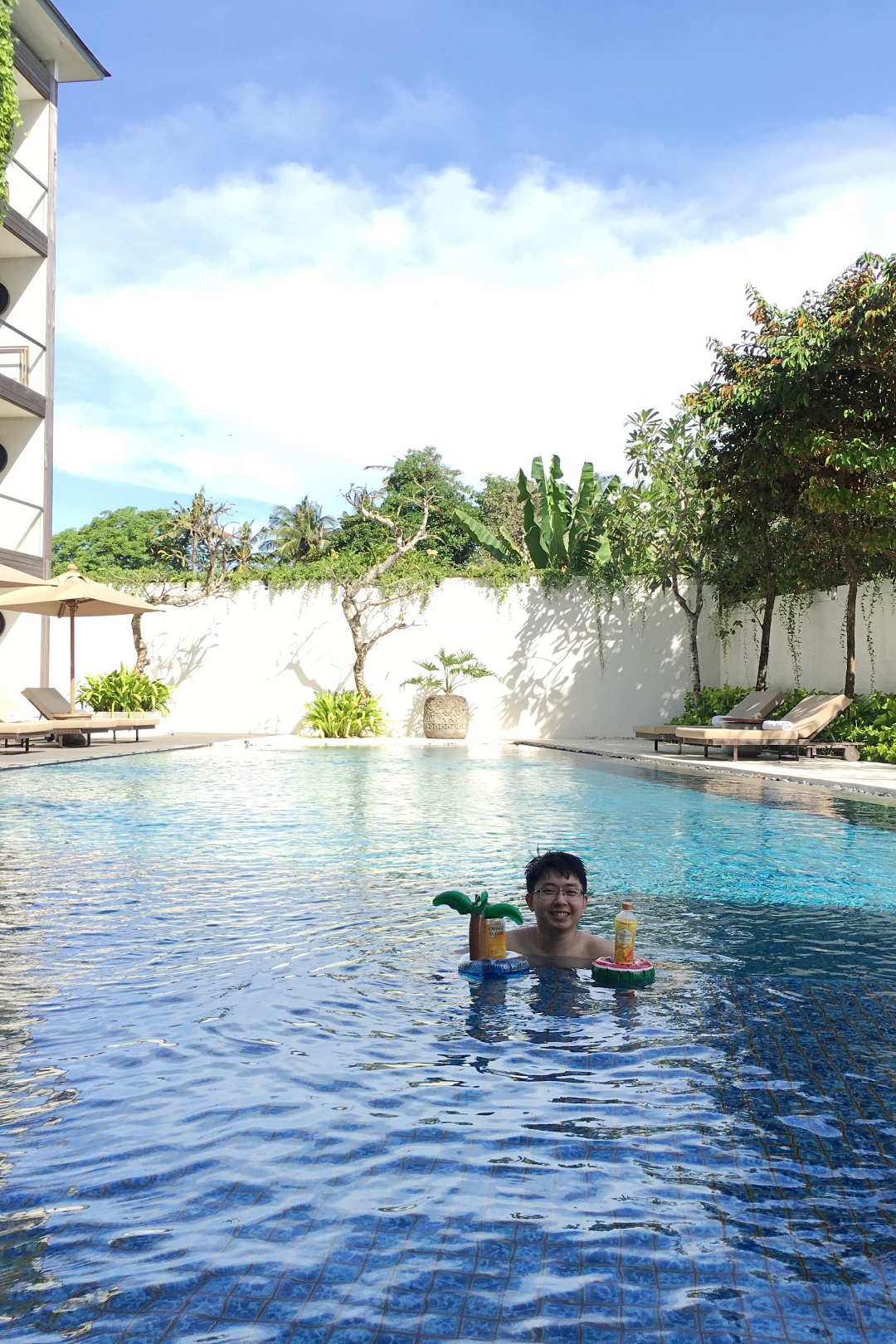 Seeing that we had a meeting later that afternoon, we didn't stay for long at the pool. Went back to the room to freshen up, before making our way over to the beach bar.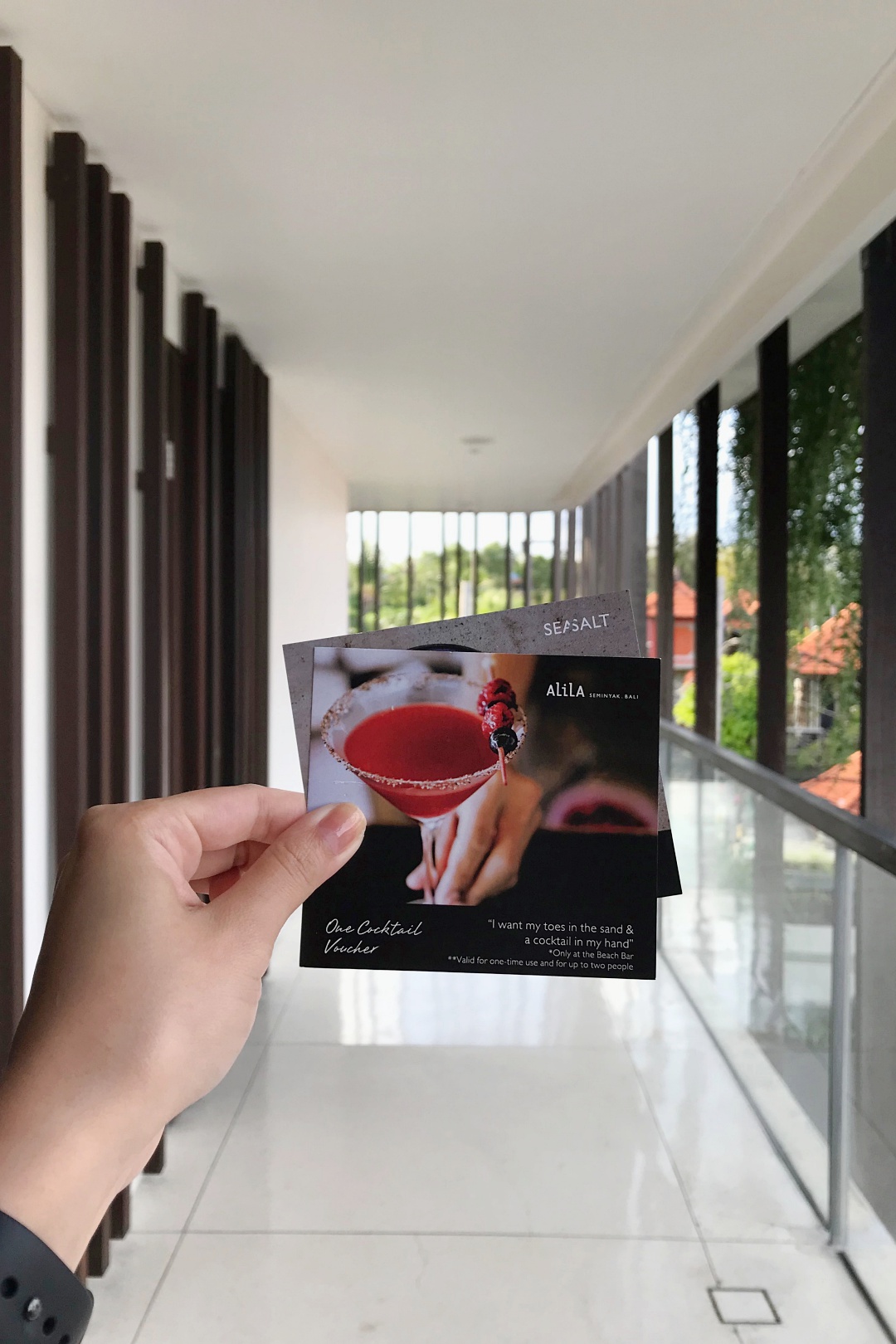 Brought along these vouchers that were provided during our check-in but in the end, didn't get to use them.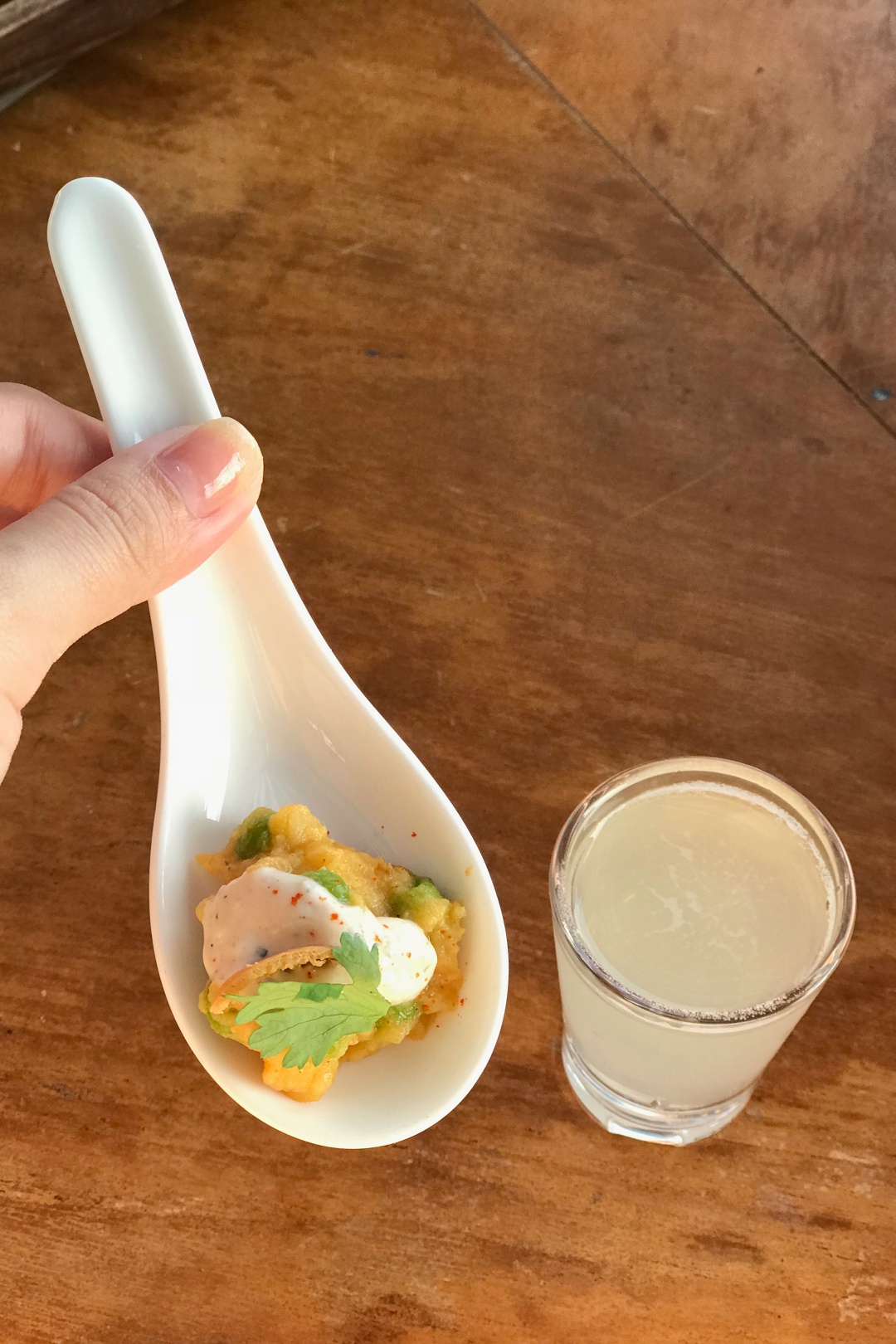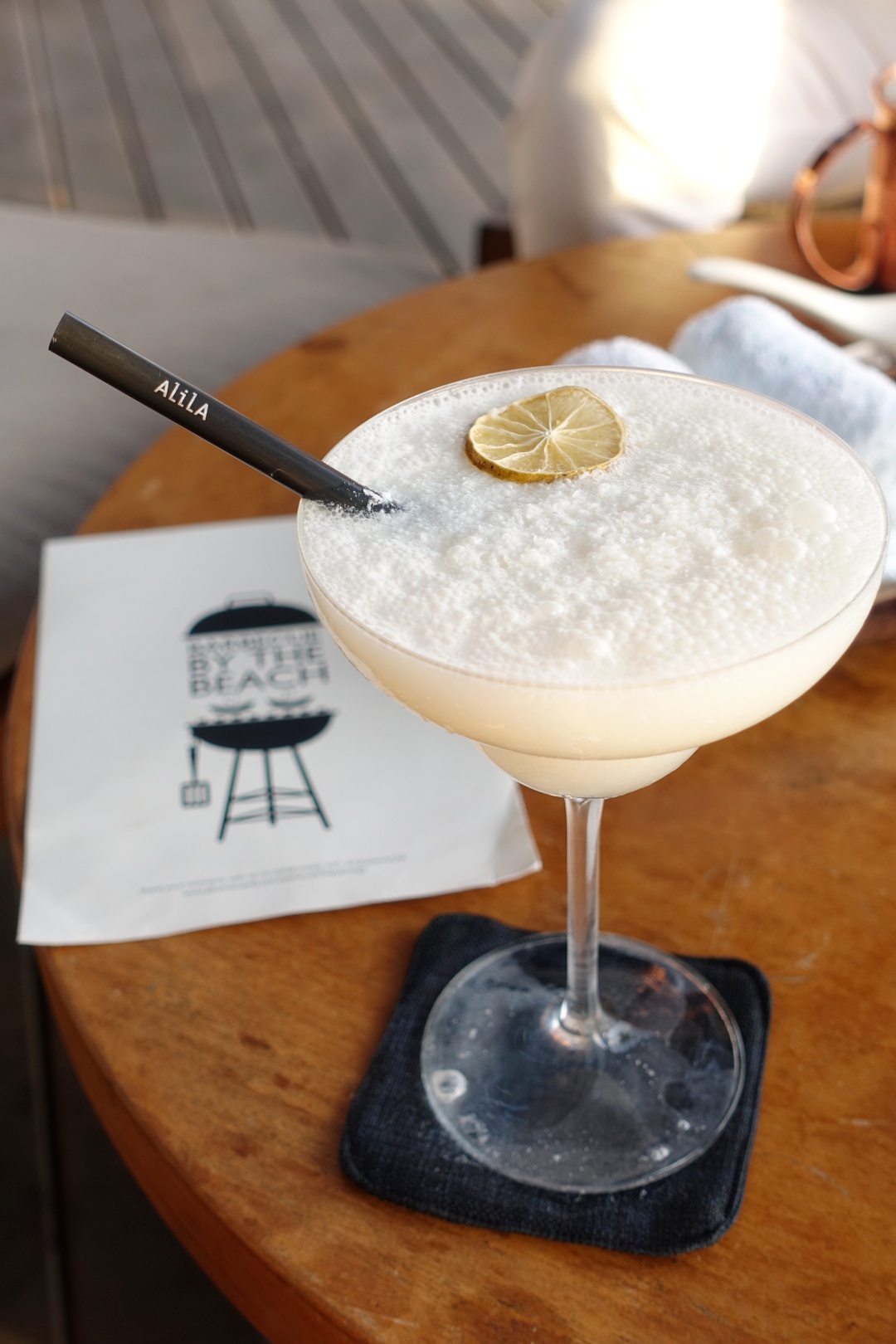 It was nearly sunset by the time the discussion ended so we decided to just hang around the beach bar.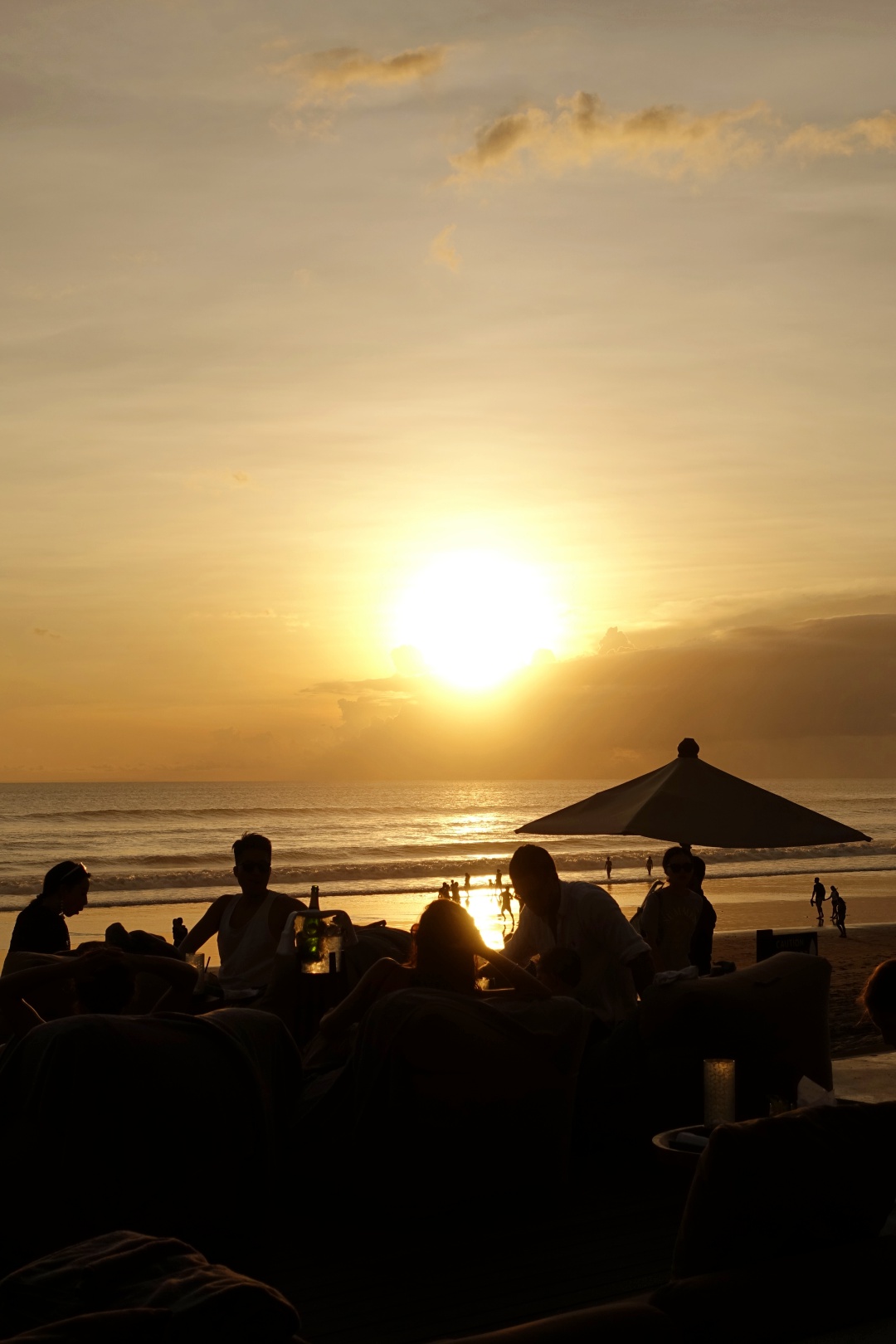 Sunset at Alila Seminyak is always so mesmerising.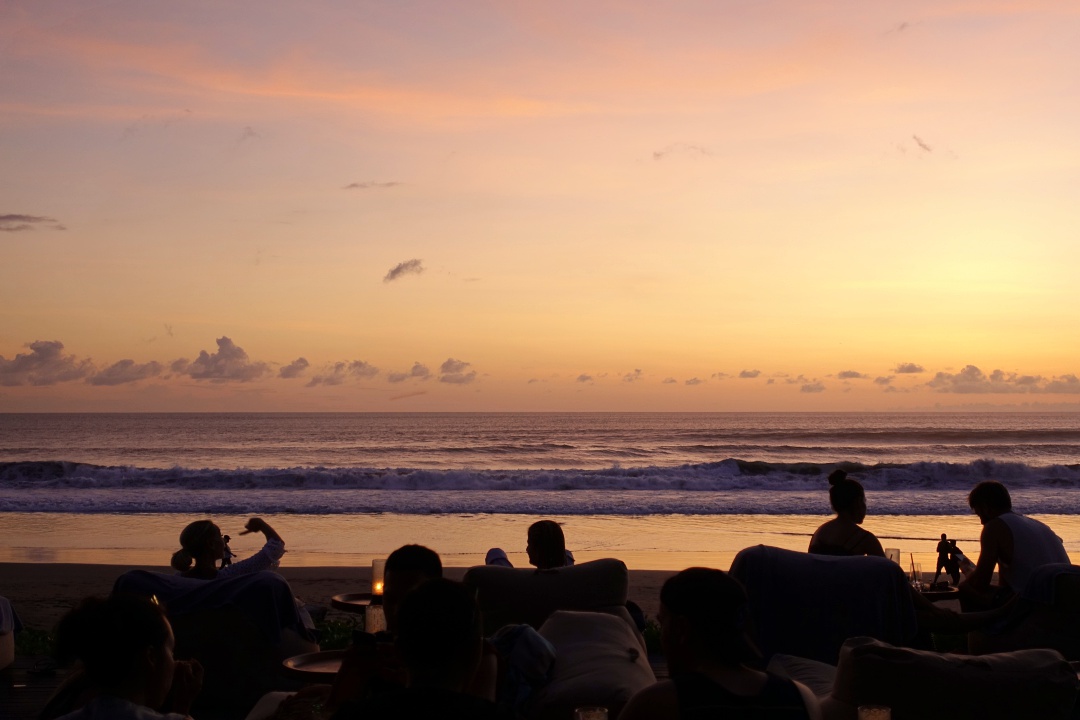 Some come to Bali for the sunset, some come for the beach and ocean. What do you come to Bali for?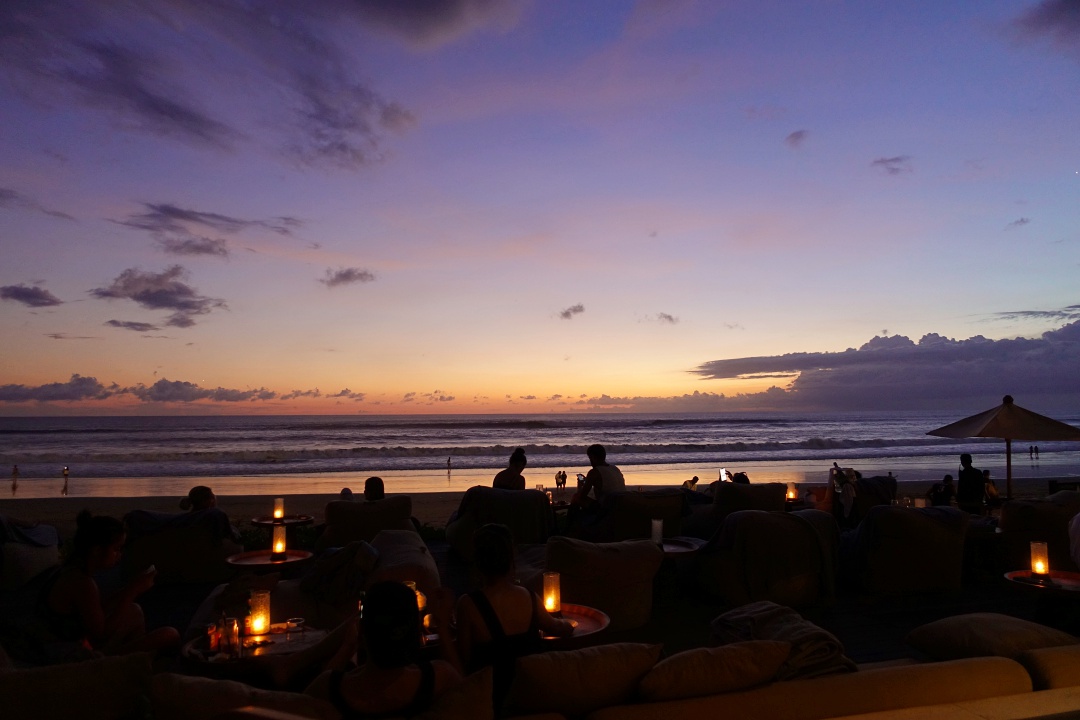 Before we realised, it was time for dinner again.
Seasalt Seminyak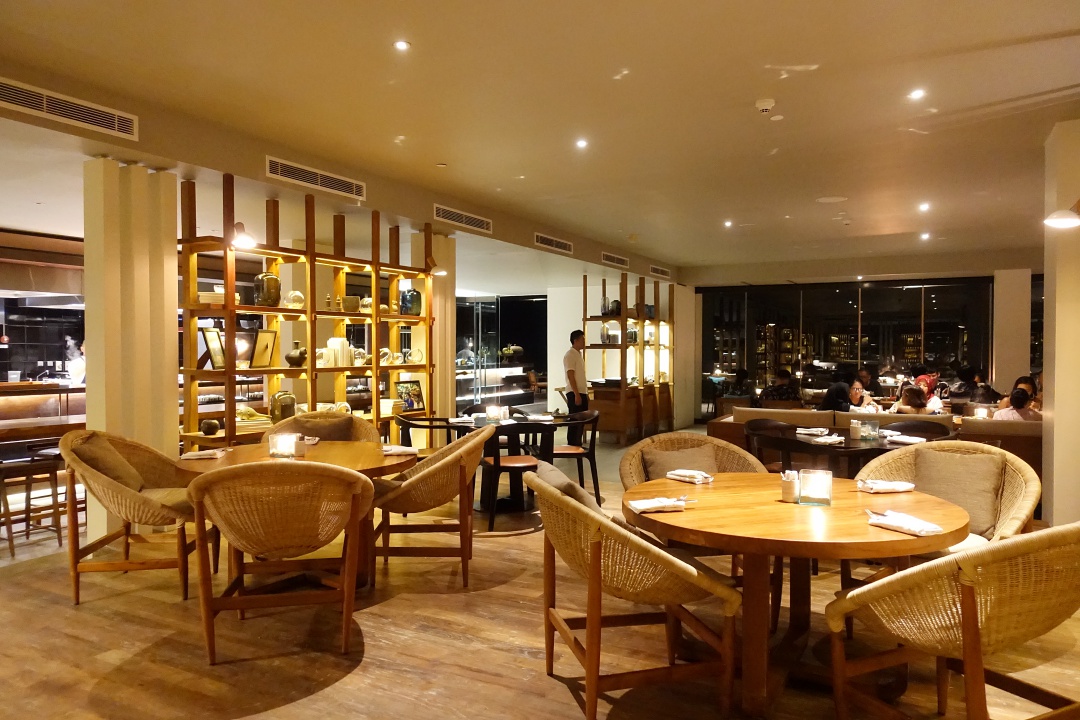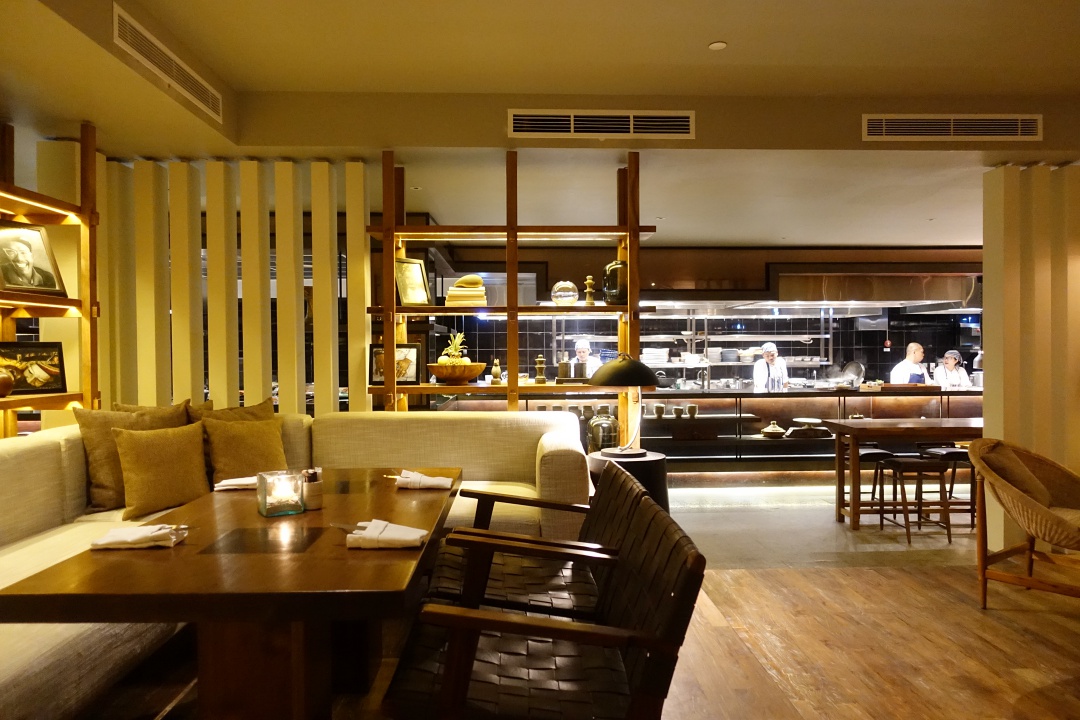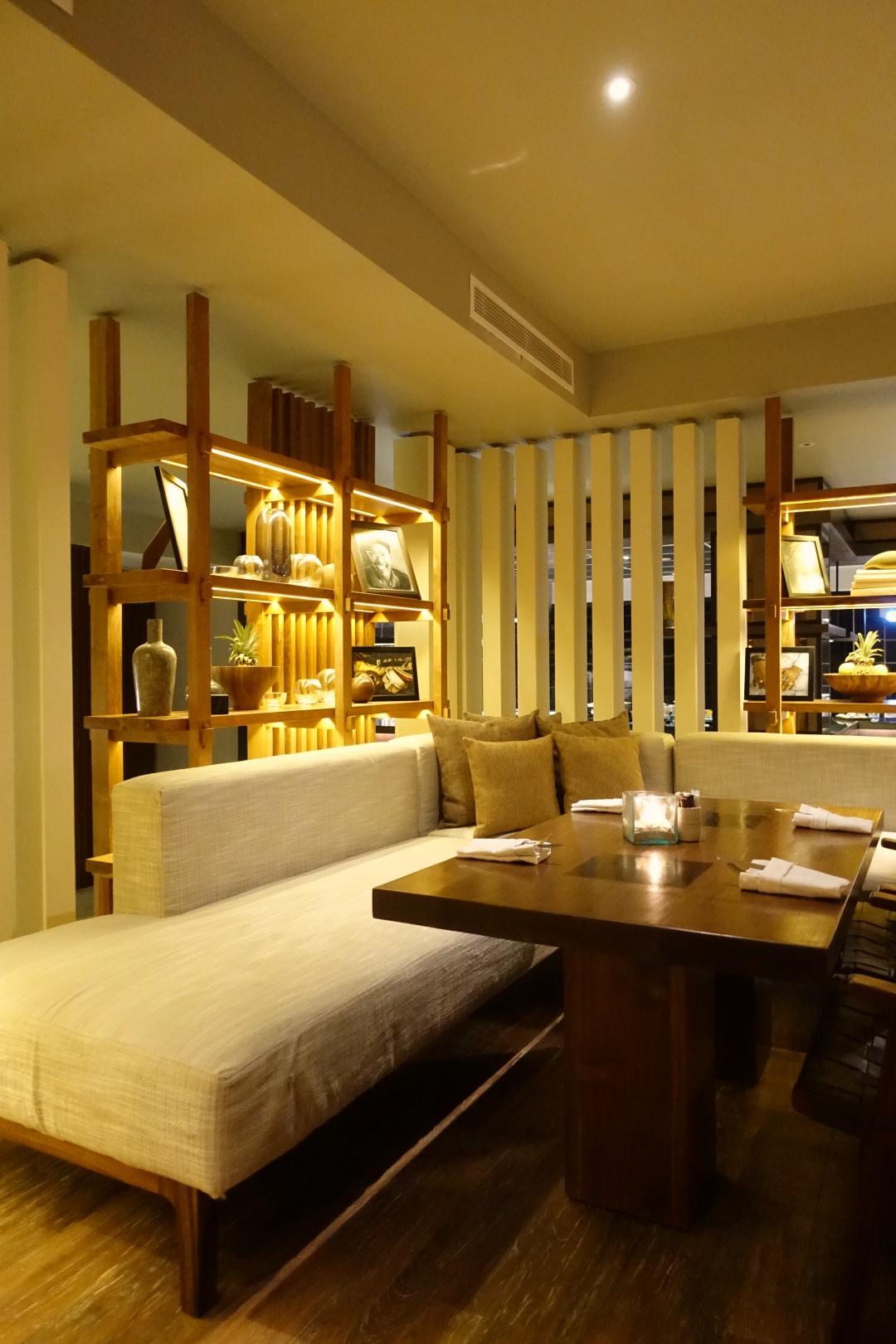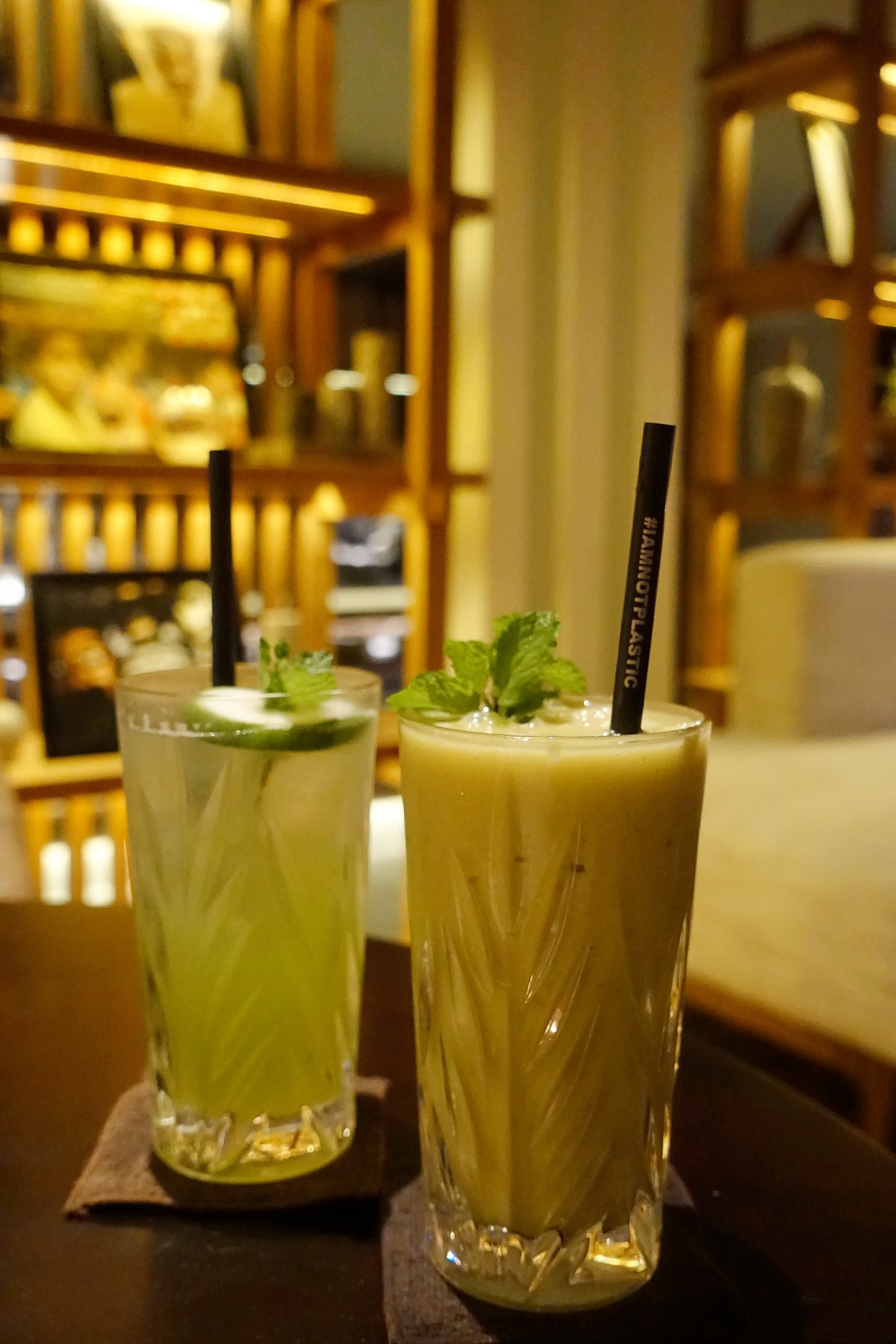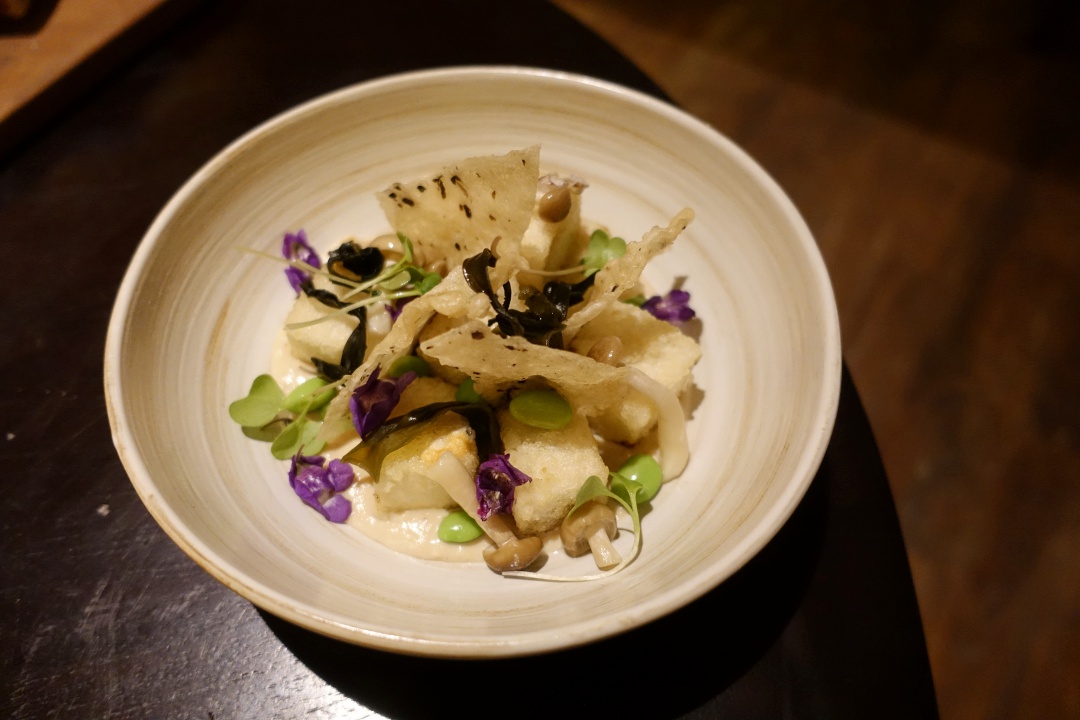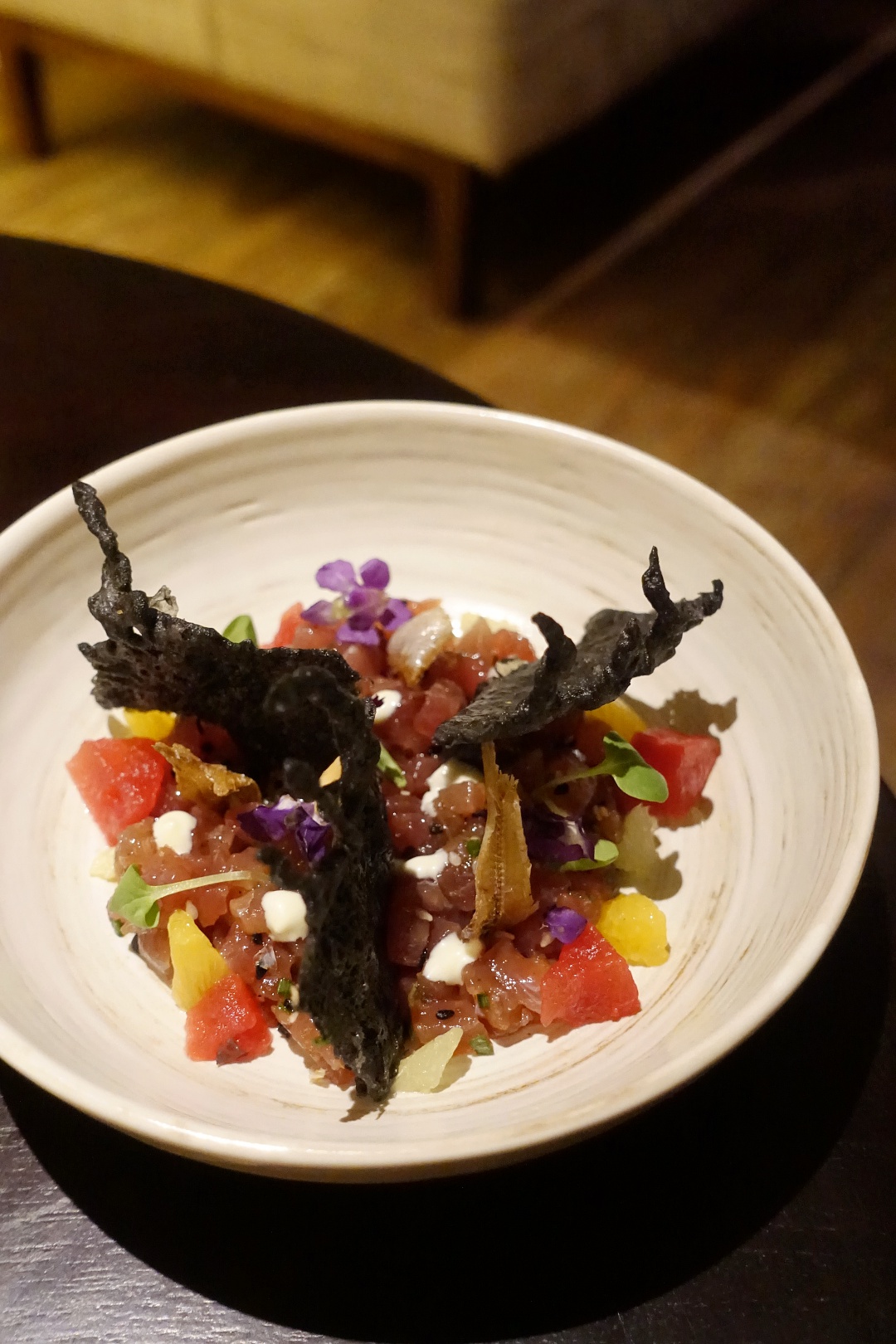 Having Tuna Tartare three days in a row and still not sick of it yet!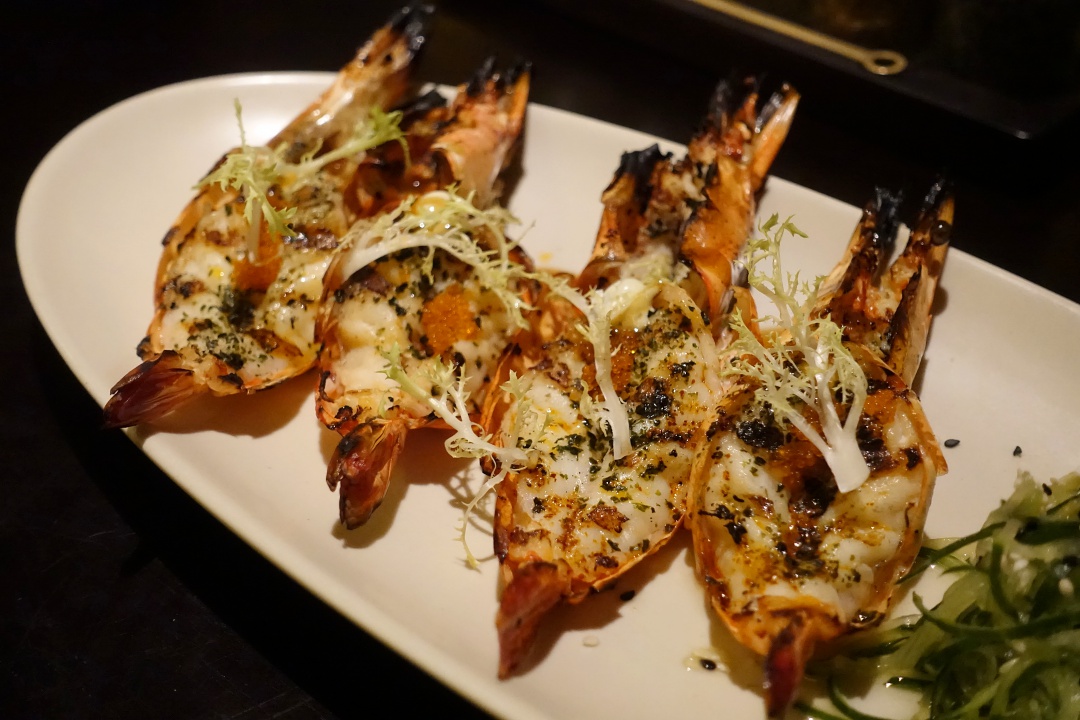 Oven Baked Tiger Prawn, IDR 195,000 – Oven aromatic togarashi oil, kyuri noodle, moshio kelp.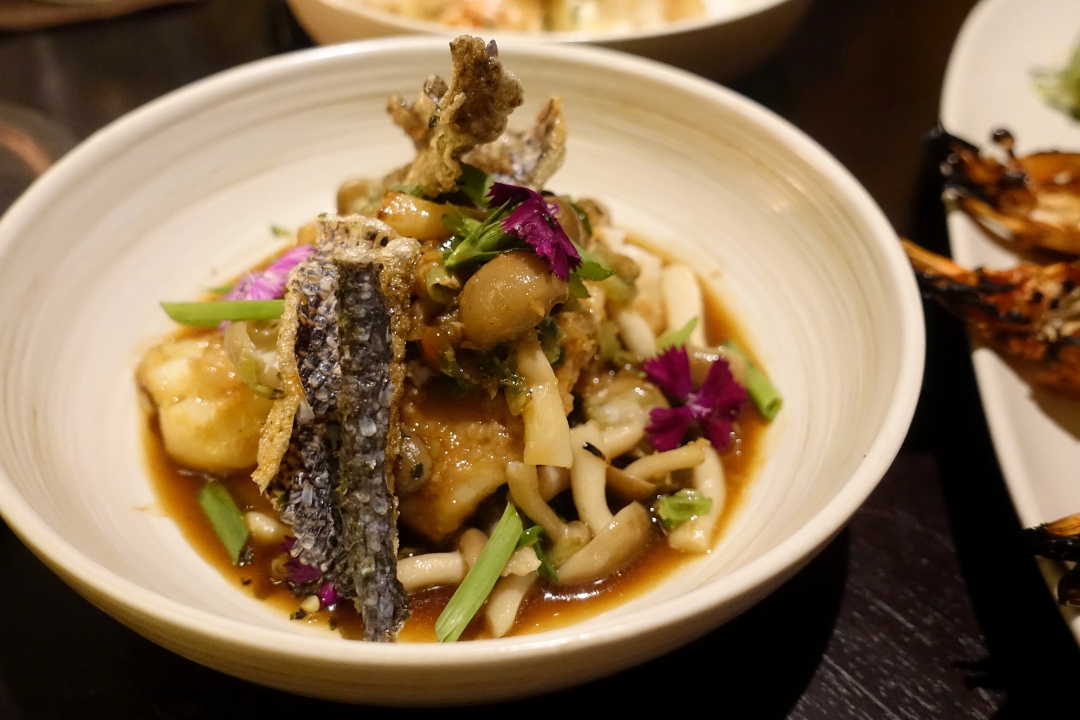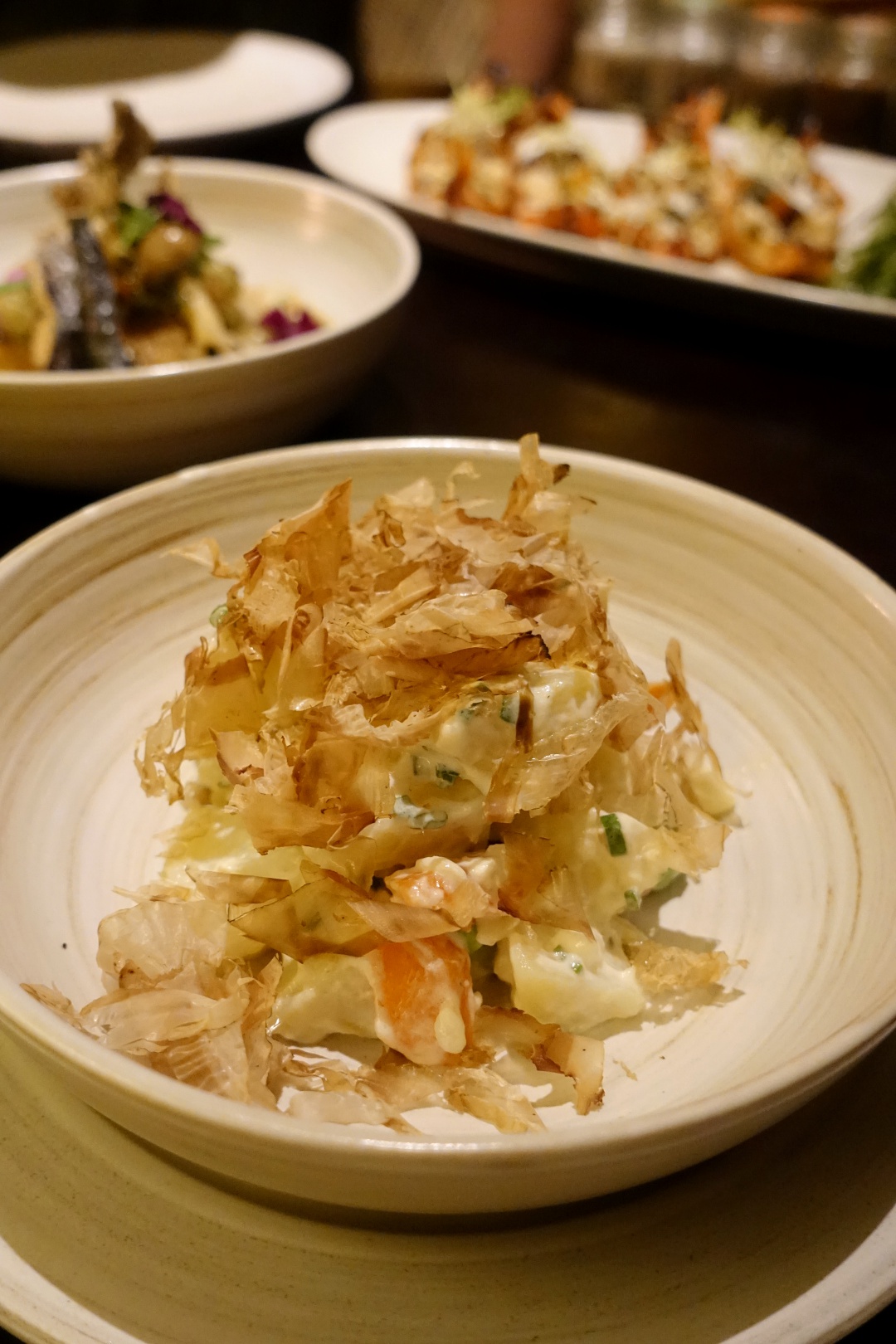 Seasalt Potato Salad, IDR 65,000.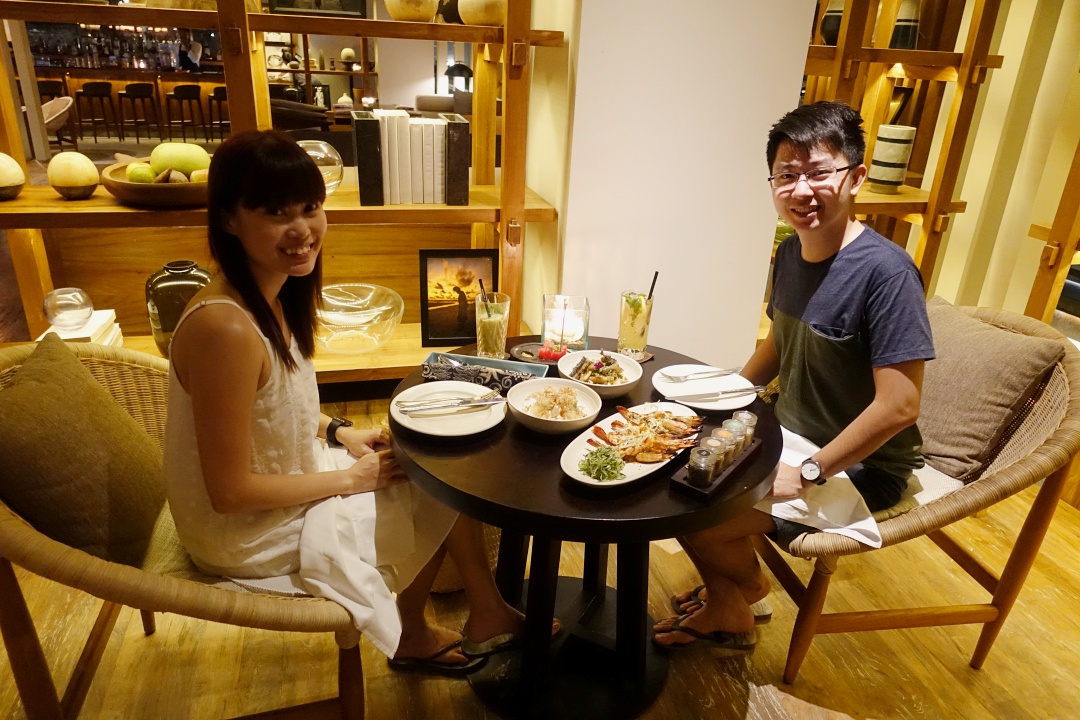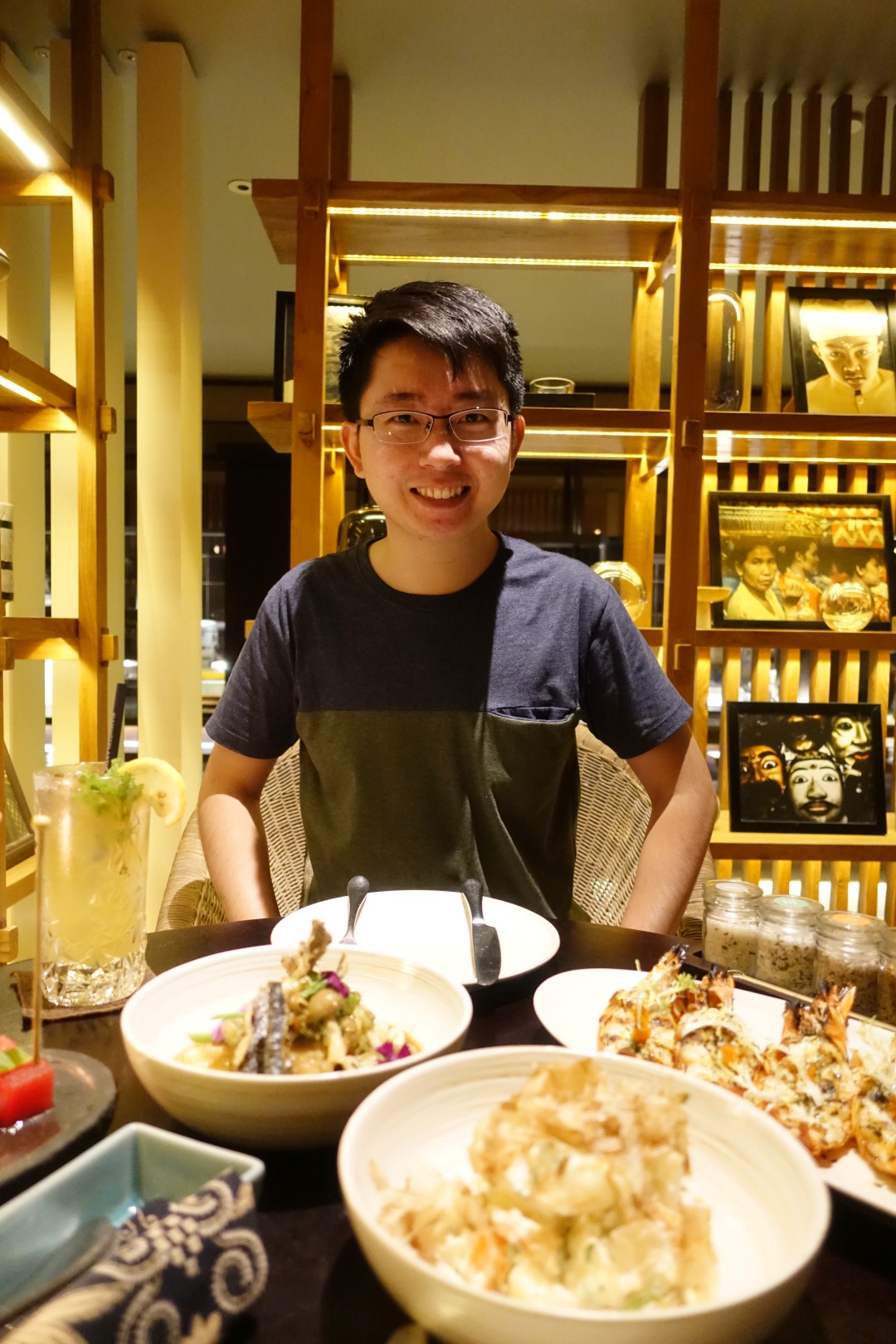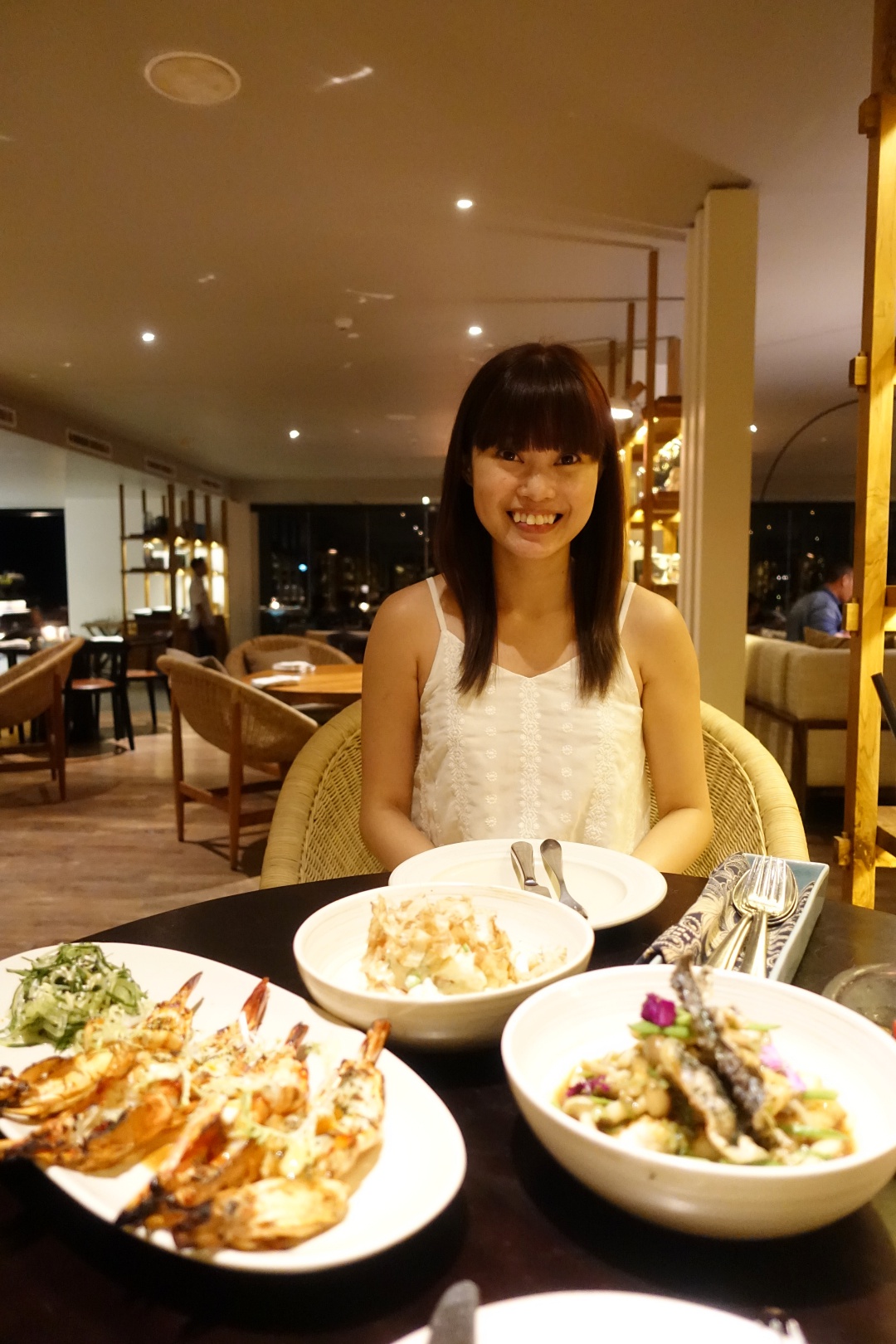 Once again, ending off our meal with desserts.
Fondant, IDR 120,000 – a mix of Valrhona manjari moelleux, salted caramel and brown butter ice cream.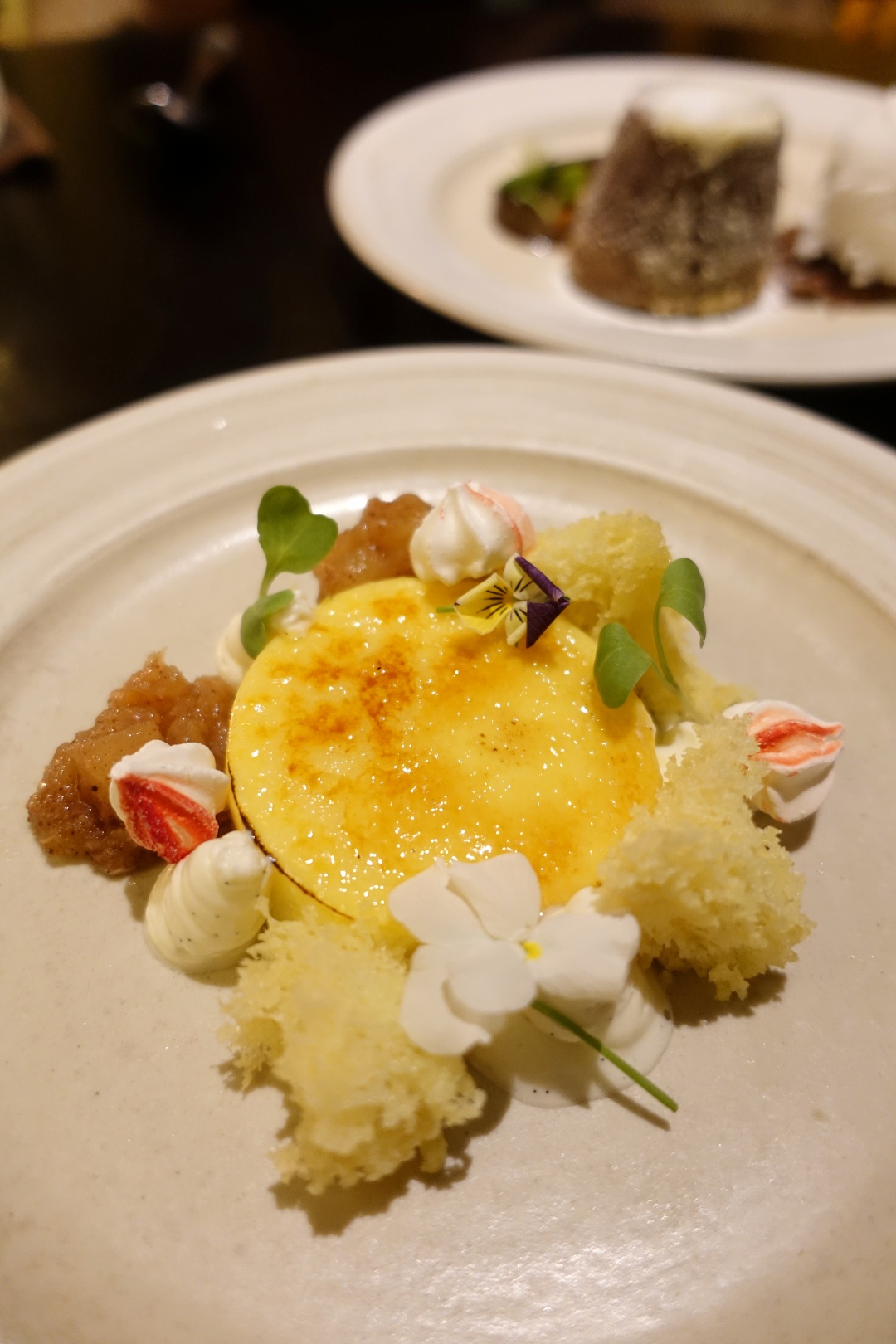 Brûlée, IDR 95,000 – Chantilly cream, apple compote and micro sponge.
It seemed like this entire stay at Alila Seminyak was all about food. But who's complaining!