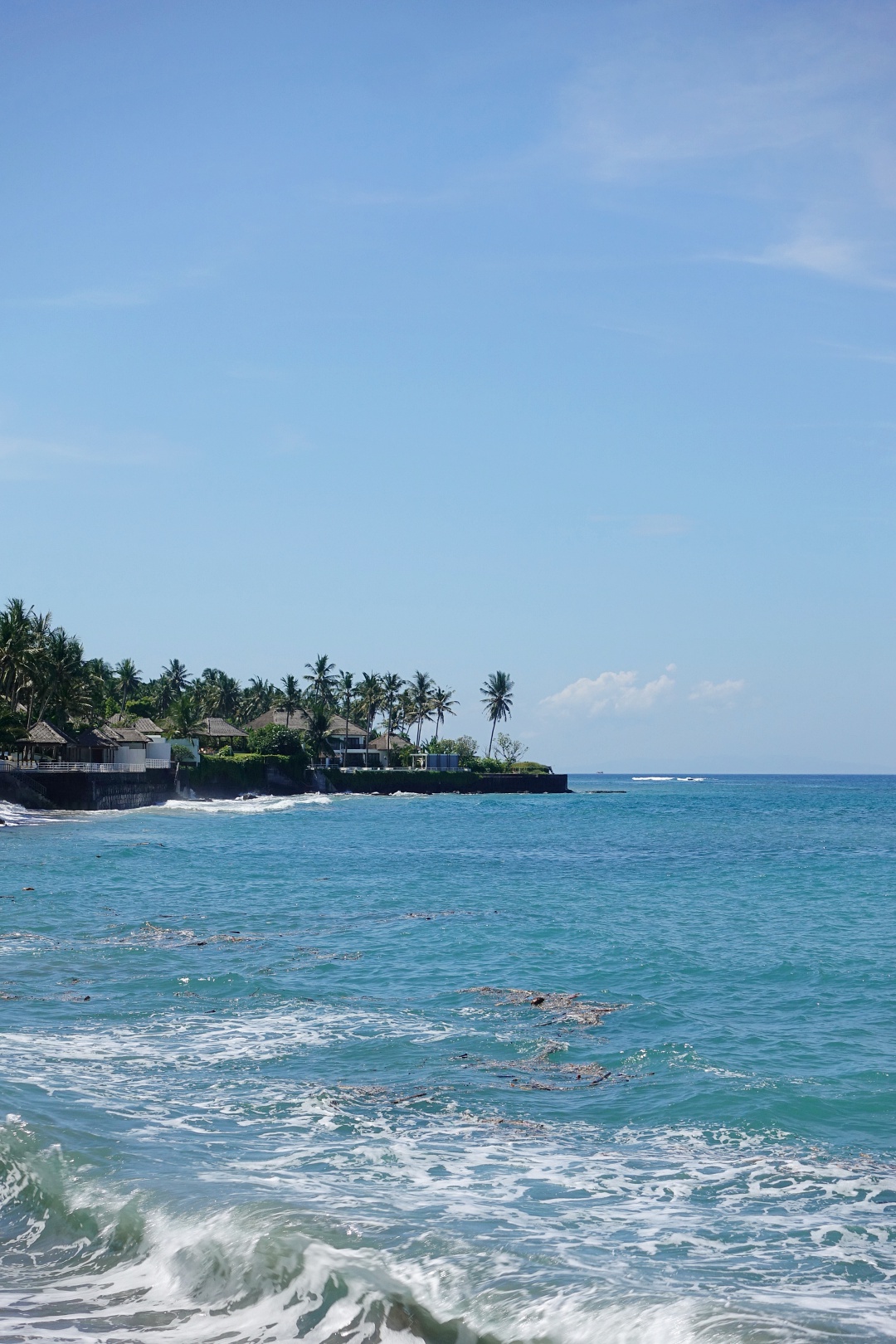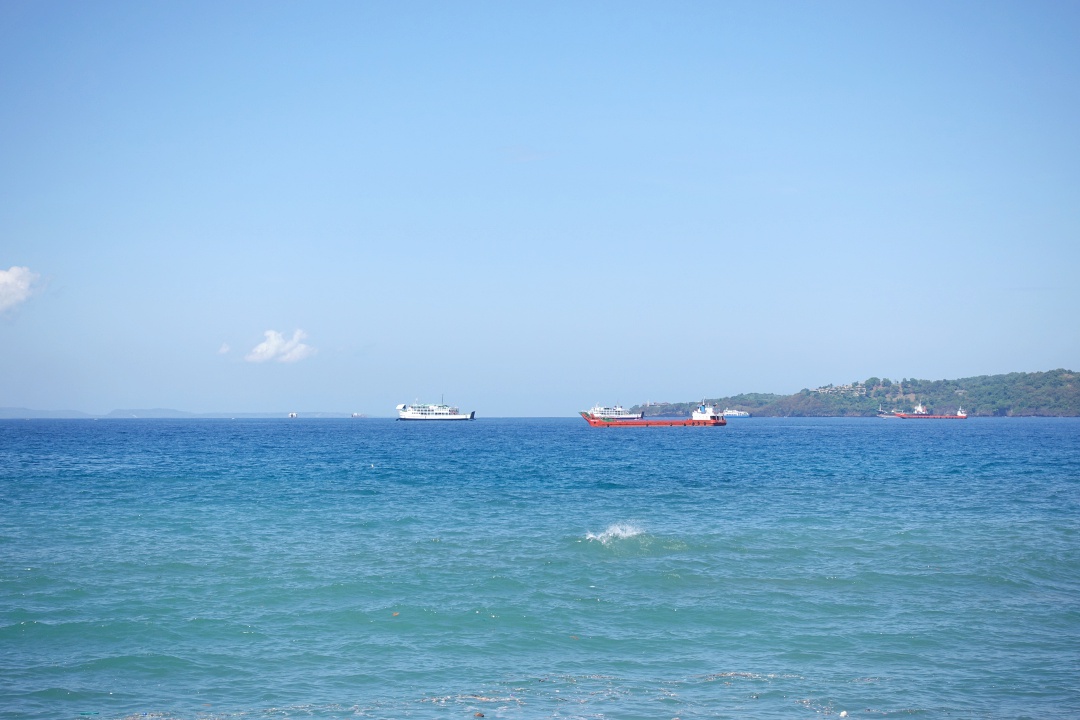 Day 2 at Alila Manggis!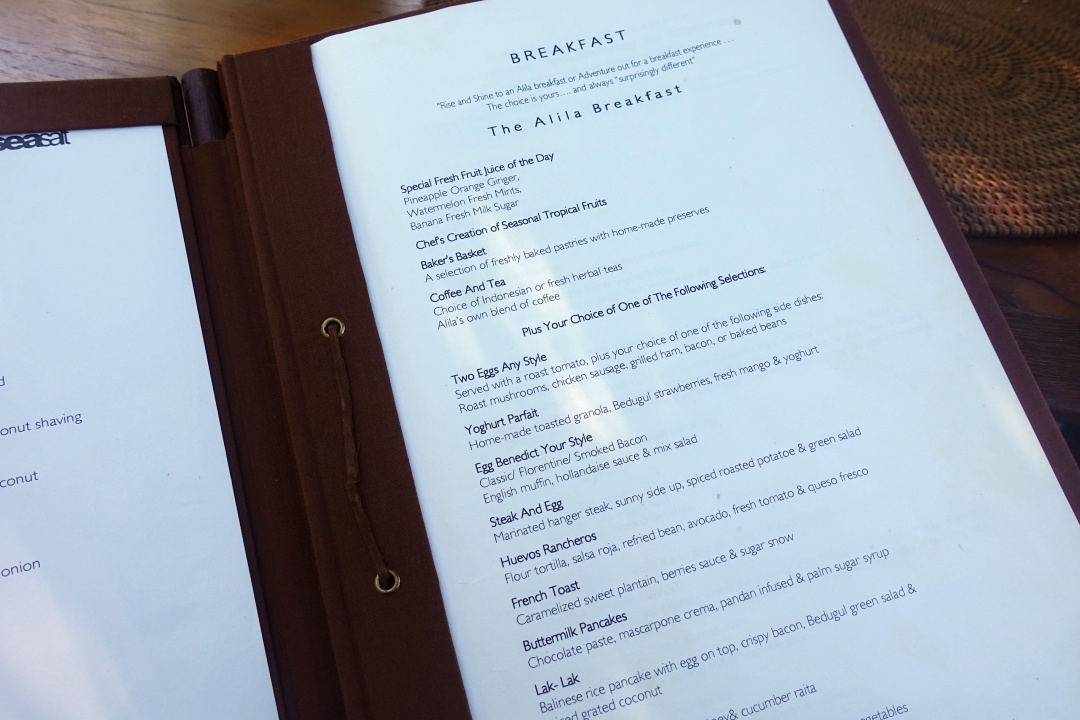 Woke up early to have breakfast.
Breakfast was fairly straightforward. Aside from drinks (there are coffee, tea and fresh juices), a basket of freshly baked pastries, fresh cut fruits, we could pick one main for our breakfast. Coming from Alila Seminyak where the food is unlimited to order, breakfast at Alila Manggis seem underwhelming.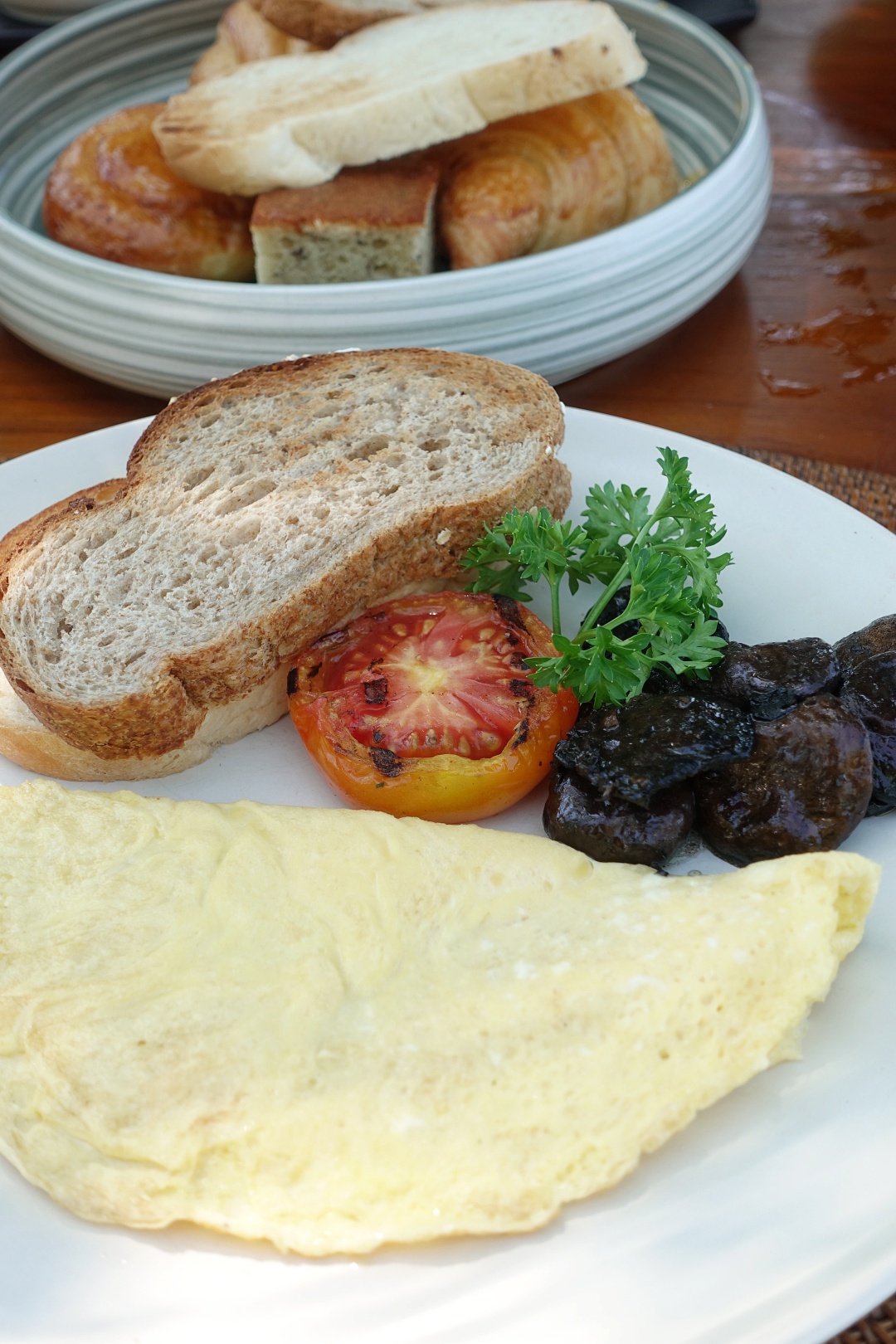 I ended up having an omelette with roasted mushrooms, while the Husband had the omelette with chicken sausage.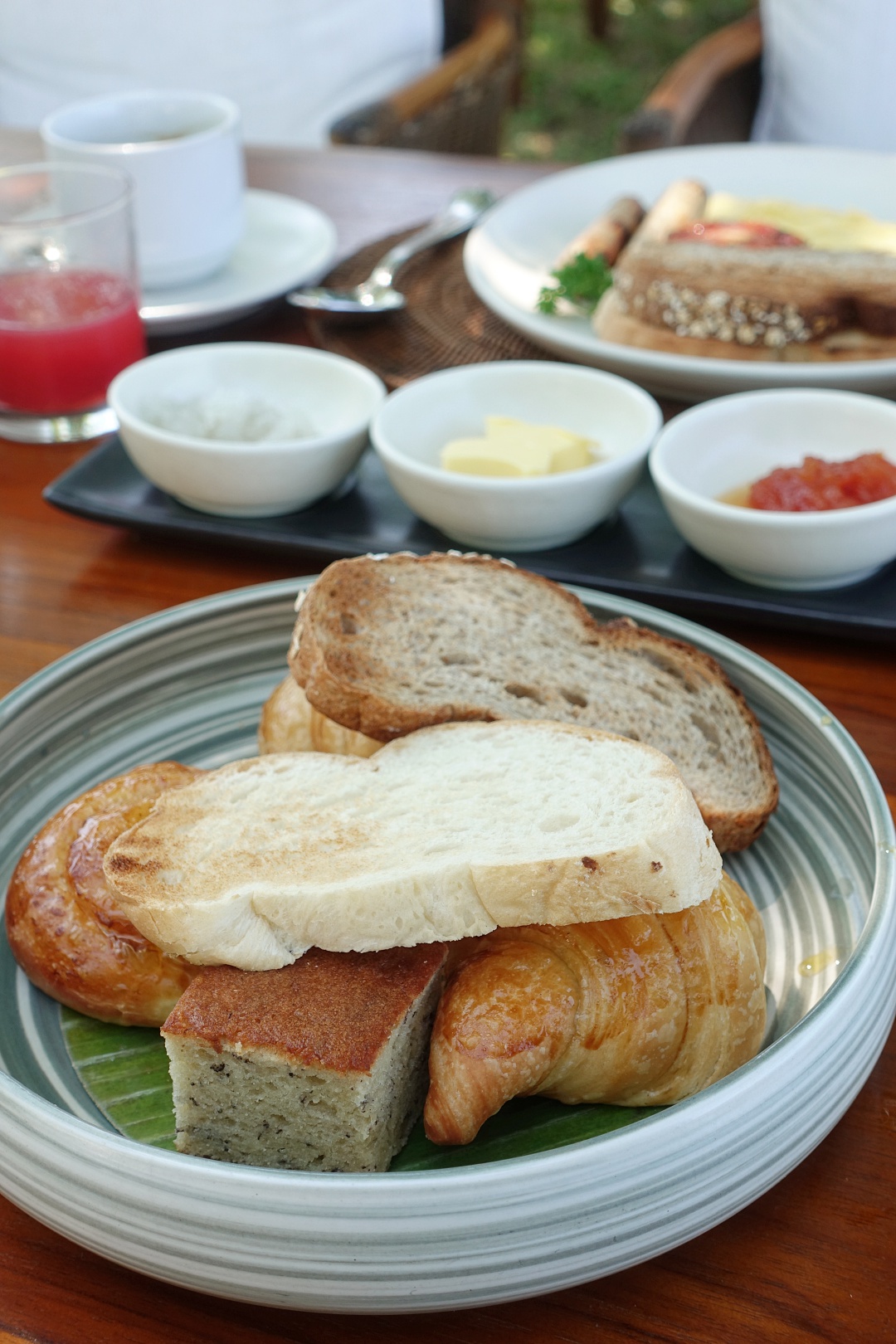 Pastries with home-made preserves.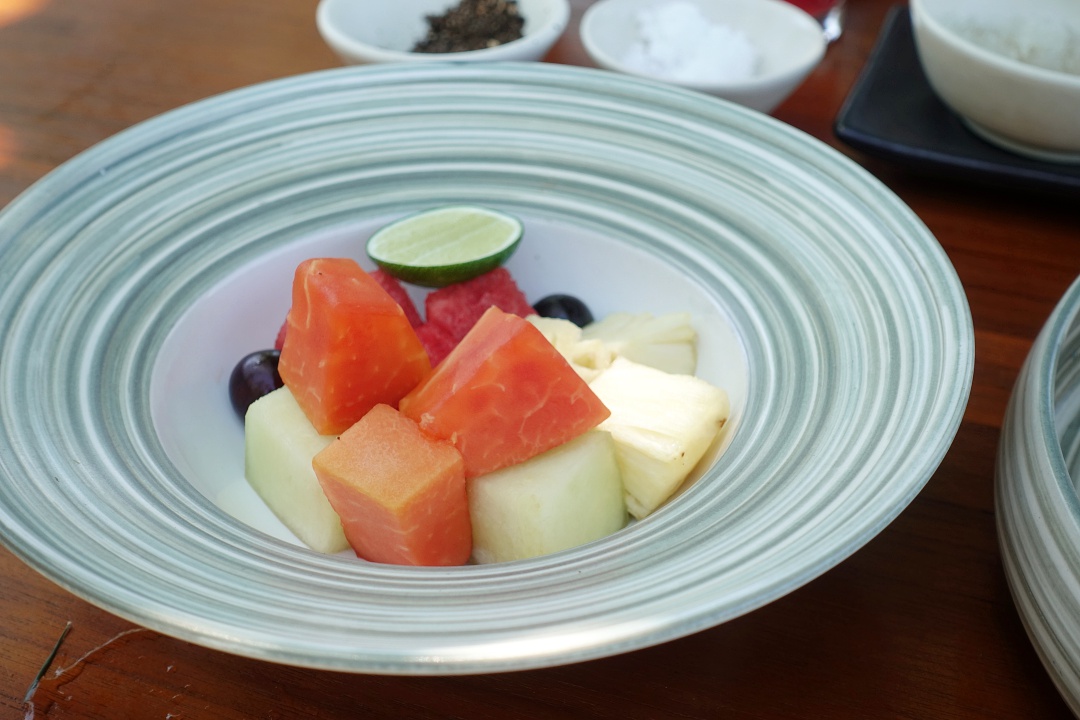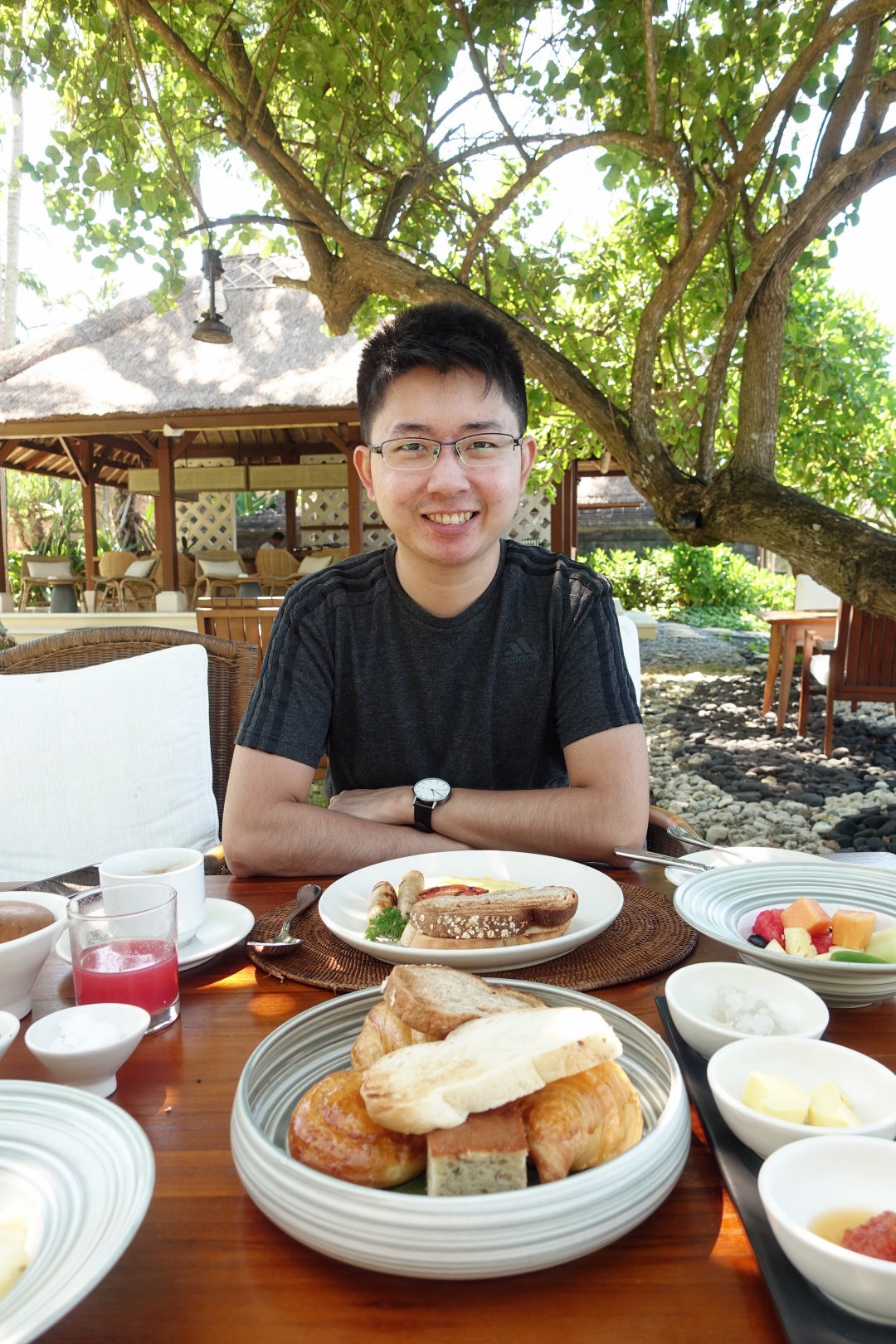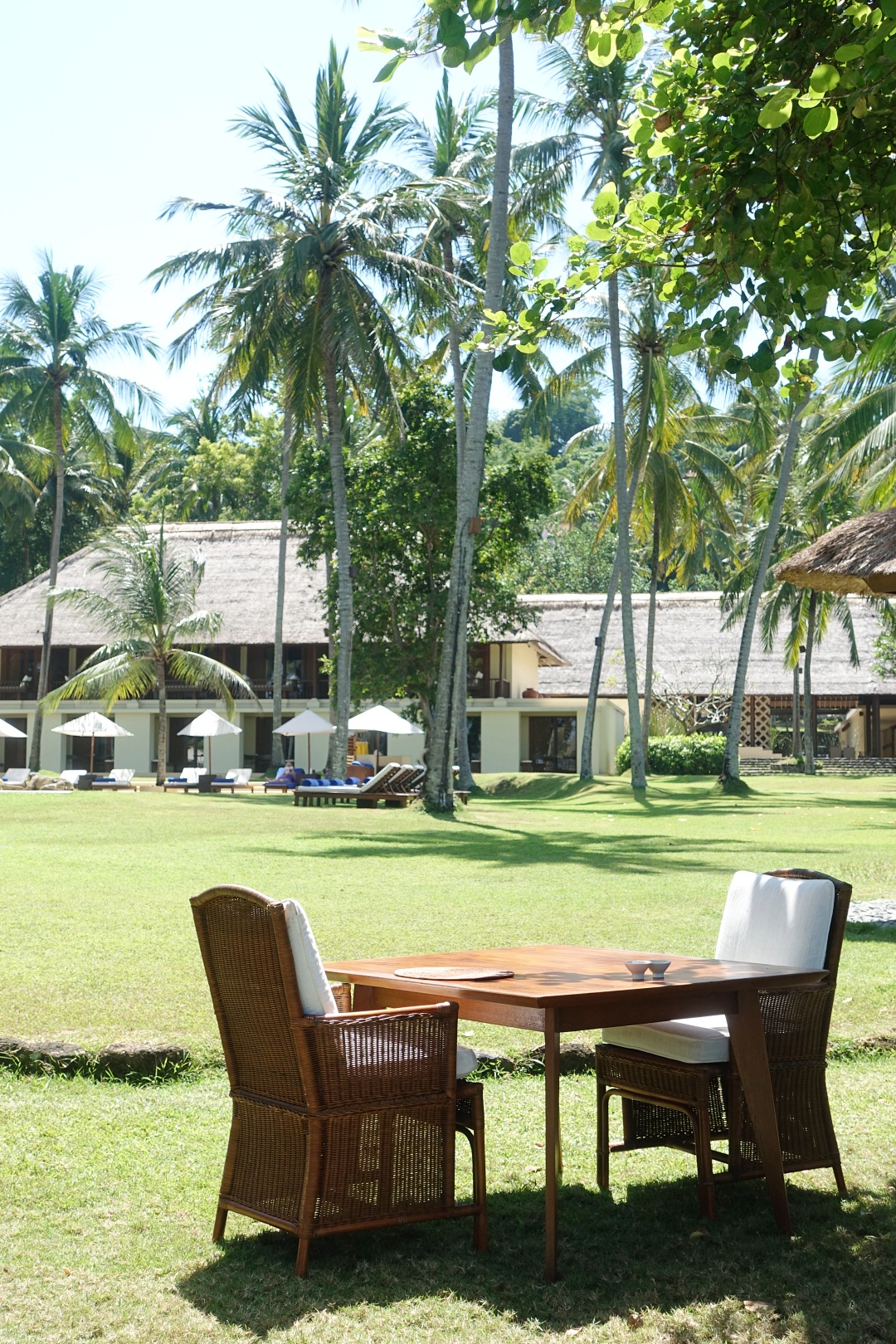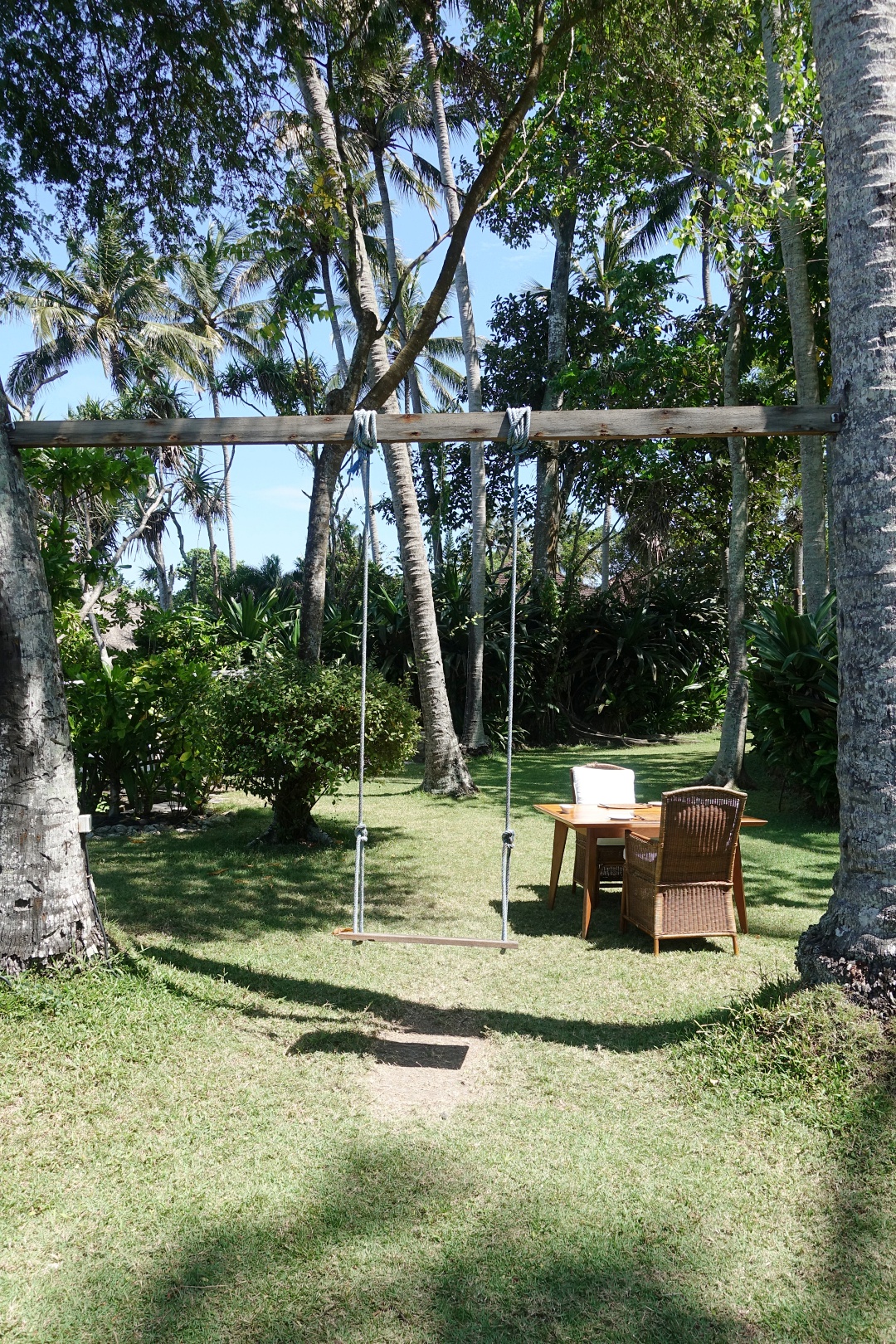 Found a swing! Should be a new addition because we didn't see this during our last visit.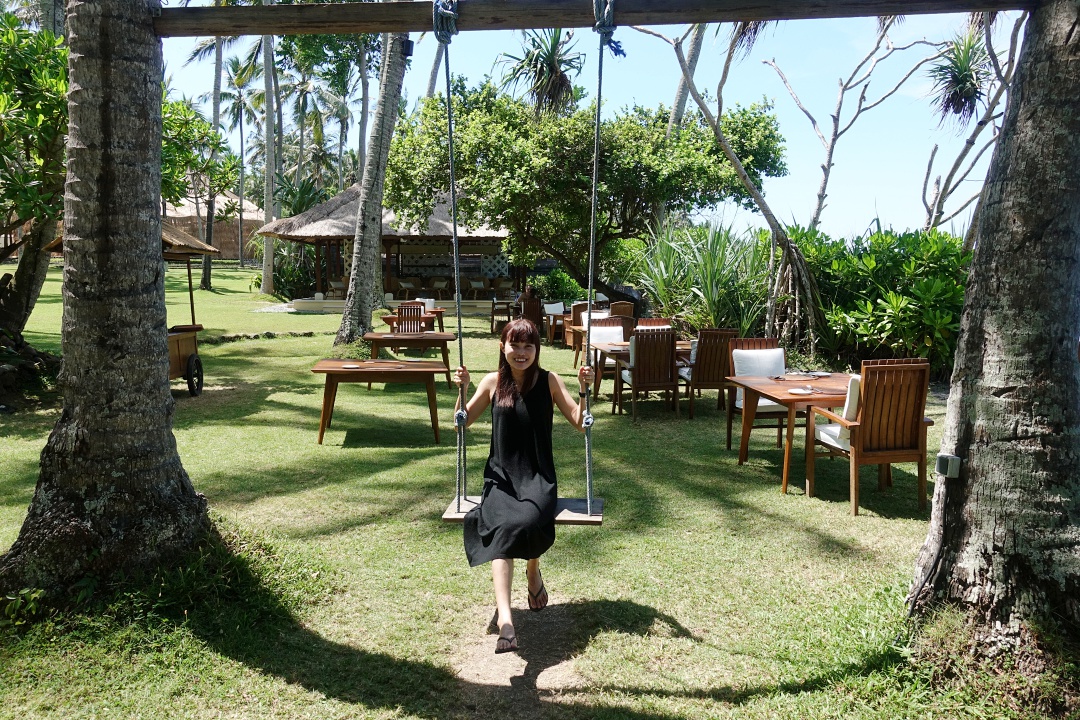 After breakfast, we went back to our room to chill, while waiting for our spa appointment at 13:00.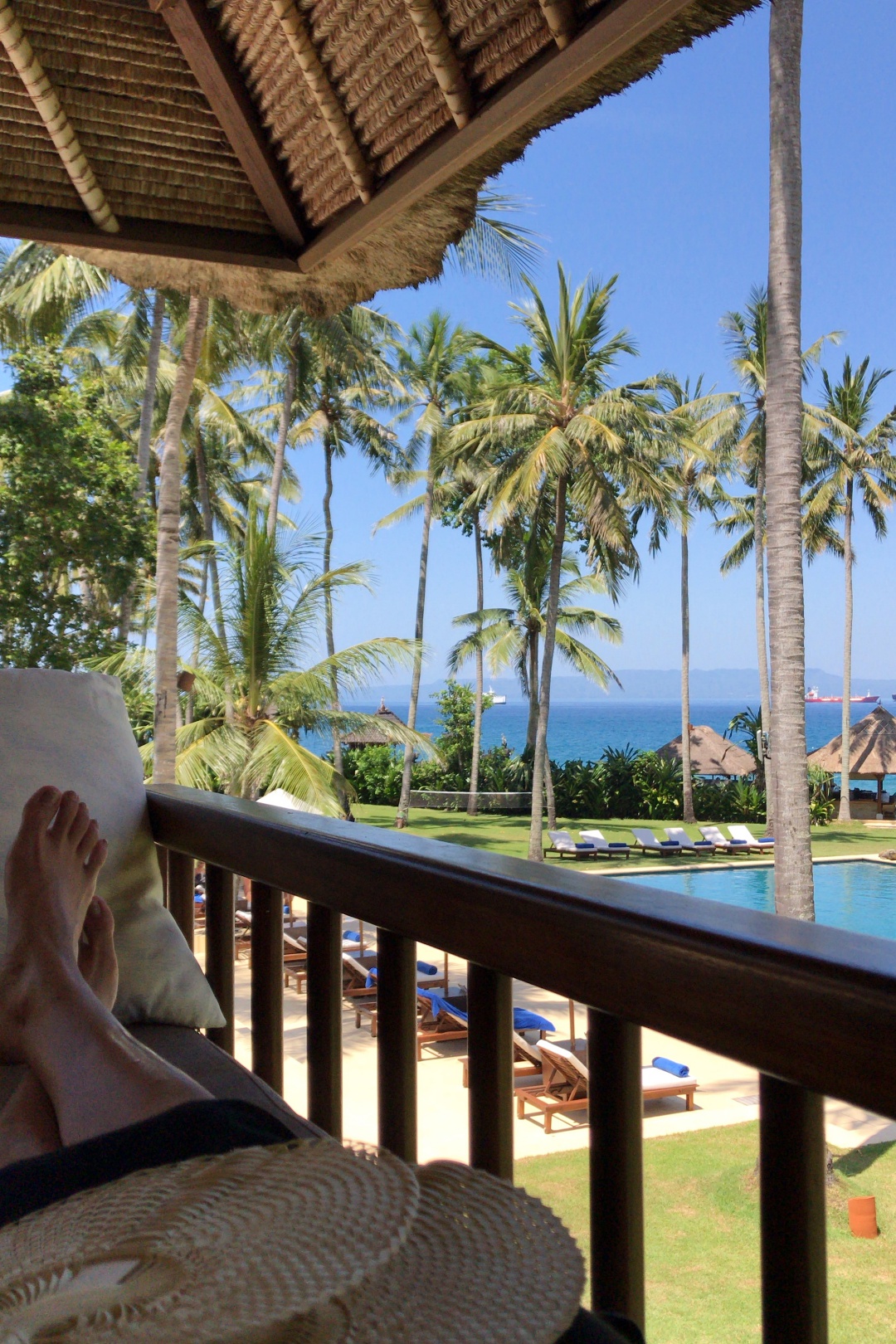 Love the laid-back vibe at Alila Manggis. It almost felt like coming for a retreat where the people and the environment just instantly make you feel at ease and relaxed. The tall palm trees, the inviting pool and the calm ocean; everything seems perfect.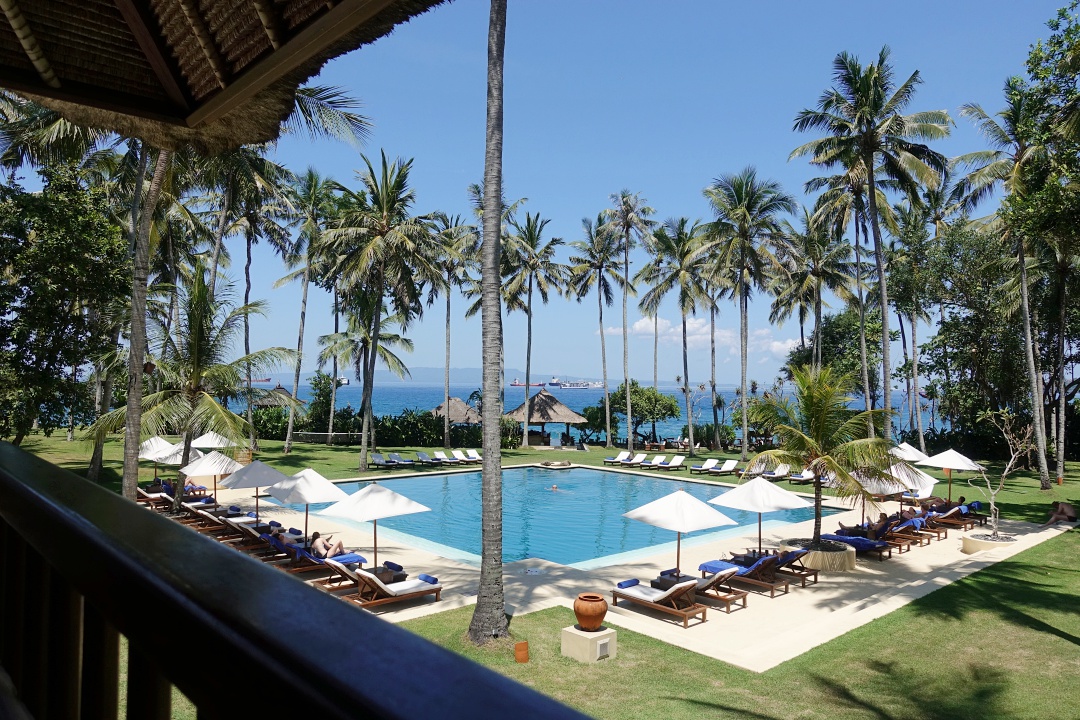 Spa Alila
The Spa Alila at Alila Manggis is always a hot favourite for the in-house guest, and there are times when it can be difficult to get a slot. Fortunately, we happened to be there during their low peak period hence there weren't that many guests staying in the resort. Because of that, we actually managed to get an afternoon slot for a body massage.
We had such a good massage the previous time we stayed at Alila Manggis that we agreed we need to book ourselves an appointment for a body massage while we were there.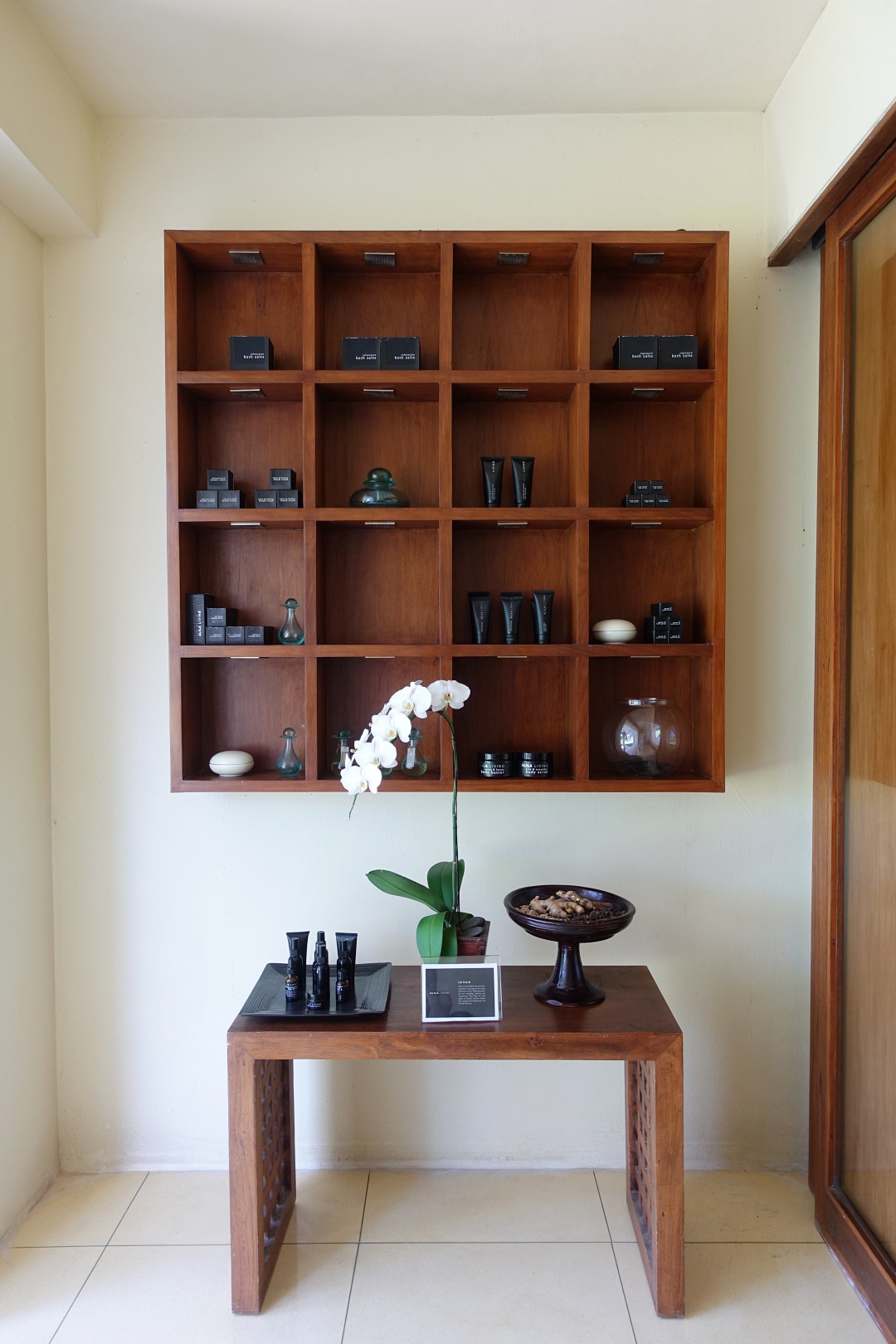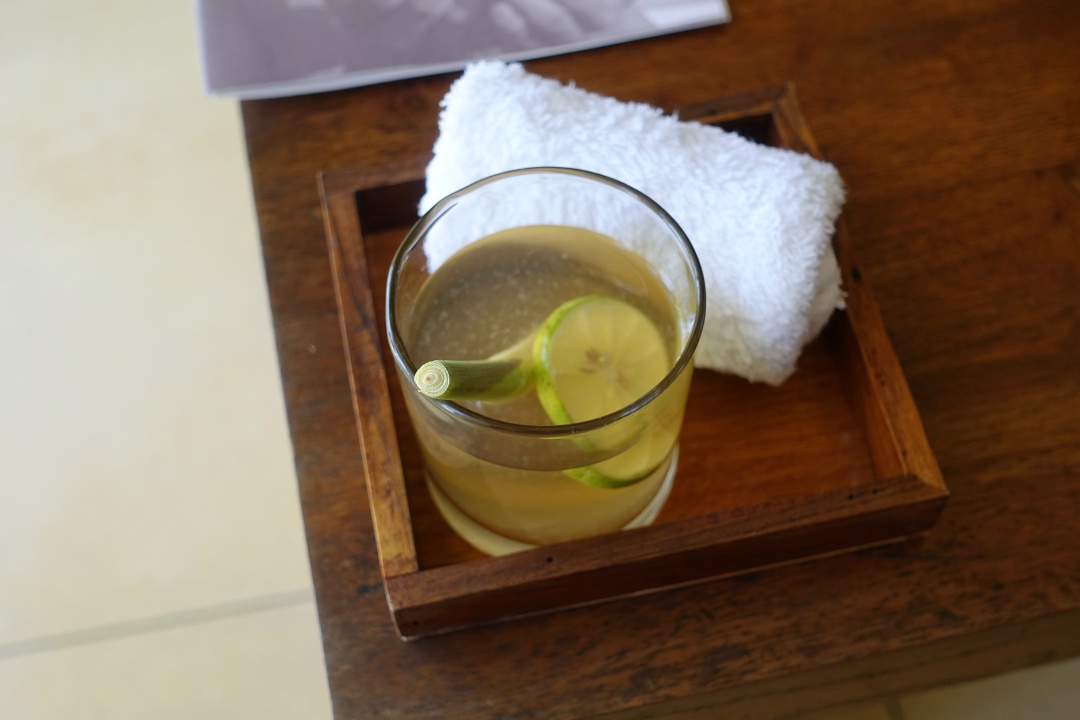 Upon arriving at Spa Alila, we were given a cool towel and a refreshing lemongrass drink.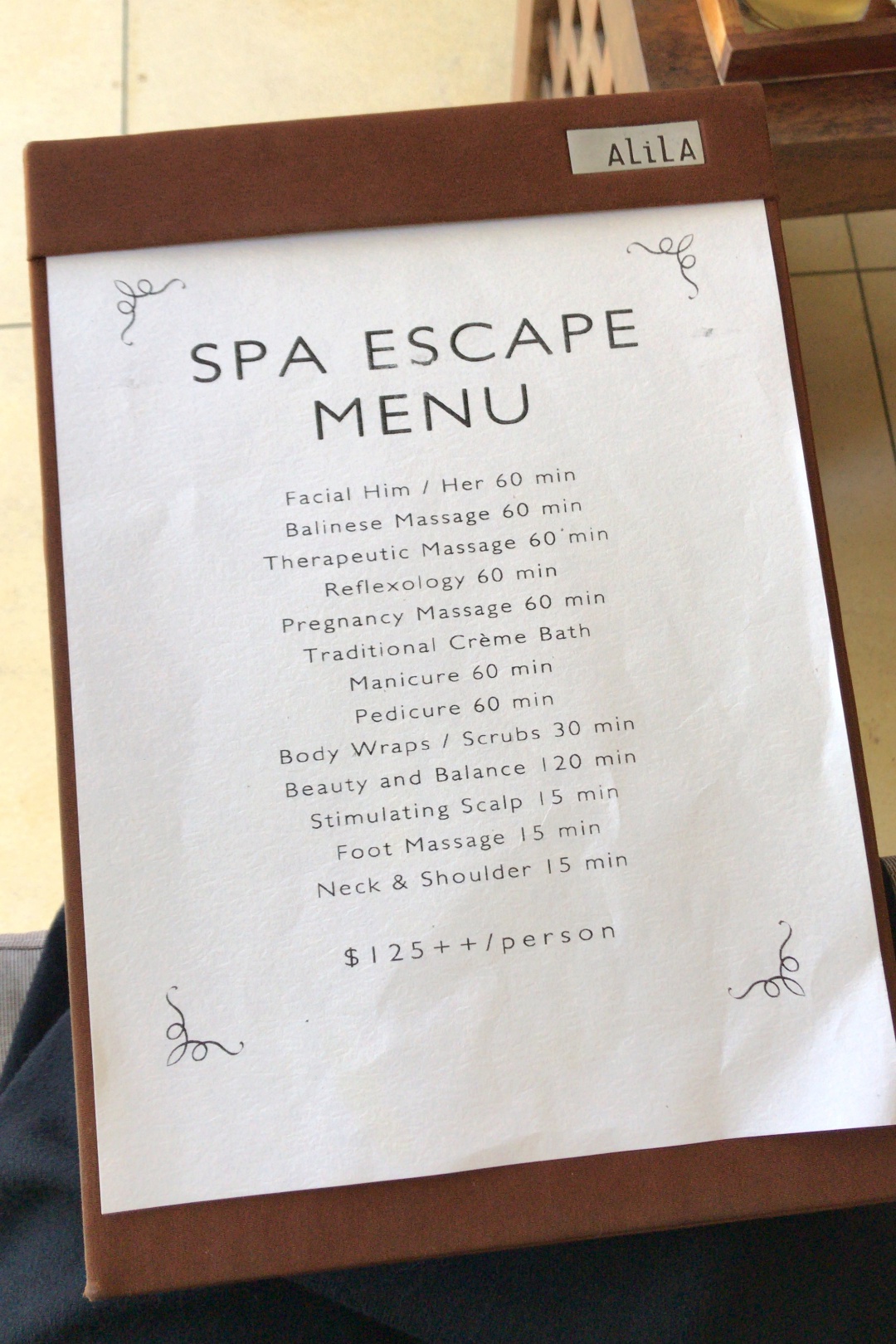 Came across the Spa Escape package and it seems like a very good deal. You get to enjoy all these treatments for just USD 125++/person, which is honestly such a steal considering the price for each treatment.
We were very close to booking this package, but looking at what we had planned for the day and the day after, we realise we might not have the time to enjoy all these treatments. So we had no choice but to give it a miss.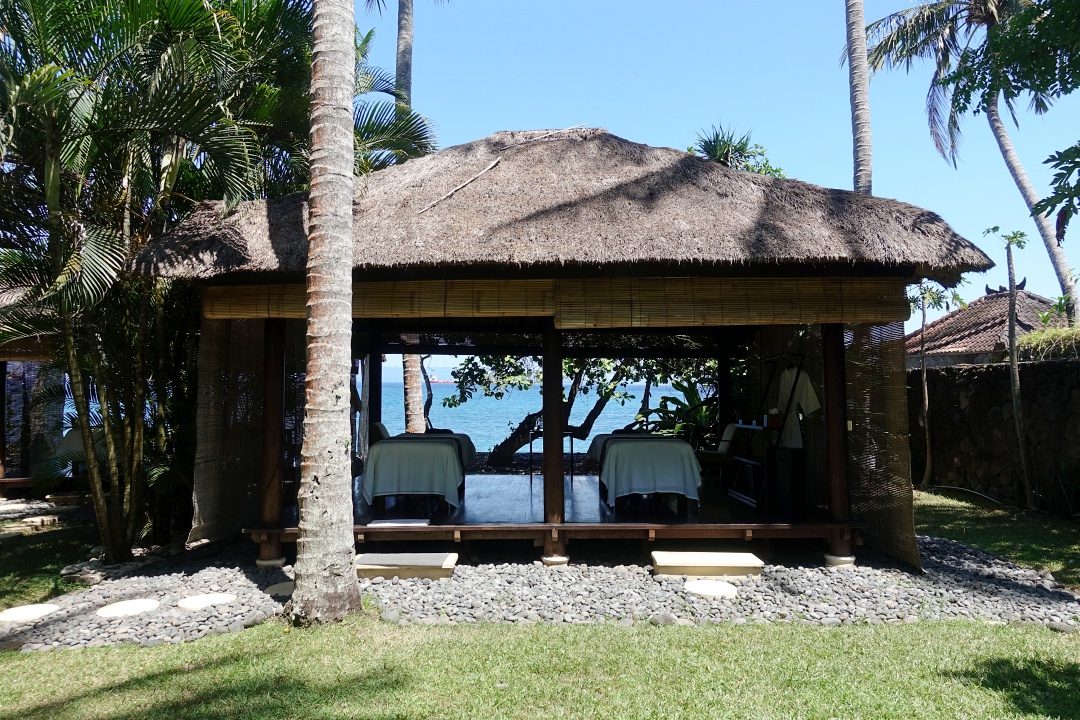 After finishing our drinks, we were led to one of the two private bales. Both bales are facing the ocean and hence the best thing about having our treatment done there is that we get to listen to the sound of the ocean waves while we had our massage.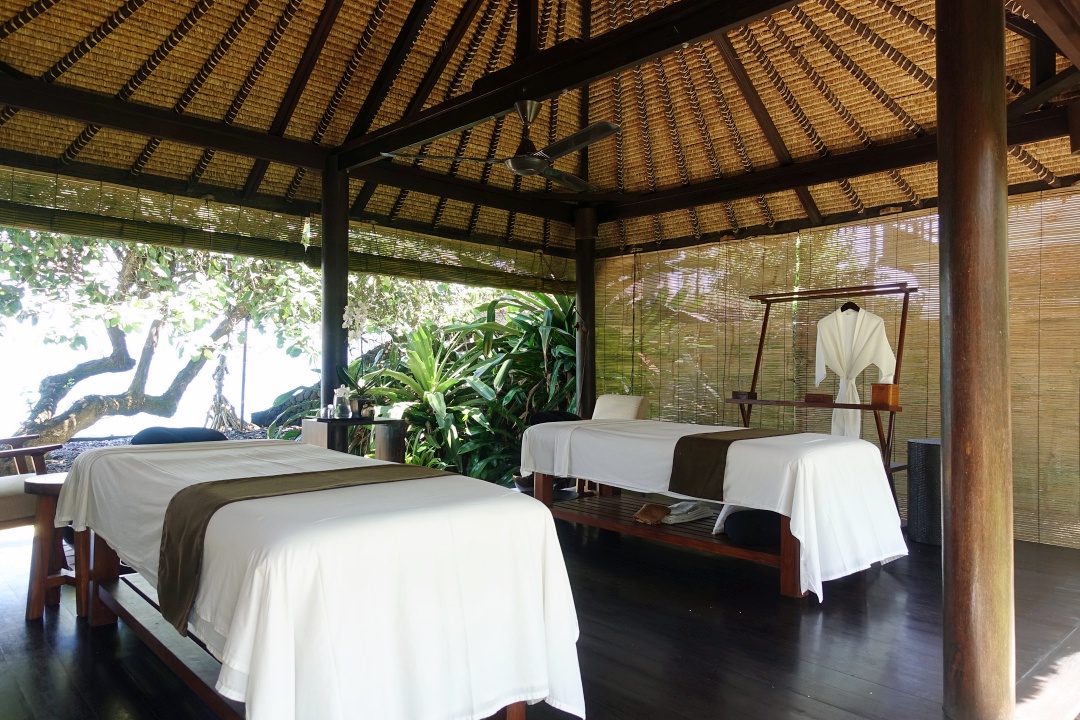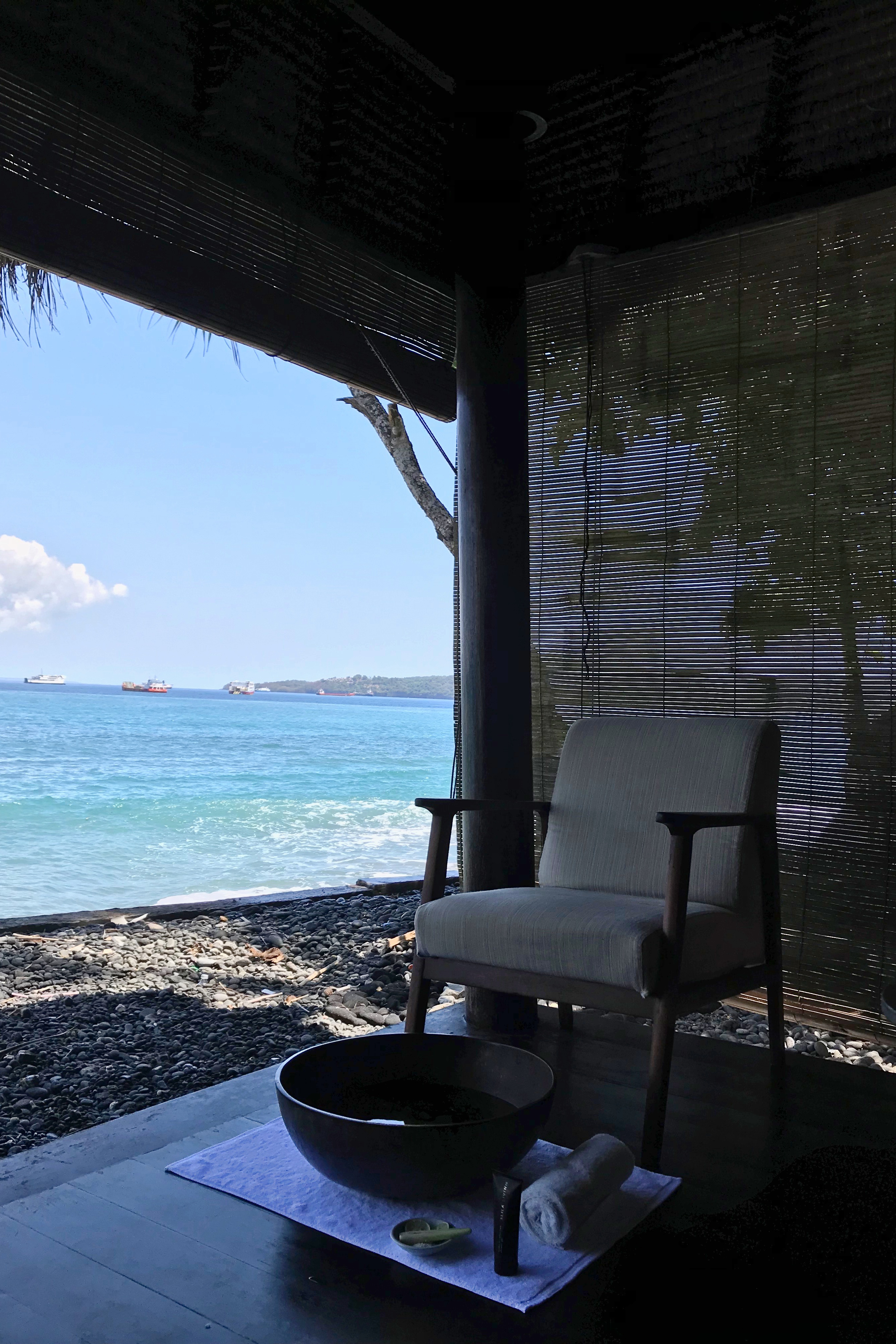 We were told to change into our robe and wait for the masseuse to be back with the hot water. It started with a hot foot scrub before we proceed to lie on the bed for the body massage.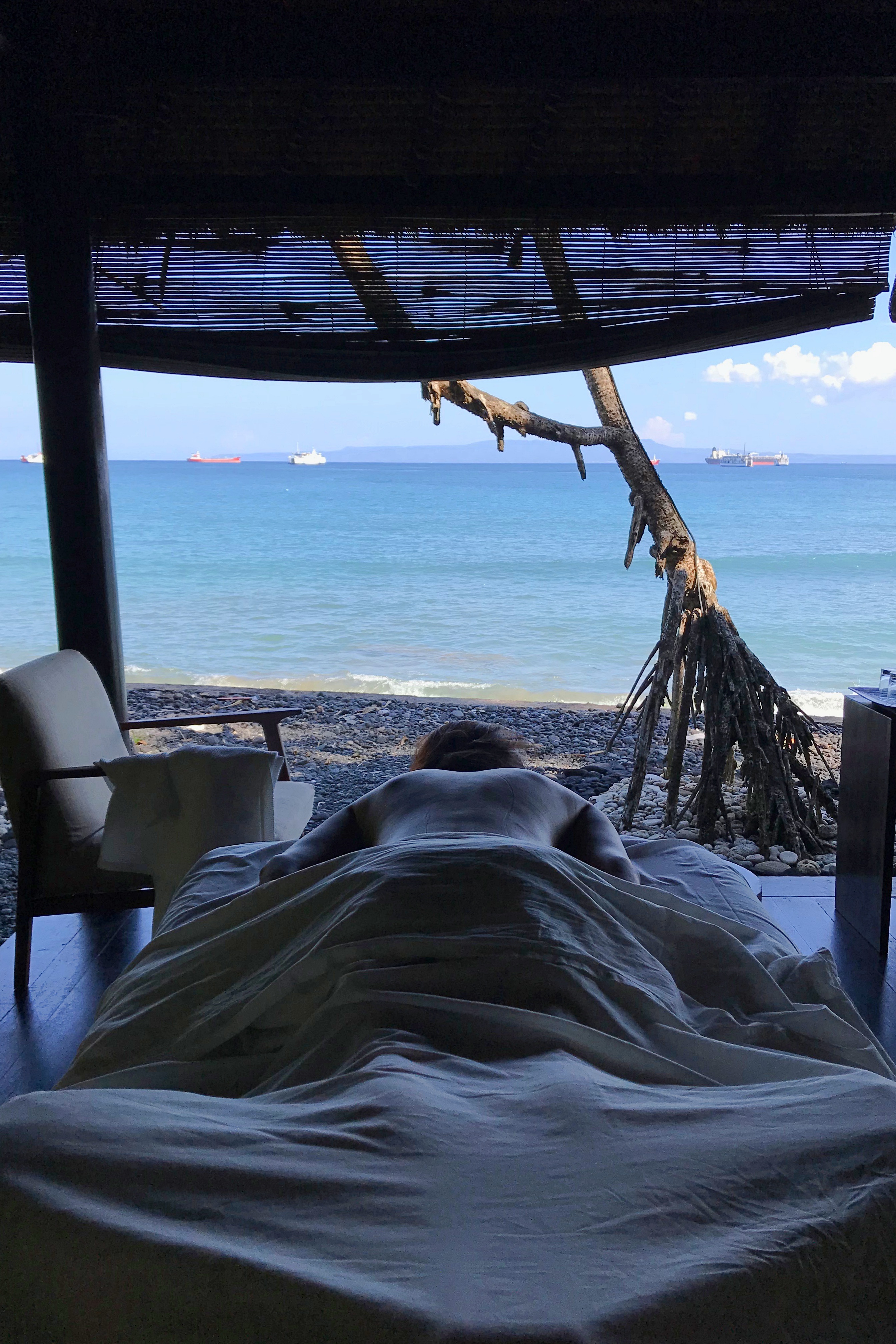 It was a much-needed treatment for our aching backs and the entire treatment was done very professionally. Needless to say, it was a very relaxing session that we both enjoyed greatly.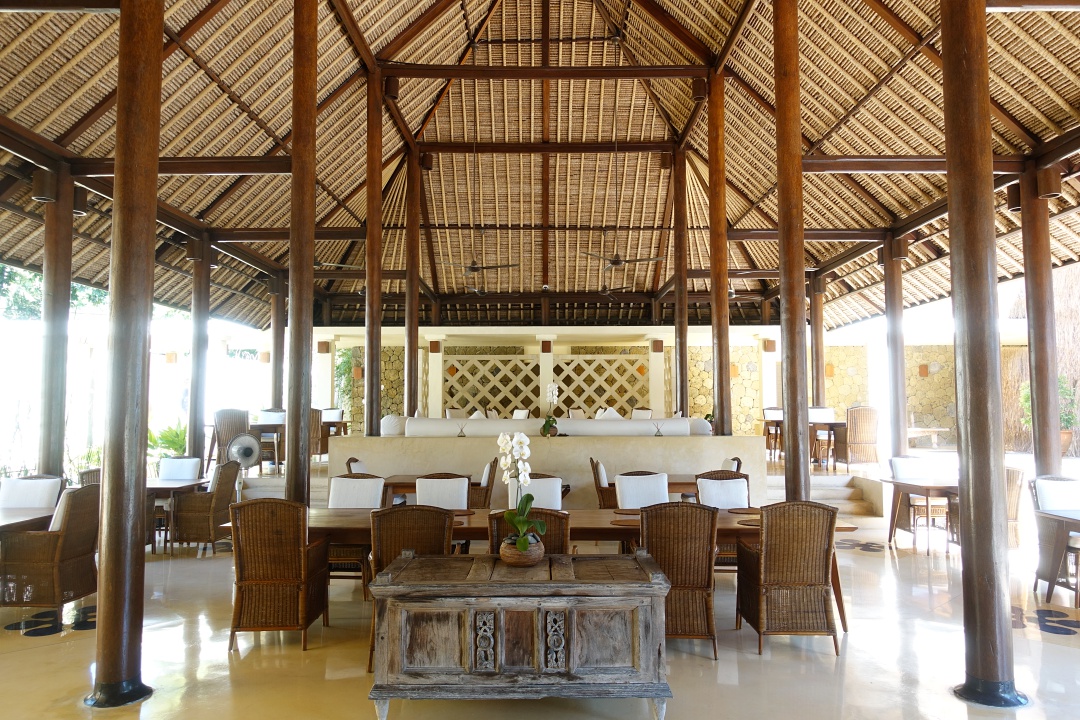 After having a wonderful massage, we were ready to take on the rest of our day. Made our way to the lobby to wait for the complimentary shuttle to take us to Candi Dasa. We figured we would like to spend our day outside of the resort and explore the eastern part of Bali.
Candi Dasa
Candi Dasa is a seaside town in eastern Bali that rests on the edge of a freshwater lagoon, named Candi Dasa Lagoon. Over there you can find a couple of shops, eateries and resorts. However, don't expect it to look like Kuta or Seminyak. The roads are much quieter, and we hardly see much tourists on the street. Contradict to what we have pictured before going, the place seems lacklustre.
We went there via the complimentary shuttle provided by the resort, and it also comes with return transportation. I believe there were selected timing for the shuttle service; however, seeing that the resort had a low occupancy rate, we had to remind the driver to come to pick us up later in the afternoon.
Unlike the popular areas like Kuta or Seminyak where there are plenty of taxis on the streets, it can be challenging to get your own transportation over here. Even if someone is offering to take us, I can imagine we had to pay more than what is reasonable. As such, it's important to make sure we arrange for the transportation back to the resort.
We told the driver the time we planned to return to the resort, and we also reconfirmed on the place of pick up. It's a rather small town with just one main road and everything that is available is right along the street. As such, navigation wise, I don't think we will get lost. We ended up just walking straight down the road.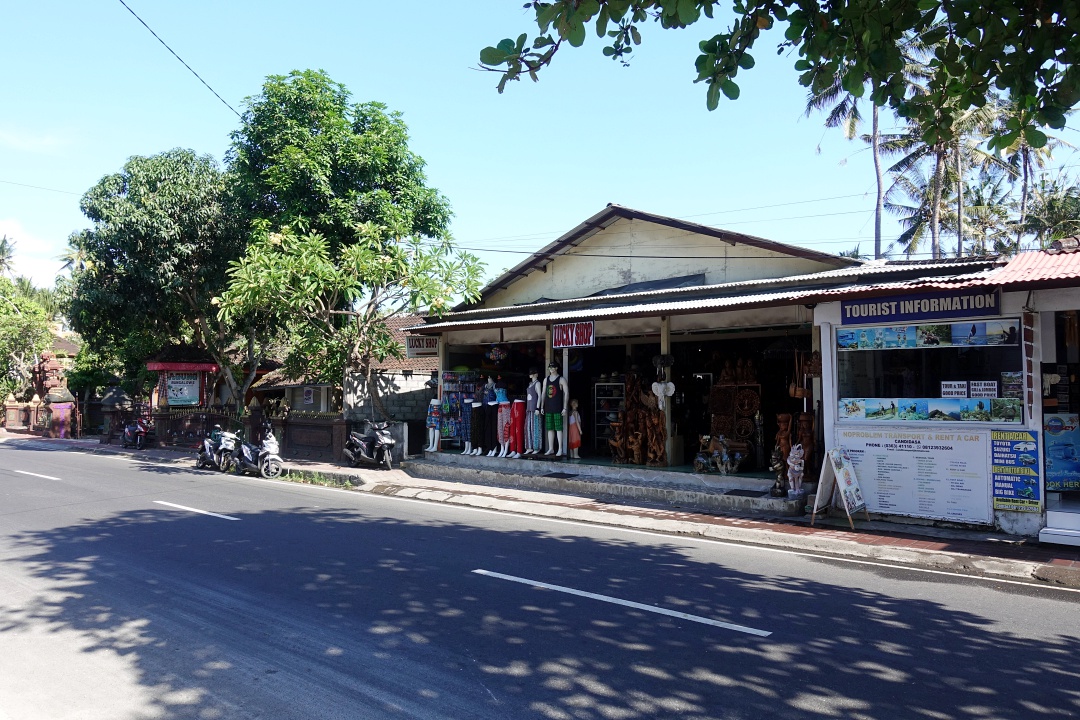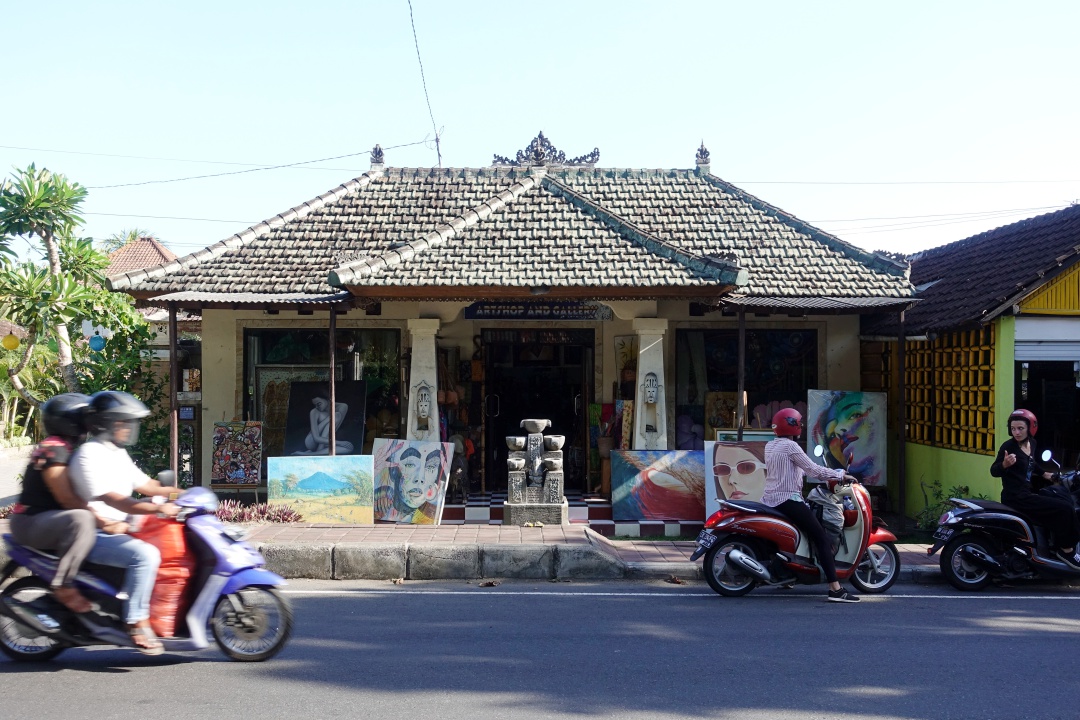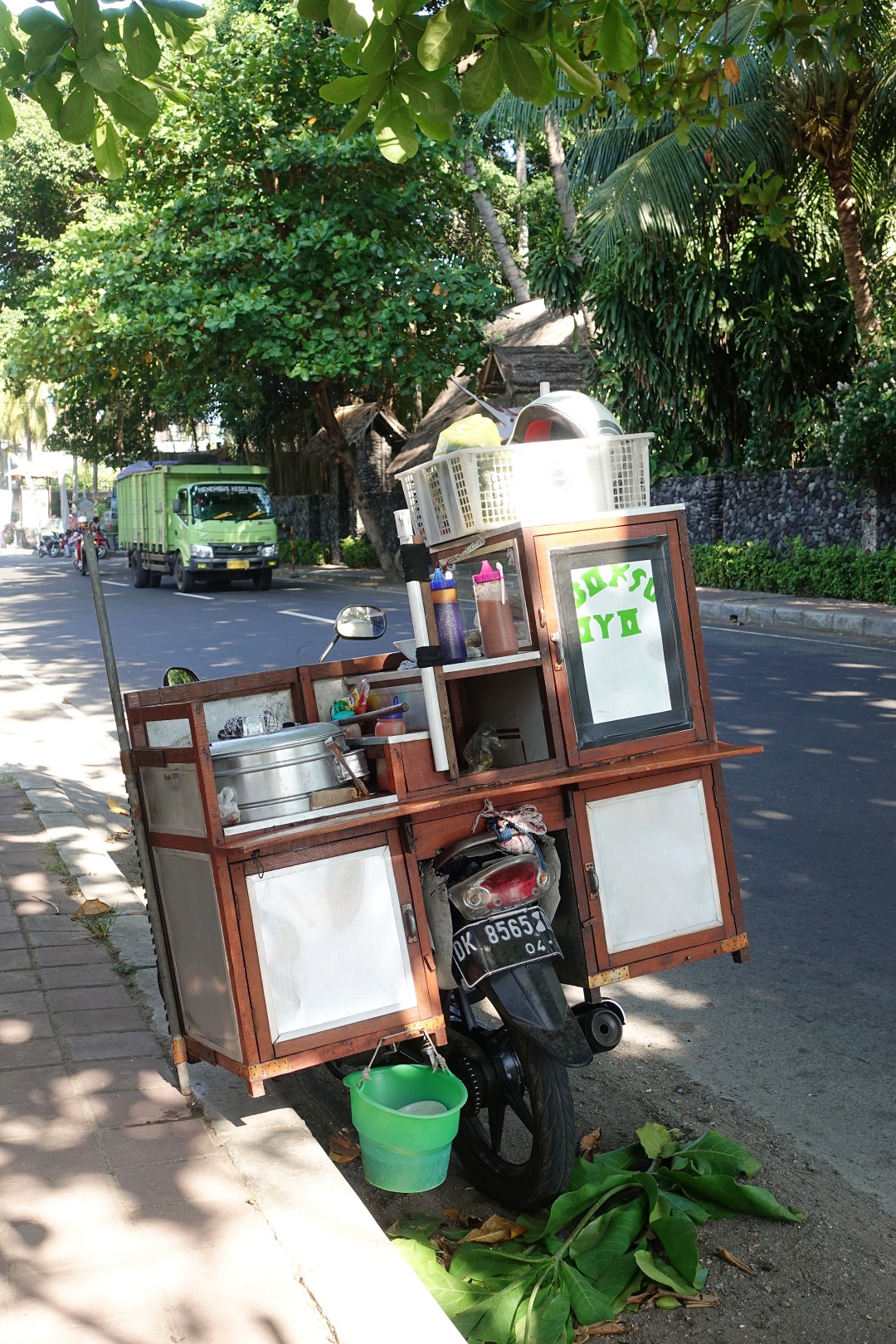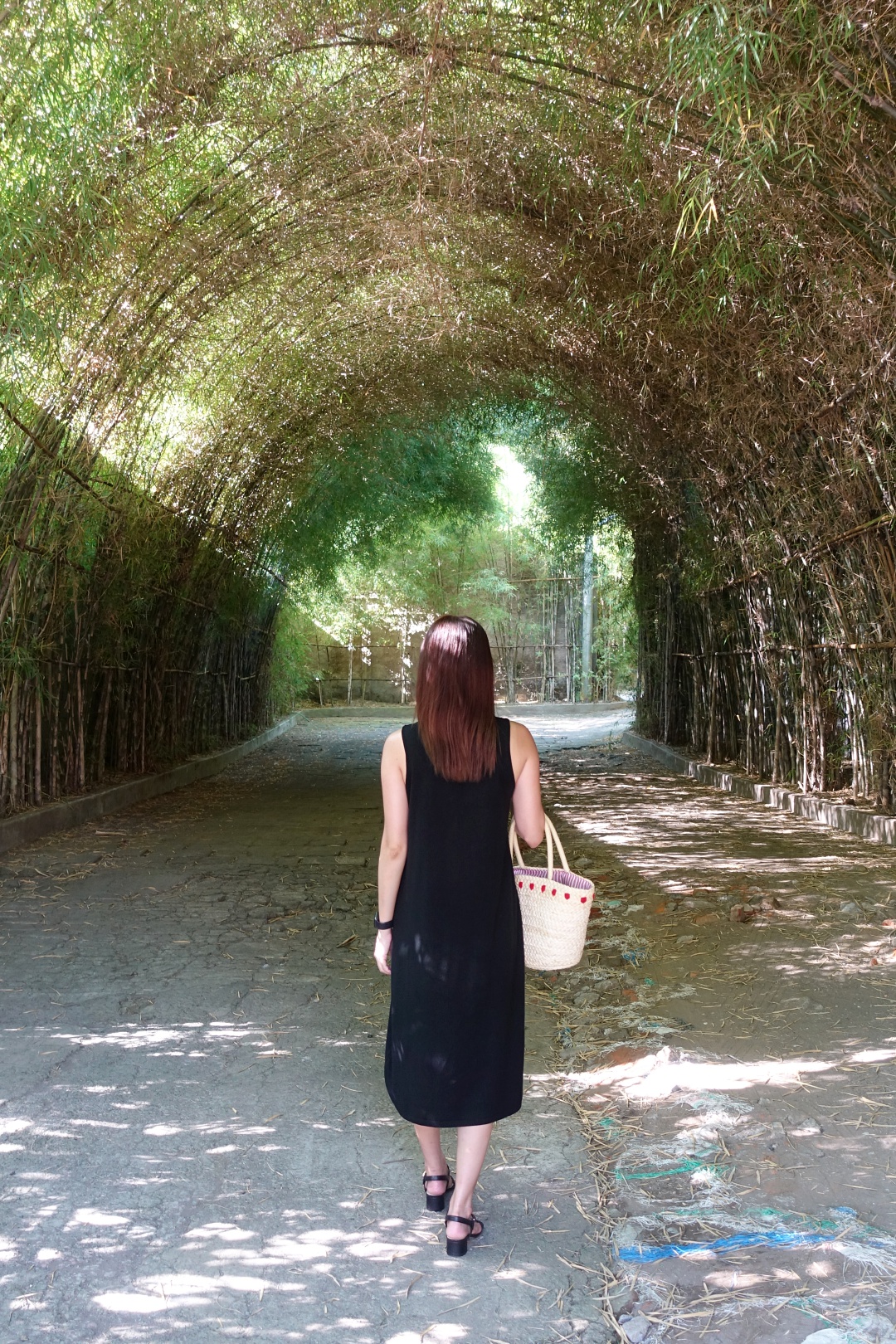 Trying to find some nice spots to take pictures.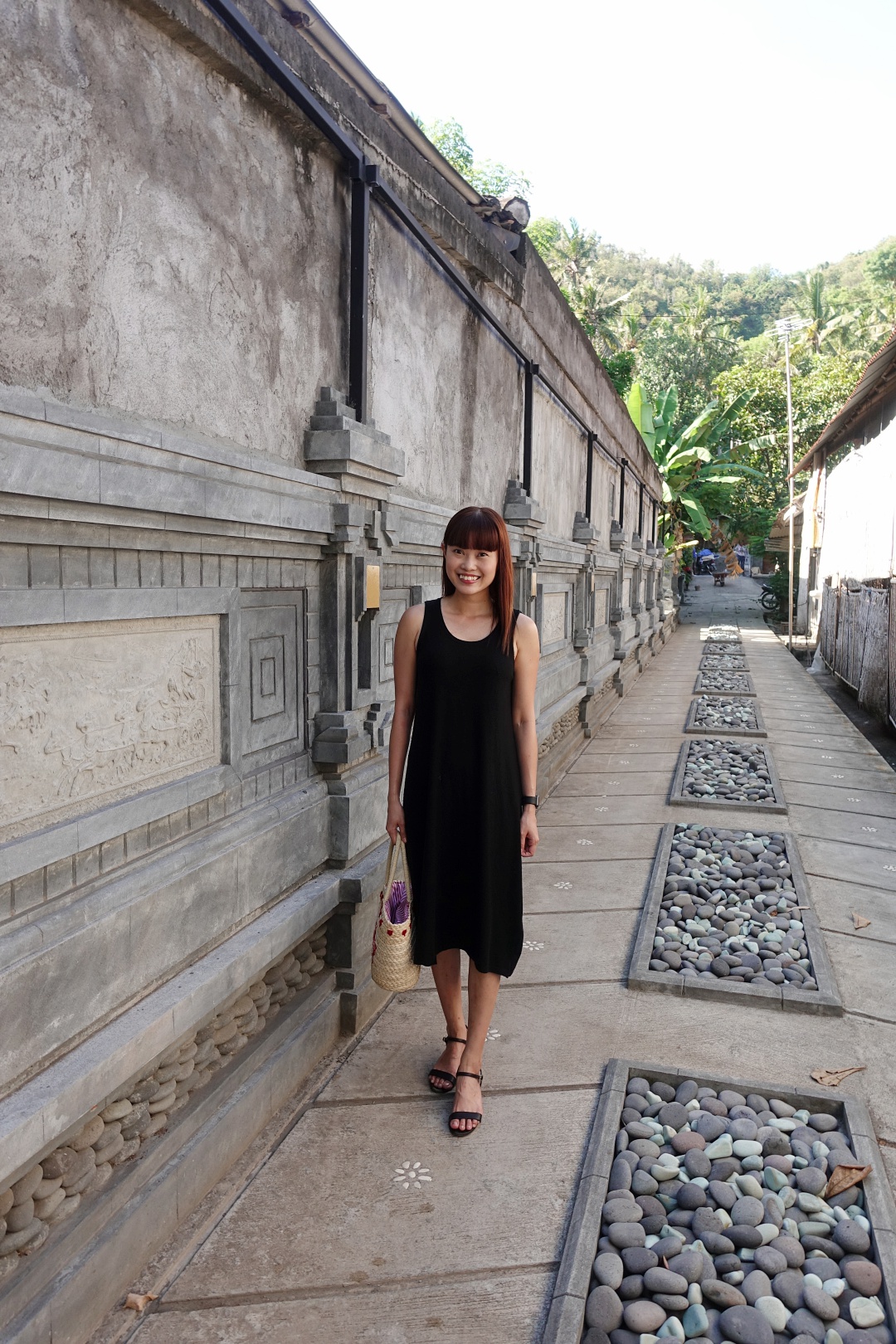 But gave up soon after that.
I think we kind of regret that we planned to spend a few hours in Candi Dasa because there really isn't much we can do there. In the end, the Husband decided to google for a place to go for lunch.
Le-Zat Beach Restaurant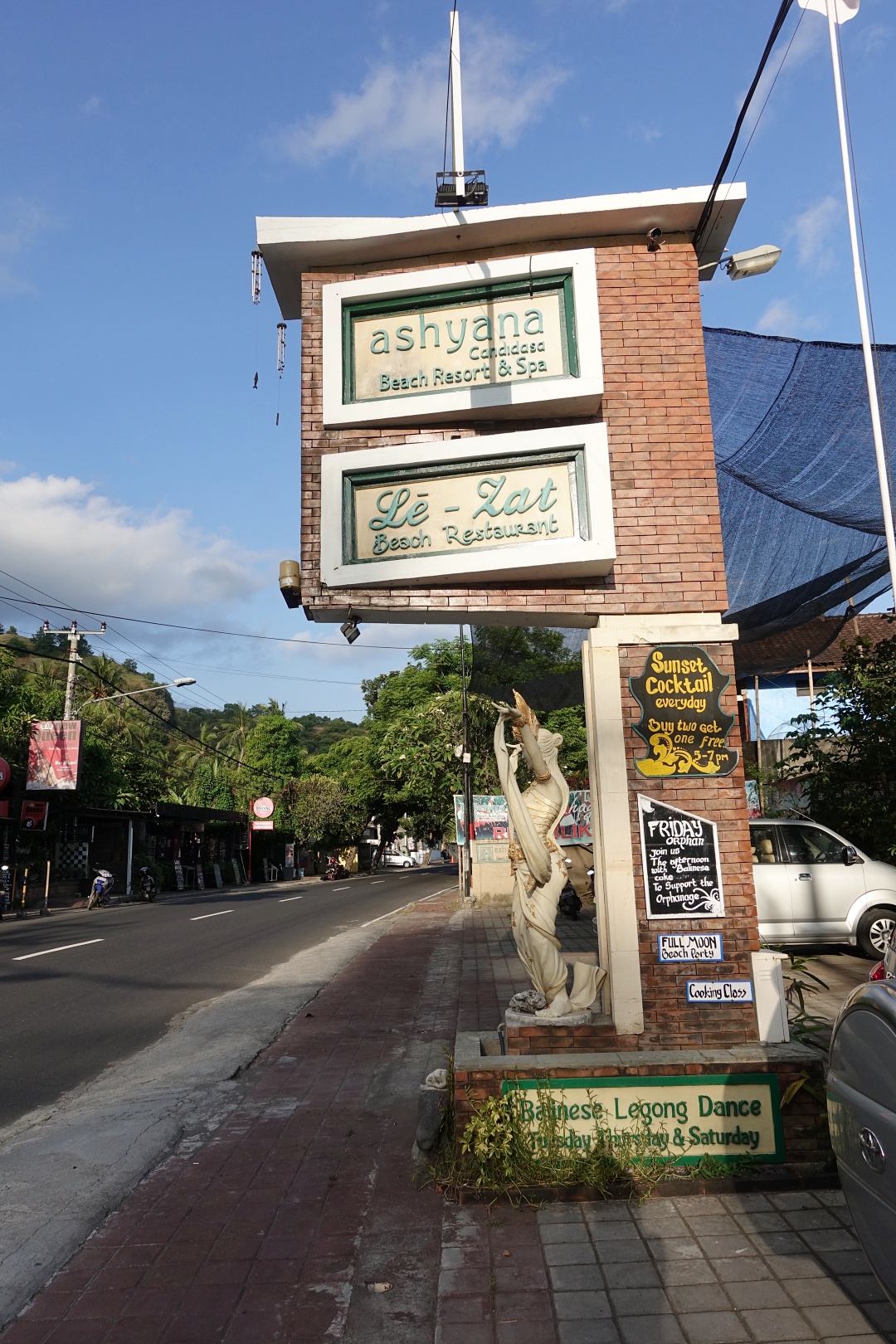 Decided on Le-Zat Beach Restaurant as it came recommended online.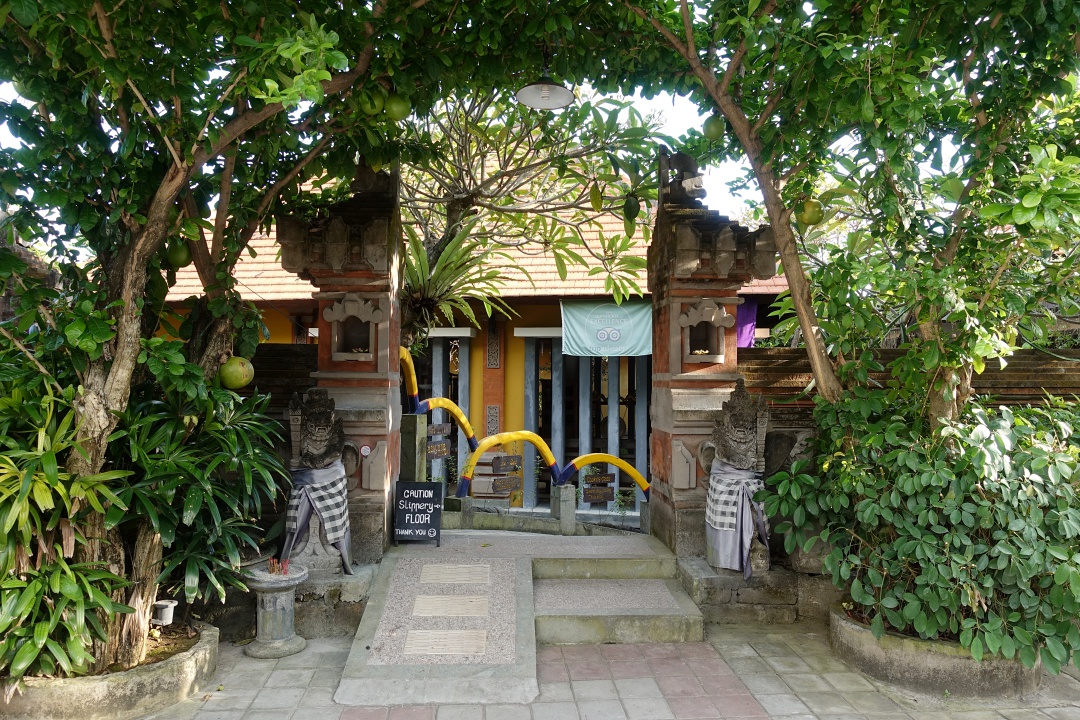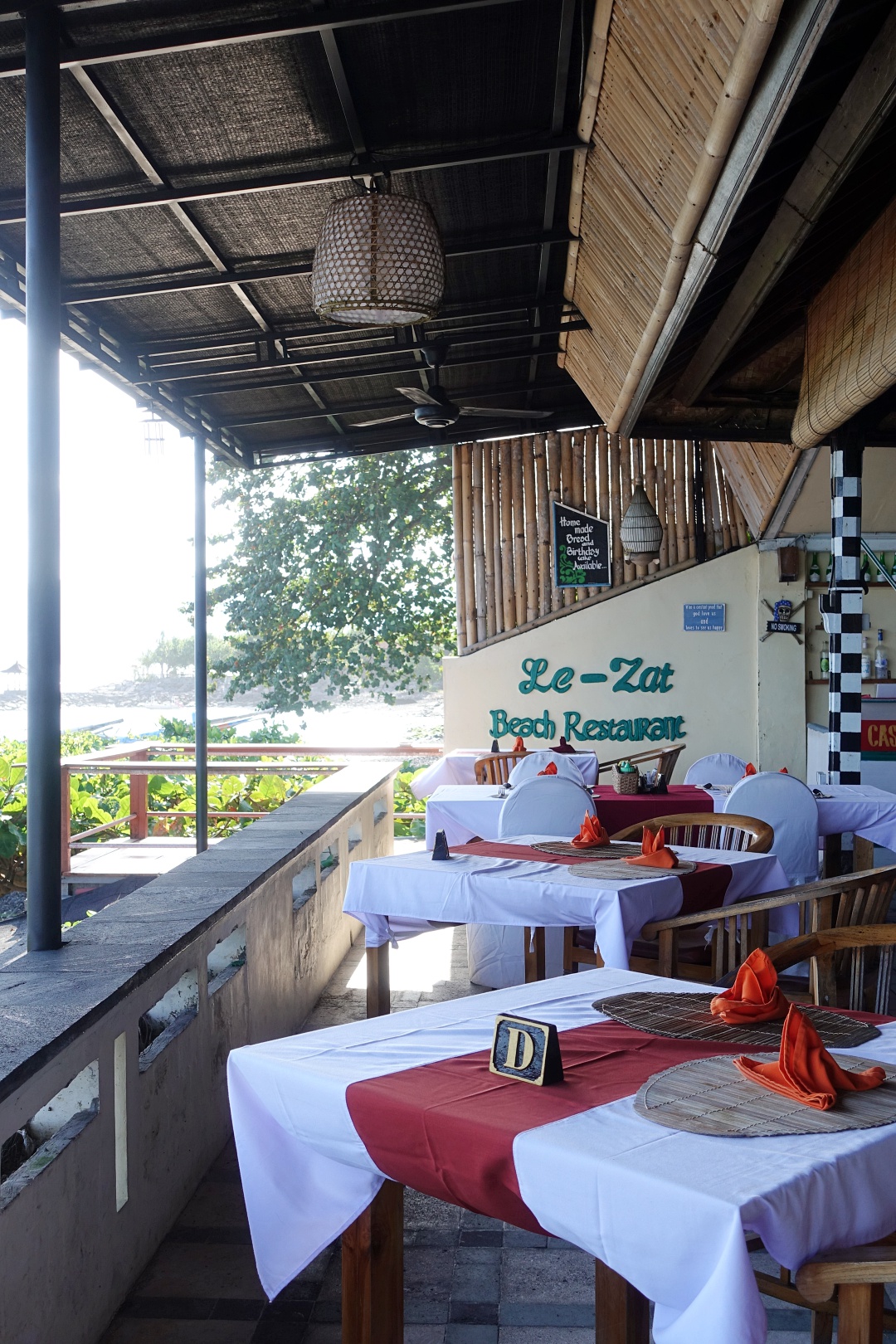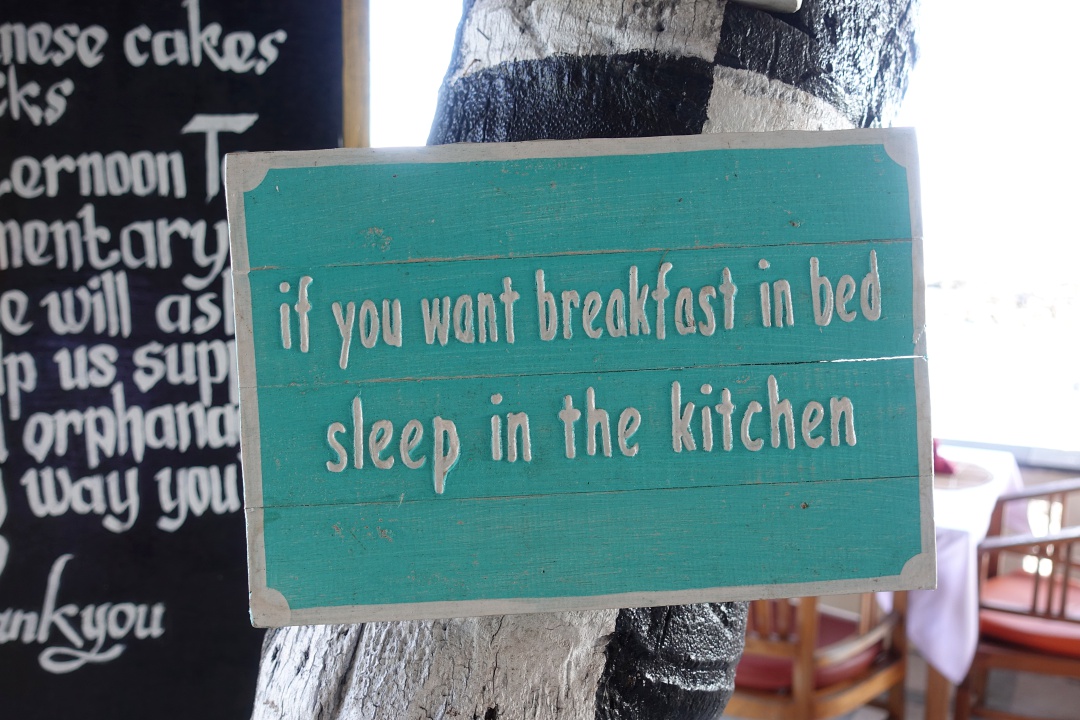 Aside from being one of the recommended restaurants, one of the main reason for picking this place instead of the others is because of the ocean view!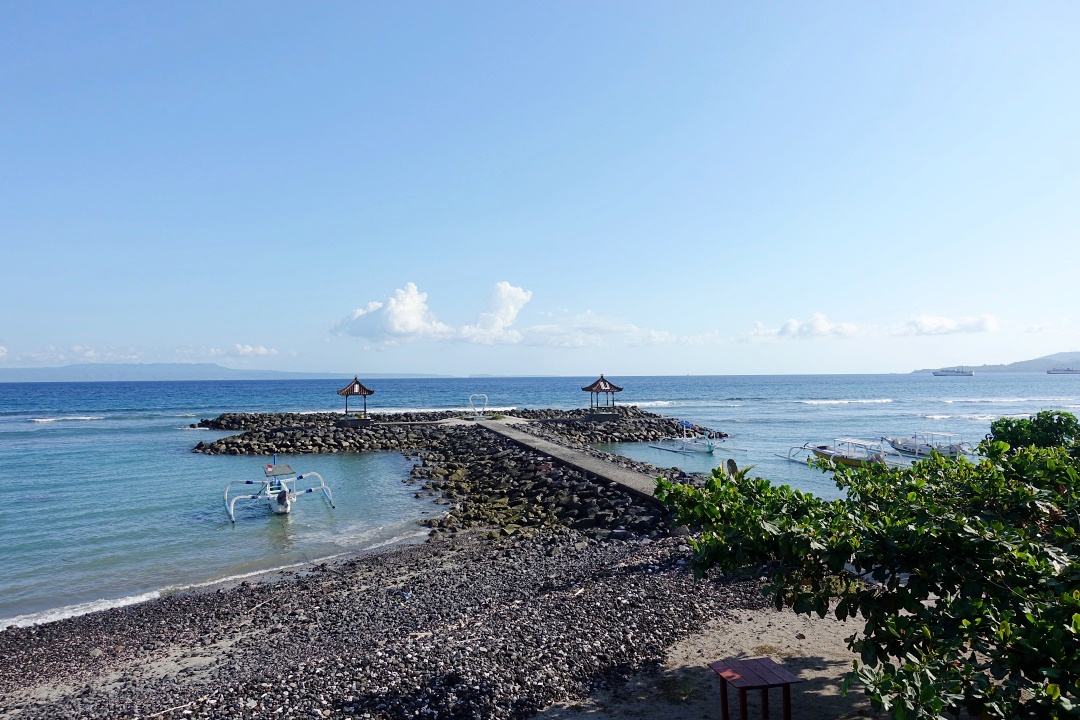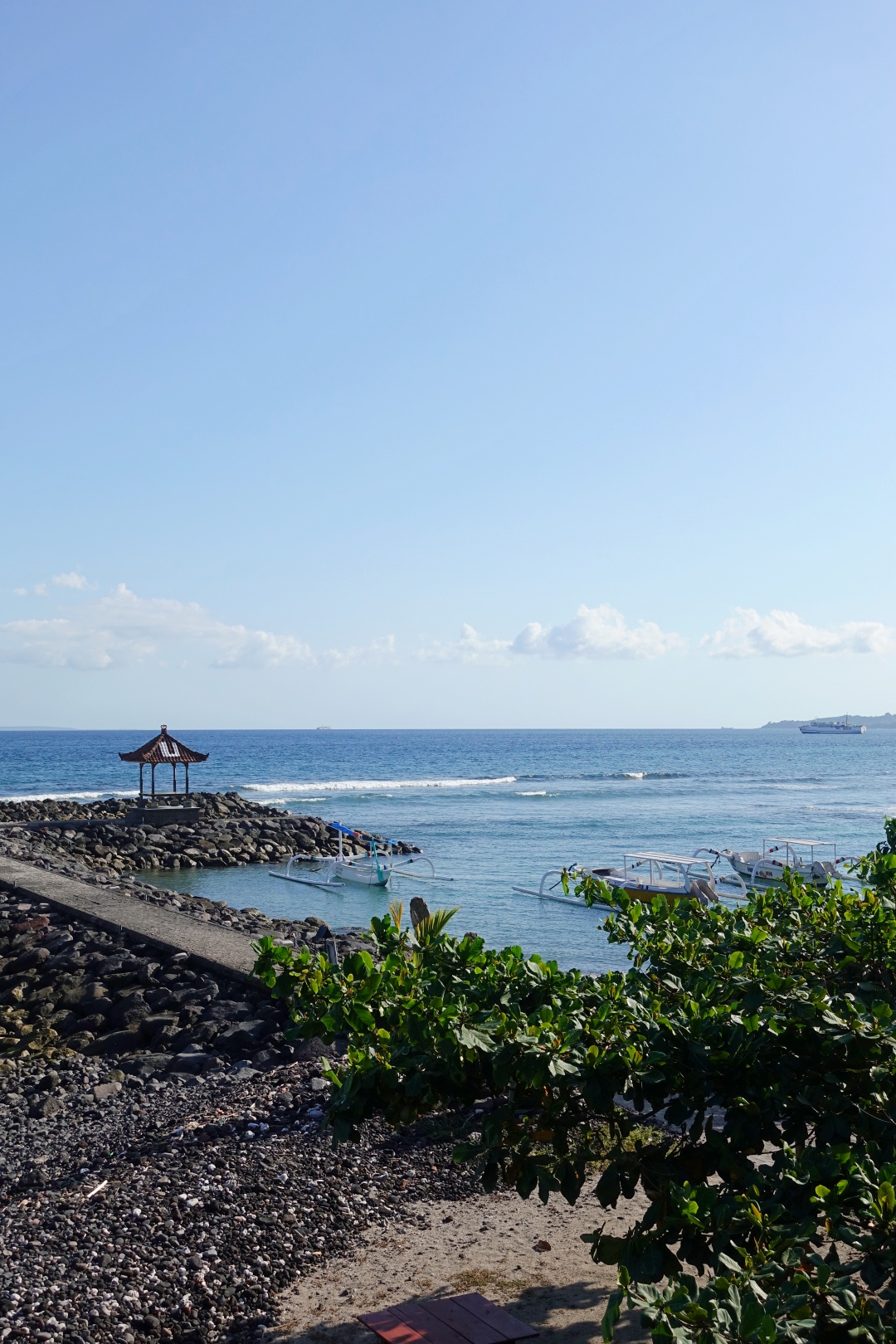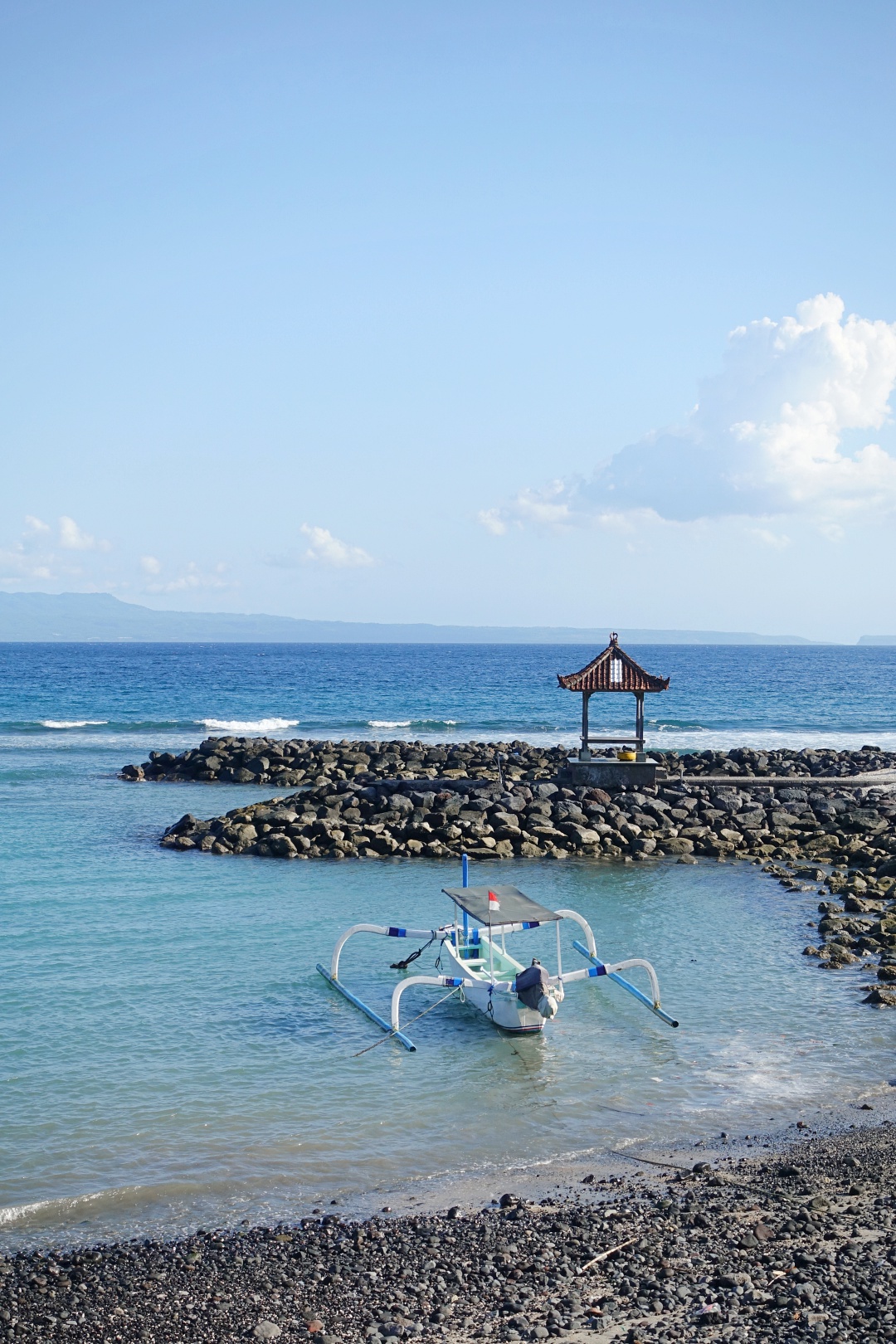 So nice!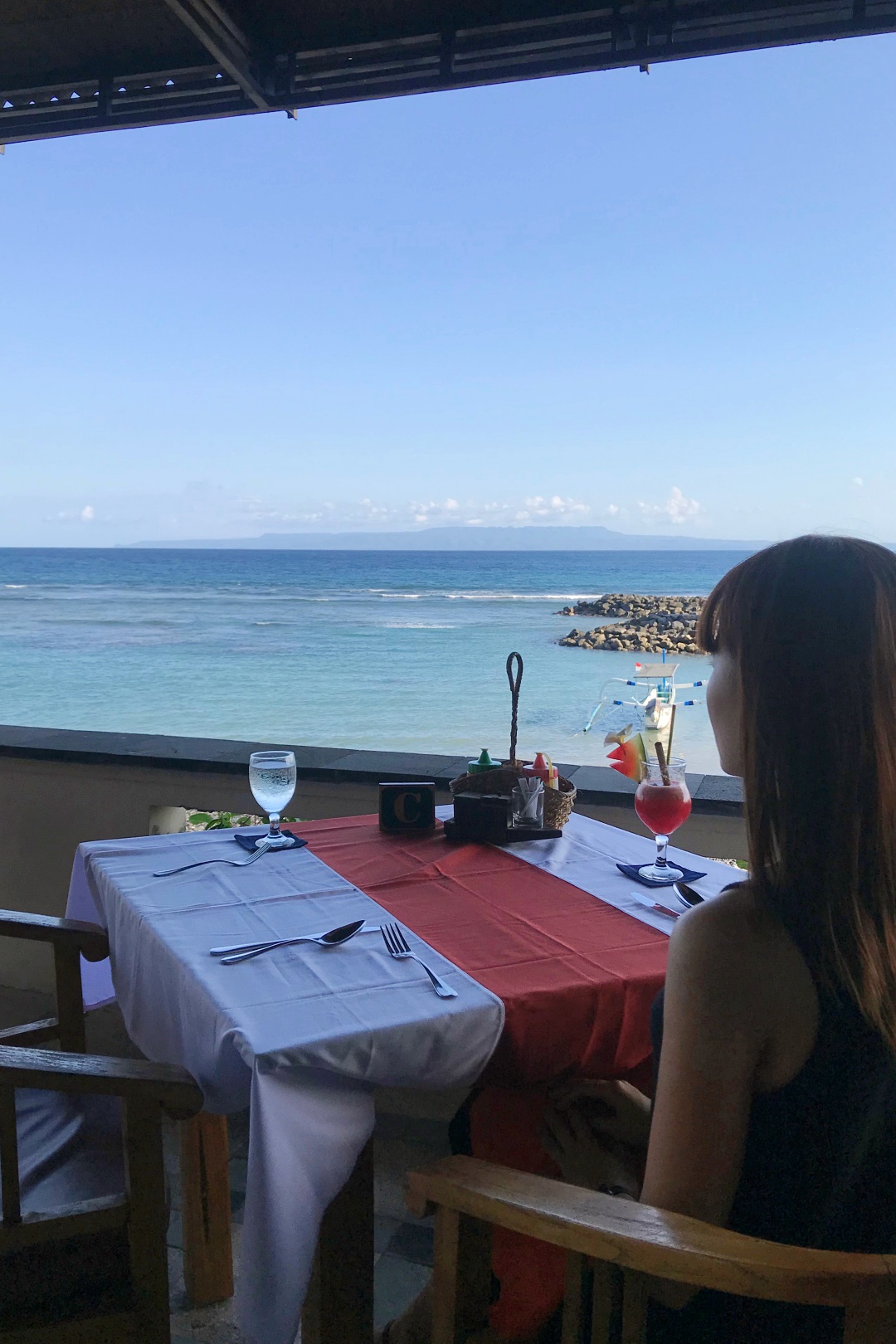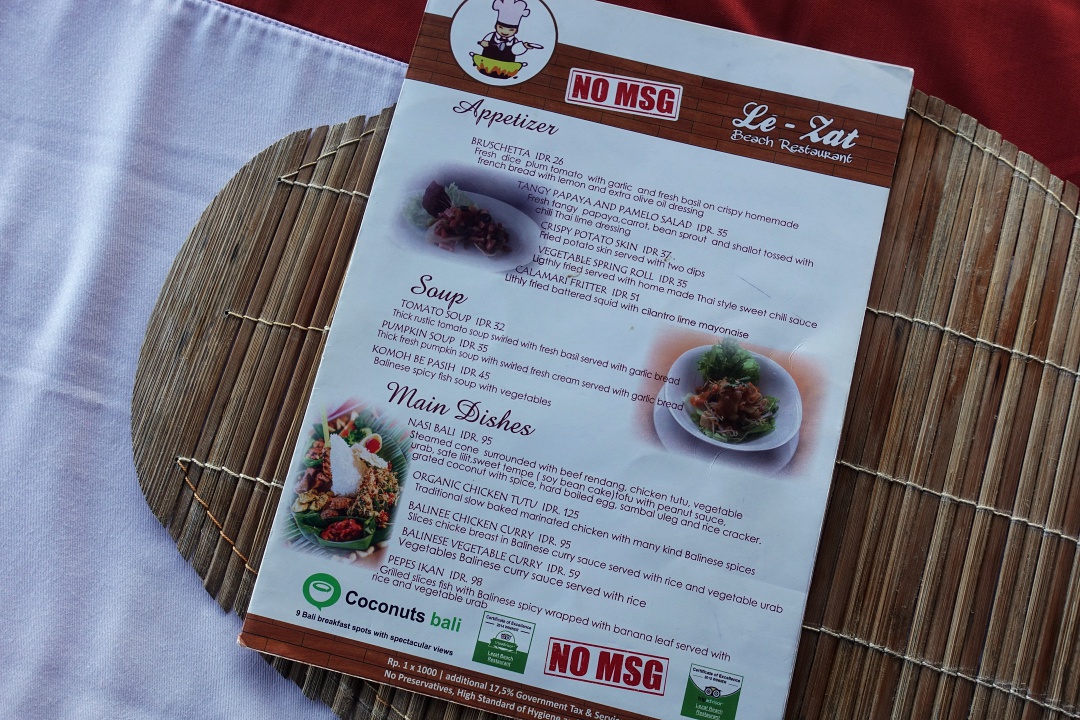 When it comes to the menu, they actually had quite a good selection. We ordered one Nasi Bali, one Chicken Sate, one Gordon Blu and Calamari Fritter. Together with one fruit juice and mineral water, we paid IDR 437,100 for our meal. Not exactly the cheapest, but I supposed the view made up for it.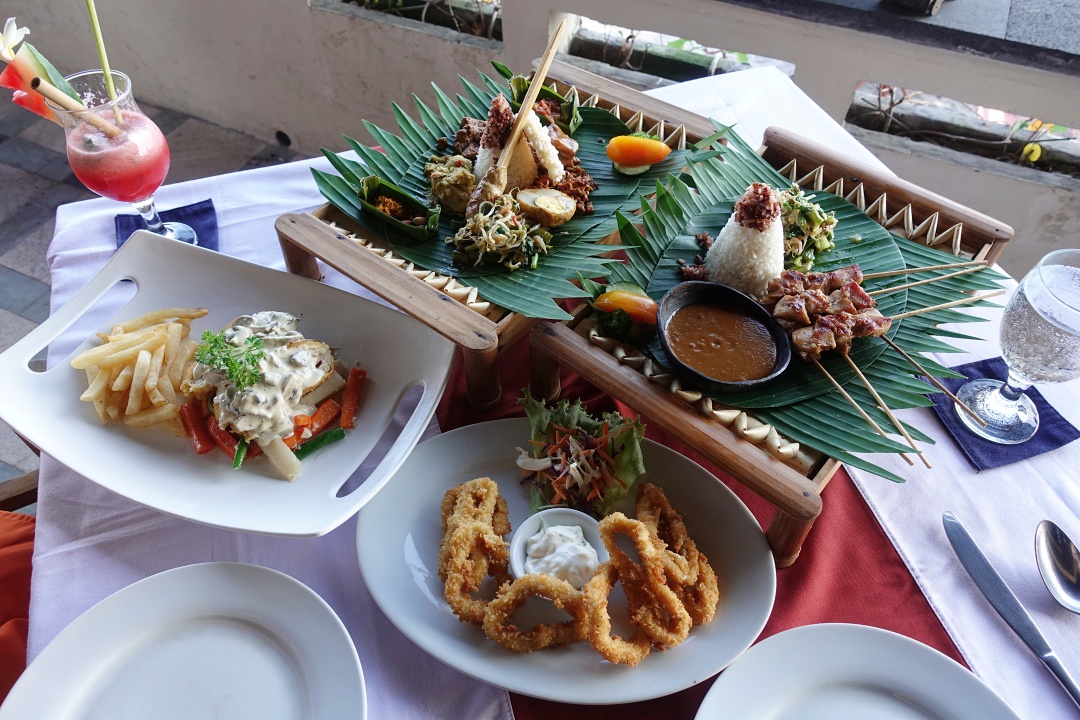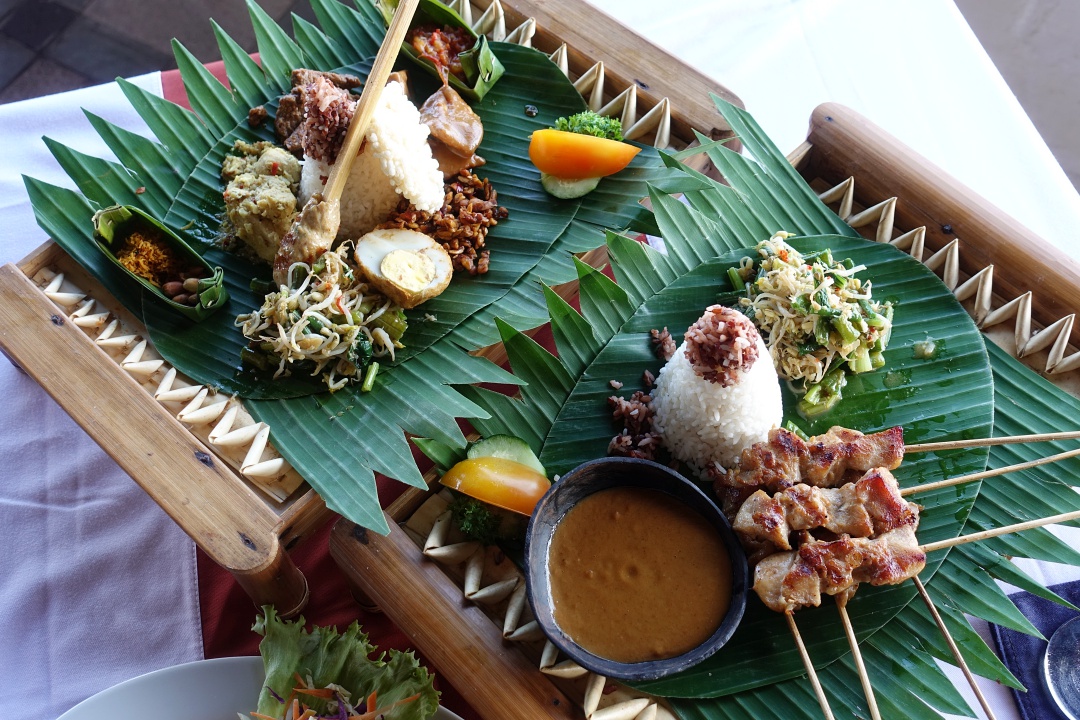 The Nasi Bali is made up of steamed white rice surrounded with beef rendang, chicken tutu, vegetable urab, sate lilit, sweet tempe with peanut sauce, grated coconut with spice, hard boiled egg, sambal uleg and rice cracker. Quite a handful of ingredients for just this one dish.
---
Finishing our meal, we made our way back to the pickup point to wait for our transport back to Alila Manggis. By the time we got back to the resort, it was around 18:00.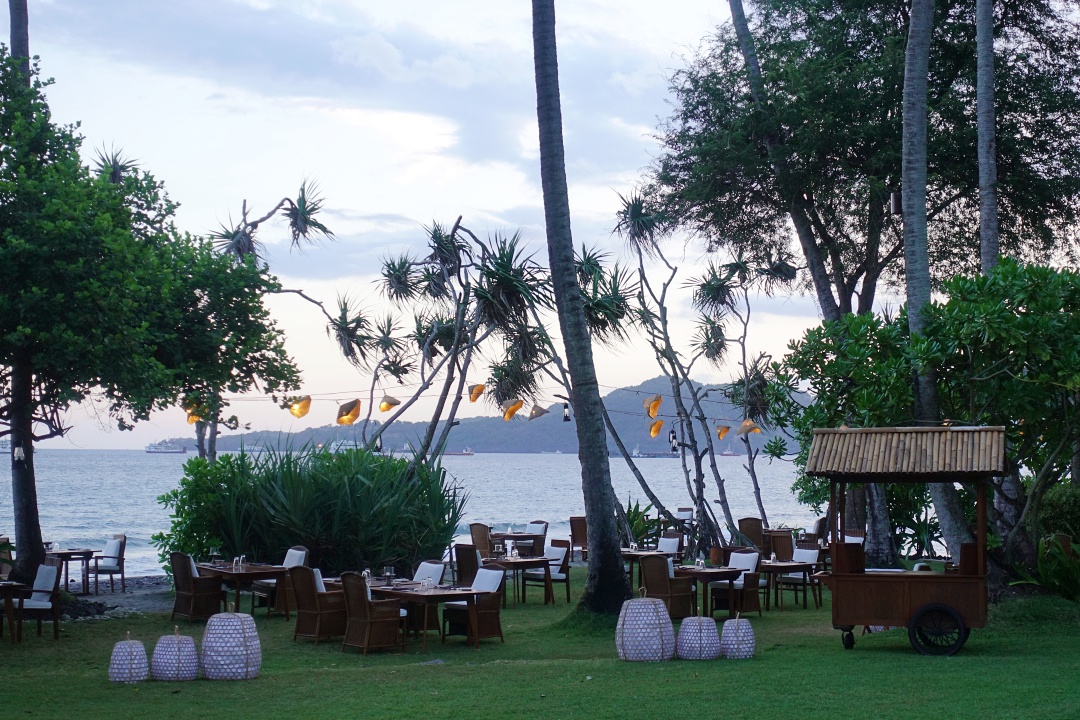 Just before the sky turn dark.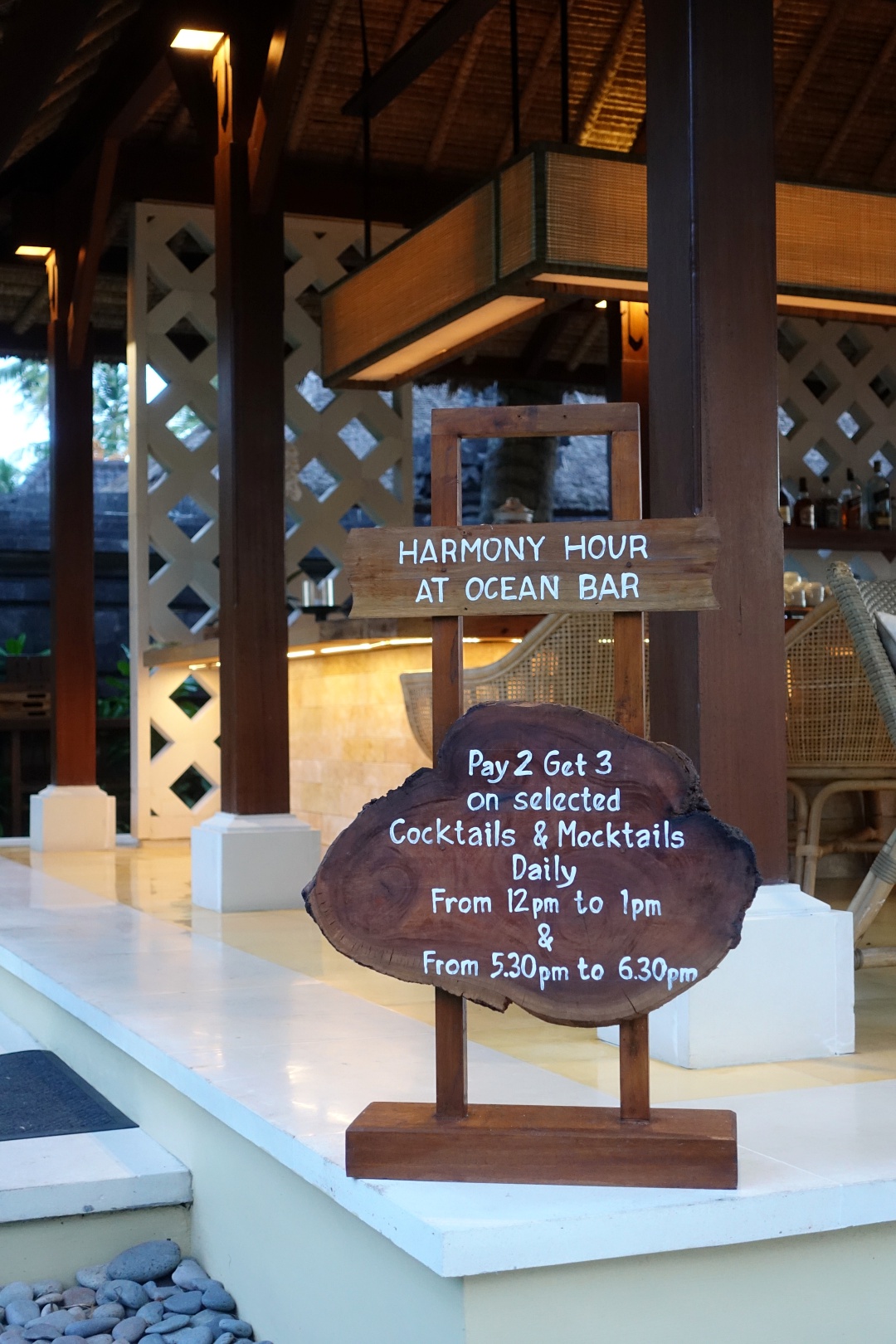 The latest addition to Alila Manggis was the newly opened ocean bar.
Since we had a rather late lunch, we decided to head up to our room first before coming down later at night for our dinner.