Spent our Day 6 in Bali going on a tour with Alila Manggis and exploring the eastern part of the island.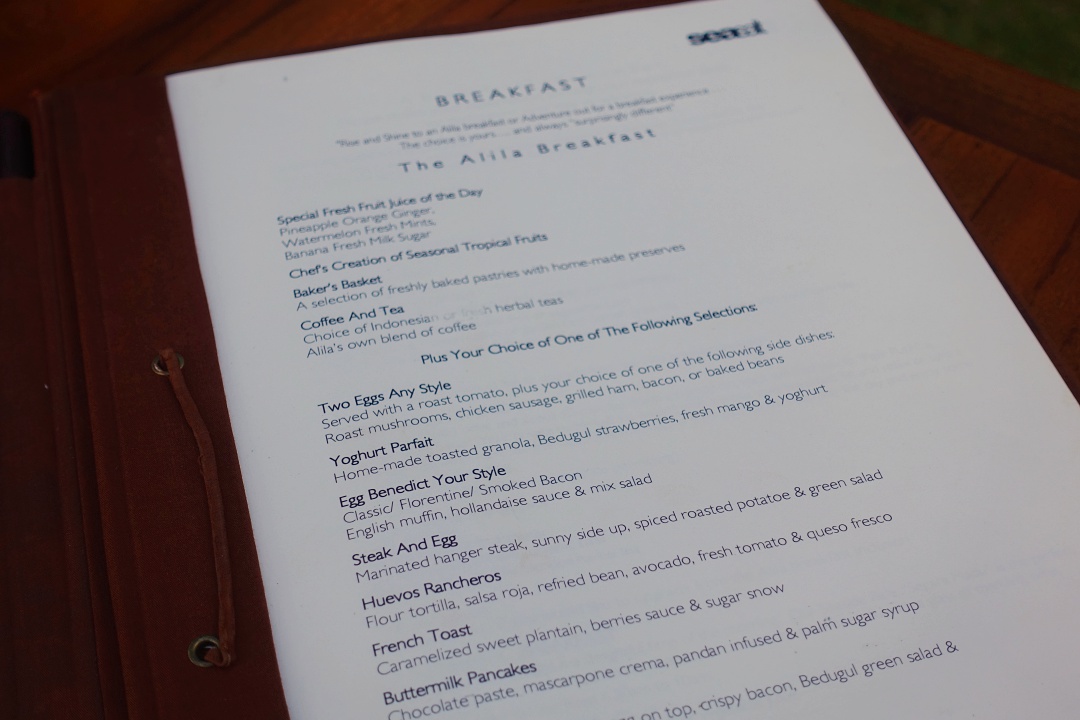 Started our day with breakfast.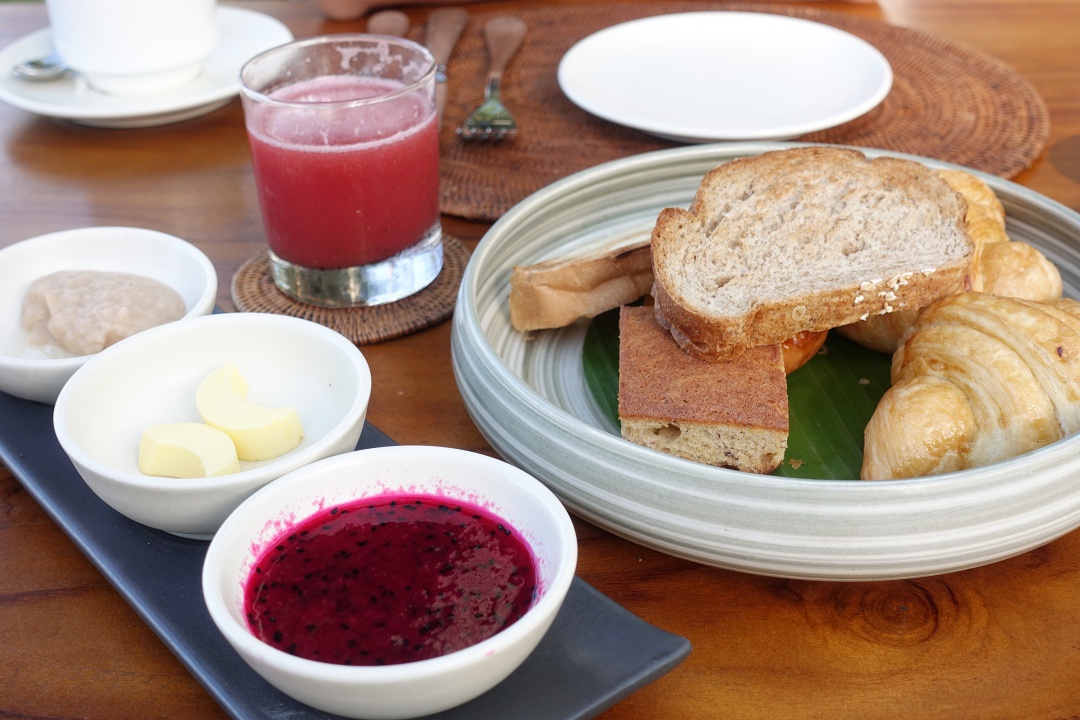 That morning it was dragon fruit preserve, butter and salak jam to go with our bread.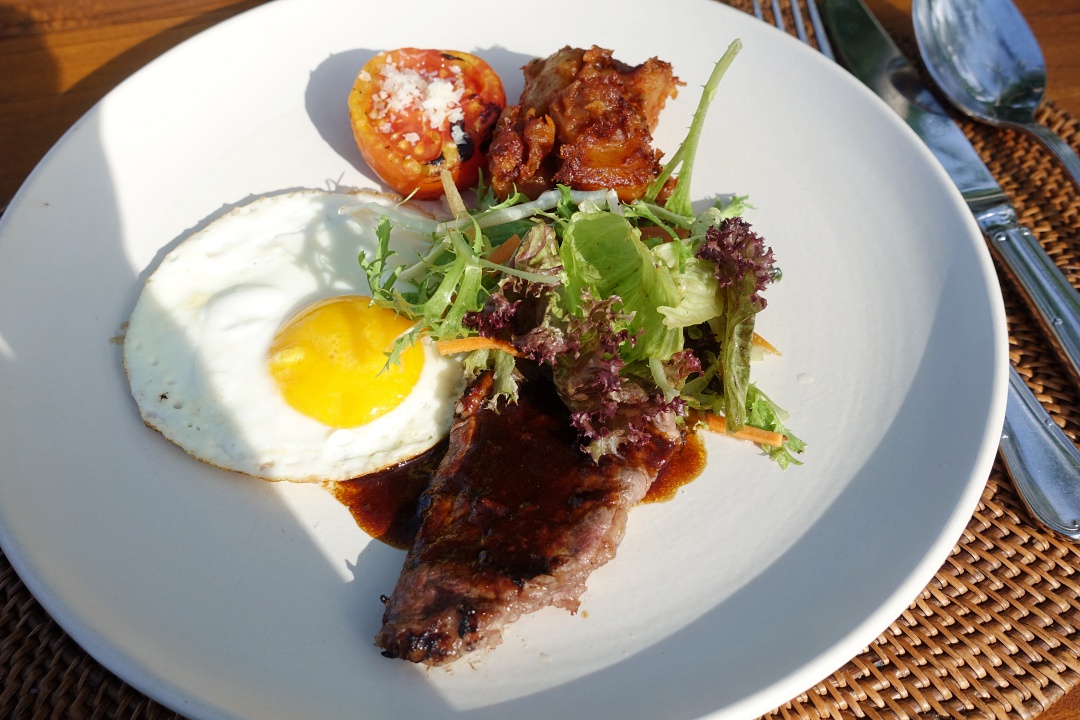 We both had Steak and Egg. It came with marinated hanger steak, sunny side up, spiced roasted potato and a green salad.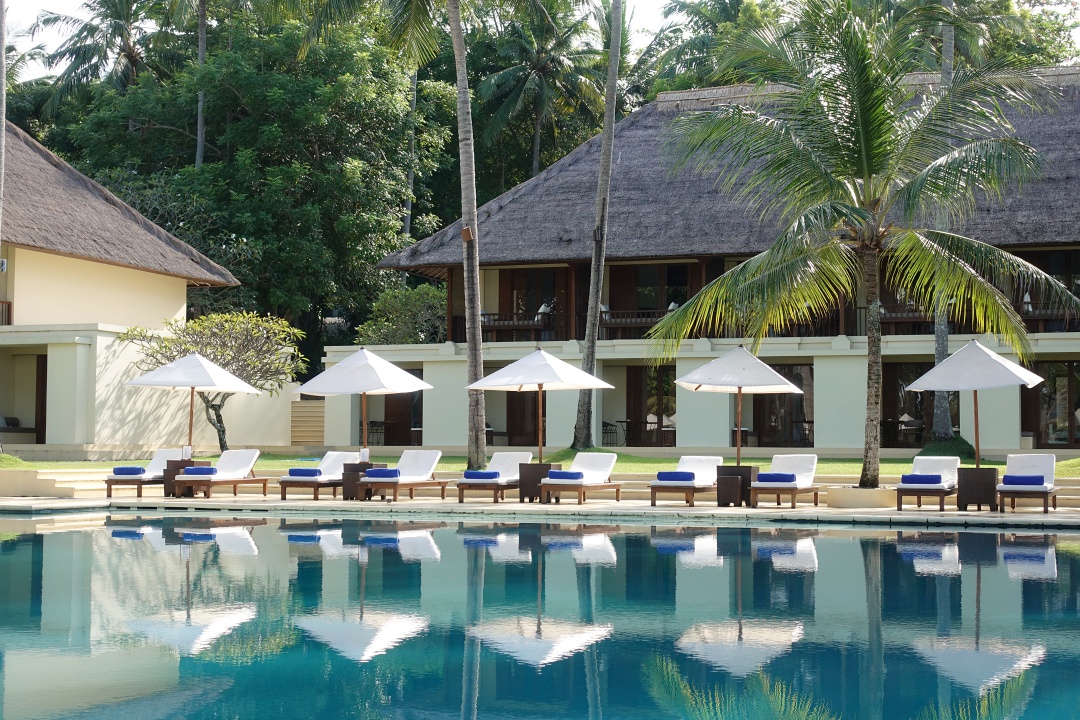 Such a beautiful day! Perfect for sightseeing!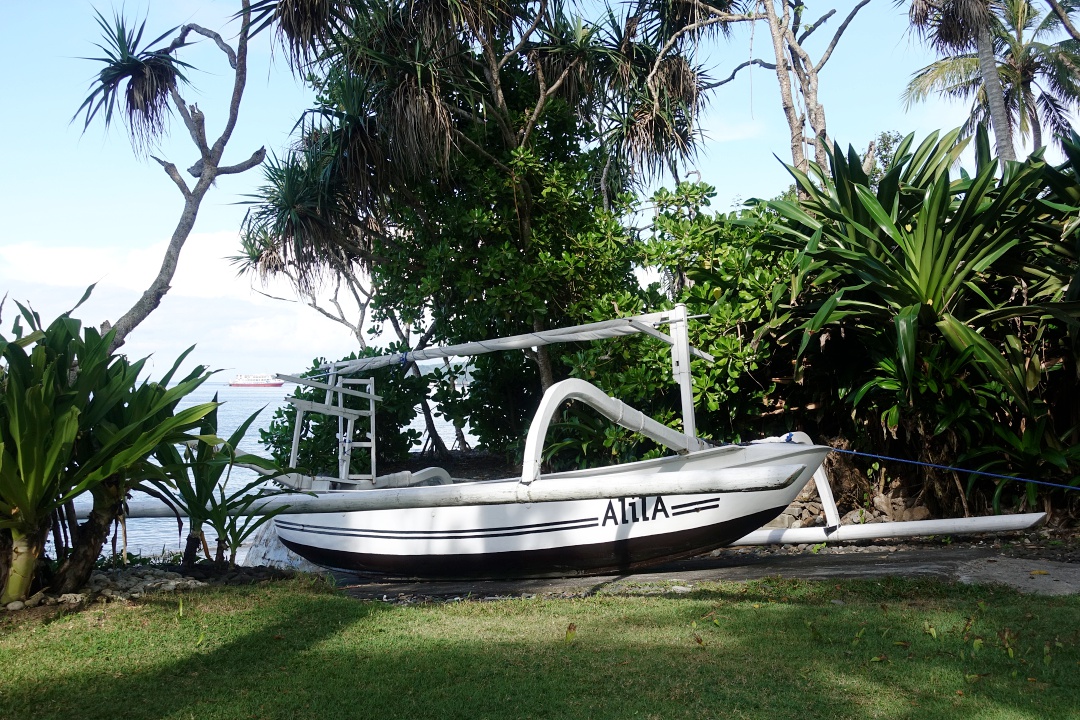 At around 09:00 or 09:30, we set off to our first destination – the Taman Ujung Water Palace.
Taman Ujung Water Palace
Located in the village of Seraya, the Ujung Water Palace is a former palace in Karangasem Regency, Bali. It is also one of the island's largest historical landmarks and places of interest in the easternmost part of the island.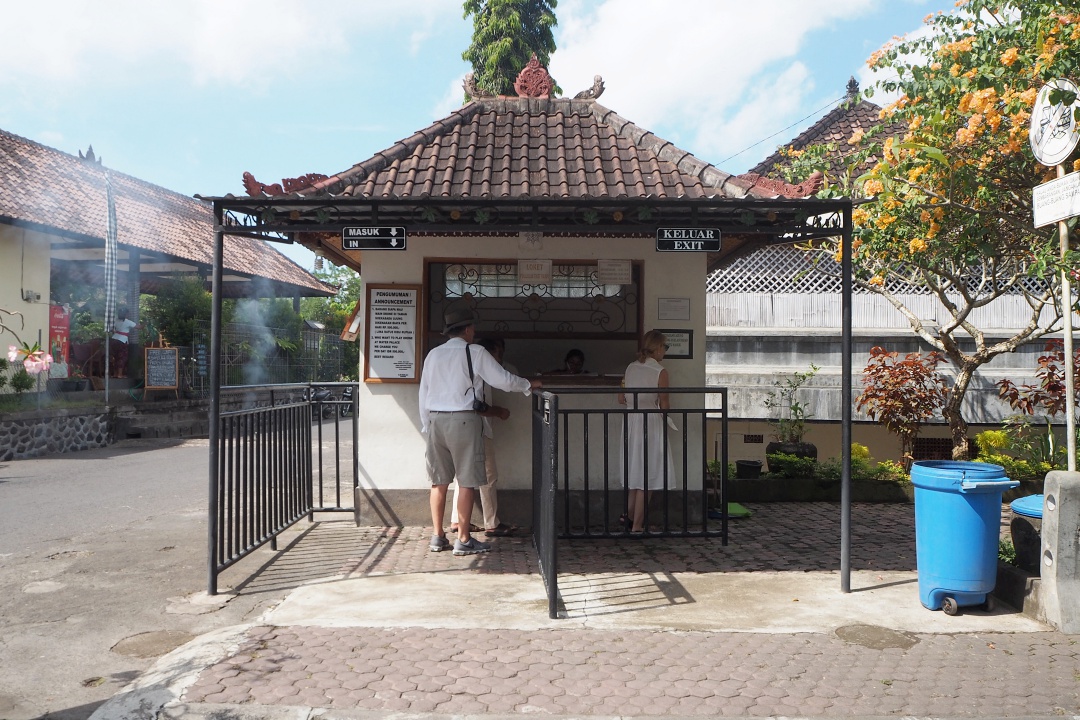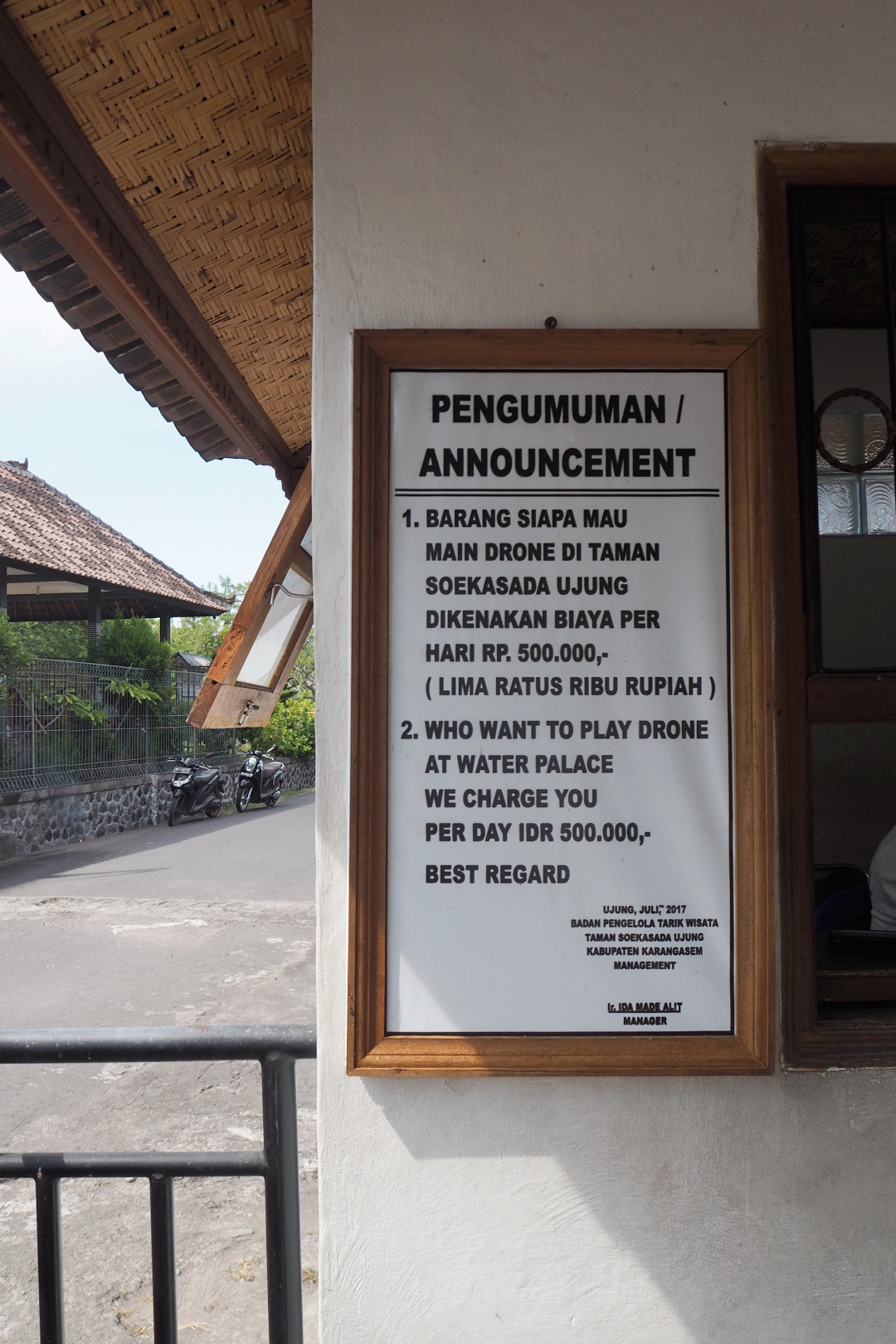 Was taken aback when we saw that they charge IDR 500,000 for the playing of drone at the water palace. We wouldn't pay that amount, but I think it was good that they listed it. At least now we know we are allowed to fly a drone there (as long as we pay for it).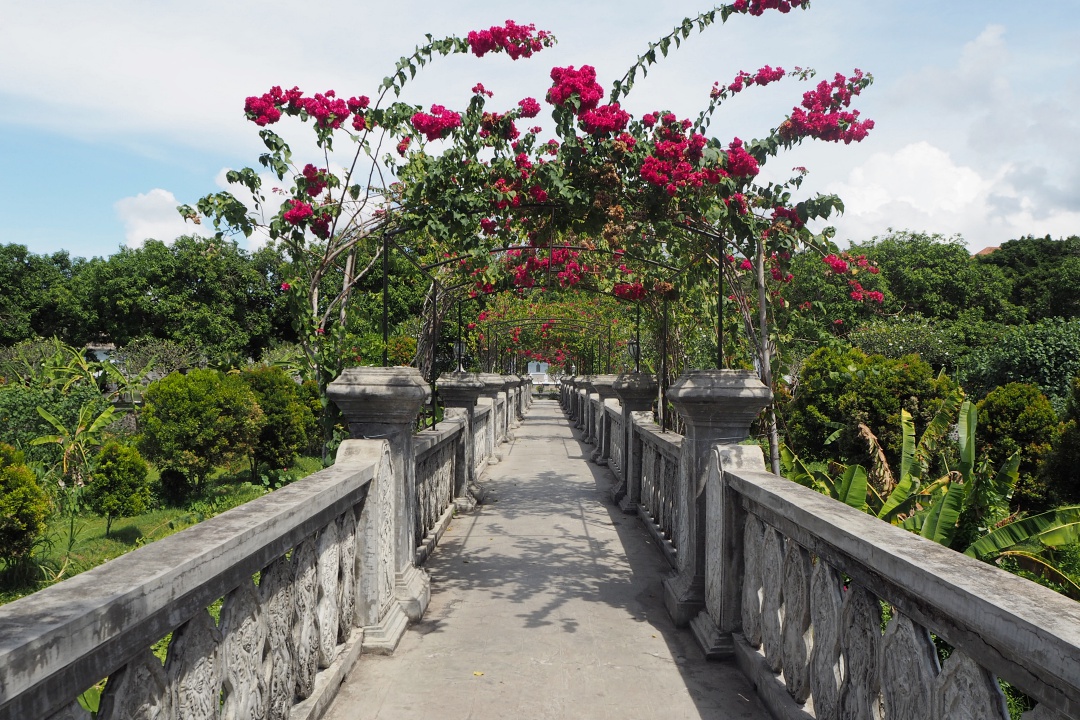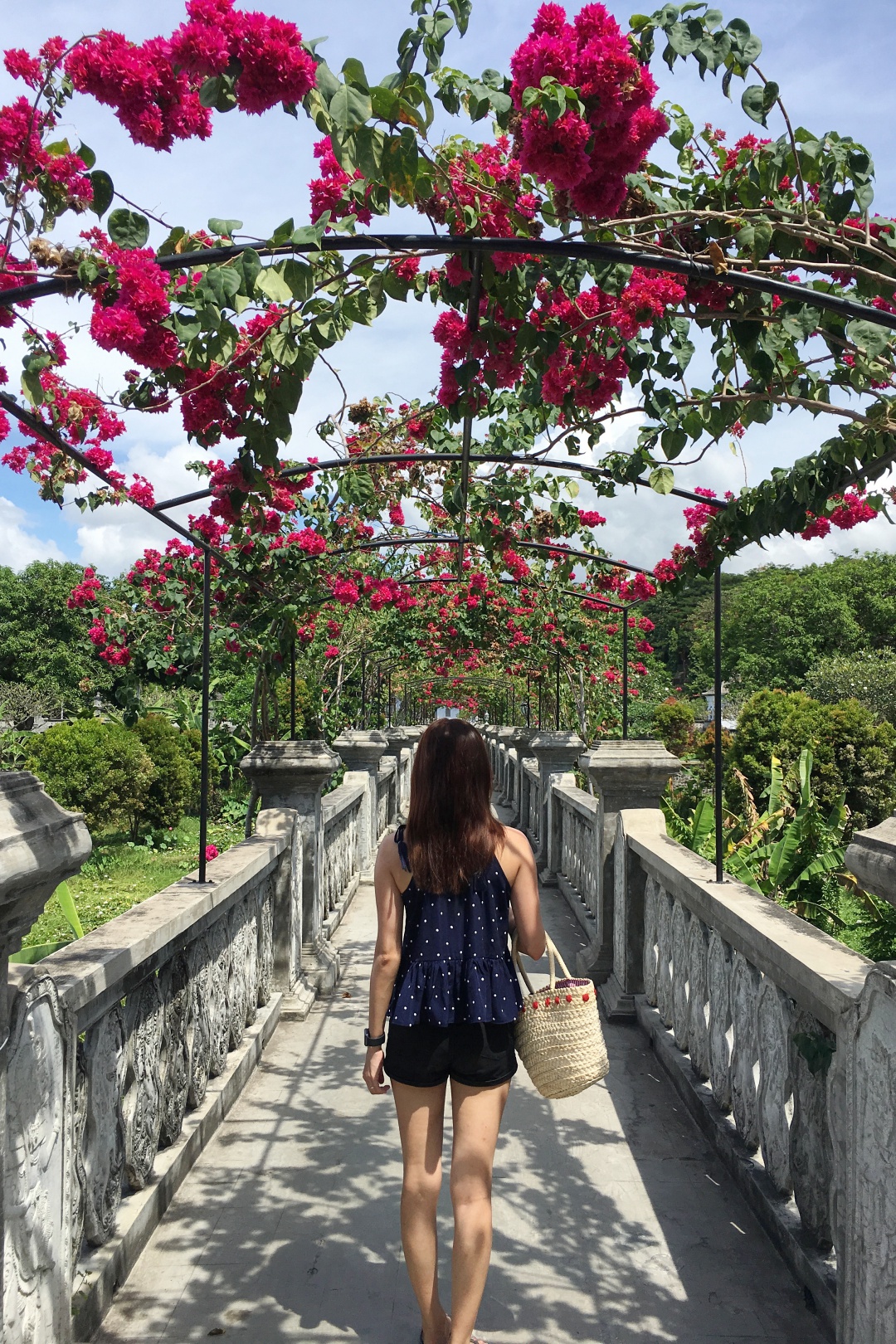 The pathway leading into the complex was lined with these beautiful flowers.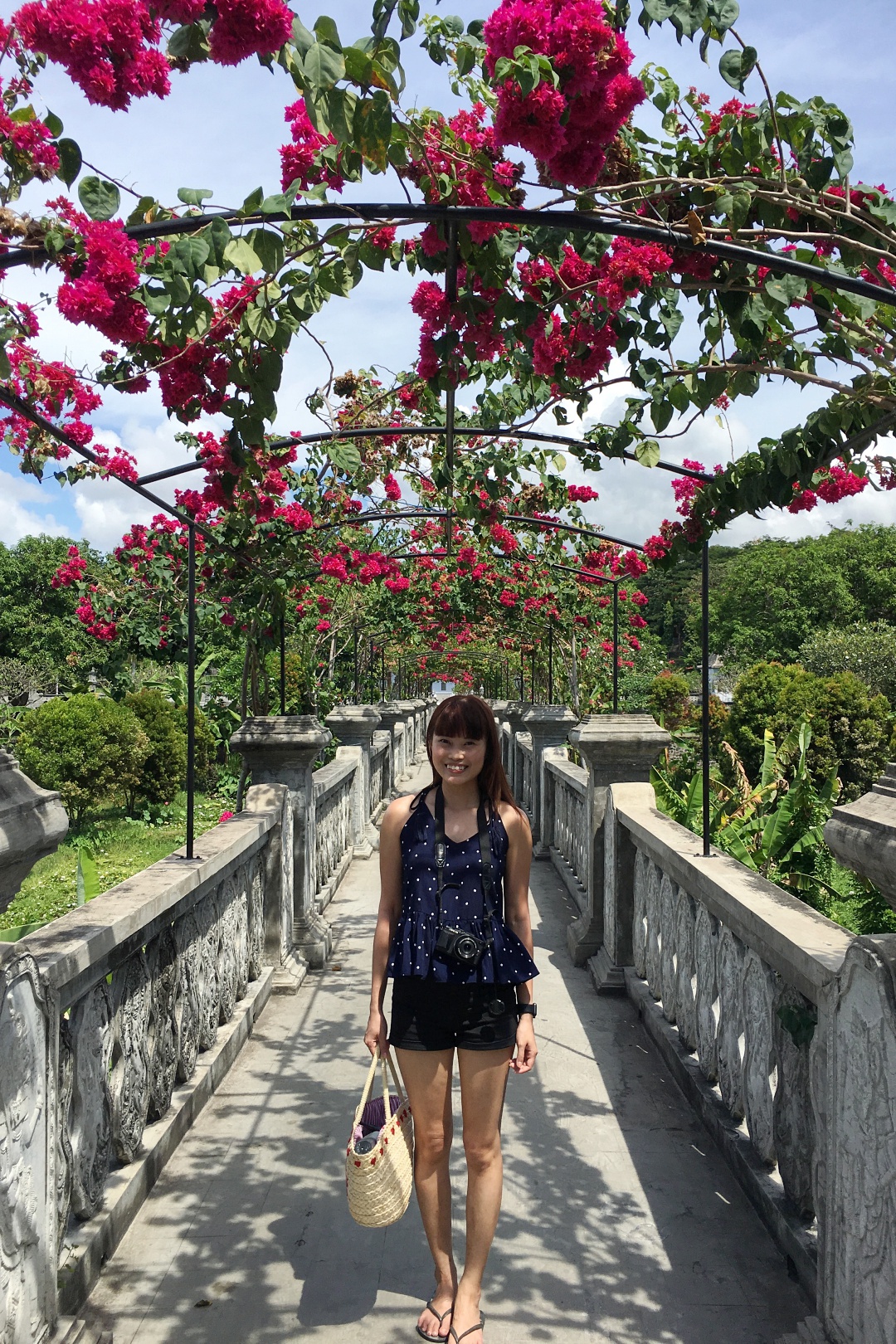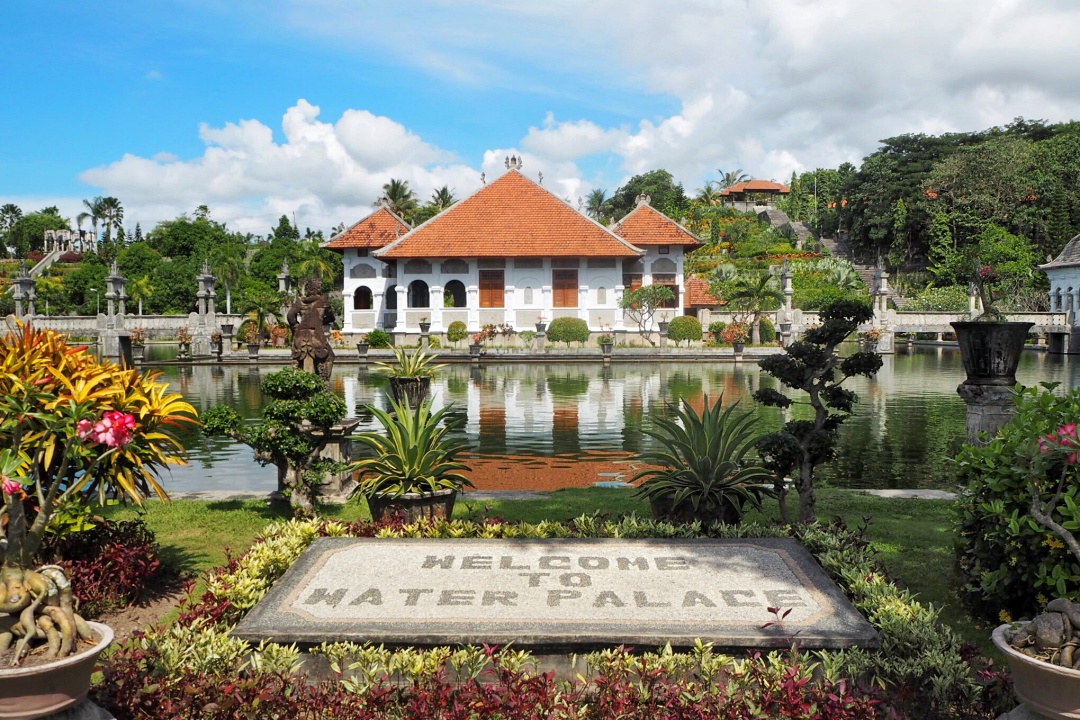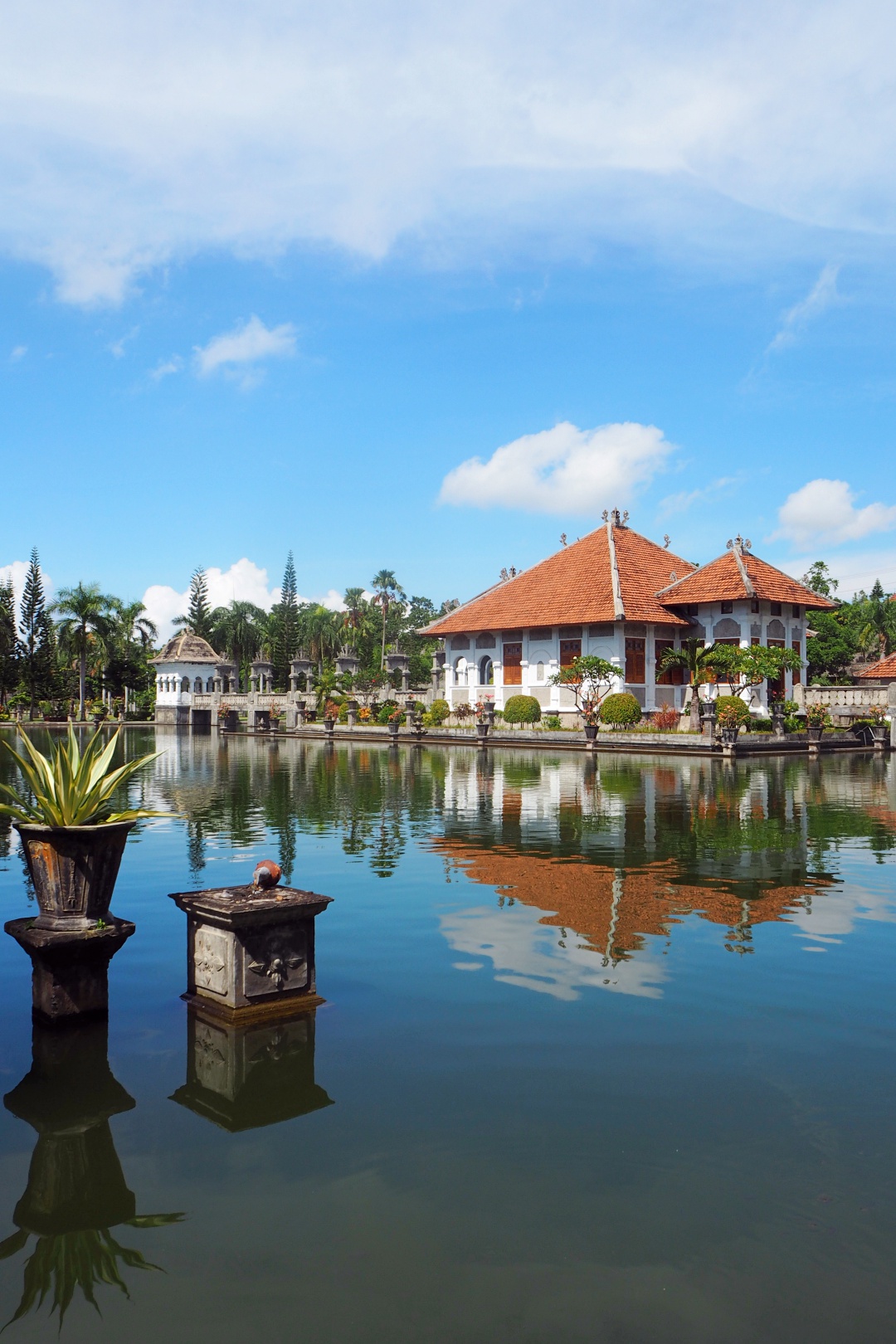 The entire place looks so scenic and peaceful at the same time.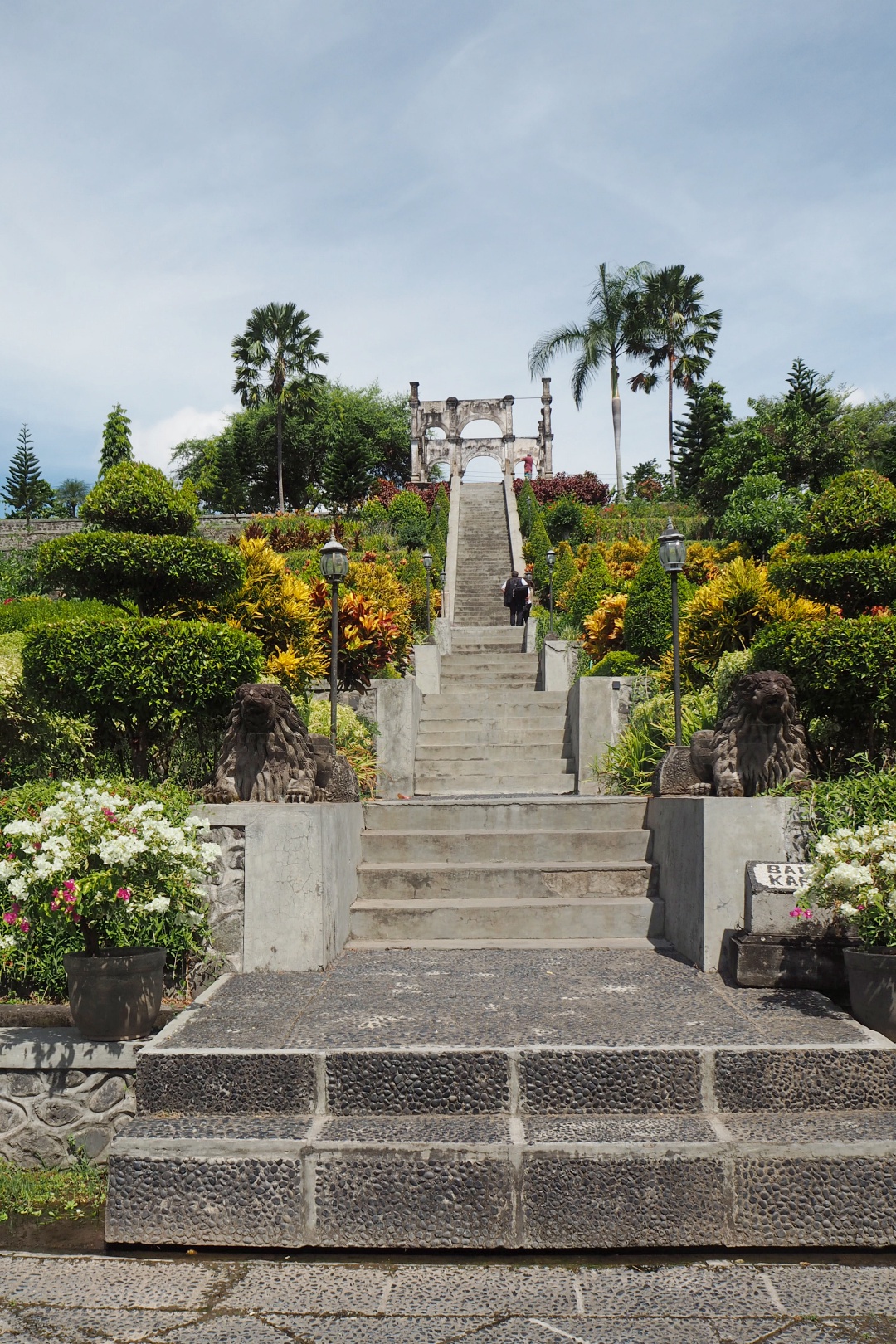 We decided to climb up these steps to have a better view from the above.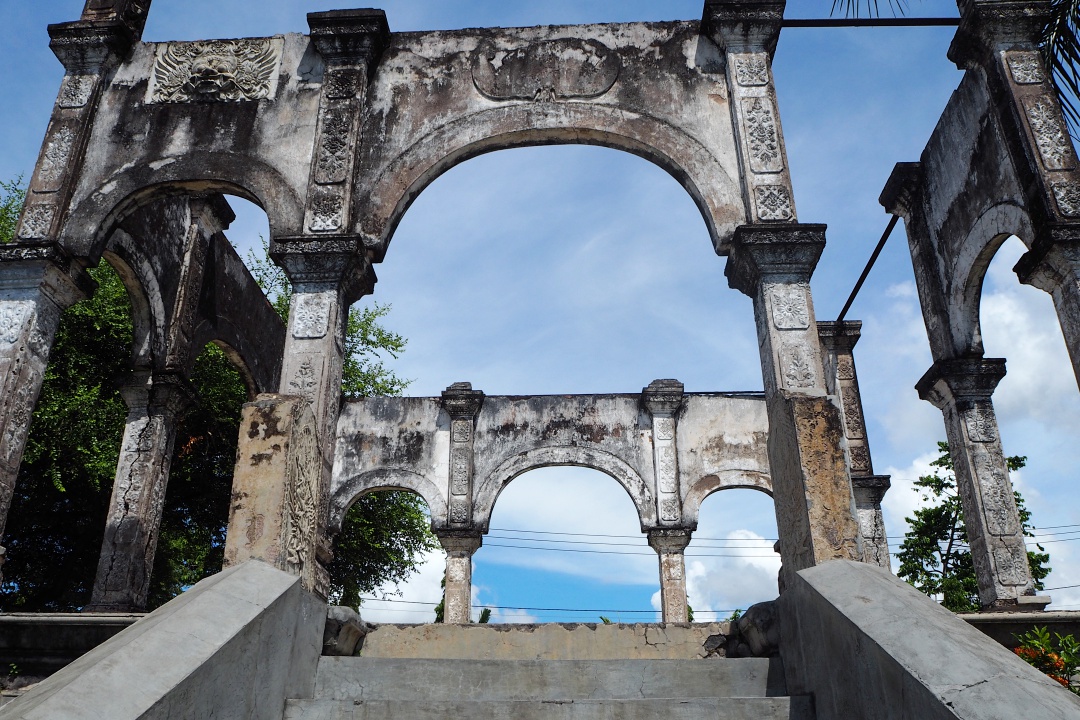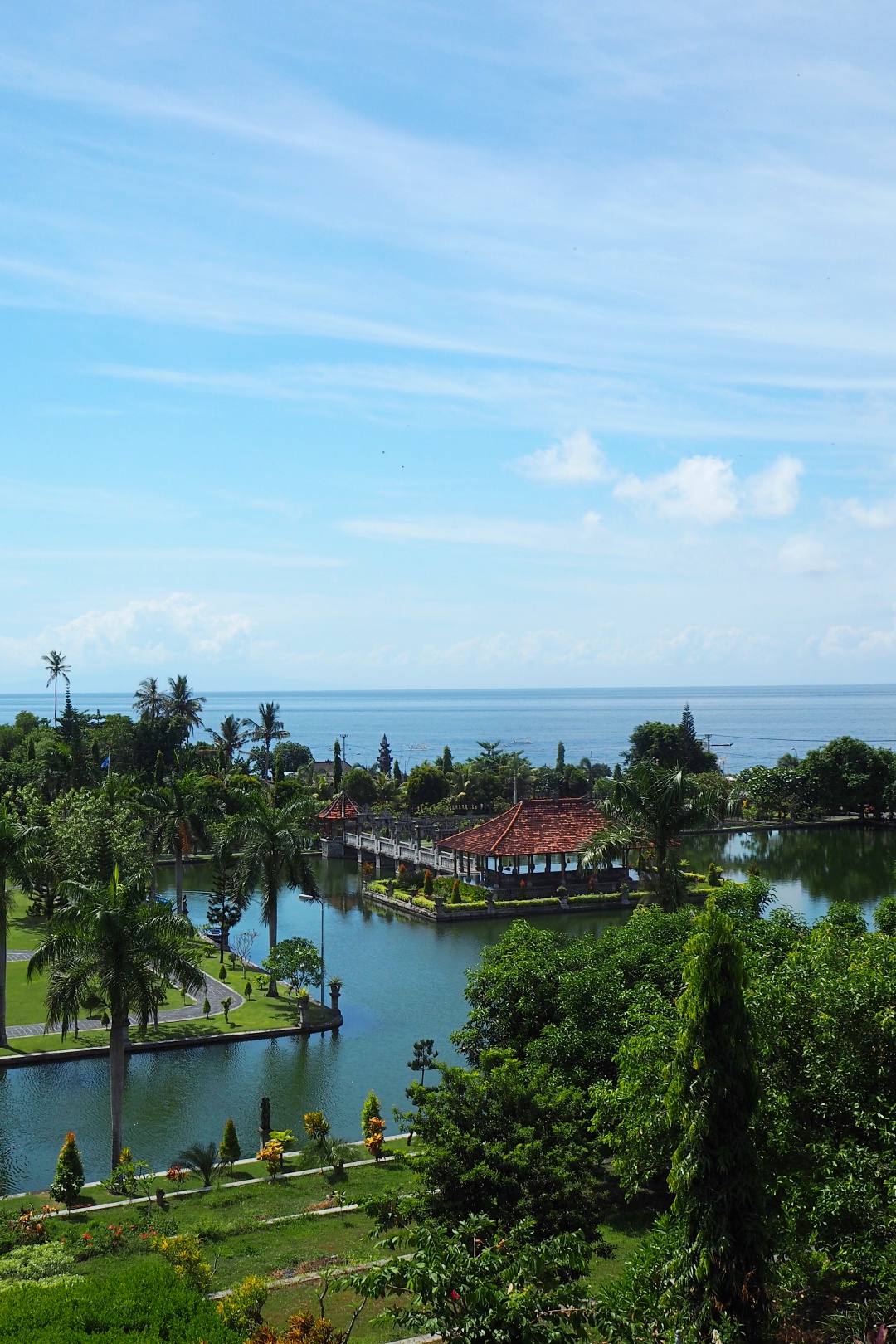 It was no doubt tiring to climb up the stairs, but the view from above made up for it. We look even catch a nice view of the ocean from there.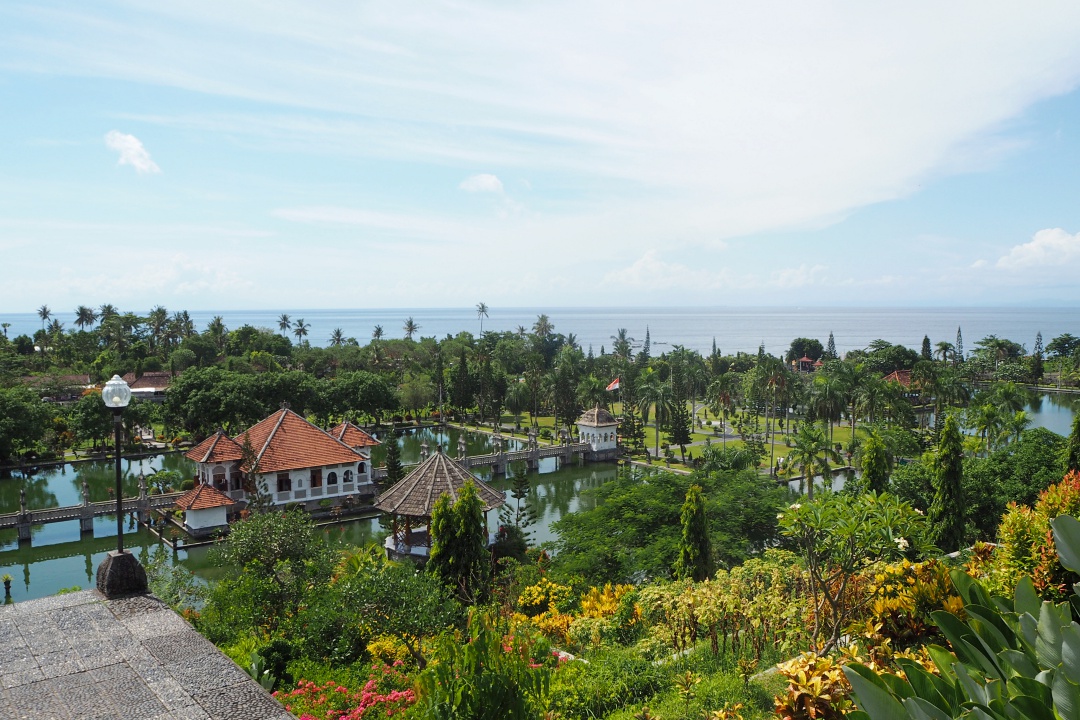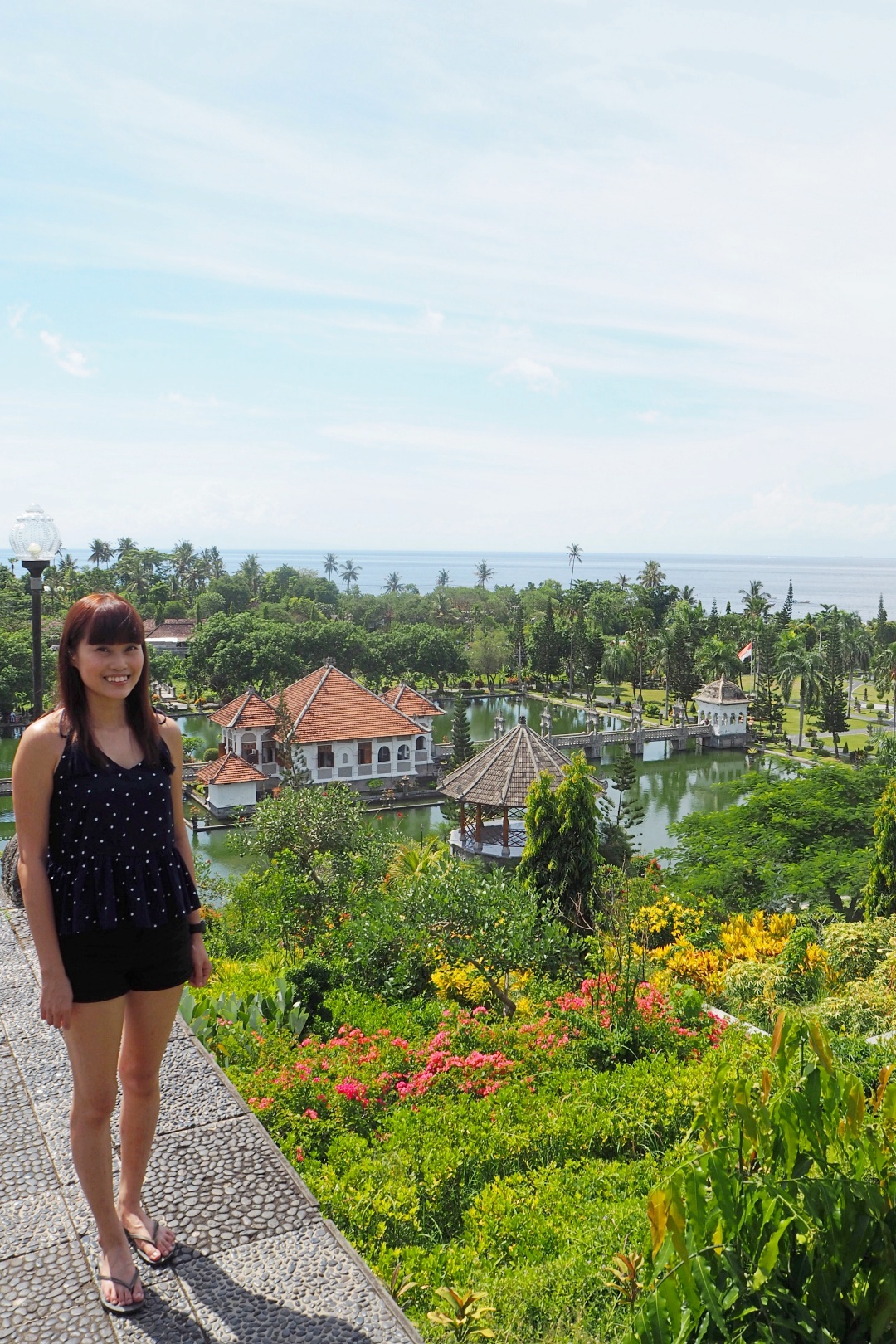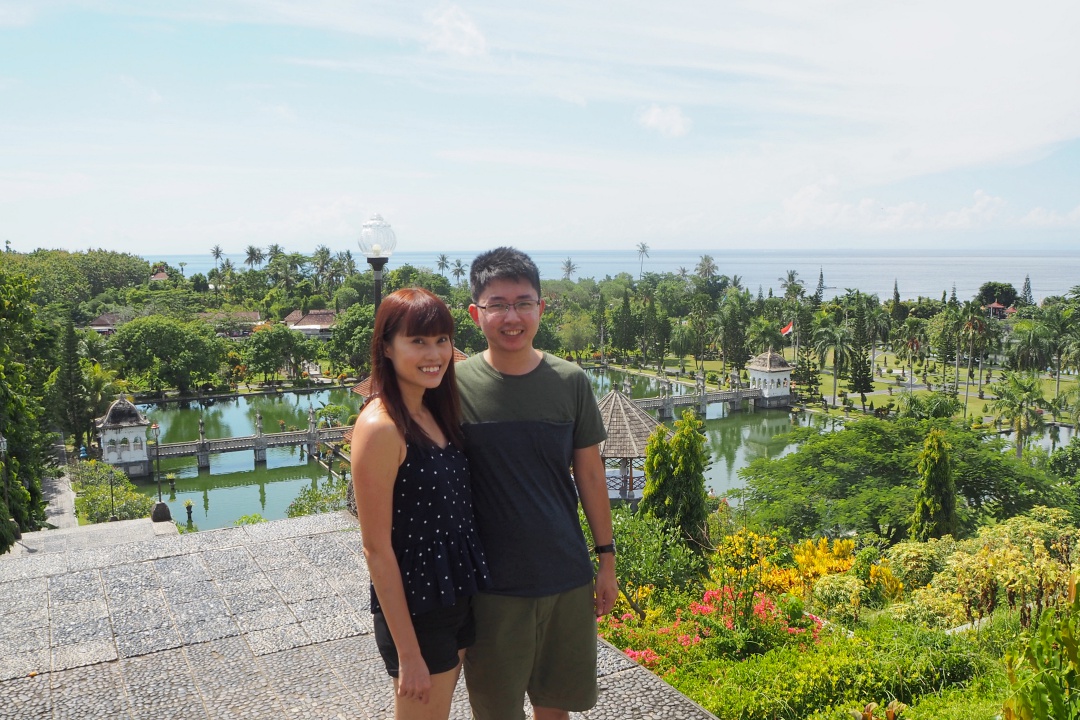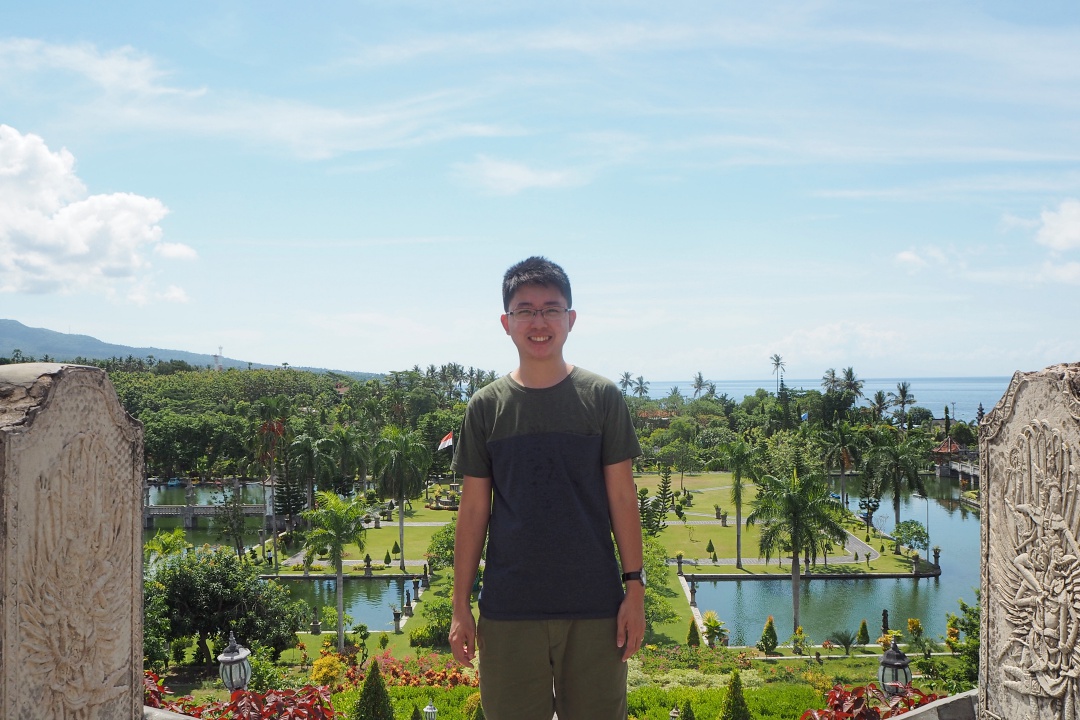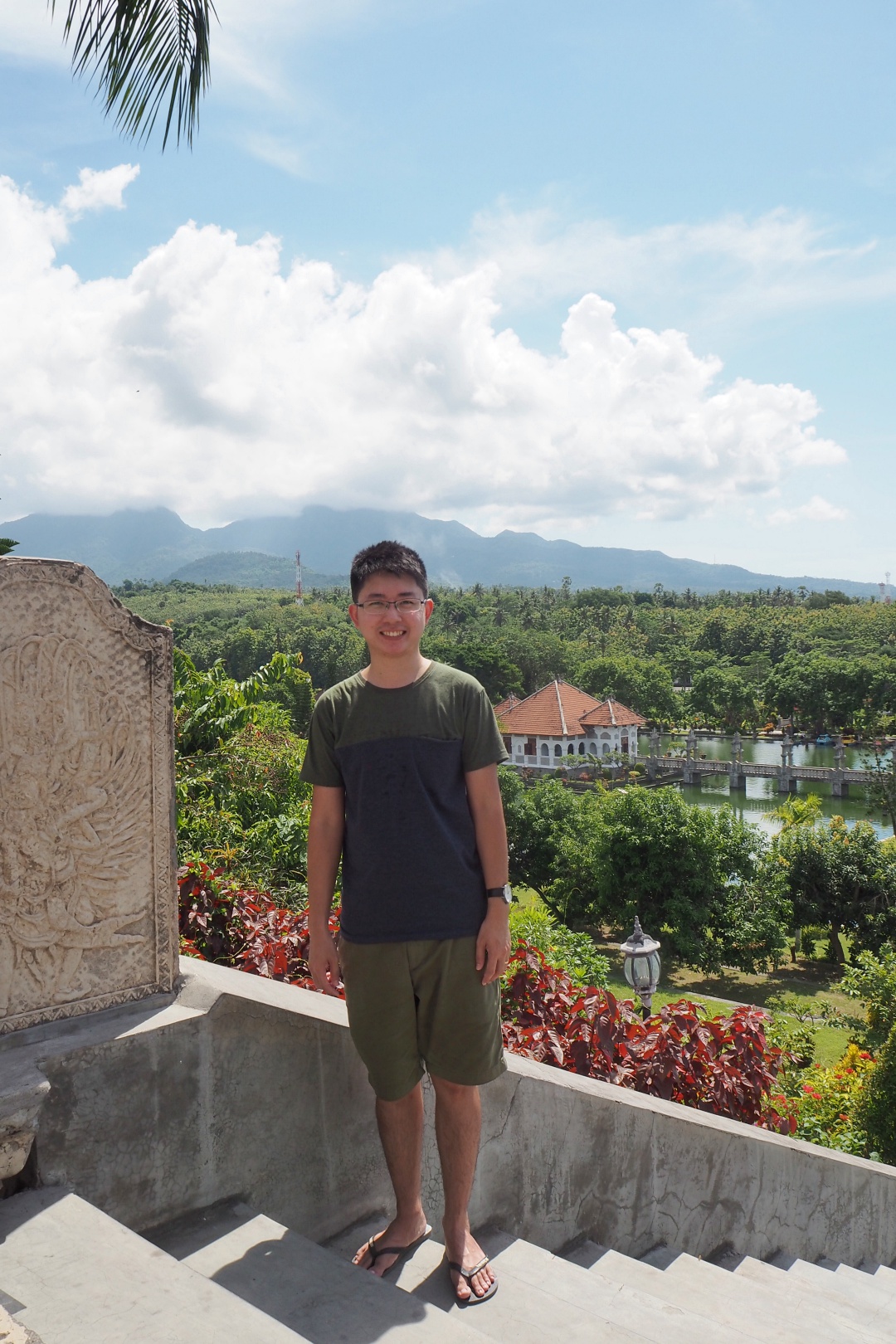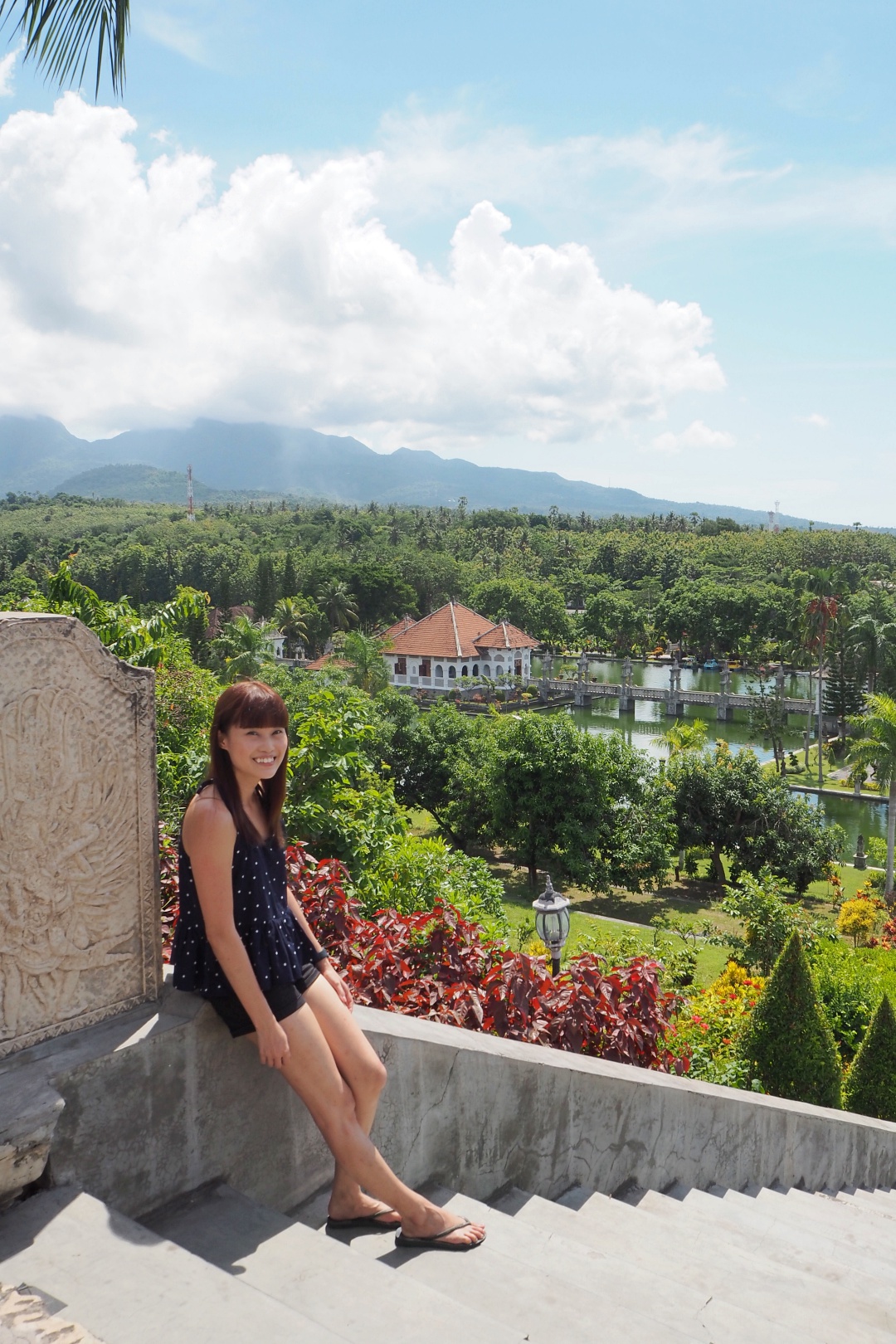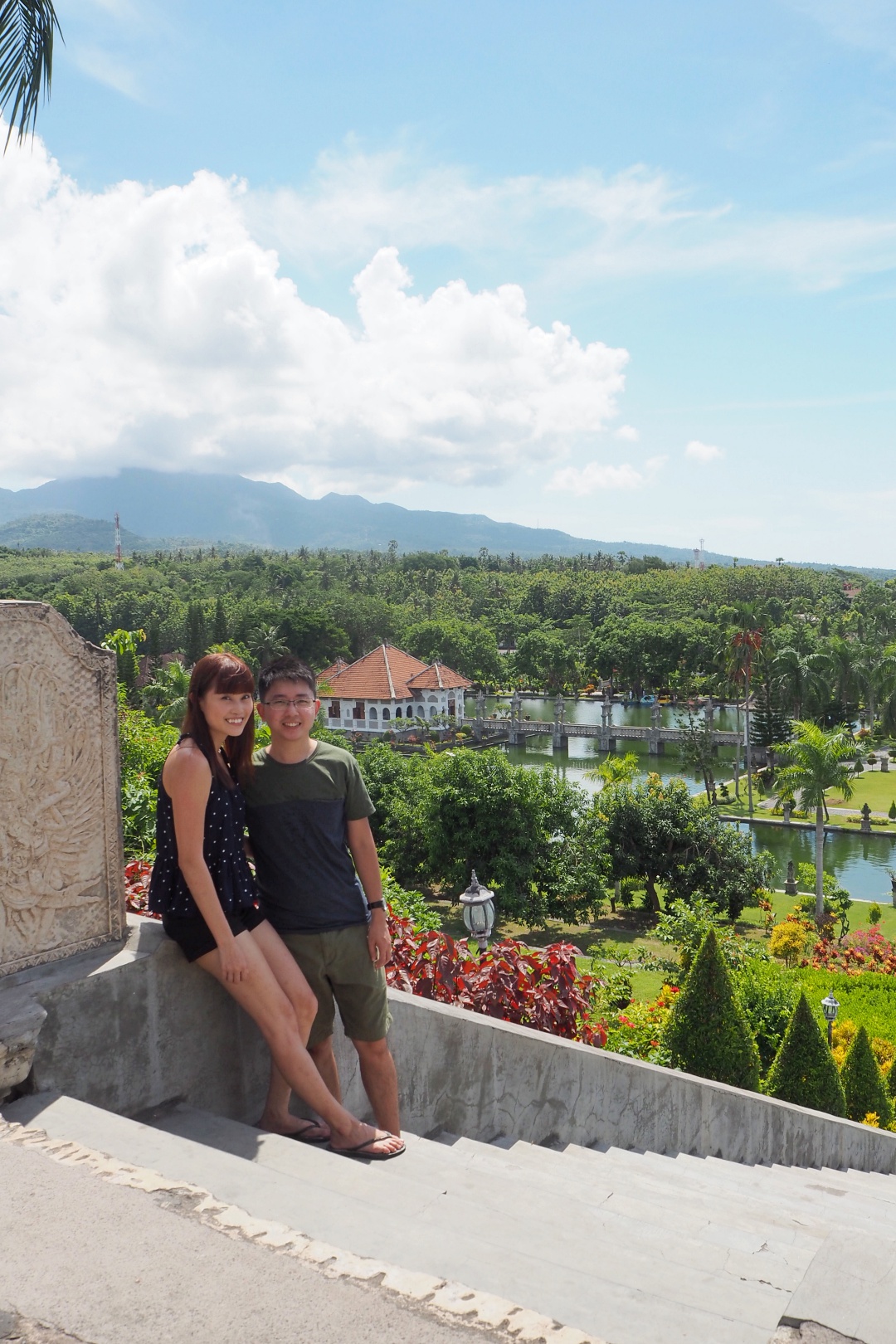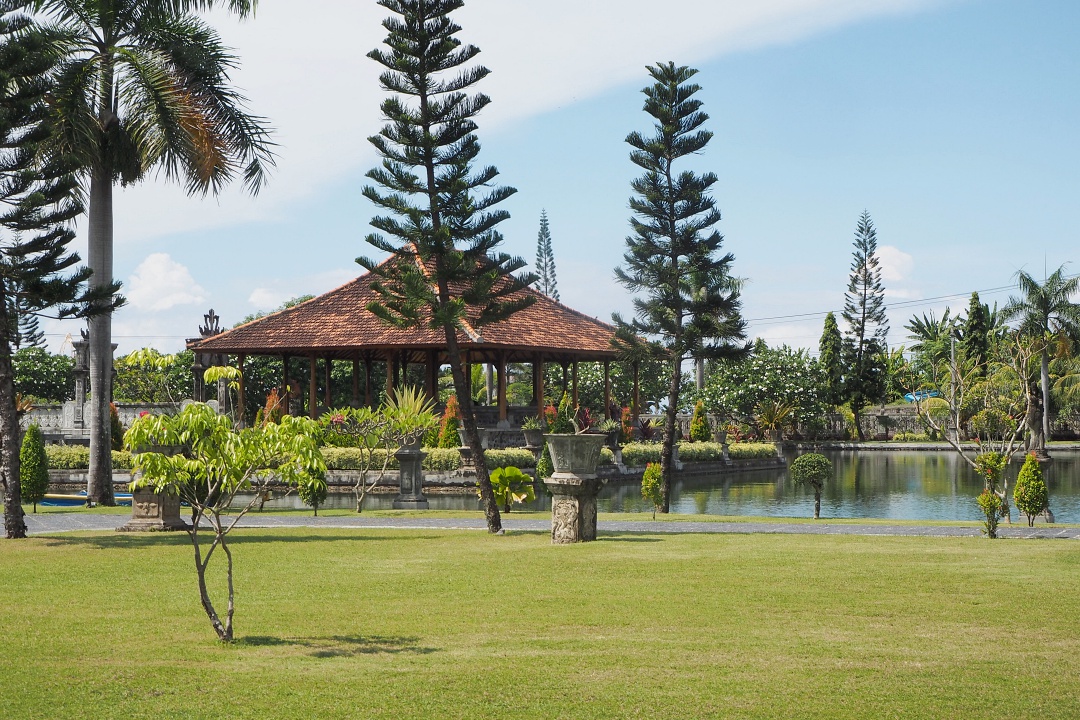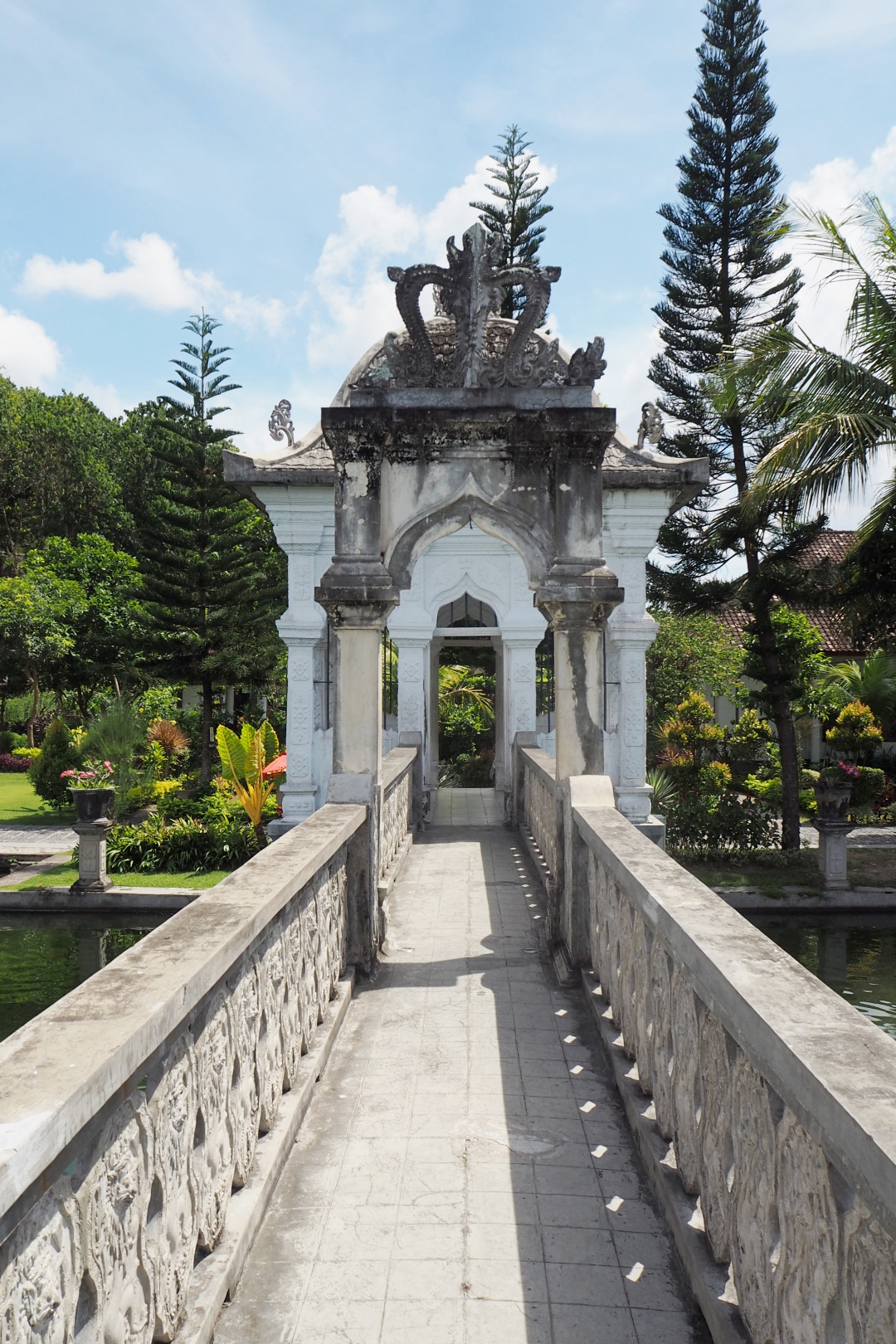 The first location was enough to wow me, and I was looking forward to where we would be going next. However, soon after we got on the car, the ride got a little bumpy, and I started to feel unwell. There were just too many turns and uneven roads, which caused me to feel nauseous.
Initially, I thought it was just me. Between the two of us, I'm the one who can't take long, bumpy rides. But soon enough, the Husband felt nauseous too, and we decided to make a stop so that we could get down for some fresh air.
We ended up stopping in the Amed area. Somewhere near to BARracuda / Amed Cafe.
Amed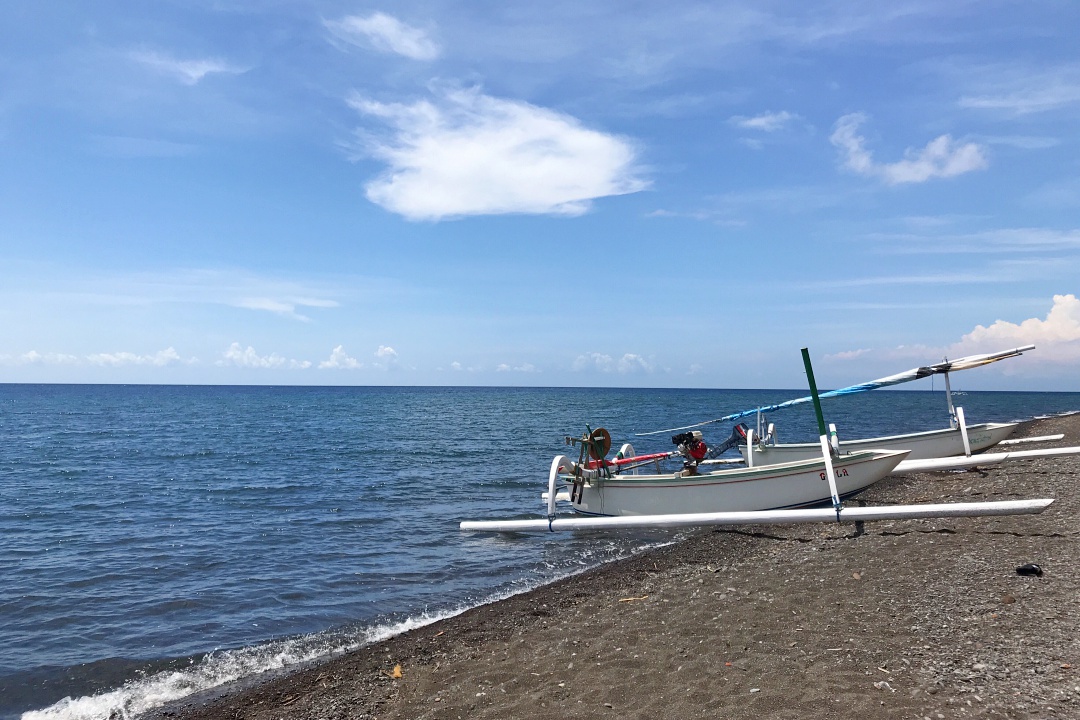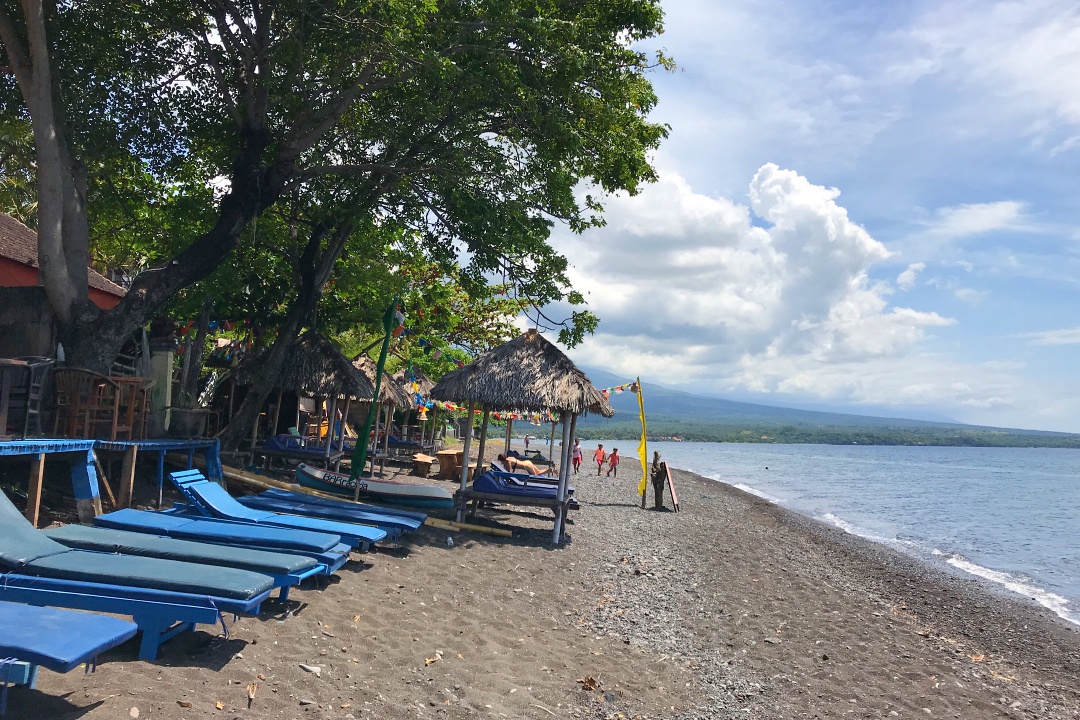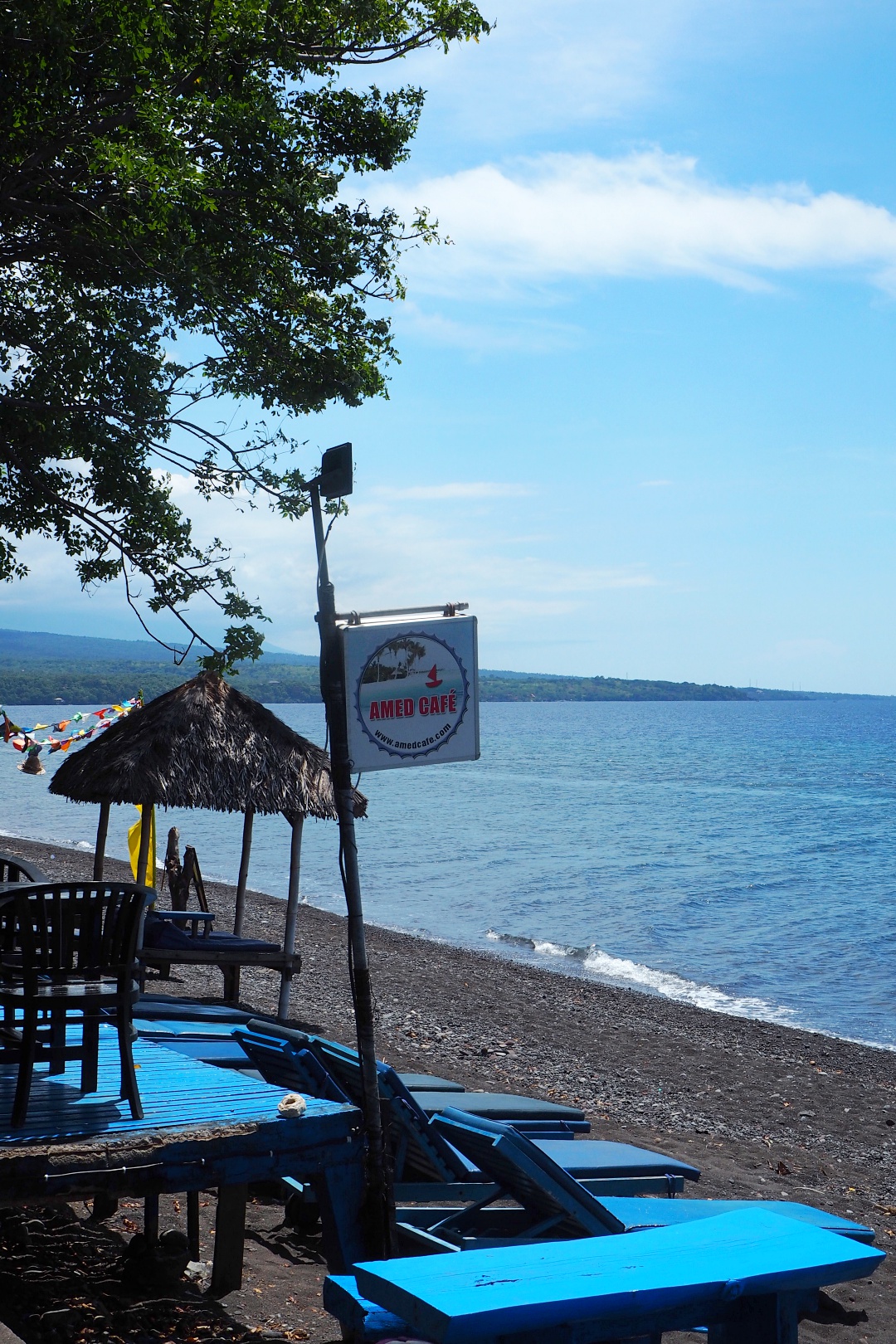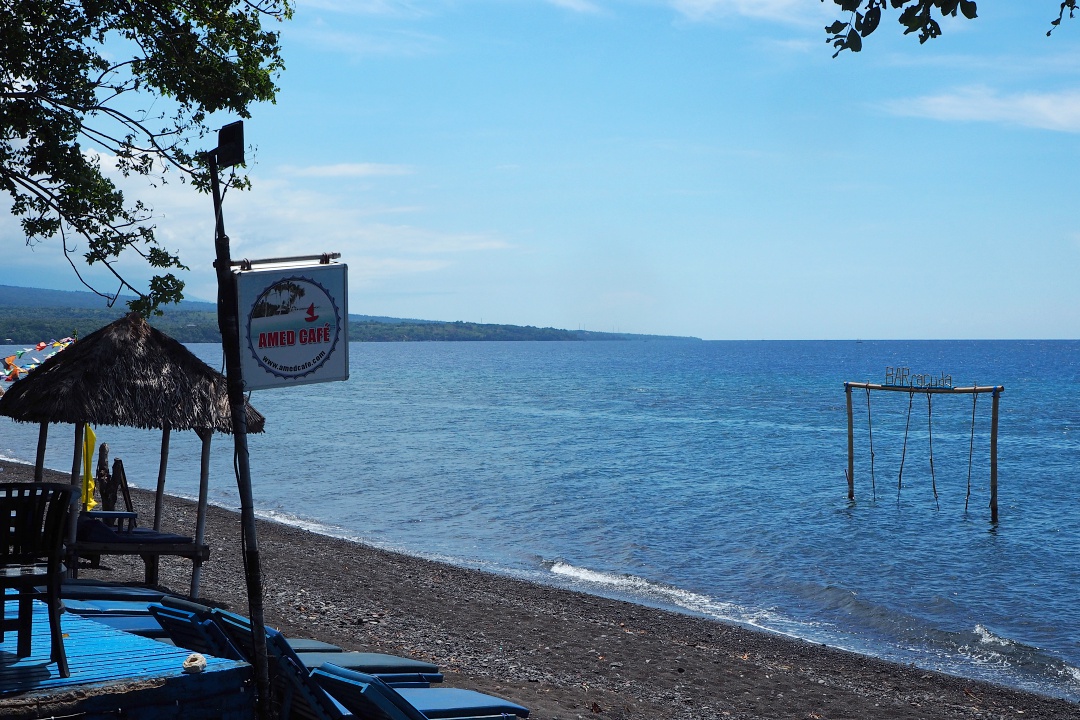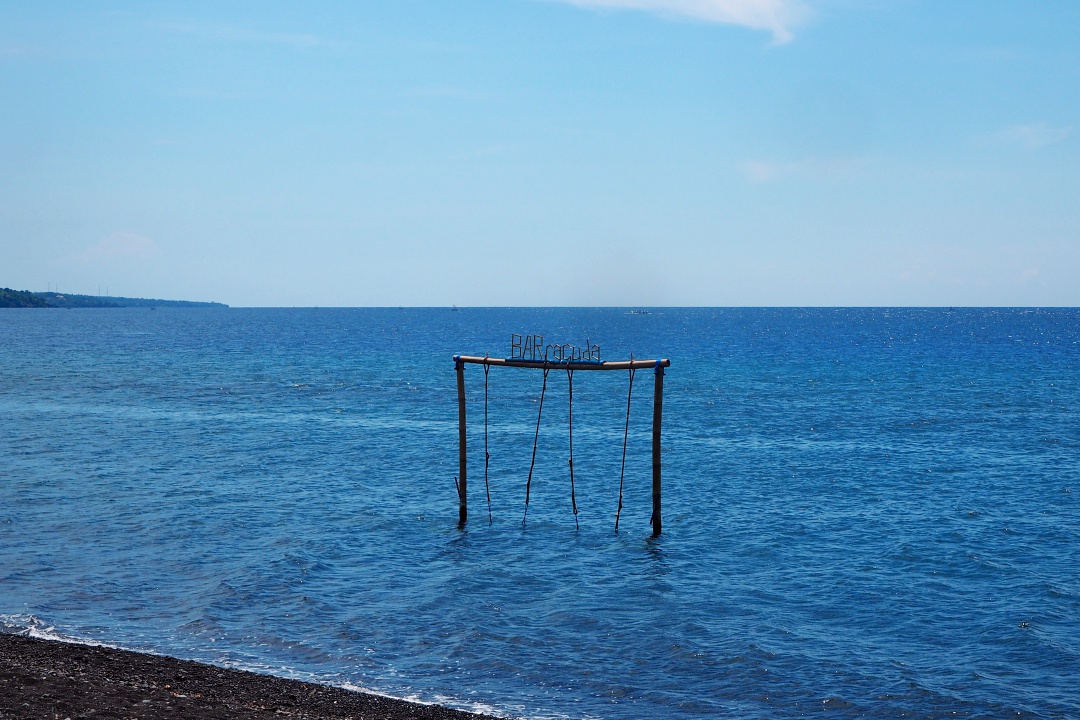 Found a place to sit down and ordered fruit juices, while enjoying the lovely view. We were also told that this area is ideal for diving?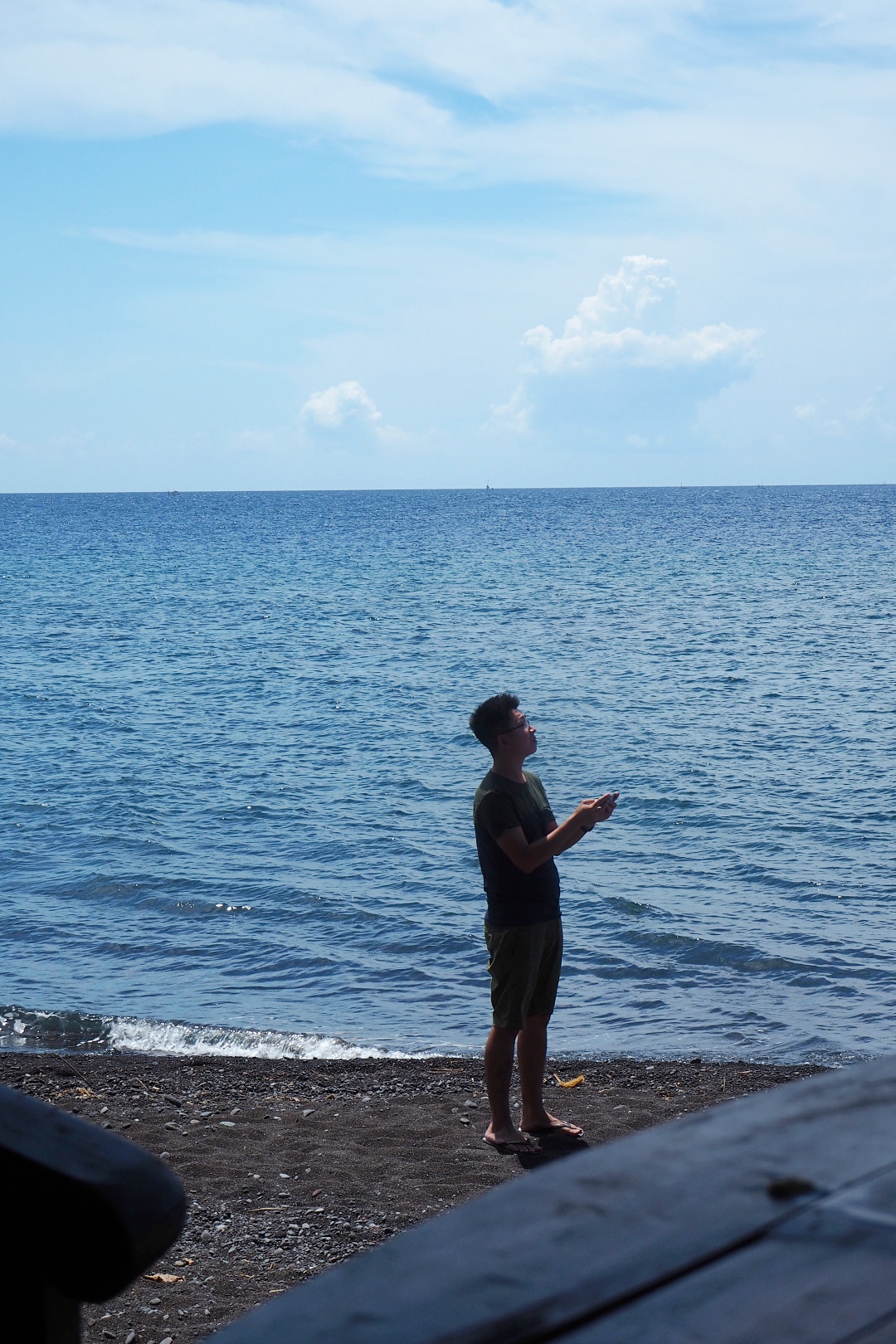 Right after we felt better, the Husband decided to play with his drone.
This entire trip is about him telling me he wanted to fly his drone and getting me to accompany him.
After knowing that the Husband was keen to fly the drone, our guide/driver offered to drive us to a rice field.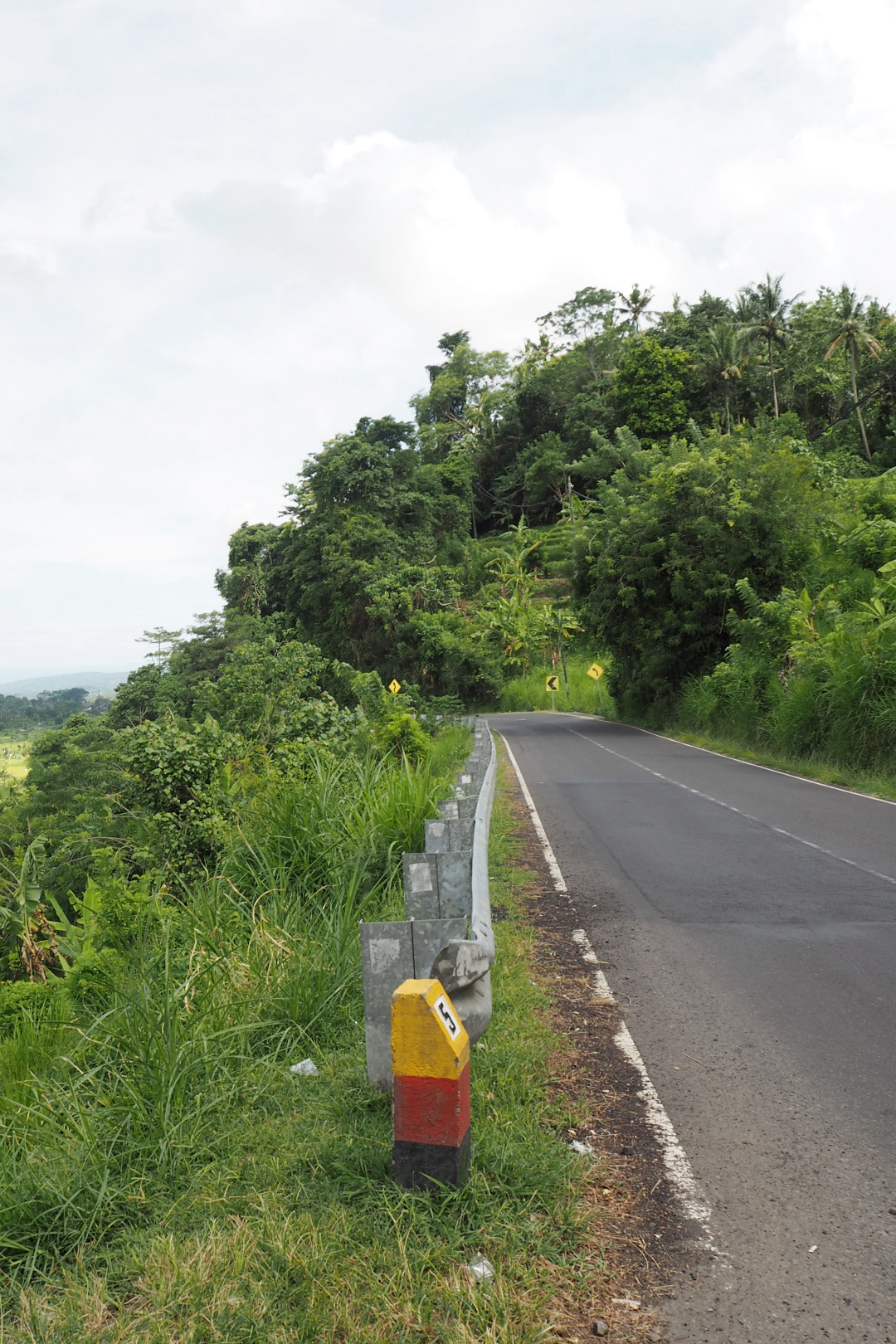 He just parked the car at the side of the road for us to get down to fly the drone.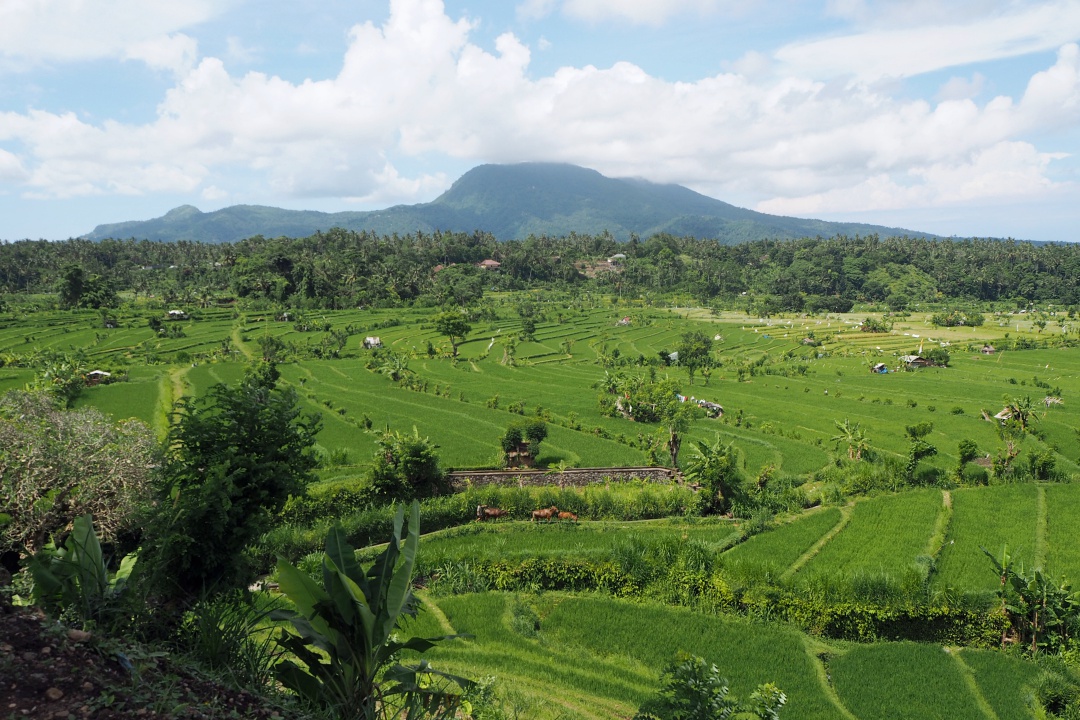 The view from where we were at was pretty impressive. We got a birdeye view of the entire rice field. If I get to edit and put up a video, then there is a chance I will insert the clip shot by the drone. Else, I don't think it will ever see daylight again.
On second thought, perhaps I can't use the clip. I think the drone happened to capture someone showering in the rice field. It was unintentional! We didn't even notice that guy from where we were standing. It was only after we playback the clip that we saw it. And no, nothing obscene is being captured as the drone was flying quite high, and the clarity of the video is not that great.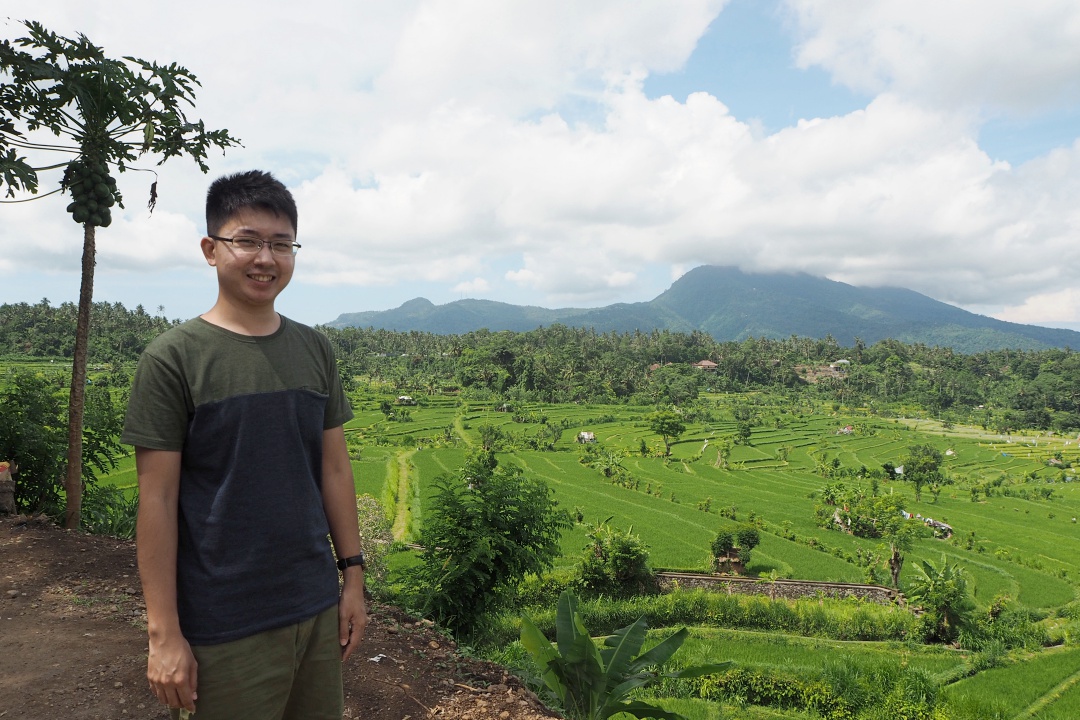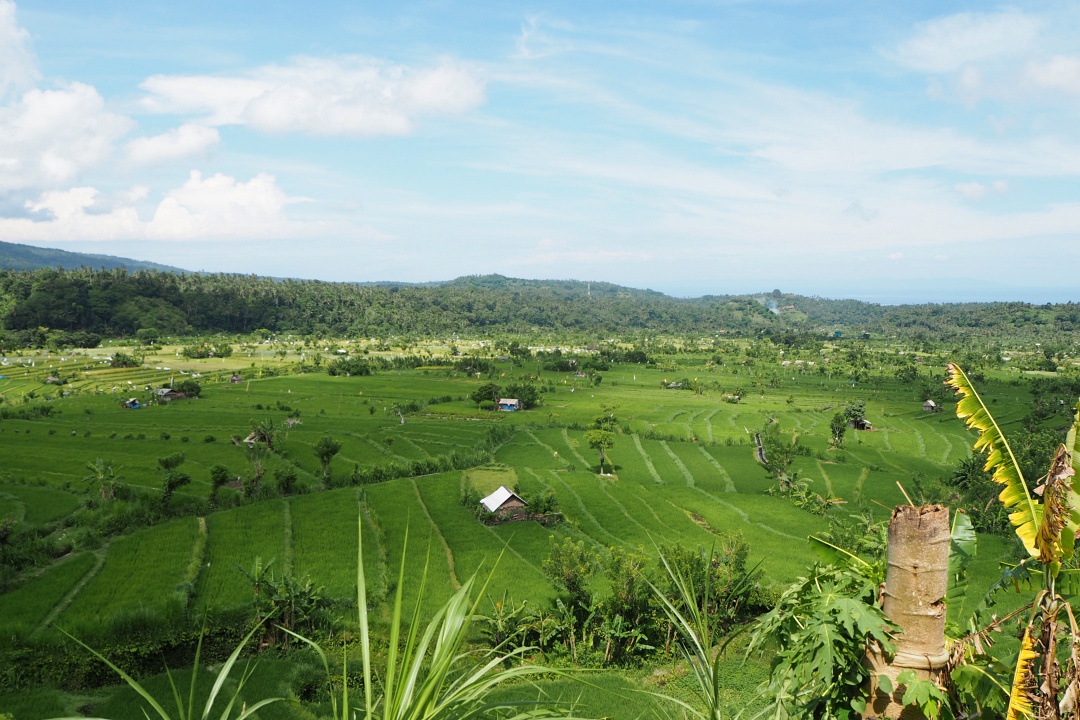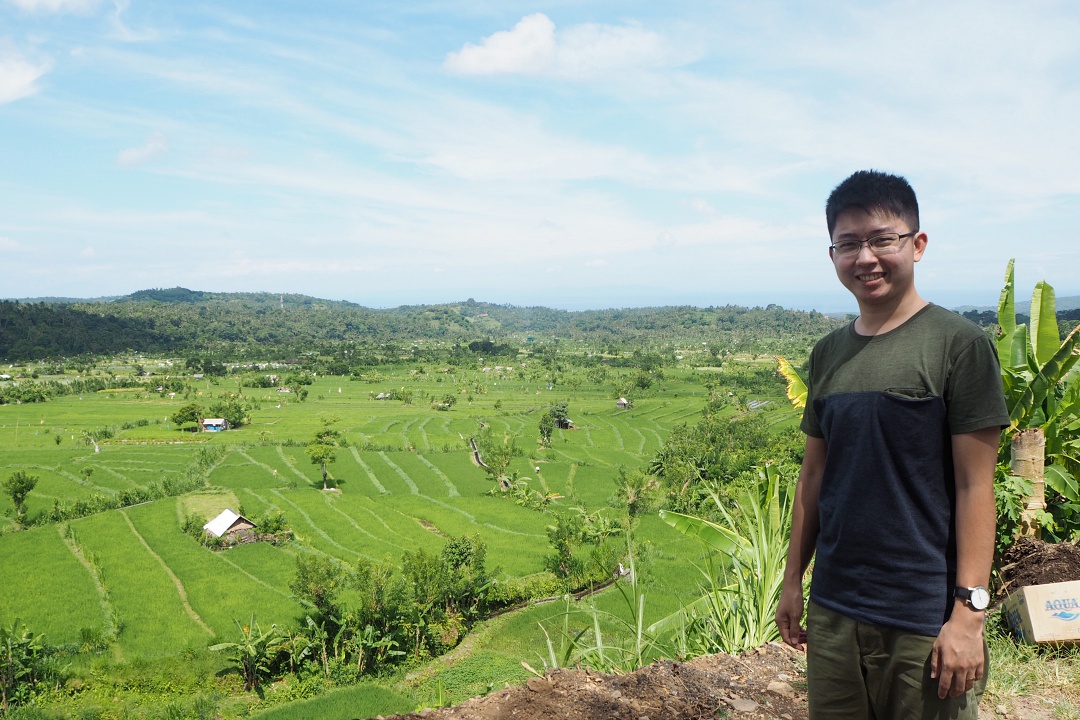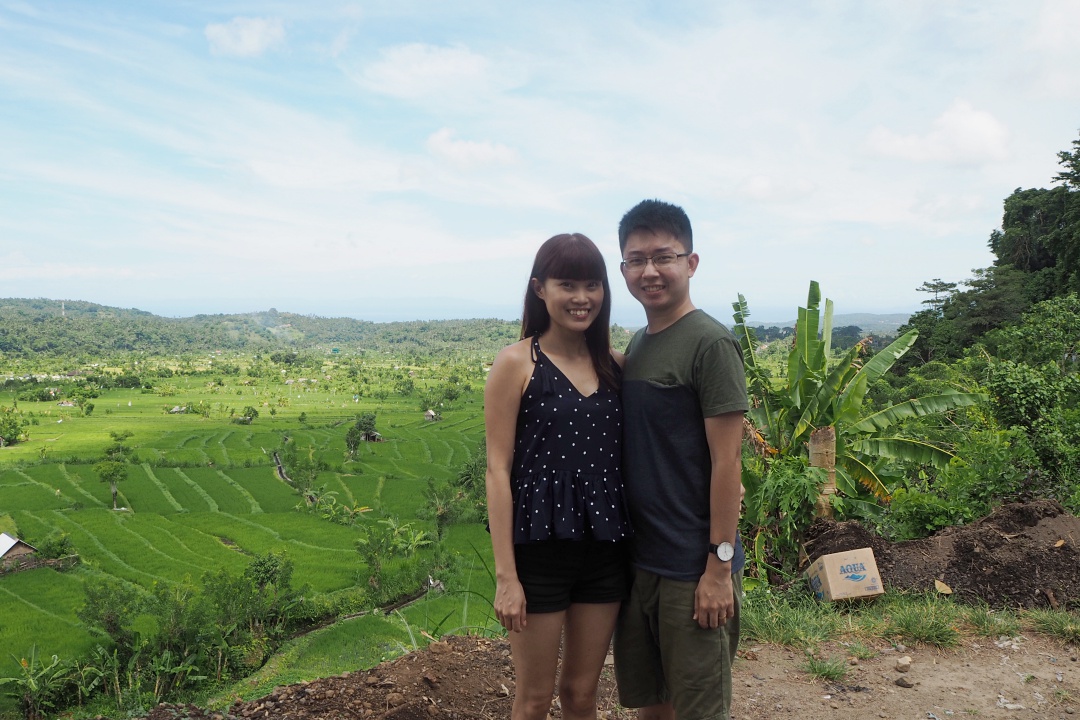 After our short visit to view the rice field, our driver brought us to a restaurant to have lunch. Come to think of it; we would never have discovered places like this (i.e. Dewata Agung Shanti Restaurant) if we never went on this trip.
Dewata Agung Shanti Restaurant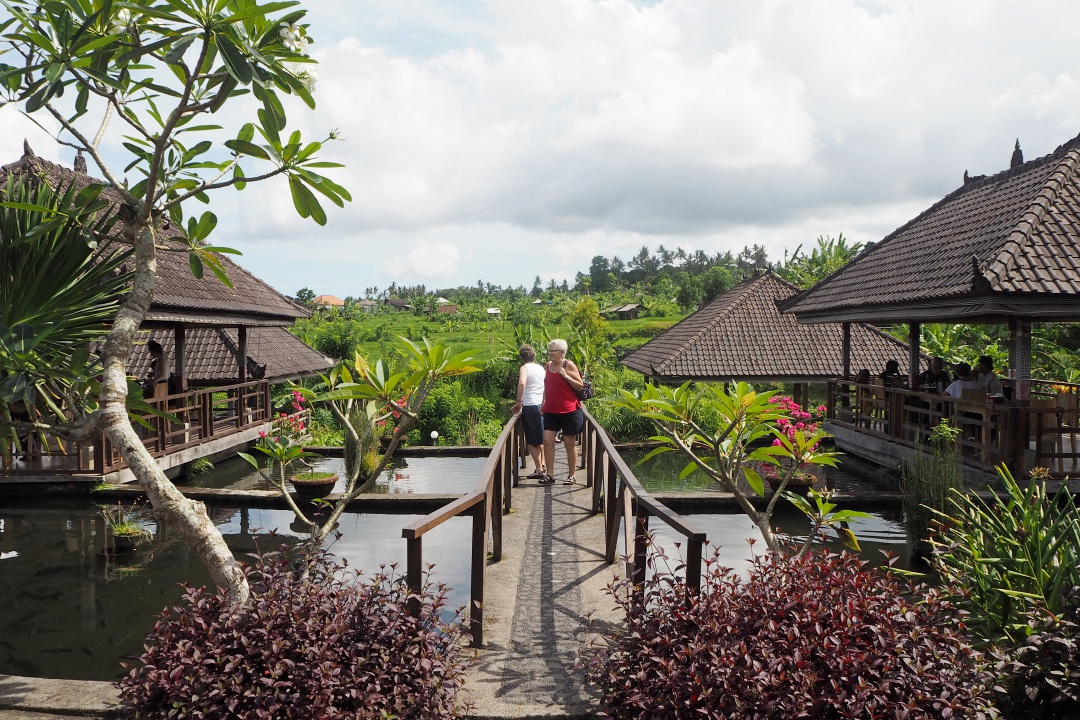 It was a lovely restaurant with a view of the rice field.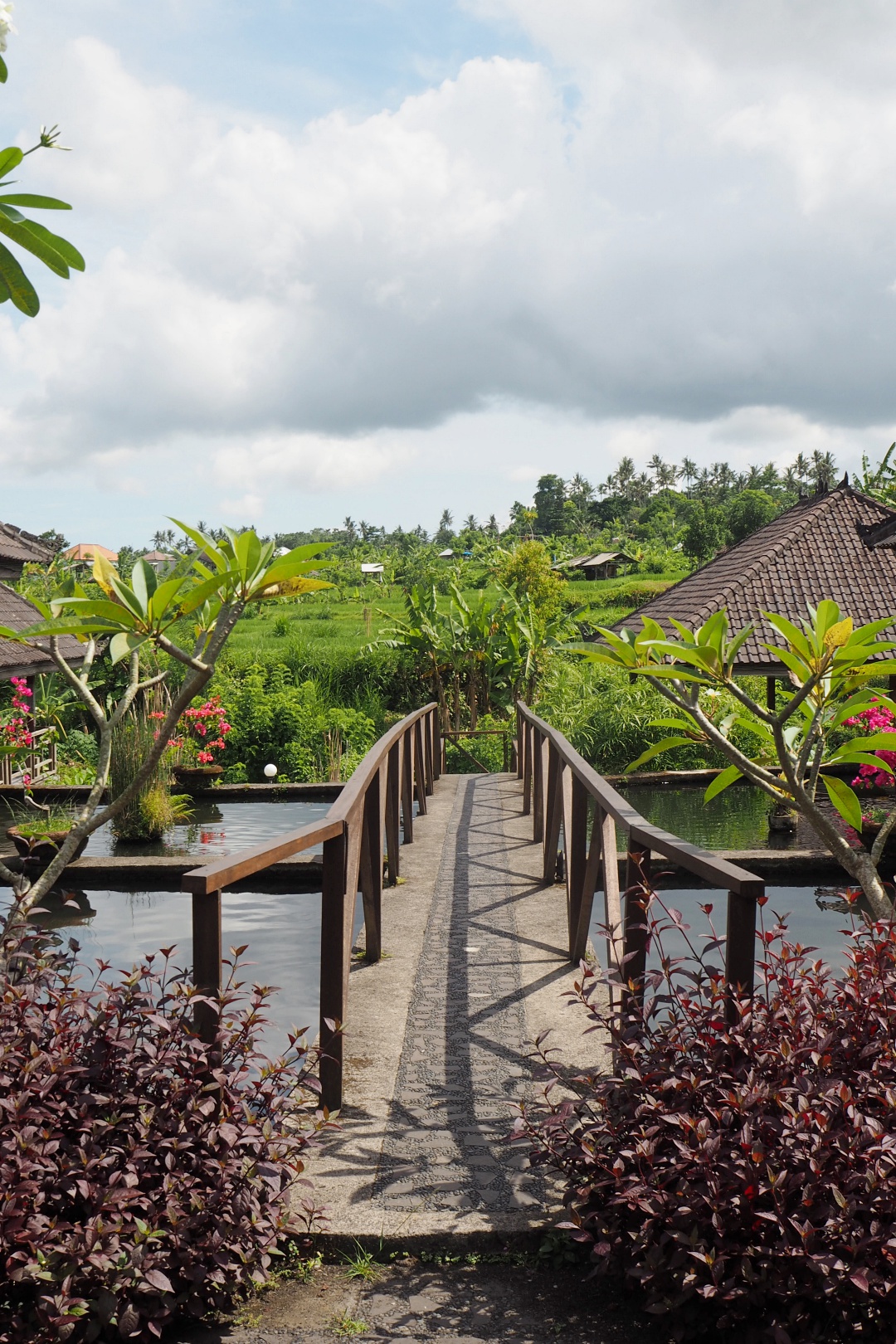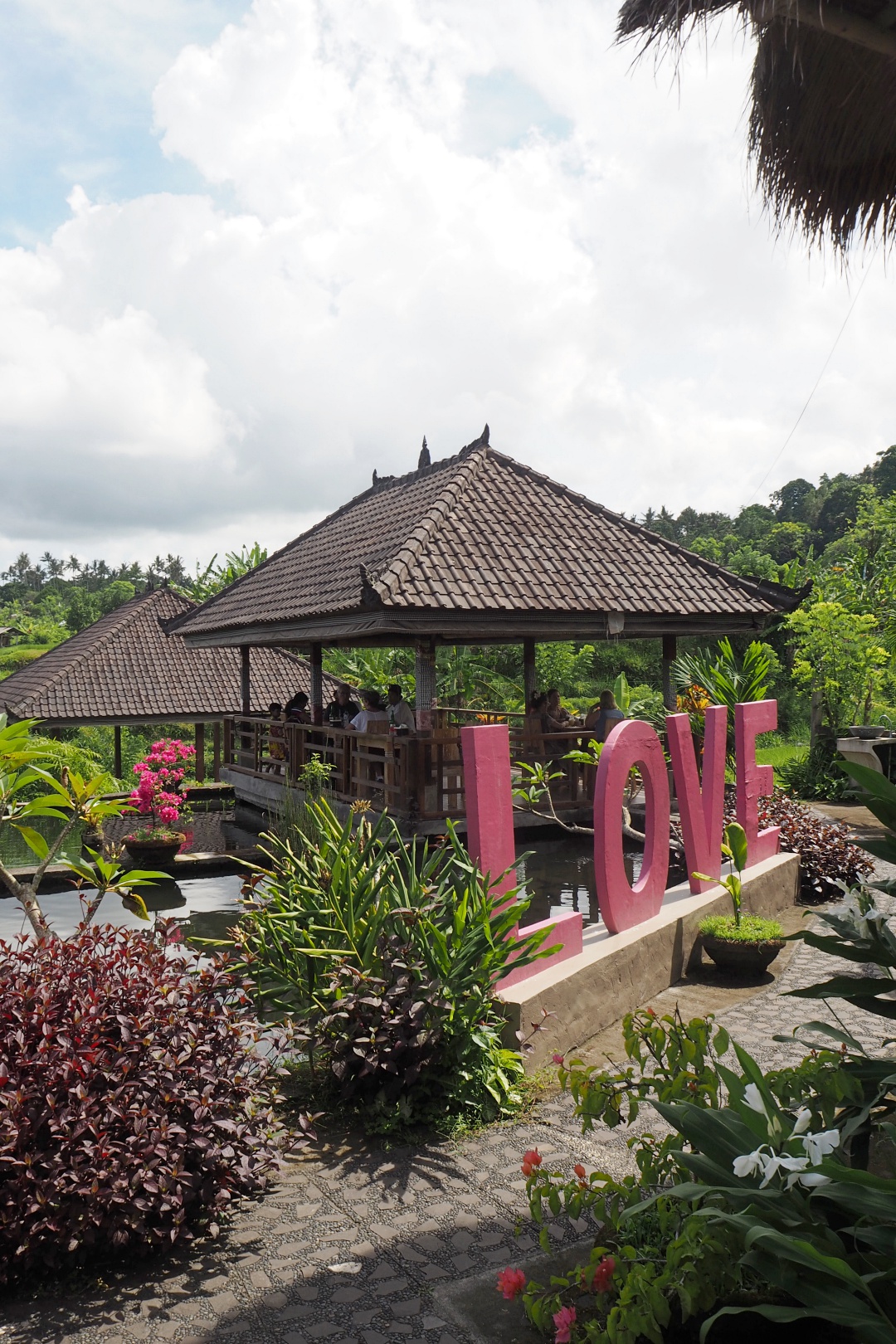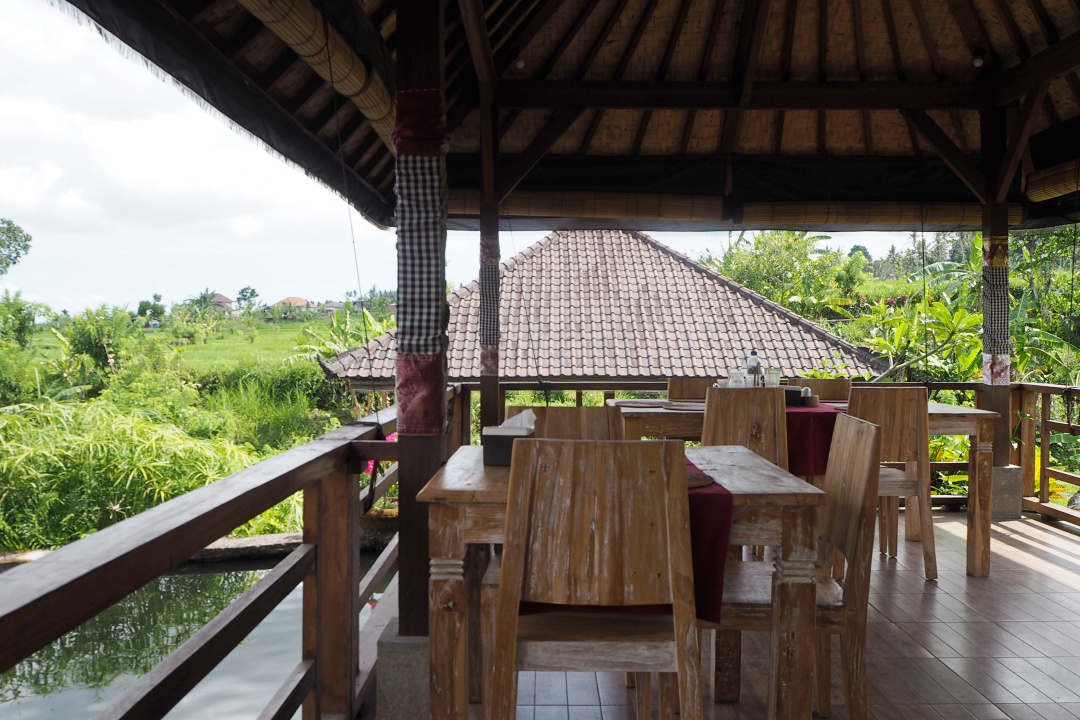 We got a table at one of the Balinese bales.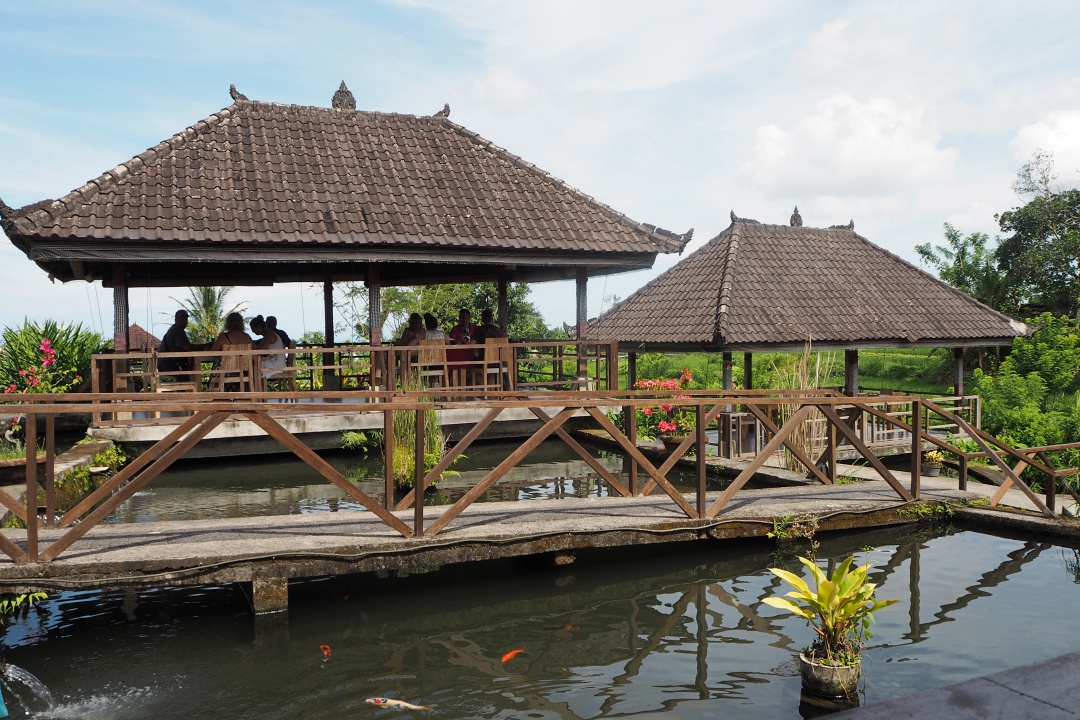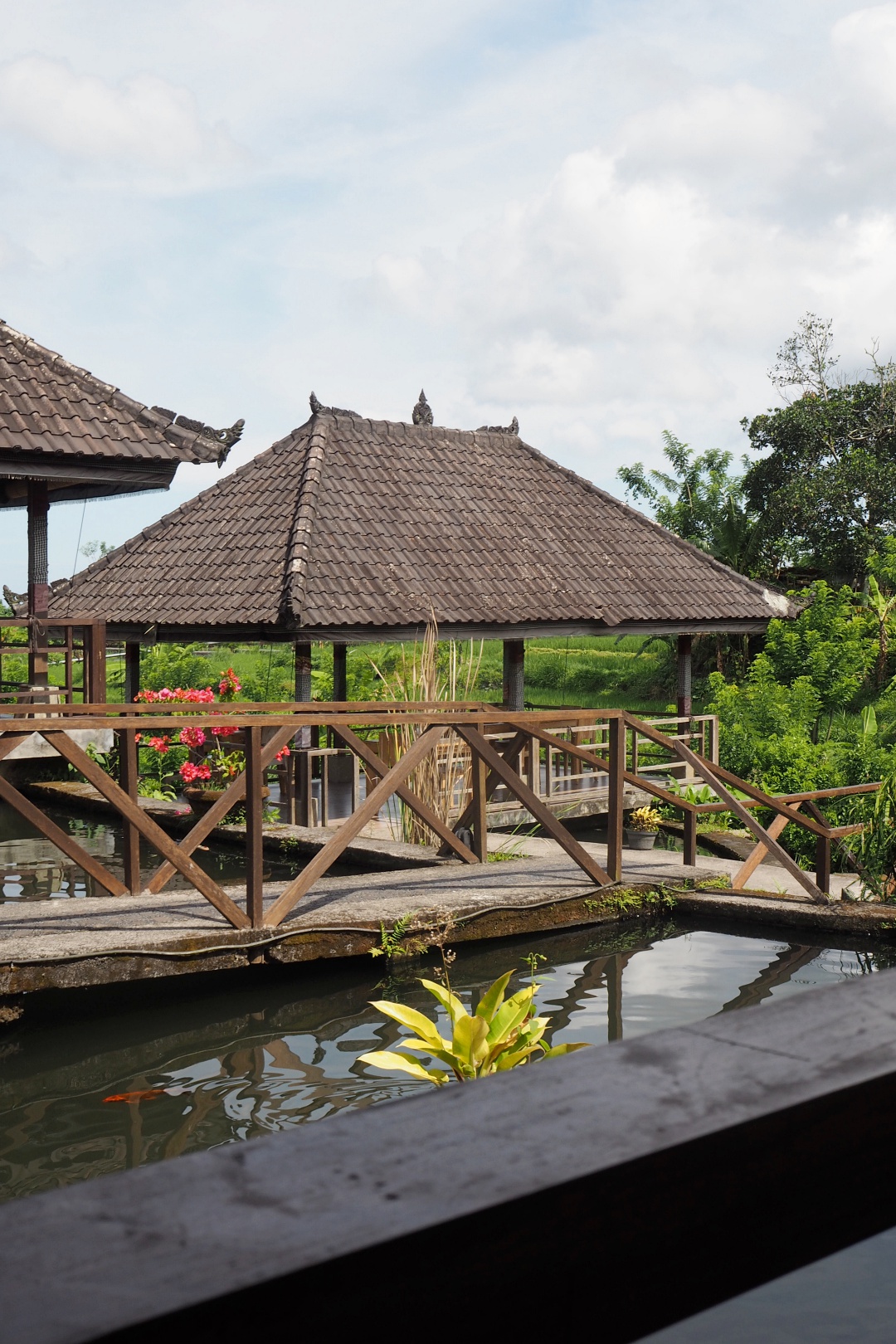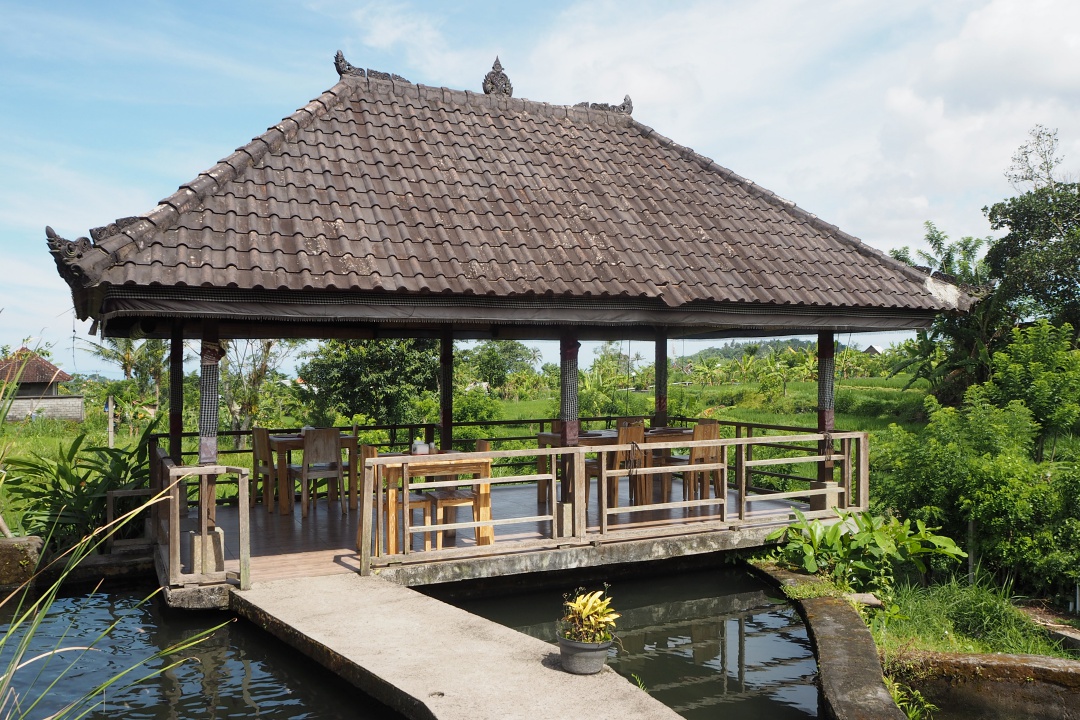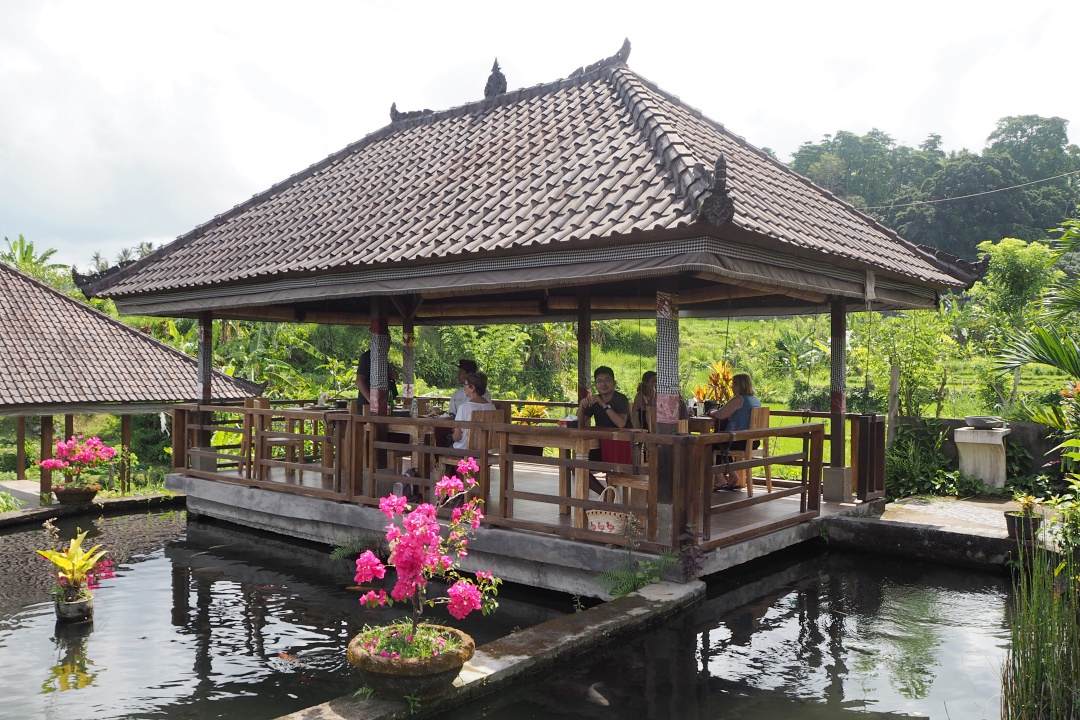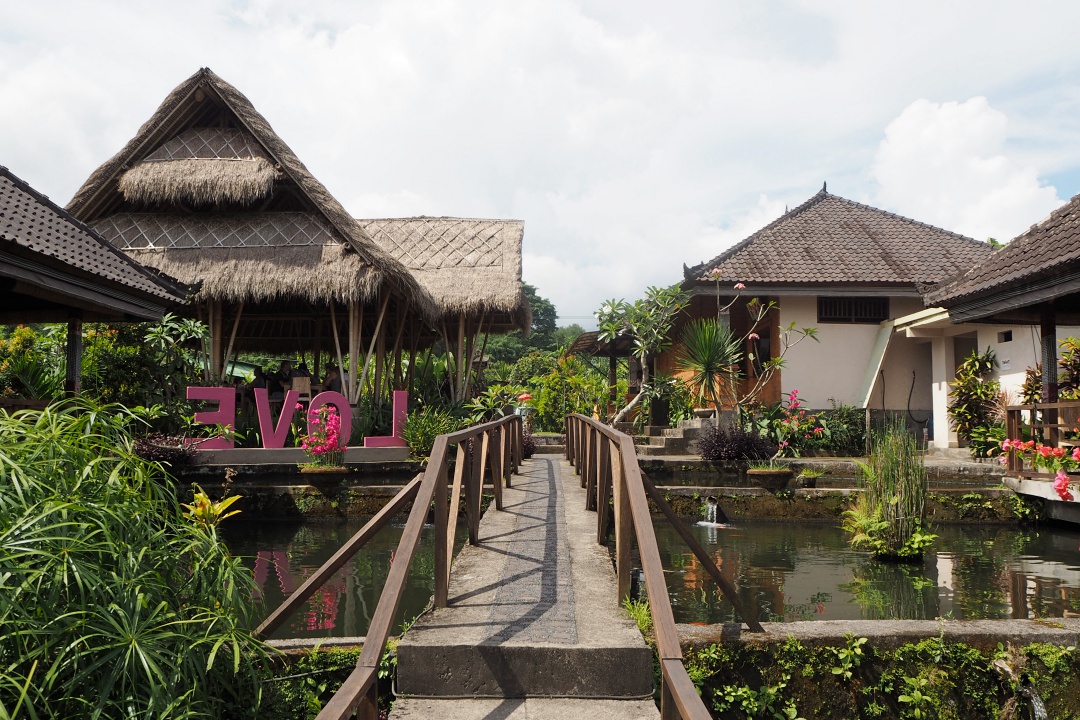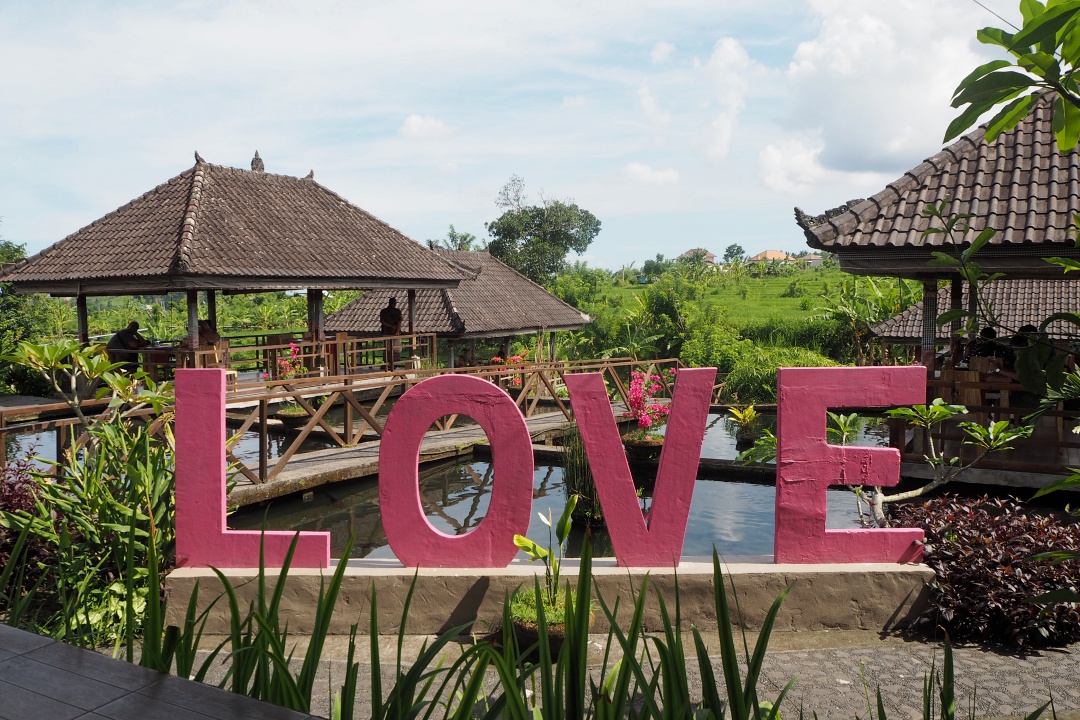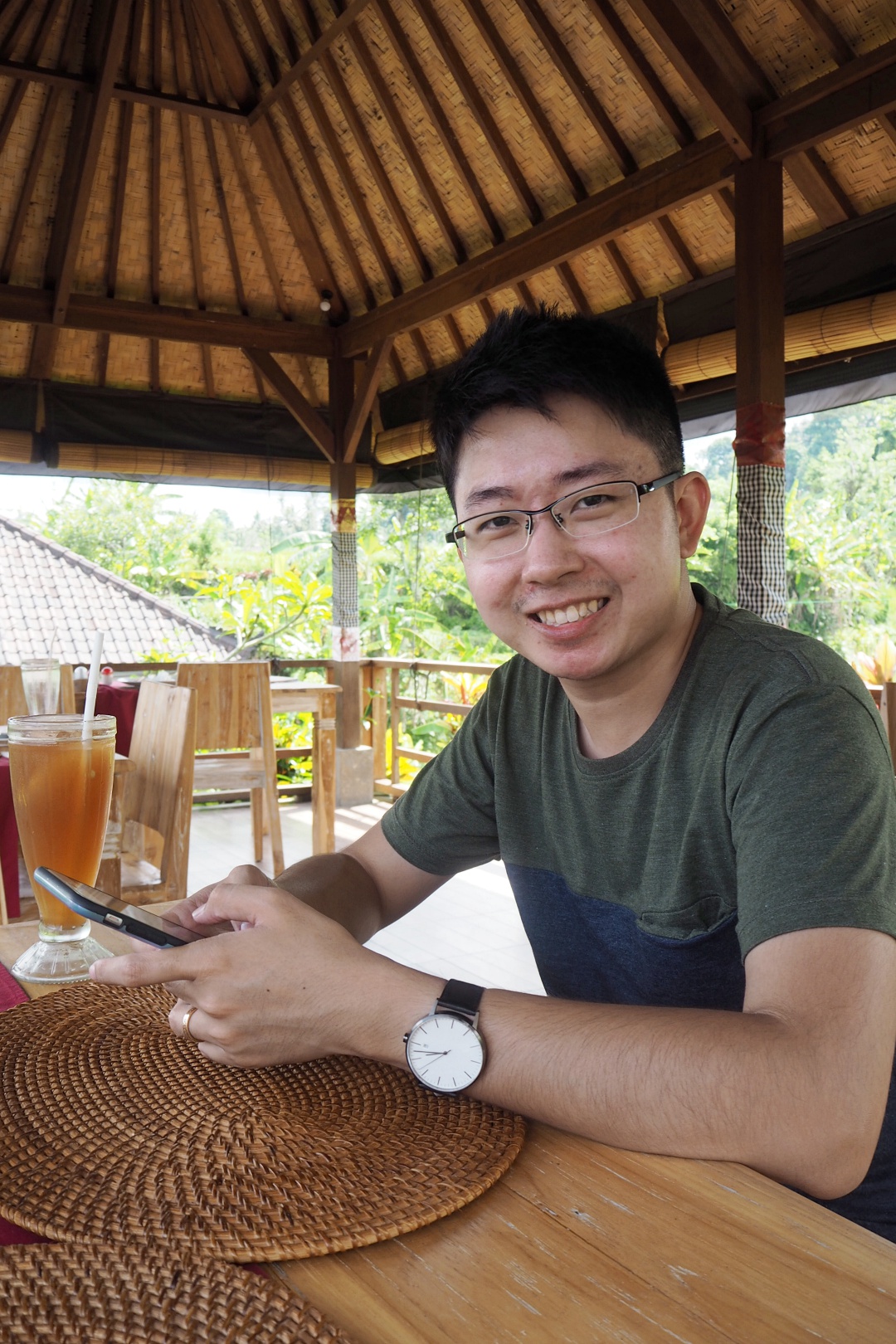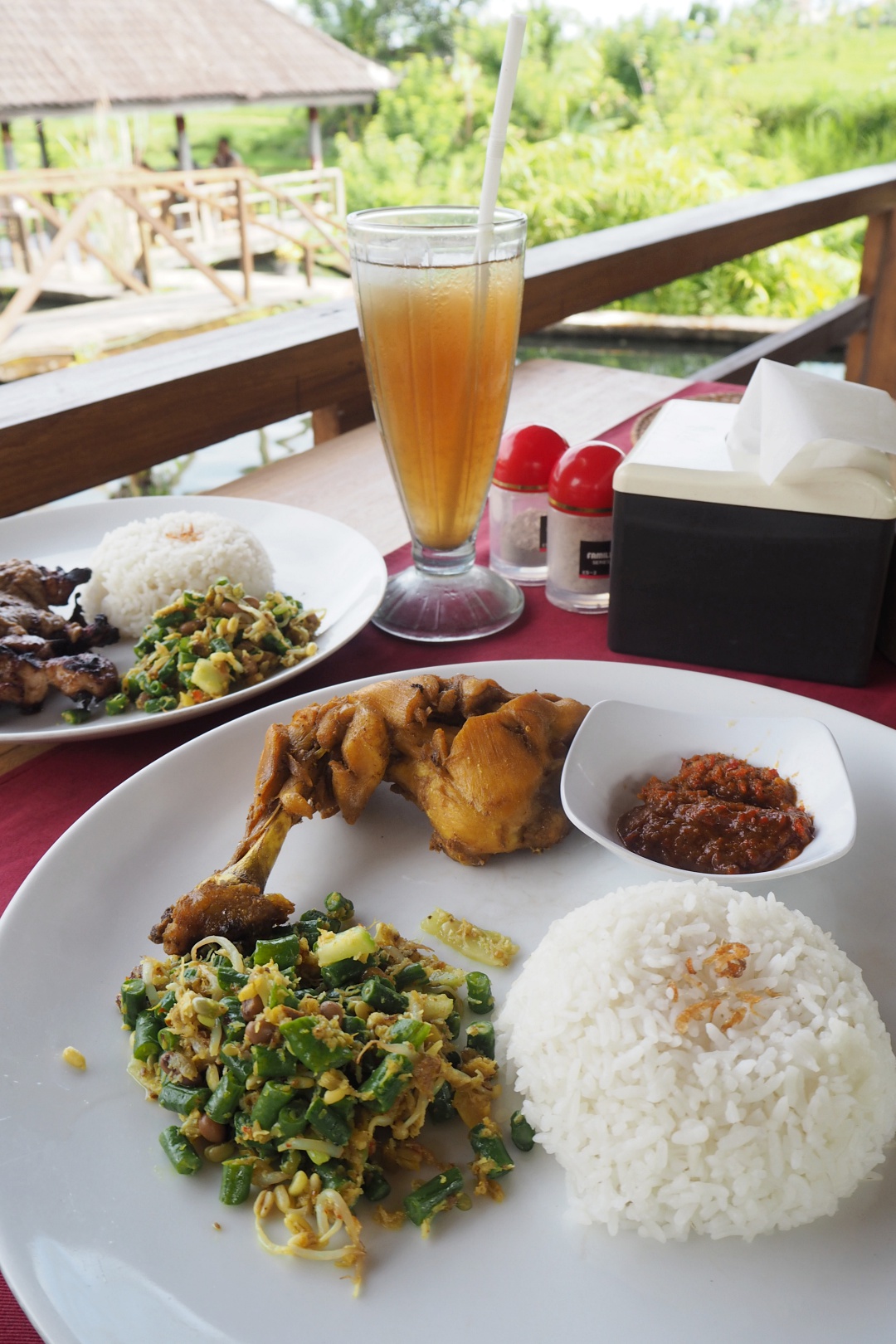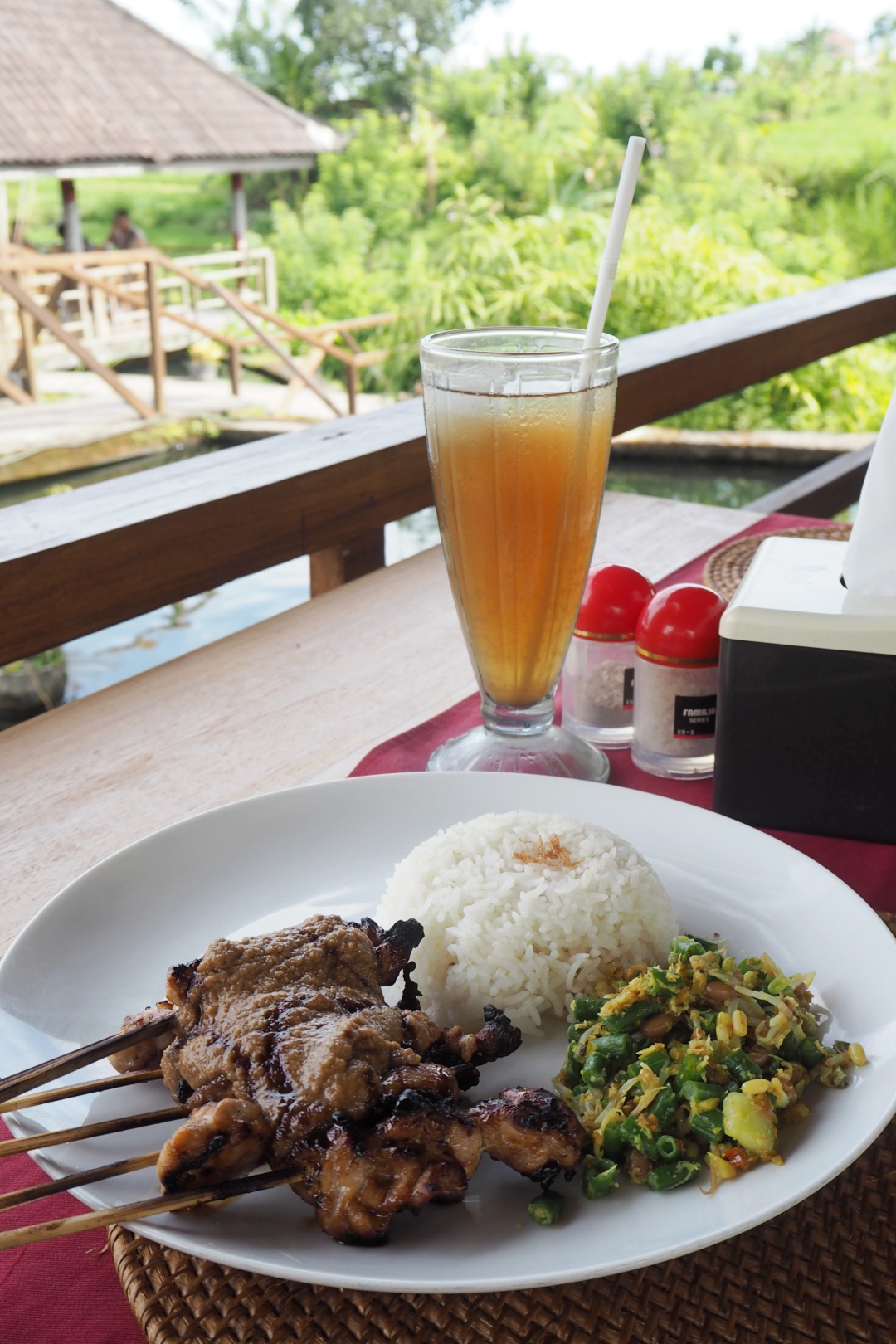 Food wise, we ordered a Chicken Sate and a Ayam Penyet. Together with two drinks, we paid IDR 239,500 for the meal.
Tirta Gangga Royal Water Garden
After lunch, we headed off to the next location – Tirta Gangga Royal Water Garden.

Tirta Gangga Royal Water Garden is like the sister of Taman Ujung Water Palace?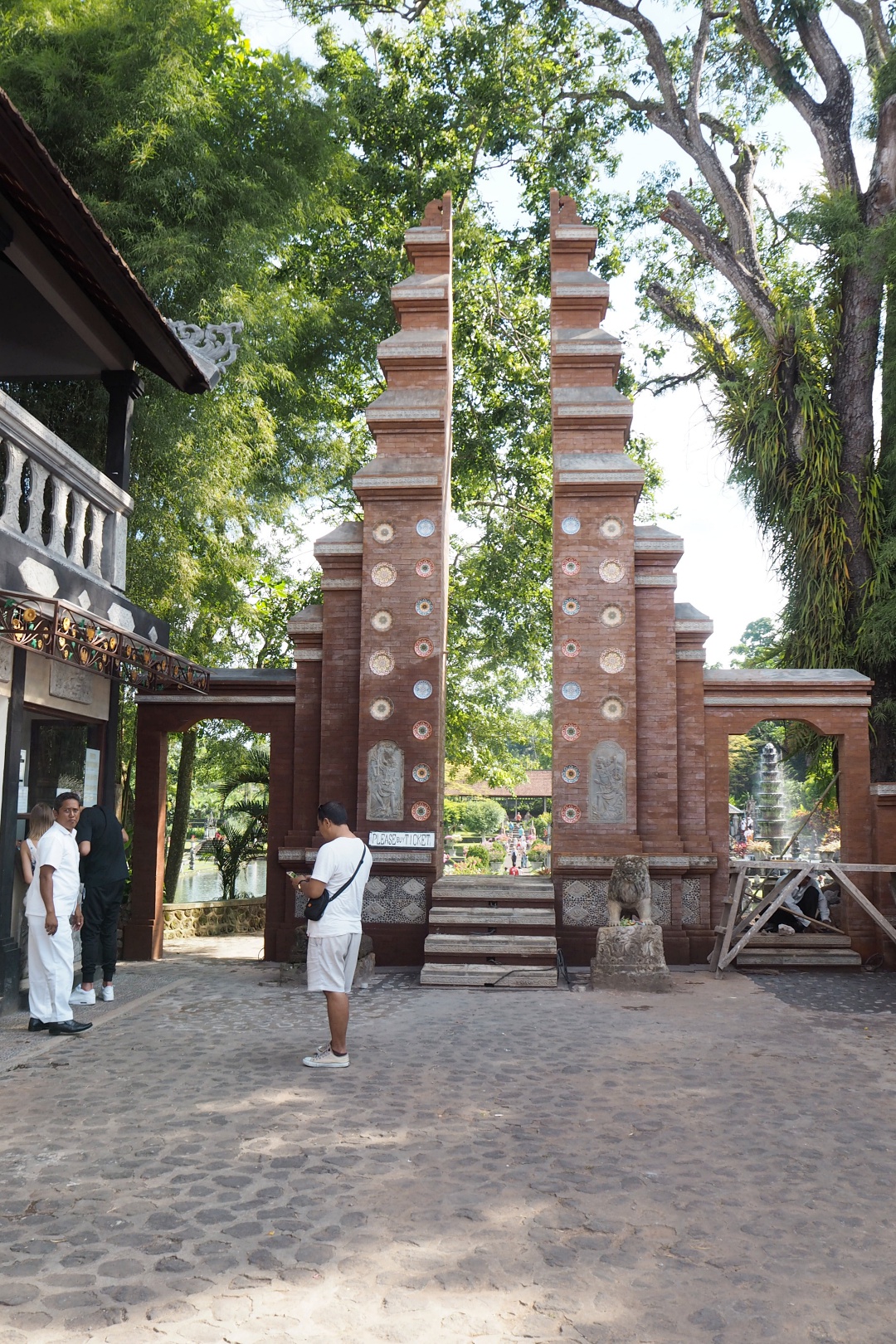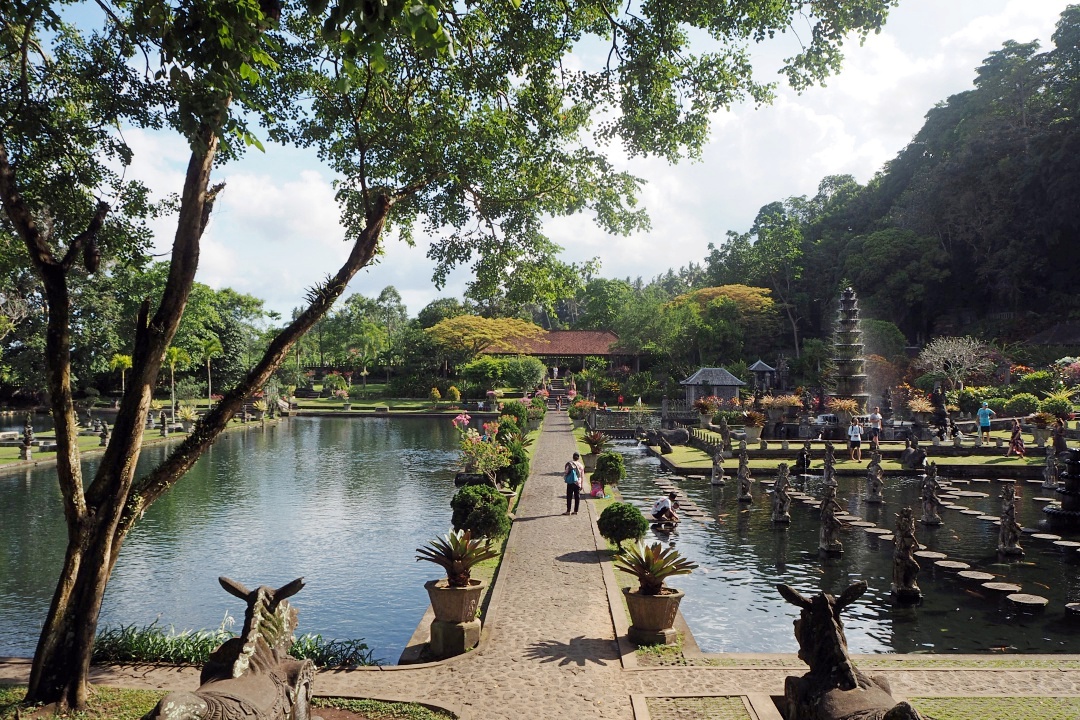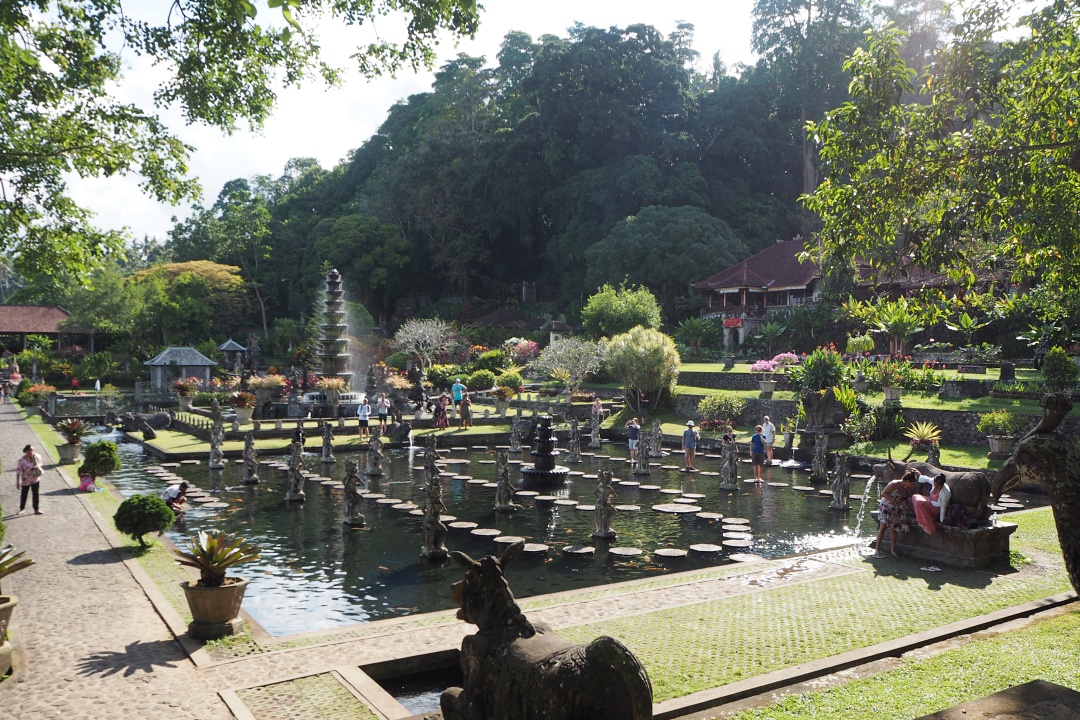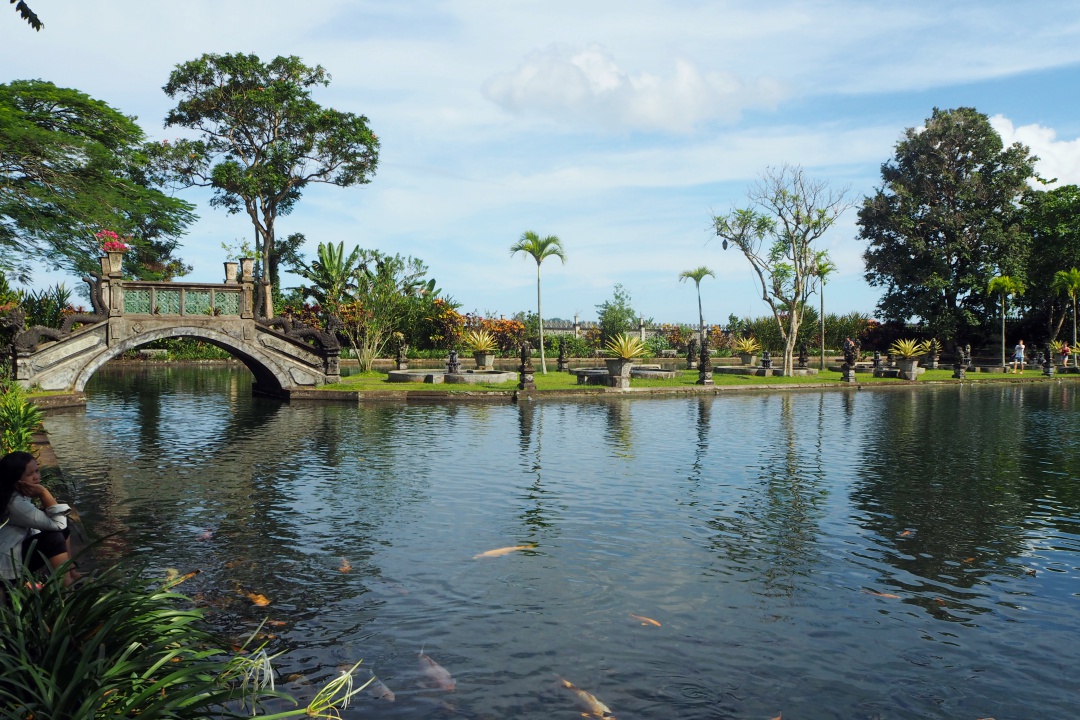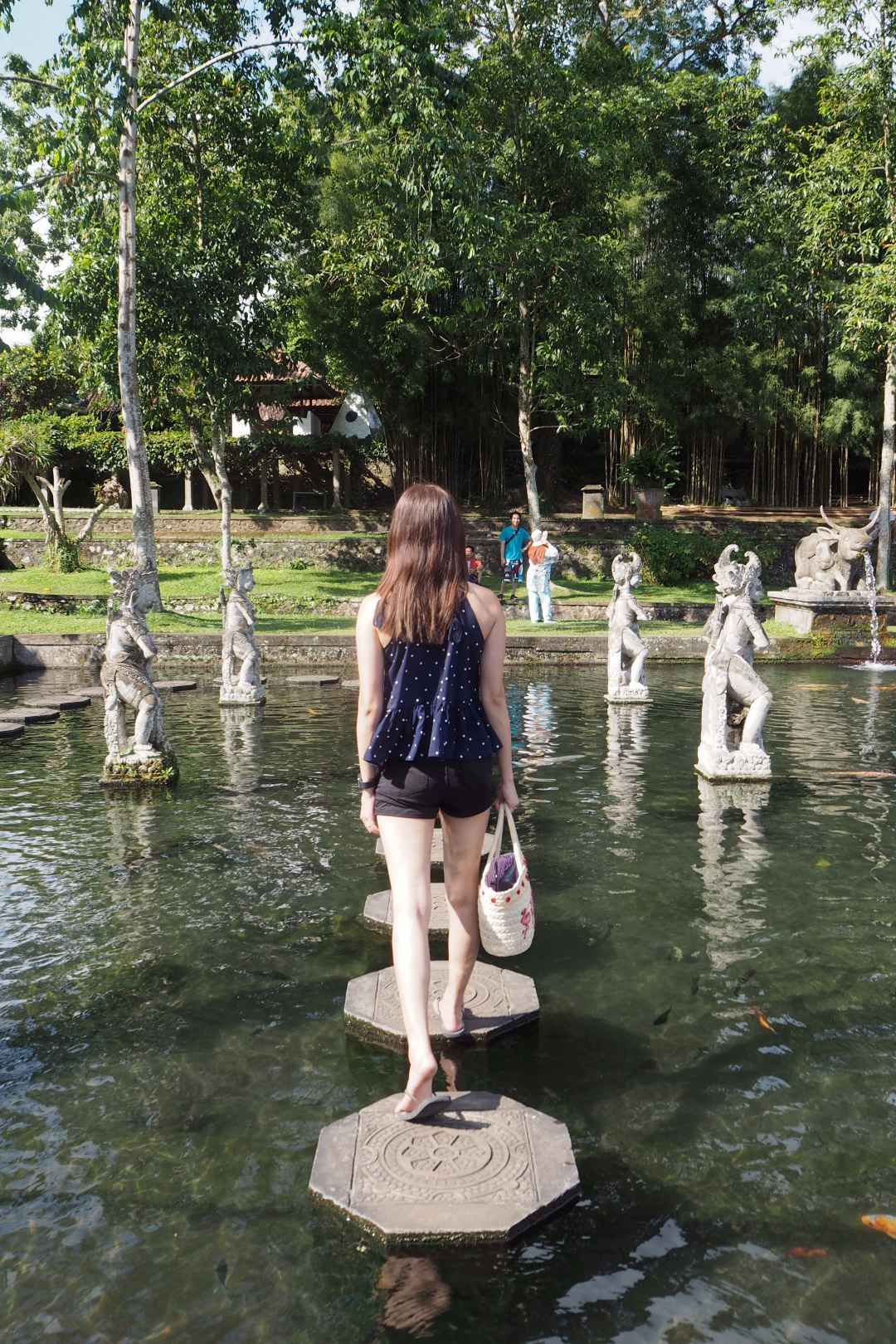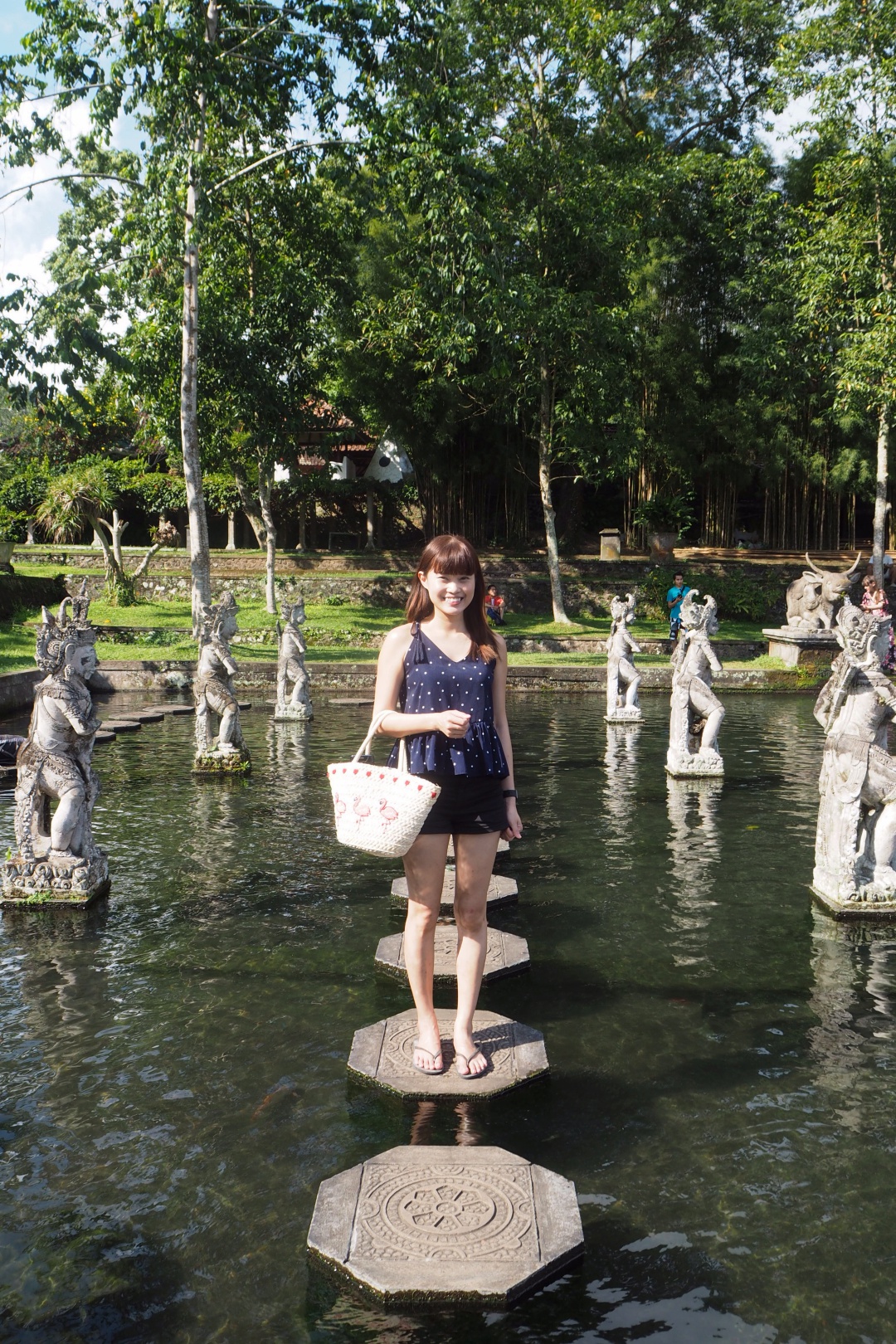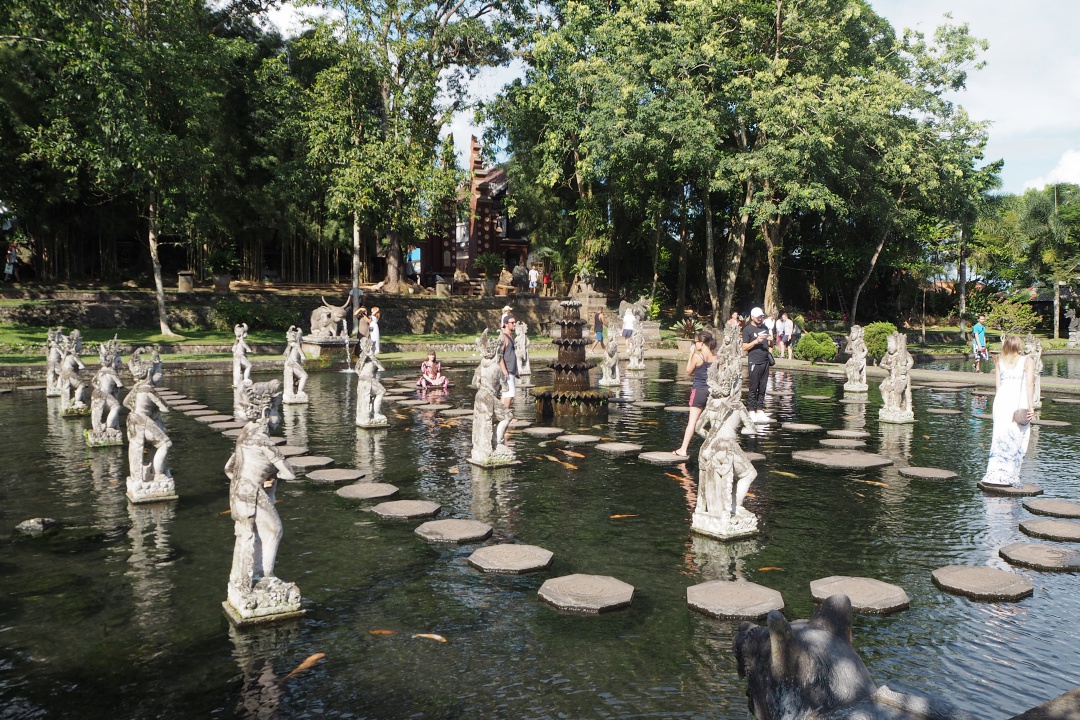 The place isn't as big compared to the water palace that we went earlier in the day. But it is still a beautiful place with quite a number of visitors on the day that we went.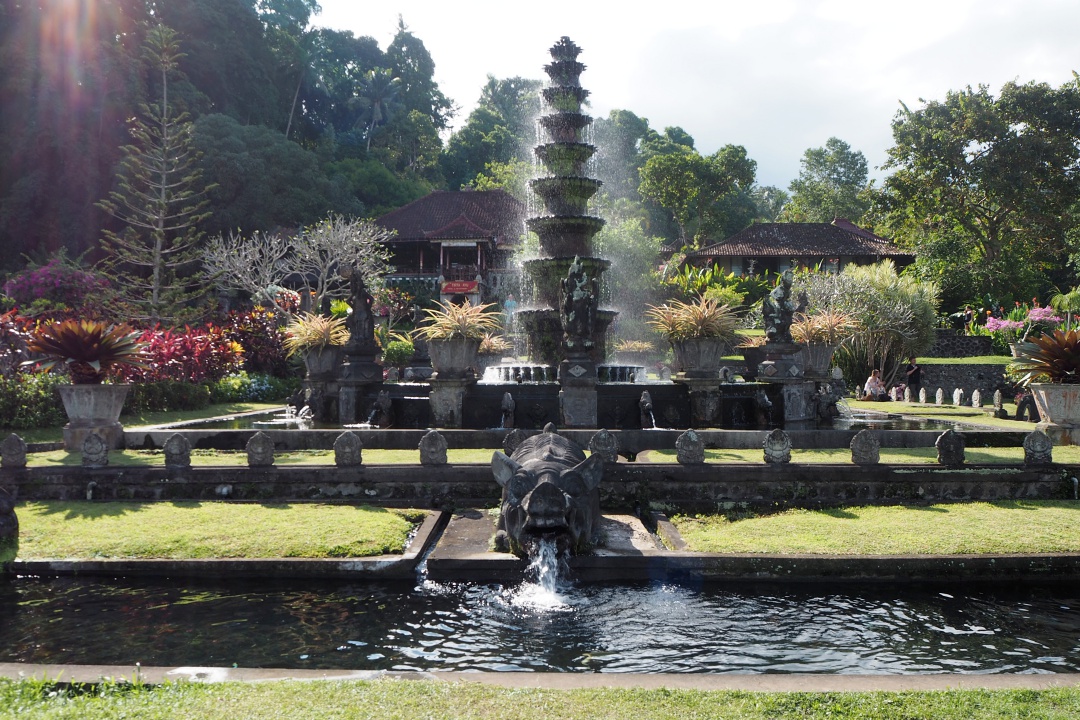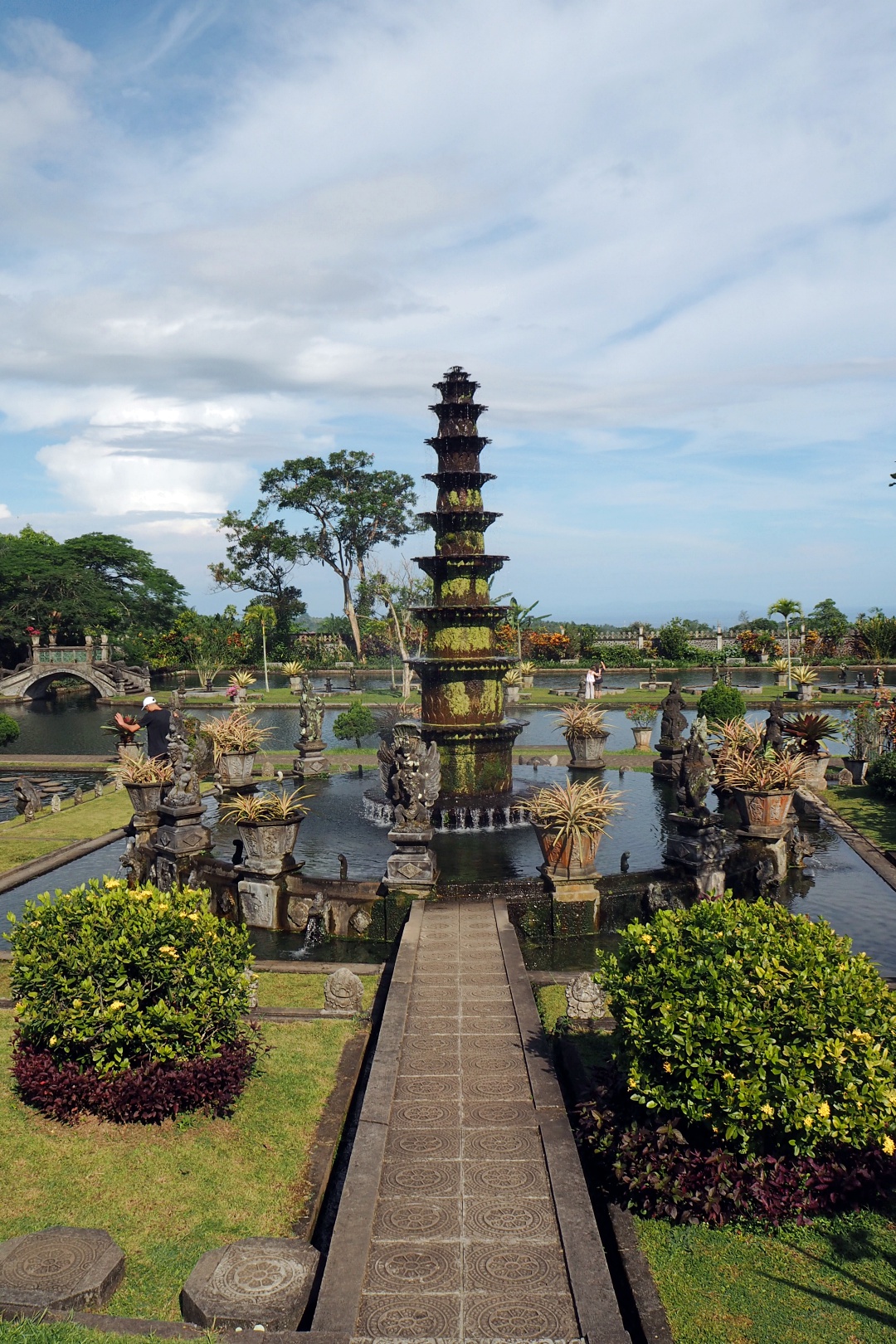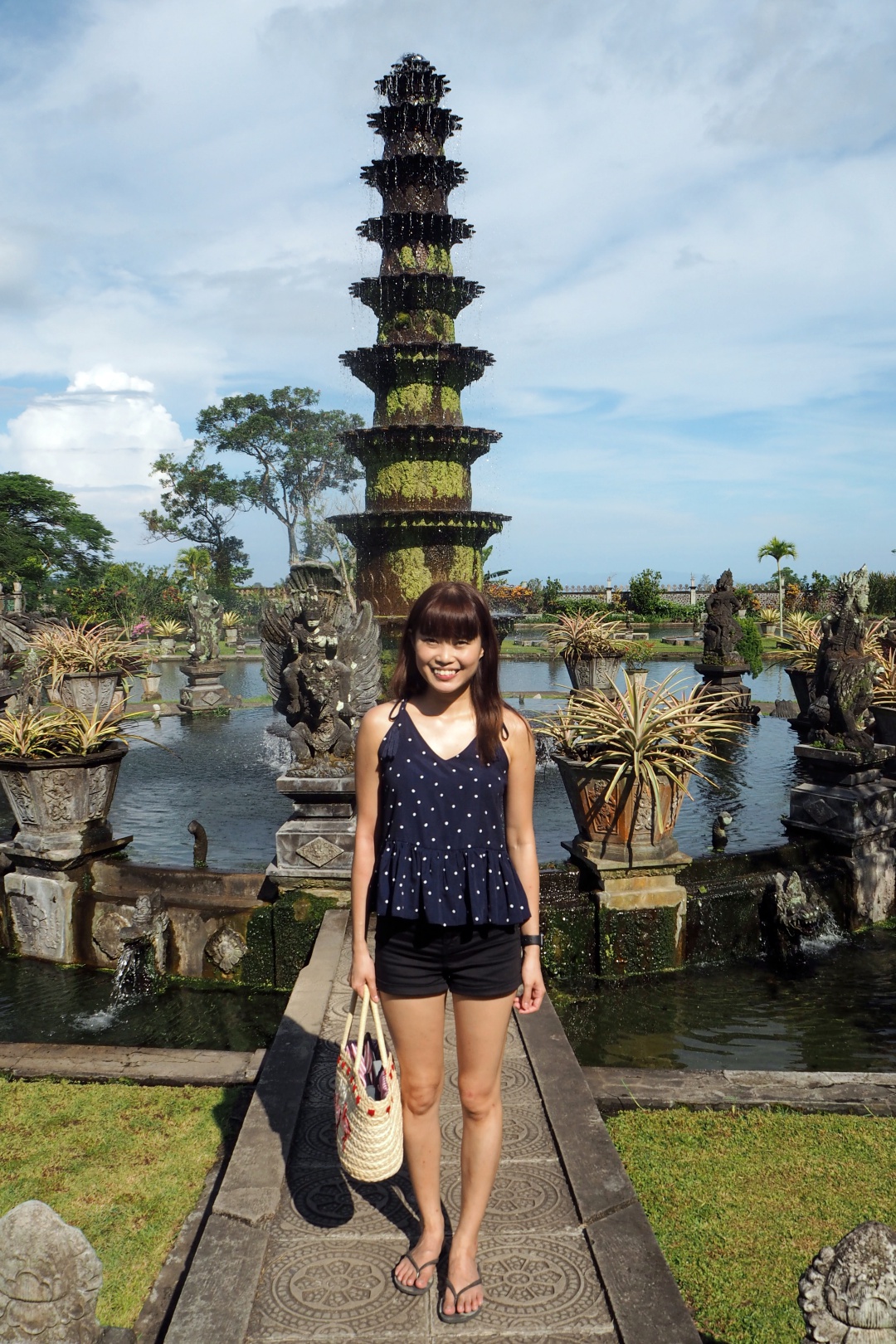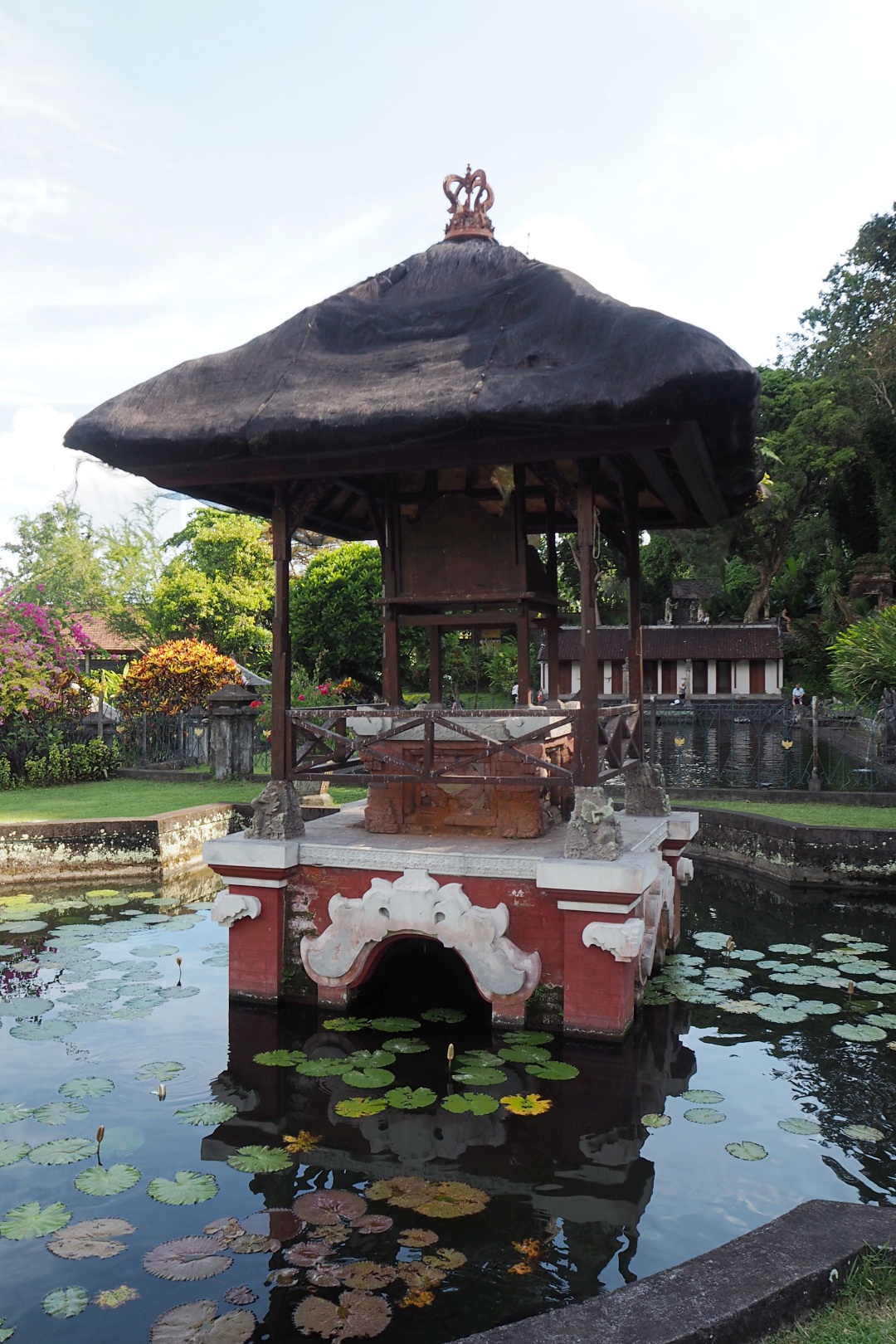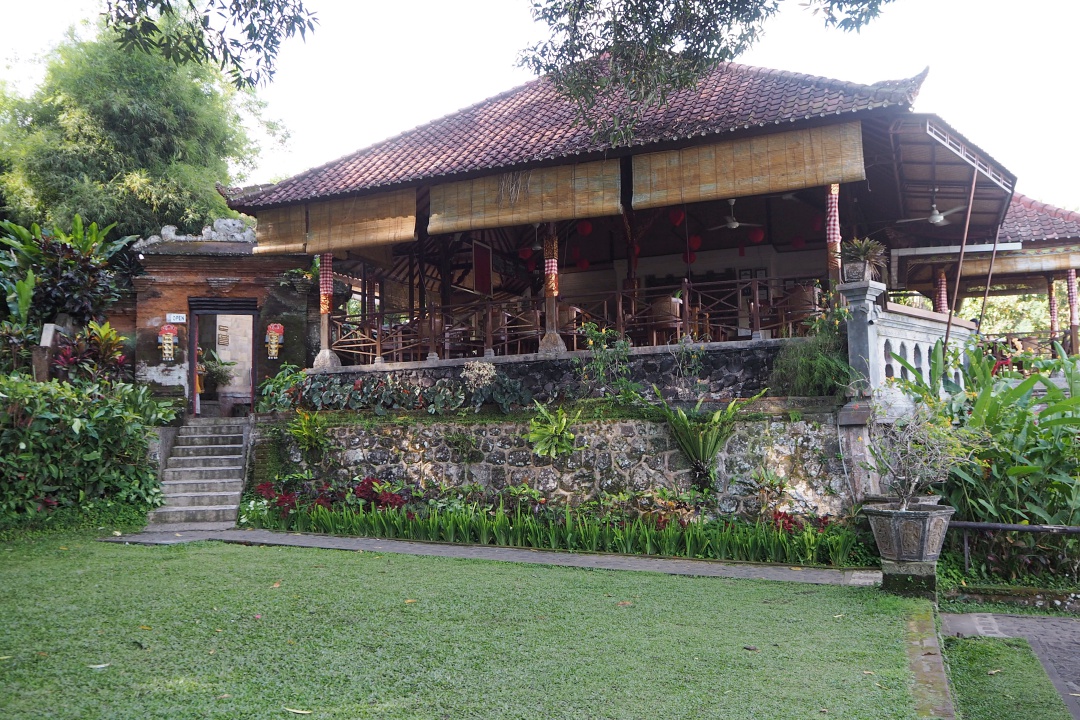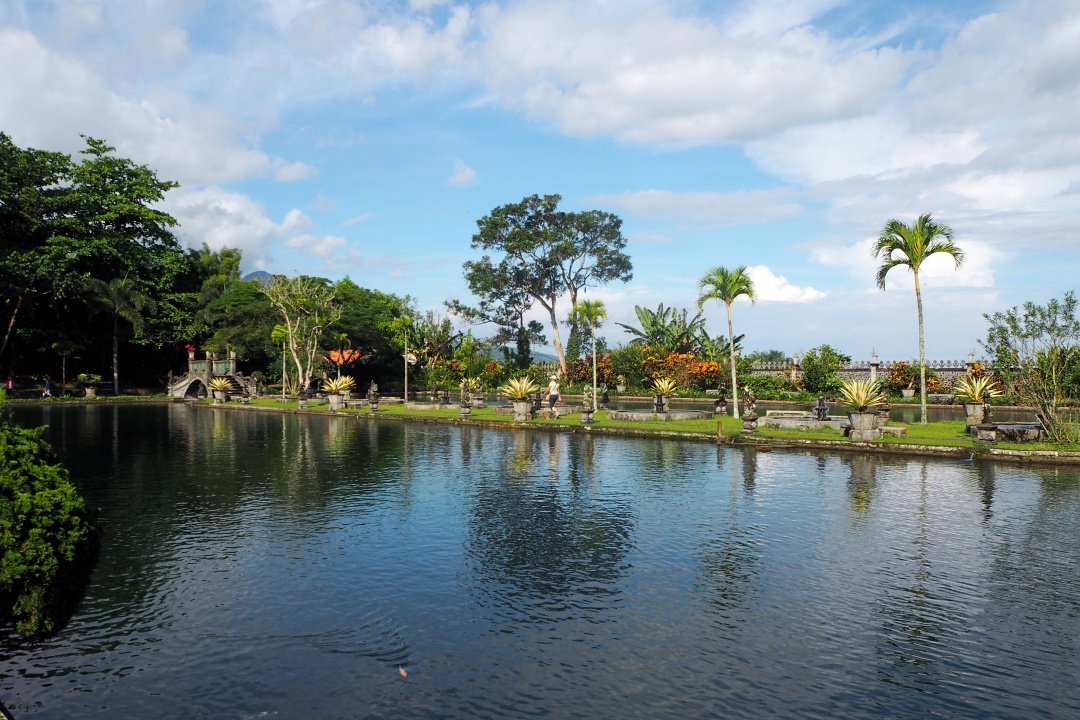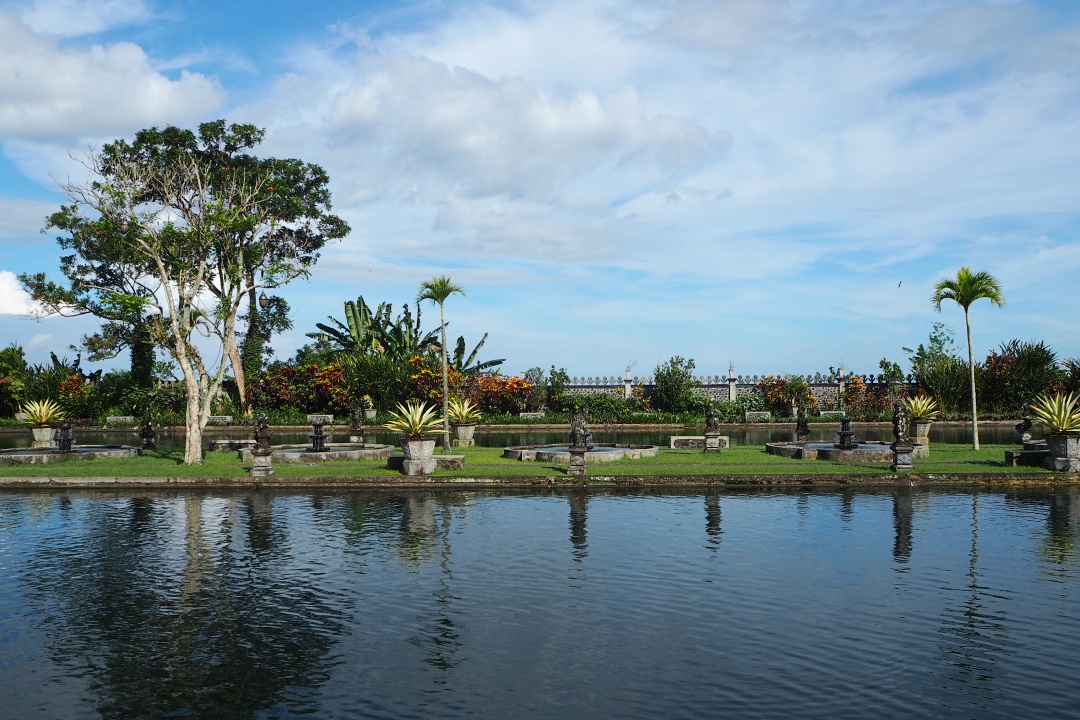 There wasn't much to do there, so we just took some pictures, walk around and left. That was also the last stop for our trip, and we made our way back to Alila Manggis after that.
---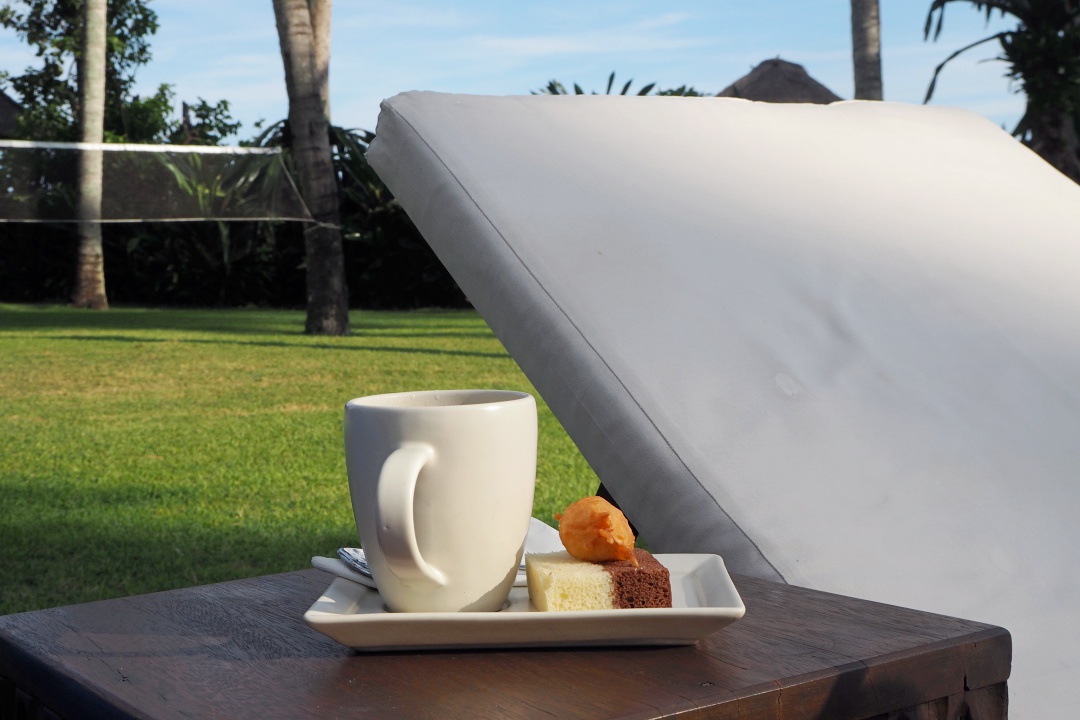 By the time we got back to the resort, it was around 16:30. Didn't expect us to make it in time to have afternoon tea by the pool. After an entire day of walking around, it was great to sit by the pool and relax.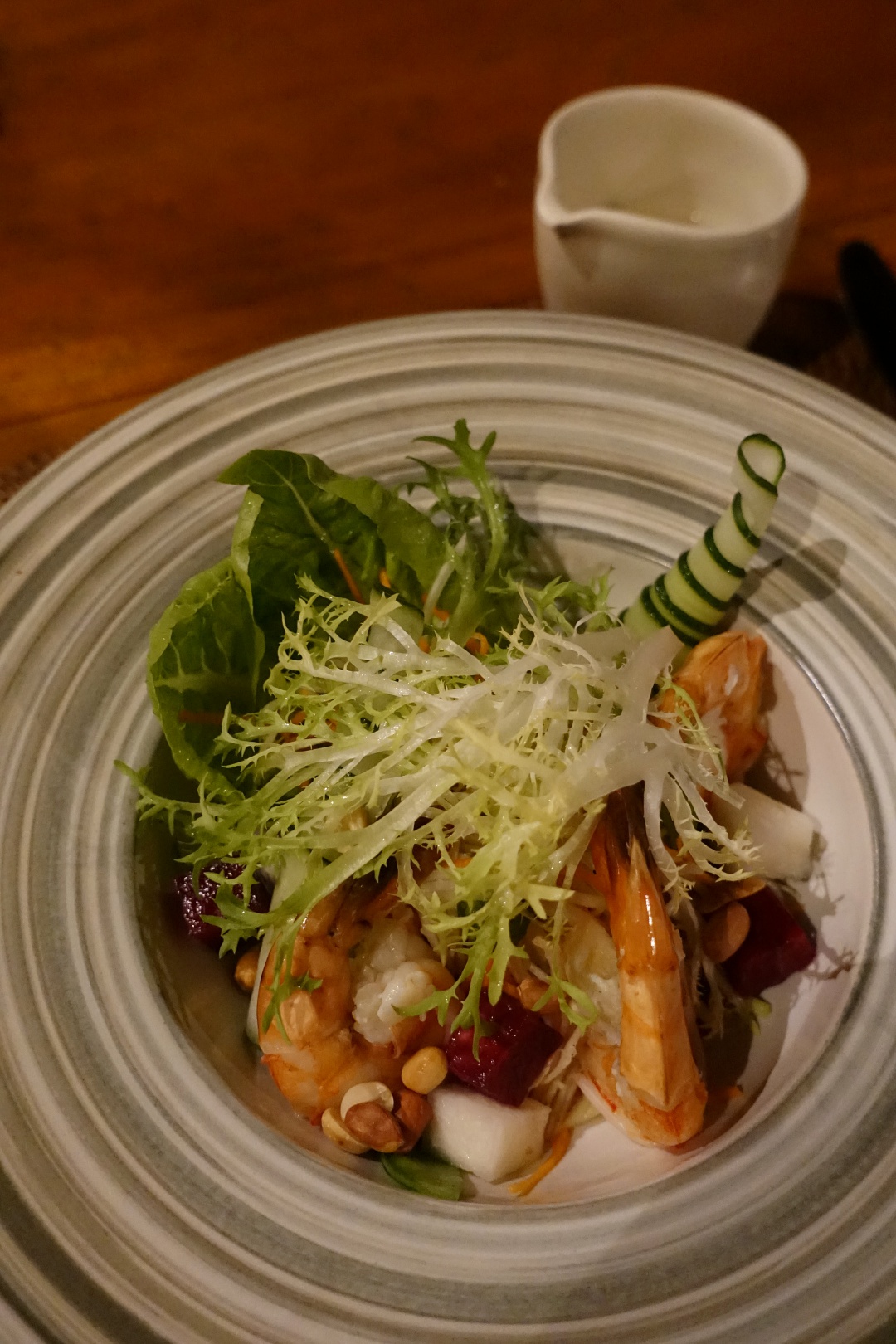 Not long later, it was dinner time! Our last dinner at Alila Manggis before we check-out the following day.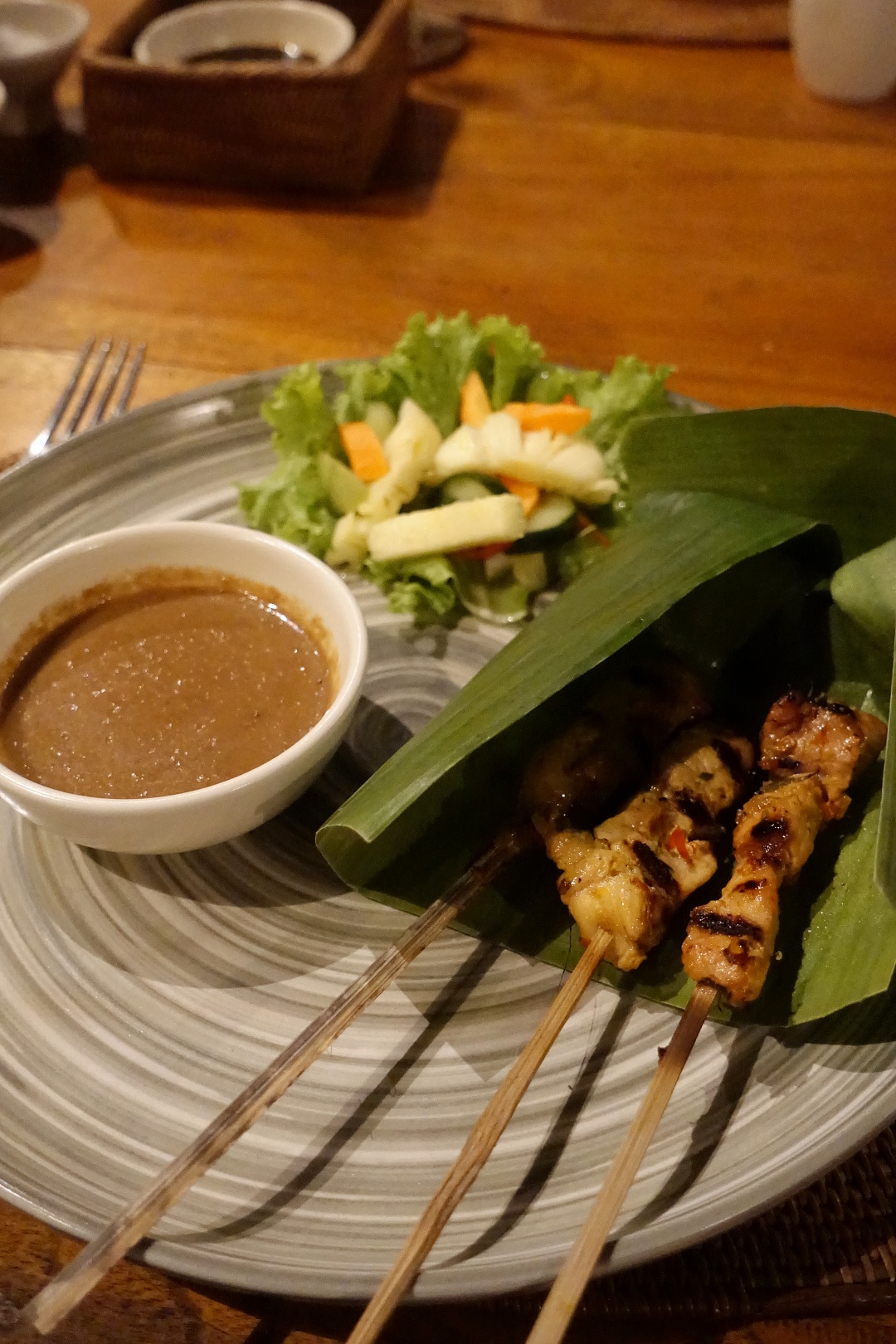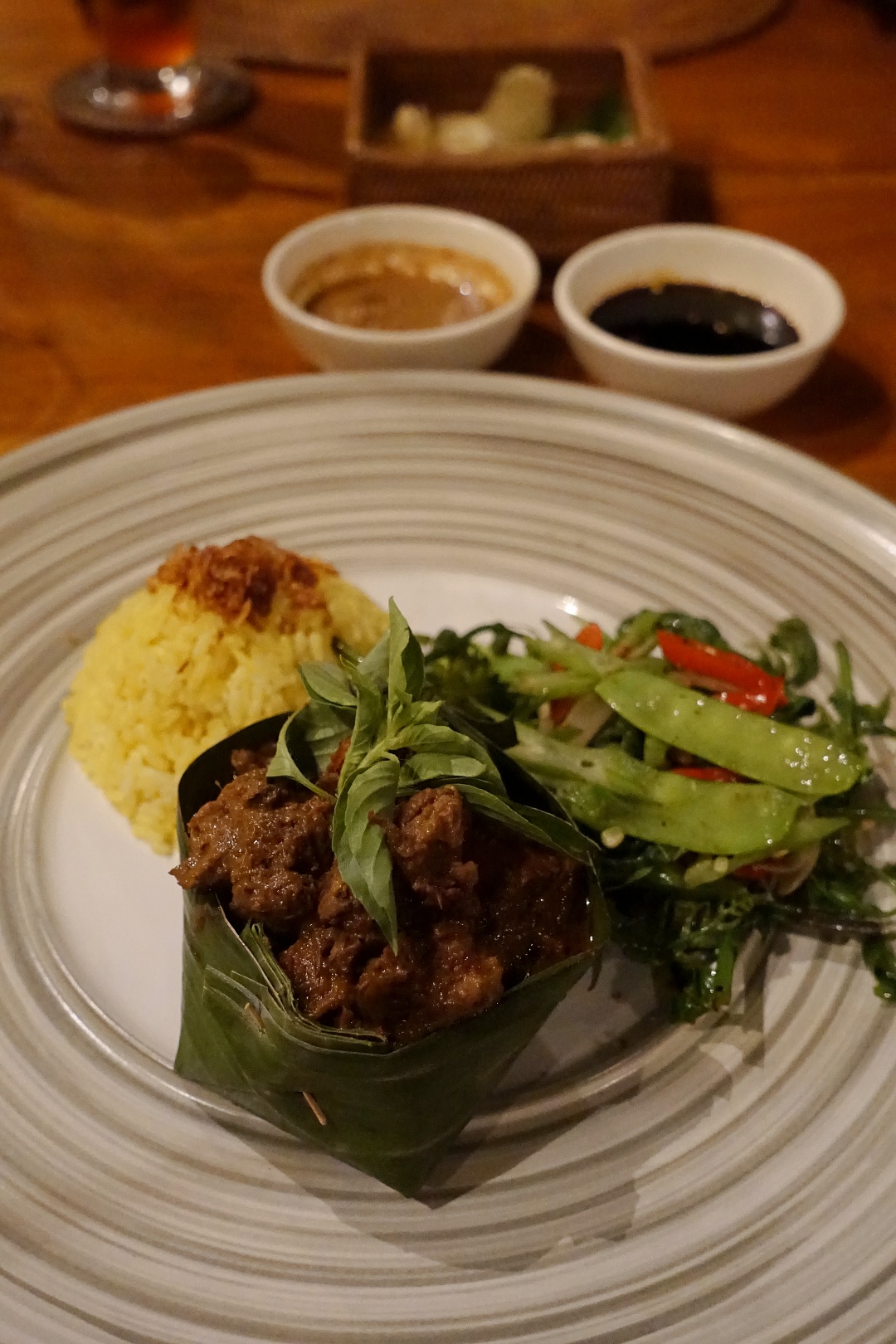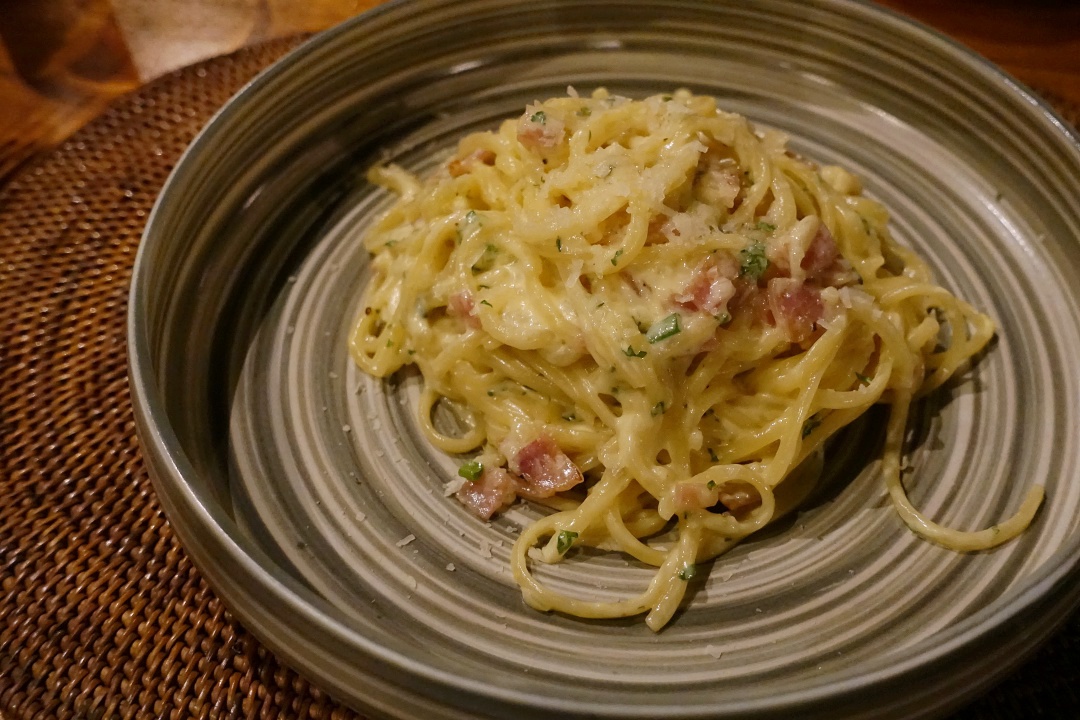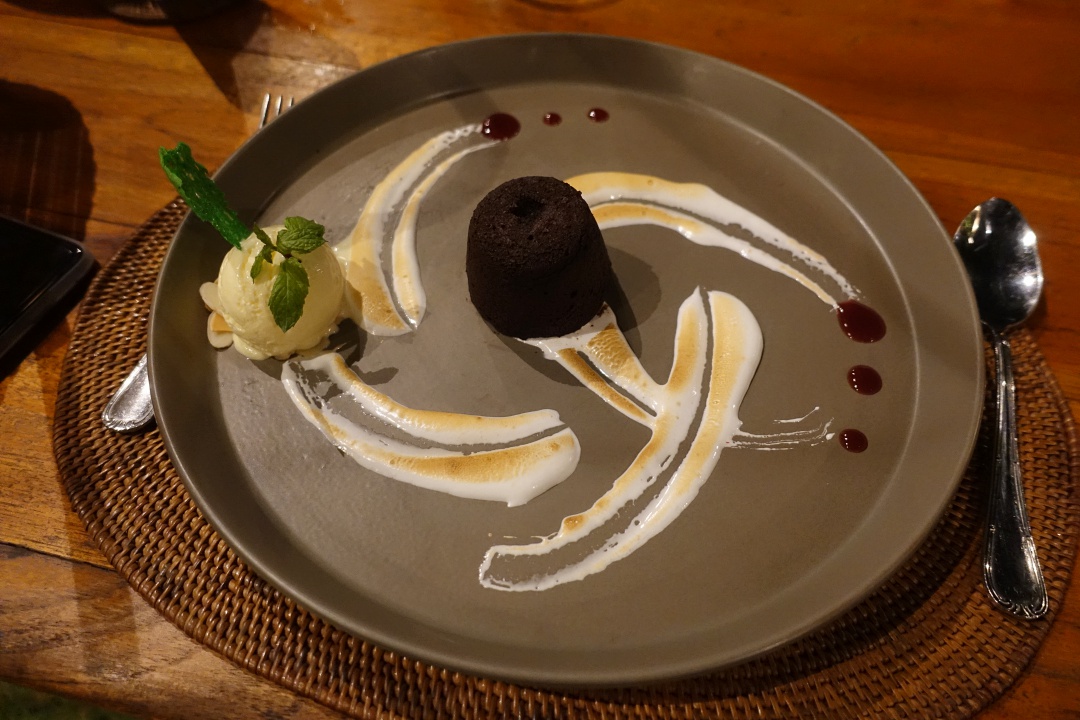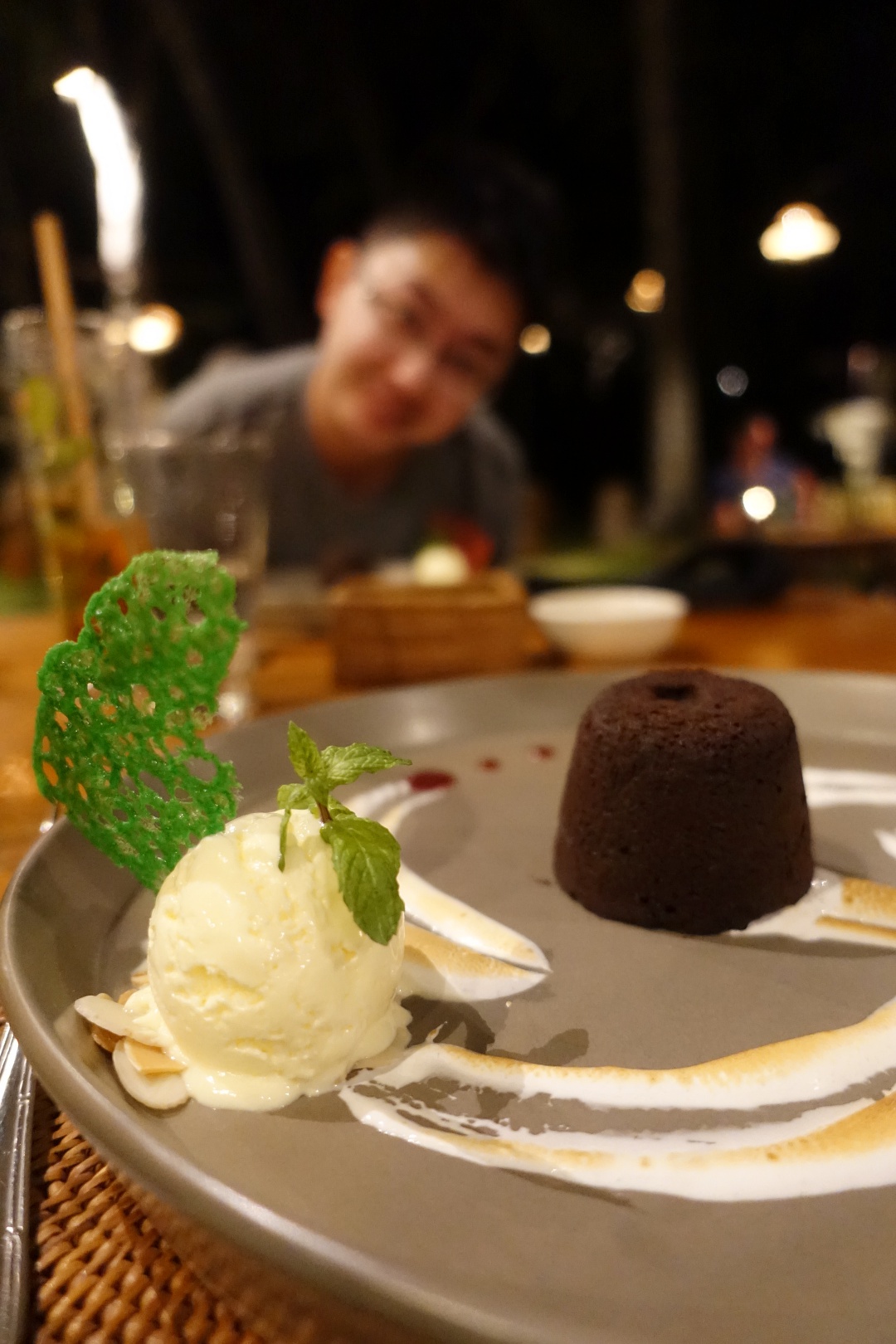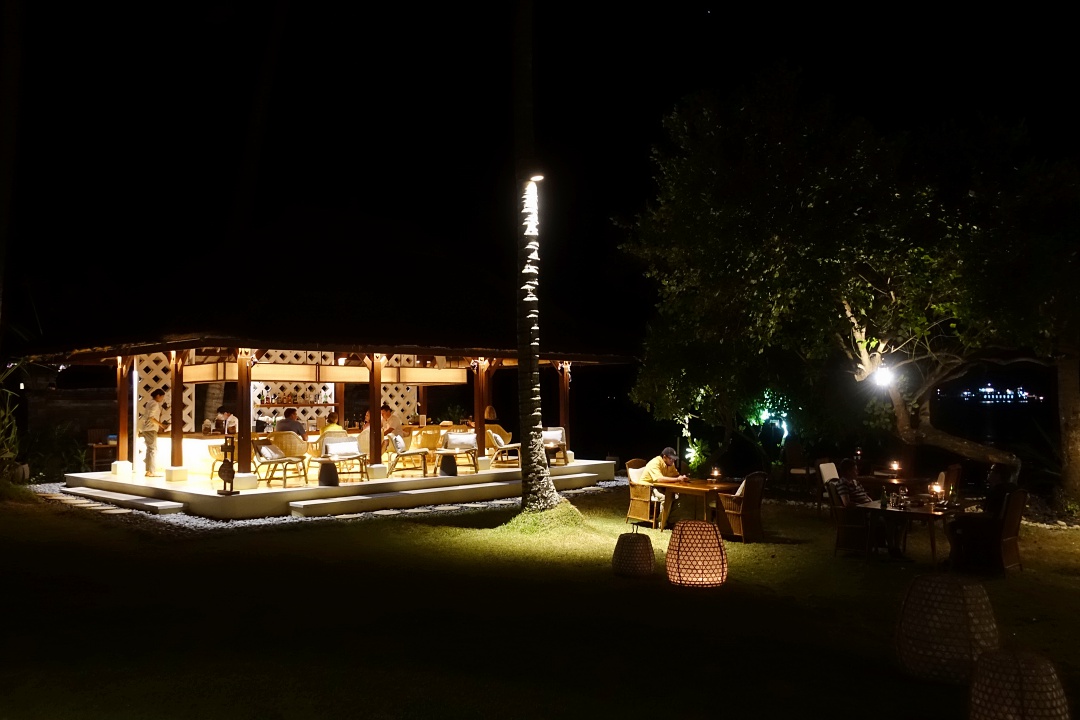 This was how the Ocean Bar looks like at night.