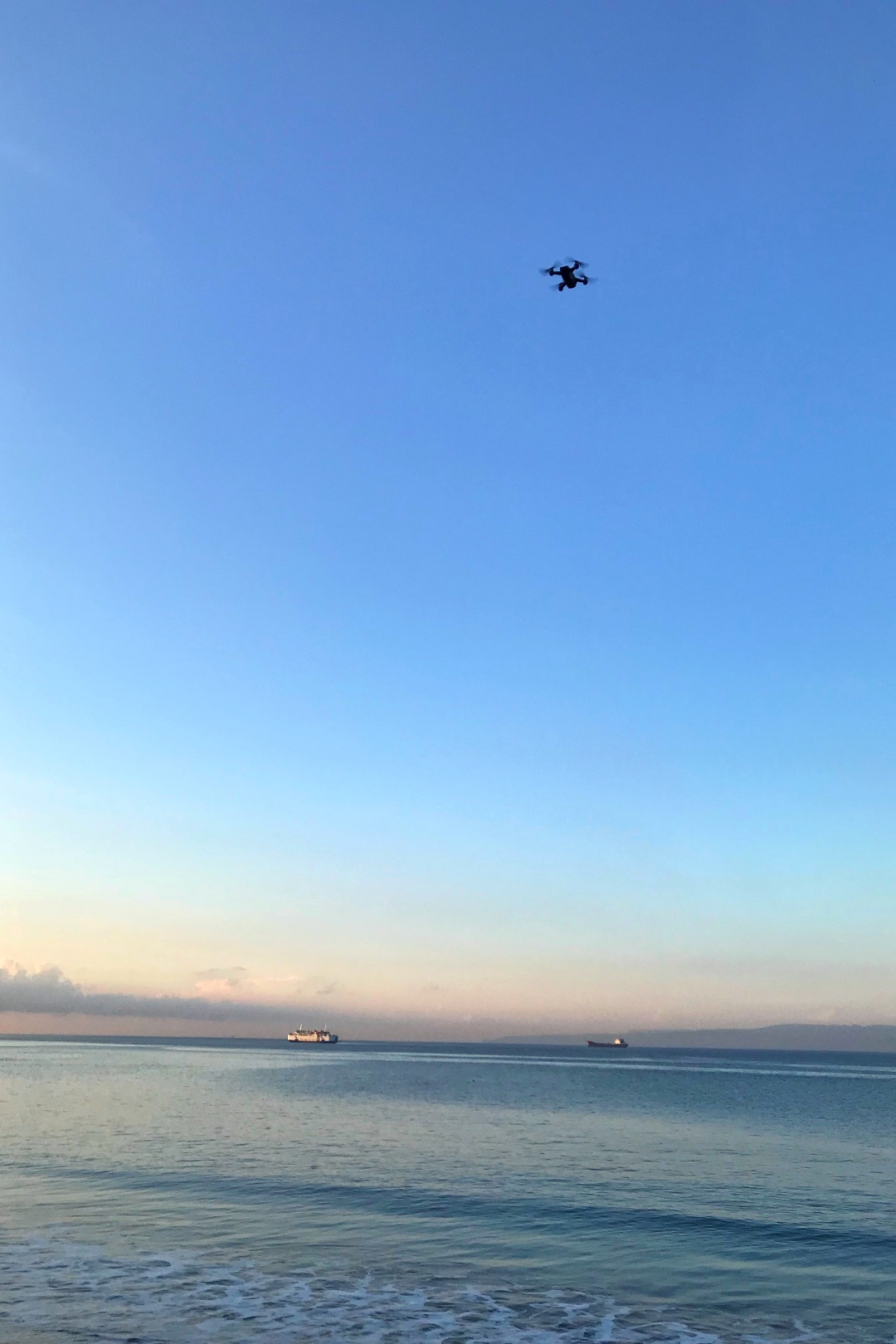 Woke up at 06:00 to accompany the Husband to go down to the beach to fly his drone.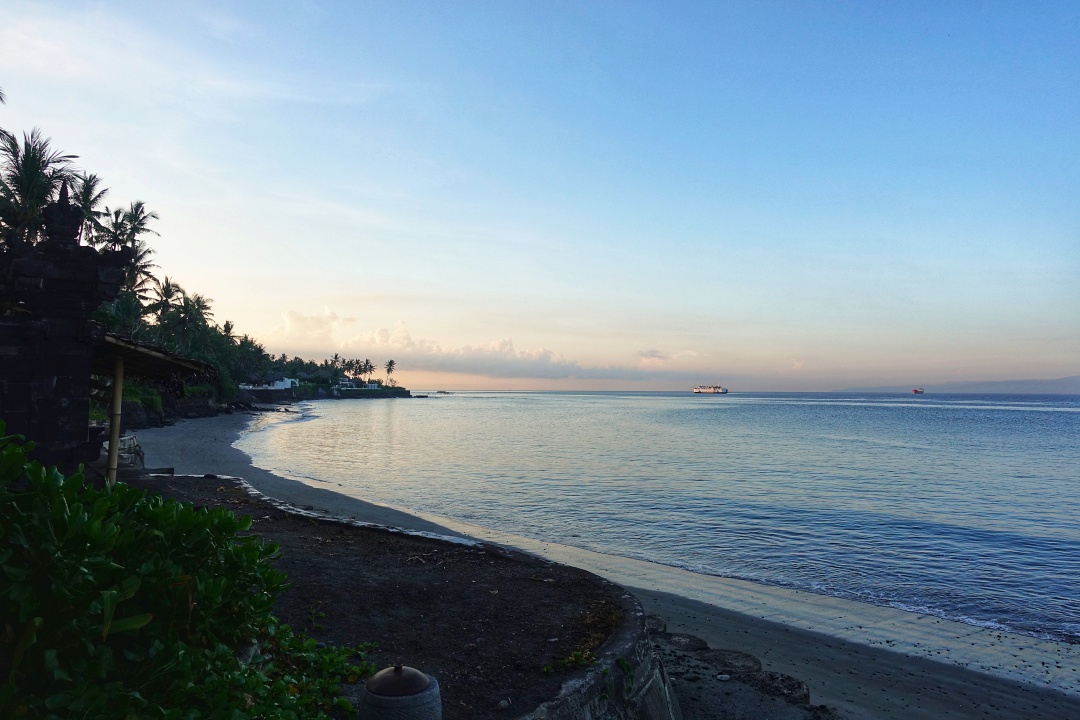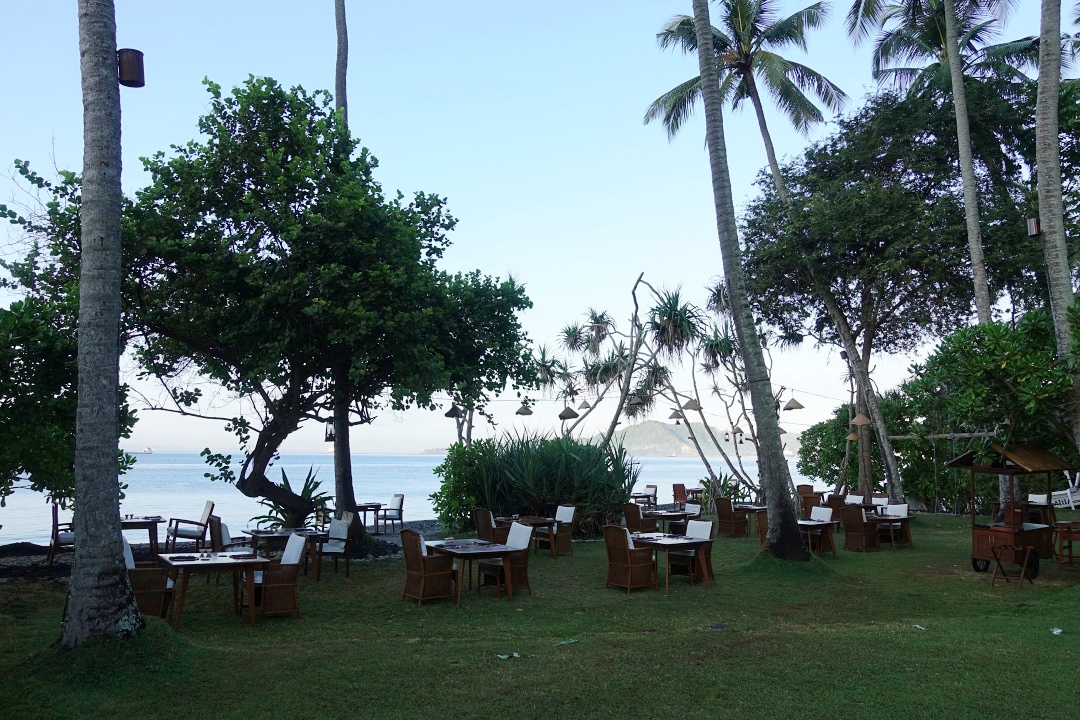 Since we were already up, we decided to go for our breakfast right after he done with the filming. One of the rare times we had such an early breakfast.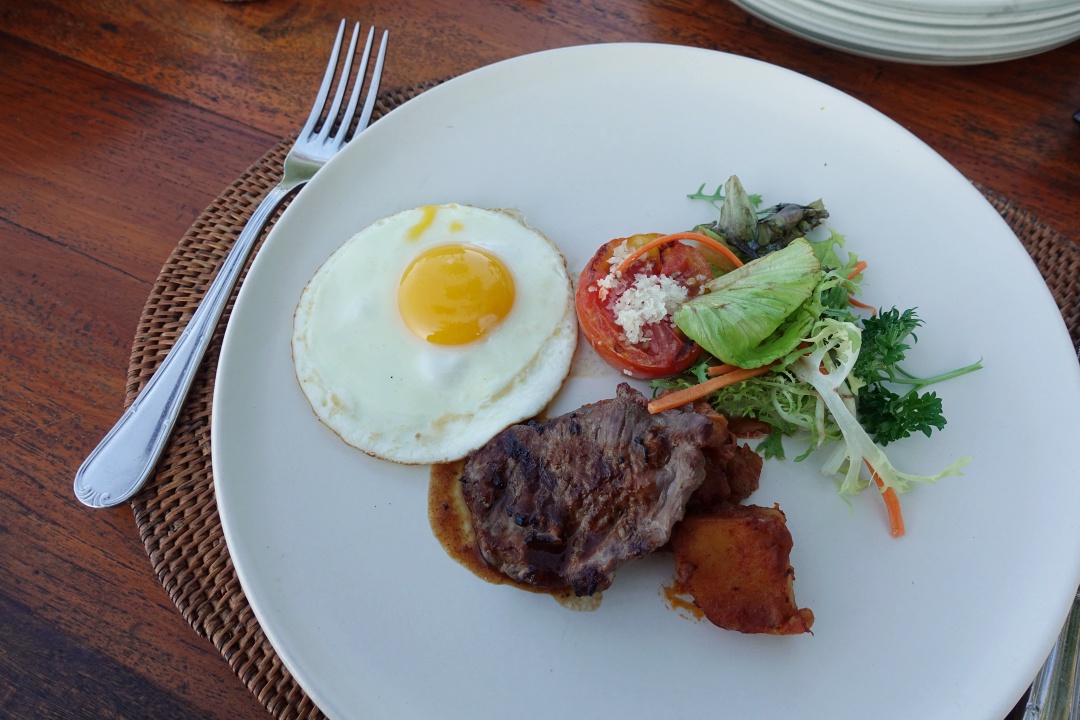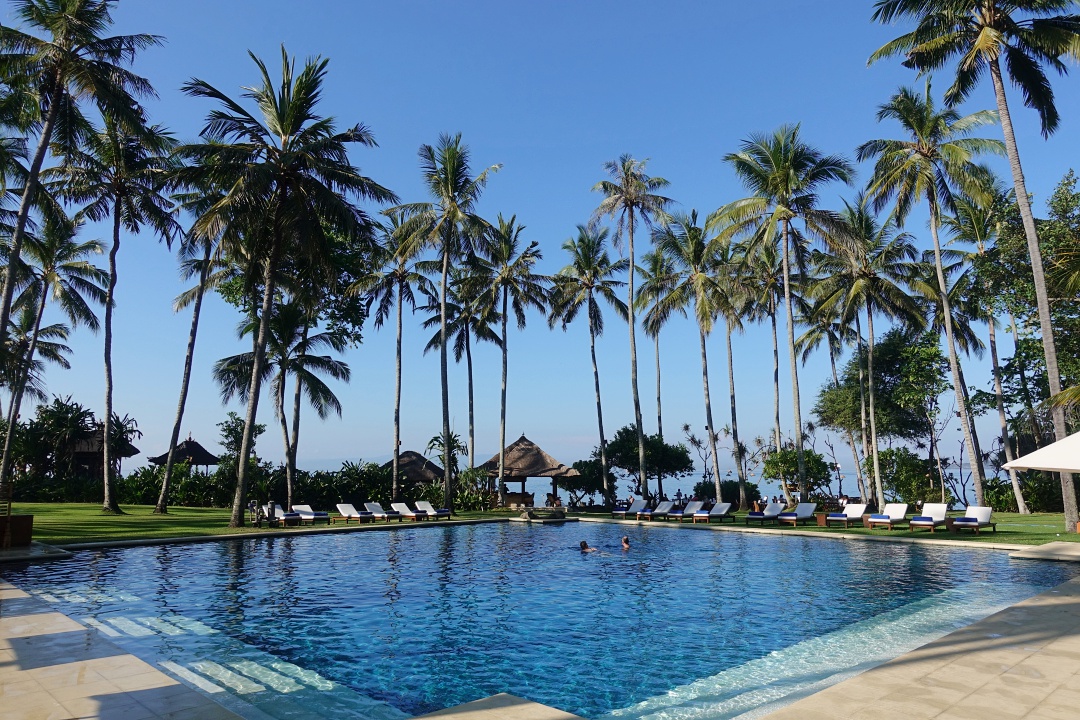 It was our last morning at Alila Manggis before we headed over to Alila Ubud.
---
Can't remember how long it took to travel from Alila Manggis to Alila Ubud. The long distance was made better with a comfortable car ride and we managed to reach Alila Ubud at about 14:00.
Alila Ubud
Terrace Tree Villa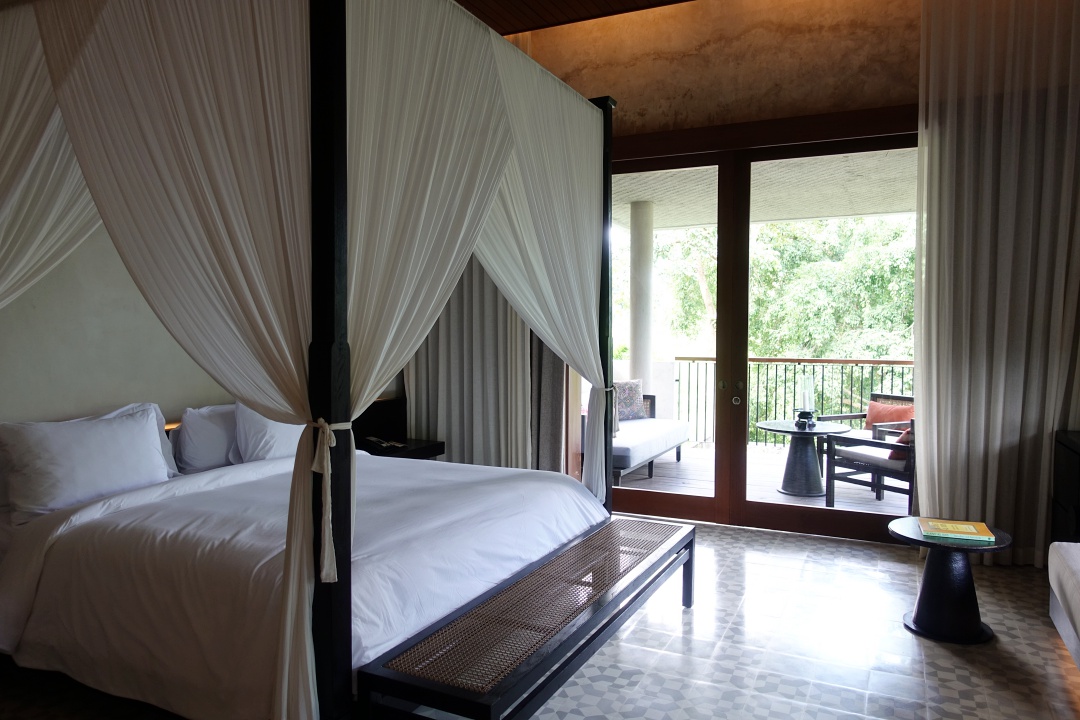 Our home for the next three nights! Didn't expect them to host us at the Terrace Tree Villa. We had been there / seen one of the Terrace Tree Villa on our previous trip; certainly didn't think we would stay in one.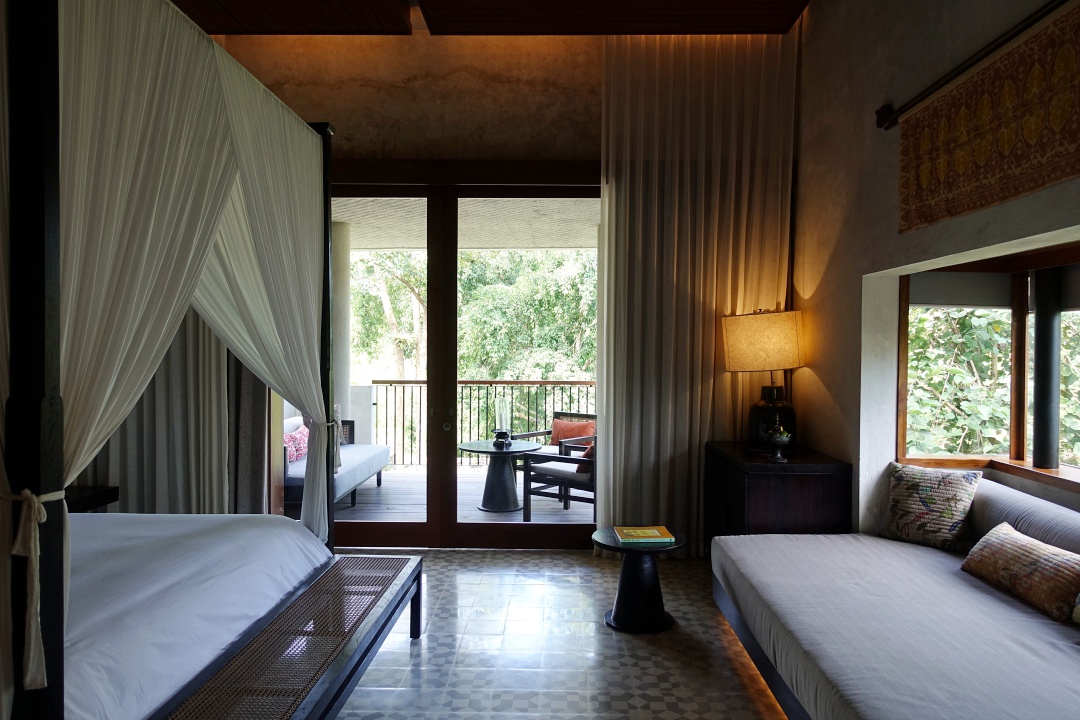 The one bedroom villa was more than sufficient for the two of us.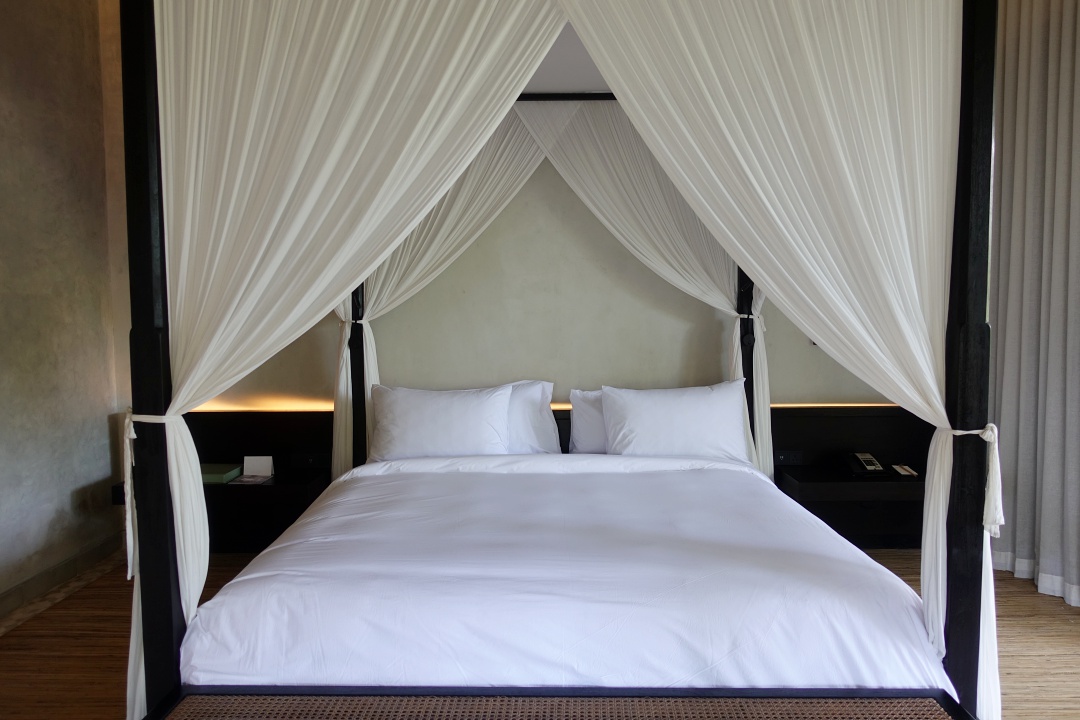 It comes with a king bed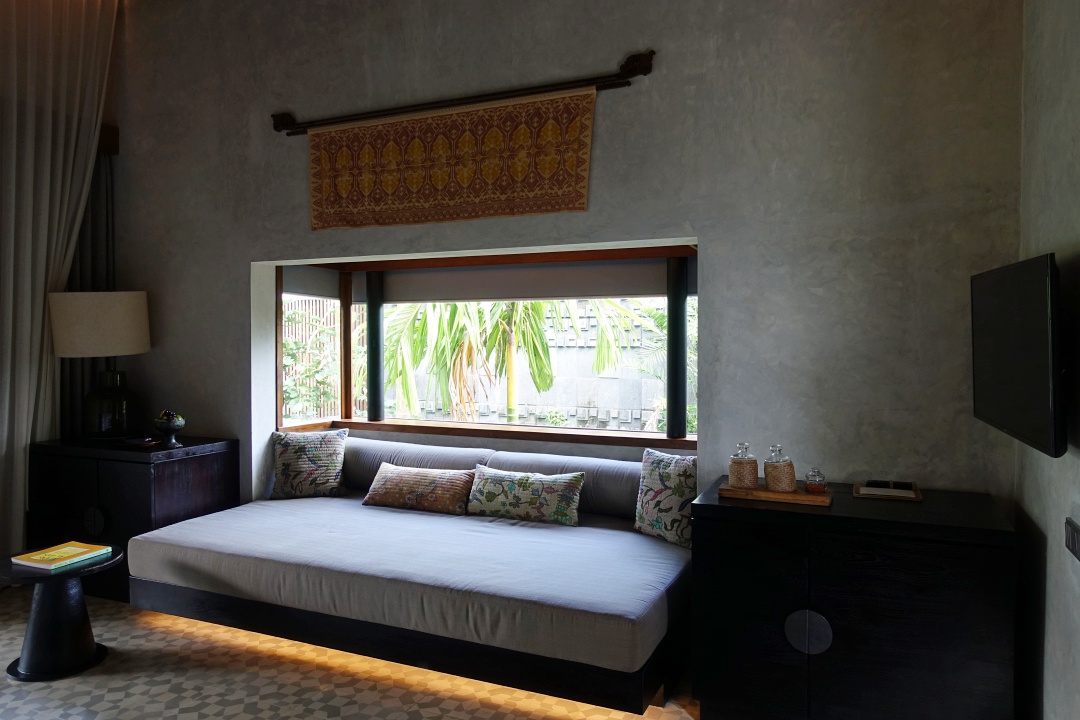 and a day bed on the opposite side. The day bed was so comfortable that I wouldn't mind sleeping there for the night.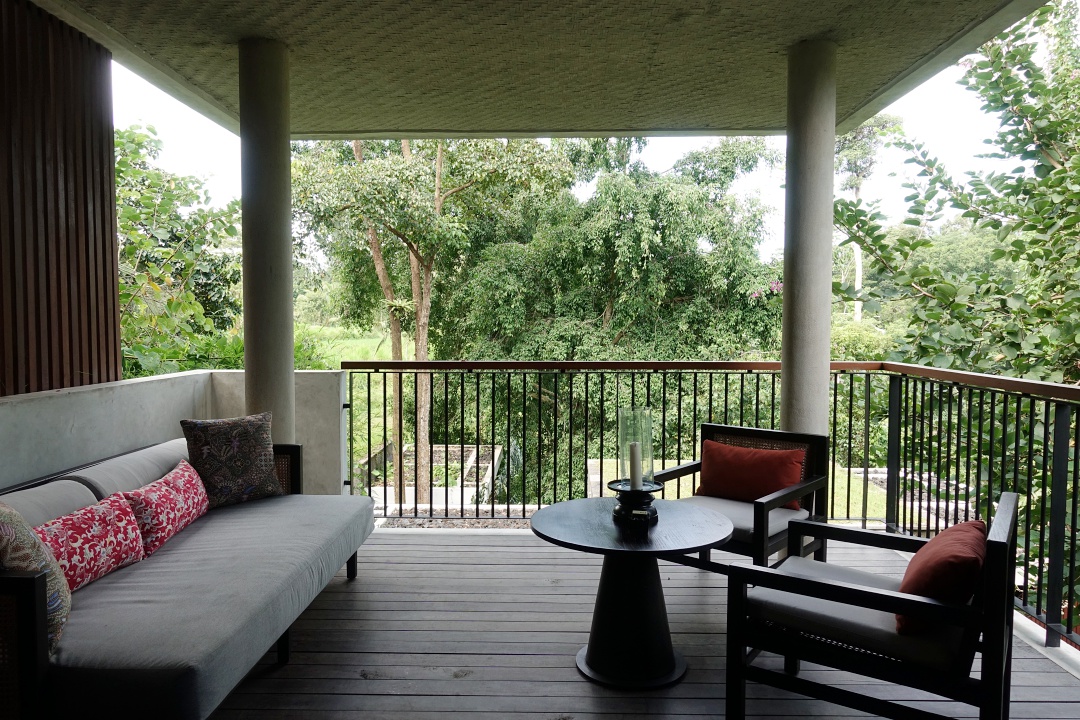 The outdoor terrace was equally spacious. However, we didn't spend much time hanging out there as we were afraid of the monkeys.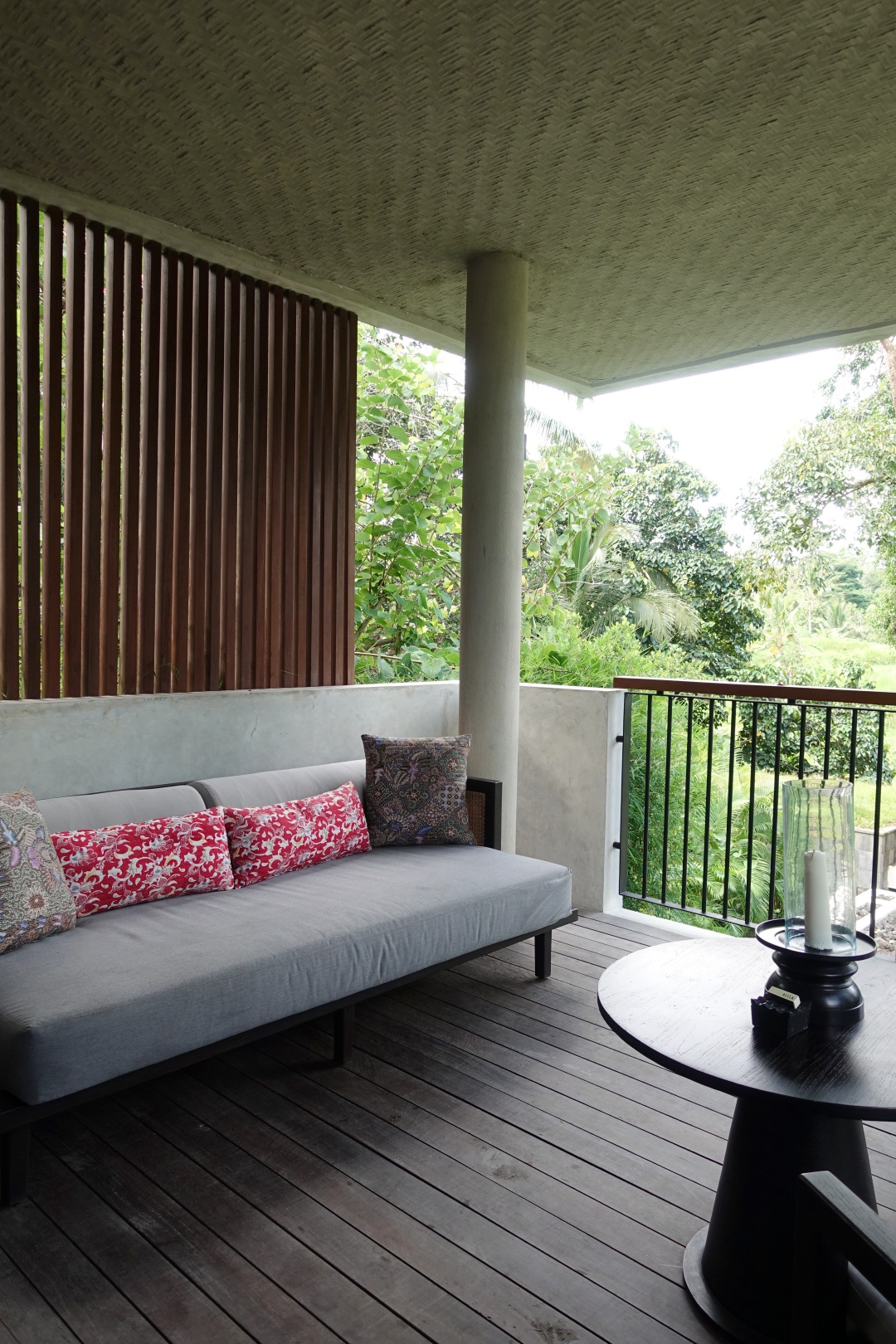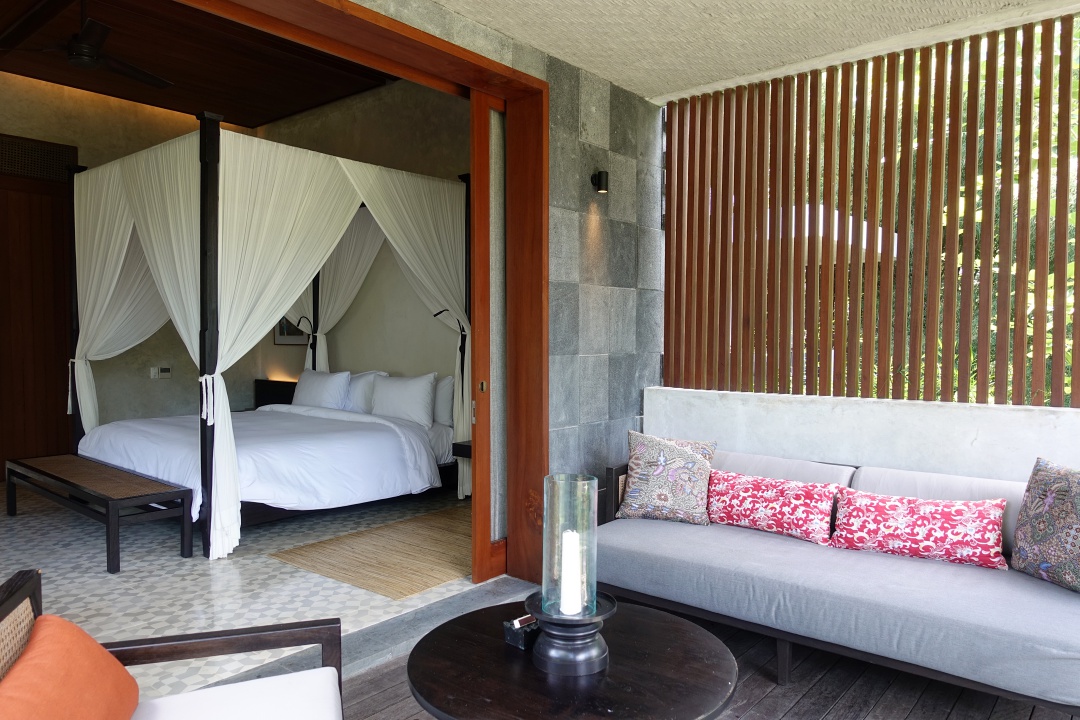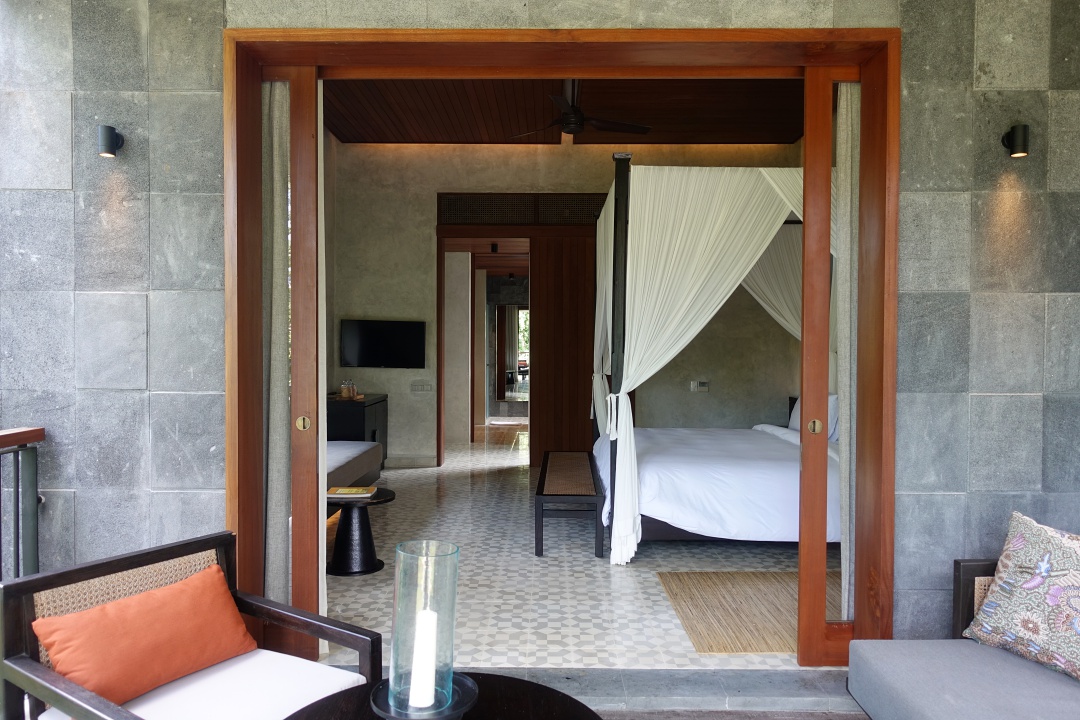 On the other side of the room (separated by the main door), we have the wardrobe, toilet and an outdoor shower area.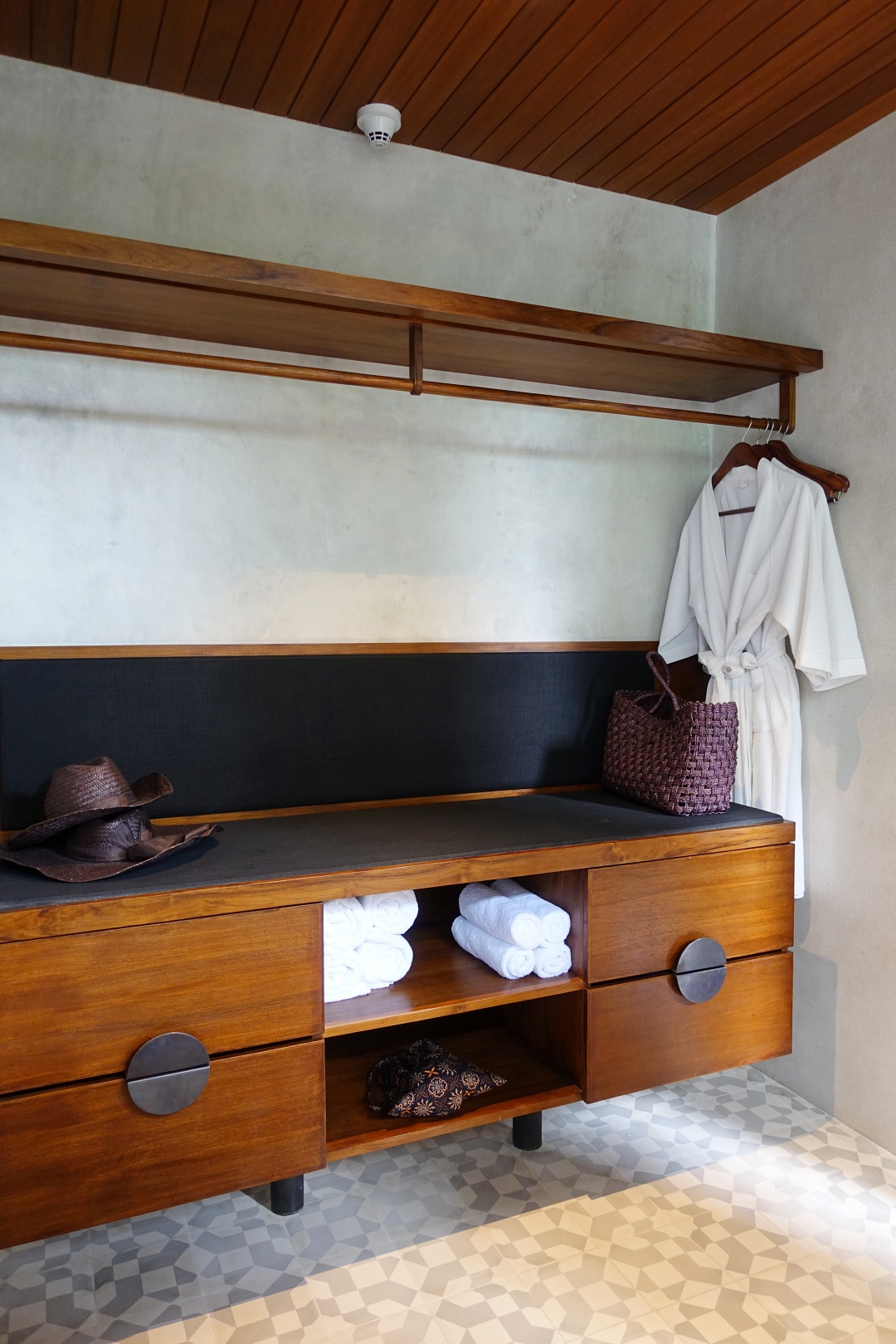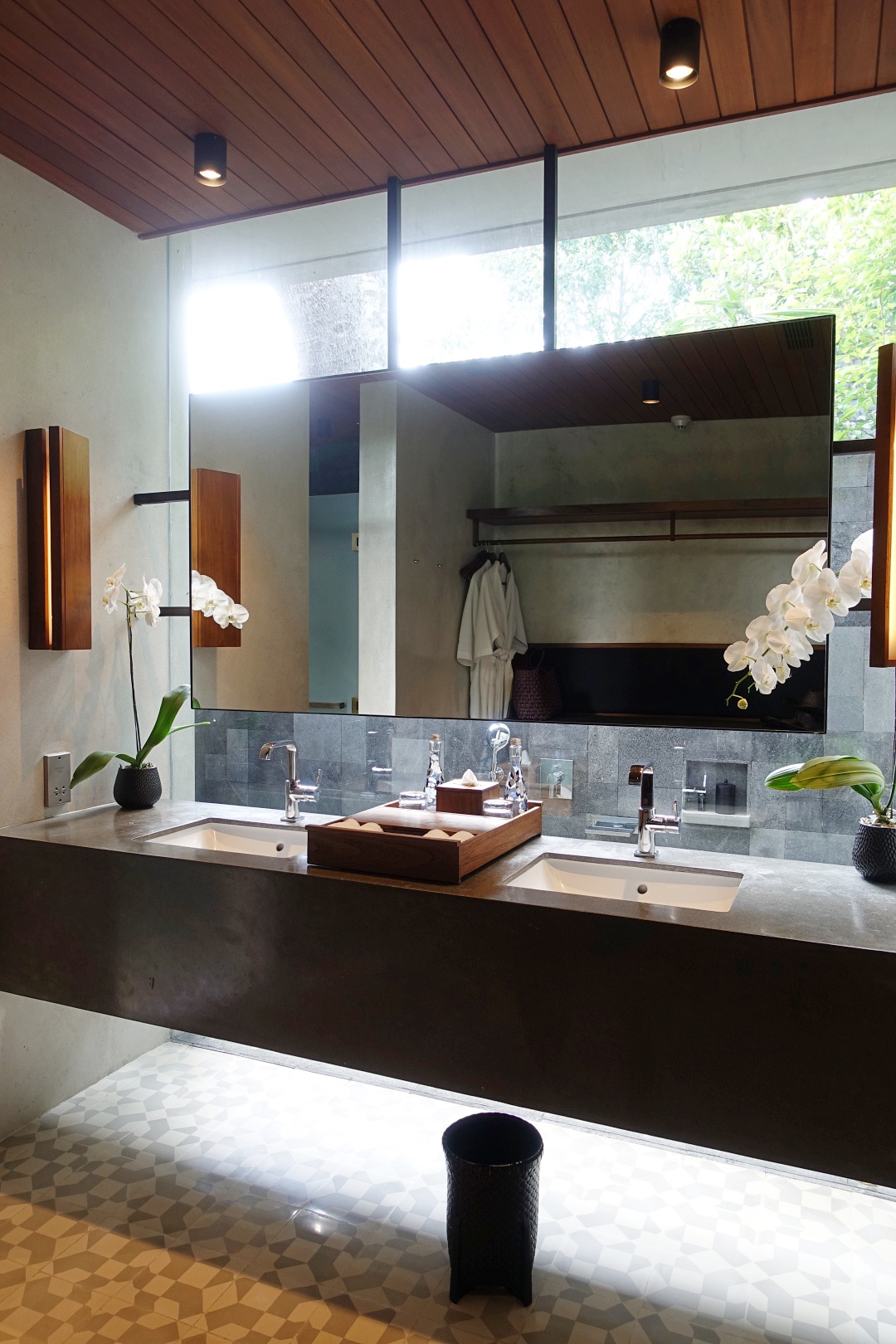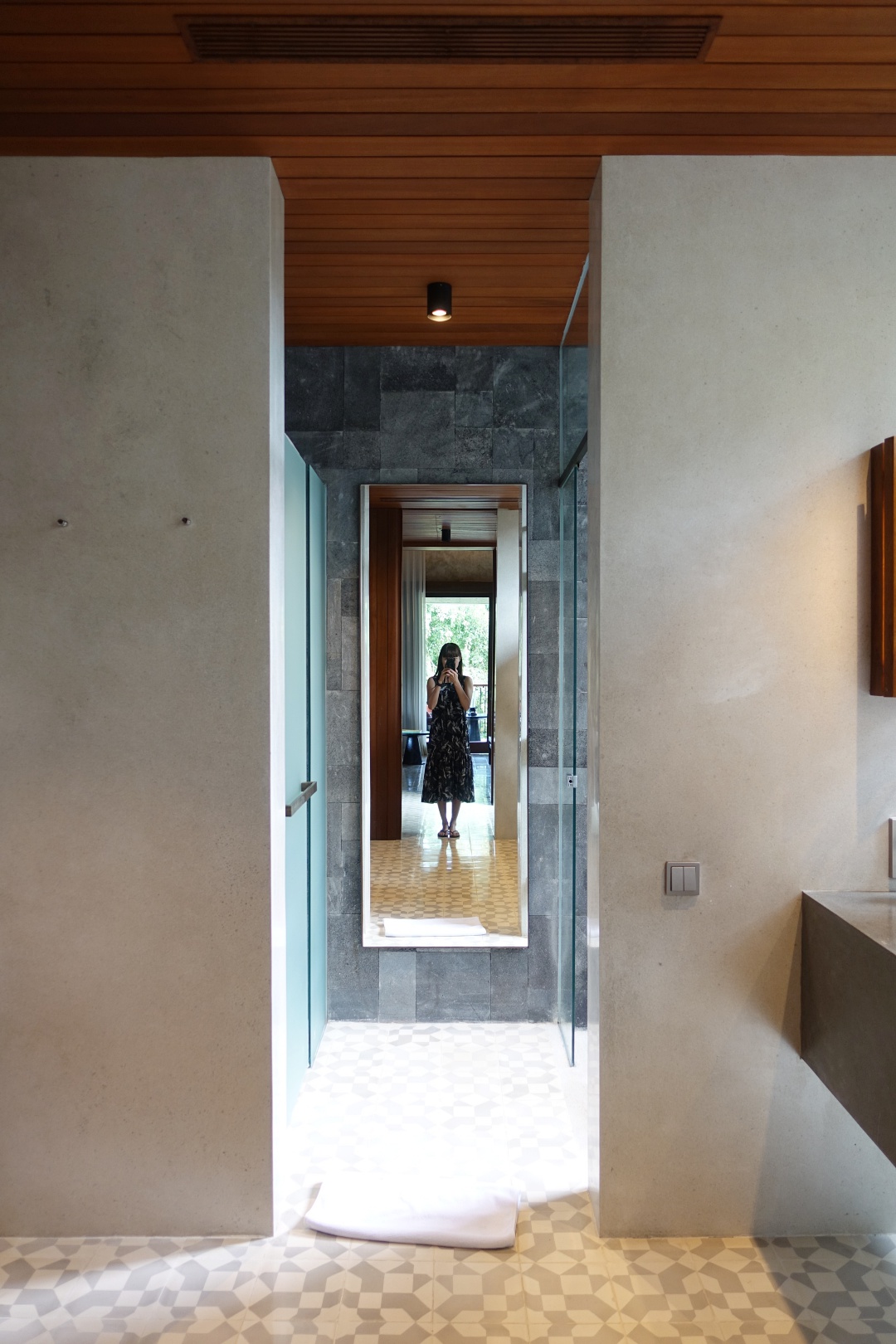 Toilet on the left and outdoor shower on the right.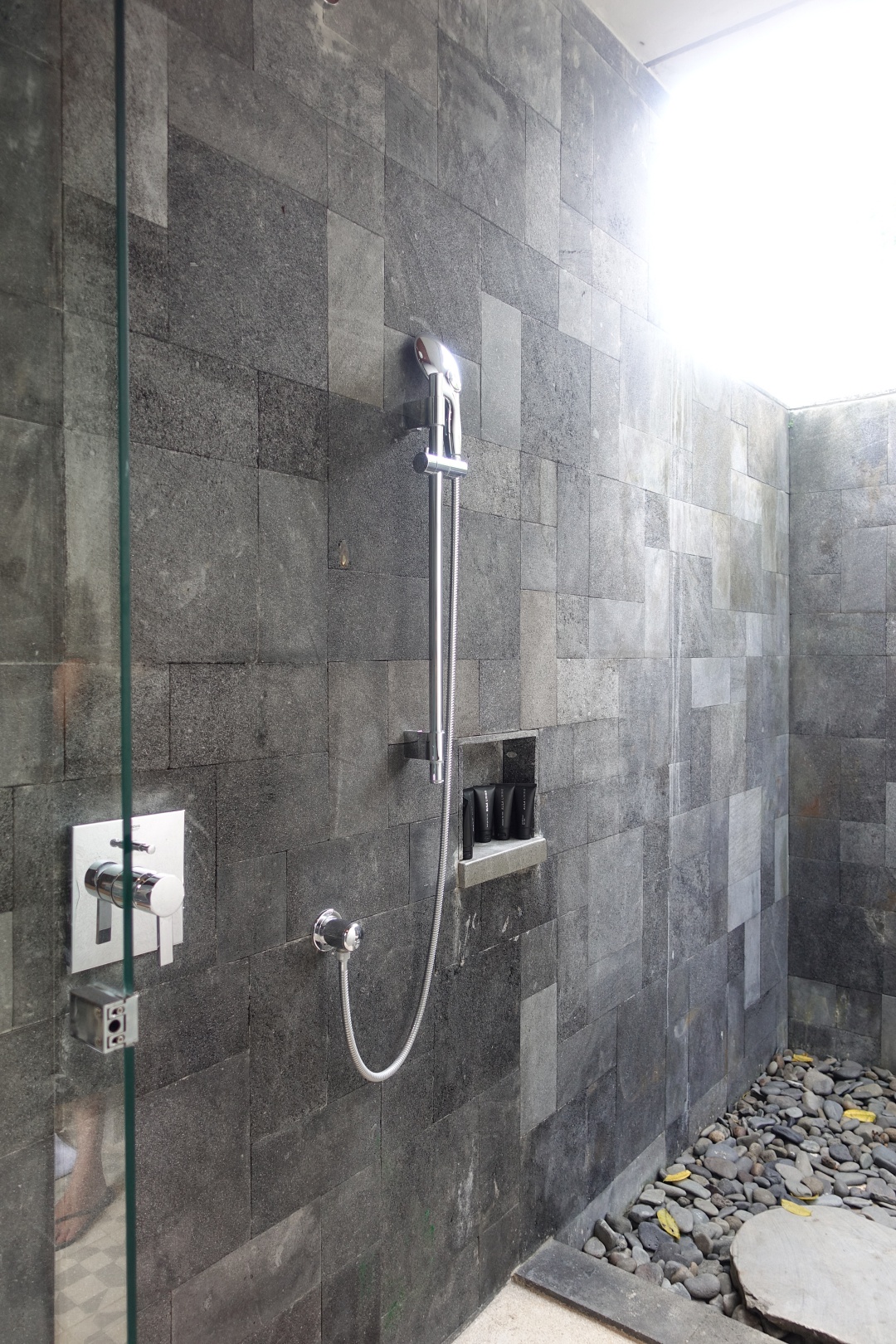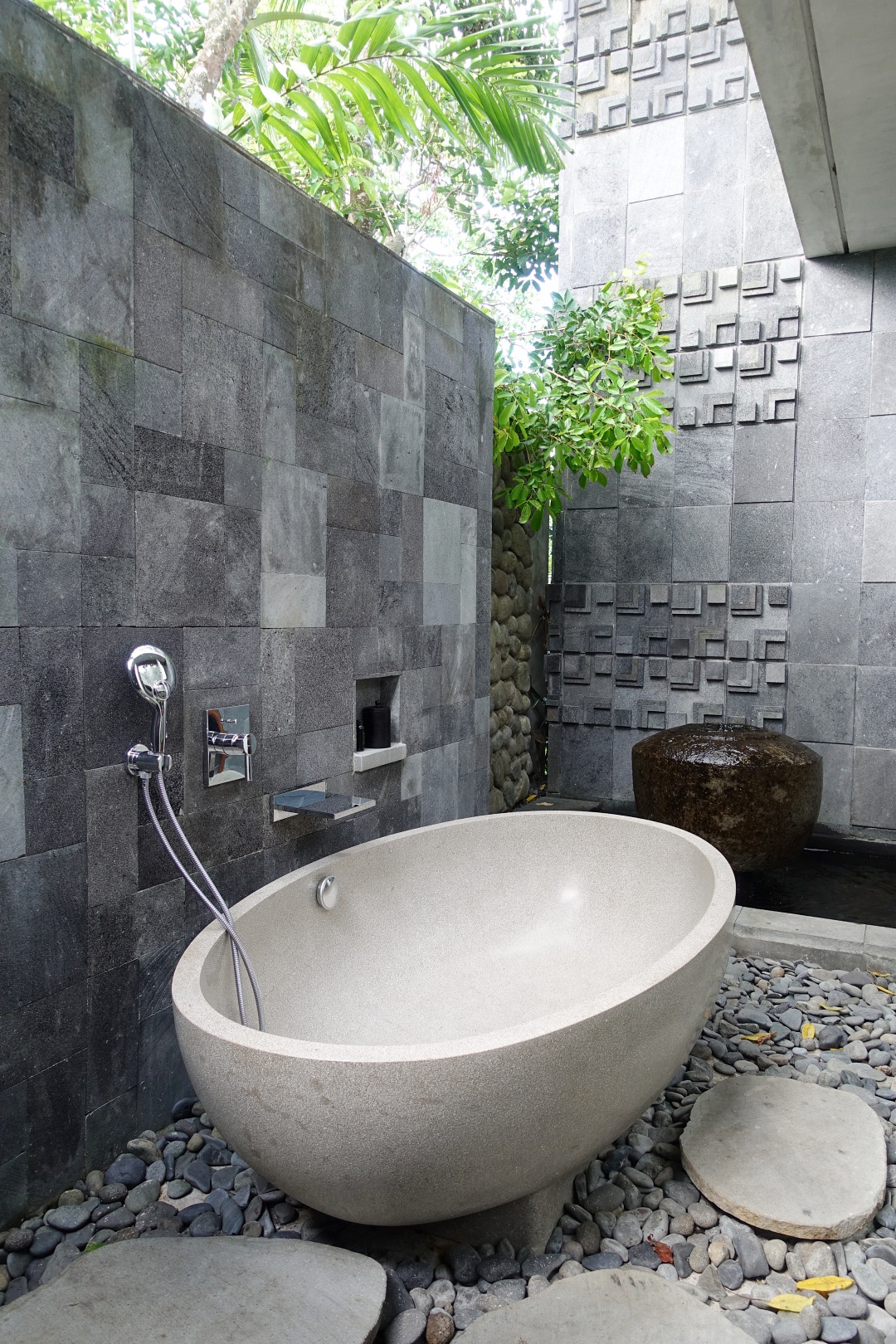 And it comes with a bathtub, no less.
The Husband ended up spending almost the entire afternoon attending a meeting while I stayed in the villa. By the time he returned, it was nearly time for dinner. And I supposed there is no better place to have it than at Alila Ubud's Plantation Restaurant!
Plantation Restaurant | The Spice Market
When it comes to what we were most looking forward to at Alila Ubud, it has to be the food! The Husband and I were really impressed with the food at Alila Ubud on our previous visit that we were very much looking forward to dining at the resort again.
On the night that we arrived at Alila Ubud, they were having The Spice Market over at the Plantation Restaurant. We remember liking it the last time we tried it; hence, it was a no-brainer for us to join them for dinner.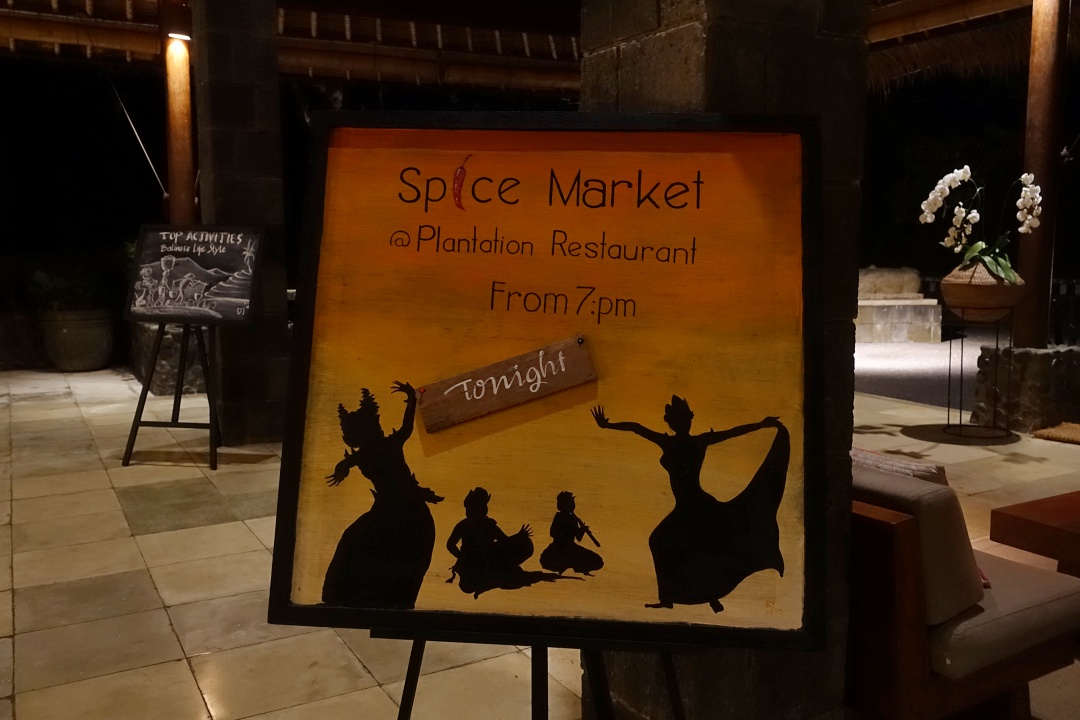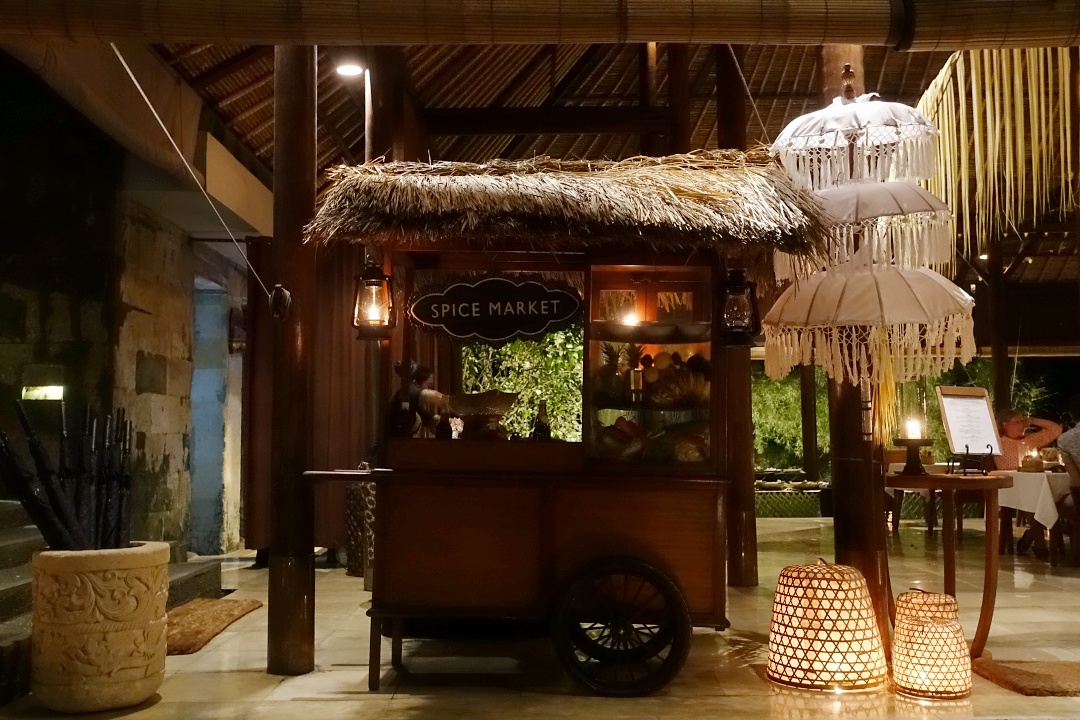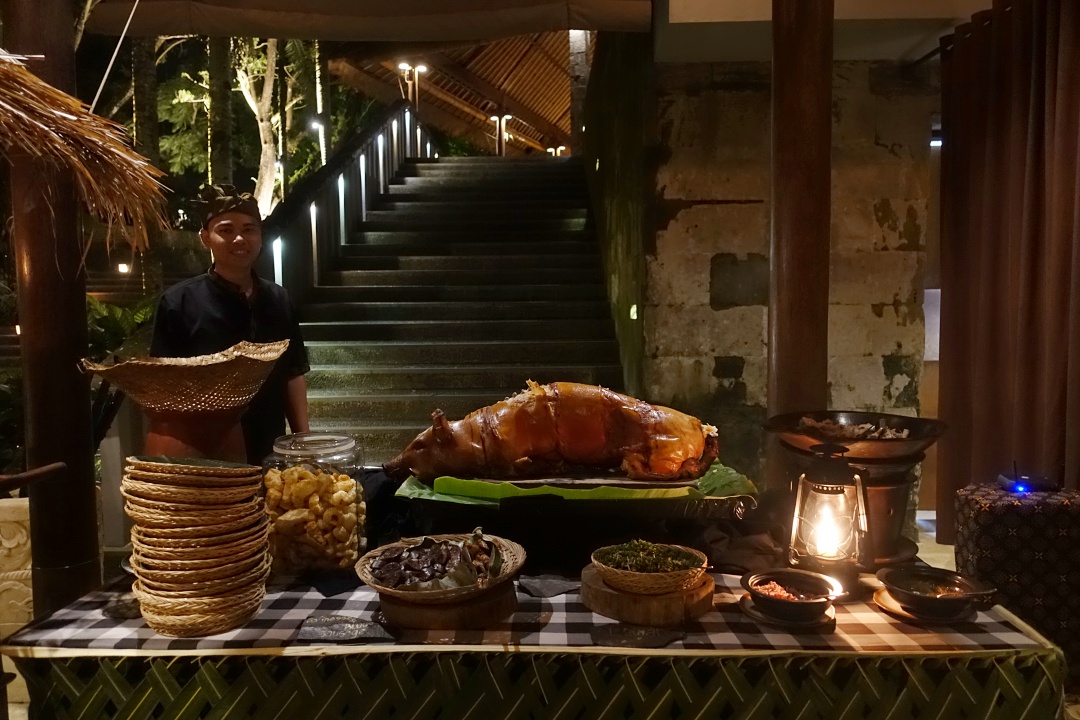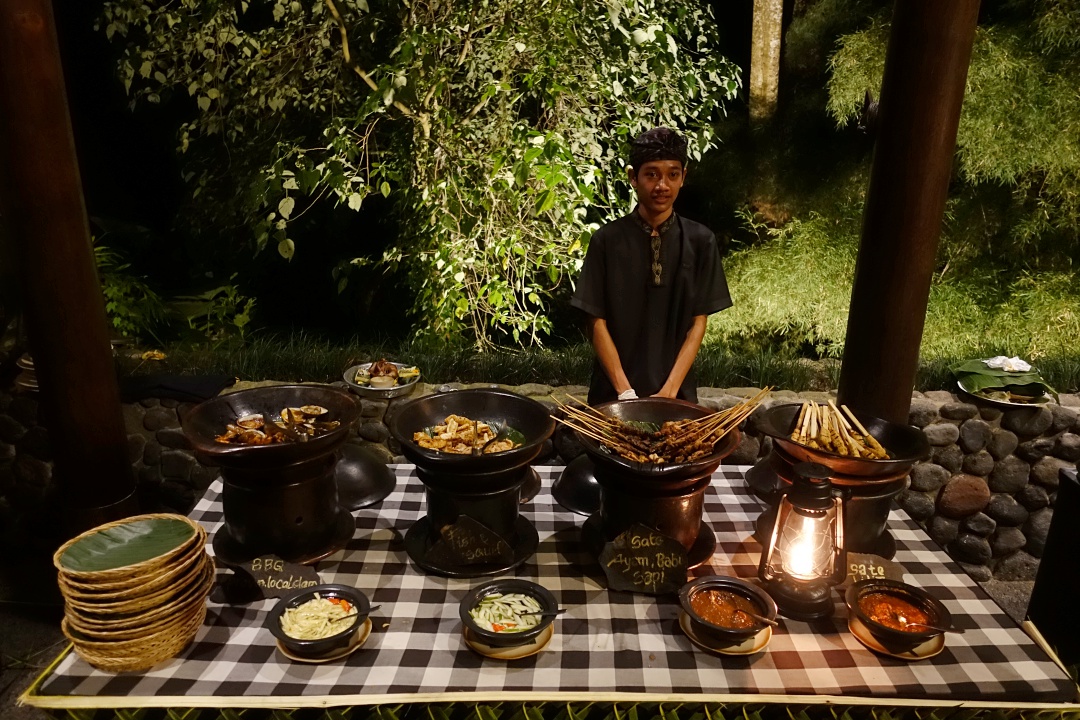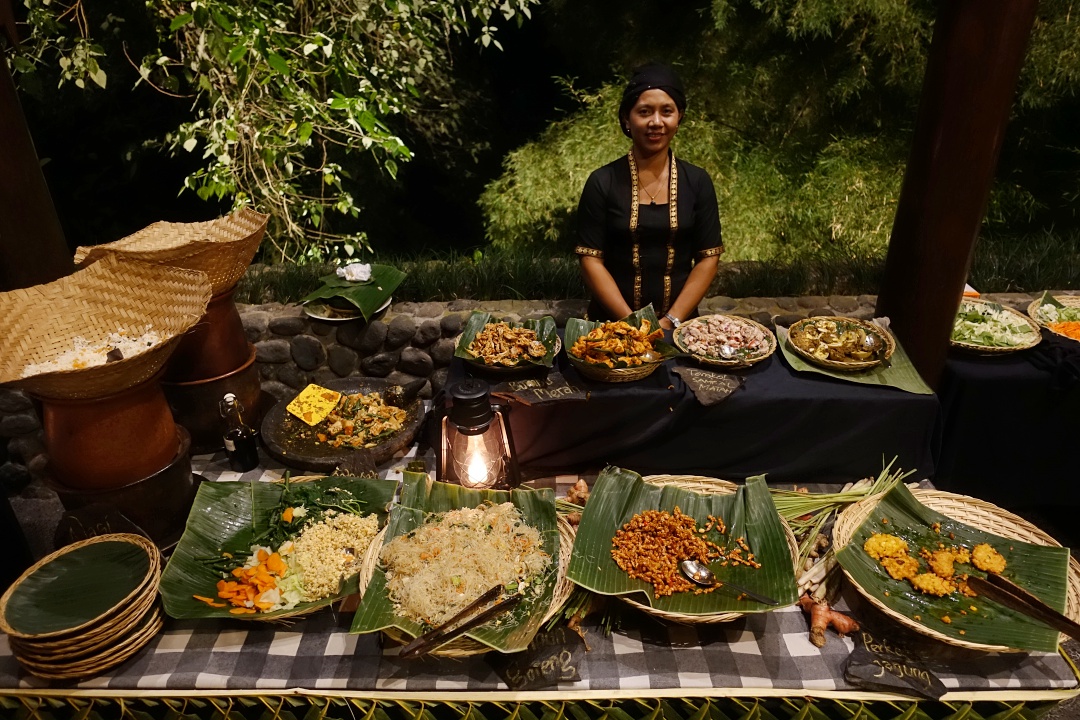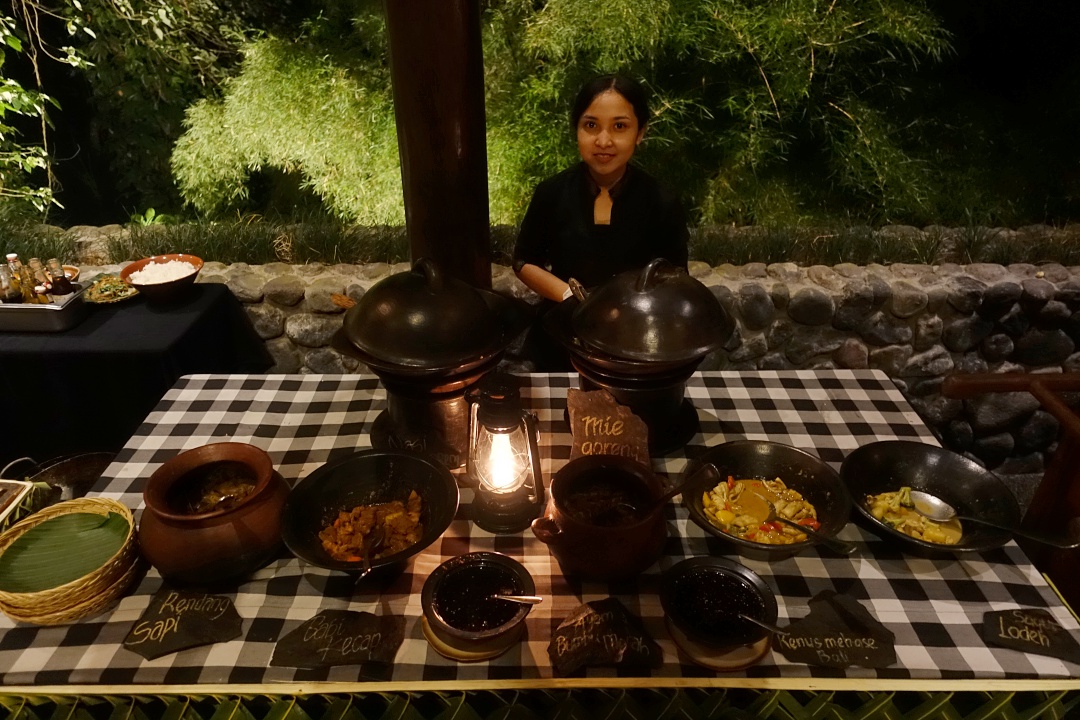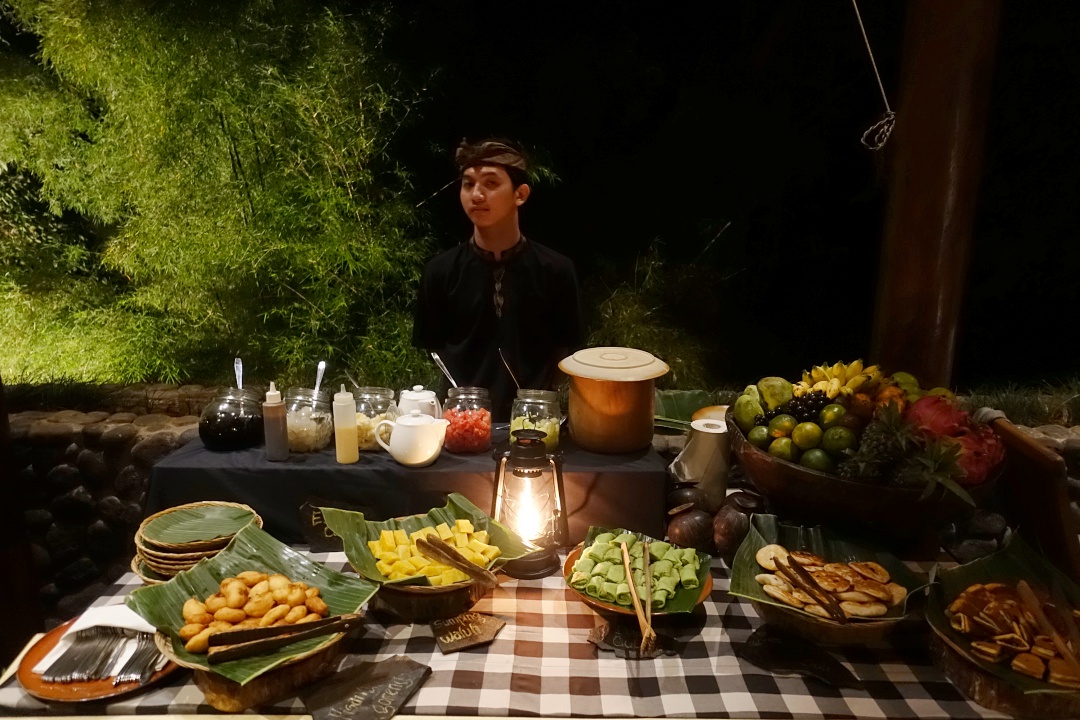 One of the highlights of The Spice Market must be the famous 'Babi Guling' (crispy suckling pig), though I also really like the grilled Sate Campur (mixed sate) and fresh seafood.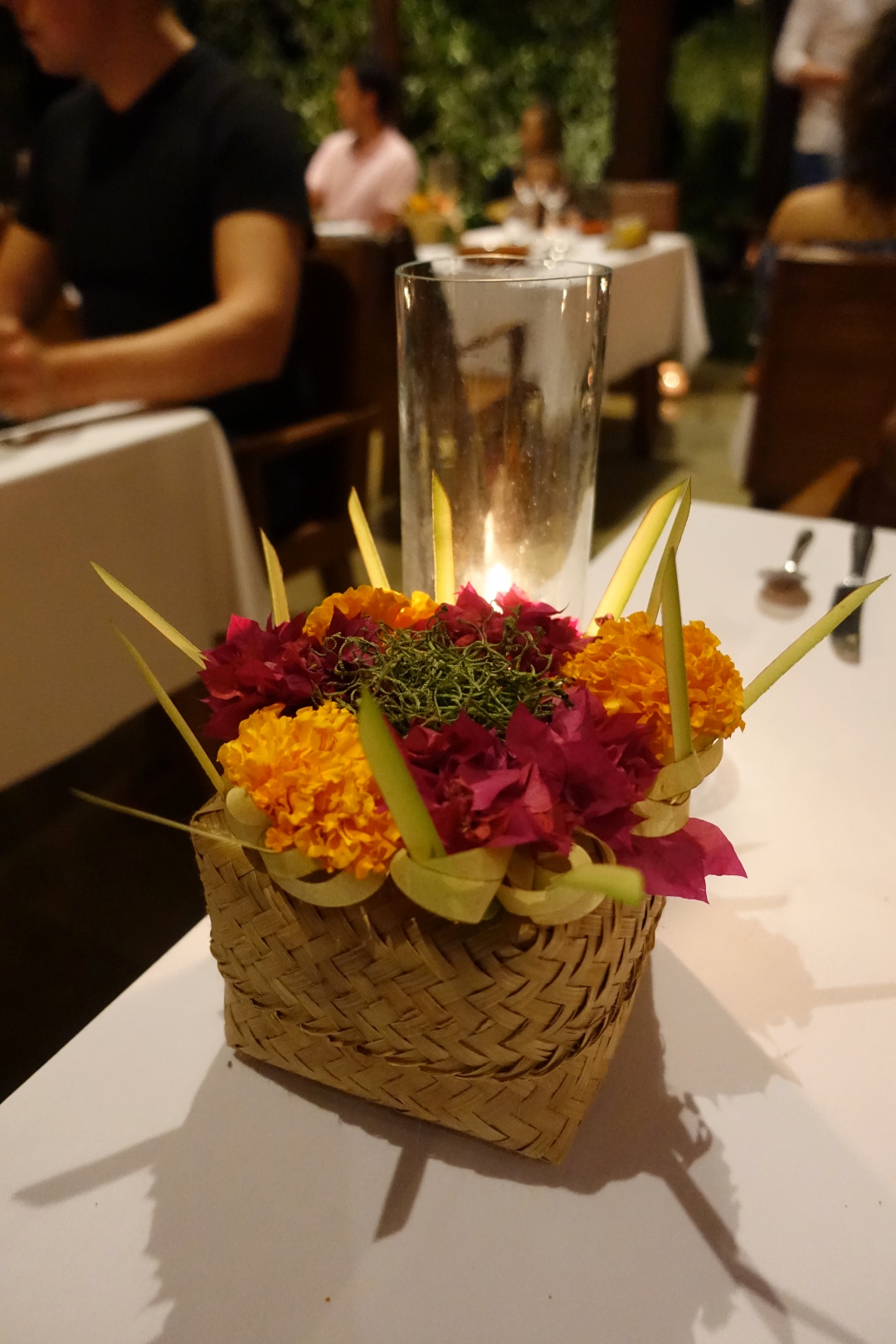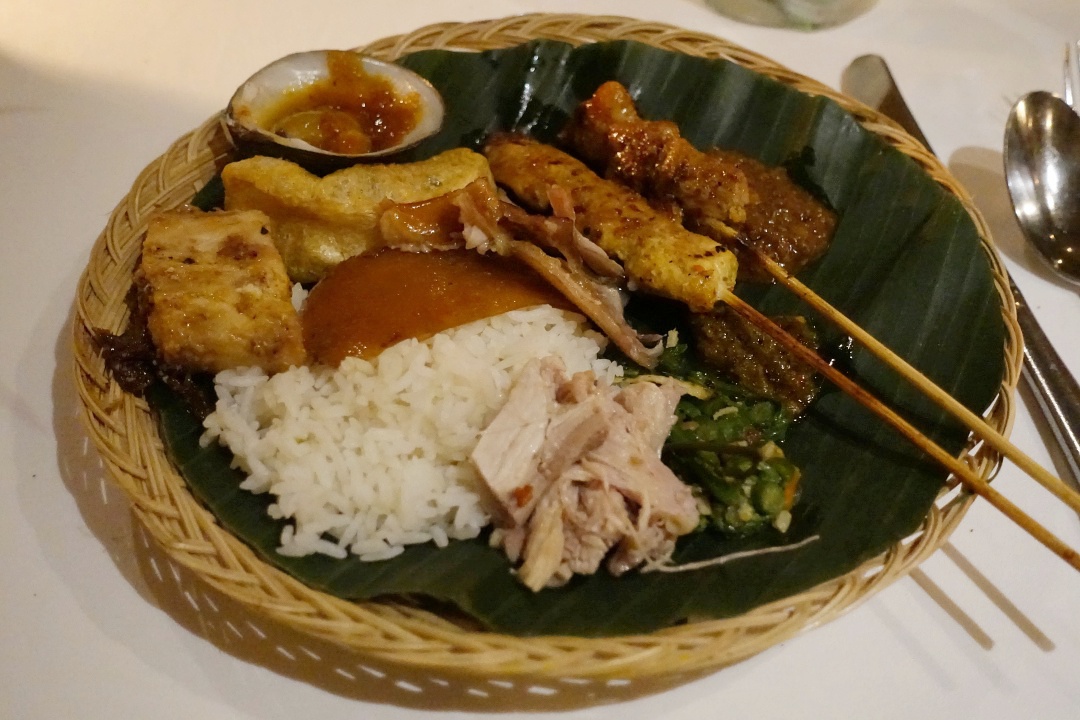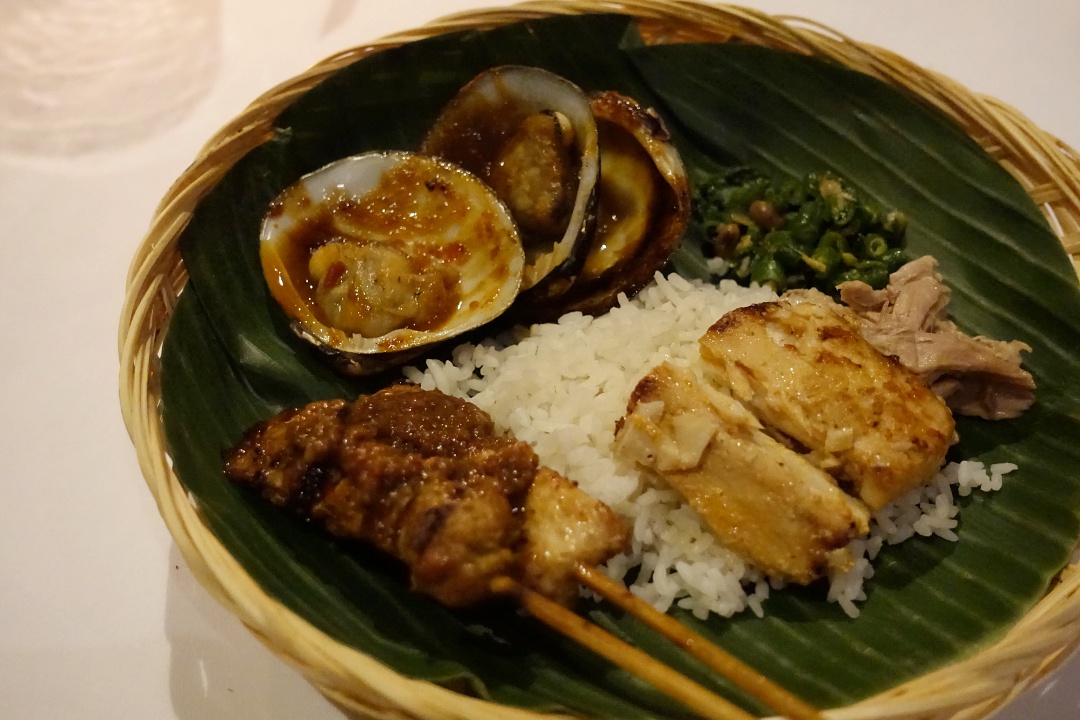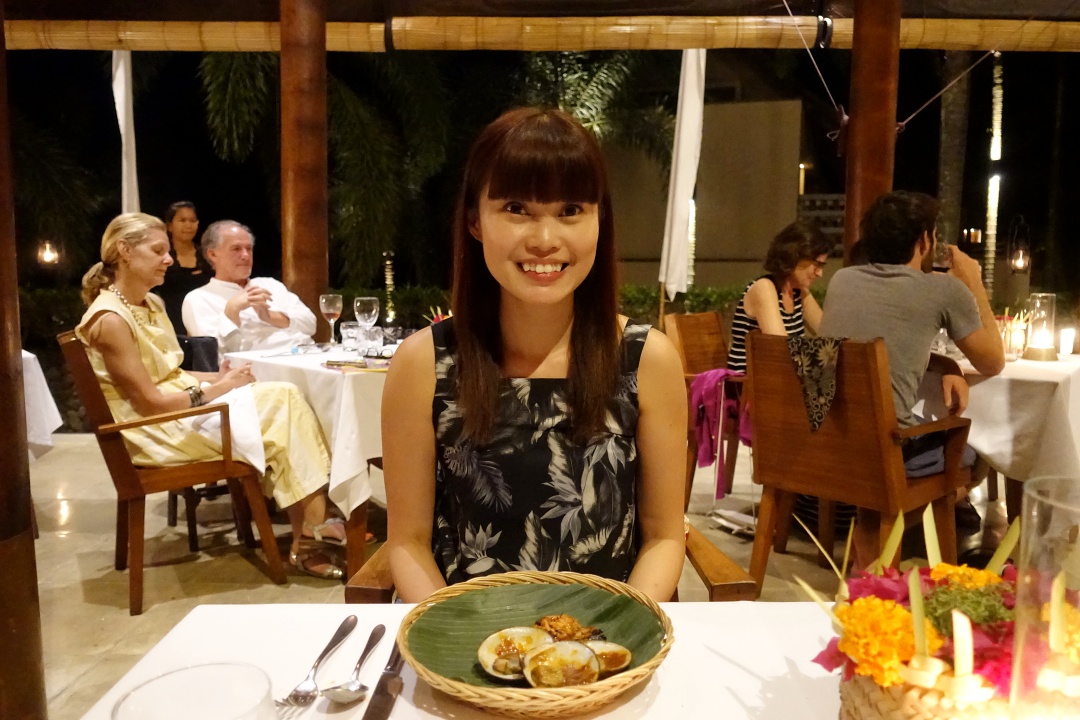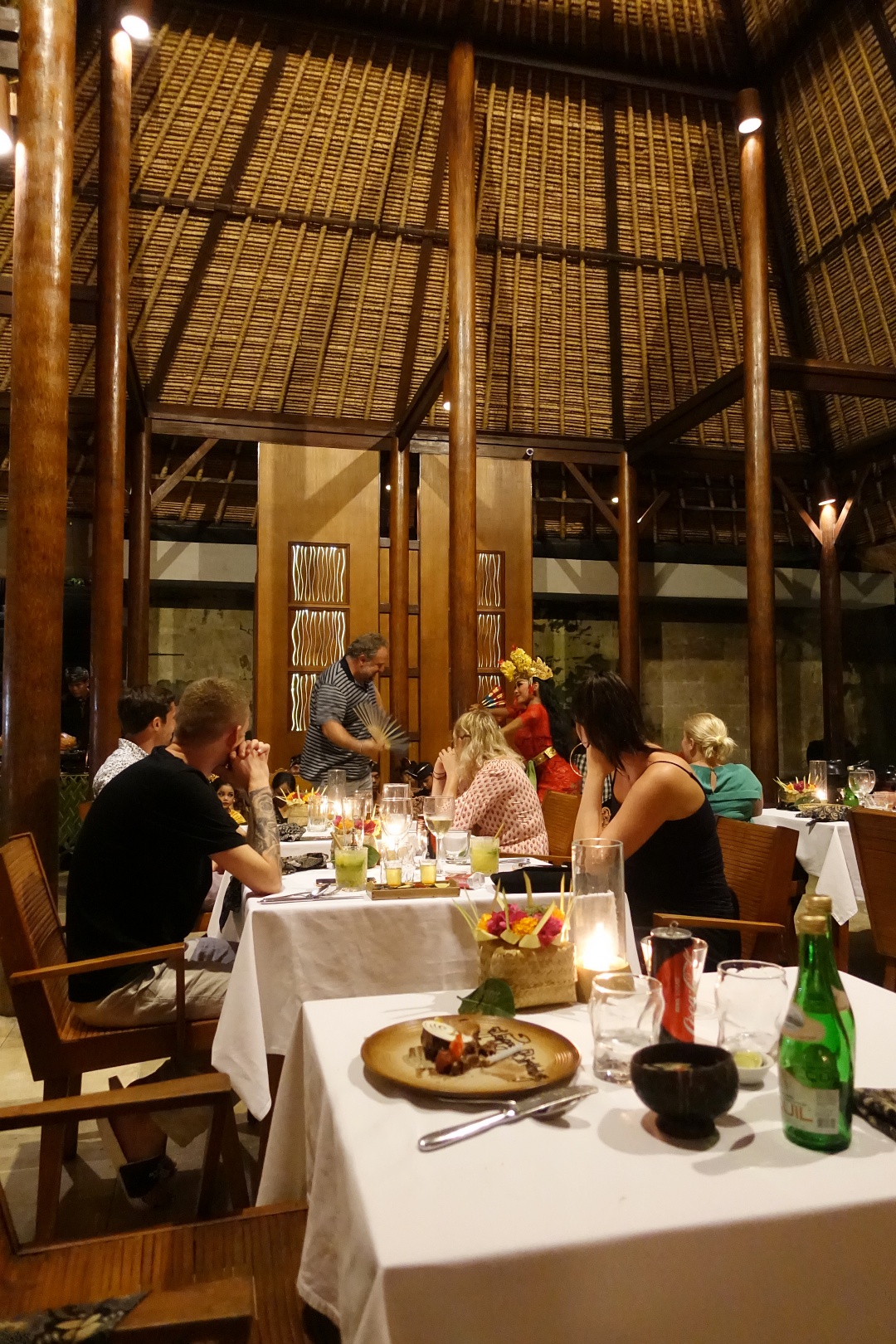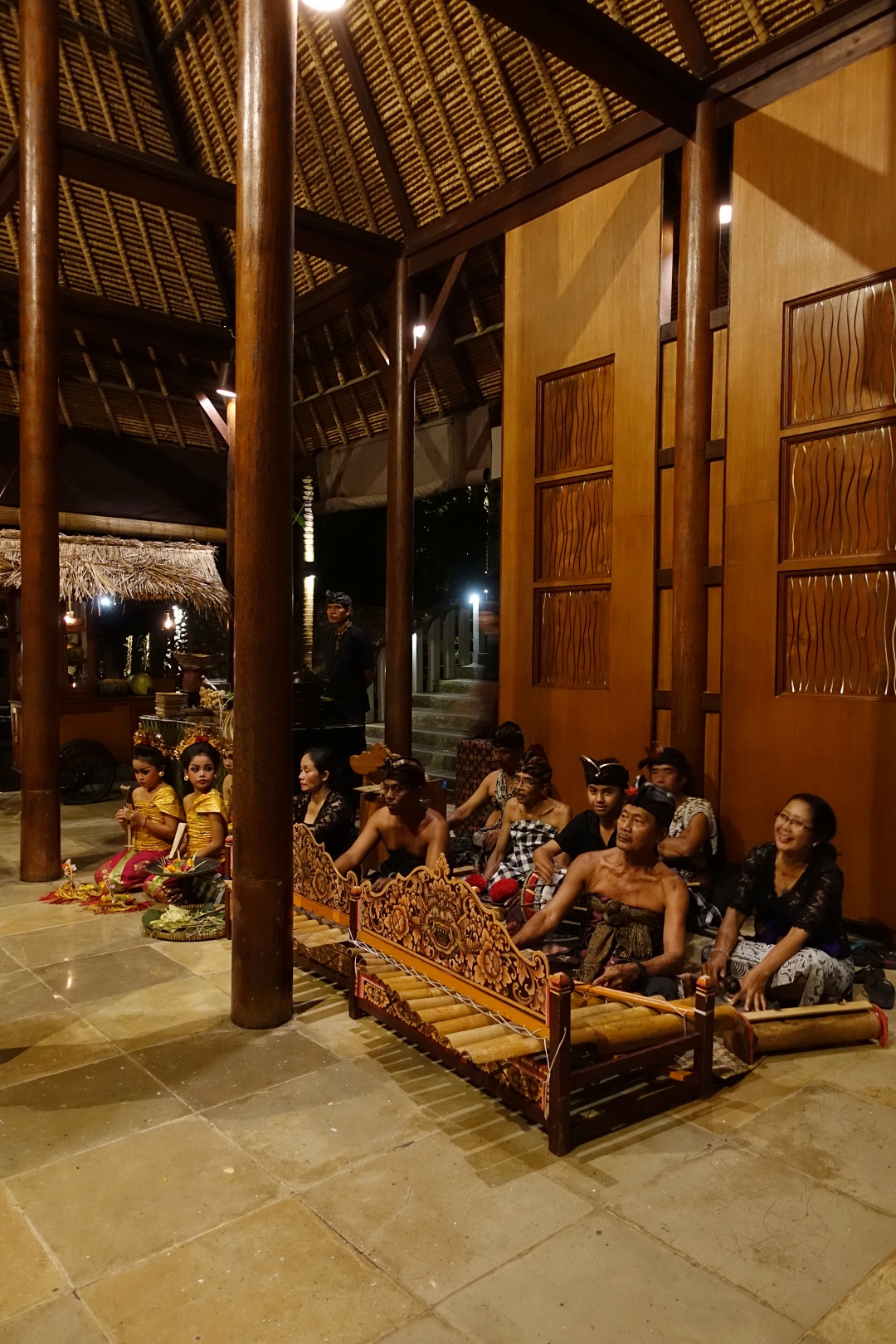 It was a lovely night spent over authentic Indonesian dishes and enjoying the traditional Balinese music and dance performances brought to us by the local community.
At IDR 600,000++ / per person, it was money well spent! Definitely worth trying it for the food, and experience.
The Spice Market at Plantation Restaurant
Available every Friday, dinner from 19:00
Price: IDR 600,000++ / per person
Website: https://www.alilahotels.com/ubud/spice-market