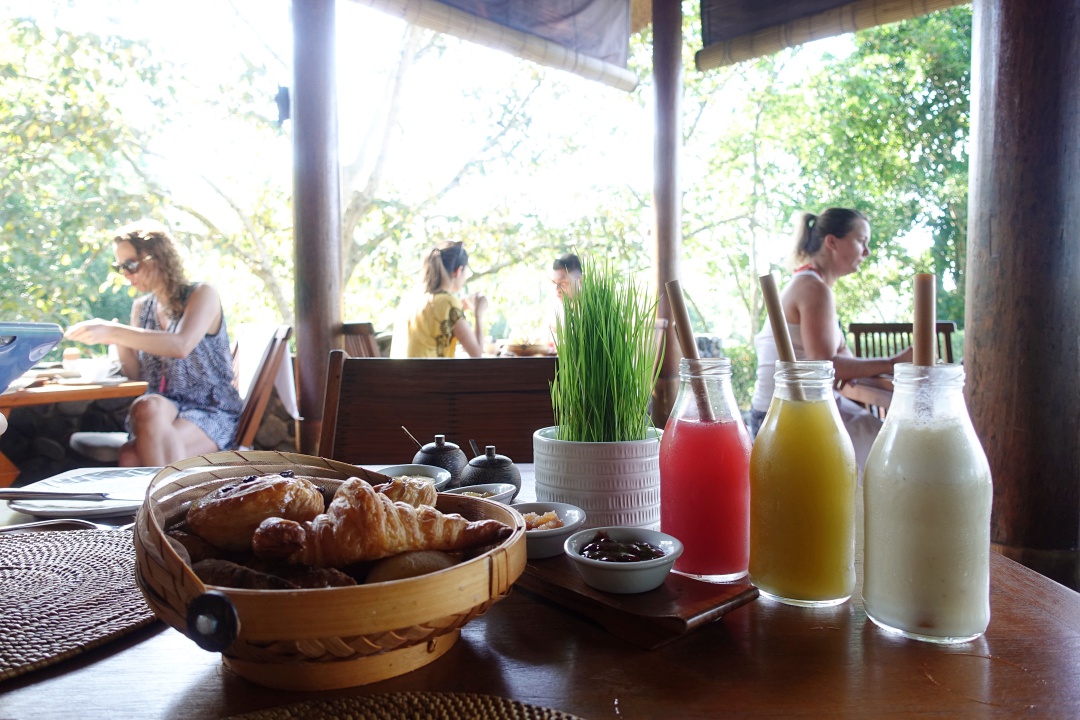 Morning breakfast at Alila Ubud's Plantation Restaurant.
On the table we have the daily bread basket; consist of homemade croissant, raisin pasty, ciabatta and whole wheat baguette served with butter and selected homemade jam.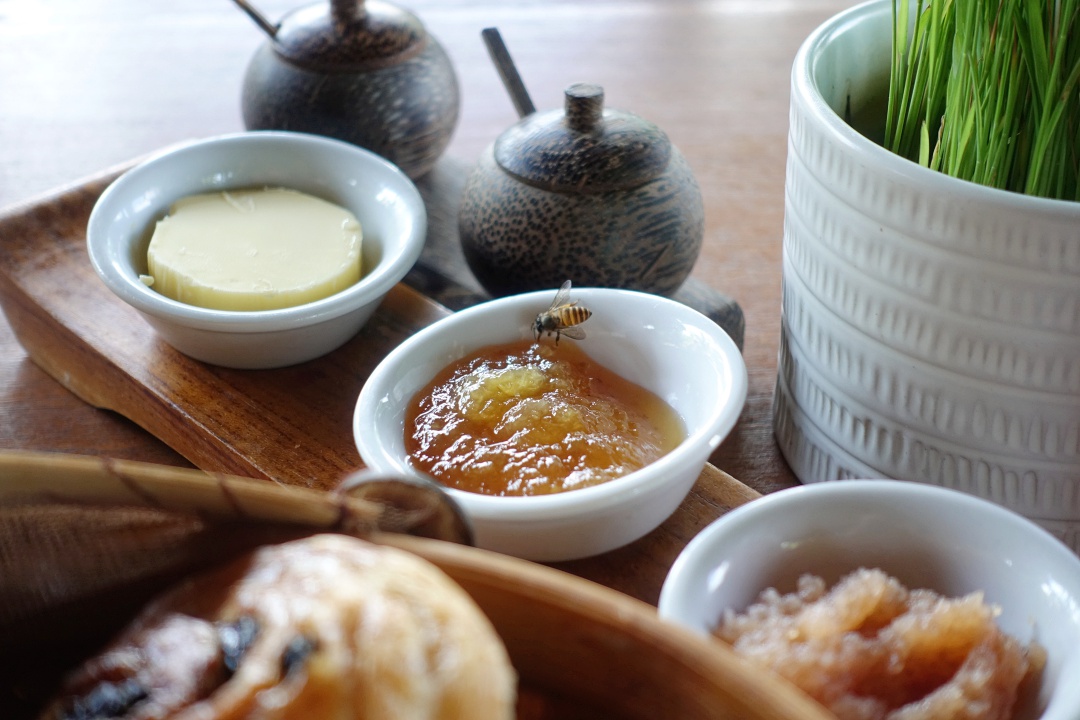 It didn't take long before our jam got attacked by the bees.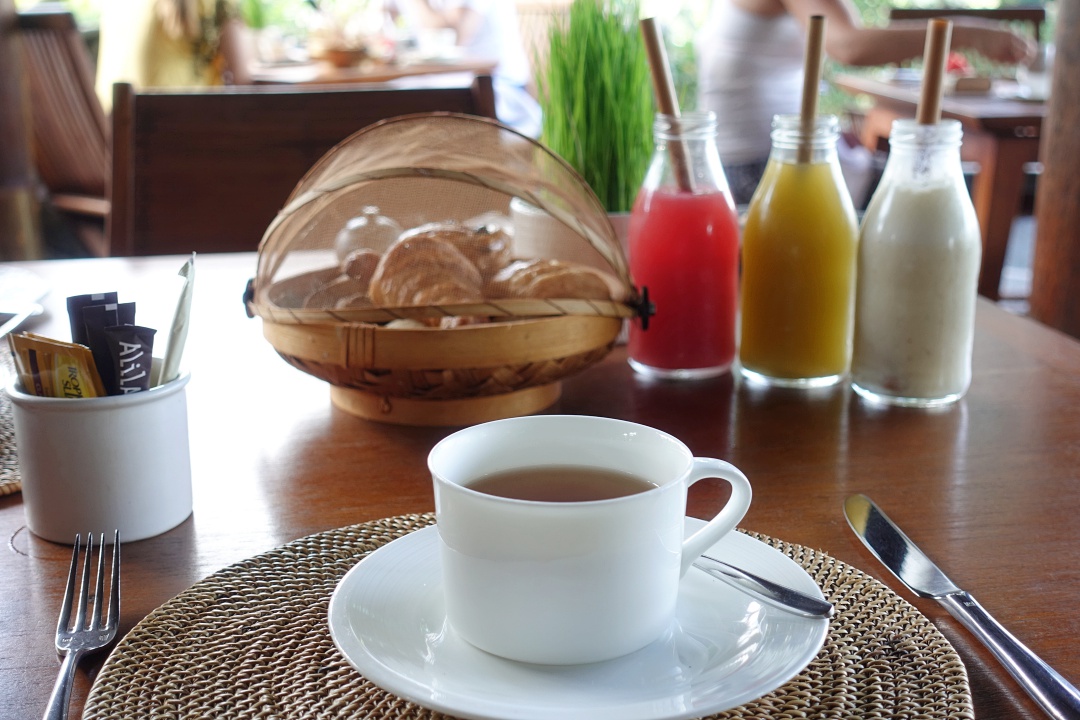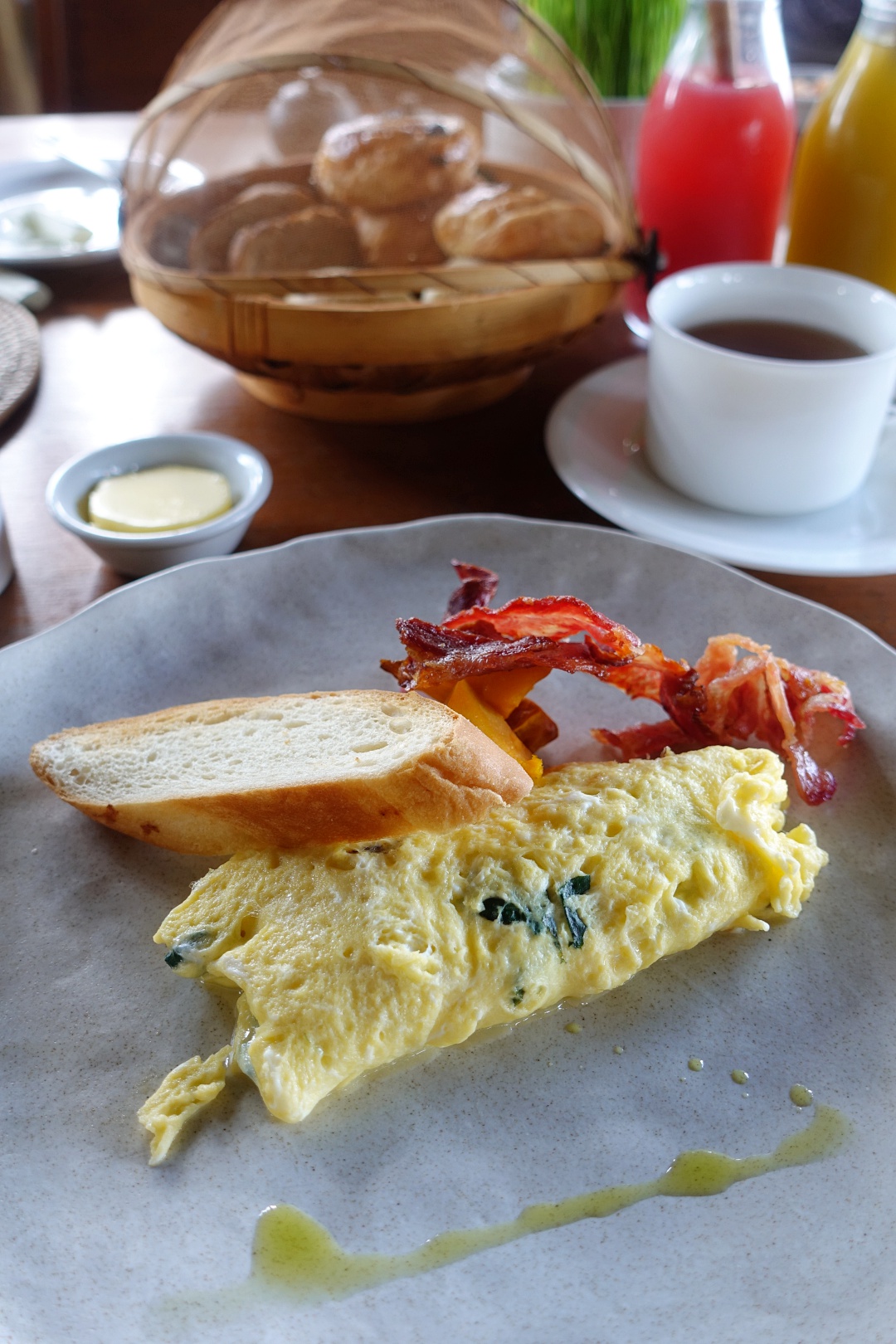 Omelette with kale, serve with bacon, roasted pumpkin and toast on the side.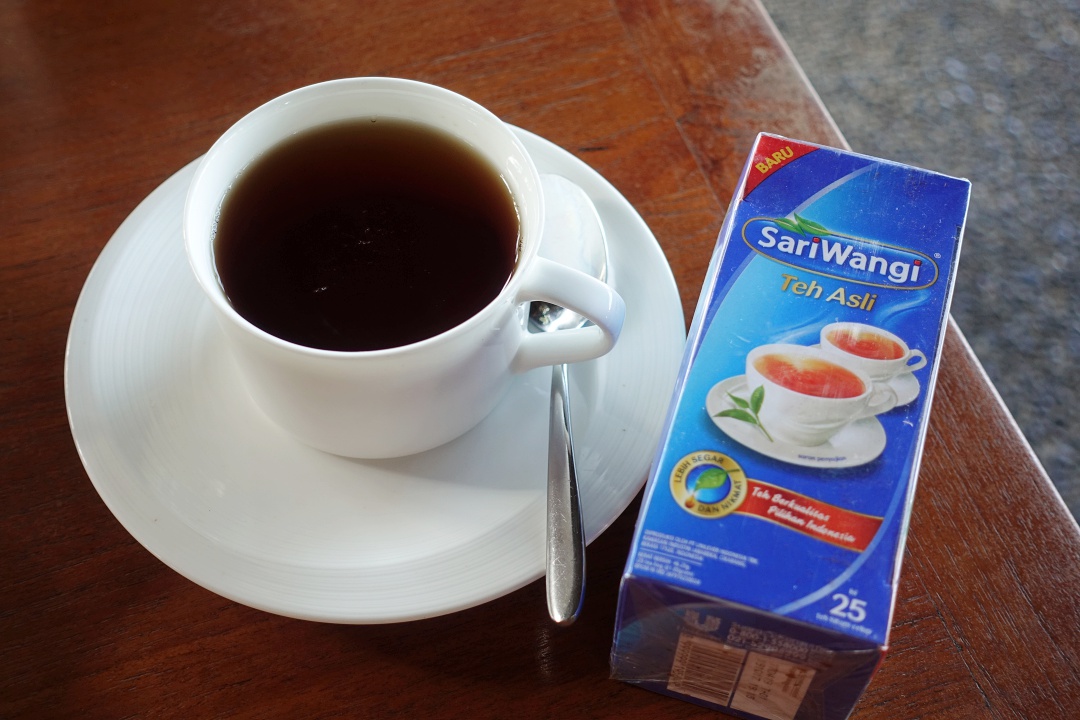 The Husband was casually mentioning to the staff how much he loves the tea at Alila Ubud and the next thing we know, she brought out a brand new box of SariWangi tea and gave it to him.
Talk about going the extra mile for the guest. She could have told us the brand of the tea and left it at that. But instead, she made the effort to go into the kitchen and brought out a box for us. A small gesture like this left us surprised and most of all, impressed with the service. That's perhaps why Alila Ubud continue to remain as one of our favourite Alila hotels.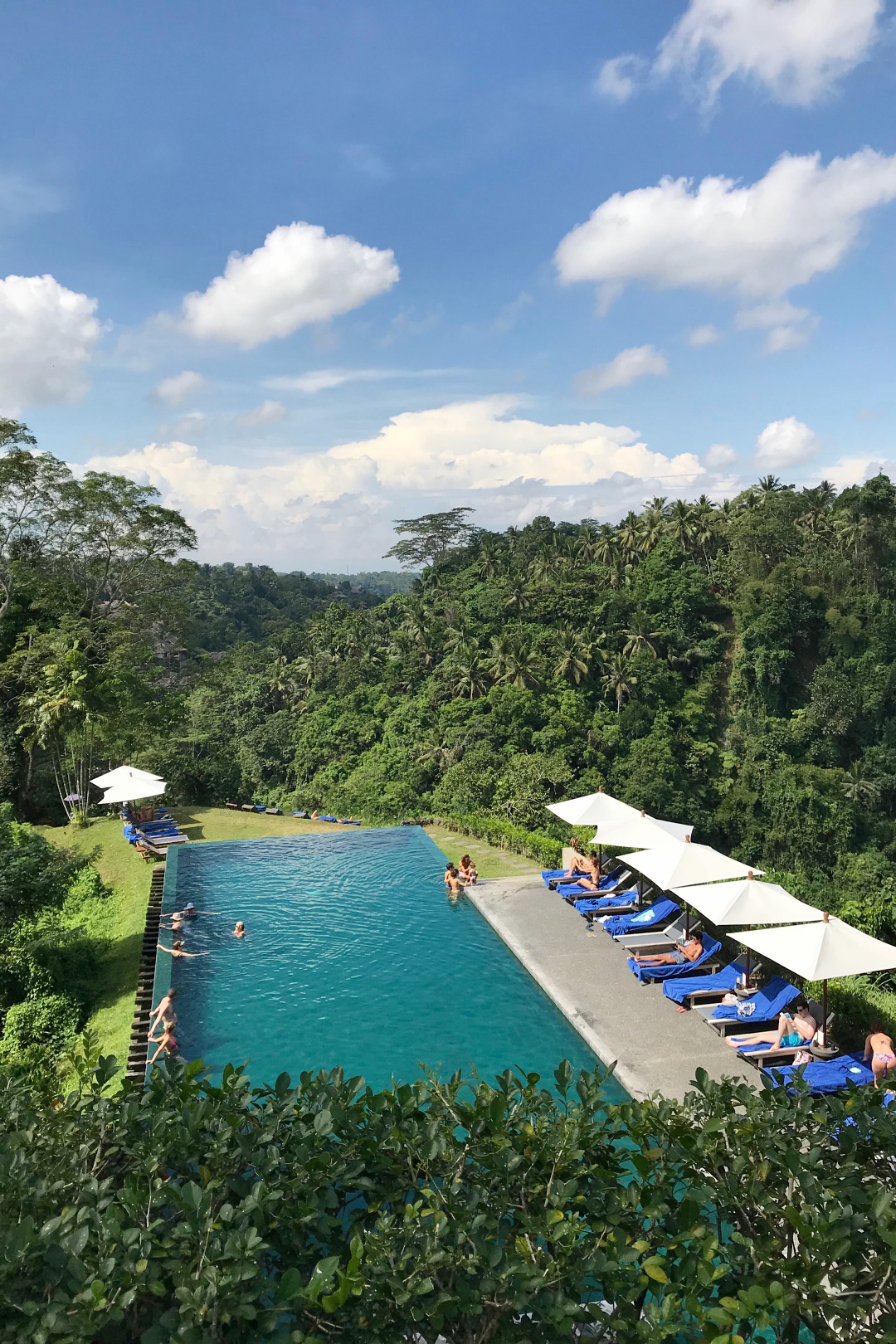 It was such a beautiful morning with many guests hanging out at the infinity pool. Took this at around 10:00, right after we were done with breakfast.
While the pool may not be the biggest, it was undoubtedly one lovely pool with a fantastic view of the valley.
Spa Alila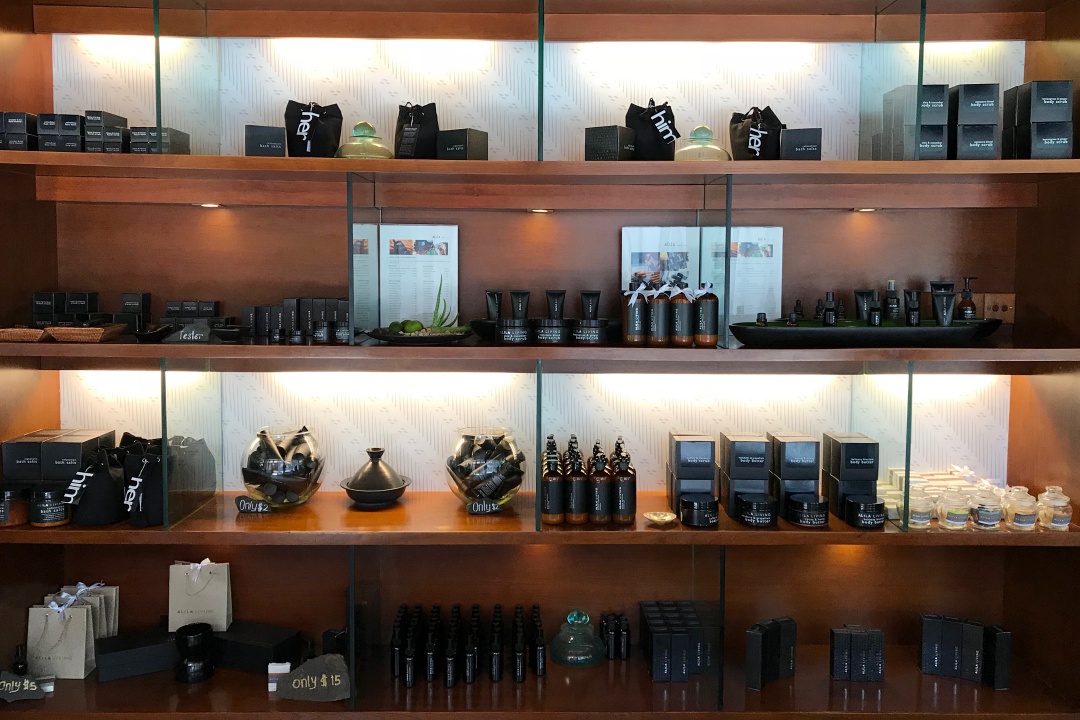 At noon, we went down to Spa Alila to have a massage done. After not being able to secure a slot on our previous visit, we decided to book an advance appointment and ended up with a slot on a Saturday afternoon.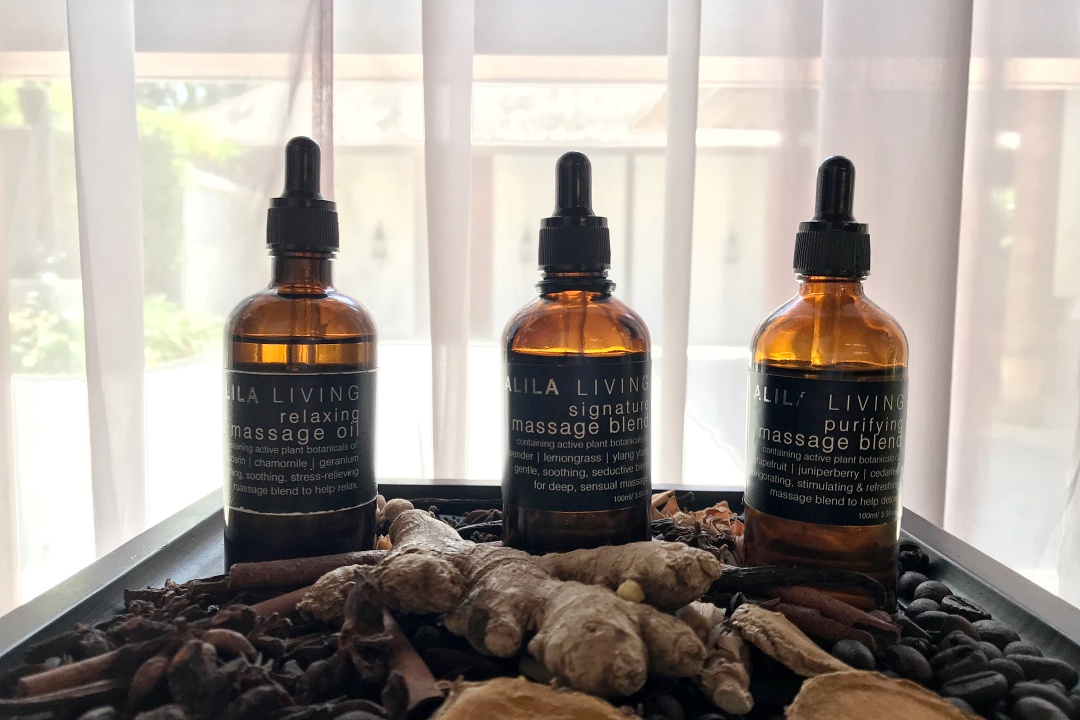 Before the start of our message, we were asked to select one of the three available massage oil. There were relaxing, signature and purifying.
Relaxing – Mandarin | chamomile | soothing, stress-relieving massage blend to help relax.
Signature – Lavender | lemongrass | gentle, soothing, seductive blend for deep, sensual massage.
Purifying – Grapefruit | juniper berry | invigorating, stimulating and refreshing massage blend to help detox.
Alila is known for the lemongrass scented bath products, so among the three, I decided to go for the signature massage blend.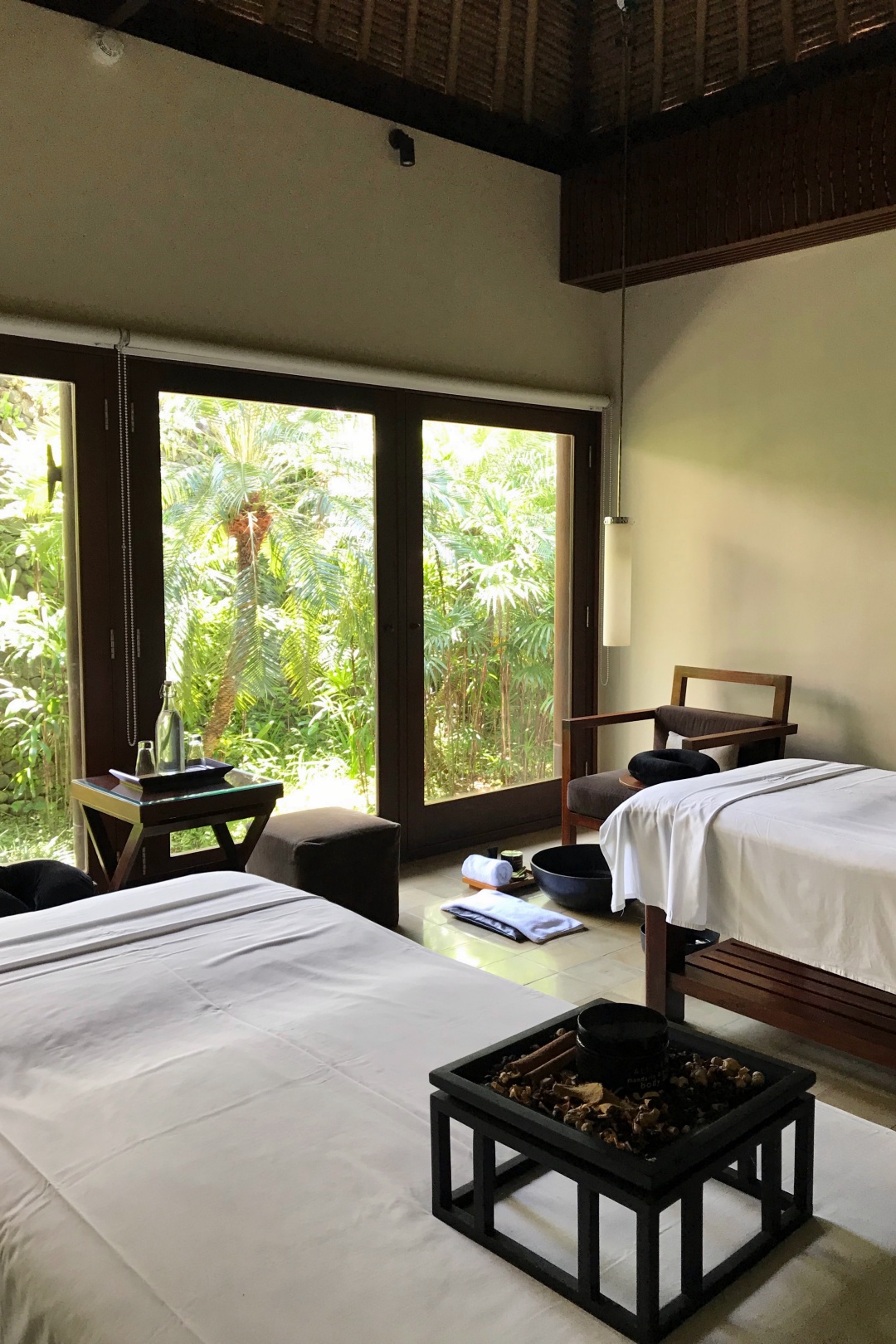 A picture of the room where we had our massage. Unlike the one we did in Alila Manggis, the massage at Alila Ubud was held indoor. The room was nothing fanciful, but good enough for a relaxing and peaceful session.
By the time we finished our massage, it was nearly 14:00. Our plan was to visit the Ubud Market in the afternoon, and the next shuttle service was at 14:30. Figured we wouldn't want to take a buggy back to the villa, only to come out again. As such, we decided to head over to the Cabana Lounge.
Cabana Lounge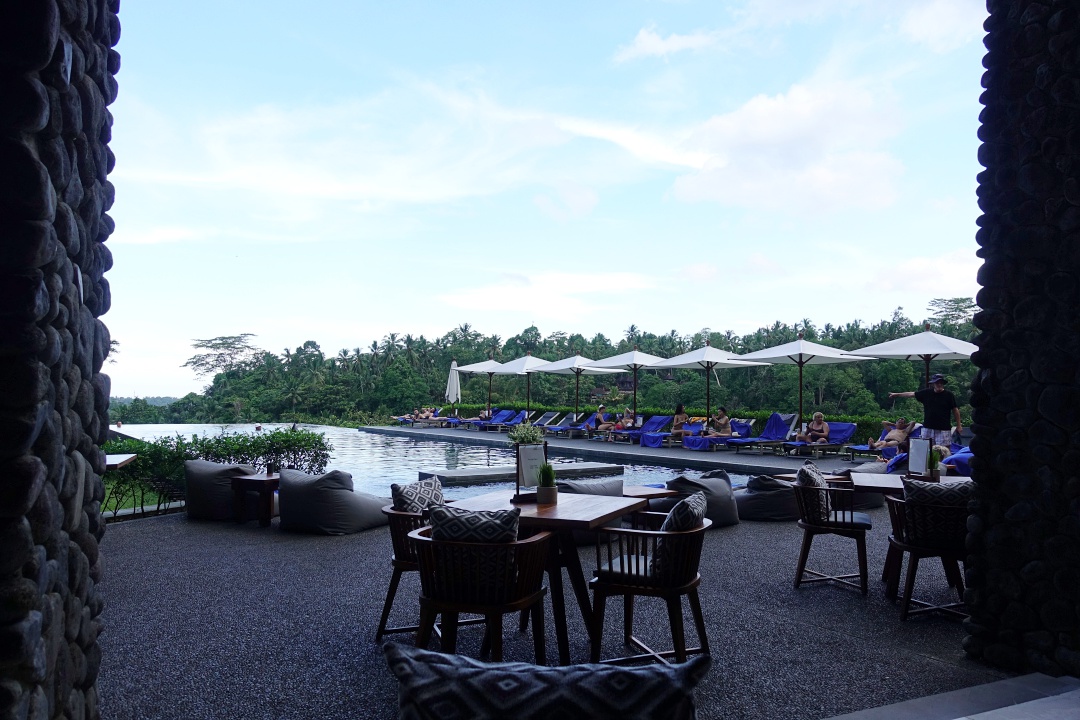 Located directly below the Plantation Restaurant and next to the pool, the Cabana Lounge is a lovely place to be in the afternoon to relax and unwind while enjoying refreshing juices, cocktails and snacks.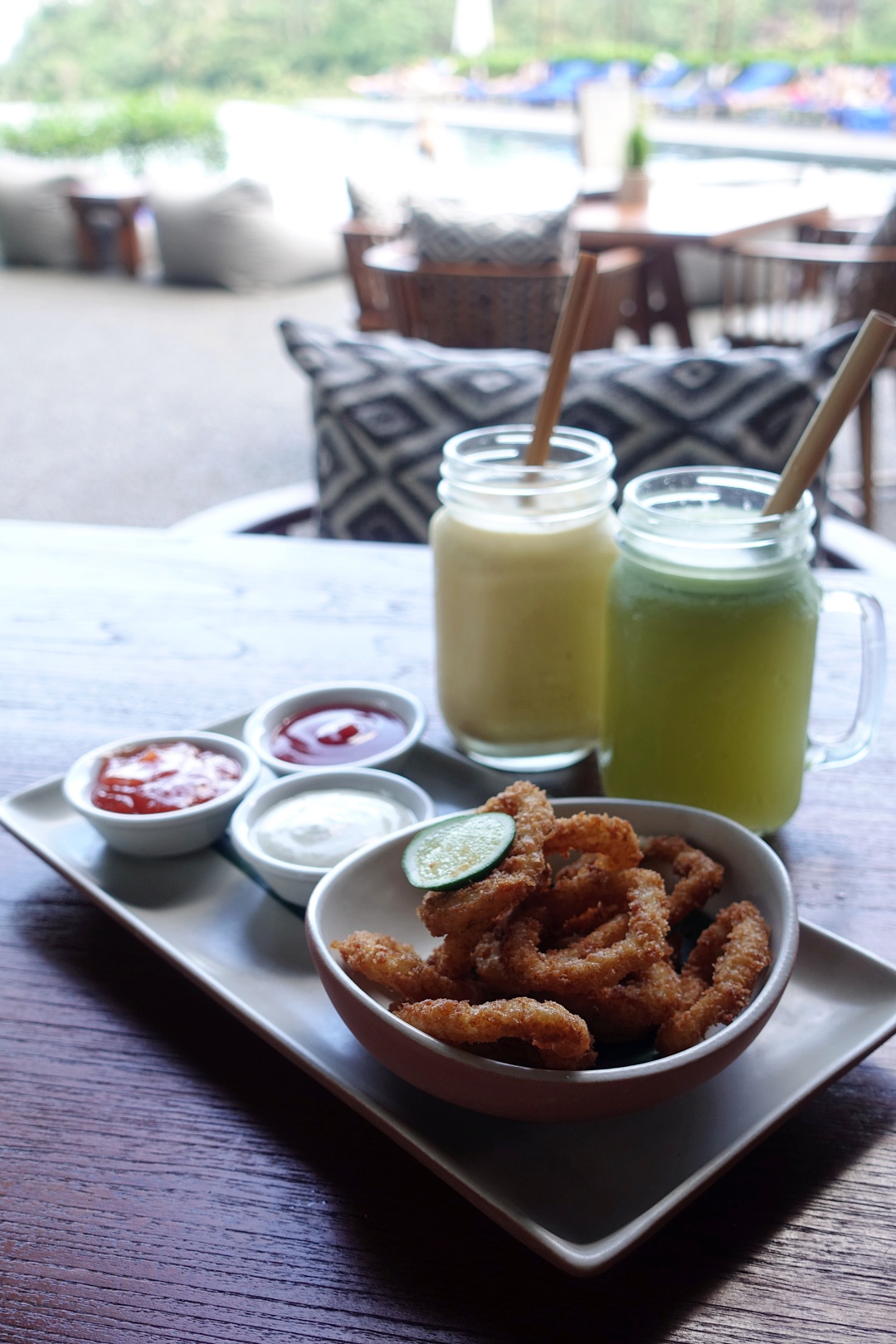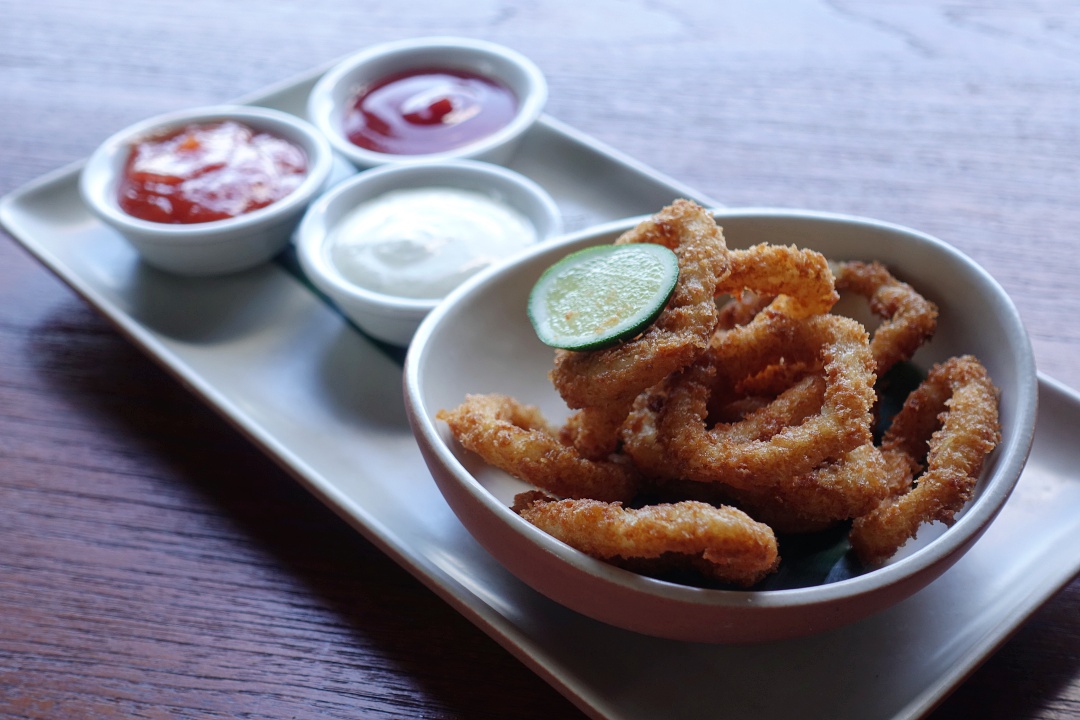 At about 14:30, we headed up to the lobby area to wait for the shuttle service to Ubud Centre.
Alila Ubud complimentary shuttle service schedule is as below:
ALILA – UBUD: 10:30 / 12:30 / 14:30
UBUD – ALILA: 11:00 / 13:00 / 15:00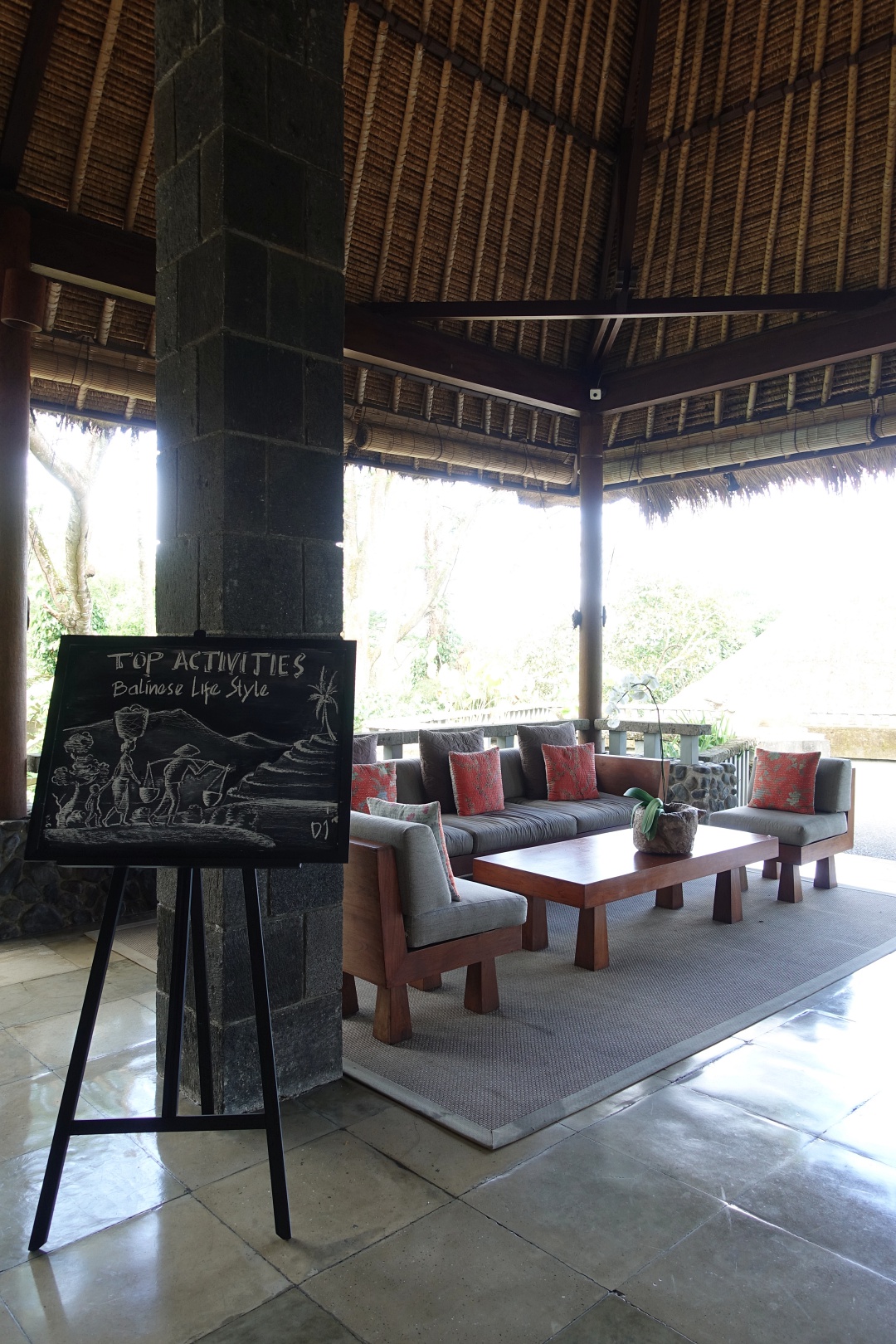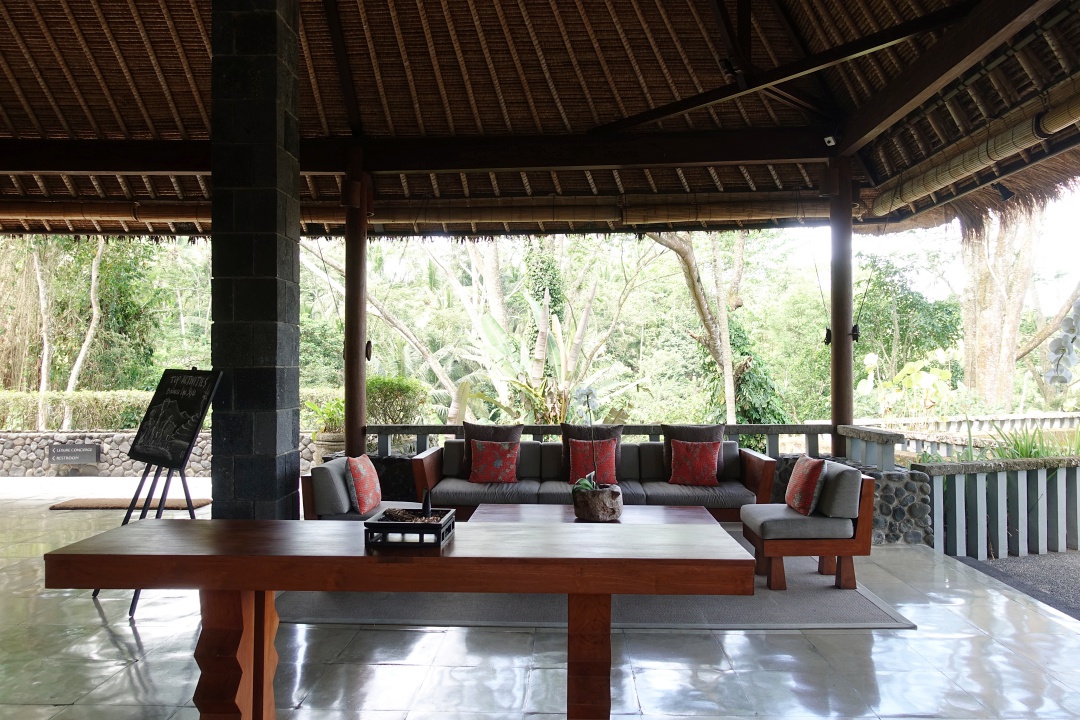 Ubud Centre
The journey from Alila Ubud to the city centre took slightly less than half an hour and we managed to reach at slightly before 15:00.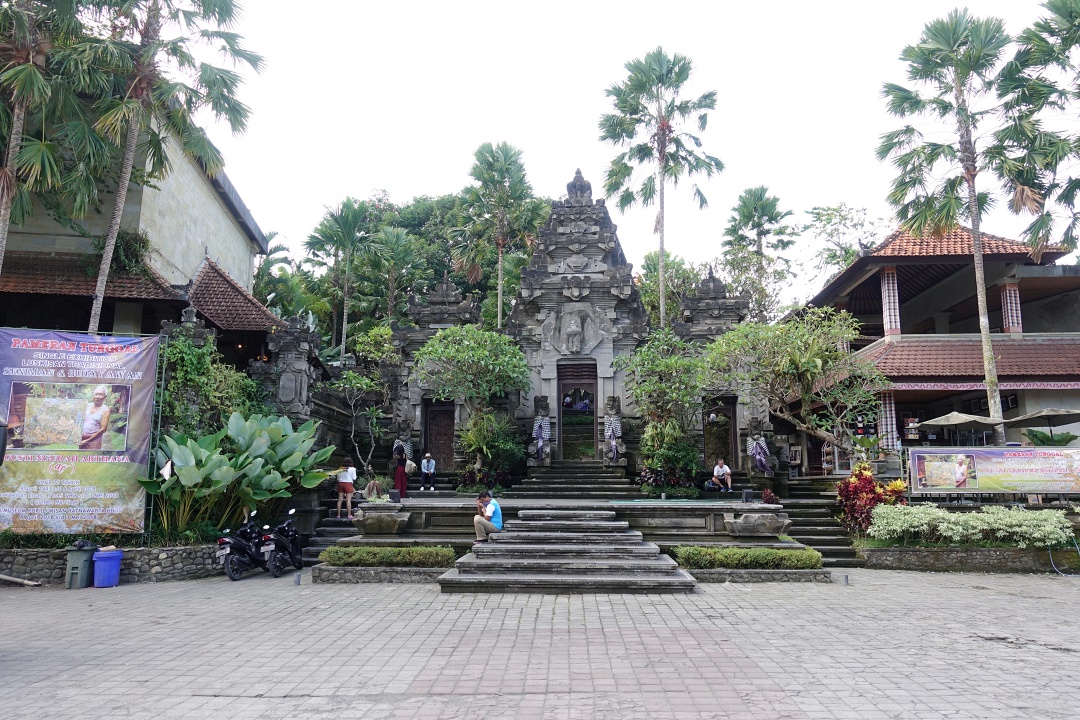 This was where we alighted. From here, we simply made our way down the main road, stopping at random shops along the way.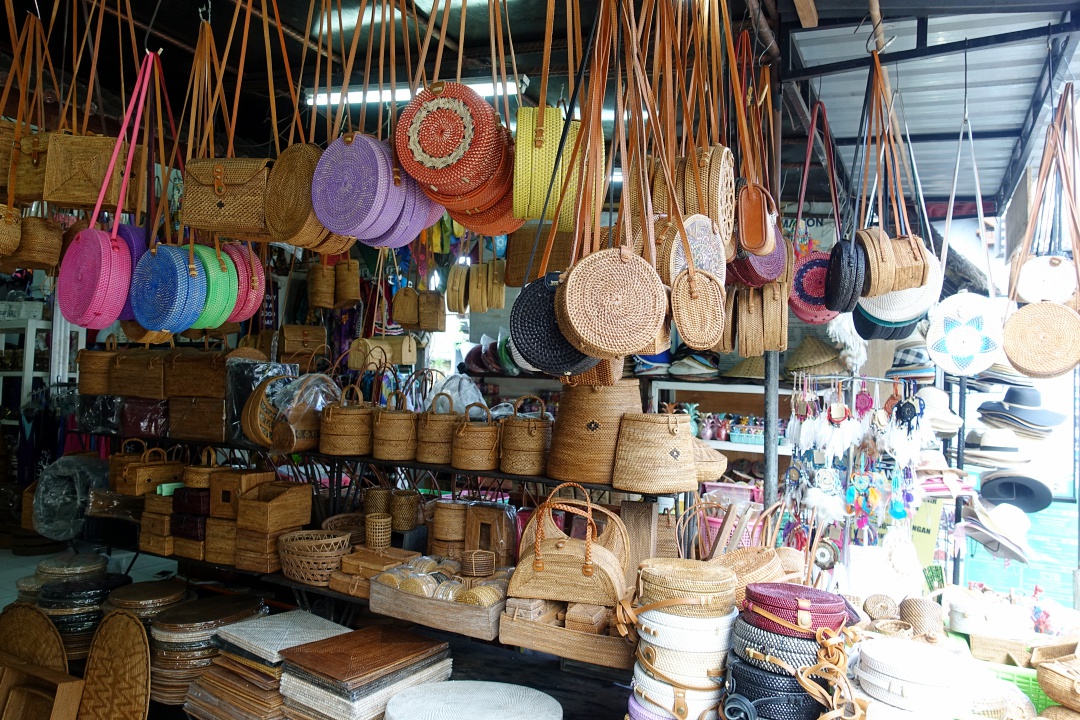 The first shop I went into was one selling rattan straw bags. You can find similar bags like these all over Ubud, in a variety of shapes and colours. This one that we went into was right along the main road.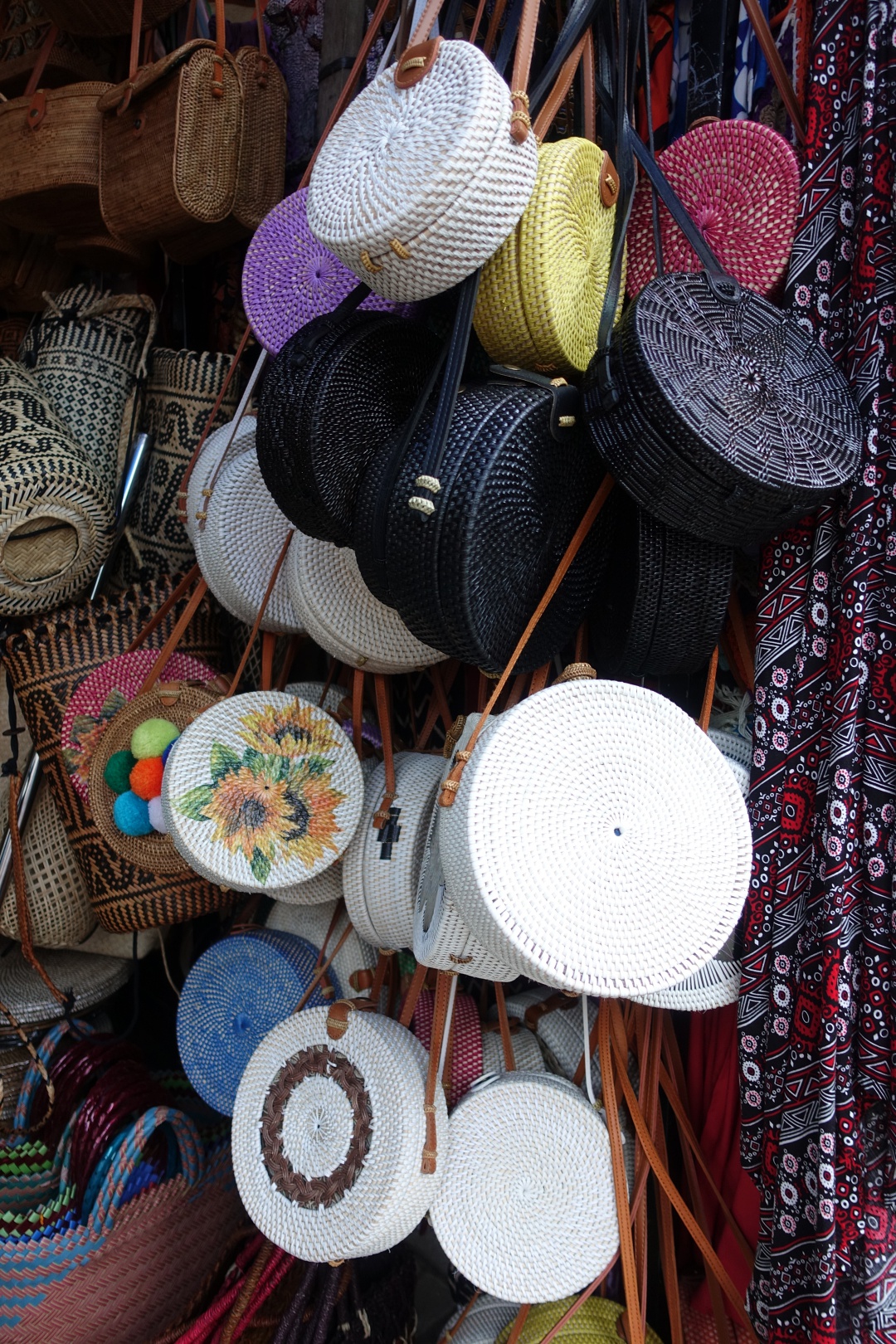 I ended up getting two of the round rattan sling bags for IDR 360,000.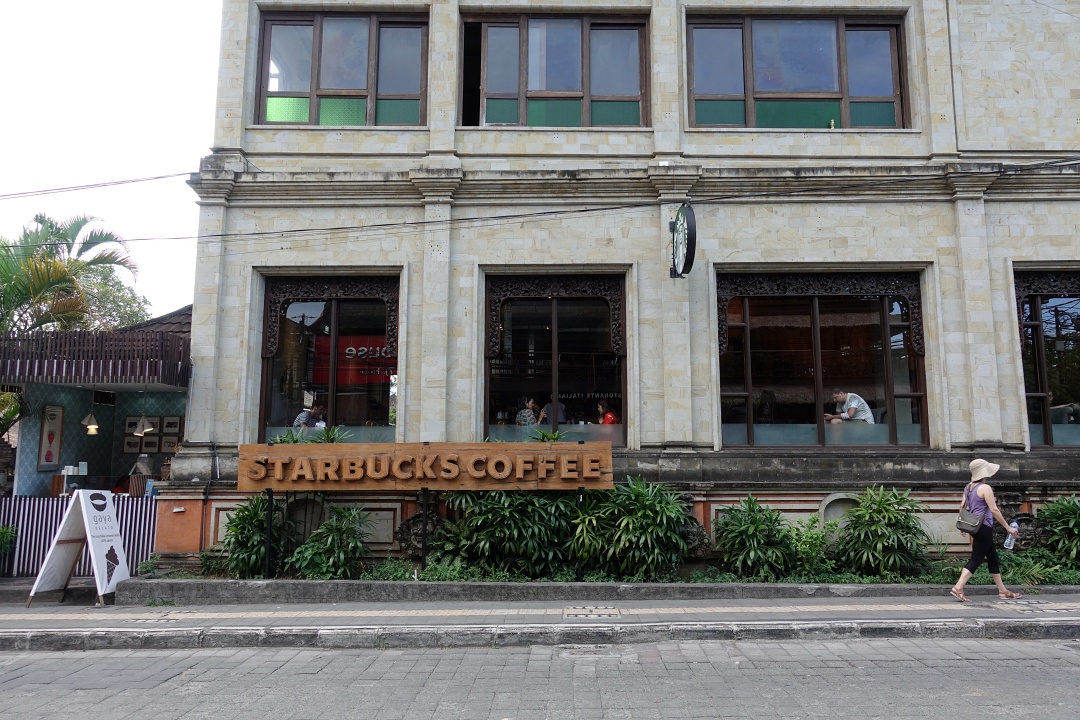 Subsequently, we also came across Starbucks!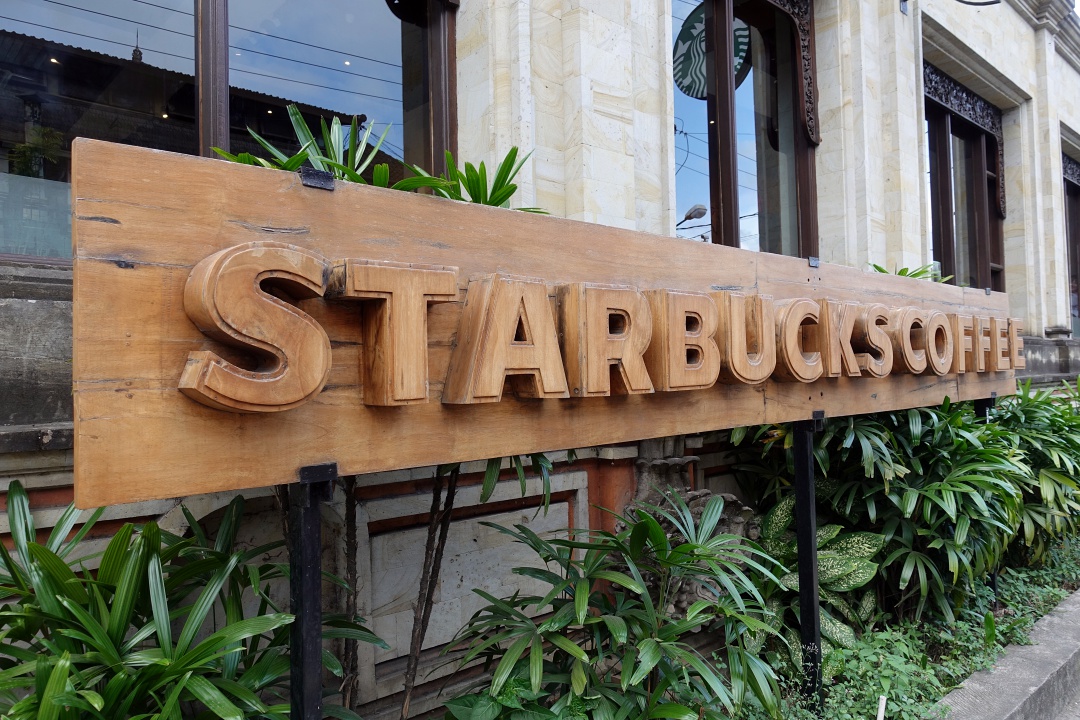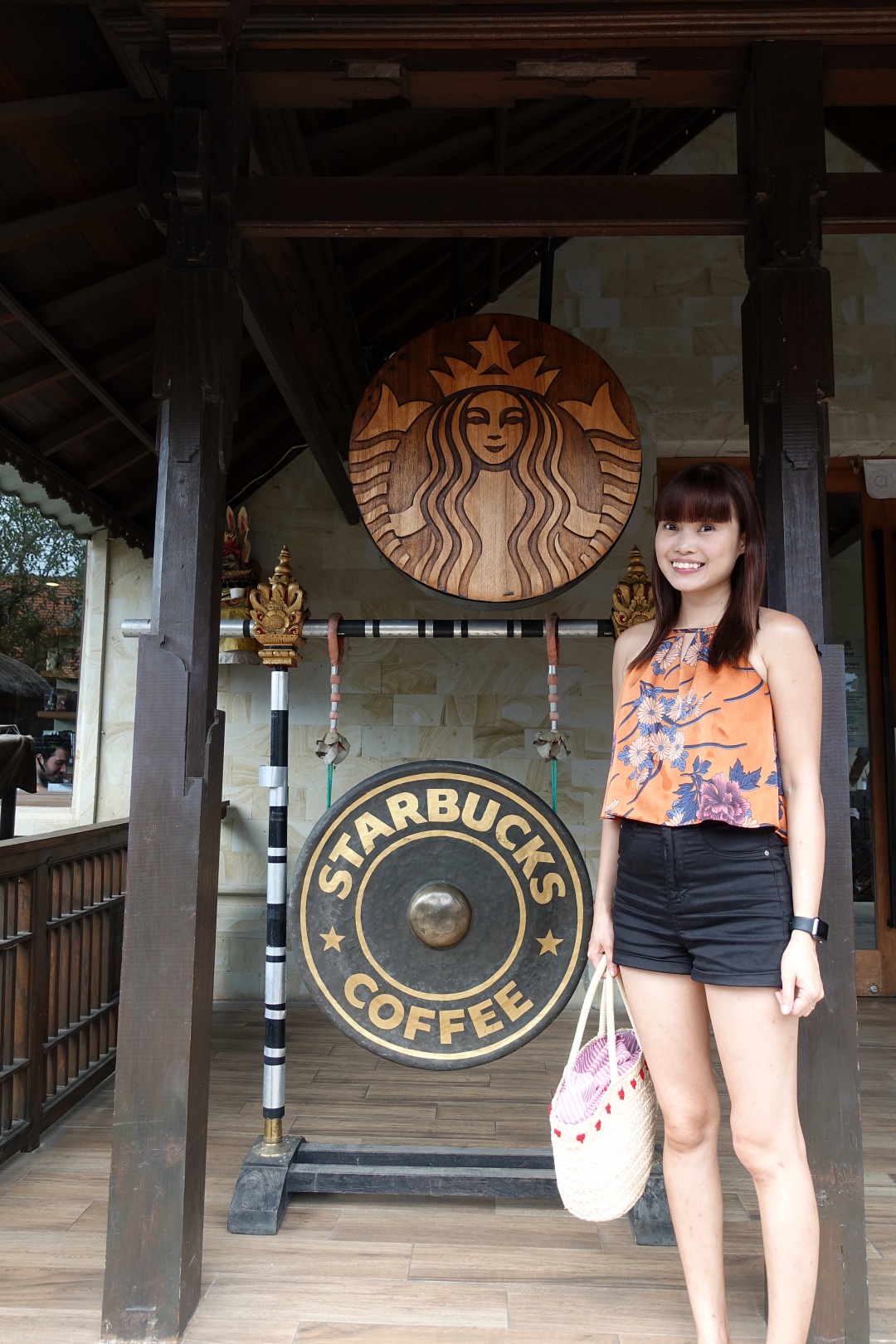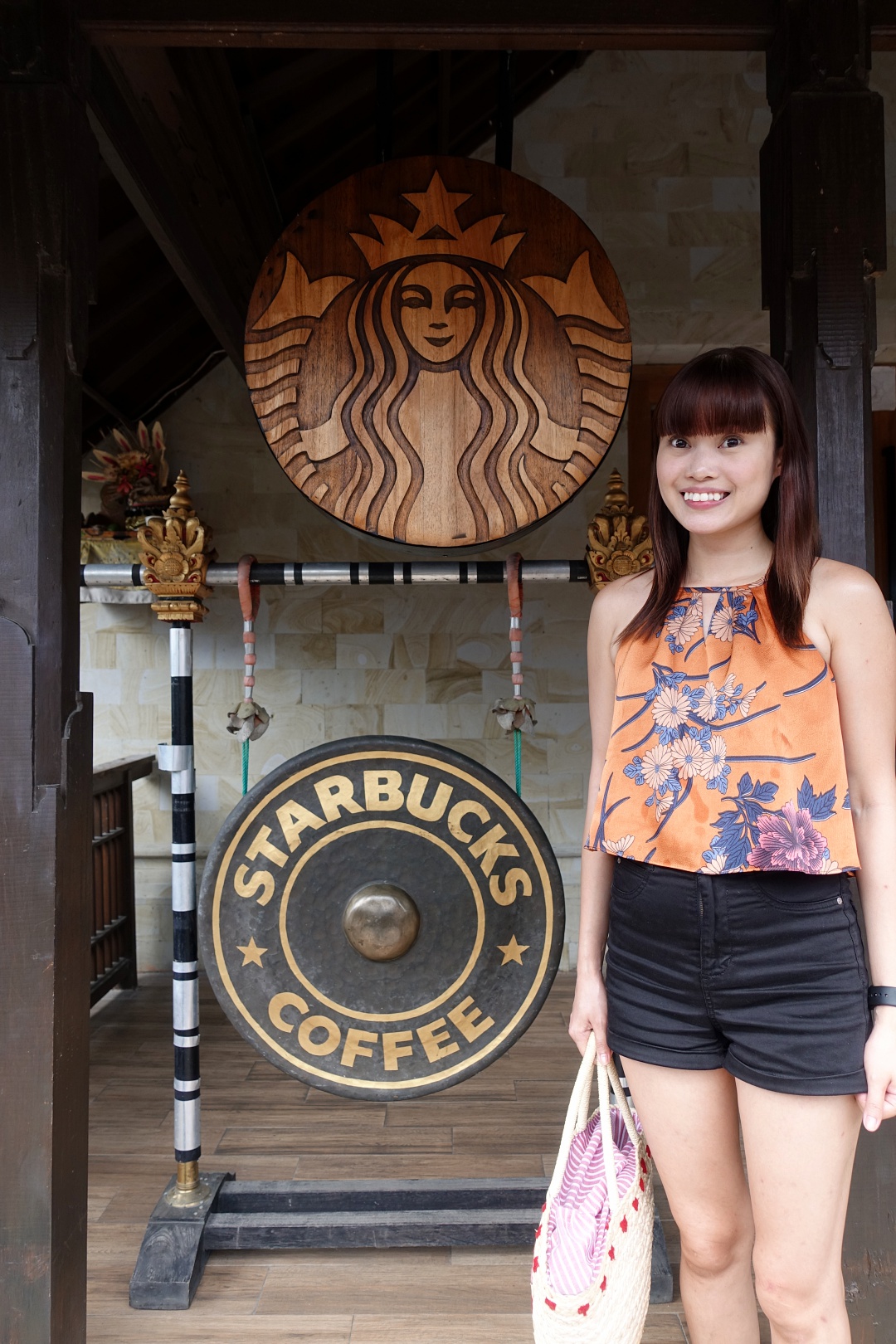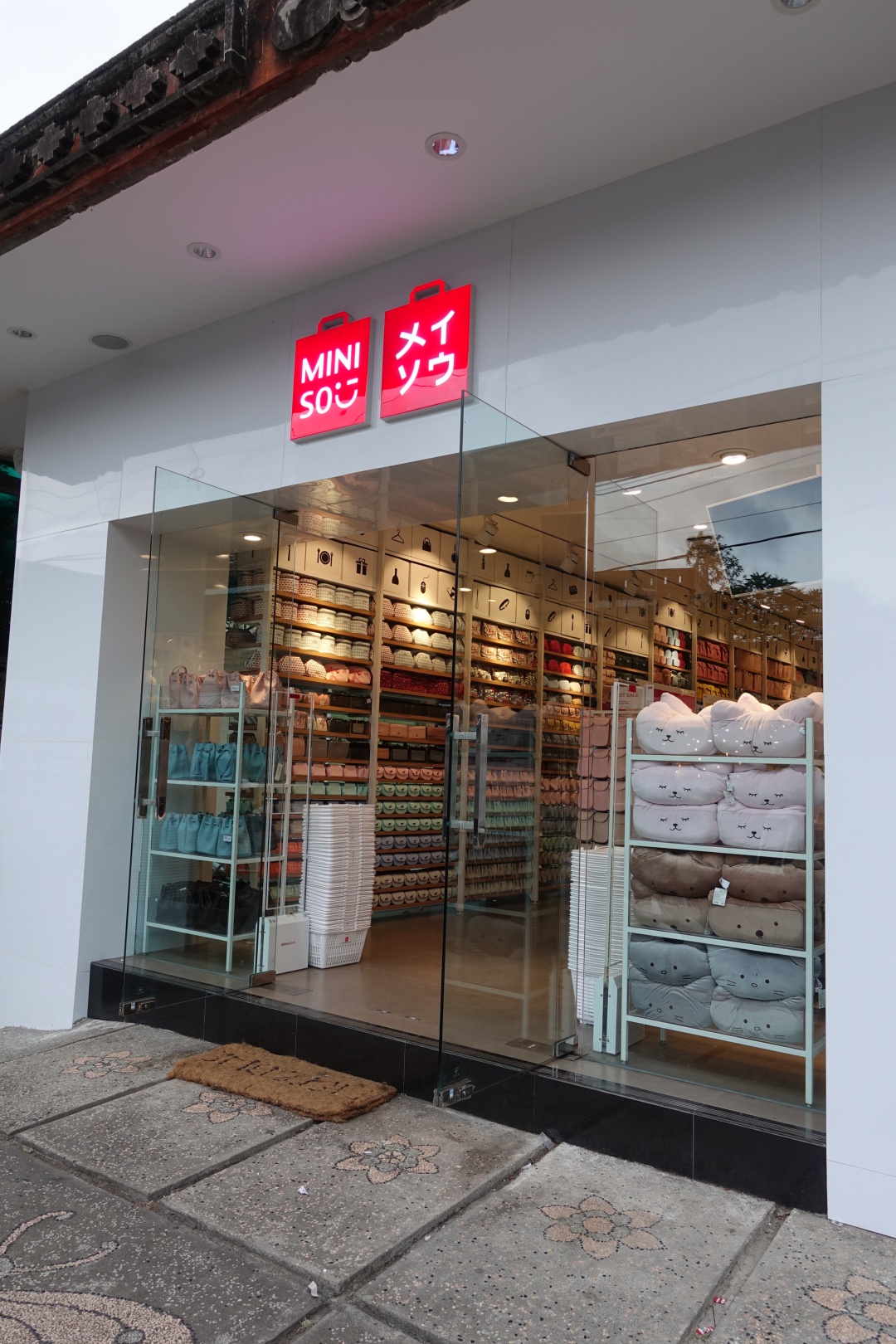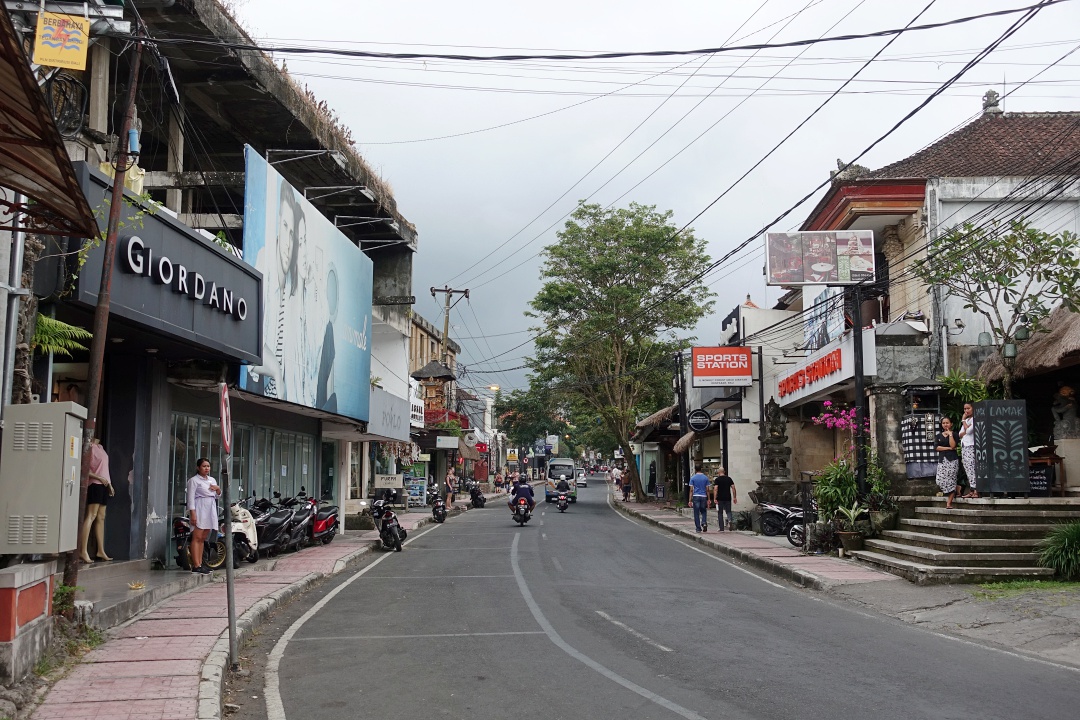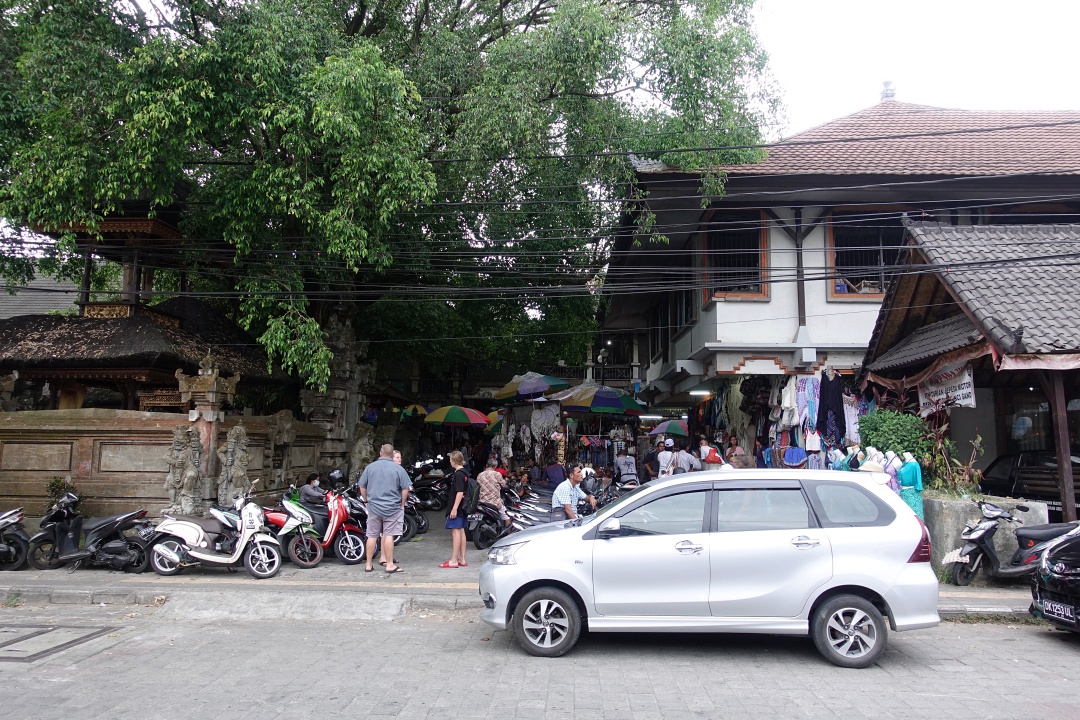 Went in via this entrance to the Ubud Art Market. It was quite interesting as there were many shops selling art and crafts.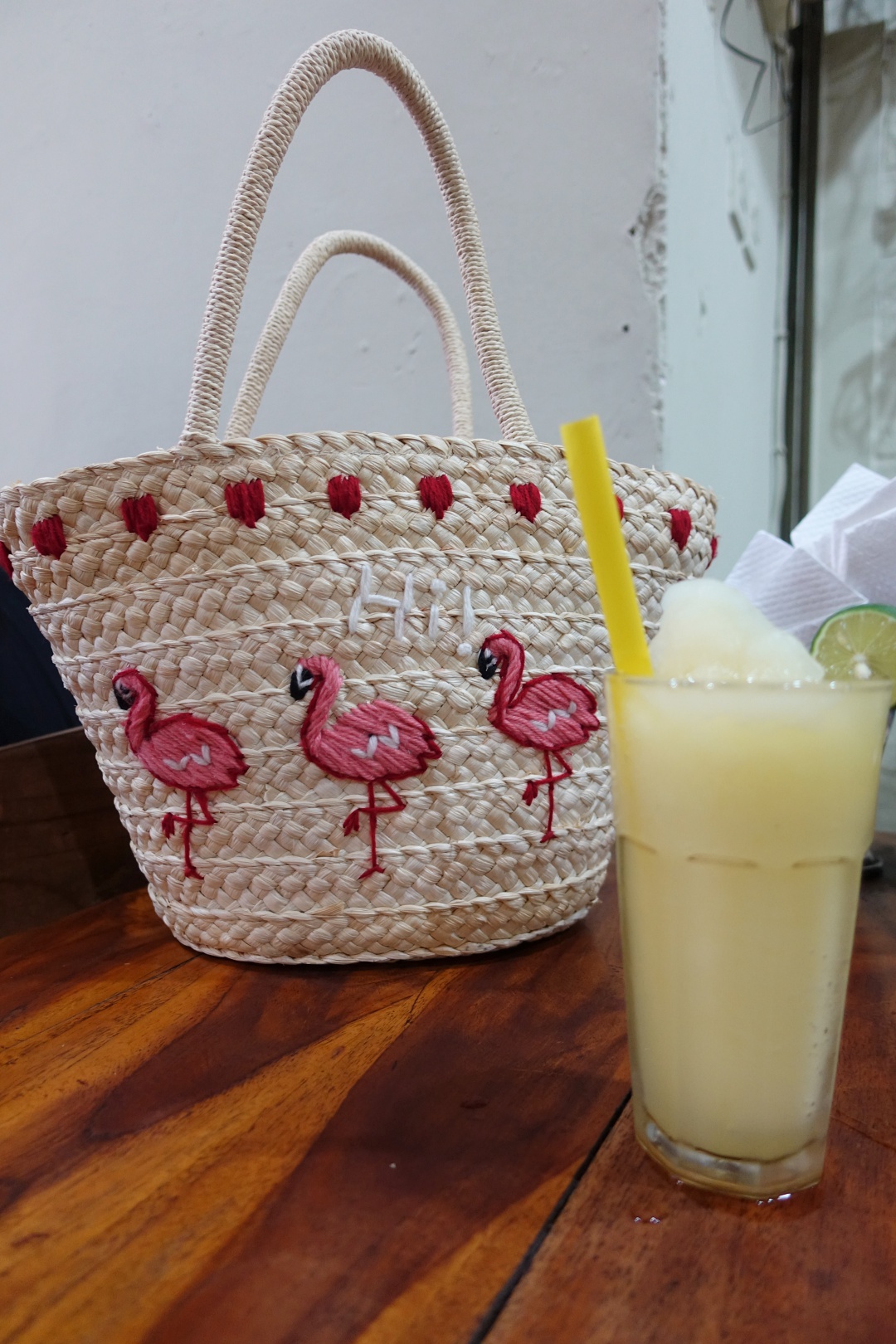 Took a break half way through our shopping for some ice cool drinks.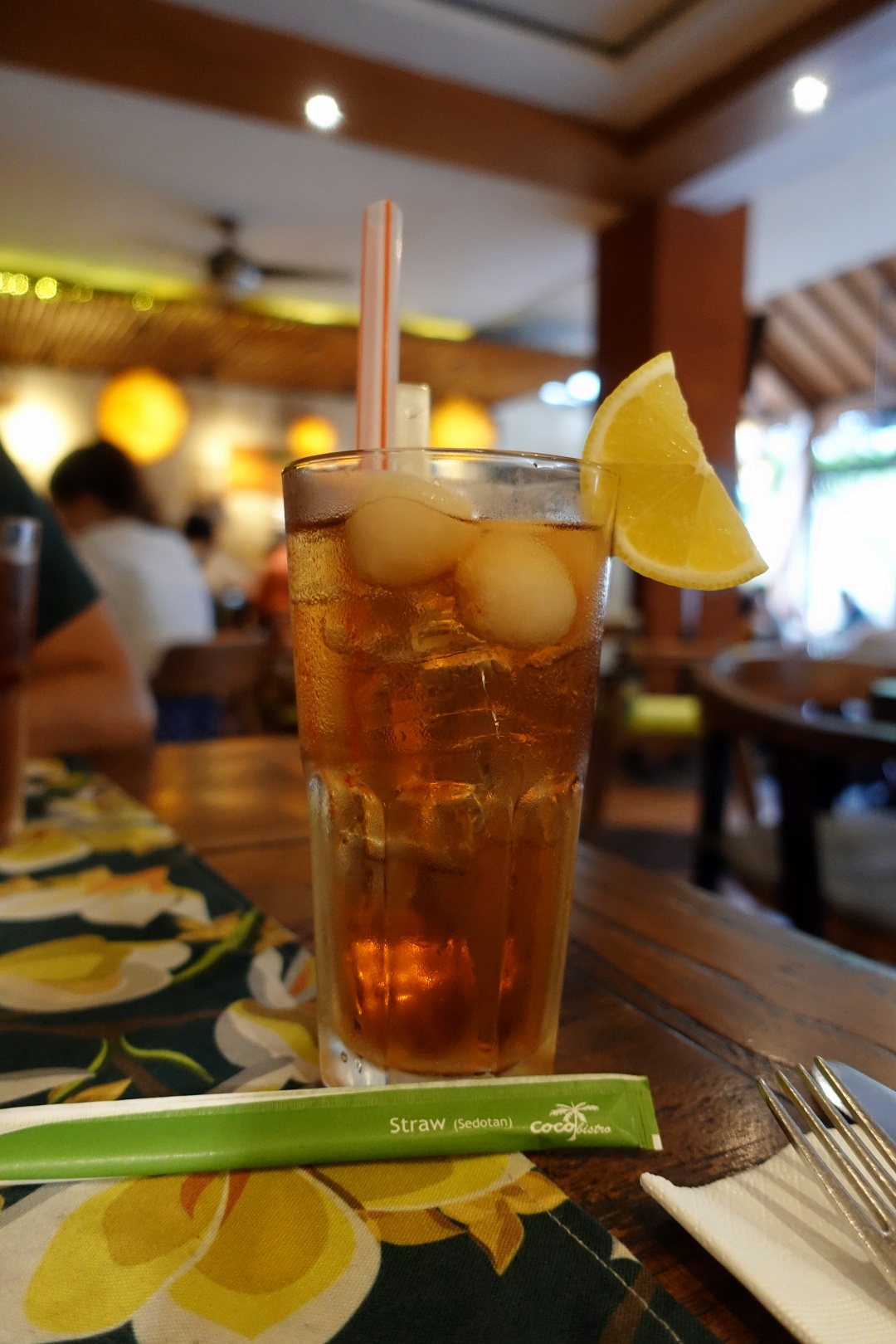 Later in the afternoon, we decided to go for lunch at one of the restaurant before heading back to the resort. Eventually settled our lunch at this place called Coco Bistro.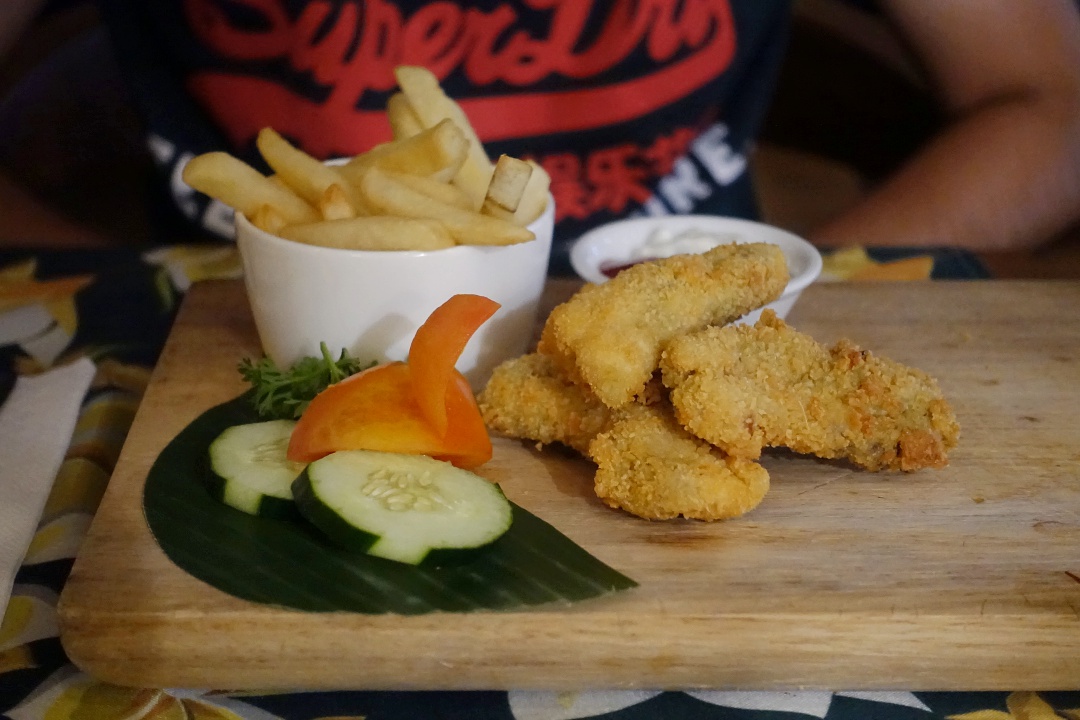 The Husband had the Fish Finger (IDR 69,000),
while I went with the Salmon Tortilla (IDR 79,000).
Food was nothing to shout about. Together with two drinks, we paid IDR 237,160 for our meal.
---
After our meal, we called for a Grab/Uber back to the resort since there wasn't any shuttle service available at that timing. Didn't have much problem getting a car since we were in the heart of town.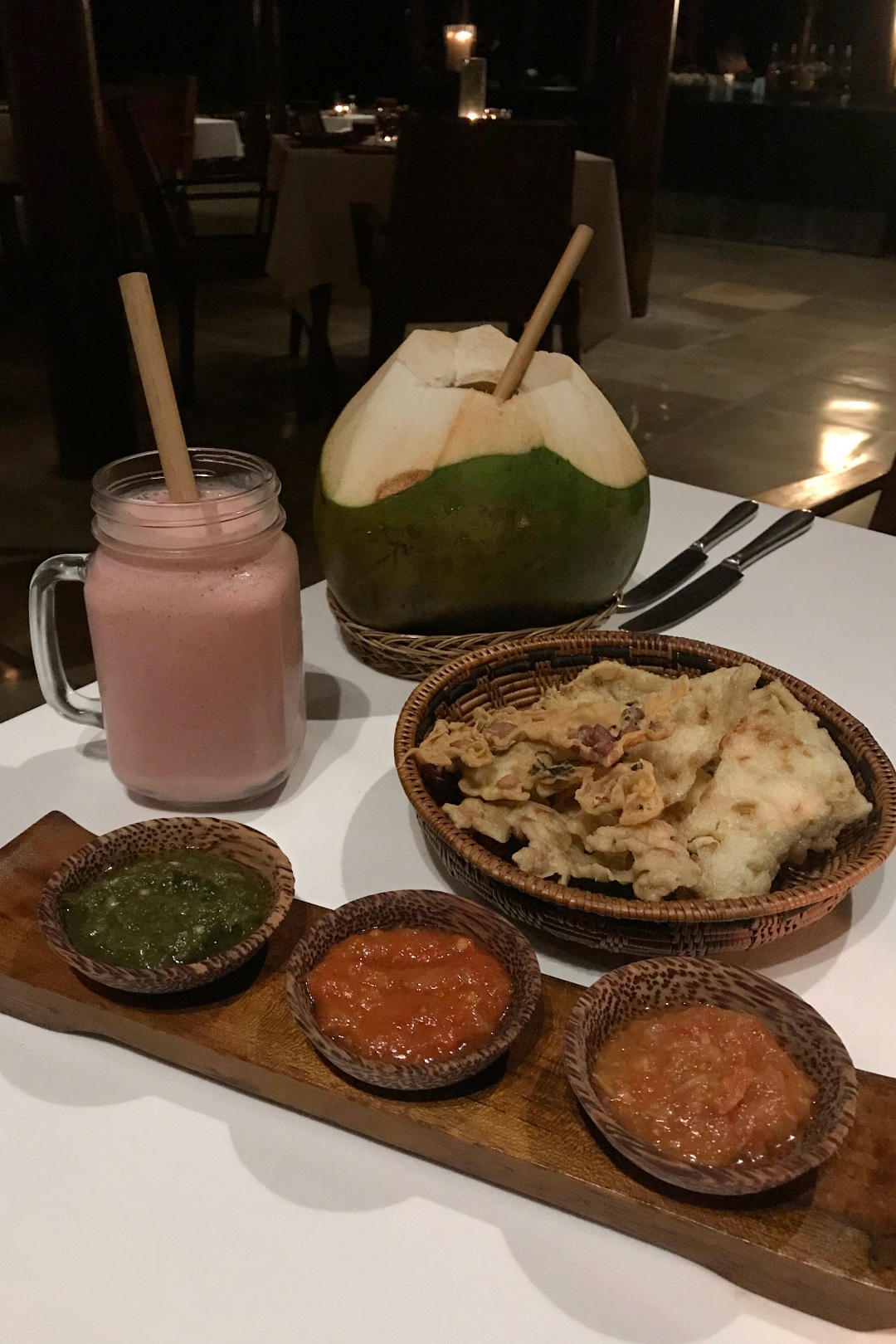 Dinner for the night was back at Plantation Restaurant.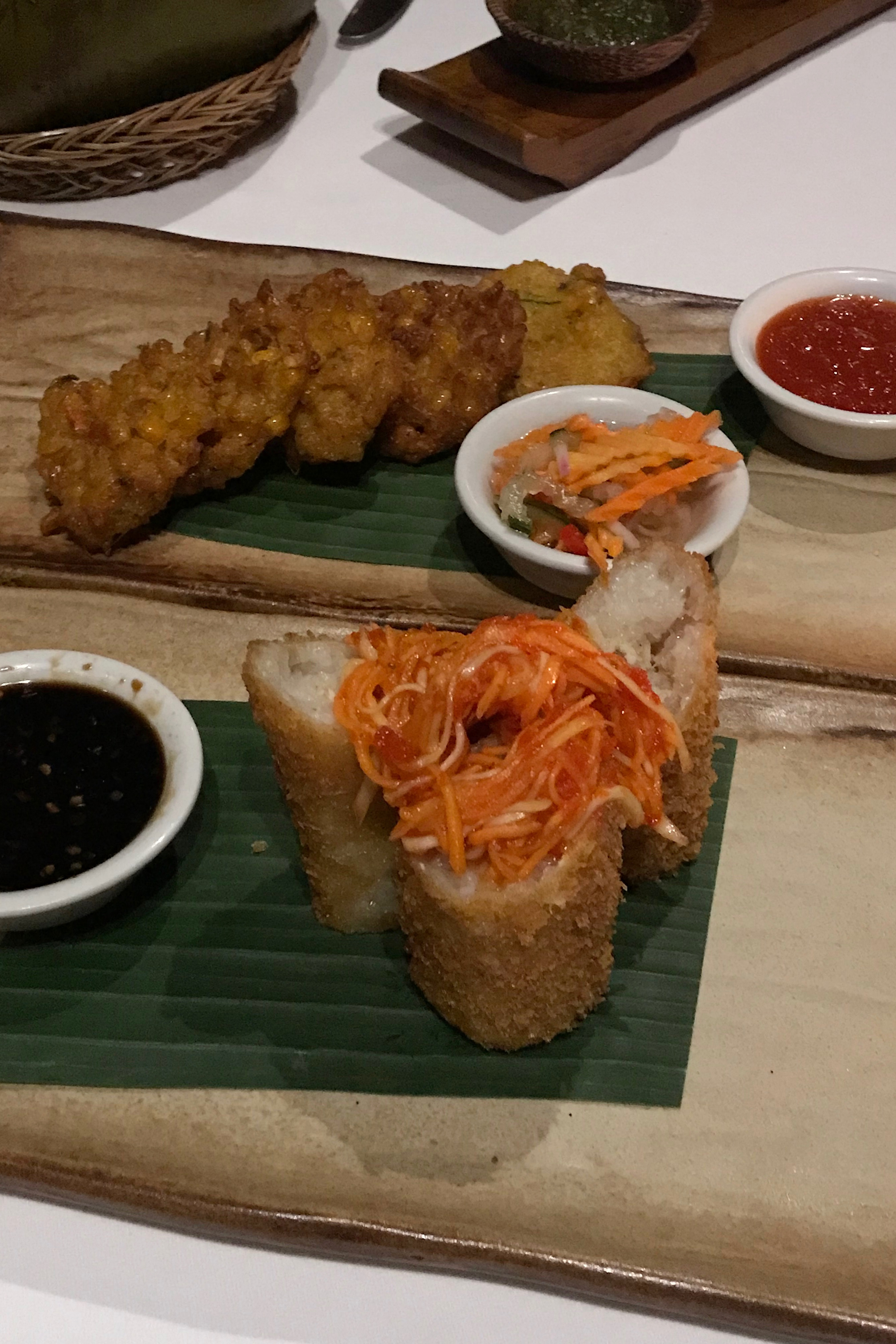 For starters, we ordered the Perkedel Jagung (Sweetcorn patties served with pickles and sweet chili sauce) and Lemper (Crispy sticky rice stuffed with spiced chicken, chili lime sauce).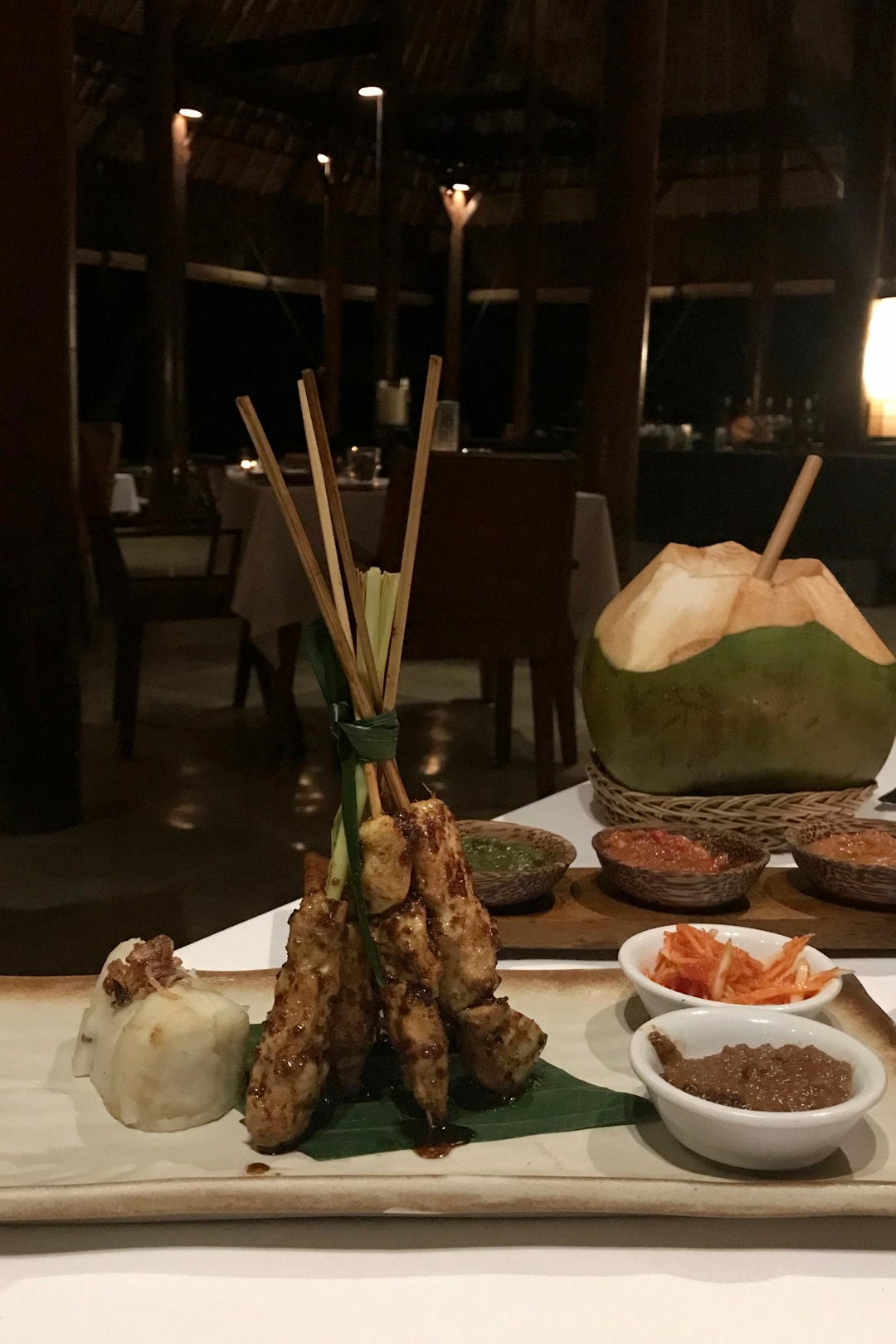 And for our mains, I decided to go for the Sate Campur. It came with mixed fish, chicken and pork sate.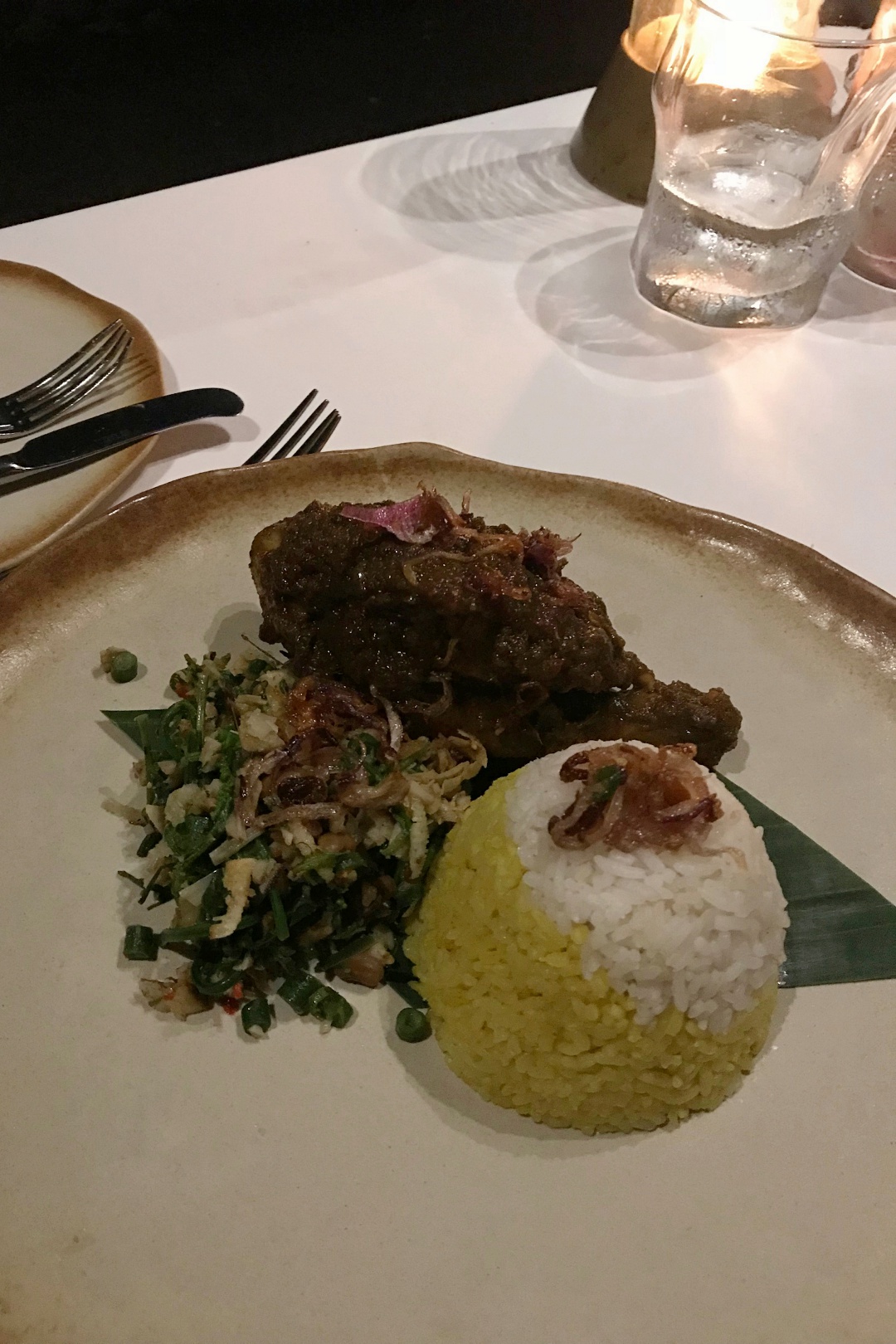 Can't remember what the Husband ordered. Was it the Ayam Betutu (slow roasted chicken)?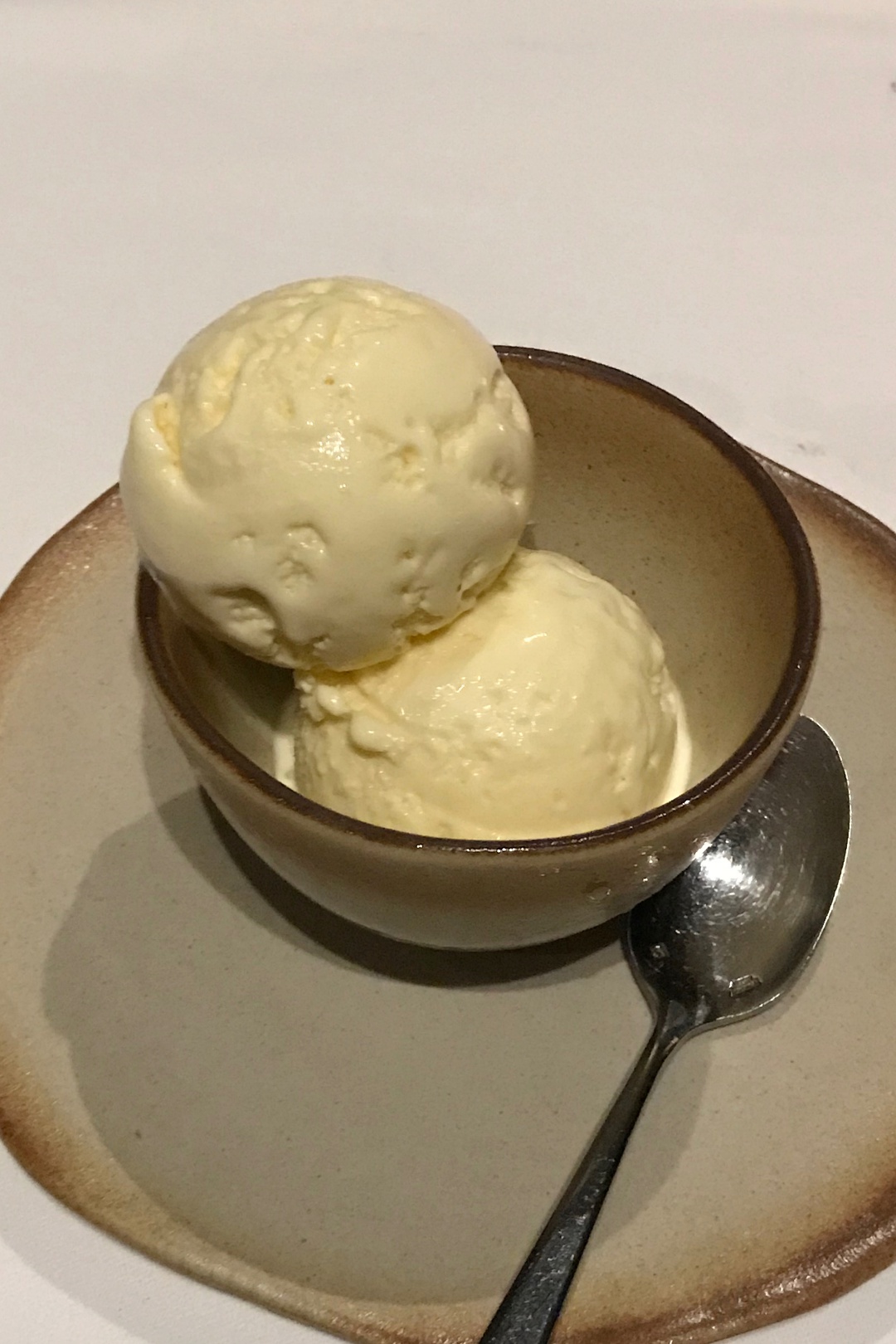 And lastly, finished off our meal with some coconut ice cream.