On our third day in Alila Ubud, we woke up early in the morning for no other reason than for the Husband to fly his drone. We could only fly it early in the morning before the guest start to stream in to the pool and restaurant.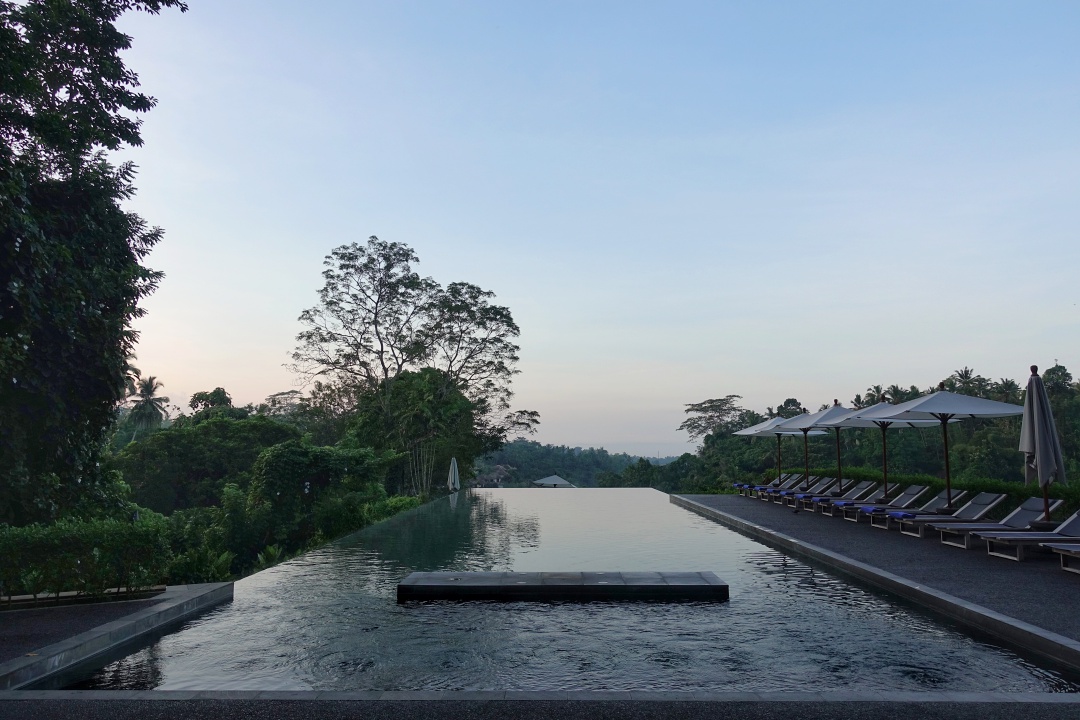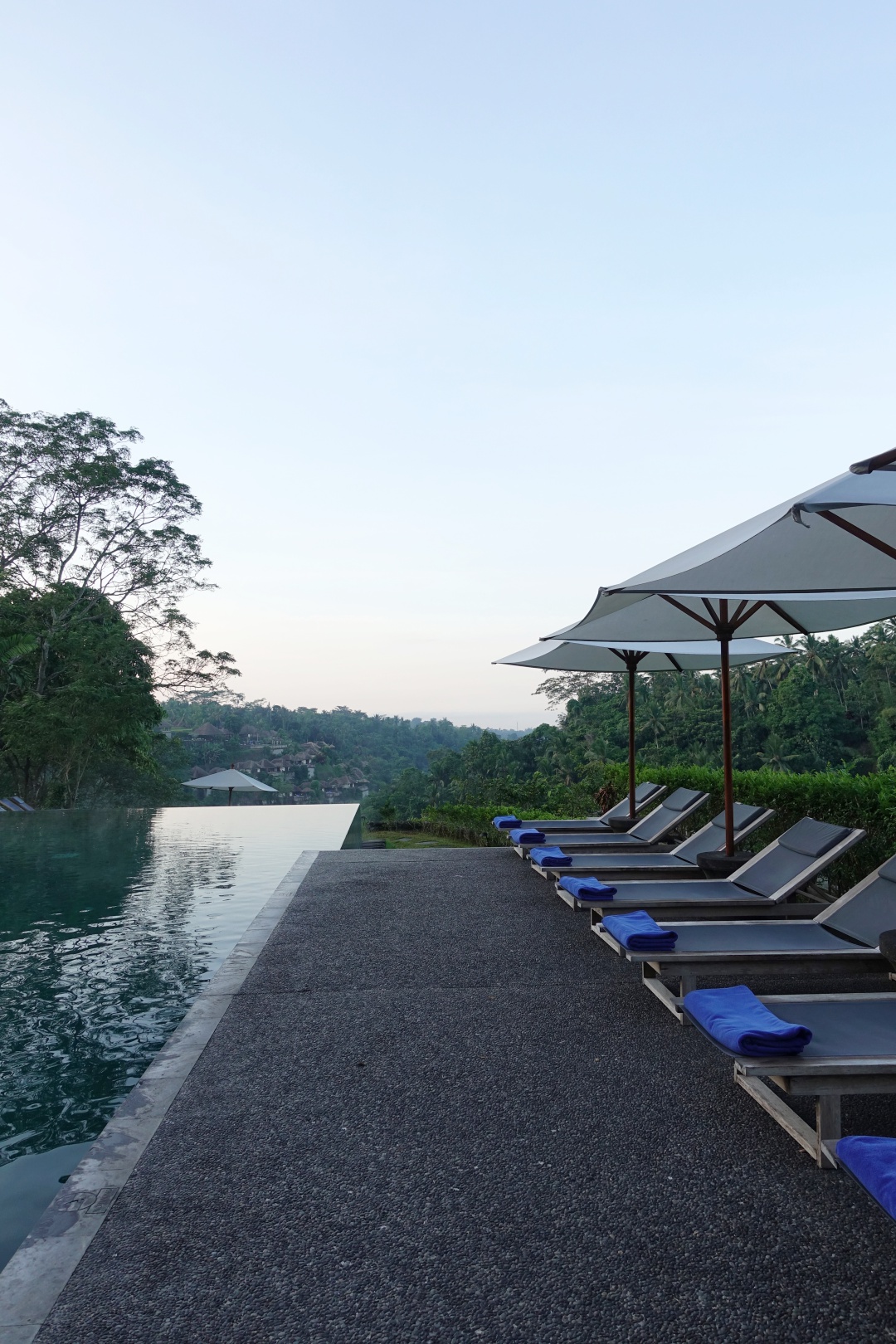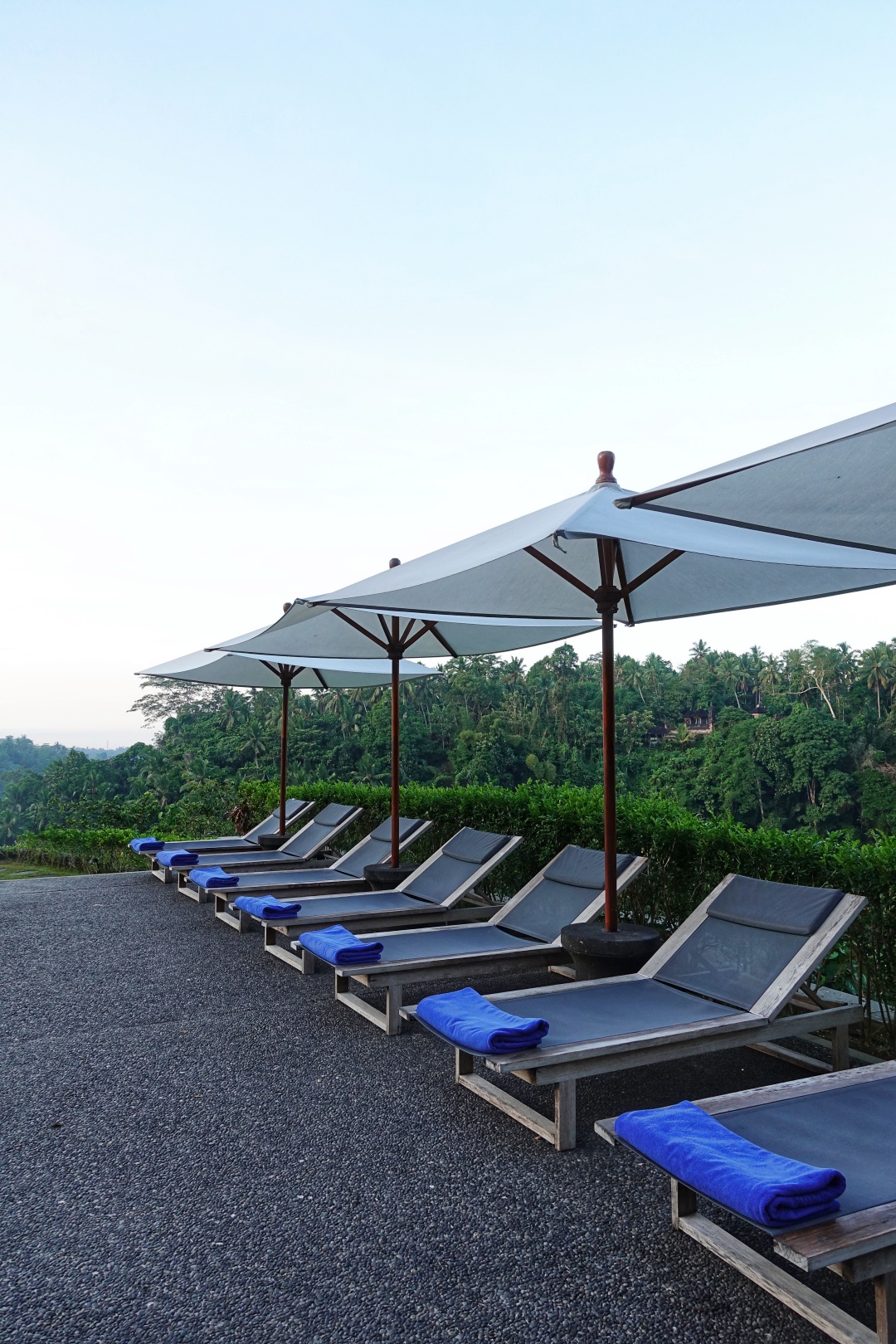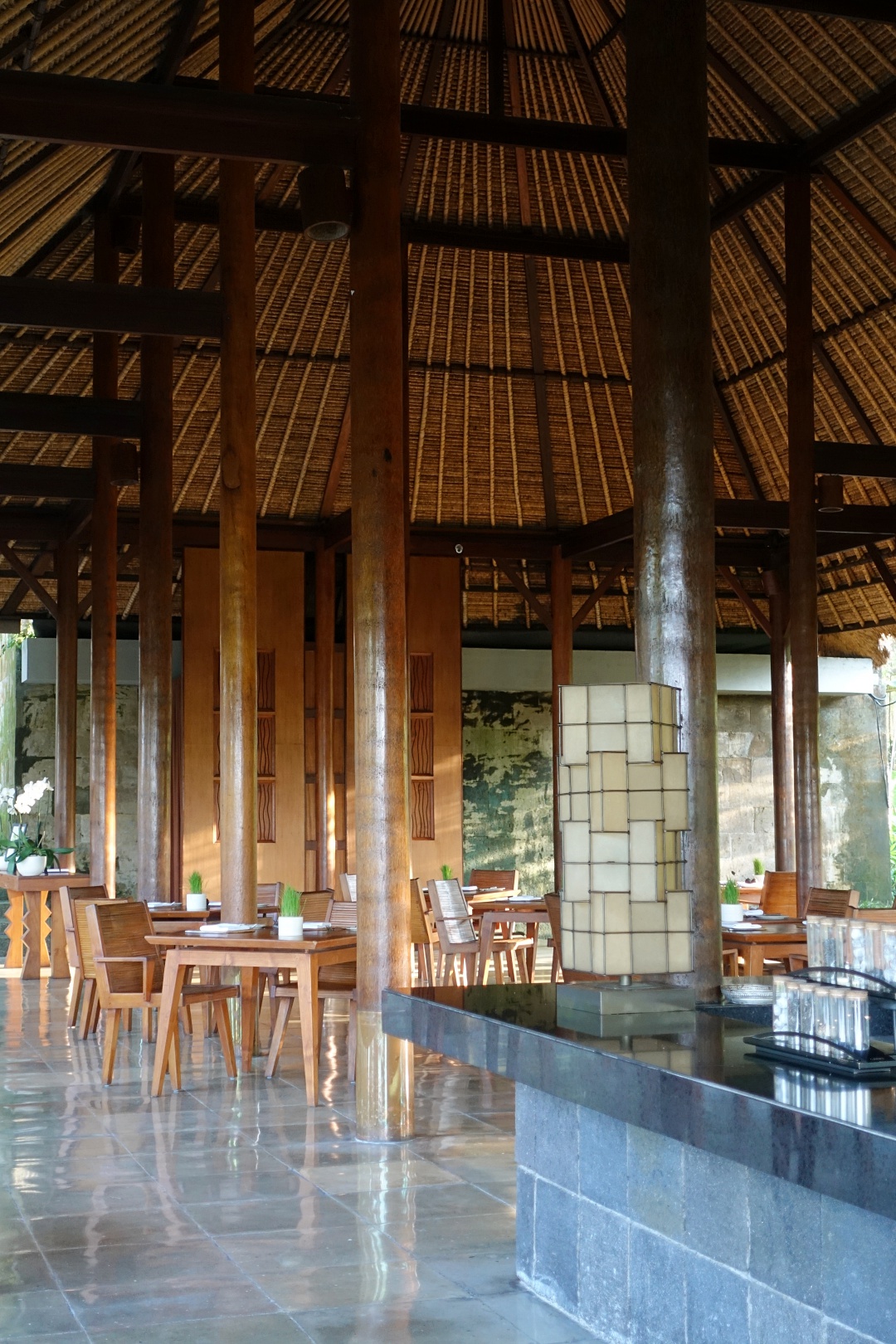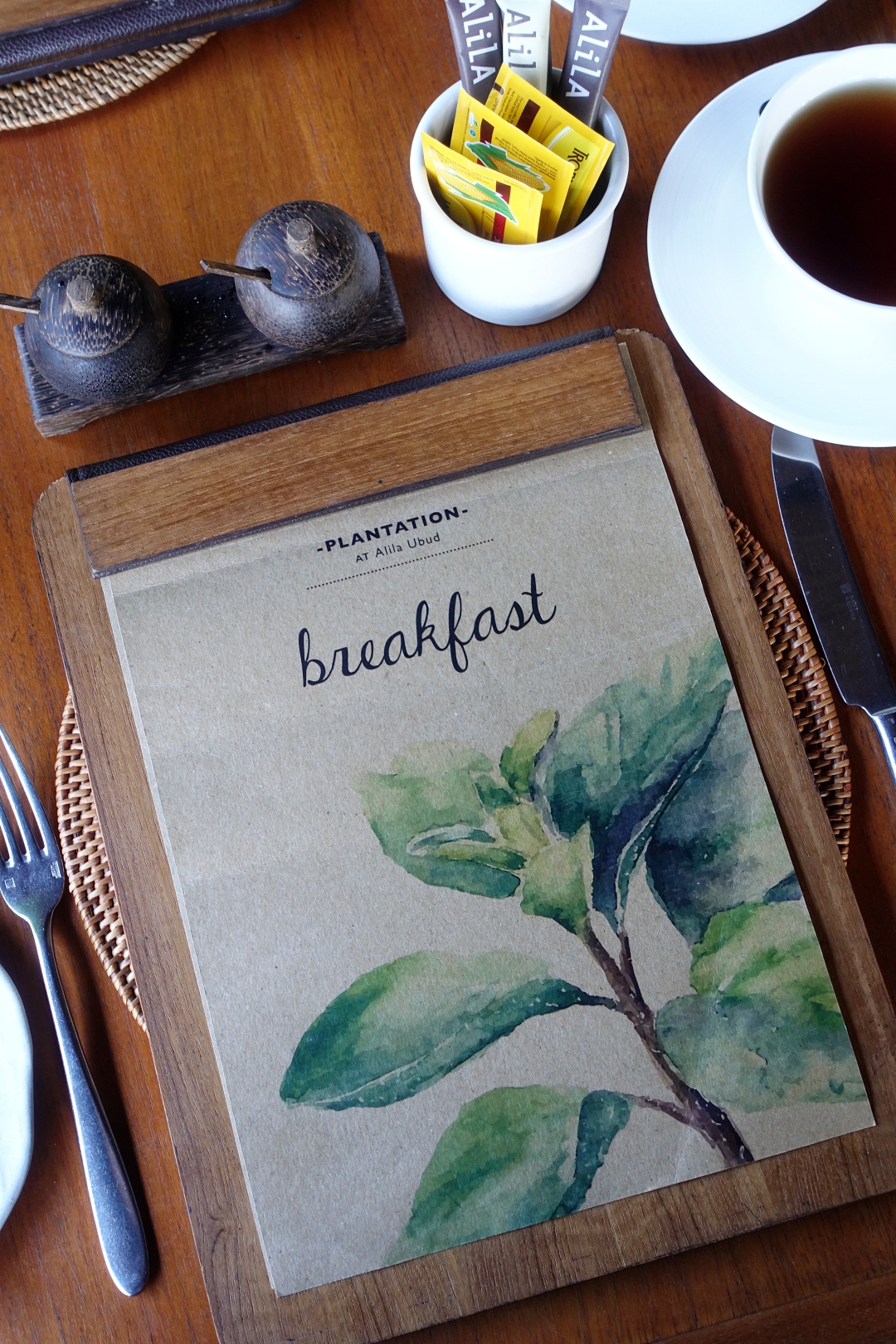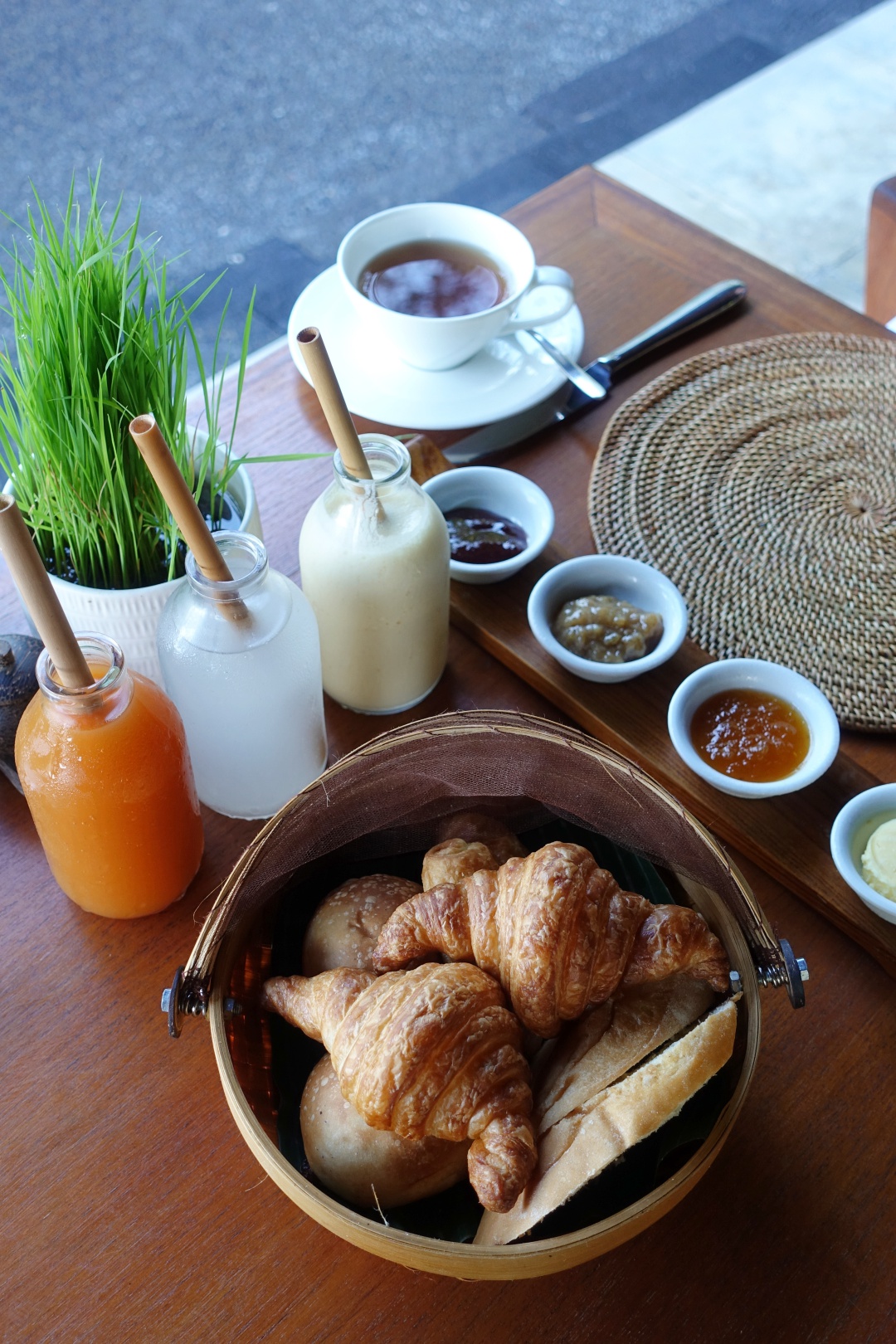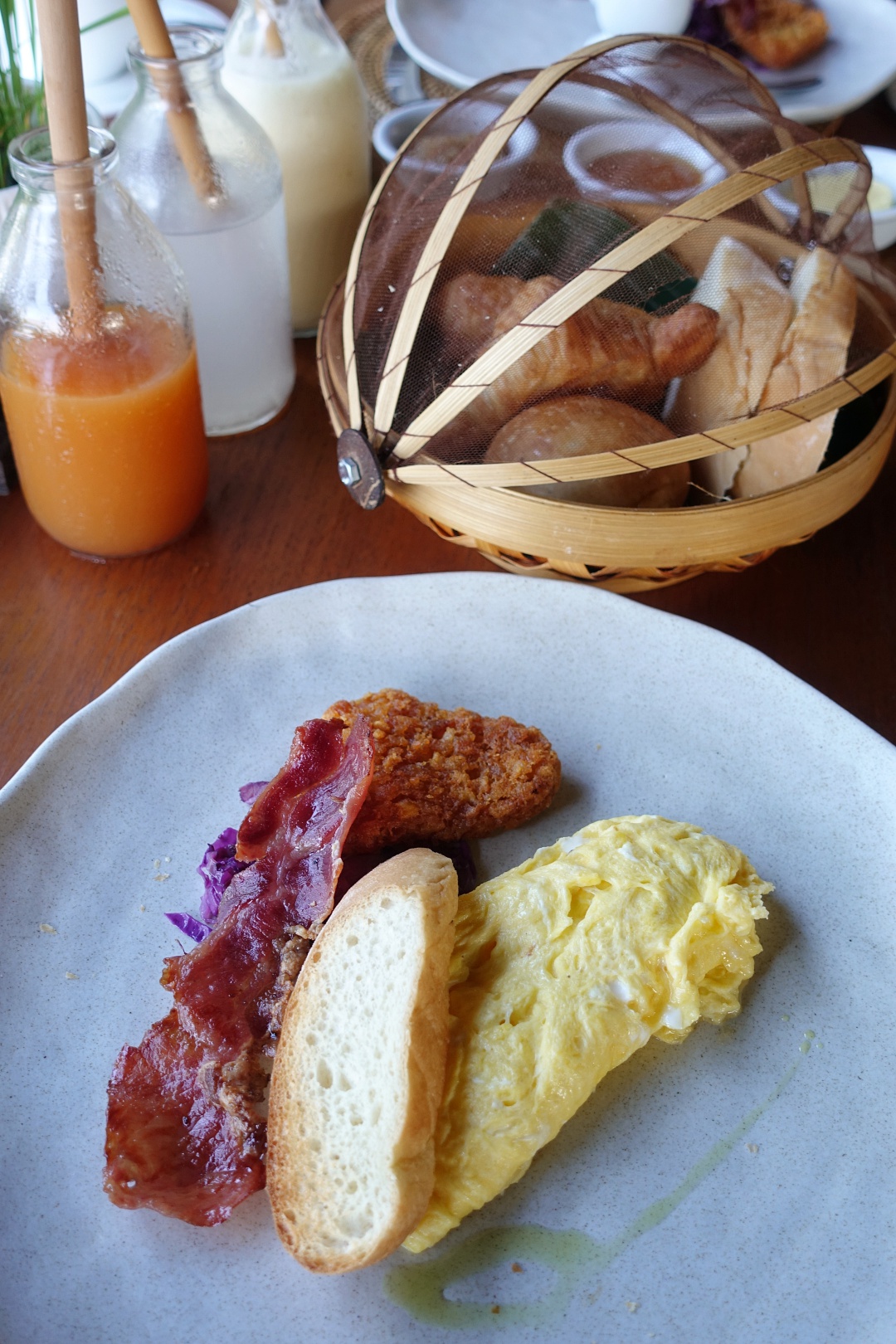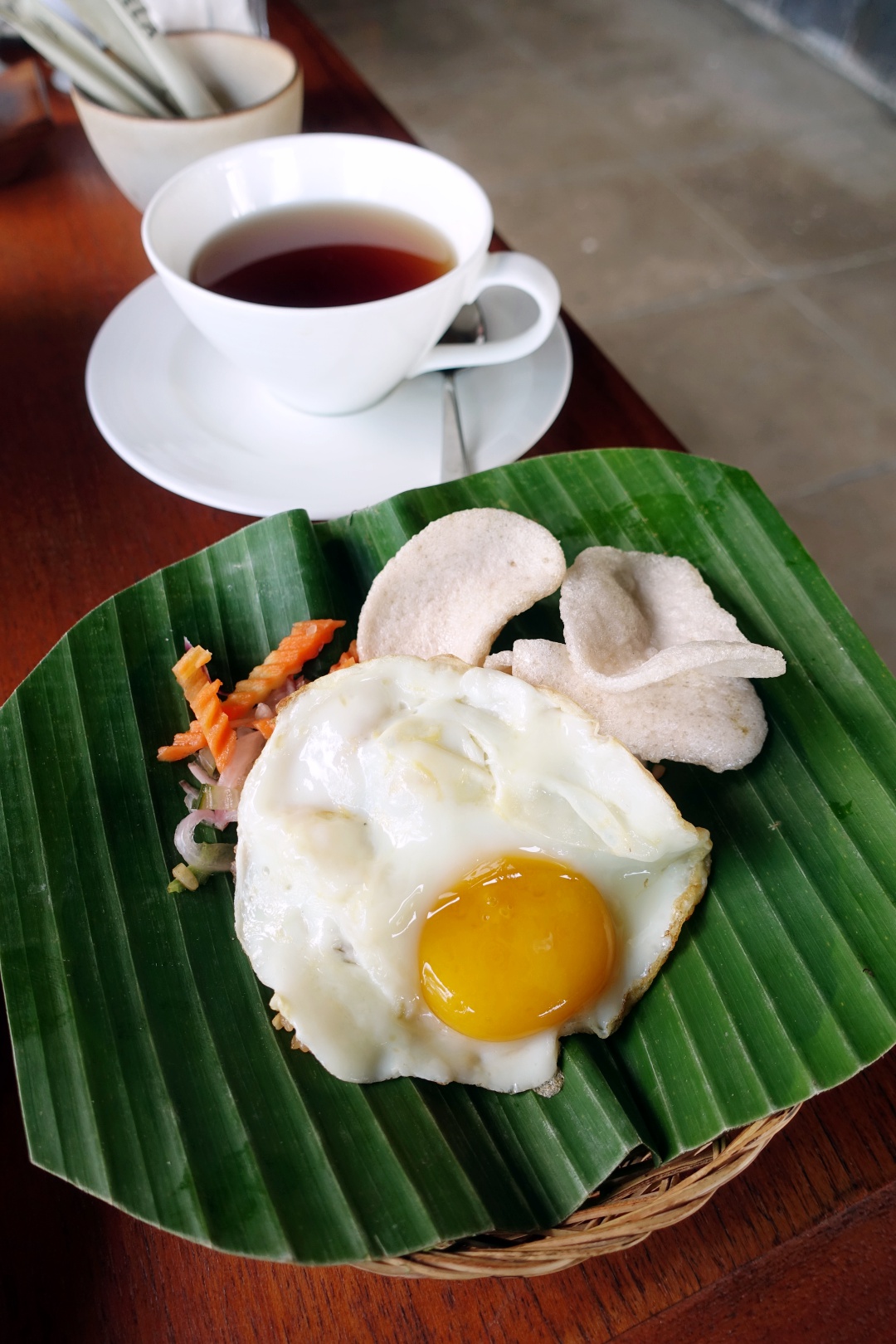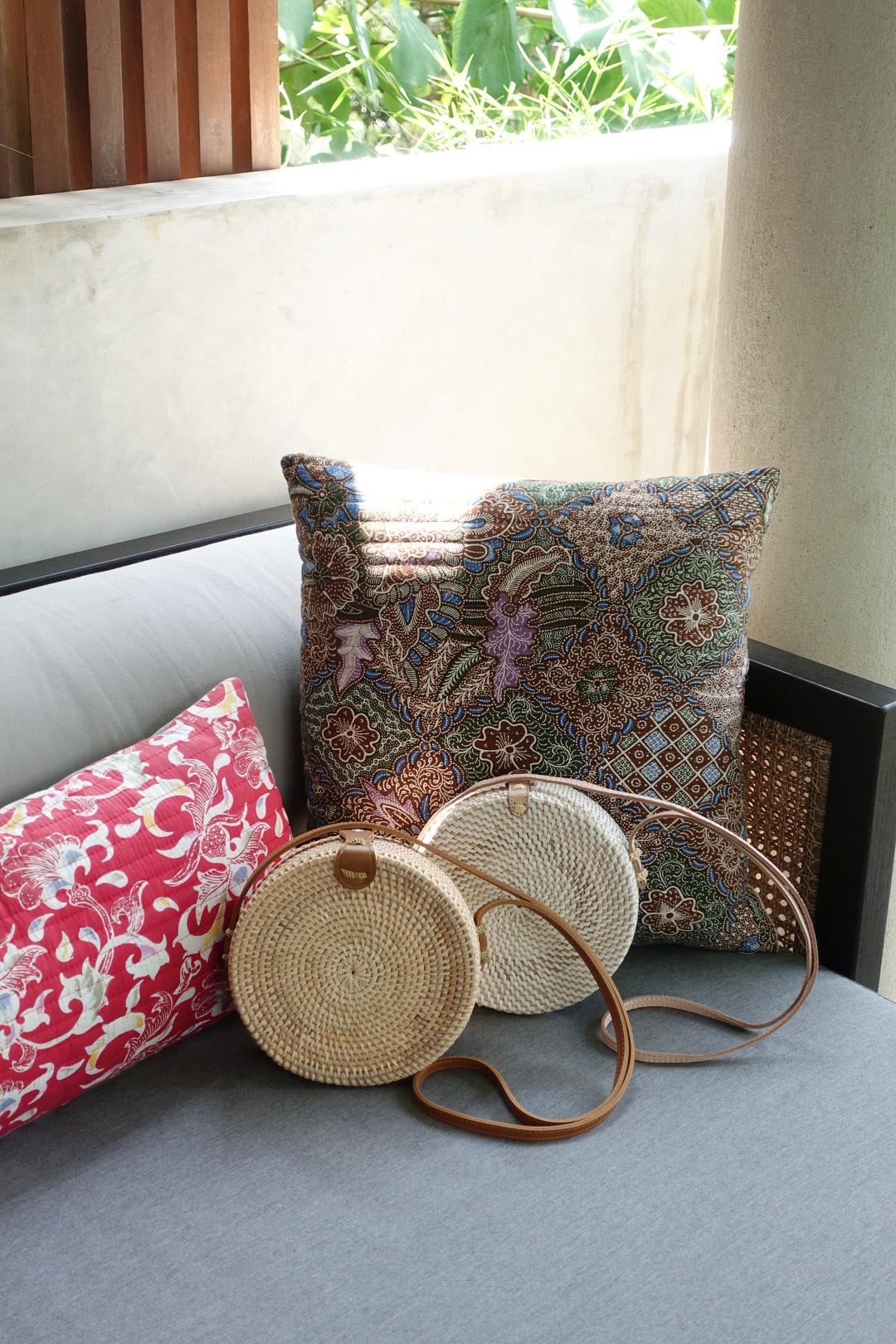 Headed back to the room right after breakfast. The outdoor terrace was a lovely place to chill and take pictures of the rattan bags that I bought the day before.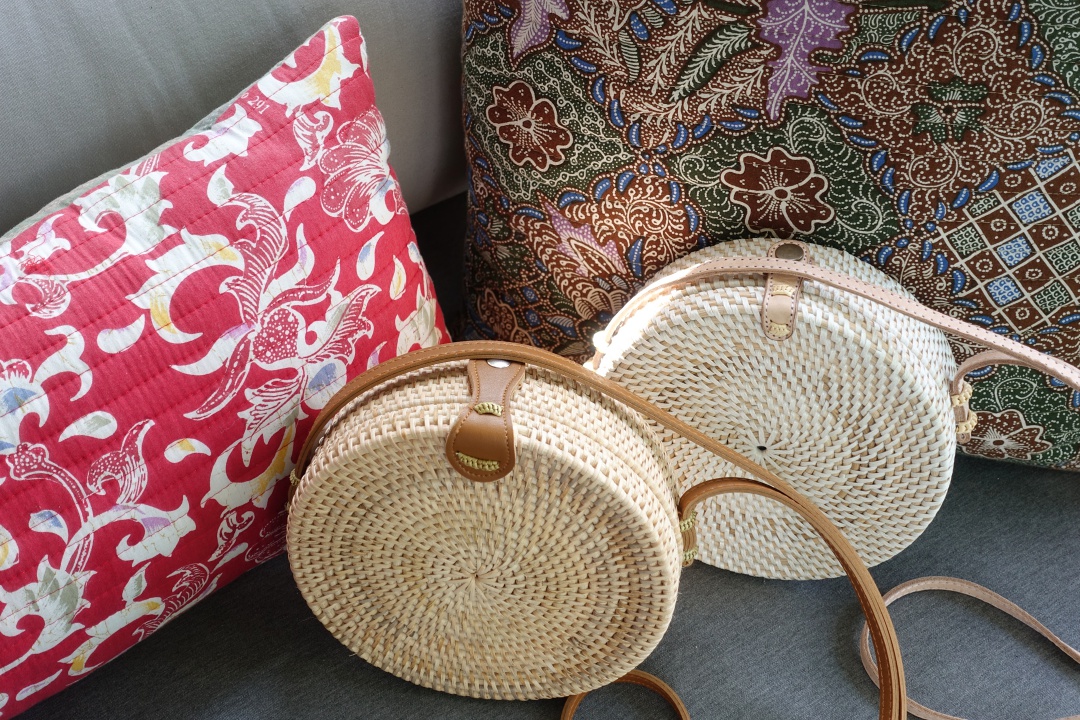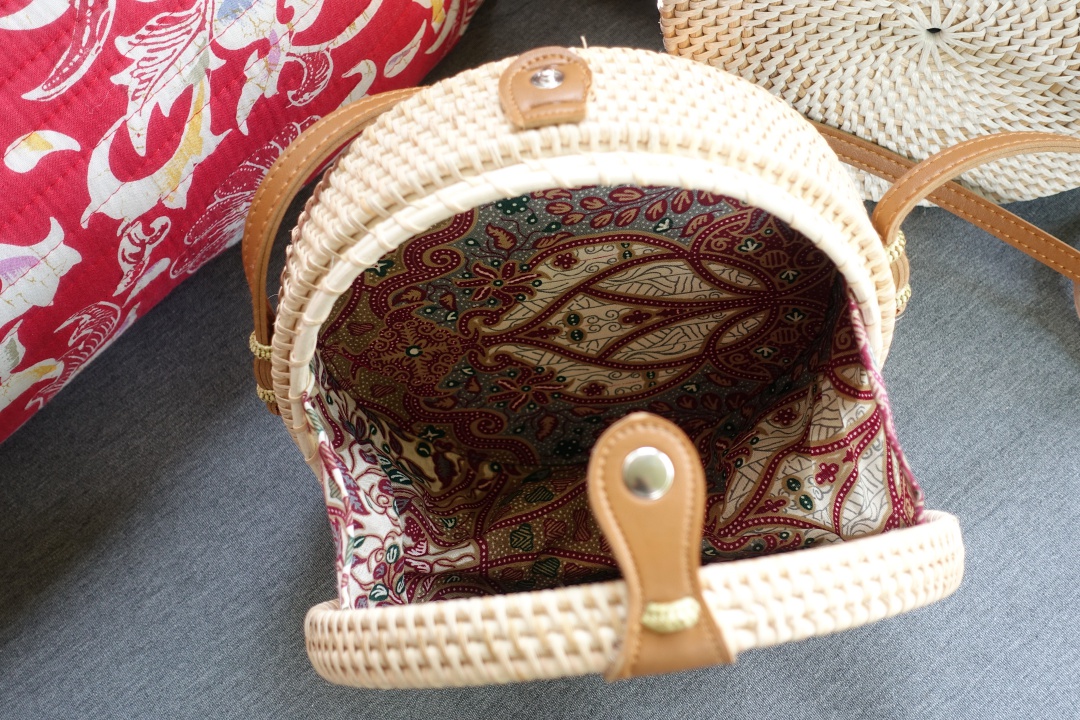 Love the beautiful batik prints that came with the bag.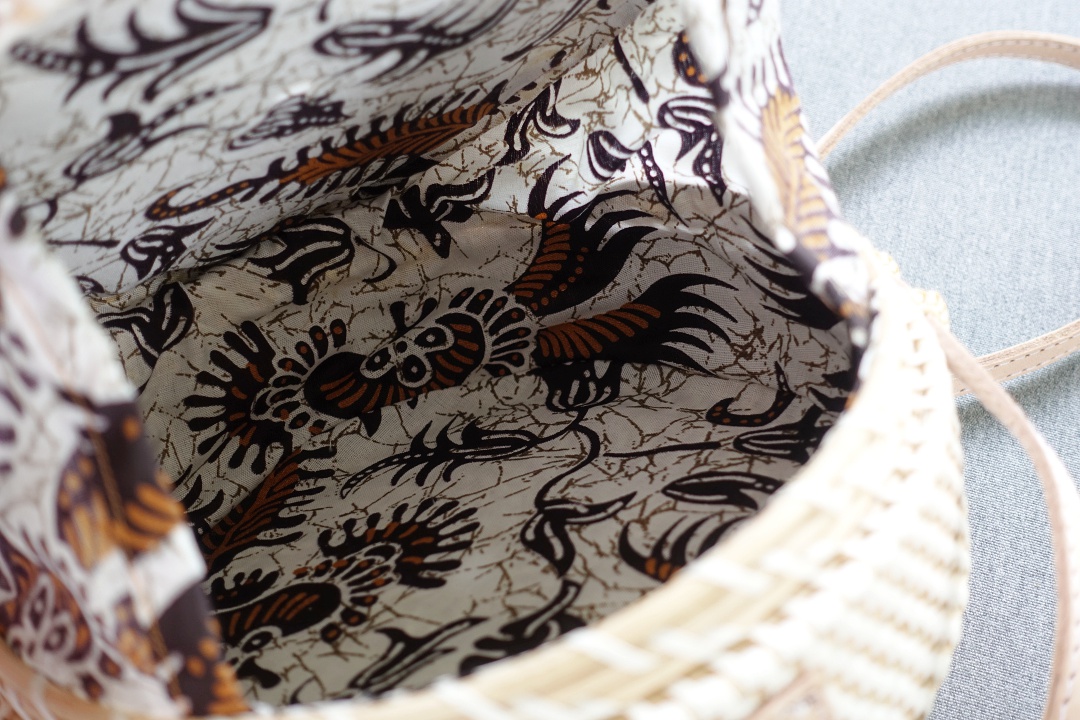 And a bonus when it came with different print for the two bags.
Ubud Centre
Later in the afternoon, we took the free shuttle offer by Alila Ubud to head out to Ubud Centre.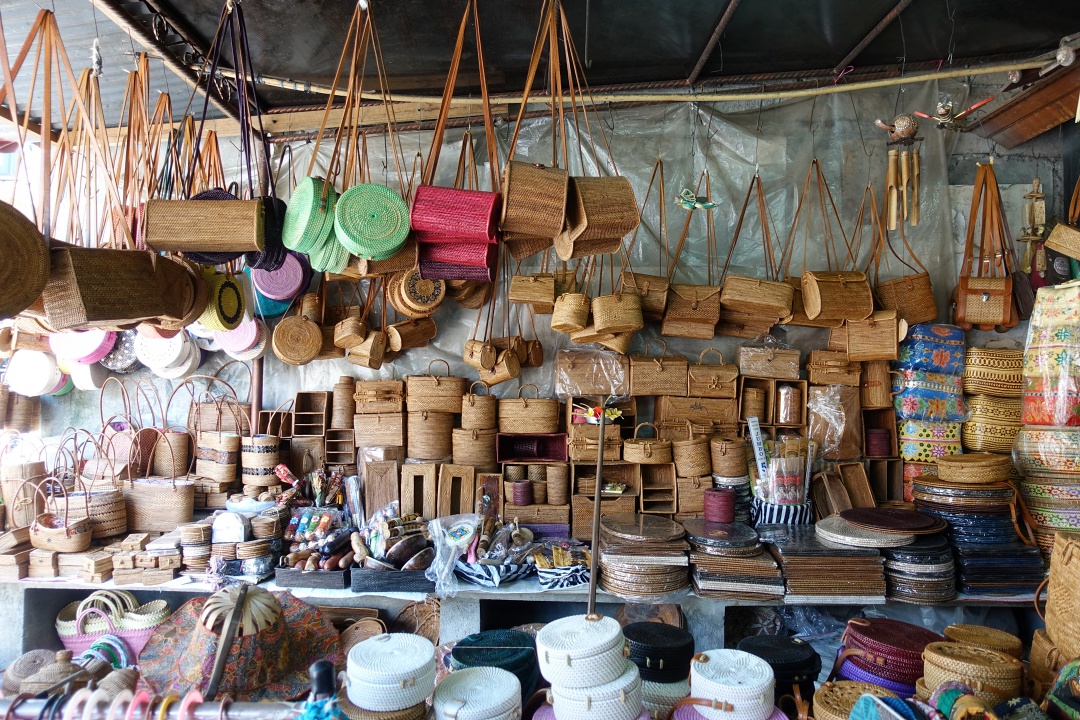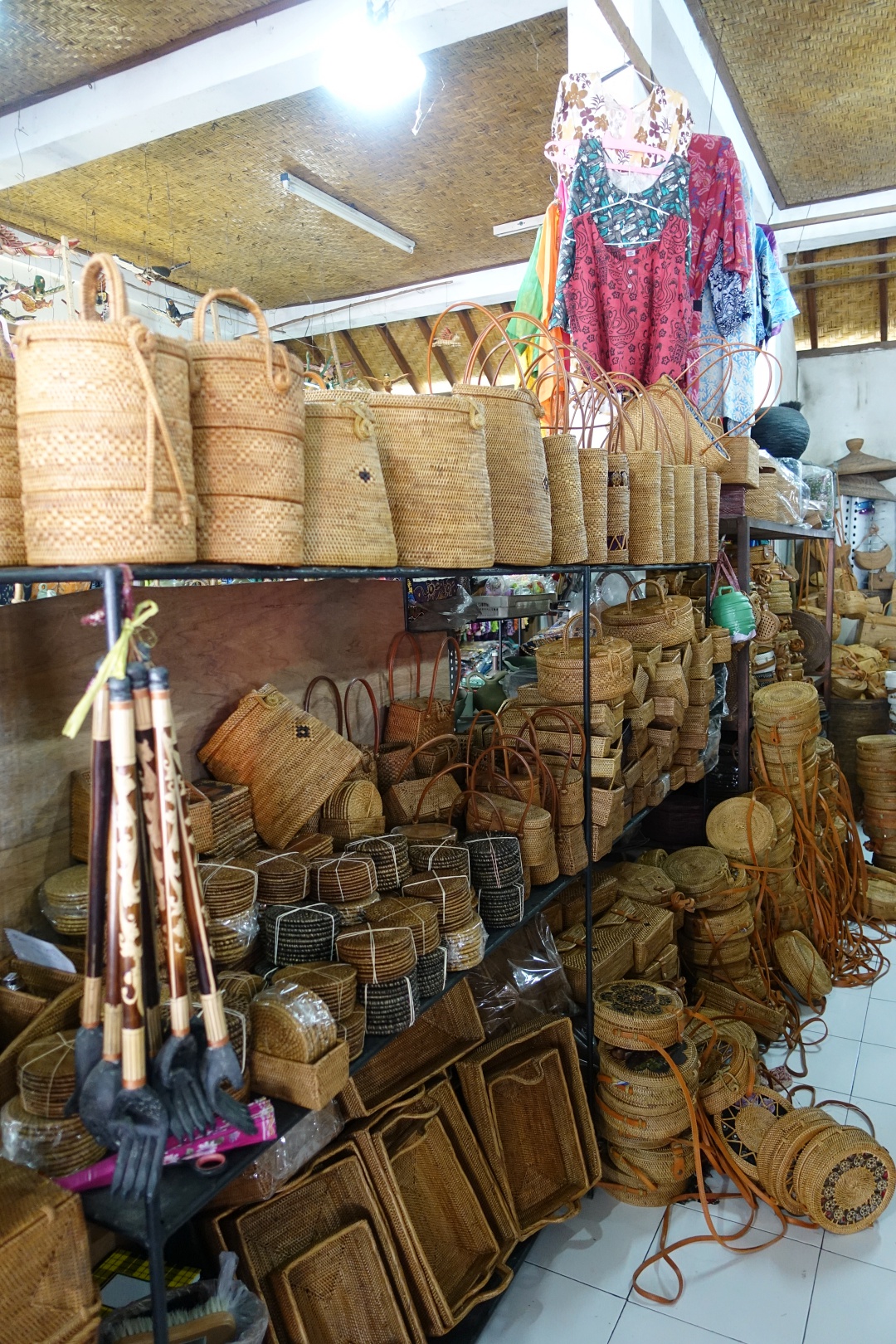 Came across more rattan bags!
Since all these are handcrafted in Bali, it was much cheaper to buy them here (in Bali) than in Singapore. Figured two was more than enough, so I didn't get any that day. I did, however, went to another store at the Ubud Market and bought a handbag later in the day.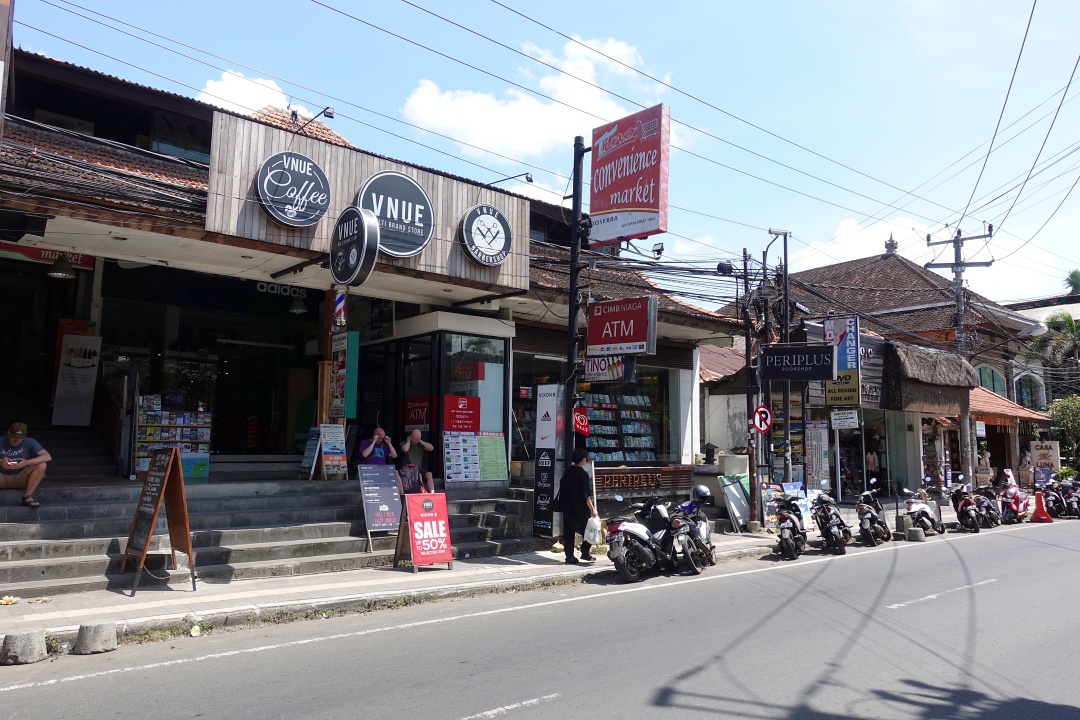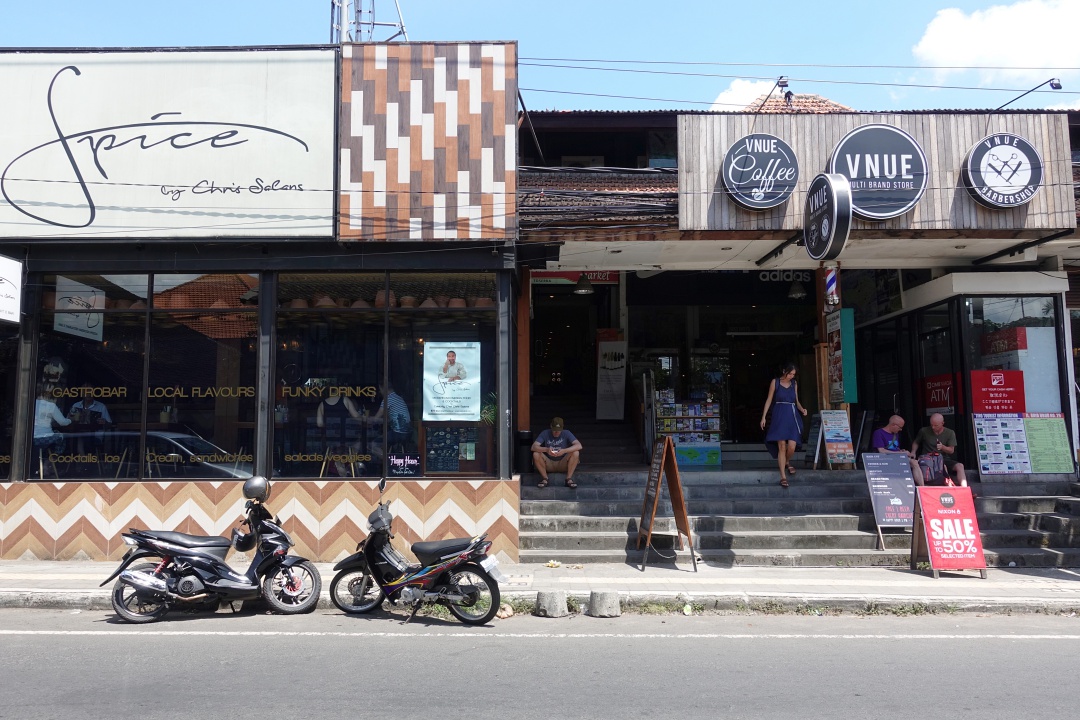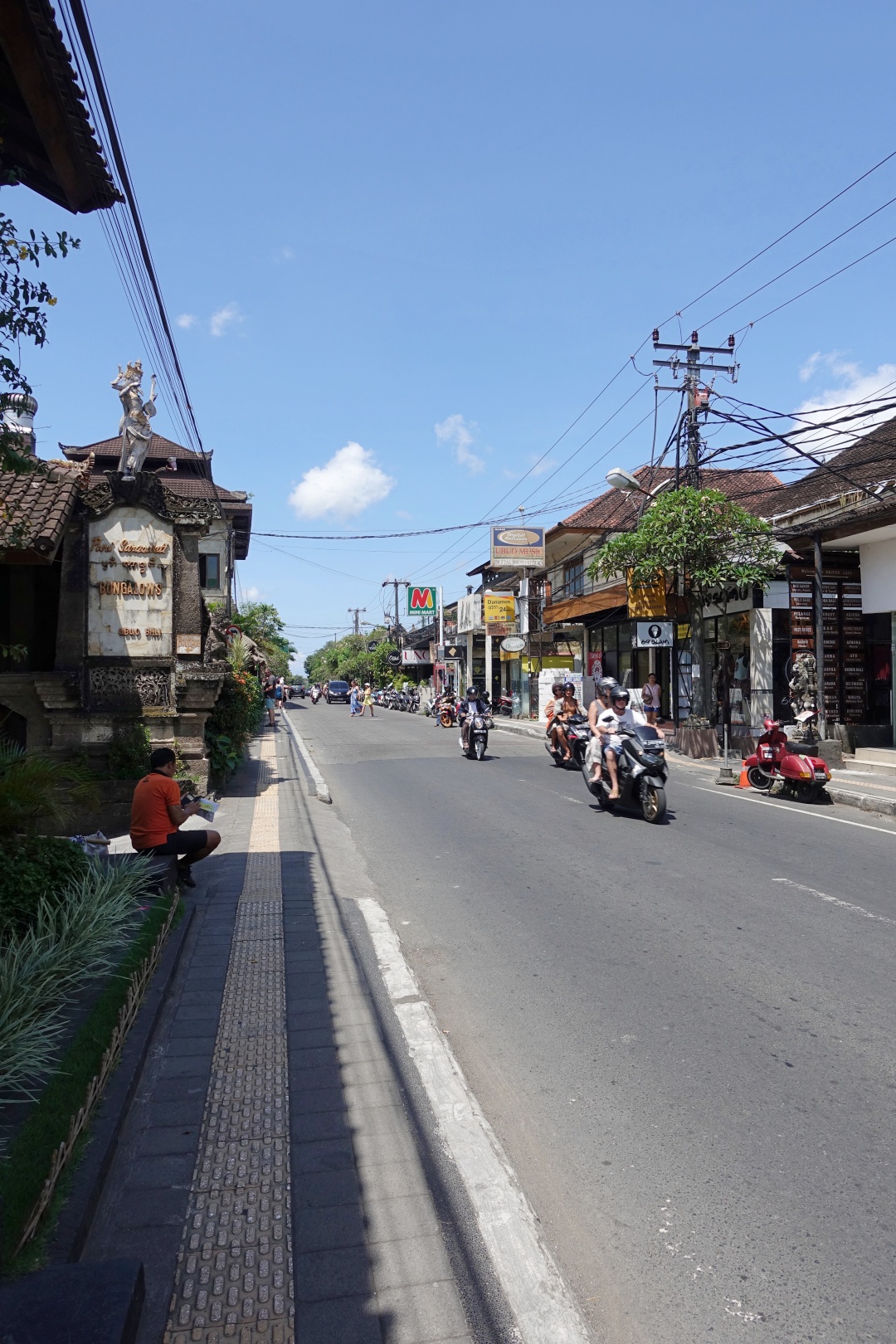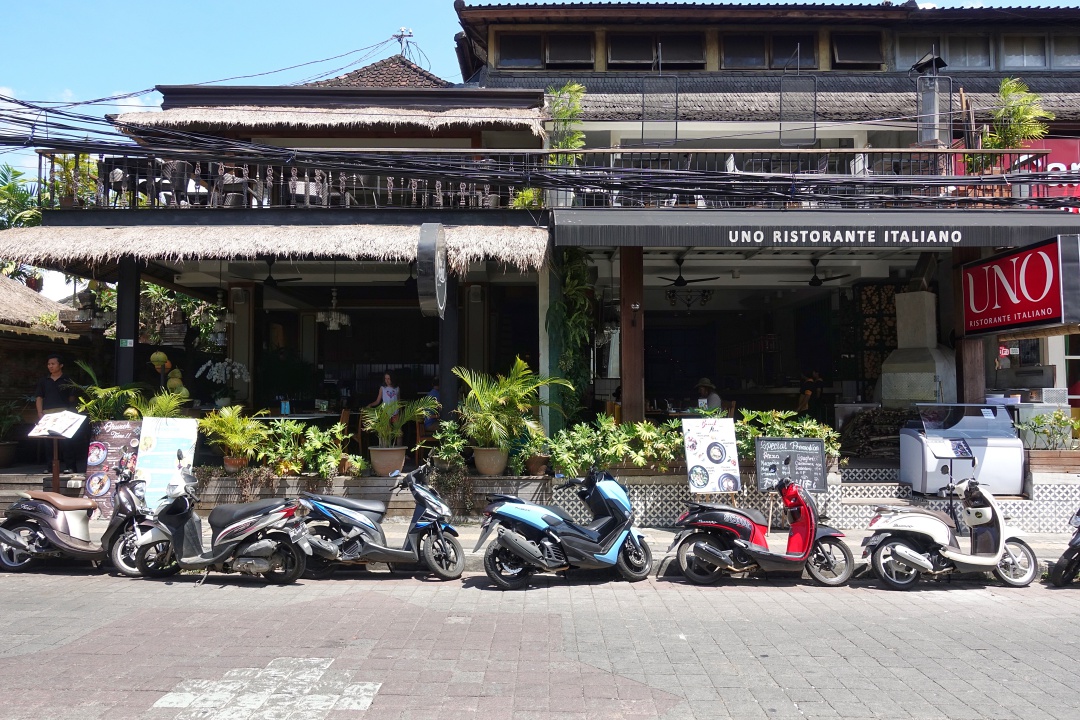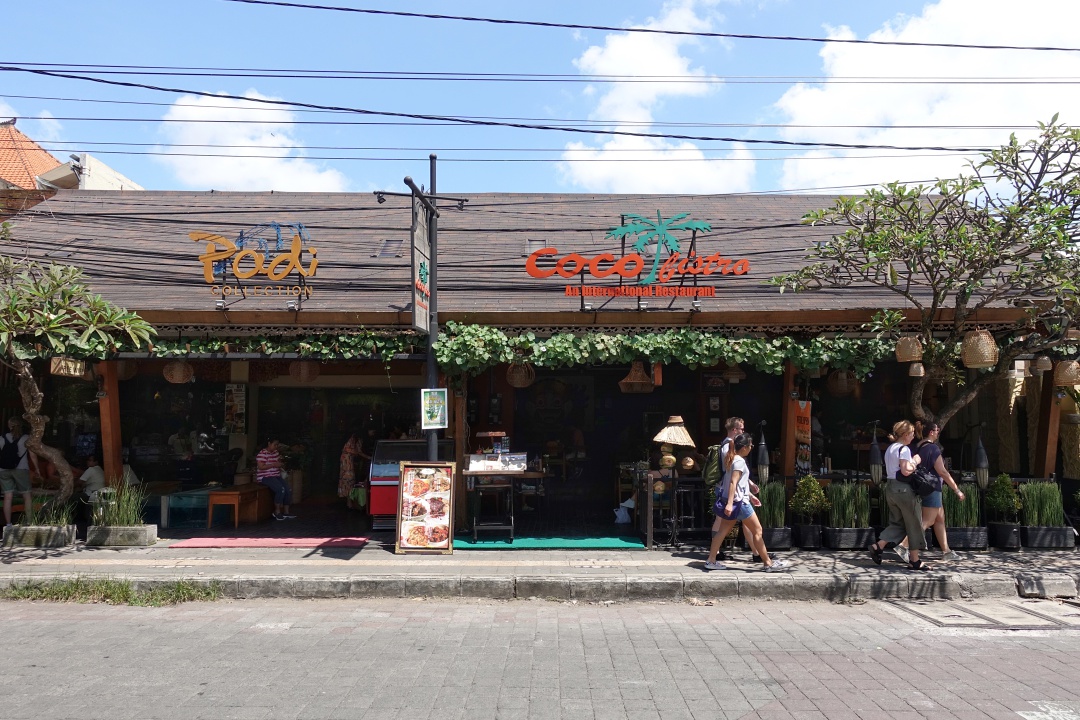 If you're like me who couldn't stay put in the resort, I do recommend to spend an afternoon just walking around Ubud Centre. It was quite a lovely place with plenty of shops and eateries.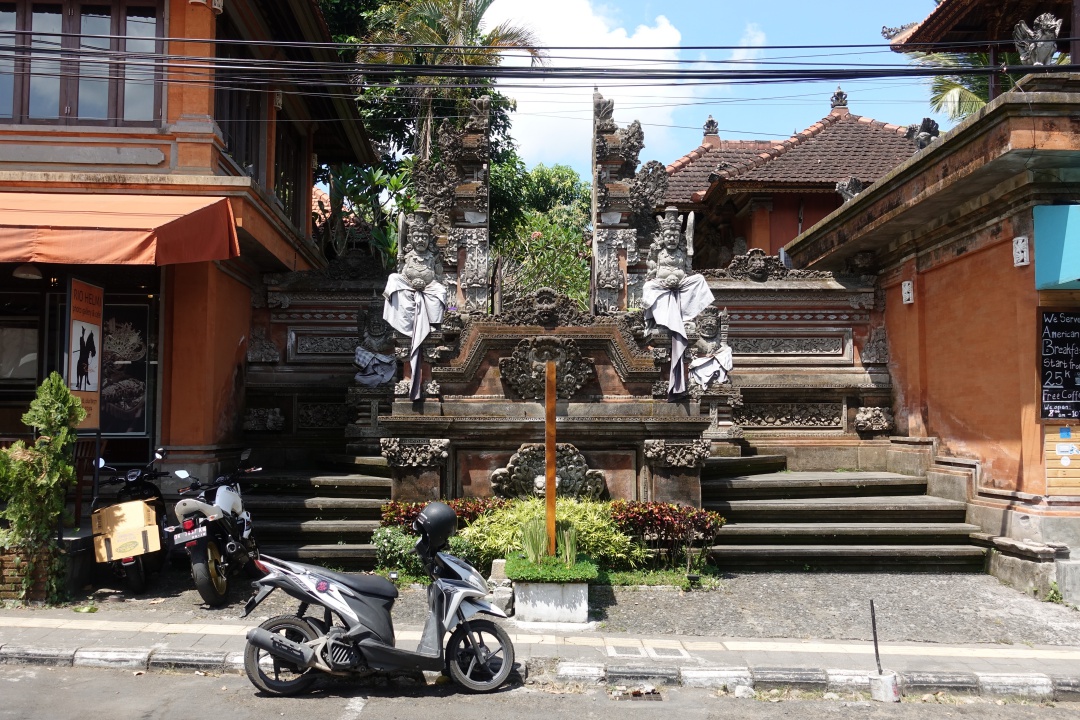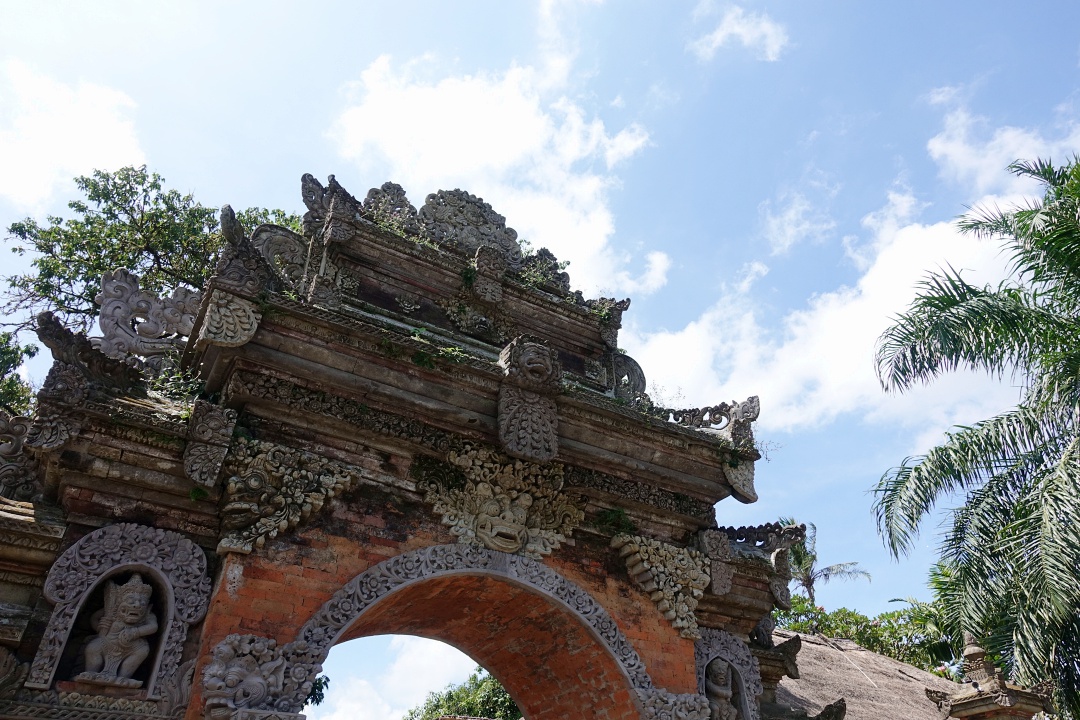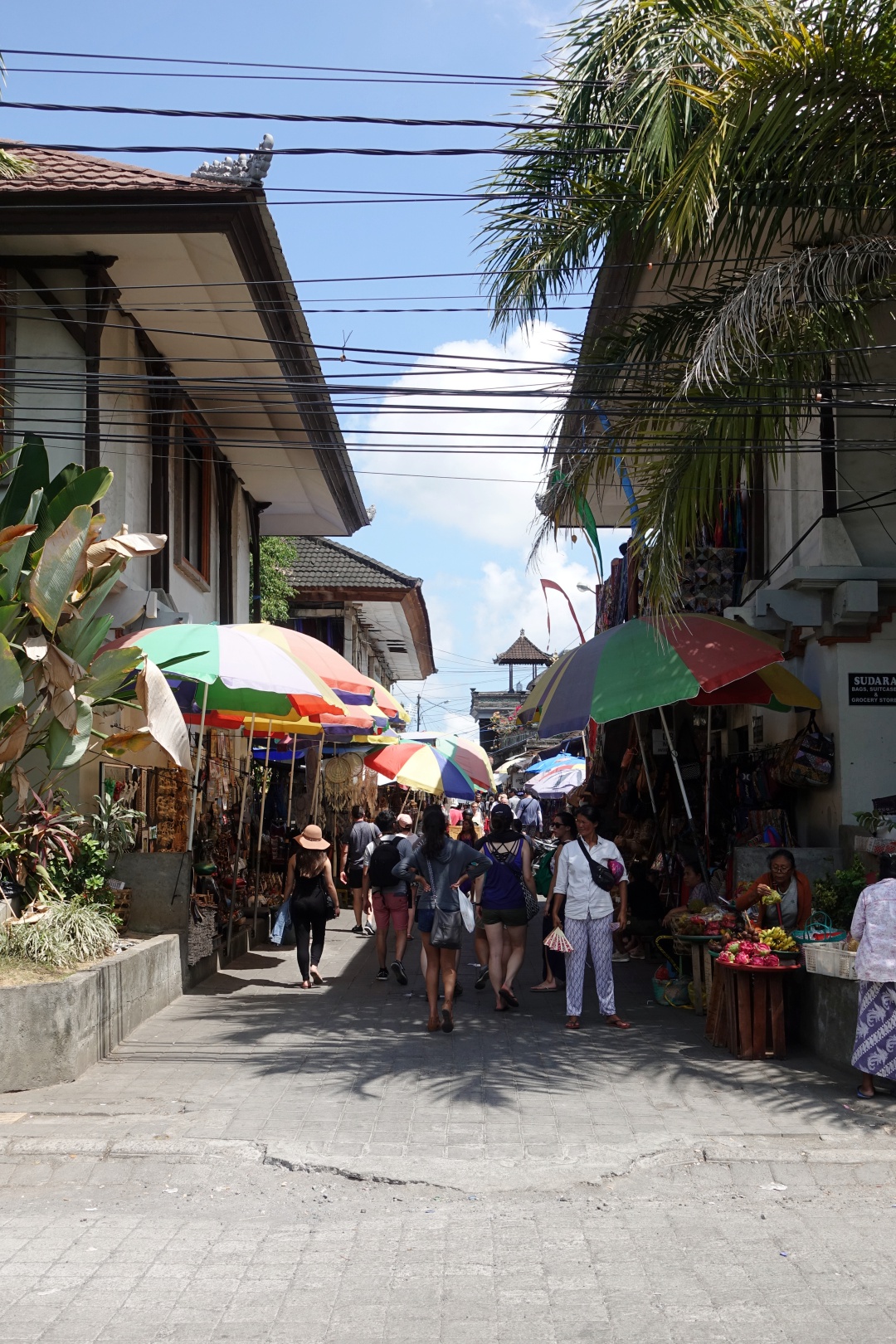 Entrance to Ubud Market.
If you're shopping in Ubud Market, remember to bargain on the price of the goods. Most of the store owners that we came across were quite willing to give discounts. I guess it had to do with the strong competition in their trade. Most often, the same/similar items can be seen in different stores.
I find that bargaining is what makes the shopping experience more fun and exciting. Nothing quite like scoring an item at a good bargain!
Occasionally, the Husband and I love to walk separately and we learnt that the store owners tend to give a discount if the Husband asked for it when I'm not by his side.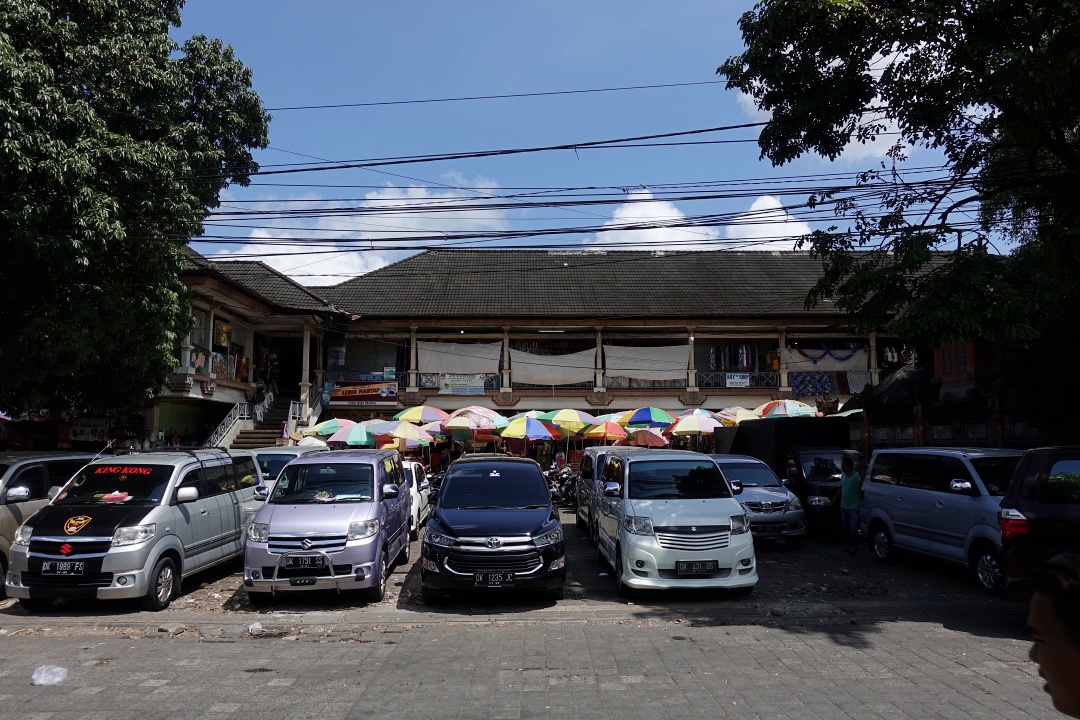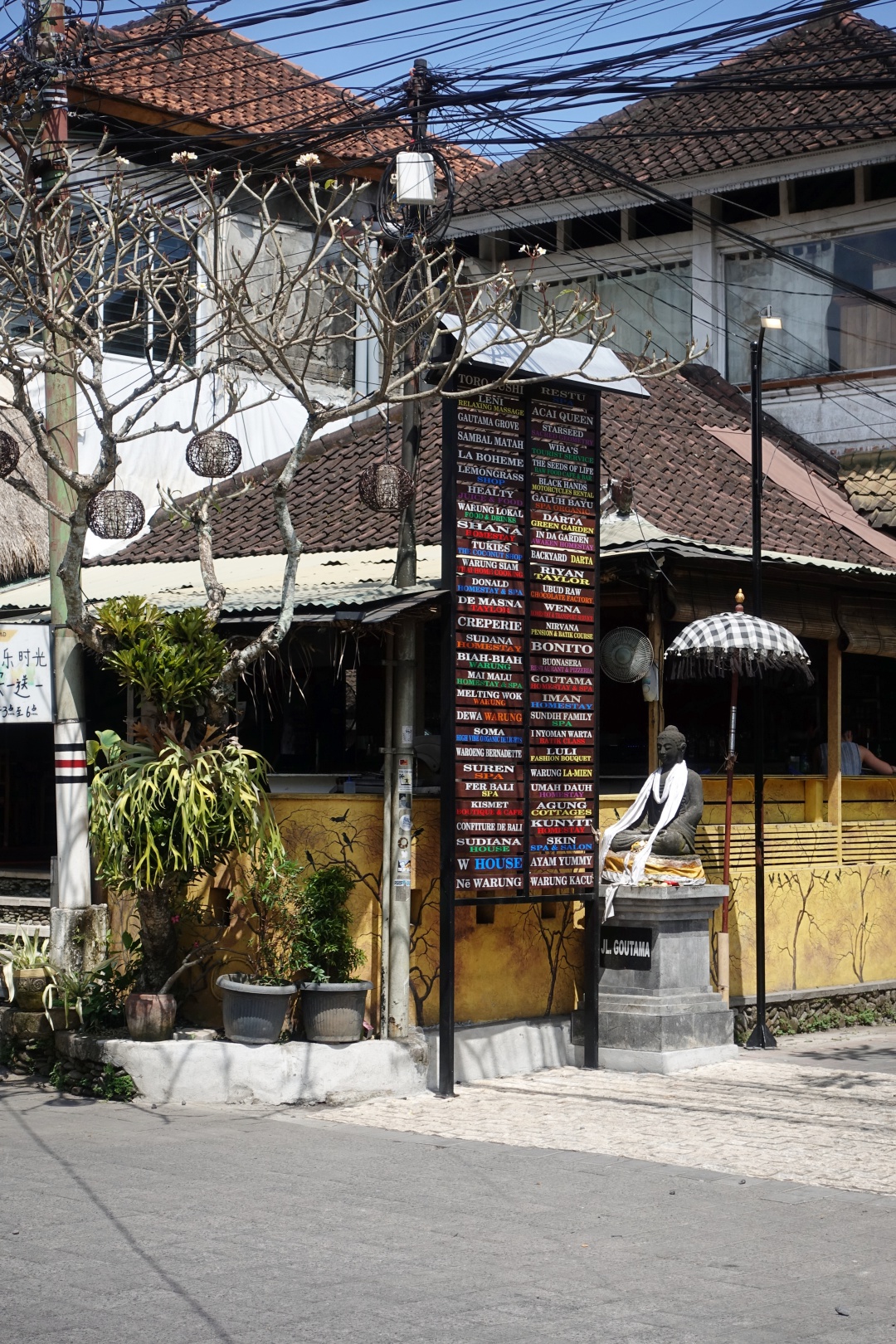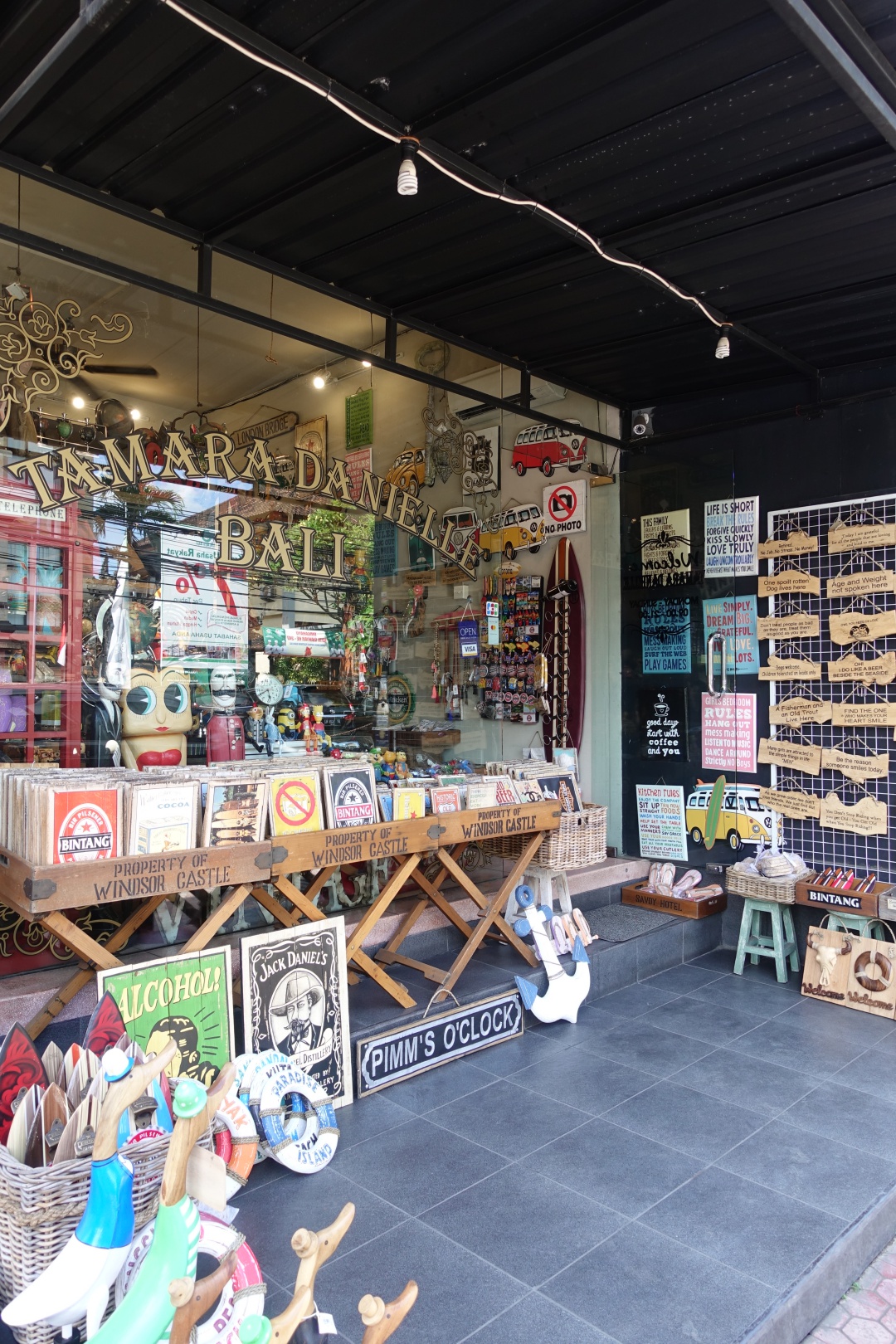 Unlike the stores in Ubud Market, there were also some stores along the street have fixed price for their items. (Such as the store above. I believe they have signage put up near their cash register.) So just take a look around. Perhaps the best way is to notice how others are paying. If you see someone bargaining on the price and the store owners are willing to give a discount, then you can probably do the same.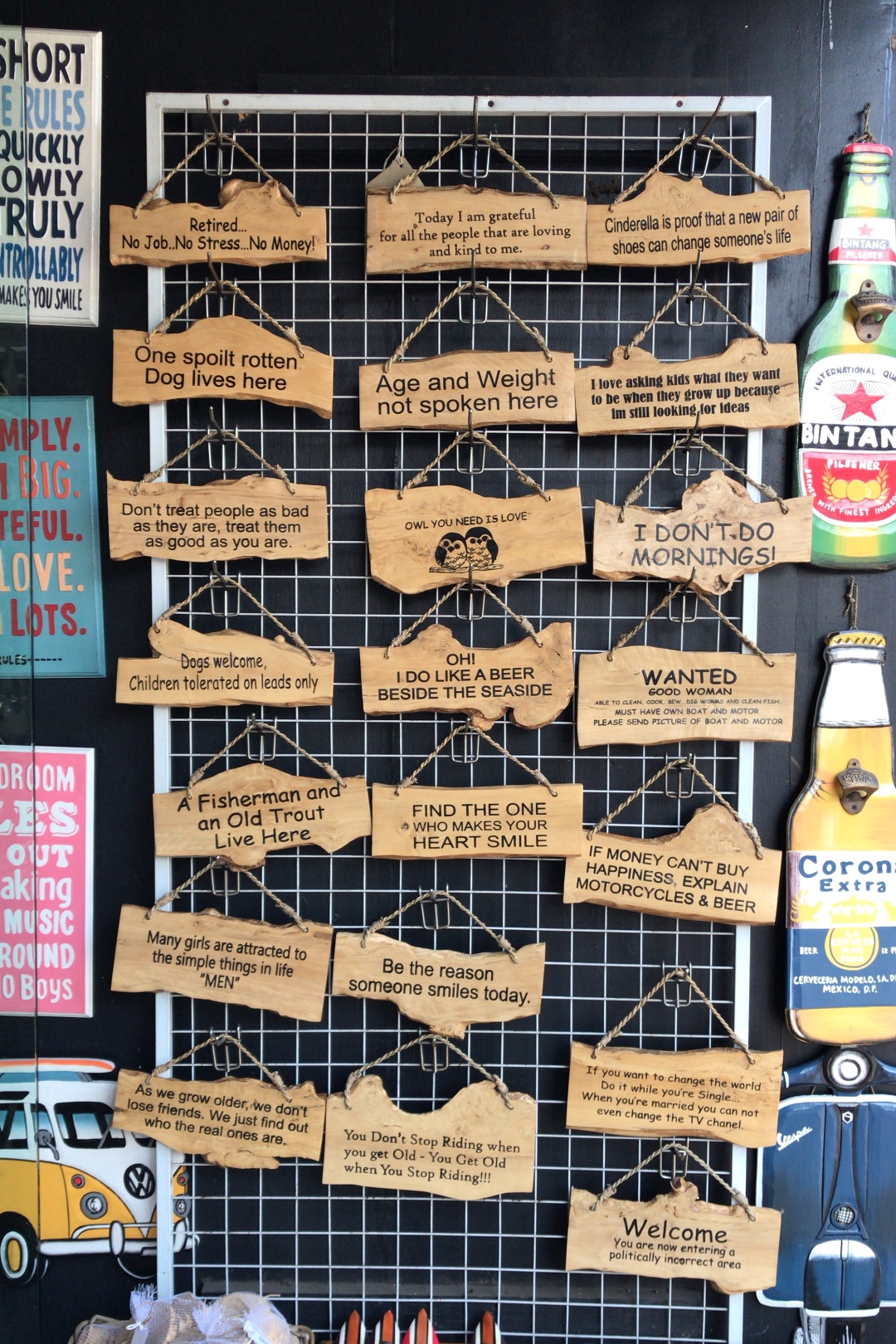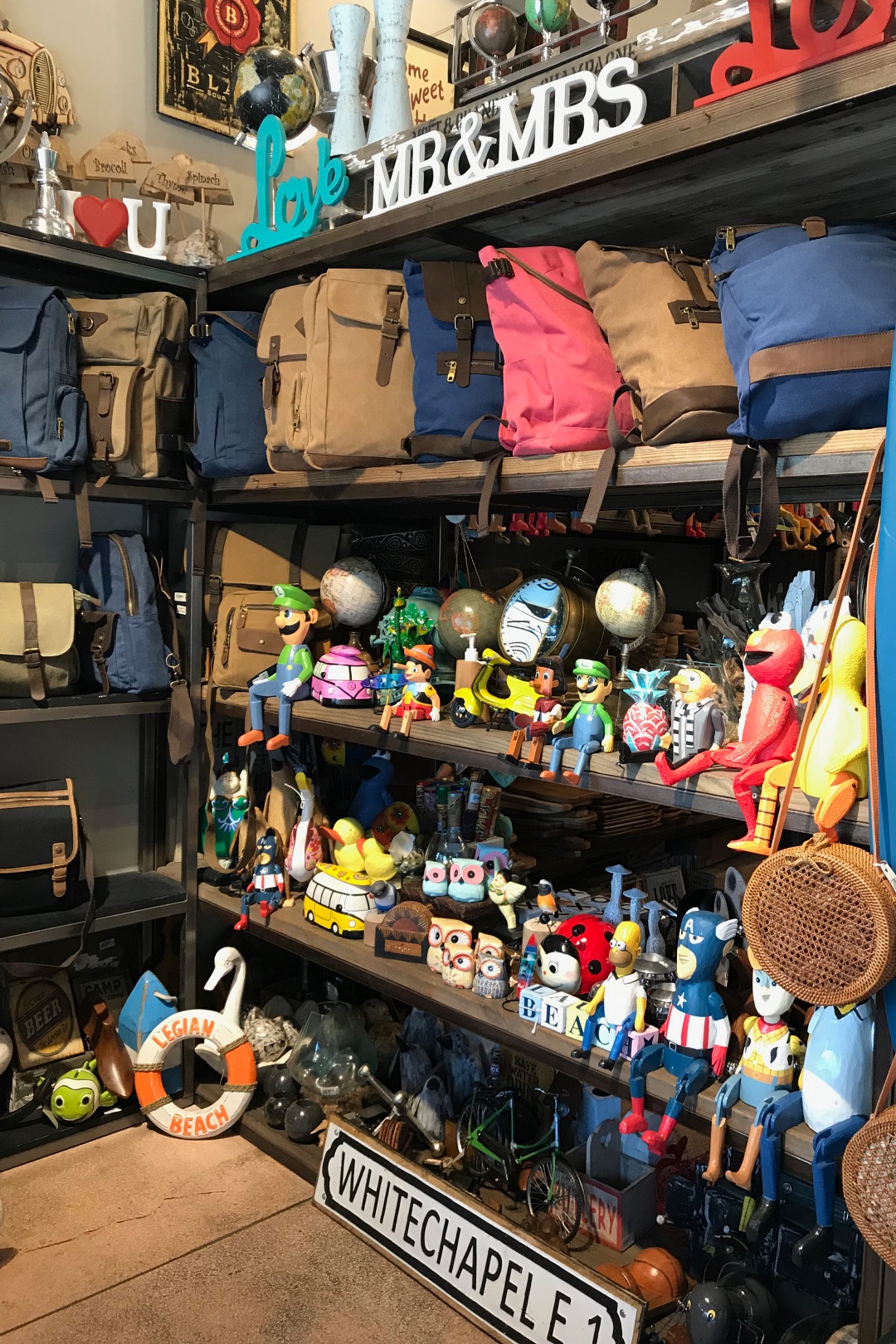 This particular store that we went into were full of quirky knickknack. Worth taking a look if you're looking at adding some affordable decoration to your home.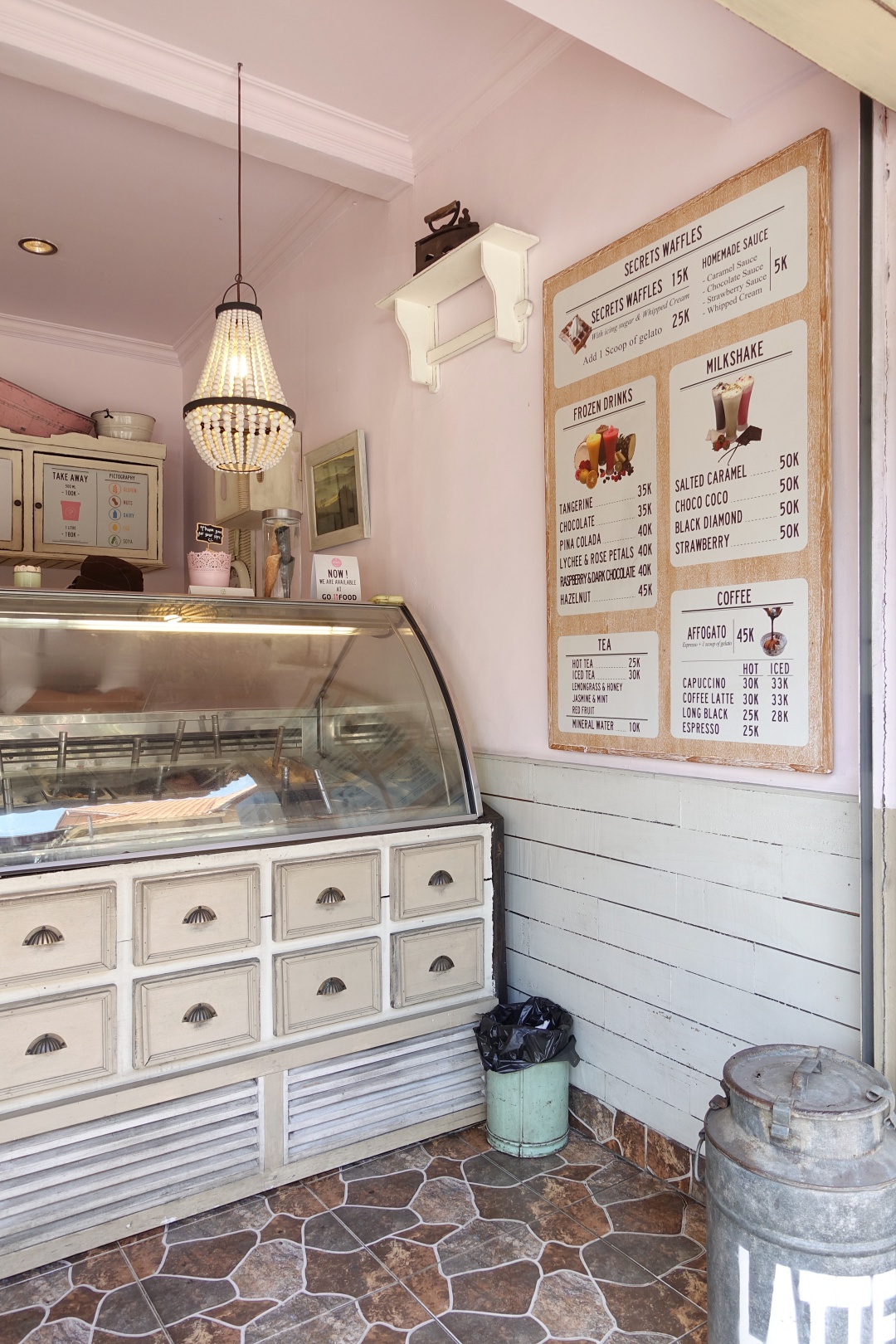 Took a break from shopping by having some gelato. Perfect under the warm weather.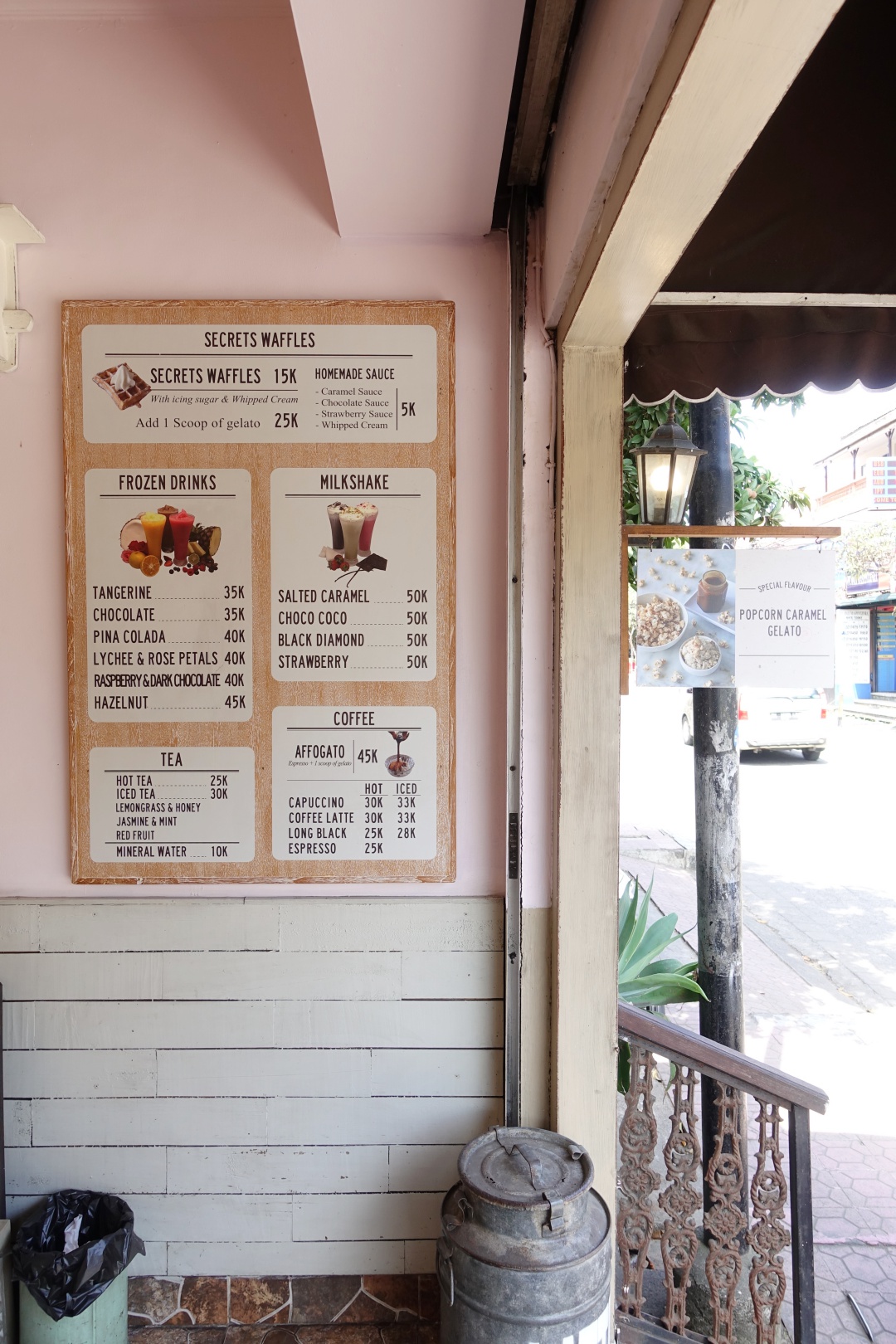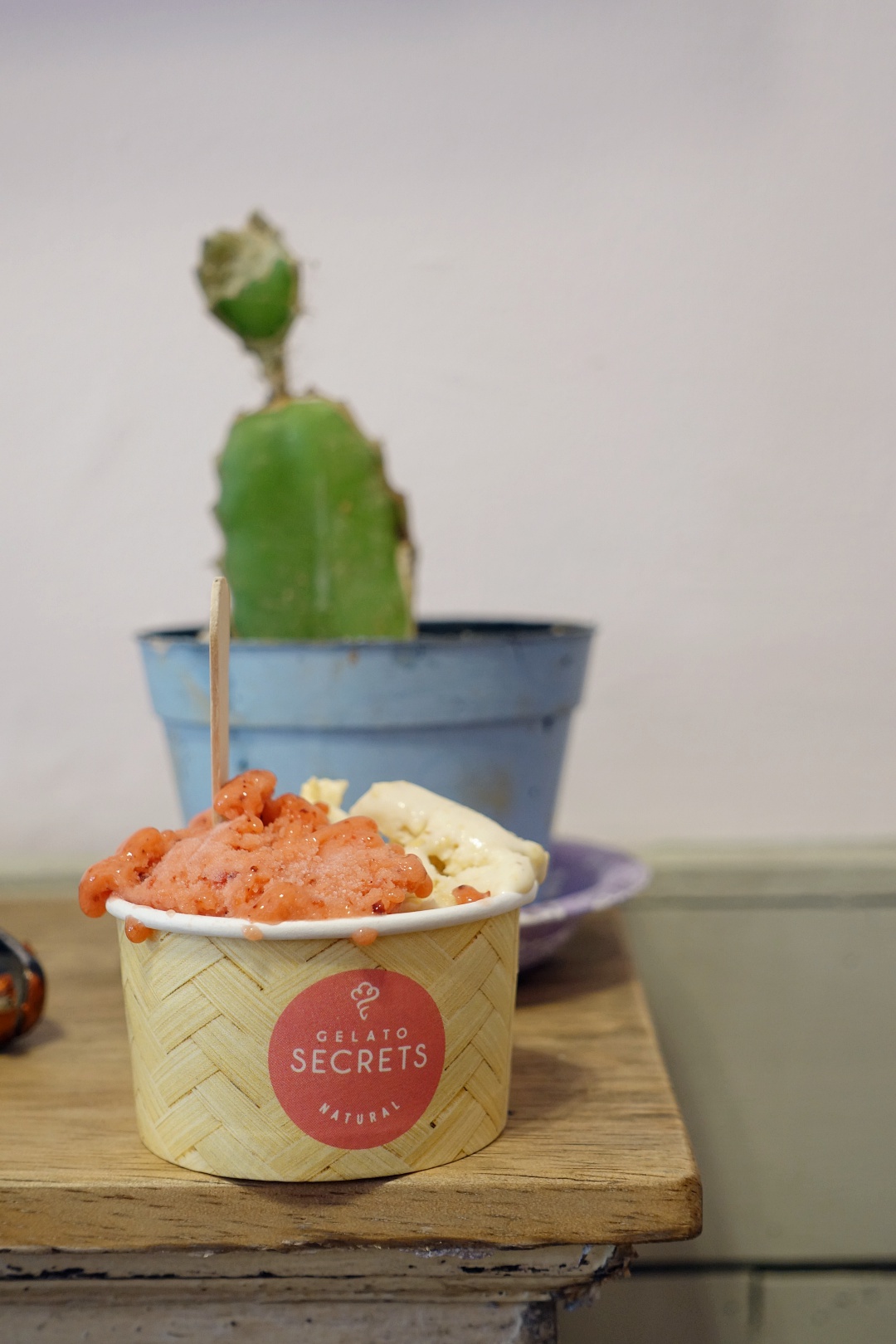 Clear Cafe, Ubud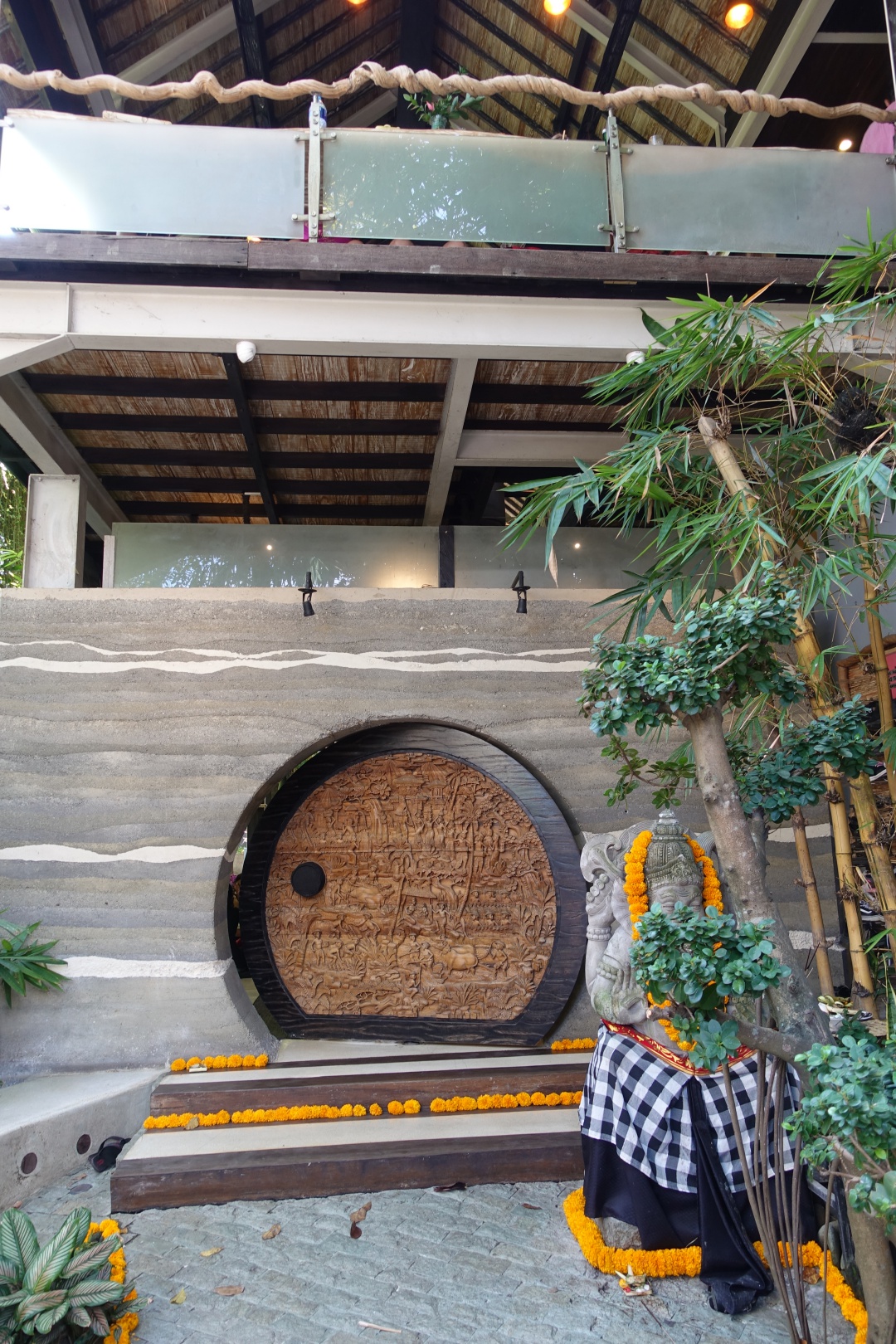 Later in the day, we also passed by one beautiful restaurant in Ubud. The only reason we noticed it was a restaurant was when we saw people coming out of the swing door. We got intrigued by the look of the door and was curious about the interior so we decided to go in for some drinks.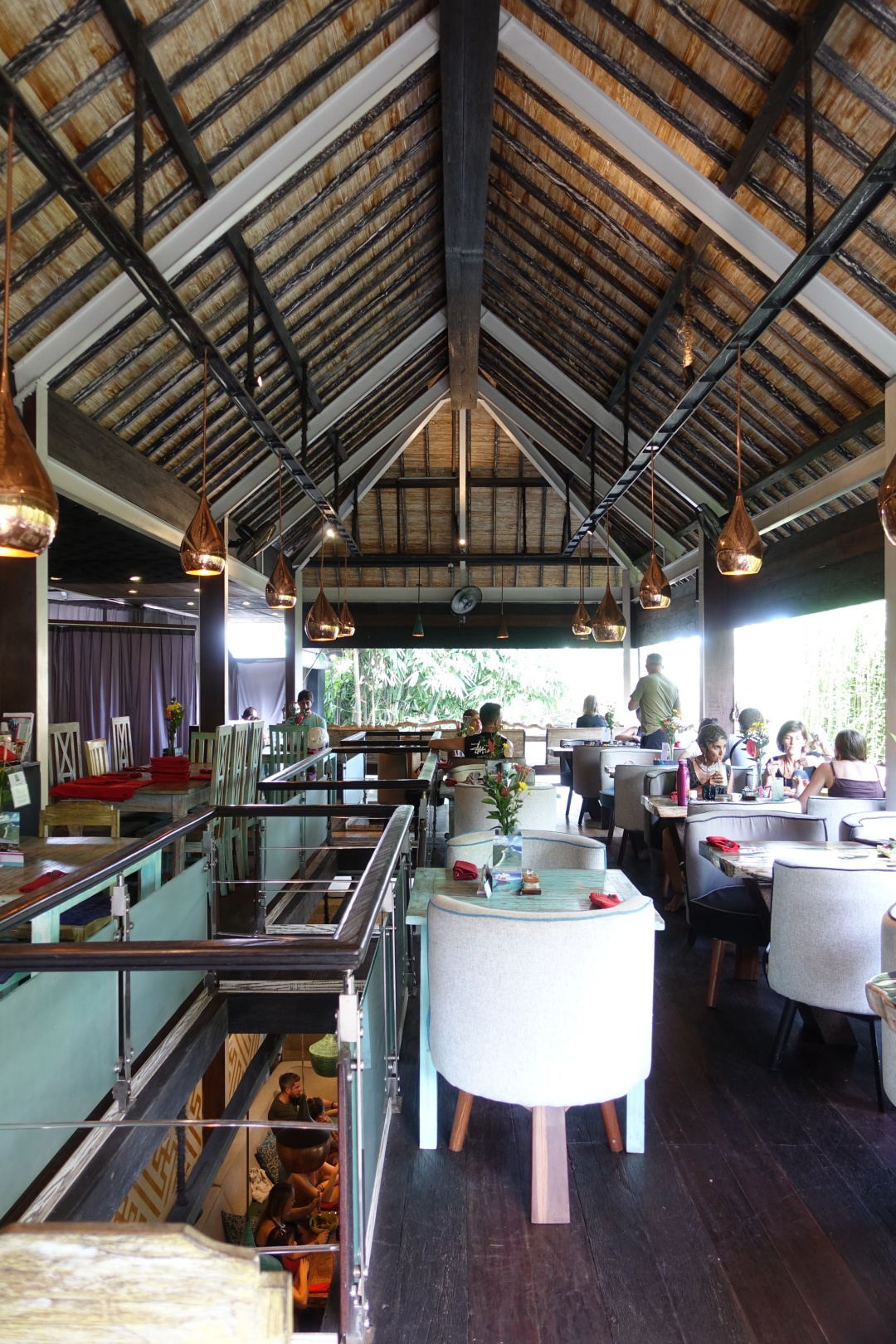 Before going in, we were told to remove our footwear at the entrance. The staff provided us with a tag for our shoes, and we were supposed to exchange the tag for our shoes before leaving.
Quite surprised to see that almost the entire level one was full. We ended up going up to level 2 and got a table there. Level one was much cosier, while the upper level was a lot brighter with plenty of natural light shining in.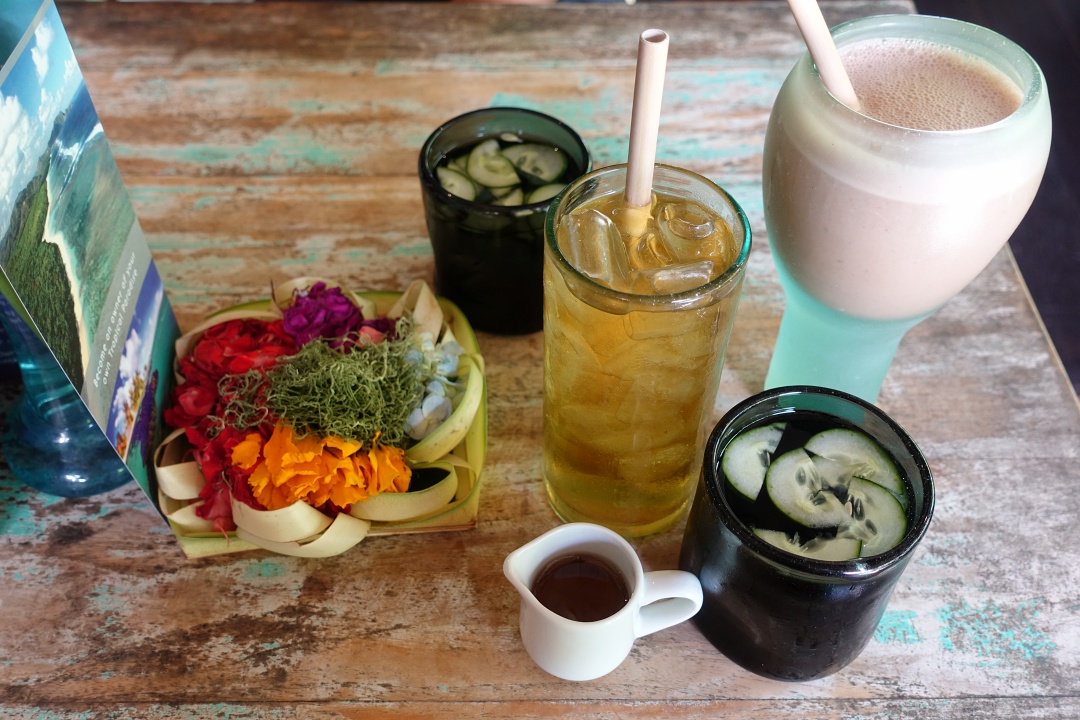 At Clear Cafe, they pride themselves at using all natural ingredients from local Balinese farmers. There were also options for vegetarian, vegan, nut free, etc.
There was honestly quite a good selection of food and drinks on the menu, ranging from eggs and pancakes for breakfast, to Indonesia, Thailand and even Middle East cuisine for lunch and dinner.
With so many options available, we were spoiled for choice.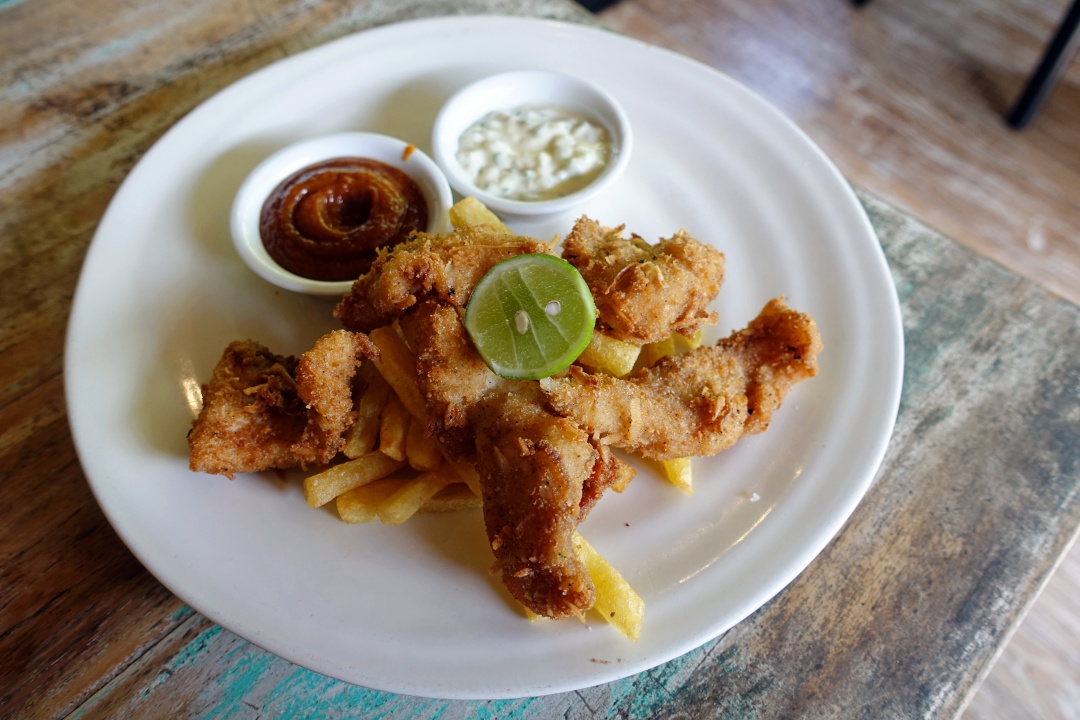 And guess what we ordered in the end? The good old Fish and Chips!
To be honest, we only wanted to munch on something while sipping on our drinks. Hence, we decided to order something that was good for sharing.
Aside from food, I believe there was also a spa / wellness salon located on level 2. Quite interesting and different from other cafes.
Clear Cafe
Jl. Hanoman No.8, Ubud, Kabupaten Gianyar, Bali 80571, Indonesia
Tel: +62 878-6219-7585
Opening Hours: 08:00 – 23:00 (Last order 22:00)
Website: https://clearcafebali.com
---
Continue to walk around Ubud after our short break at Clear Cafe.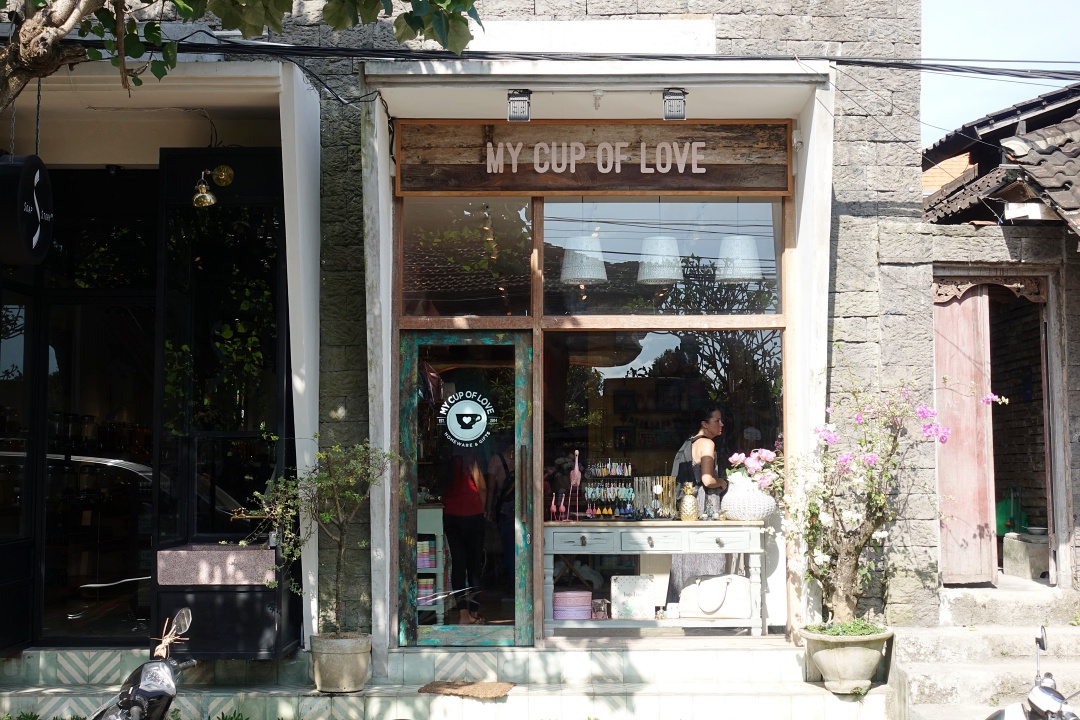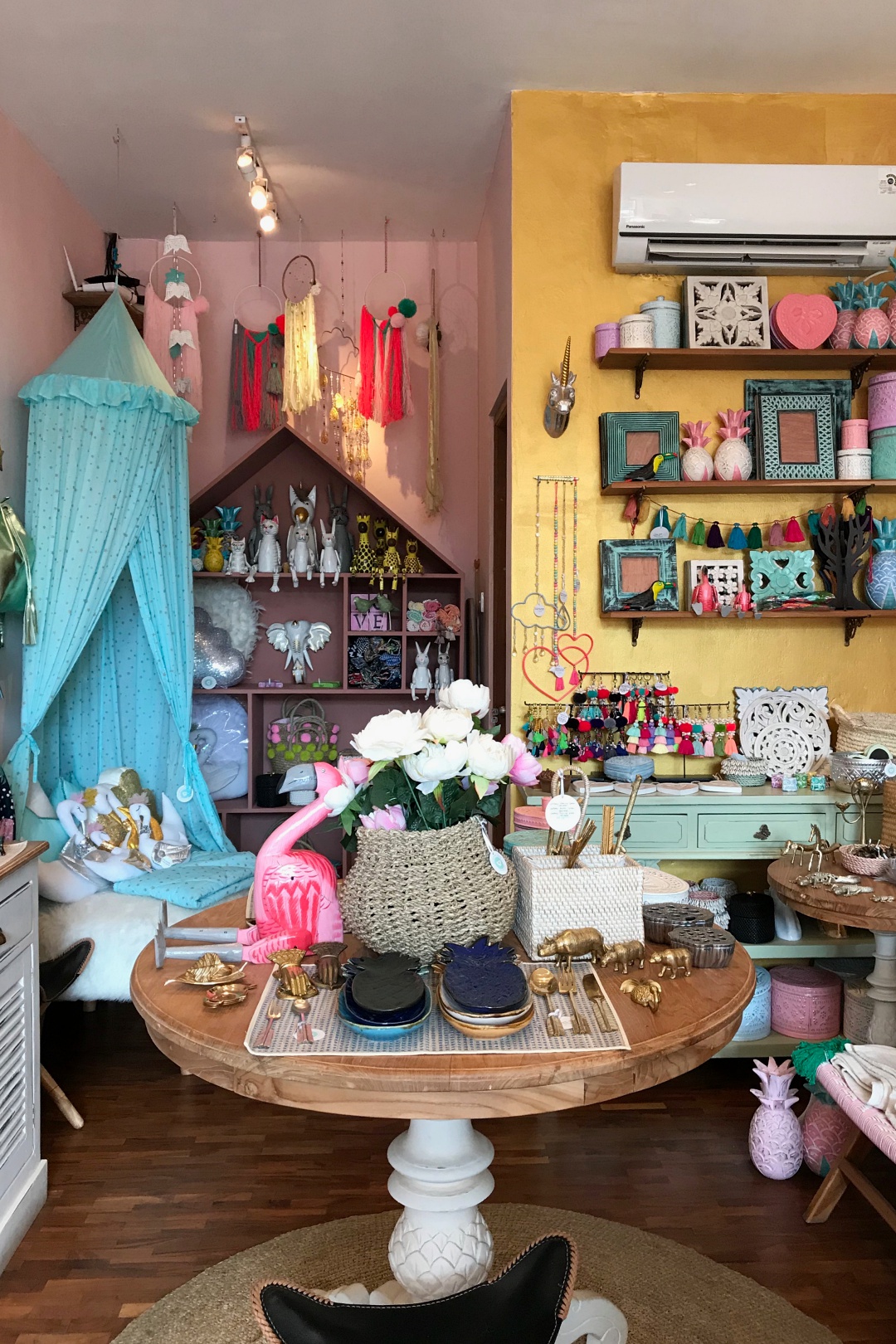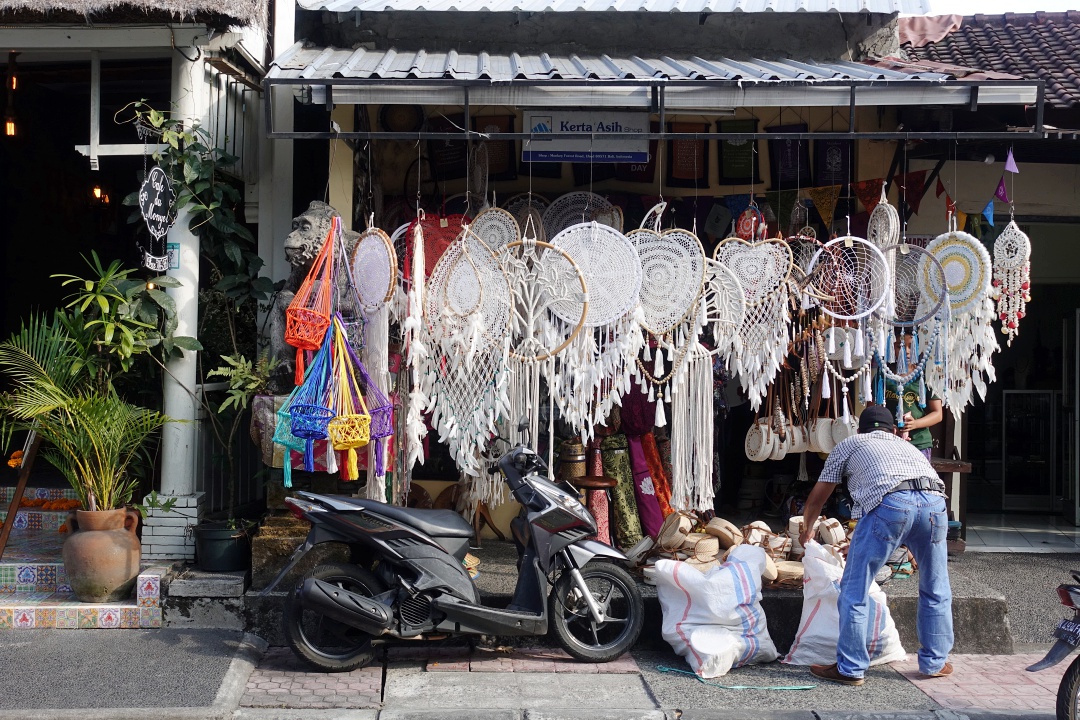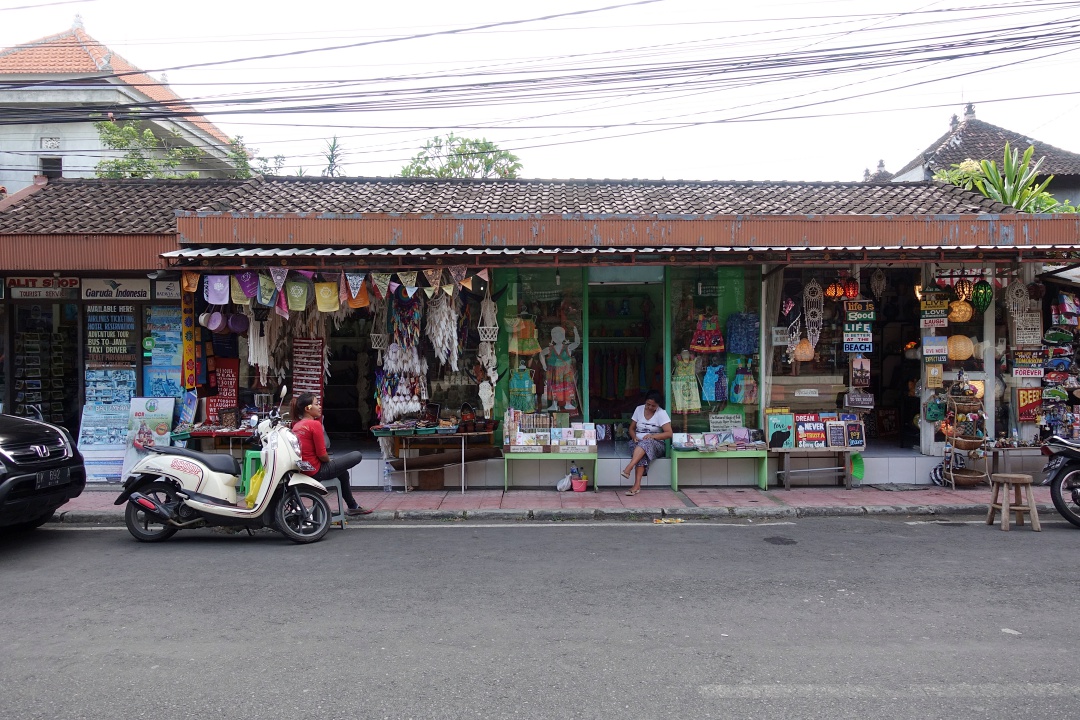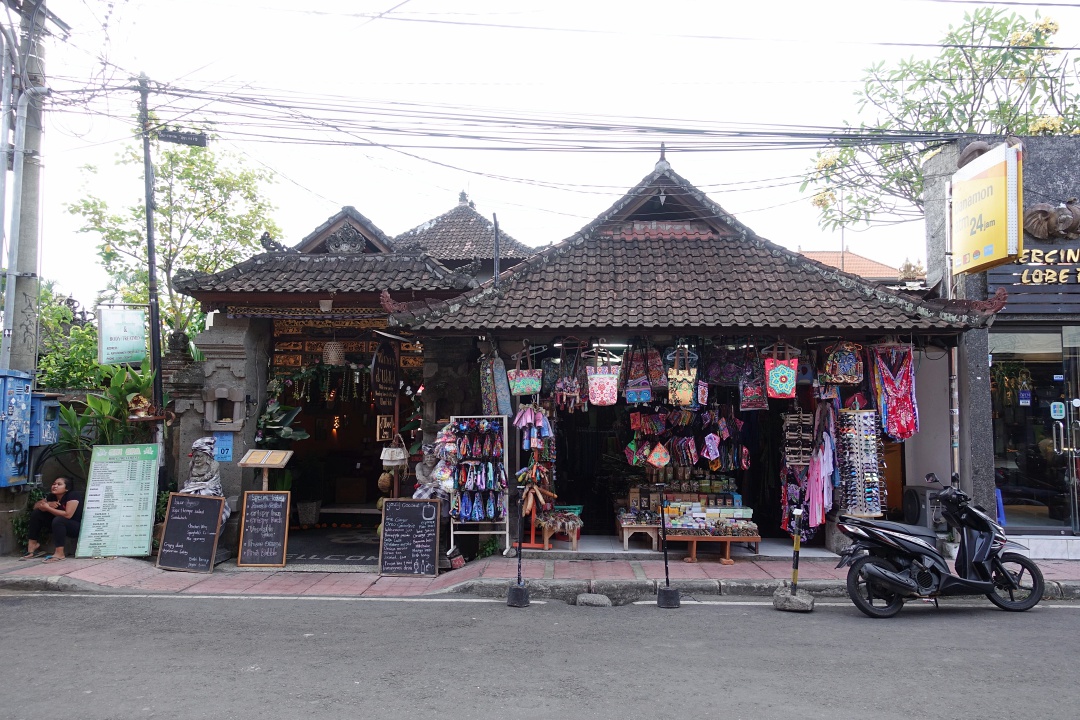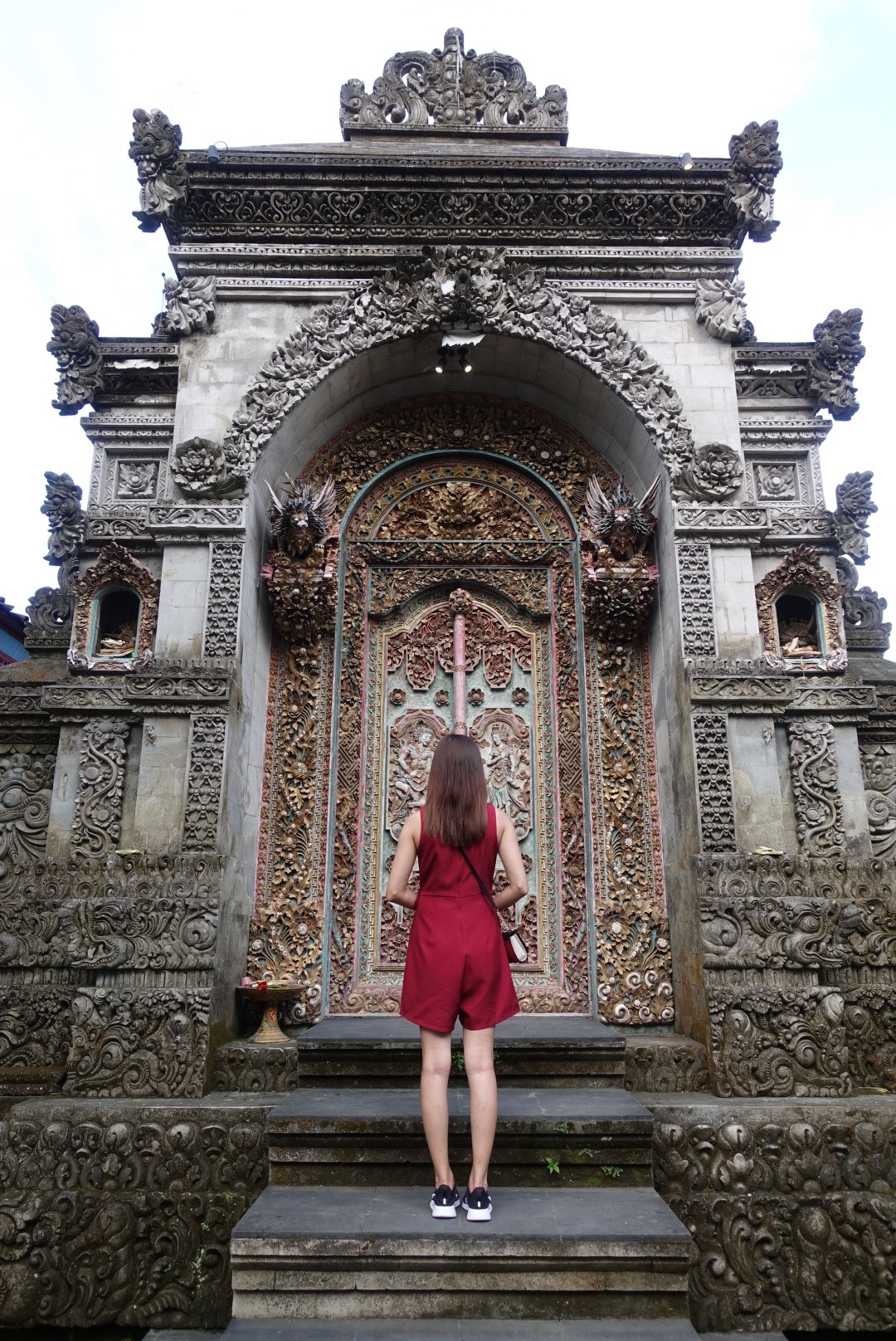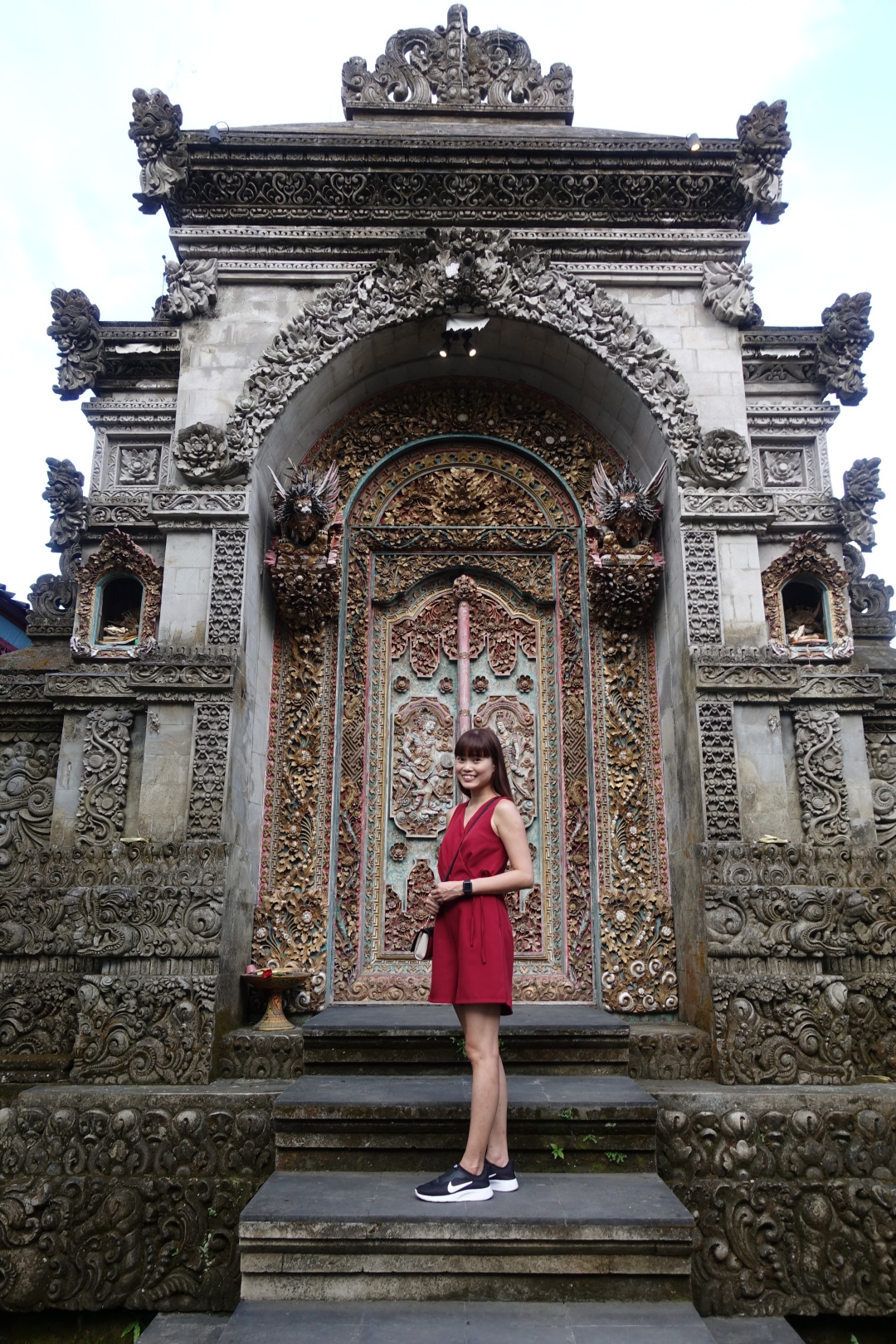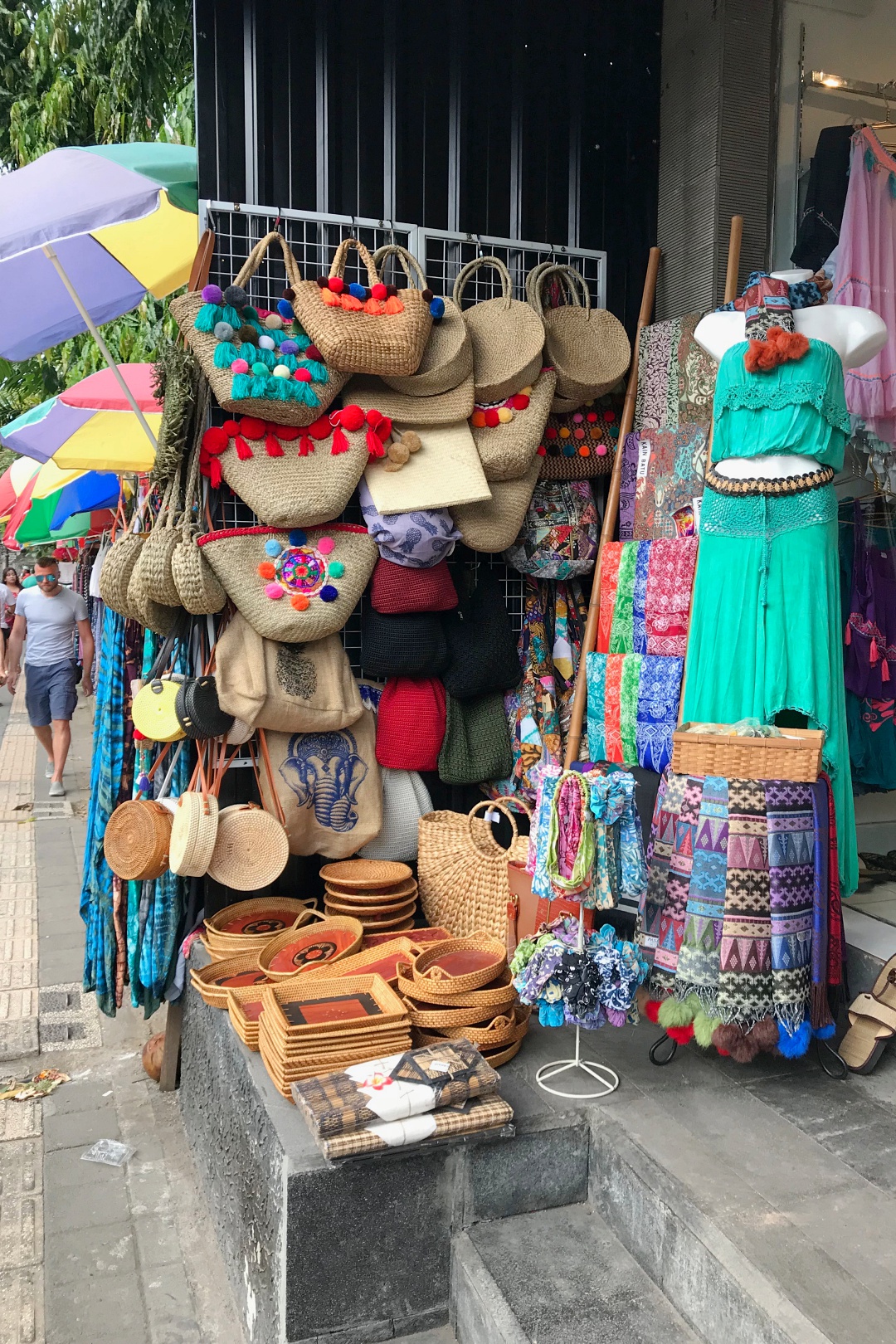 I believed we only left Ubud at around 17:00 or 18:00. Same as the day before, we called for a Grab to take us back to Alila Ubud. It was fairly easy to get transportation since we were in the heart of Ubud.
---
Later at night, we went down to the Plantation Restaurant at Alila Ubud for a late dinner. I believed we were there at nearly 21:00?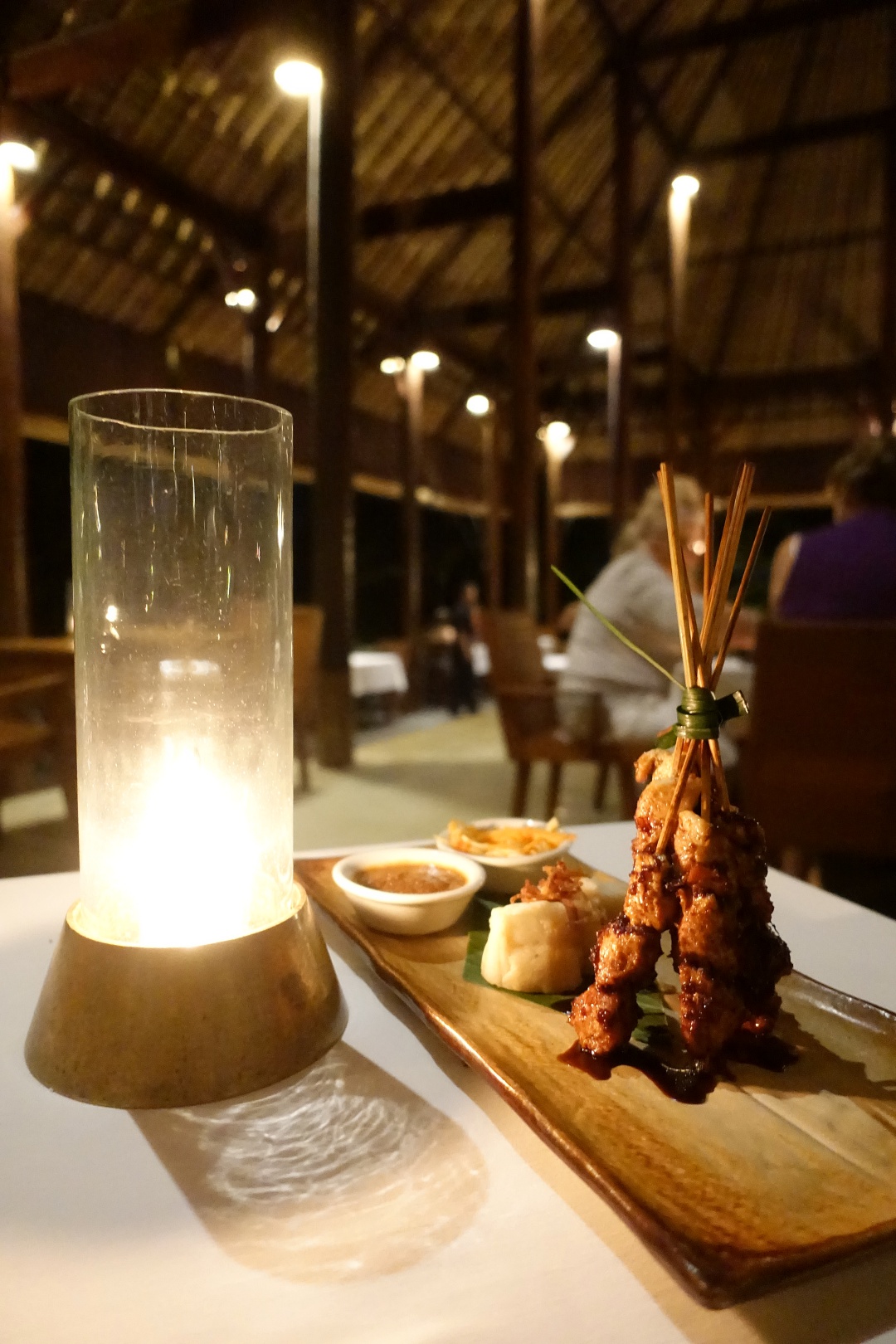 I ordered the Sate Campur again.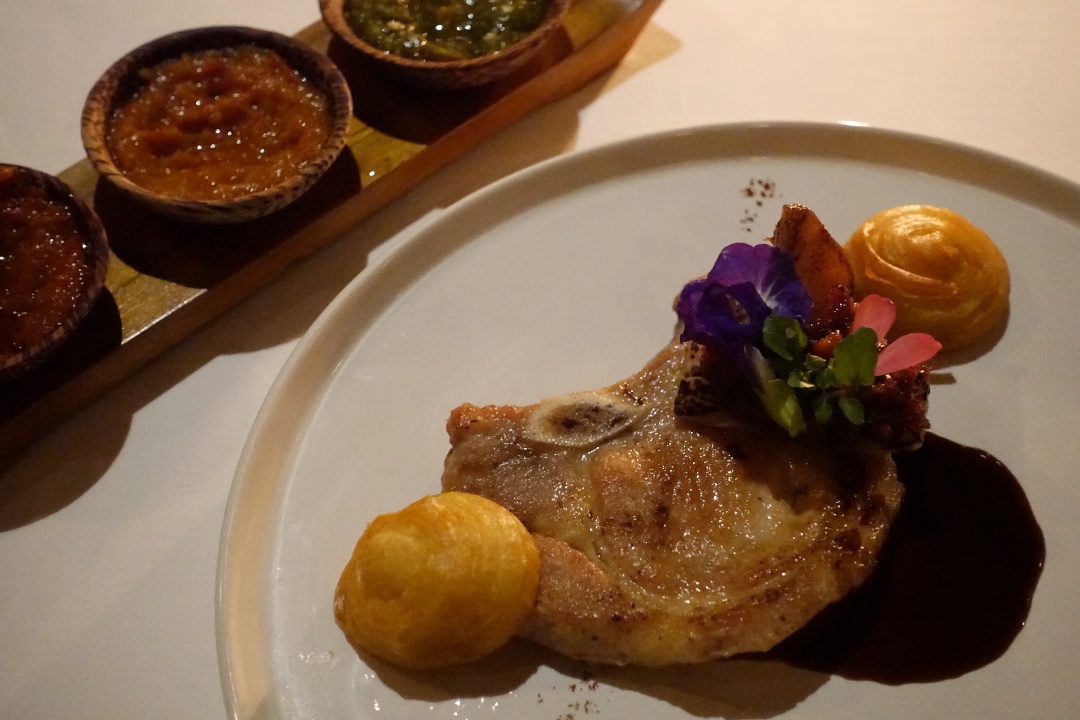 While the Husband ordered the Pork Chop.
Even before coming to Alila Ubud, he had been craving for the twice cooked pork chop. I ordered it the last time we visited Alila Ubud and really enjoyed it. We love it so much that we had been telling everyone to try it when they visit Alila Ubud.
However, having it again this time around, we thought that it fell short from expectation. It still tastes good, but just not as incredible as compared to the first time we had it. Slightly disappointed, especially since it had been on the back of the Husband mind all this time.
Overall, still a good dinner. It was also our final night in Alila Ubud, before moving to Alila Villas Uluwatu the following day.