Day 4 in Osaka, we decided to head over to Kyoto for 2 nights!
It has been in our plan to head to Kyoto; hence we only booked three nights at APA Hotel Namba Ekihigashi. (Though I supposed, we could continue to stay in Osaka if we like to.) When it comes to travelling, we've always been very flexible in our plans. So although we did consider saving the hassle and just stay put in Osaka for eight days, we thought it would be nice to travel to Kyoto since they are both in the Kansai region. Plus, I really want to check out the famous bamboo forest and don on a kimono!
---
The first thing we did after we checked out the hotel was to get our hands on Rikuro's Cheese Cake!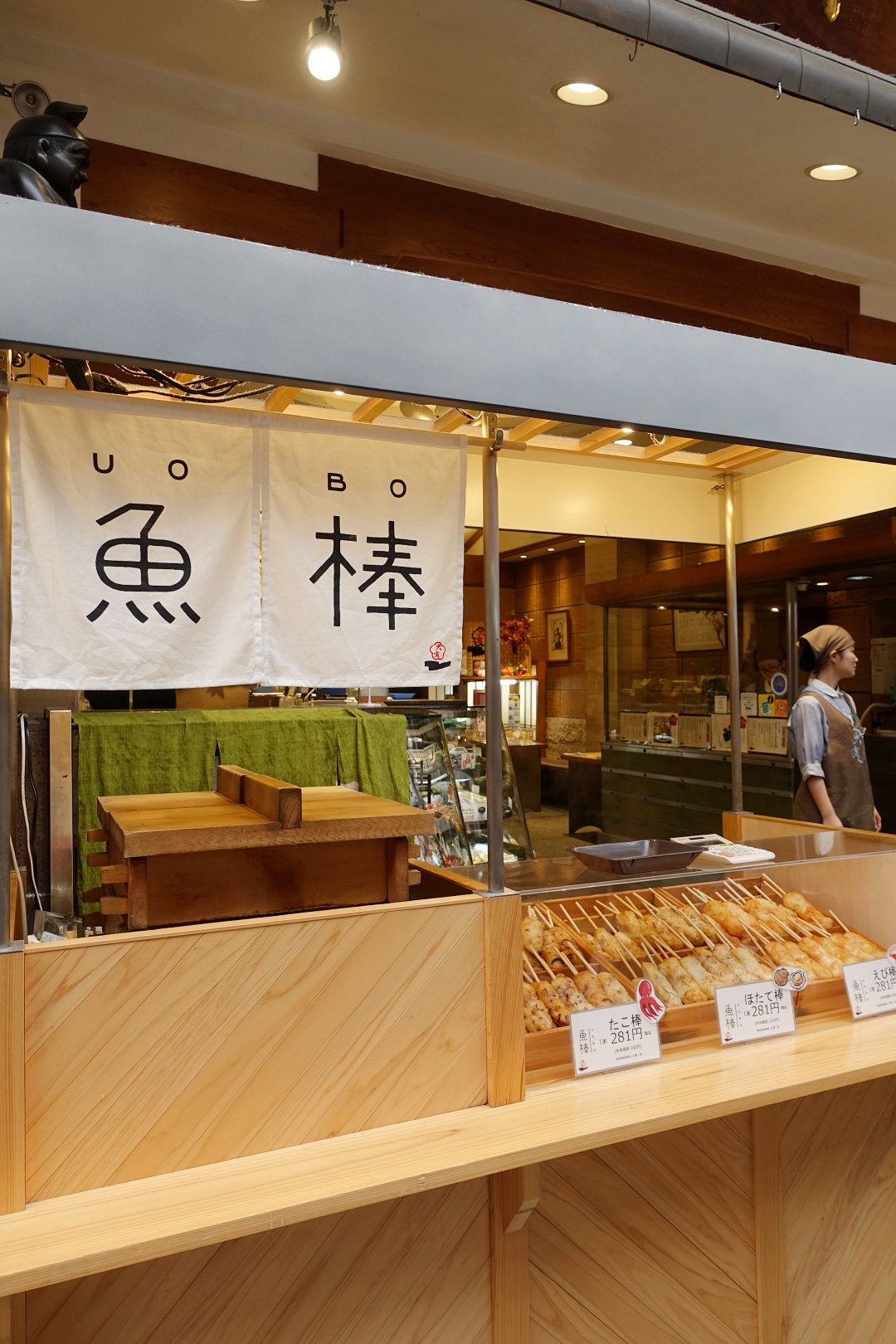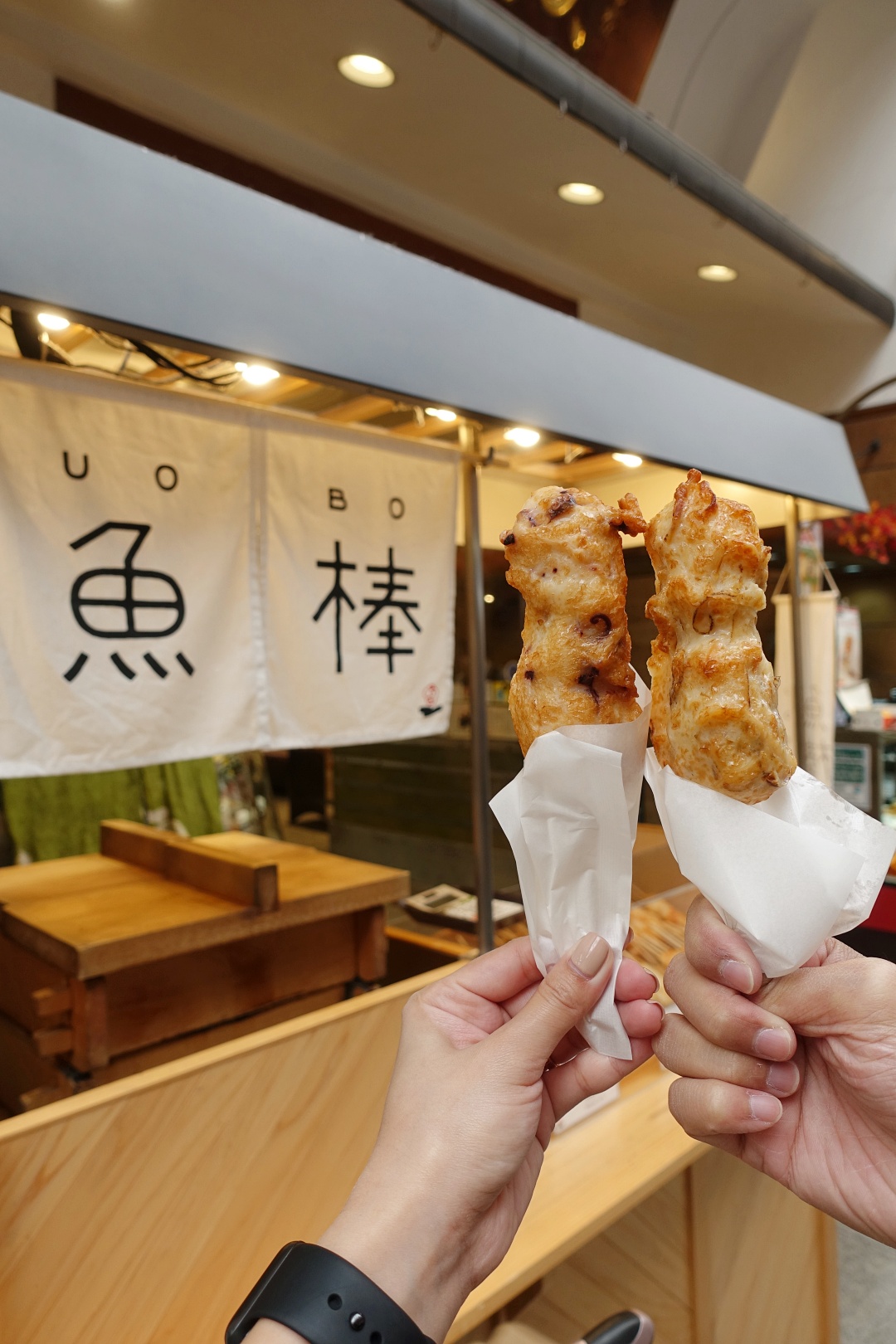 While walking to Rikuro's, we came across a booth selling these perfectly fried seafood skewers and decided to get one each to try. Got one squid and one scallop at JPY 281 each.
Had to gobble down the food while standing outside the stall since we were not supposed to eat while walking in Japan.
Rikuro's Cheese Cake
So happy to make it back to Rikuro's to get our cheesecake before we head over to Kyoto. Even though we could essentially get it when we return to Osaka after Kyoto, I decided not to leave it to chance. (There are only seven stores in Osaka.)
Each Rikuro's cheesecake is price at JPY 695 (inclusive of tax) and can be stored in the fridge for up to three days.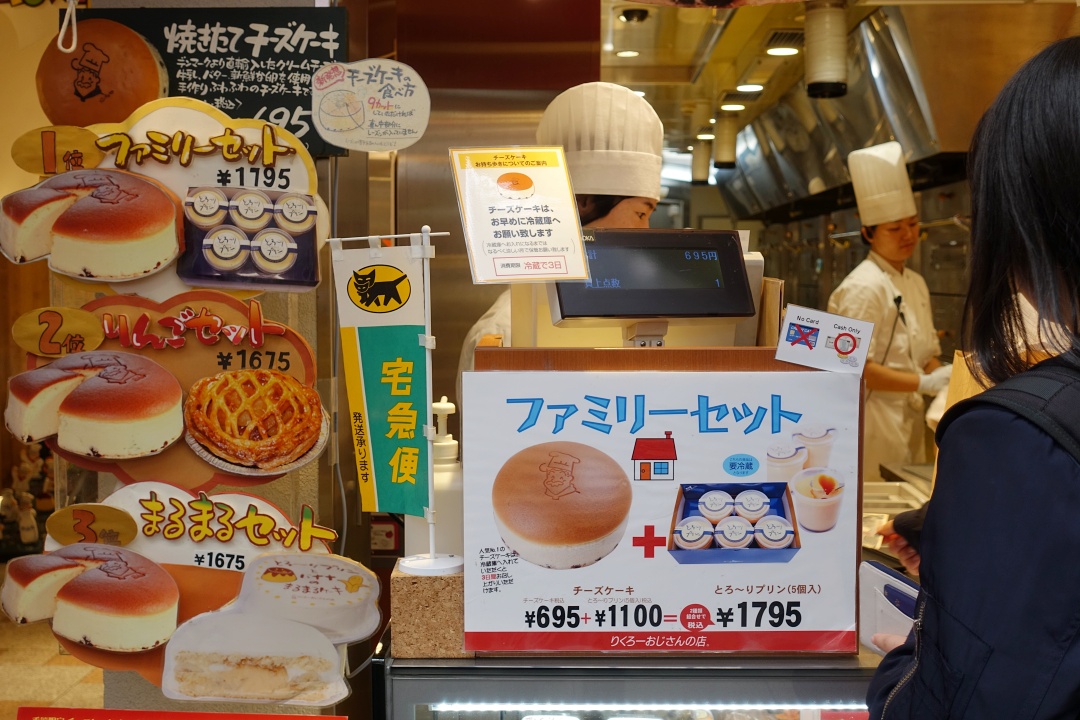 Aside from cheesecake, the shop also sells a couple of other pastry-like desserts, but we decided only to get the cheesecake.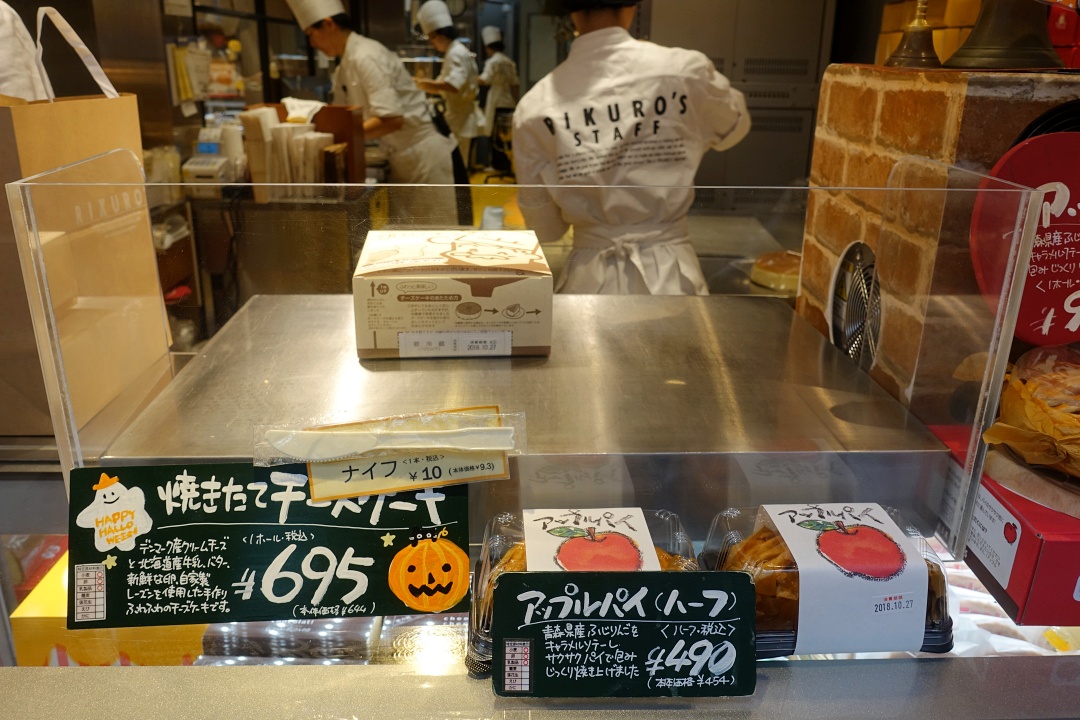 It was so satisfying to see the staff bringing out a fresh tray of jiggly cheesecakes and doing the hot stamping.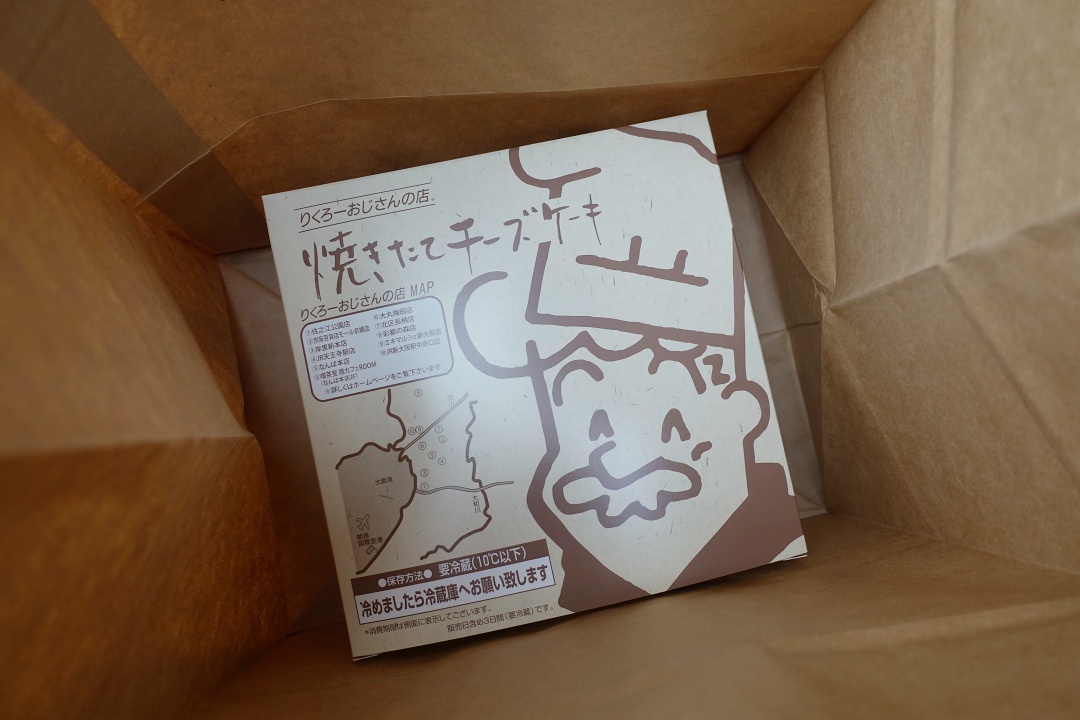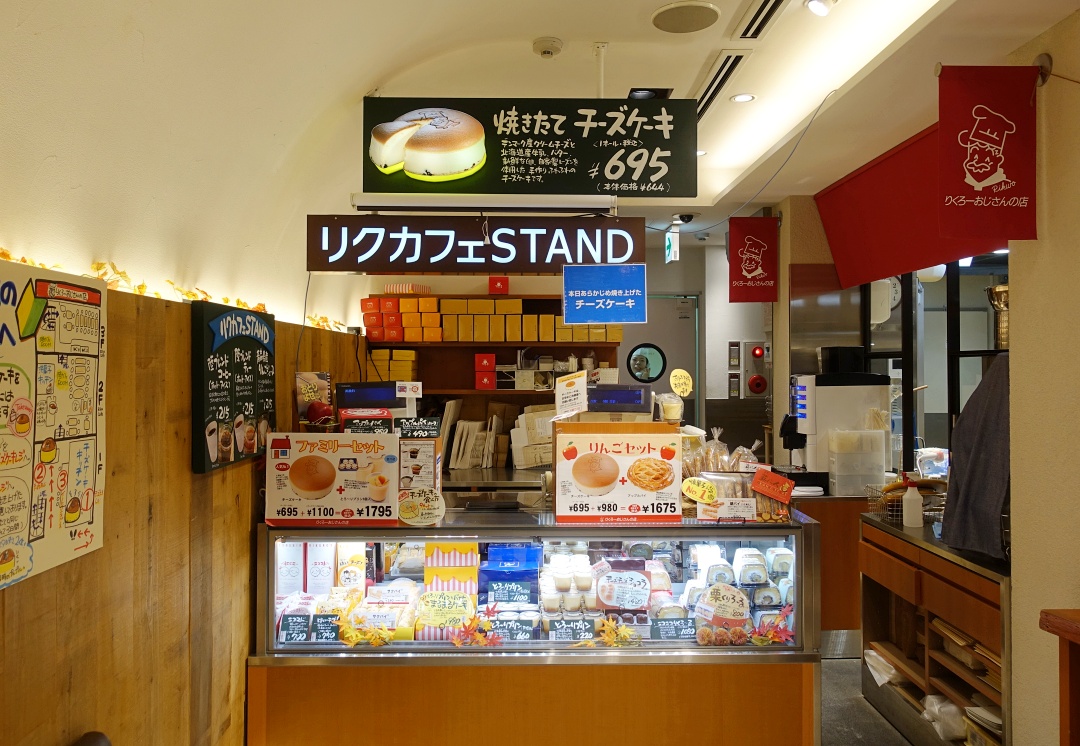 In addition to the counter at the front of the stall where one can purchase fresh out-of-the-oven cheesecake, there's also a second counter inside the shop that sell pre-cooled cheesecake.
To have the best experience, we decided to have ours on the spot. There's a dine-in corner at level 1 of the store where we could sit down and enjoy the cheesecake. Alternatively, there is also a cafe located on the second storey that offered freshly baked cheesecake, exclusive pastries and hand drip coffee.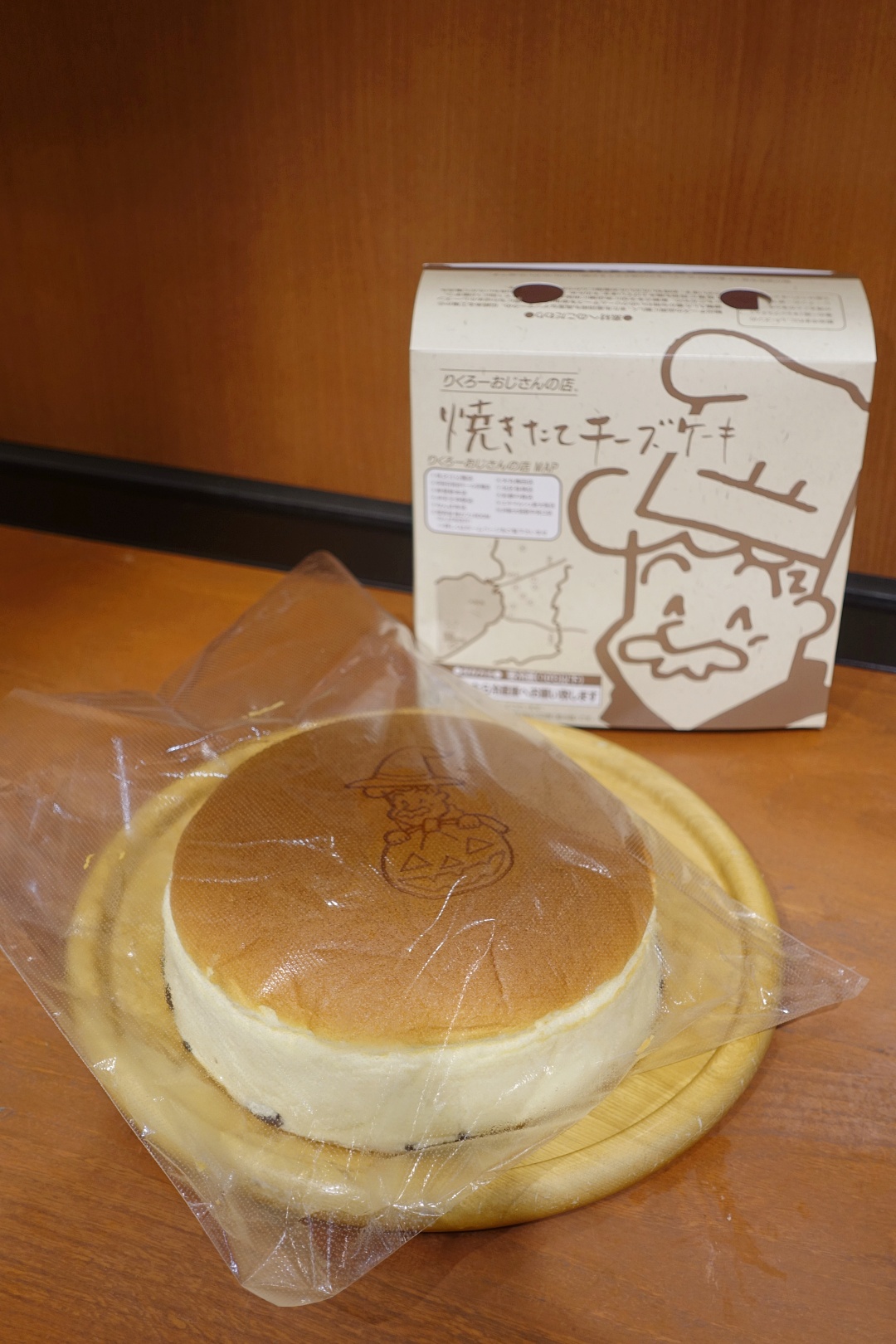 Look at that adorable Halloween-special stamping on the cheesecake!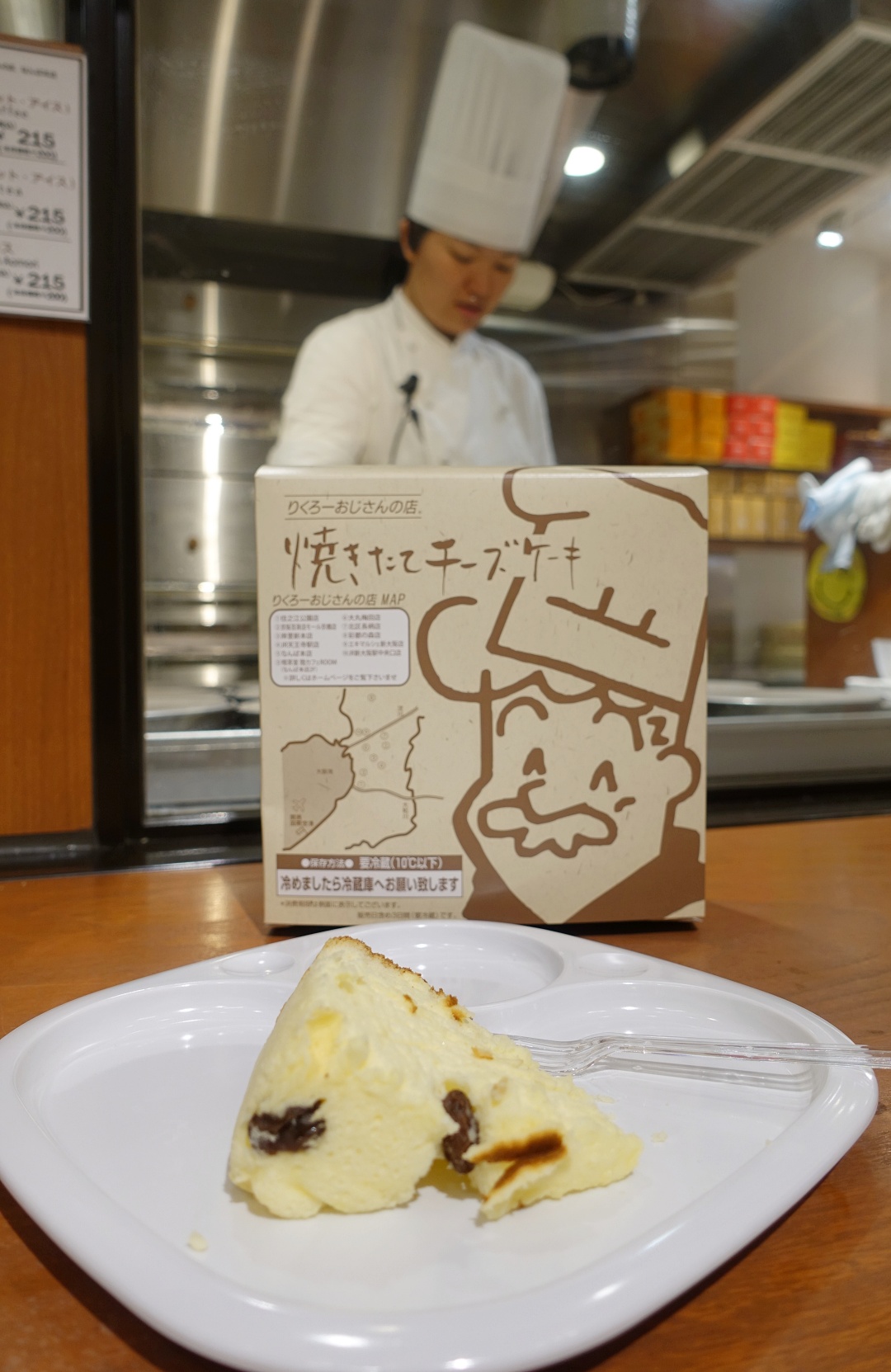 Knowing that we were having the cheesecake at the store, one of the staff actually brought us plates and forks.
To fully enjoy the soft fluffy texture of this cheesecake, I highly recommend to eat it immediately after purchase while the cheesecake is still warm. That way, you get to enjoy the melt-in-your-mouth texture of the cheesecake! (It would still taste good after it been cooled down, just that it won't be as exceptional.)
I thought it would be a pure plain cheesecake, but there are actually sweet raisins lined at the bottom of the cheesecake.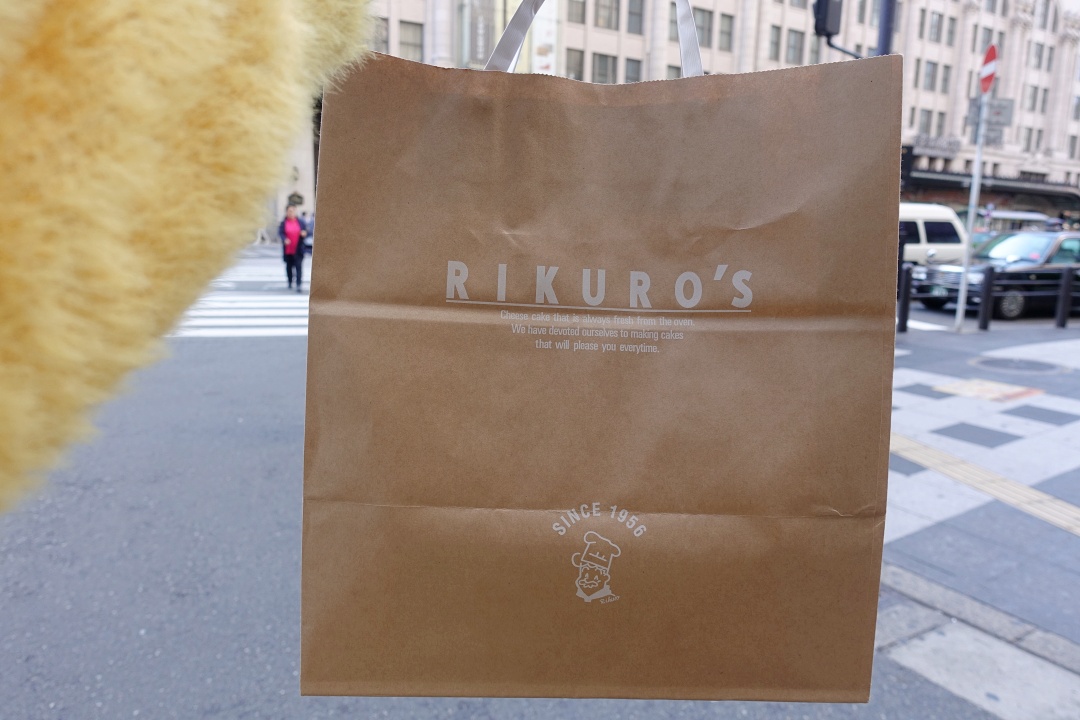 Packed up the remaining of our cheesecake and brought it with us to Kyoto.
Rikuro's Cheese Cake
Address: 3-2-28 Namba, Chuo-ku, Osaka-shi
Opening Hours: Daily, 09:30 – 21:30 *Close on January 1st.
---
Travelling from Osaka to Kyoto
Being our first time to Kyoto, I'm surprised by how fast and affordable it is to get from Osaka to Kyoto.
Osaka and Kyoto are neighbouring prefectures, and it takes as little as 15 minutes to get from one place to the other on the shinkansen and about 30 – 45 minutes by train.
For us, we took the Special Rapid train from JR Osaka Station, and the journey to JR Kyoto Station only took us 30 minutes and cost JPY 560. In addition to the relatively fast ride, there was no need for any transfers. It was a direct train service from Osaka Station to Kyoto Station.
There is also another option of taking the Limited Express train from Hankyu Umeda Station (next to JR Osaka Station) to Kawaramachi Station in Kyoto. That would take approximately 45 minutes and cost JPY 400.
As our accommodation in Kyoto was closer to JR Kyoto Station, we went with the first option instead.
Osaka Station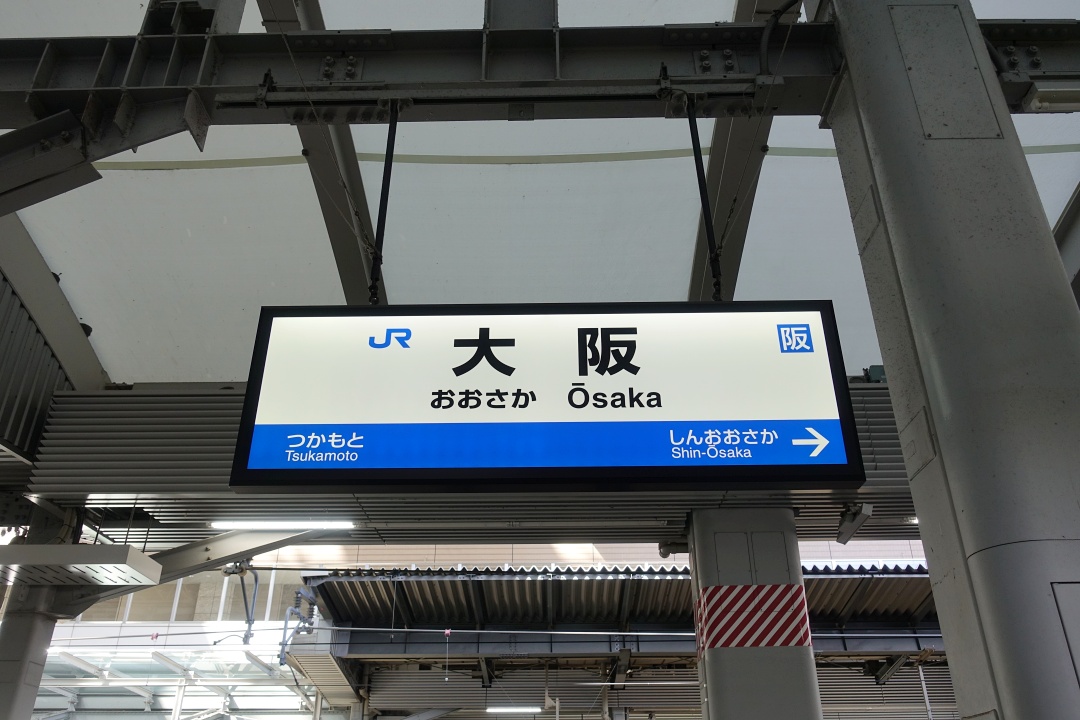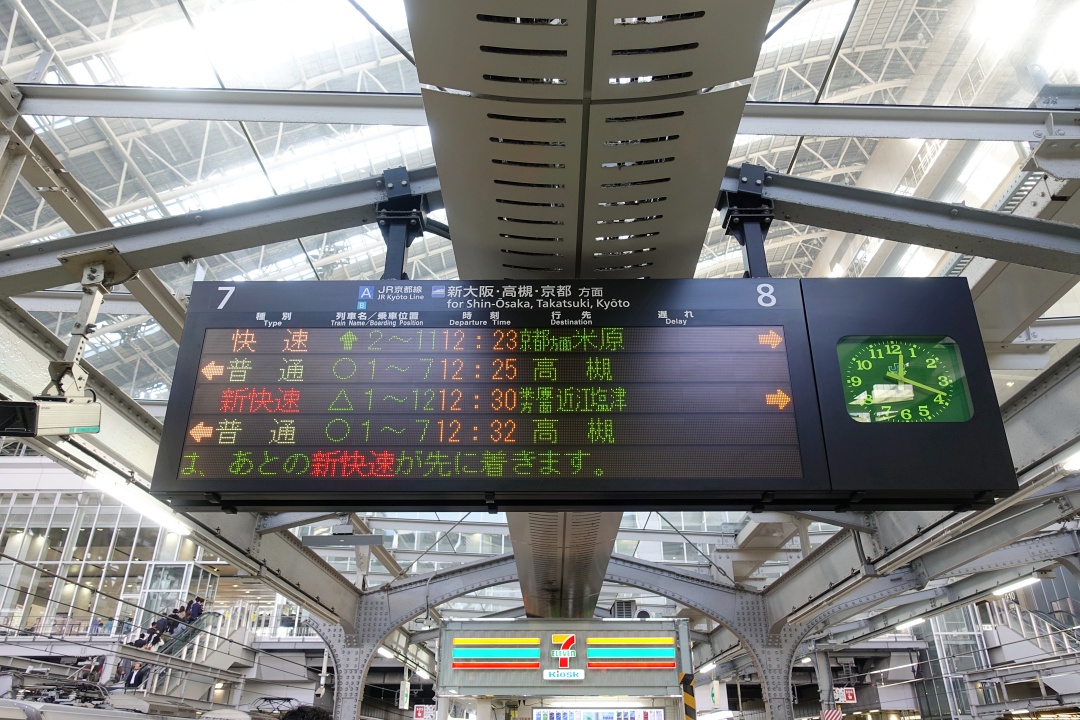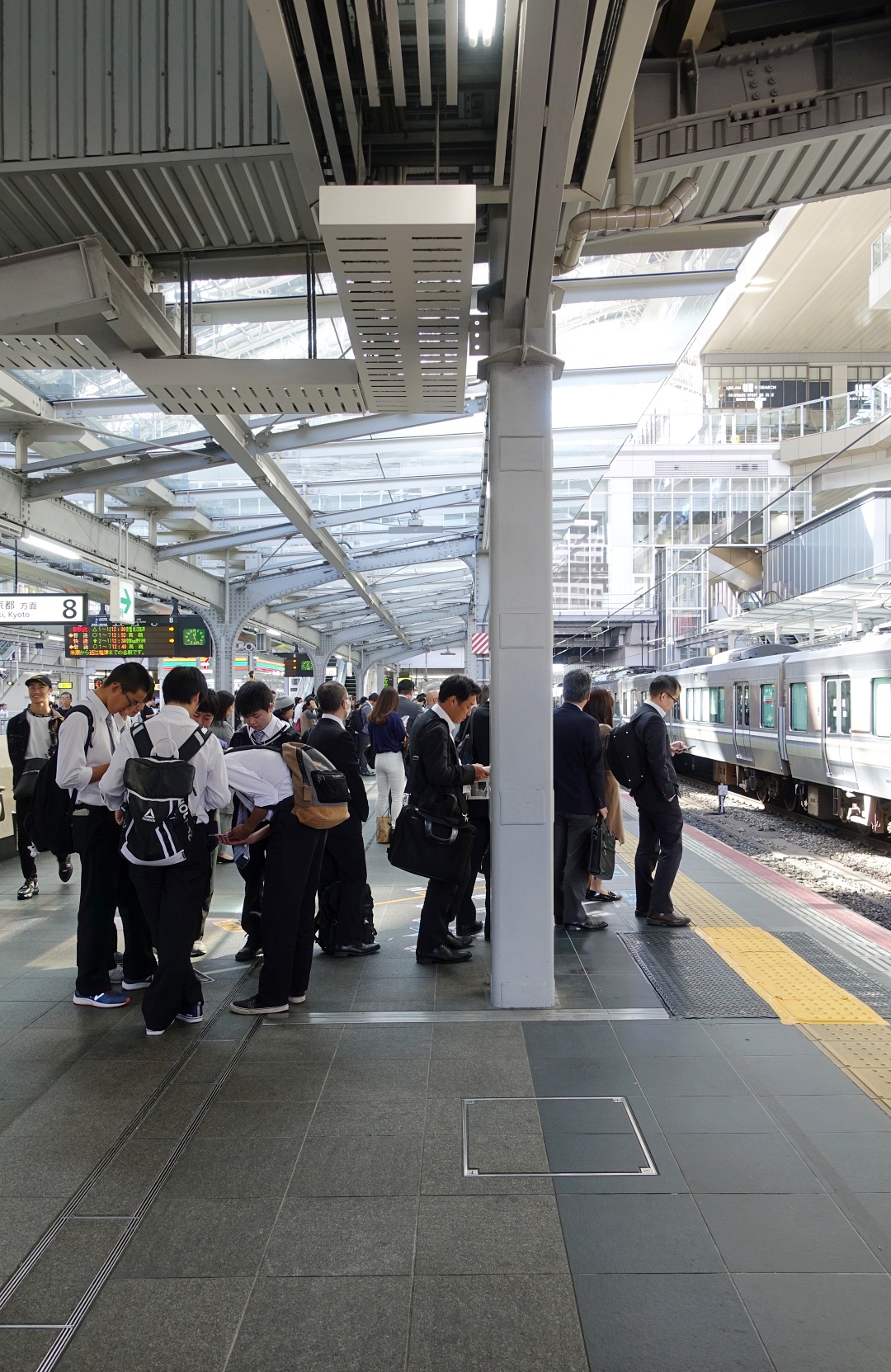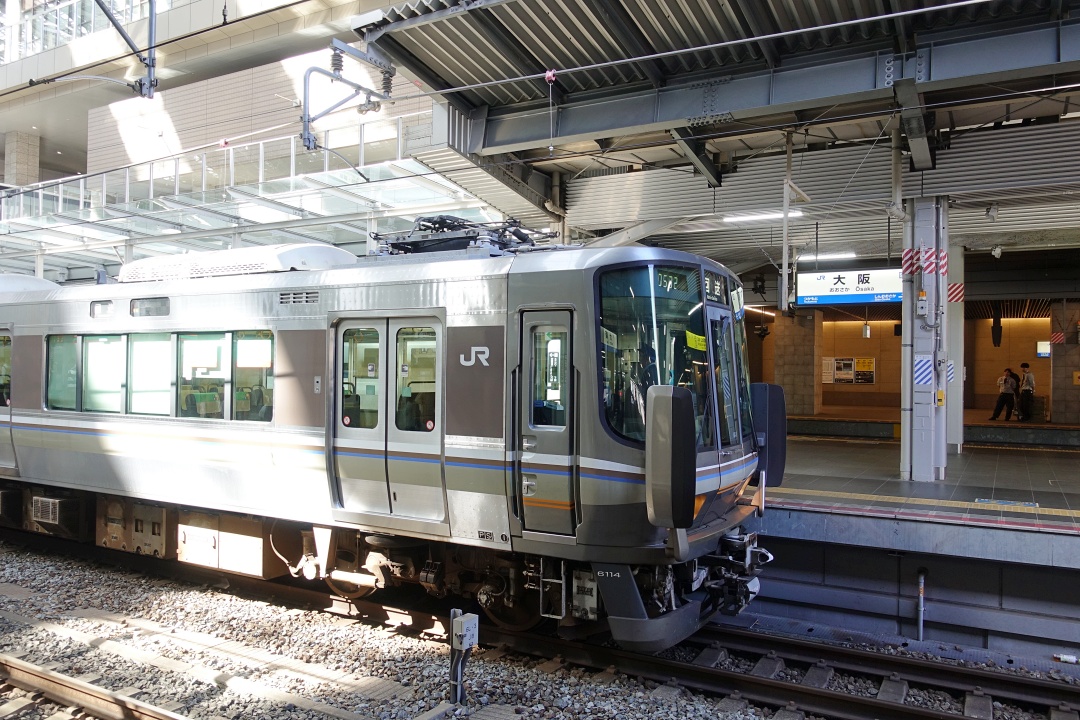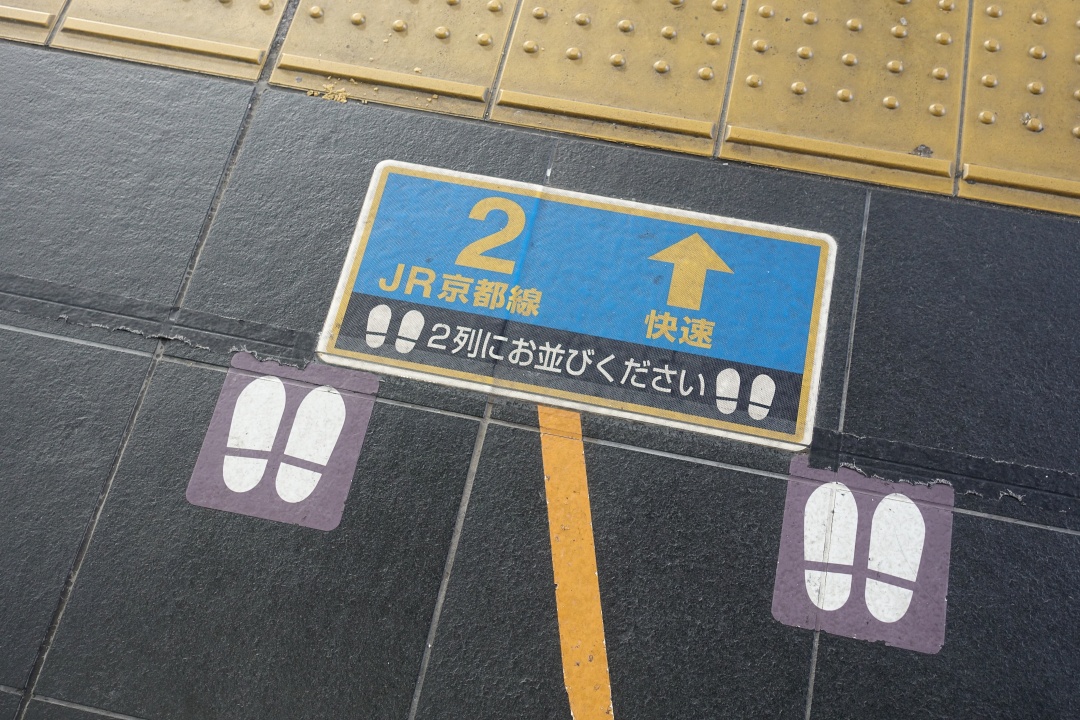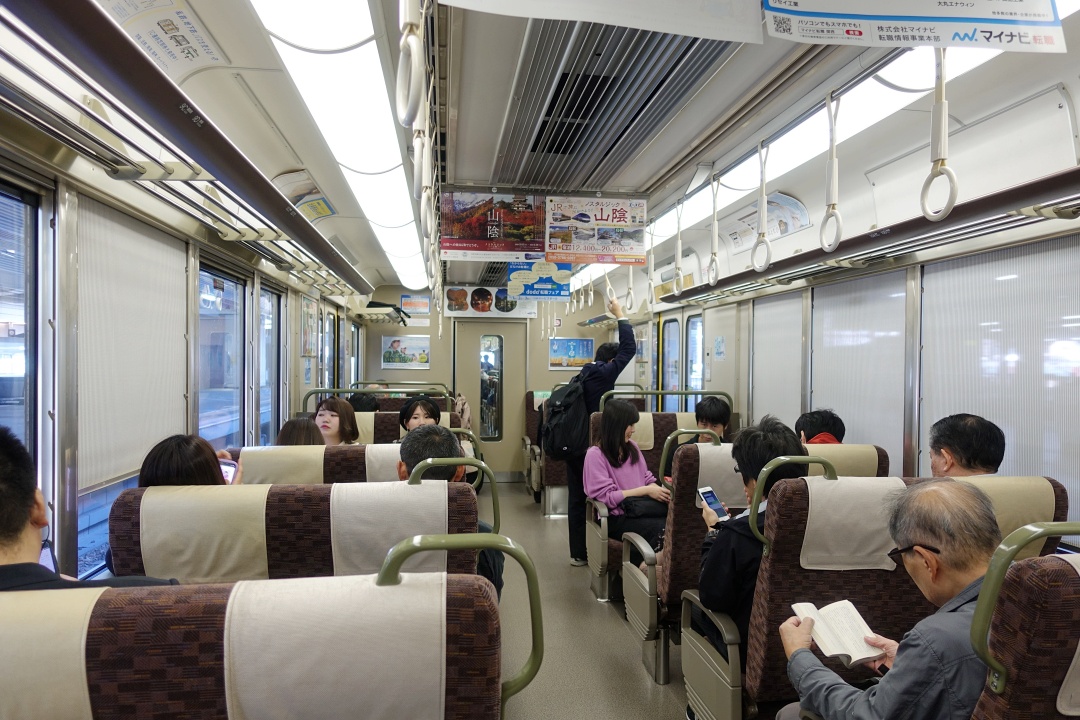 Kyoto Station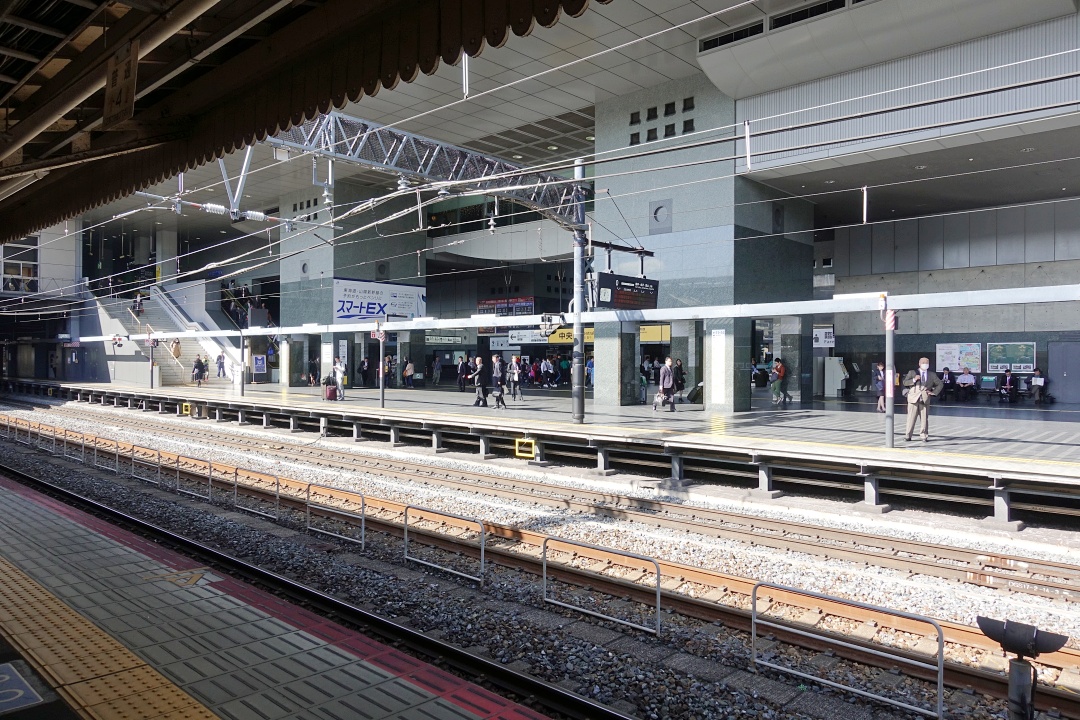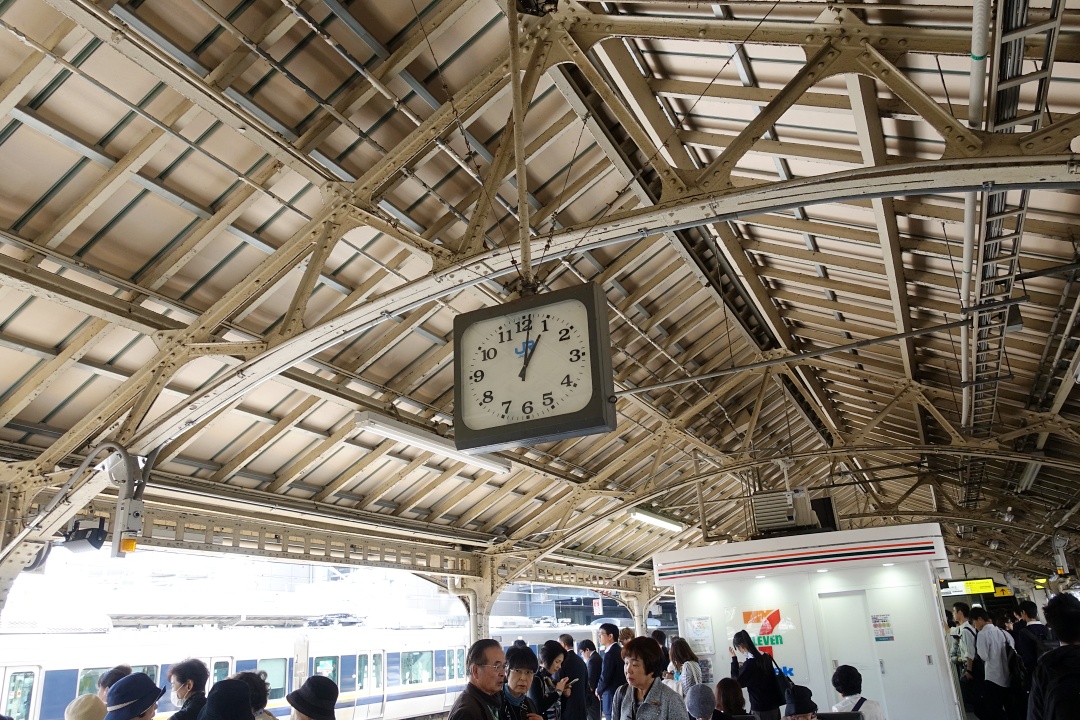 Time Check: We left Osaka at around 12:30 and arrived in Kyoto at 13:00.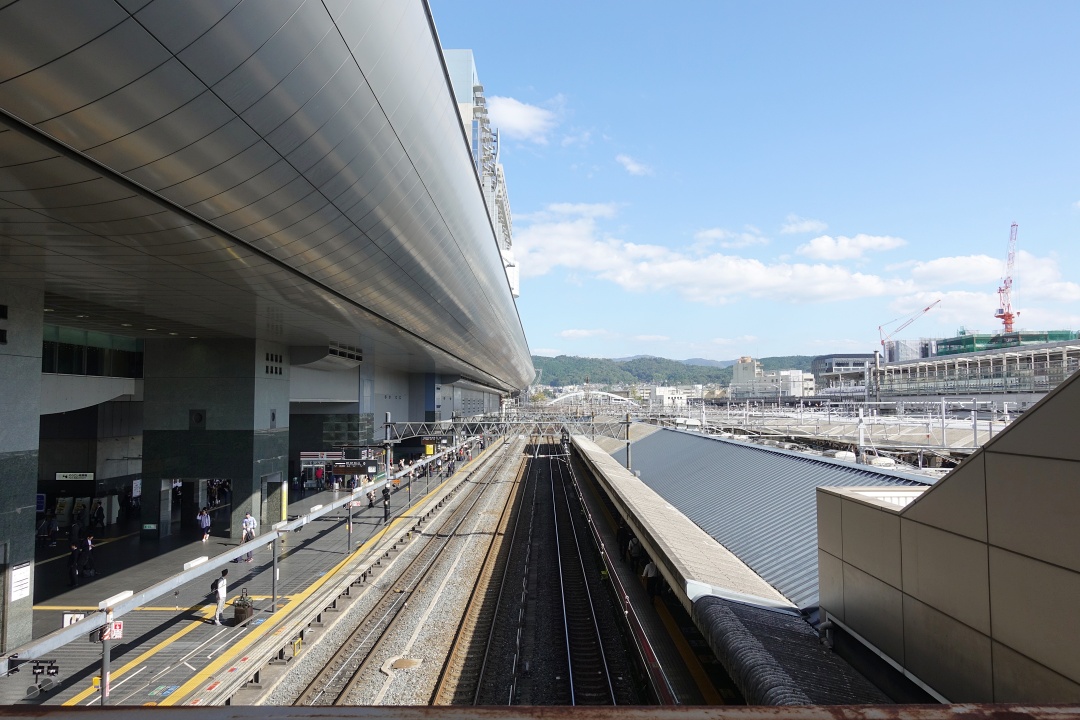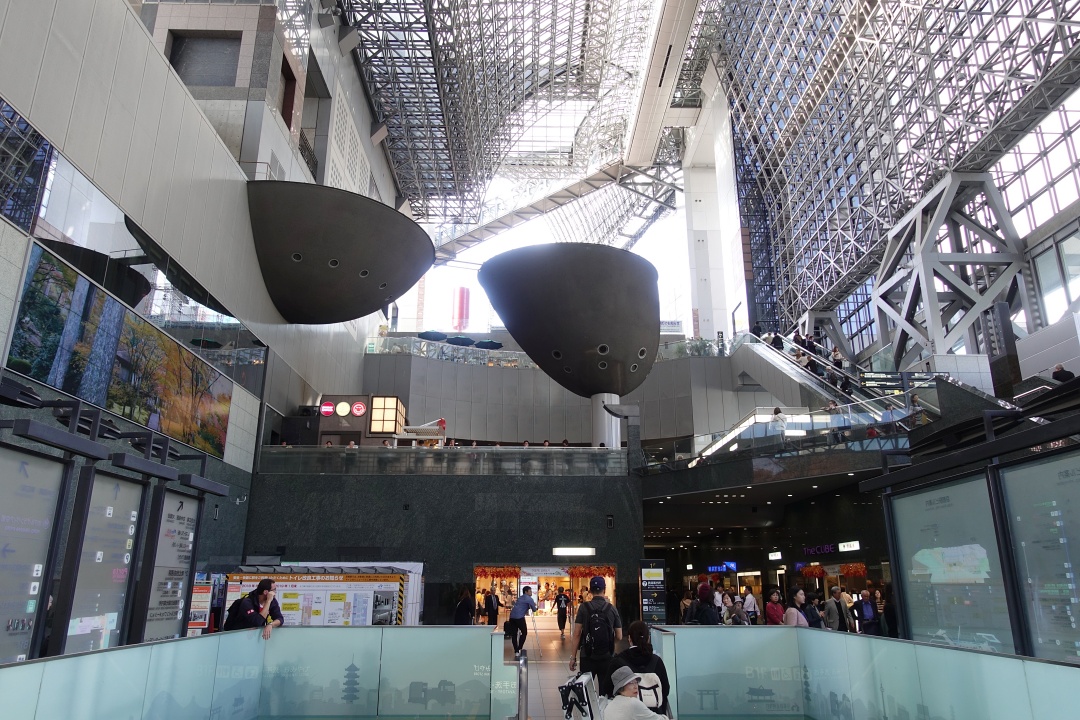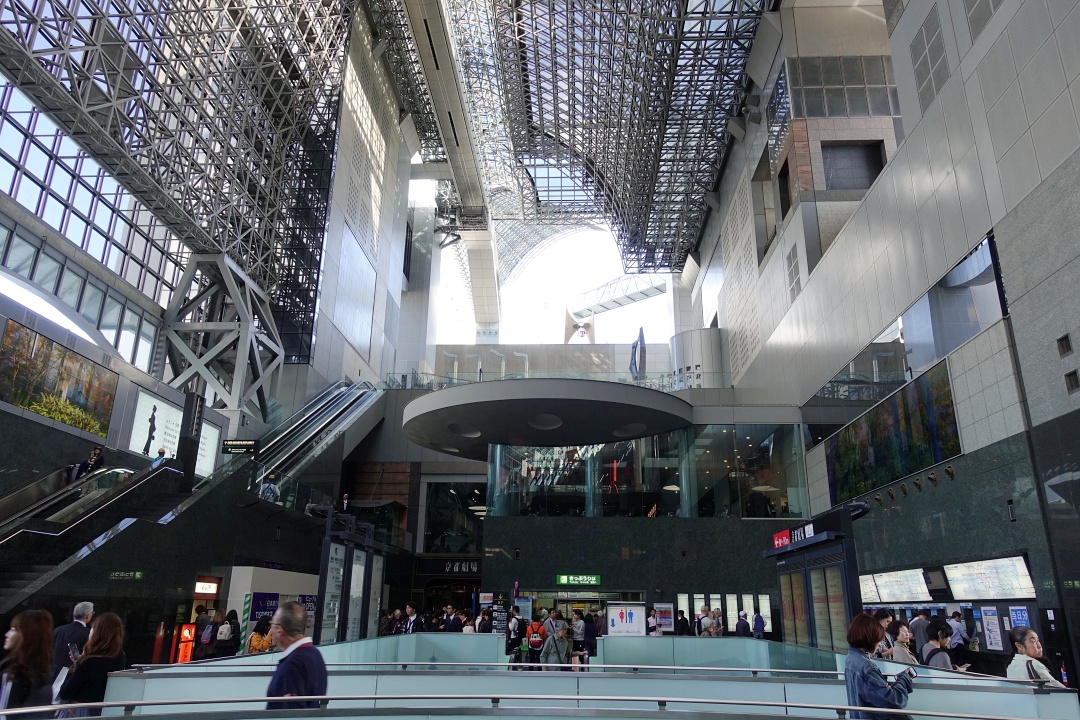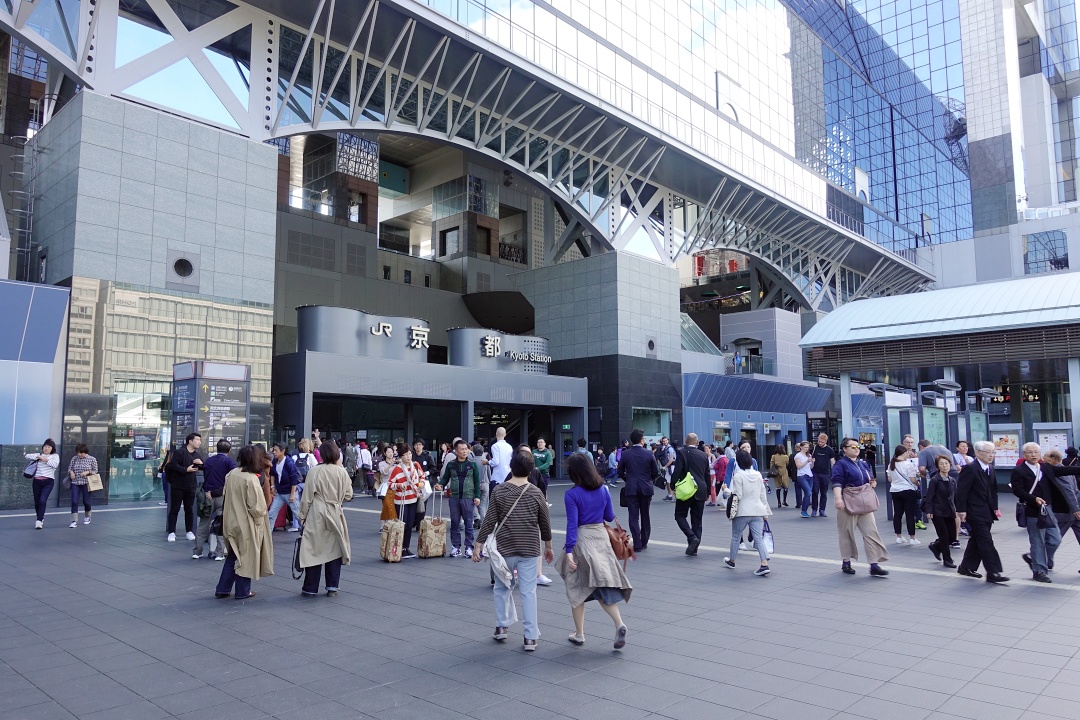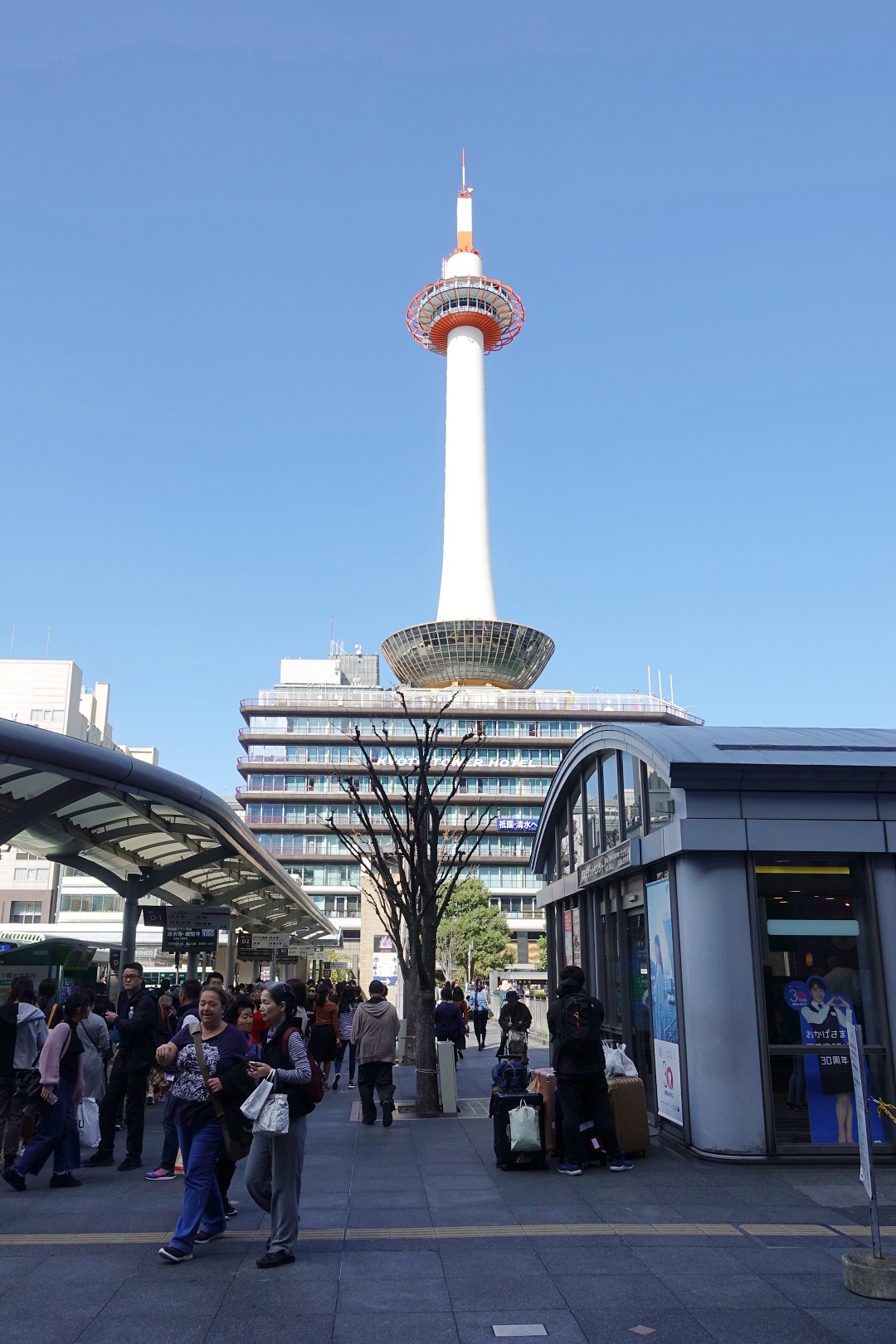 Upon exiting the station, one of the first things we noticed was the Kyoto Tower.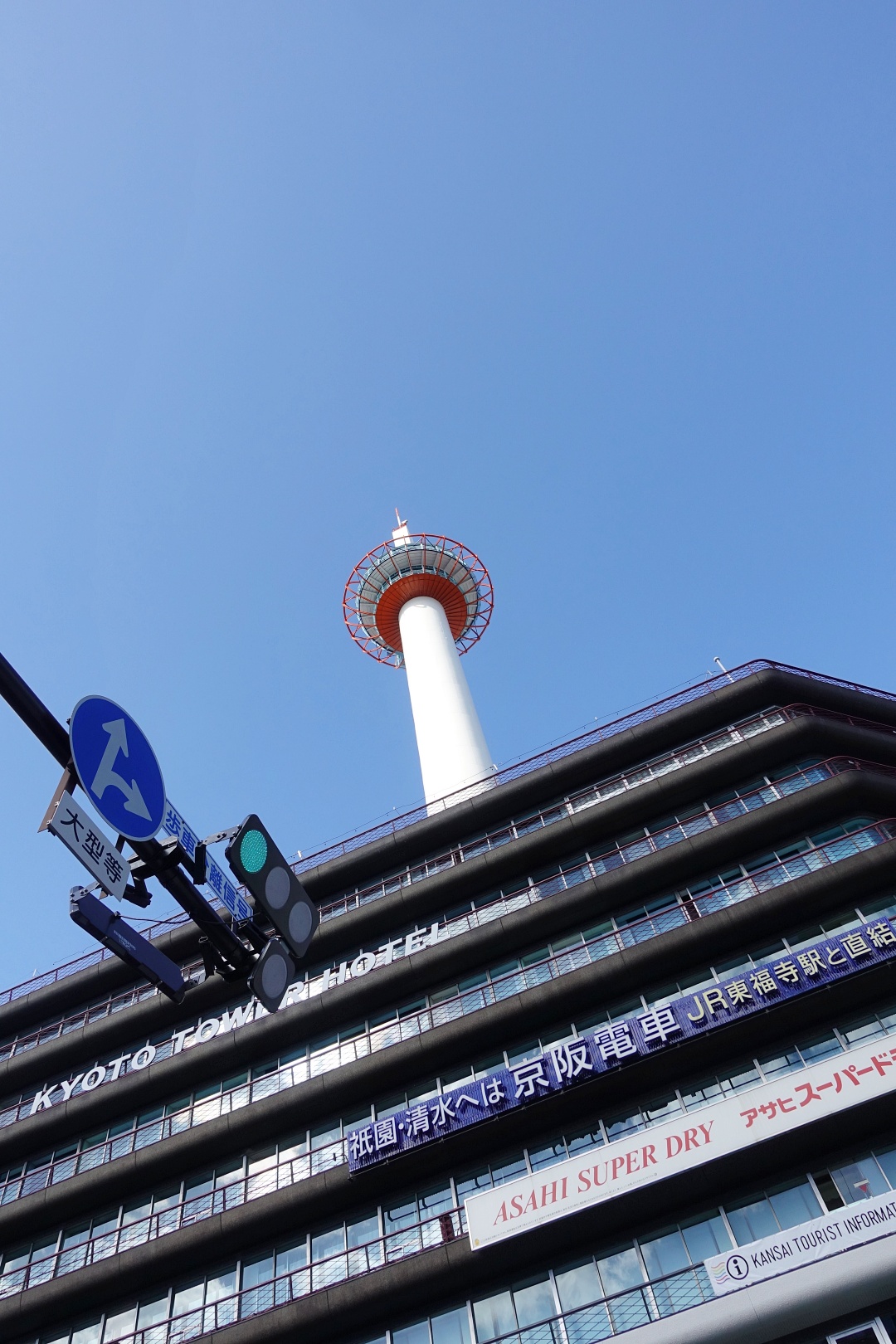 Went to drop off our bags at the hotel (since it was too early for check-in), before we head for lunch. Glad that the accommodation we booked in Kyoto was relatively near to the JR Kyoto Station (approx four-minute walk from the Central Exit of Kyoto Station).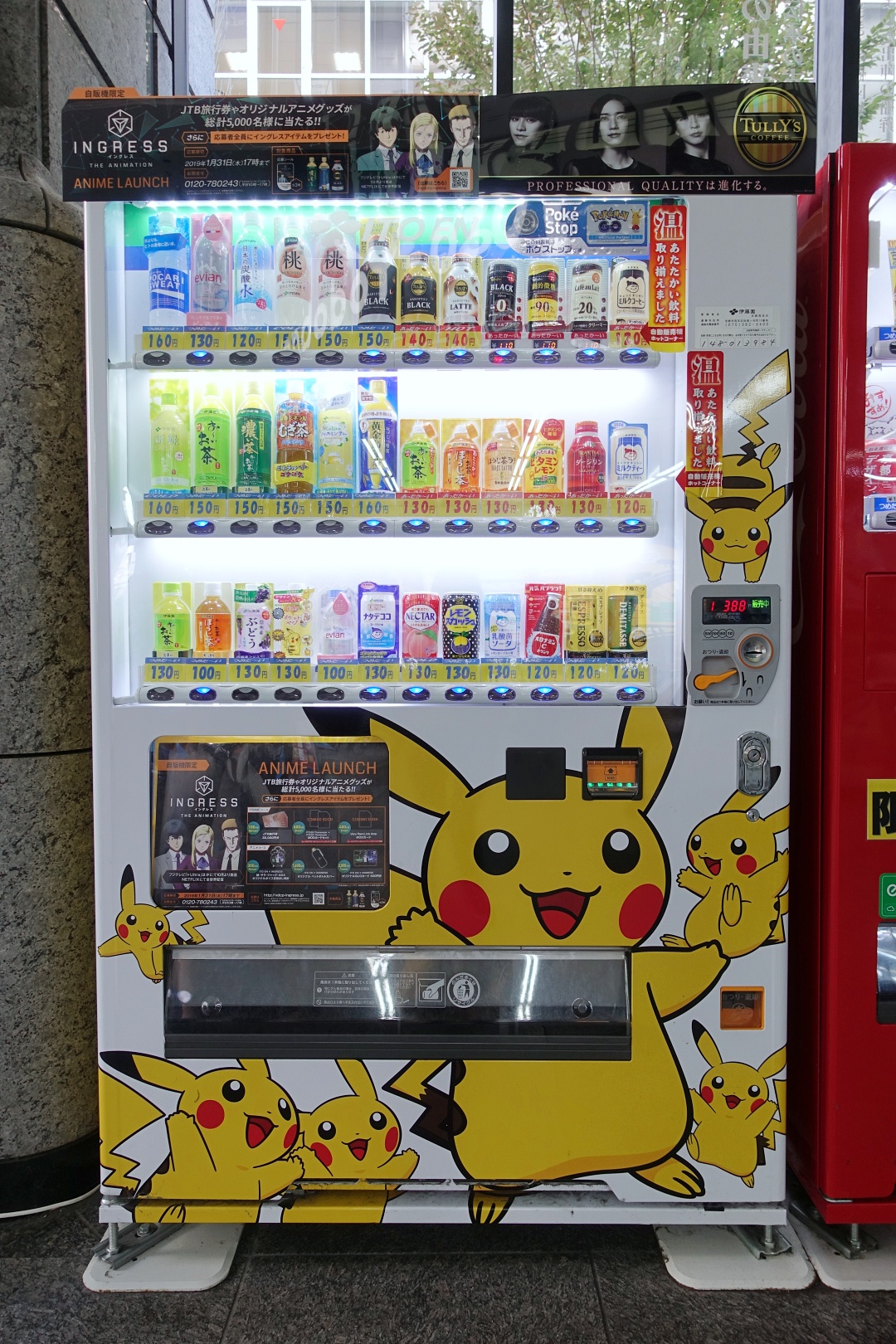 Spotted ultra-cute Pikachu vending machine.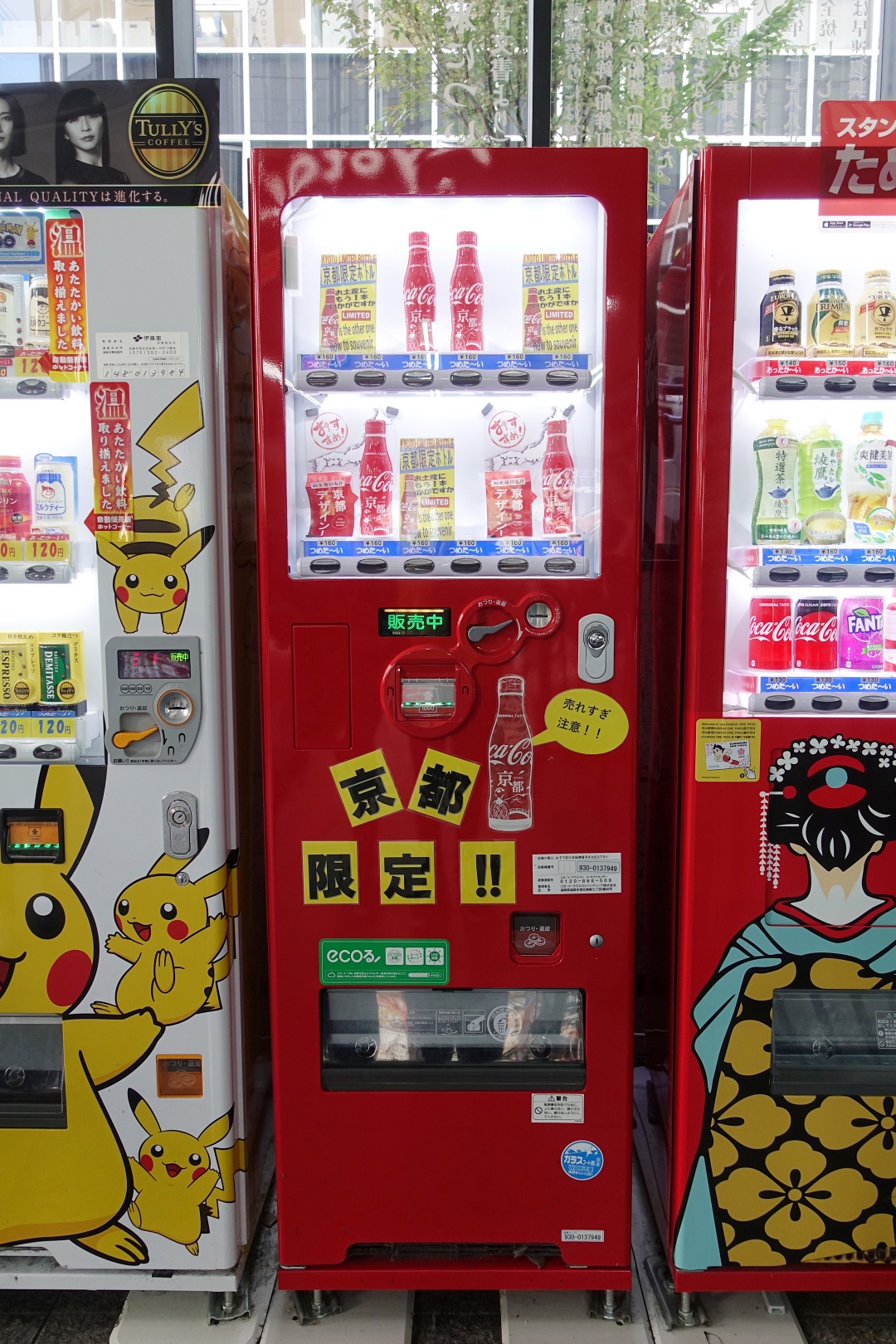 And this one that has limited-edition Coca-Cola bottles.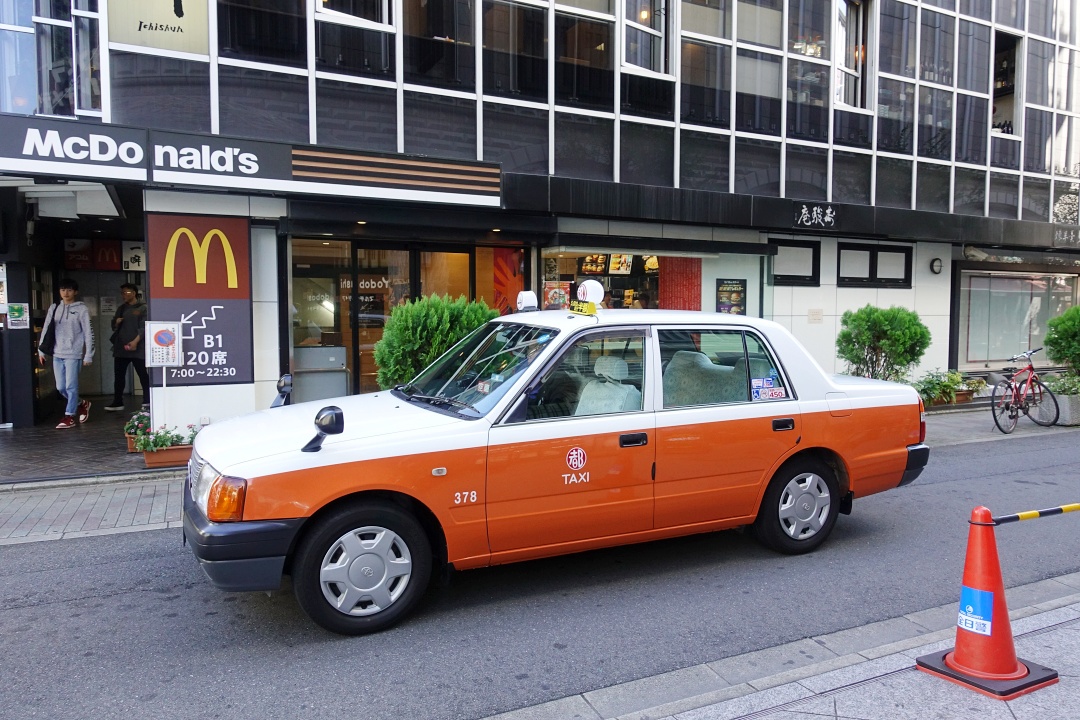 Walked back to JR Kyoto Station and went to check out the observation deck located on the top floor of the station building.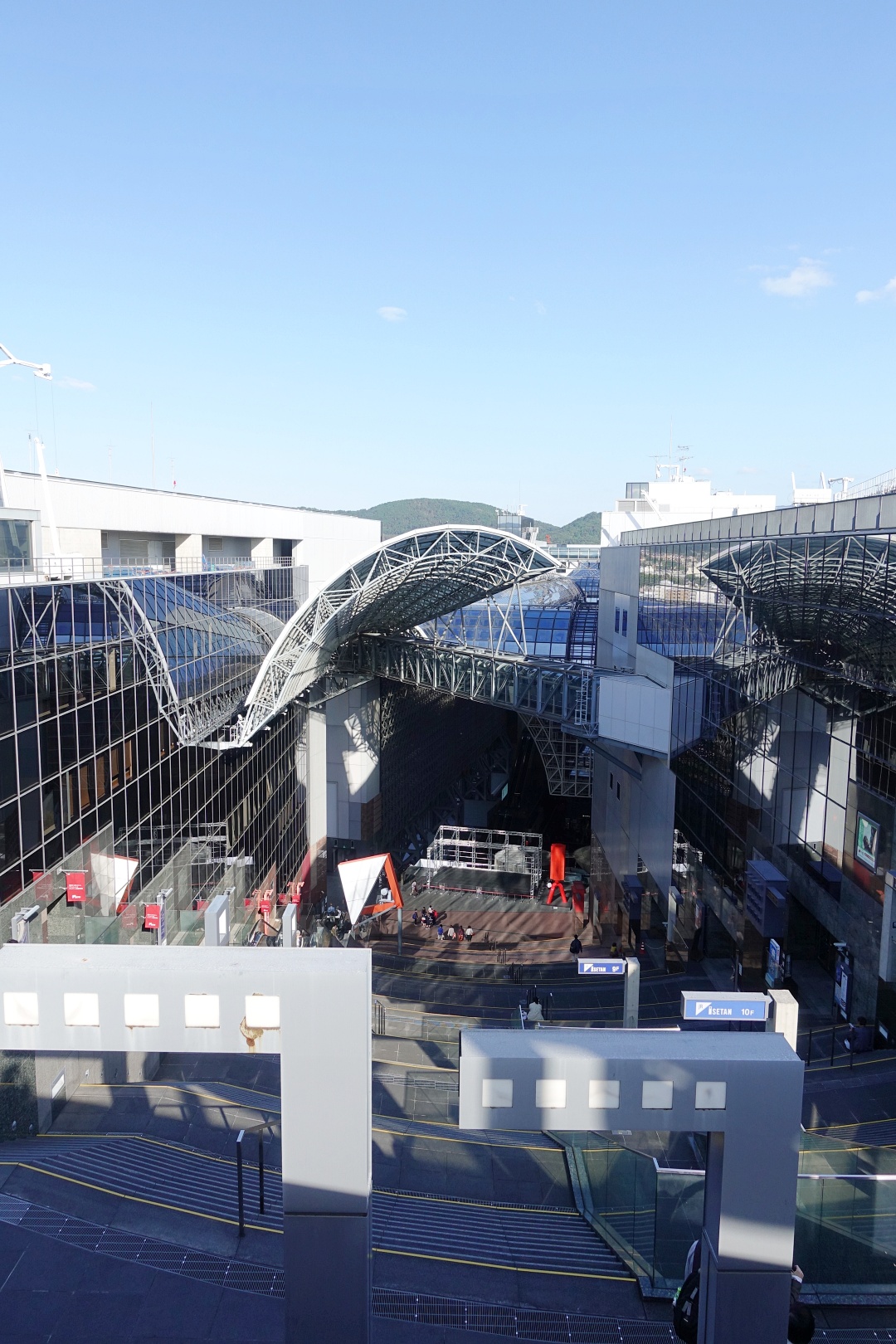 To be honest, it was quite scary to stand at the top (10-storey) and look down. I think my legs might turn jelly if I've stared any longer.
The highest we could go was to the rooftop on the 12-floor.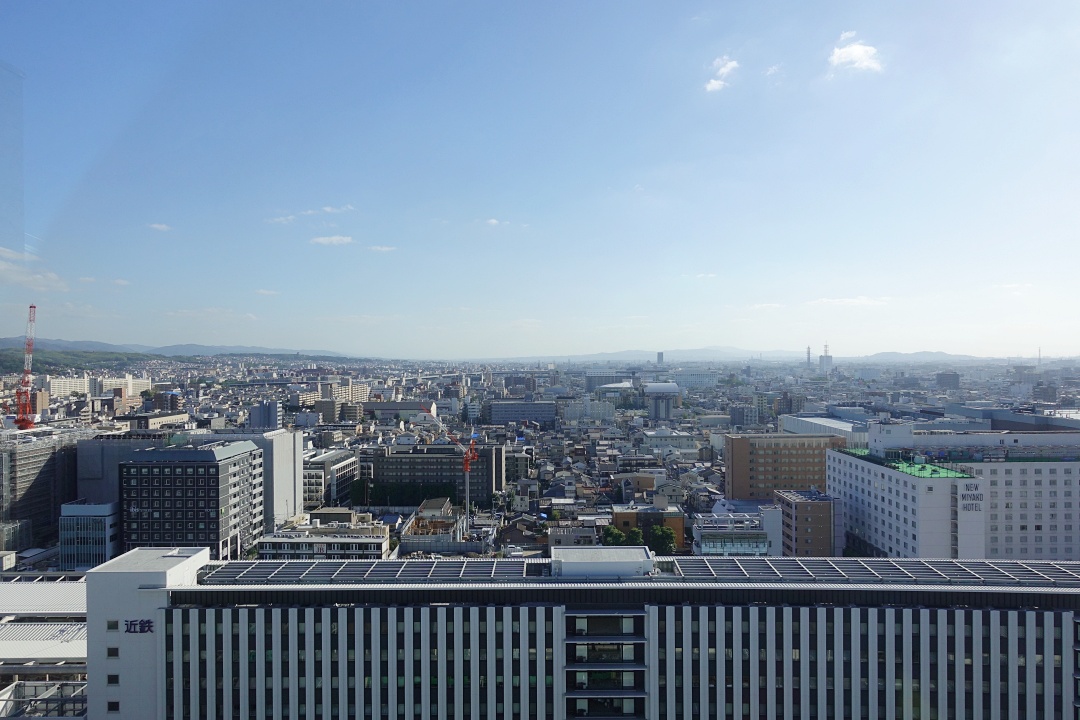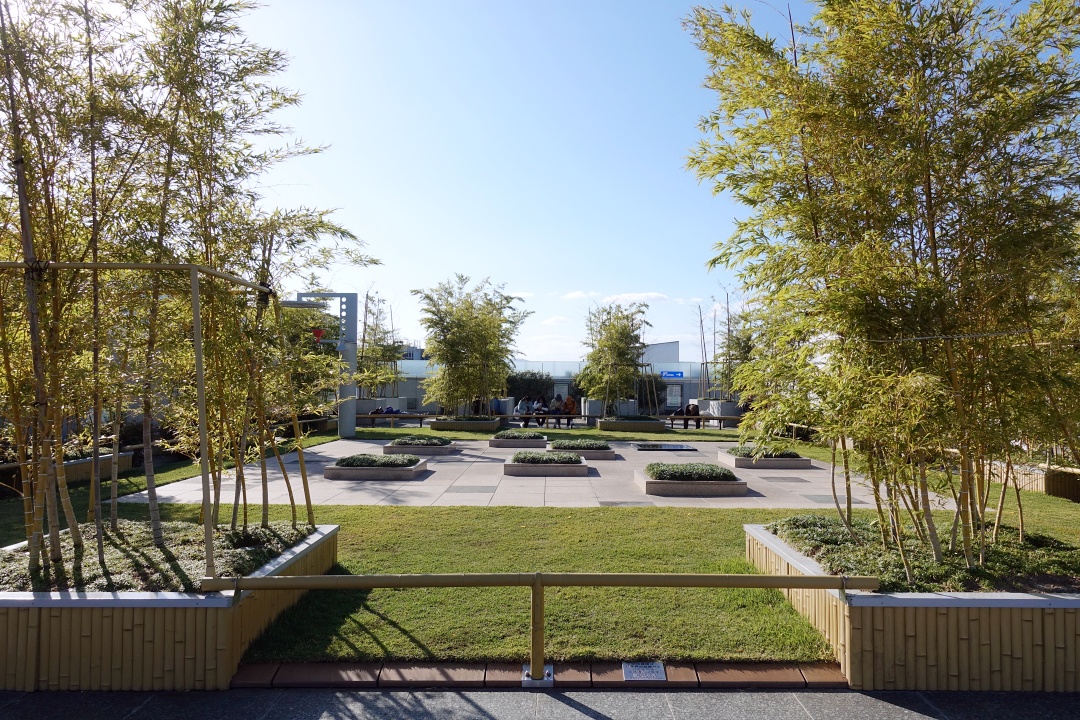 It was kind of peaceful up at the roof top.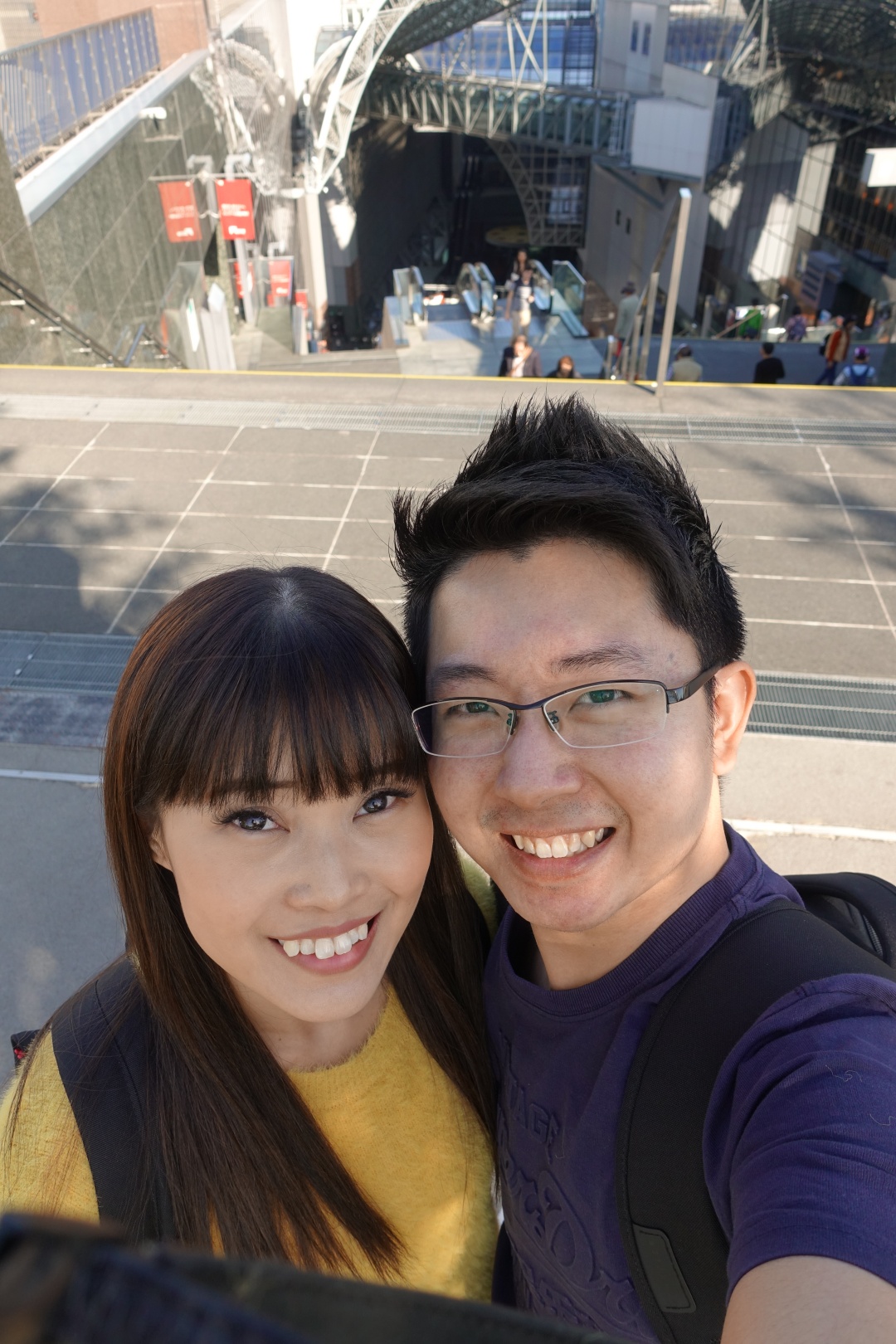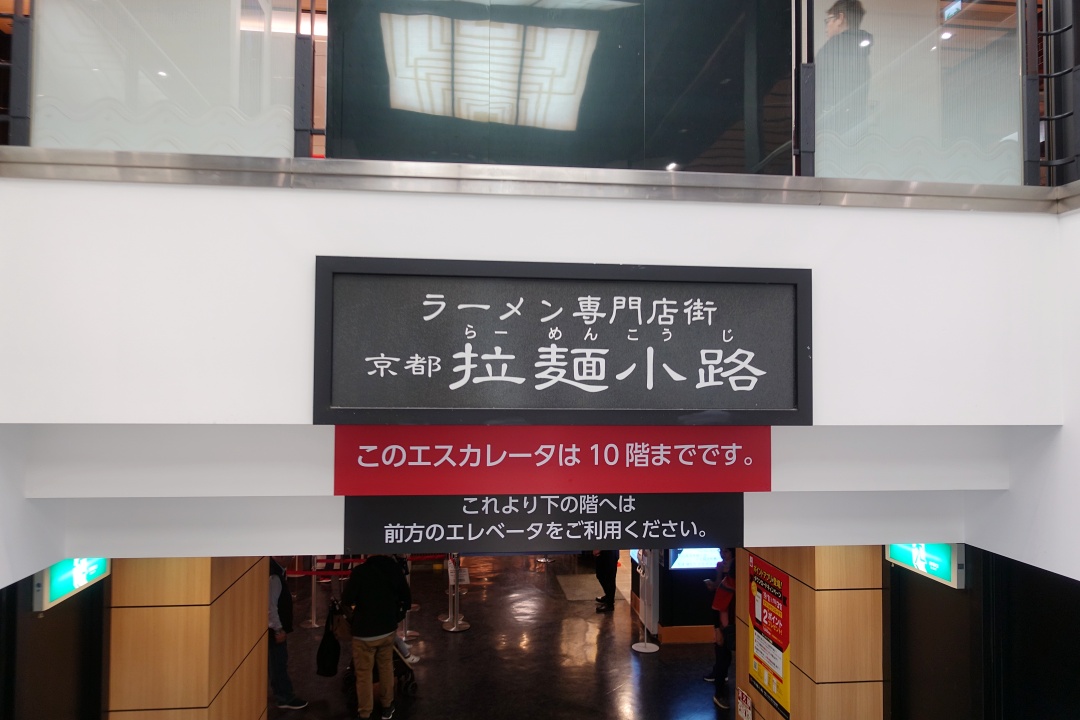 We subsequently made our way into the building and went to check out the Kyoto Ramen Street (Kyoto Ramen Koji) located on the 10th floor.
Over there, you can find a total of eight ramen shops selling different regional varieties of ramen, ranging from Sapporo in the north to Hakata in the south.
Masutani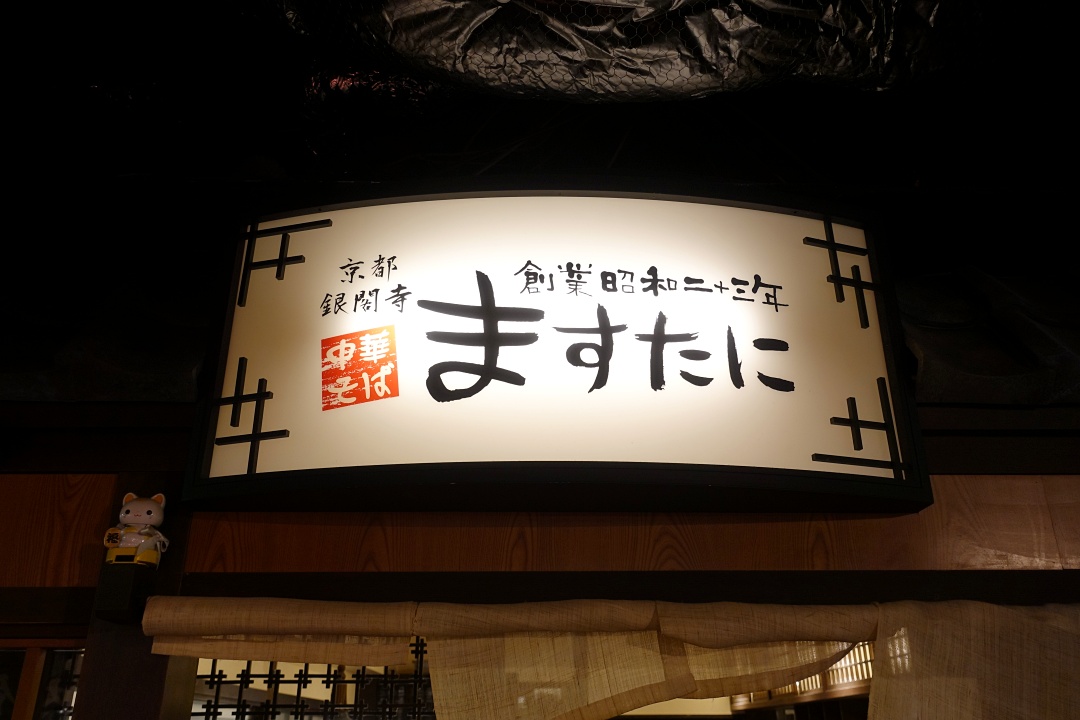 After googling for recommendations online, the Husband brought me to Masutani, a Kyoto based brand of ramen that was established in 1948.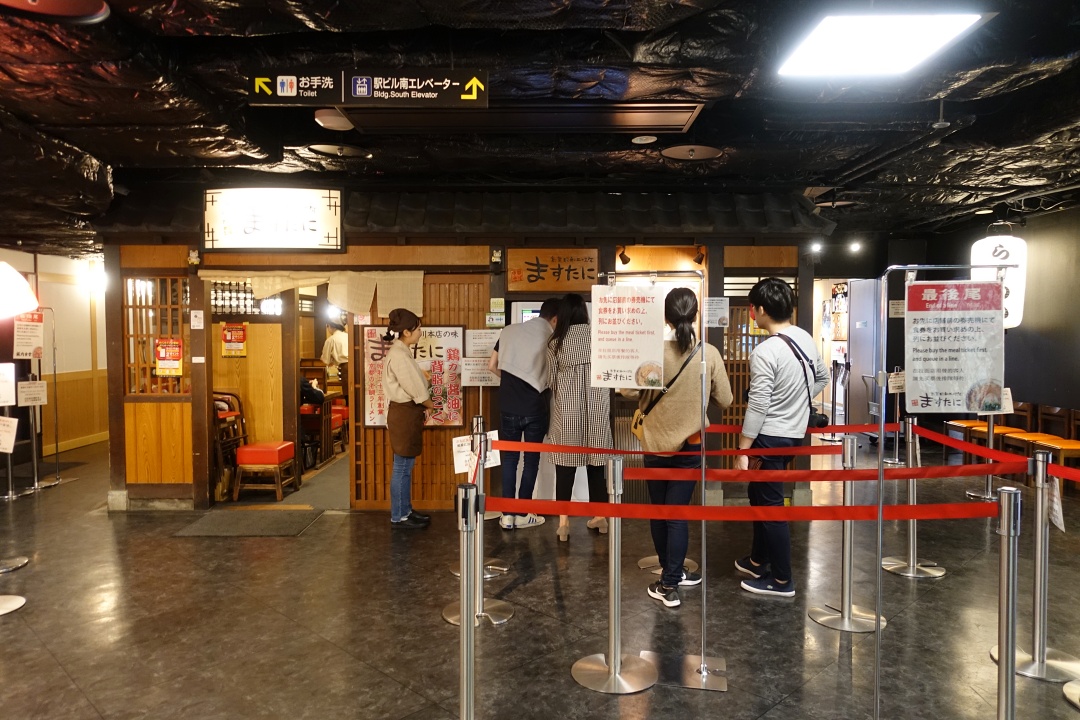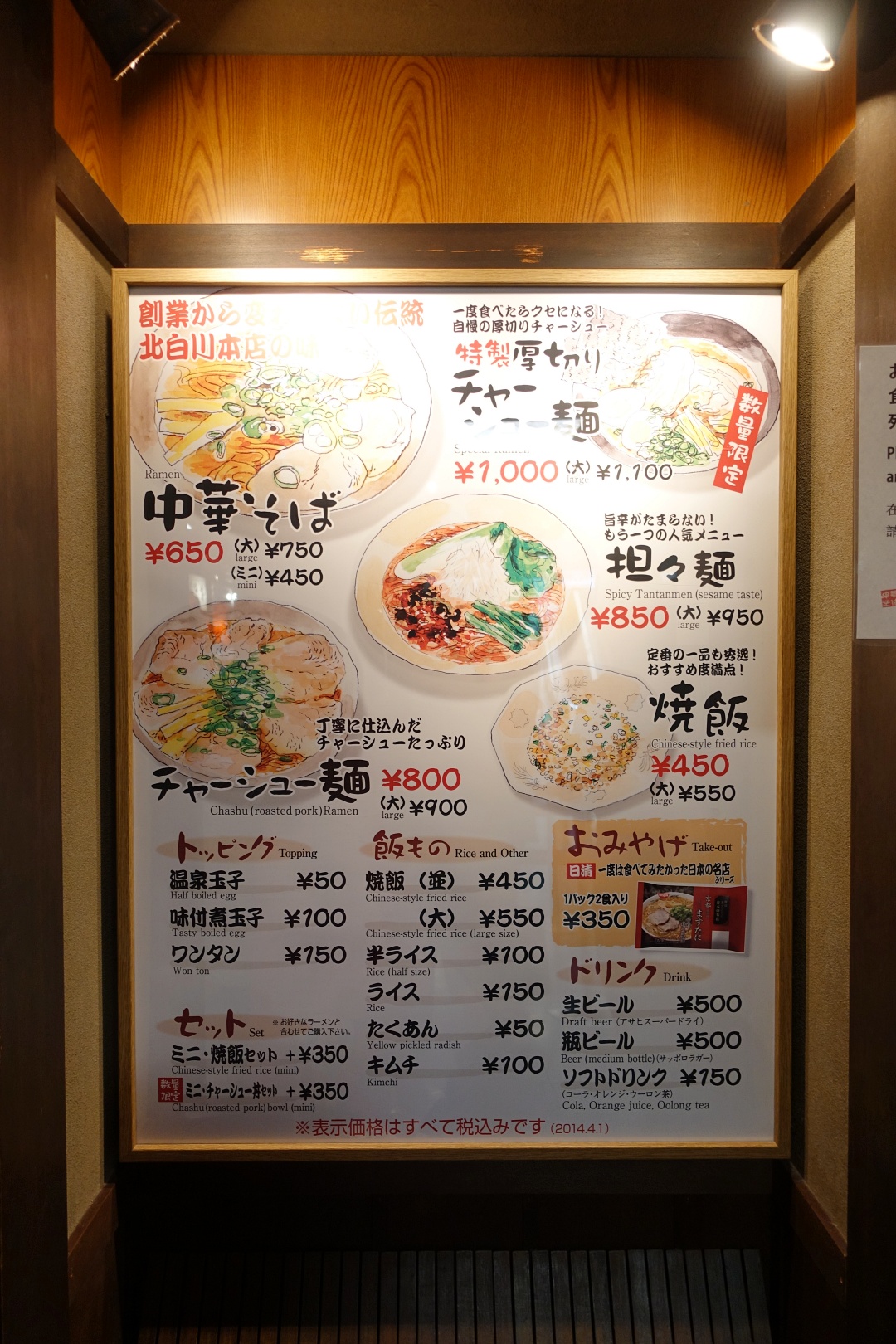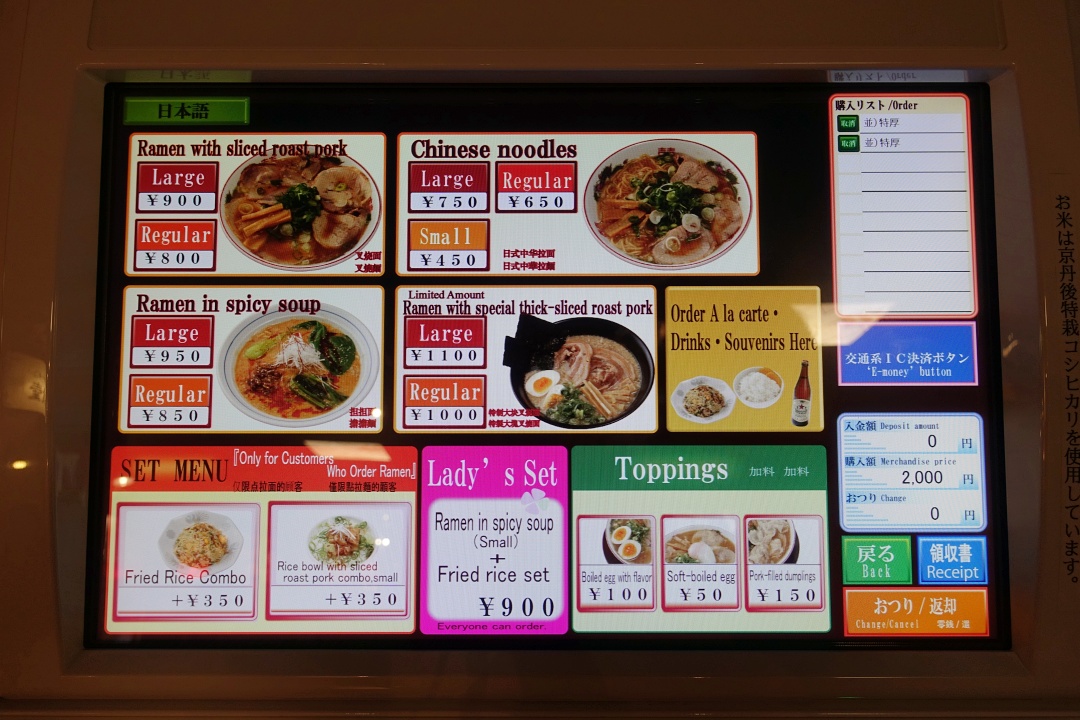 Placed our order via the vending machine located at the front of the store. We both went for the Ramen with Special Thick-Sliced Roast Pork (JPY 1000 for a regular bowl).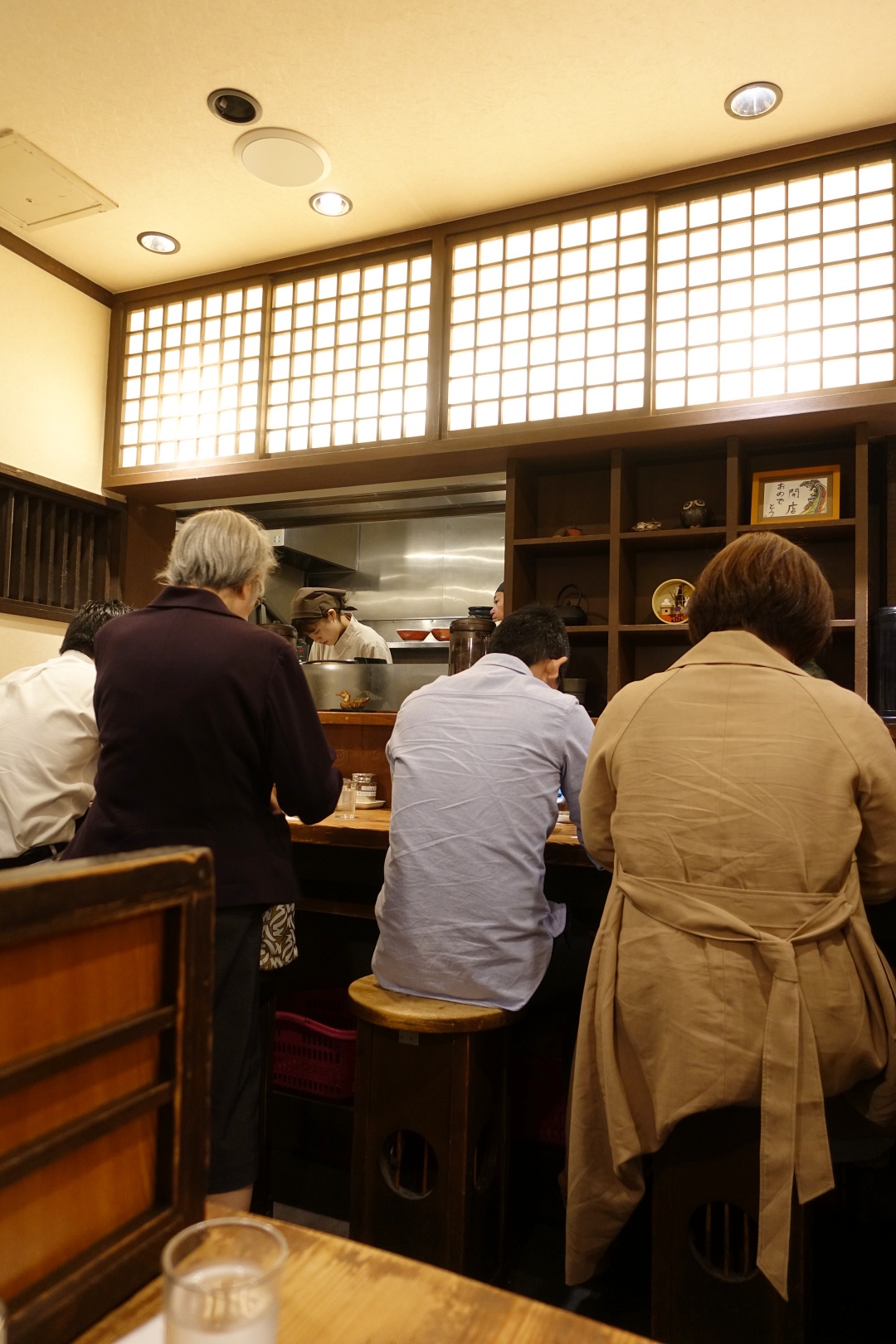 The restaurant wasn't very spacious, but we managed to get a table fairly quickly.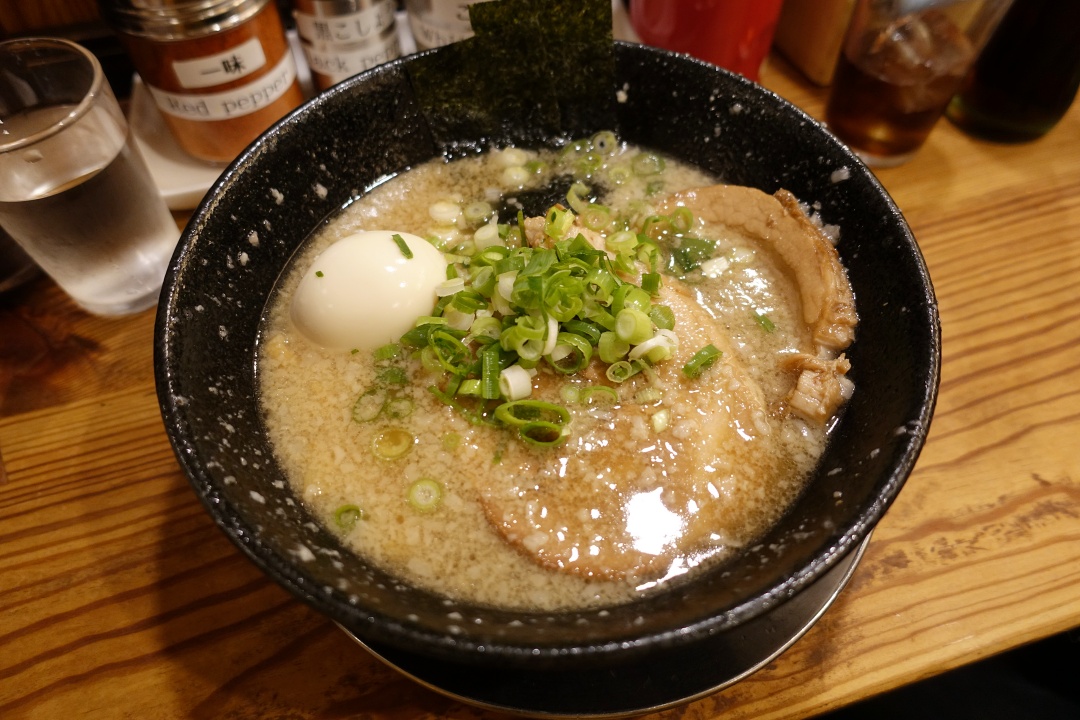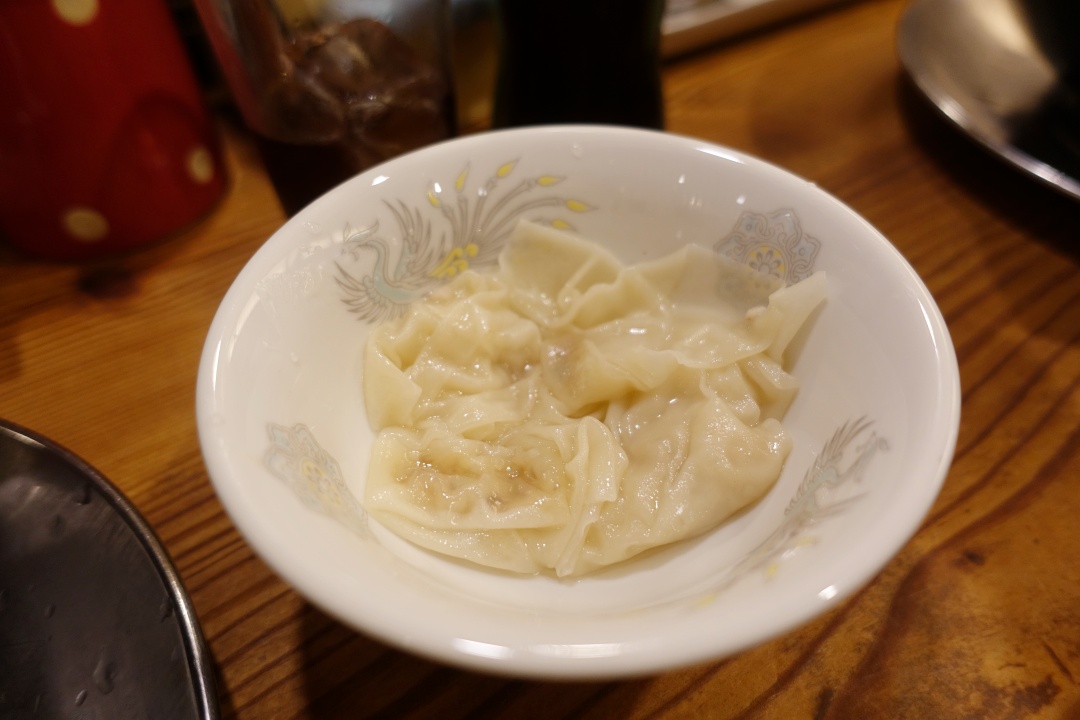 Added extra pork dumplings for JPY 150.
Overall, it was an okay meal. The noodles were good but didn't particularly stand out. It does the job if you're simply looking for a bowl of comforting noodles to fill up your stomach.
Masutani
Address: Japan, 〒600-8216 Kyōto-fu, Kyōto-shi, Shimogyō-ku, Higashishiokōjichō, 烏丸通塩小路下る東塩小路町901京都駅ビル10階
Tel: +81 75-365-2077
Opening Hours: Daily, 11:00 – 22:00
---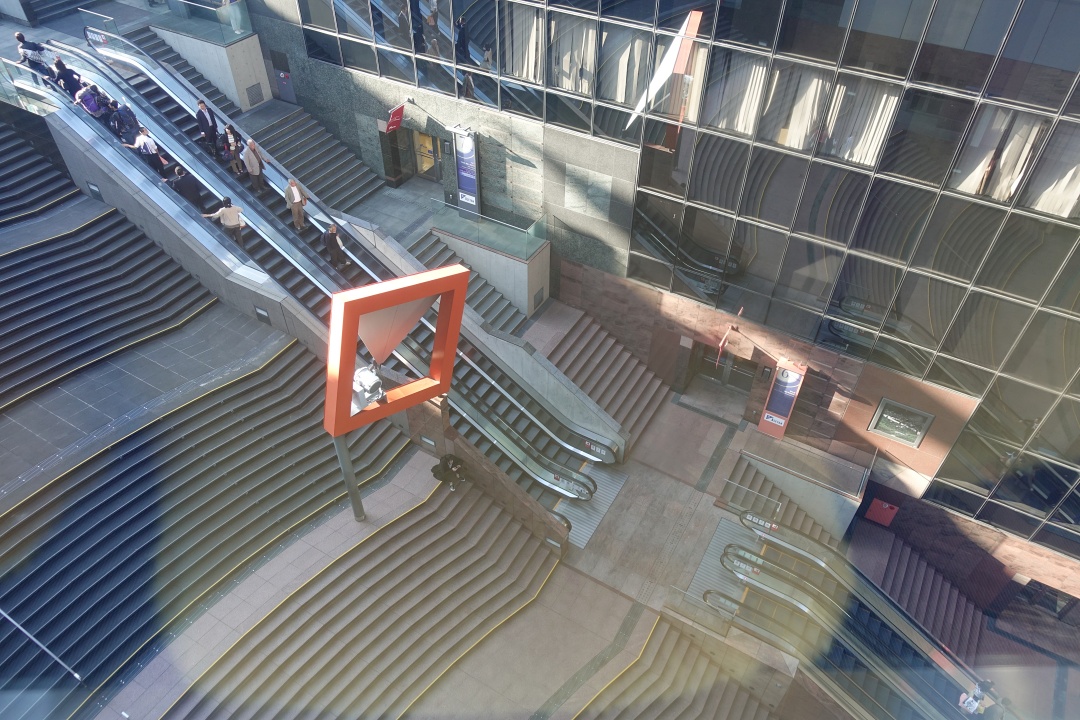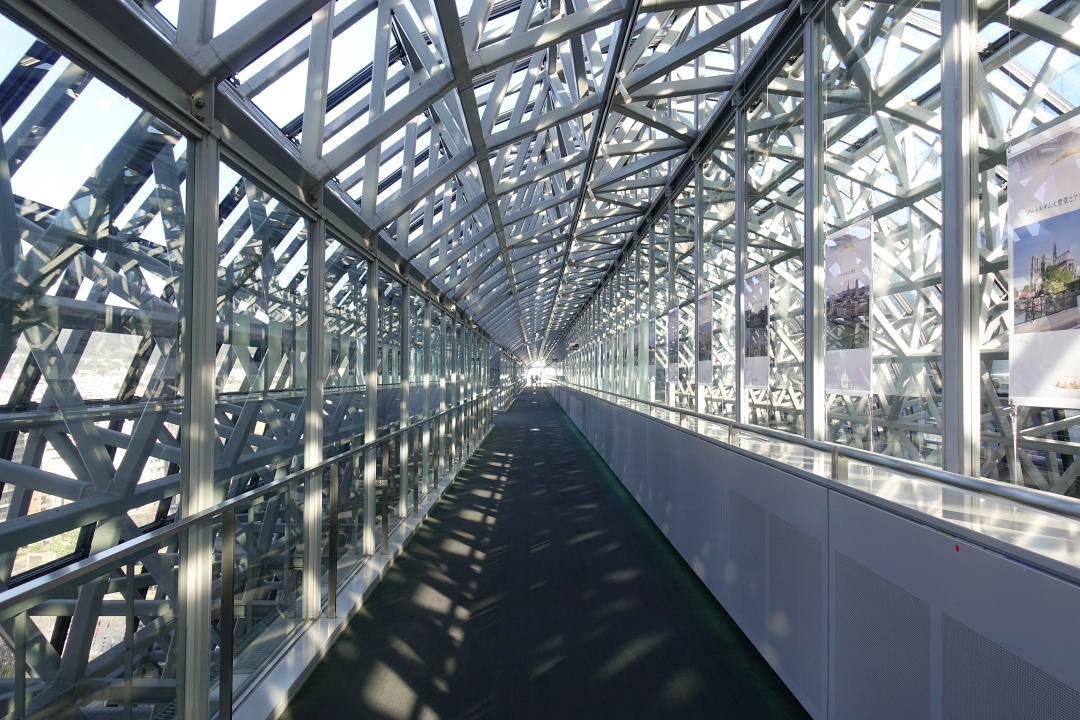 Done with lunch, we then made our way out via the Kuchukeiro (Sky Way) tunnel that is situated 45 m above the central hall. It allows us to walk the length of Kyoto Station while looking out to the city and station below. Plus, it also offers a clear view of the Kyoto Tower.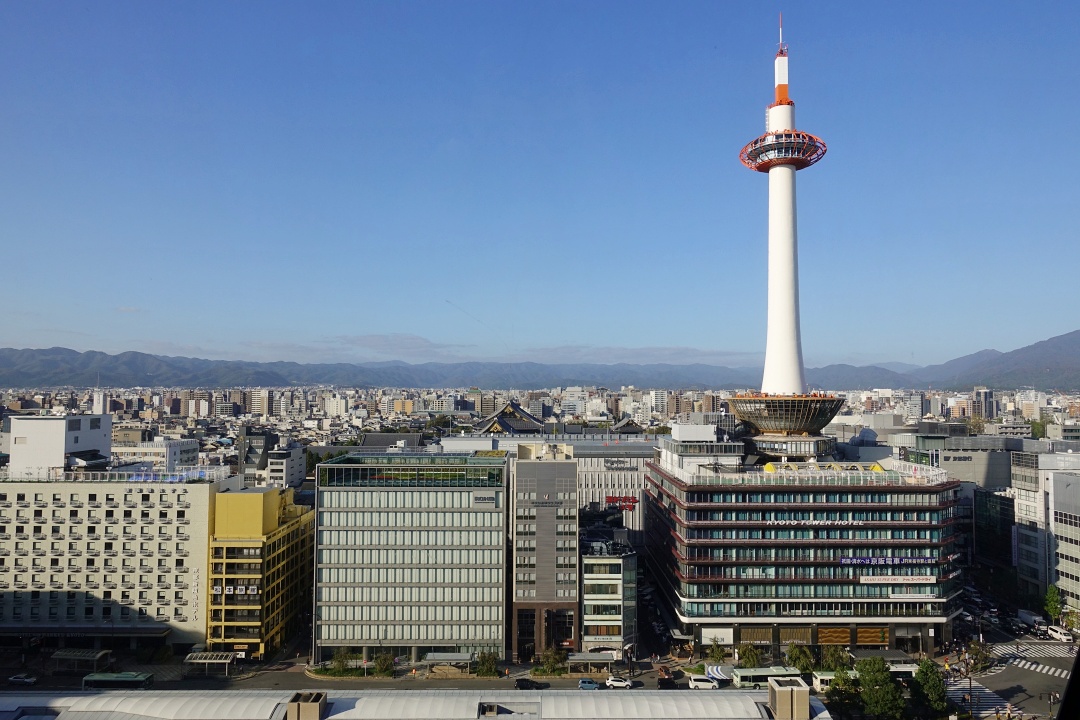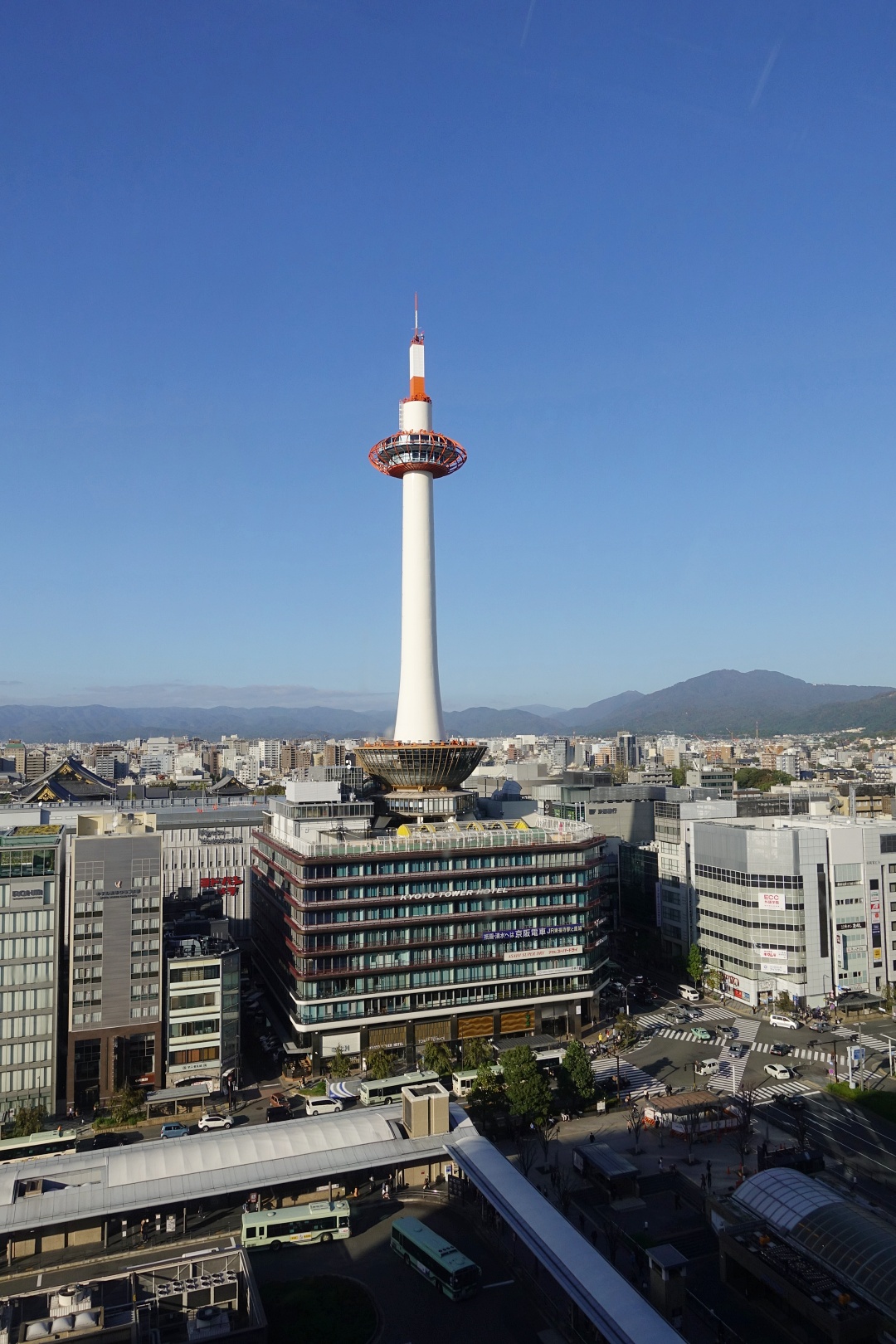 Tried to take a photo of us with the Kyoto Tower, but failed terribly due to the backlight.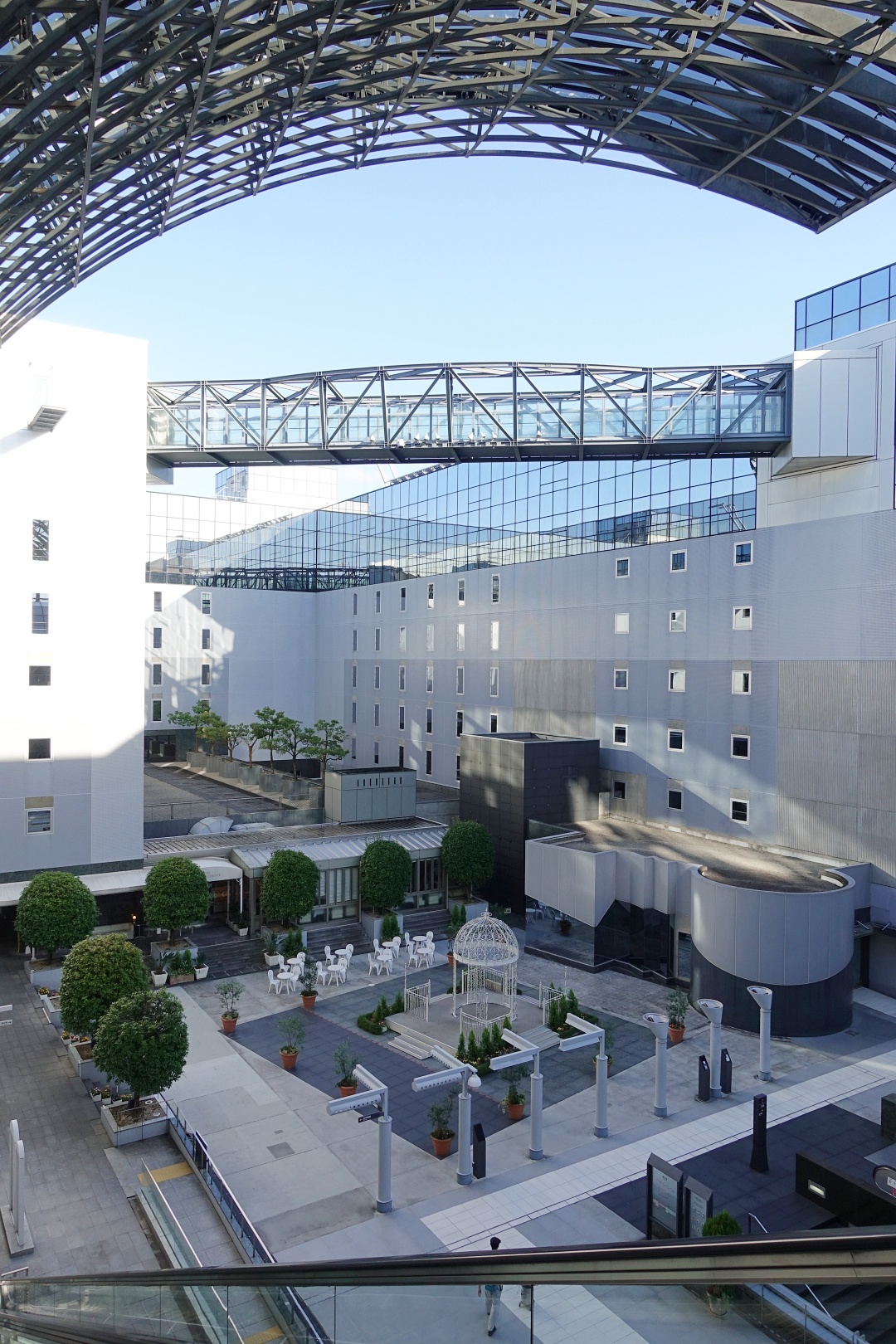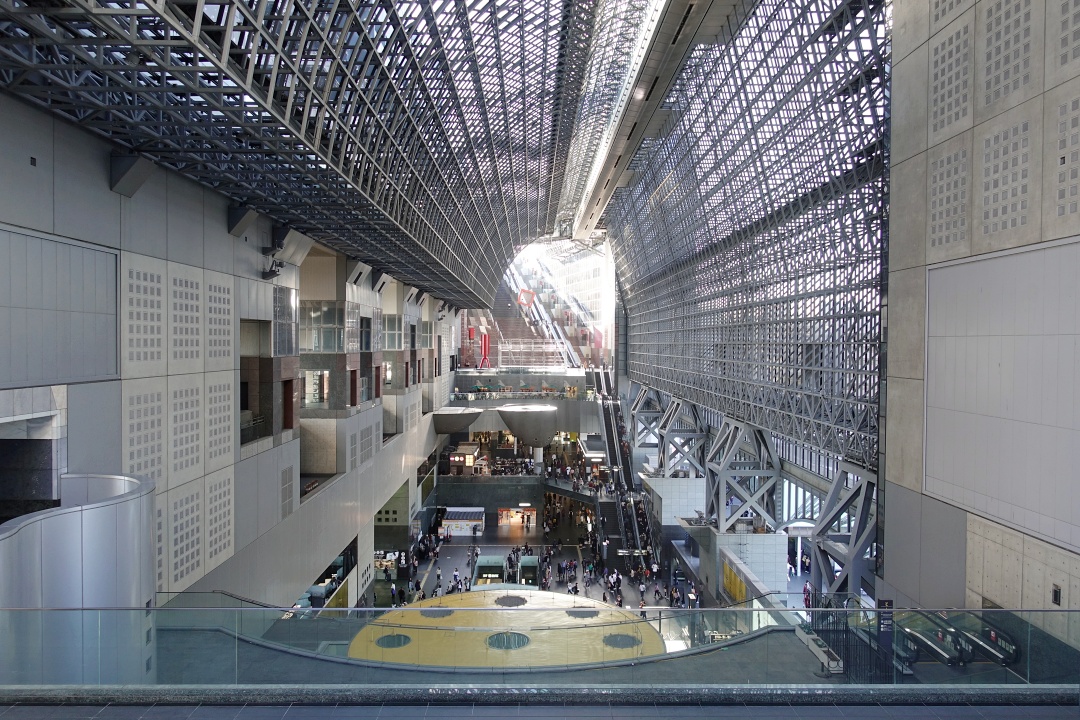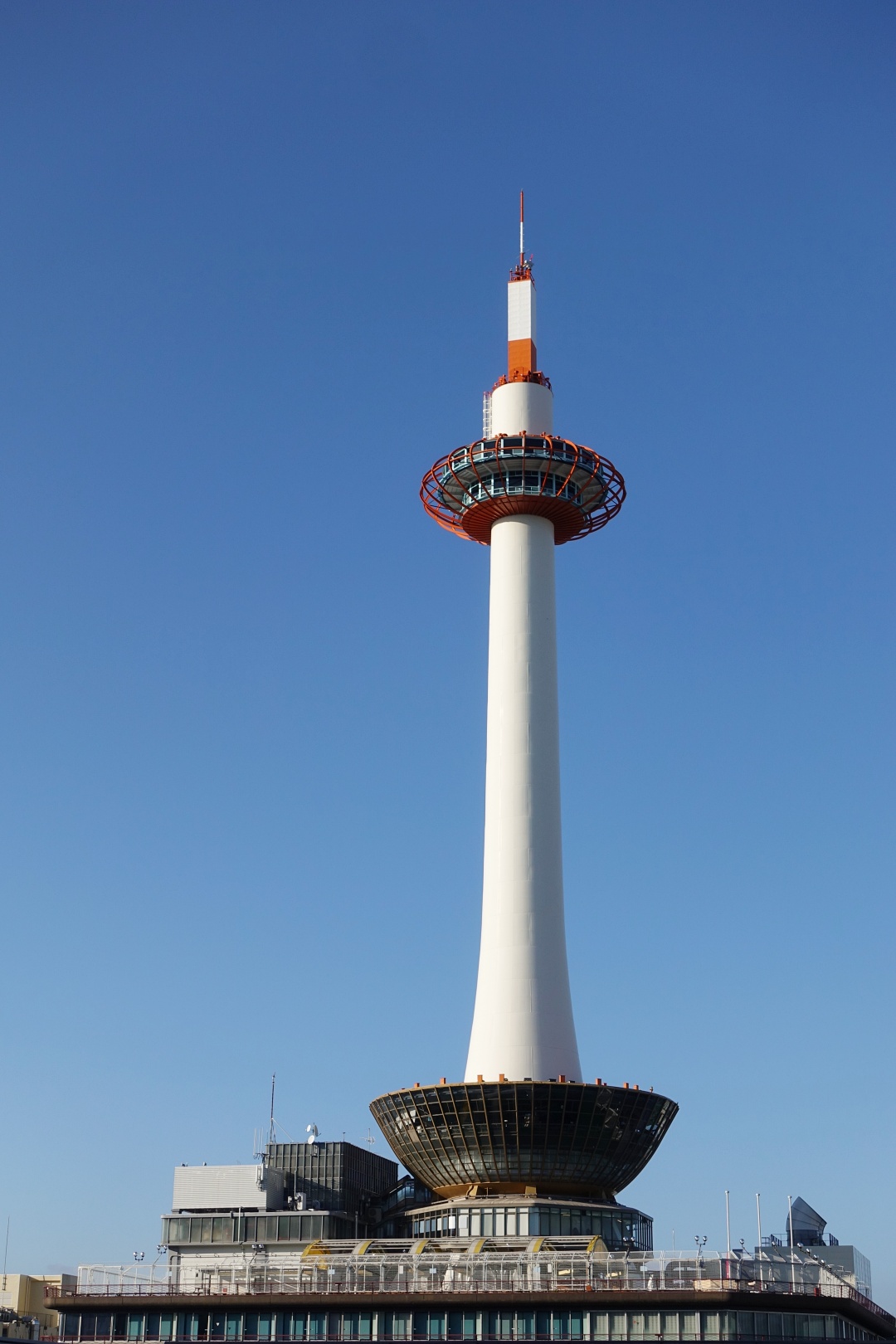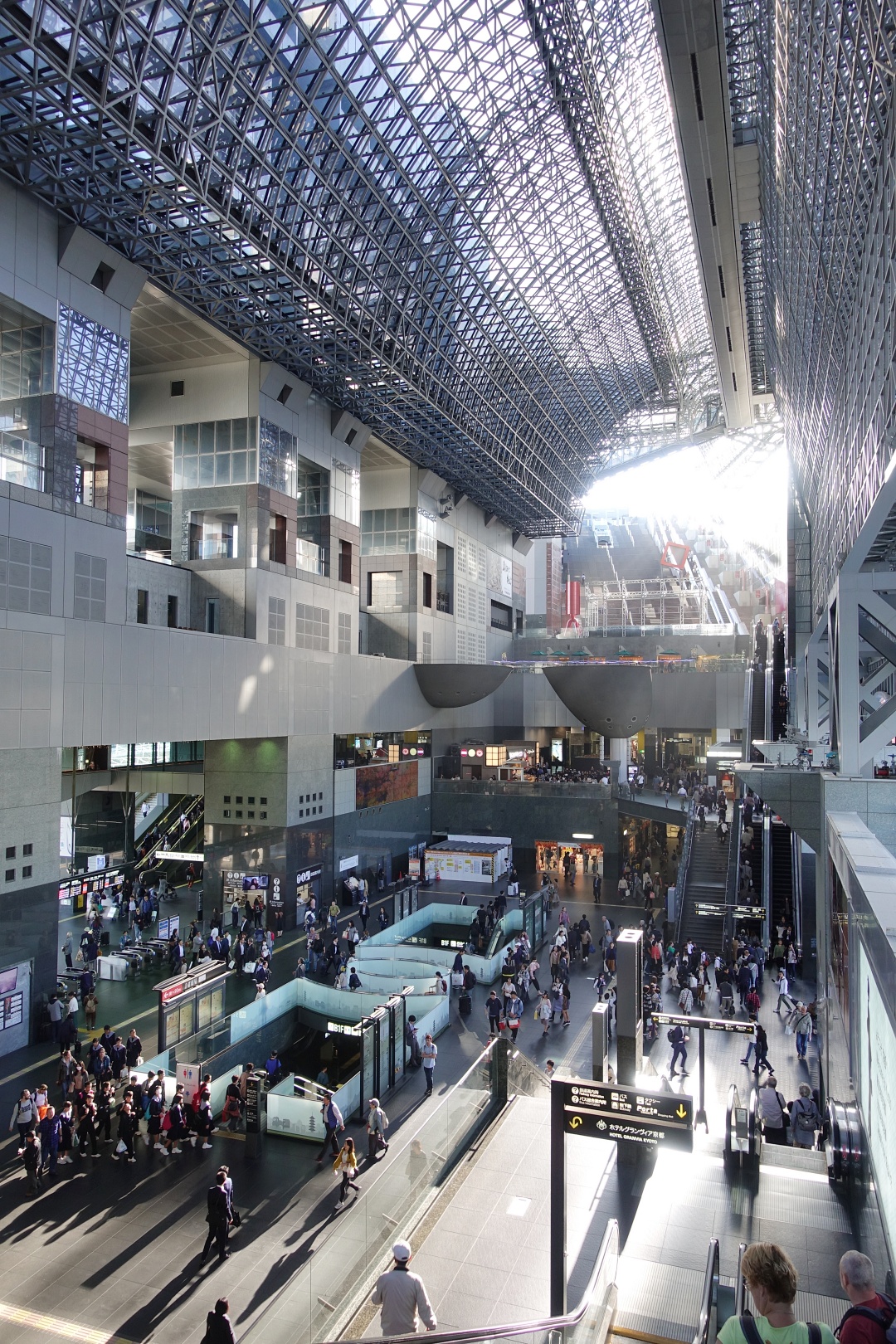 The entire station building is massive, and I thought it is really breathtaking with its futuristic design. And the fact that you can walk up to the rooftop via the escalator/stairs and there's a skyway tunnel was pretty cool!
Kyoto Yodobashi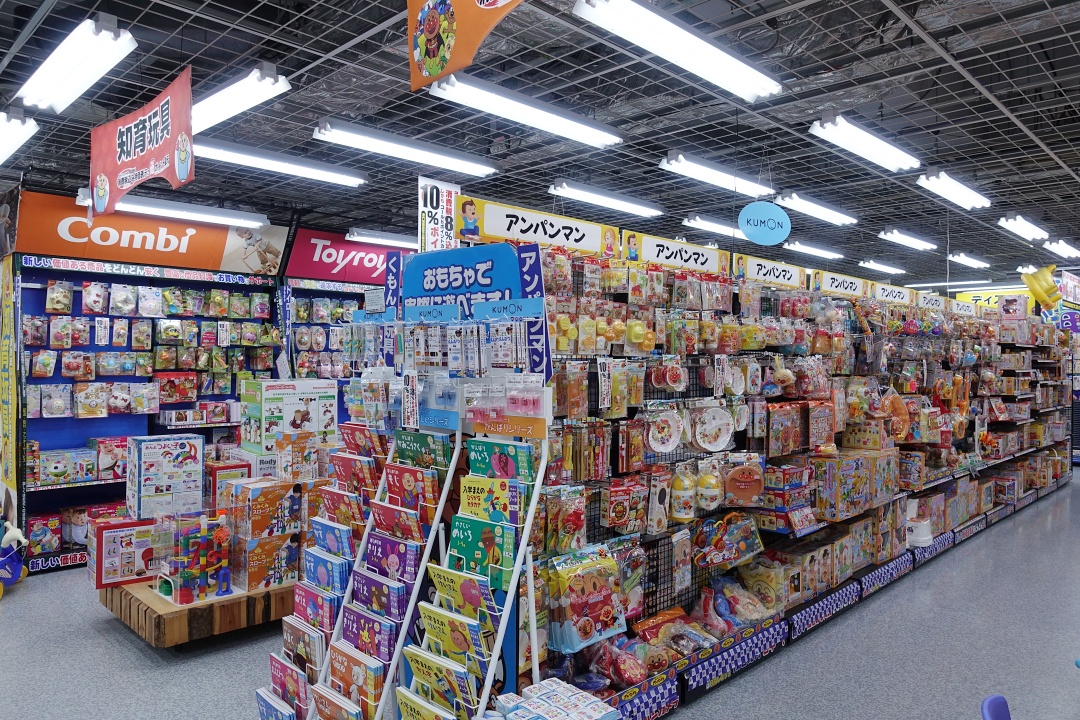 Before heading back to the hotel, we decided to drop by Kyoto Yodobashi since it was along the same road/right next to the hotel.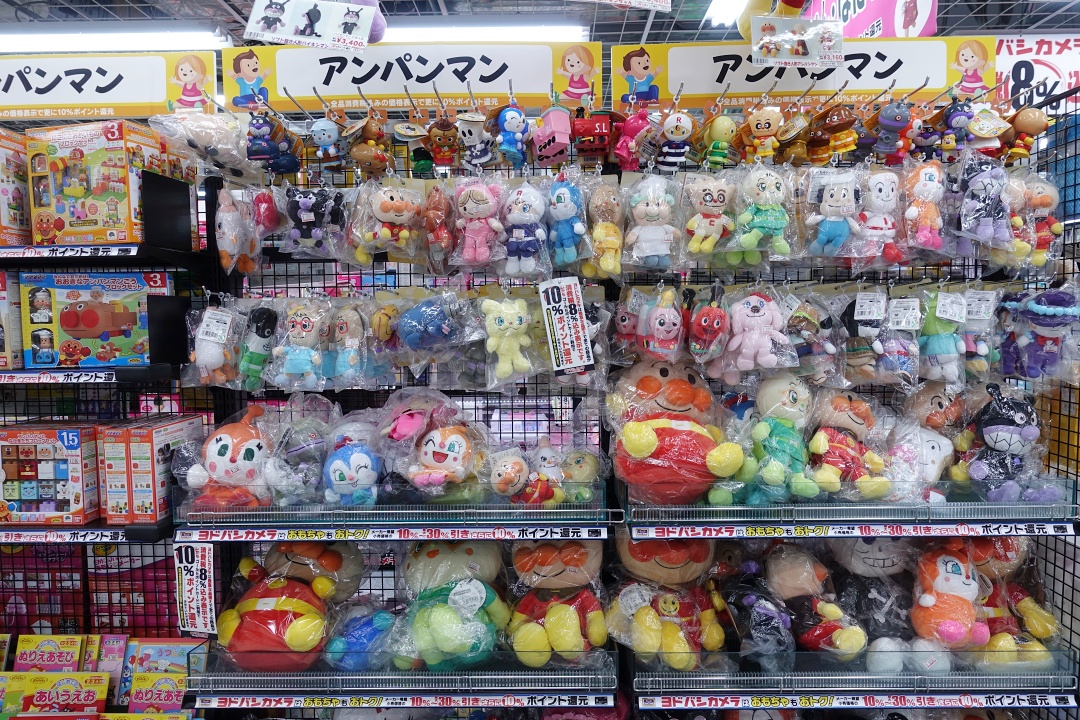 Aside from Kiddy Land, Yodobashi was an excellent place to go if you're looking for toys. I've noticed that they carry quite a massive range, ranging from Disney to Pokemon, Doraemon, Anpanman, Despicable Me, etc.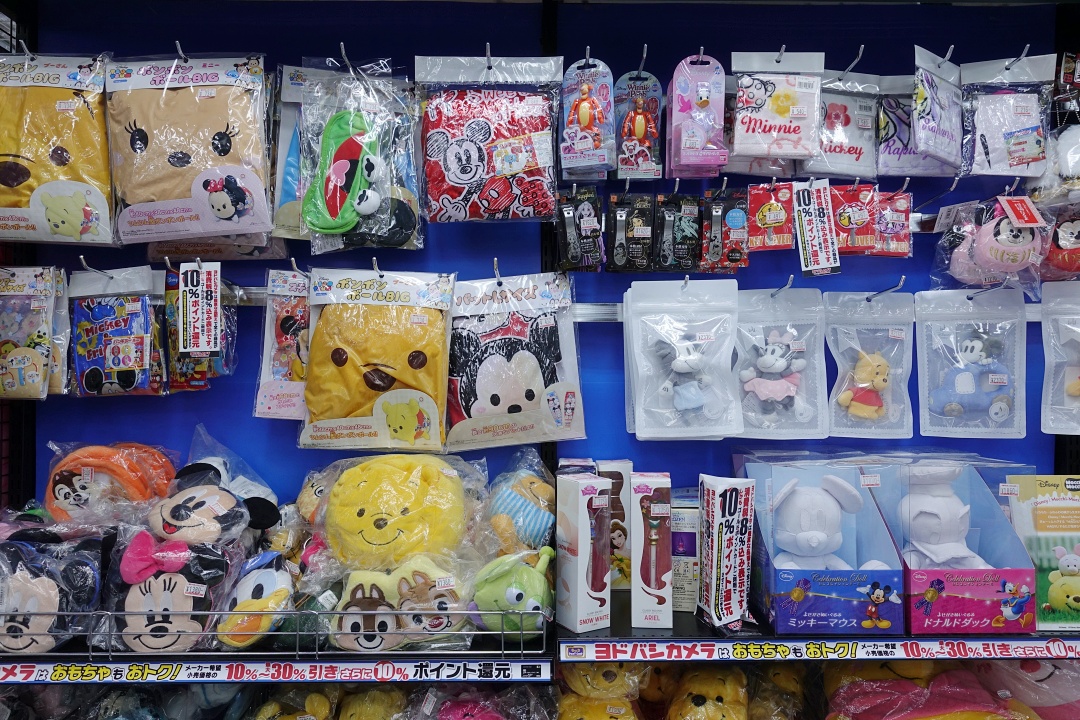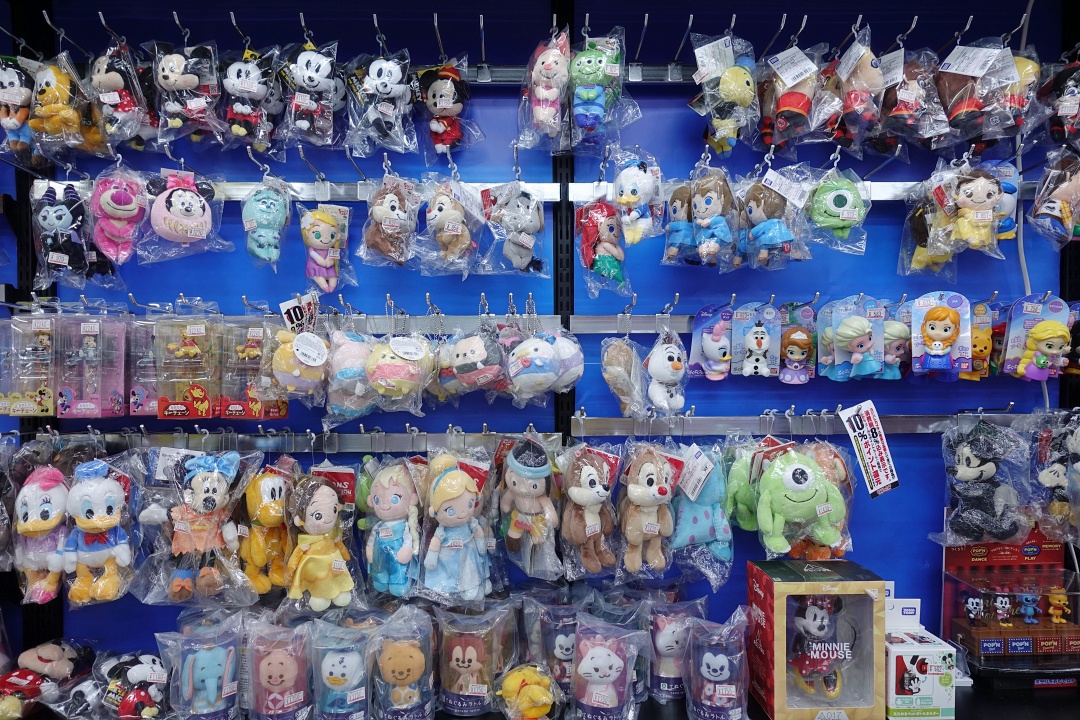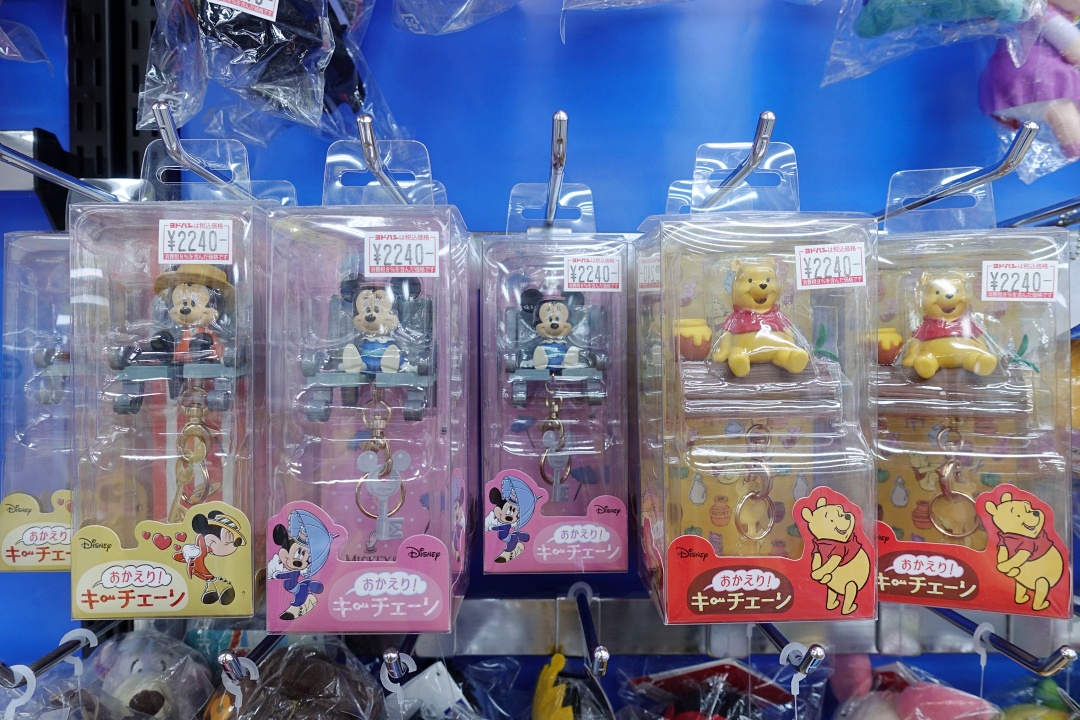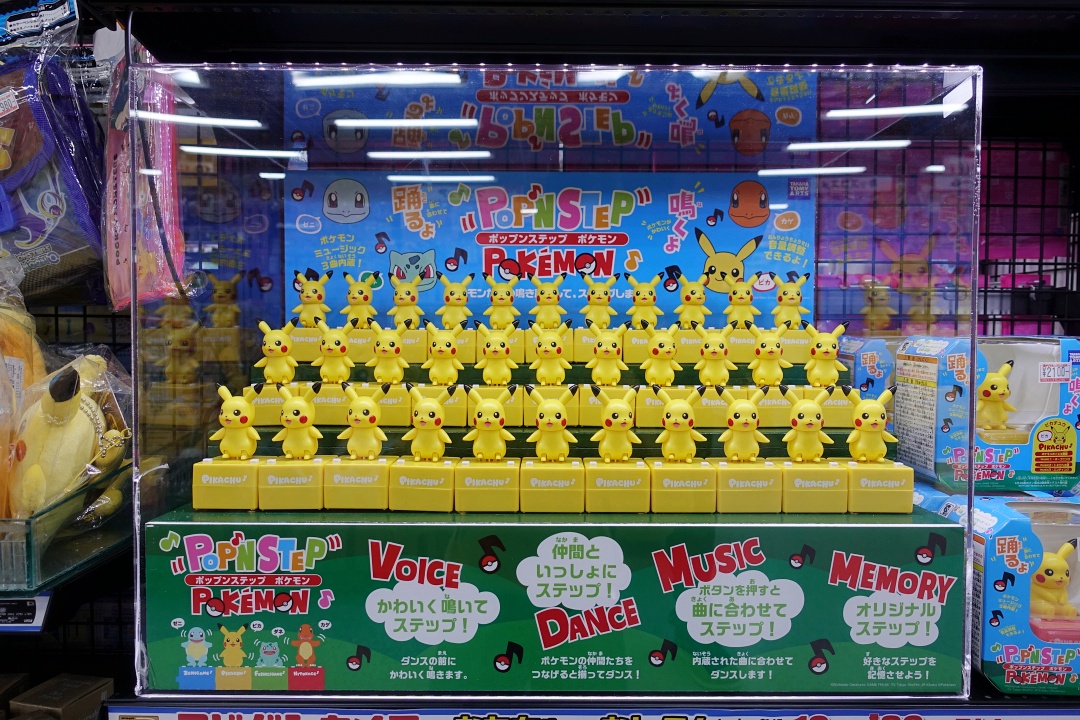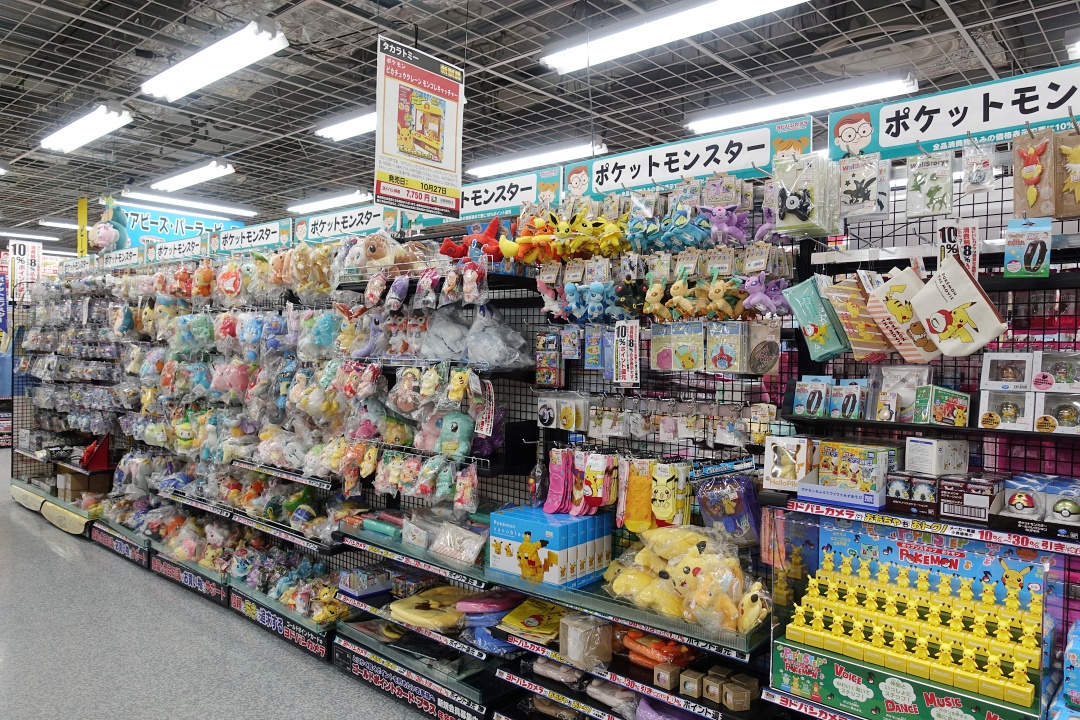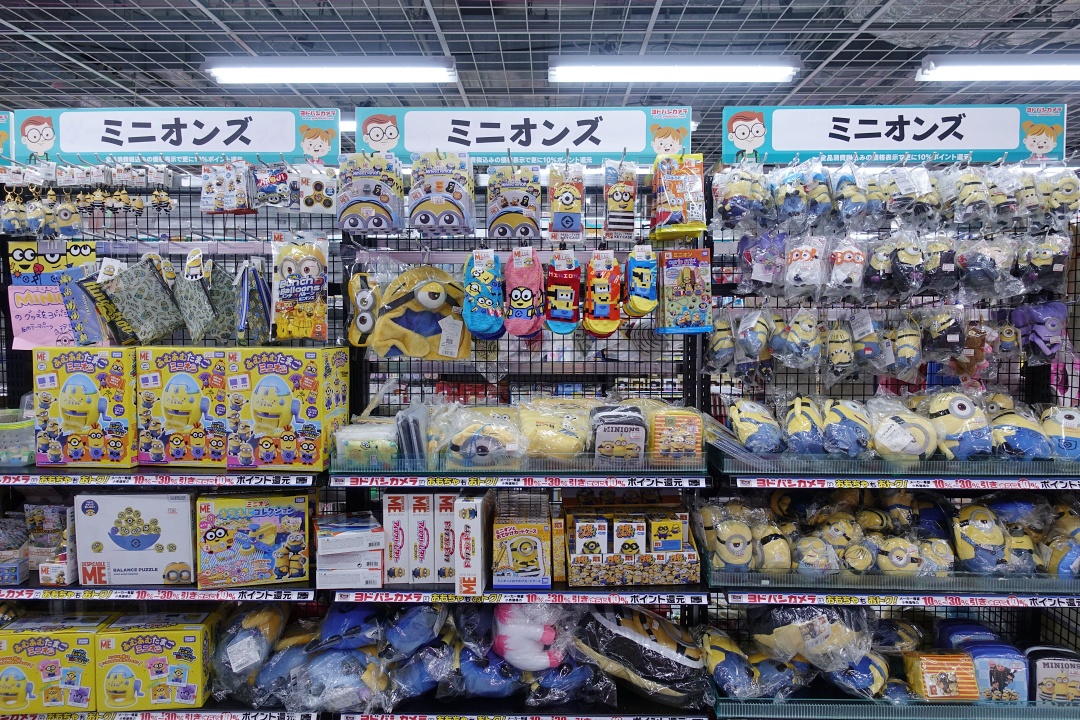 Nevertheless, our fundamental reason for coming to Yodobashi was to check out the gachapon corner; and it surely didn't disappoint.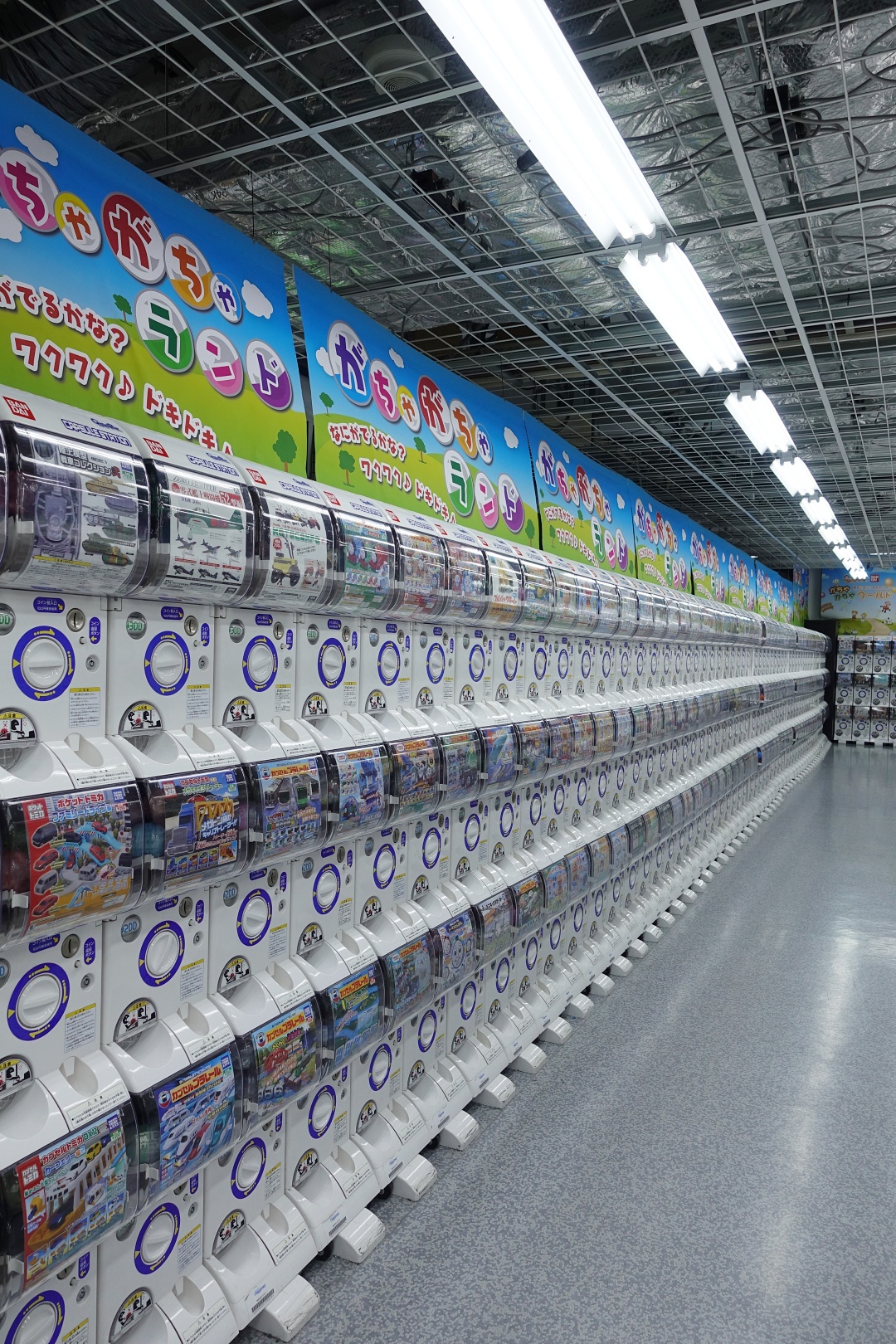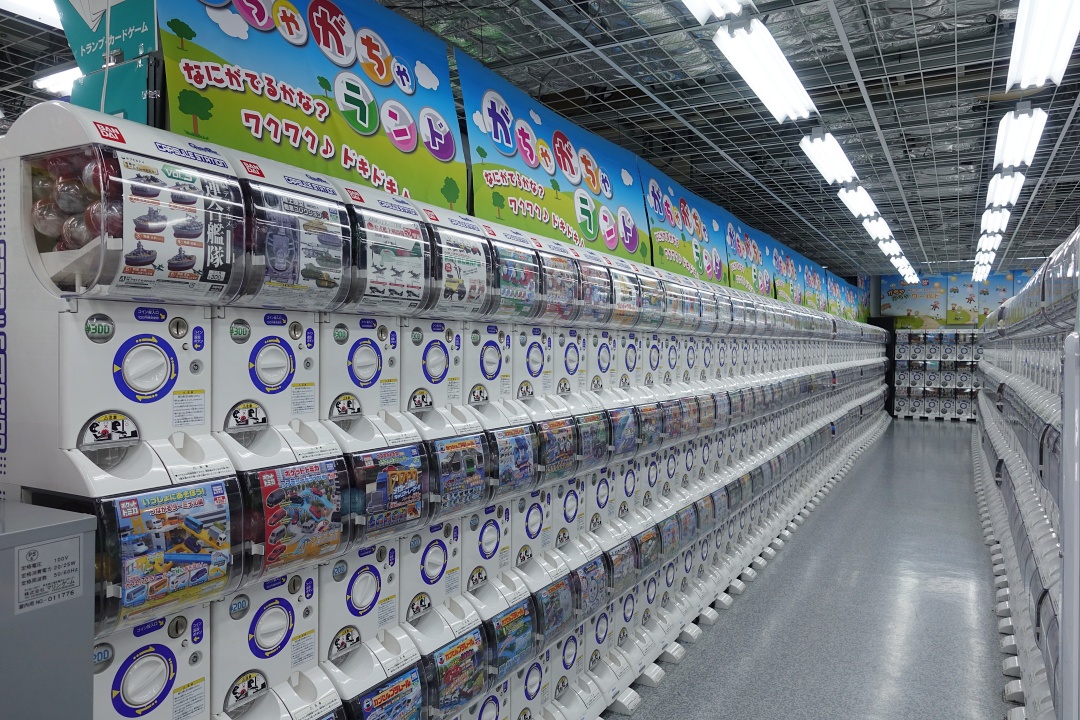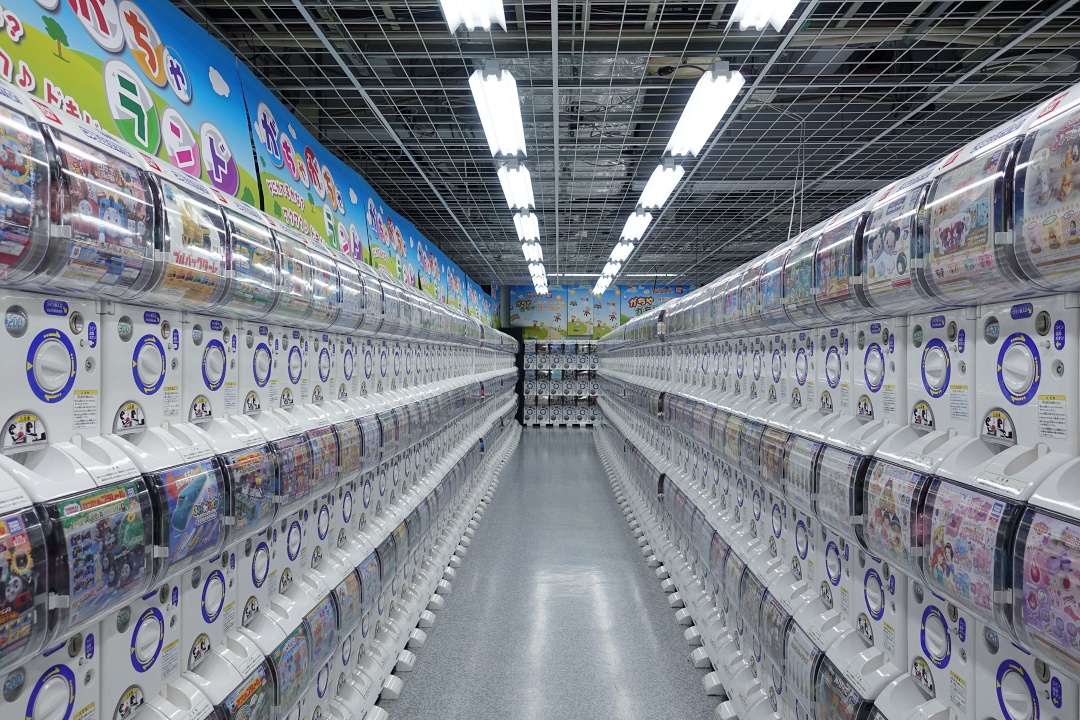 Rows after rows of gacha machines!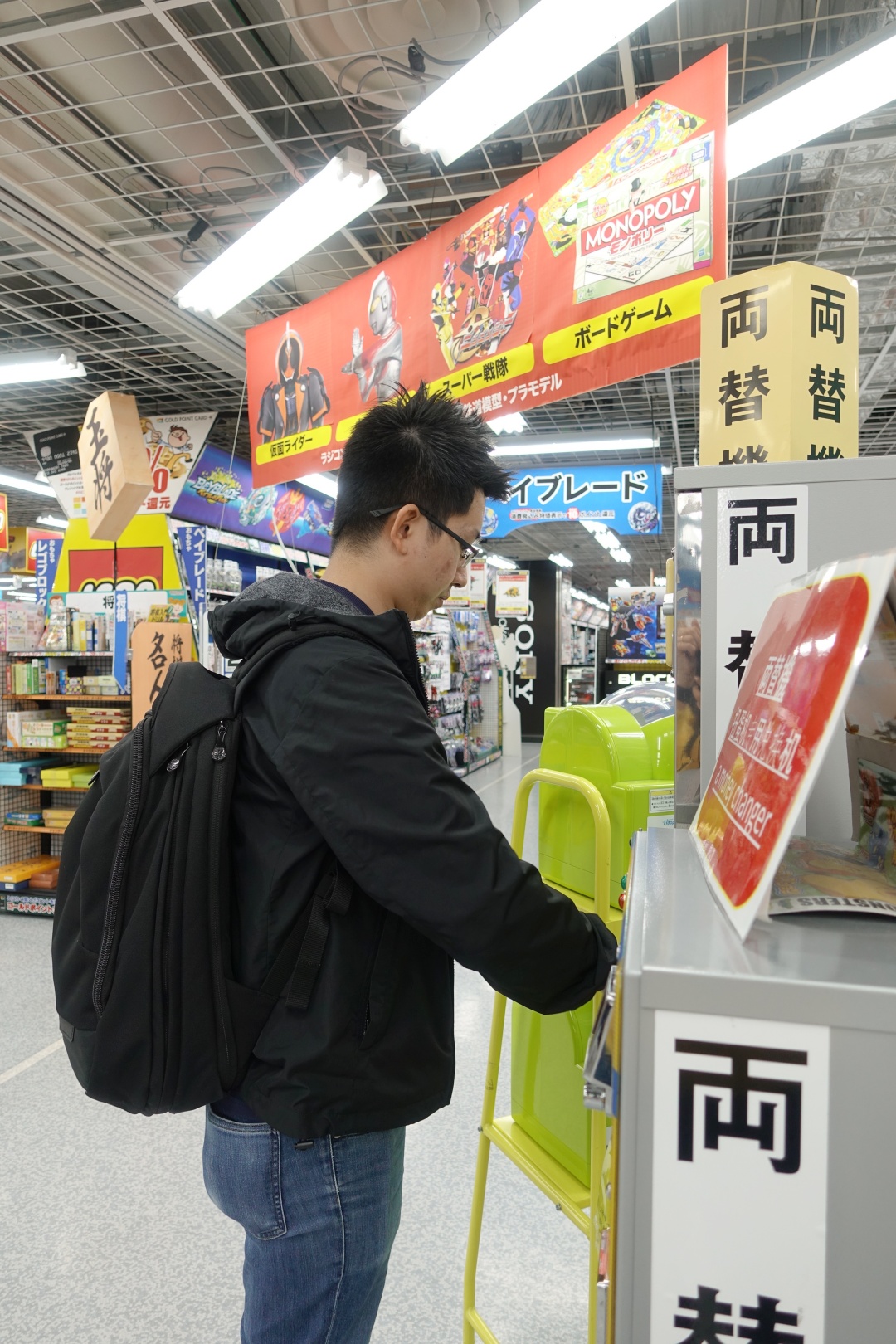 I love how the Husband would automatically go and change 100 yen coins for me without me asking.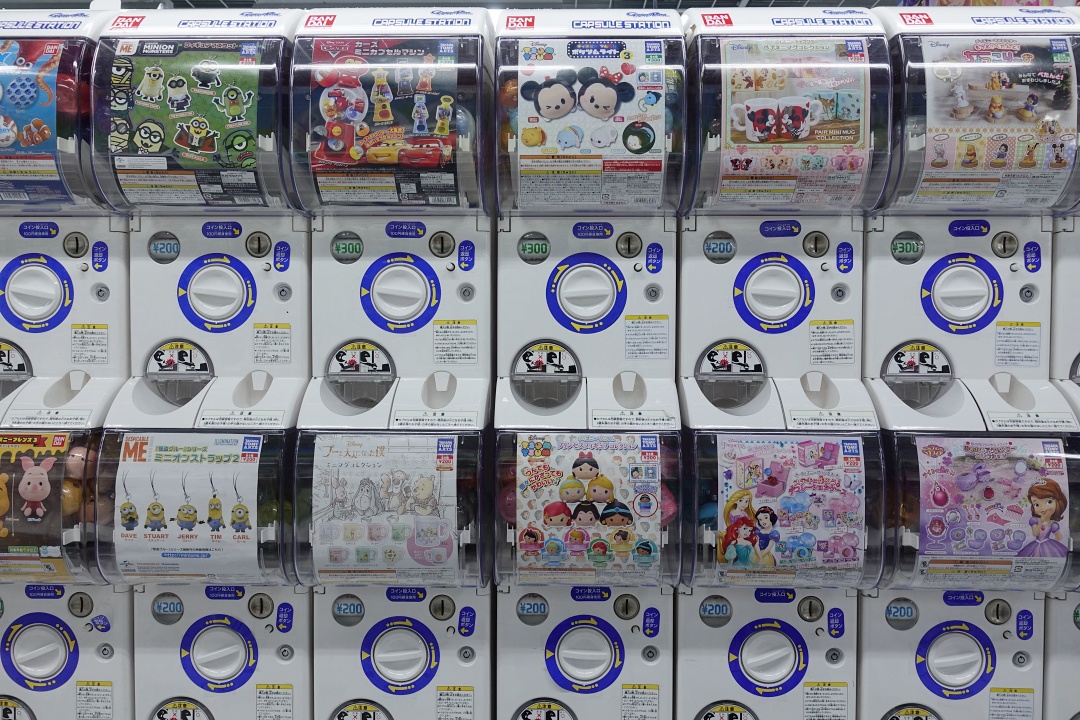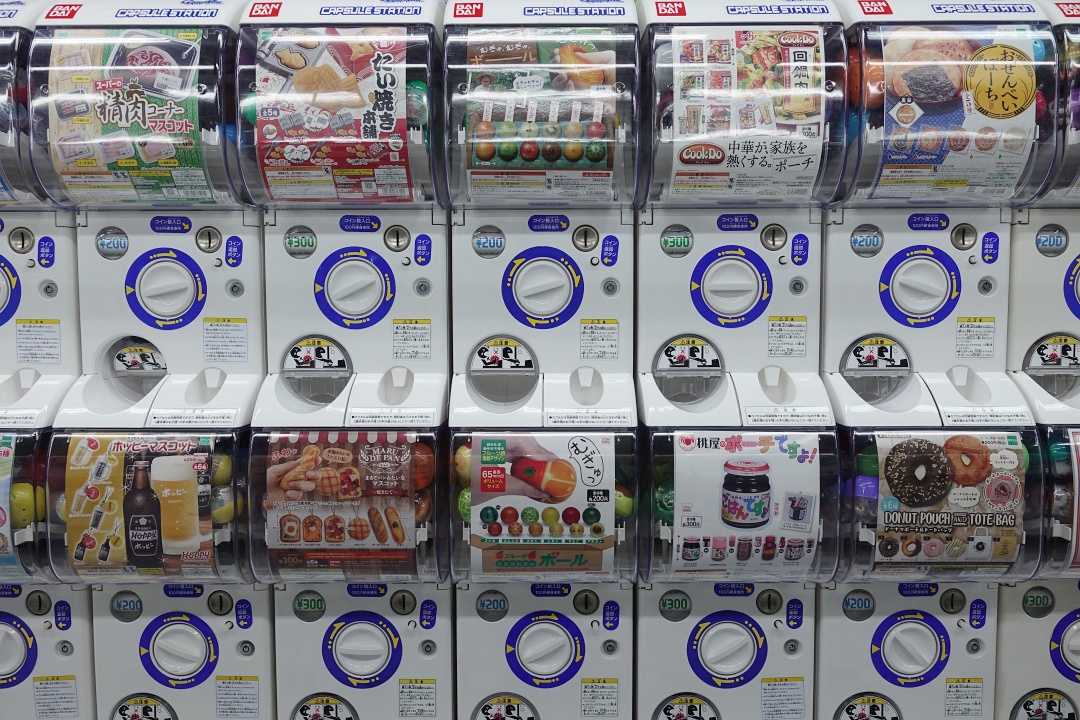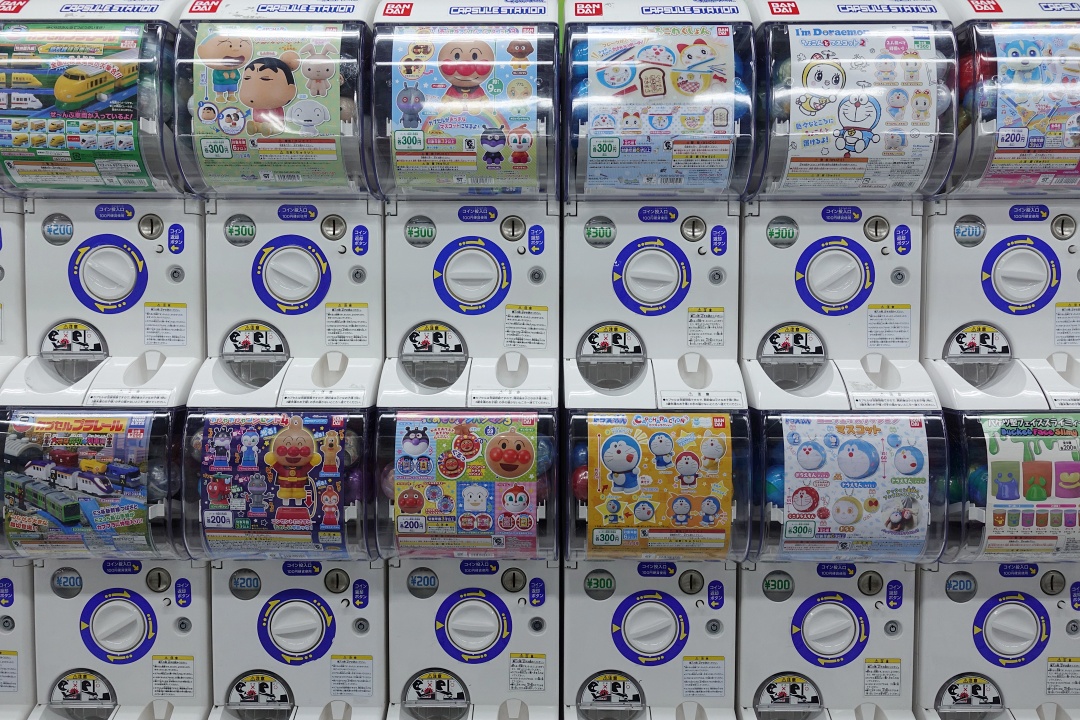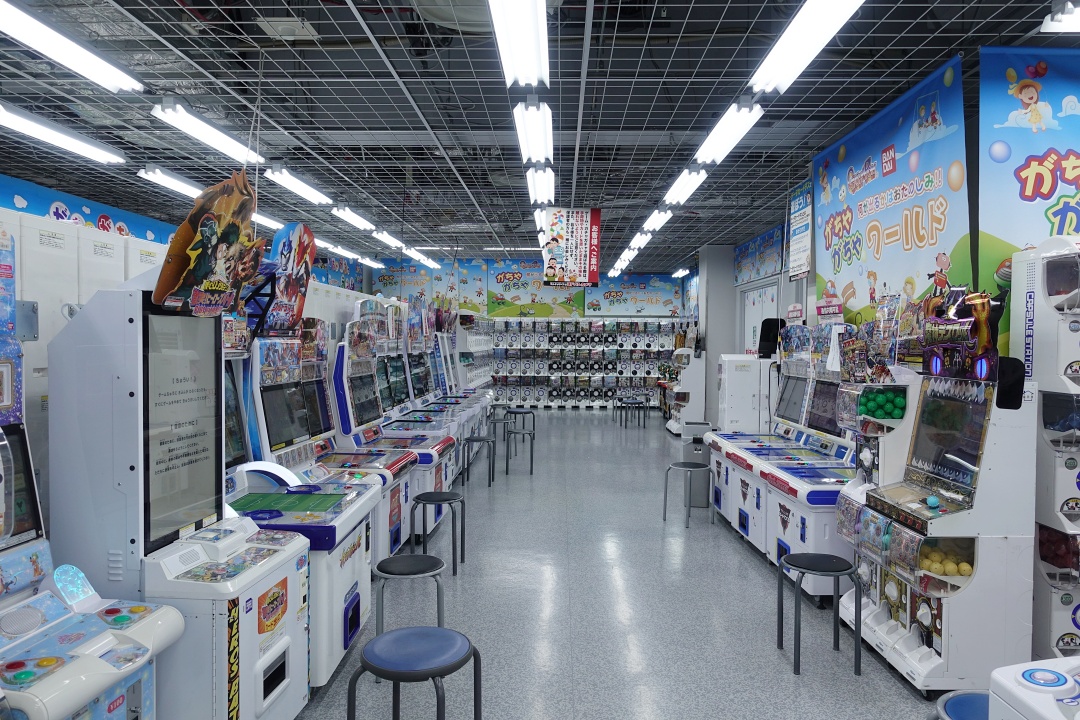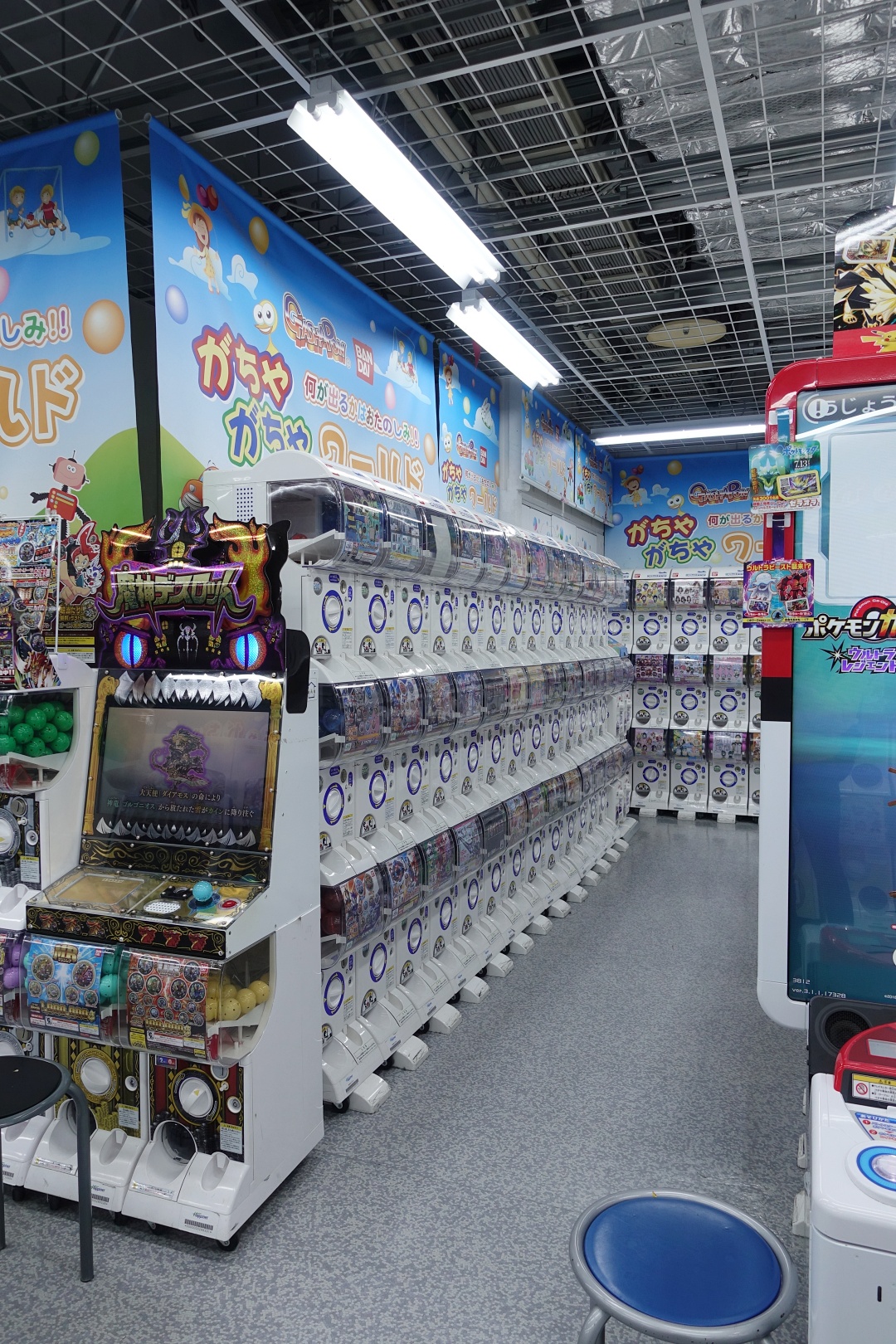 Daiwa Roynet Hotel Kyoto Ekimae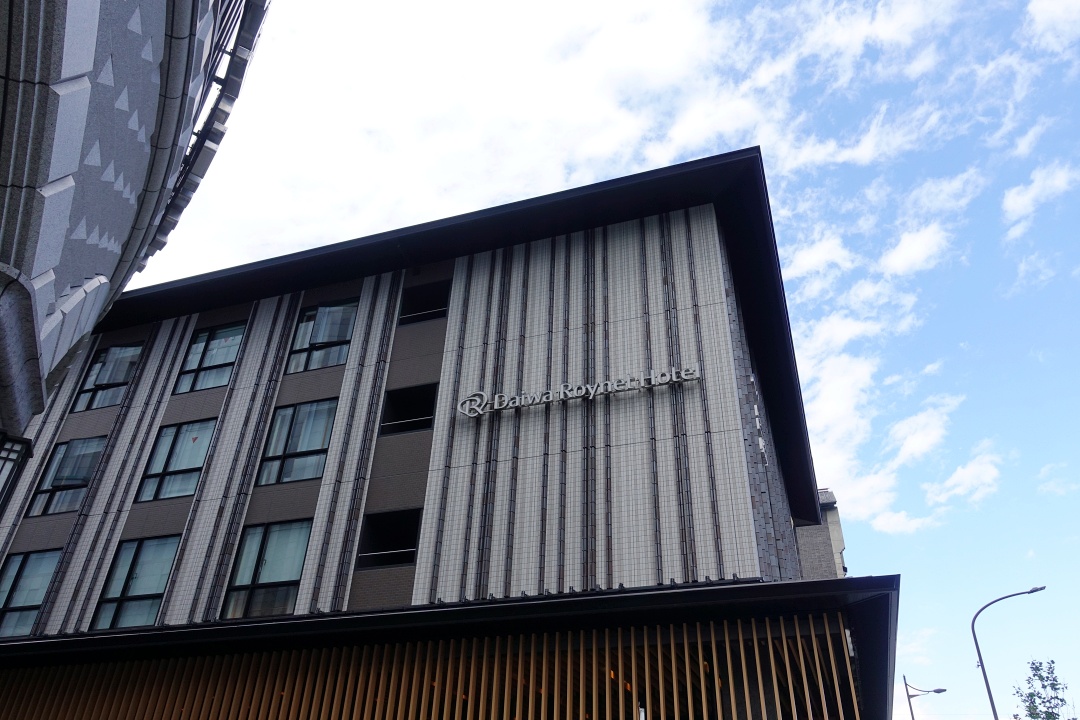 Finally made our way back to the hotel for check-in at around 16:30. (Official check-in time is after 14:00.) For our stay in Kyoto, the Husband booked us two nights at Daiwa Roynet Hotel Kyoto Ekimae. I left it to him to choose and make the booking, and he only confirmed/booked our accommodation on the morning before we left for Kyoto.
Chose the Standard Twin Room and paid SGD 443 for two nights via booking through Hotels.com.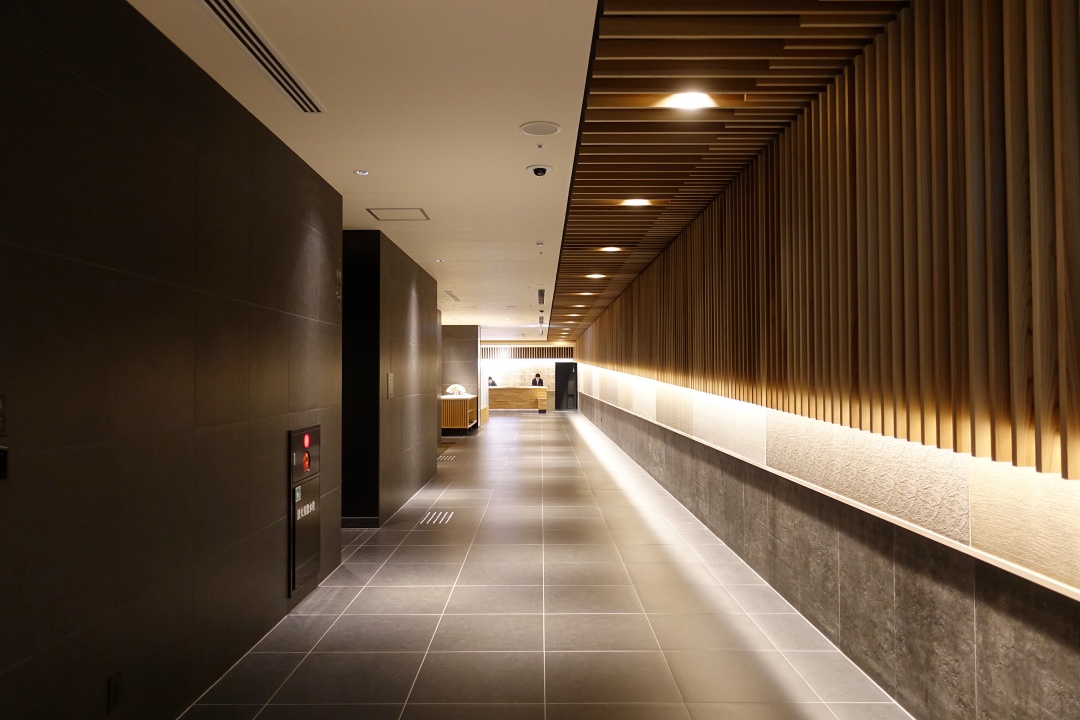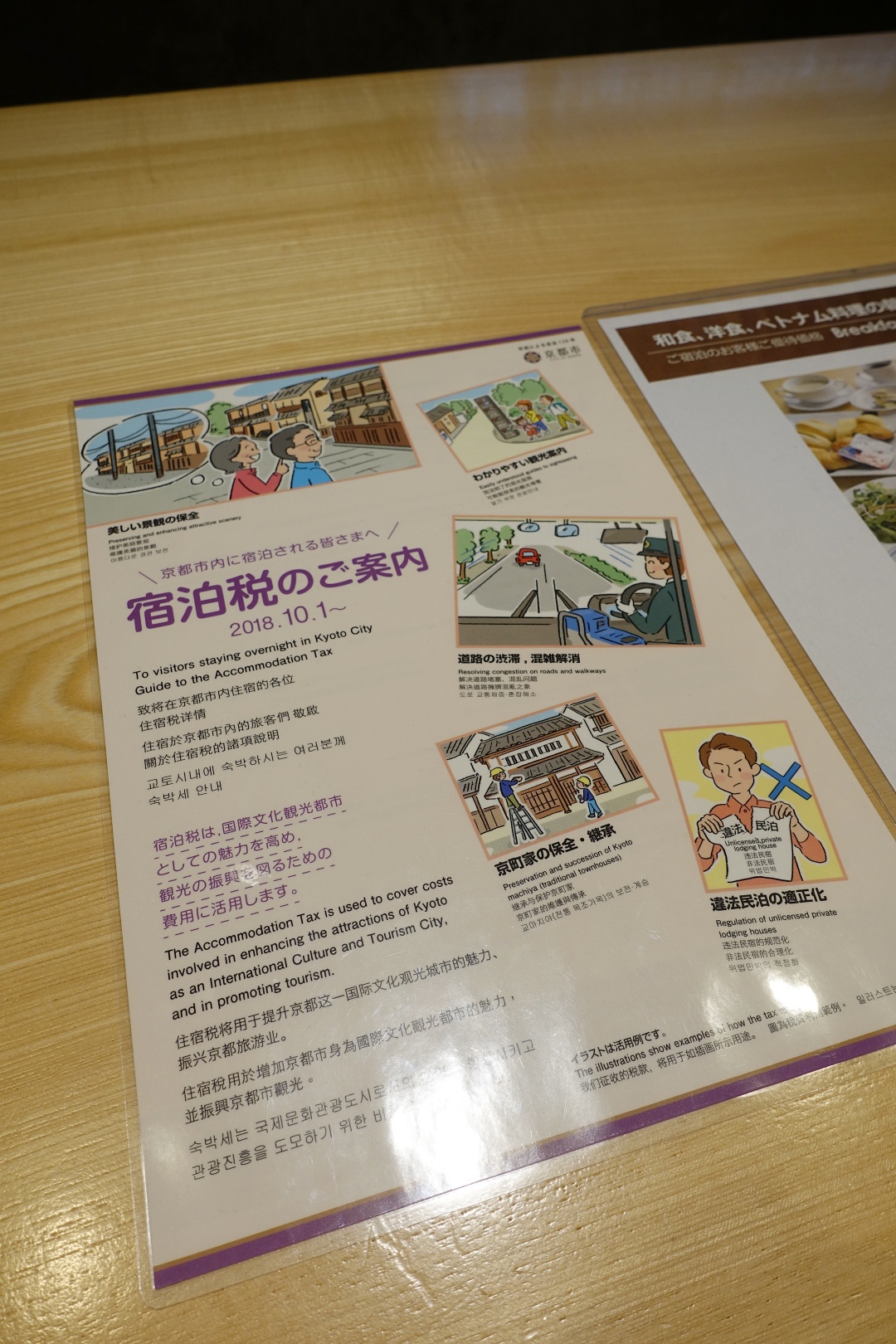 At the time of check-in, the staff told us that there's a need to pay for Accommodation Tax; so we obliged and paid JPY 800.
I appreciate how they have this printed guide at the counter as it really aids in explaining the need to pay for the Accommodation Tax.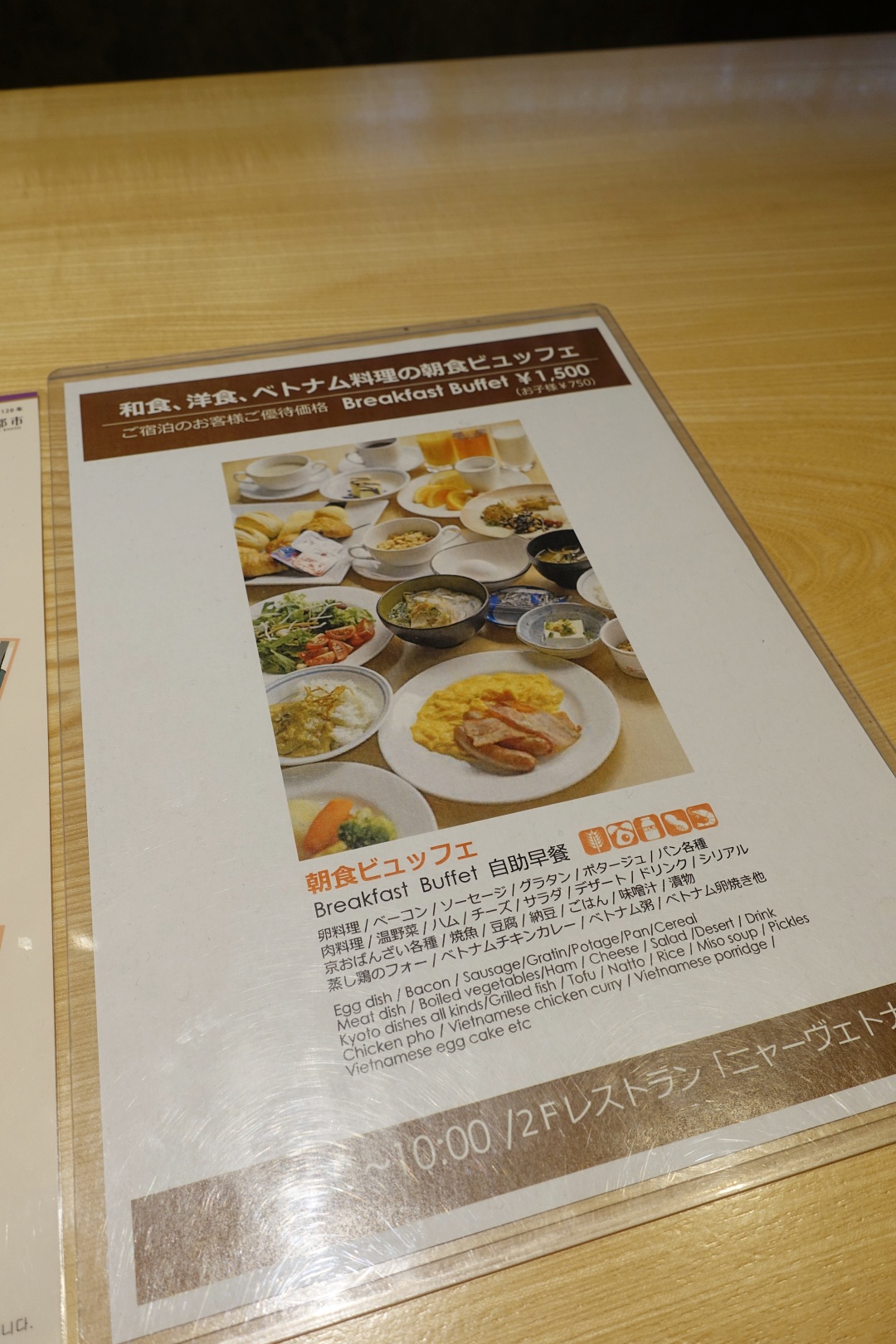 Breakfast buffet available at JPY 1,500/pax, which we didn't take up.
Standard Twin Room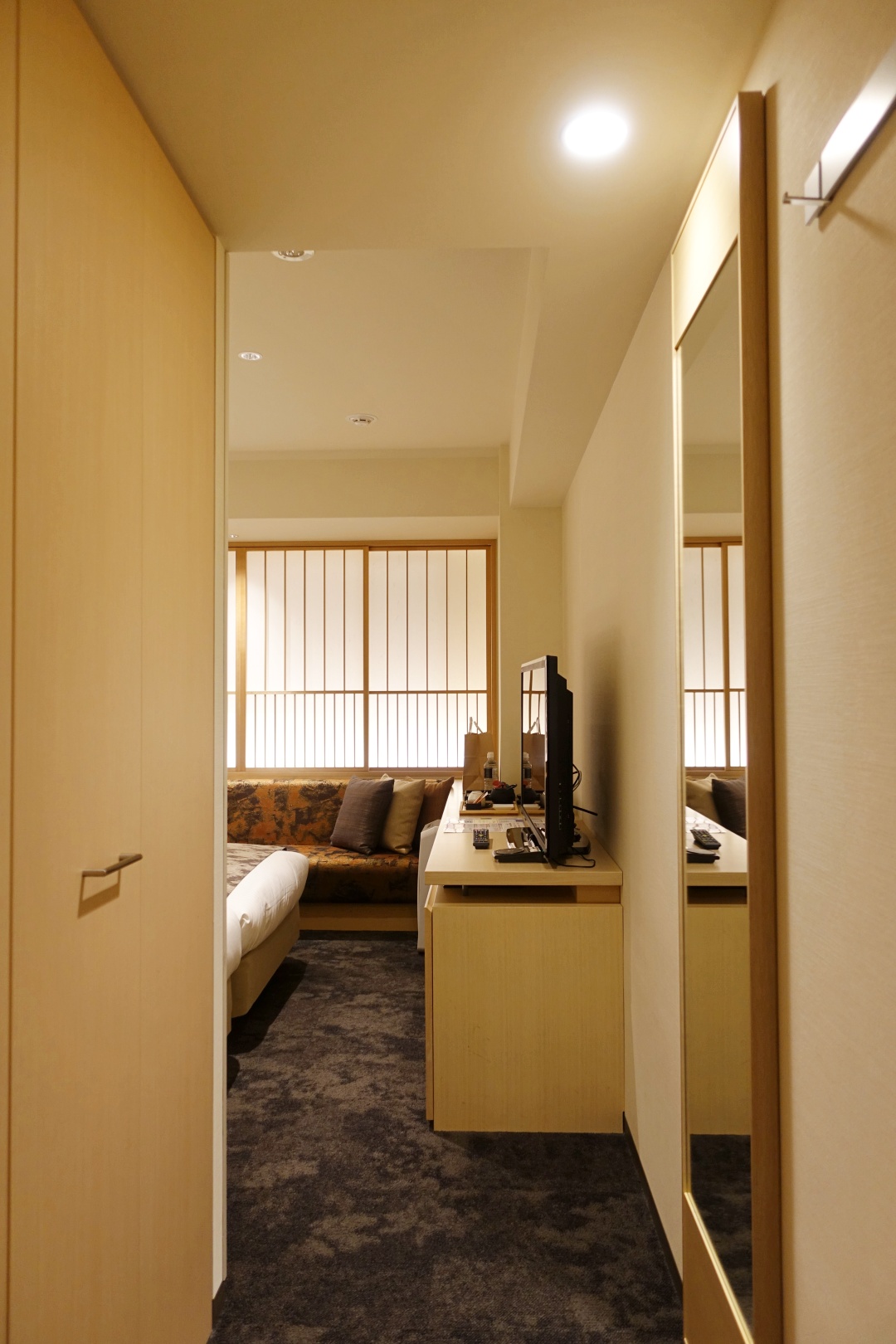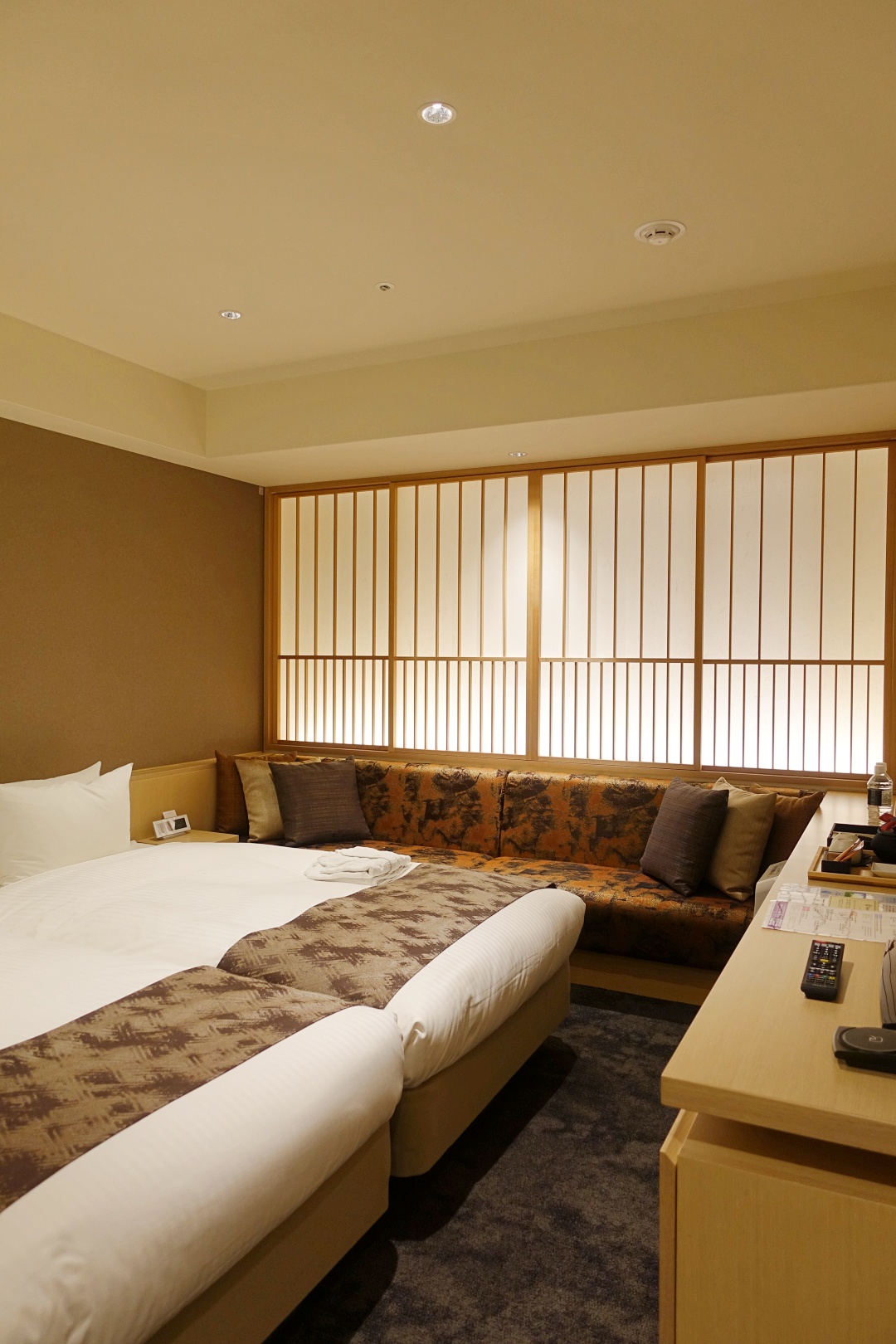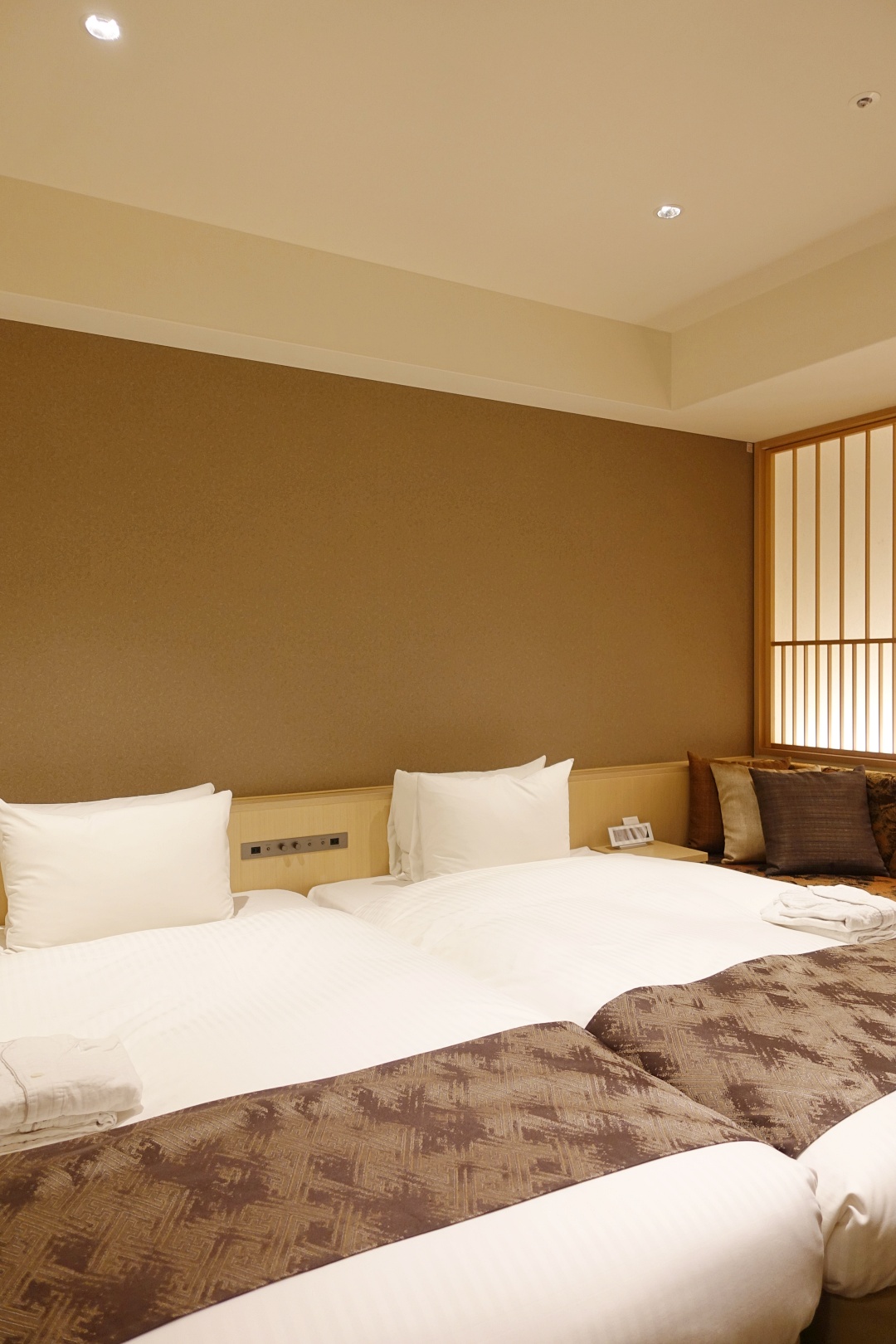 Big love for the beautiful and cosy room that we got!
At 258 sq feet (24.05 sq meters), the room was so much more spacious as compared to our previous hotel.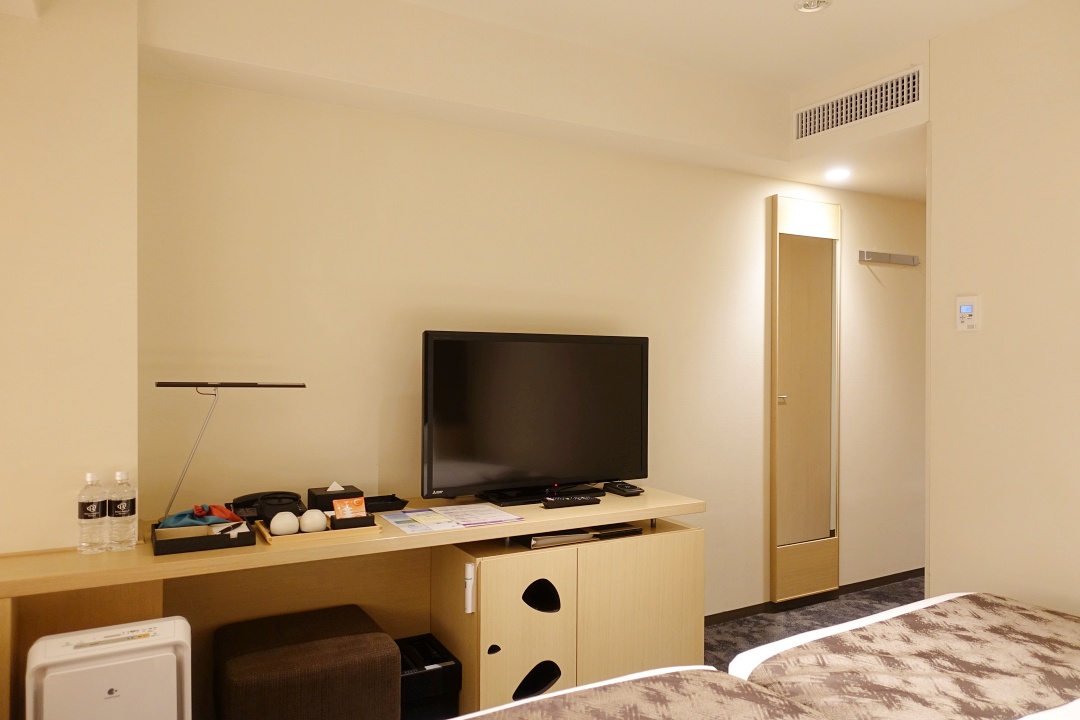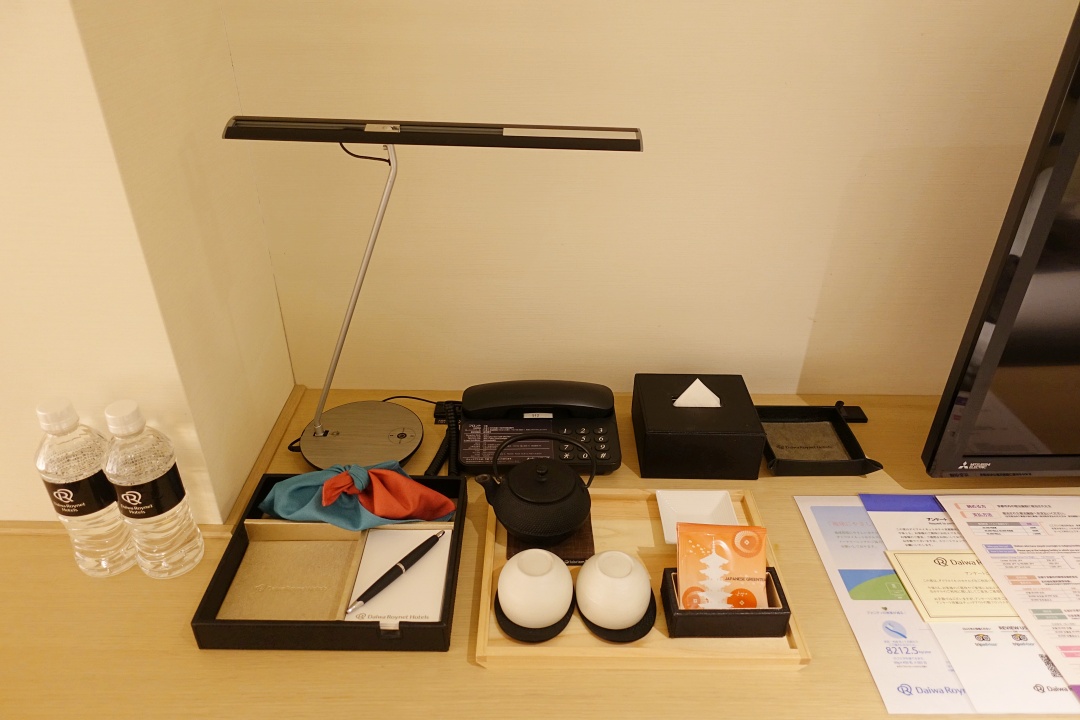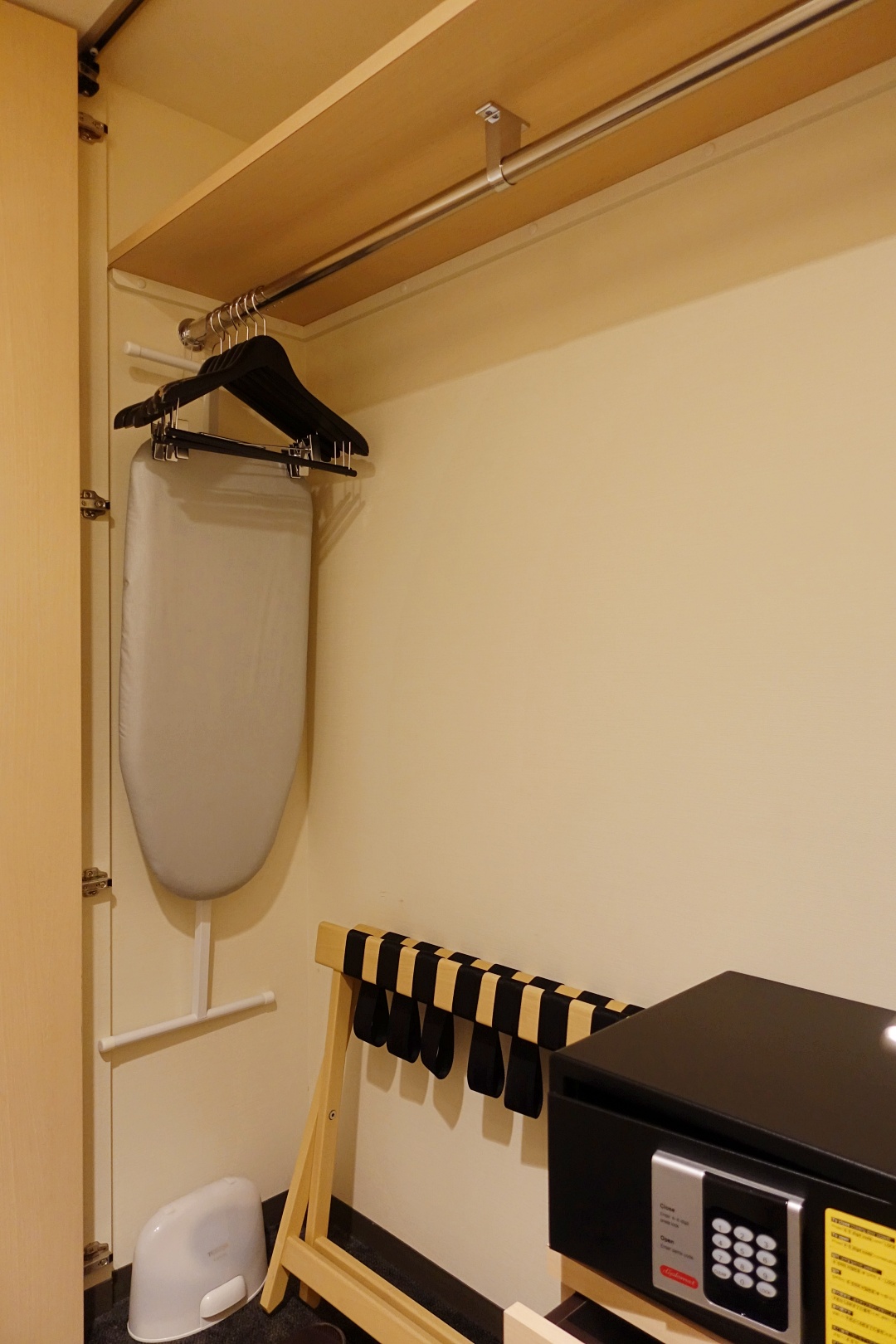 Always love hotels that provide ironing board. Save us the hassle of having to call the front desk to bring us one. Having an ironing board is such an essential, especially when you don't want your dress to look crumple in photographs.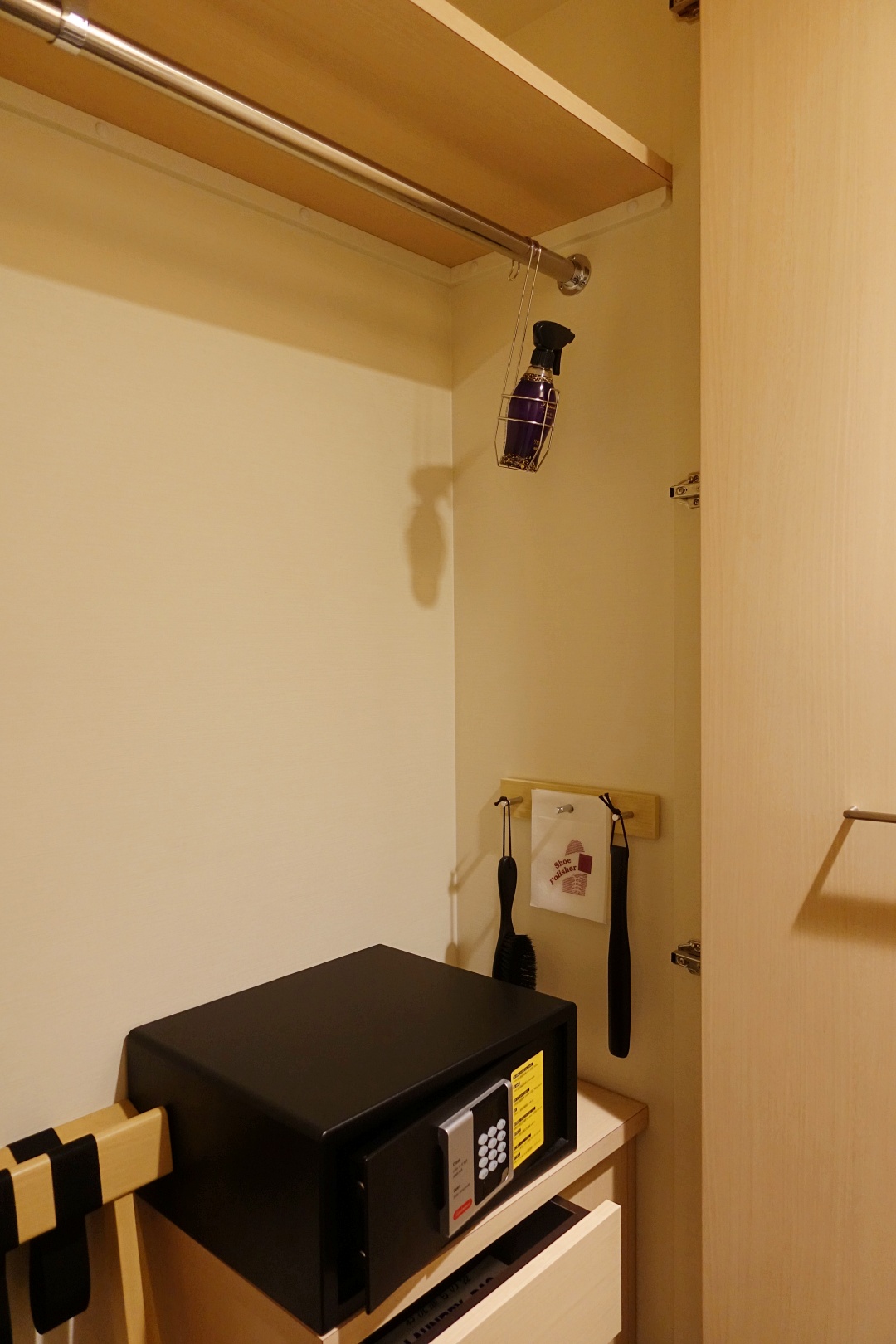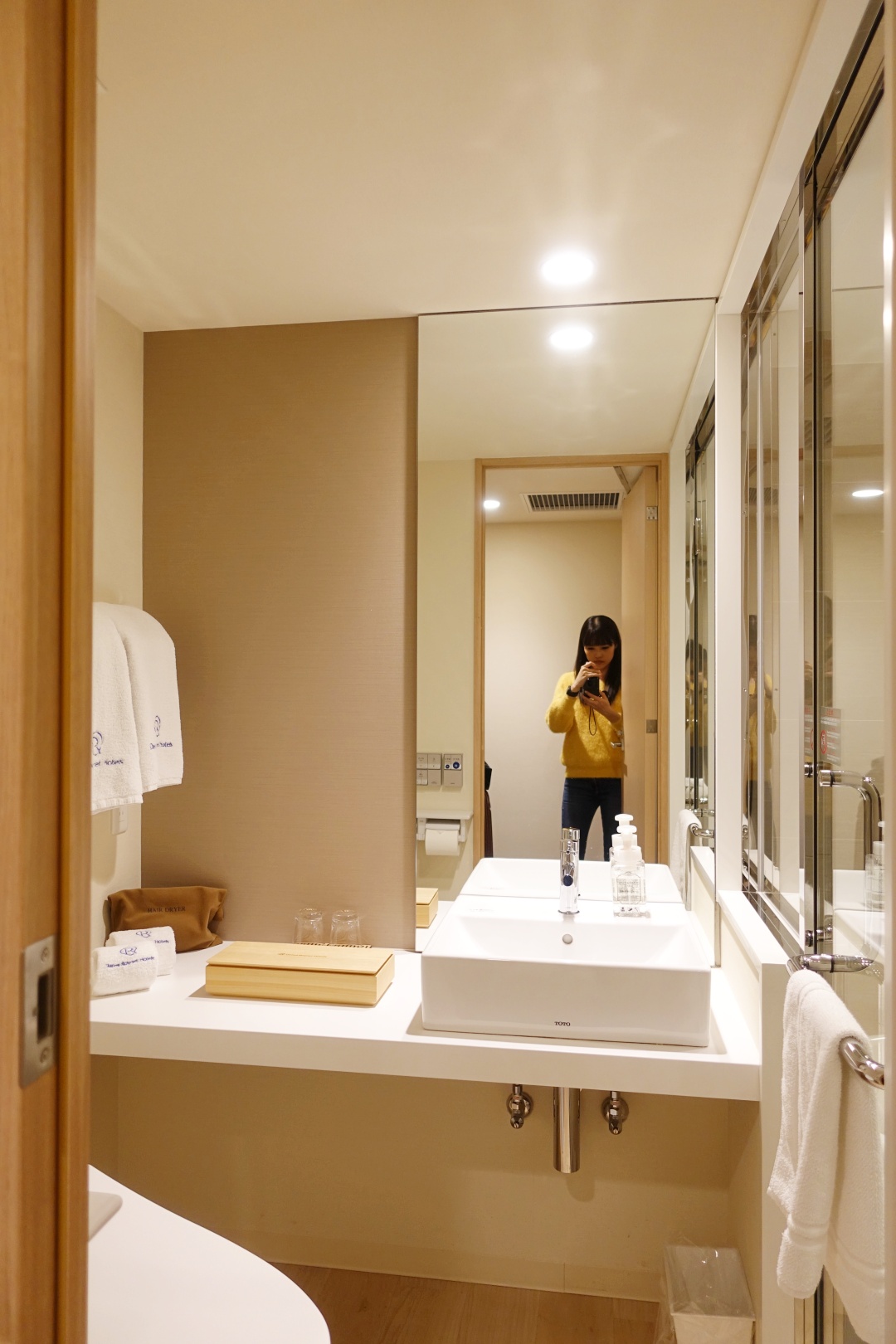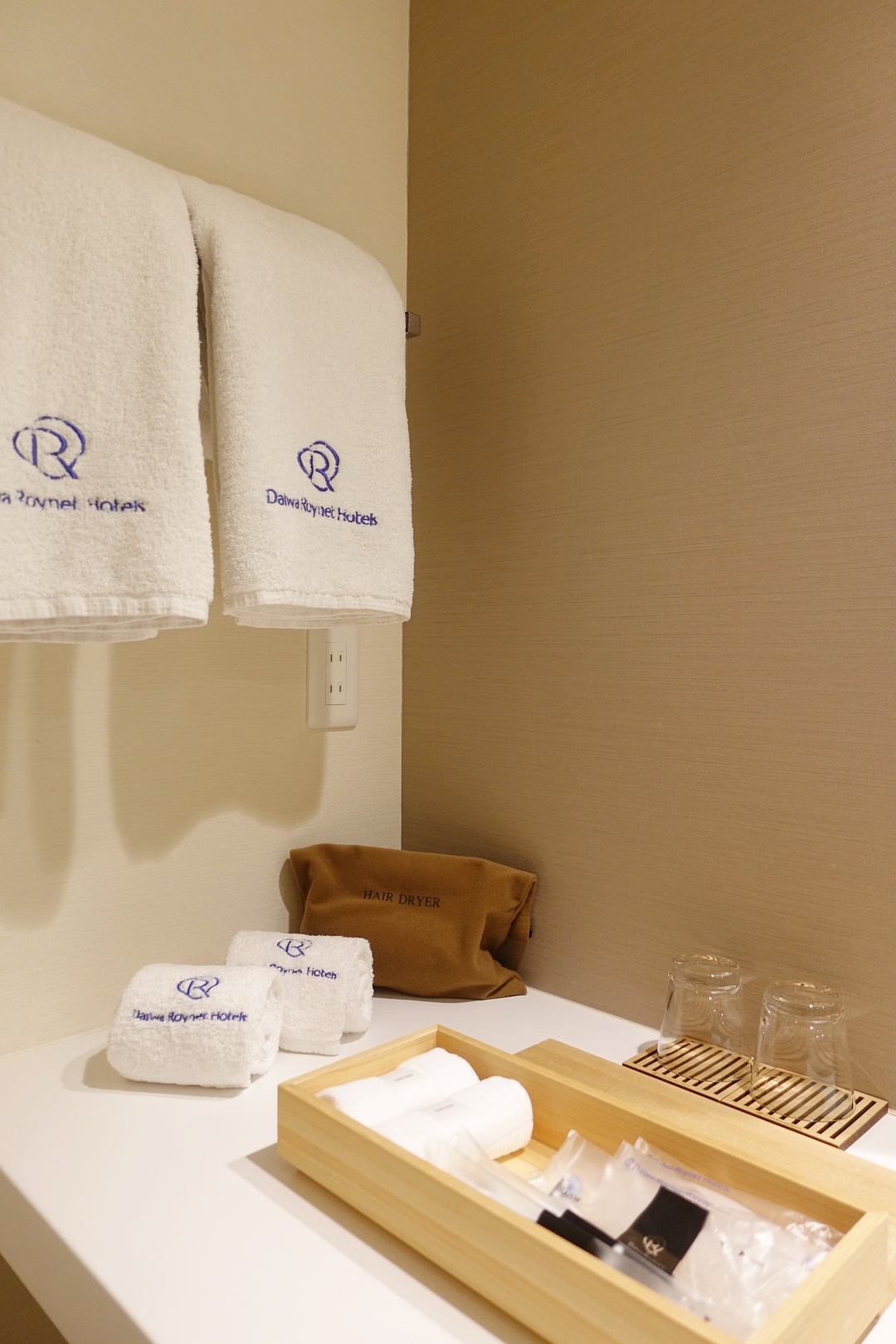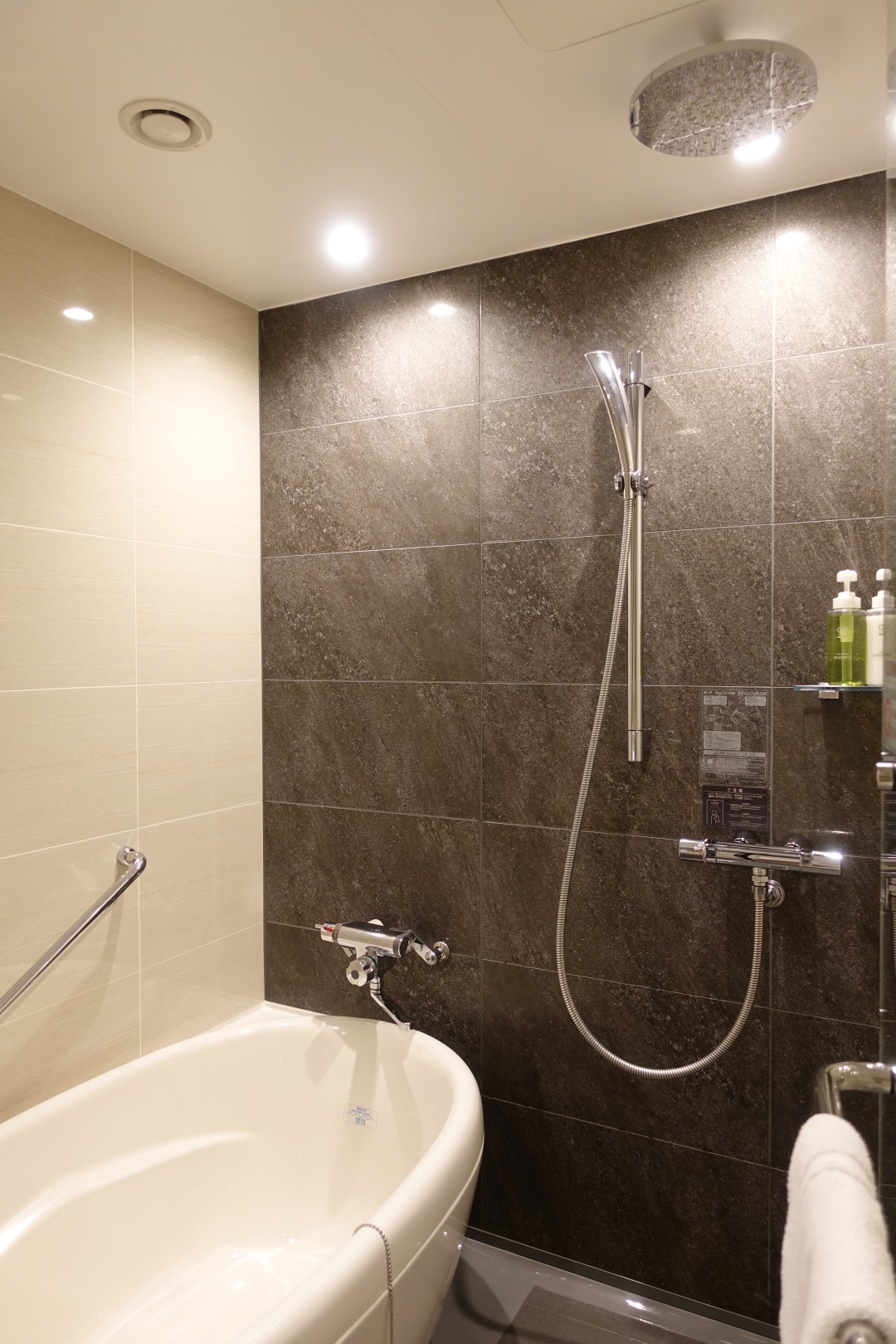 Even the toilet look spacious with a separate area for bath/shower.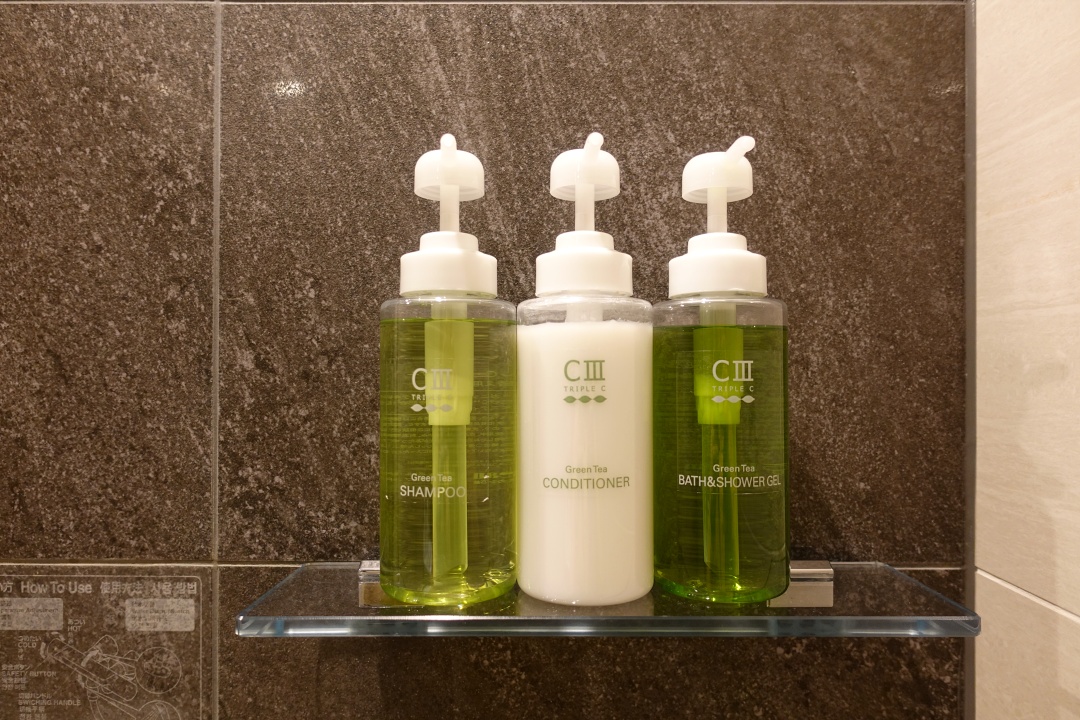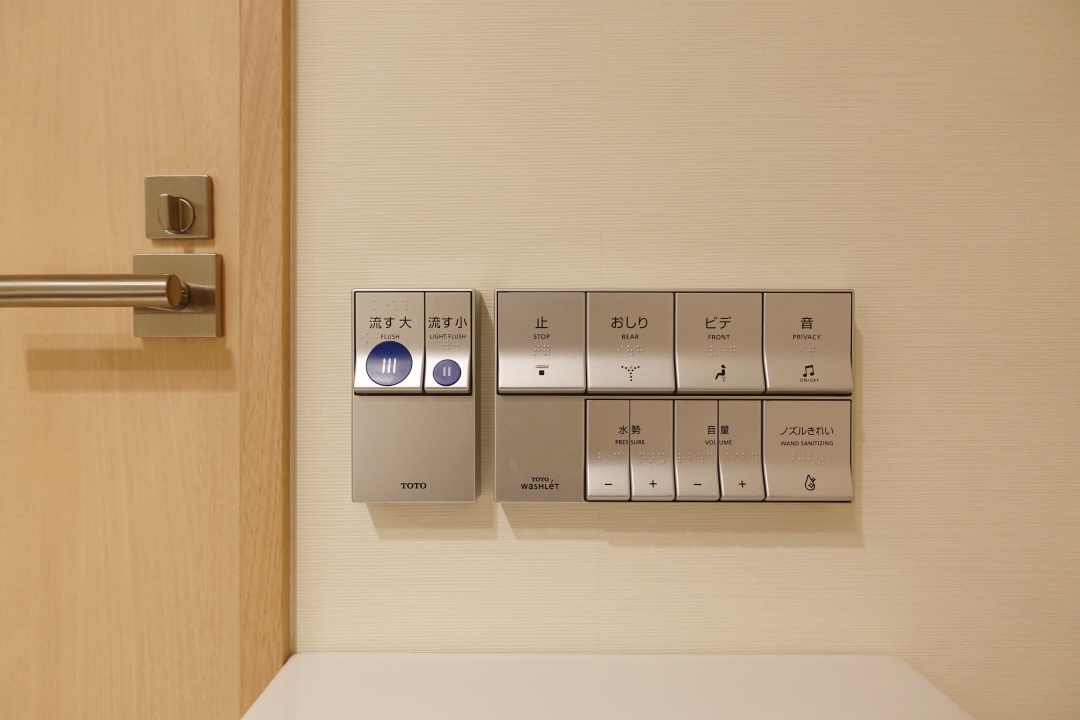 ---
We eventually headed out at around 19:00 to Kawaramachi, a downtown district in Kyoto. I vaguely remember walking a long way to get to the train station.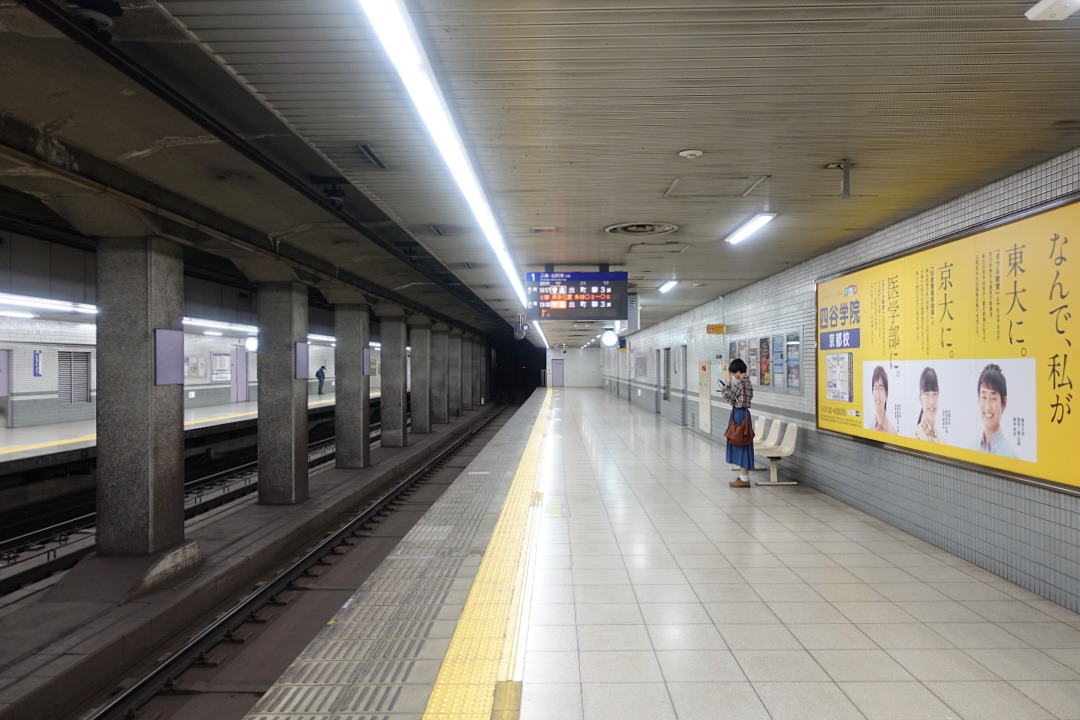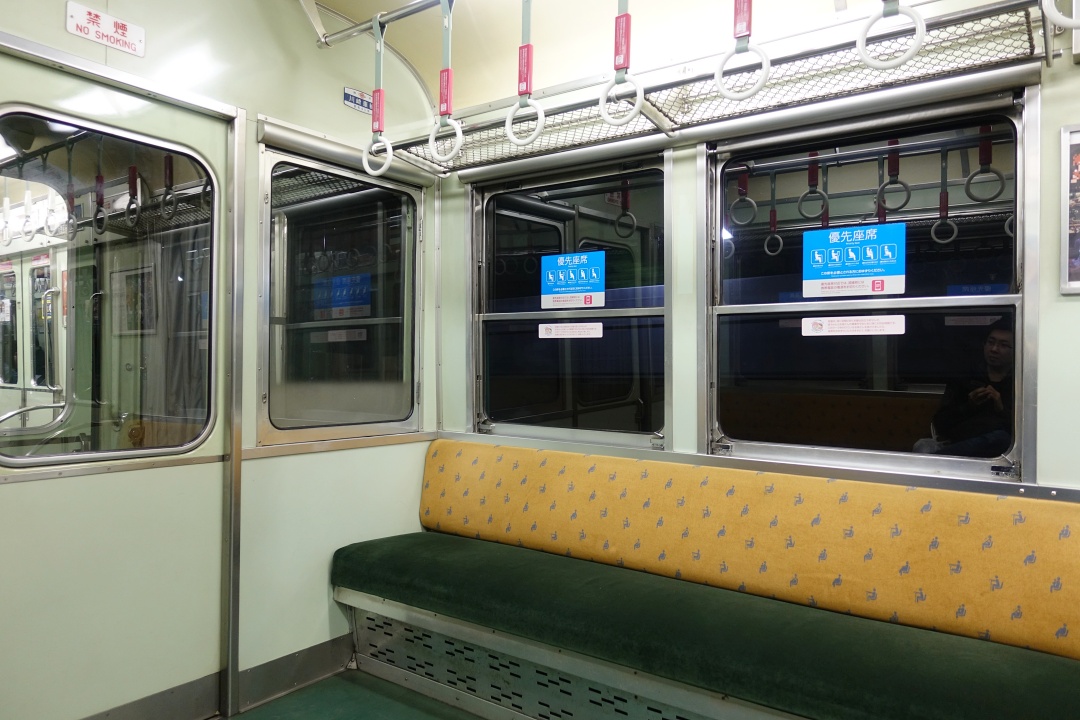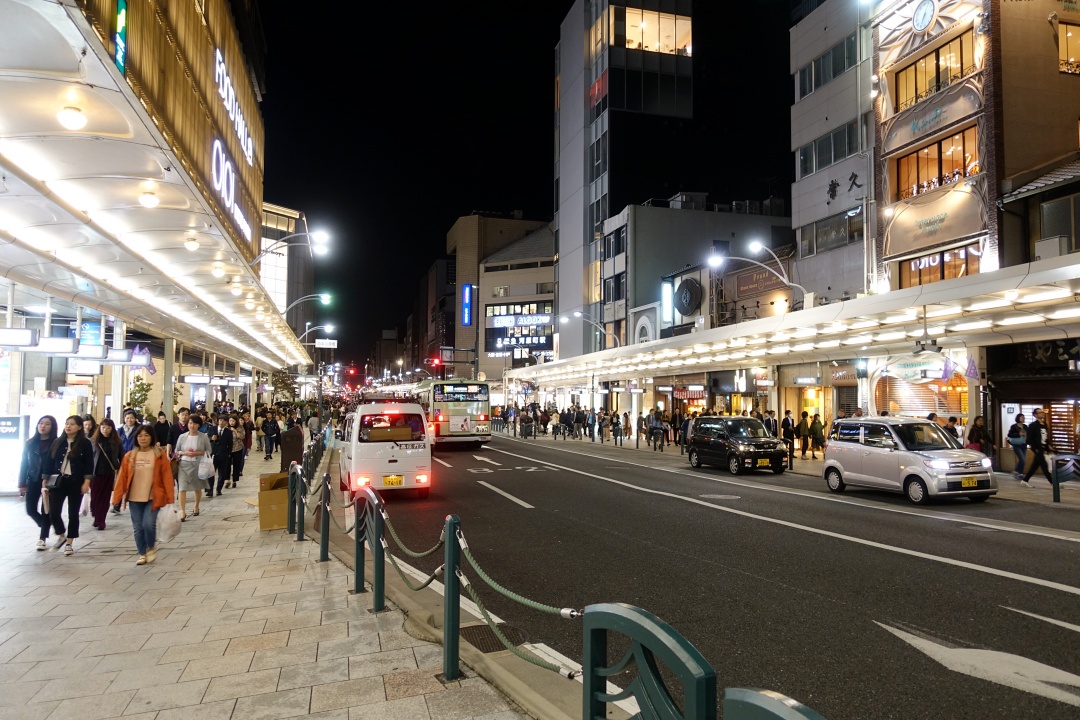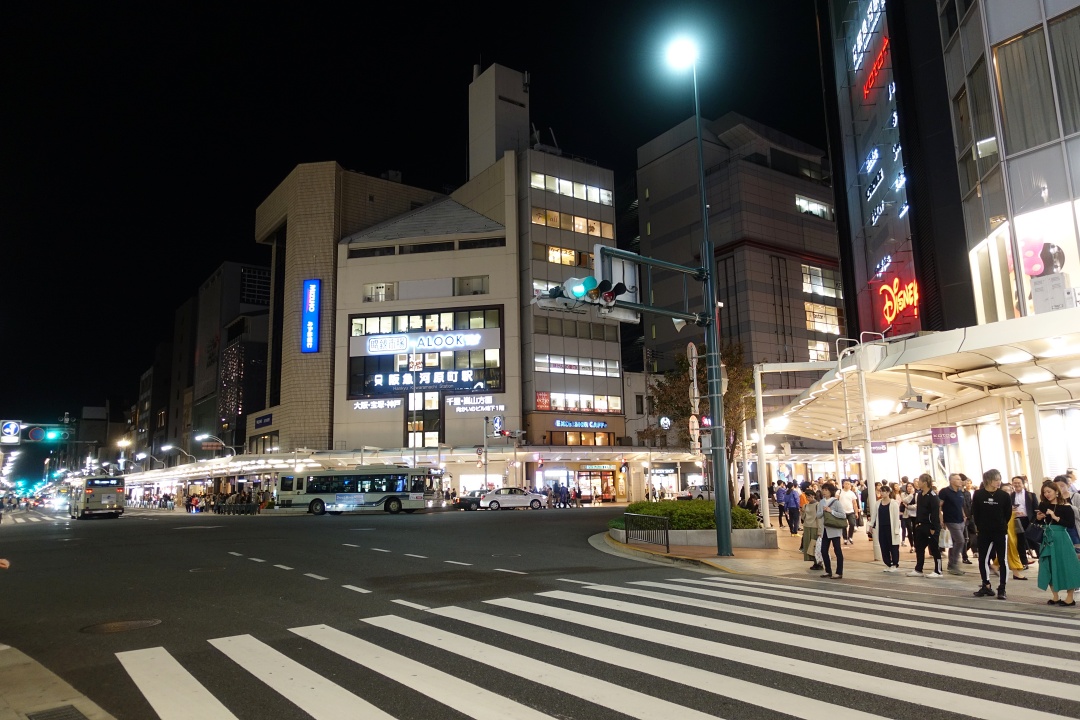 Disney Store Kyoto Kawaramachi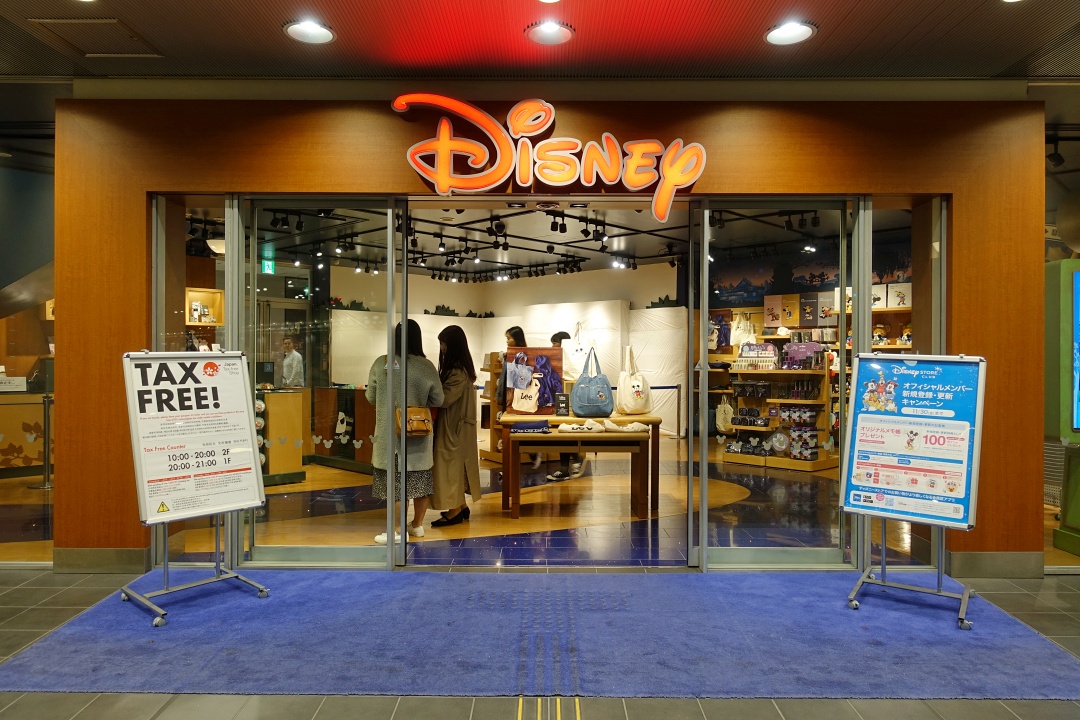 This marks the third Disney Store we visited conservatively in three days. From Disney Store Shinsaibashi and Disney Store HEP FIVE in Osaka, to Disney Store Kawaramachi in Kyoto.
Similar to Disney Store Shinsaibashi, there are two levels at Disney Store Kyoto Kawaramachi. It appears they were doing some revamp on the VM on level 1, so the shop seemed to be rather empty.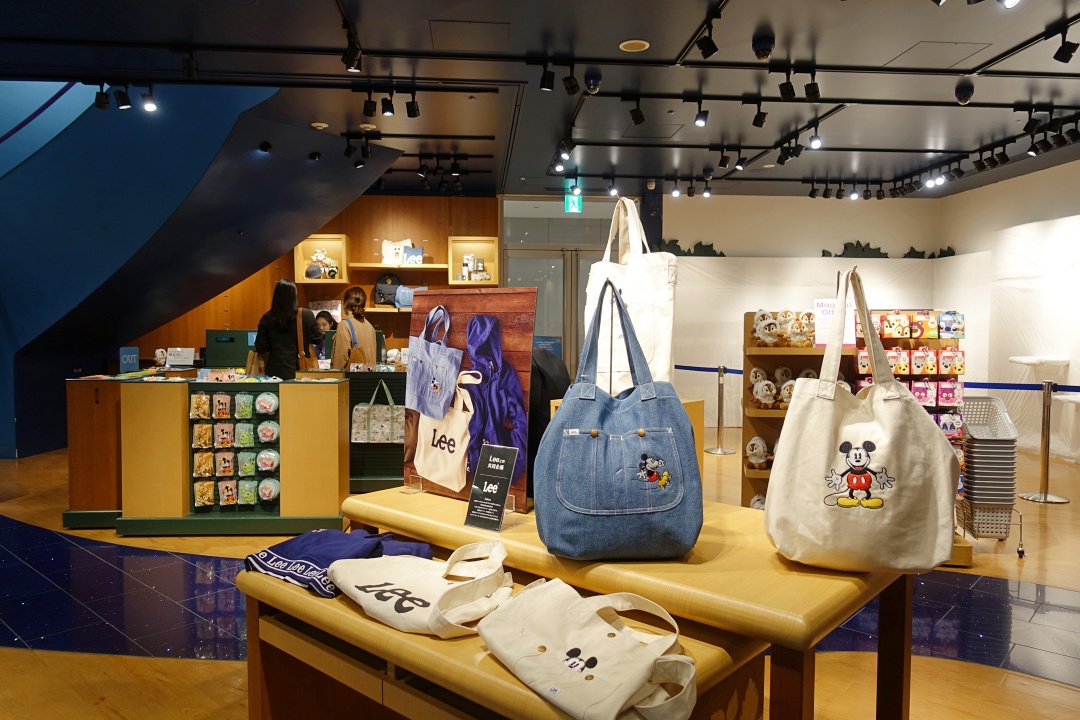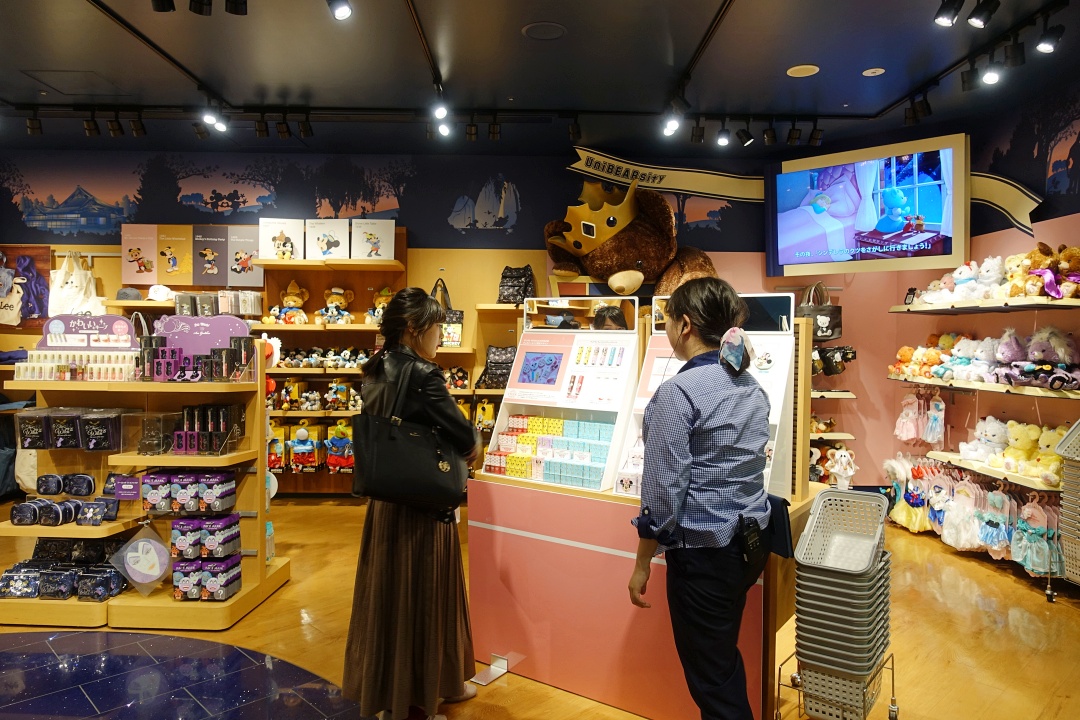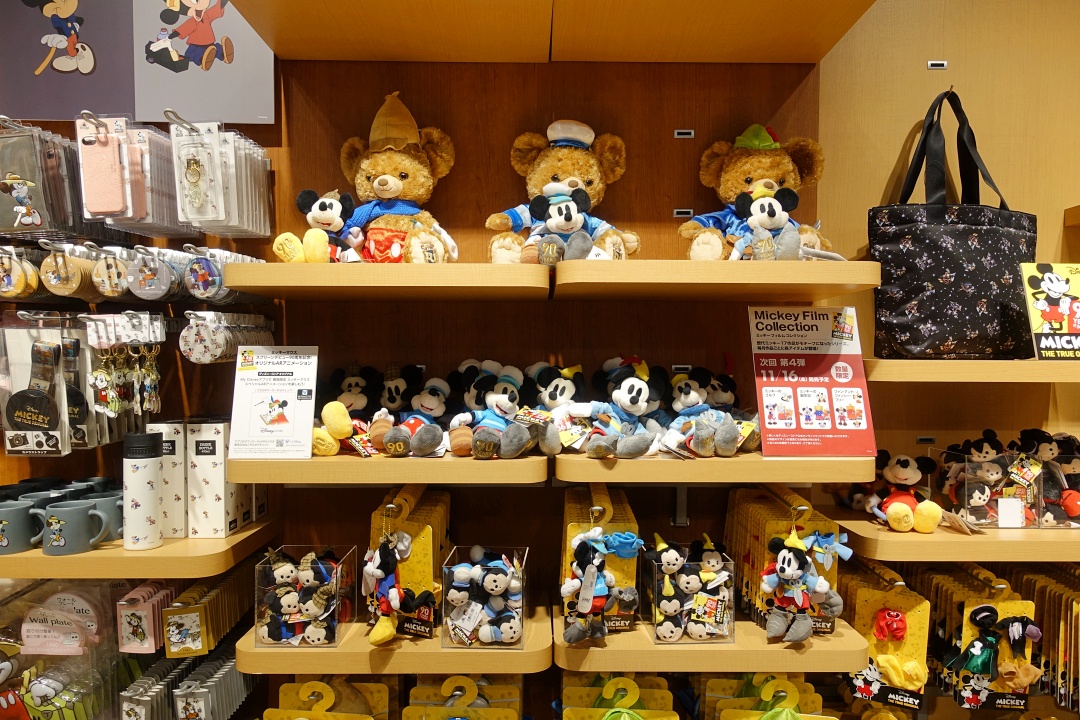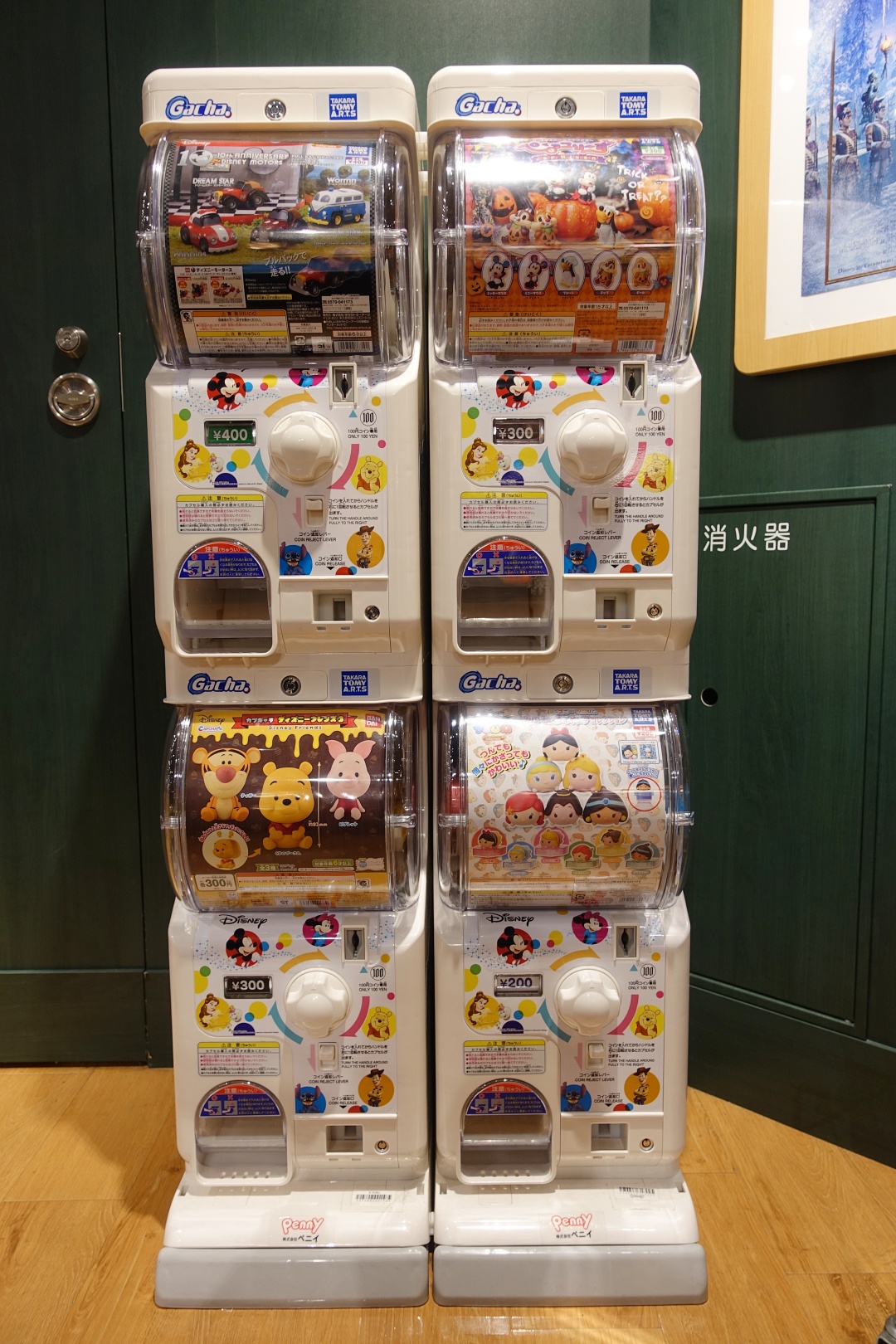 Spotted Disney gachapon machines inside the Disney Store!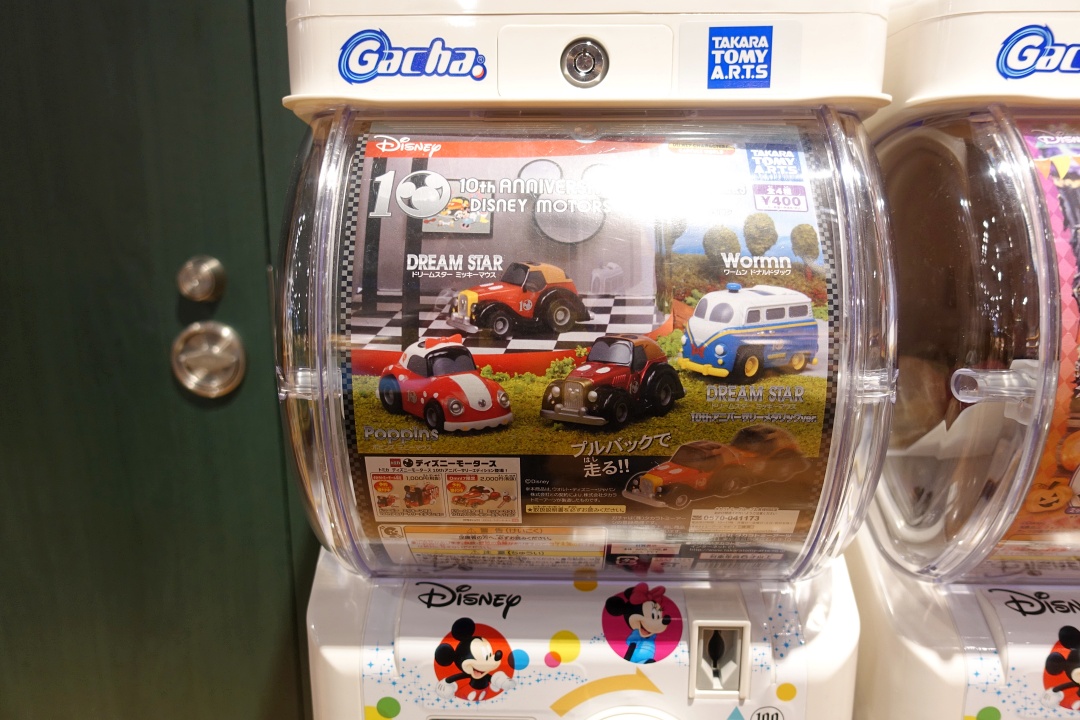 I'm thrilled to see this particular gachapon as I've been searching high and low for this collection. I first saw it at the airport and decided not to get it there and then as I thought I could easily get it afterwards. Somehow, I couldn't seem to find it anywhere else despite having been to so many places the past couple of days; hence i was particularly happy when I spotted it at the Disney Store.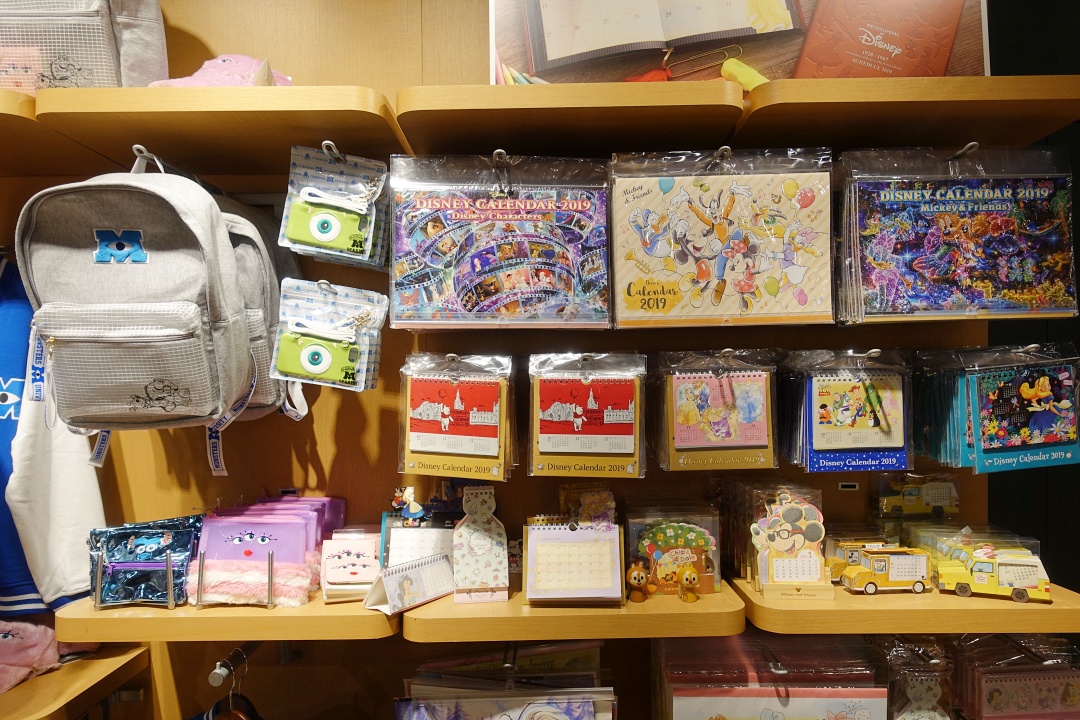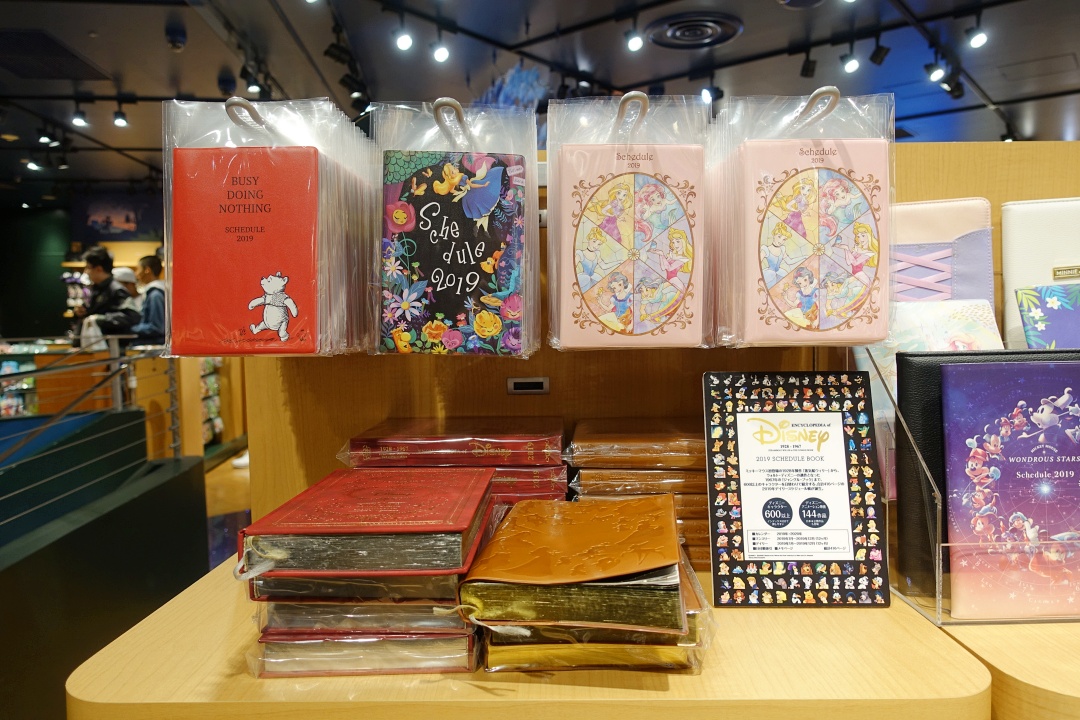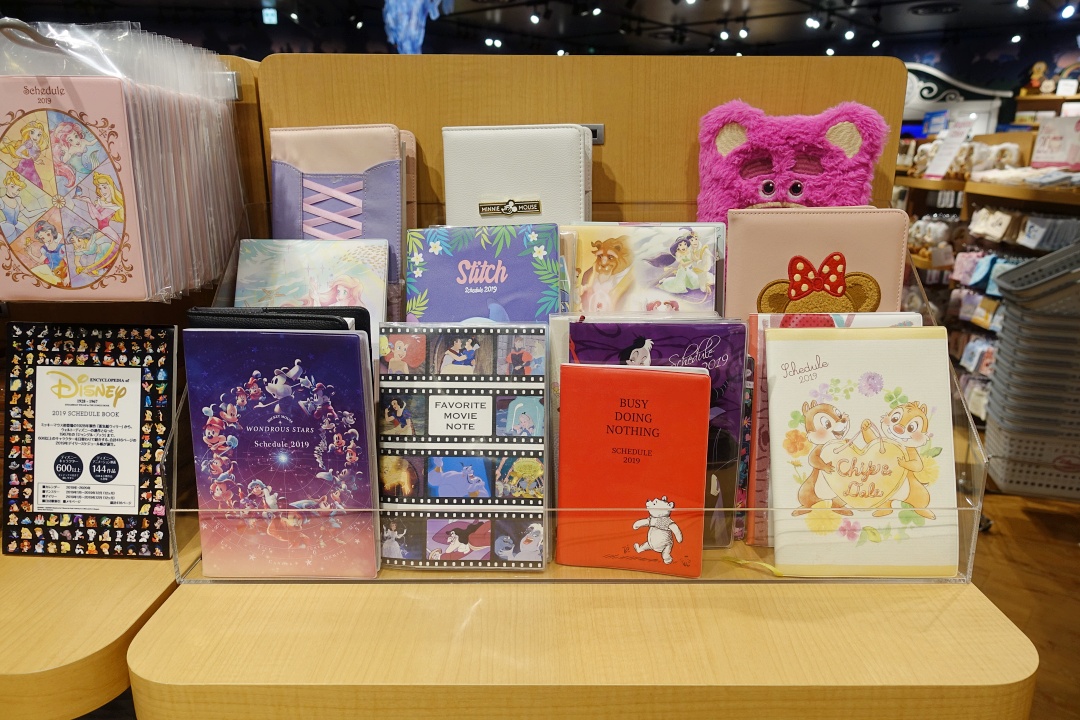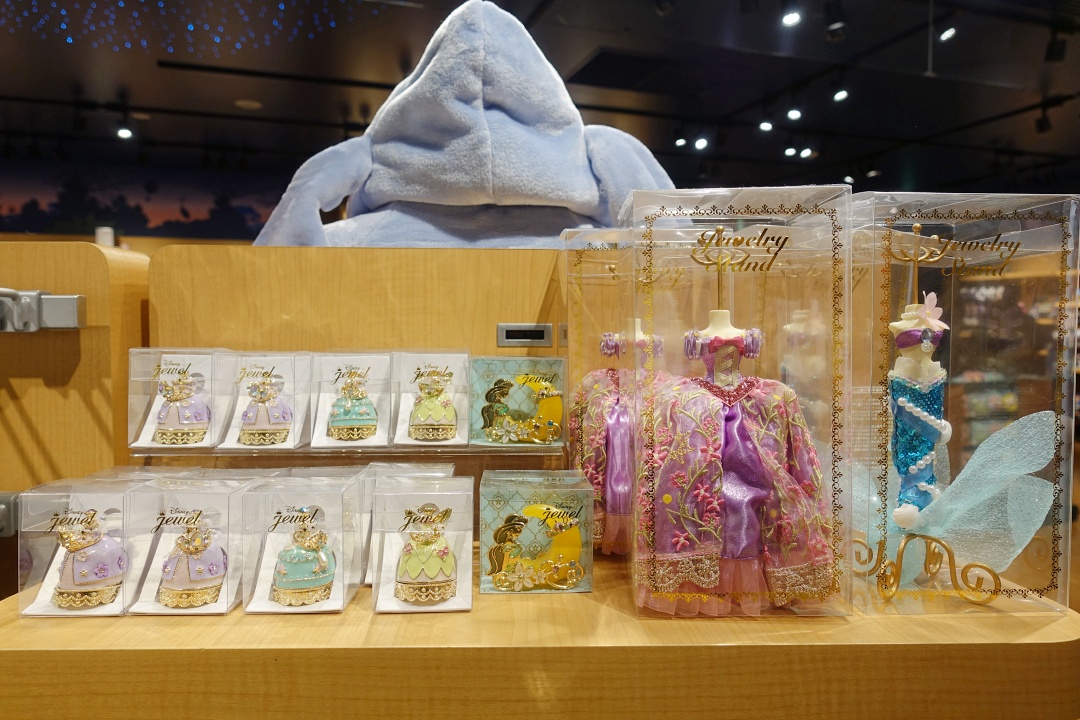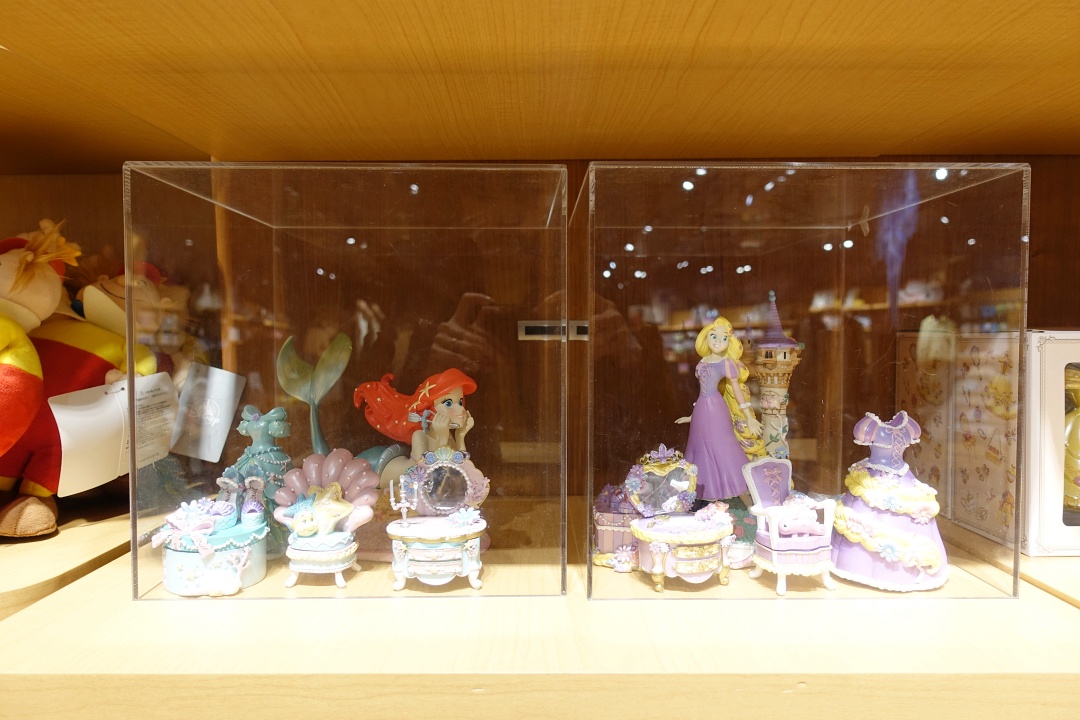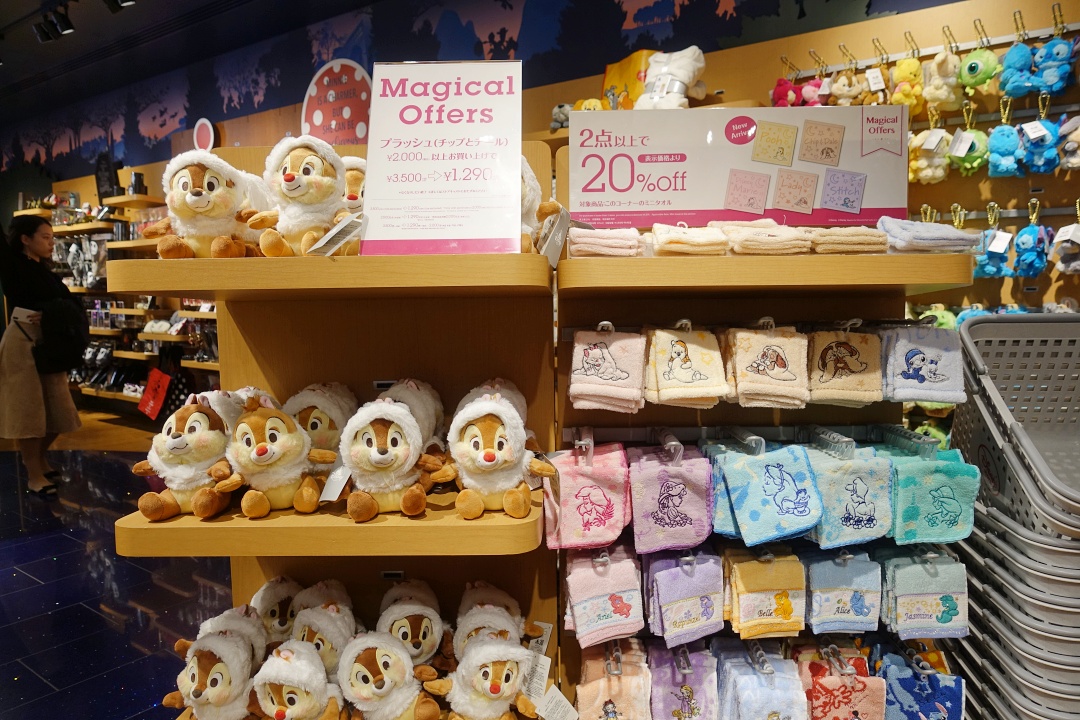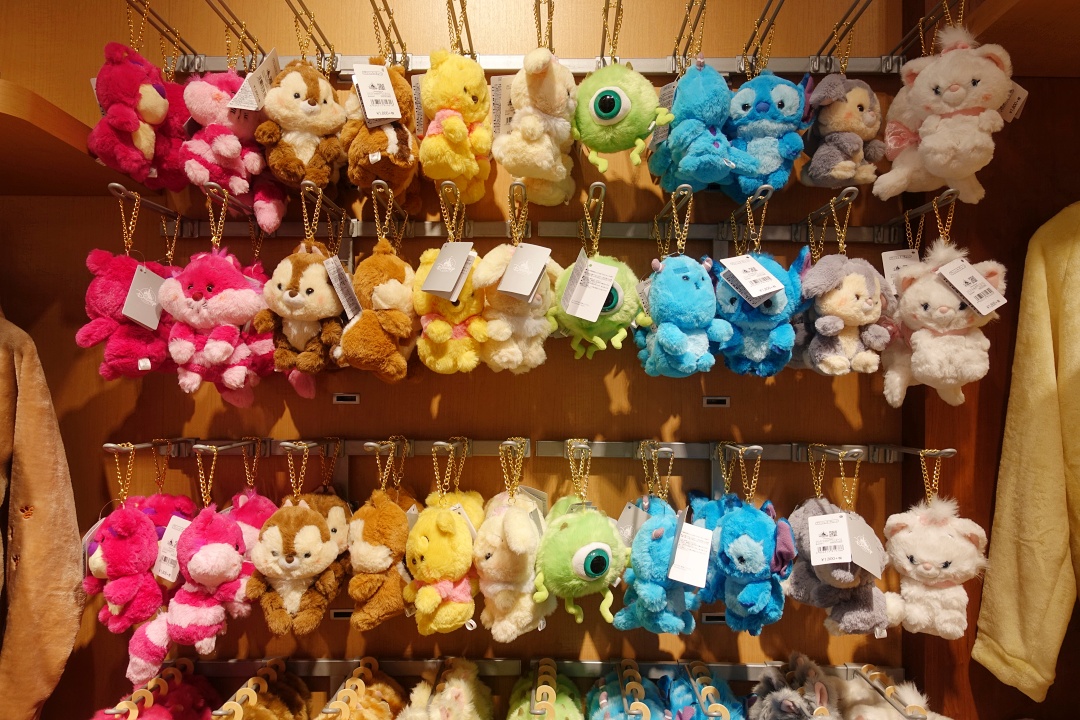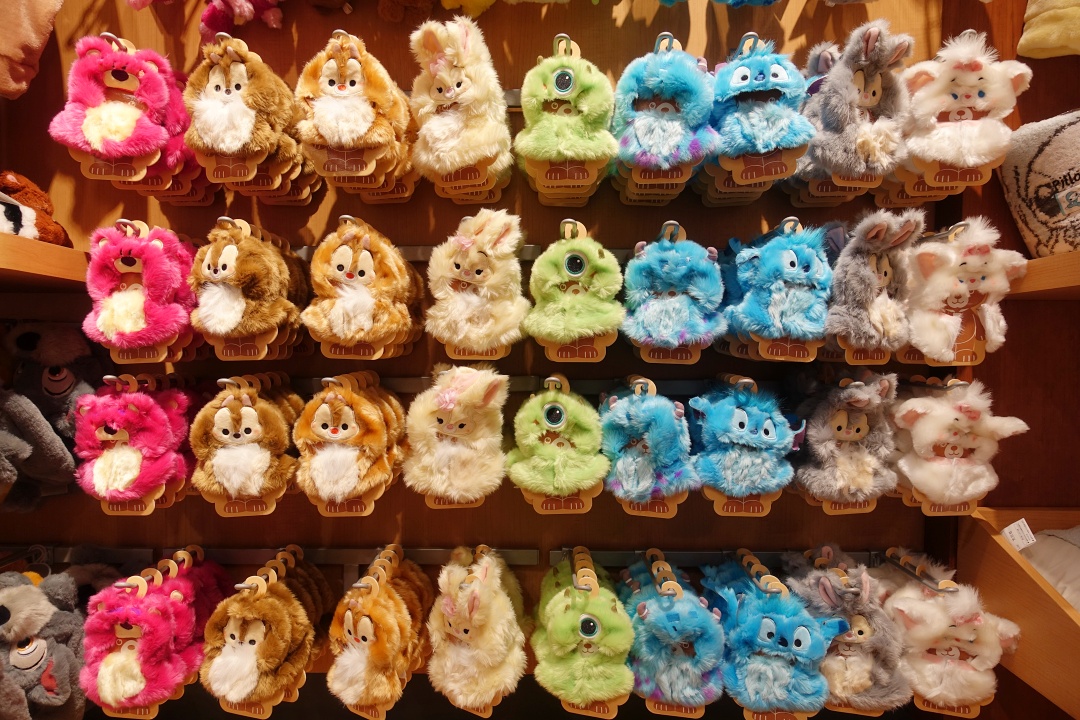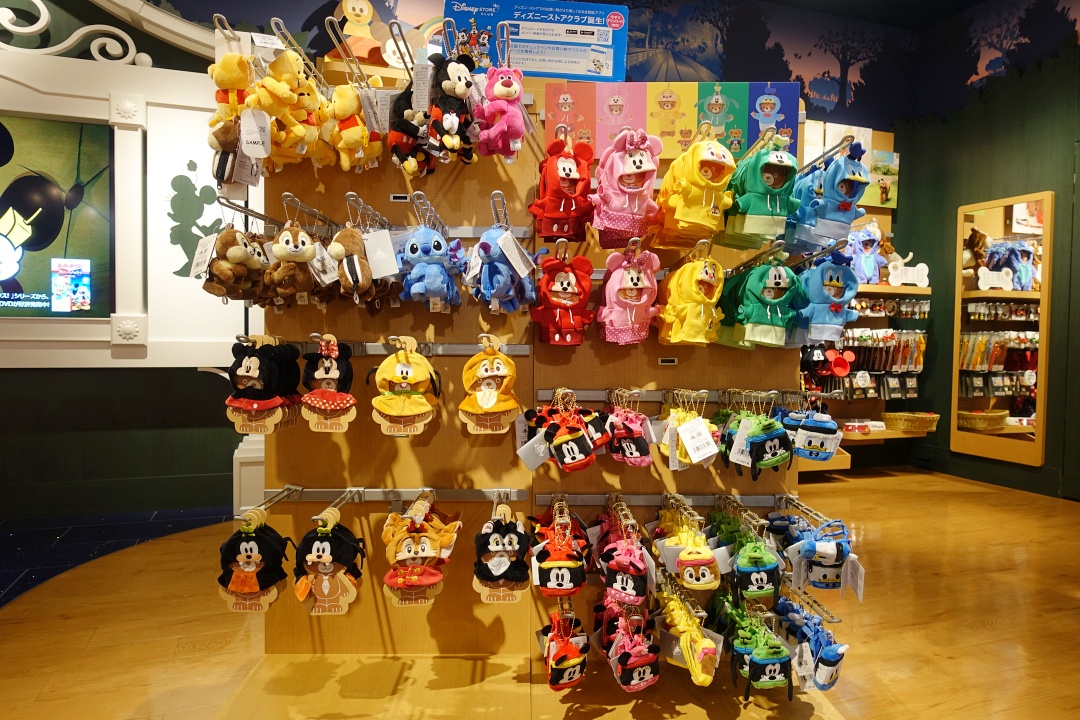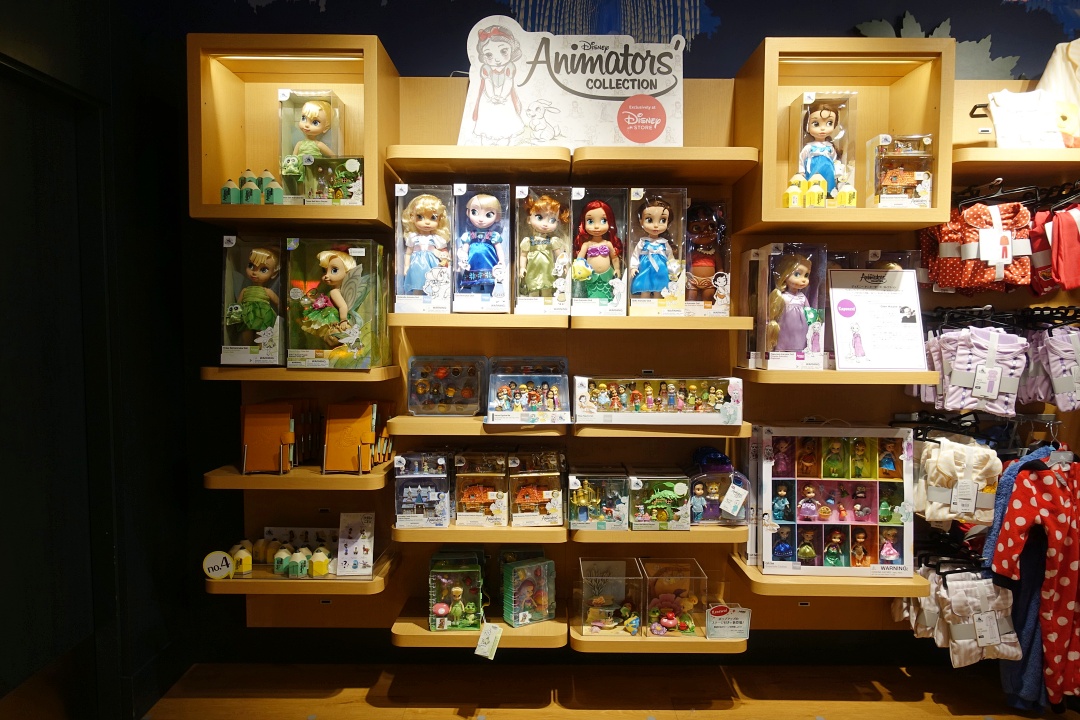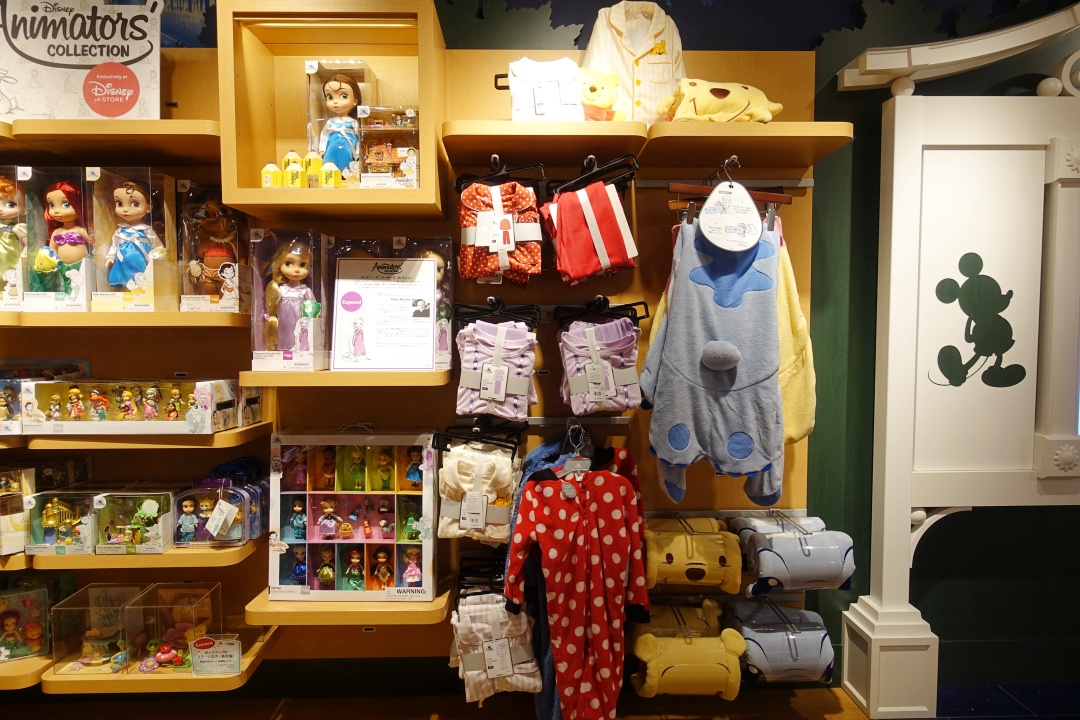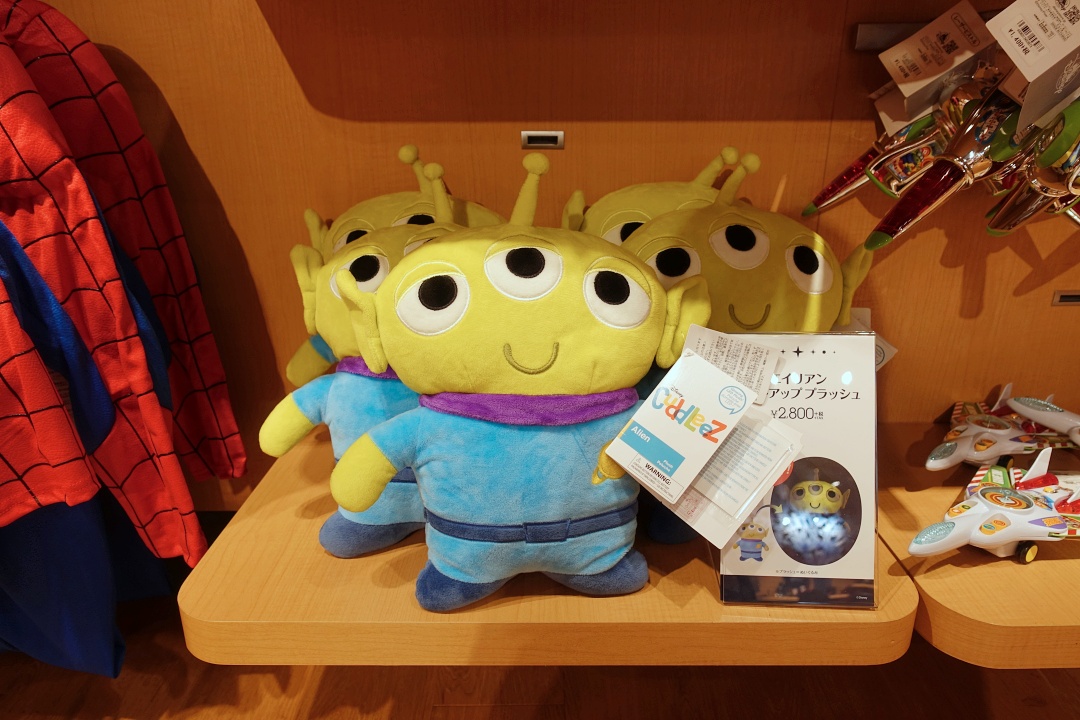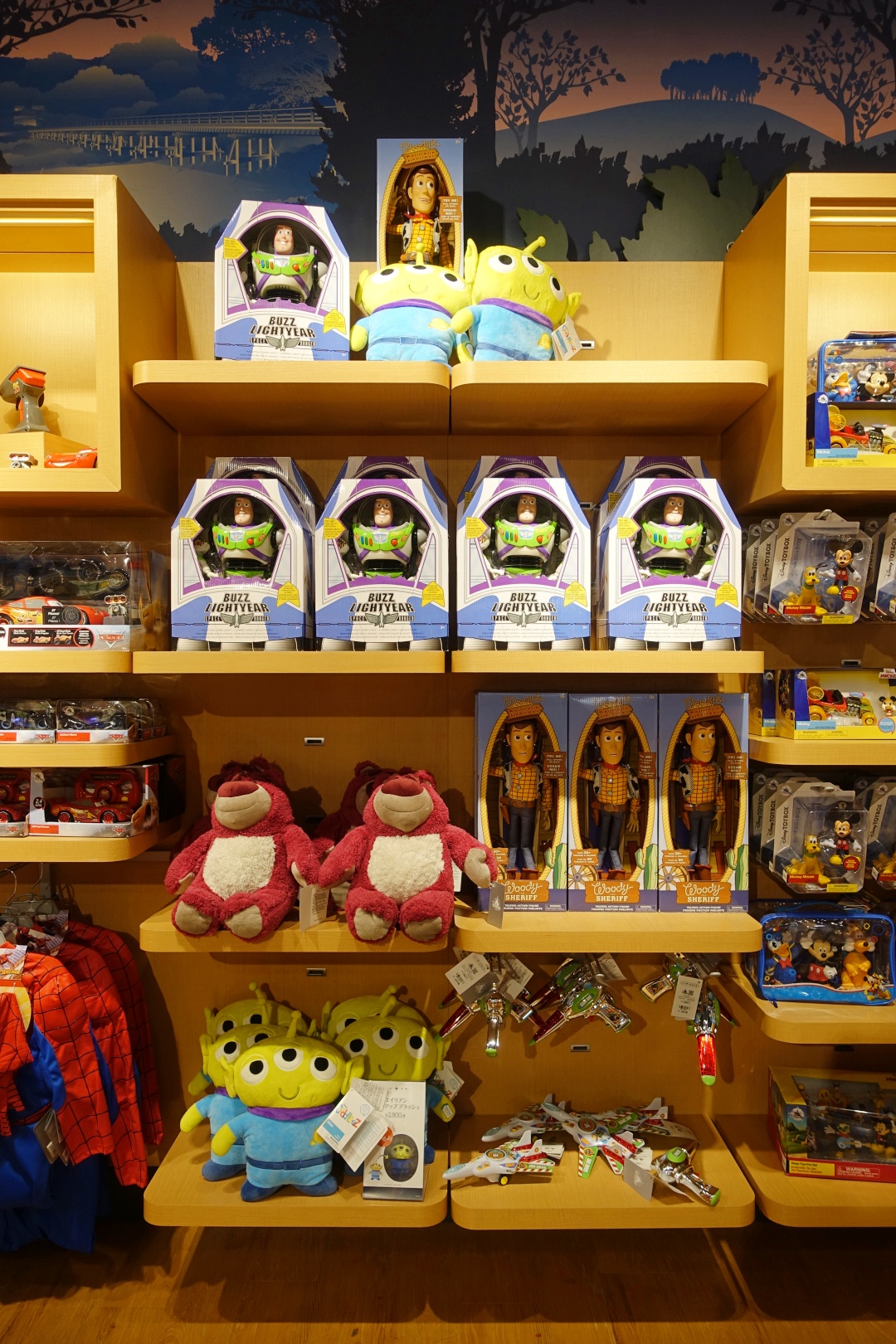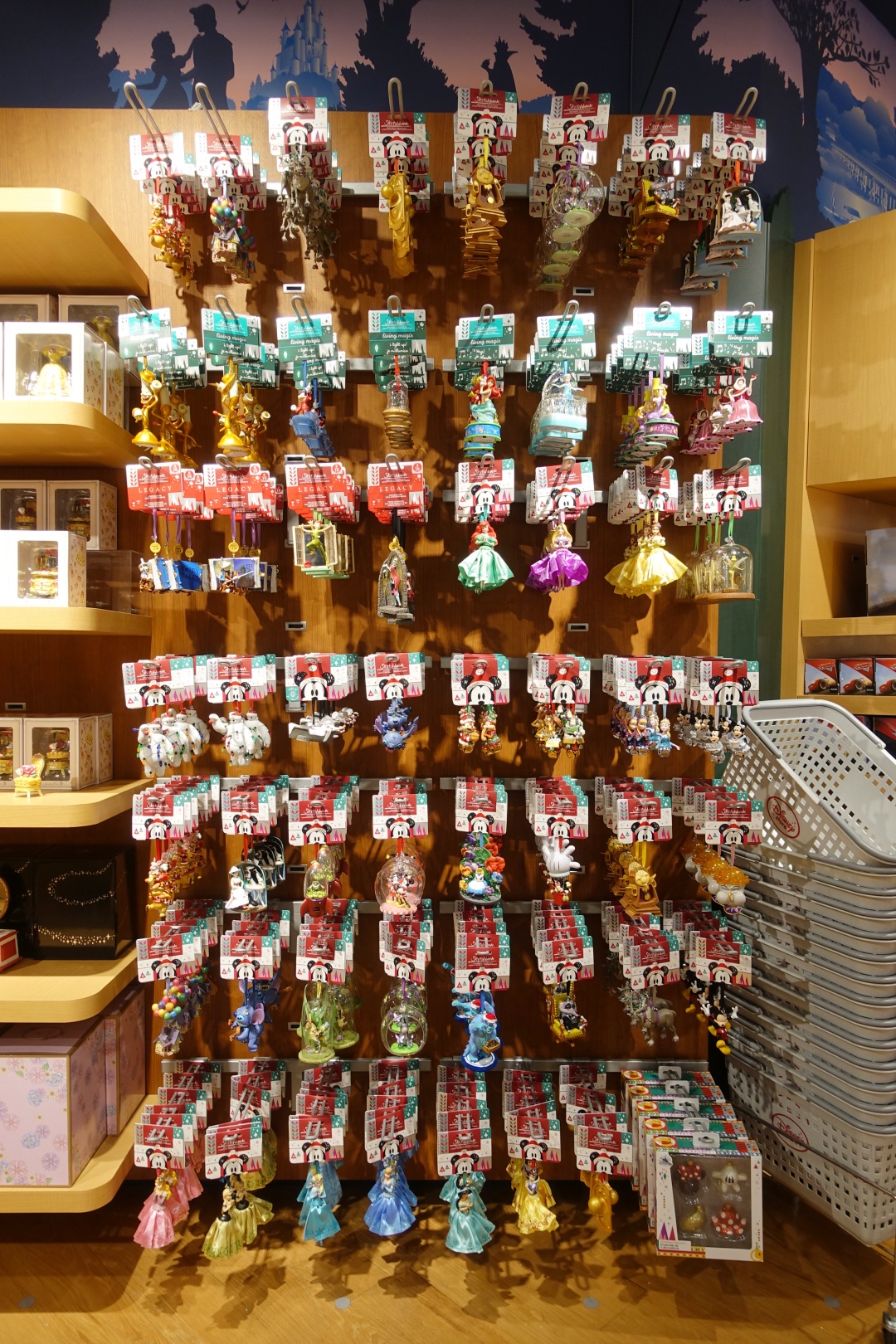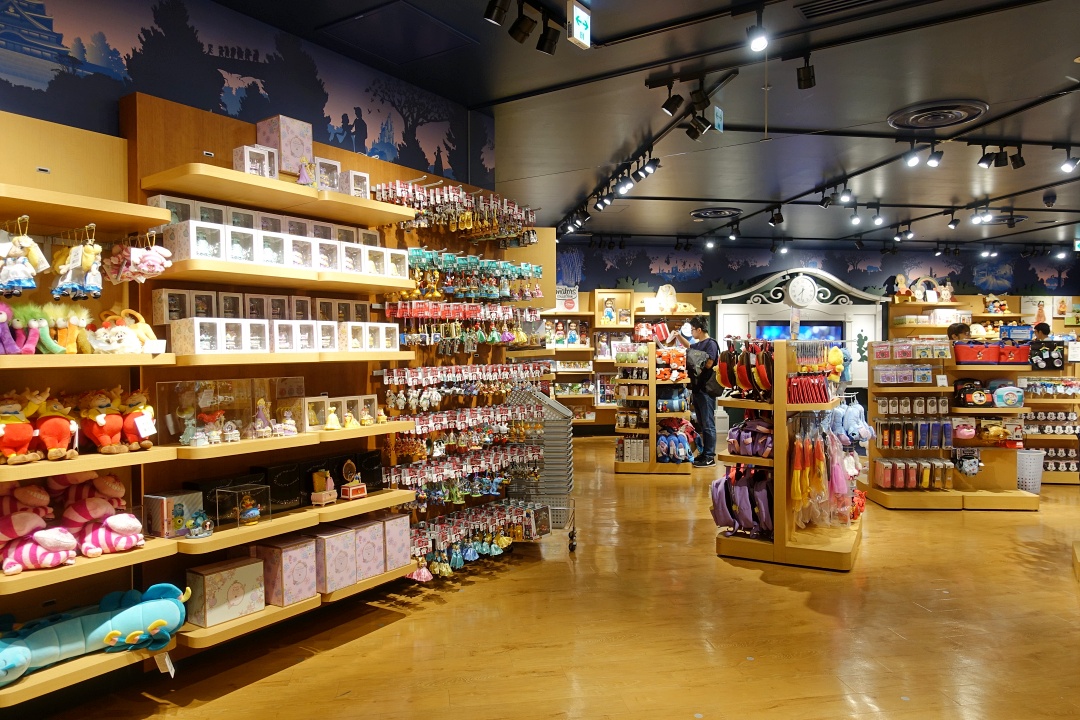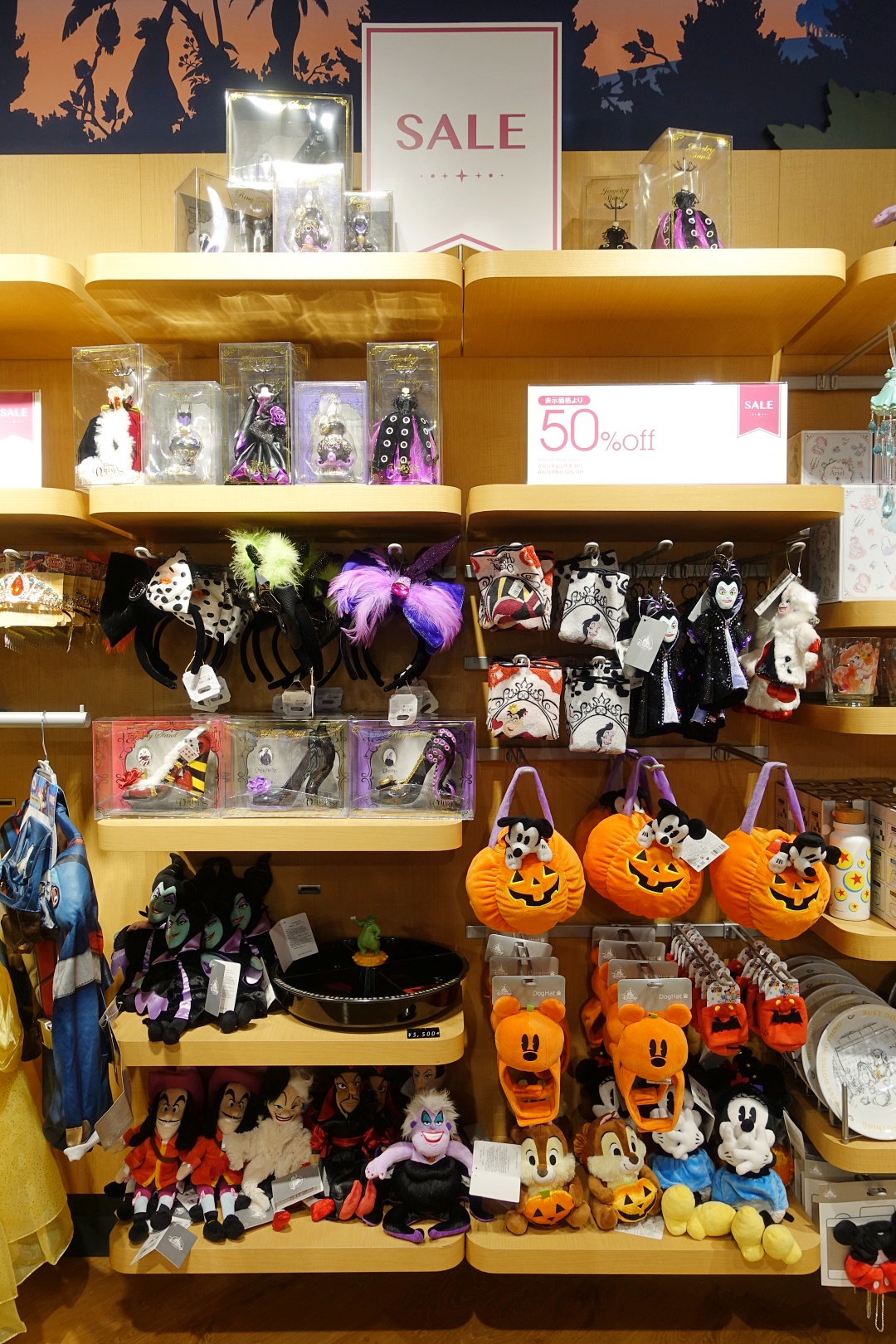 Seeing that we forgot our passports and couldn't qualify for tax-free, we didn't end up buying much that day. Decided to leave the majority of our shopping to the following day when we return with our passport.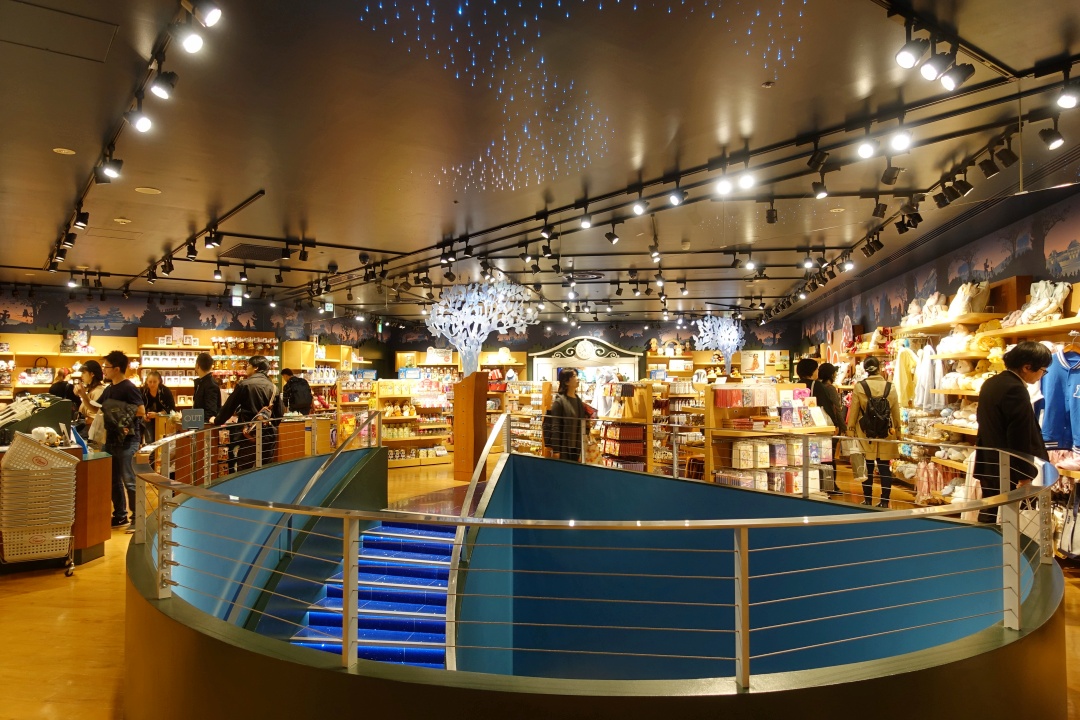 Disney Store Kyoto Kawaramachi
Address: Japan, 〒600-8001 Kyoto, 下京区 河原町北東角 コトクロス阪急河原町 1&2F
Opening Hours: Daily, 10:00 – 21:00
---
Kappa Sushi かっぱ寿司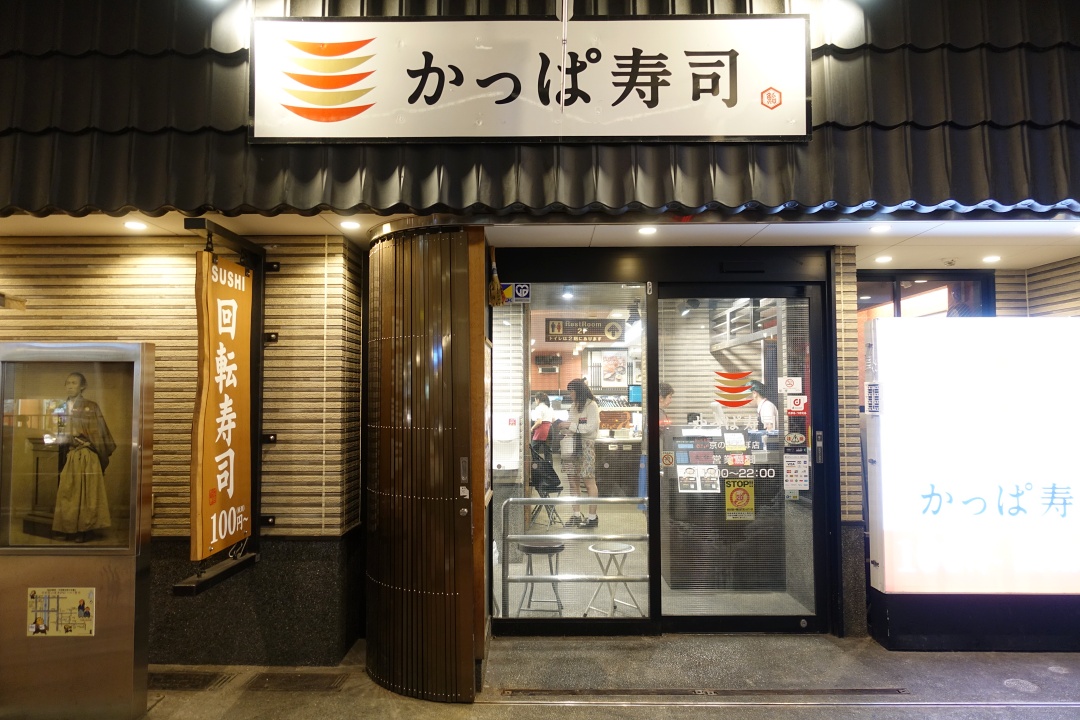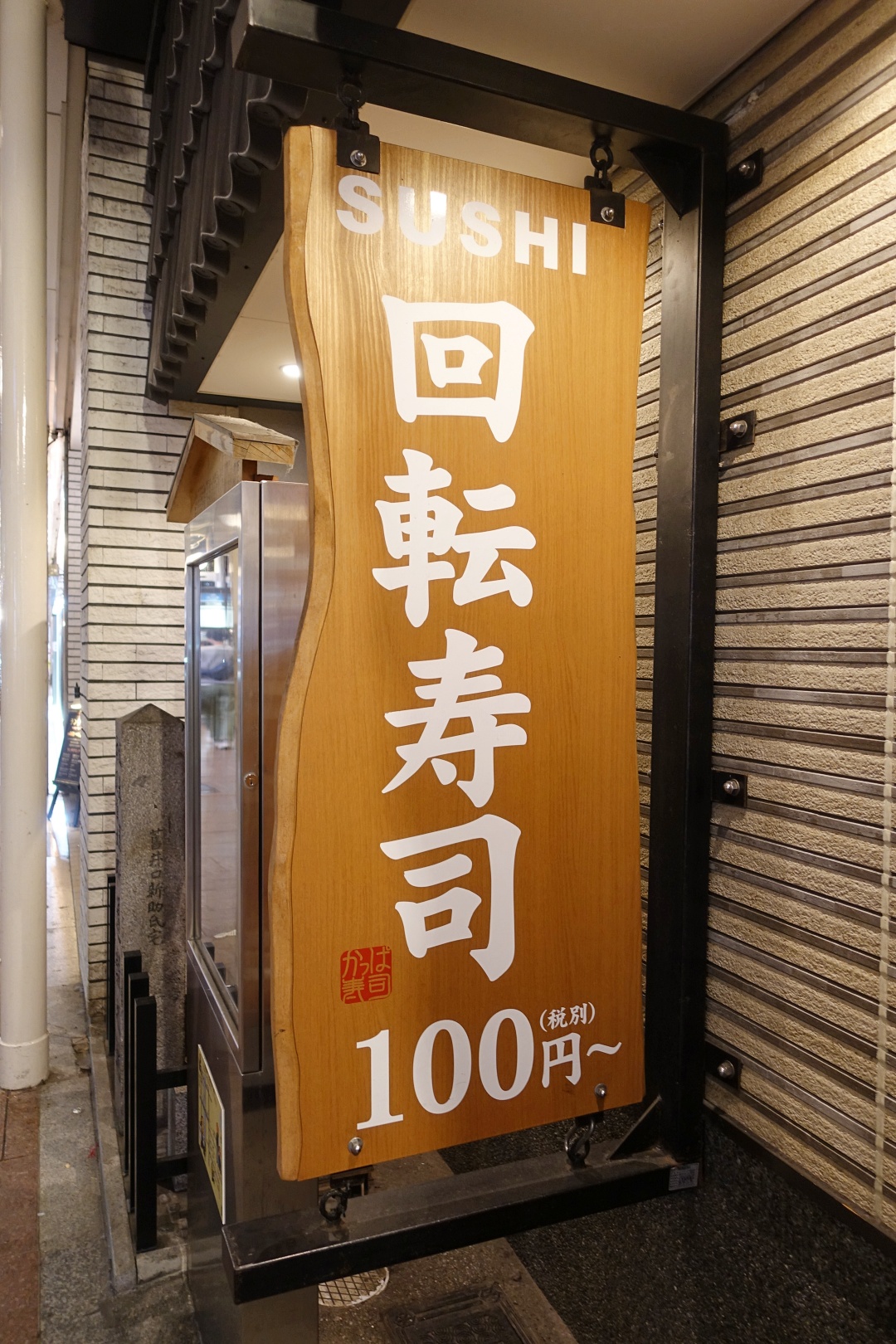 It was almost 20:30 when we finally went for dinner — settled for a nearby sushi restaurant since we didn't have any specific place to go.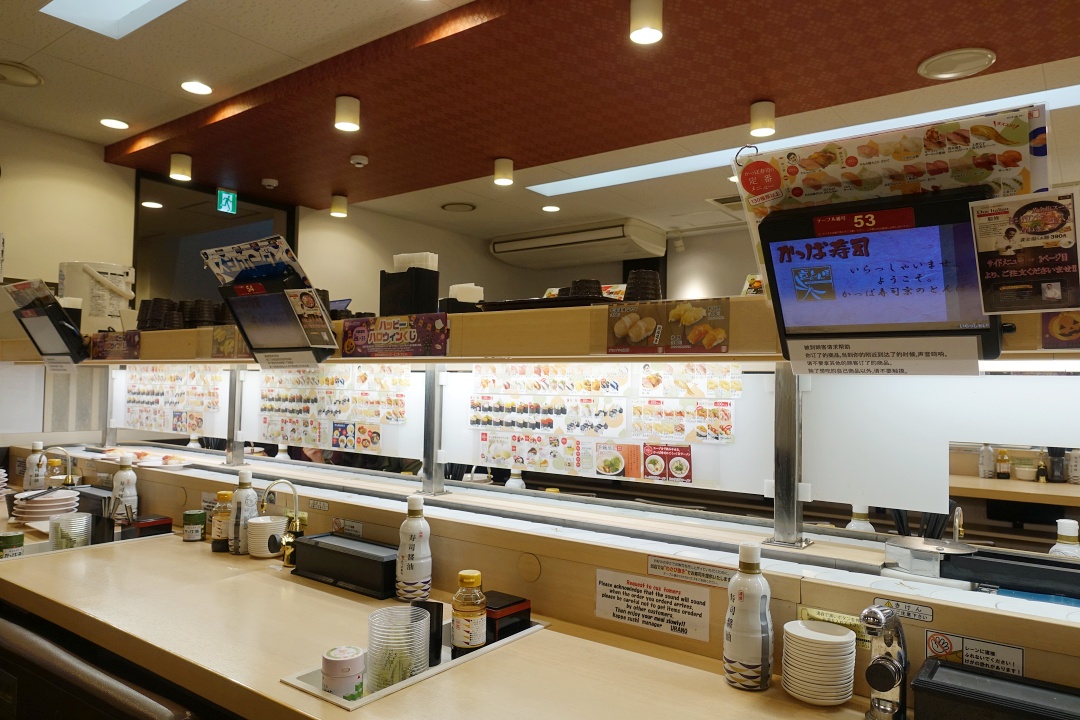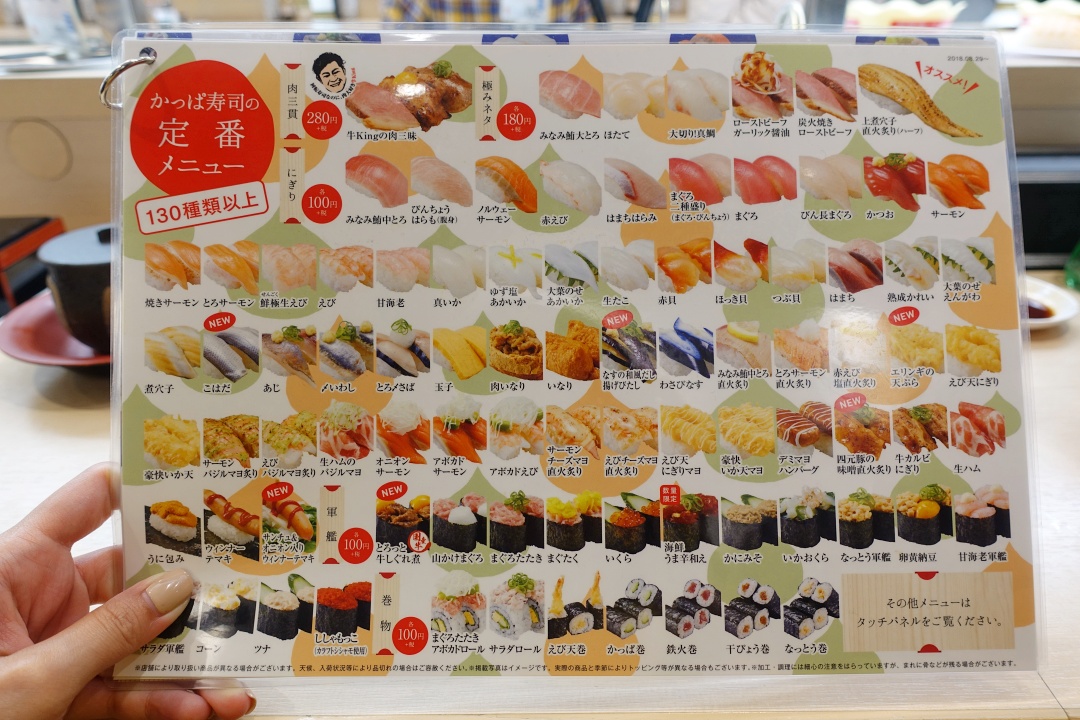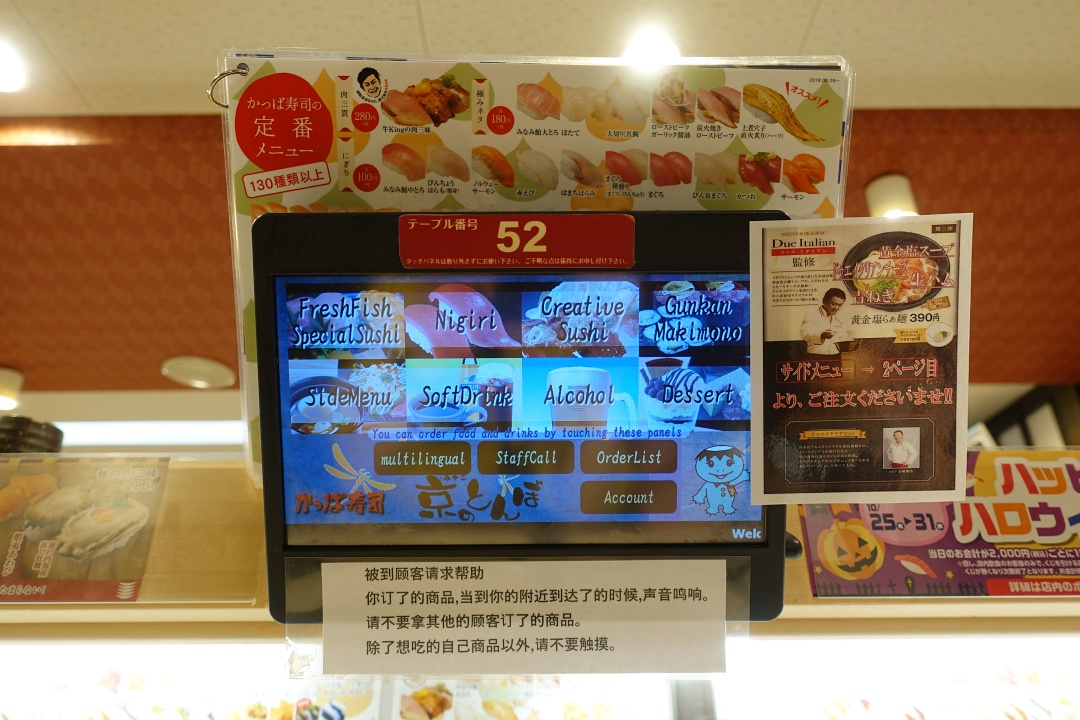 I like how we have the option of getting our sushi directly from the conveyor belt and ordering through the small screen above our seats. It was so much easier, especially since there's an English menu.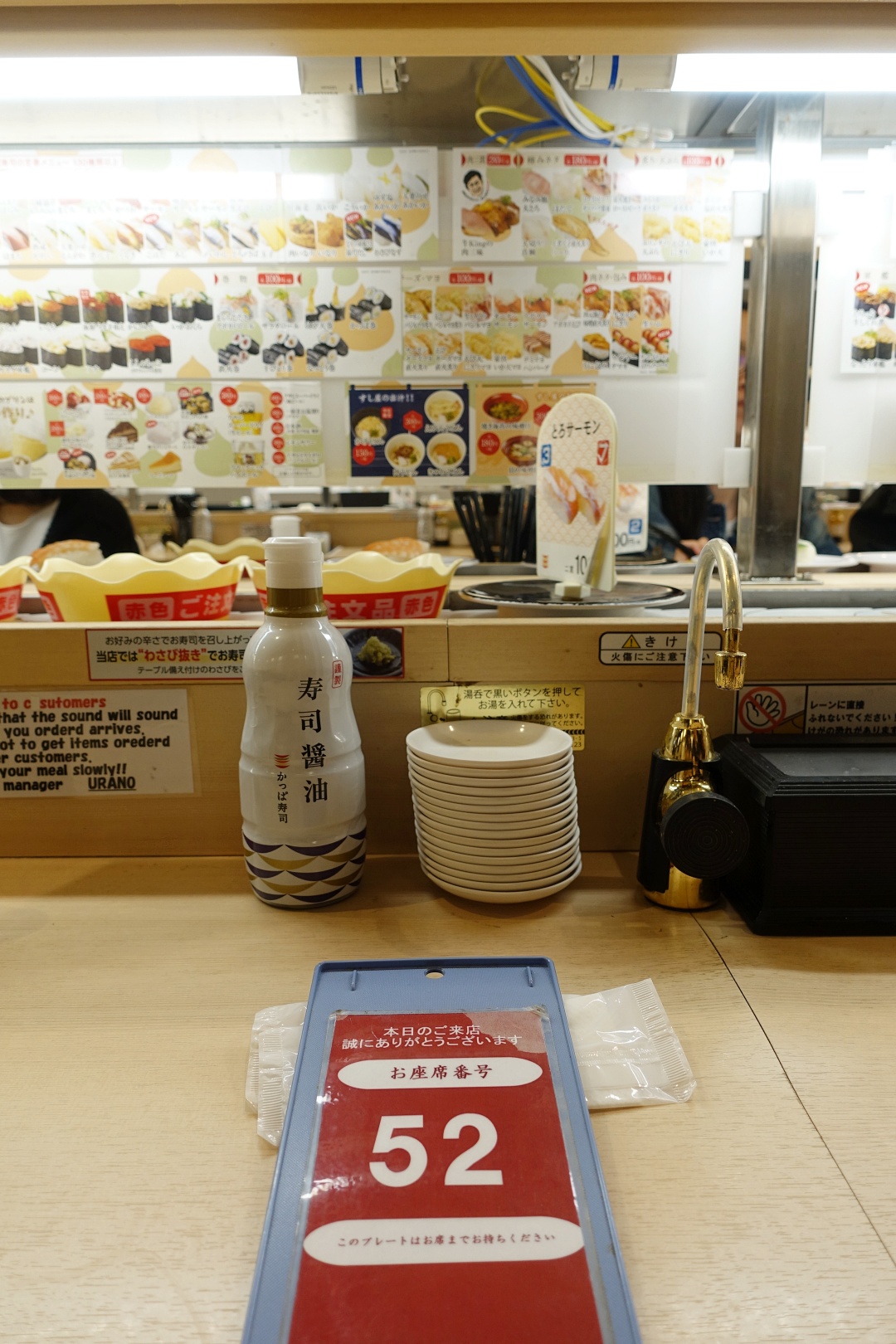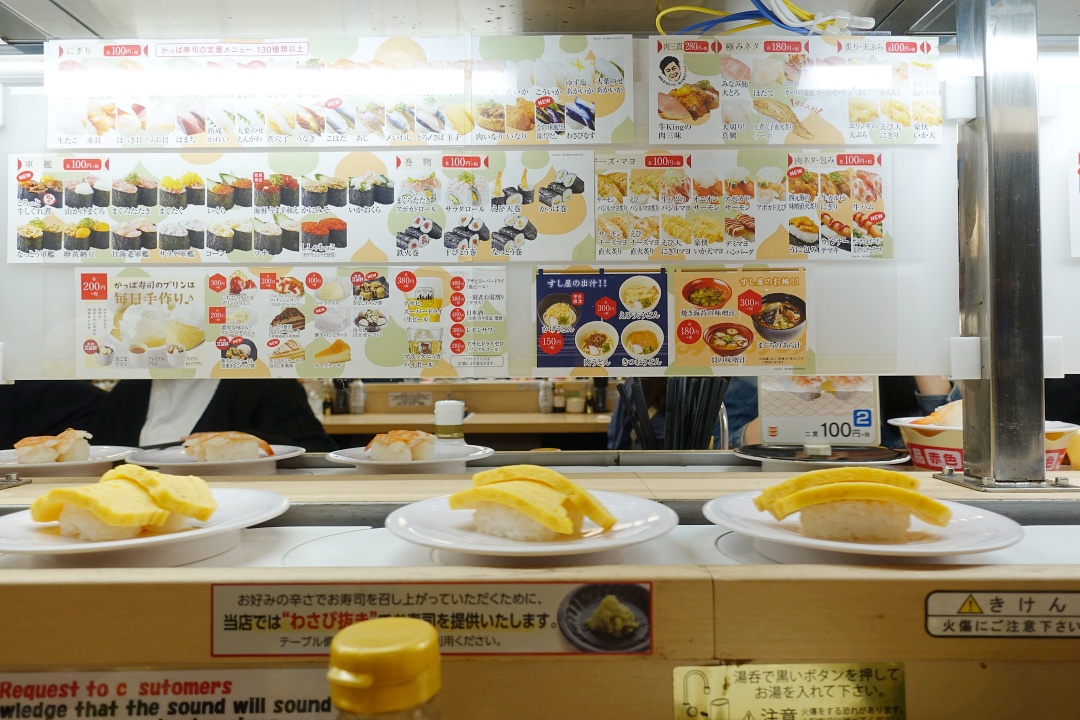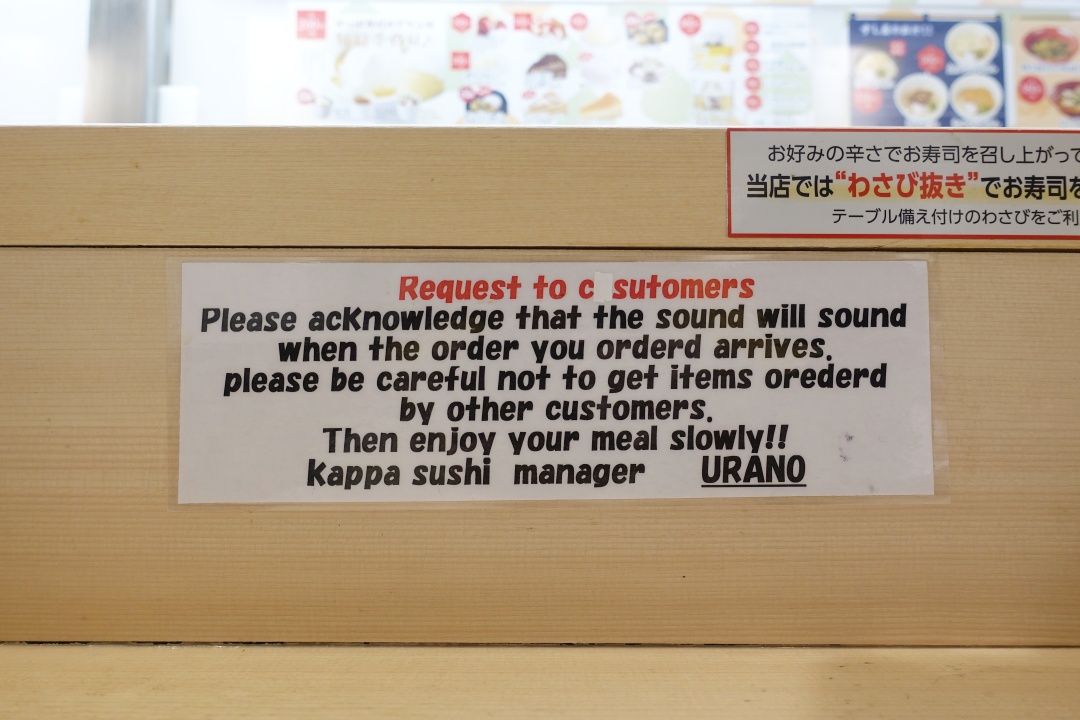 To prevent diners from accidentally taking the items ordered by other customers (from the conveyor belt), the music will sound, and a visual will pop up on our screen indicating the arrival of our order.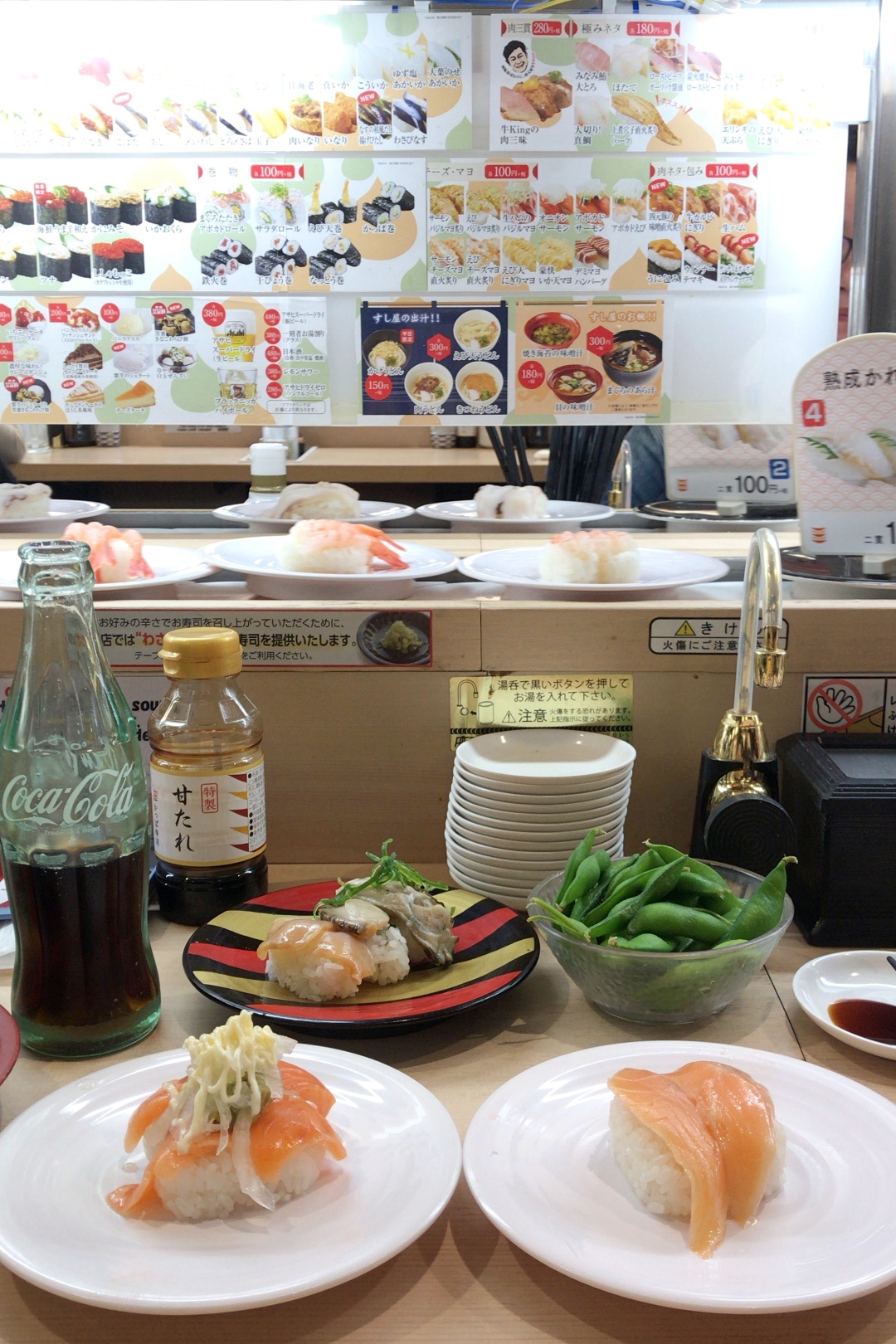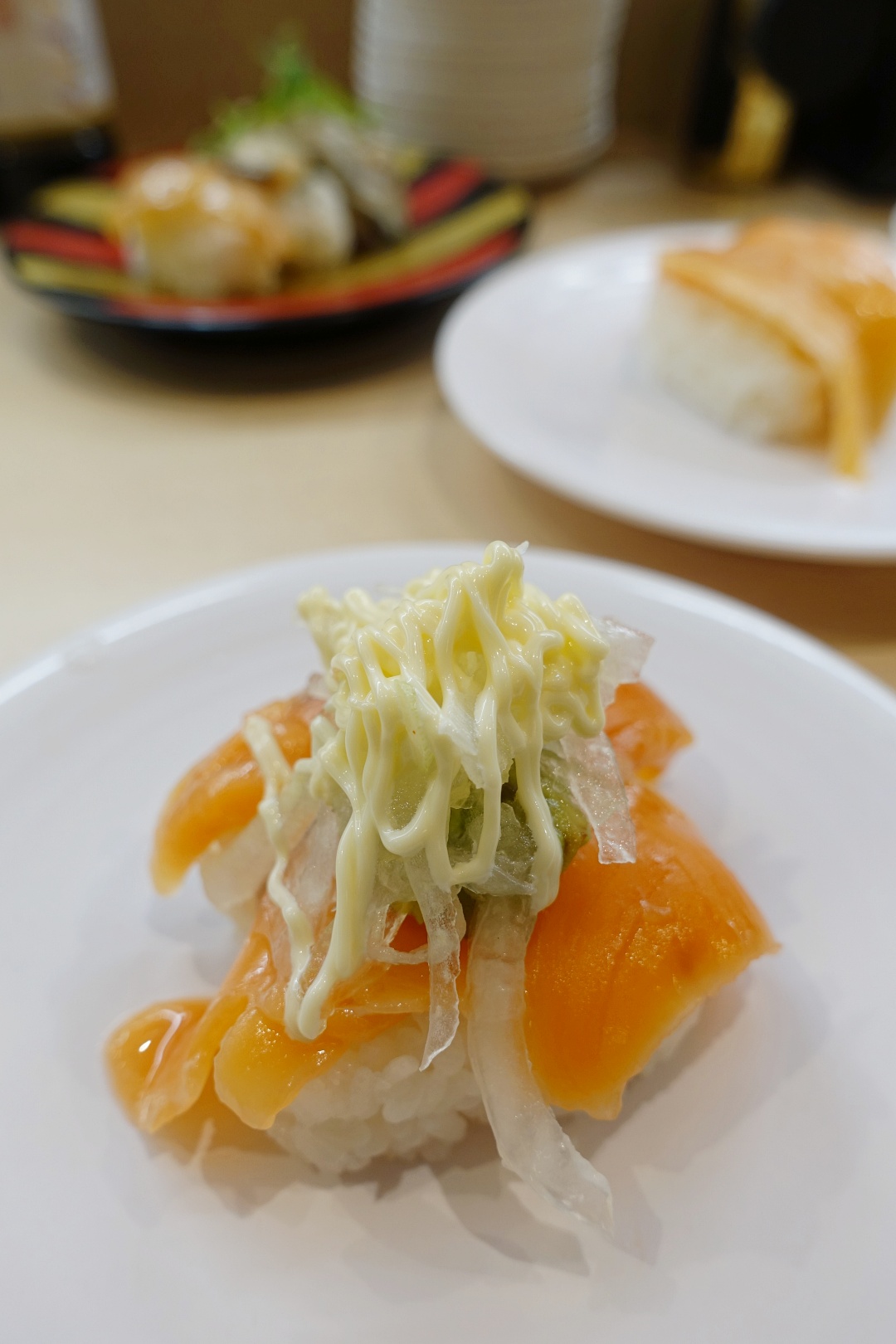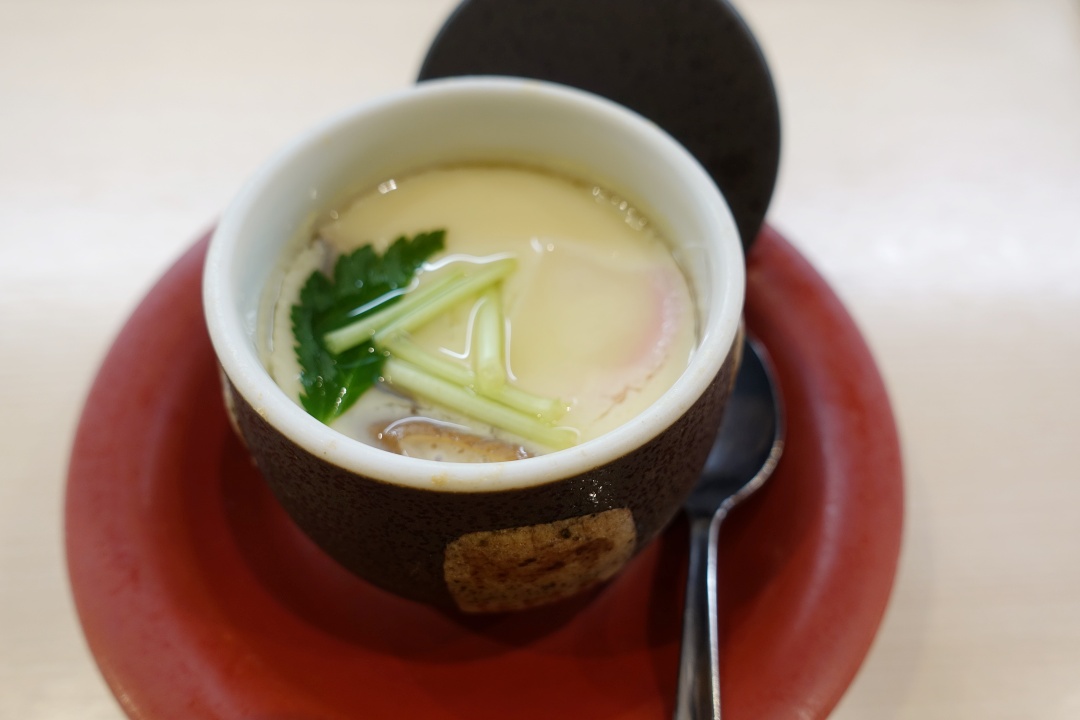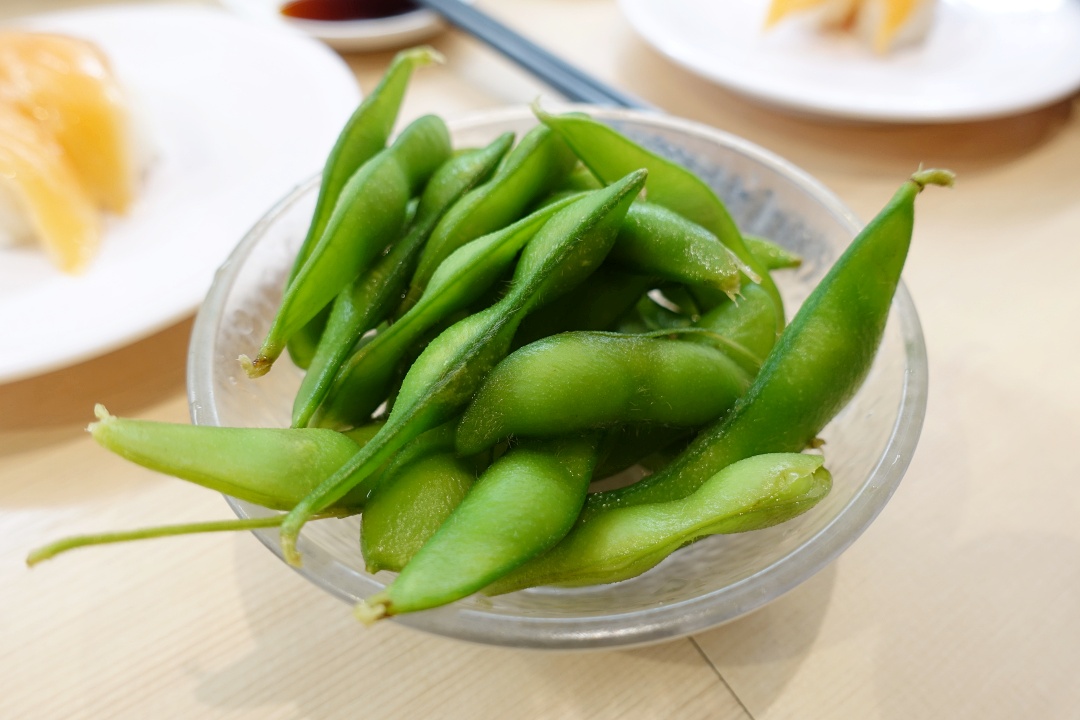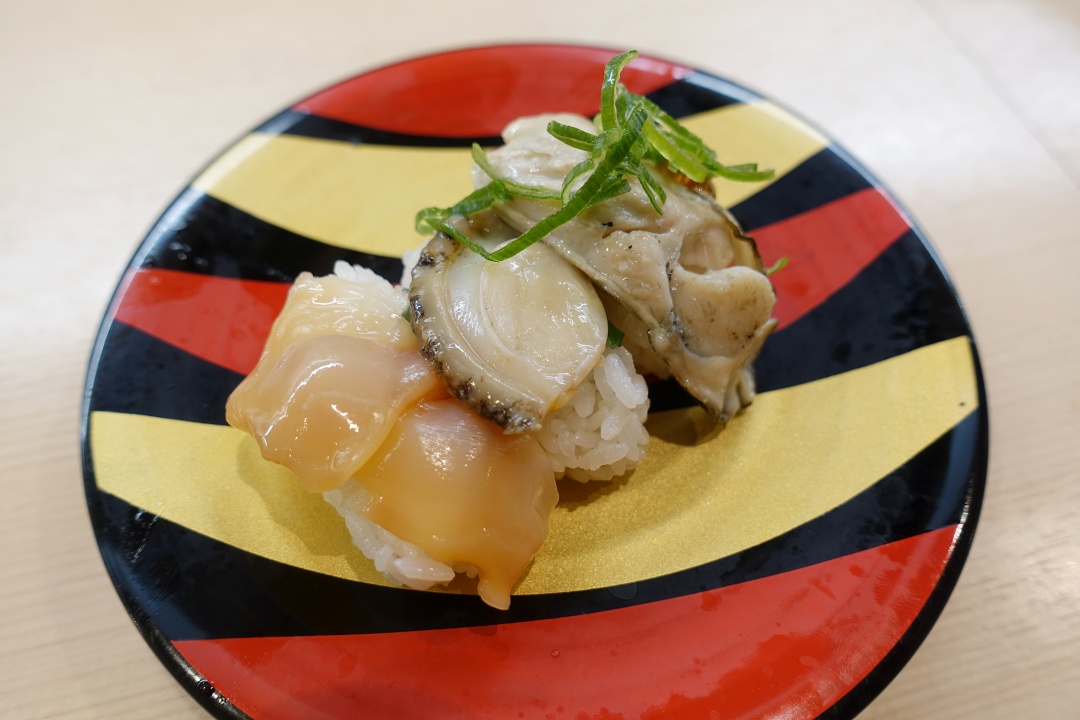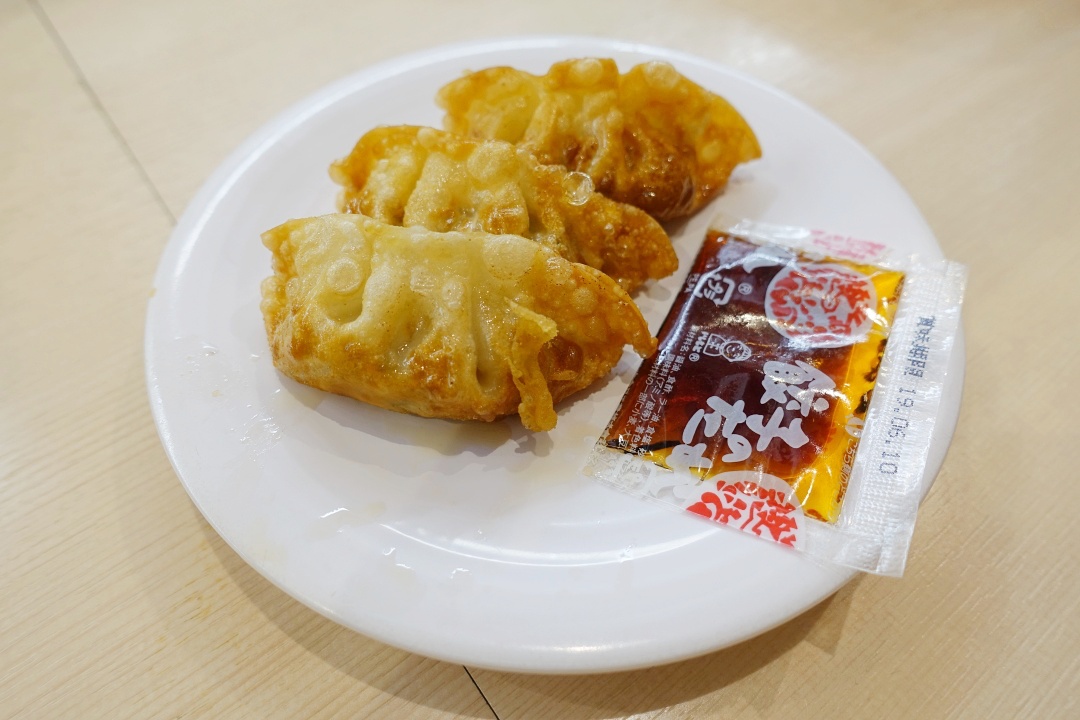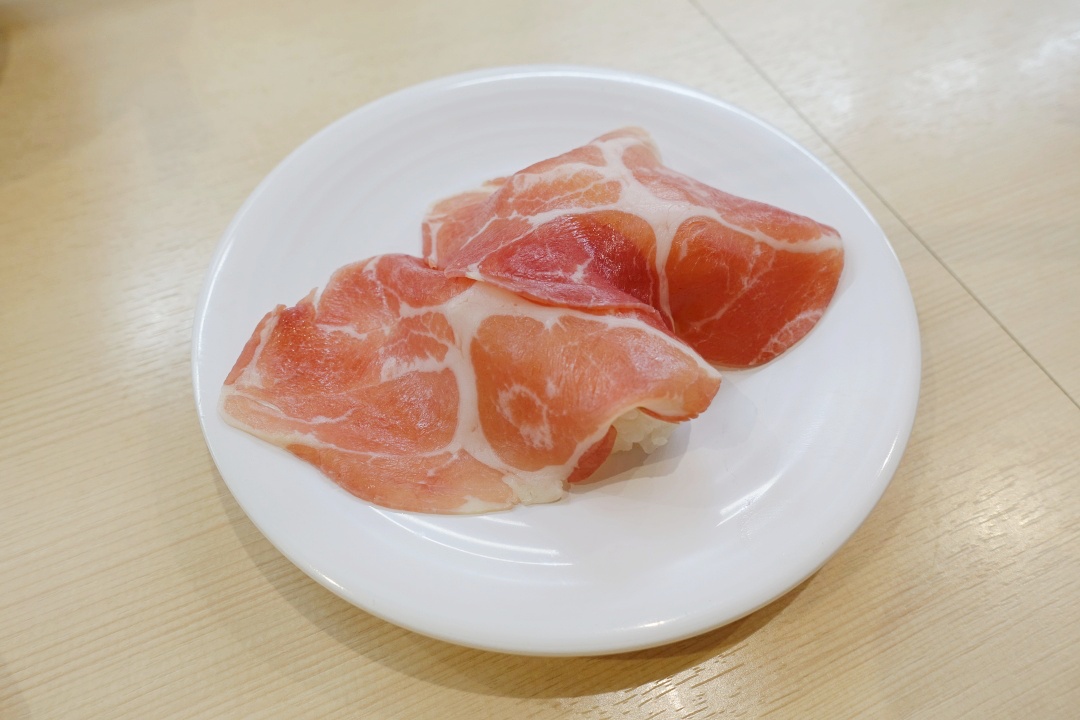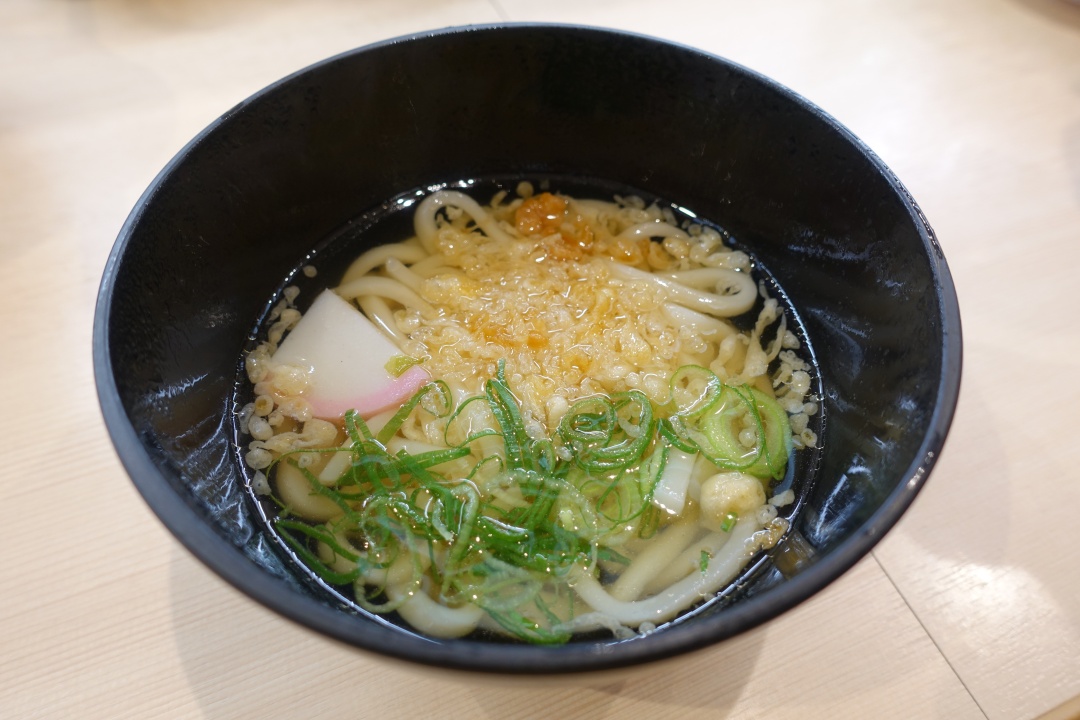 We ordered quite a handful of items; multiple plates of sushi, steamed egg, edamame, udon, etc. and our bill came up to only JPY 2,860 (approx SGD 35). For this amount, we could probably only get half of what we ordered in Singapore.
Kappa Sushi かっぱ寿司
Address: Japan, 〒604-8027 Kyoto, Nakagyo Ward, 河原町通蛸薬師下る塩屋町330
Opening Hours: Daily, 11:00 – 22:00
---
Before we left, we decided to take a walk at the Gion district. Gion is known as the city's most famous entertainment district/geisha district.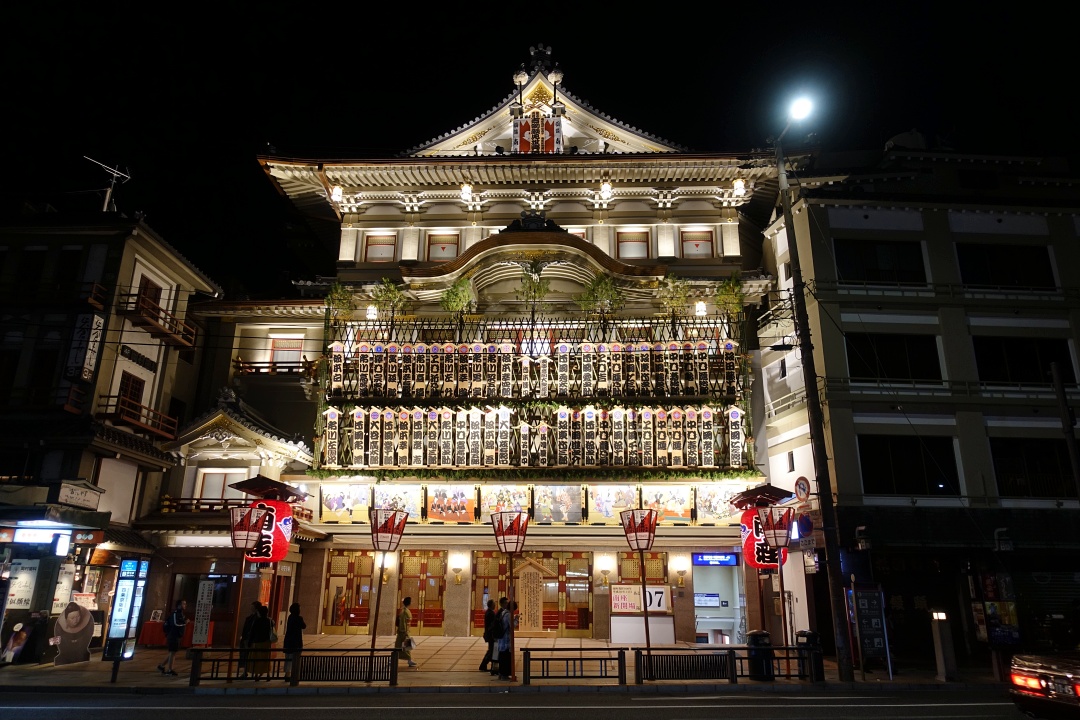 The first thing that caught our eyes was the stunning Minamiza Kabuki Theater.
I was secretly hoping to see a geisha (better known as geiko in Kyoto) while walking down the street, but of course, didn't have such luck!
A quick search on Google indicates that the best time to see geisha is in the early evening at around 17:30 – 18:00; and the best places to see them is at Hanami-koji-dori in Gion and Shijo-dori end of Pontocho.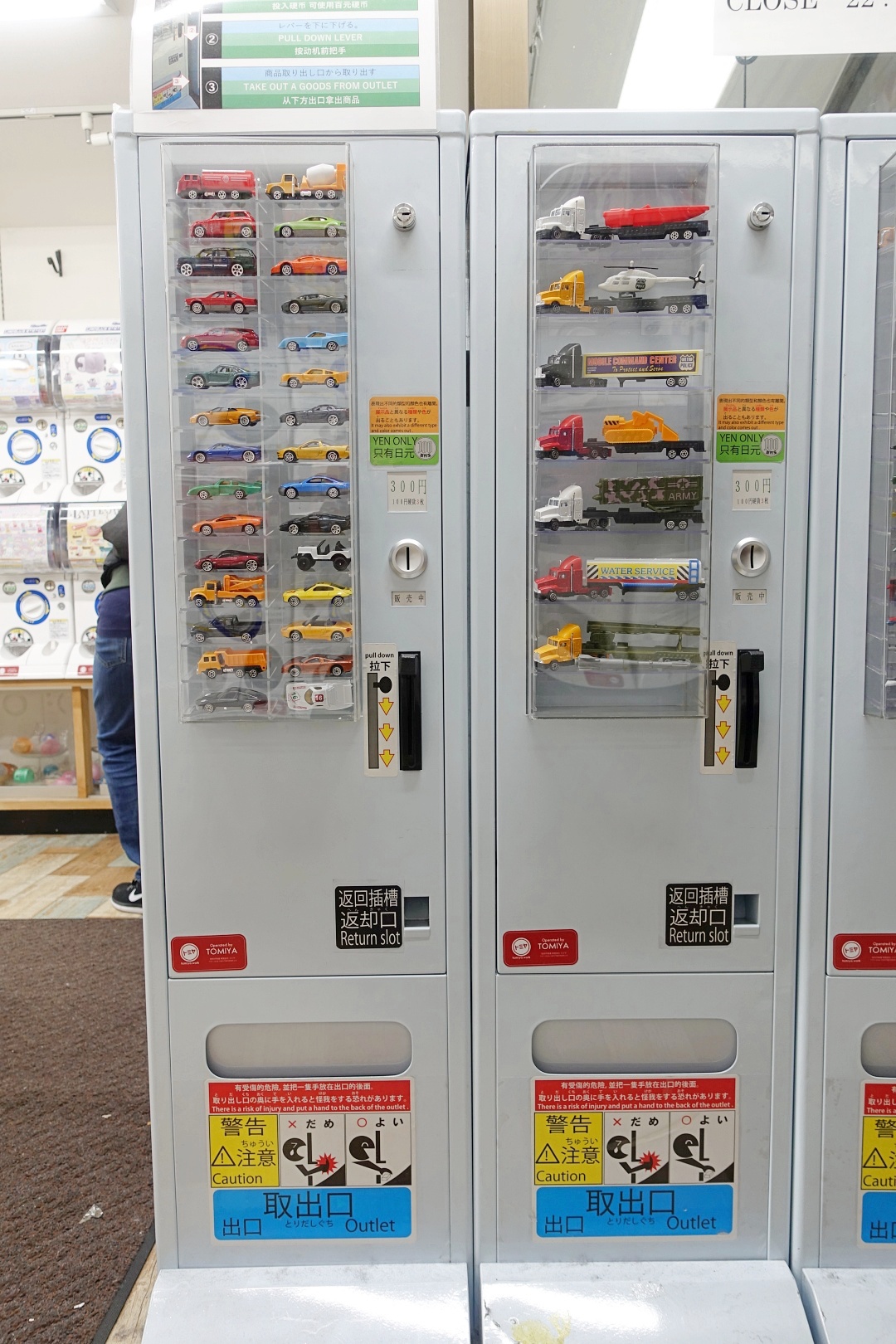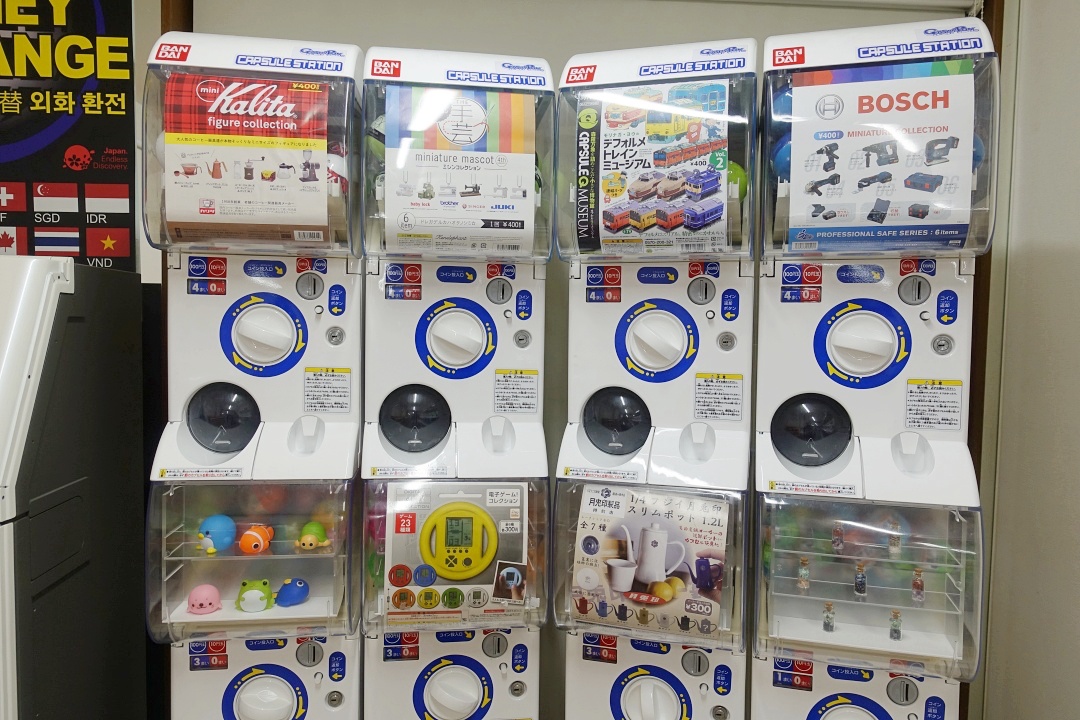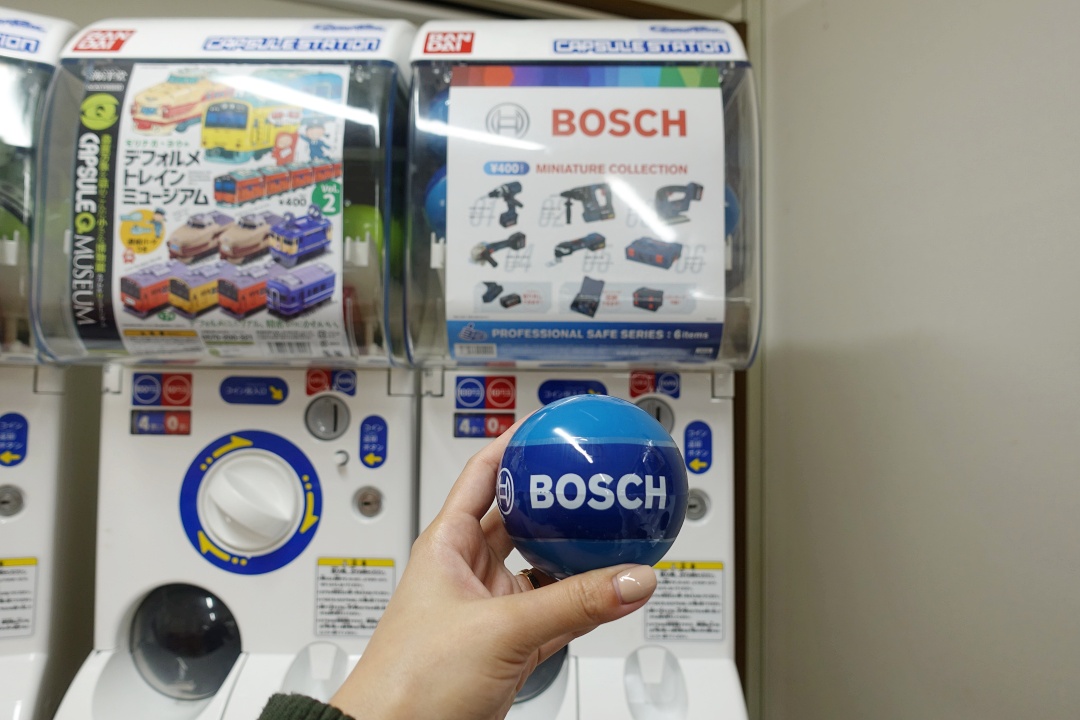 We eventually ended our night by spending more money on gachapons. Chance upon a small shop filled with gacha machines while walking down the street and it resulted in us trying our luck to get the complete set of the Bosch gachapons. At JPY 400 for one and having six in the collection, I lost count of the amount we spent.
At the end of the day, we still didn't manage to collect the complete set. We managed to get our hands on all but one. Fortunately, the Husband did end up getting the missing piece when we went to KiddyLand.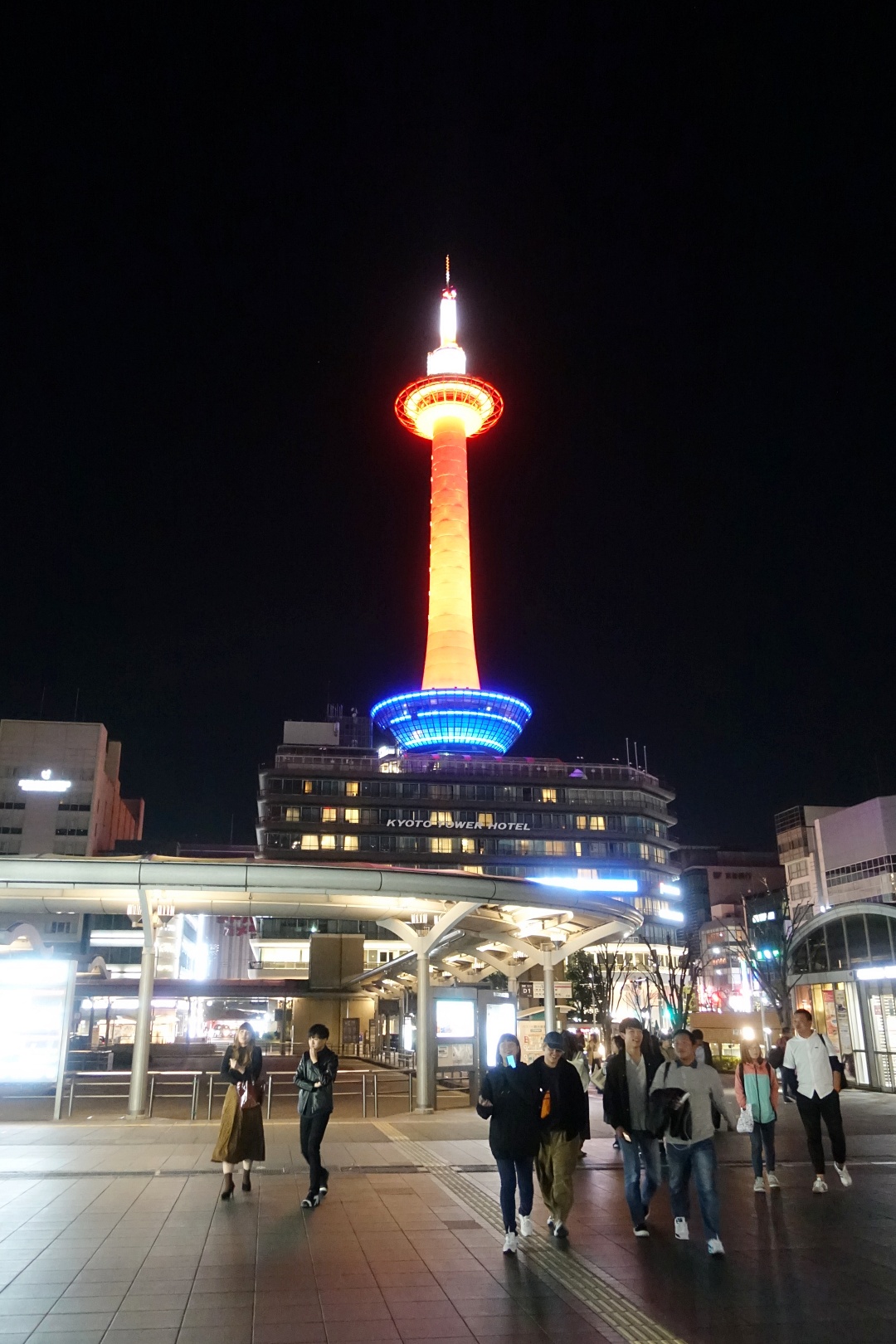 Ending this post with a photo of the Kyoto Tower at night. Snapped this picture while we were making our way back to the hotel.