Continuing with Day 2 in Osaka! (It's going to be a lengthy post ahead as we took so many pictures that day when visiting the Shitennō-ji Temple and Tsutenkaku Tower.)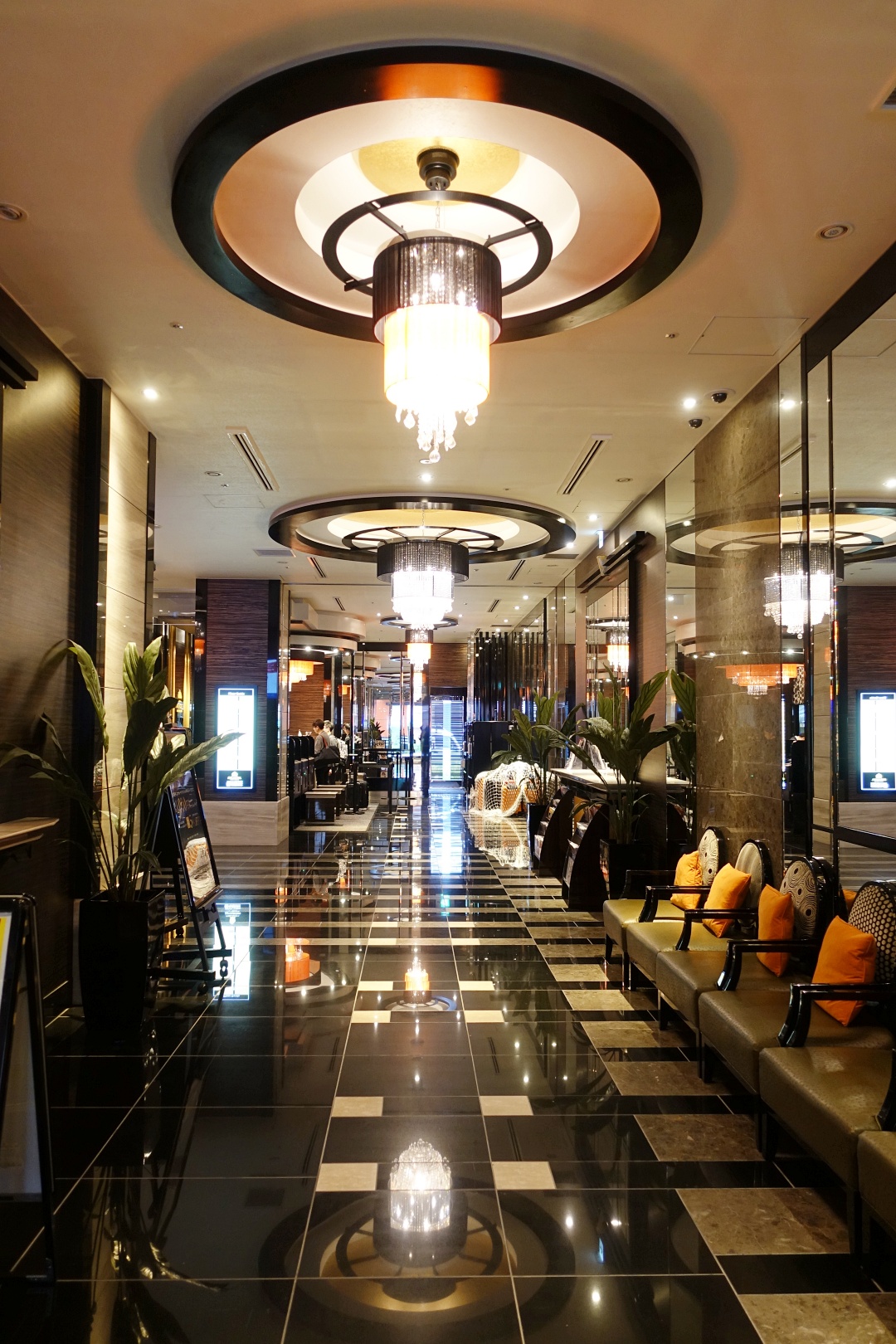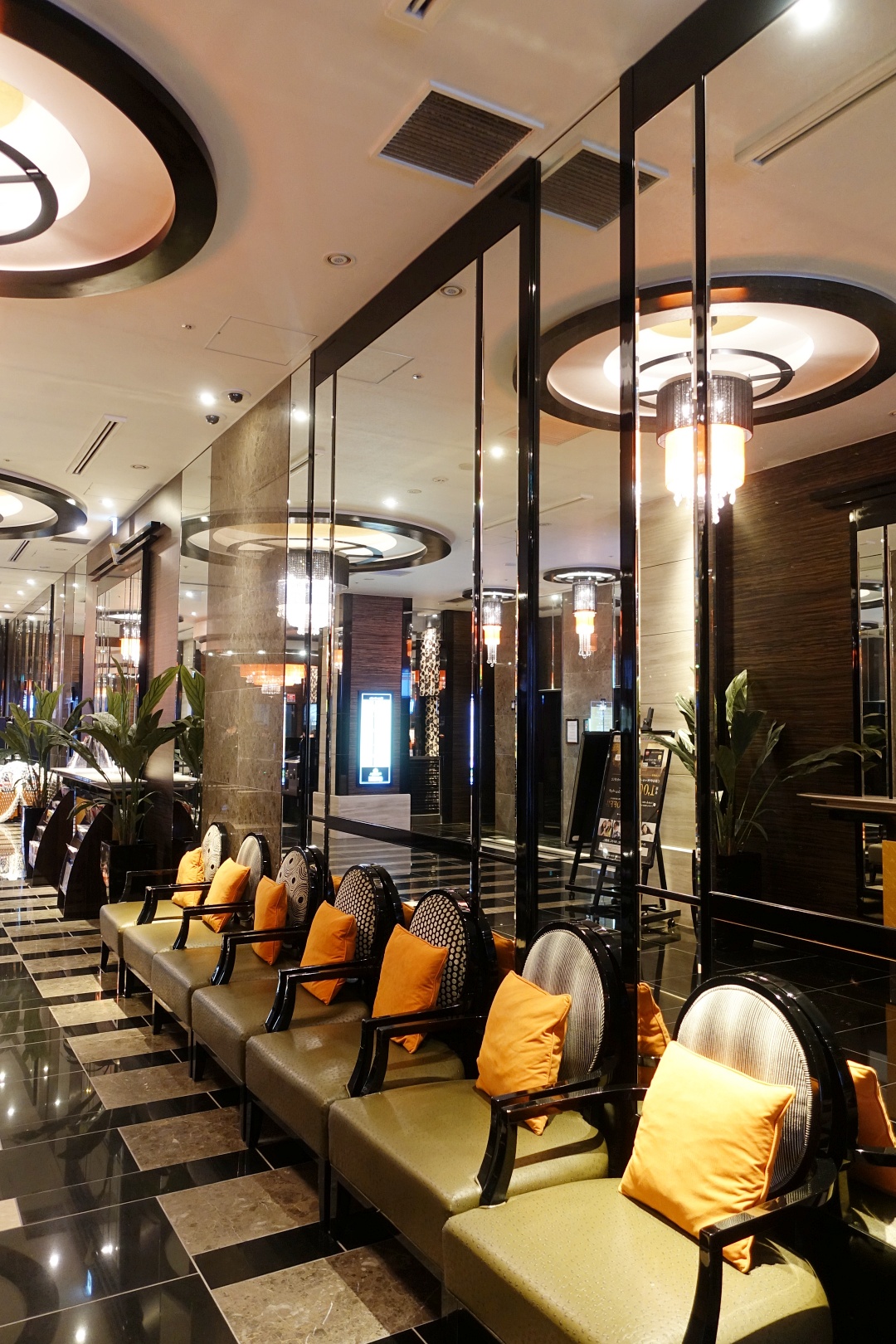 Here's a look at the hotel's lobby (APA Namba Ekihigashi Hotel). I was usually occupied with the checking-in process that I seldom took pictures of the hotel's lobby during arrival. Since I was waiting for the Husband to settle some stuff at the front desk, I managed to sneak a couple of quick photos right before we head out.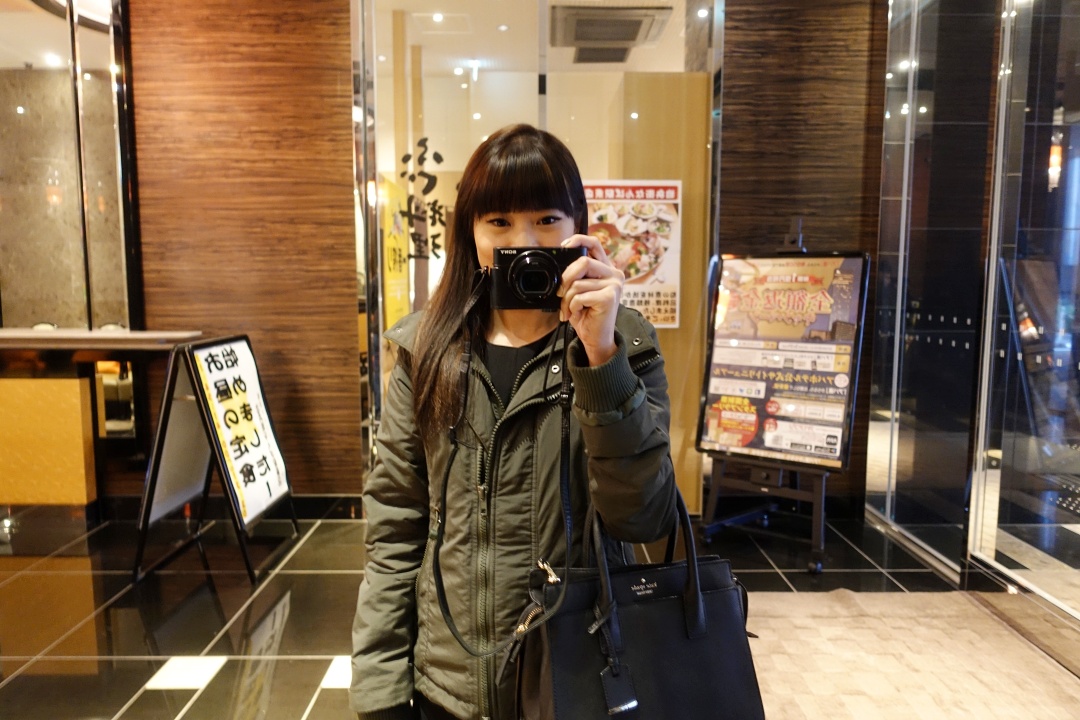 As we didn't take up the hotel's breakfast, we had to settle our breakfast/lunch outside. Made our way out and past by the takoyaki stall we saw the day before.
There were, in fact, two takoyaki stall in the area and we decided to try out the other stall. We ended up liking their takoyaki more than the one we had the day before.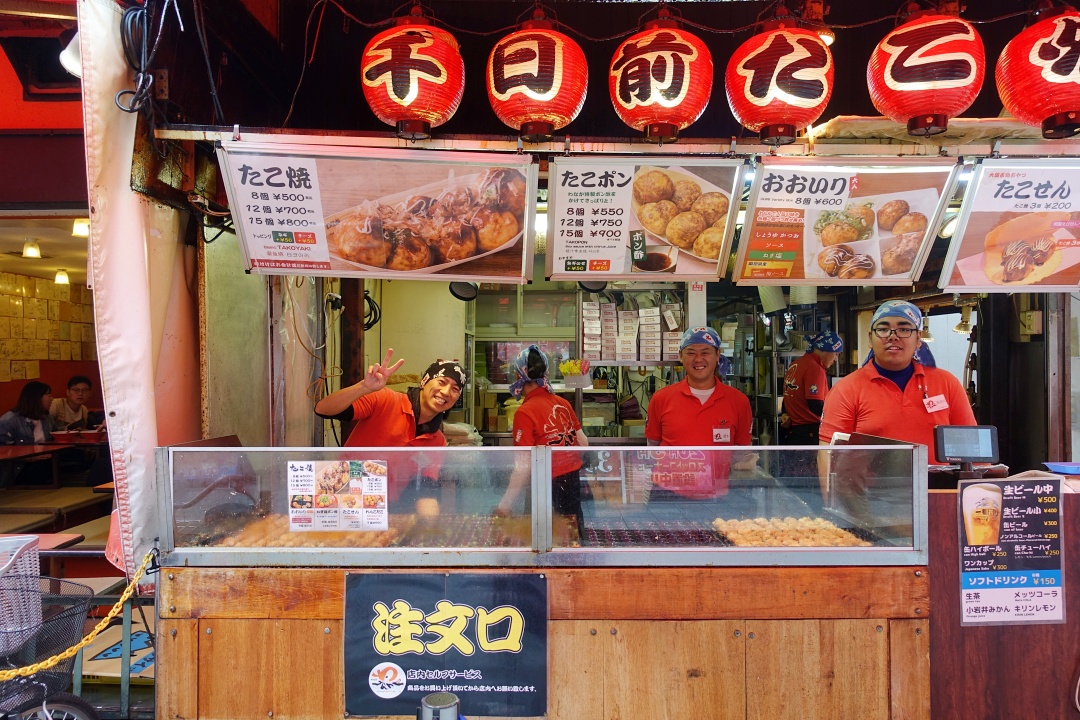 📍Takoyaki Wanaka Sennichimae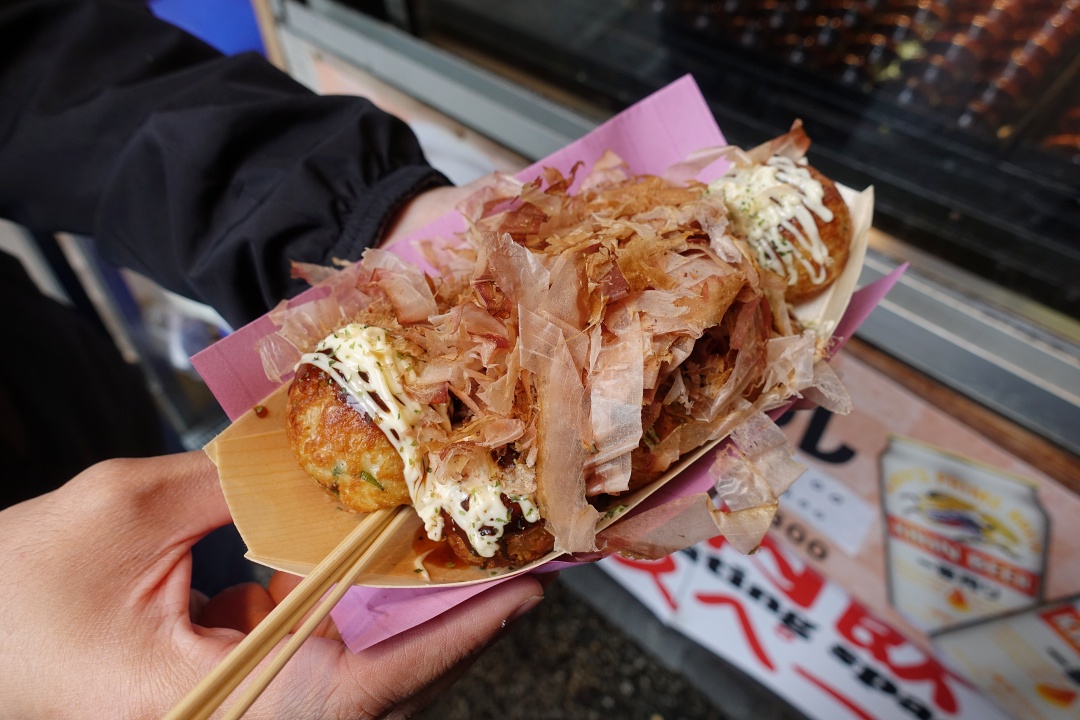 This time around we got eight pieces for JPY 500.
While the Husband is not a fan of mayo, he's always very accommodating whenever I comment that it tastes nicer with a bit of mayo.
Or sometime, he just forgot to tell the staff / the person didn't hear/understand him, and he ended up with tako balls that were drizzled with Japanese mayo.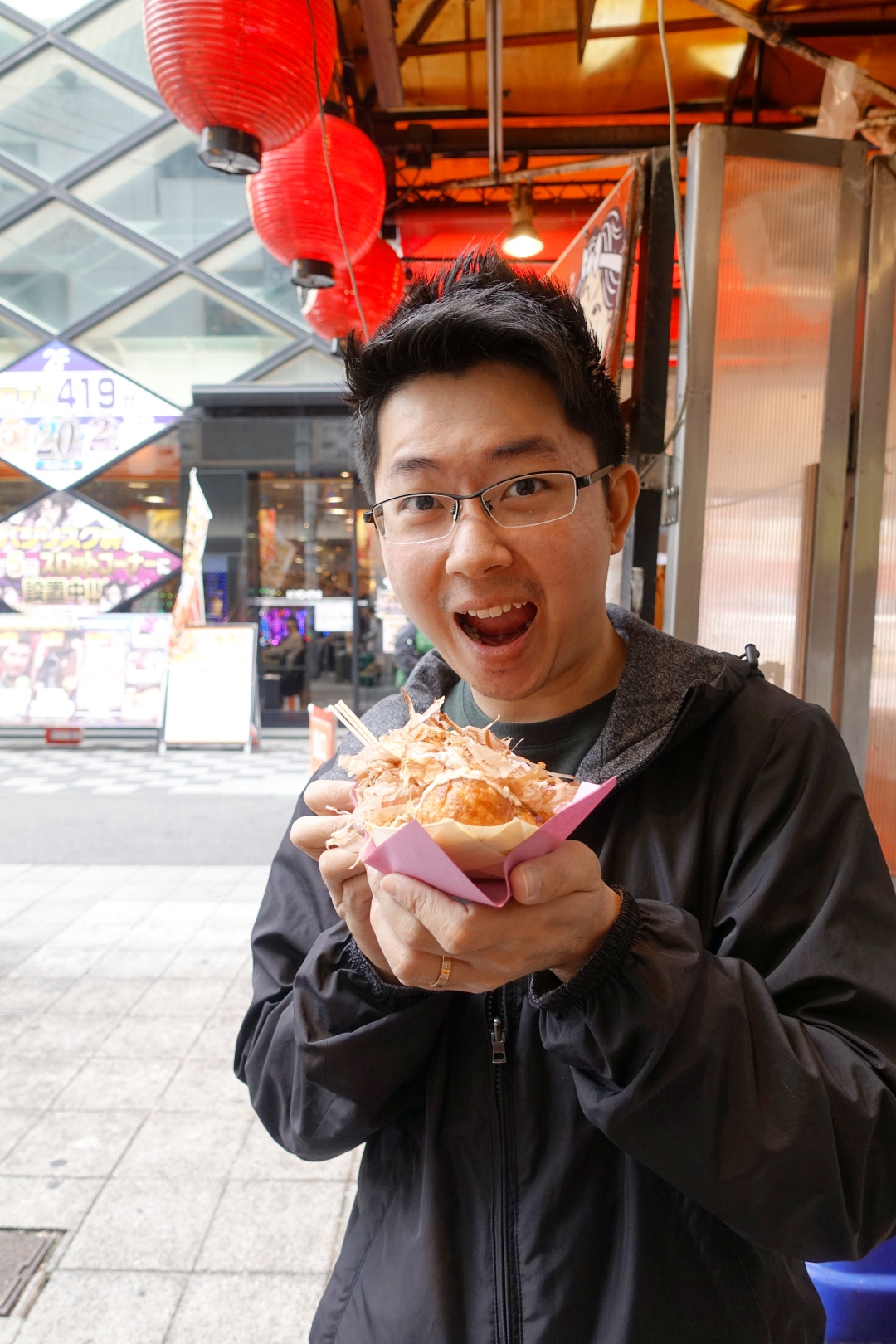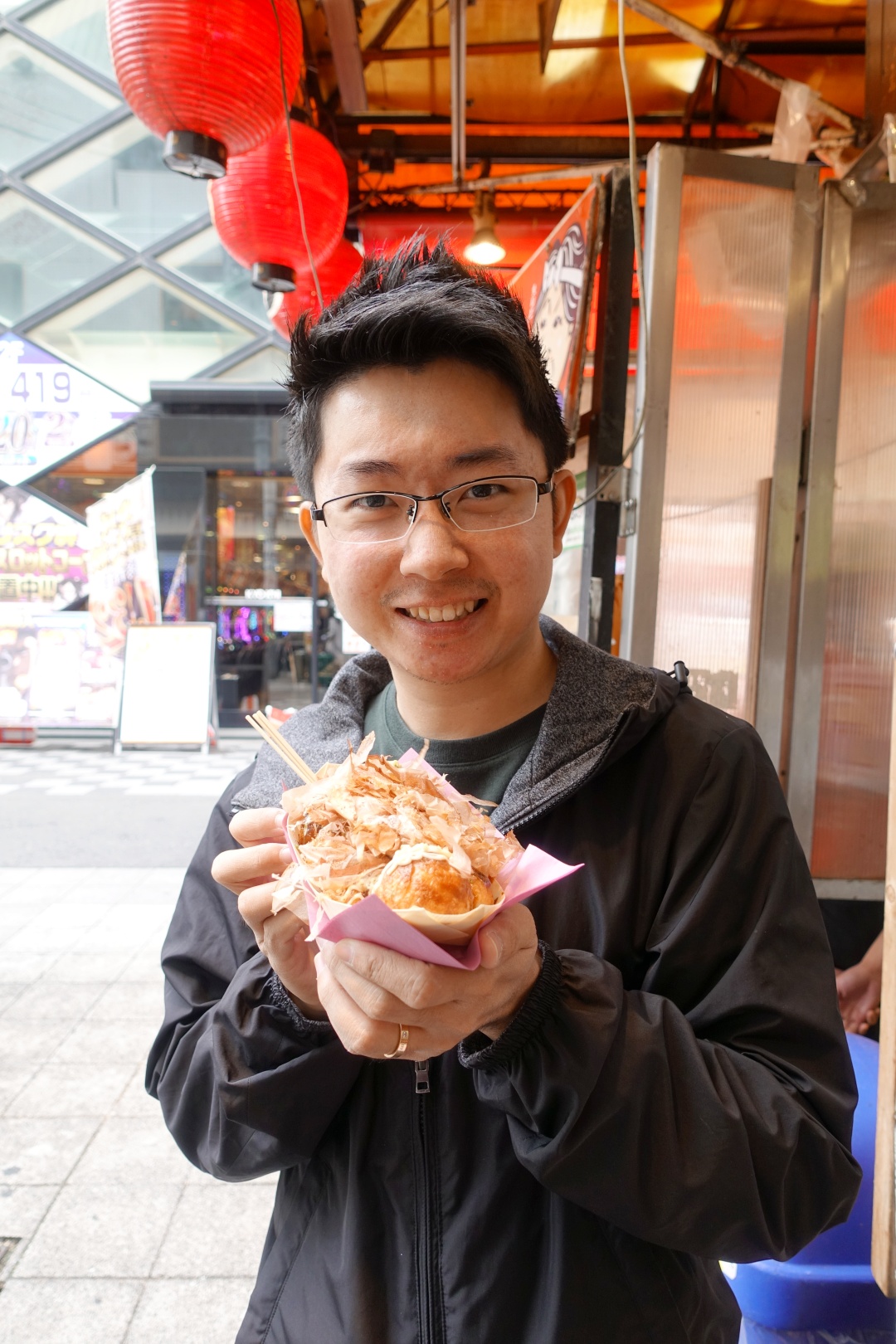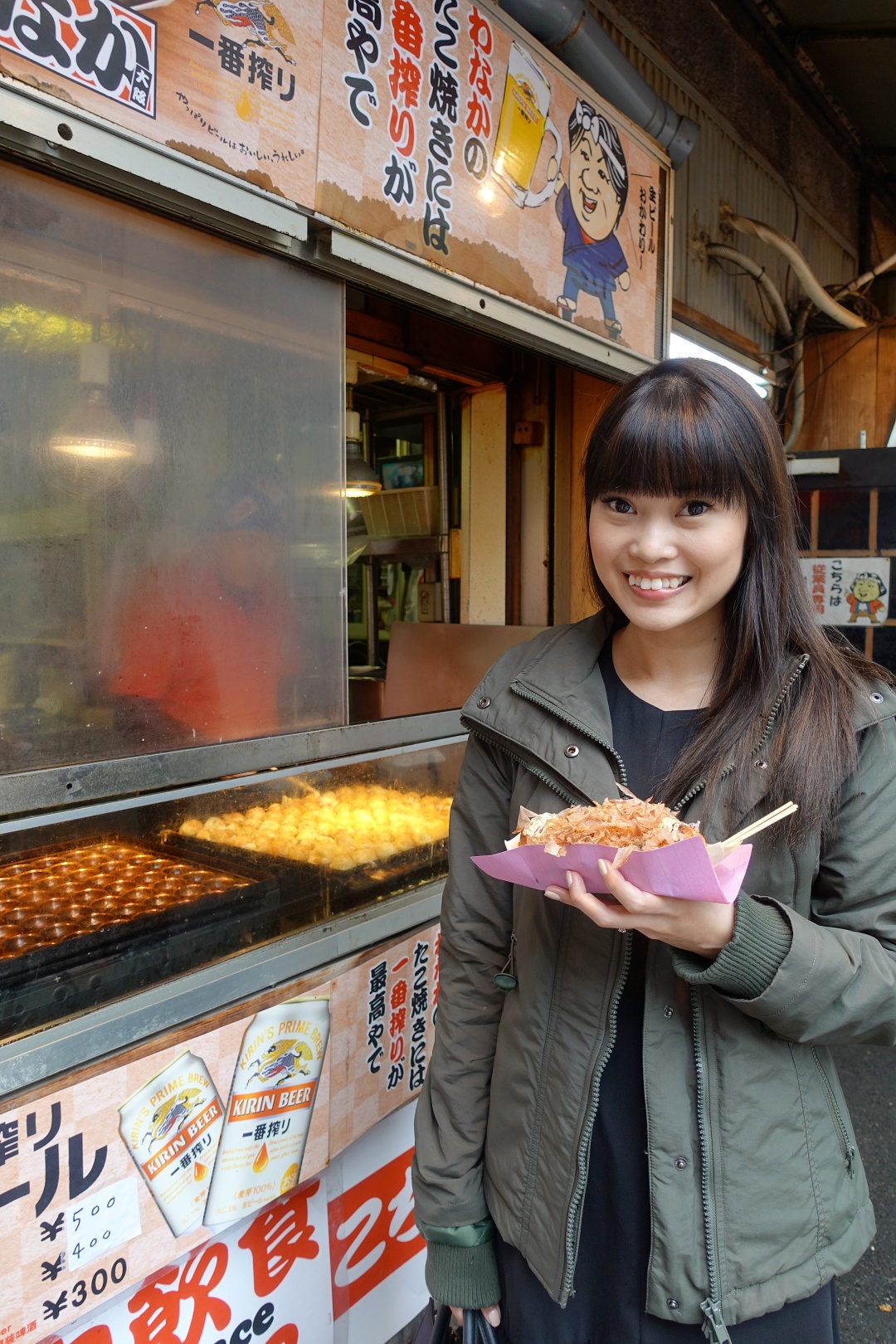 So yummy and prefect for the cold weather.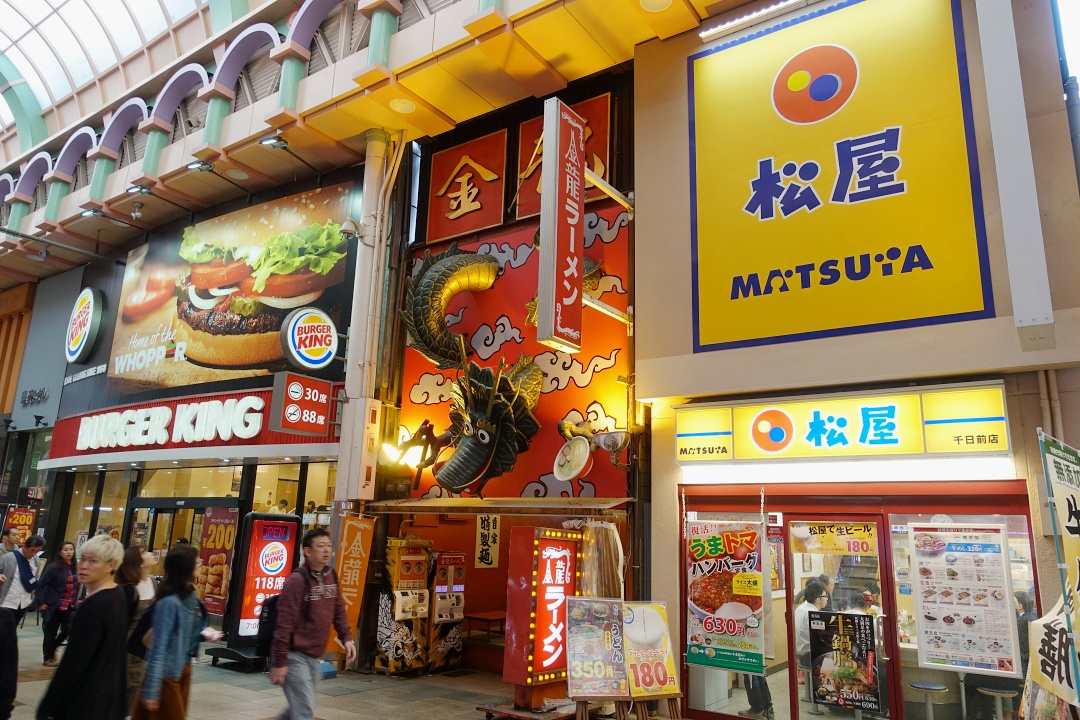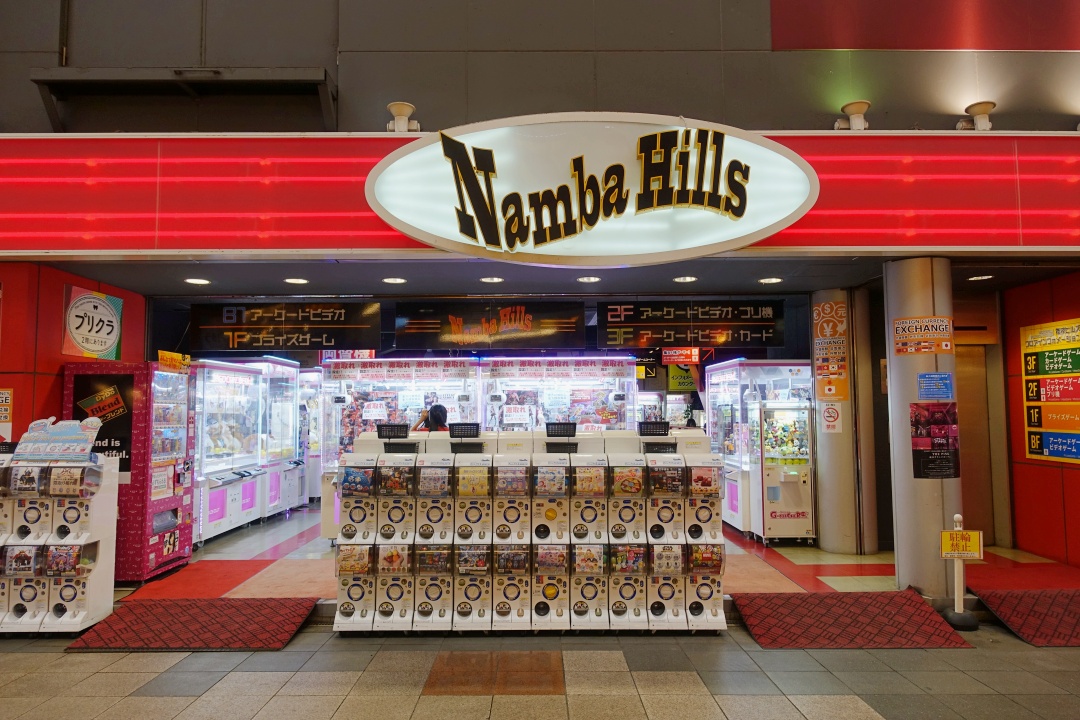 While making our way to lunch, we passed by a couple of shops and also spotted one arcade among them. I was busy checking out the gacha toys when the Husband went in and started playing one of the claw machines. It was too late for me to stop him when I finally went inside as he was already close to winning the prize.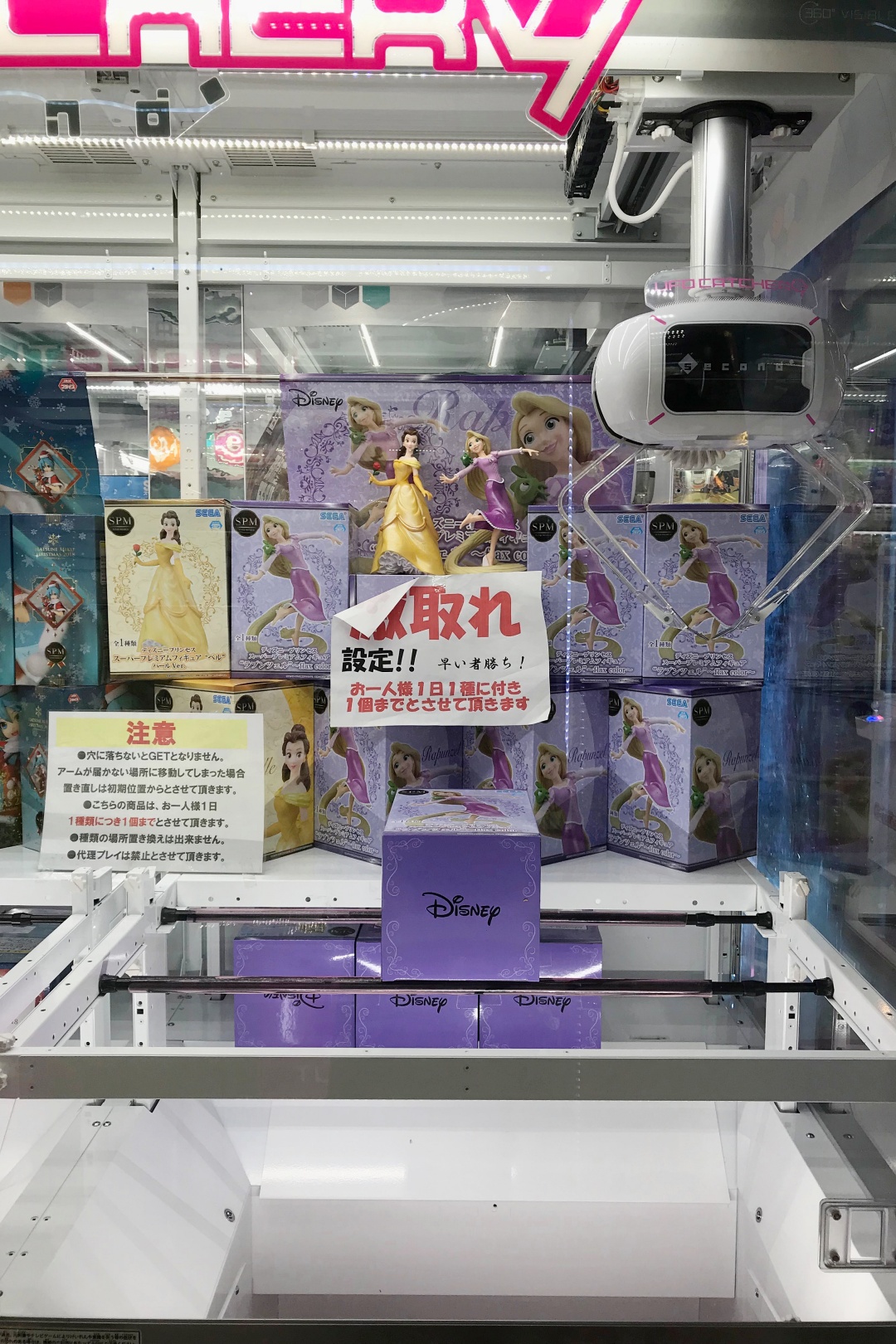 I don't think he spent much before getting a Belle figure. I tried filming him winning the prize on my Instagram Story, but I ended up forgetting to save/post the video of it dropping down the chute.
551 HORAI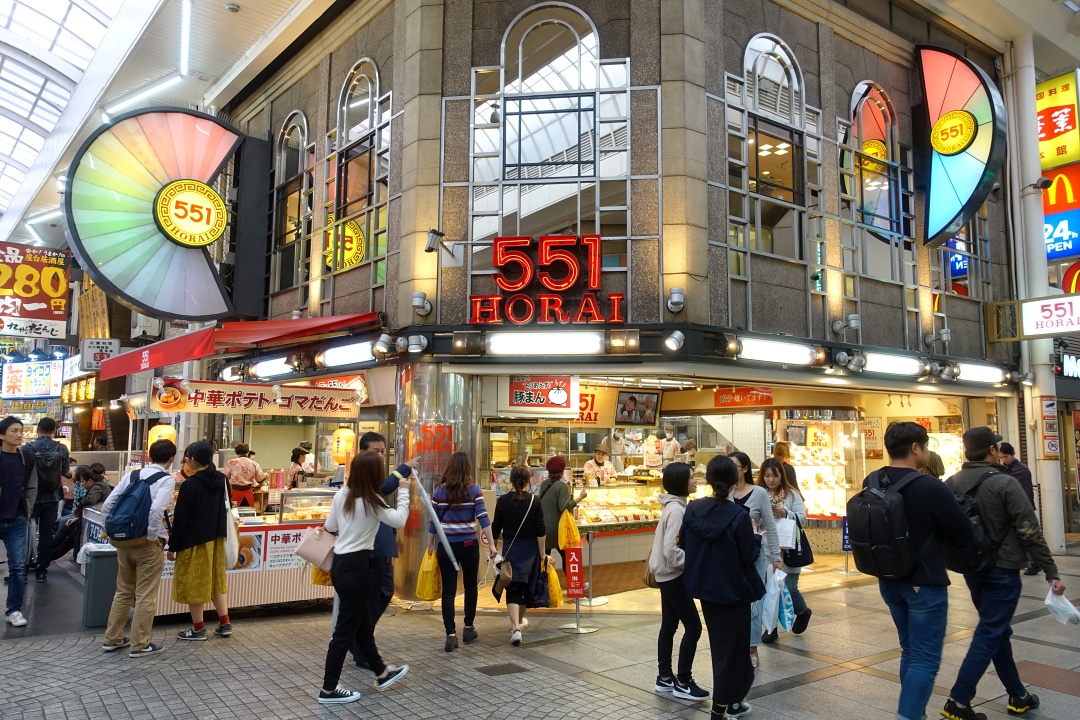 Leaving the arcade, the Husband brought me to 551 Horai to get pork buns! While I had never heard of them, the 551 Horai pork bun is essentially the most popular pork bun in Osaka that approximately one hundred seventy thousand buns are sold a day on average.
This Kansai's speciality, pork buns, are freshly made by hand and filled with roughly chopped pork and onion filling. By cutting pork in bigger dices than minced pork, it supposedly creates a unique texture. The result is an exquisite balance of sweet bun and a juicy filling.
Chilled buns can be kept for many days in the fridge, making it the ideal souvenir.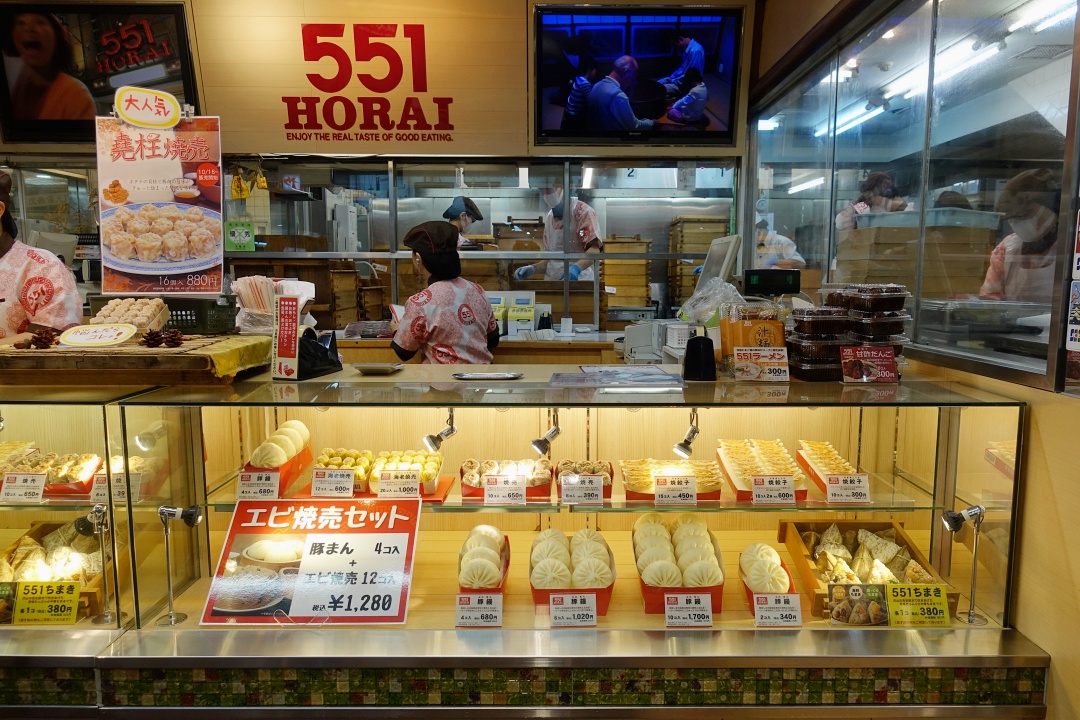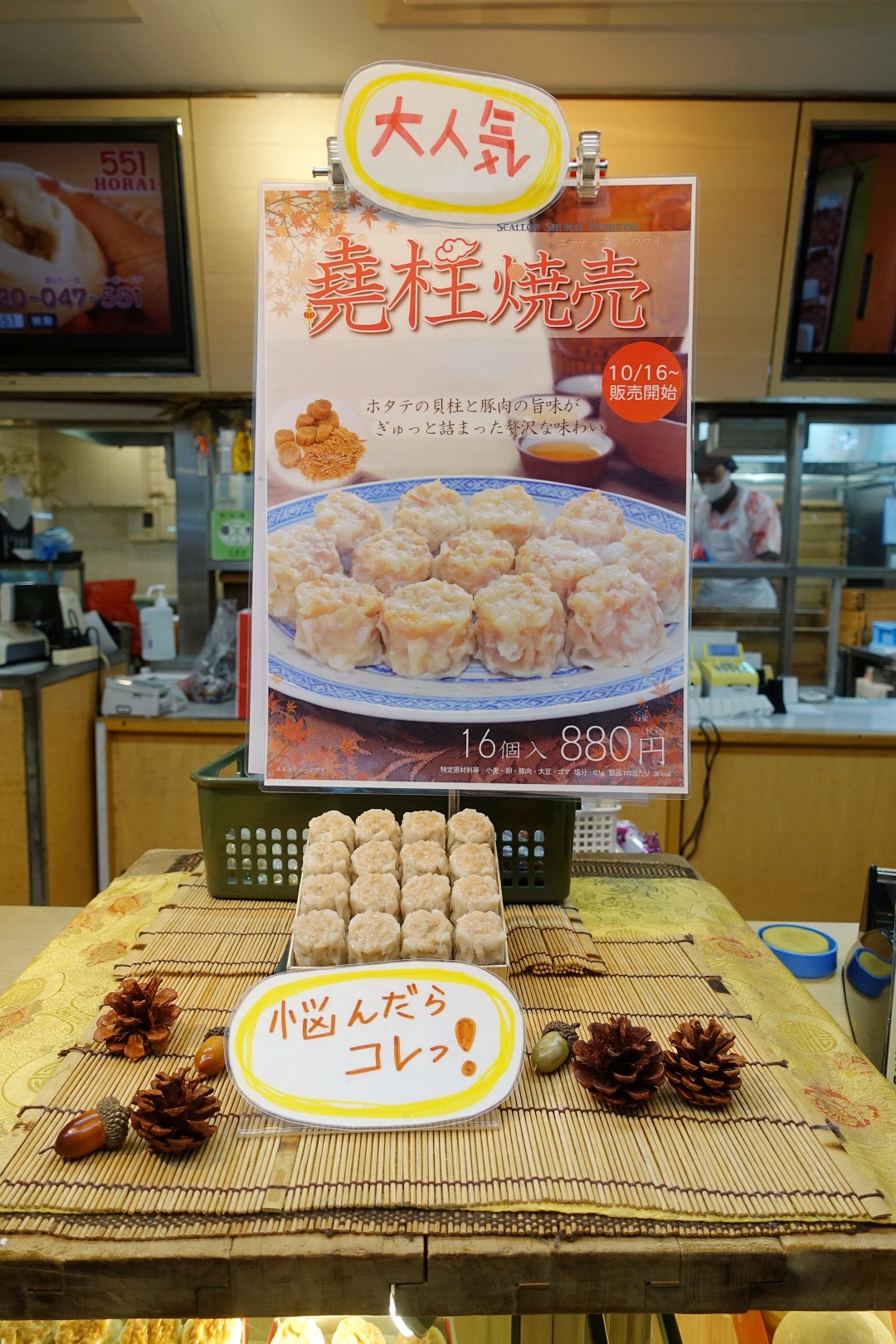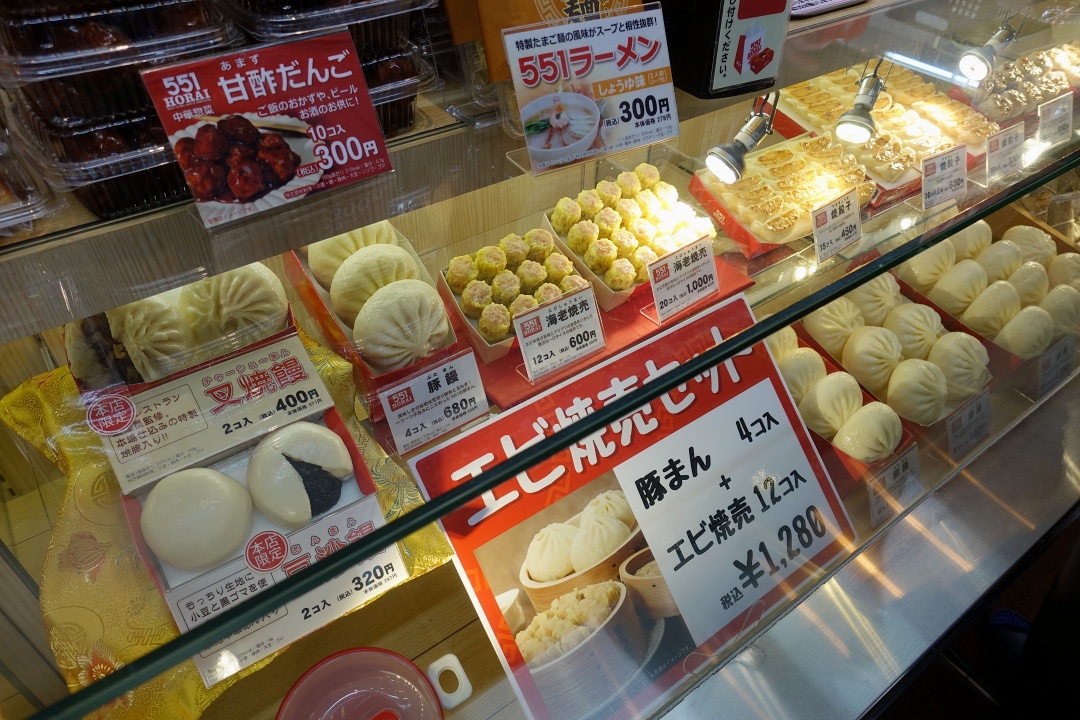 Aside from the famous Butaman (steamed bun with pork), they also offer other items like the Ebi Shumai (dumplings), Yaki Gyoza (pan-fried dumplings) and more.
The buns are sold in even numbers at JPY 340 for two pieces, JPY 680 for four pieces, JPY 1,020 for six pieces and JPY 1,700 for ten pieces. Apparently, you can also request to purchase them in odd numbers.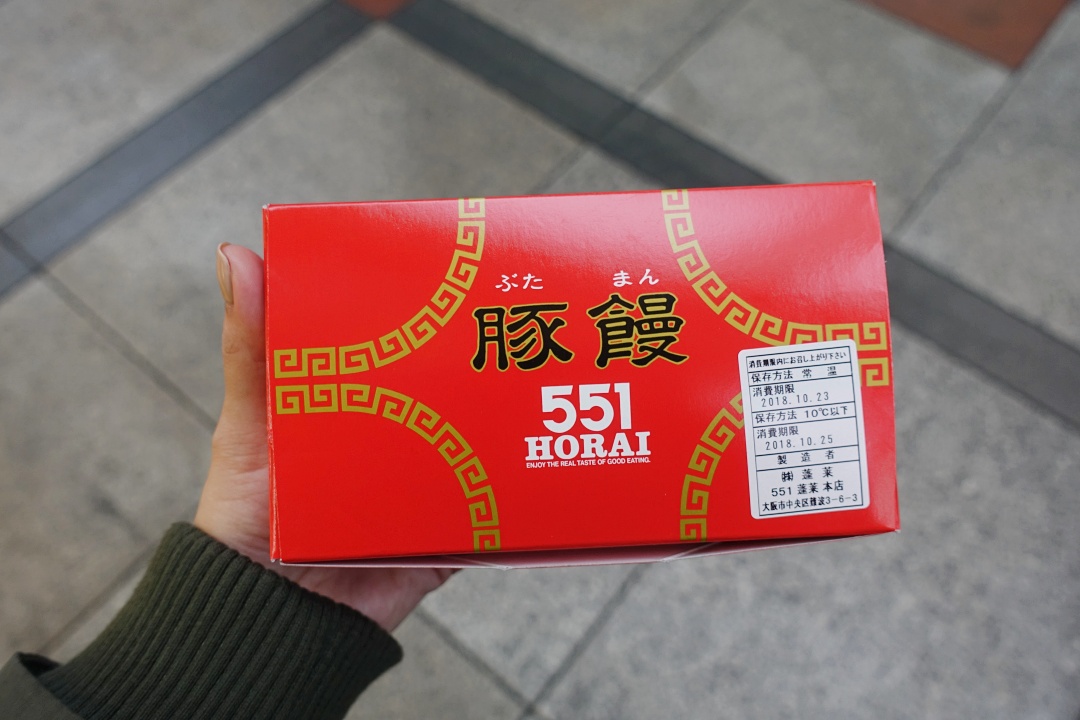 We ended up getting two pieces, and they came packaged in the iconic 551 Horai red box.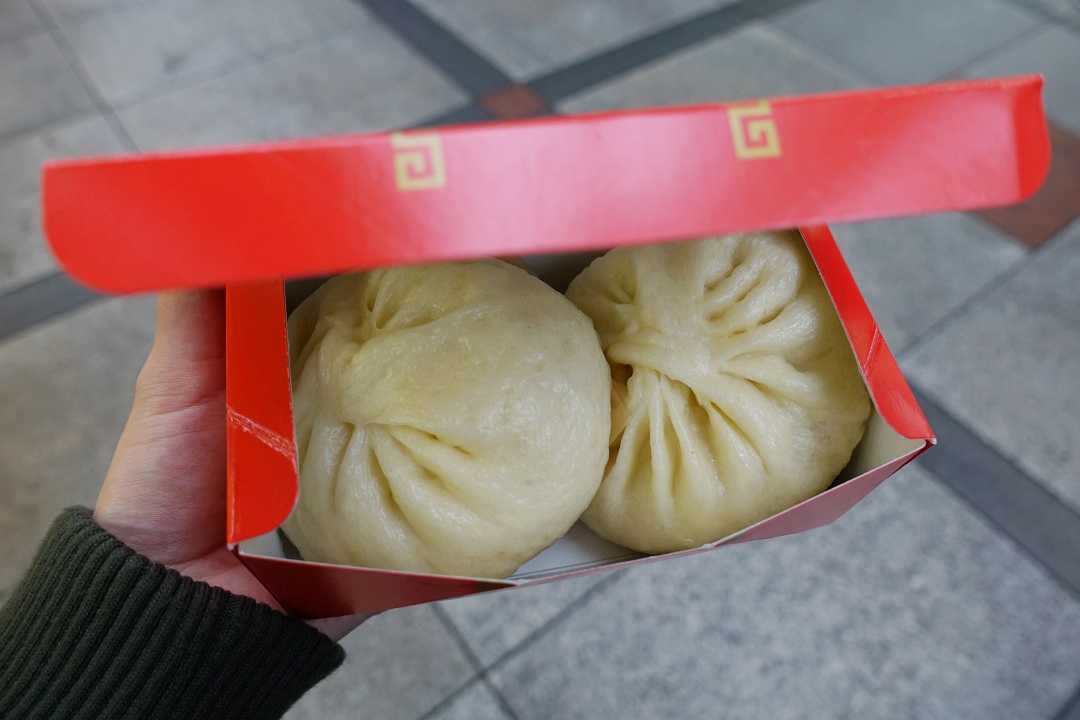 The outer texture of the bun was unlike the usual steamed Chinese buns that we had. And within each of this voluminous pork bun are plenty of juicy ingredients.
I'm not usually a fan of pork buns, but this was really different and yummy. It's best eaten while it's still slightly warm.
551 Horai
Address: 551 Horai Ebisubashi honten, 3 Chome-6-3 Nanba, Chuo Ward, Osaka, 542-0076, Japan.
Opening Hours: 11:00 – 22:00
There are many outlets in Osaka, from airport to train stations and streets. We stumbled across a few outlets while we were in Osaka, so do keep your eyes out for them, especially at the train stations. We went to the one nearest to our hotel (APA Namba Ekihigashi Hotel), and it took us approximately 6 minutes walk.
Rikuro's Cheese Cake
After getting our pork buns from 551 Horai, we went to check out Rikuro's Cheese Cake since there was one outlet just a few steps away.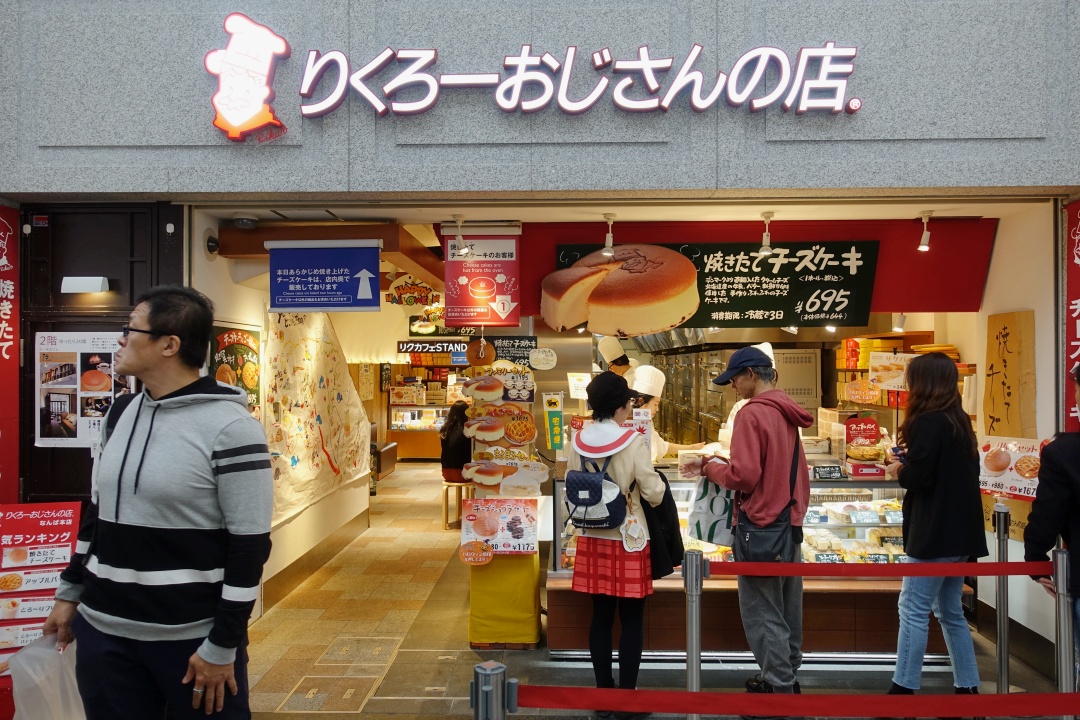 If there's one thing I knew to get/try in Osaka, that's the bouncy cheesecake from Rikuro's.
I've previously seen a video on Facebook of the cheesecake from Rikuro's, and since then, I've been wanting to try it and see what's the hype.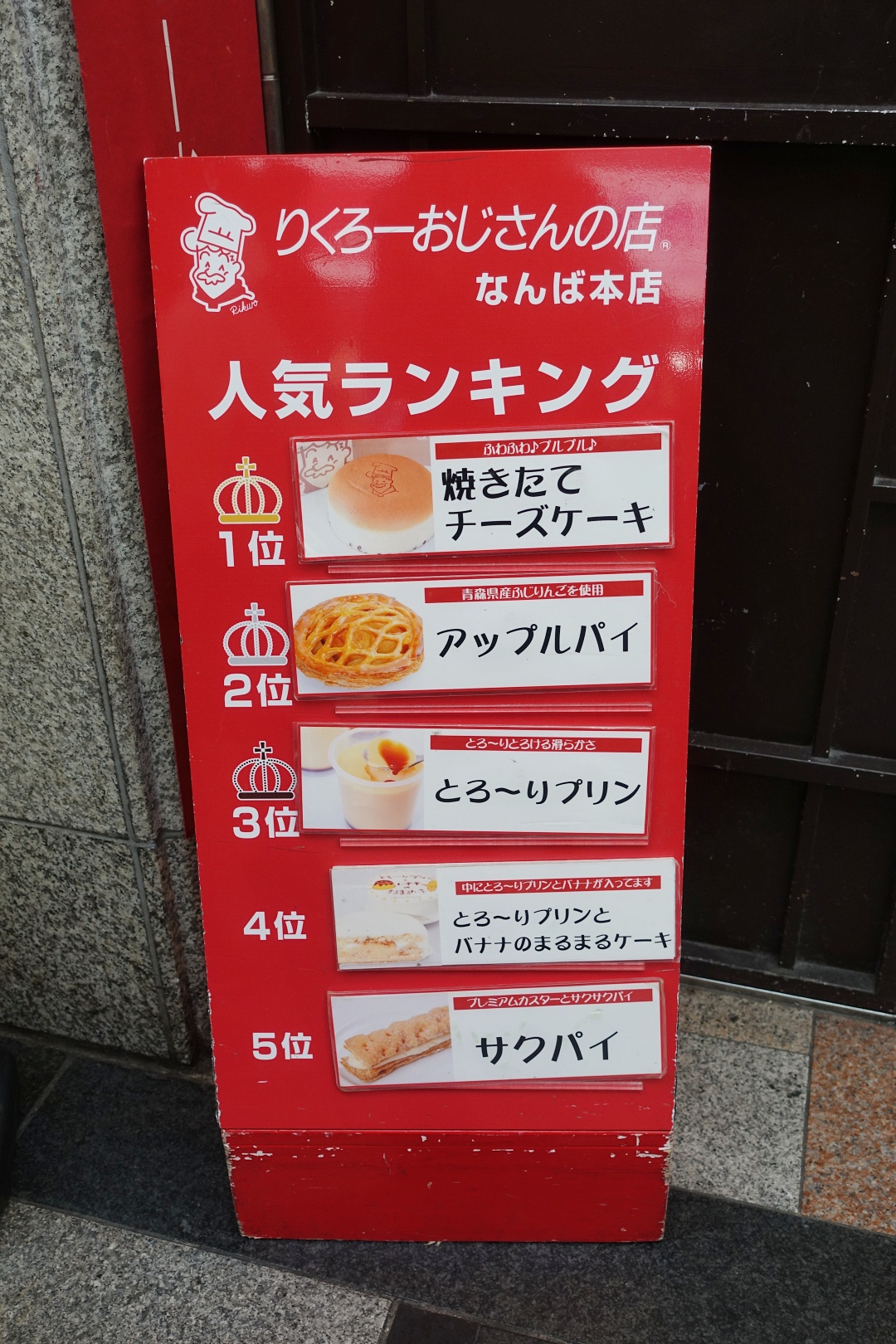 A ranking of their top five items.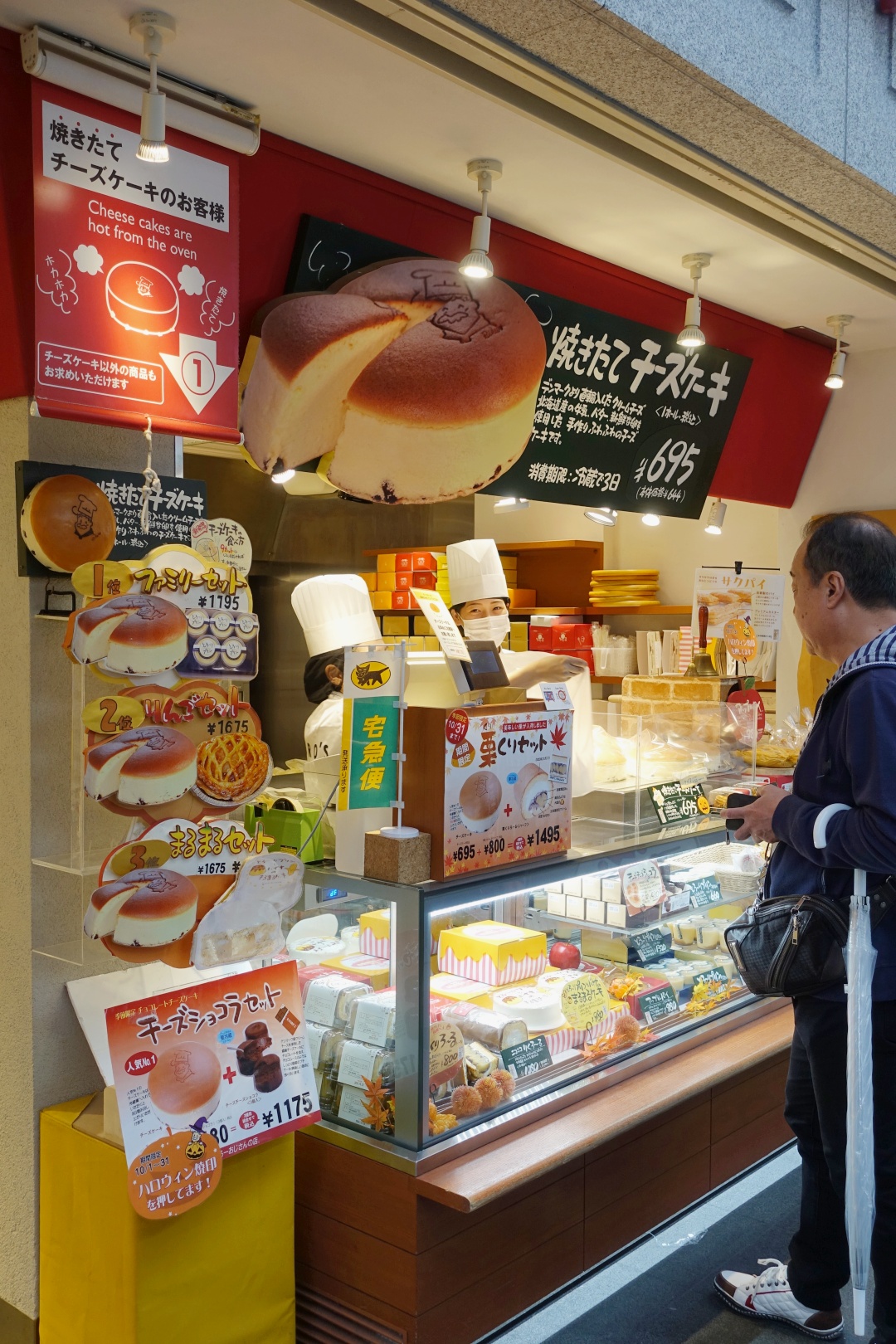 We stood in front of the shop for a few minutes and witness the staff bringing out fresh trays of cheesecake! They do look really good; unfortunately, we decided not to get any that day since we were heading for lunch and will be spending the rest of our day sightseeing. It was unlikely we could finish an entire cheesecake, and we didn't want to bring it around with us.
We eventually went back two days later and got the cheesecake before we left for Kyoto.
ICHIRAN
Moving on to our actual lunch, we made it back to Ichiran after seeing it the night before!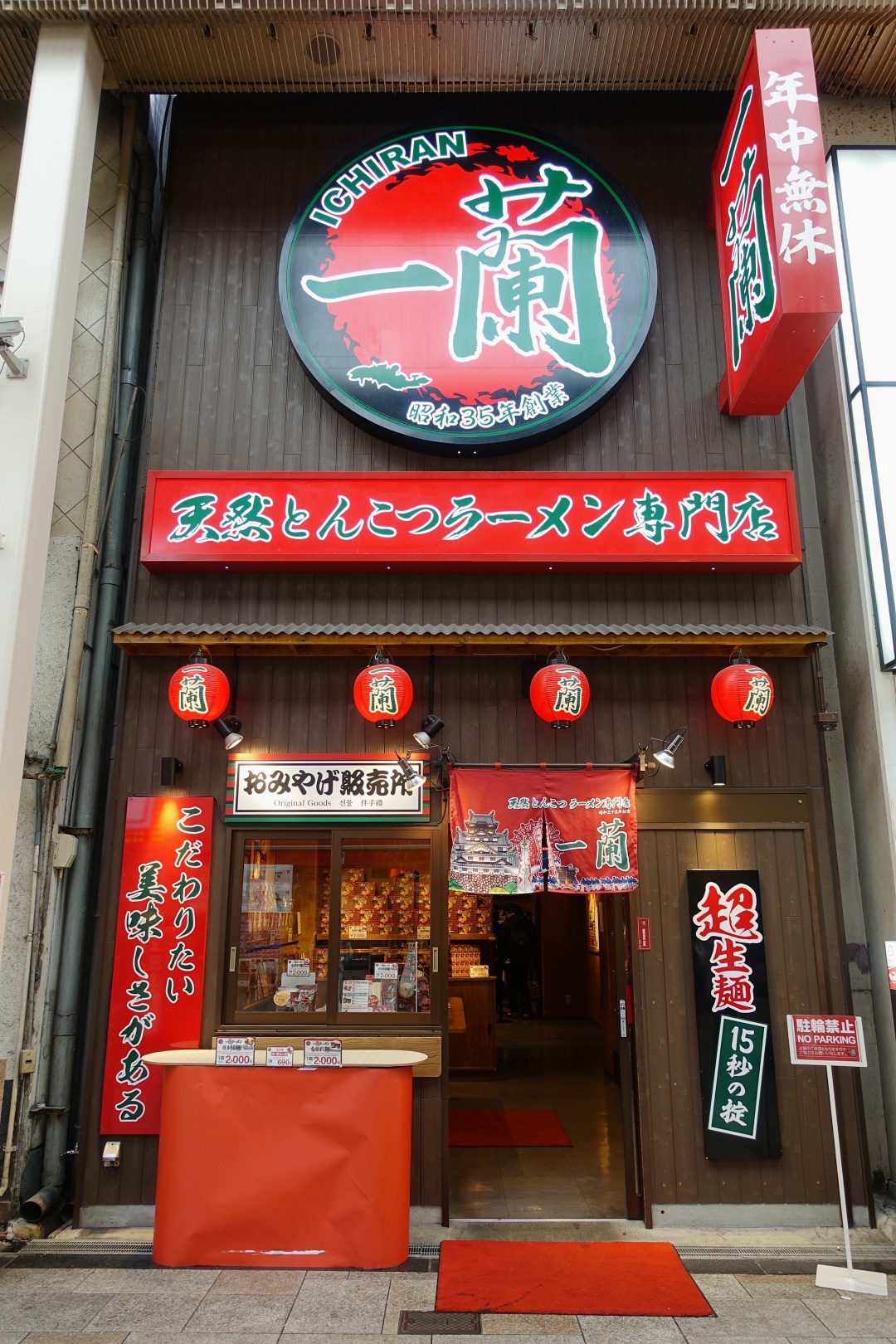 We were there at around 13:45 and was able to get a table immediately.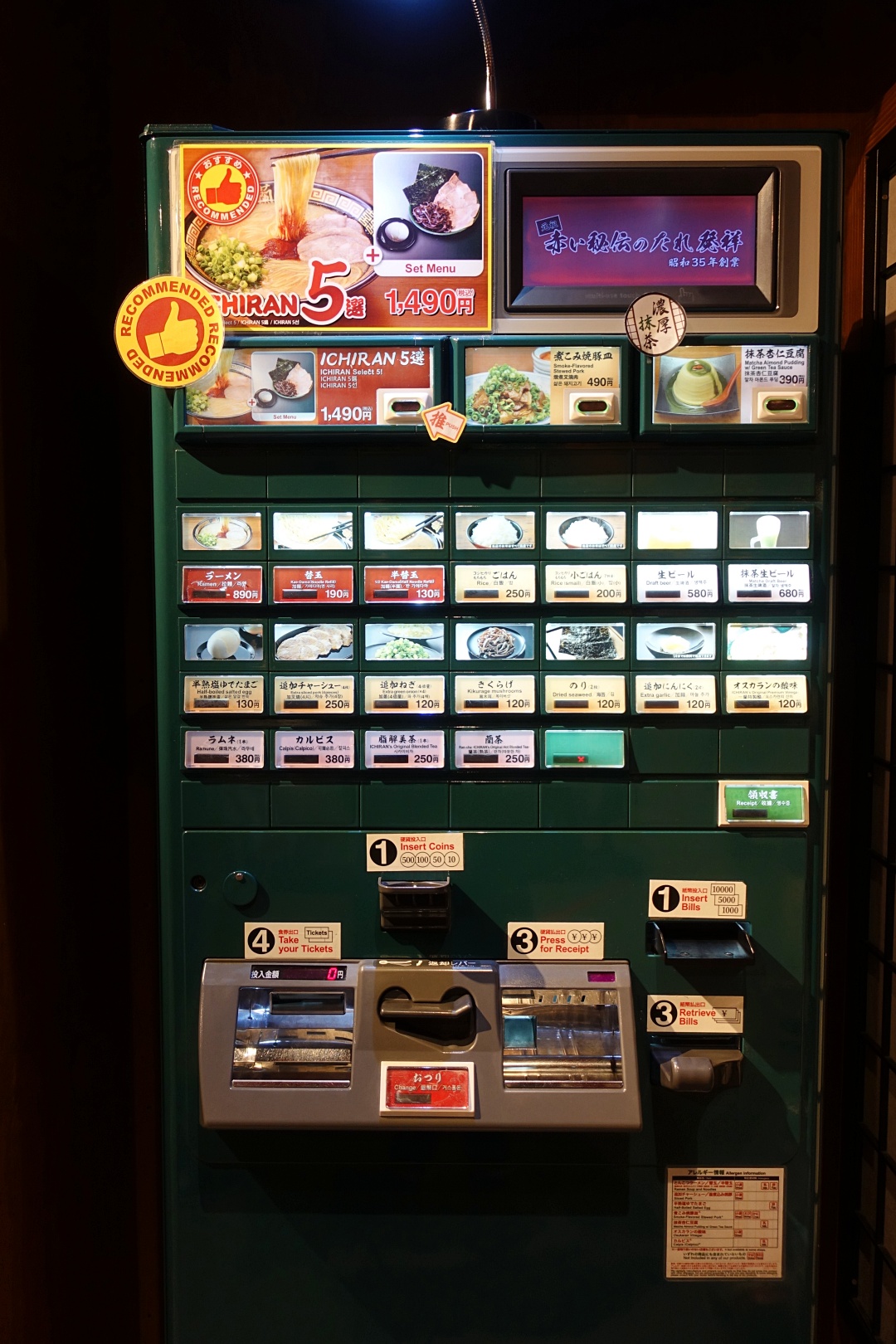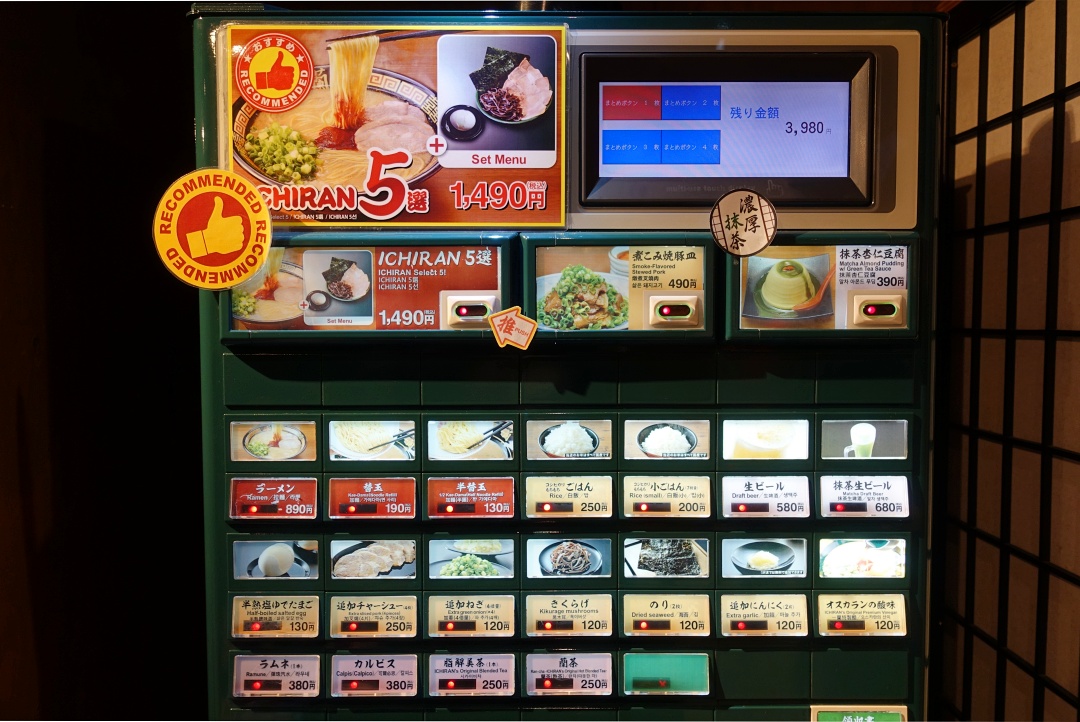 Upon entering the restaurant, we followed a short queue and placed our order (and payment) via the self-service kiosk.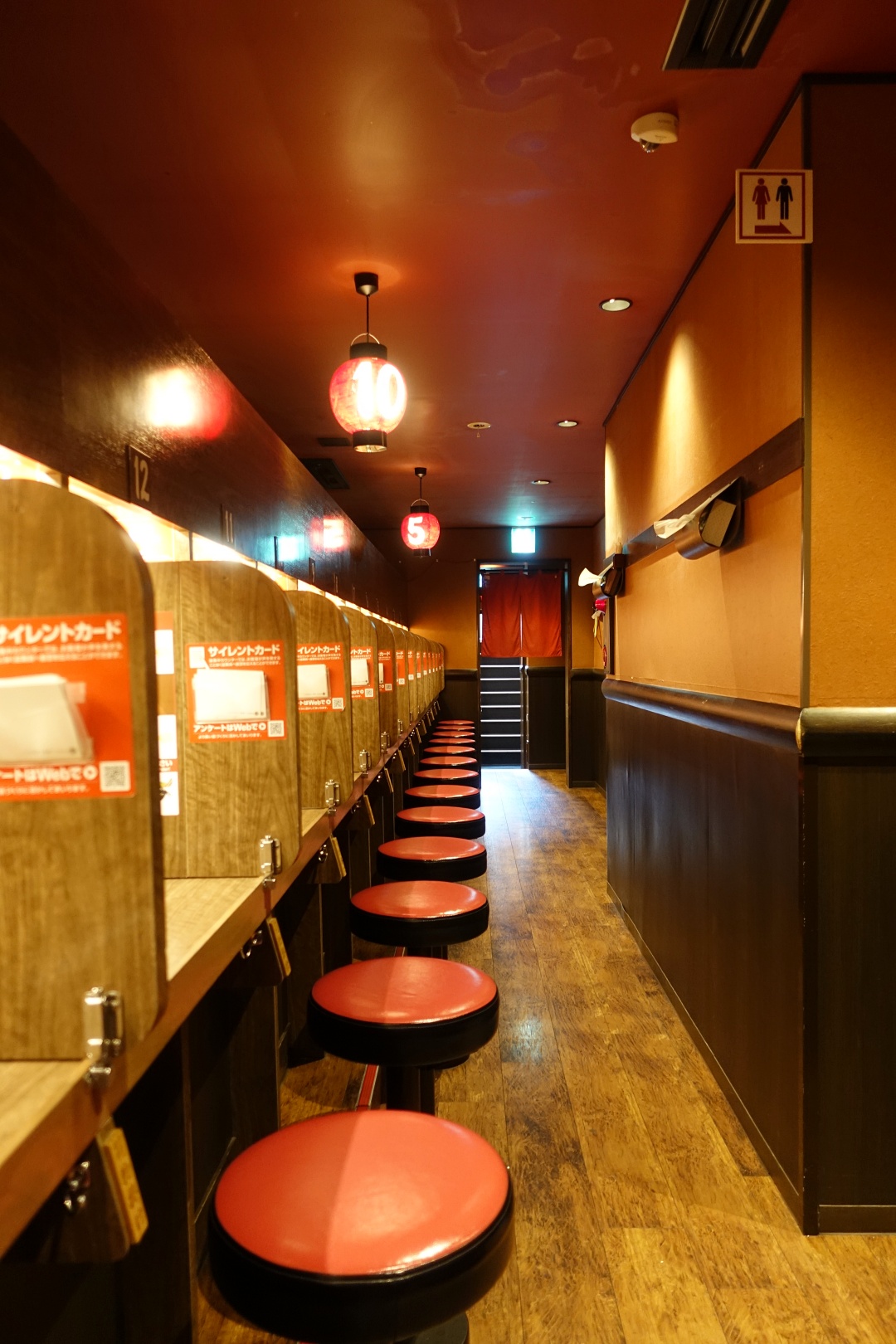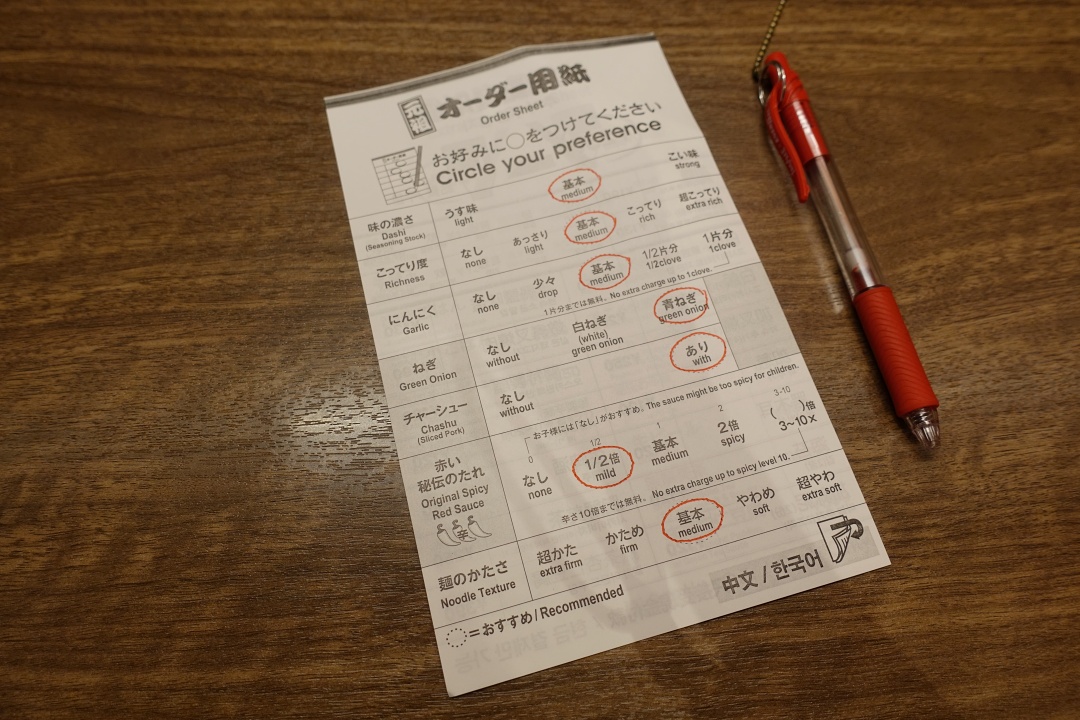 Right after we got to our assigned seats, we then made our preference for the noodle via the Order Sheet. It was the usual selection of our preference for the flavour of the soup, the noodle texture, etc.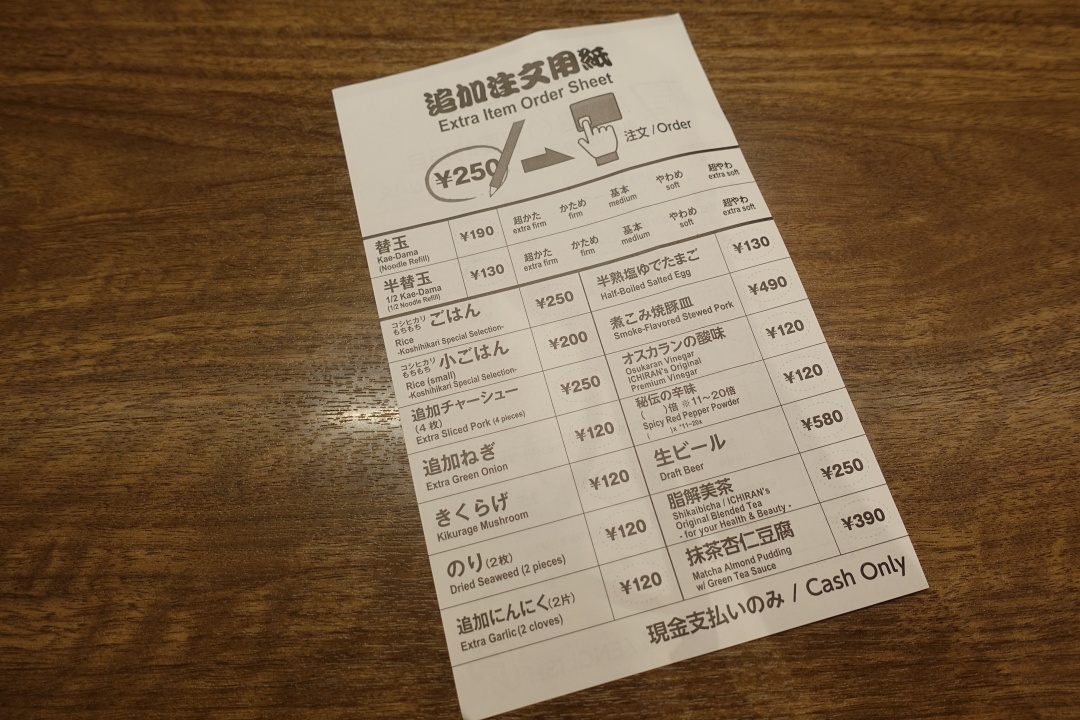 There were also options for us to add on extra items should we require during our meal. Payment was to be made by cash.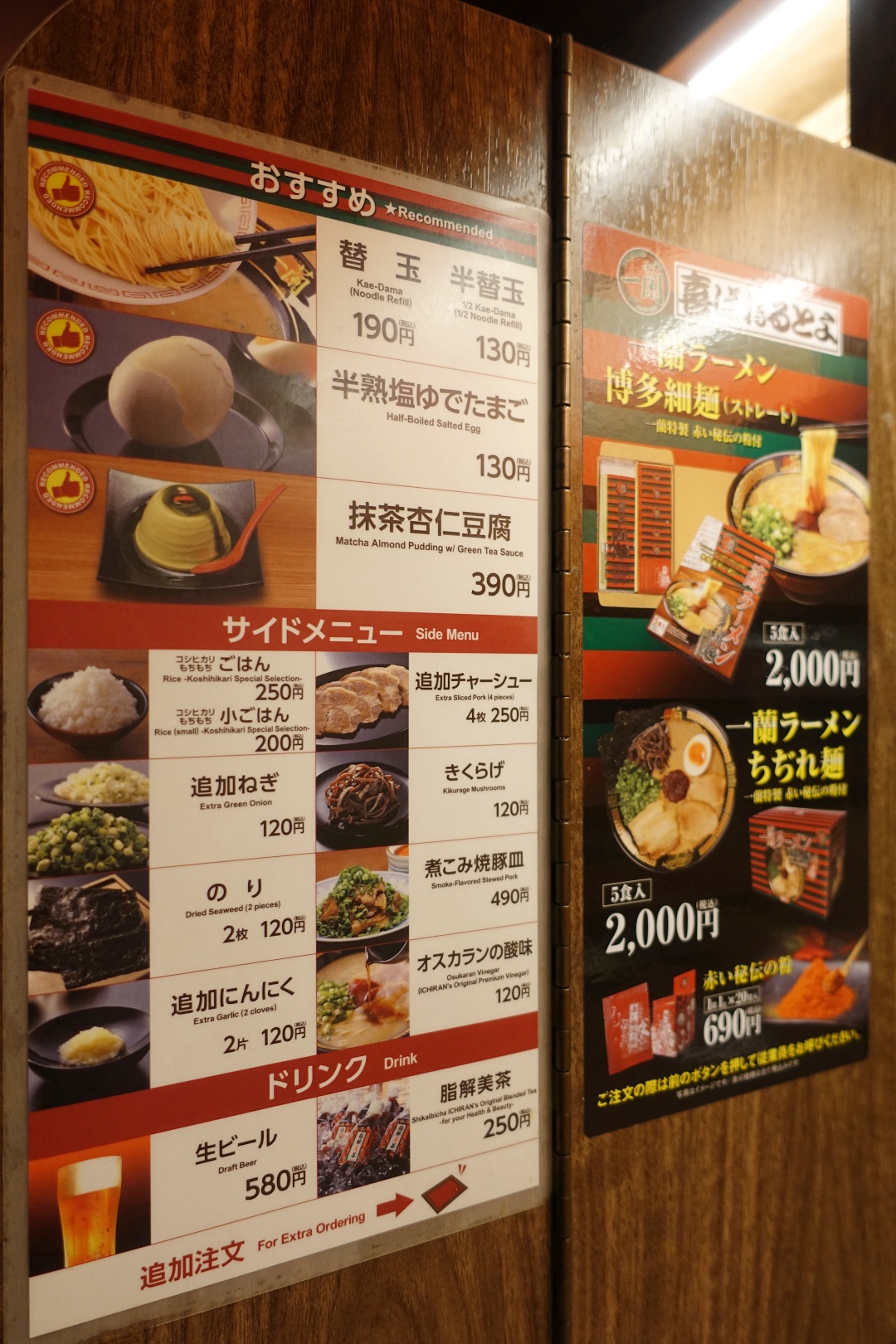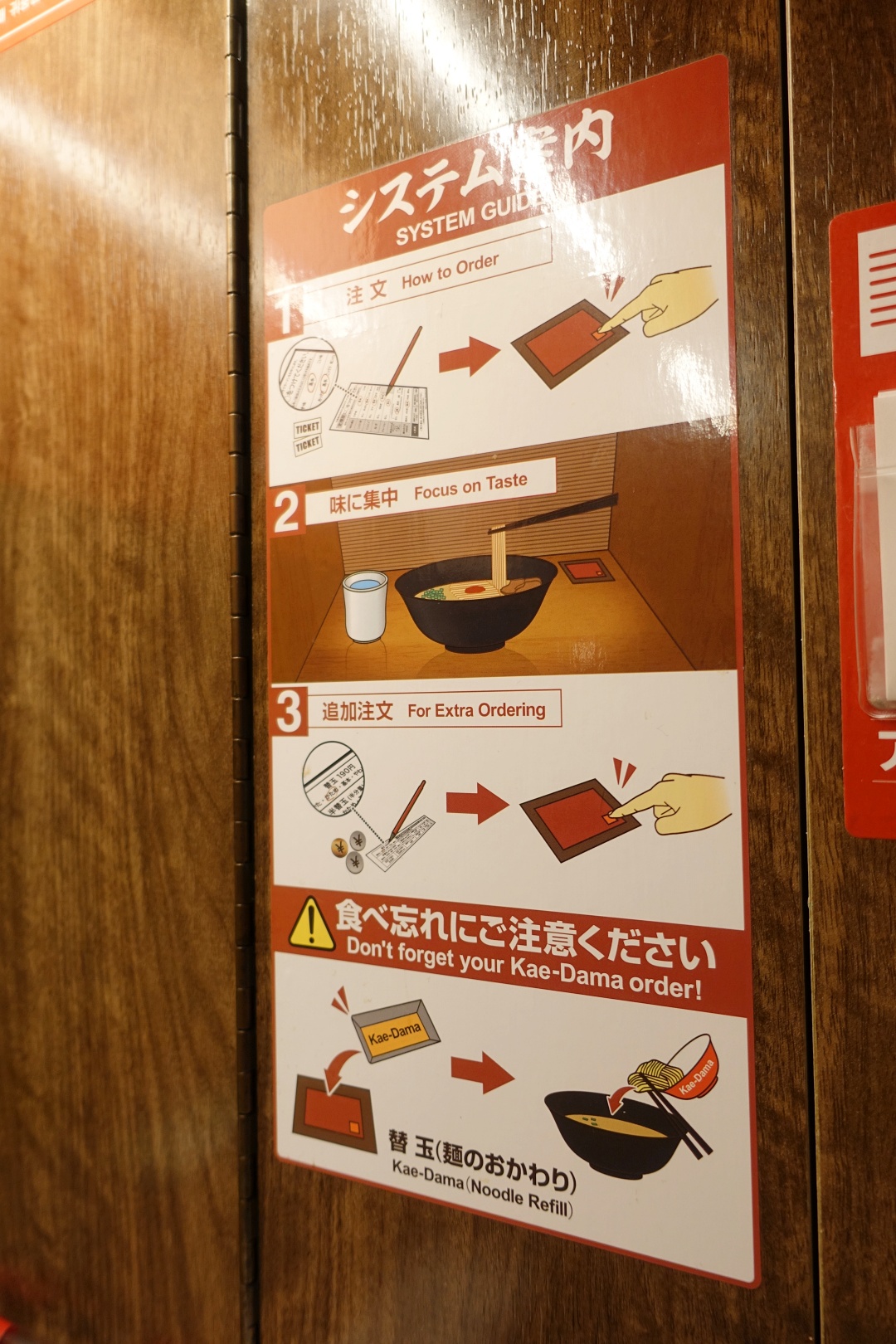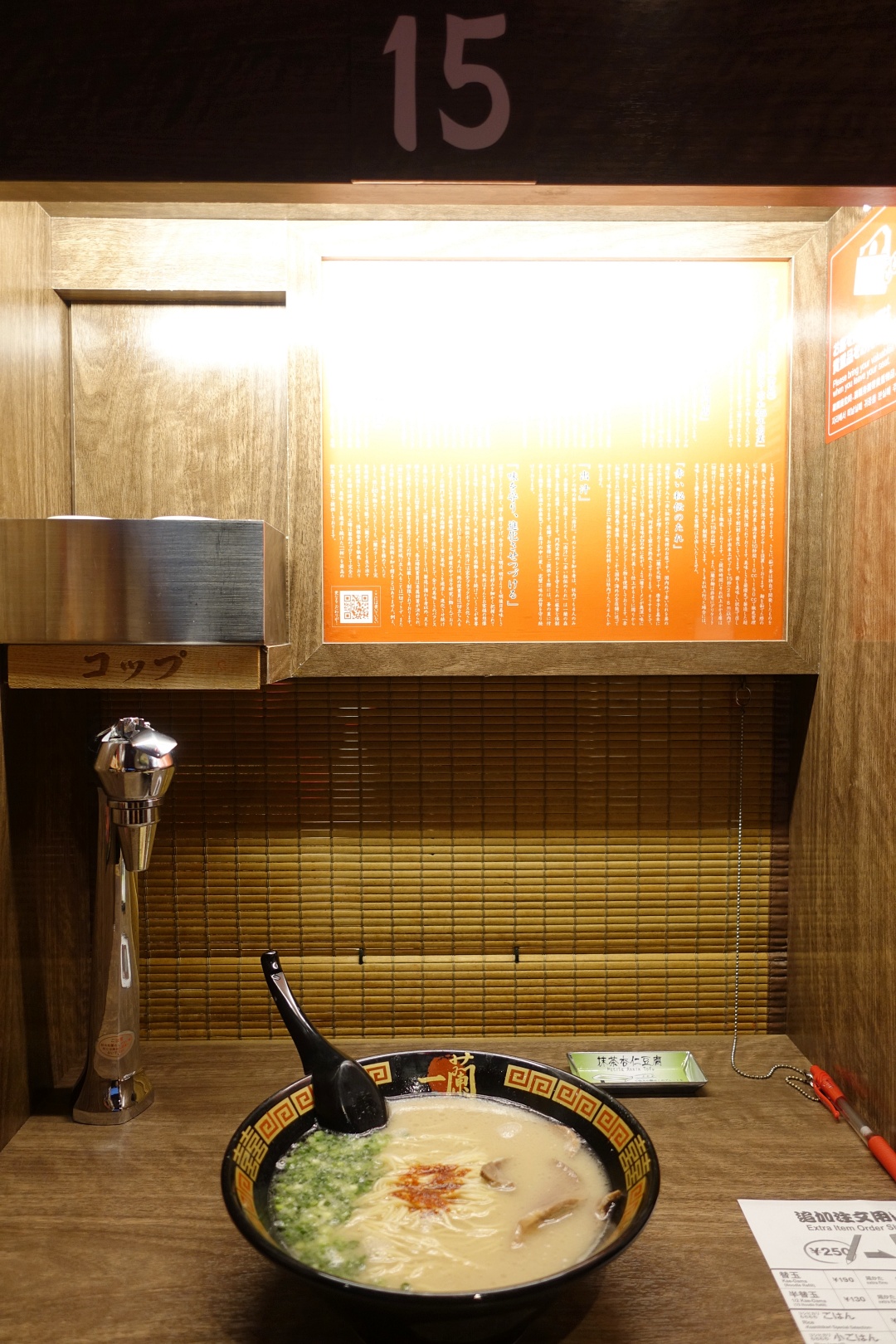 I always enjoy my time at Ichiran! Aside from the delicious ramen, the entire experience of eating alone and enjoying the meal also plays a considerable part.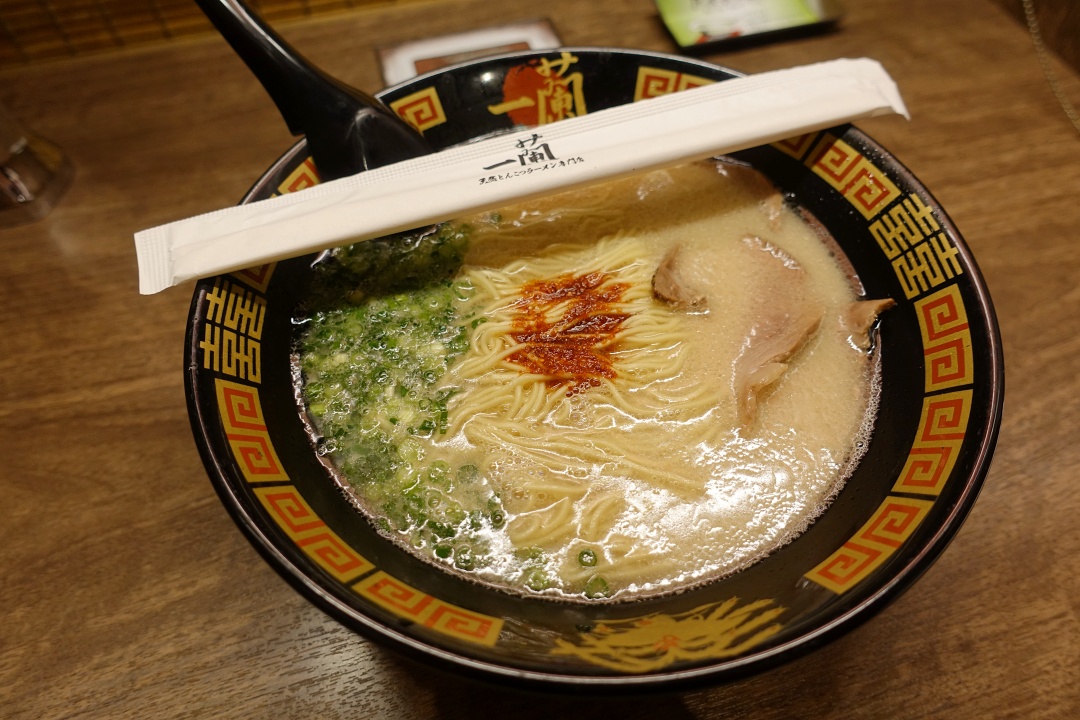 I got the classic Ichiran tonkotsu ramen for JPY 890.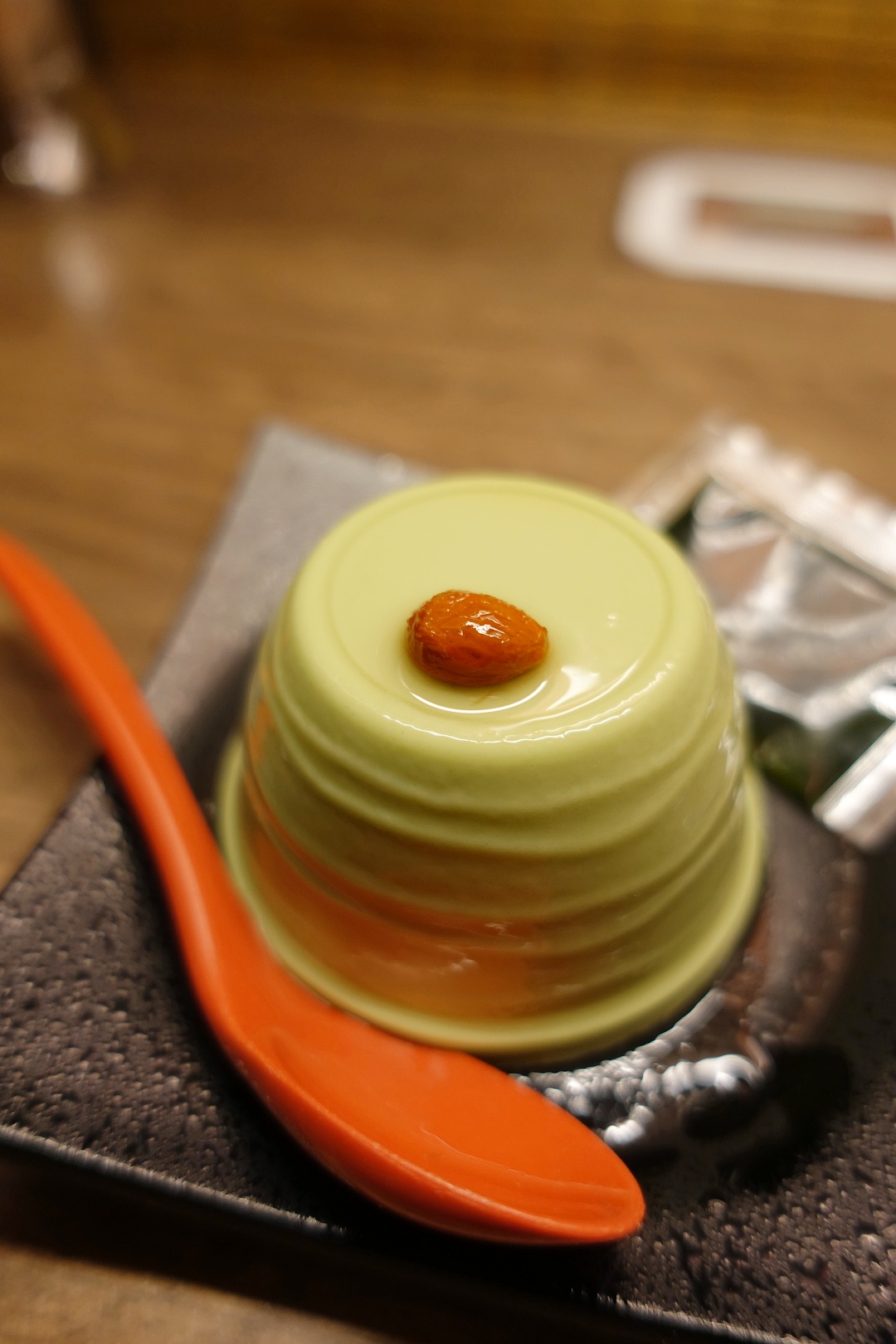 On top of that, I decided to order a Matcha Almond Pudding w/ Green Tea Sauce (JPY 390), and it turns out to be really good! The matcha/almond taste wasn't too overpowering, which make it light on the palate.
ICHIRAN
Address: 1 Chome-4-16 Dotonbori, Chuo Ward, Osaka, 542-0071, Japan.
Opening Hours: 24-hour
Website: https://en.ichiran.com/shop/kinki/dotonbori-south/
---
Satisfied with our lunch, it was time to head to our first sightseeing location – the Shitennō-ji Temple.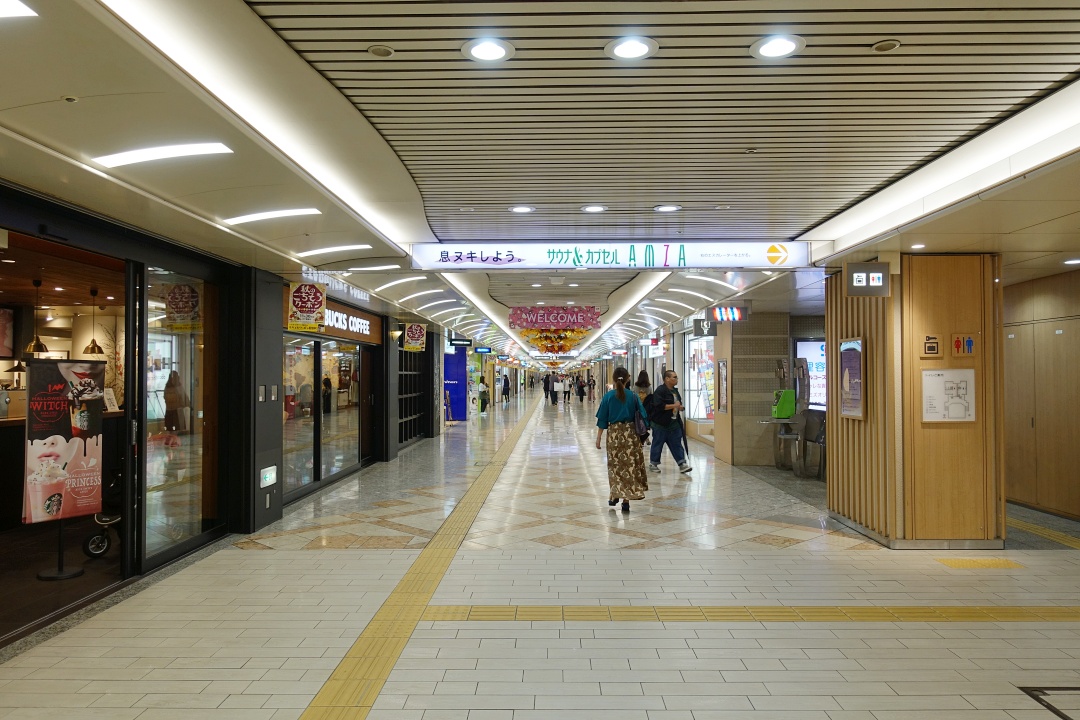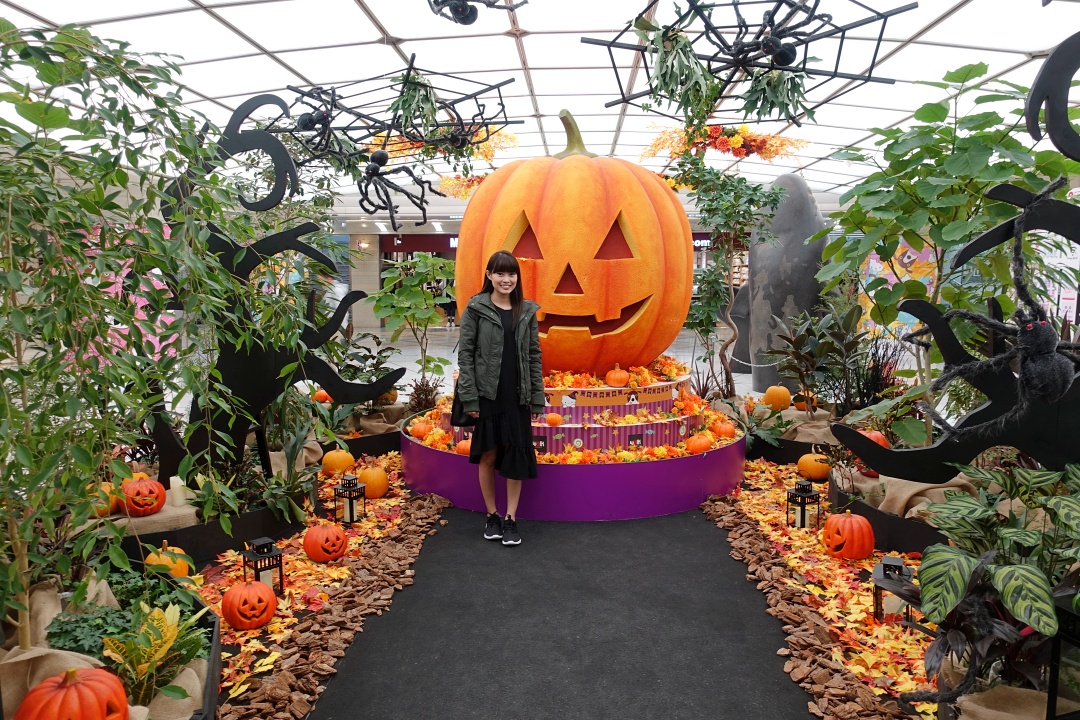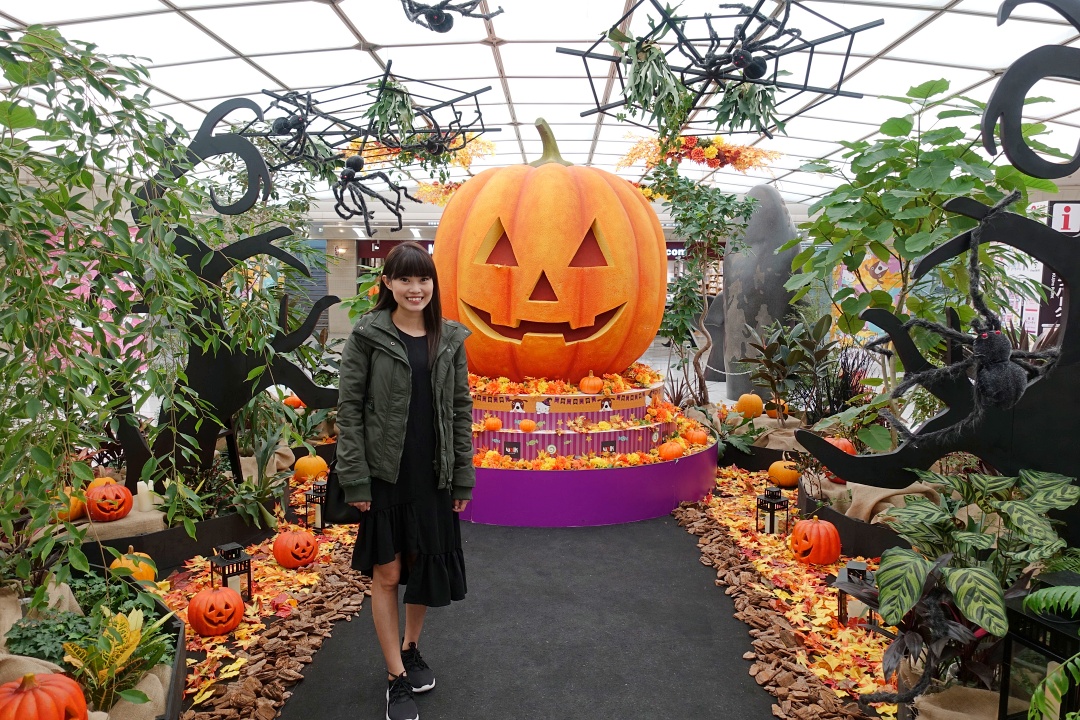 Came across a beautiful Halloween setup while we were on our way to the train station.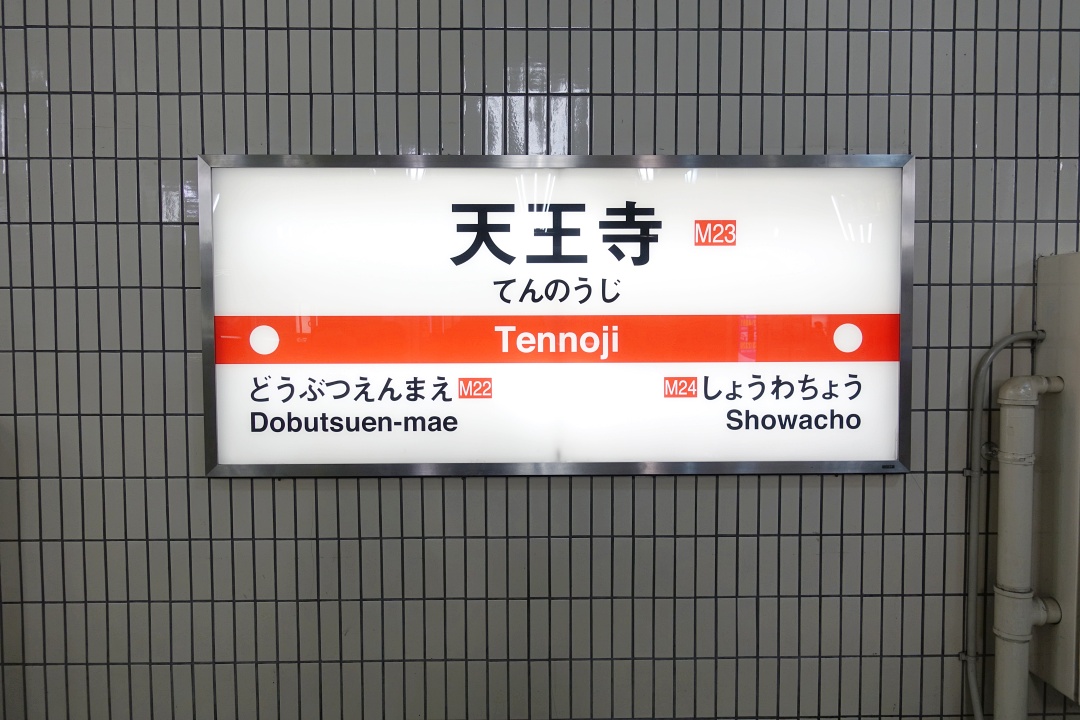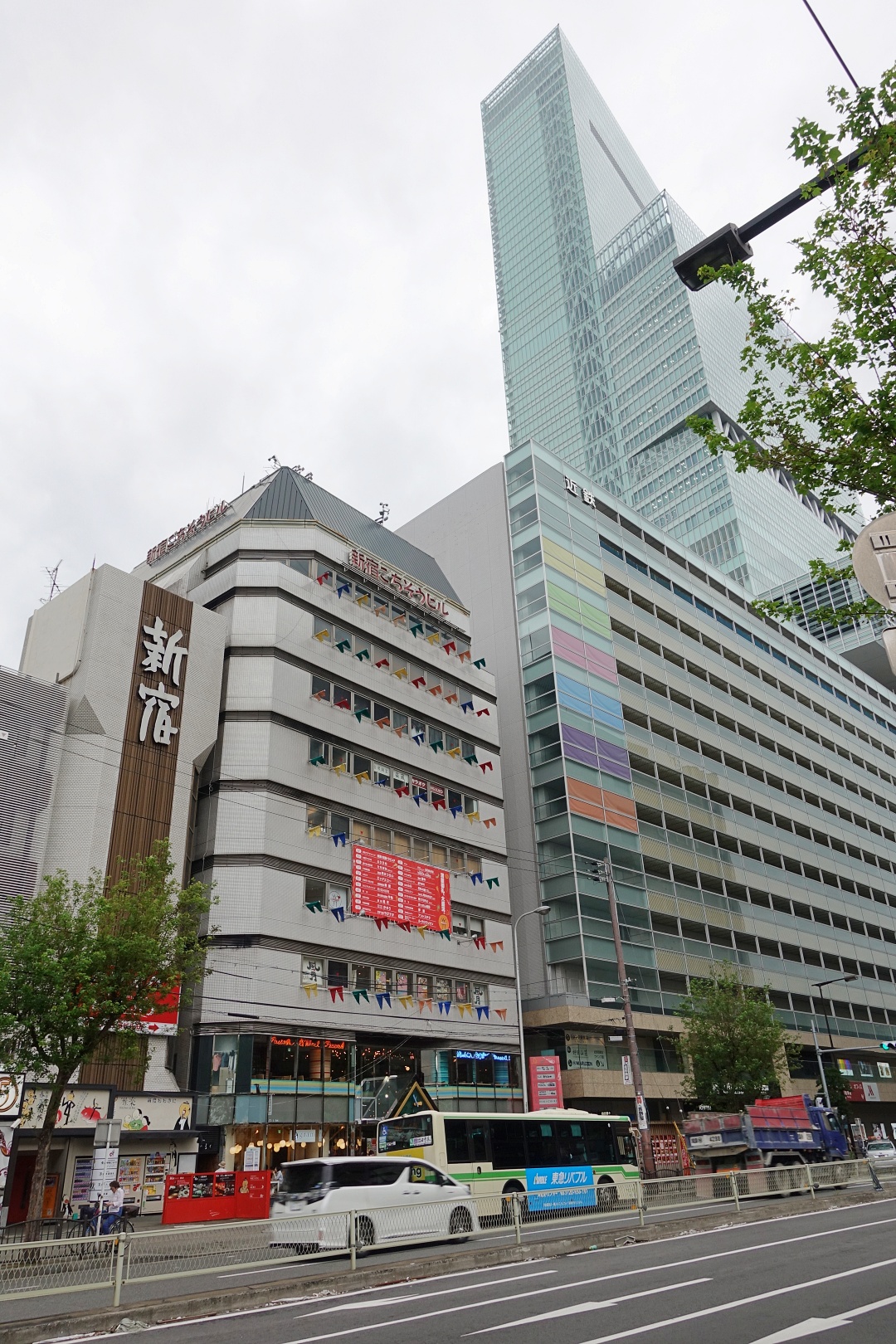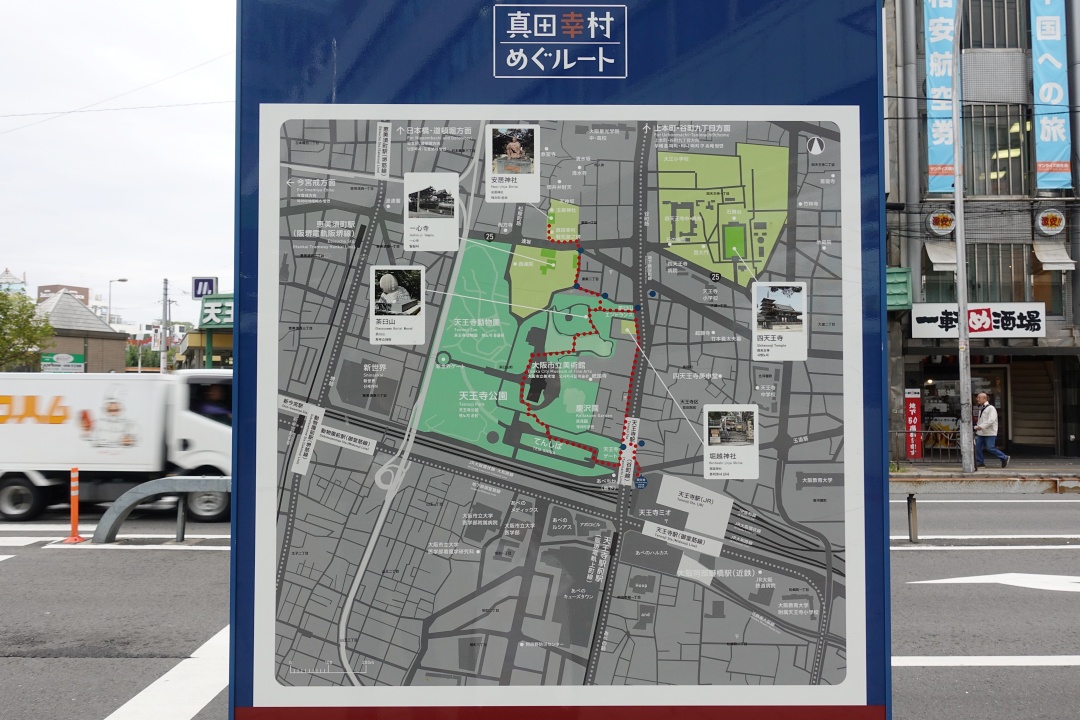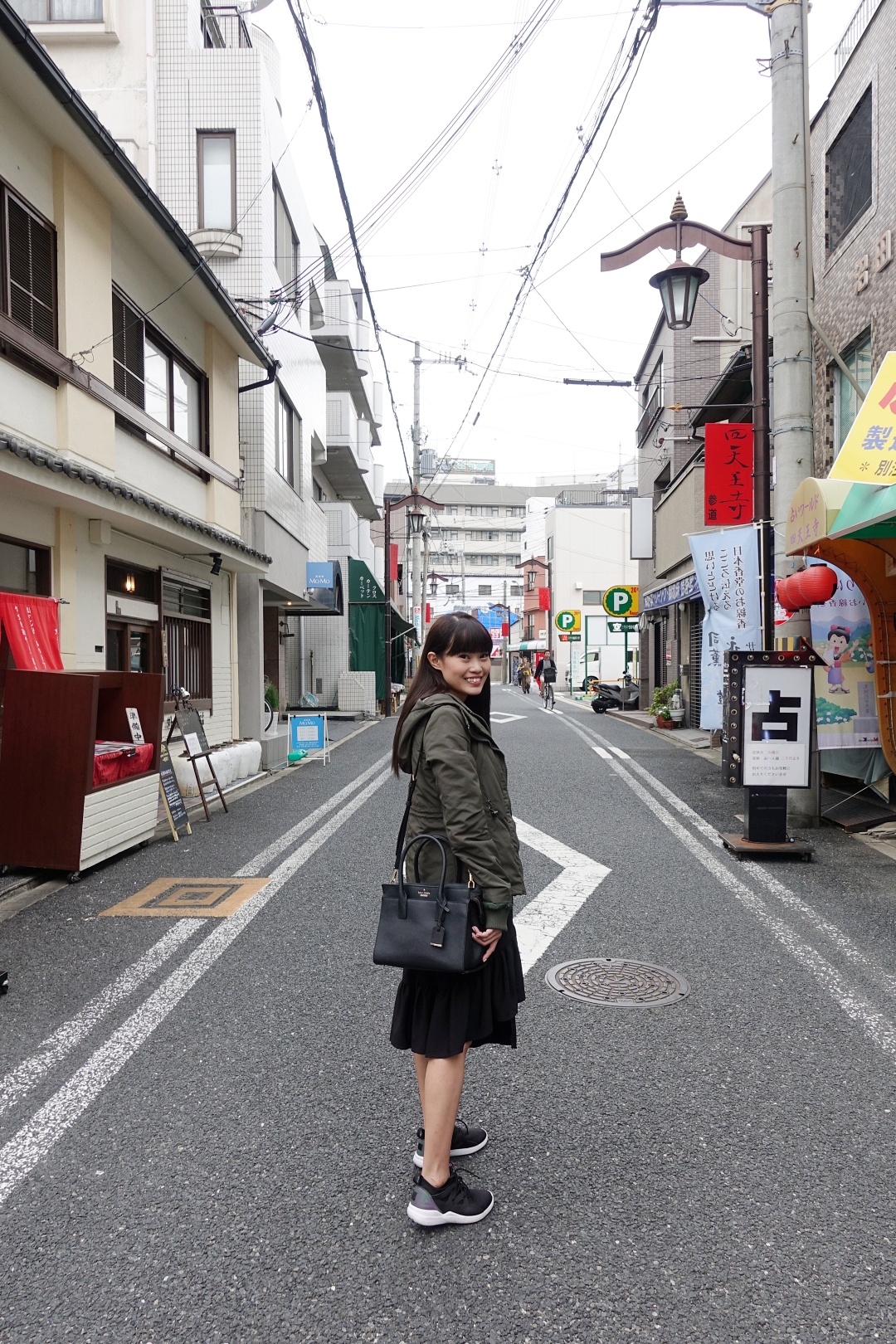 Blindly followed the Husband to wherever he likes to go since I left the research and itinerary to him for this Osaka trip.
Shitennō-ji Temple
Shitennō-ji is a Buddhist temple in Osaka, Japan. It is sometimes regarded as the first Buddhist and oldest officially administered temple in Japan, although the temple buildings have been rebuilt over the centuries.

Wikipedia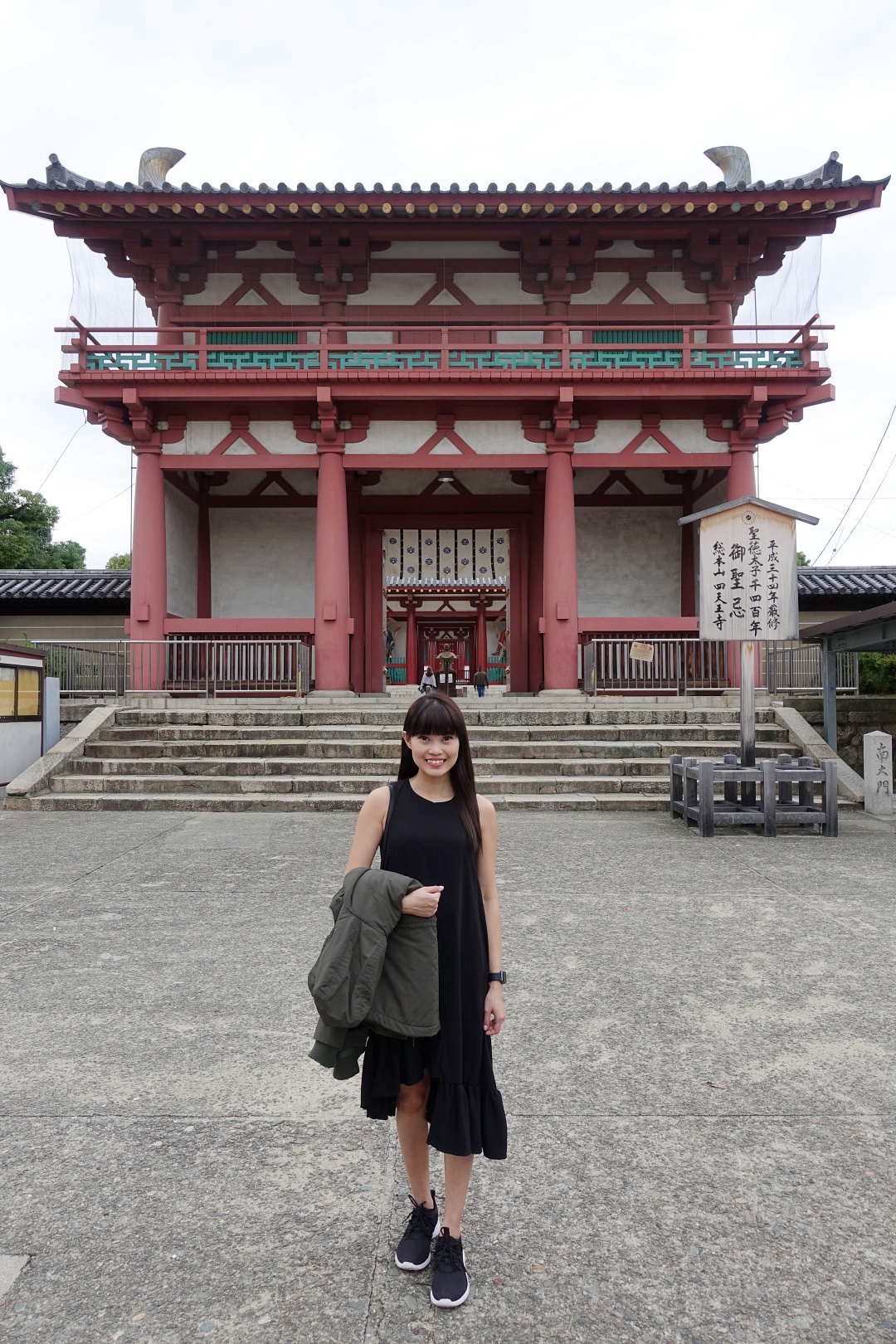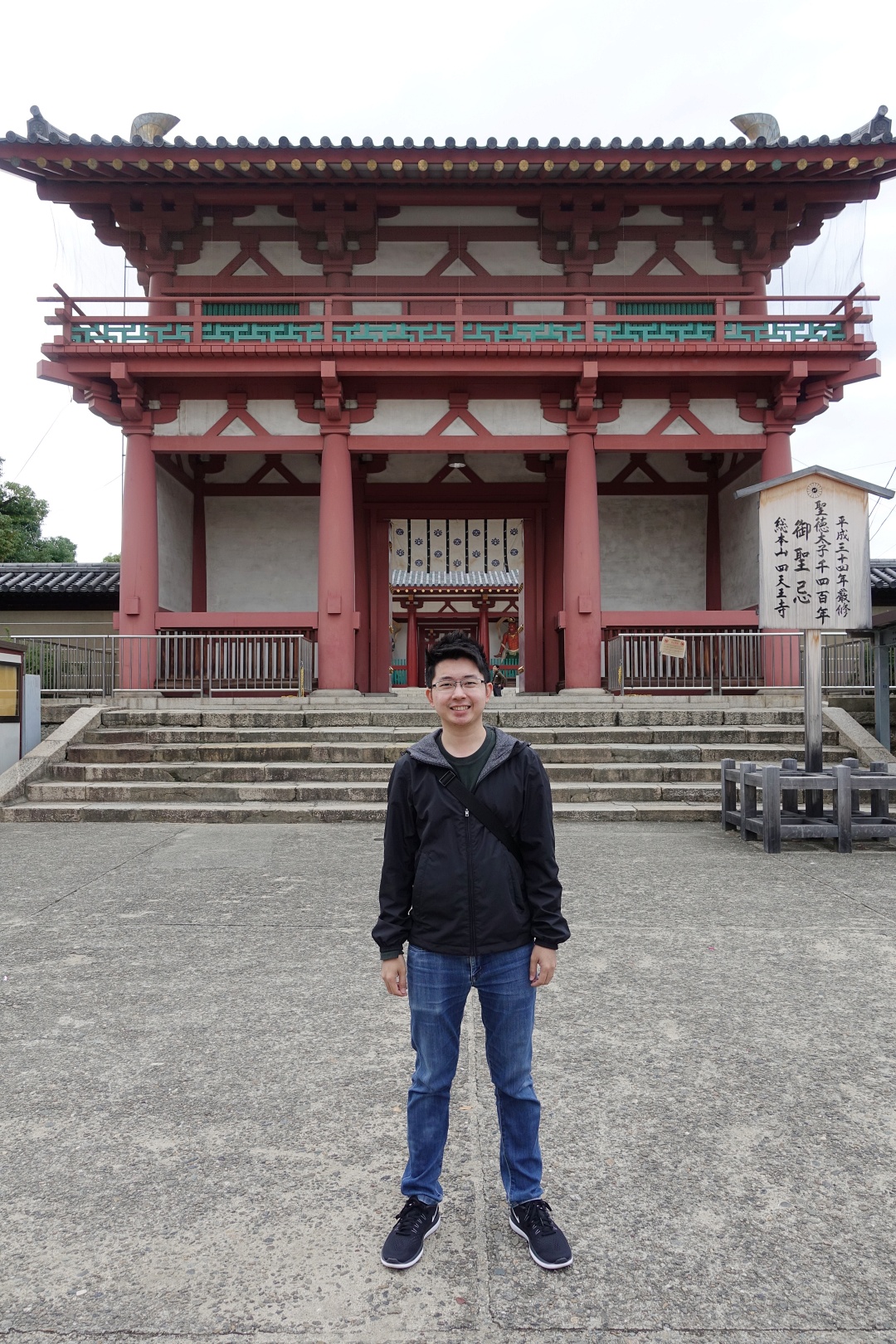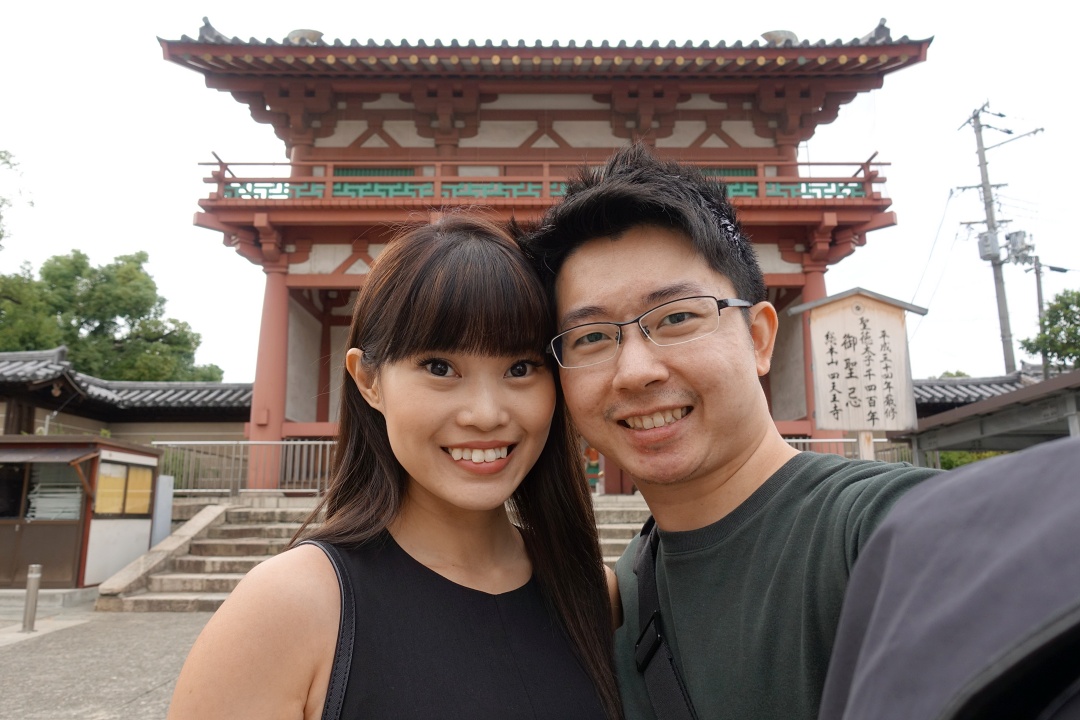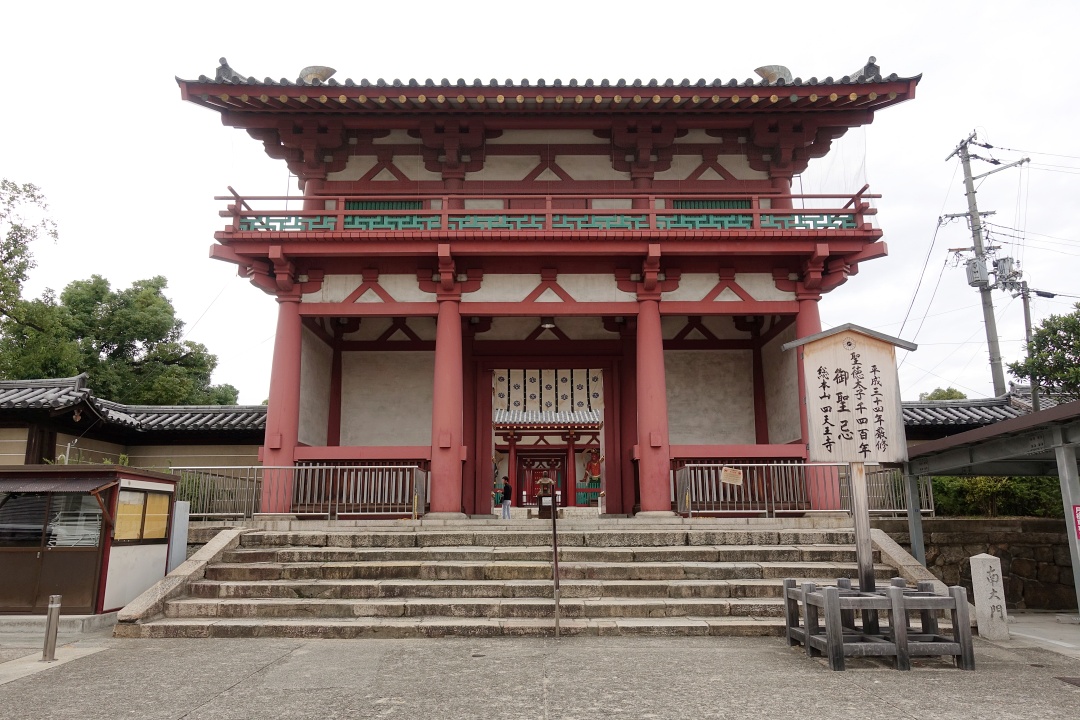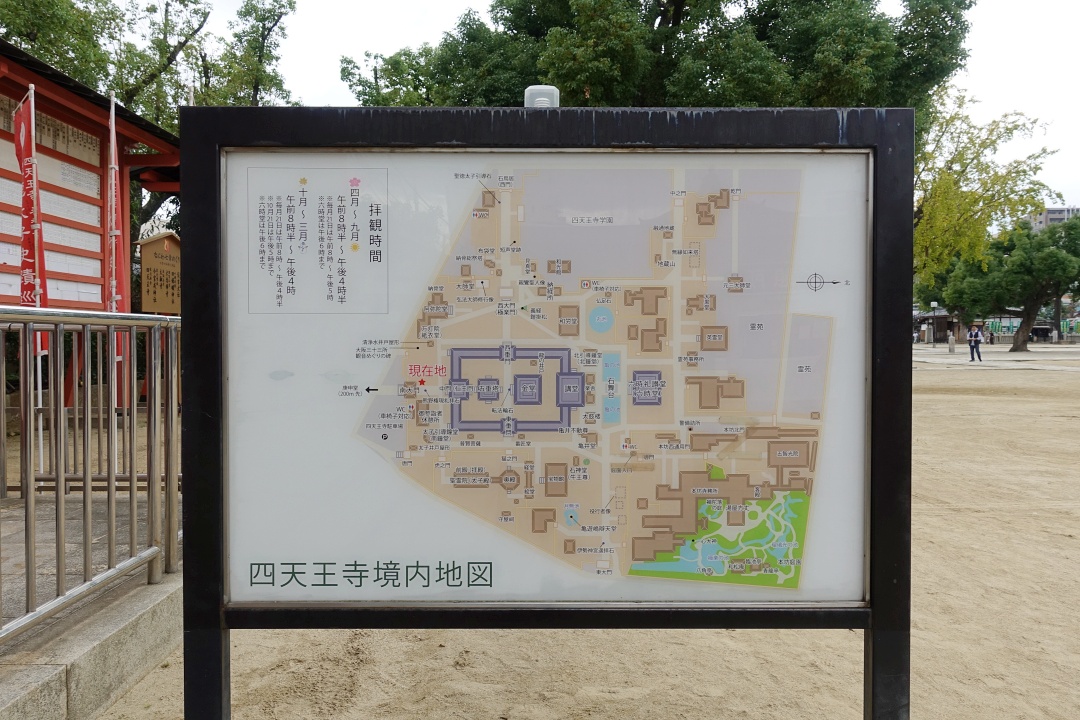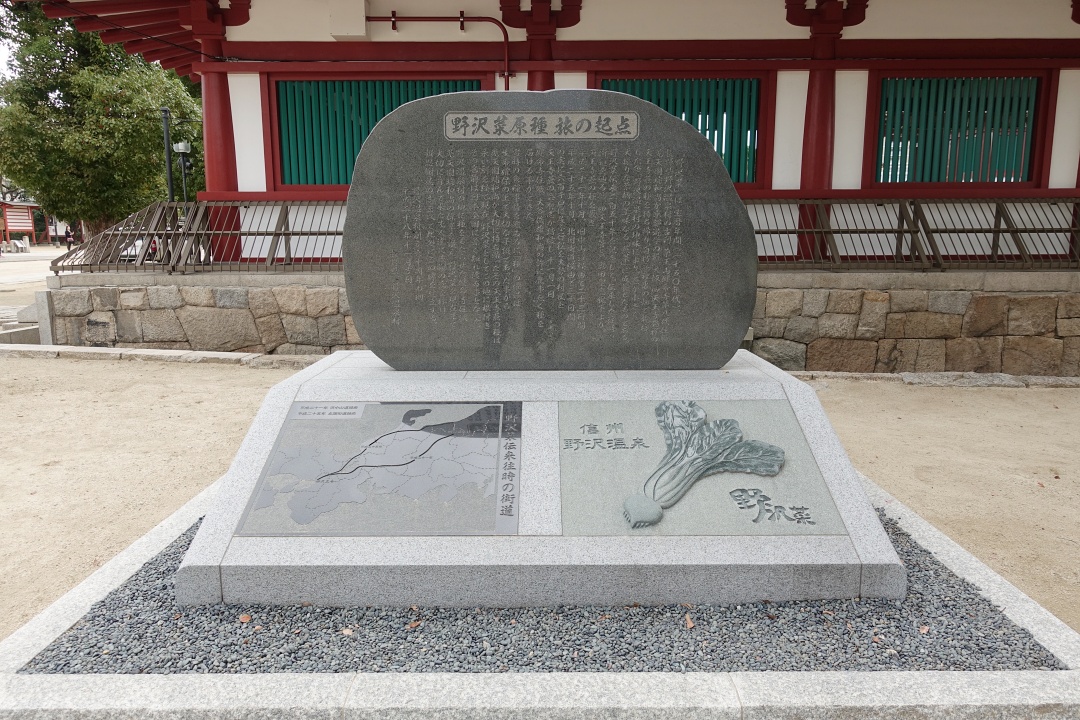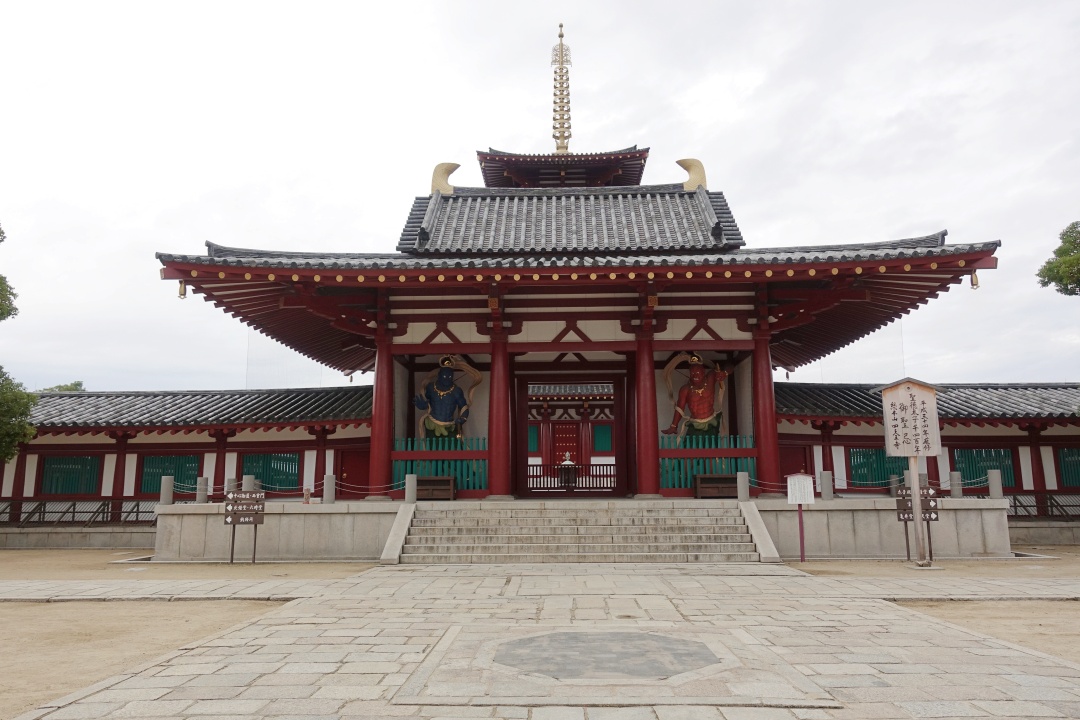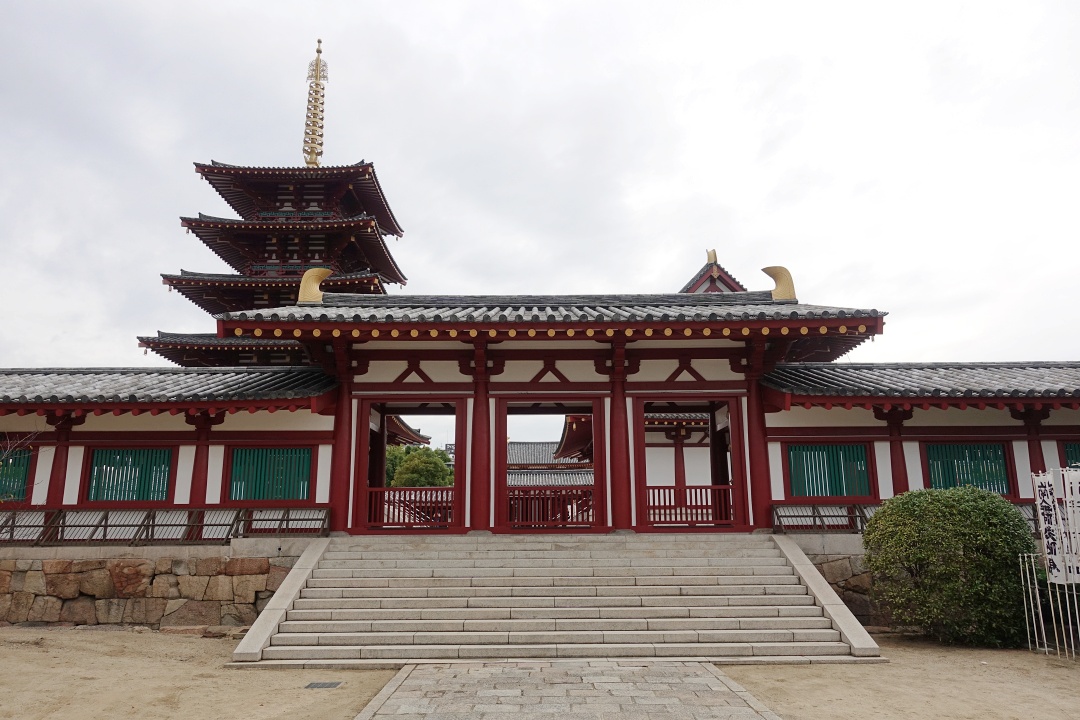 We spent quite sometime around the grounds of Shitennō-ji Temple, mainly enjoying the peace while admiring the buildings.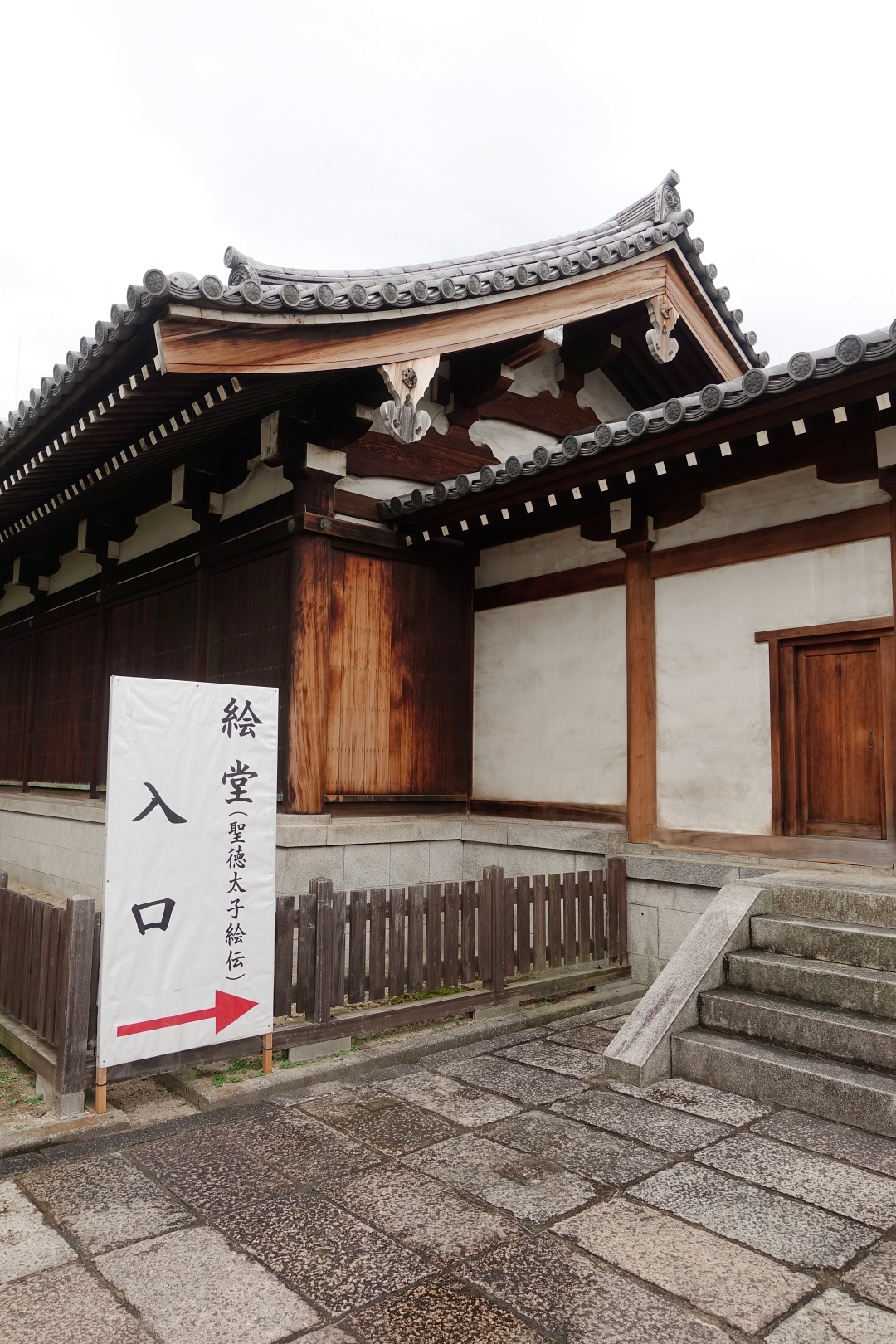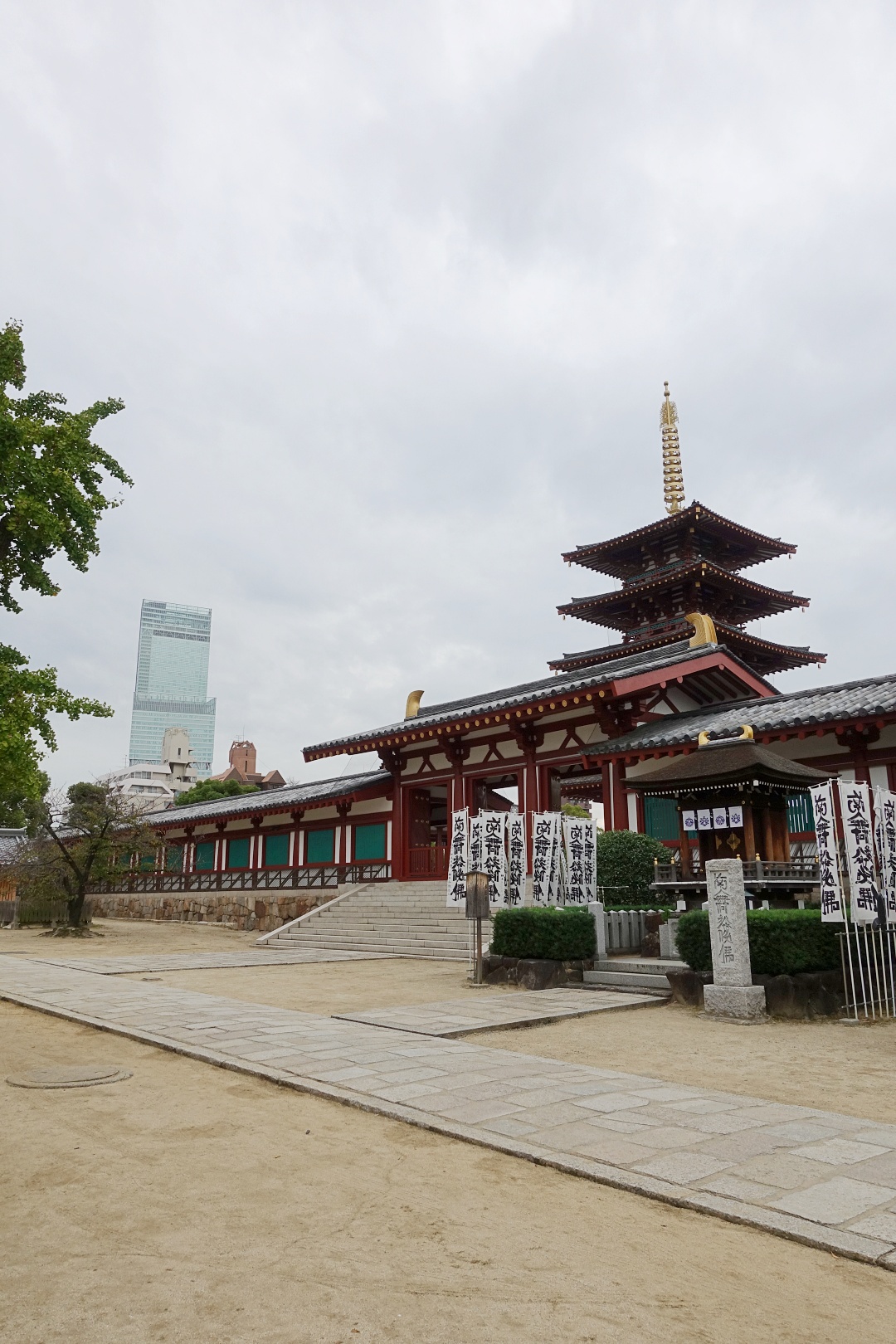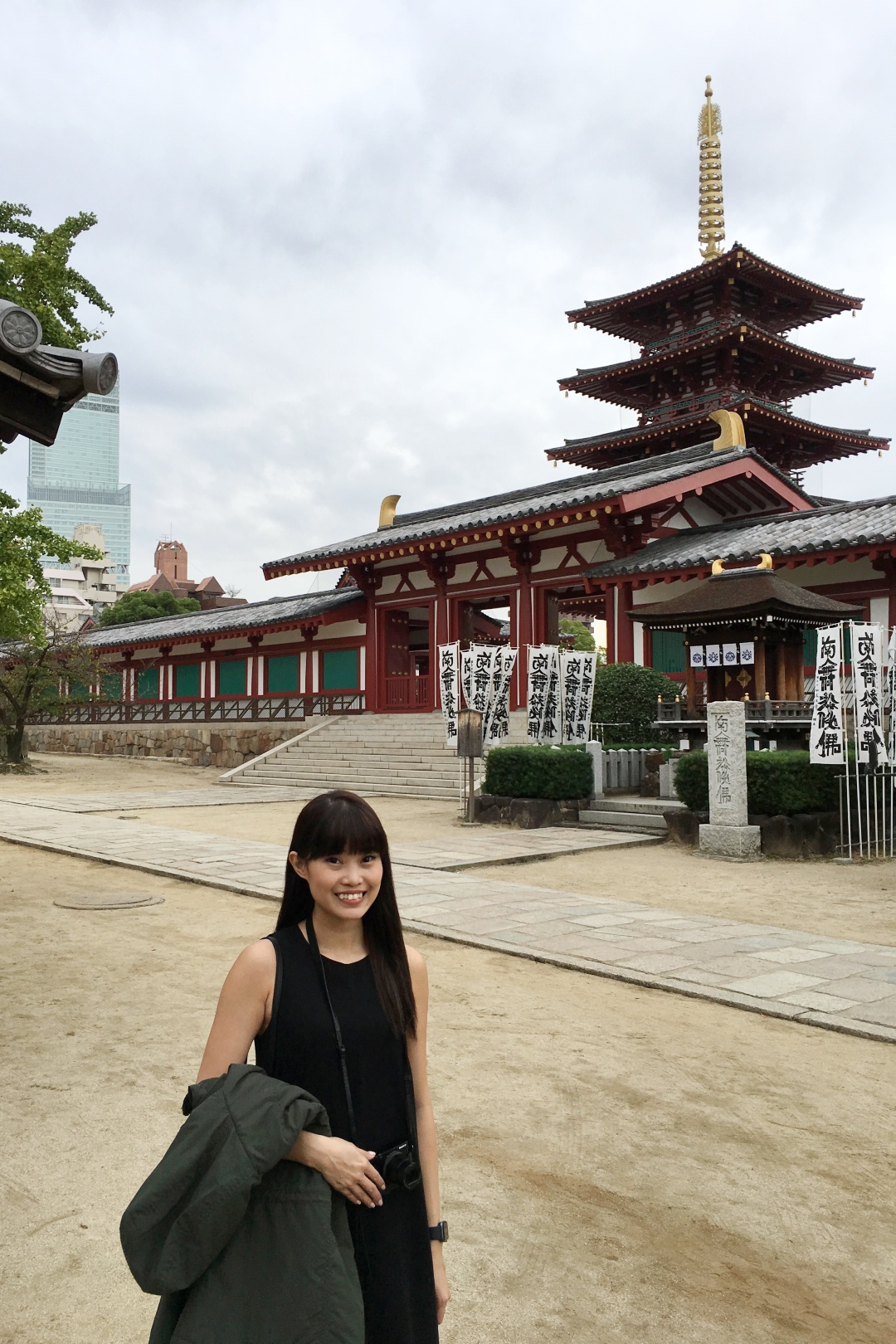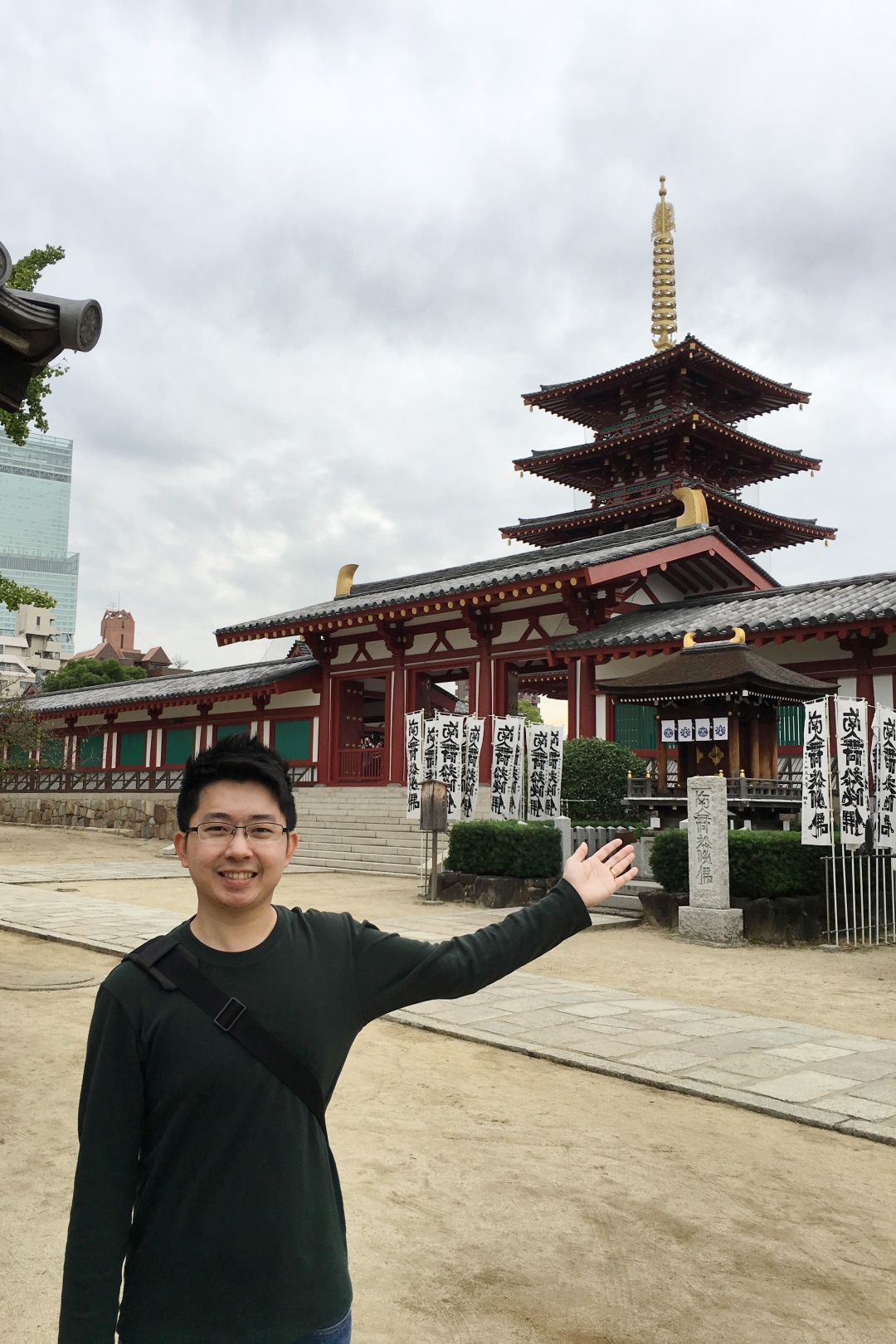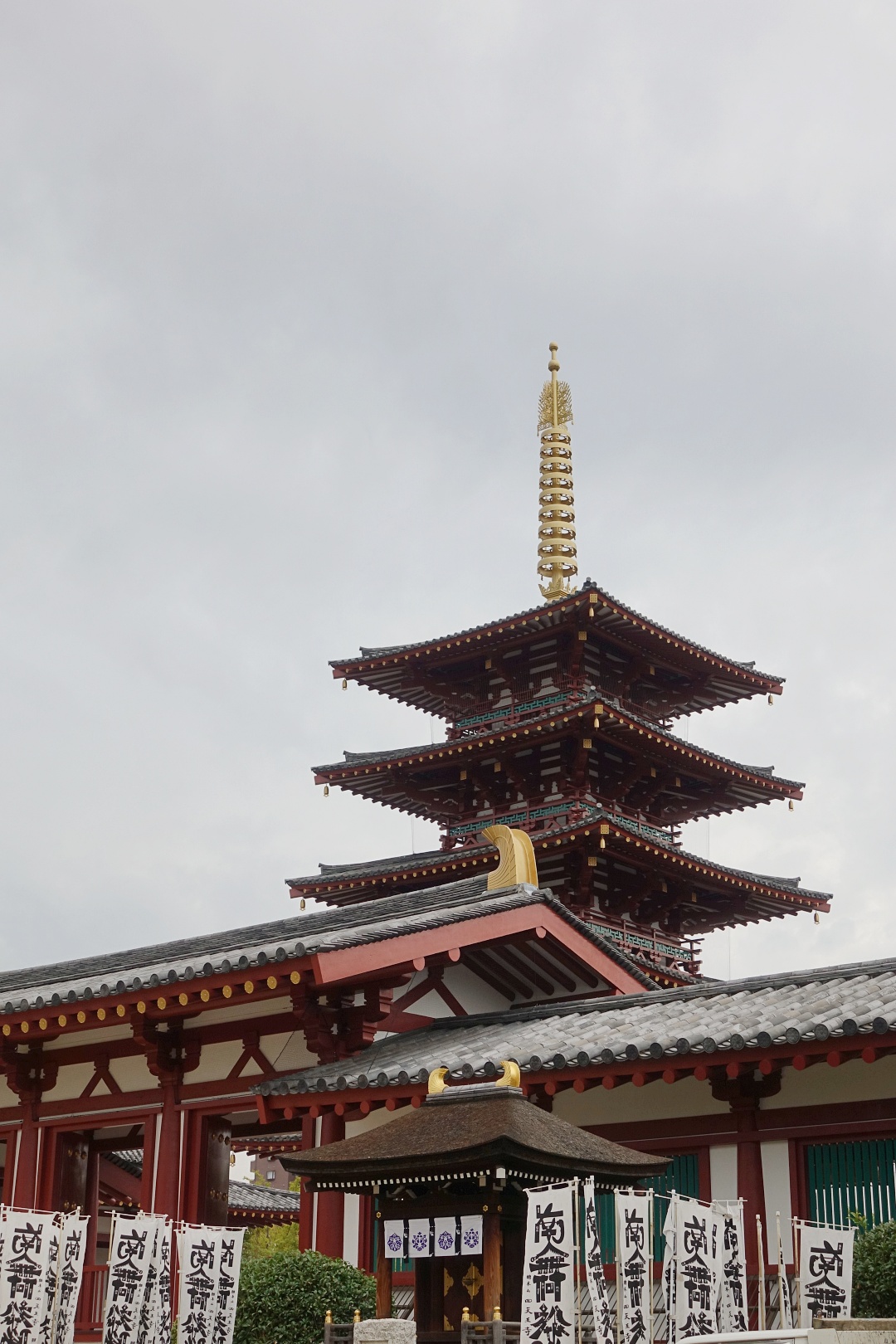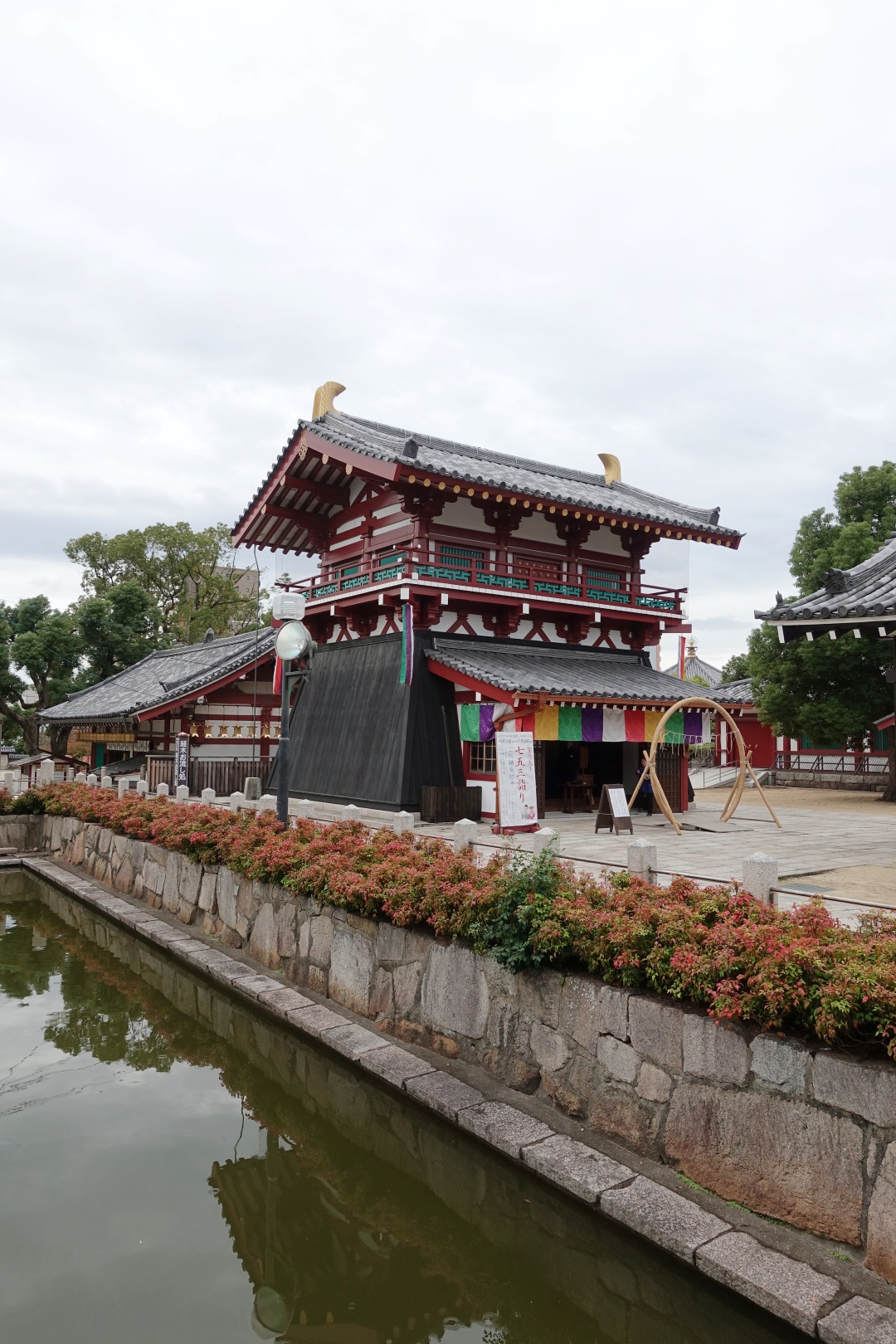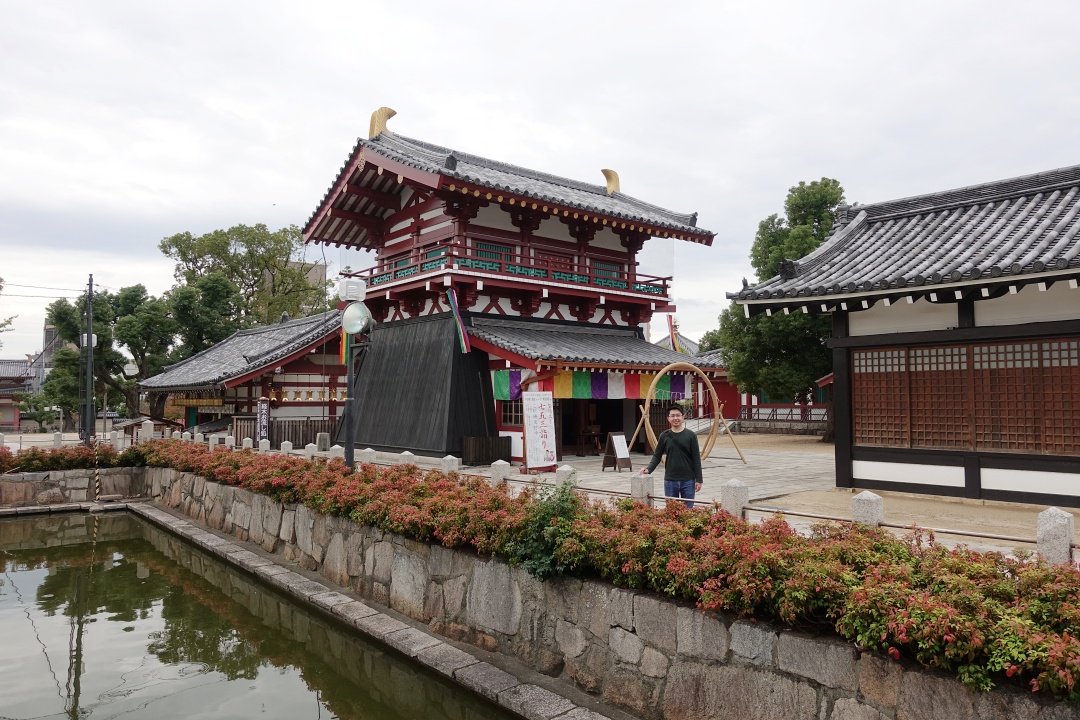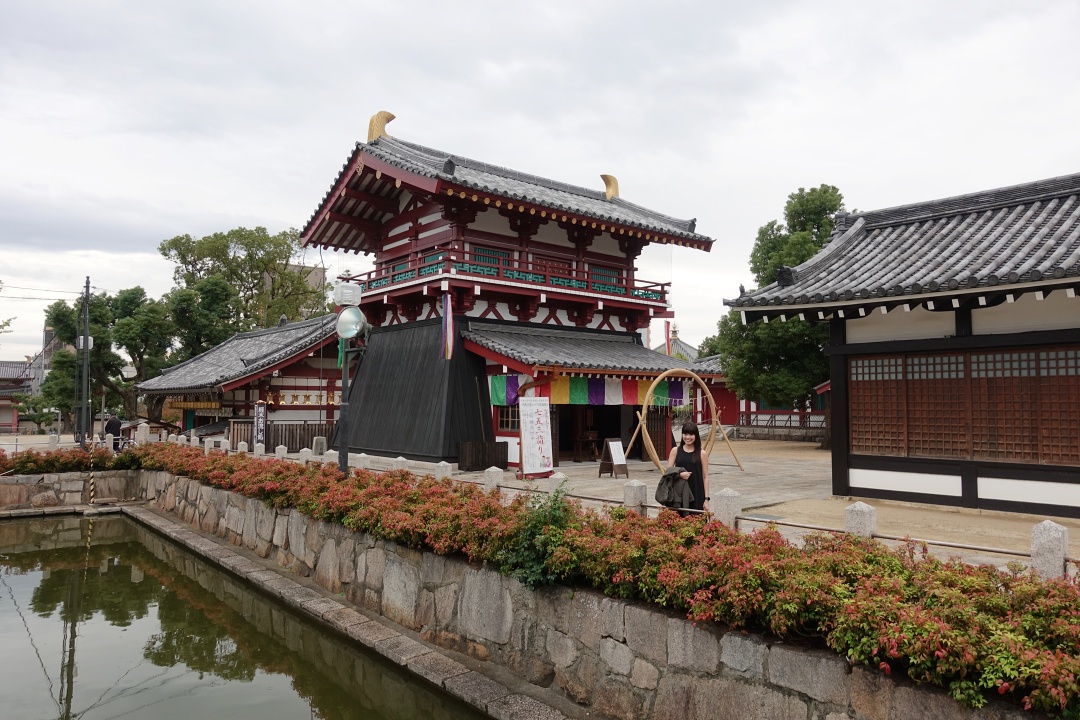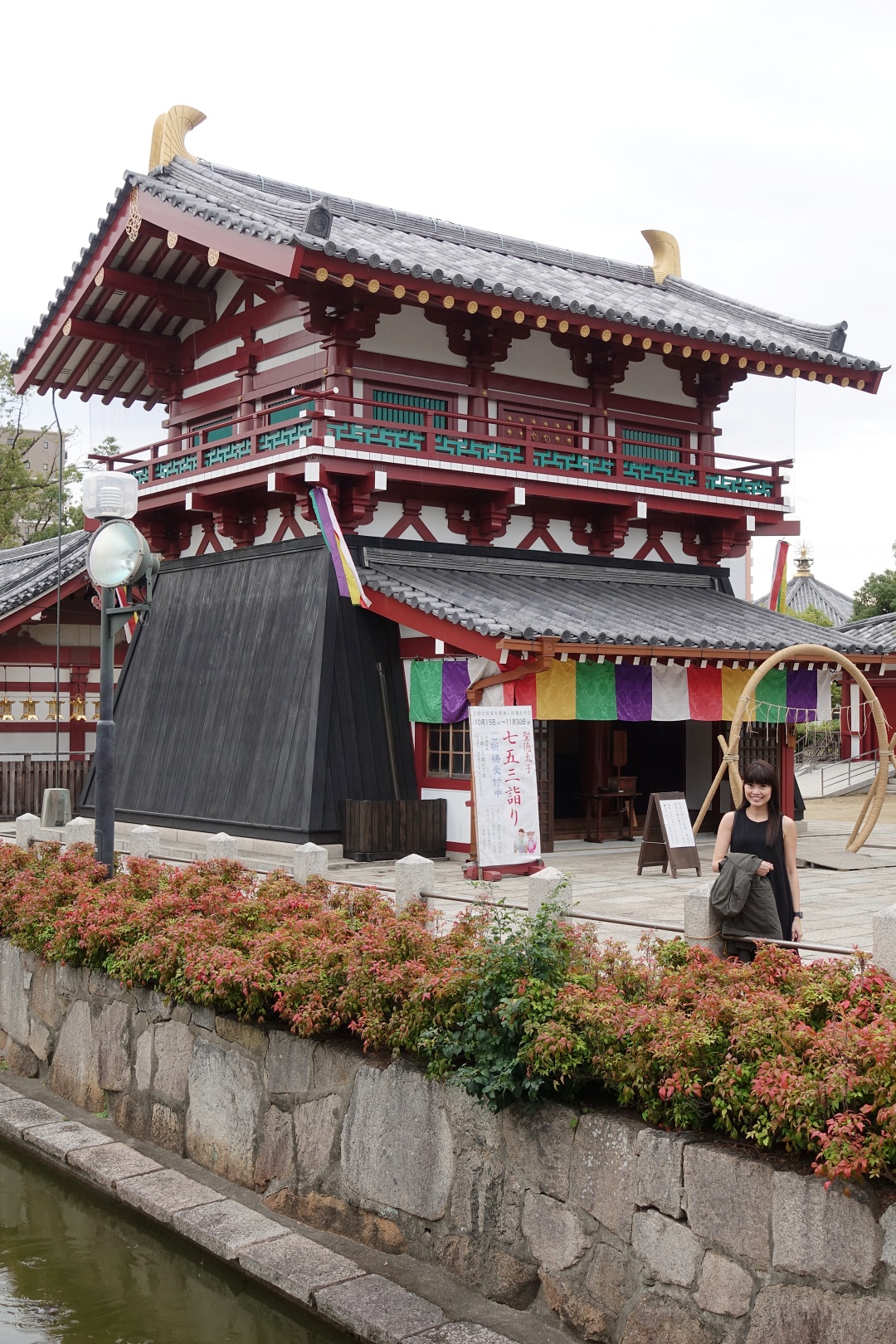 I think I did a pretty good job in omitting people in my photos even though there were constantly people walking around.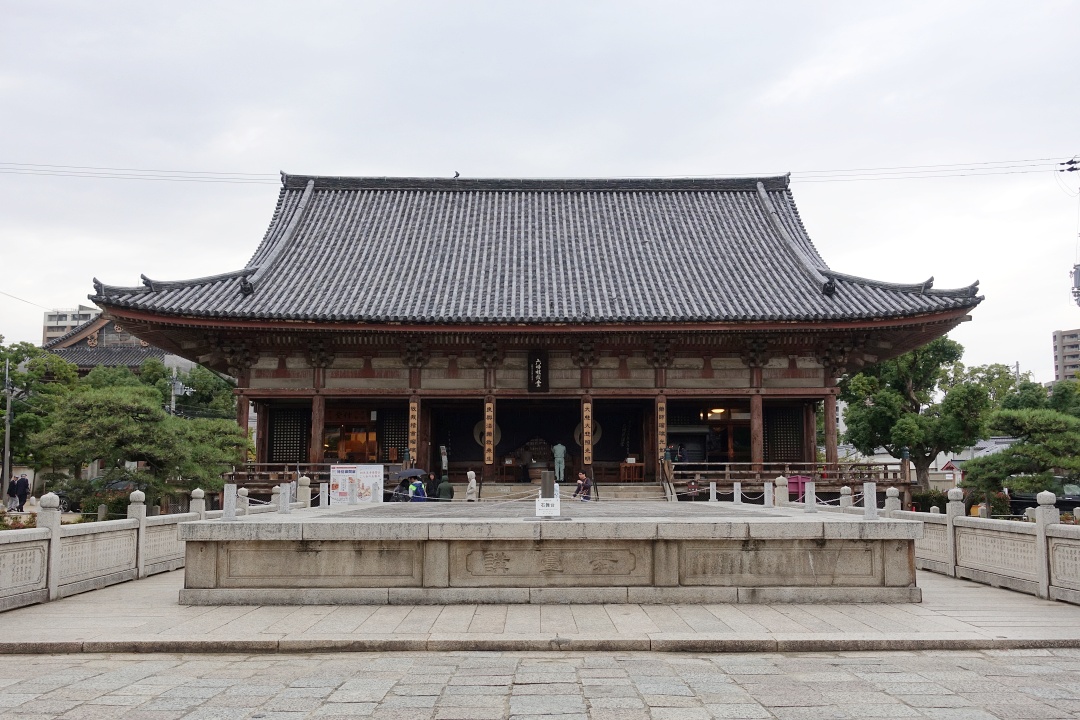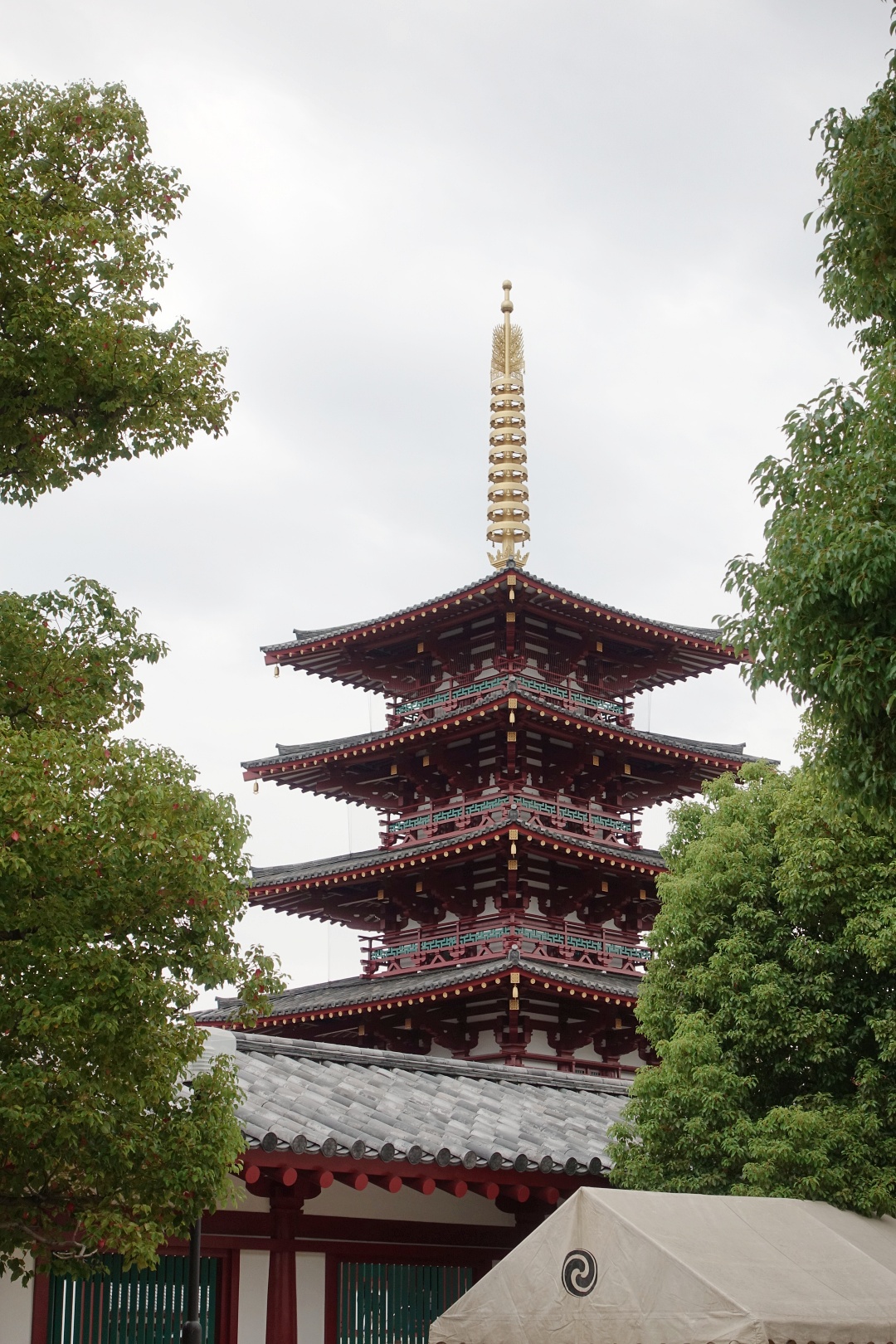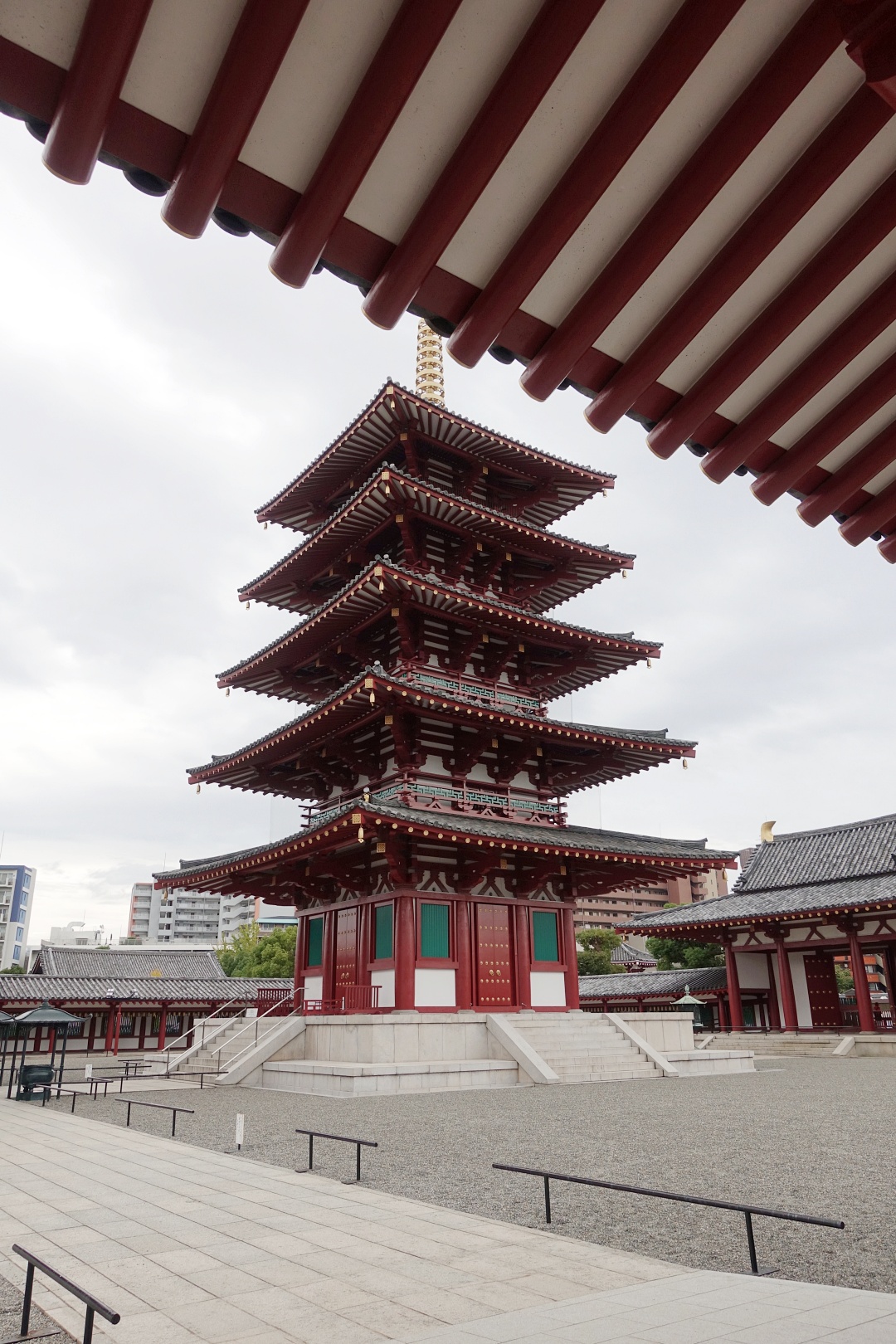 Most of the outer buildings of the temple are free to view, but there are three locations where one will need to pay a fee to enter. These are the inner precinct, the Treasure House, and the Gokurakujodo Garden.
We didn't pay for any of those since we had other places to go after leaving Shitennō-ji Temple.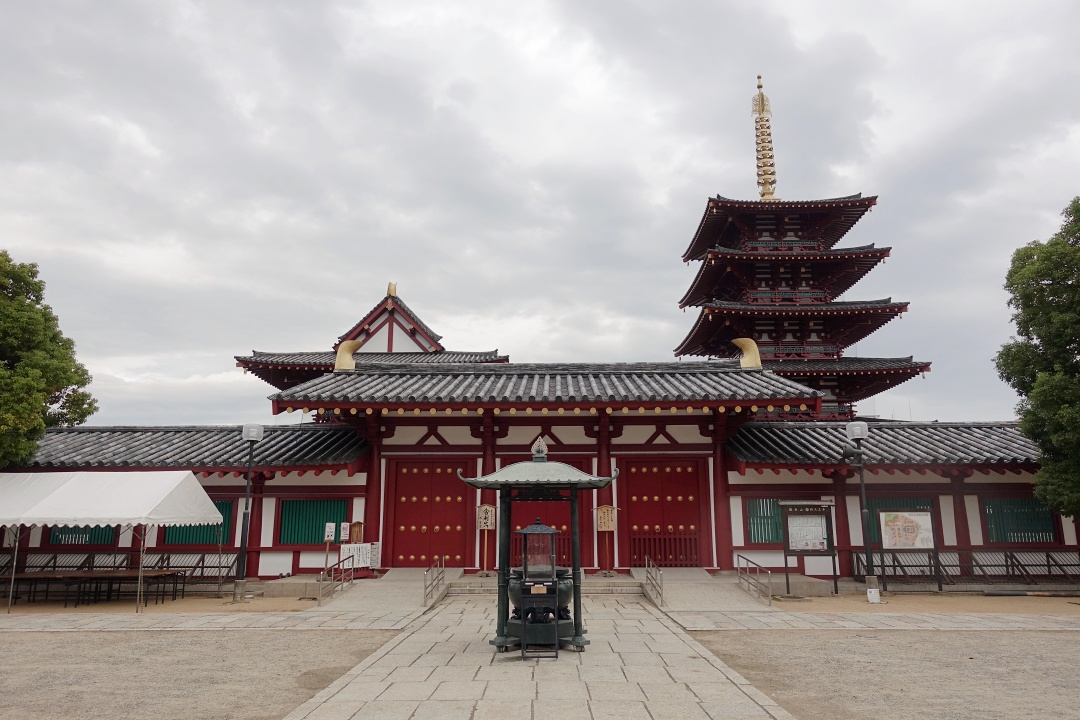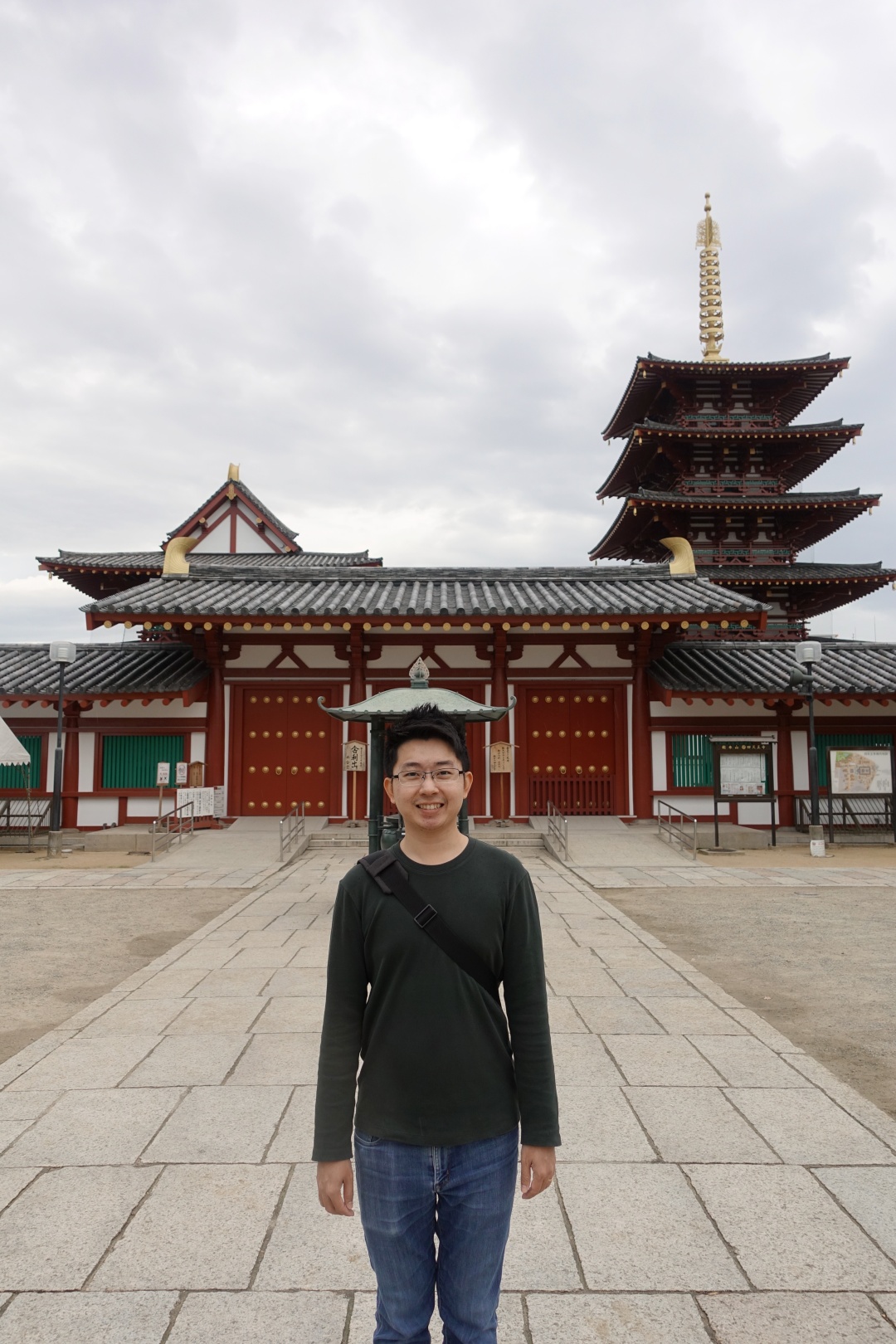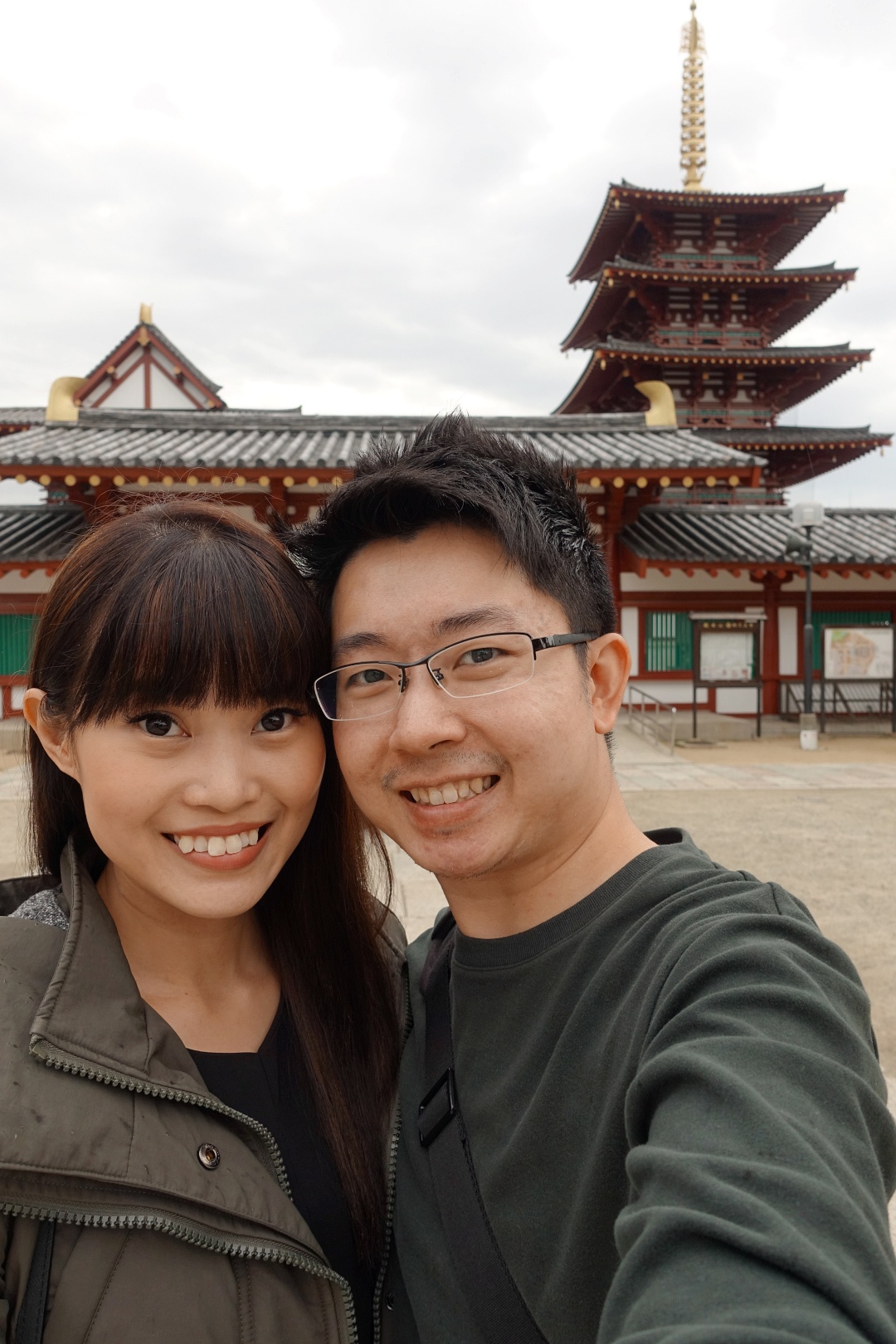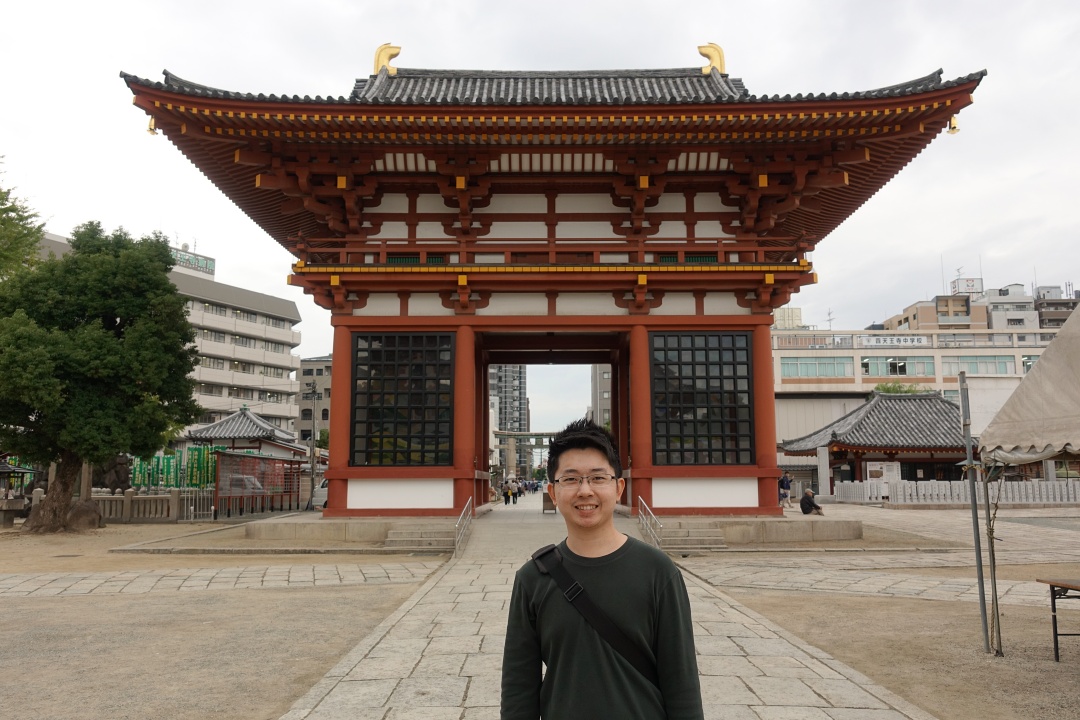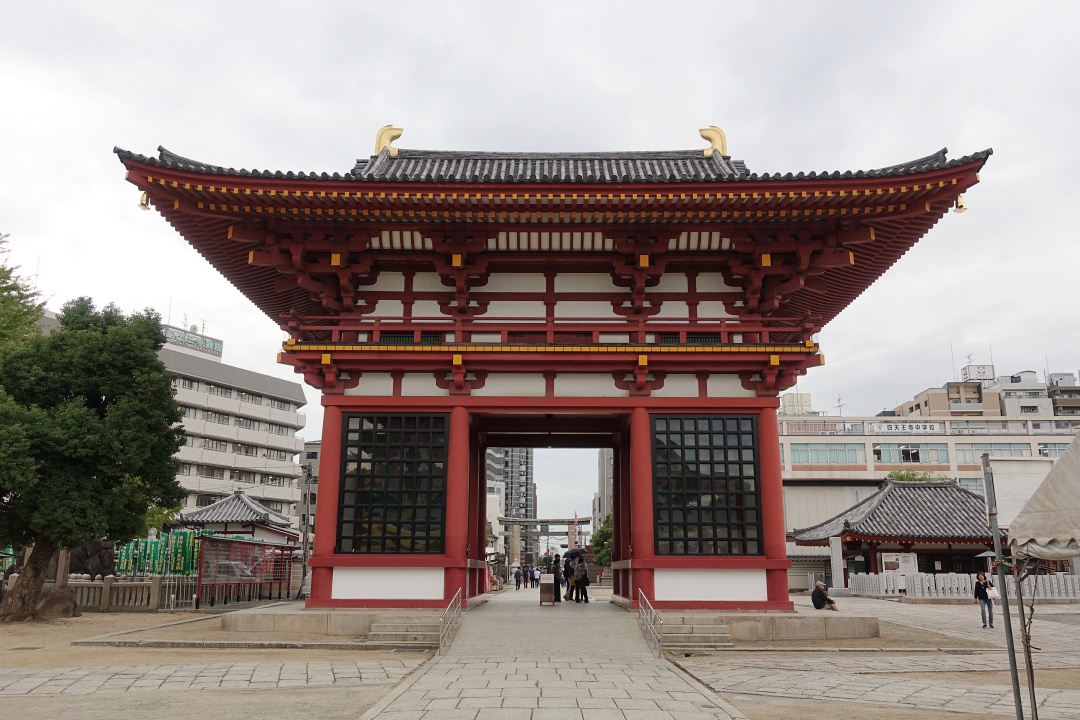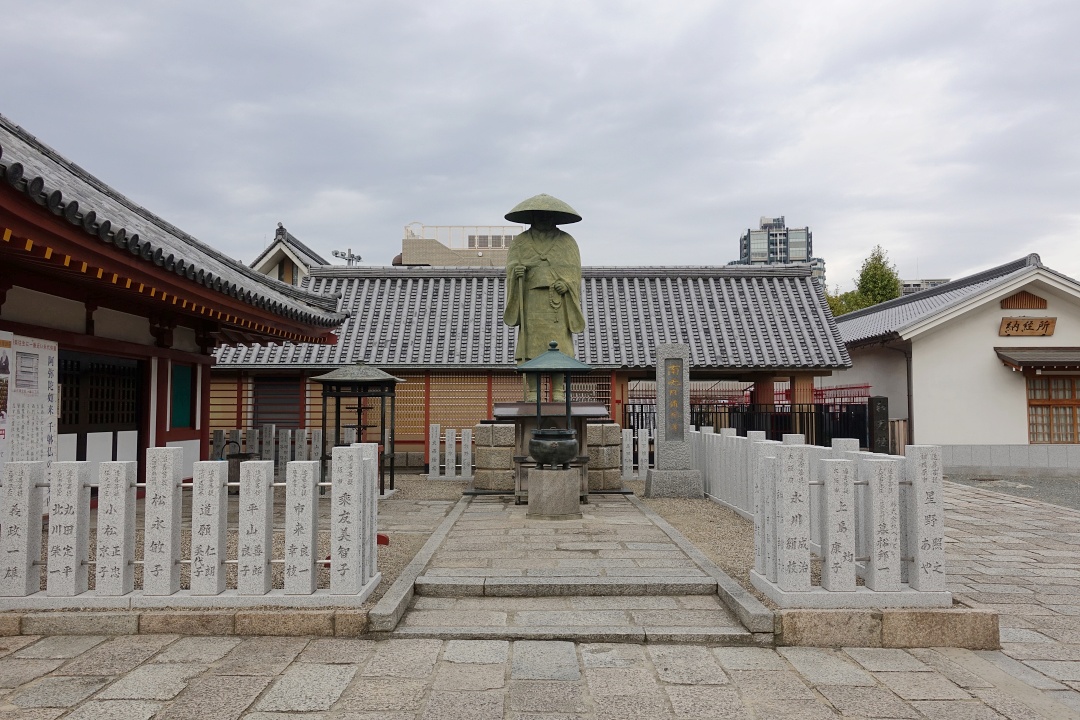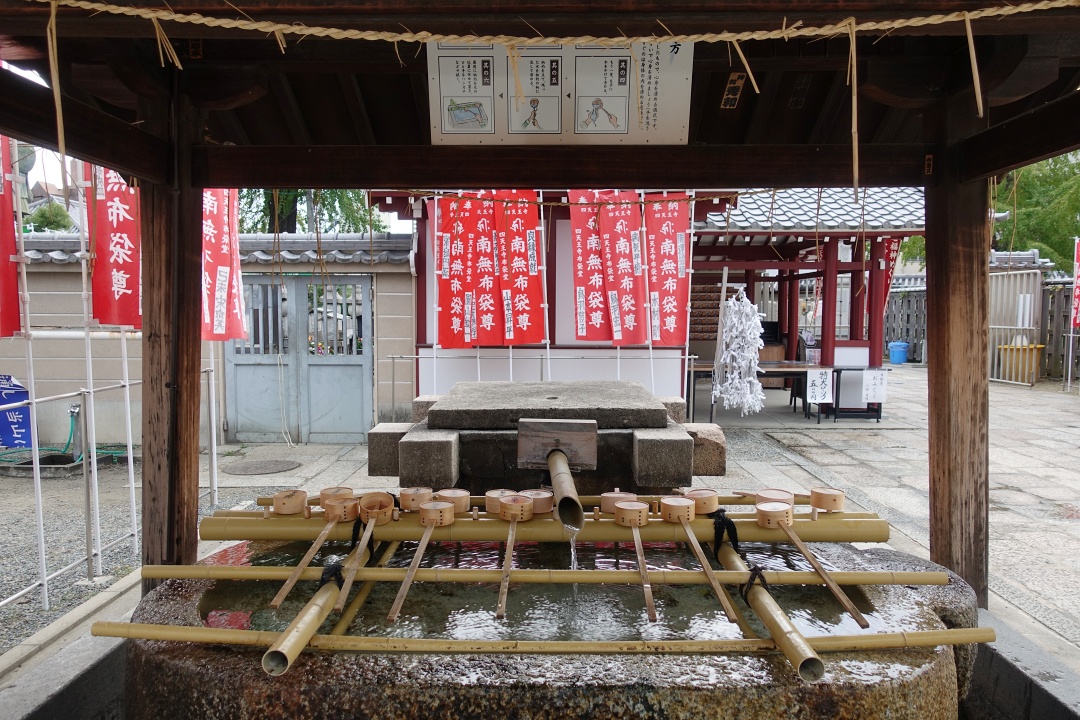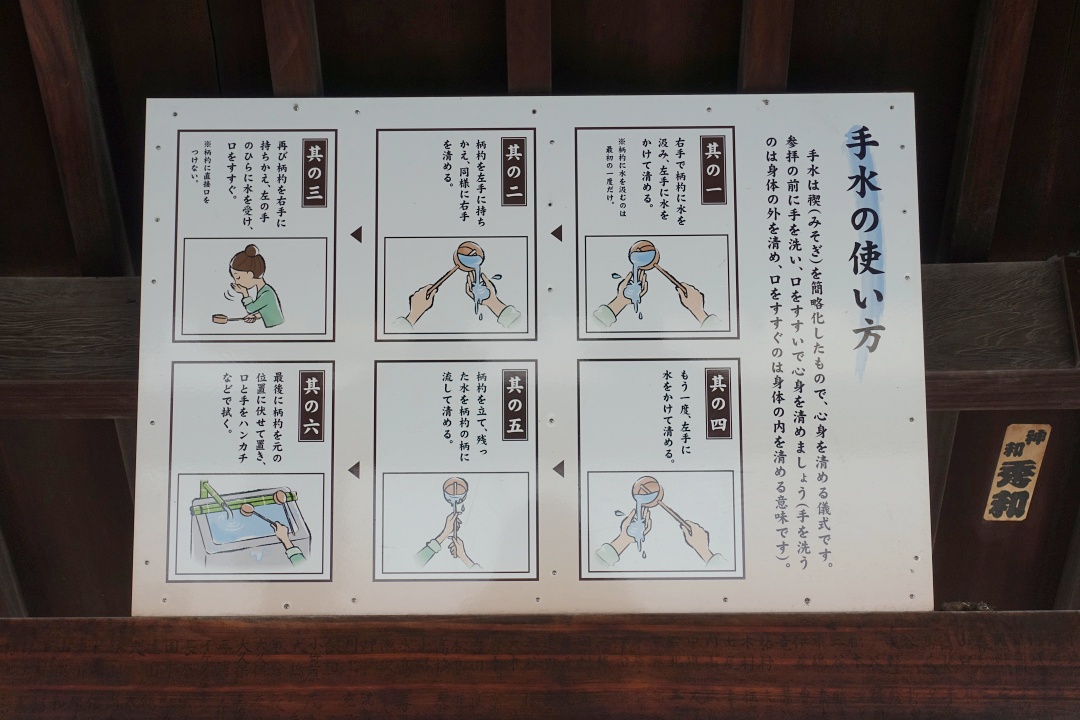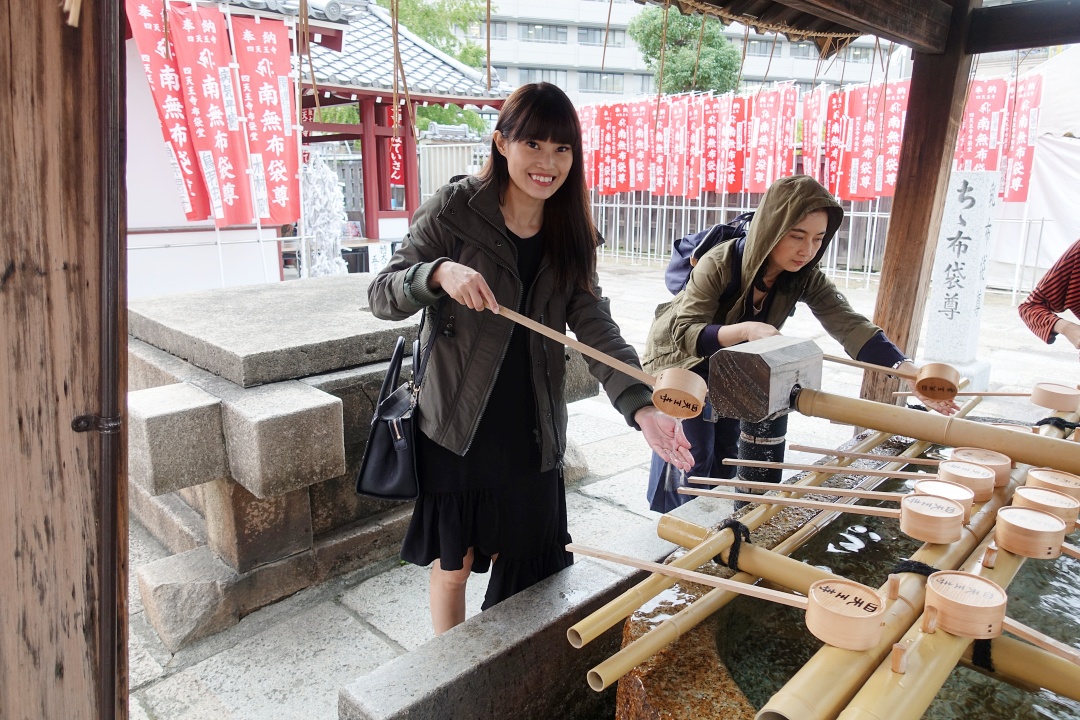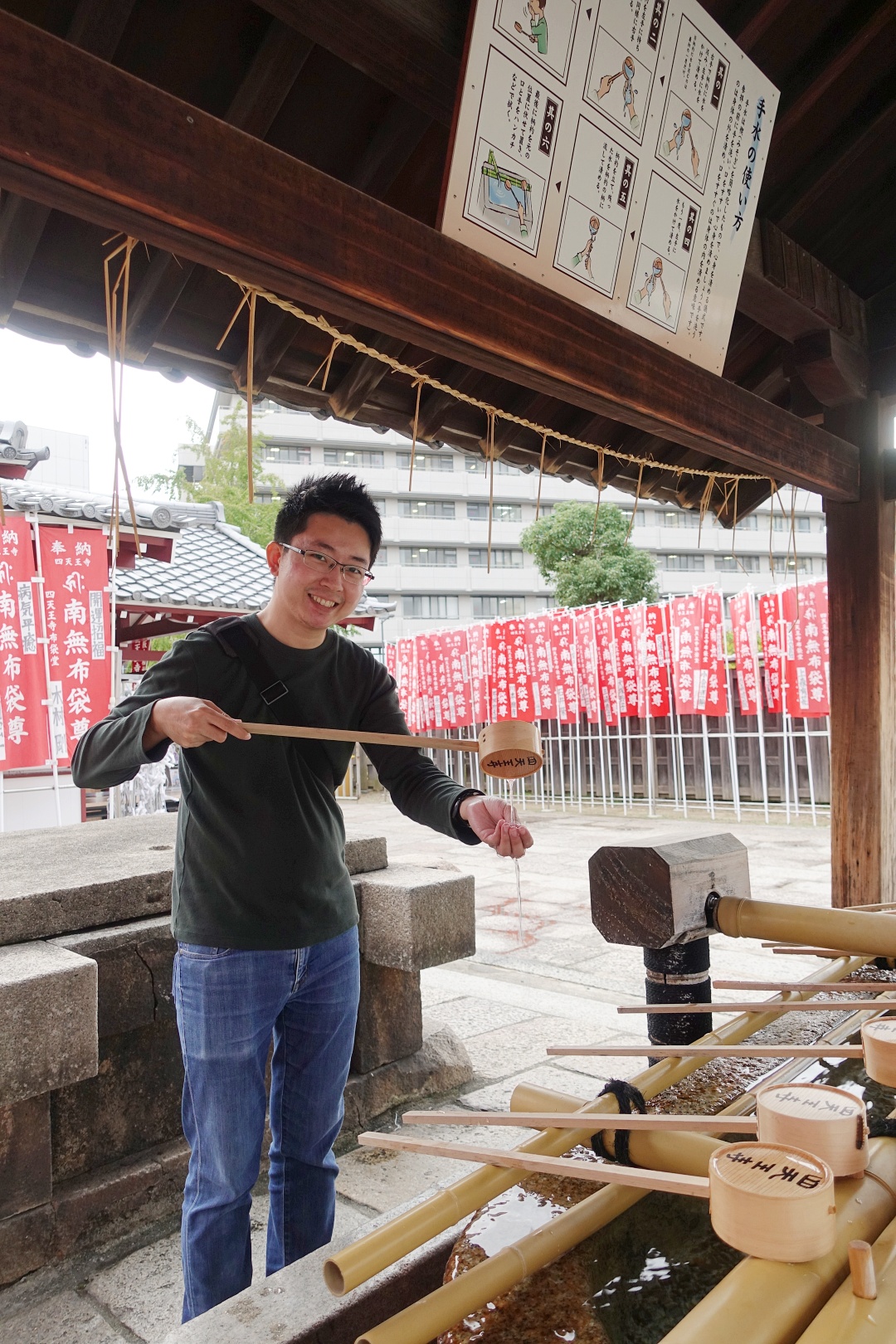 Shitennō-ji Temple
Address: 11-18, Shitennoji 1-chome, Tennoji-ku, Osaka-city, Osaka.
Nearest Train Station: JR Tennoji Station (appprox. 10 minutes walk)
---
After leaving Shitennō-ji Temple, we made our way over to the Tsutenkaku Tower. By foot, it takes approximately 15 minutes to get there.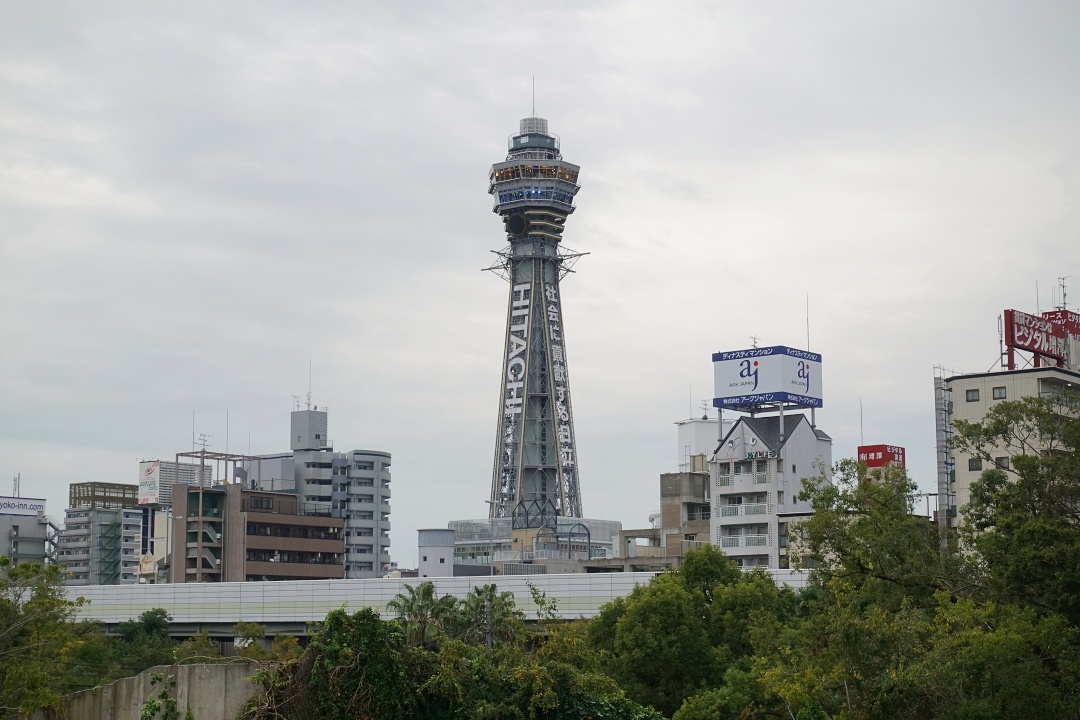 Managed to snap a picture of the Tsutenkaku Tower from afar.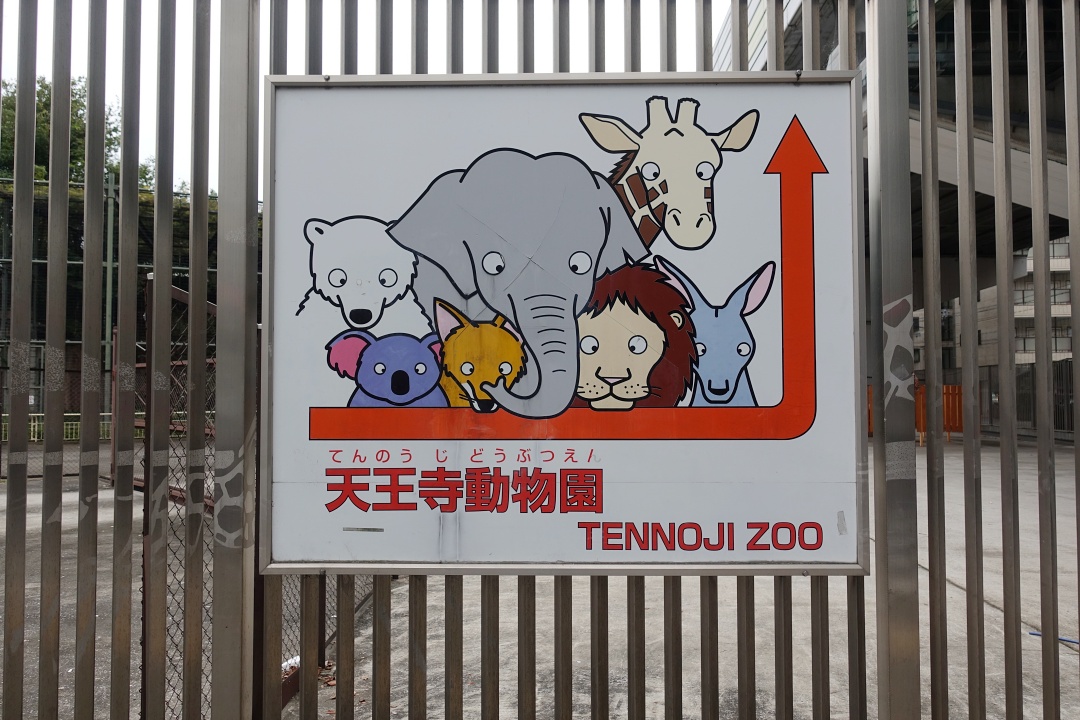 The Osaka Tennoji Zoo is also within the vicinity.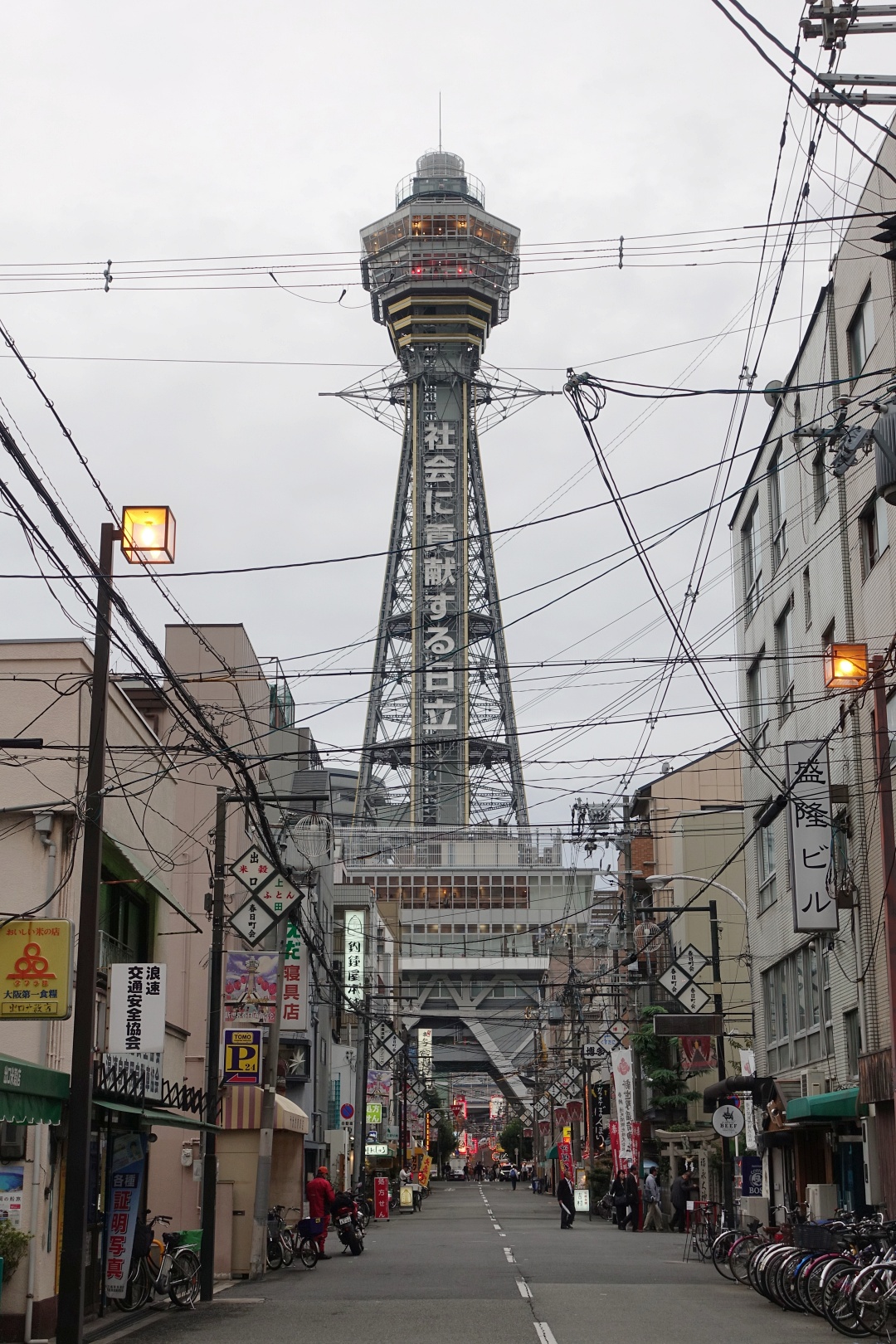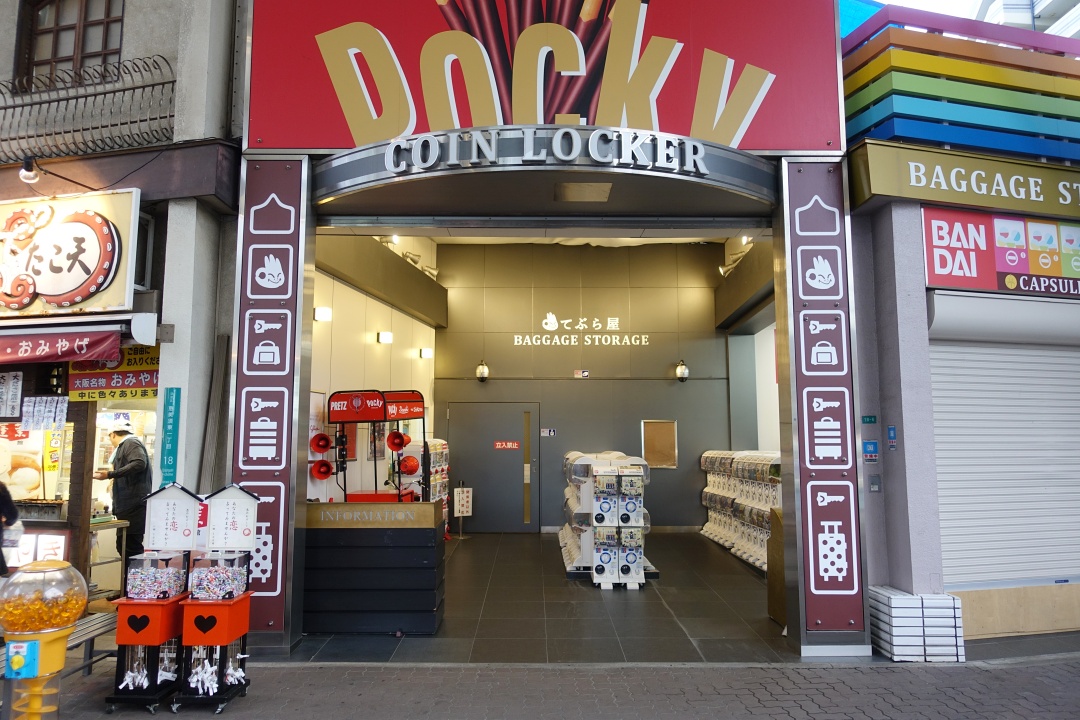 Before we even got to the tower, I already got attracted first by the gacha machines. It puzzled me how a coin locker/baggage storage area turns out housing so many gacha machines.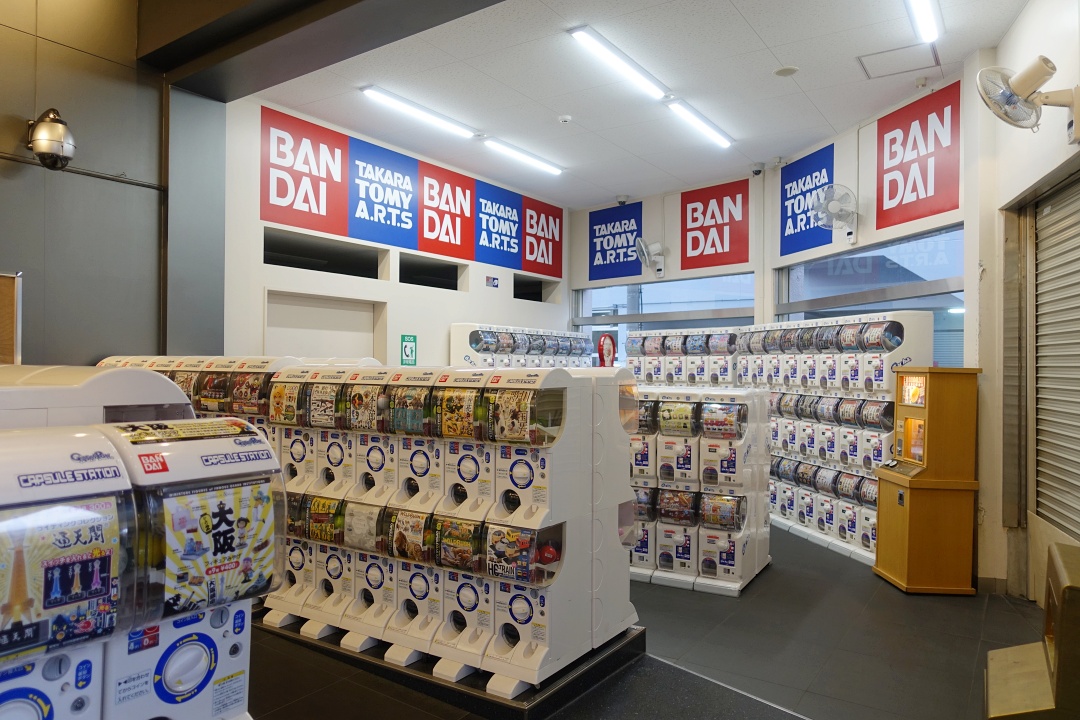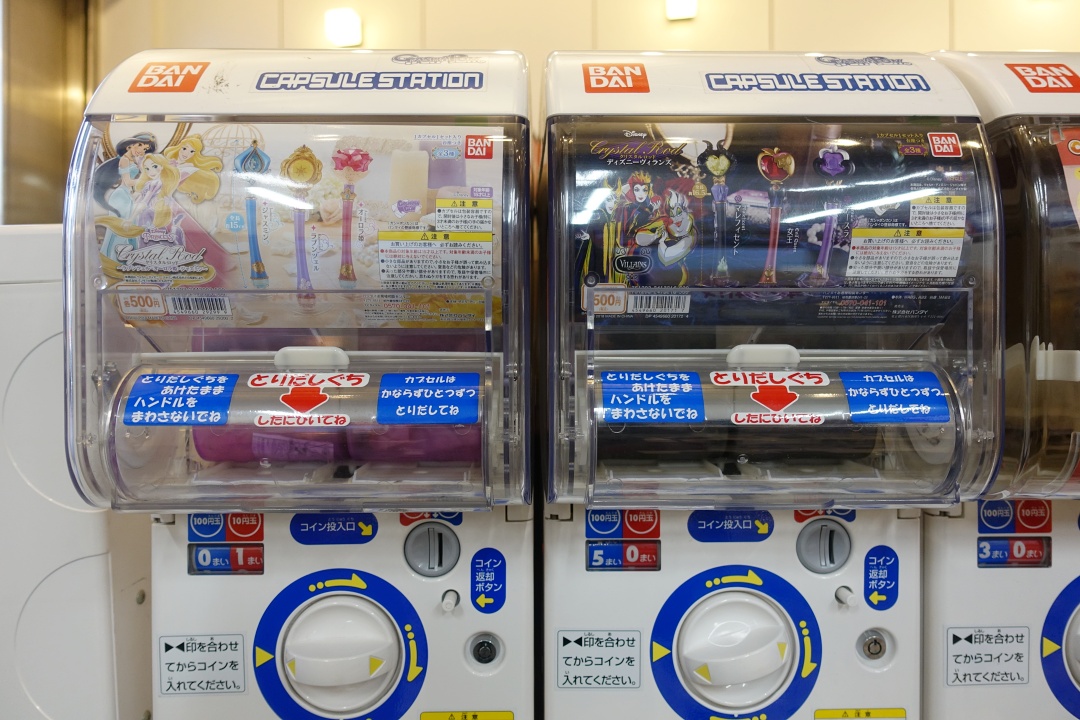 These Disney Princess Crystal Rod and Disney Evil Queen Crystal Rod were JPY 500 for one, and I contemplated for a while whether to get them. The thing is if I had my heart set on getting it, chances are I would not stop till I got the entire collection.
I thought they were really special (even the machines look special), and after much consideration, I got a few of them.
JPY 500 x 6, that's SGD 37 for these (minimum). The reason why we always ended up spending so much money in Japan is partly due to these gachapons.
Spotted more gachapons after we left.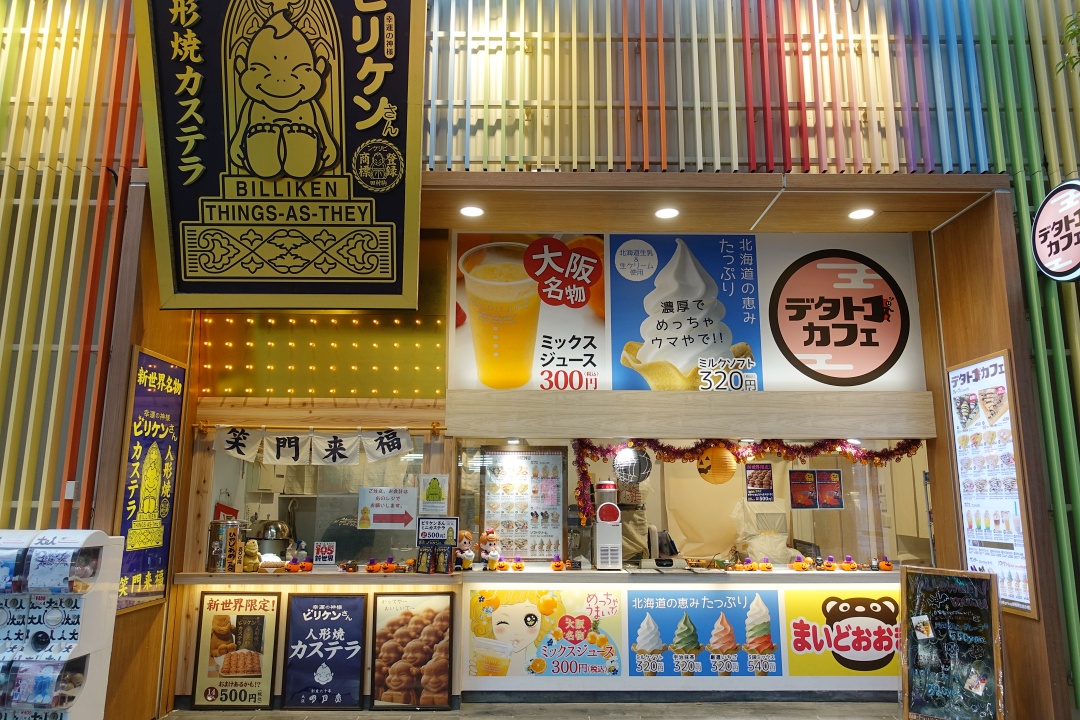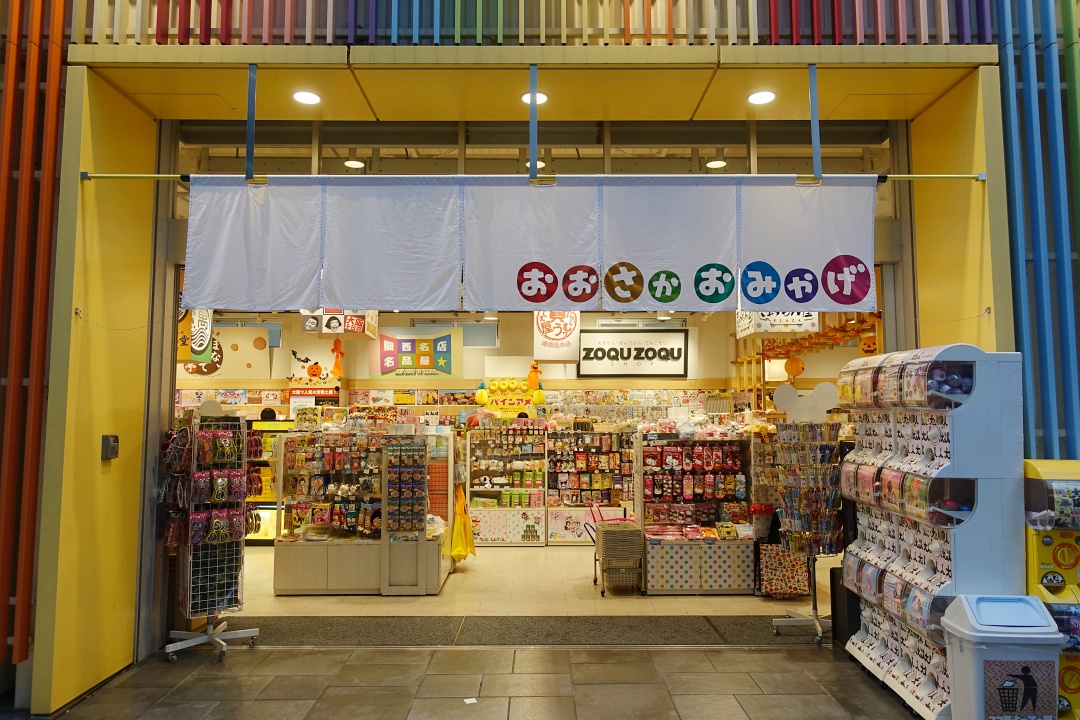 Tsutenkaku Tower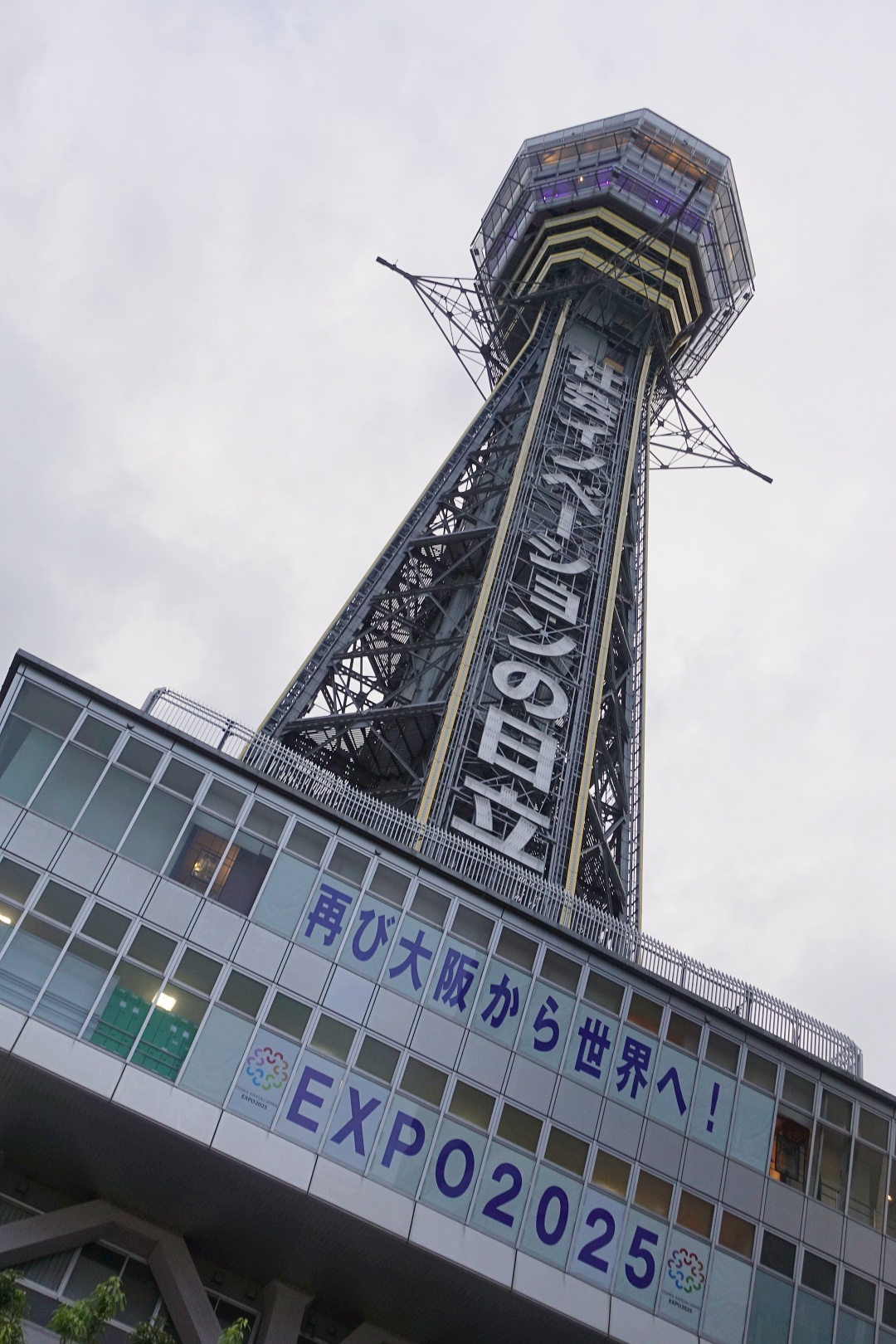 Built in 1912, the original Tsutenkaku Tower was designed to resemble the Paris' Eiffel Tower on top and the Arc de Triomphe at its base. However, it was severely damaged by a fire in 1943 and got reconstructed into a much higher structure (103 m) in 1956.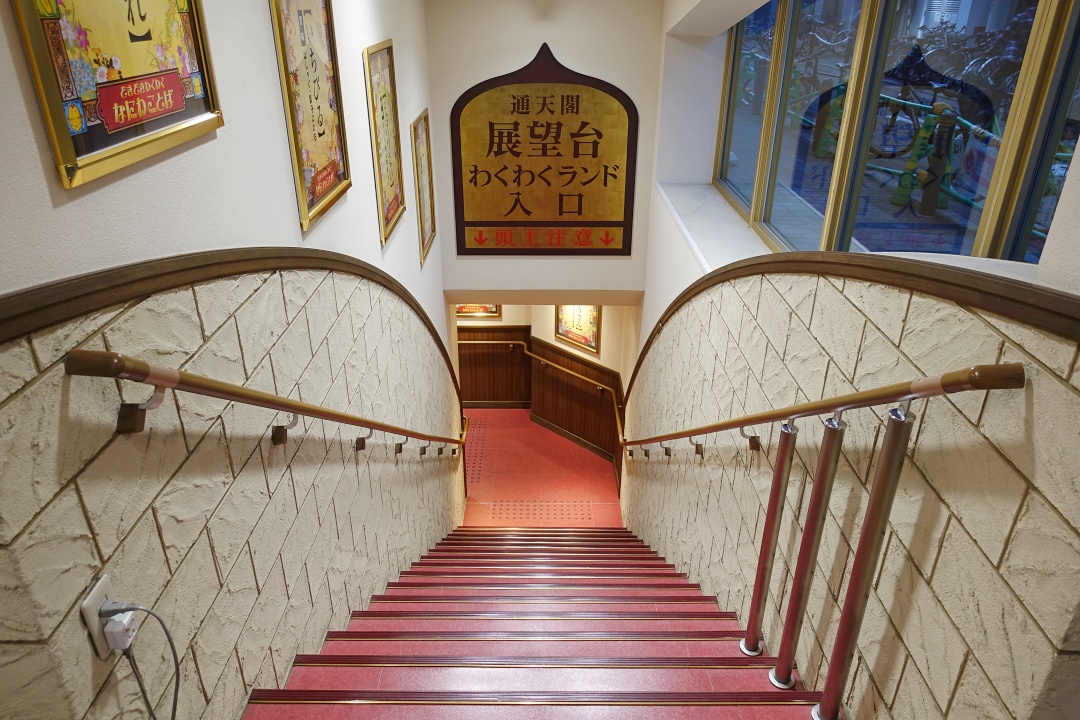 To get to the Tsutenkaku Observatory Entrance, take either the stairs or elevator down to the basement floor.
WAKUWAKU LAND (B1F)
At the basement level, there's the Tsutenkaku WAKUWAKU LAND – a huge souvenir shop selling a variety of unique/limited edition products from food manufacturers like Morinaga, Glico, Nissin and more.
Even though I planned to do the majority of my shopping on Japanese snacks at the airport, I had such a good time checking out the products!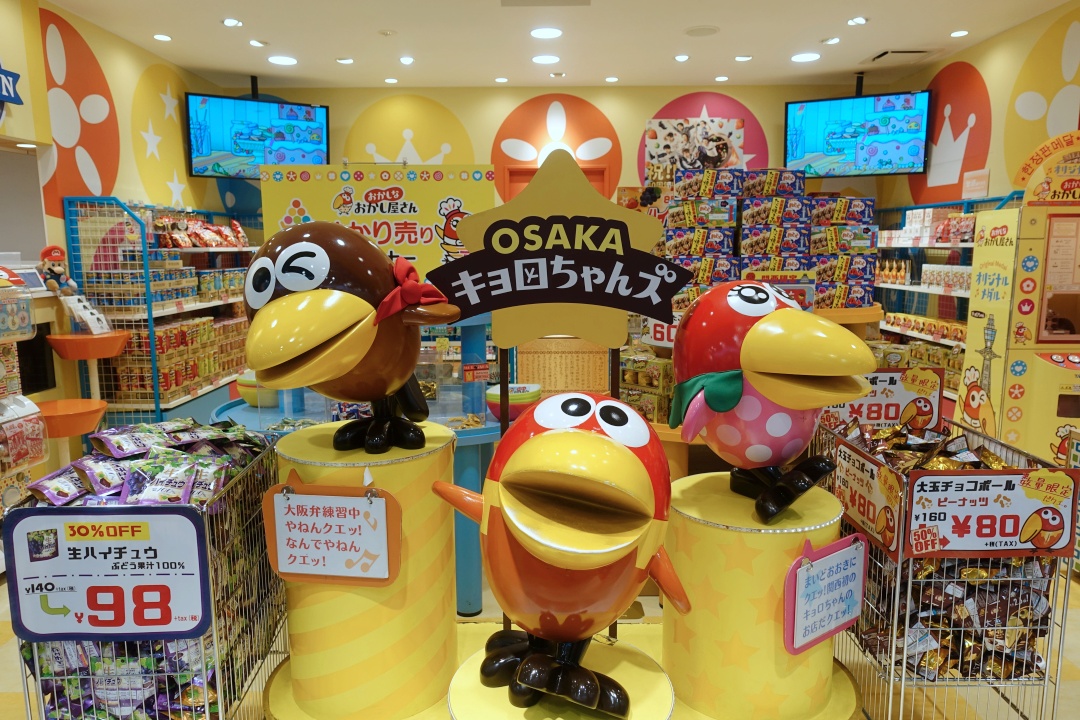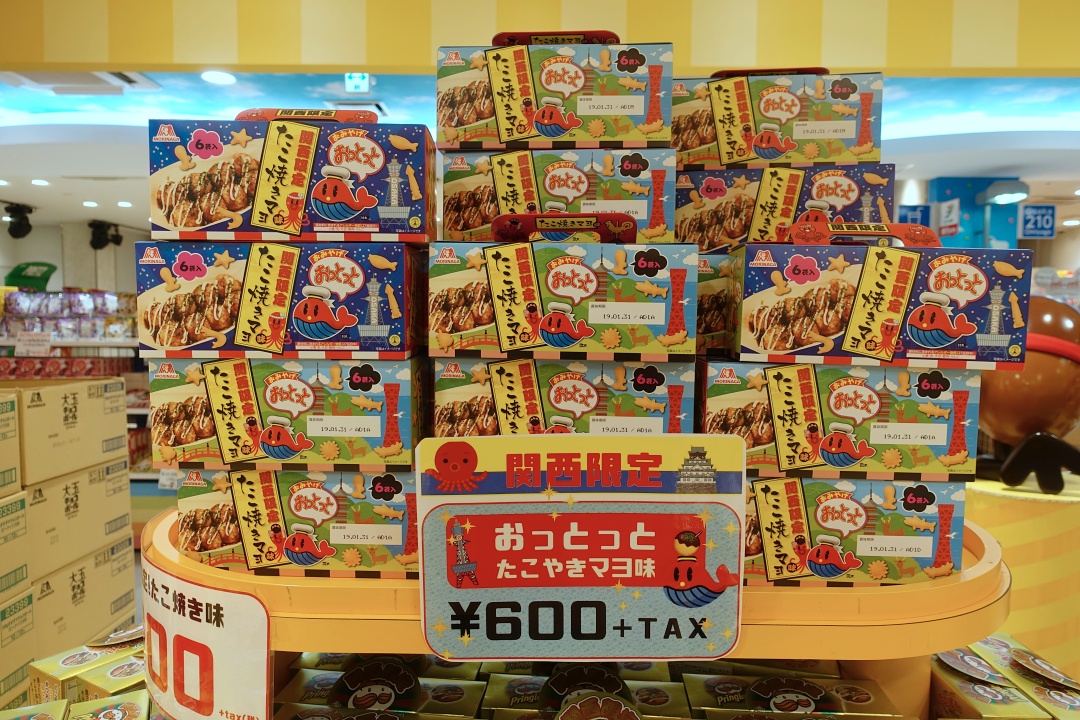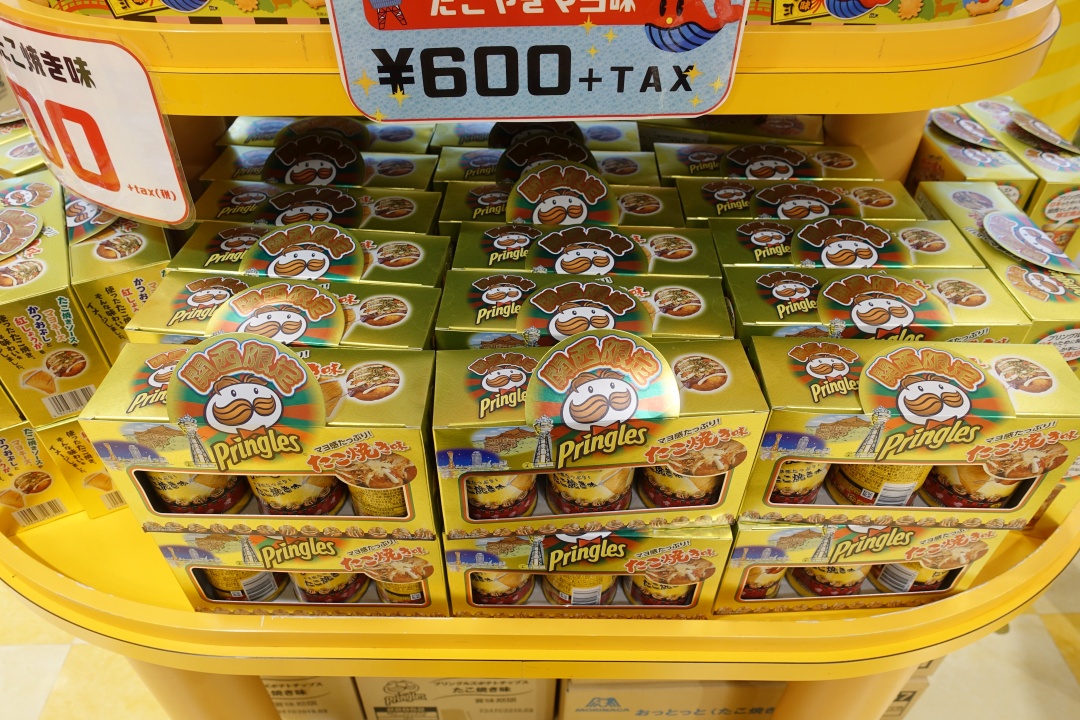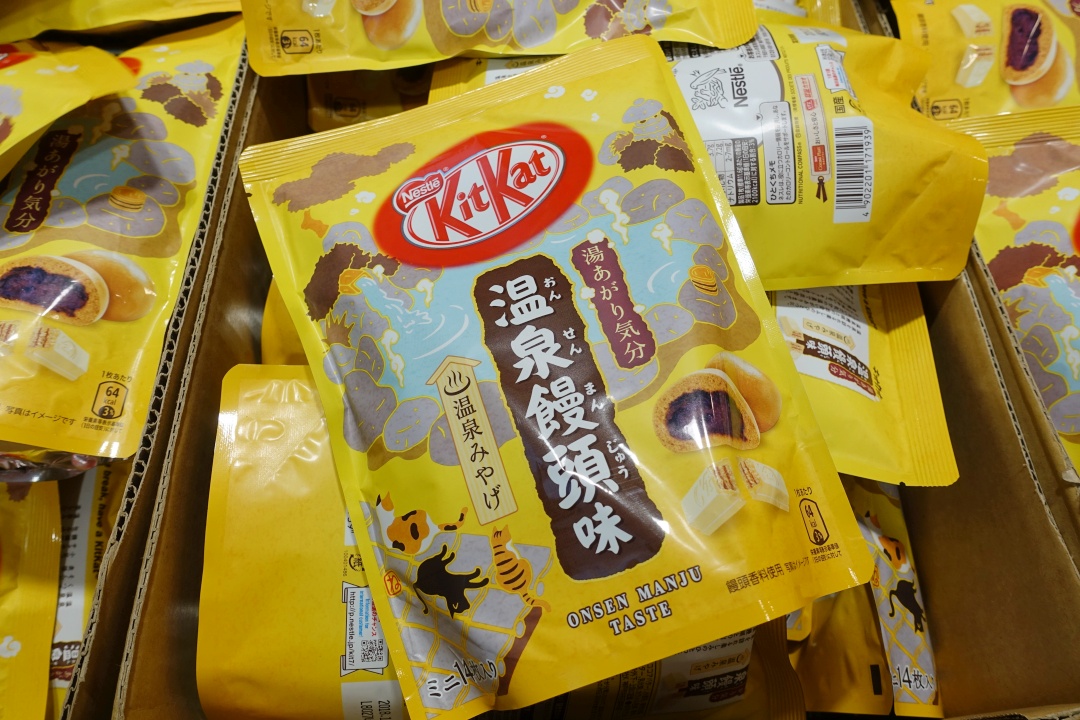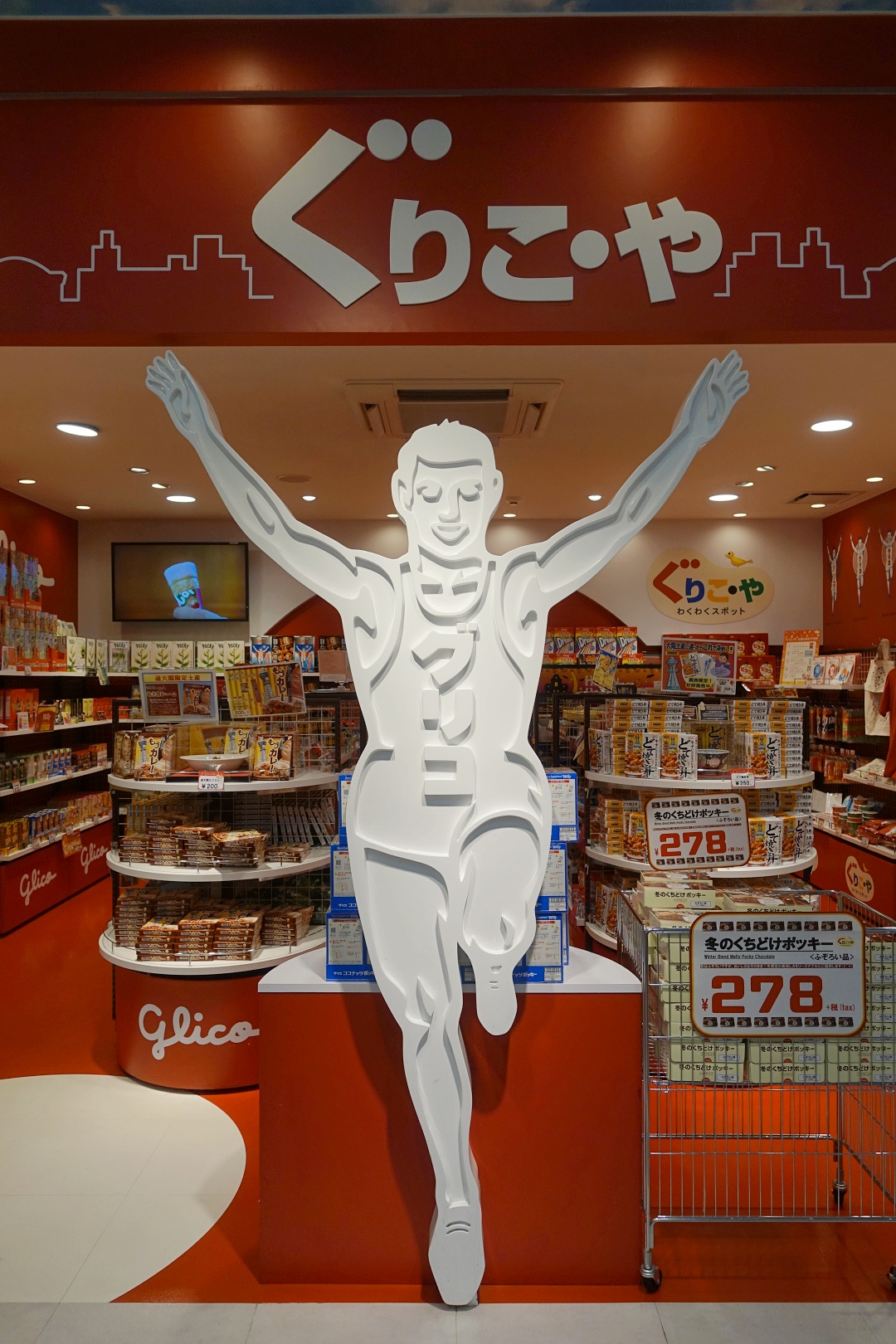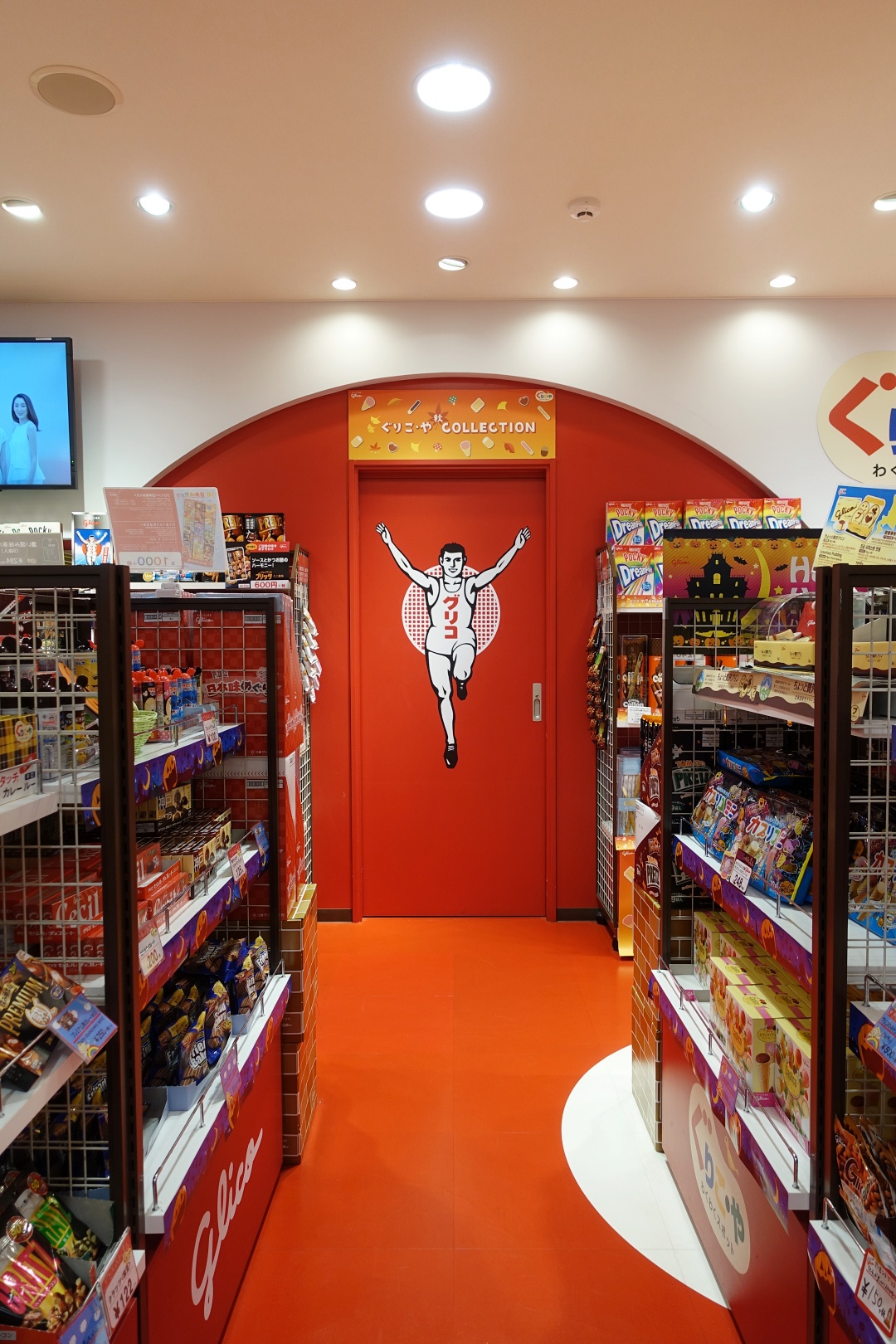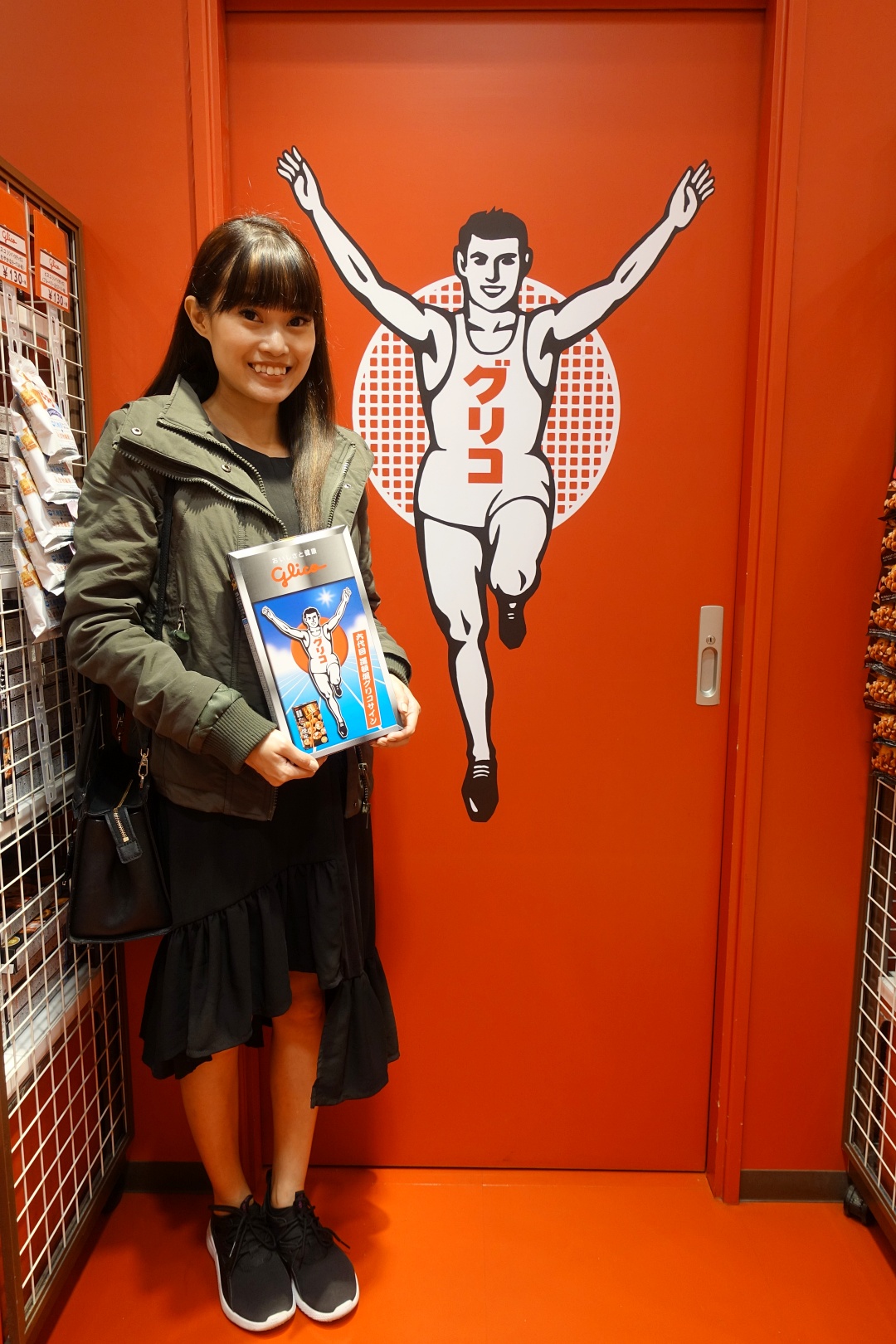 Spotted the running Glico Man again!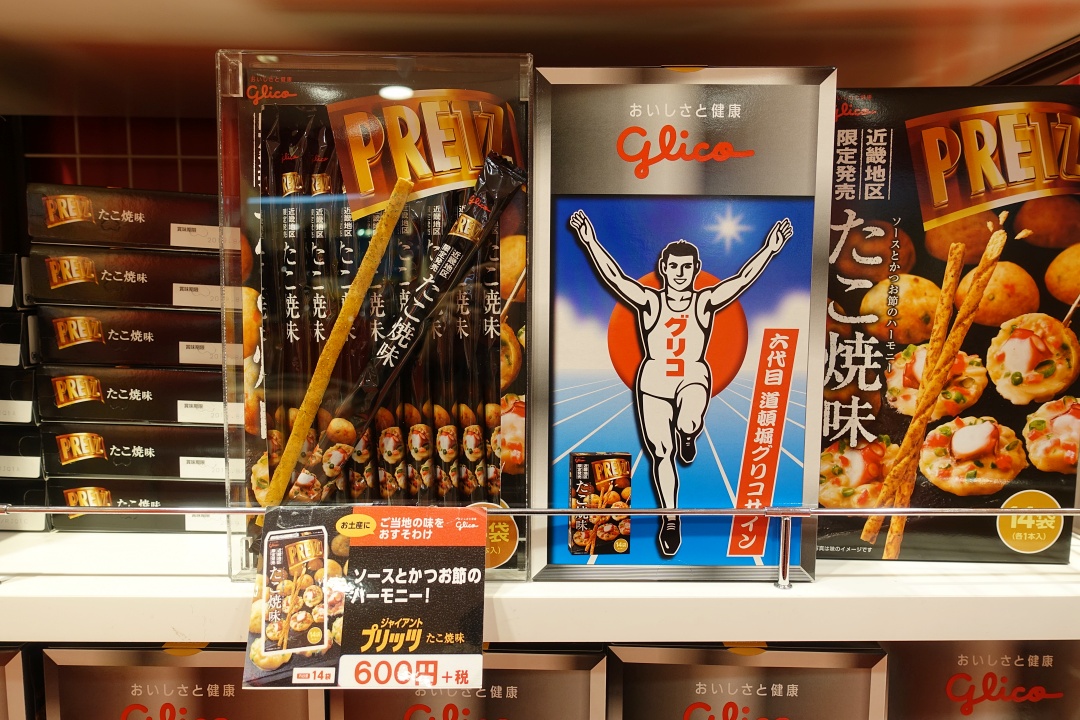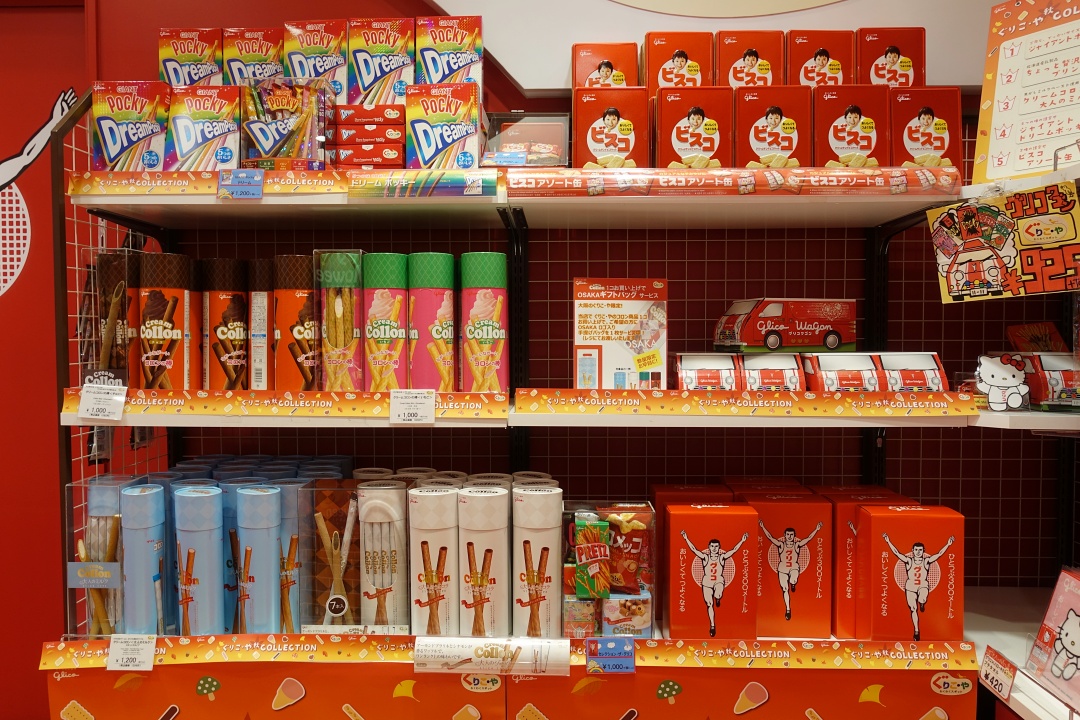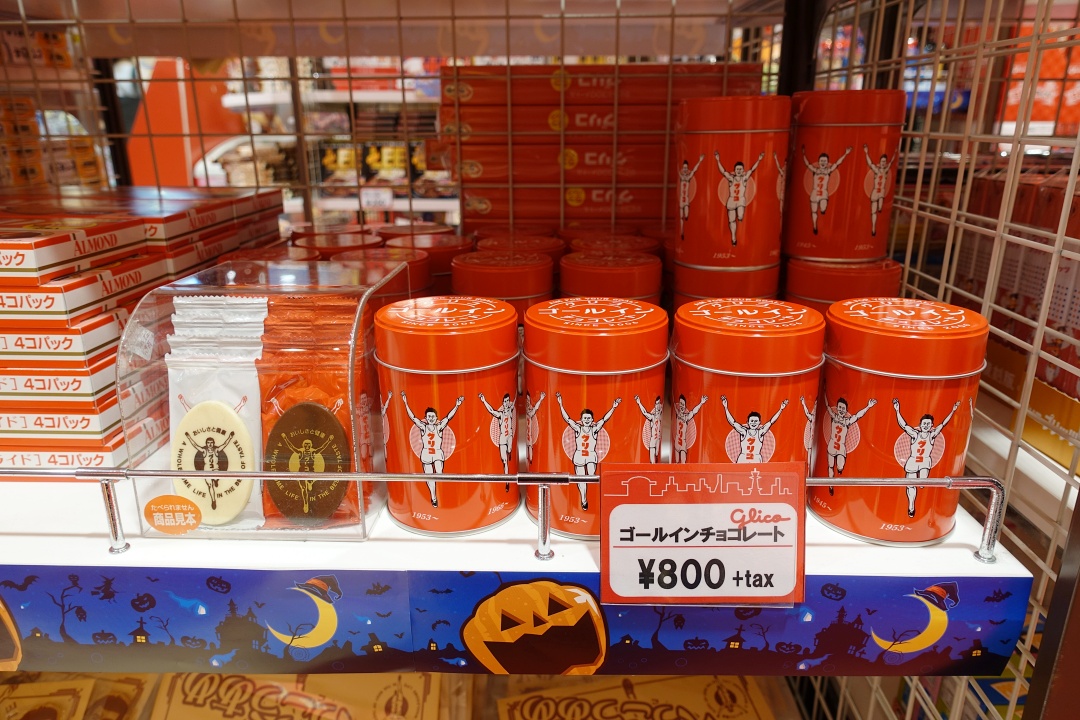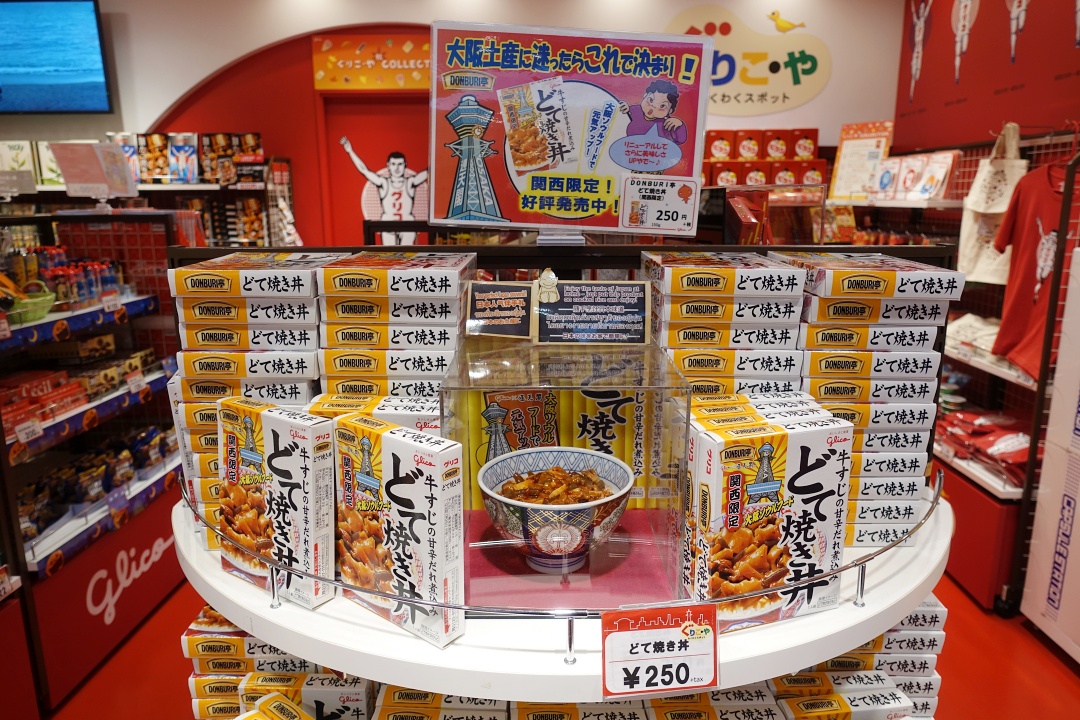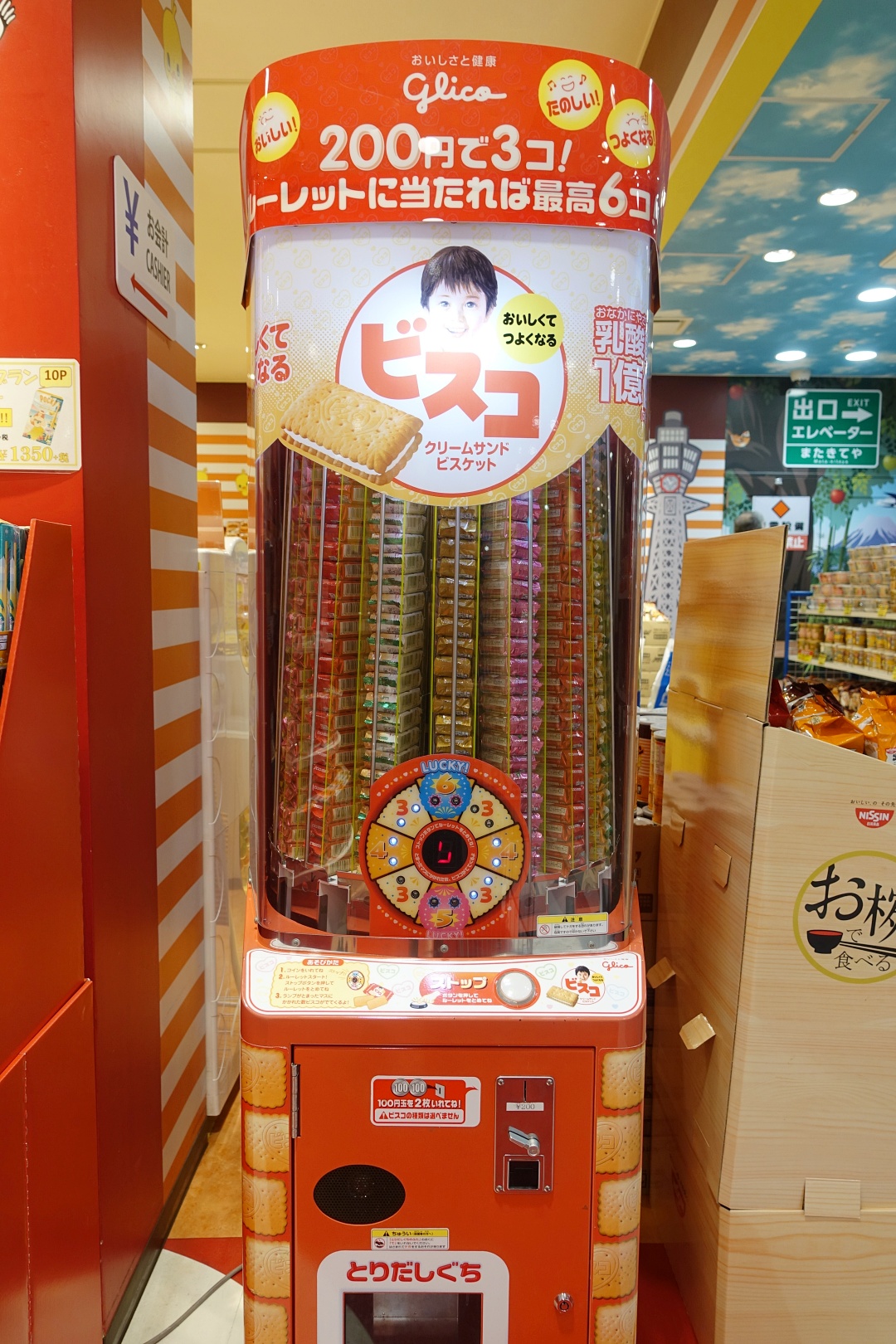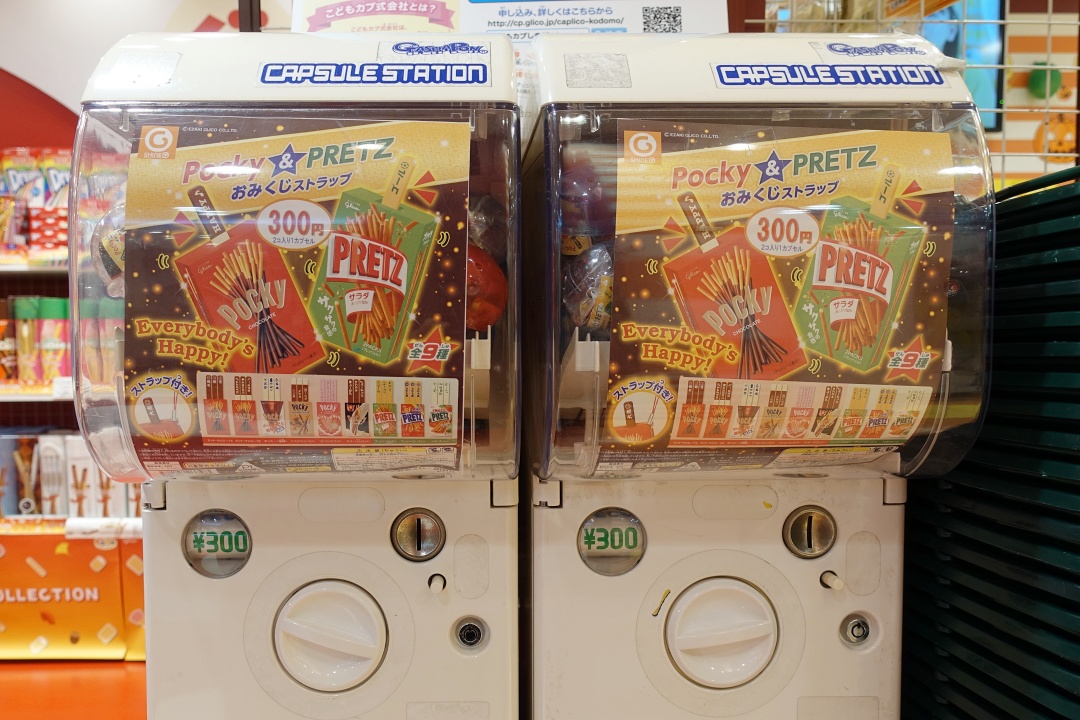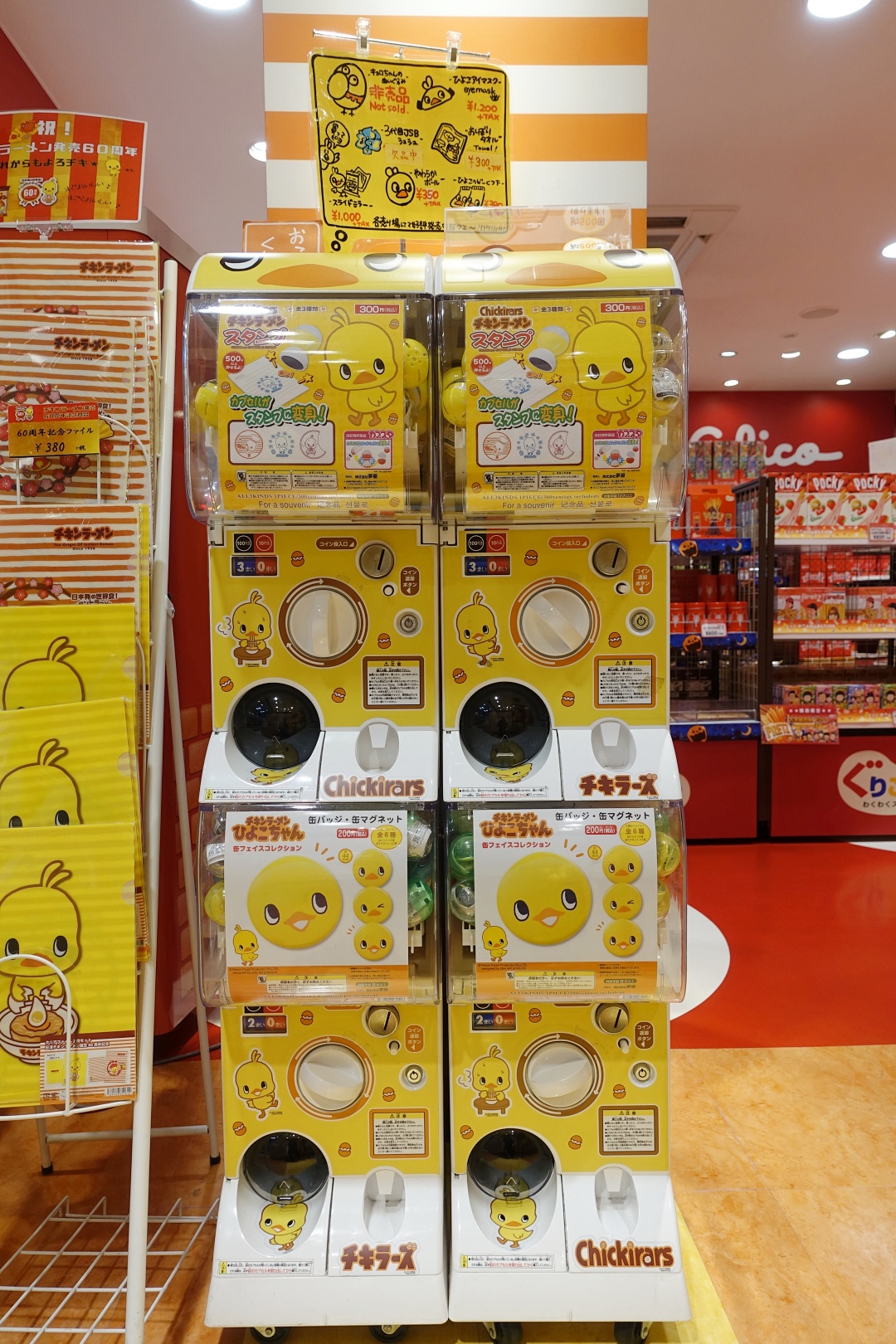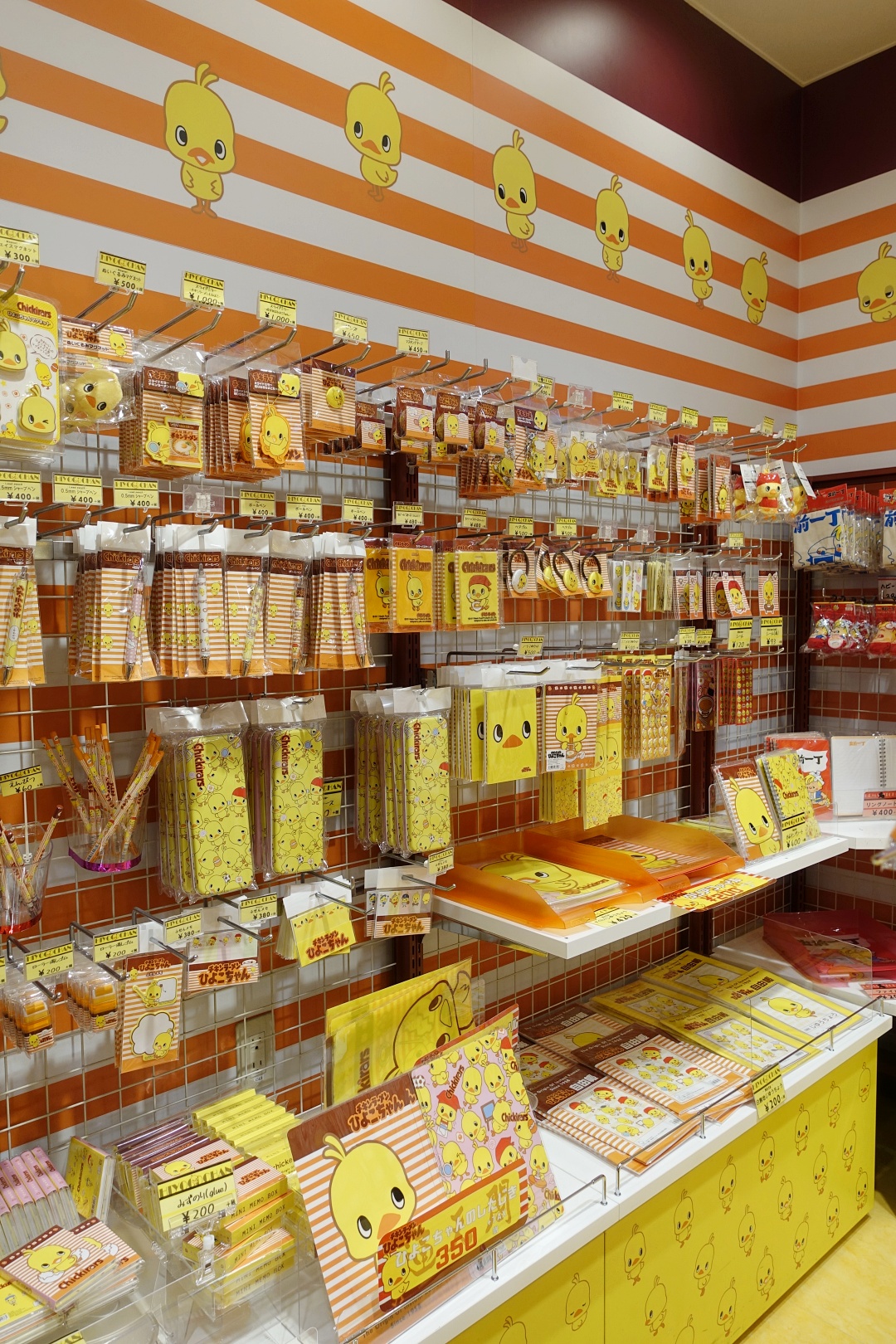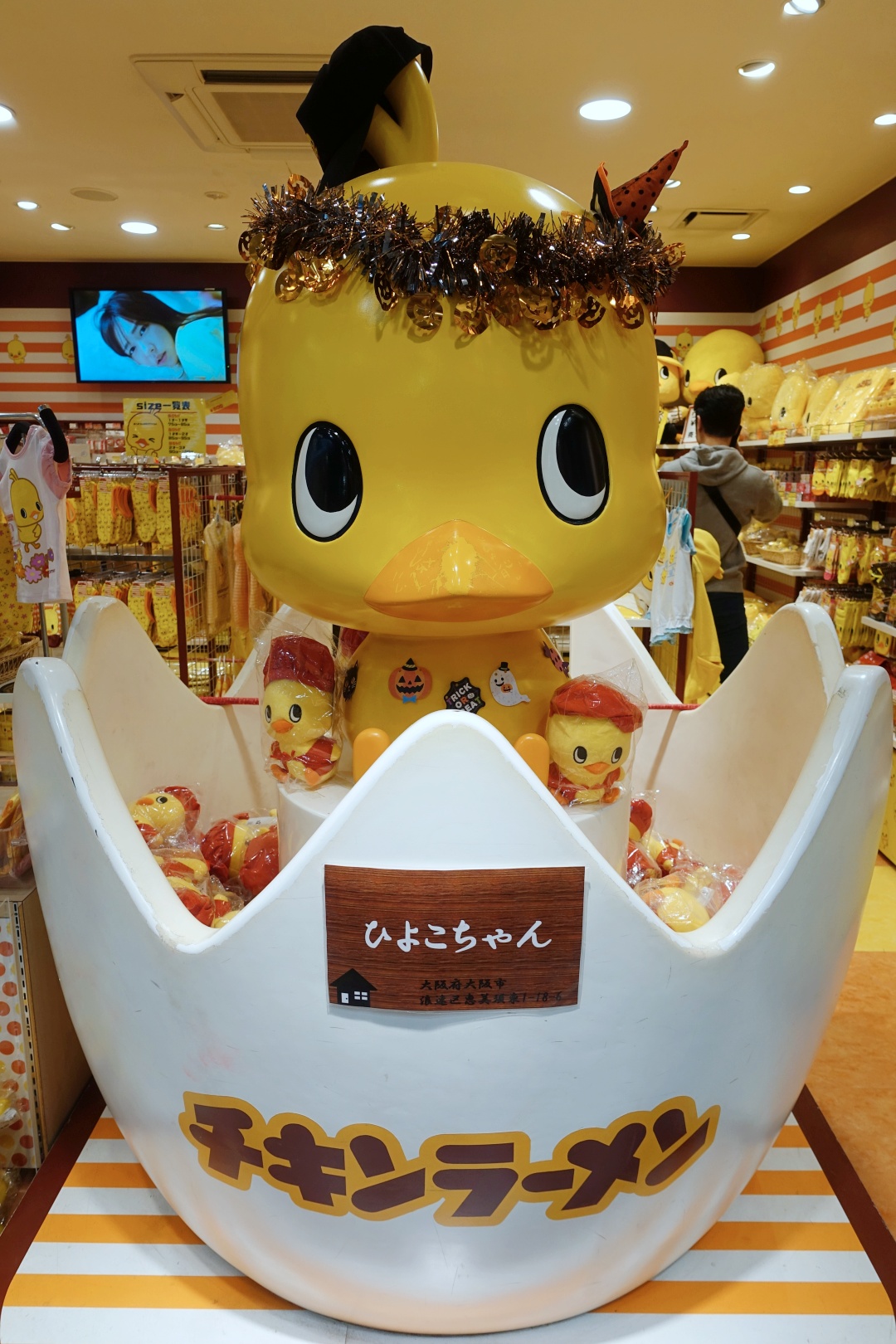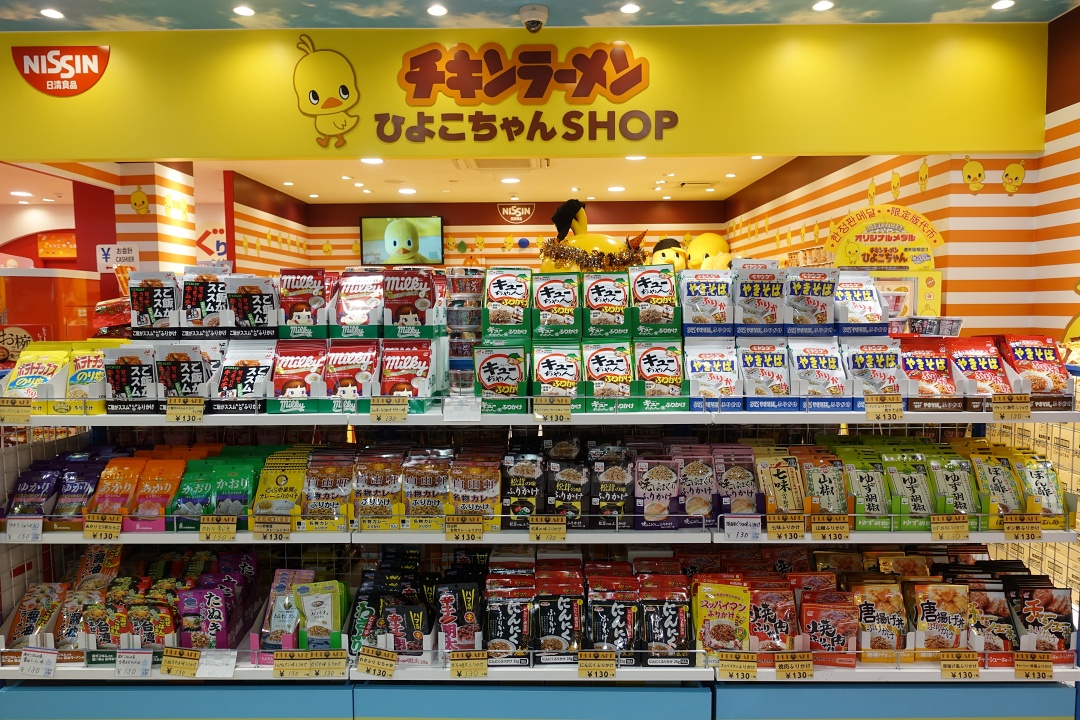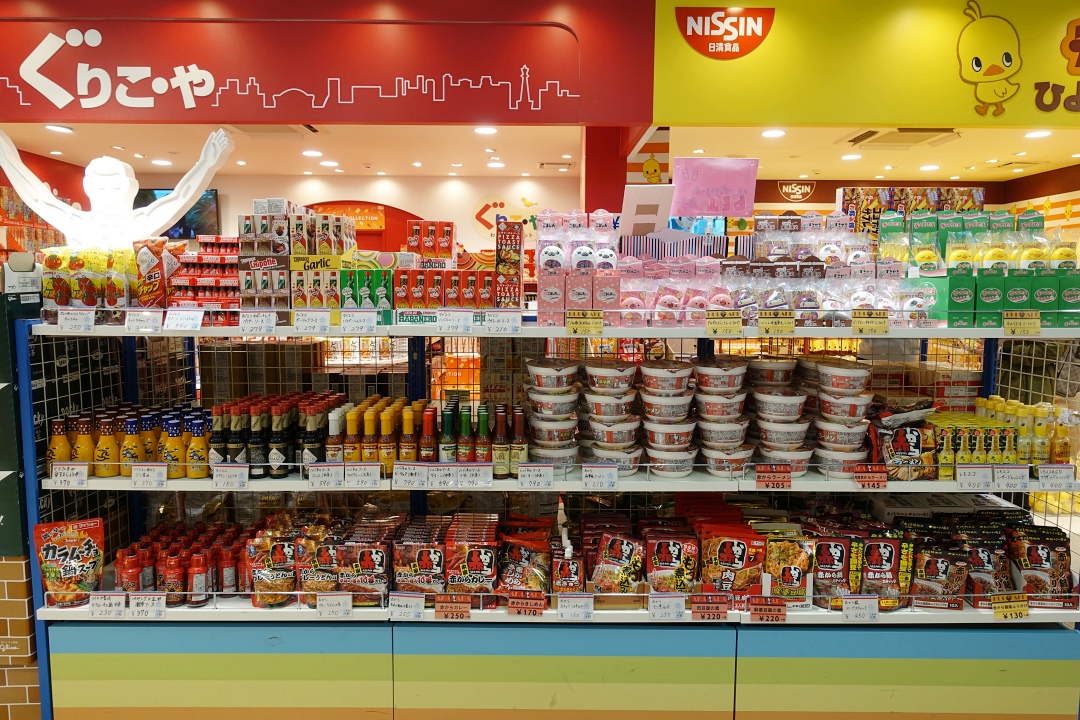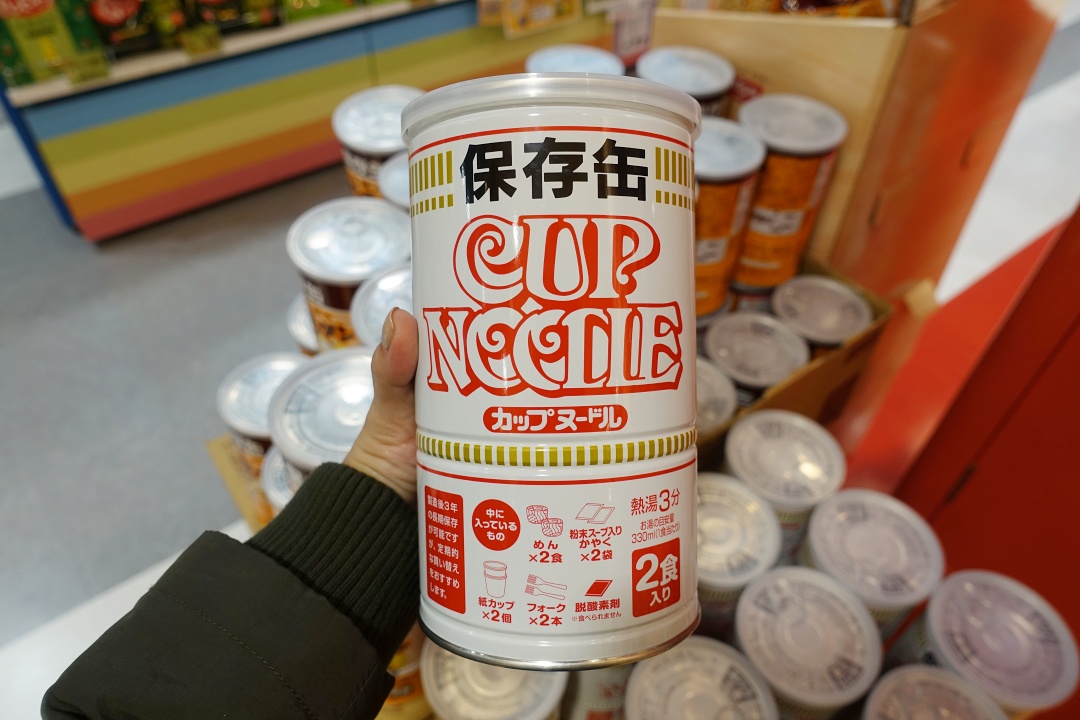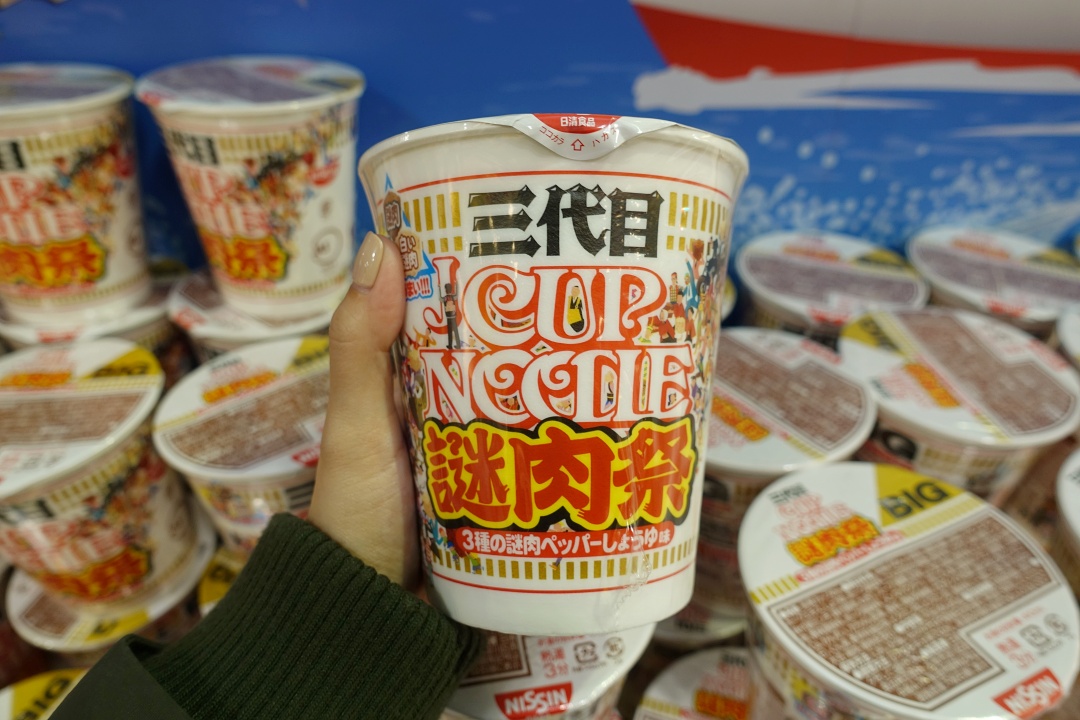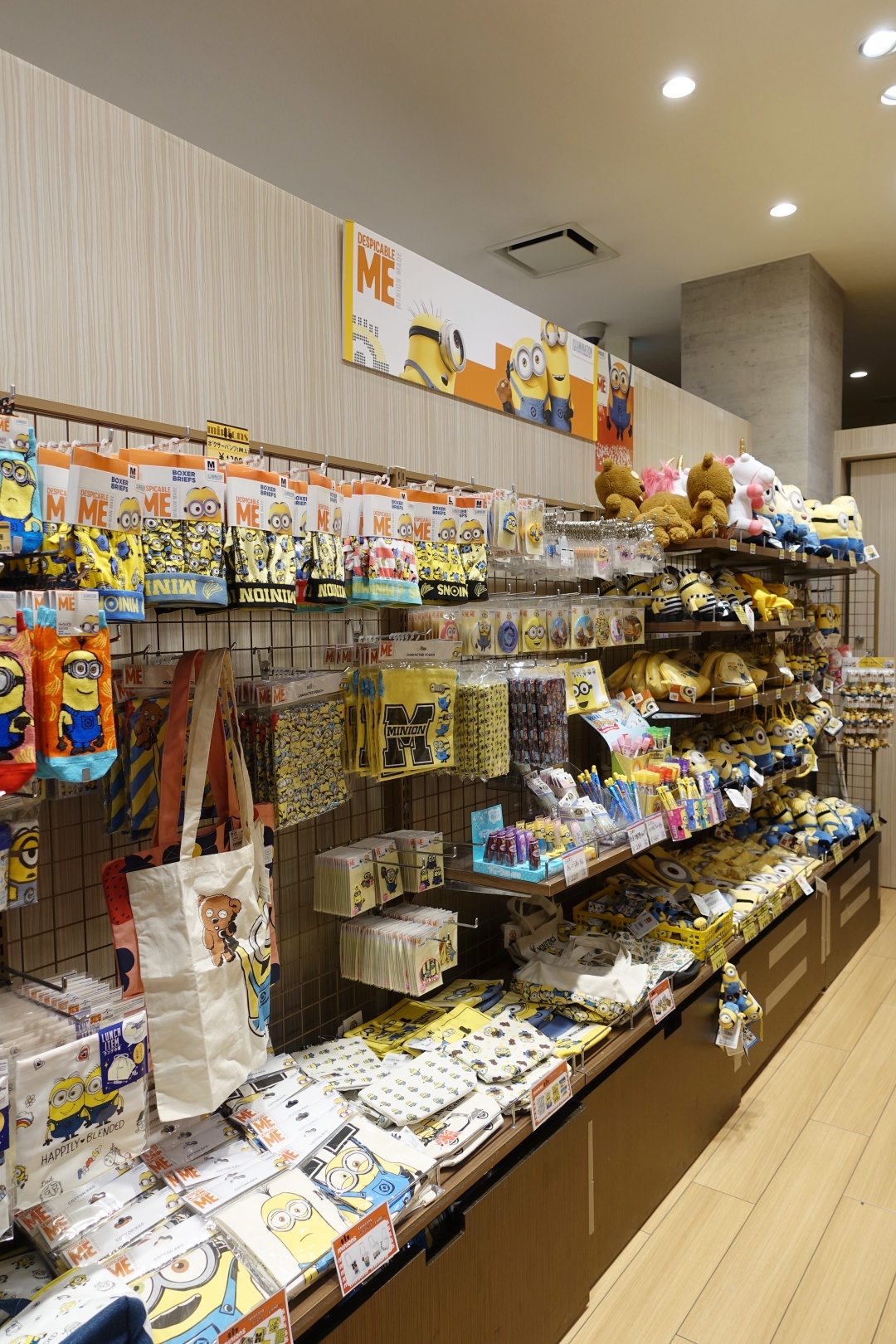 There's even one entire section dedicated to Minion merchandise from Despicable Me.
After passing through WAKUWAKU LAND, we got to the ticketing counter and get tickets for the Tsutenkaku Observation Platform.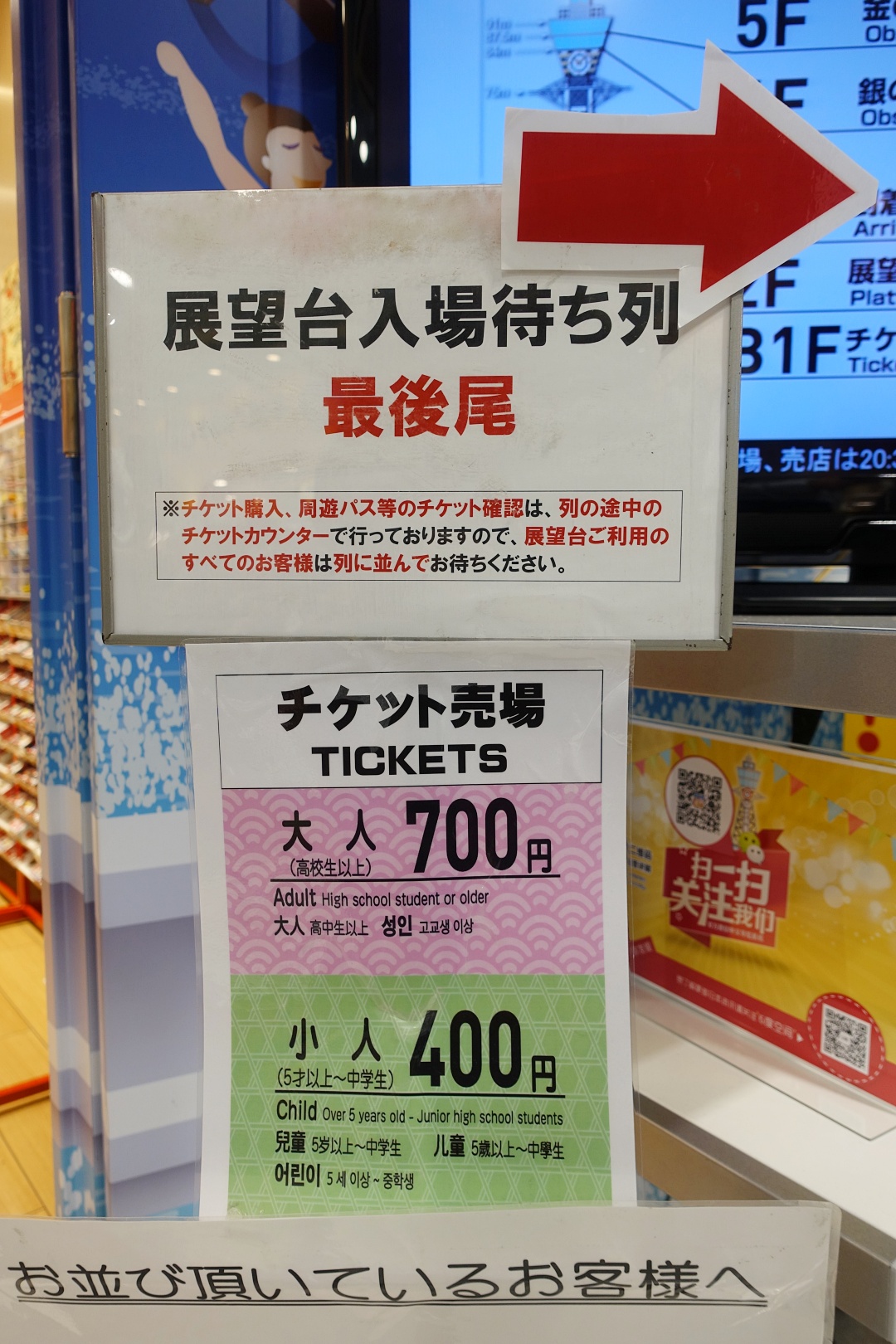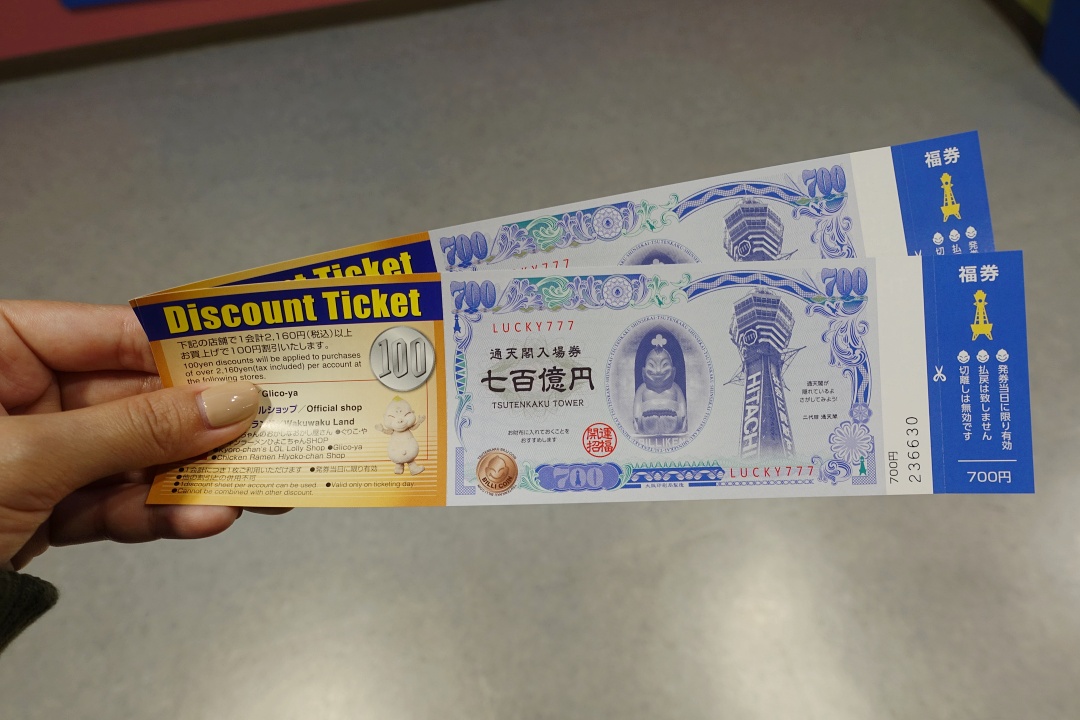 Got our tickets for the observation deck at JPY 700/adult ticket.
Underfloor – Observation Elevator Hall (2F)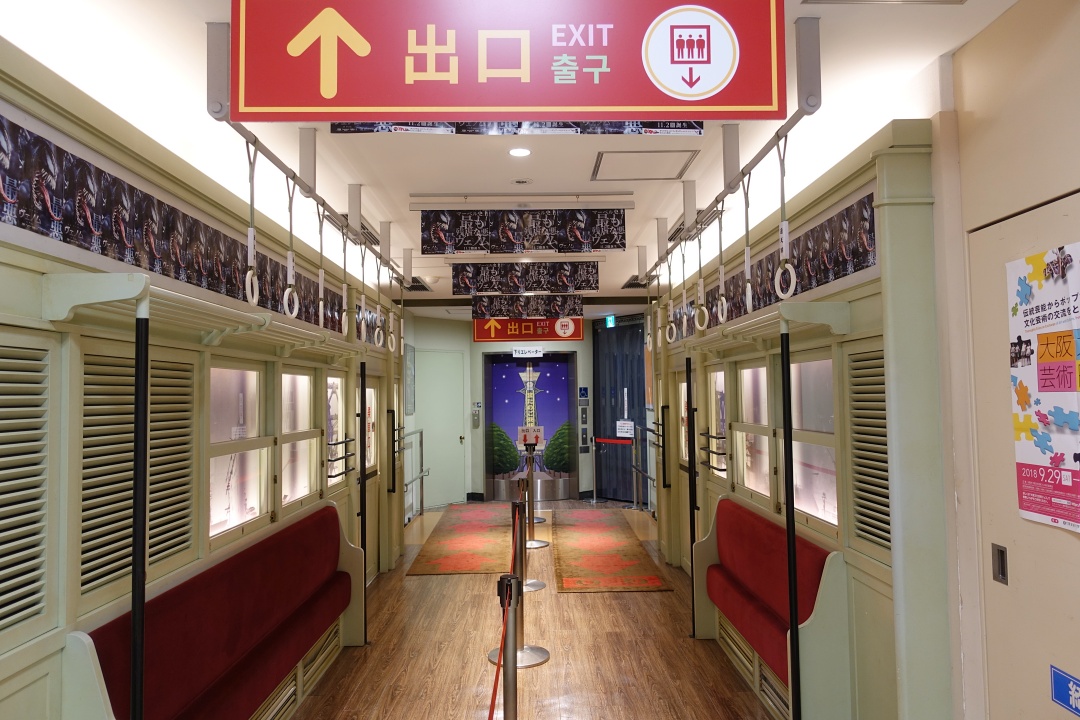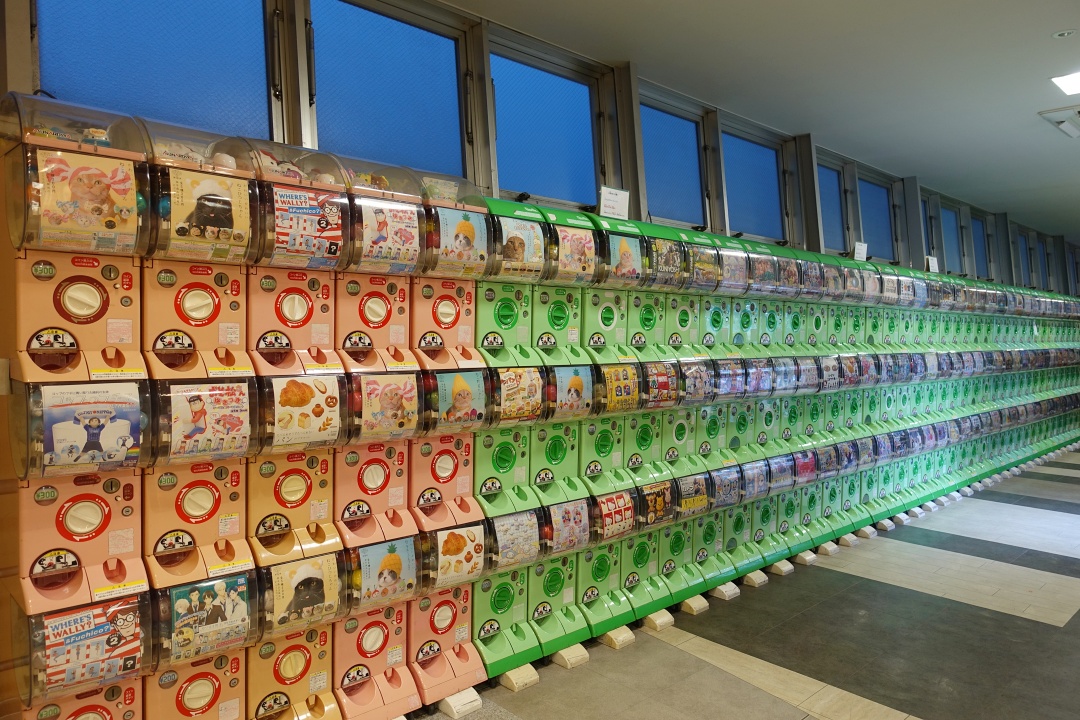 There, I got distracted again at the Capsule Toy Corner. The Observation Elevator passageway is lined with countless number of gacha machines.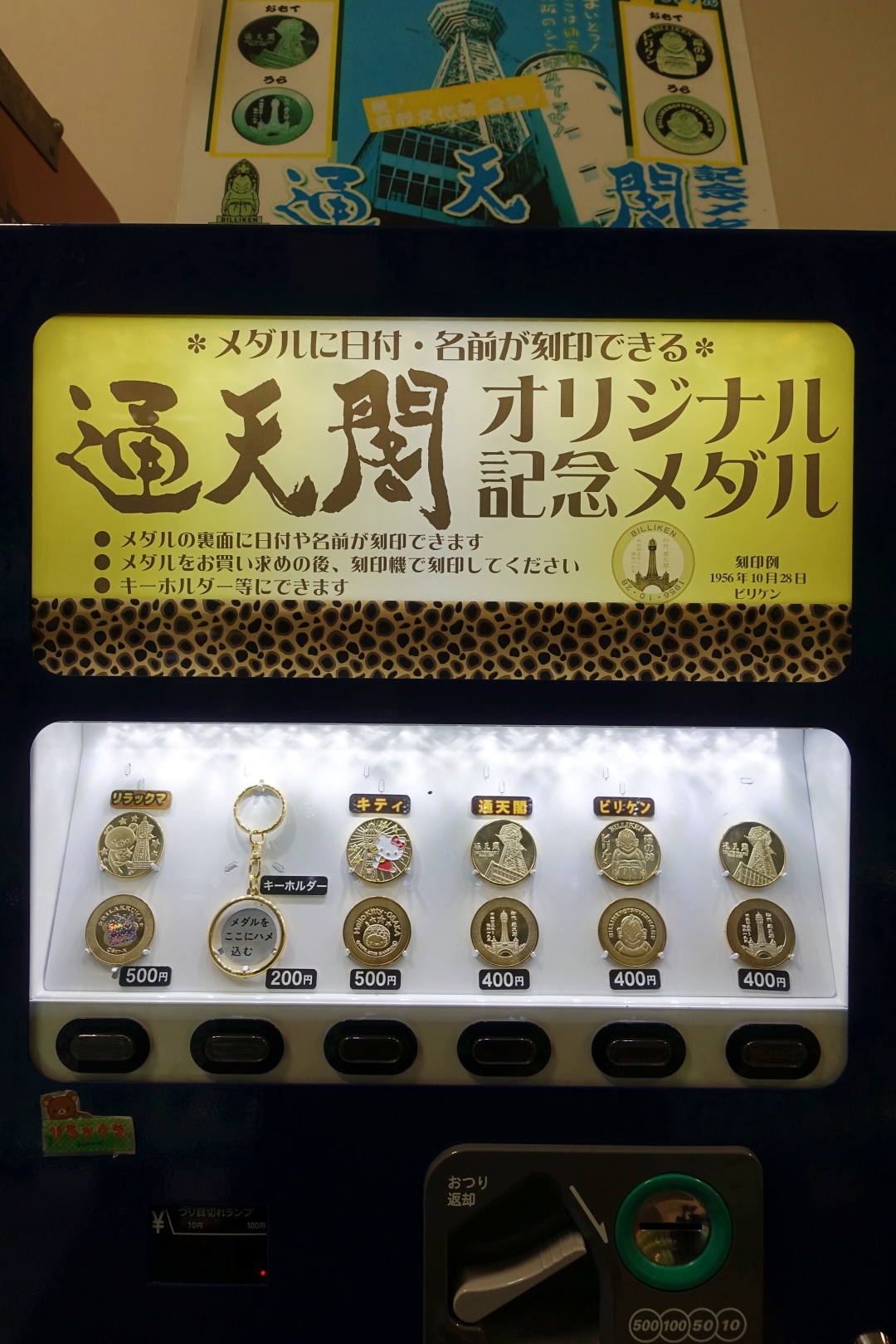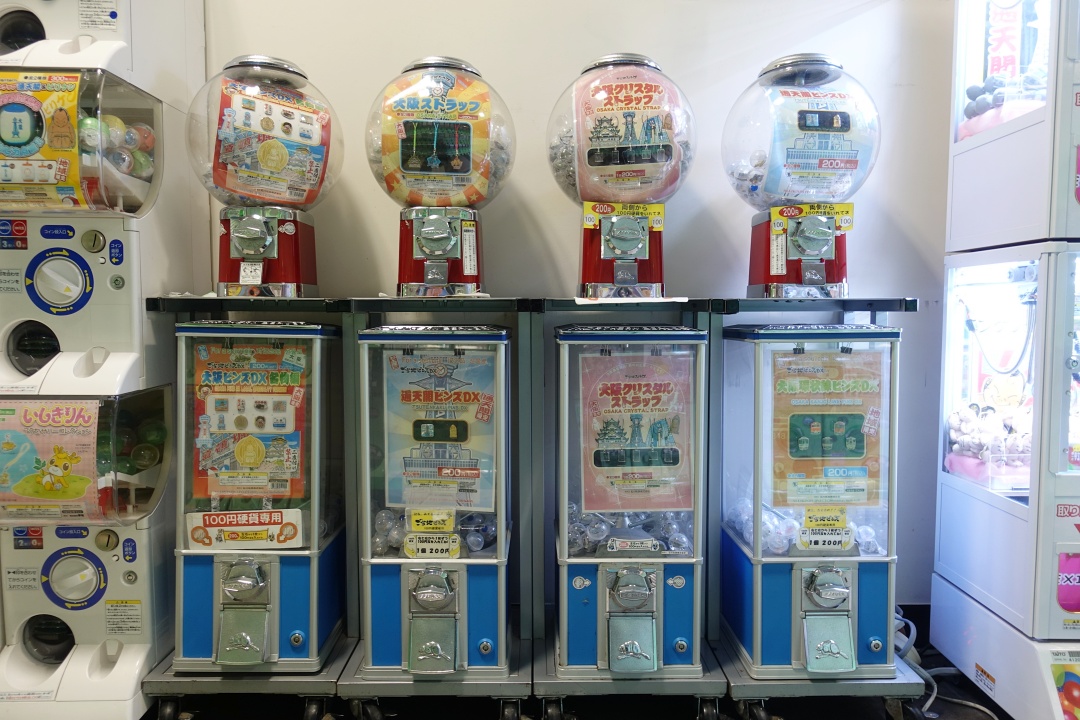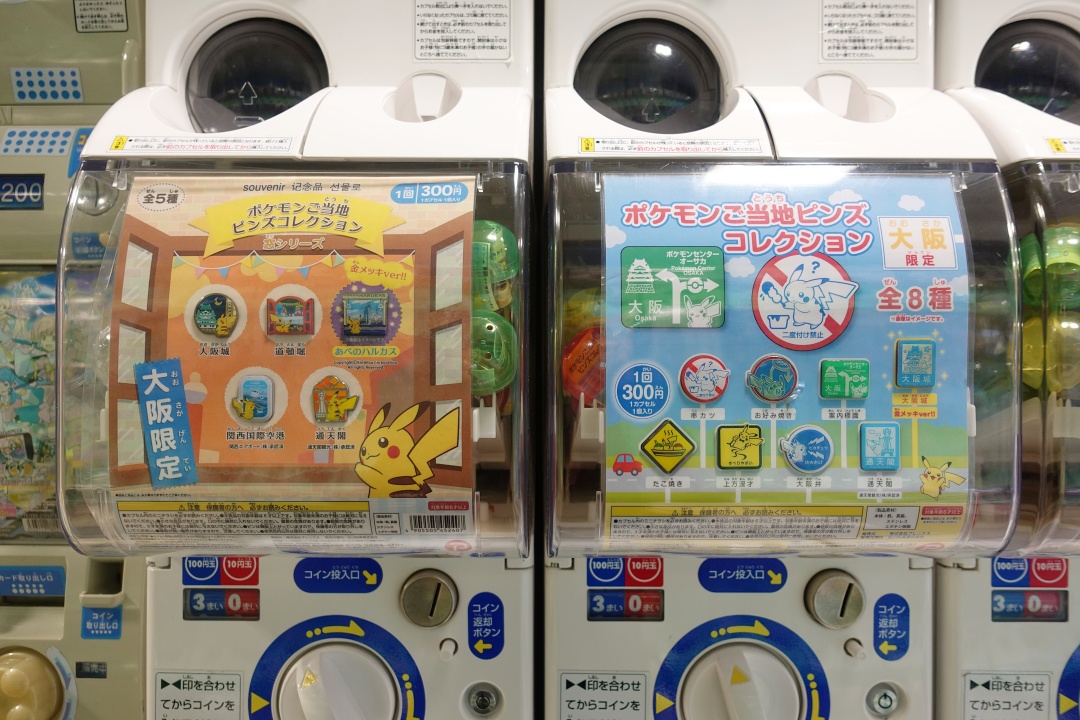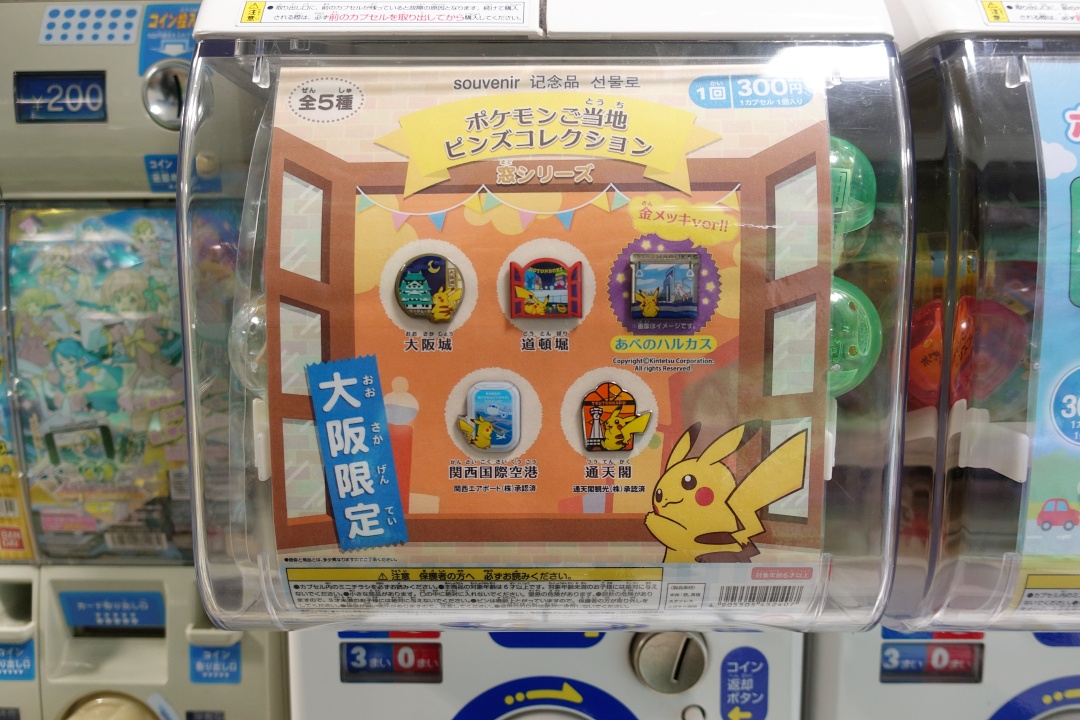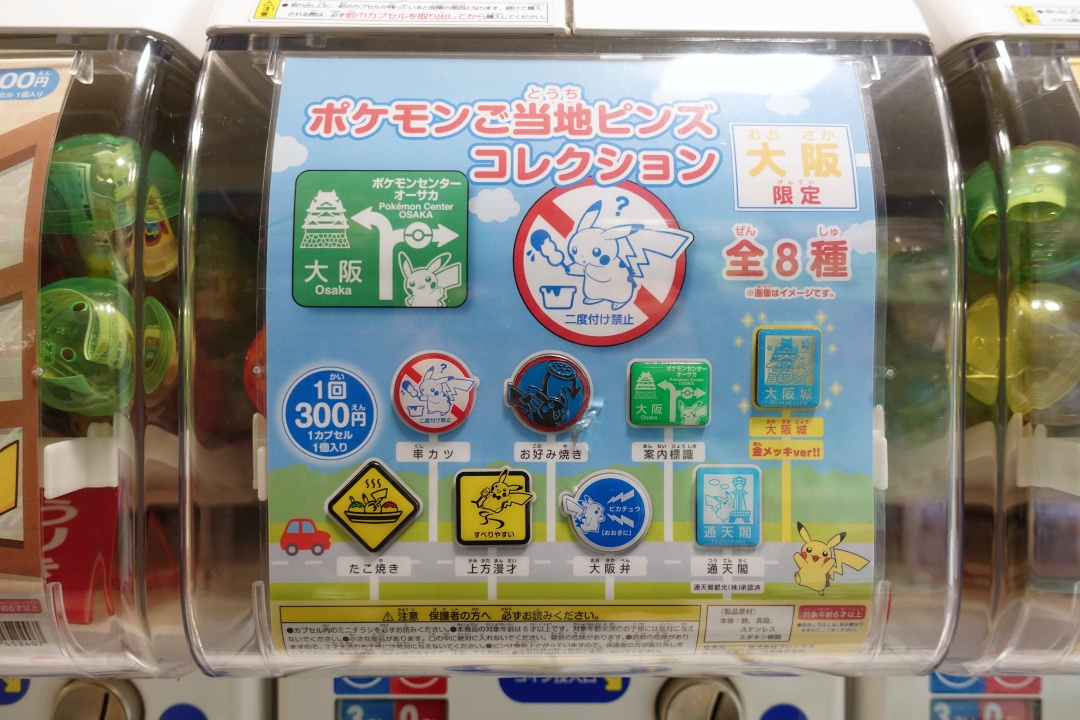 This time around, I was attracted by these Osaka exclusive Pokemon pins. There were JPY 300 for one, and I can't remember how many we got that day.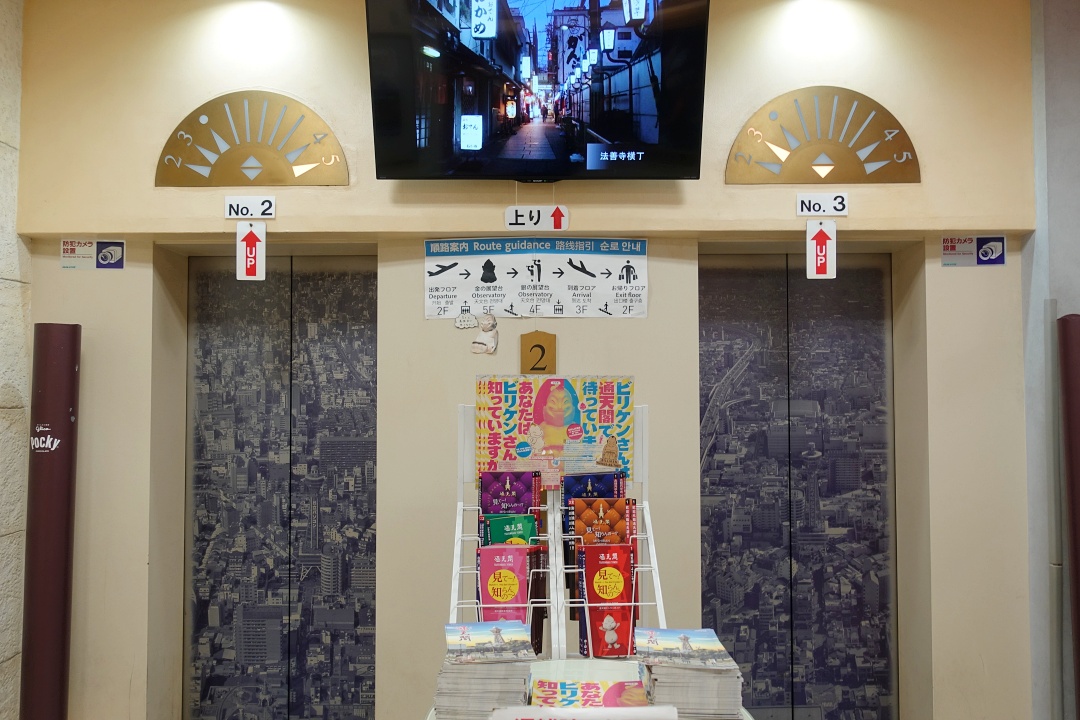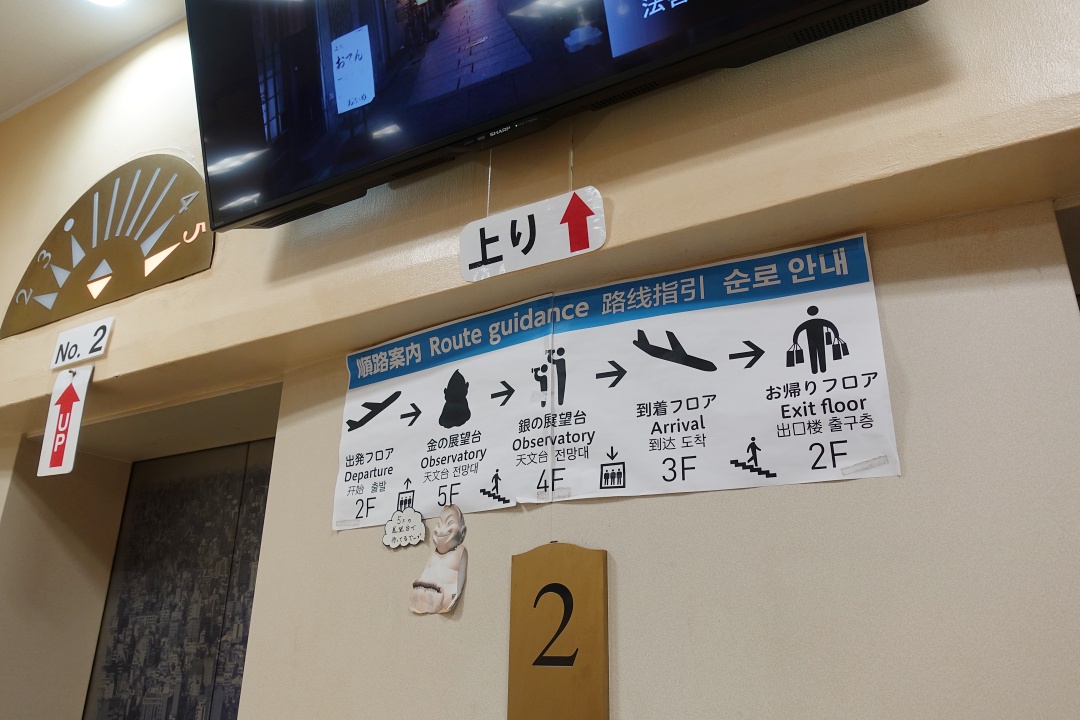 Finally making our way up to the observation deck on the 5th floor.
The entry tickets we got gave us access to the two observation decks – The Golden Lookout (87.5 m) located on the 5th storey and the Light Lookout (84 m) on the 4th storey. Visitor can also pay an extra JPY 500 to visit the special outdoor observatory deck located one floor up from the Golden Lookout.
Light Observation Platform (4F)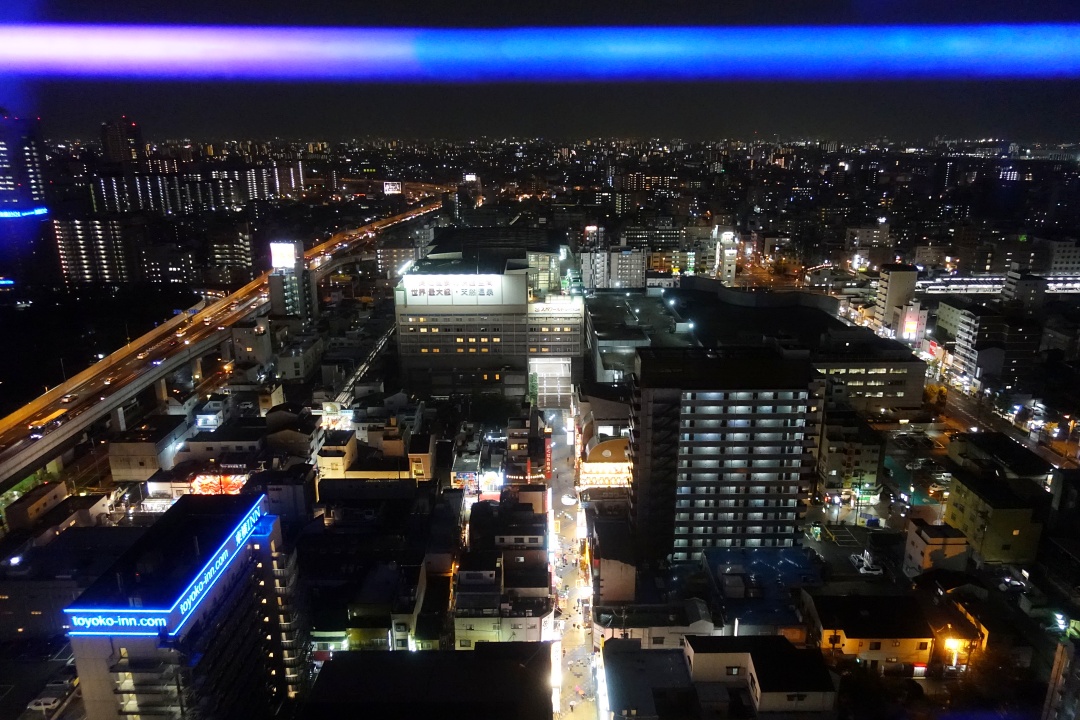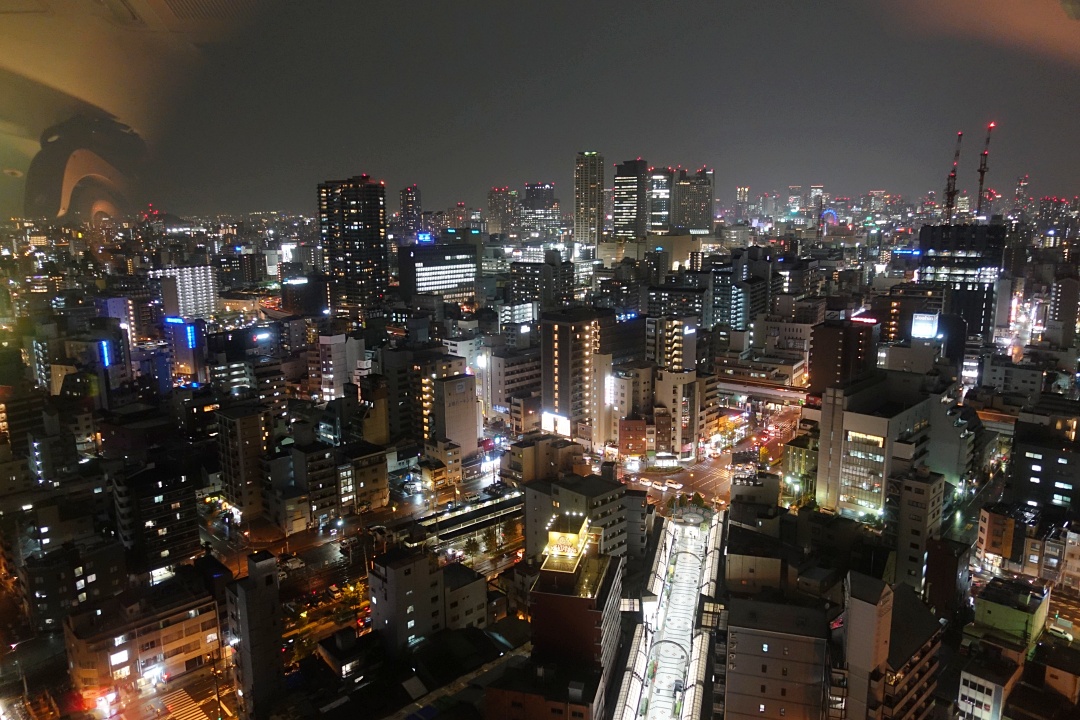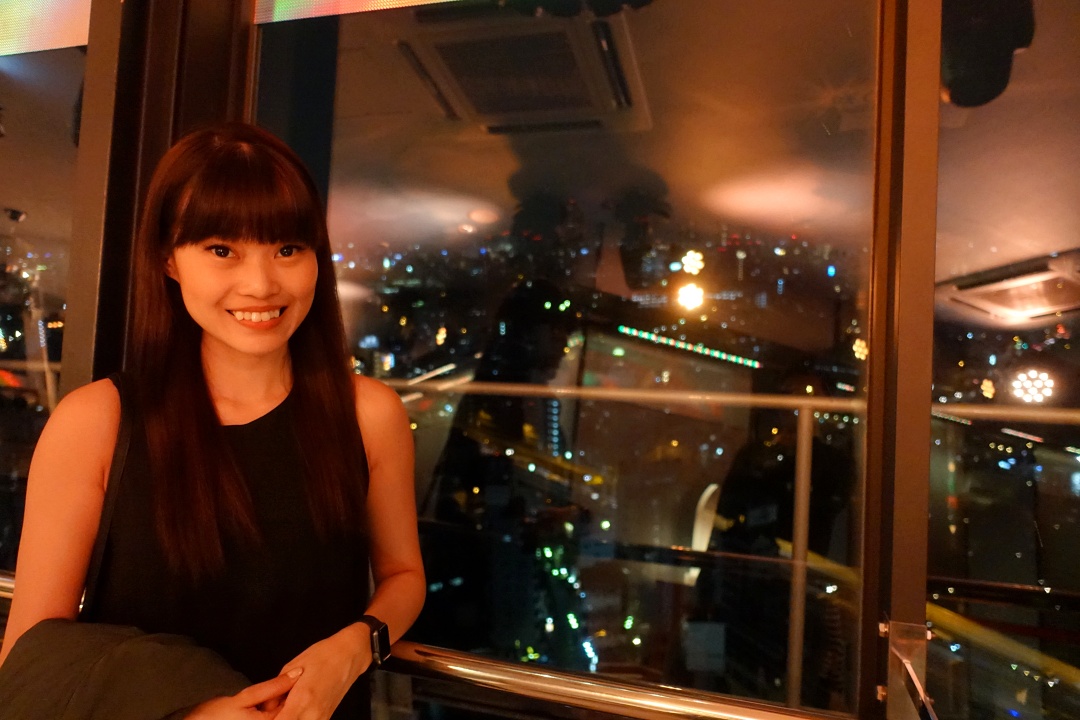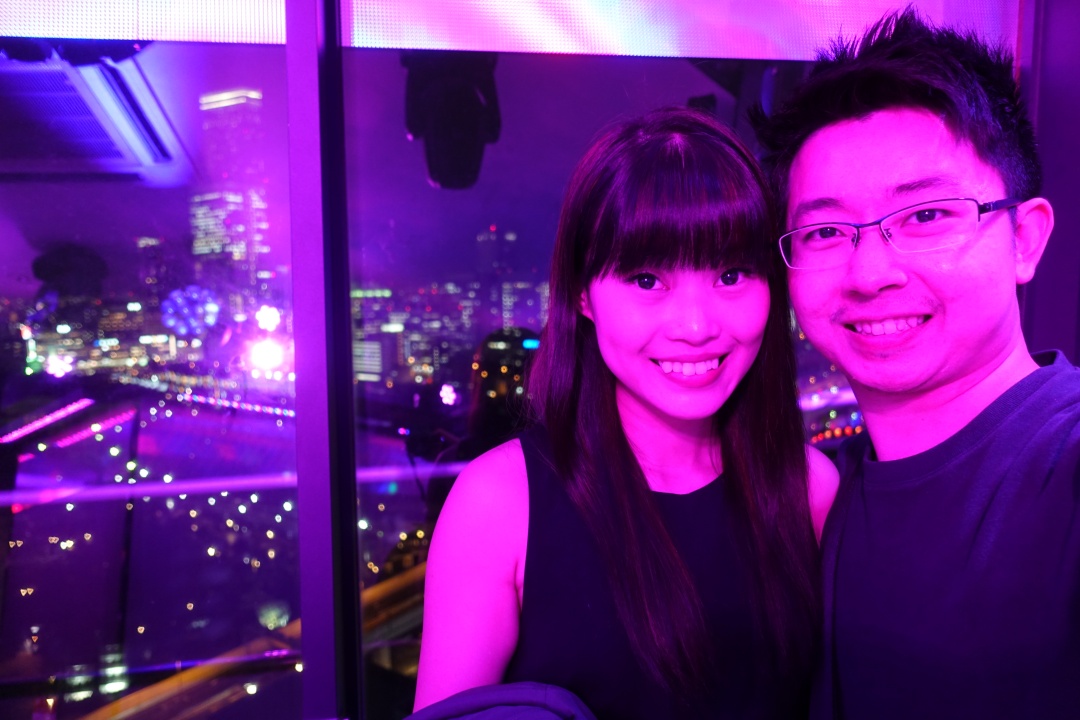 Tried to capture some pictures while we were on the 4th floor observation deck but the flashy disco lighting and mirror ball made it very challenging for us to get a good photo.
Top Floor (3F)
Coming down from the Light Observation Platform, we went to check out the displays of diorama, videos and photographs of Shinsekai, Tsutenkaku and Luna Park.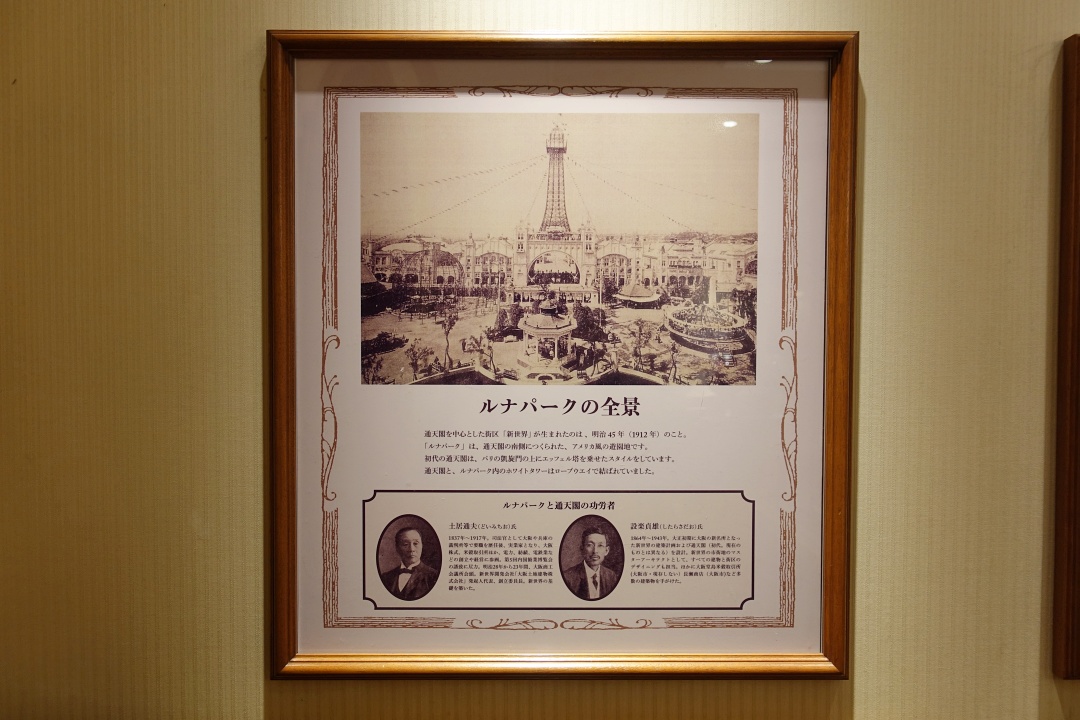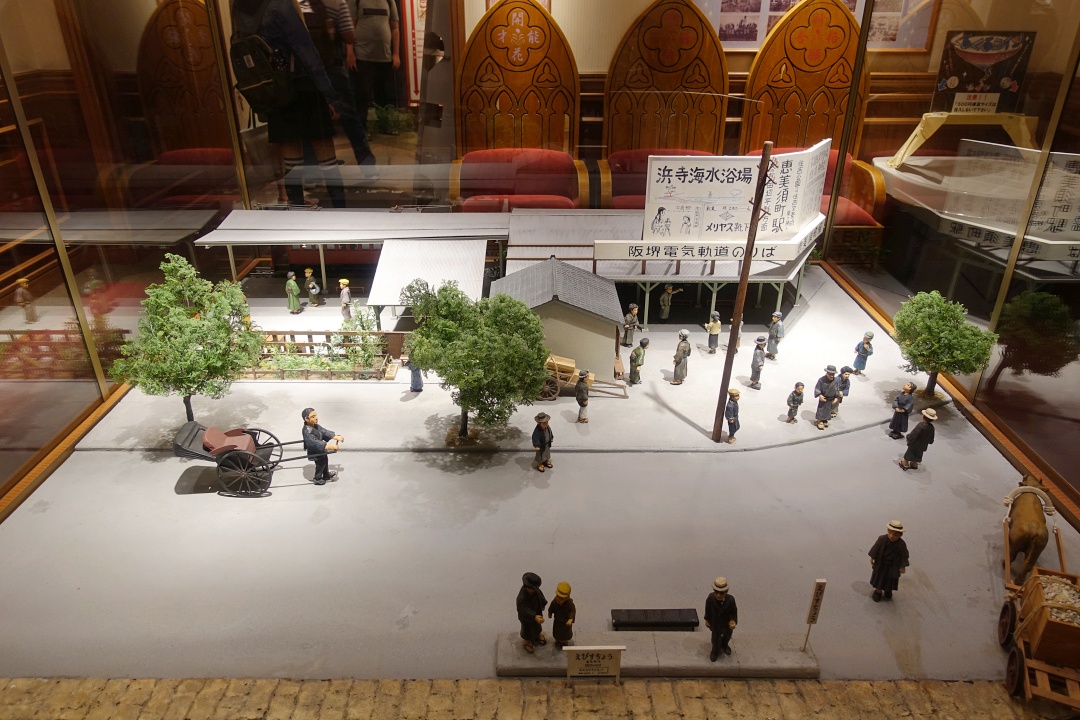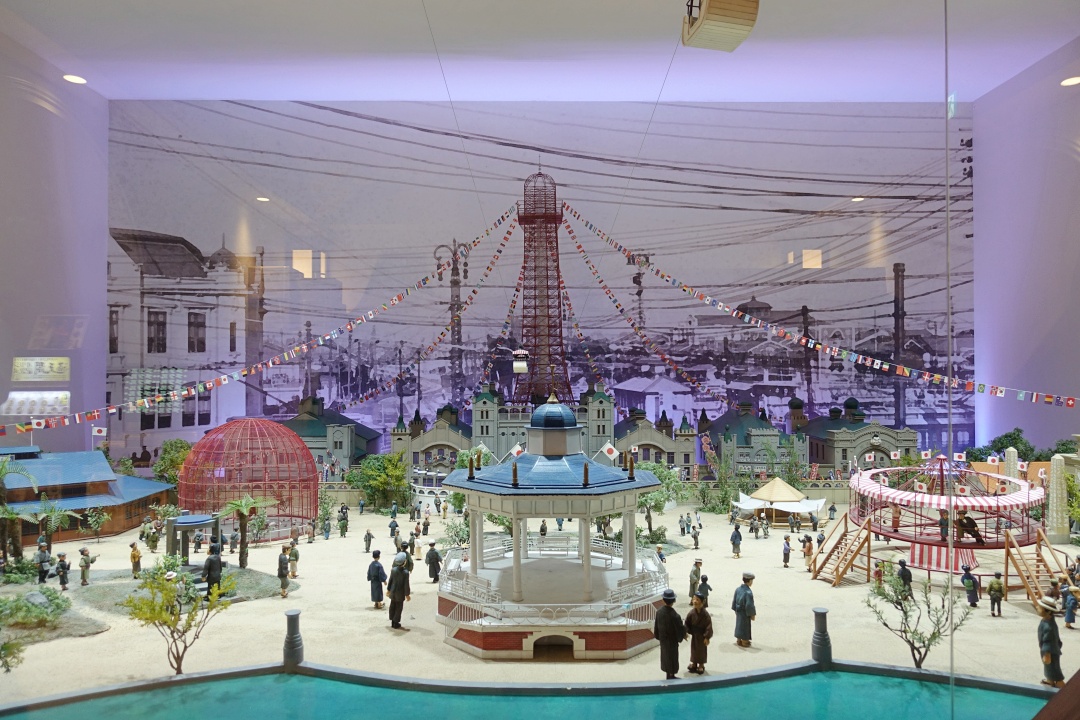 On the same level, there's also a Glico WAKUWAKU spot. I had such a fun time checking out the exhibit and learning the history of Pocky chocolate.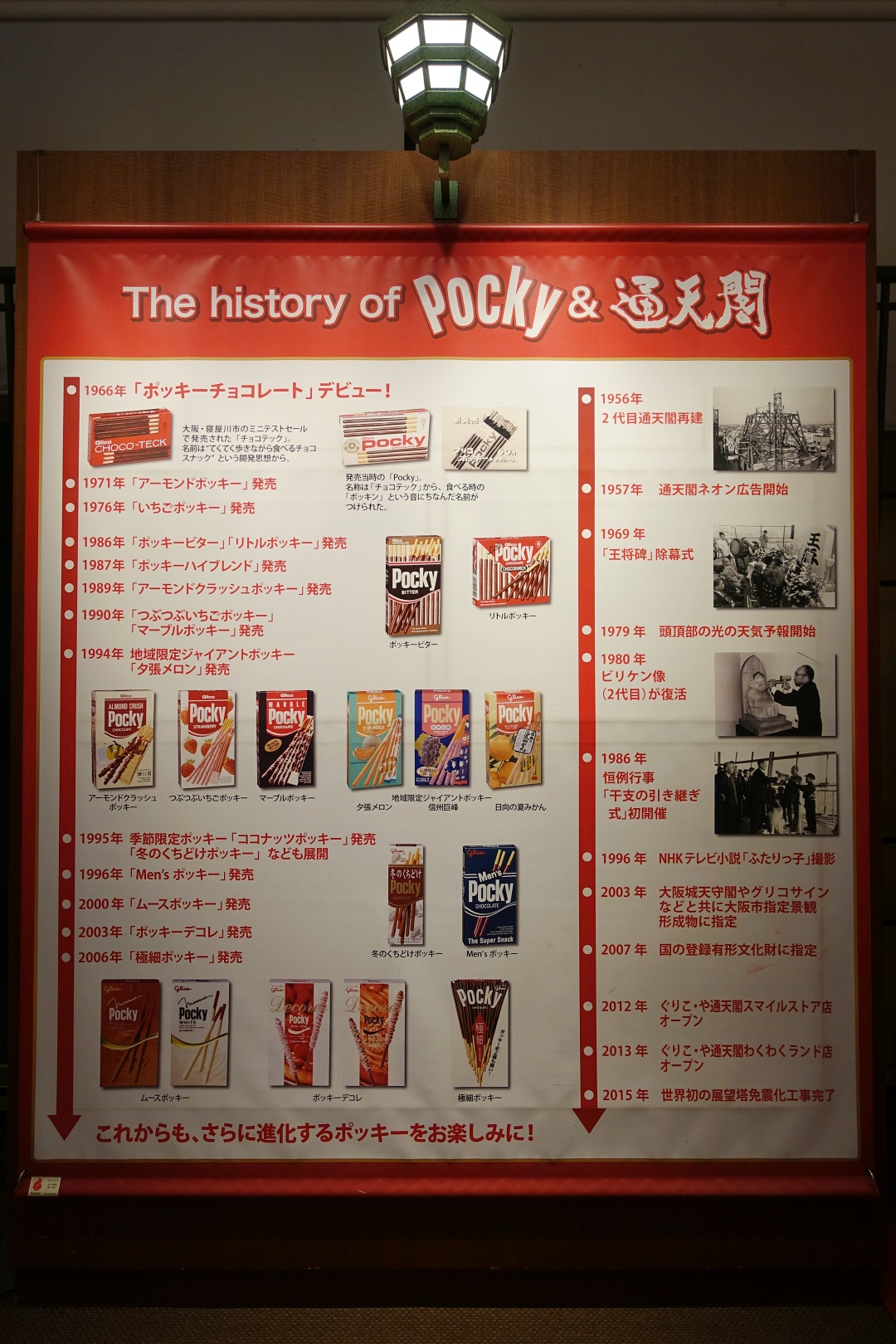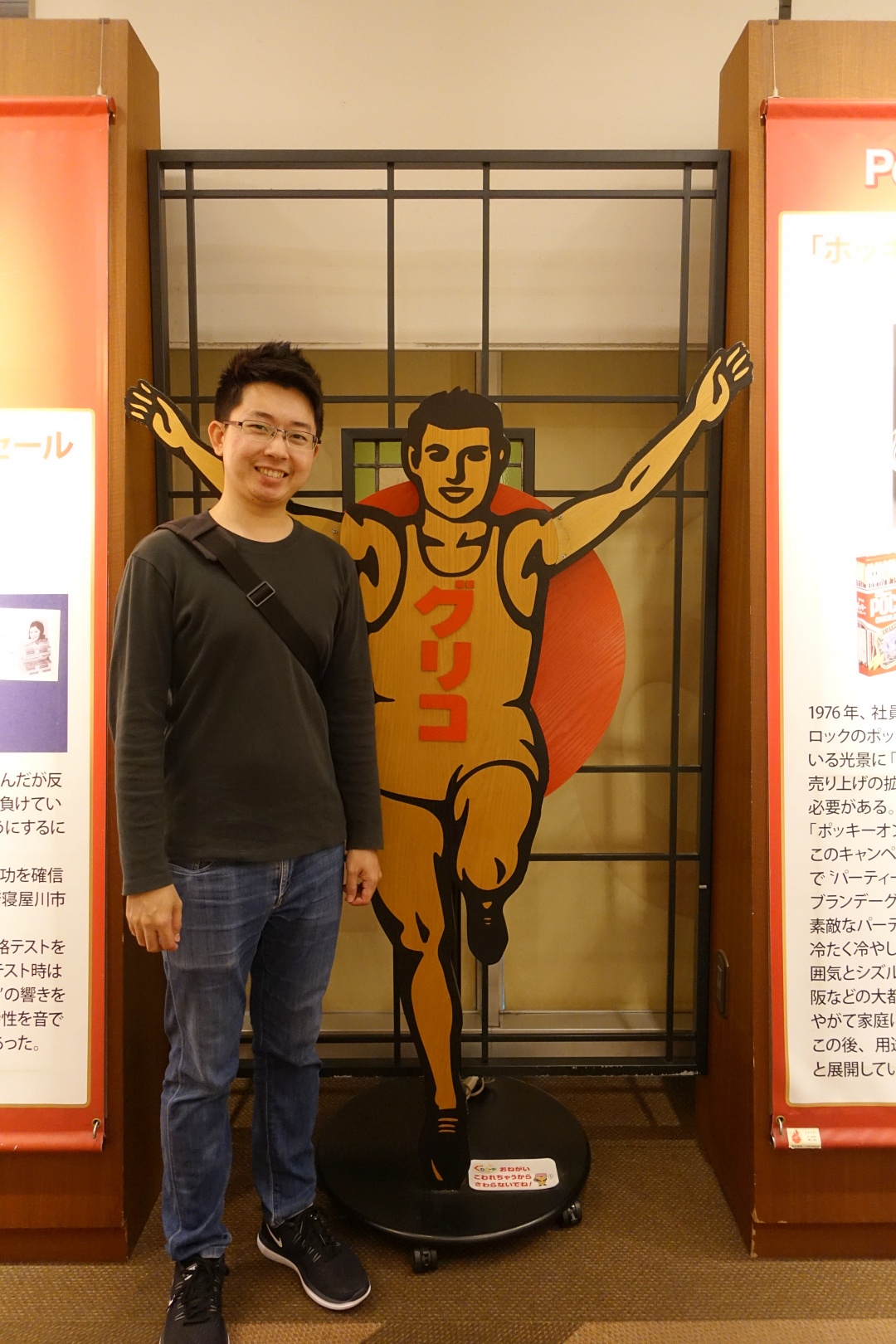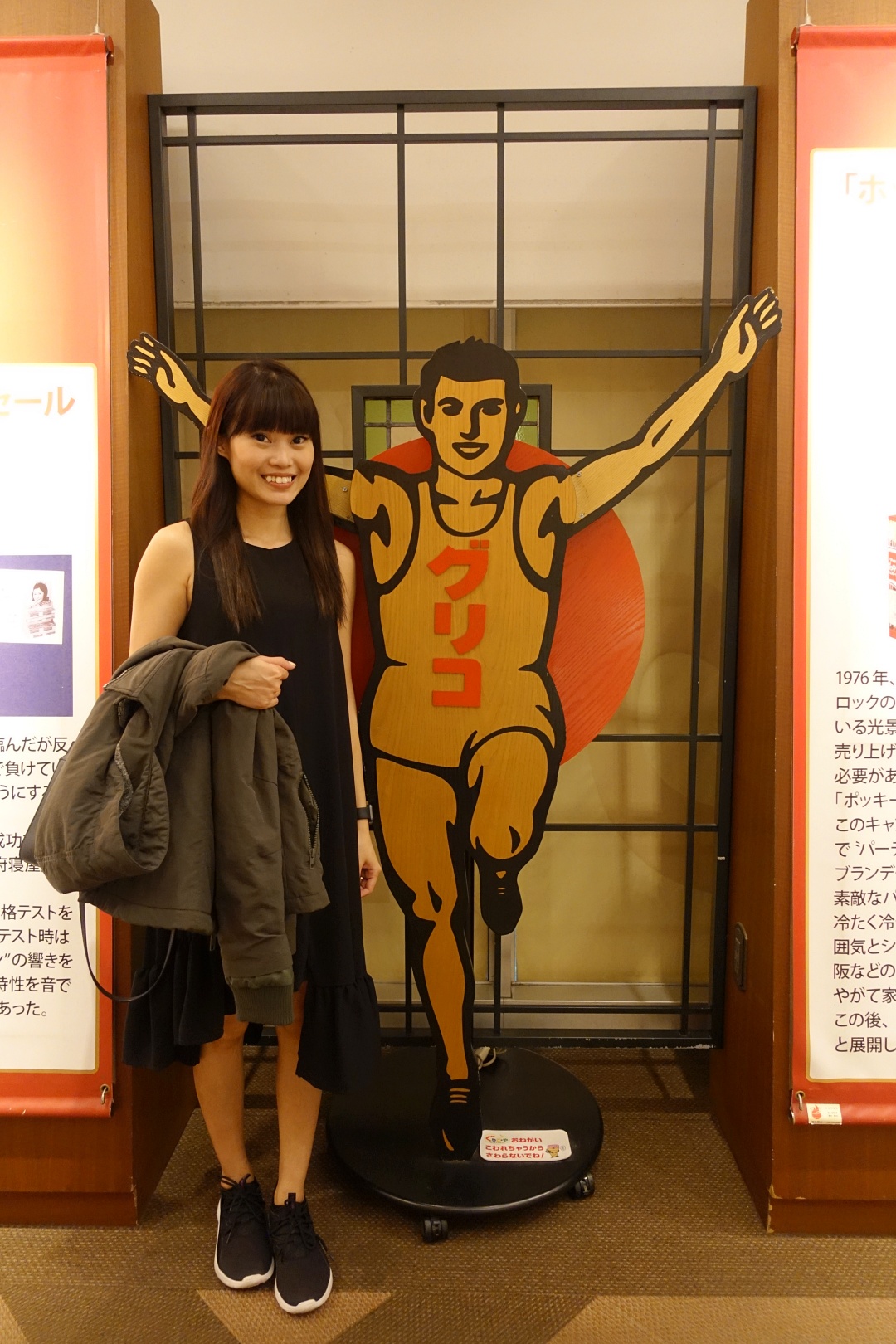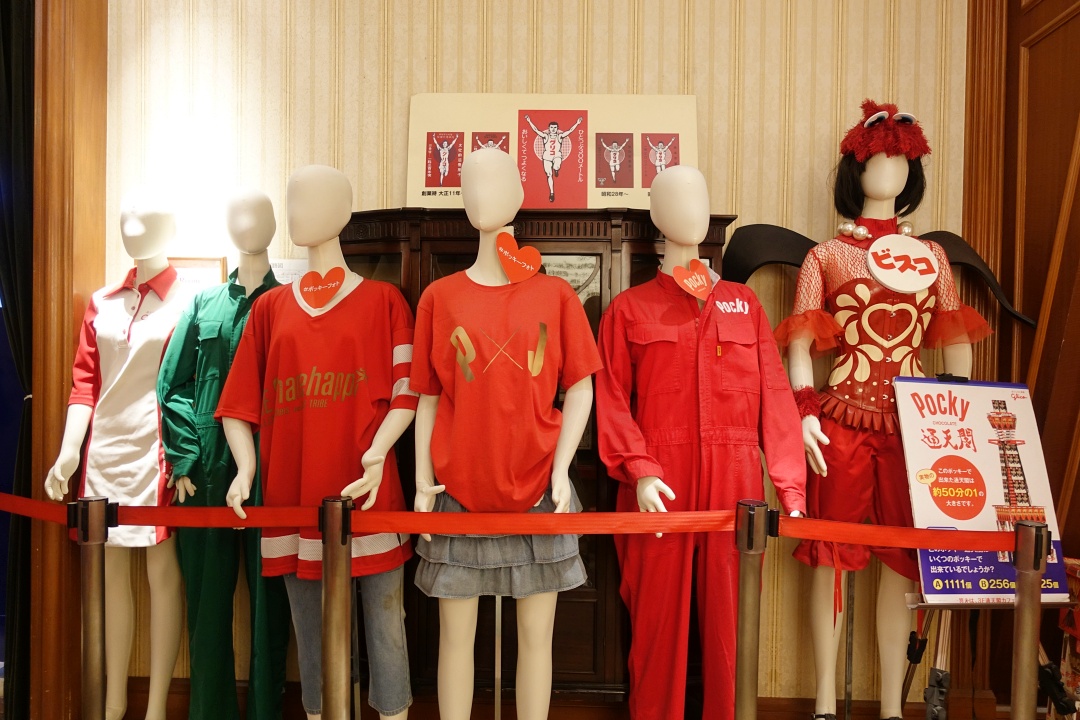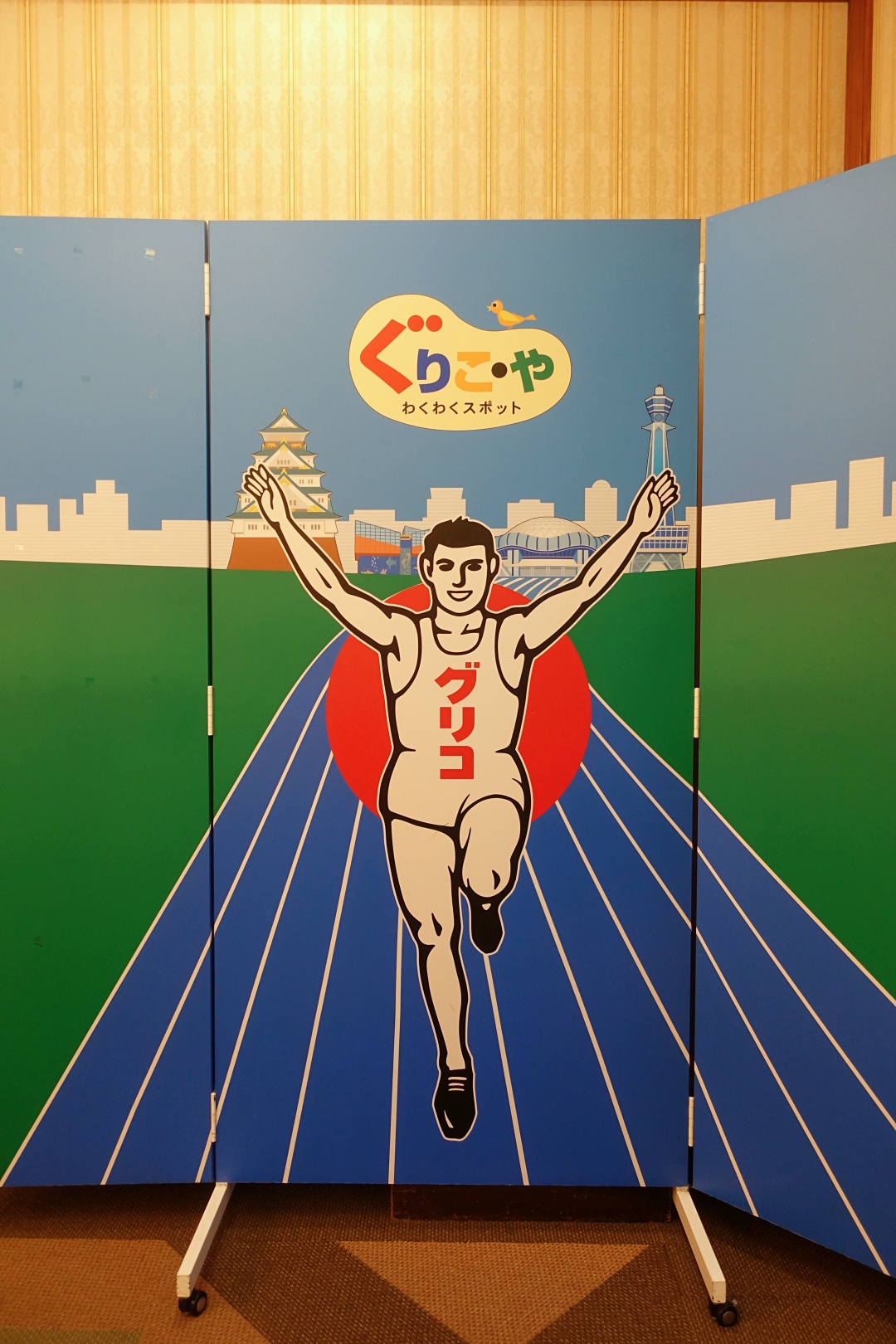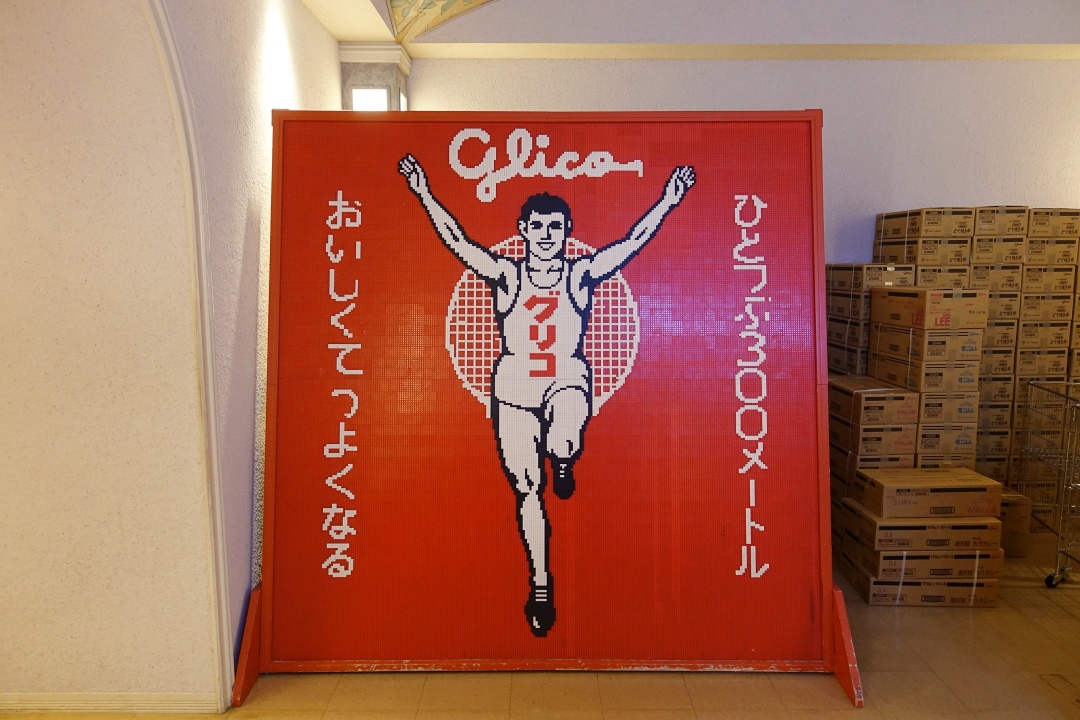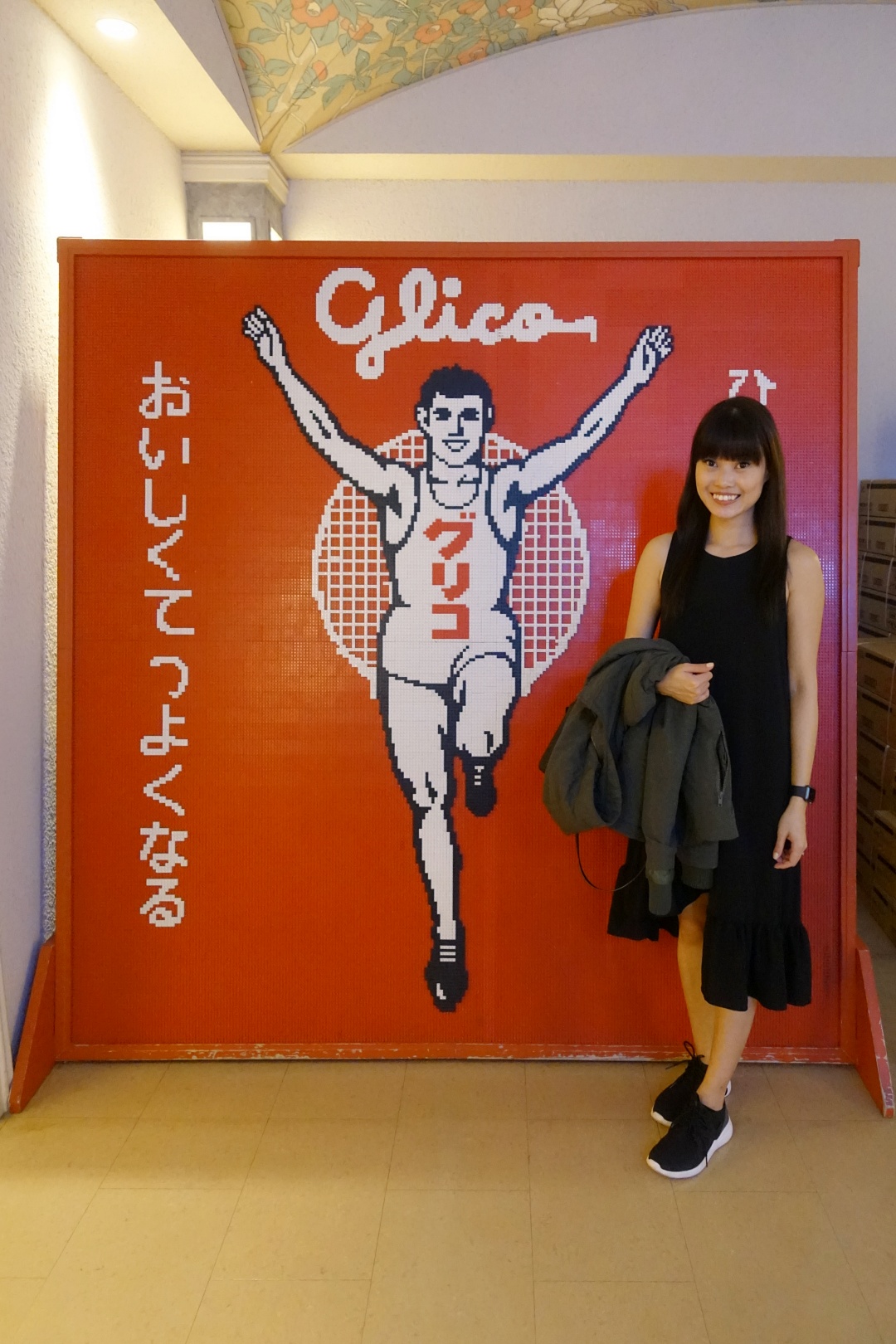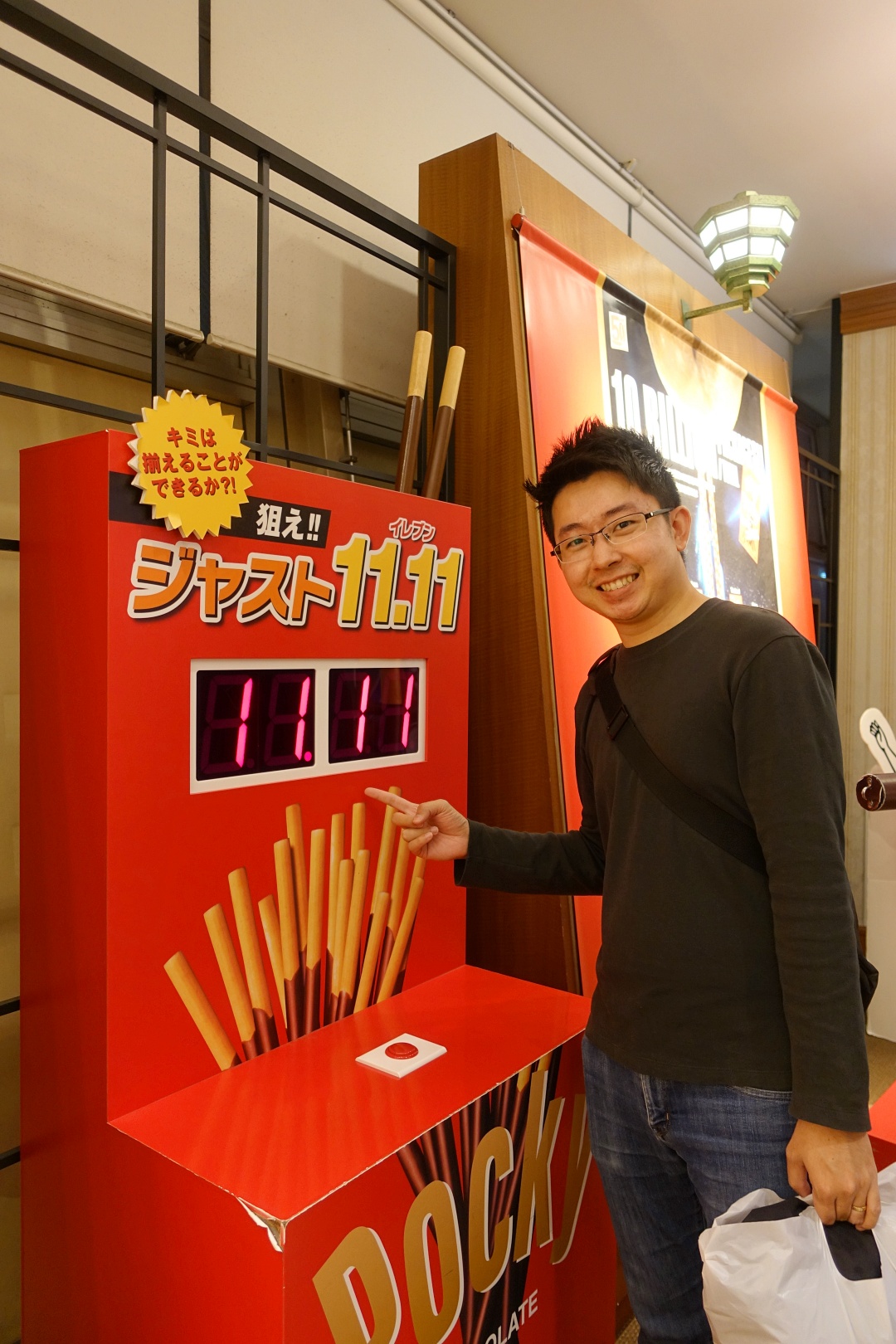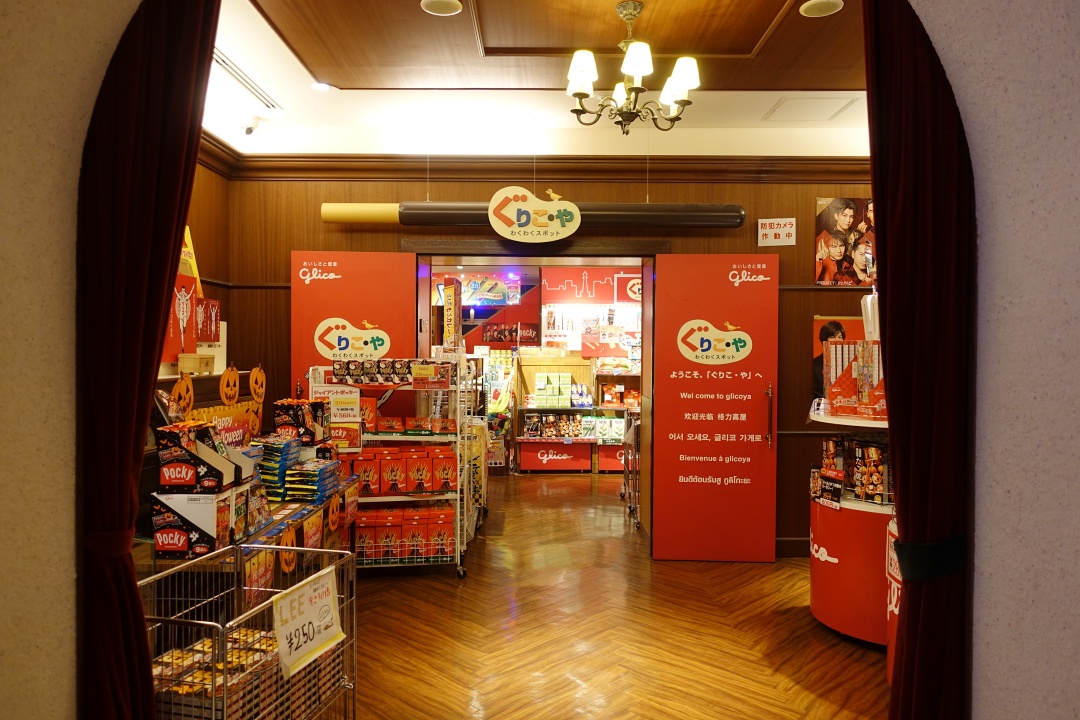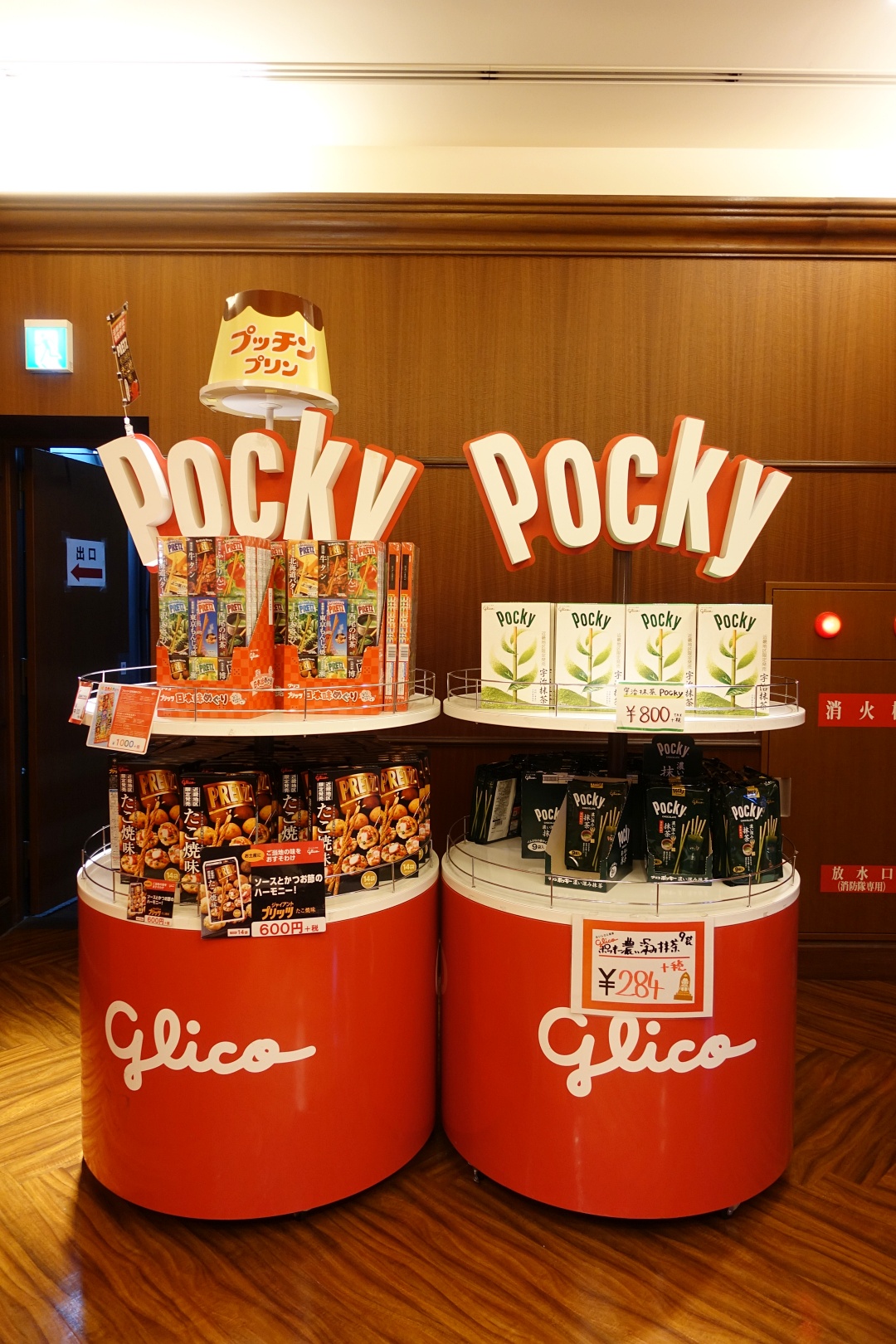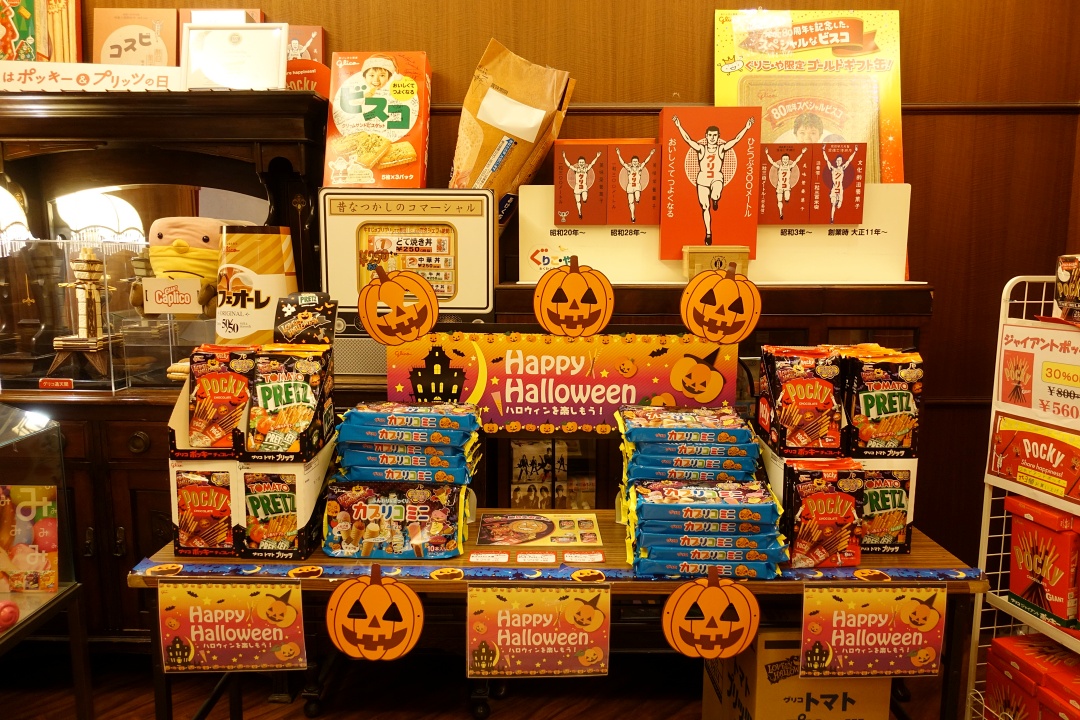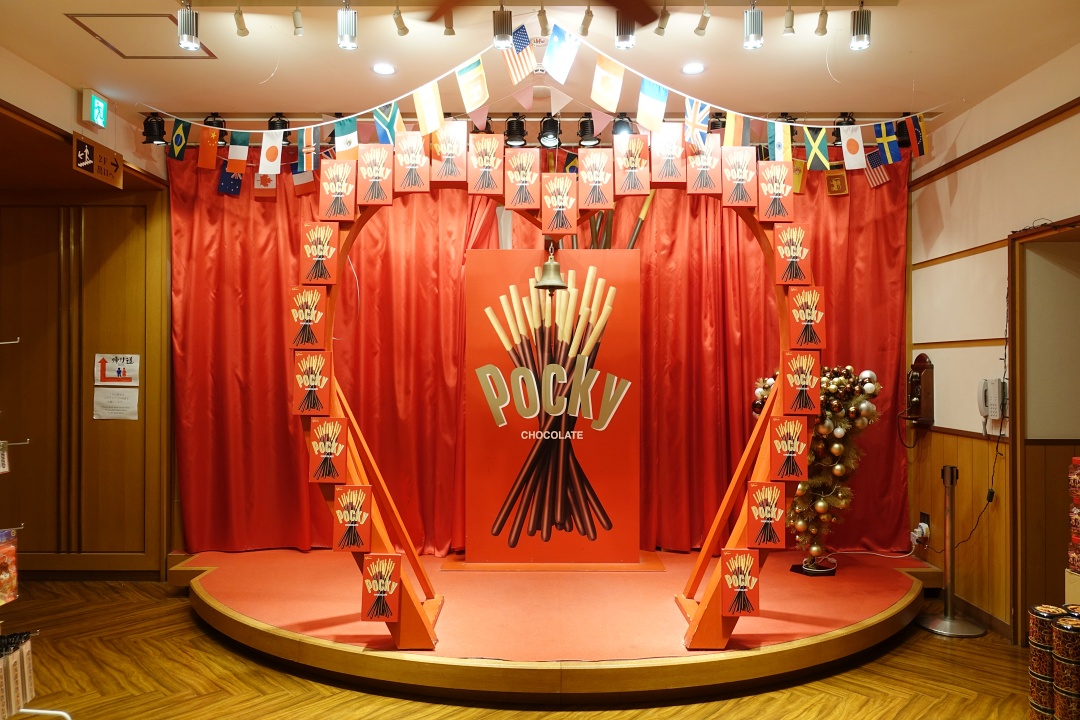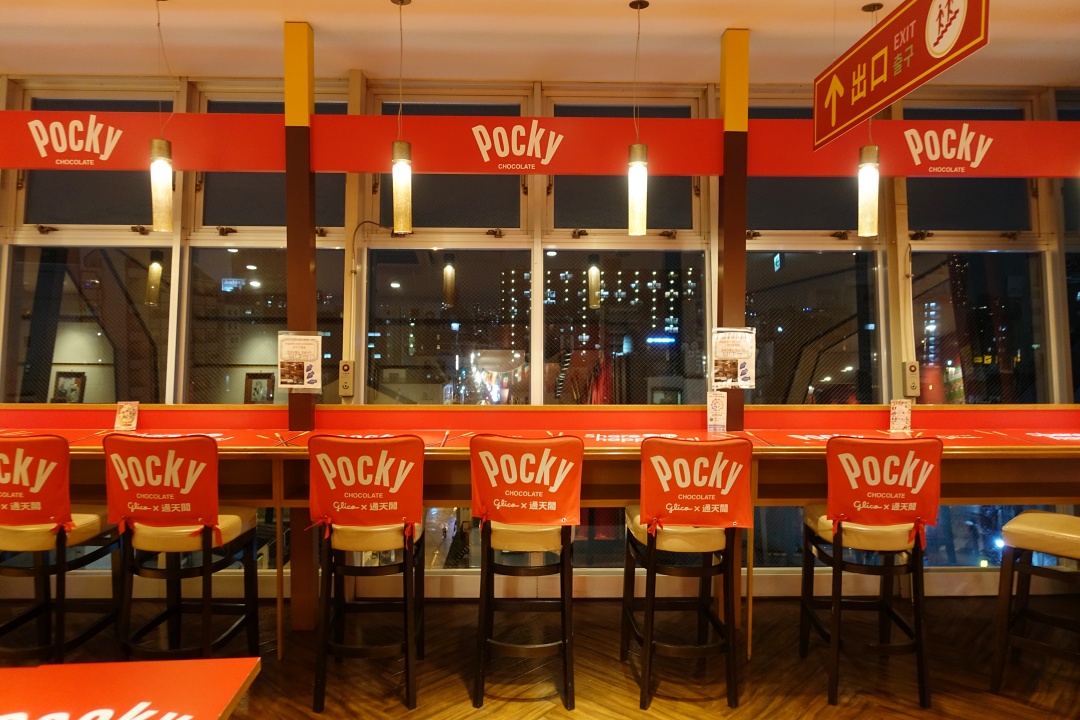 And finally, at the very end is Café de Luna Park. A cafe where visitors can relax, had some food and drinks while enjoying the view.
Tsutenkaku Tower
Address: 1 Chome-18-6 Ebisuhigashi, Naniwa Ward, Osaka, 556-0002, Japan.
Opening Hours: Daily, 08:30 – 21:30 (last entry at 21:00)
Website: https://www.tsutenkaku.co.jp
---
It was close to 19:00 when we finally settled down for dinner. Found a casual restaurant at the linkway to the train station (I believed) and decided to have that for dinner.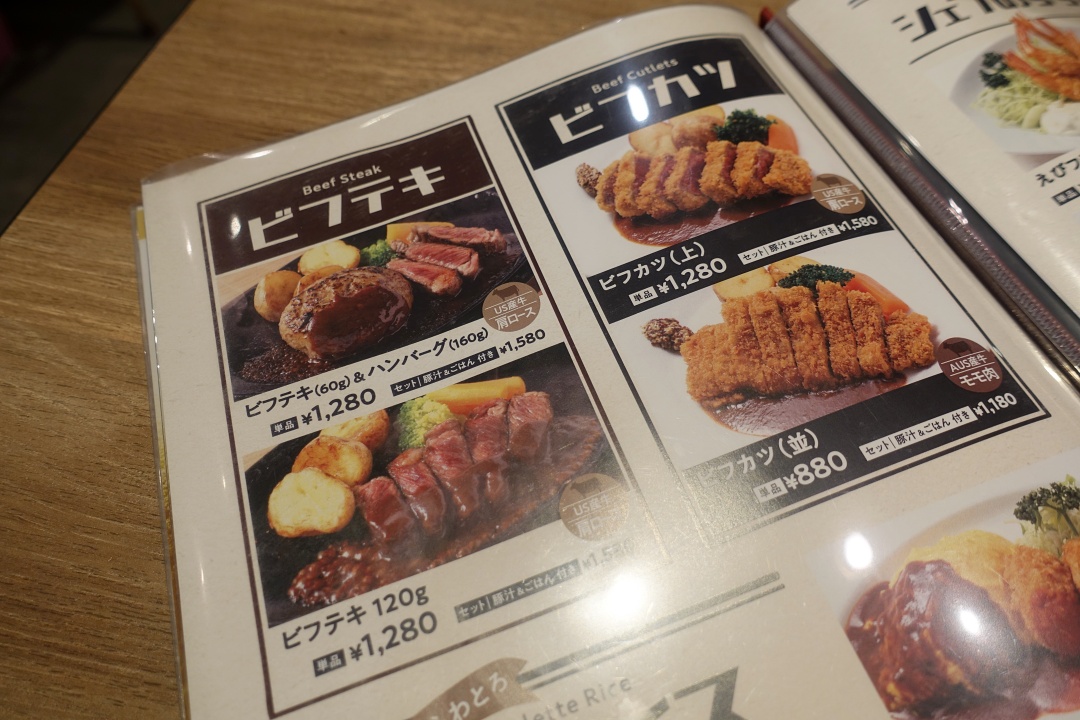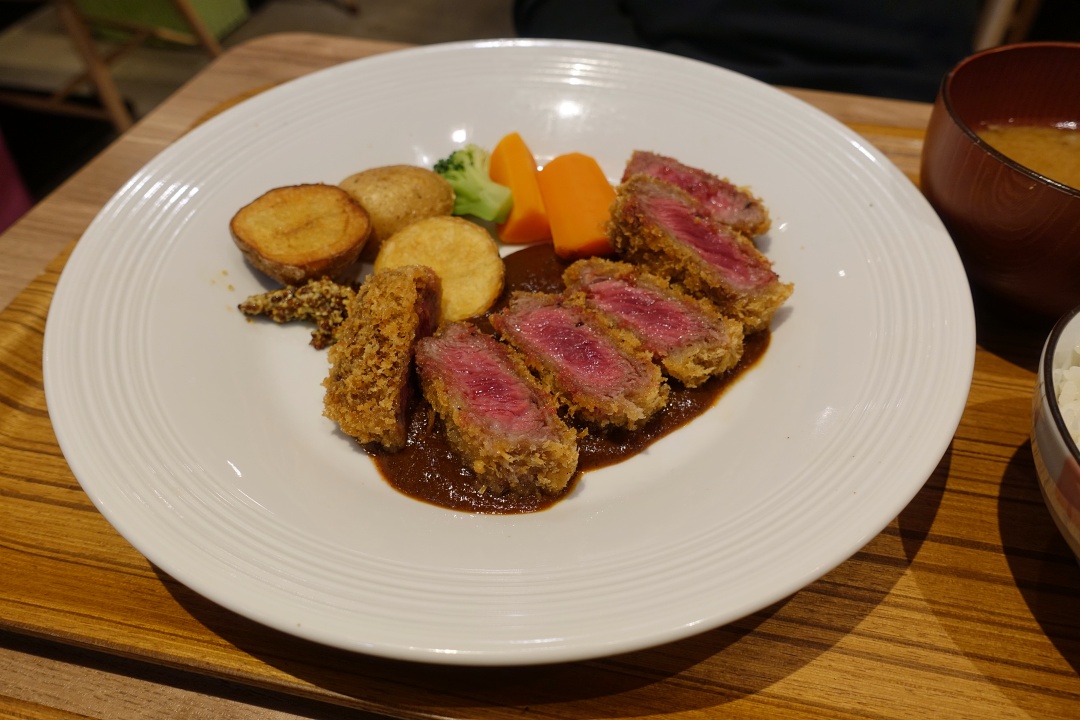 The Husband got the Beef Cutlet Set (JPY 1,580 before tax),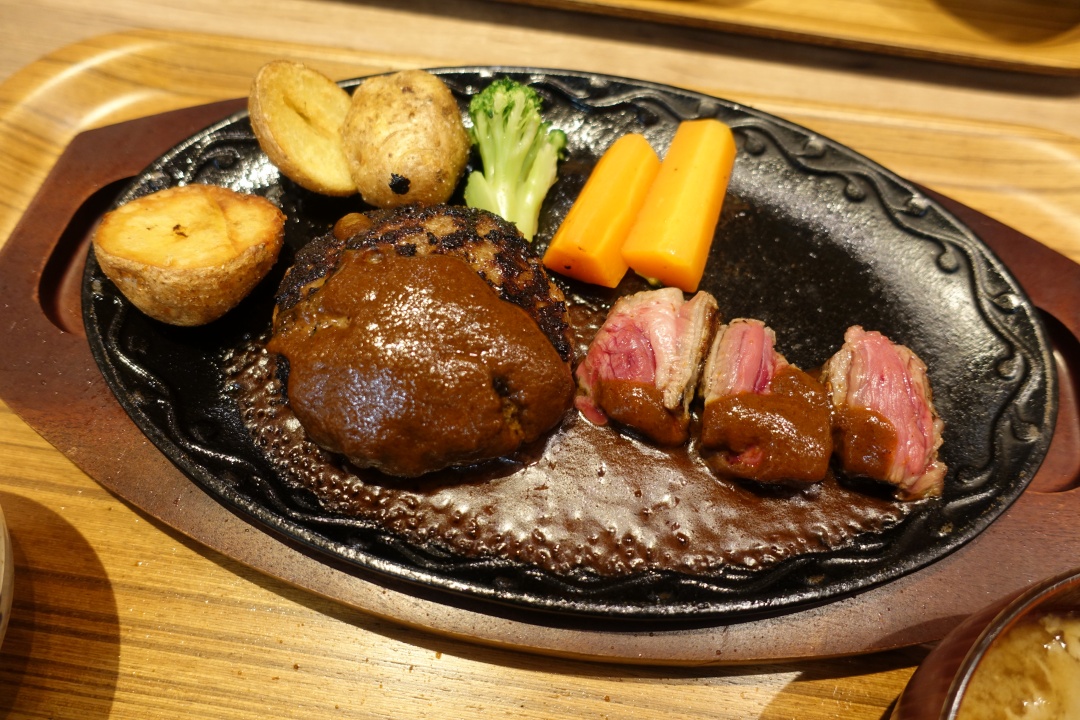 while I had the Beef Steak Set (JPY 1,580 before tax).
Disney Store Shinsaibashi
Having done with our meal, the Husband offered to take me to the Disney Store. I had a great time shopping at the Disney Store in Tokyo on our previous visit, and I'm dying to visit the Disney Store in Osaka especially since we won't be visiting Disneyland/DisneySea on this trip.
The Husband managed to find one at Shinsaibashi, which was the nearest store from where we stay. I believed there were only four Disney Store in Osaka.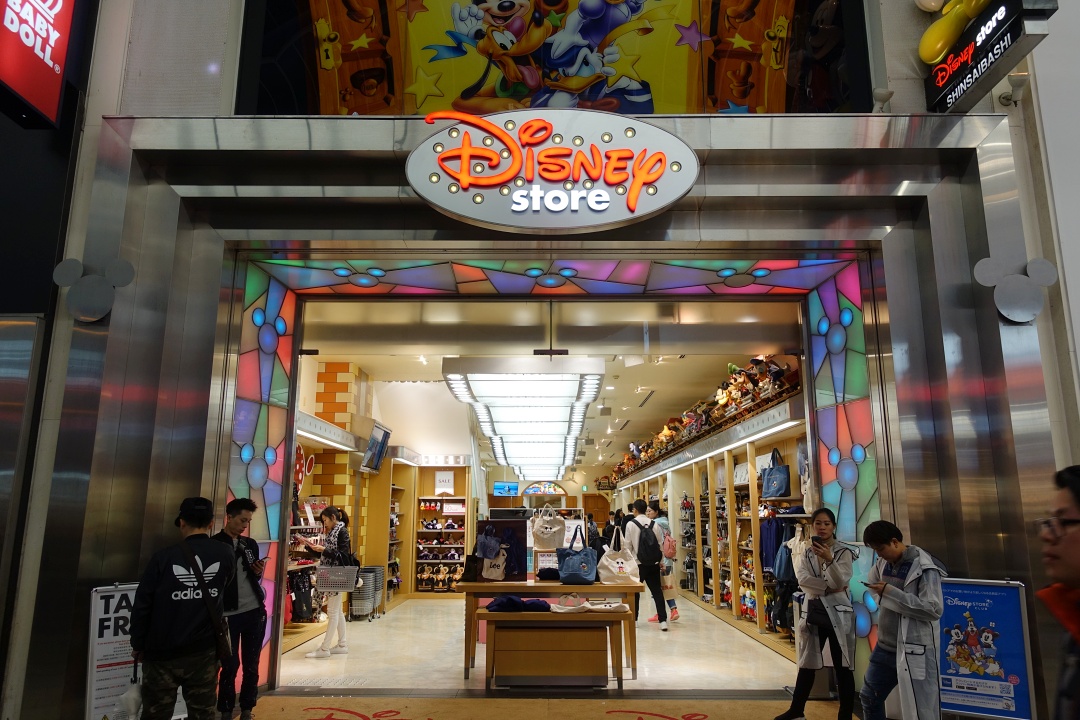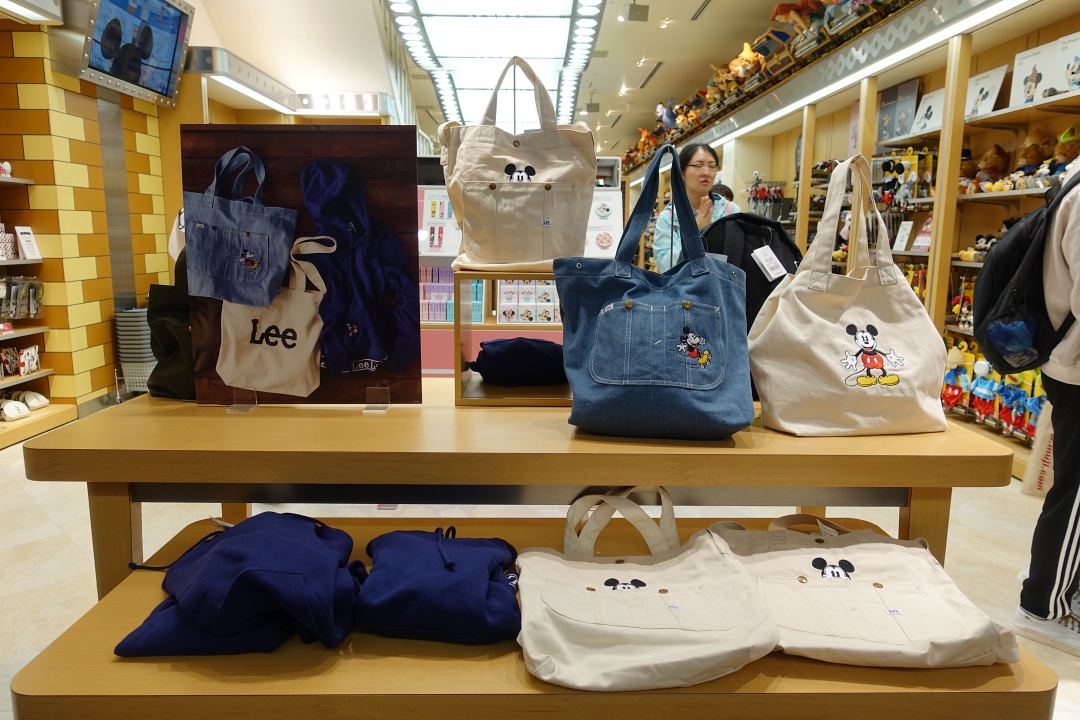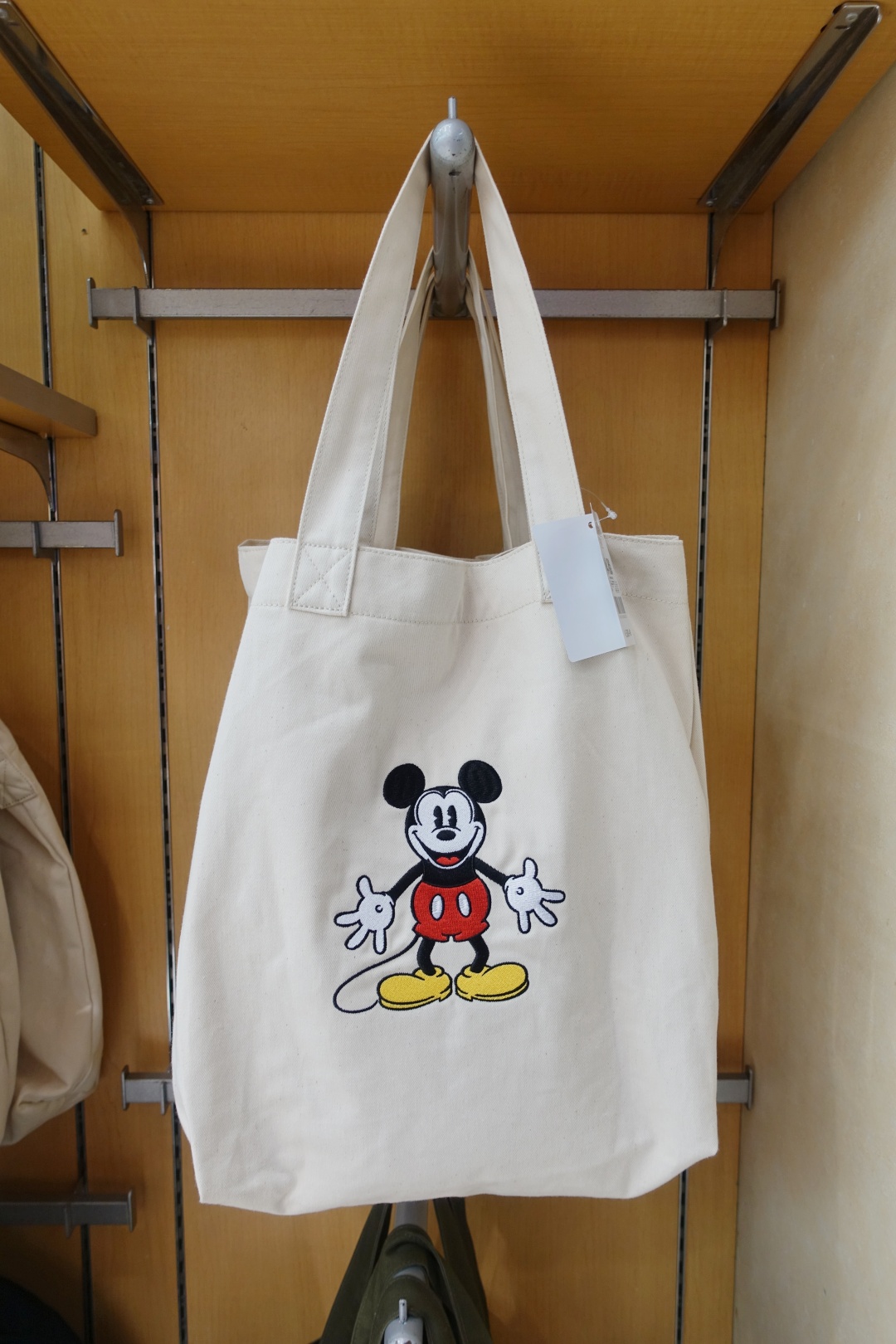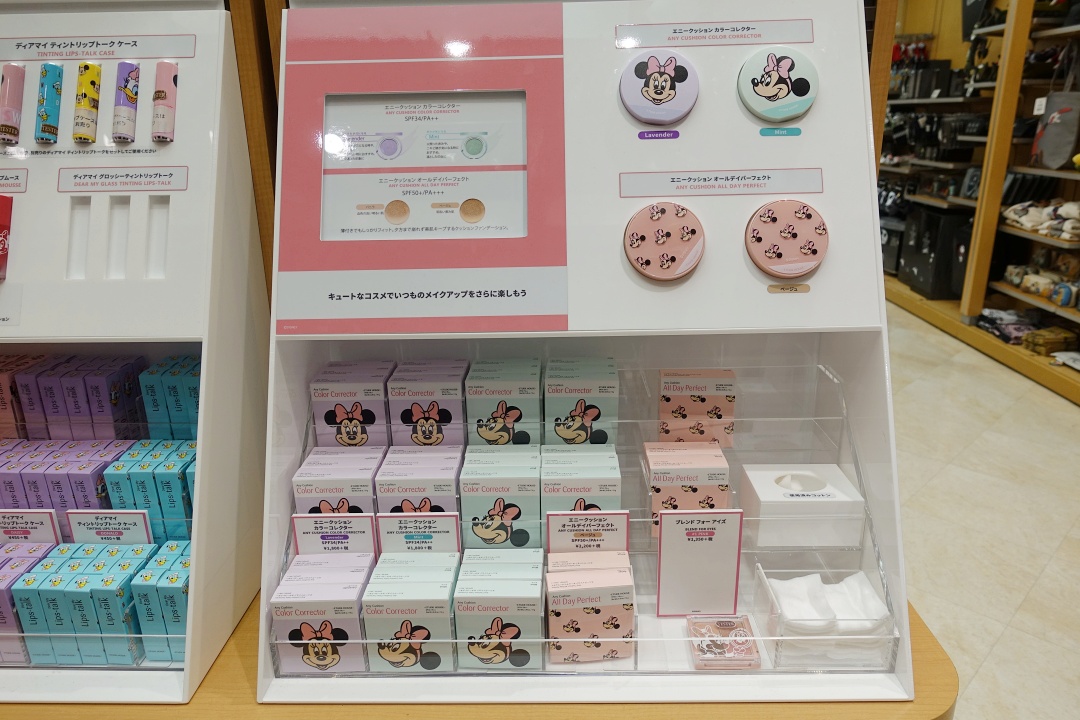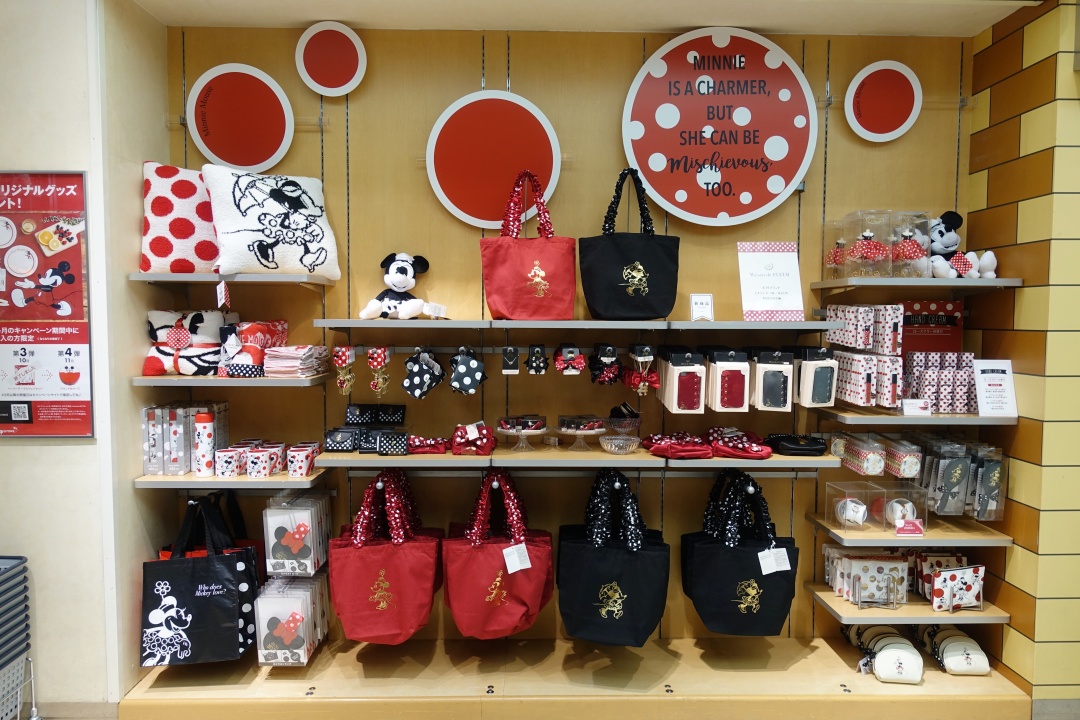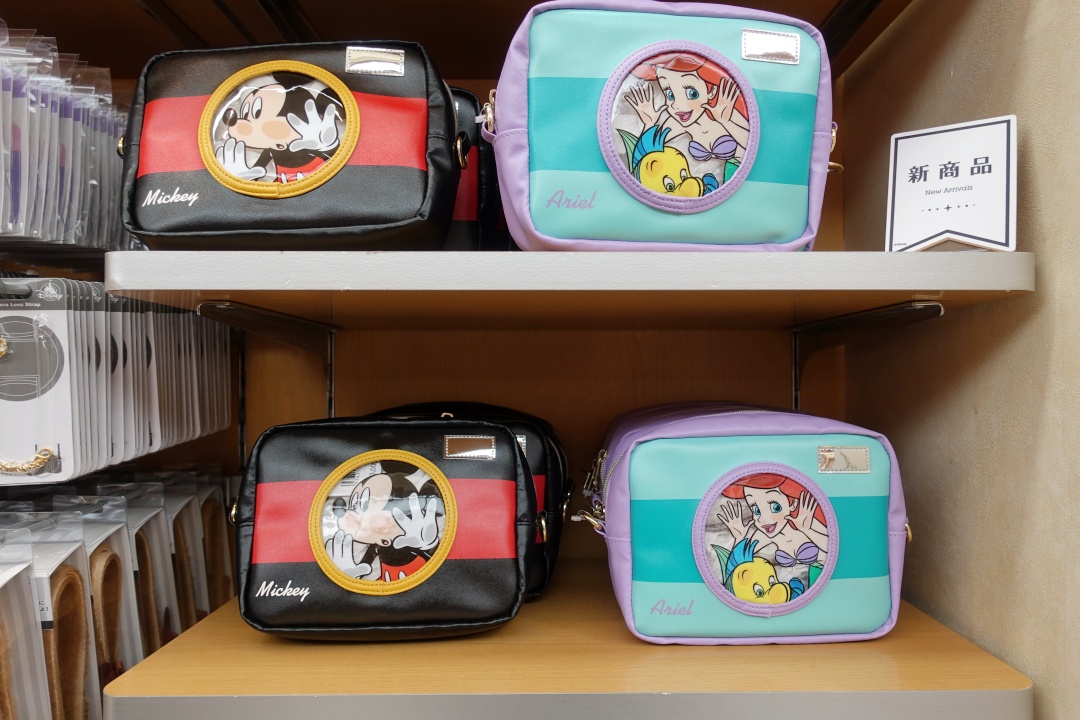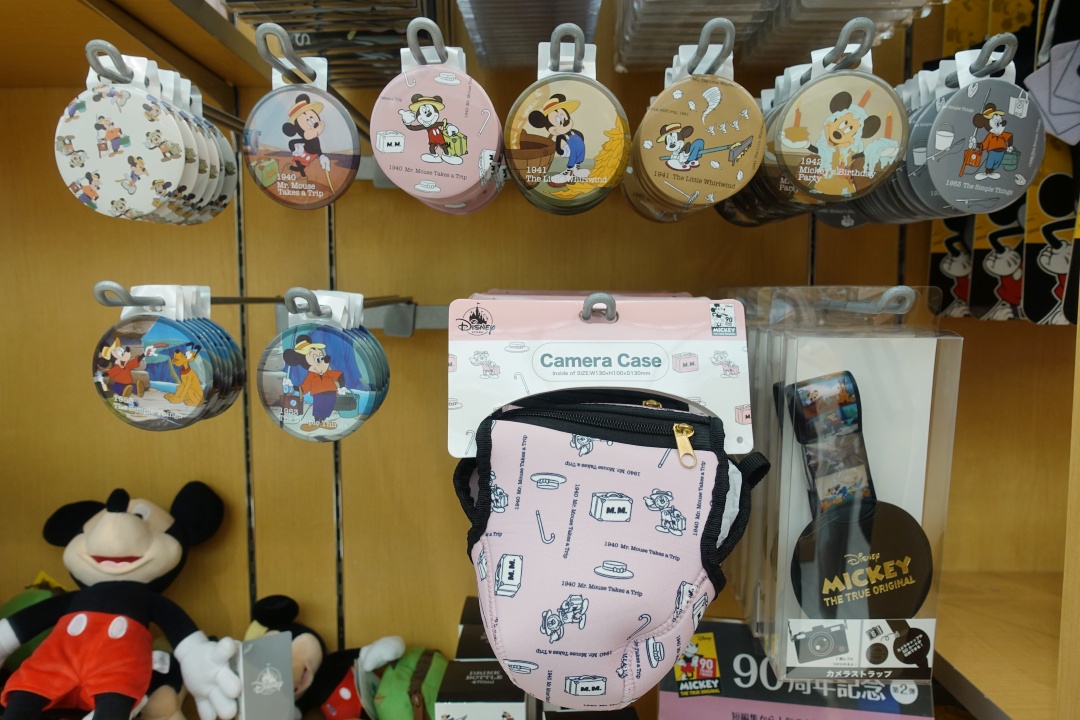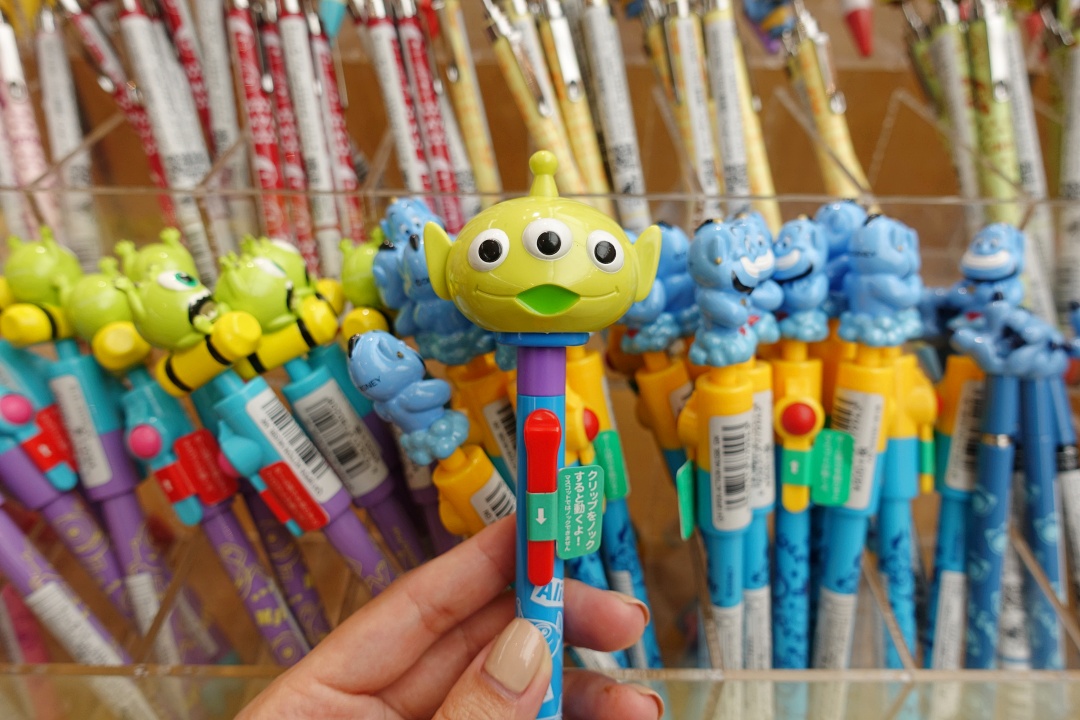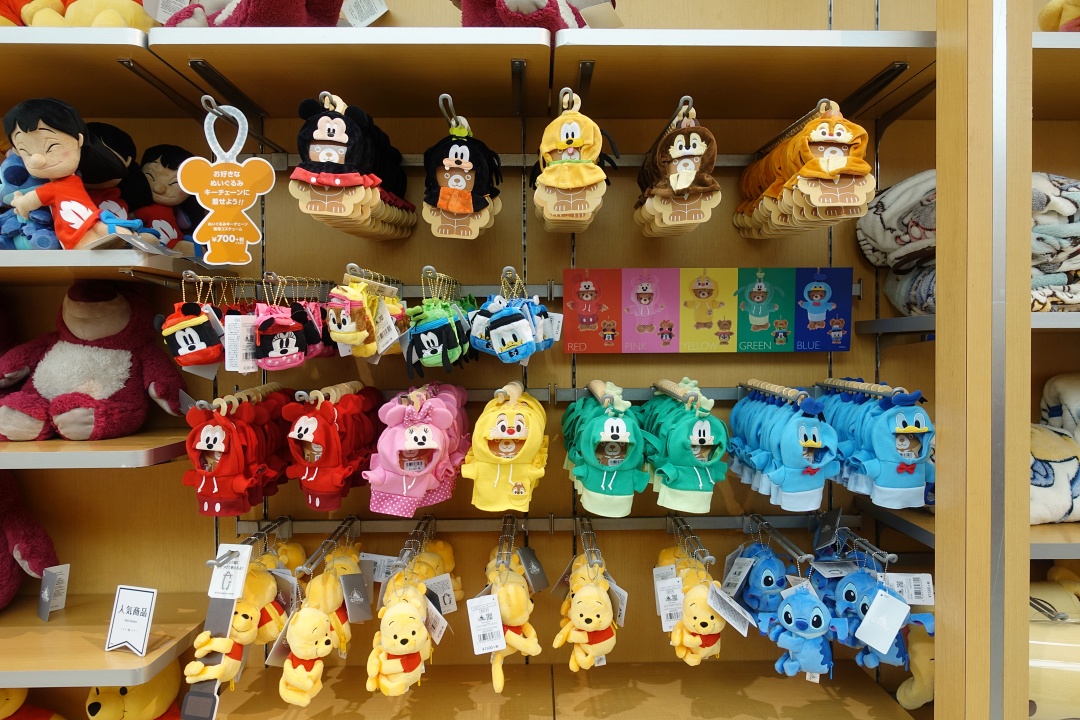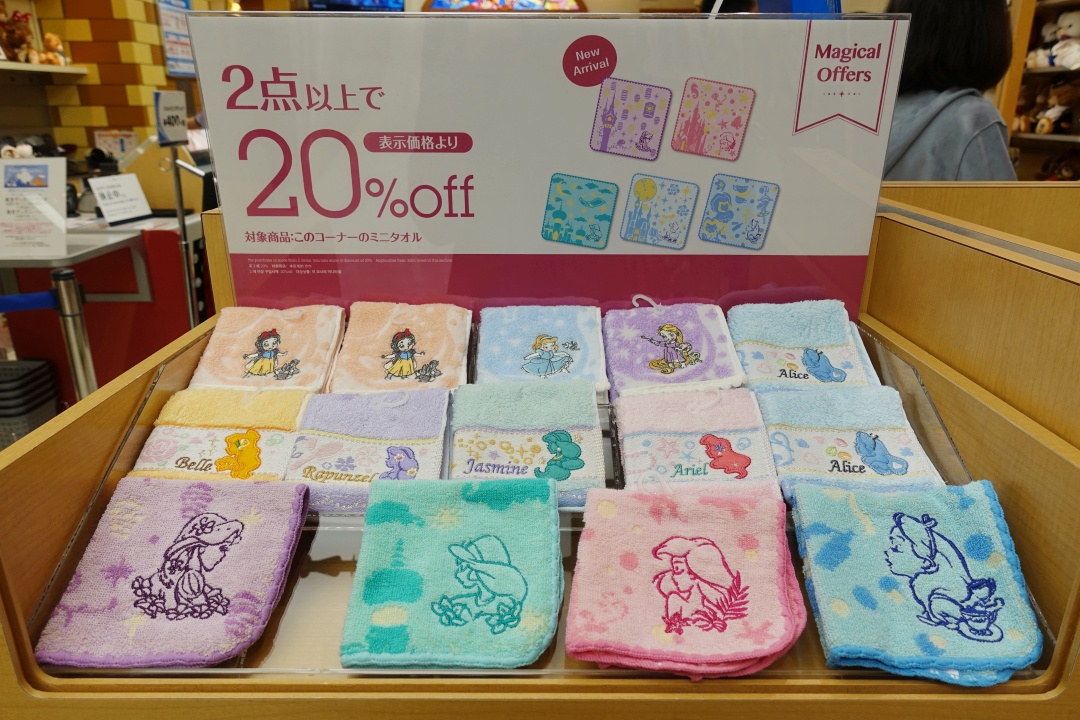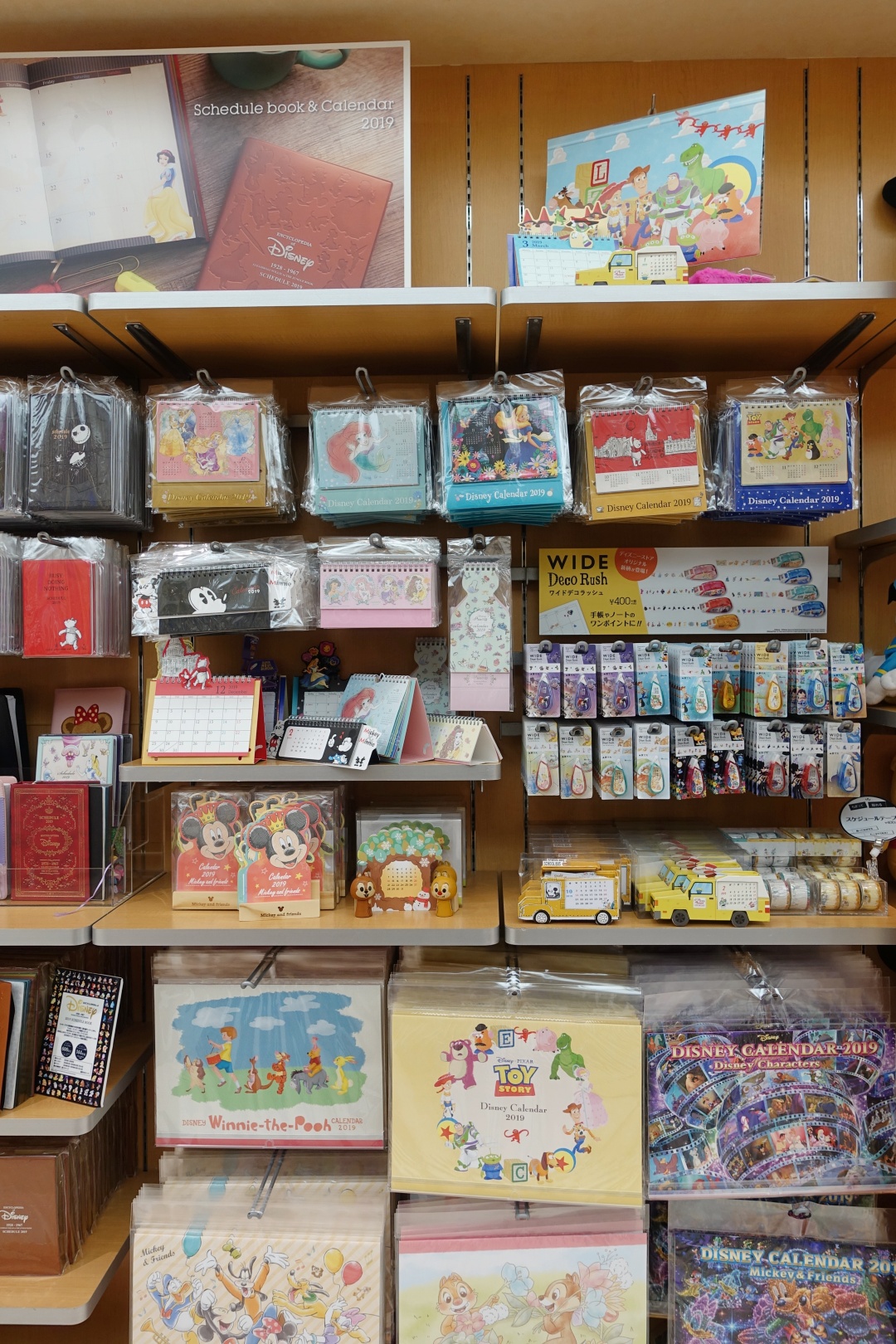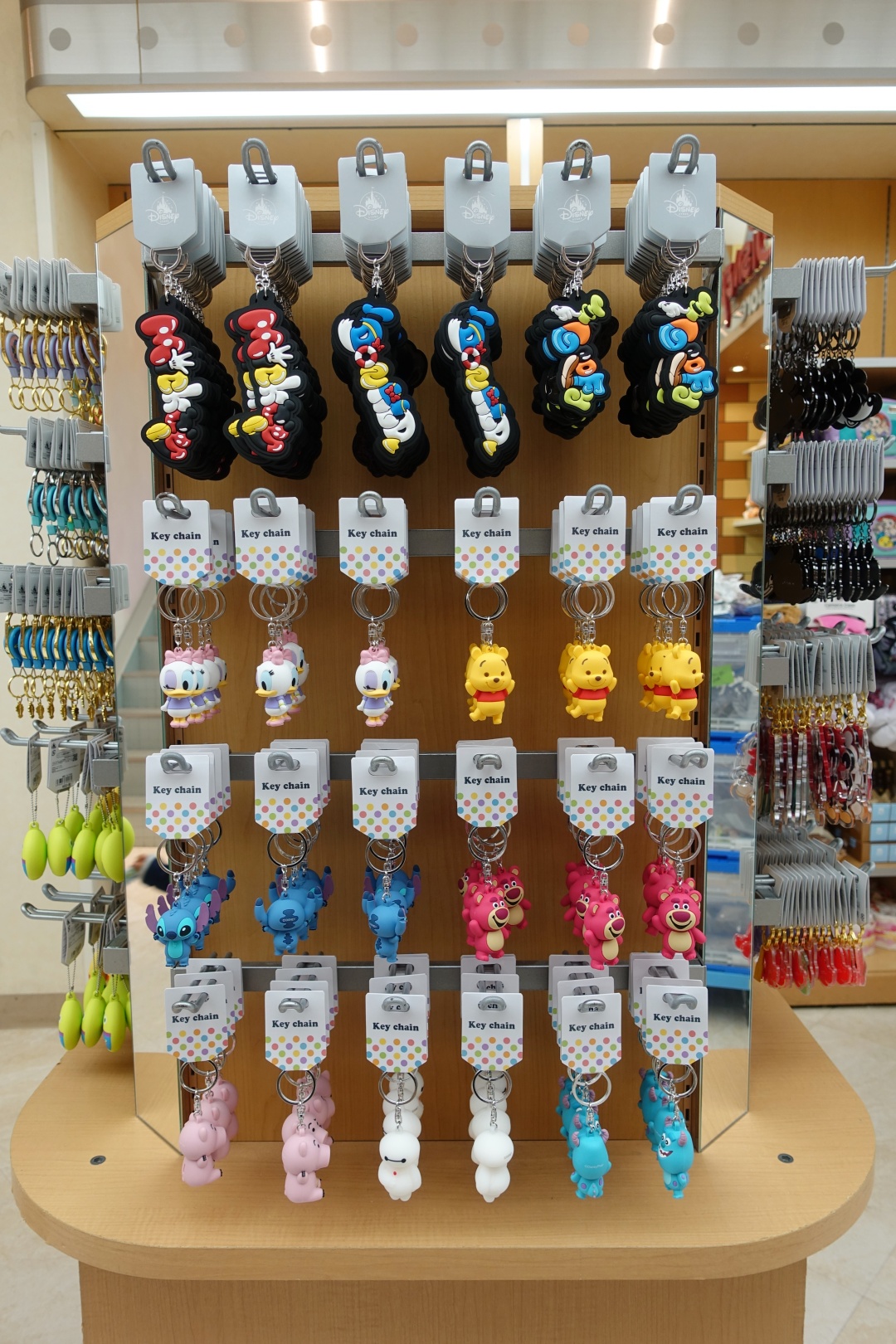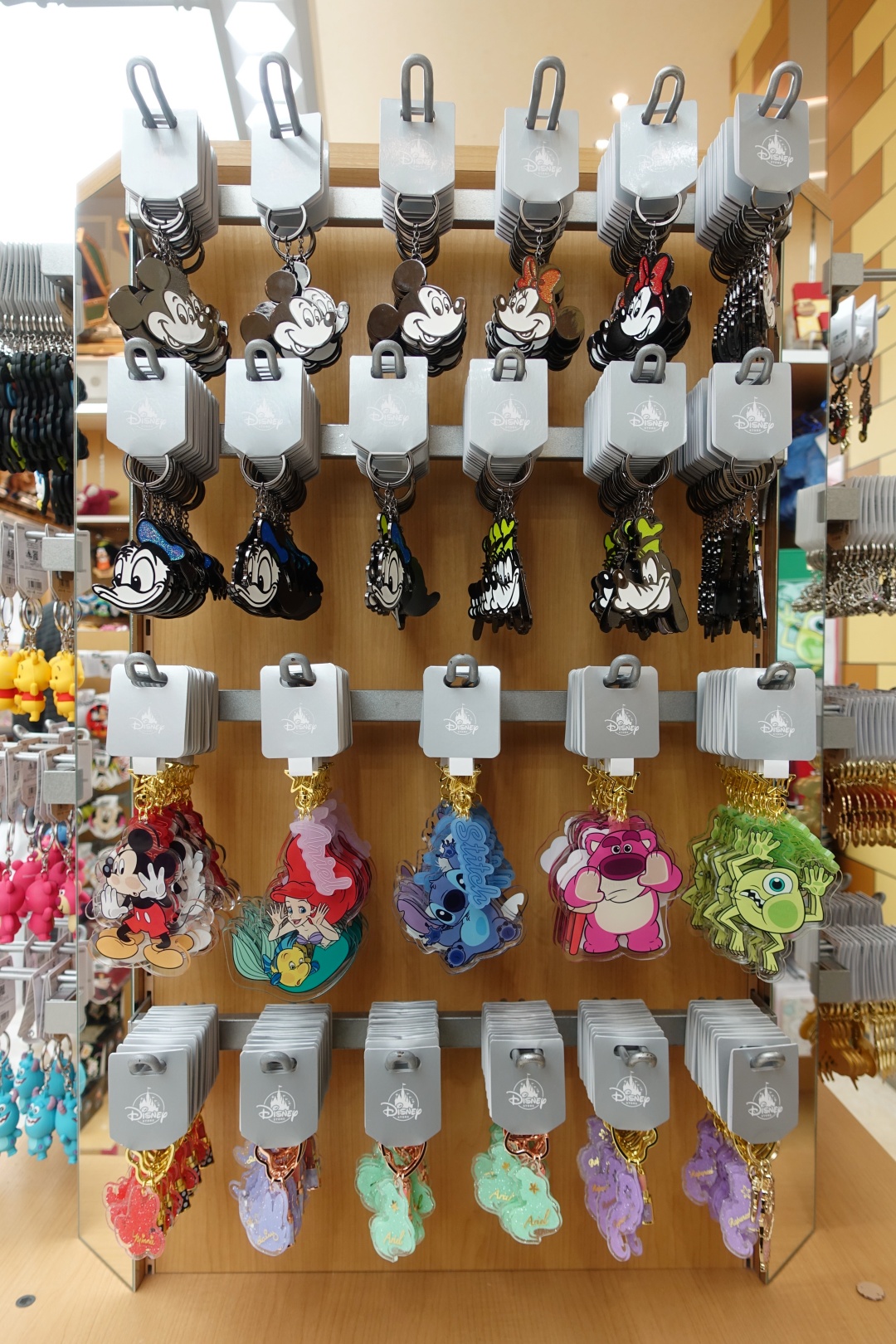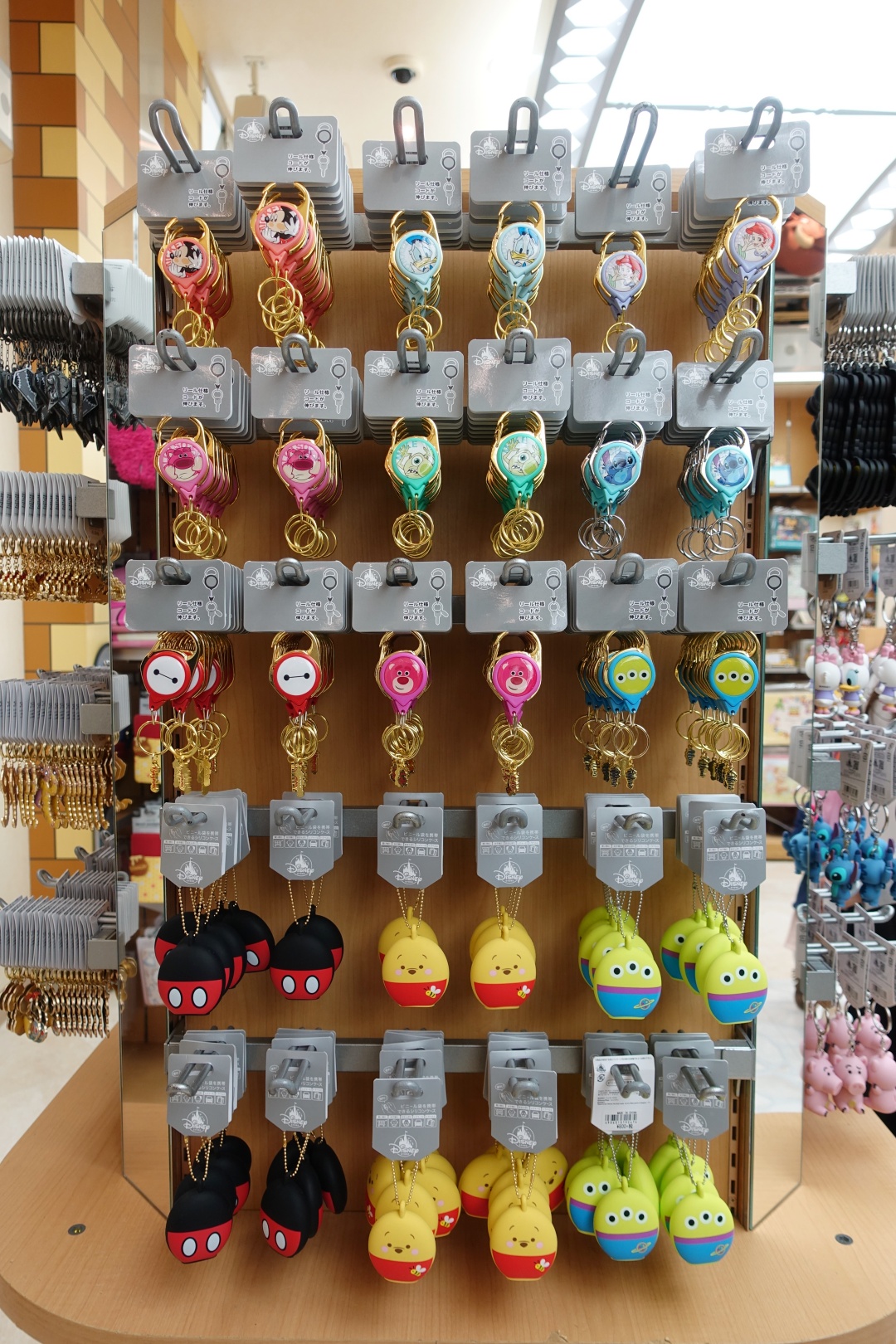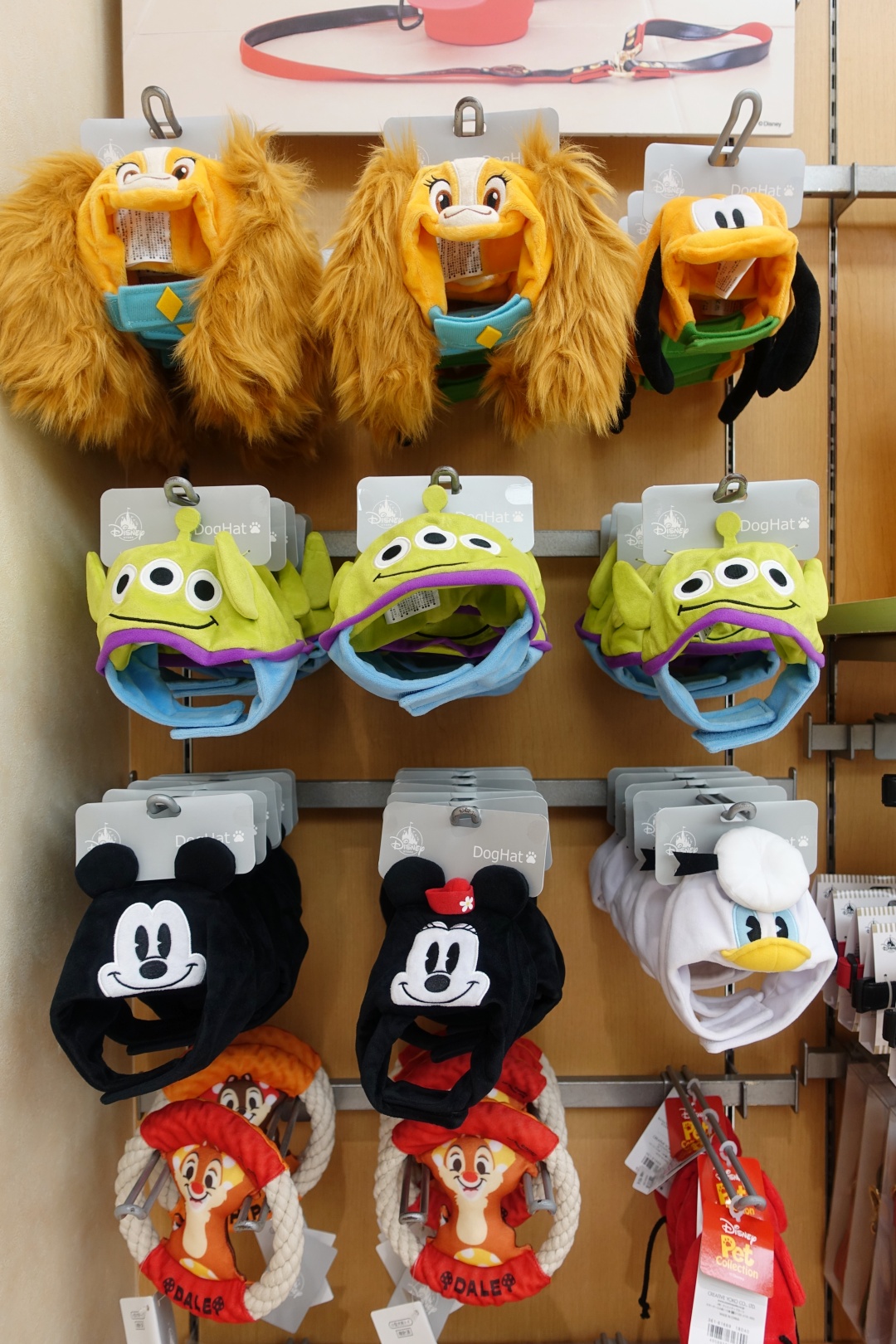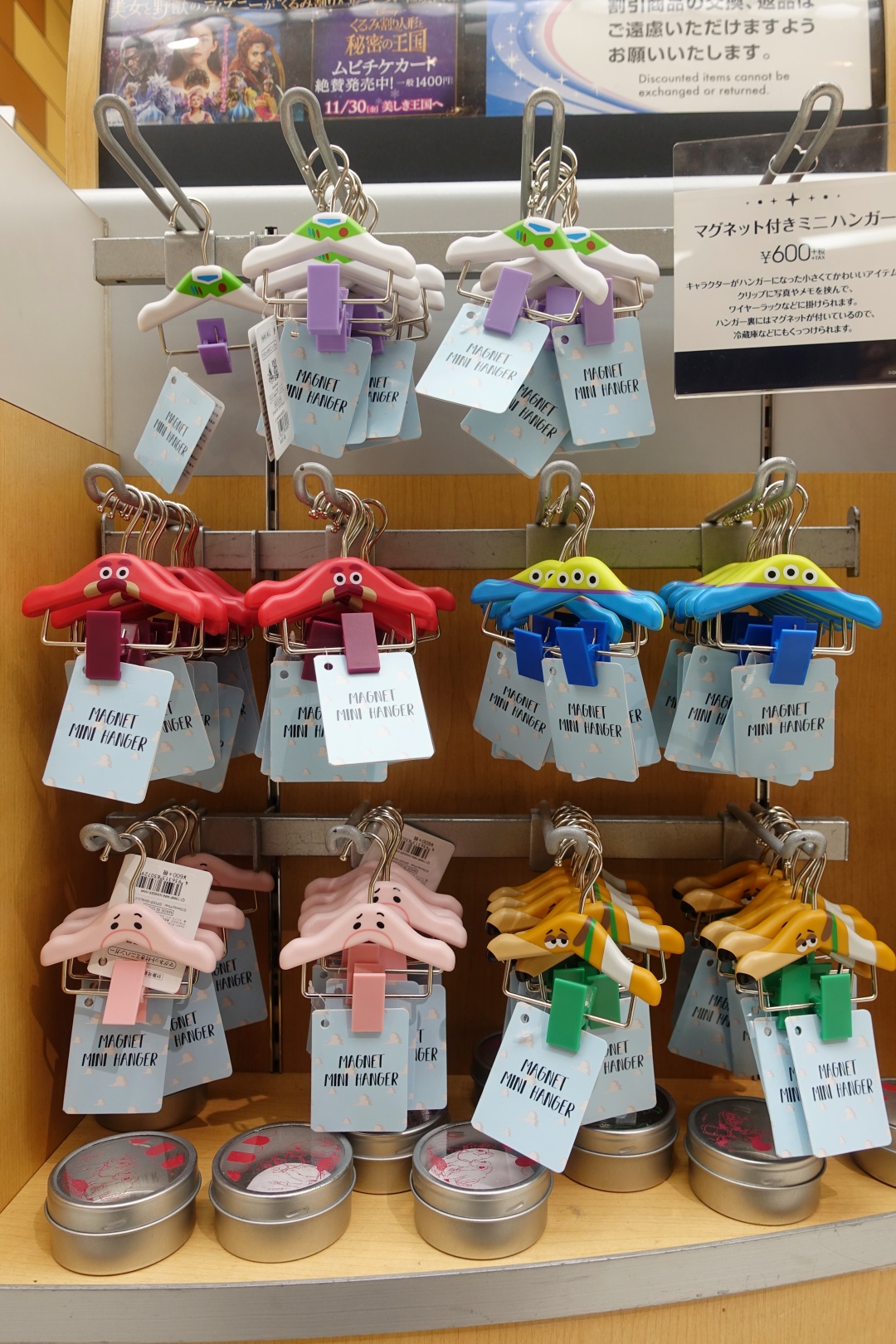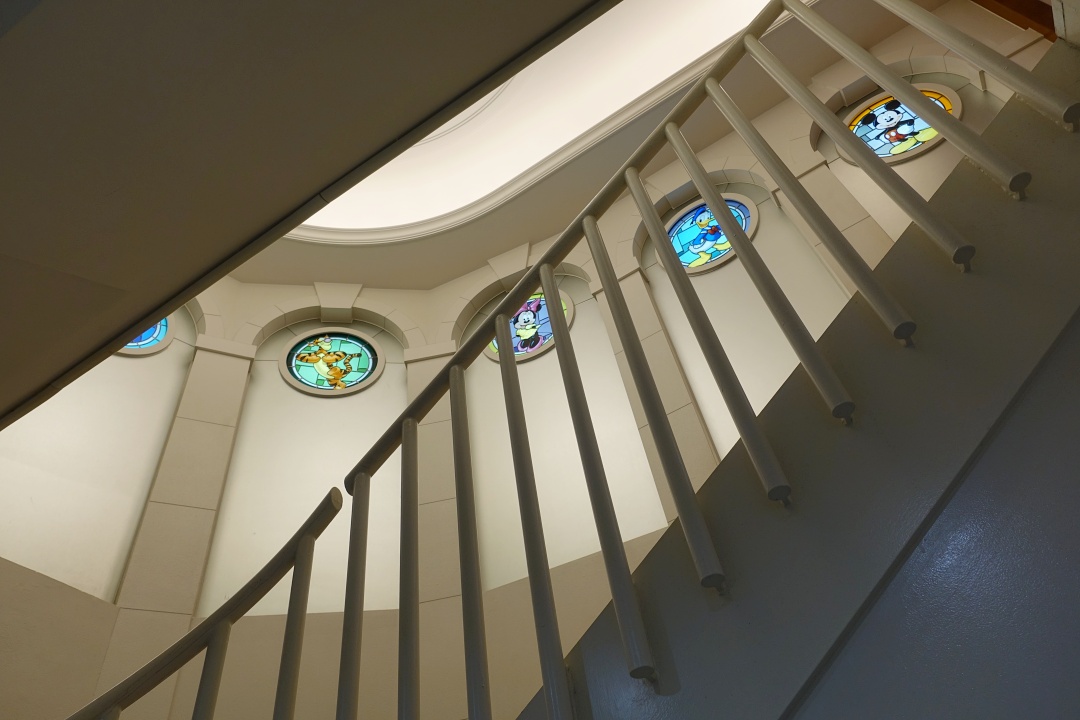 Spanning across two levels, Disney Store Shinsaibashi is actually quite big and carry a good amount of products. The second storey consists of a discounted section (for items that were heavily discounted), characters exclusive section, and they also have the Disney Animators' Collection.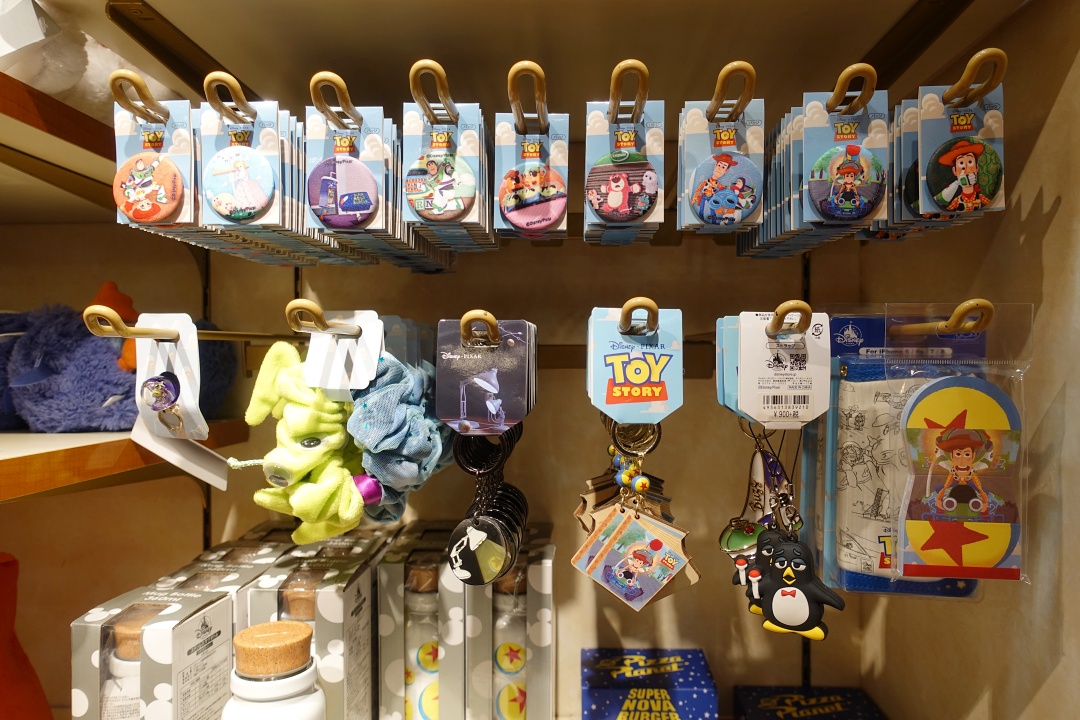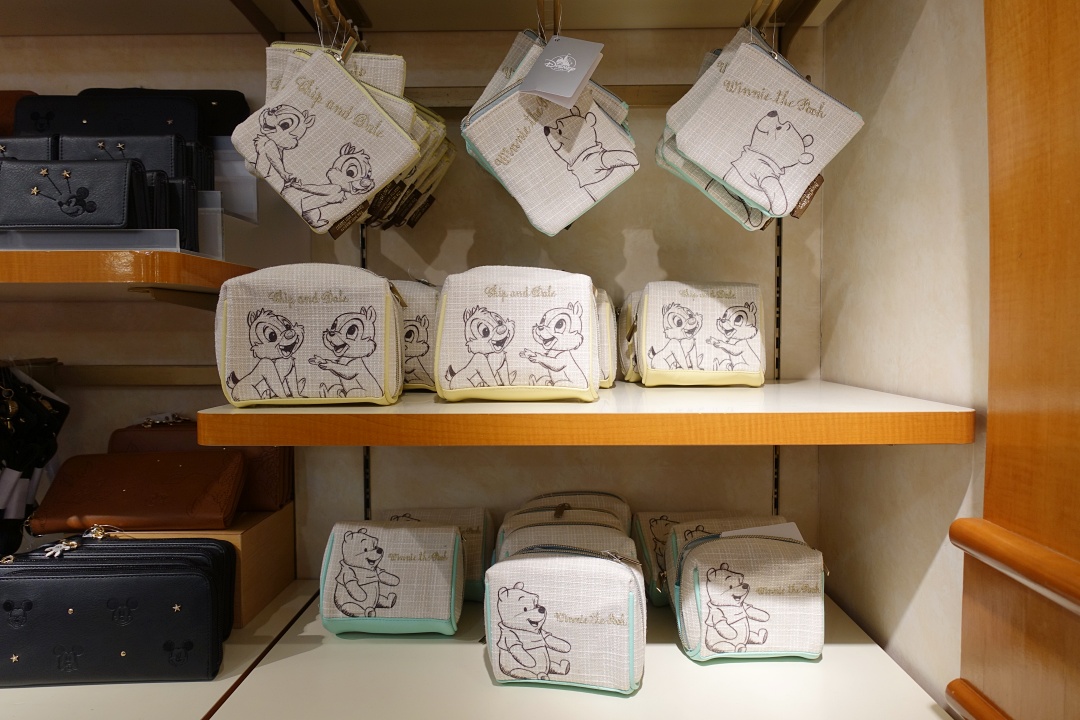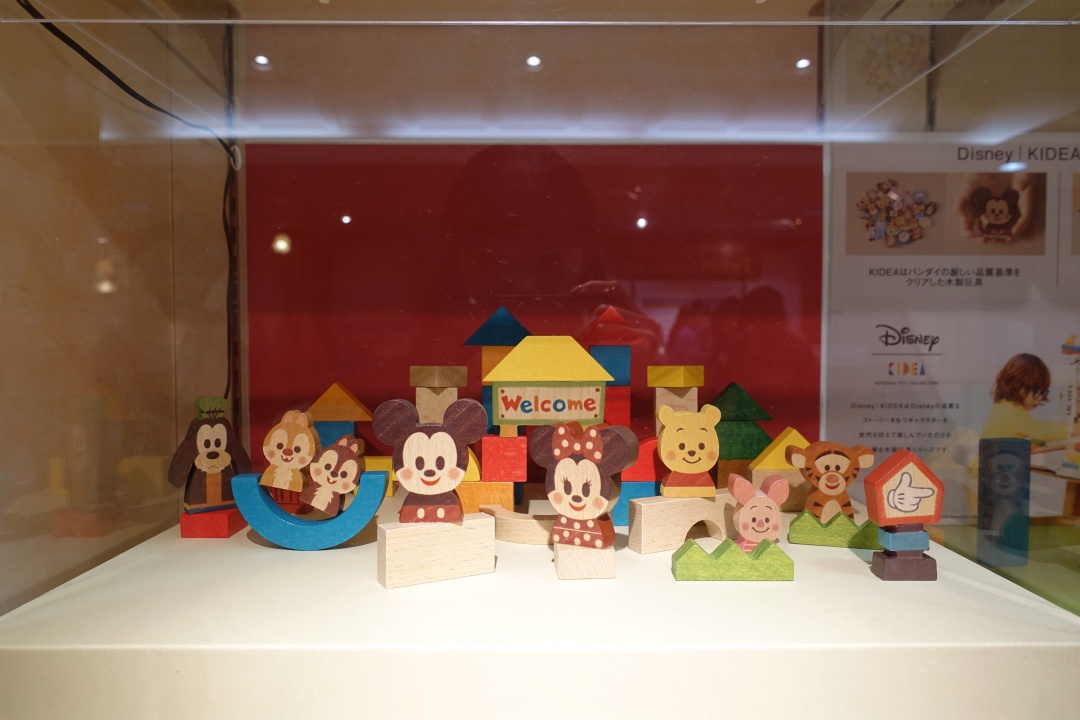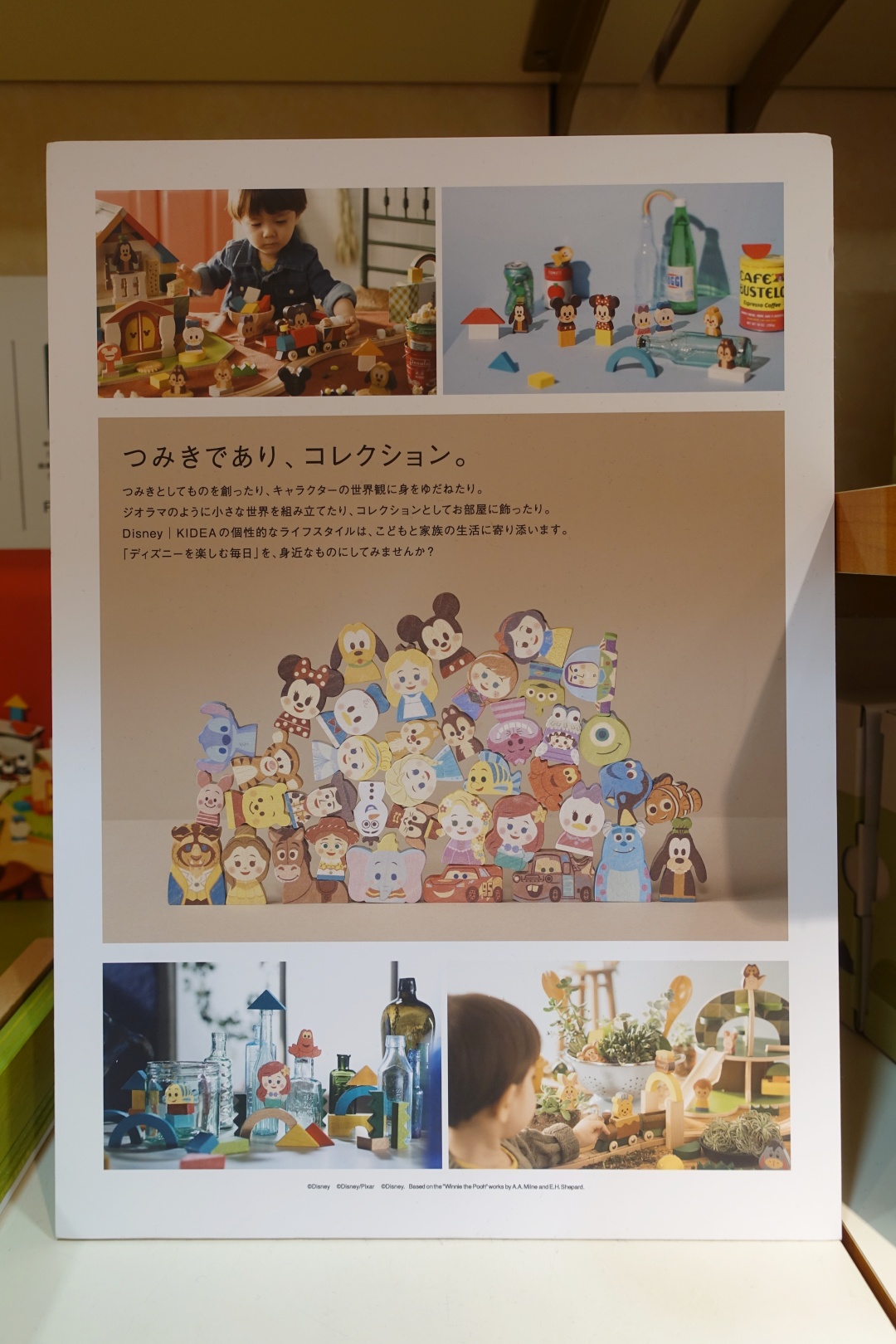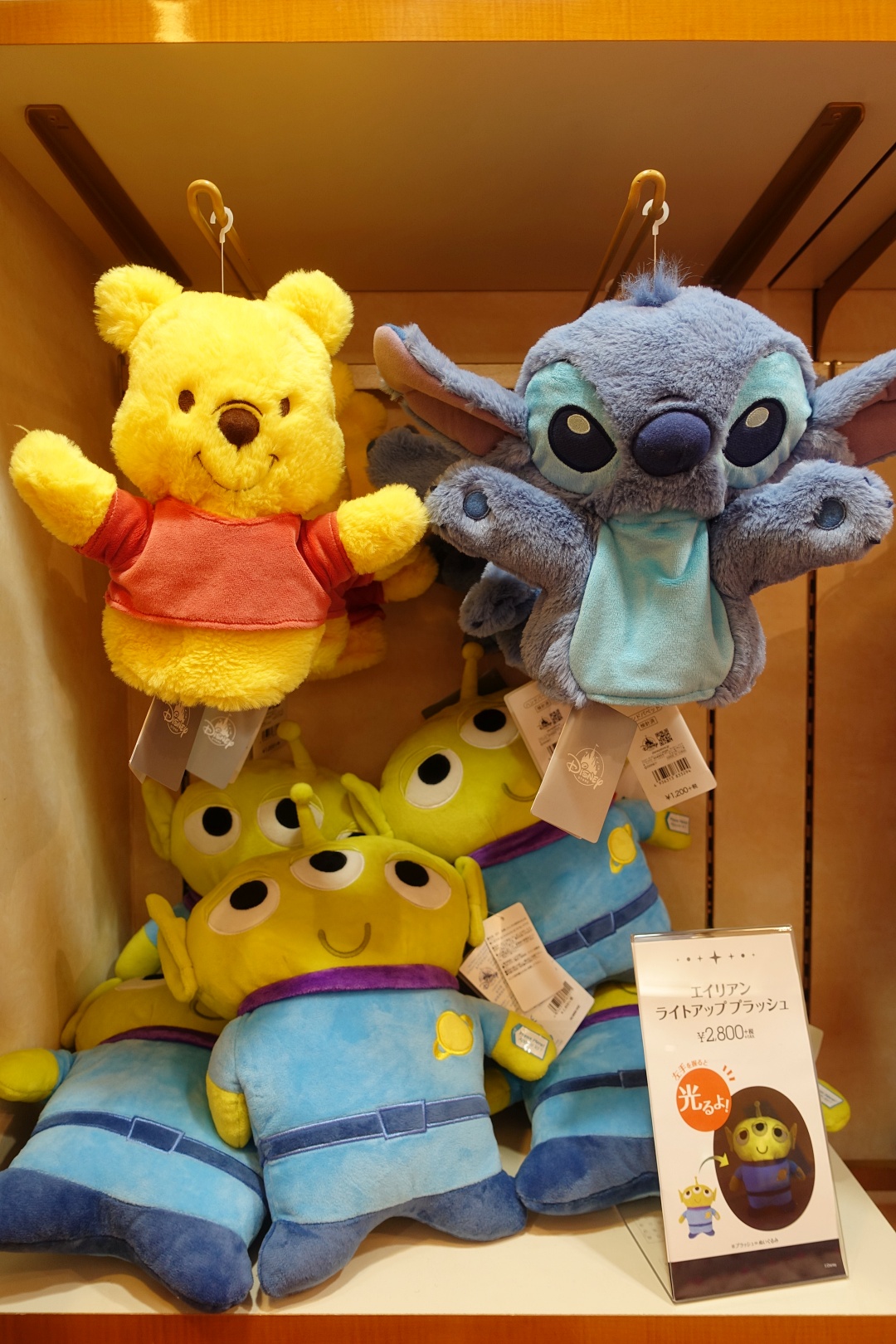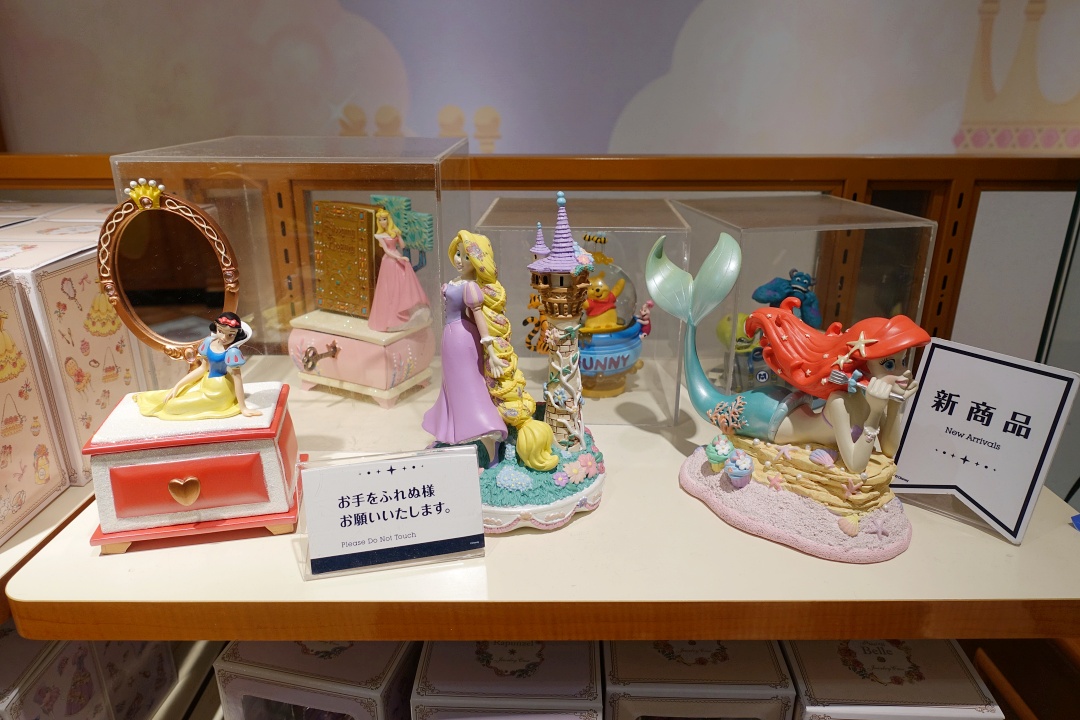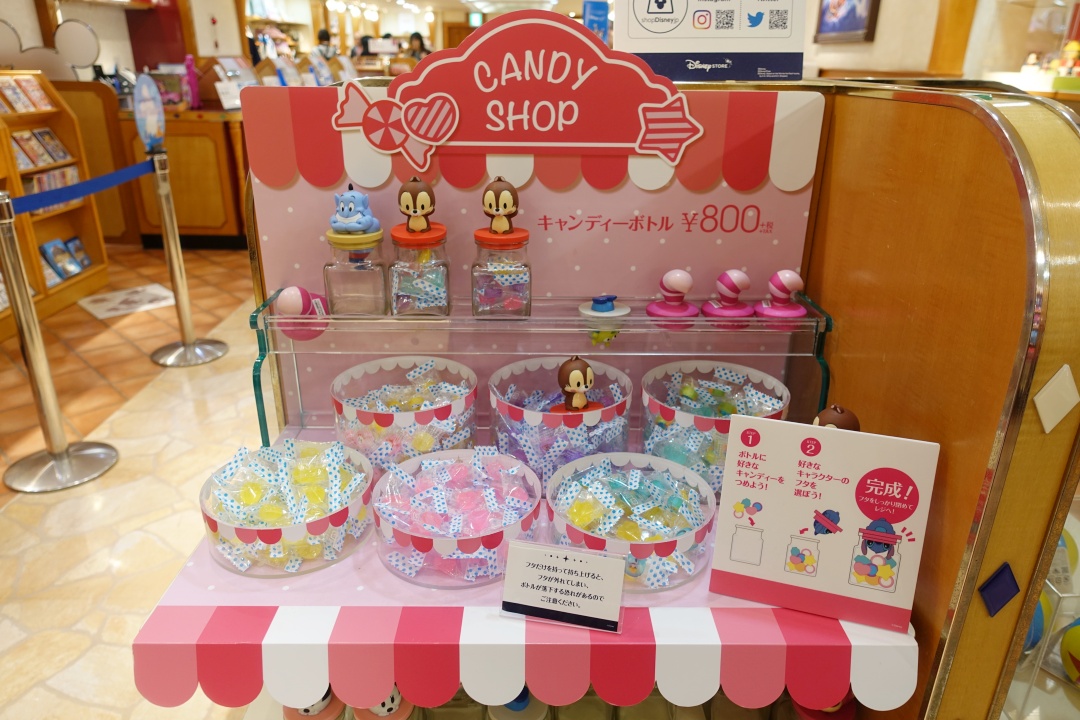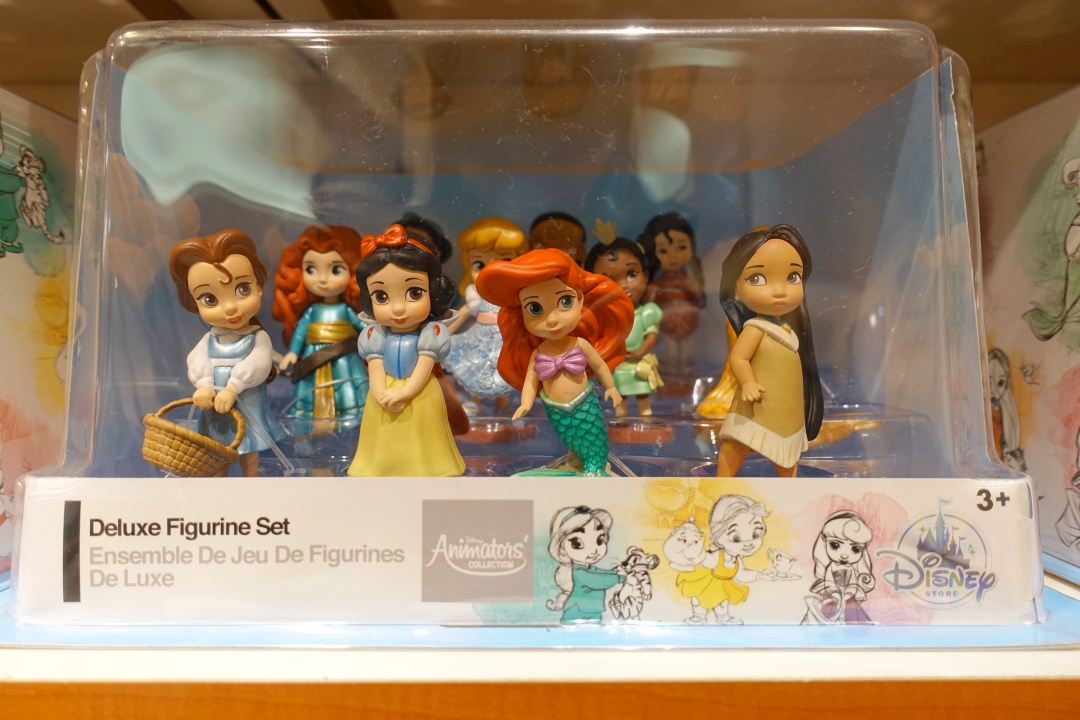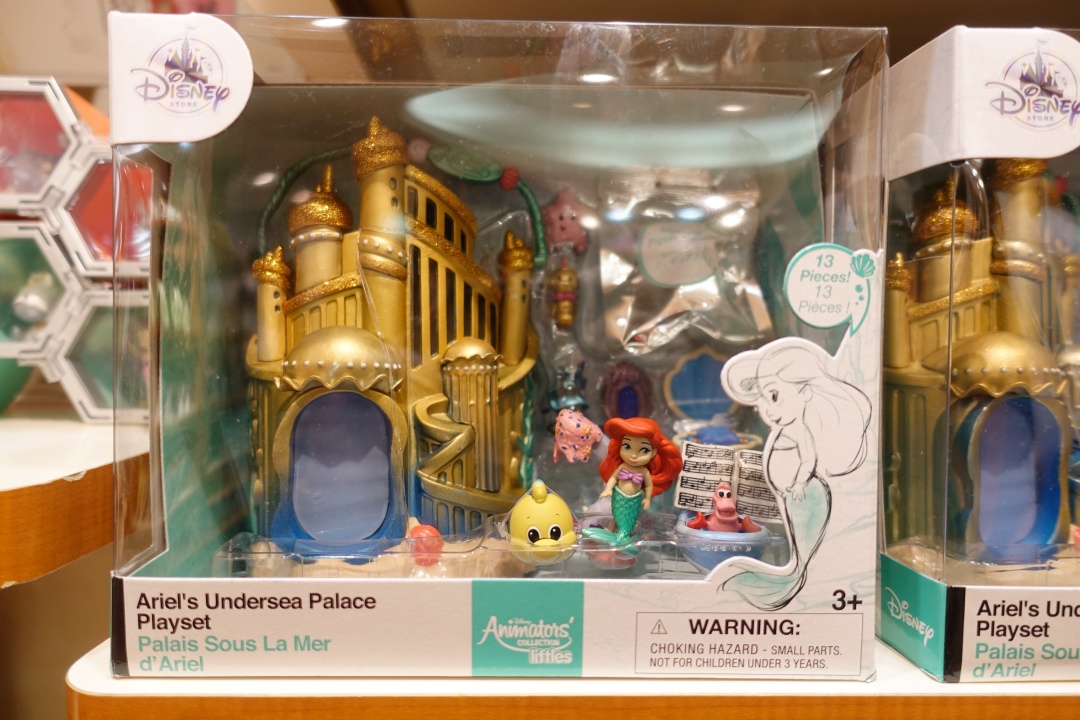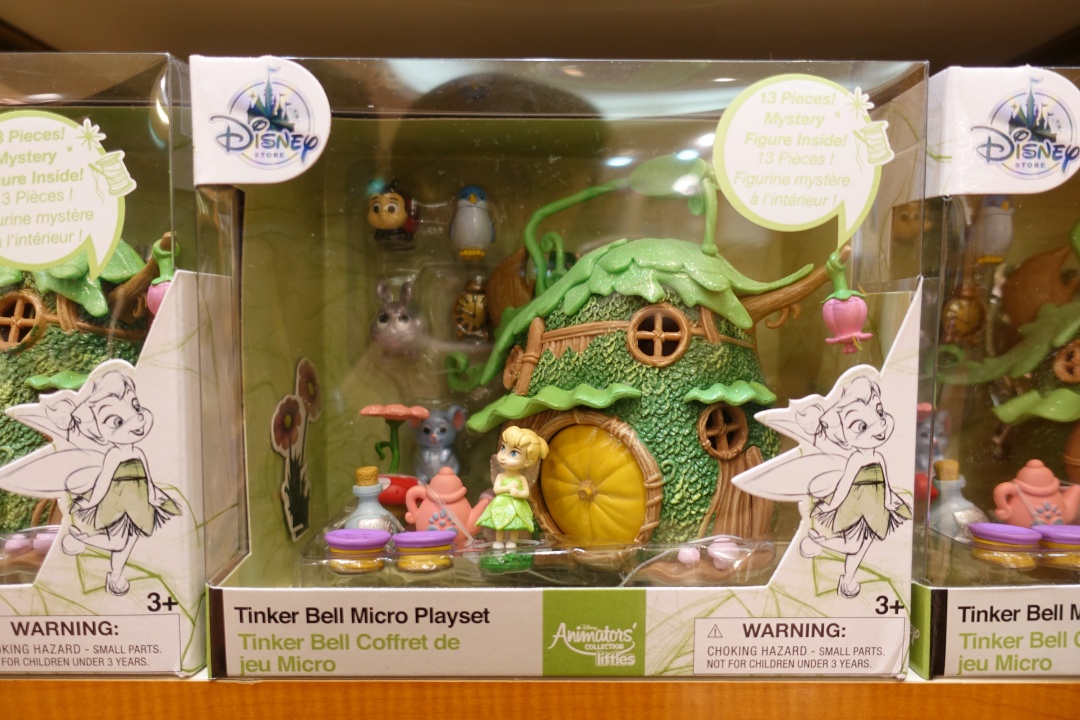 Unfortunately, I didn't manage to find as many things to buy as what i hope. Somehow the merchandise they carry just wasn't as appealing, and I didn't want to jump straight into doing all my shopping since it was only our second day in Osaka. As such, I pretty much left the store empty-handed.
Disney Store Shinsaibashi
Address: 2 Chome-1-23 Shinsaibashisuji, Chuo Ward, Osaka, 542-0085, Japan.
Opening Hours: Daily, 10:00 – 21:00
---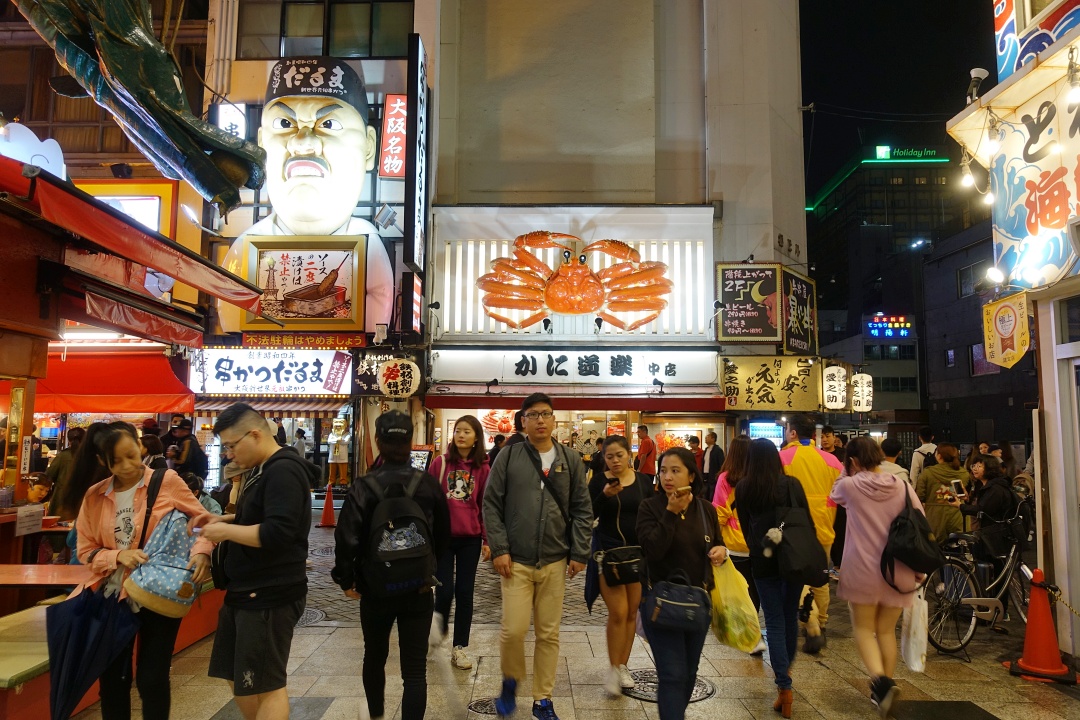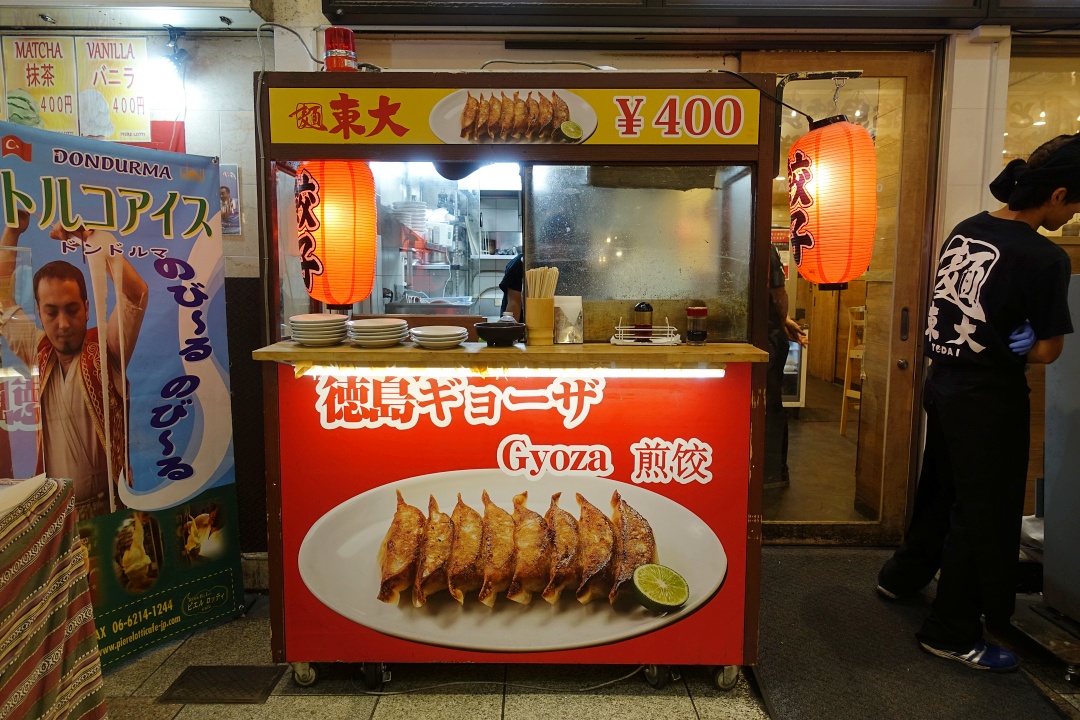 Passed by the Dotonbori area while we were making our way back to the hotel. Saw a stall selling gyoza and couldn't help but to get some back with us for supper.