Day 3 in Osaka, Japan where we went to visit one of Japan's most famous landmarks, the Osaka Castle Museum!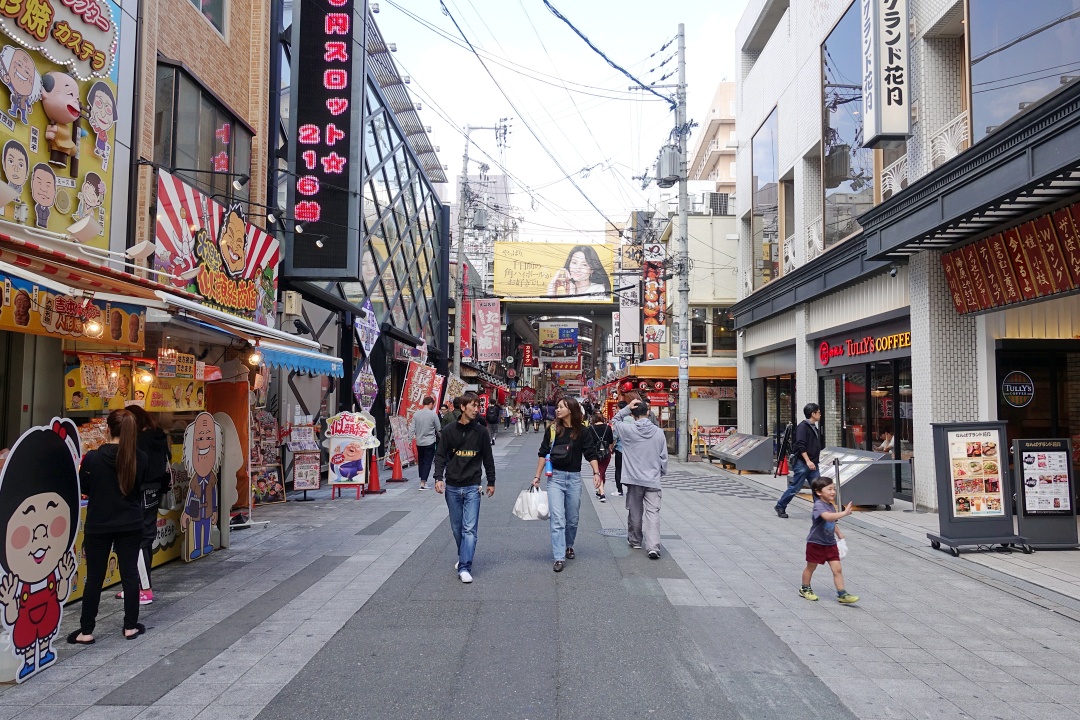 We went out at slightly past noon, and the first thing we did was to get takoyaki!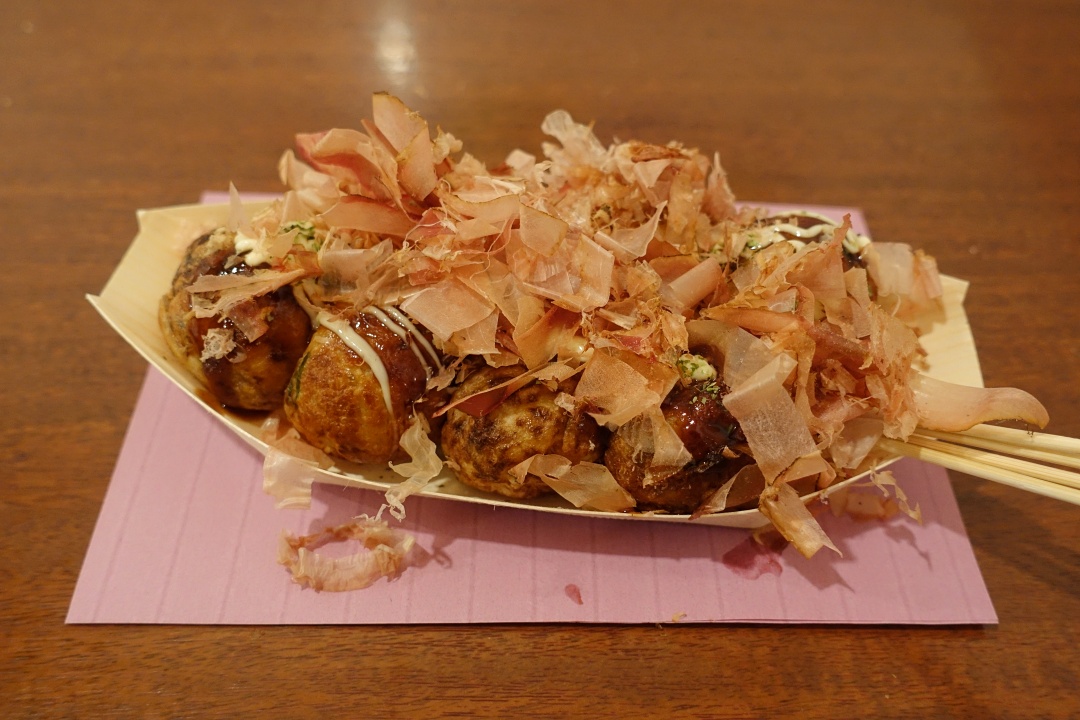 Went and got eight pieces for JPY 500.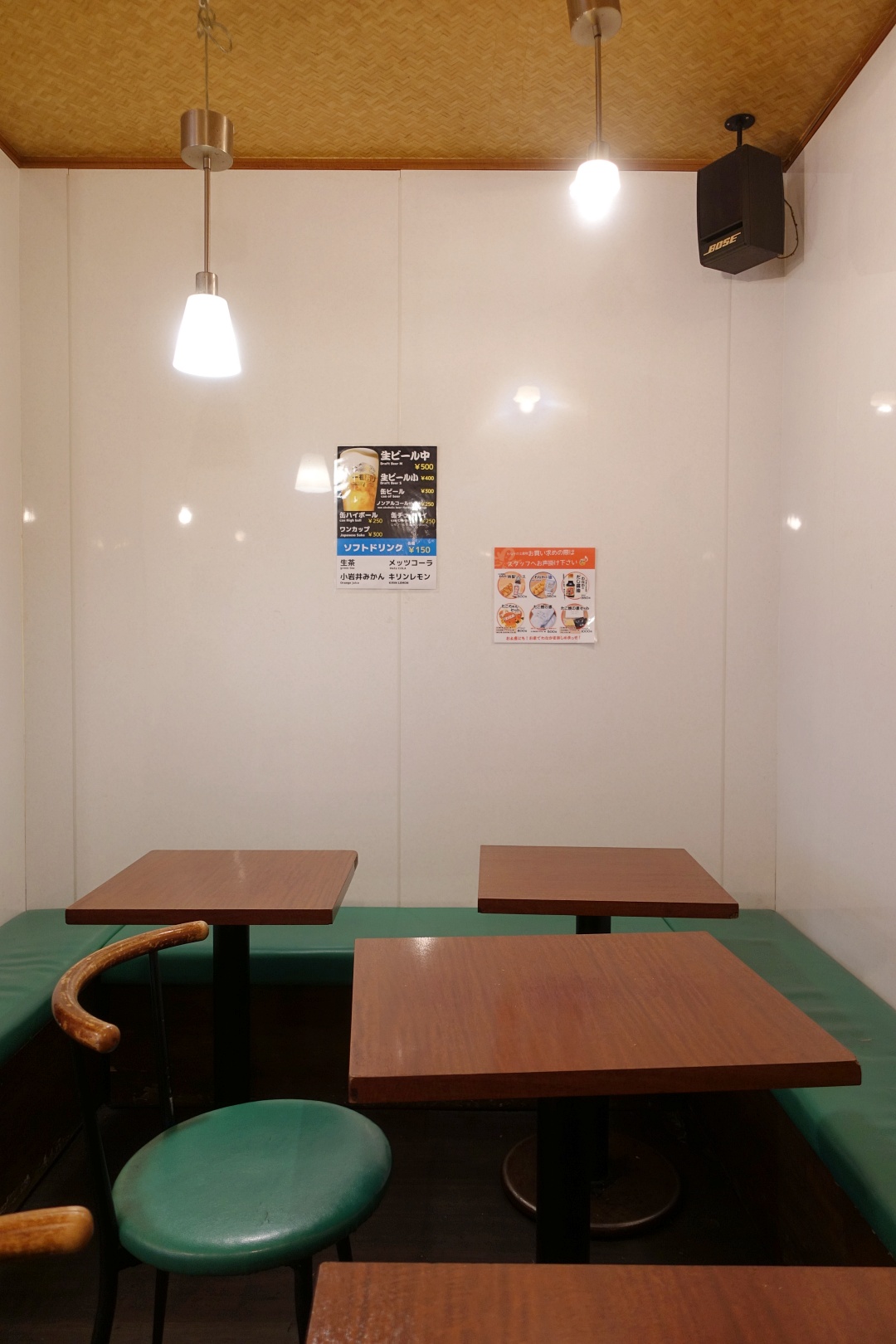 Realised that there's a small sitting corner at the back of the restaurant, so we finally got to sit down to have the tako balls instead of standing outside the shop. If I'm not mistaken, I remember they also provide drinking water though there were people buying beer to pair with the takoyaki.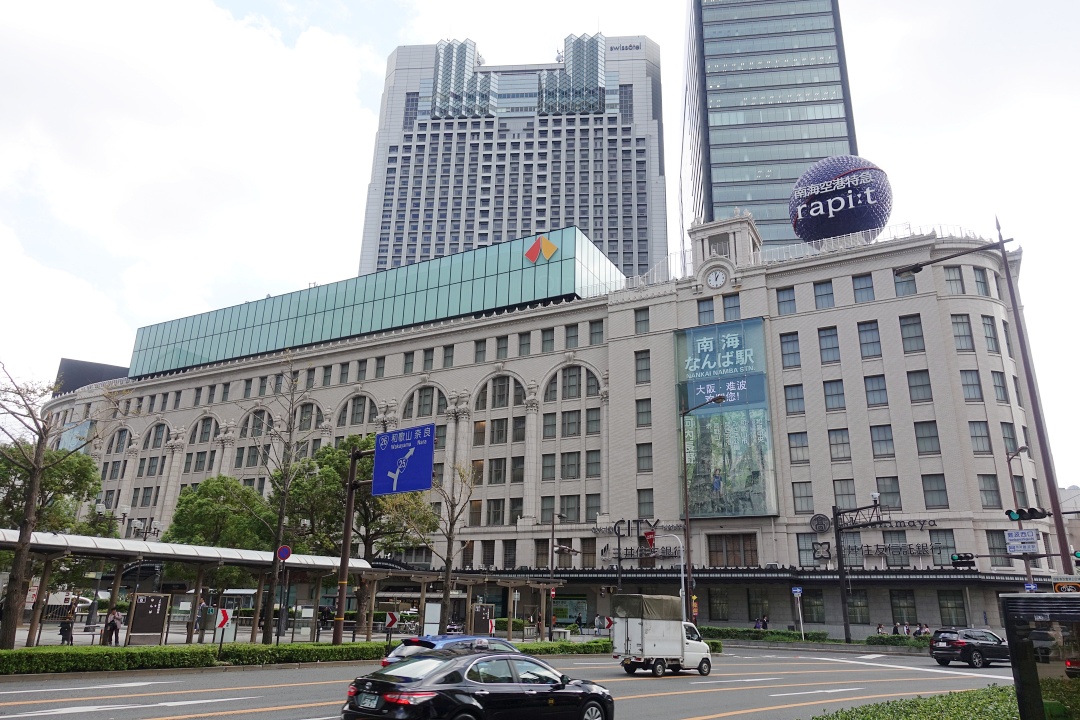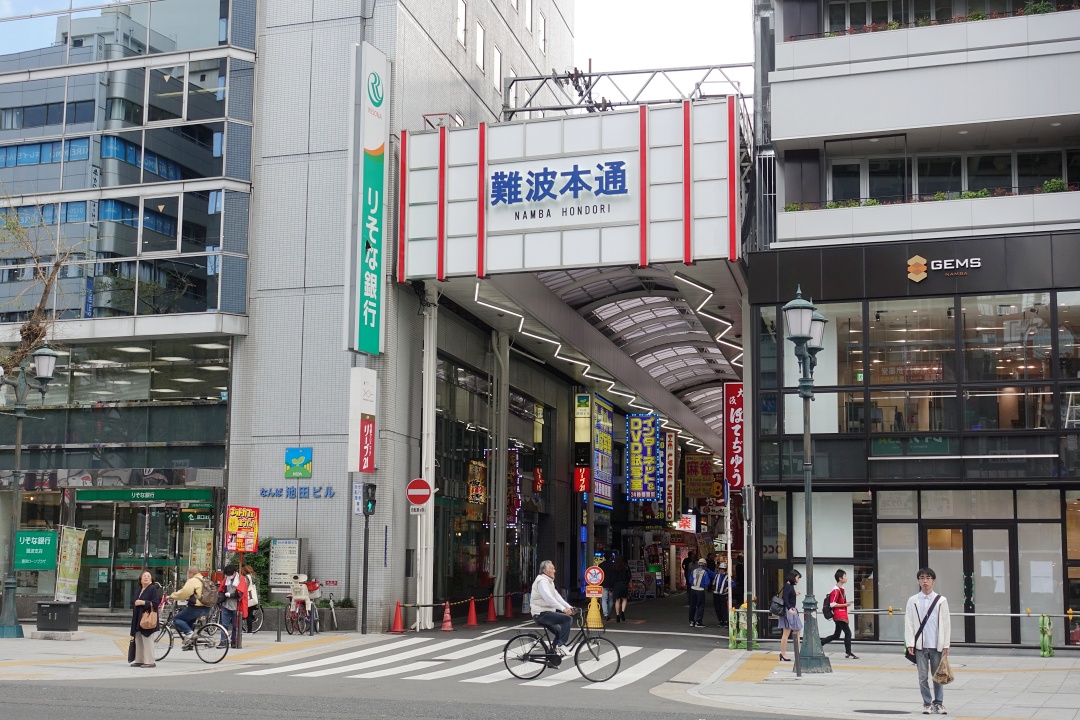 Due to the extensive park grounds around Osaka Castle, four different stations are within easy walking distance to the site. For us, we actually took the train to Tanimachi 4-chome Station via the Chuo Line.
Direction: From Nippombashi Station, we first took the Sakaisuji Line to Sakaisuji Hommachi Station (2 stops), then transferred over to the Chuo Line to get to Tanimachi 4-chome Station (1 stop).
The journey only took around 5 minutes?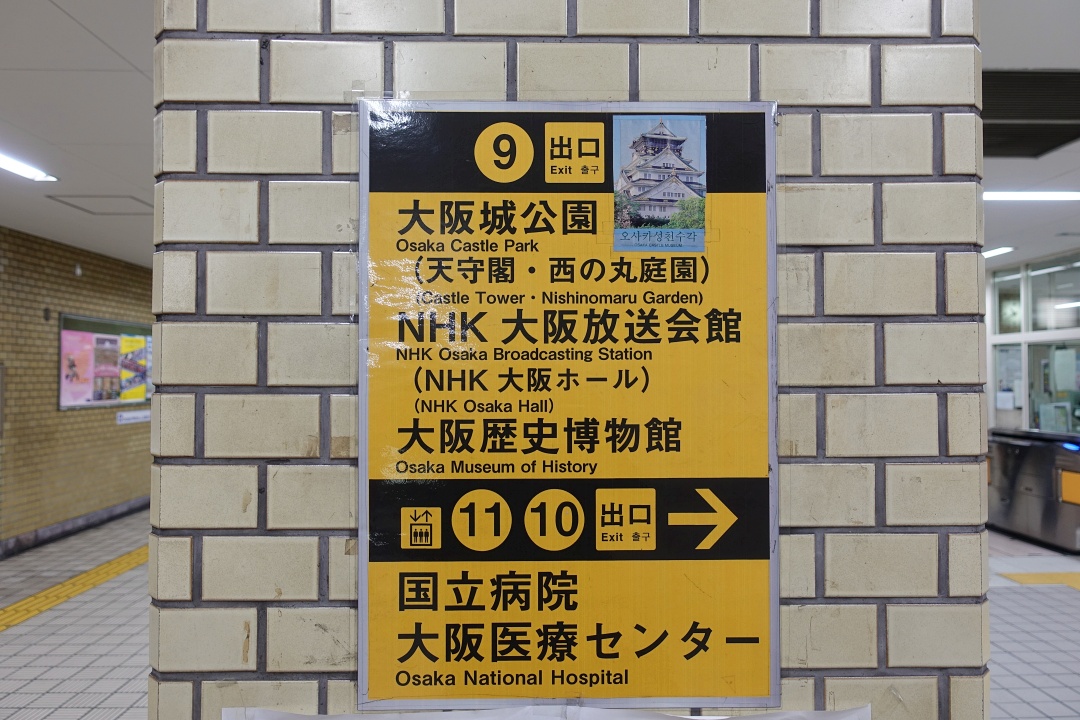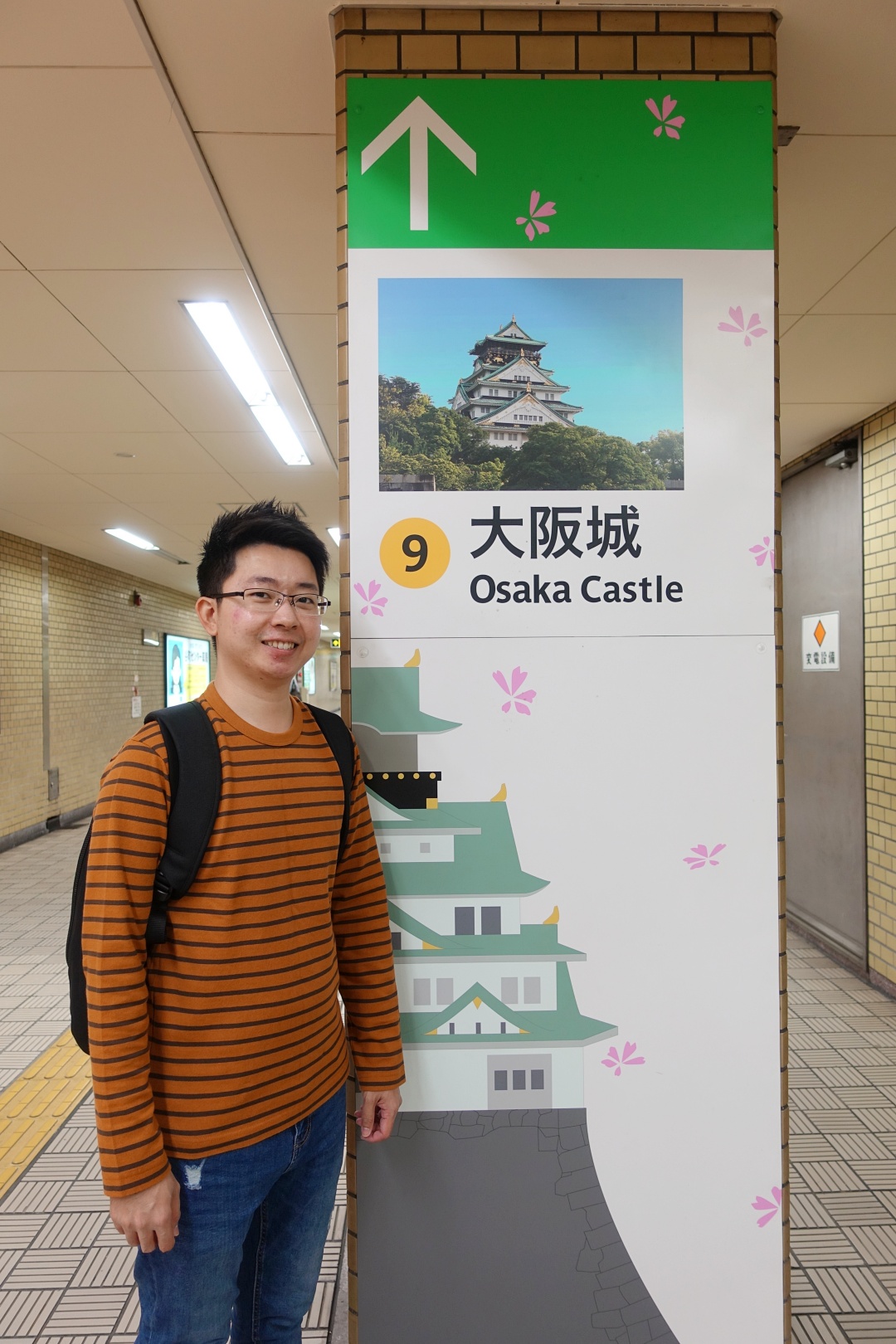 Followed the exit sign to Exit 9 for Osaka Castle.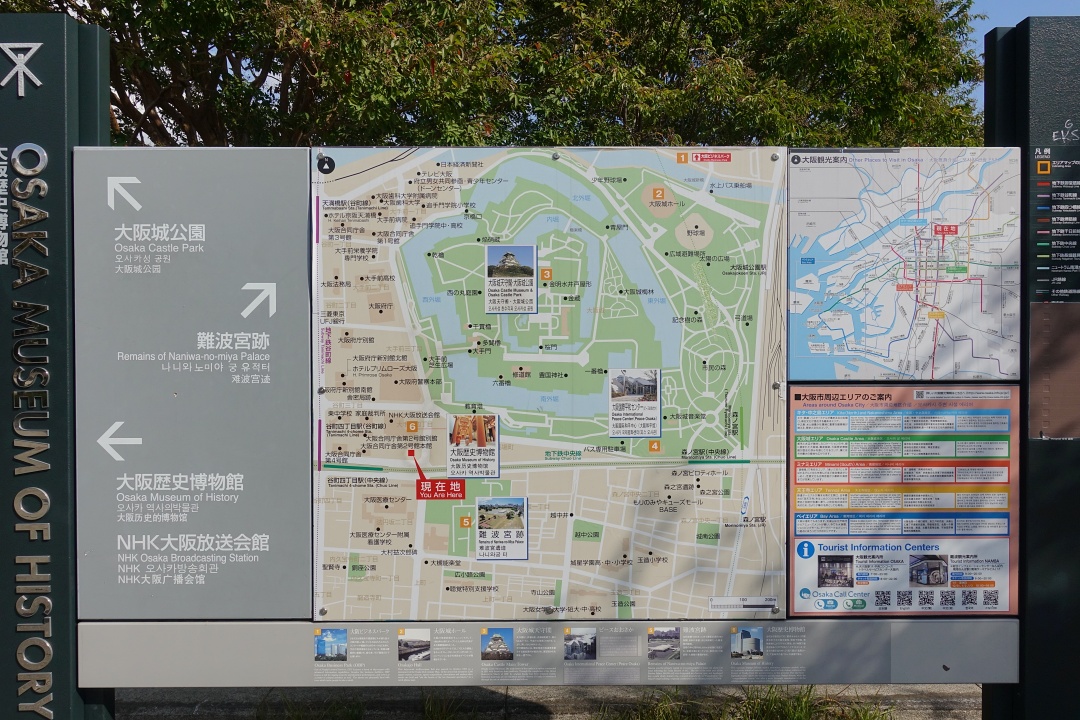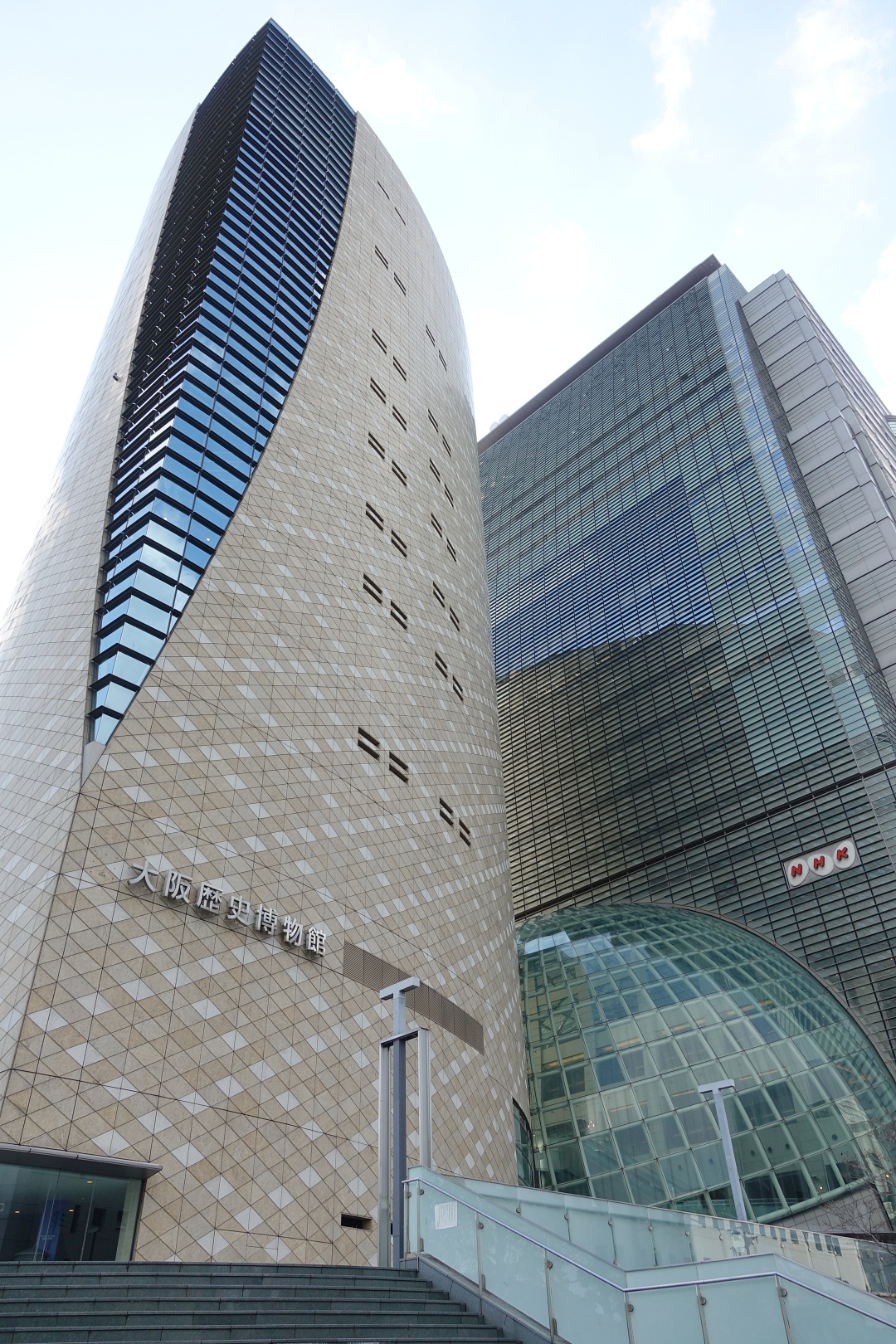 Past by the Osaka Museum of History while we were on our way over to Osaka Castle.
Osaka Castle Museum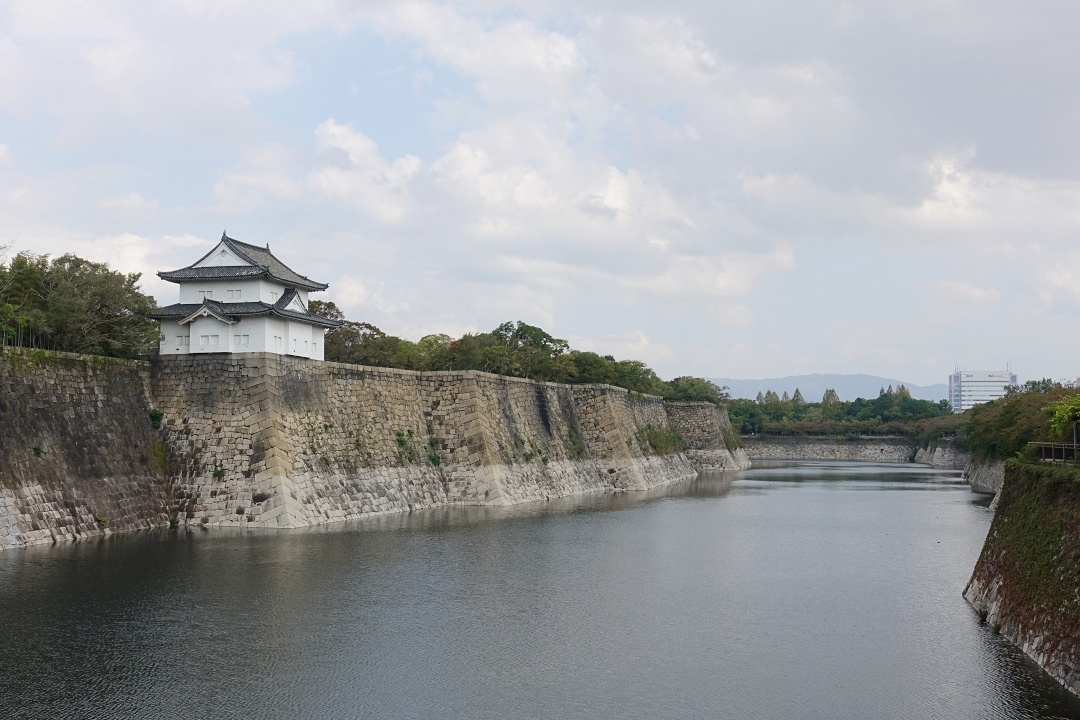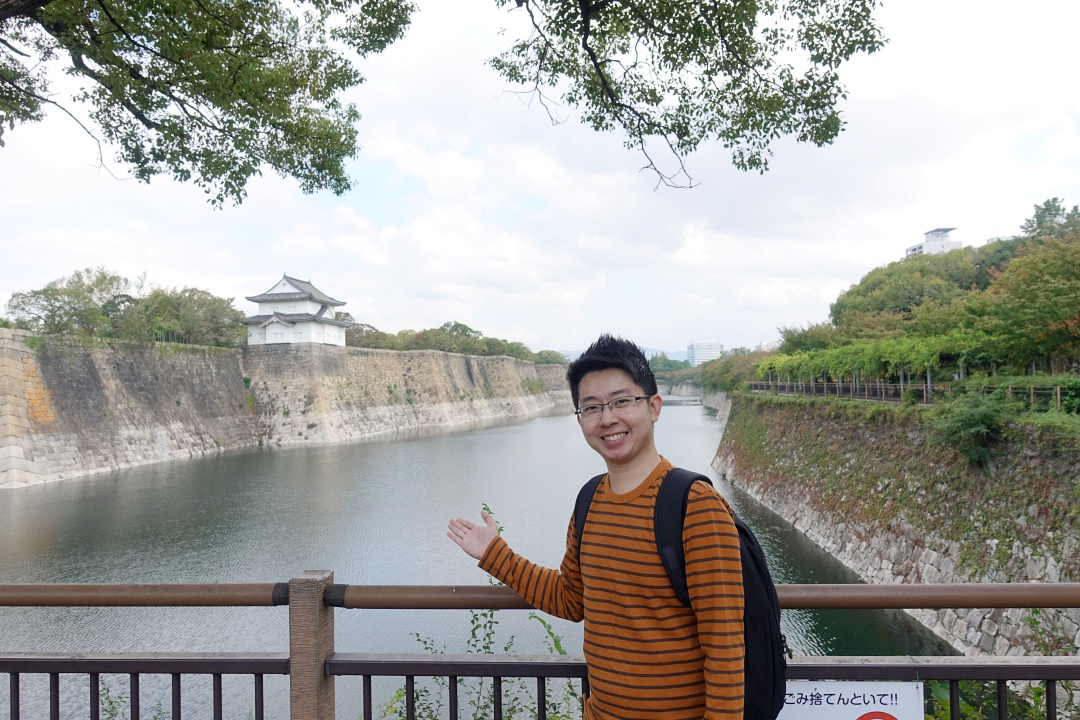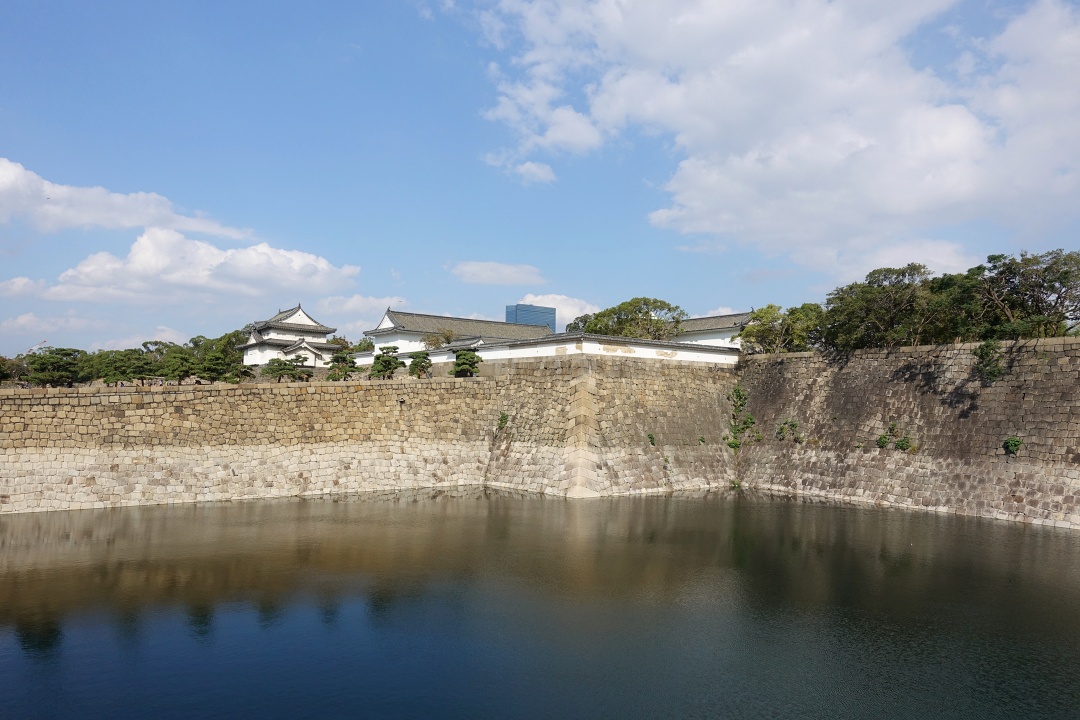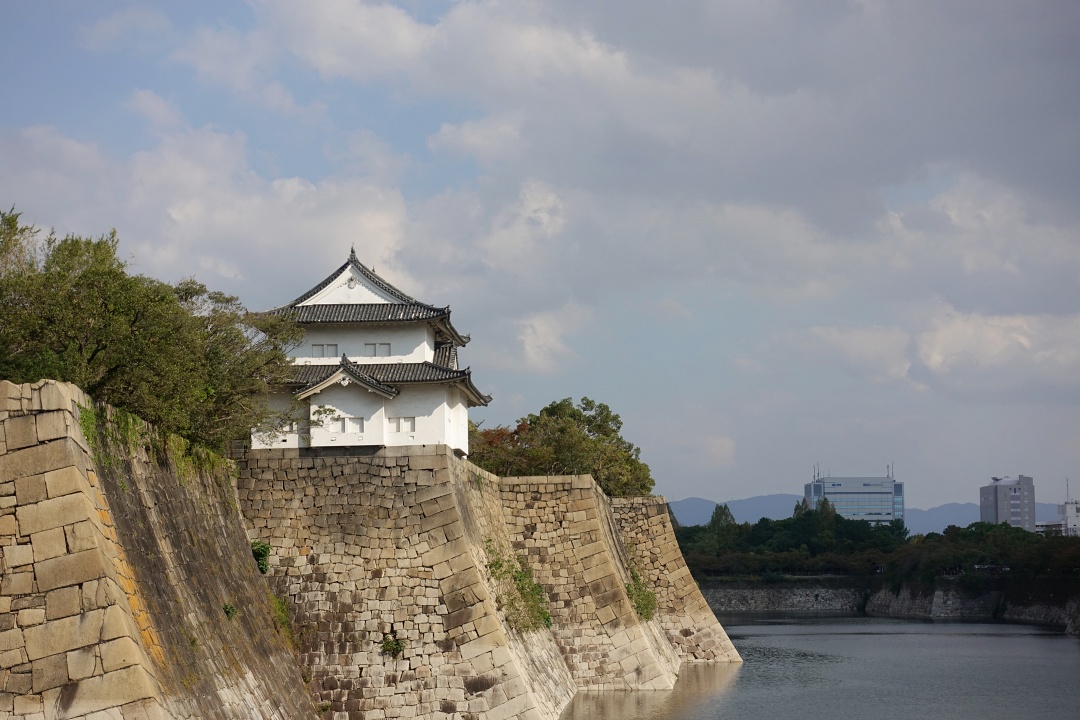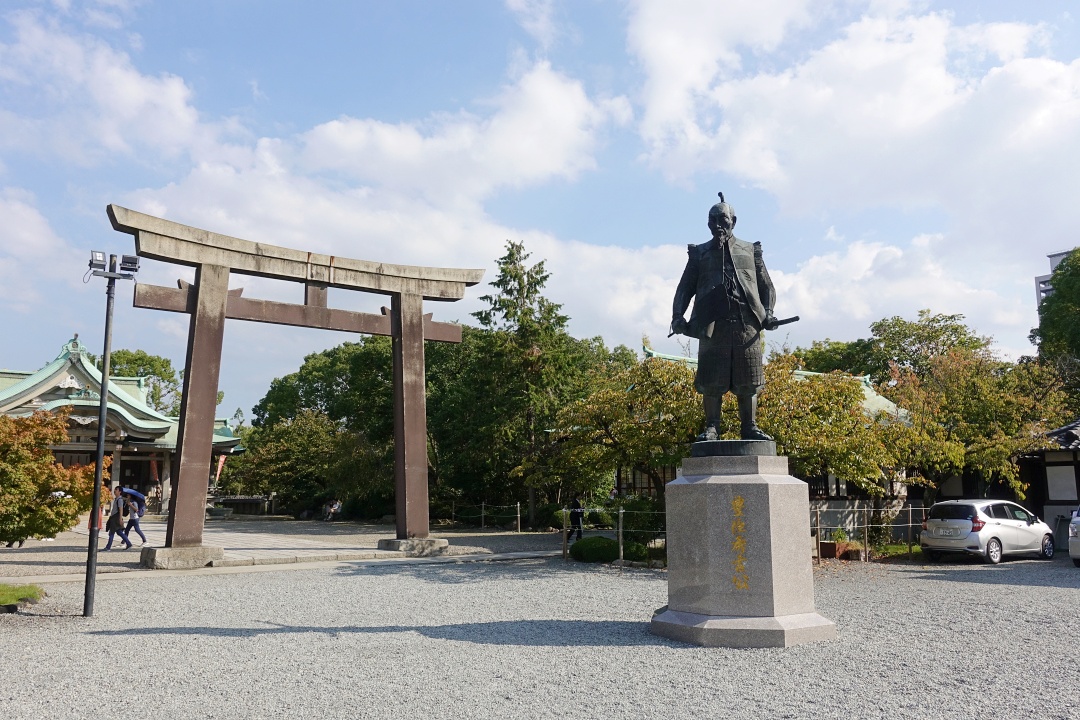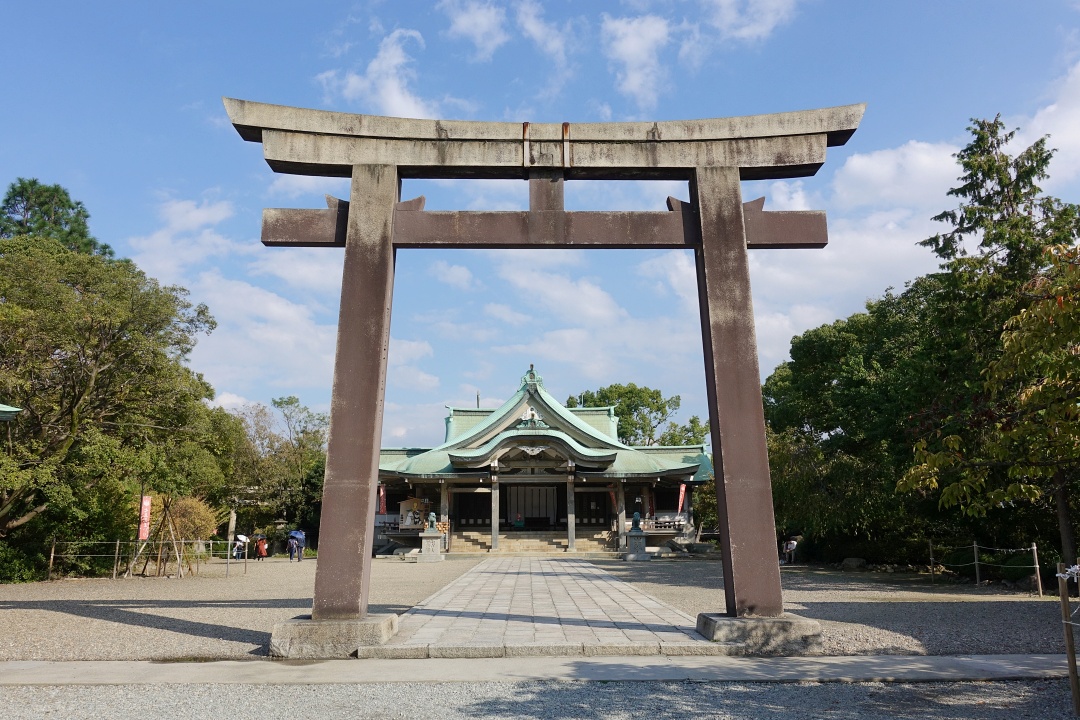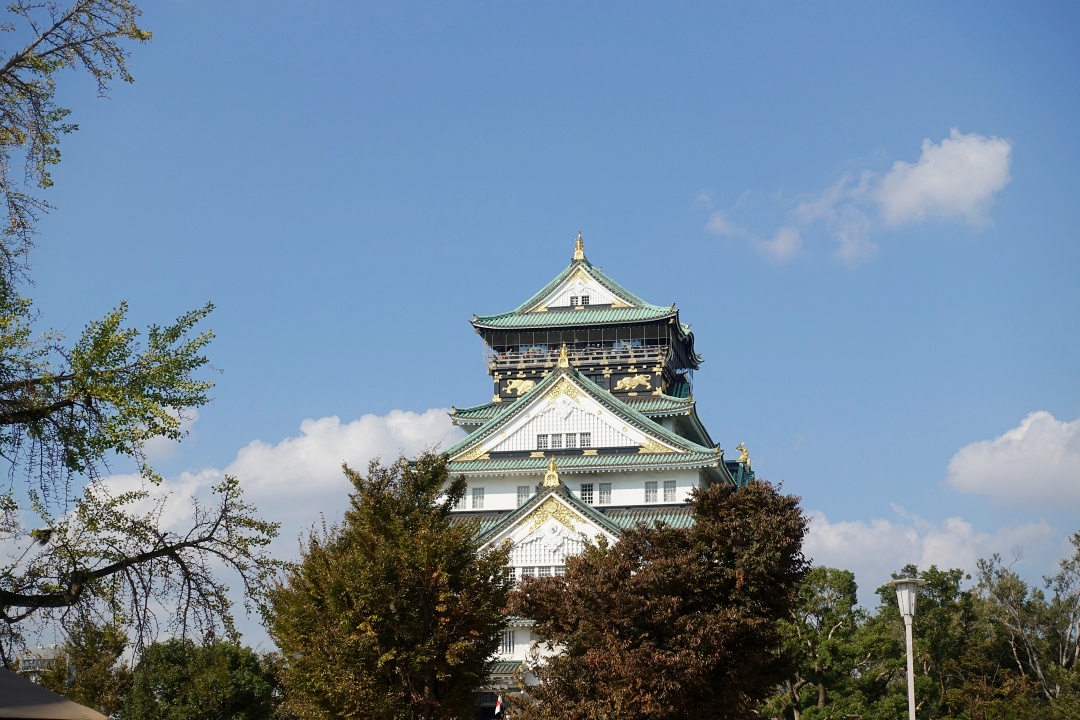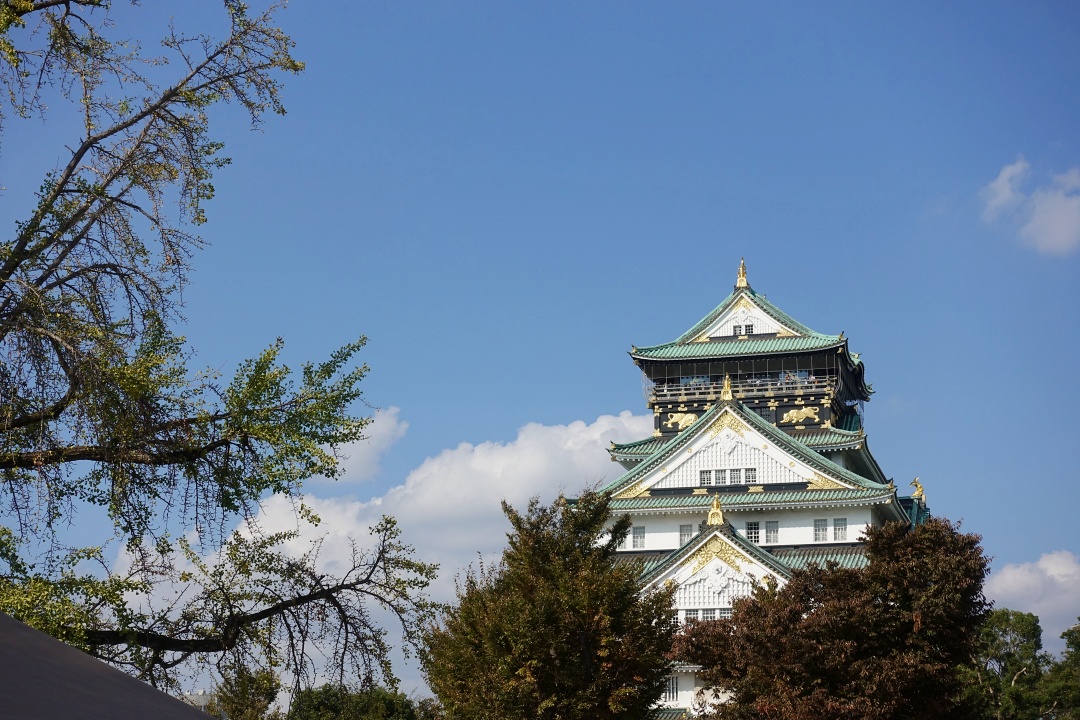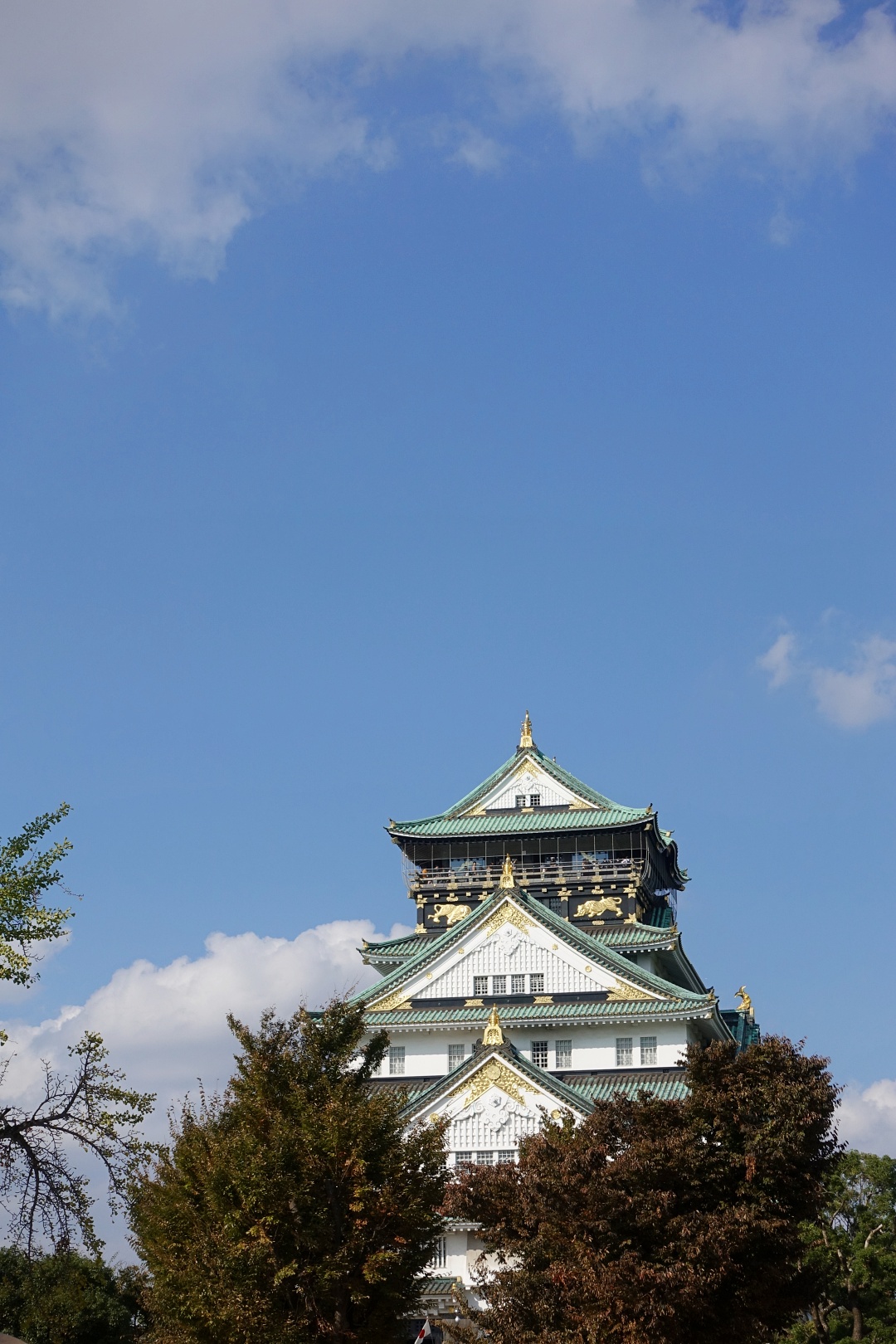 After a 15 to 20 minutes walk from the station, we finally made it to Osaka Castle. Ever since our previous failed attempt to visit a castle in Japan (i.e. Edo Castle in Tokyo), the Husband had meant to visit one when we came to Osaka. Finally fulfilled his dream by visiting the Osaka Castle on our third day in Japan!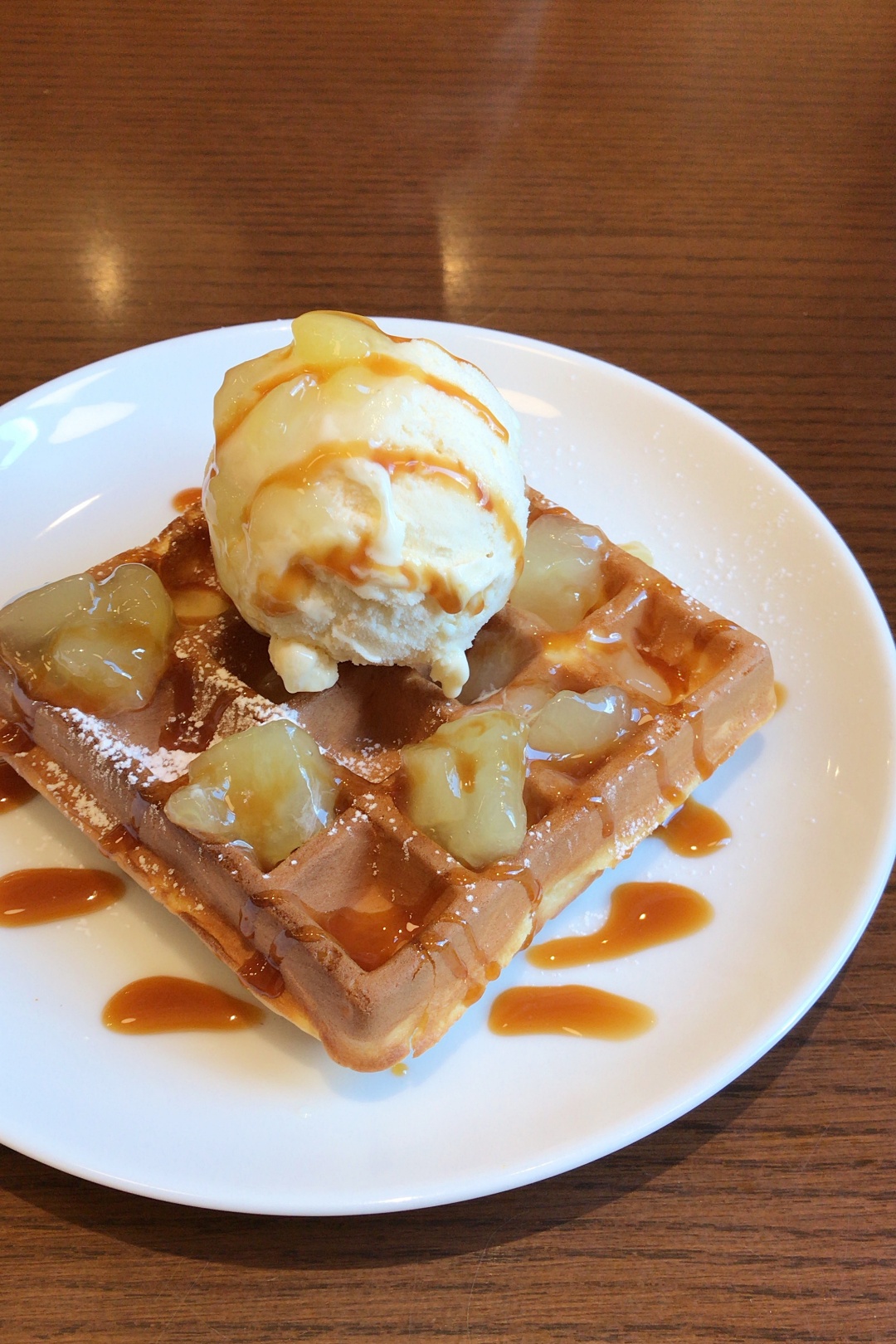 📍 Tully's Coffee (Miraiza Osaka-Jo)
We reached the place at around 14:00; instead of heading straight to purchase our entry ticket, we decided to take a break at a nearby coffee house. Found Tully's Coffee inside Miraiza Osaka-Jo and we got a drink plus a pear caramel waffle to share.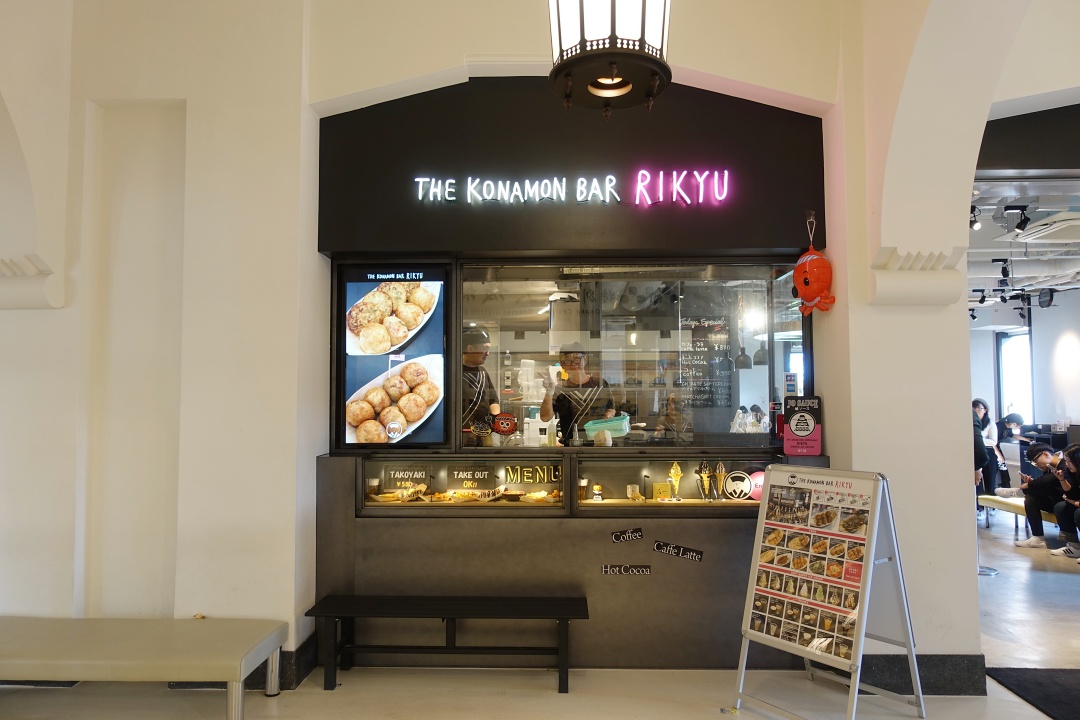 Right next door (to Tully's Coffee), there is a stall selling takoyaki. There are also a couple more shops where you can find food within the complex.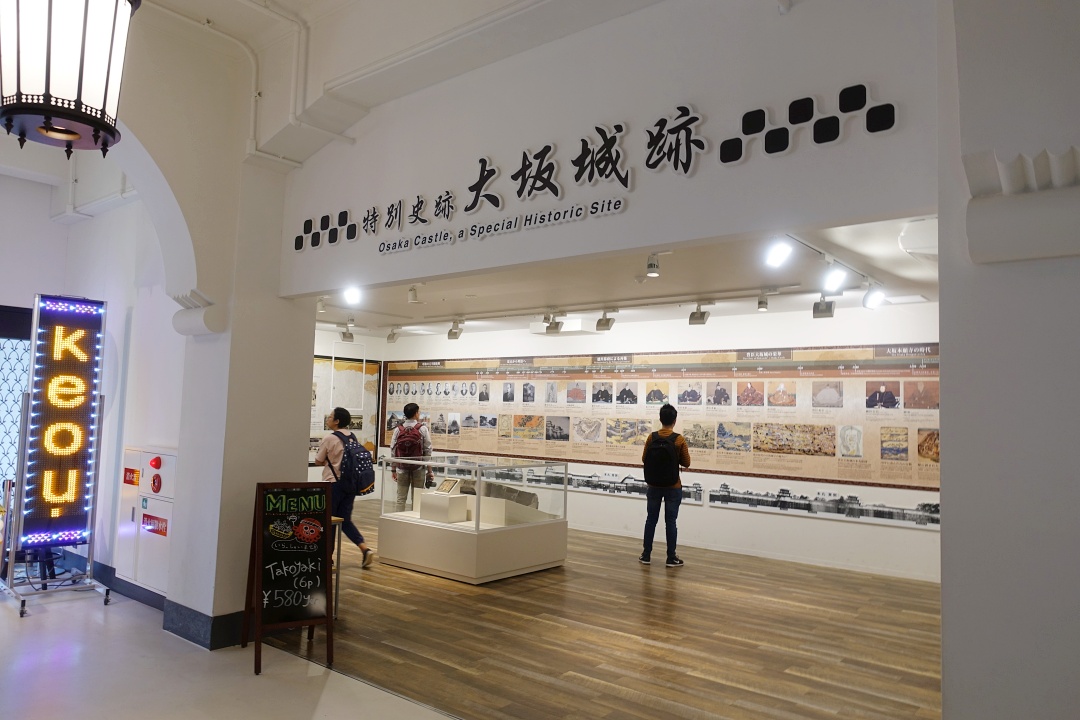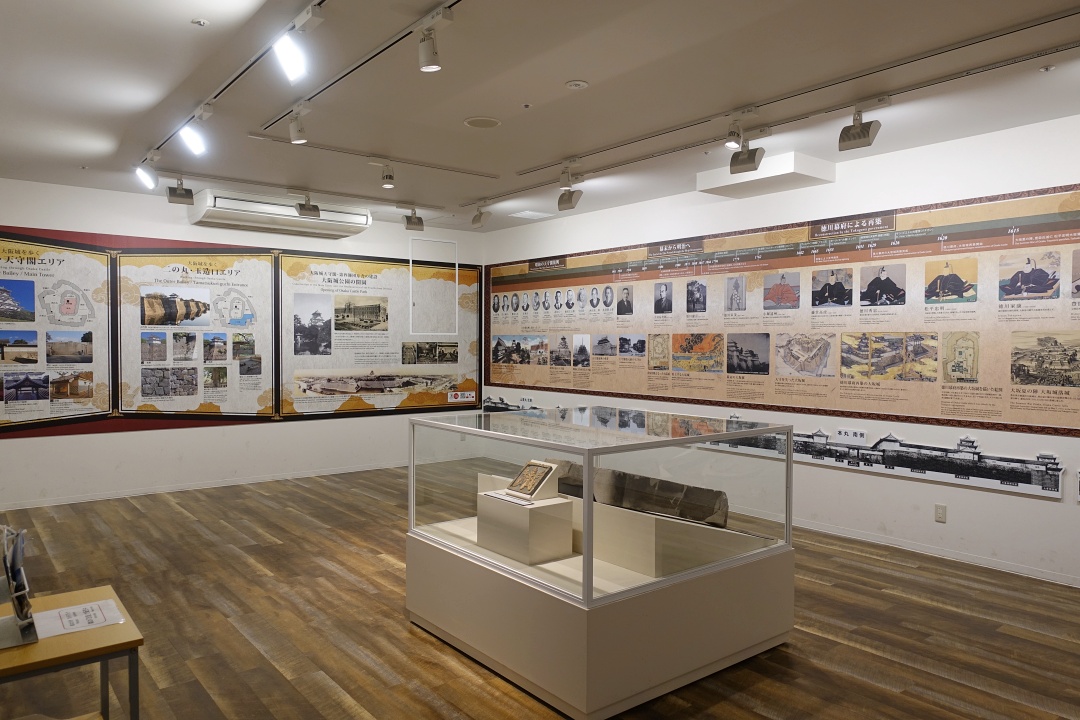 Directly across from the takoyaki shop, there is this room that tells the history of Osaka Castle.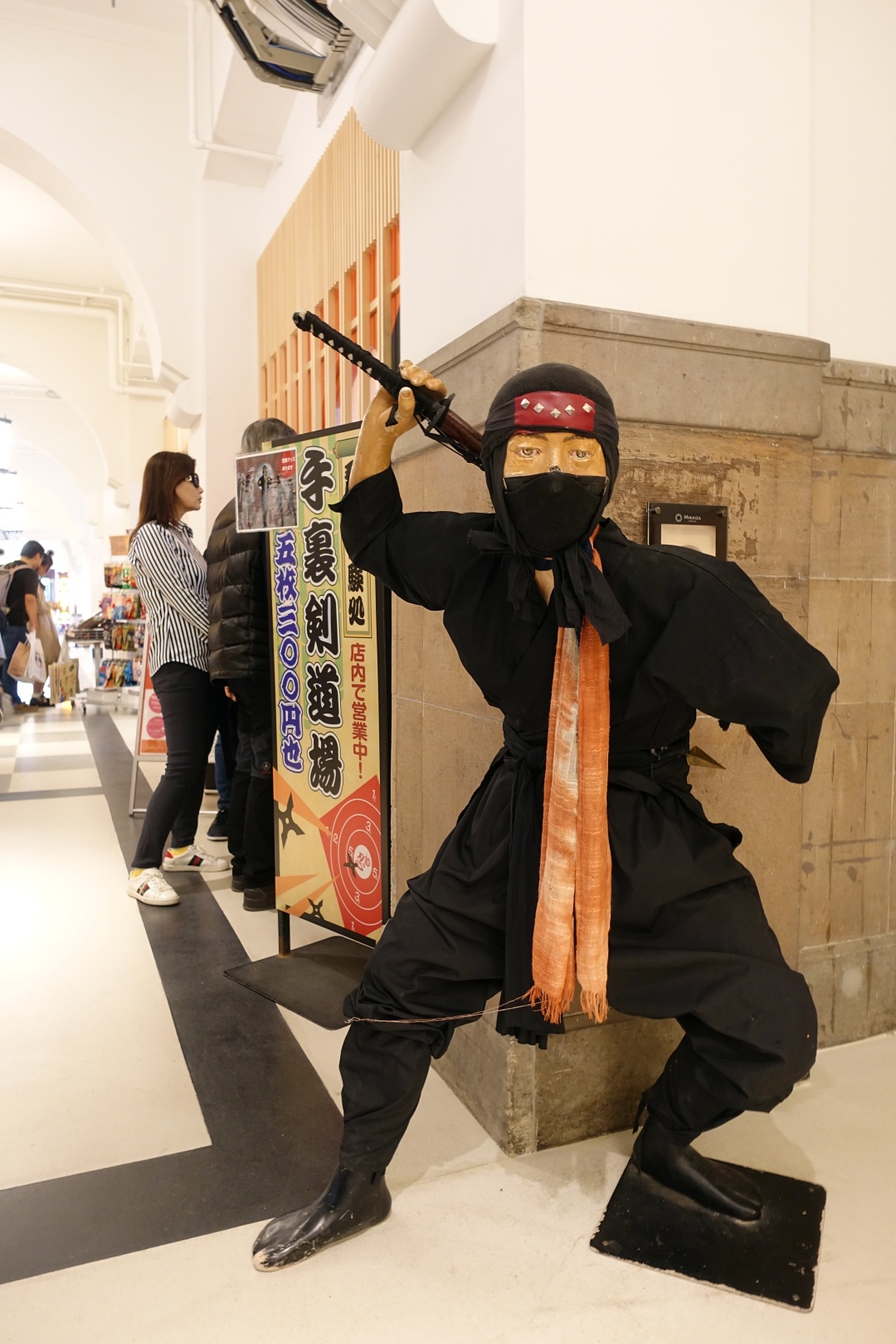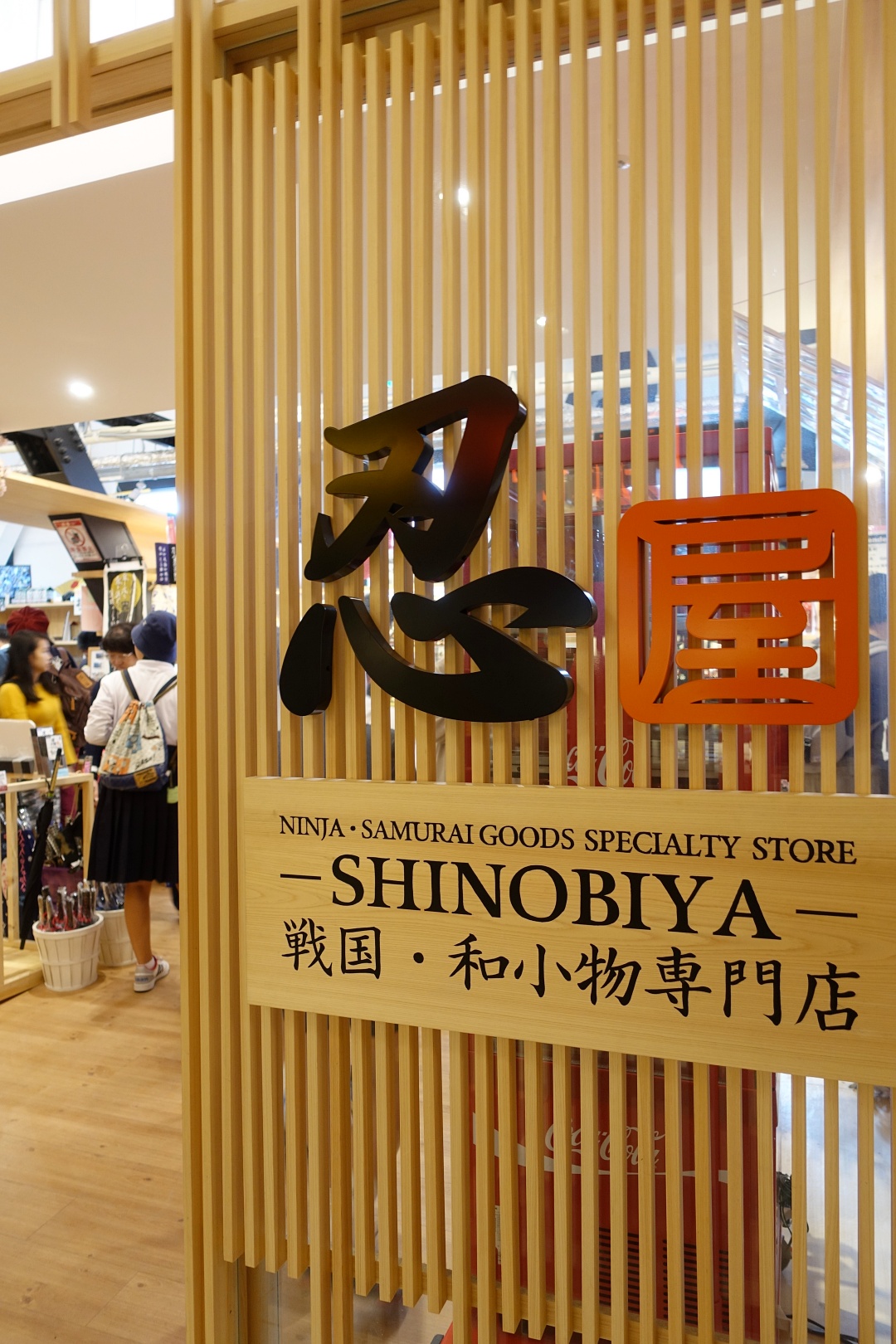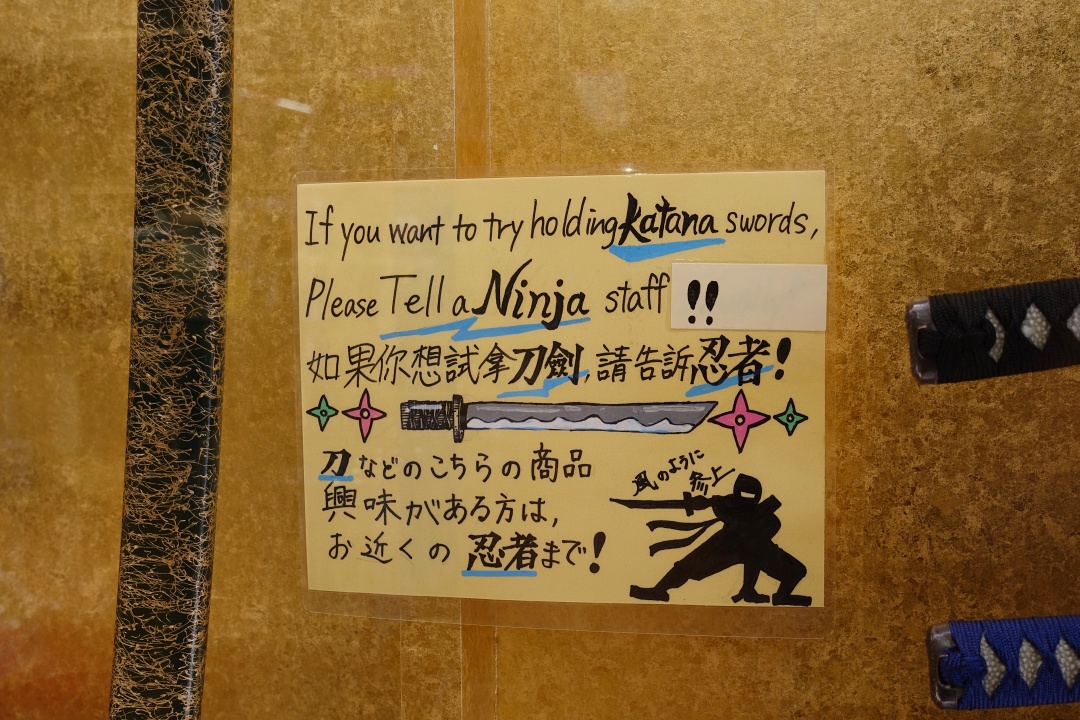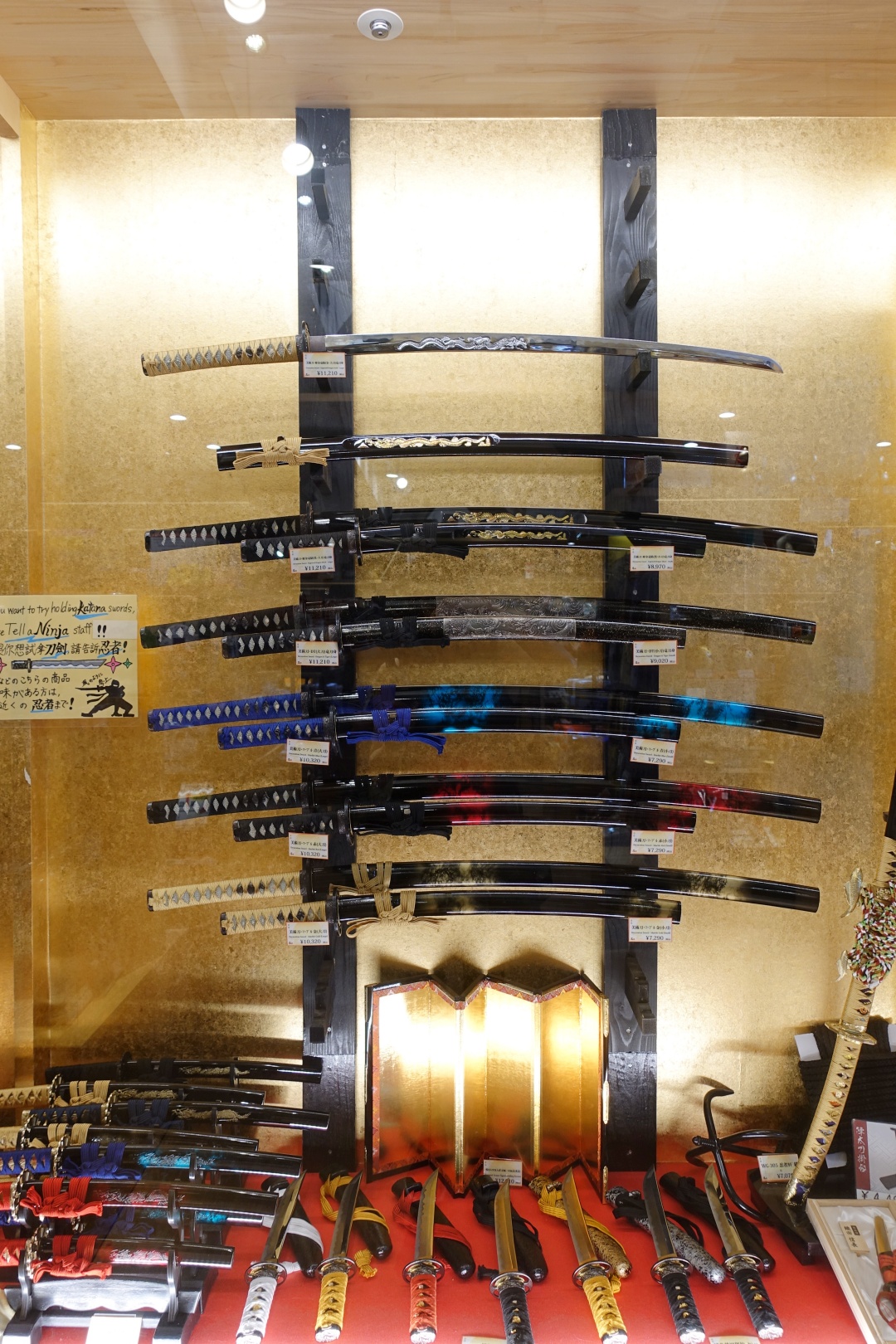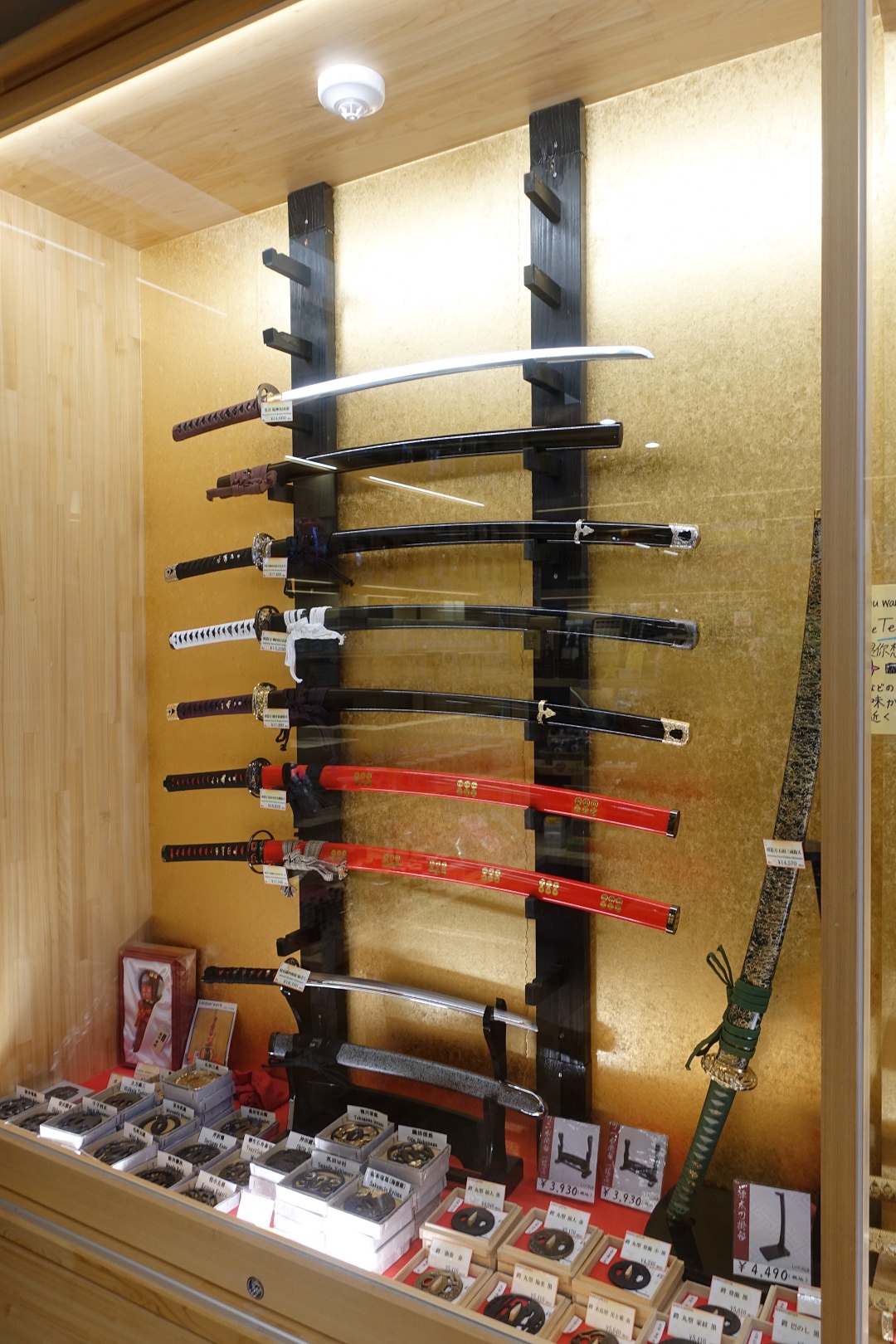 There were also a handful of souvenir shops within Miraiza Osaka-Jo, including one that specialises in ninja and samurai goods.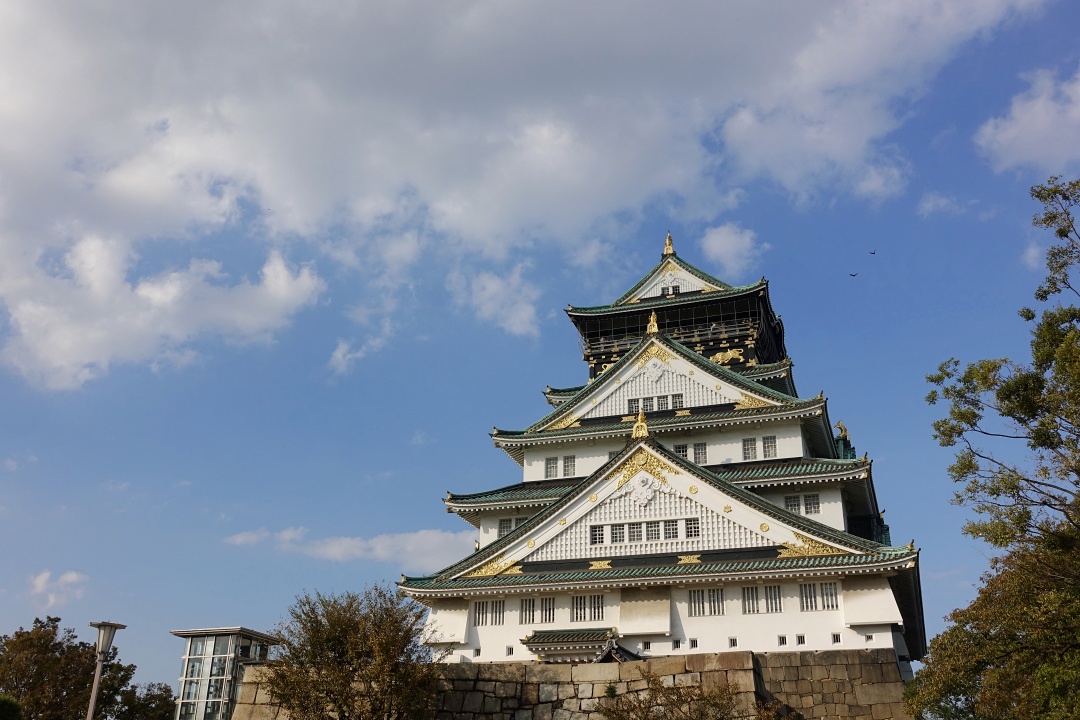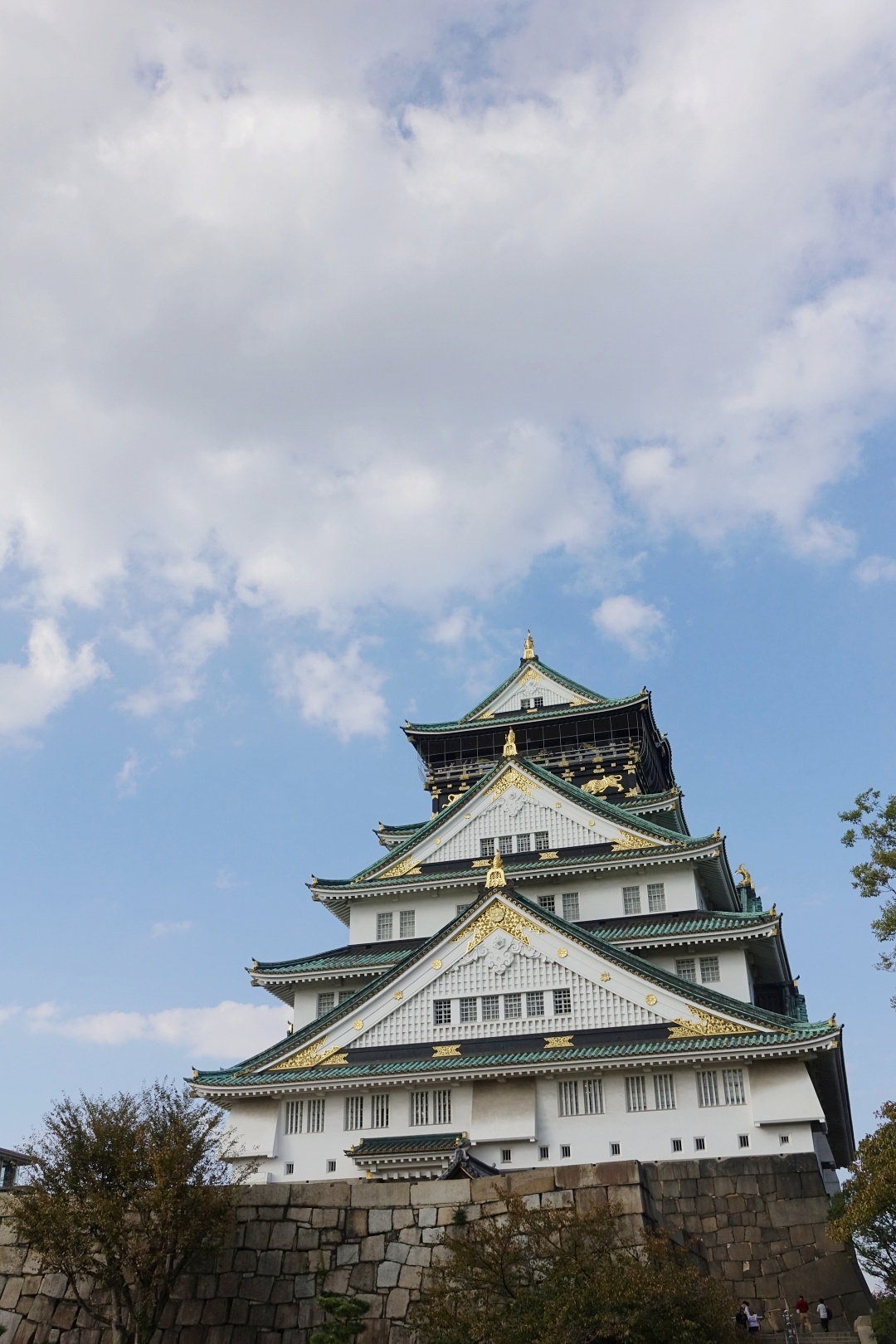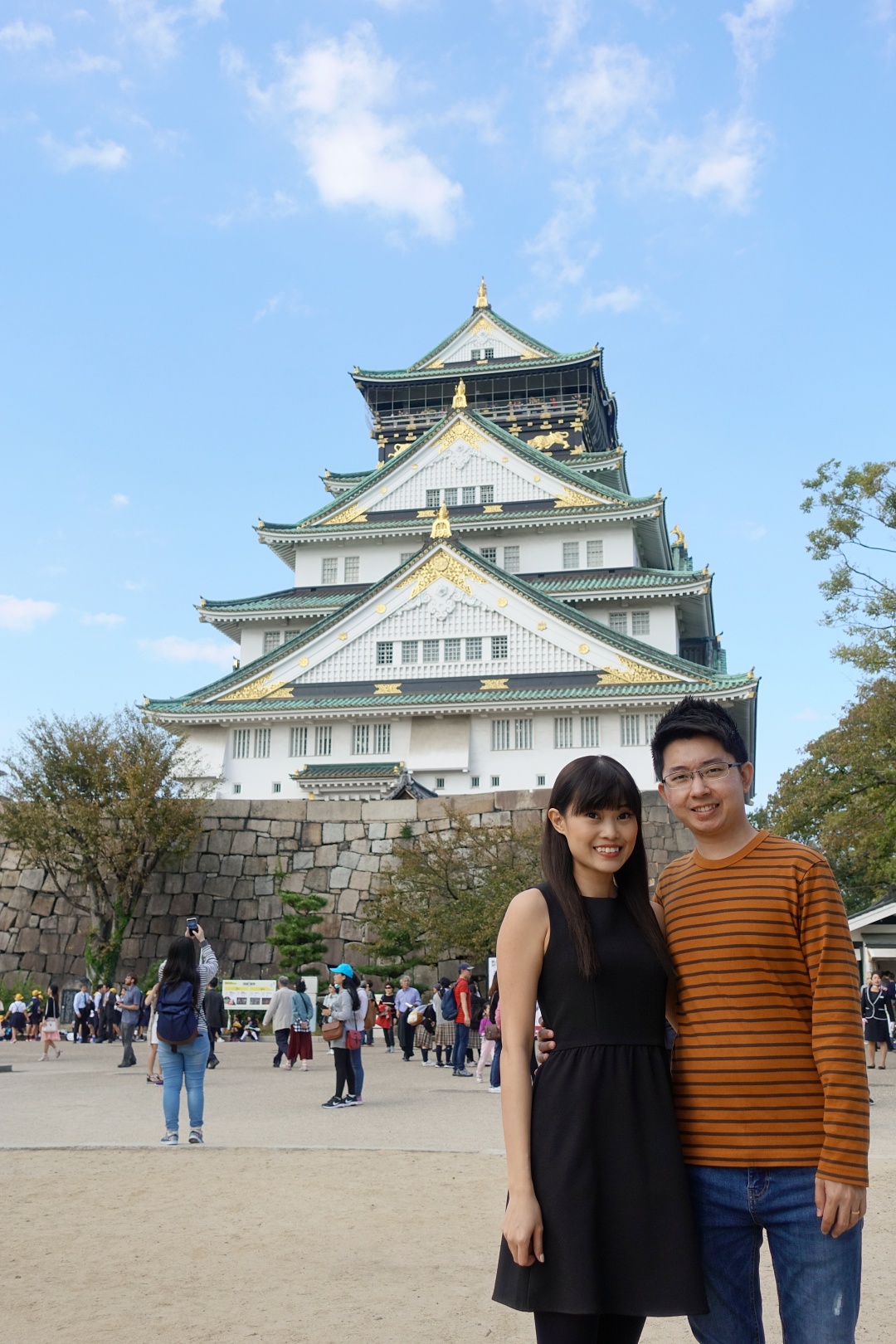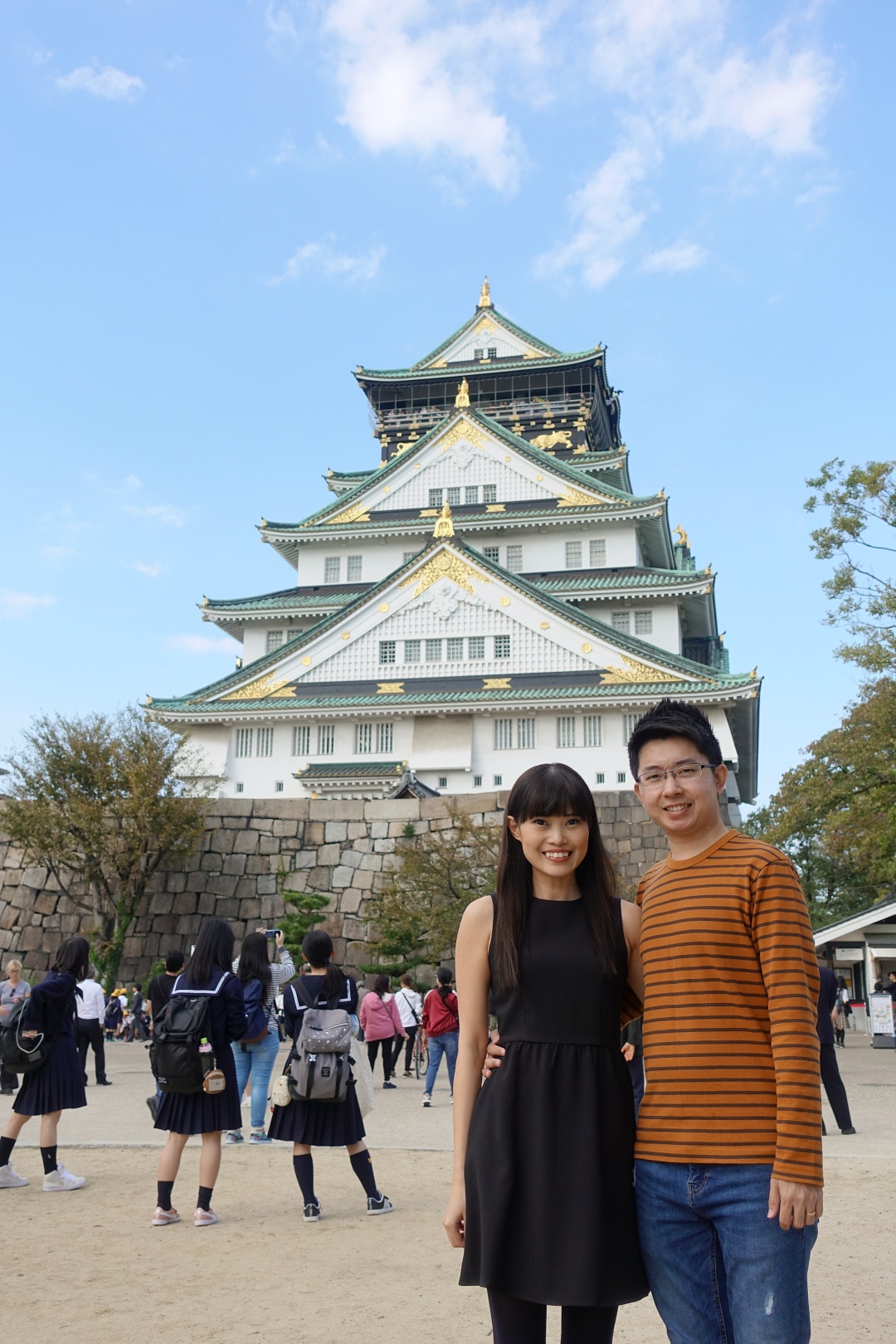 Glad that we decided to bring out our tripod that day which enabled us to take a couple of pictures in front of Osaka Castle.
Despite being there on a Wednesday afternoon, the place was full of both locals and tourists.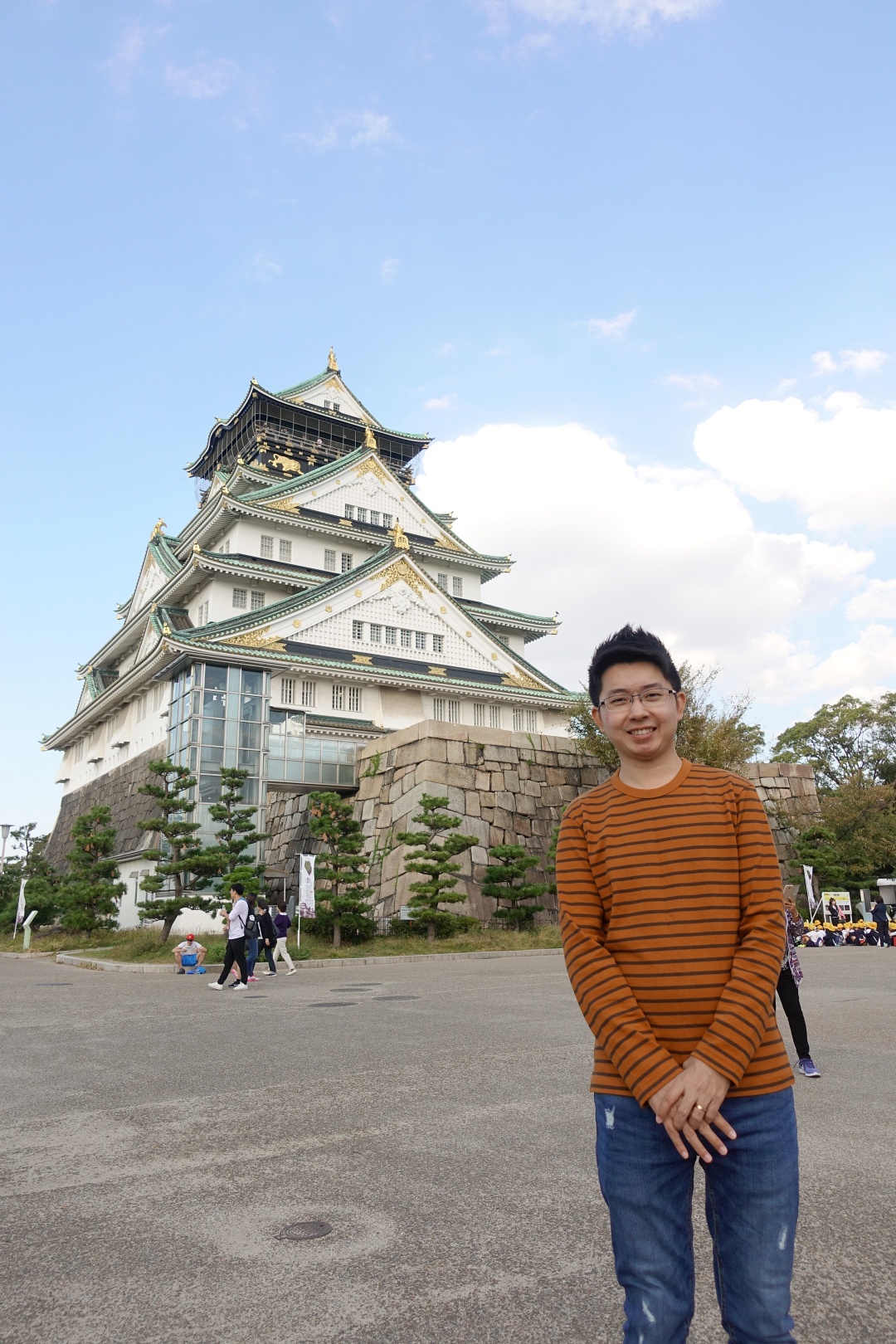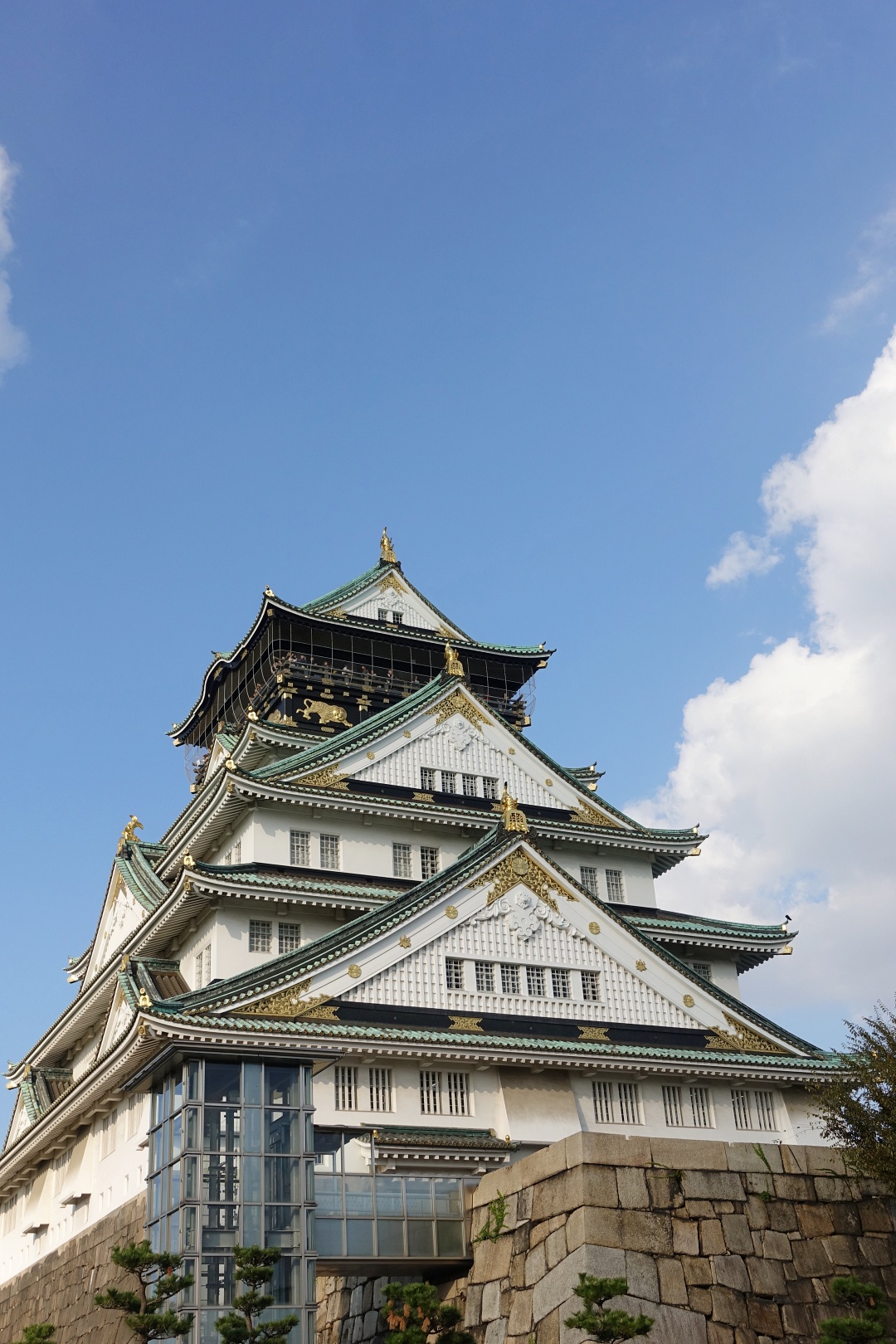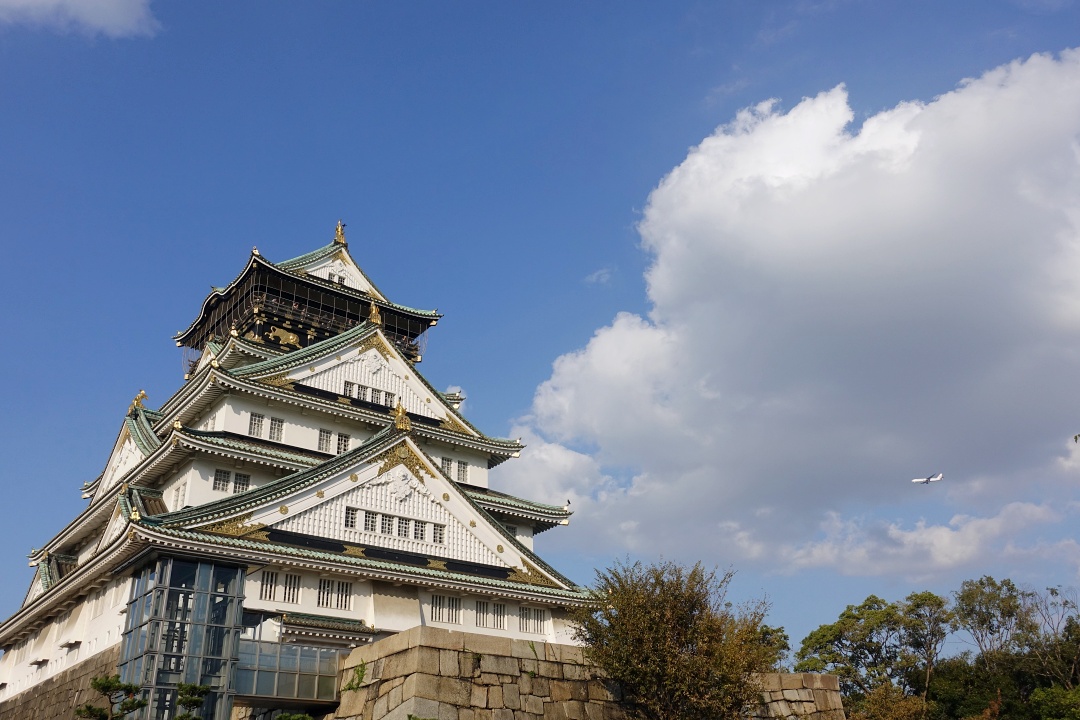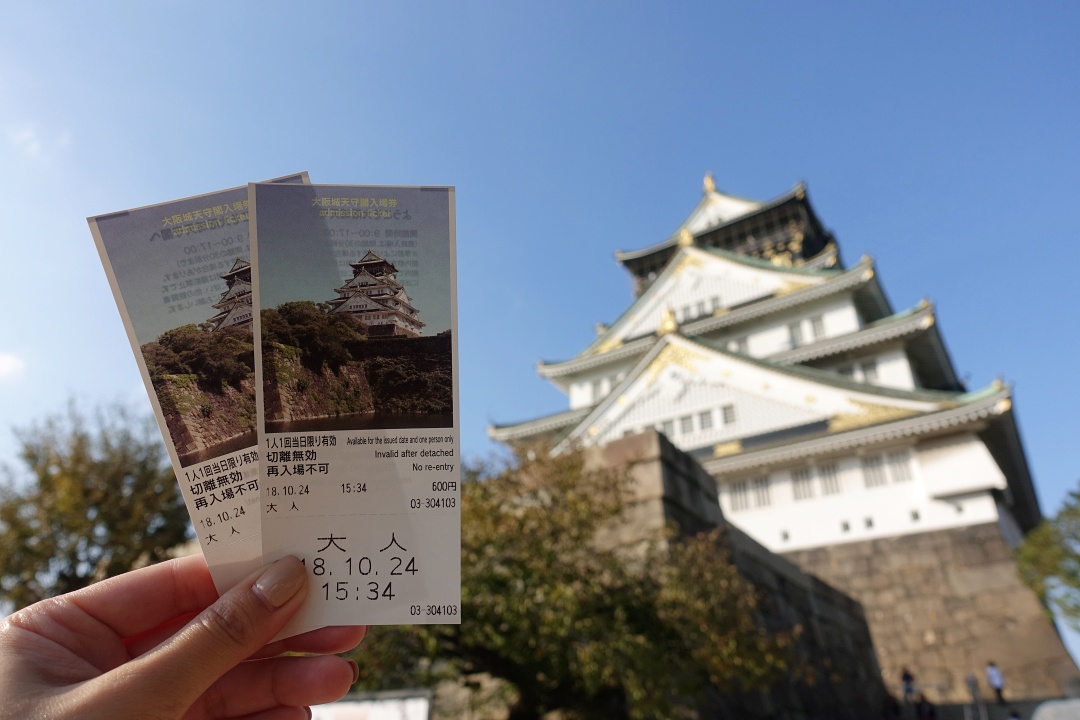 Finally got our tickets at JPY 600/adult.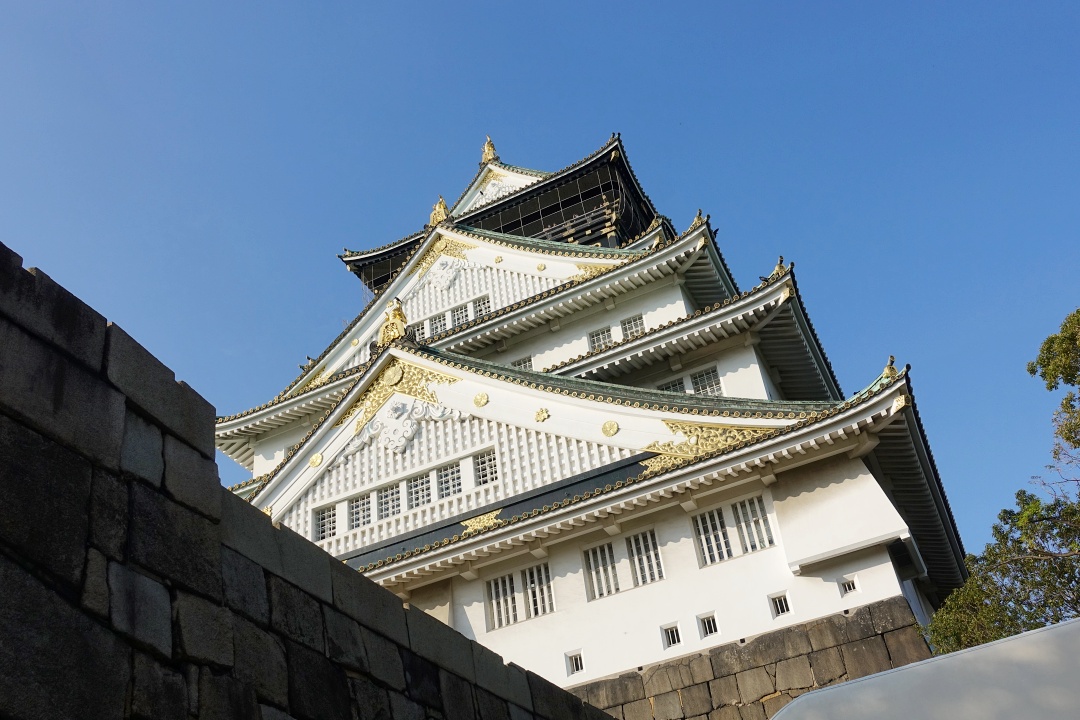 The Osaka Castle Museum consists of 8 storeys. Upon entering, we could choose to either take the stairs or the elevator that takes us straight to the 5th floor.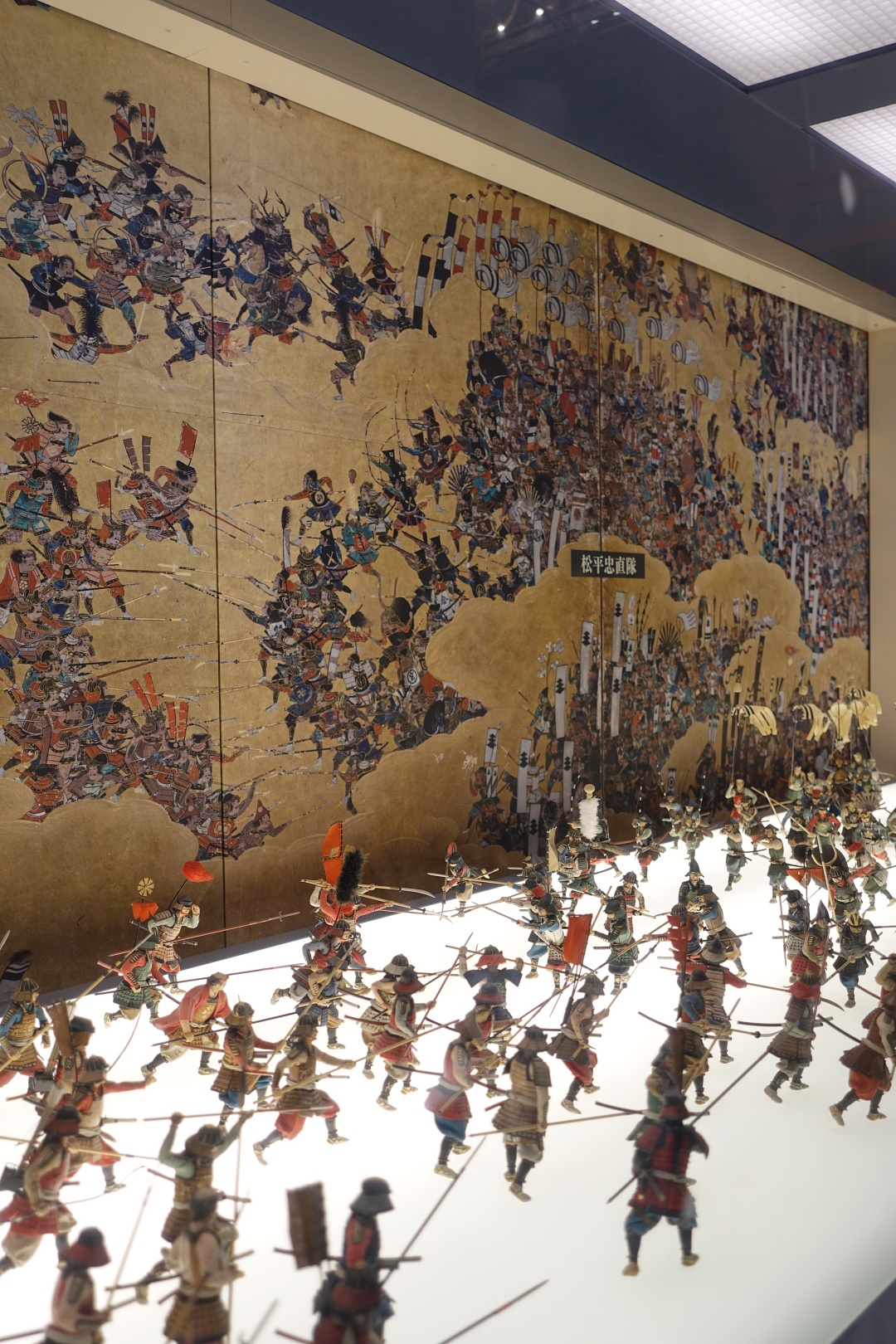 Chose to take the elevator up to the 5th floor. On this level, it showcases the war scenes from "The Summer War in Osaka" through a series of images and miniature figures.
Seen above is the miniature of "The Summer War in Osaka". It showcases the intense battle between the troops of Yukimura Sanada and Tadanao Matsudaira.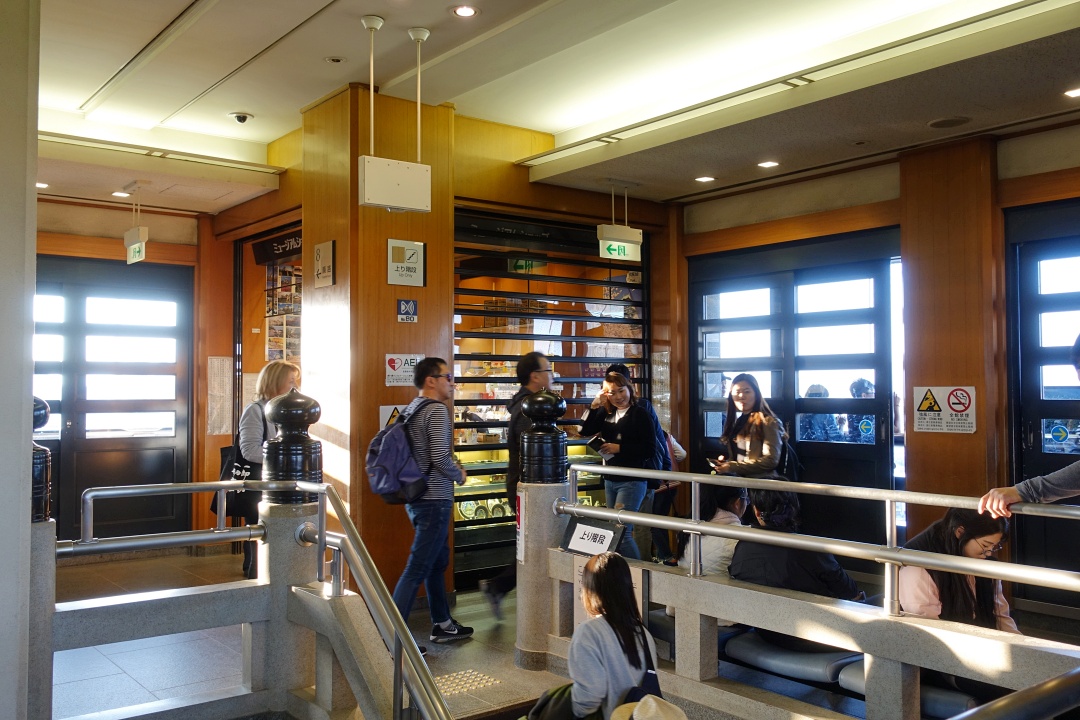 *The 6th floor is closed to the public.
On the 7th floor, it tells the life of Hideyoshi Toyotomi (the one who built Osaka Castle and succeeded in unifying the entire nation) through a series of miniature diorama.
Located on the 8th floor is the observation deck that offers a panoramic view of Osaka Castle Park and the Osaka City from 50 m above the ground.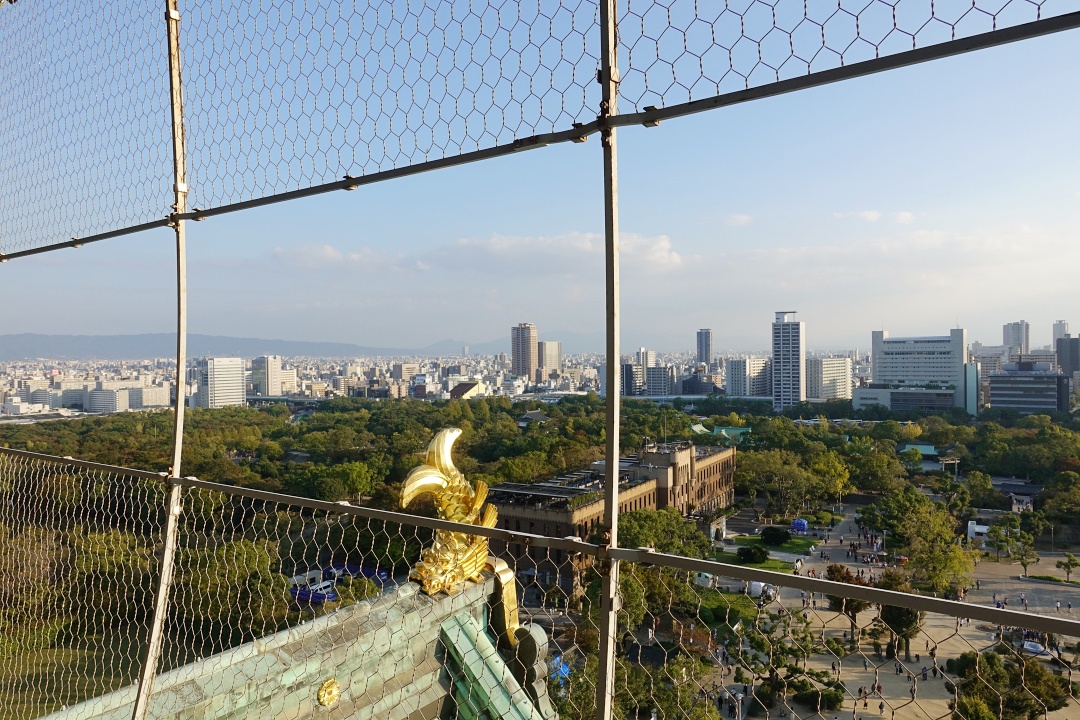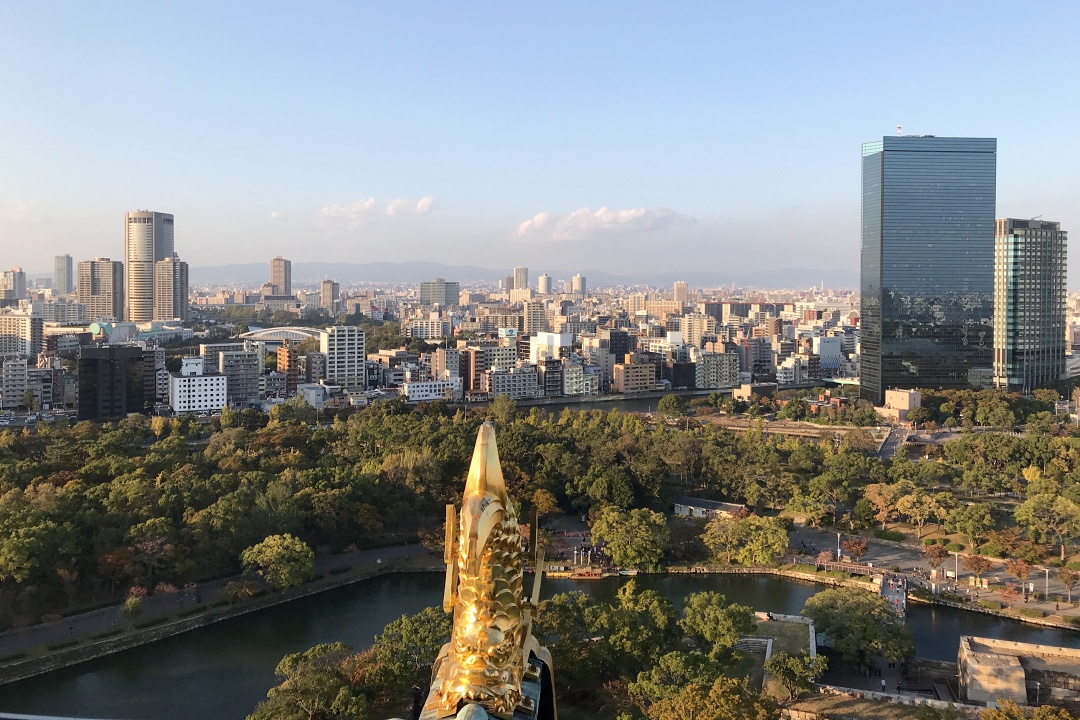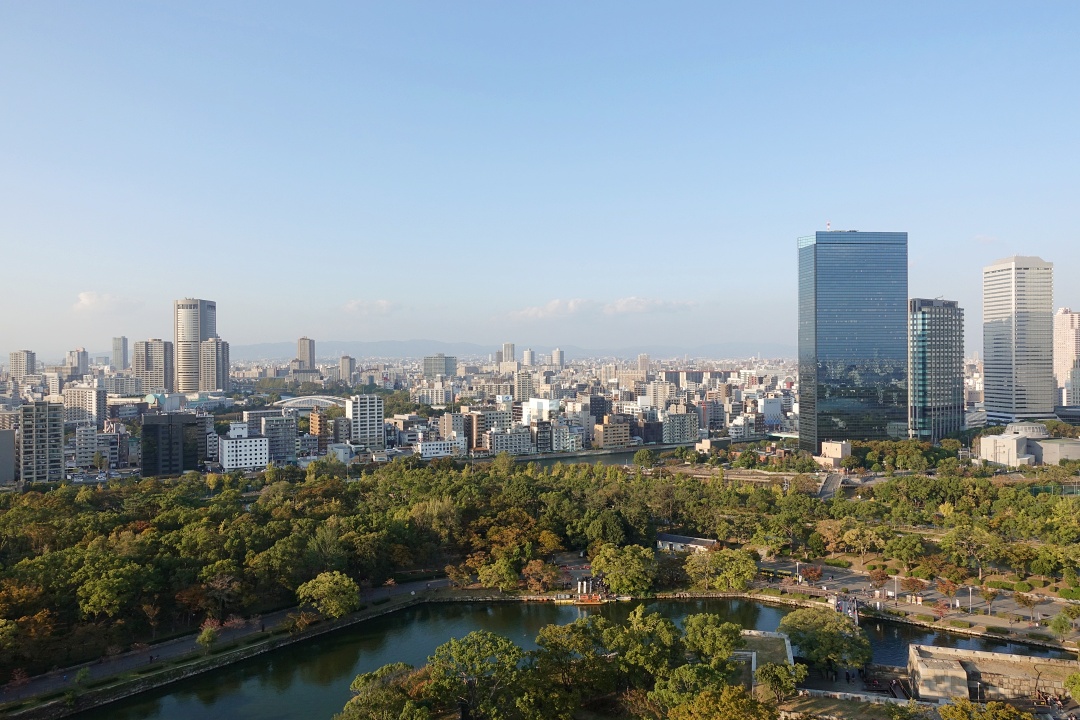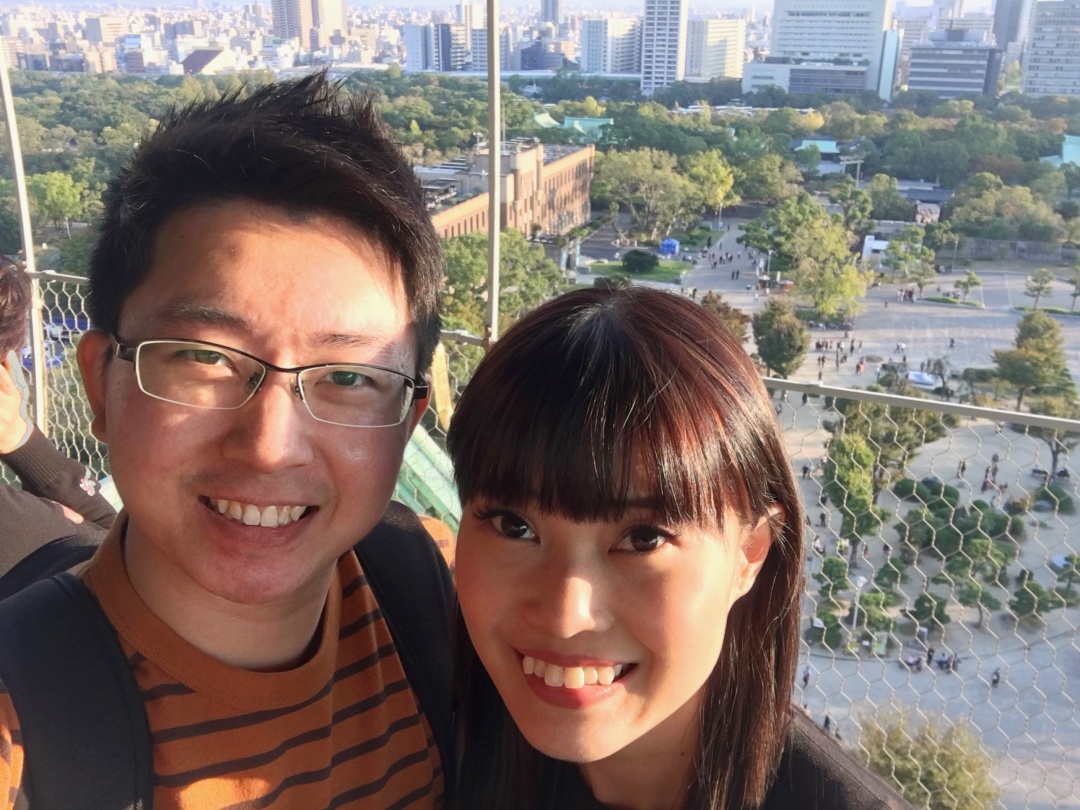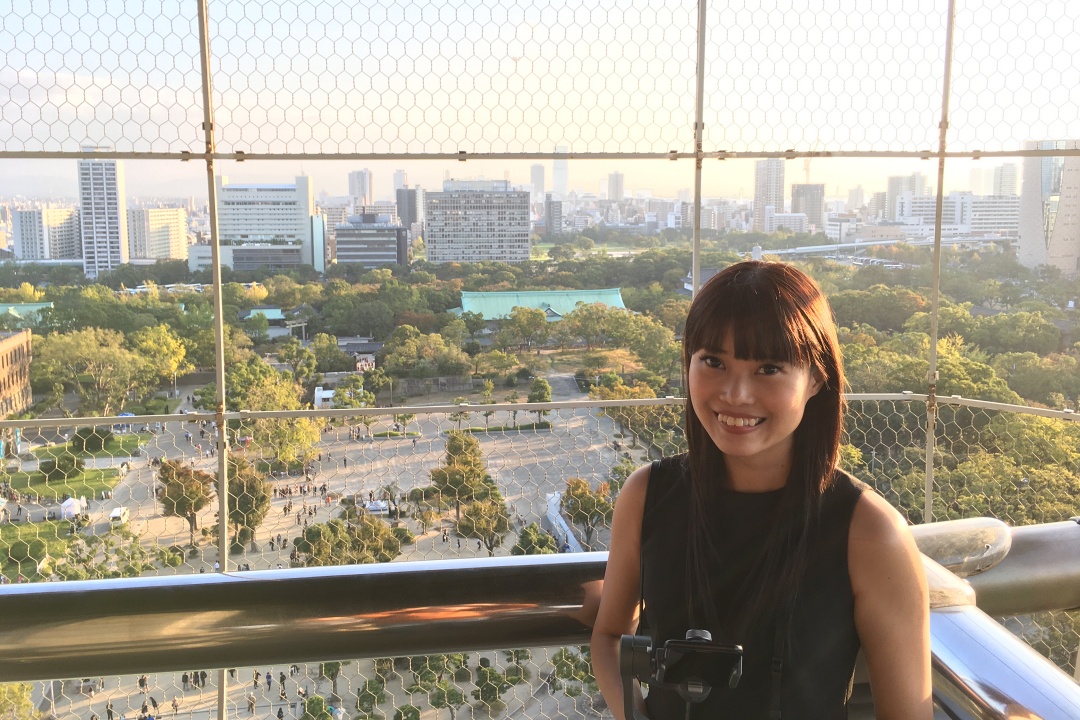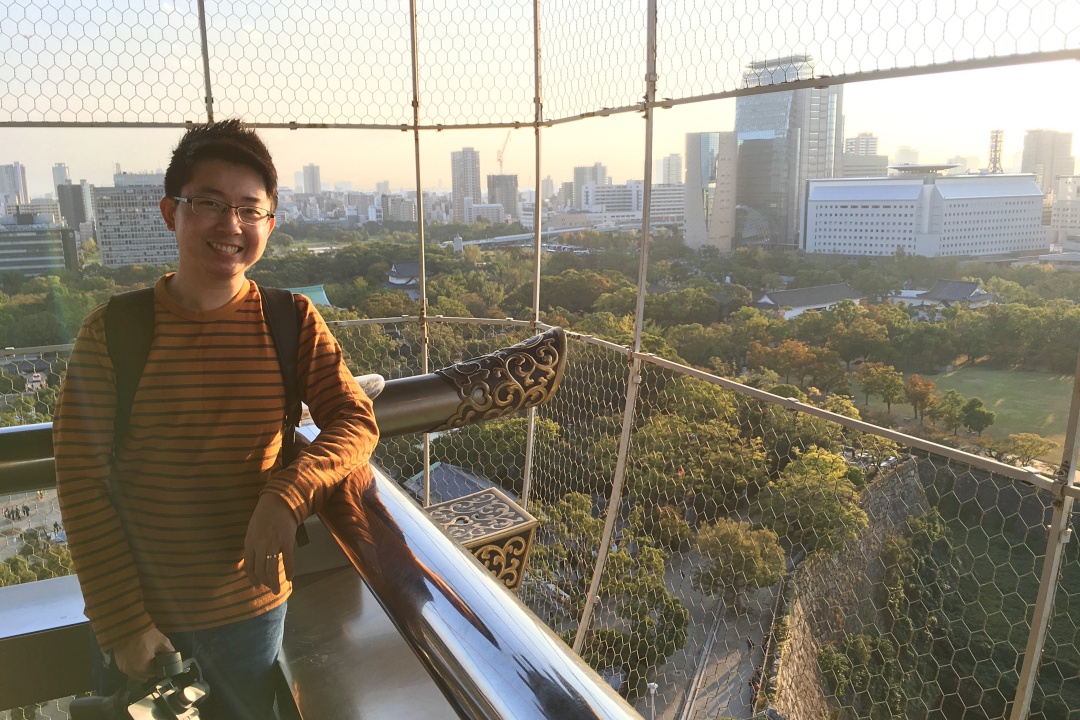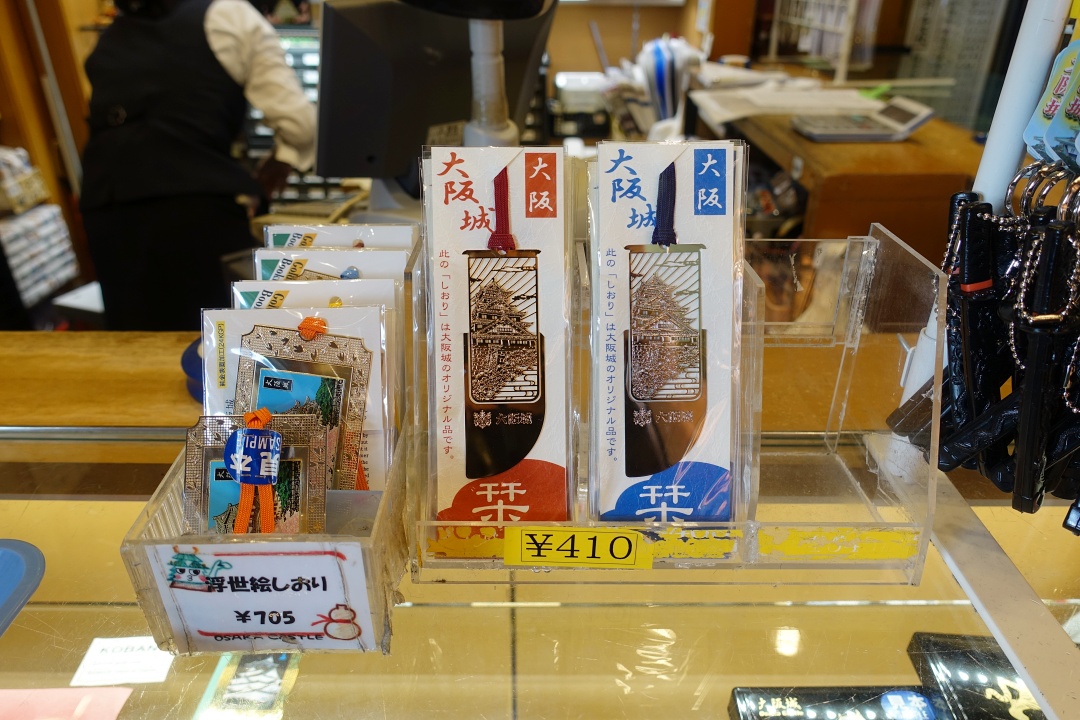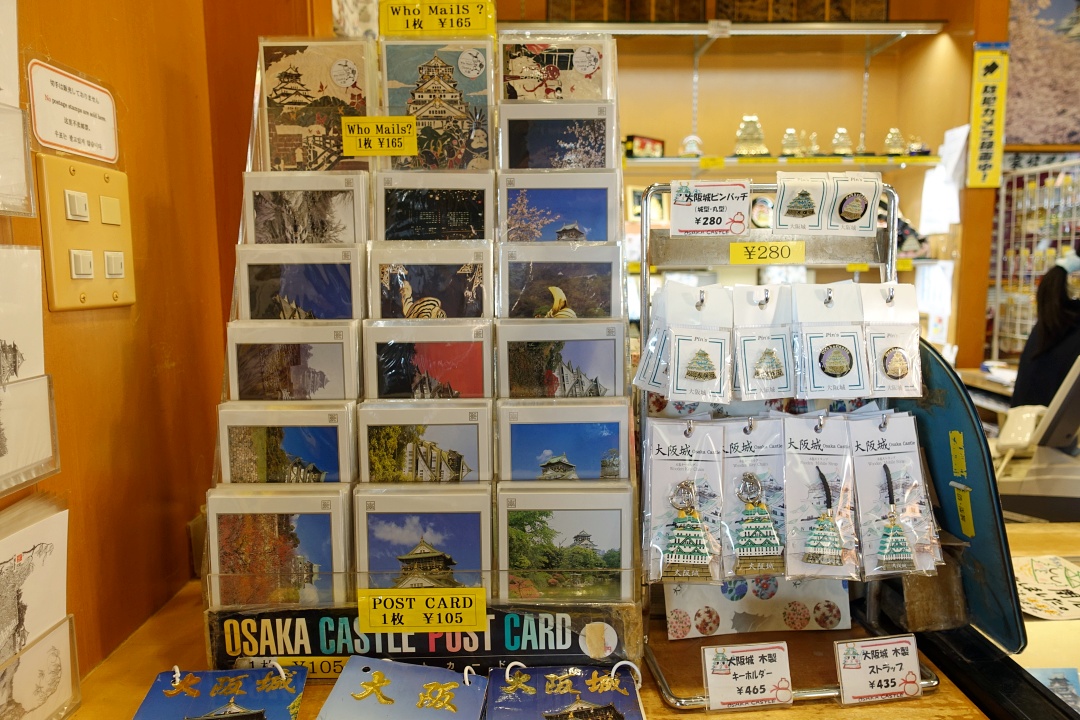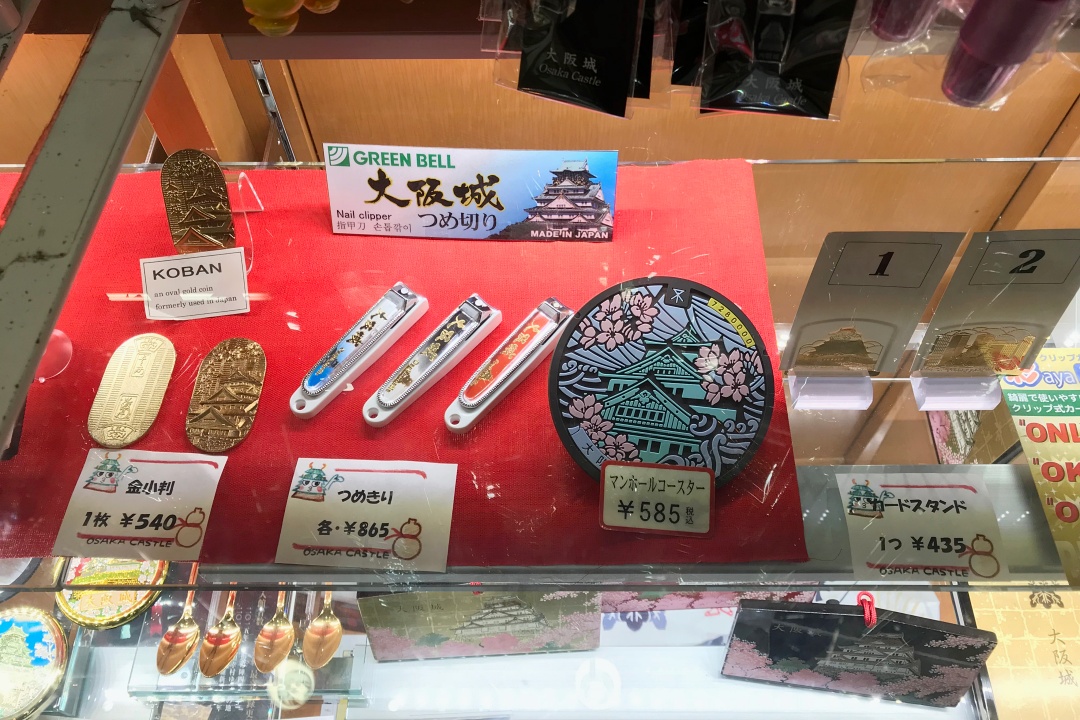 Souvenir shops are available on the 1st and 8th floor. I took a few glances but didn't end up purchasing anything.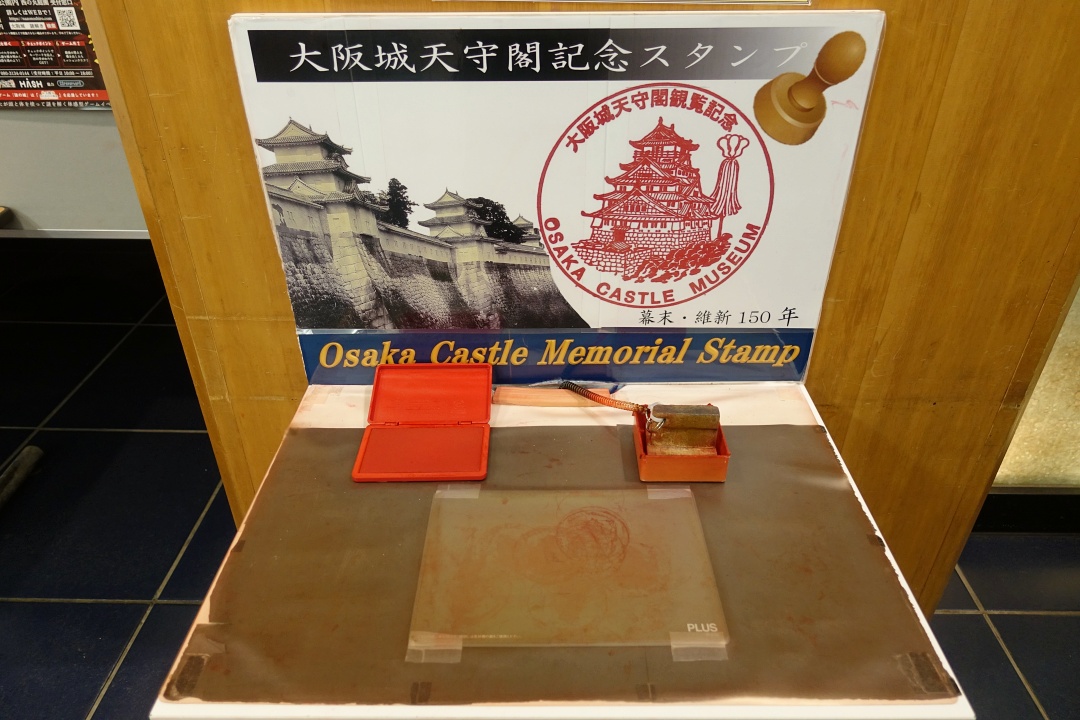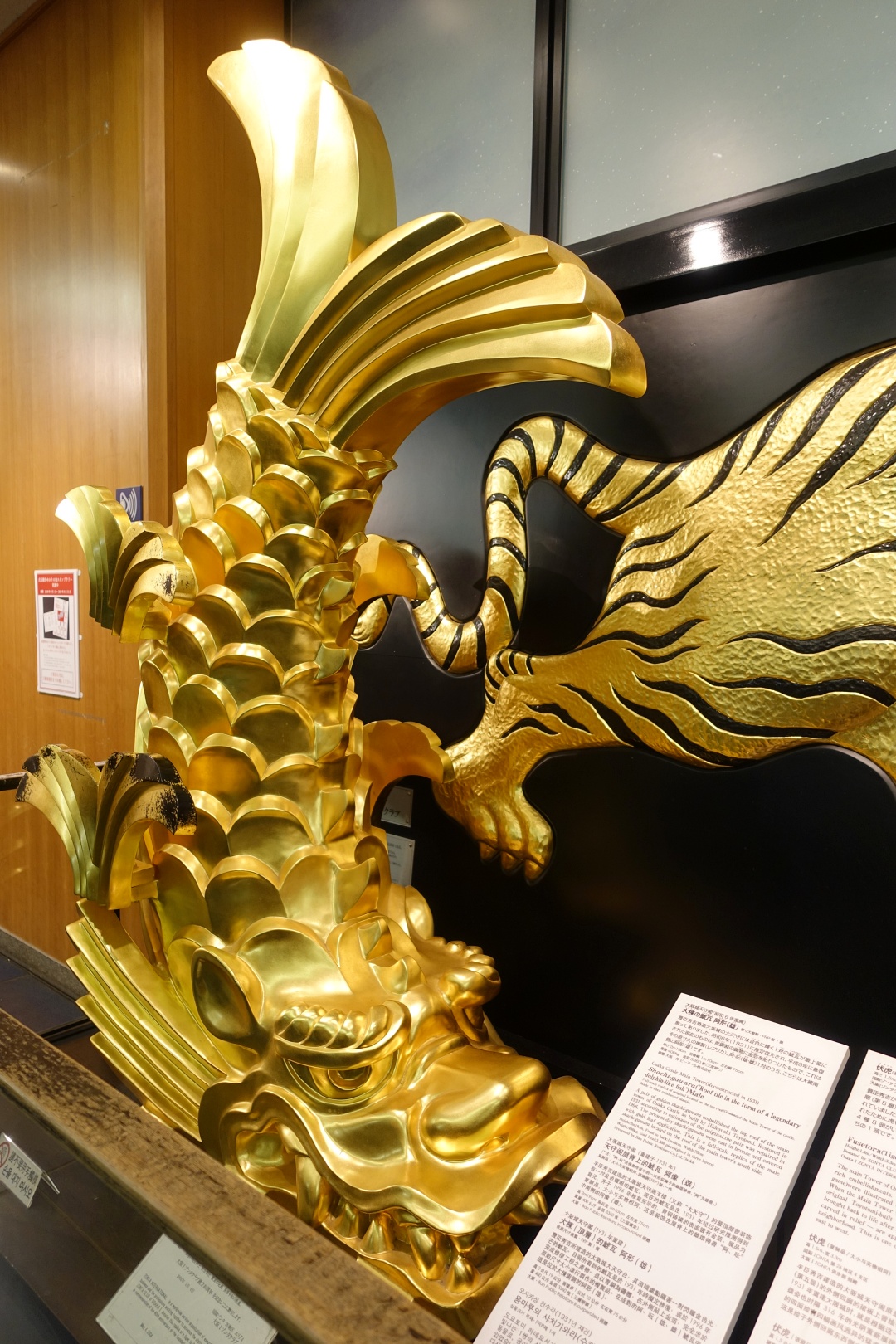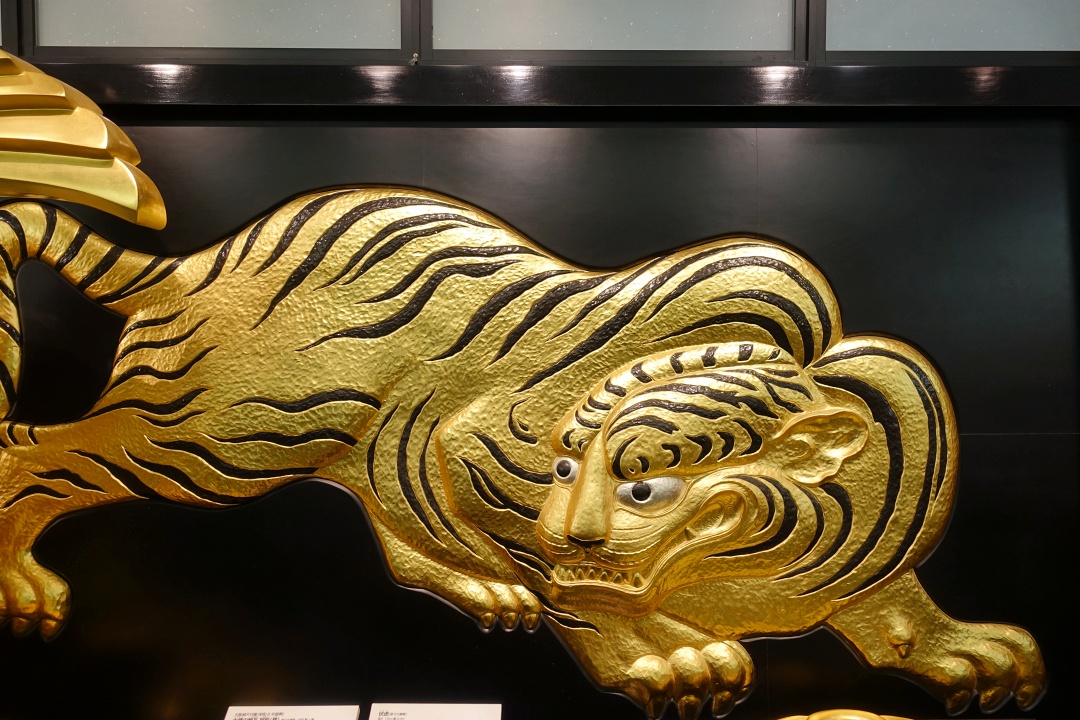 Came down to the 2nd storey and saw the full scale replicas of the SHACHI (legendary dolphin-shaped fish) and FUSETORA (crouching tiger).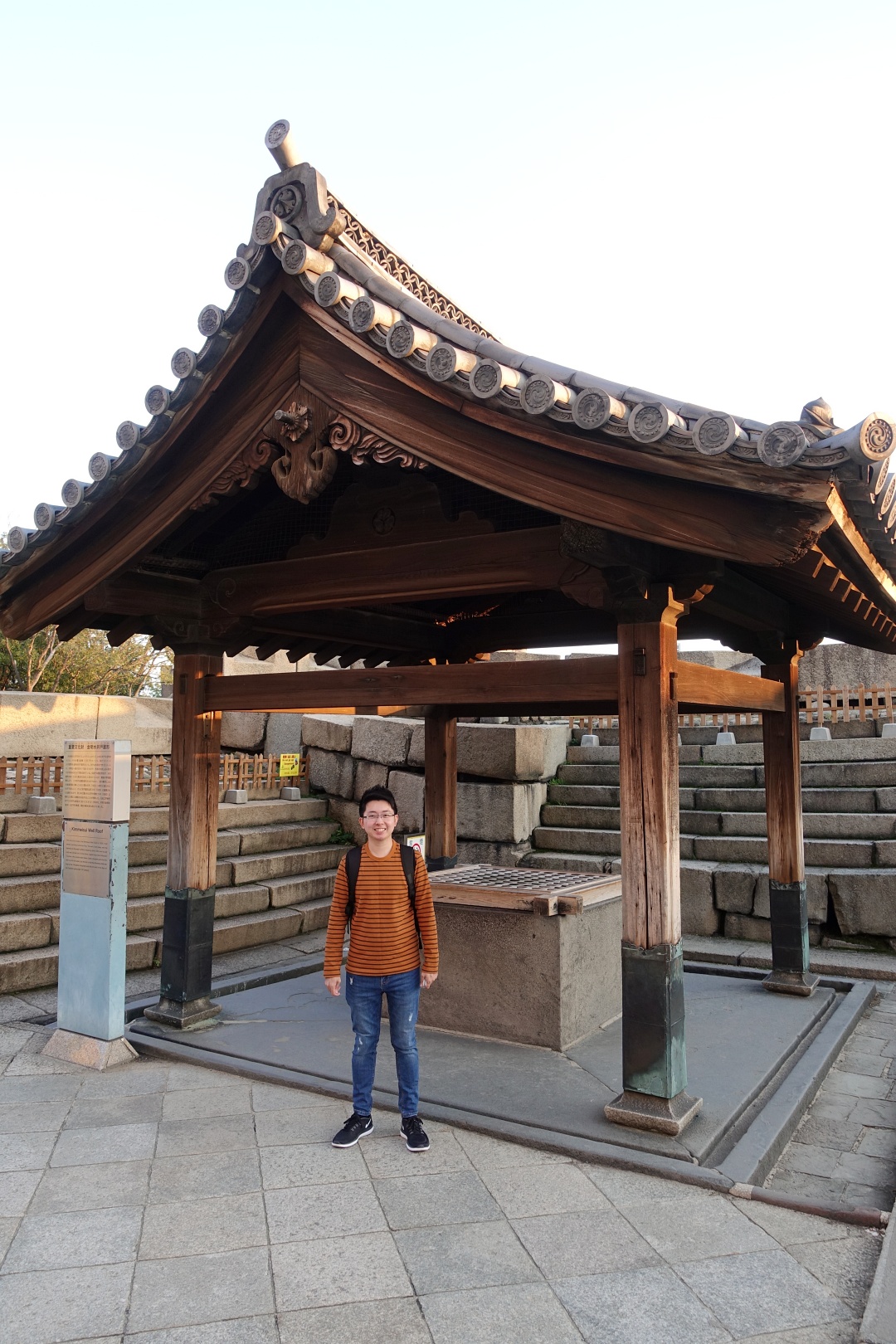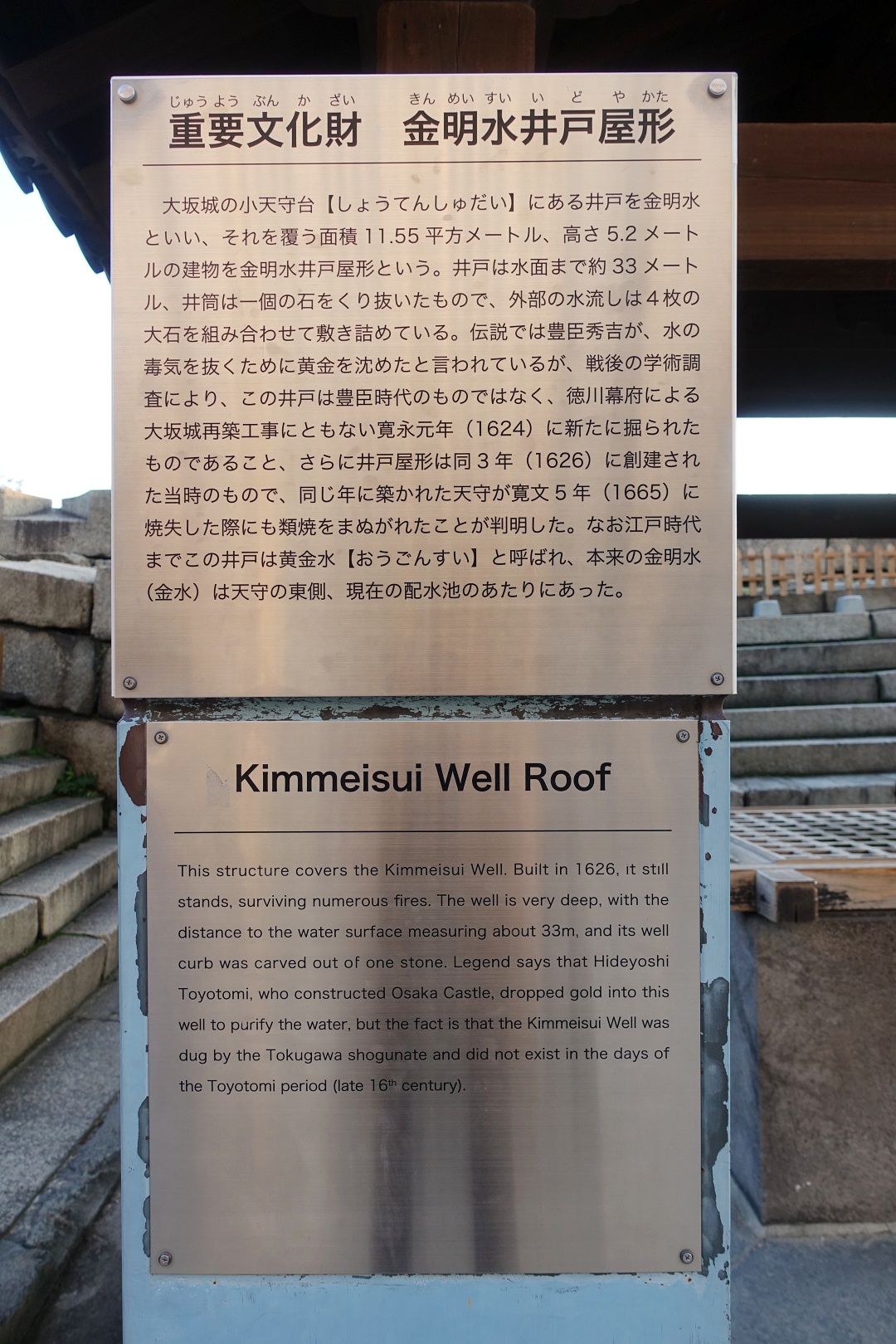 Exiting the main structure, we came across the Kimmeisui Well Roof, built in 1626.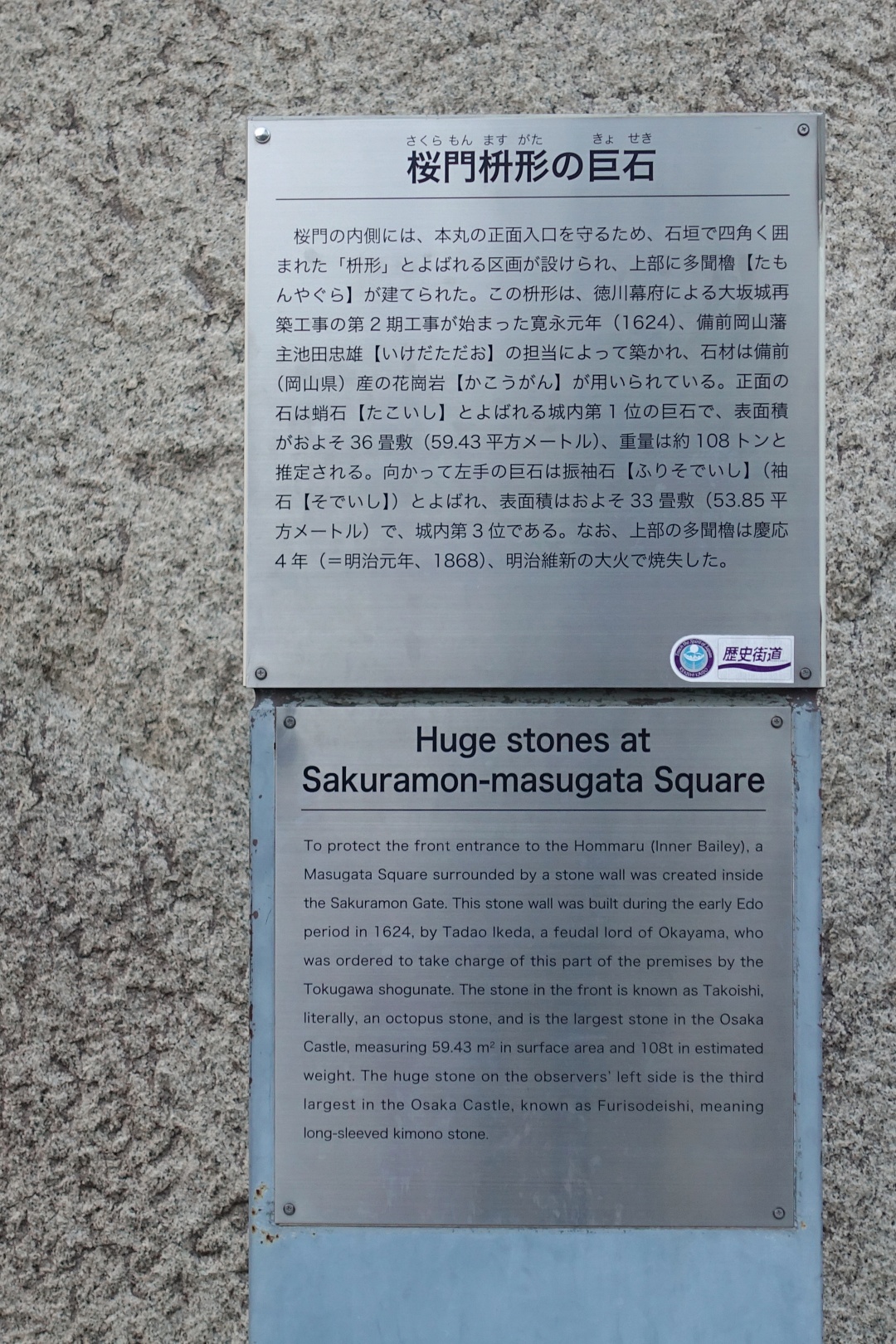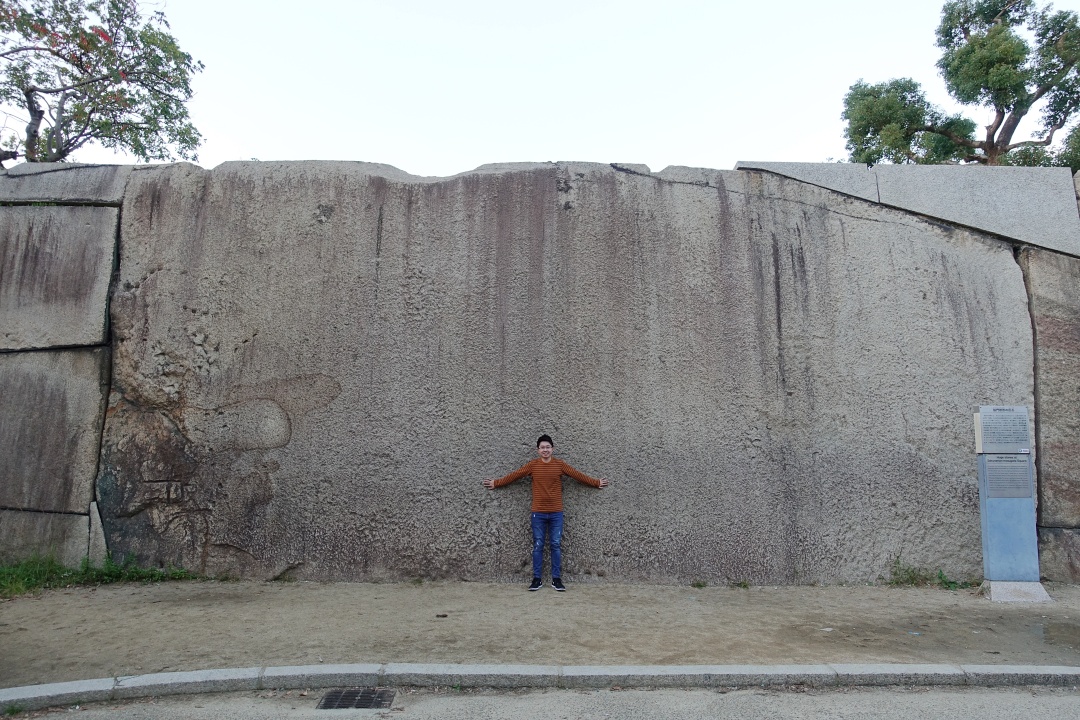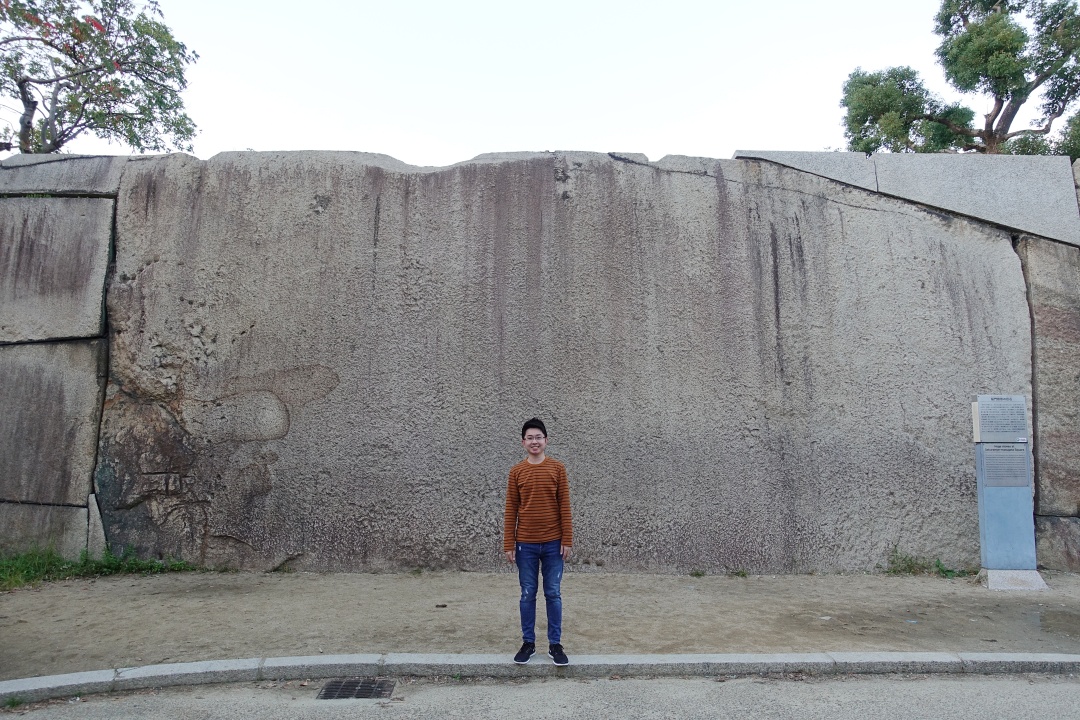 To be honest, there was a lot of history to take in when visiting the Osaka Castle Museum. I supposed unless you're keen to read up all the information and going through all the exhibits, it may all seems a little underwhelming.
At the end of the day, I'm glad that I accompanied the Husband there to check off his bucket list.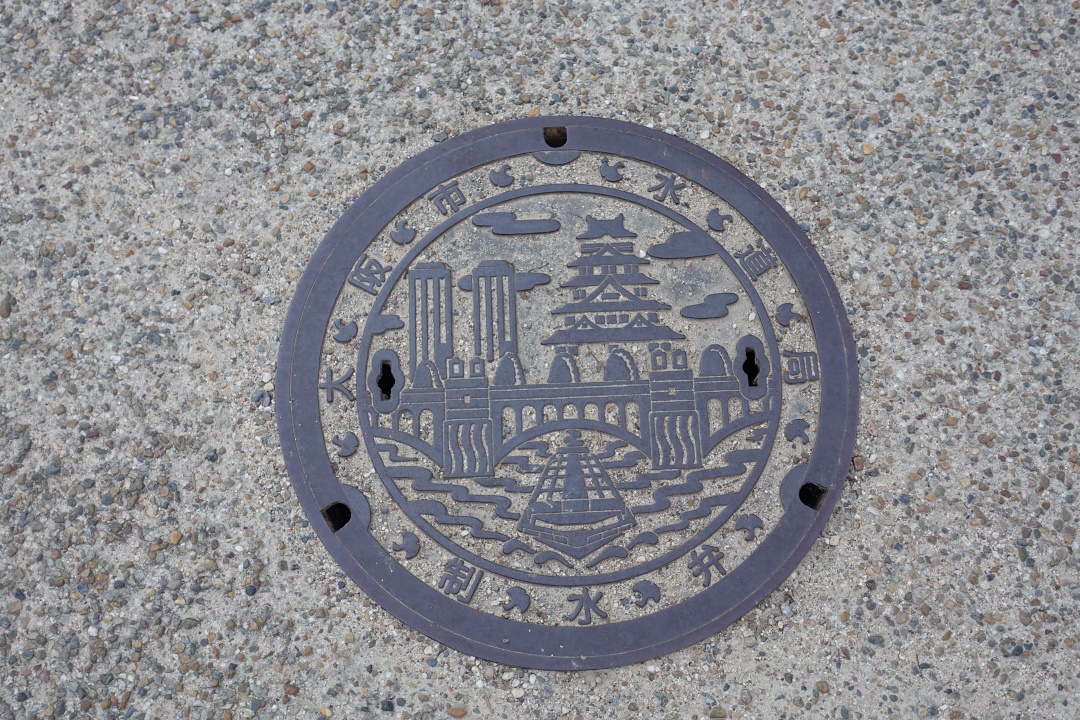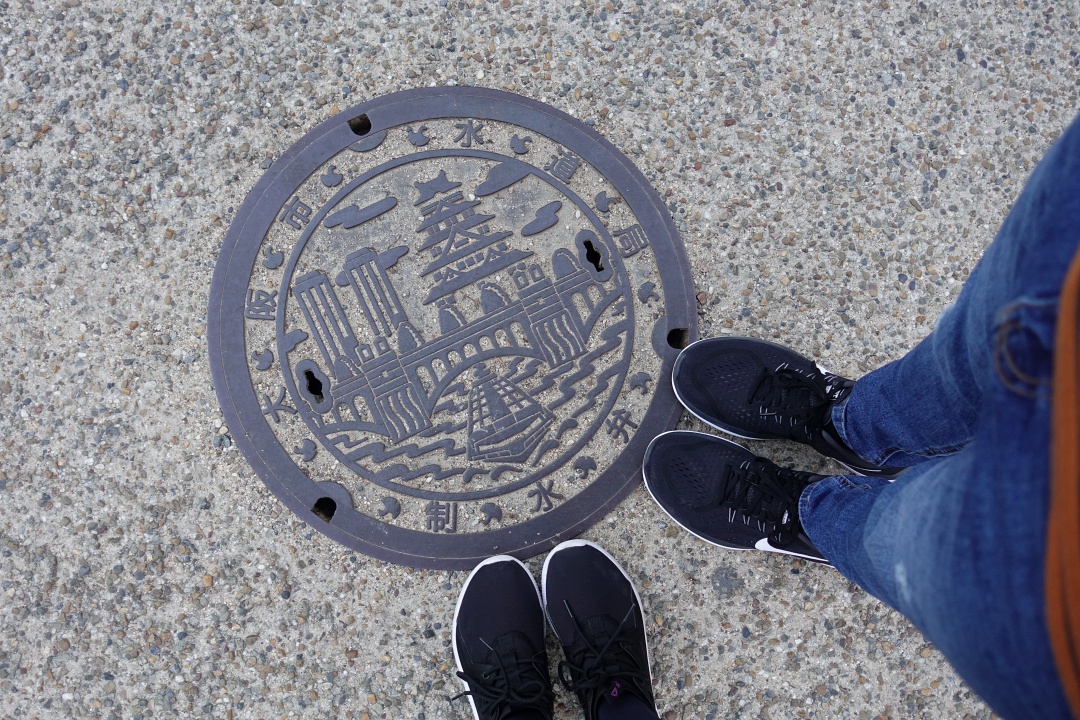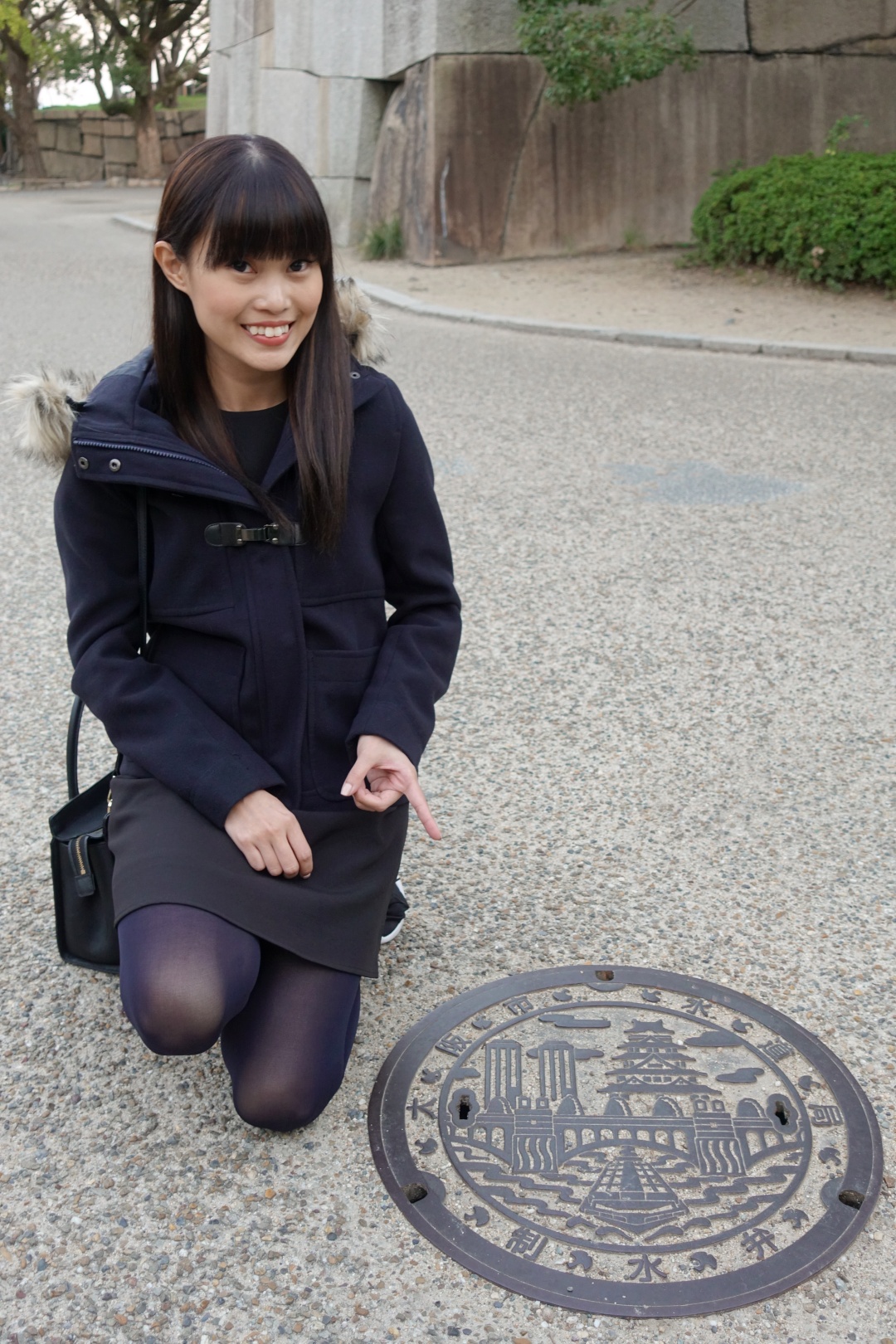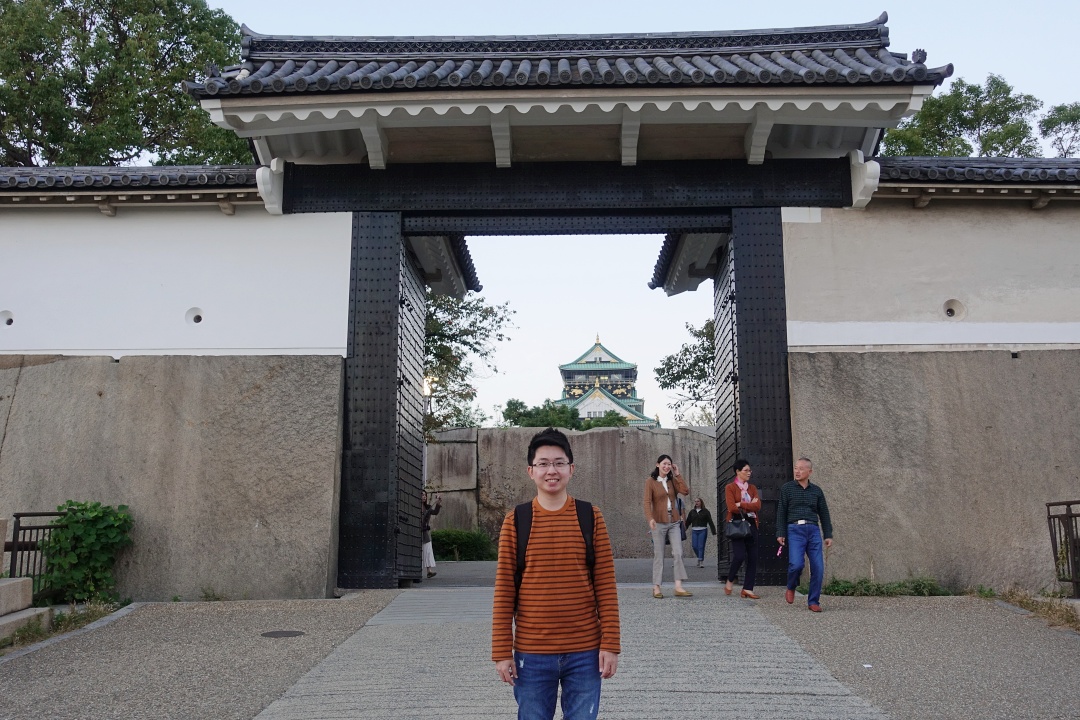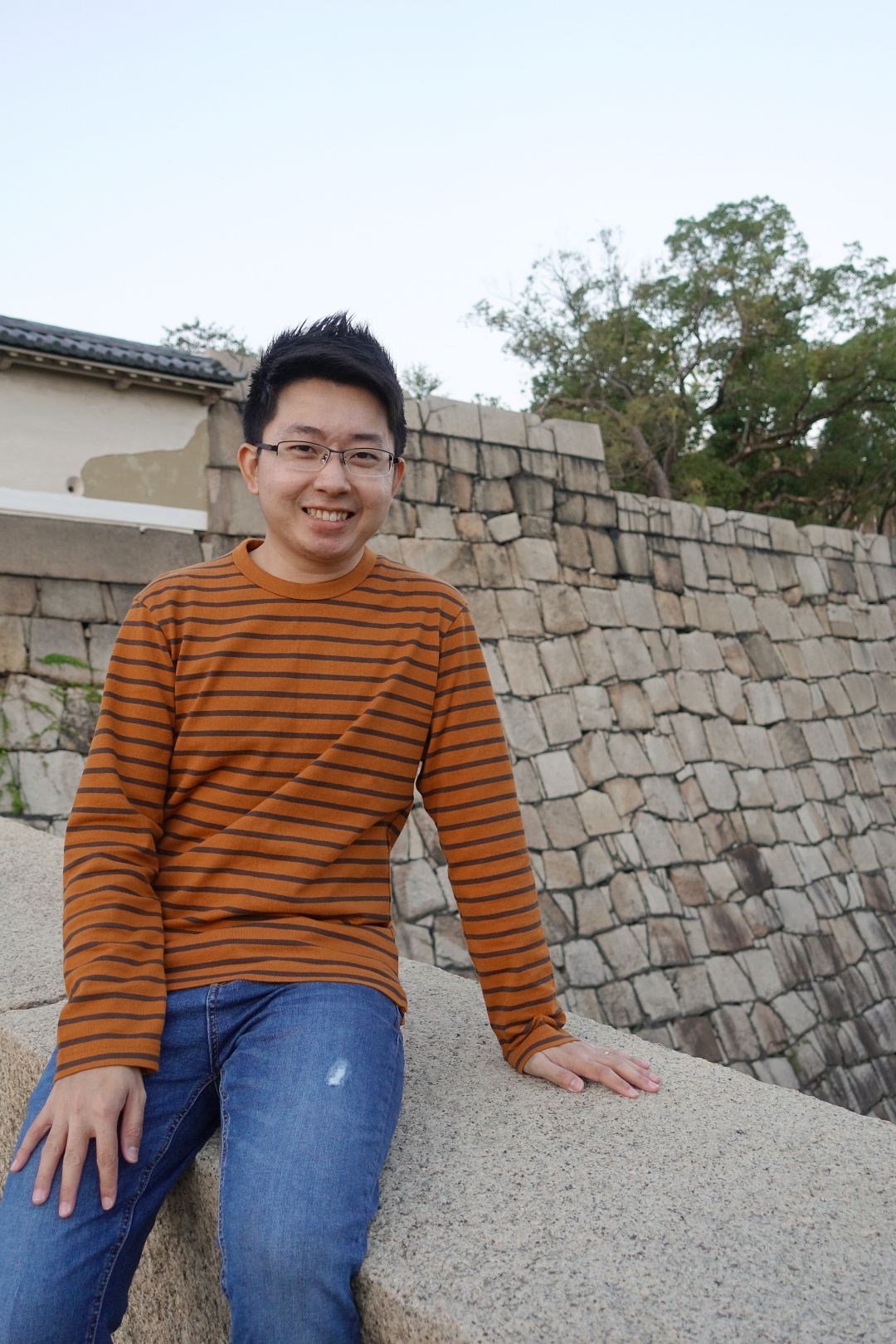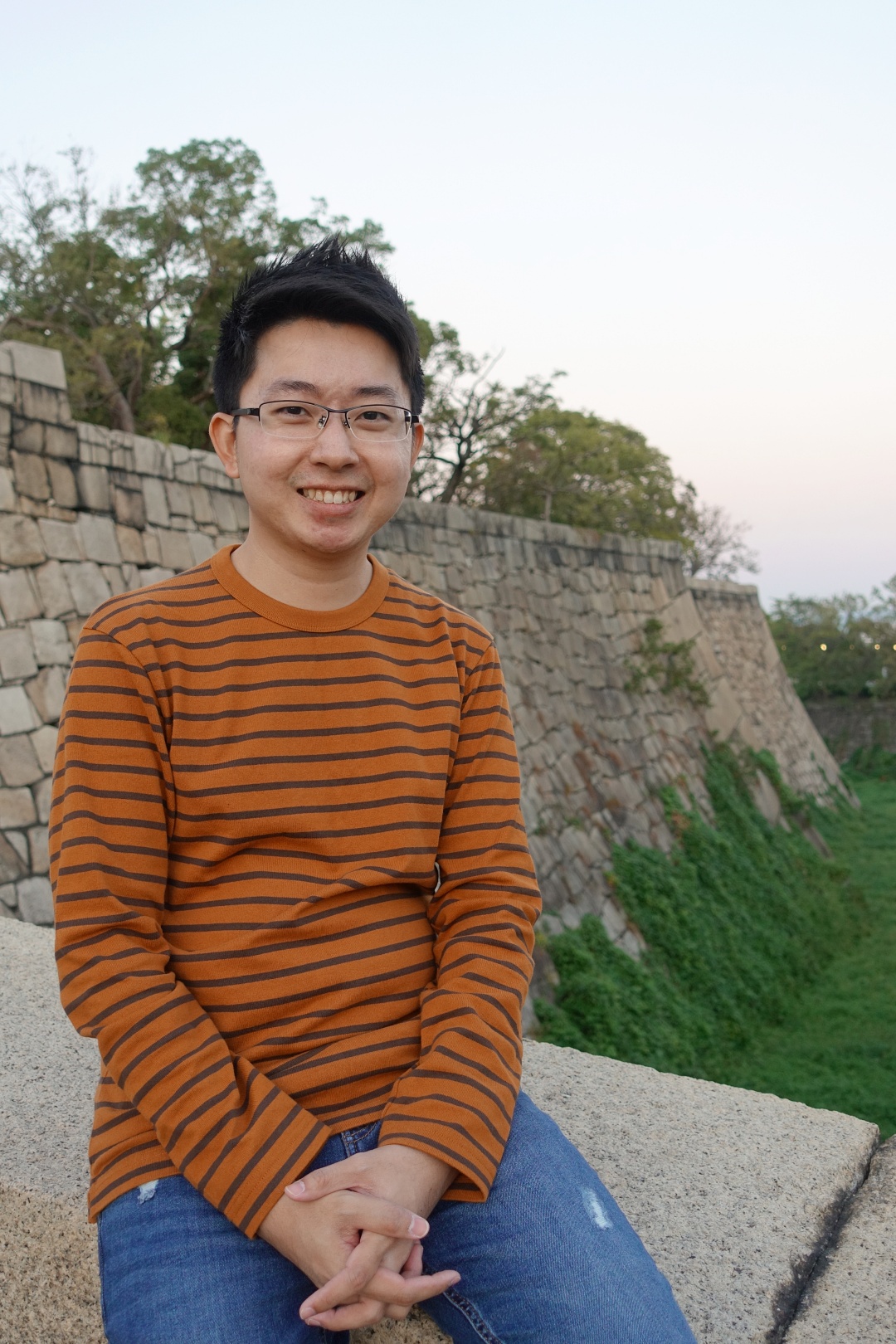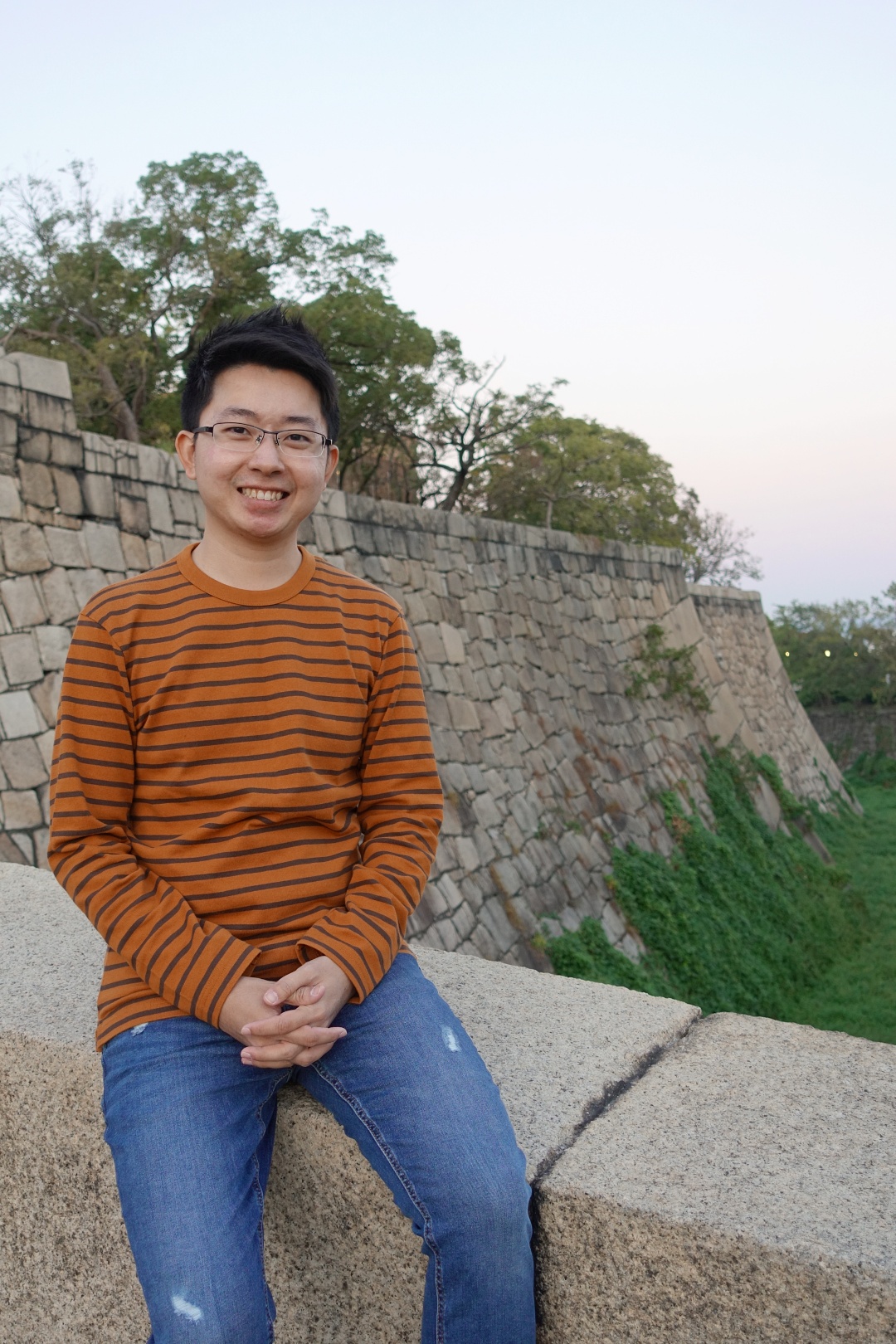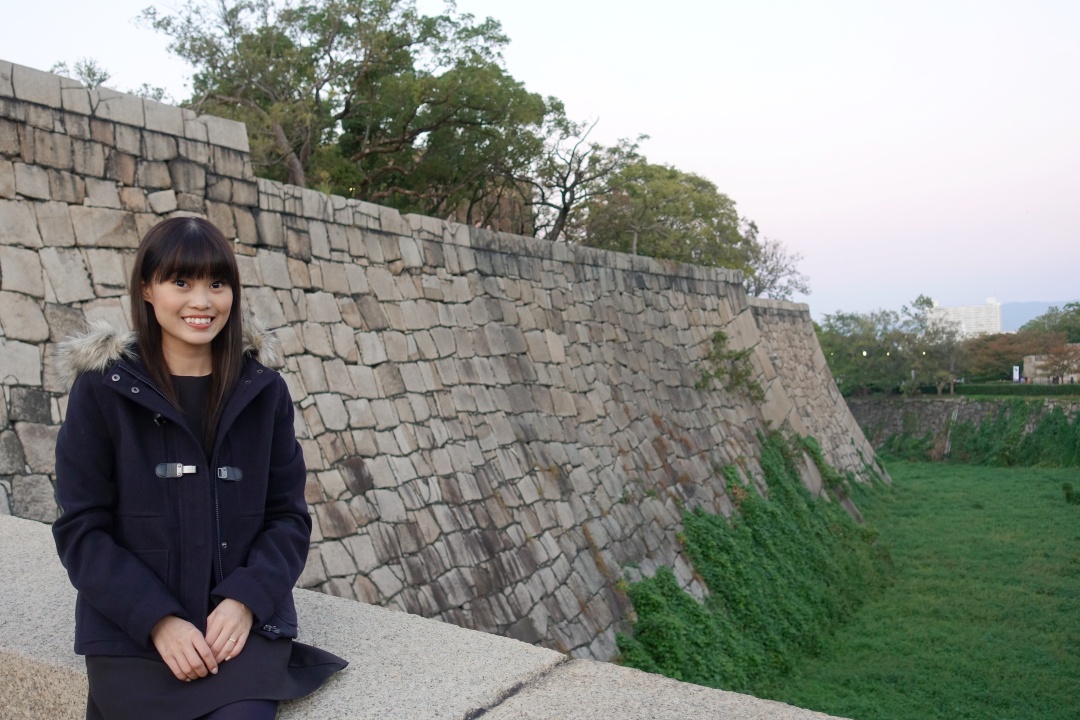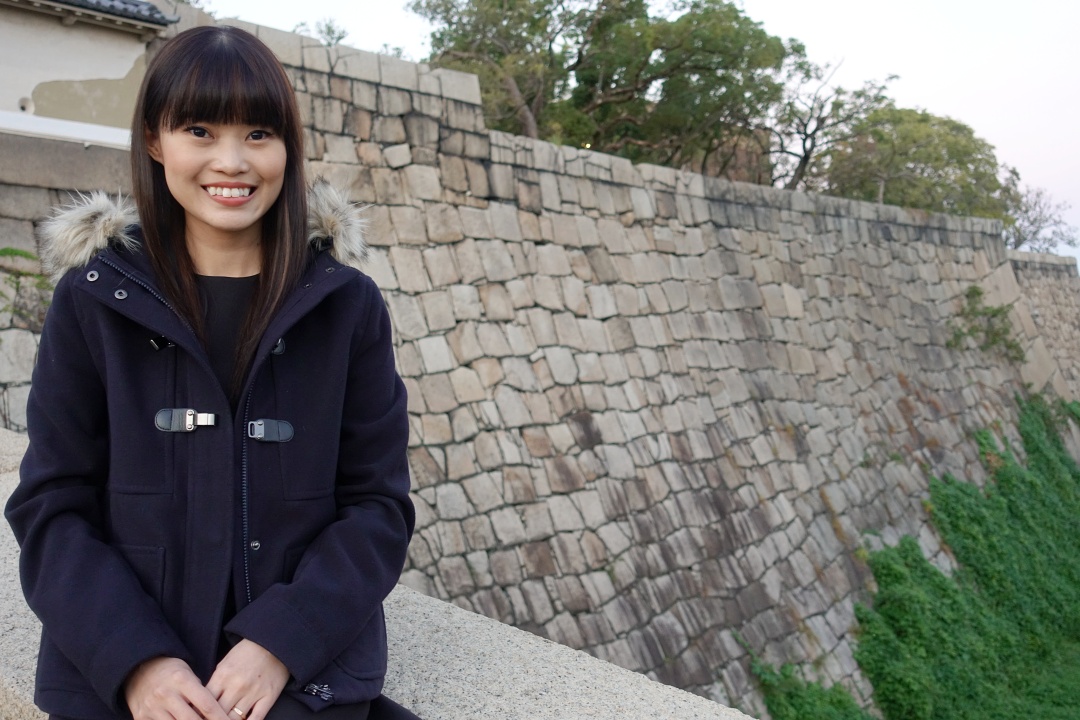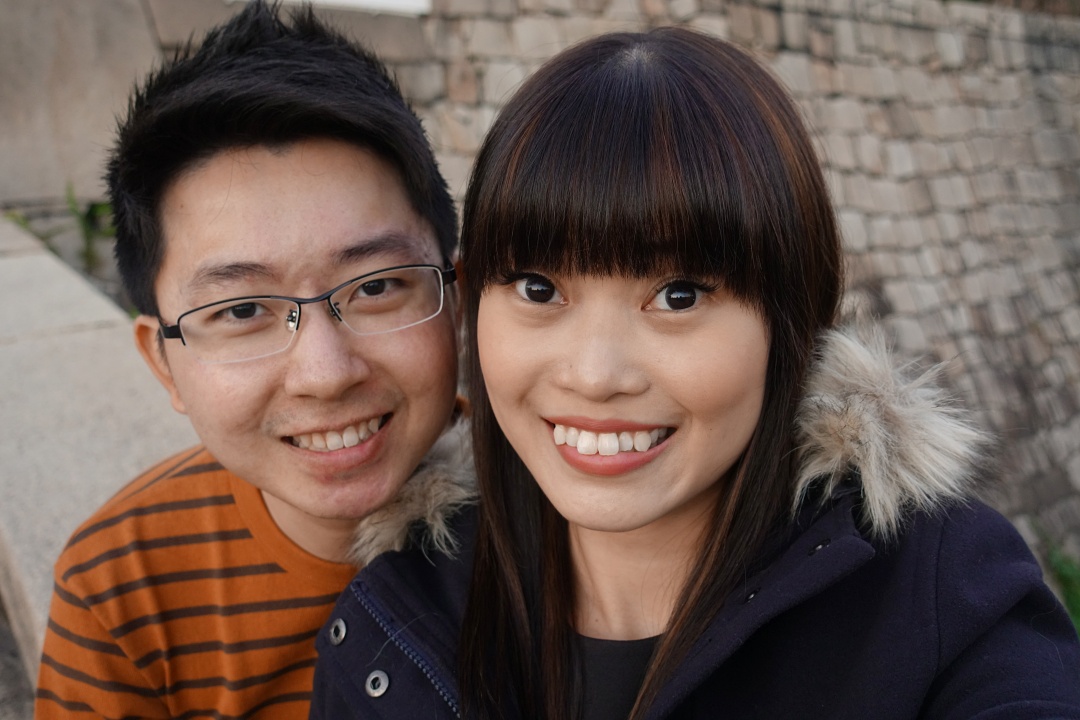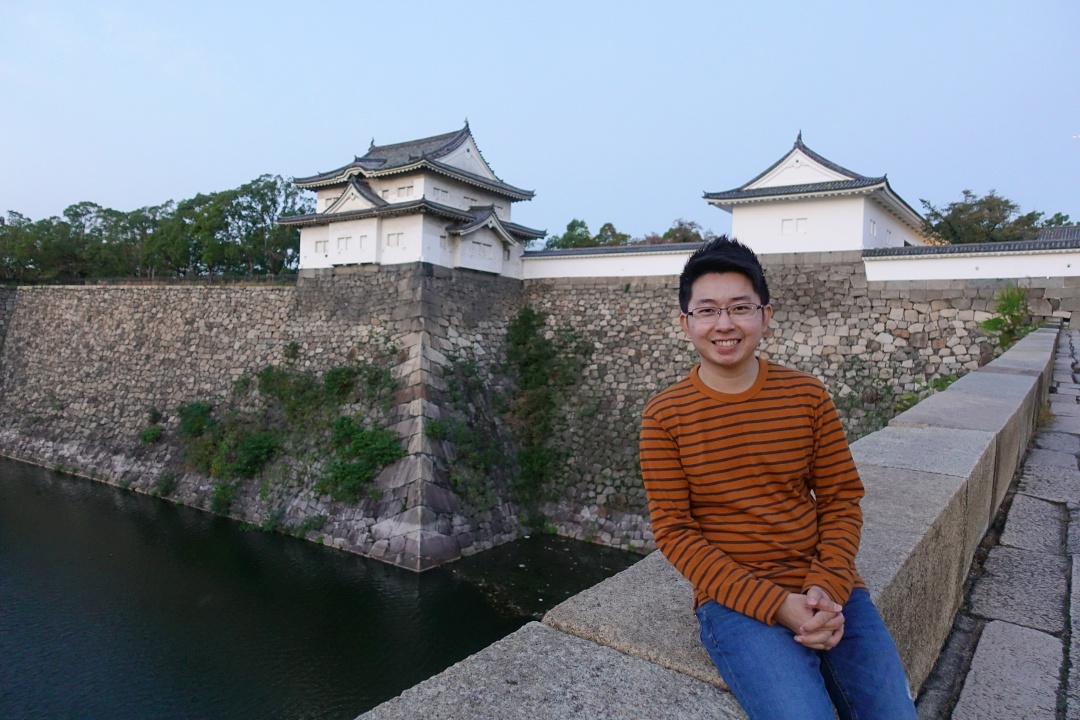 Osaka Castle Museum
Address: 1-1 Osakajo, Chuoku, Osaka City 540-0002
Opening Hours: 09:00 – 17:00 (last admission at 16:30) *Closed: December 28th through January 1st.
Admission Fee: JPY 600/adult, free for children aged 15 and under.
Website: http://www.osakacastle.net/
---
Leaving Osaka Castle Museum, the Husband brought me to another Disney Store. This time around, it was at Umeda HEP FIVE. I don't recall where we went exactly, but we managed to get Pablo cheese tarts and a Cremia ice cream, while on our way over to the mall.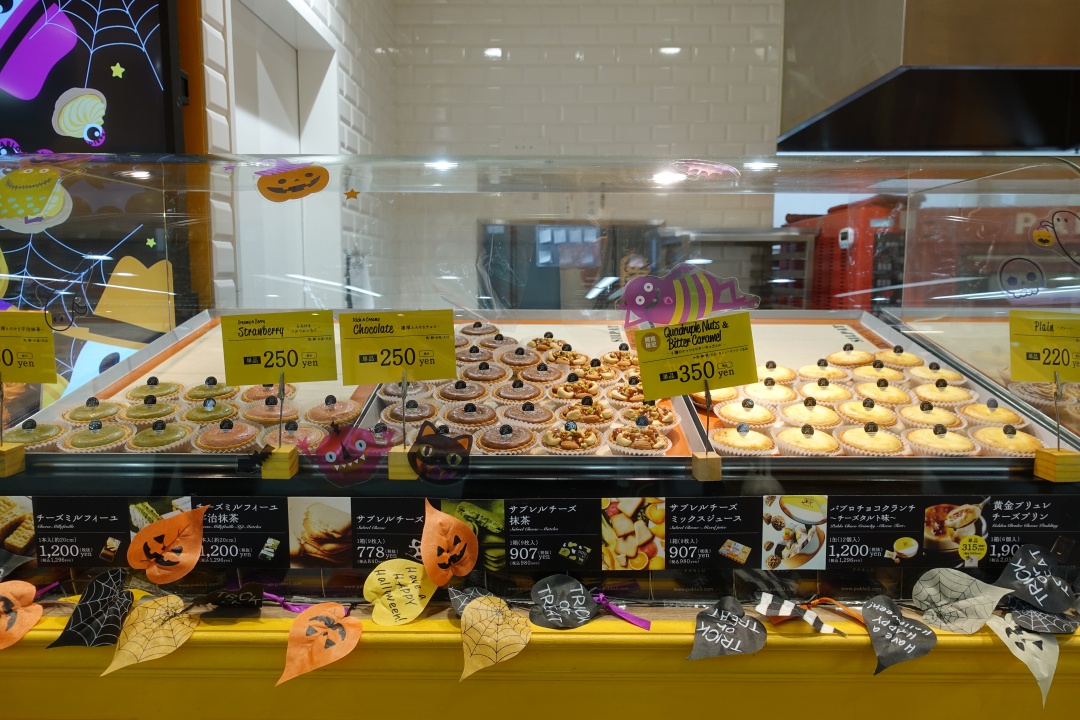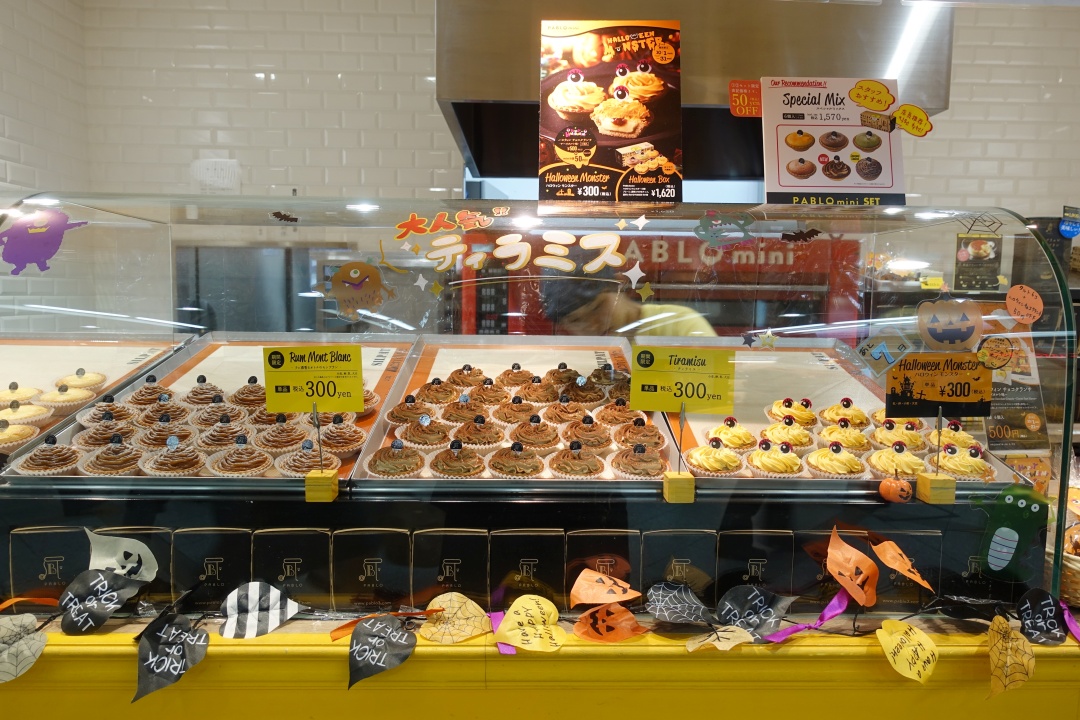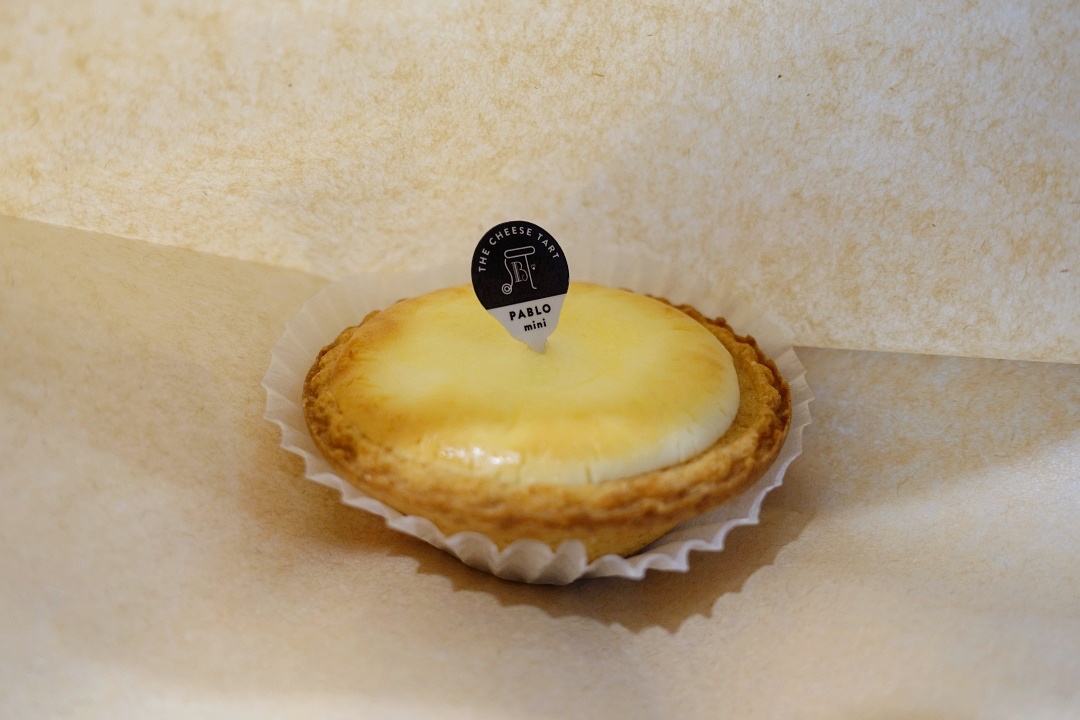 Got an original/plain cheese tart, JPY 220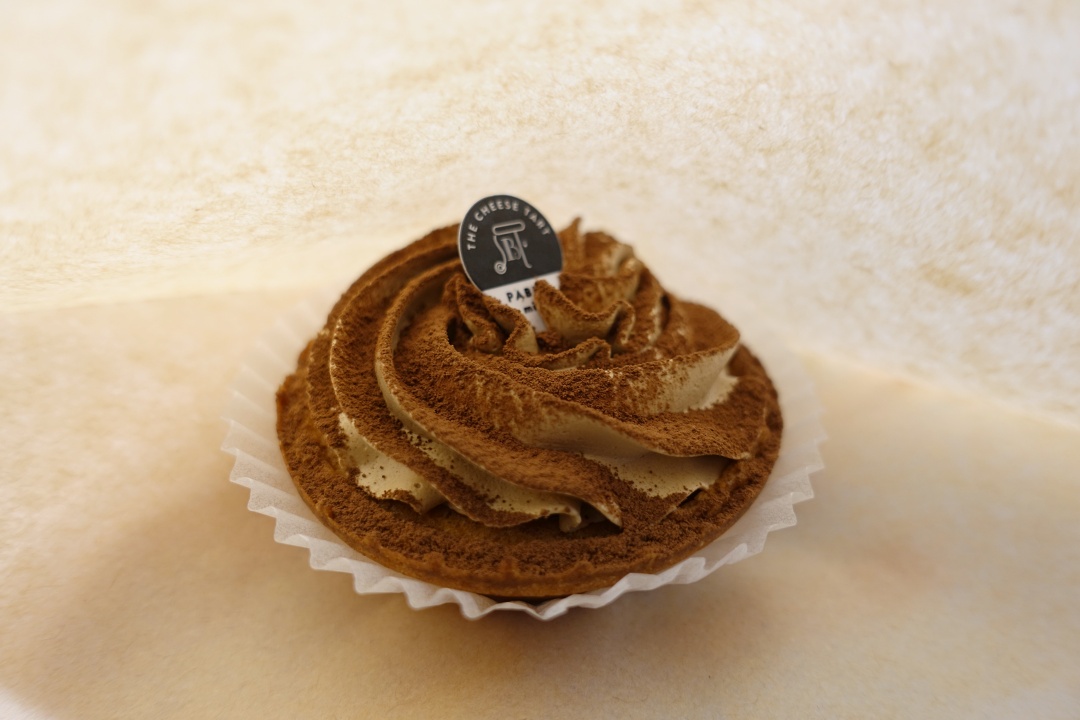 and a limited-time Tiramisu cheese tart, JPY 300.
Having tried a few of the special-edition flavour cheese tarts, I find that the plain ones are still the best!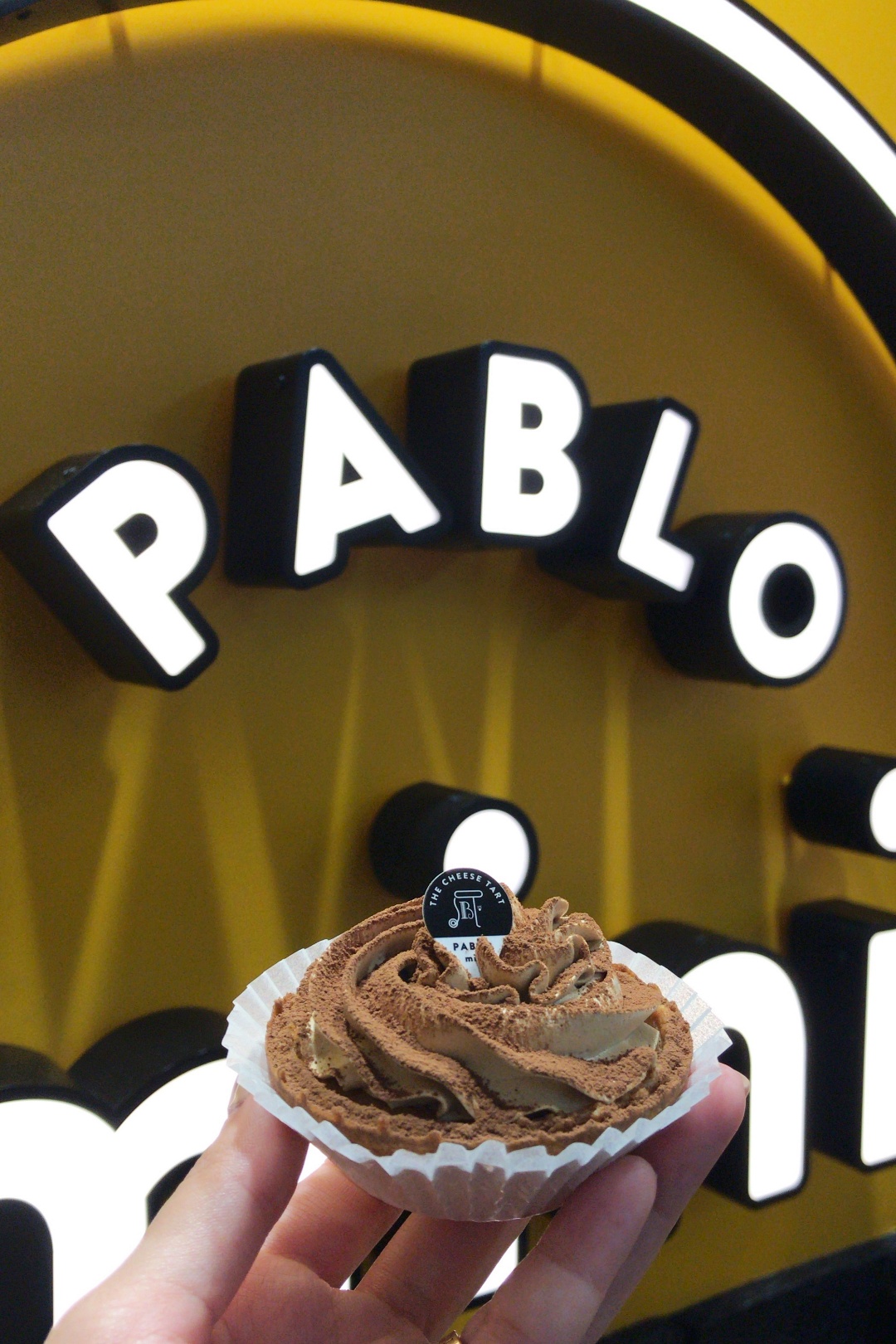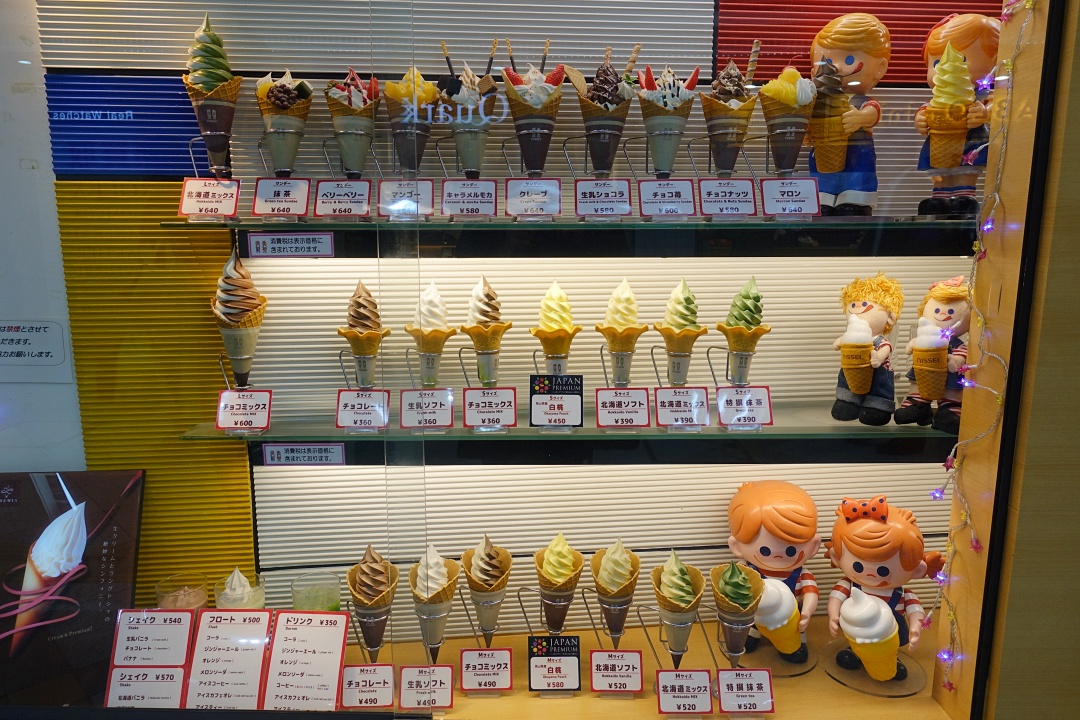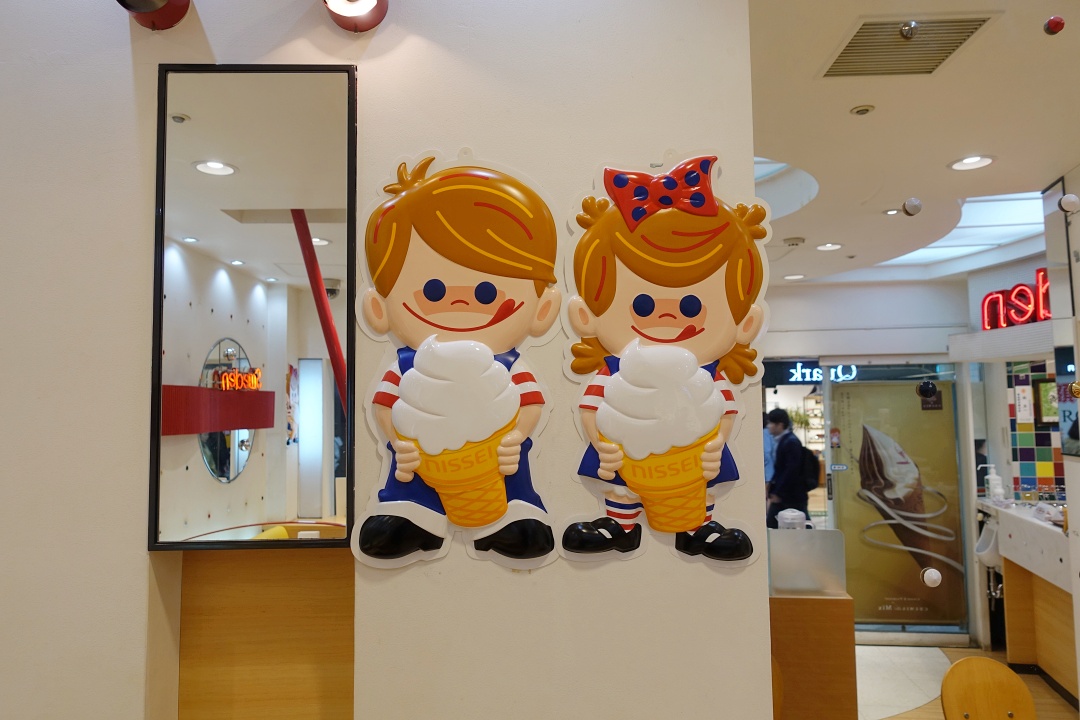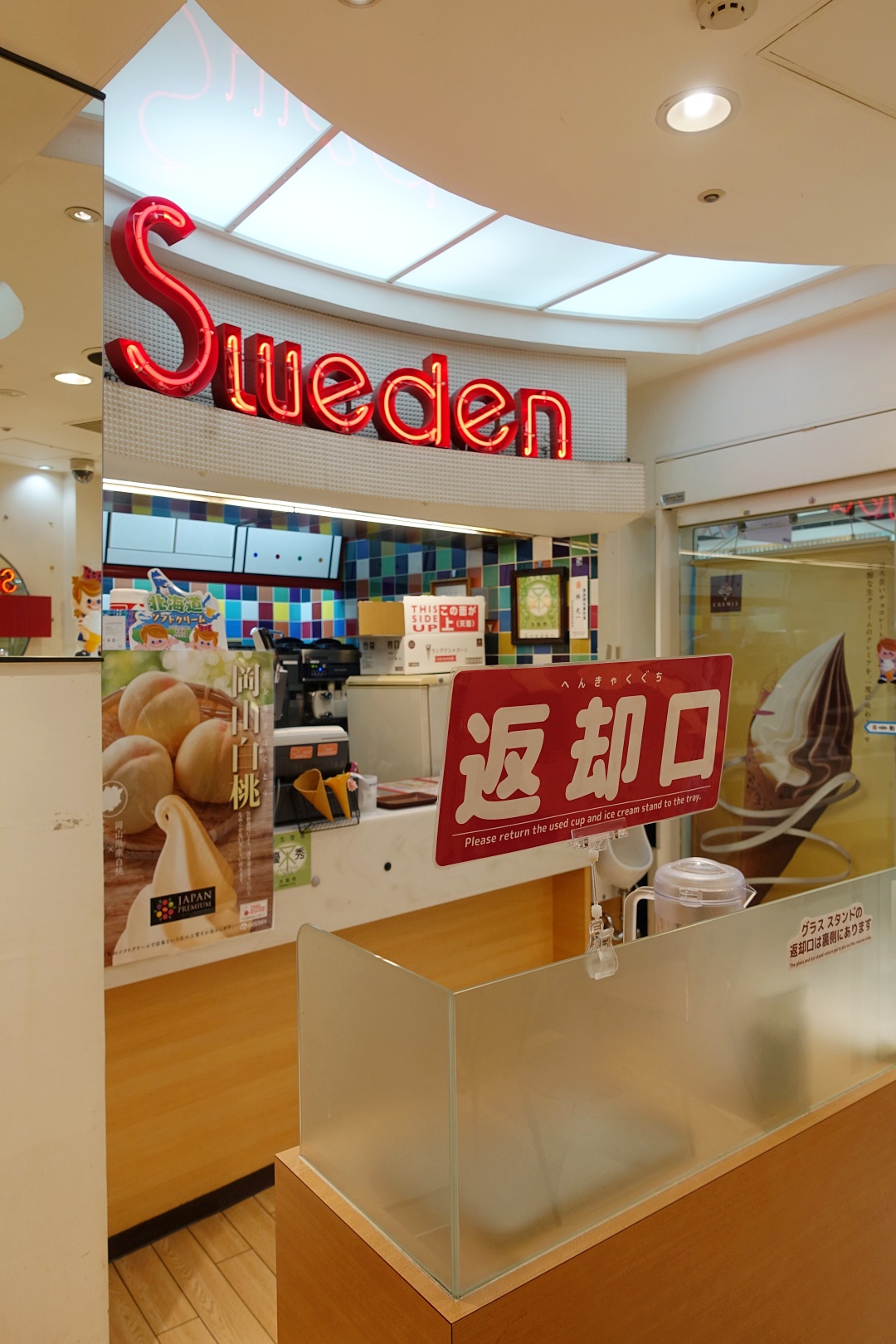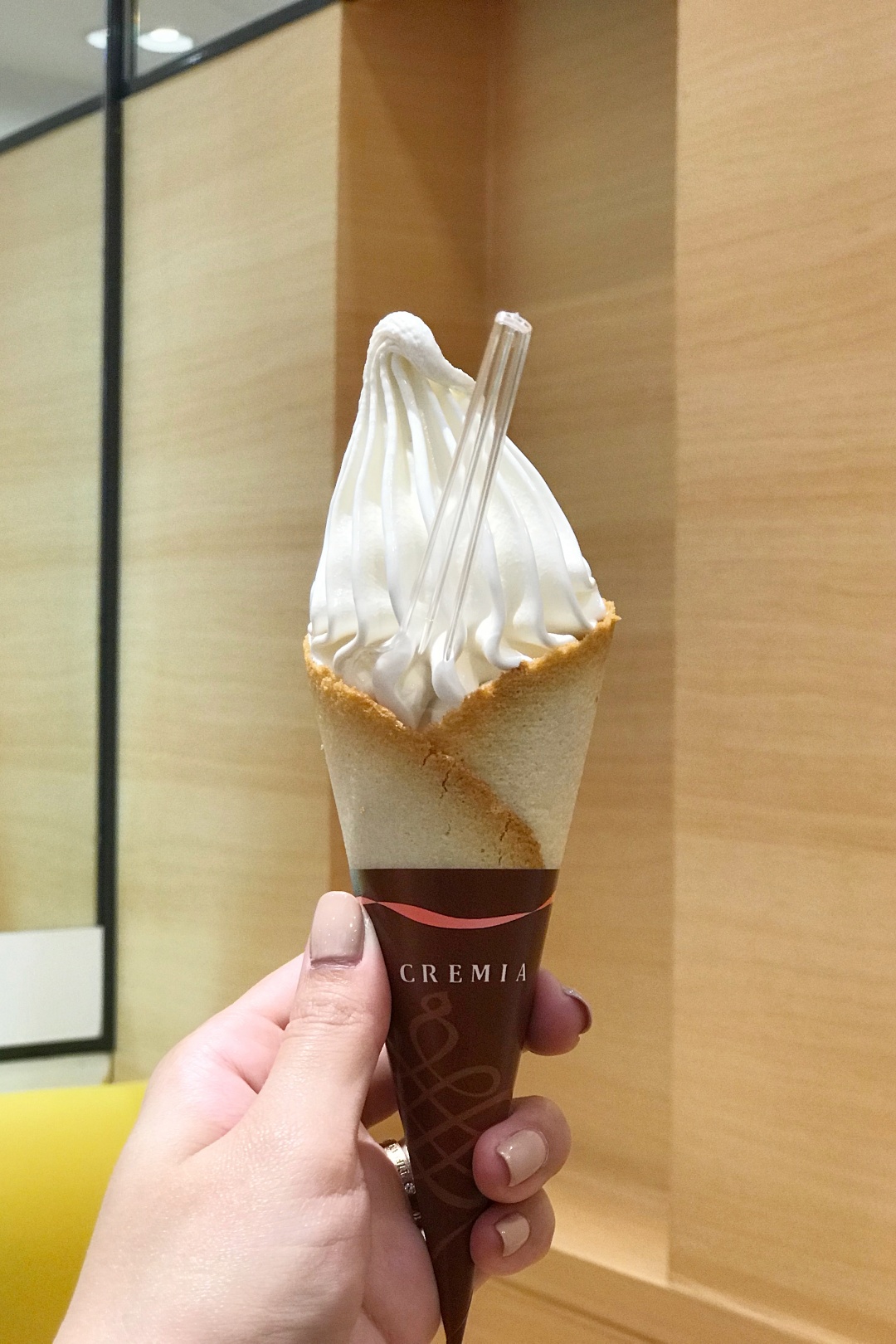 Finally got to try a Cremia ice cream and it was as good as everyone said! Think velvety-smooth and creamy milk soft serve paired with a delicious cookie cone. Yum!
Disney Store (Umeda HEP FIVE)
The Disney Store at HEP FIVE was considerably smaller as compared to the Shinsaibashi store that we went the day before. However, there was still a fantastic selection of merchandise.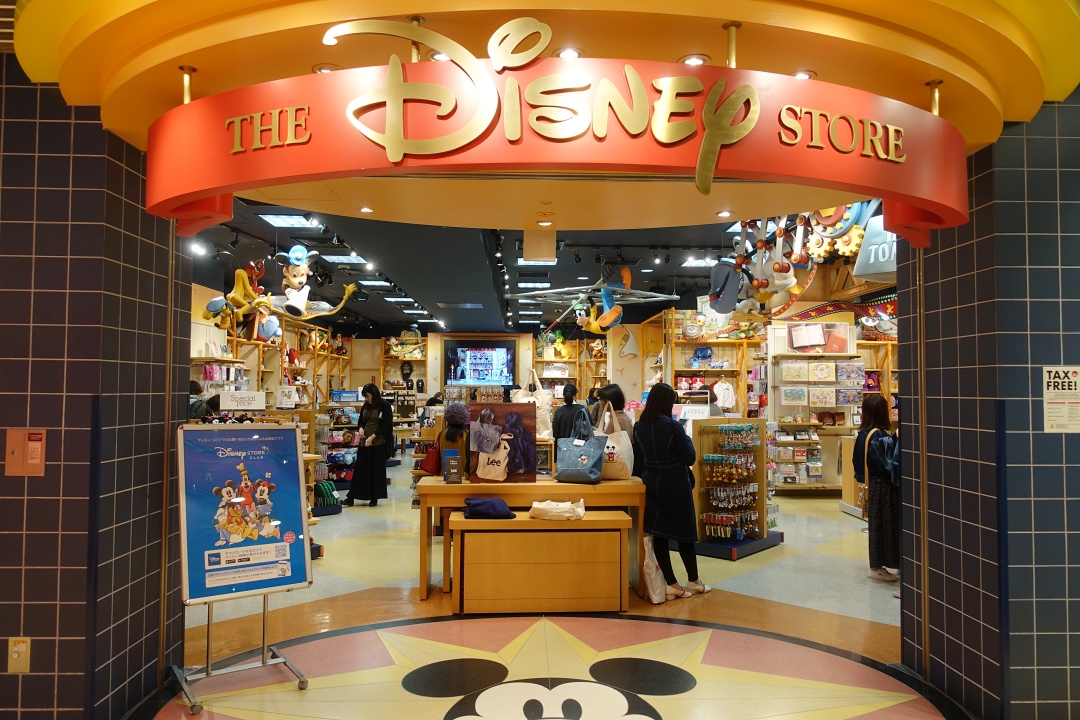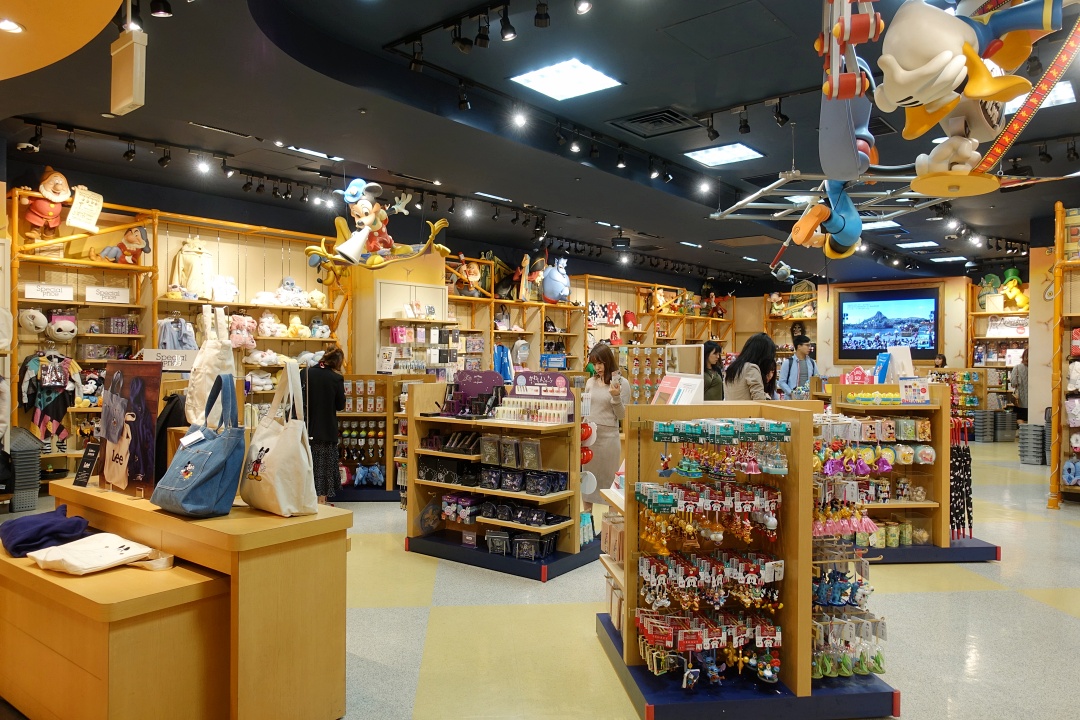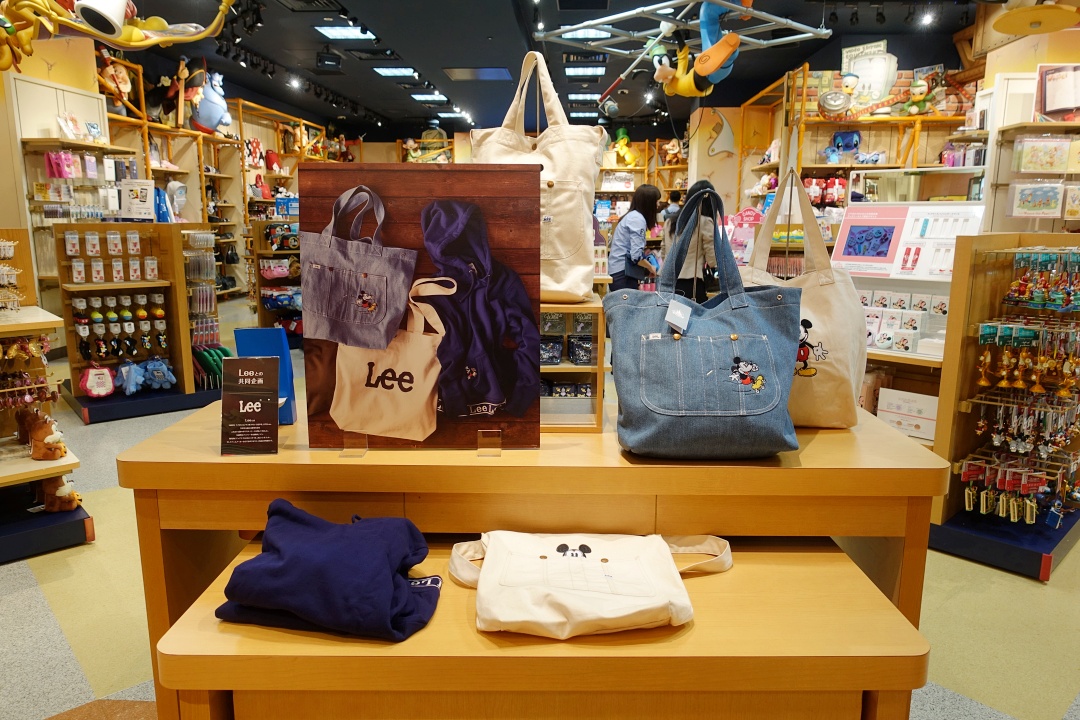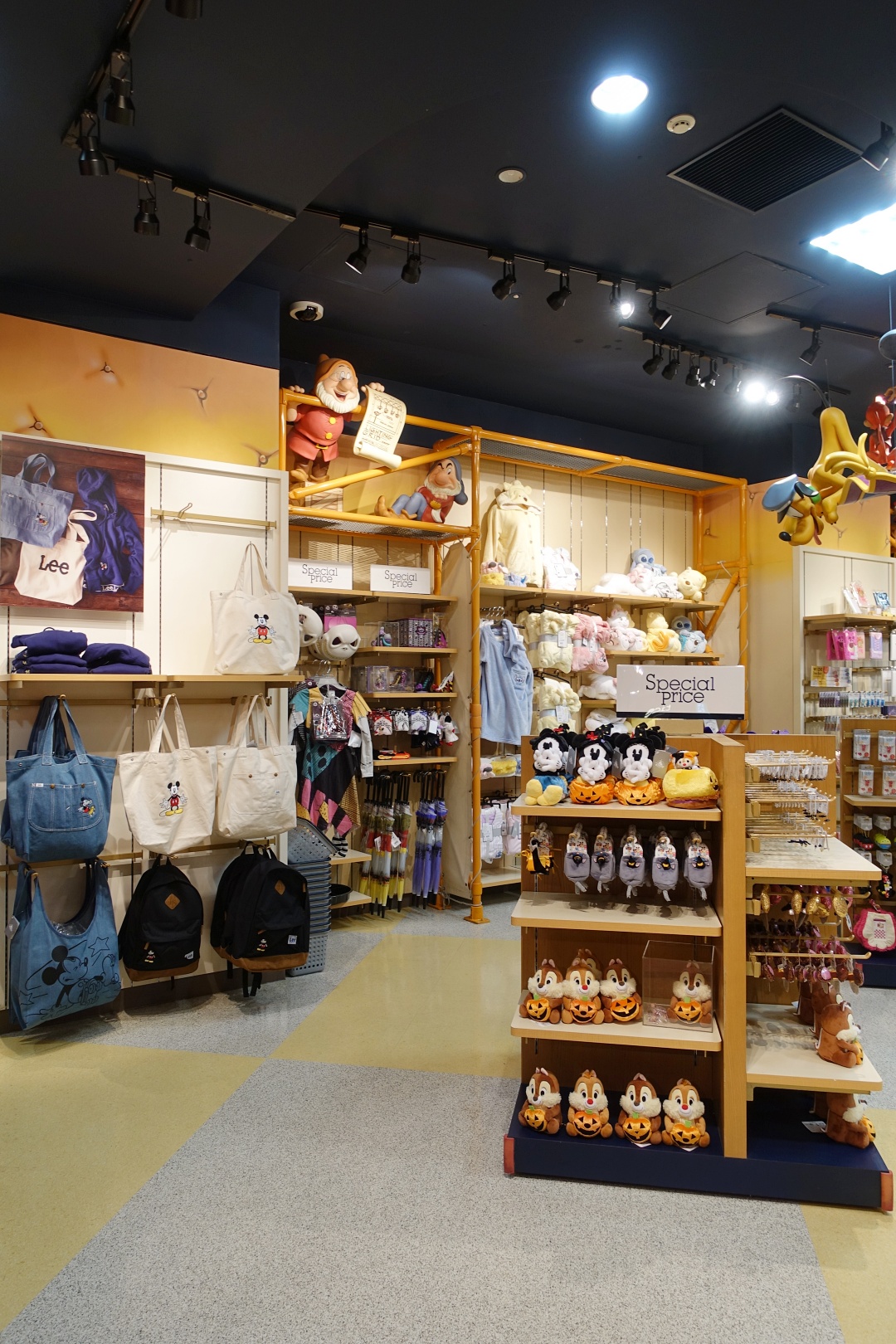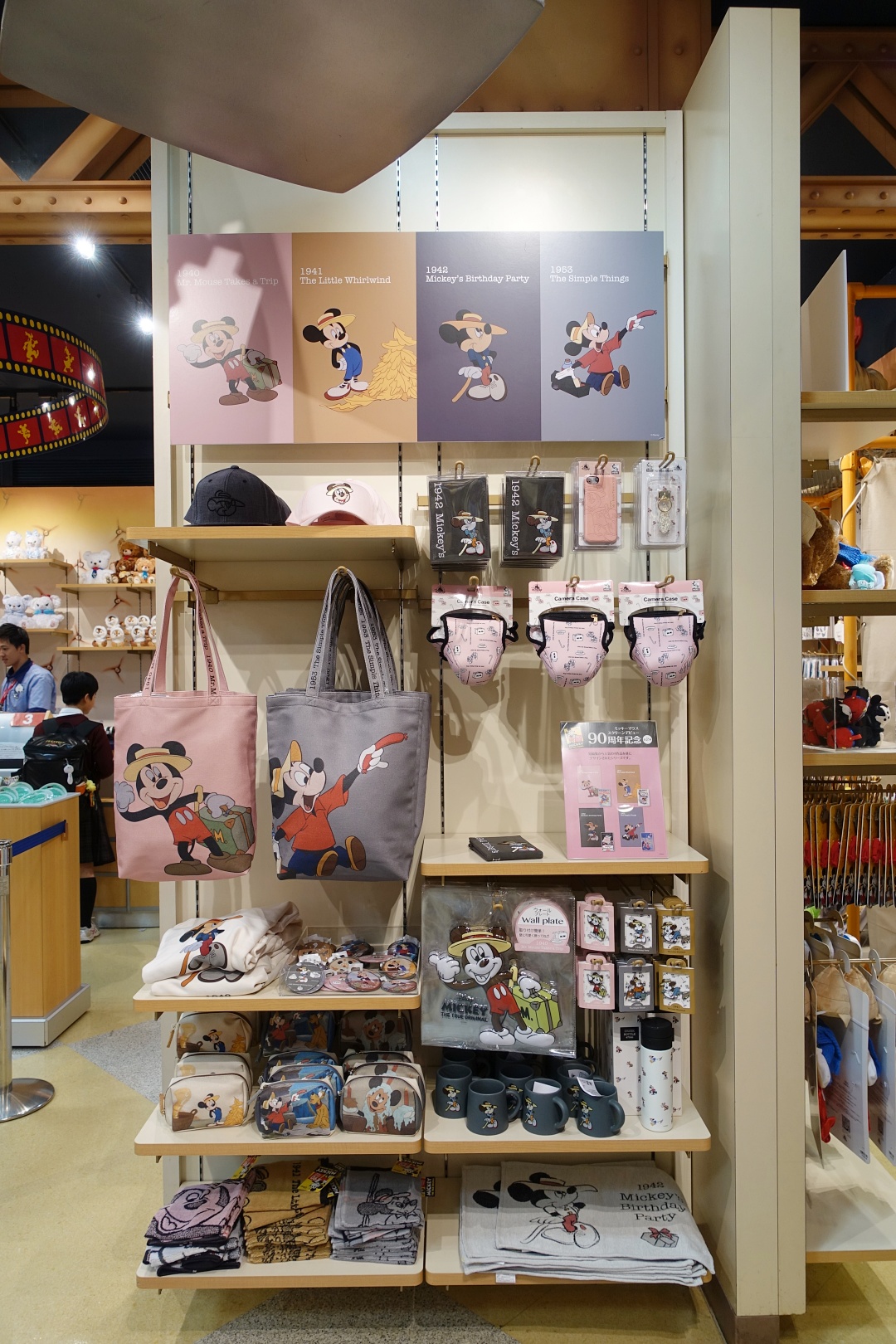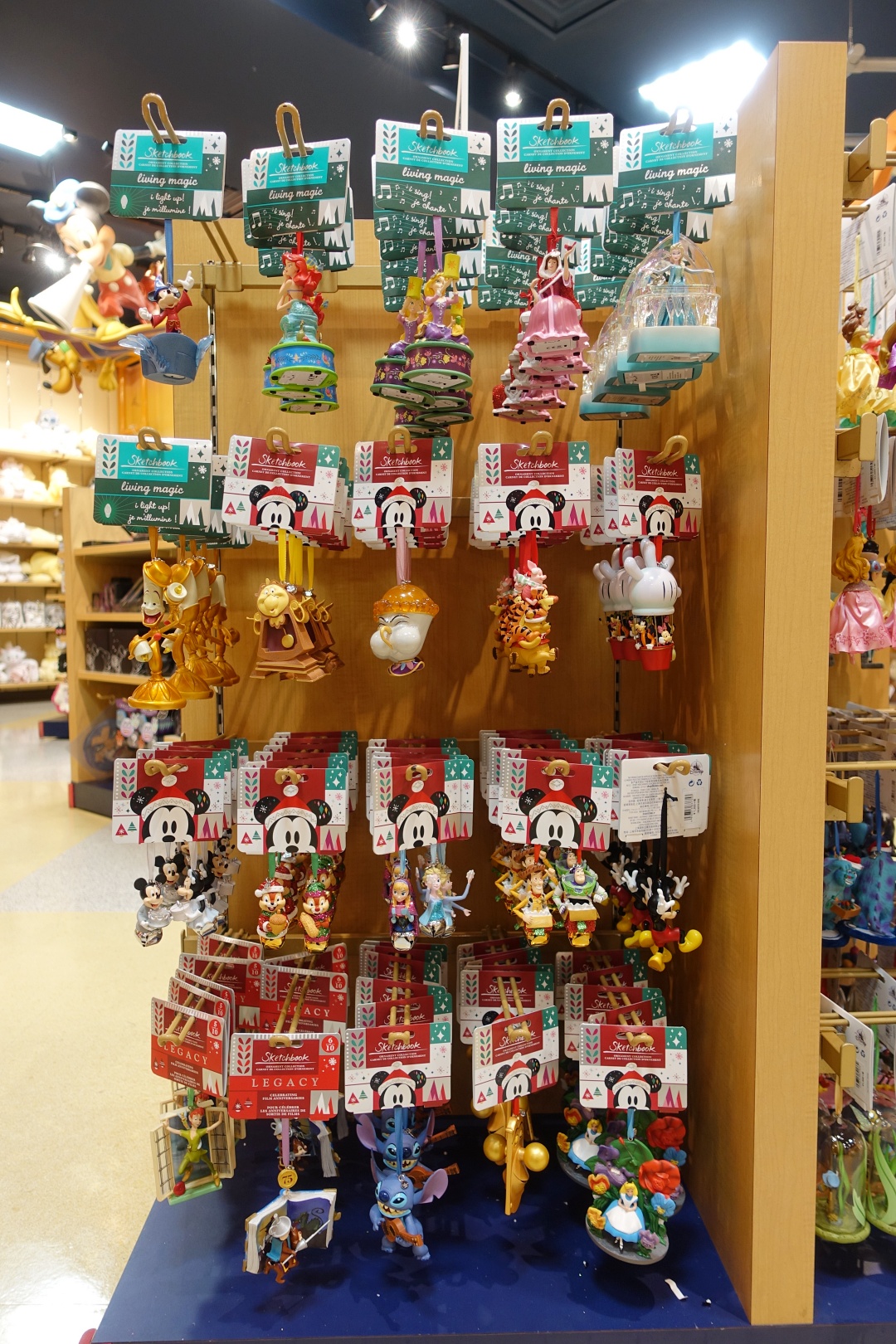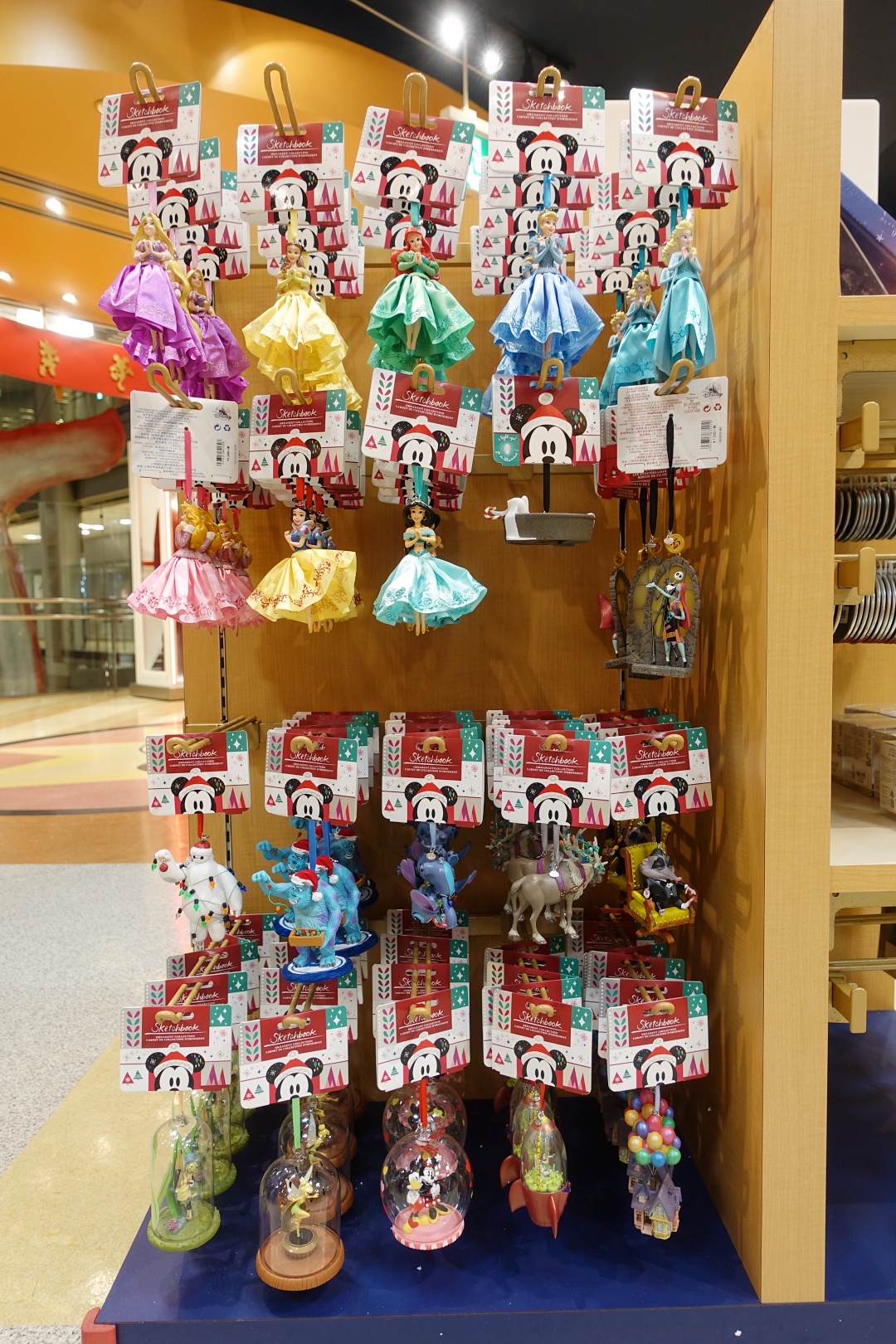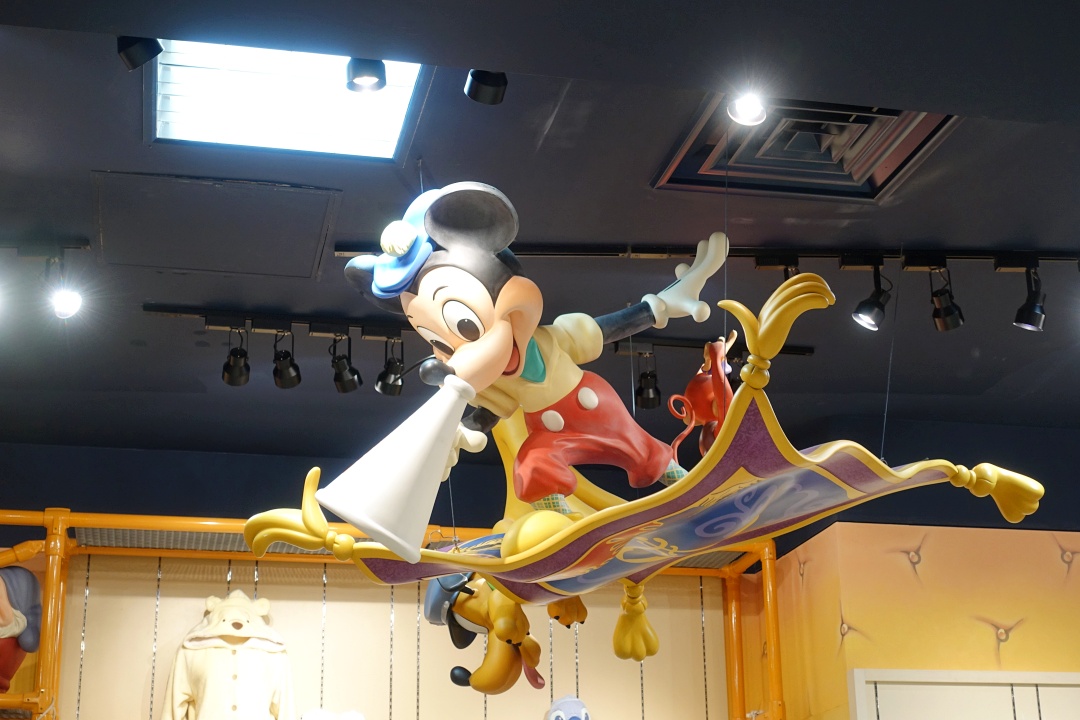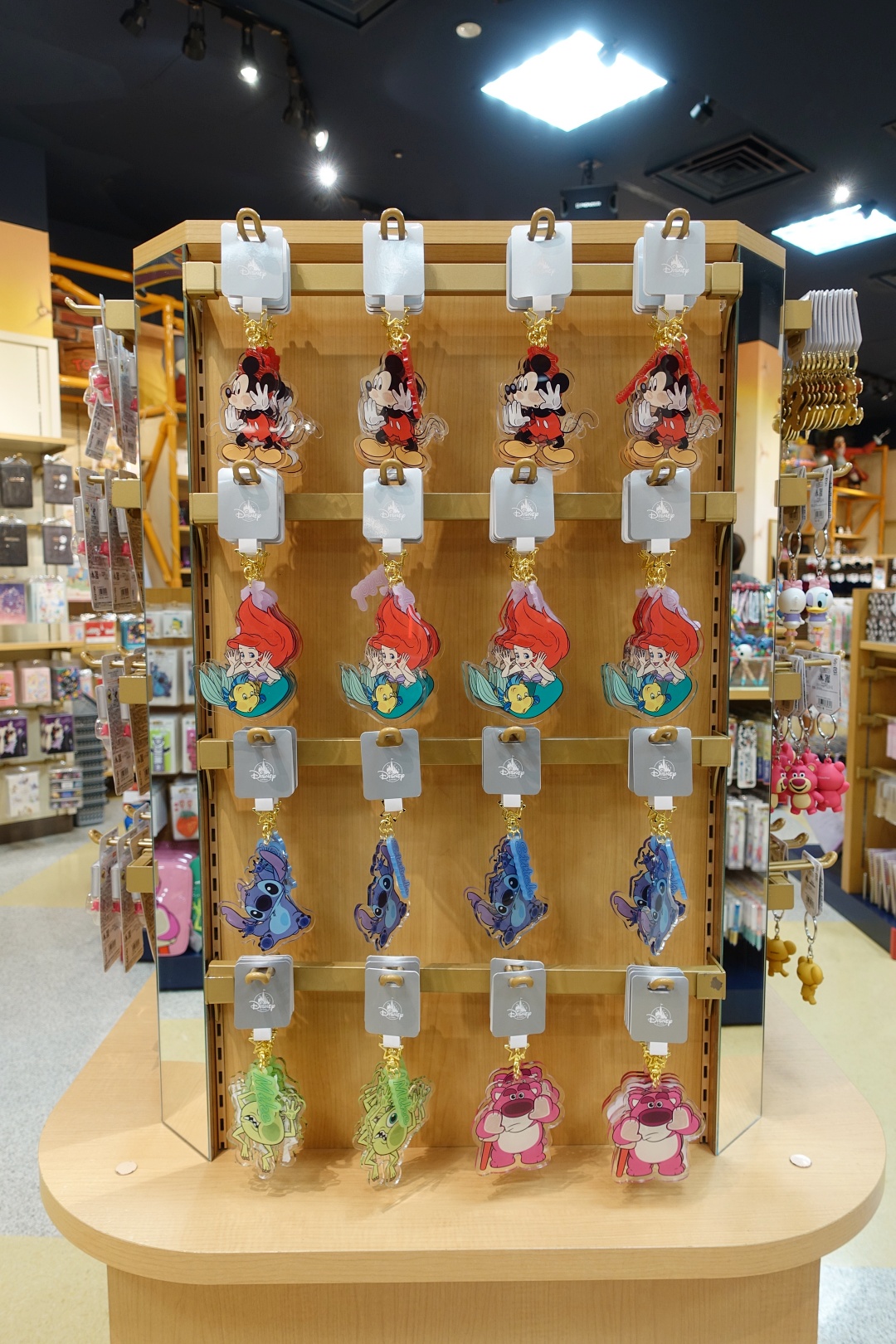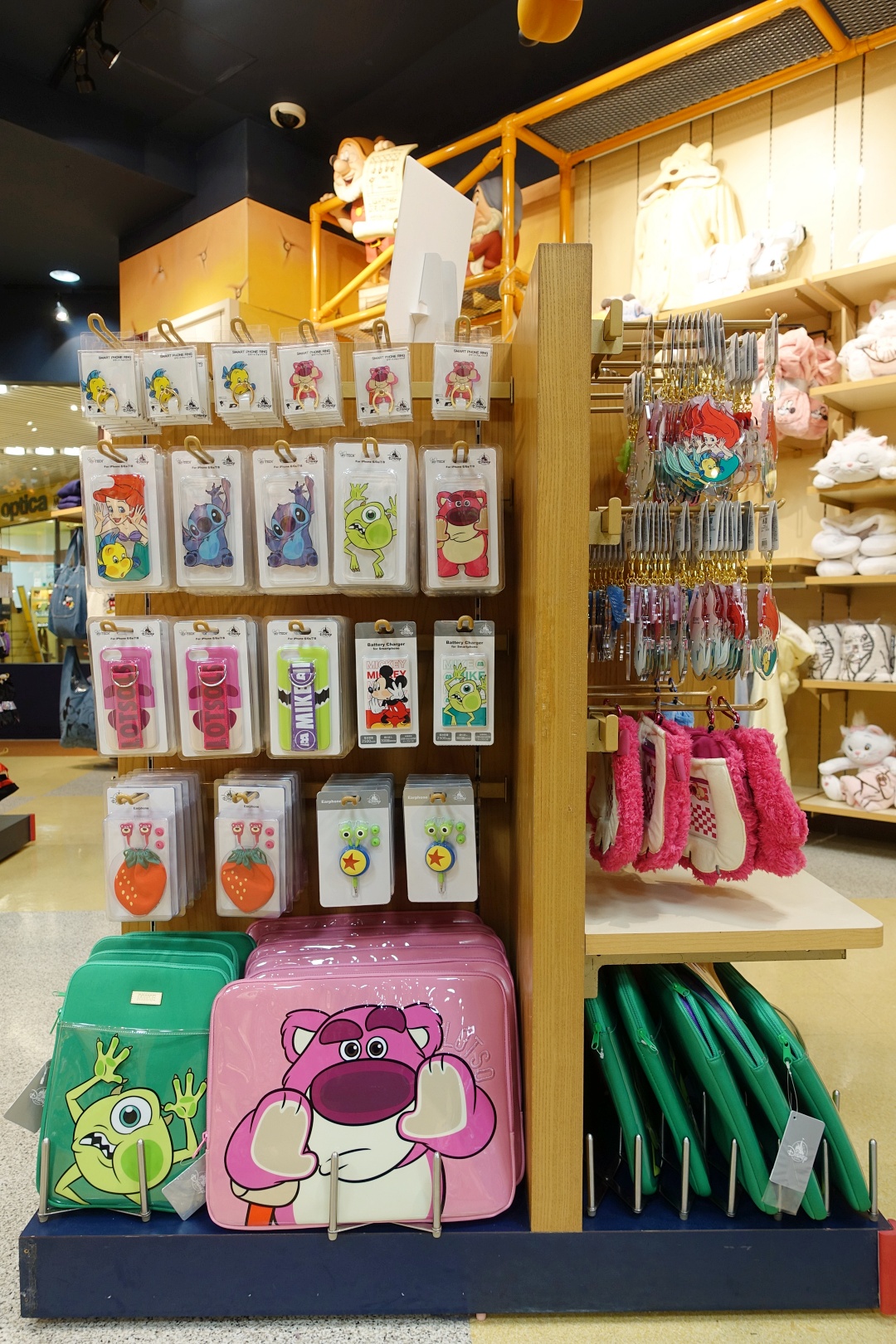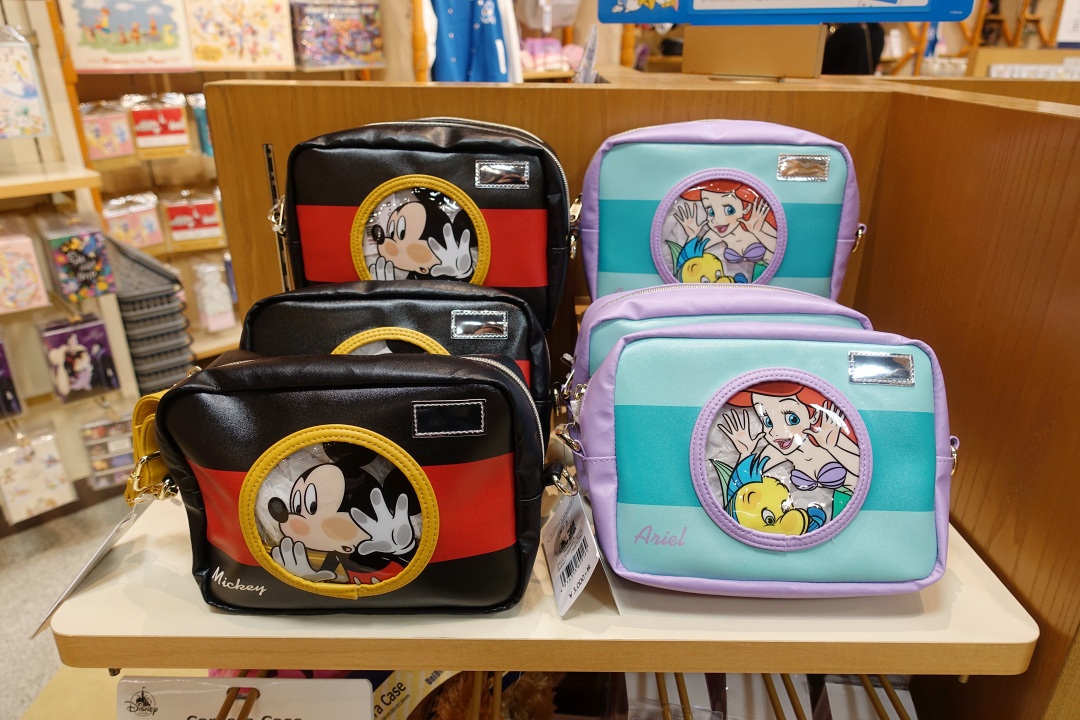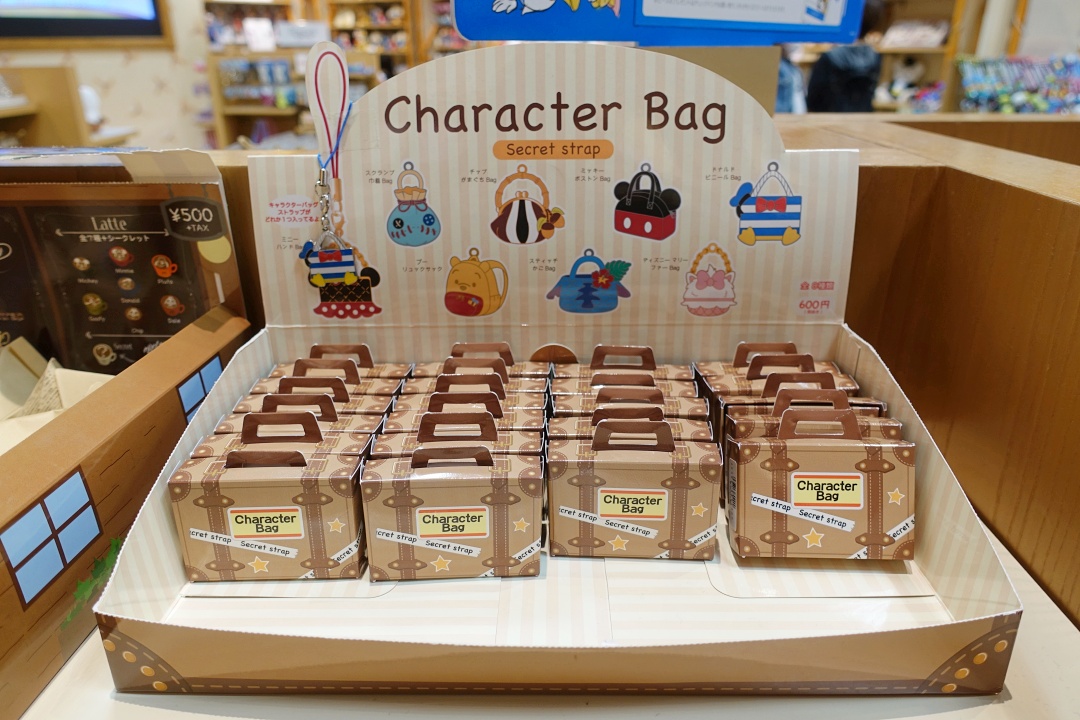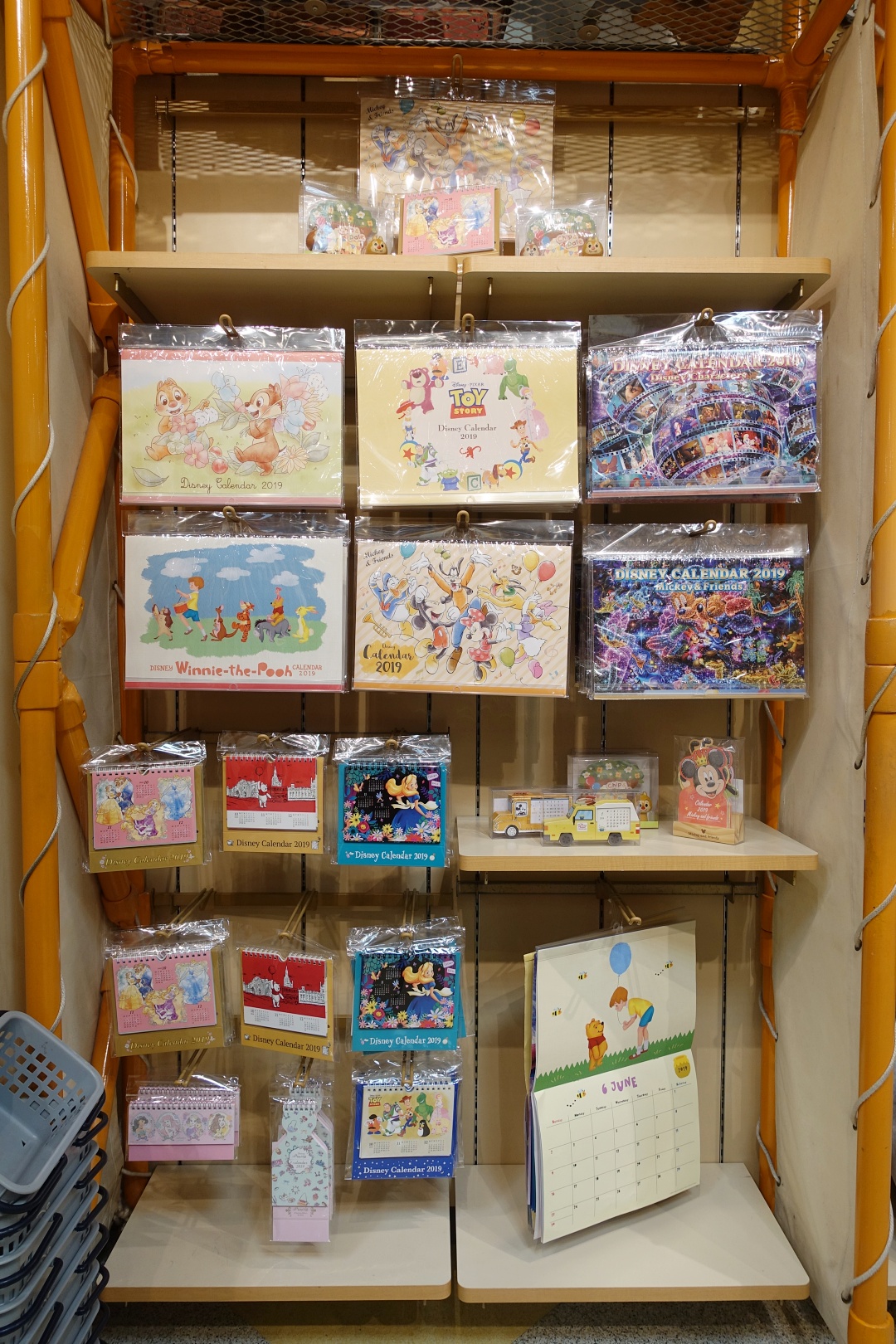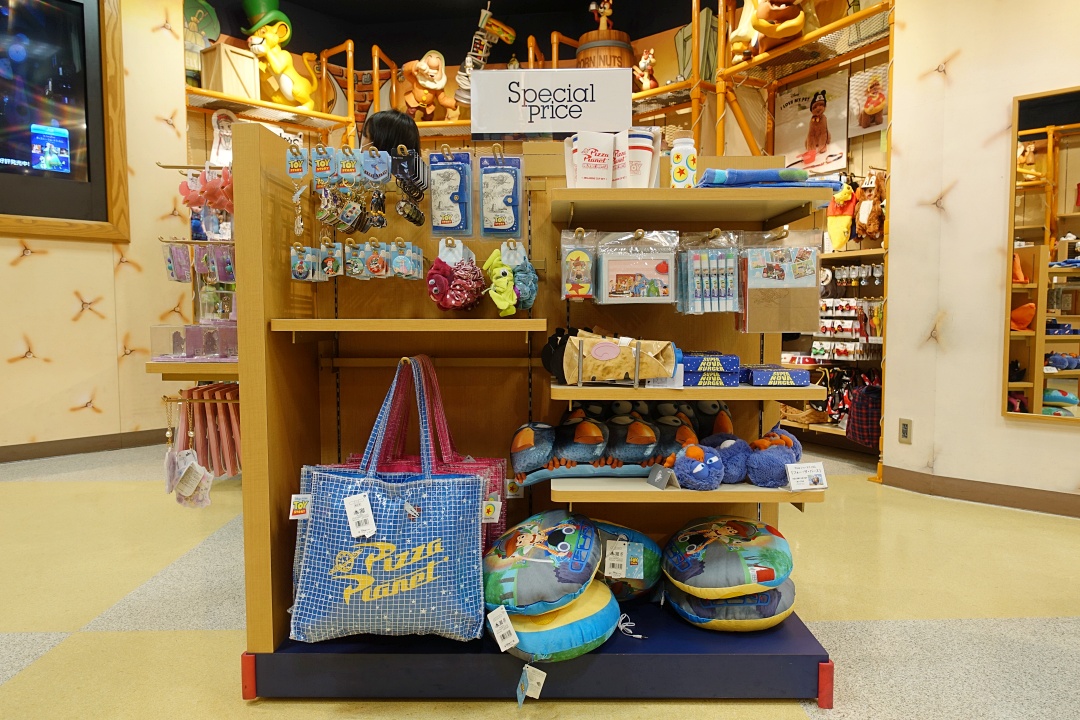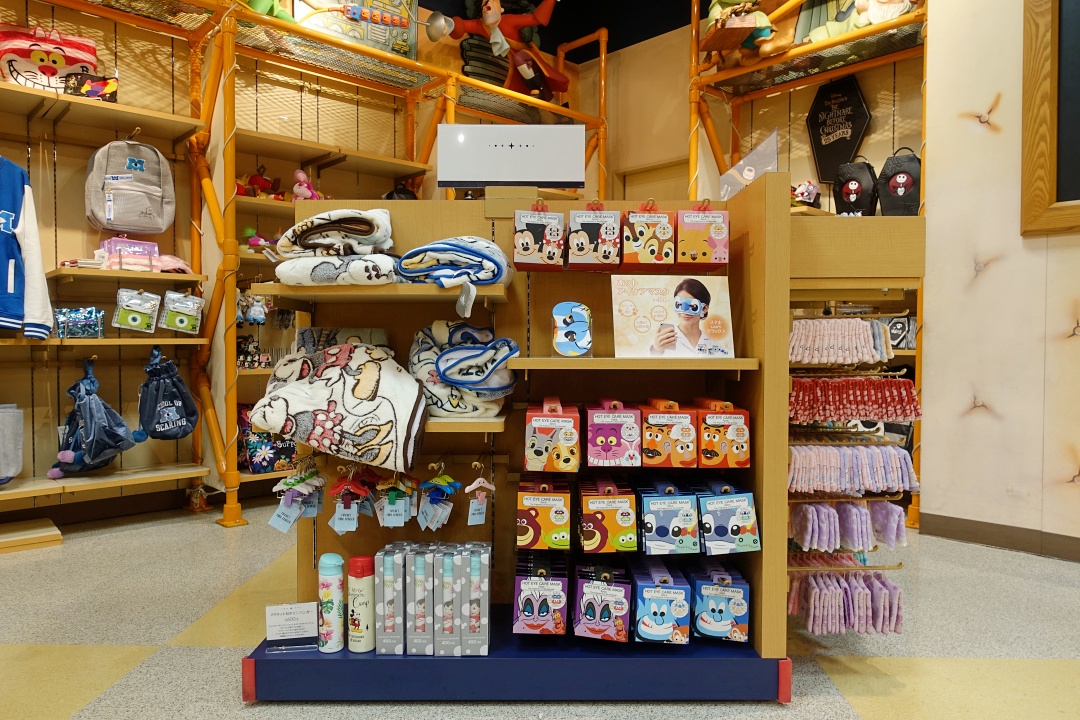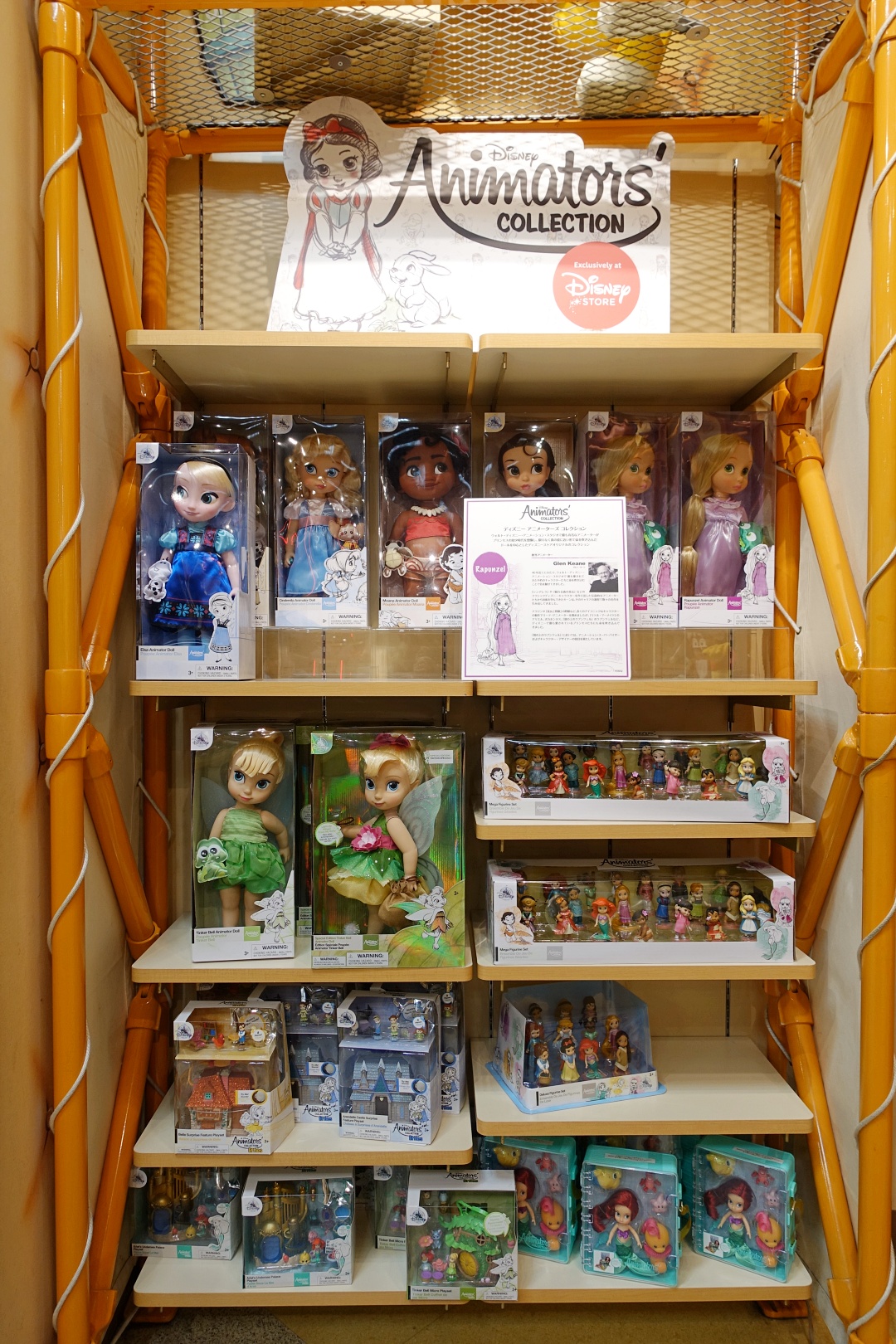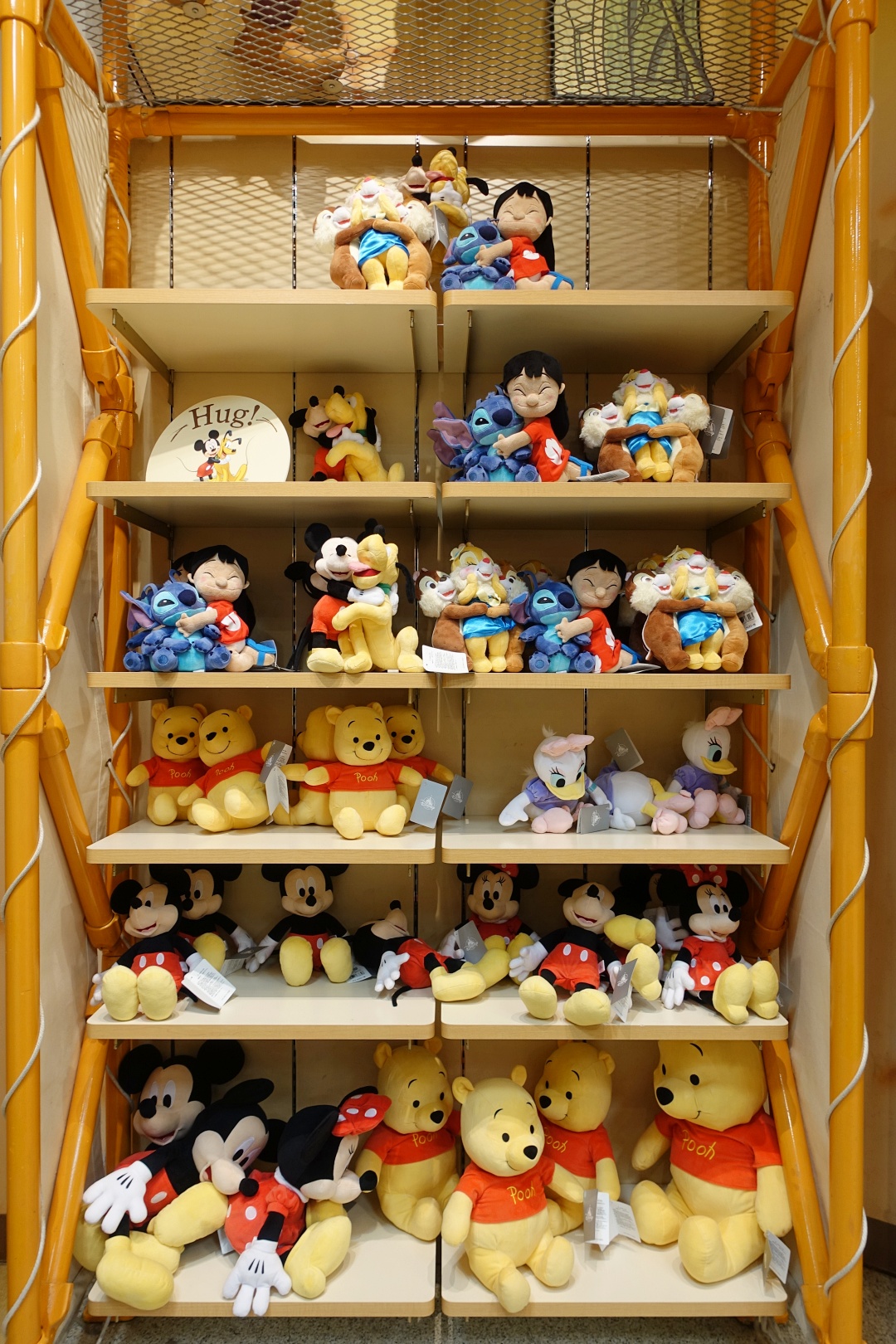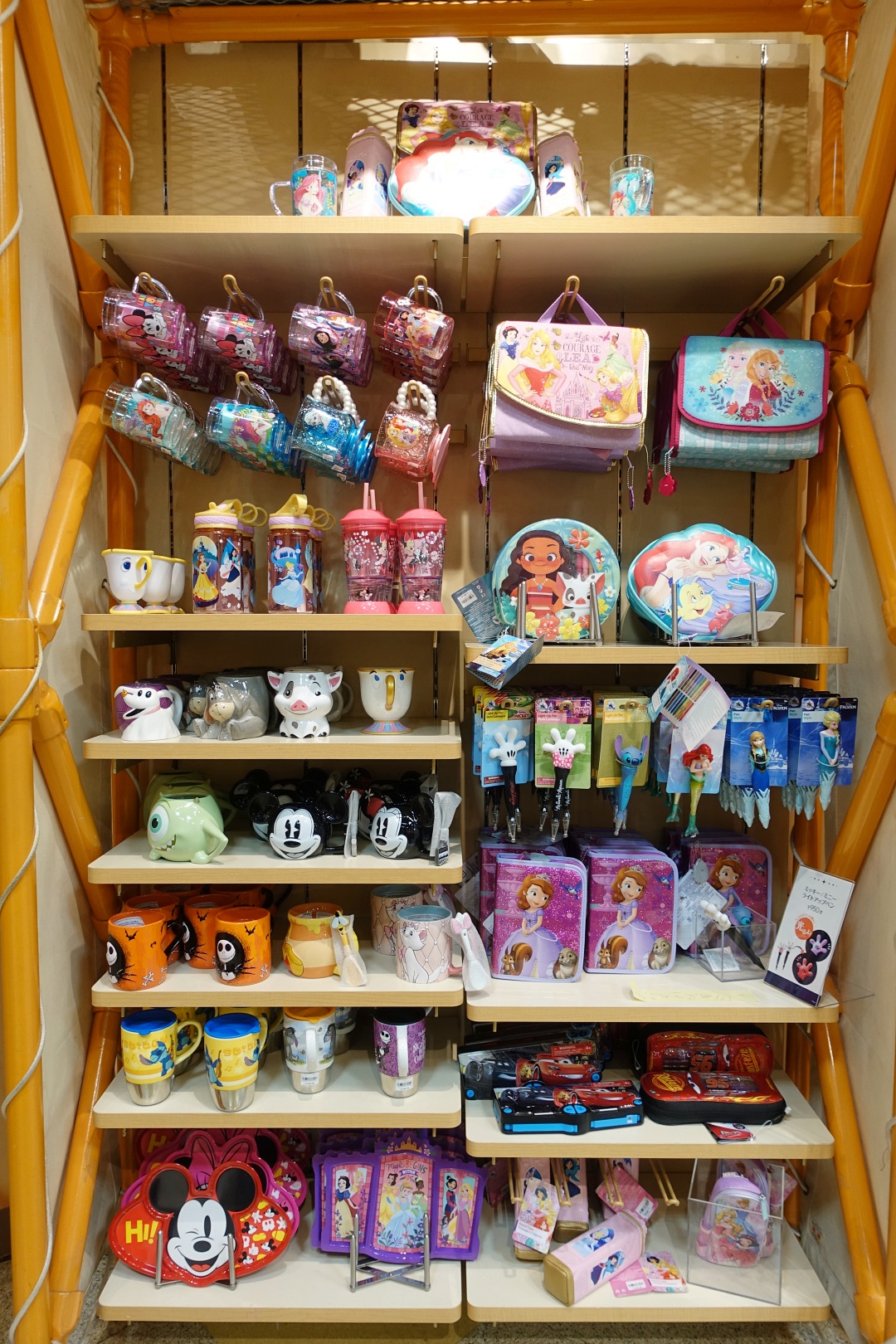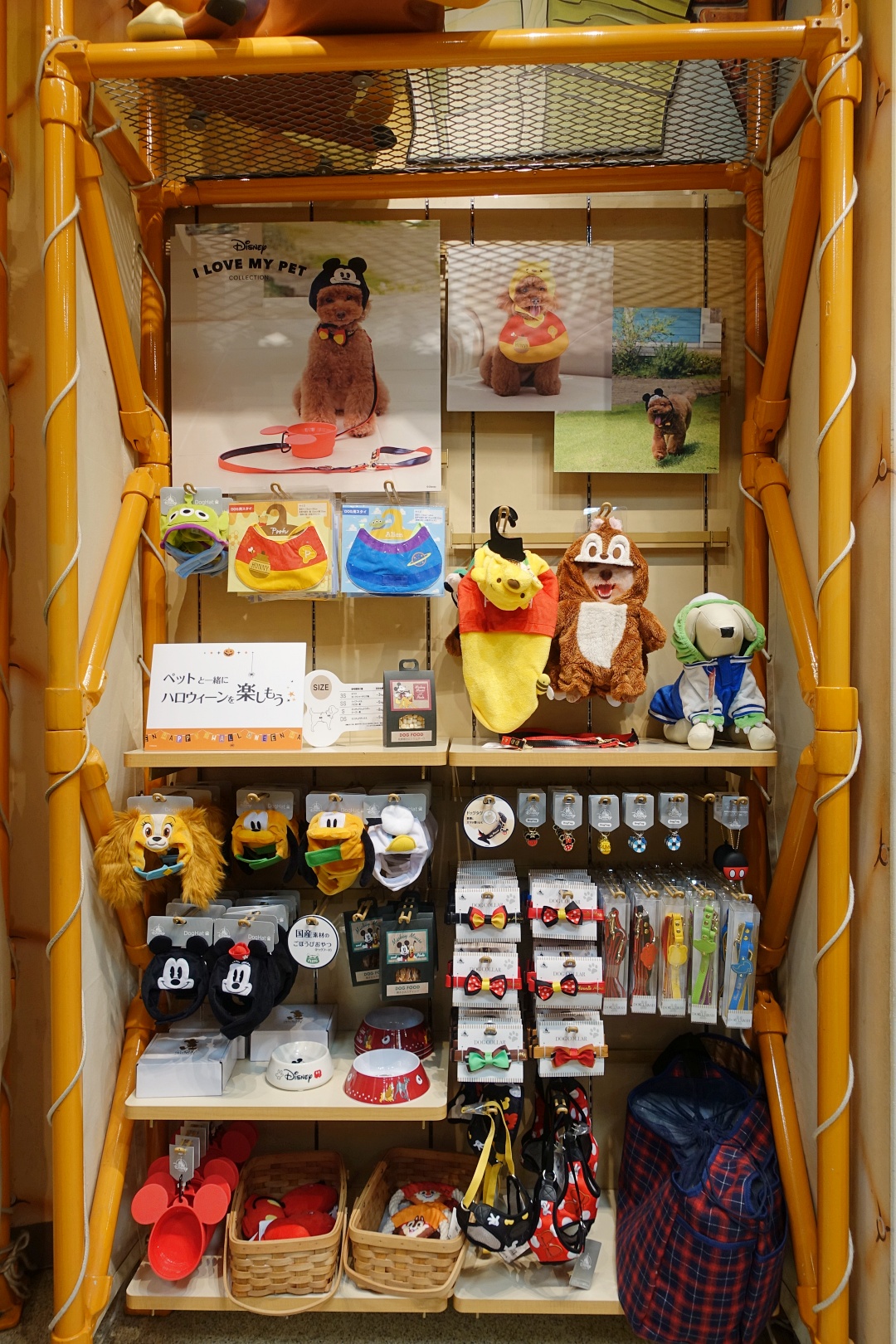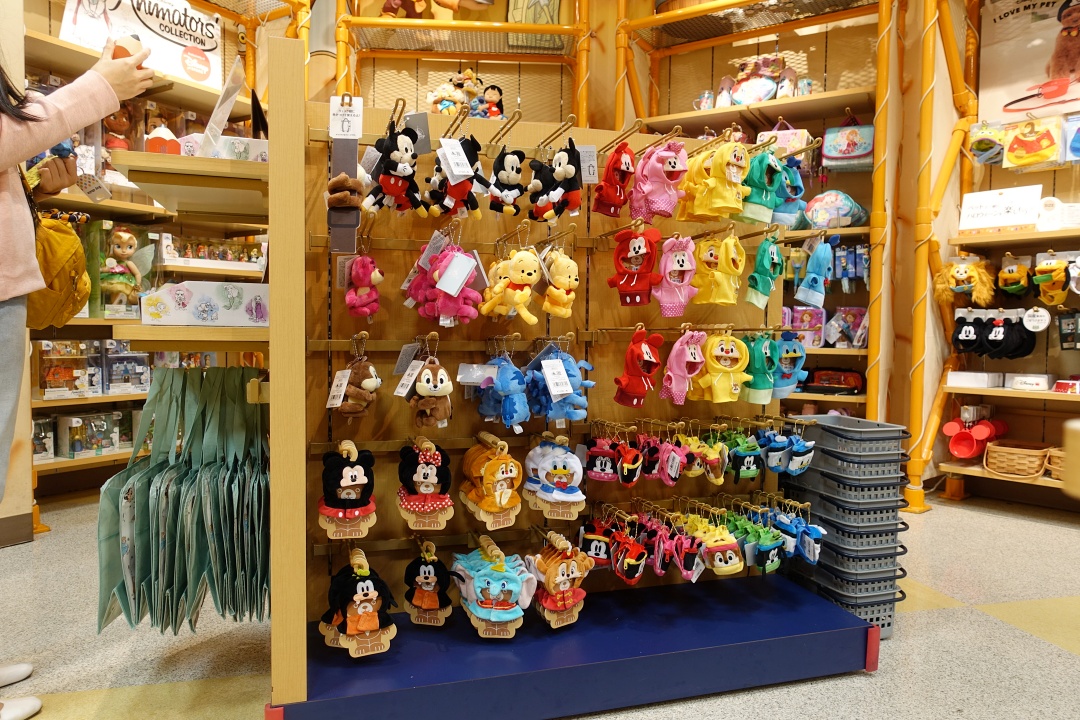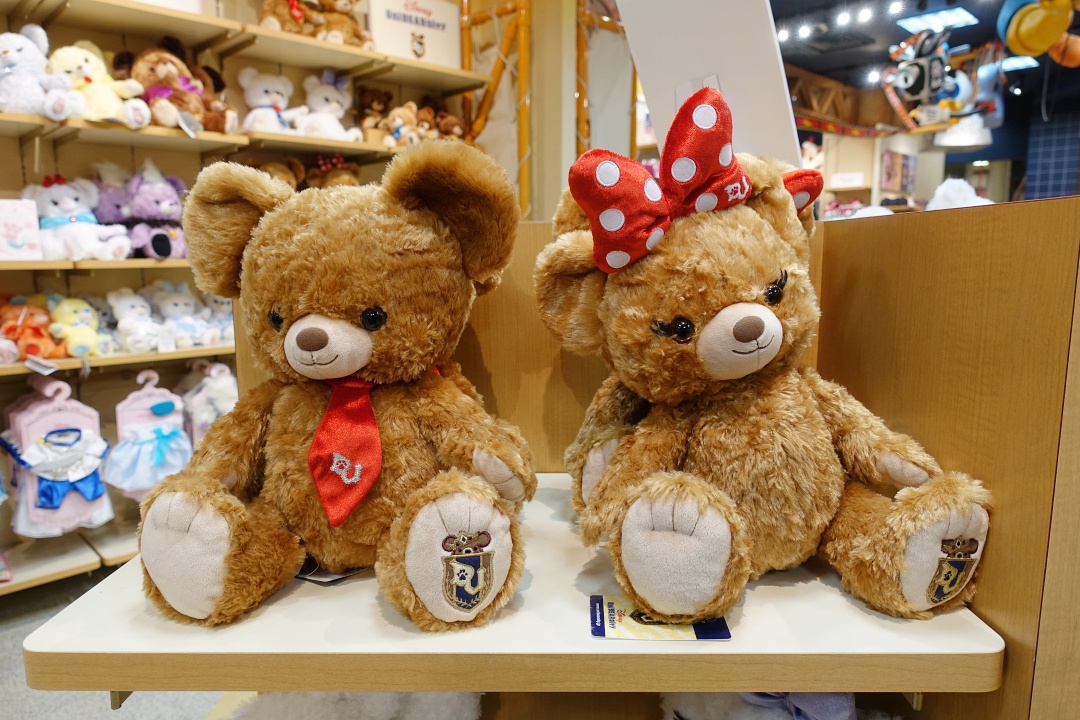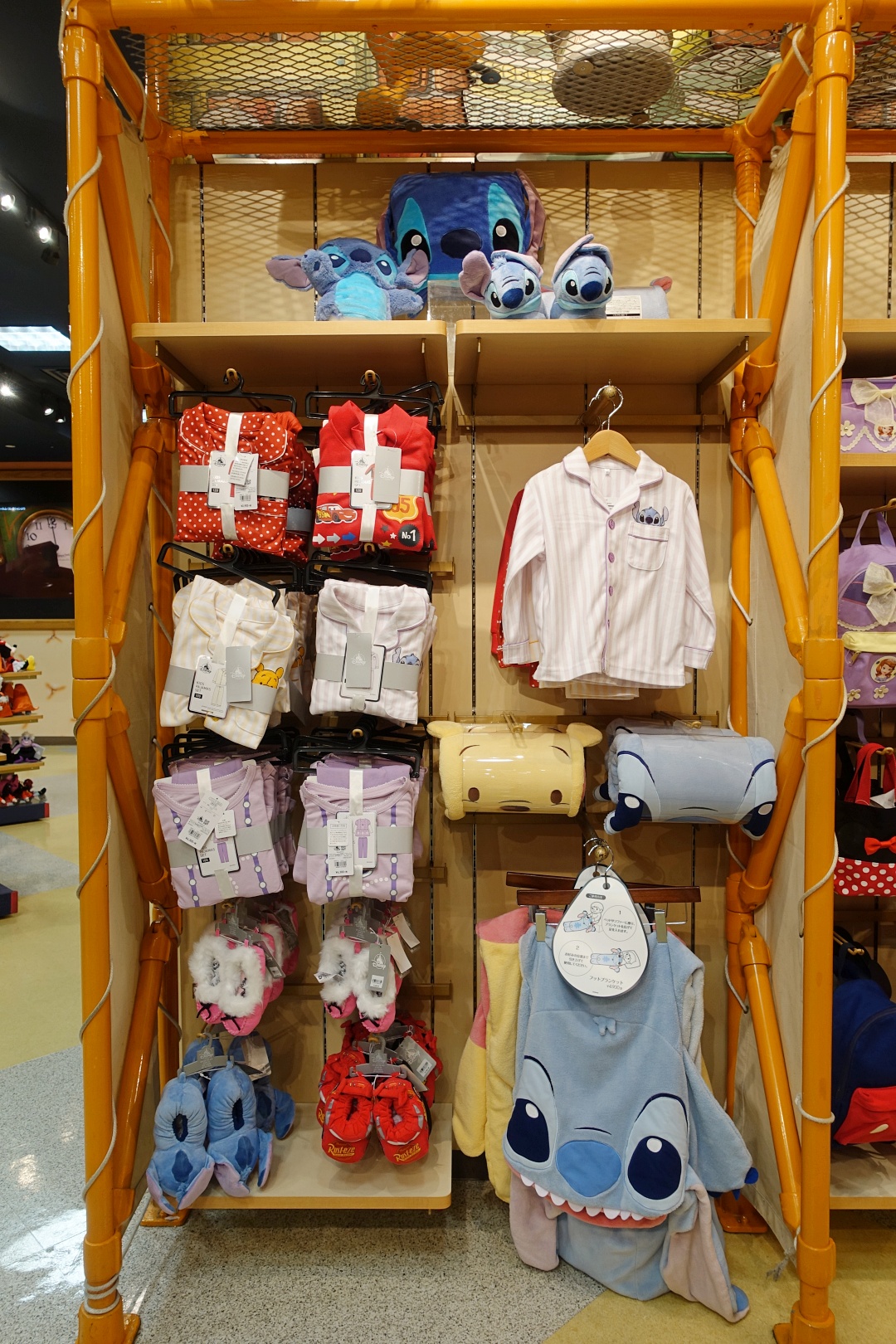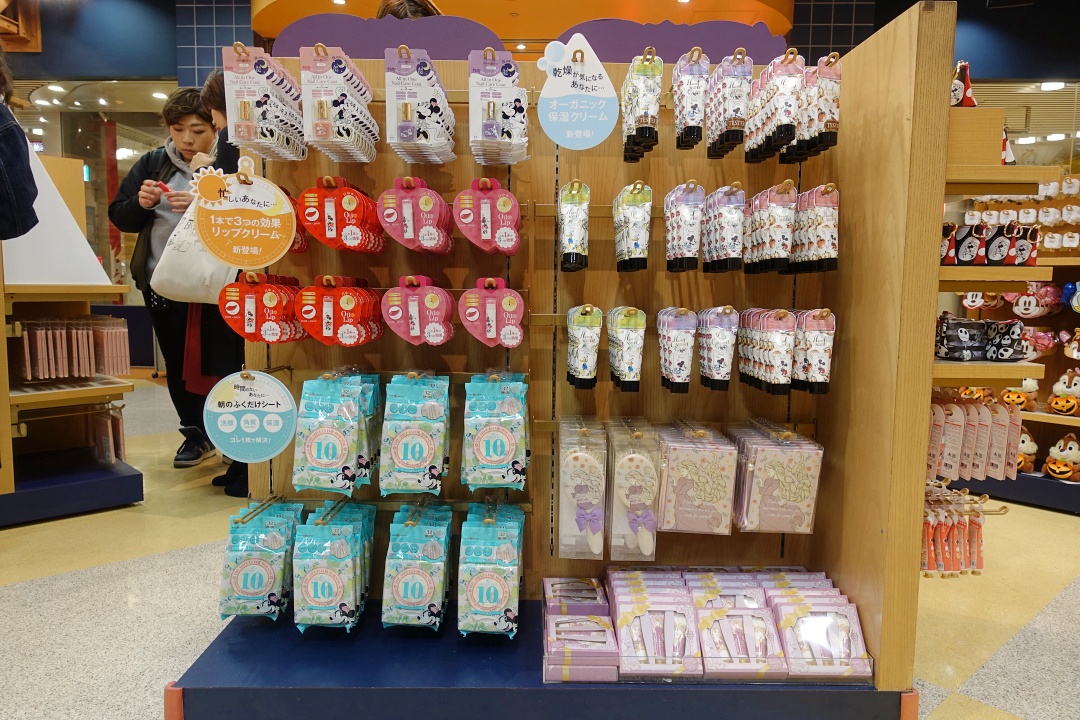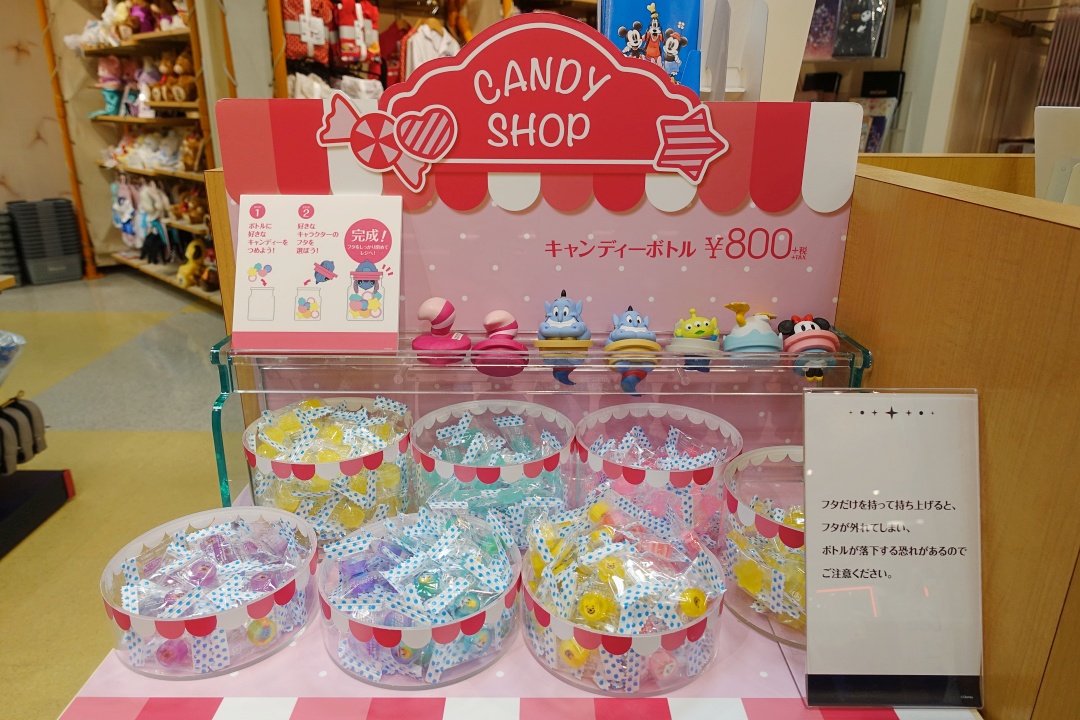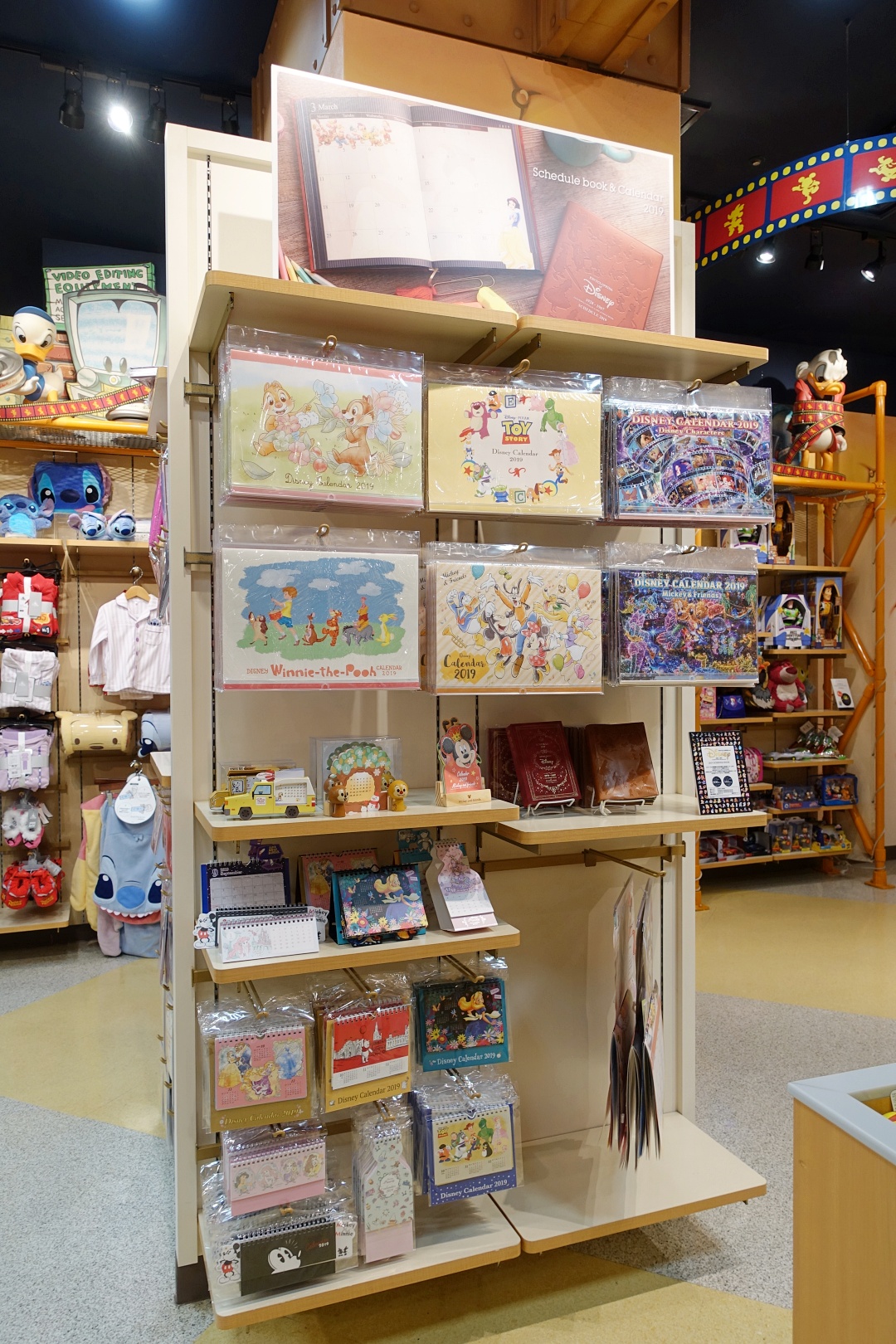 When everyone else jumps straight into shopping, I'm glad that the guy I married to didn't judge me for going around the store snapping pictures. I think he had long accepted the fact that that's what I do for my blog.
Sometimes I wonder why I did what I did. Why can't I just put away the camera for once and focus only on shopping? Taking pictures just come so naturally to me whenever I travel that I always spend so much time on photography that we ended up spending twice the time in the store. The thing is I don't just snap and go. I had to make sure that my photos are properly aligned, and I tried my best to avoid as many humans as possible.
Nowadays, the Husband simply told me to snap all the photos I need, then get on with shopping, instead of trying to do both concurrently.
Thank you, Husband, for always taking/accompanying me to places I like to go. Even though most of the time, you're probably bored to death while waiting for me.
---
Yodobashi-Umeda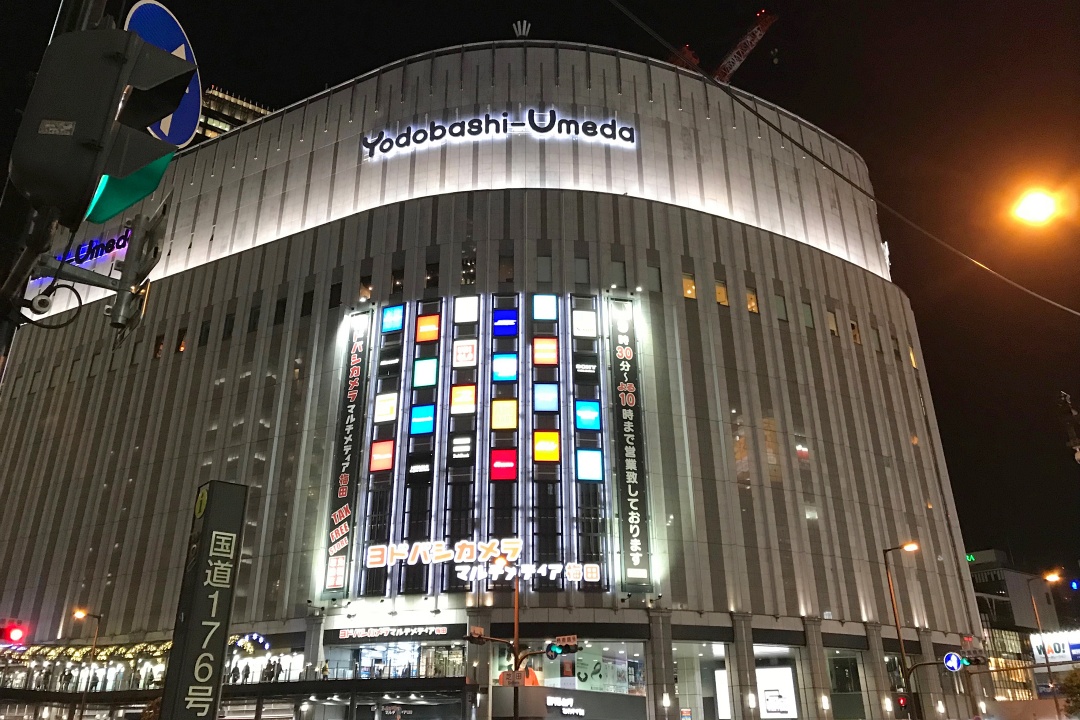 After visiting the Disney Store, we went to probably one of my other favourite places in Japan, Yodobashi Camera! (Takes approximately less than 10-minute walk from HEP FIVE.)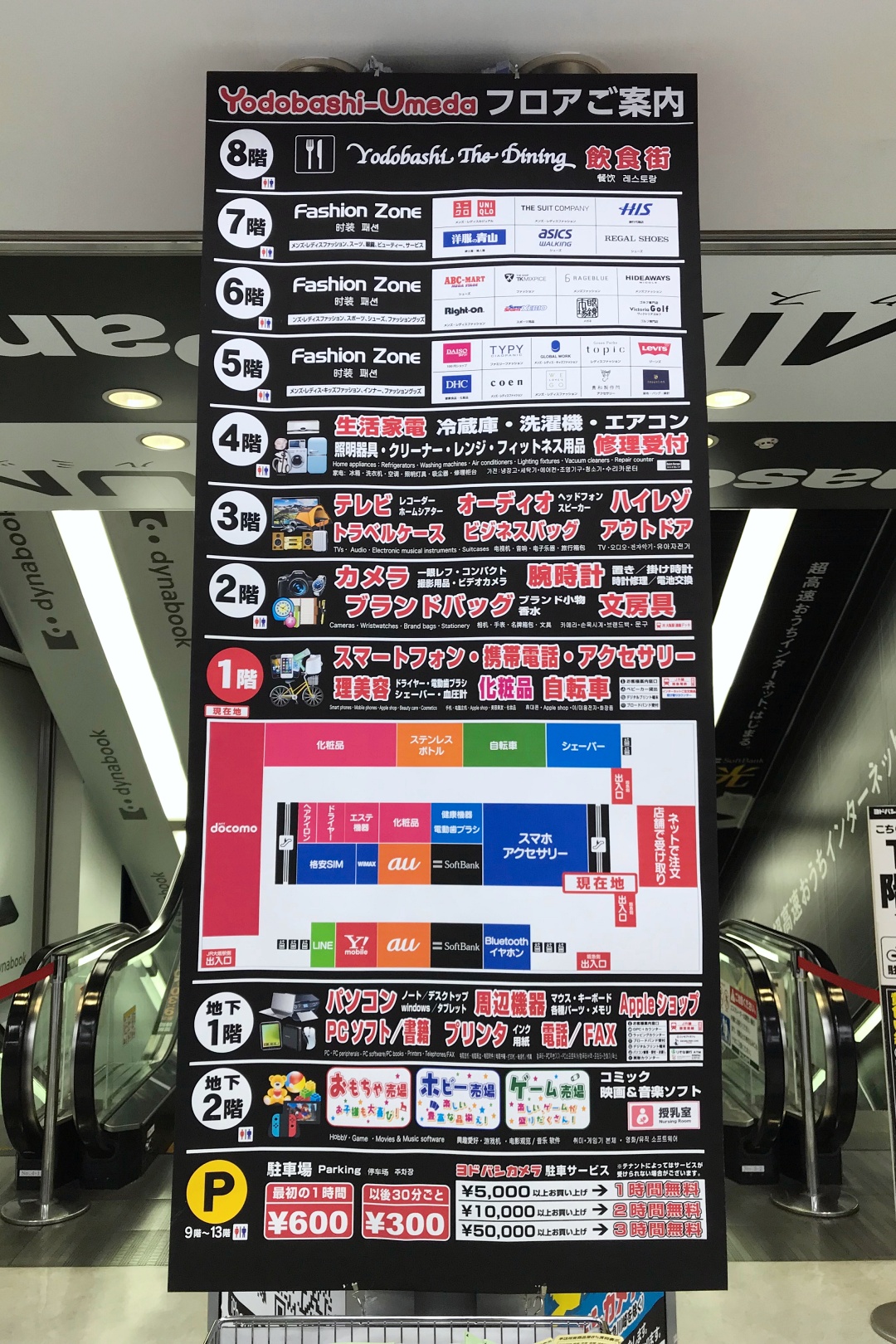 Since this trip, we had discovered a gachapon heaven at Yodobashi Camera. If you're a gachapon lover/collector, do check out the gachapon corner inside Yodobashi. I think they had by far the most gachapon machines I've ever seen in one place. It seems like there may be even more machines than Gachapon Kaikan in Akihabara, Tokyo.
Of course, not all Yodobashi has a vast collection of gachapon machines. But the one we went to (Yodobashi-Umeda) certainly had quite a massive number of machines.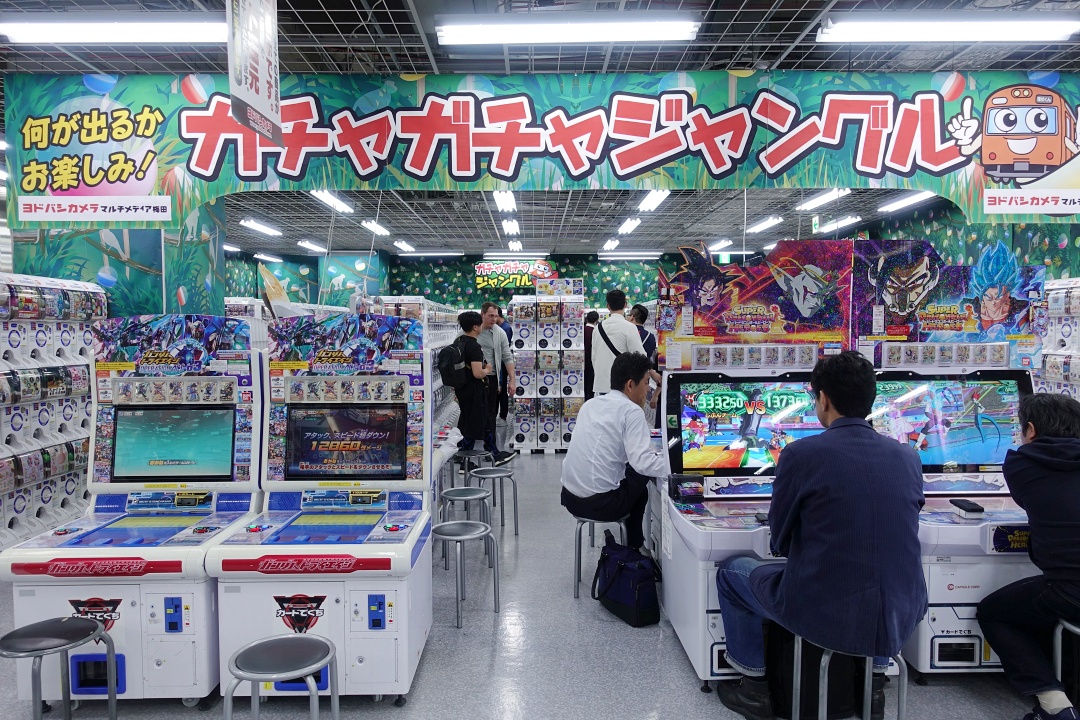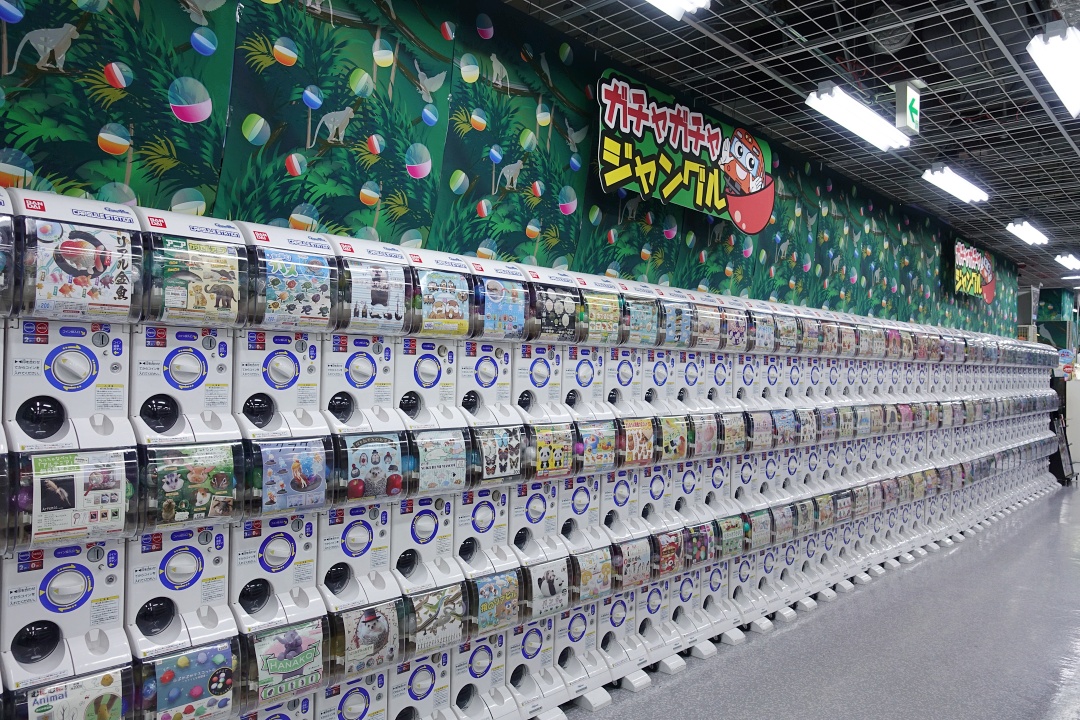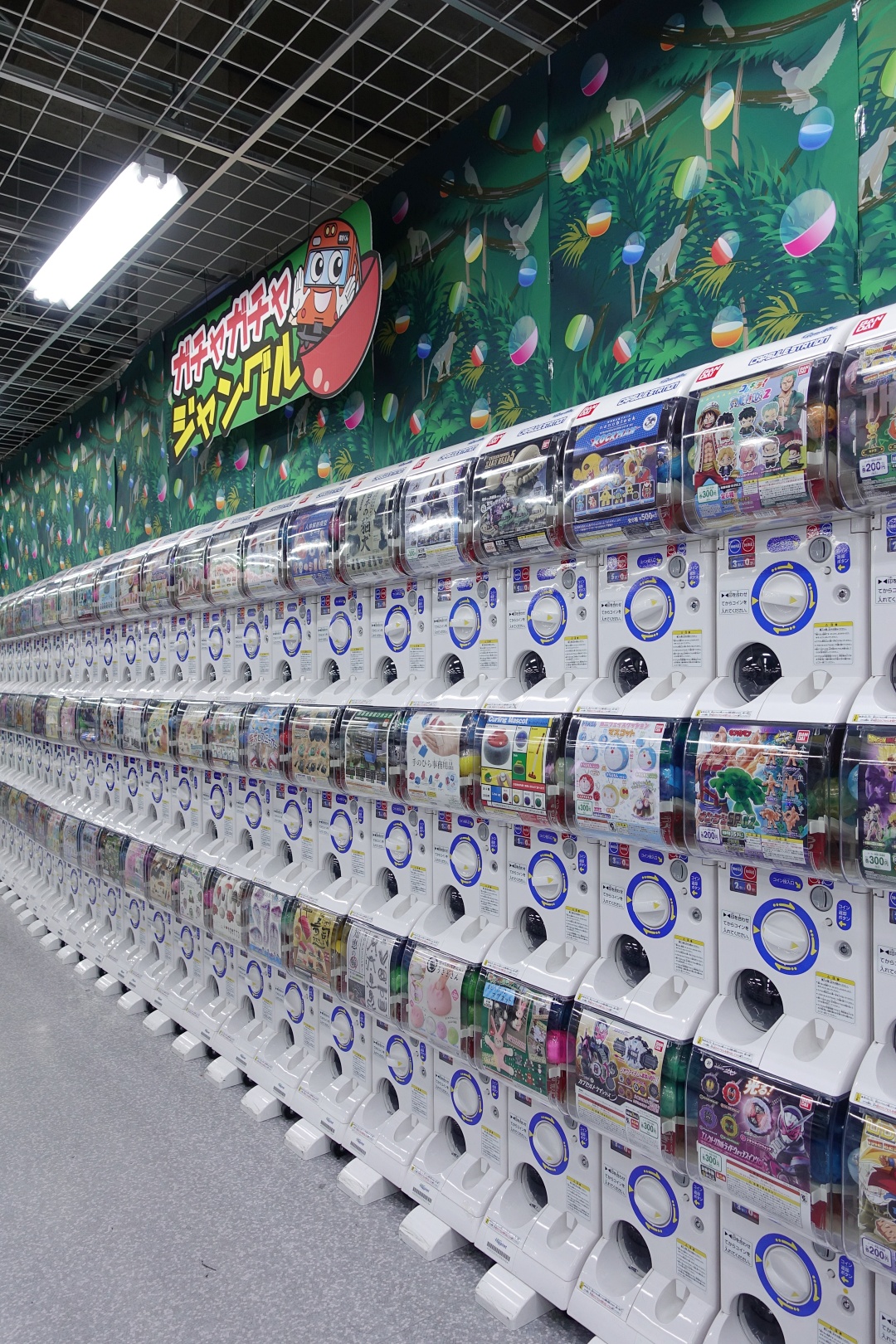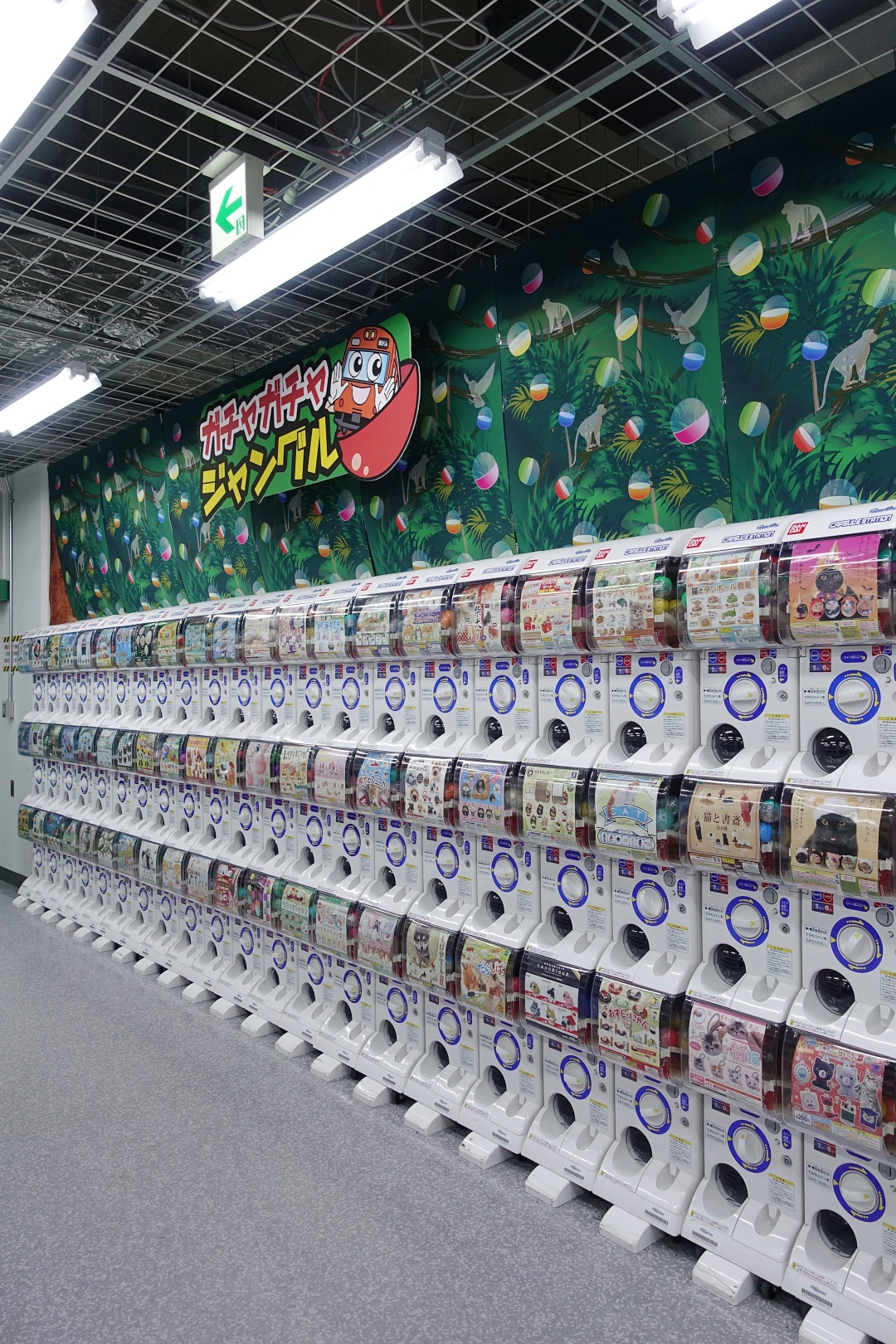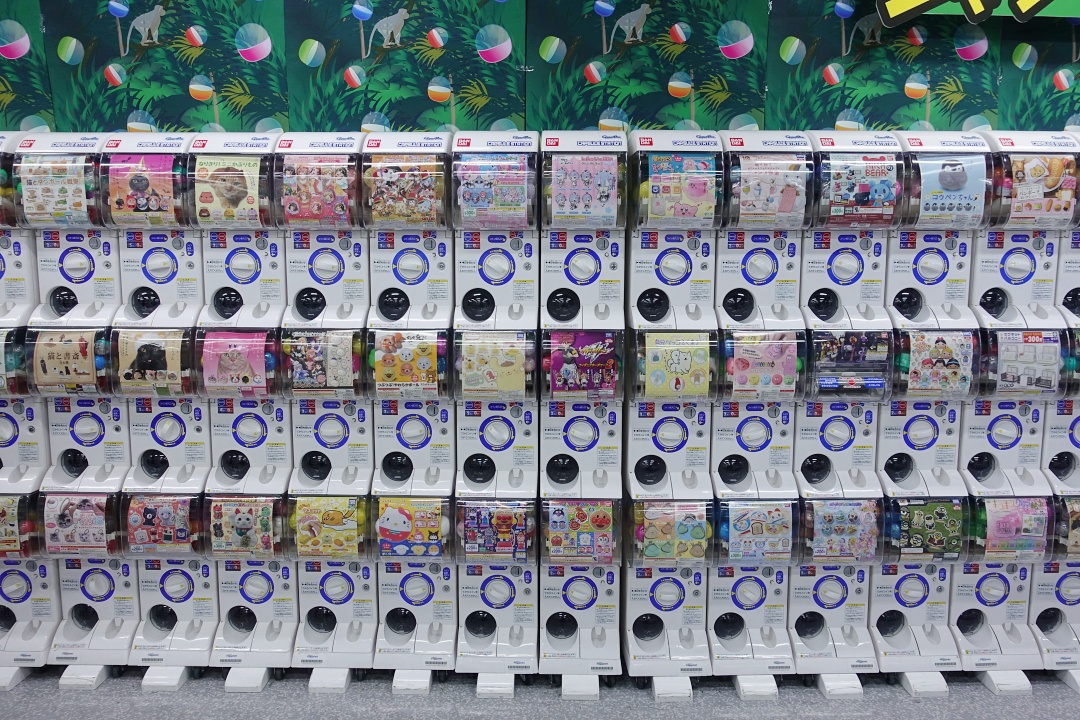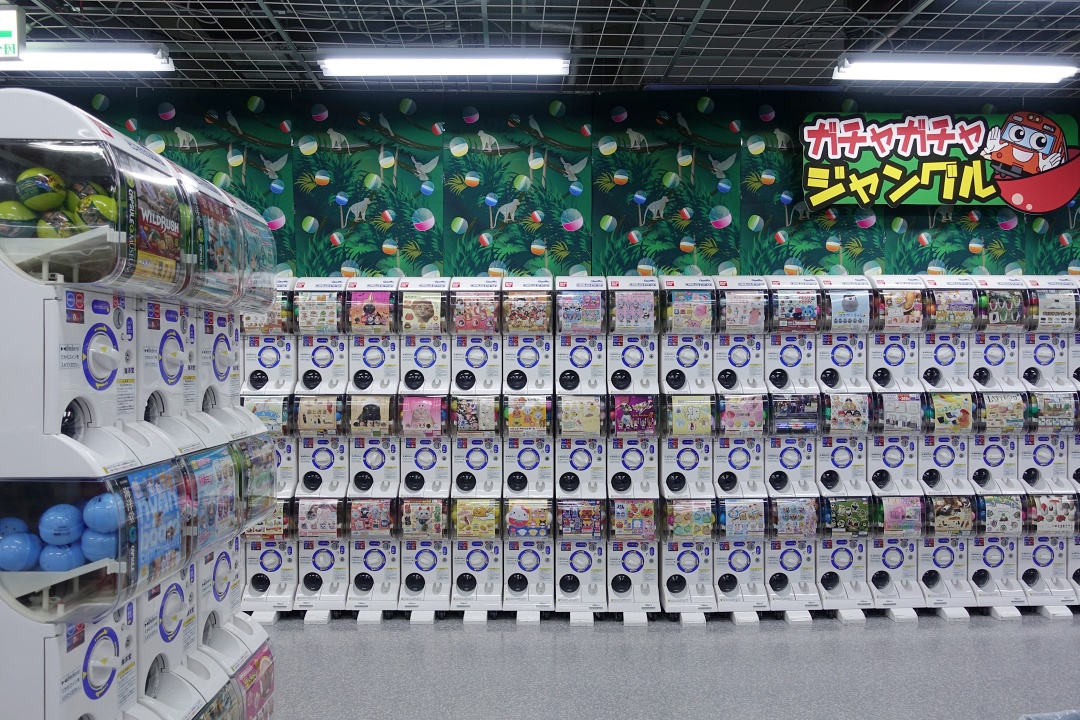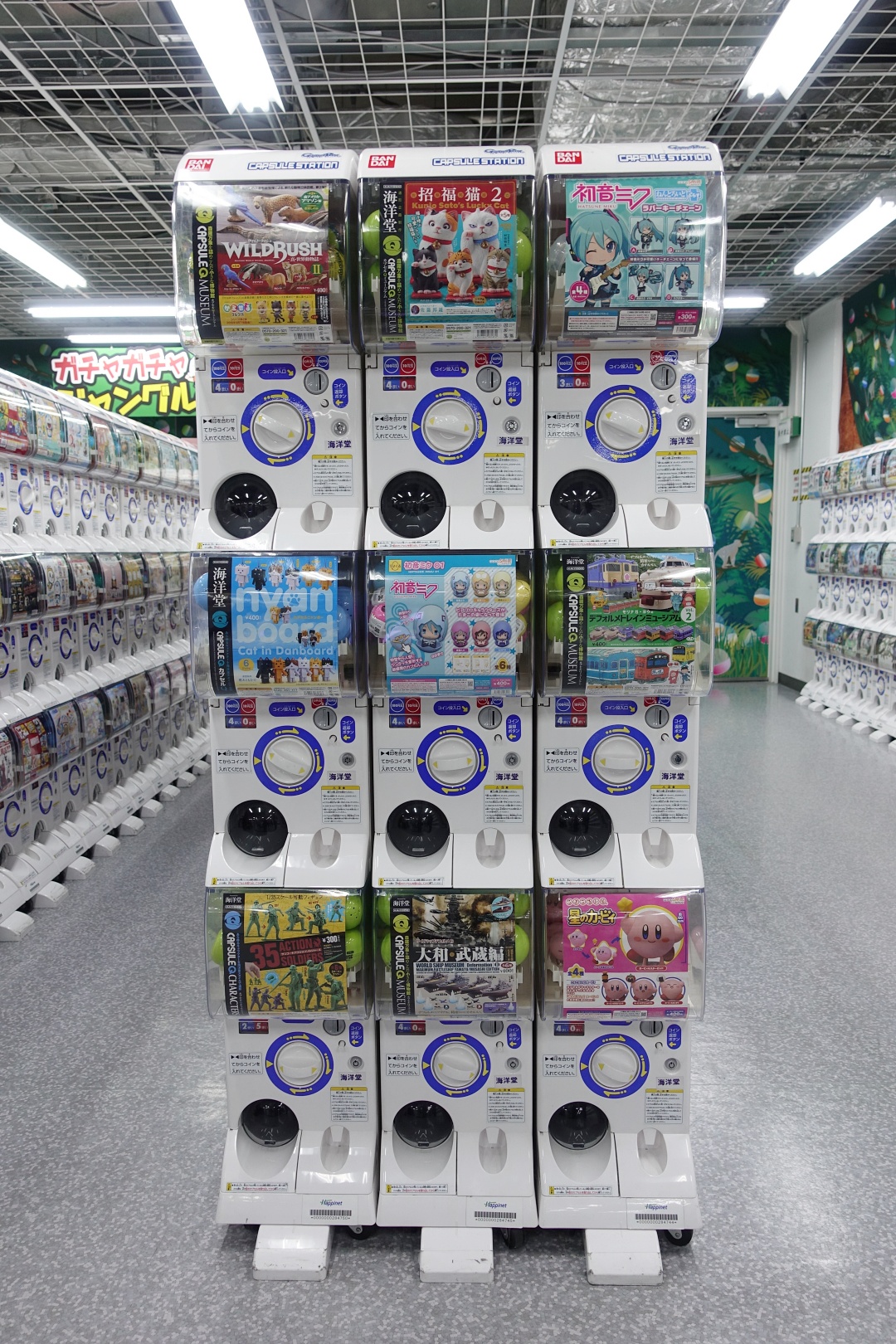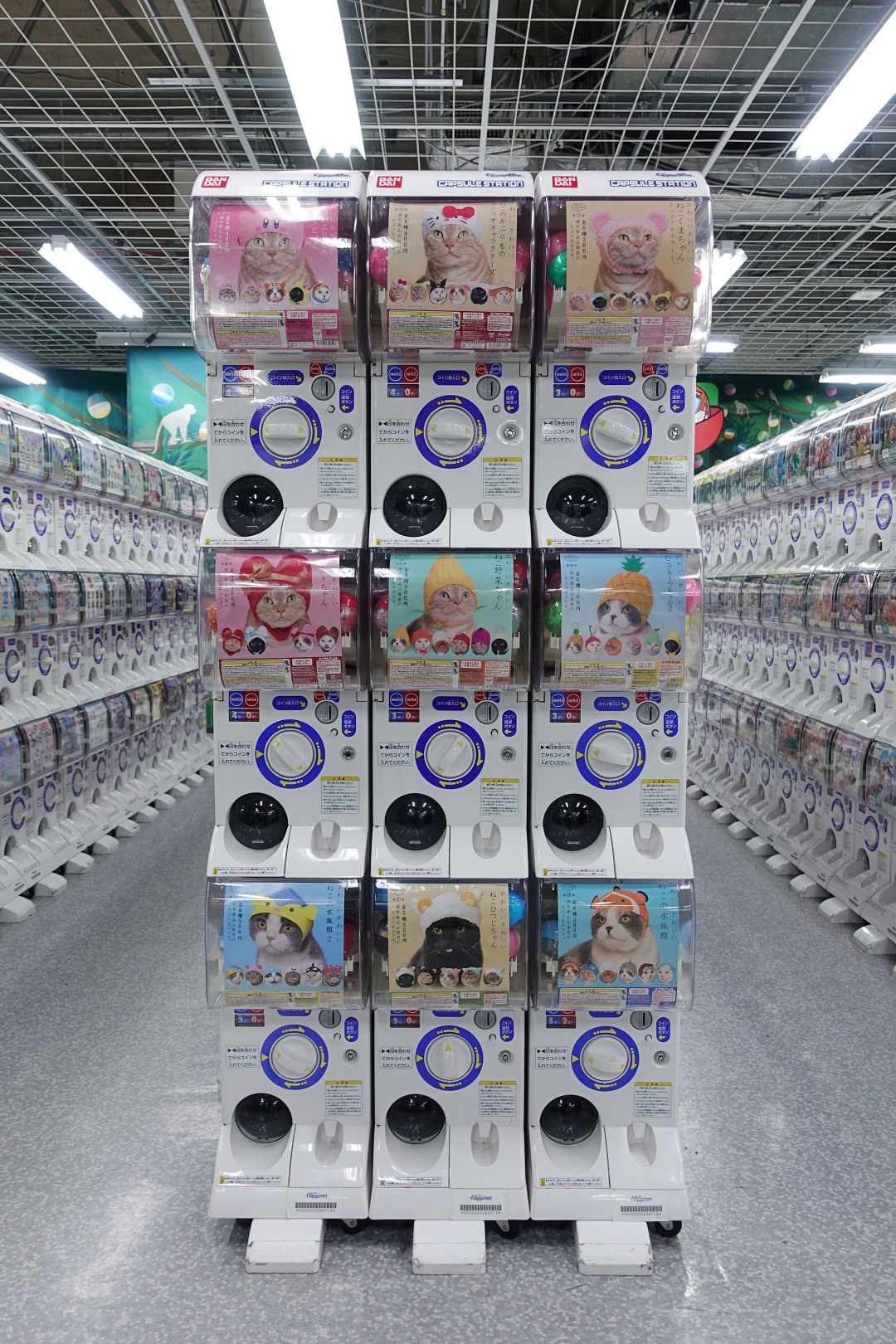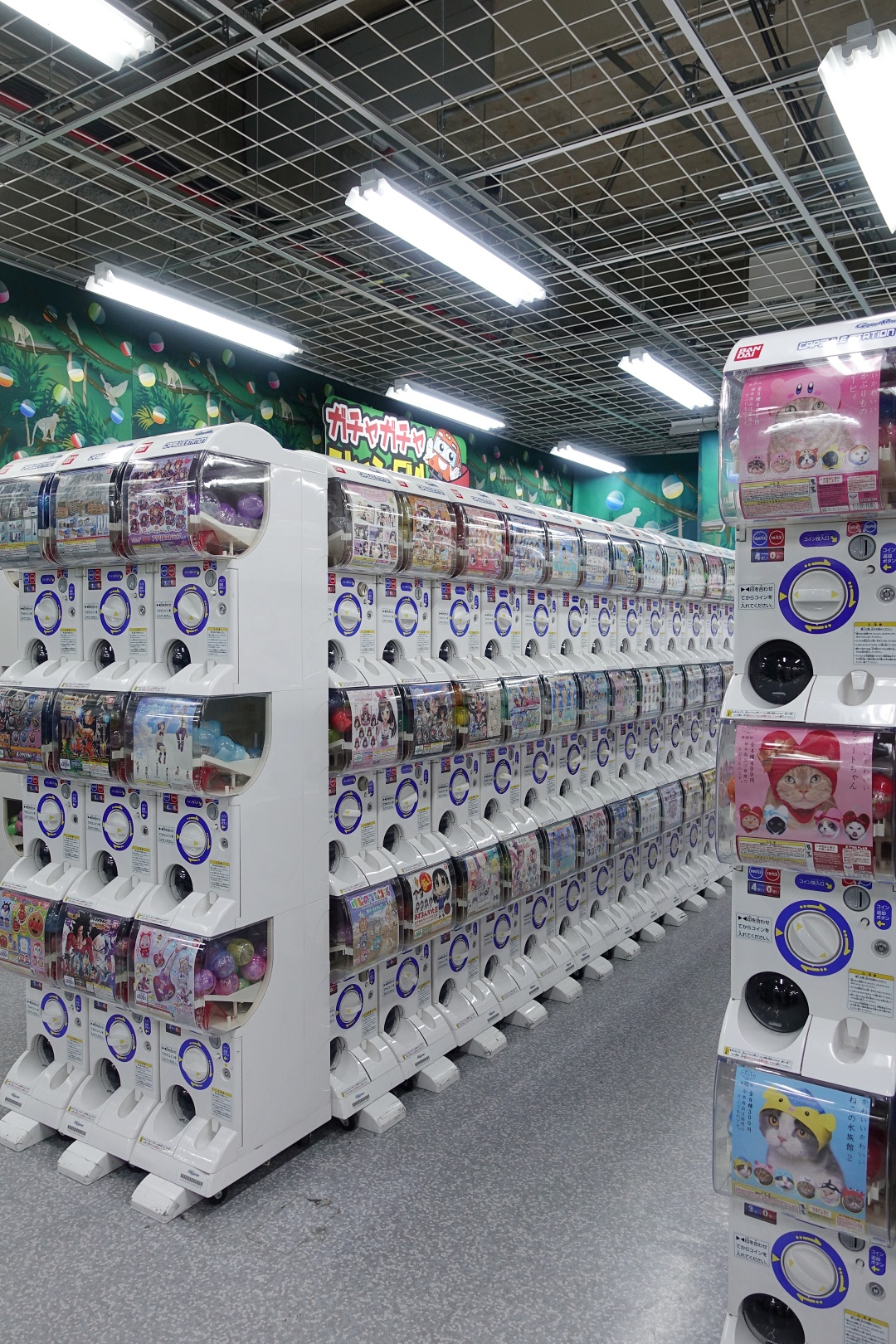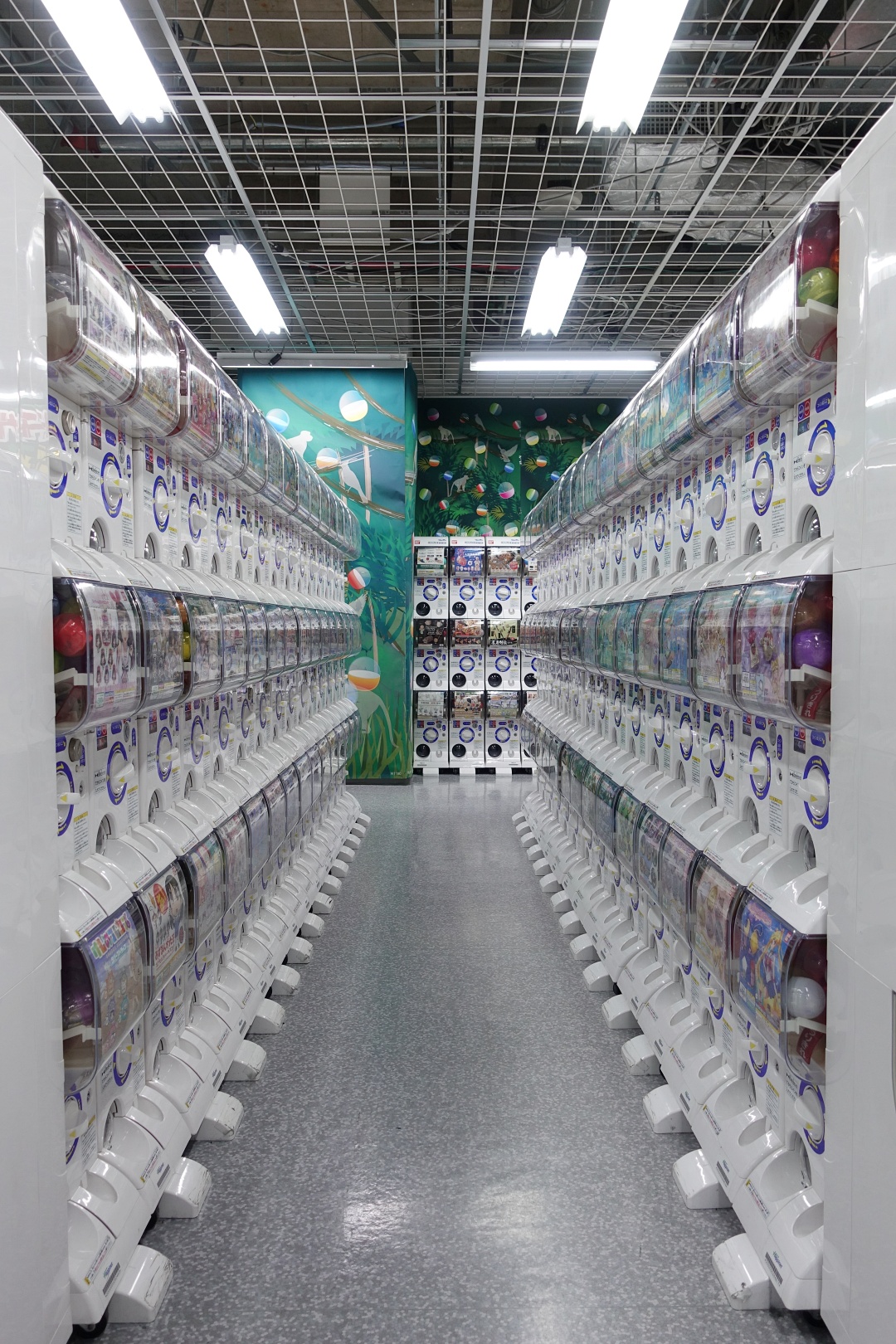 Just rows after rows of gacha machines! My eyes very much lit up like a Christmas tree when I saw the number of machines they have over there.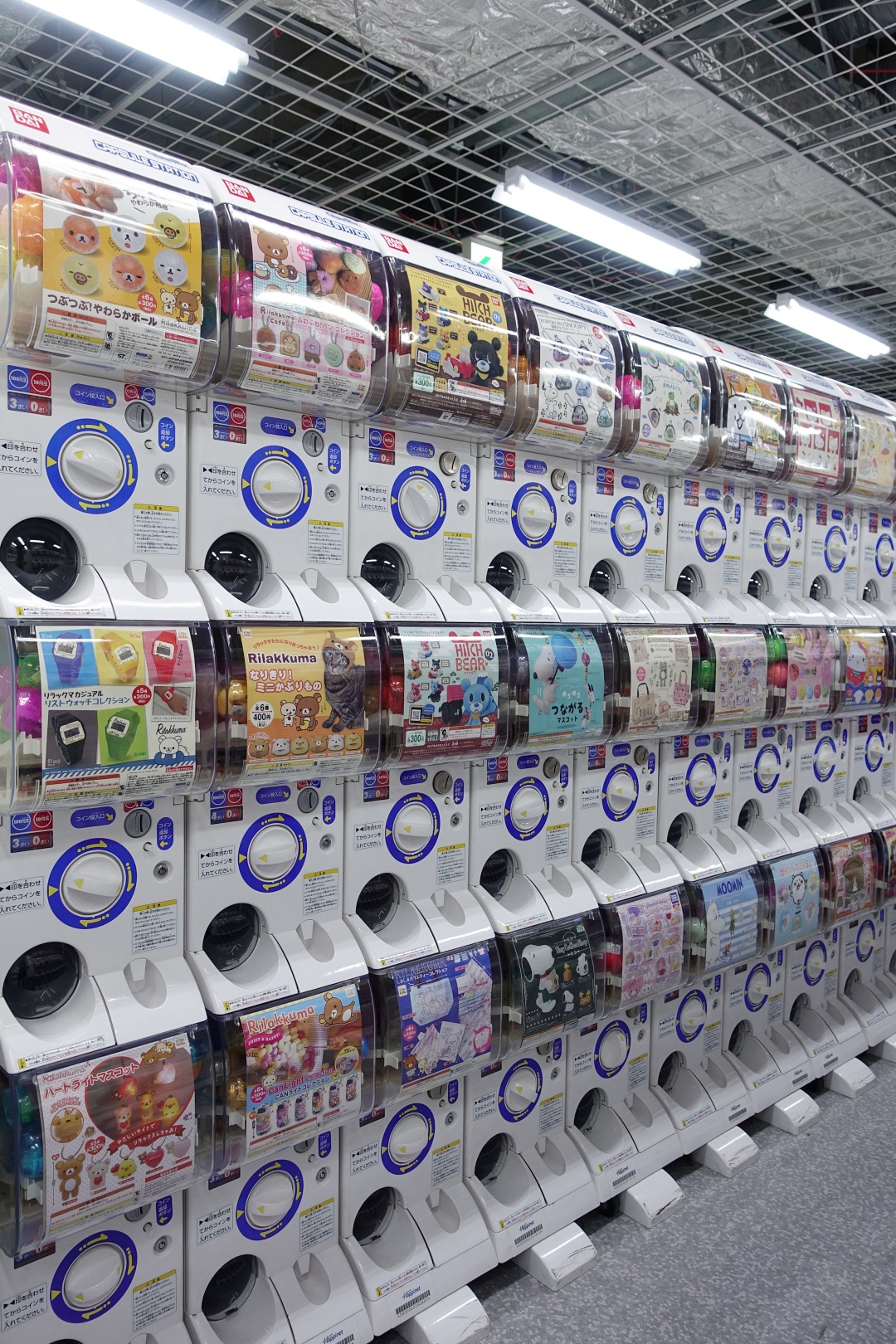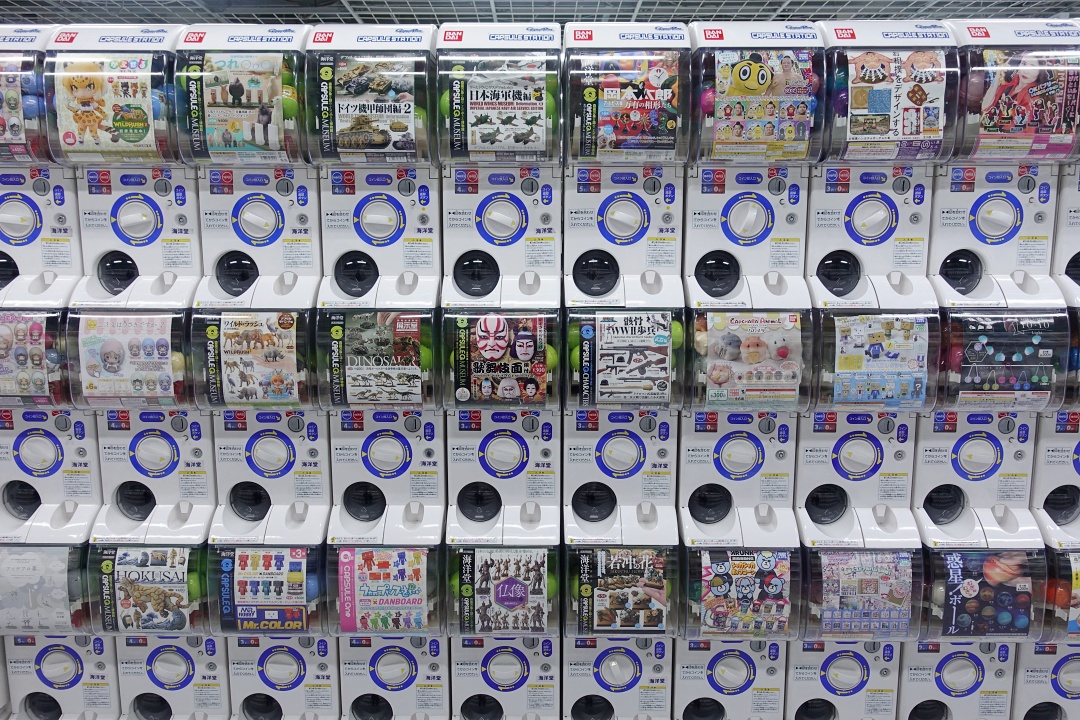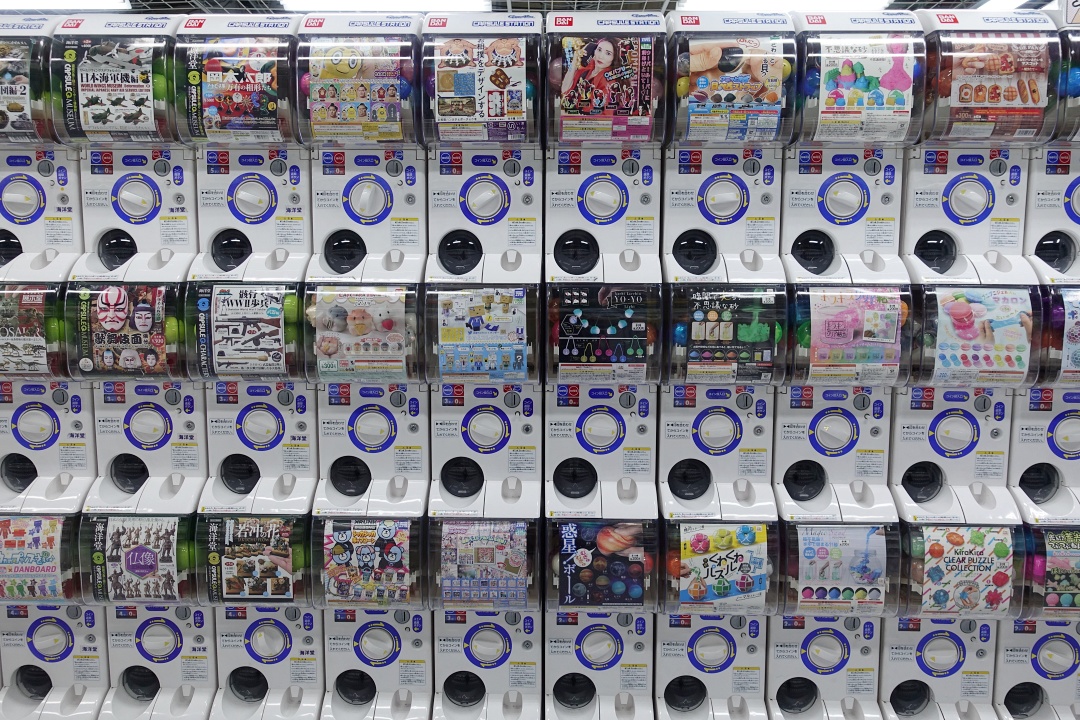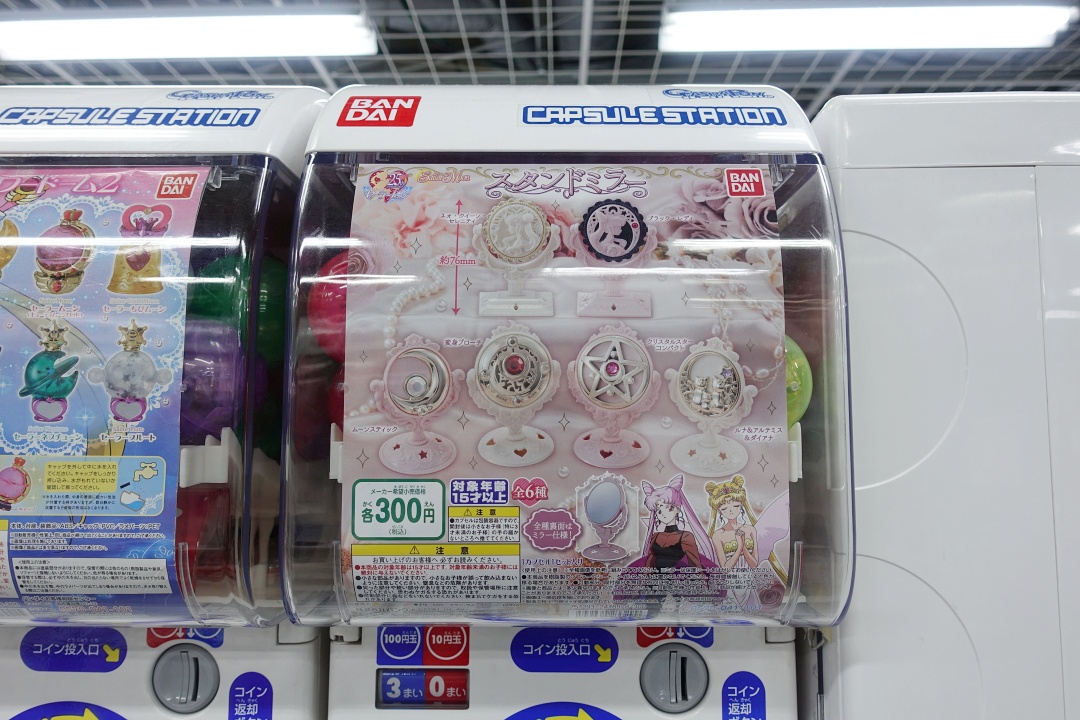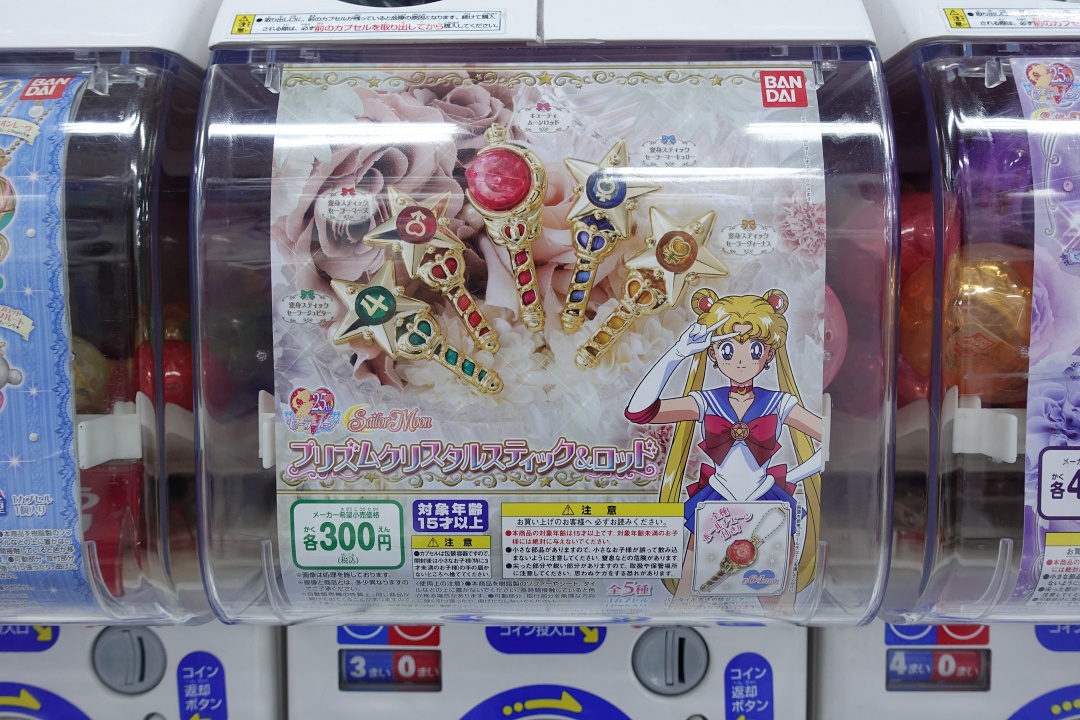 Got a couple of these Sailor Moon ones among many others.
---
Leaving Yodobashi-Umeda, we took the train back from Umeda Station to Namba Station, where we came across an Omiyage Market located at Namba Station.
With a wide selection of Japanese snacks, the shop was very much like the WAKUWAKU LAND that we went the day before at Tsutenkaku Tower.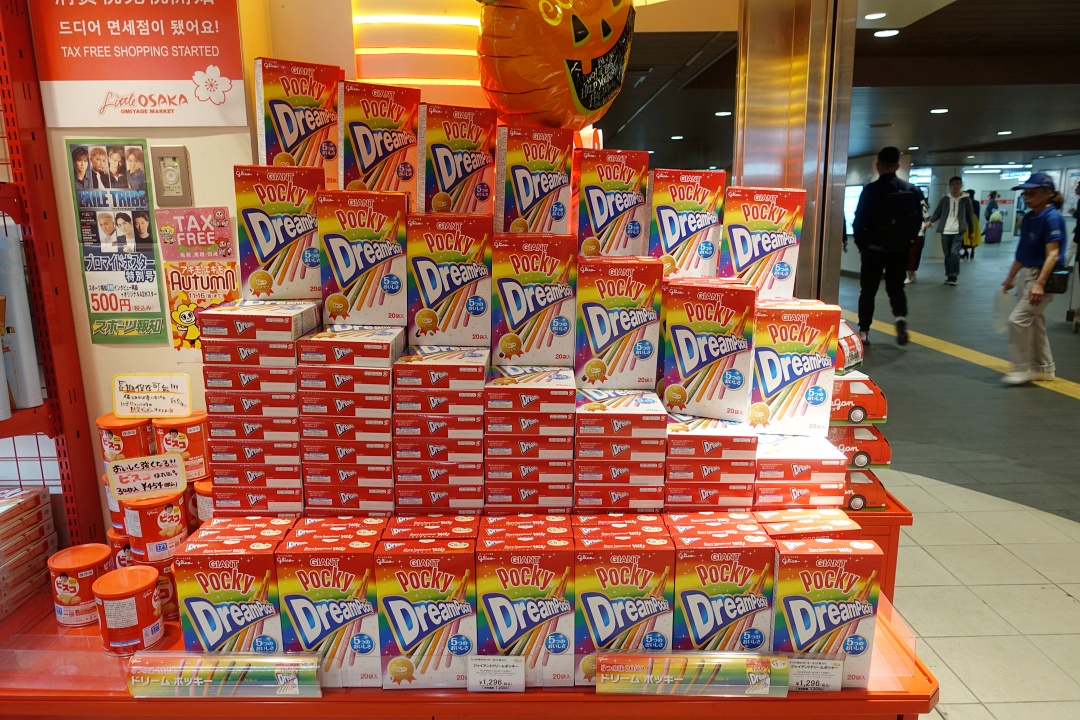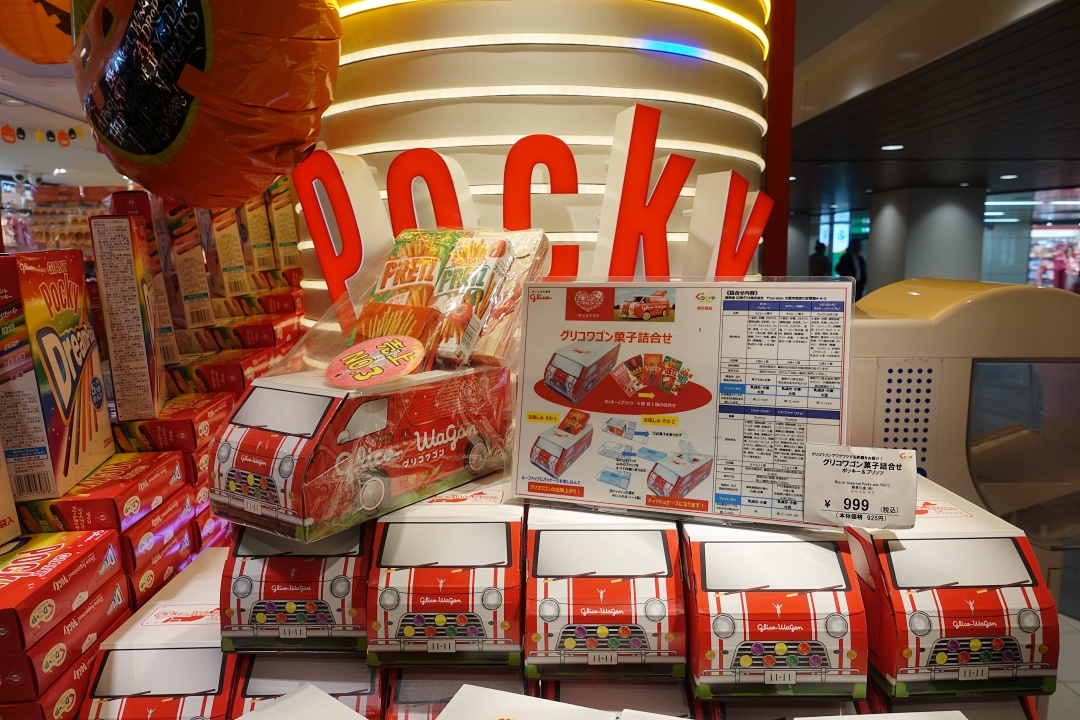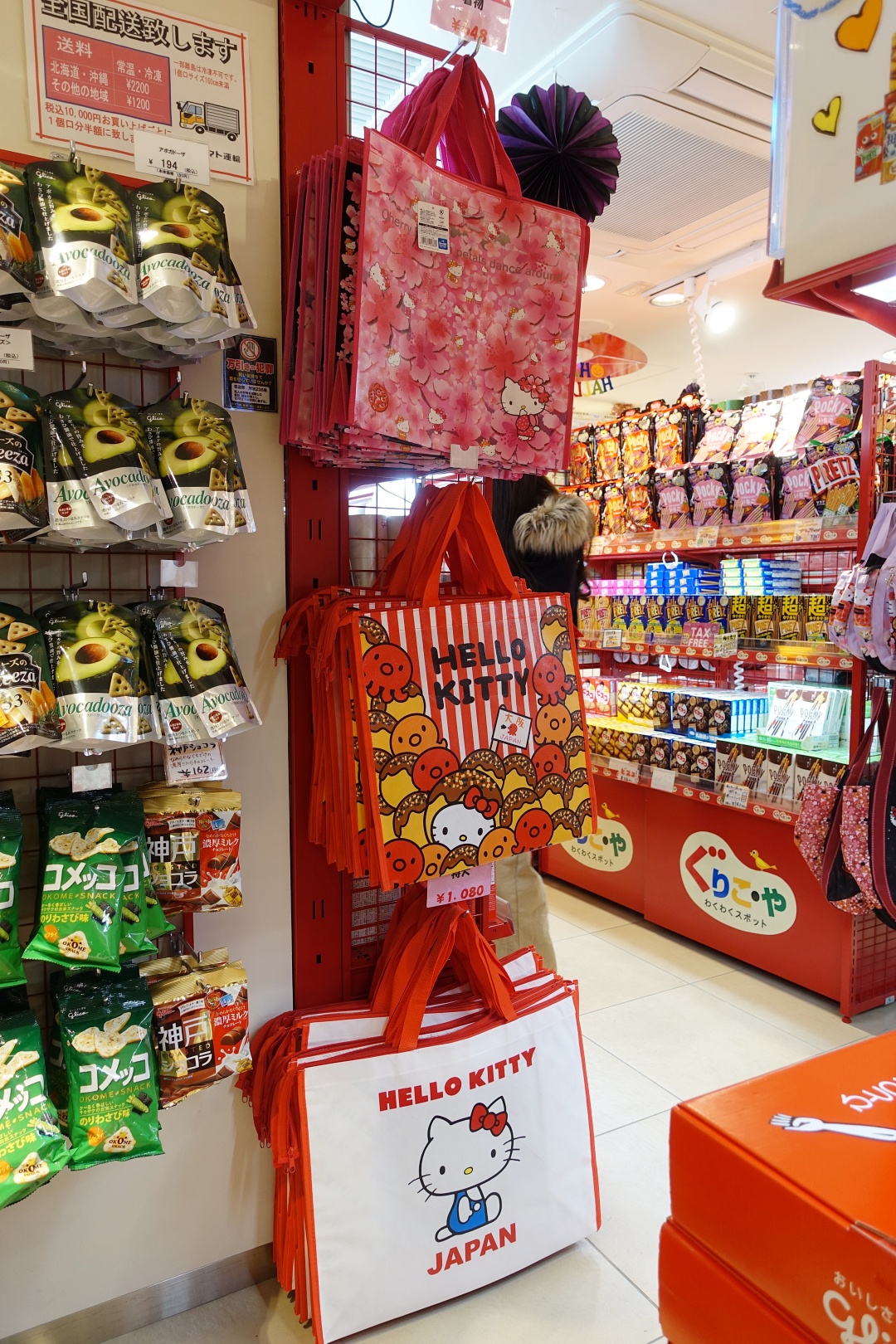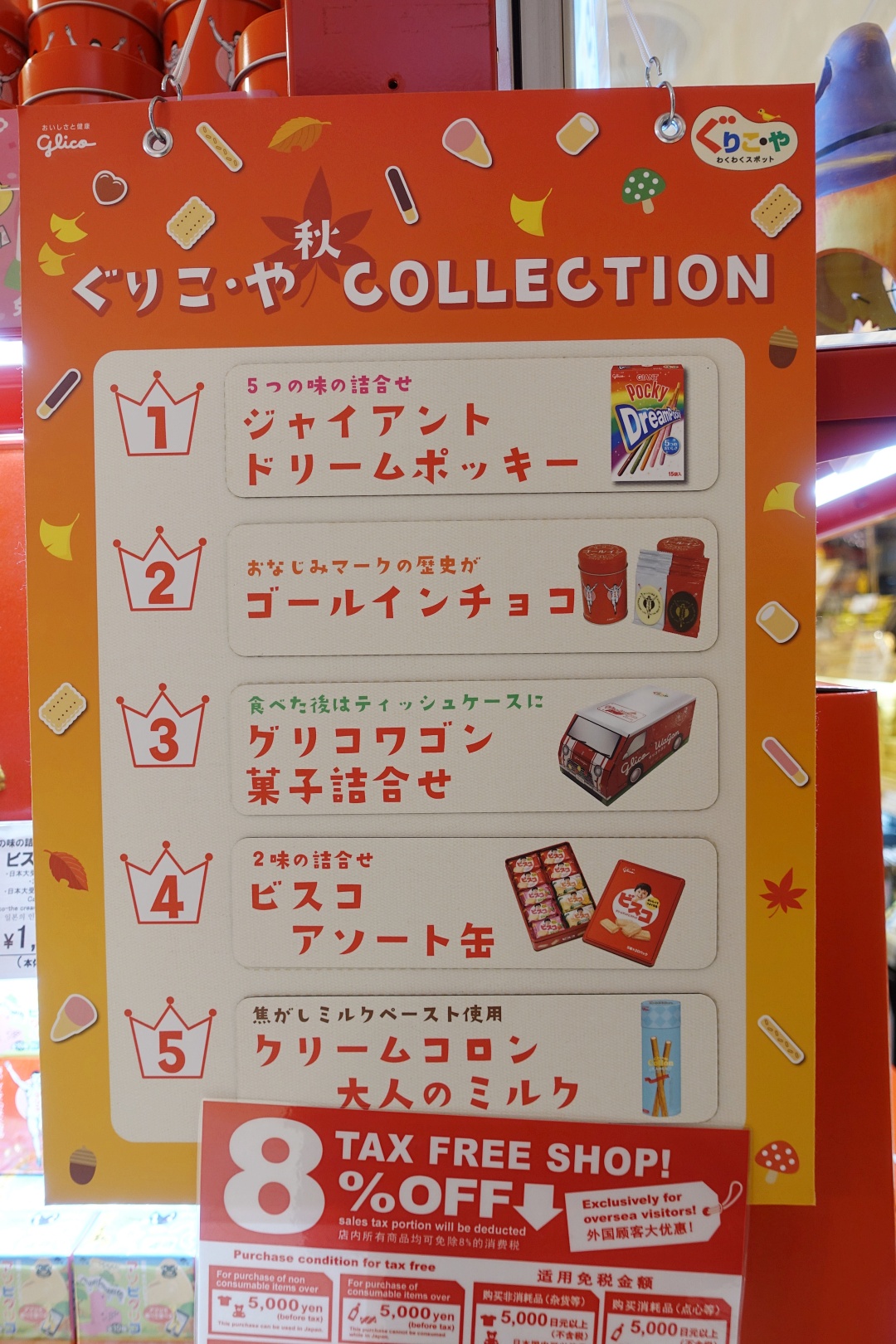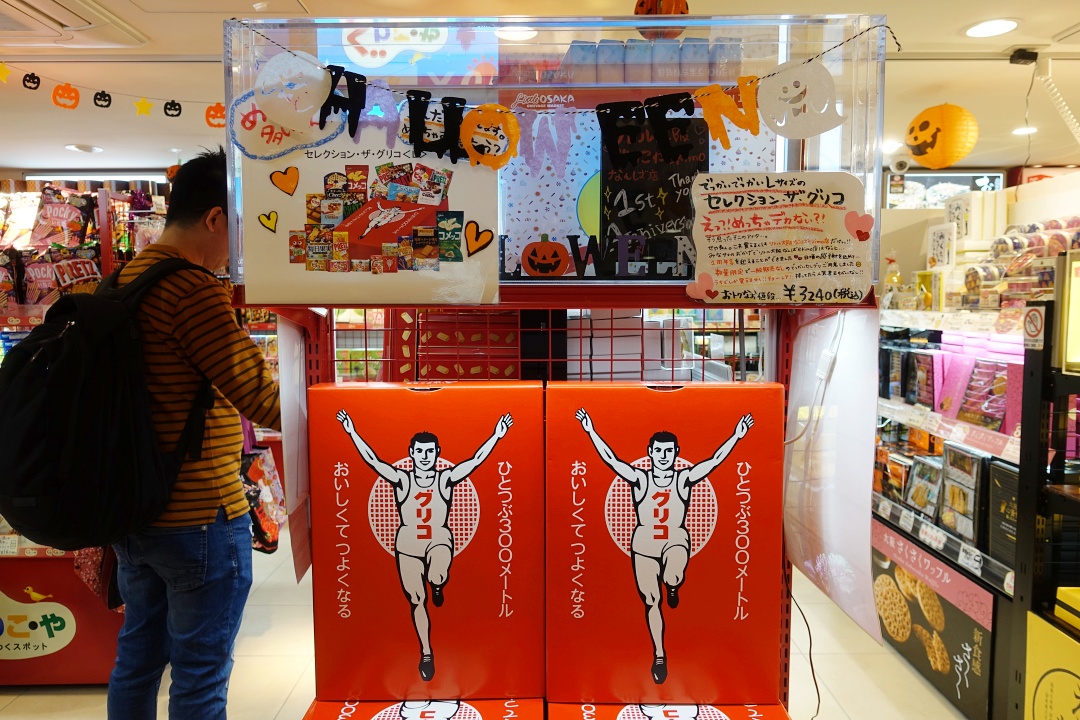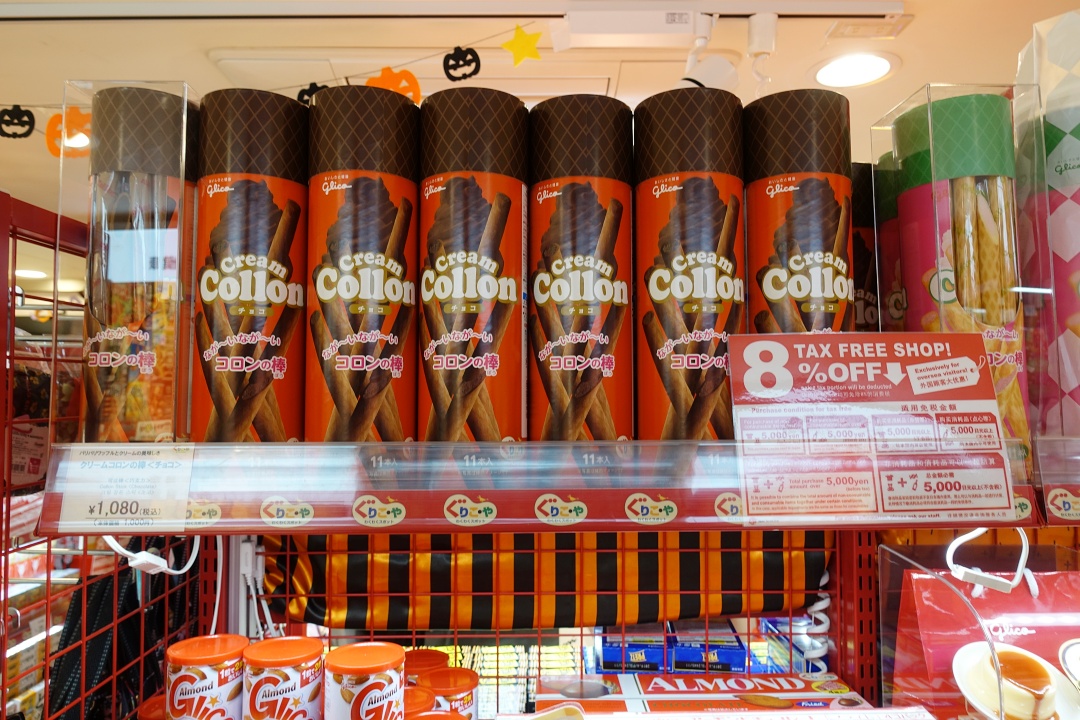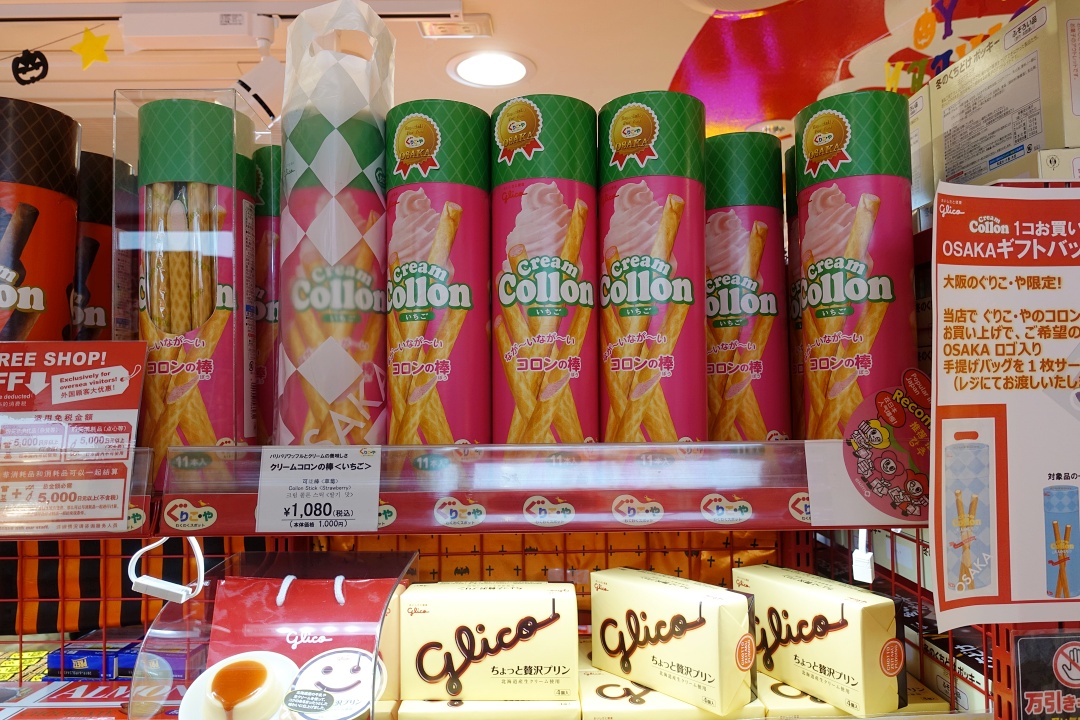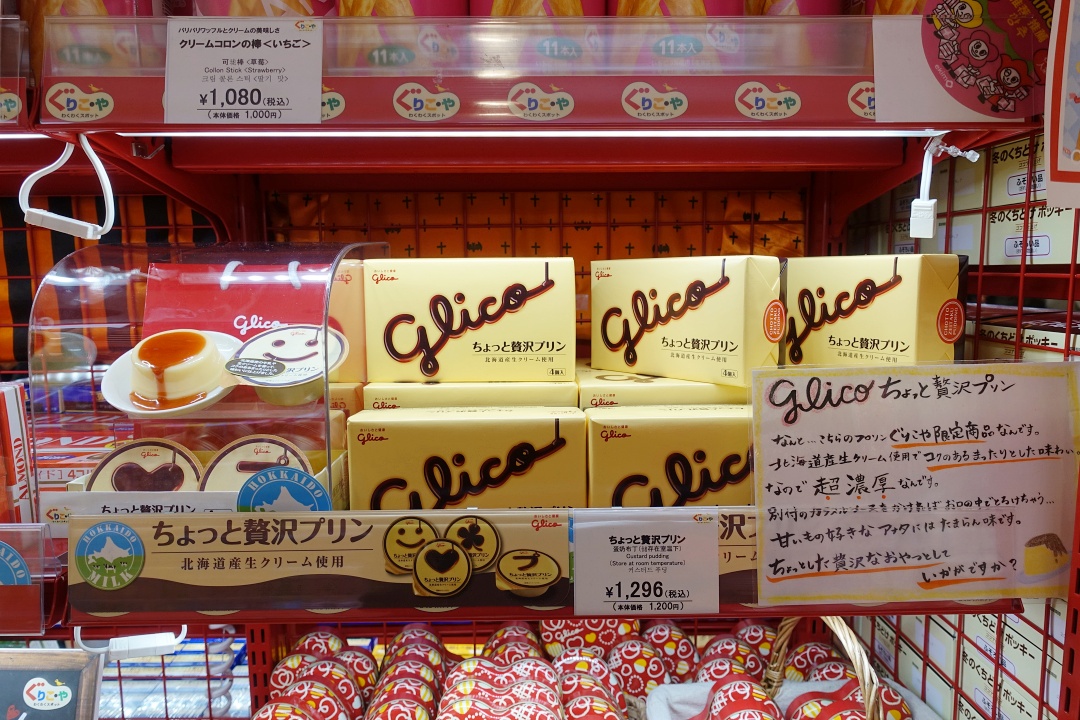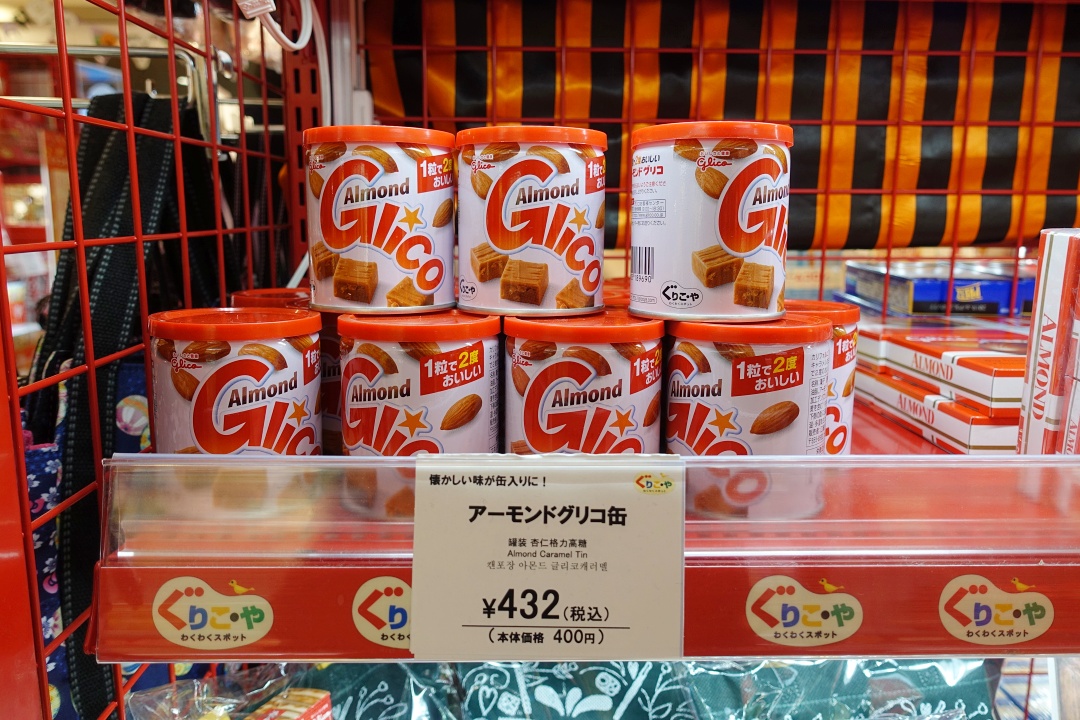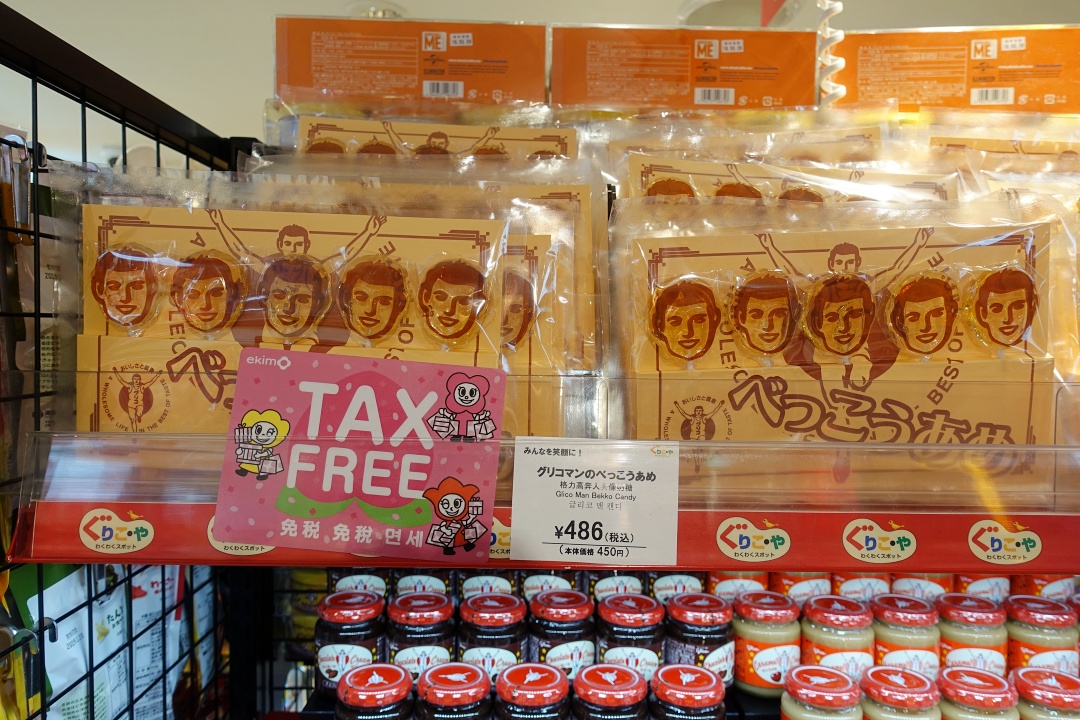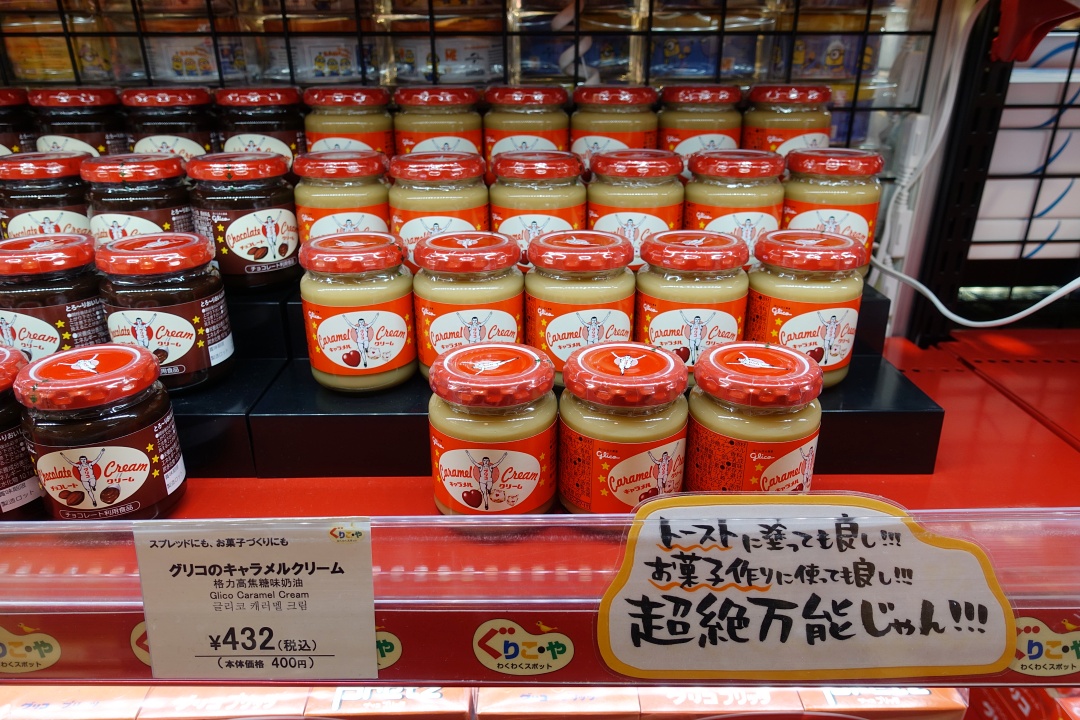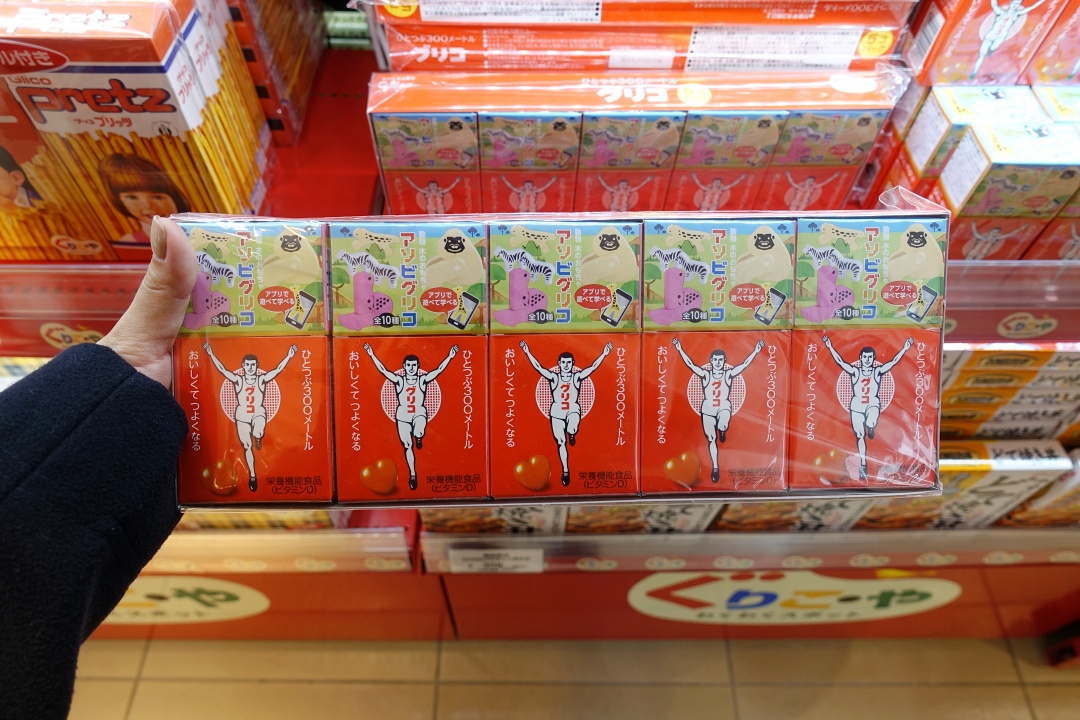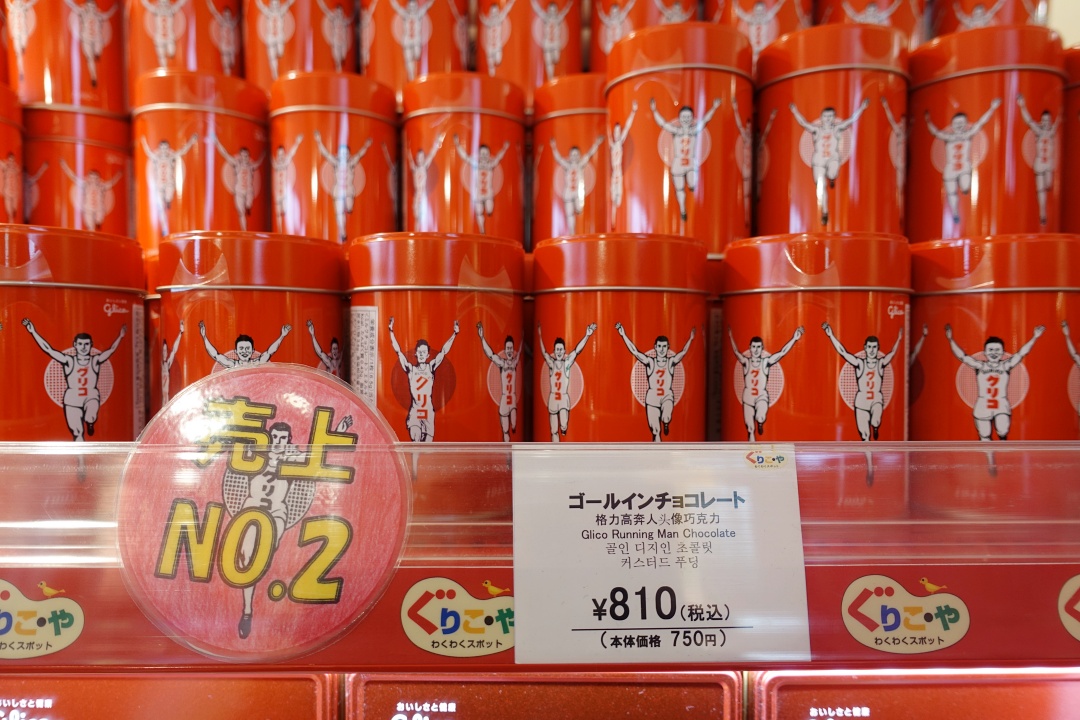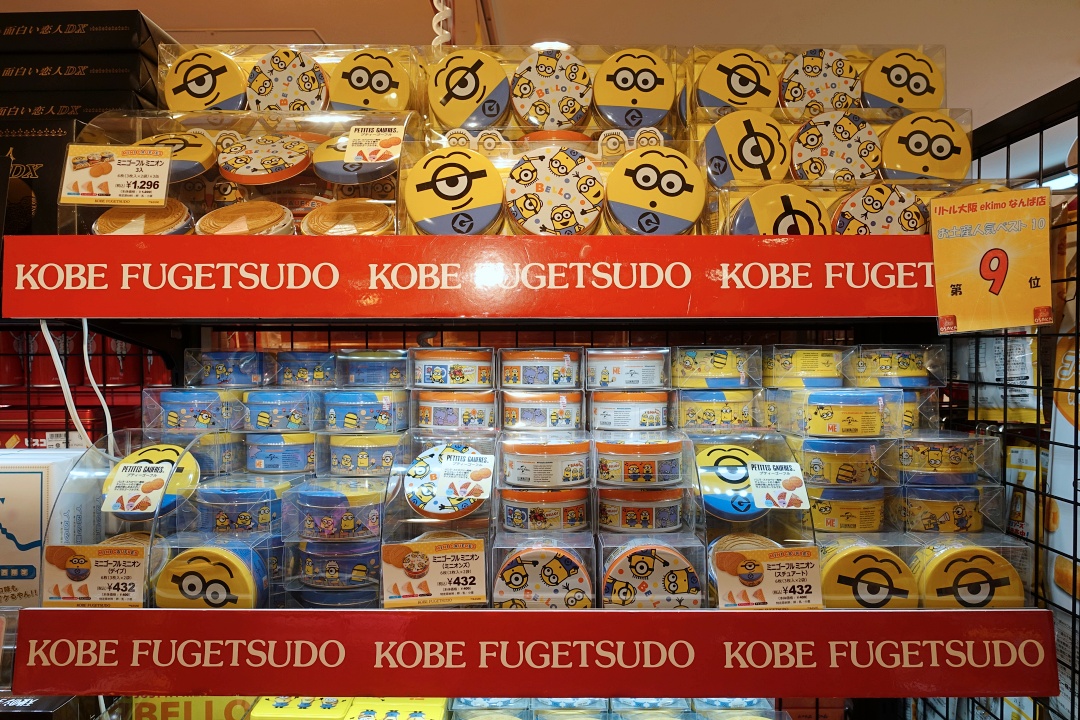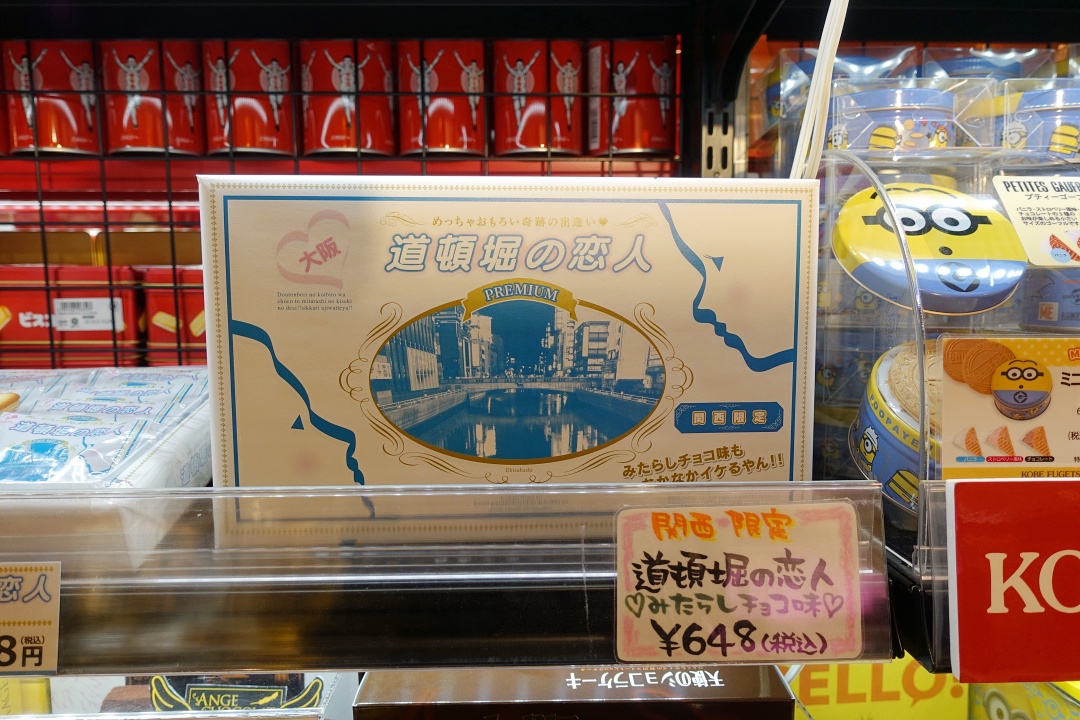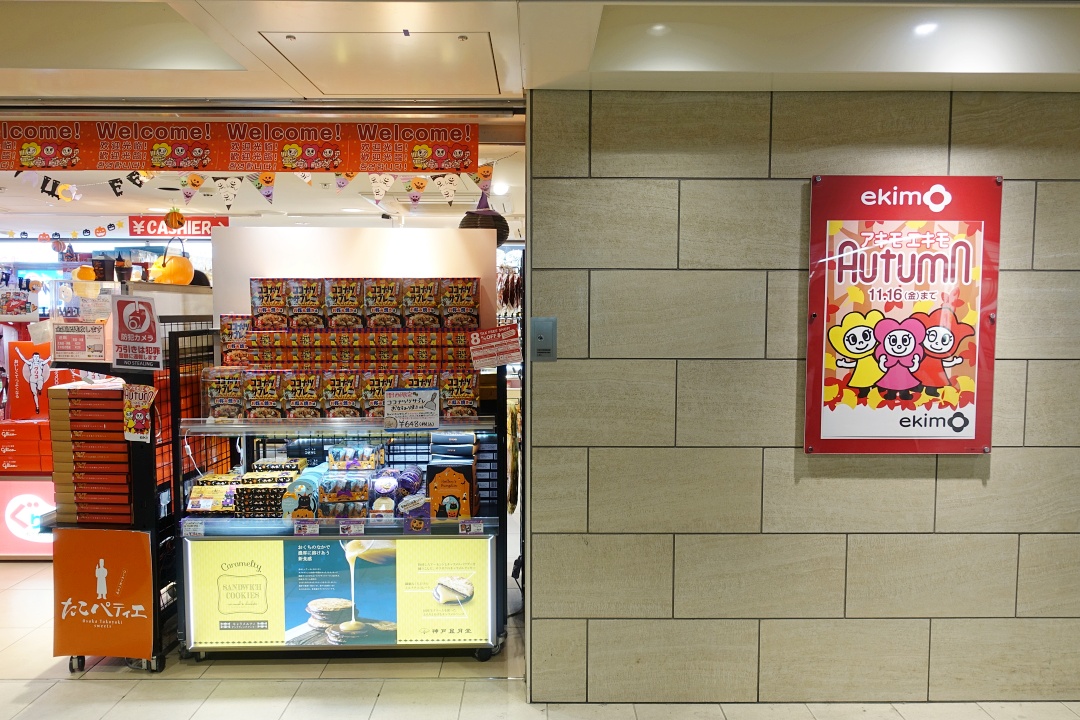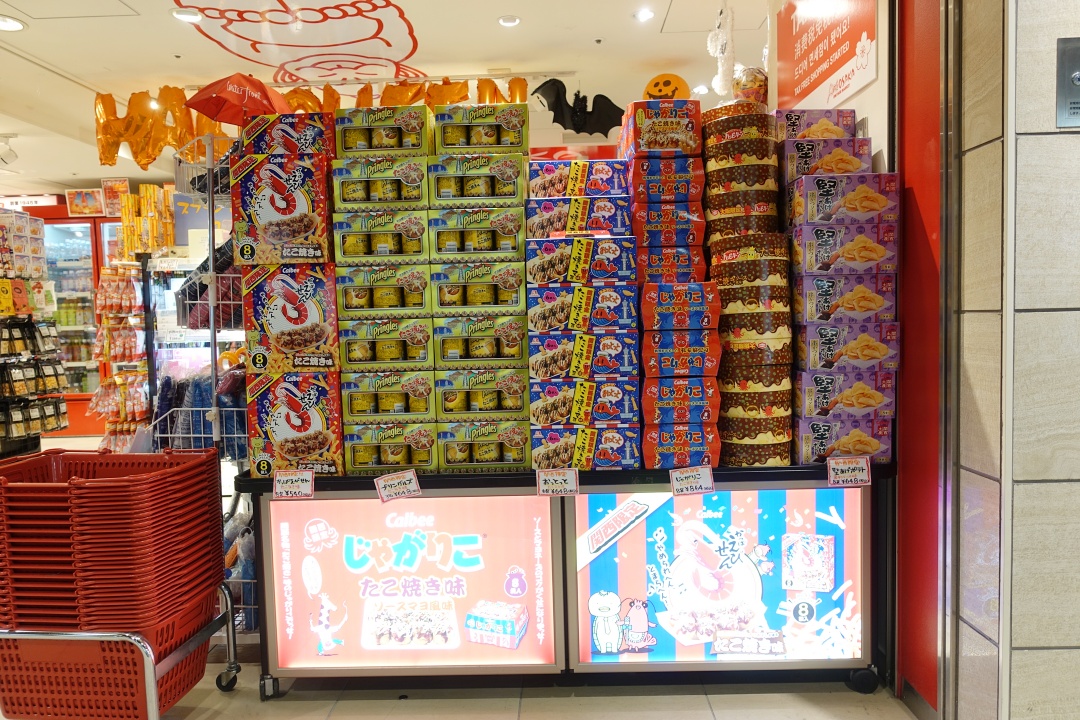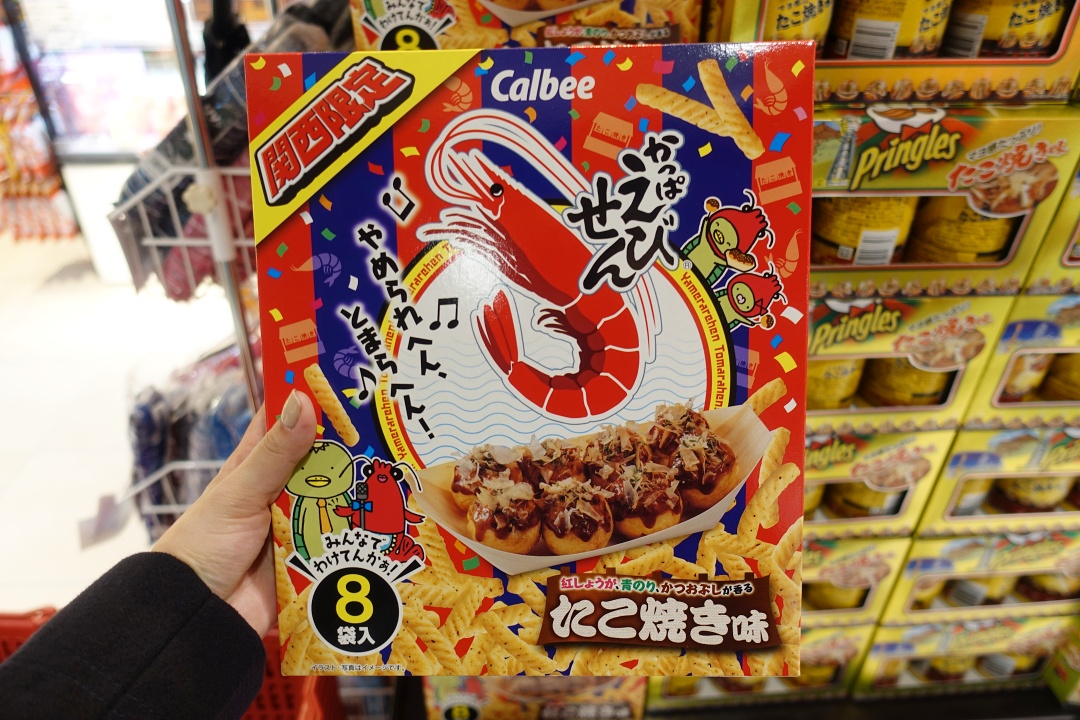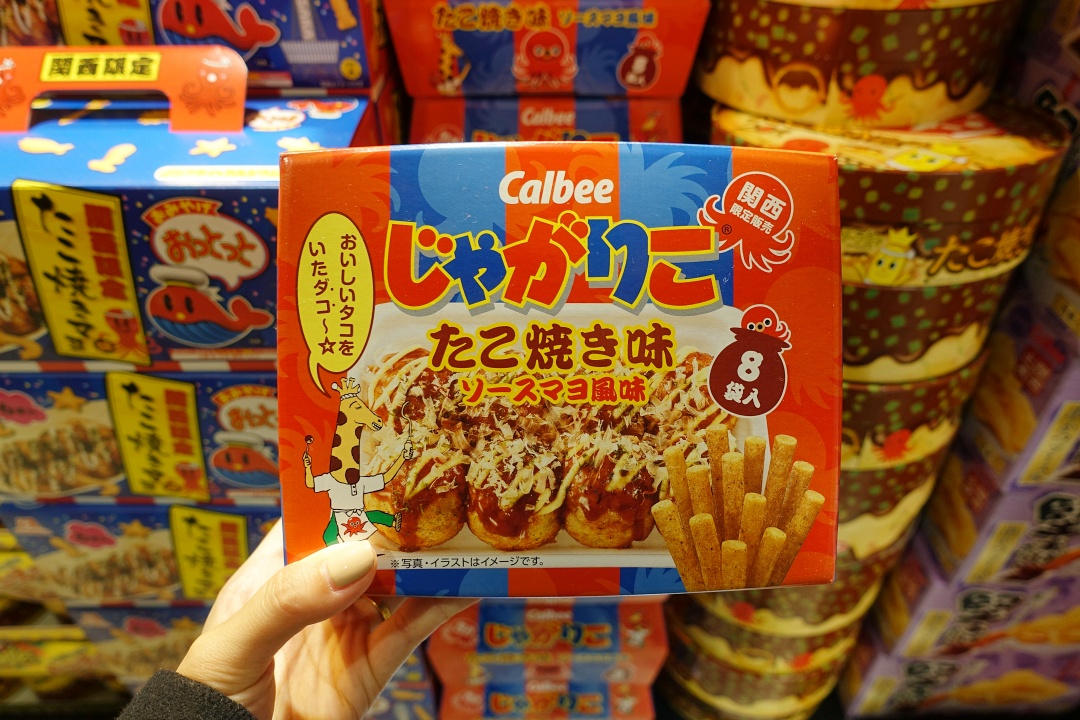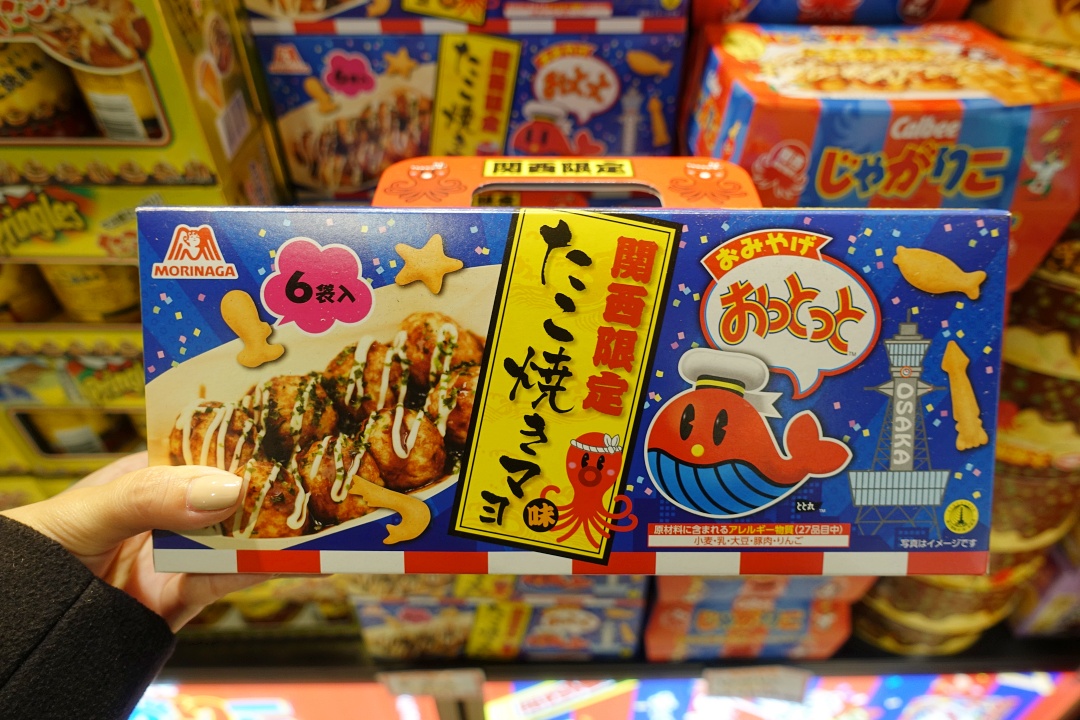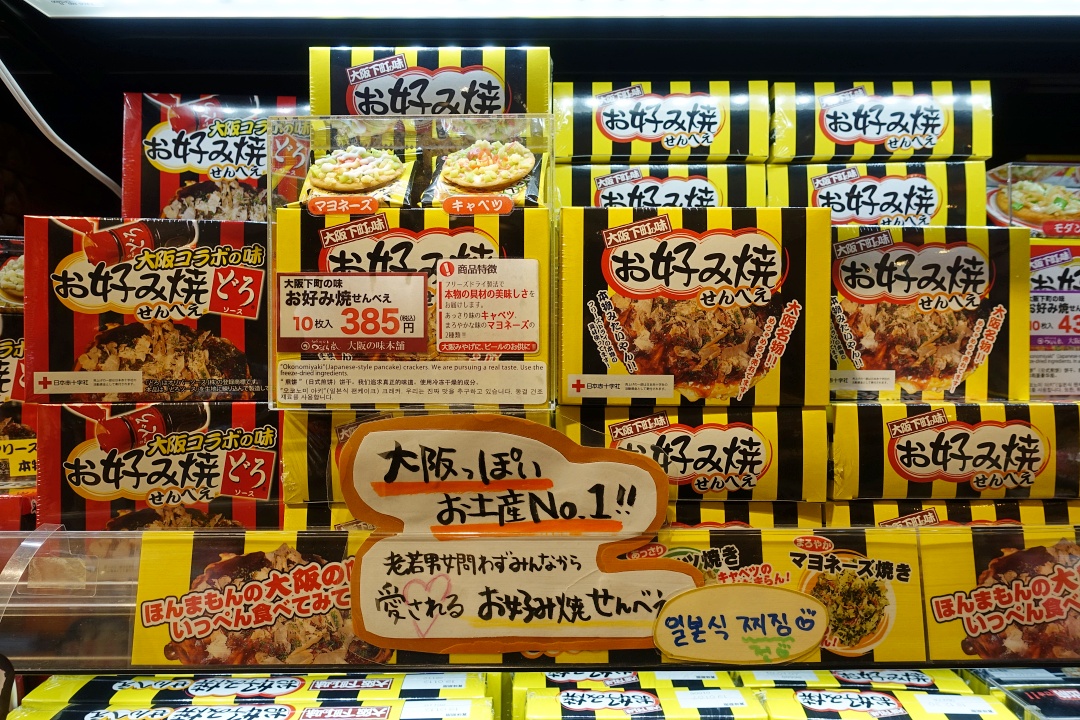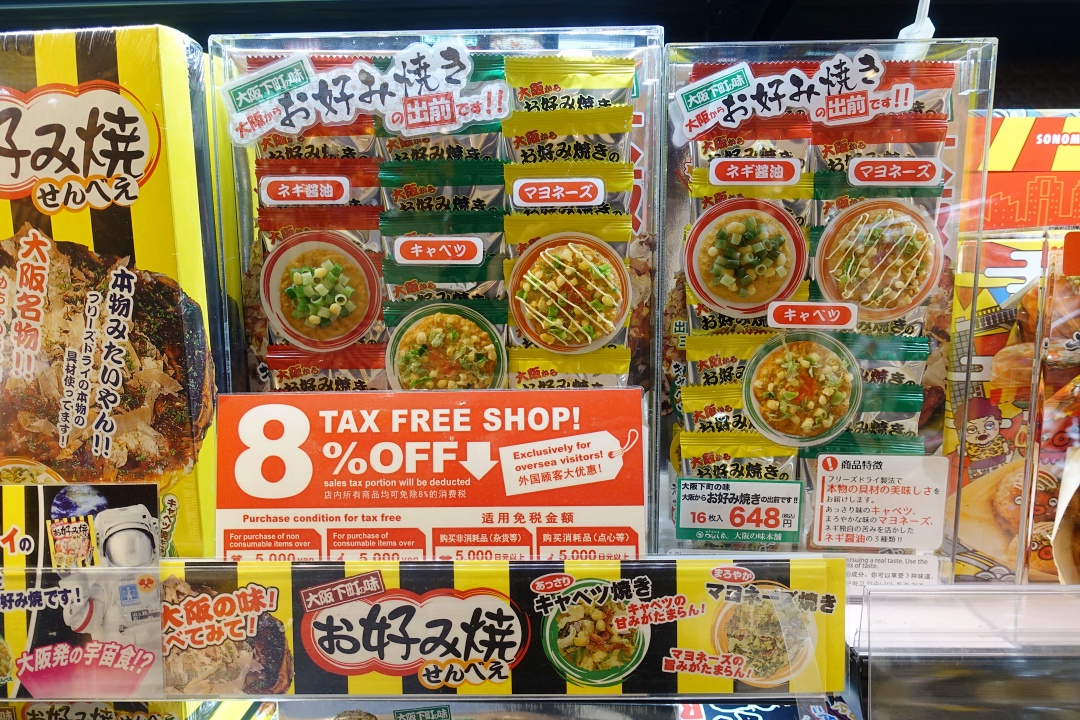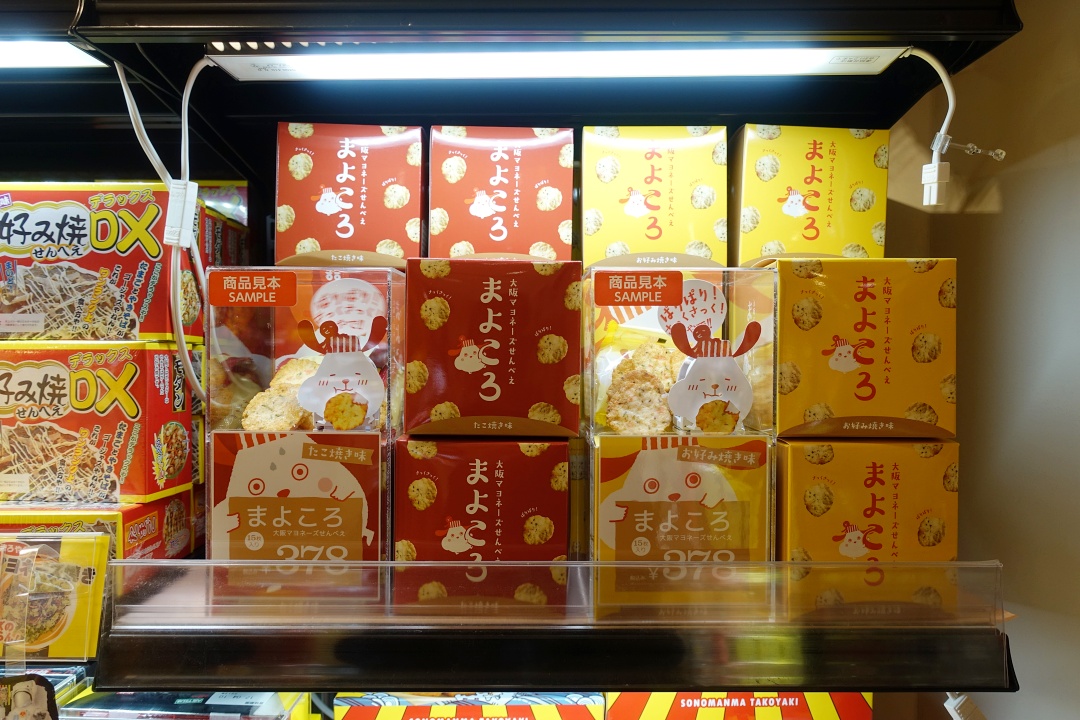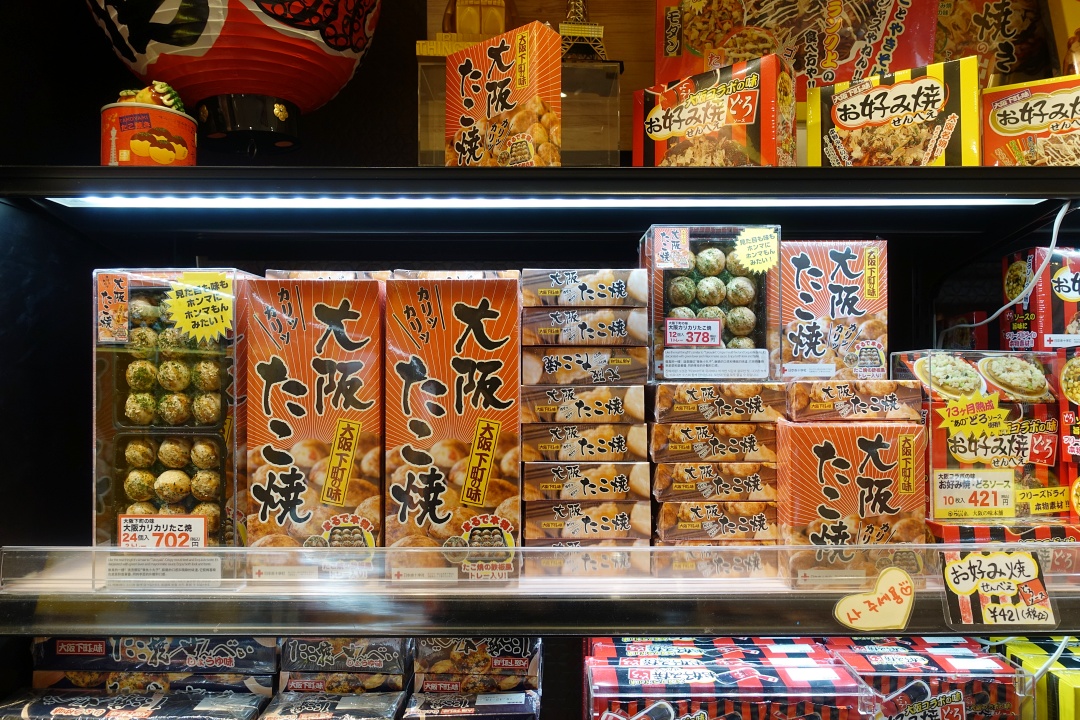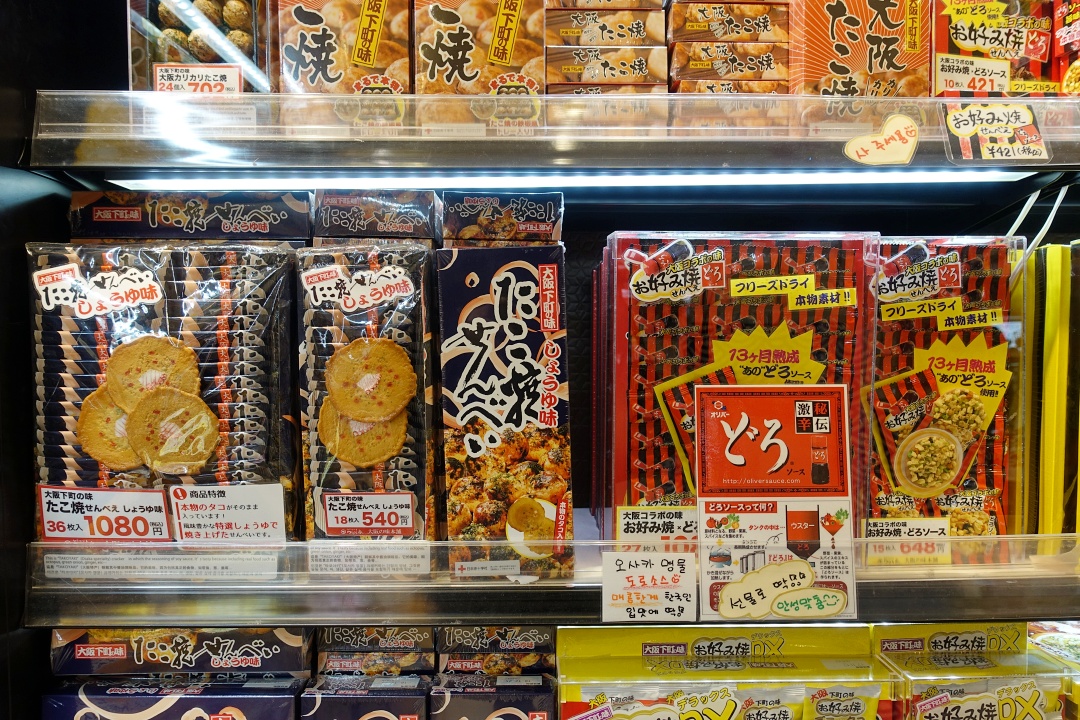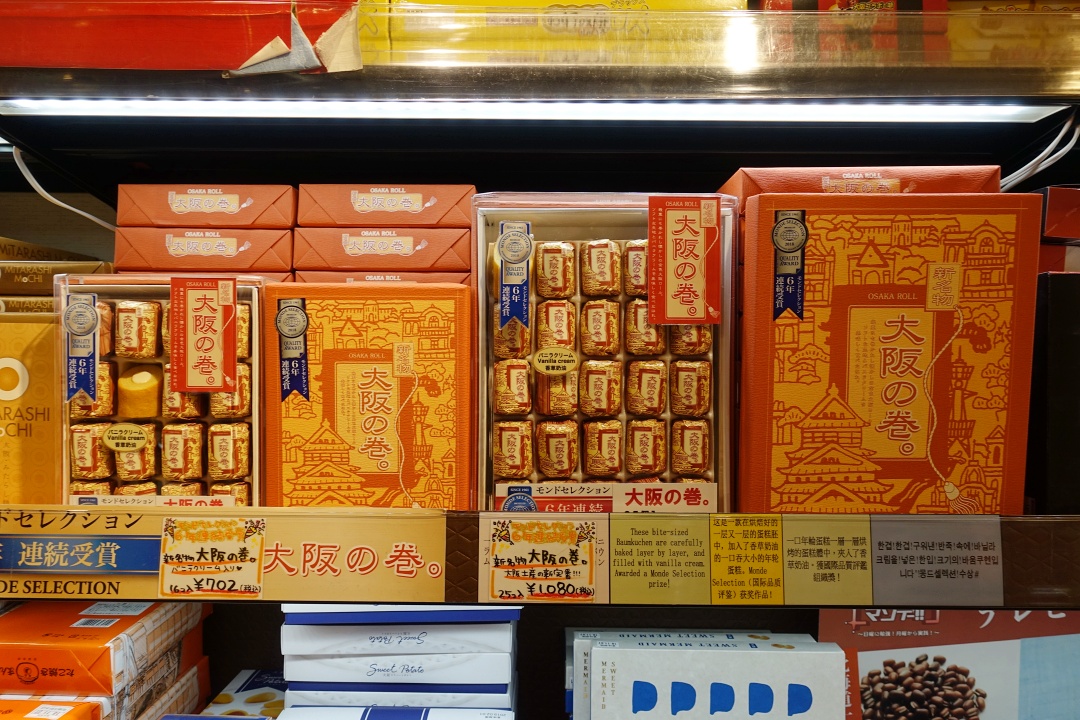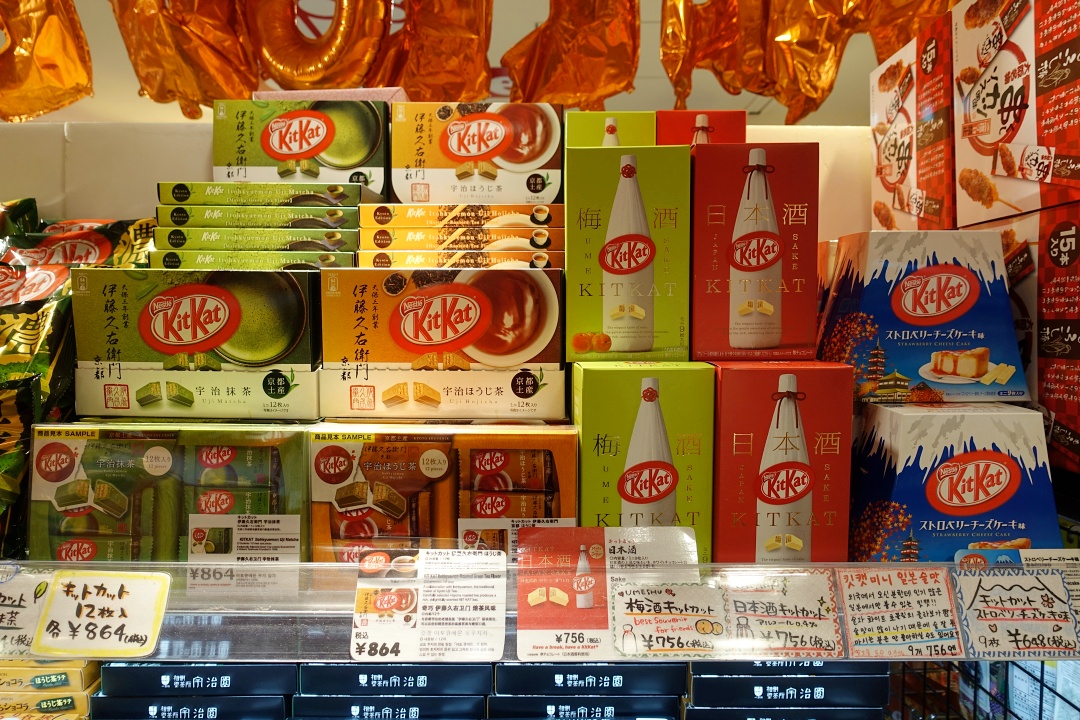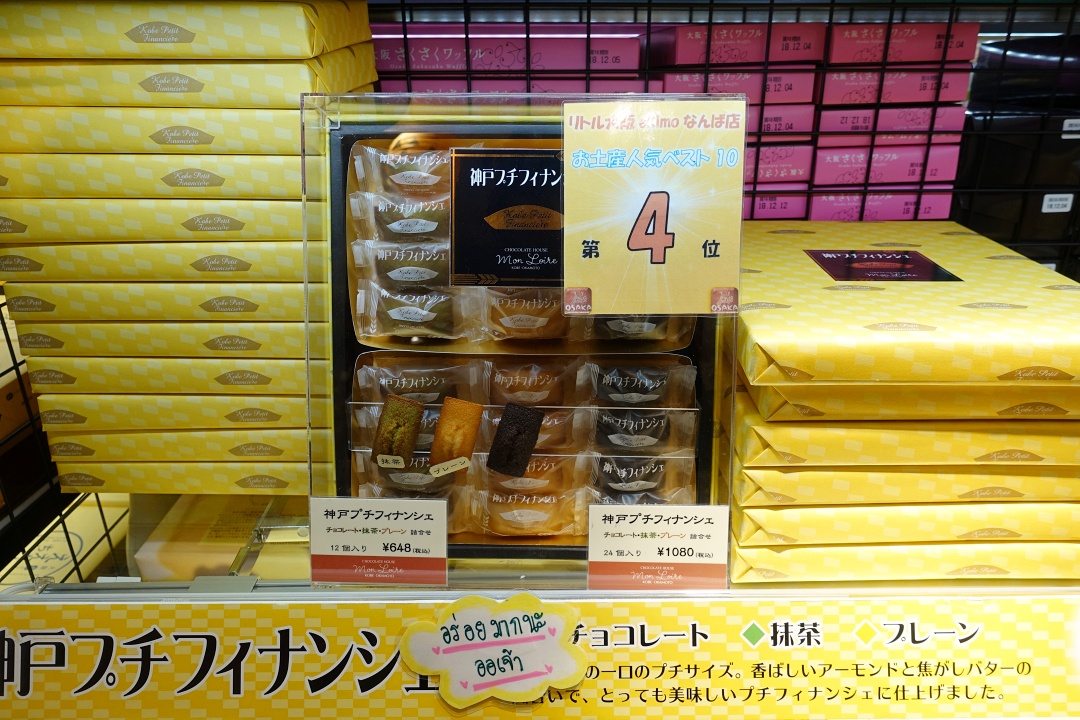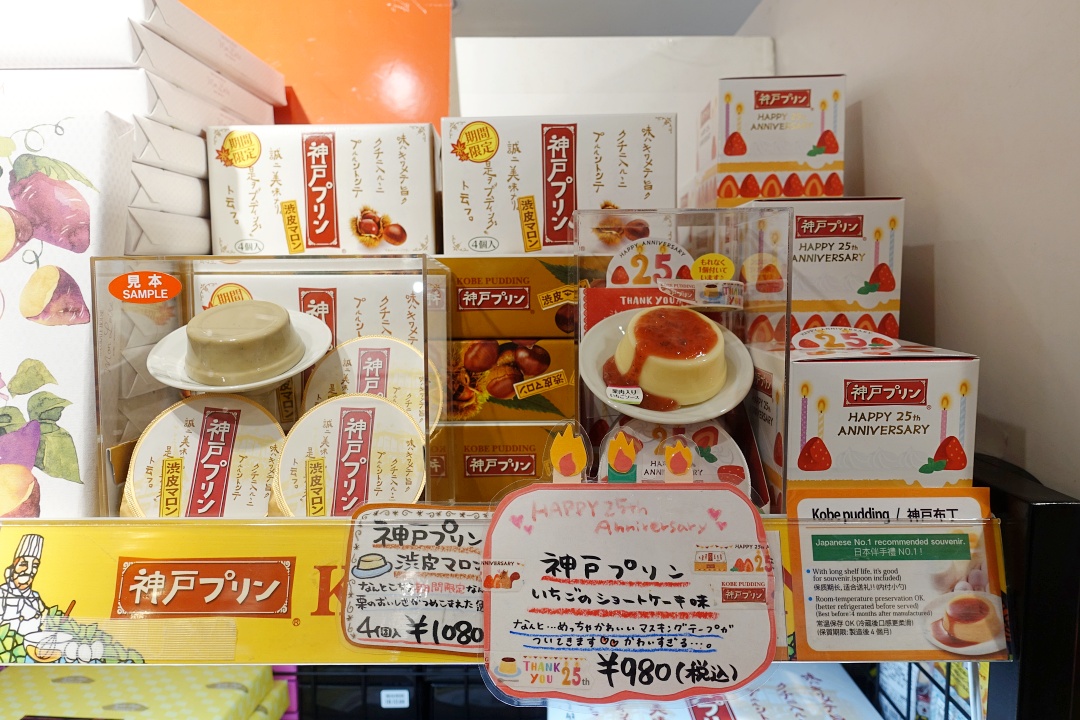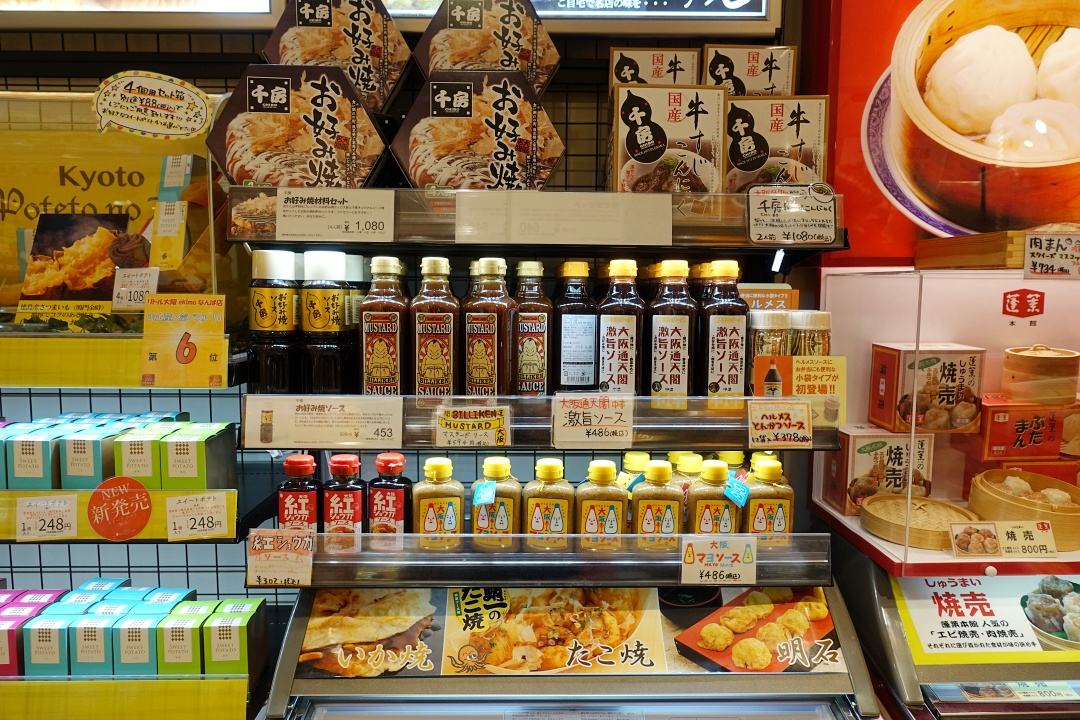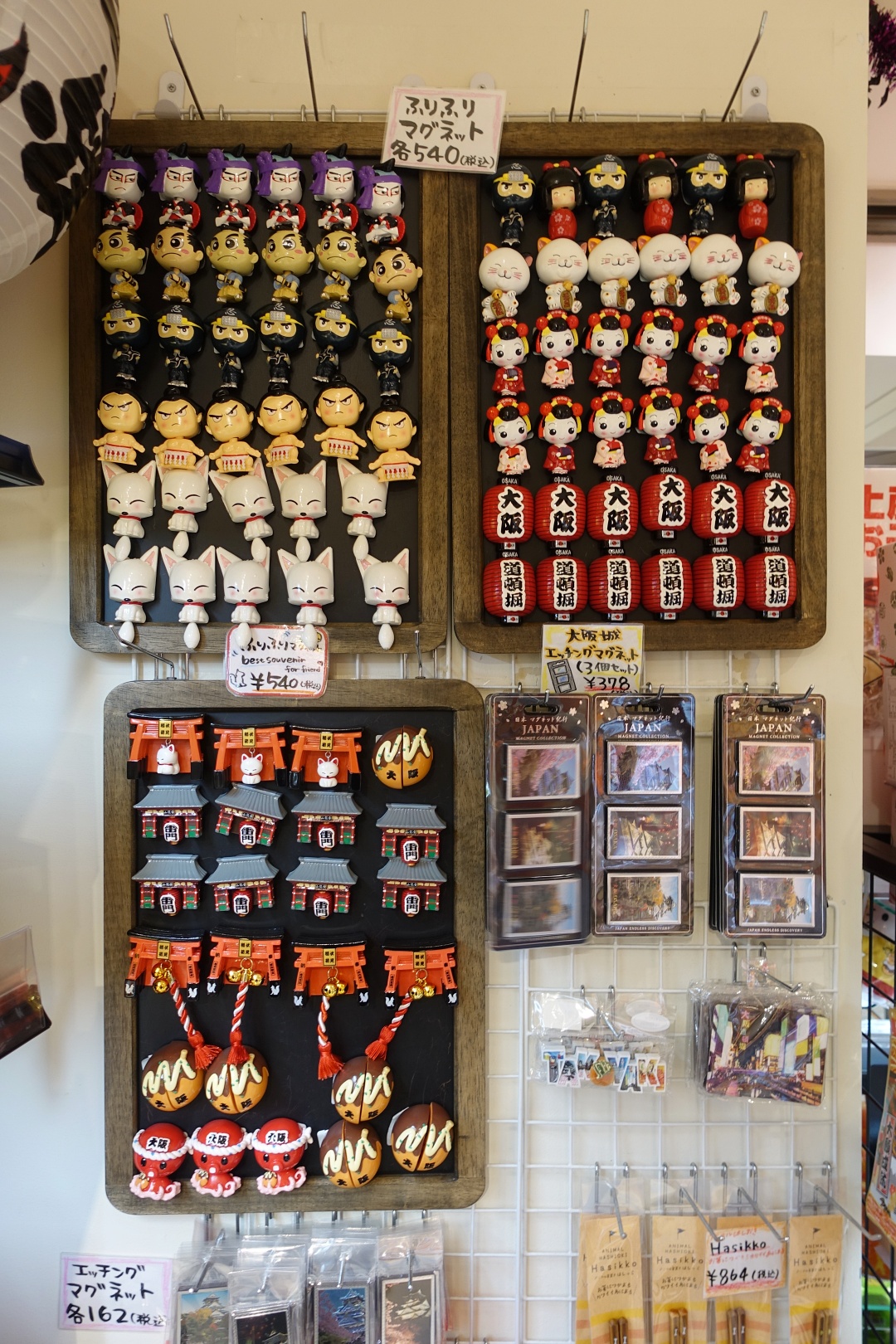 The only item I picked up from that shop was a takoyaki magnet. I thought it was a very appropriate souvenir to remind us of our trip since we ate so many tako balls (despite being only our third day in Osaka).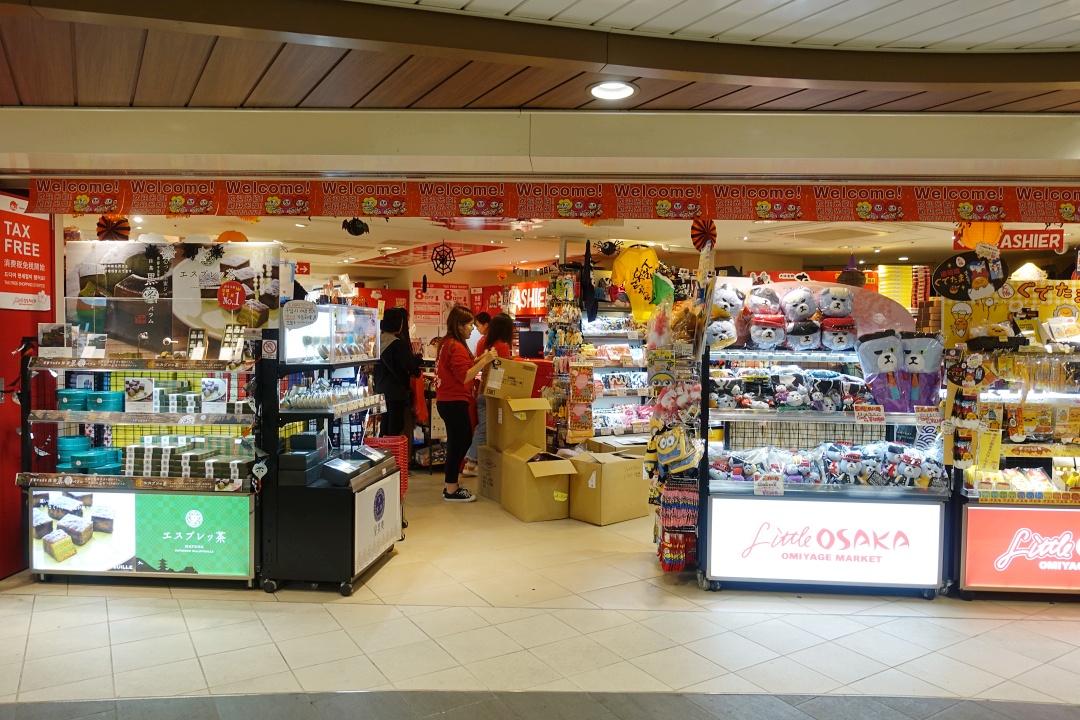 Little Osaka Omiyage Market (ekimoなんば店)
Address: Japan, 〒542-0076 Osaka, Chuo Ward, Nanba, 1 Chome−9−7 なんば駅 (Located in Namba Station)
---
Yakiniku Goen Namba
For our dinner that night, we decided to visit a Yakiniku restaurant near our hotel. The restaurant was literally just a few steps away from our hotel, and we had walked past it multiple times in the past few days.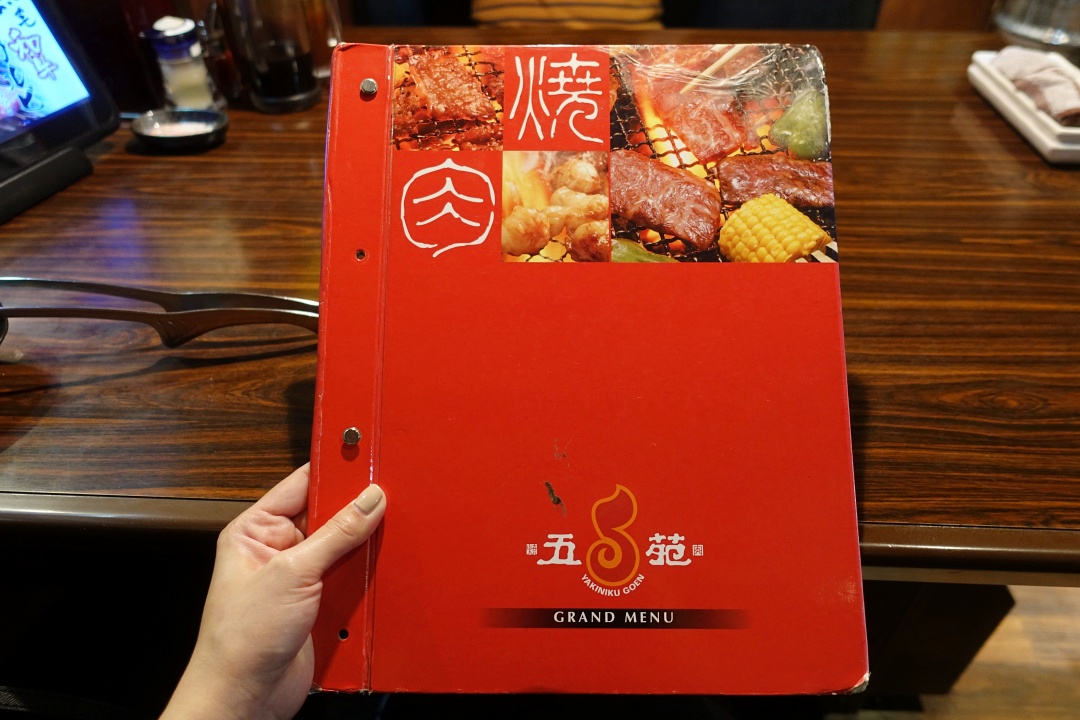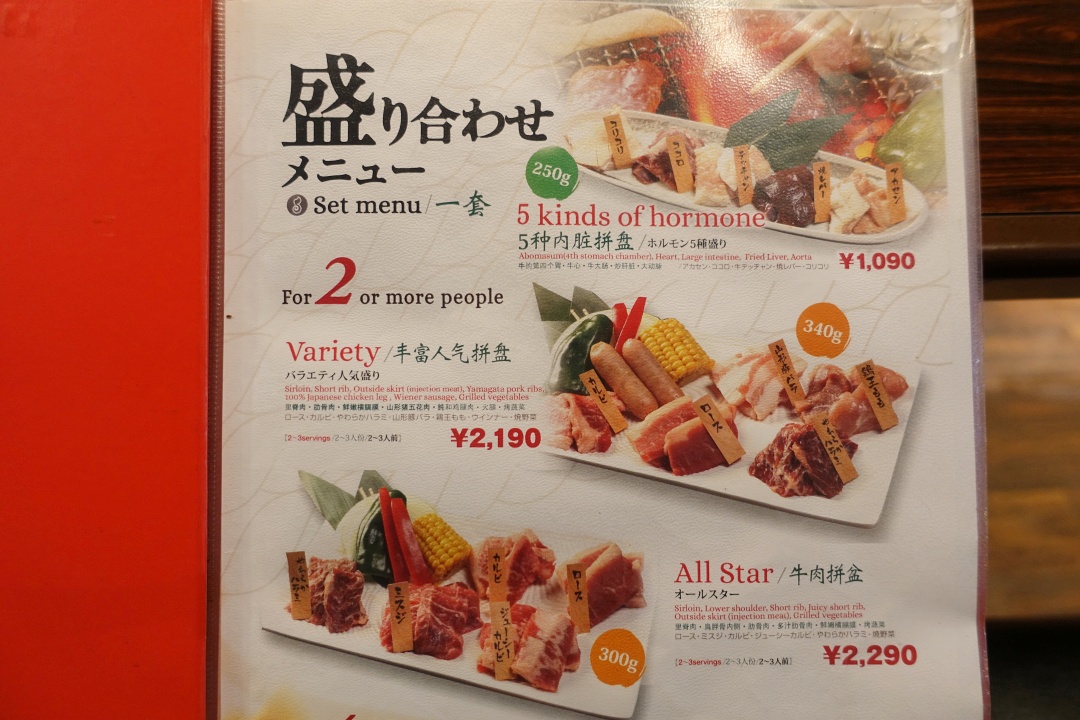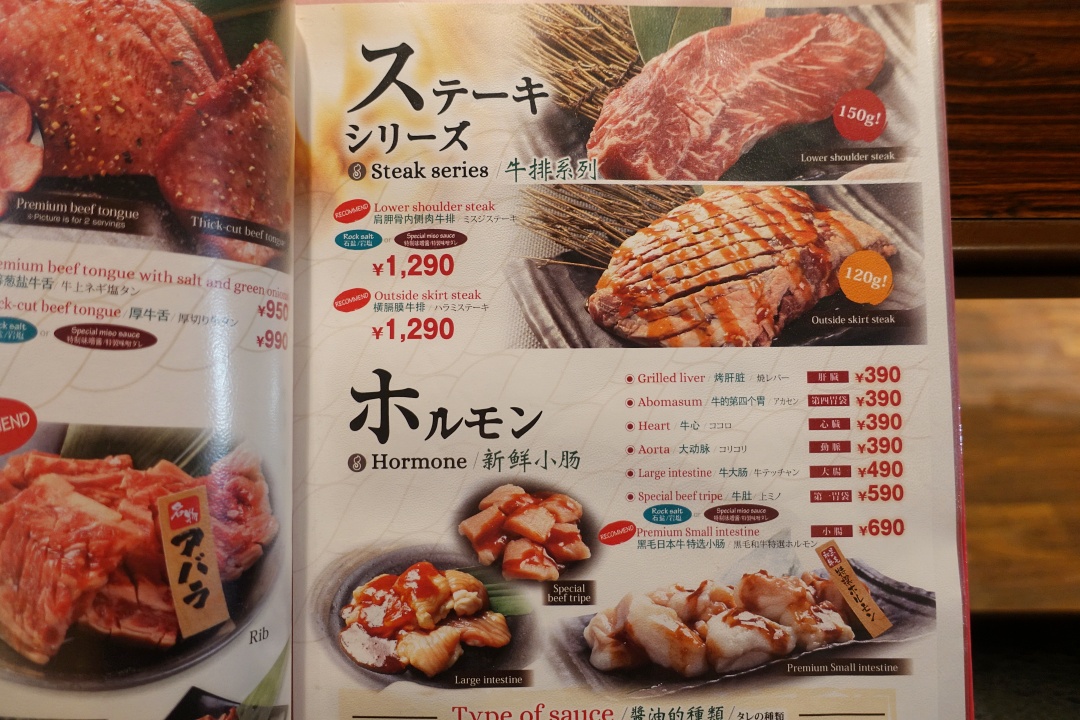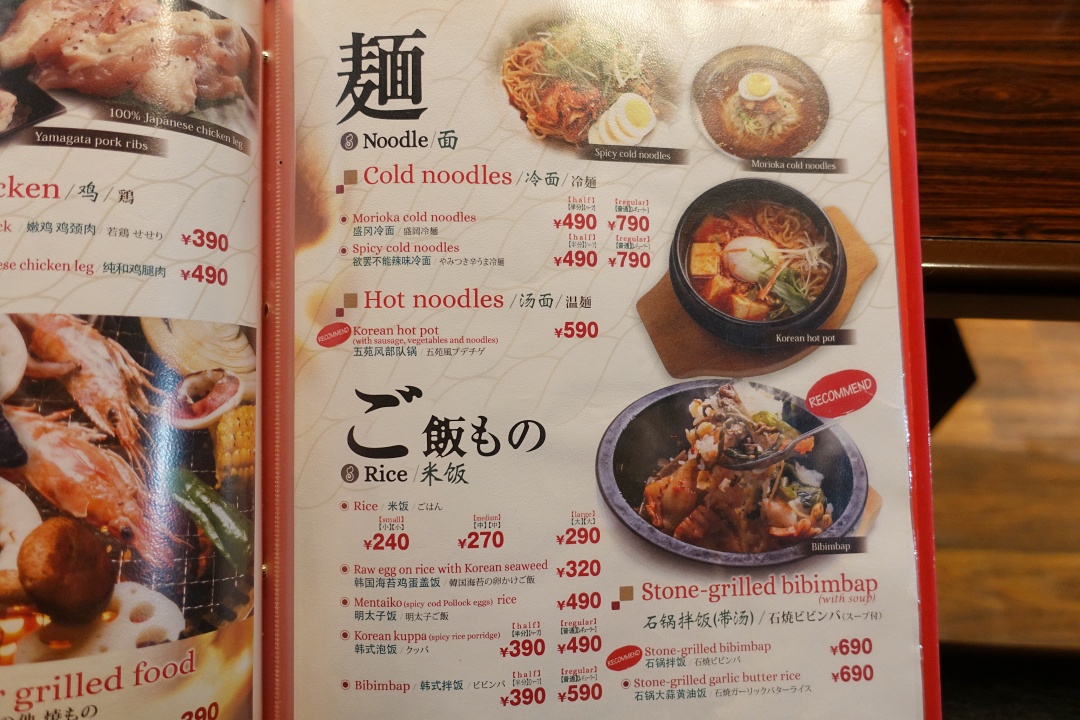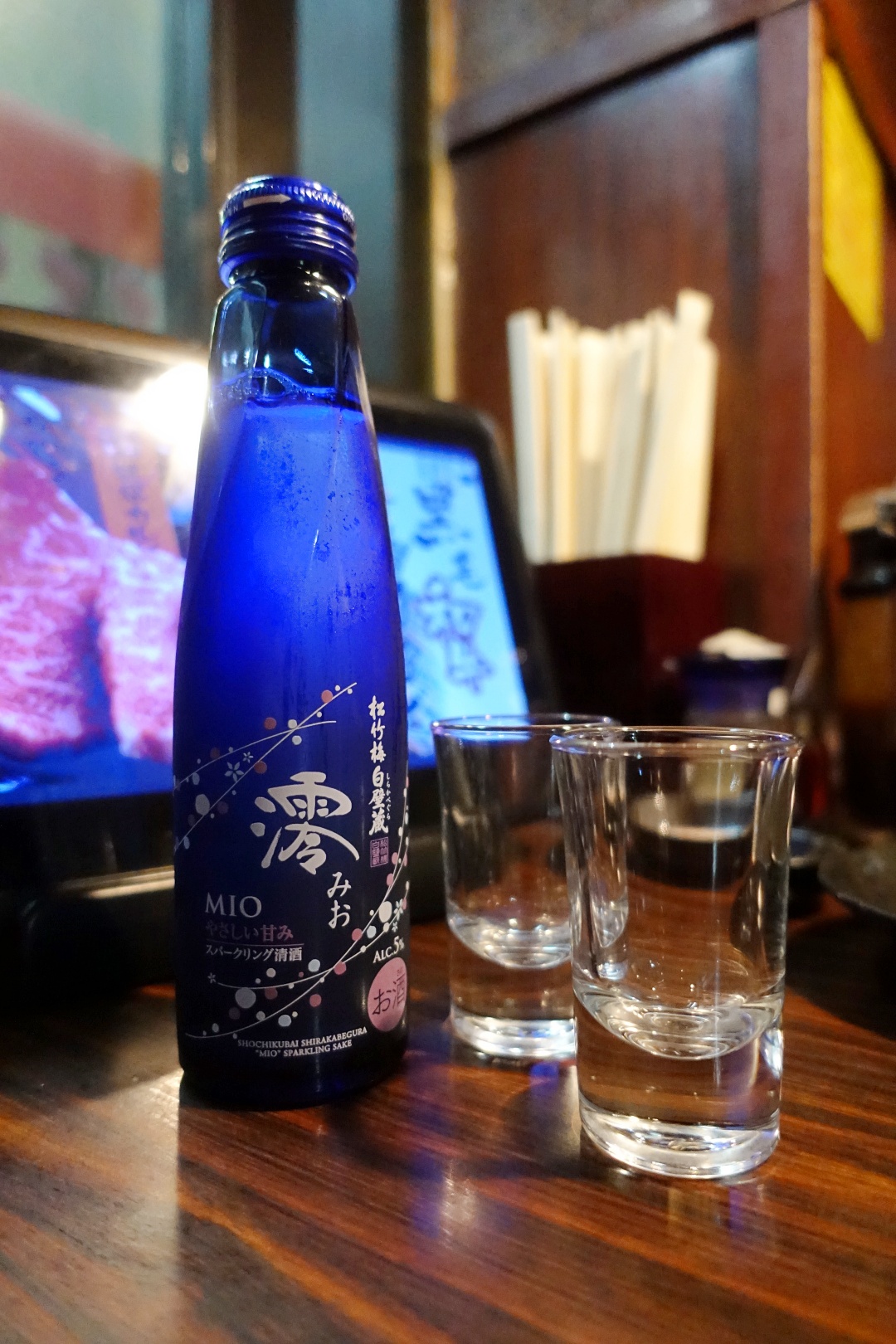 Starting with one of our favourites – MIO Sparkling Sake. Got recommended to this sake on our previous trip to Japan and it was one of the nicer/sweeter sake we tried thus far. Contains only 5% of alcohol, it was perfect for non-alcoholic drinkers like us.
Aside from restaurants, you can also get this at a much lower price from convenient stores or Don Quijote!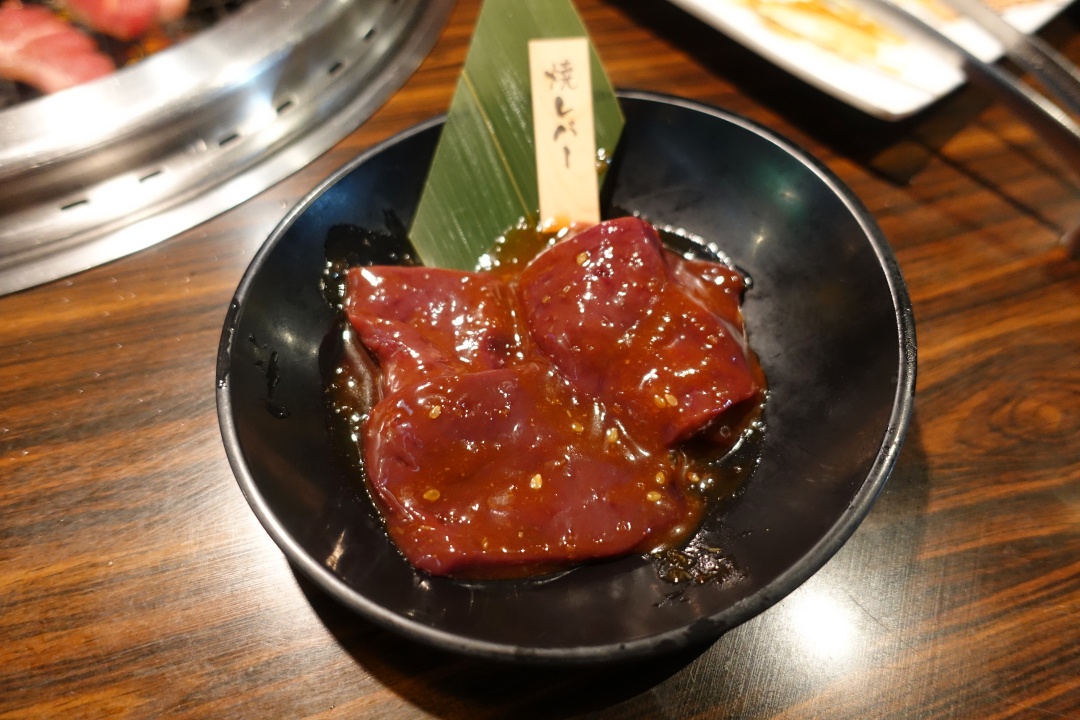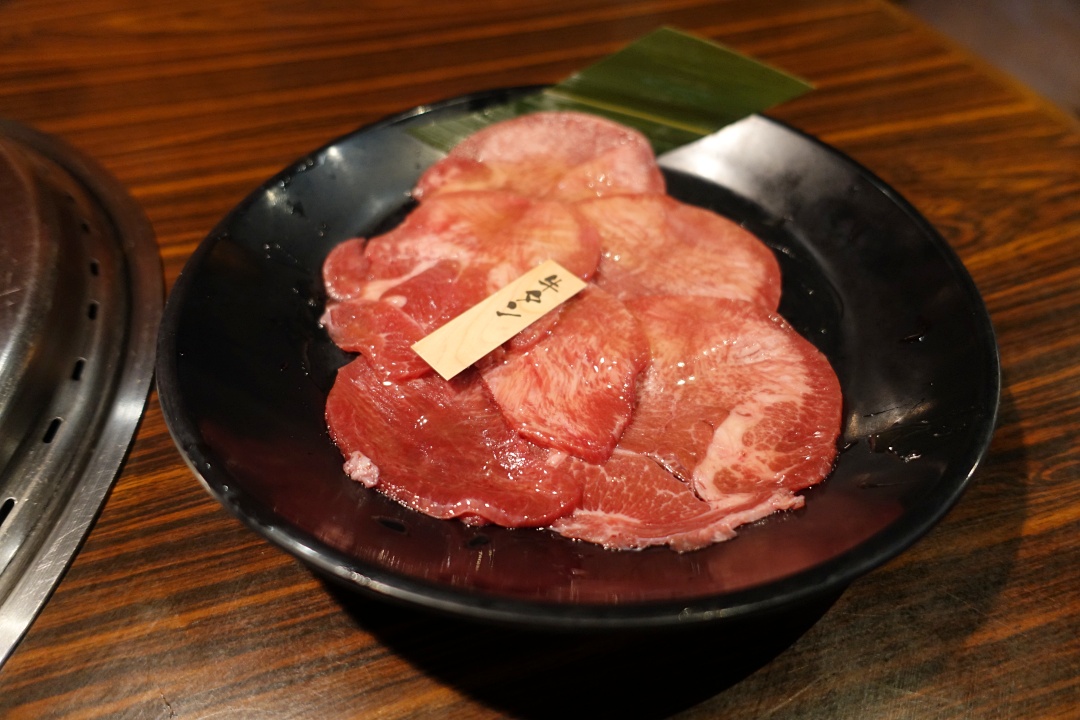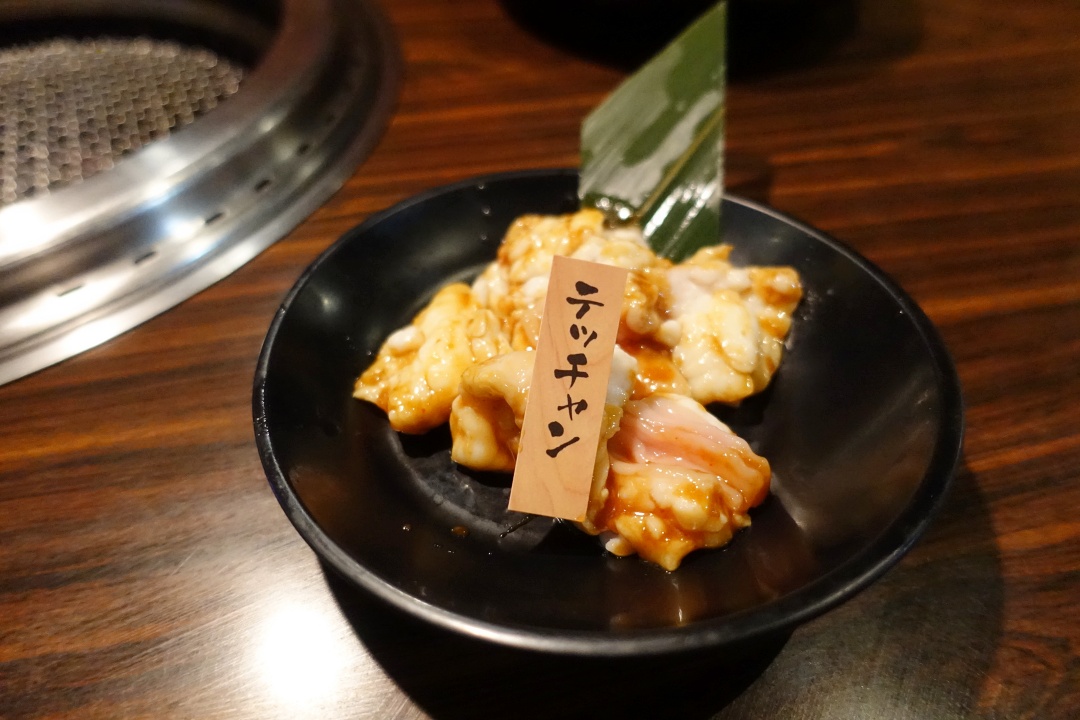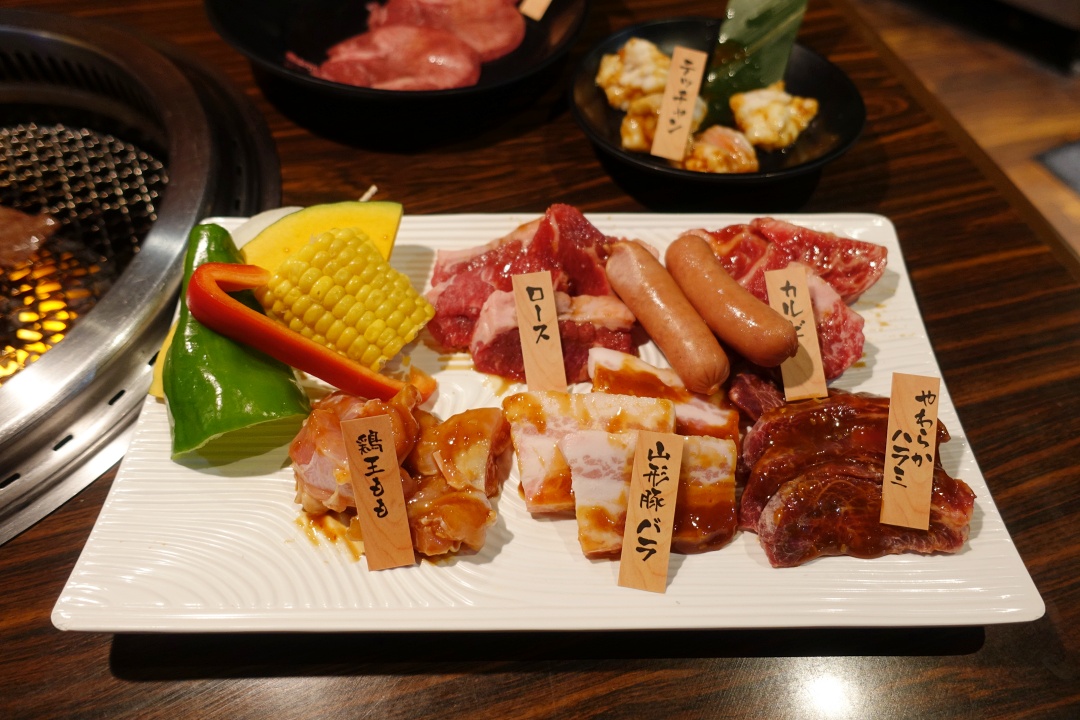 In addition to the Variety Platter (that's meant for two), we also ordered a few ala carte items, including the large intestine and a mentaiko rice.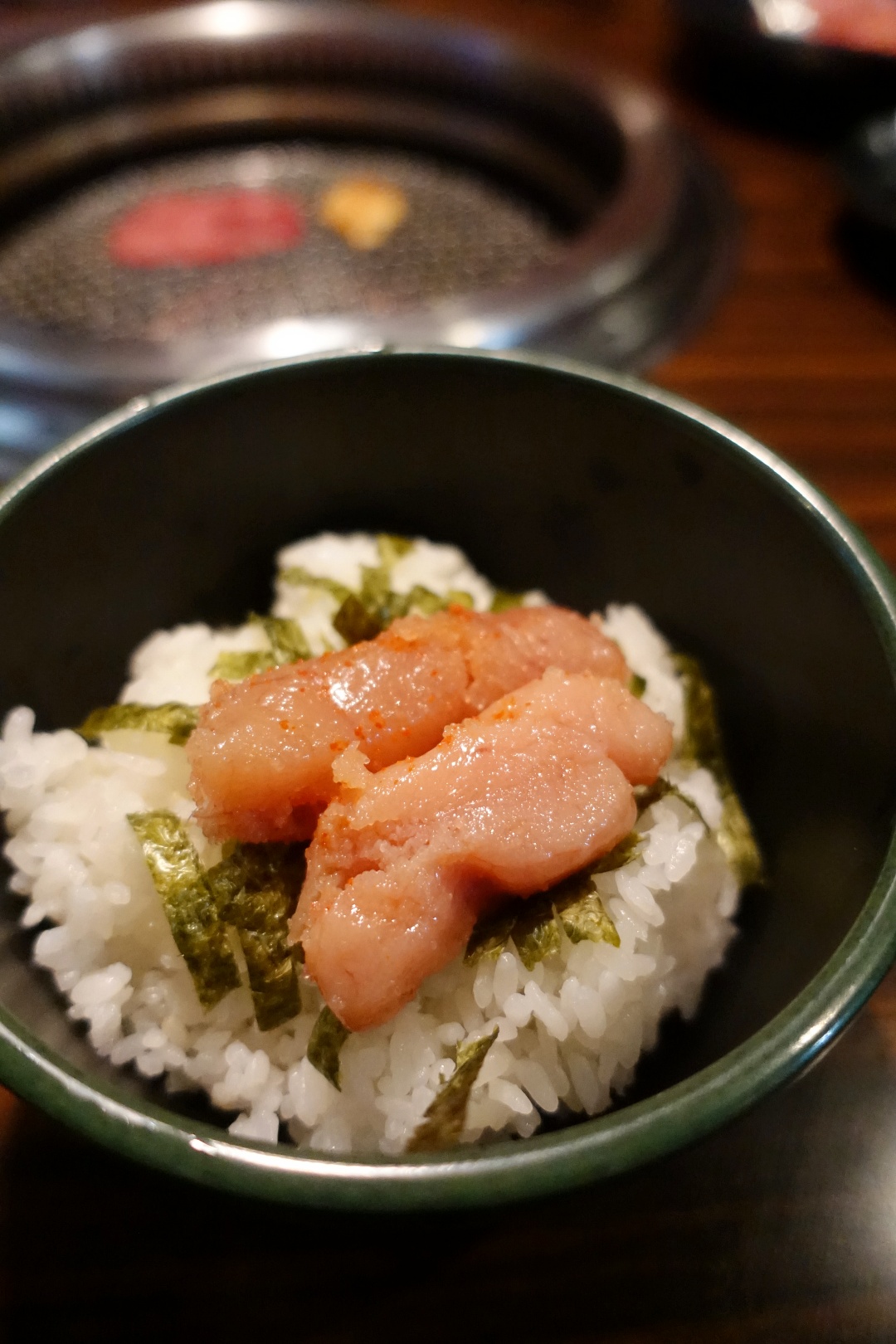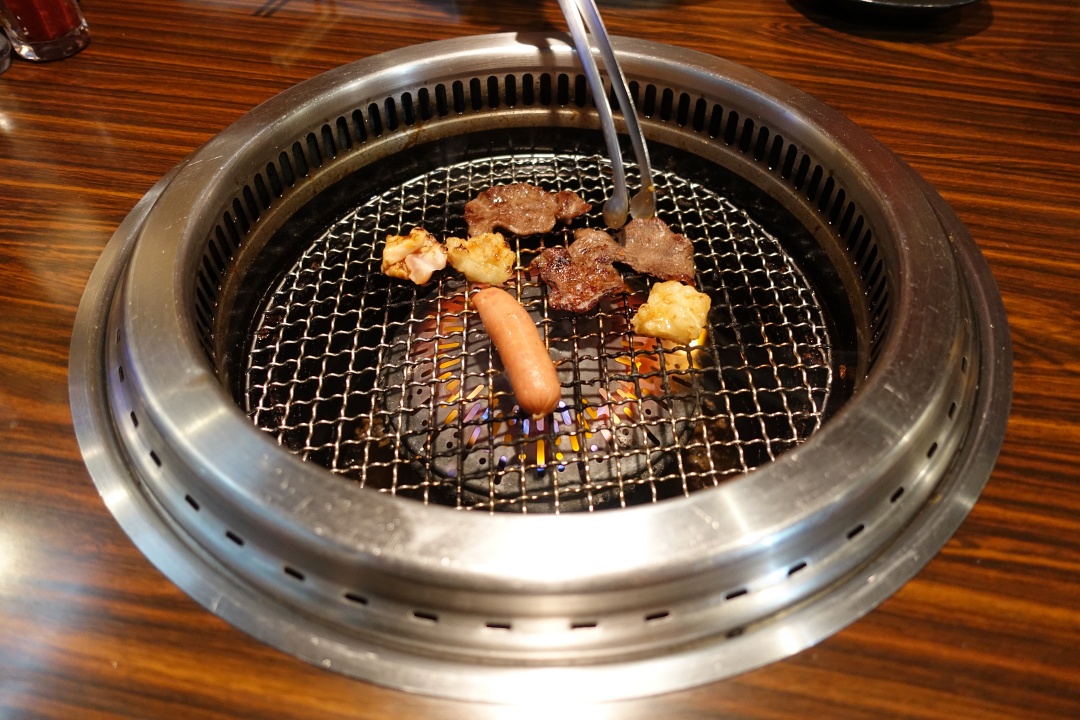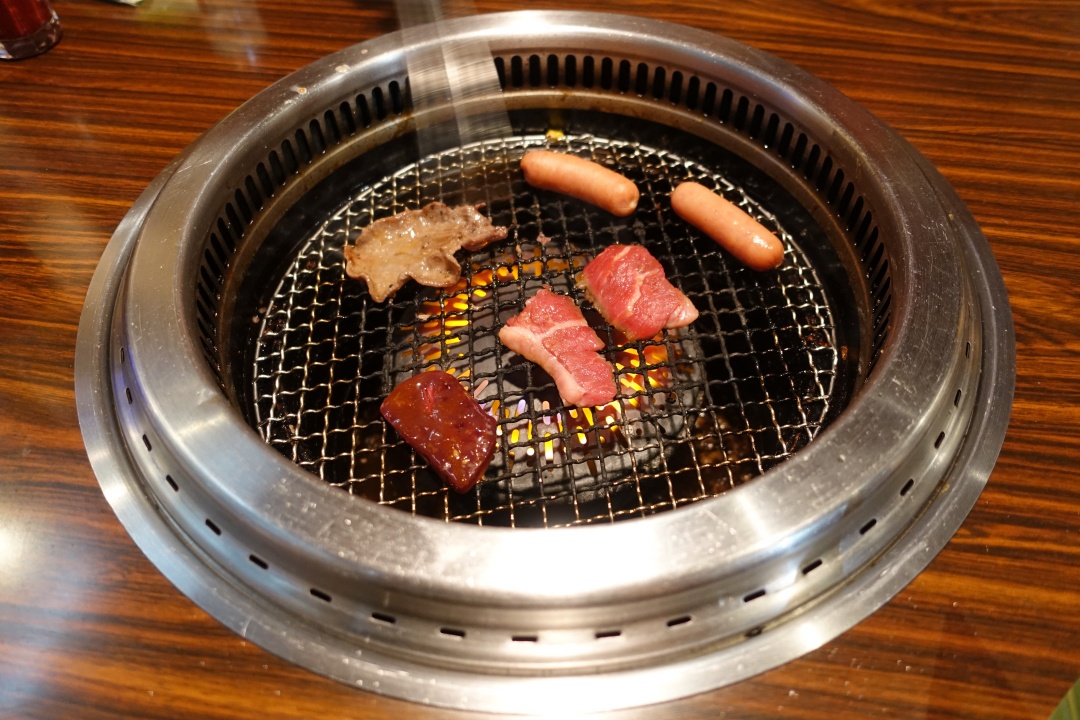 Paid JPY 6,145 (SGD 76) for our meal at Yakiniku Goen.
It was a nice meal to mark our third night in Osaka before we moved on to Kyoto the following day.