After spending two nights in Kyoto, it was time to head back to Osaka.
Seeing that it was our last two nights in Japan and this trip being our minimoon, the Husband decided to treat ourselves with a stay at The Ritz-Carlton Osaka. It's a treat because it was a significant leap in comfort level, considering we were staying at the APA Hotel for the first half of our trip.
Booked two nights for the Superior Room at The Ritz-Carlton Osaka via Hotels.com and paid SGD 1,213 for our stay. (Also paid JPY 800 for the Accommodation Tax while we were at the hotel.)
From Osaka Station, it took about 10-minute walk to The Ritz-Carlton Osaka.
The Ritz-Carlton Osaka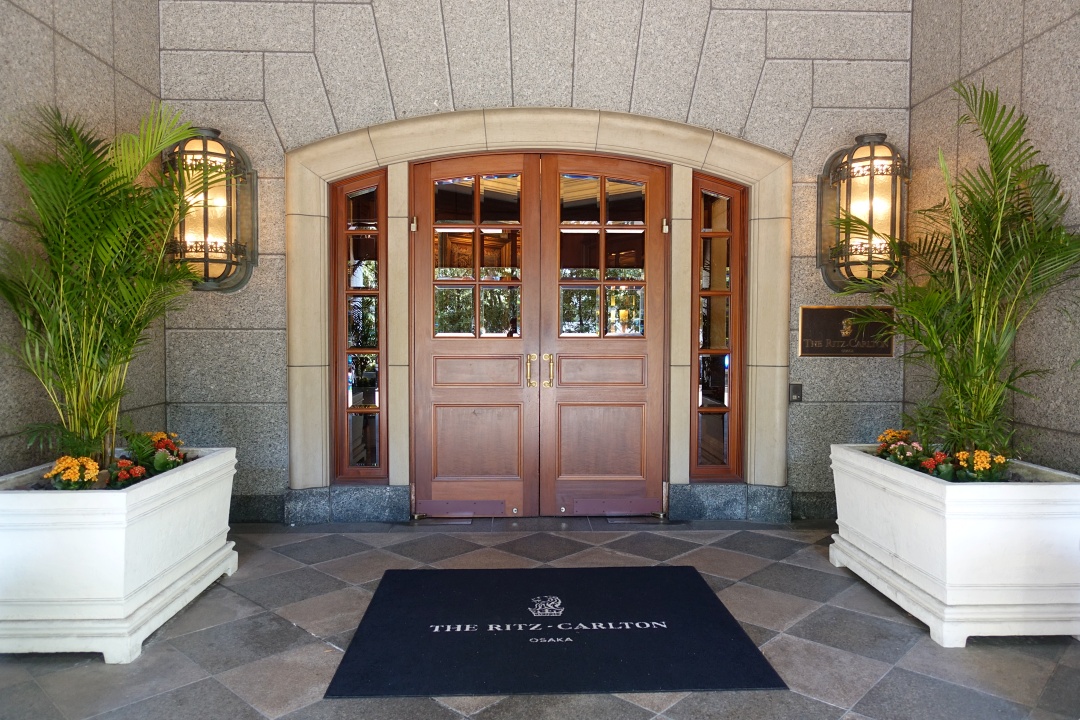 Superior Room
At 460 sq ft / 43 sq m, the room was significantly bigger and more luxurious than the previous two hotels we stayed.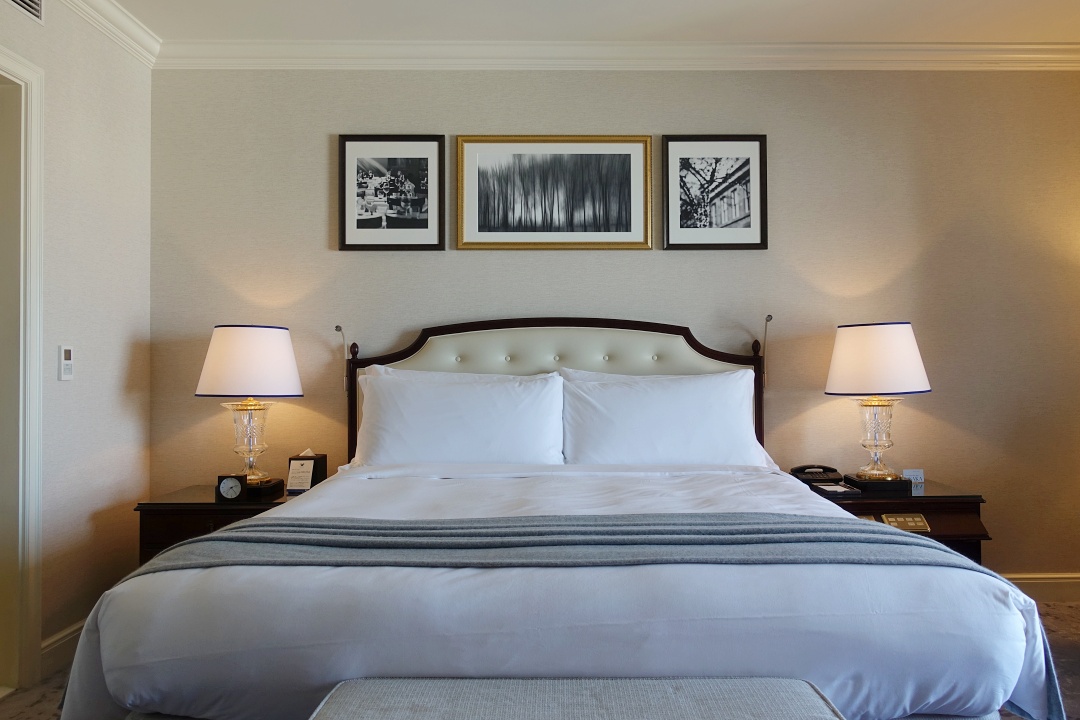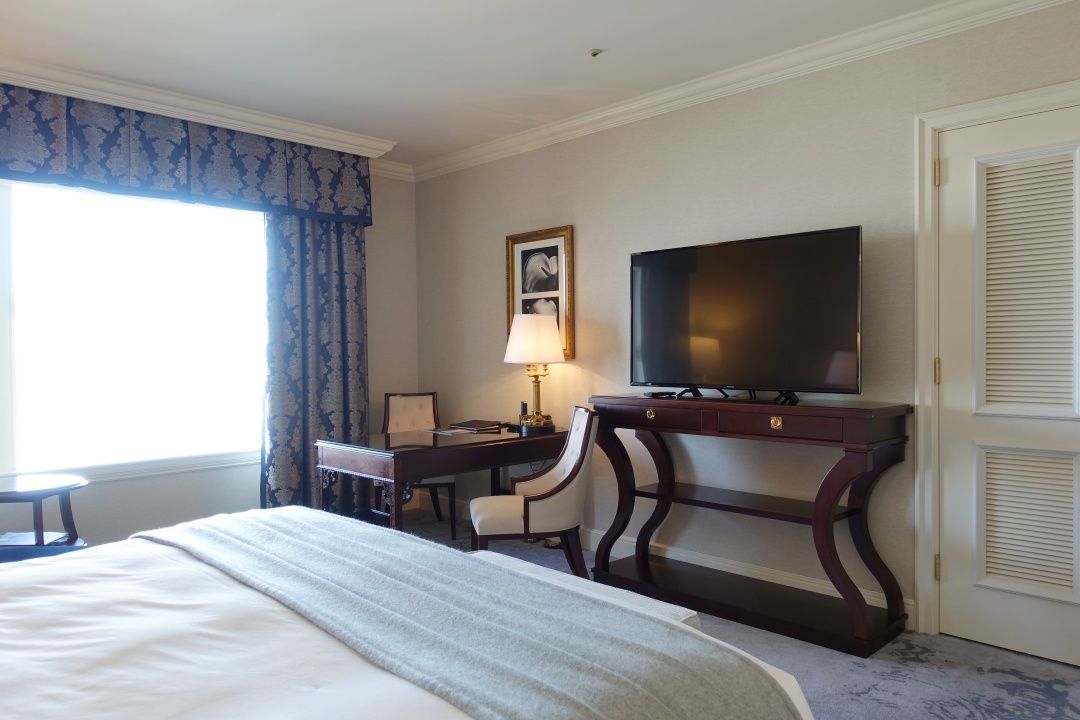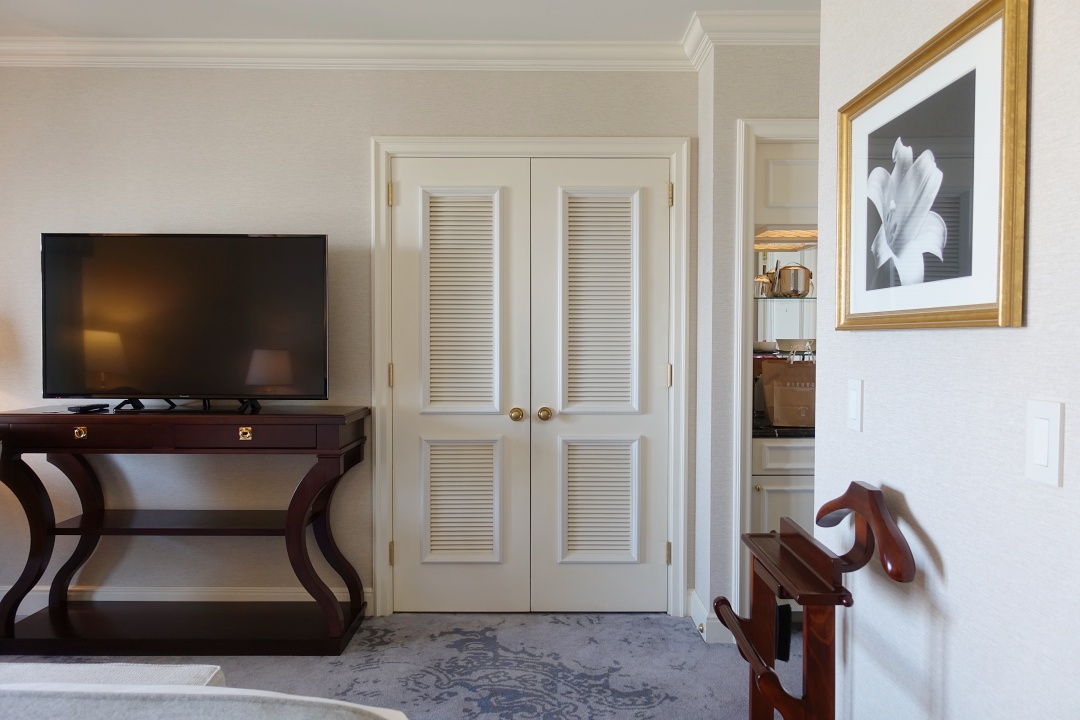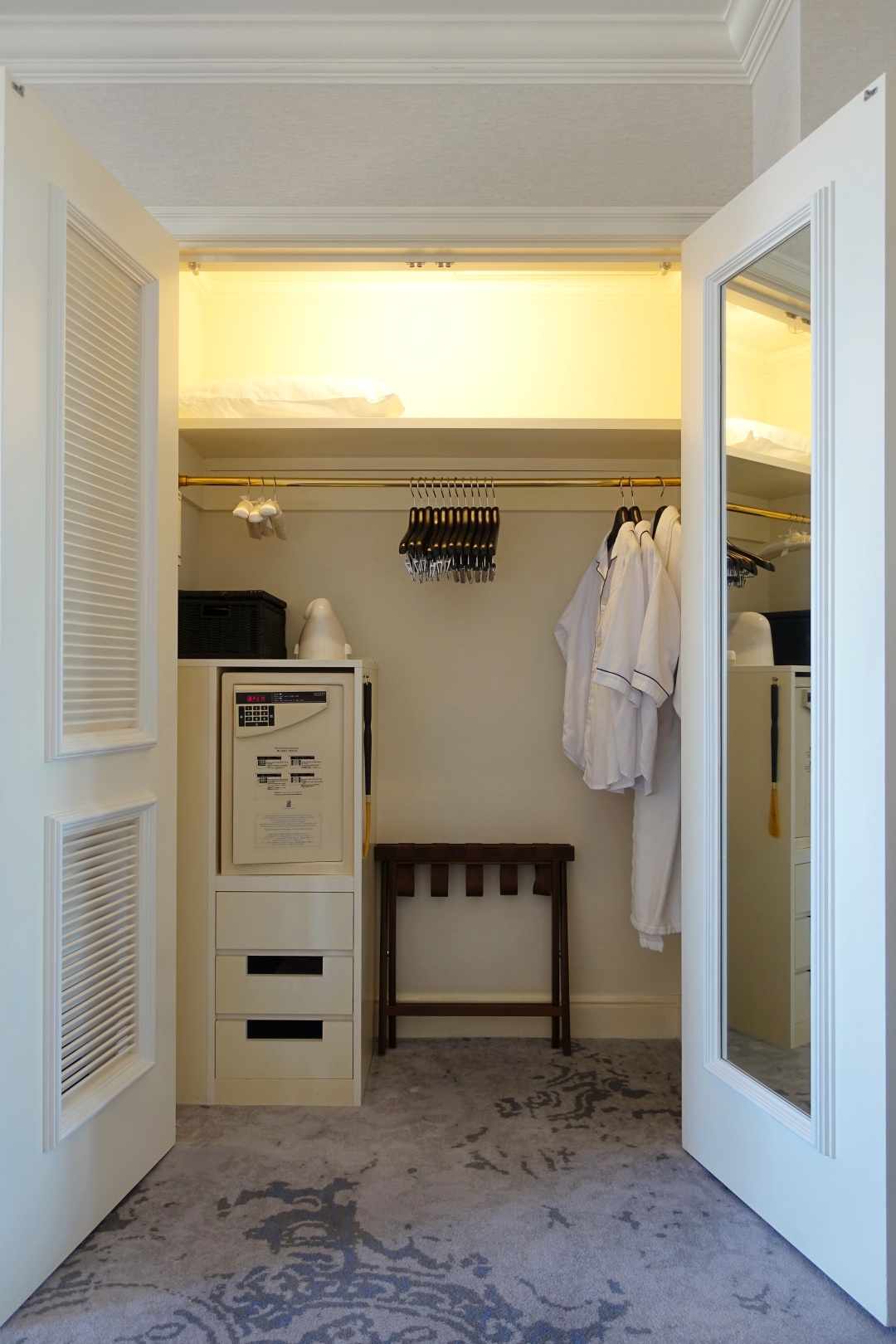 Ample space for the wardrobe.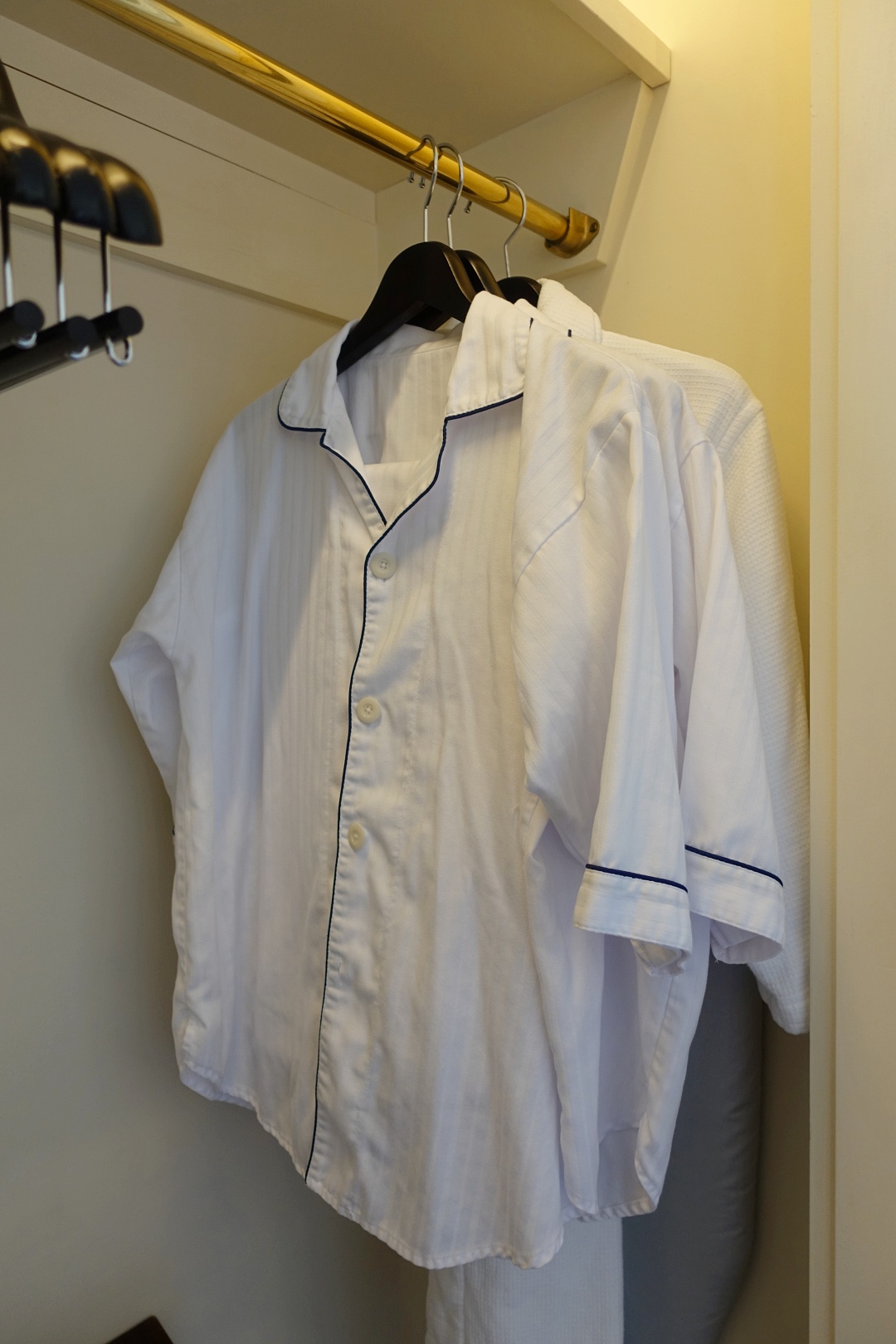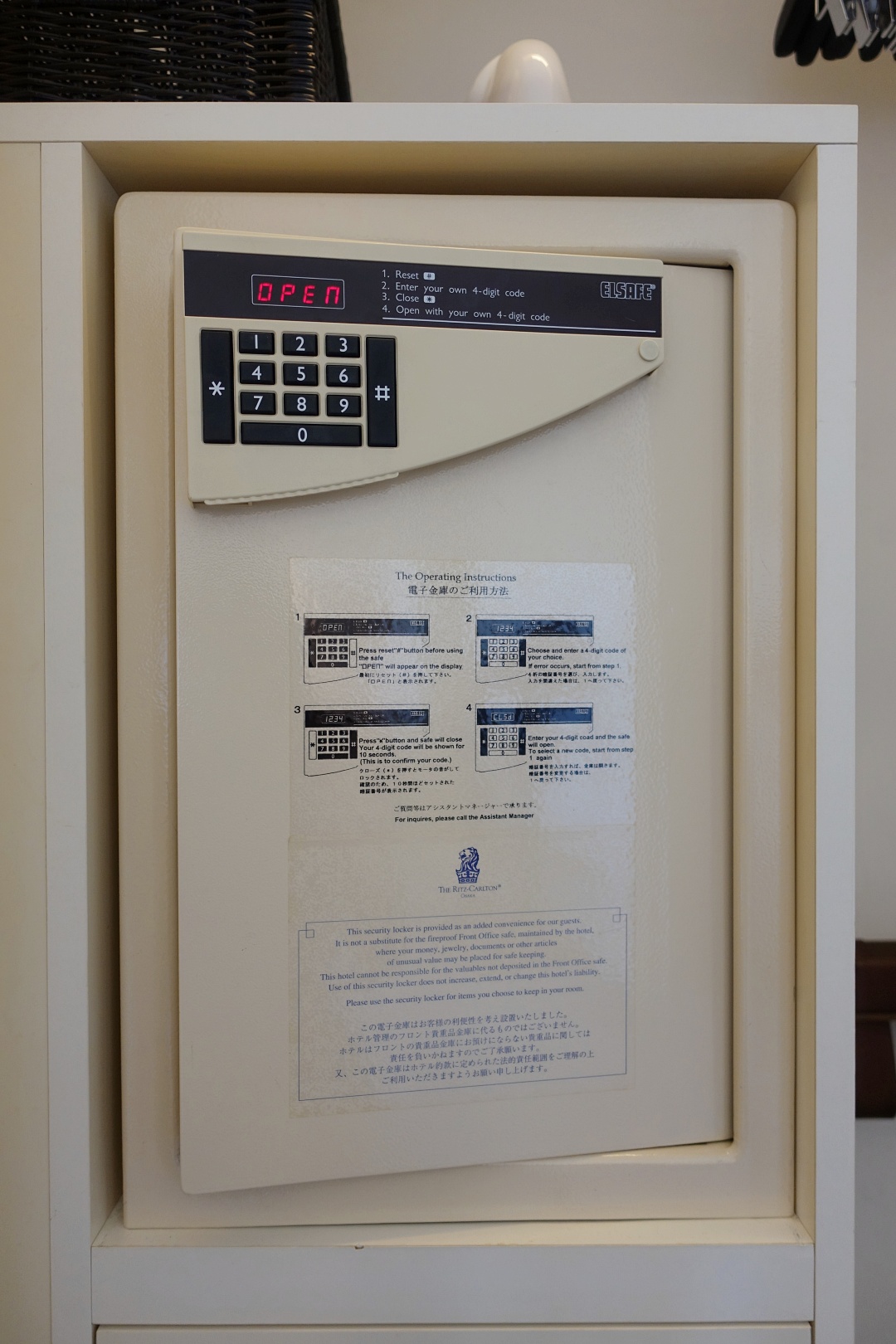 I don't think I've ever seen a safe that is this big in a hotel room.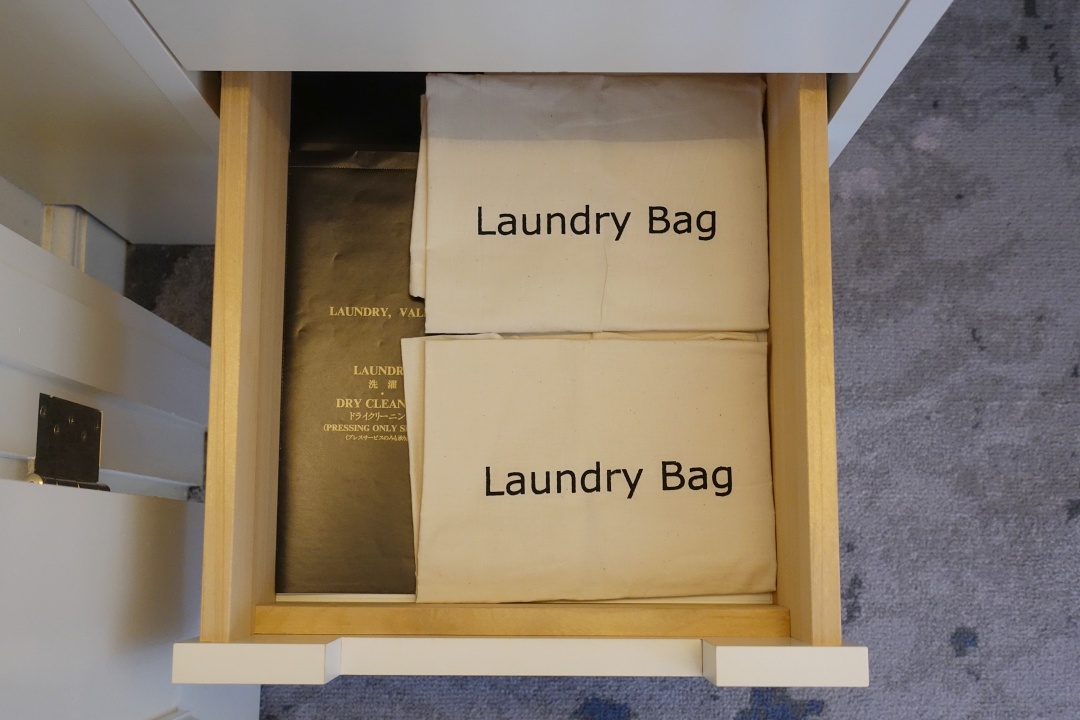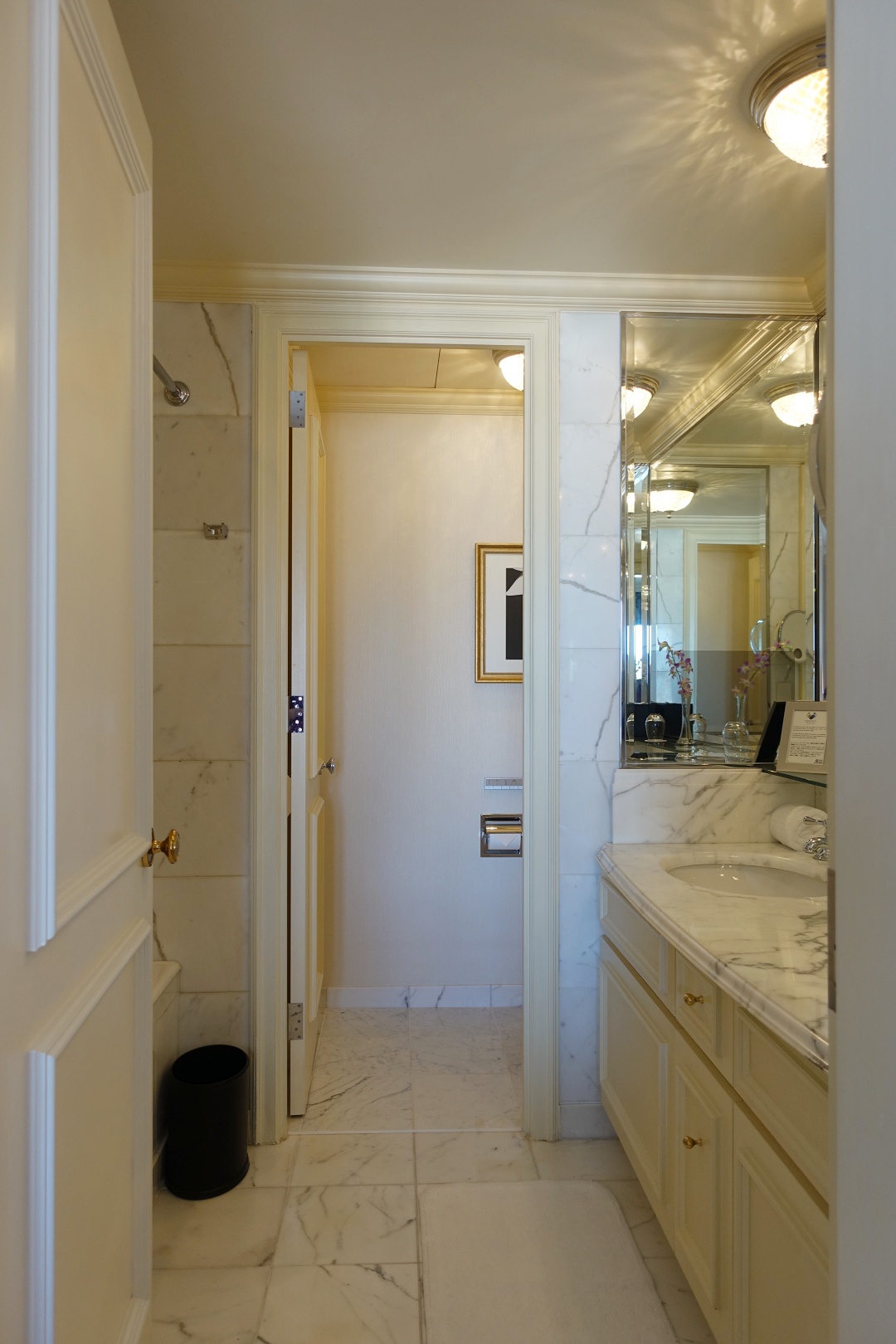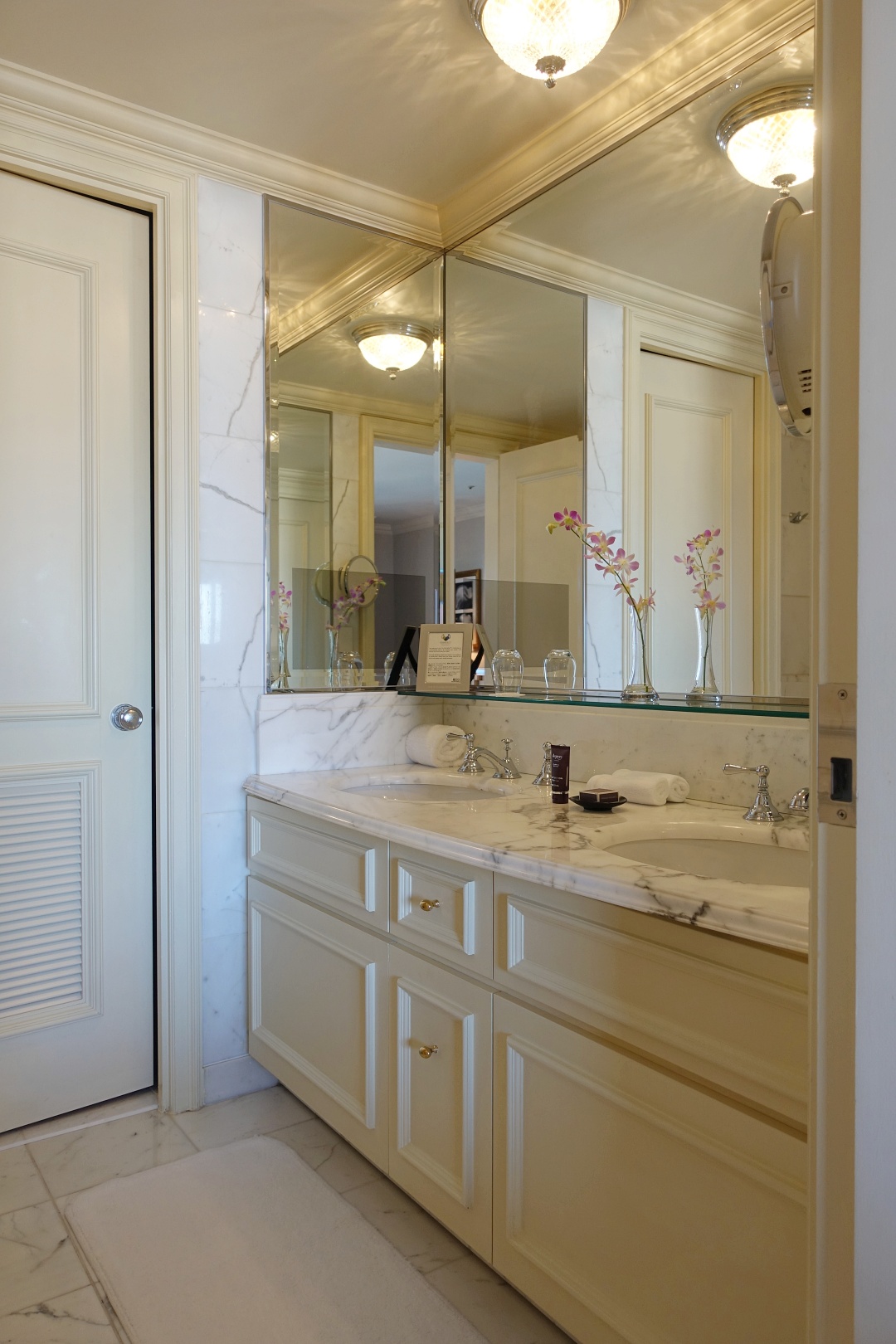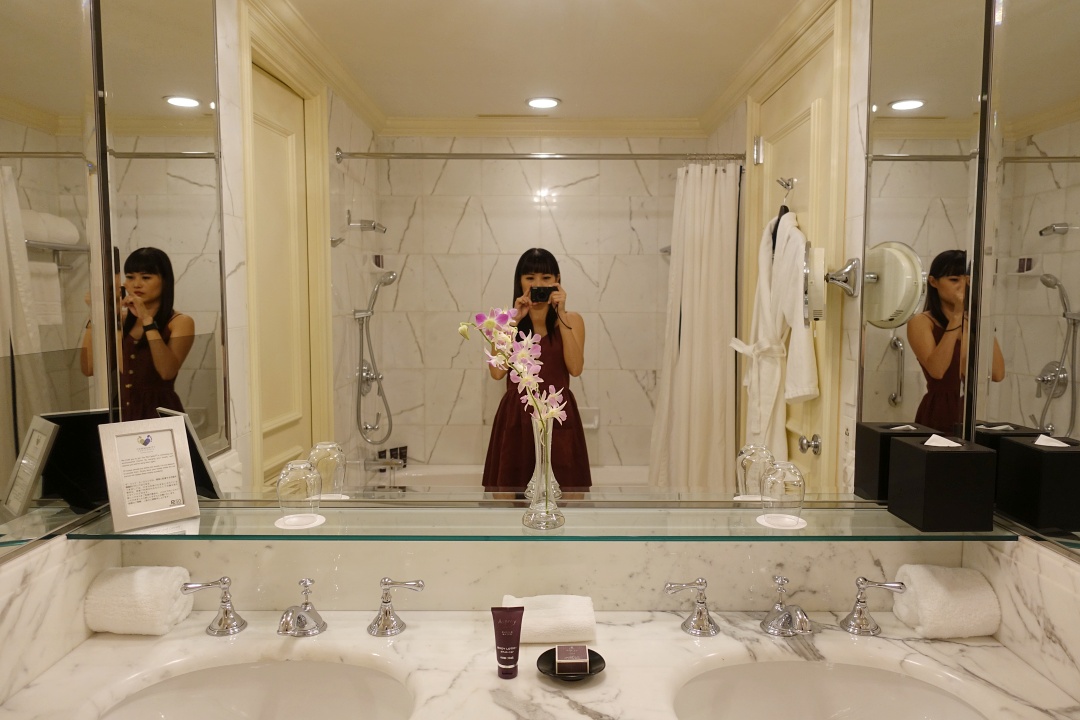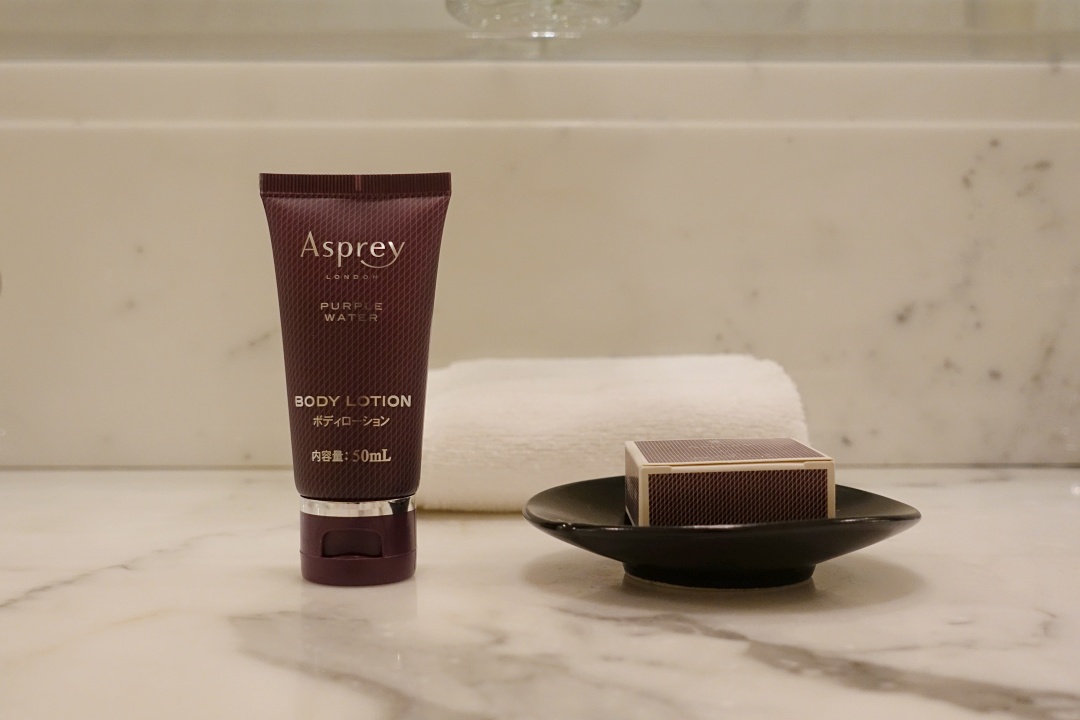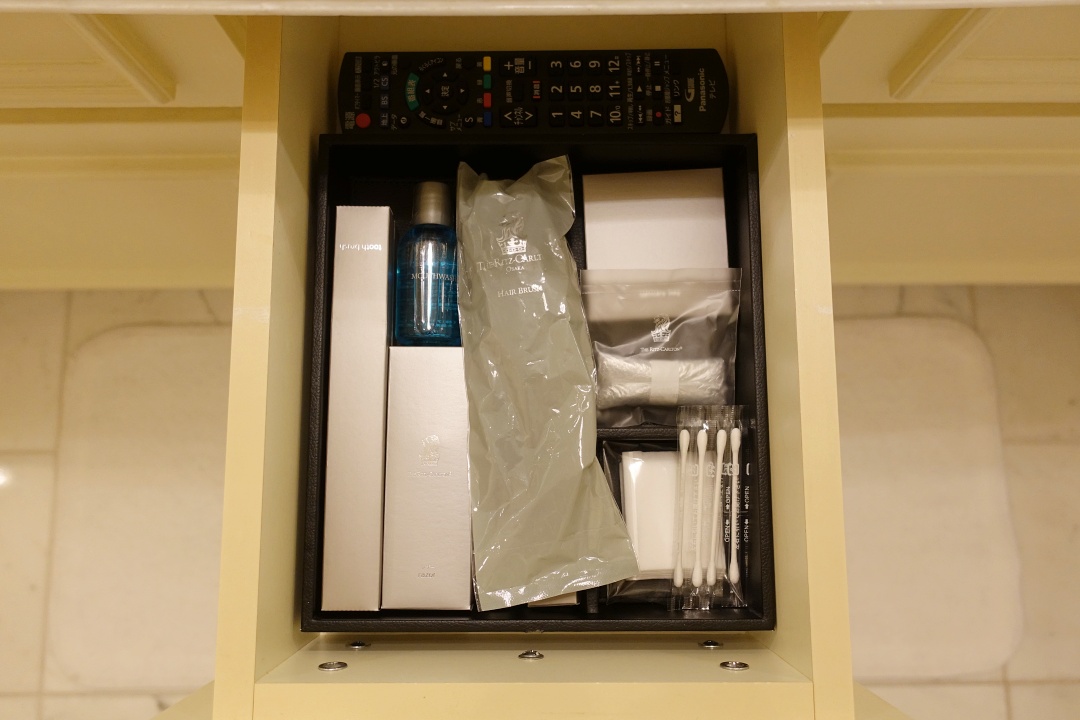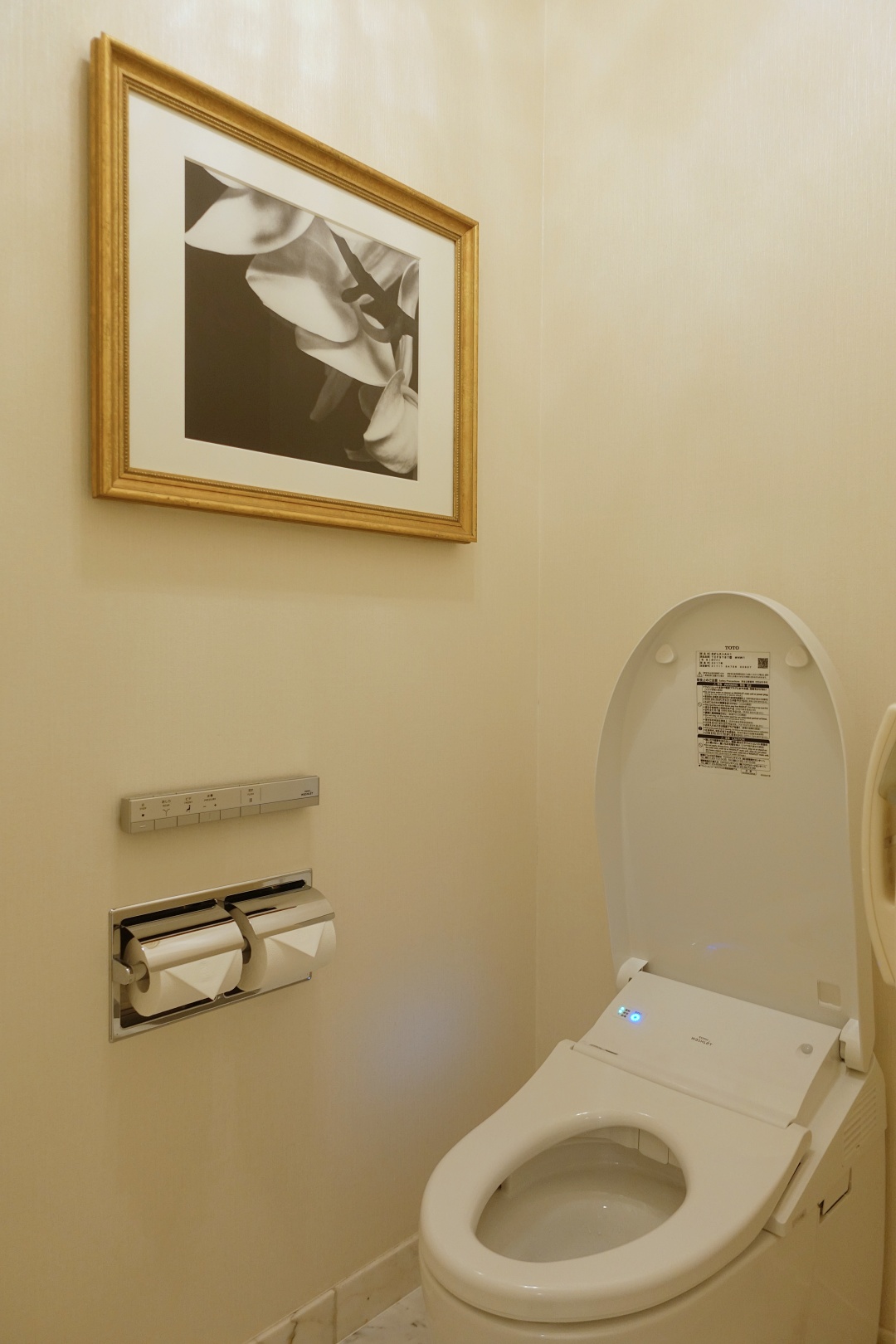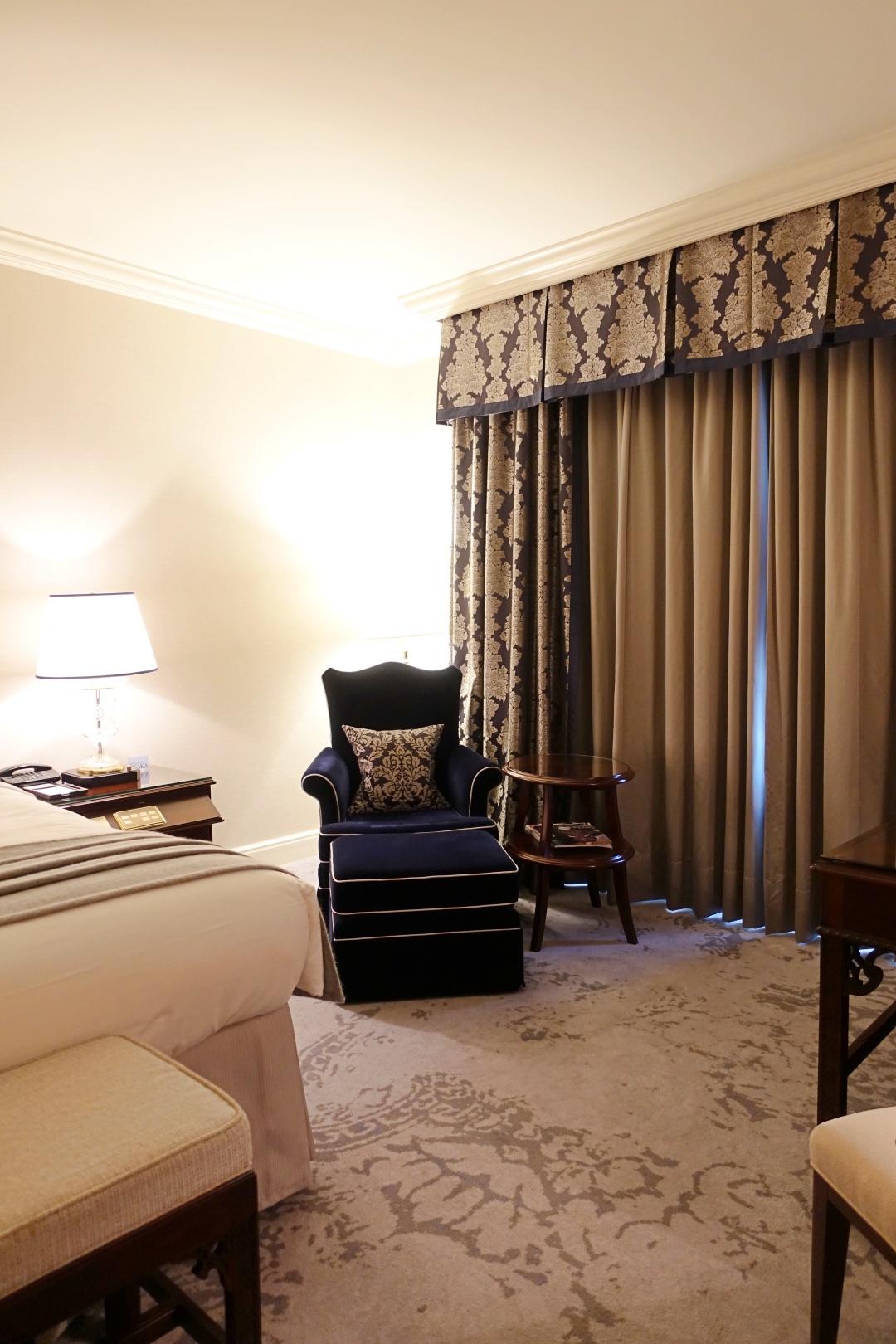 I love how the ambience of the room changes once we draw the curtain.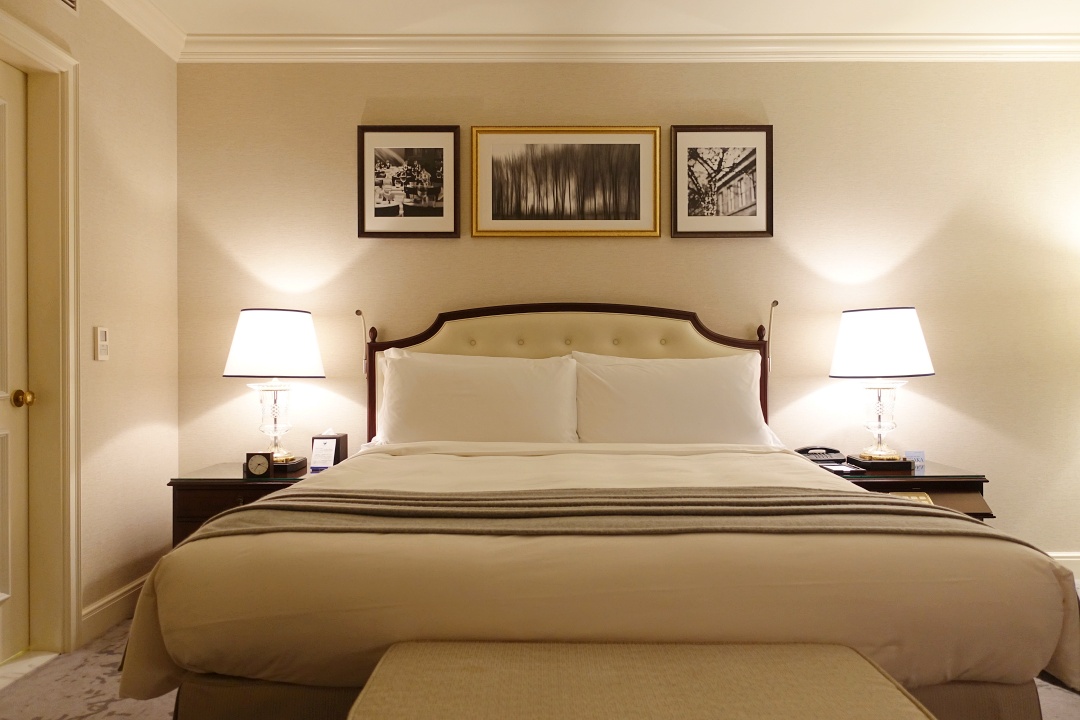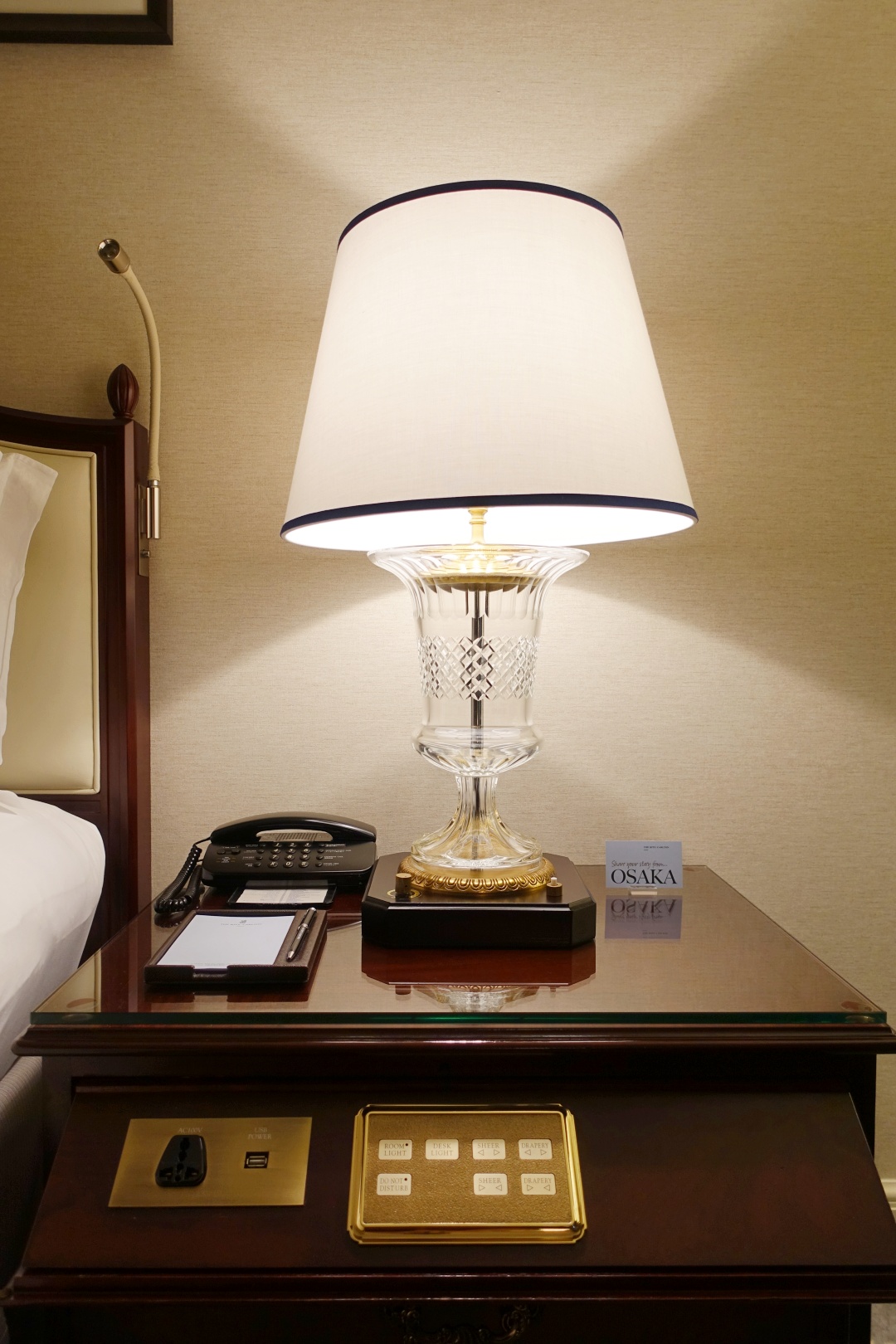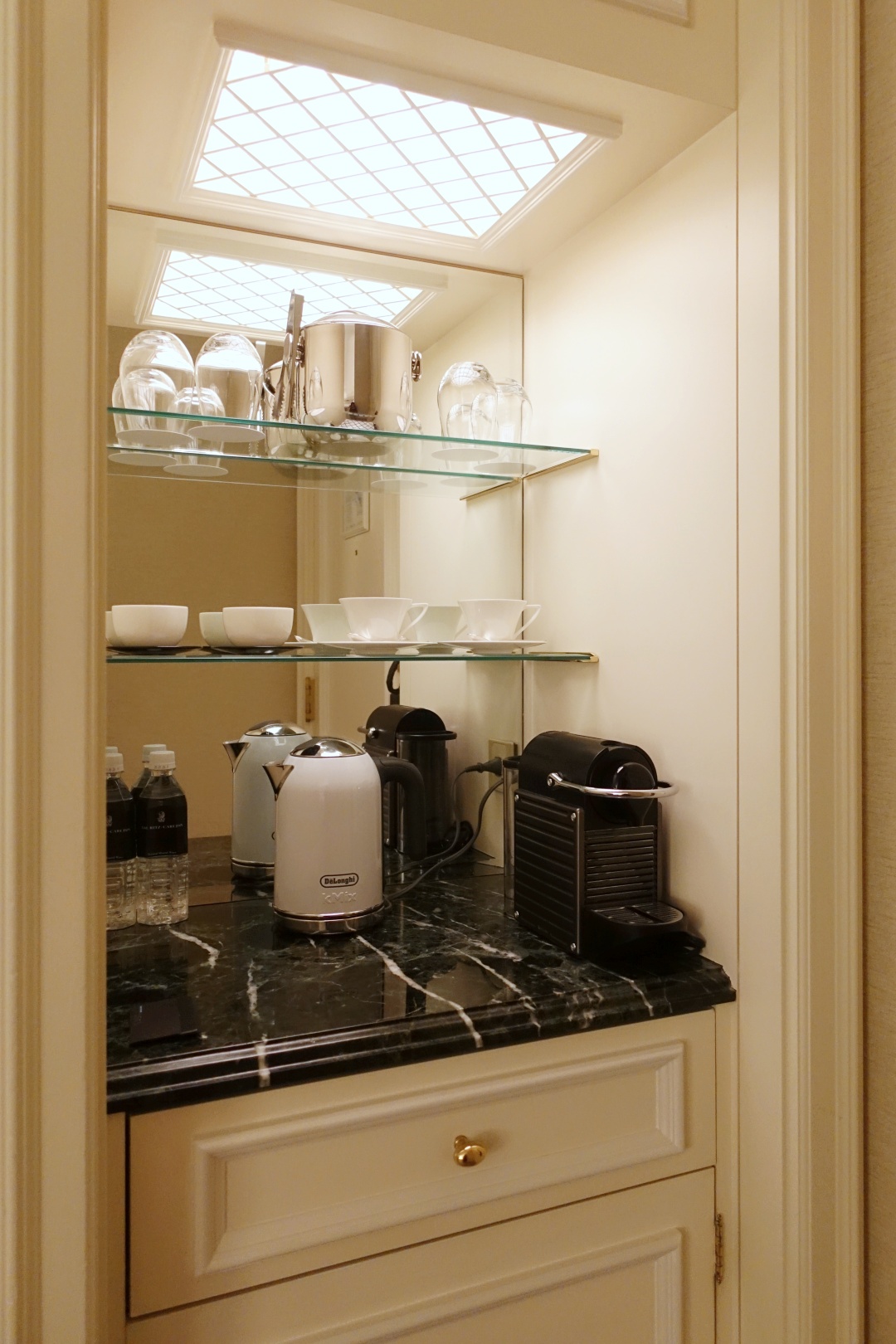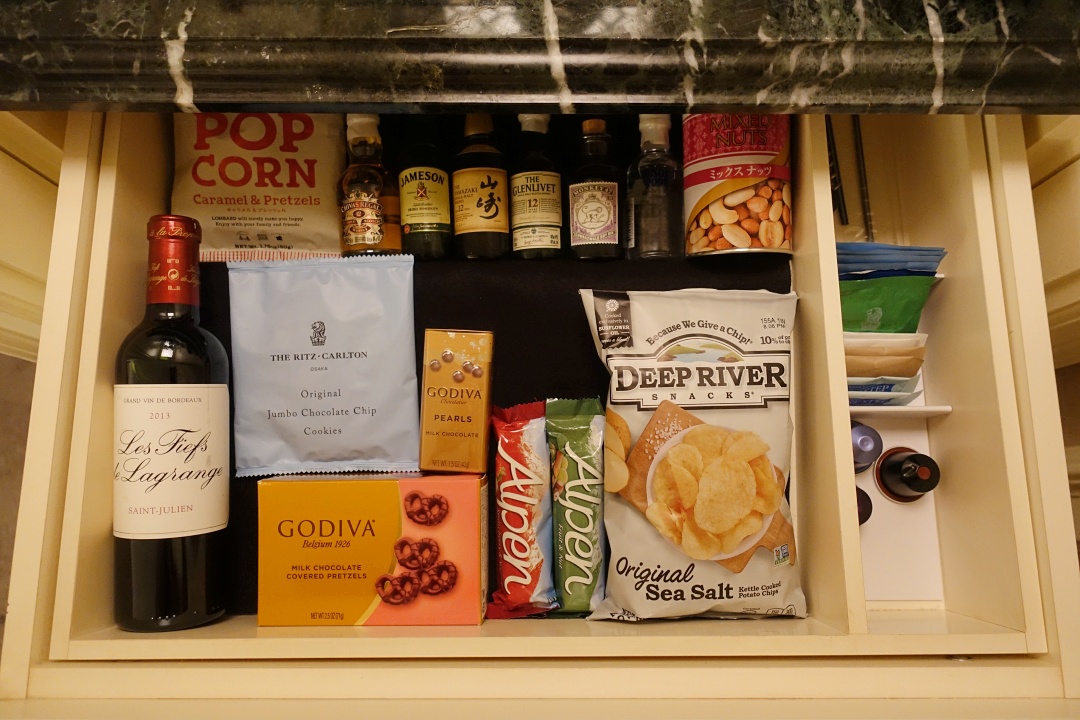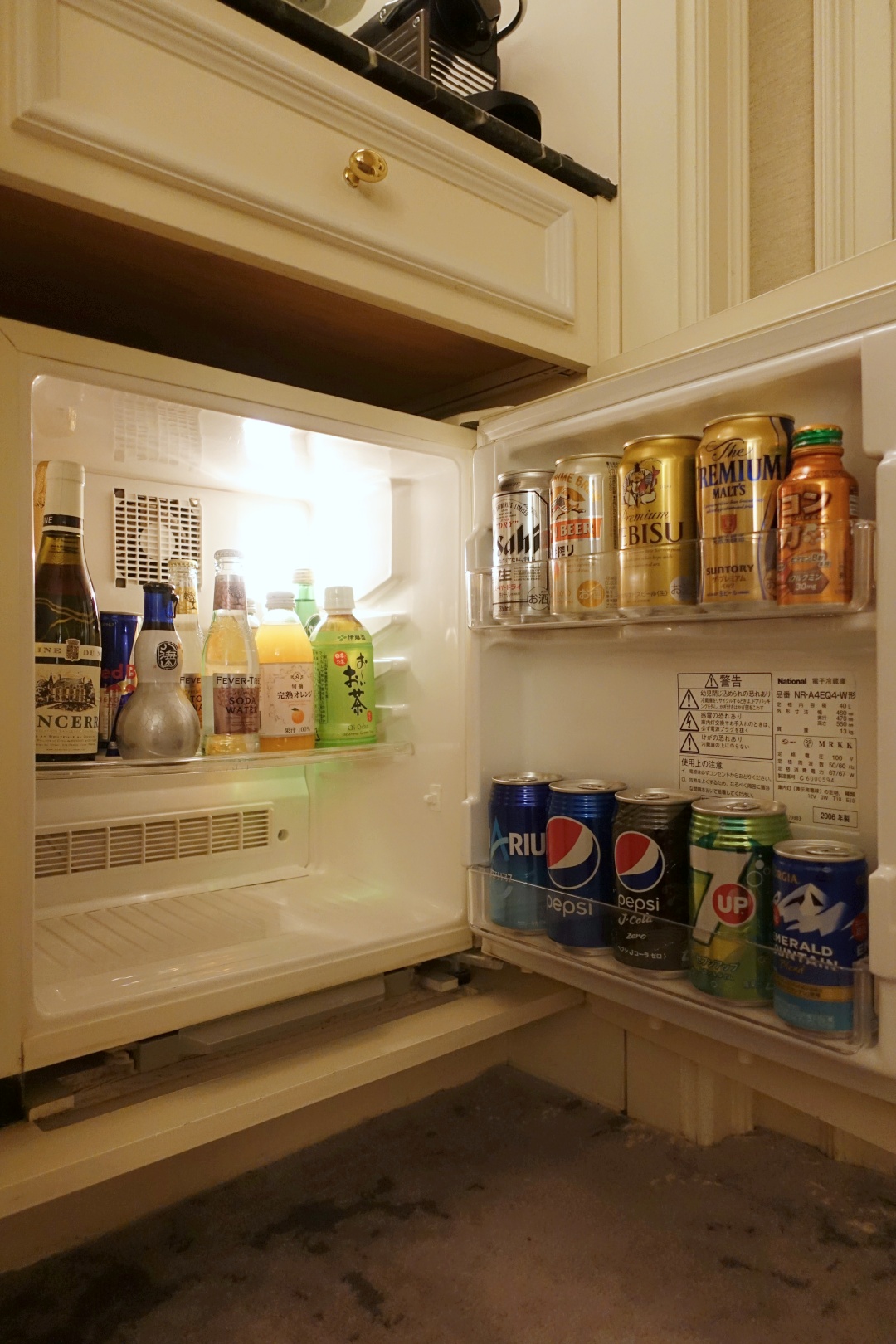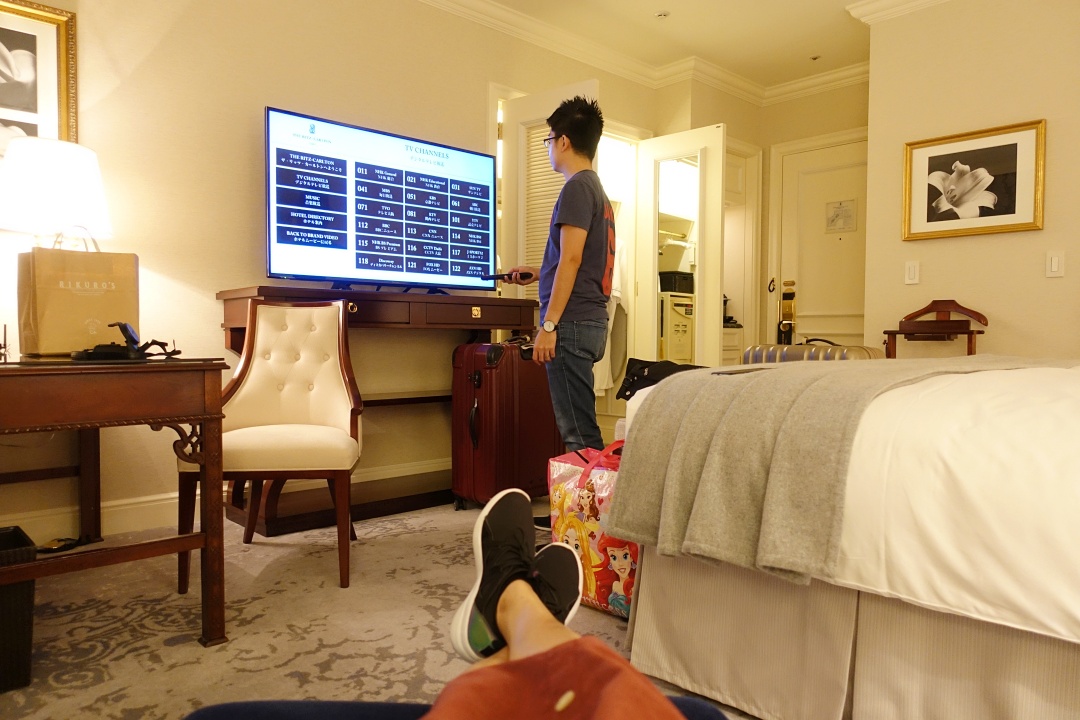 The Husband was pleased because there's finally AXN and other English channels on TV!
---
Went out at around 18:00 and our first stop was to the Disney Store at LUCUA Osaka, near Osaka Station. I believed there are only four Disney Store around Osaka, and this was the third one we went (fourth if you counted the one in Kyoto).
The first Disney Store we went to was in Shinsaibashi and the second one was Umeda HEP FIVE.
Not sure if you've realised, but that was the fifth consecutive day we went to a Disney Store. There weren't many places we like to go, especially at night, and Disney Store was the only place I don't mind going.
Having been to four different Disney Store on this trip, I realised that the majority of the available things were the same among the stores, so there was actually no need to go to different stores.
Disney Store LUCUA Osaka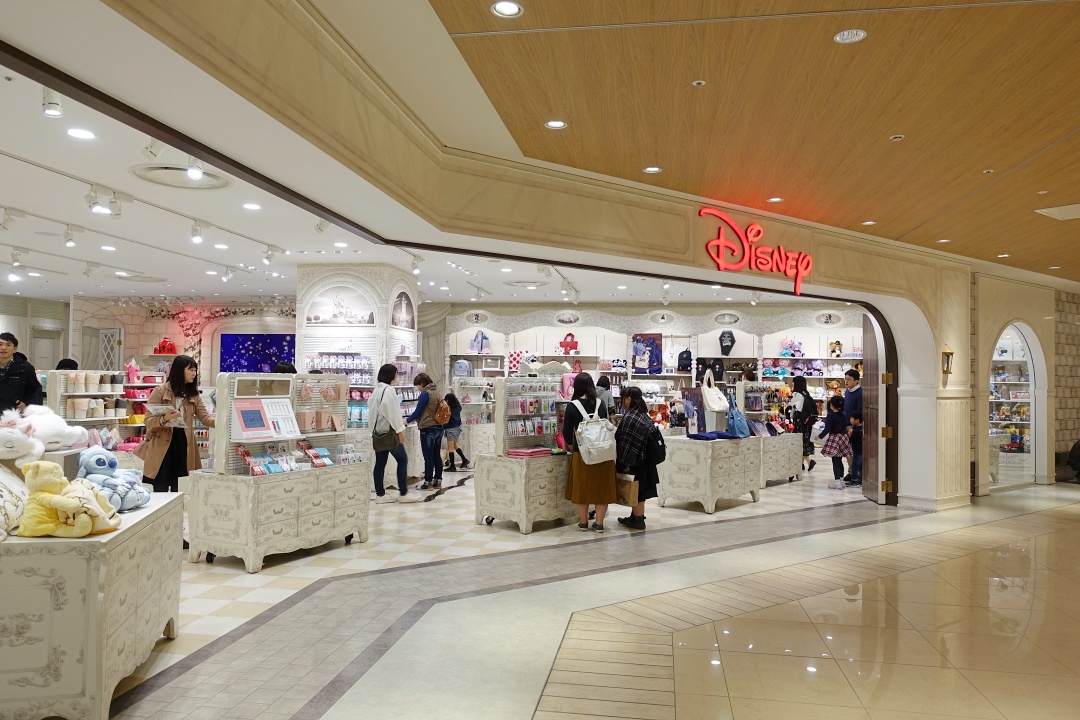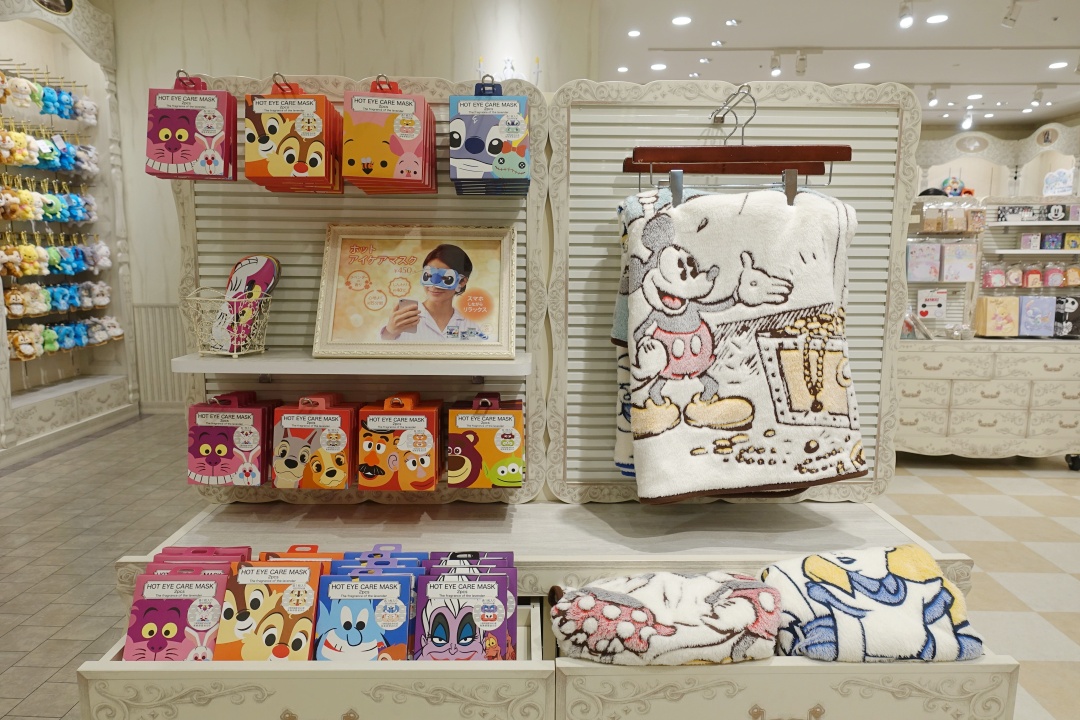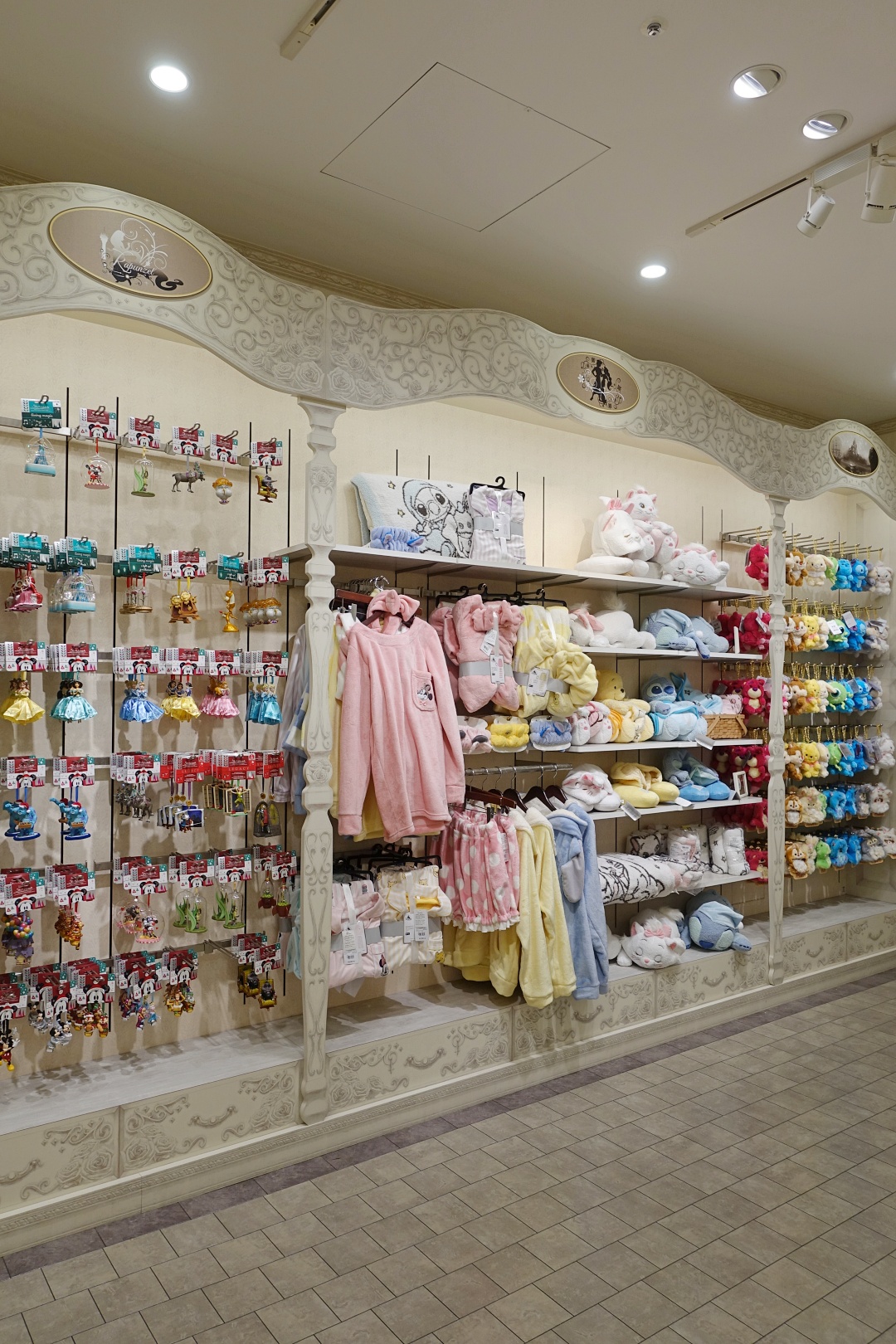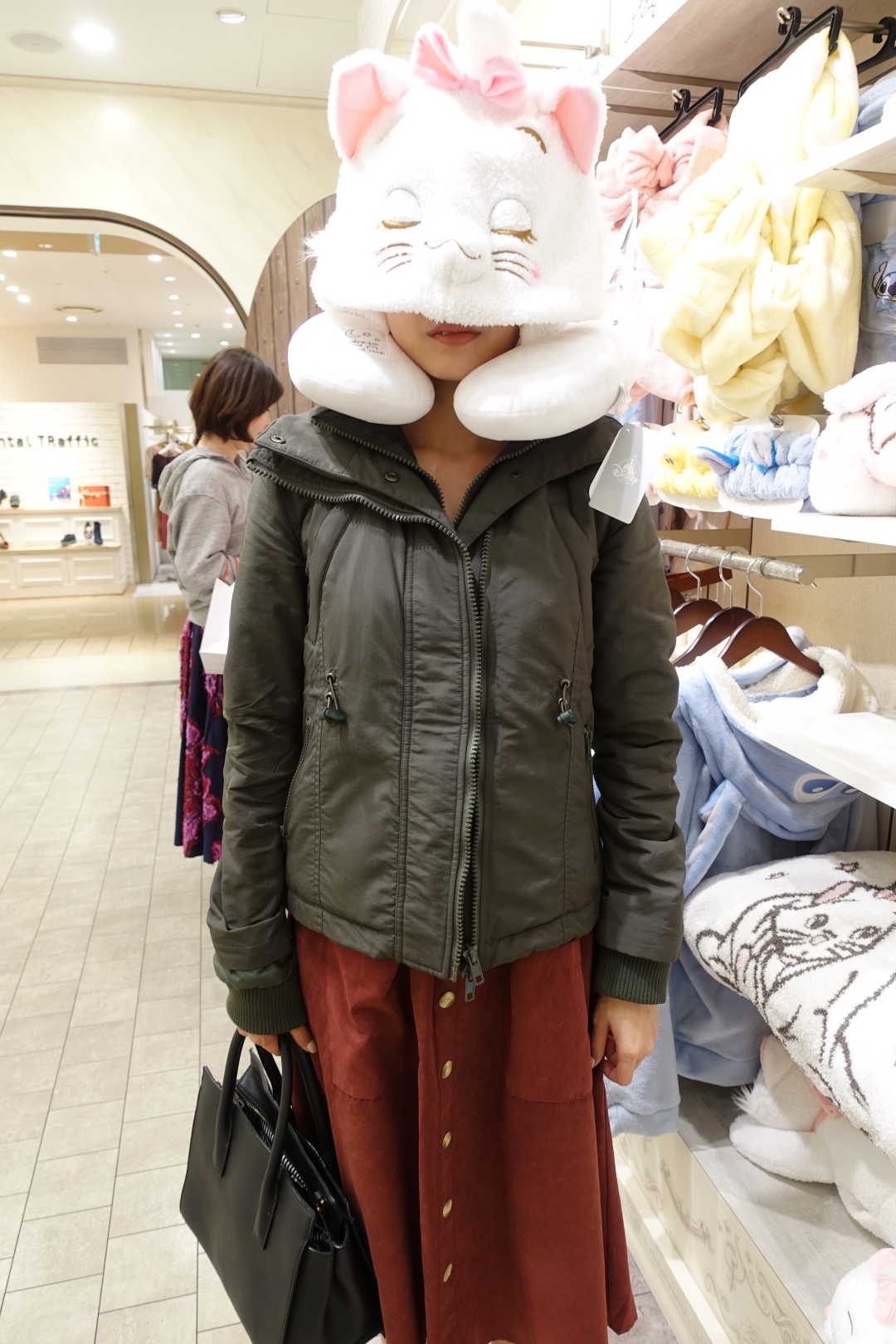 I remember seeing someone requested for this on Airfrov. It was cute, but not really practical. (It's a different story if they've it in my favourite Disney character. Fortunately, they only have it in Marie Cat, Pooh and Stitch.)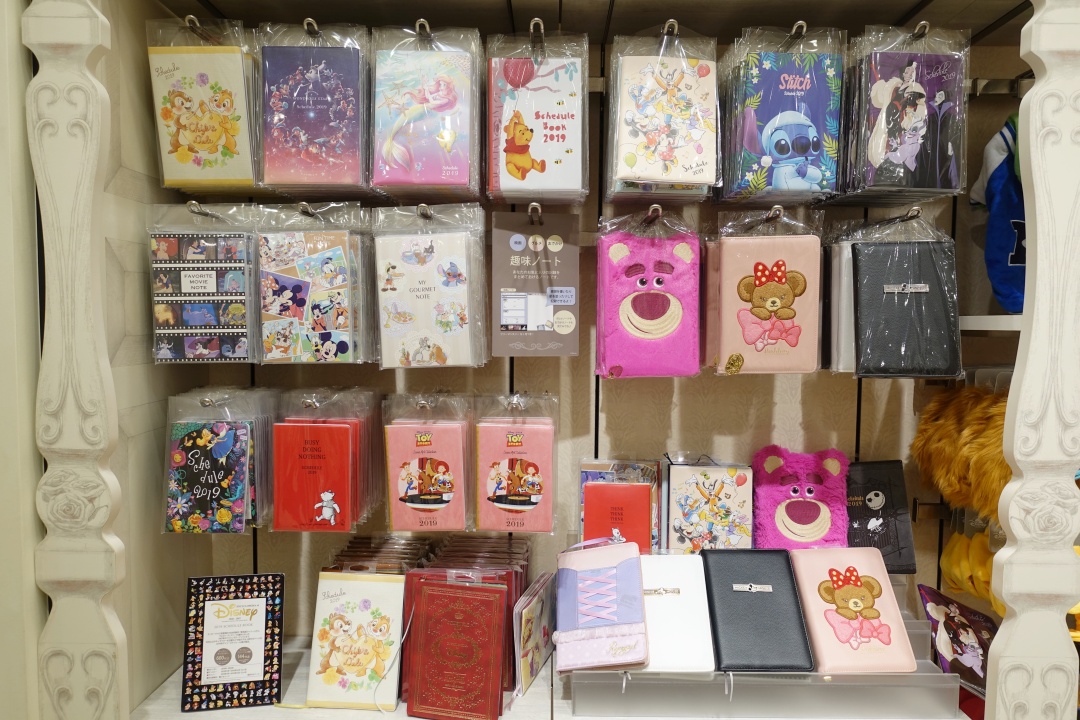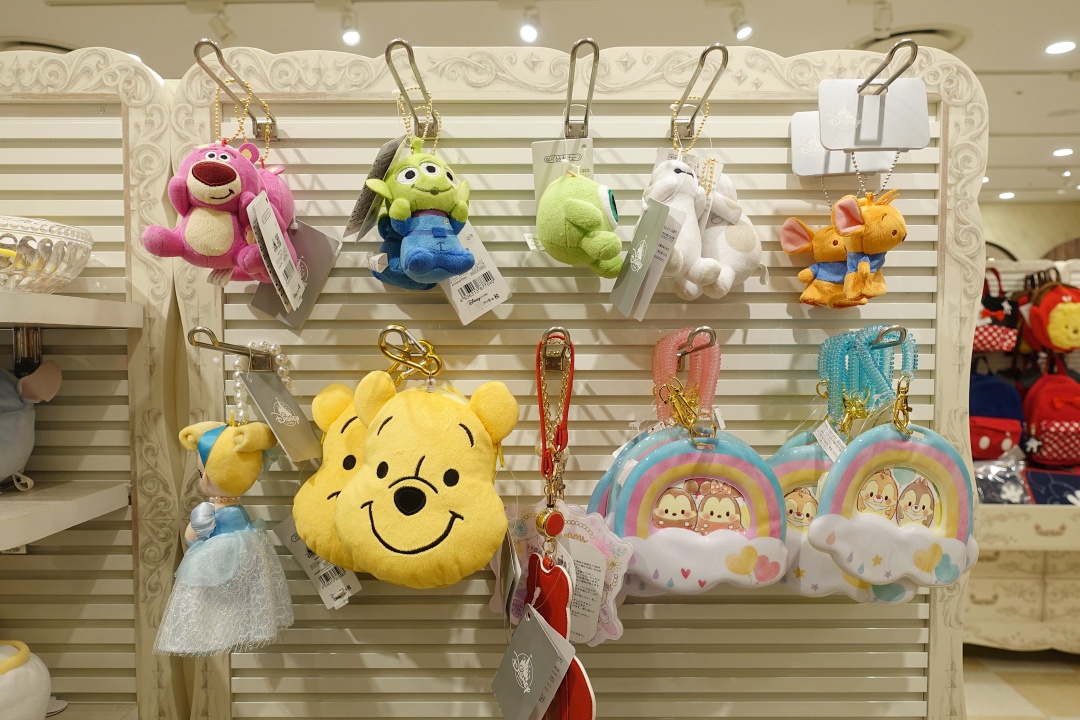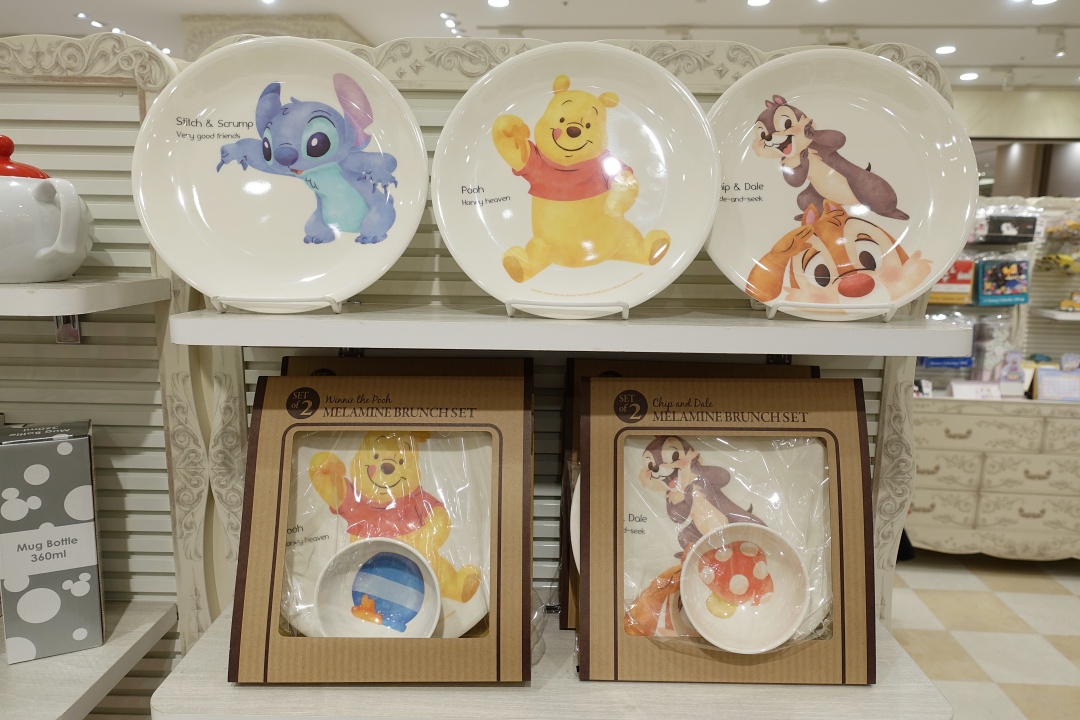 Semi-regret not getting the plate and bowl set.
They were on sale if I'm not mistaken.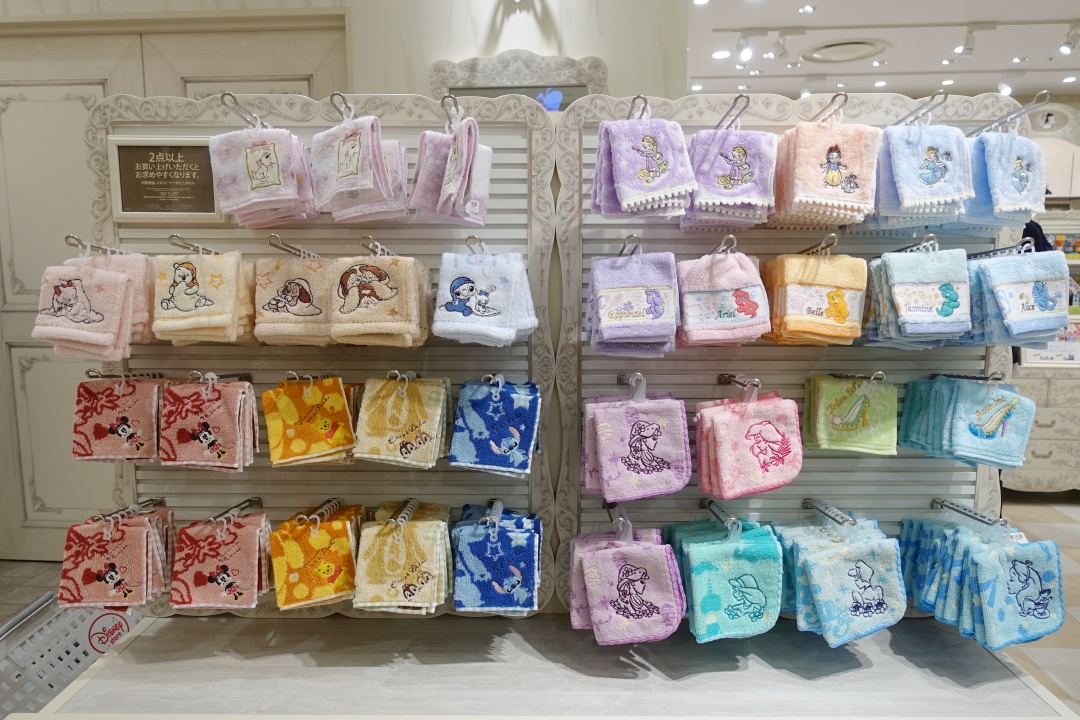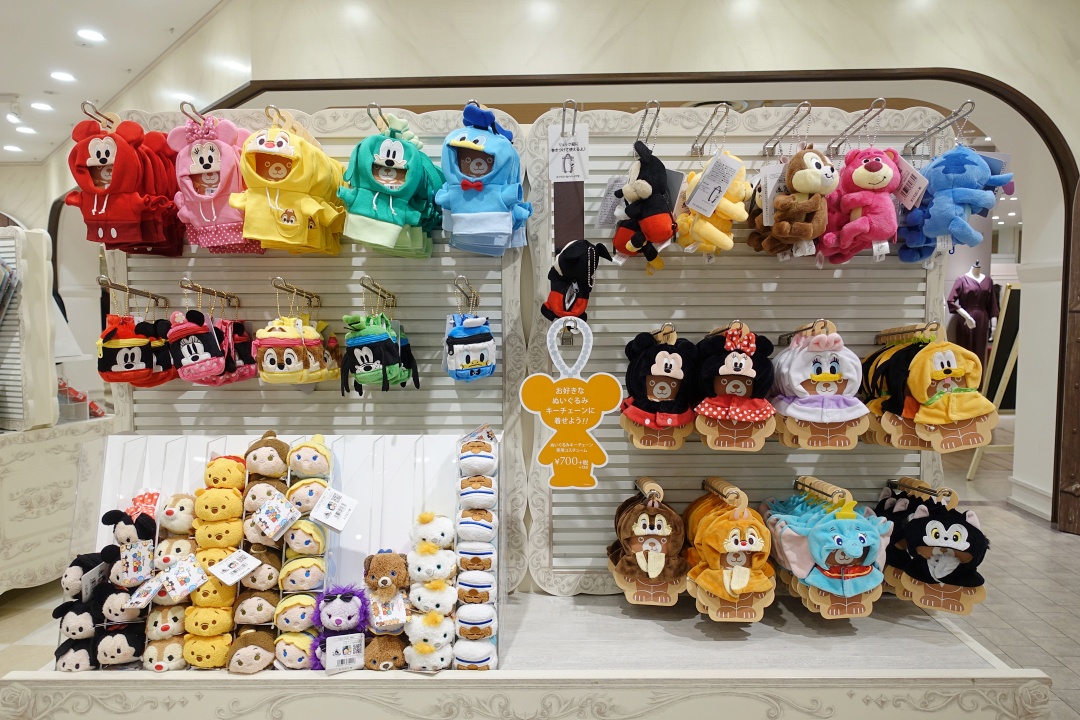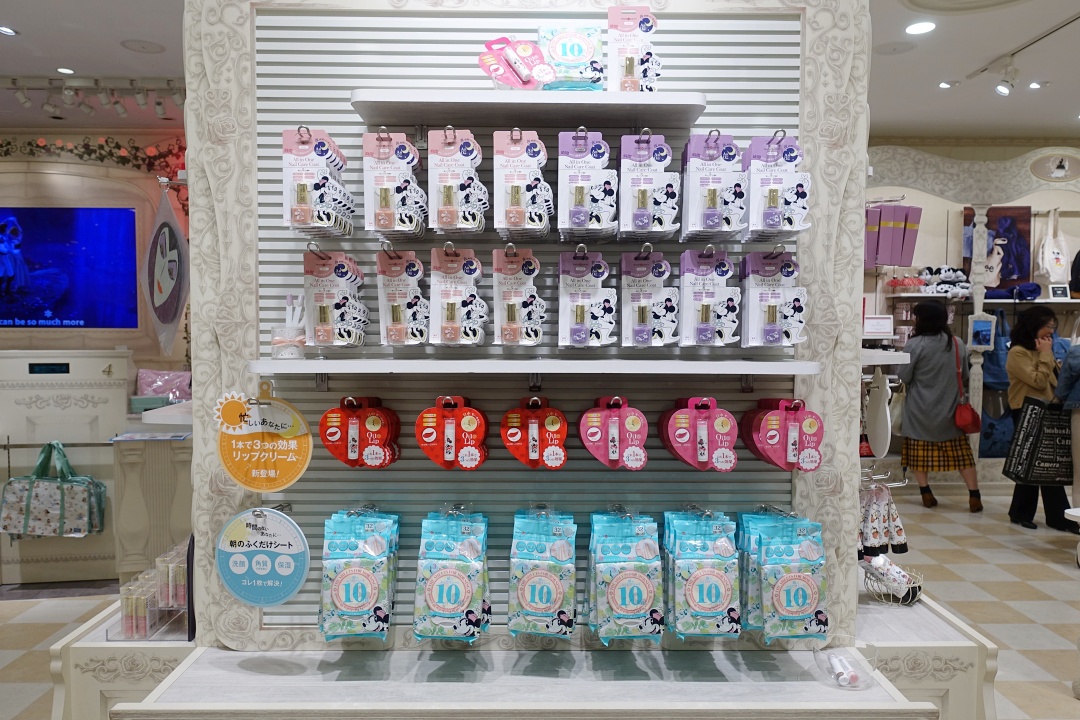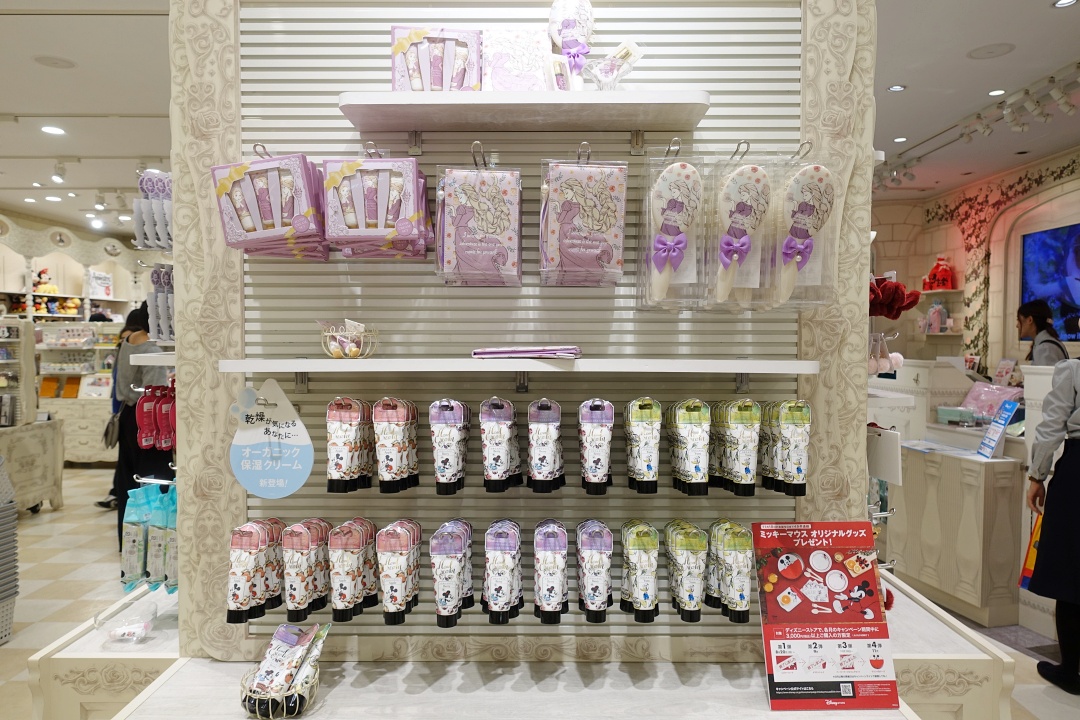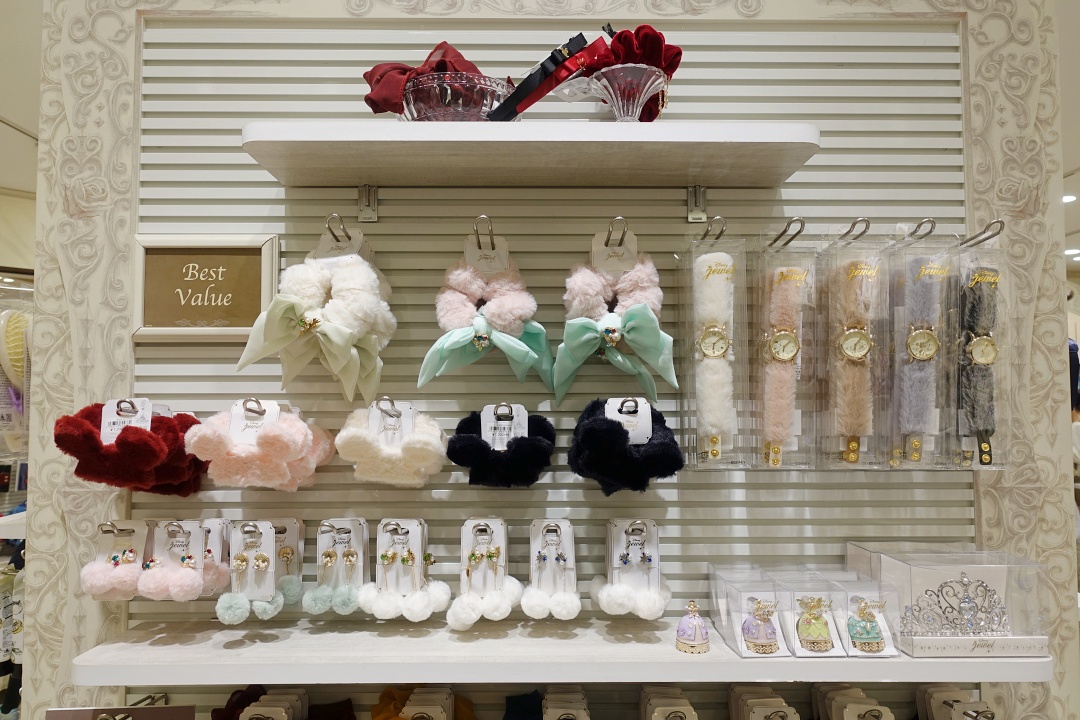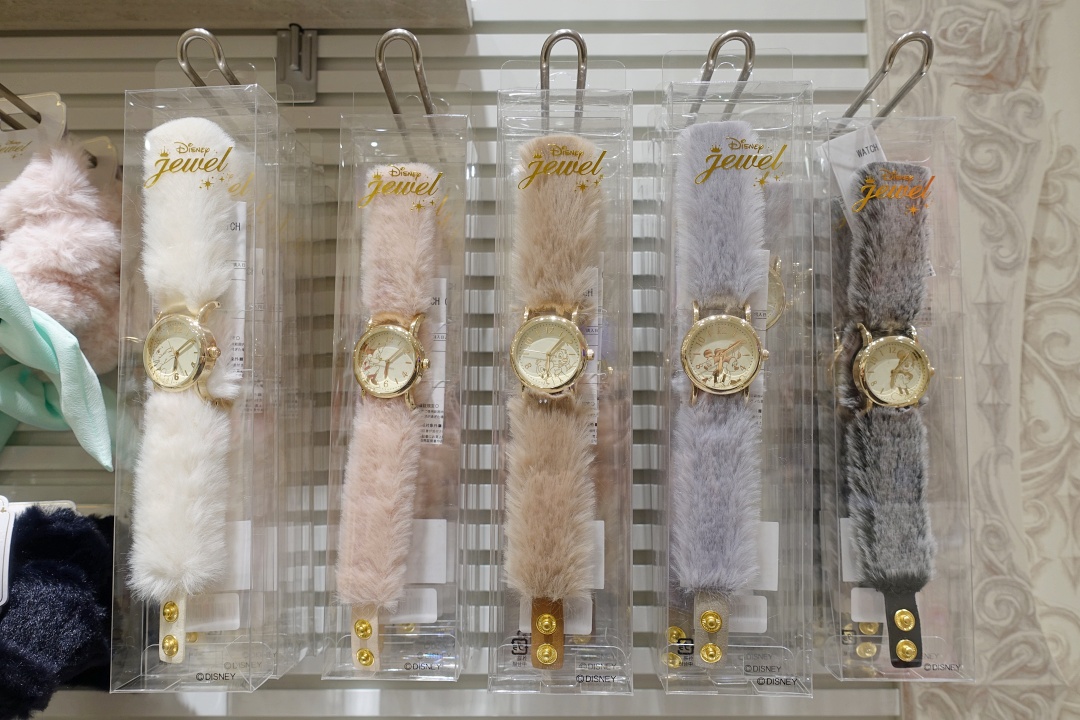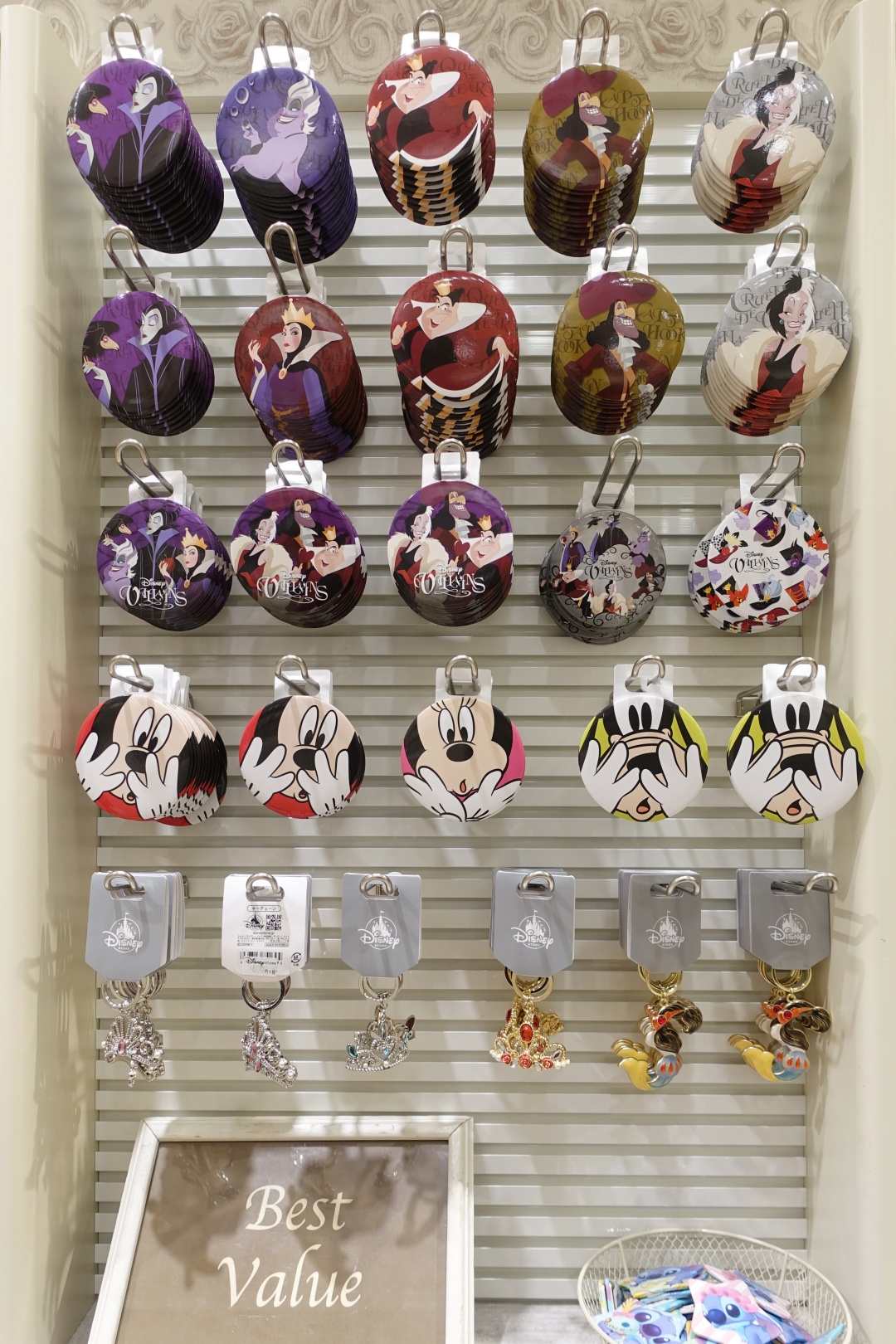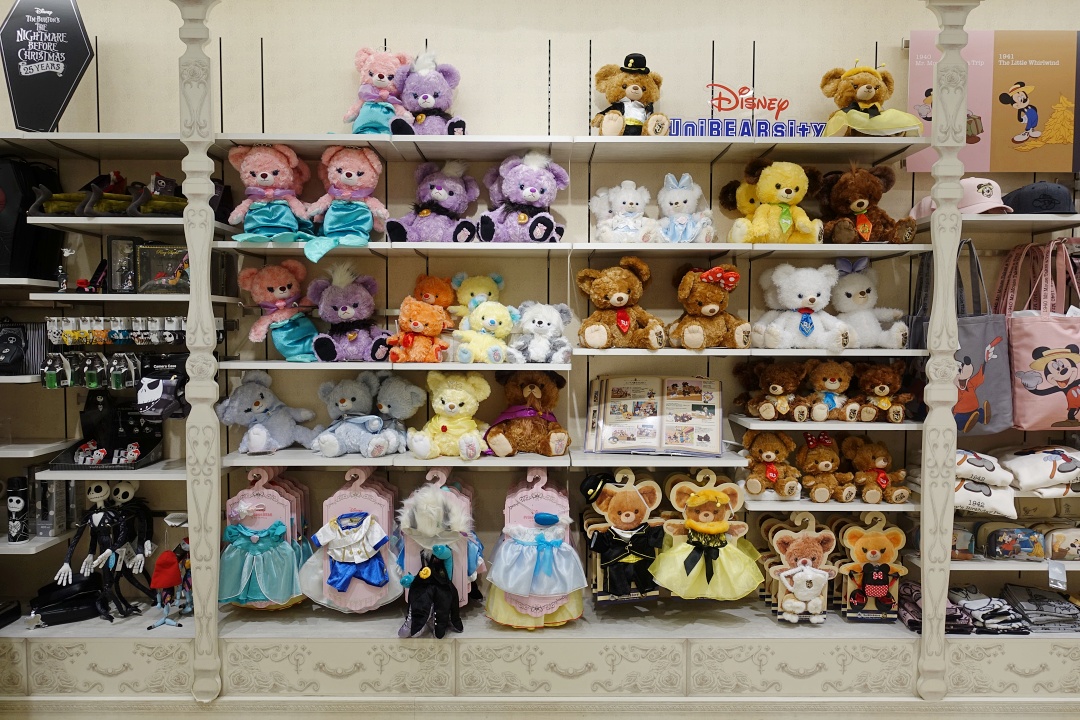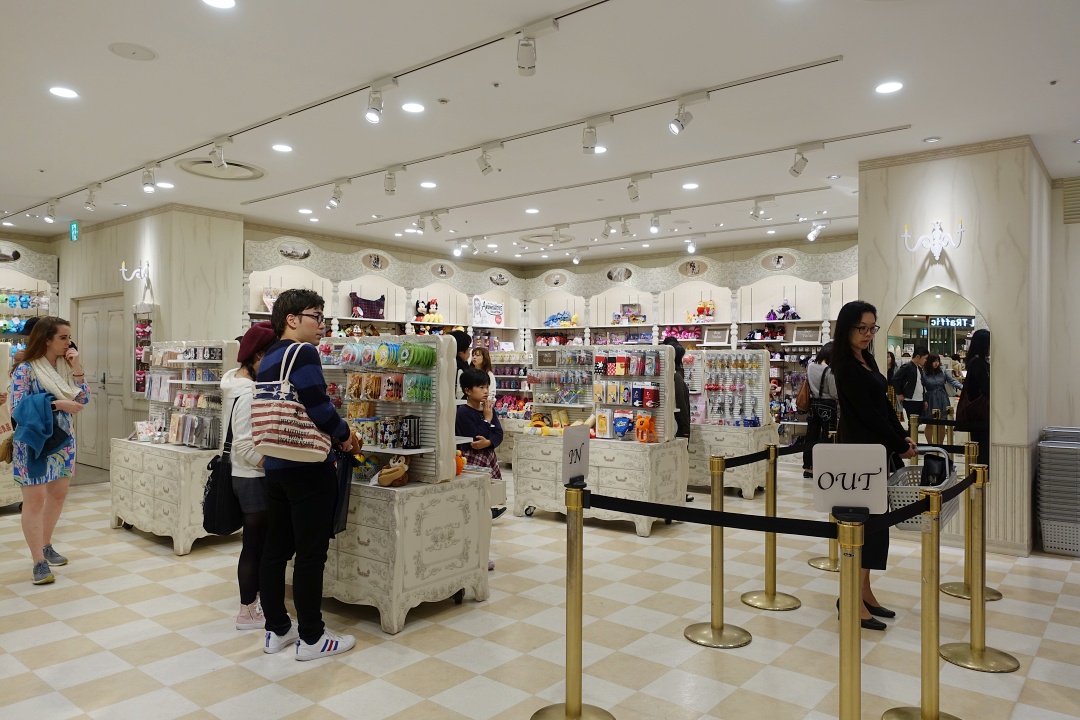 I think we left the store empty-handed since we had already done our shopping the night before at Disney Store Kyoto Kawaramachi.
Disney Store LUCUA Osaka
Address: Japan, 〒530-8558 Osaka, Kita Ward, Umeda, 3 Chome−1−3 ルクア イーレ LUCUA 1100 5階
Opening Hours: Daily, 10:00 – 21:00
---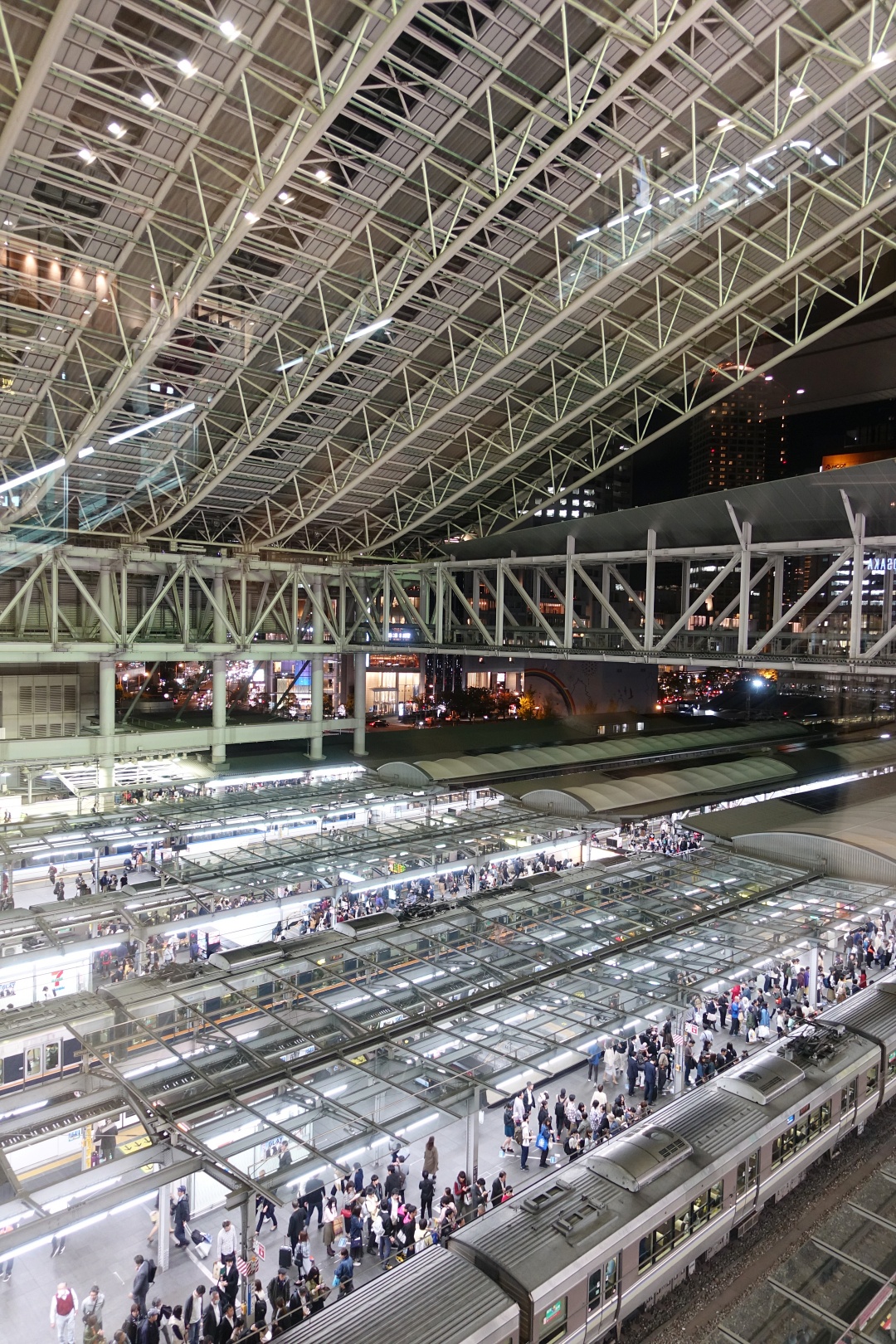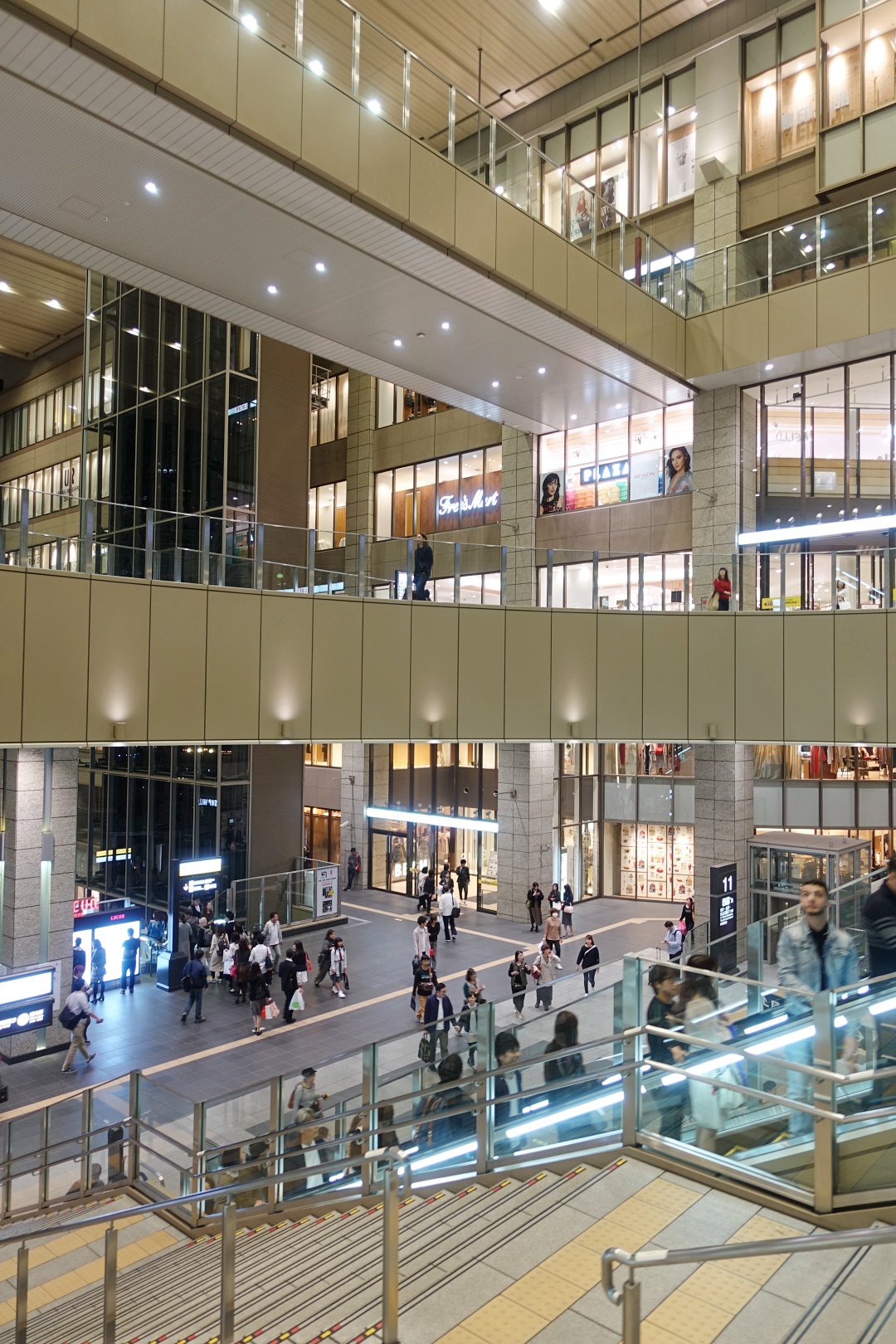 From LUCUA Osaka, we made our way over to Kiddy Land since there was one store nearby (approximately 10-minute walk). Very excited to finally go to Kiddy Land! Compared to our previous trip to Tokyo, the merchandise I saw at Disney Store this time around wasn't that attractive, so I was secretly hoping to find more things to buy at Kiddy Land!
Fortunately, the Kiddy Land at Osaka Umeda turns out to be quite a big store, and they carried so many characters/merchandise.
Kiddy Land Osaka Umeda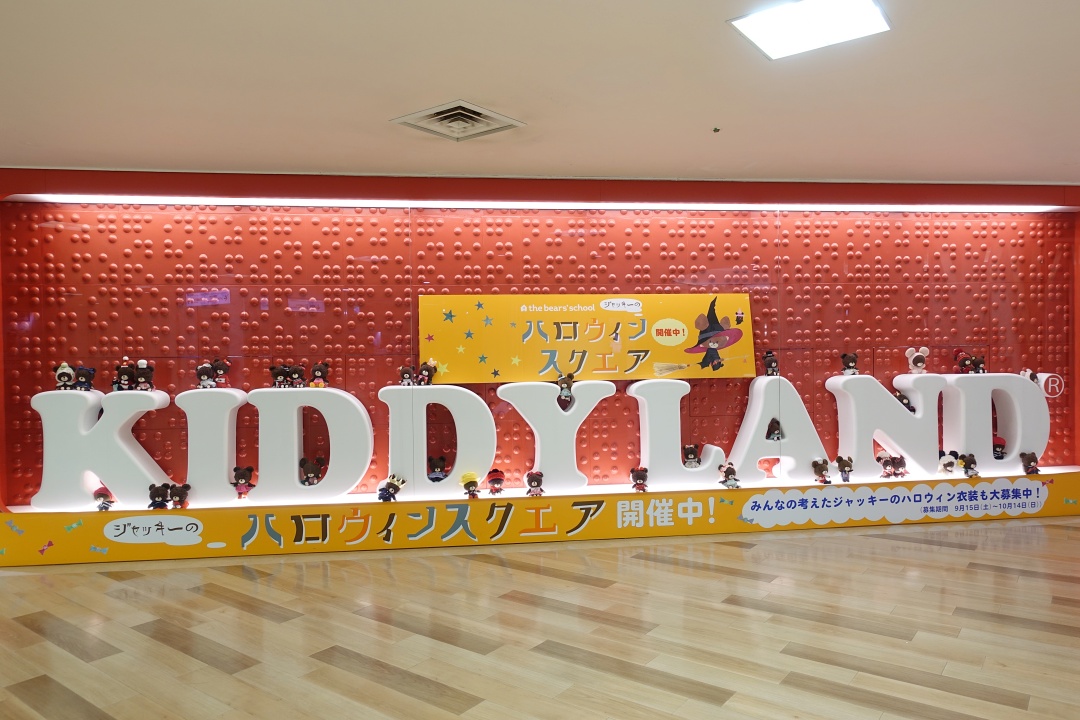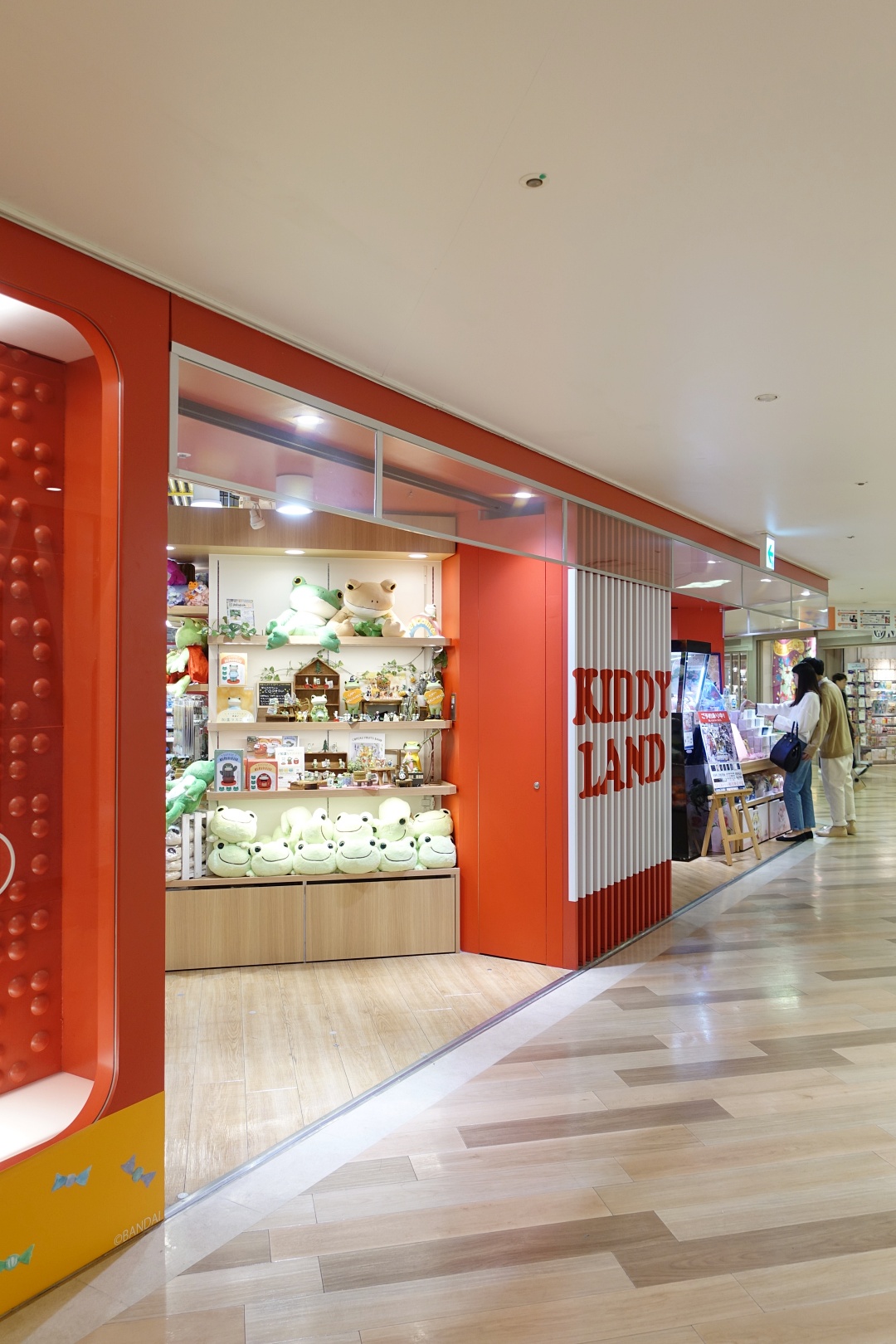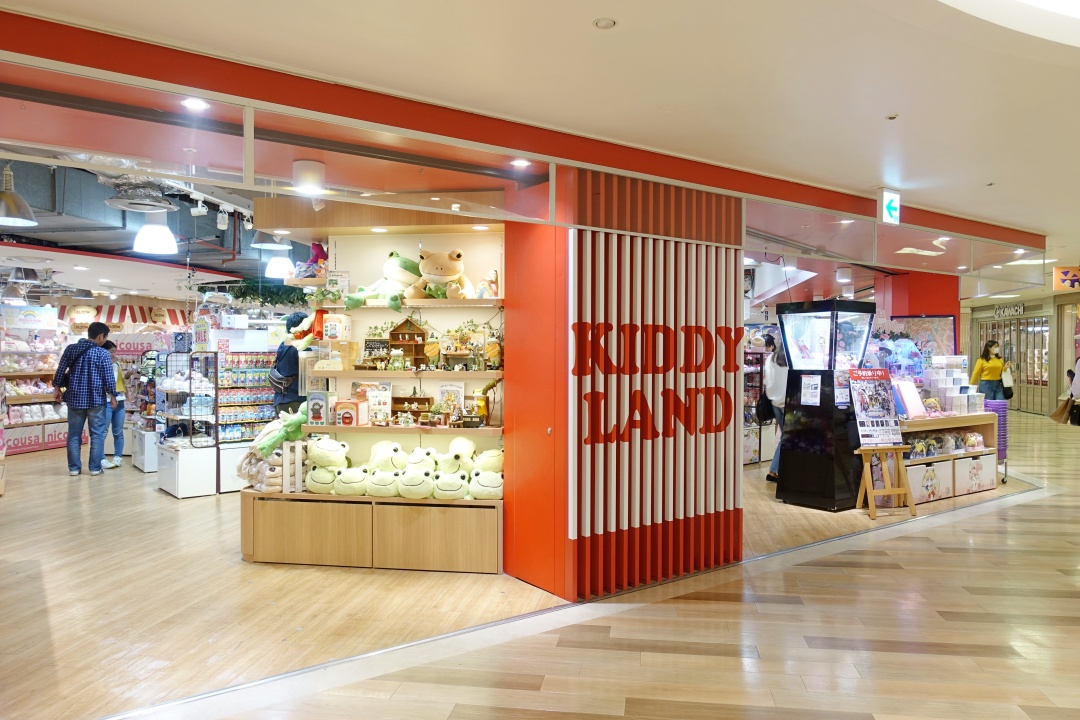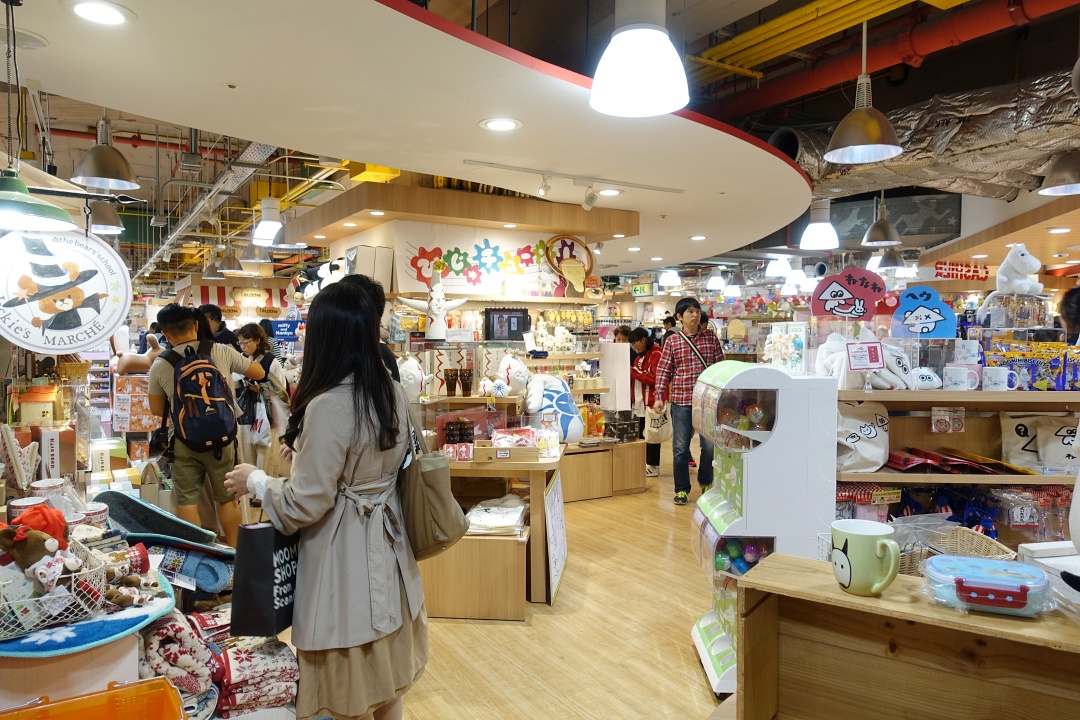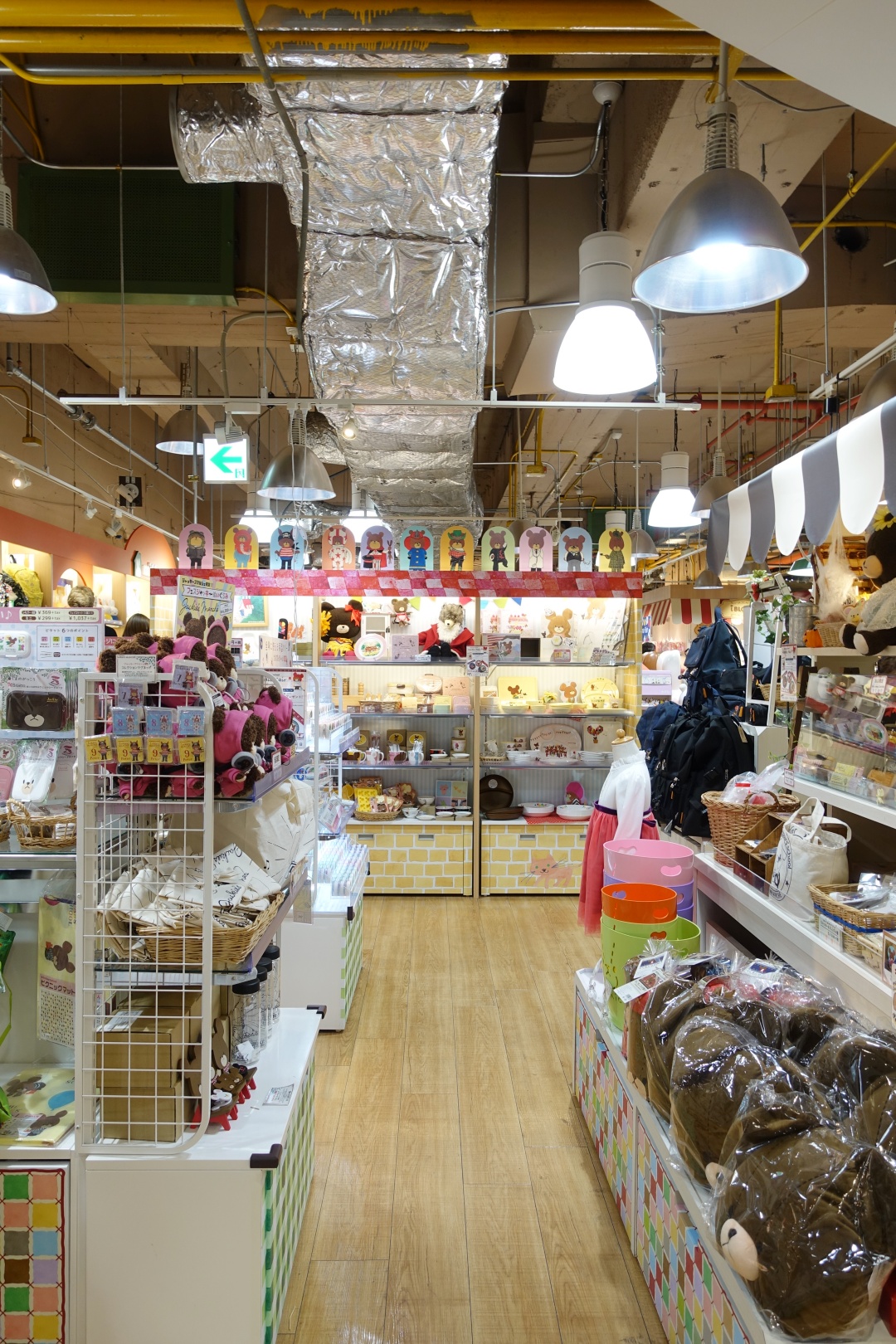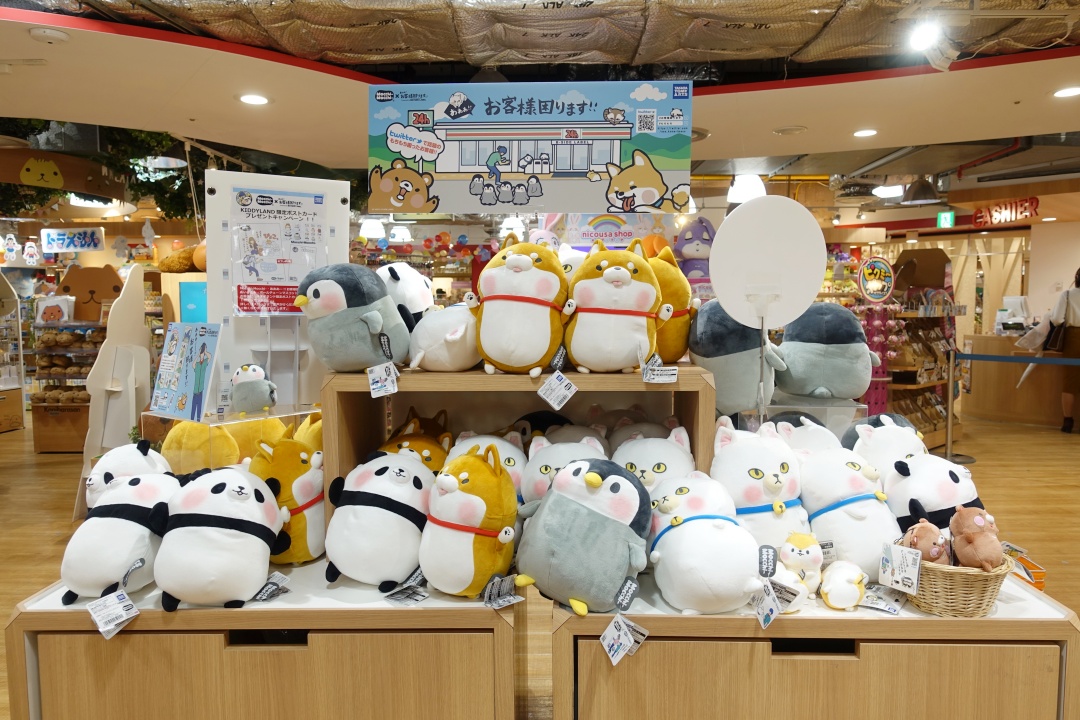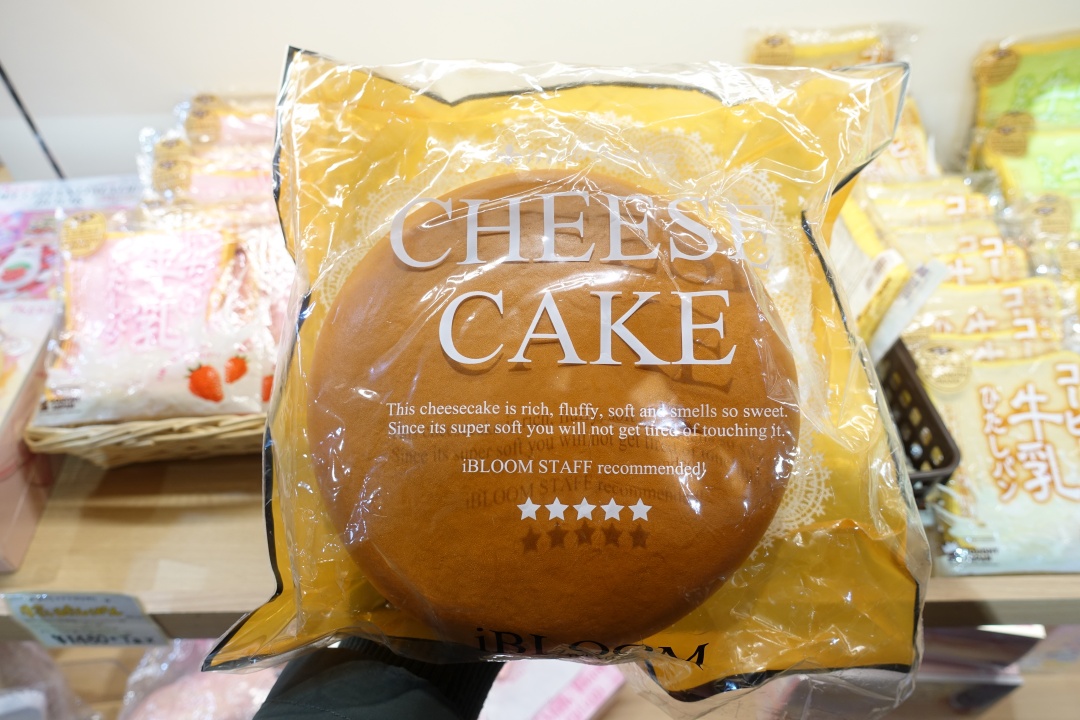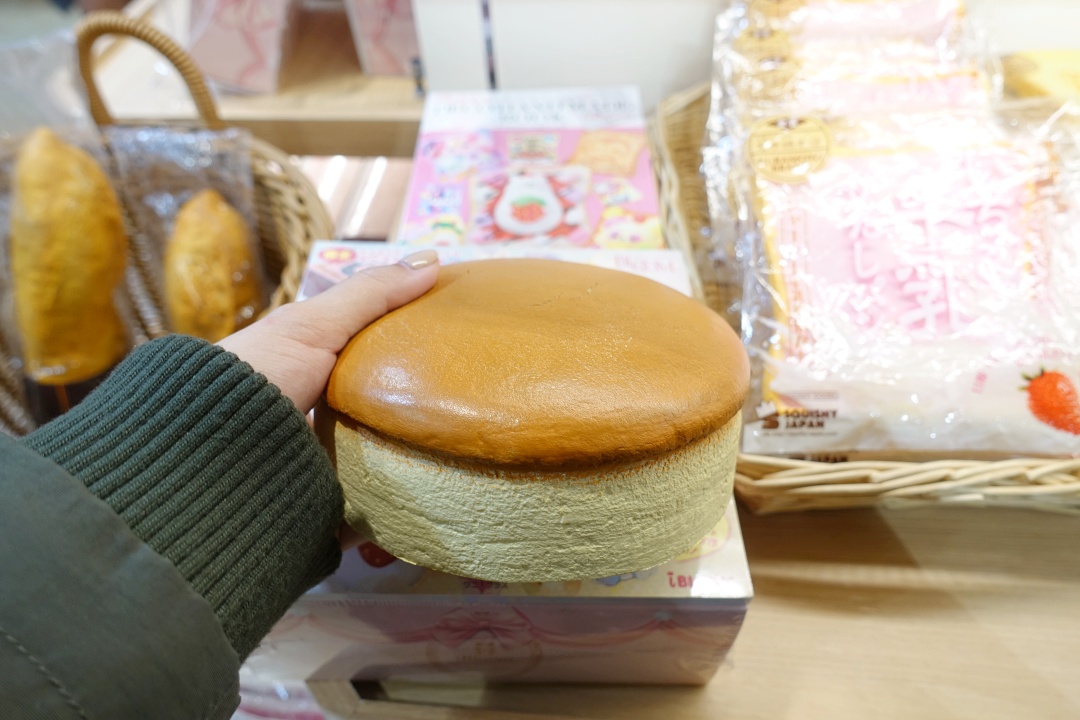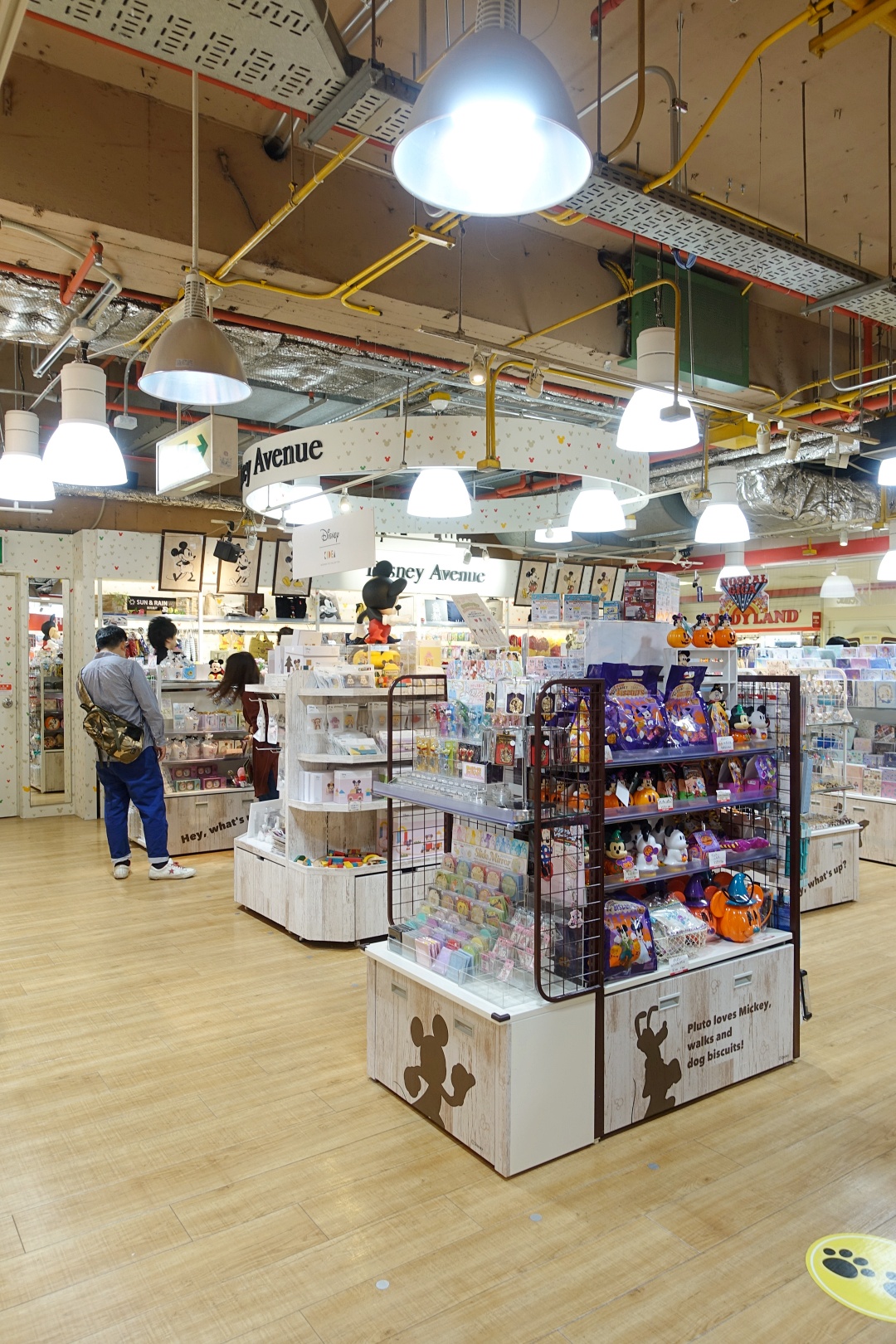 The Husband and I agree that the selection at Kiddy Land was so much better and more interesting as compared to the Disney Store. I felt like a kid in a candy store as I walked around, picking up various items.
I pretty much went straight for Disney, but the store actually carries items from various characters.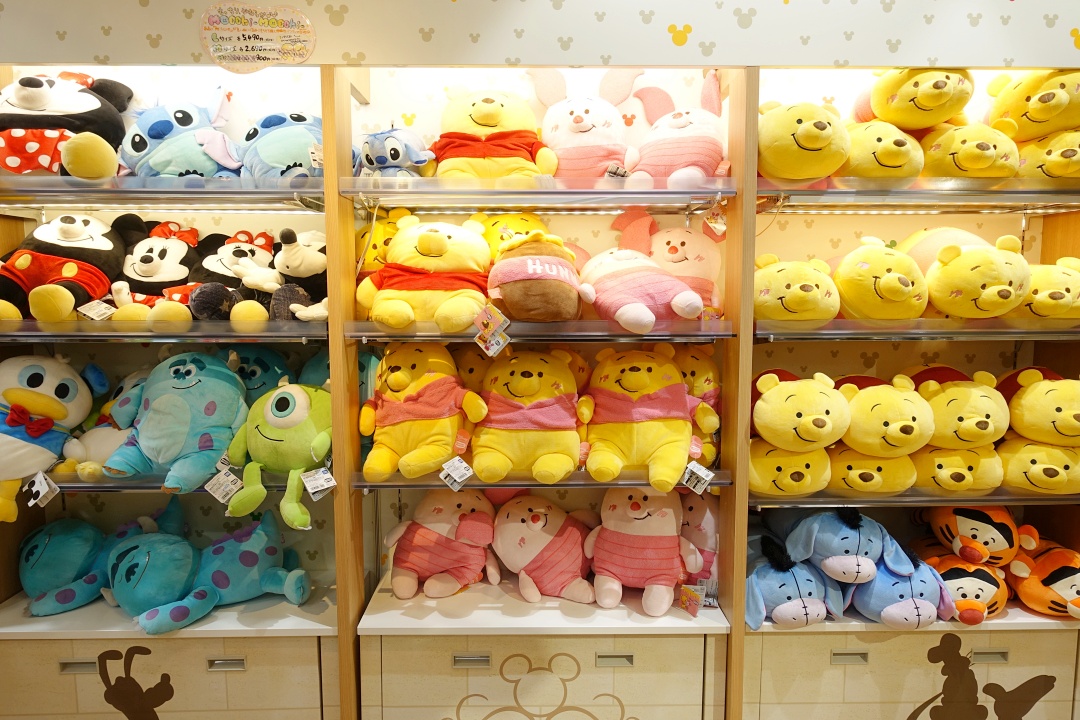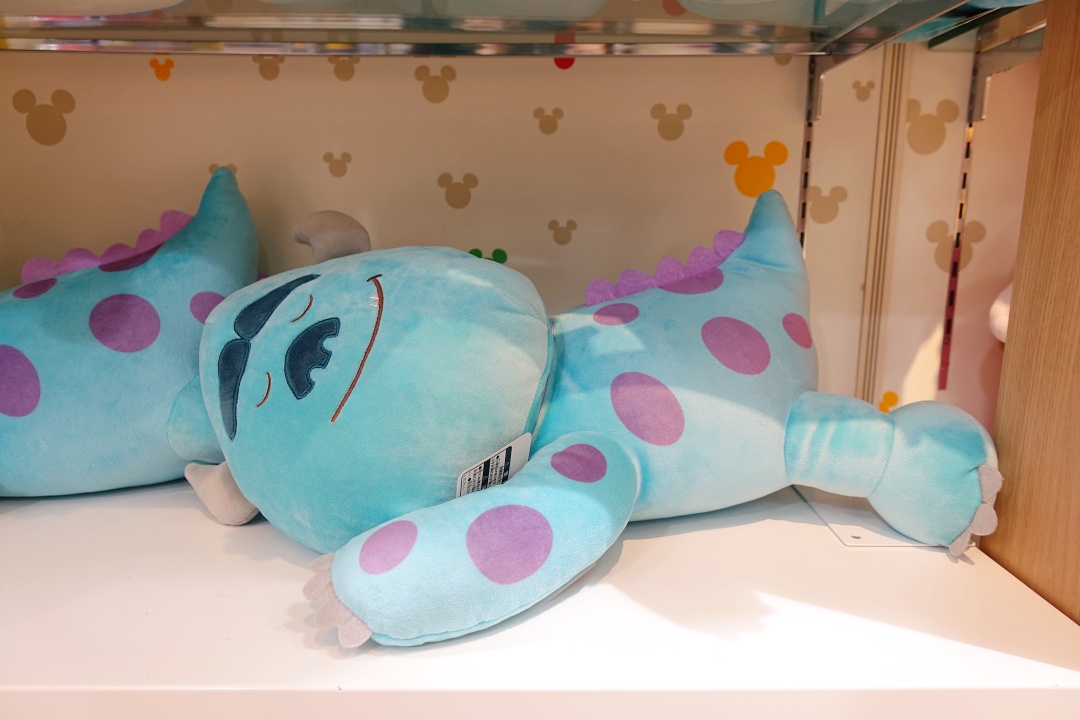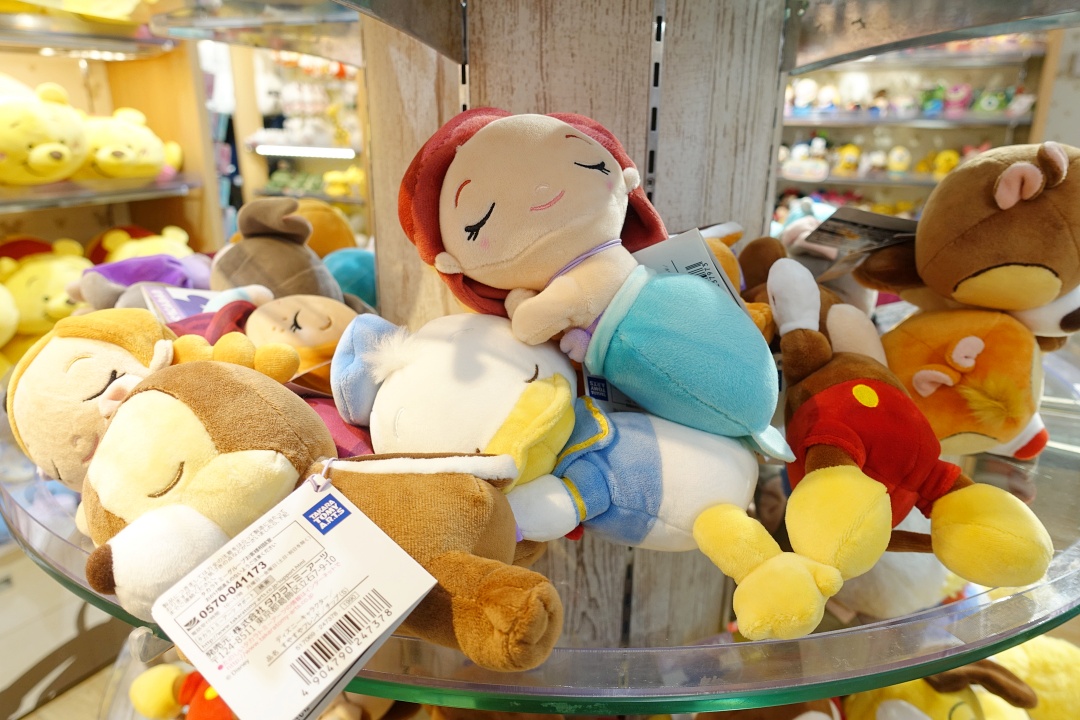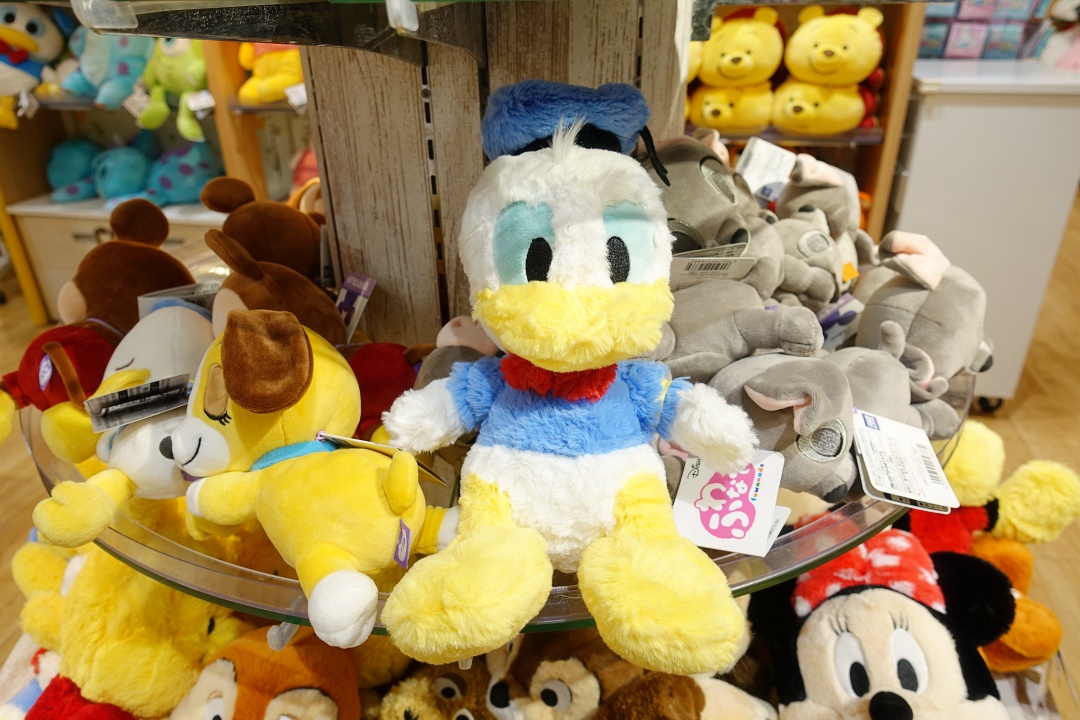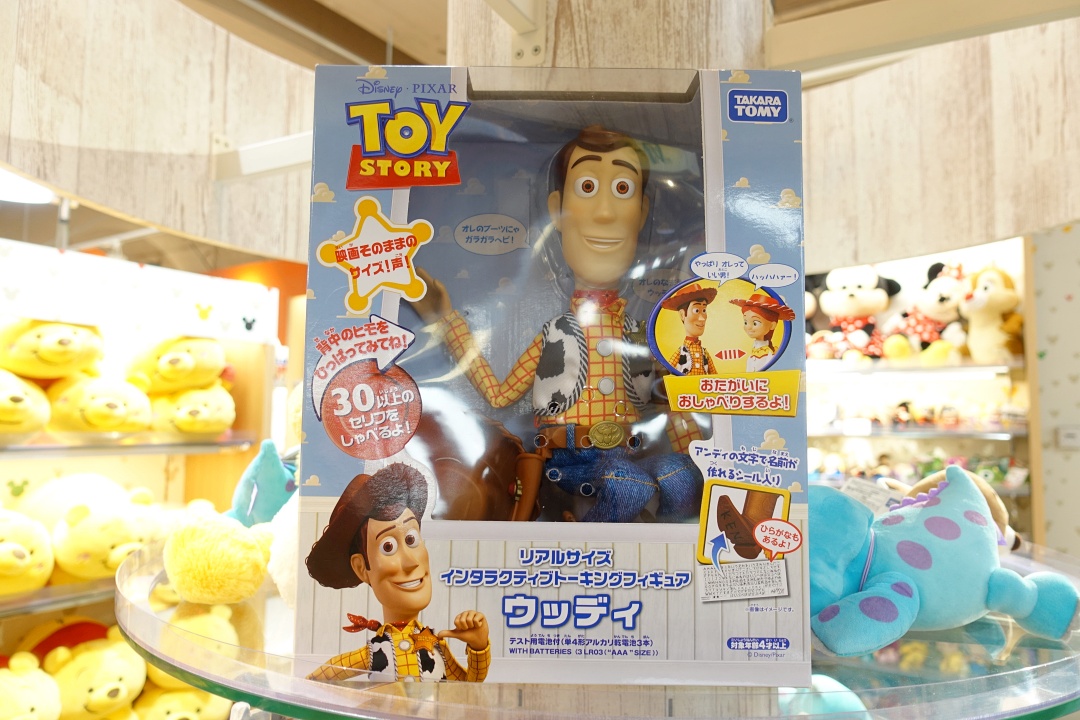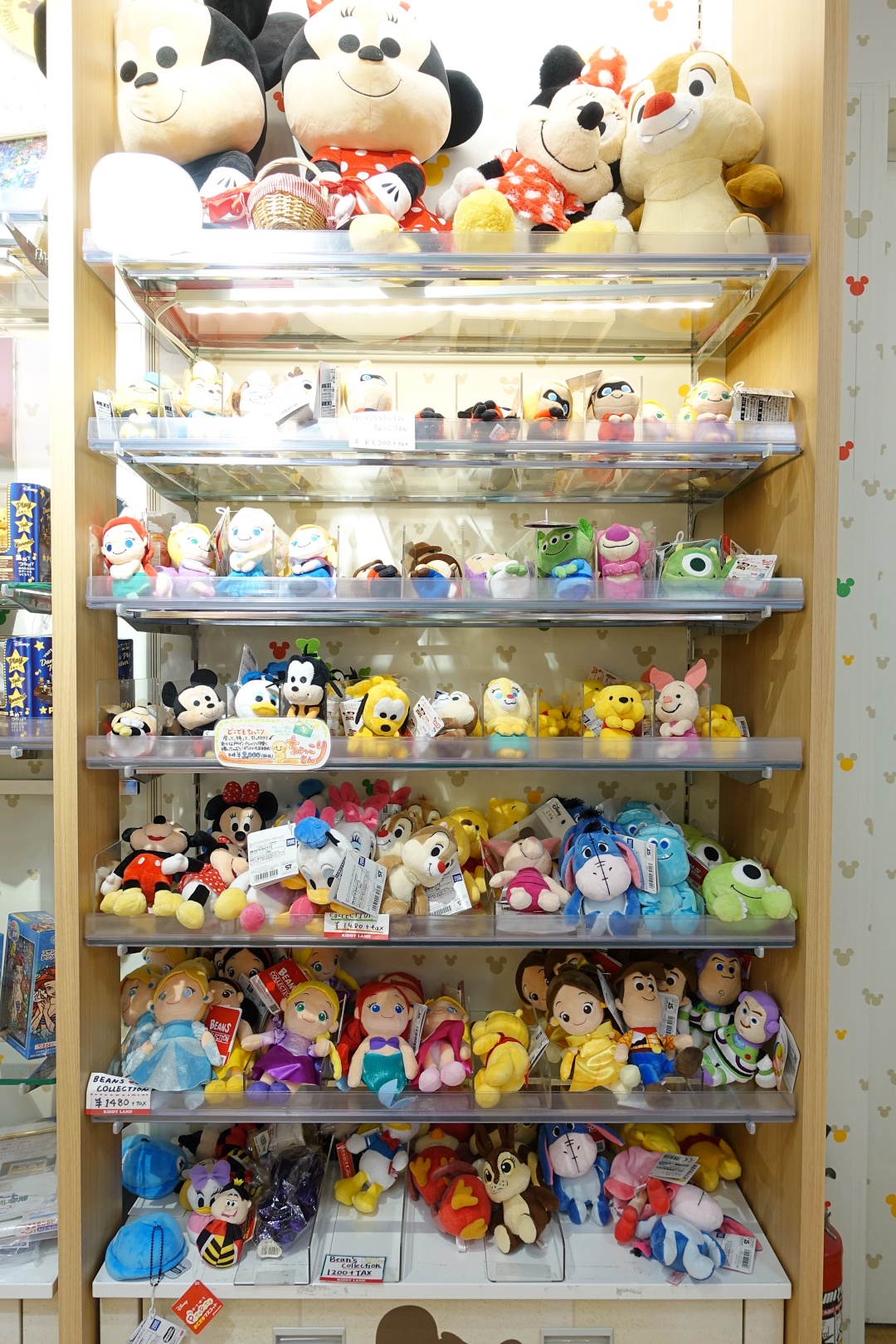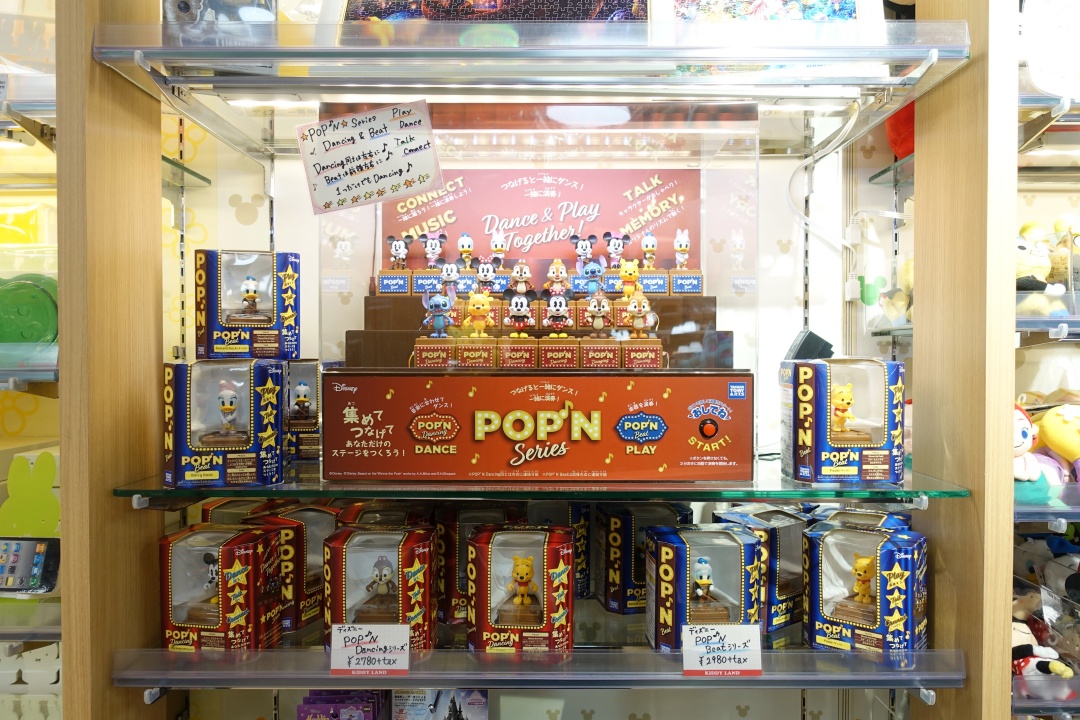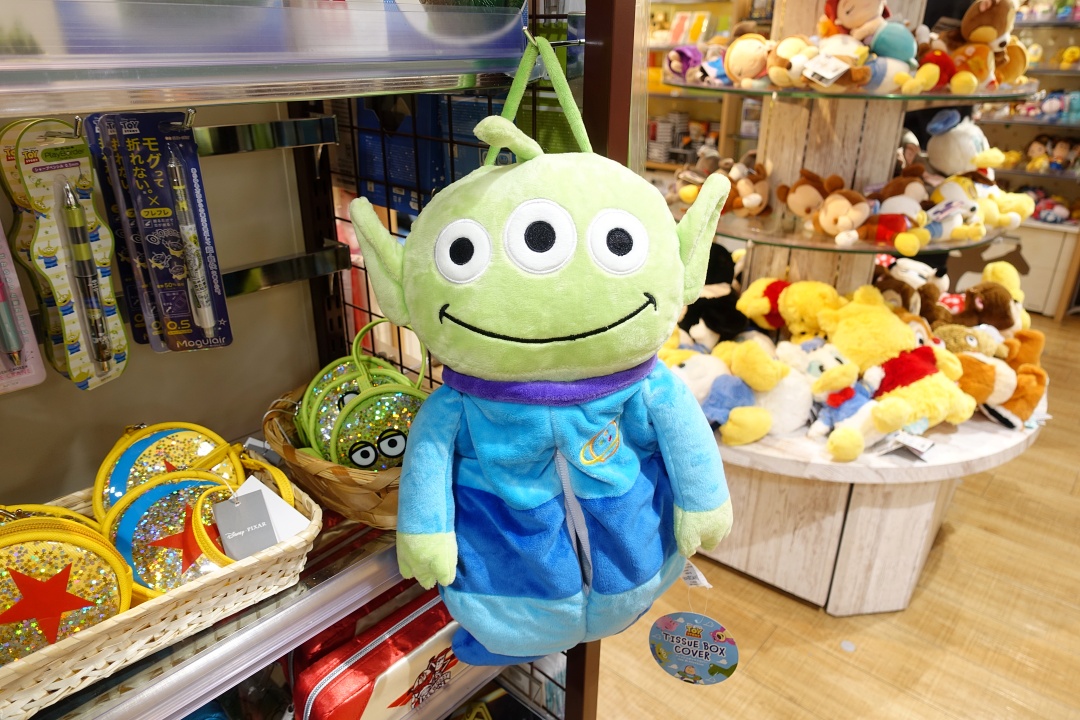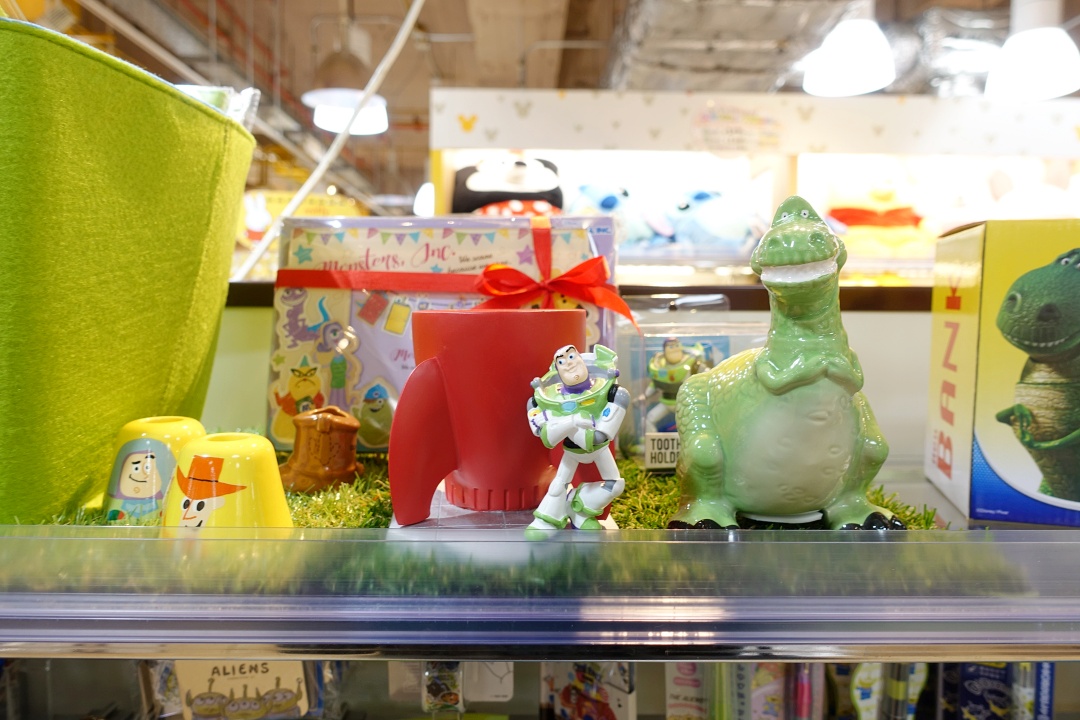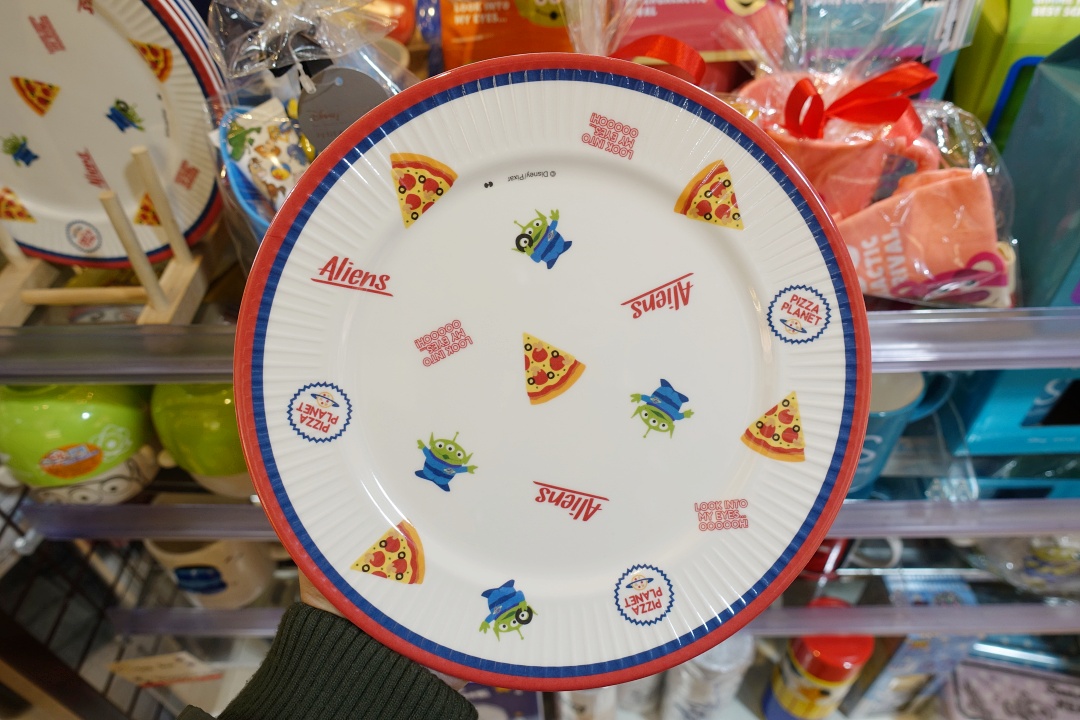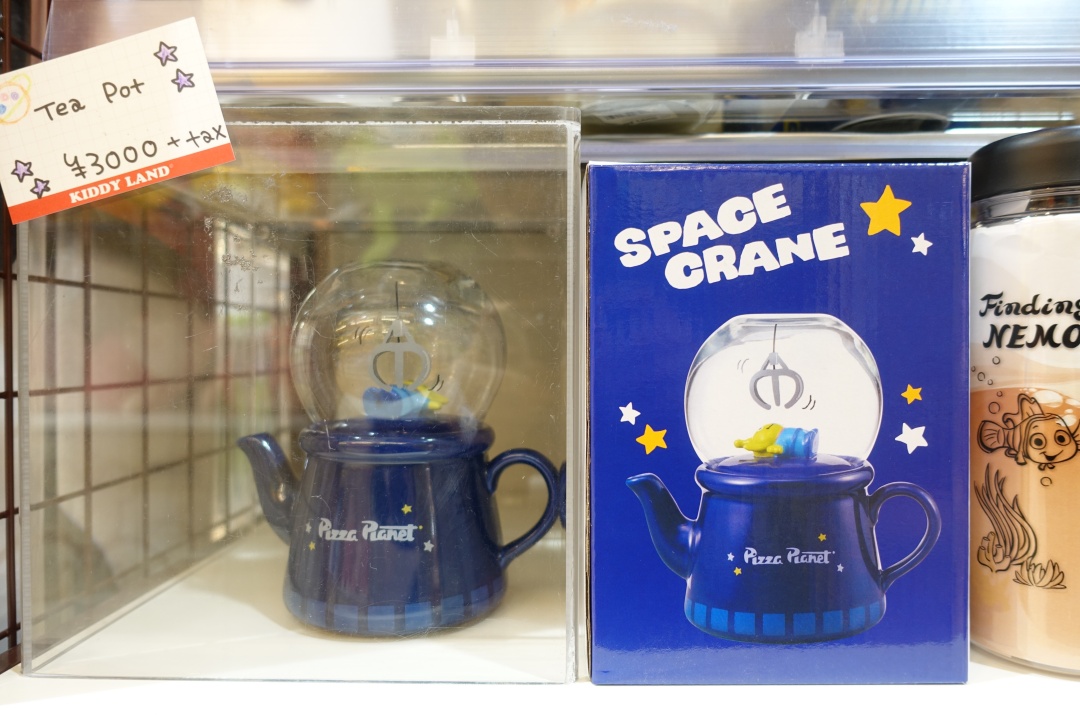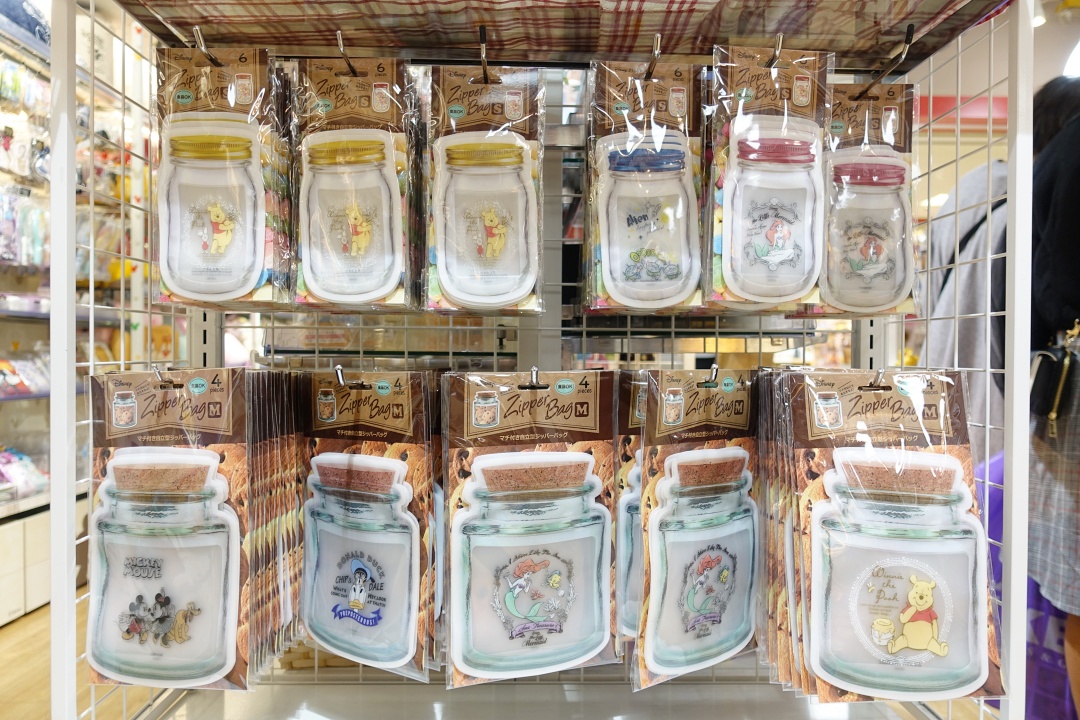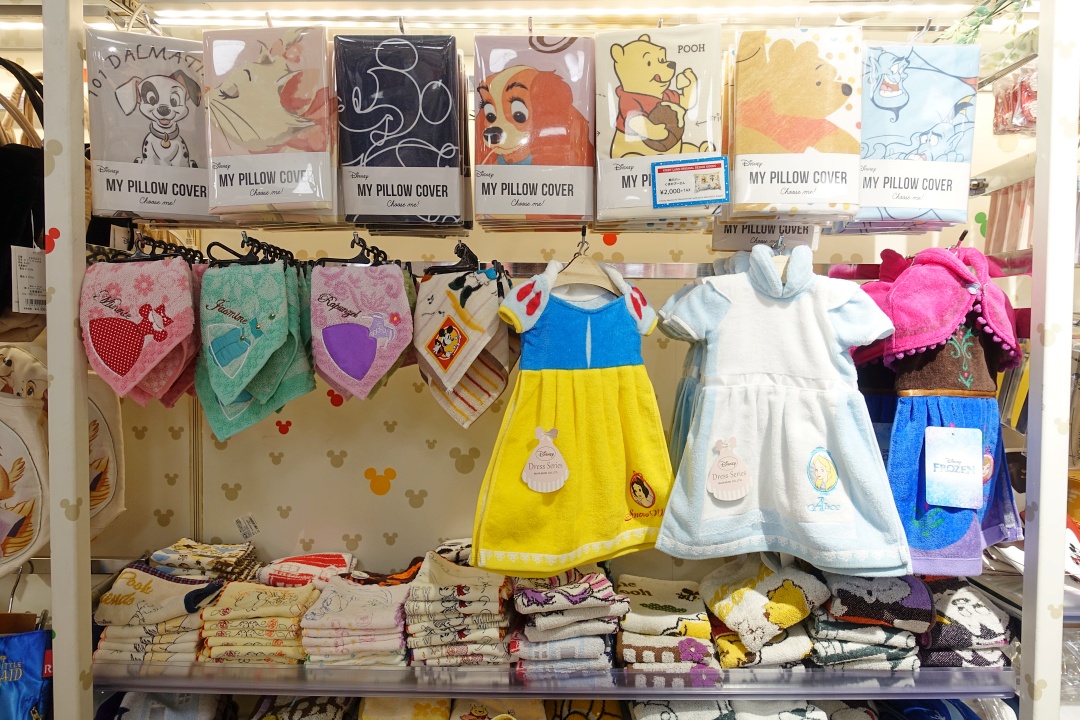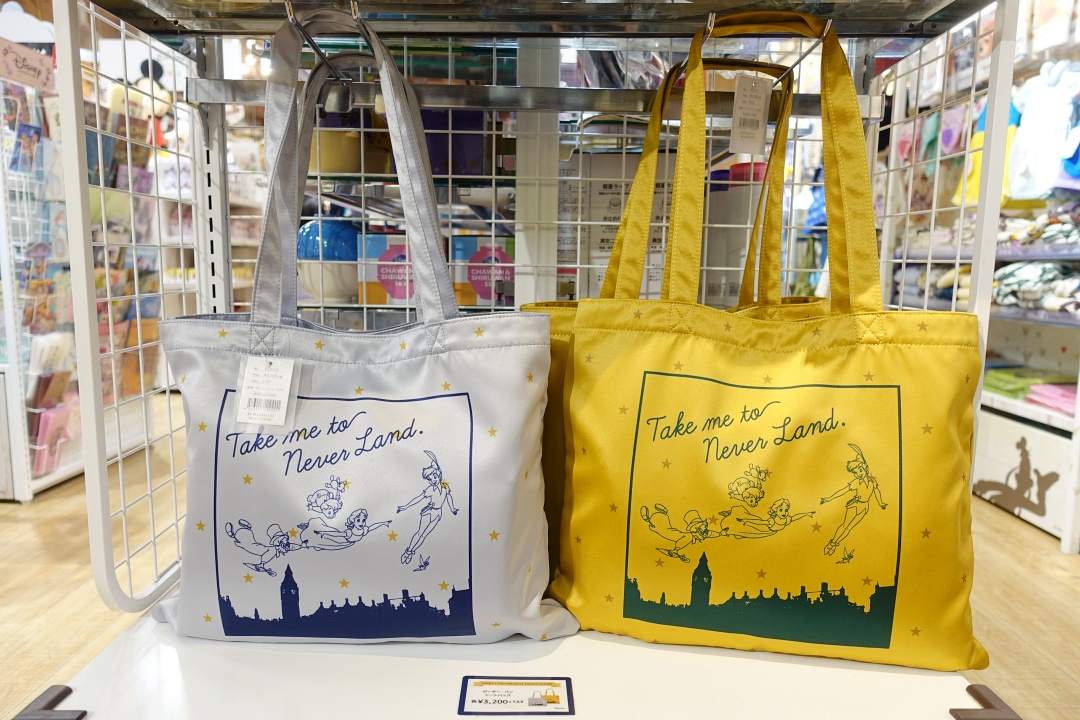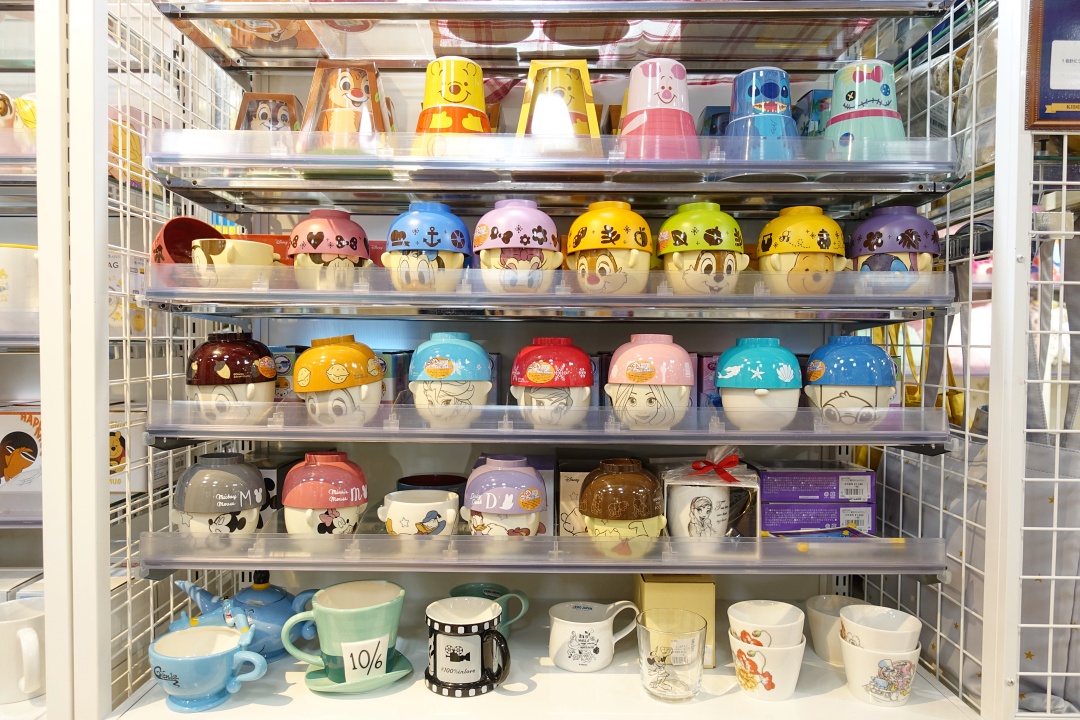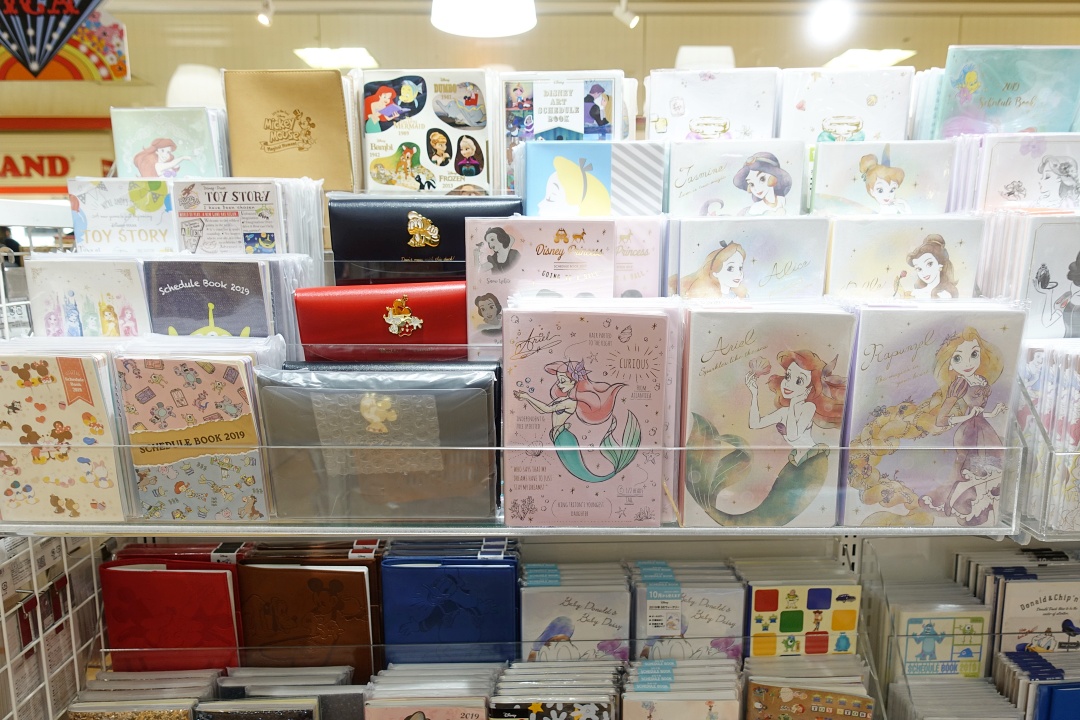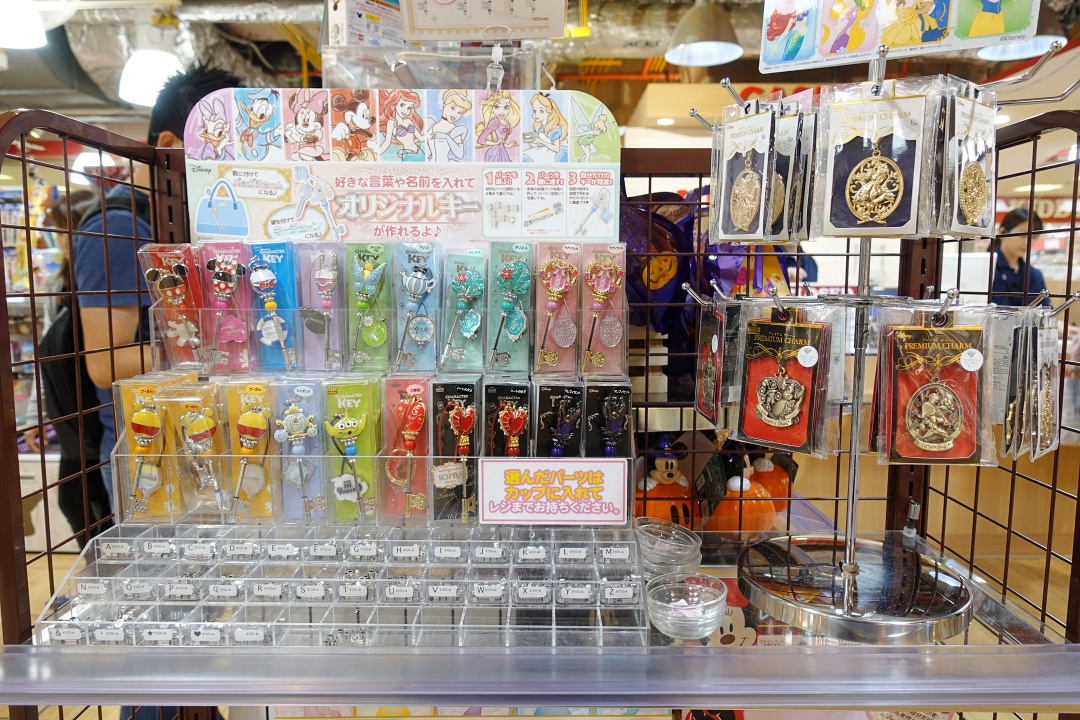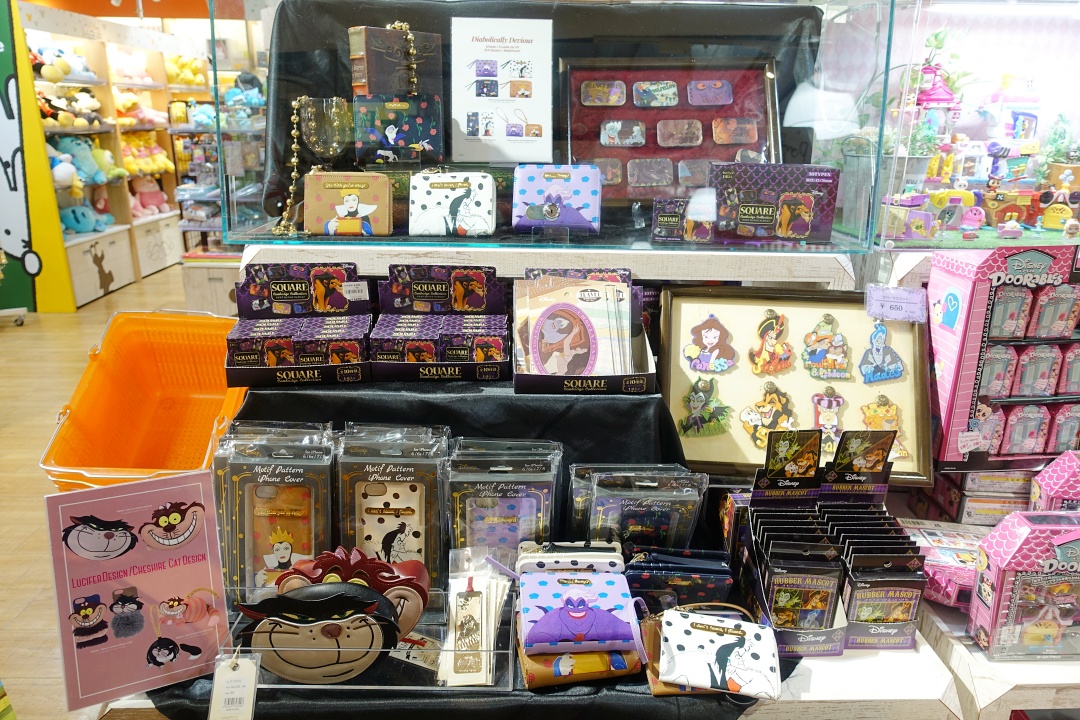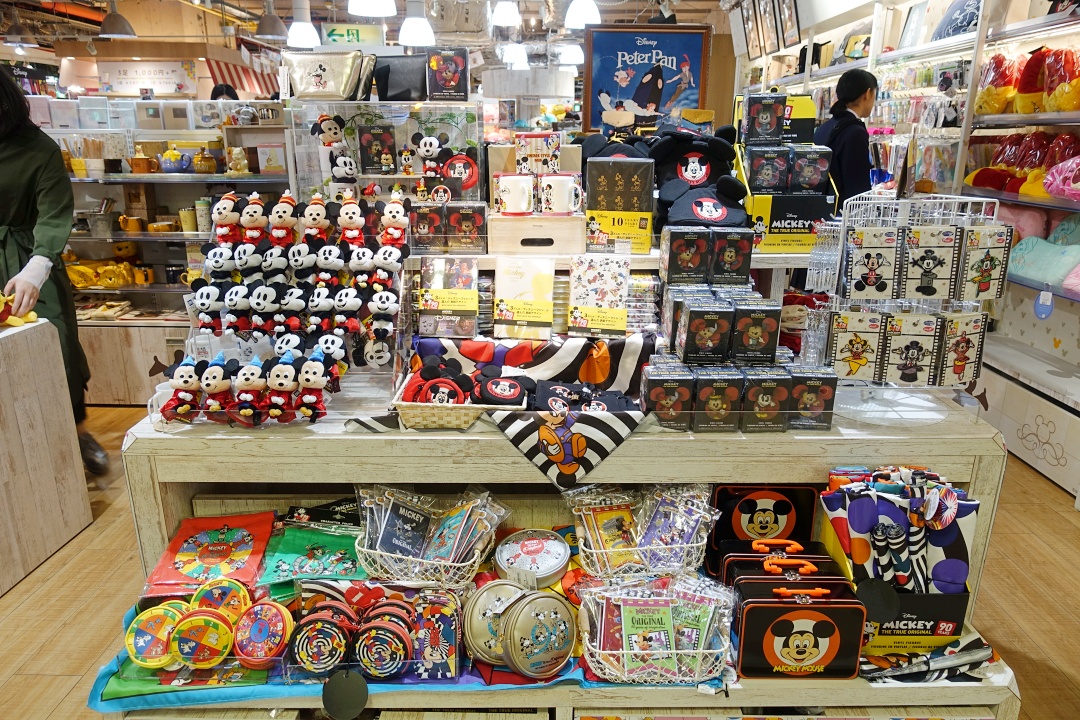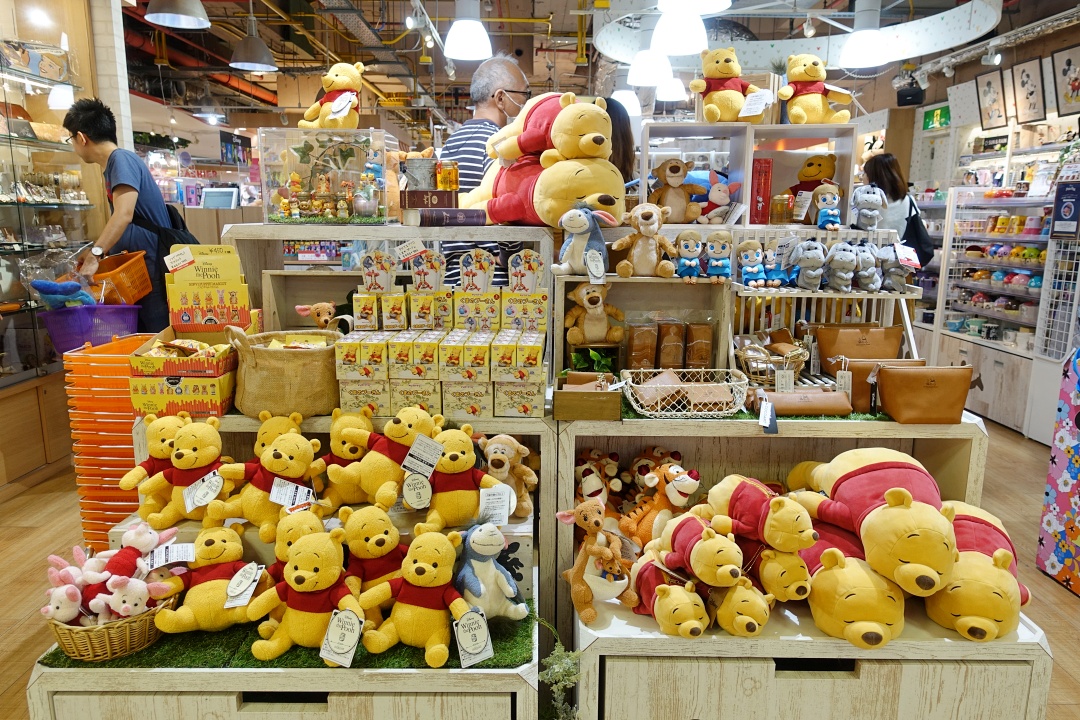 Spot the Husband behind carrying my shopping basket.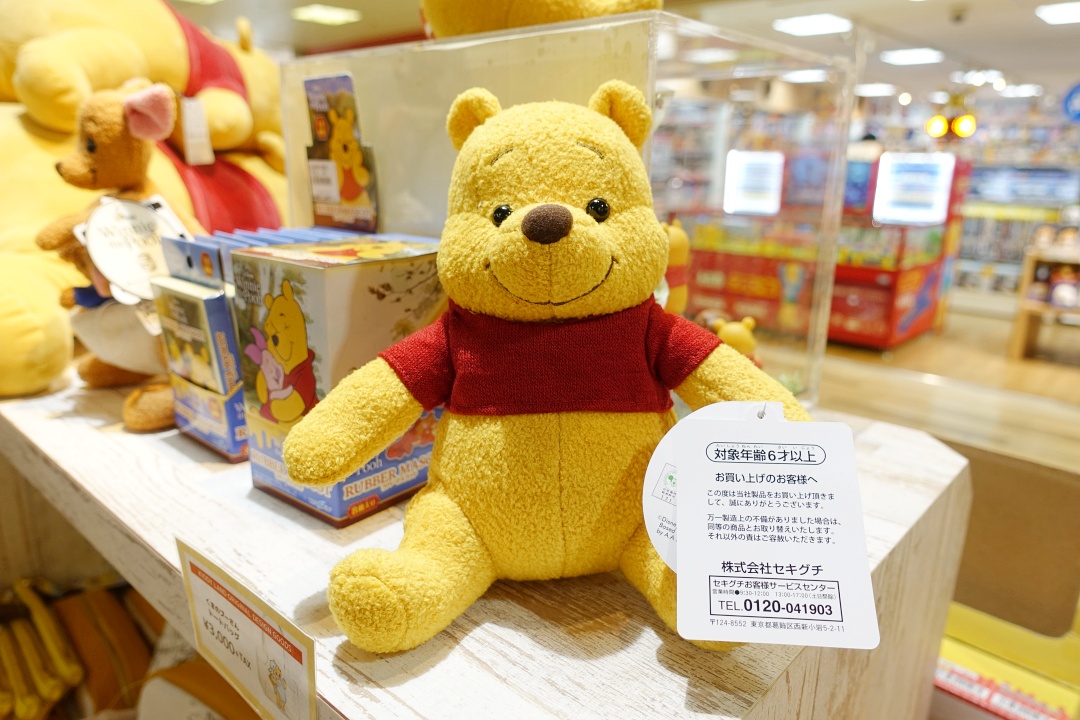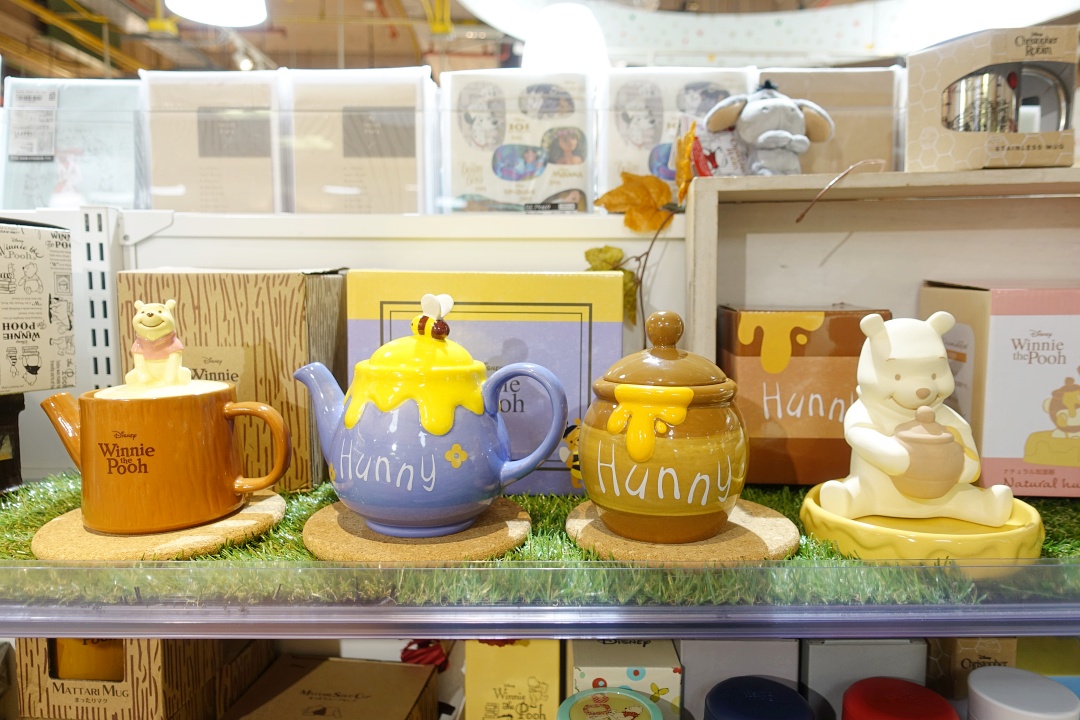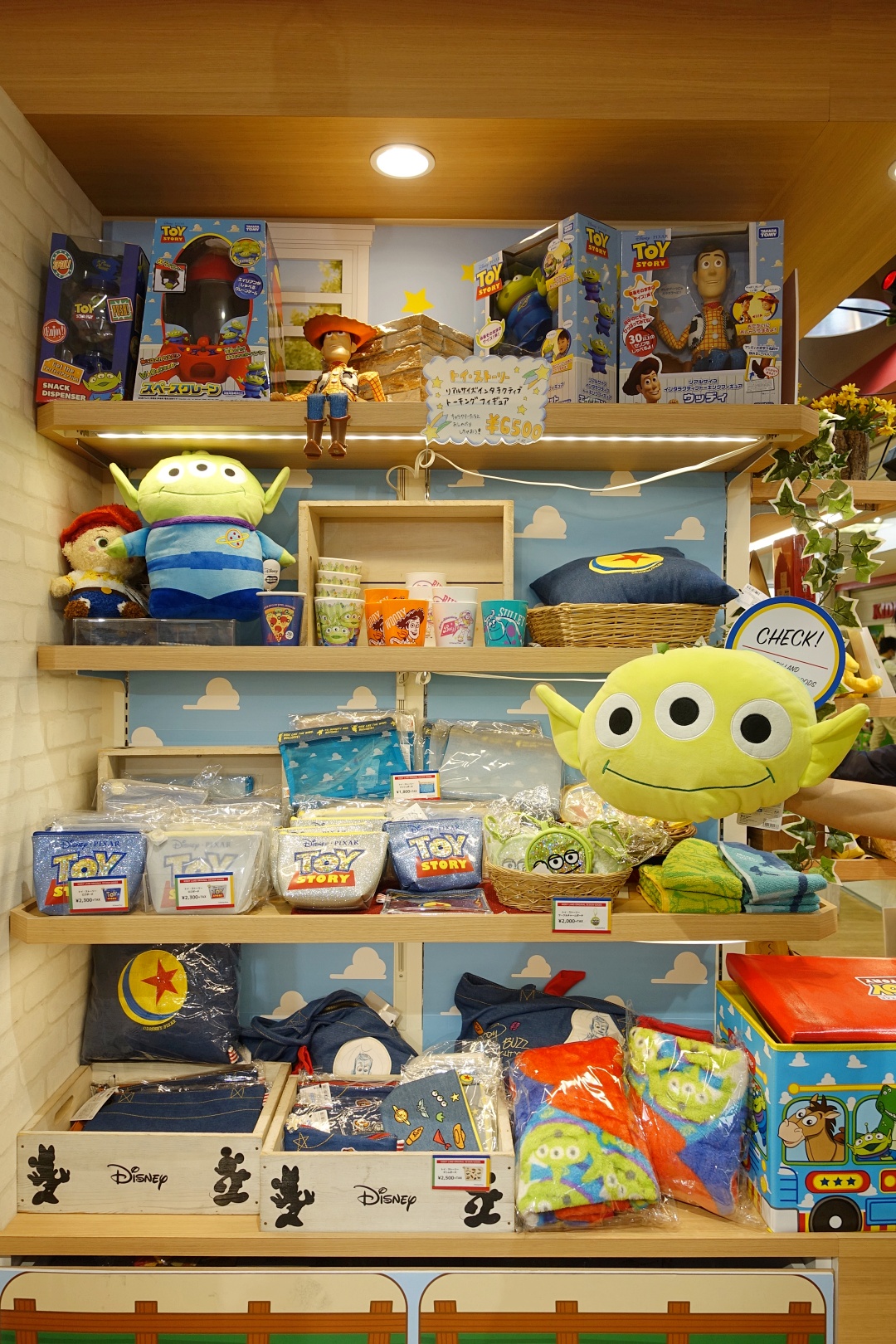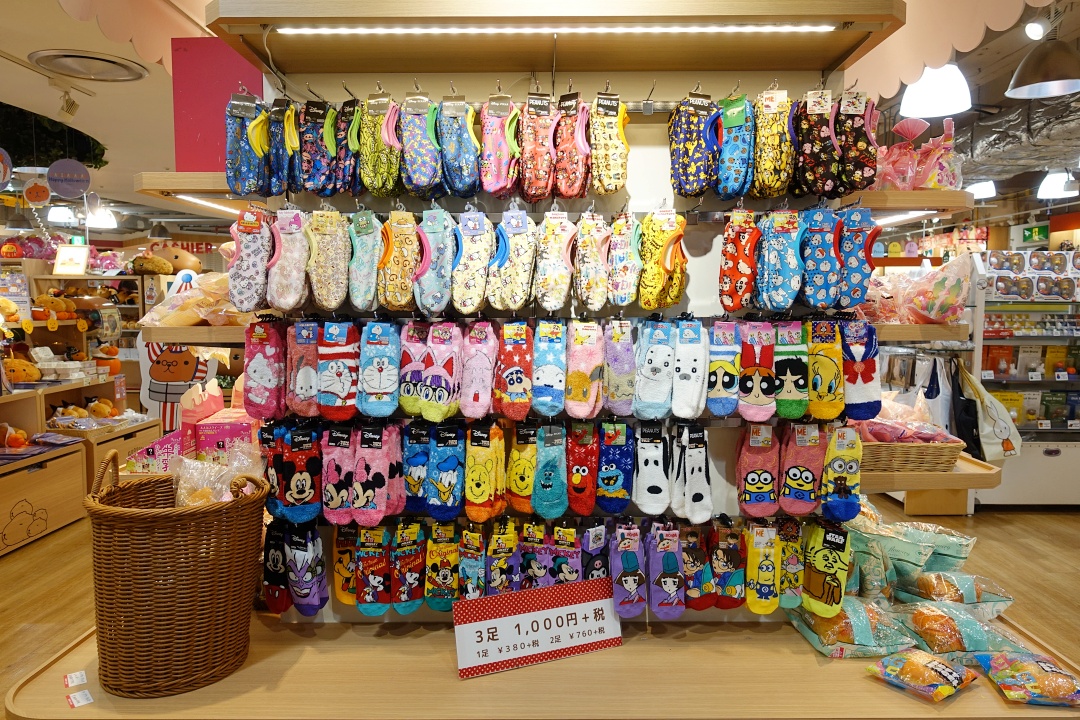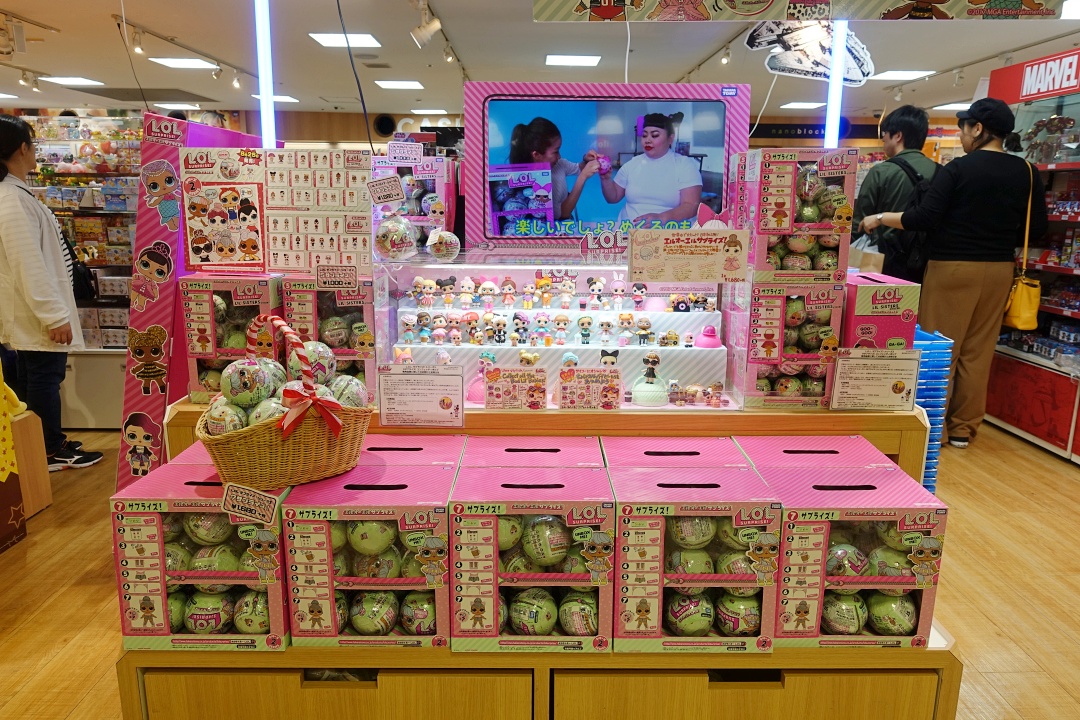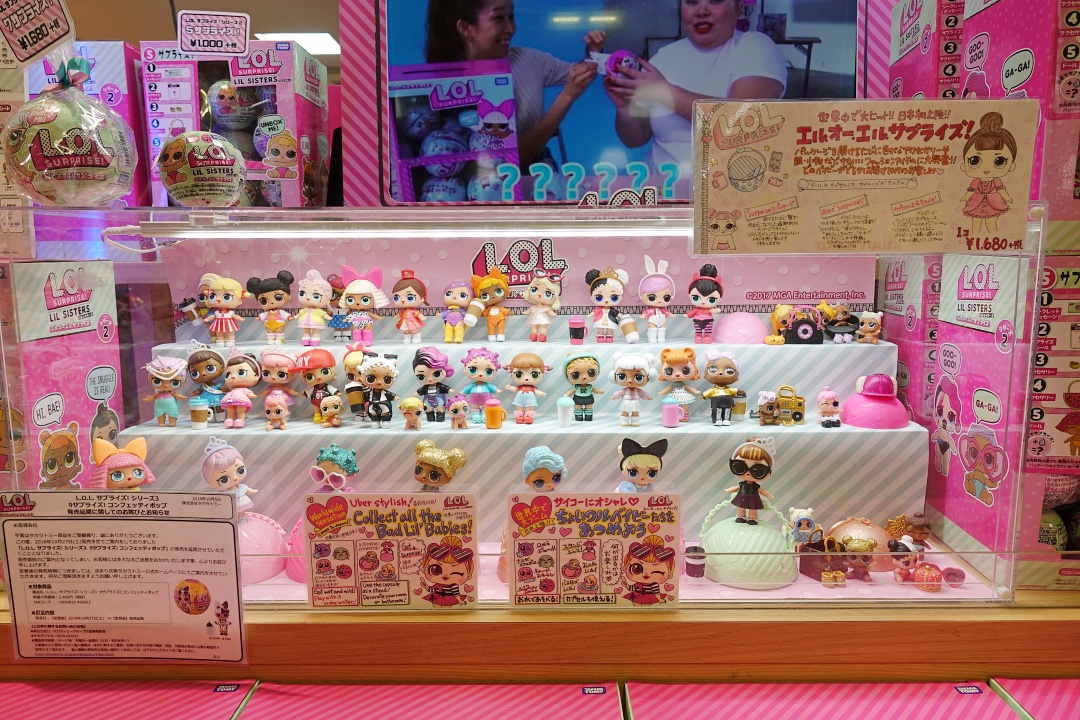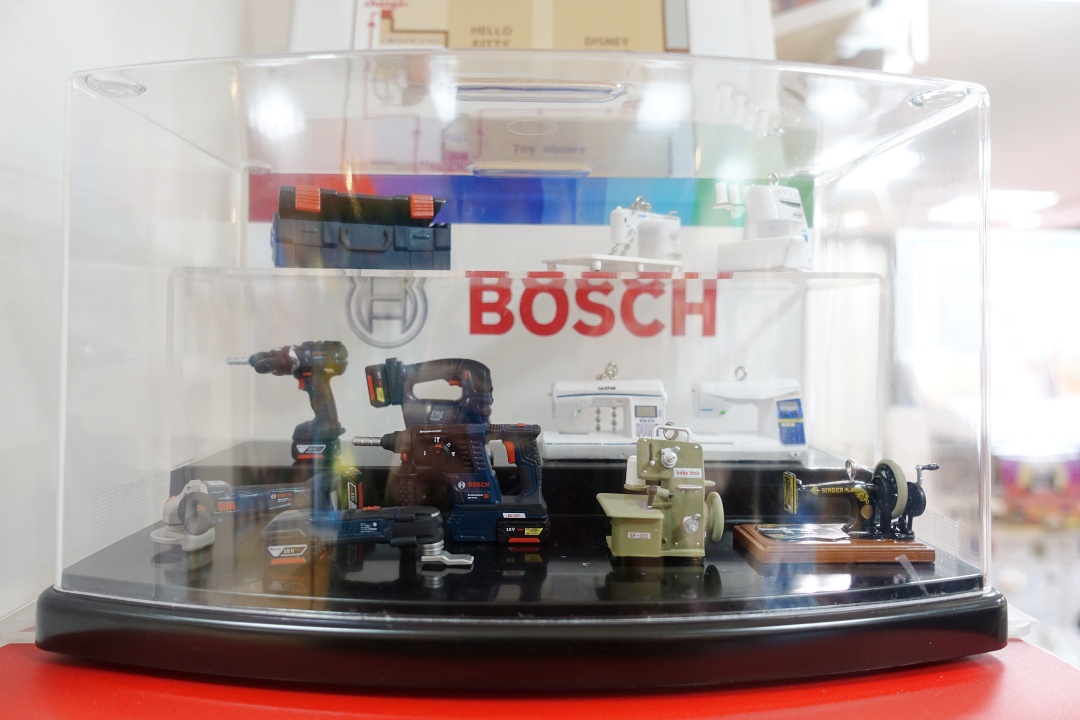 Managed to finally get the missing BOSCH gachapon from Kiddy Land.
Kiddy Land Osaka Umeda
Address: Japan, 〒530-0012 Osaka, Kita Ward, Shibata, 1 Chome−1−3 阪急三番街北館
Opening Hours: Daily, 10:00 – 21:00
---
Hankyu Sanbangai 阪急三番街店
Done with shopping, we went down to the food hall located on B2 (Hankyu Sanbangai) to look for dinner.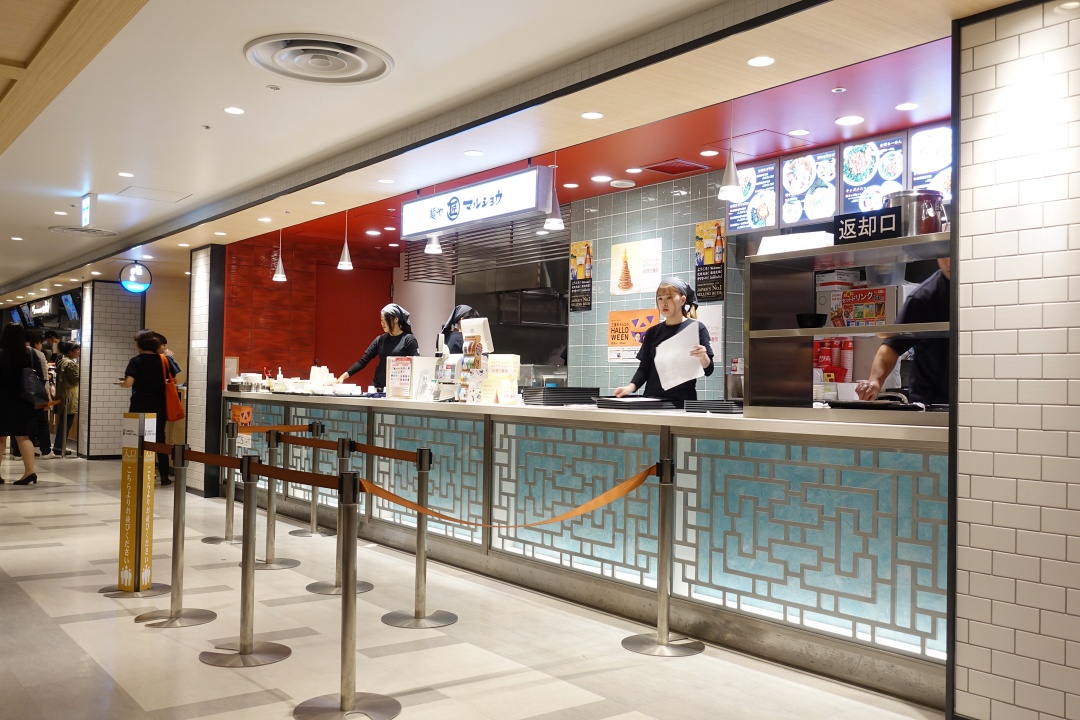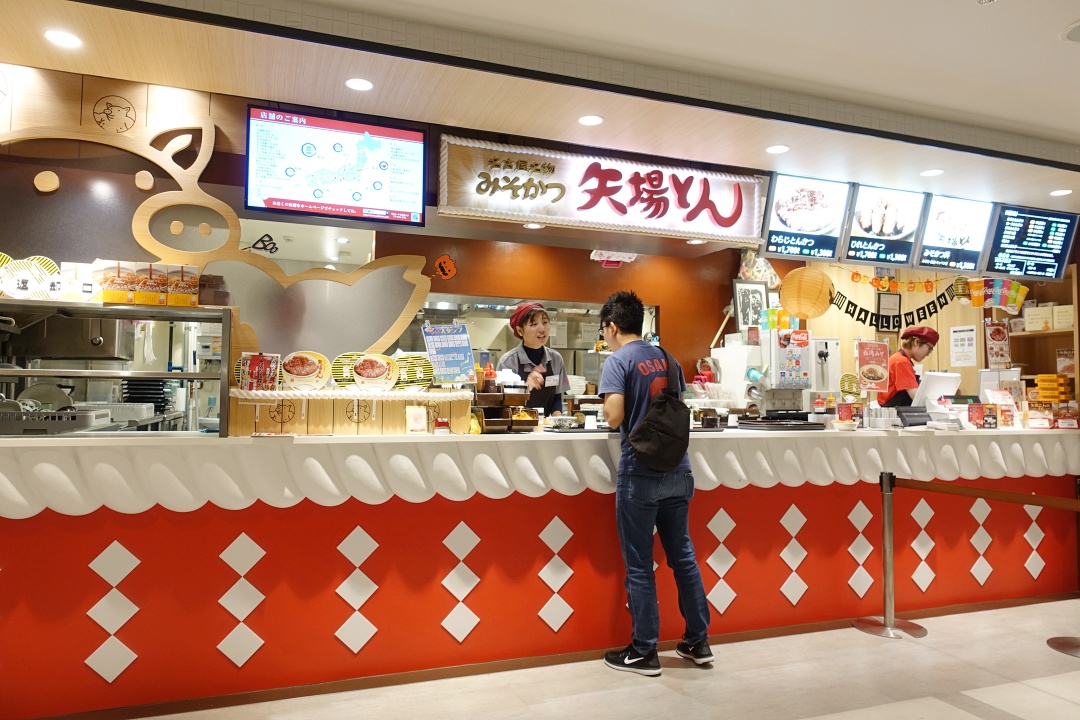 📍矢場とん
Eventually decided on this stall that specialise in miso pork cutlet.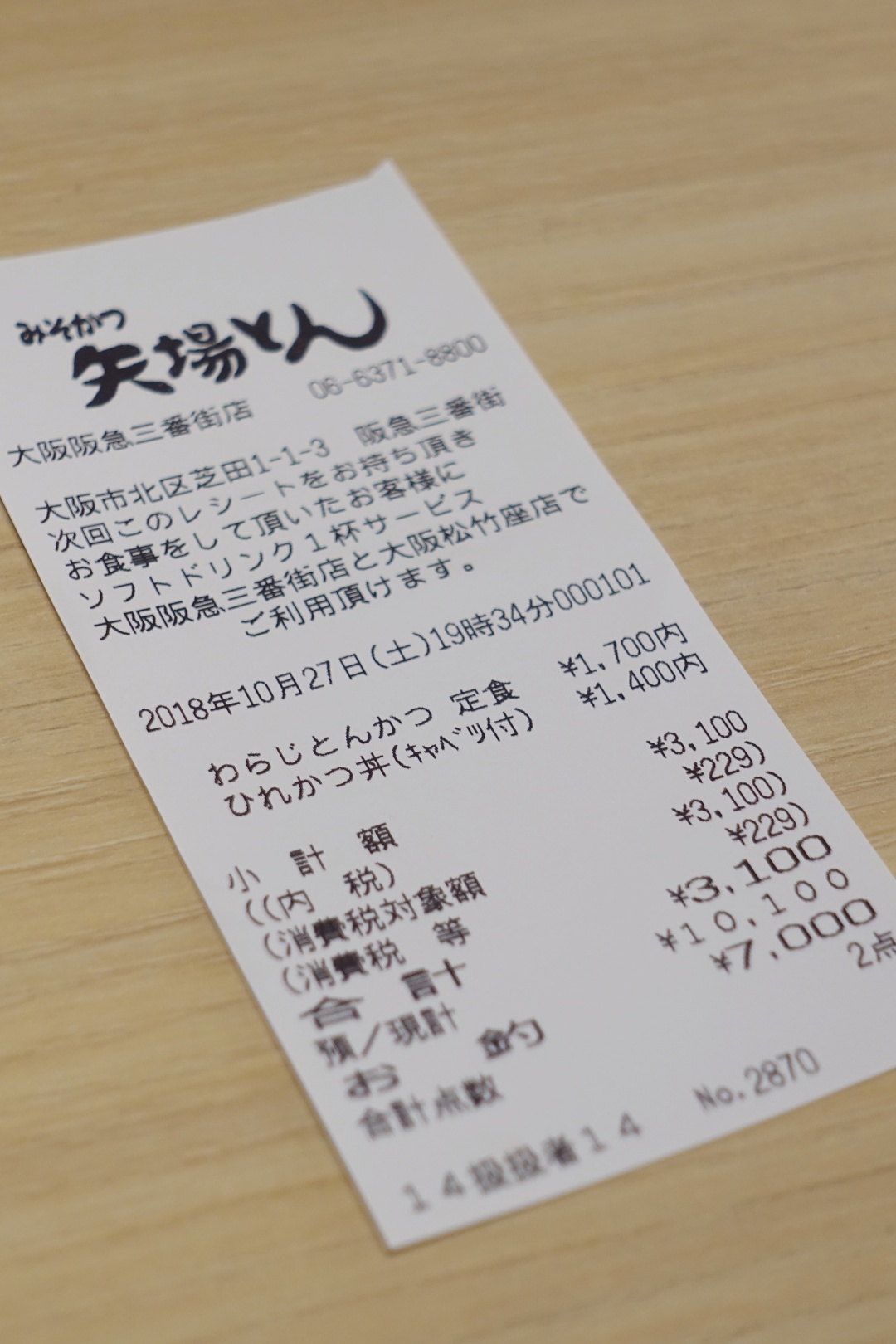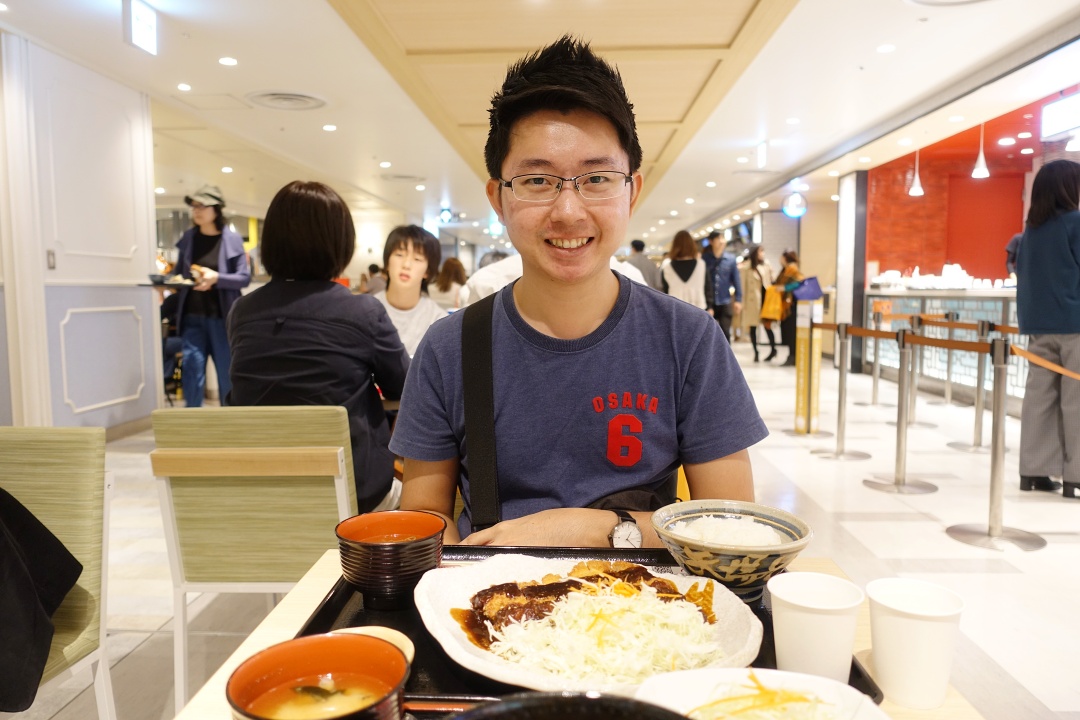 The Husband had the signature tonkatsu (pork cutlet, drizzled with miso sauce) with rice.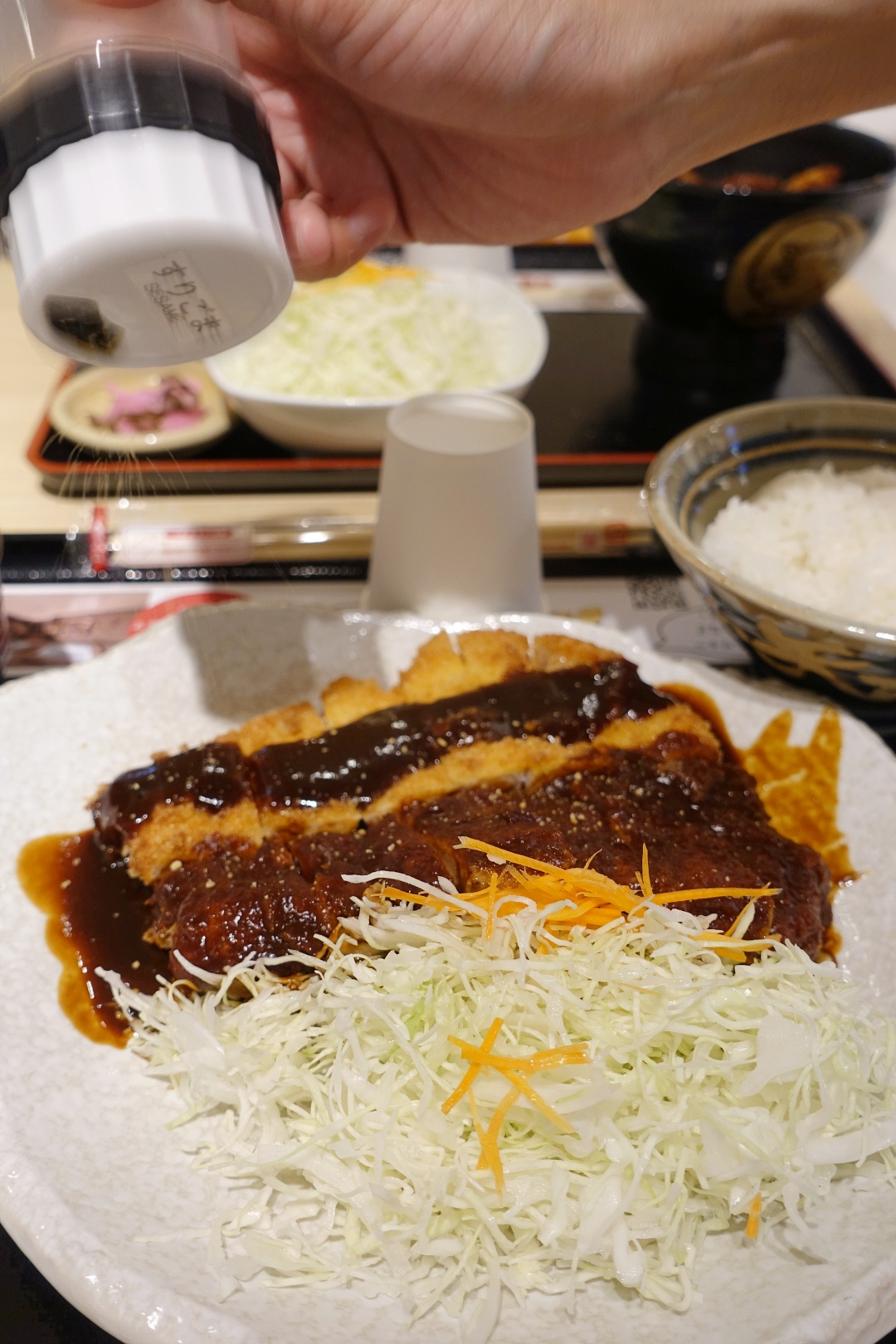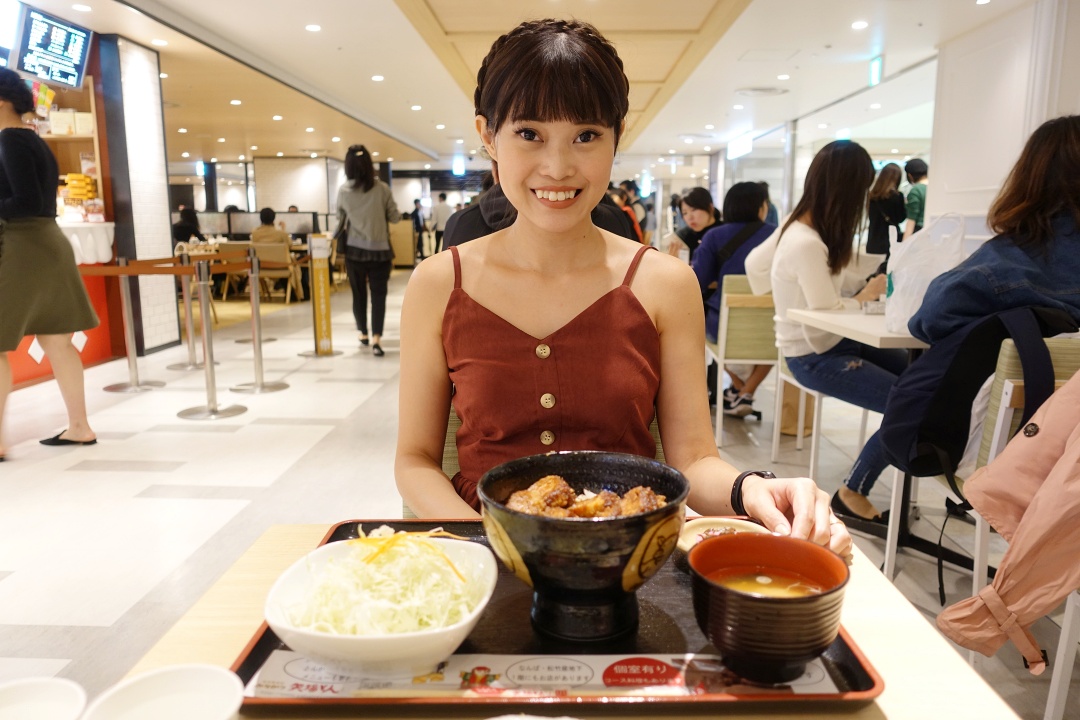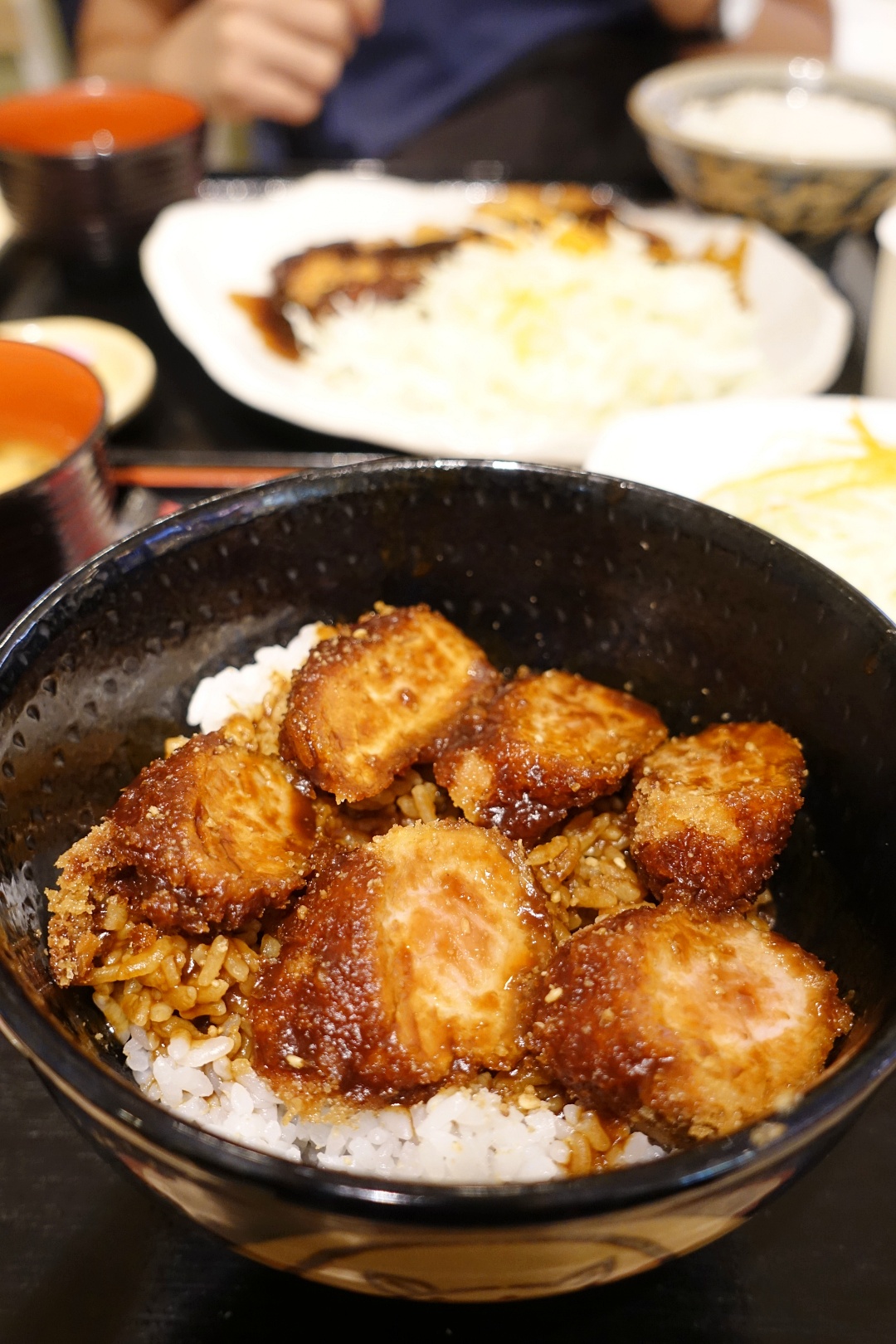 I can't remember what I had; it was probably another type of pork bowl. As I recalled, the food was quite delicious.
---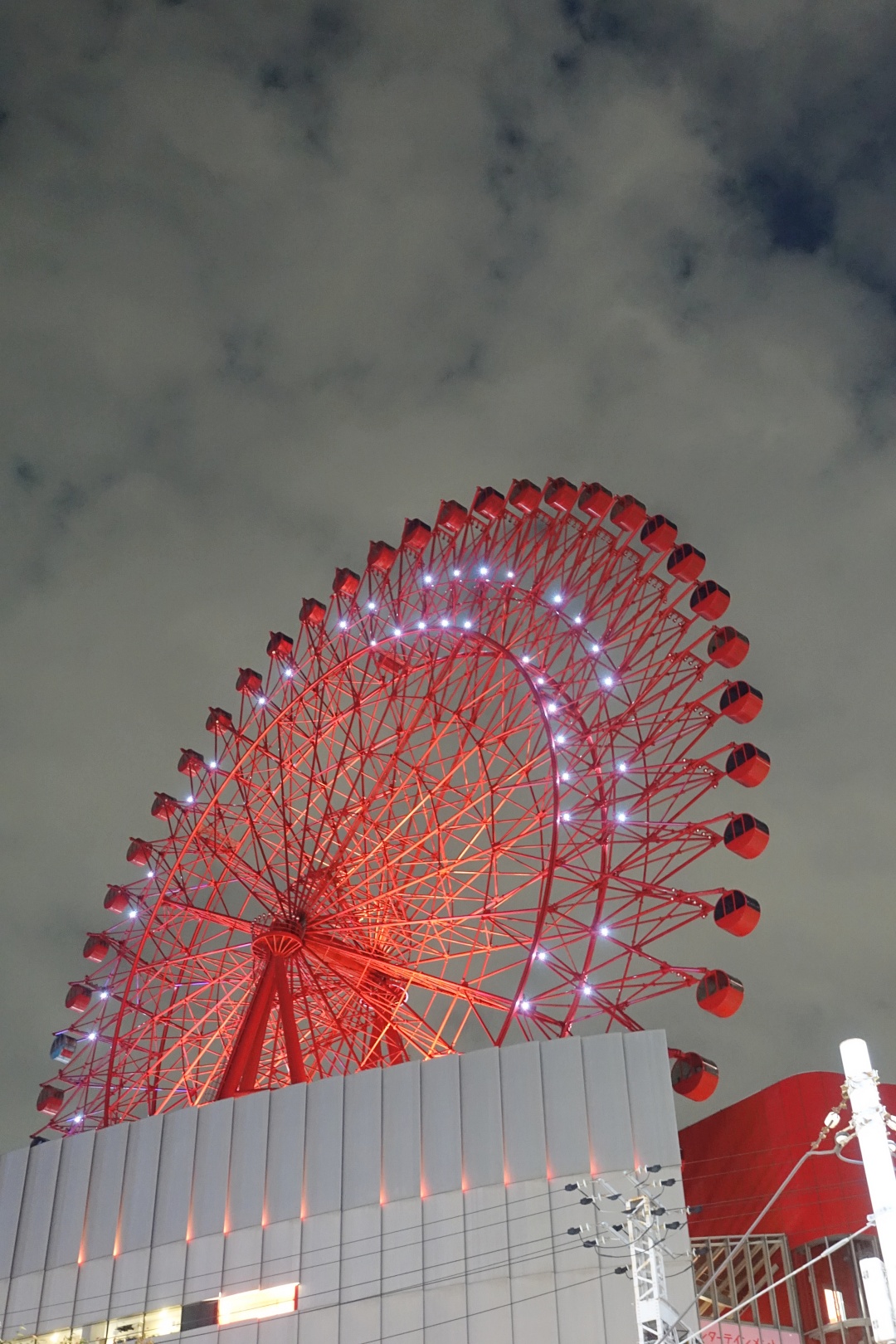 Spotted the HEP FIVE Ferris Wheel while we were on our way to the next destination.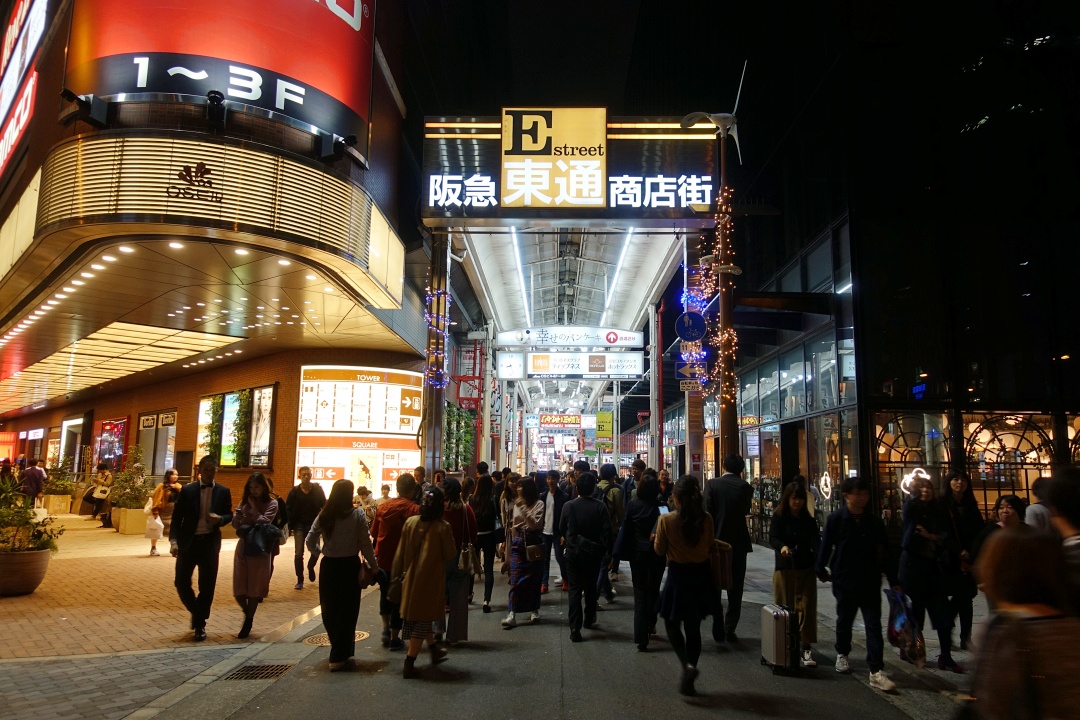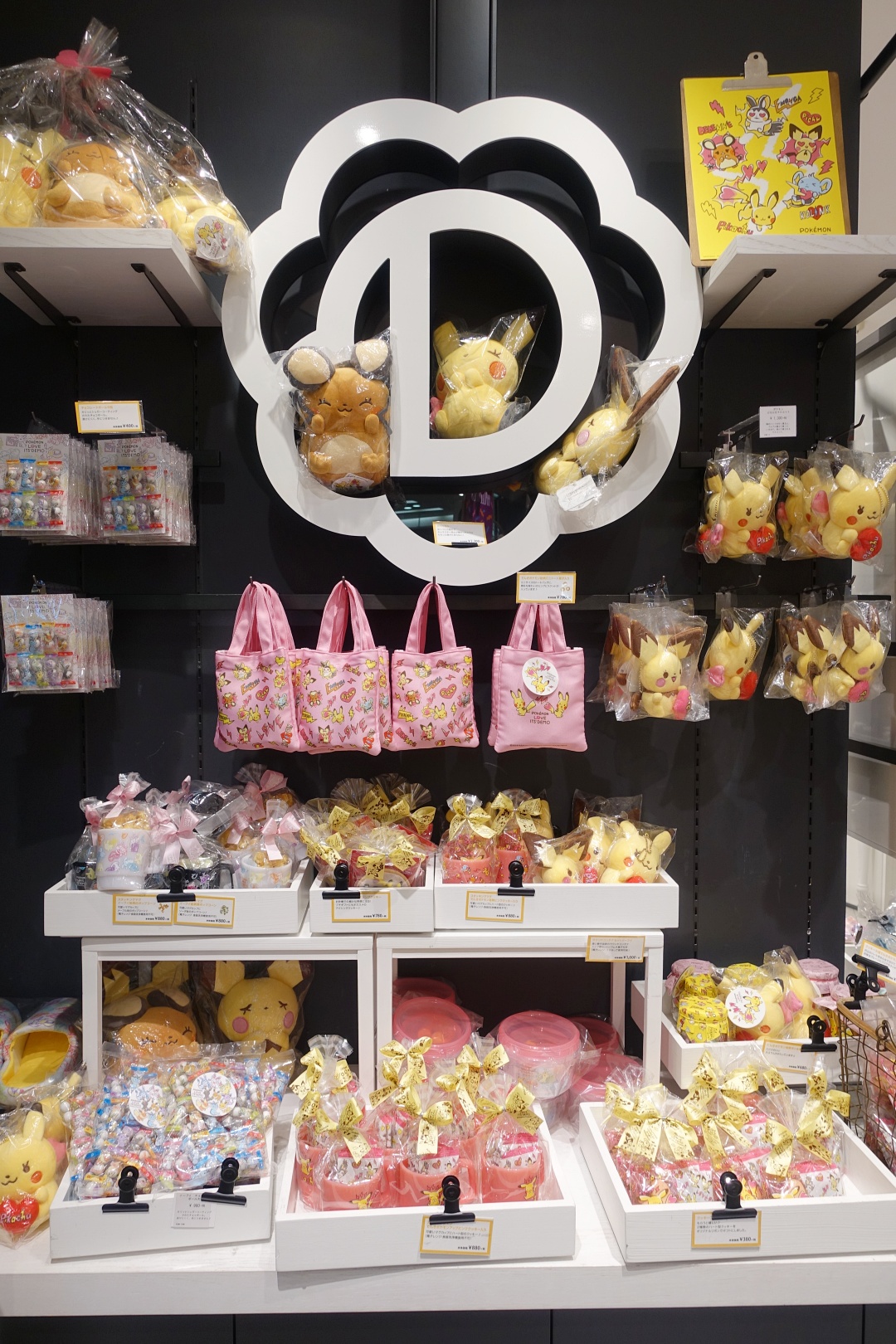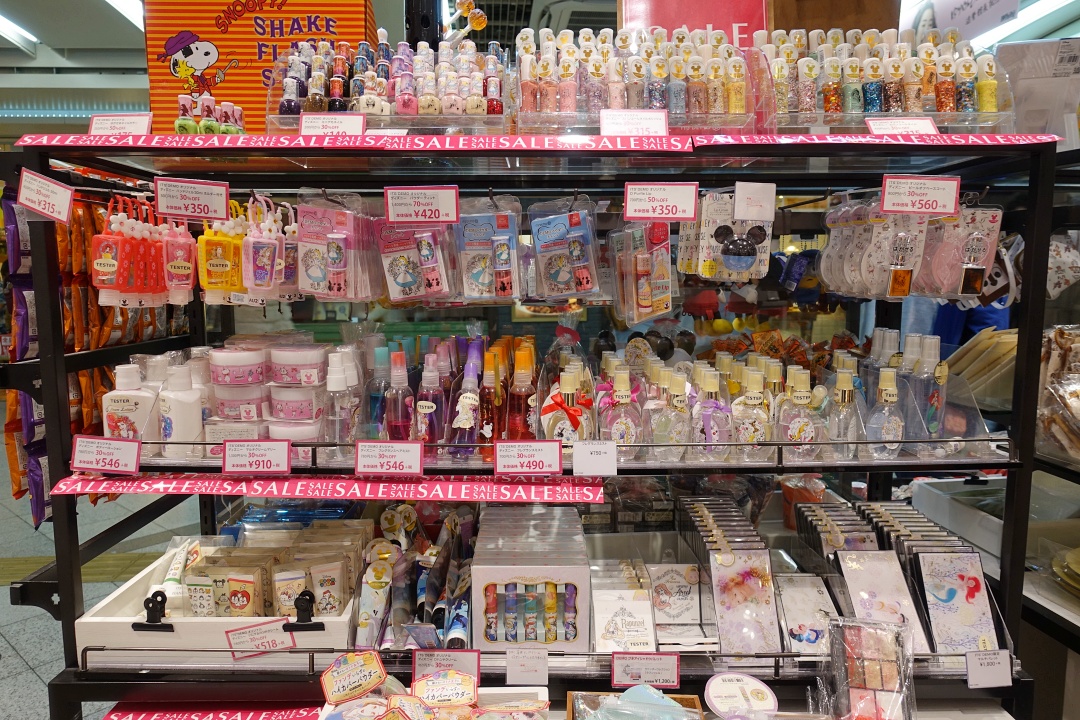 📍ITS'DEMO (Whity Umeda)
Headed over to ITS'DEMO as I wanted to pick up new eyeliners. I love the Love Liner that I got previously from ITS'DEMO in Shibuya, hence I wanted to come over to get new ones.
Eventually realised that I could find Love Liner at other places like Don Quijote, so there was no need to go to ITS'DEMO specifically. However, ITS'DEMO usually carries collaboration items, so the packaging is generally cuter than the ones you find elsewhere (that has the standard packaging). (The Love Liner I got previously was in collaboration with Disney Alice in the Wonderland, whereas this time around it was Love Liner x Pokemon.)
Essentially, they are the same products. But if I'm paying the same price, I would prefer to get one with a nicer packaging.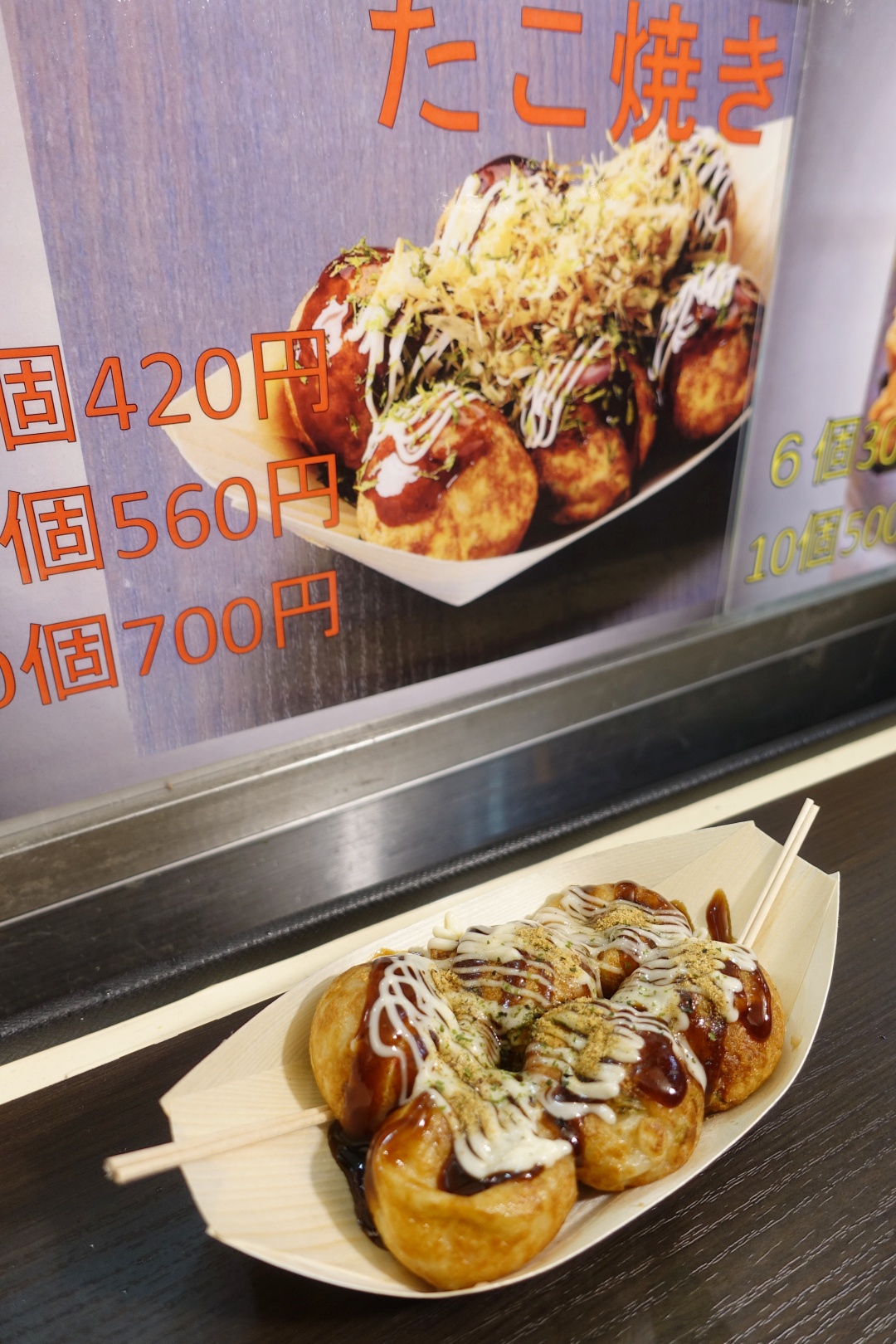 Made a quick stop for some takoyaki.
Don Quijote Umeda
Our final stop for the day was Don Quijote Umeda. Going to dump all the photos I snap using my phone while we were at the store so that I've a record of the prices for some of the items.
It will be helpful if you did your research or happen to know the prices of the products sold in Singapore so that you know what's worth buying when coming to Don Quijote.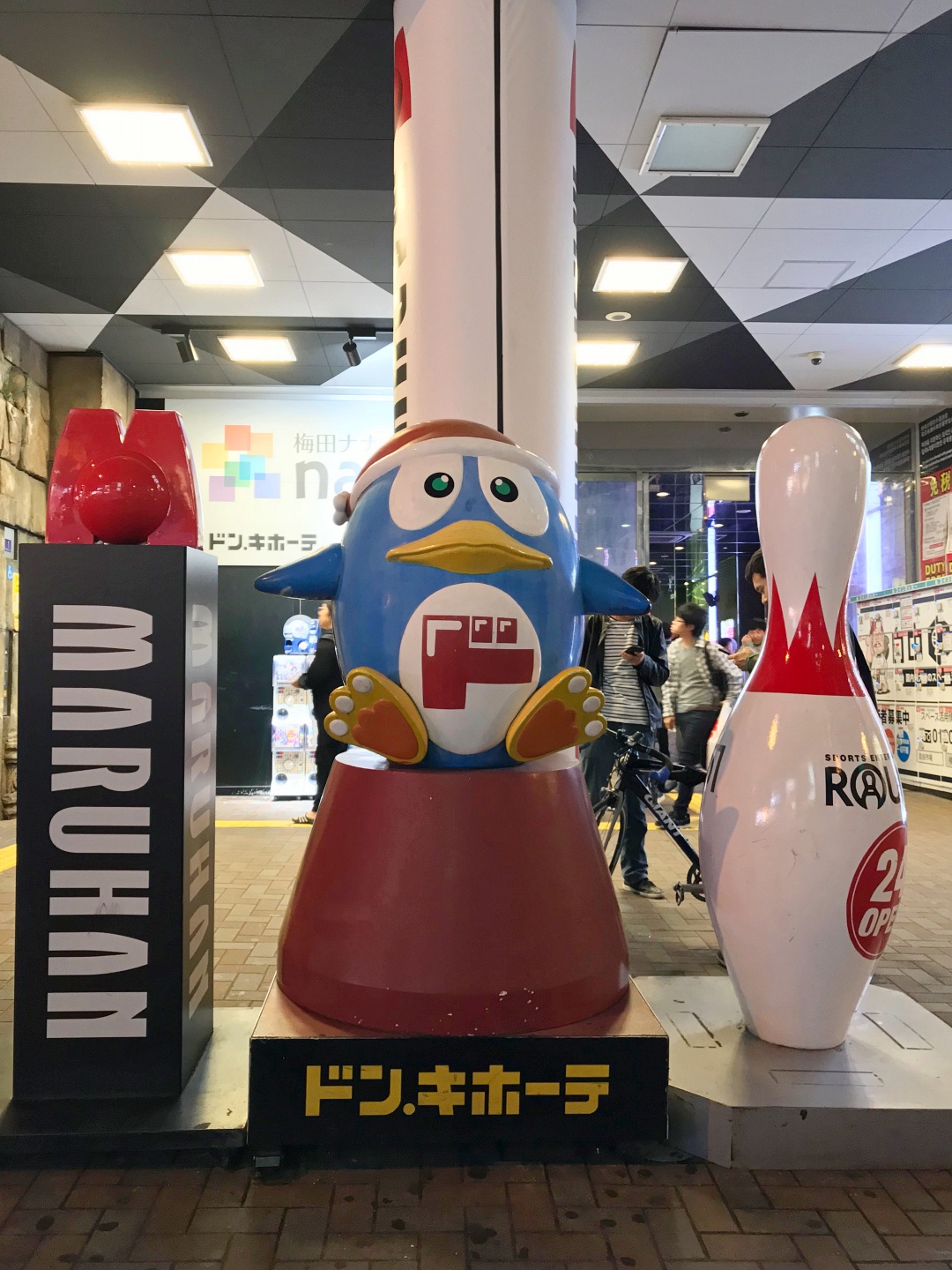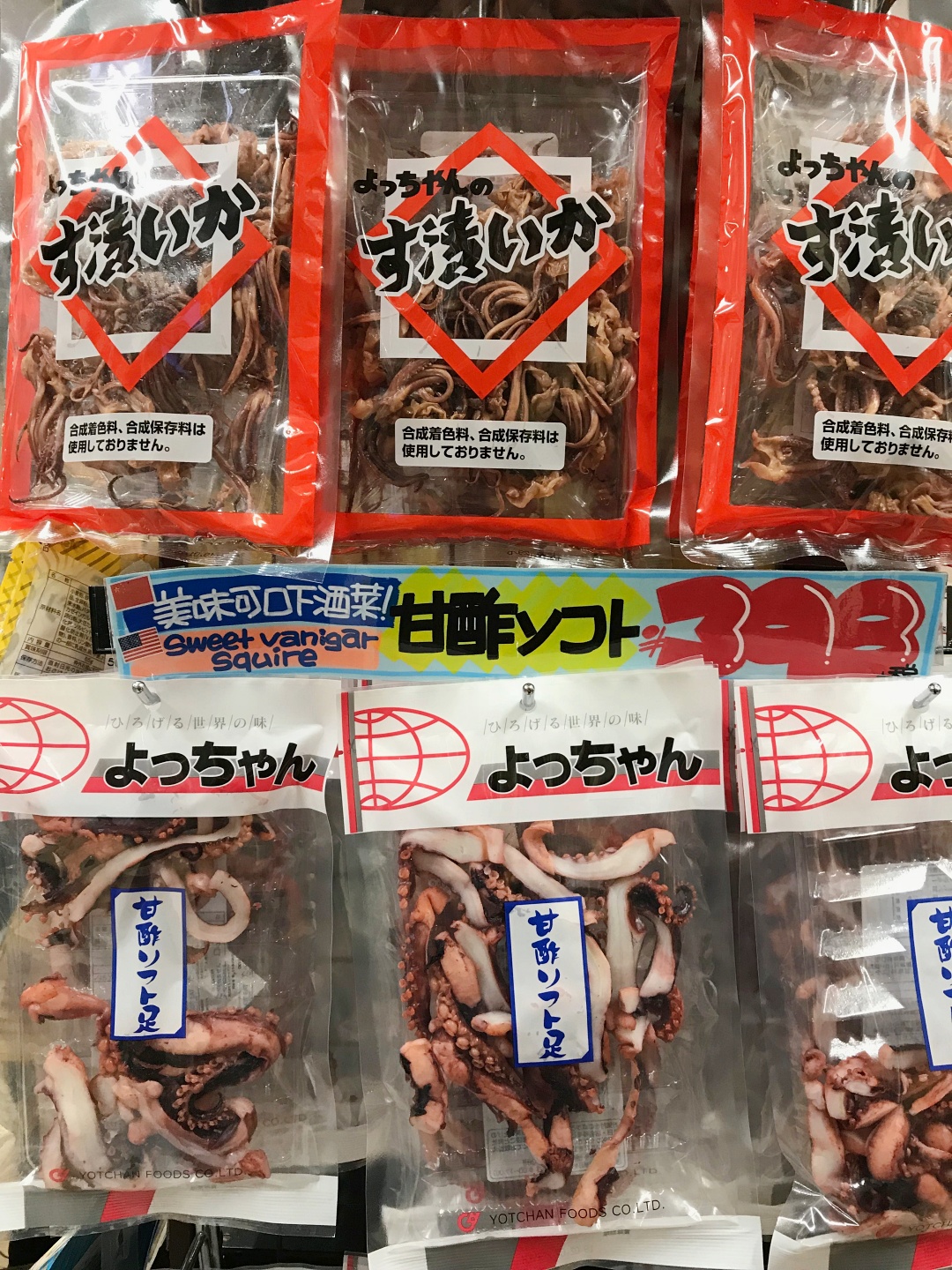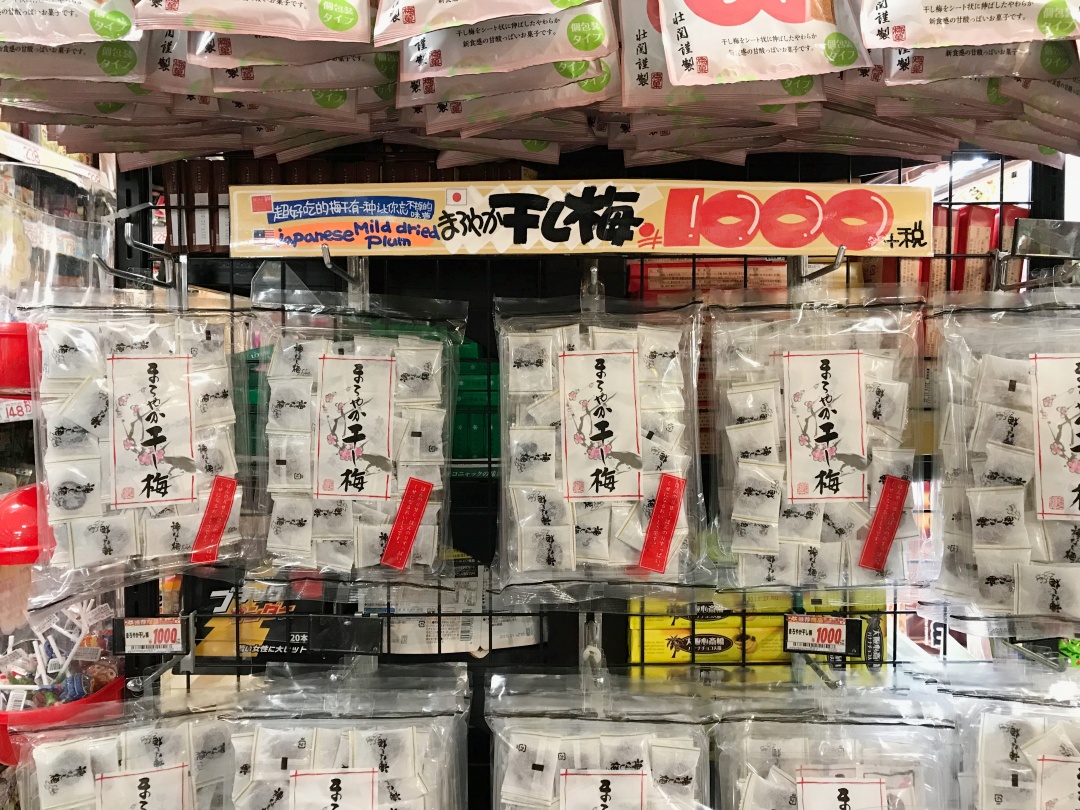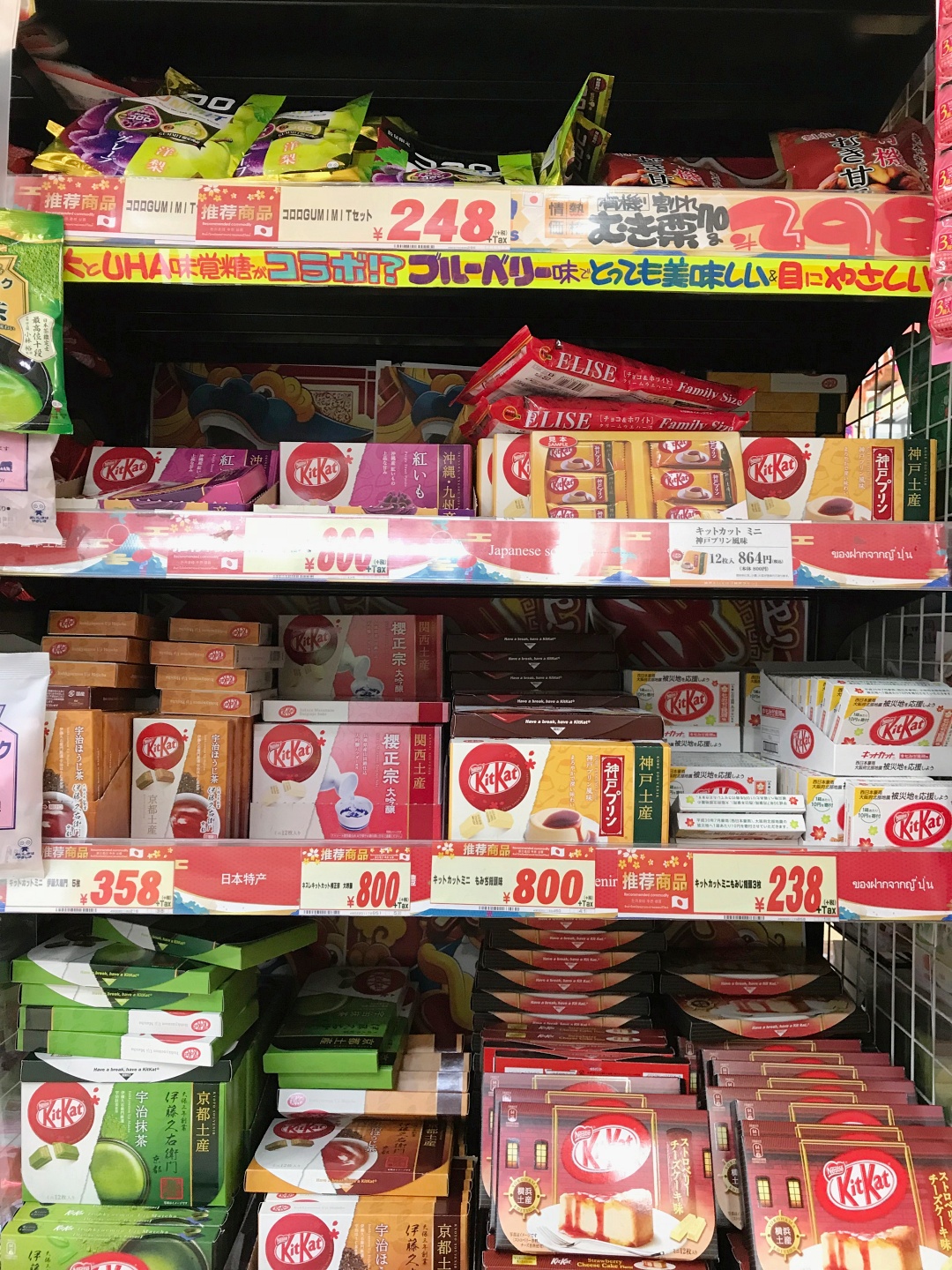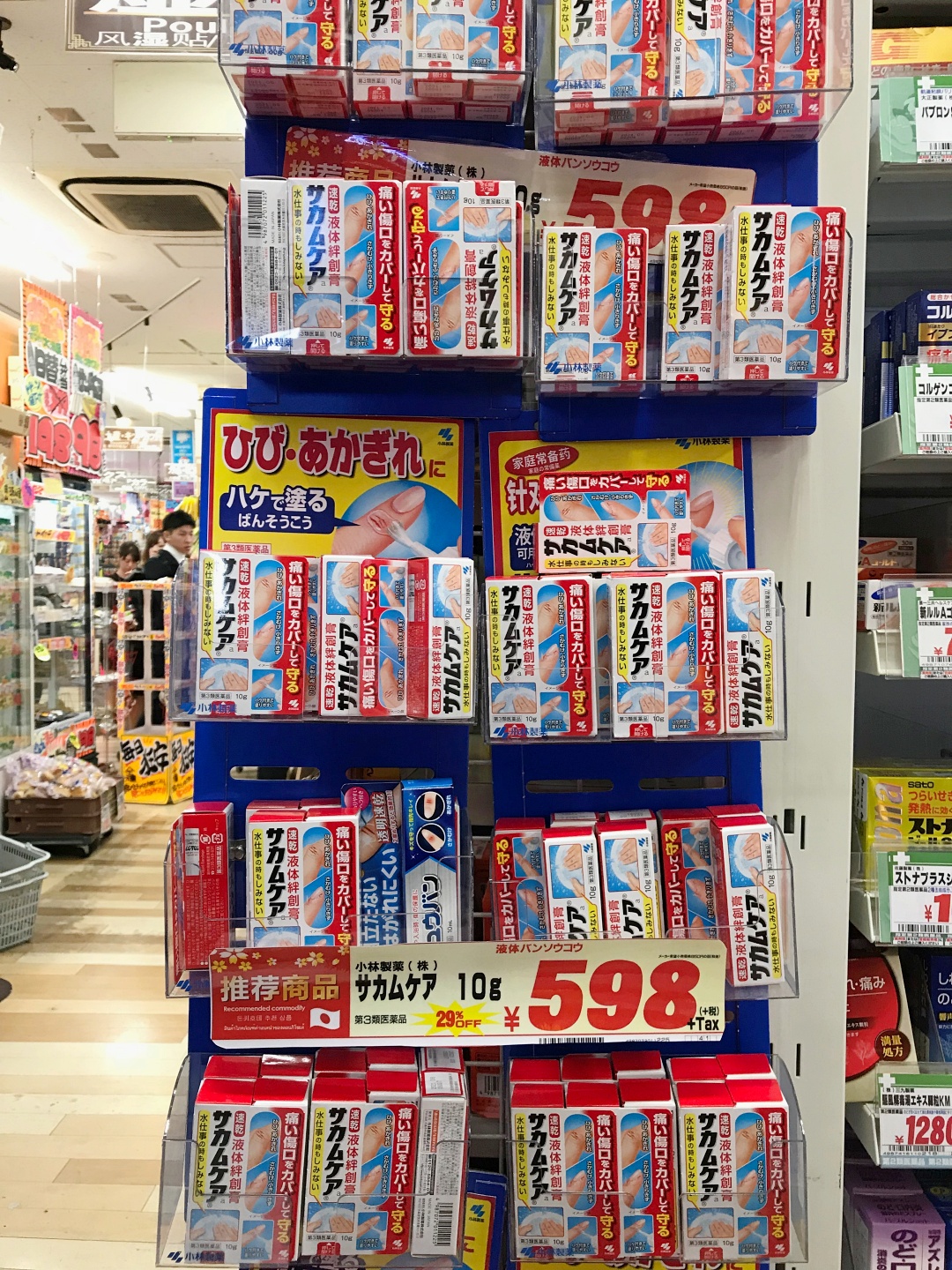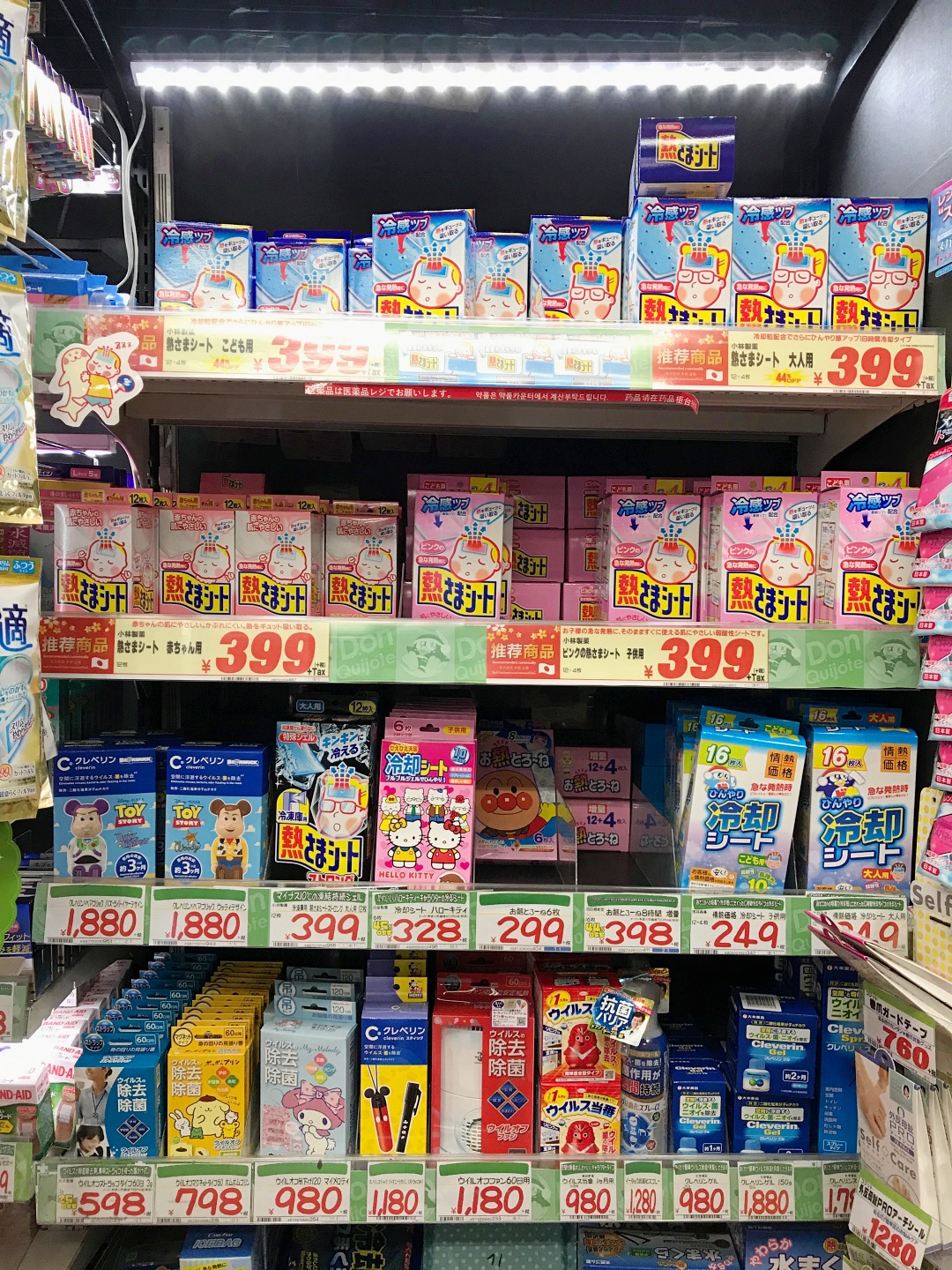 Found KOOLFEVER for Adults (12s + 4s) at JPY 399 + tax (approx. SGD 4.93 + tax) when it costs SGD 5.95 for 6s at our local Watsons. It's still cheaper to buy in Japan even if the item went on sale in Singapore.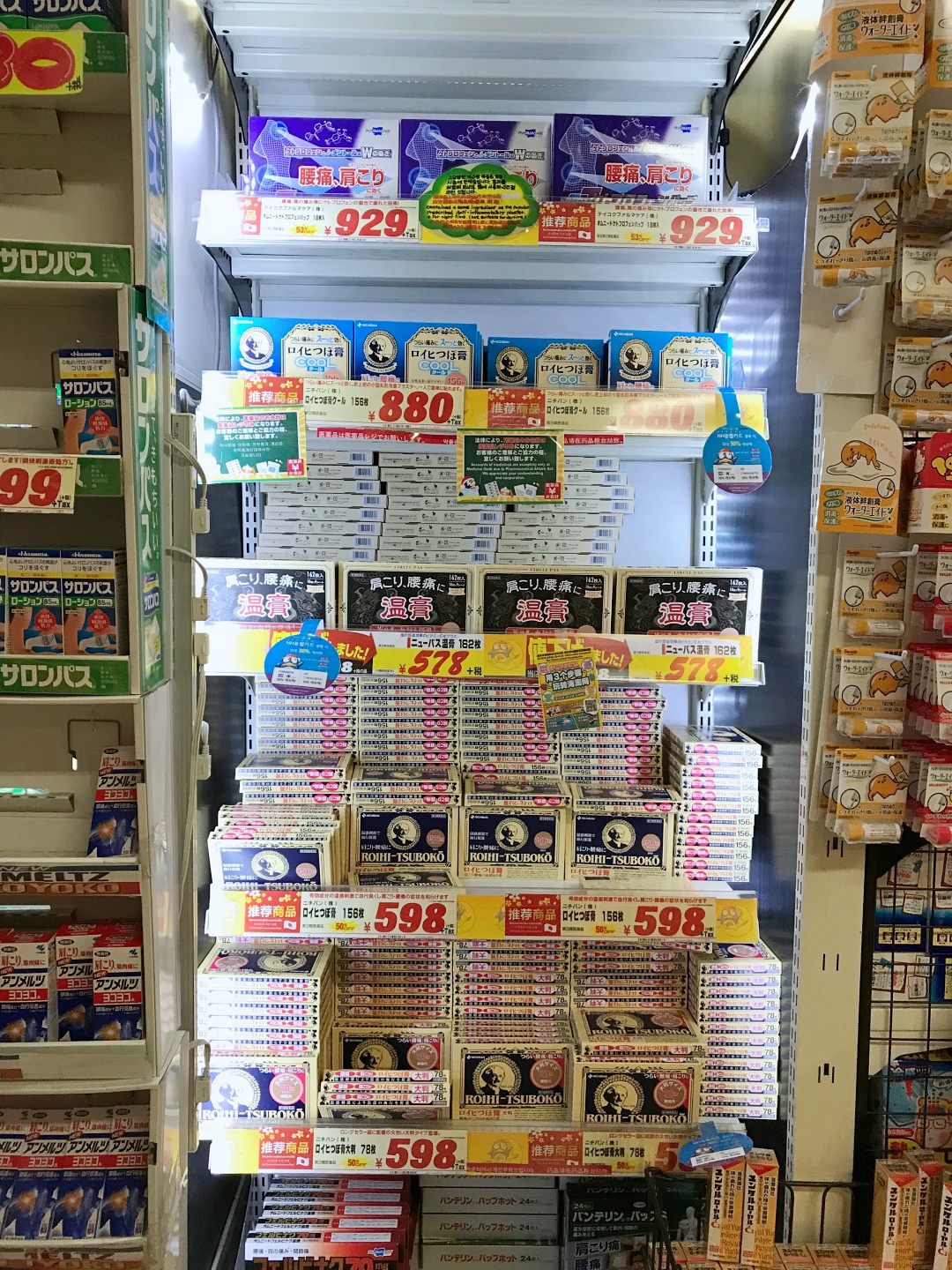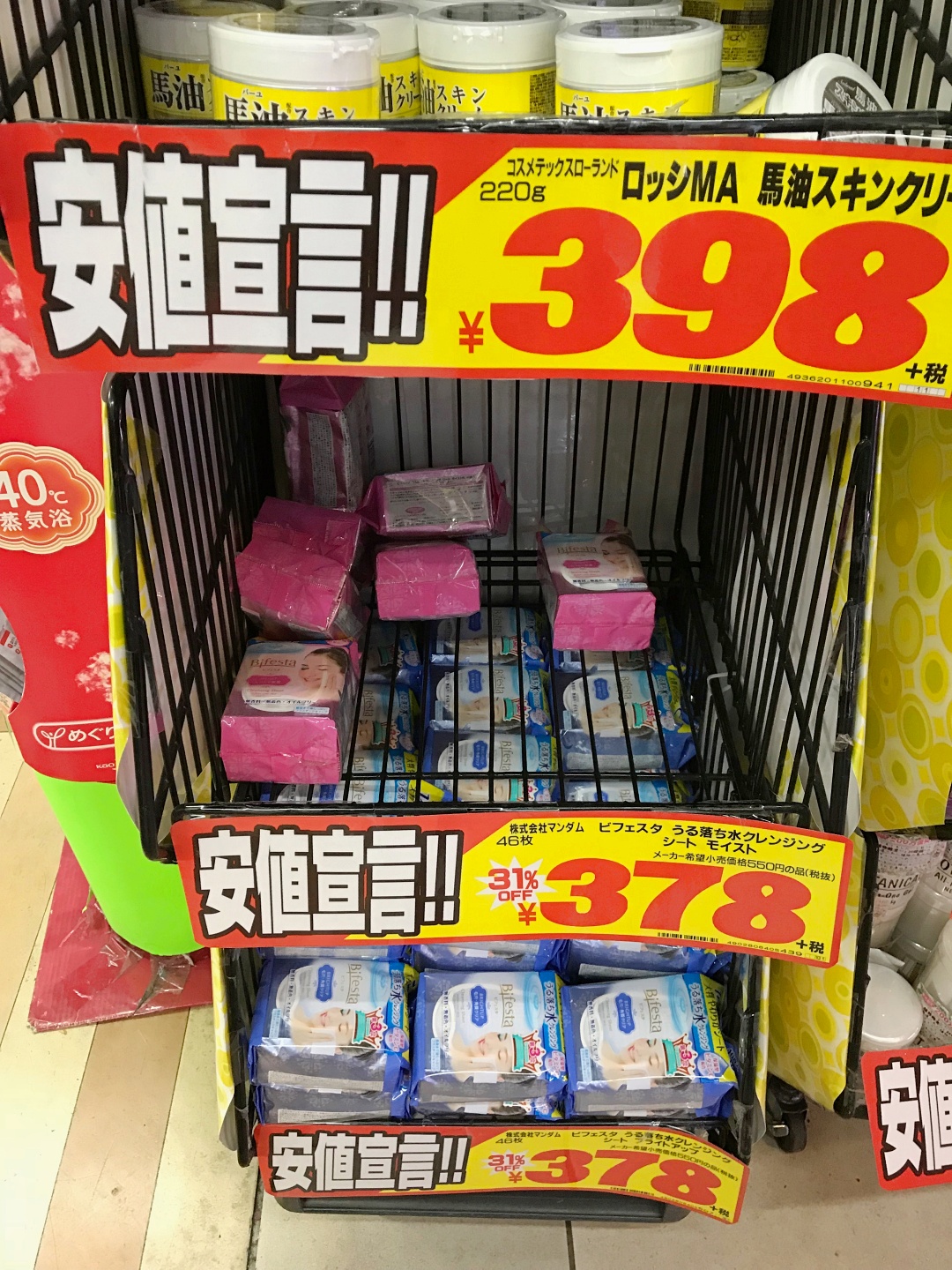 Stocking up on these makeup removal wipes.
BIFESTA Cleansing Sheet (46 Sheets) is only selling for JPY 378 + tax (approx. SGD 4.67 + tax) when the same is retailing at SGD 14.50 at our local Watsons.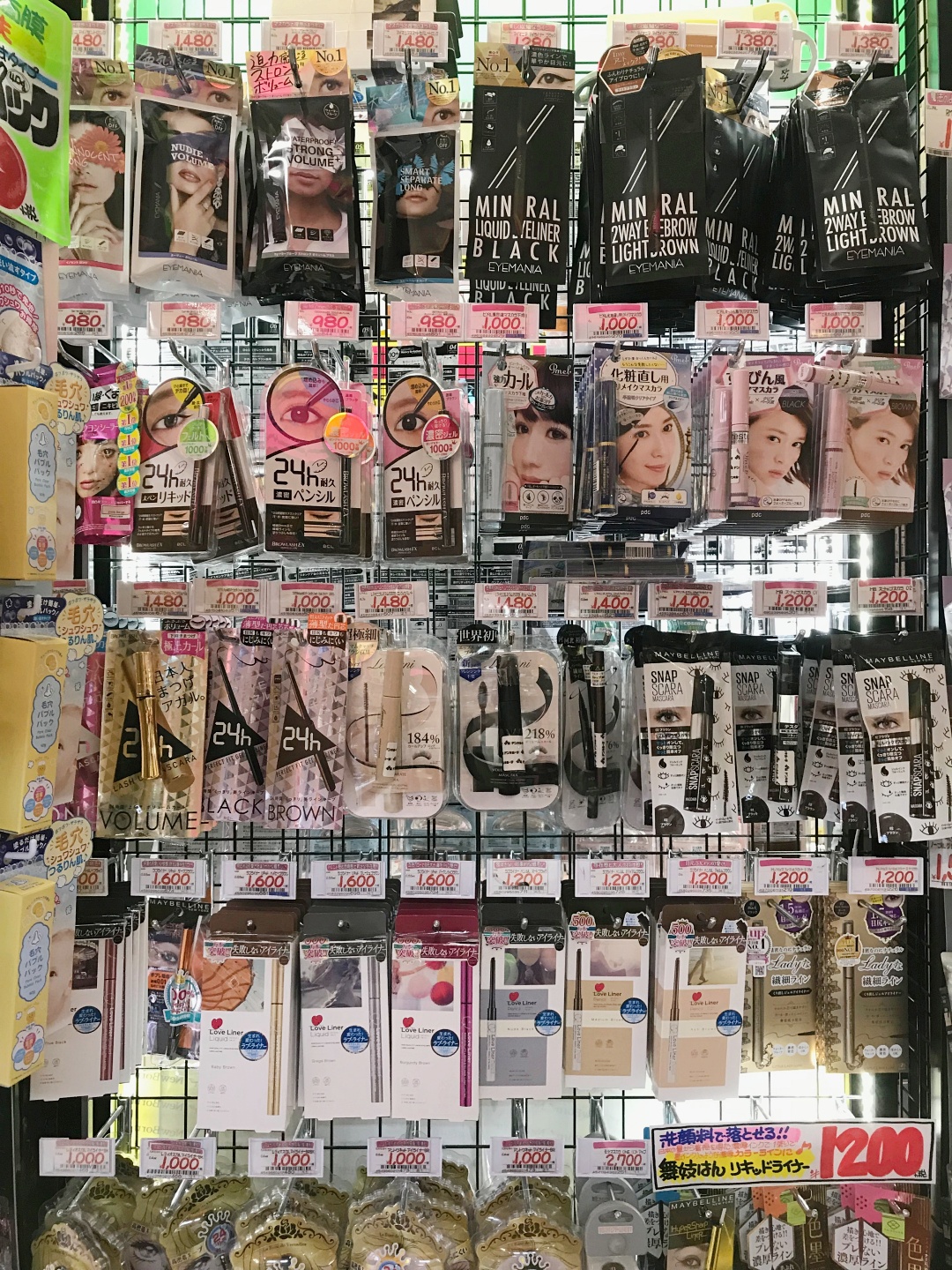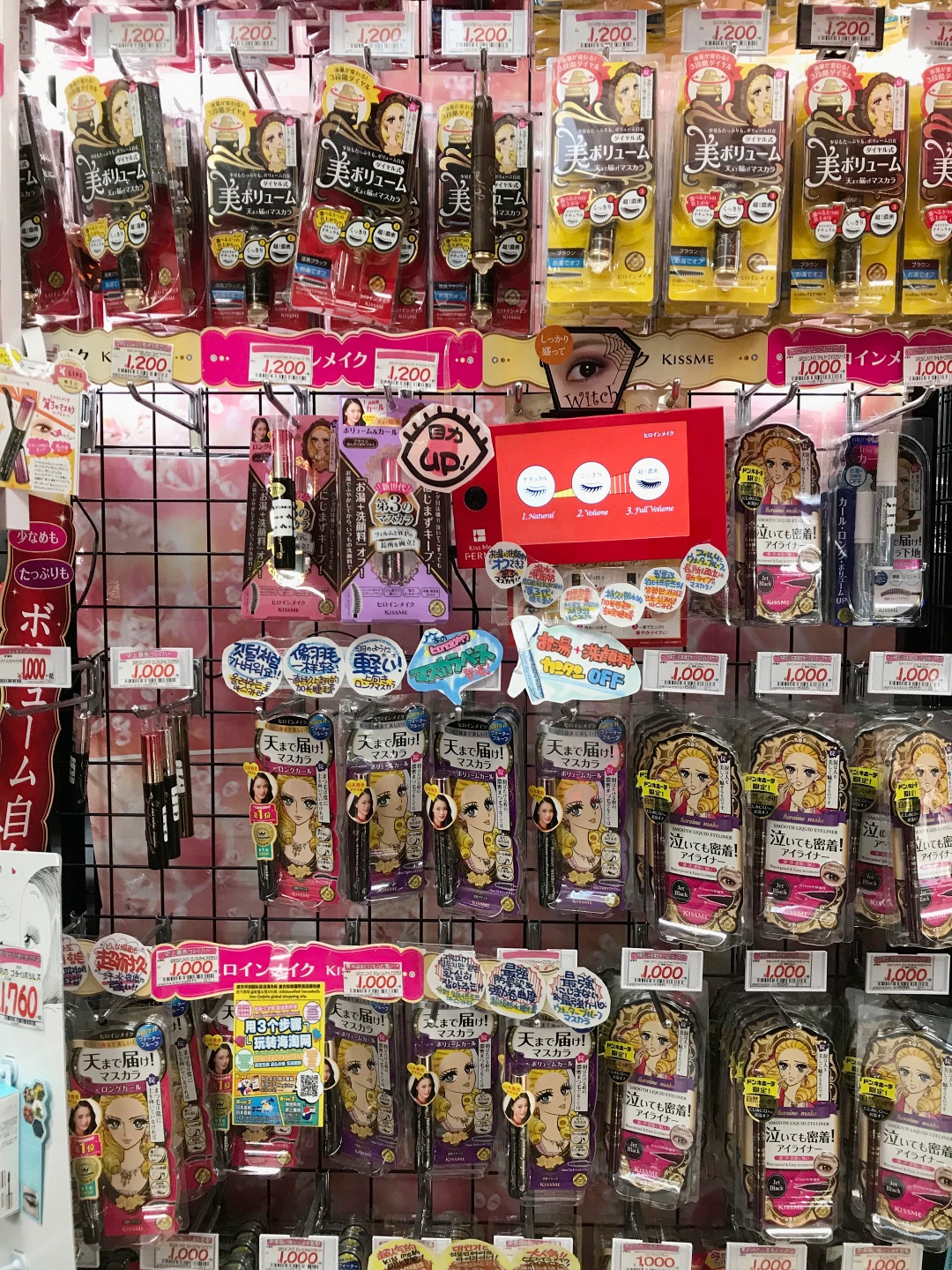 Kiss Me Mascara at JPY 1,000 + tax (approx. SGD 12.36 + tax). The same is retailing at SGD 21.90 in Singapore.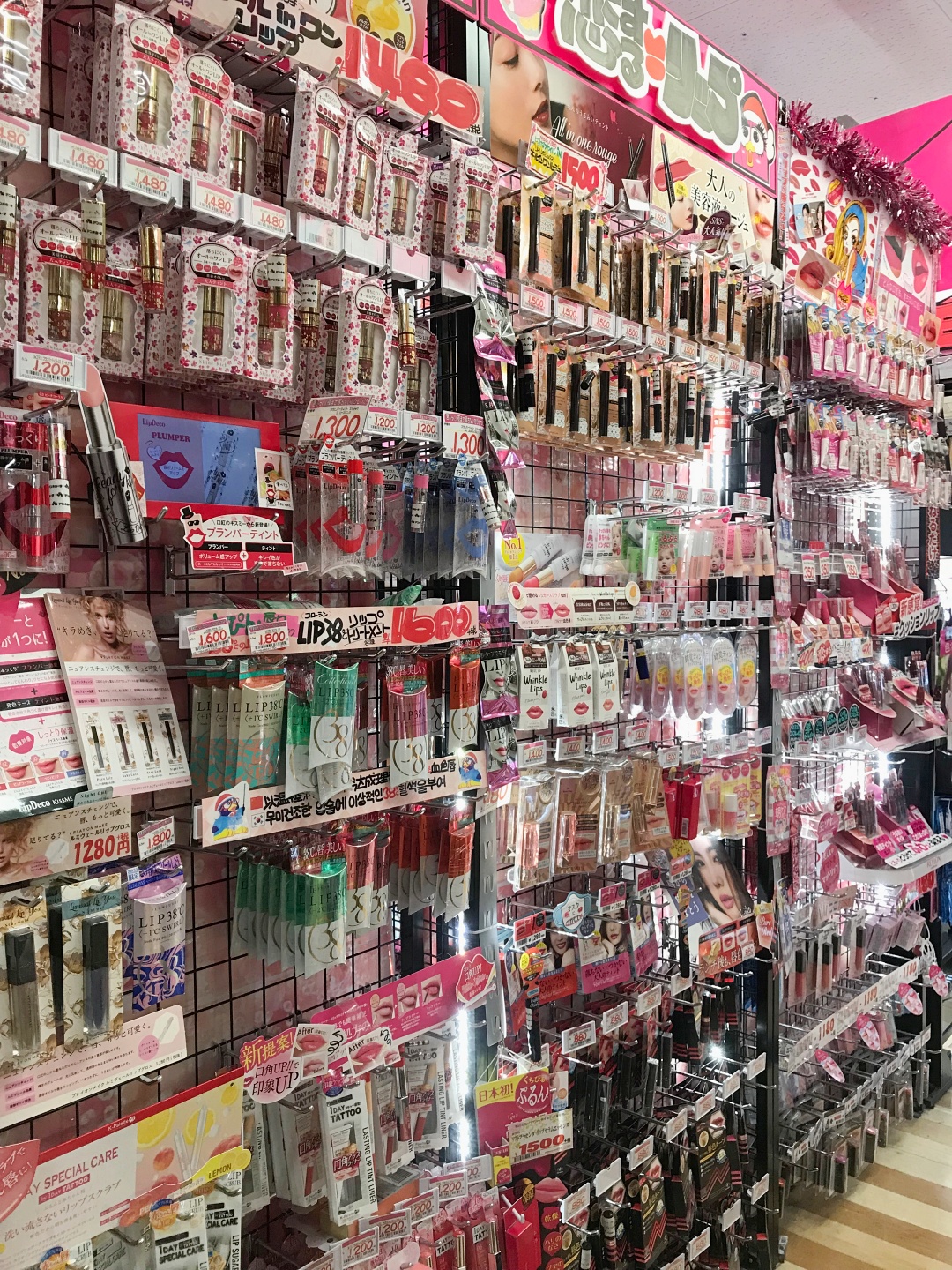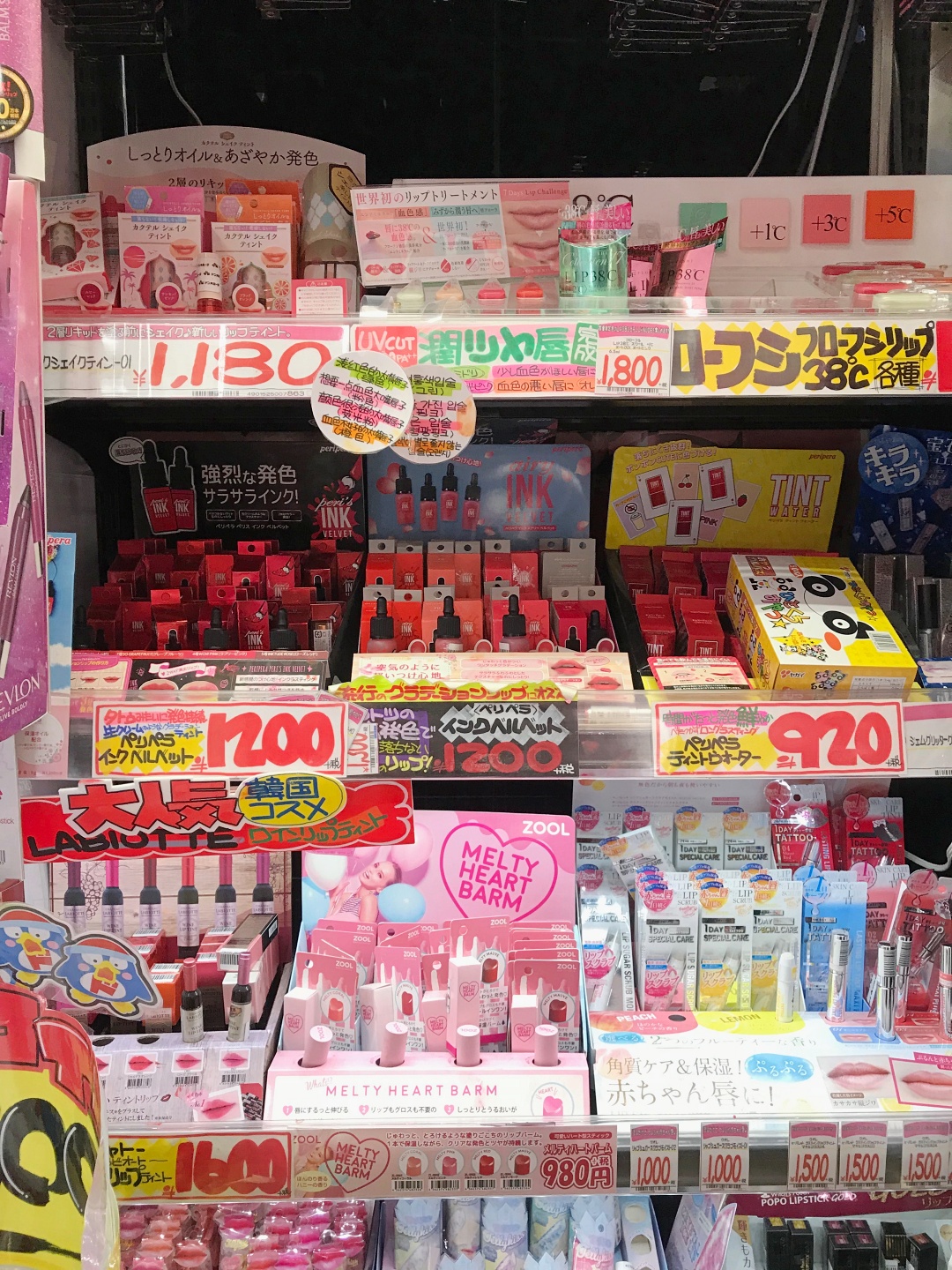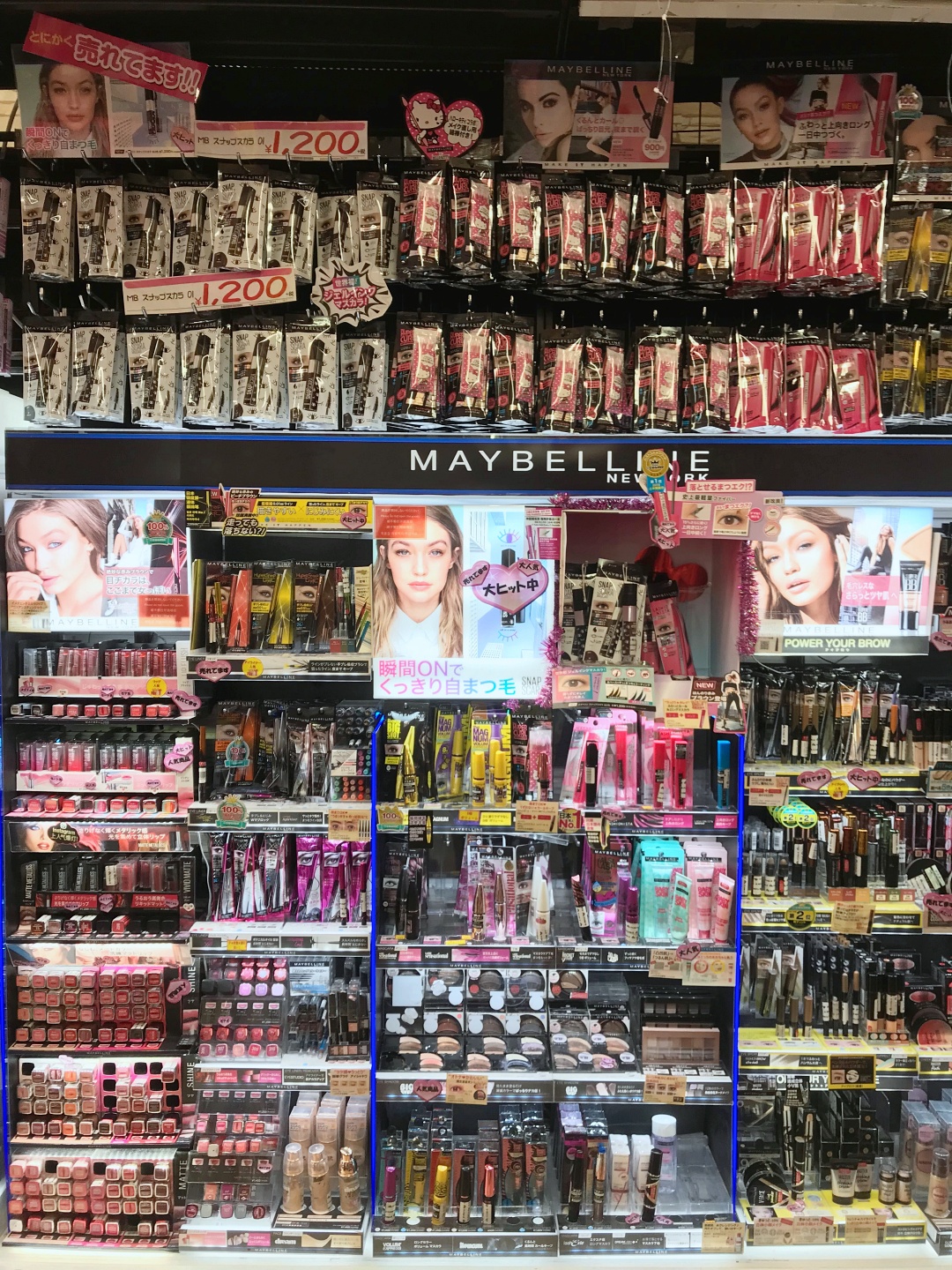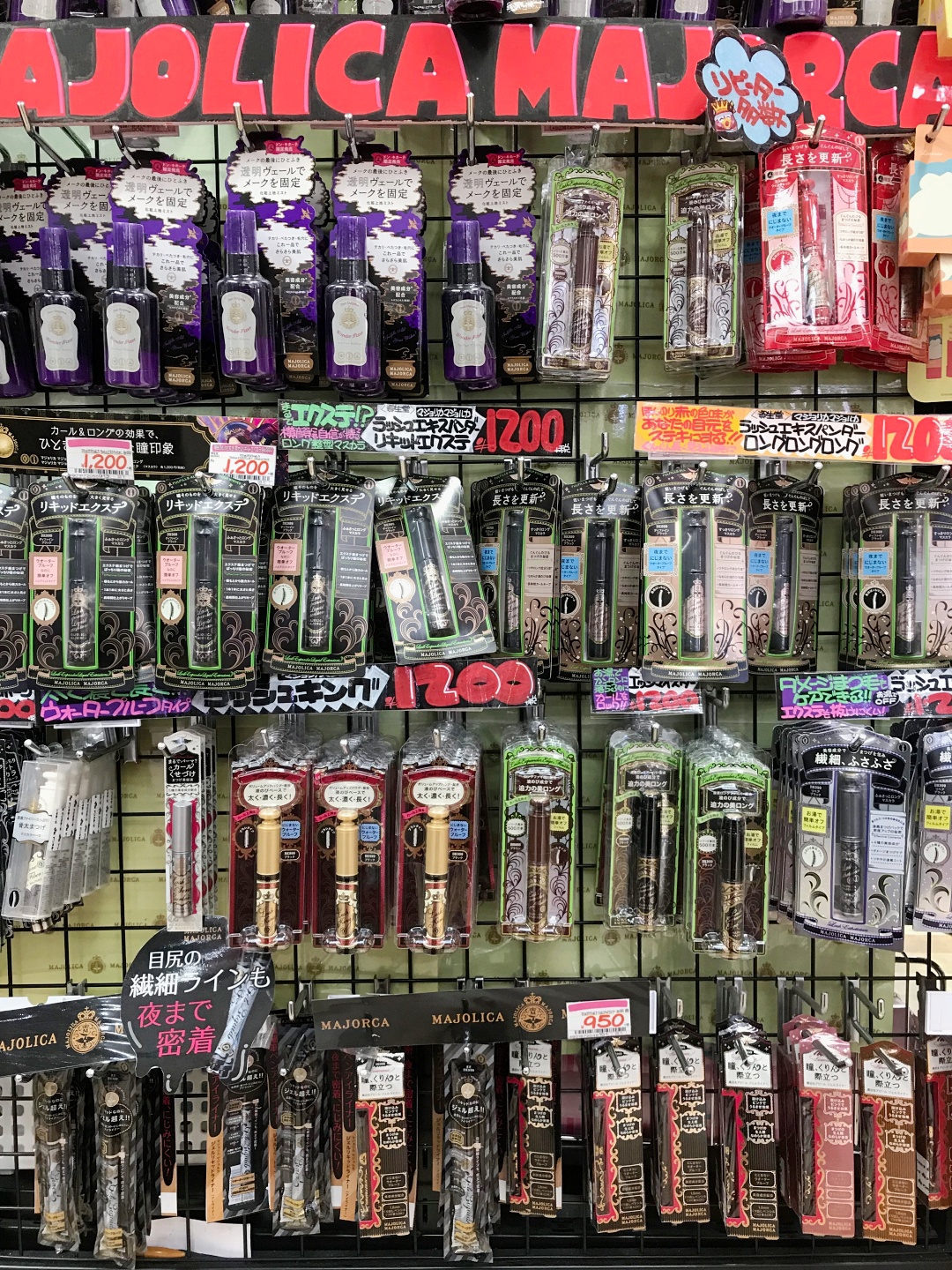 Another one of my favourite brand for mascara – Majolica Majorca.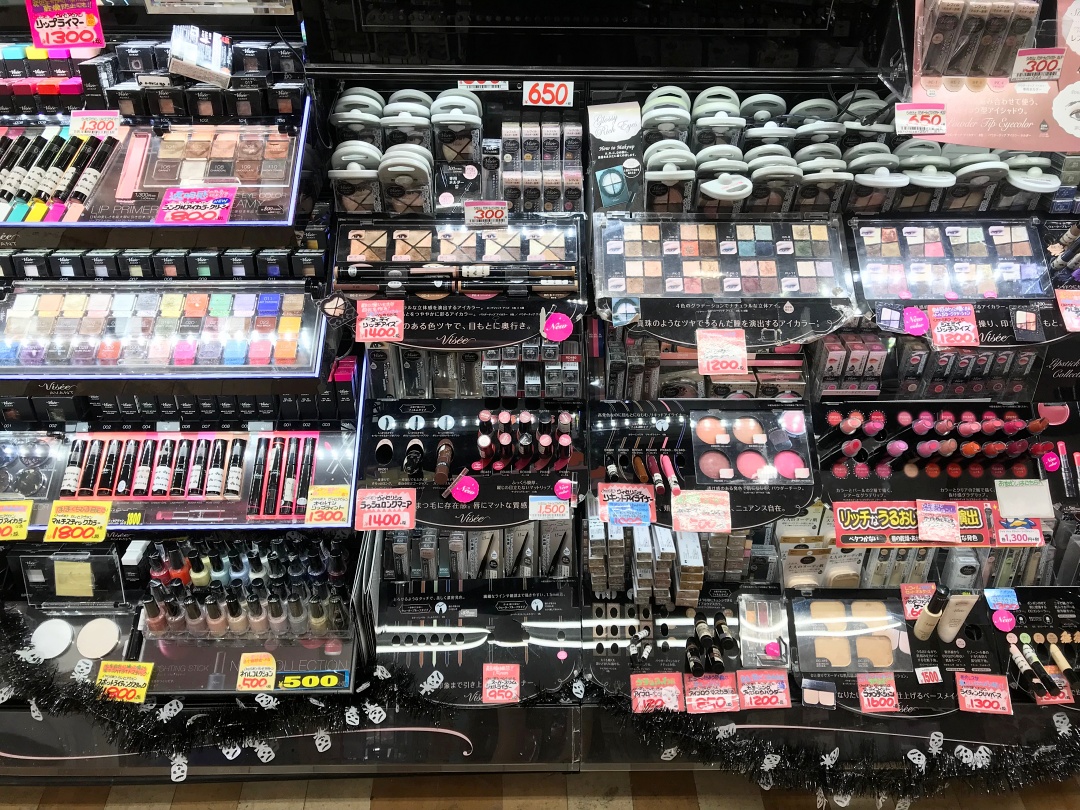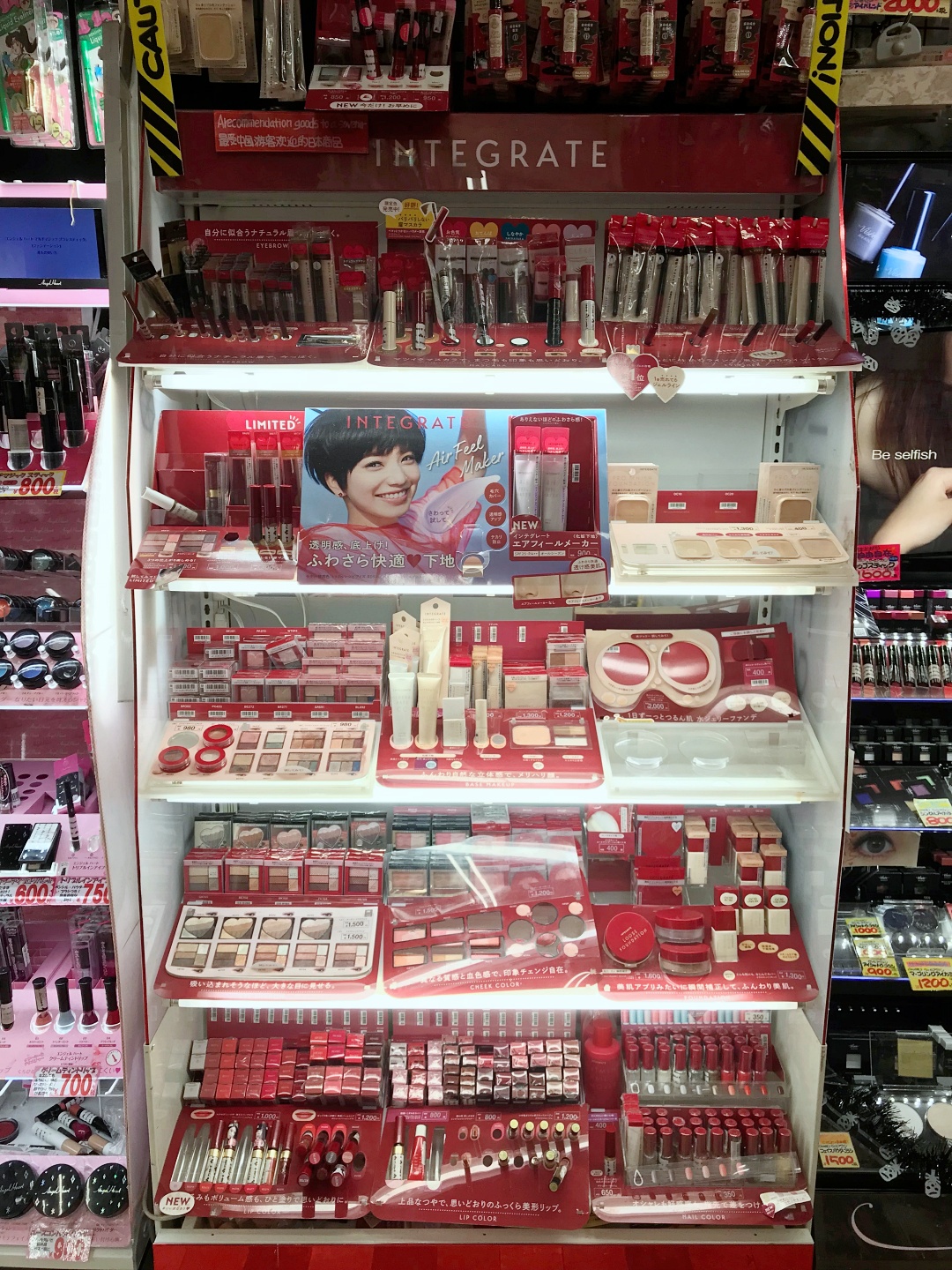 While it's worthwhile to buy drugstore cosmetic in Japan, I tried not to stock up too much at one go since I tend to take some time to use up a product.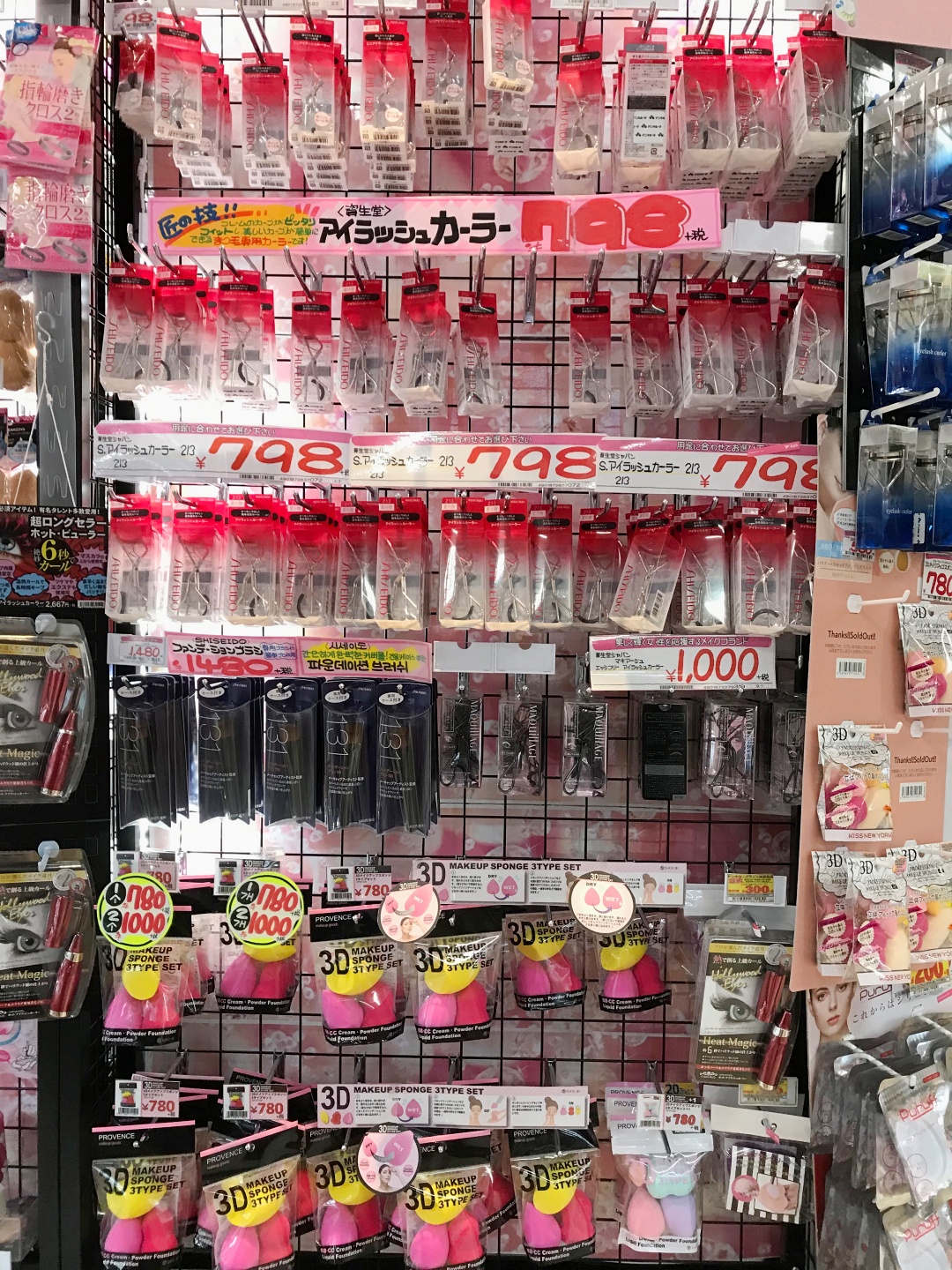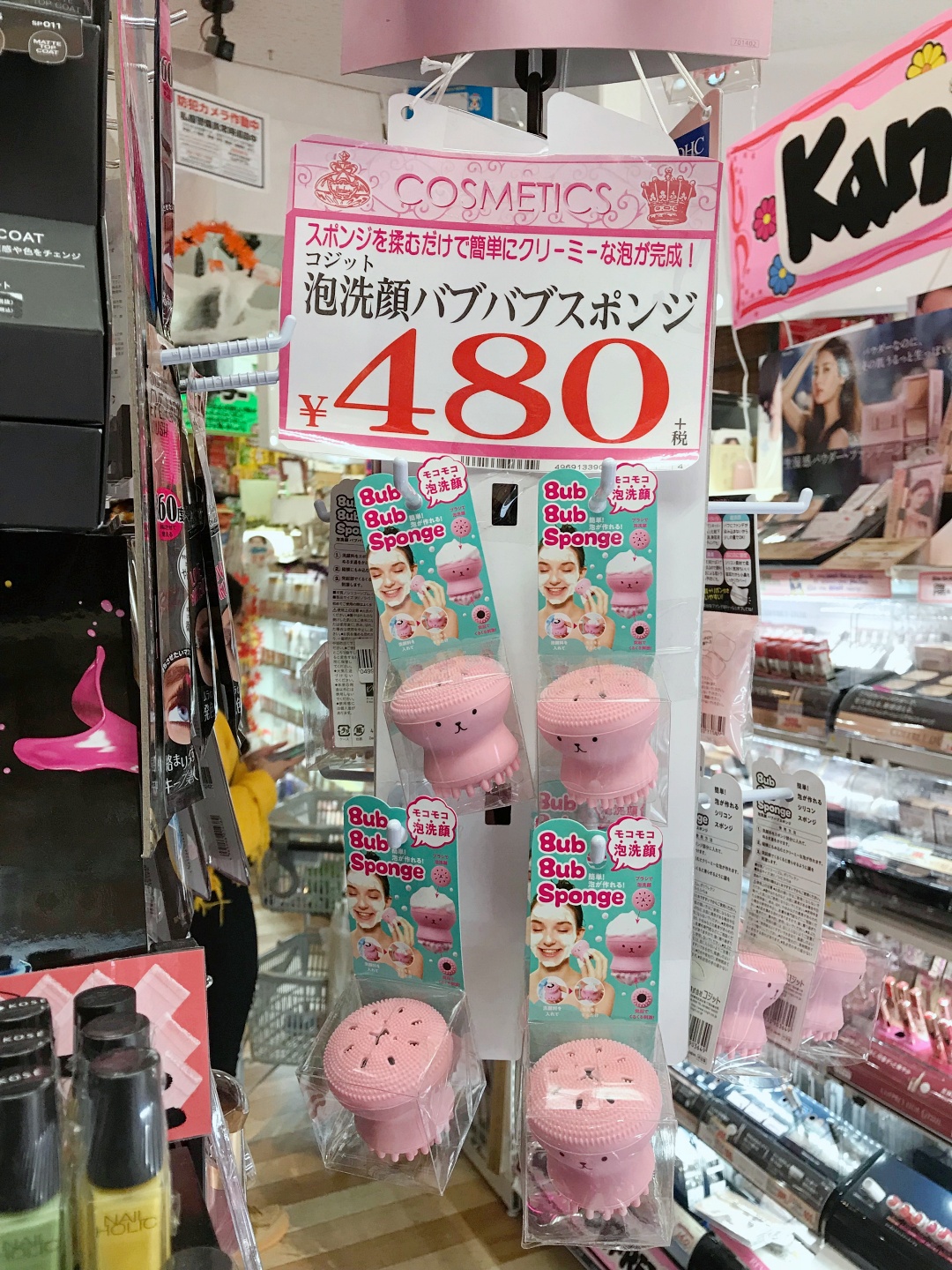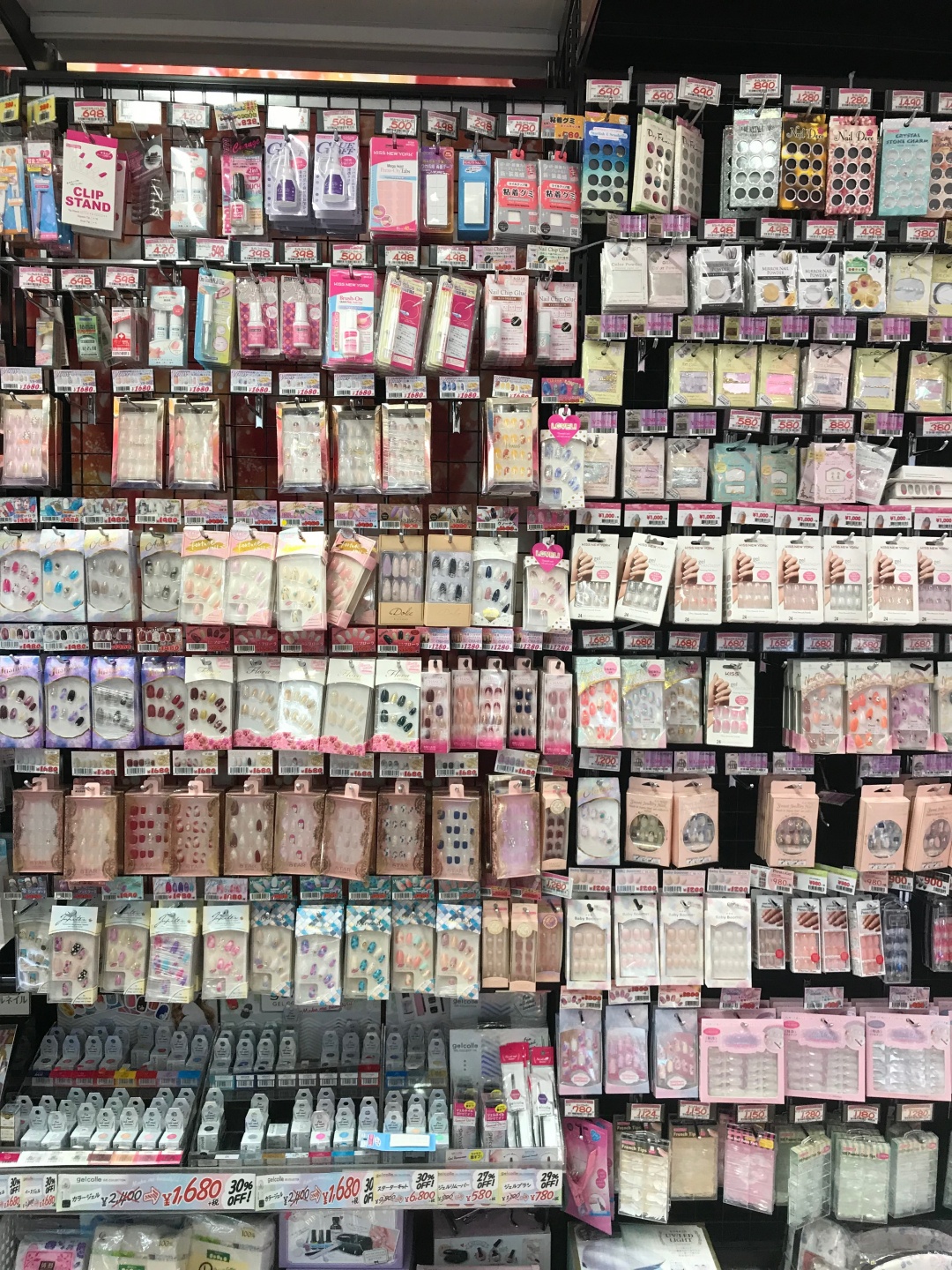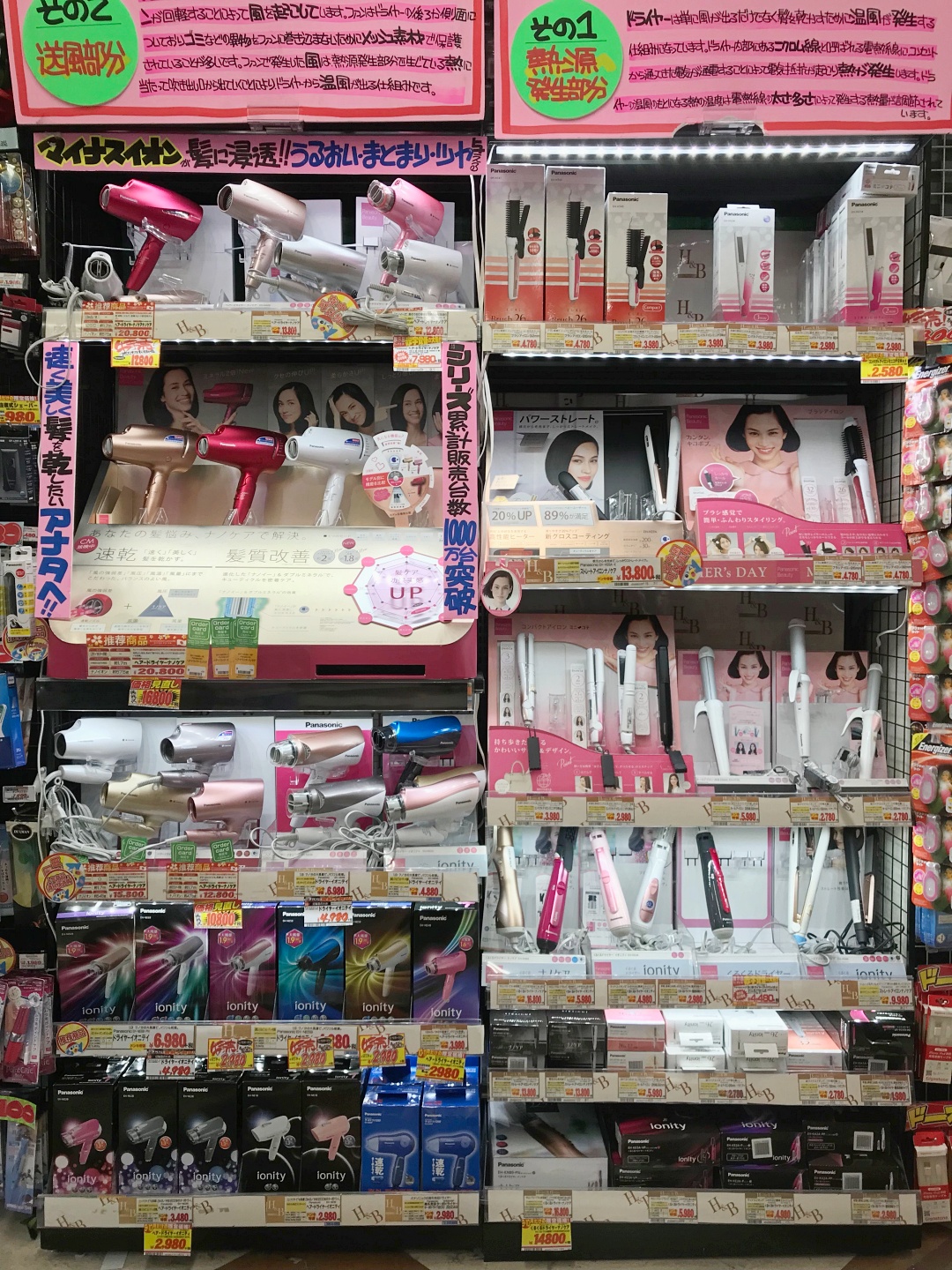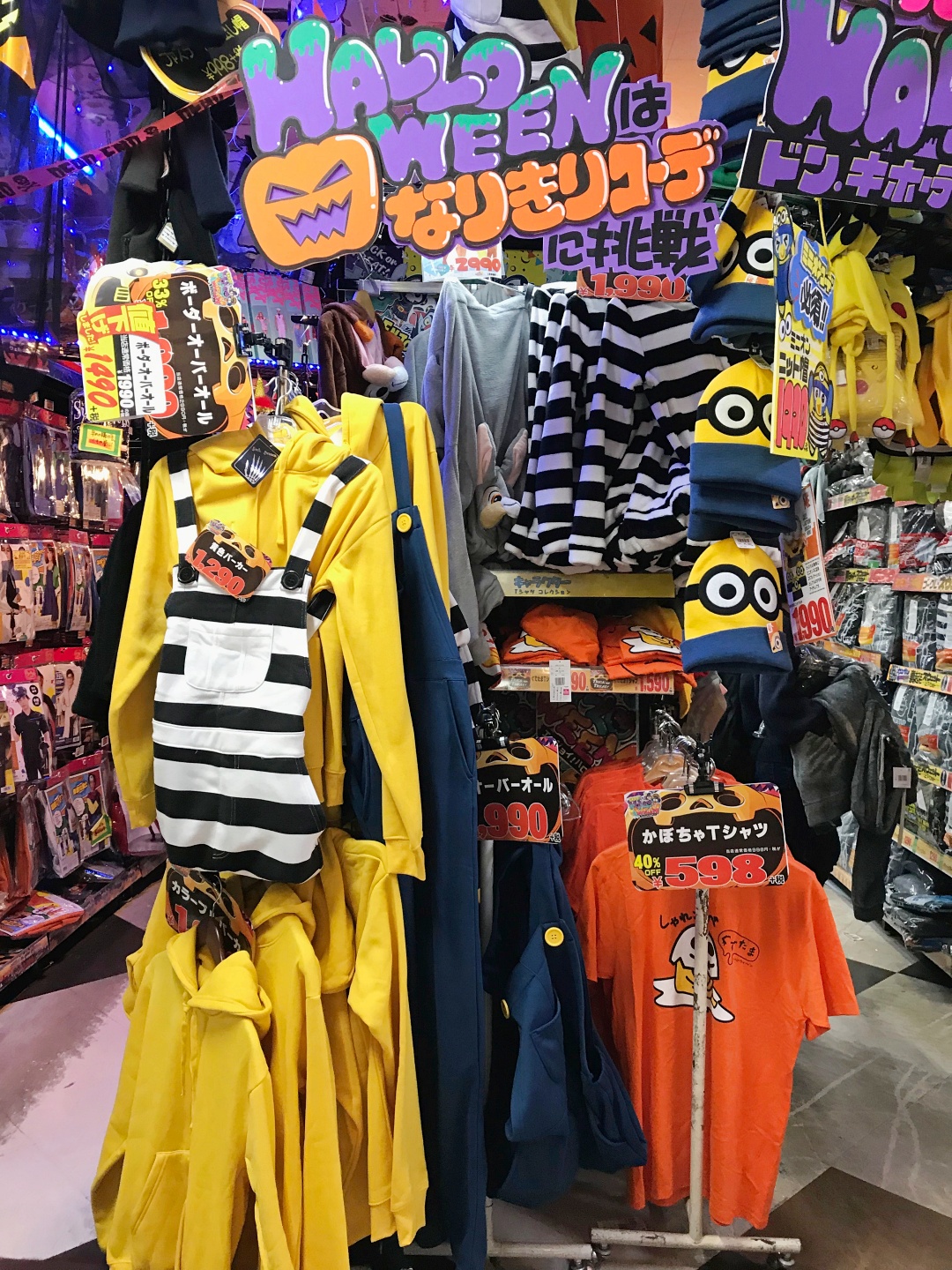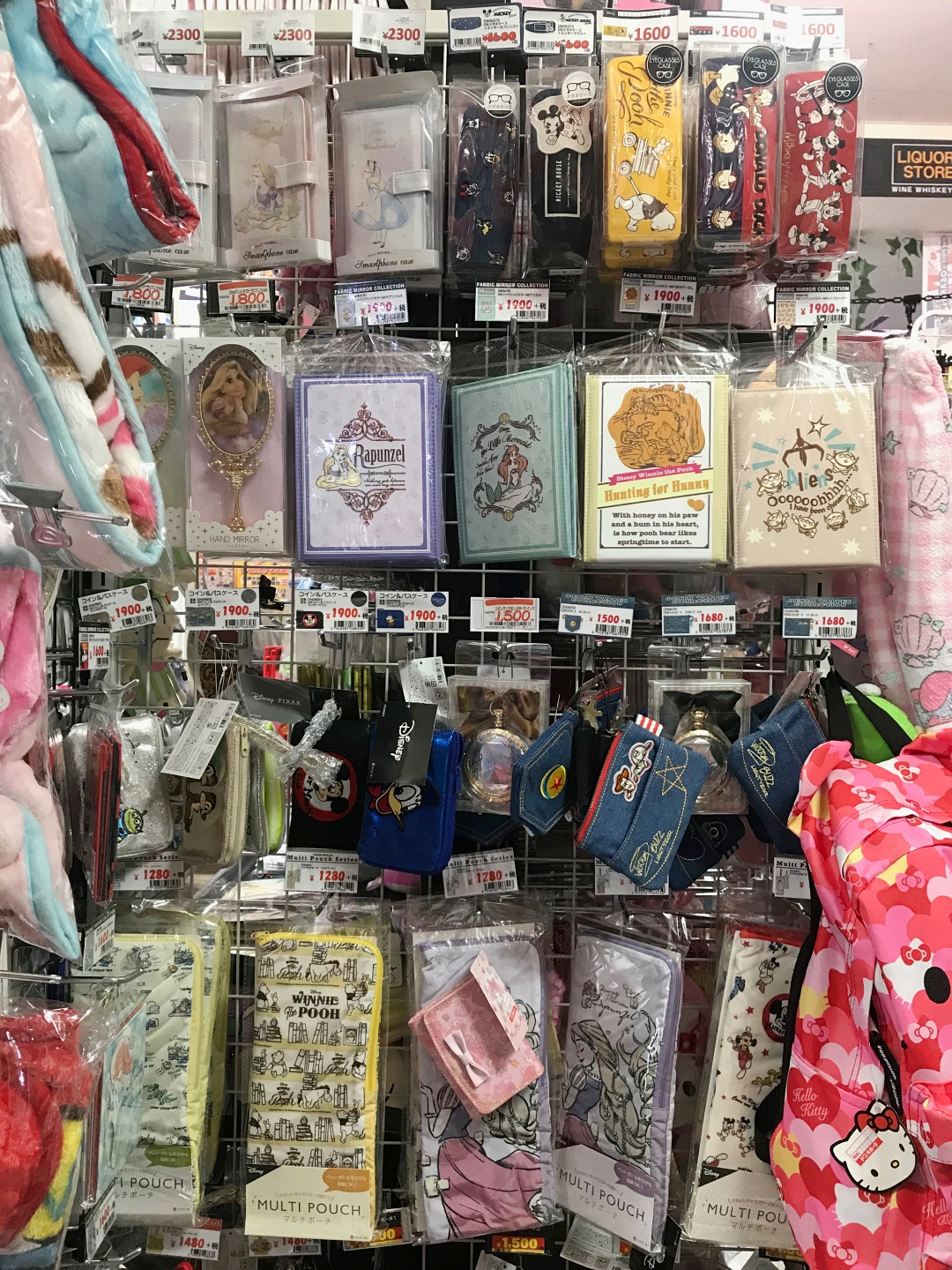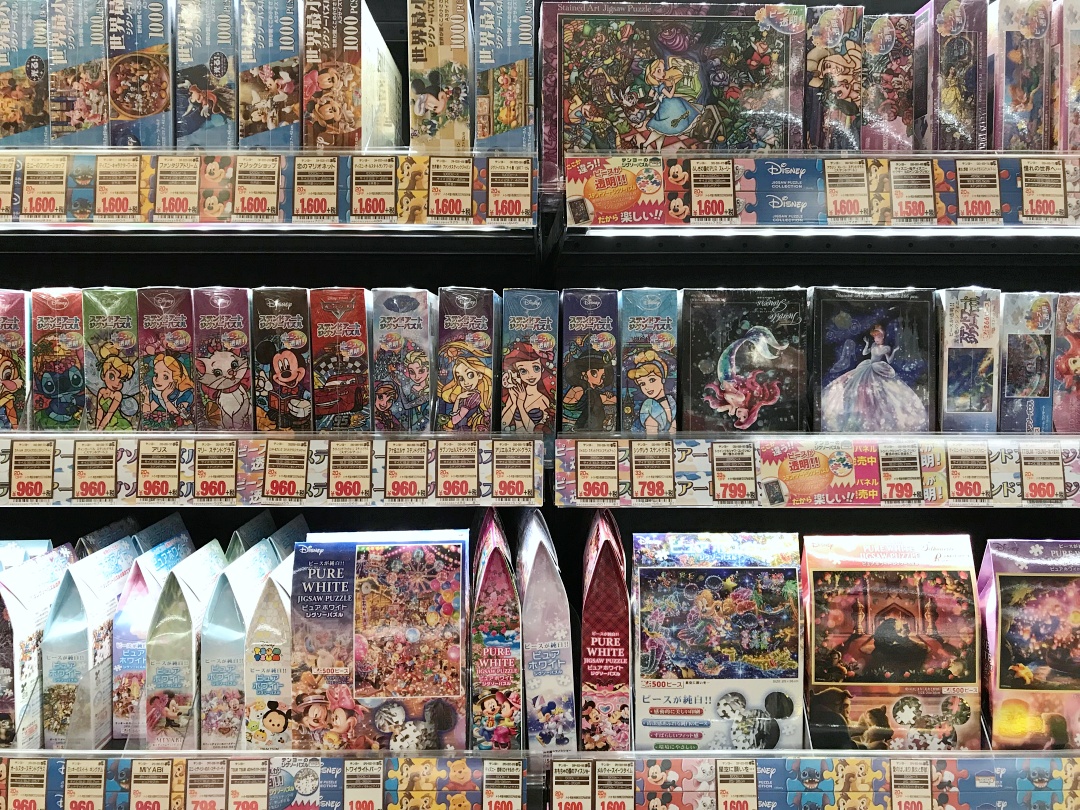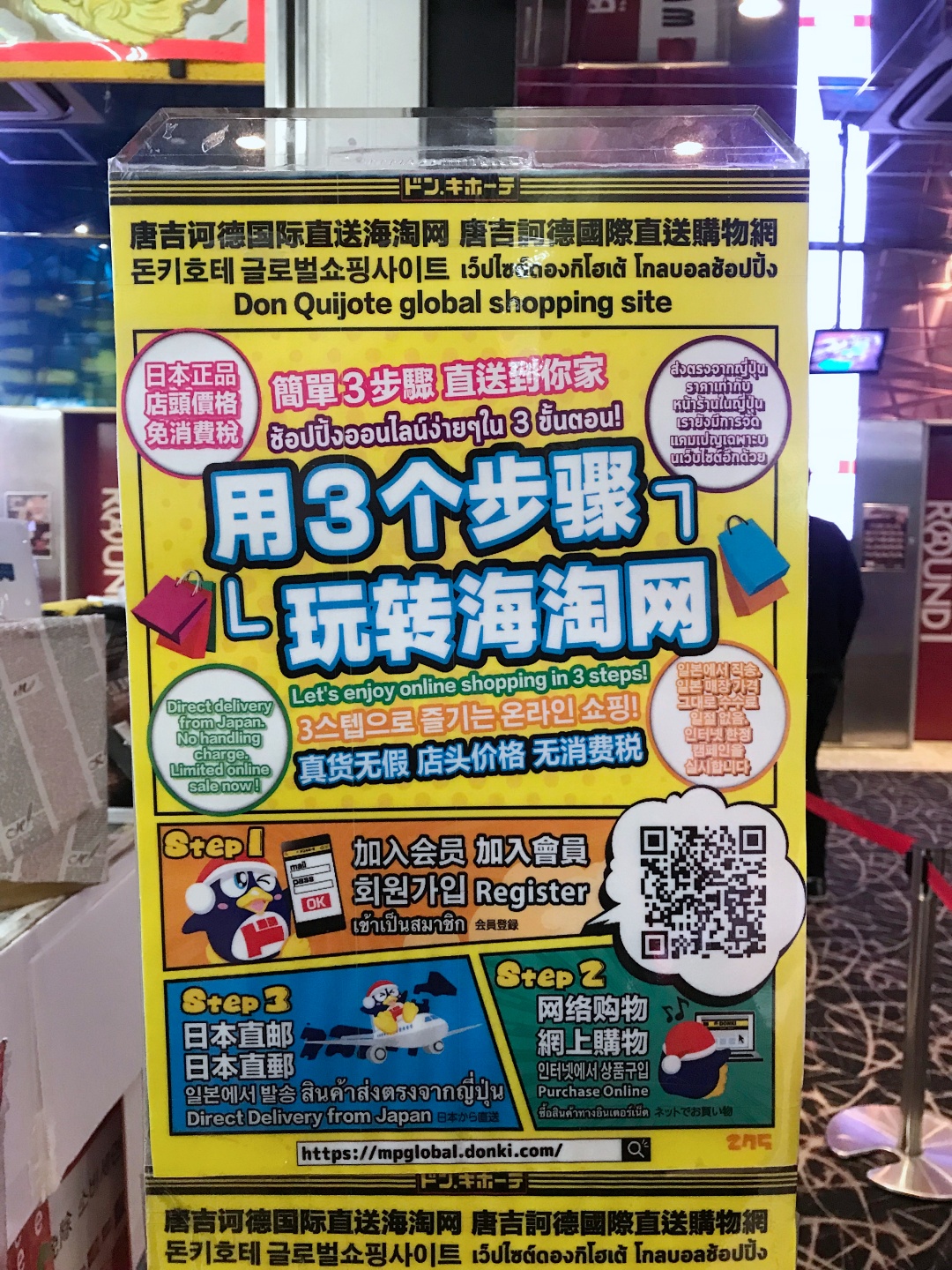 Enjoy tax-free shopping for minimum spending of JPY 5,400.
There's usually a separate tax refund counter at Don Quijote. After paying for our items, we had to join another line to get our tax refund. For those paying via a credit card, I remember the name on the credit card must be the same as the one on the passport, to get the tax refund.
Don Quijote Umeda
Address: 4-16 Komatsubaracho, Kita Ward, Osaka, 530-0018, Japan
Opening Hours: 24-hour
---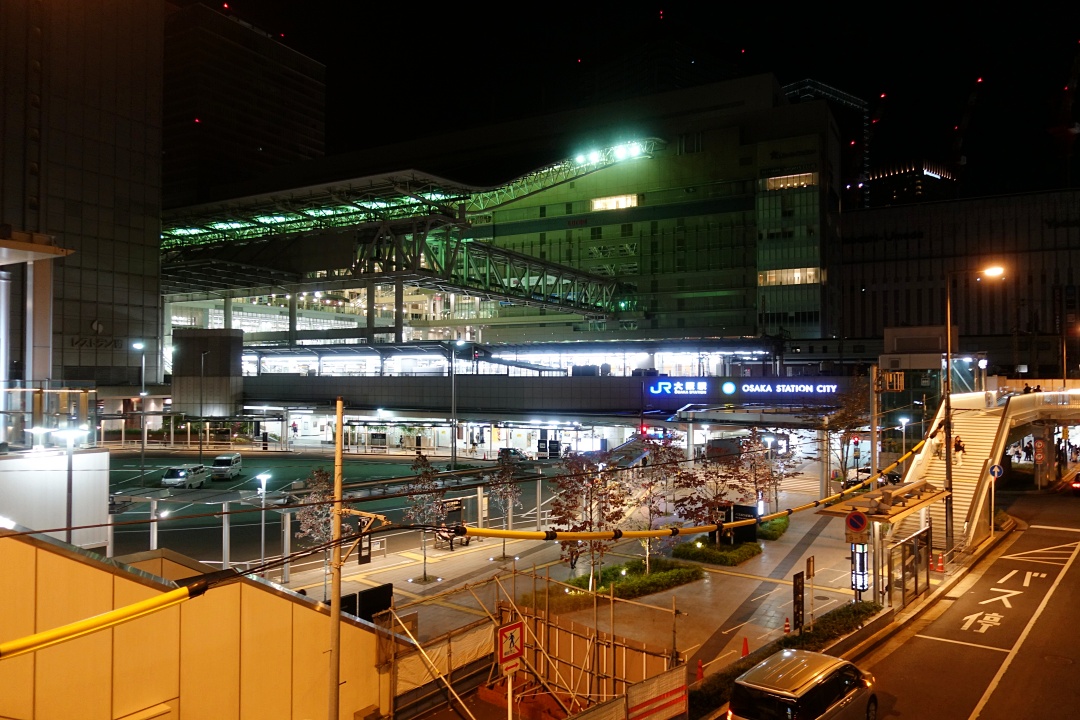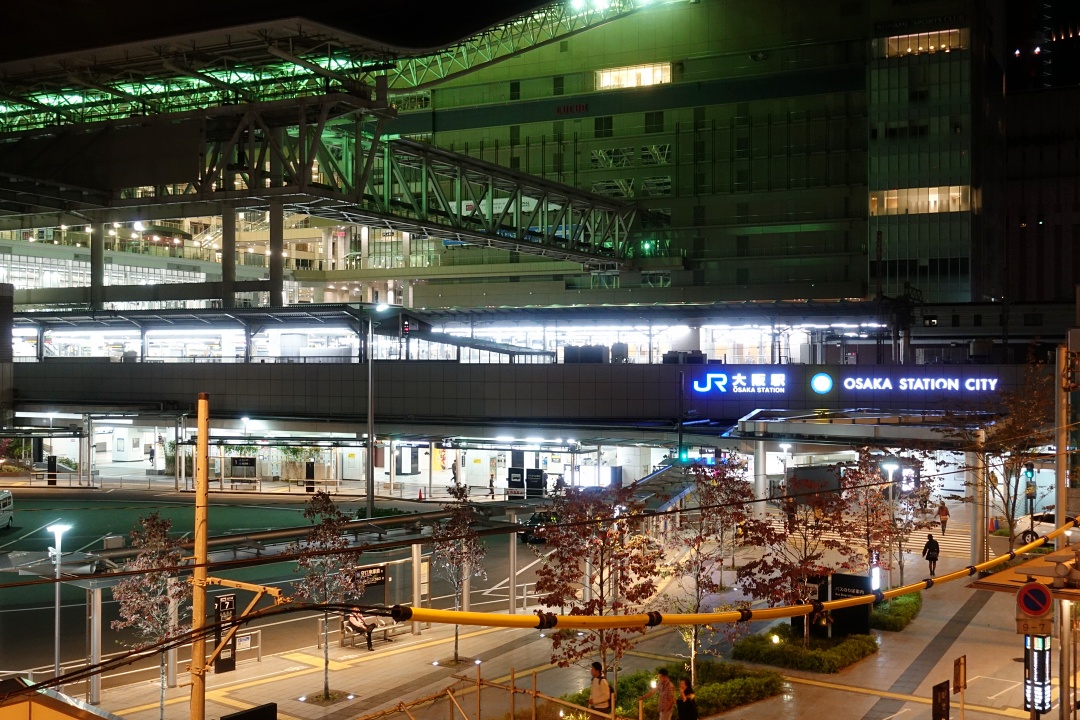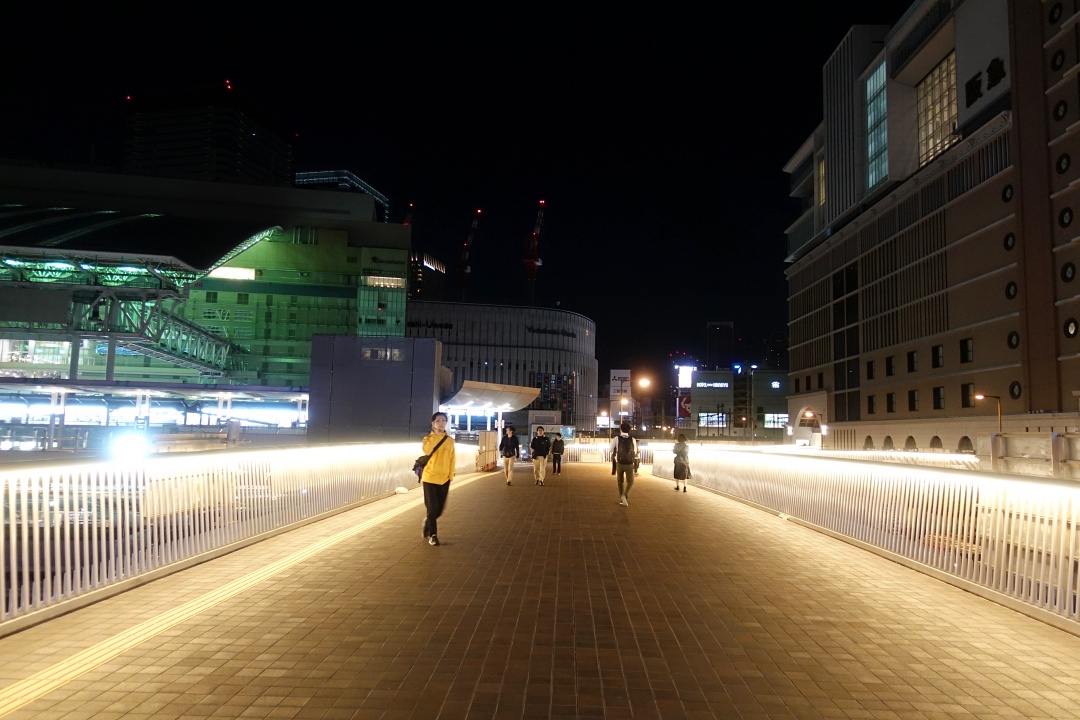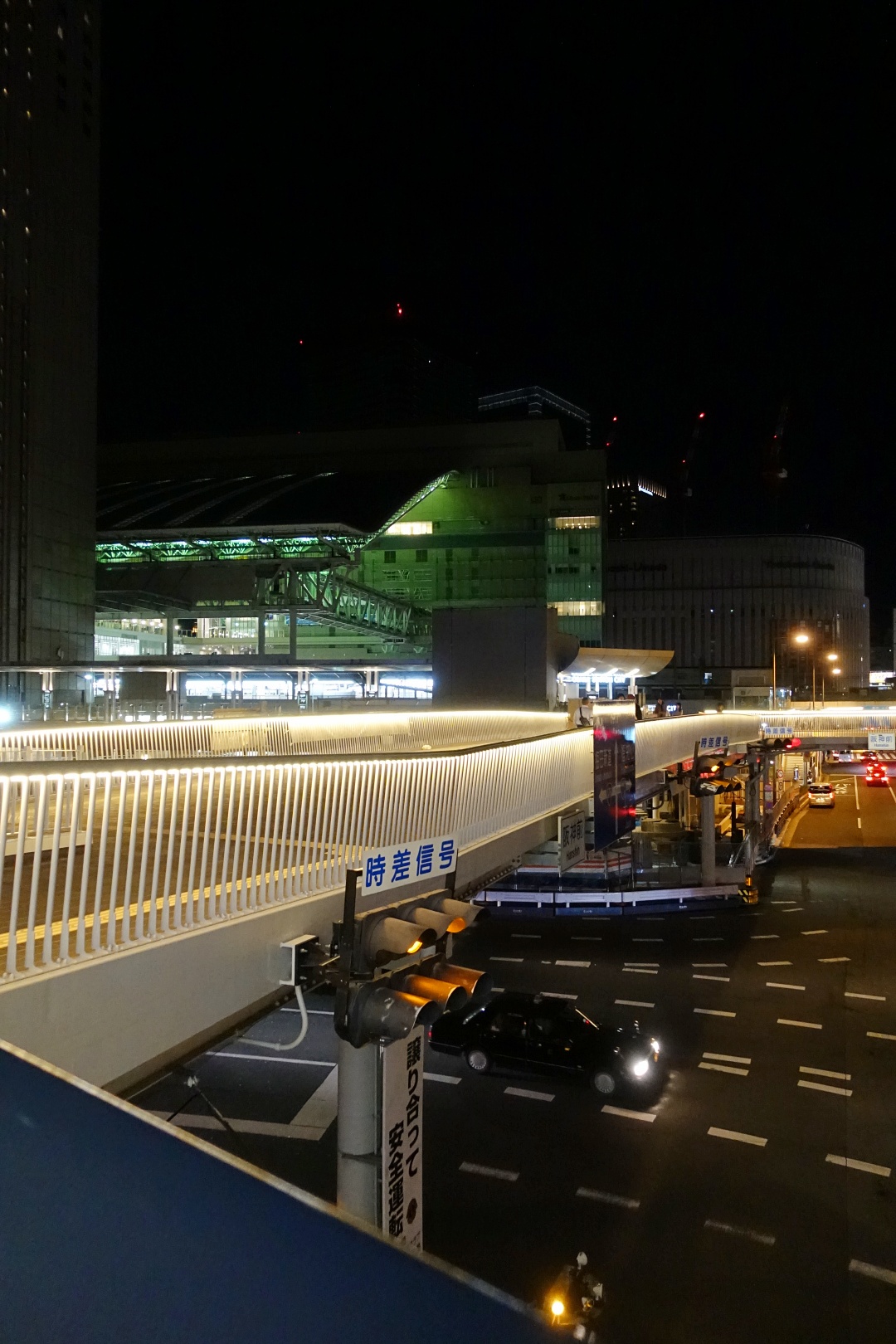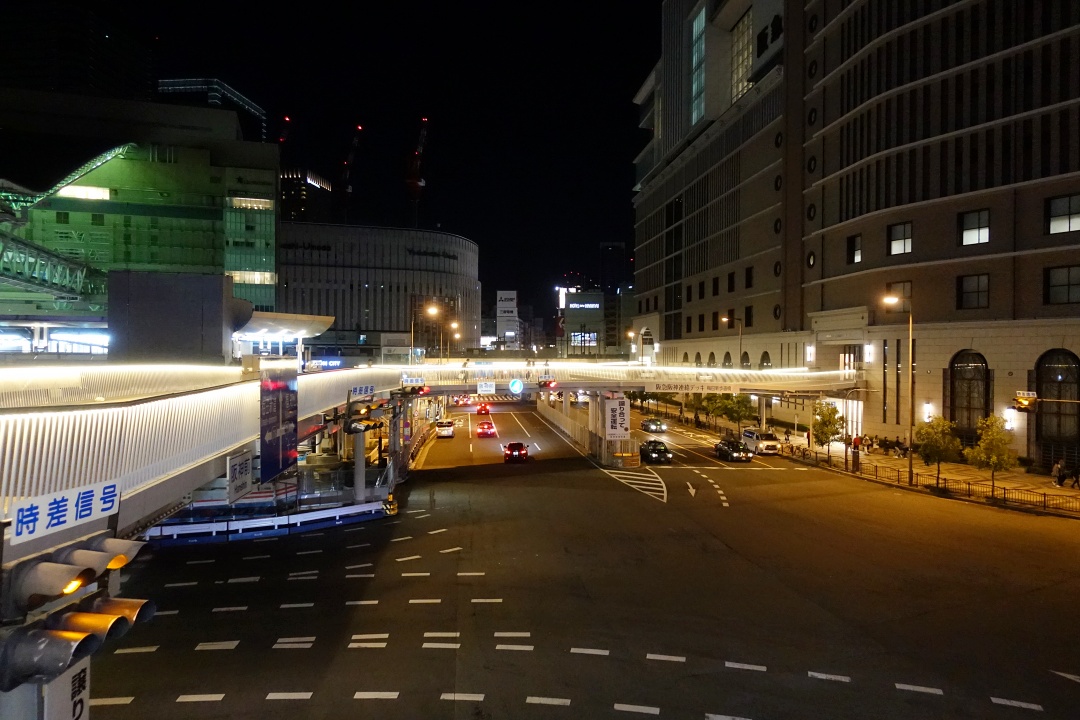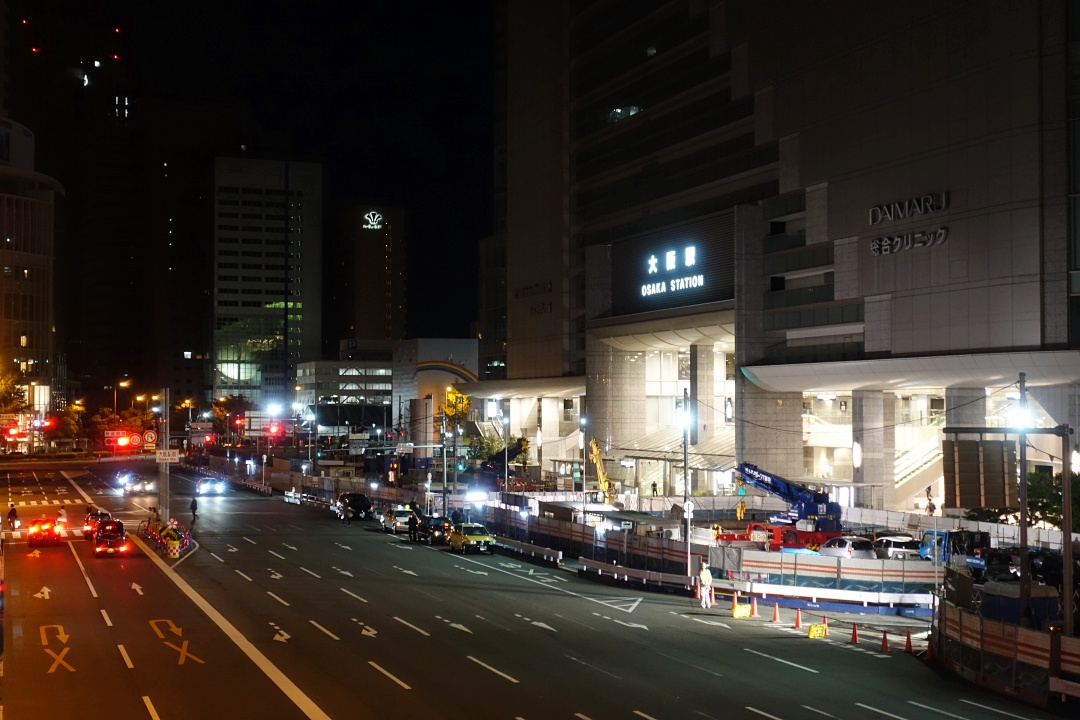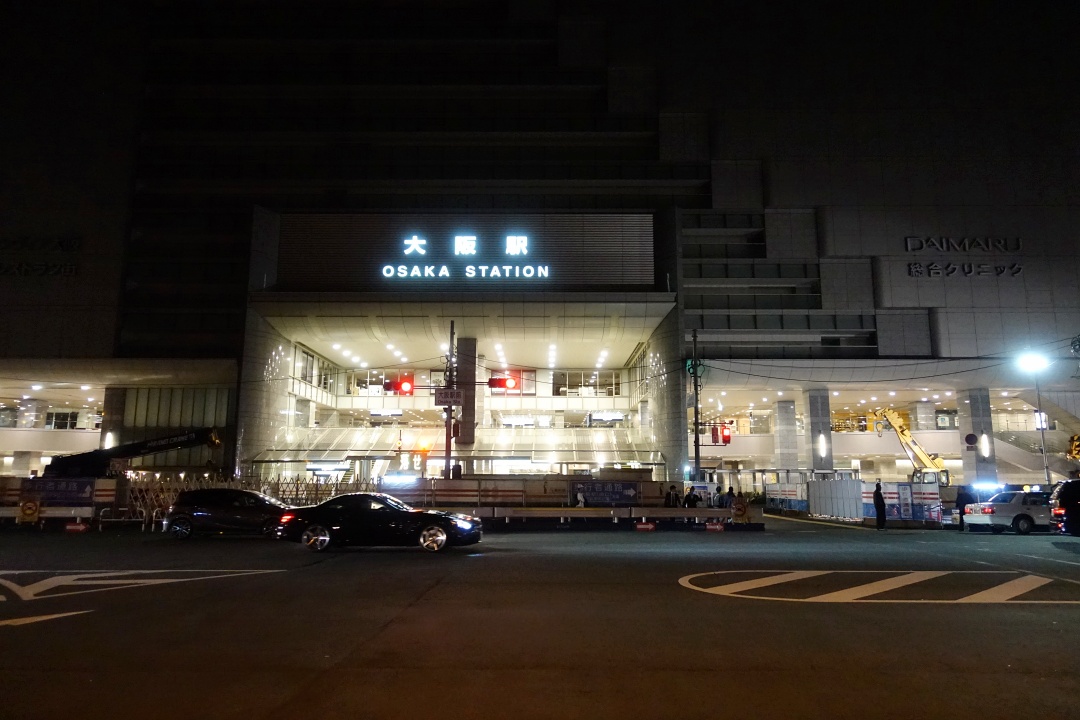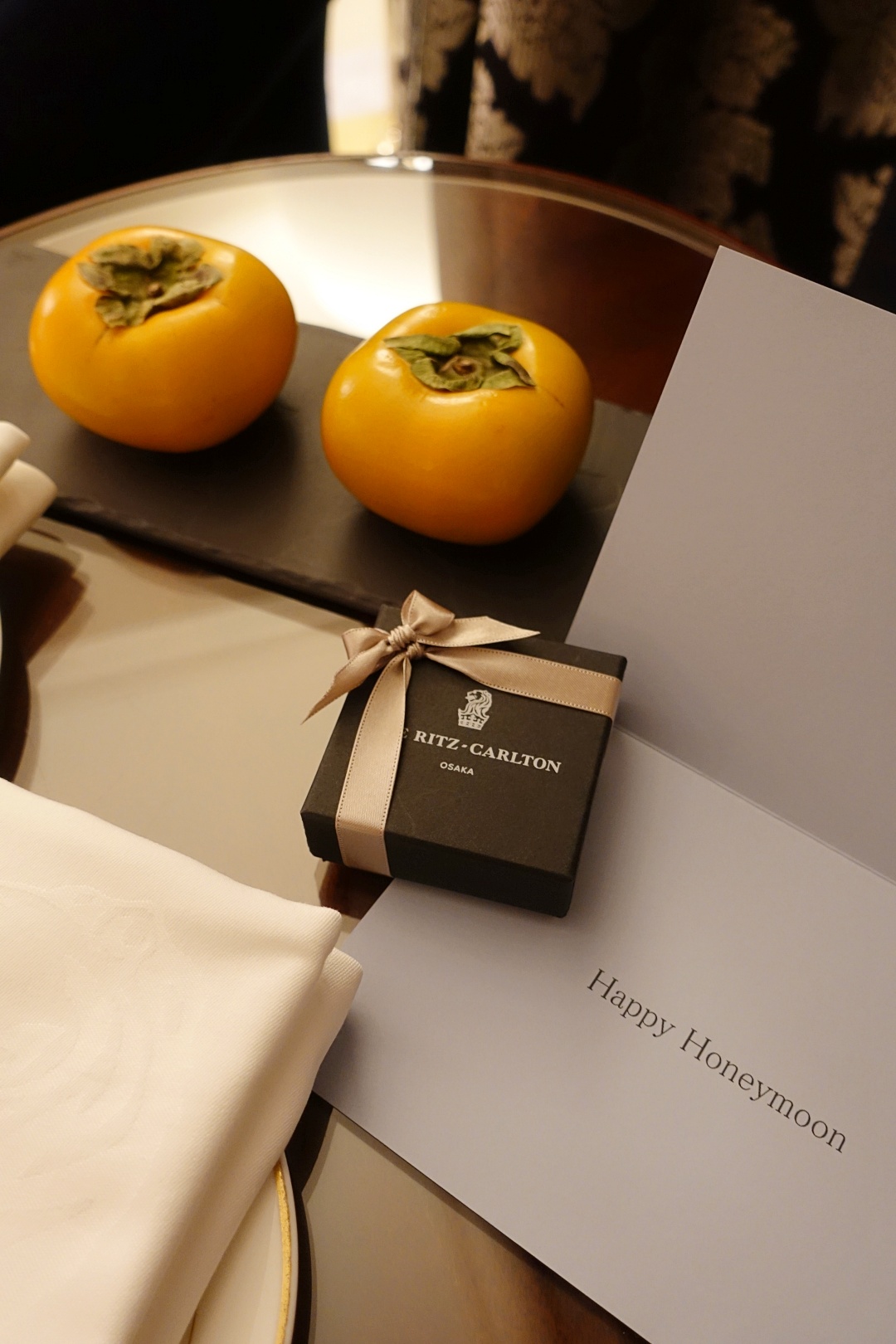 Came back to these in our room.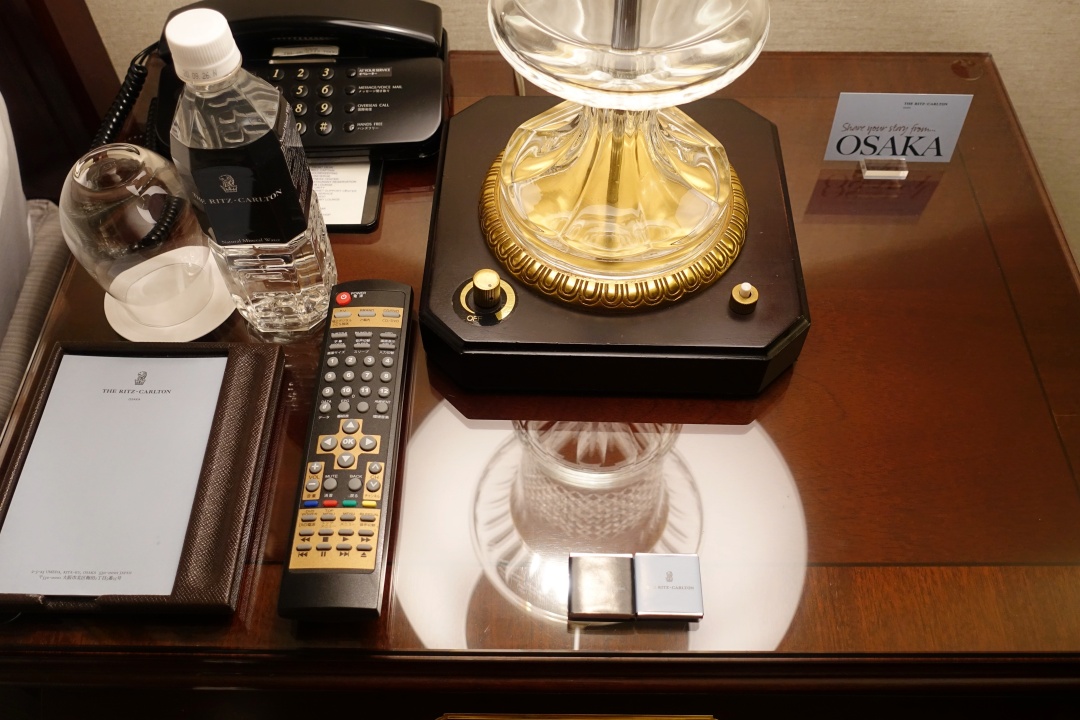 They even left chocolates on our bedside table.