The Ritz-Carlton Osaka | Breakfast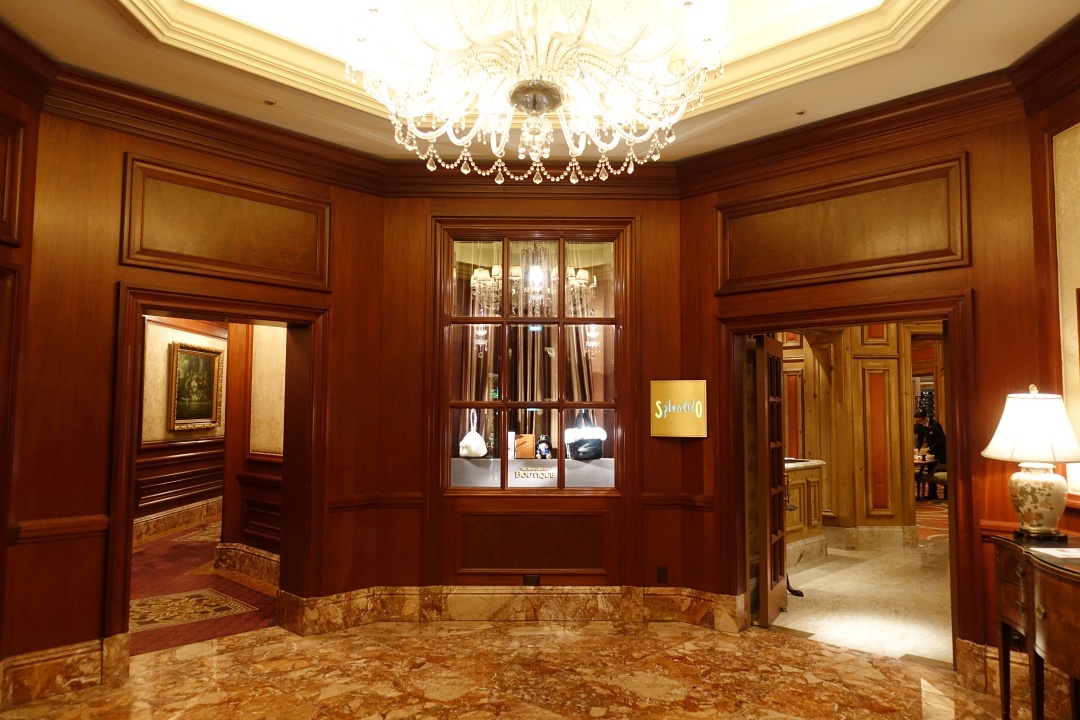 Went down for breakfast at around 09:30. Not quite sure what to expect since this was the first time we had a hotel's breakfast in Japan. We usually don't opt for the hotel's breakfast in Japan since there were so many foods we can get for breakfast. (The easier option is to get food from convenient stores.)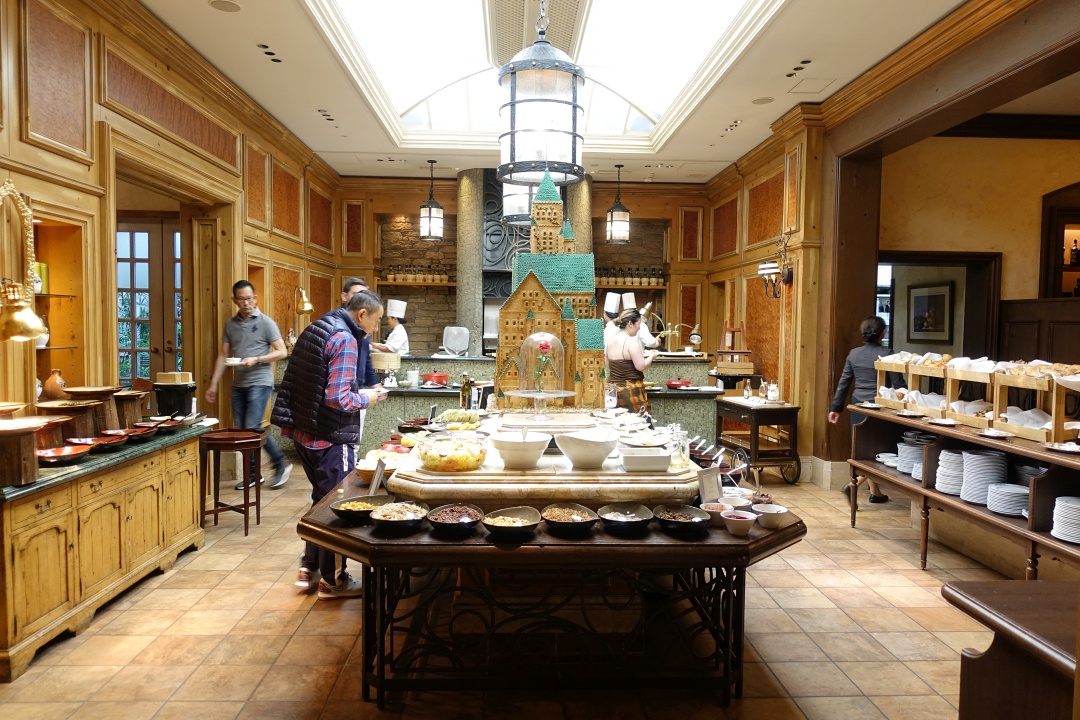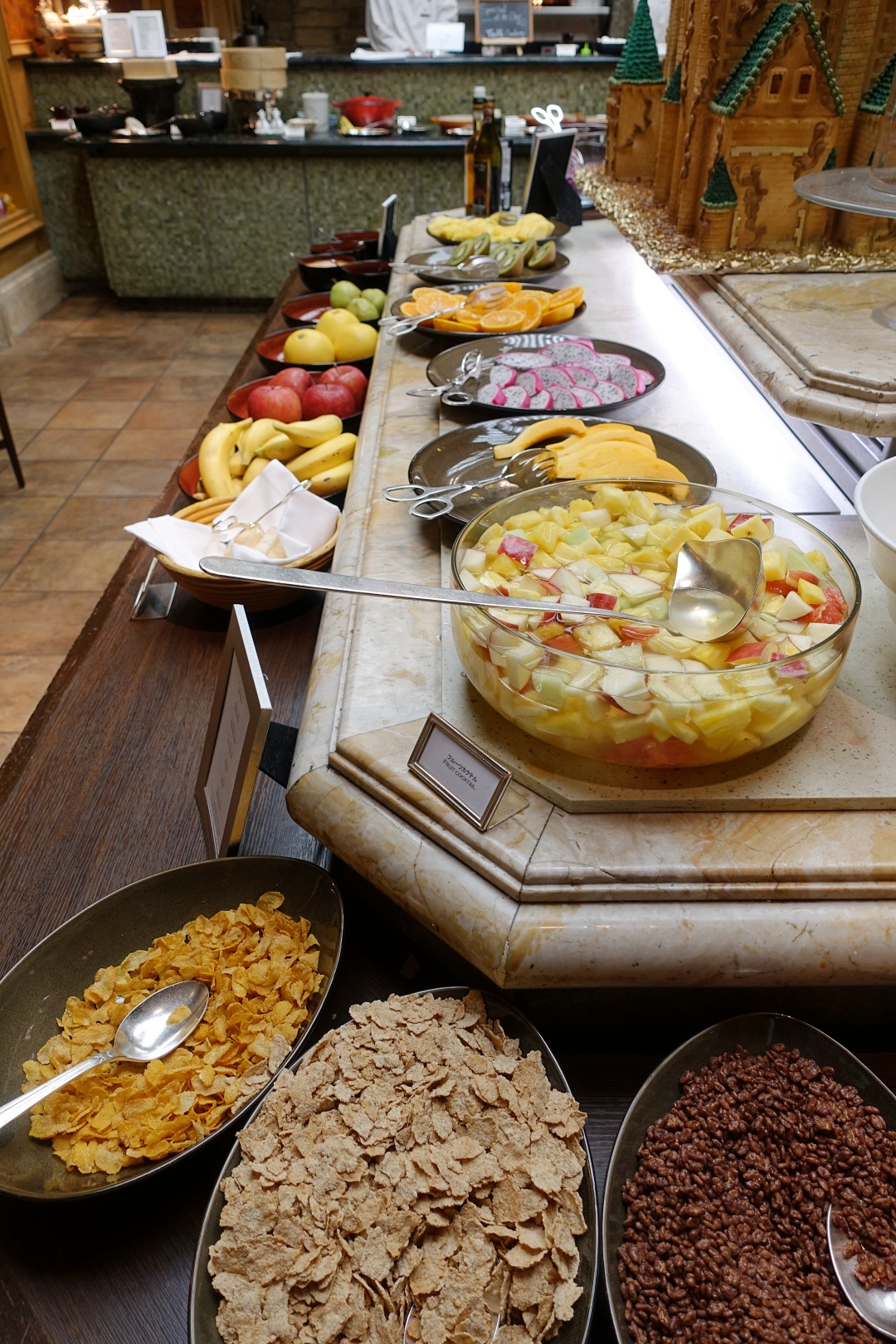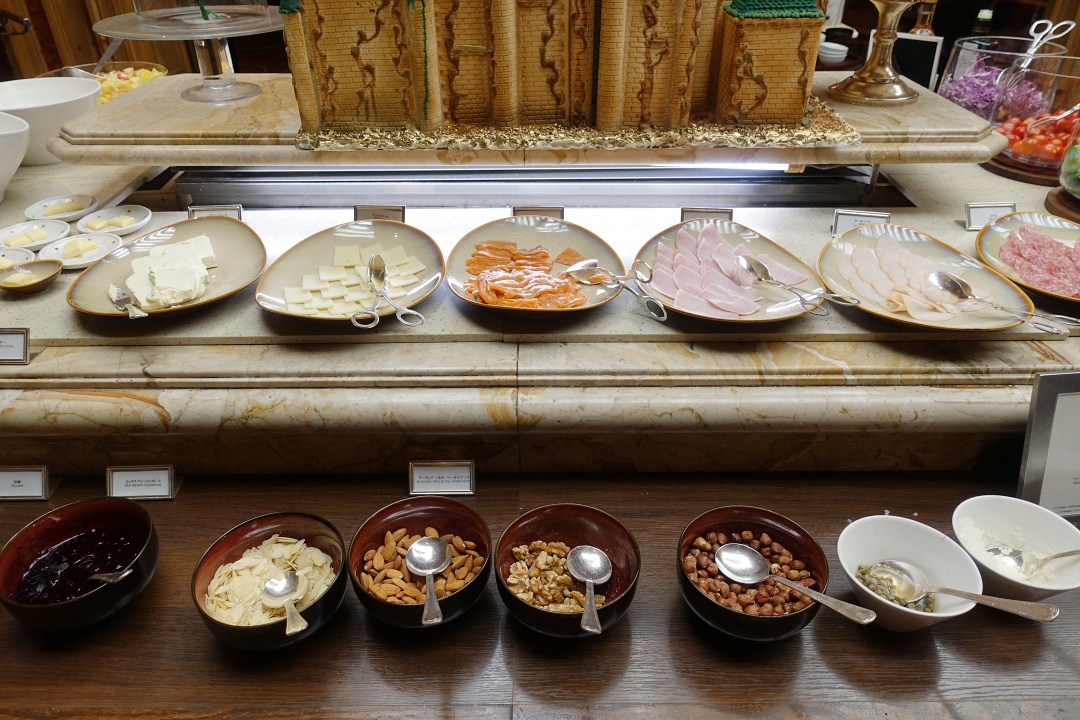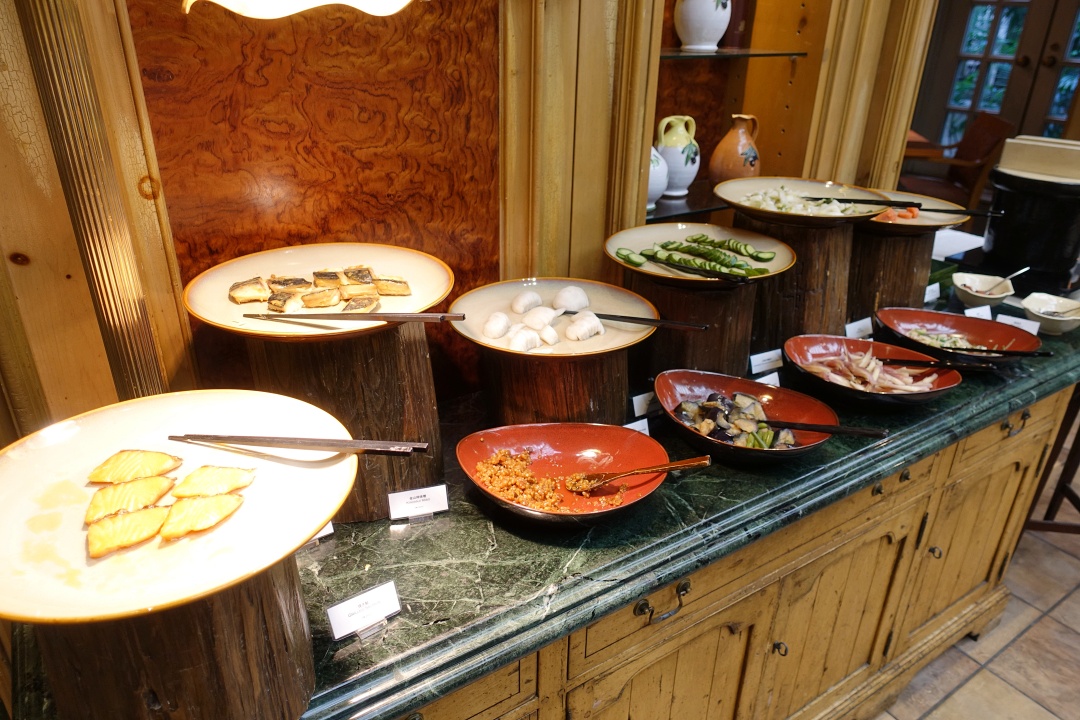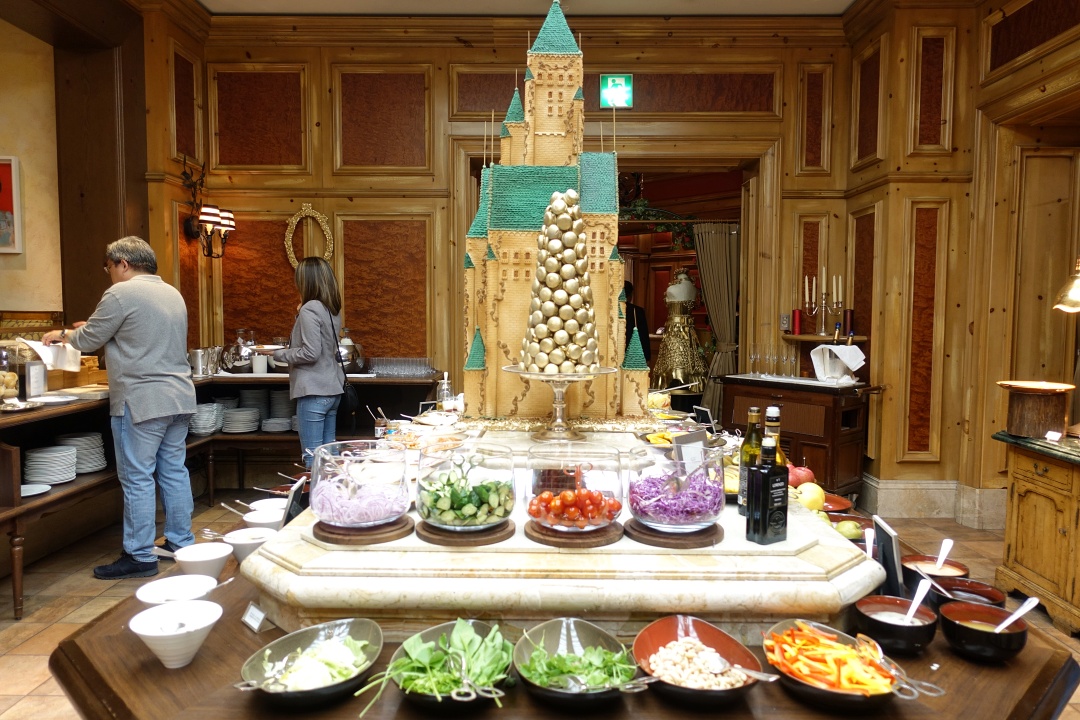 Aside from the usual pastry, cereals and fruits, there were ala carte items like salmon sashimi, grilled mackerel, chawanmushi, soba, etc. There's also an egg station.
To be honest, the selections were somewhat limited; but I guess that's just what the Japanese usually had for breakfast.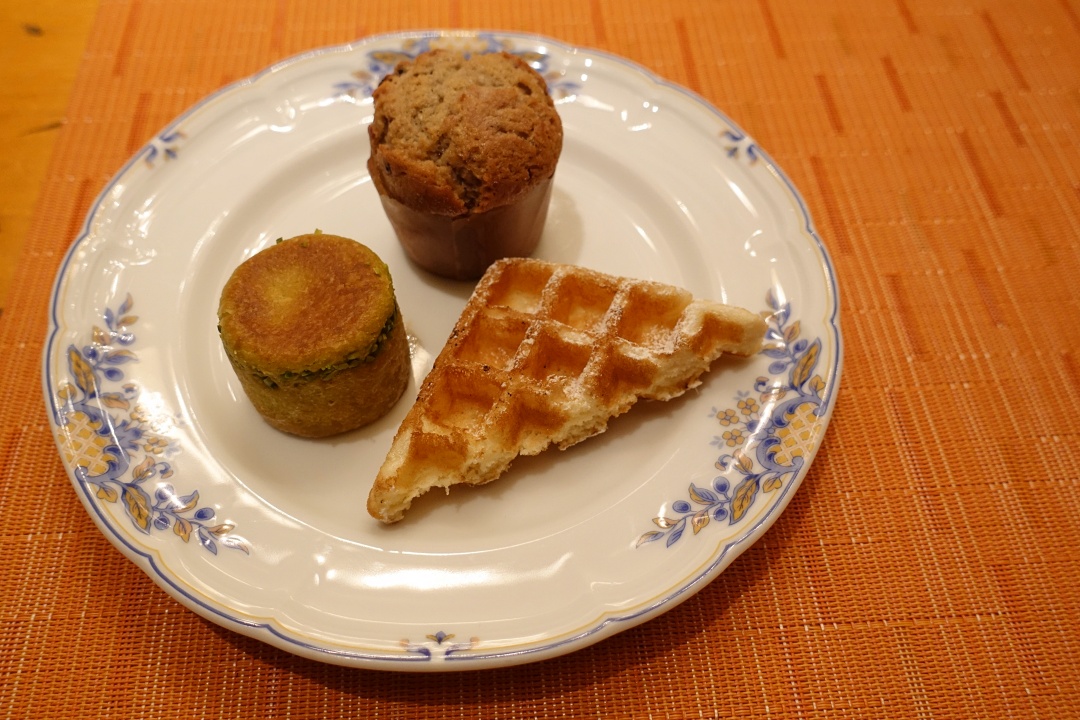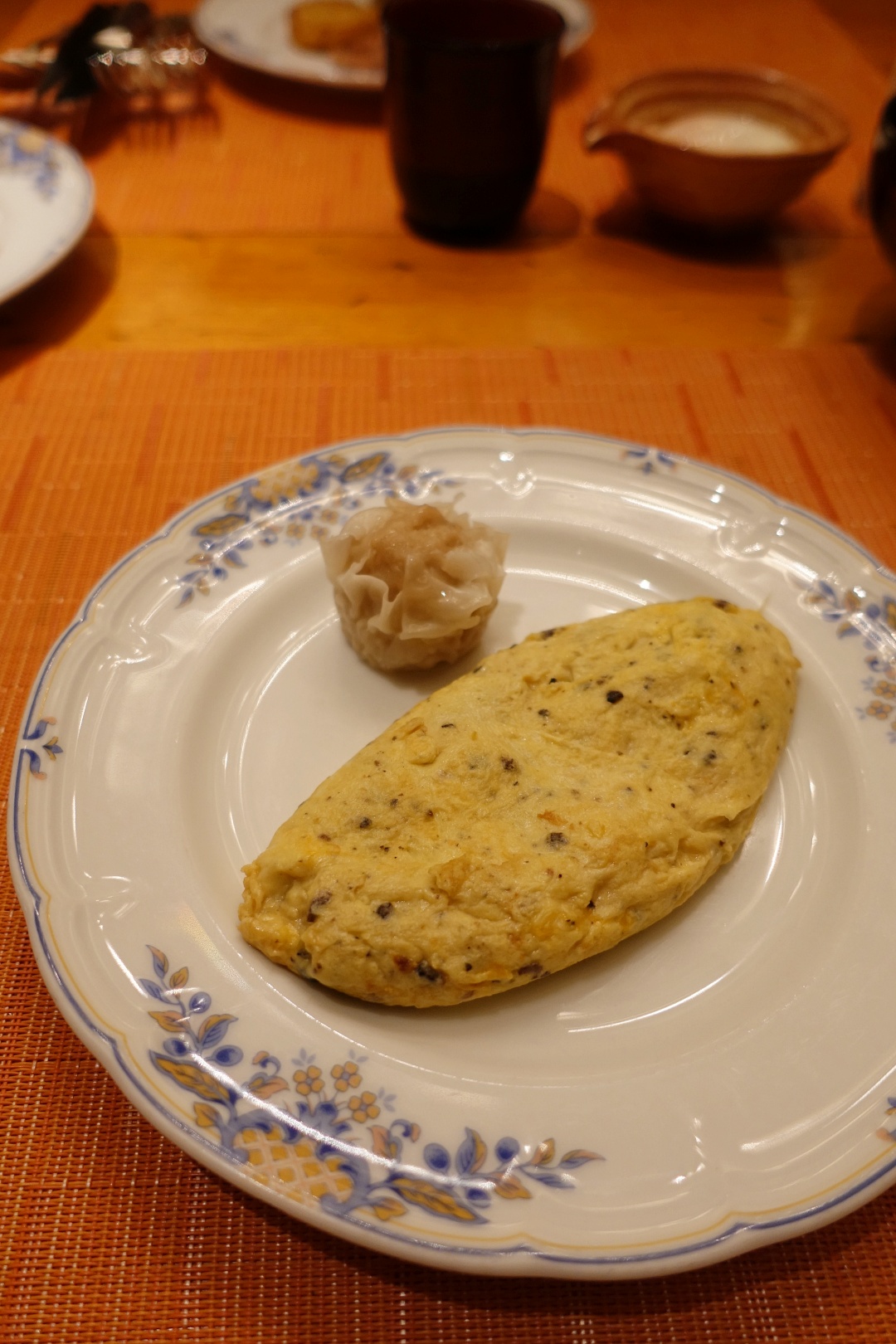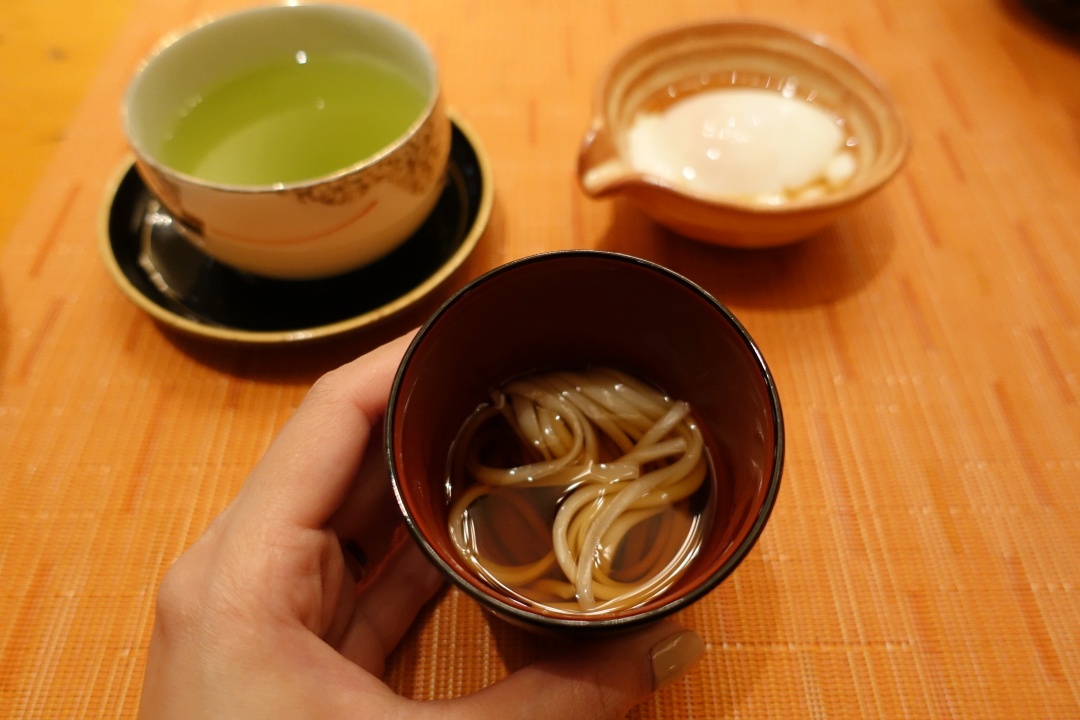 We spent about an hour at breakfast; then went back to the room to chill and only head out at close to 15:00.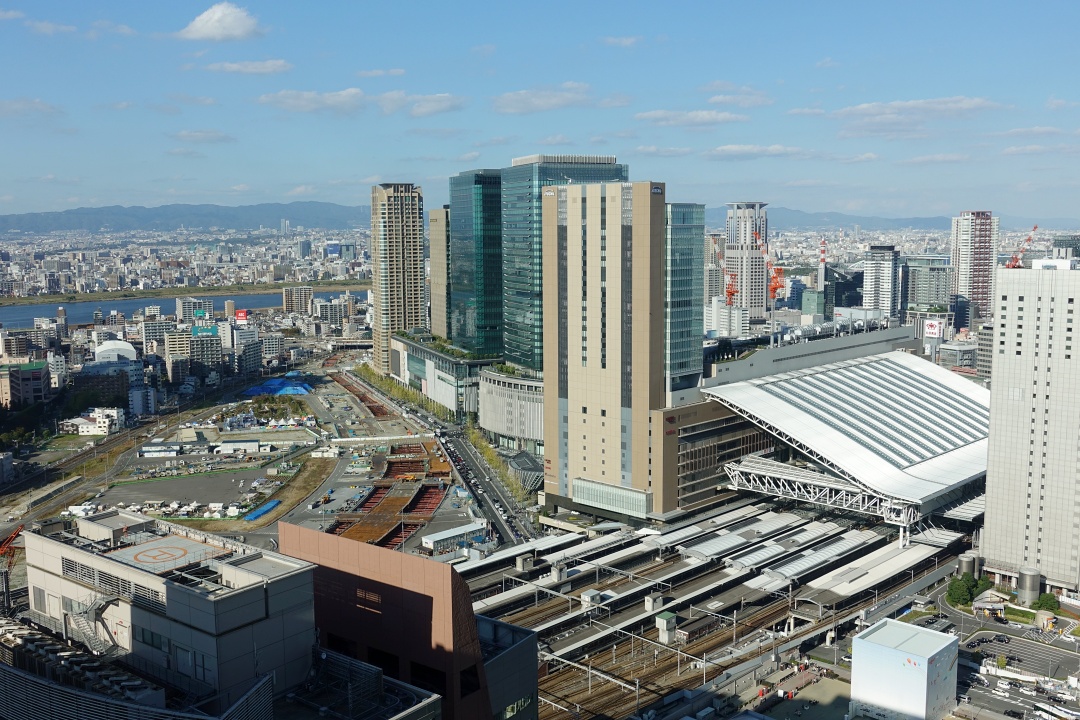 Stunning view of the city of Osaka from our hotel room.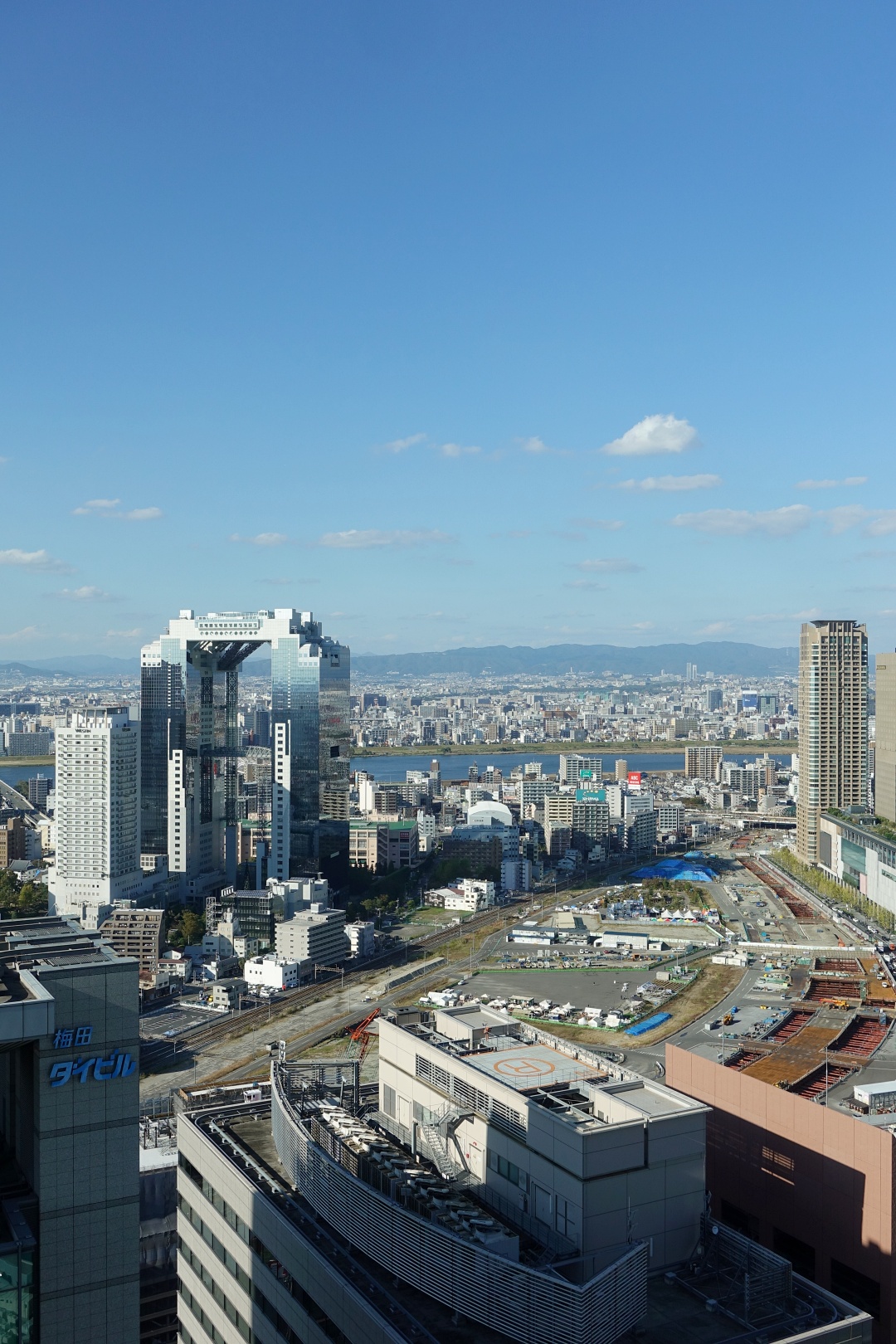 I think we might even see Kobe from here?
Osaka Station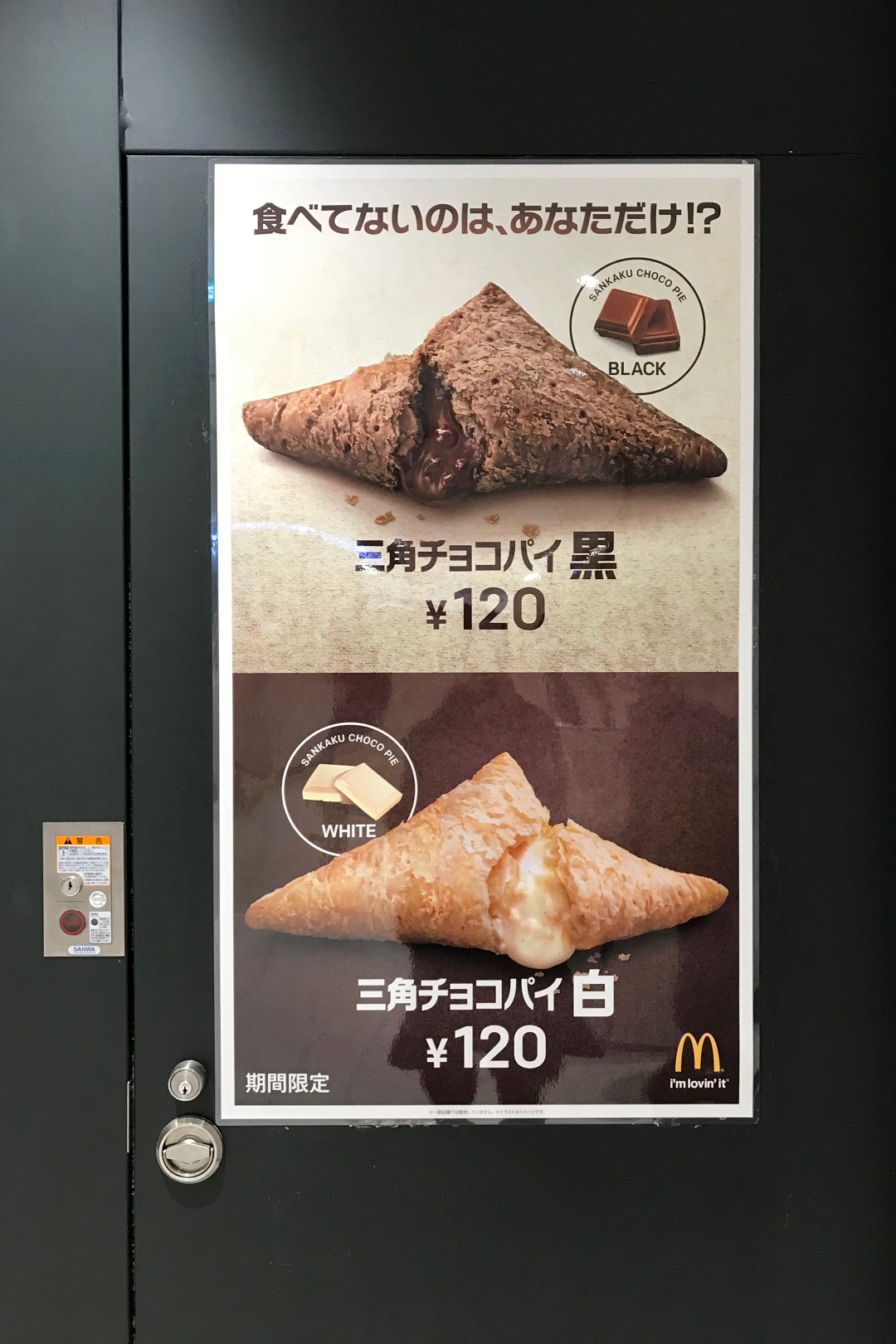 📍McDonald's at JR Osaka Station
Spotted something interesting while passing by McDonald's at Osaka Station.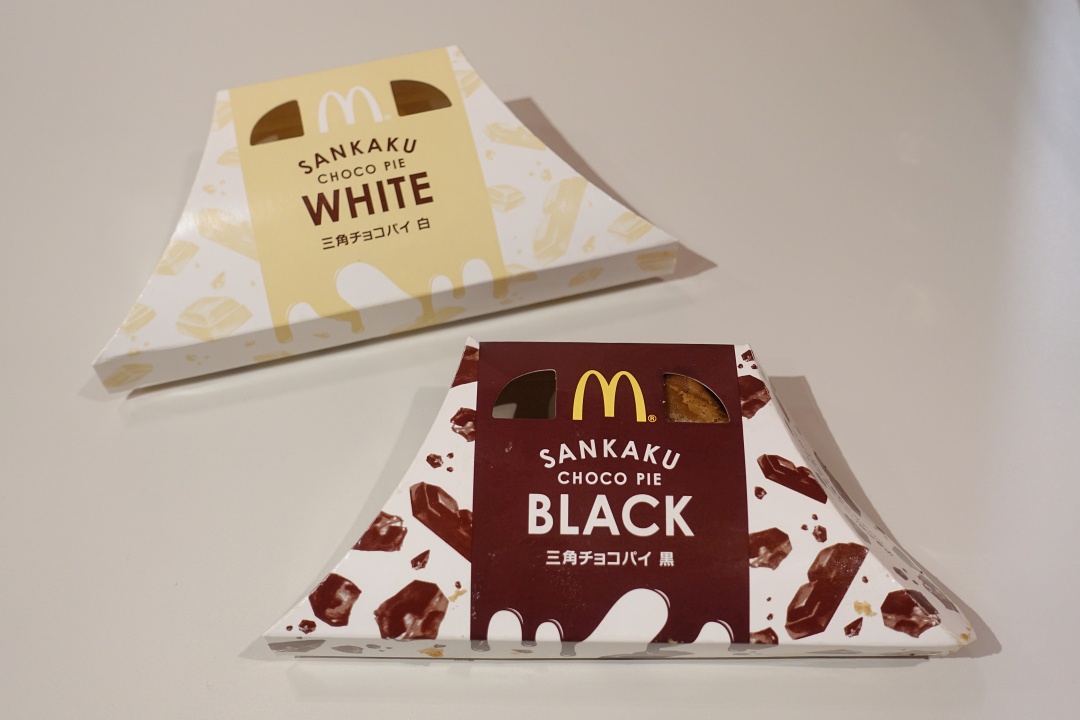 So we went in, and got these SANKAKU CHOCO PIE. Available in White Chocolate and Chocolate.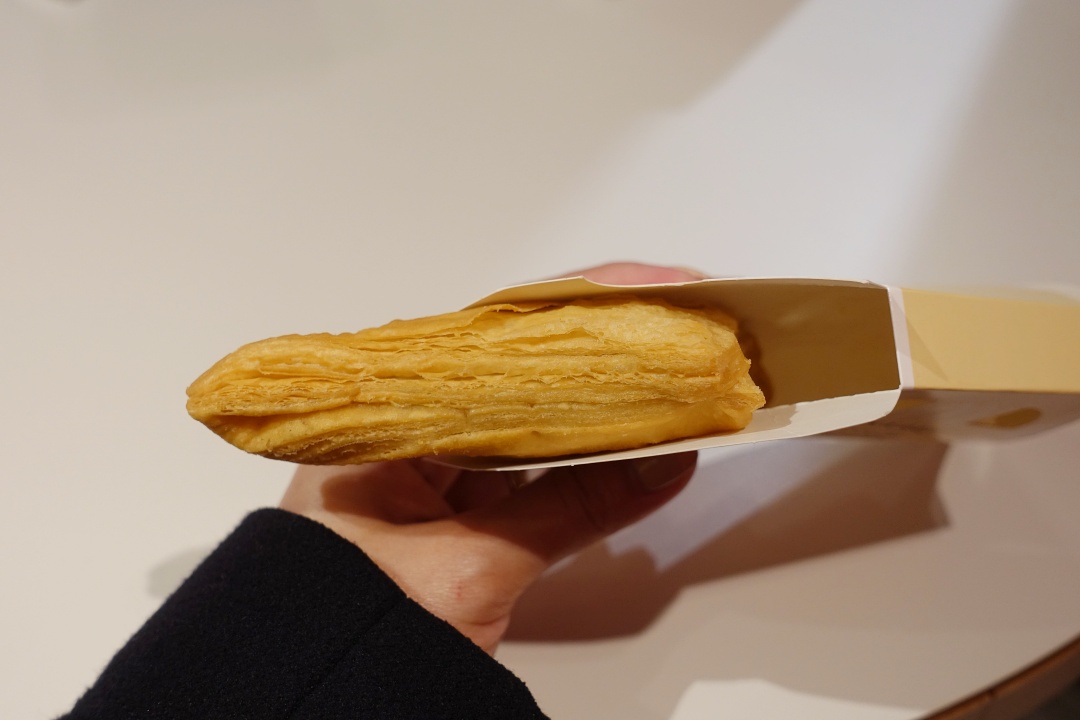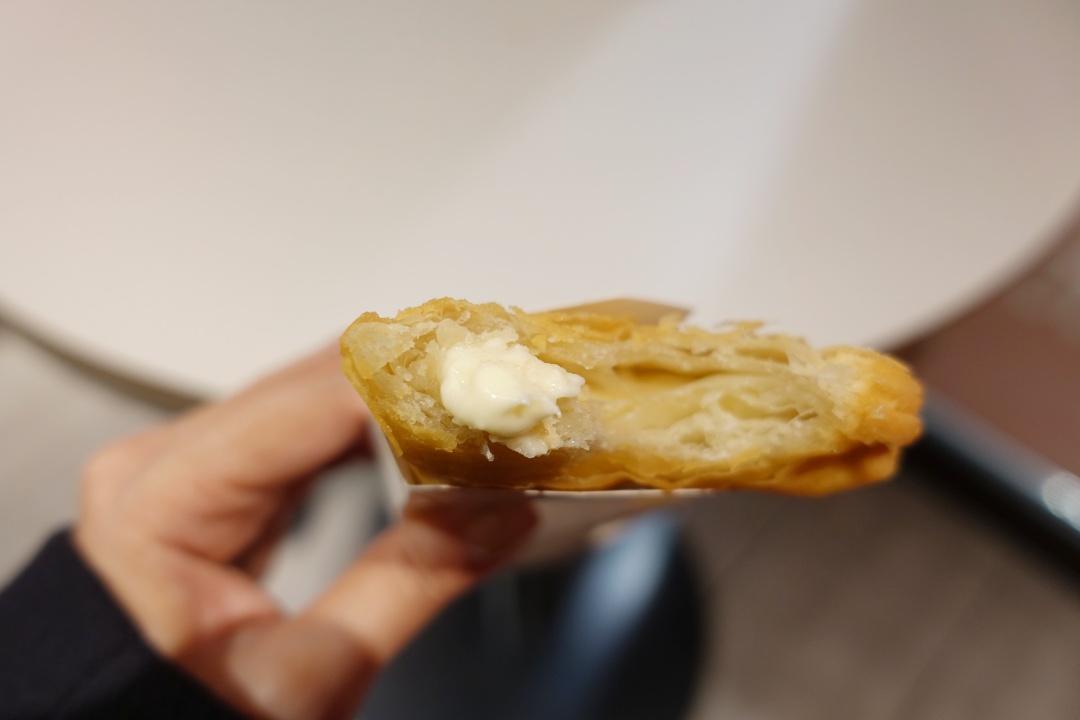 Comes with a pastry crust, with white chocolate filling.
Unfortunately, this didn't turn out to be as good as I hope. Wish the white chocolate is more liquidy instead of being a thick cream.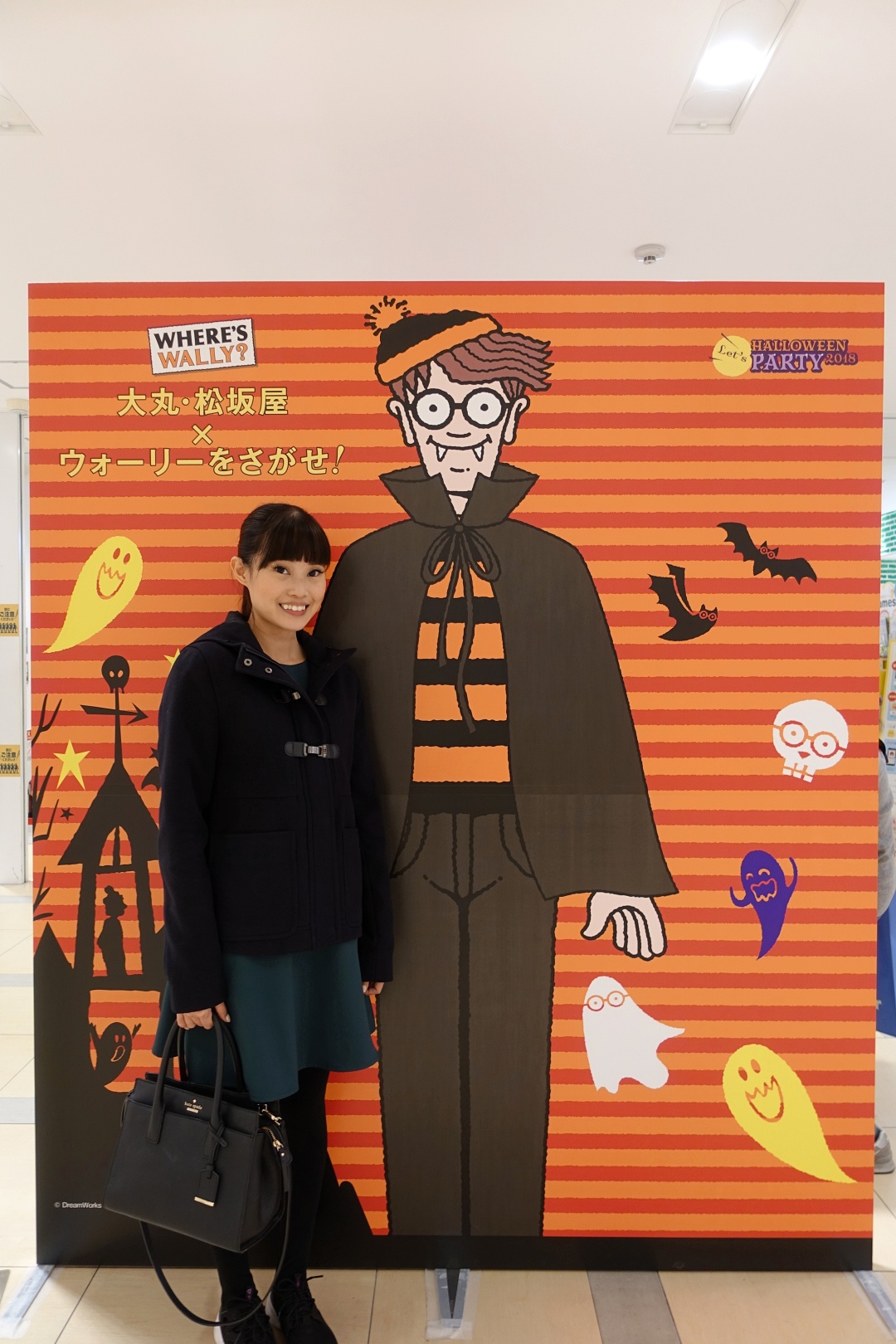 📍Tokyu Hands, Daimaru Umeda
Despite being our last full day in Japan, we didn't have any place in mind that we like to go. Wander around and ended up at Tokyu Hands in Daimaru Umeda.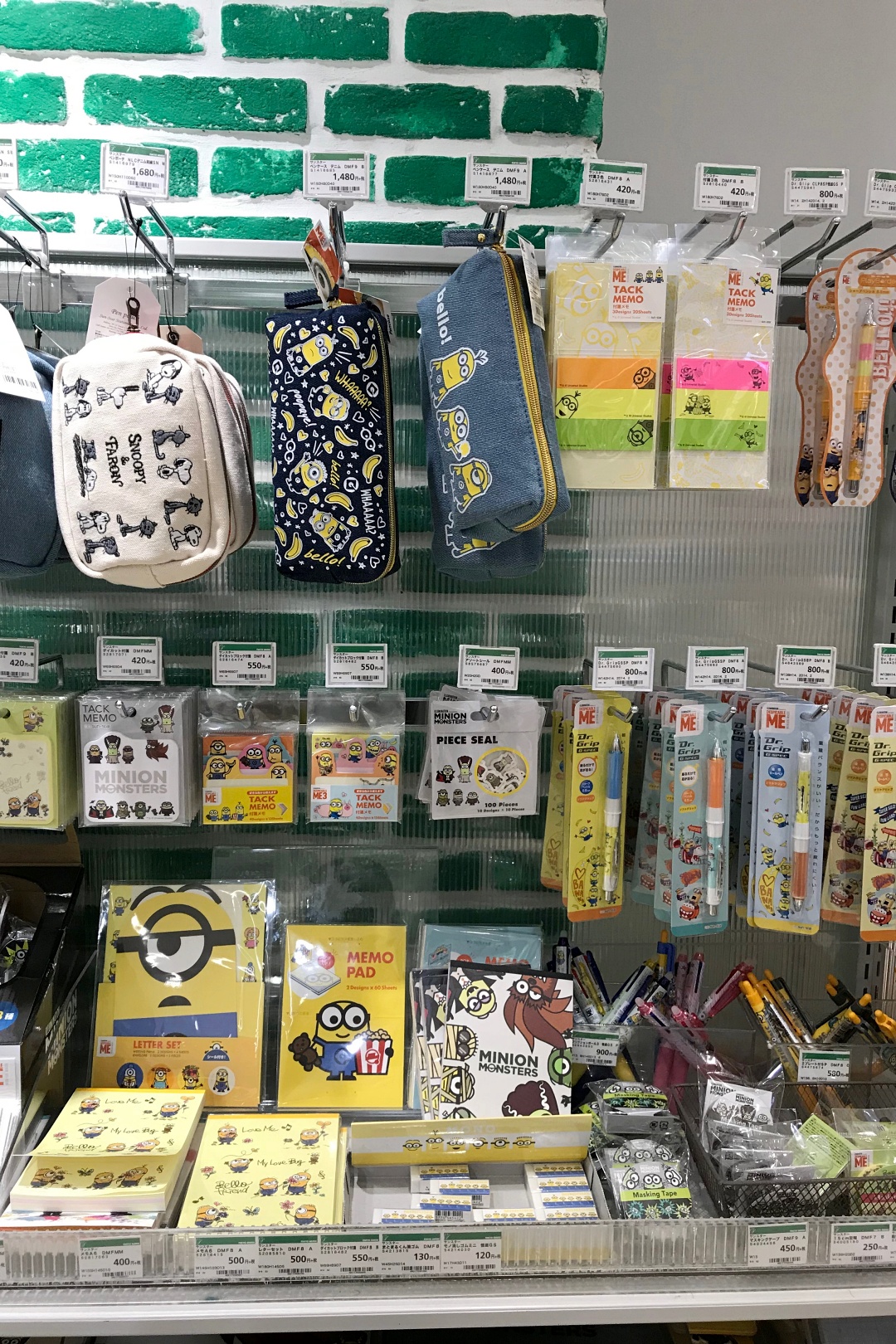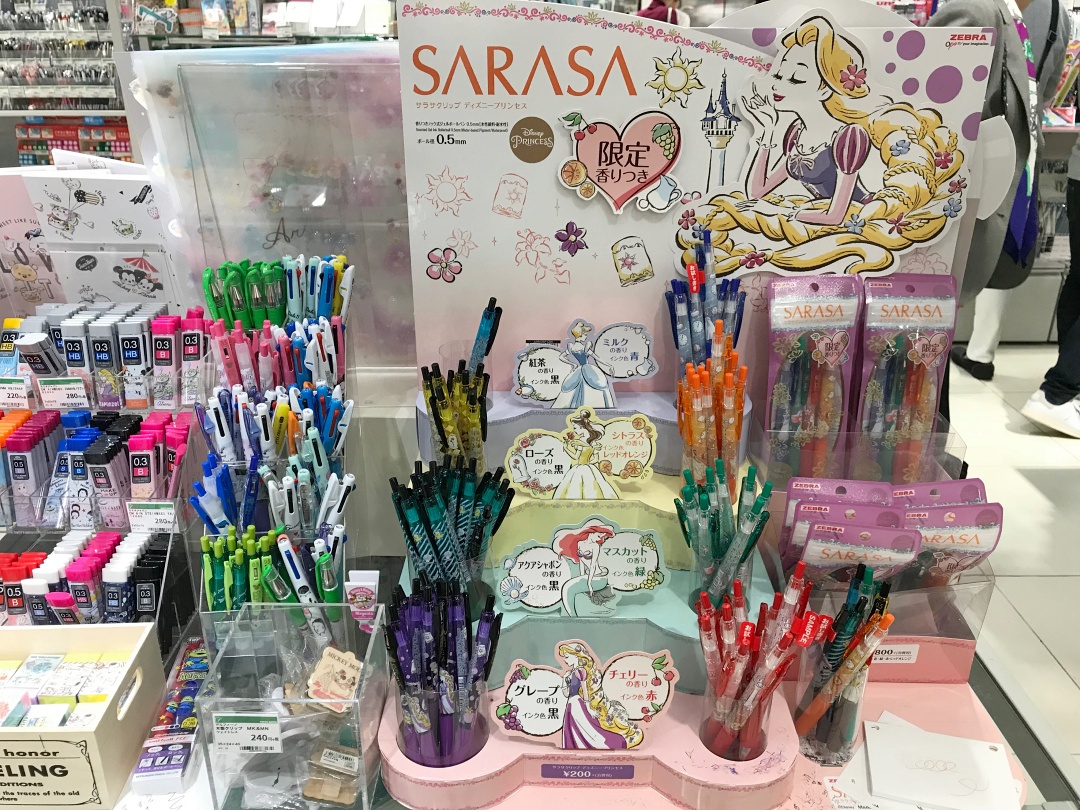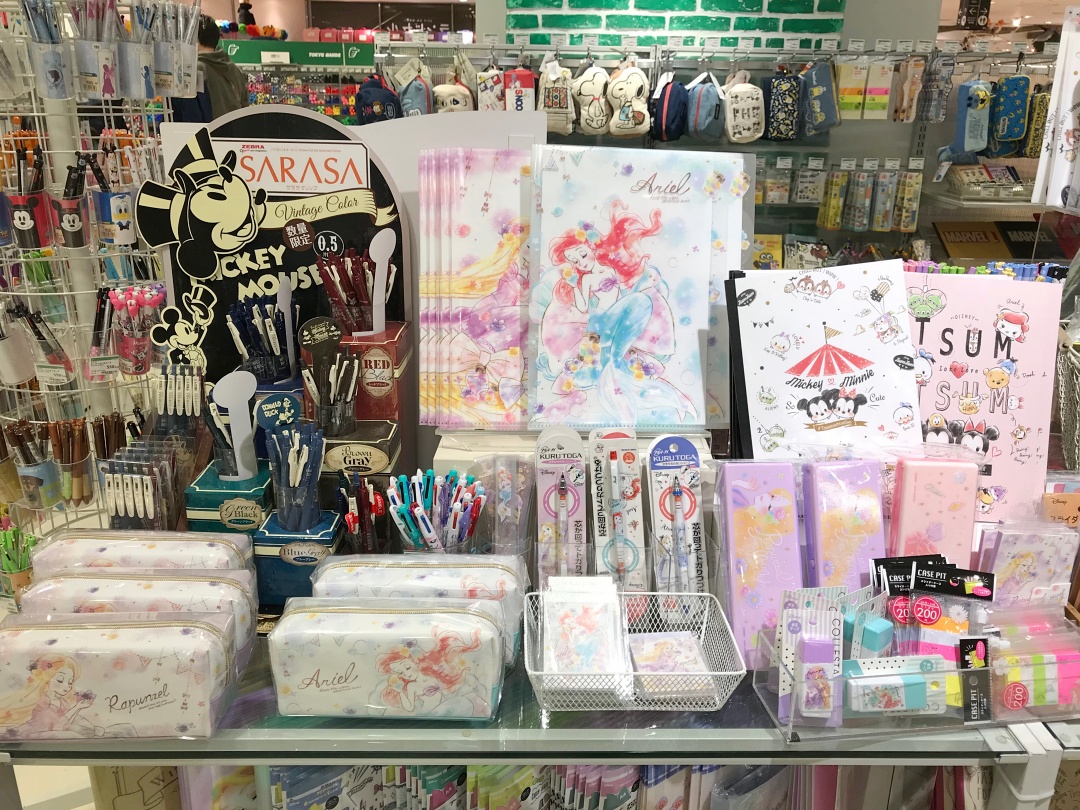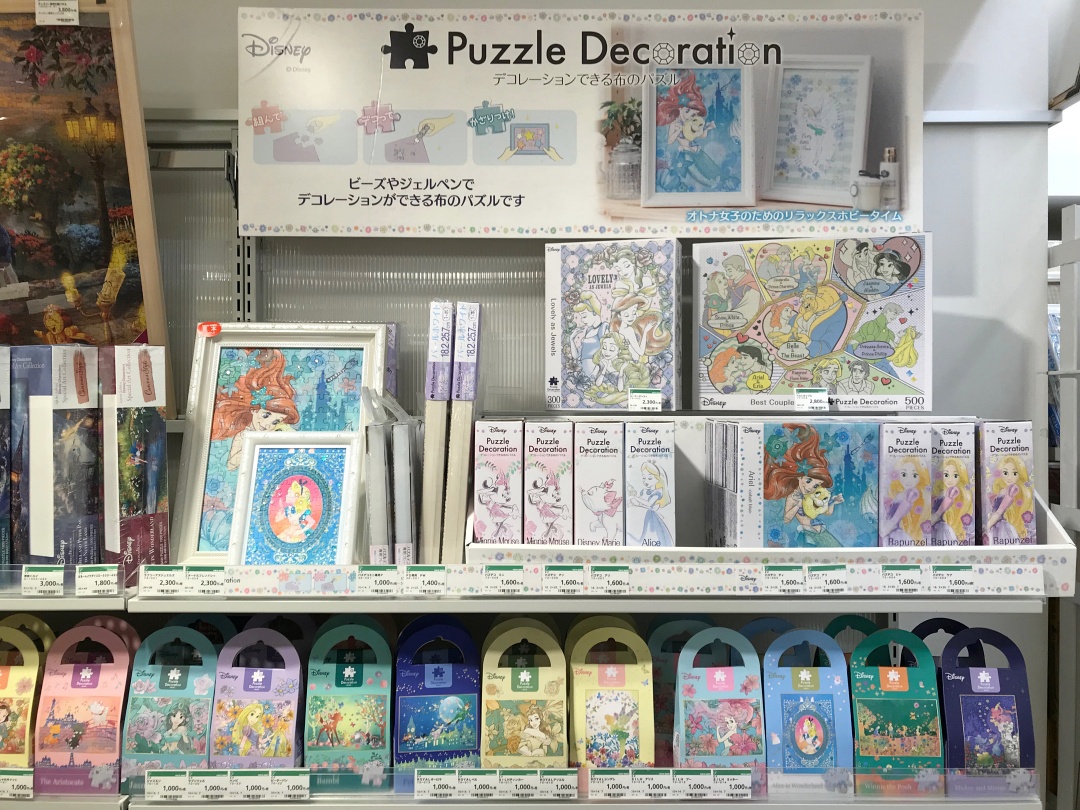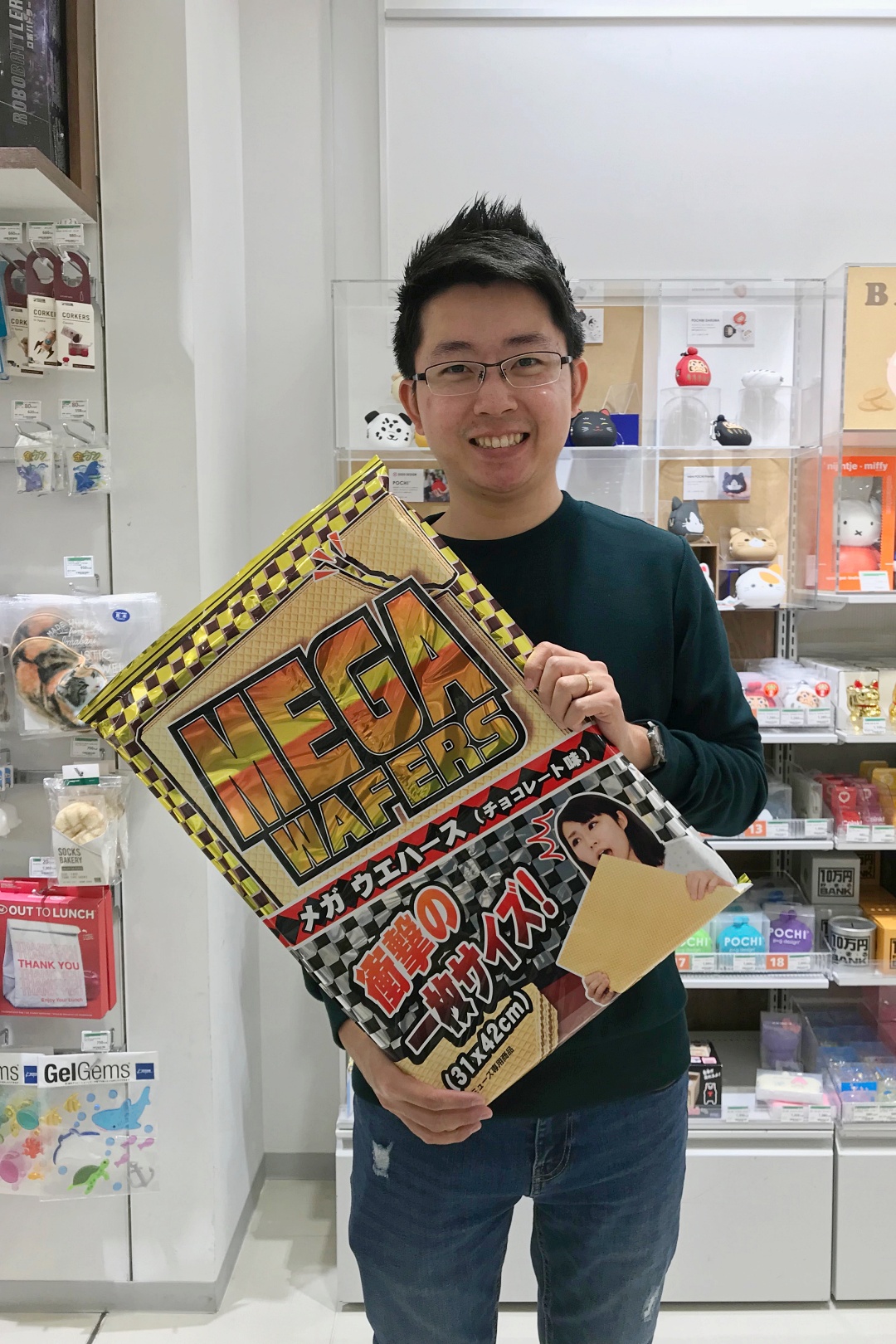 San Marco Curry
Settled our lunch at San Marco Curry at Osaka Station.
Once again, we didn't have any plan for lunch. Past by the shop at Osaka Station and I thought curry rice seems like a good idea for lunch, so we just decided to have that.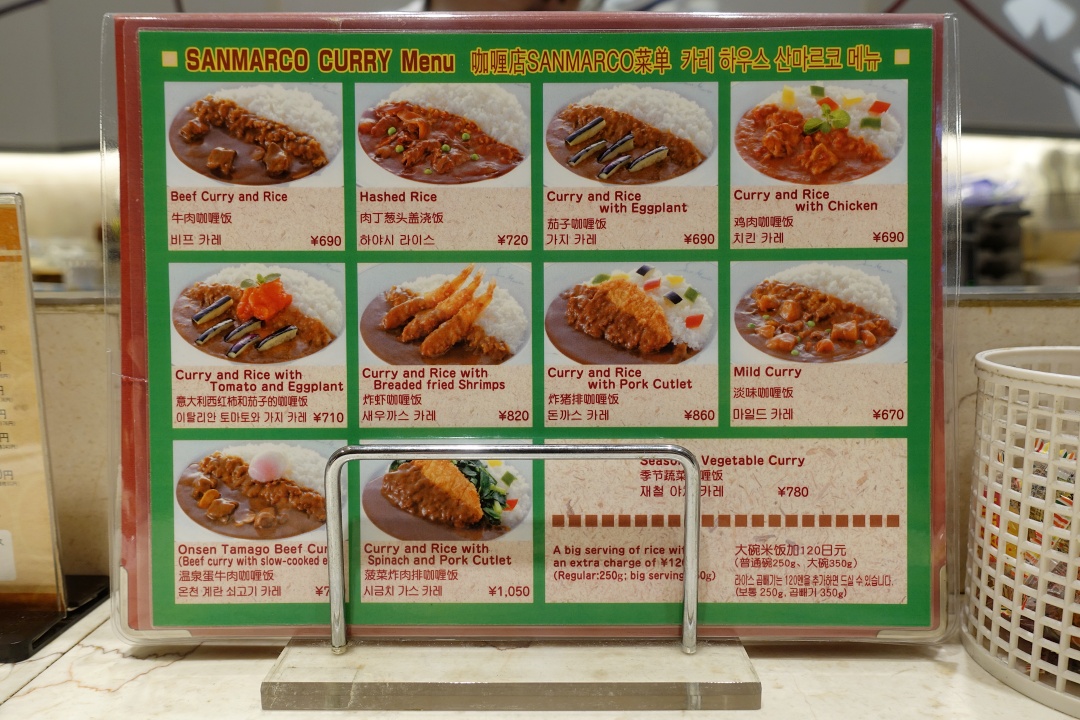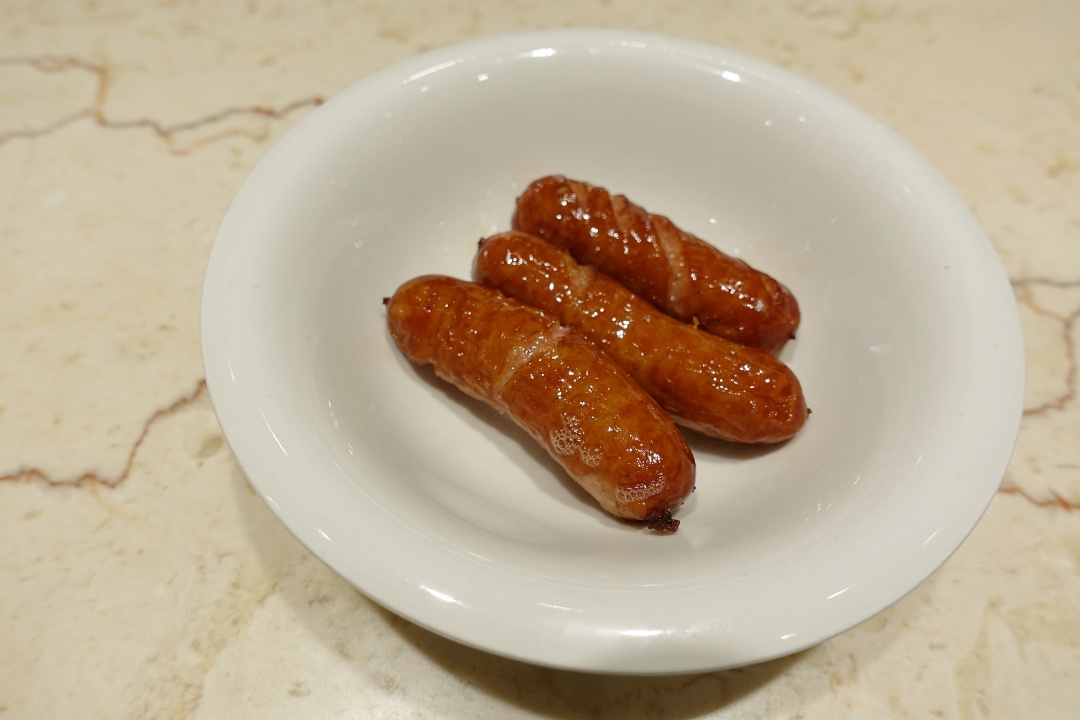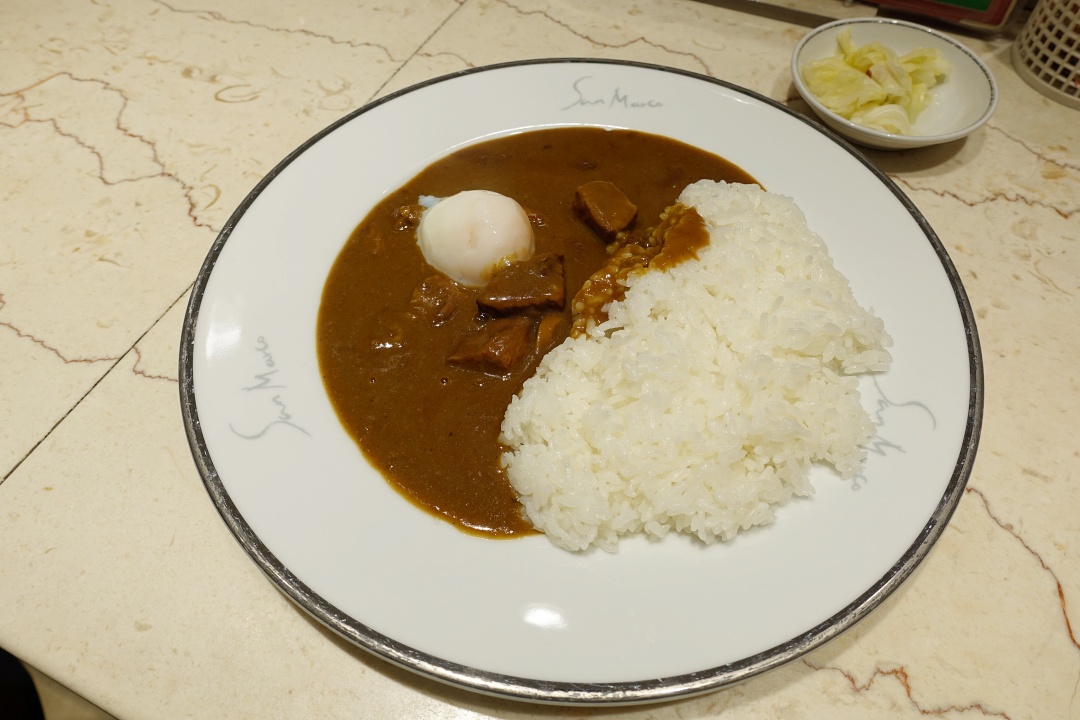 Ordered an Onsen Tamago Beef Curry and a Curry and Rice with Pork Cutlet. Greedy me also added extra sausages.
Can hardly go wrong with curry rice in Japan!
Shinsaibashi-Suji Shopping Street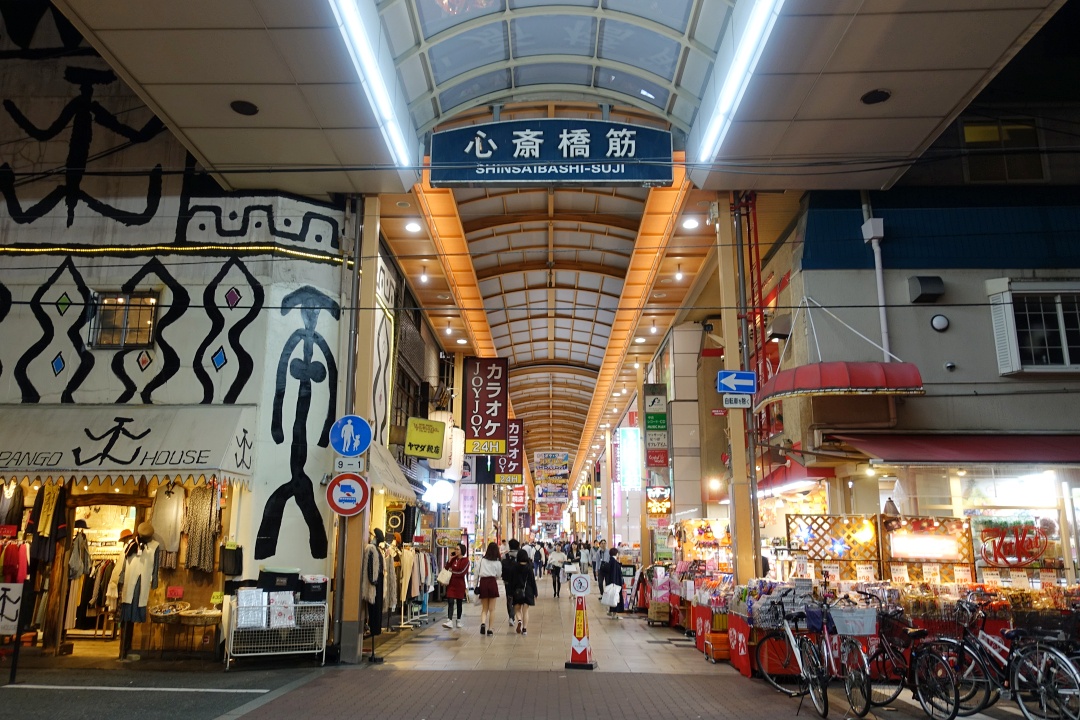 Later that evening, we made our way to Shinsaibashi-Suji.
Shinsaibashi-Suji Shopping Street is one of the best-known shopping areas in Osaka that is north of Dotonbori and parallel and east of Mido-suji street. The entire stretch is about 600 m, with plenty of shops ranging from department stores like Daimaru, Uniqlo flagship store, Daiso to small independent boutiques.
Came here on our second night to visit the Disney Store; glad we made a second trip here on our last night in Osaka to check out the other stores.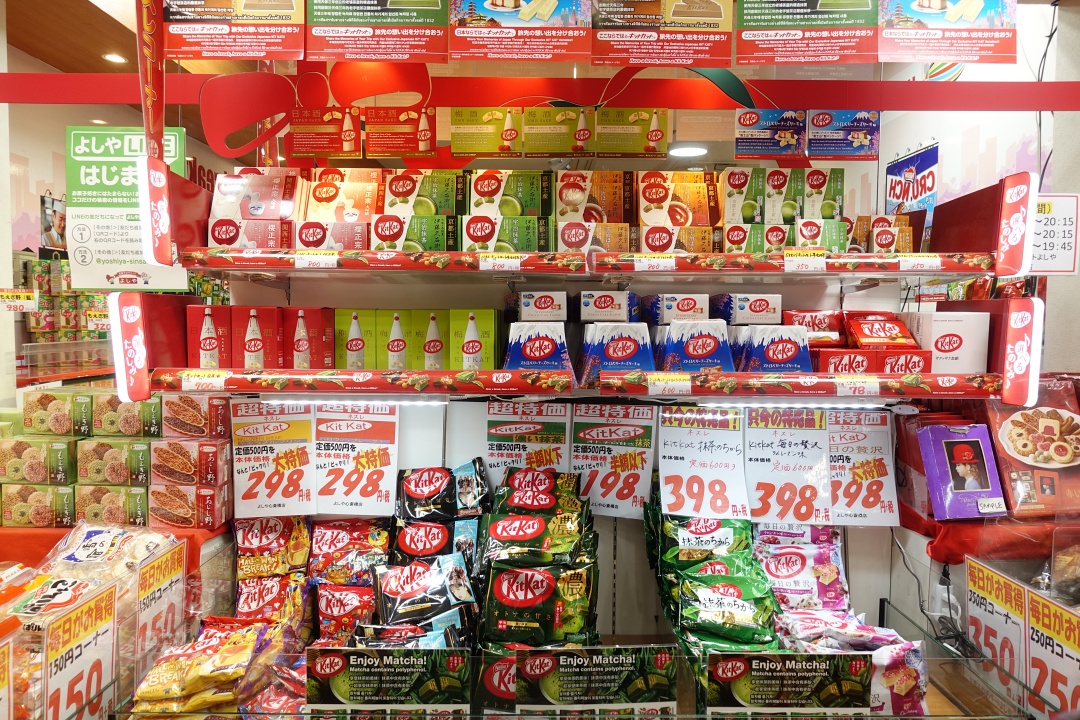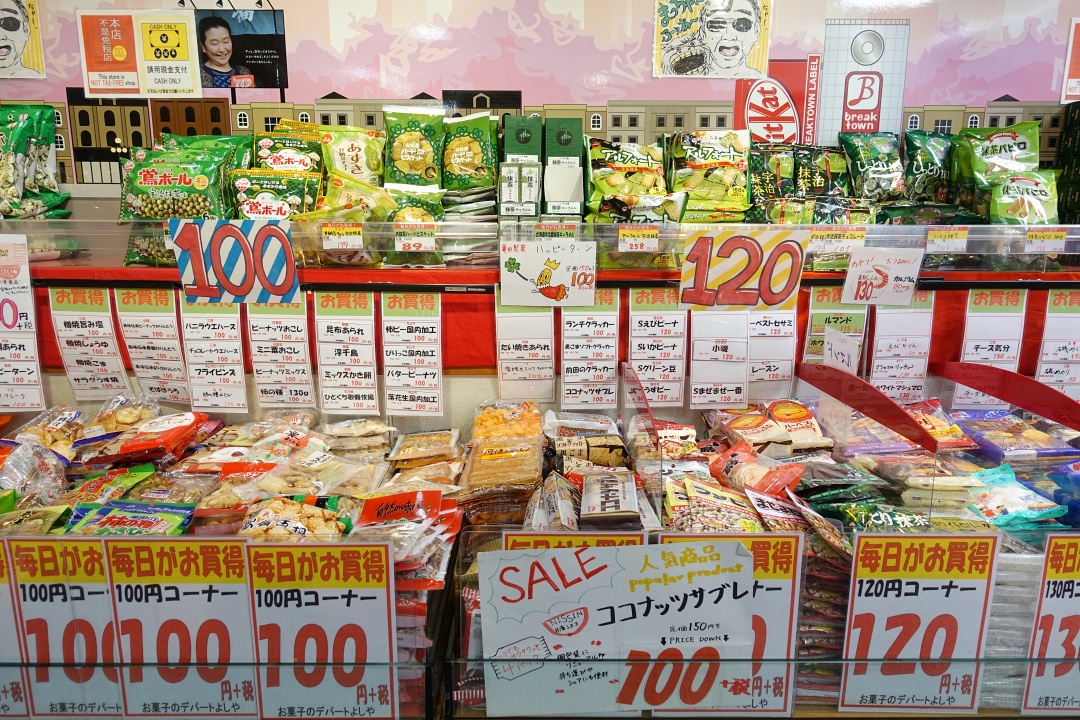 Came across a shop full of Japanese sweets and goodies.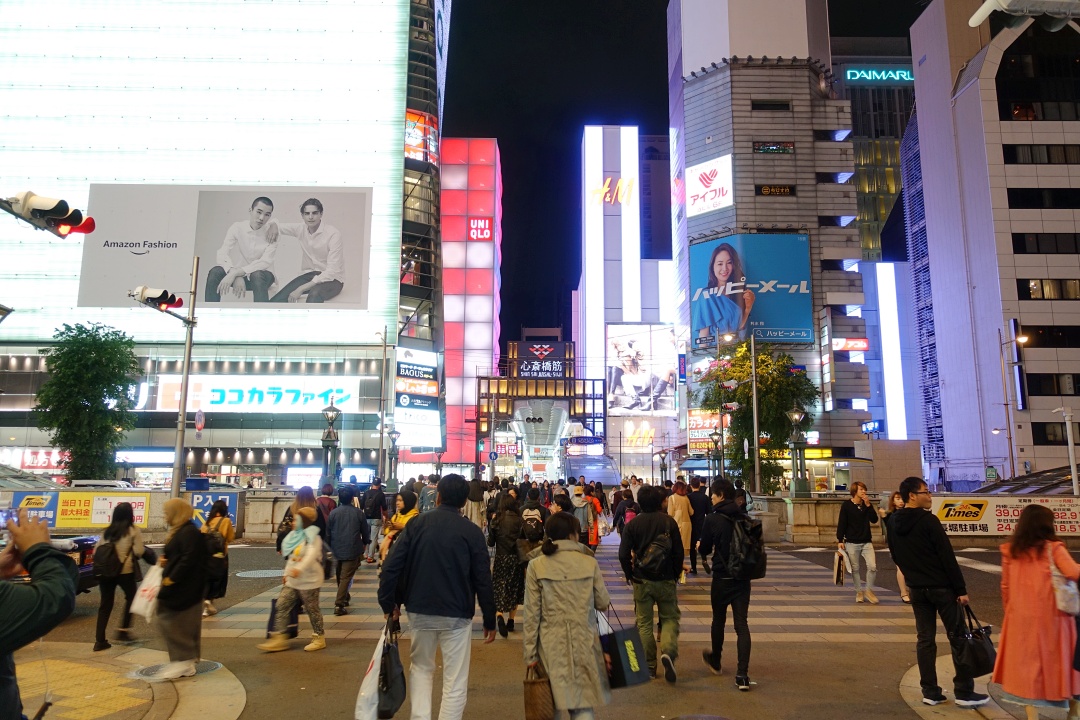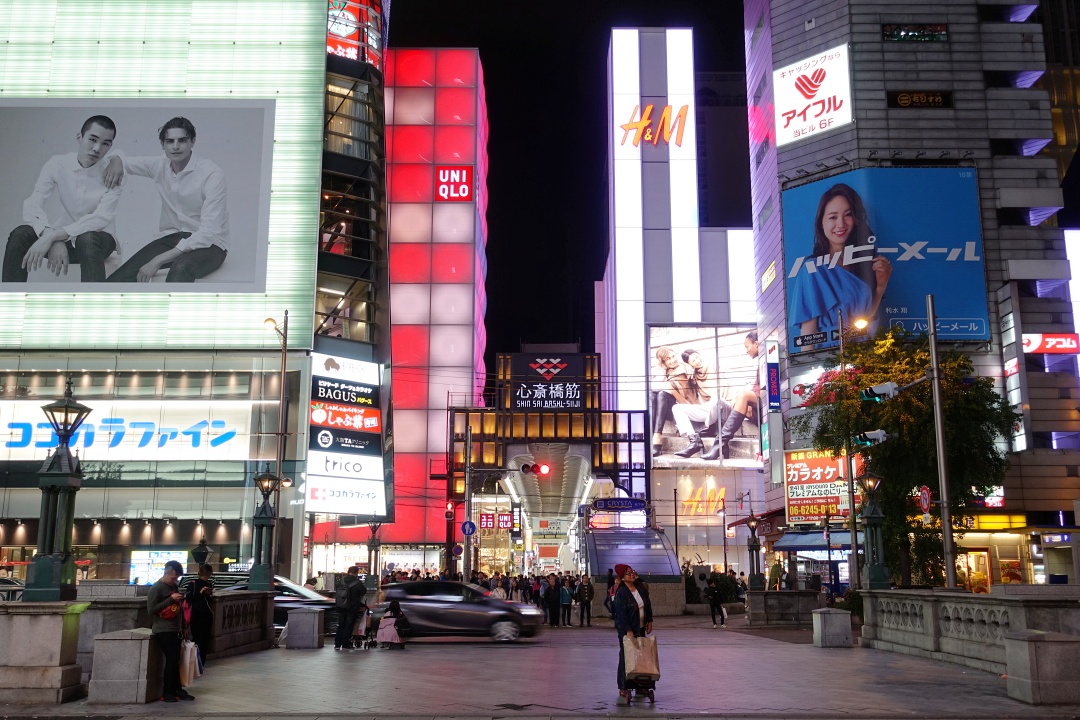 Calbee+ Shinsaibashi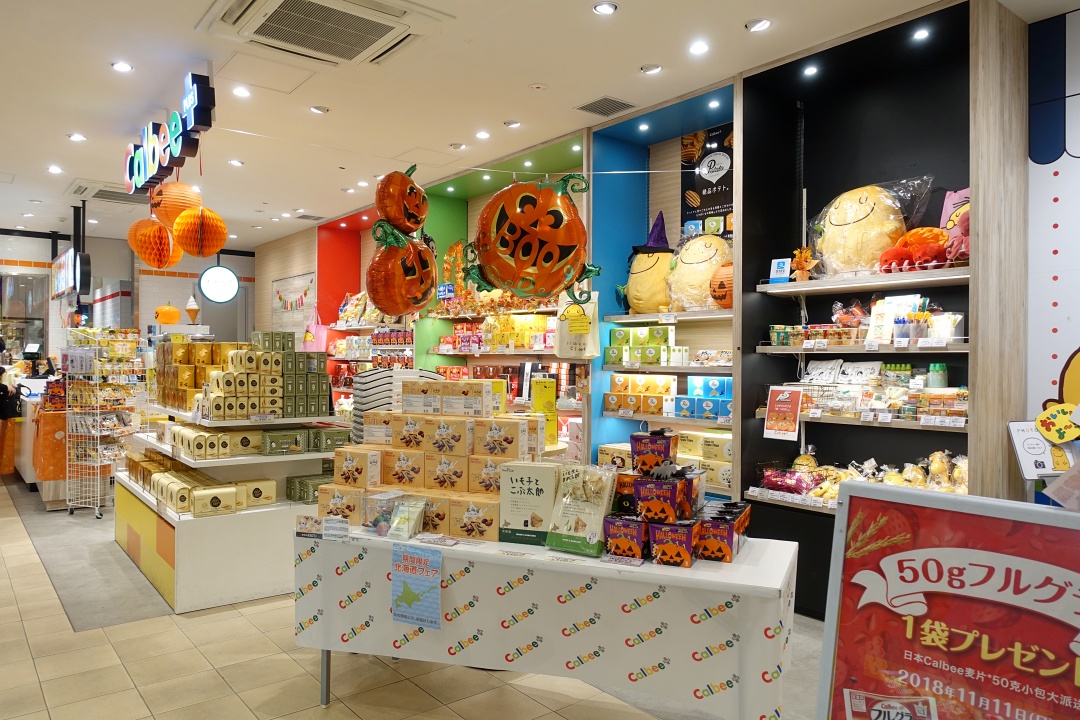 Spotted at Calbee+ store at Shinsaibashi.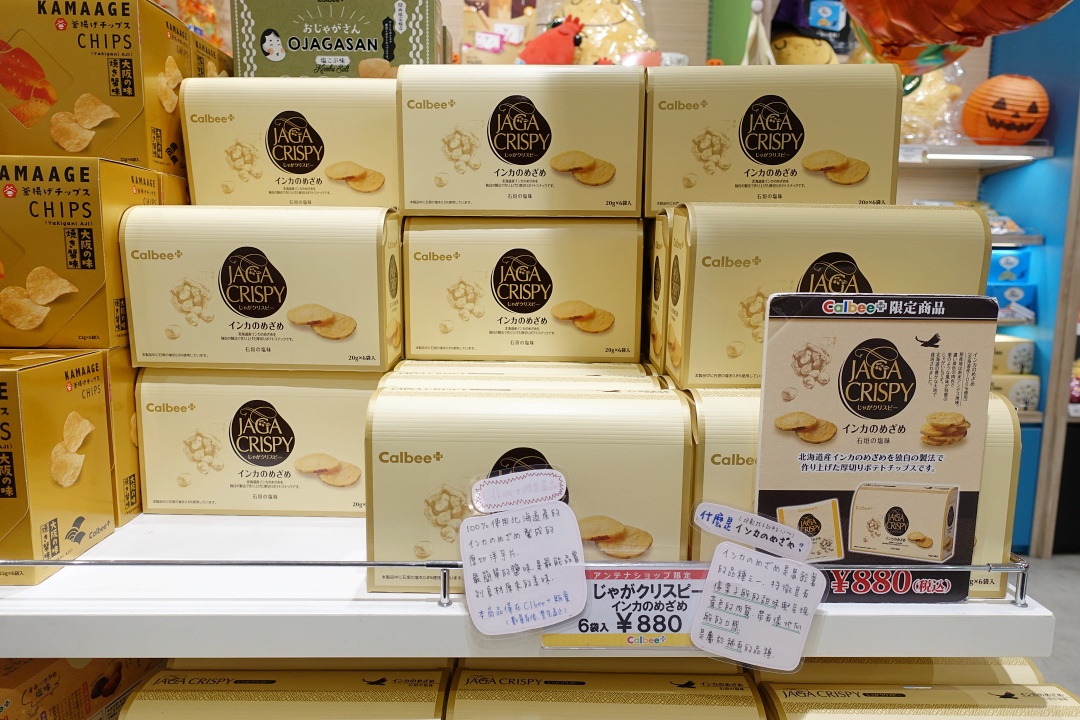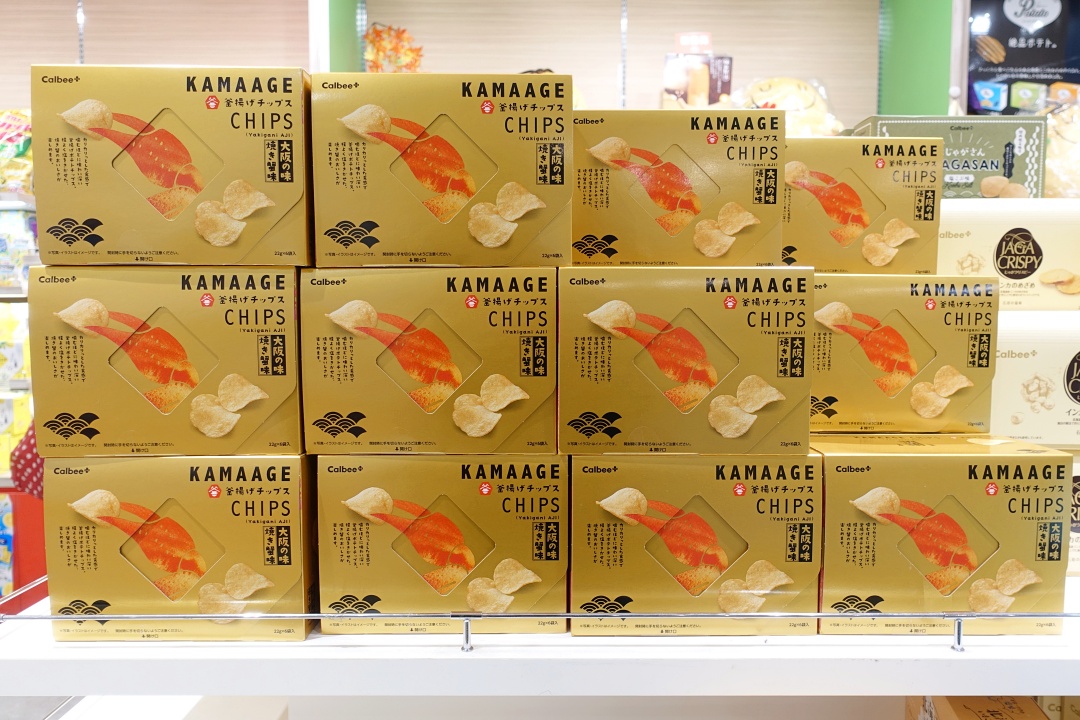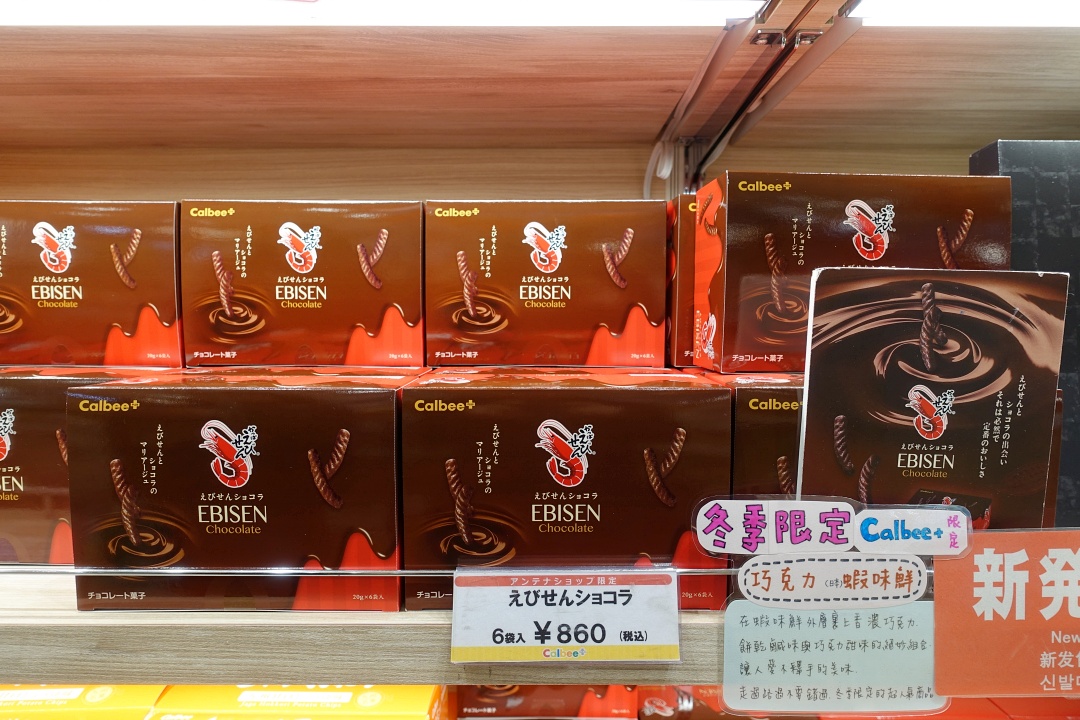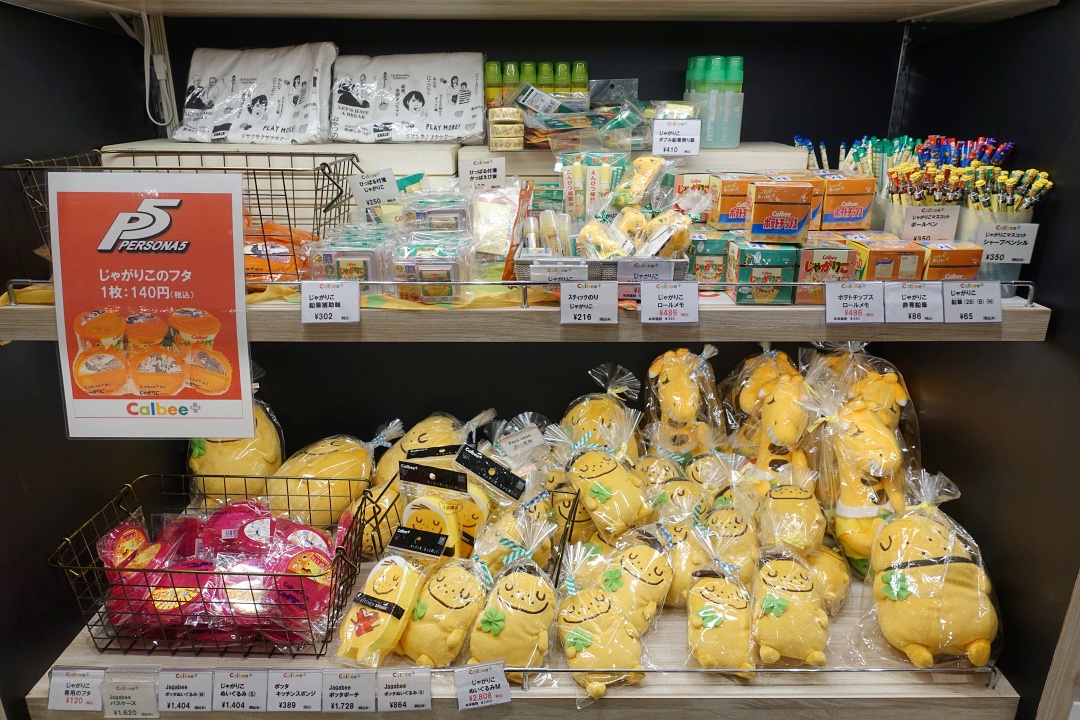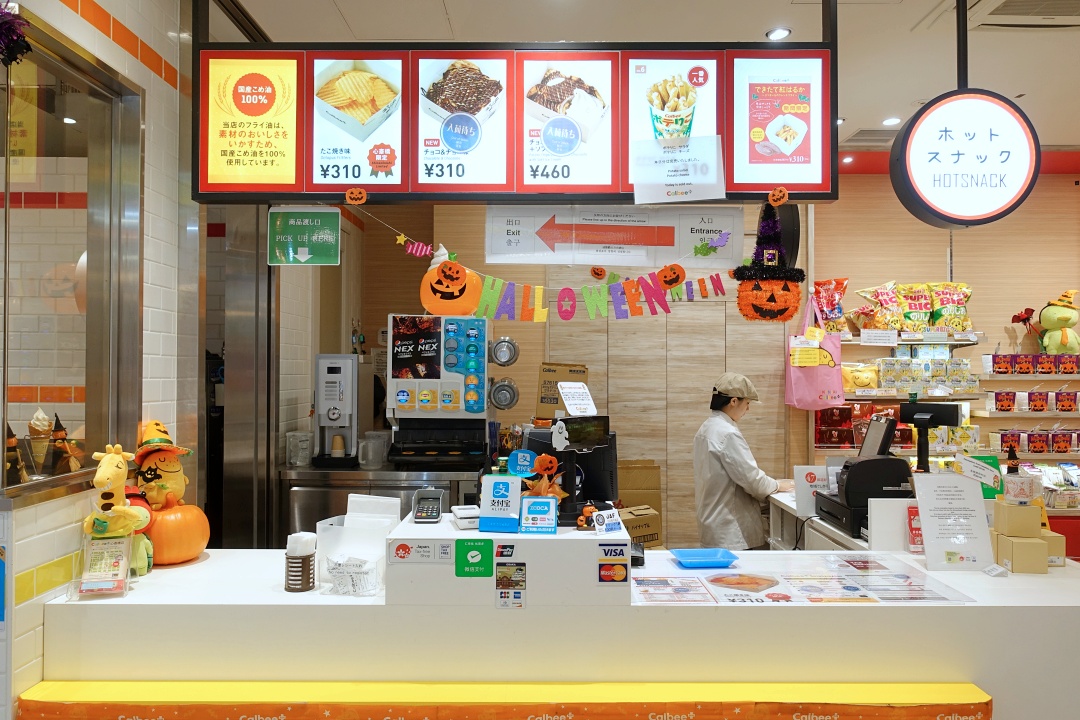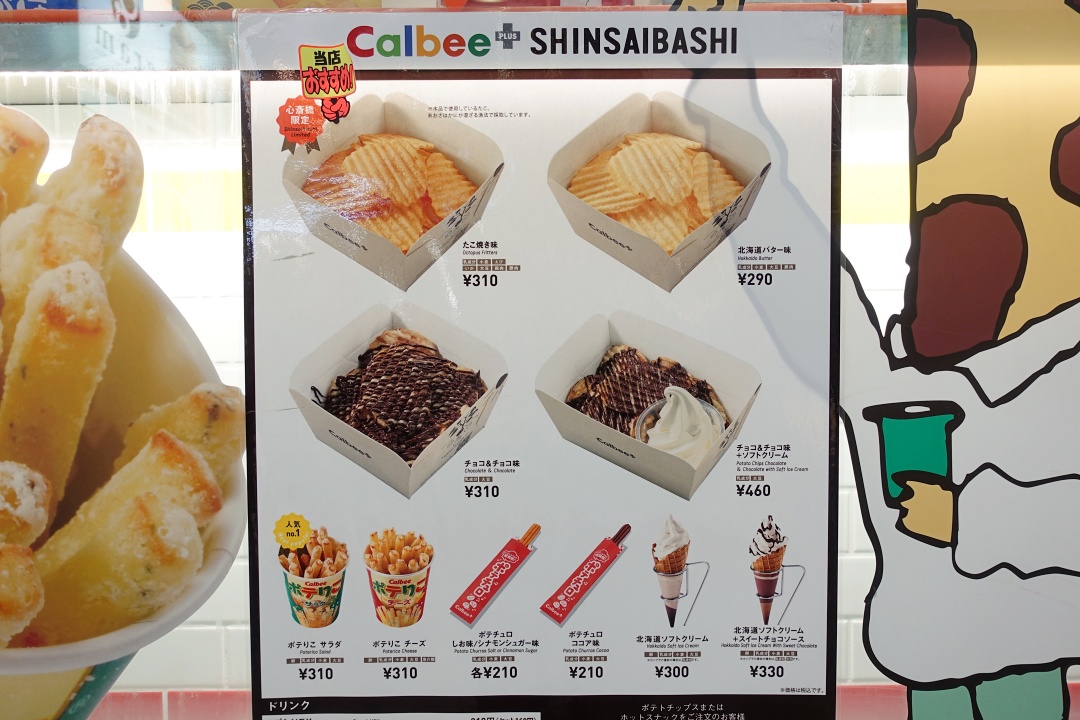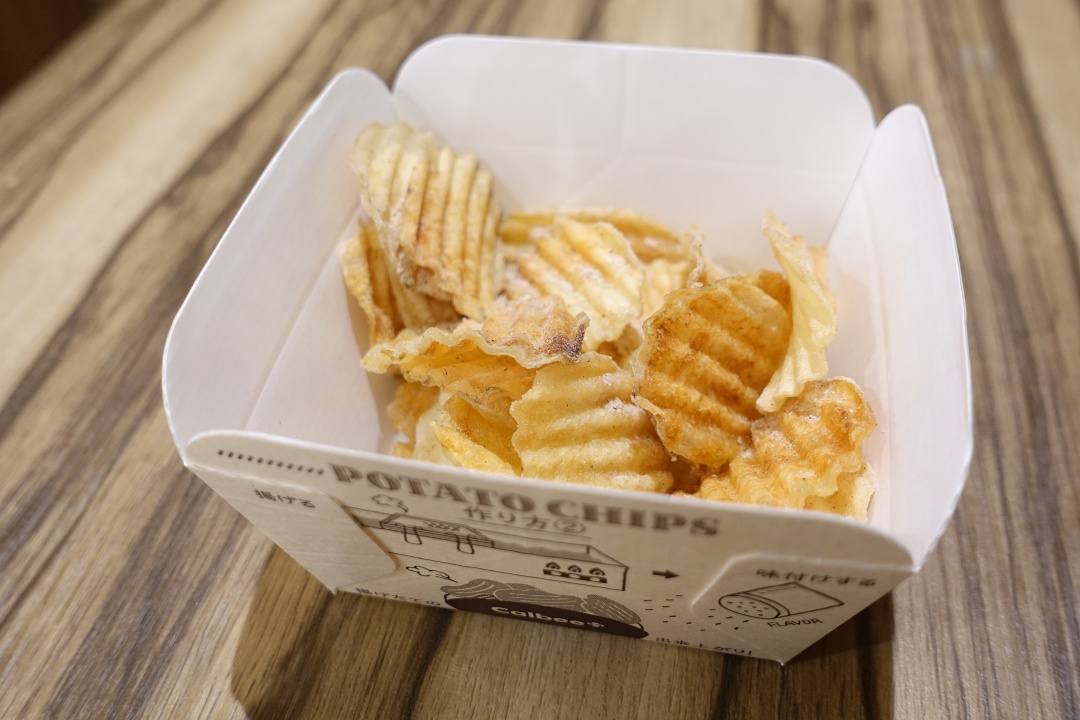 If I'm not mistaken, I remember they sold out of the chocolate chips. So we ended up getting either the Octopus Fritters or Hokkaido Butter (this, I can't remember.)
Calbee+ Shinsaibashi
Address: 1 Chome-5-18 Shinsaibashisuji, Chuo Ward, Osaka, 542-0085, Japan
Opening Hours: Daily, 11:00 – 21:00
Luke's Lobster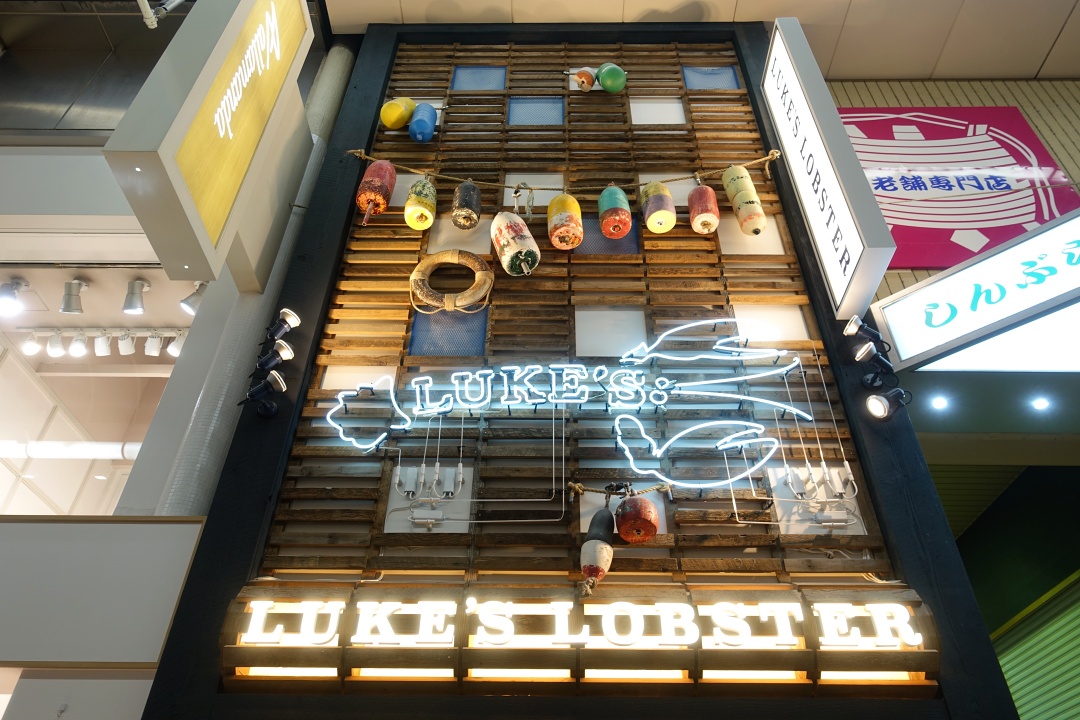 A few steps away from Calbee+ was Luke's Lobster.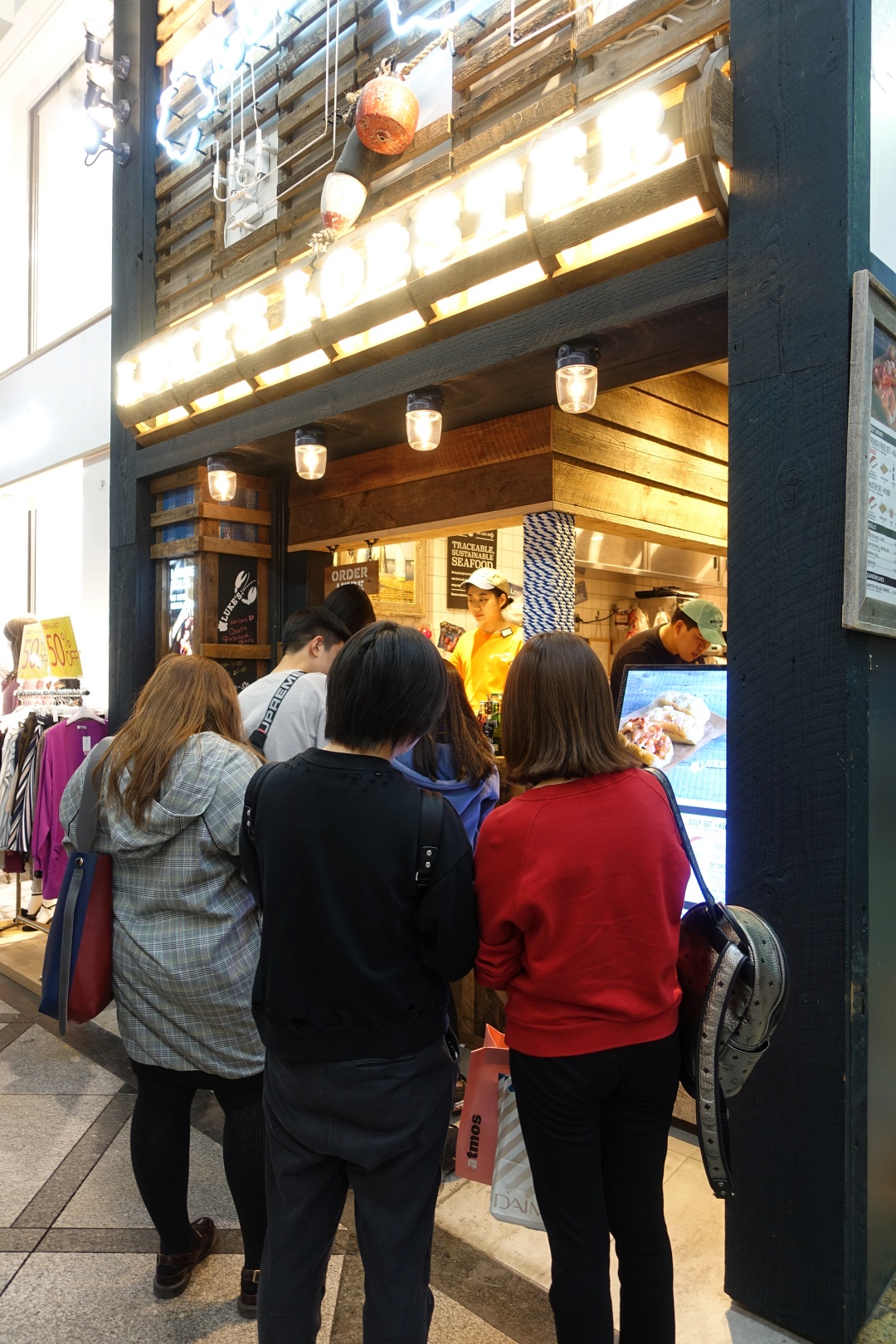 Since the line wasn't that long, we joined the queue and got a lobster roll to share.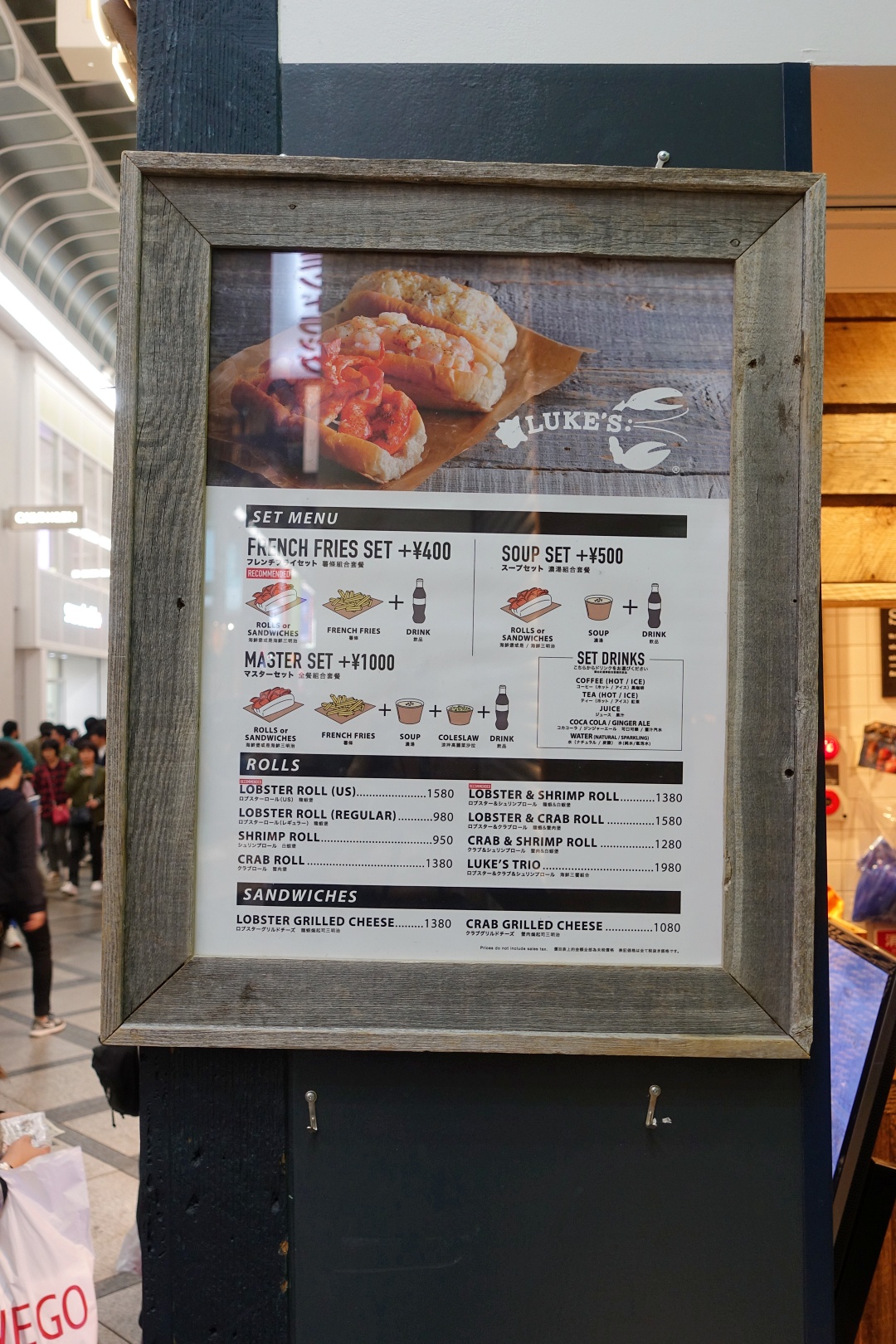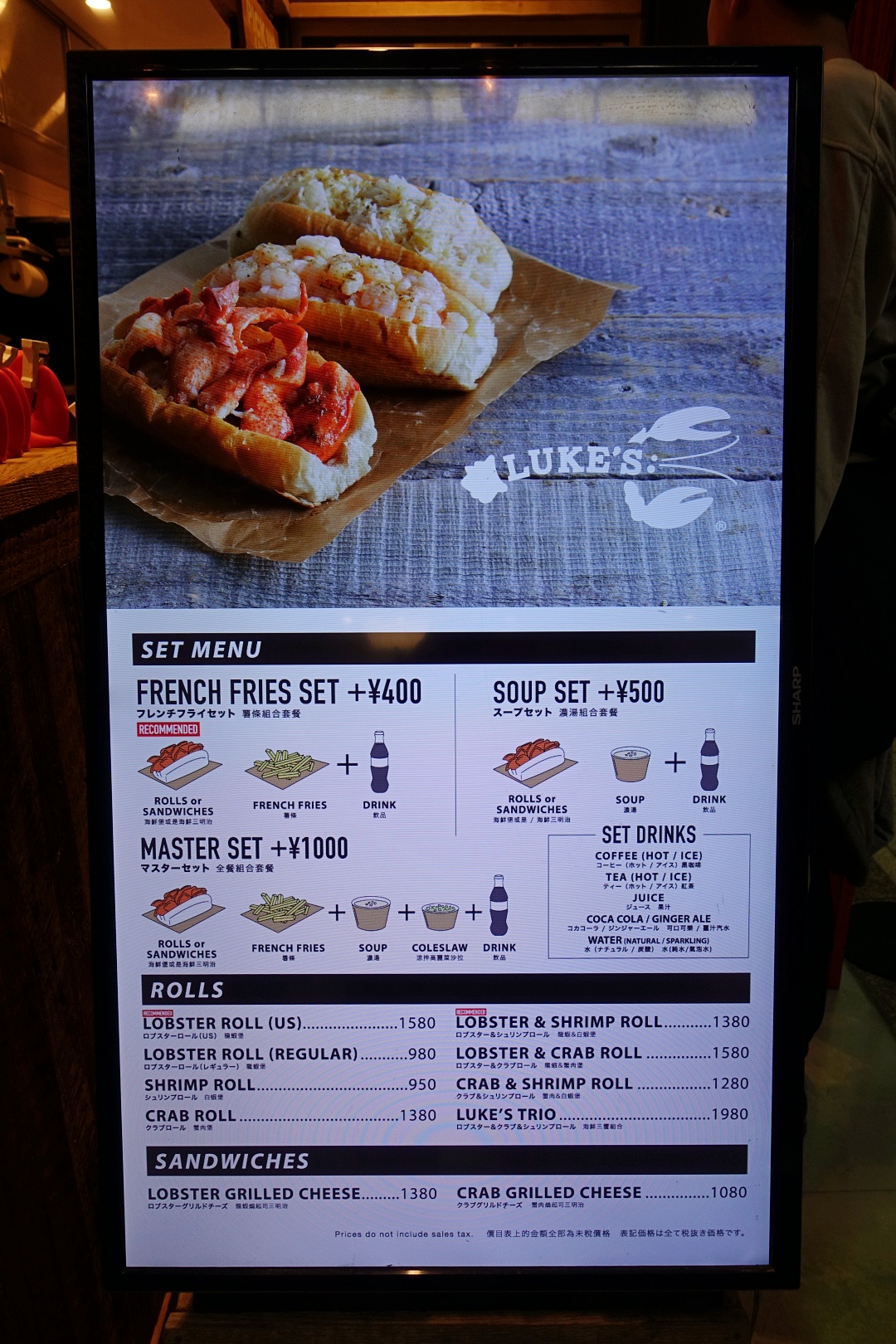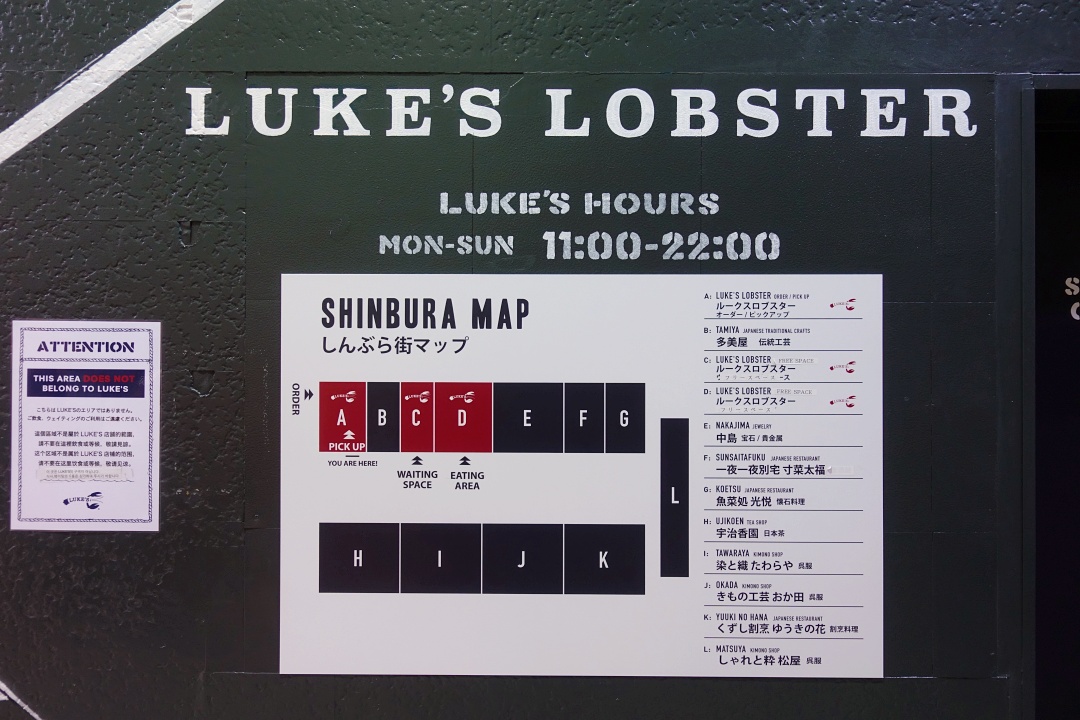 There's an eating area located behind the shop front, where you can sit and enjoy the food.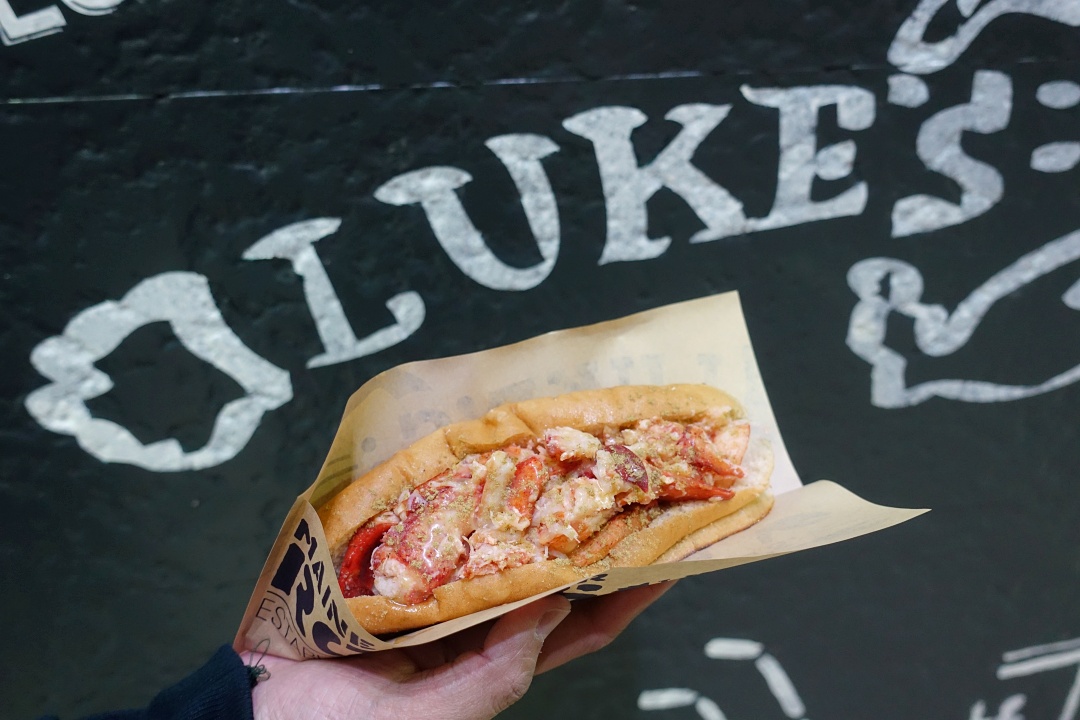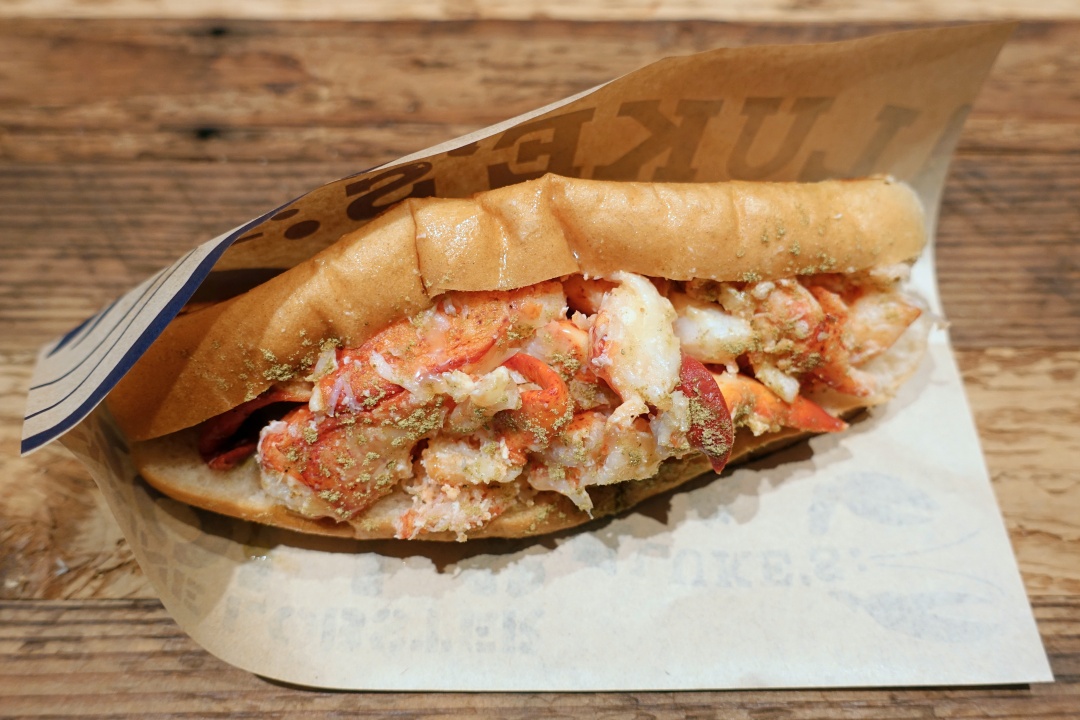 Since we were sharing one lobster roll, we went for the Lobster Roll (US), instead of the regular size one. Price is JPY 1580 (JPY 1,706 inclusive of tax).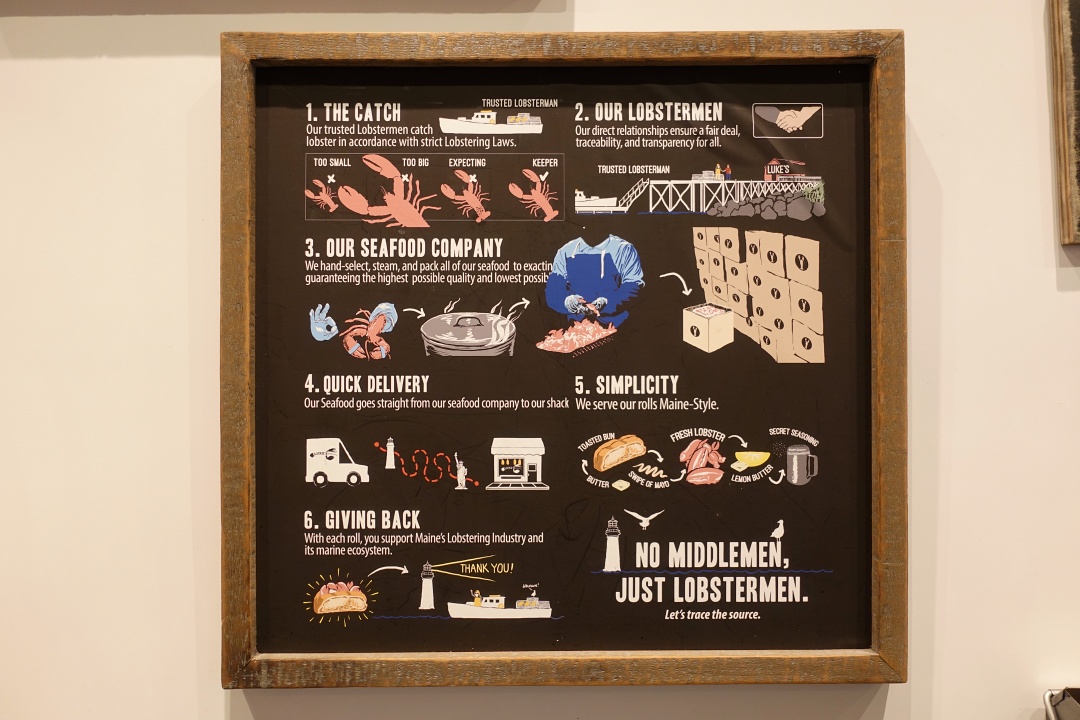 Luke's Lobster
Address: 1 Chome-5-20 Shinsaibashisuji, Chuo Ward, Osaka, 542-0085, Japan
Opening Hours: Daily, 11:00 – 22:00
Dotonbori
The Glico Running Man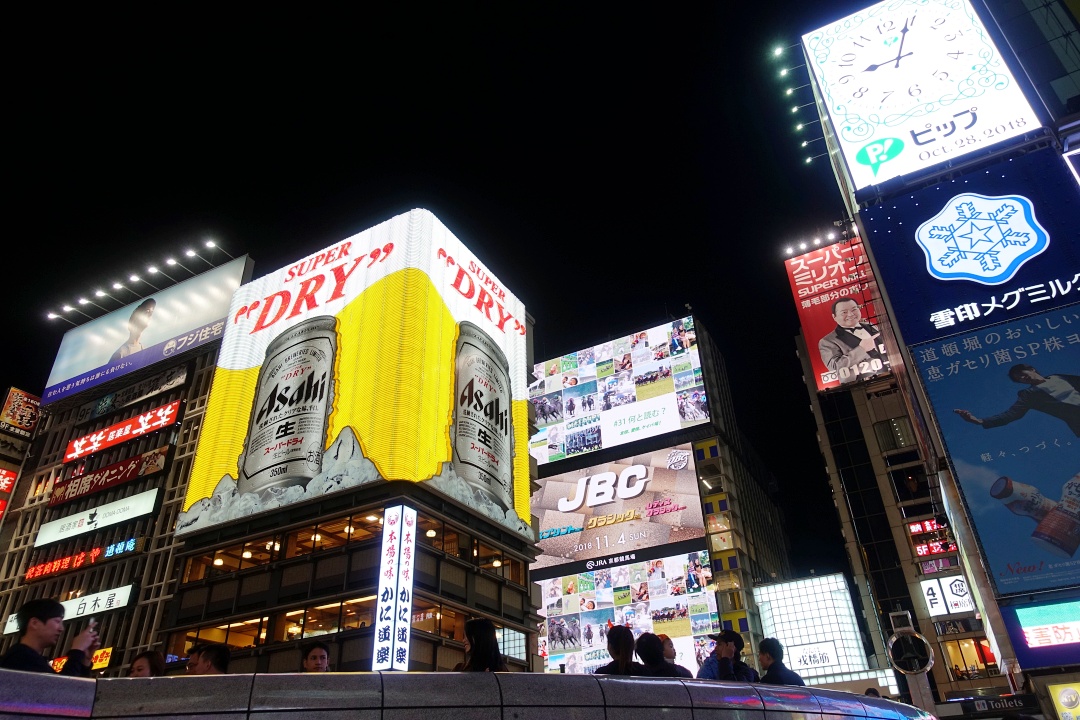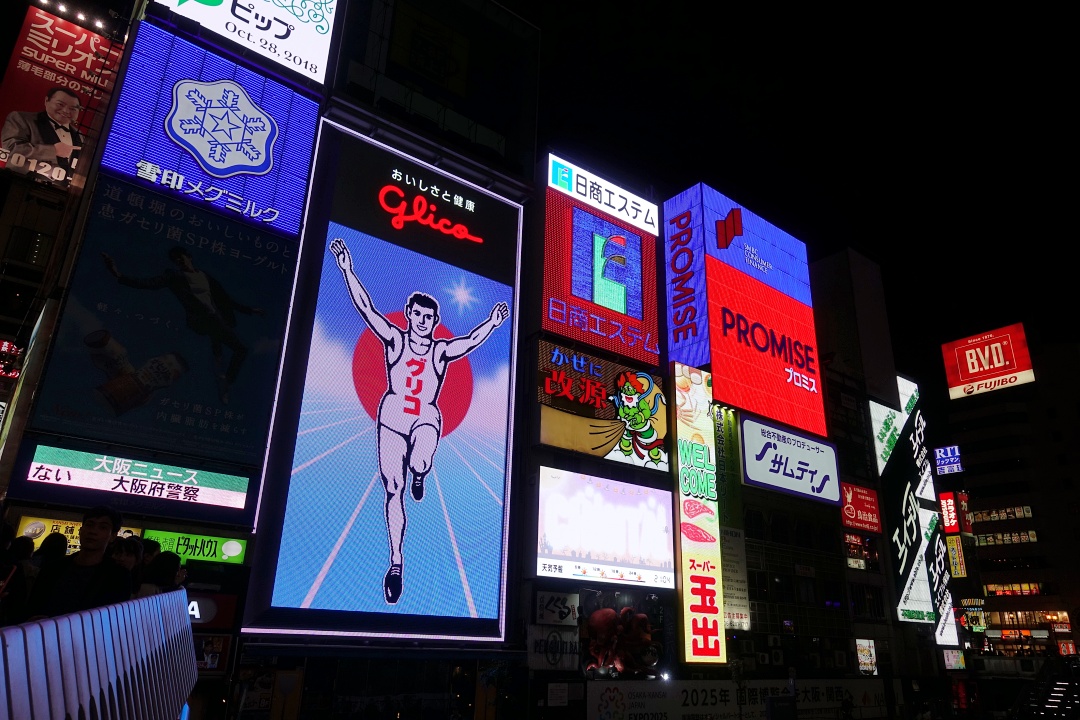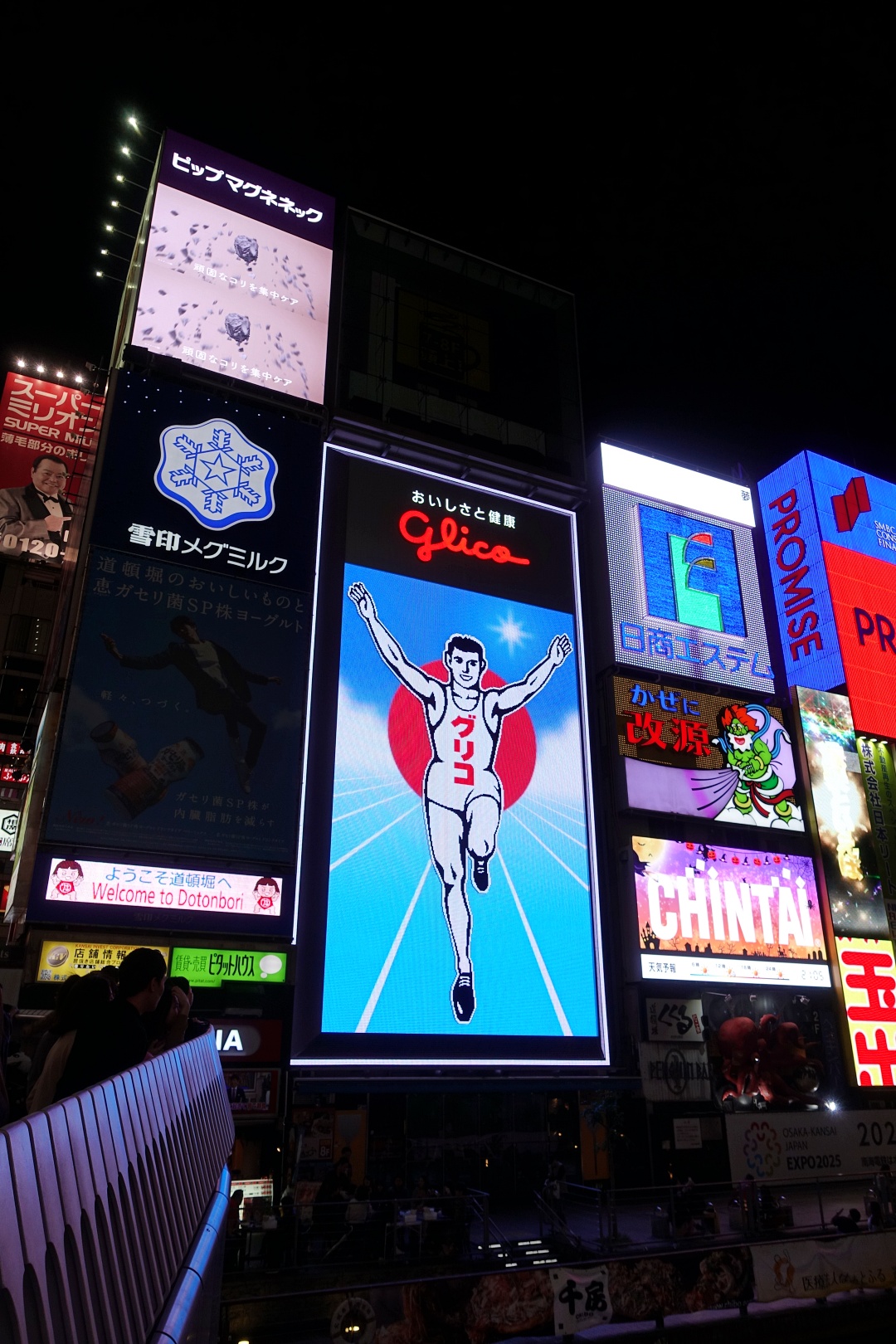 Made our way over to the Glico Running Man Sign at Dotonbori. Since it was our last night in Osaka, I figured that was where we should go; after all, the Glico Running Man Sign is such an iconic landmark in Osaka.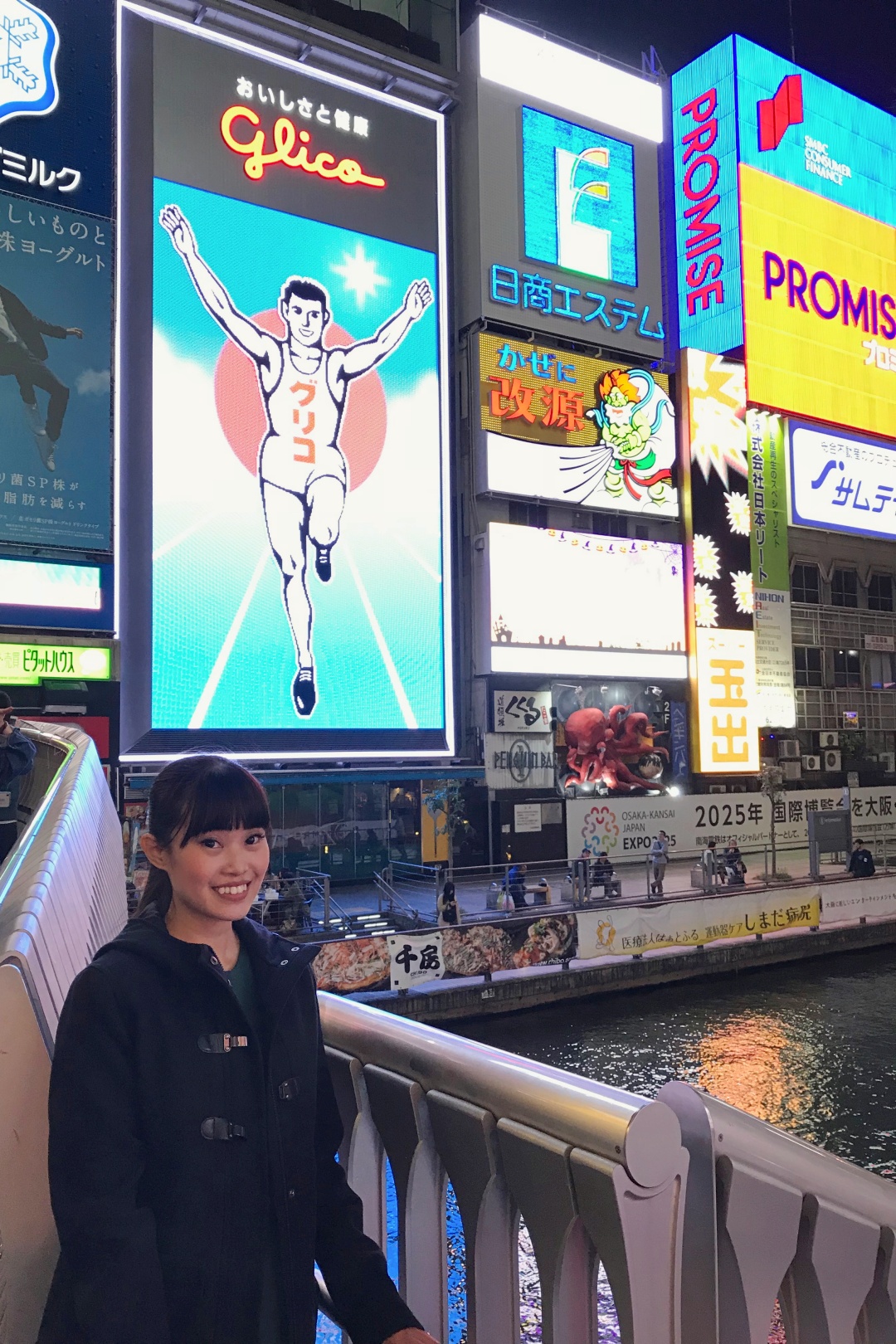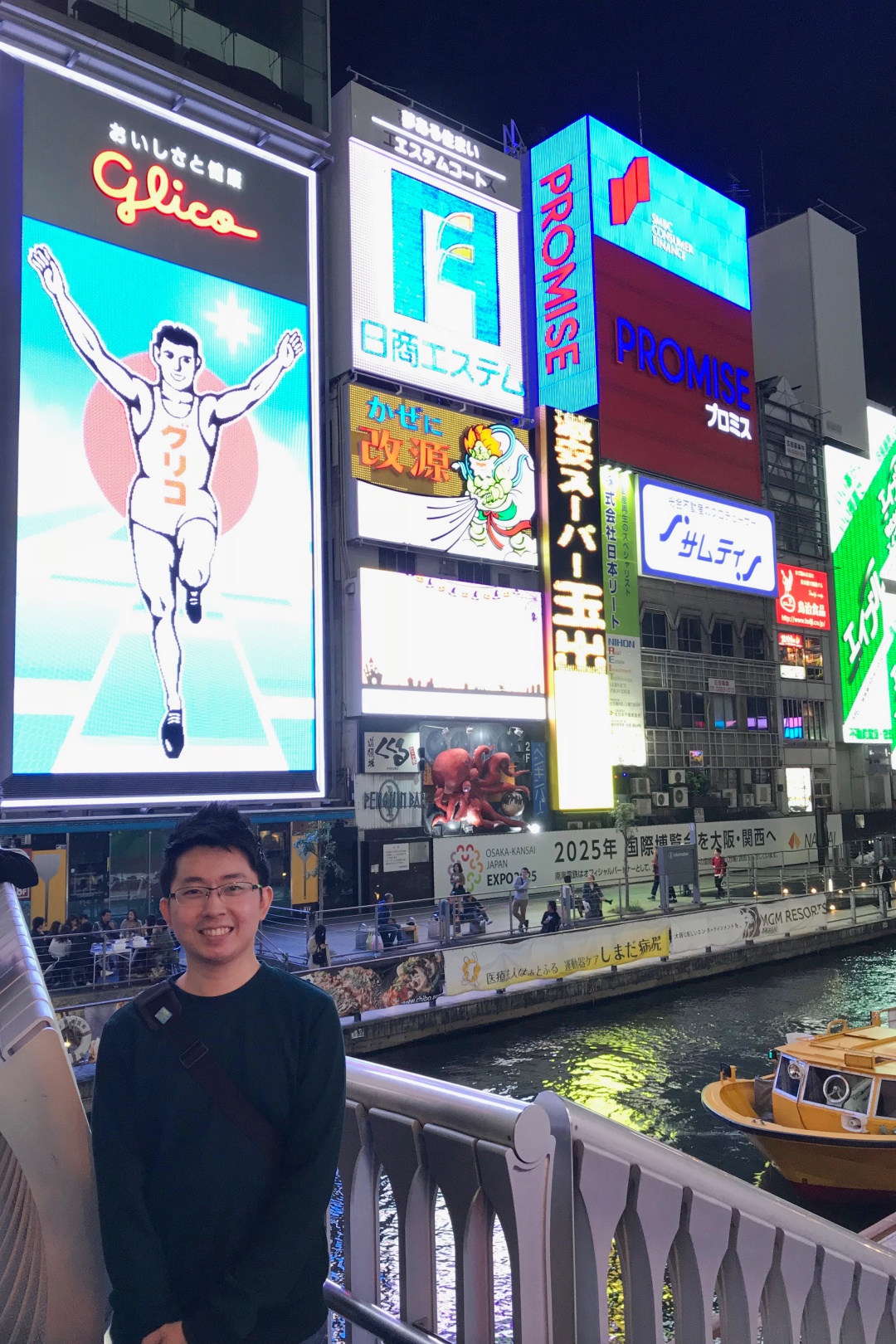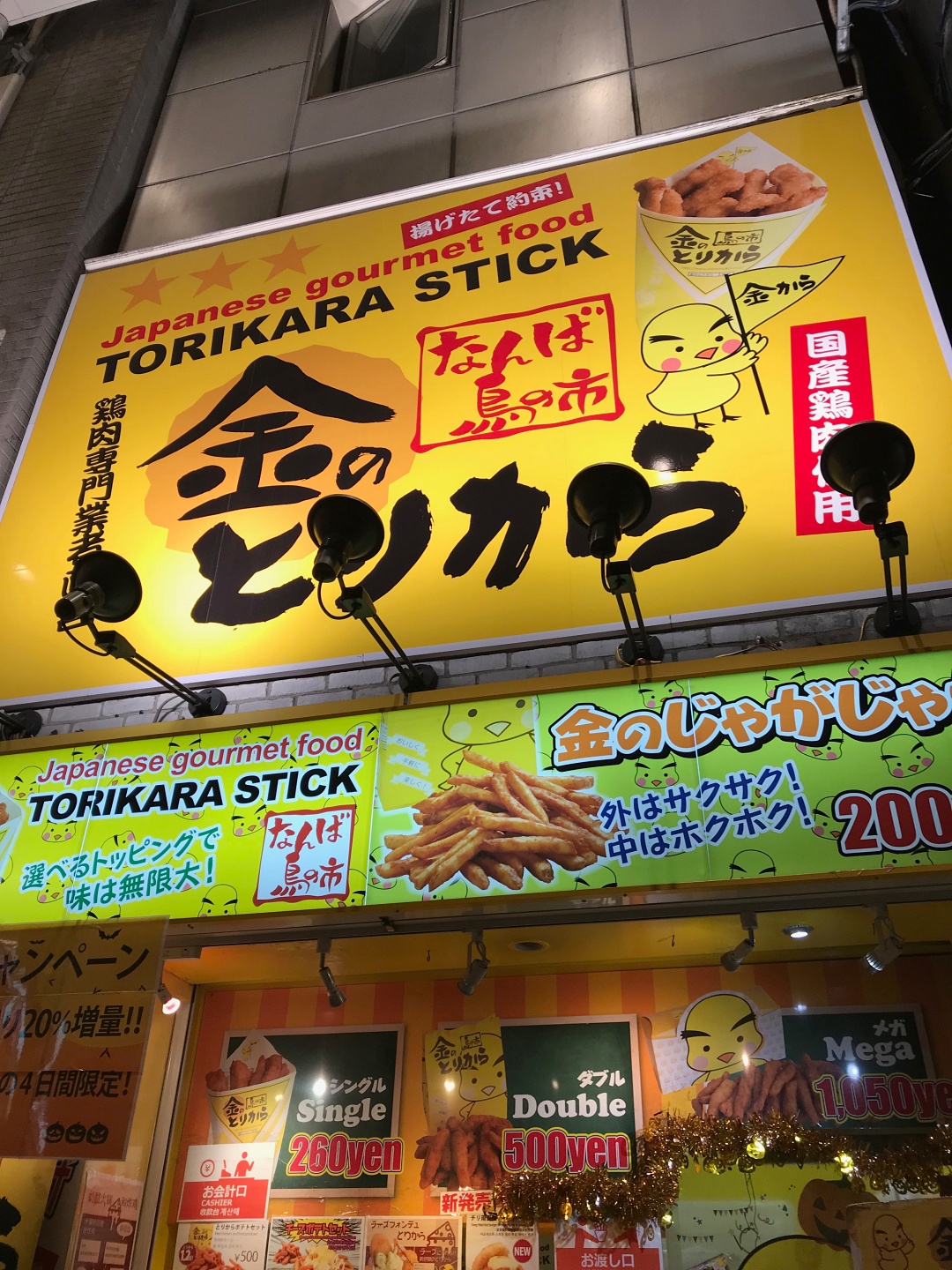 📍Kin no Torikara
Came across this stall that sells torikara sticks while we were on our way back to the hotel.
Torikara sticks are essentially fried chicken breast sticks.
What's unique about this stall is the variety of sauces offer for customer to drizzle on the chicken sticks. The sauces are placed in front of the stall; you get to choose and customise according to your liking.
There were plenty of sauces available, from the usual barbecue and mayonnaise to chocolate, garlic butter, lemon, vinegar popcitron and red pepper. There is even one "strange sauce" available.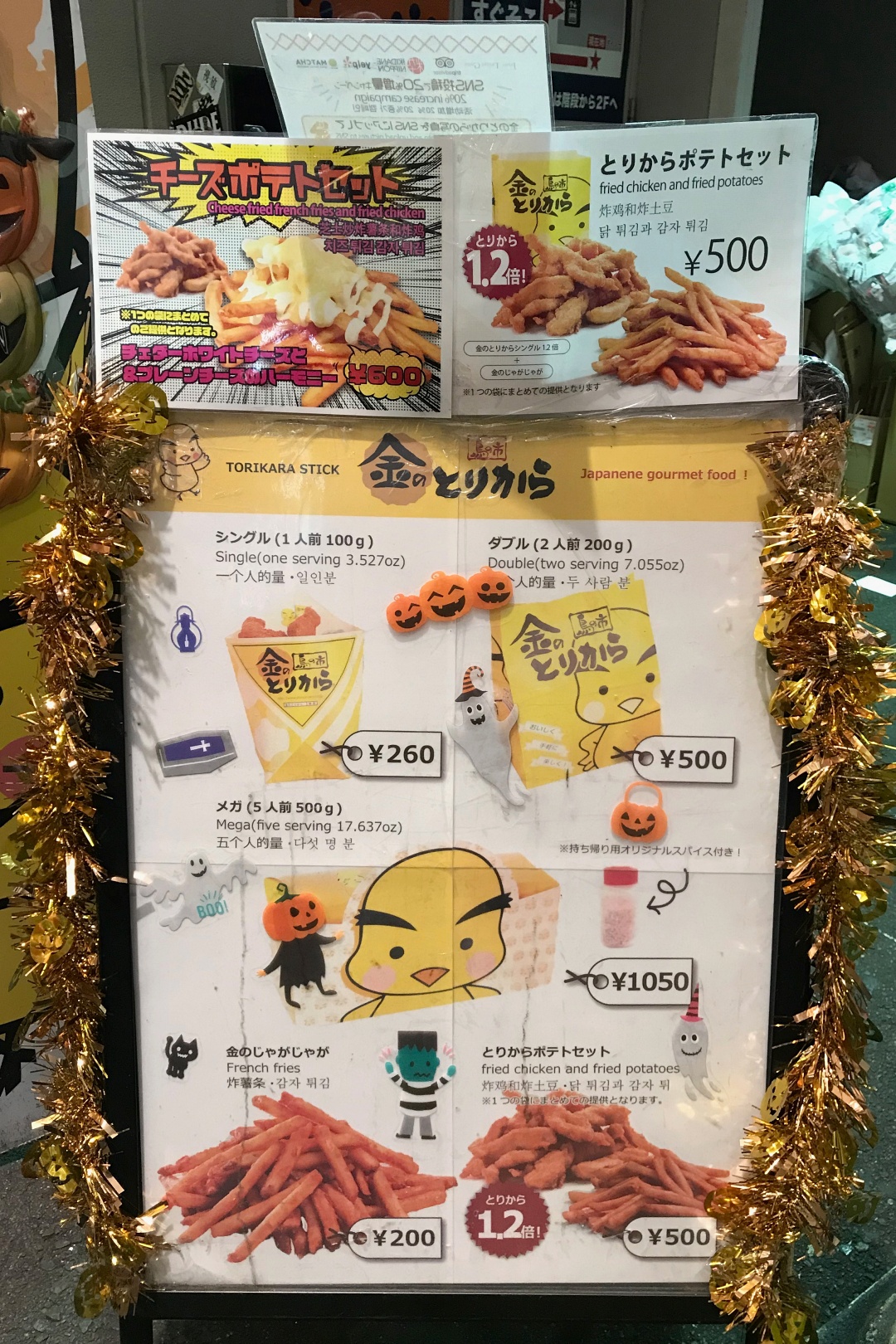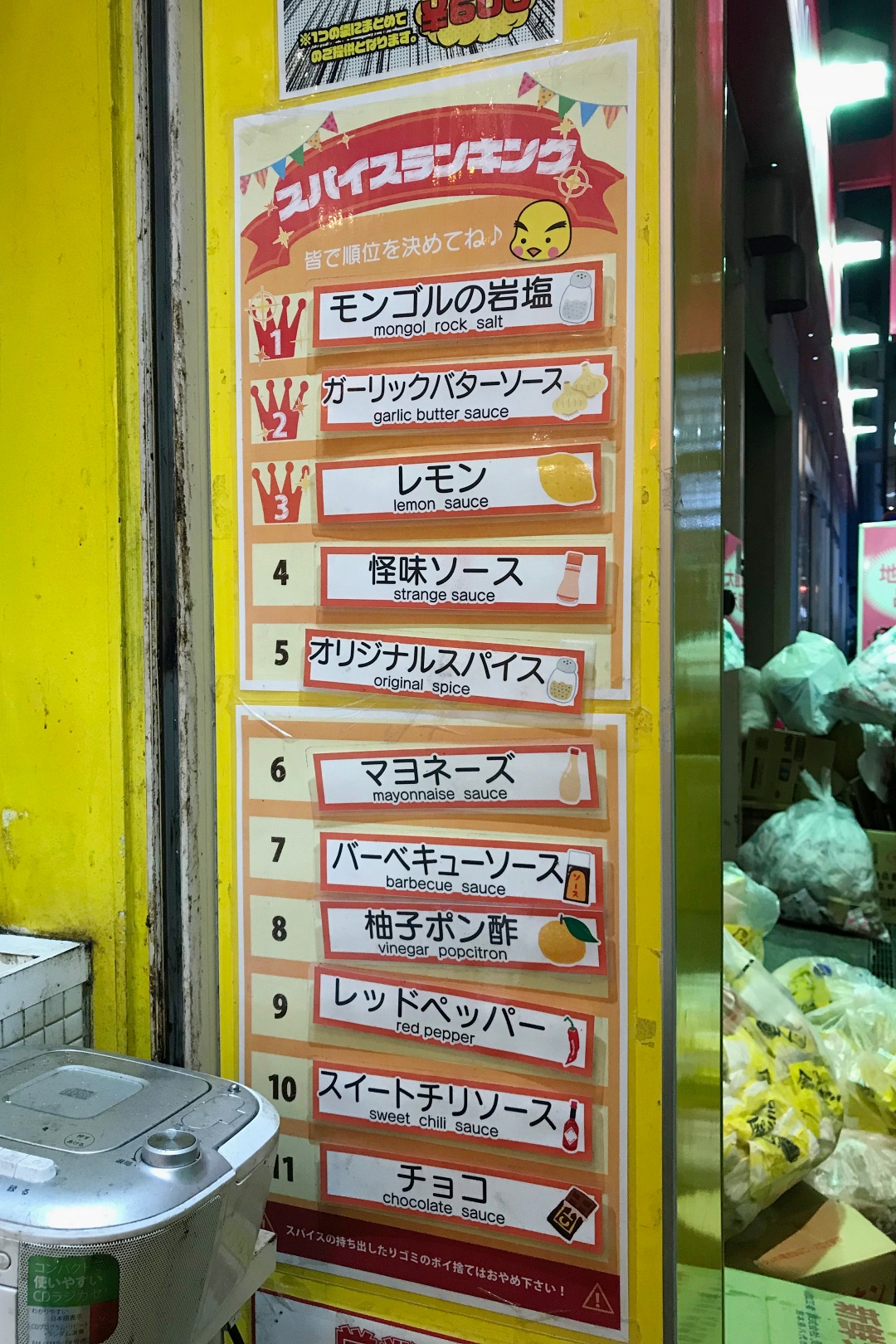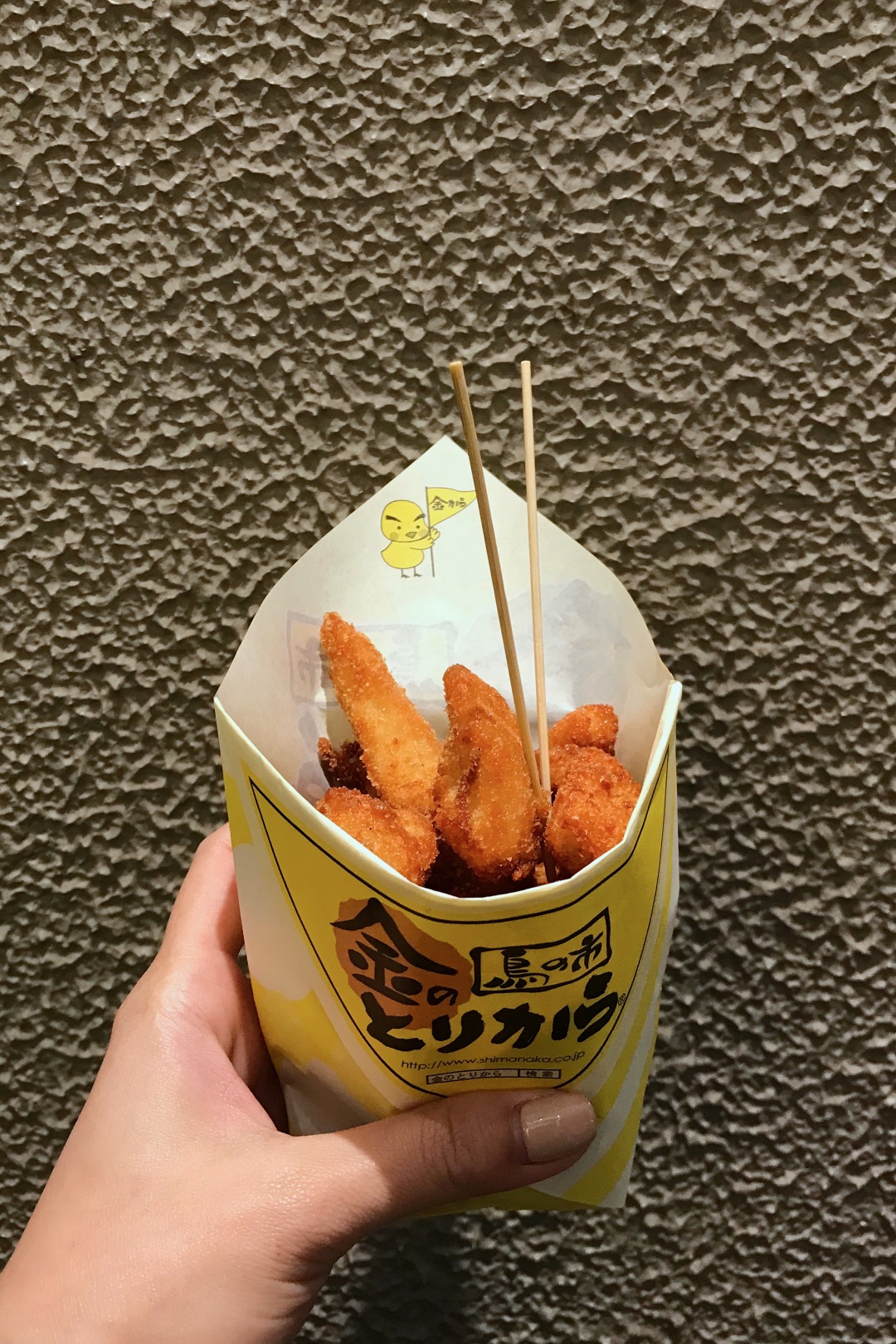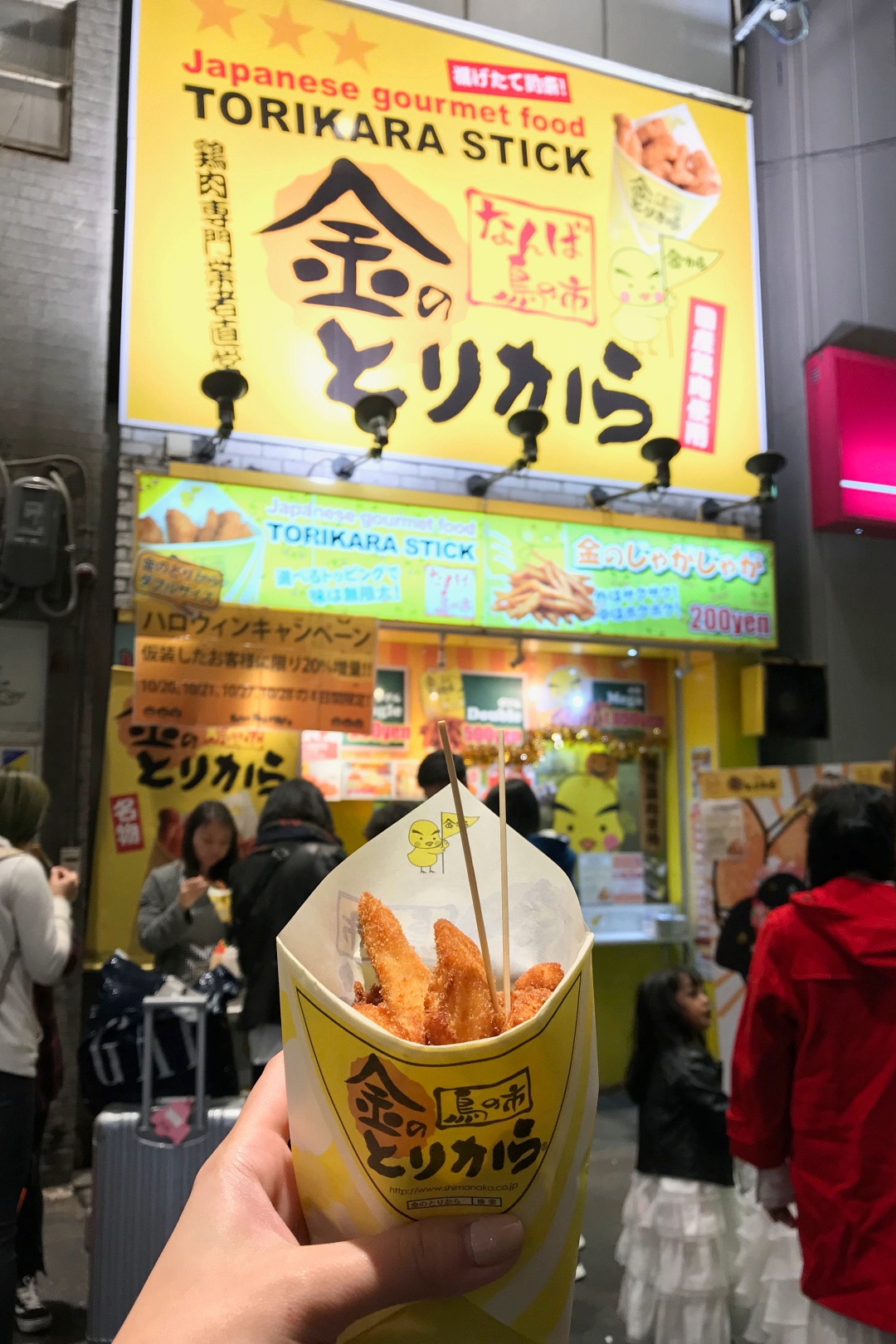 Decided to get some the single portion (JPY 260) for sharing.
Kinnotorikara Nambaebisubashi
Address: 1 Chome-5-12 Nanba, Chuo Ward, Osaka, 542-0076, Japan