Hello! I'm back!
I had this post done halfway at the start of October, then happily went away on an importune trip to Tokyo, Japan with the Husband. I'm not sure if I can count it as our wedding anniversary celebration. I just want a trip out of Singapore and so happened the Husband can take time off work.
Anyway, I've since been back for two weeks, and I finally found the motivation to come back to write on this space.
The memories of our Betrothal Gift Exchange / Guo Da Li (过大礼) had more or less faded to the back of my mind. But somehow, I still find myself being surprised that it been a year since.
Our Betrothal Gift Exchange took place around three weeks before my wedding day on 30 September 2018. However, the preparation for that actually started way earlier.
First up, we started liaising with the hotel's official wedding card designer and printer and began drafting up our wedding invites at the beginning of July. Our main concern was to have the invites ready for collection in time before the Betrothal Gift Exchange.
As per the usual Guo Da Li (过大礼) process, we passed most of our wedding invites personally to our relatives on the day of our Betrothal Gift Exchange. For our friends, we tried to meet up with as many as possible and personally passed the invites to them. And for those who we didn't get to meet, we then mailed the invites to them instead.
Then towards the end of July, I came up with a list and started buying things that I think we would need for the Betrothal Gift Exchange/wedding off Taobao. And finally, towards the weeks leading up to the event, we started calculating the number of boxes needed and placing orders for all the wedding cakes/pastries.
It was quite refreshing going through the different options of wedding cakes/pastries with my mum and narrowing down our selections. As she prefers giving a variety/different gifts to different group of relatives/friends, we ended up ordering from three different bakeries.
Sweetest Moments Singapore
Our main wedding pastries came from Sweetest Moments Singapore. I decided to go with them since they were known to be an established brand when it comes to wedding favours. Plus, my sister had ordered from them back when she had her Betrothal Gift Exchange, so we knew it was a trusted brand. There are quite a number of selections on their website, with prices starting from SGD 6.90. Minimum order is five boxes for each package type, and they offer free delivery for purchases above SGD 200.
Aside from Sweetest Moments, that offers a more modern take on wedding cakes/pastries, we also ordered from two other brands. Neo Kian Guan Confectionery & Cakes, and Swee Heng Bakery. From the former, we got the more traditional Chinese pastries/candies; and from Swee Heng, we ordered boxes of mini fruit tarts.
Before discovering Neo Kian Guan Confectionery & Cakes, we were considering getting the Traditional Chinese pastries/candies from Gin Thye. However, their shop at Bukit Batok was closing down at the end of the month, and they couldn't process our order base on our delivery date.
Delivery and Collection
It was a breeze ordering from Sweetest Moments as we placed our order directly on their website and opted for delivery to my in-laws' place. For Swee Heng, my mum placed the order at one of their outlets at Jurong West and scheduled to collect them on the morning of the Betrothal Gift Exchange. The tricky one was Neo Kian Guan Confectionery & Cakes as they are located relatively far from where we live. The shop was in Hougang and seeing that the Betrothal Gift Exchange was in the morning, we didn't think it was possible to collect on the same day of the event. As such, we decided to collect them a day in advance. Got the Husband to go with me as I don't think I could manage to carry all by myself.
Neo Kian Guan Confectionery & Cakes
Address: 7 Hougang Ave 3, Singapore 530007
Tel: 6382 4352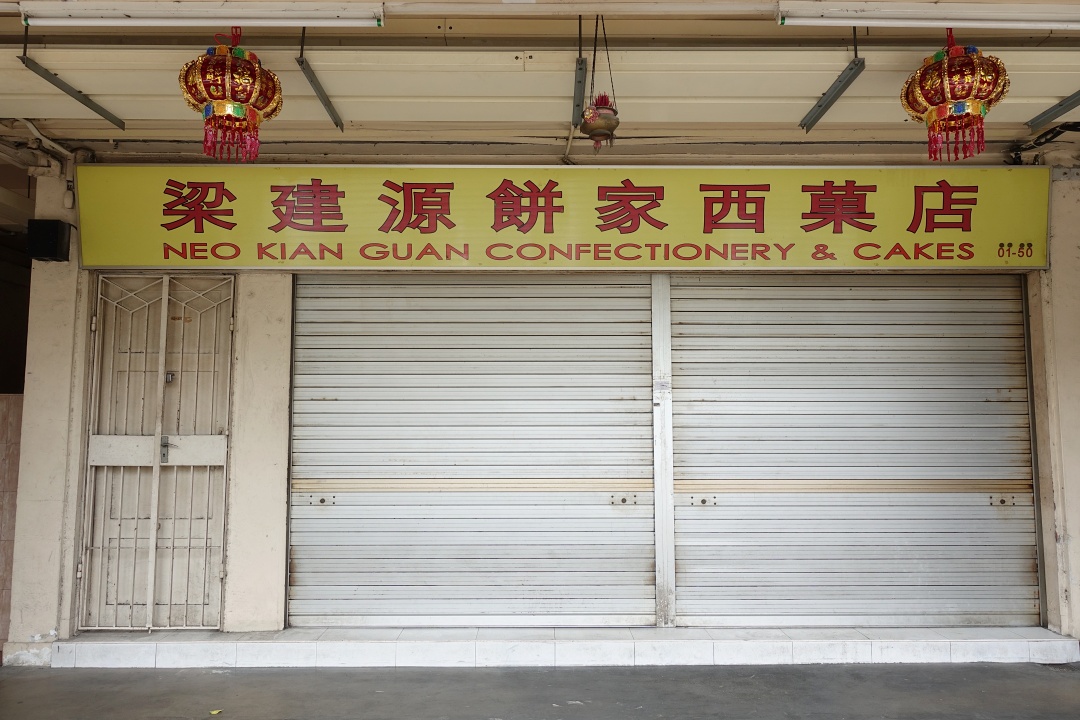 We got a shock when we arrived and saw that the shuttles were down. It turns out, the staff was inside the shop and were waiting for us to go over for the collection.
I didn't get to see how the shop looks like in their typical operating day. But according to my mum, Neo Kian Guan Confectionery & Cakes specialise in a lot of Chinese biscuits and pastries.
Betrothal Gift Exchange | Guo Da Li (过大礼)
At last, it was the day of our Betrothal Gift Ceremony. Arranged for the Husband and his brother to come over at 11:00. And while waiting for them to arrive, I decided to take some pictures of the pastries and gifts.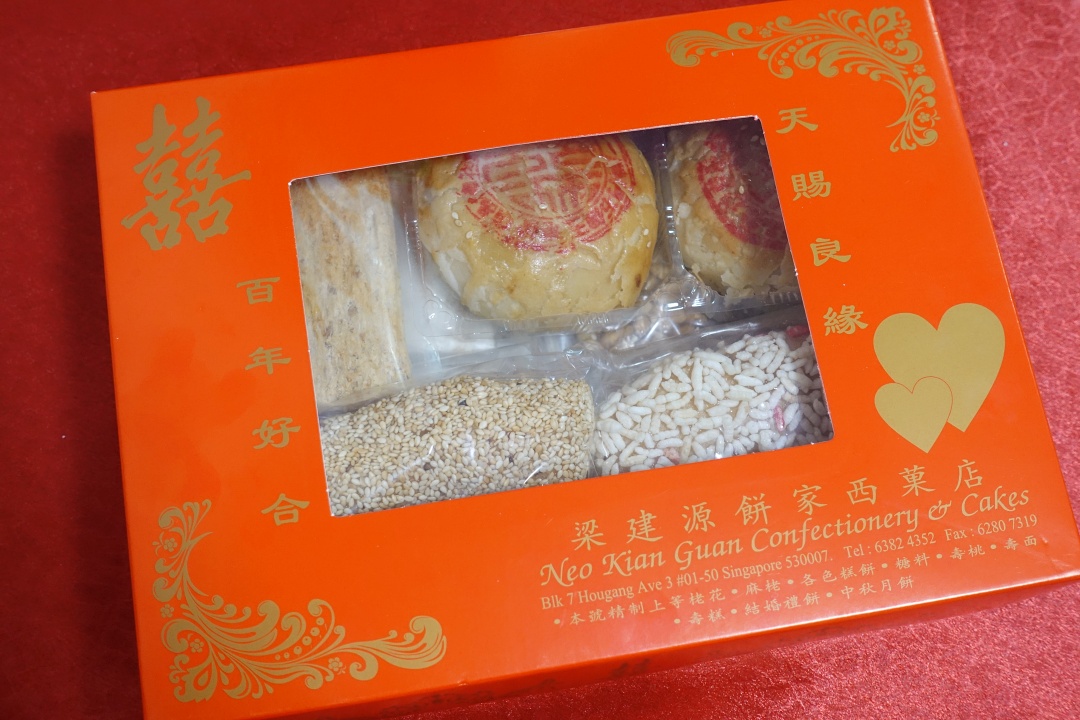 Traditional pastries from Neo Kian Guan Confectionery & Cakes.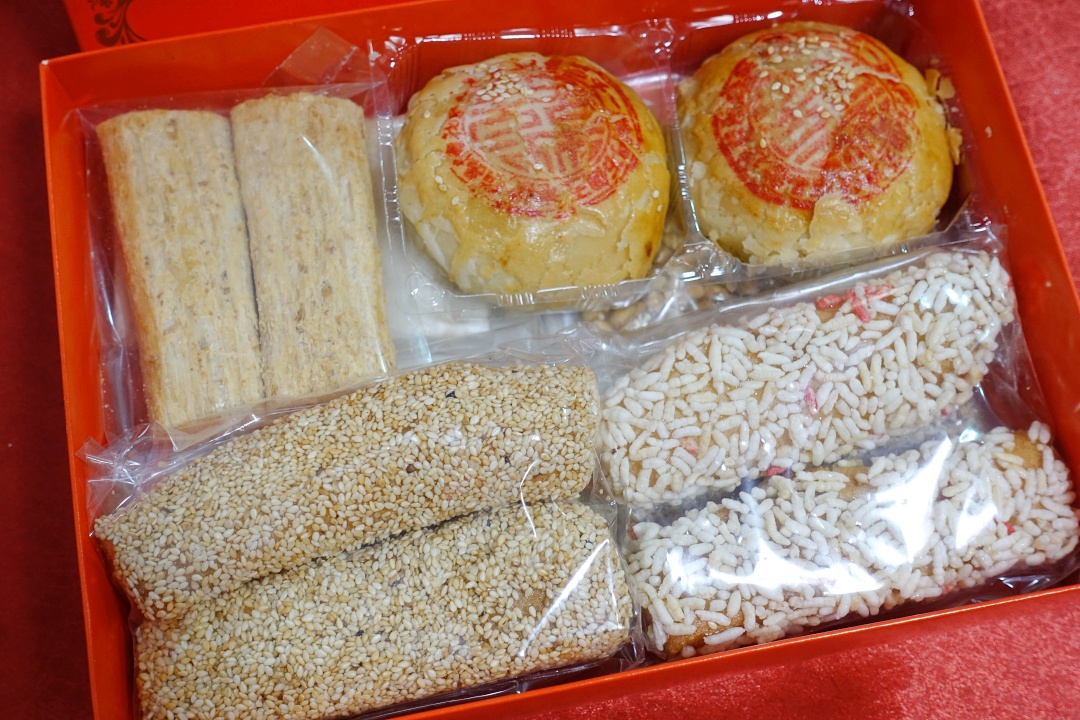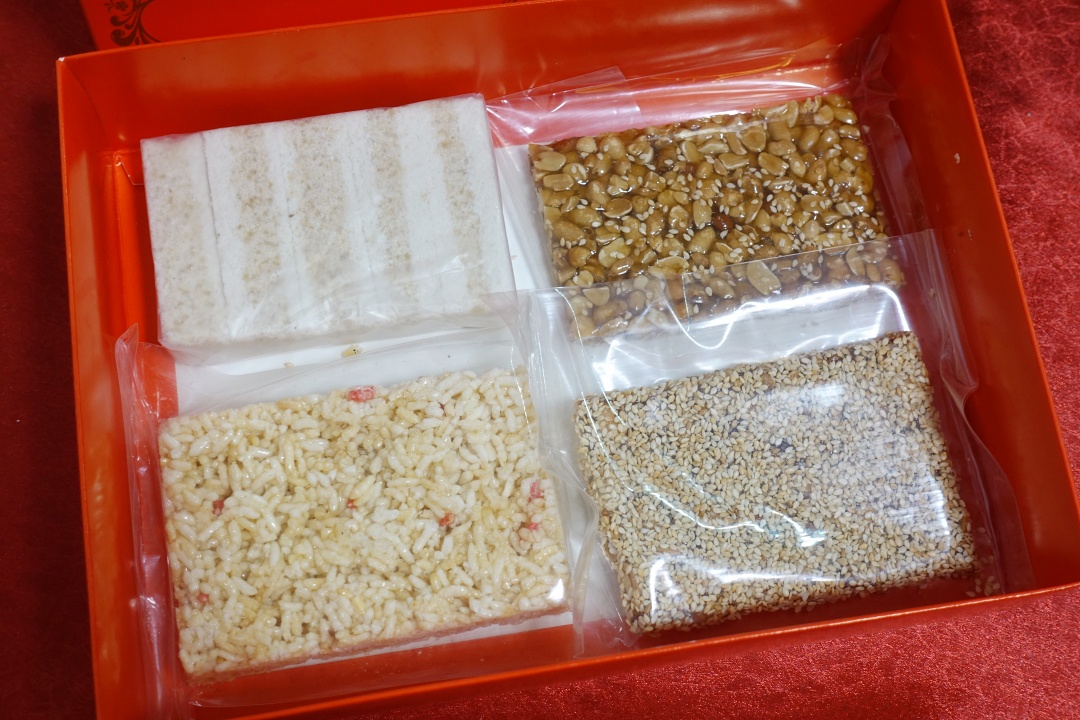 A box like this comes with eight different types of traditional Chinese pastries/candies.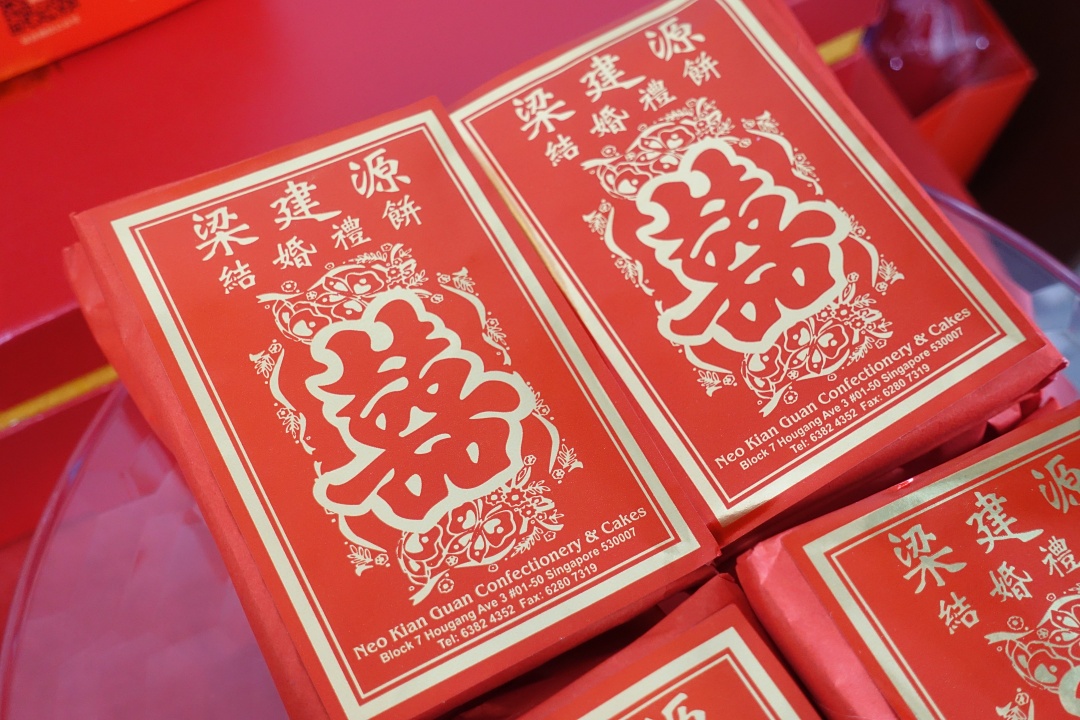 Then there is also this – which they call 紅紙包.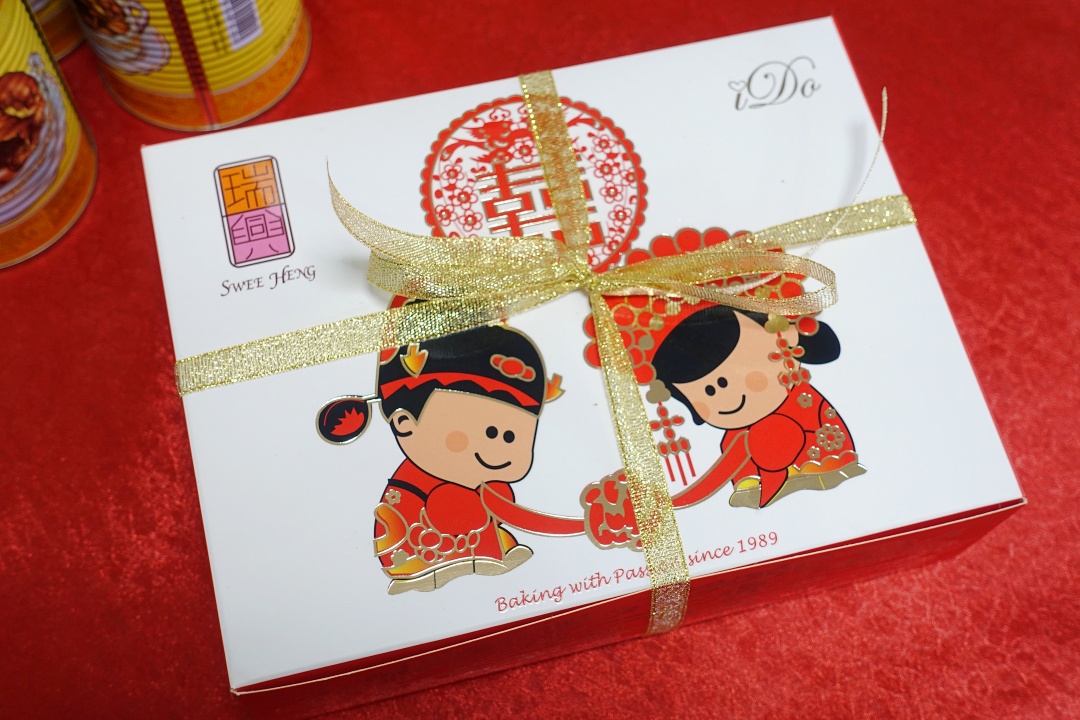 From Swee Heng, we got boxes of mini fruit tarts.
There is a saying that wedding couples aren't allowed to eat their wedding cake/pastries; hence, it was a pity that I didn't get to eat any of these.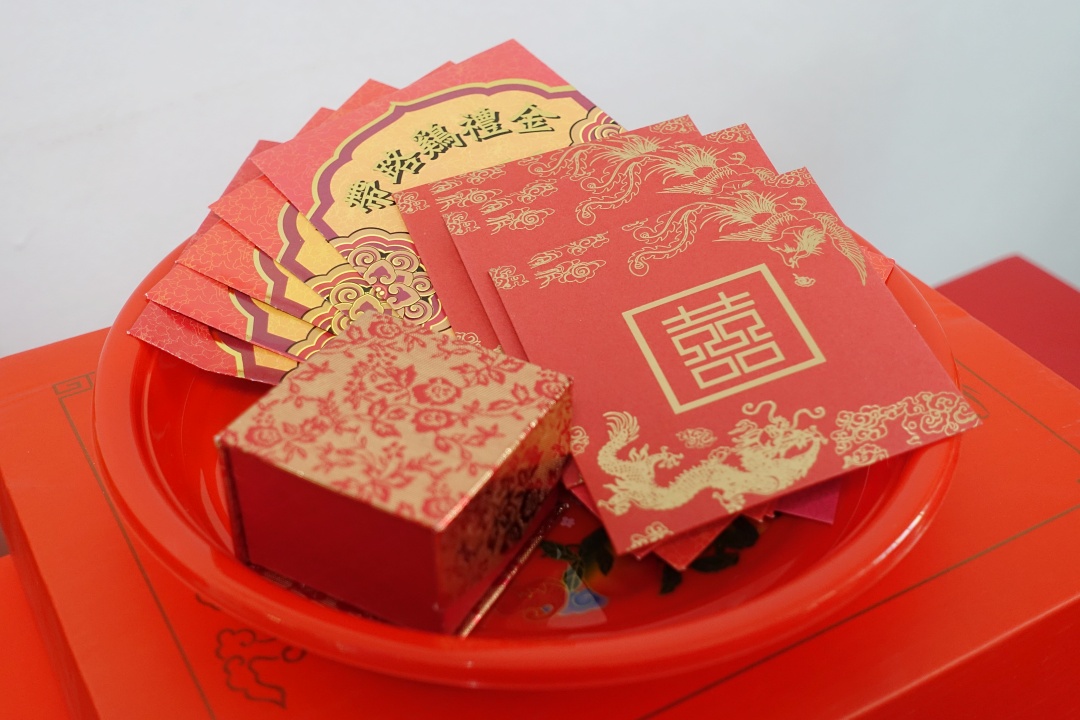 Hong baos and gold ring for the Husband.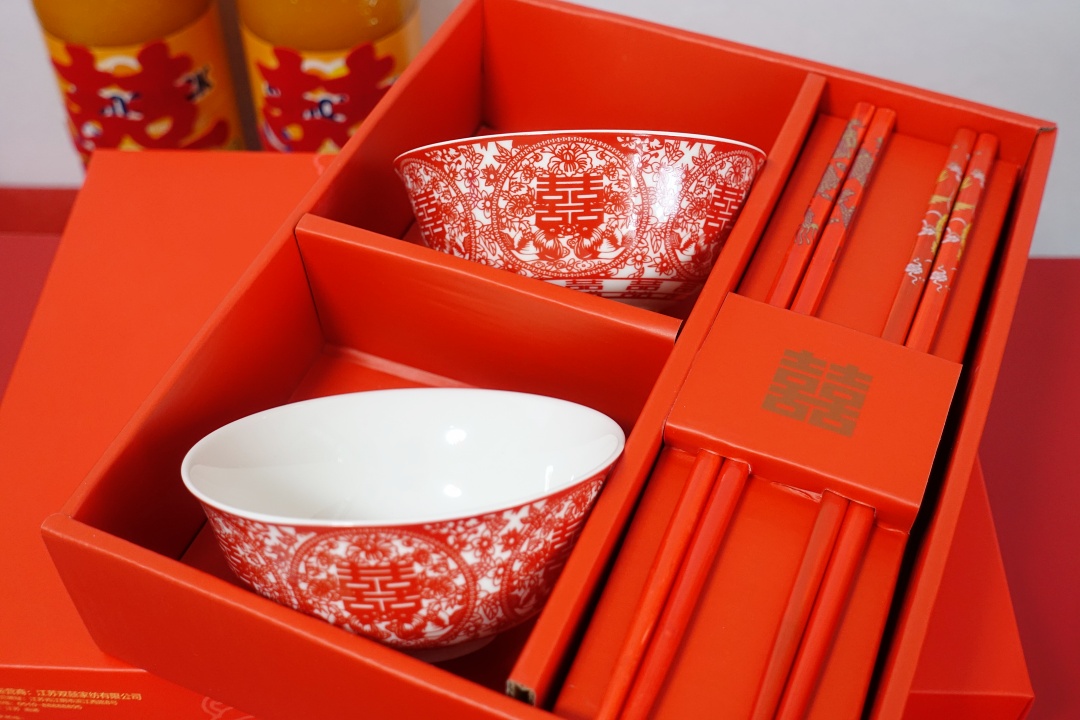 Wedding Bowls and Chopsticks purchased from Taobao.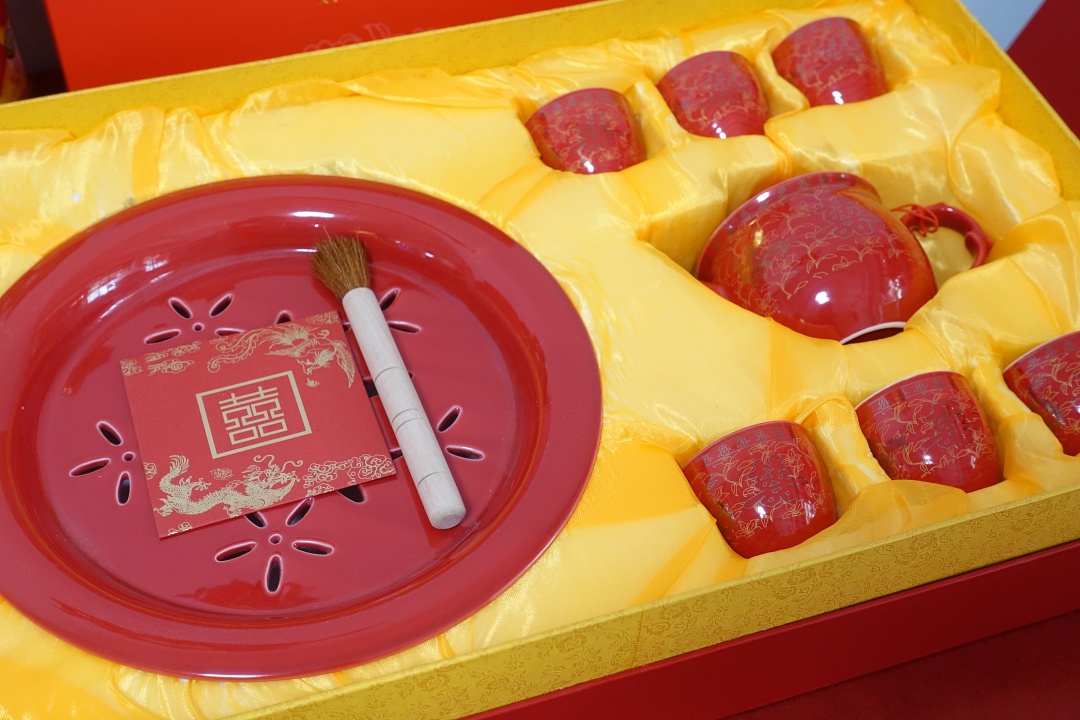 Wedding Teapot and Teacups (also from Taobao).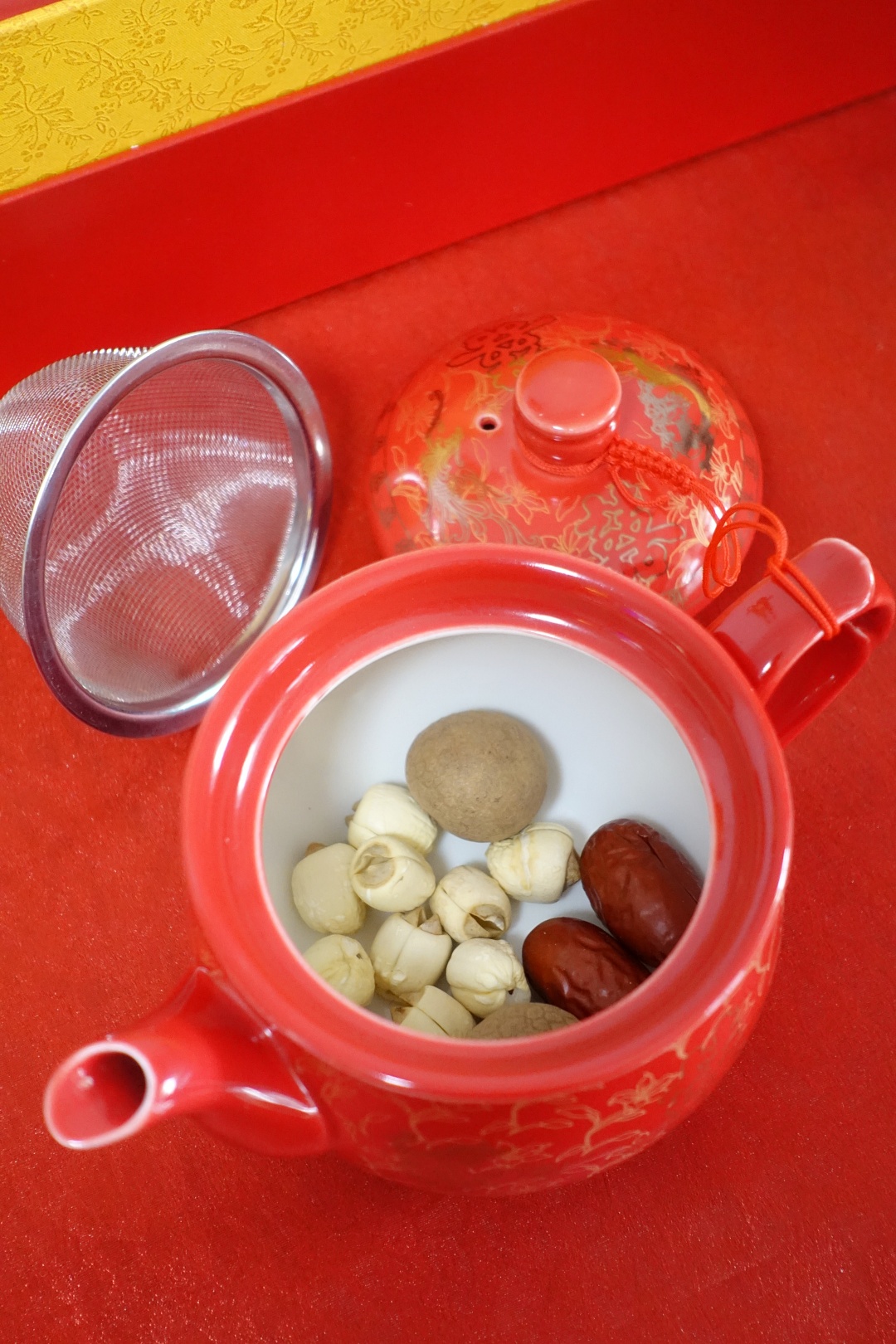 Inside the teapot, my mum placed these ingredients. I'm not exactly sure what they signify though.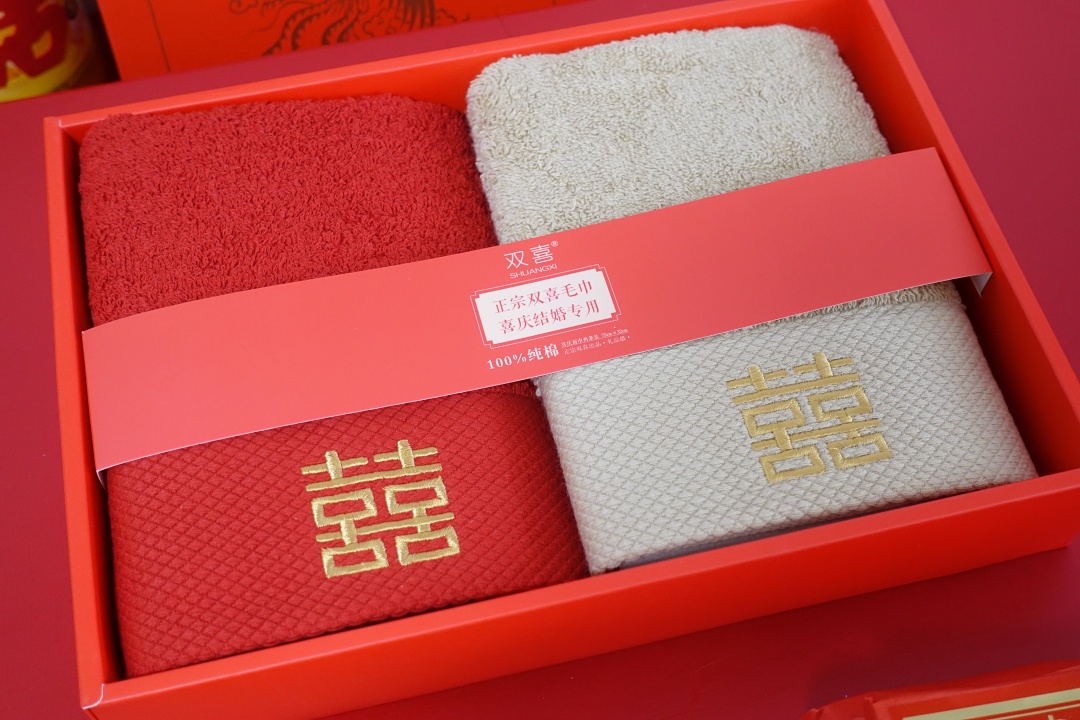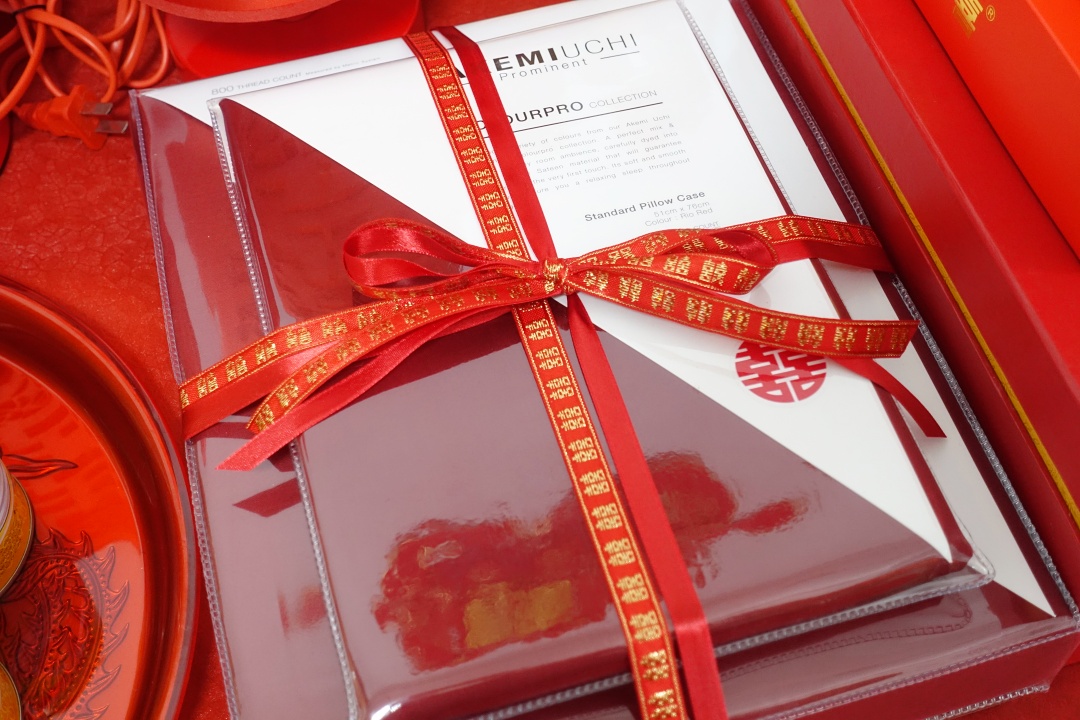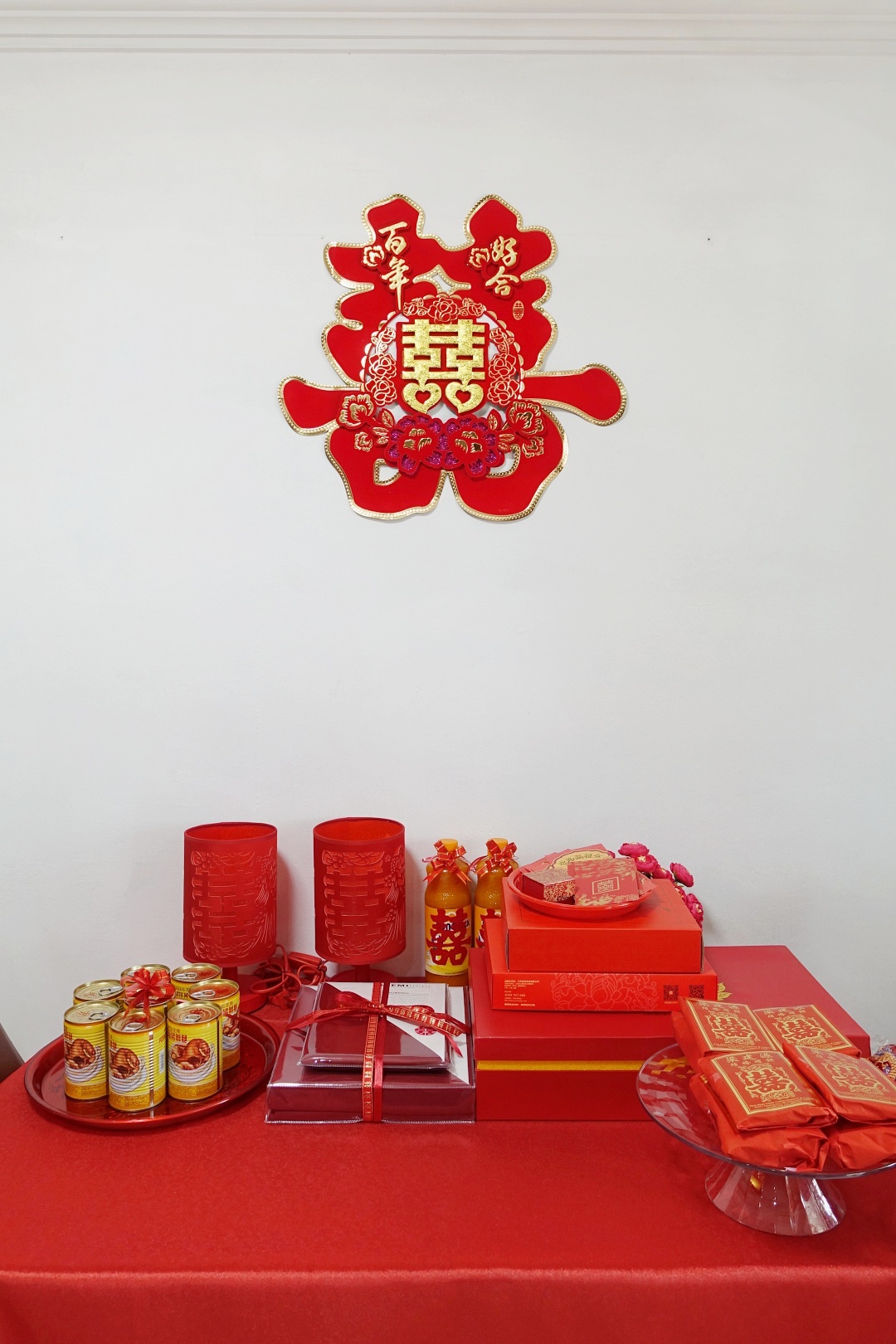 We had an effortless setup, just like what I wanted.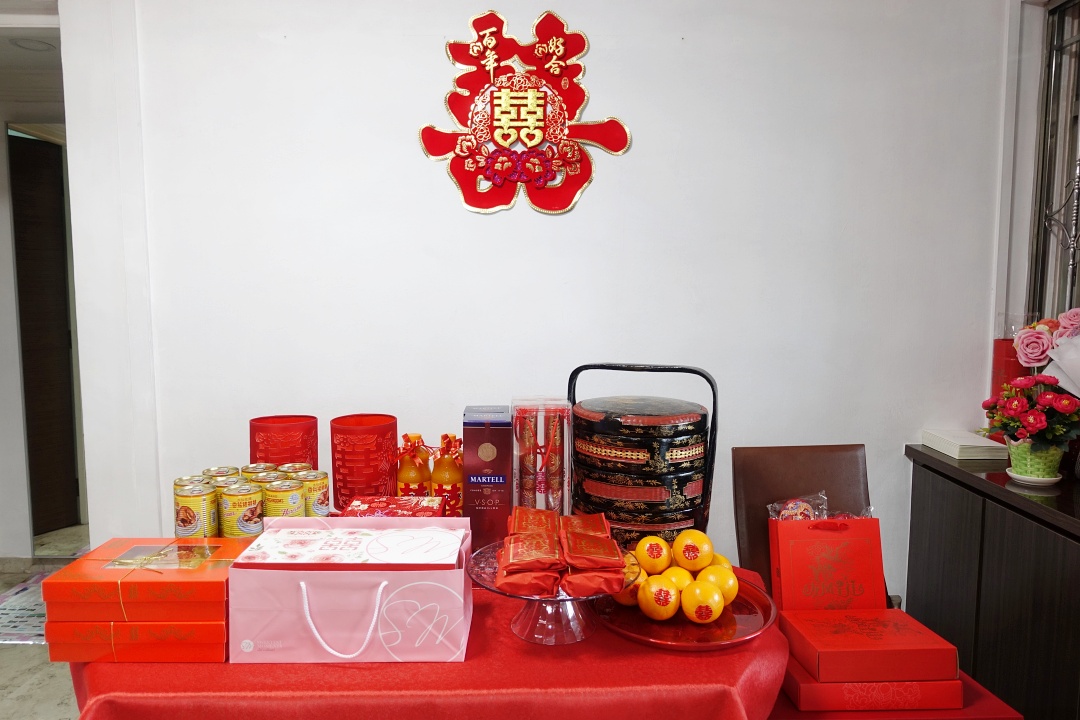 After they arrived with the gifts.
We didn't have time to lay out all the wedding cake and pastries; hence, there were only a couple of boxes on the table. In total, we ordered twenty-six boxes of wedding cakes from Sweetest Moments Singapore.
I'm not sure how other couples have the time to lay out all the gifts on the table and take a group shot. For us, it was simply a rush that morning, and all I could manage was a couple of pictures (with the Husband and family).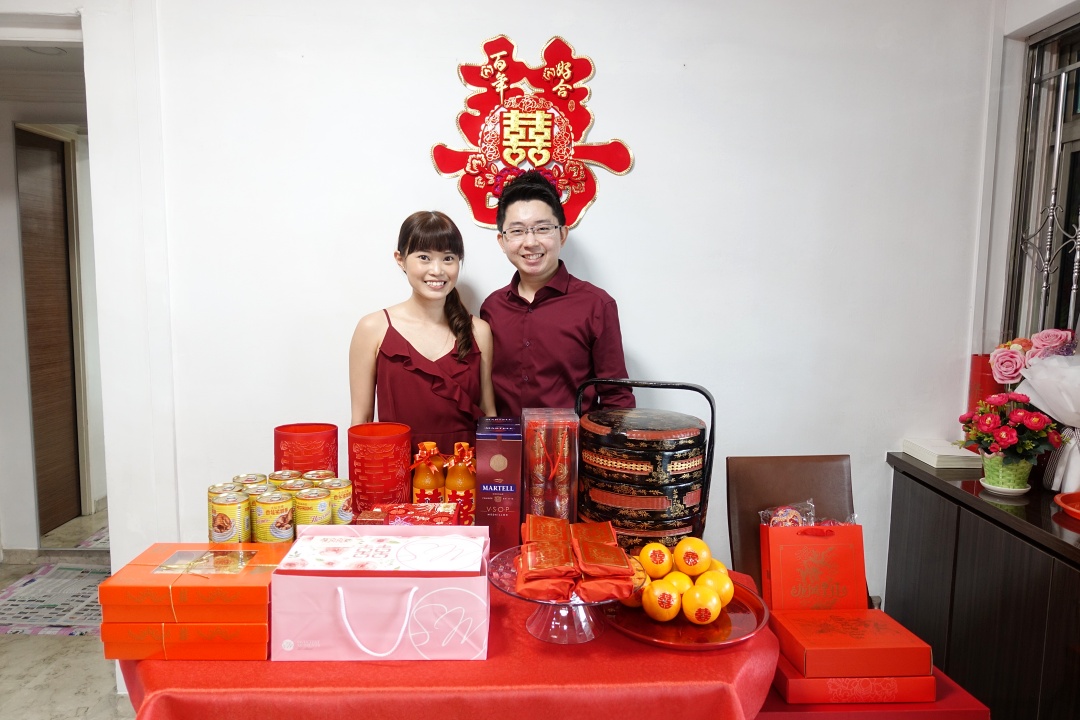 Specifically told the Husband to wear red/maroon for our Betrothal Gift Exchange!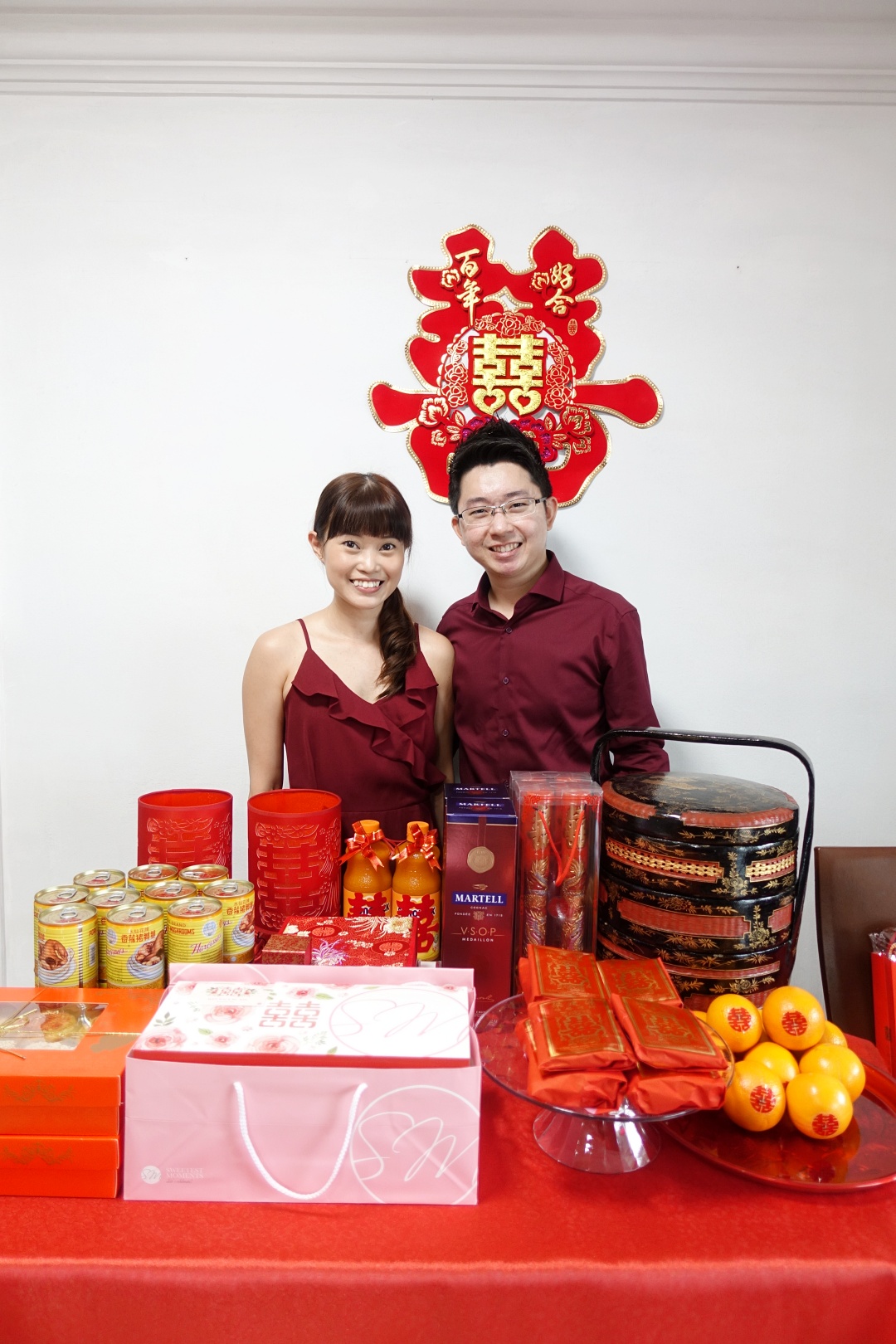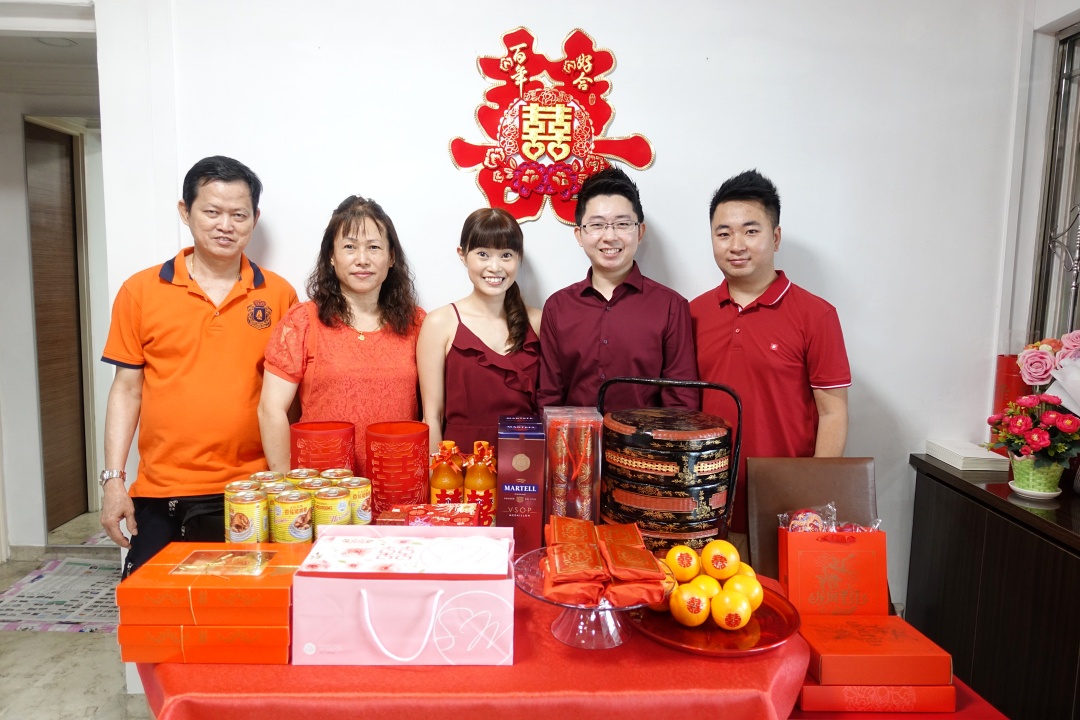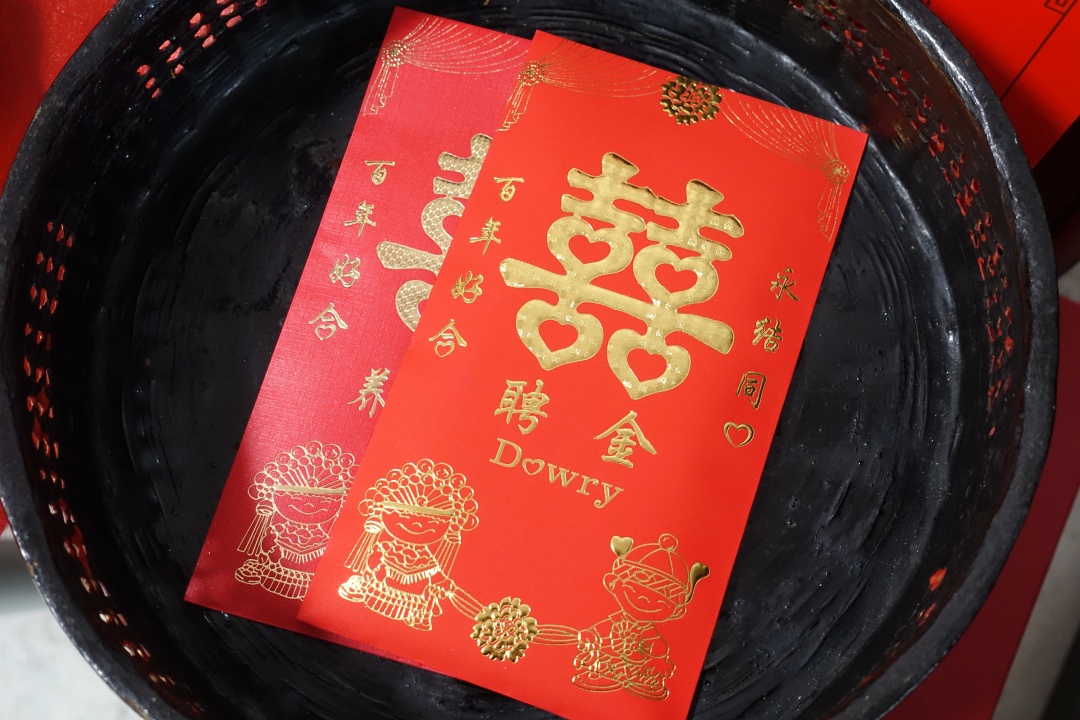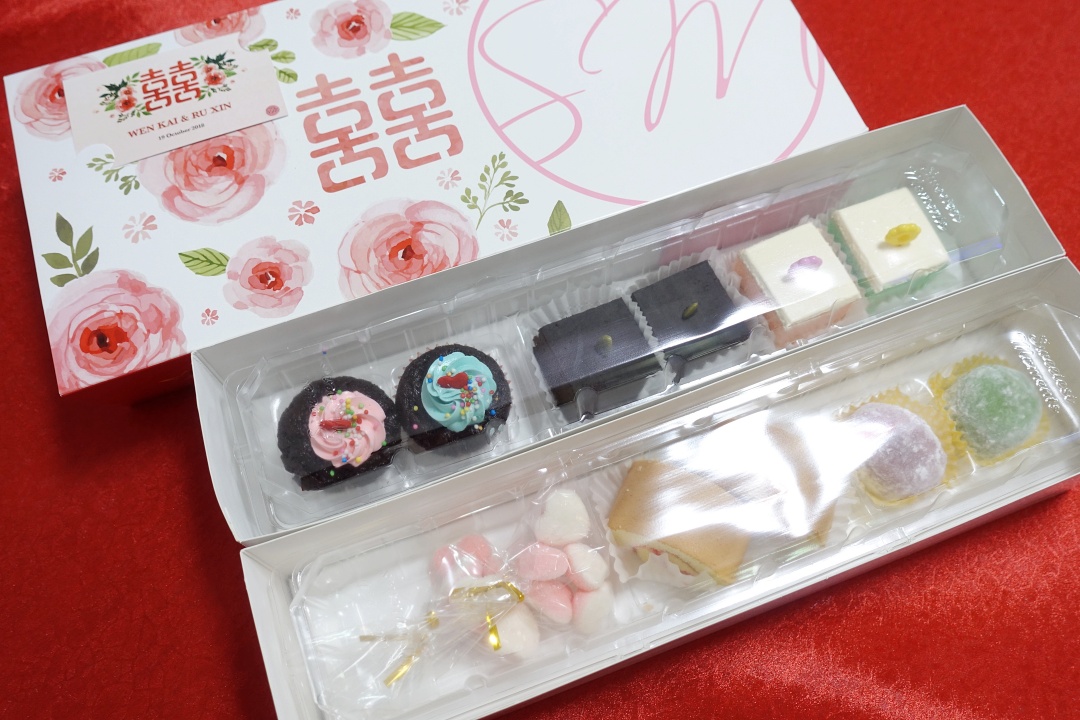 Lovely Classic (SGD 11.90) from Sweetest Moments Singapore. It comes with two Mini Cupcakes, two Brownie, two Pastel Cubes, two Heart-Candy Packs, two Swiss Rolls and two Mochi.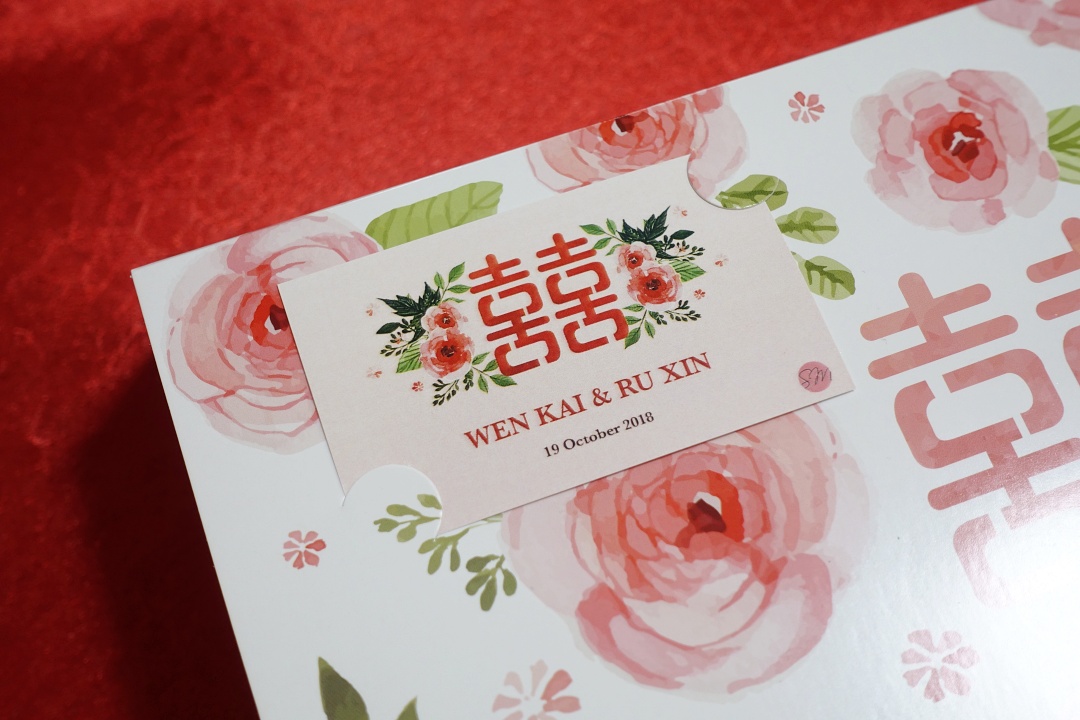 It also comes with one personalised wedding card on the box, and we decided to go with the Romantic Series, with just our names and wedding dates printed on it (no picture).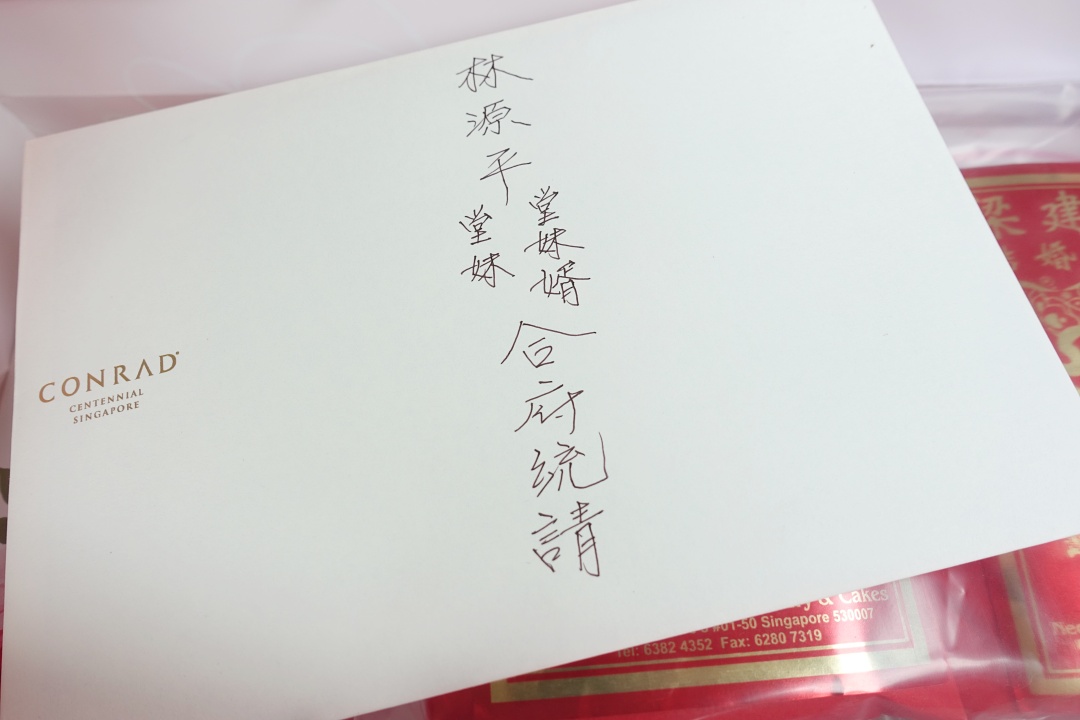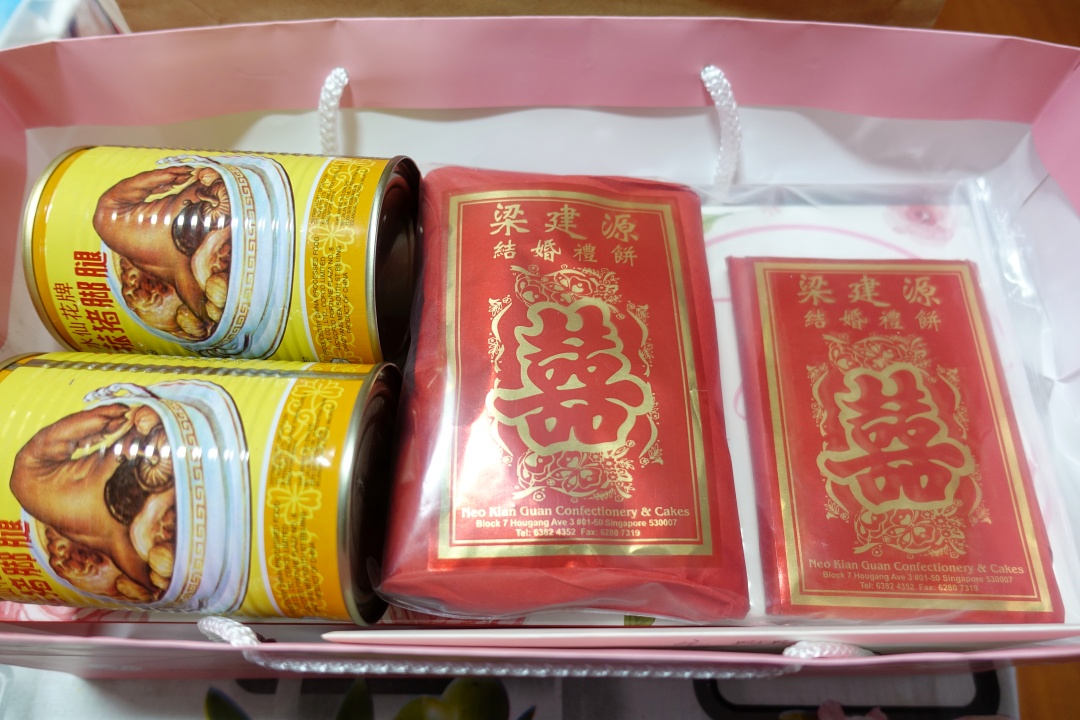 Right after doing the gift exchange, the Husband had to head off to pass the wedding cakes and invites to his relatives. I, too, had to visit all my relatives with my parents, and I ended up spending the entire afternoon doing so, and only got everything delivered at around 17:00.
All in all, it was a tiring day but an enjoyable experience. As much as I try to keep the whole Betrothal Gift Exchange / Guo Da Li (过大礼) as fuss-free and straightforward as possible, we did spend quite some time pulling everything together. I'm glad that the day went smoothly with no hiccups and we were able to get it done and dusted.