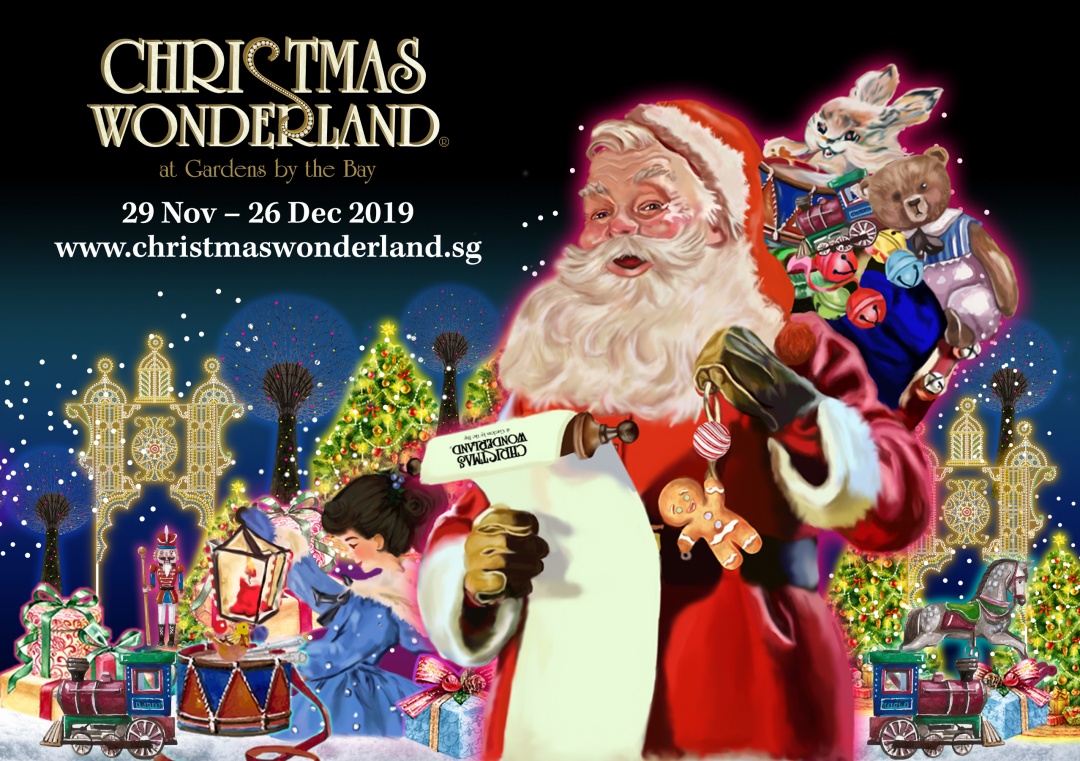 This year marks my fourth time visiting Christmas Wonderland and the second time I got invited to the opening ceremony at Gardens by the Bay.
Glad that the Husband was able to join me last Friday (29 November 2019) for the grand launch! While the recent raining season did dampen my mood a little, I'm delighted to be able to make it for the event despite the rain. We reached Gardens by the Bay at slightly past 19:00, and after registration/gotten our tickets, we were free to explore the fairgrounds and key attractions.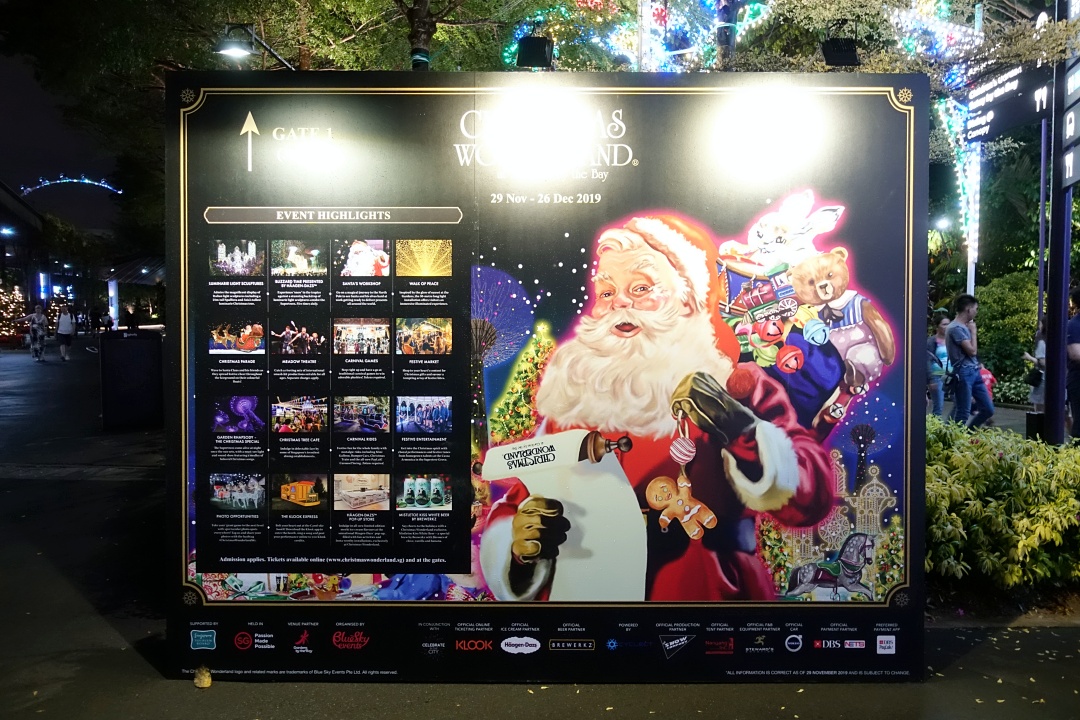 Some of the key highlights visitors can expect from the event include:
Luminarie Light Sculptures
Christmas Parade
Santa's Workshop
Festive Entertainment
Carnival Games and Rides
Festive Market and more!
From the Gardens' Visitor Centre, we slowly made our way past the Cloud Forest to the Supertree Grove.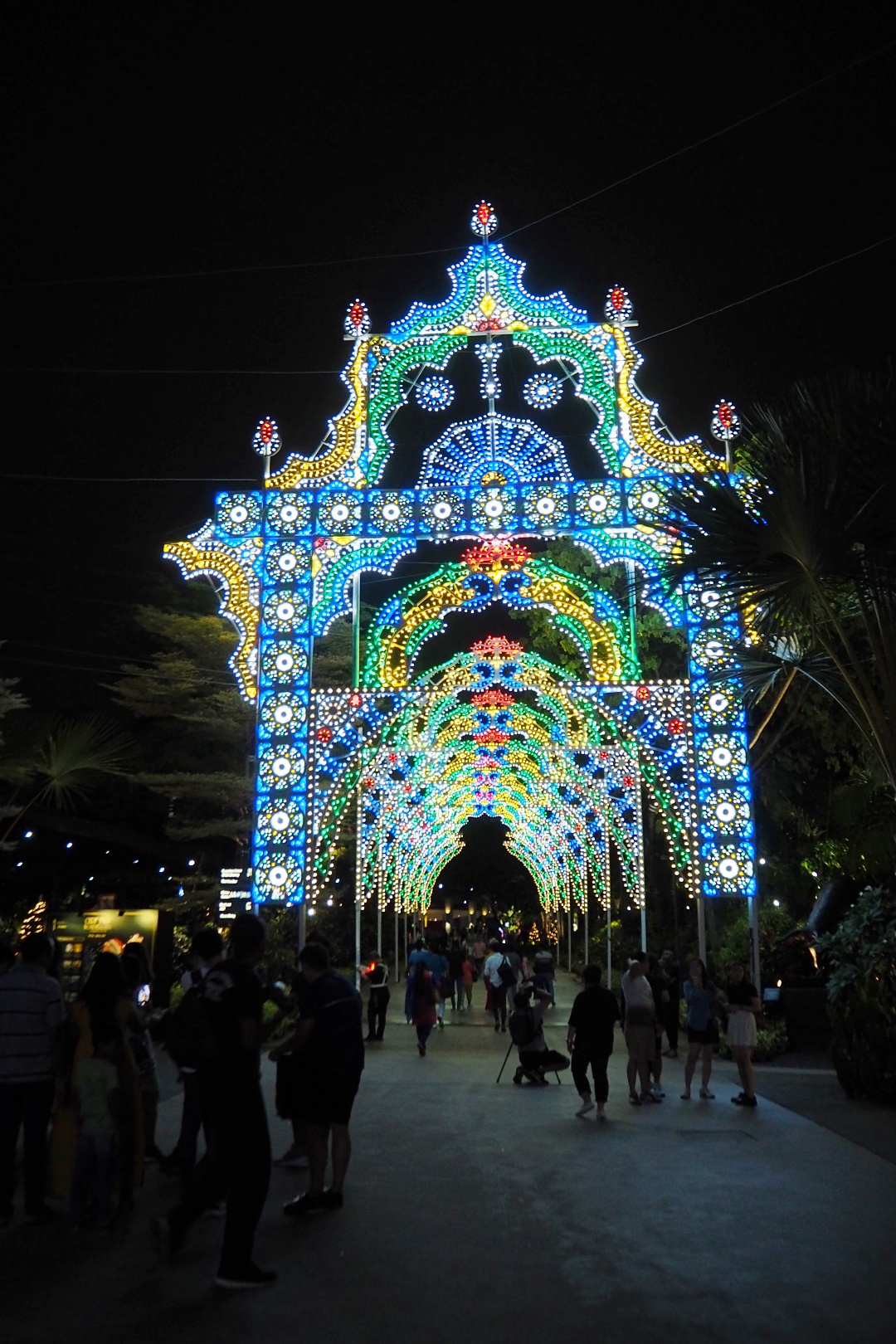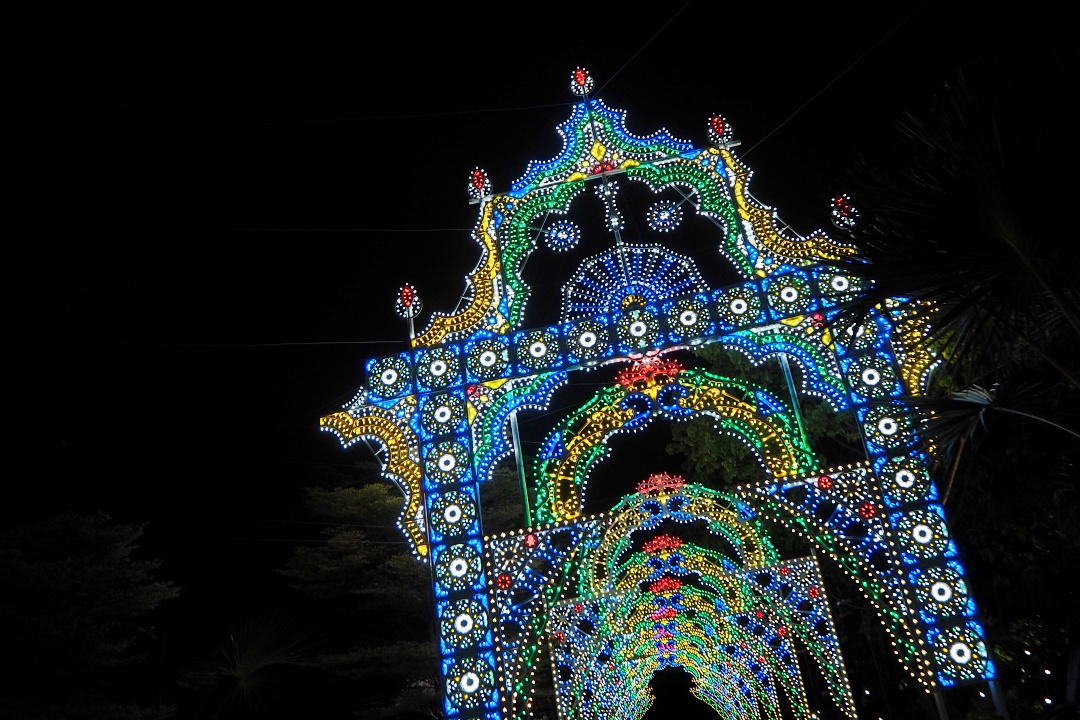 Along the way, we managed to check out a handful of Luminarie light sculptures. There were quite a number of them scattered around Gardens by the Bay. Aside from settling the Christmas atmosphere, they also make such an excellent photo spot, especially if you went in the early evening.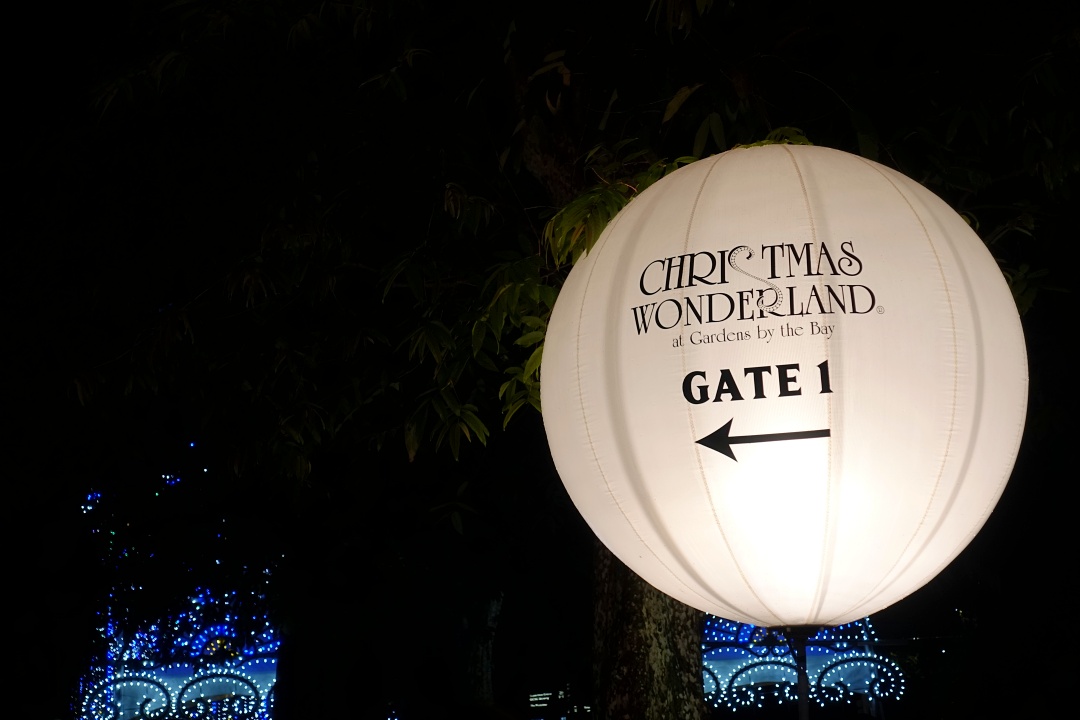 Luminarie Light Sculptures | Spalliera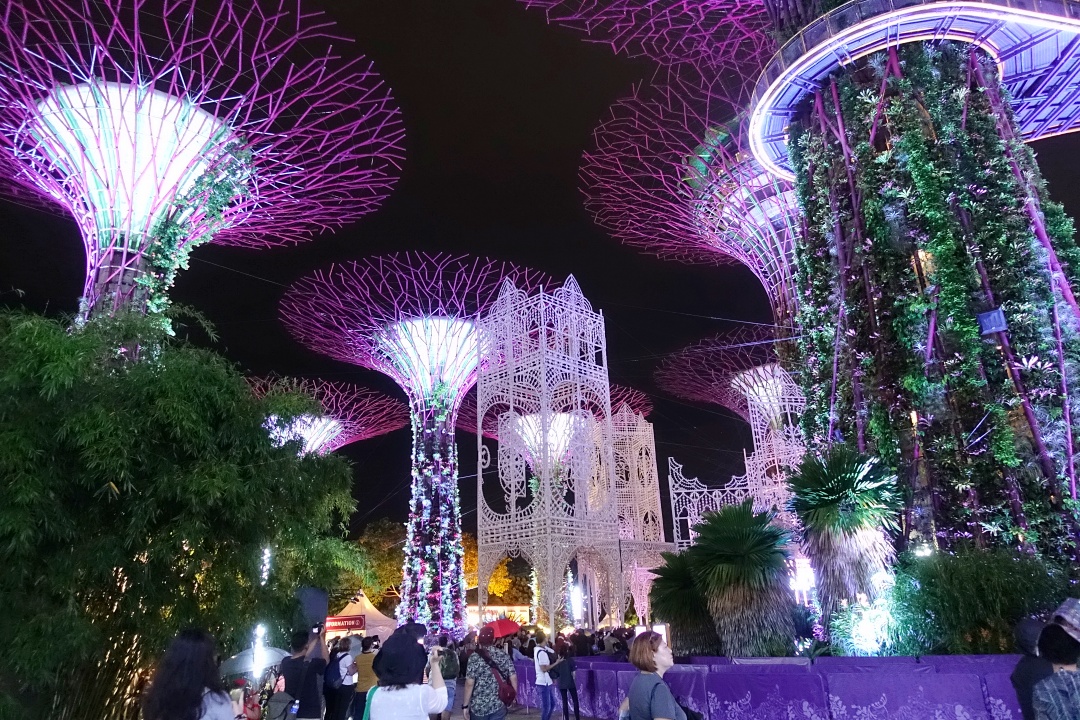 Didn't think we would make it in time for the official light-up of the Spalliera, but I supposed there was some delay due to the rain; hence we actually did make it in the end.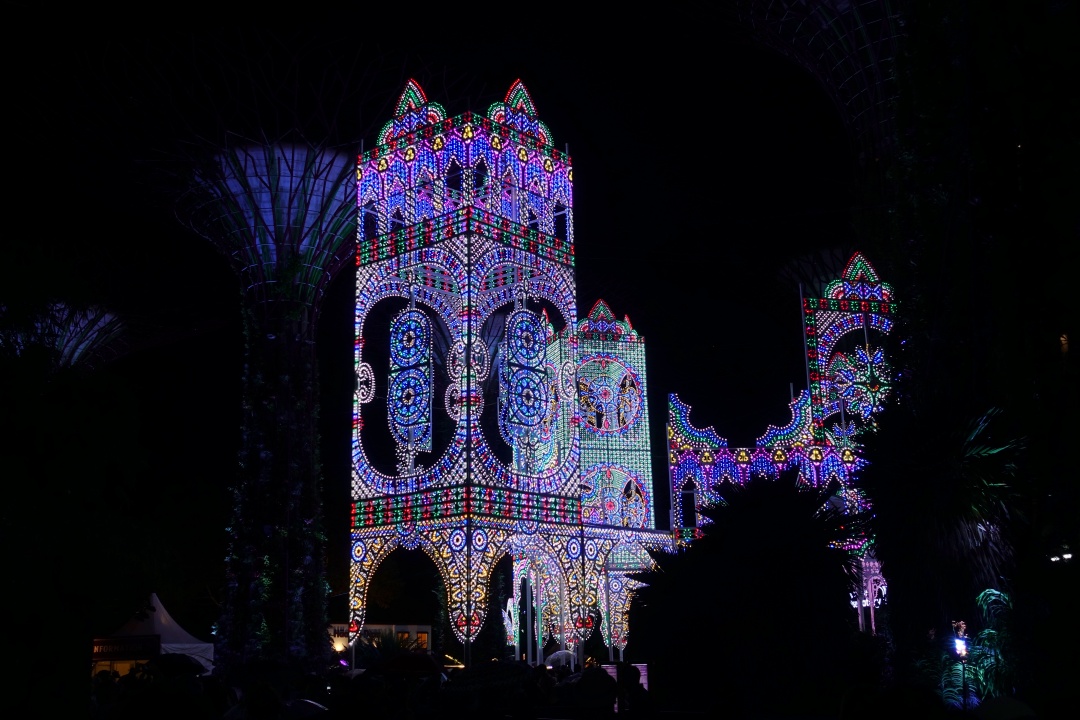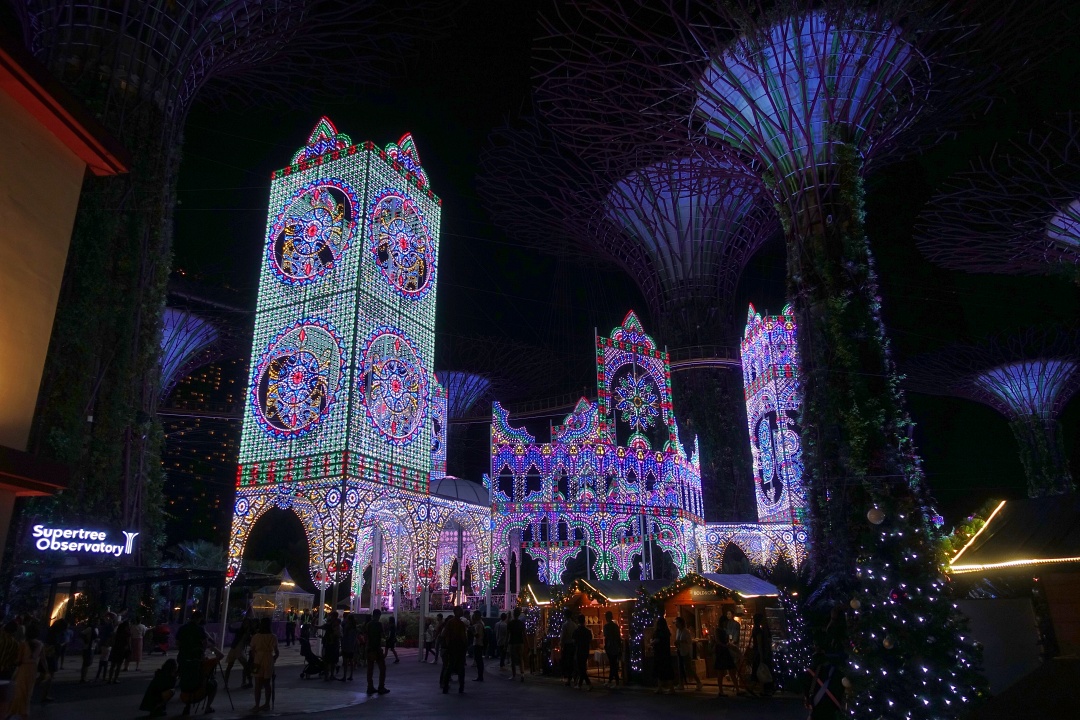 Standing at 21-metre tall, the Spalliera is the largest Luminarie light sculpture at the Supertree Grove! Inspiration for the Spalliera came from the iconic towers of San Gimignano in Tuscany, Italy. It was such a magnificent display and certainly the main highlight of Christmas Wonderland 2019.
After some pictures, we made our way around the fairgrounds, and the first thing I spotted was the Haagen-Dazs Pop-Up Store. It's hard to miss it when it's situated right in the centre of Supertree Grove.
Haagen-Dazs Pop-Up Store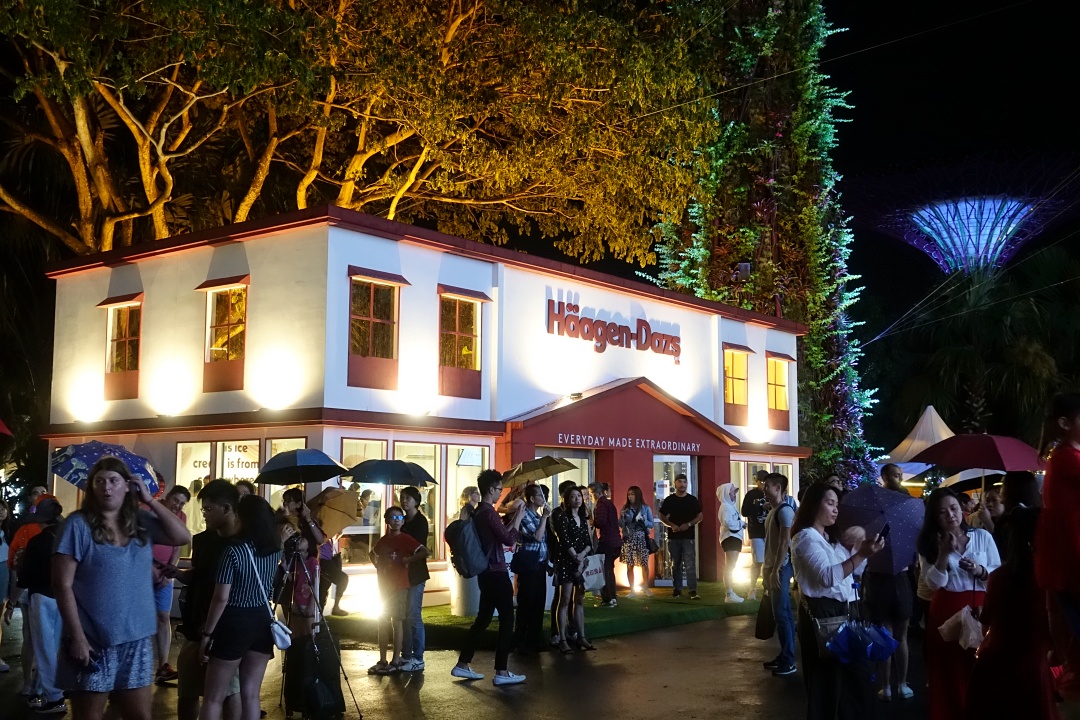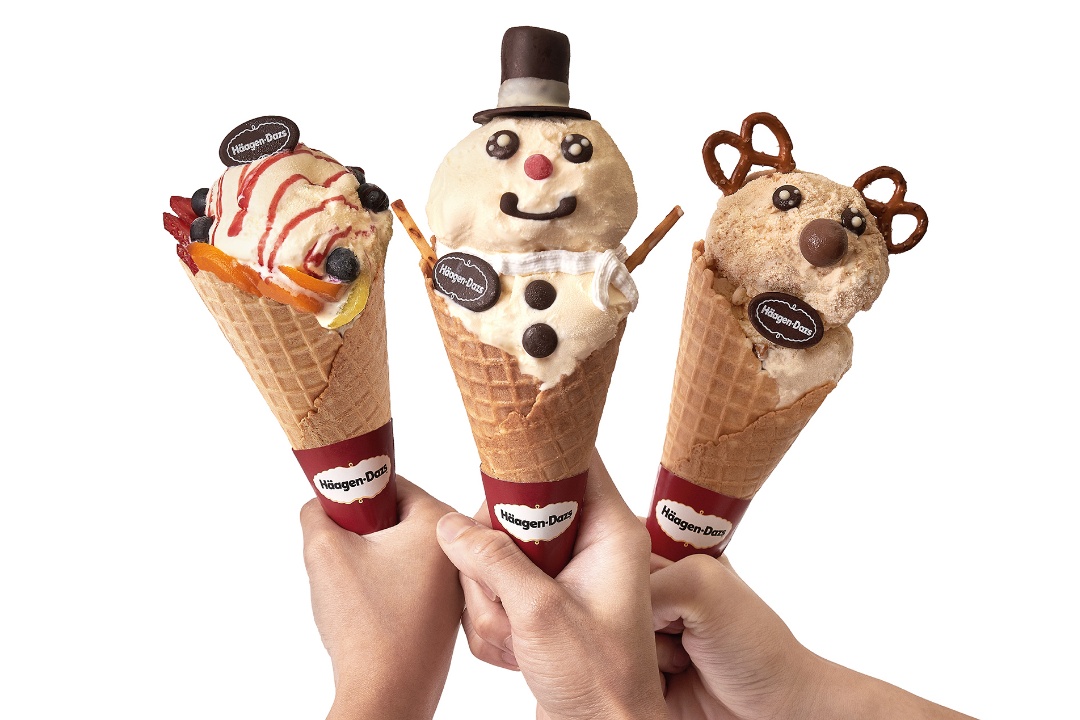 Aside from the utterly cute ice cream shaped like a frozen snowman and Santa's reindeer, there's also the all-new limited-edition mochi ice cream flavours (Azuki Mochi & Creme Brulee) available at the pop-up store.
Festive Market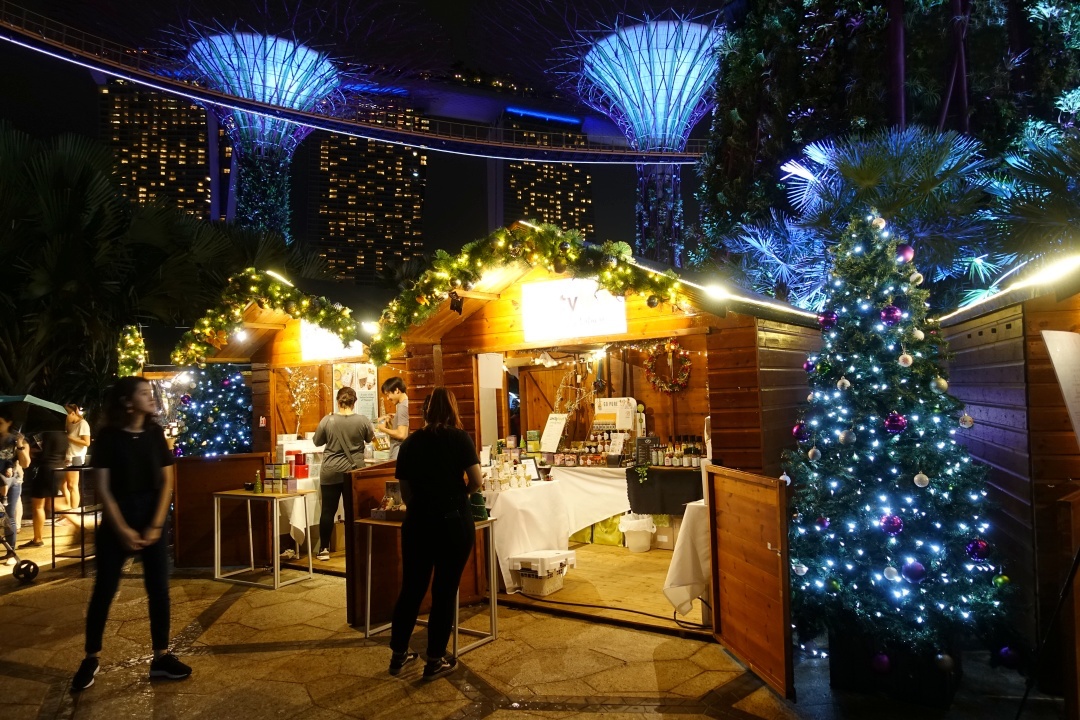 We continued our way around the Festive Market where we came across a couple of retail carts selling jewellery, trinkets, handbags and more. Due to the earlier rain, it was sadly quite a challenge to shop around.
Apart from shopping, what I'm more excited about was the tempting array of festive bites! It was refreshing to finally spot something different from the usual favour churros and meatballs in a bucket.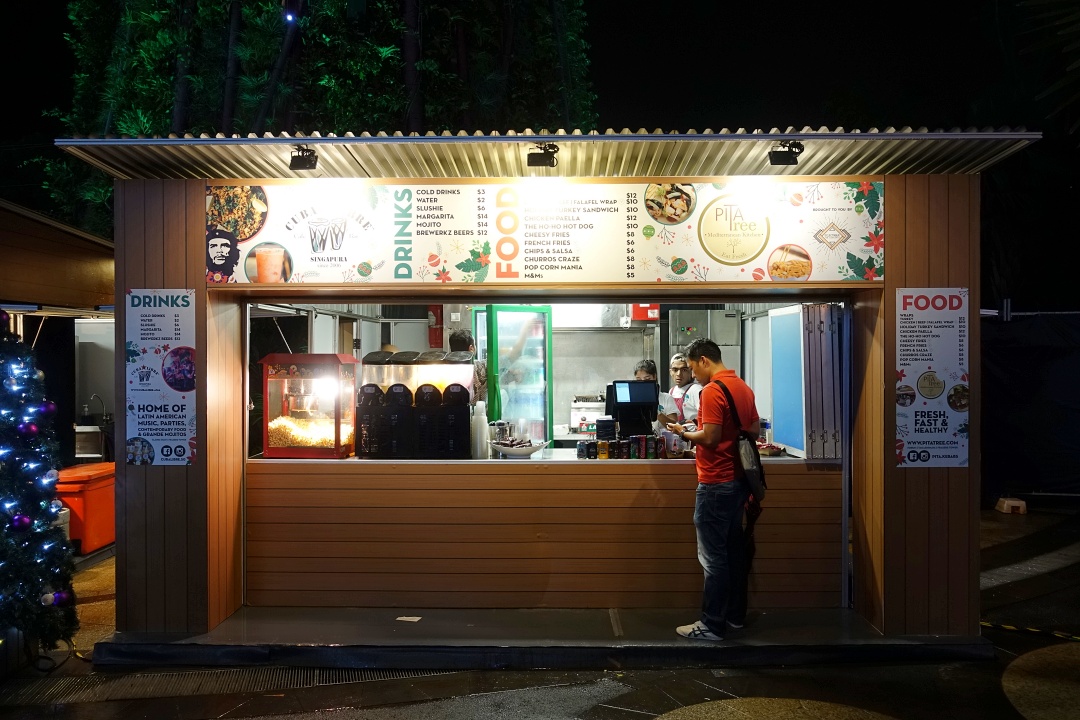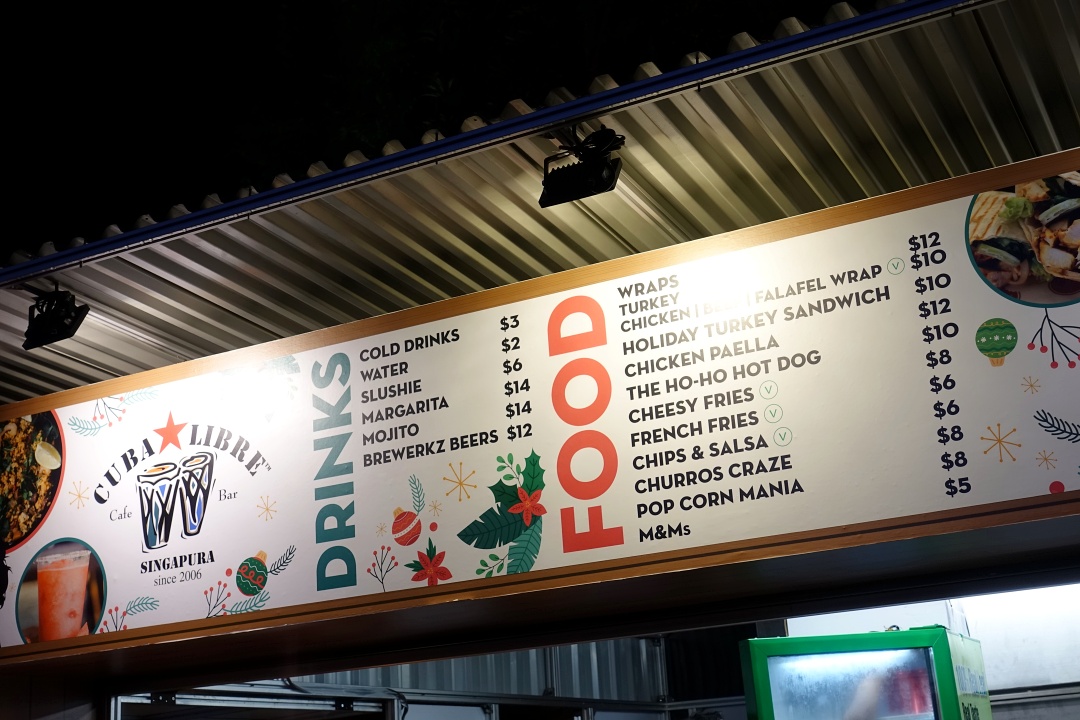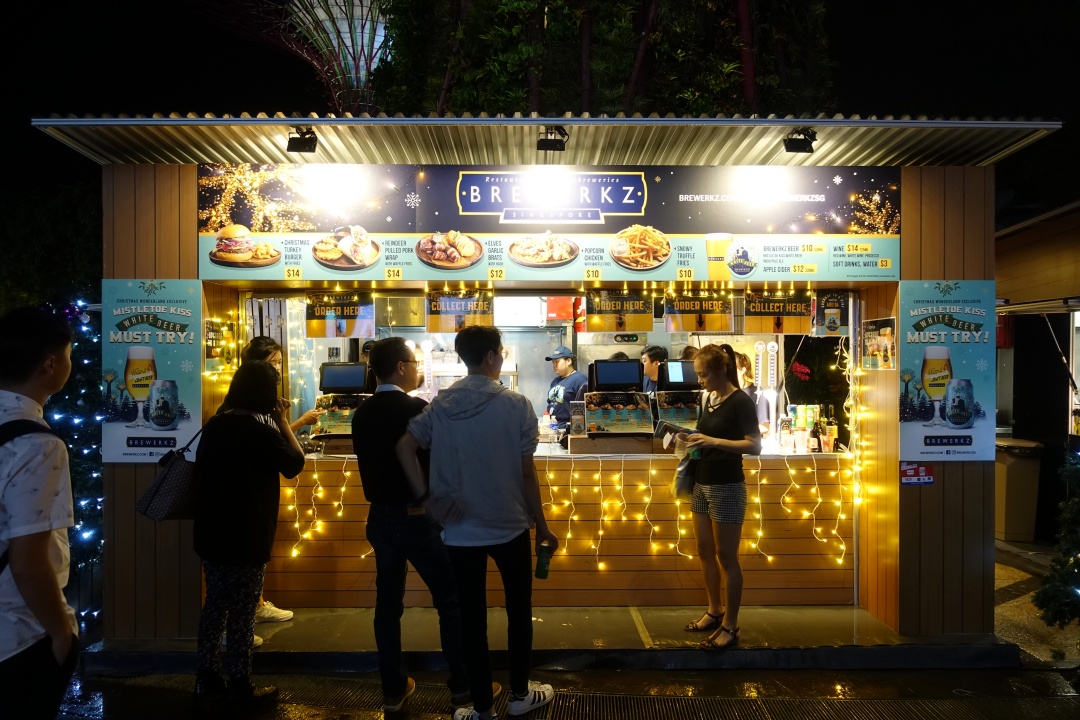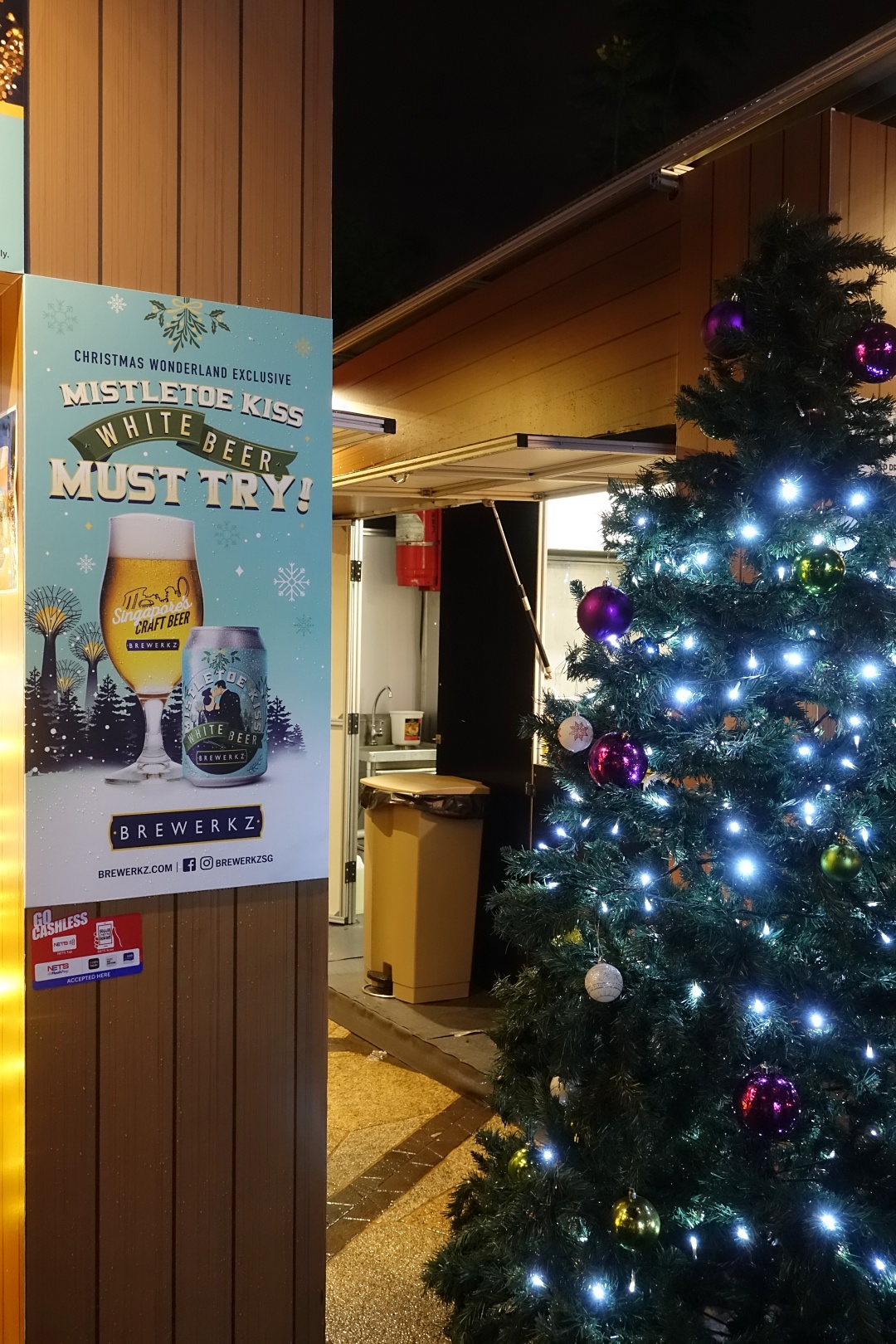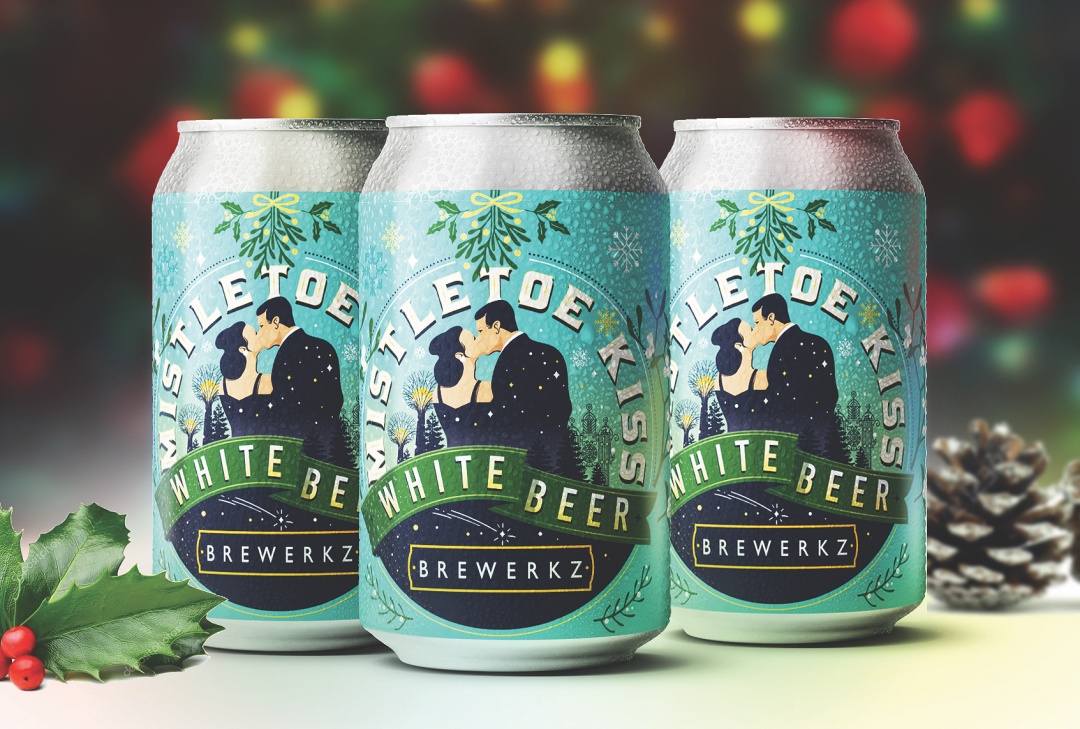 A Christmas Wonderland exclusive, Mistletoe Kiss White Beer.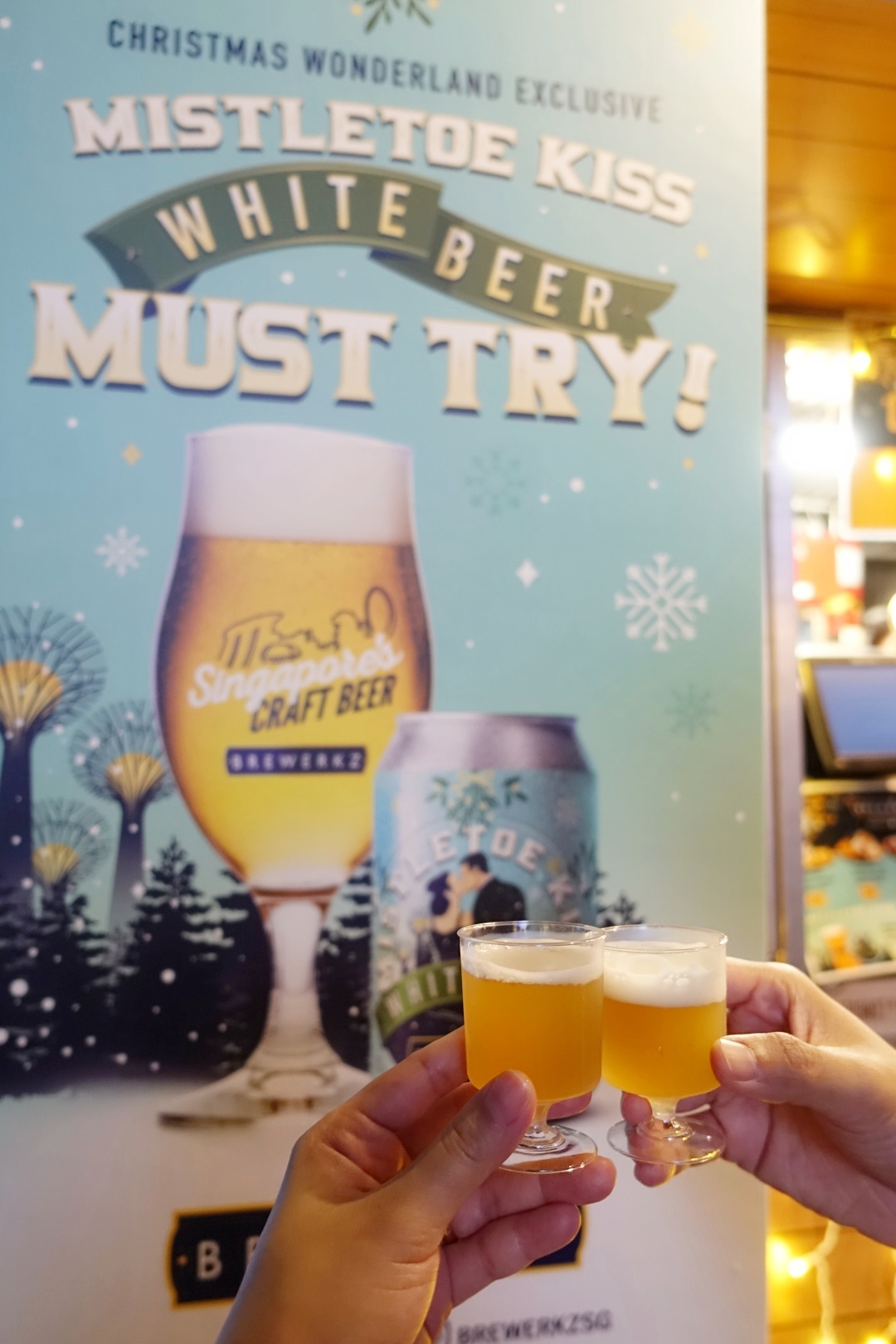 We managed to get our hands on two tasting portions of the Mistletoe Kiss White Beer (price at SGD 10 for 330ml). It was a special brew by Brewerkz with flavours of clove, vanilla and banana.
Other festive drinks from Brewerkz include White Christmas Mojito (Rum), the Grinch Vodka and Snowman's Gin! Perfect to pair with their Christmas Turkey Burger with Fries (SGD 14), Reindeer Pulled Pork Wrap with Waffle Fries (SGD 14) and Snowy Truffle Fries (SGD 10).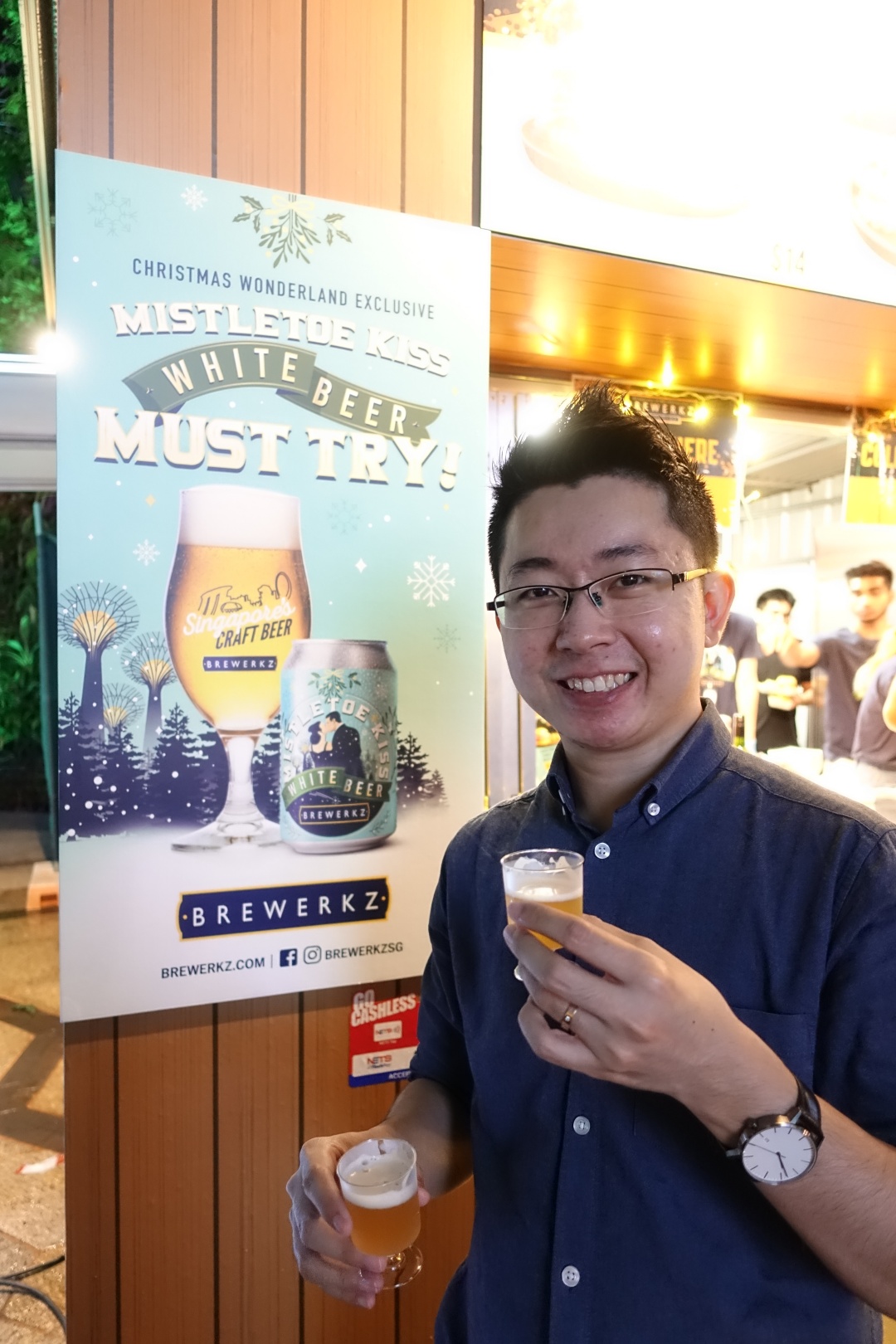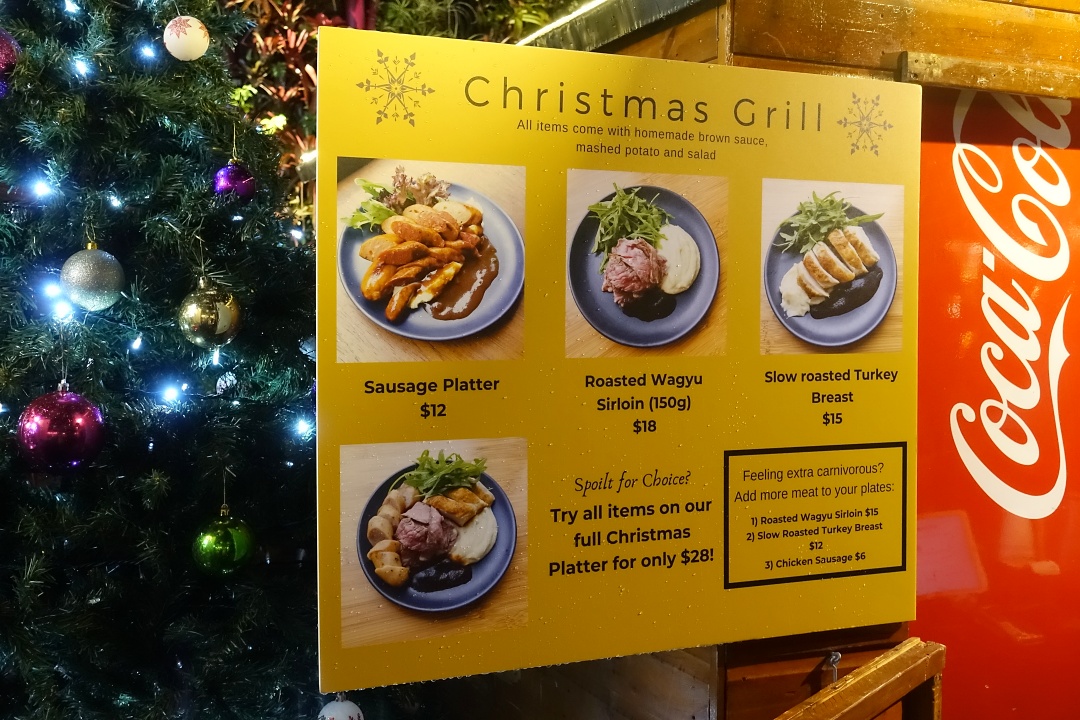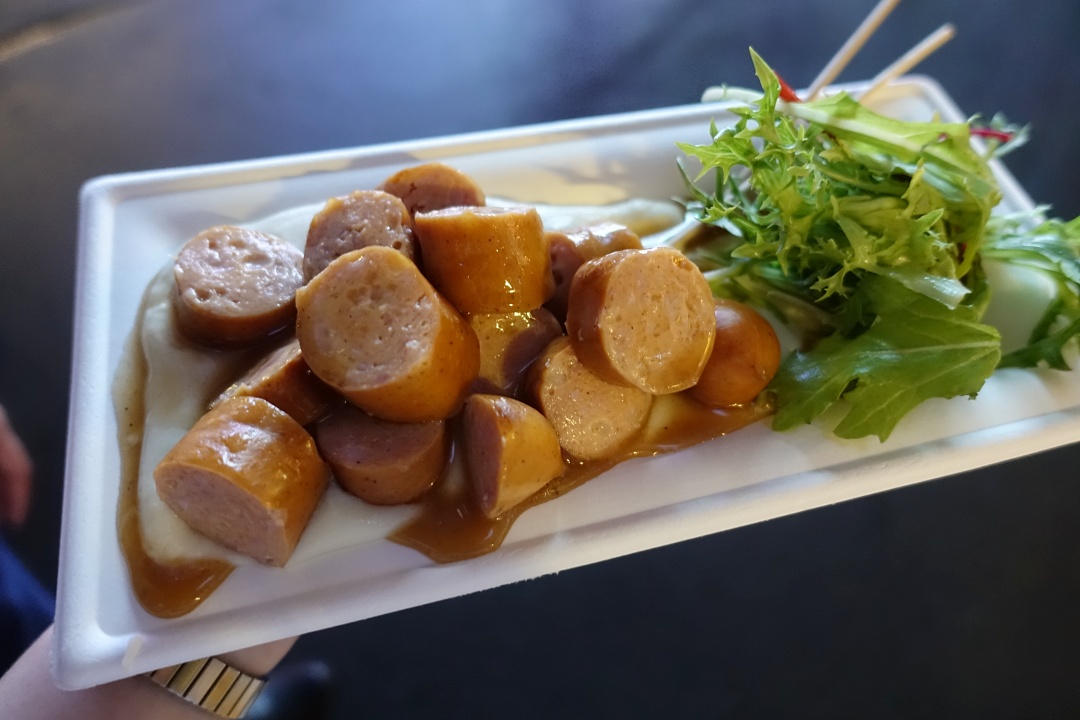 After a quick look around, we settled for the Sausage Platter, SGD 12 from Fat Belly.
As we just had dinner before coming over, we ended up only ordering this even though there were so many interesting food options available at the Festive Market!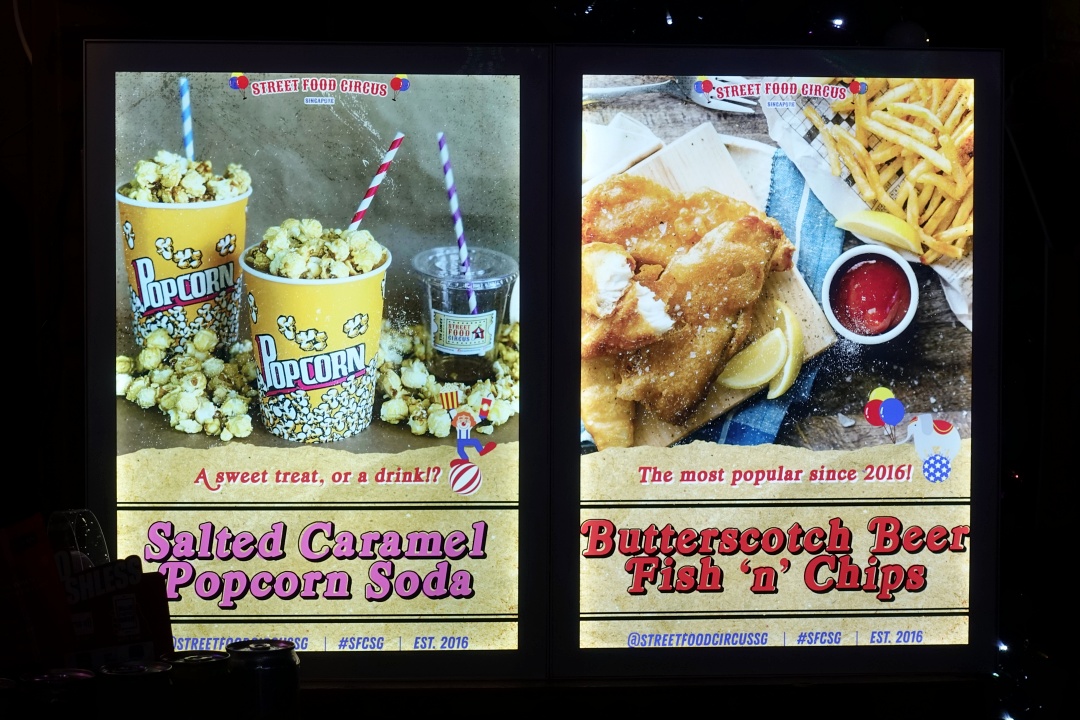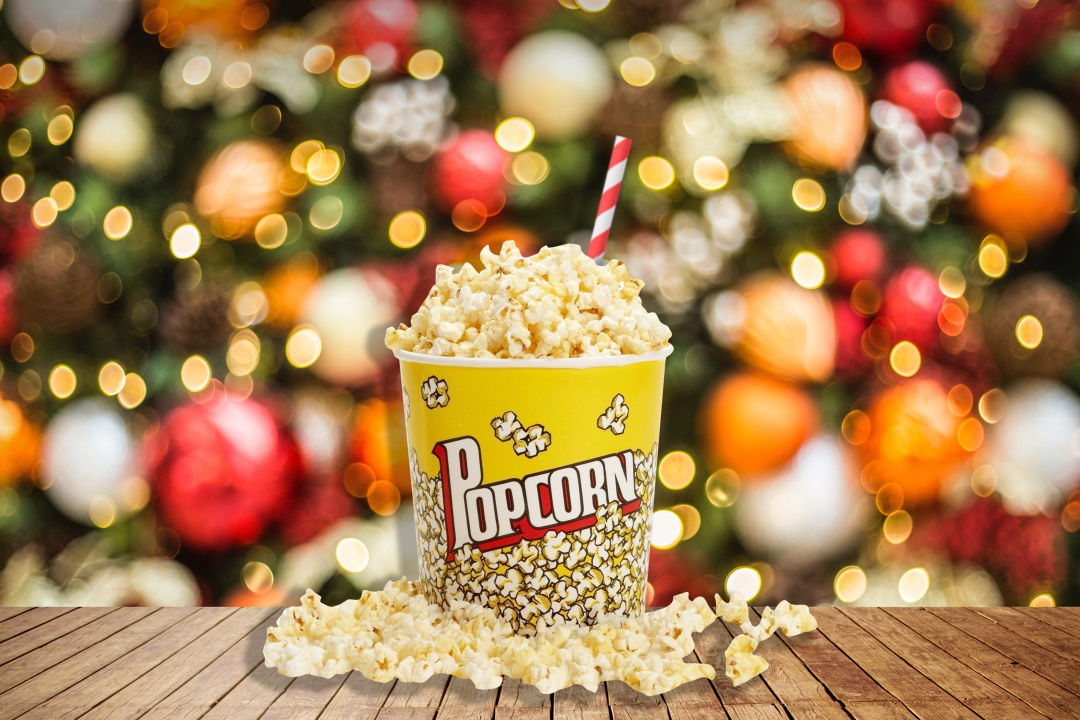 For example, there's the Salted Caramel Popcorn Soda
and Butterscotch Beer Fish & Chips from Street Food Circus.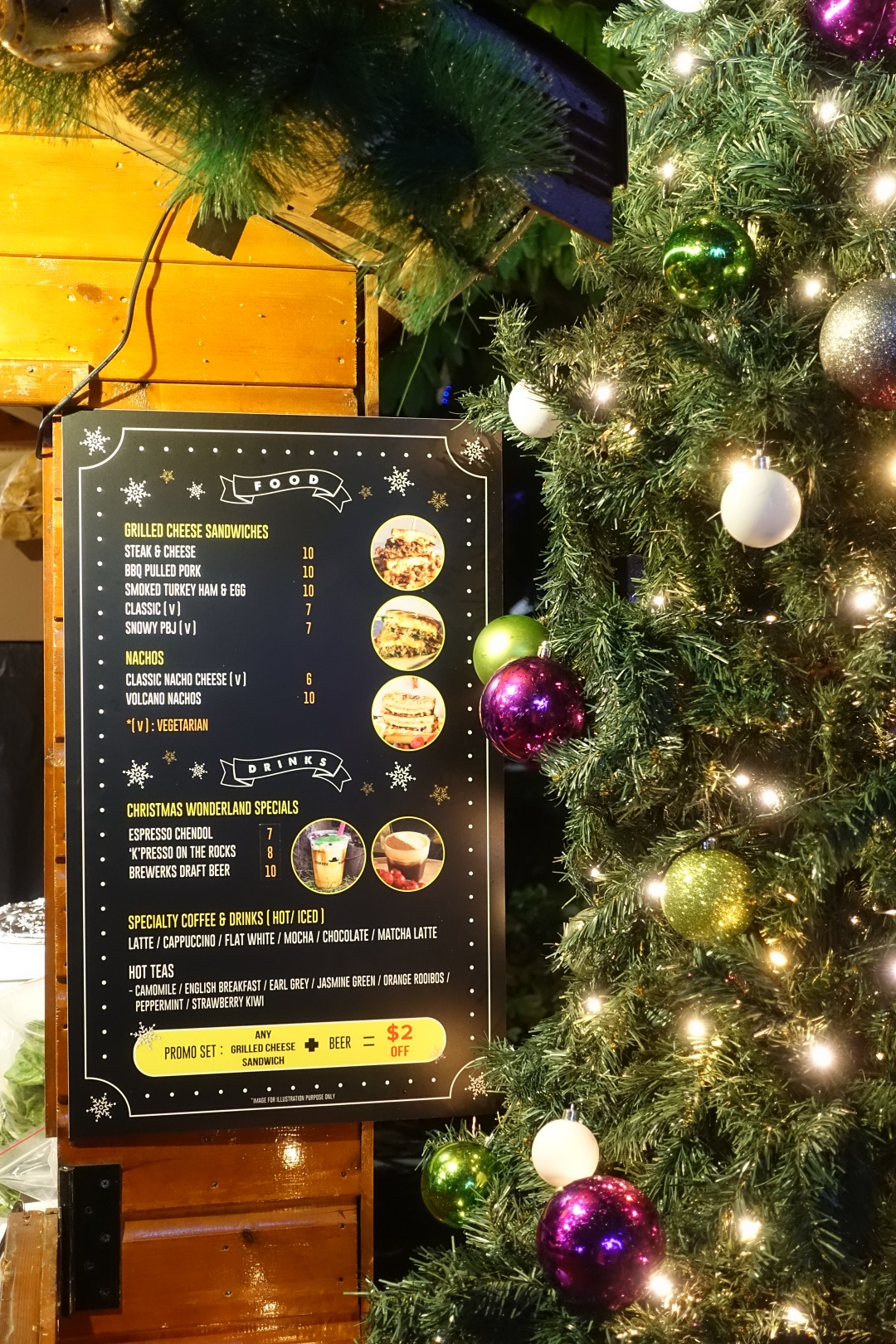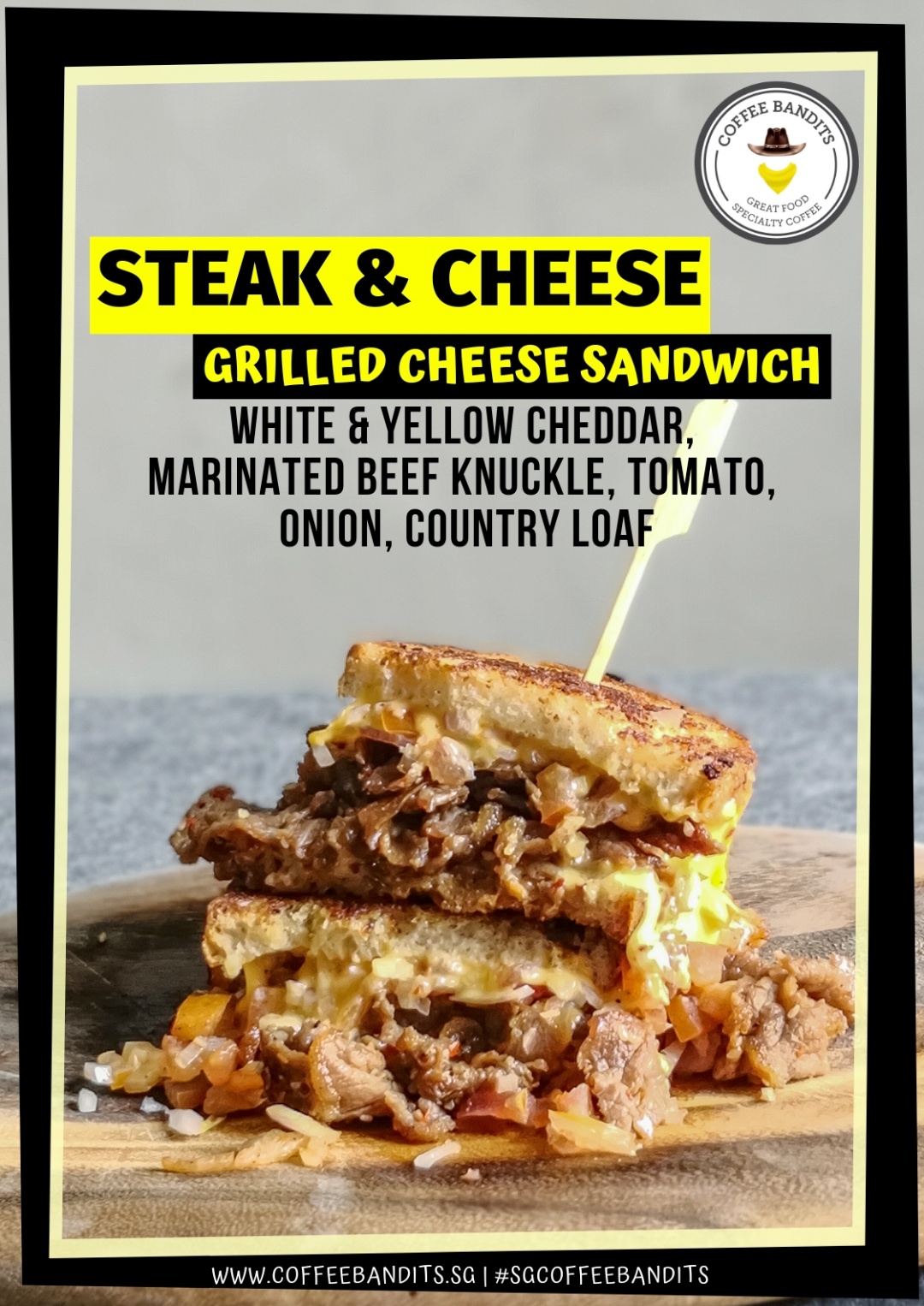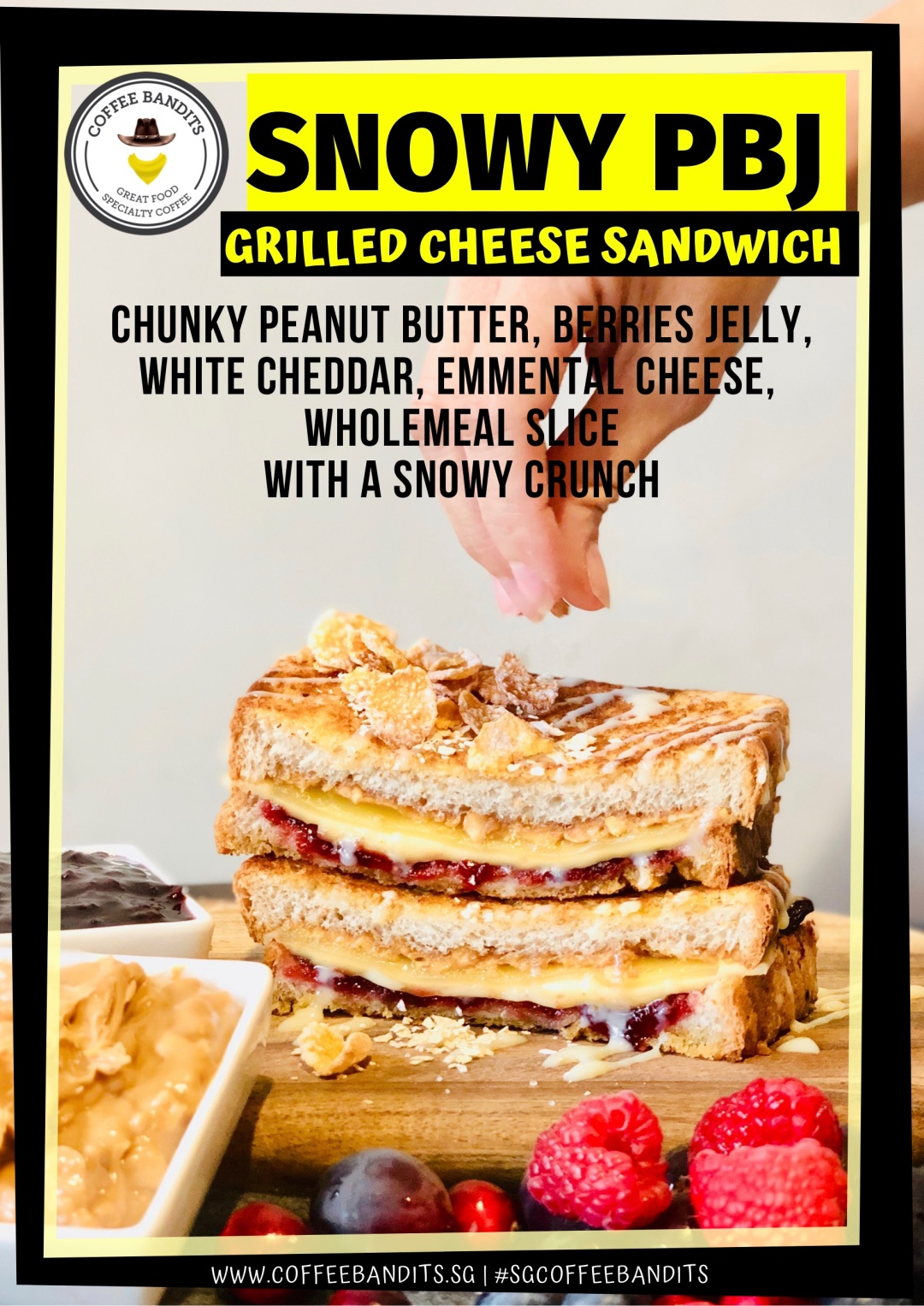 The Snowy PBJ Grilled Cheese Sandwich from Coffee Bandits also look extremely good!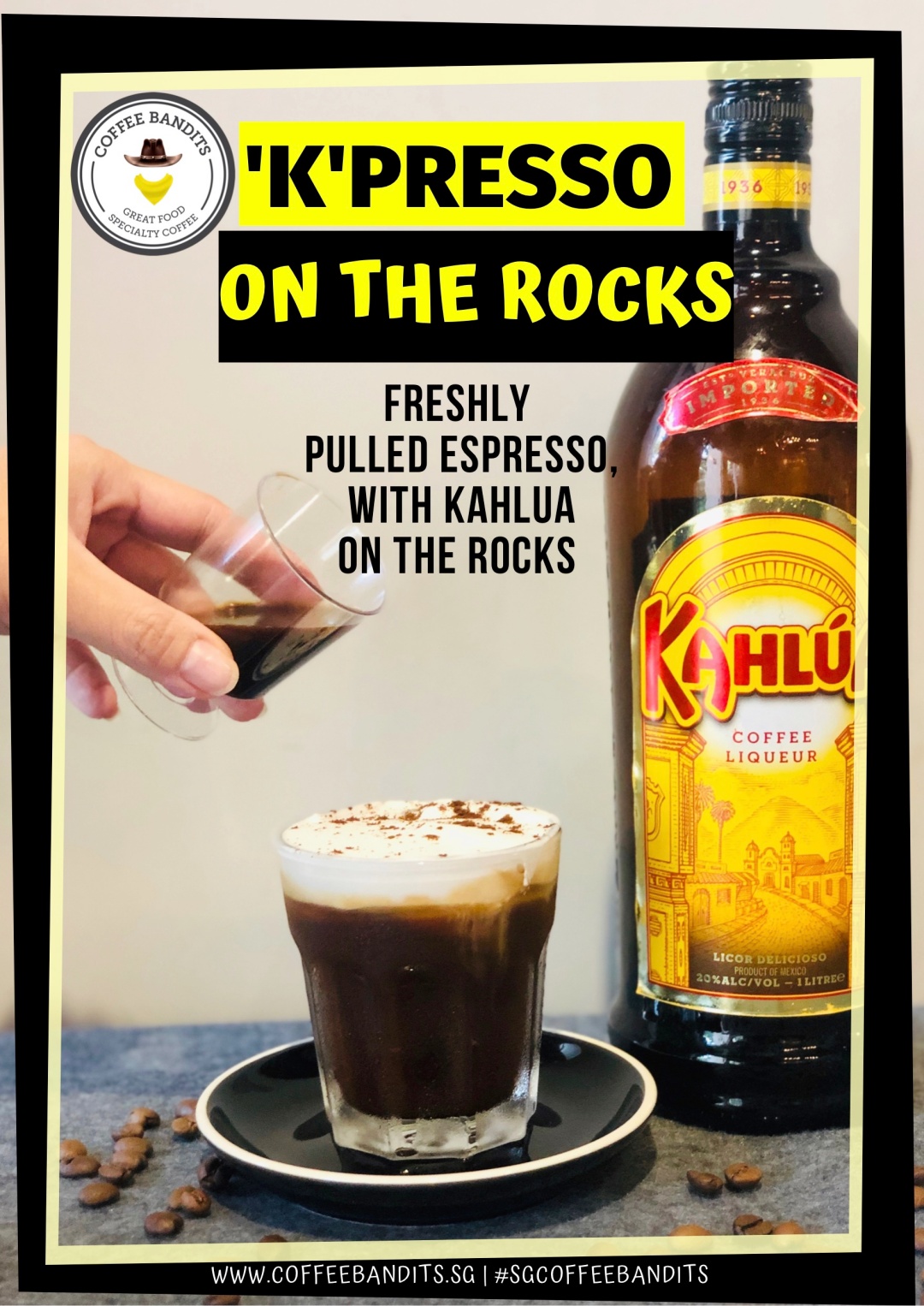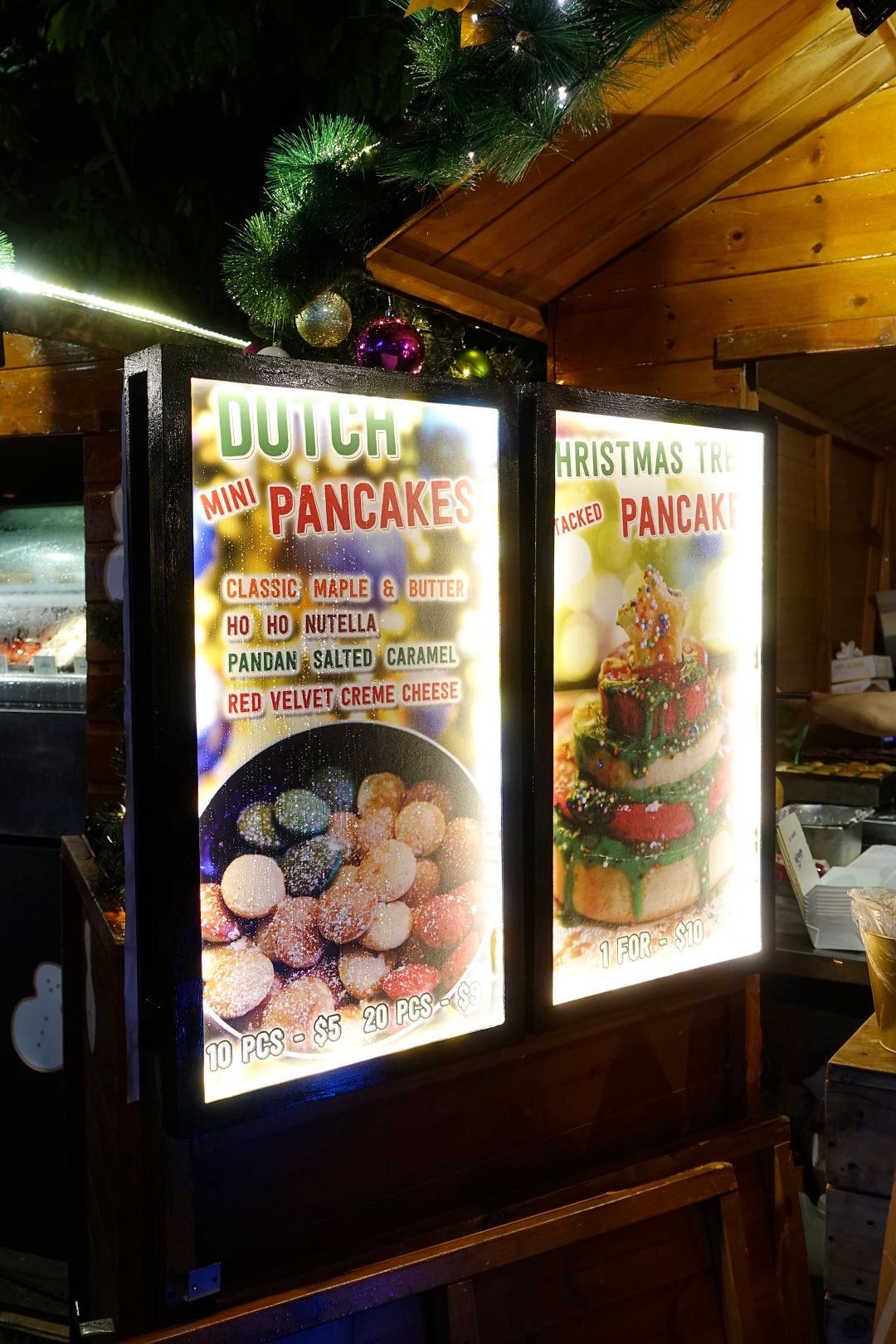 What about the Dutch Mini Pancakes (SGD 5 for ten pieces) and Christmas Tree Stacked Pancake (SGD 10)?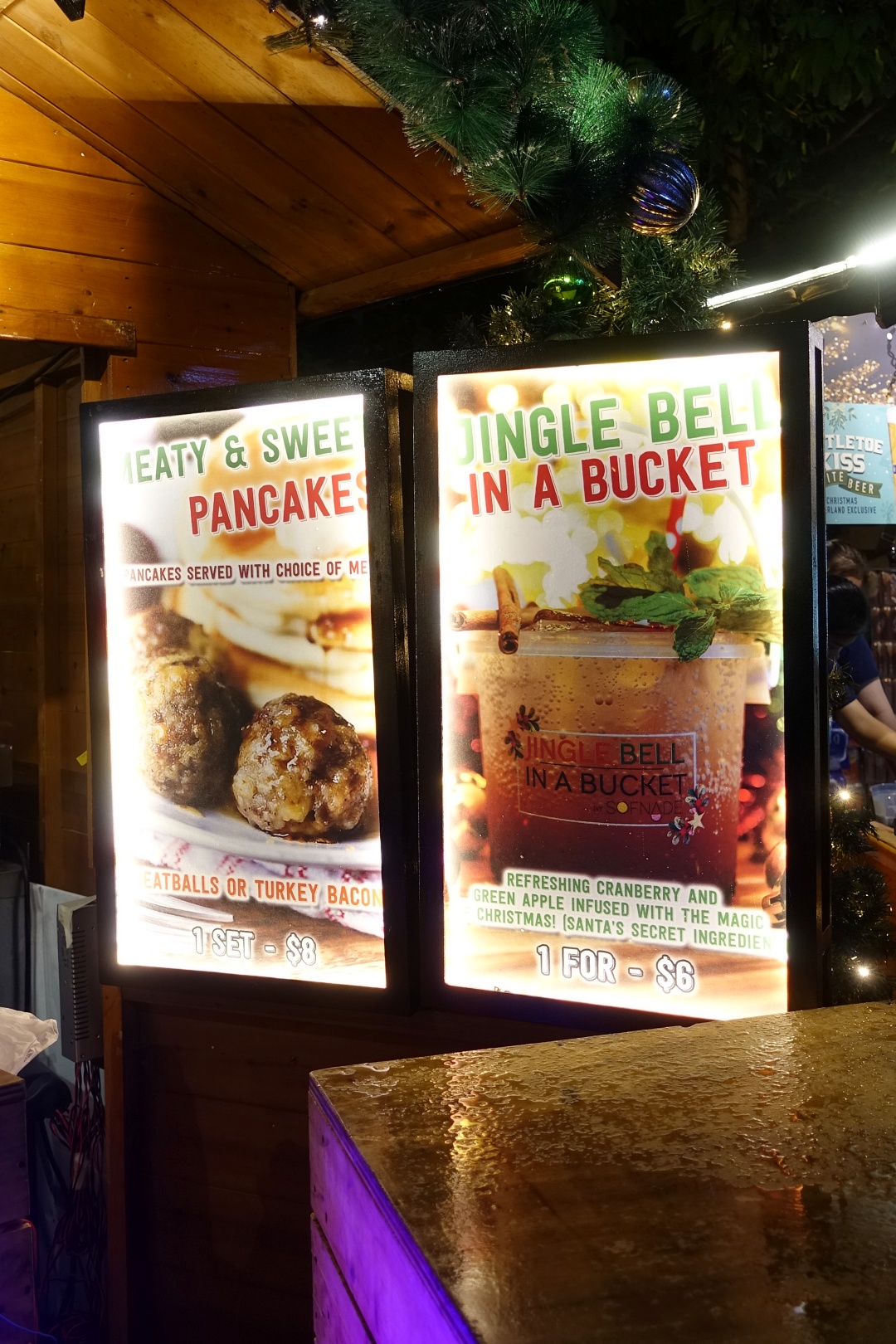 Meatballs and 'Jingle Bell in a Bucket' (SGD 6) are available at the Festive Market for those who miss them.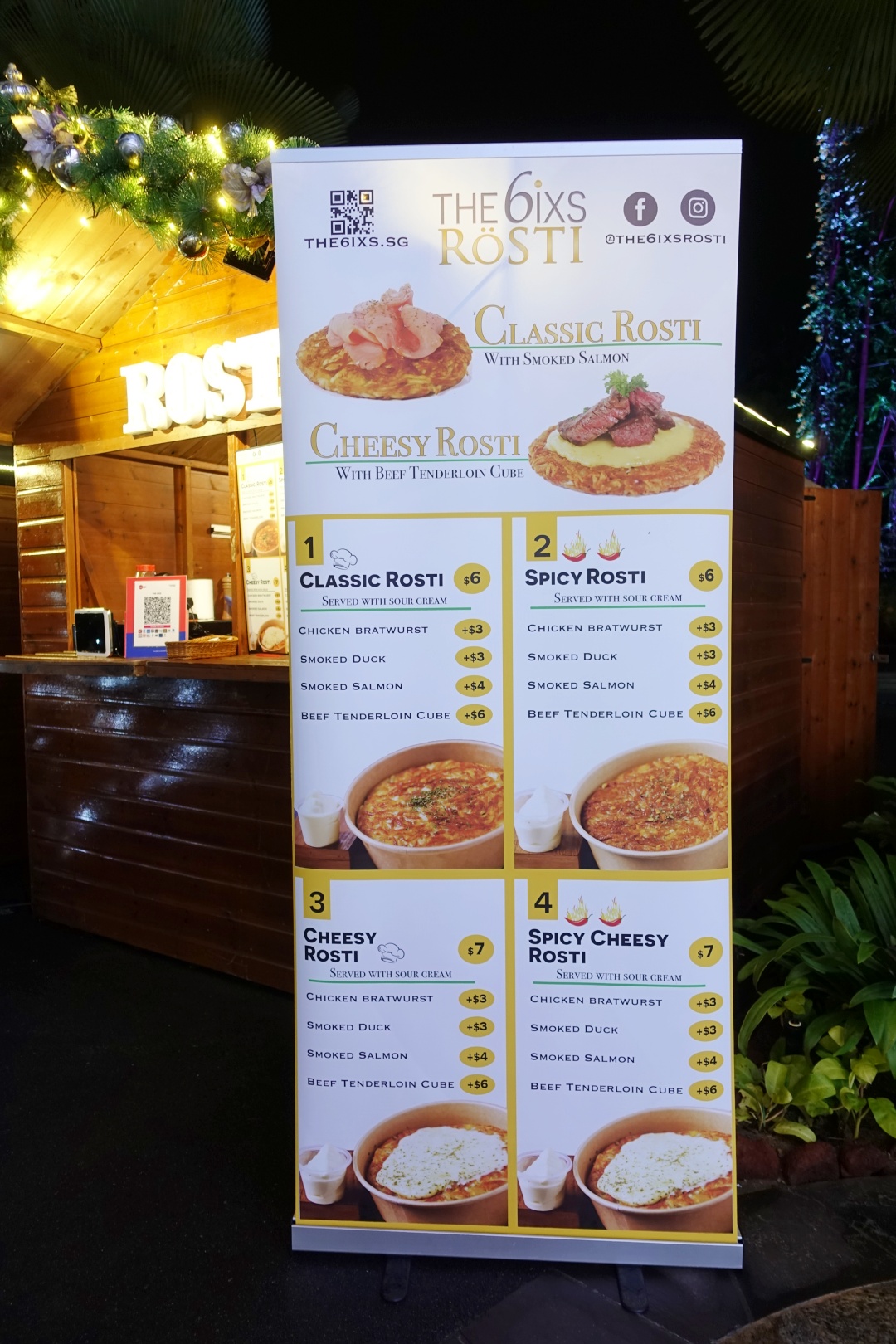 Then there's also rosti from The 6ixs Rosti,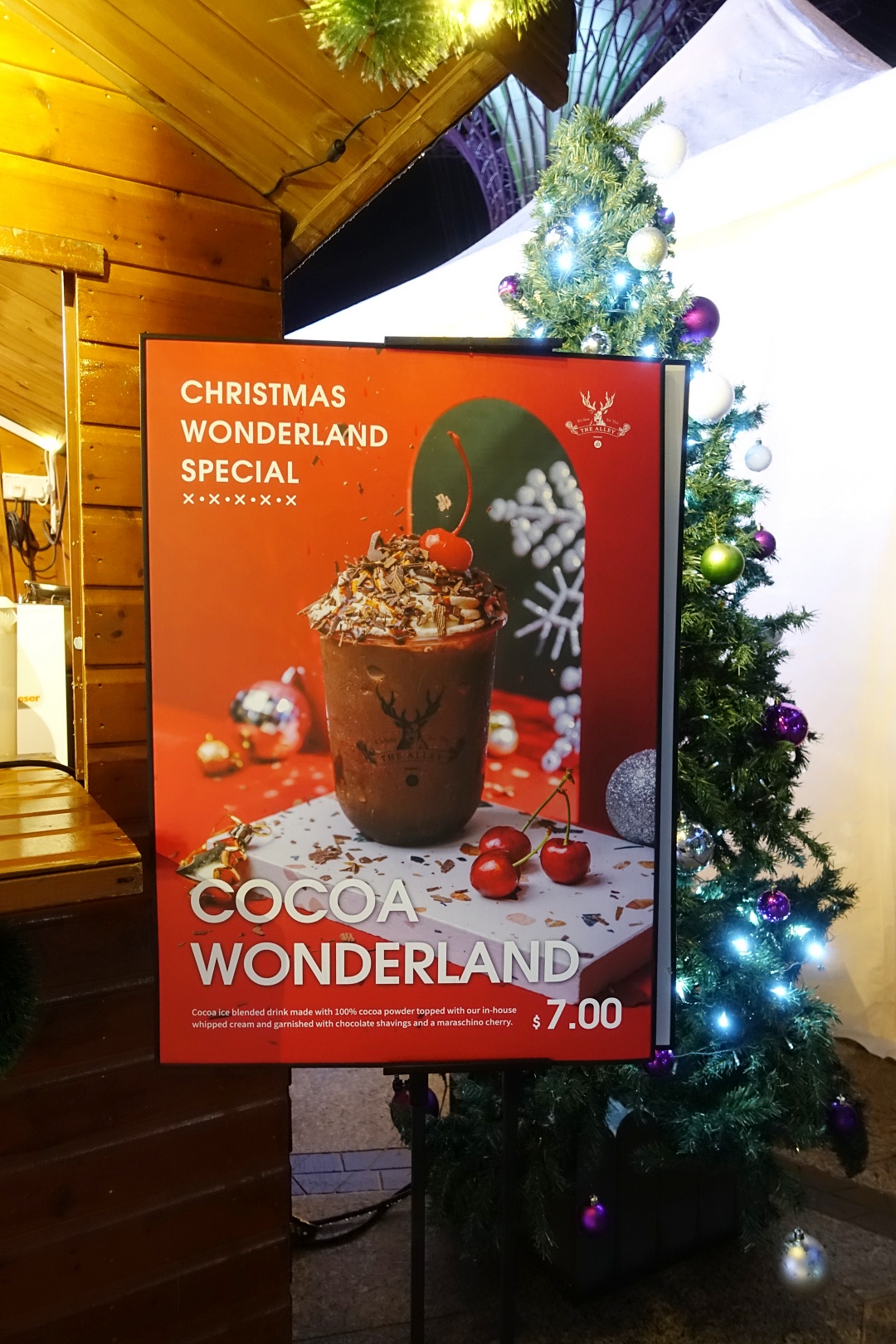 and everyone's favourite bubble teas from The Alley! Their Cocoa Wonderland (a Christmas Wonderland Special) looks so sinfully sweet and yummy!
Walk of Peace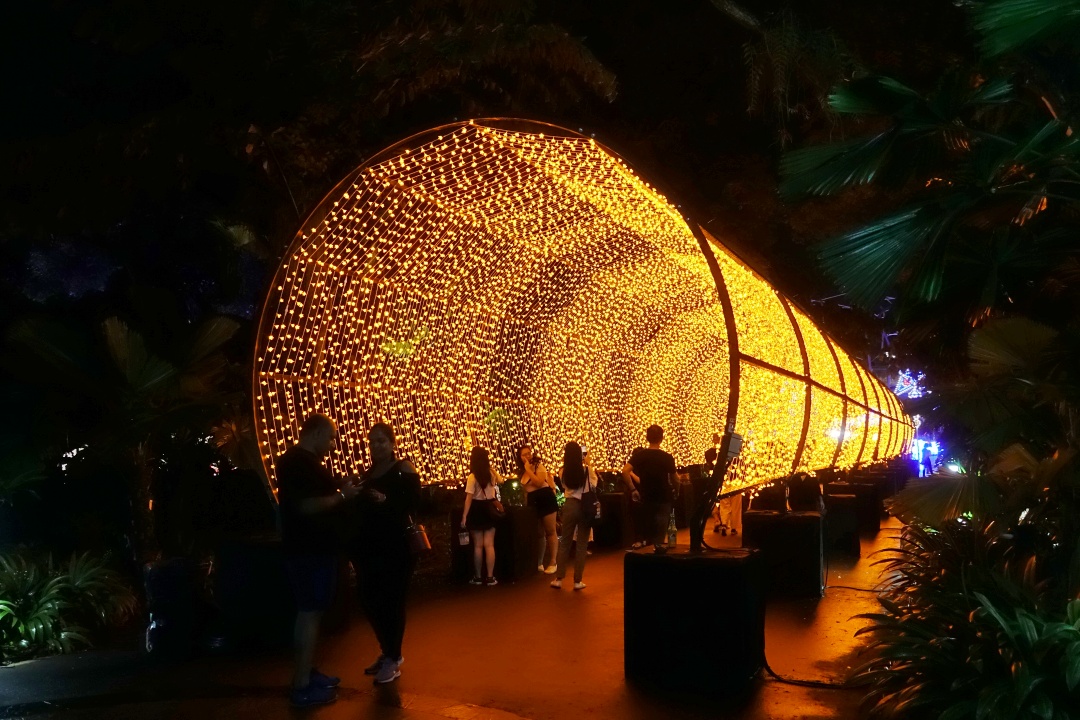 Enough of food, we made our way to the other key attractions, including the Walk of Peace which features a 50-metre long light installation, inspired by the glow of sunset.
Christmas Parade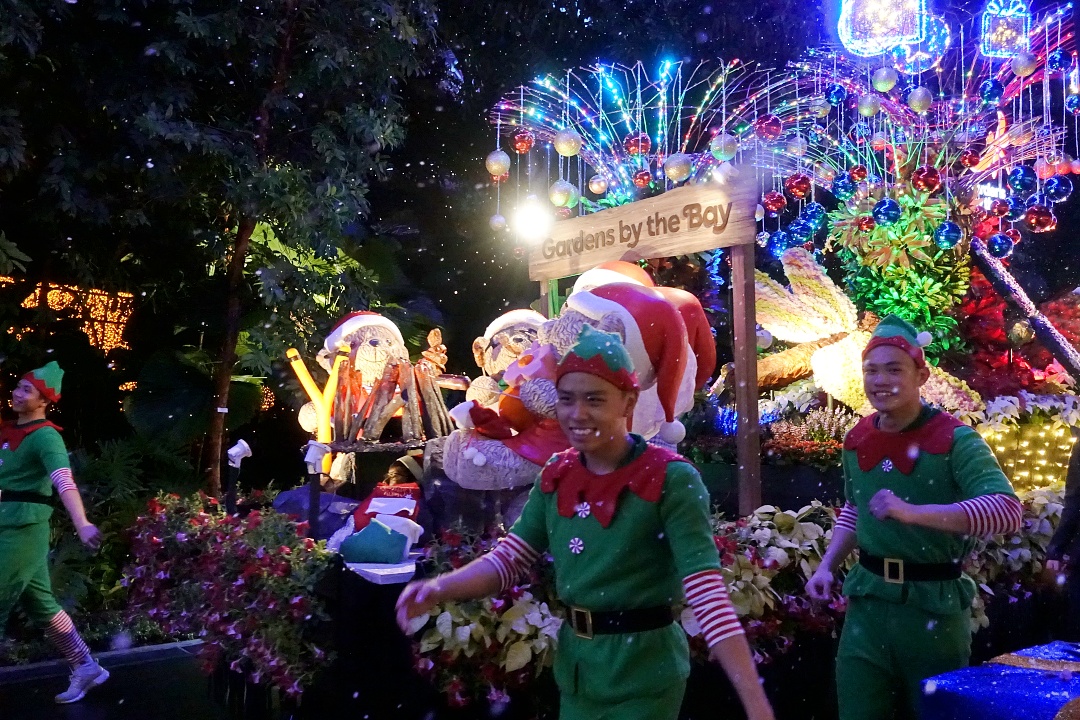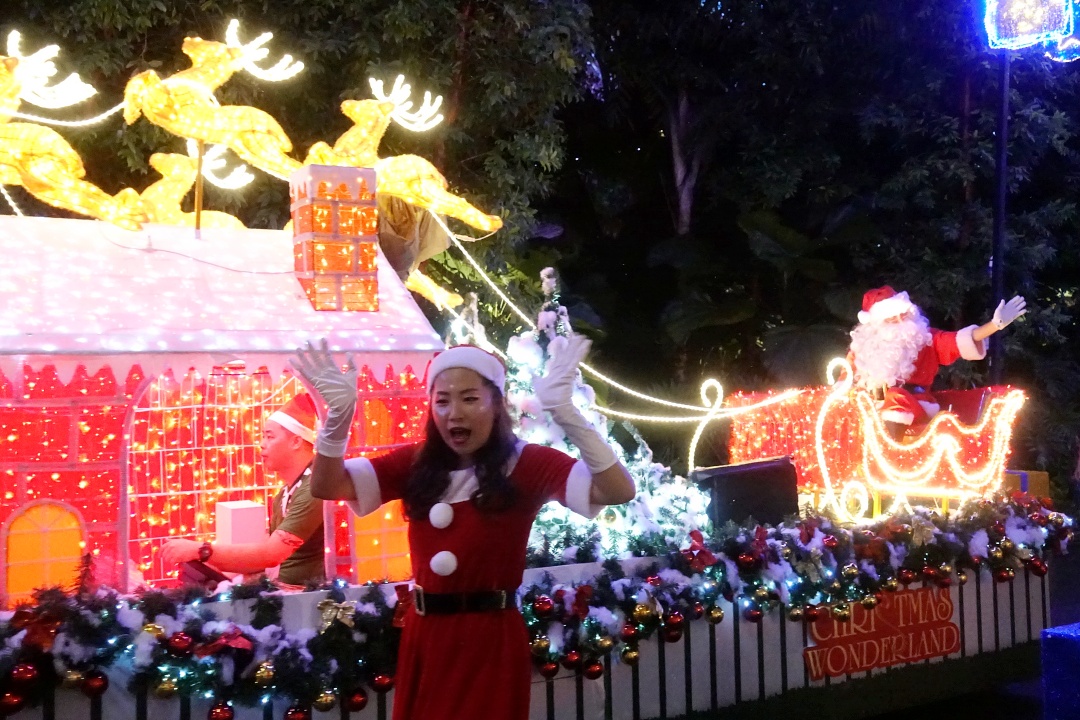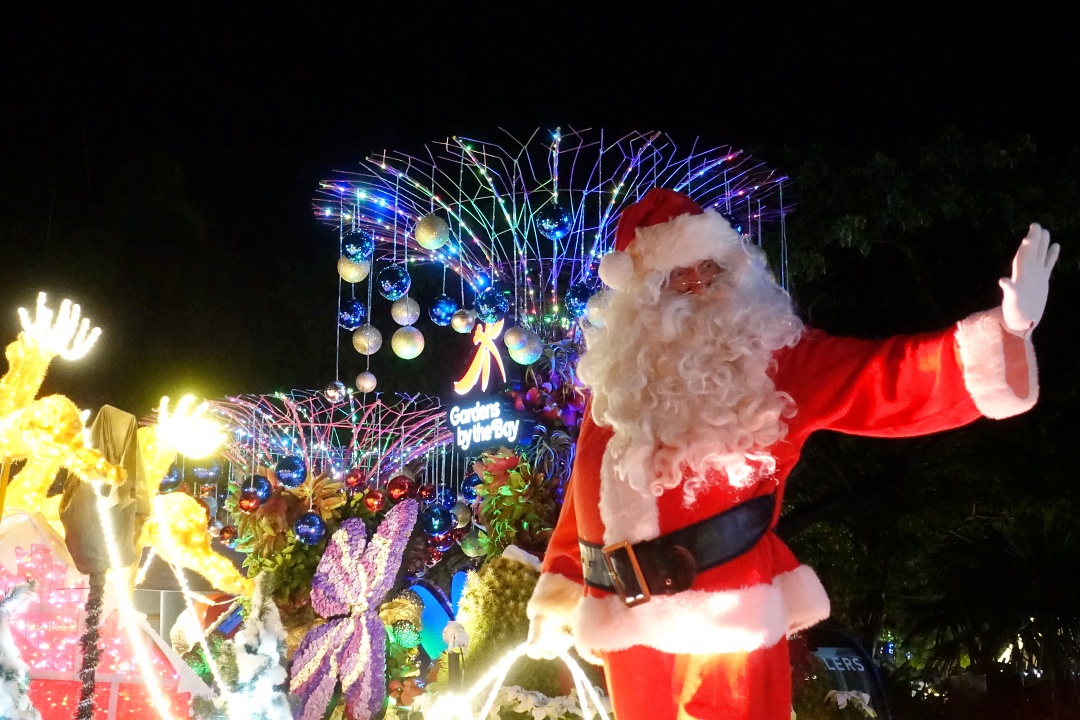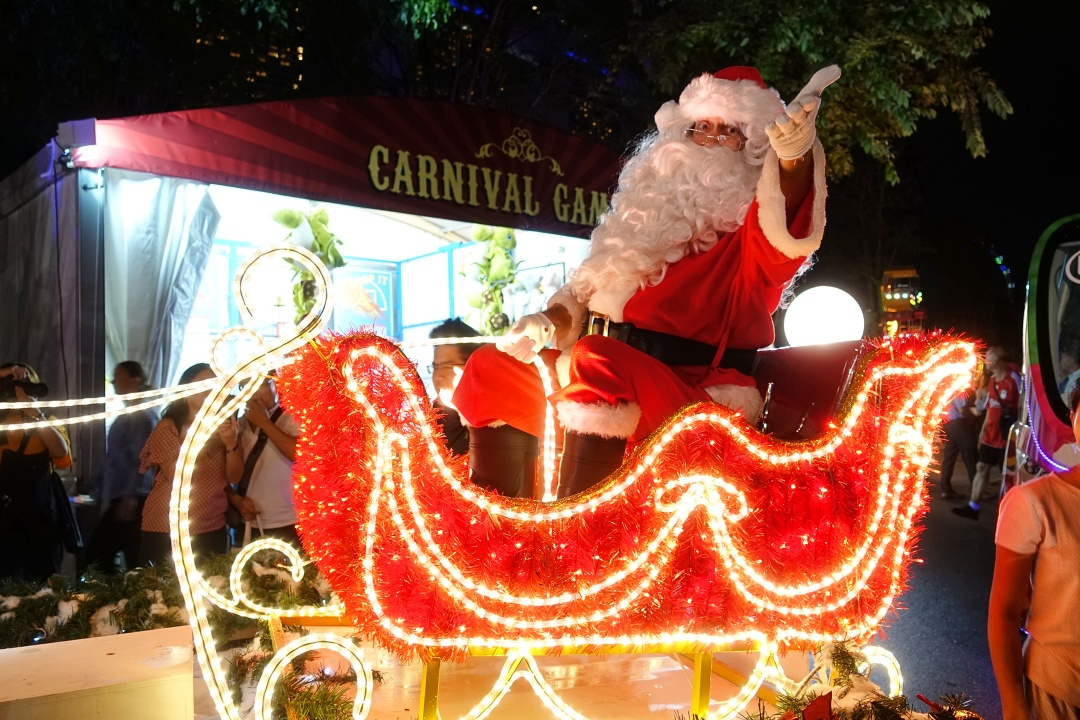 Also came across the Christmas Parade where we got to wave to Santa on his colourful float!
*Christmas Parade is only available on Fridays to Sundays at 20:00.
Carnival Games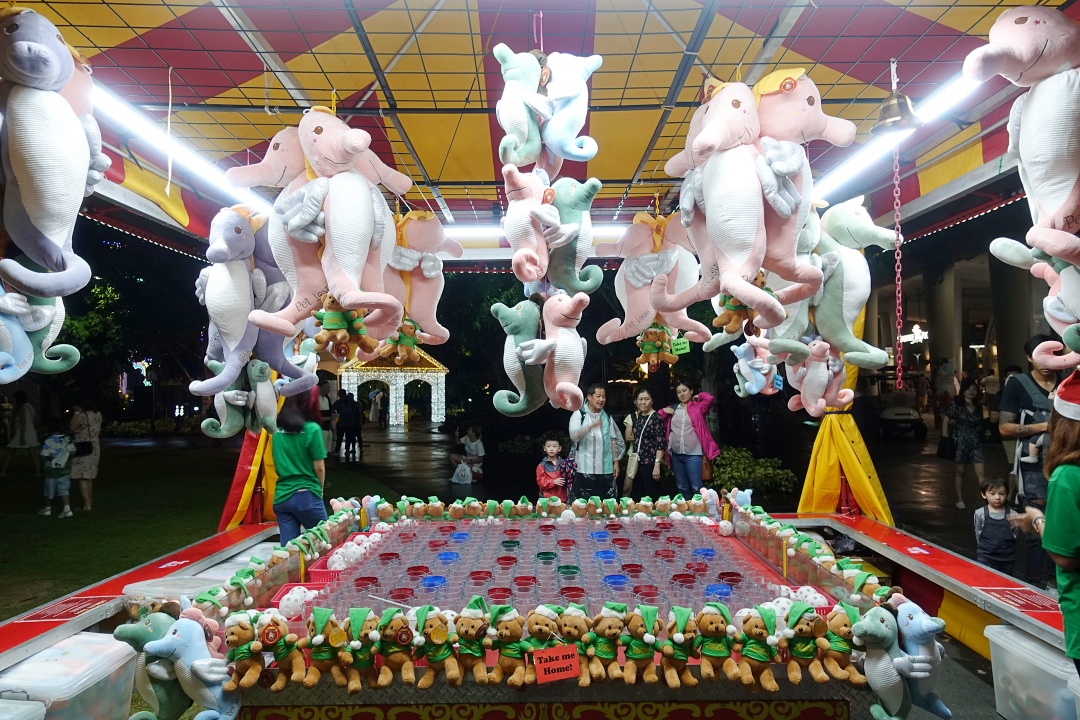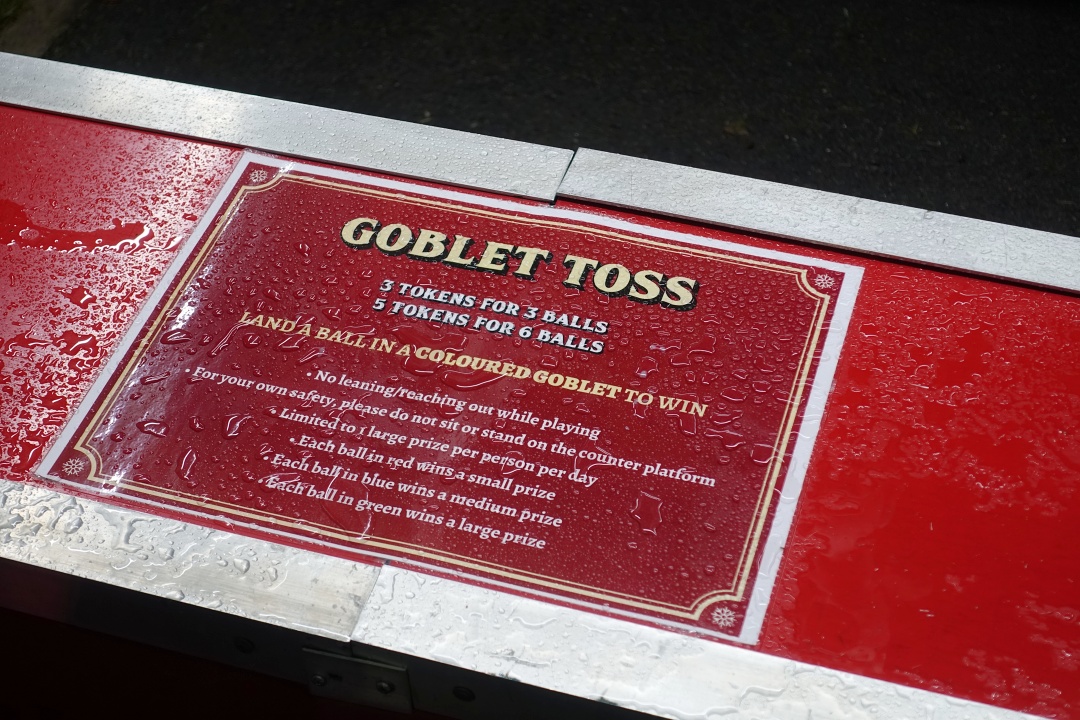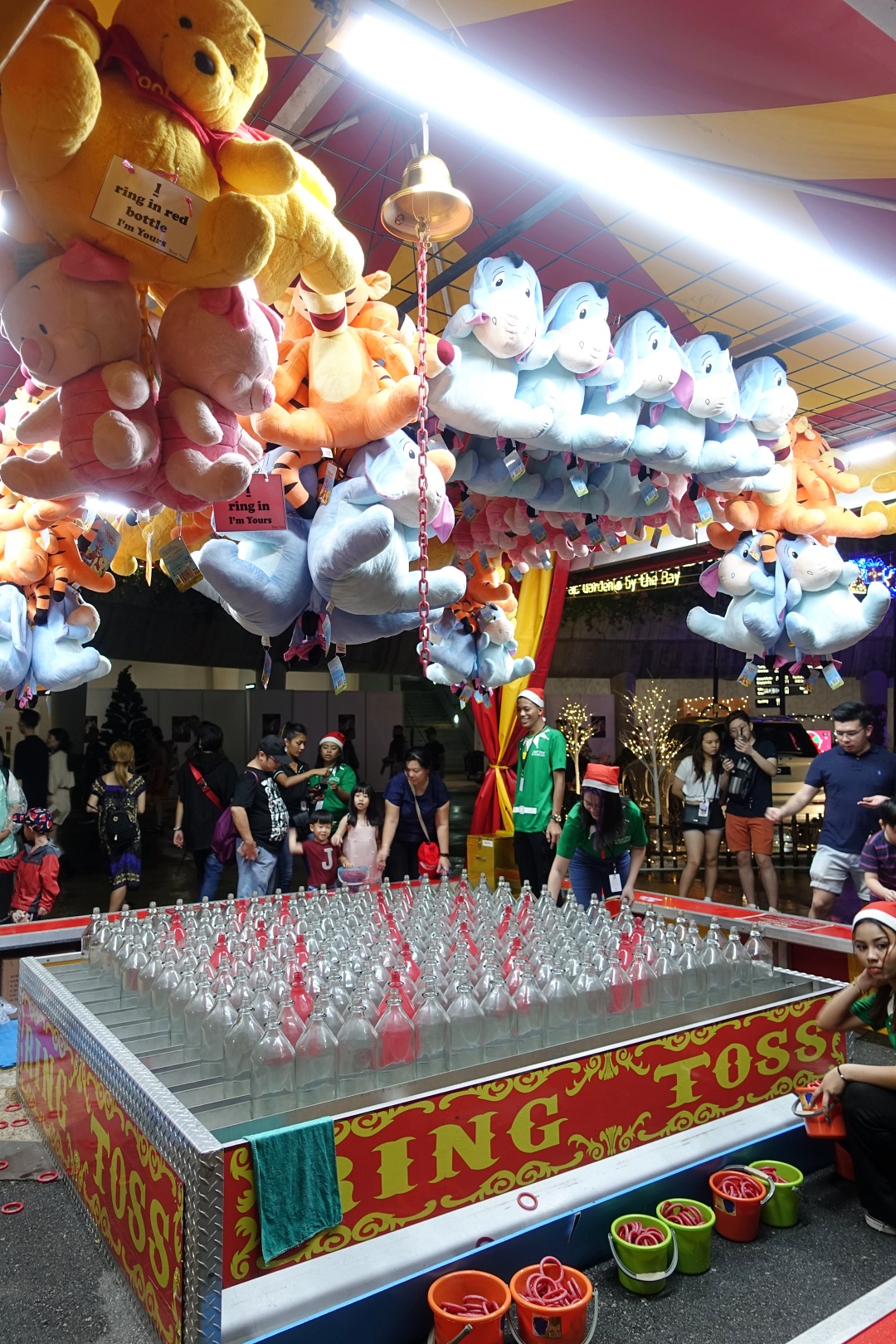 Carnivals games are also present for those who like to try their luck on winning one or more adorable plushies!
There is apparently a total of 18 traditional carnival games and rides at Christmas Wonderland 2019 including a Mini Viking, Bumper Cars and a brand new Swing Chair Carousel!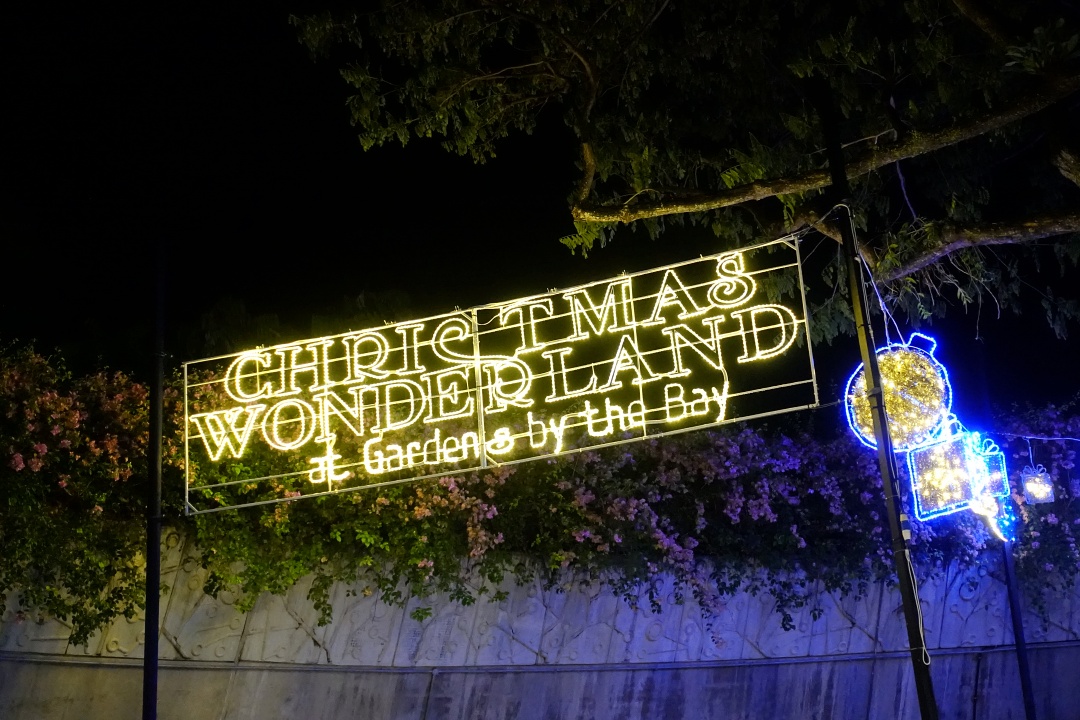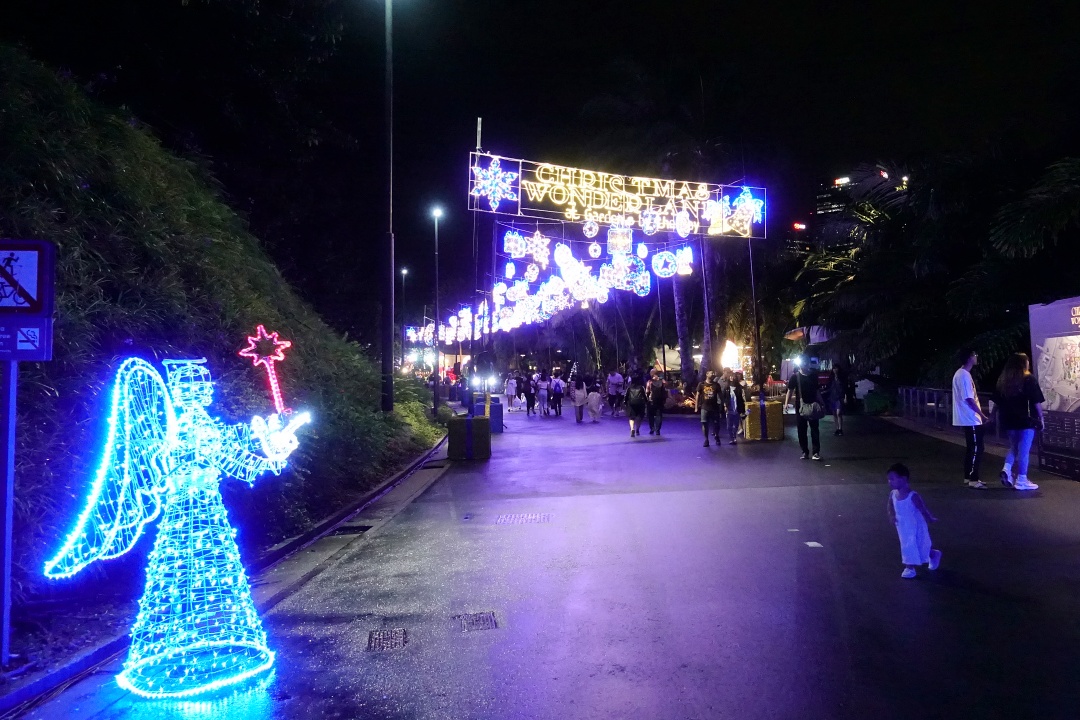 We subsequently made our way over to The Meadow to check out the Christmas Tree Cafe and Santa's Workshop!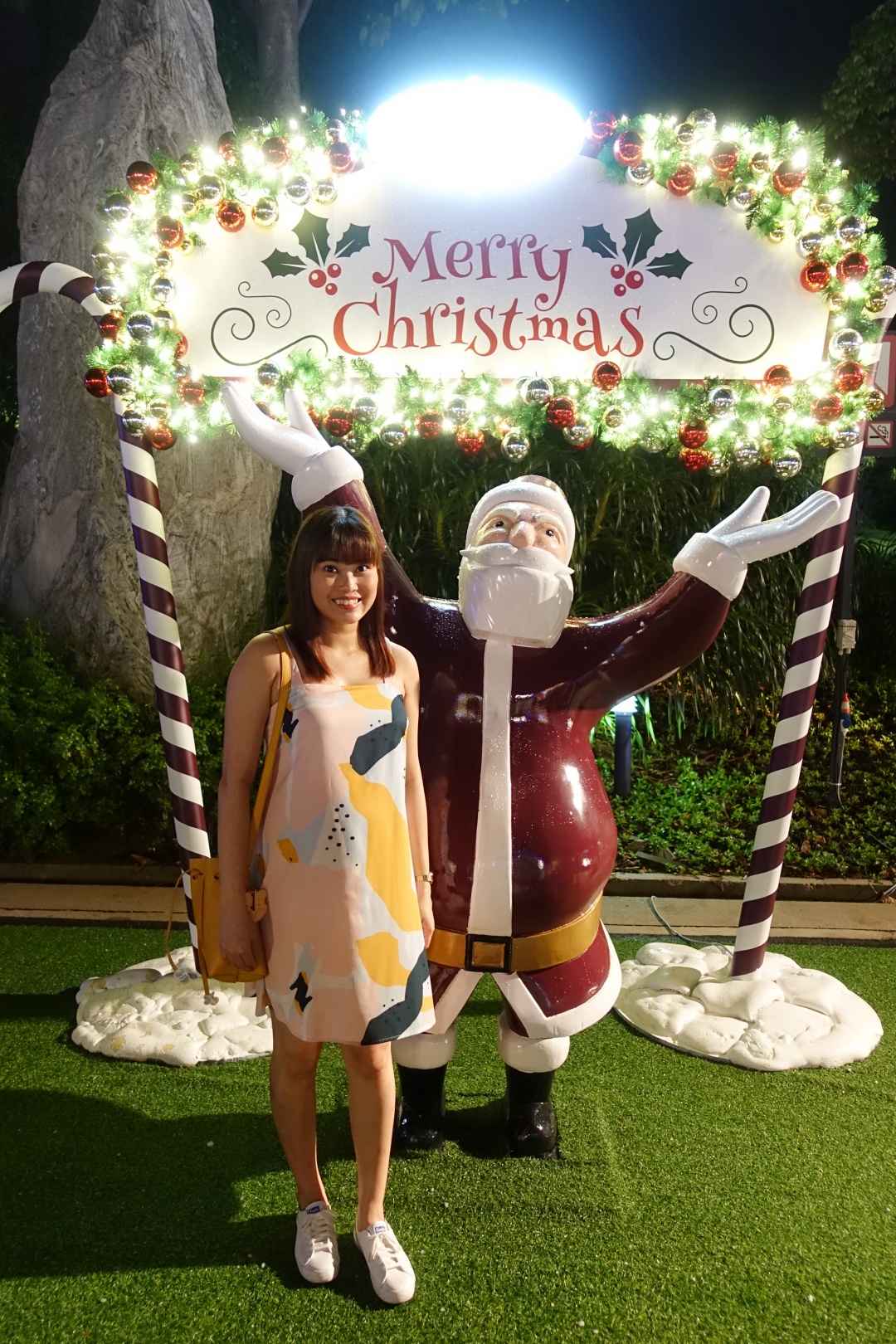 Christmas Tree Cafe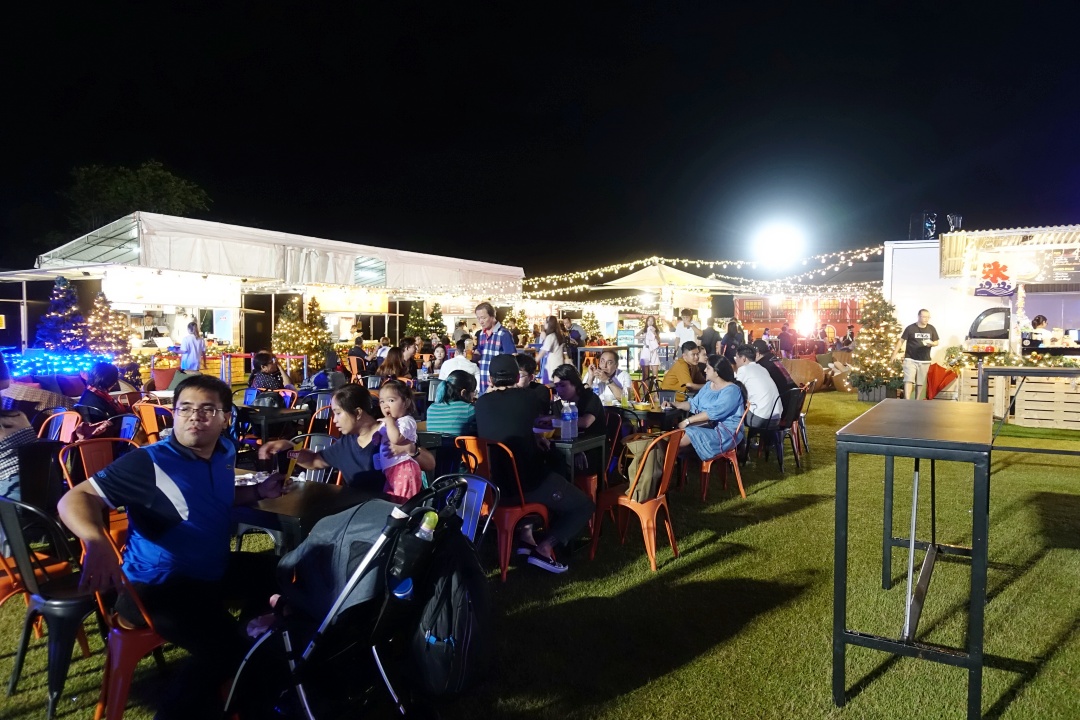 Set in the heart of The Meadow, surrounded by 50 magnificent Christmas trees, the all-new Christmas Tree Cafe offers a couple more food choices (in addition to those found at the Festive Market) for those looking to go on a tantalising gourmet journey. It's an ideal spot to dine outdoors under the stars before heading over to the Meadow Theatre or Santa's Workshop.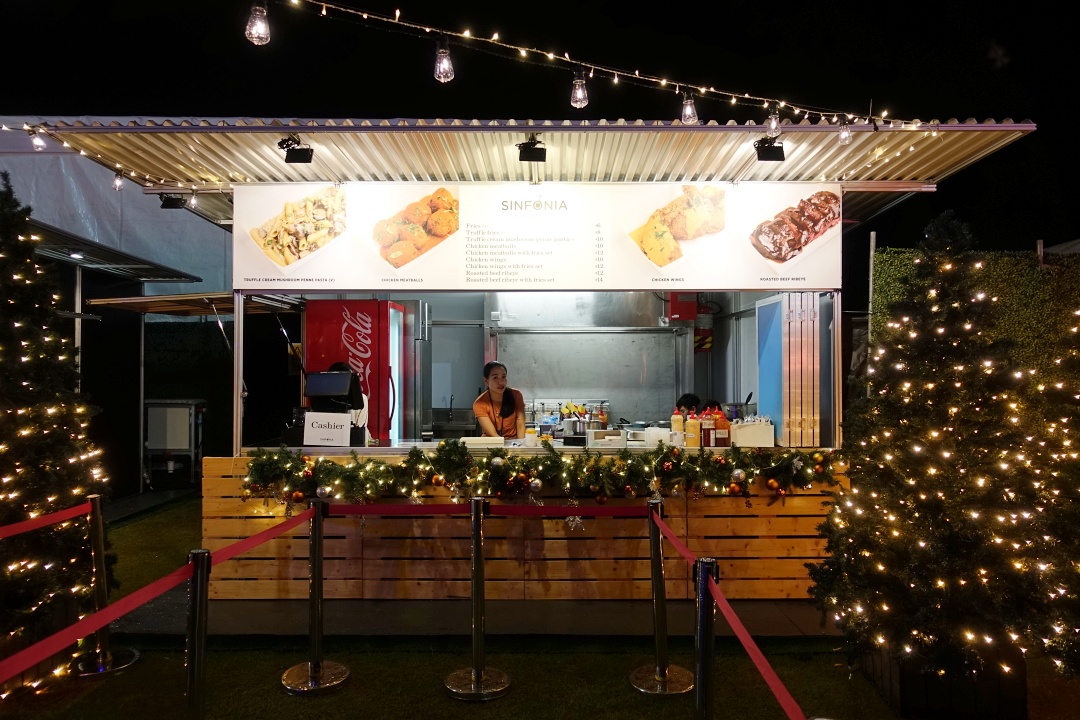 There's Sinfonia Ristorante, which offers small bites like Truffle Fries (SGD 8), Chicken Meatballs (SGD 10), Chicken Wings with Tomato Blue Cheese (SGD 10) and Roasted Beef Ribeye in Veal Jus (SGD 12).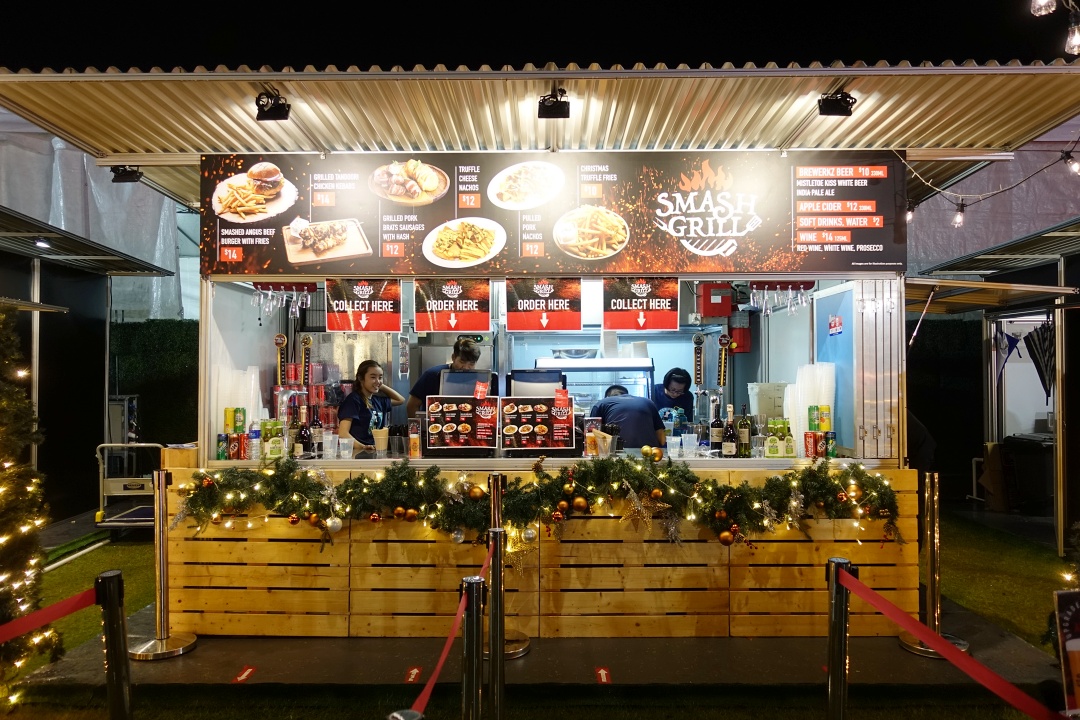 Smash Grill that has Smashed Angus Beef Burger with Fries (SGD 14), Grilled Tandoori Chicken Kebabs (SGD 14) and Pulled Pork Nachos (SGD 12).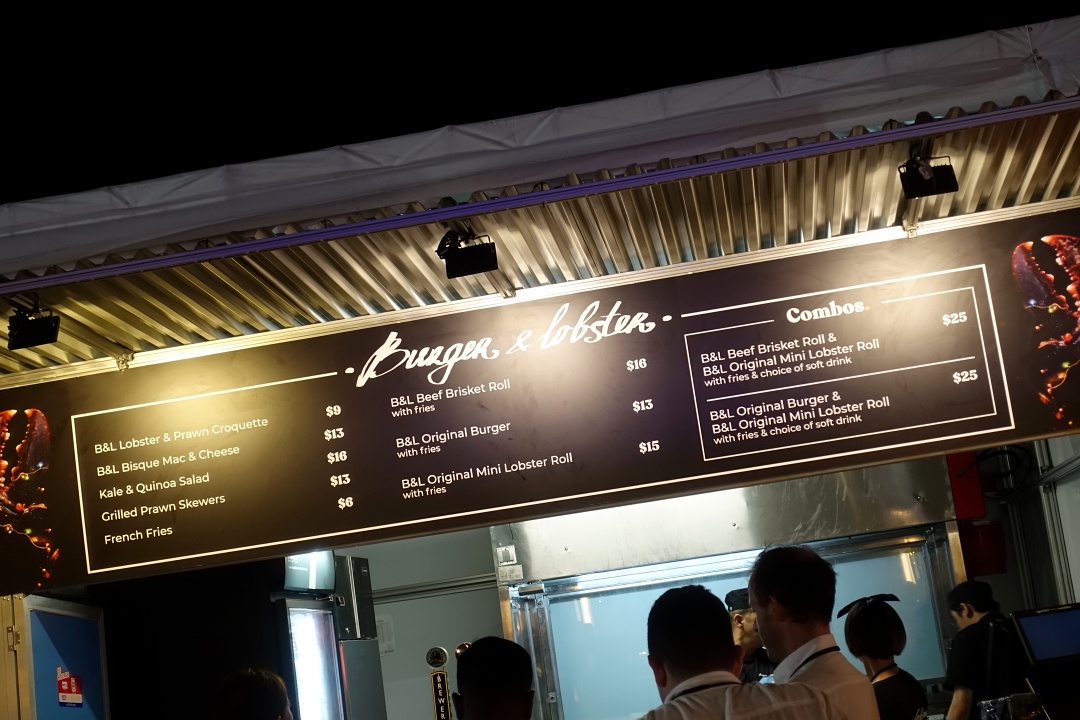 And Burger & Lobster, which offer B&L Beef Brisket Roll with Fries (SGD 16), B&L Original Burger with Fries (SGD 13) and B&L Original Mini Lobster Roll with Fries (SGD 15).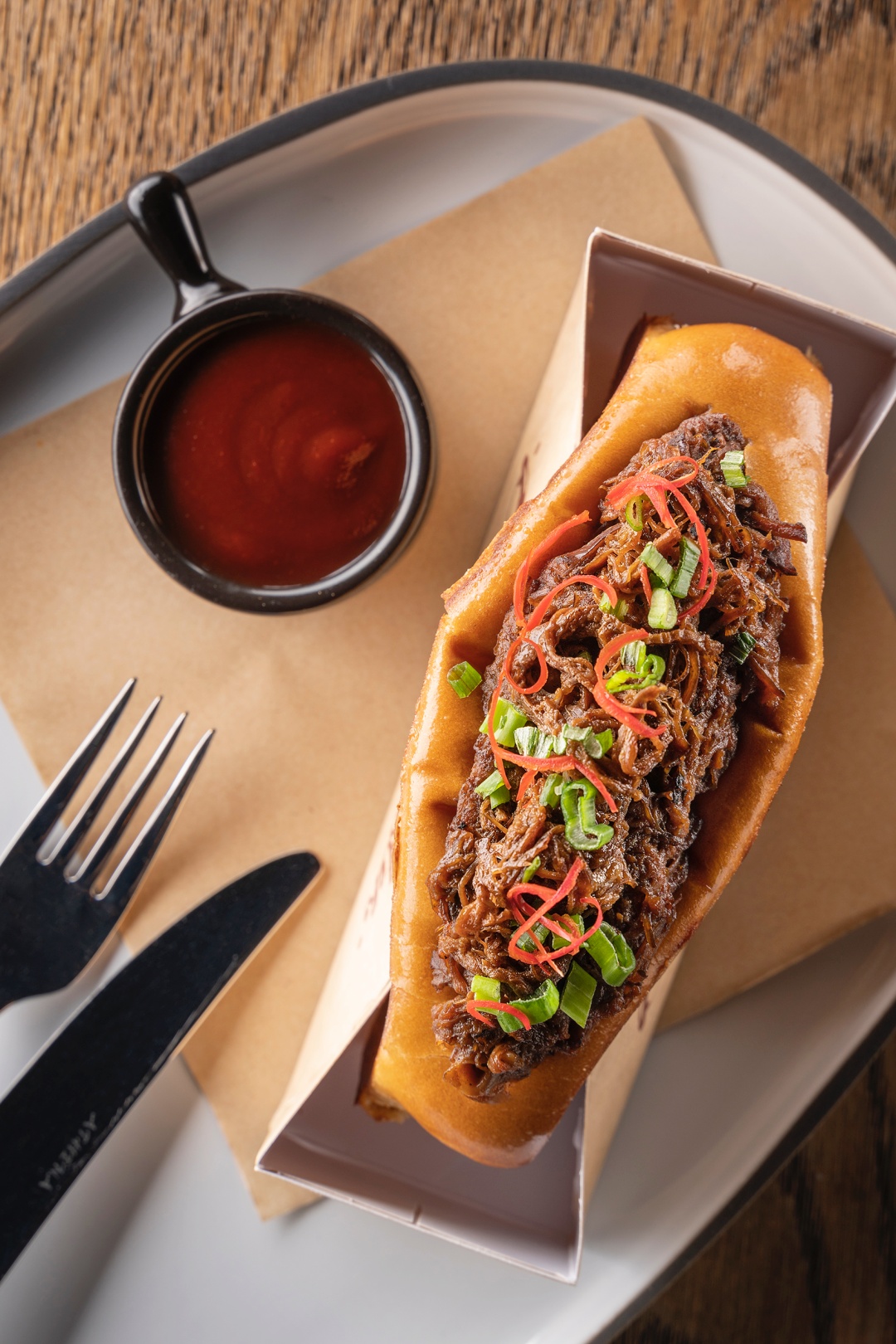 Beef Brisket Roll from Burger & Lobster.
Santa's Workshop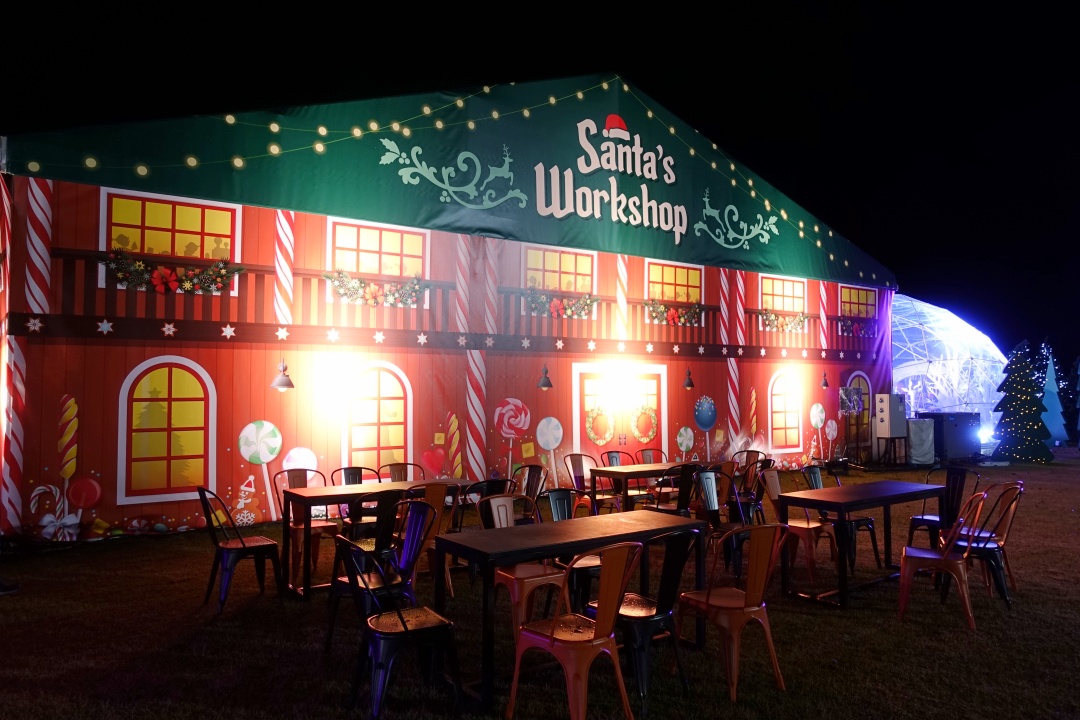 Our final attraction of the day was visiting Santa's Workshop! I remember doing that the previous year too where we got to take a photo with Santa (at the Santa's Grotto).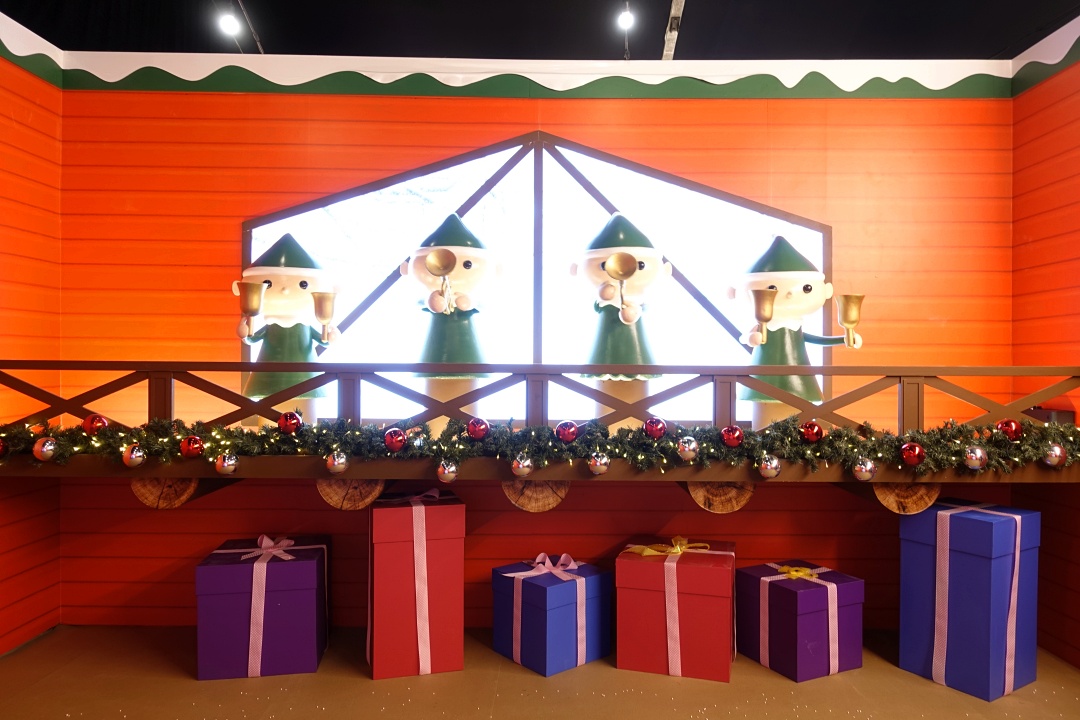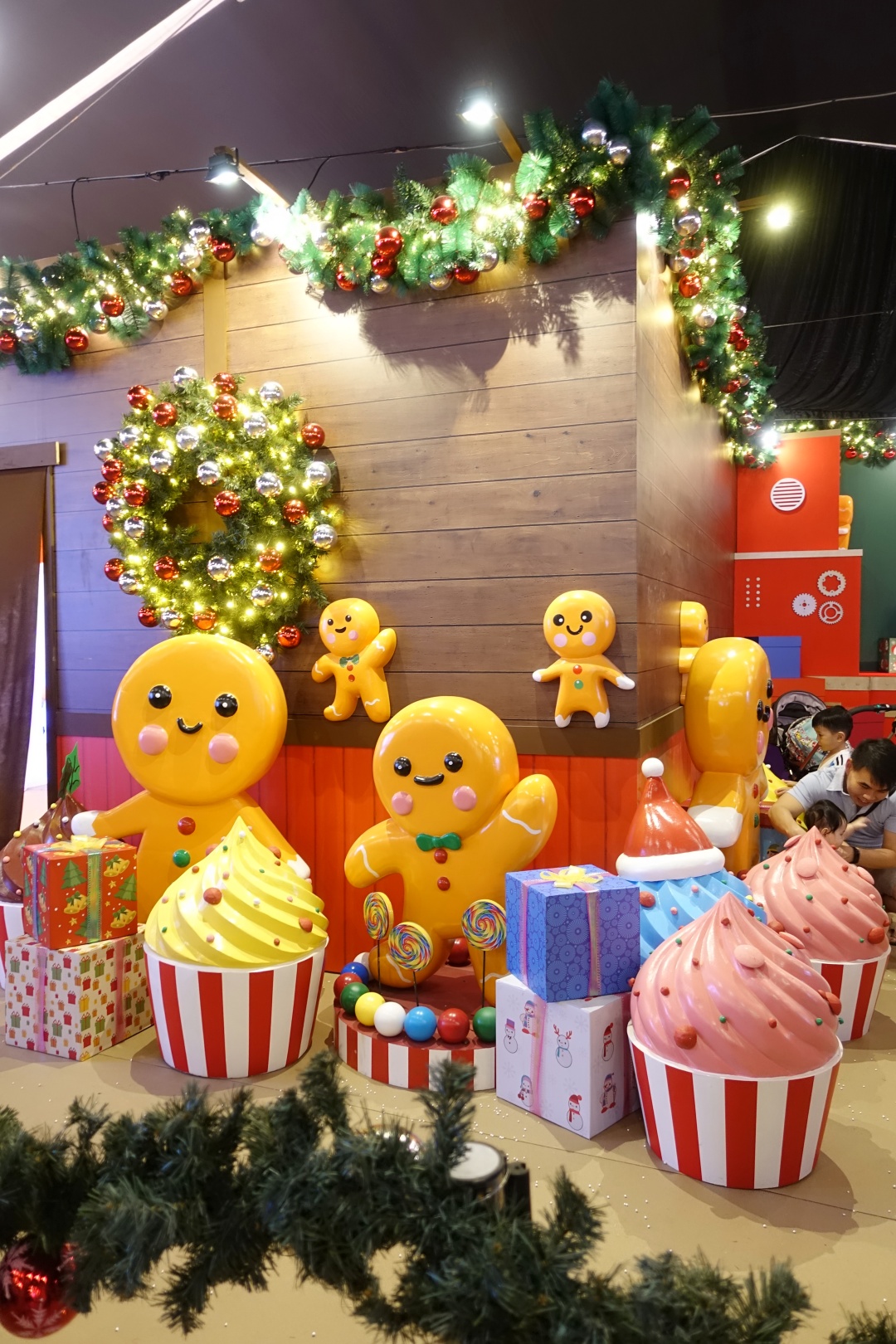 Over at this year's Santa's Workshop, visitors can check out the Christmas animatronic elves packing presents for children and the opportunity to meet Santa for photo taking during this special time of the year.
*Santa will be at the workshop from 17:30 – 22:30 (Monday to Thursday) and 16:30 – 22:30 (Friday to Sunday). Last admission: 22:30.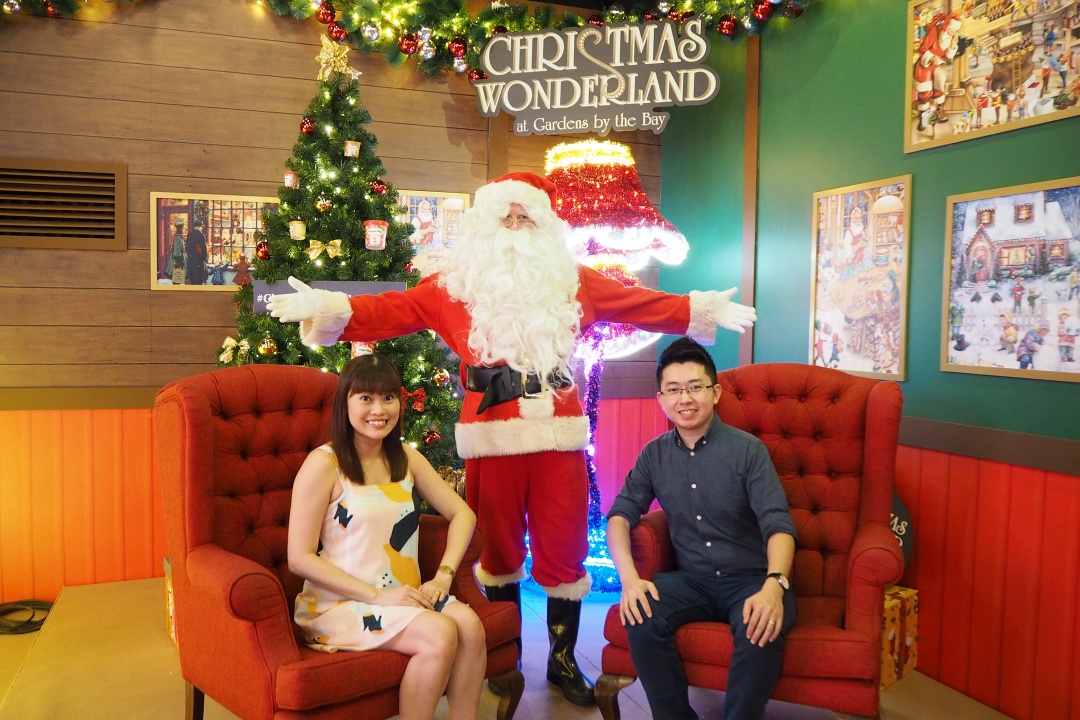 Christmas Wonderland 2019
Address: Gardens by the Bay, 18 Marina Gardens Drive, Singapore 018953.
Opening Hours:
Monday to Thursday: 17:00 – 23:00
Friday to Sunday, Christmas Day and Boxing Day: 16:00 – 23:00
Christmas Eve: 16:00 – 00:30
Admission Fee: SGD 6 – SGD 10 (pre-book your tickets online to enjoy up to 40% savings)
Website: christmaswonderland.sg