Second morning at Conrad Centennial Singapore!
Woke up and decided to go check out the breakfast selection at Oscar's restaurant on Level 1.
Breakfast | Oscar's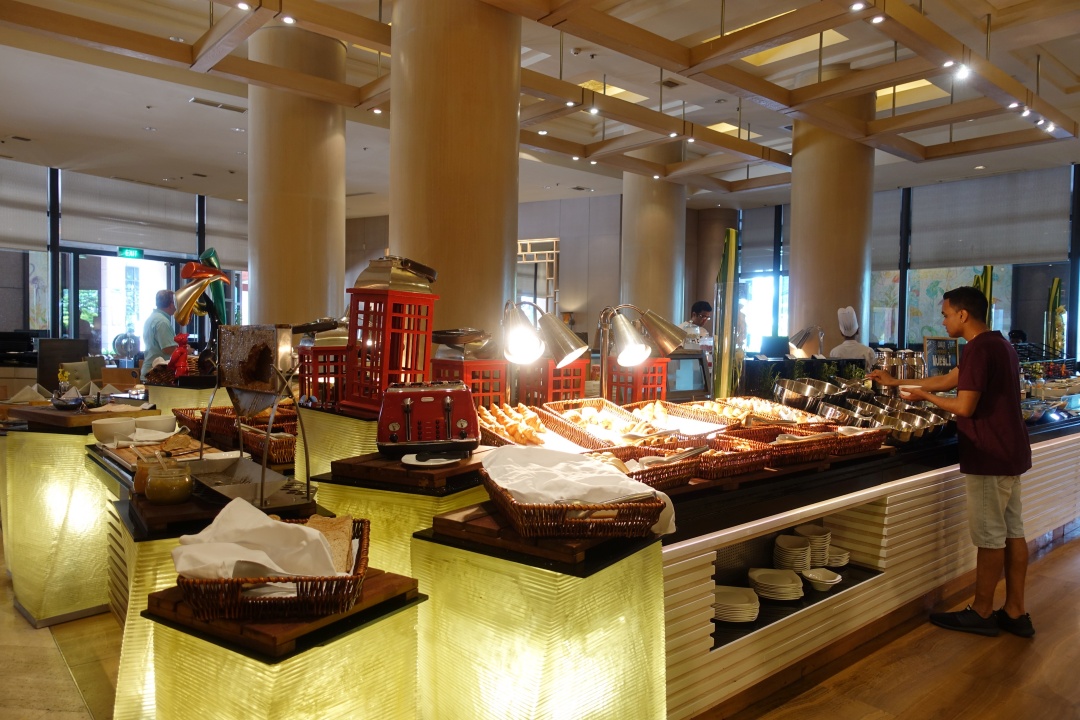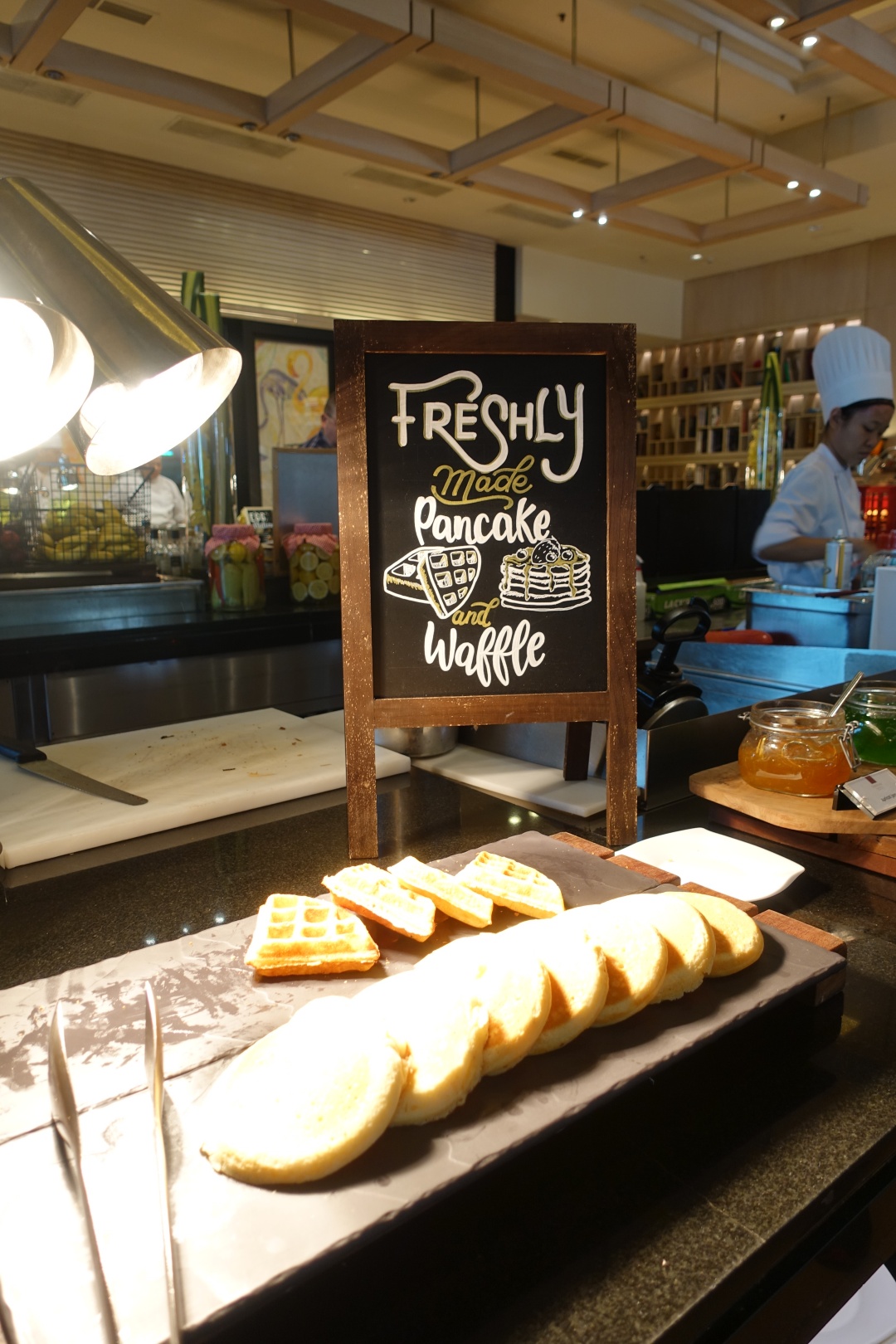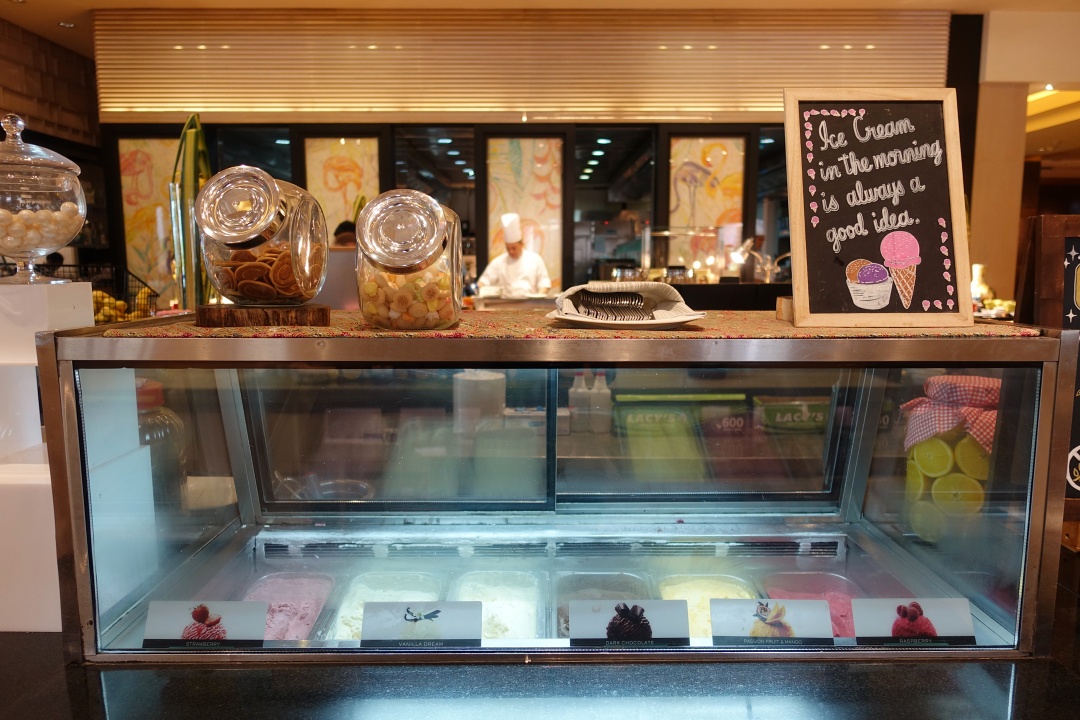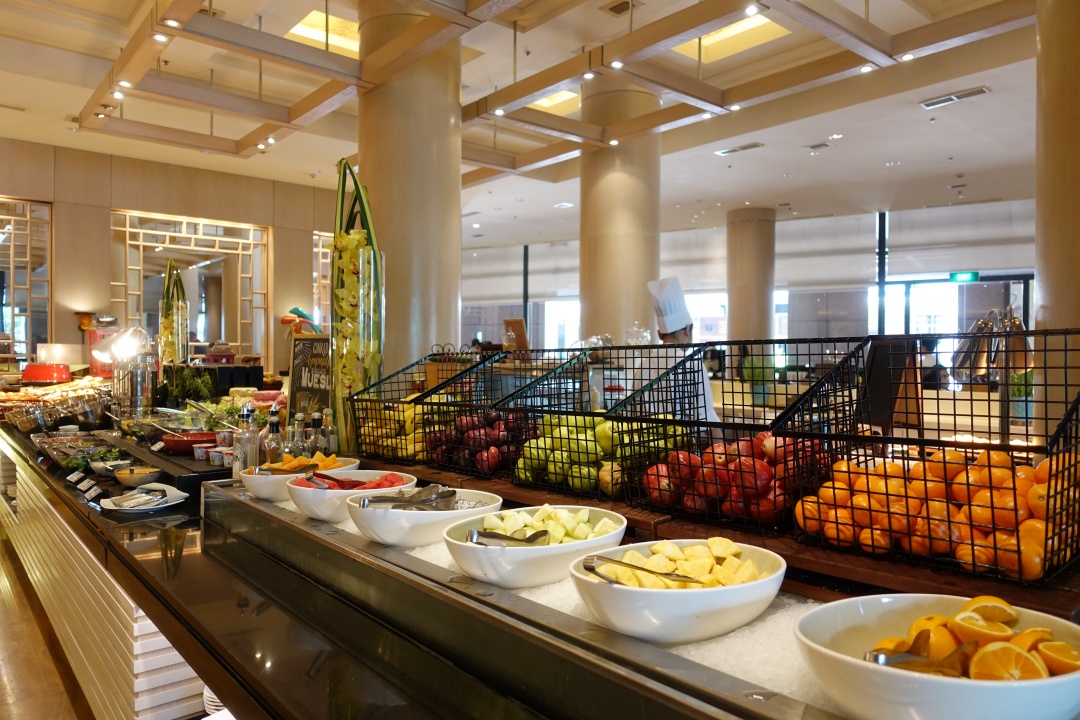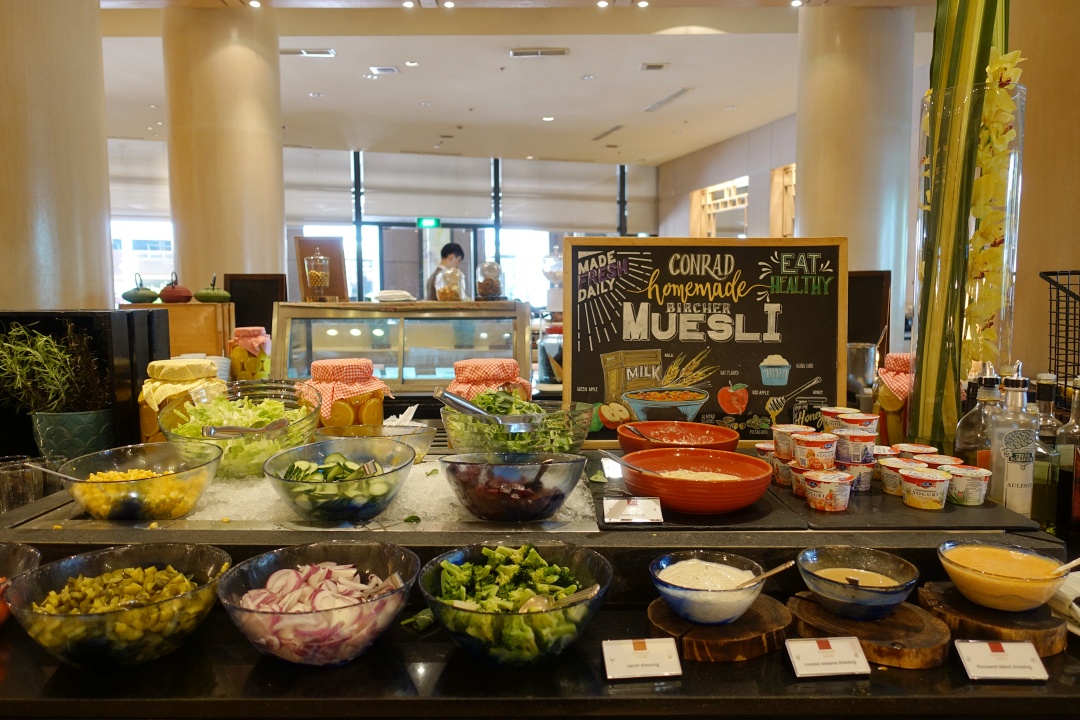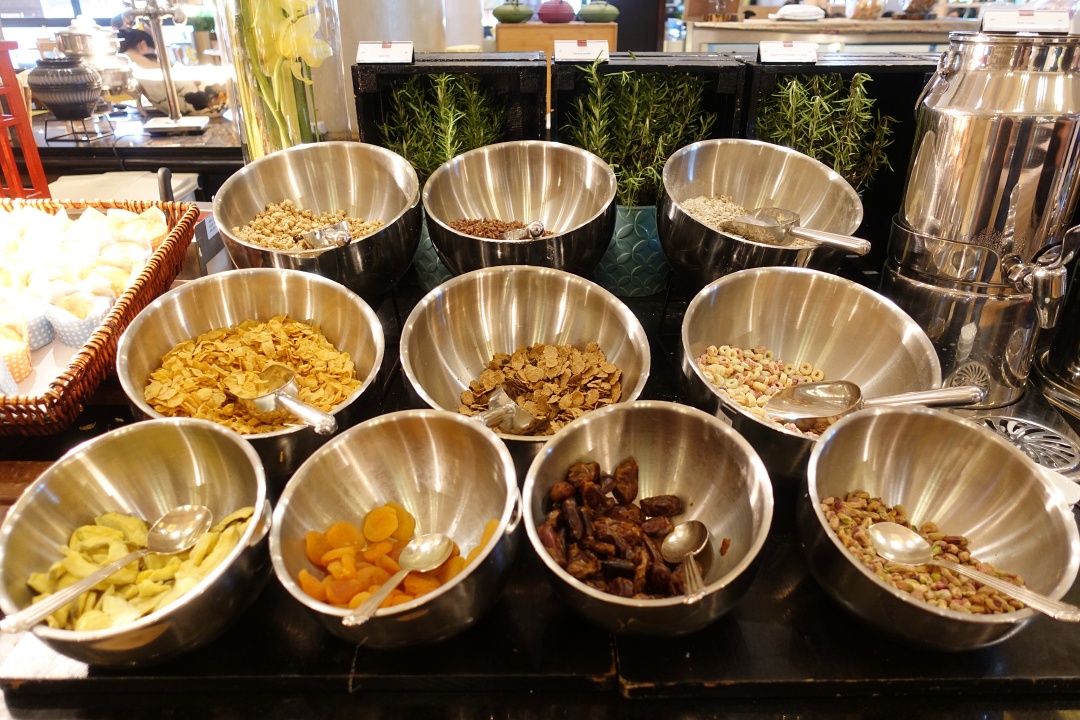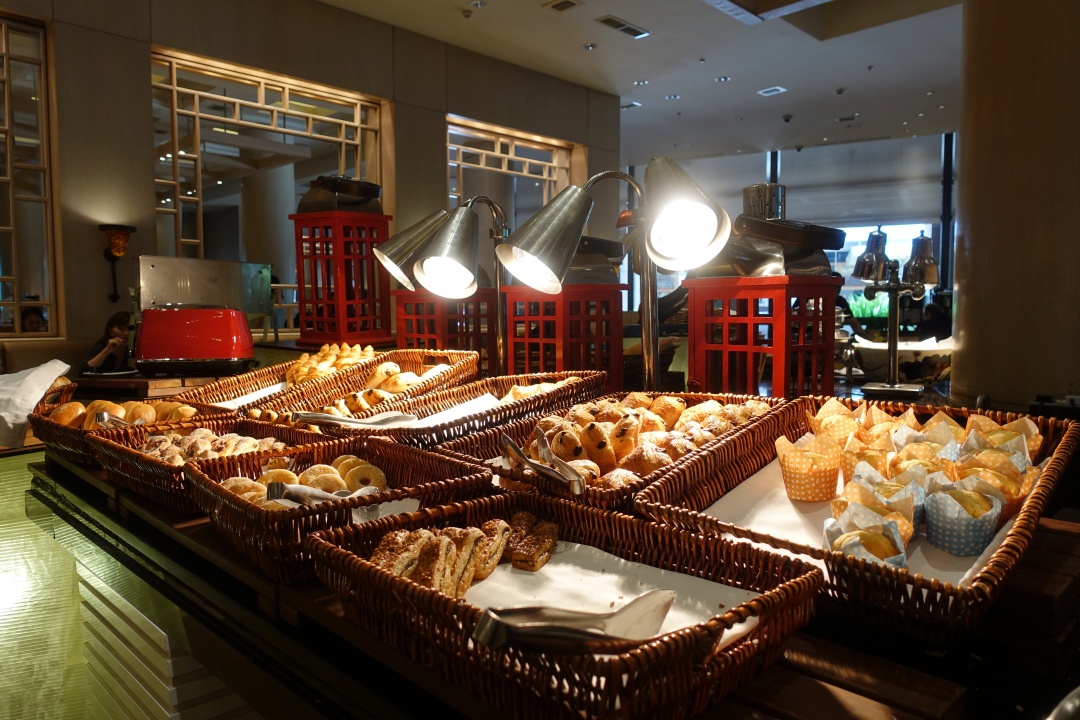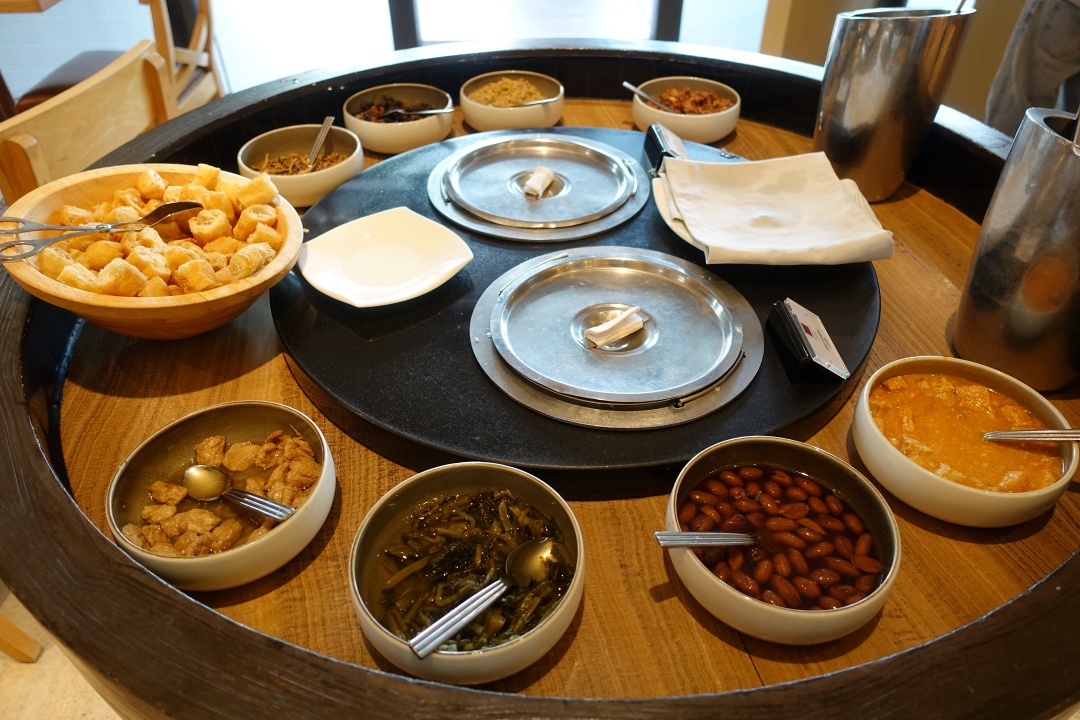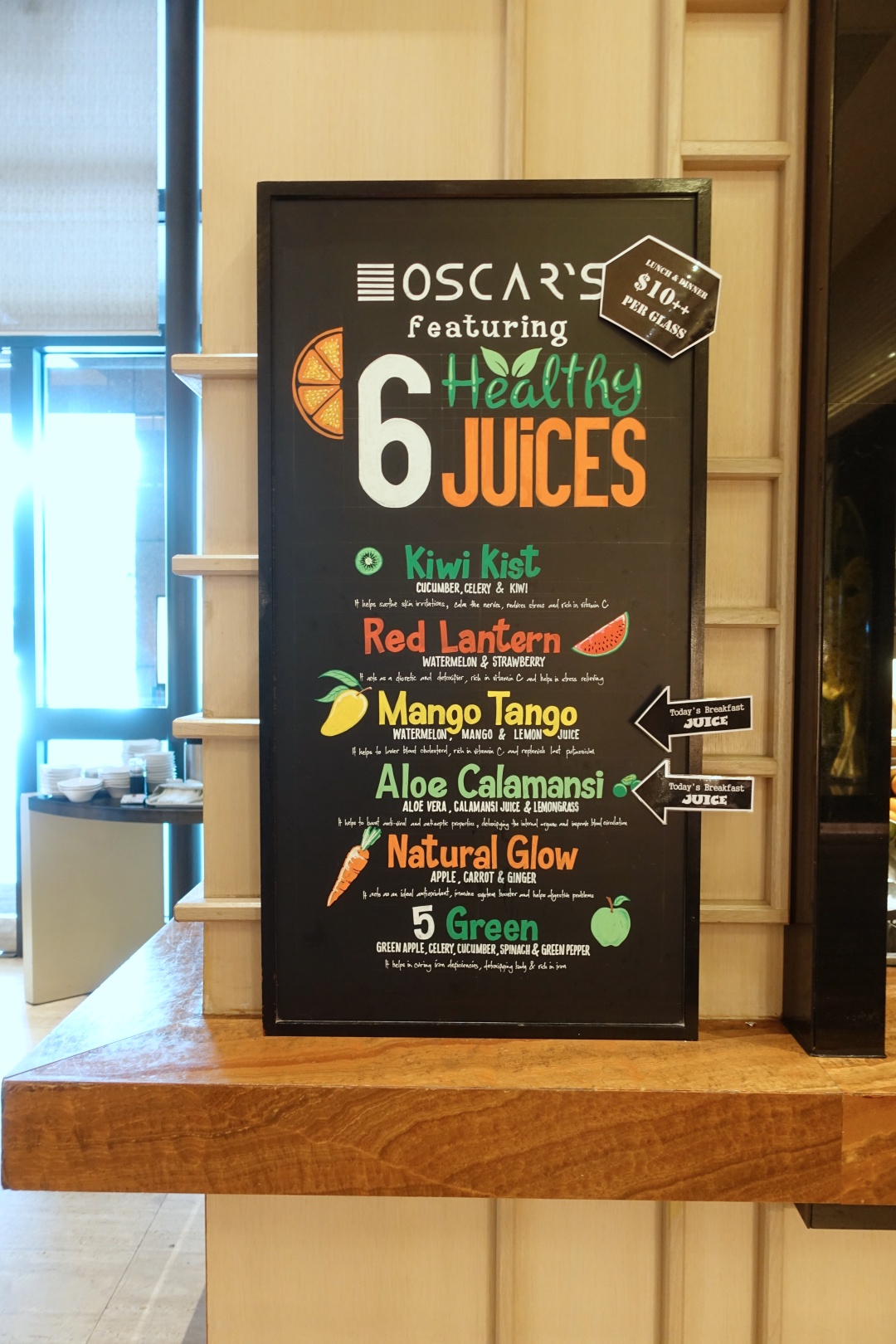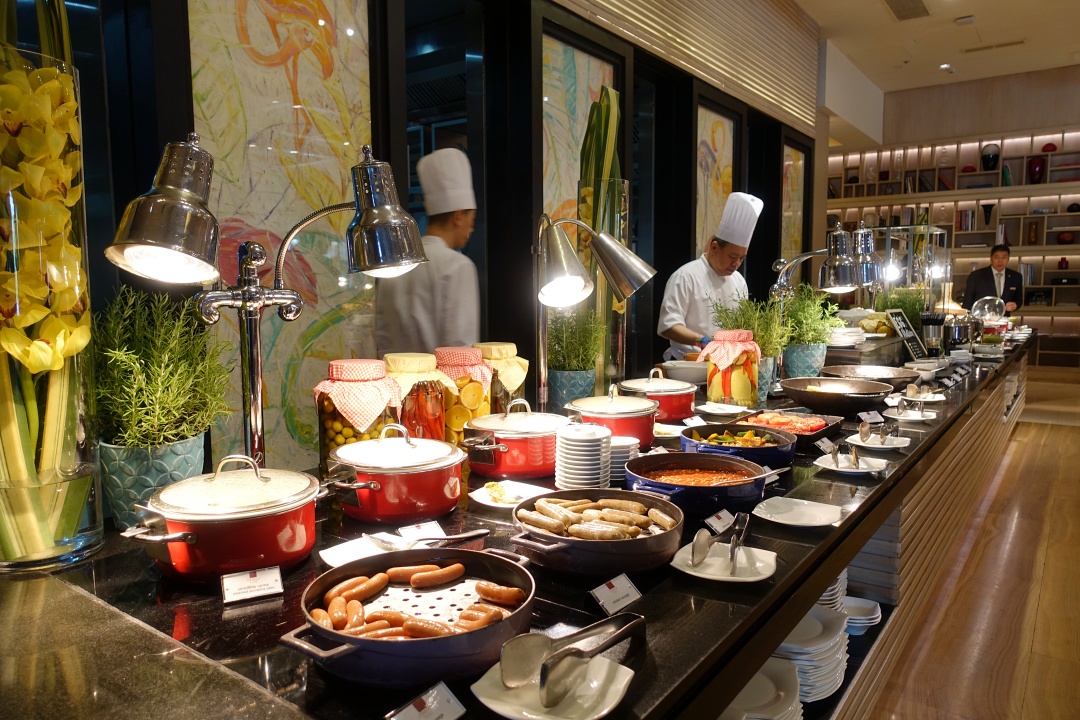 I find the breakfast buffet spread to be quite substantial and impressive. You get everything from the usual sausage and baked beans to pancakes and waffles, Chinese congees, fresh salads, muesli and assorted pastries.
As the buffet breakfast is only available till 10:30 (it was around 10:15 when we went down), we ended up going back to the Executive Lounge on Level 31 to have our breakfast. (The buffet breakfast in the Executive Lounge is available till 11:00 on weekends.)
Breakfast | Executive Lounge (Level 31)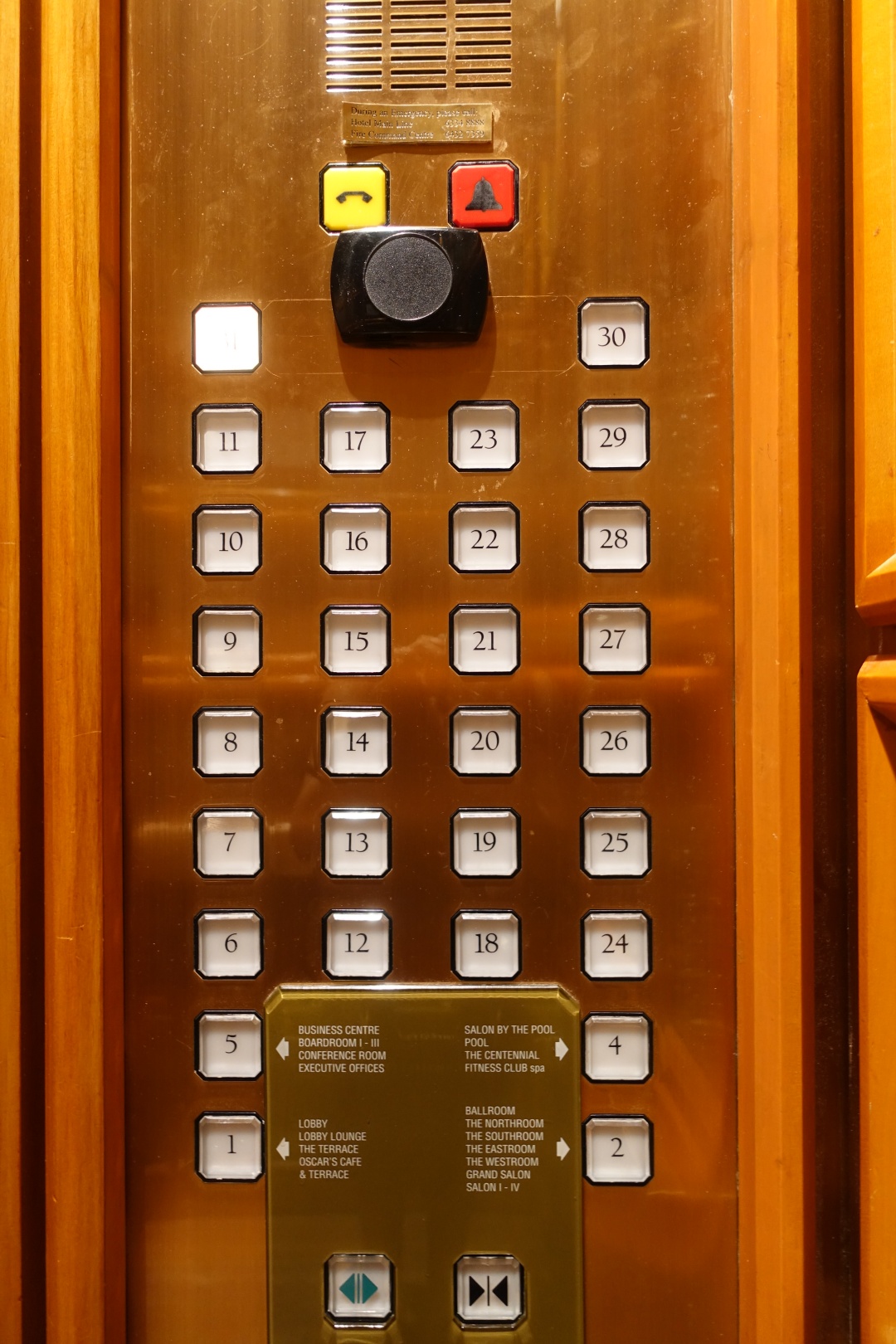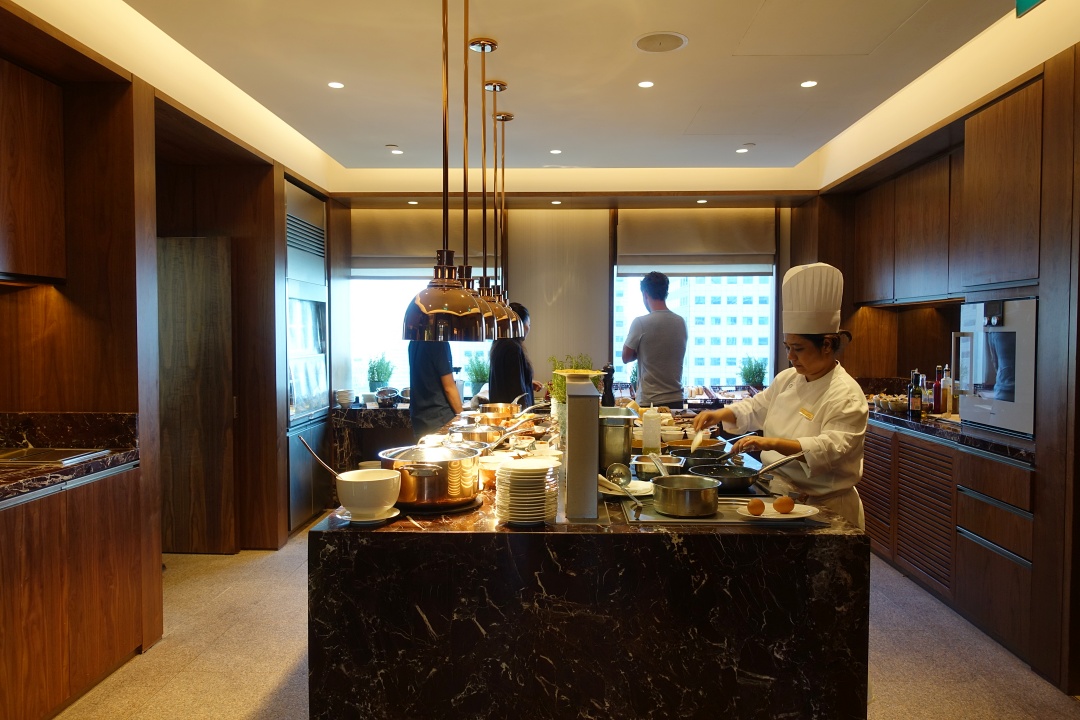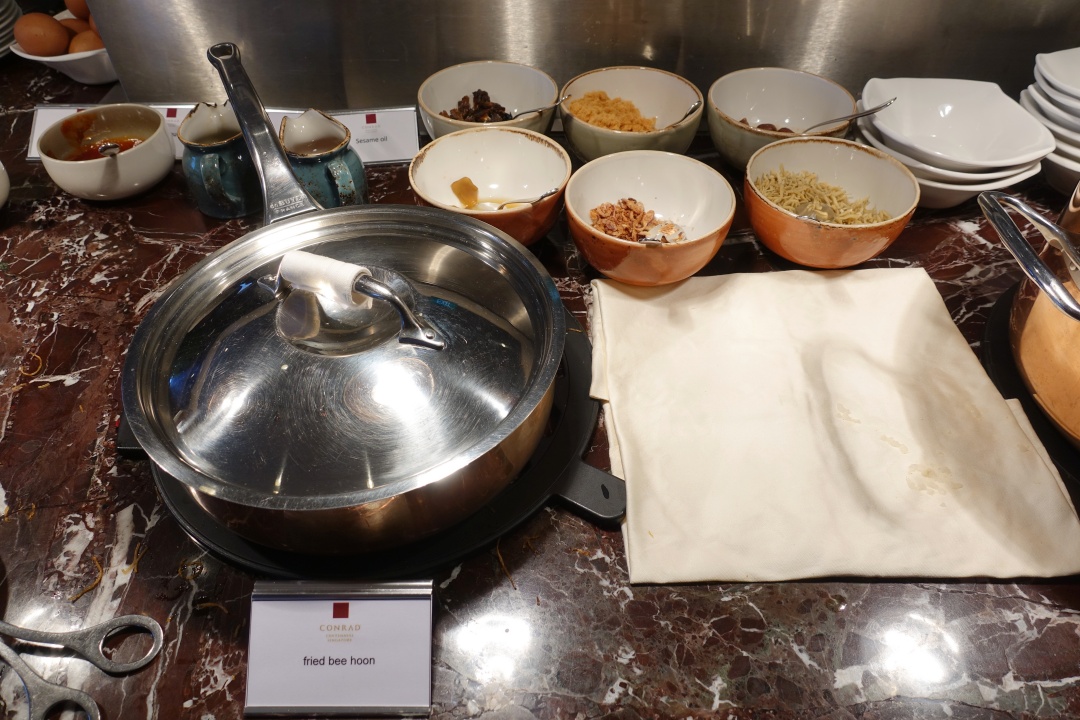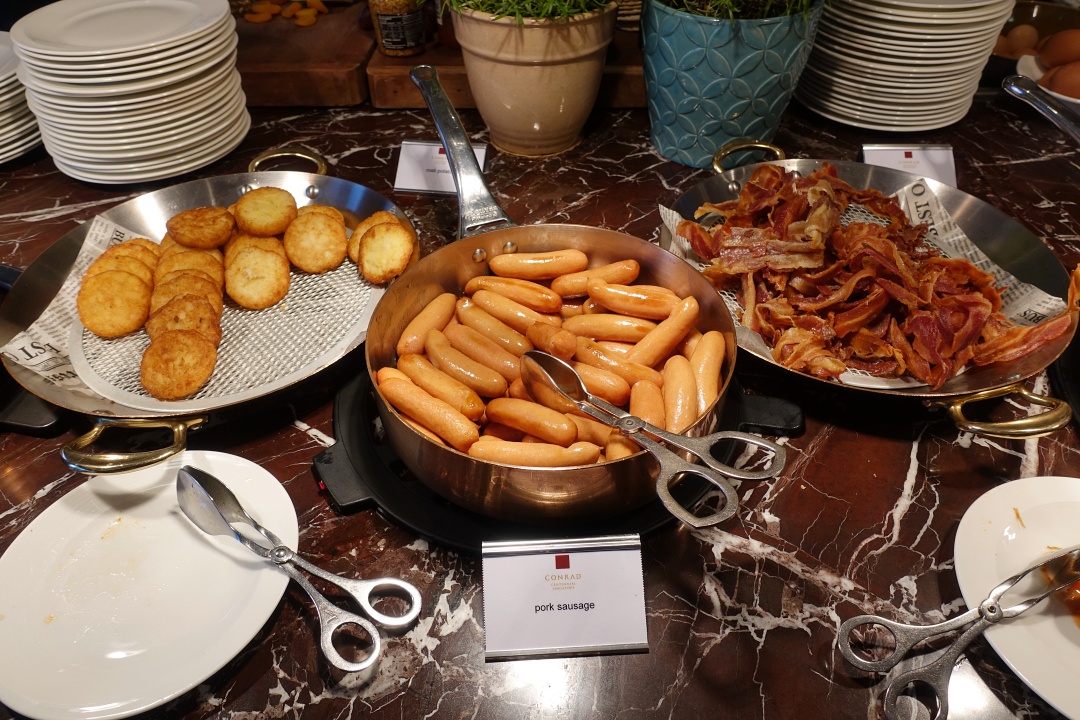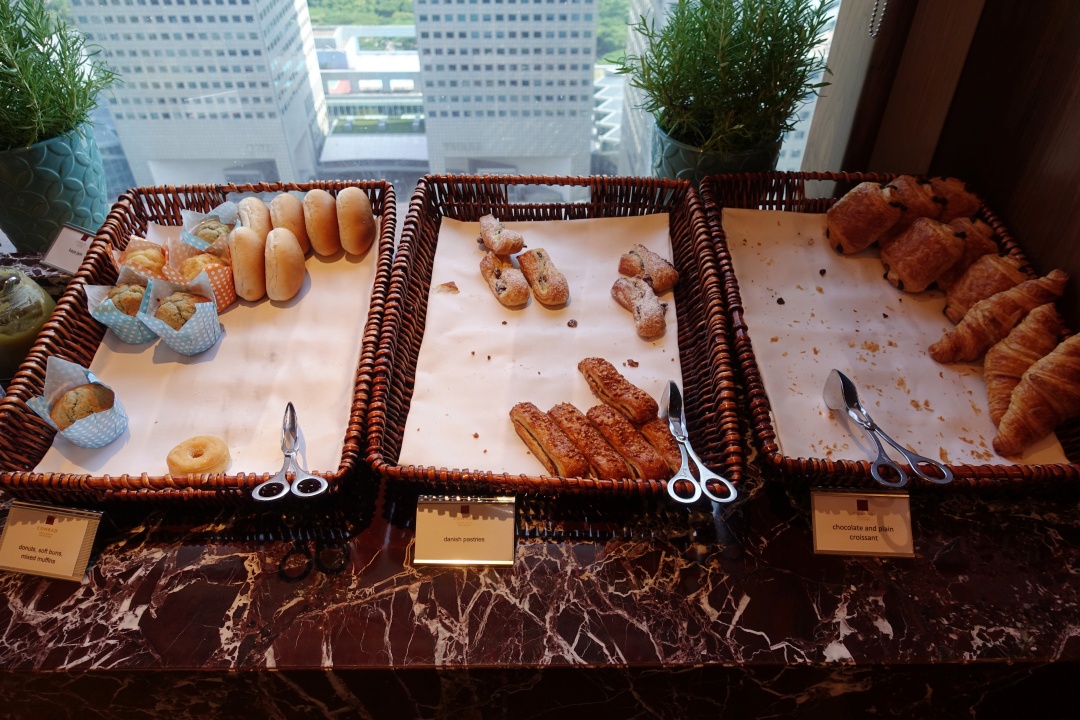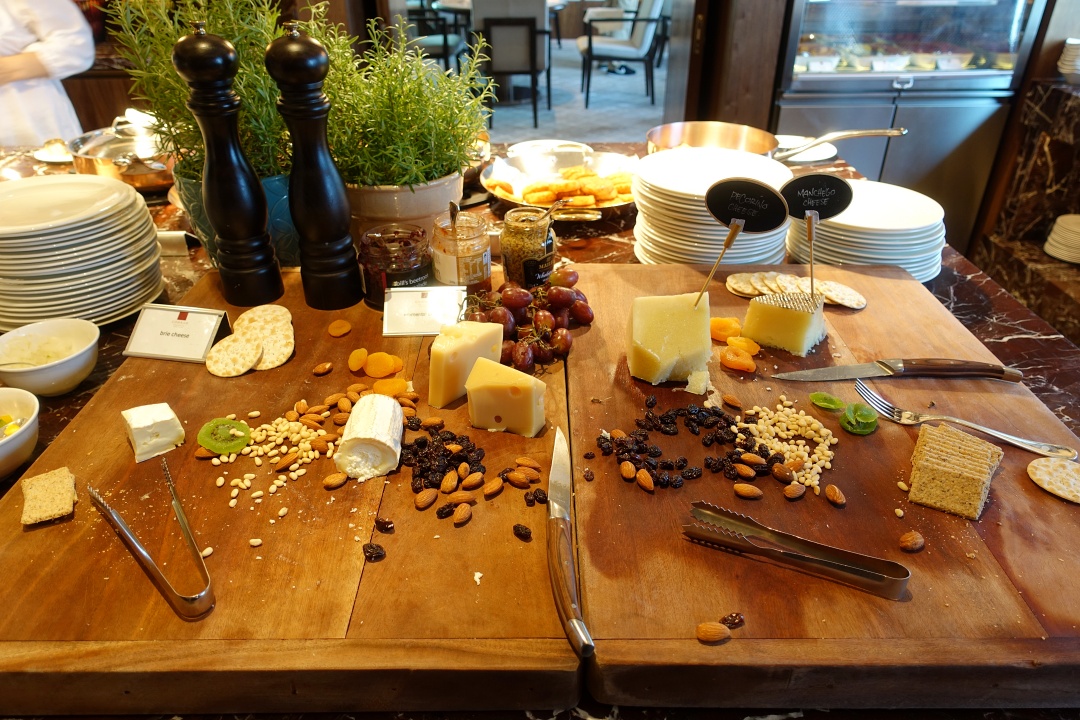 While the spread wasn't as great as compared to Oscar's, it was good enough for us. In addition to what's available, we could also request for freshly prepared eggs.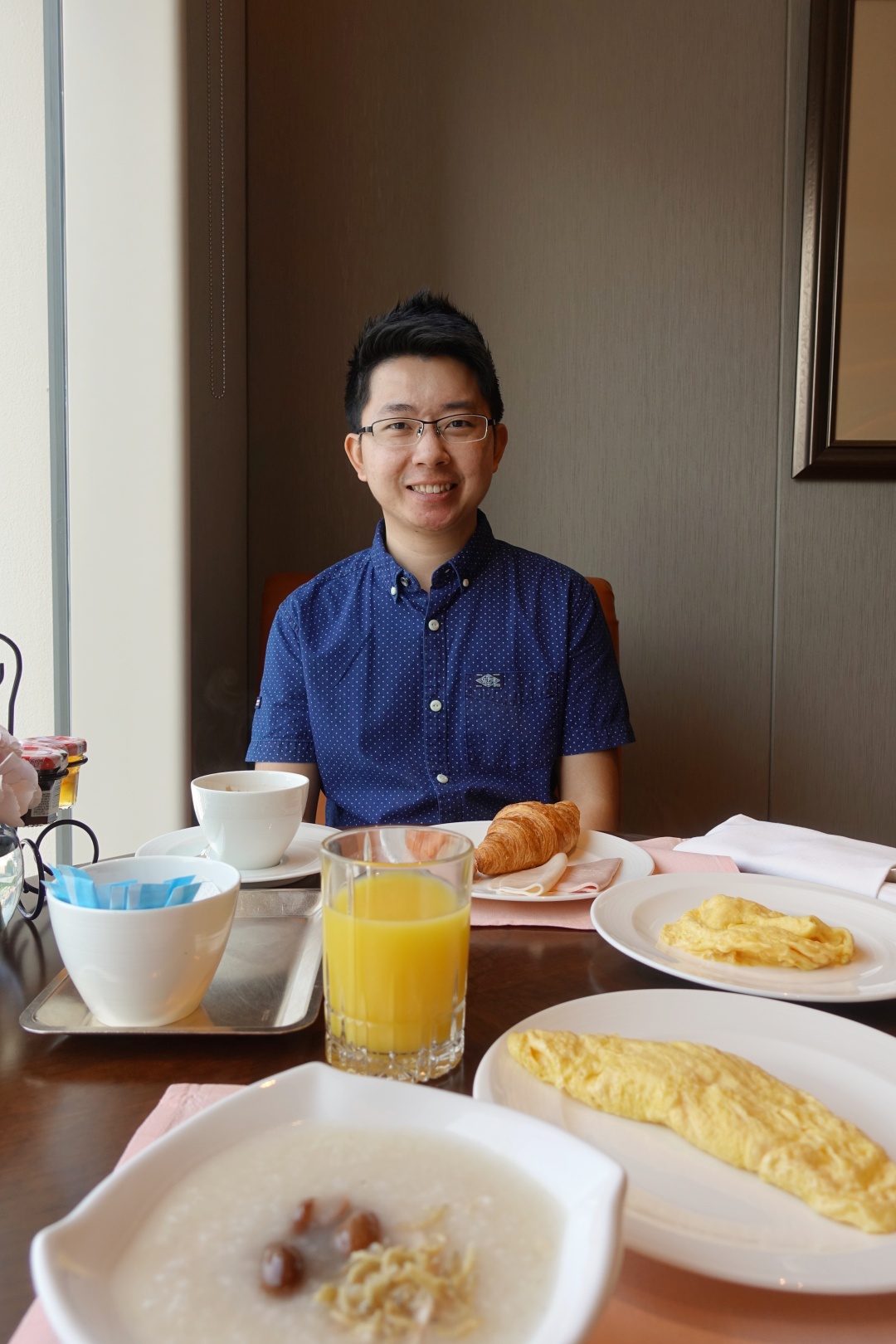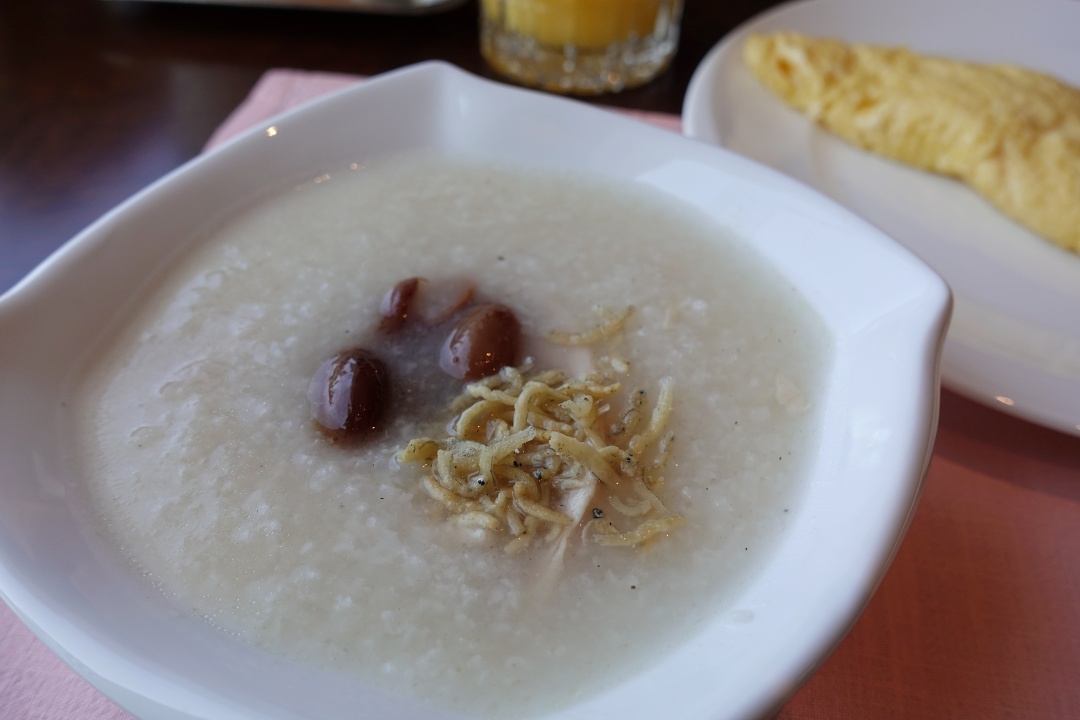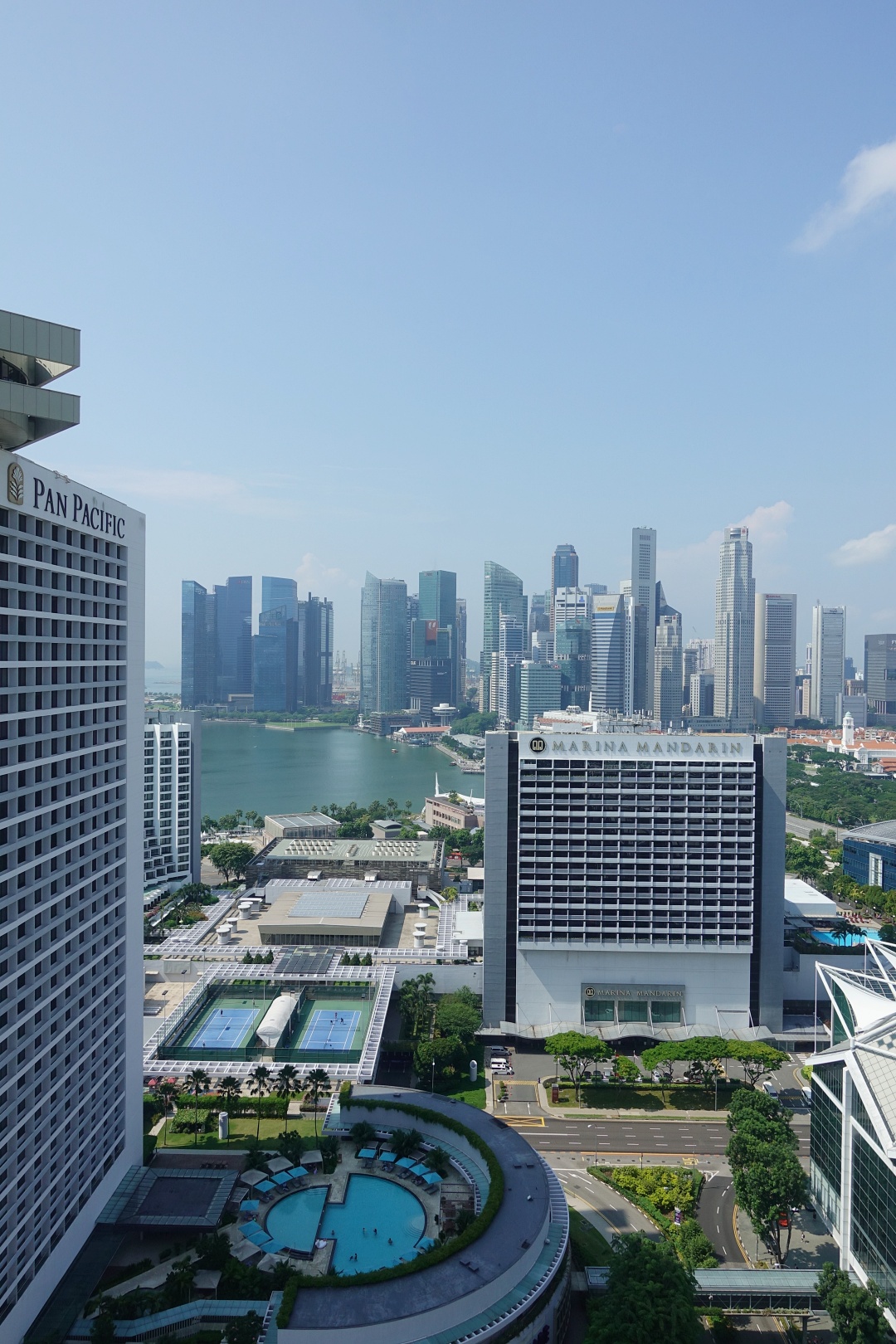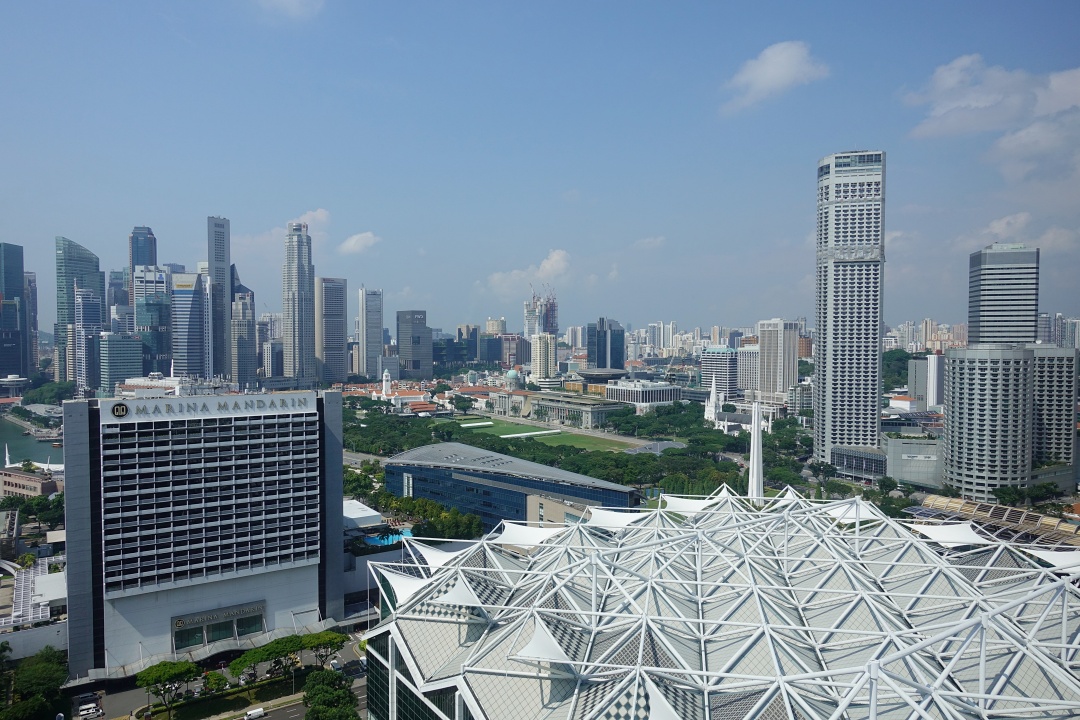 Stunning views of the city from Level 31.
It was almost 11:00 when we had done eating. Head back to our suite to finish up our packing and prepare to check-out of the hotel at noon.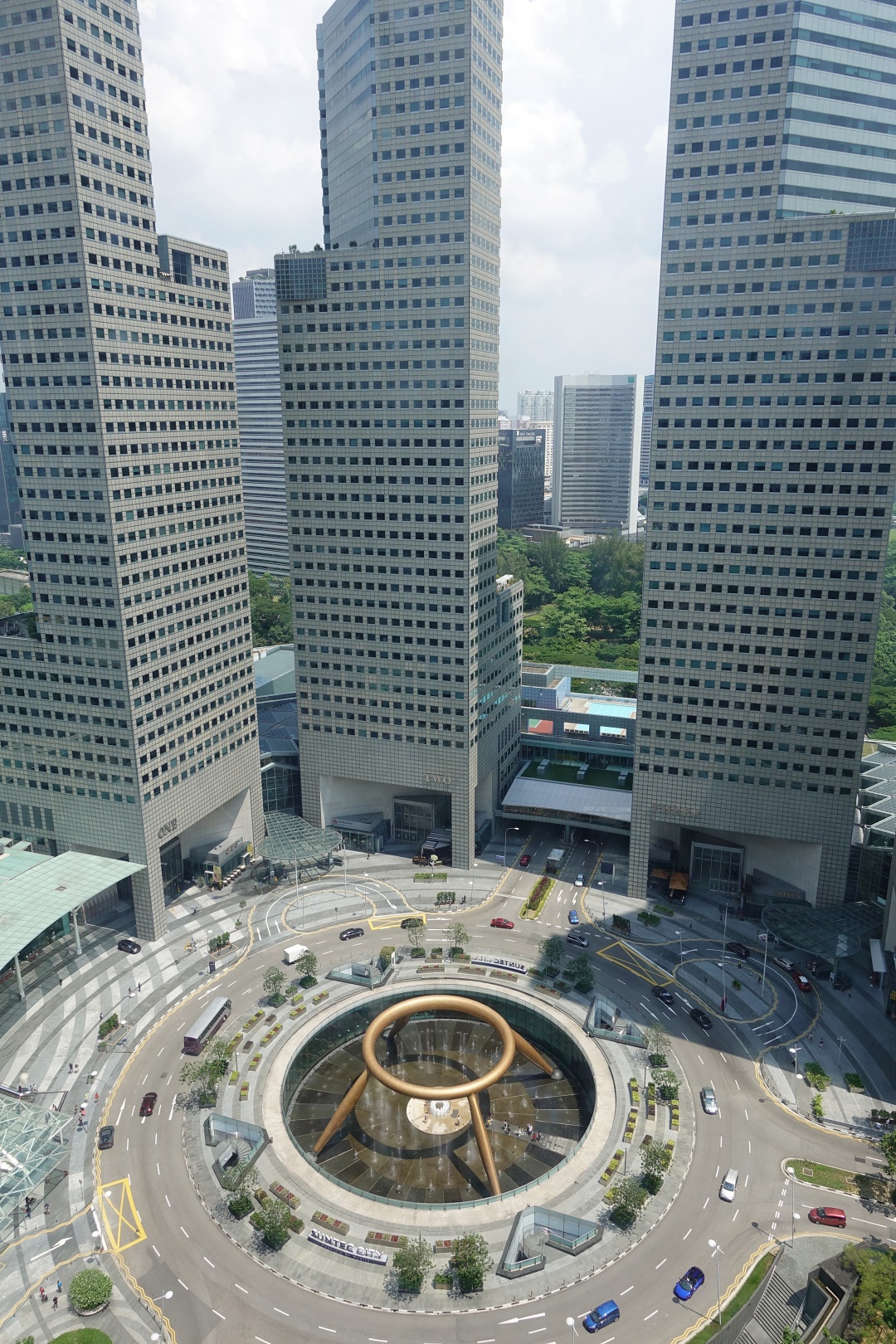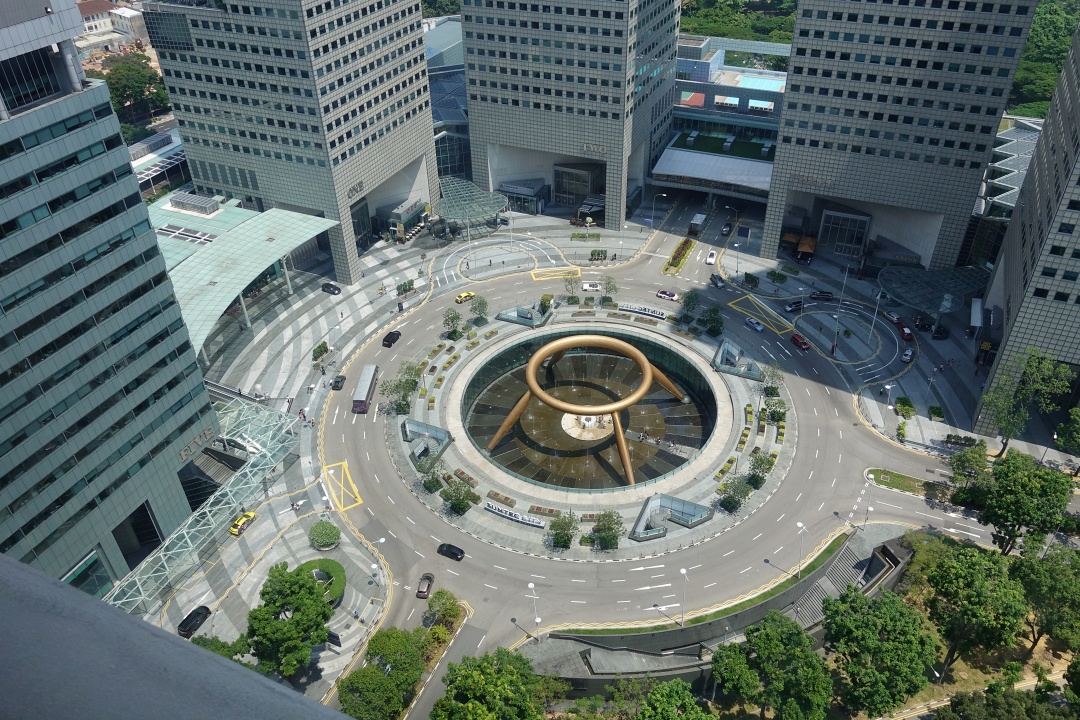 From the bedroom, we get a clear view of Suntec City Fountain of Wealth.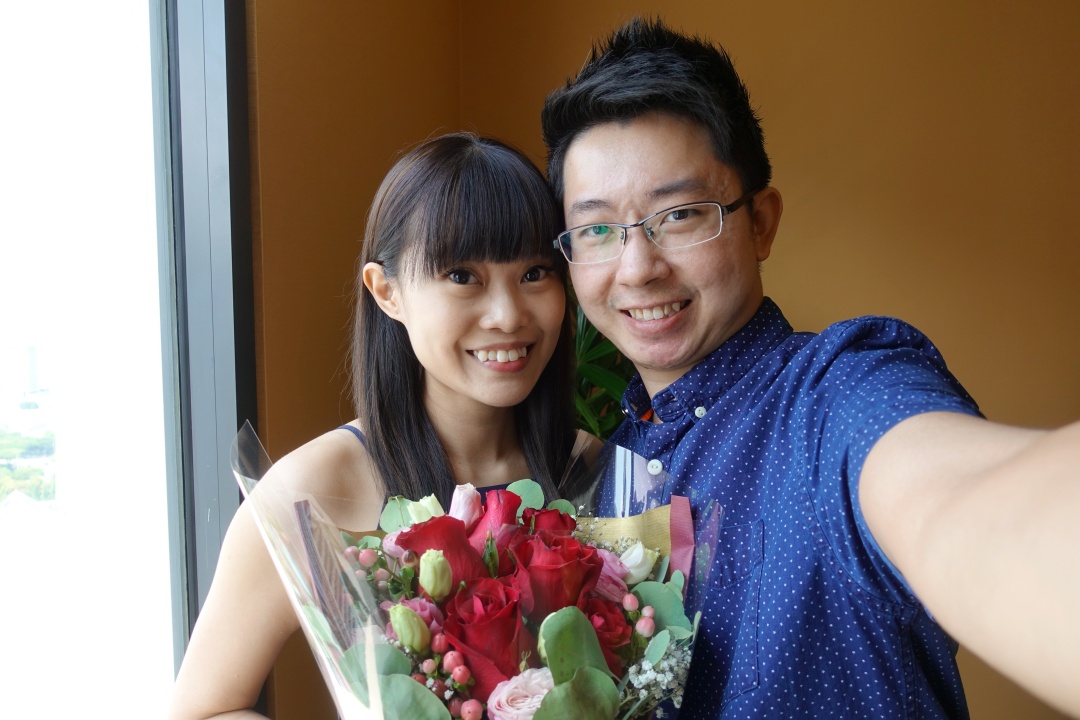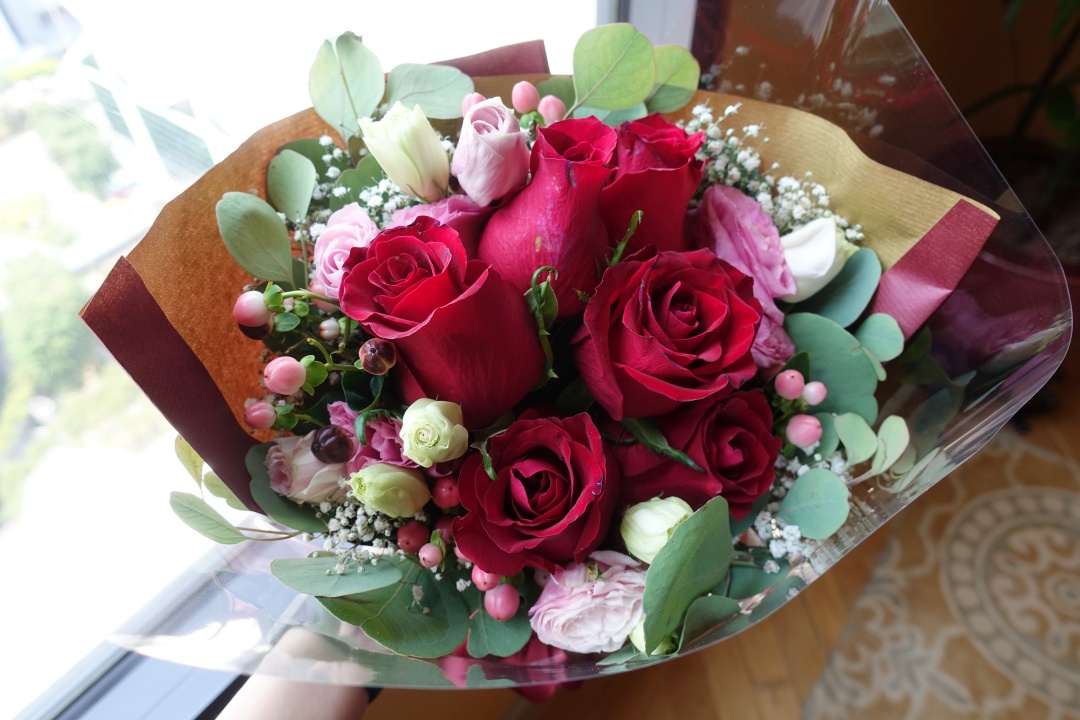 Knowing that these flowers were be wilted by the time we returned from our overseas trip, I decided to take some photos for keepsake.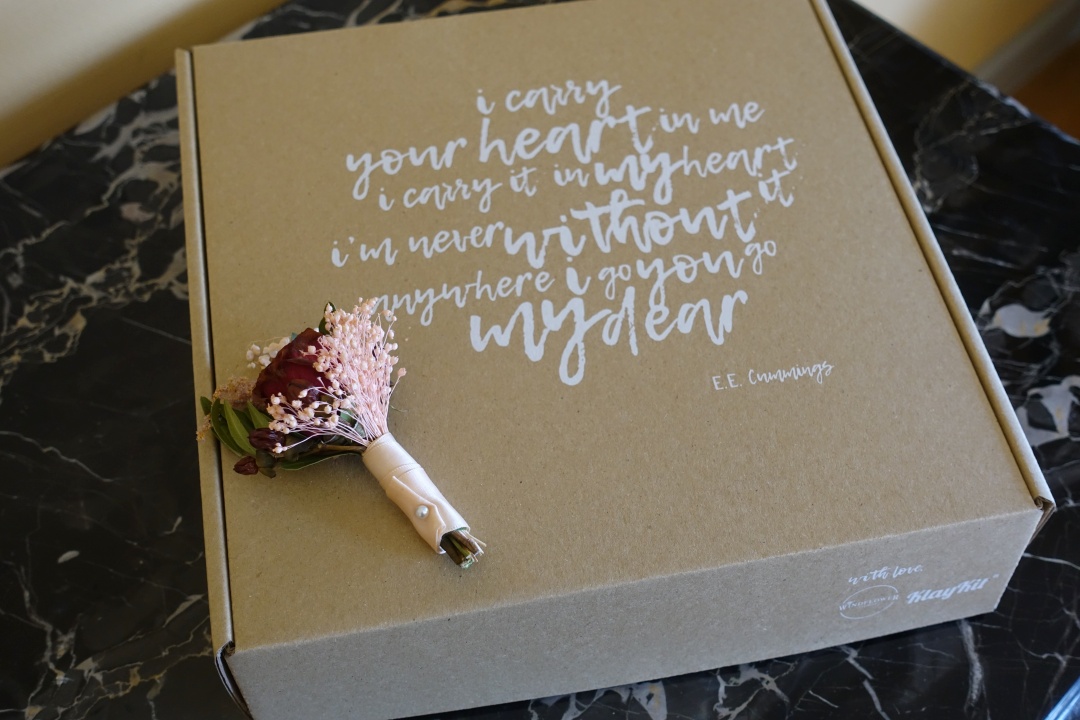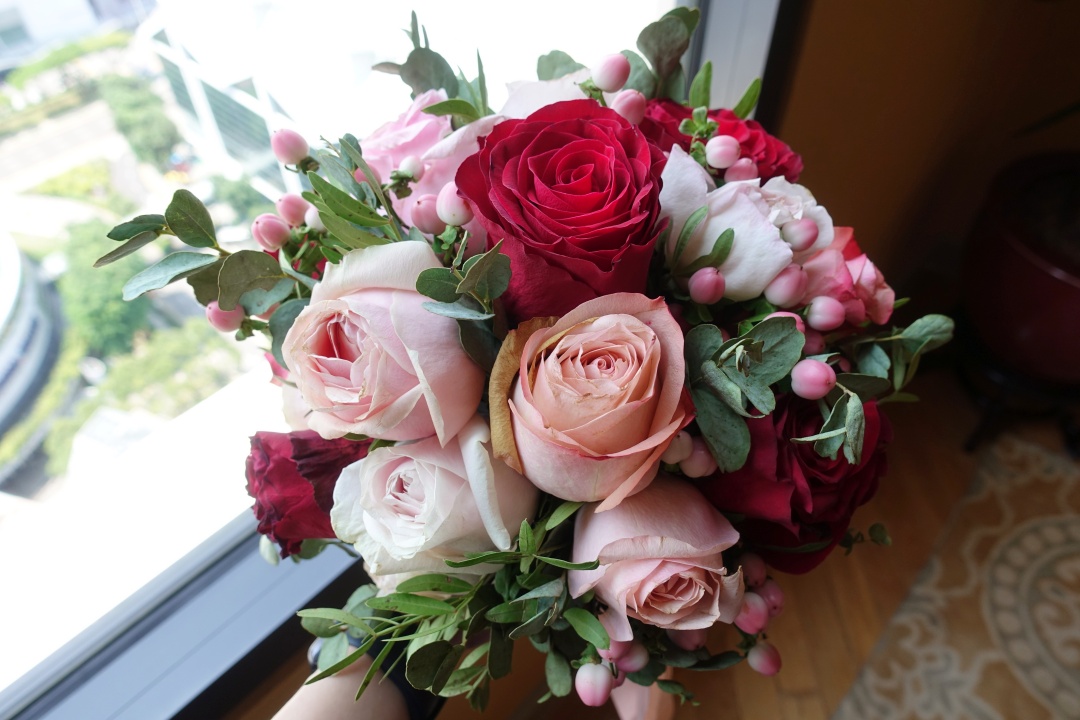 Overall, we had a really relaxing time staying at the Conrad Suite at Conrad Centennial Singapore! What's not to love when we got to stay in the President Suite with comfy bed and huge living and dining areas, plus access to the Executive Lounge! Not to mention, the staff we met were all very nice and polite.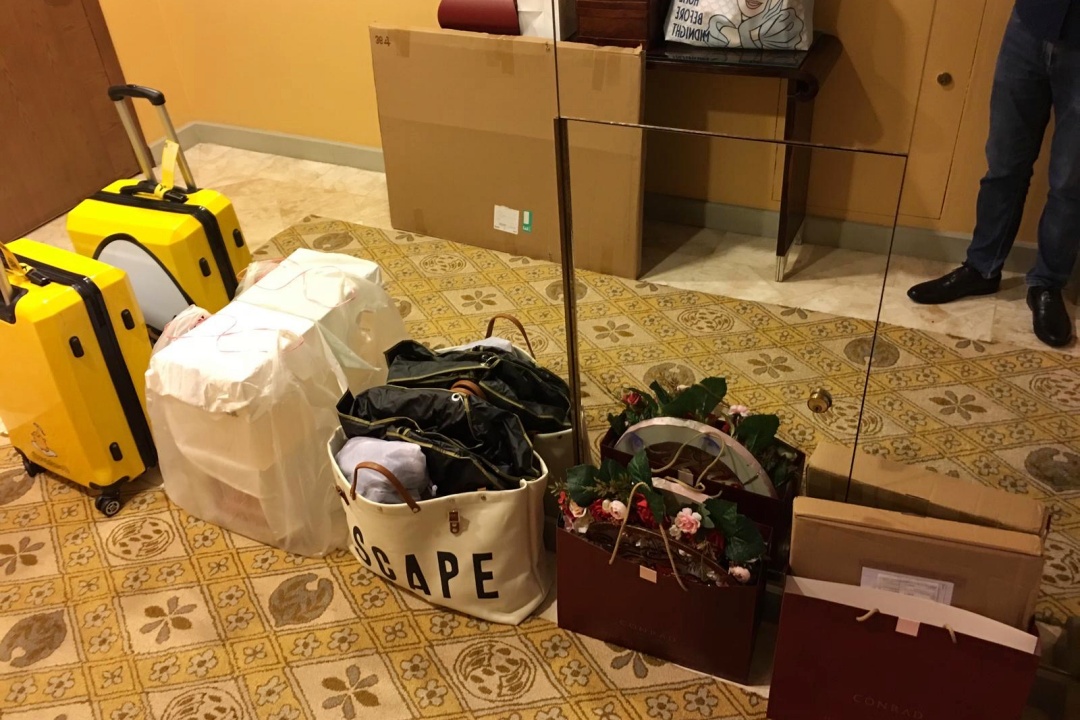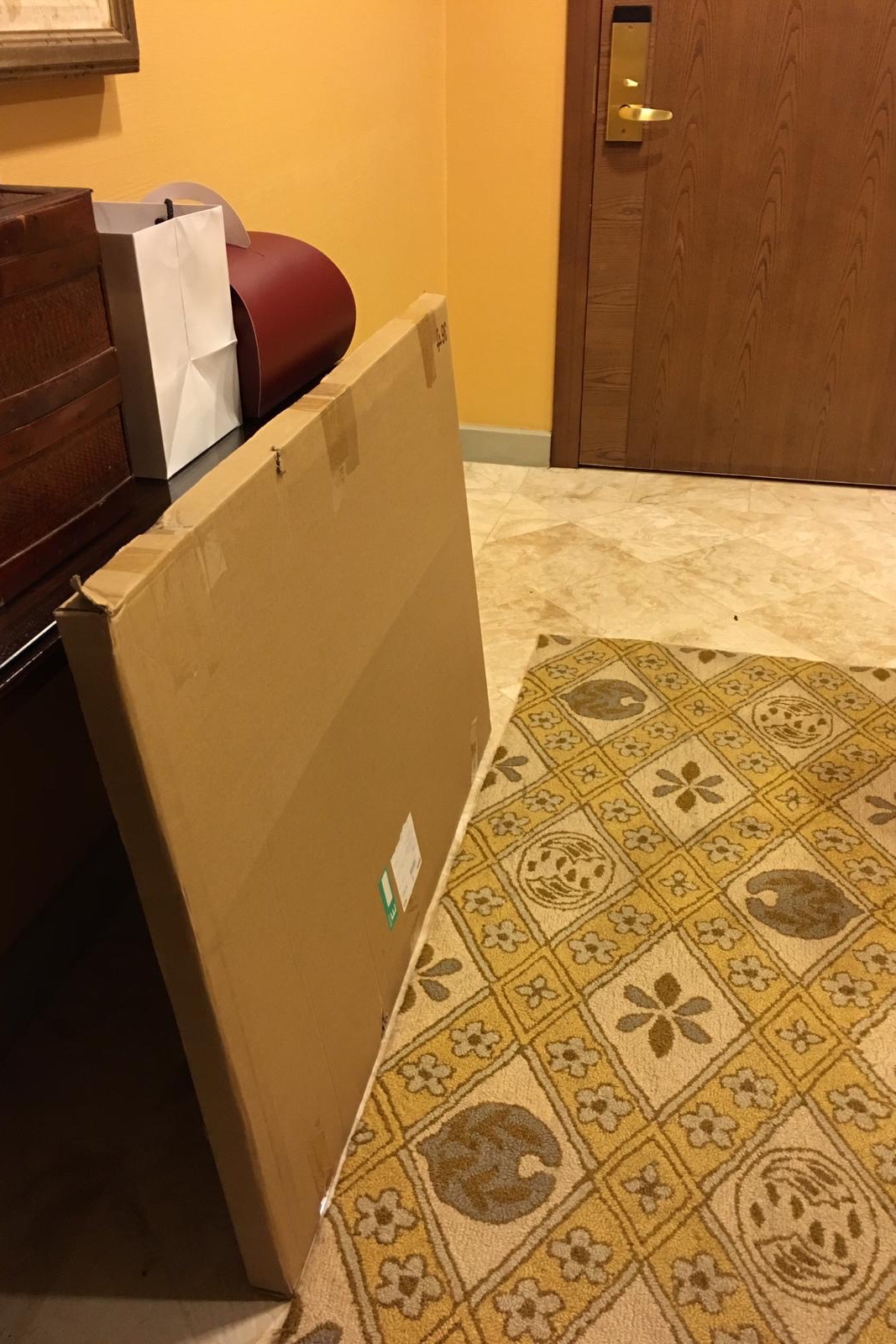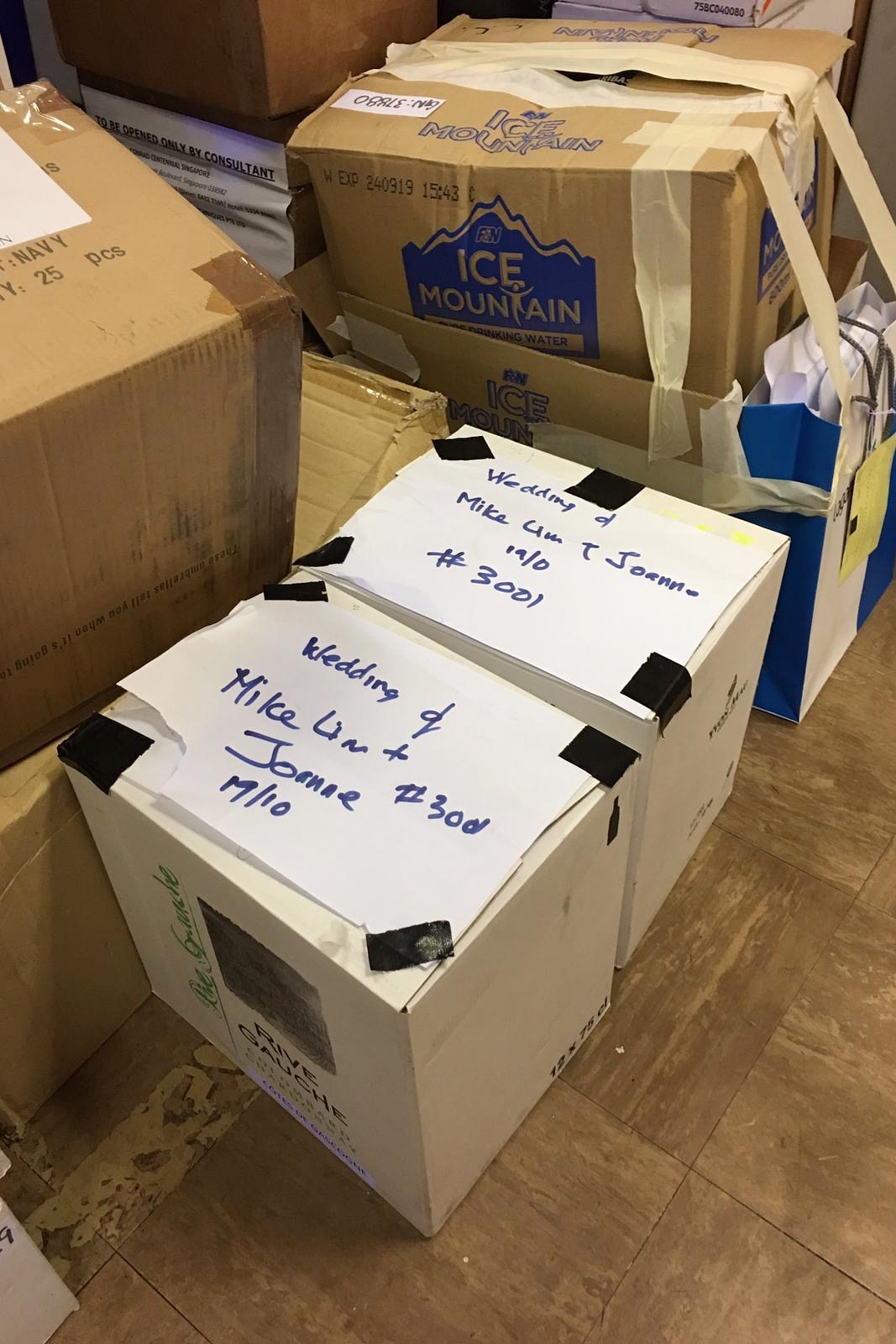 As we still had quite a fair amount of items that we needed to bring back (including the leftover wine from the wedding), we ended up calling for delivery service from Lalamove to help us transport the items from the hotel to our house. For SGD 43, we arranged for the driver to pick up eight pieces from the hotel concierge and deliver straight to our place.
Having settled our bill at the hotel, we then head over to my parents' place in the afternoon.
As part of the Chinese traditions, the bride was to return home three days after the wedding day with gifts of food for her family. (Known as 三朝回门.) Since we will be travelling the following day, we could only return on the second day instead. I decided to bring over our wedding cake since we didn't eat it and couldn't keep it due to our travelling. So instead of buying a second cake, we gave that to my parents instead. We did have a taste of the cake after that, and surprisingly, it was quite yummy.
Went back to #kaixinnest right after visiting my parents. Packed our luggage while waiting for the delivery from Lalamove, before we head to the airport for our flight to Japan! Decided to travel to Osaka (and Kyoto) for eight days as our mini honeymoon.