The day after our wedding, we woke up bright and early at 09:00! Went out to the living area and saw the trolley of food that was sent over the night before, after our wedding.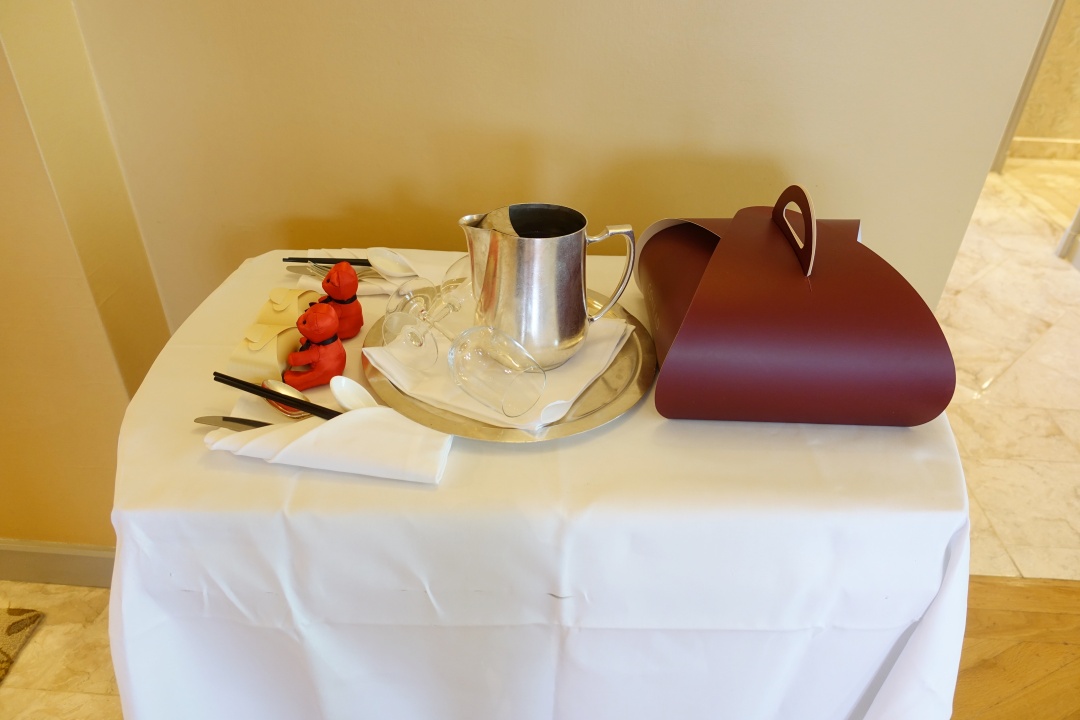 On it was two signature Conrad teddy bears and our 2kg Chocolate Royal Hazelnut Crunch wedding cake.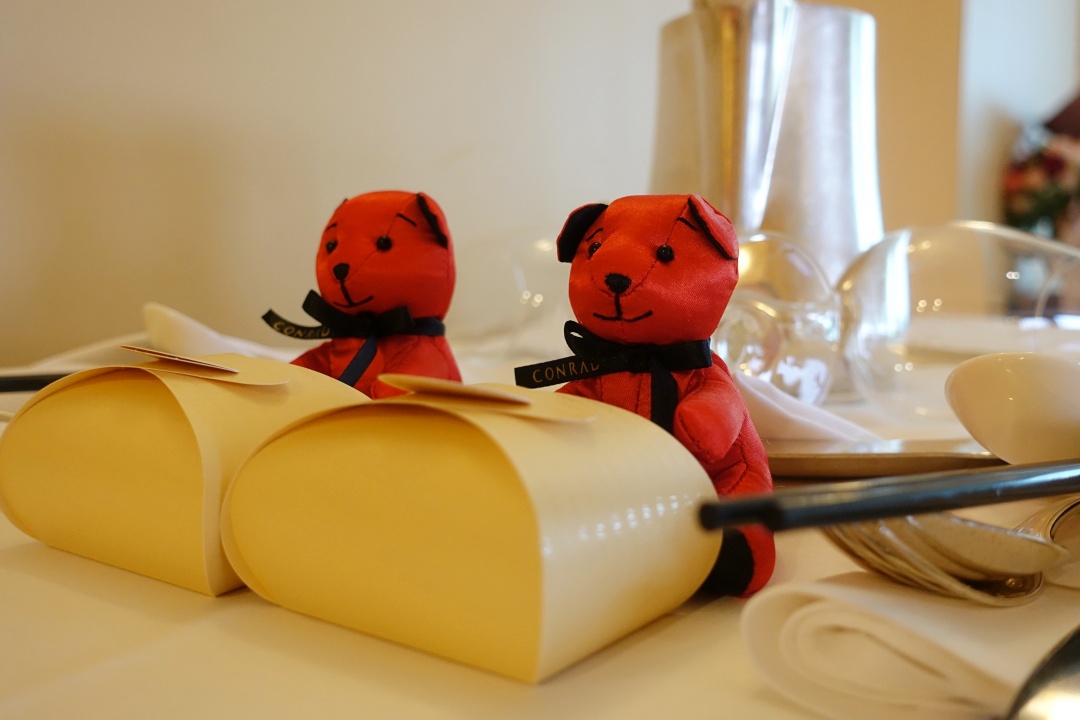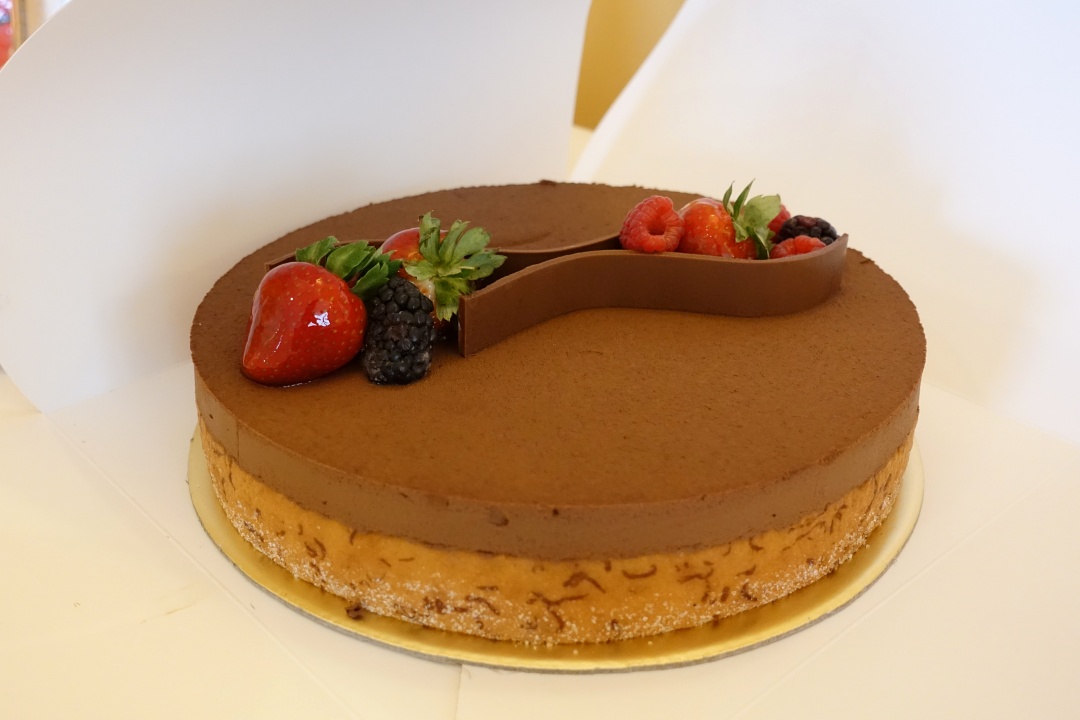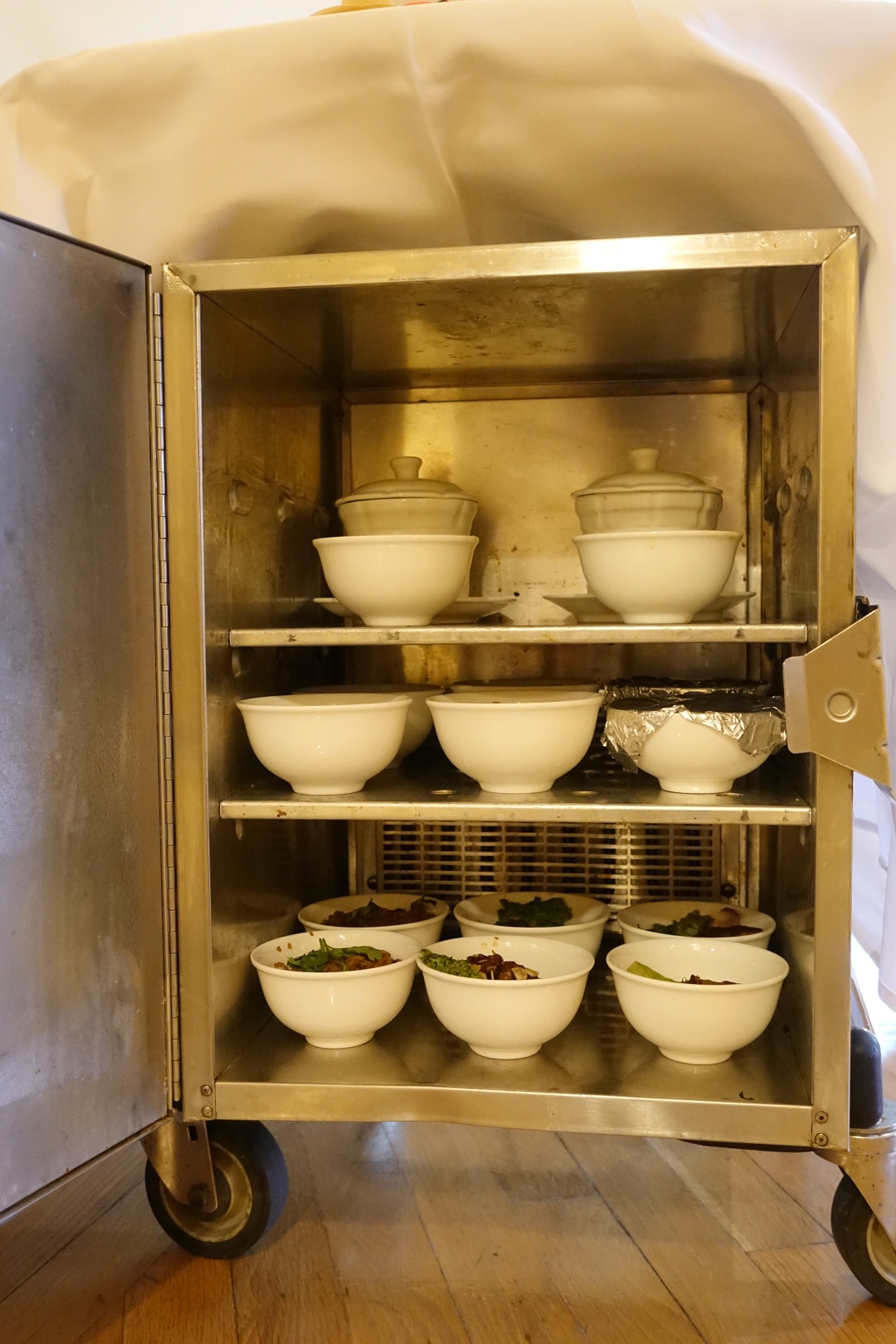 We also had the remaining eight courses that we didn't get to eat during our dinner banquet.
Then moving over to the dining room, we saw the two leftover in-room dinings that were sent to us for our lunch the day before. Such a pity that we didn't have time to savour them when they were sent over.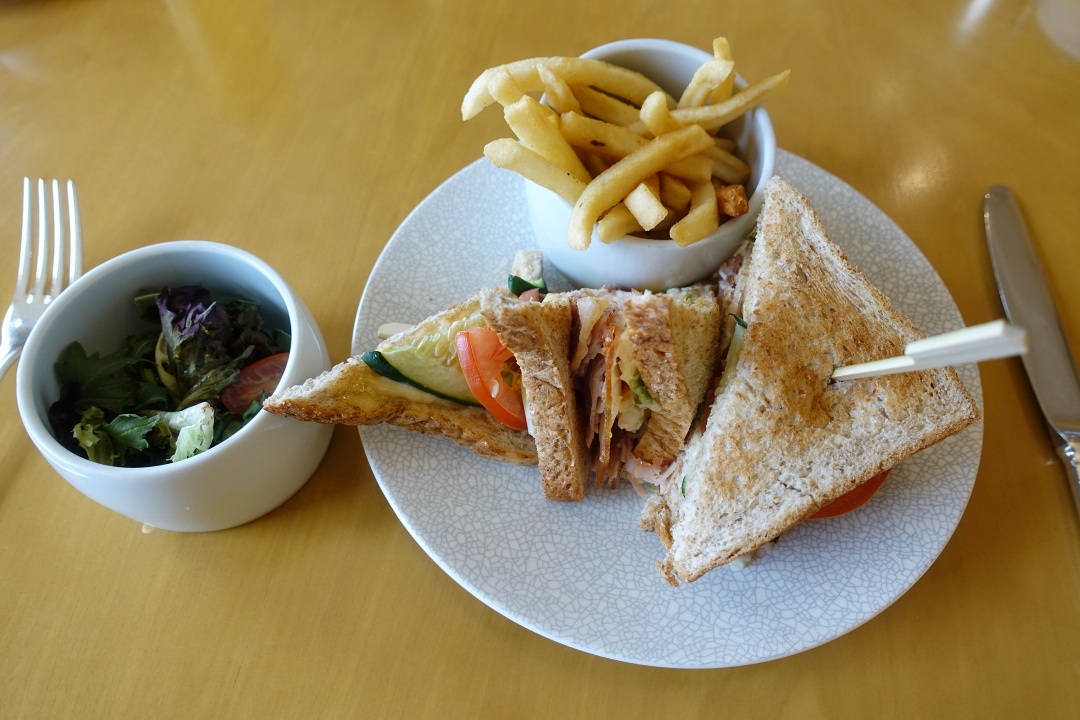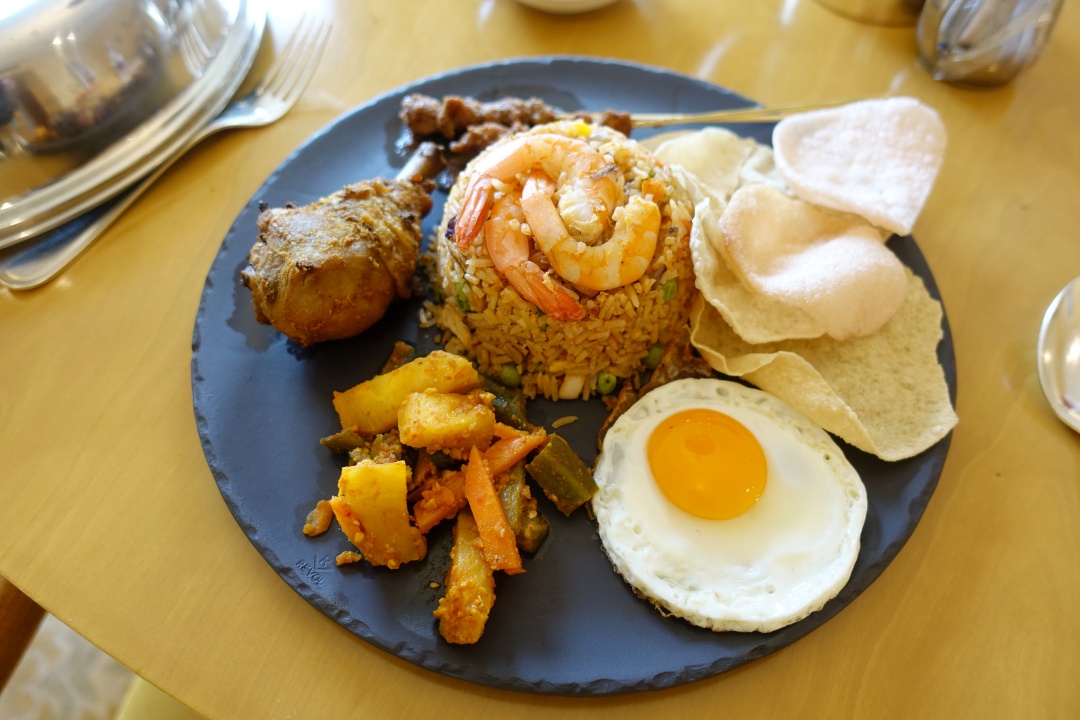 The Nasi Goreng looks really good.
In the end, we put these away and went to heat up the eight courses using the microwave in the pantry.
On the table, we had:
Lobster Double-boiled with Chicken, Chinese Cabbage, Bamboo Pith and Wild Mushroom
Conrad Duo Magnificient – Prawn Ball coated with Golden-fried Bread Crumb & Deep-fried Prawn with Salted Egg Yolk
Sautéed Spare Rib in Aromatic Mocha Sauce
Red Grouper Steamed with Superior Soy Sauce
Baby Abalone Braised with Black Mushroom served with Spinach
Roasted Duck Marinated with Chinese Herbs
Fragrant Fried Rice with Chinese Sausage wrapped in Lotus Leaf
Sweet Yam Paste served with Golden Pumpkin Puree
Even though these were all overnight food, they still very much taste delicious!
Having done with our food, we took a rest, before unpacking some of our wedding gifts.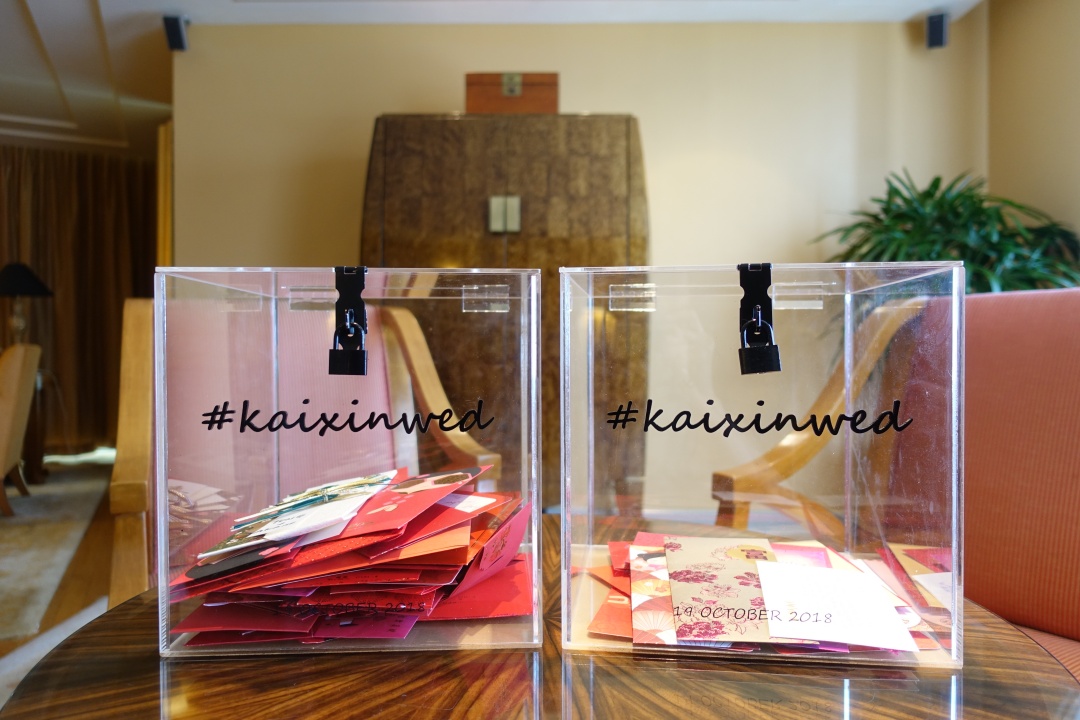 Here's a photo of our customised acrylic box. Decided to go with a simple #kaixinwed, followed by our wedding date below.
Judging from the content in the box, you can tell one side have more guests than the other. For my side, we only invited my relatives, friends of my parents and a handful of my close friends. I think my parents might even have invited more friends than I do! The Husband's side had more guests since aside from relatives, he also invited his friends and business partners.
Also, a couple of missing hong baos from my side as they were passed directly to my parents instead.
Serious question here – Aside from giving Pin Jin (聘金) and footing the bill for (all) the banquet tables (including the bride's side), does parents' of the bride gets to keep the wedding gifts/hong baos?
For us, my parents get to keep all the red packets from my relatives and the friends they invited. It was something my mum asked, and I negotiated with the Husband before the wedding. (The Husband was fine with it, so yeah to no conflict!)
I'm asking this because I just read online that some brides/couples find it ridiculous and unacceptable that the parents' of the bride gets to have both Pin Jin and banquet tables, plus the wedding hong baos.
While I can see where they are coming from, I feel that Pin Jin and banquet tables are something that the groom gives to the bride (family). Hence, when the groom willingly pays for the banquet tables, the wedding hong baos shouldn't be in question here. After all, wedding hong baos came mainly from guests who attended the wedding. (For me, at least.)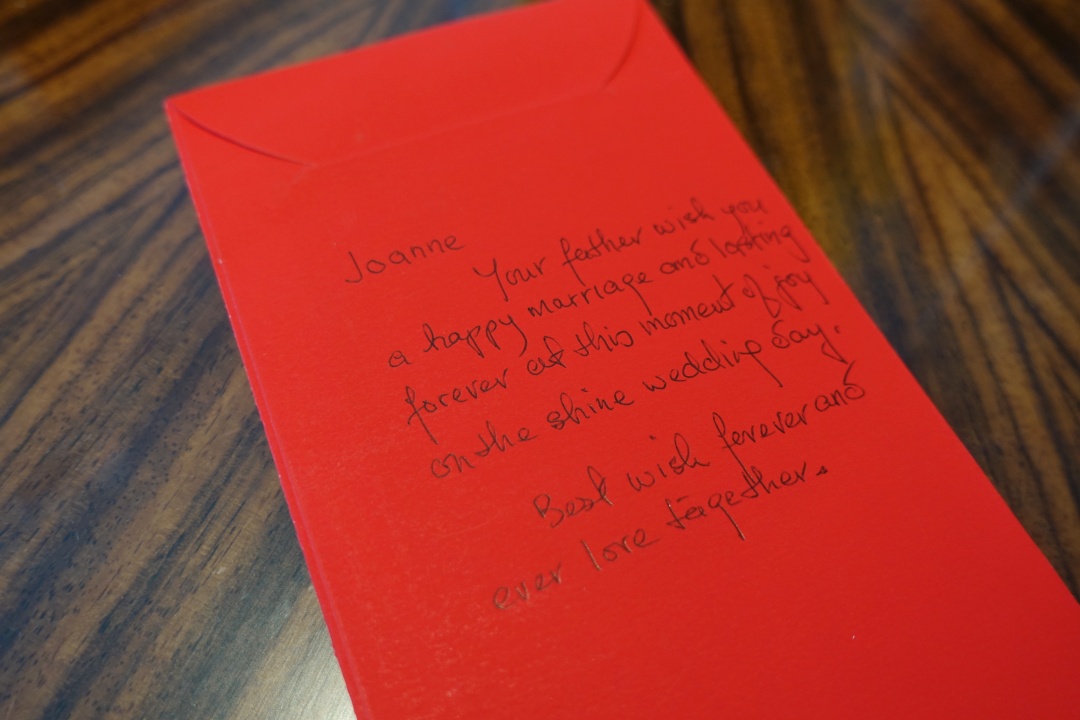 It was fun and interesting reading all the handwritten messages on the back of the hong baos and the message cards.
Here's one from my father-in-law.
Conrad Executive Lounge
At around 15:30, we proceed up to the Executive Lounge on Level 31.
Guests staying at the Executive Floor get to enjoy unprecedented access to two lounges; the Executive Lounge on Level 31 and the Lounge by the Pool on Level 4. Open daily from 06:30 to 23:00, enjoy daily breakfast (from 06:30 – 10:30 on weekdays and 06:30 – 11:00 on weekends and public holiday), delightful afternoon tea (from 14:30 – 16:30) and evening drinks with hors d'oeuvres (from 17:30 – 20:00).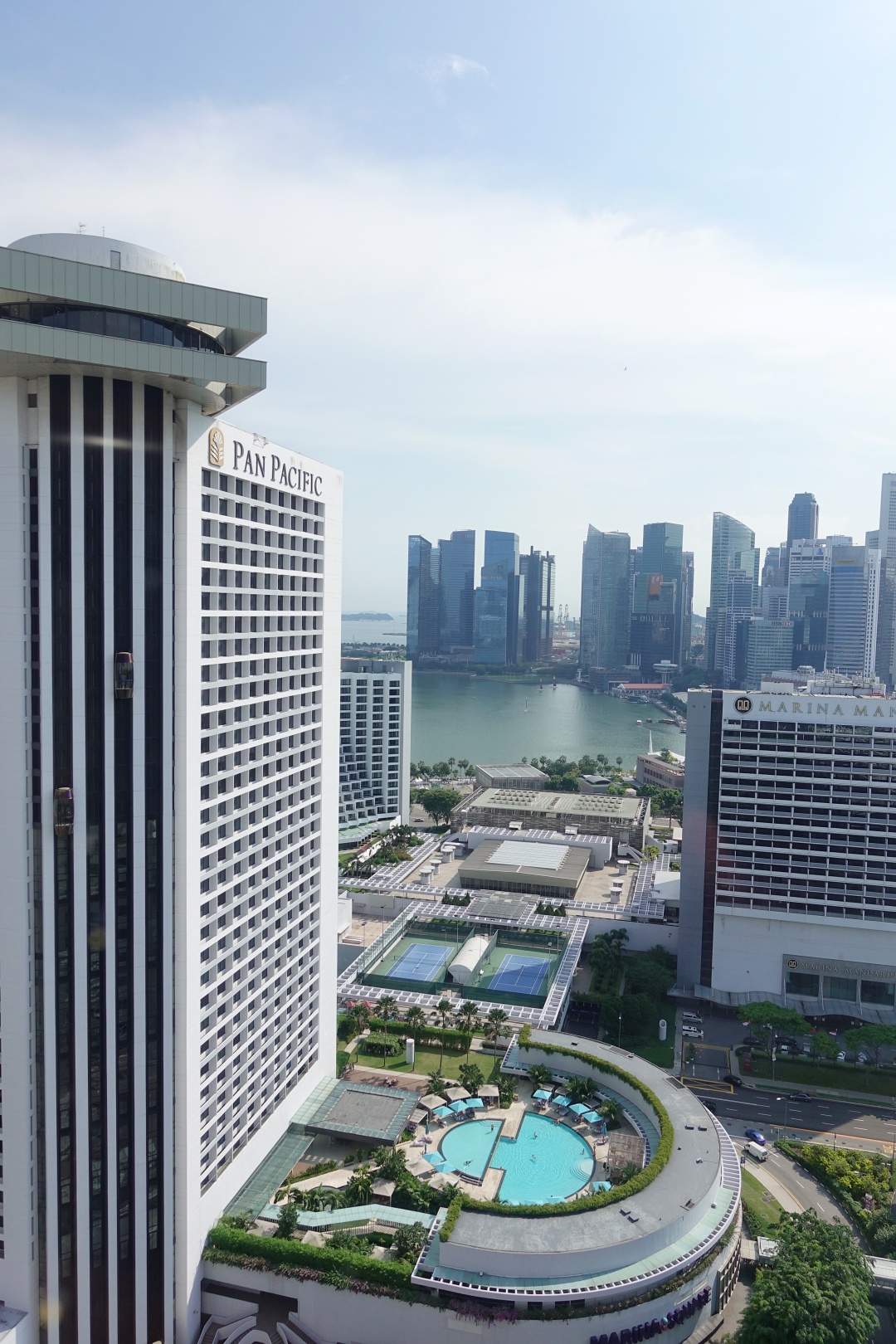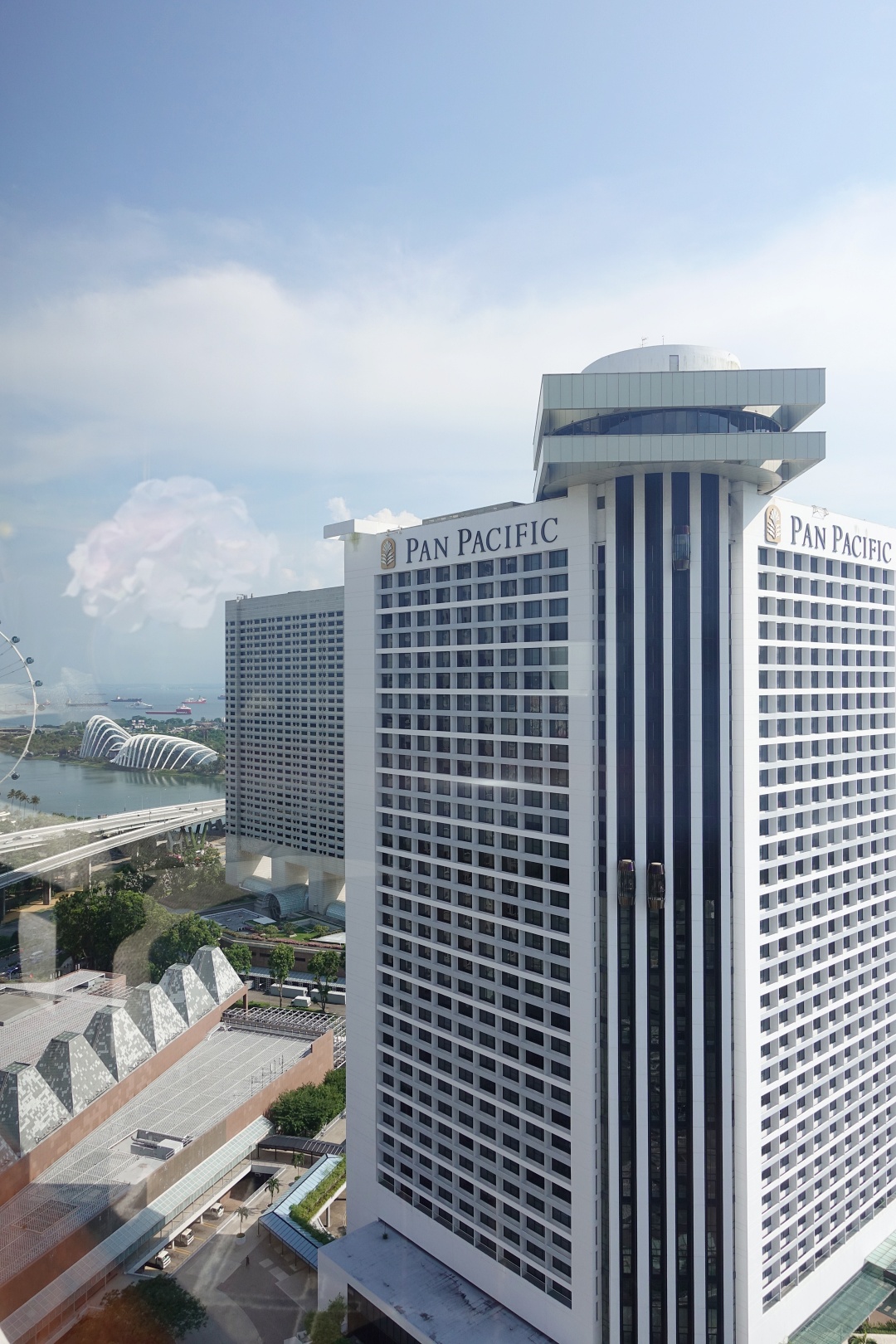 They have a fantastic view on Level 31!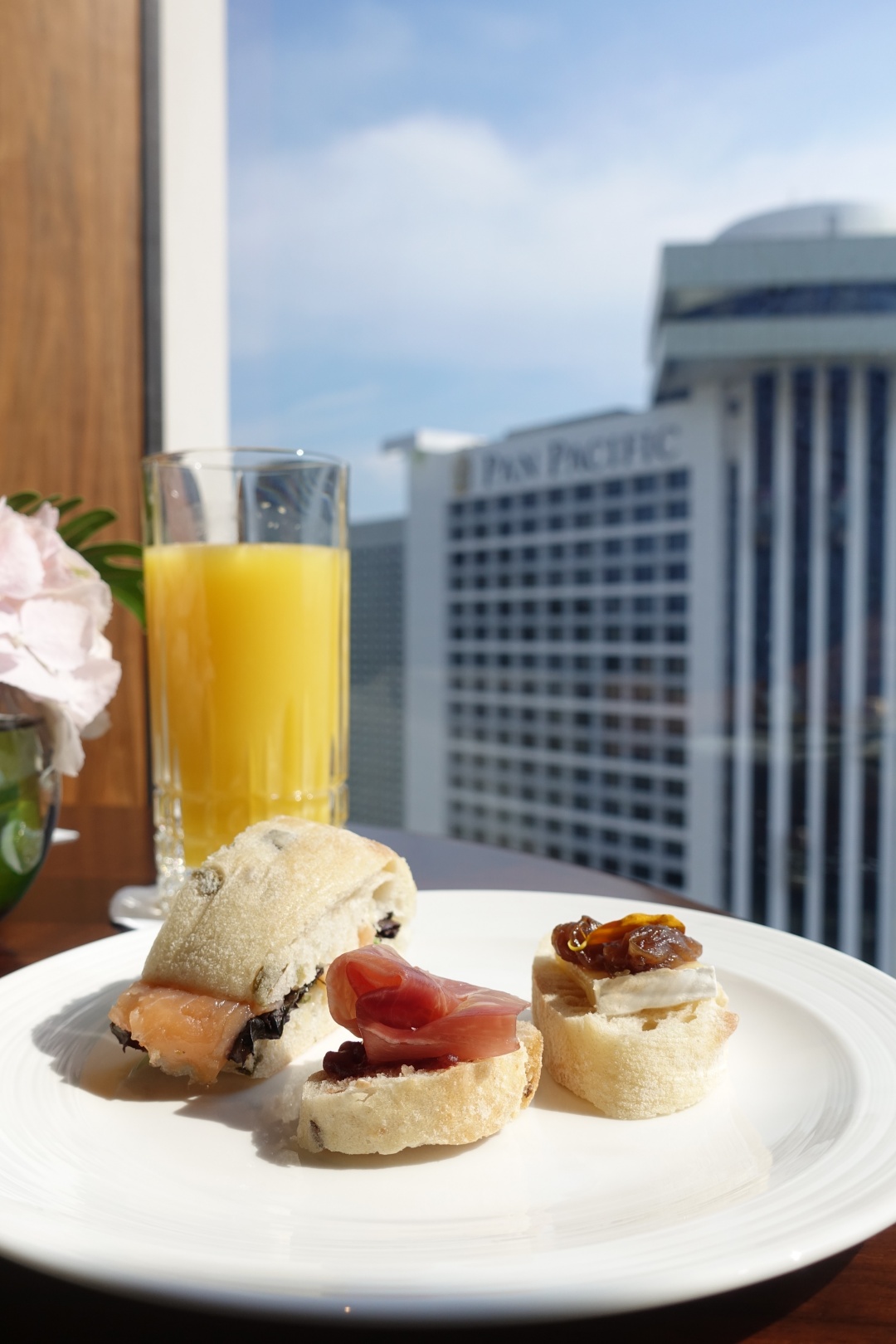 I got myself an orange juice, together with some finger sandwiches.
The whole place was cosy and quiet, which makes it a lovely place to spend one's afternoon.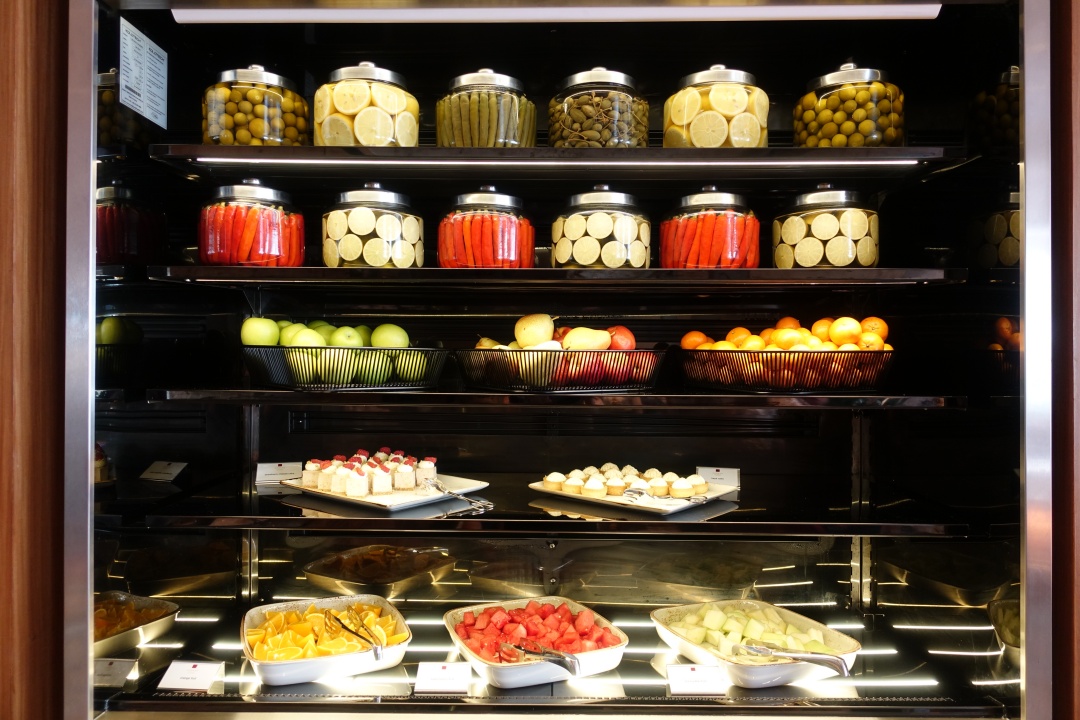 Some of the selections they offer at the Executive Lounger include fresh fruits,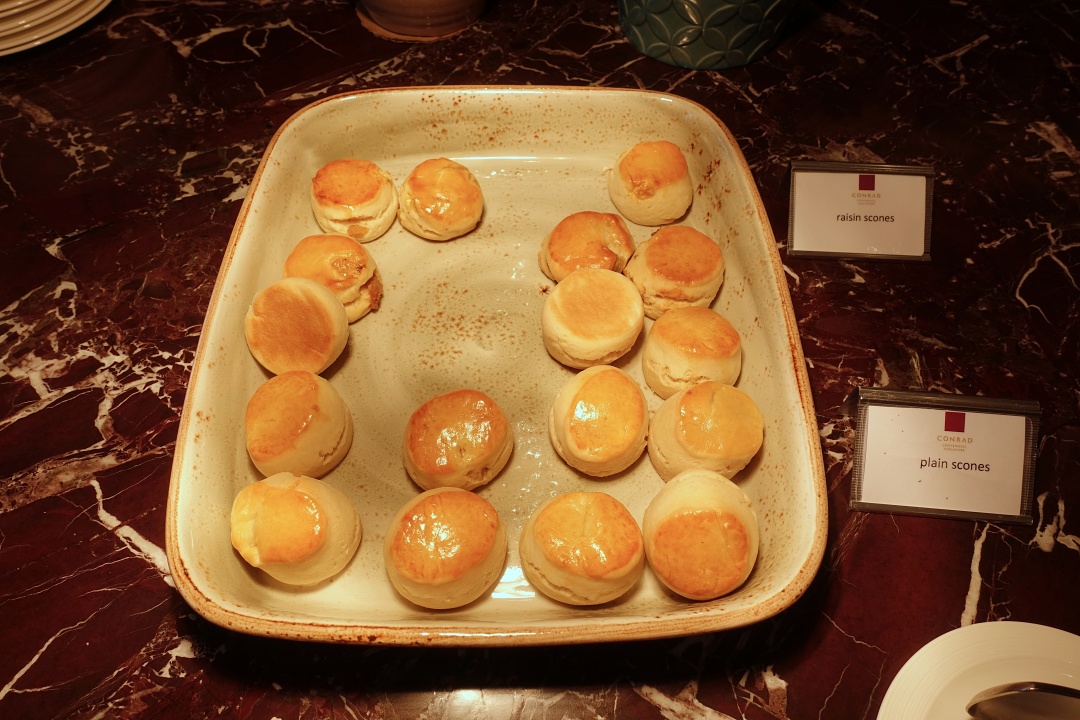 raisin and plain scones,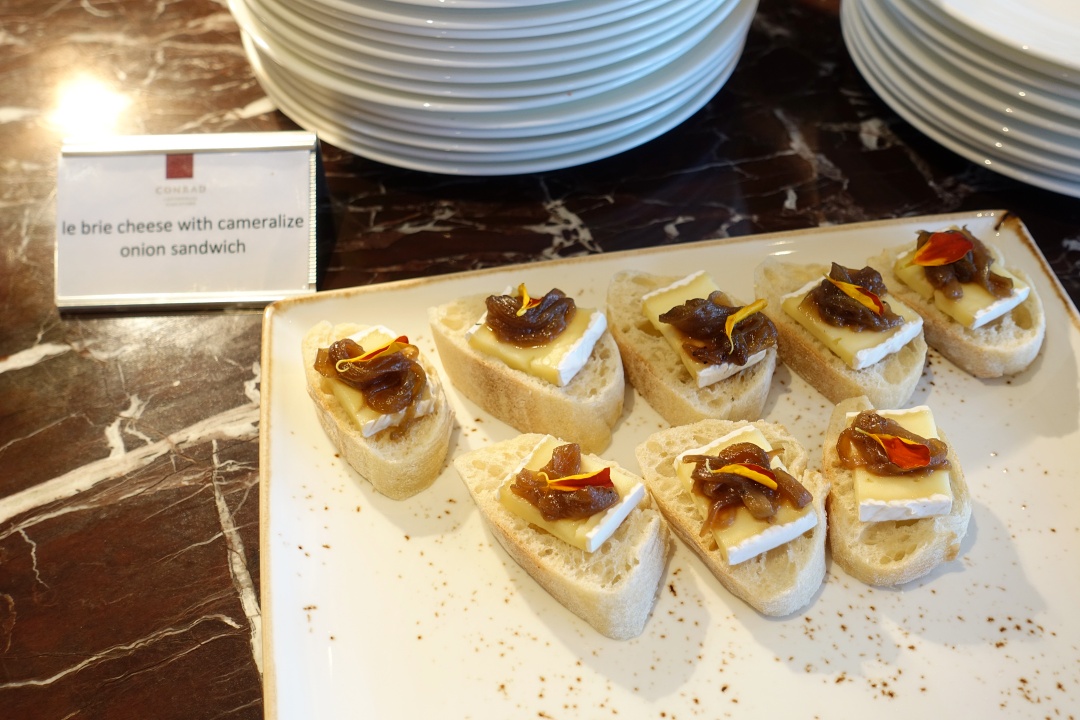 le brie cheese with caramelise onion sandwich,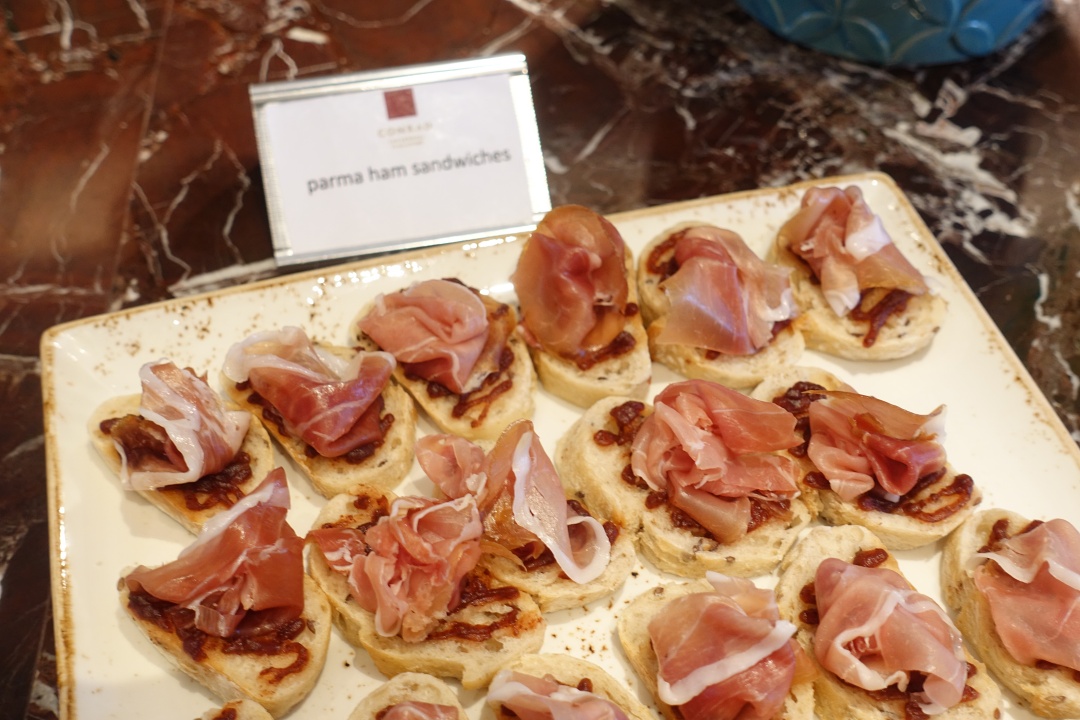 parma ham sandwich,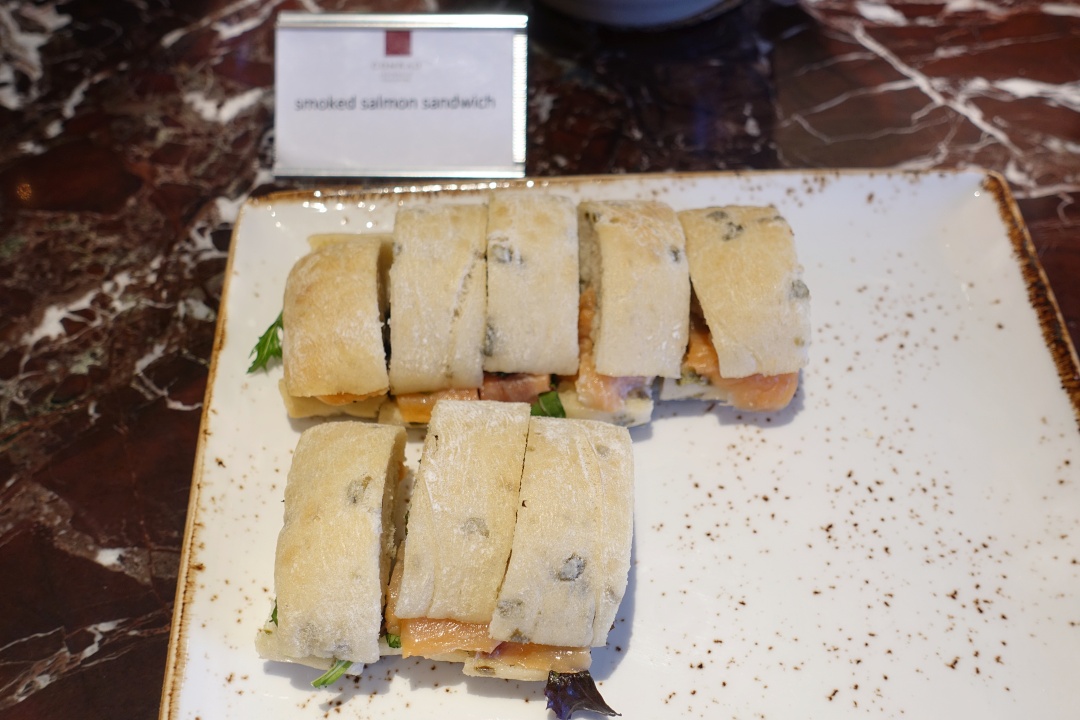 smoked salmon sandwich,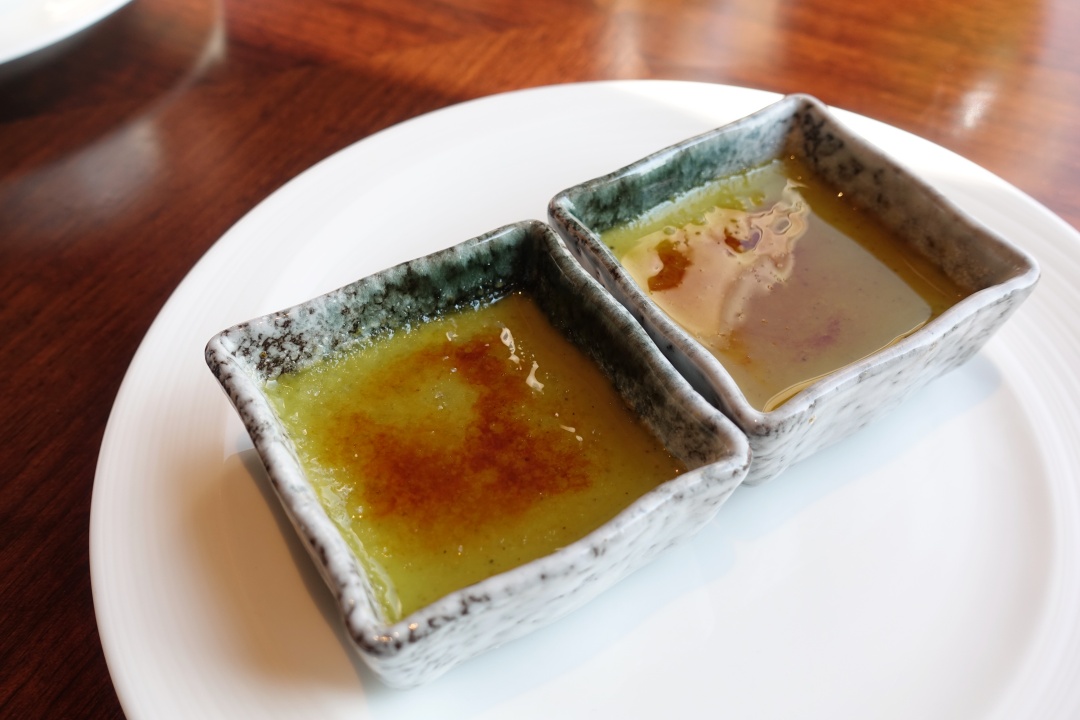 and more.
After having our afternoon tea, we went back to our suite to pick up my wedding gowns, before heading down to The Gown Warehouse. While we were given three days after the wedding (event date) to return my rented items, I decided to go down to return them as soon as we were free since there was no point holding on to them any longer.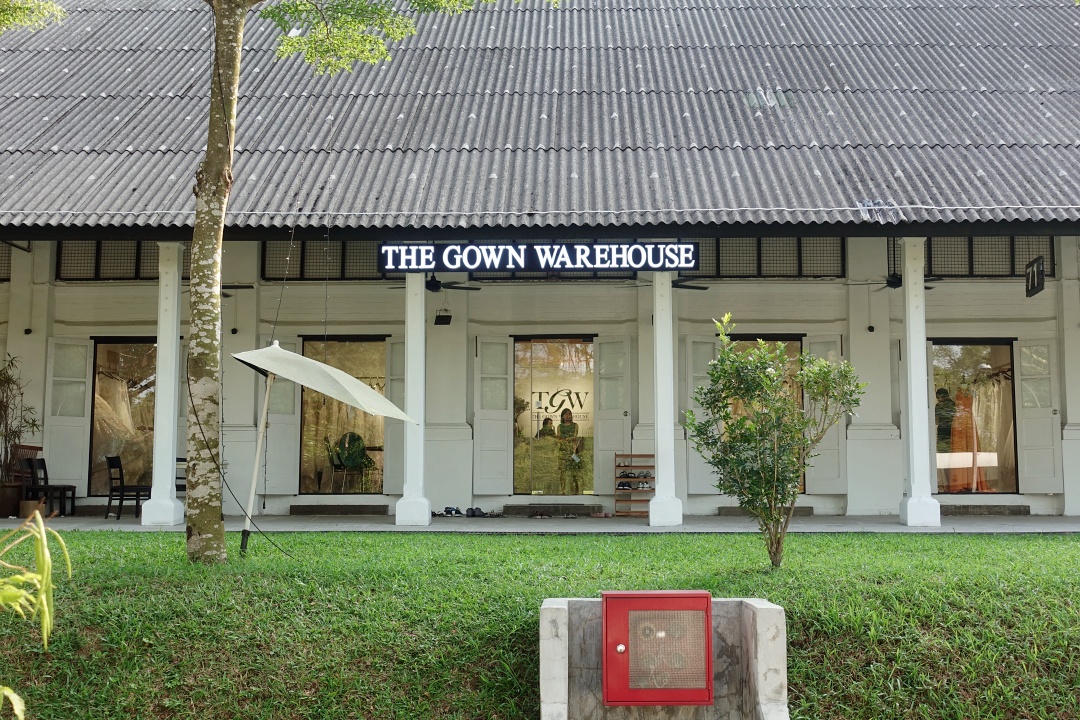 Upon returning and having checked our rented items, we got back our deposit (cheque). The whole process only took around 10 to 15 minutes?
Got back to the hotel right after that, and went for the evening drinks at the Executive Lounge before 20:00. Had some small bites, and two glasses of champagne before I felt a little tipsy and had to retreat to our suite. Such a stark contrast from running around the entire time on our wedding day, to being able to chill and have champagne!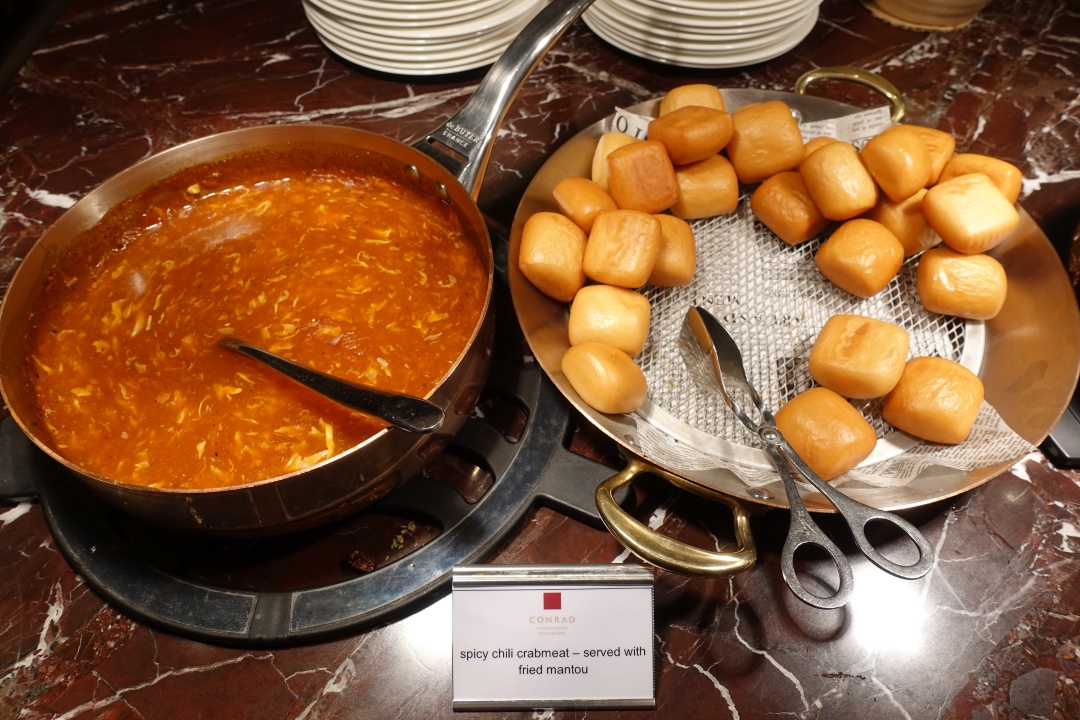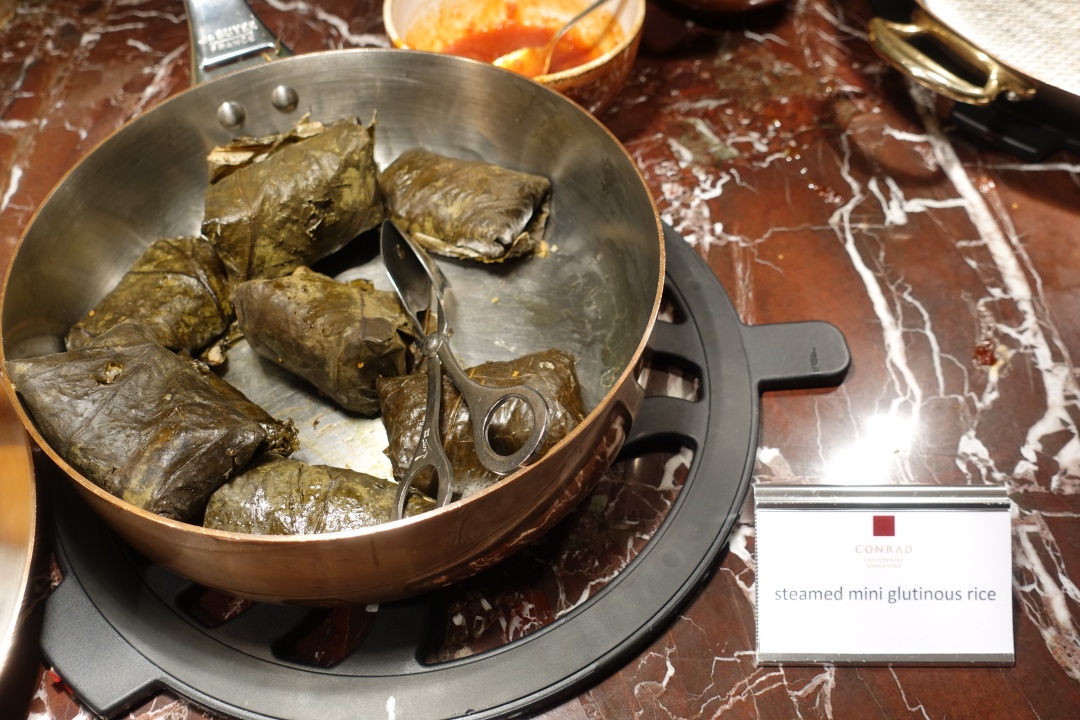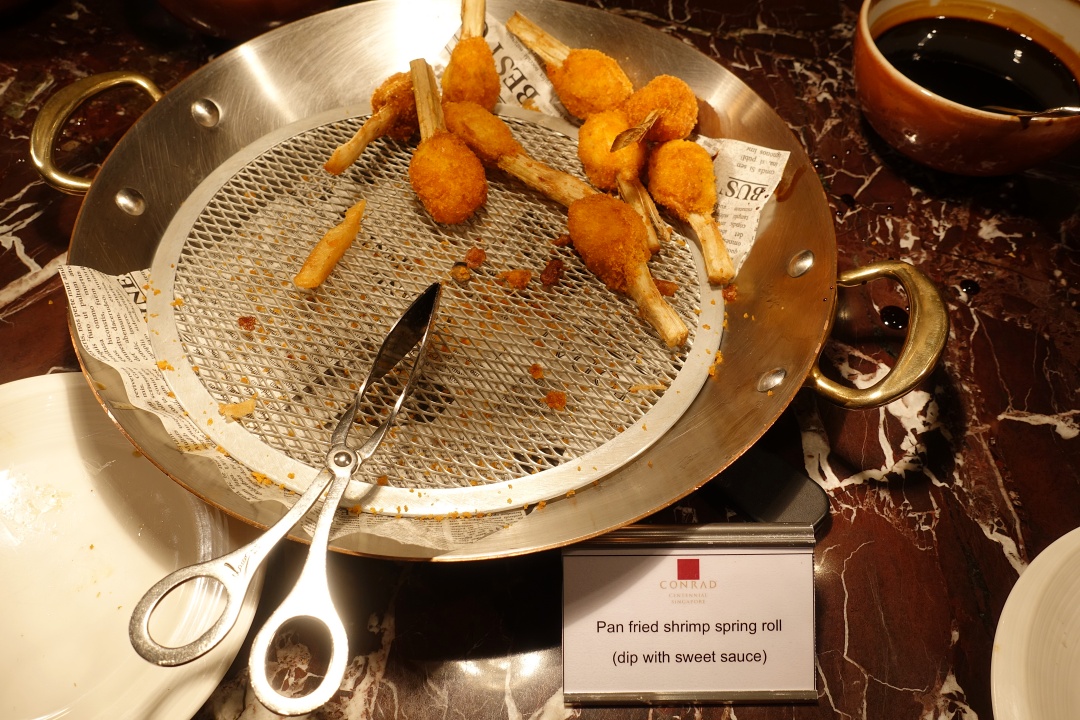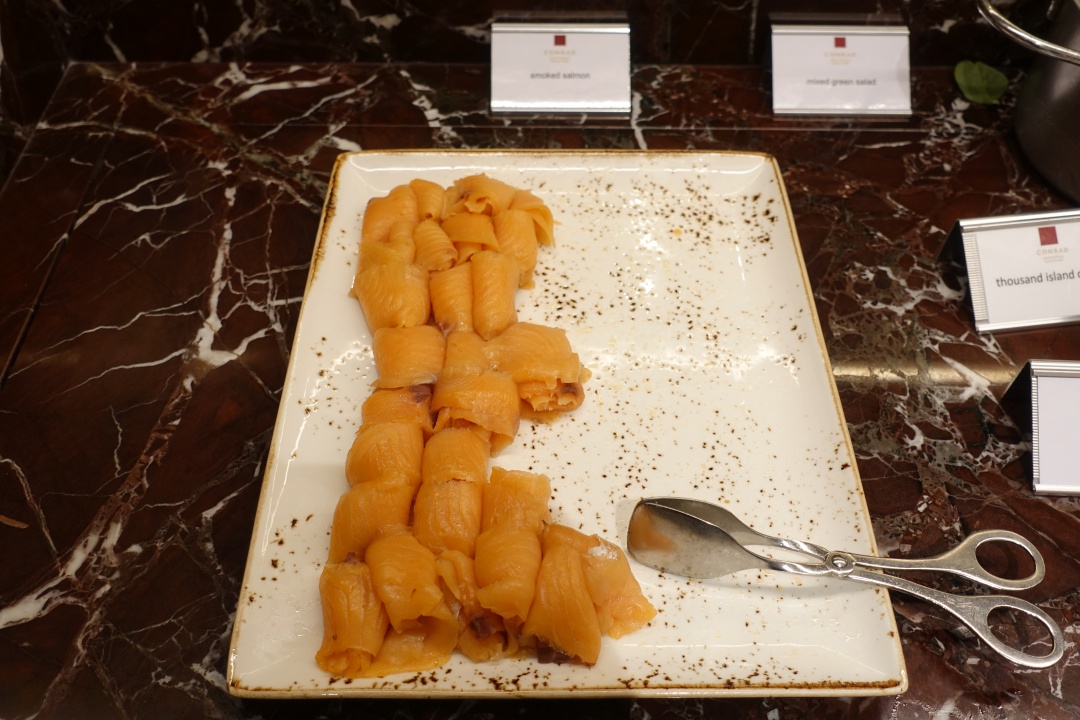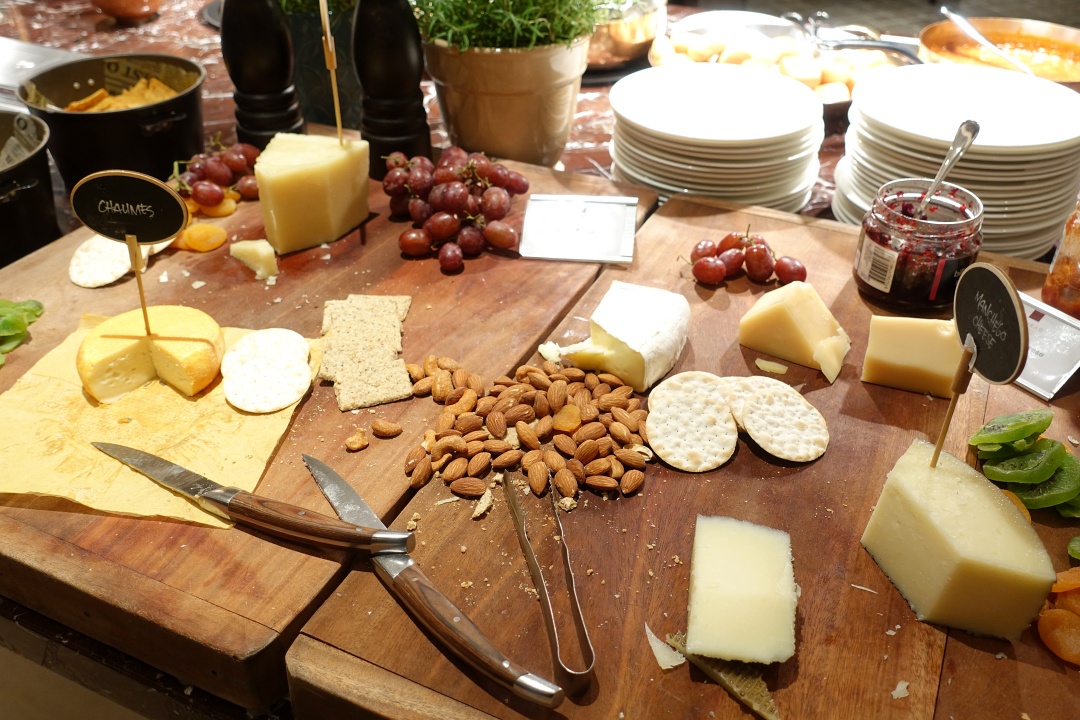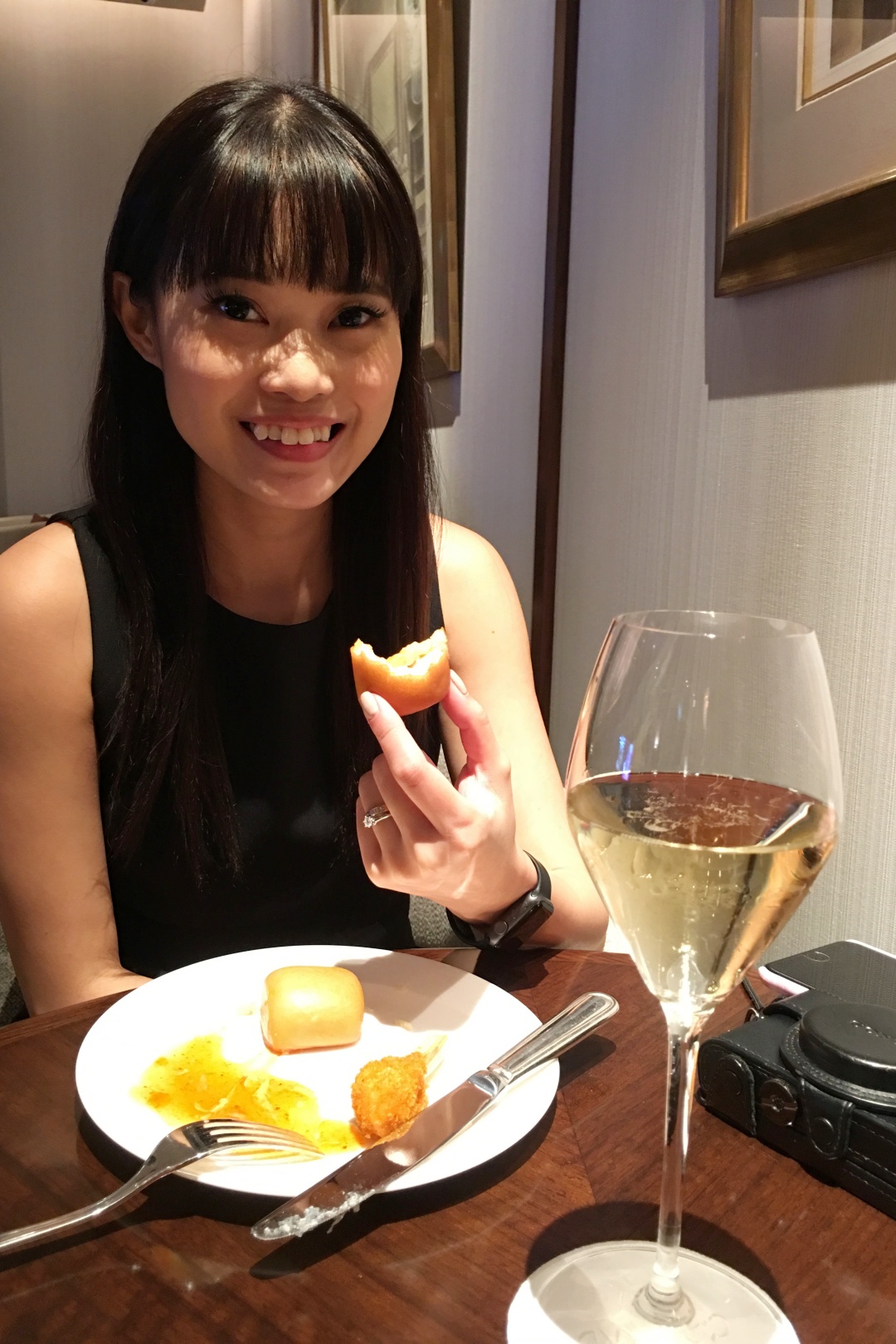 Decided to call it a night and slept early, but we ended up waking up feeling hungry at 04:00. Thankfully, the hotel offers all-day in-room dining, so we were able to order some food to our room.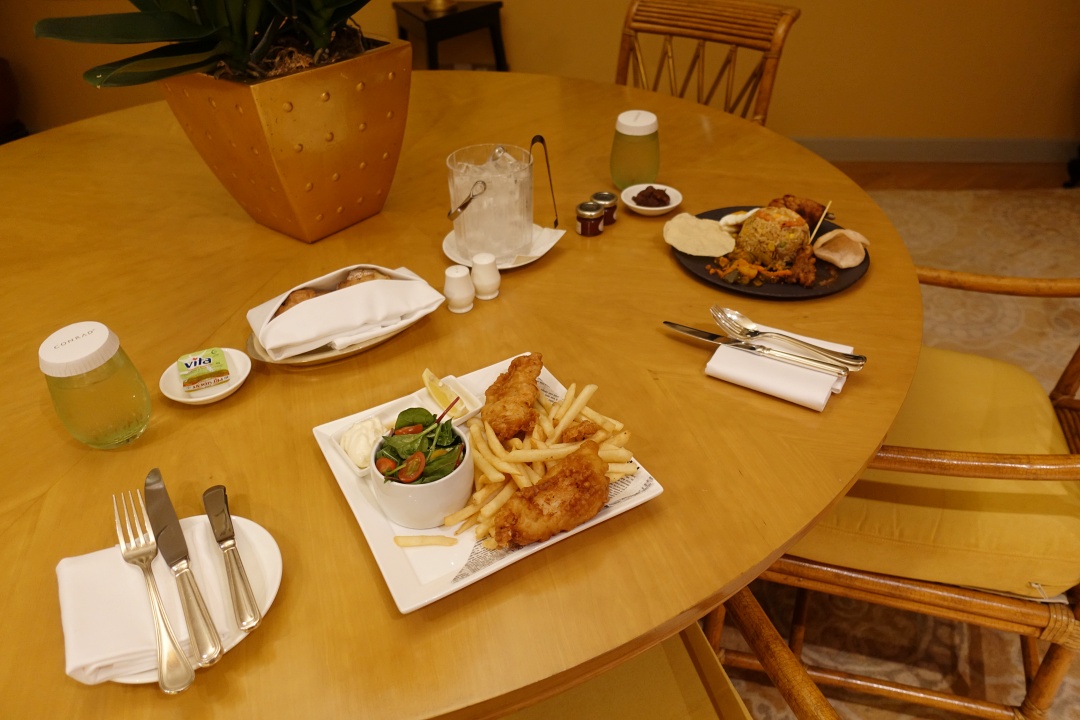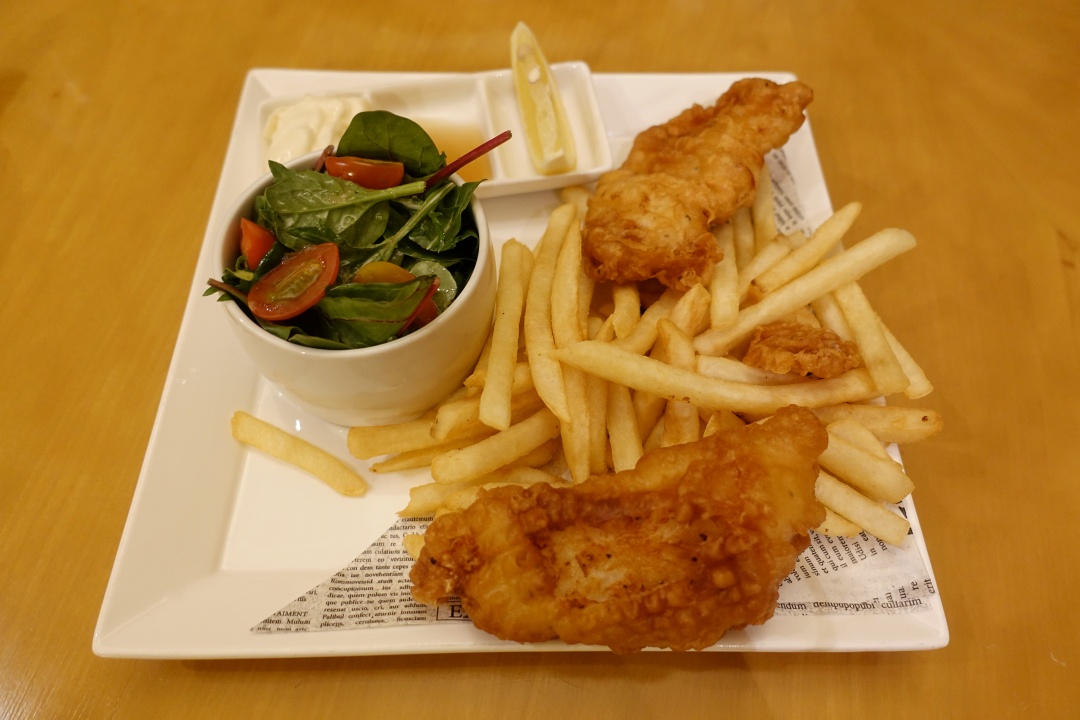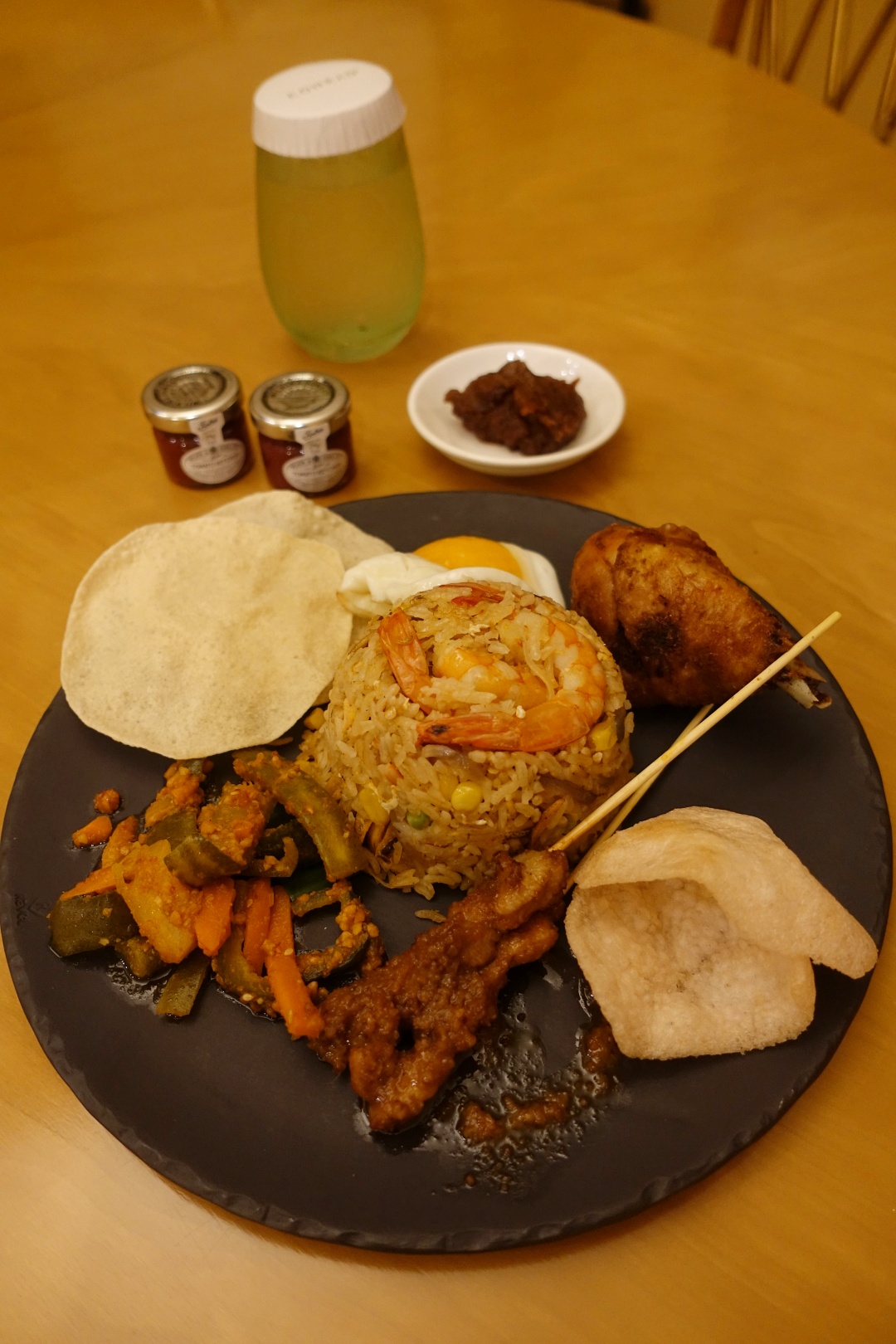 Our meal at 04:30.
The Husband decided to go for the Fish & Chips (SGD 39), while I got the Nasi Goreng (SGD 30) since I didn't get to eat it the day before. Even though the food comes at a hefty price (close to SGD 80 after tax), we figured we deserve to treat ourselves after the wedding!