Turned 30 today!
Met up with a few friends last Saturday for (an advance birthday) lunch. Thankful for this group of friends who always made time out to celebrate my birthday in November.
Got them to pick out a place for lunch and they suggest having Italian food at iO Italian Osteria, located at HillV2. Quite surprised they suggest having lunch at Hillview, as two of them stayed at the other end of Singapore. Apparently, they have been there previously, and one of them even crown it as his favourite Italian restaurant in Singapore!
When the Husband and I arrived at the restaurant at 12:30, we were taken by surprise how busy the place was on a Saturday afternoon. I naively thought people only go to an Italian restaurant for dinner. (We initially planned to meet for dinner, but the Husband couldn't make it, so we changed to lunch instead.)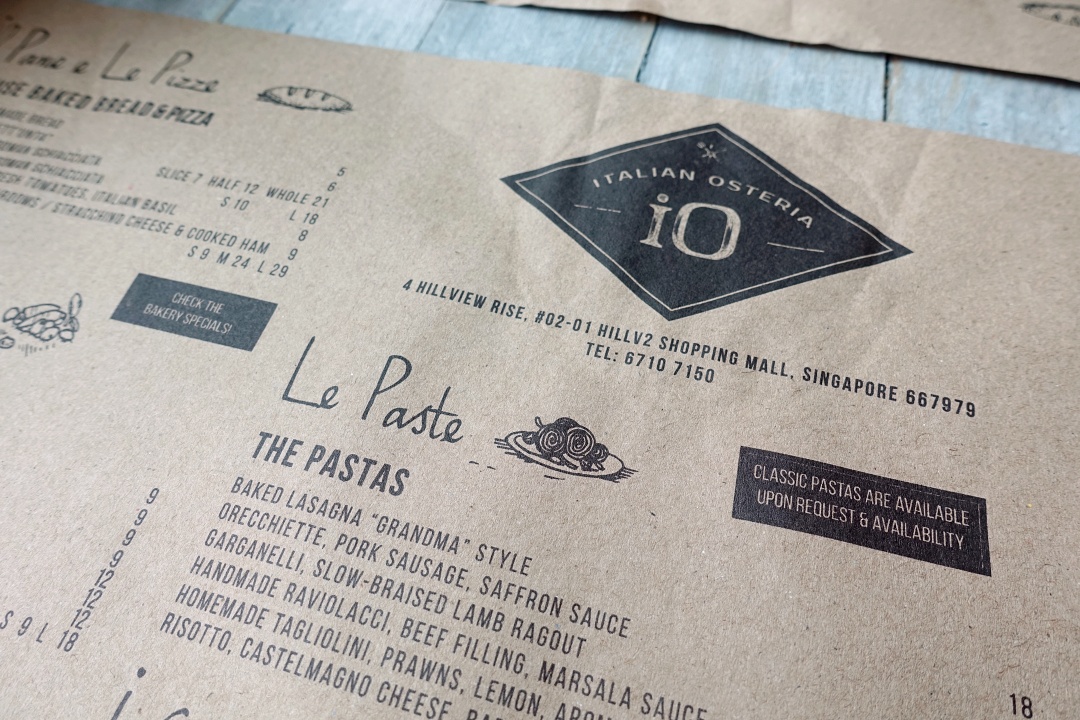 After looking through the menu, we decided to order a few dishes to share. One of the highly recommended items was the truffle bread — Schiacciata Truffle (SGD 18 for large).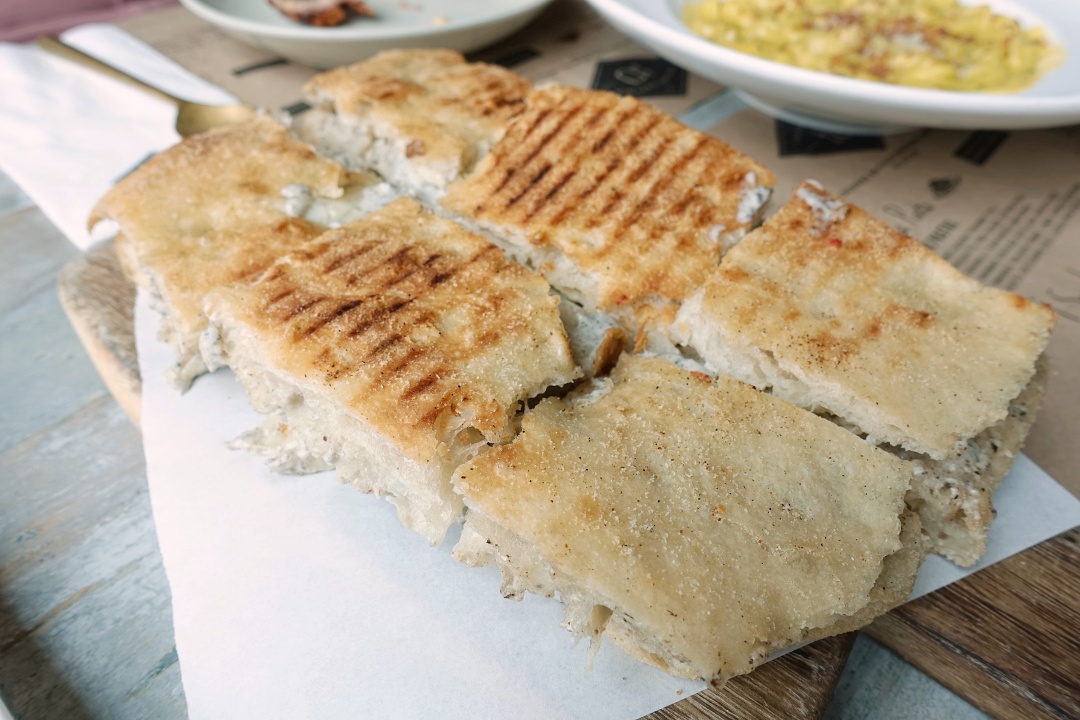 We went with the large portion, and it was good for five of us. The truffle flavour was robust when they bought out the dish. Being someone who enjoys truffle, I think it's nice, but I don't love it. I find it a little weird to have such a creamy sauce sandwiched between the toast. That being said, I might still order it the next time I return since I love the truffle flavour and I don't know where else I can find something like this.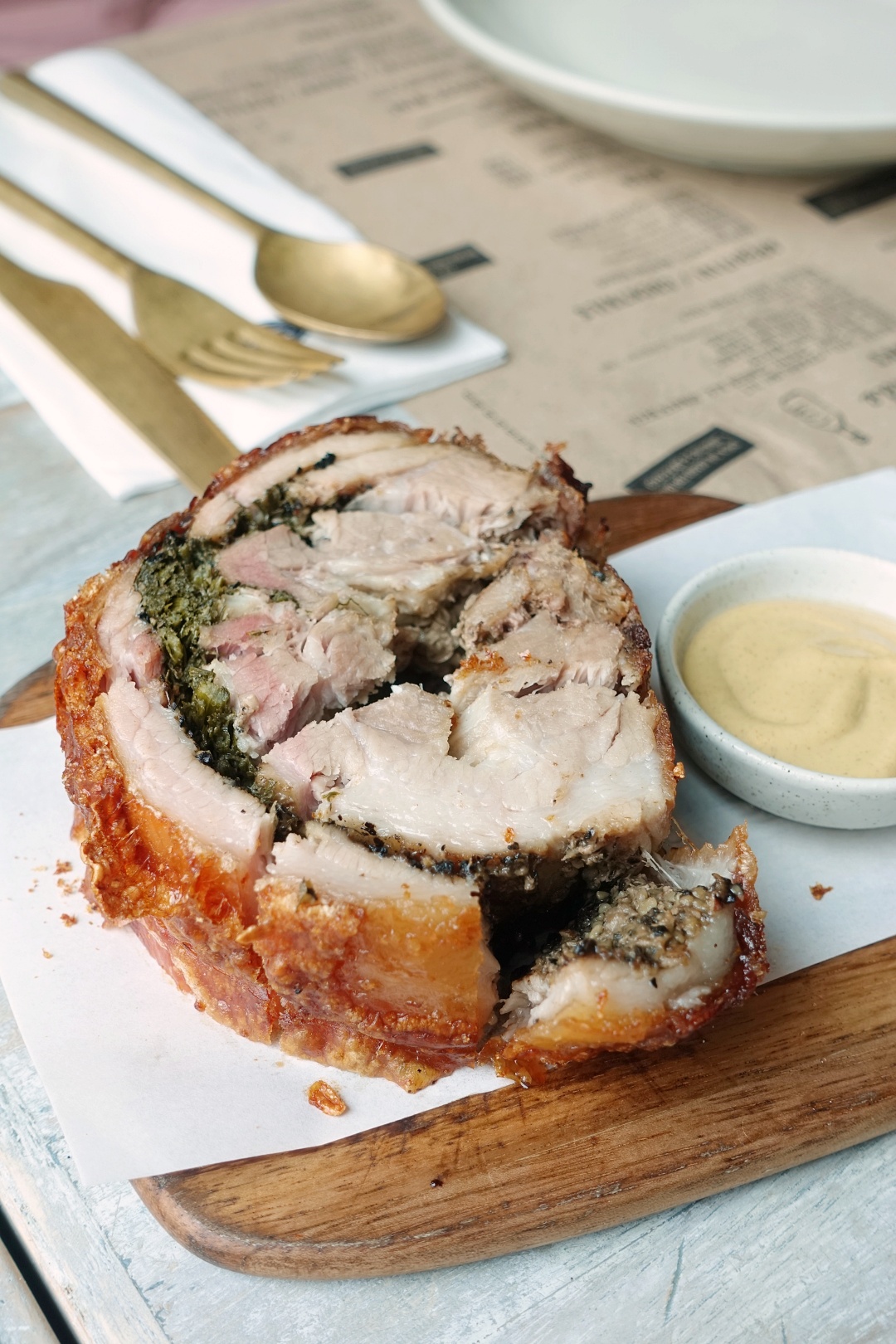 Next, we had the Porchetta (SGD 9 for small and SGD 18 for large). Perfectly baked pork belly with wild fennel; I really like this one! While the skin was crispy, the meat remains soft. Just the small size was sufficient for us to share, and each has a sizeable piece.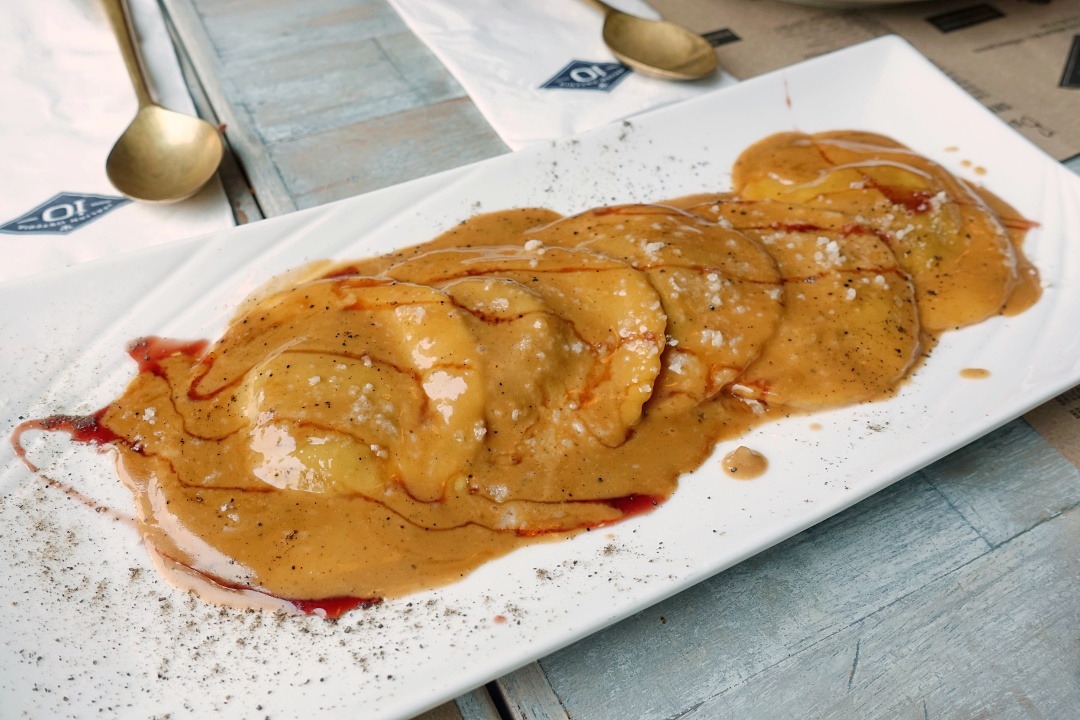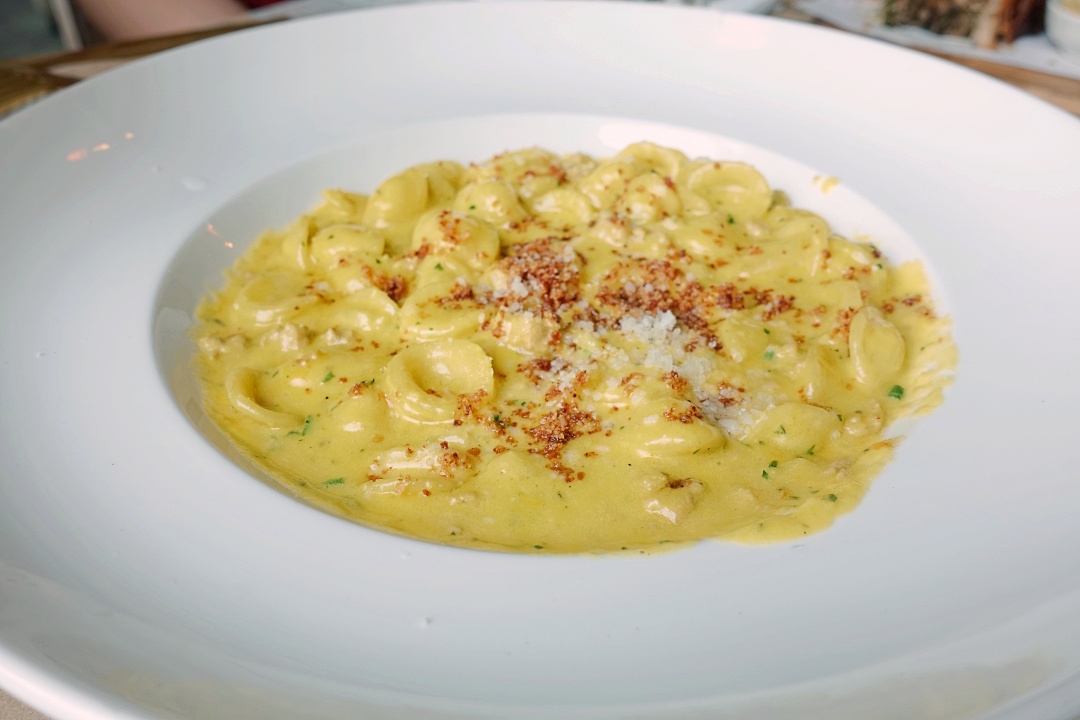 Moving on to pasta, we ordered the Handmade Raviolacci (SGD 22) and the Orecchiette (SGD 19). The Raviolacci comes with beef filling and Marsala sauce, while the Orecchiette comes with pork sausage and saffron sauce. Both are delicious. But between the two, I prefer the Orecchiette.
I feel that it might be a little starchy and creamy to finish one pasta alone, so sharing actually works out well for us.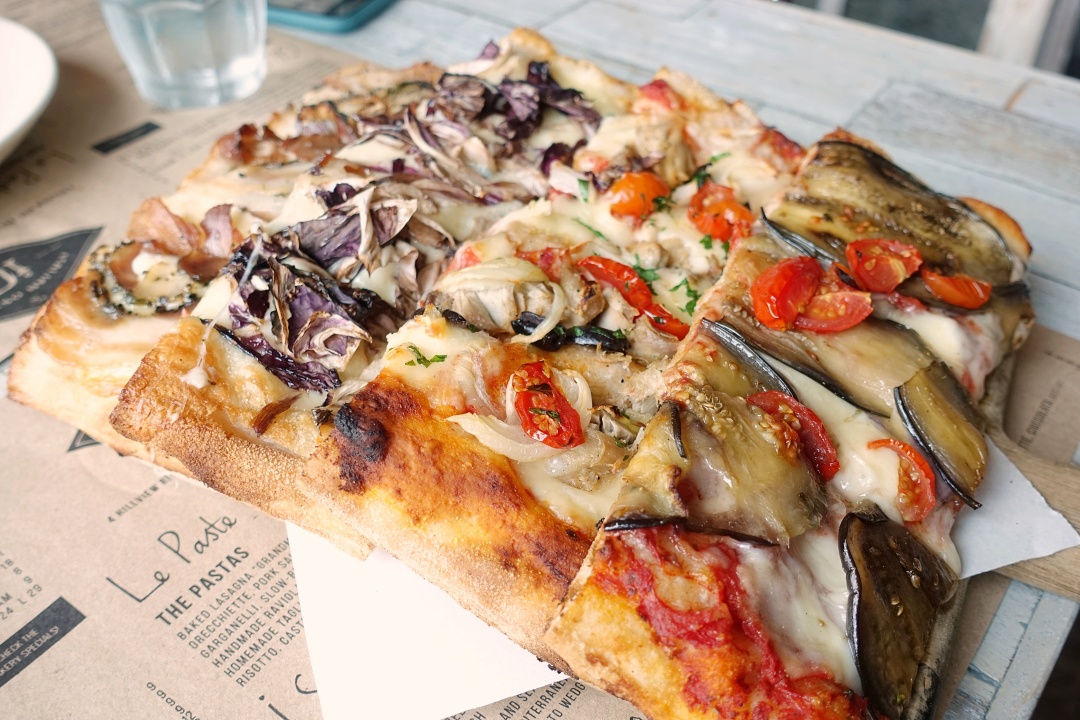 On top of all the dishes above, we also ordered a pizza. Having no clue which to get, we decided to go for the "Pizza Special" (SGD 32 for medium) that comes with four different varieties. We had pork, cheese, tuna and eggplant. Each flavour comes with three slices, so we had a total of twelve slices, which was way too much for us.
By the time I had the truffle bread, roasted pork and pasta, I struggled to finish one slice of pizza. Personally, I'm not a fan of the pizza as I find the crust to be too thick, making it dry and difficult to eat. If I'm coming back again, I would most likely skip the pizza and go for the starters and pasta instead.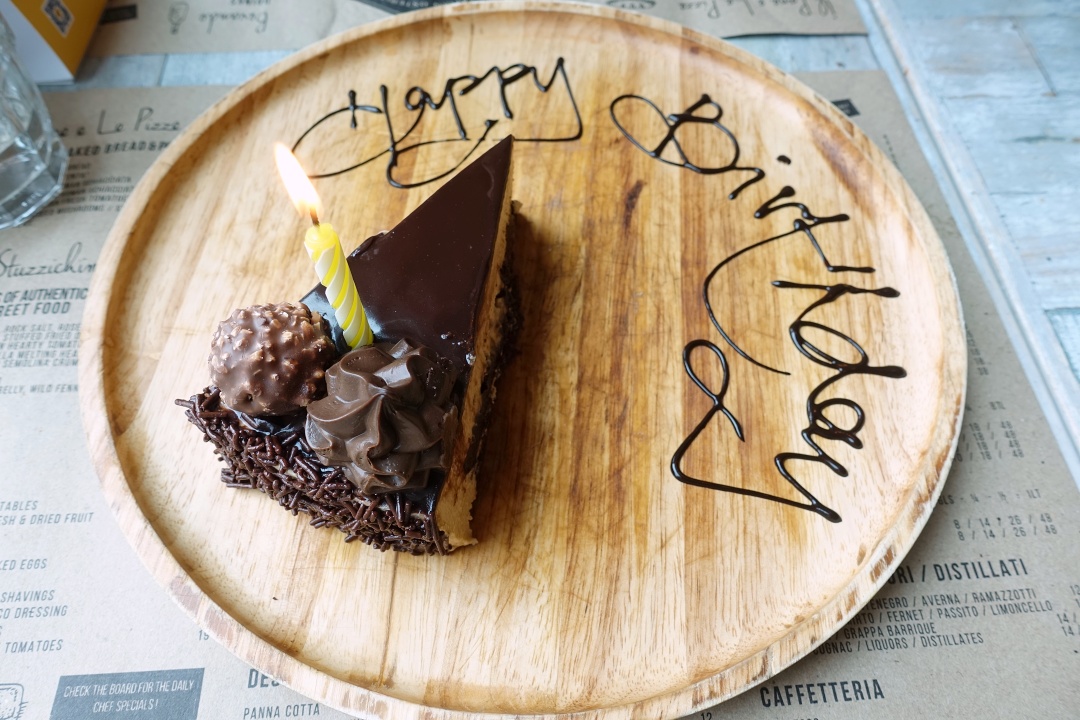 After a relatively full meal, my friends suggest having a slice of cake. Got them to pick the flavour and they chose the Chocolate Roche? (Not sure of the exact name or if there's a name for it.) That ended up being my birthday cake. They got the staff to light a candle on the cake, and the four of them then sang me a birthday song.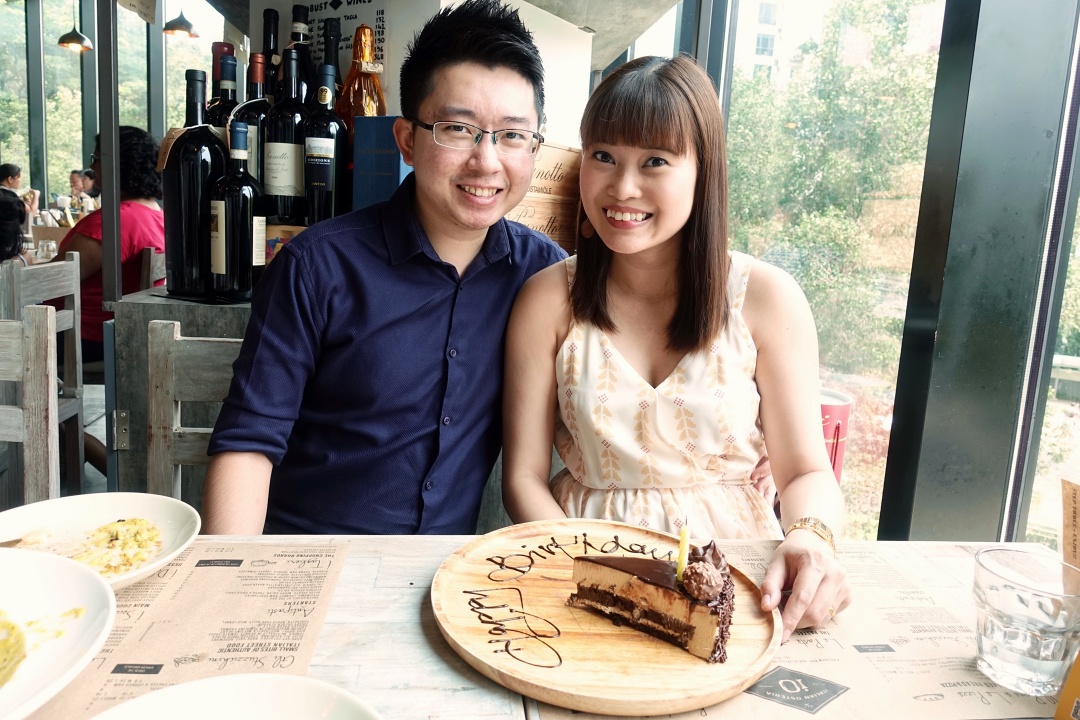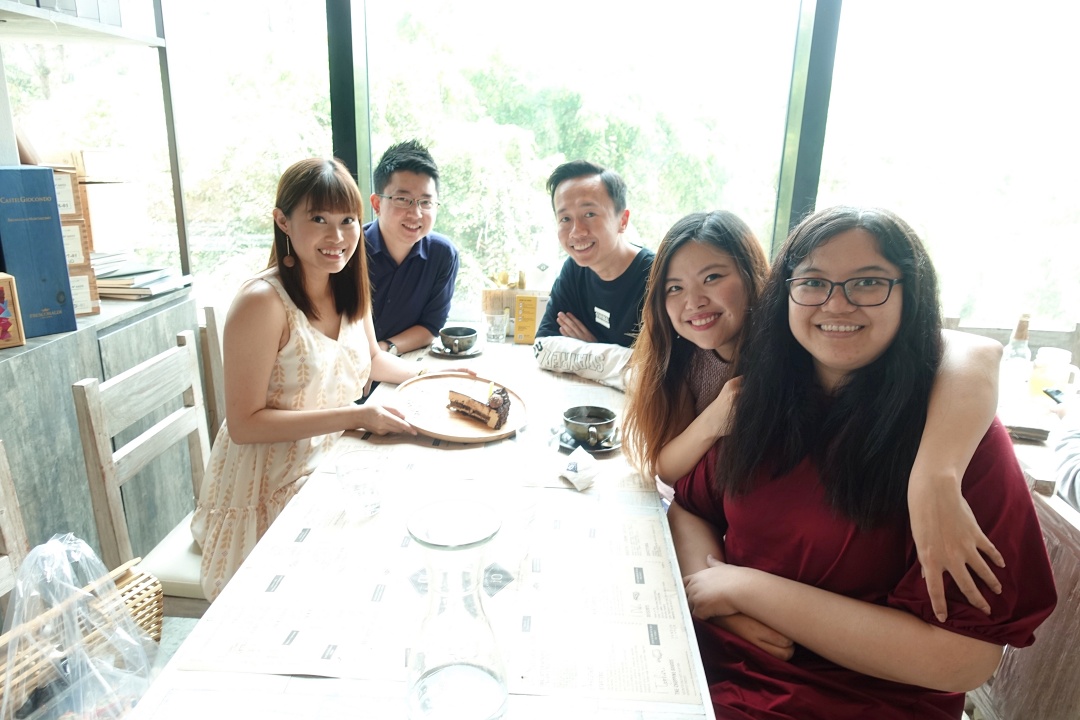 Really blessed to have this group of friends.
---
It was a really good lunch, with good company and food.
iO Italian Osteria
Address: 4 Hillview Rise, #02-01, HillV2 Shopping Mall, Singapore 667979
Tel: +65 6710 7150
Opening Hours: Mon – Fri, 11:30 – 22:00 and Sat – Sun, 10:00 – 22:00
Website: https://io-osteria.com/sg/