Celebrated my sister's birthday last Friday night at Kingdom Korean BBQ at Yishun Town Square!
I promised her I would get her a cake from Brunetti for her birthday and that's what I did. Travelled all the way down to Tanglin Mall to get the birthday cake, then met up with my other sister and the Husband, before heading down to Yishun.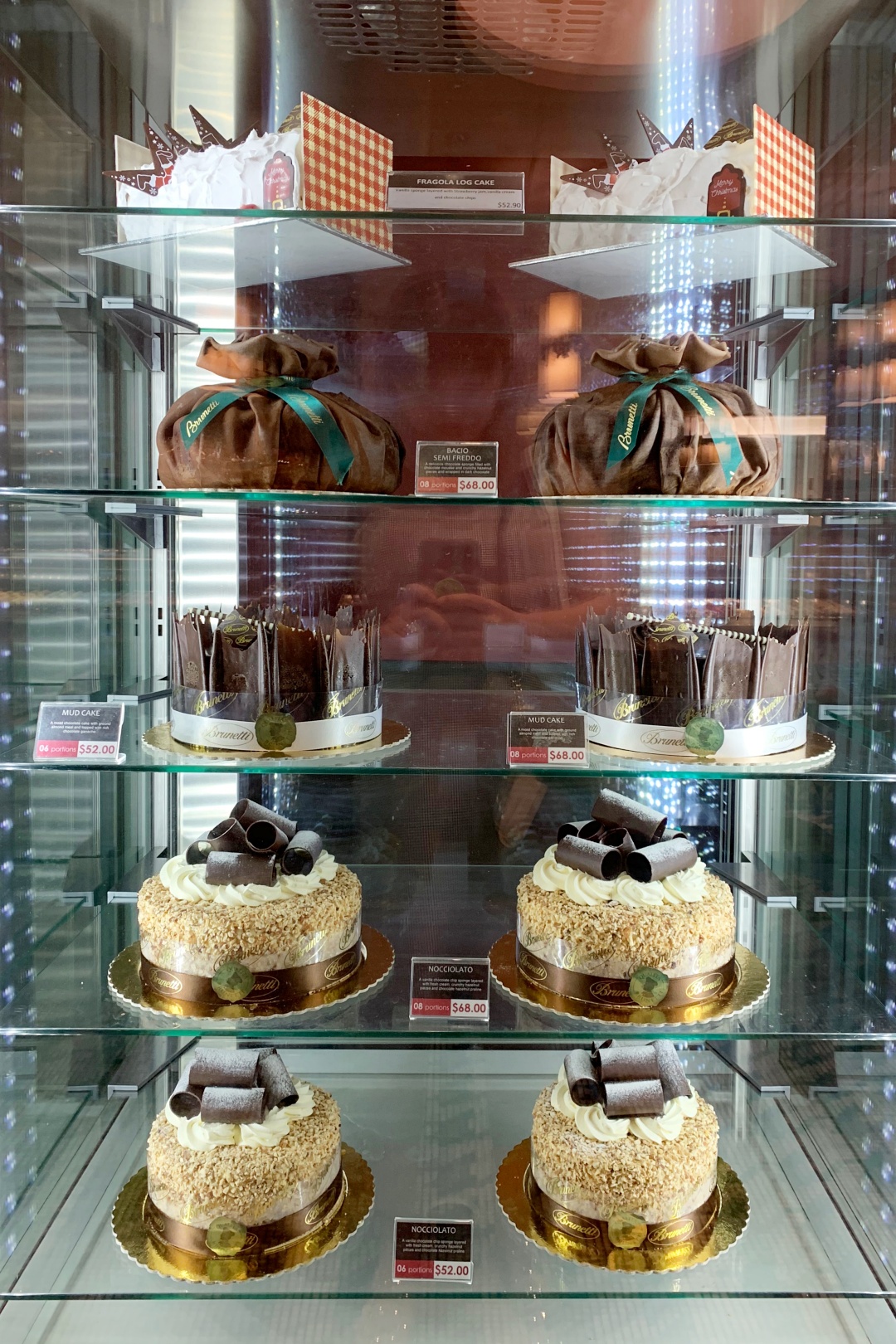 There was quite a handful of celebration cakes available in store that day, but I went straight for the one I had in mind. Already knew which cake I wanted and I'm glad that it was available the day I went.
---
Took a grab down to Yishun Town Square to meet up with my parents and sisters. Dinner for that night was at Kingdom Korean BBQ; a restaurant my elder sister discovered while searching on Eatigo app.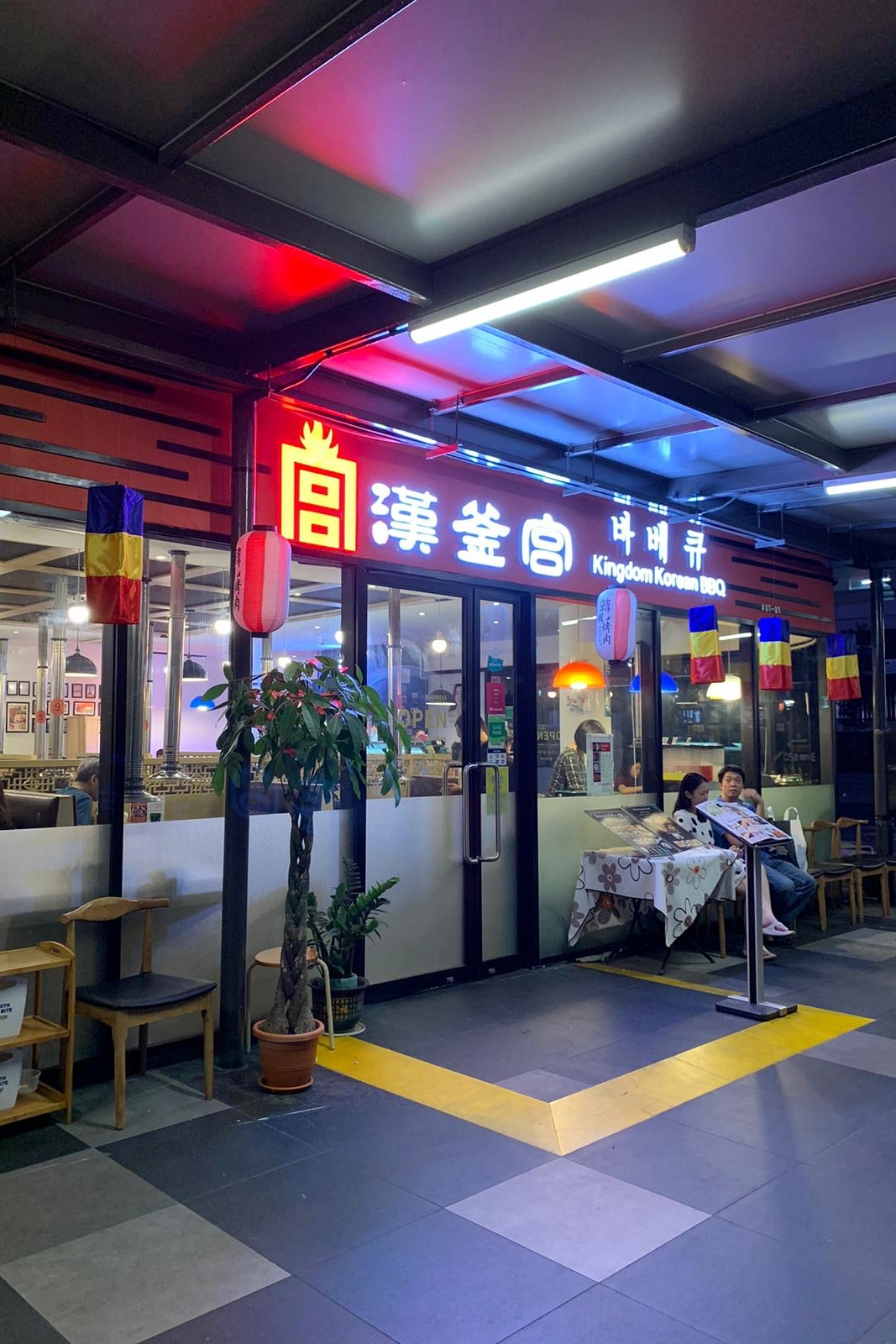 Unfortunately, we didn't manage to get a table that's big enough to seat seven, so we ended up separating into two tables.
The restaurant offers both ala carte dishes and BBQ buffet (SGD 25.99+ / adult); after looking at their selections for the BBQ buffet, I figured it would be worthwhile to go for that. There was also an option to top up SGD 5 for their steamboat, which we went for, but to be honest, the soup was nothing special. I would probably do without it the next time.
There weren't that many selections for cooked food but the range for meats, veg and sauces made up for it. However, I only managed to have four pieces of meat that night from the time we arrived till the restaurant closes at 22:00. It was mainly because the grill took quite a while to heat up, so we ended up taking a much longer time to cook our food.
Managed to set up the birthday cake and got a few pictures taken before we left the restaurant.
For the birthday cake, I went with the Bacio SemiFreddo Cake (8 portions at SGD 68) from Brunetti, Singapore. Shaped like a little present, the cake was made with a chocolate sponge filled with chocolate mousse and crunchy hazelnut pieces before being wrapped up in dark chocolate.
I thought it looks unique and different from the usual chocolate cake.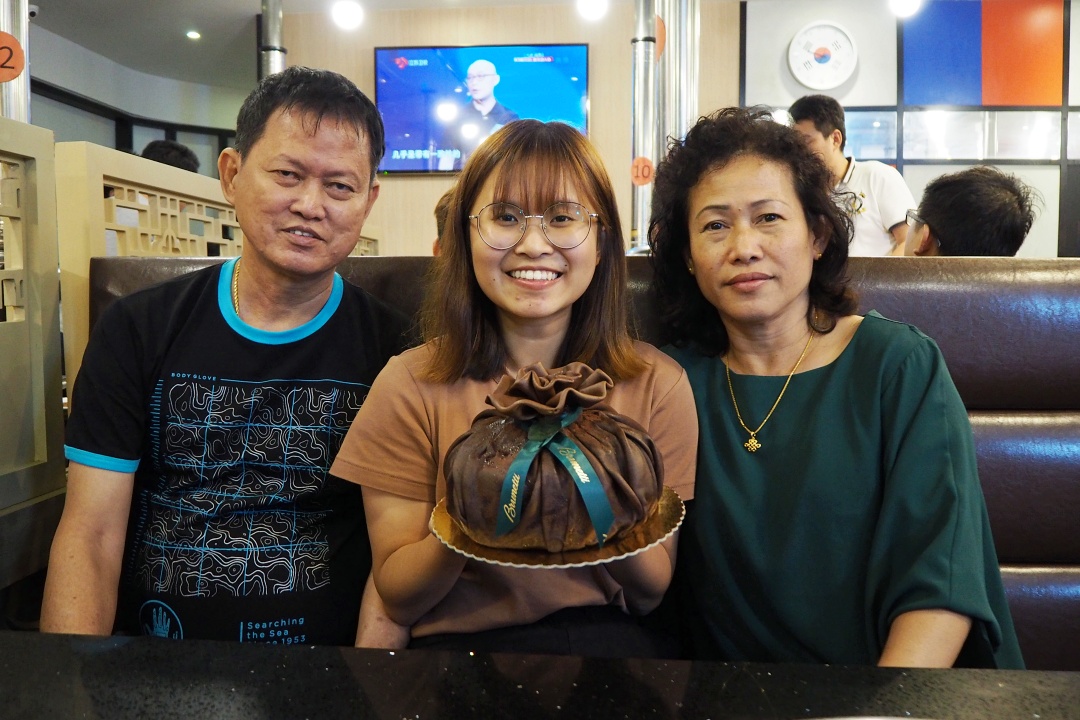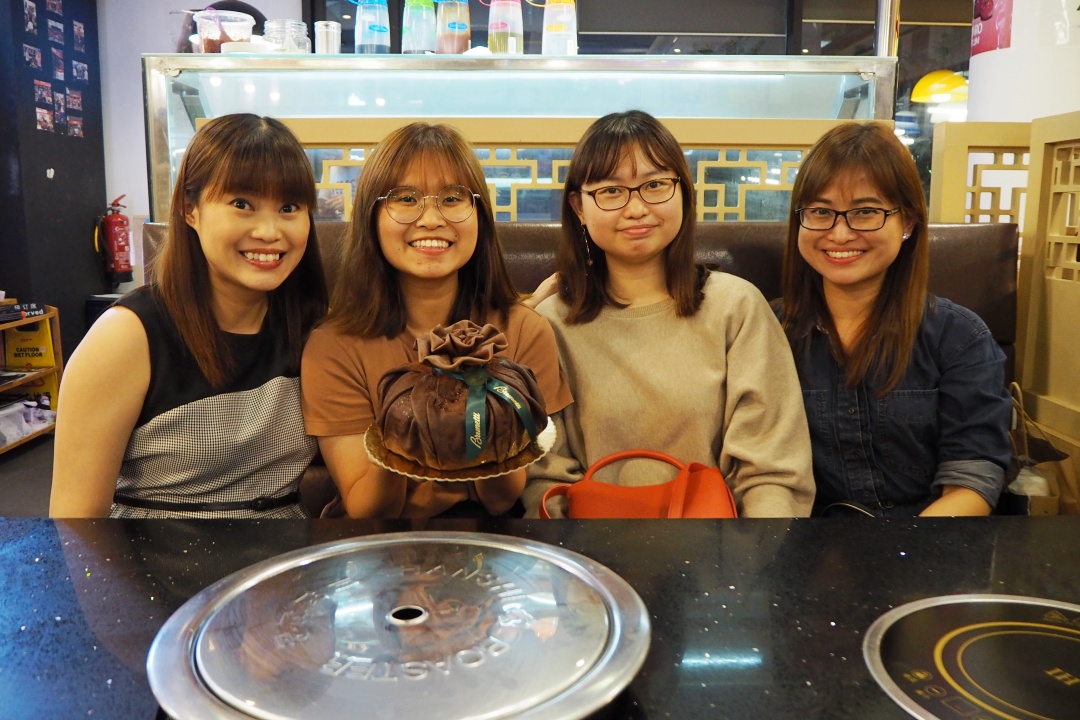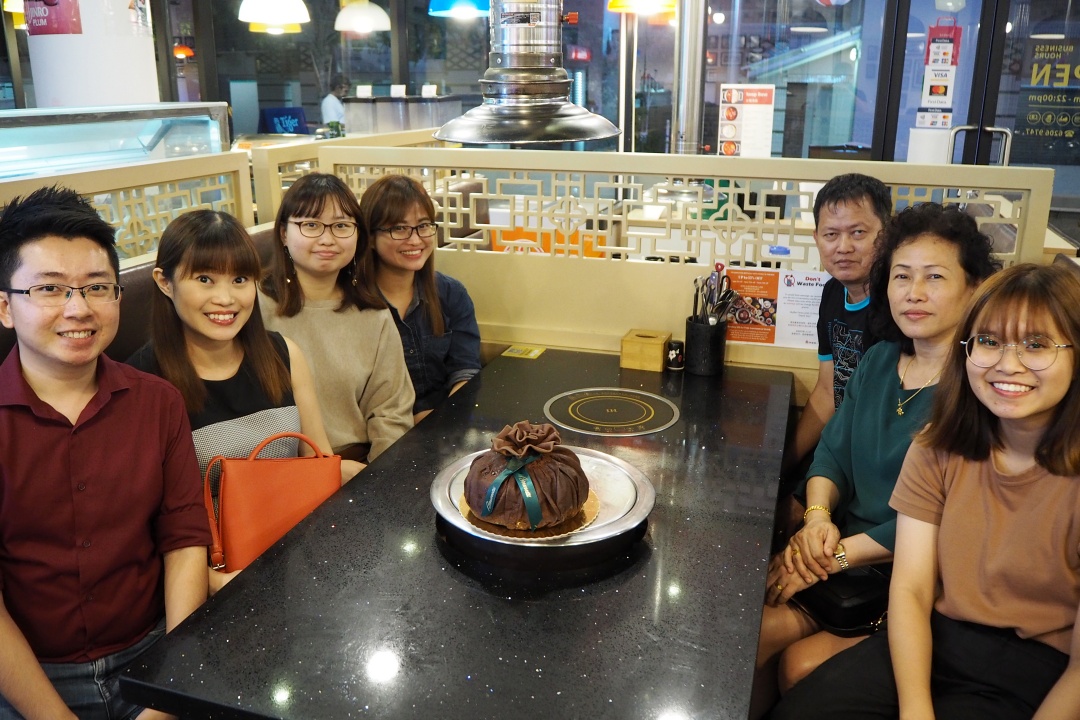 We had such a hard time trying to slice the cake as the outer chocolate layer was quite thick (even though we had left the cake out from the fridge for quite some time).
I was really looking forward to tasting the cake. However, I felt that it fell short from expectation. This was probably the third or fourth cake I got from Brunetti, and I thought it was the most disappointing one in terms of taste. I didn't like the texture of the cake, and I thought the crunchy hazelnut pieces were also lacking. As such, all I could taste was the crumbly sponge cake with chocolate mousse. I'm honestly quite disappointed considered how nice the cake look from the outside.