oh, HELLO!
Has it been four months since my last post? Wow. I certainly didn't expect to be away for this long.
So much has happened in the past four months. For one, I finally held my customary wedding in October 2018. Having that done and dusted was honestly such a huge relief for me.
Immediately after the wedding, the Husband and I took the chance to go for a short honeymoon in Osaka, followed by a proper honeymoon in December to Europe. We've also since moved in together right after our wedding, and so far, I would say living together has its pros and cons.
I have so much I wanted to update, but I really have no idea where to start. I guess I will start by doing my yearly recap of the past year before I get back to actual blogging?
---
Let me start by saying that 2018 wasn't such a good year for me. While I did get married and got my house renovation out of the way, 2018 was still a very unfortunate year because I happened to lost someone close and dear. It was unexpected, so it came as a big shock to me, and my family. While I've mostly come to accept the fact that he had left us, it's still difficult, especially when we spoke of him and recalled the past. They say time will heal and I certainly hope so.
JANUARY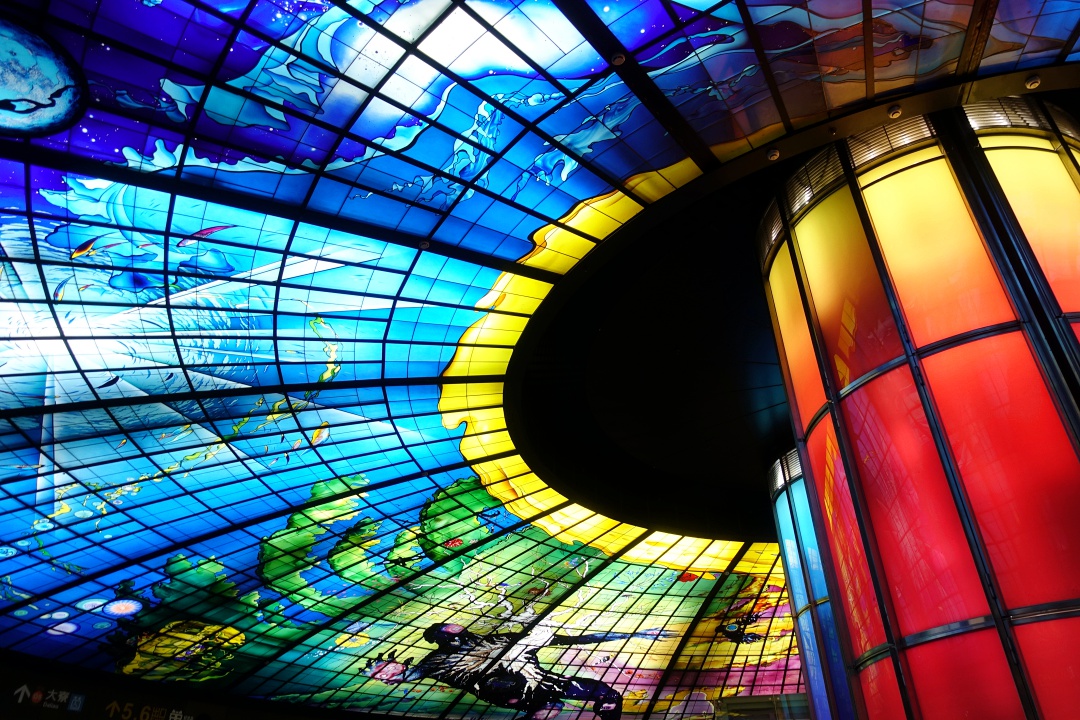 Spent my first day of 2018 in Kaohsiung, Taiwan! If you saw my "Last of 2017" post, the Husband and I actually took a trip to Taiwan at the end of 2017. We were in Taichung, followed by Tainan and on the first day of 2018, we moved to Kaohsiung.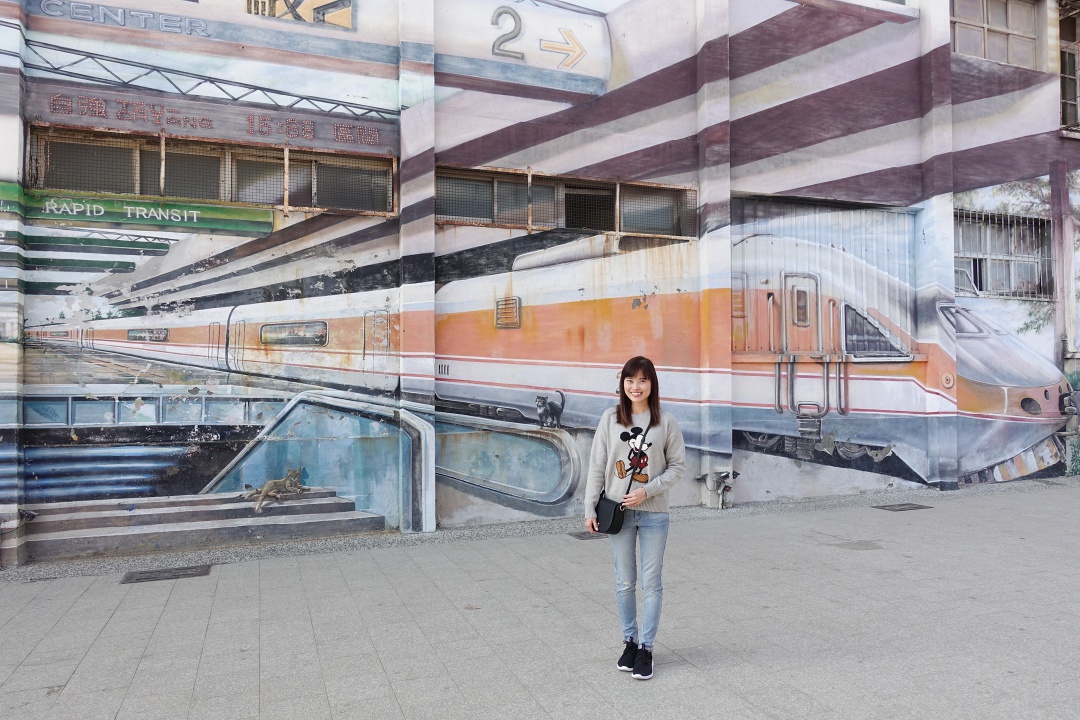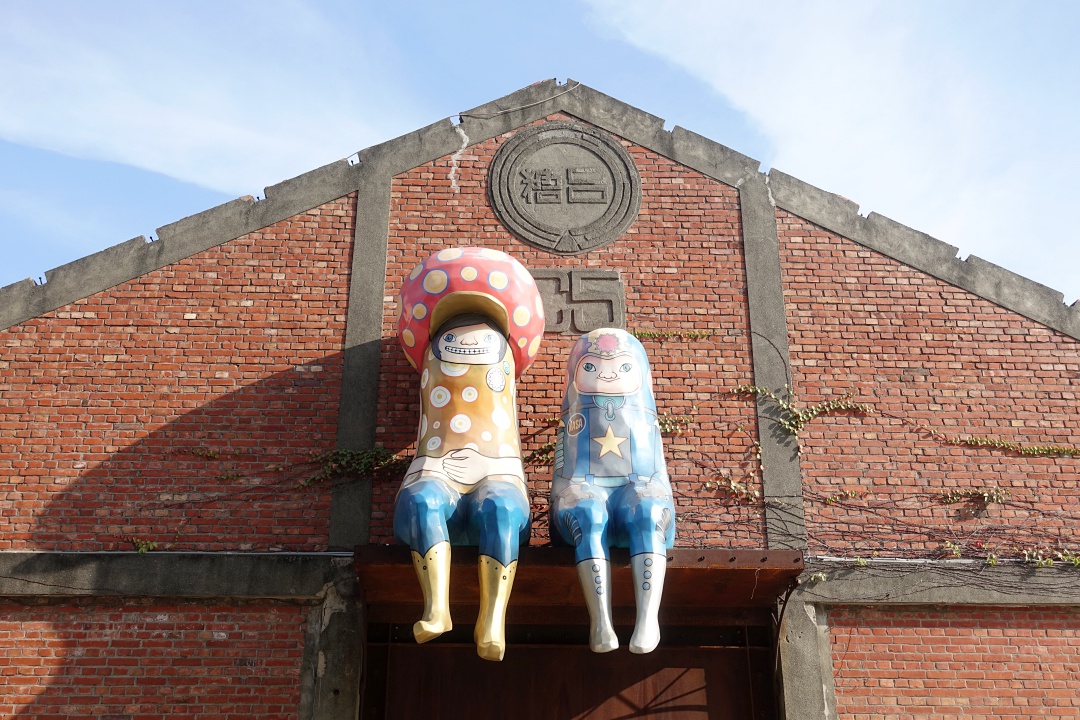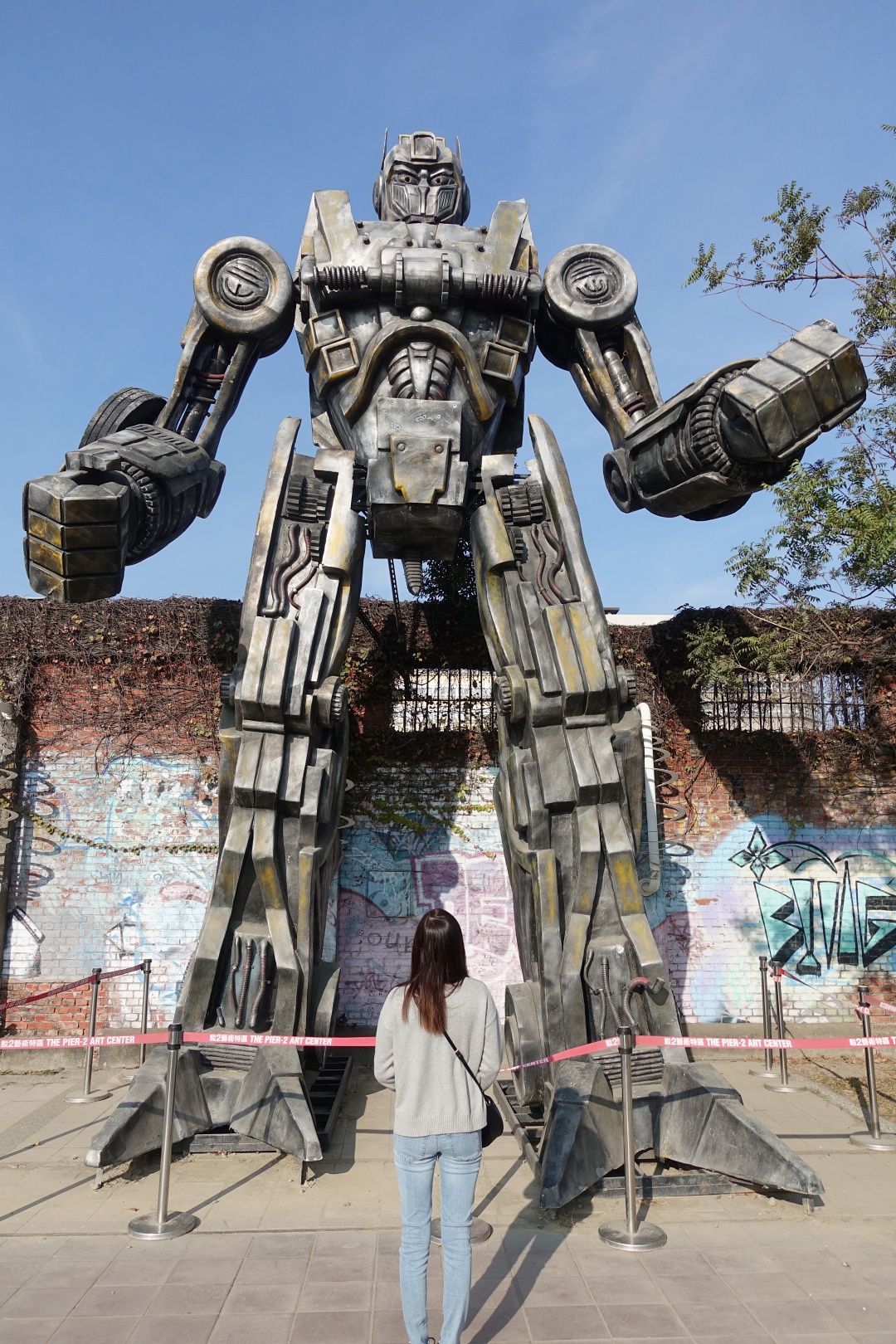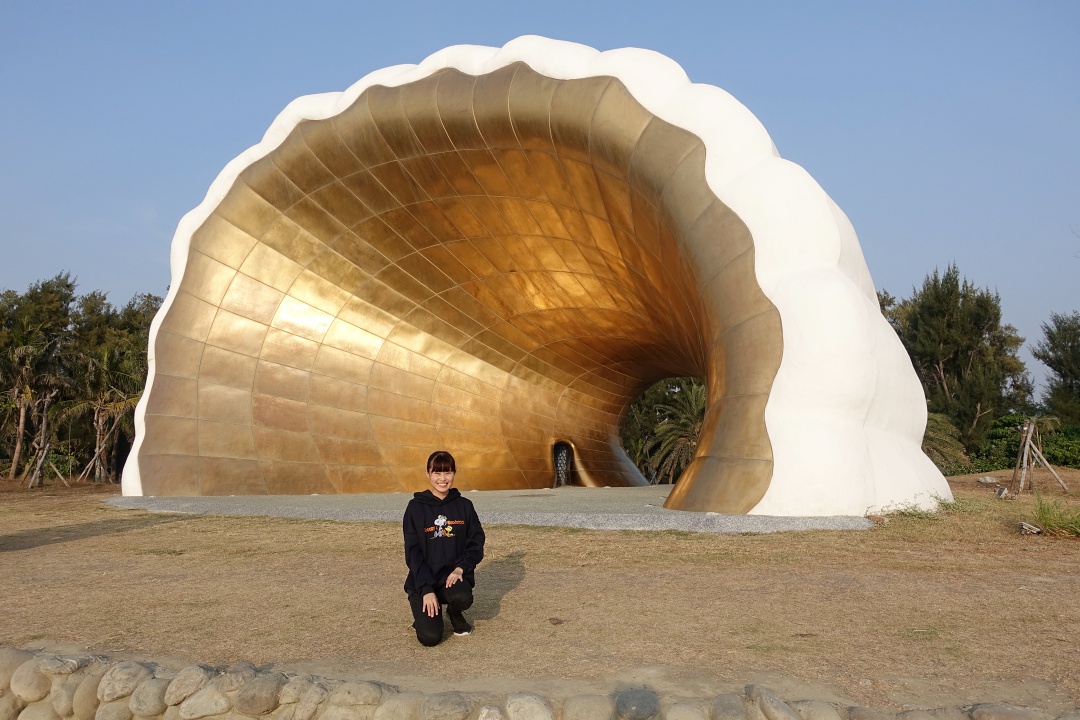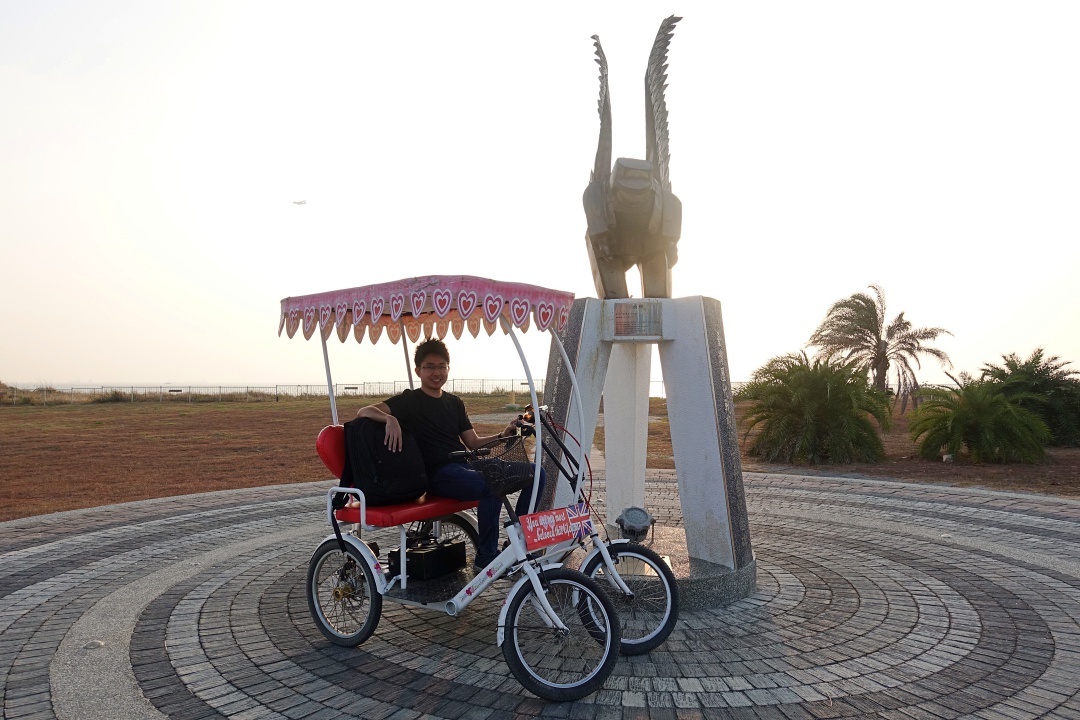 While in Kaohsiung, we also took the chance to go on a day trip to Cijin.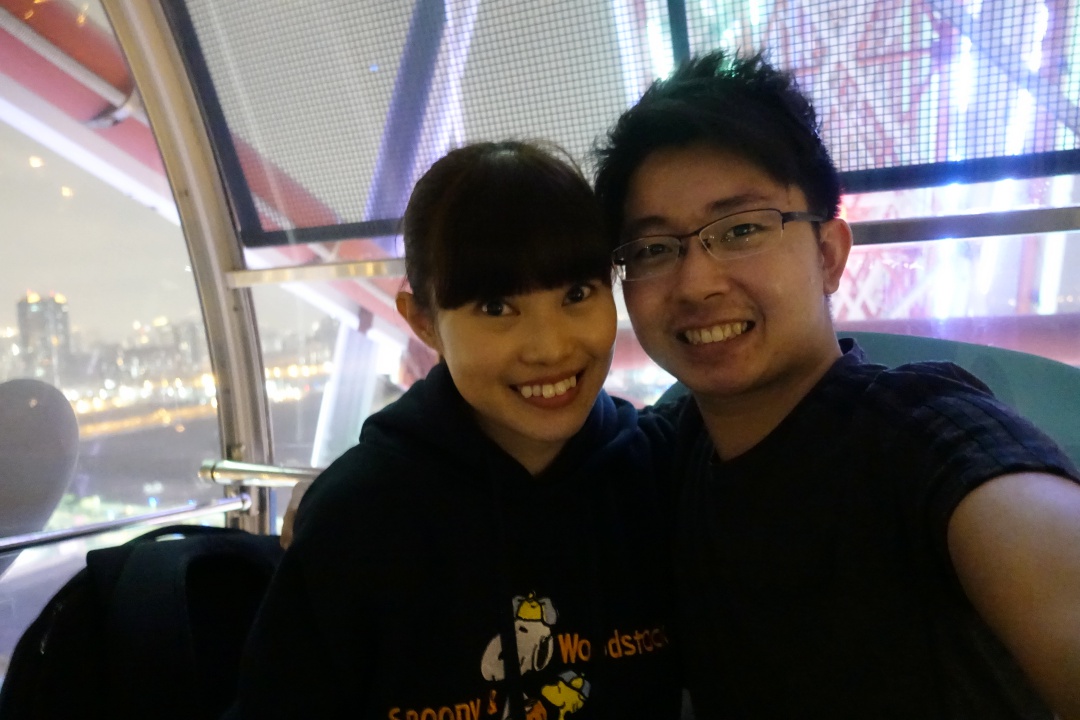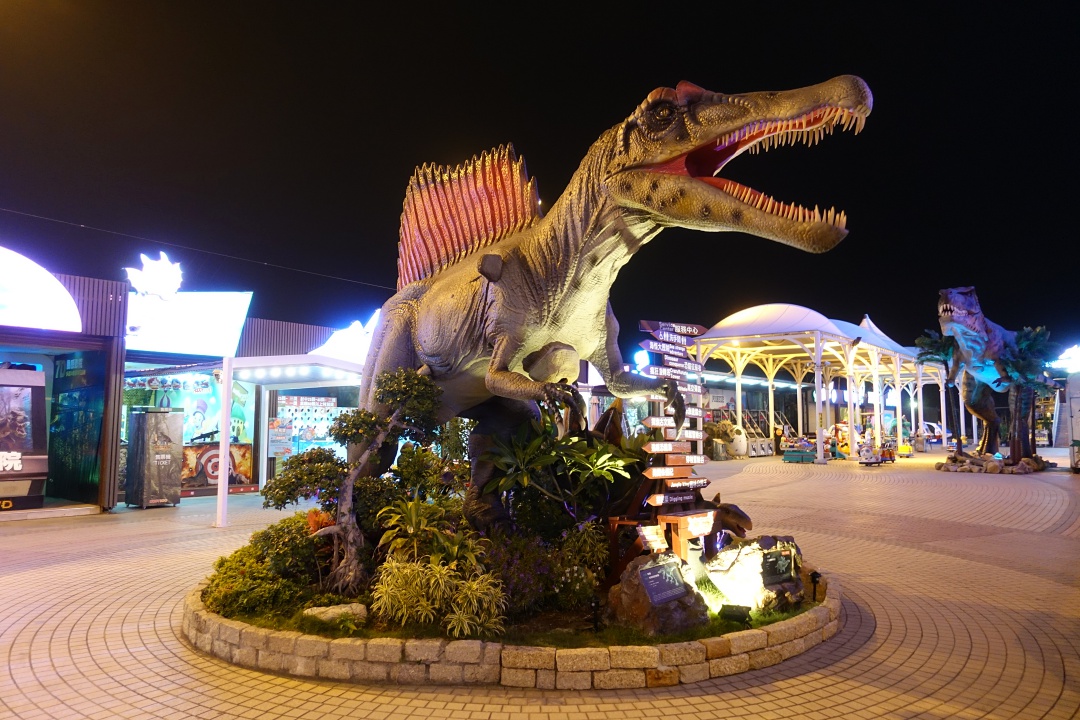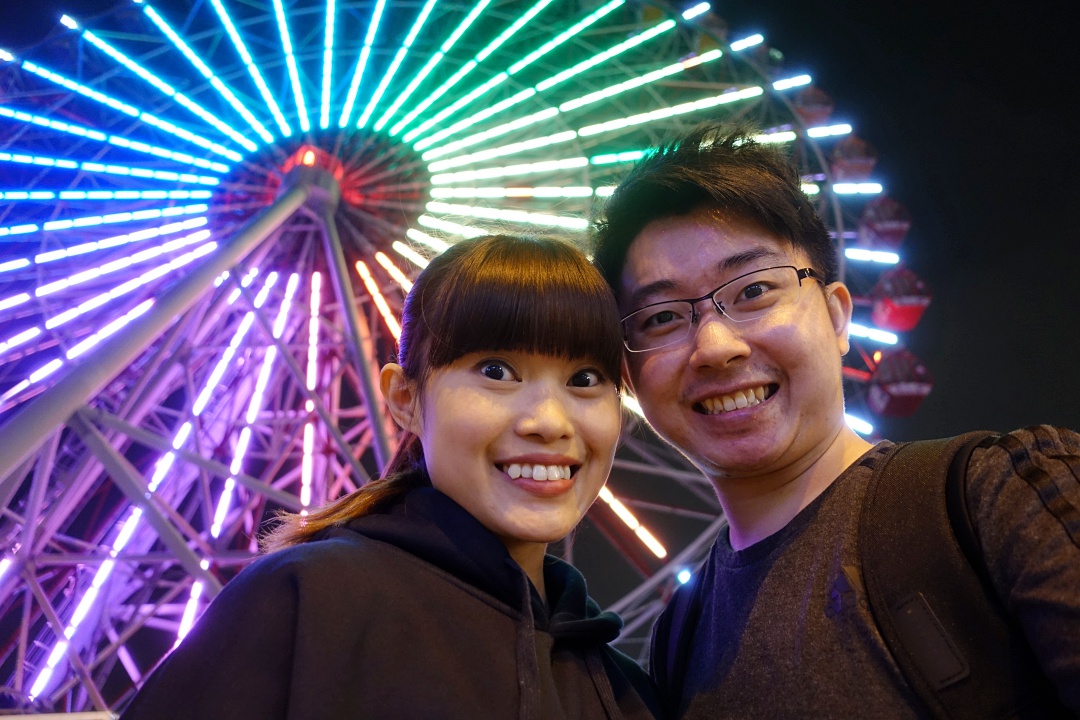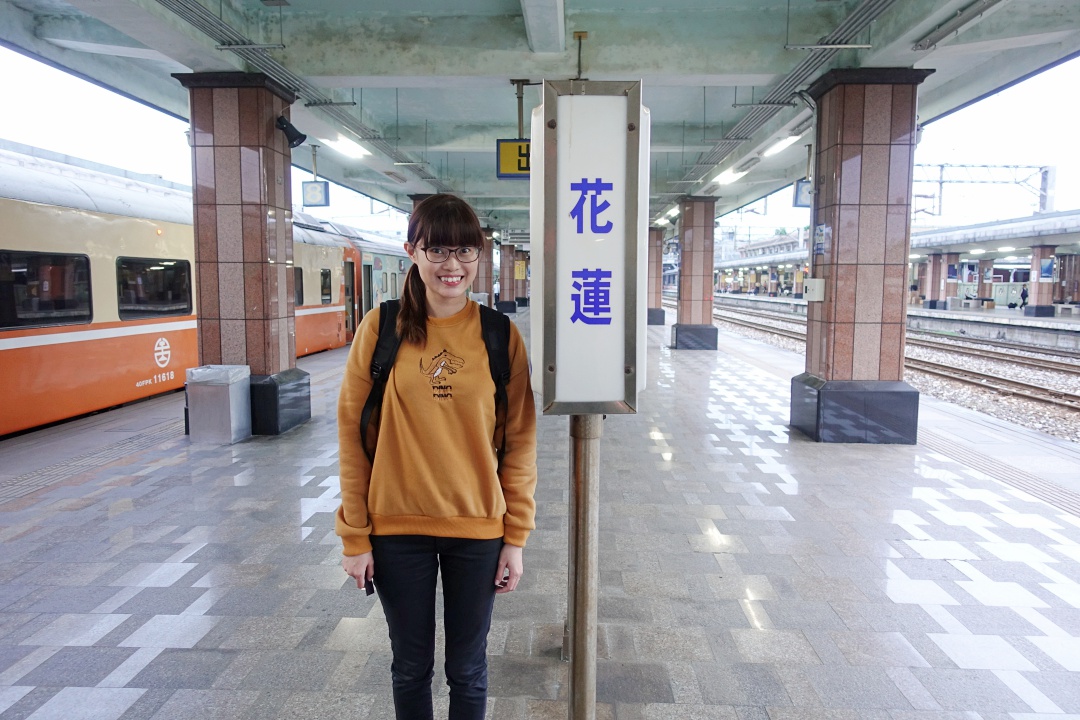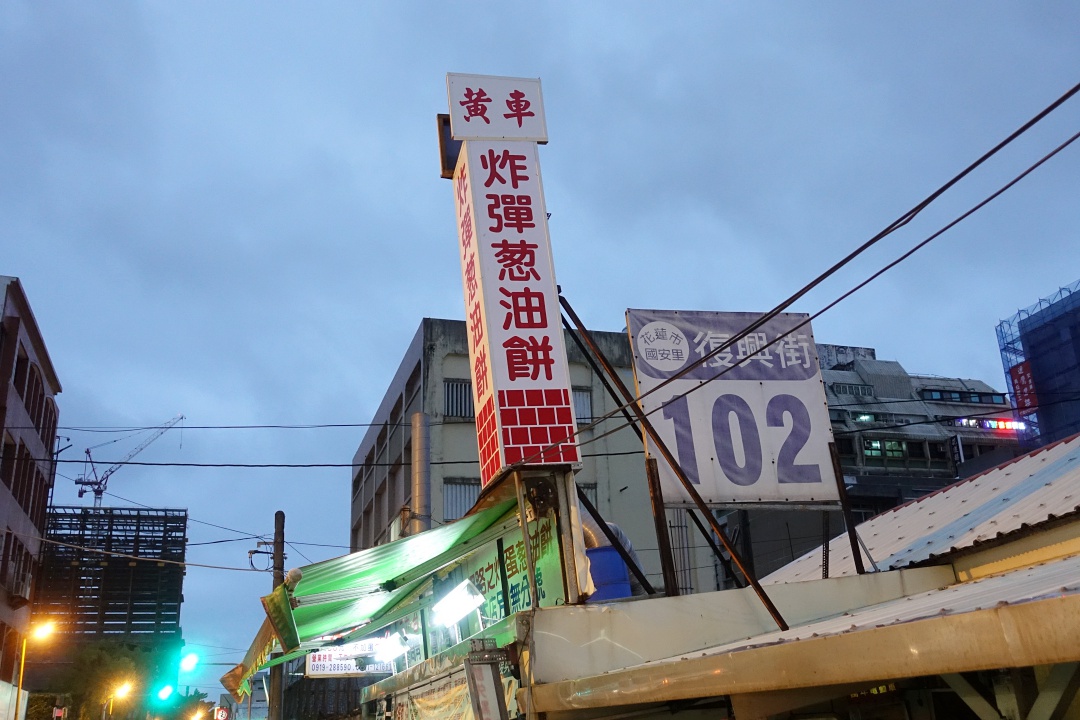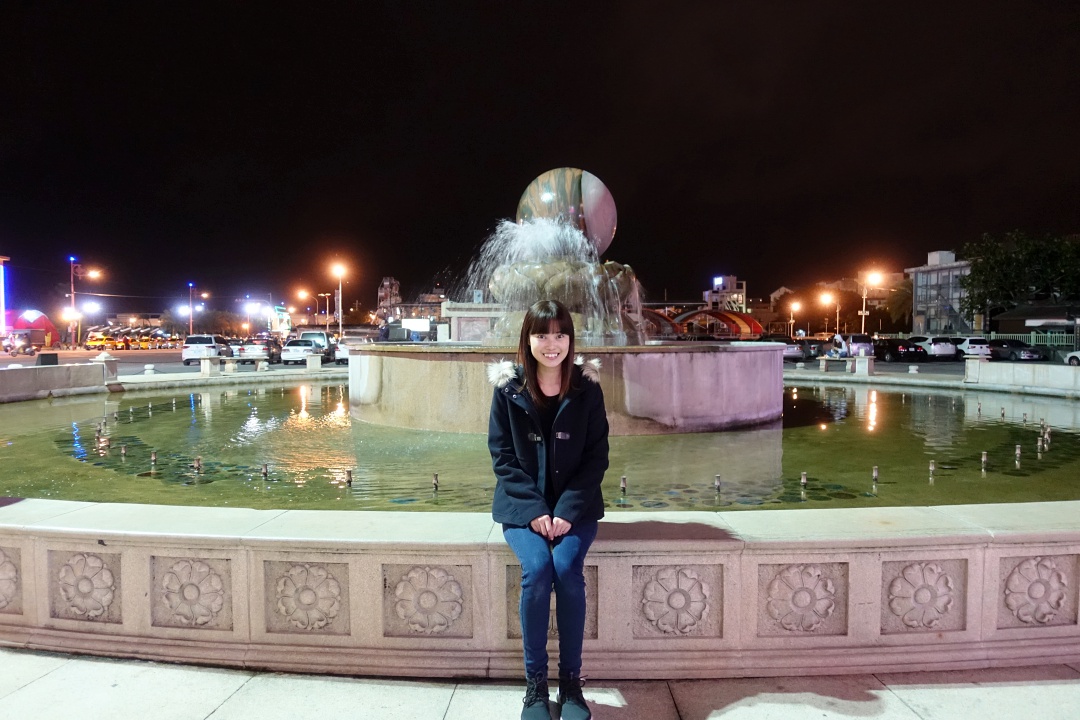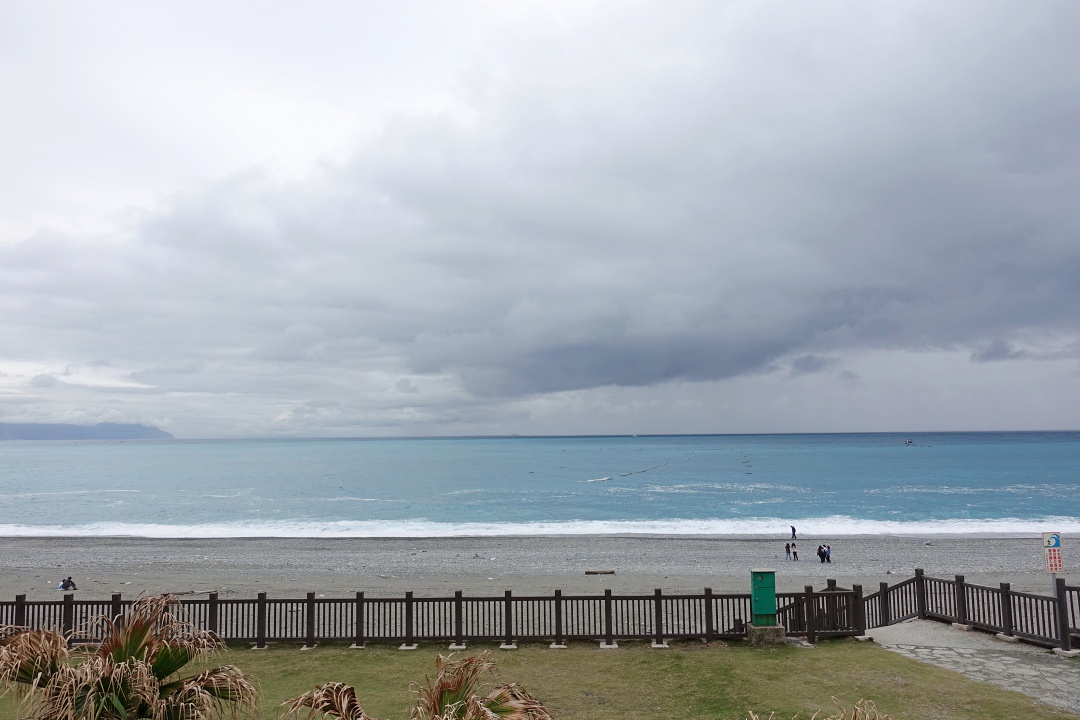 Leaving Kaohsiung, we went over to Hualien.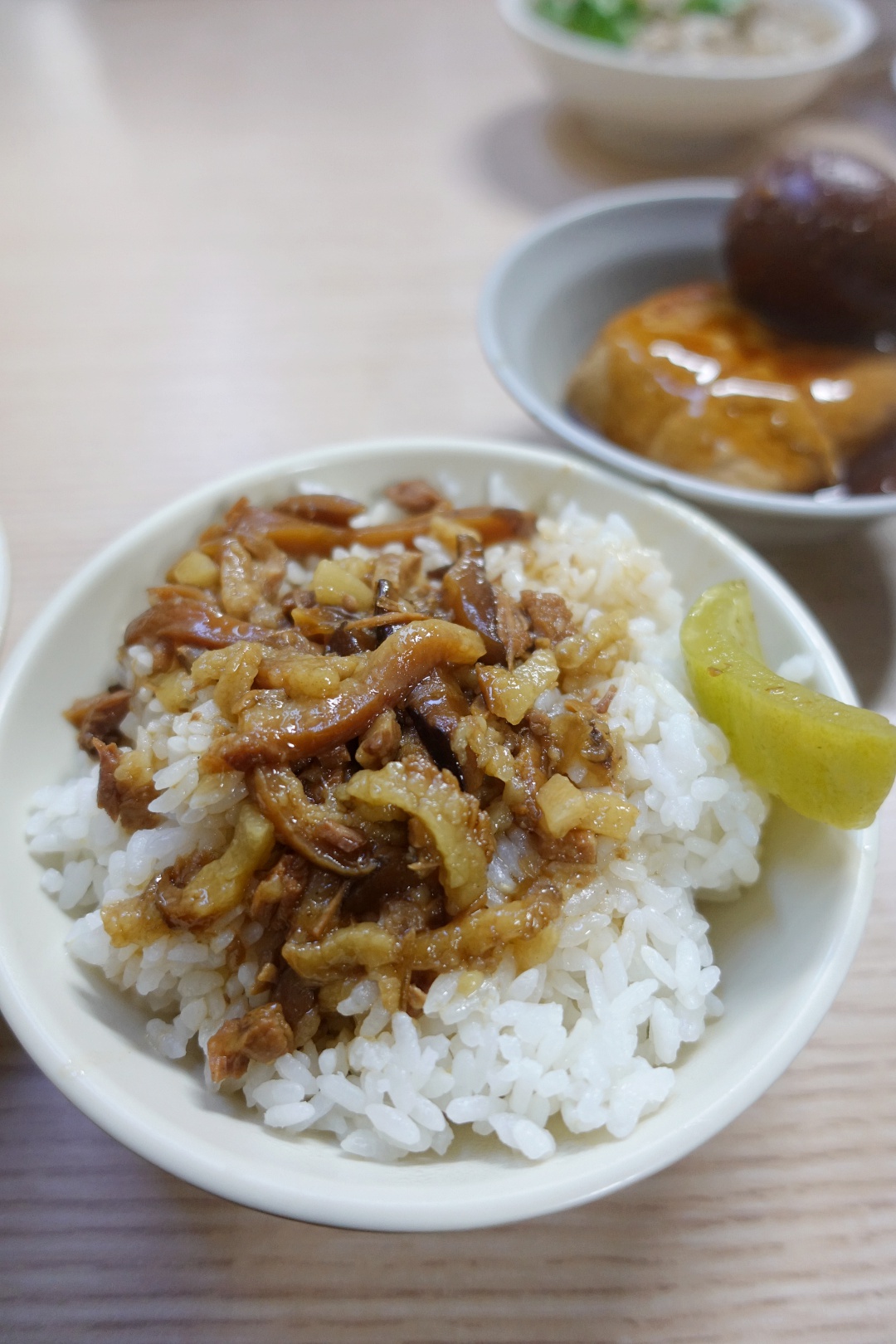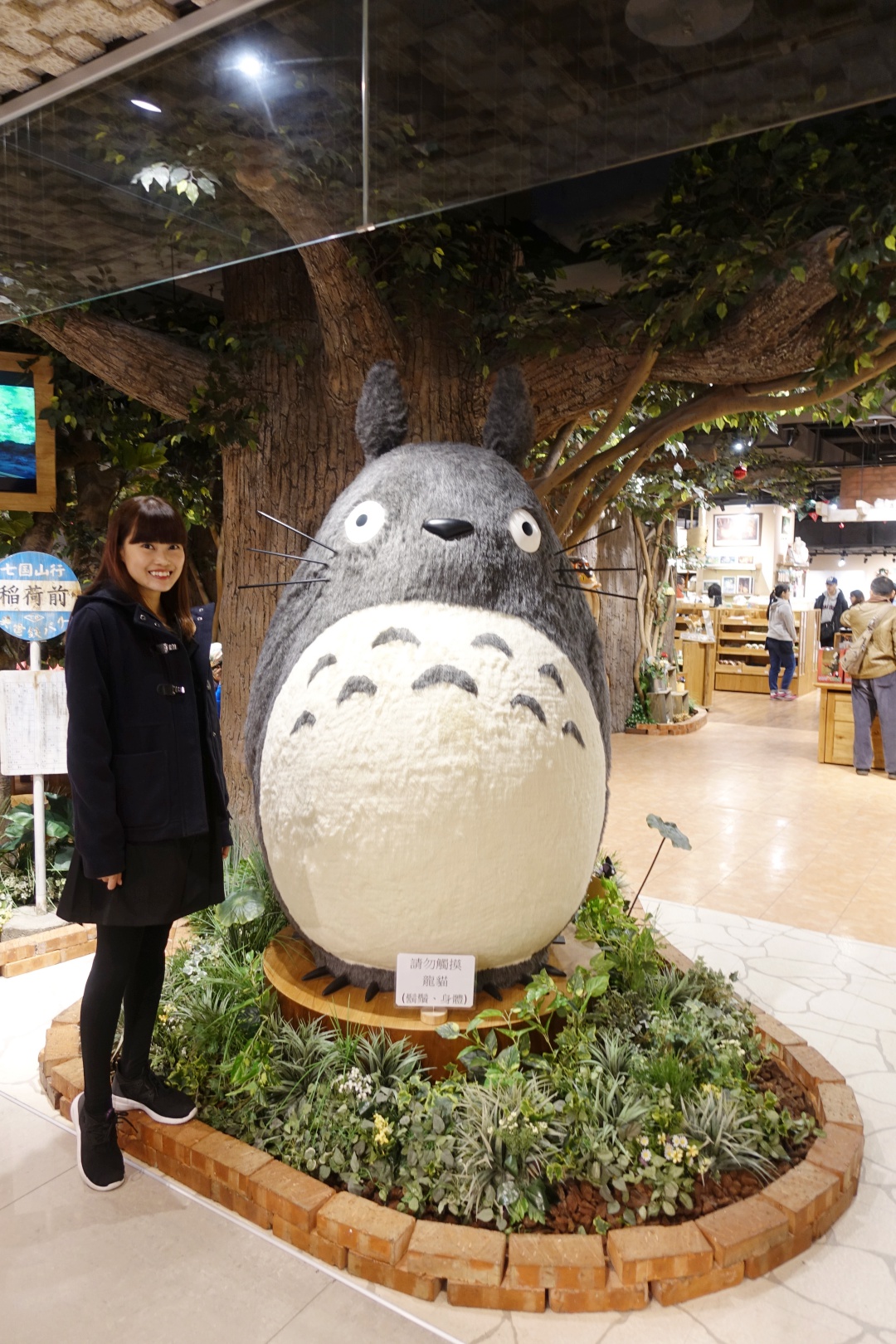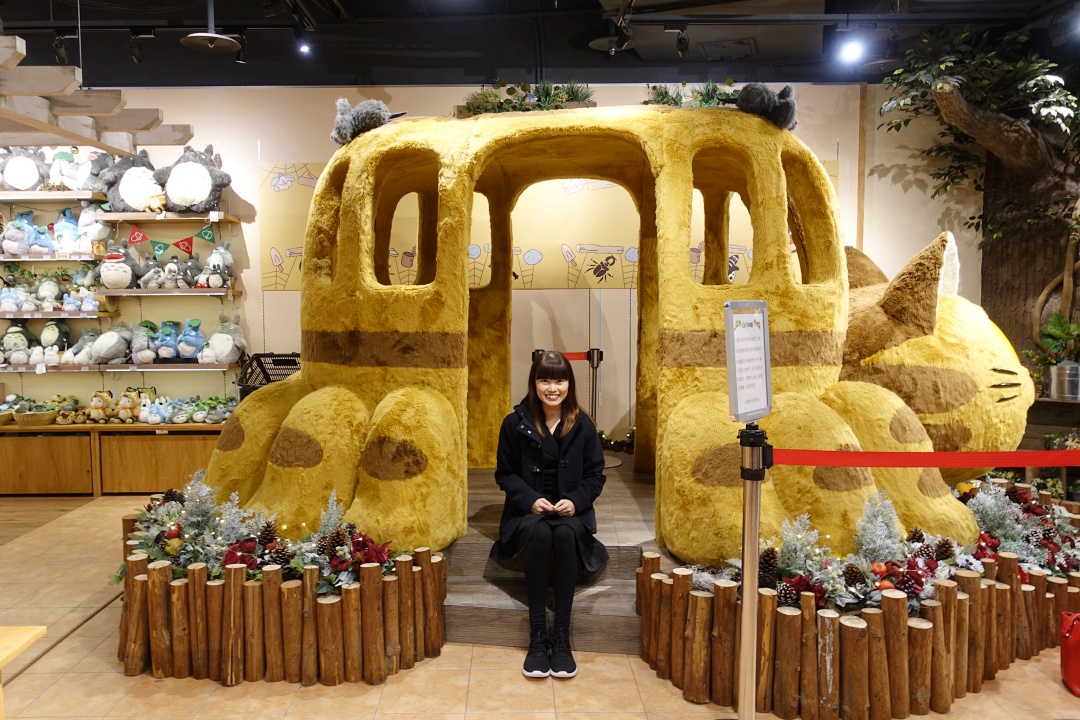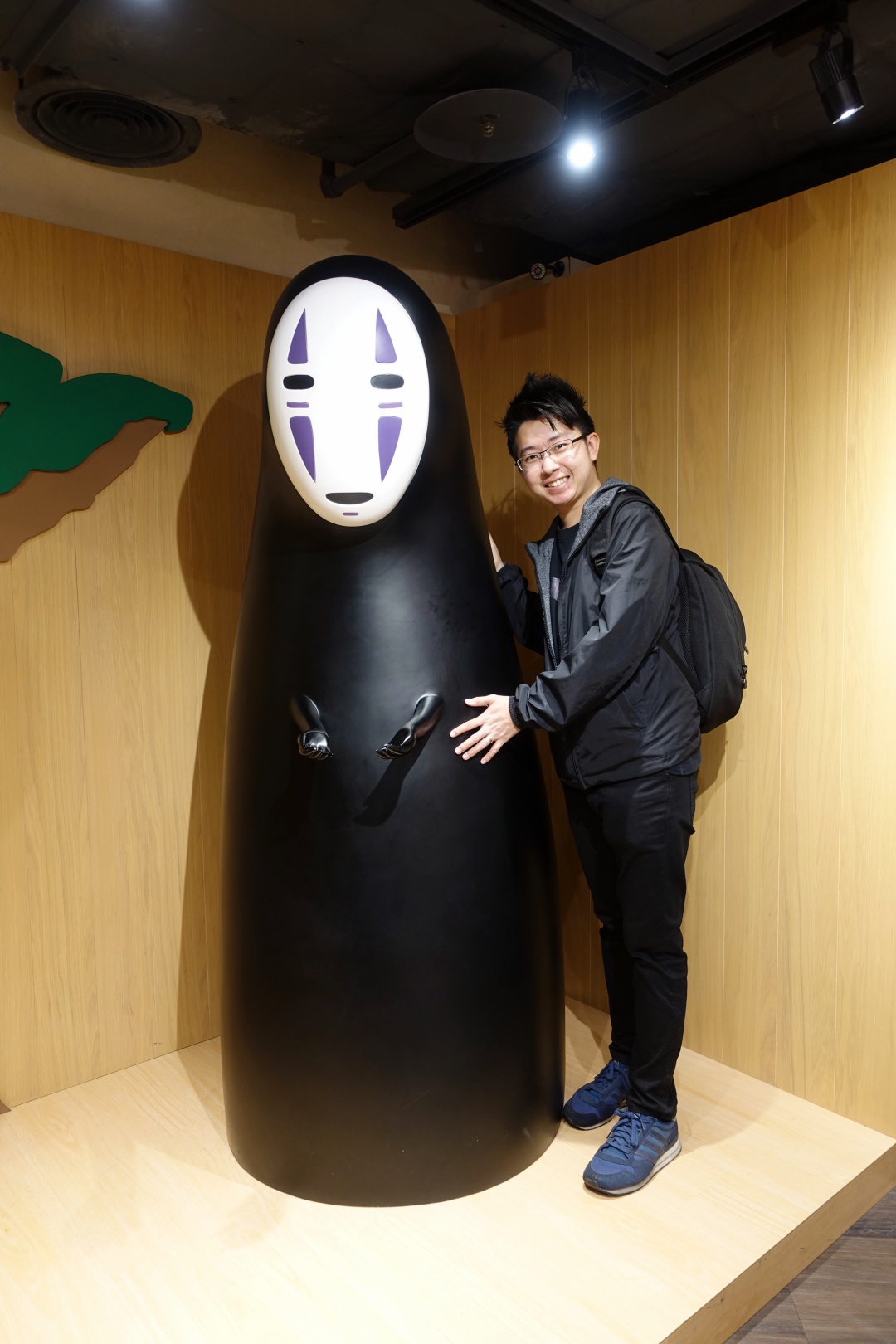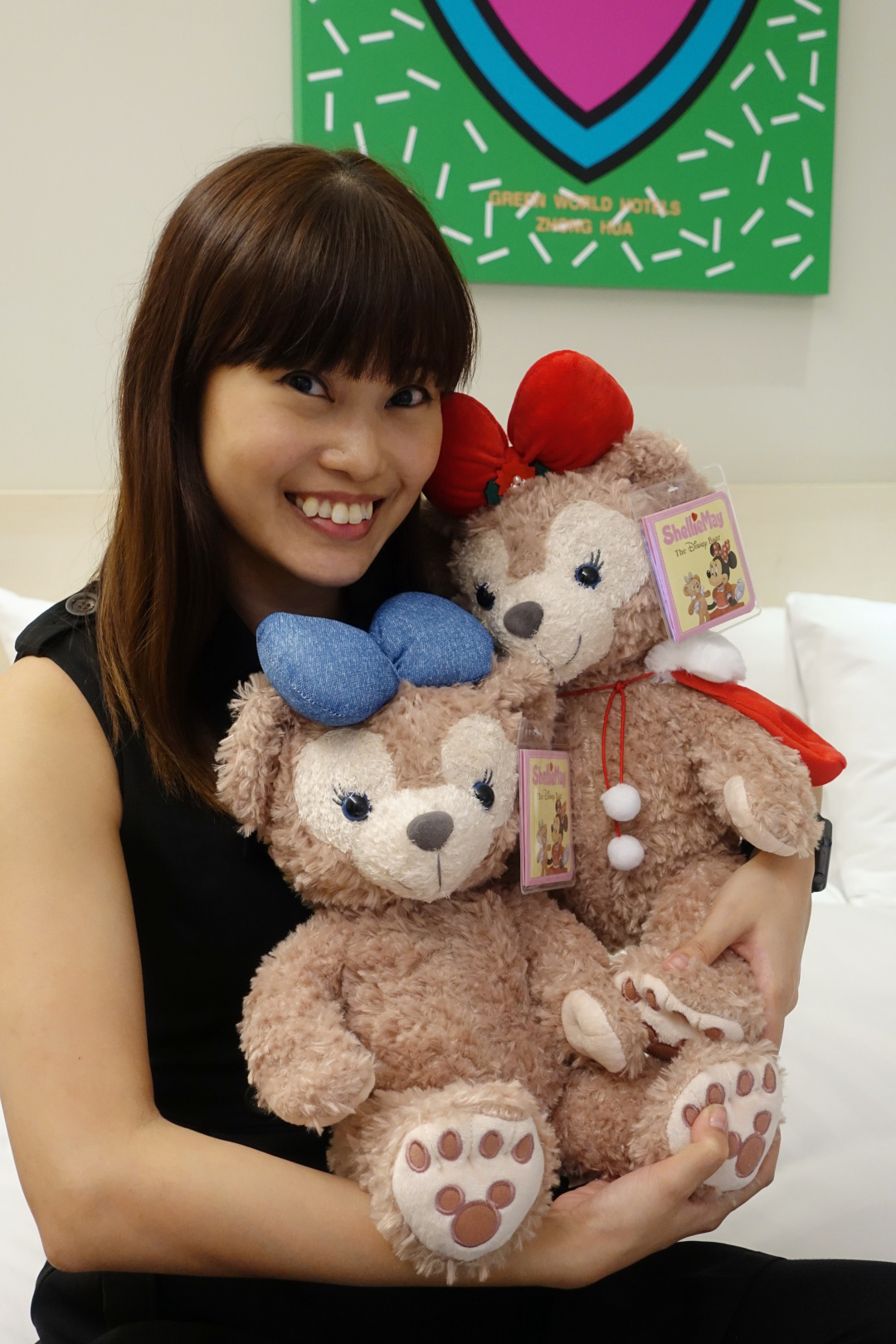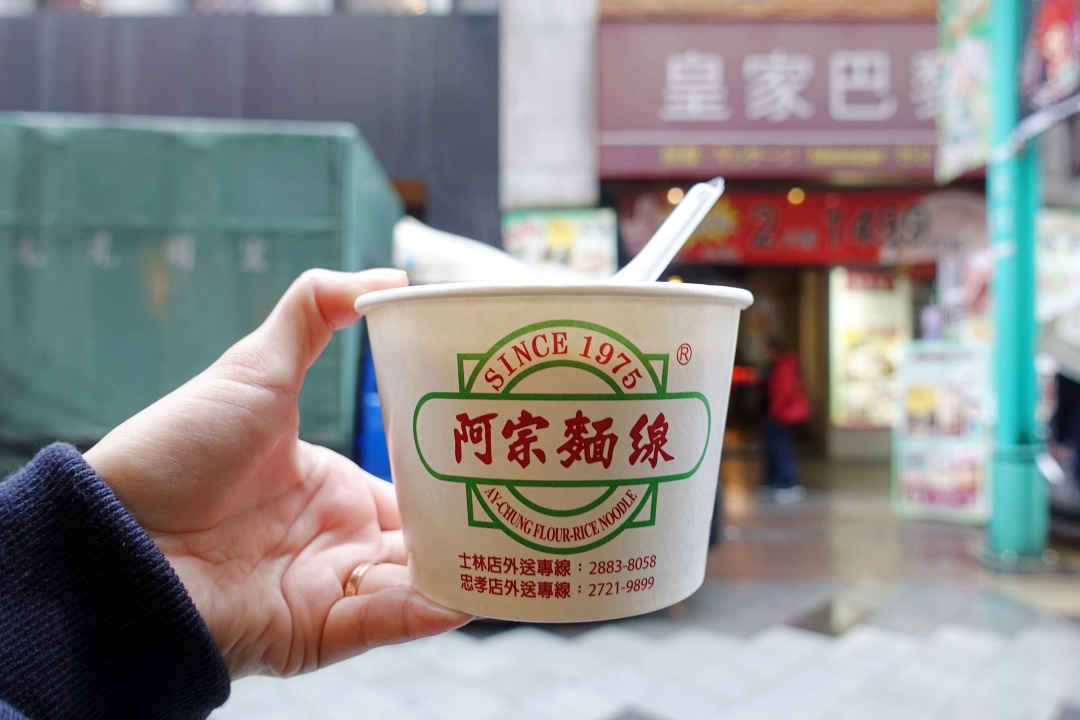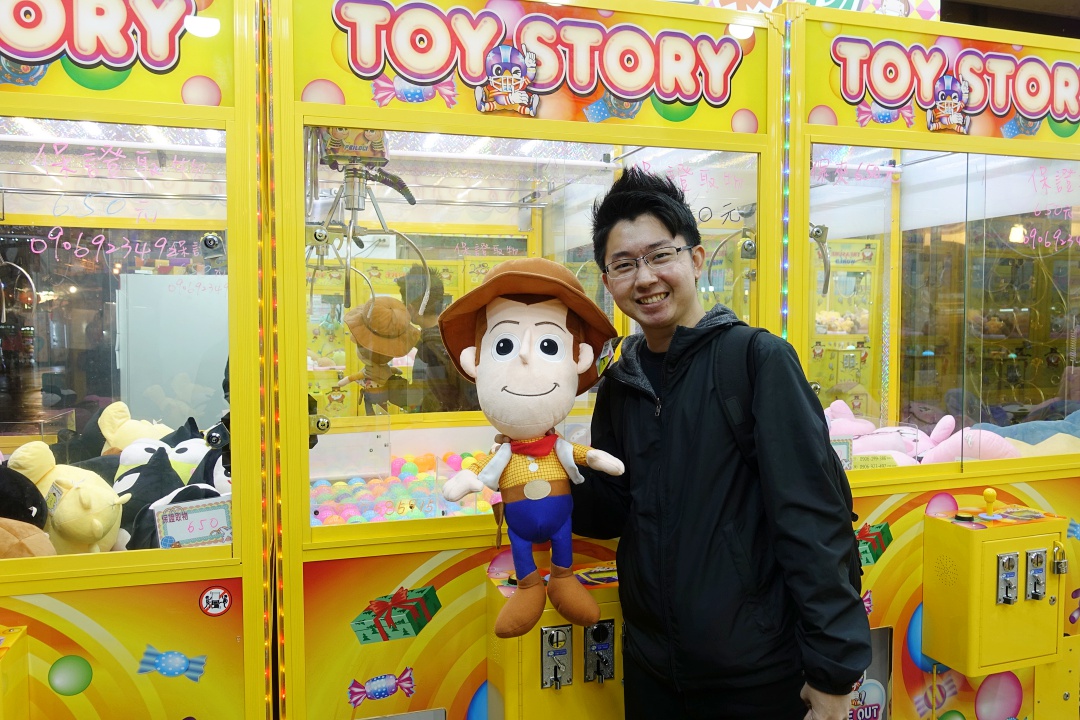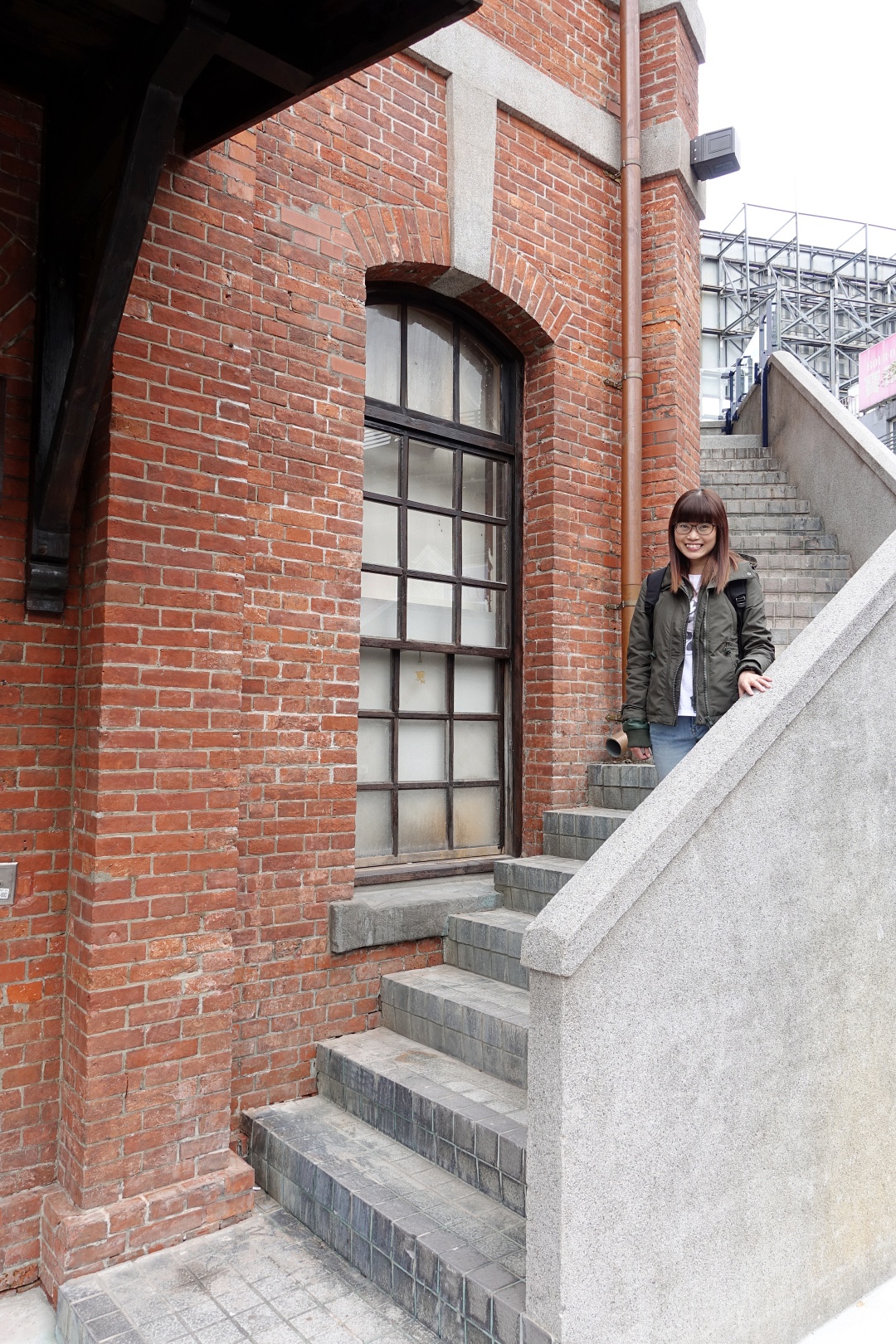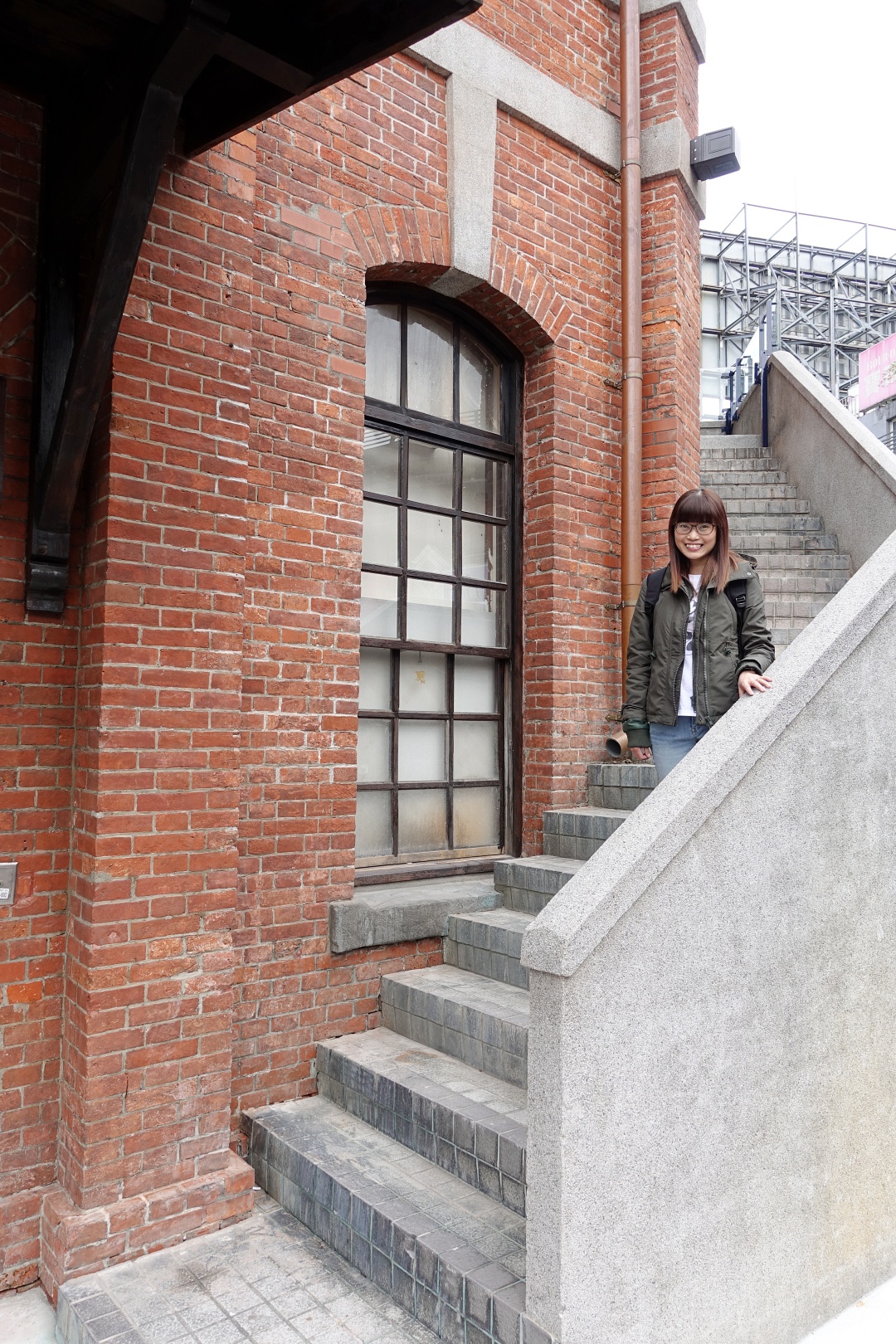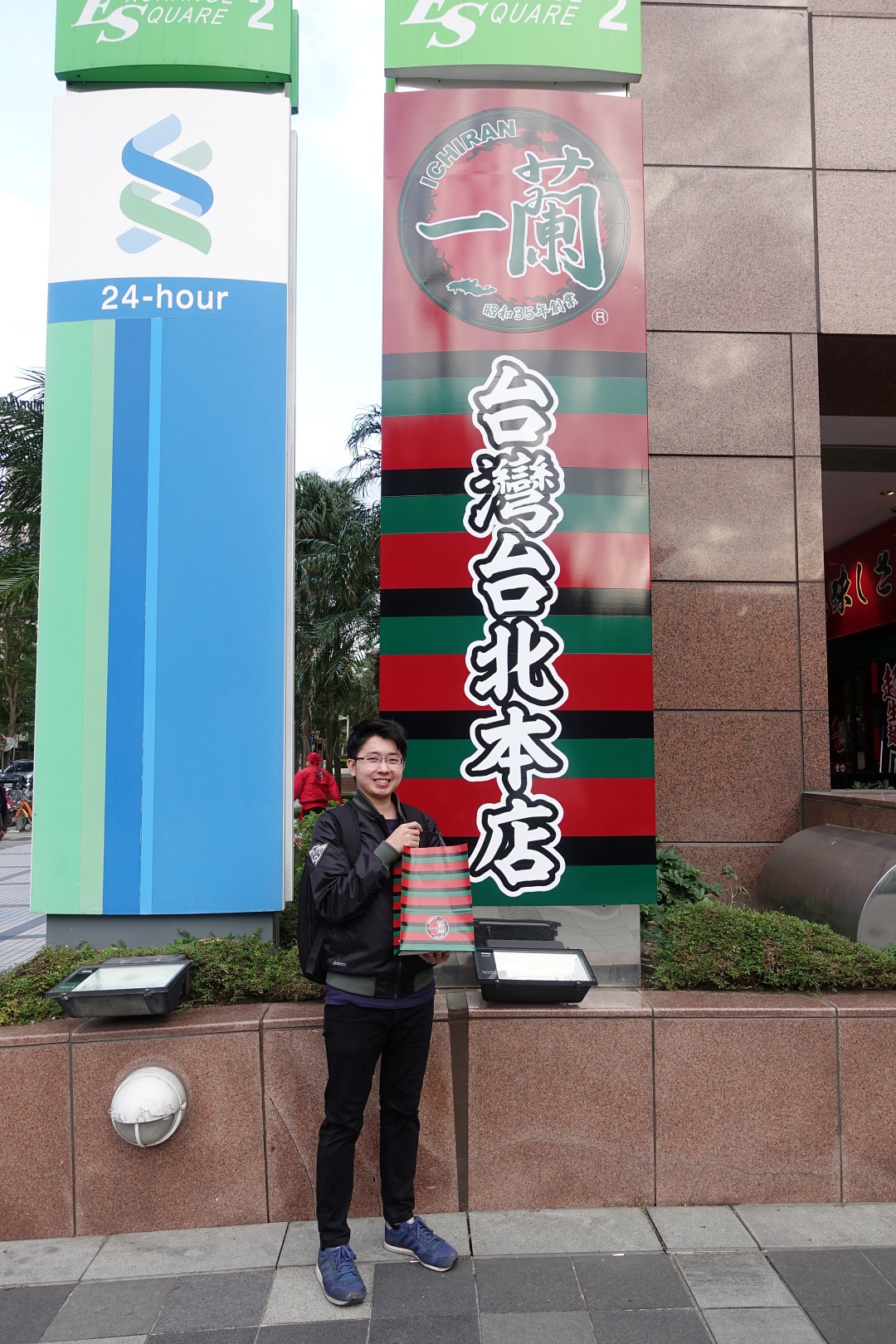 Followed by Taipei. This two weeks trip saw us hopping from one place to the other, ate lots of street food and played one too many claw machines. [ 1st January – 11th January ]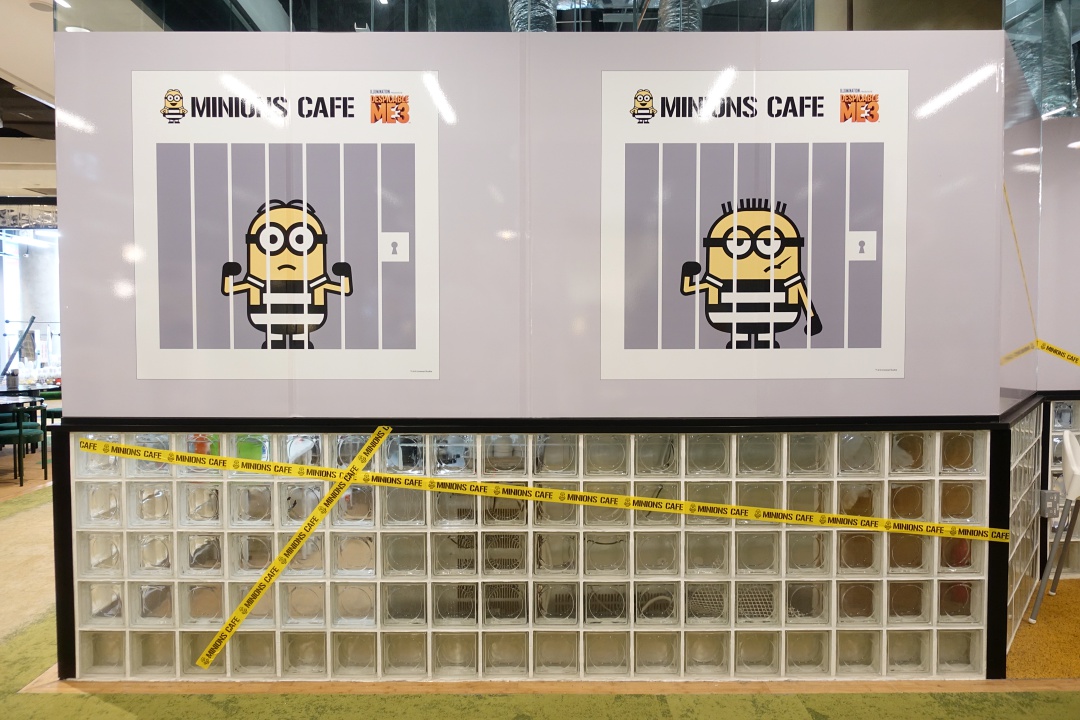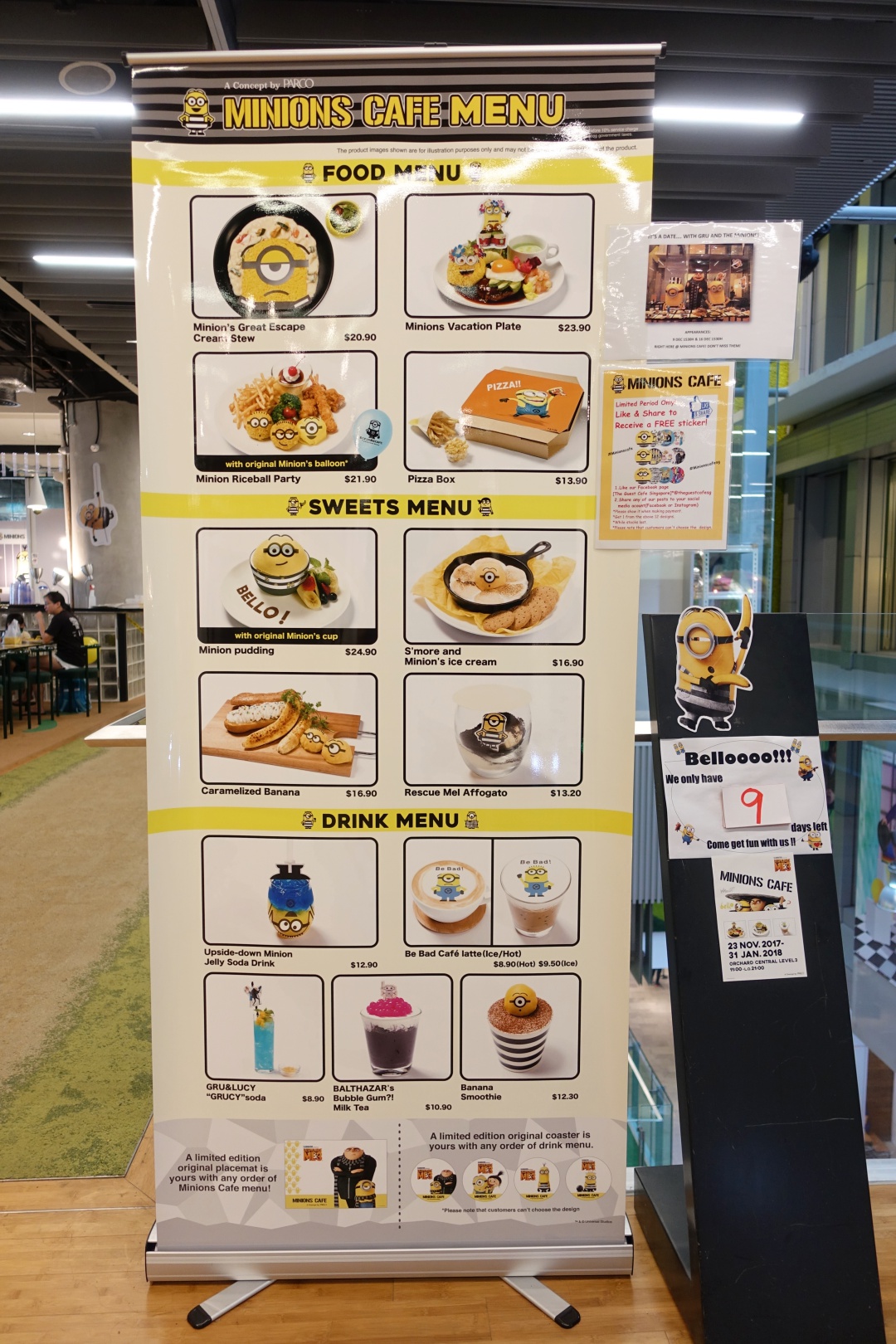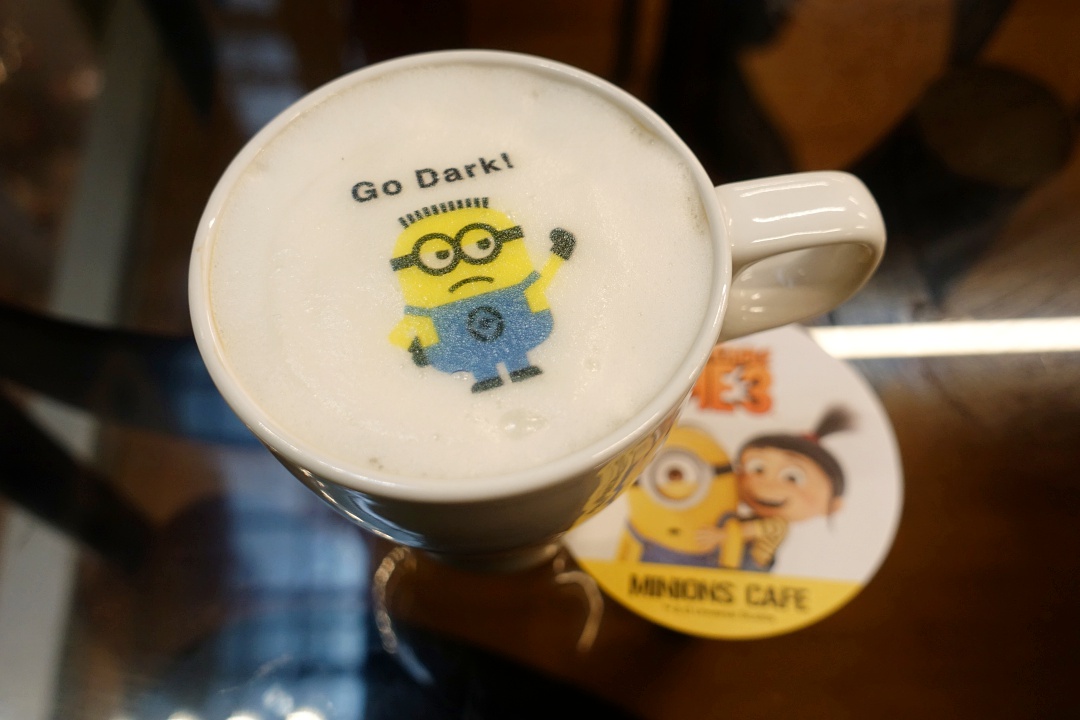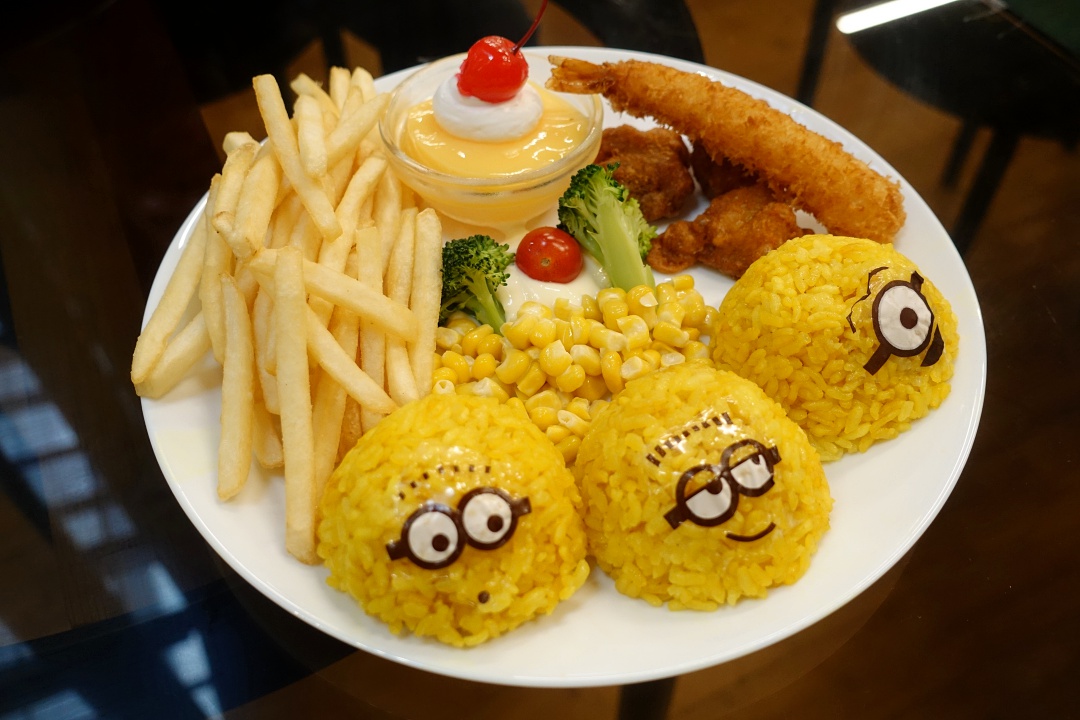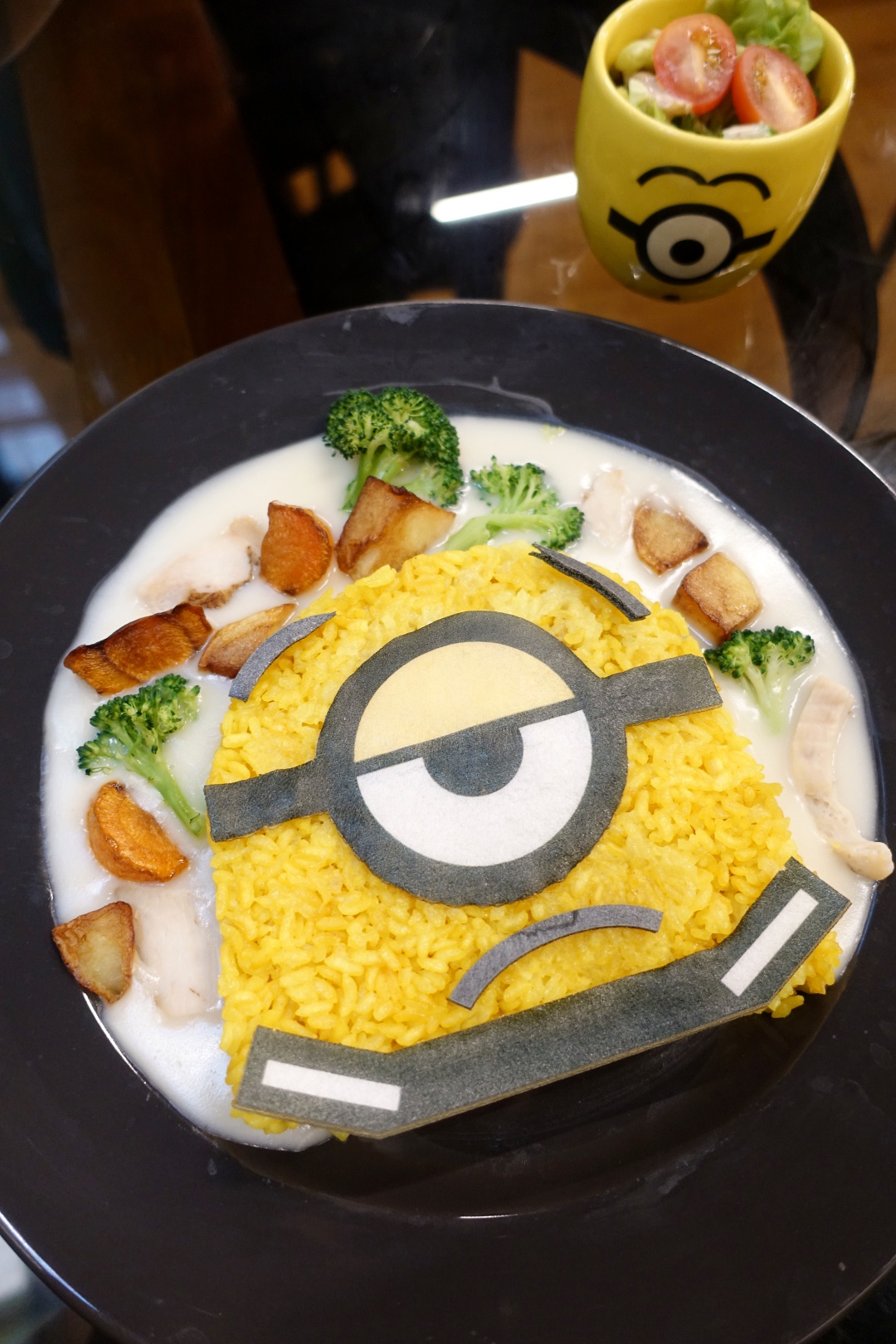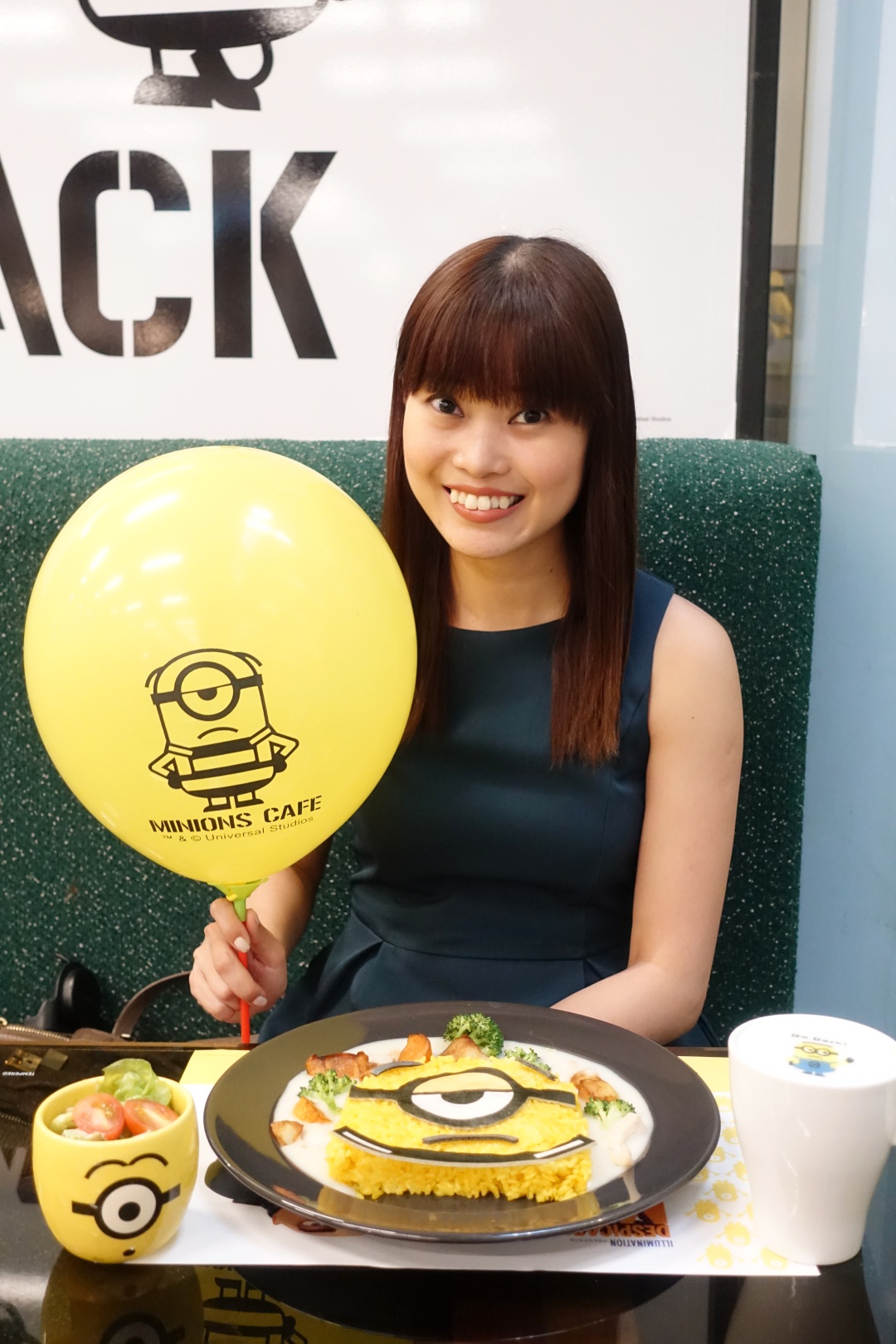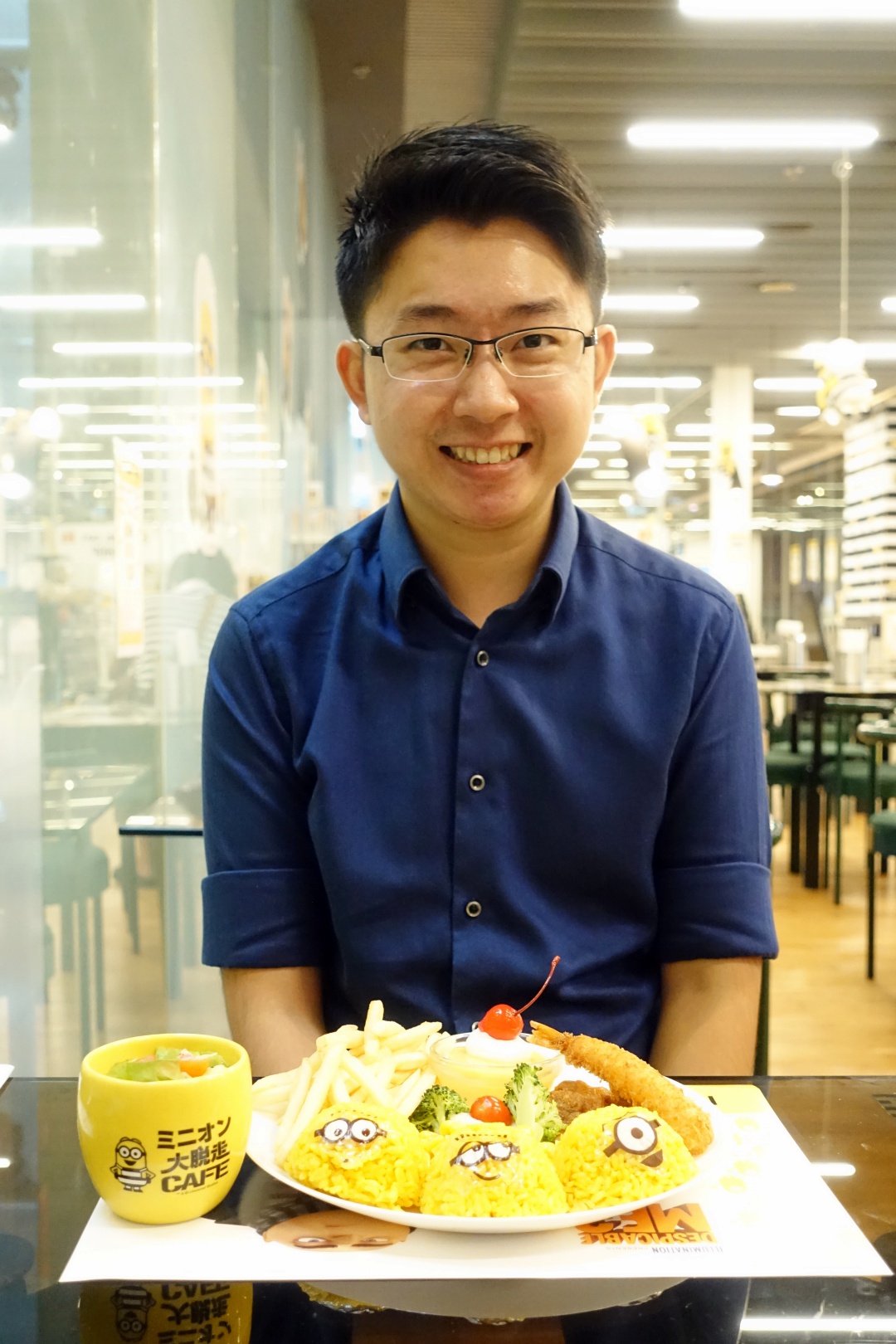 Back in Singapore, we started shortlisting and visited a couple of venues for our wedding banquet. Went to the Minions Cafe Pop-Up at Orchard Central one afternoon after our visit to Novotel Singapore on Stevens. [ 23rd January ]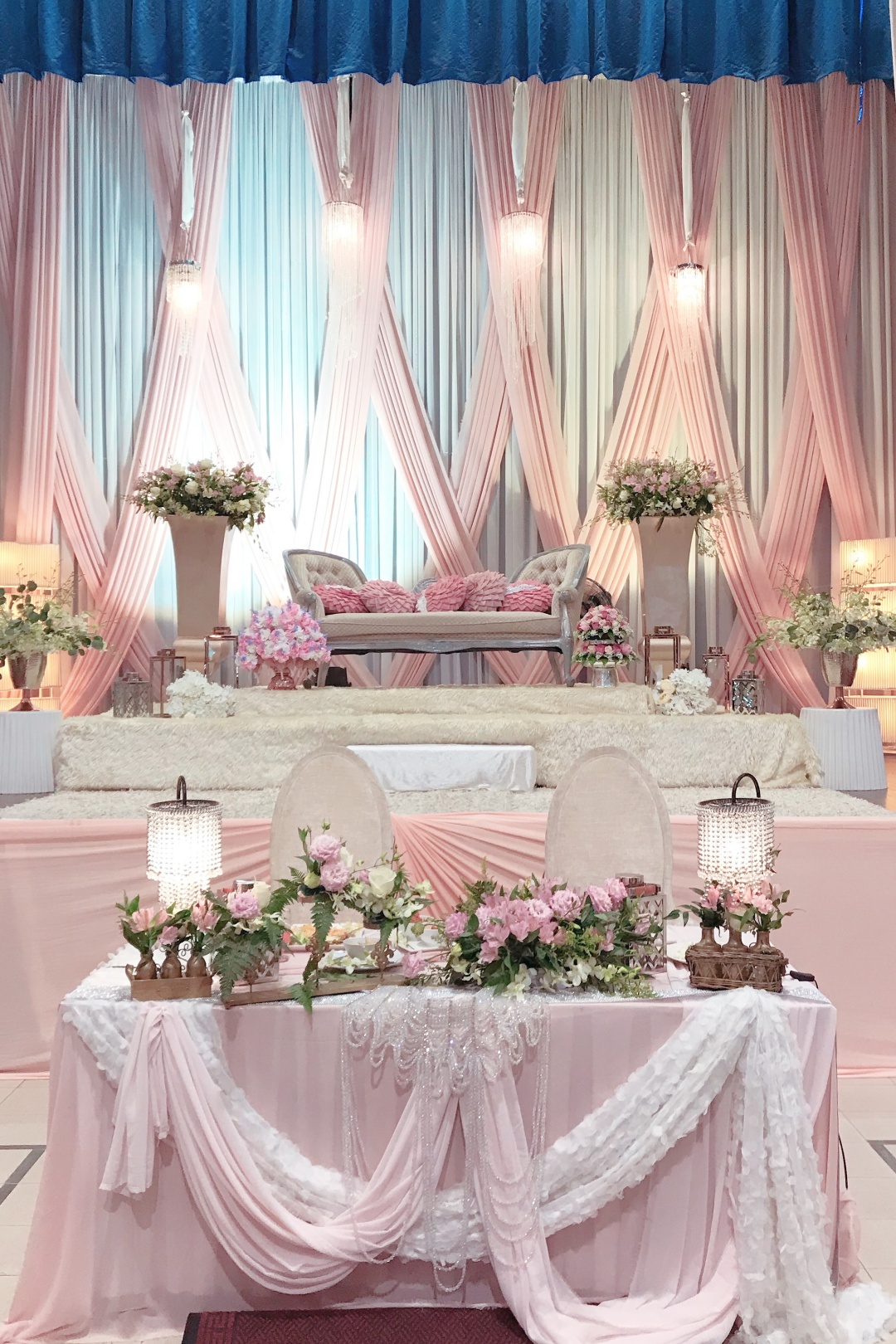 January also saw us attending one of my ex-colleague's wedding at Eunos. It was a Malay wedding and the setup was so dreamy and beautiful! [ 27th January ]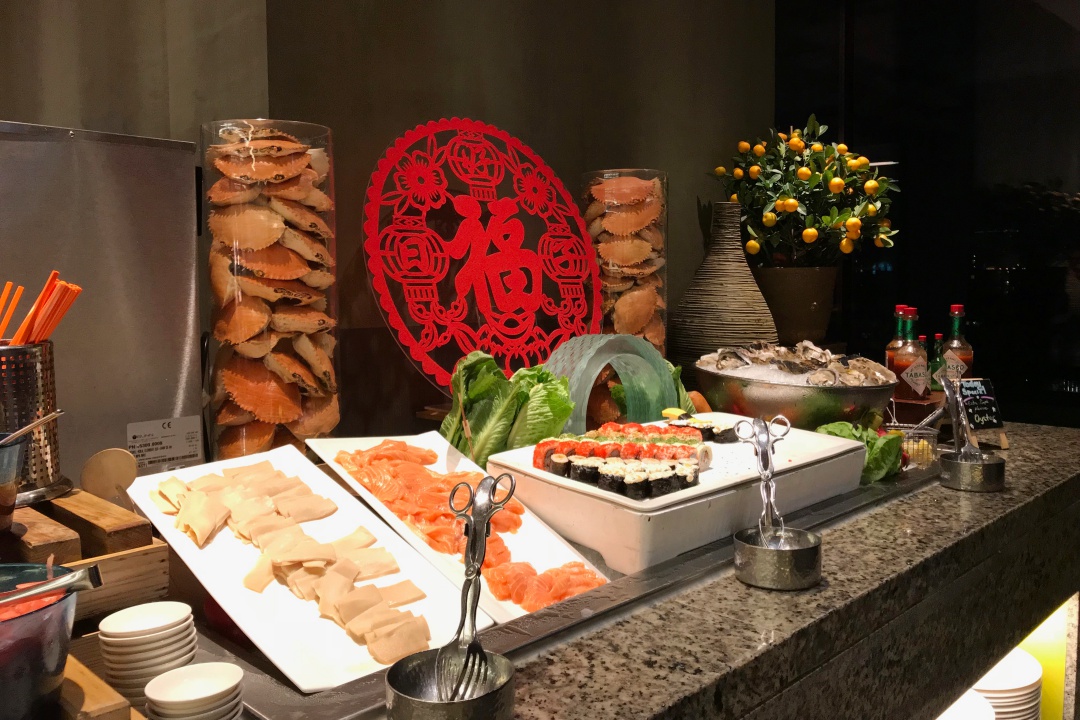 Held a team dinner at Makan@Jen, Hotel Jen Orchard Gateway on the second last day of January. It was a buffet dinner and to be honest, I don't think the selection was that great. [ 30th January ]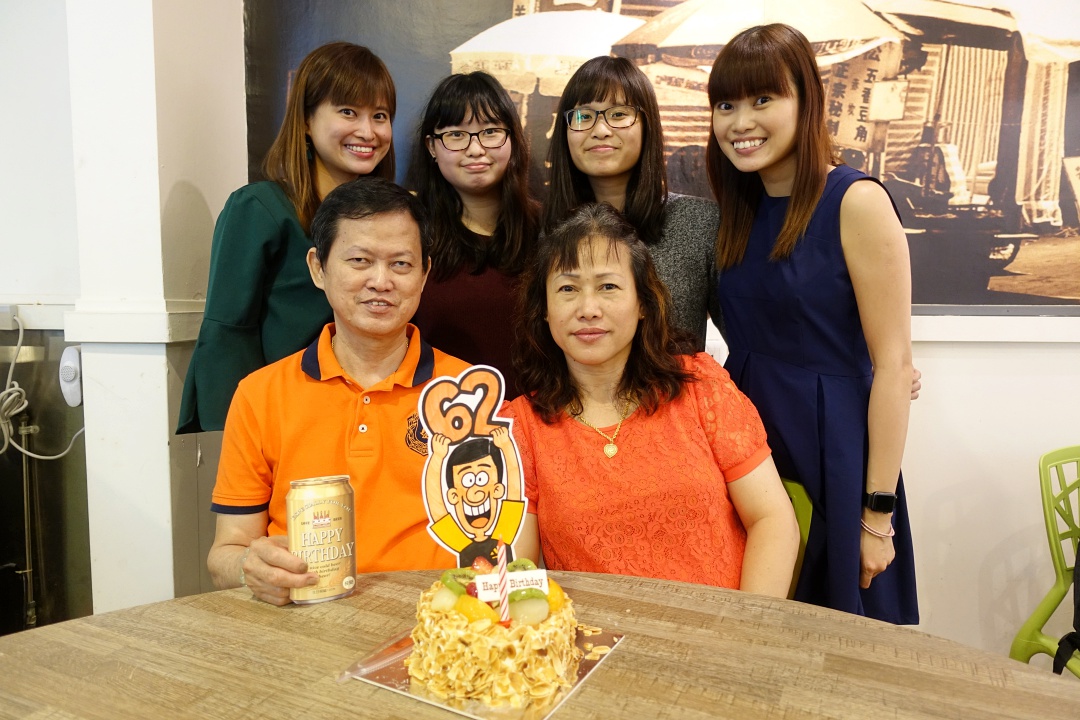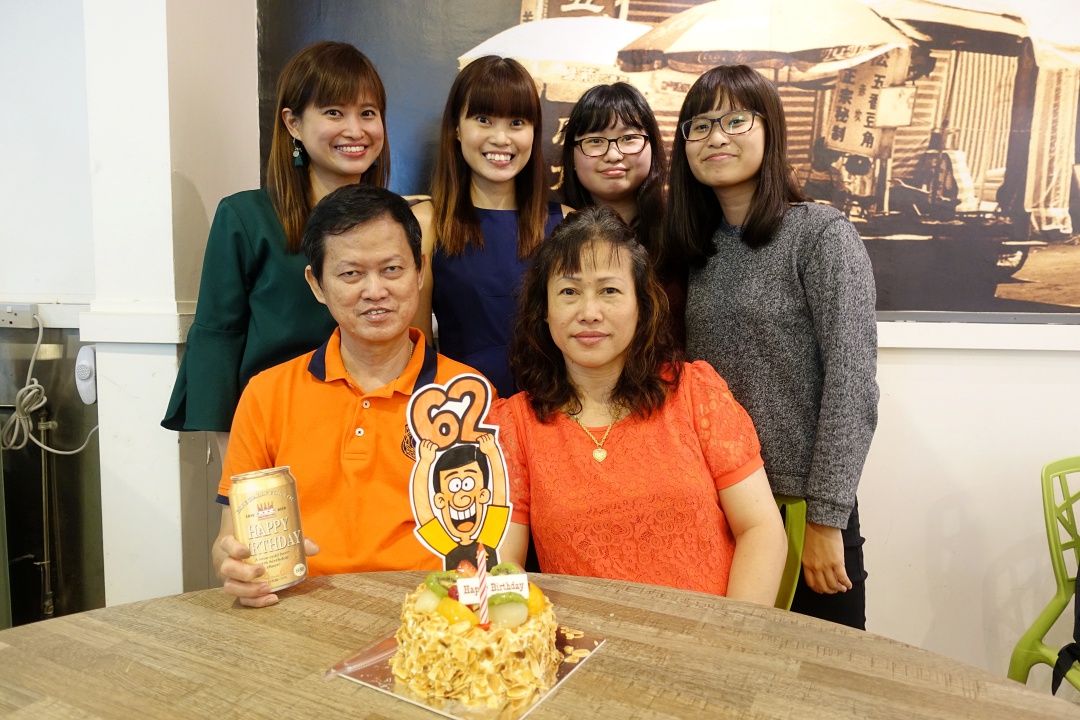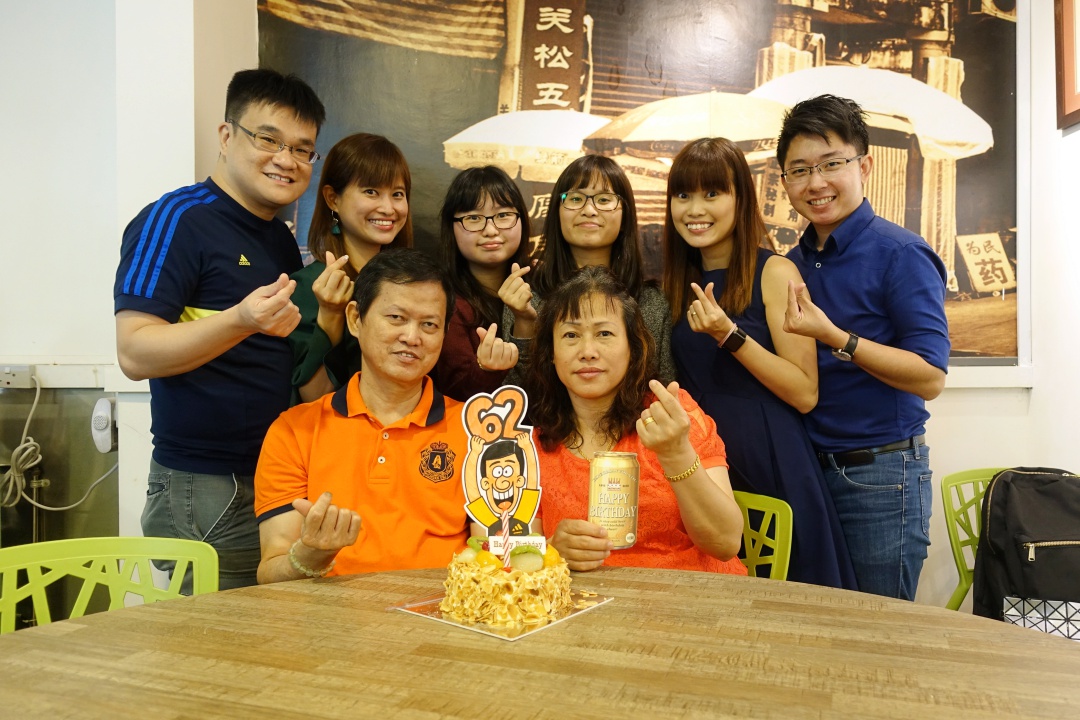 Celebrated my Dad's 62nd birthday! [ 31st January ]
FEBRUARY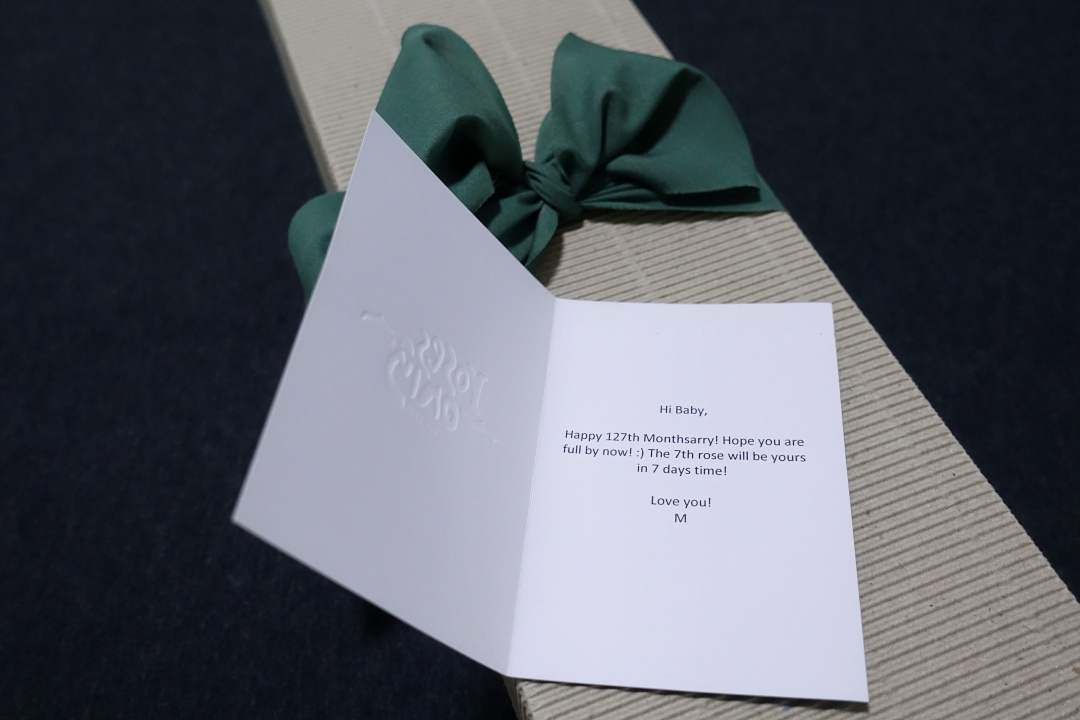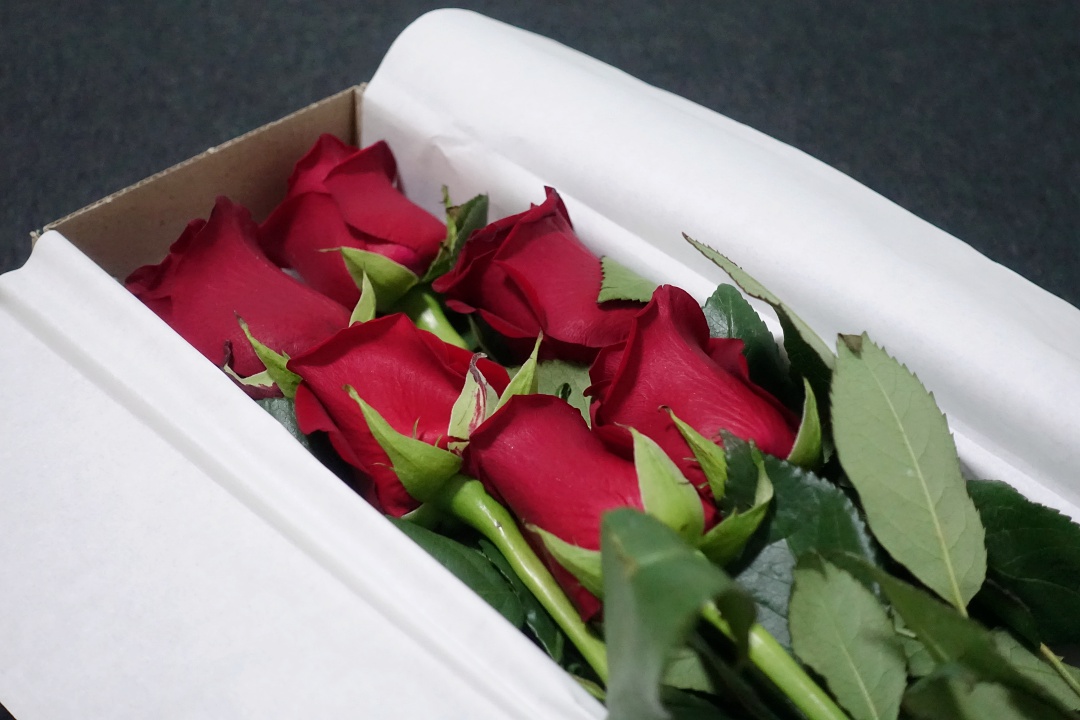 A surprise delivery arranged by the Husband while he was away in Jakarta for our 127th monthsary. [ 7th February ]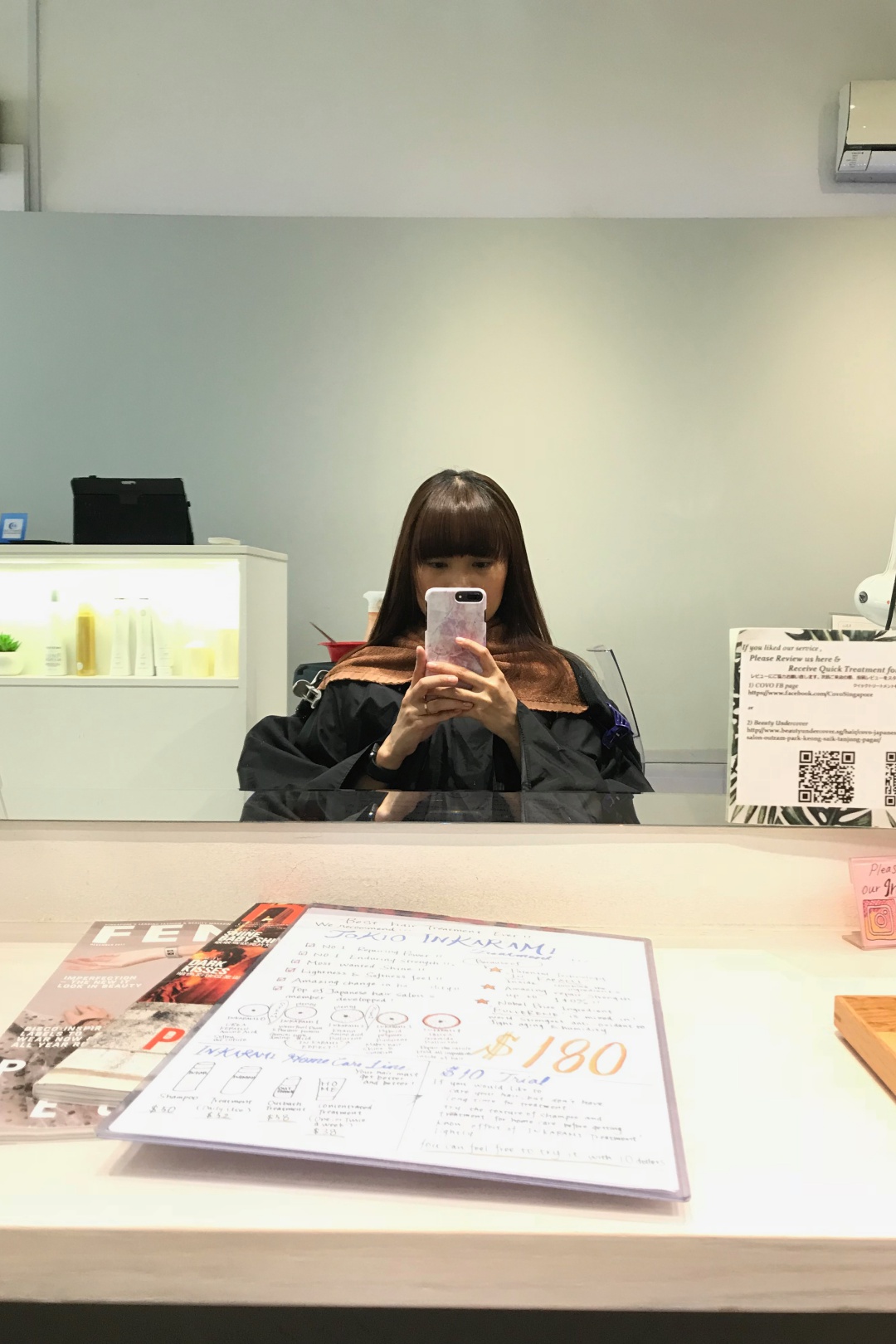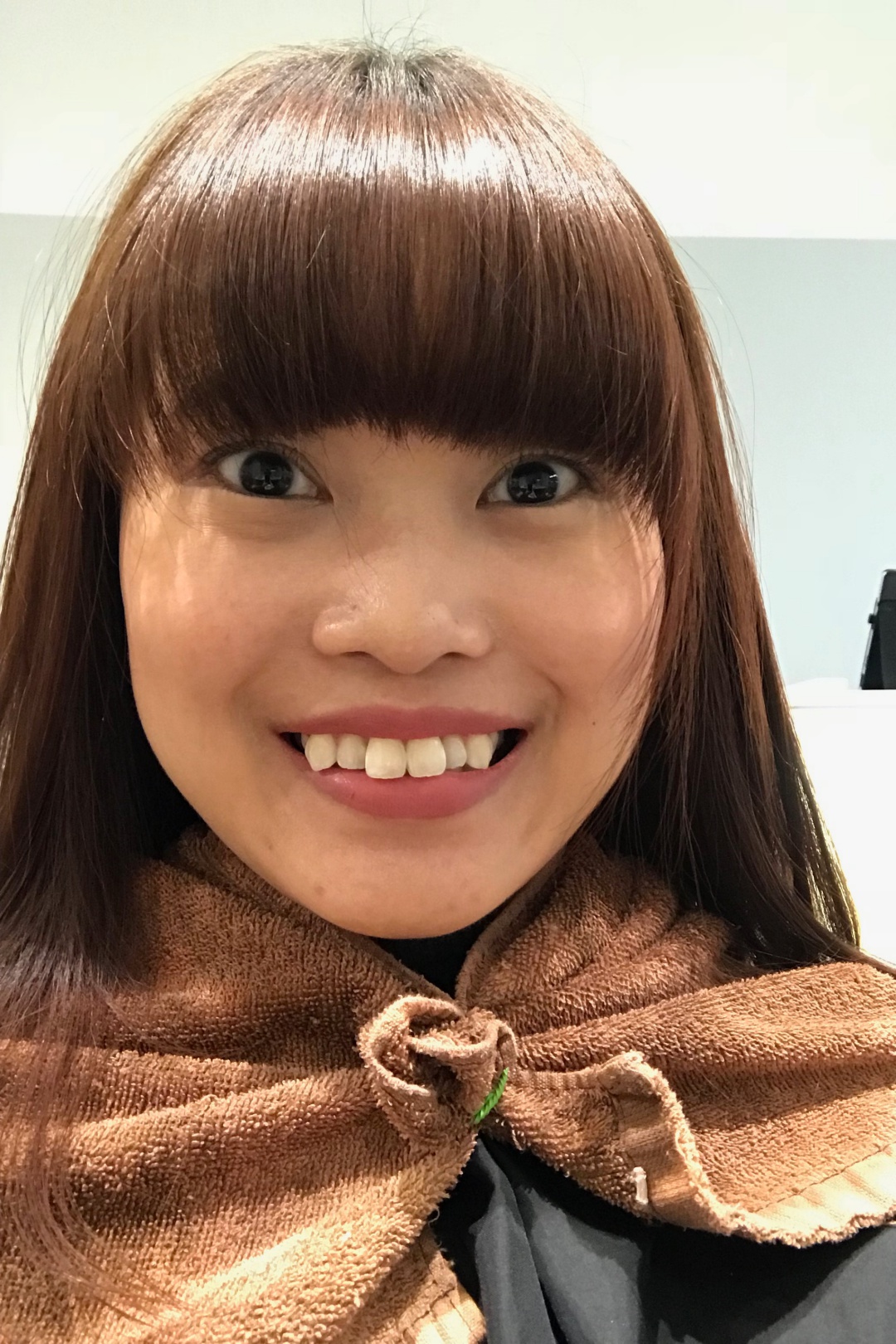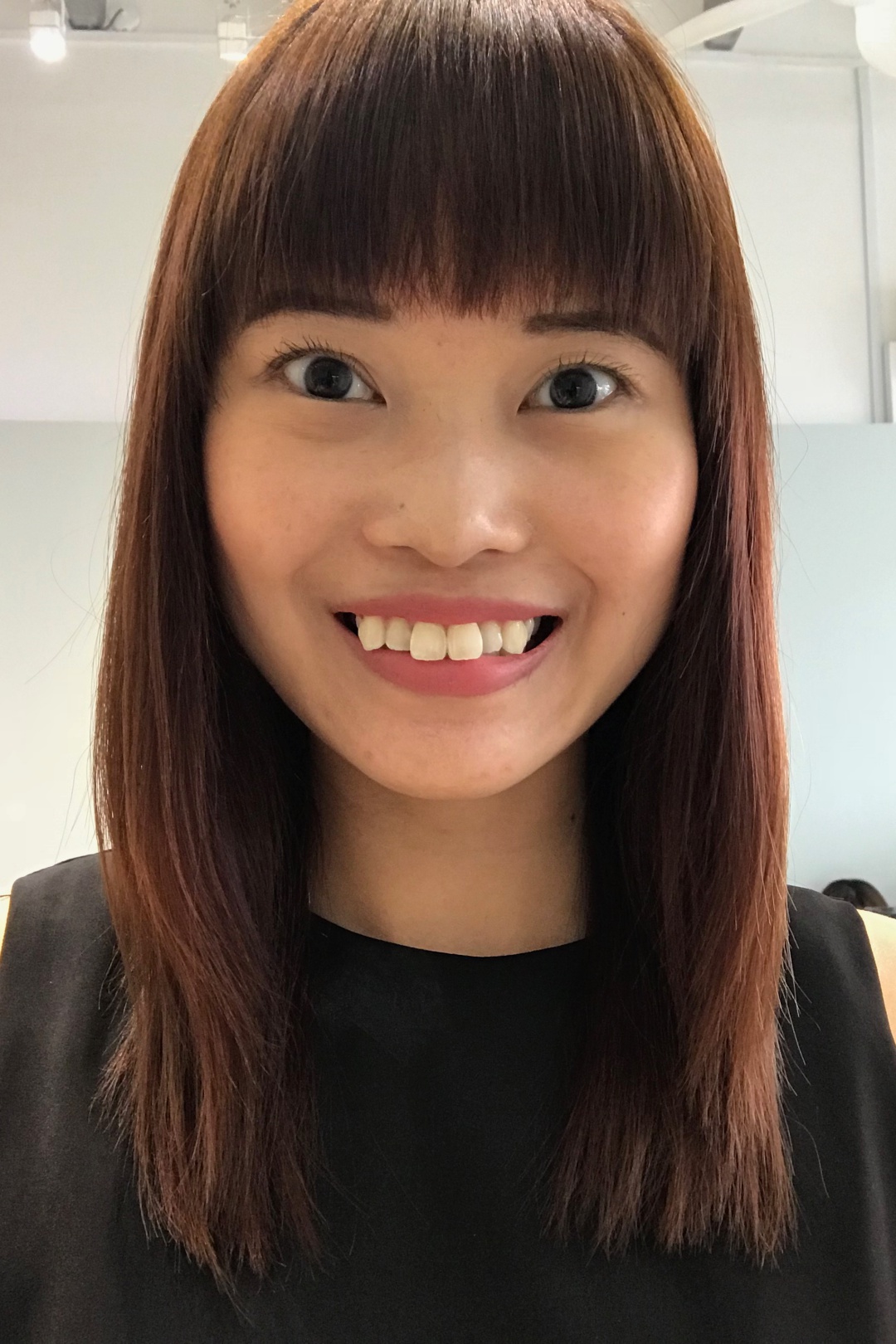 Went to COVO Salon at Keong Saik Road for a much-needed hair rebonding and treatment. Ever since I breached my hair in 2016, my hair was a mess with all the dry ends and breakage. I finally decided that enough is enough and booked myself an appointment at COVO. I was pleasantly surprised to get a slot especially since it was right before Valentine's day and Chinese New Year.
Spent slightly over three hours in the salon and came out SGD500 poorer but it was what I needed. The rebonding and treatment helps to make my hair look a lot healthier and easier to manage. [ 8th February ]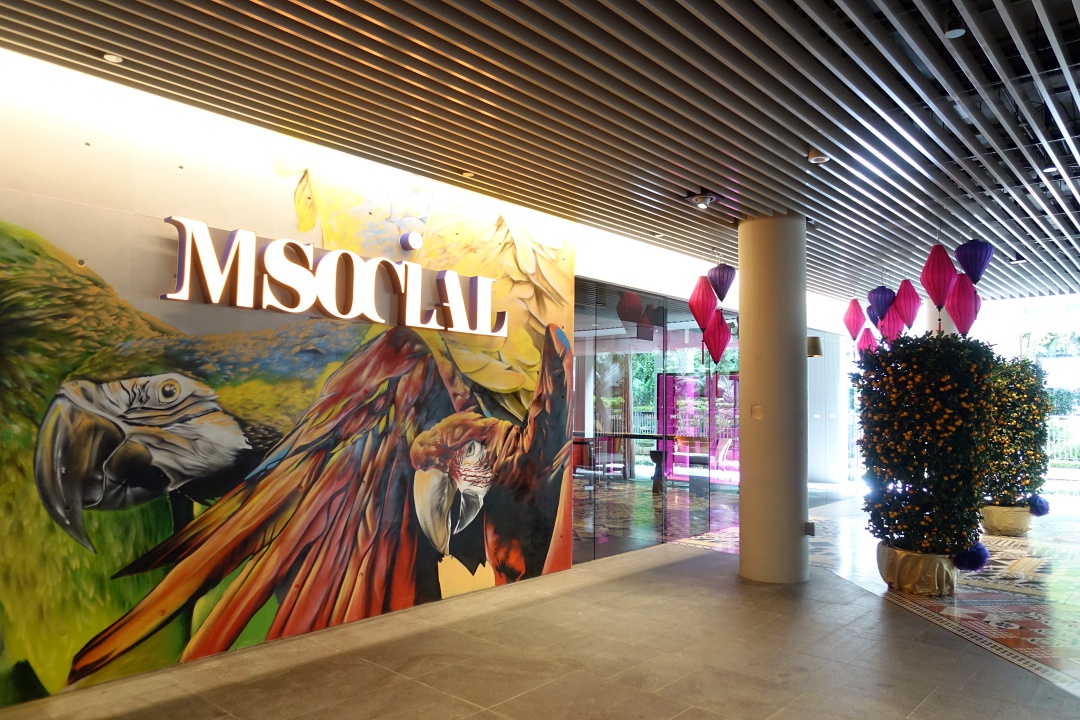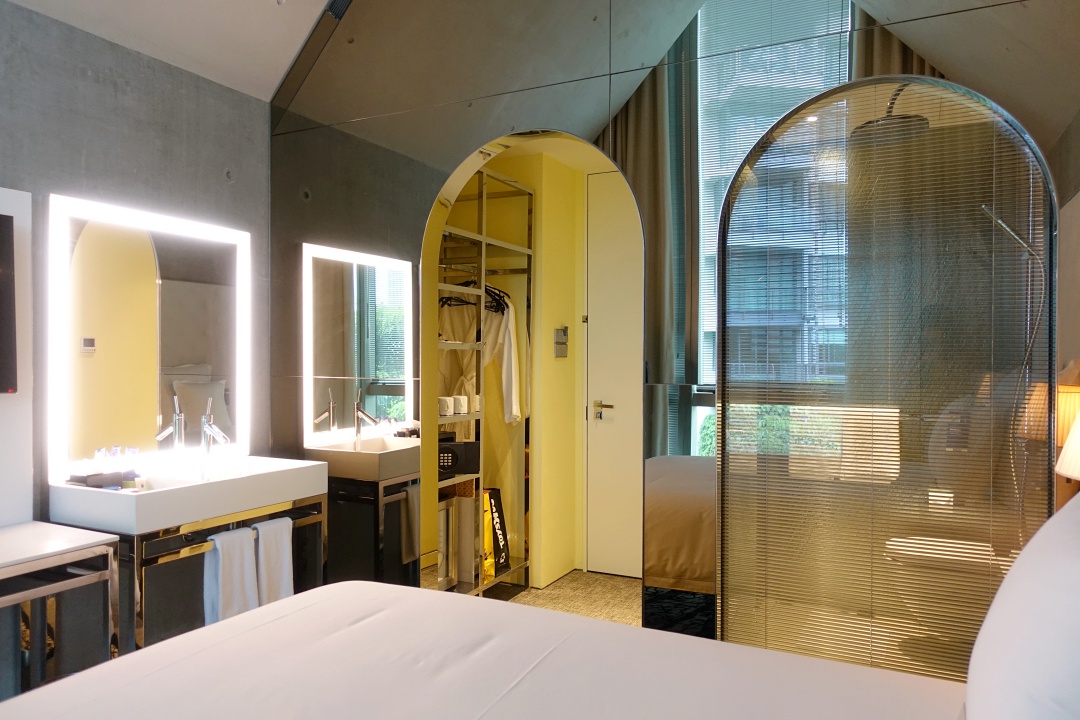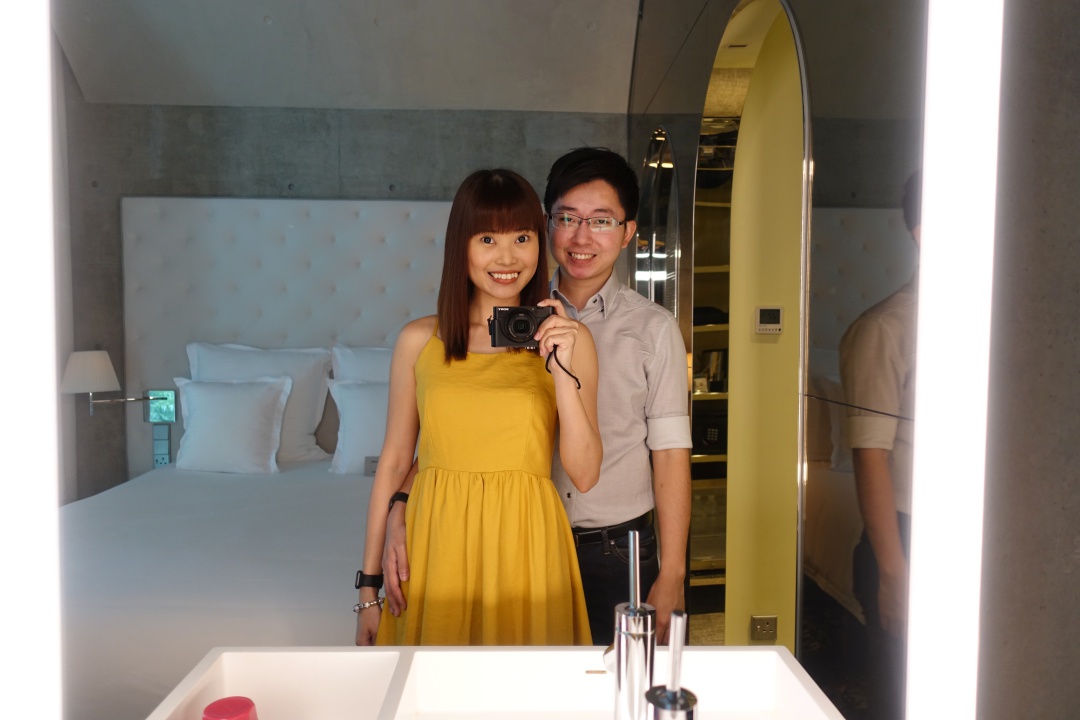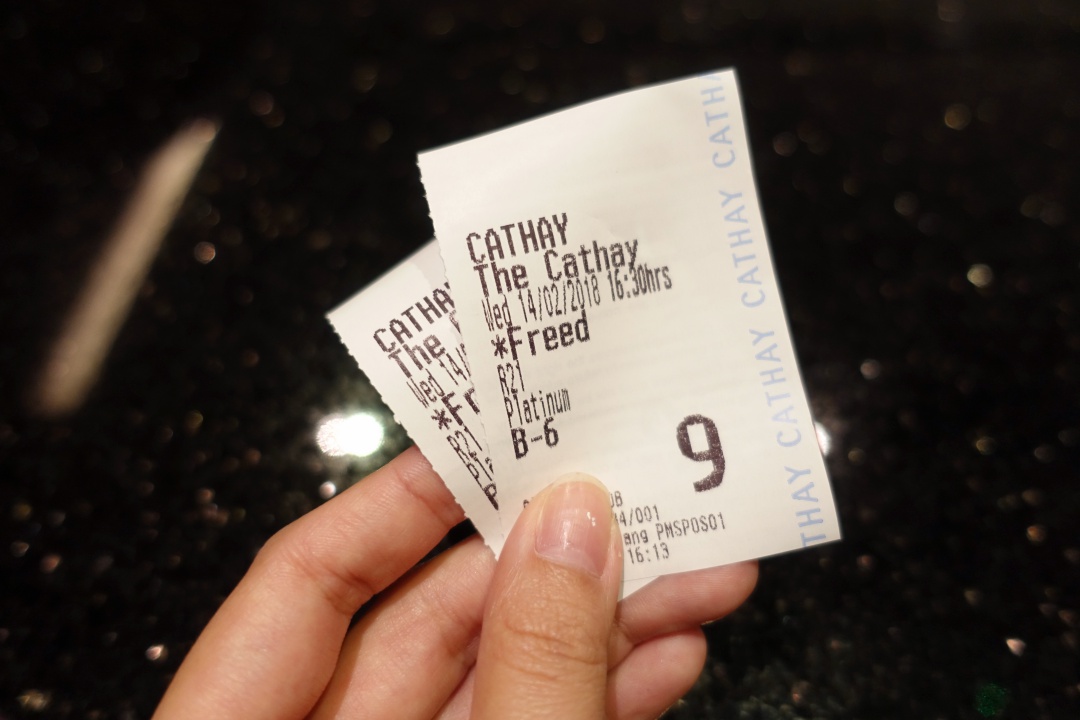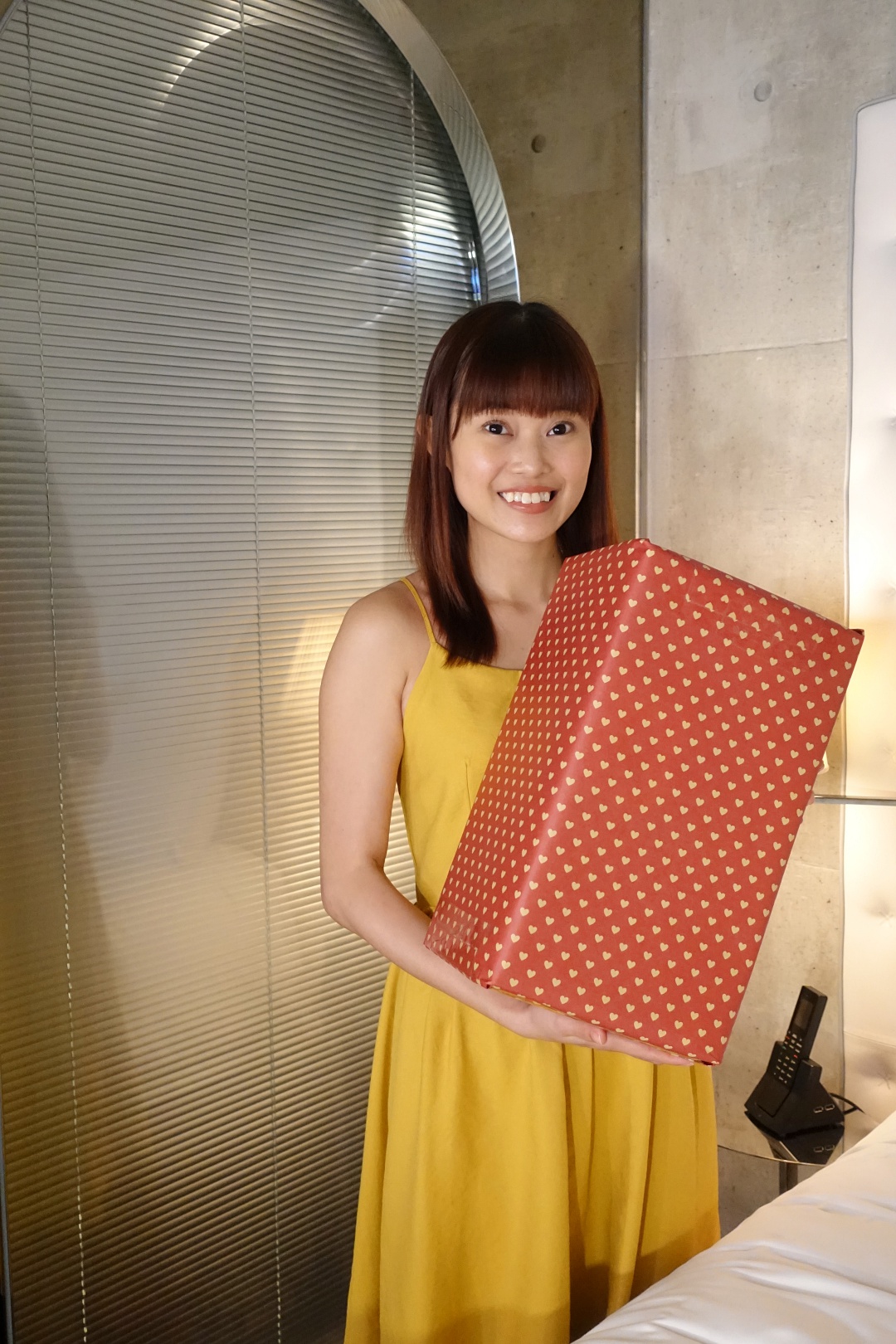 Valentine's Day 2018. The Husband booked us a staycation at M Social. Went to catch a movie (Fifty Shades of Freed) at The Cathay, then bought food from Don Don Donki, before returning to the hotel to open up our presents. His has no clue on what I was giving him, but I somehow managed to guess what he got me. It was quite telling after reading the message he sent over with the roses on 7th. [ 14th February ]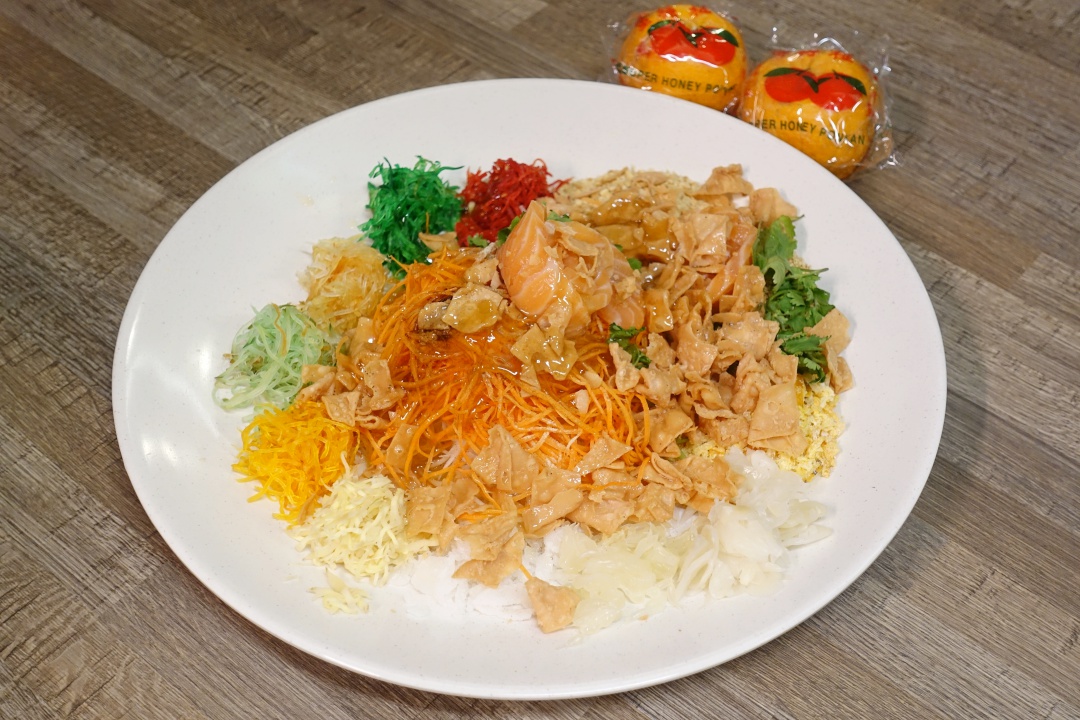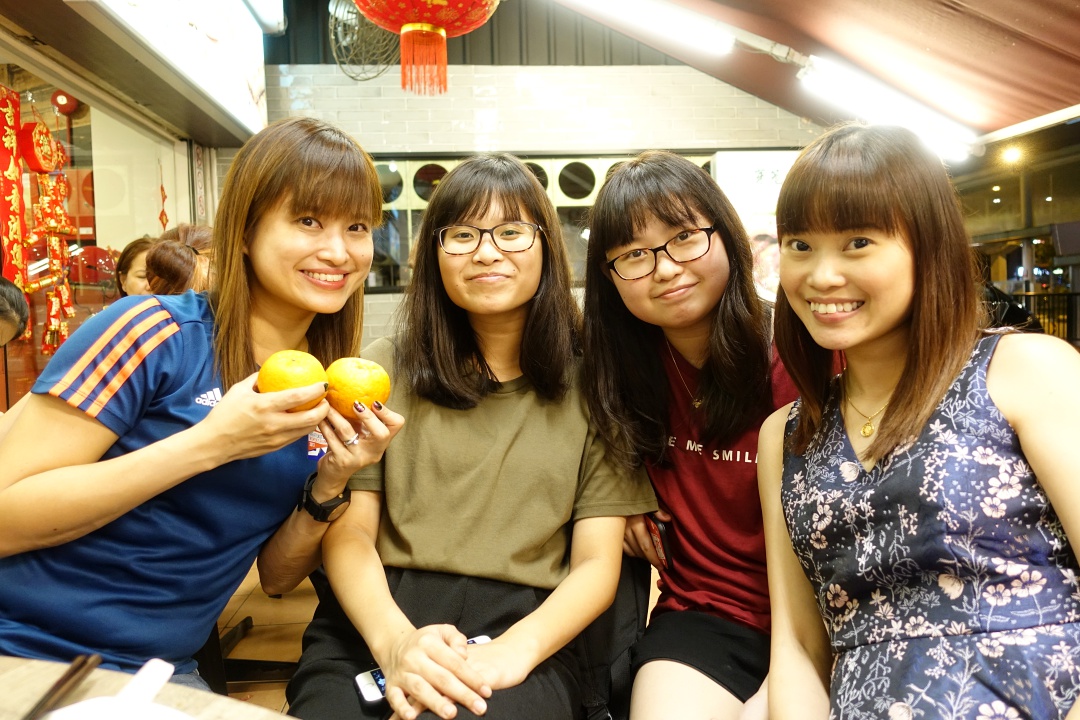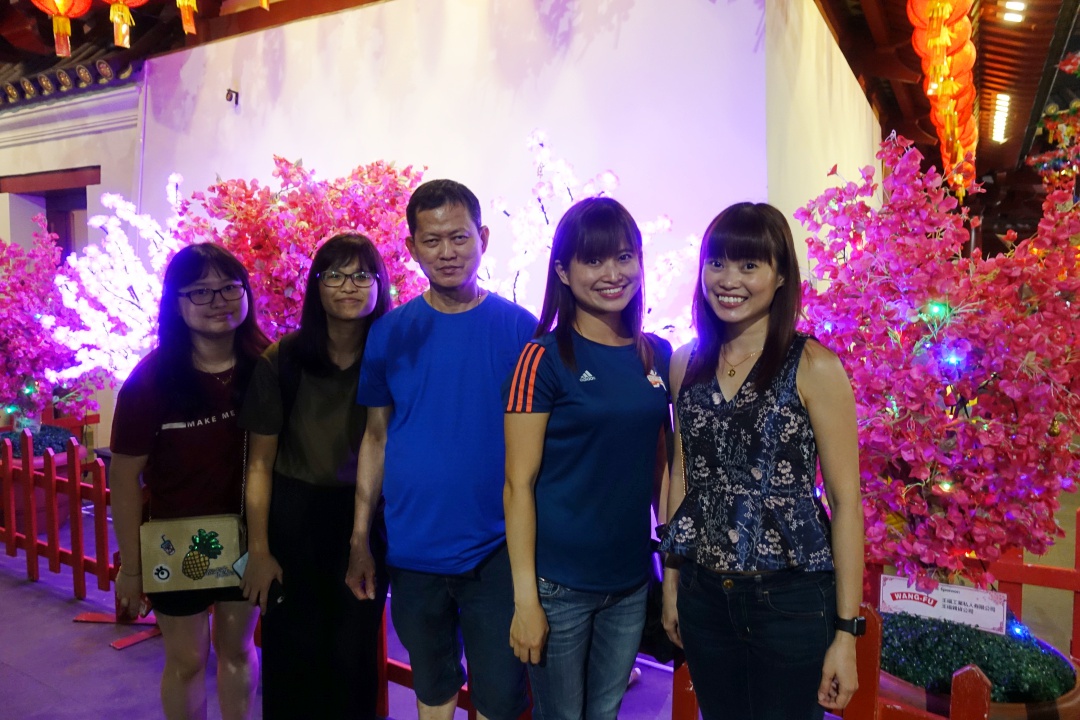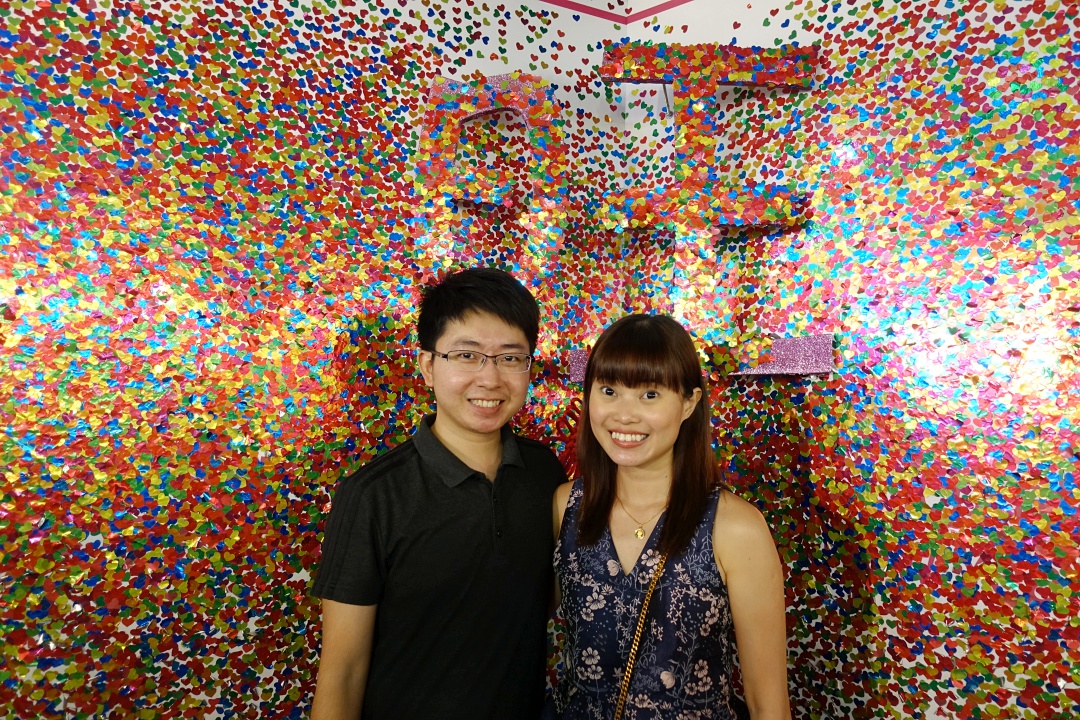 Reunion Dinner and a trip to Chinatown on the eve of Chinese New Year. [ 15th February ]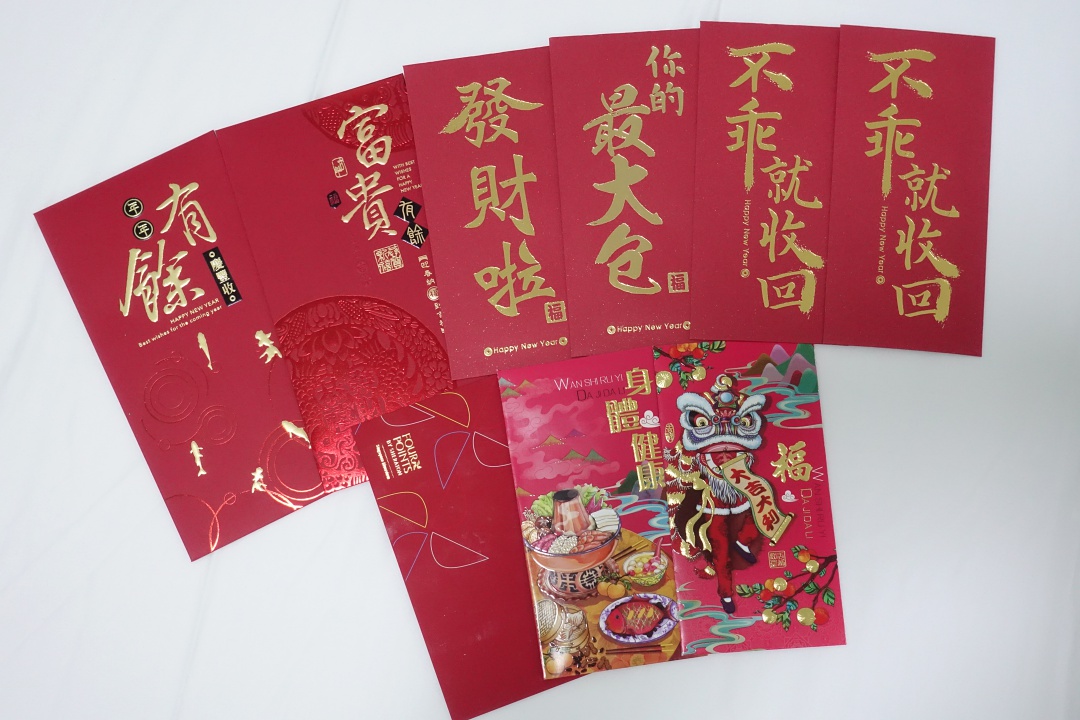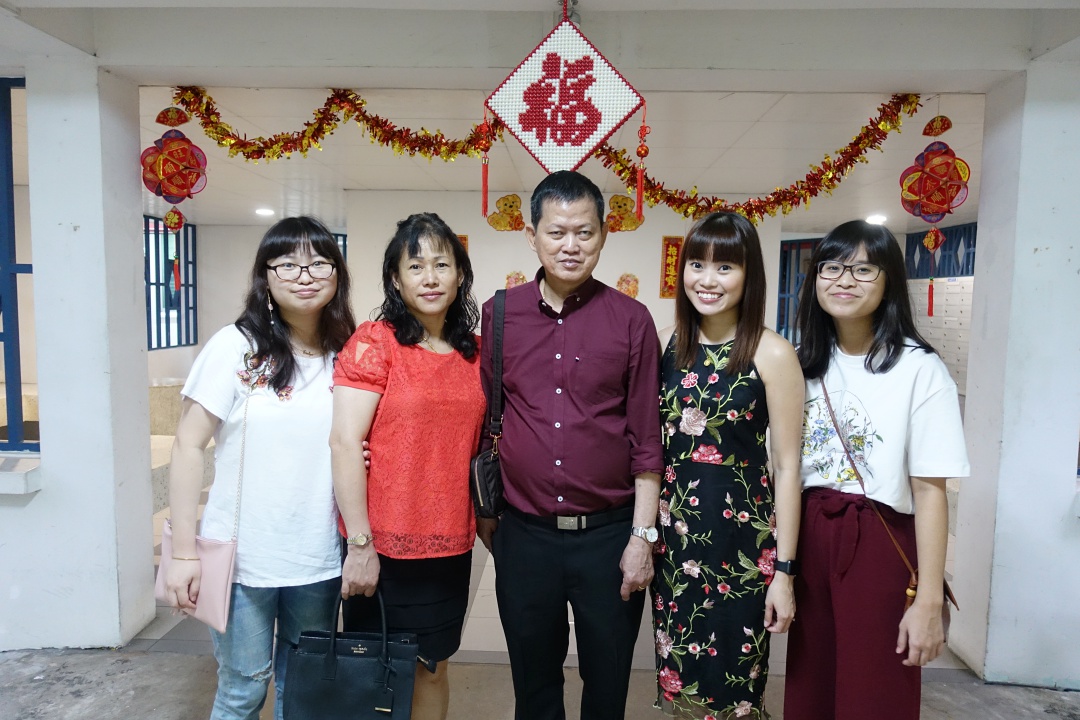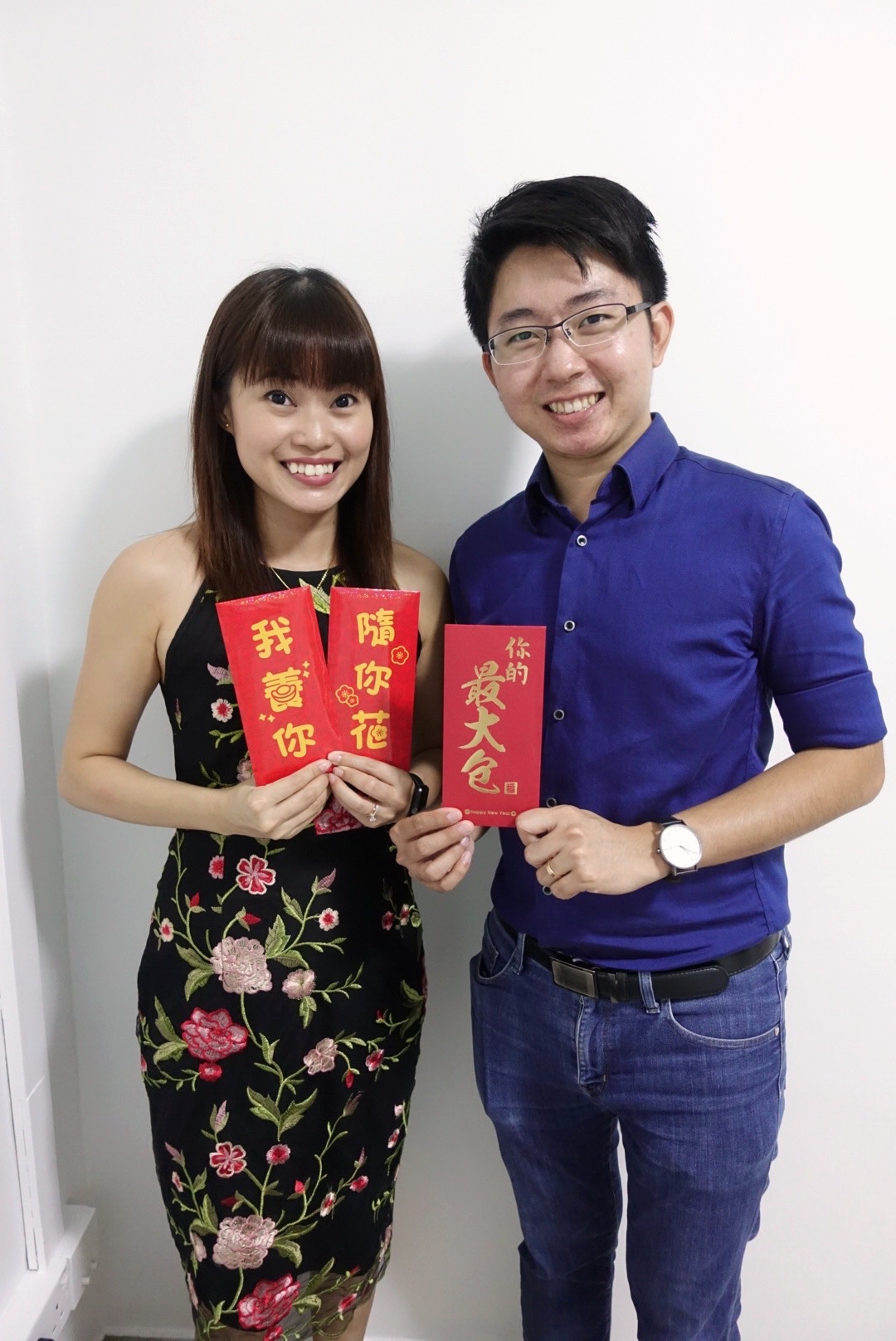 Chinese New Year – Day 1 [ 16th February ]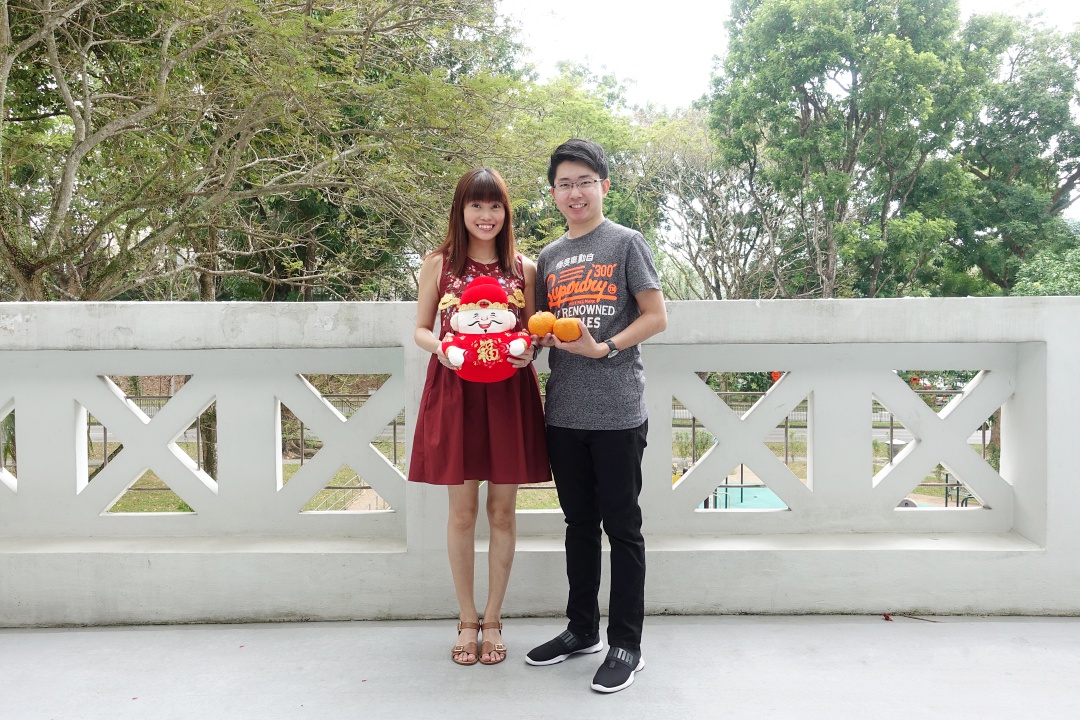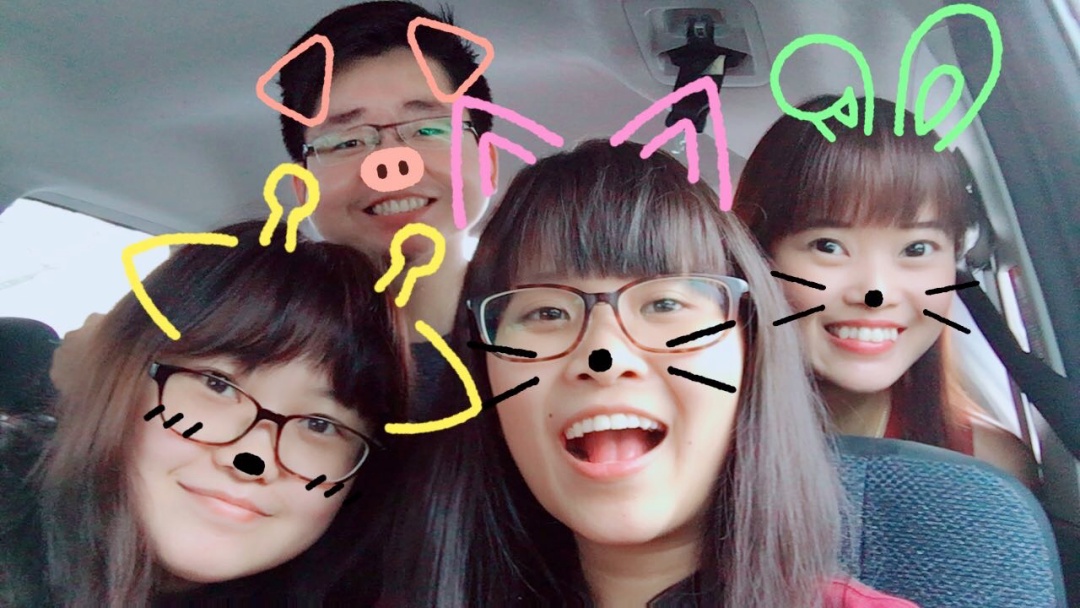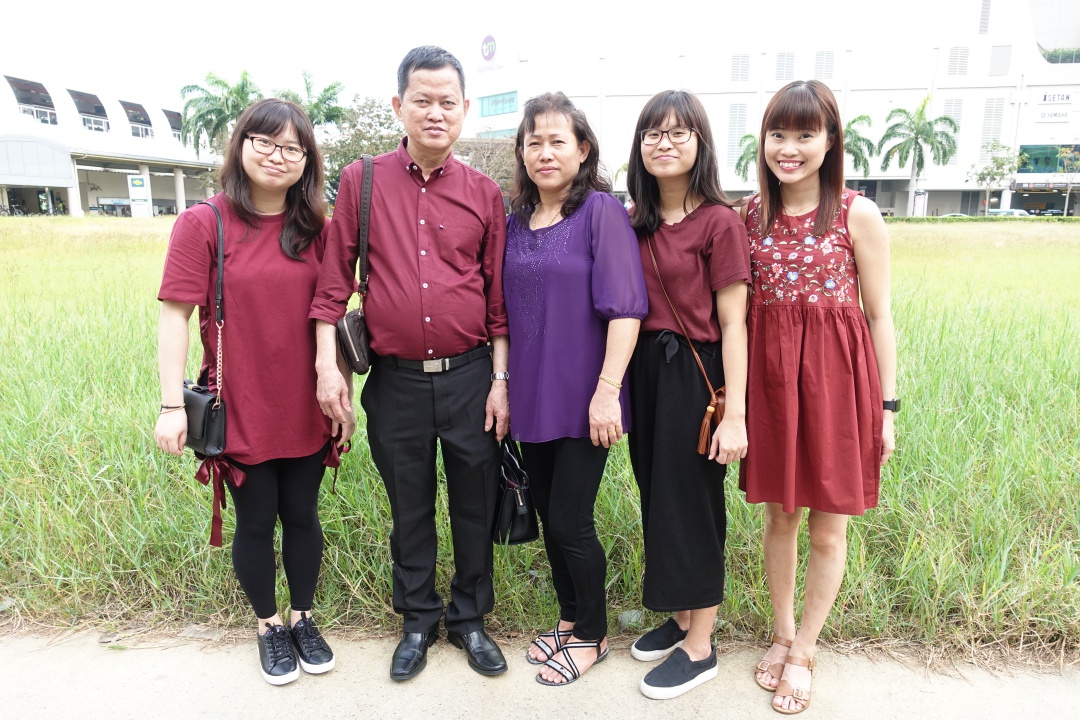 Chinese New Year – Day 2 [ 17th February ]
MARCH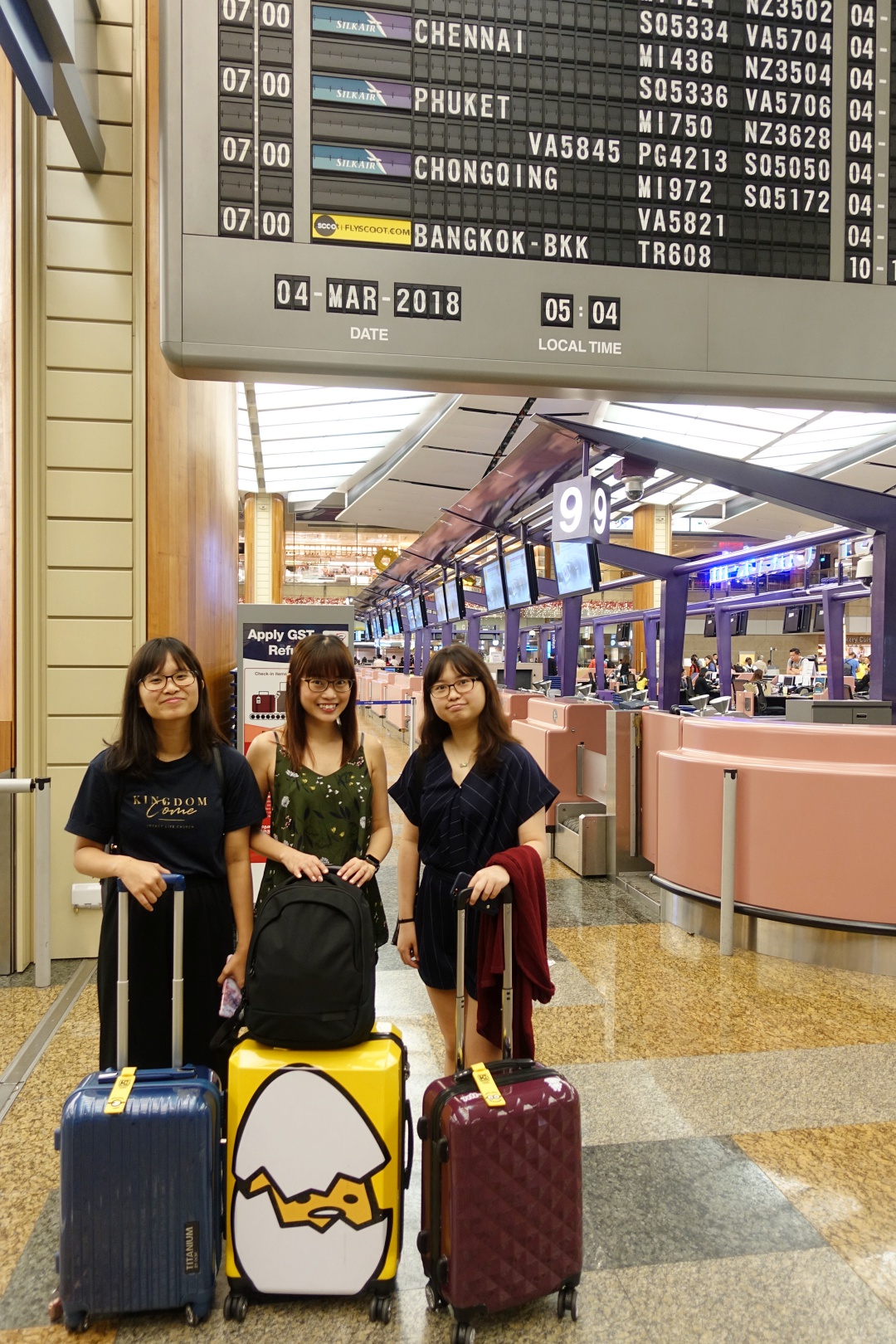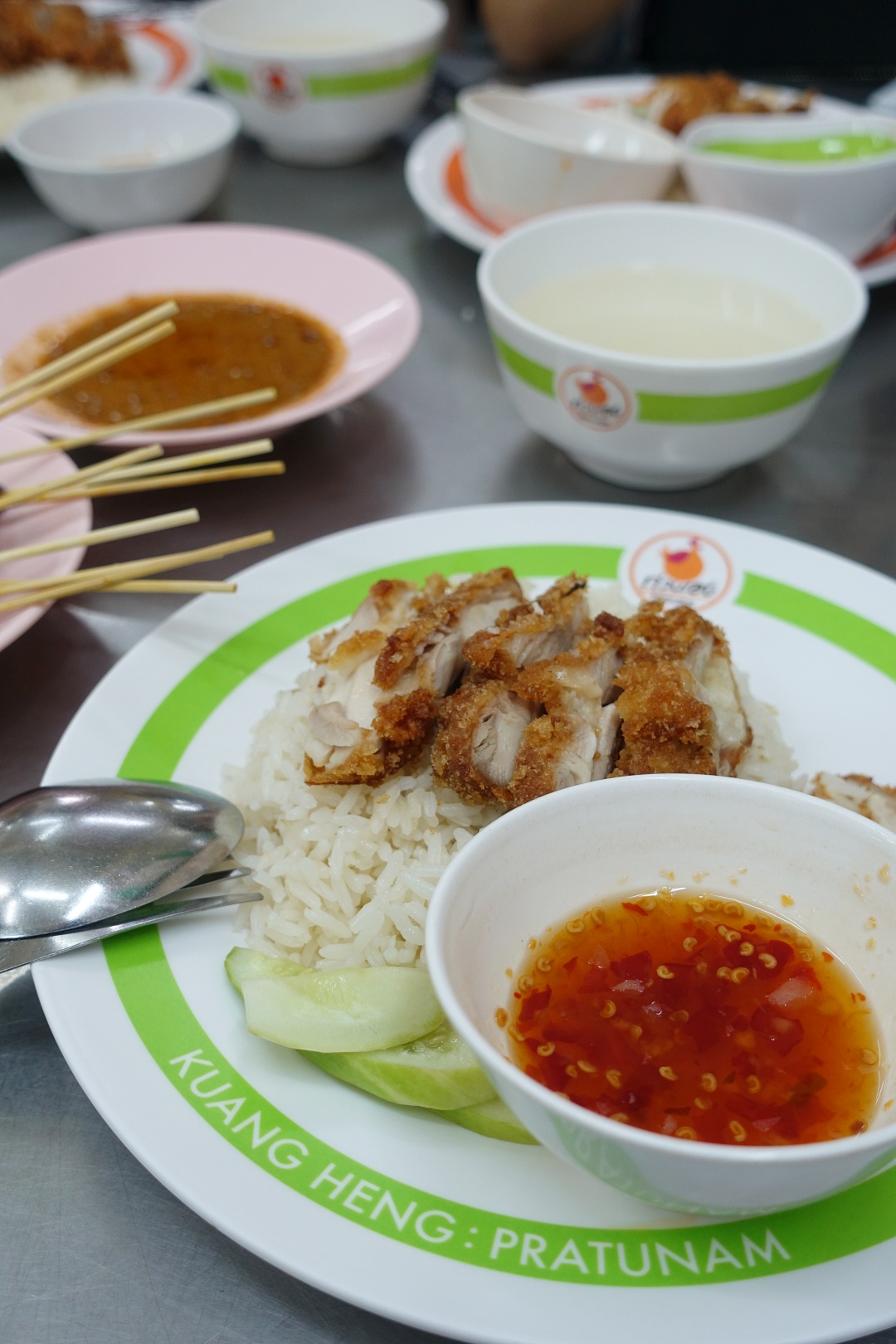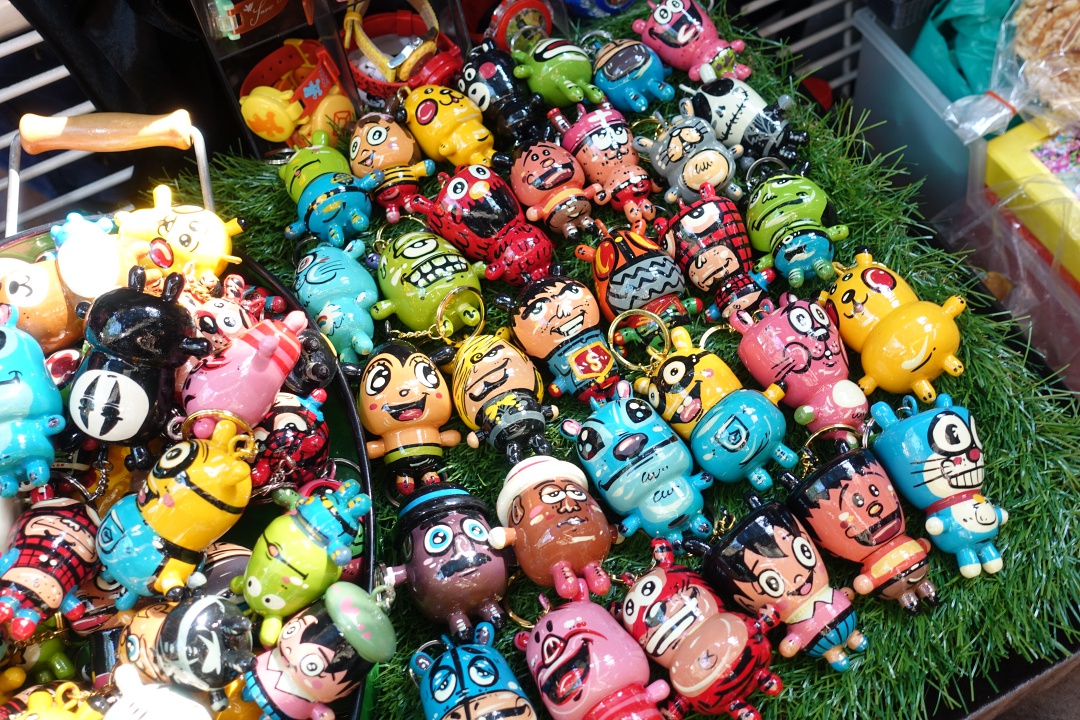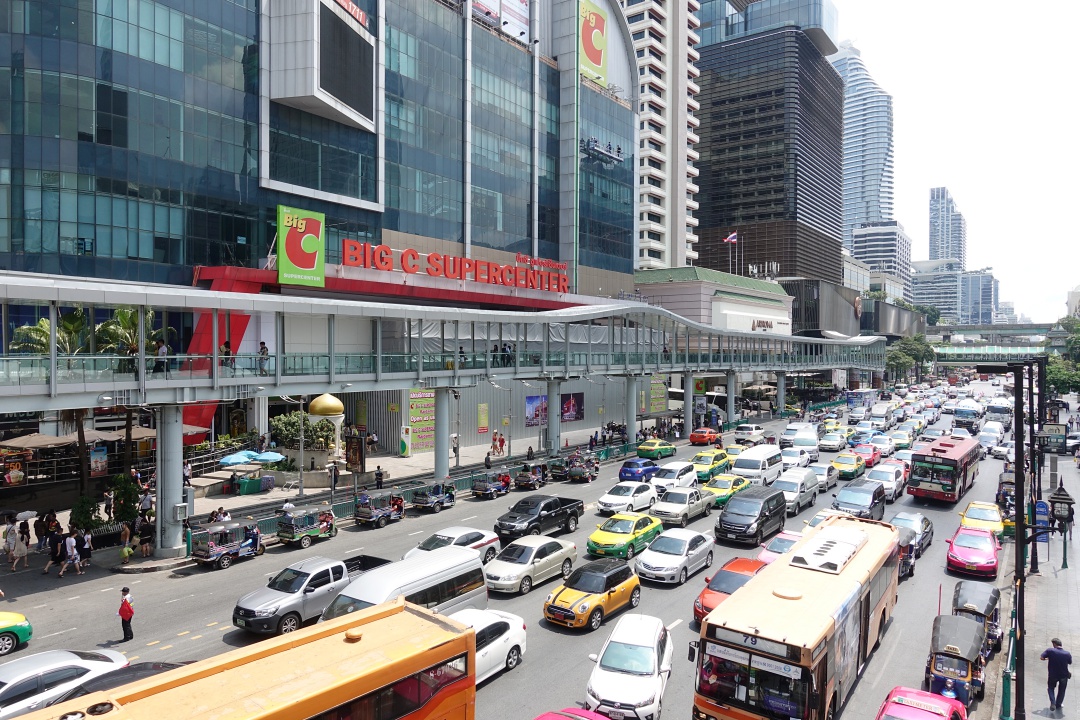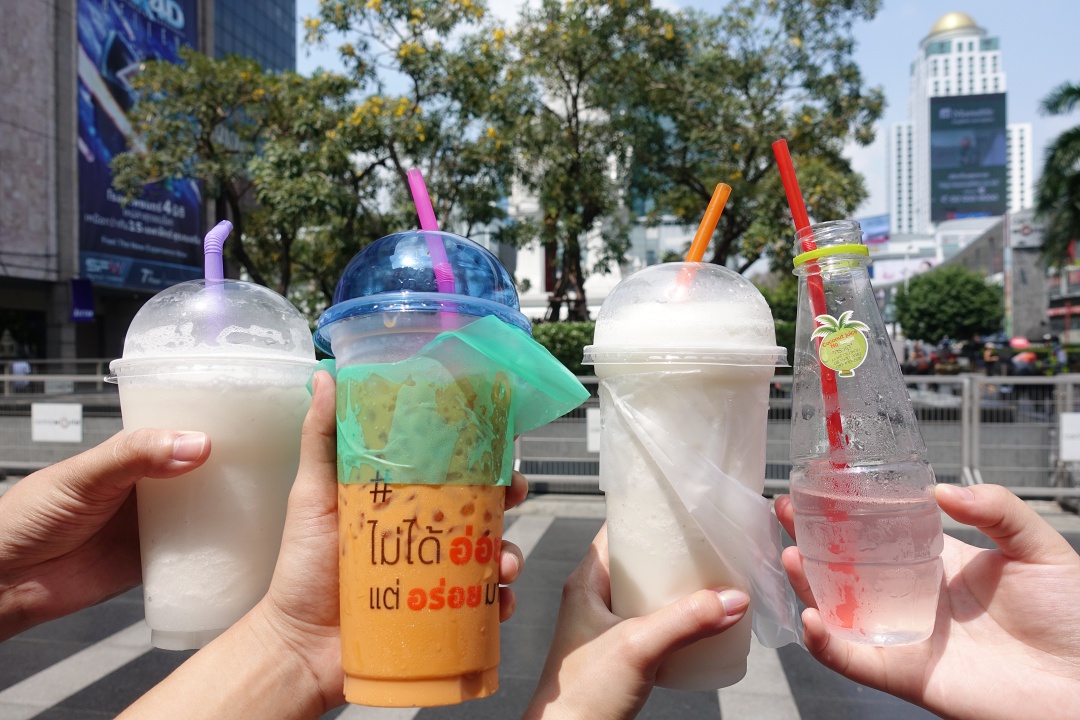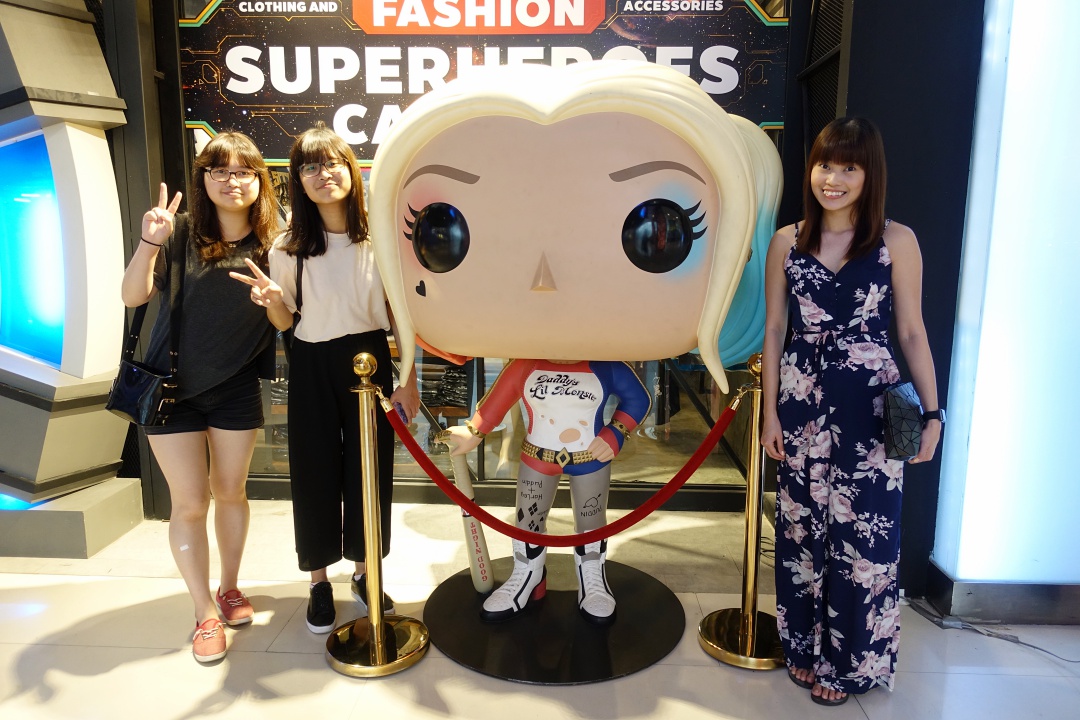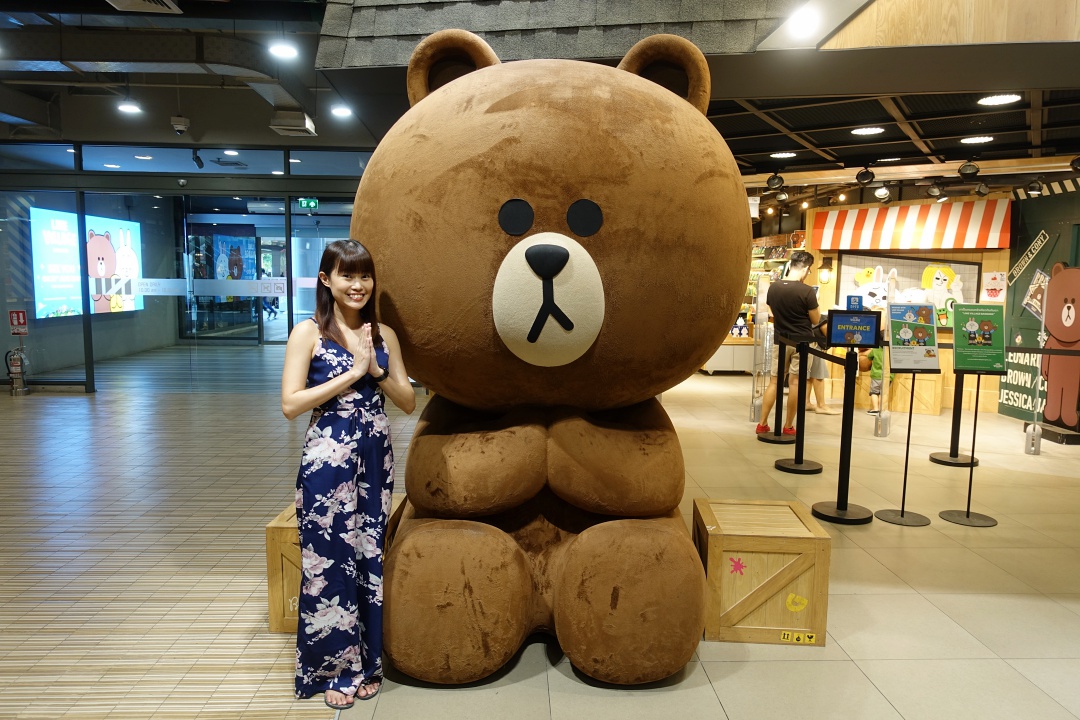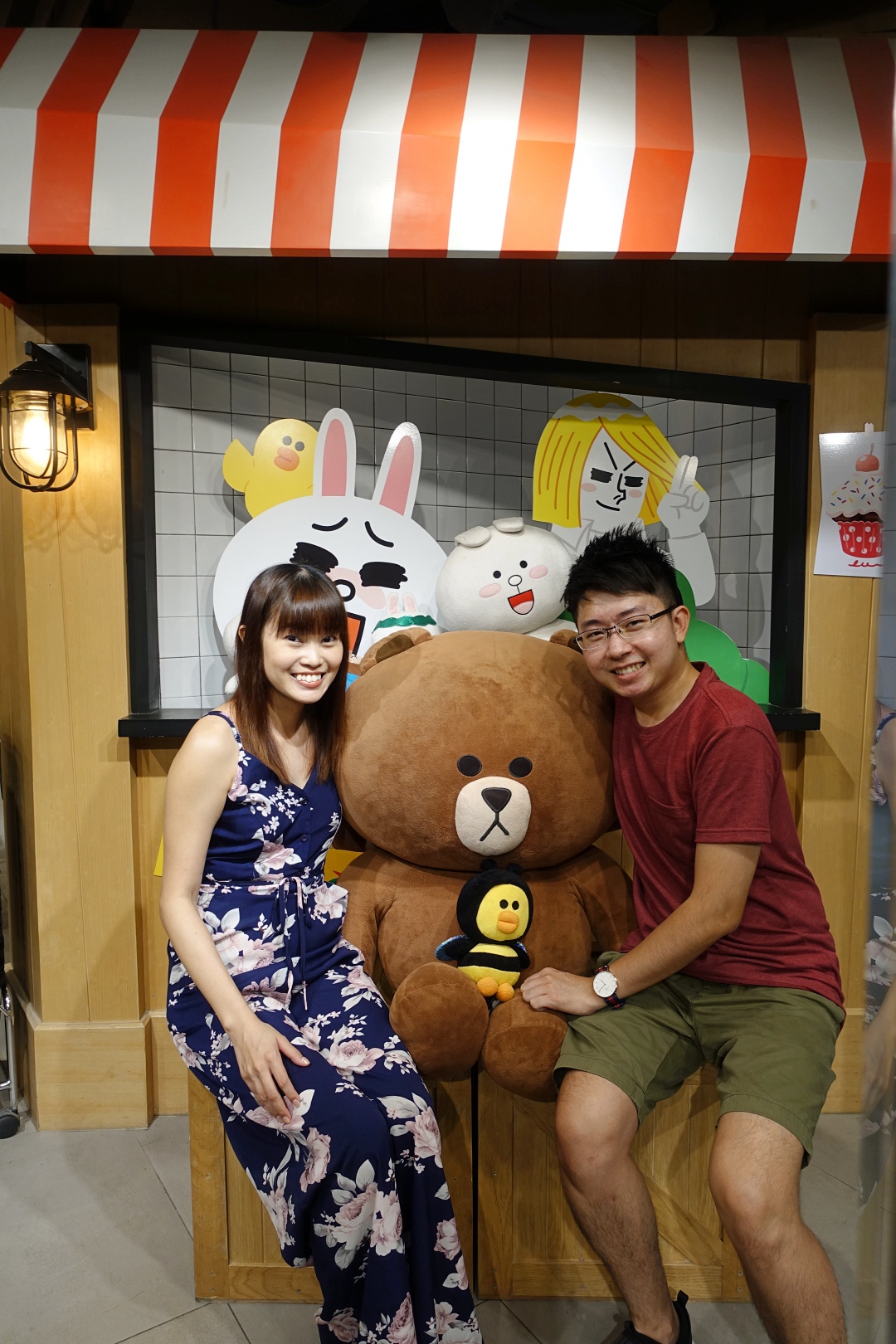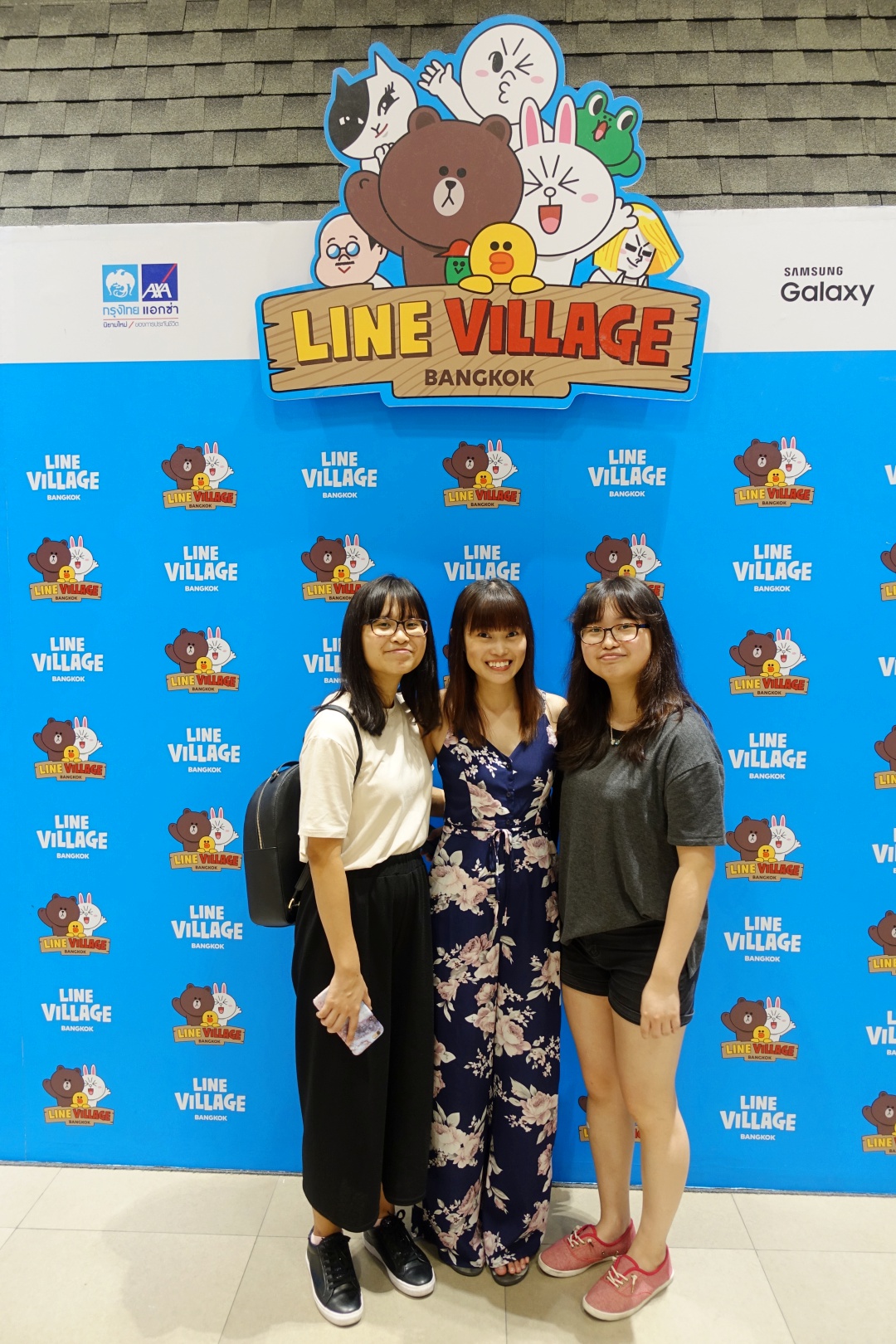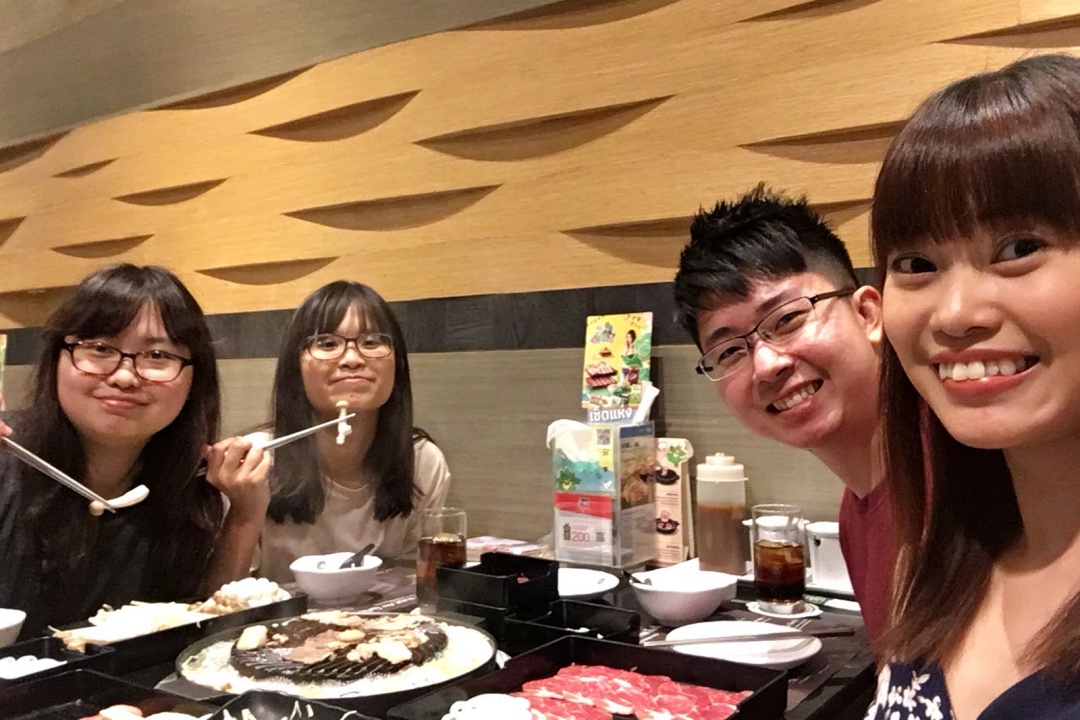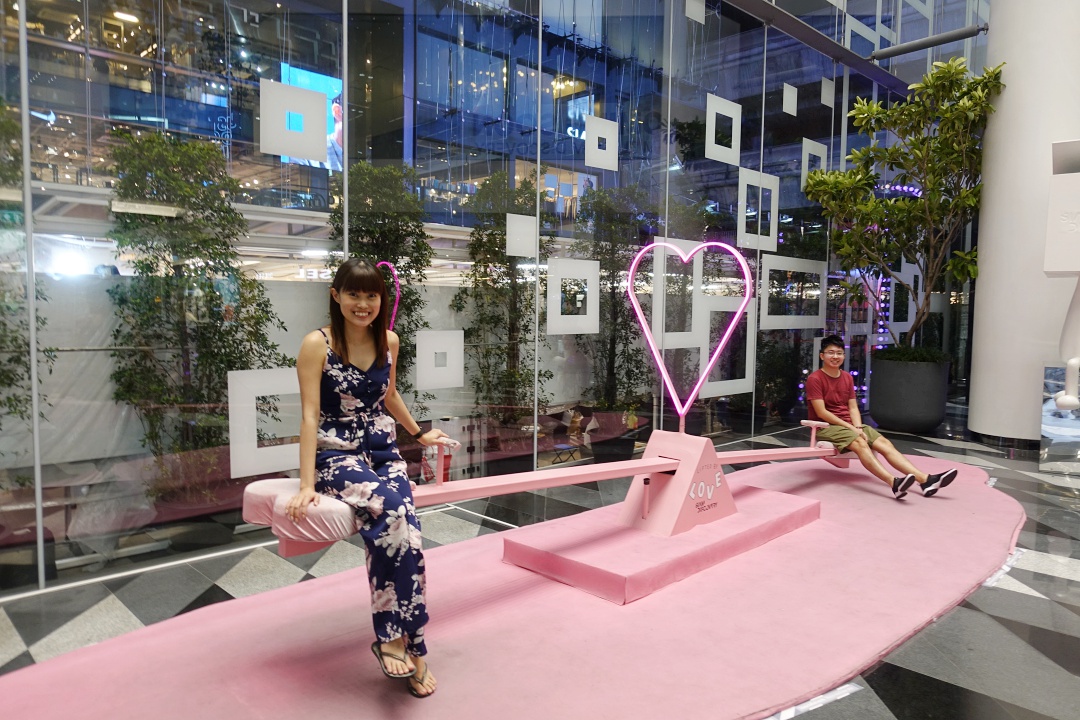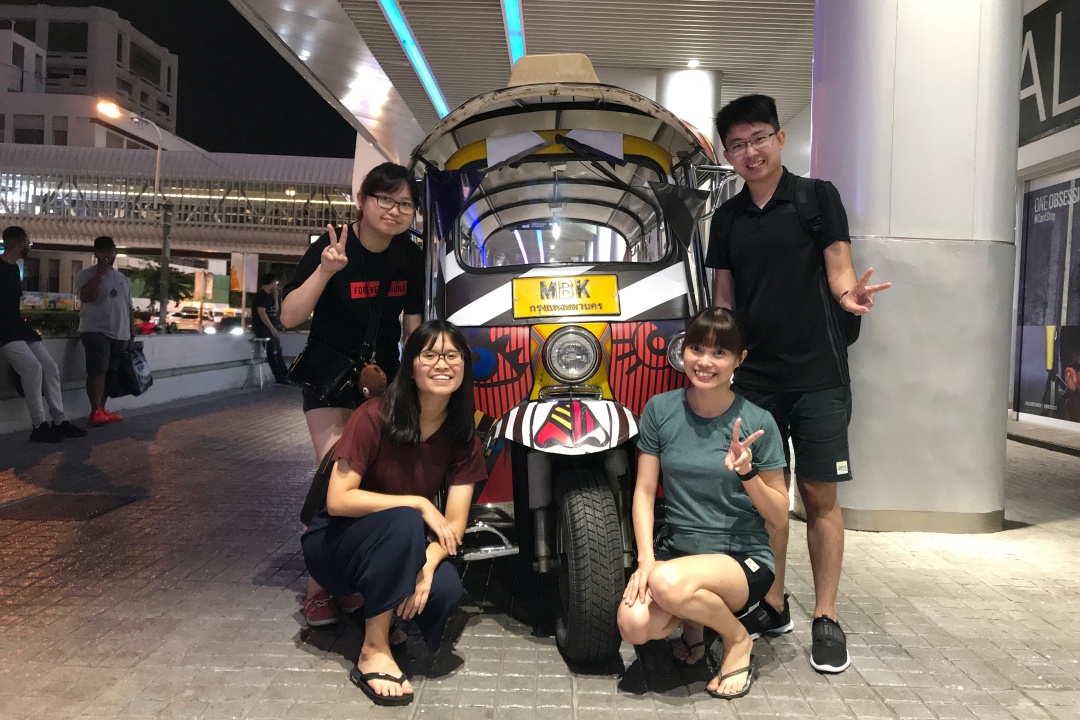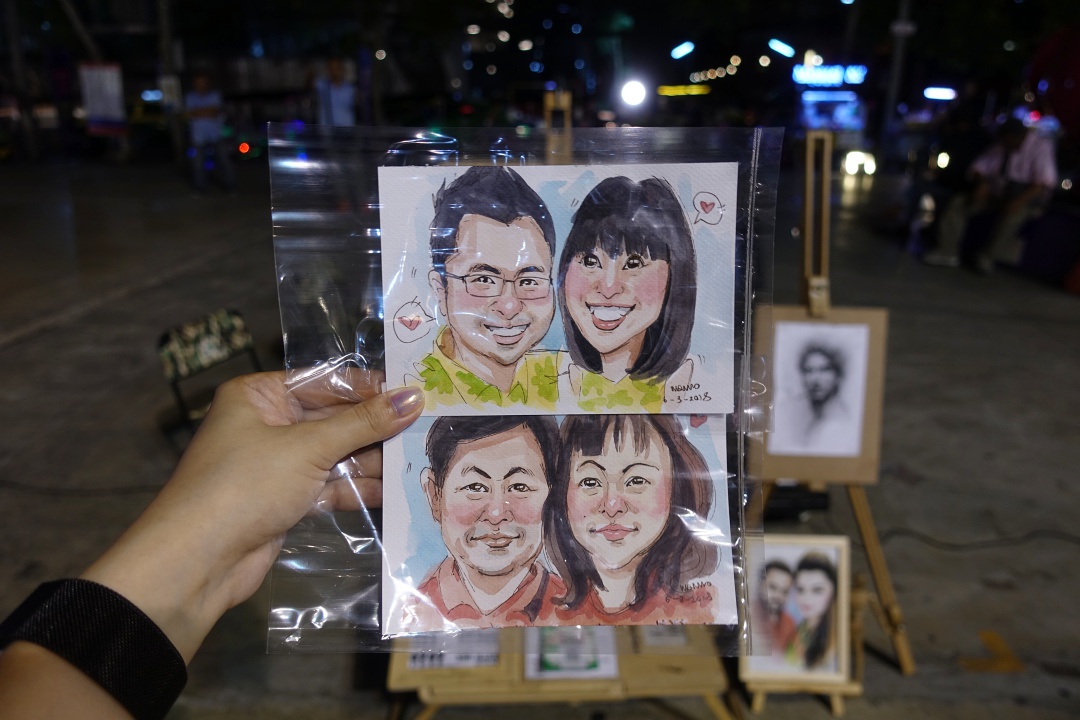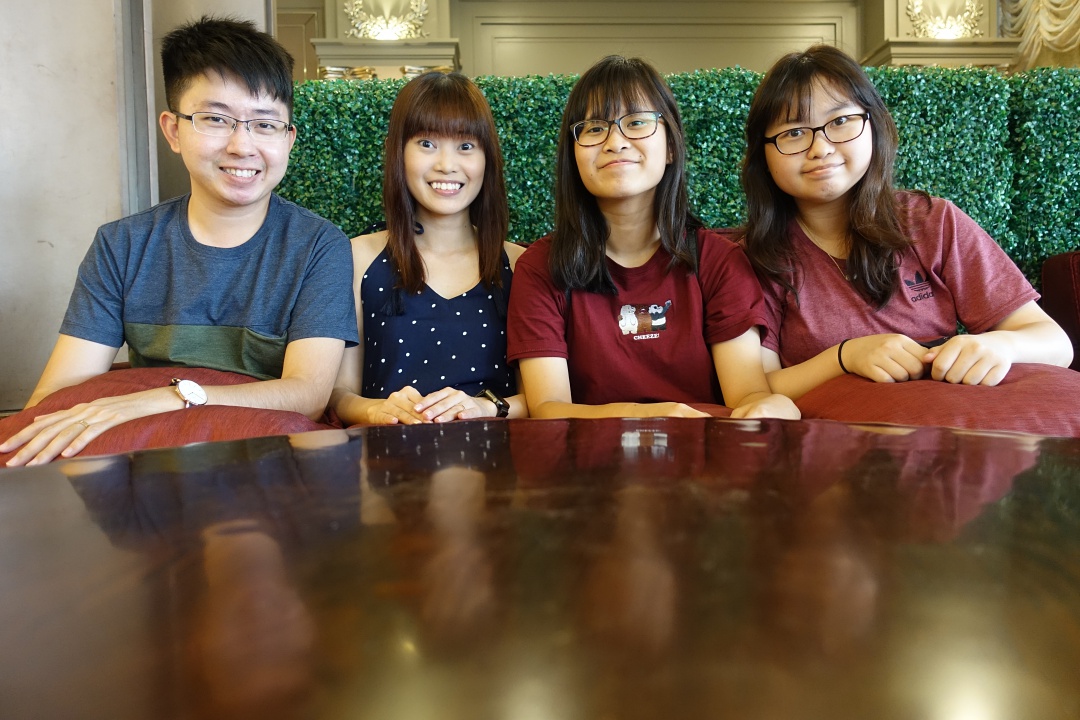 Come March; I went for an impromptu holiday to Bangkok with the Husband and my two sisters. This was the first time the four of us travelled together, and it was quite a fun experience. I really enjoy bringing them to all my favourite places in Bangkok. [ 4th March – 7th March ]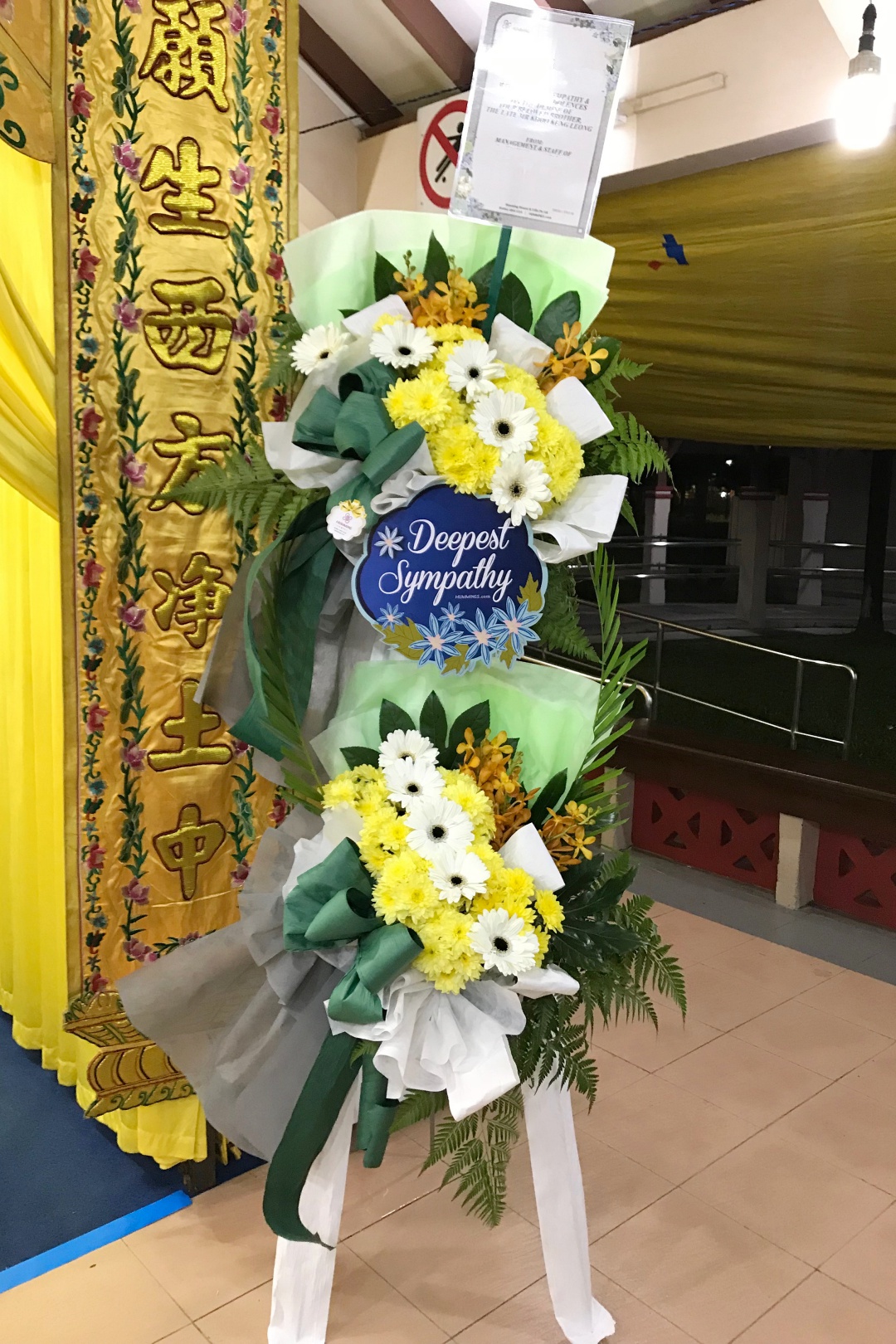 Then came that fateful Sunday. How my sister burst into tears, and how I just went into a complete shock. The news came too sudden, and no one would have believed and expected it. The last time I saw him was just a month ago during Chinese New Year. How? When? Why?
All there's left are guilt, sorrow and sadness. [ 18th – 21st March ]
APRIL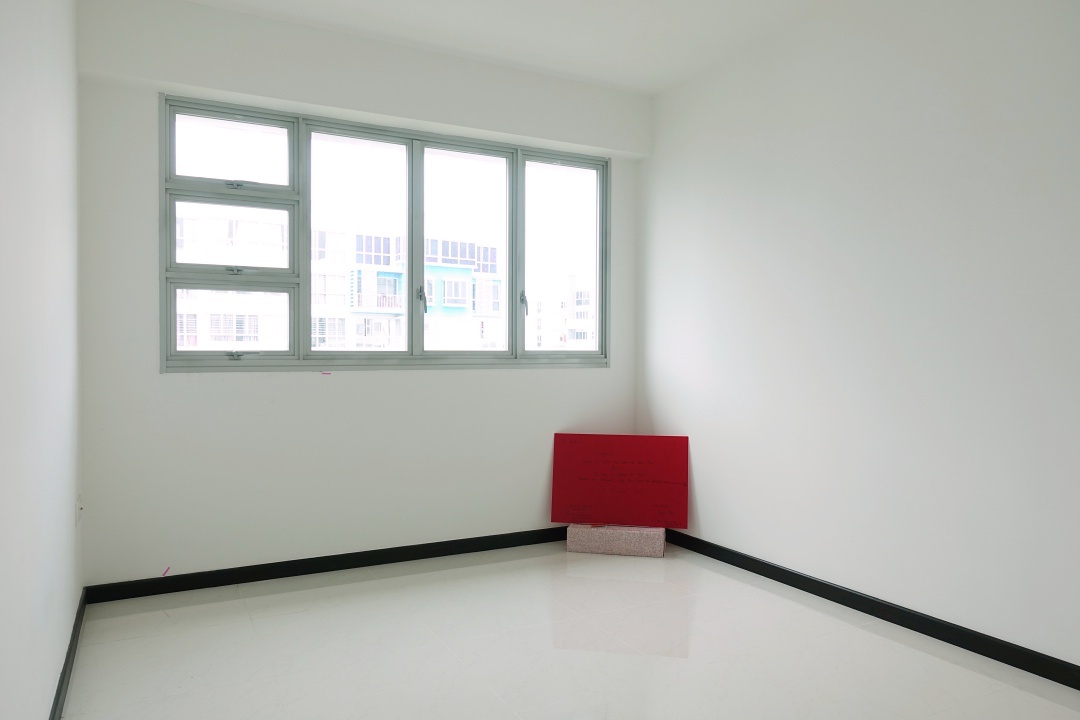 The first day of April; the Husband was once again away for a work trip. I can't remember why I decided to go up to the house but I did and when I walked into the room, this was what I saw.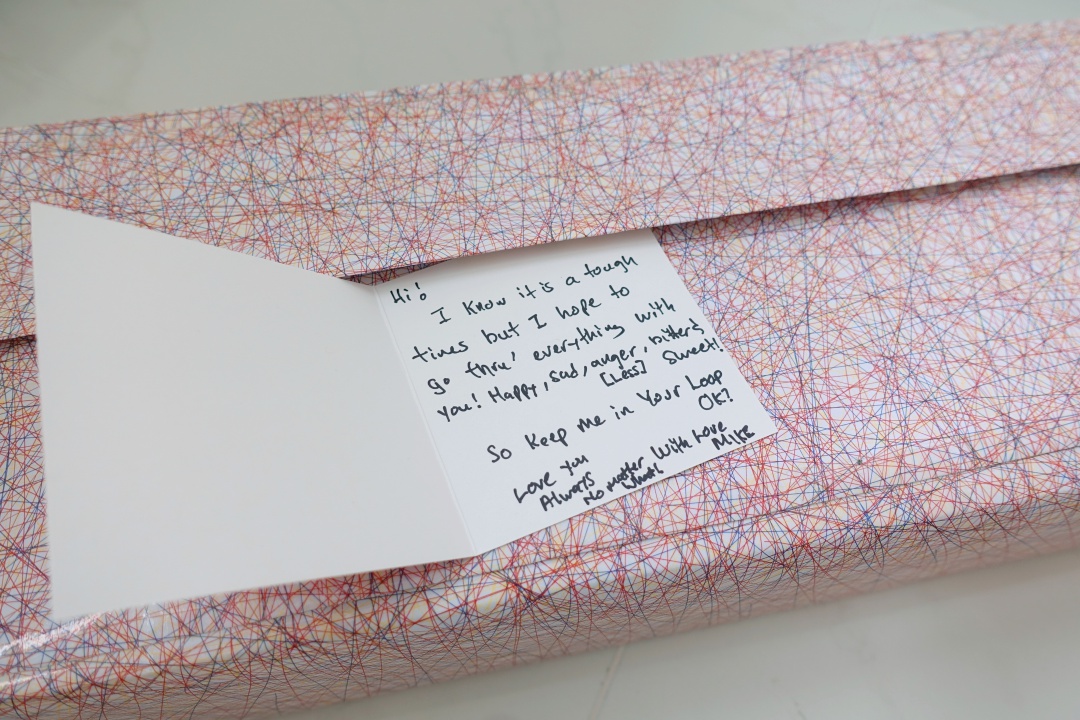 Another surprise present from him.
Present aside, the note meant so much to me. [ 1st April ]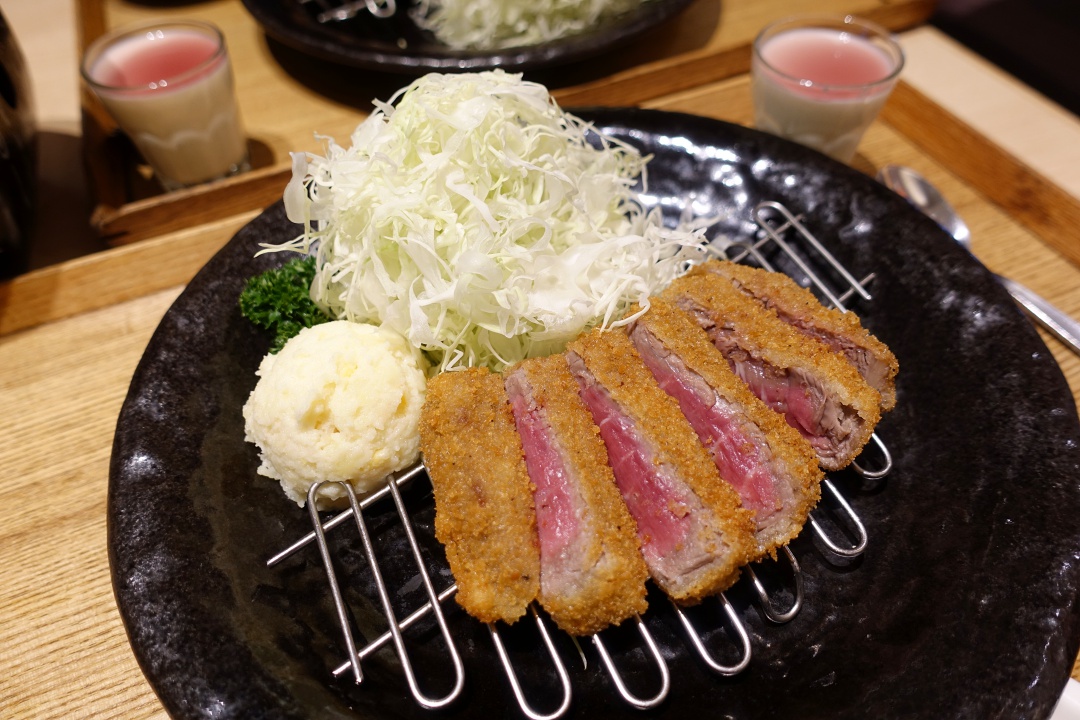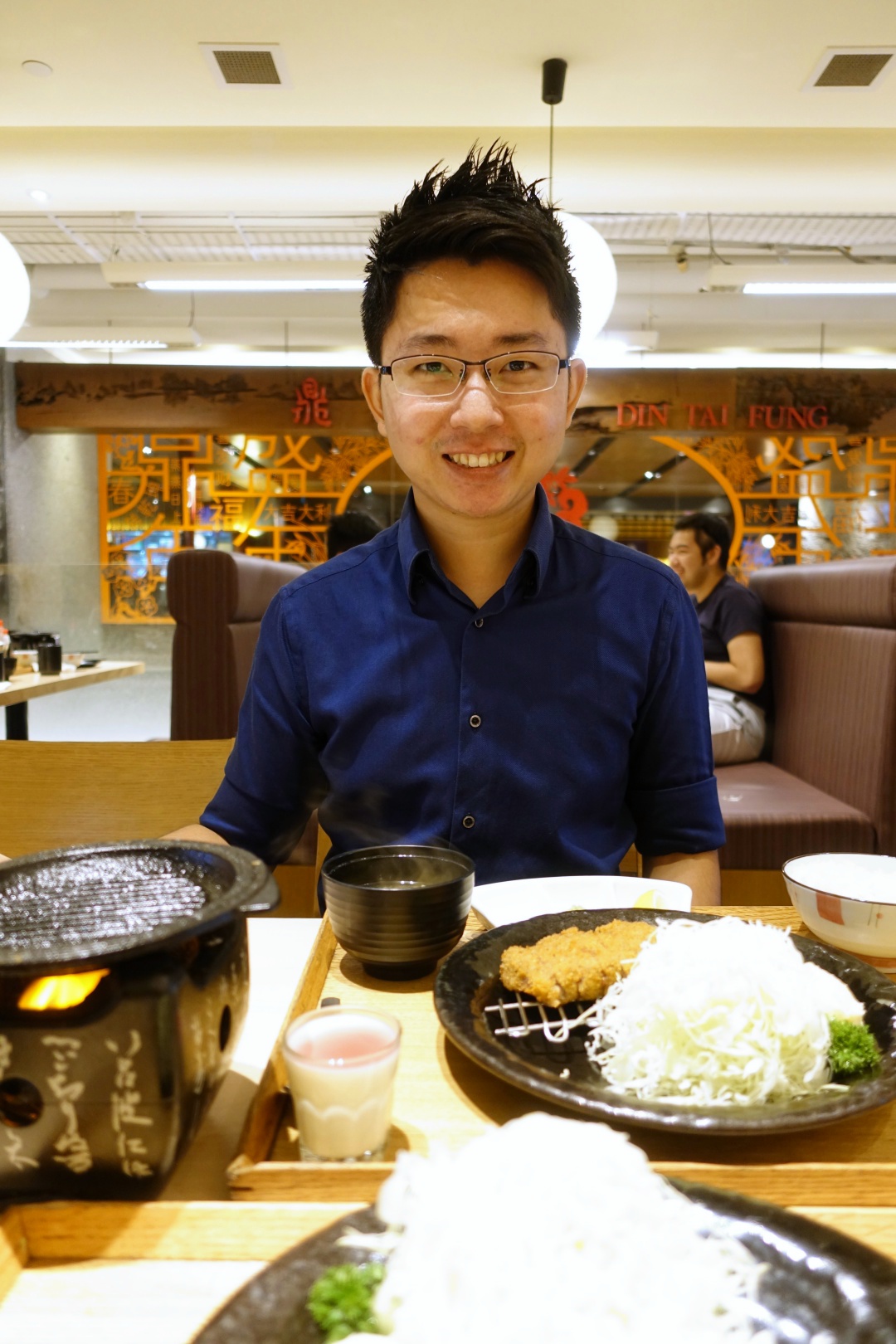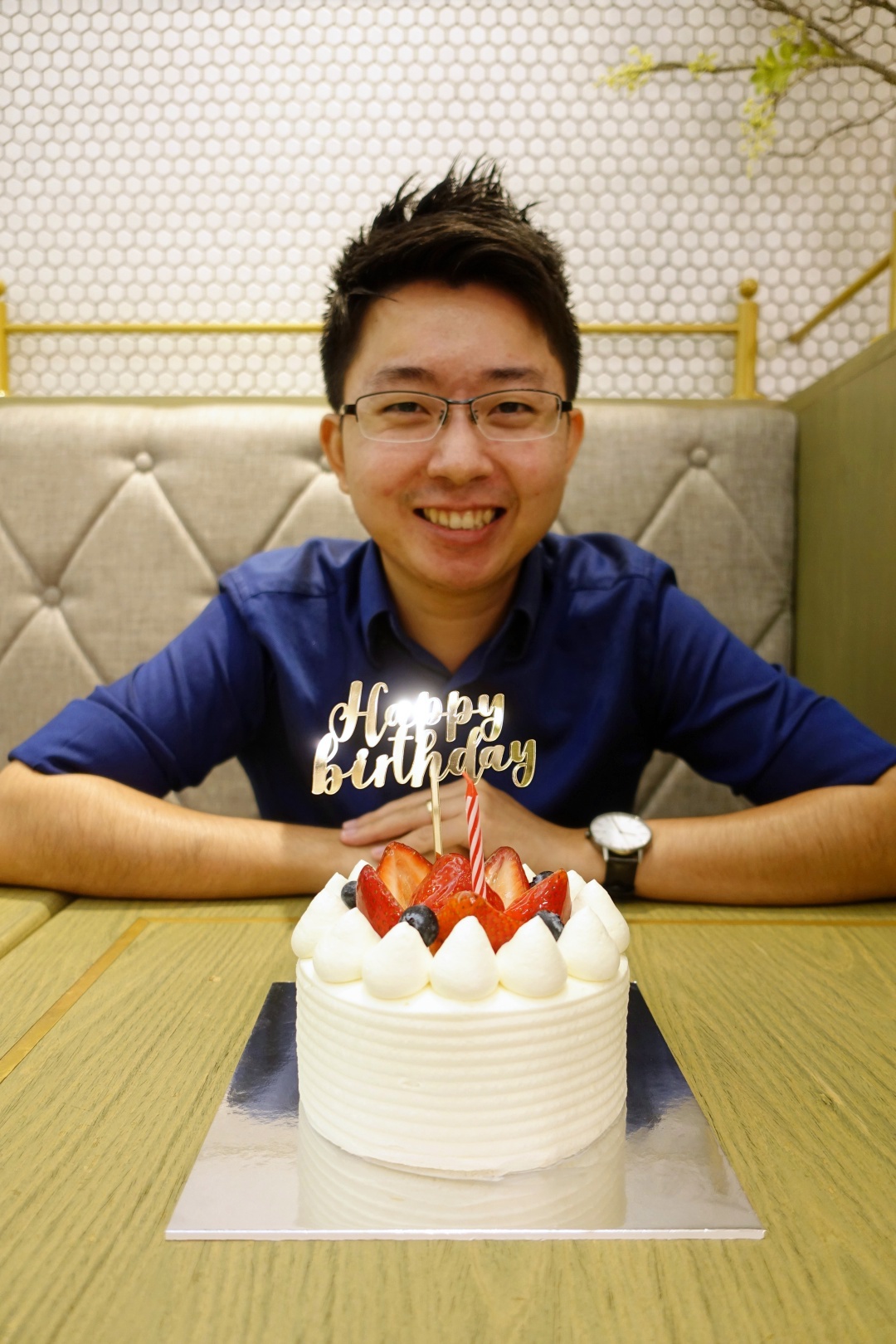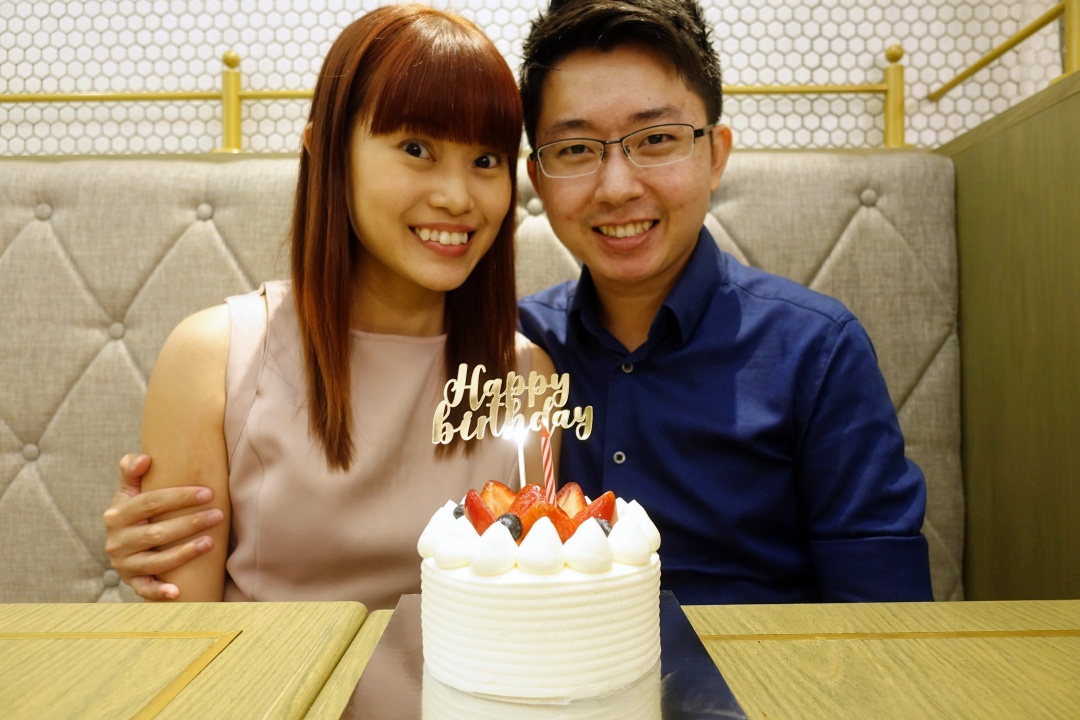 Celebrated the Husband's 30th birthday! We went to have our favourite Gyu-Katsu at Ginza Kushi-Katsu in Paragon. [ 7th April ]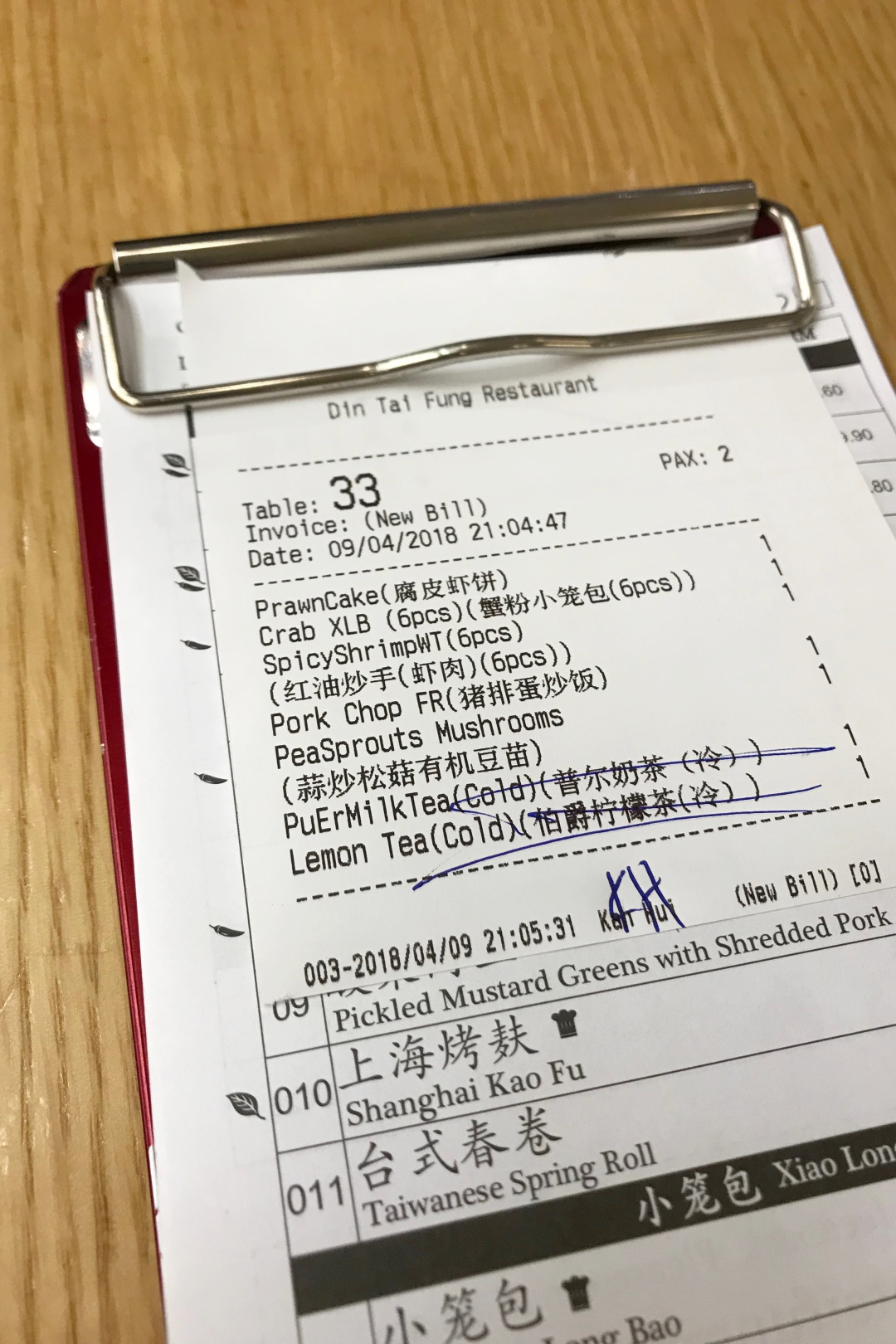 Day trip to JB. [ 9th April ]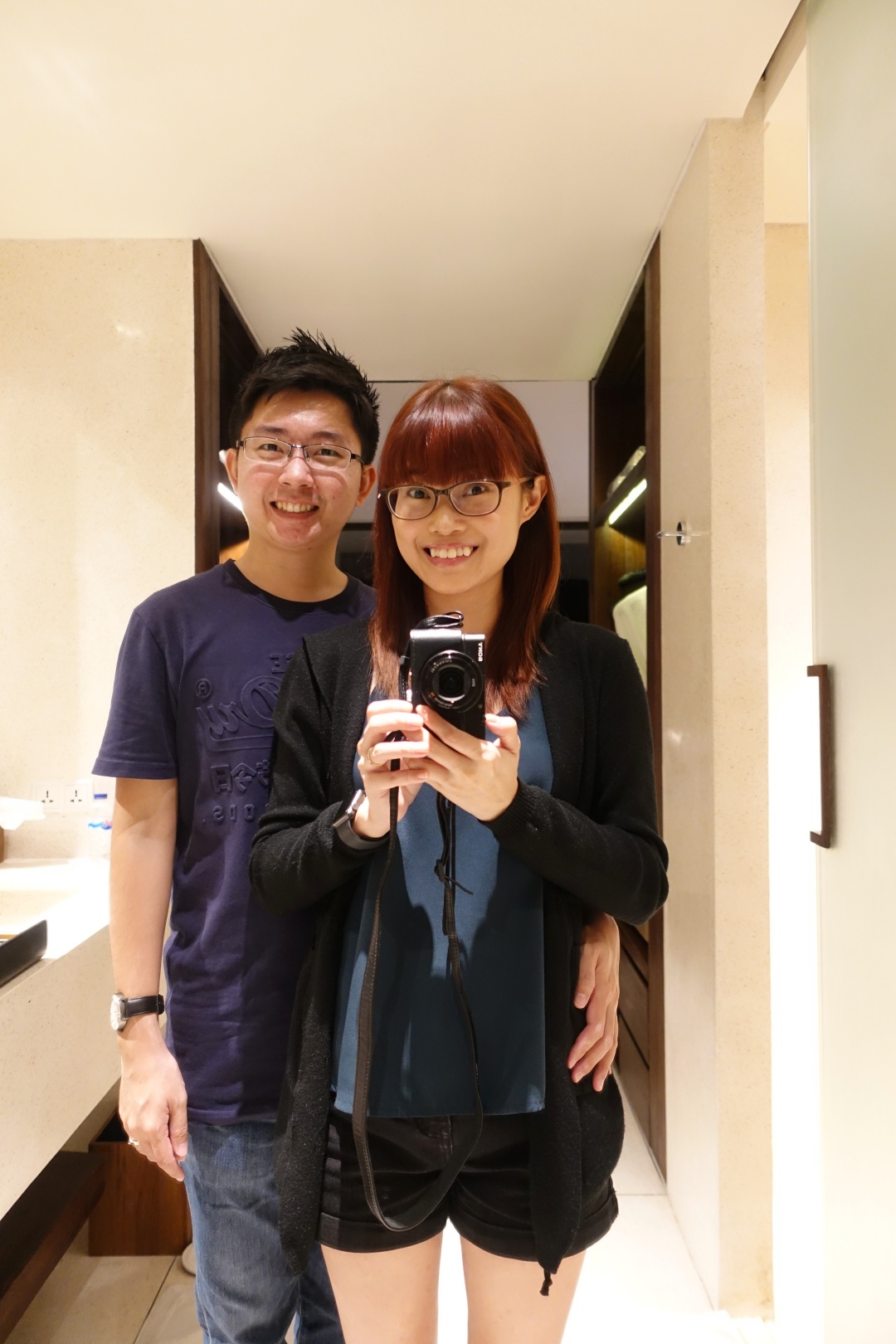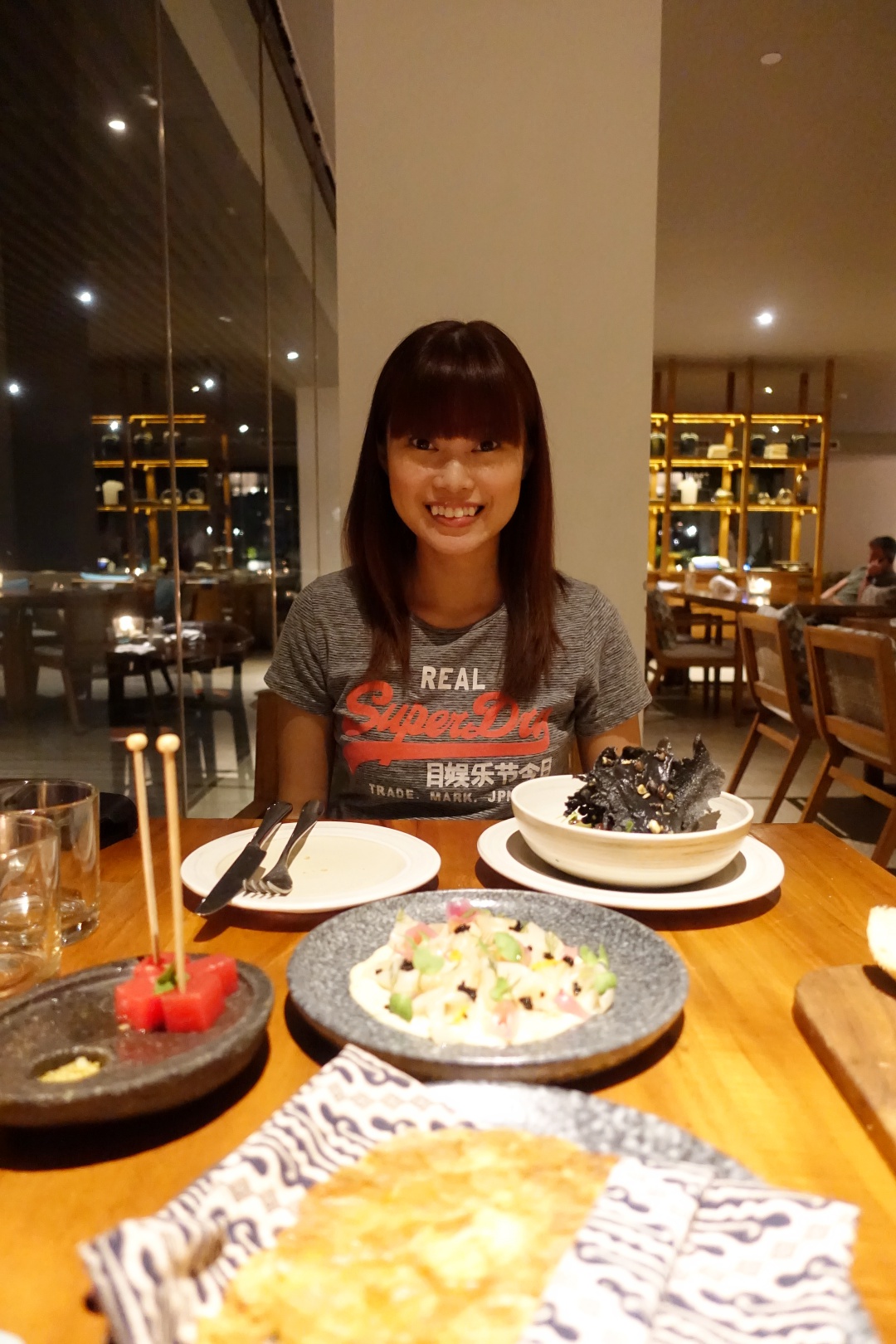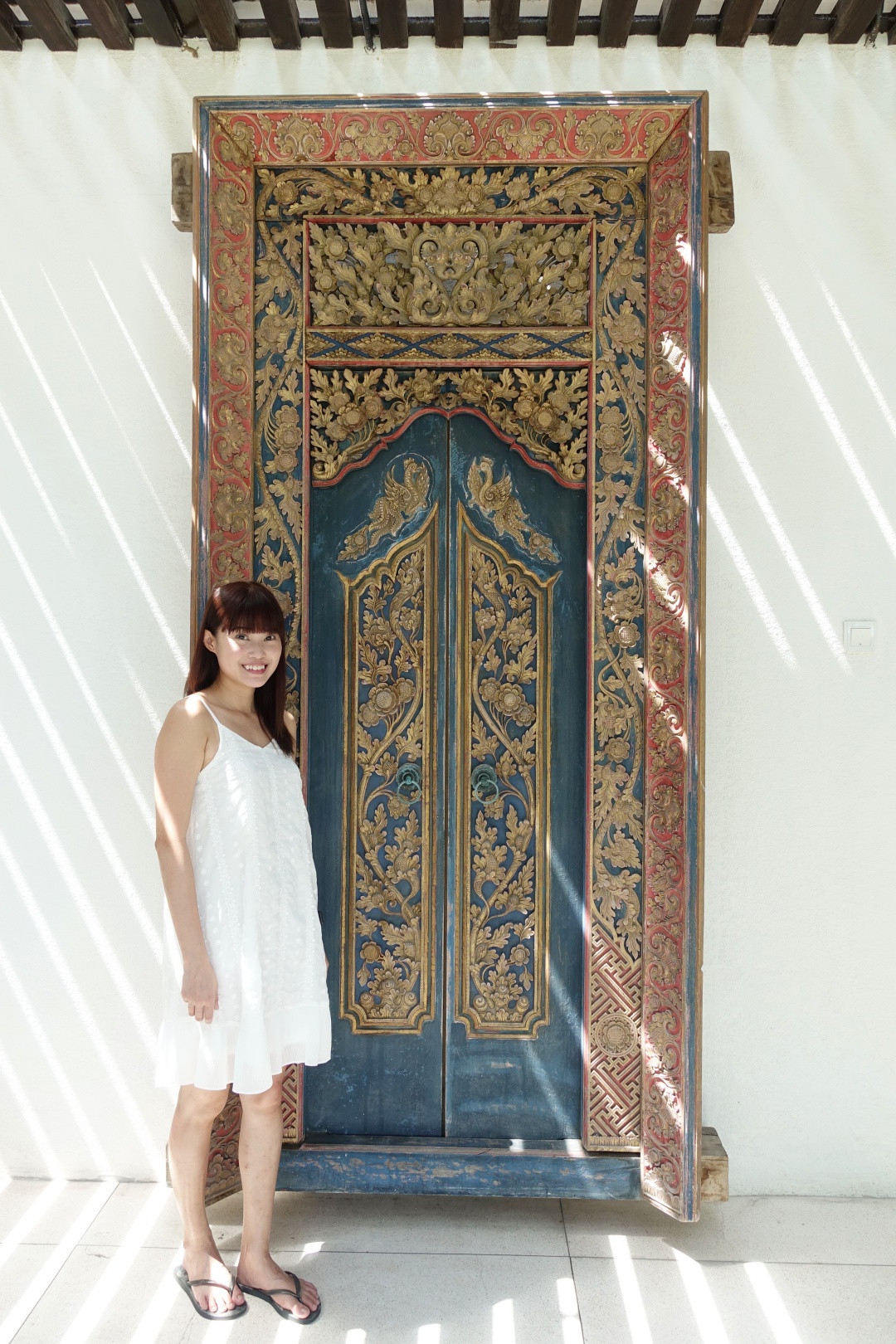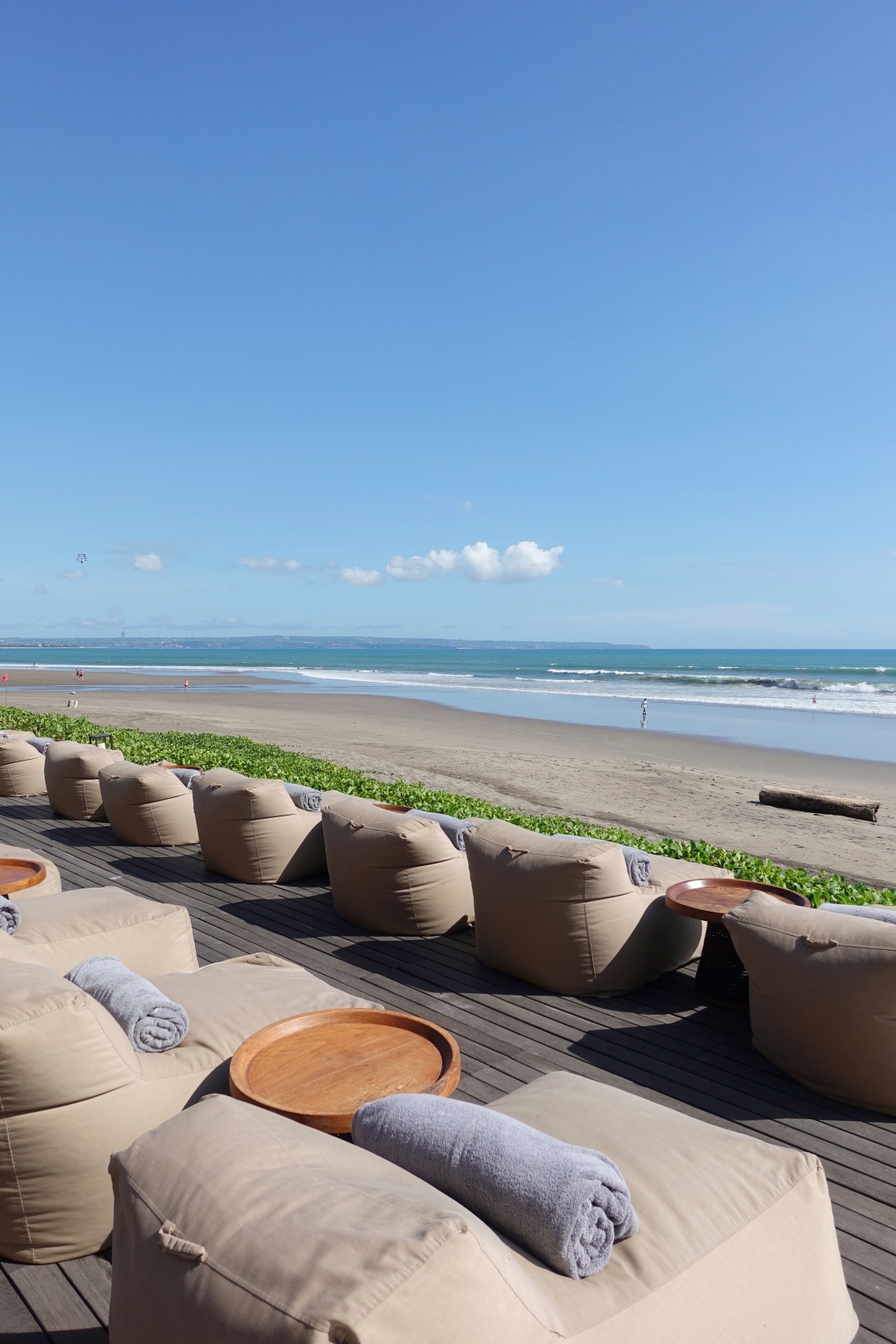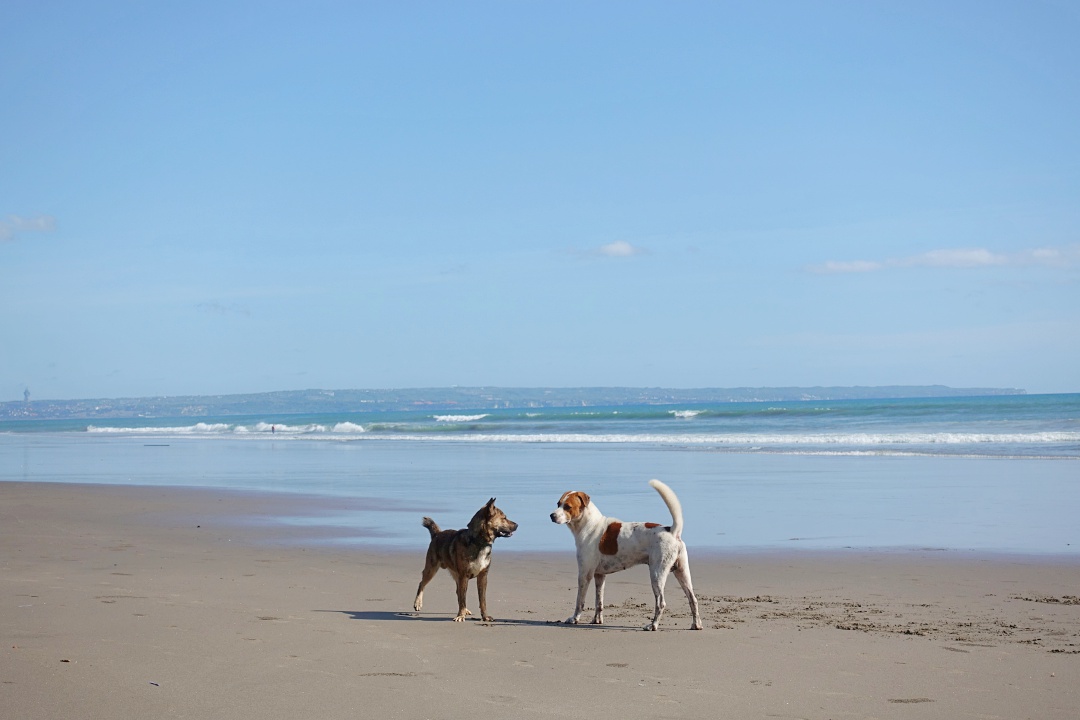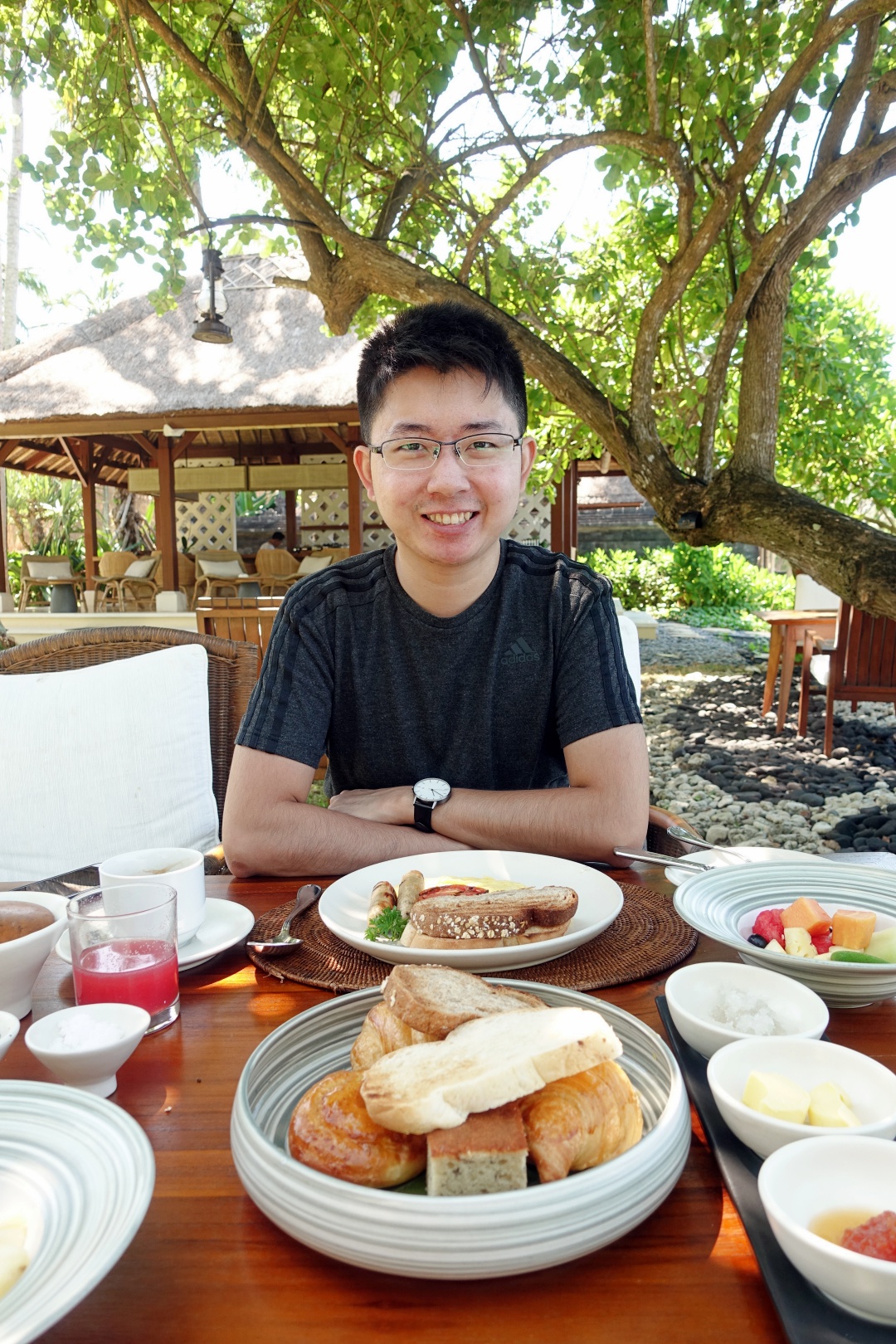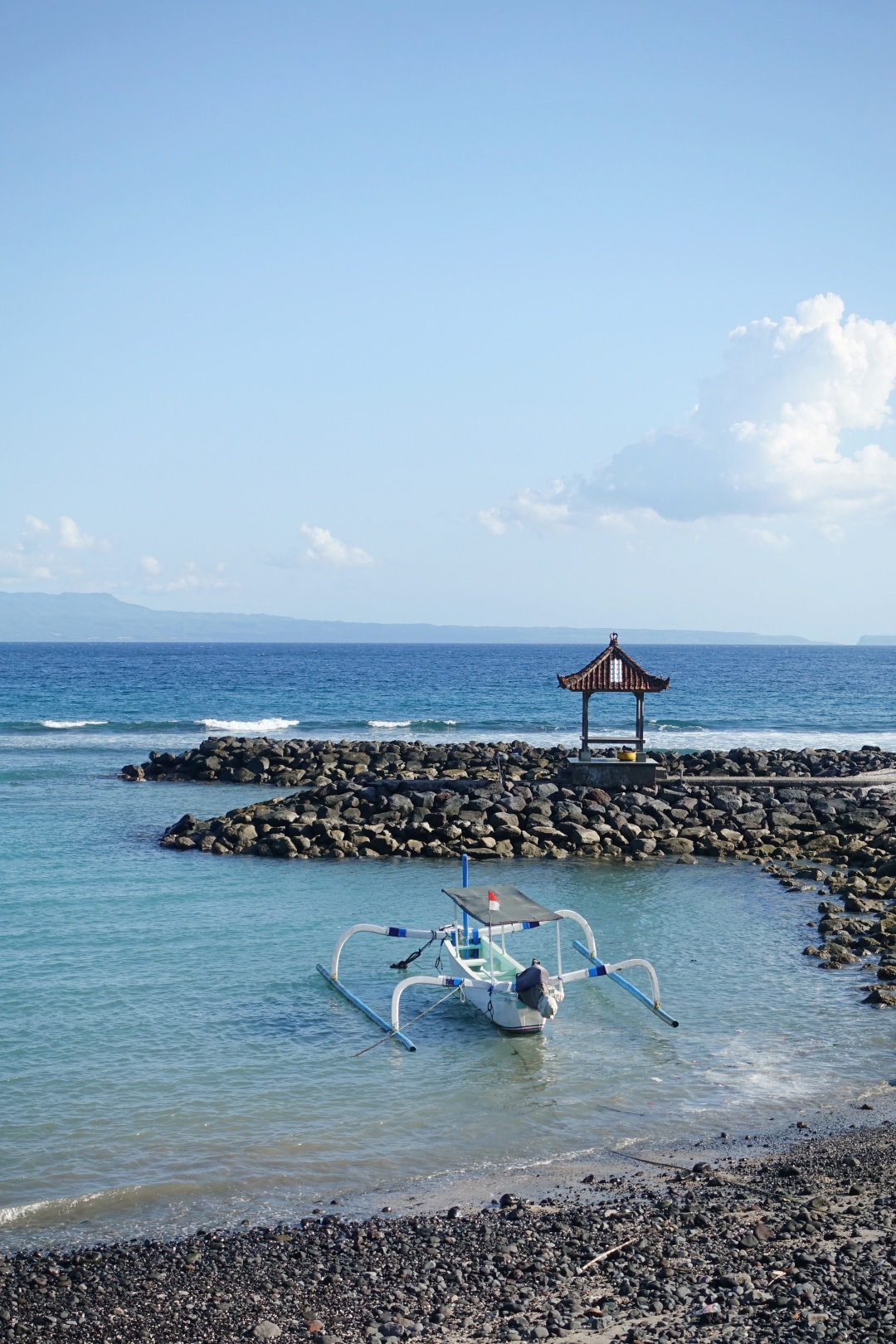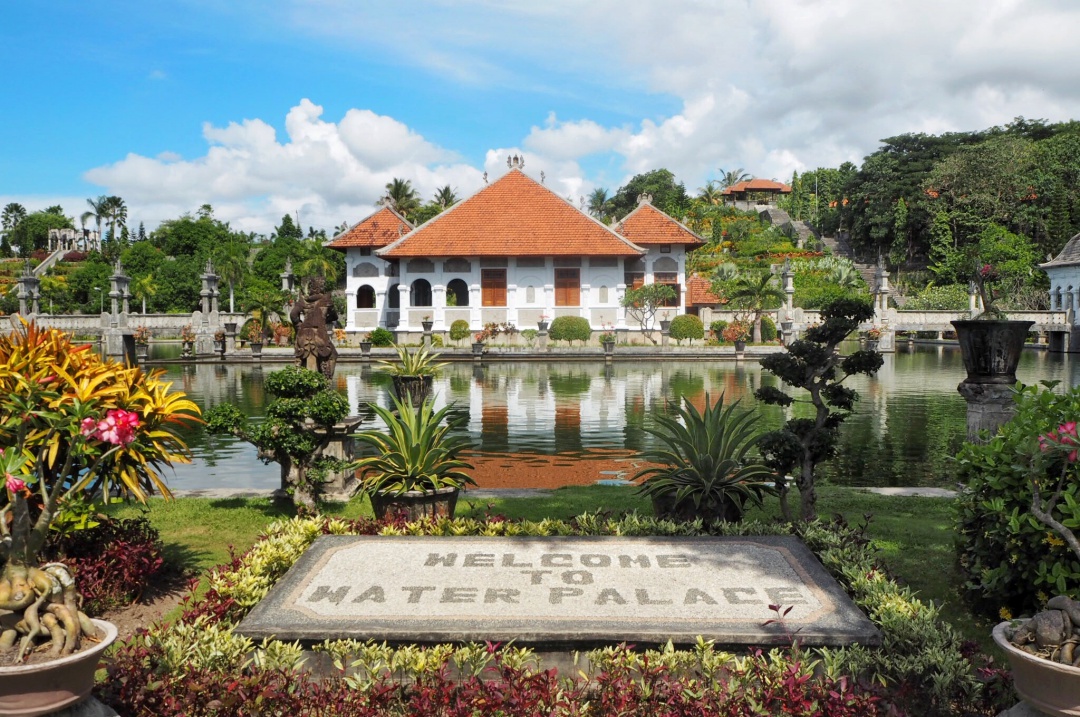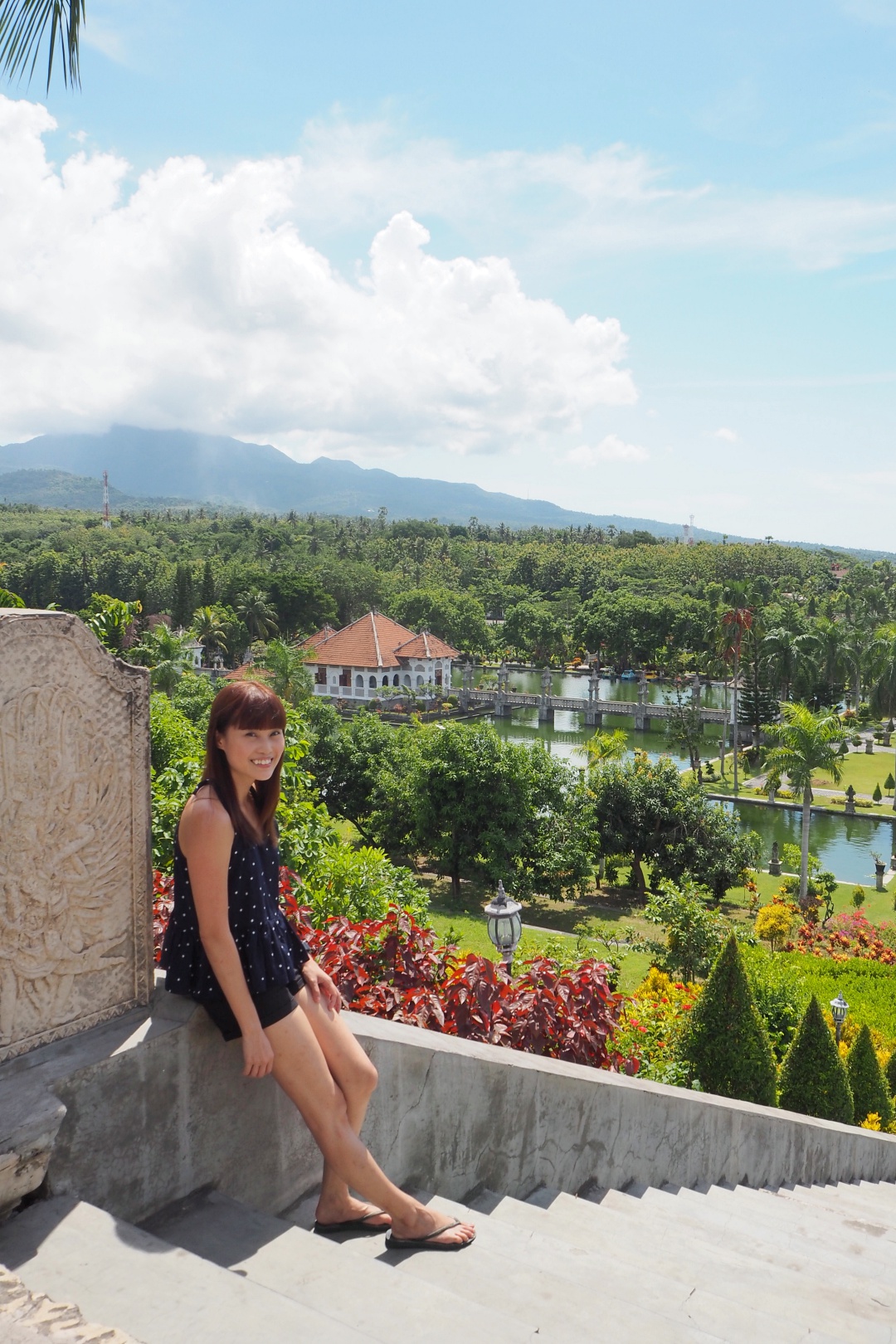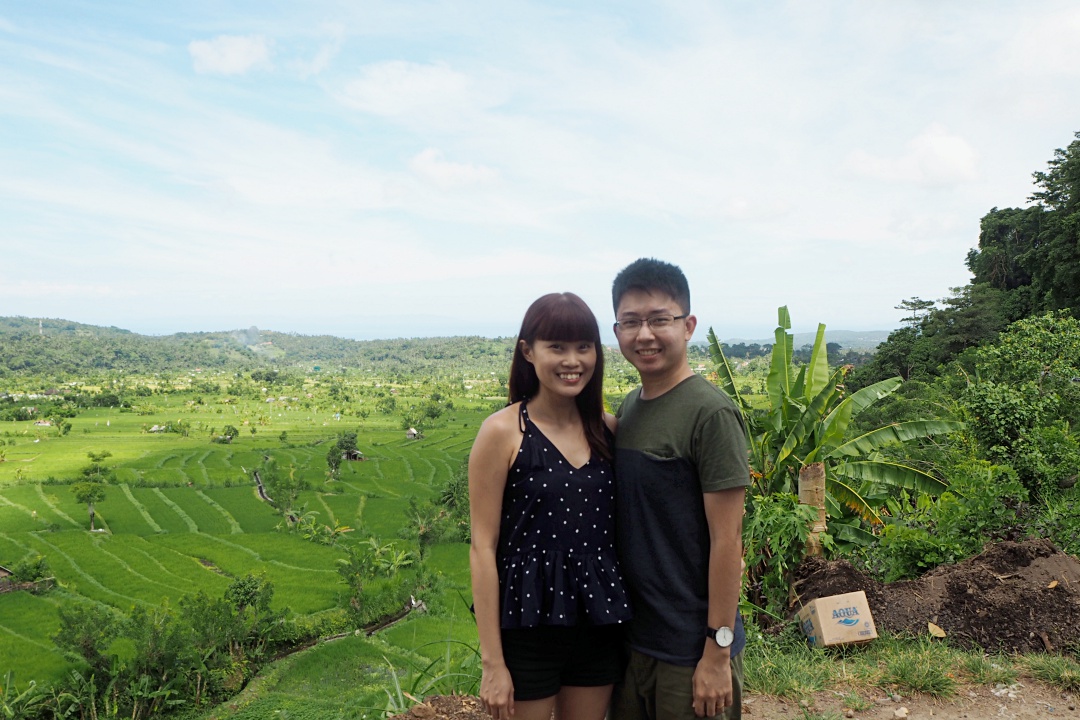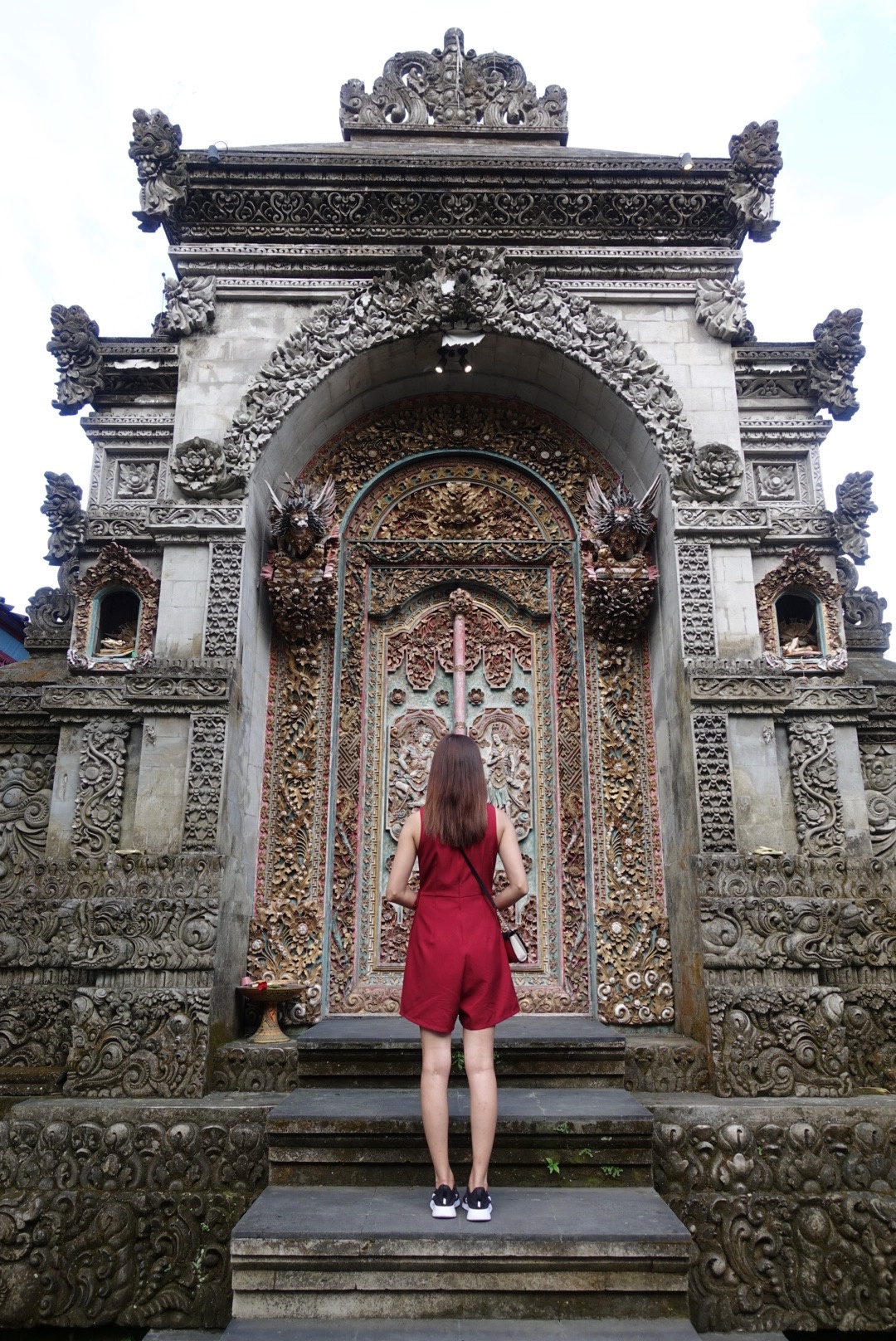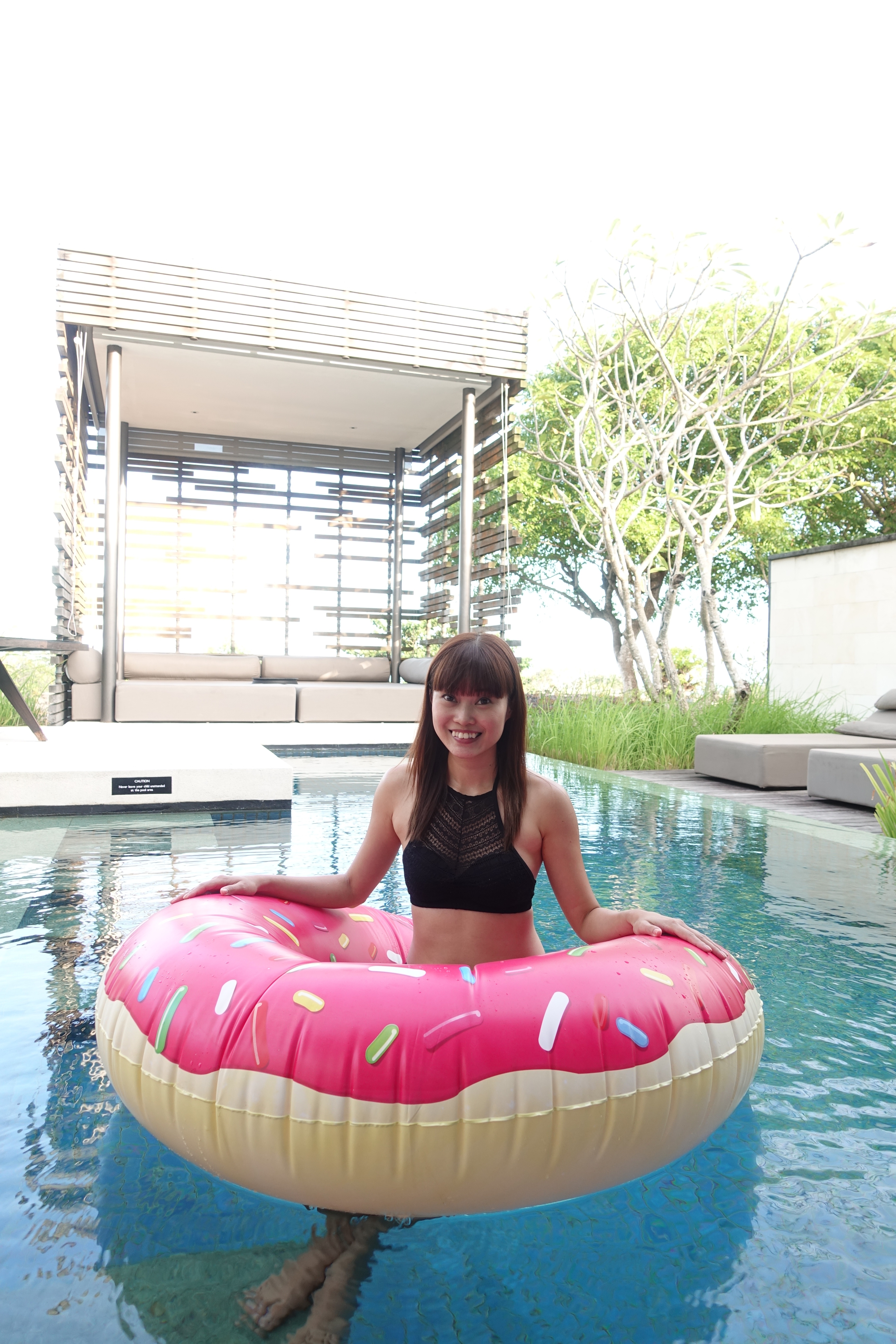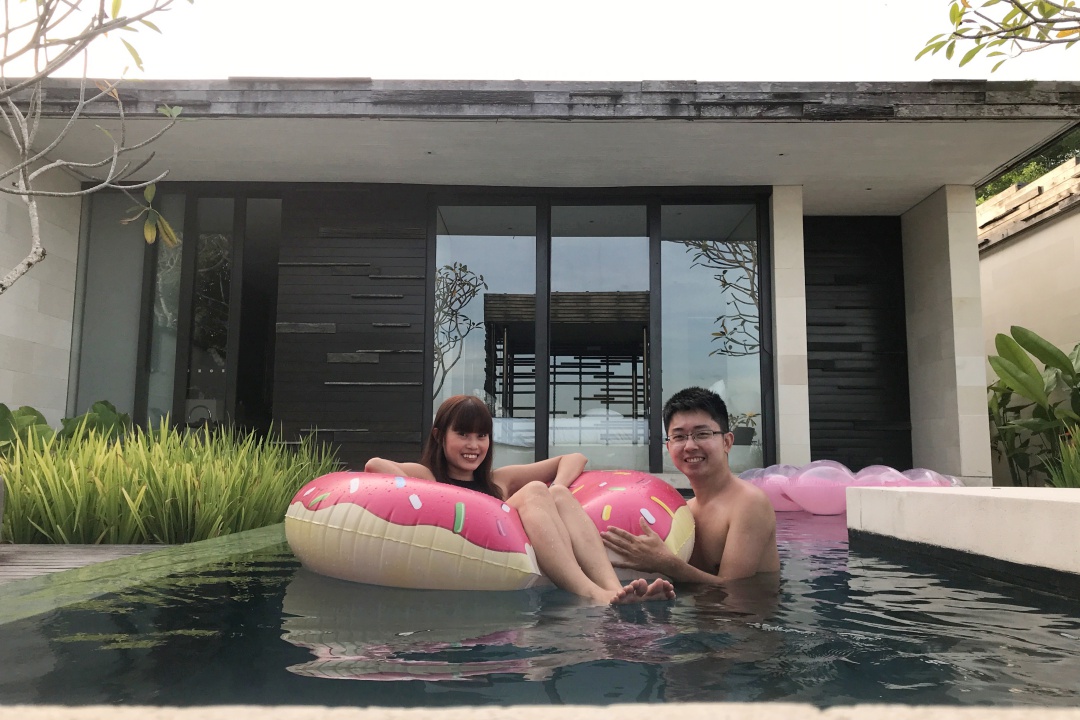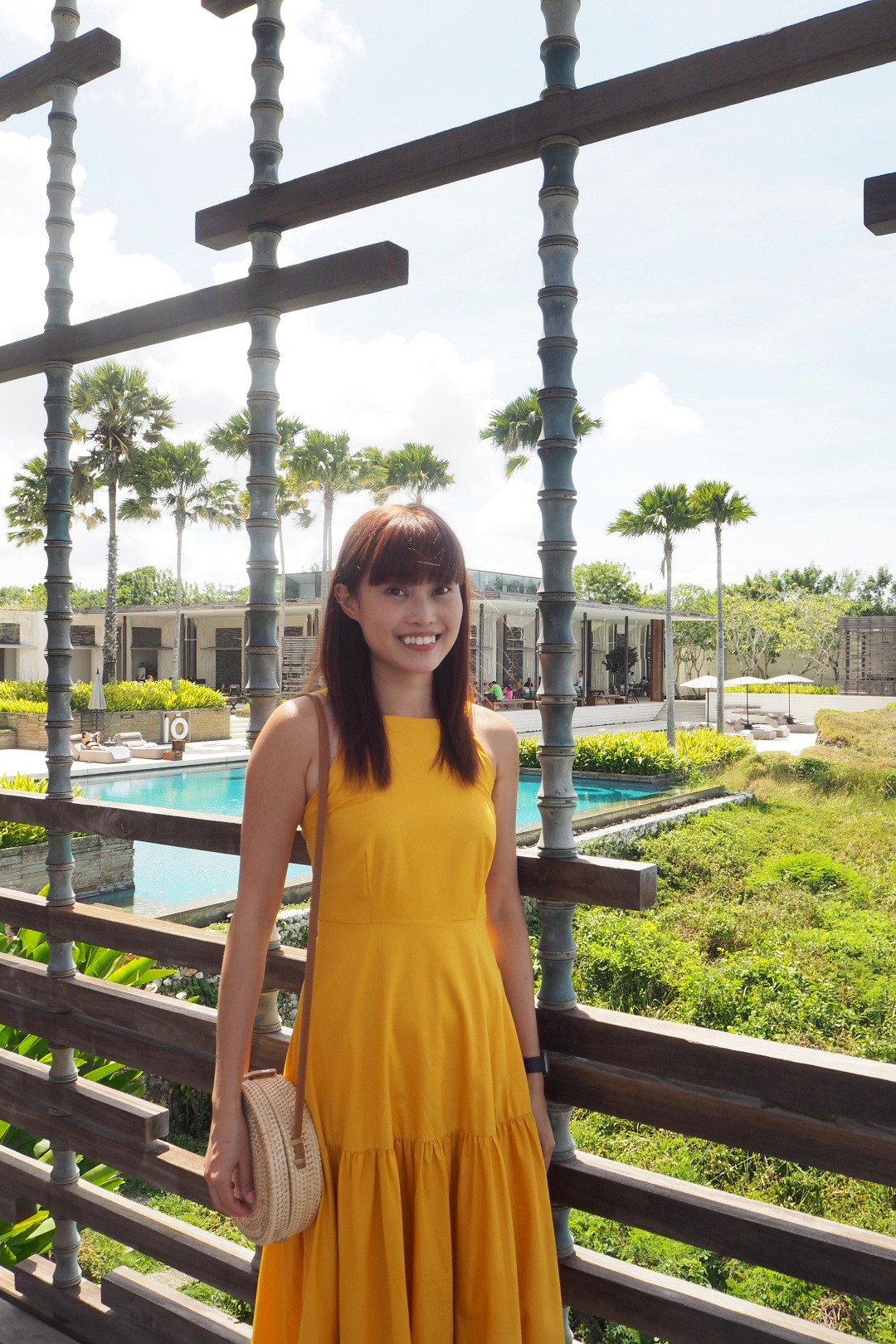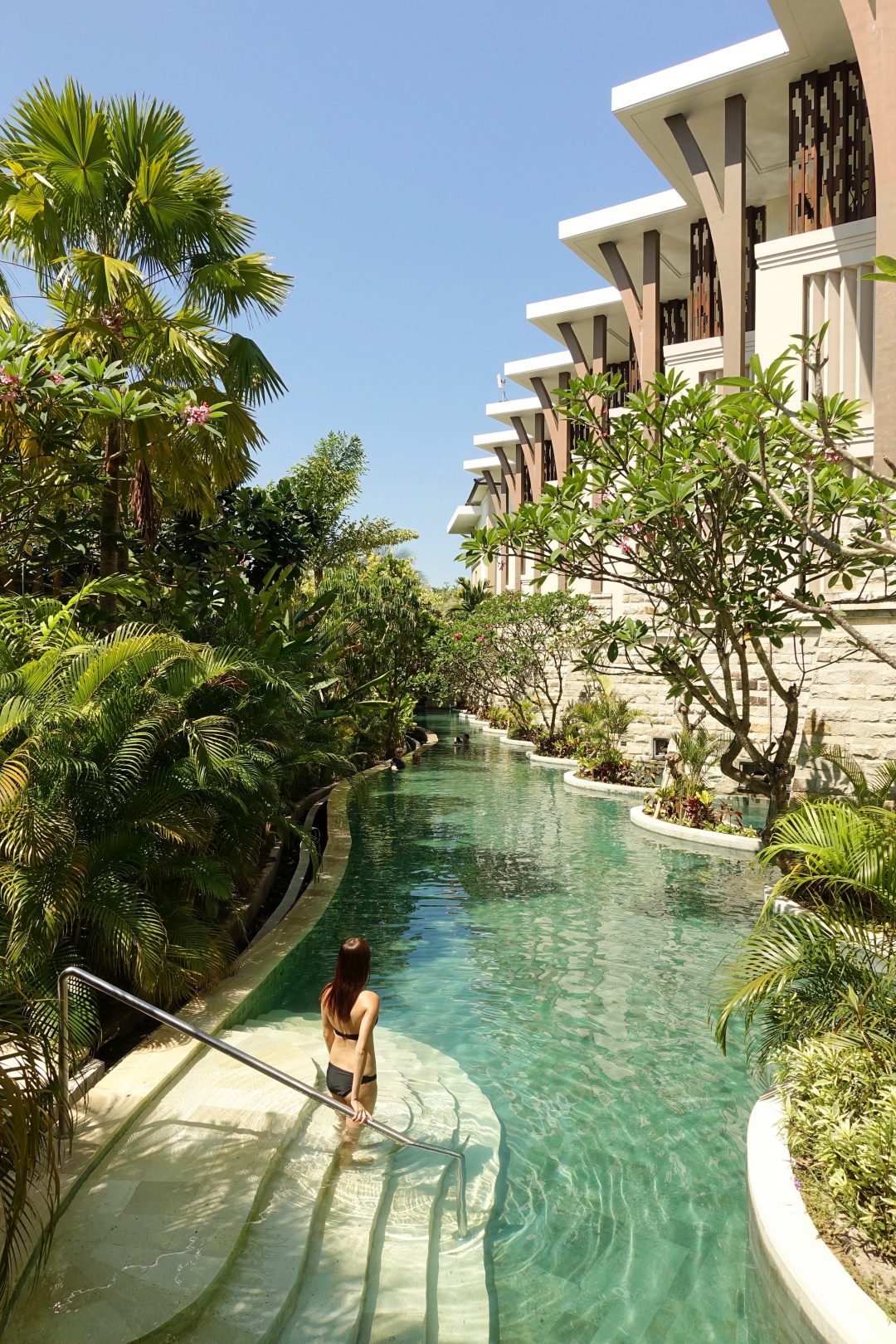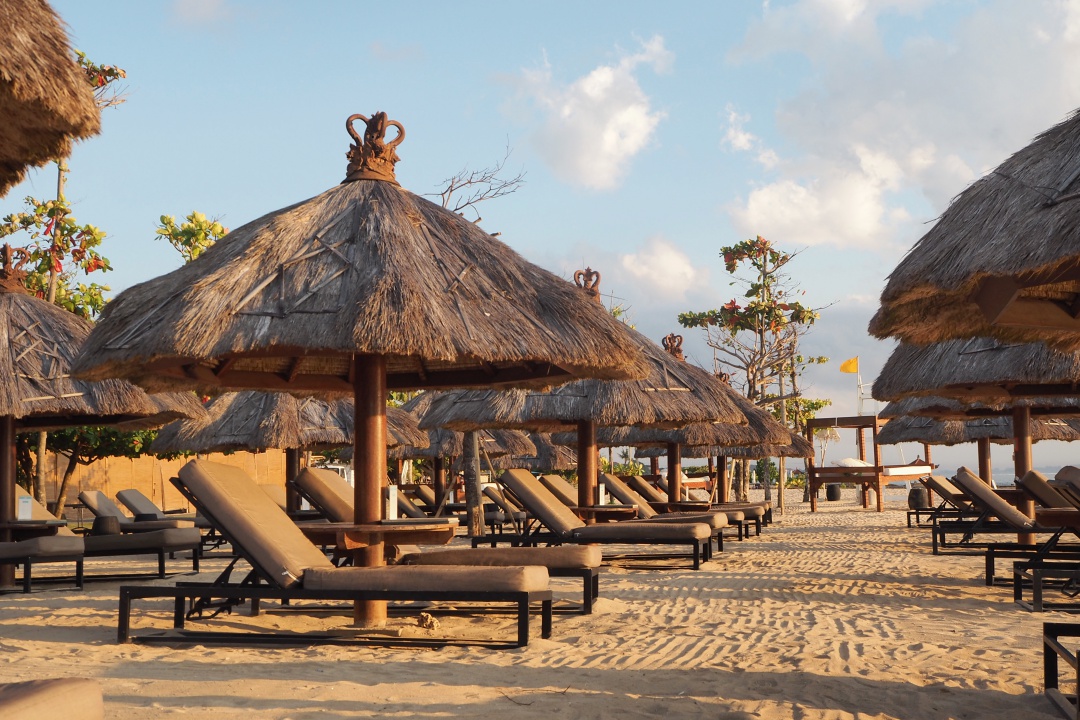 The Husband and I took a trip to Bali, Indonesia sometime in mid-April for work. This was my only trip to Indonesia in 2018, and we spent a total of 17 days there. I still haven't got the chance to blog about it, but I plan to do so soon since we took quite a handful of pictures. [ 14th April – 30th April ]
MAY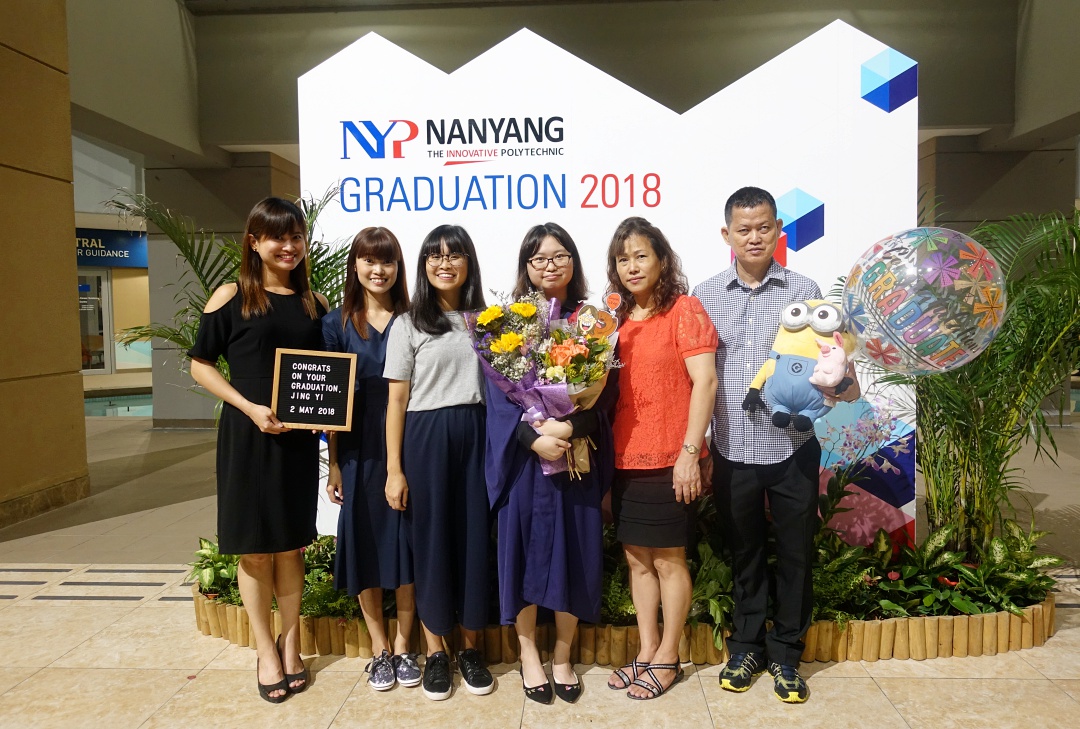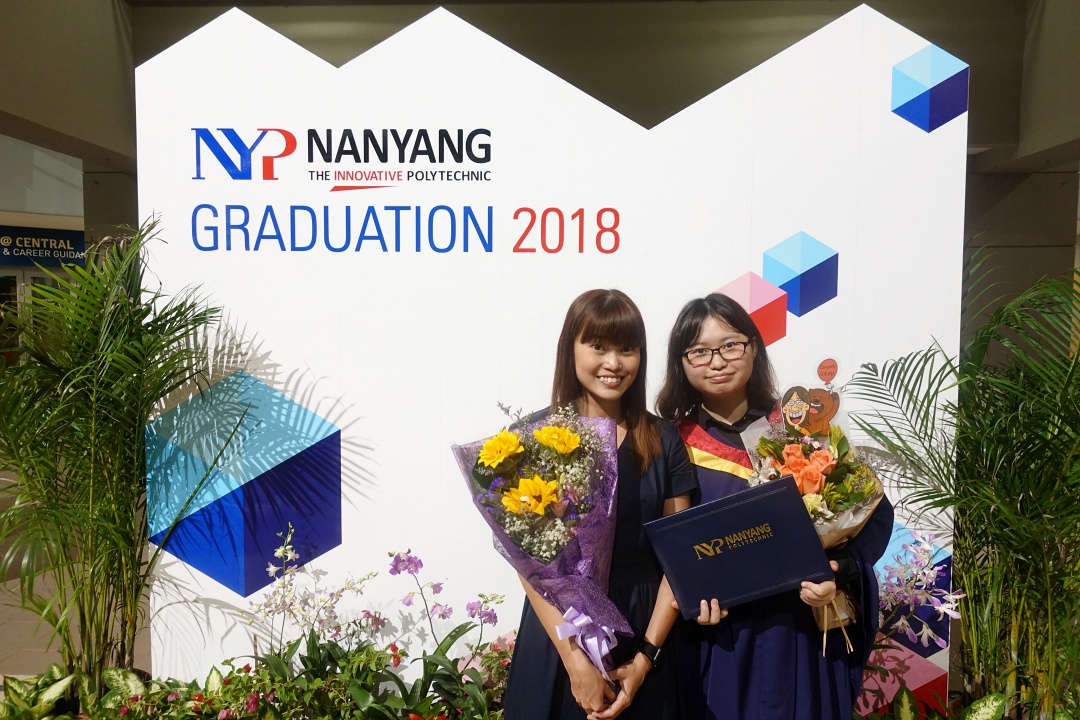 Went to my sister's graduation at Nanyang Polytechnic. [ 2nd May ]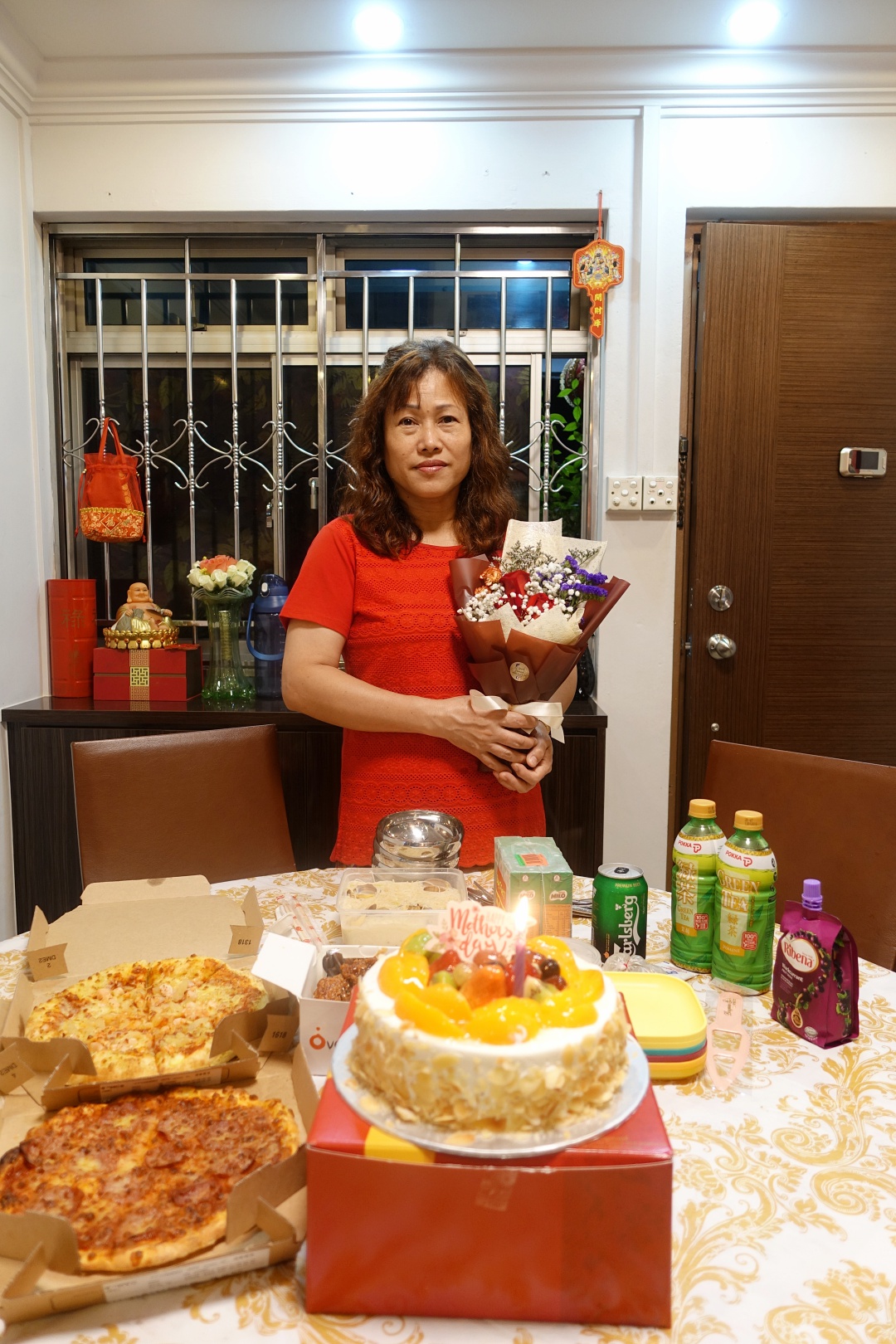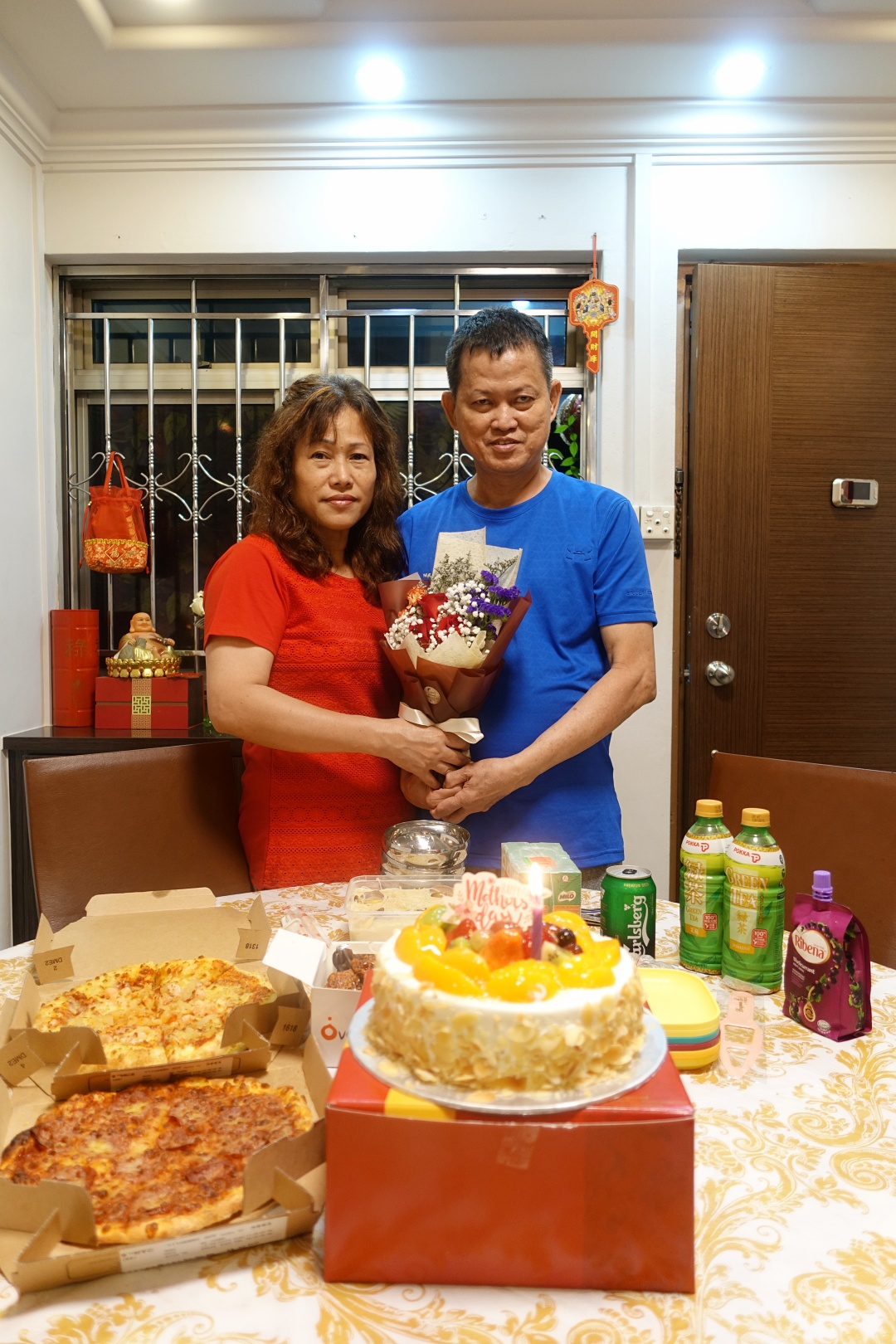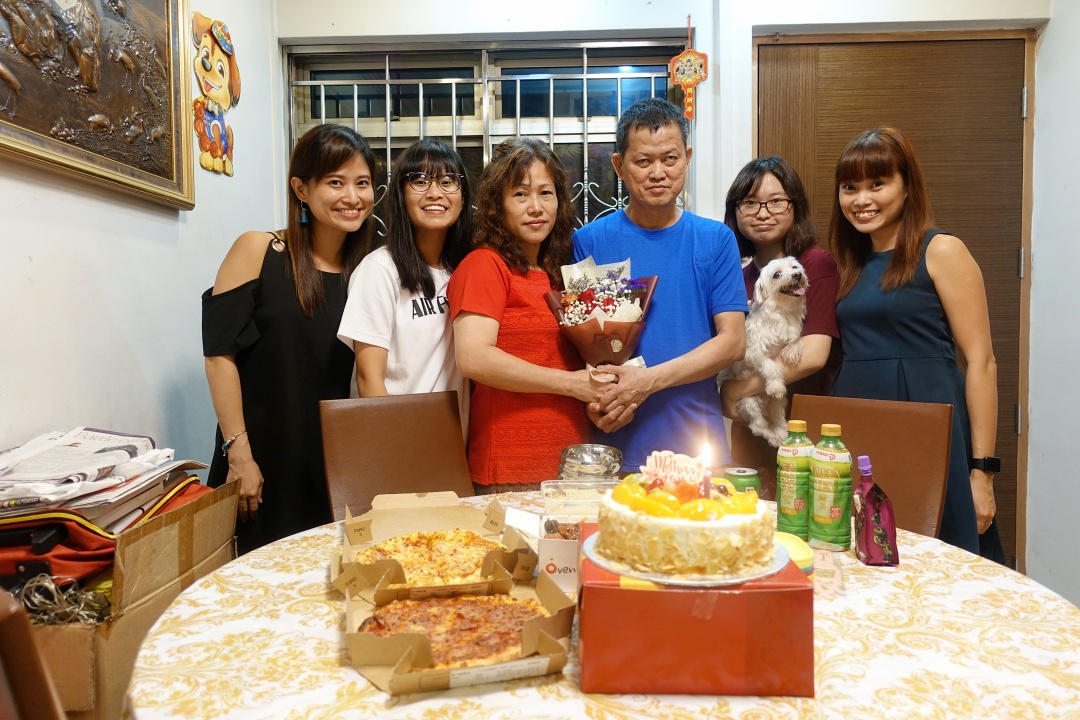 Mother's Day 2018. Threw my mum a surprise Mother's Day celebration at home! We actually didn't make any arrangement to celebrate Mother's Day at home, but I made a sudden decision to go get takeaway and arranged with my sisters to have dinner at home. It was a success because my mum was really surprised to see us all gathered together. [ 13th May ]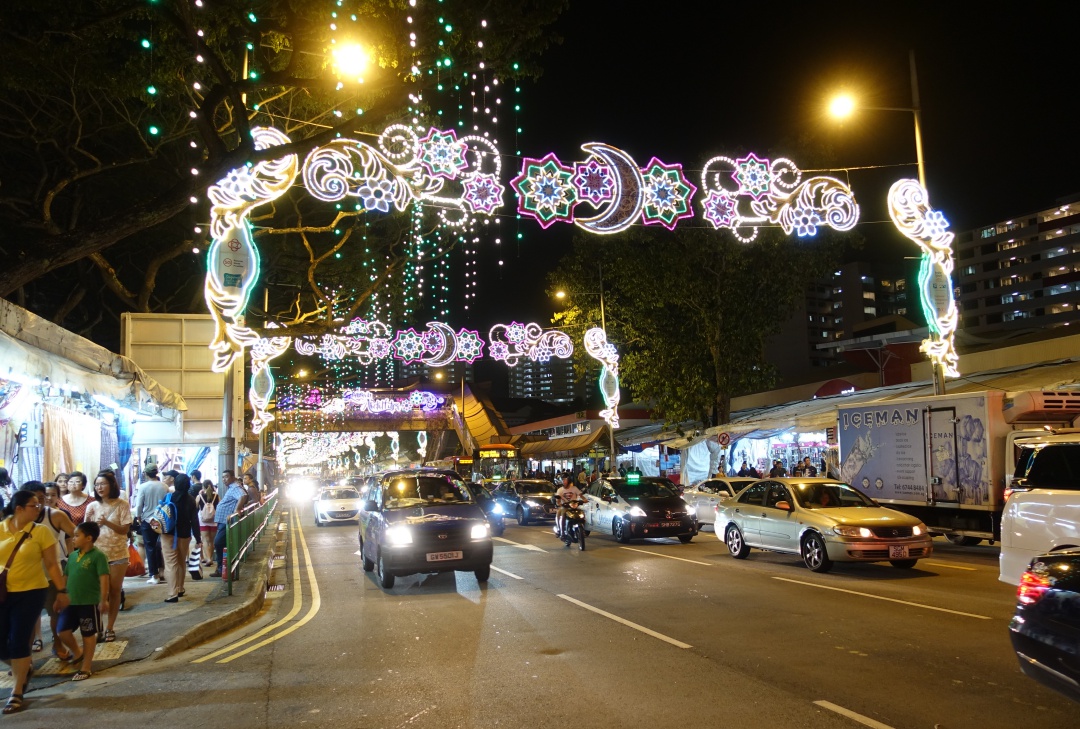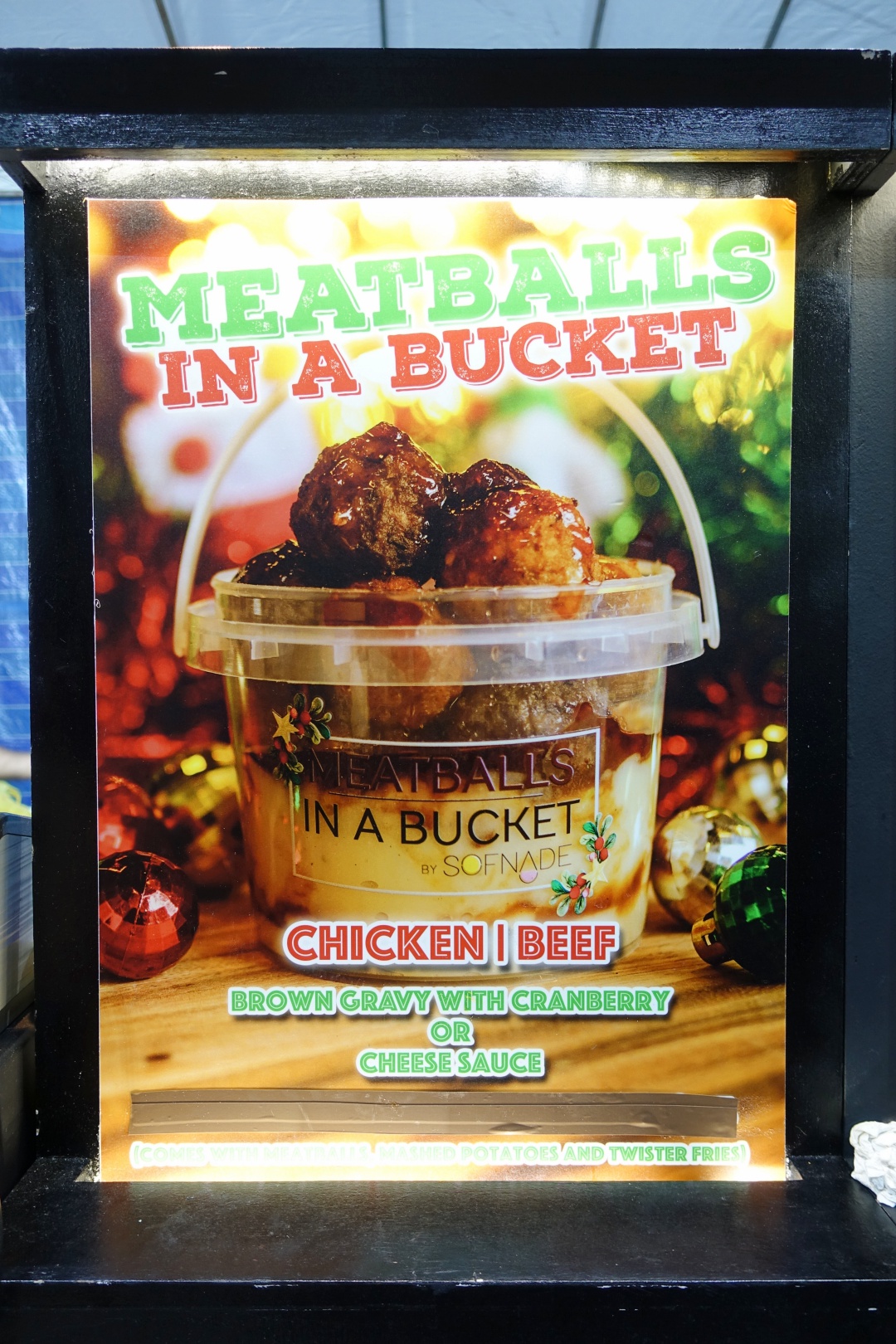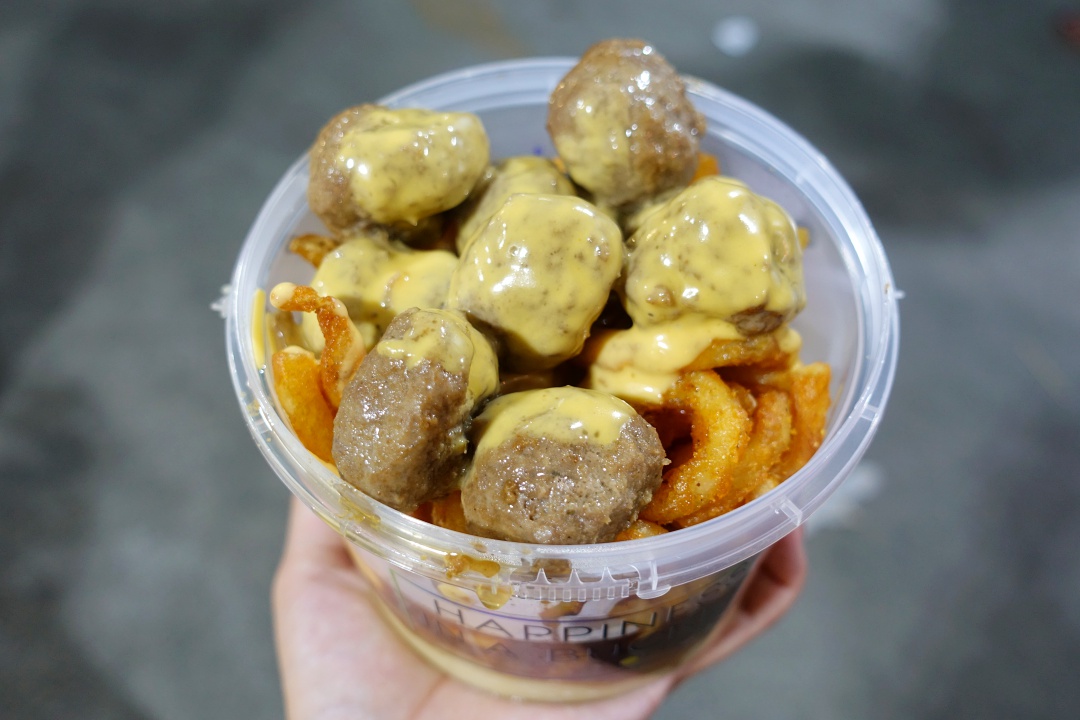 Went to the Geylang Serai Hari Raya Bazaar with the Husband. I can't remember when was the last time we visited the Hari Raya Bazaar. I'm glad we managed to make it last year. [ 20th May ]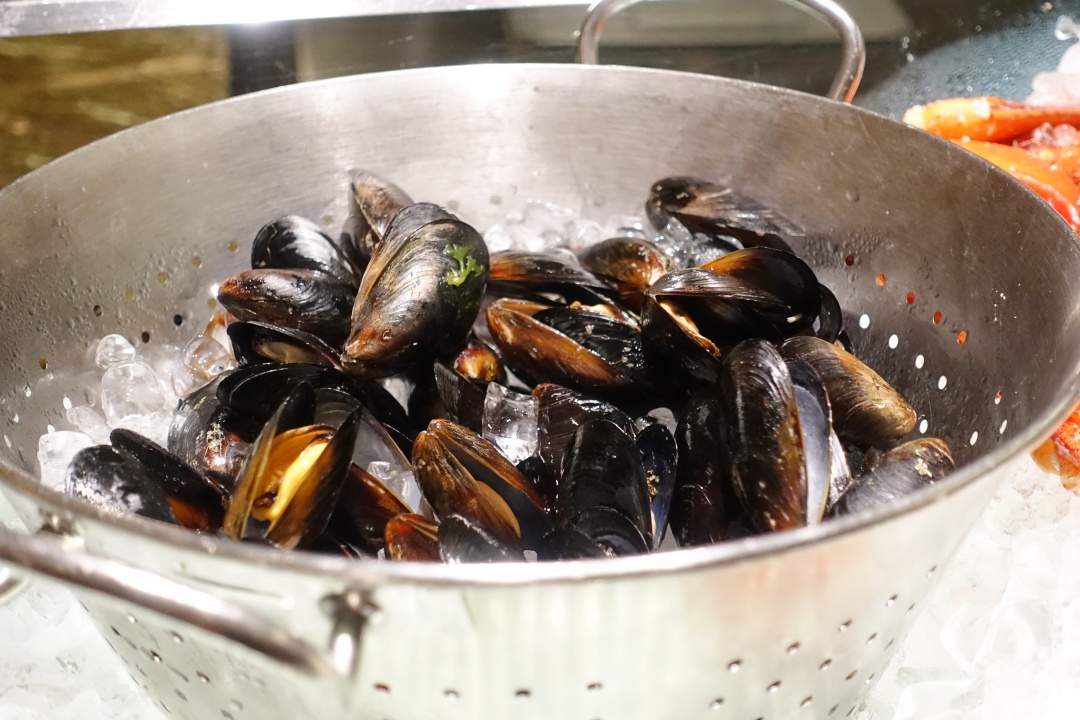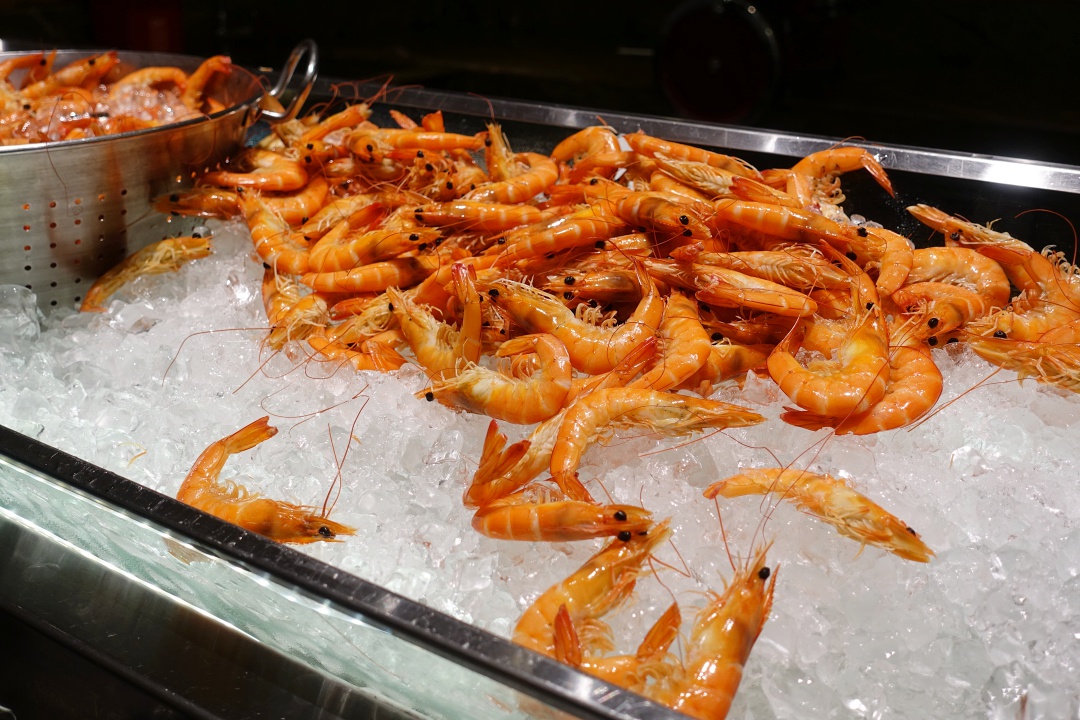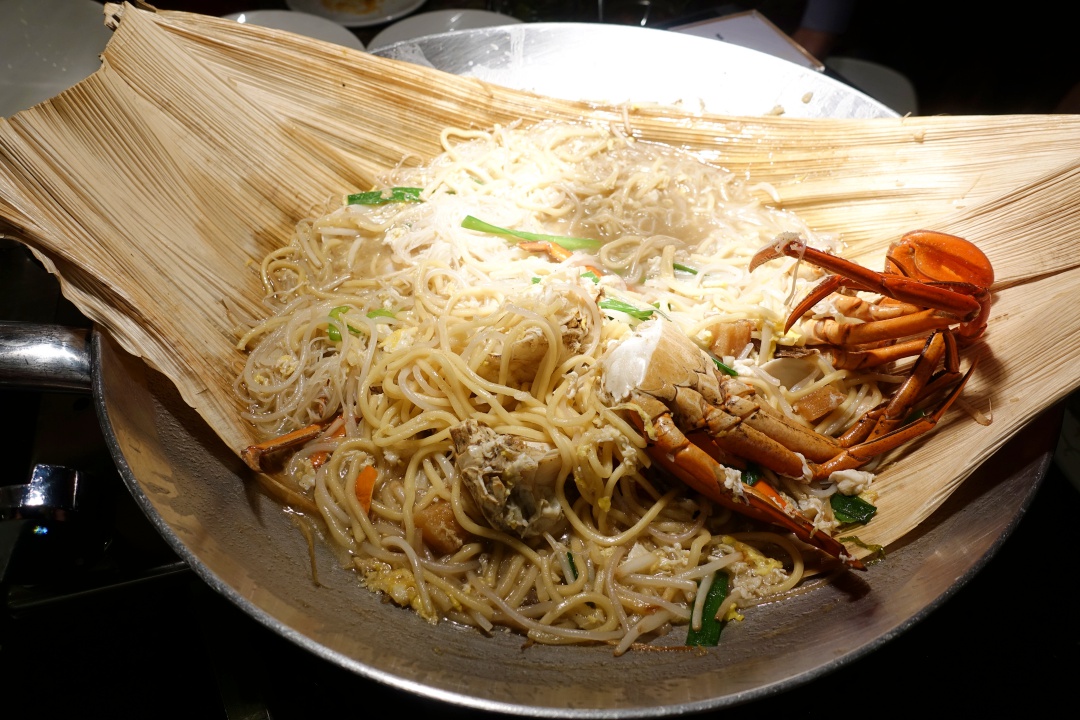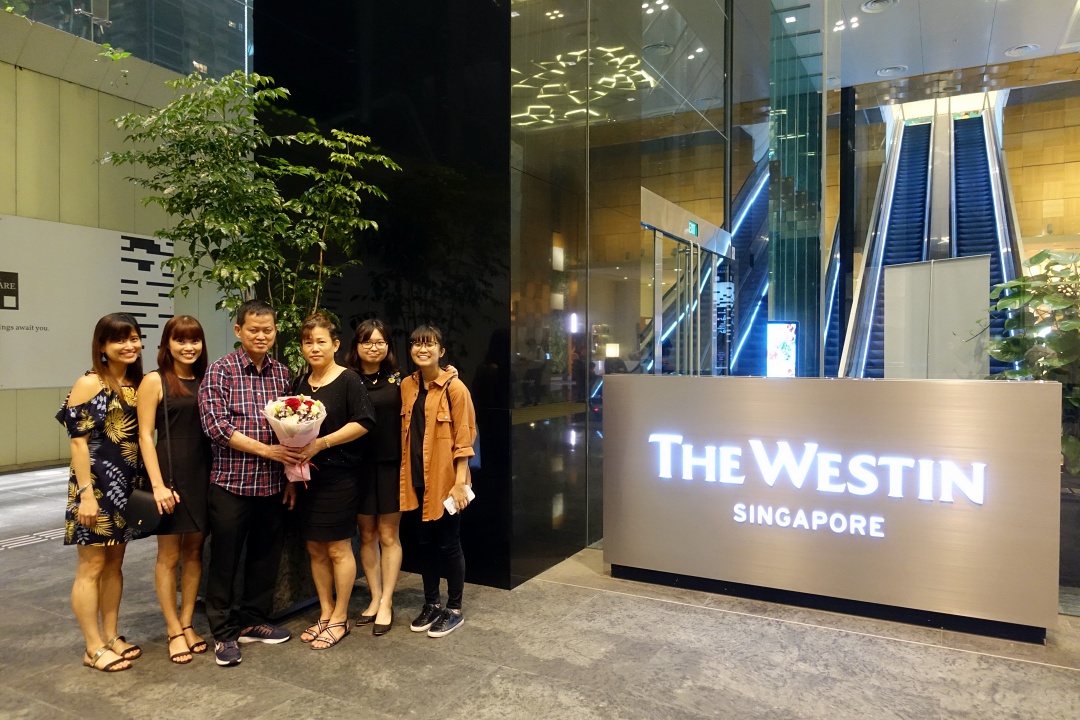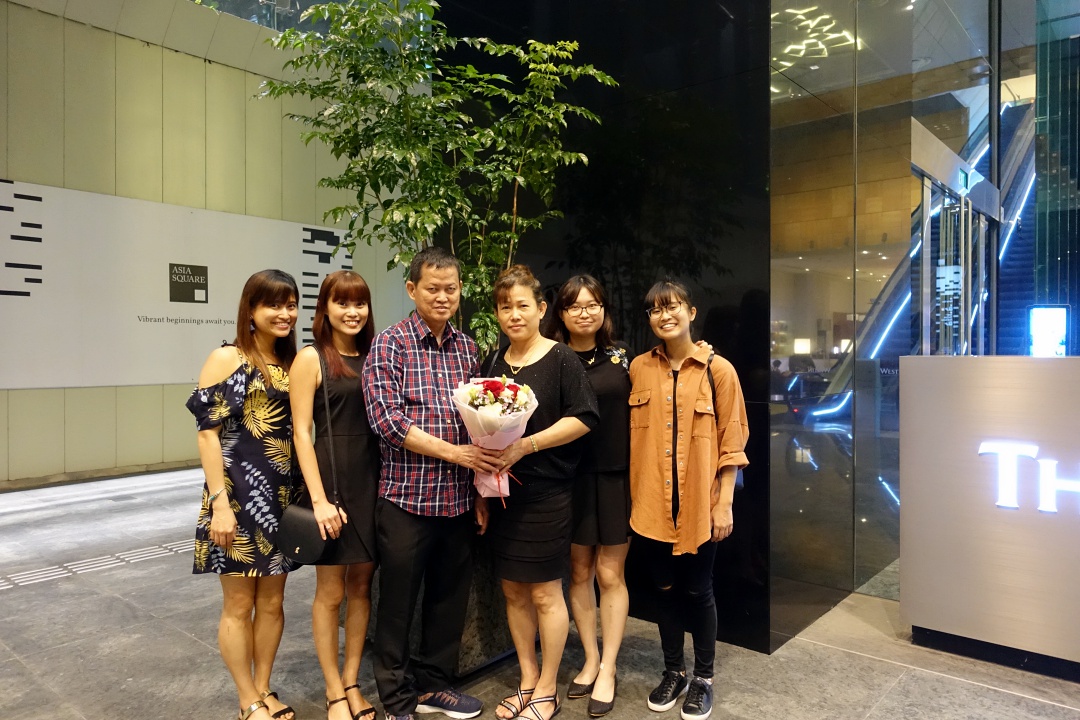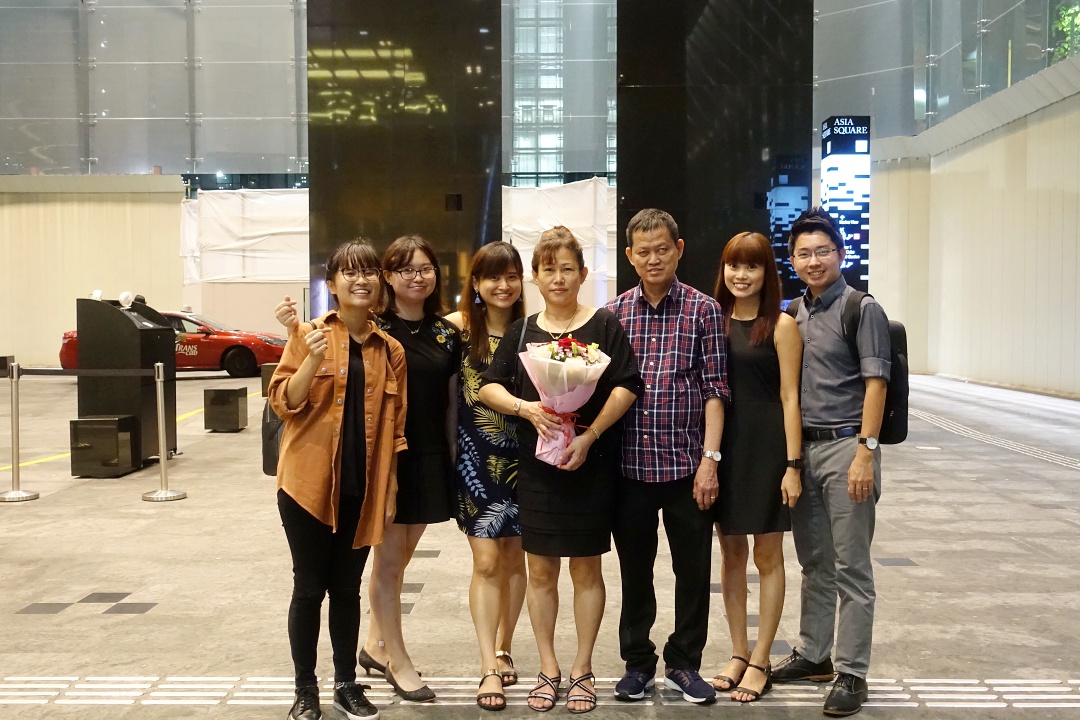 Celebrated my Parent's 34th Wedding Anniversary with a family dinner at Seasonal Tastes, The Westin Singapore. [ 21st May ]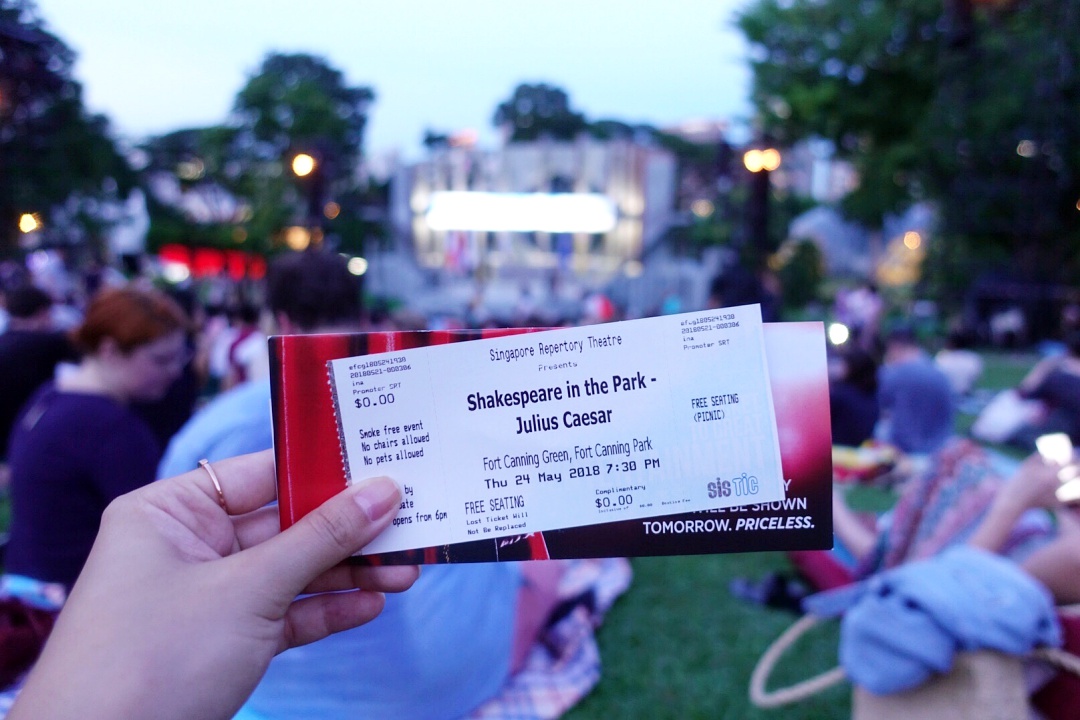 The Husband managed to get free tickets for Shakespeare in the Park – Julius Caesar, so off we went to Fort Canning Park for the show. [ 24th May ]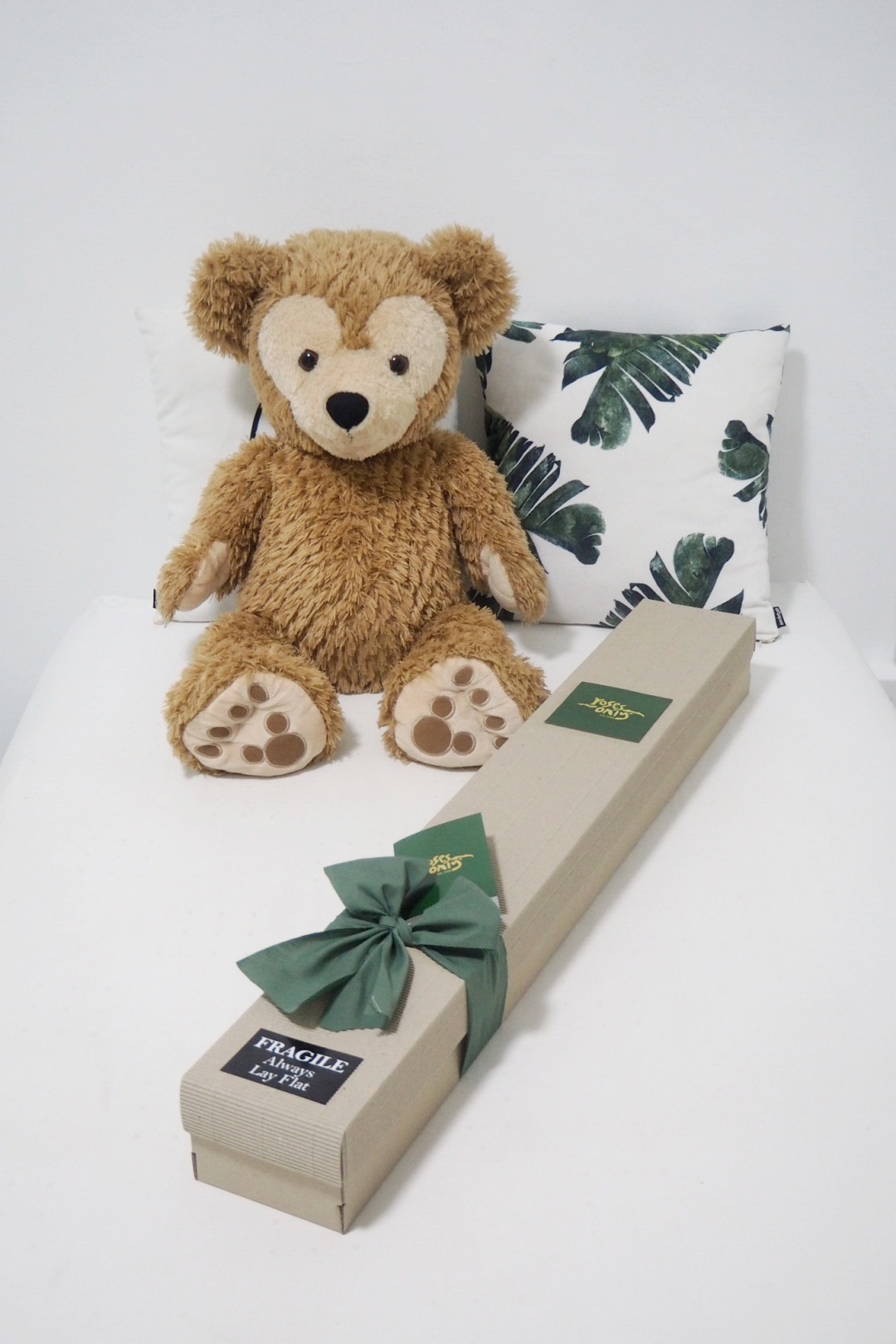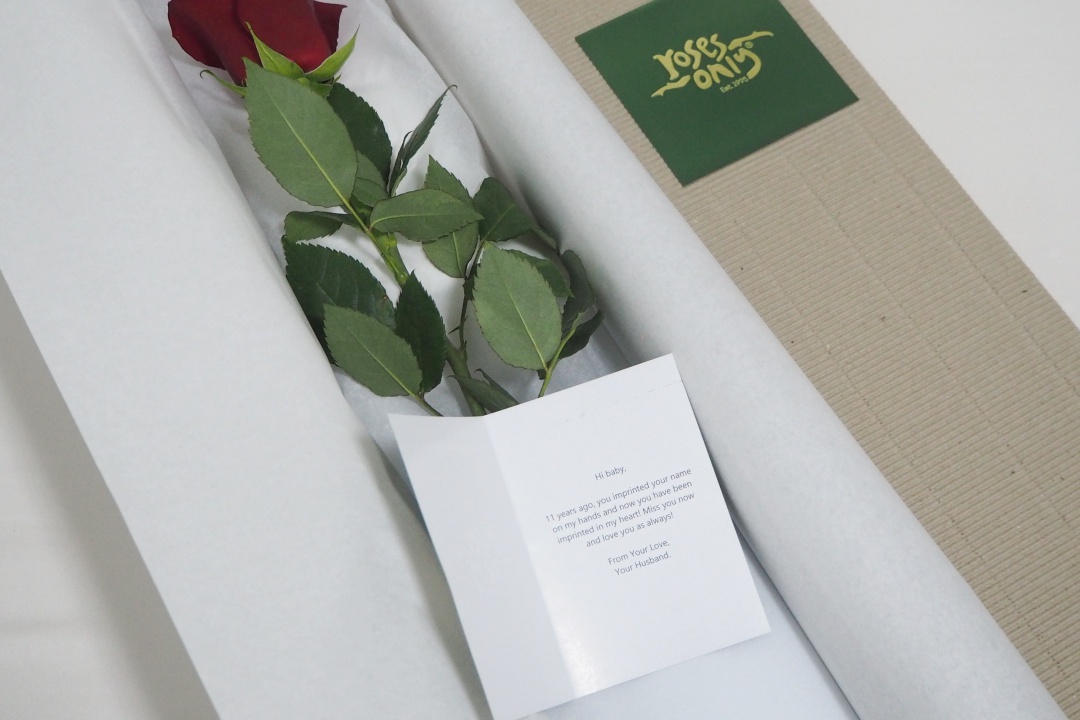 Another unexpected delivery arranged by the Husband. With that, we've known each other for 11 years (and counting). [ 30th May ]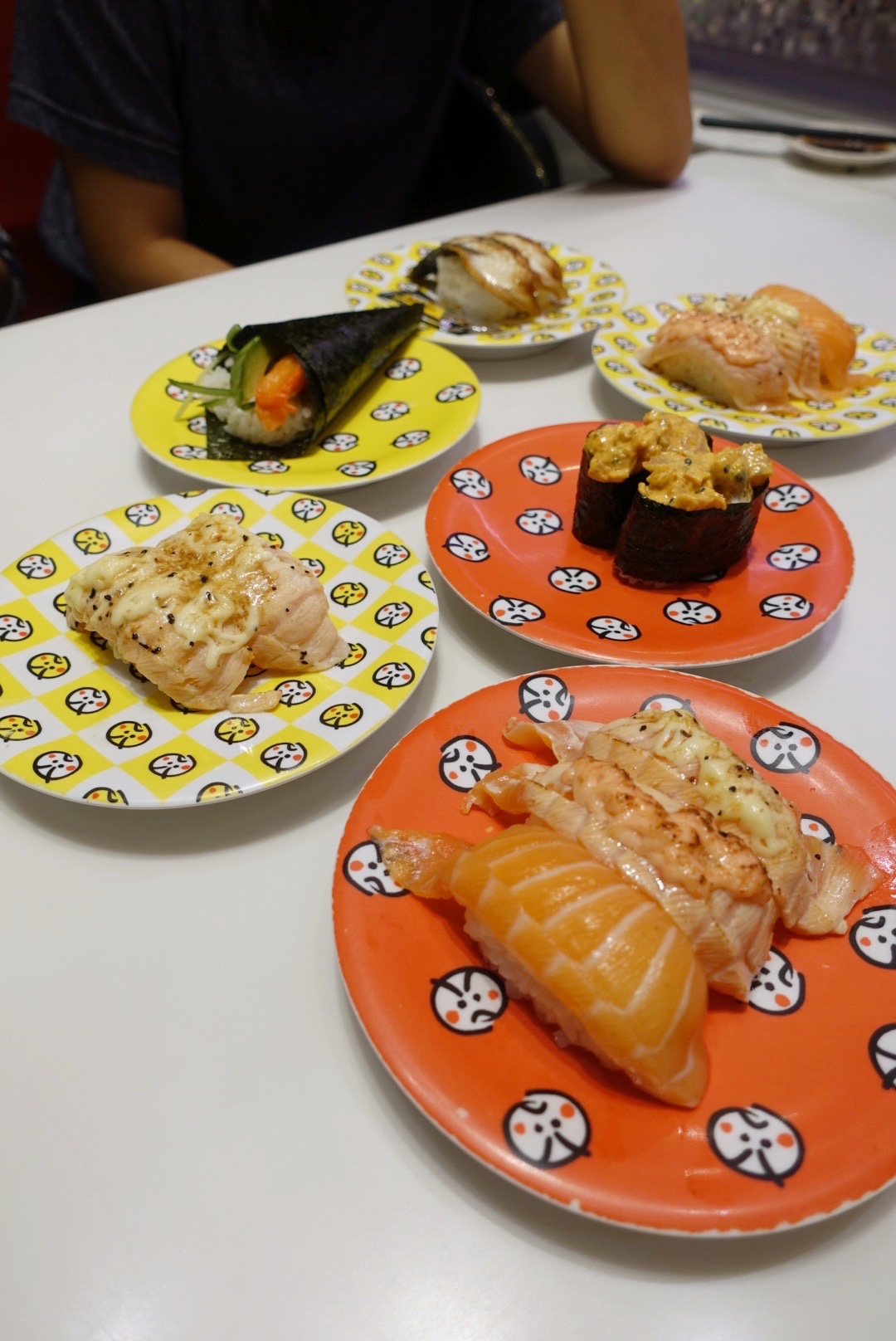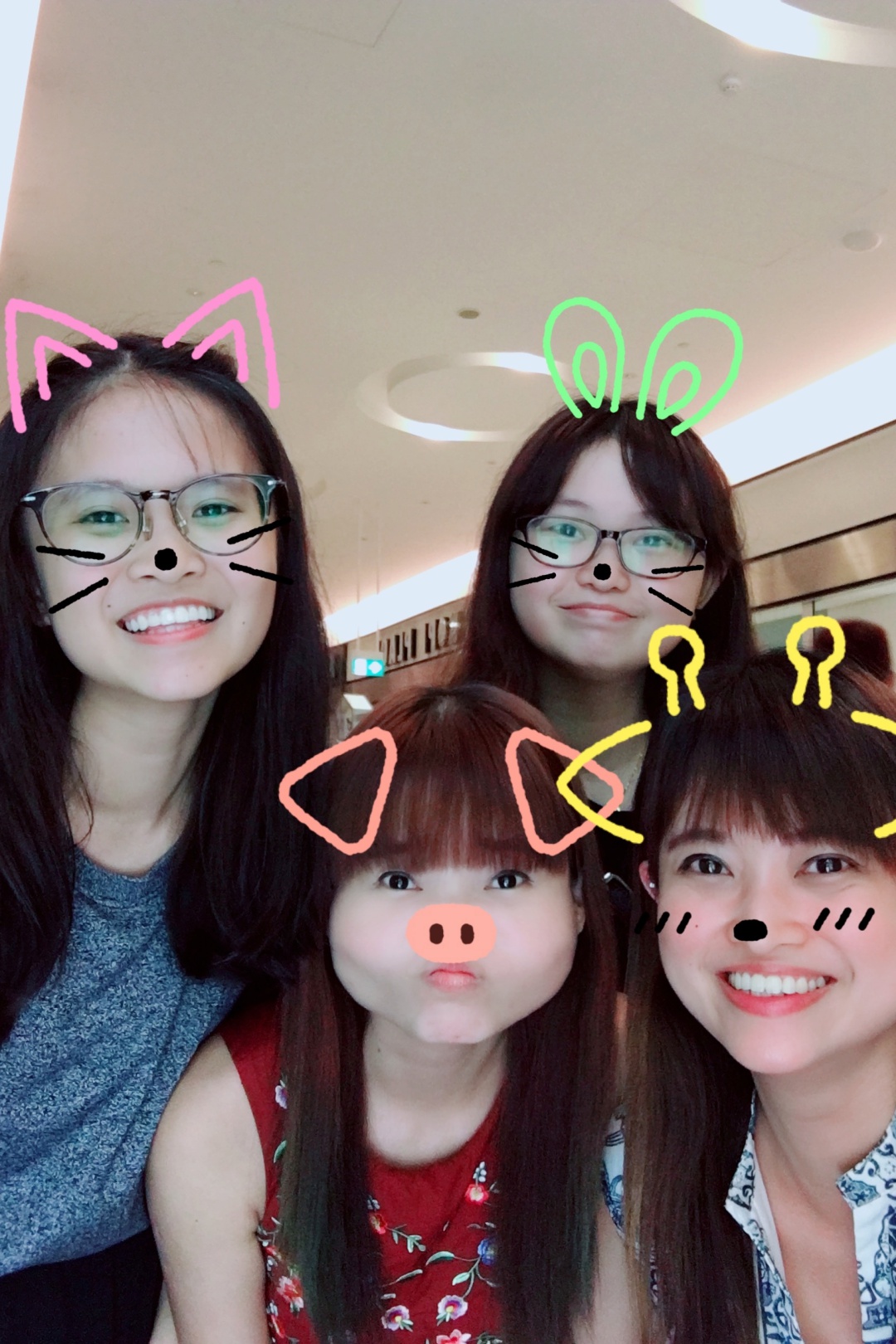 Met up with the sisters to have Genki Sushi at Bugis+. [ 31st May ]
JUNE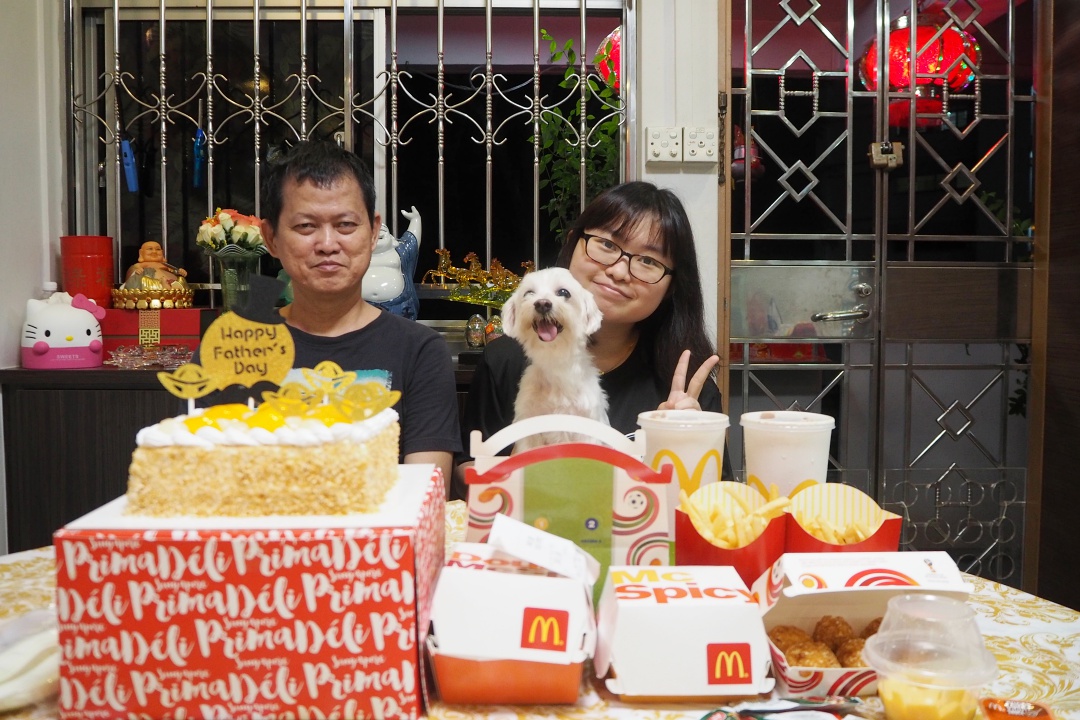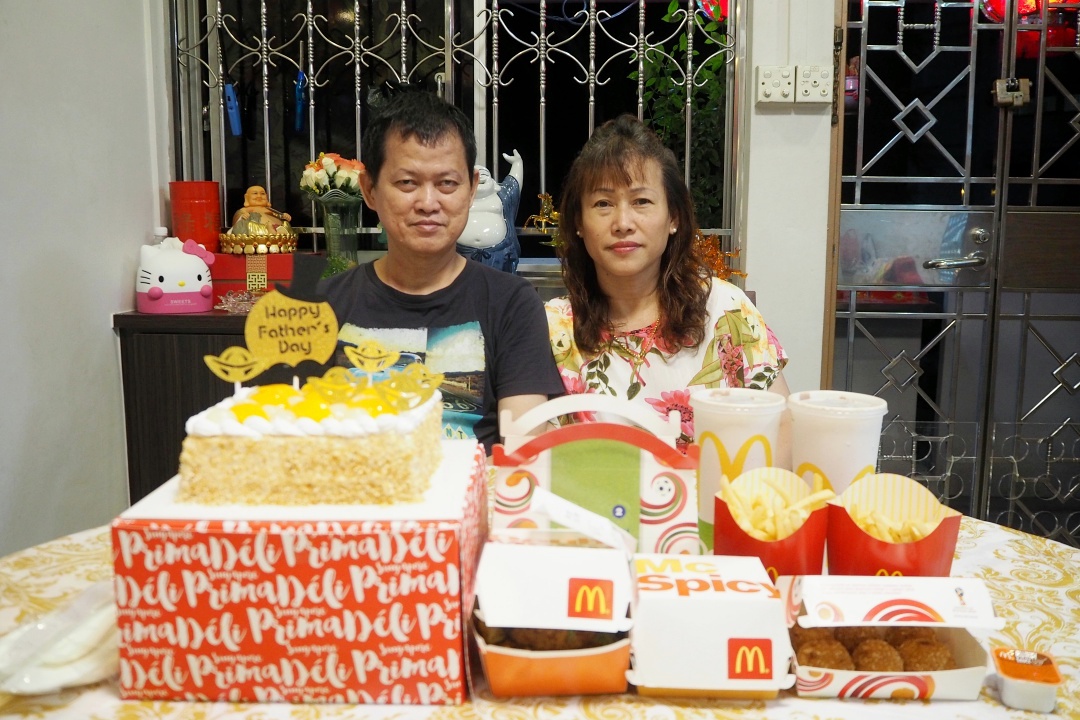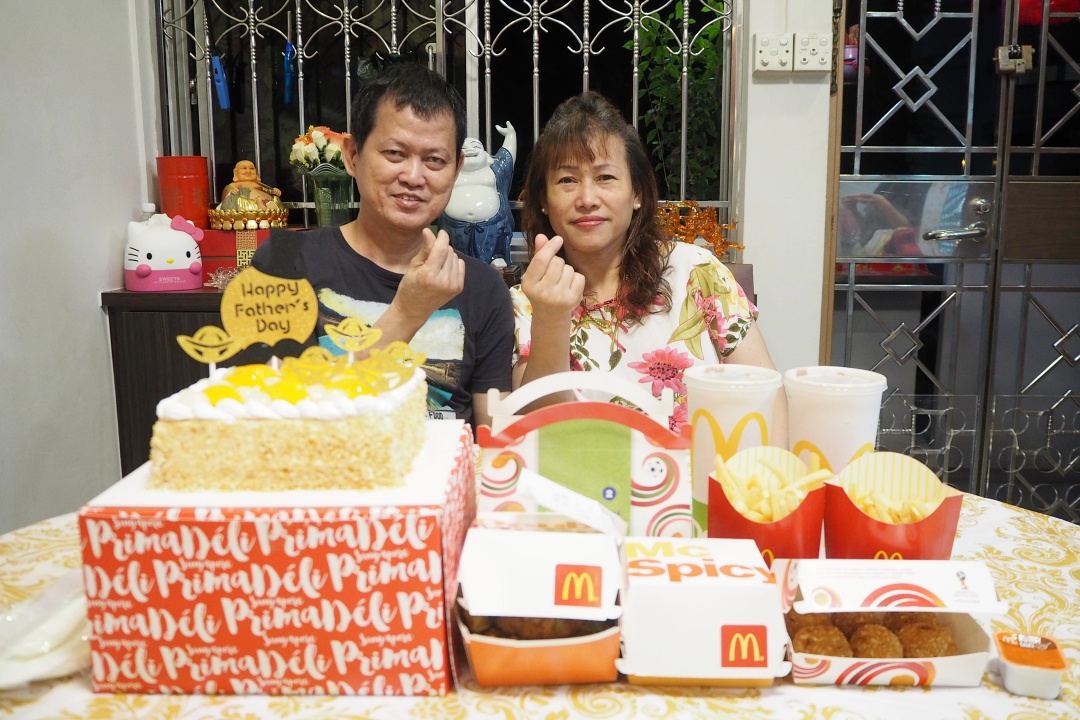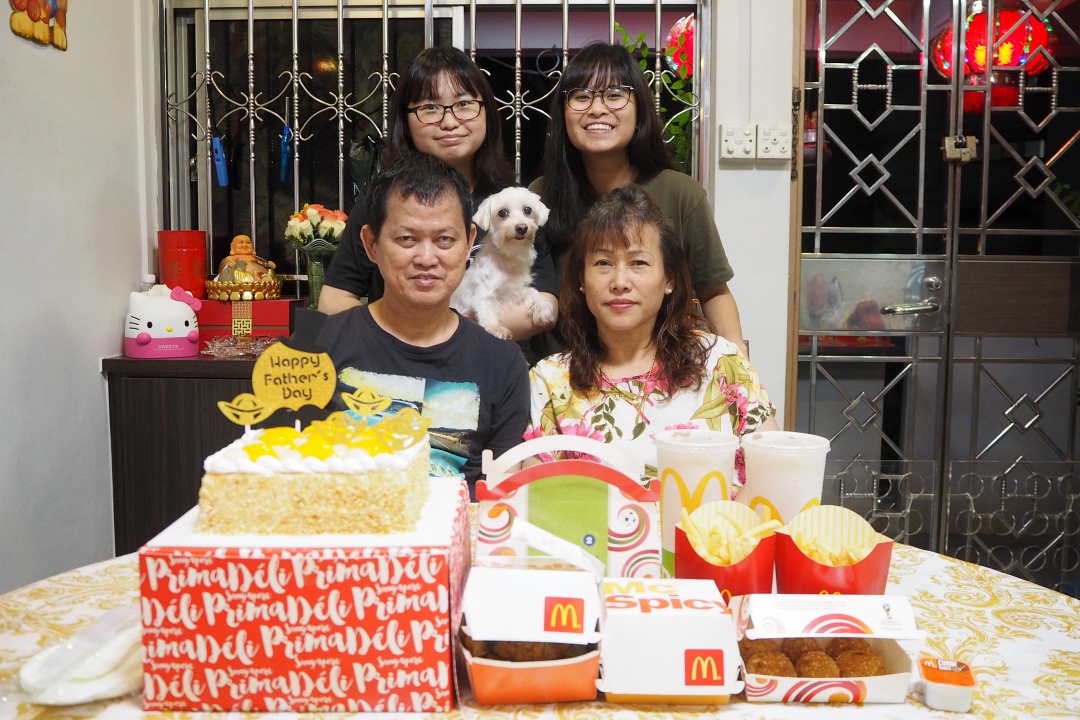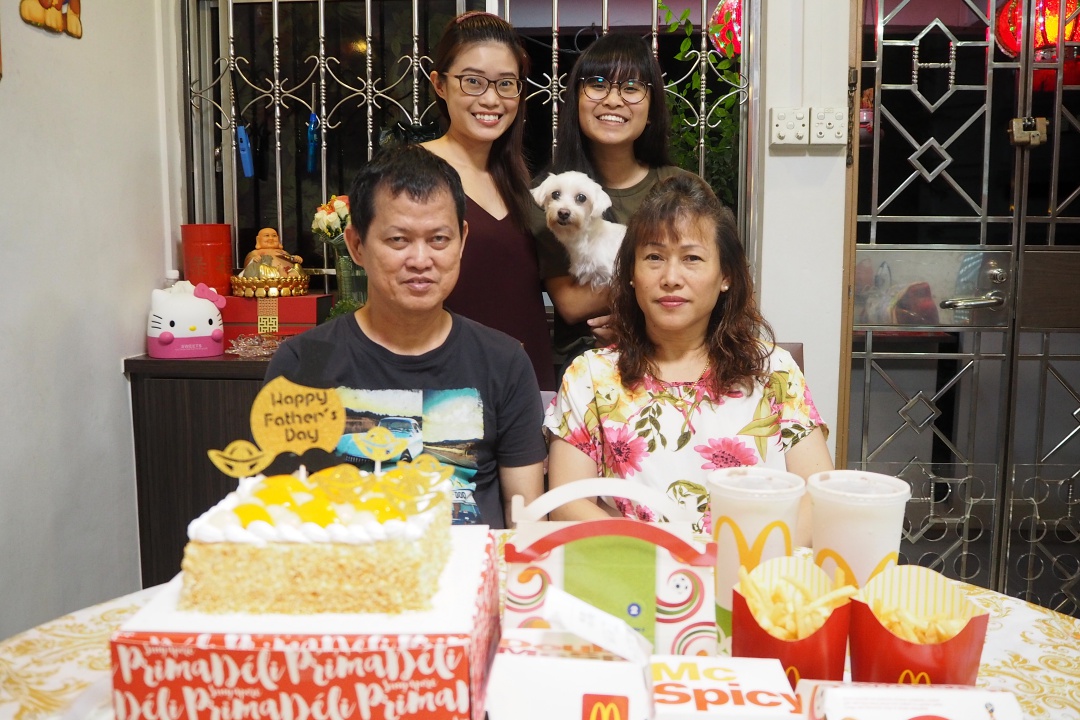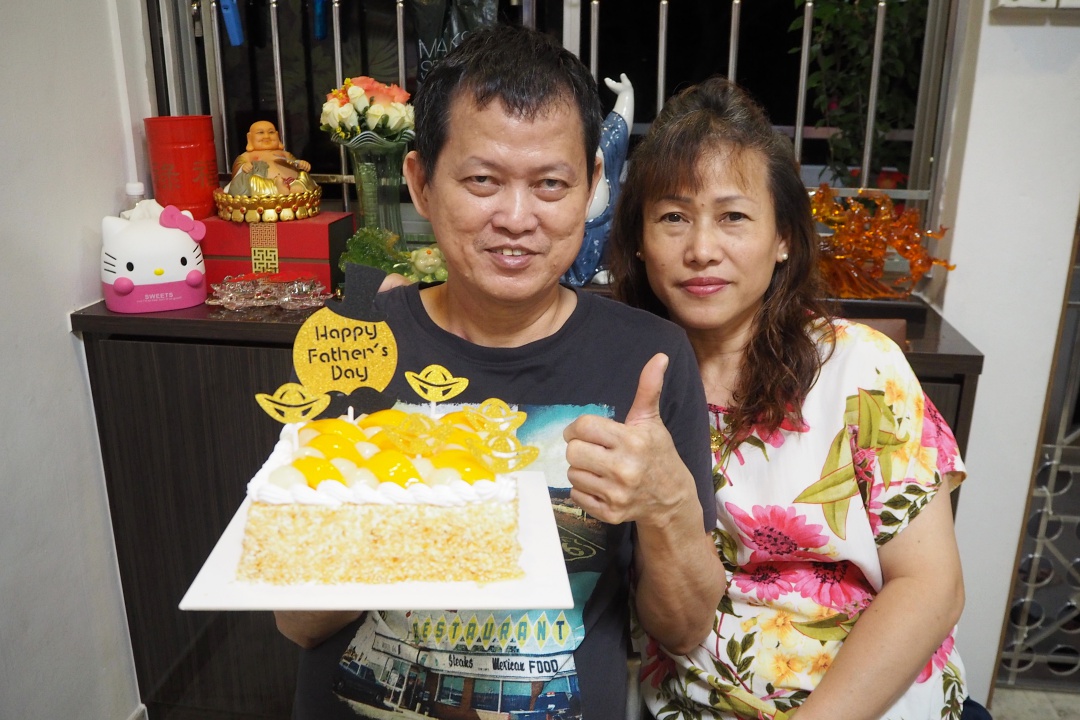 Father's Day 2018! [ 17th June ]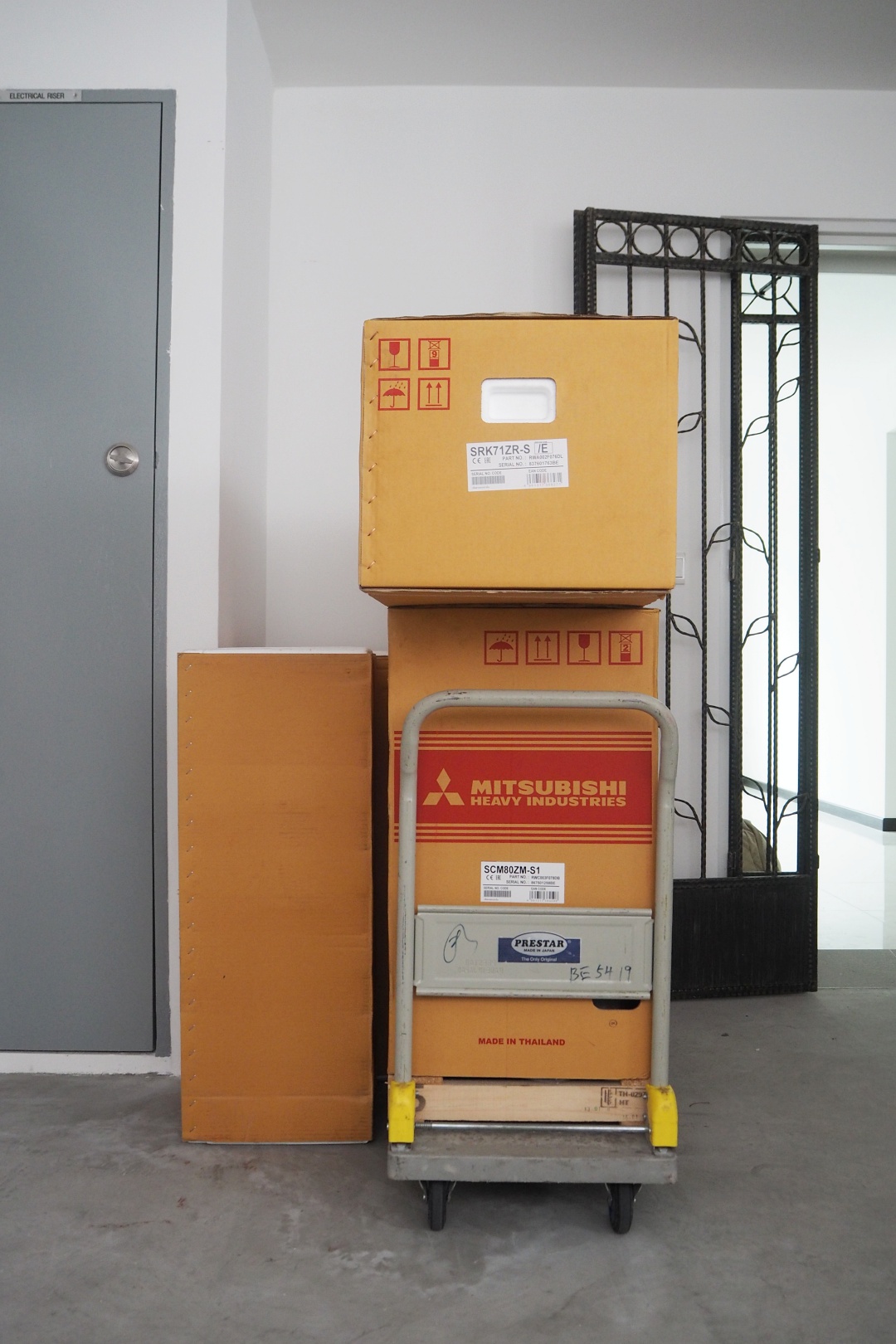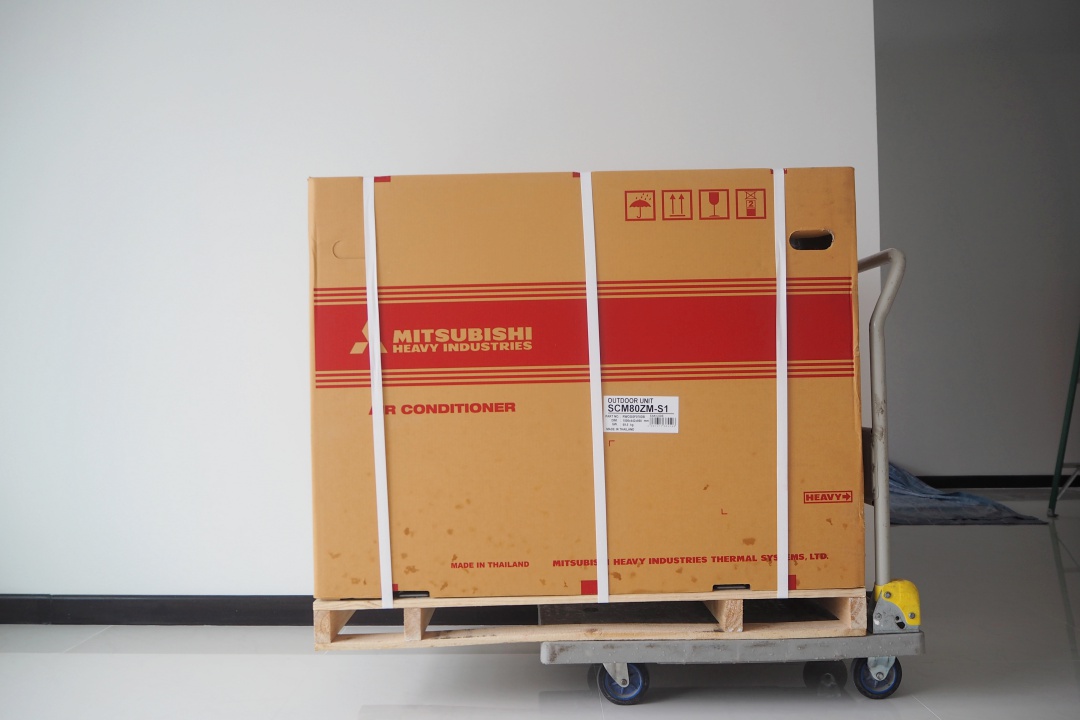 Arranged for the delivery and installation of our aircon units at #kaixinnest! The installation took us the entire afternoon. [ 27th June ]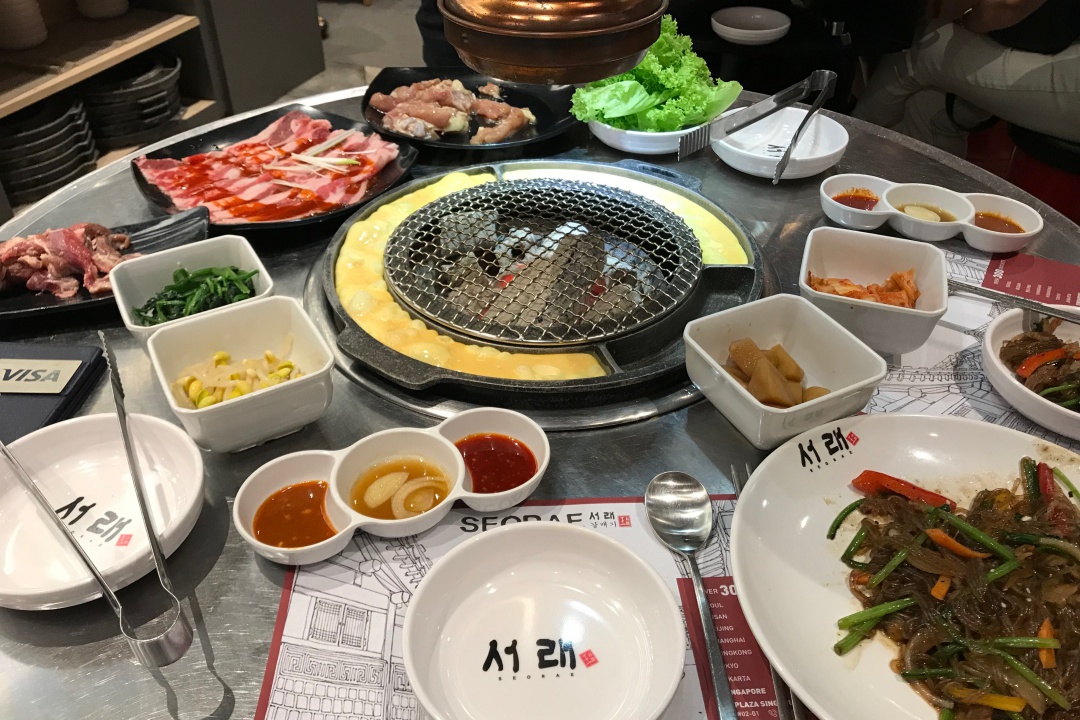 Met up with one of my poly classmate for Korean barbecue. [ 28th June ]
JULY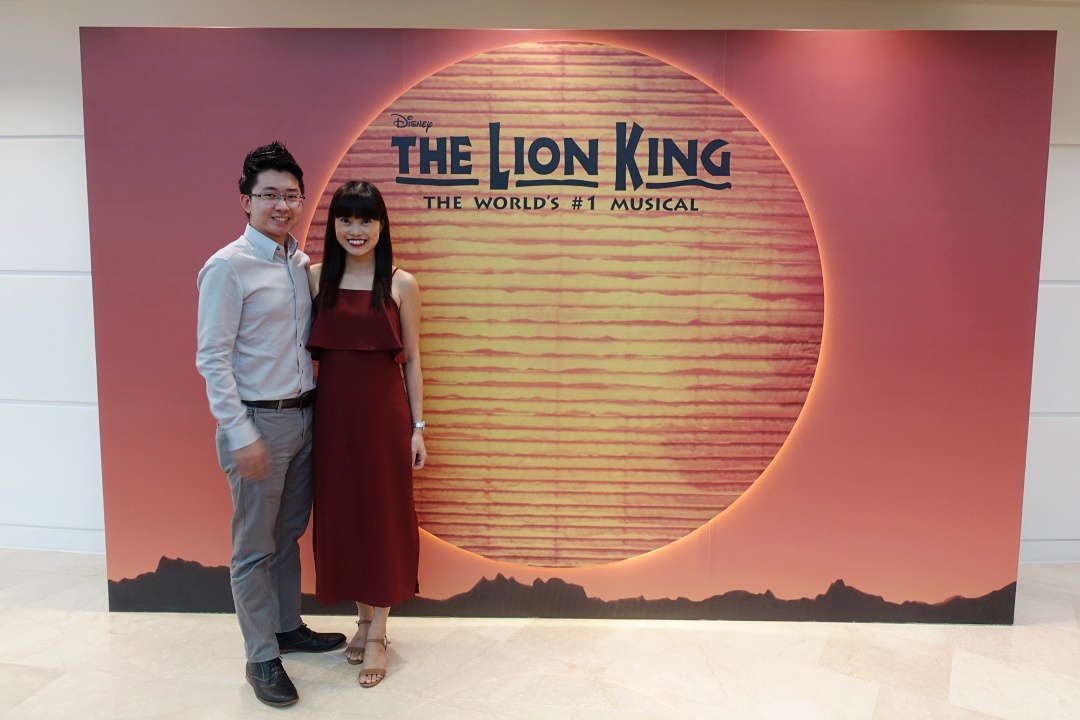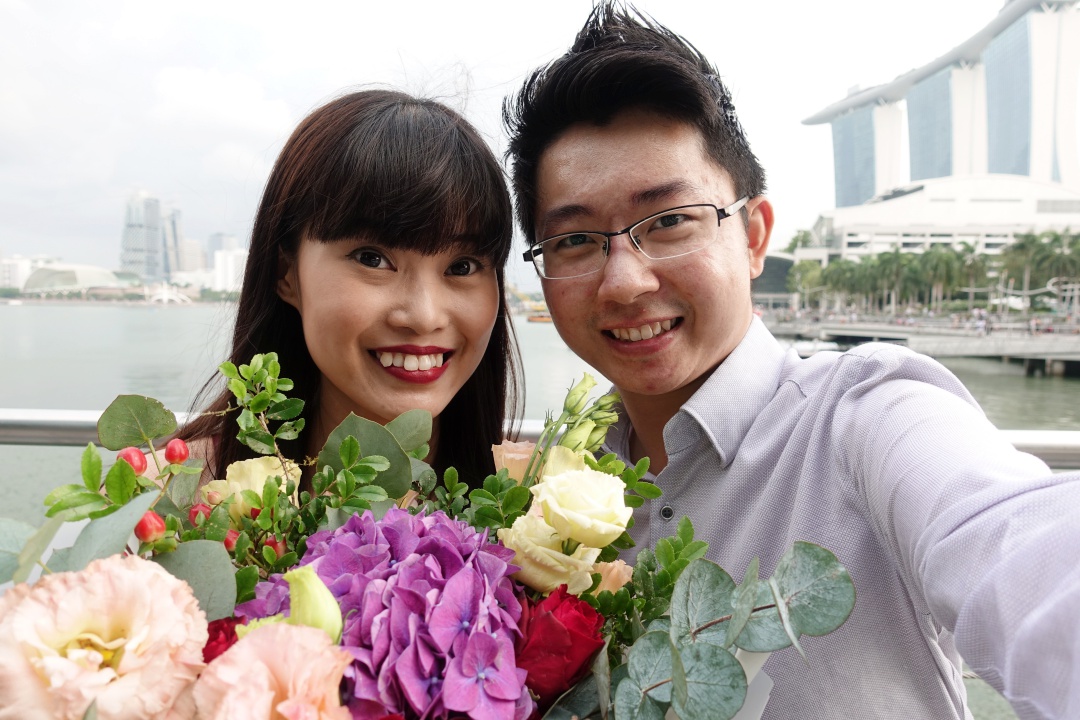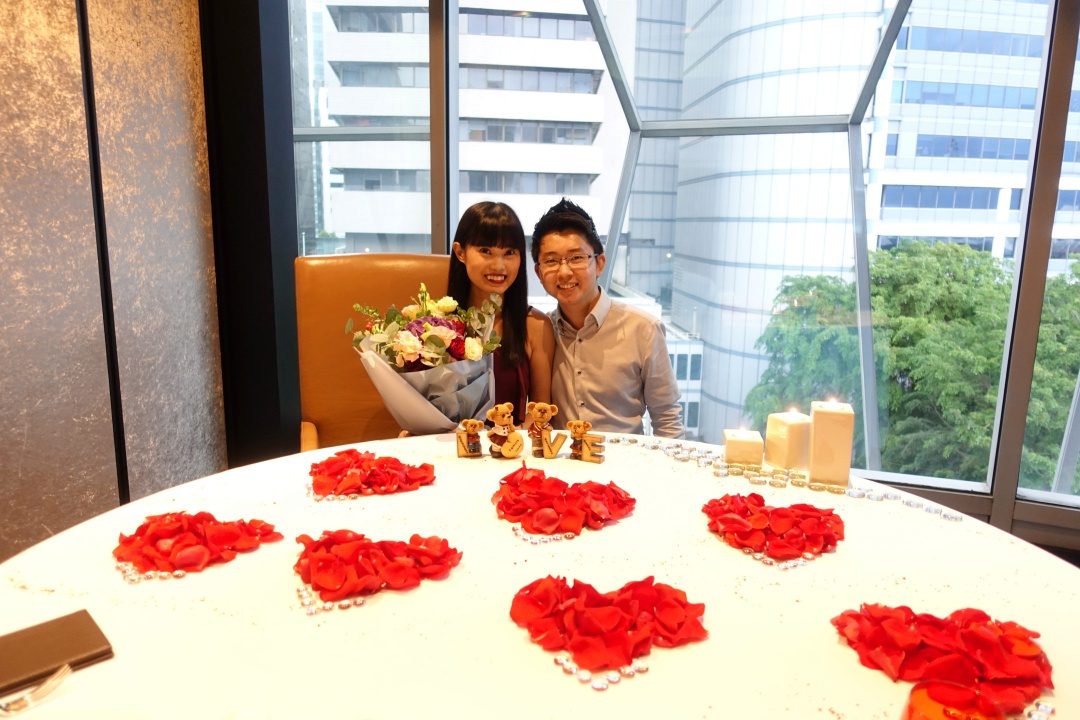 Come July, the Husband and I celebrated our first wedding anniversary (and 11th dating anniversary).

Spent the afternoon watching The Lion King Musical at the Sands Theatre, Marina Bay Sands, followed by having dinner at Tóng Lè Private Dining. I'm so thrilled to be back at Tóng Lè Private Dining and needless to say, we had a really delightful meal. [ 7th July ]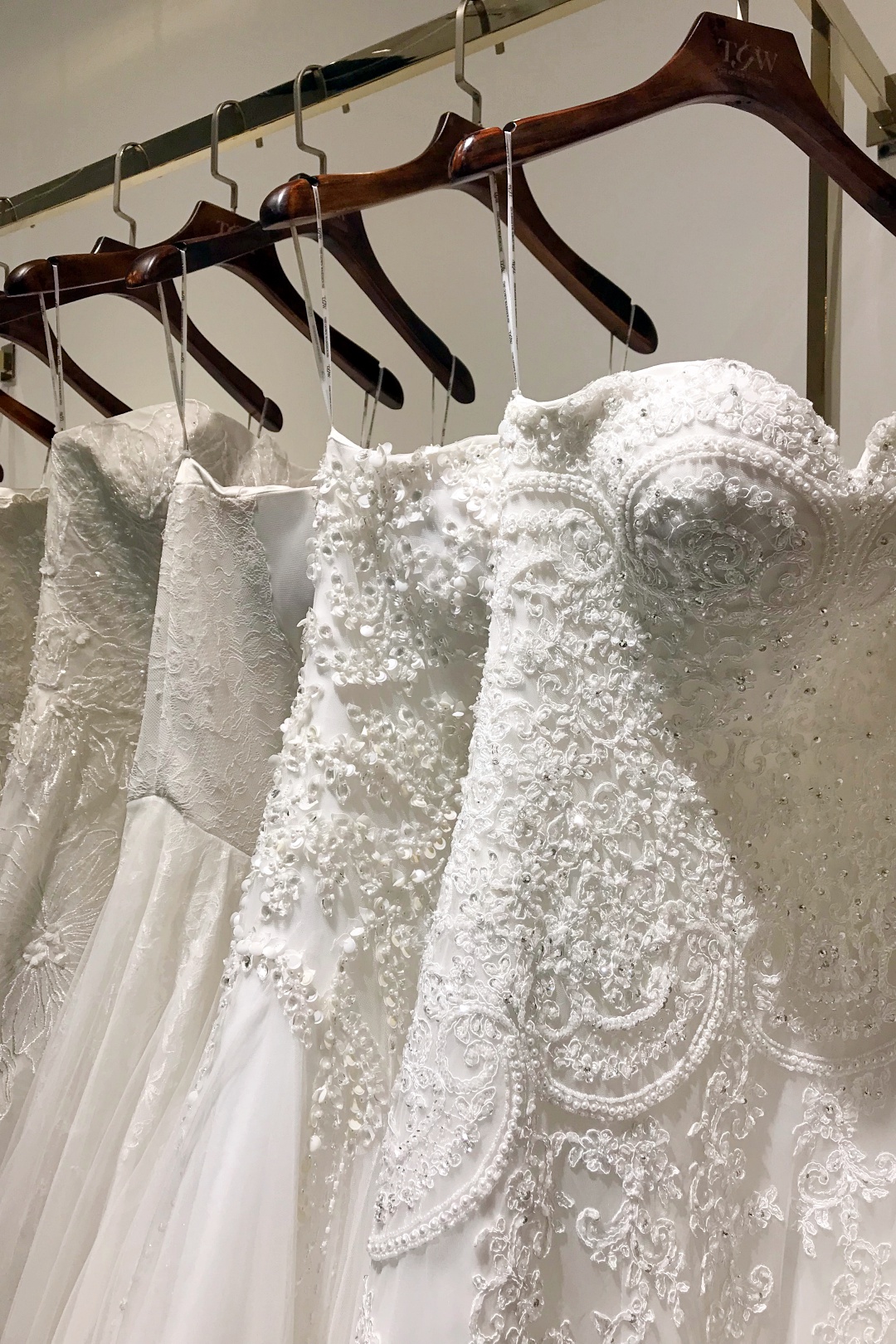 First visit to The Gown Warehouse.
With the wedding being less than three months away, I finally started to source for my wedding gown. Thanks to the Husband who helped to book for an appointment, we went down to The Gown Warehouse one afternoon to check out their selection. It ended up being the bridal boutique I picked for my wedding gown. [ 21st July ]
AUGUST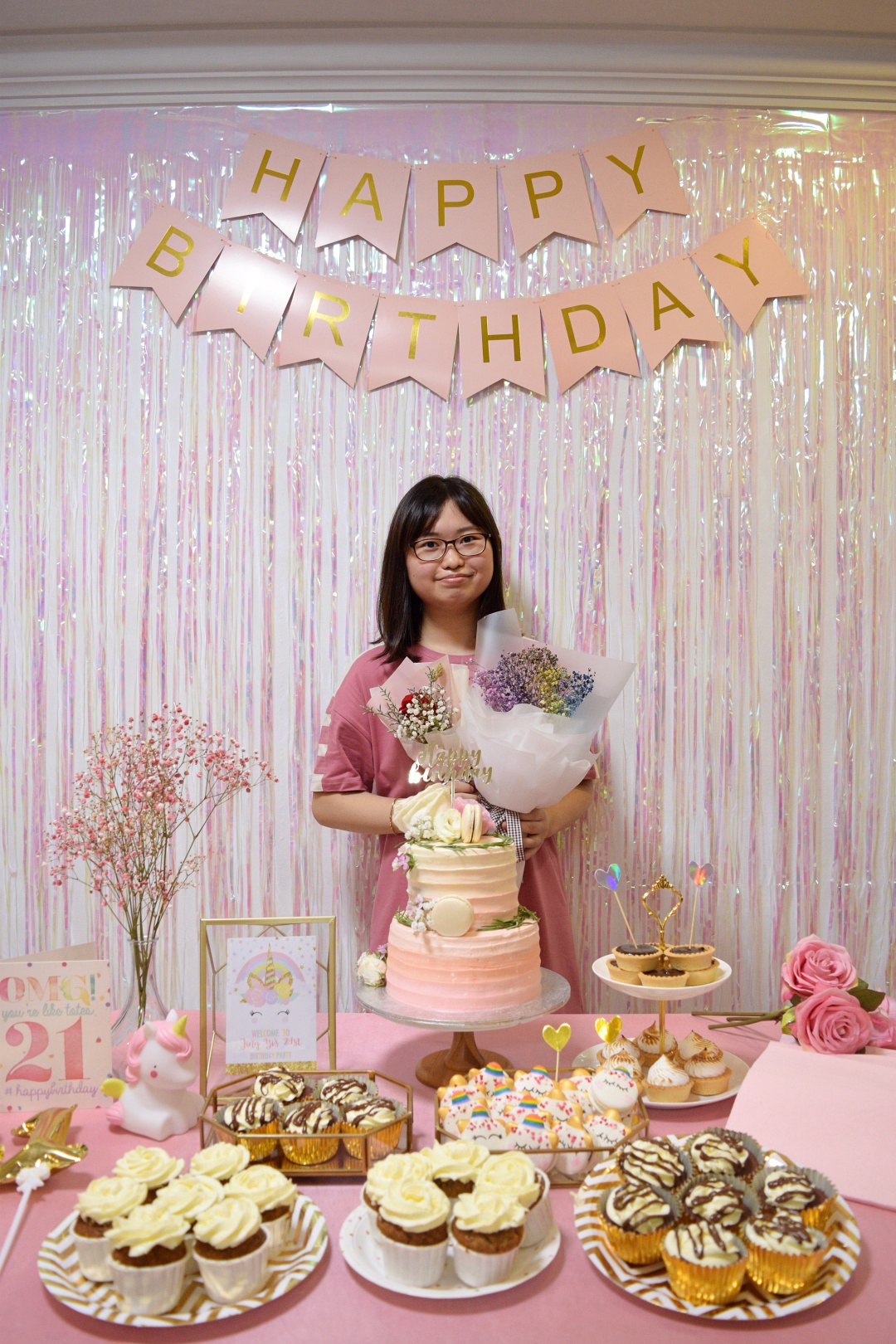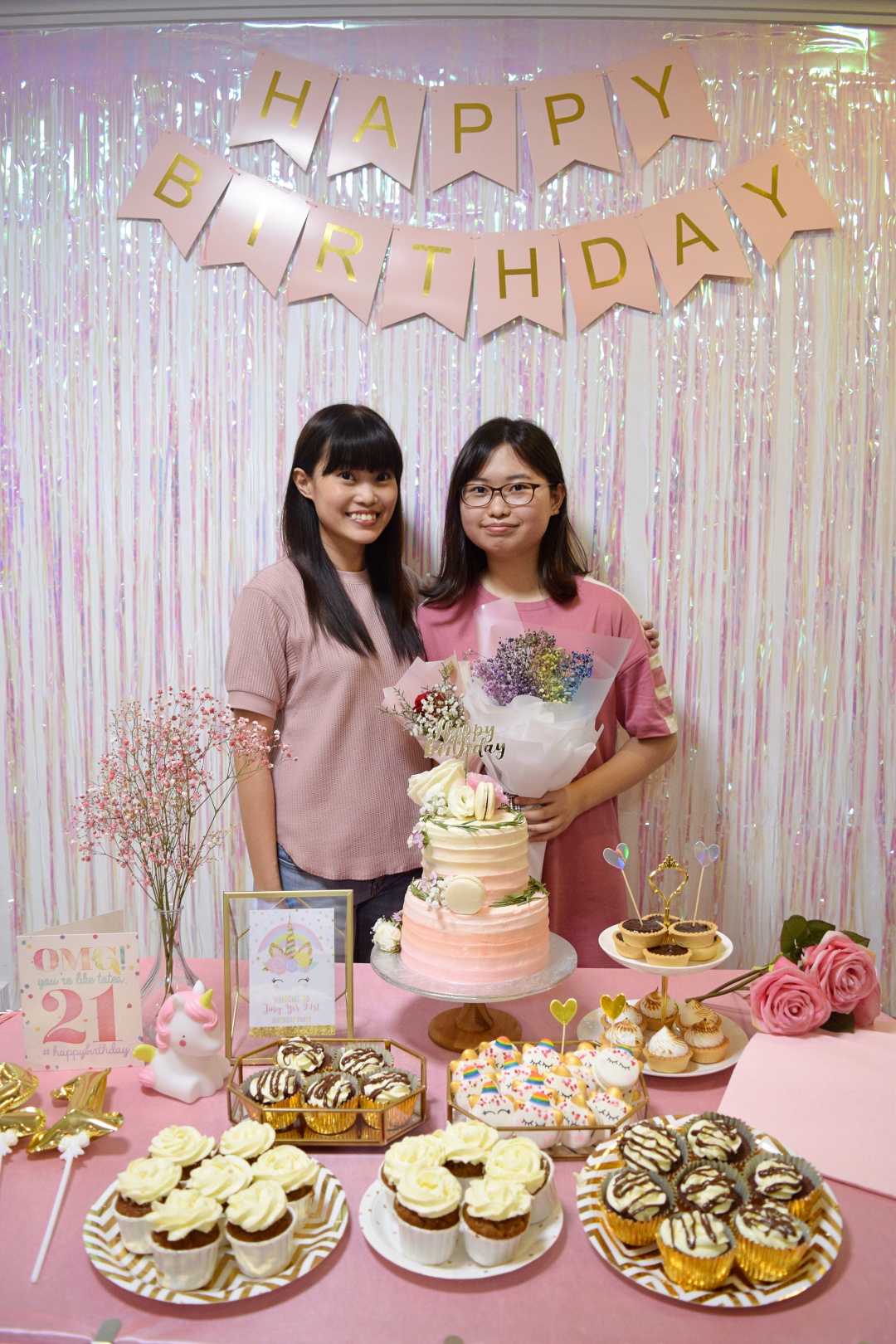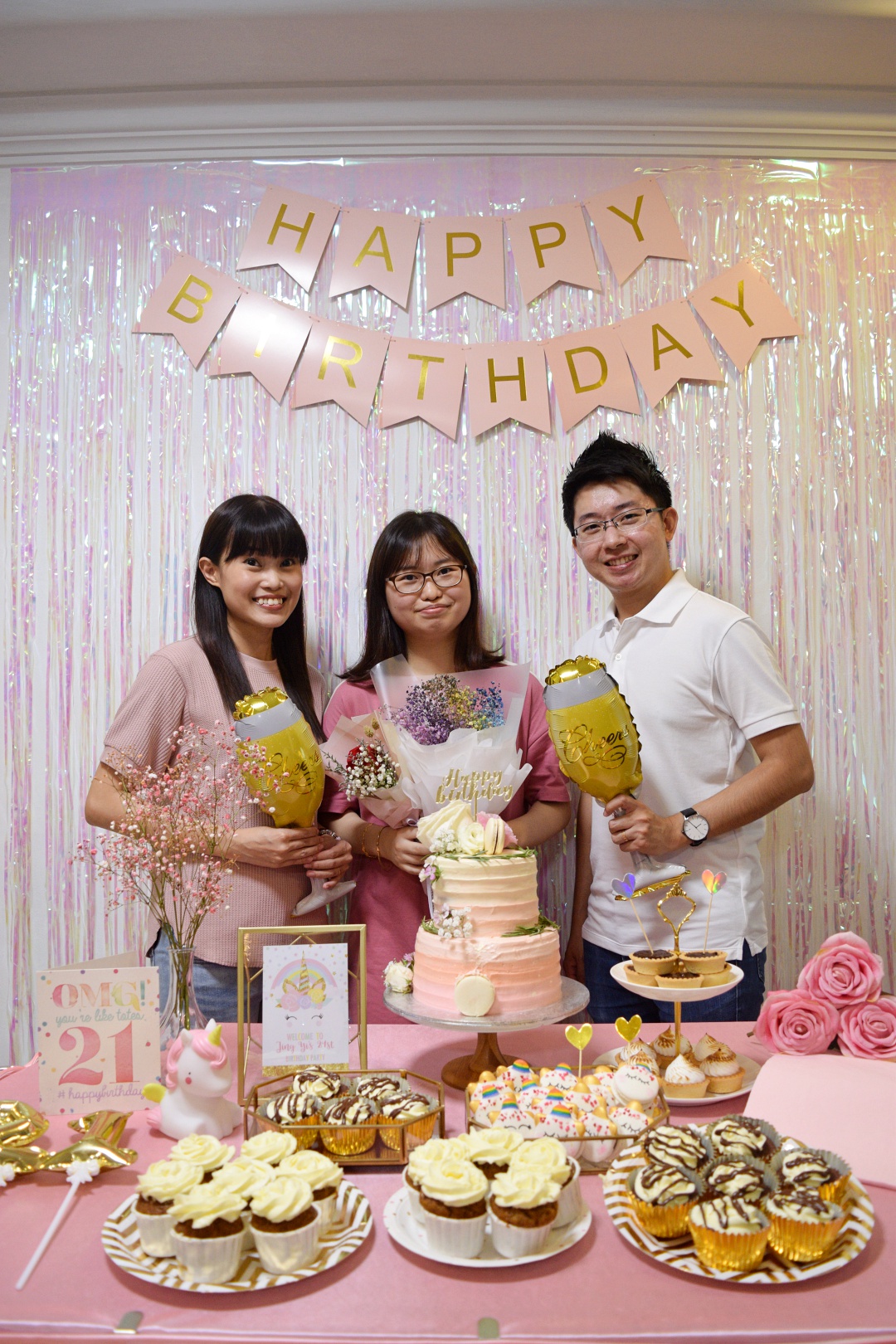 Jing Yi's 21st birthday party!
In a blink of an eye, my sister turned twenty-one in August 2018. There was a discussion on when and where she should hold her birthday celebration; eventually, she decided to celebrate it in advance and had her party at home. I was tasked to be the photographer of the day, and I hope I did a good job? [ 4th August ]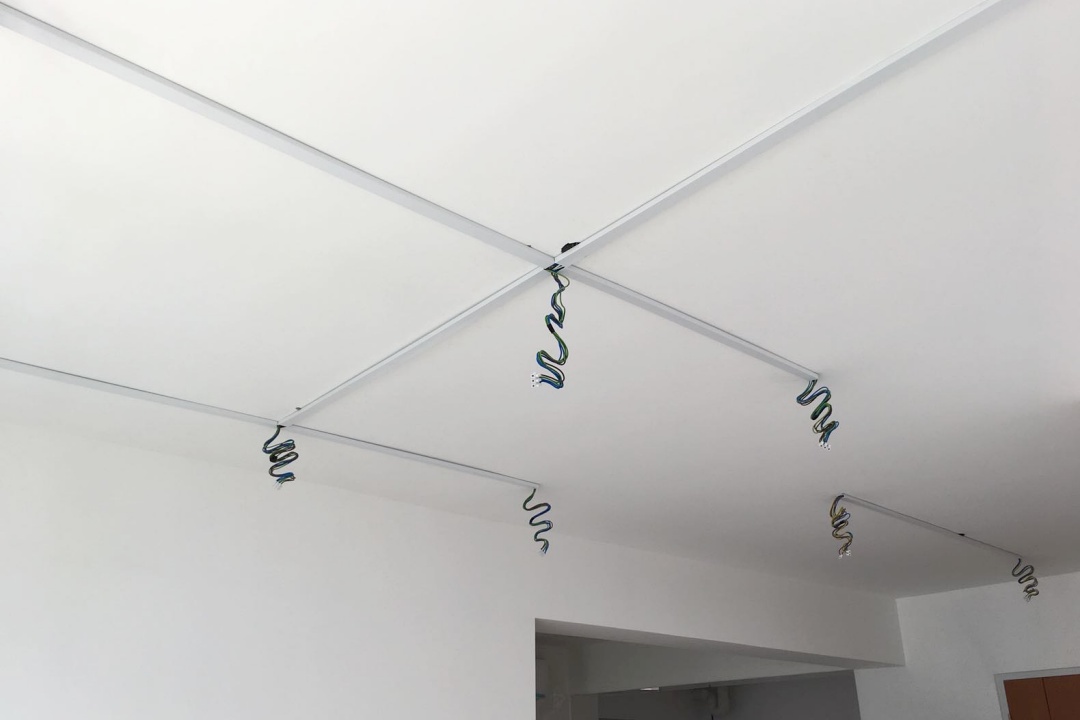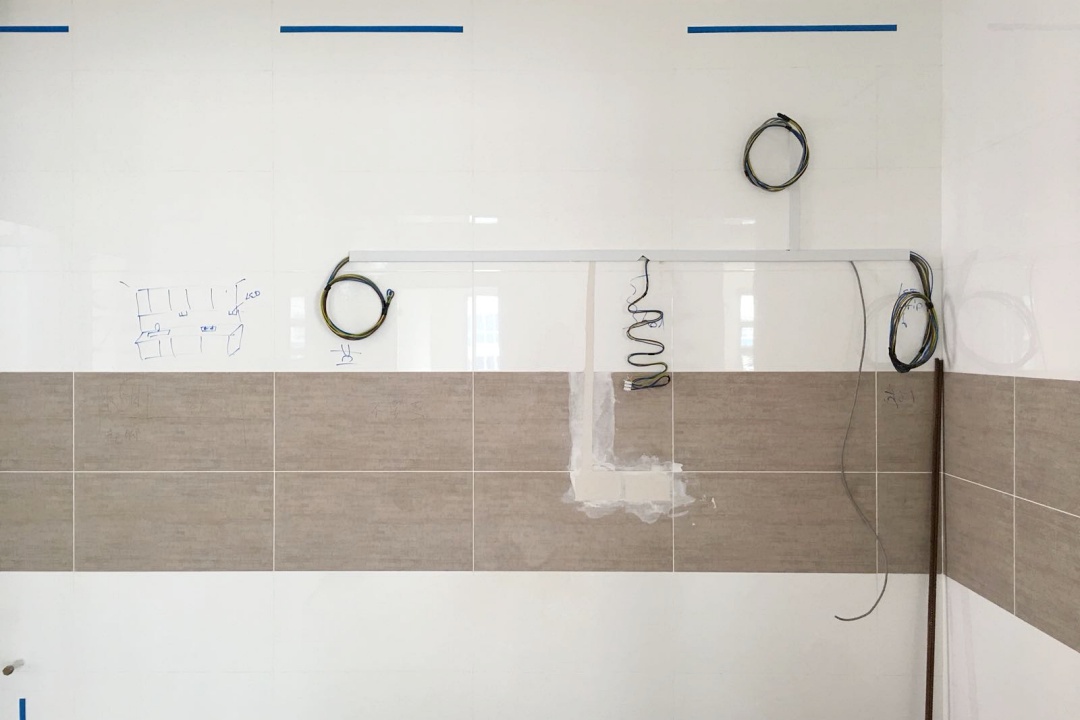 August was the month that we started proper renovation for our house and we managed to do it right before the start of the seventh lunar month. And by renovation, I meant the electrical work, installation of the carpentry, painting, etc.
We started with electrical work, and that includes doing up the lightings, shifting of powerpoint, etc. It was all very exciting for us seeing the place transformed and taking shape. [ 6th August ]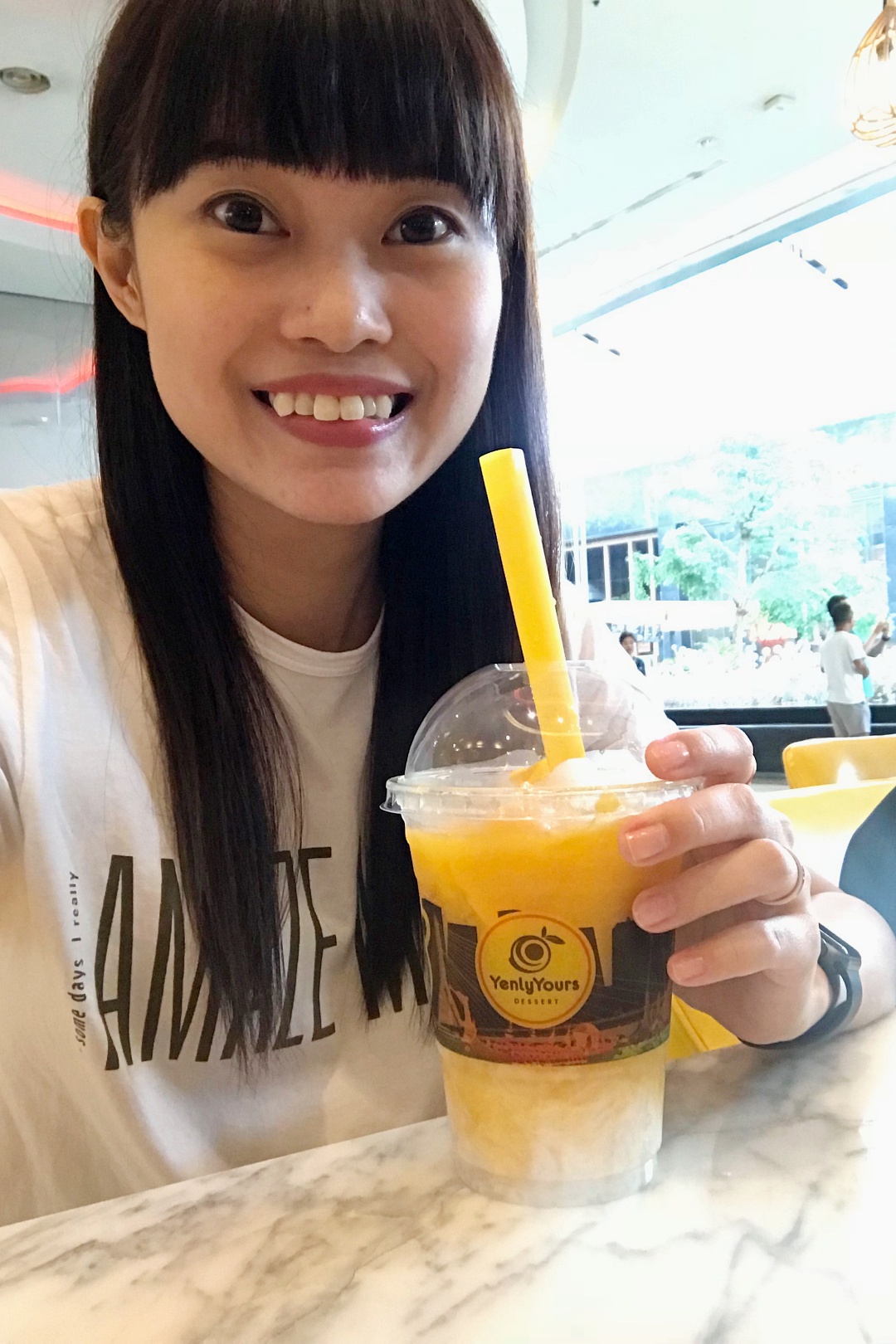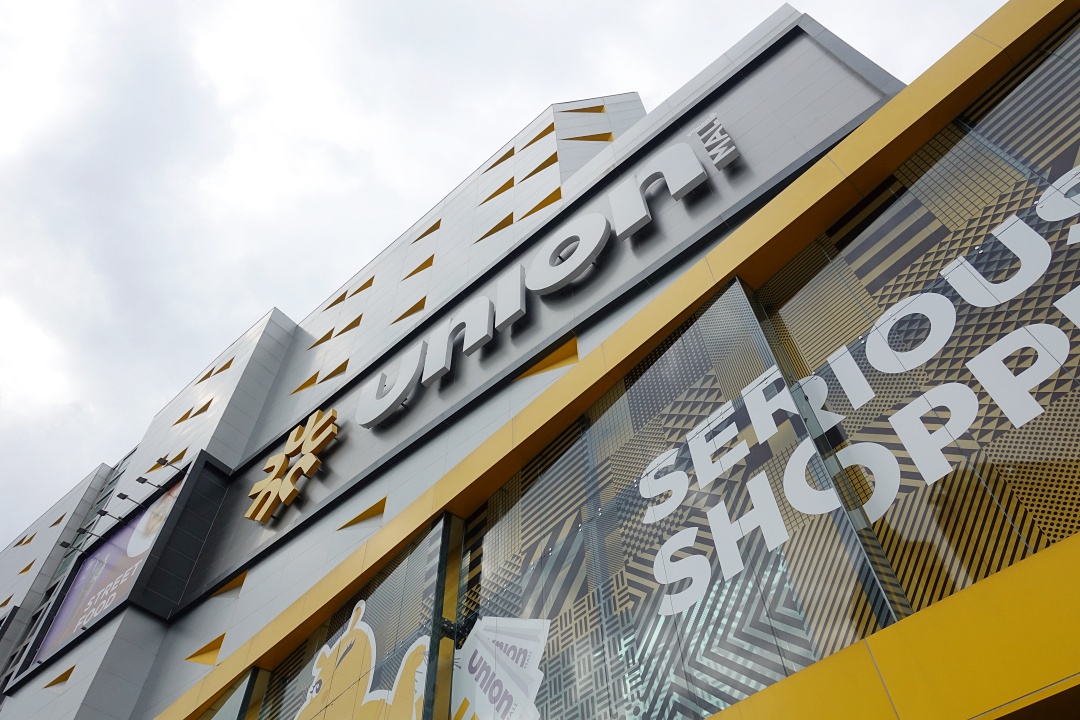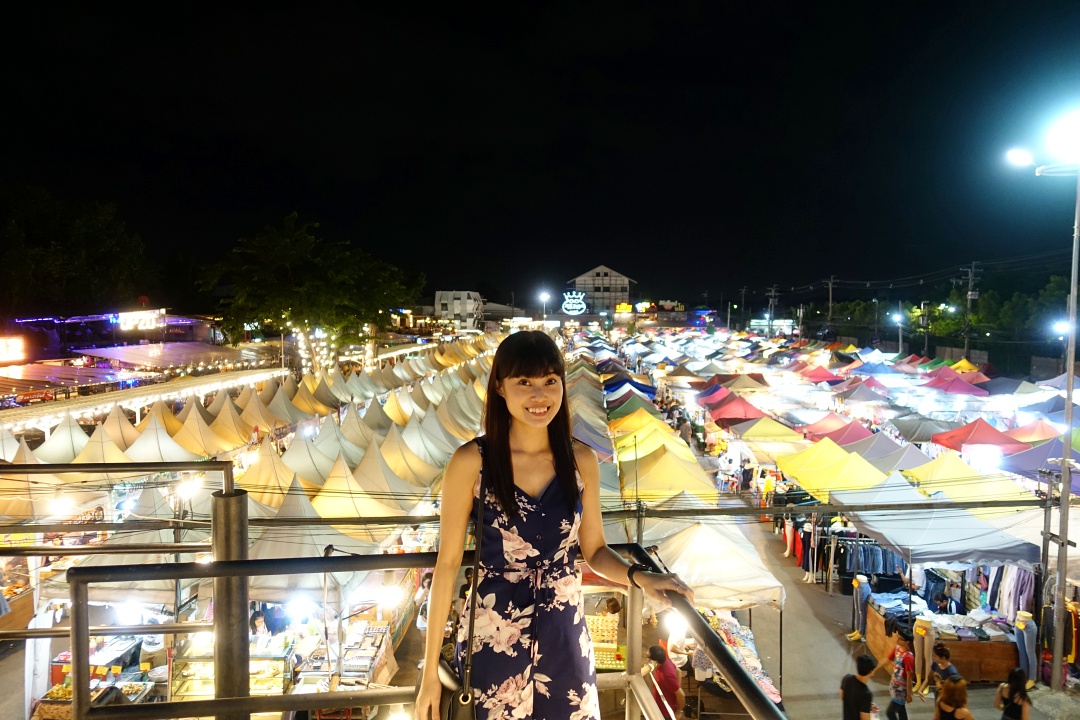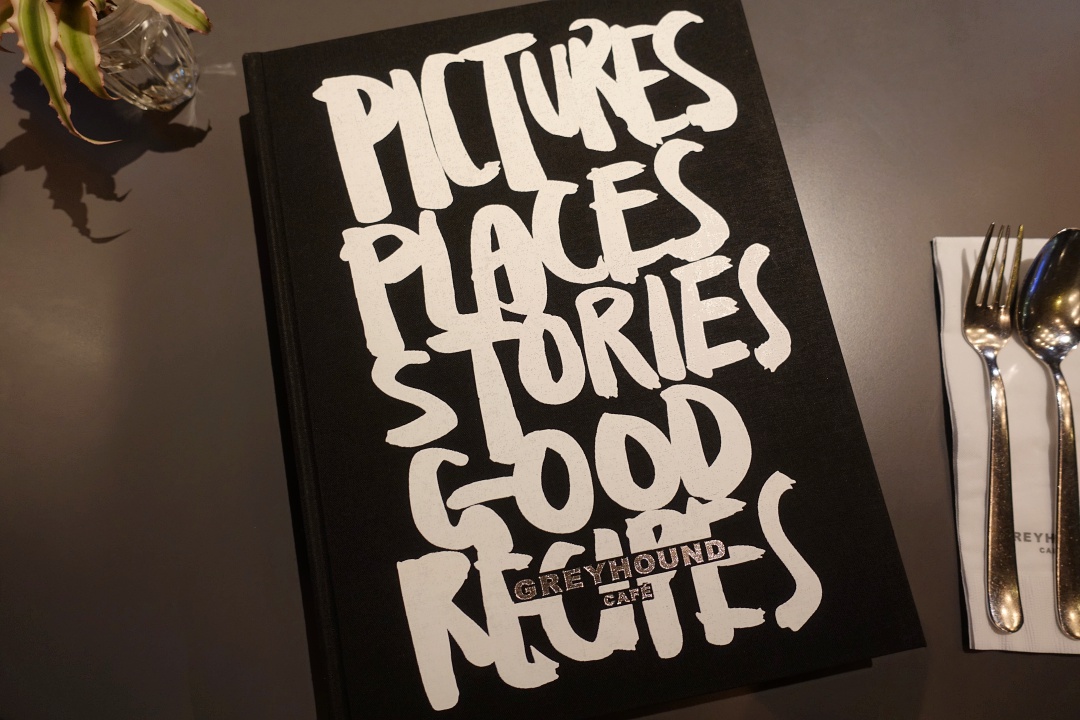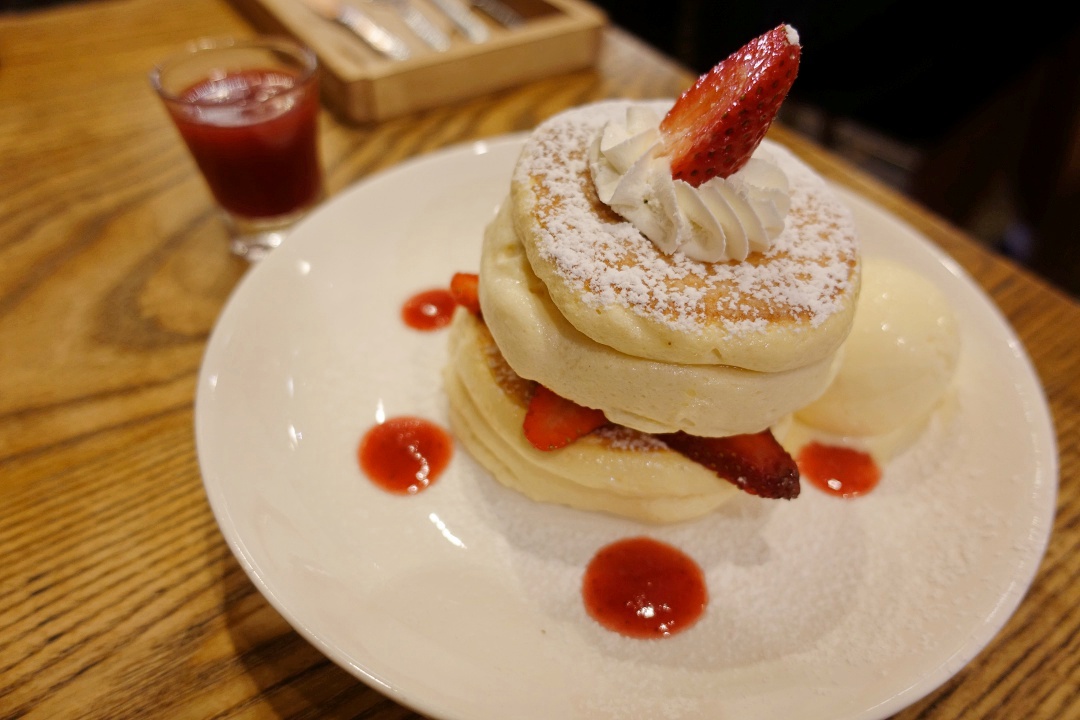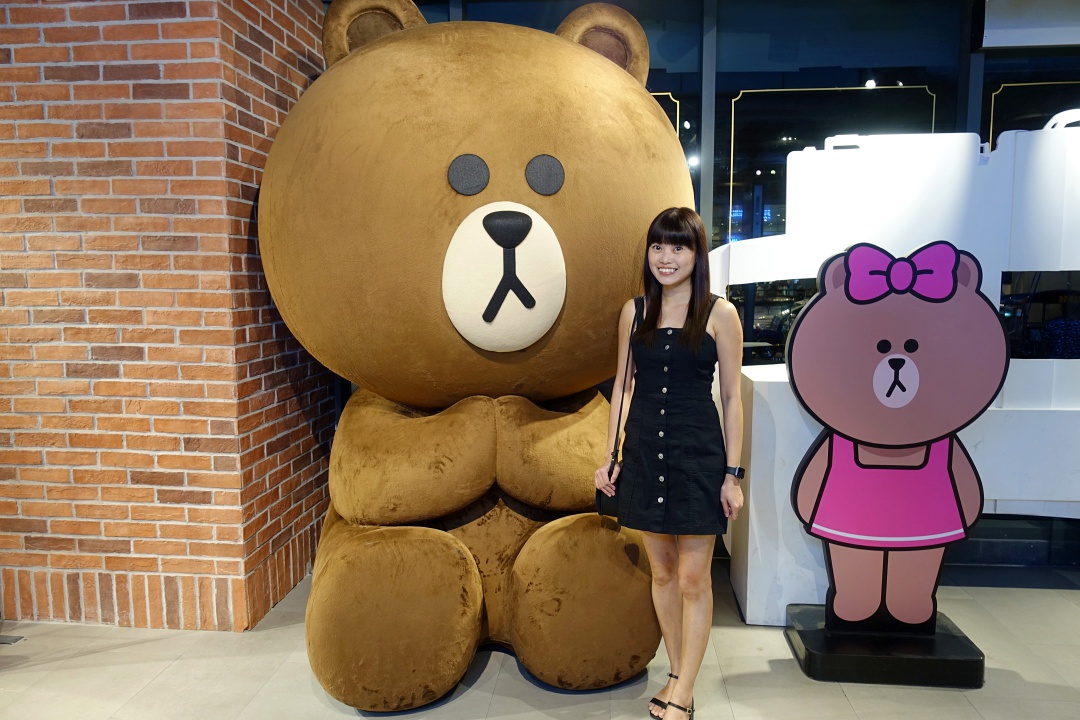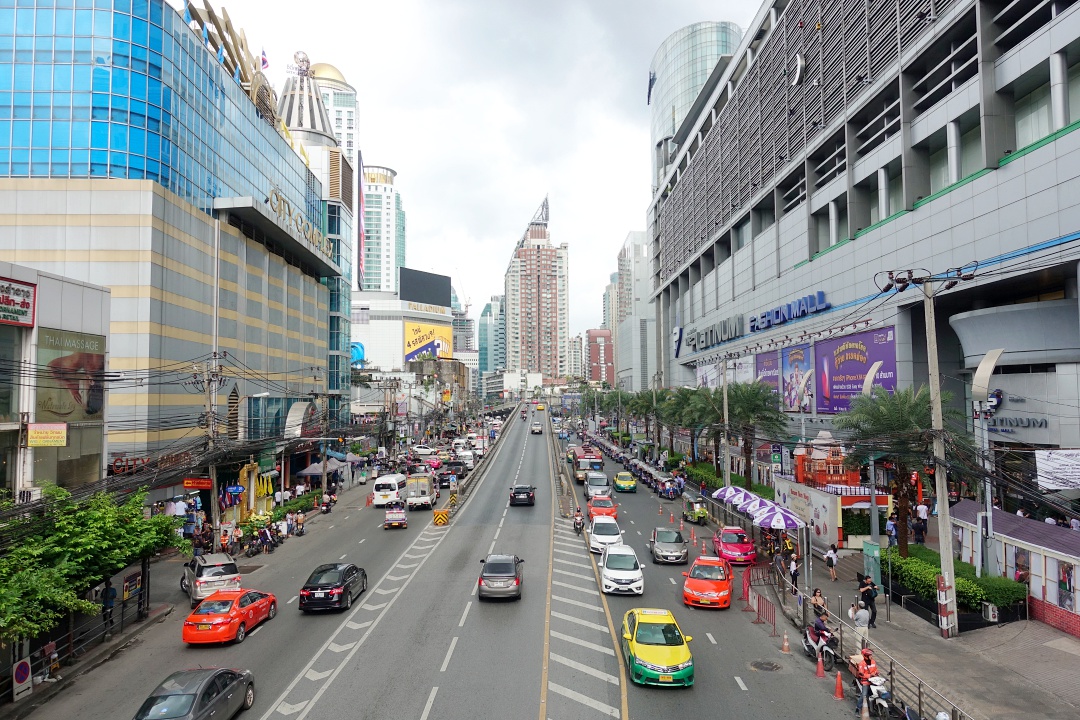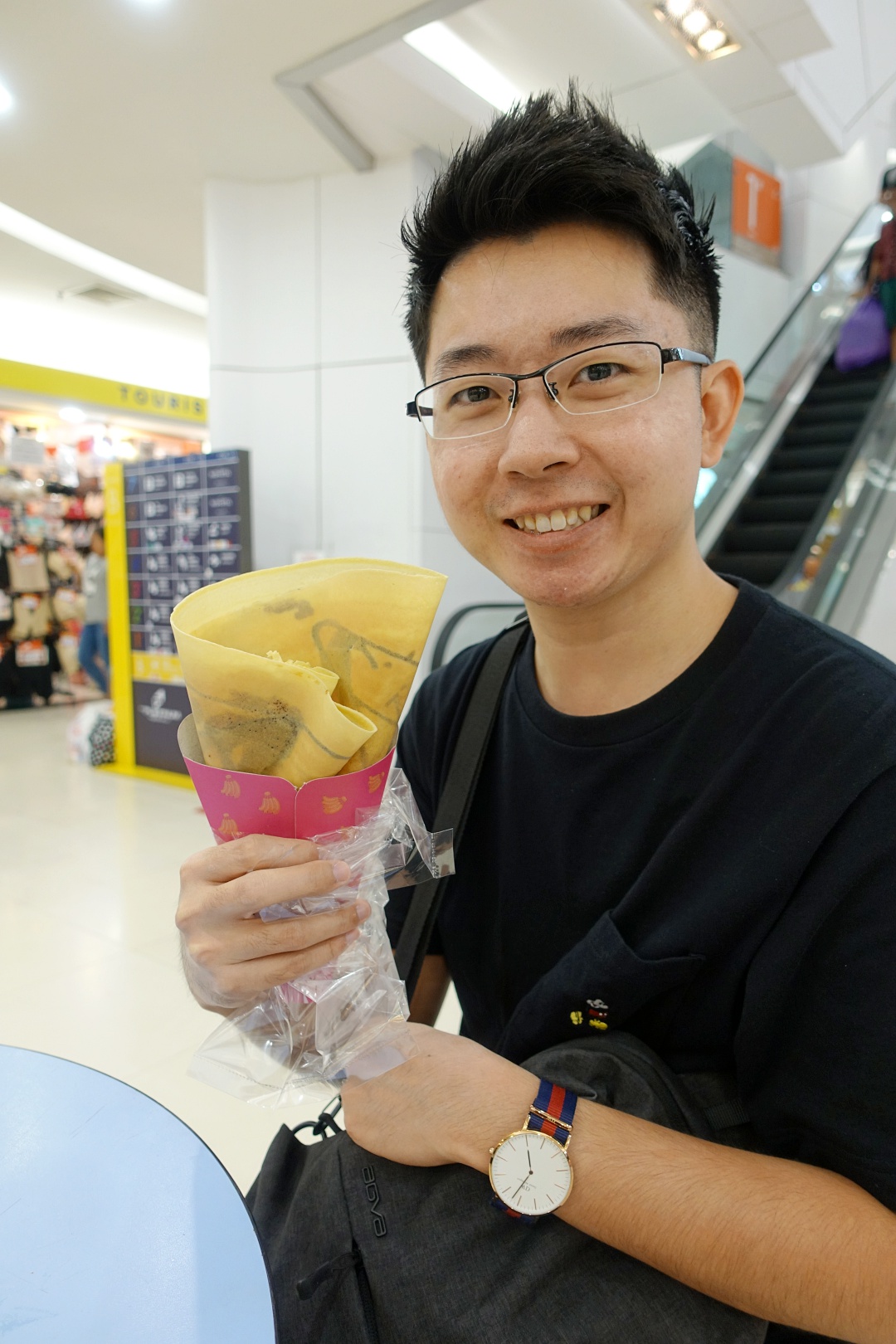 Second trip to Bangkok in 2018.
I honestly didn't expect us to squeeze in a trip right before our wedding (and after the start of our renovation), but we decided to go on this trip so that the Husband could tailor new suits for the wedding. Aside from the suits, we also did quite a bit of shopping and eating during the ten days we were there. [ 10th August – 19th August ]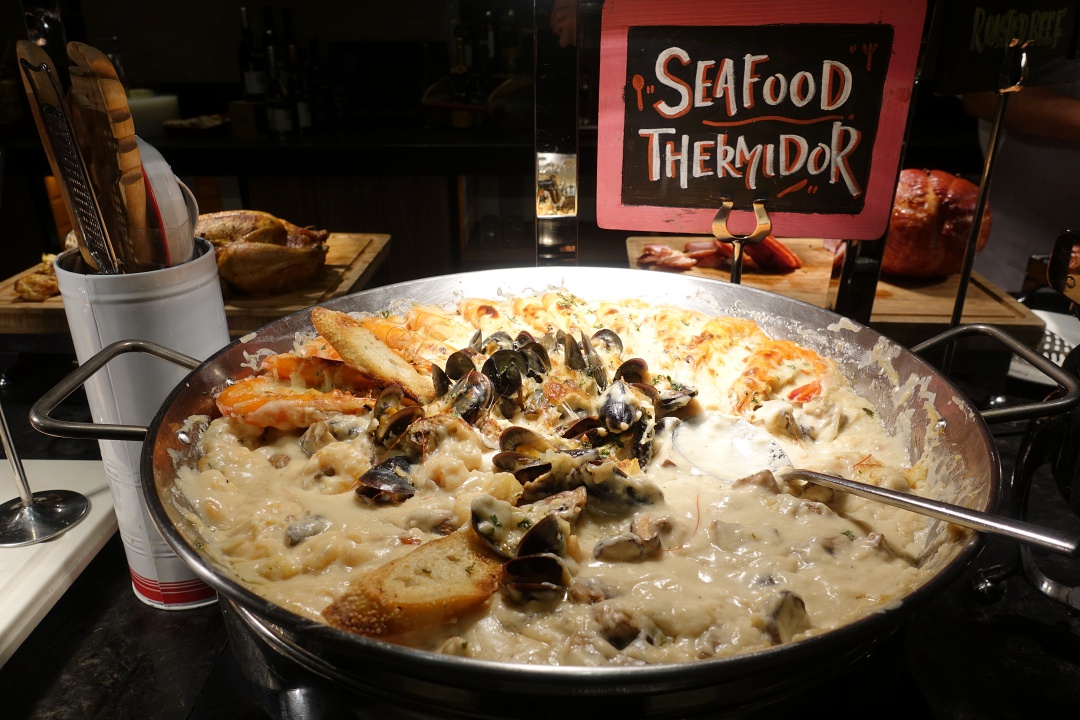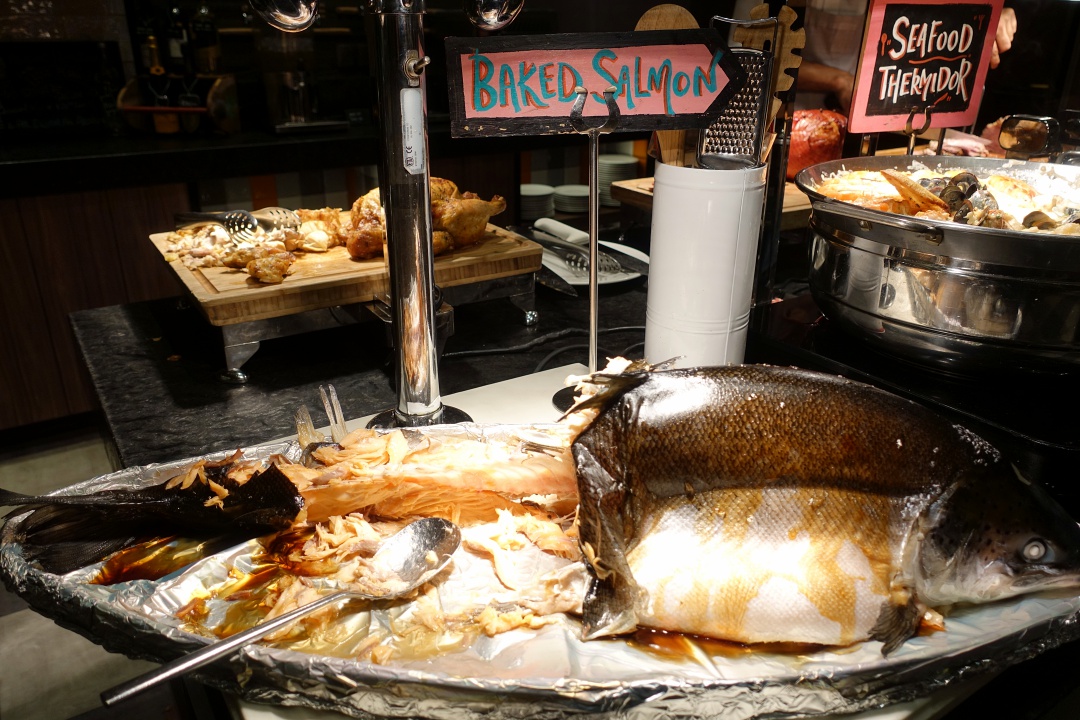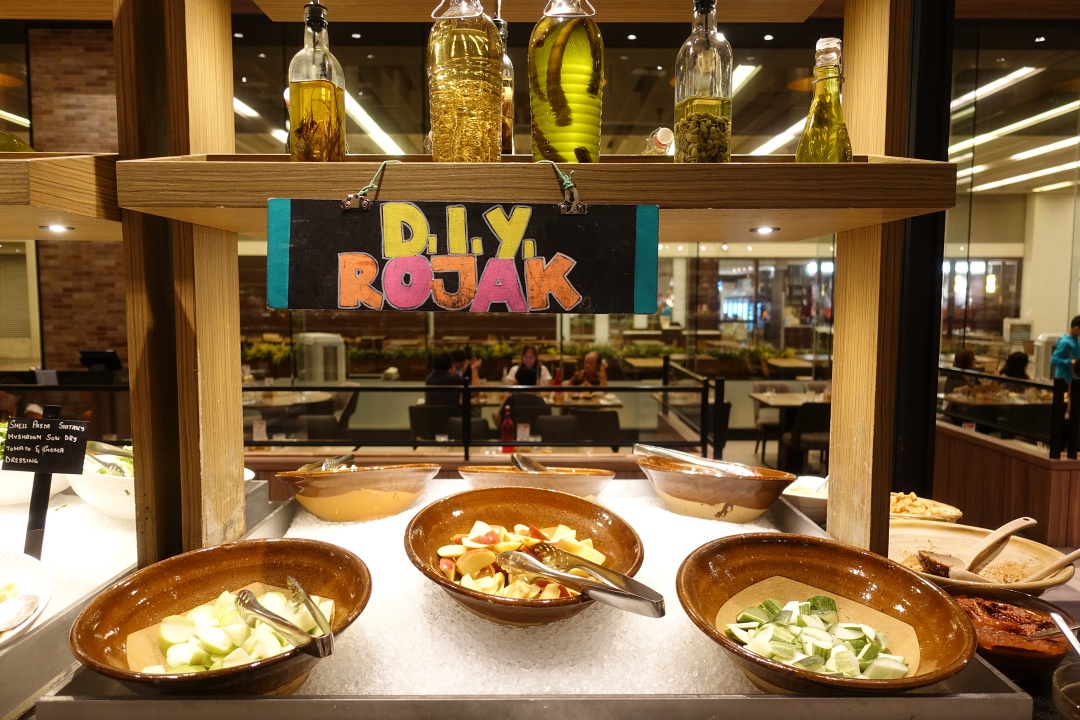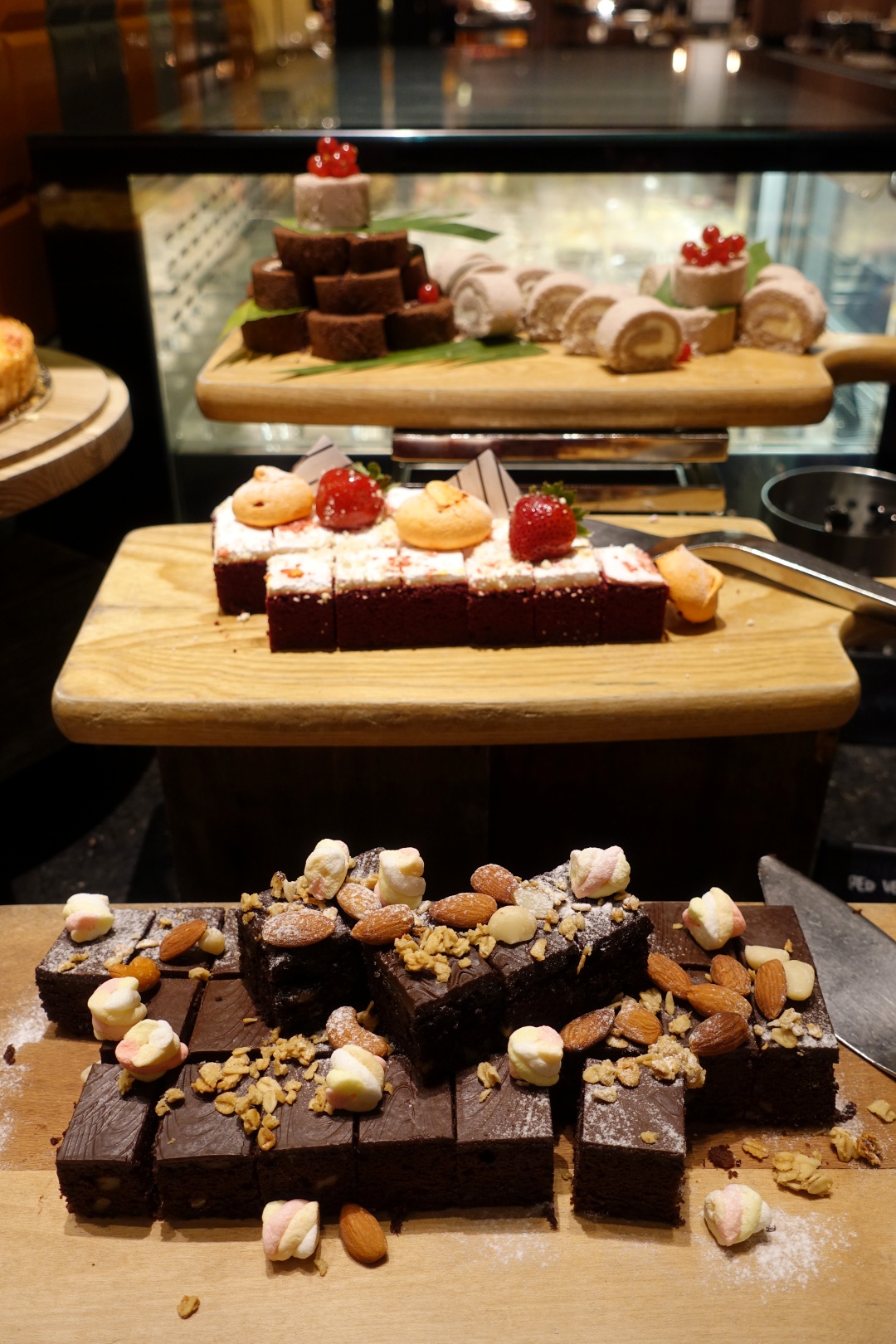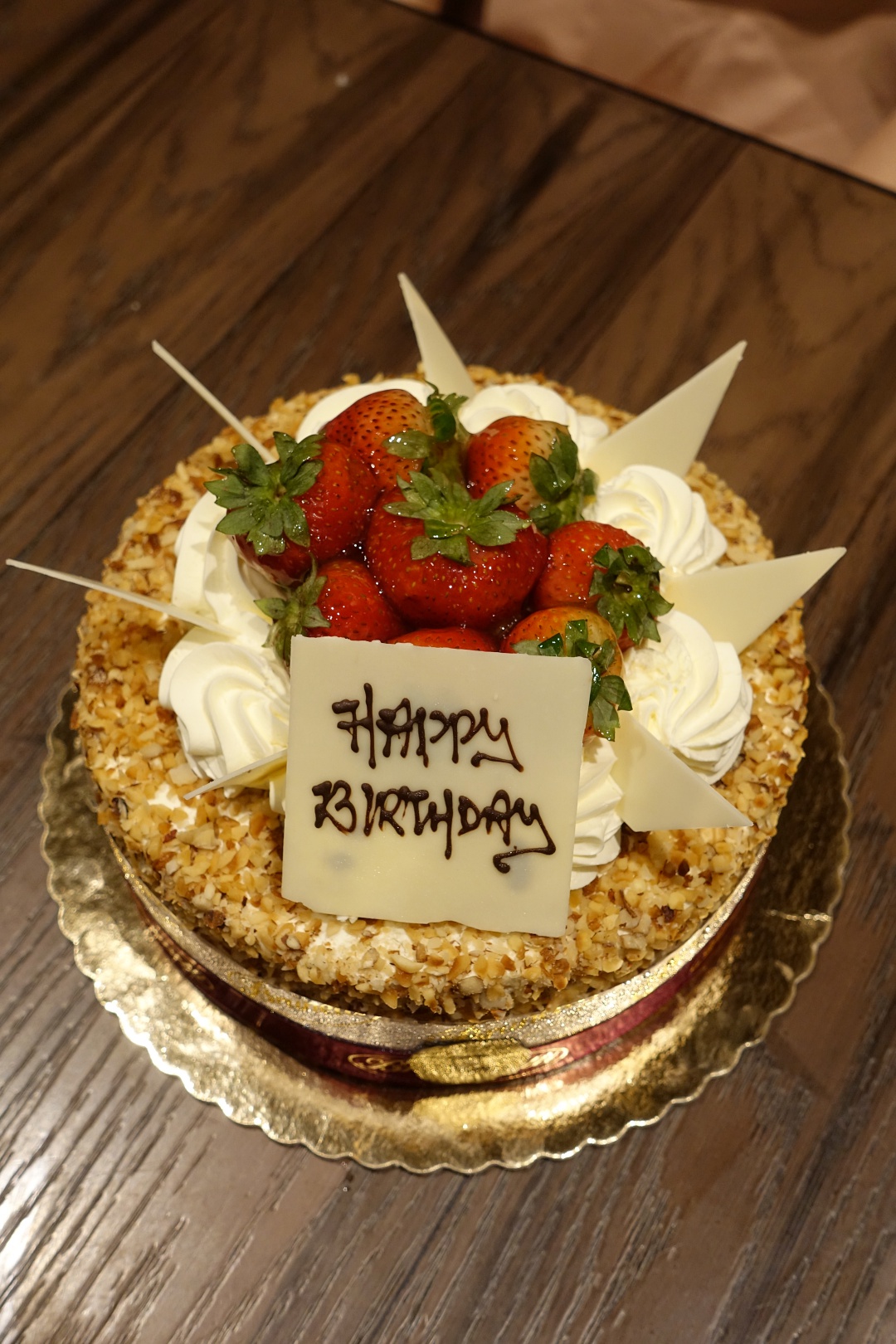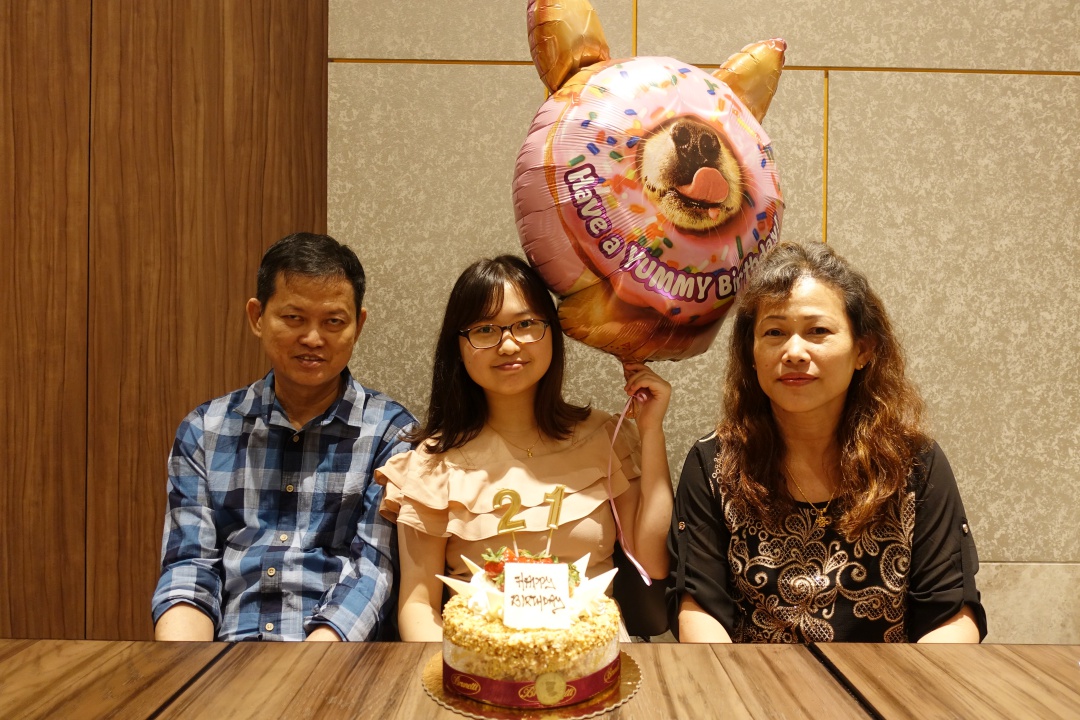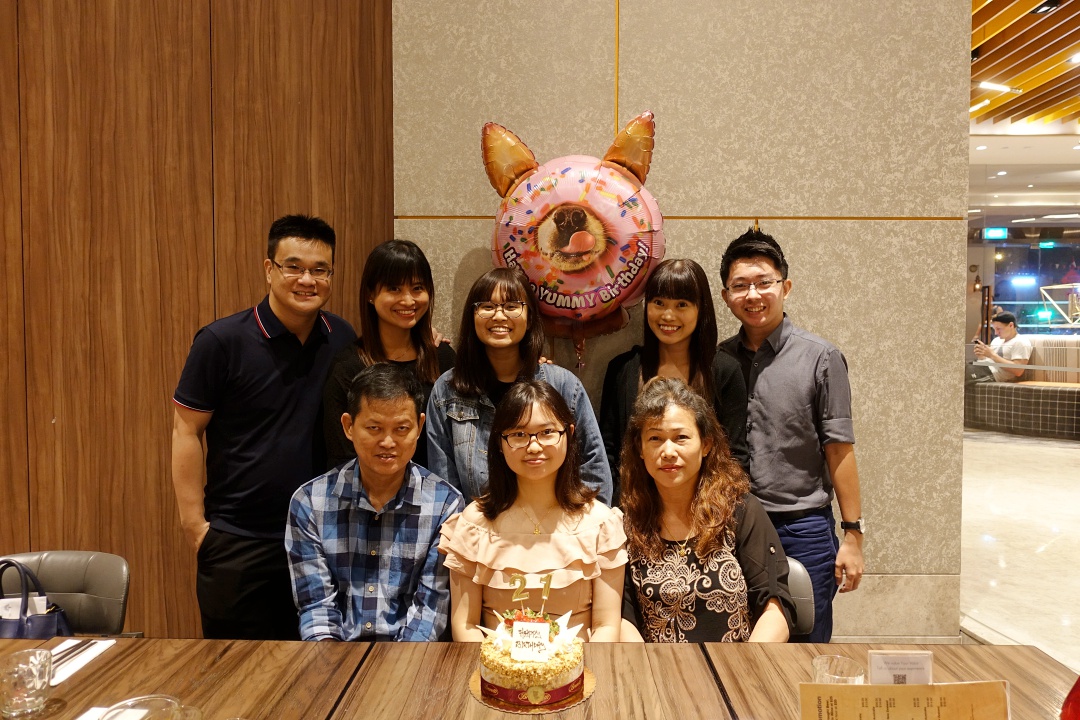 Celebrated my sister's birthday one day in advance with buffet dinner at Hotel Jen Tanglin. Bought her a birthday cake from Brunetti and it turns out my dad really enjoy the cake. That says a lot since he usually doesn't eat cake. [ 27th August ]
SEPTEMBER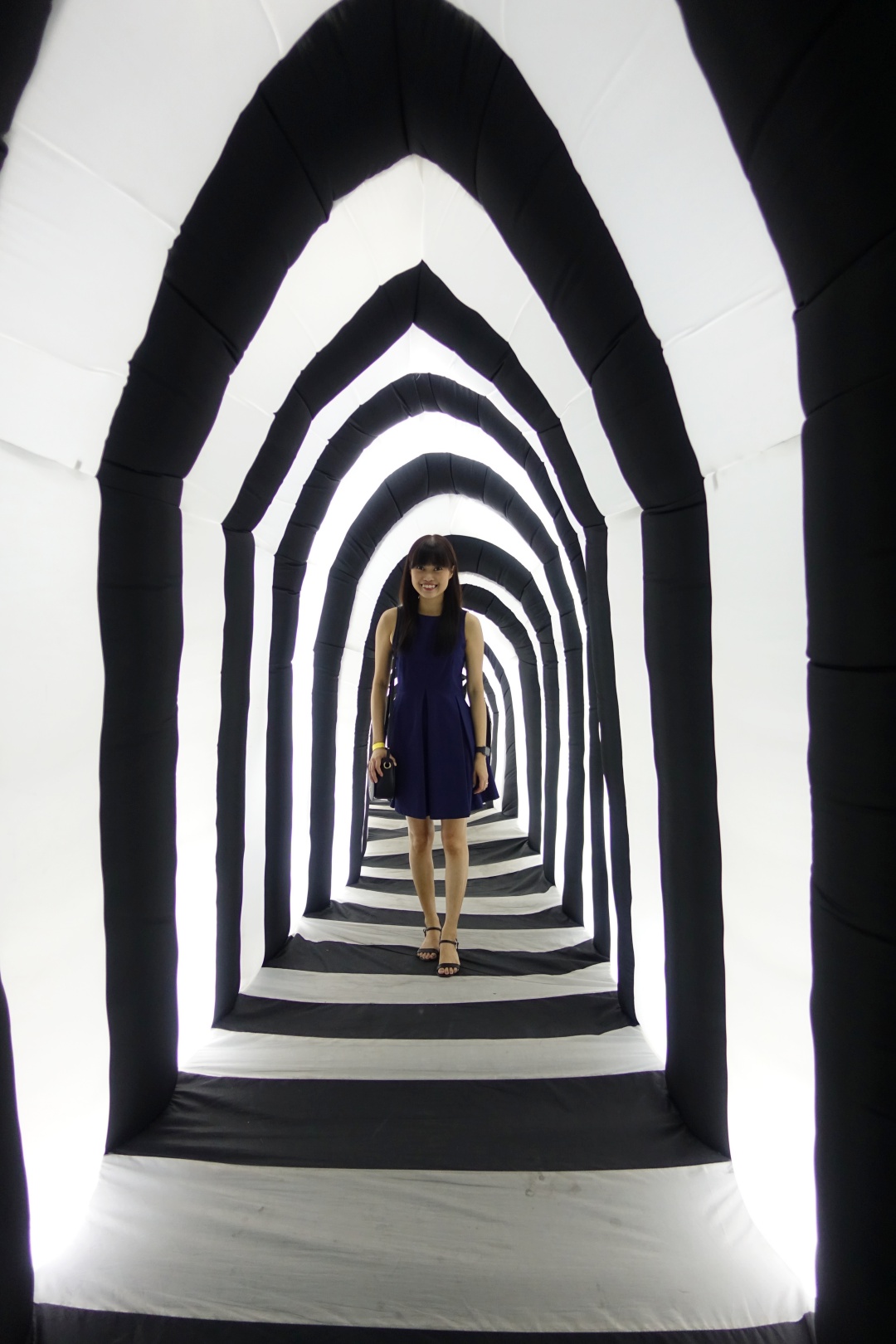 Made a trip to the Science Centre as my elder sister's yearly company event was held there and she kindly invited my sister and I along. It has been a while since I last went to the Science Centre, so it was refreshing to go through the exhibition. We even managed to catch the "Aurora – Lights of Wonder" movie at the Omni-Theatre before we left and the show really left me in awe of the beautiful dancing lights. [ 8th September ]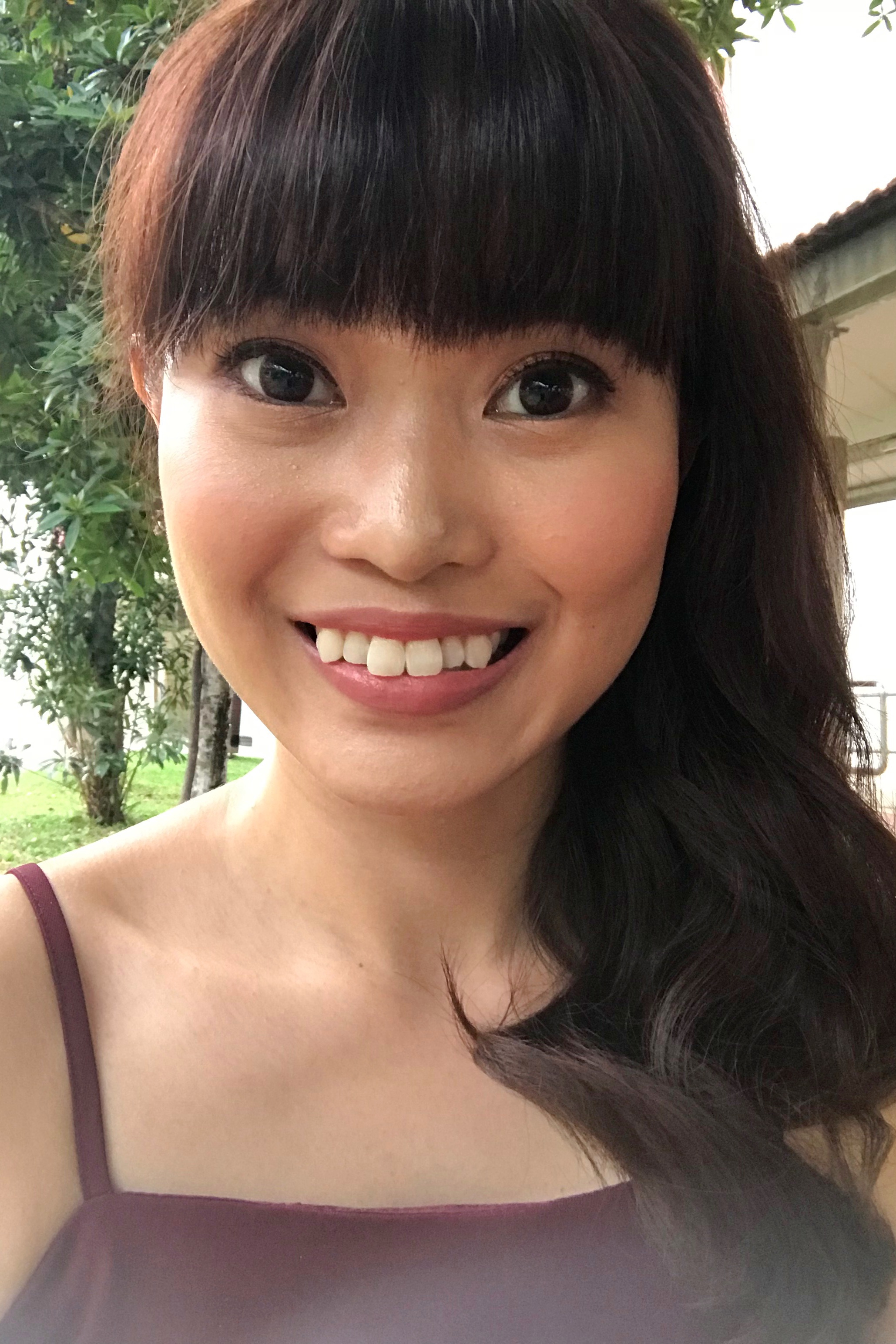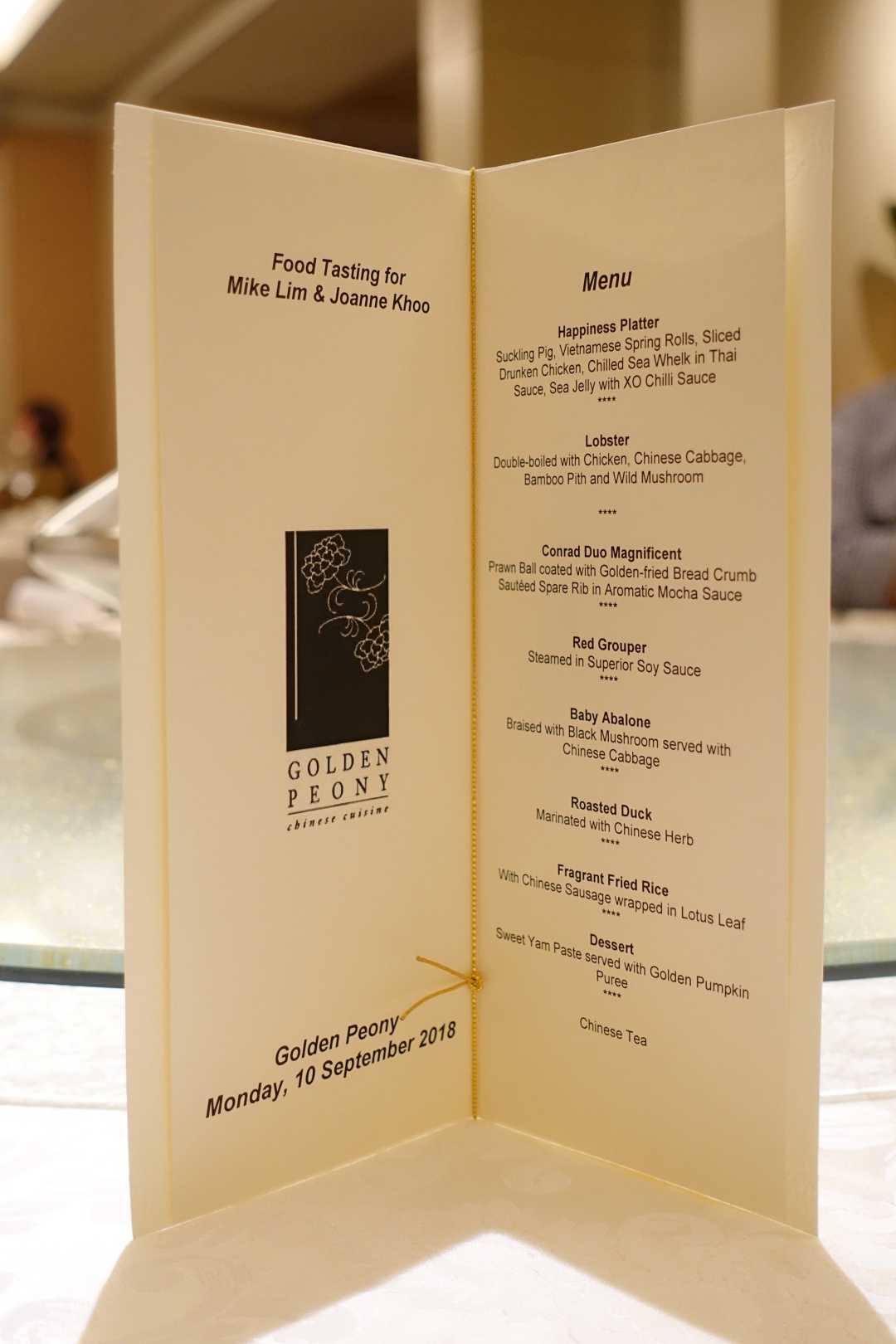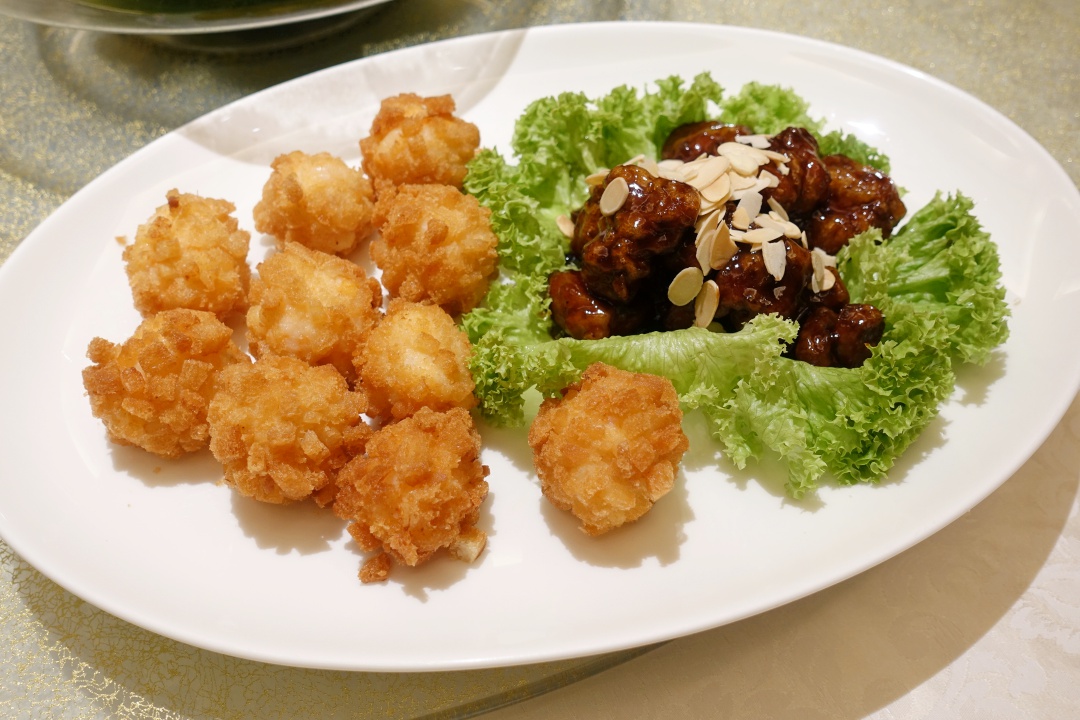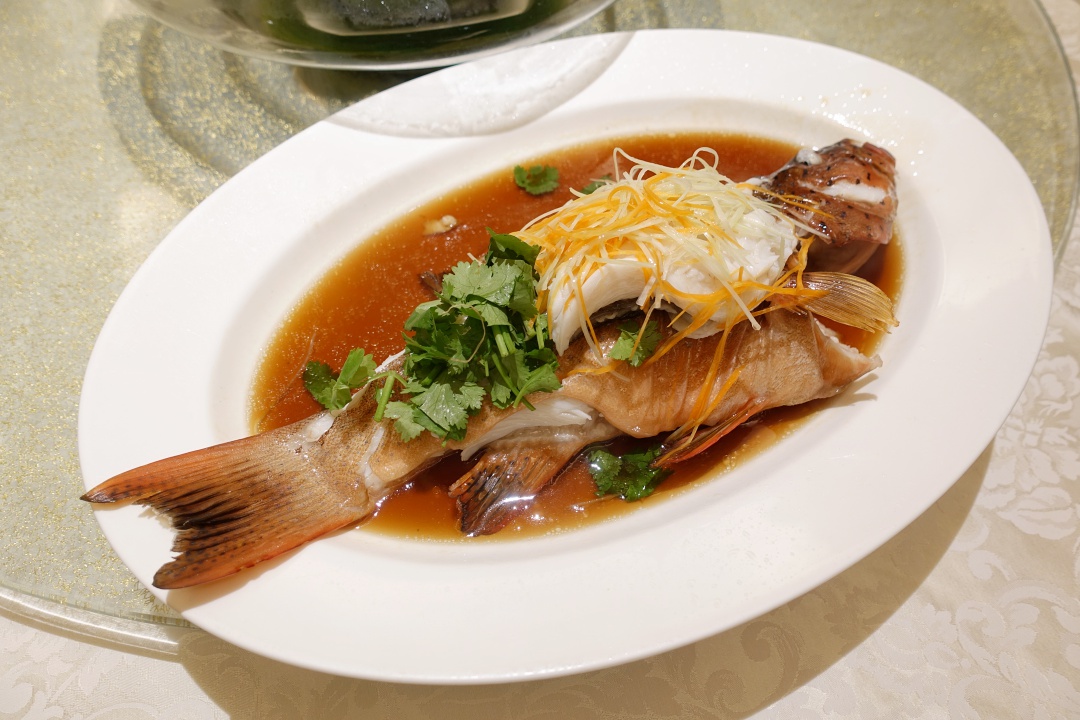 Went for my bridal makeup trial in the afternoon, followed by heading down to the hotel for the food tasting session. By then, we were slightly more than a month away from the wedding. [ 10th September ]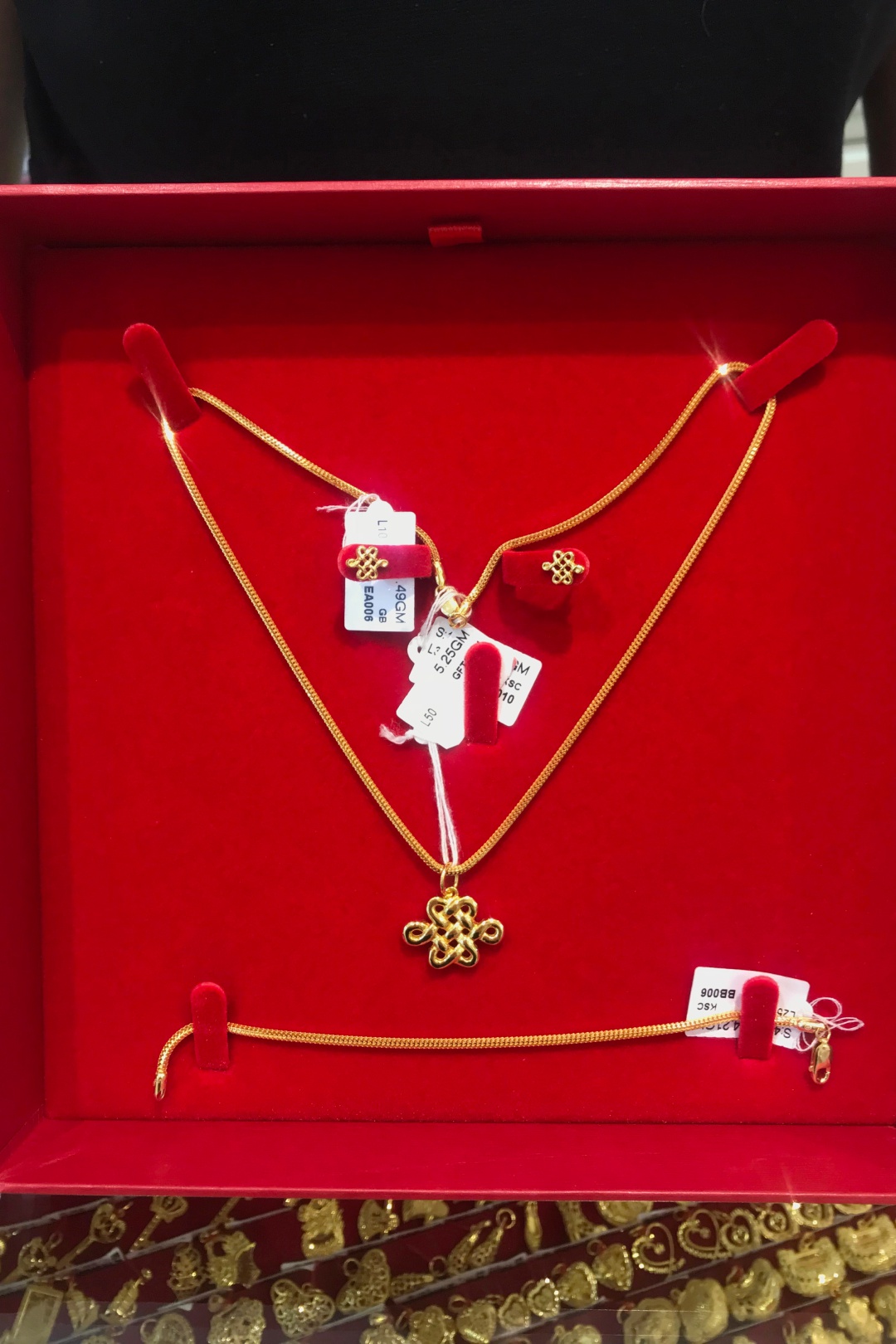 Met up with my godma to pick up Si Dian Jin (四点金) for my wedding. I was very fortunate to receive a wedding gift from her, and I'm thankful that she allows me to choose what I wanted. I ended up picking classic pieces that I knew I could wear after the wedding. [ 11th September ]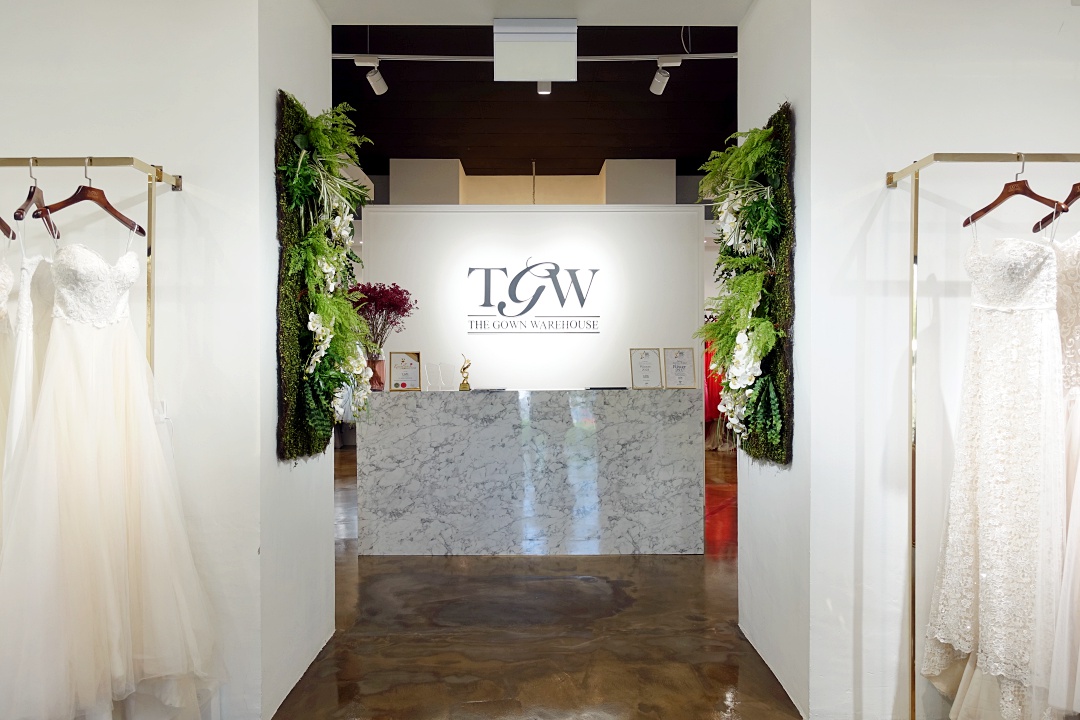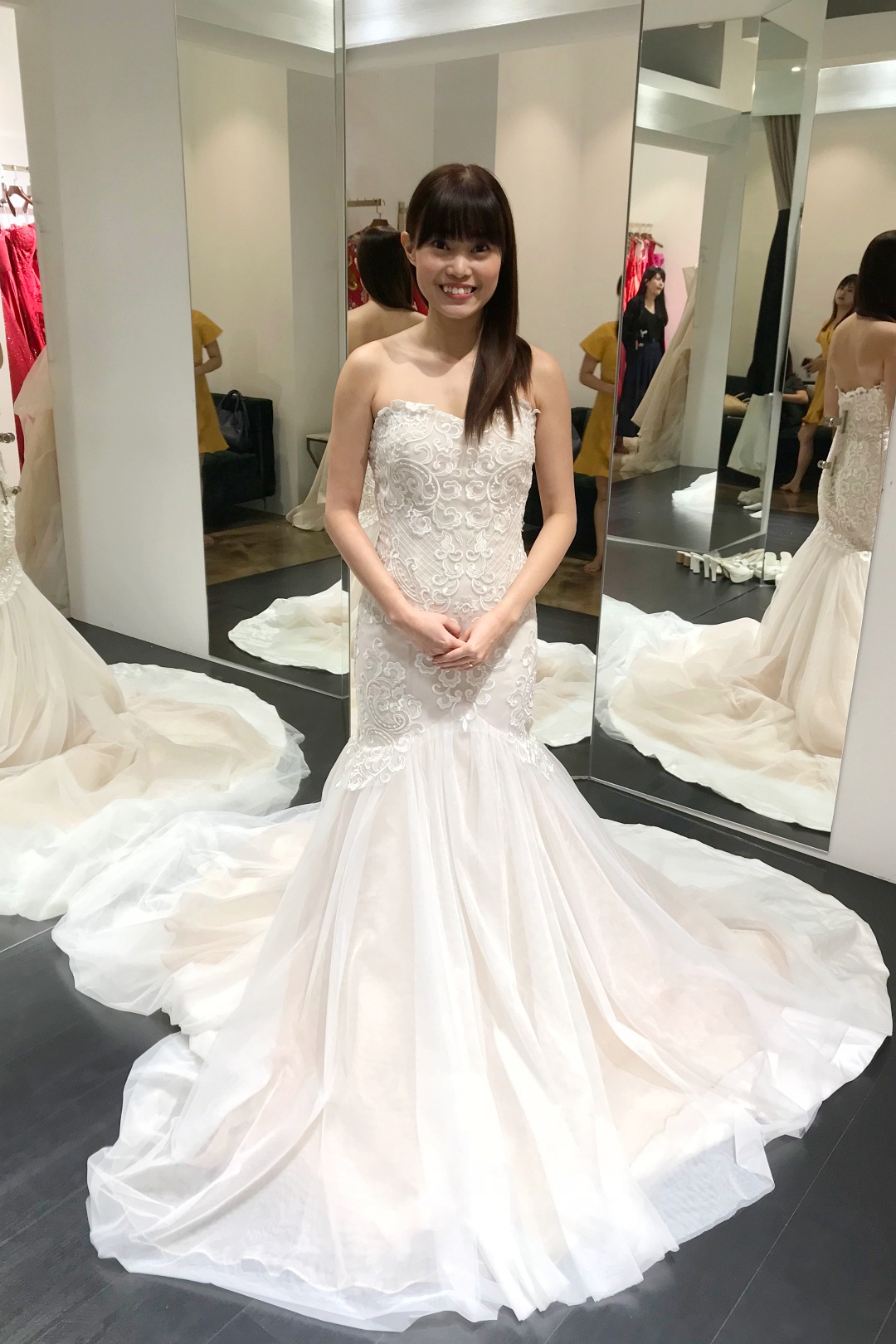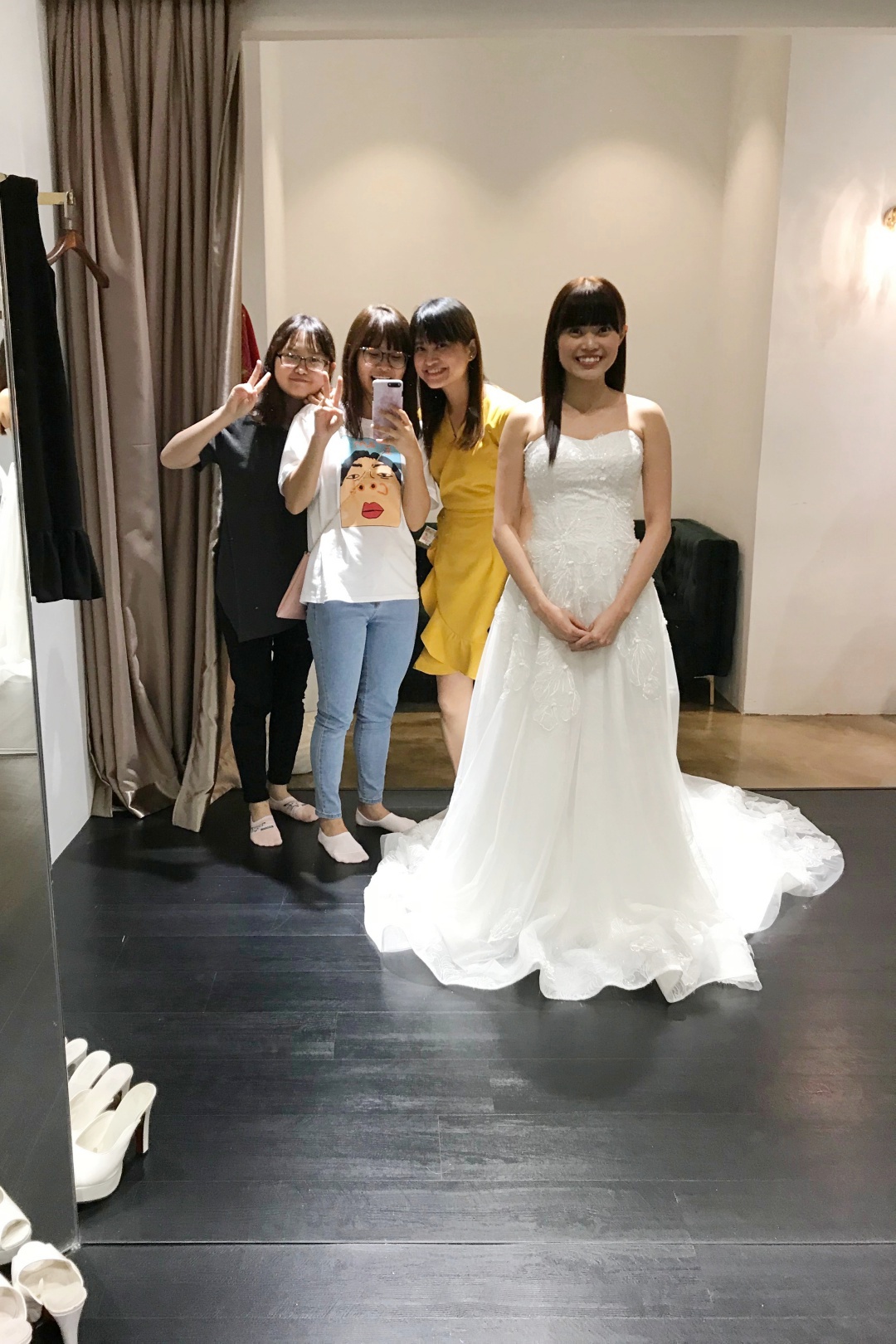 Got my sisters to accompany me to go for my final fitting at The Gown Warehouse. During my previous visits, I had KIV-ed a white gown that I was almost certain I would pick for my wedding day; but I ended up changing my selection at the last moment. [ 12th September ]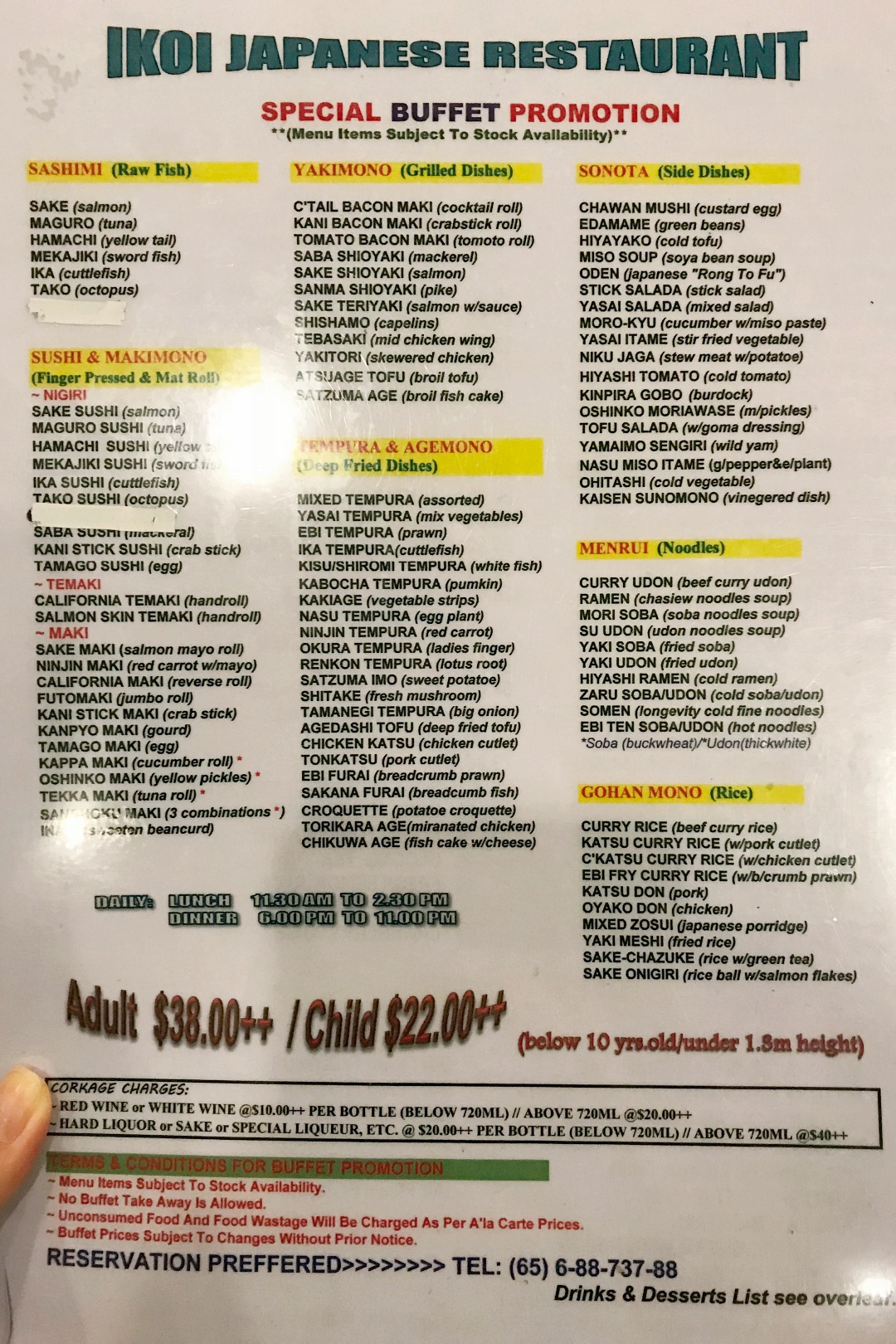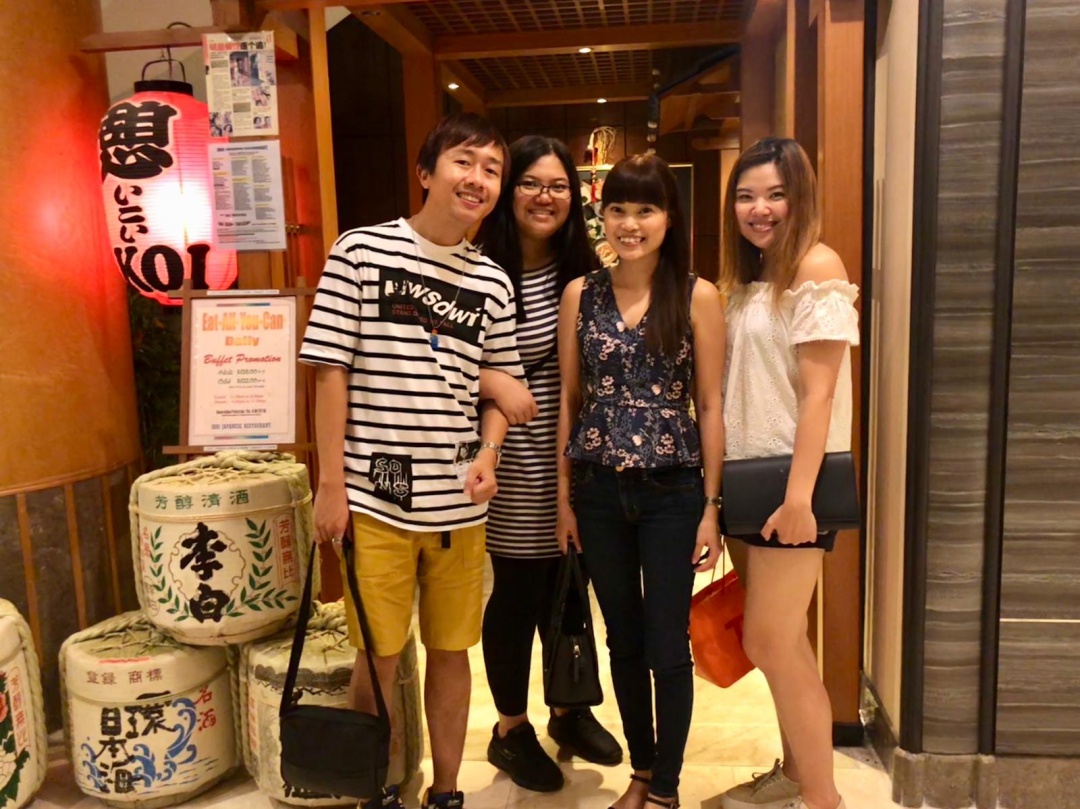 Arranged to have dinner with my classmates from secondary school so that I could personally pass them my wedding invite. Because to them, I discovered IKOI Japanese Restaurant that serves a fairly decent Japanese dinner buffet. [ 15th September ]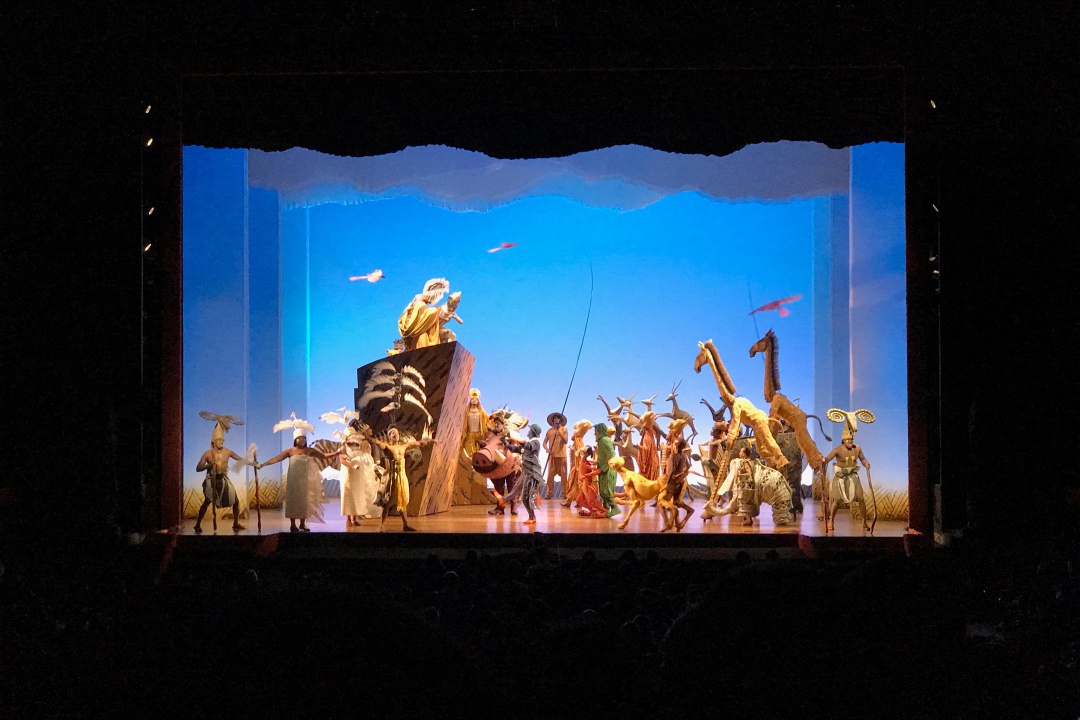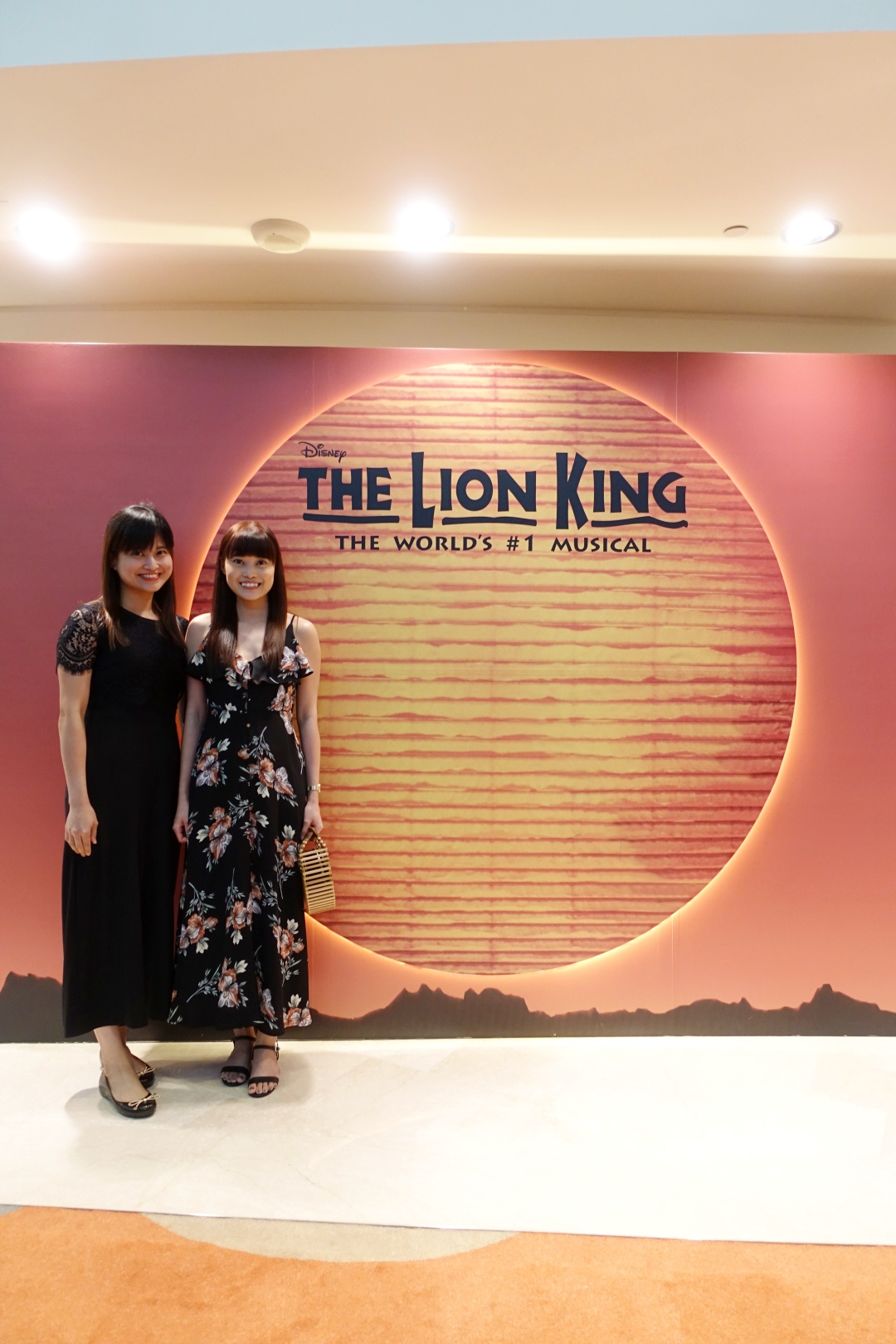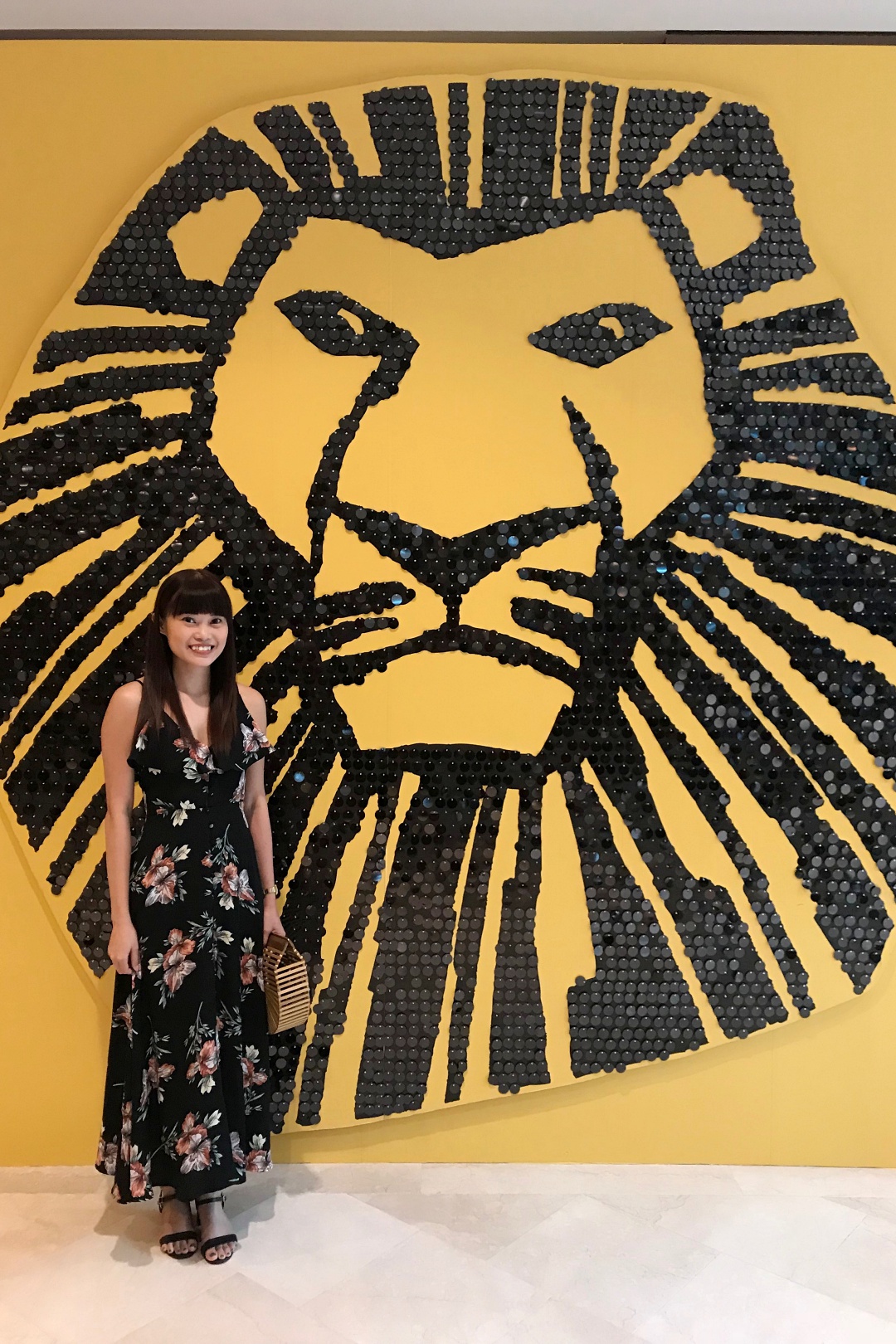 Second time catching The Lion King Musical, and this time around it was with my elder sister. My verdict is that it's nicer when you watch it for the first time; not so much when you catch it for a second time. That being said, I still very much enjoyed the show. [ 16th September ]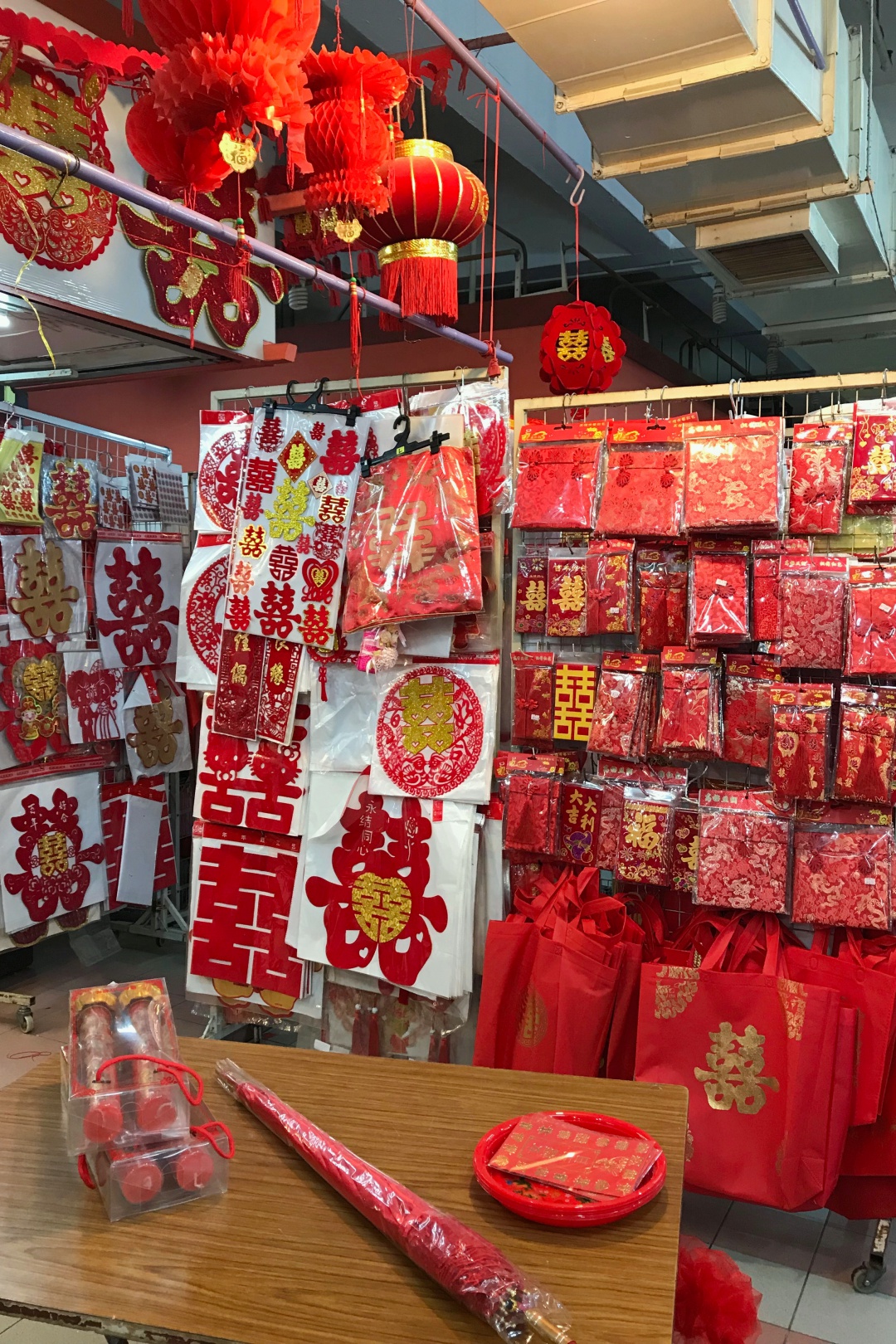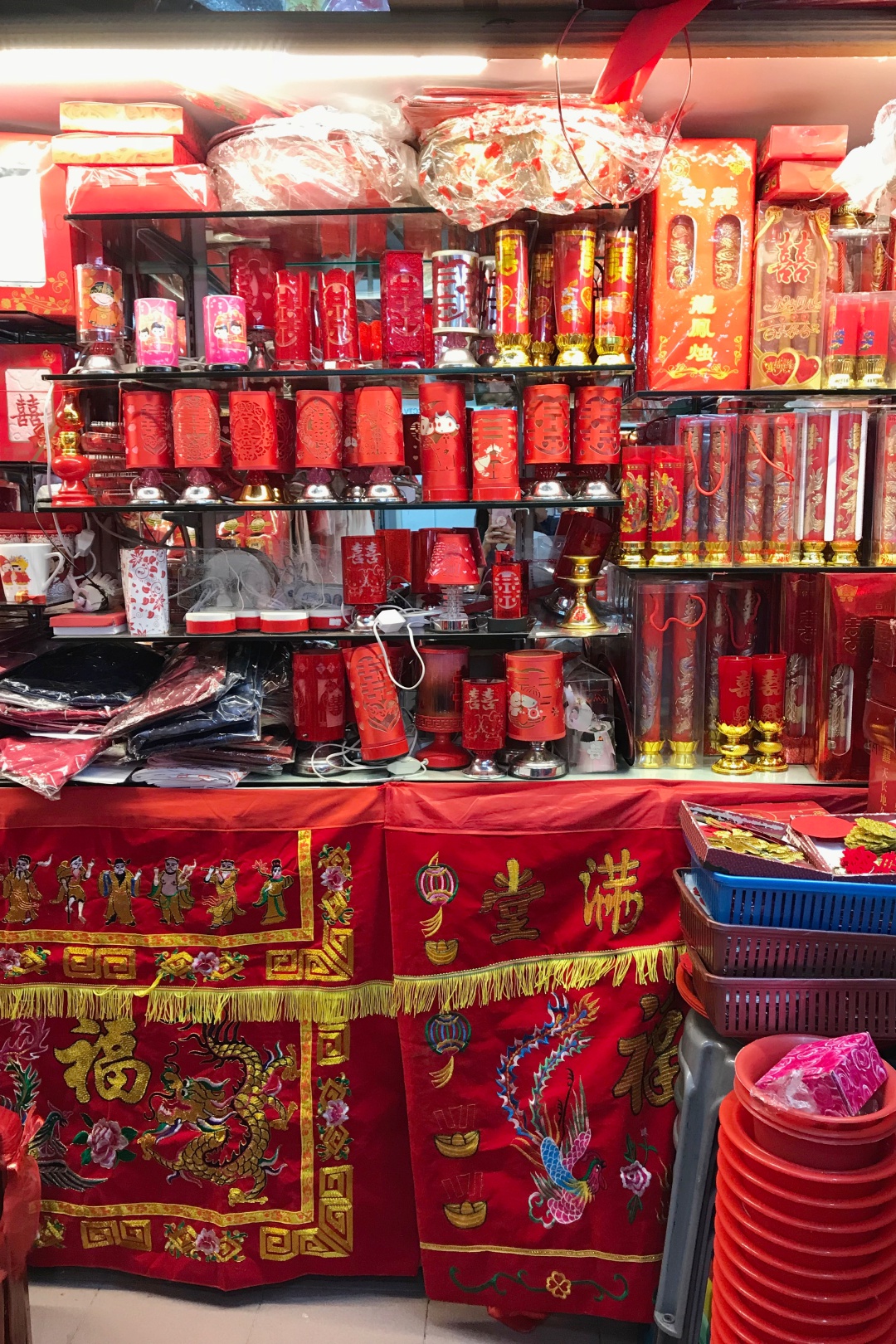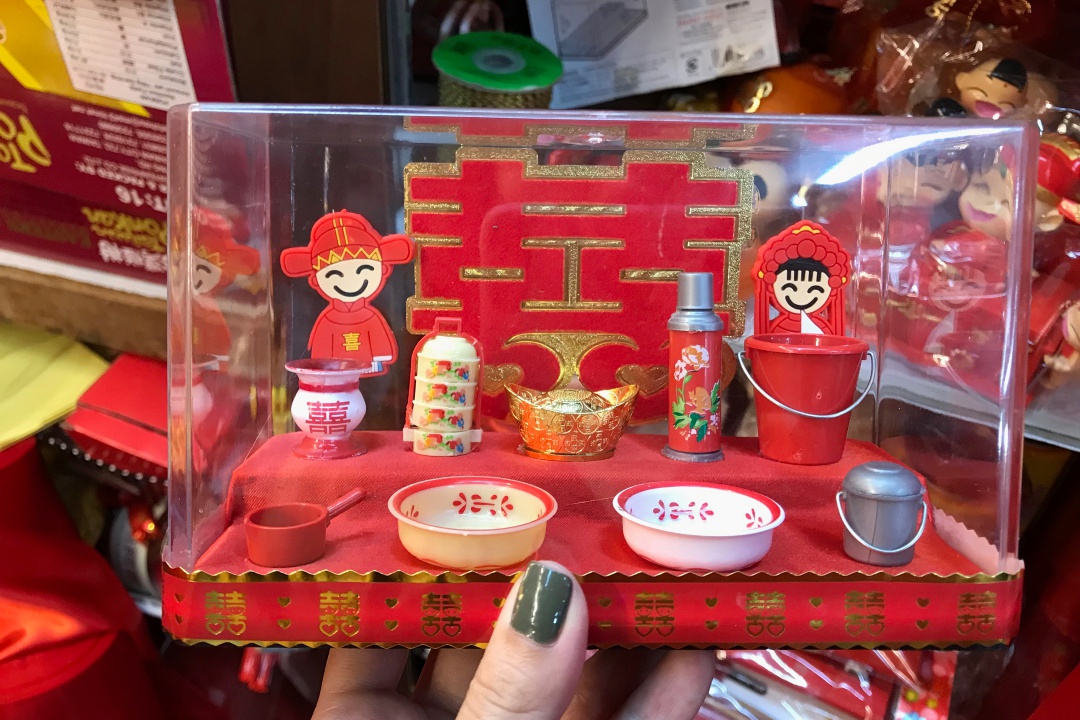 Made a trip down to Chinatown with my parents and the Husband on a weekday night to pick up my Si Dian Jin (a gift from my dad for my wedding). Since we were in Chinatown, we also took the chance to check out some stuff for the Chinese Betrothal Ceremony (Guo Da Li / 过大礼). The shop we went to have everything one needs for a Chinese wedding. [ 21st September ]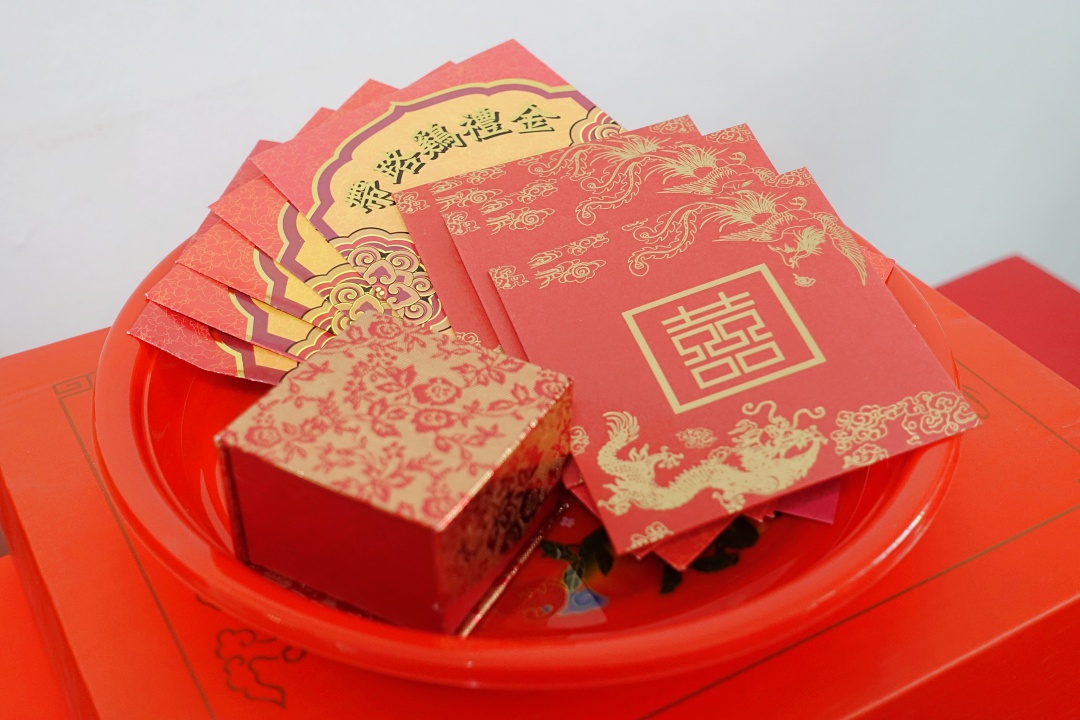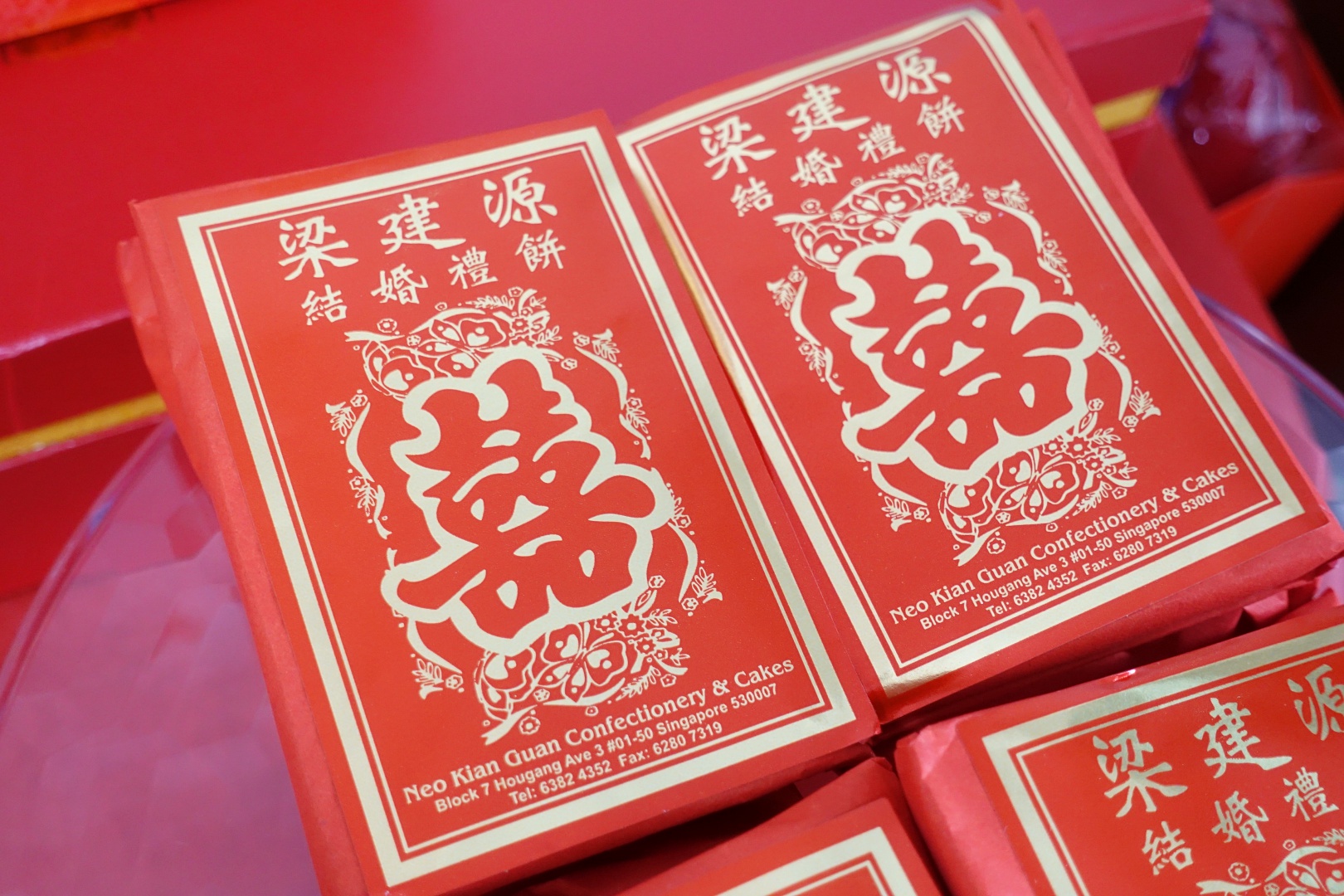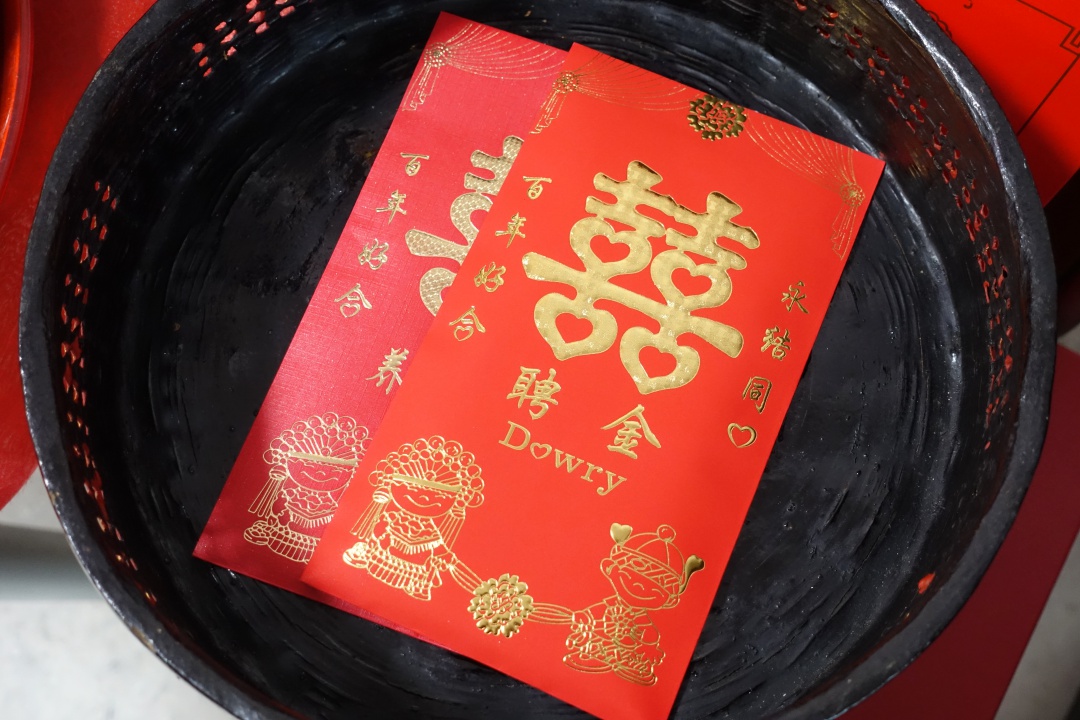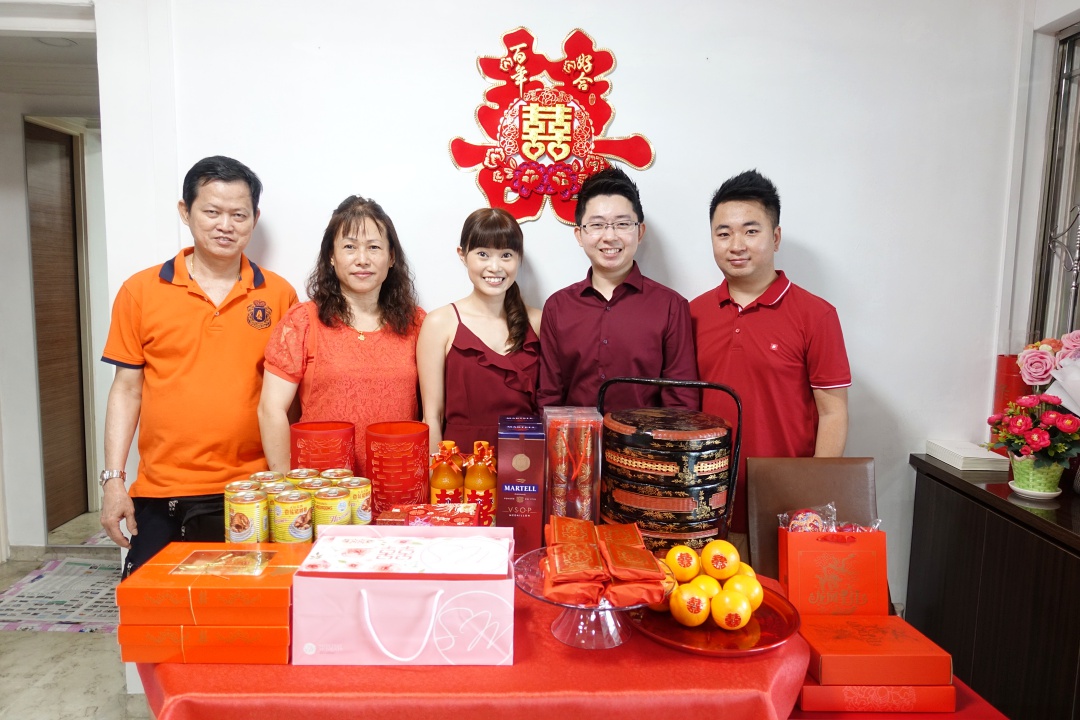 Then it was finally the day for the Chinese Betrothal Ceremony (Guo Da Li / 过大礼)! The day before the ceremony, the Husband and I actually made a trip down to Hougang to collect the traditional Chinese biscuits / Red Packet Candy (红包纸) ordered by my mum for the event. I had no idea what was the significance of the Red Packet Candy, but it was something my mum wanted to give on top of the wedding cakes (to my relatives).
On to the actual day; the Husband came accompanied by his brother to drop off the wedding cakes that we ordered from Sweetest Moments, together with all the gifts he got for my family and me. I really wanted to keep it as simple as possible hence we mostly only got the essentials.
The entire day mainly went on in a flash with us dropping by various relative's place to give out the wedding invites and cakes. [ 30th September ]
OCTOBER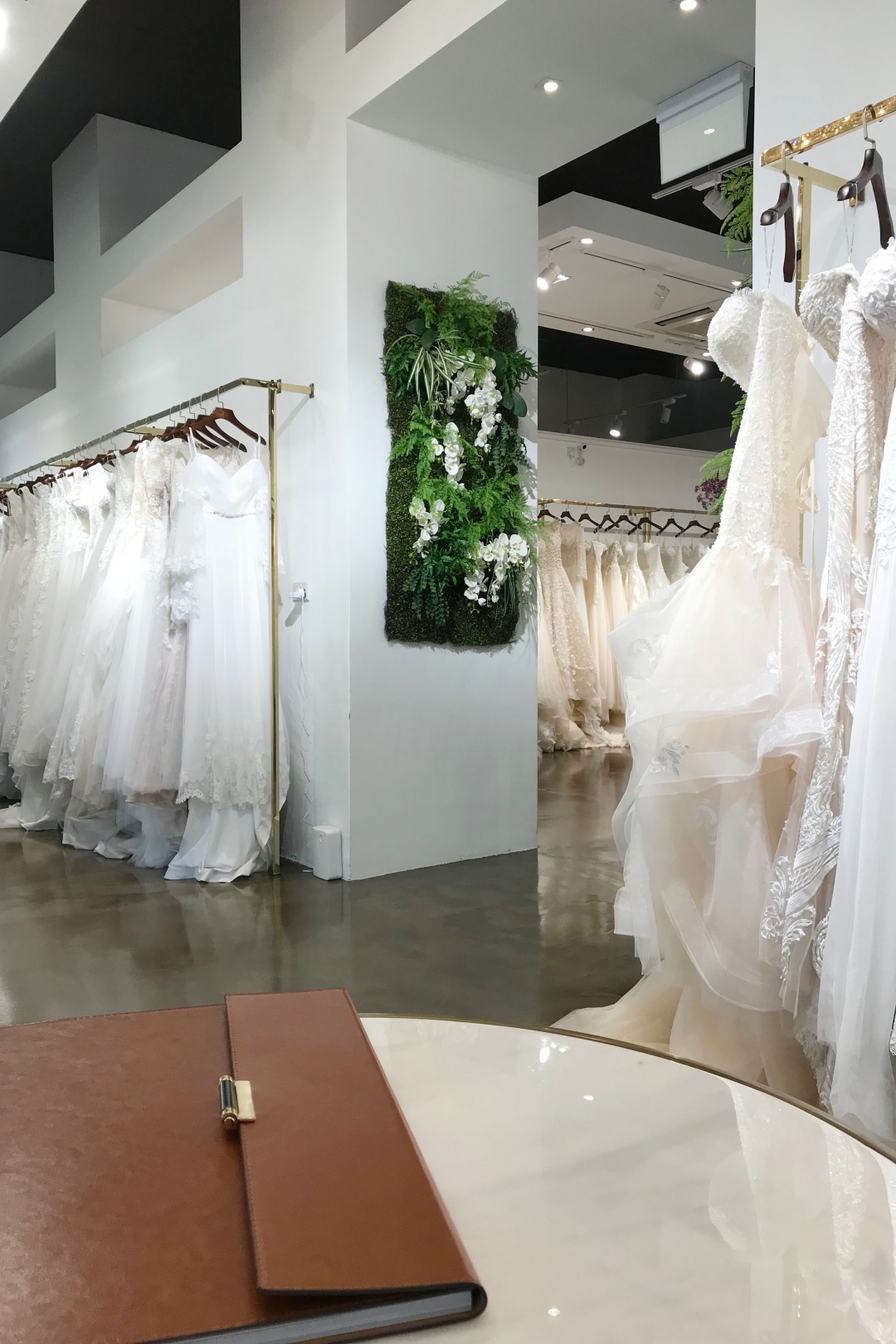 Moving into October, it was the time when I got swamped with a hundred and one things before the wedding. Overall, I would say I was a rather chilled bride. But the downside to that was that there were still various things left undone a week before the wedding.
Two days before the wedding, I went down to The Gown Warehouse to collect my two gowns. The Husband wasn't free to accompany me hence I had to go alone for the collection. Fortunately, I was able to lug all the stuff back successfully. [ 17th October ]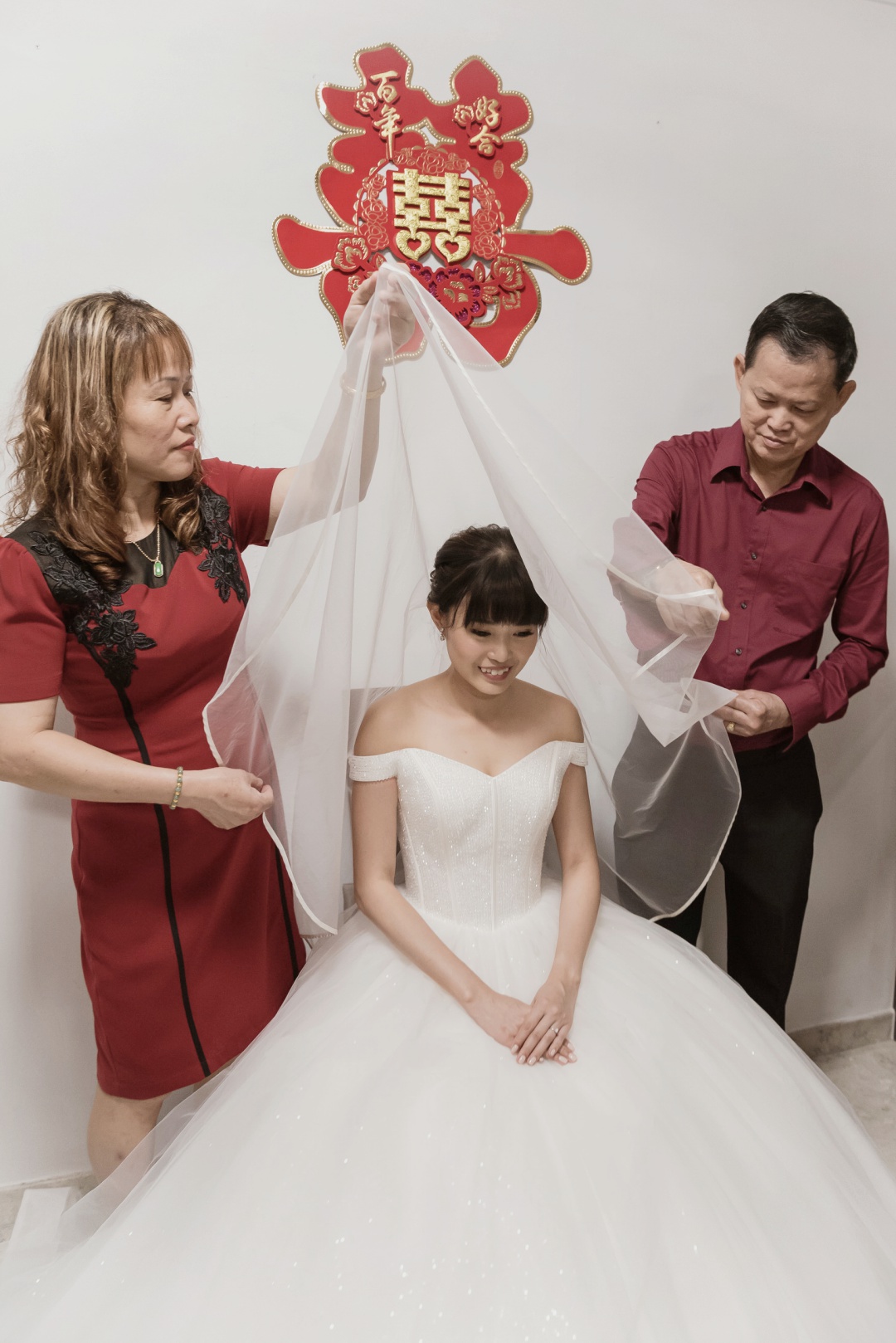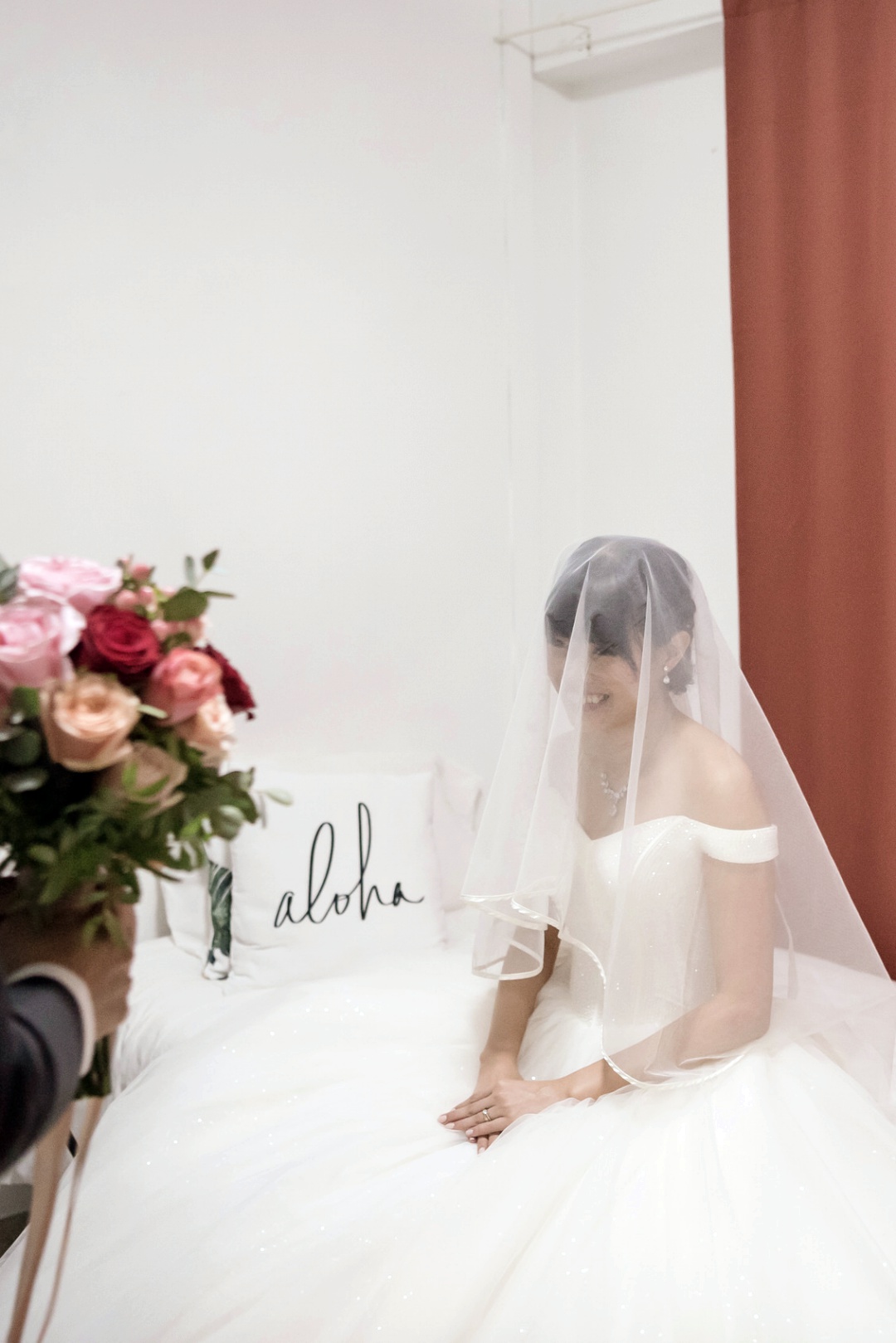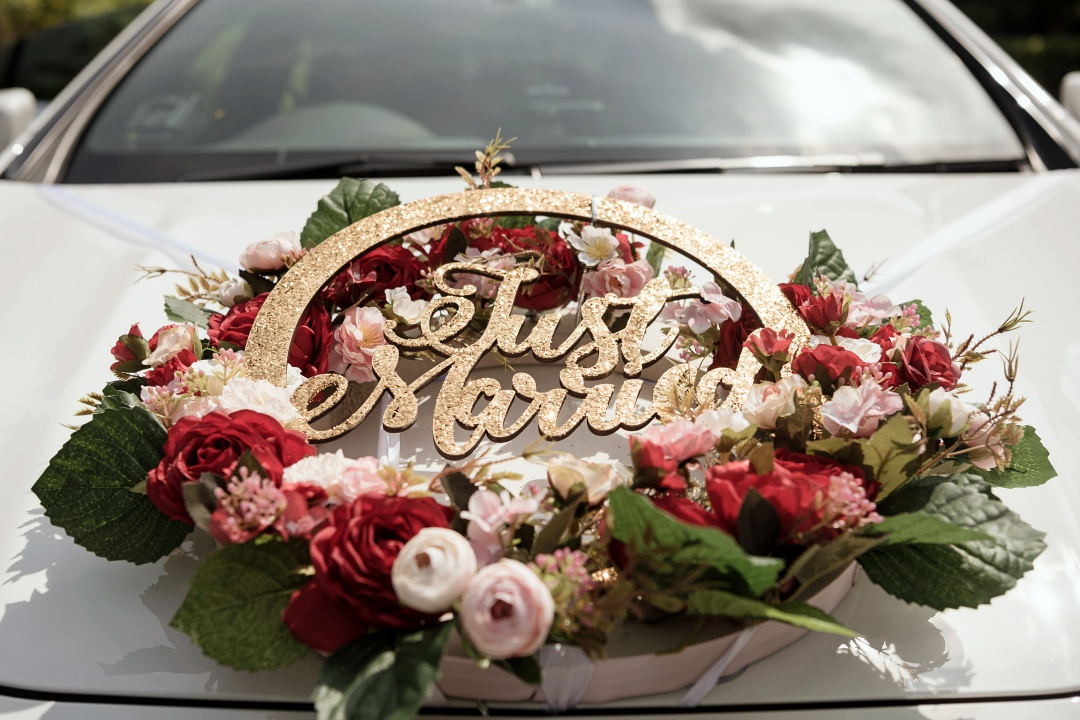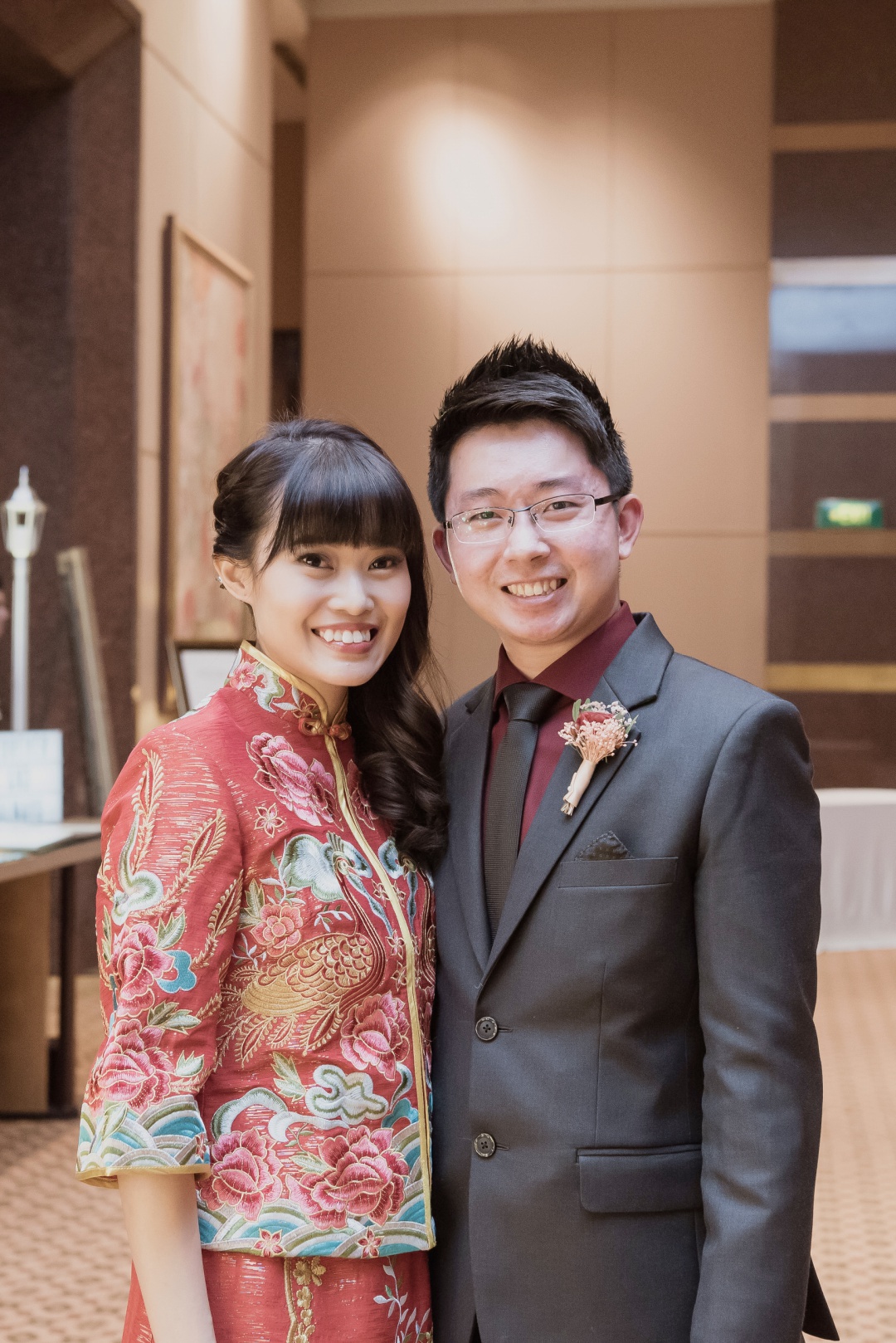 Before I knew it, #kaixinwed took place on 19th October 2018! I once again married this guy that I've been calling my Boyfriend, Fiance and Husband. Even though we were legally married in 2017, I guess in our parent's eyes we weren't married until we held our customary wedding. I'm glad we arranged and did it in 2018.
It was honestly quite a challenge to be doing our renovation and wedding concurrently. (Can you believe I was still arranging for delivery to move my stuff over to the new place at 23:00, the night before the wedding?) [ 19th October ]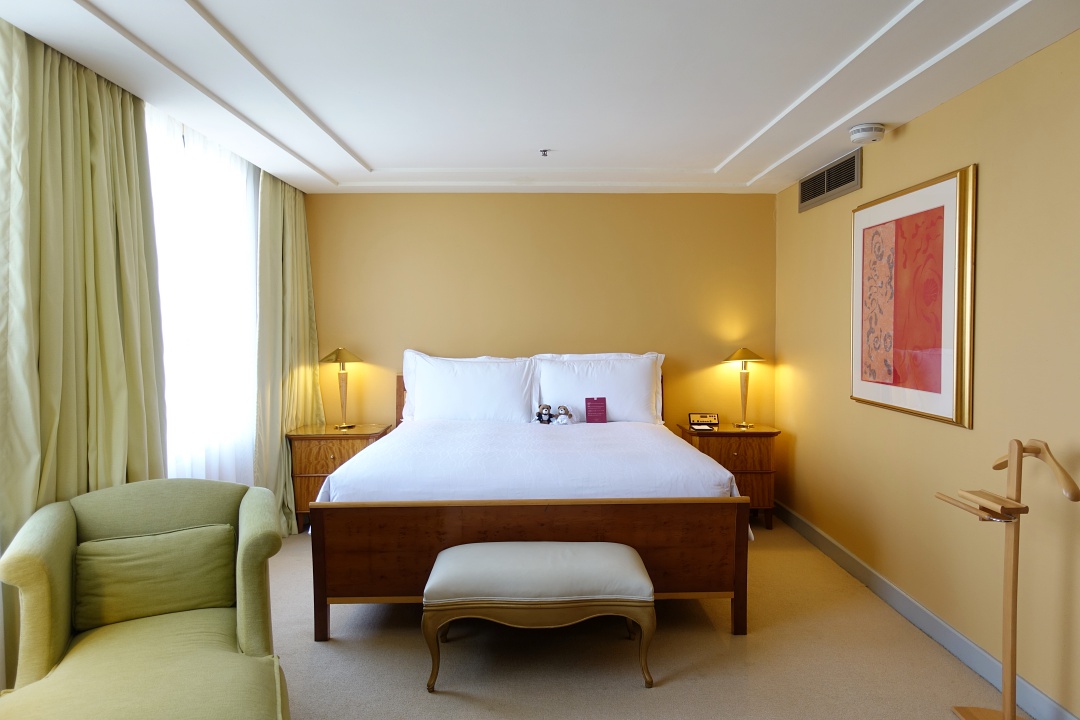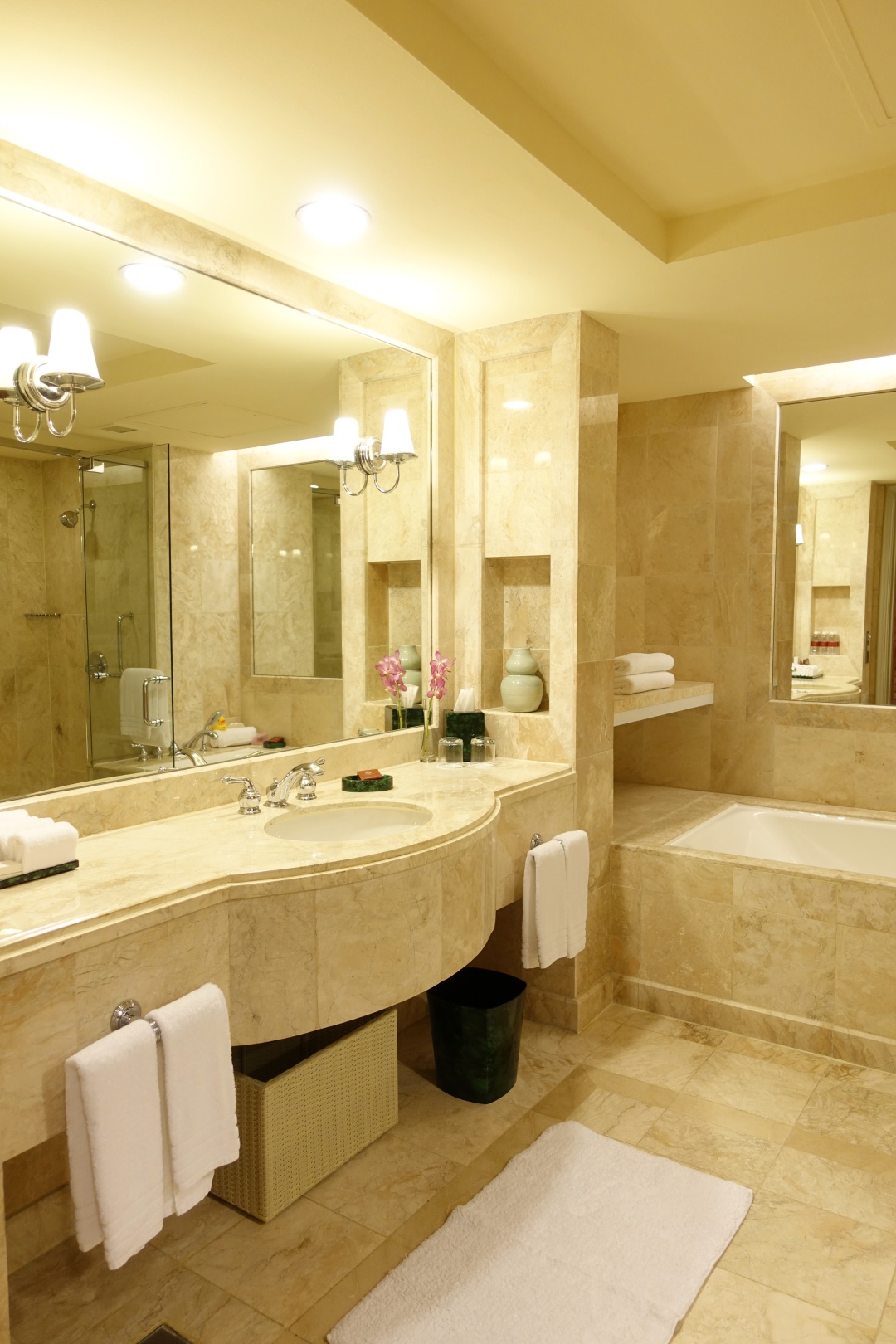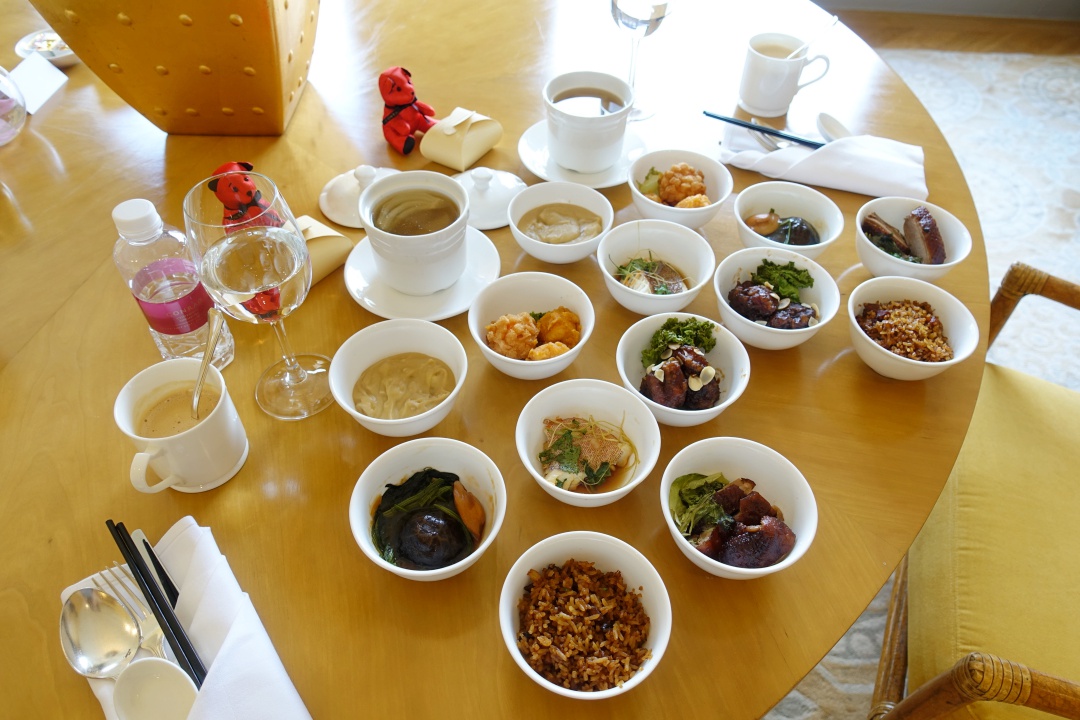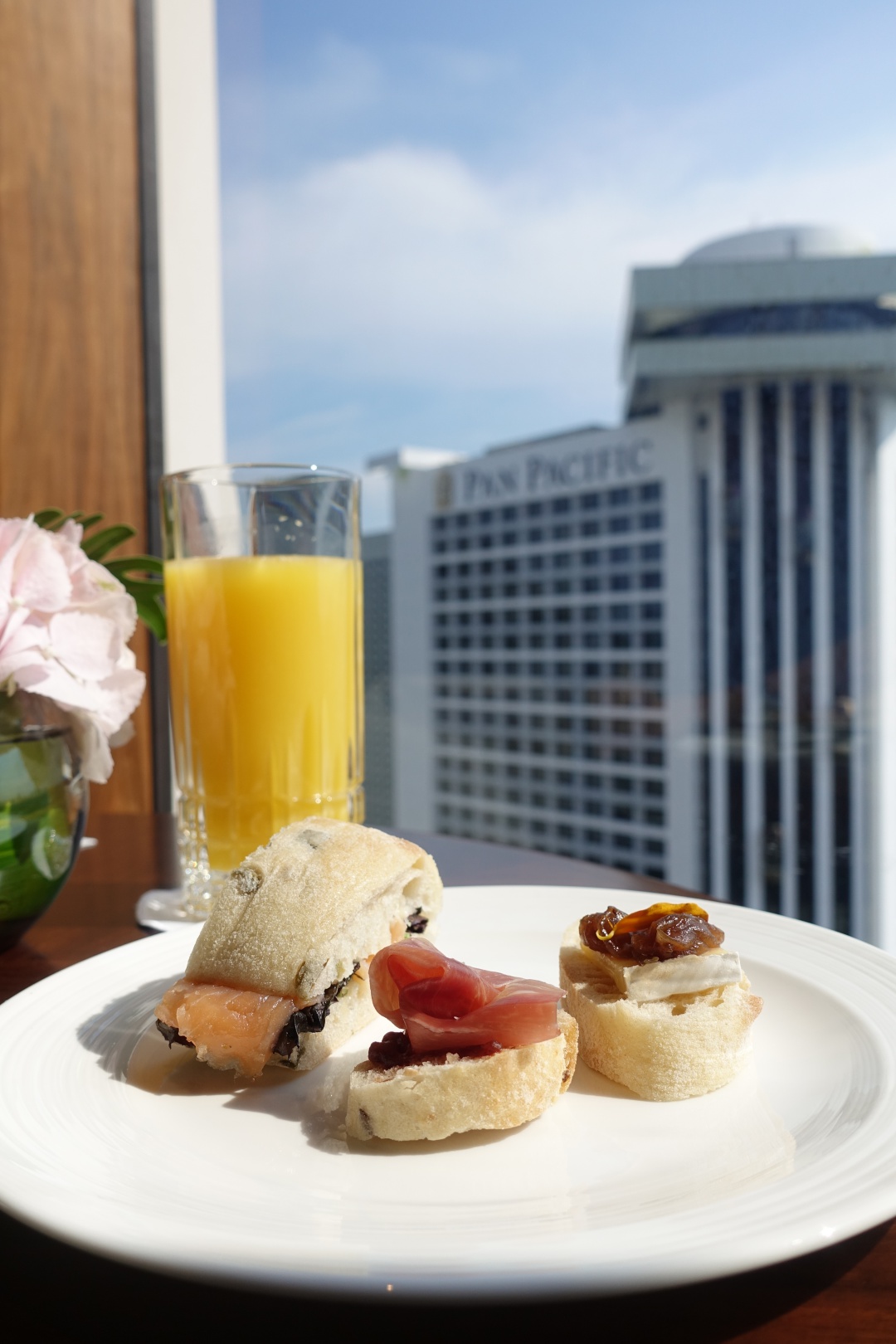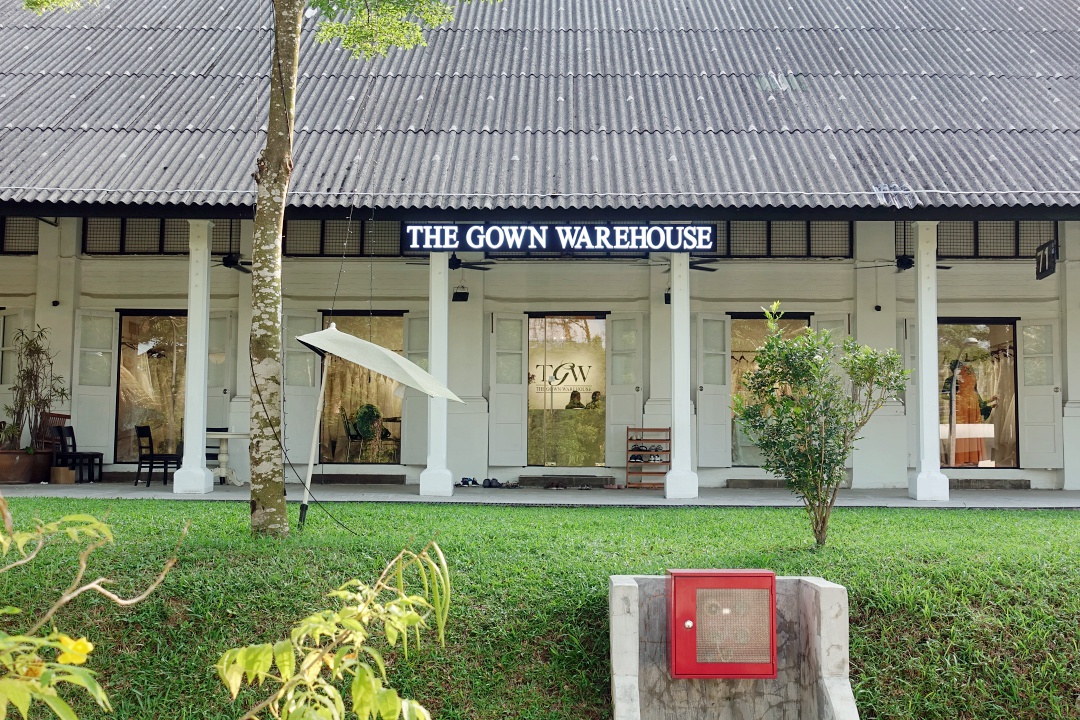 The day after the wedding was spent replaying our sleep debt, enjoying our stay at the enormous/luxurious bridal suite, heating up the food from our wedding banquet (which we didn't get to eat the night before because we were way too tired), going for afternoon tea, before heading back to The Gown Warehouse to return my gowns. [ 20th October ]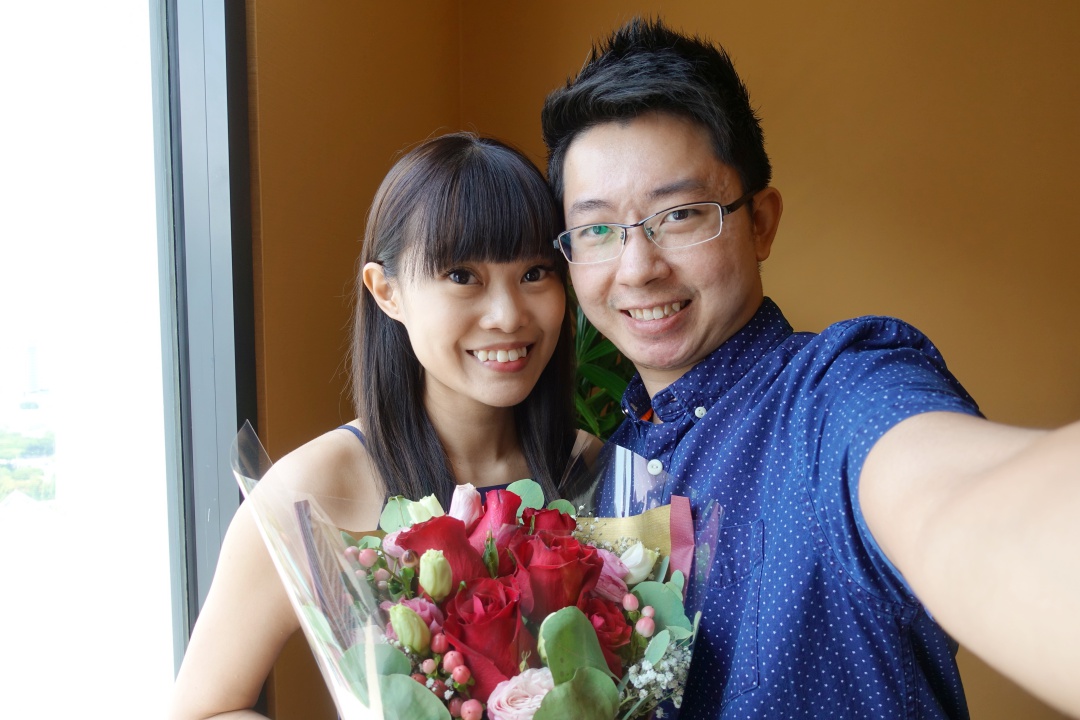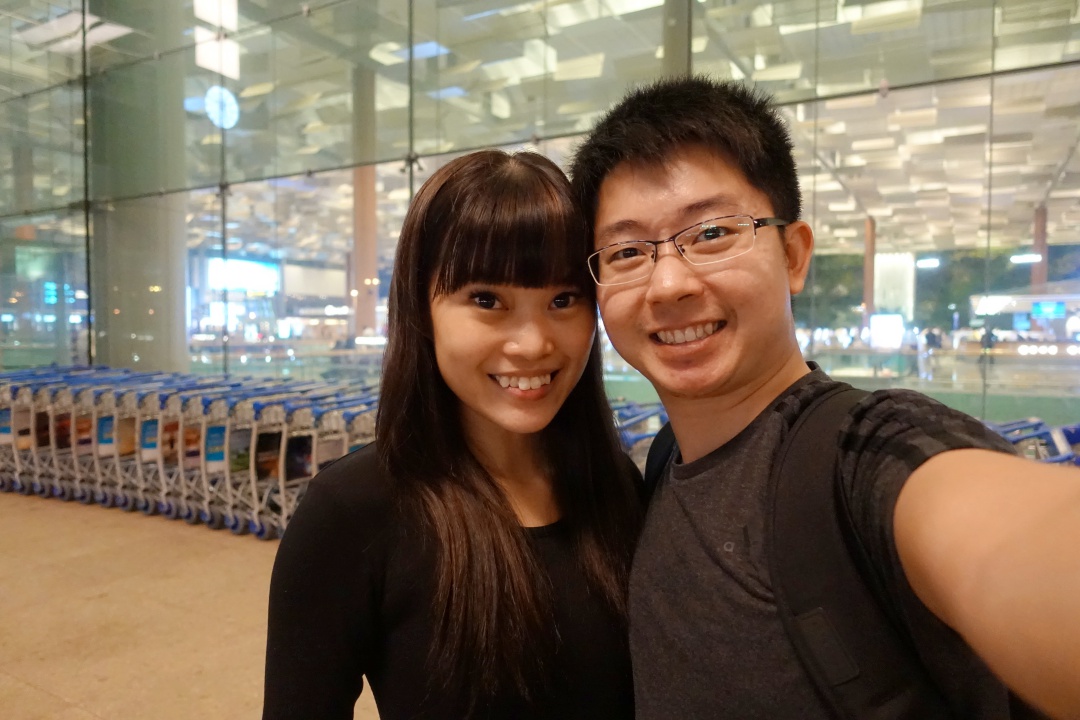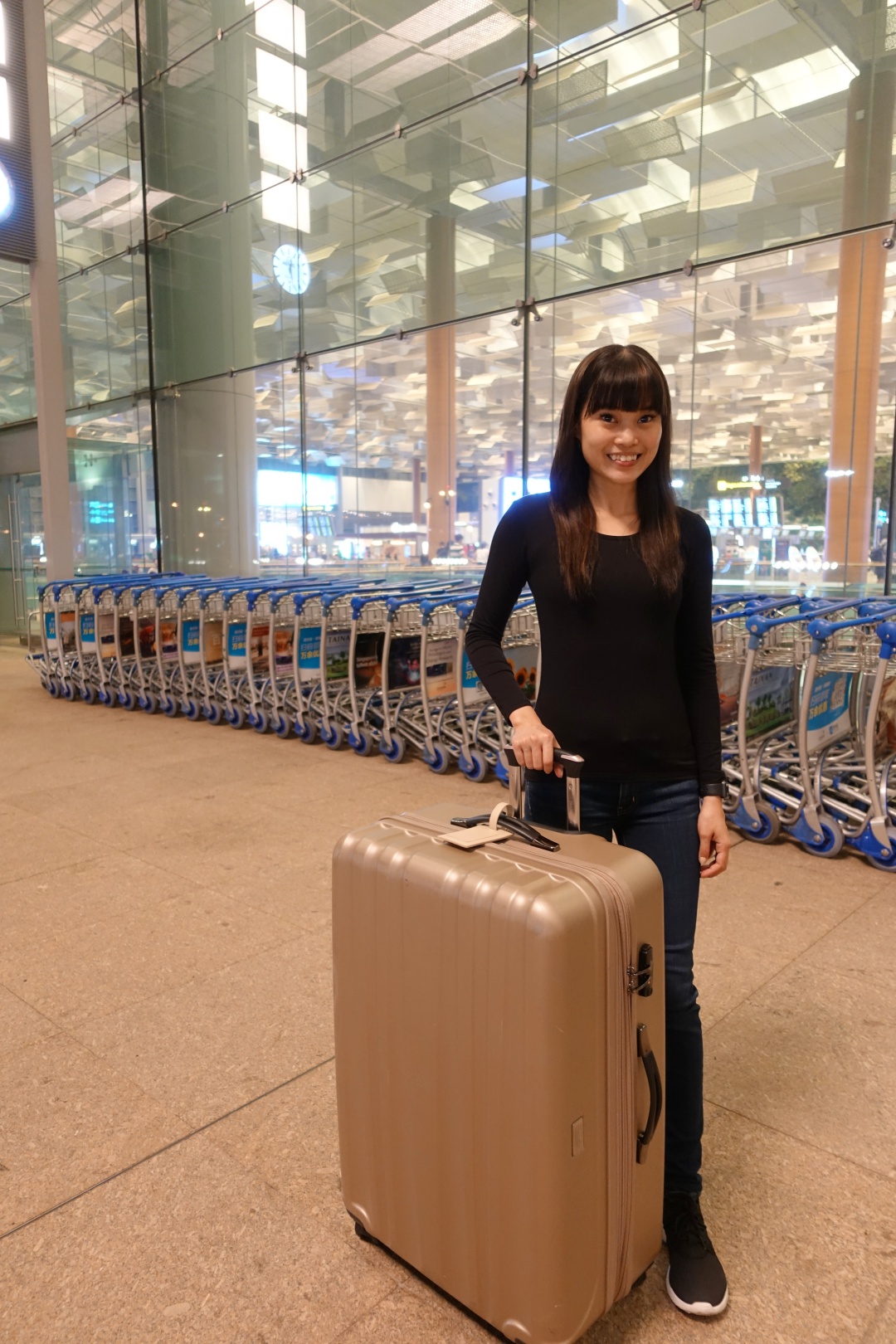 After two nights stay at Conrad Centennial Singapore, we checked out of the hotel to return to my (parent's) place. Tradition has it that after the wedding, the newlywed must return to the bride's home, so that's what we did.
After that, we rushed back to #kaixinnest to pack up our suitcase and headed to the airport that night to go for our mini-honeymoon. [ 21st October ]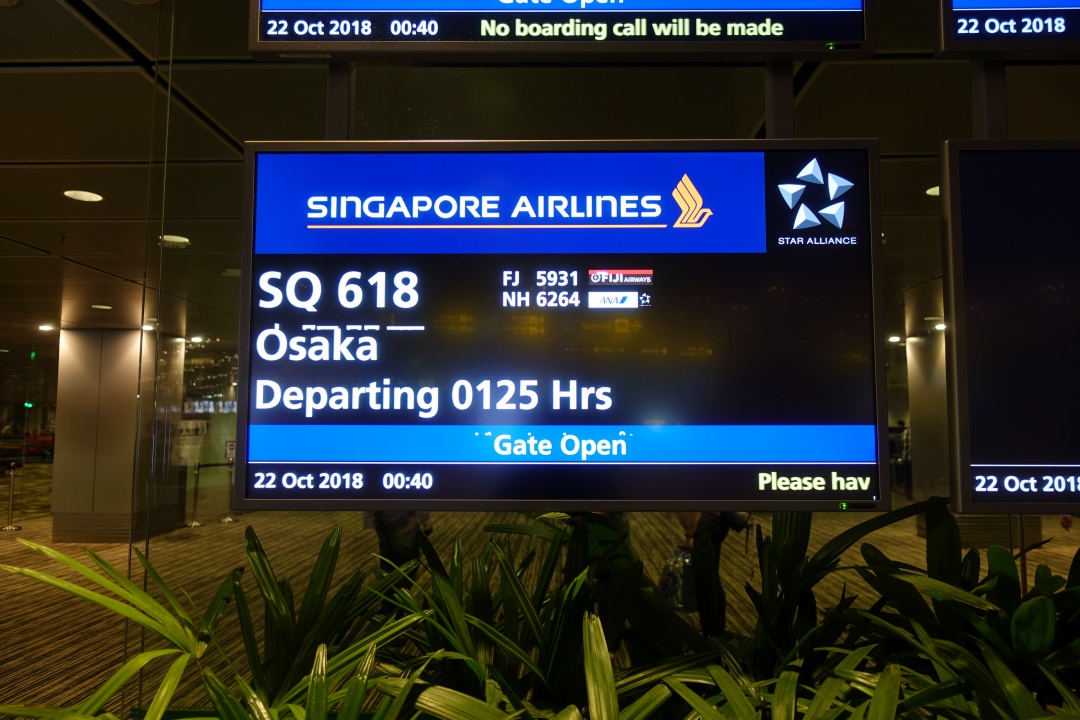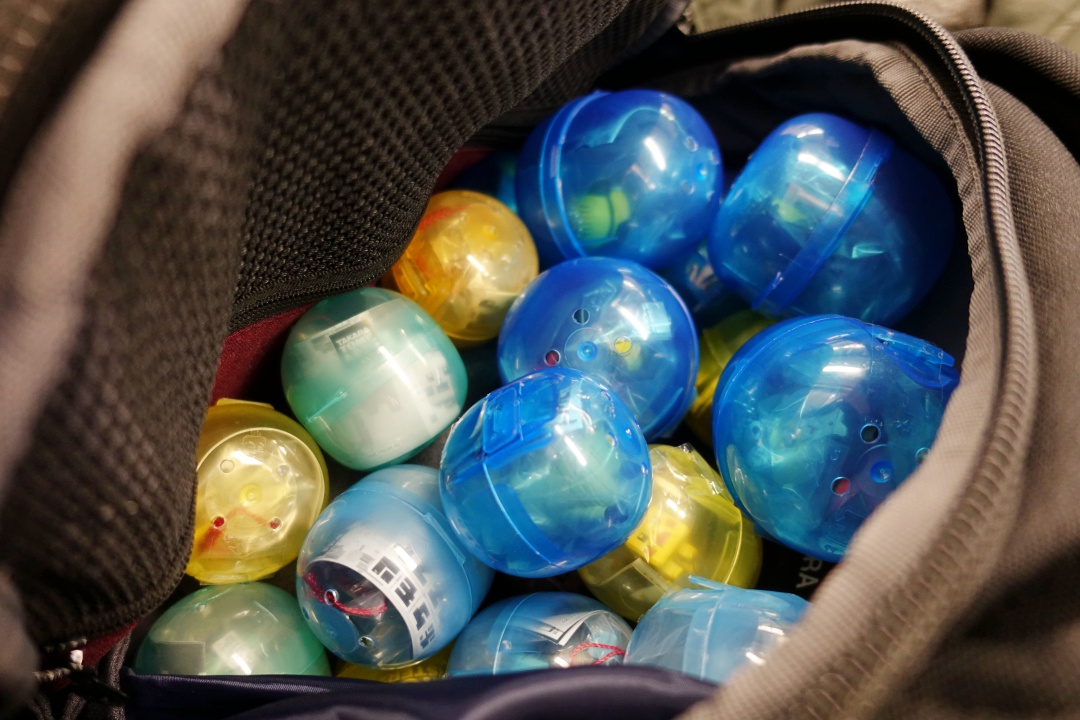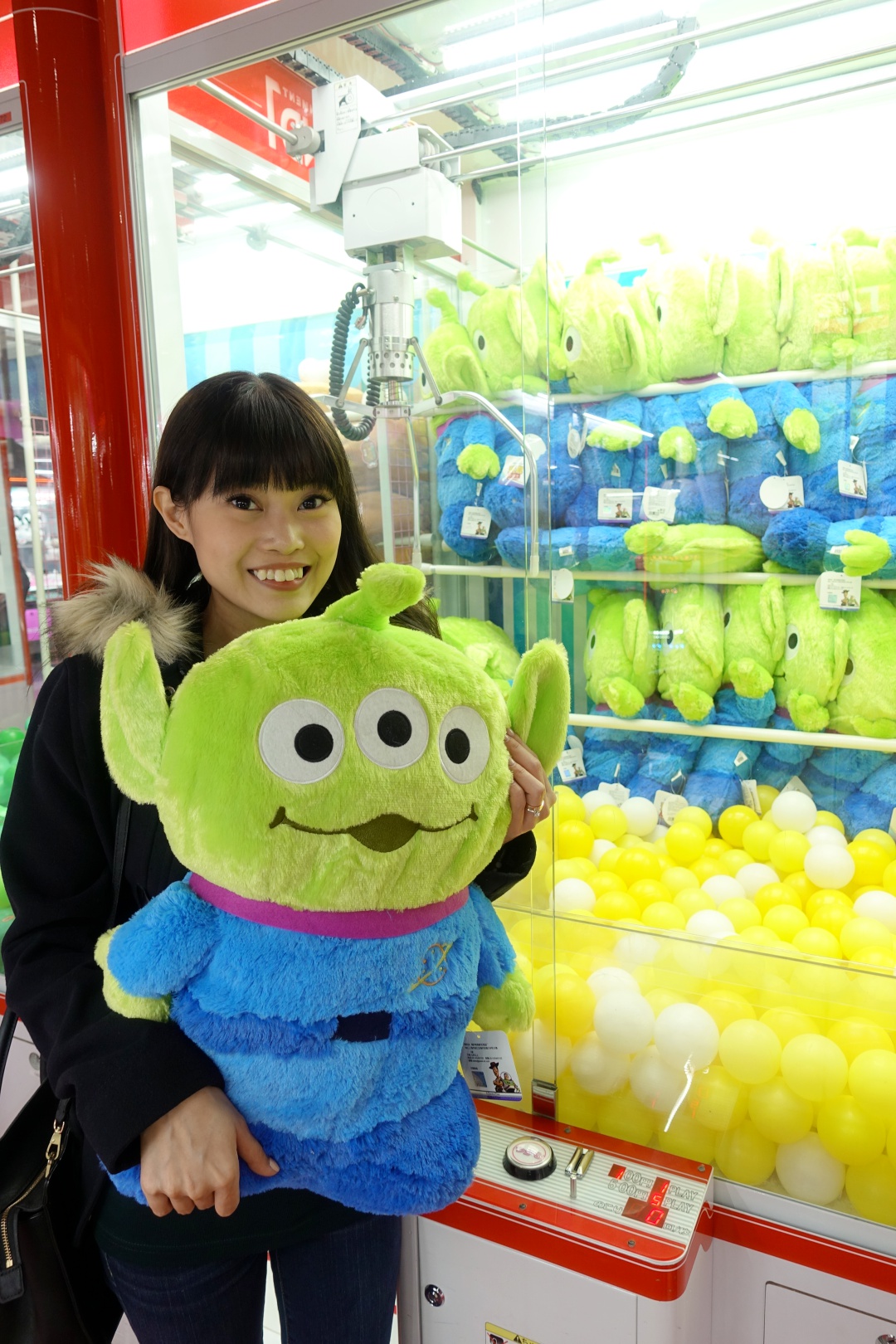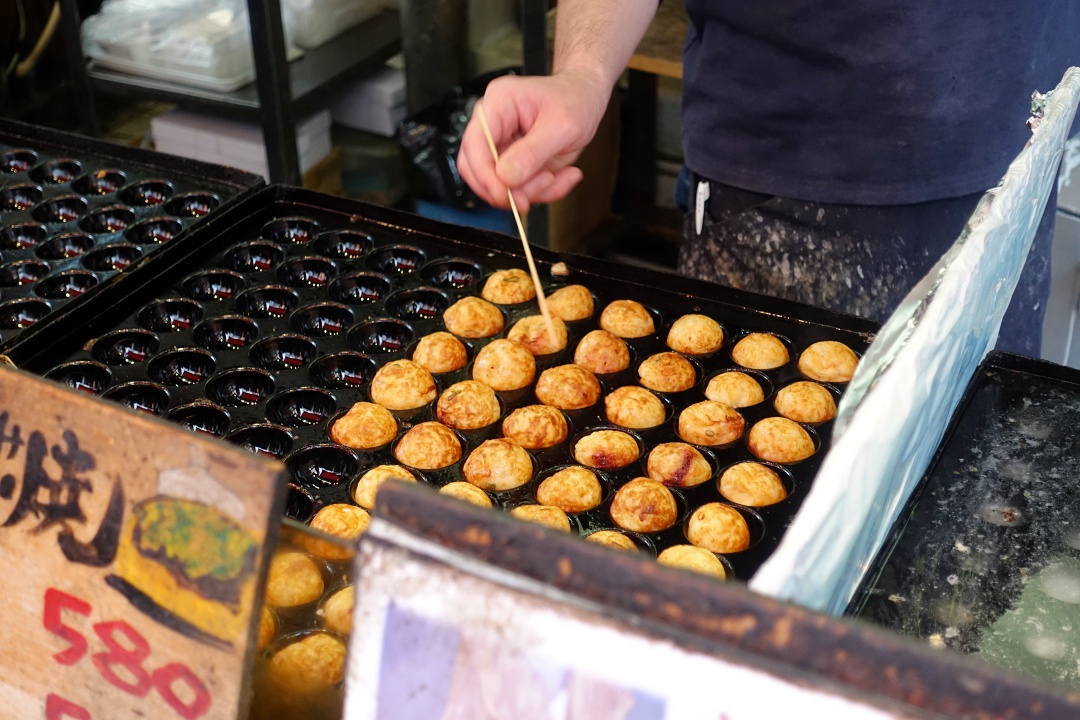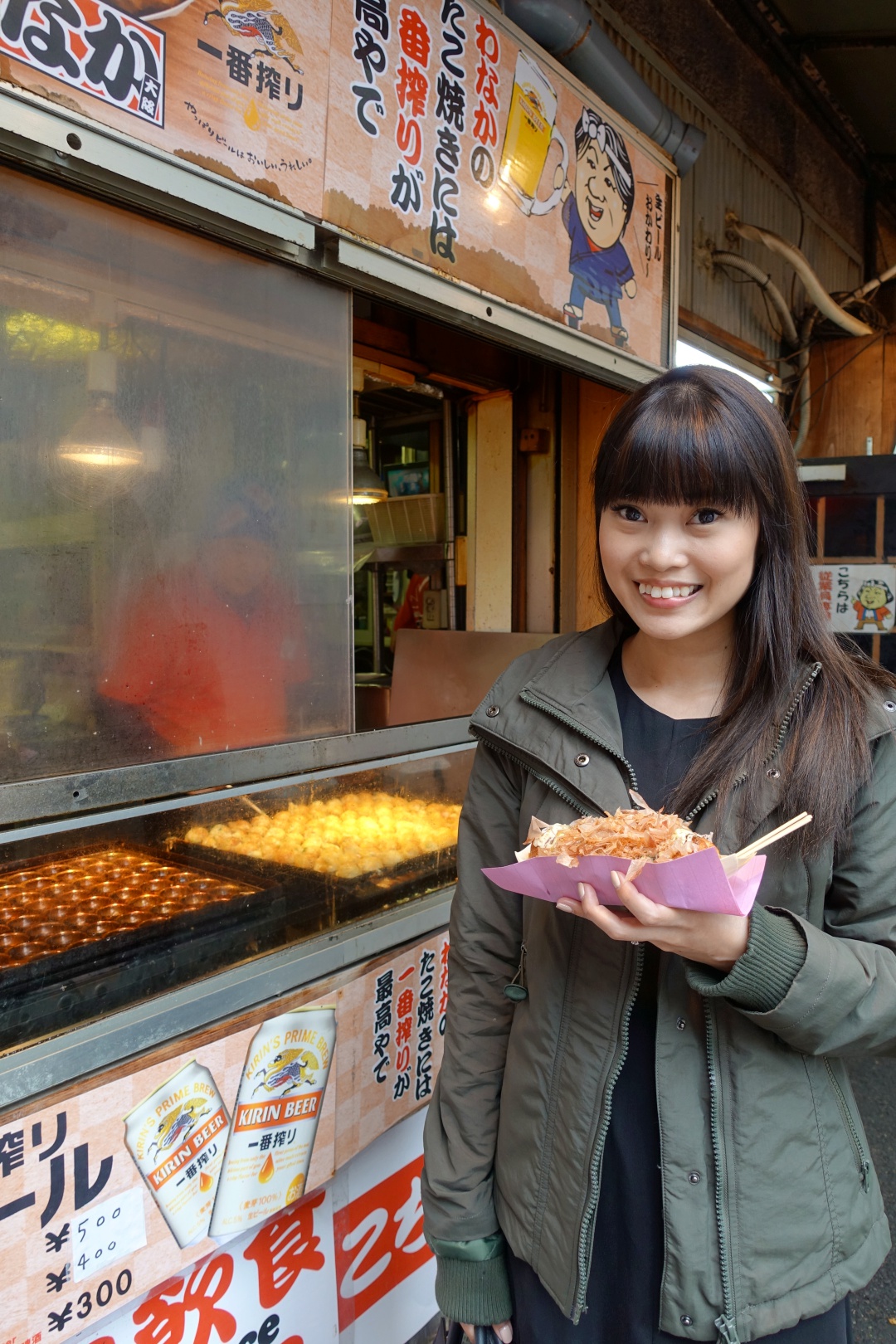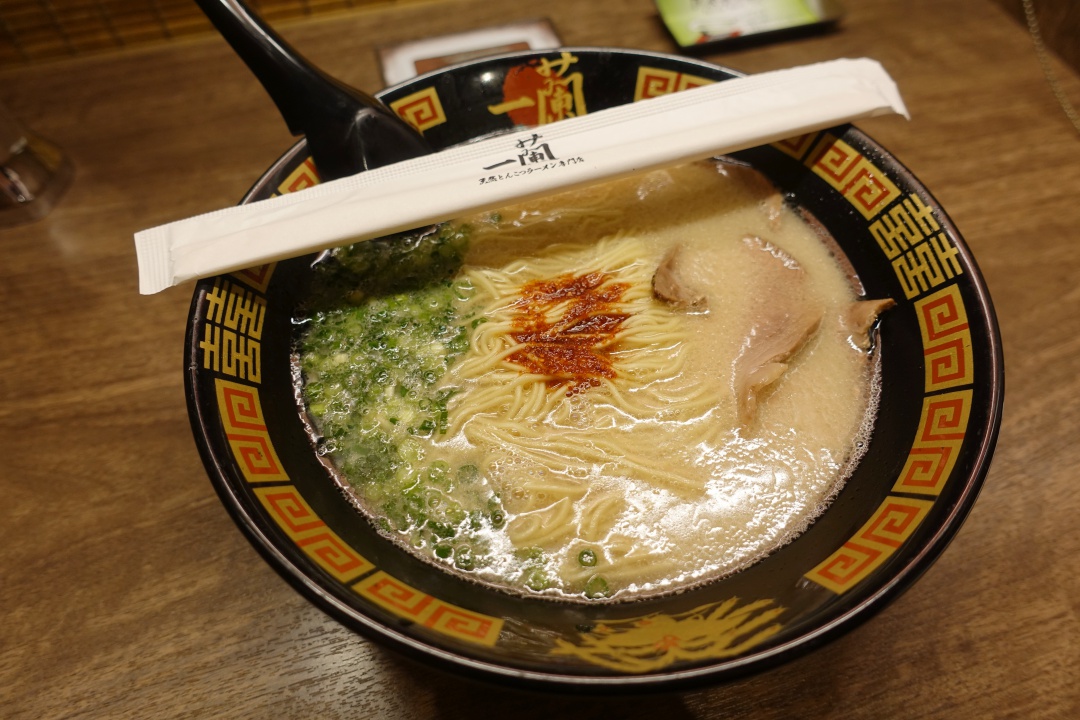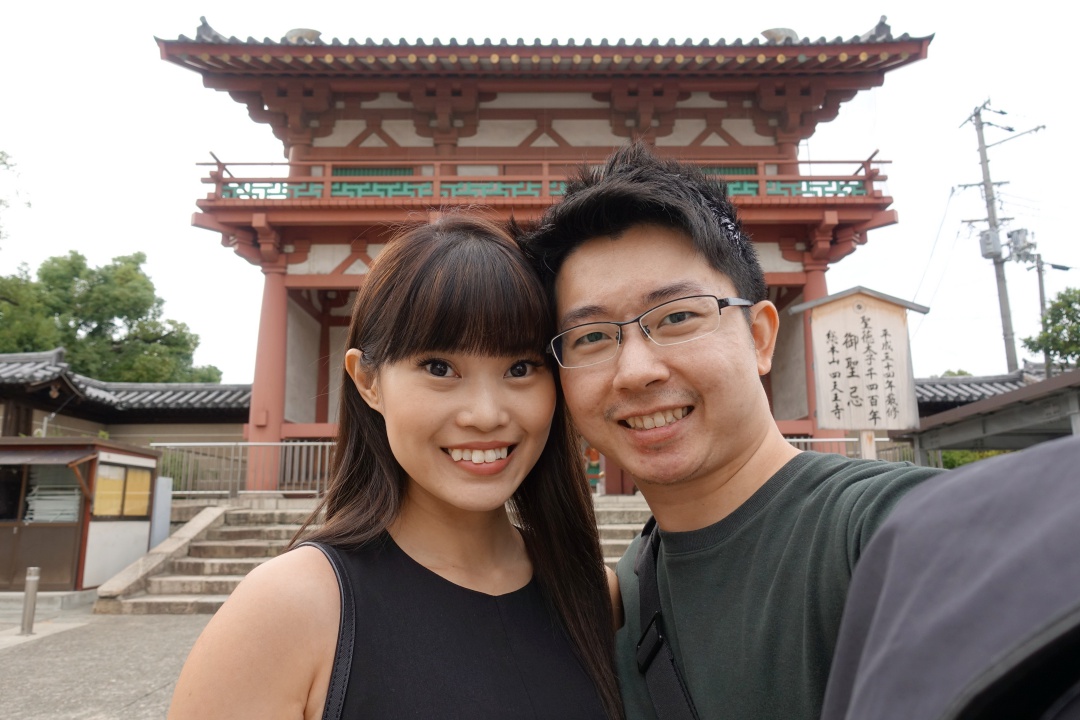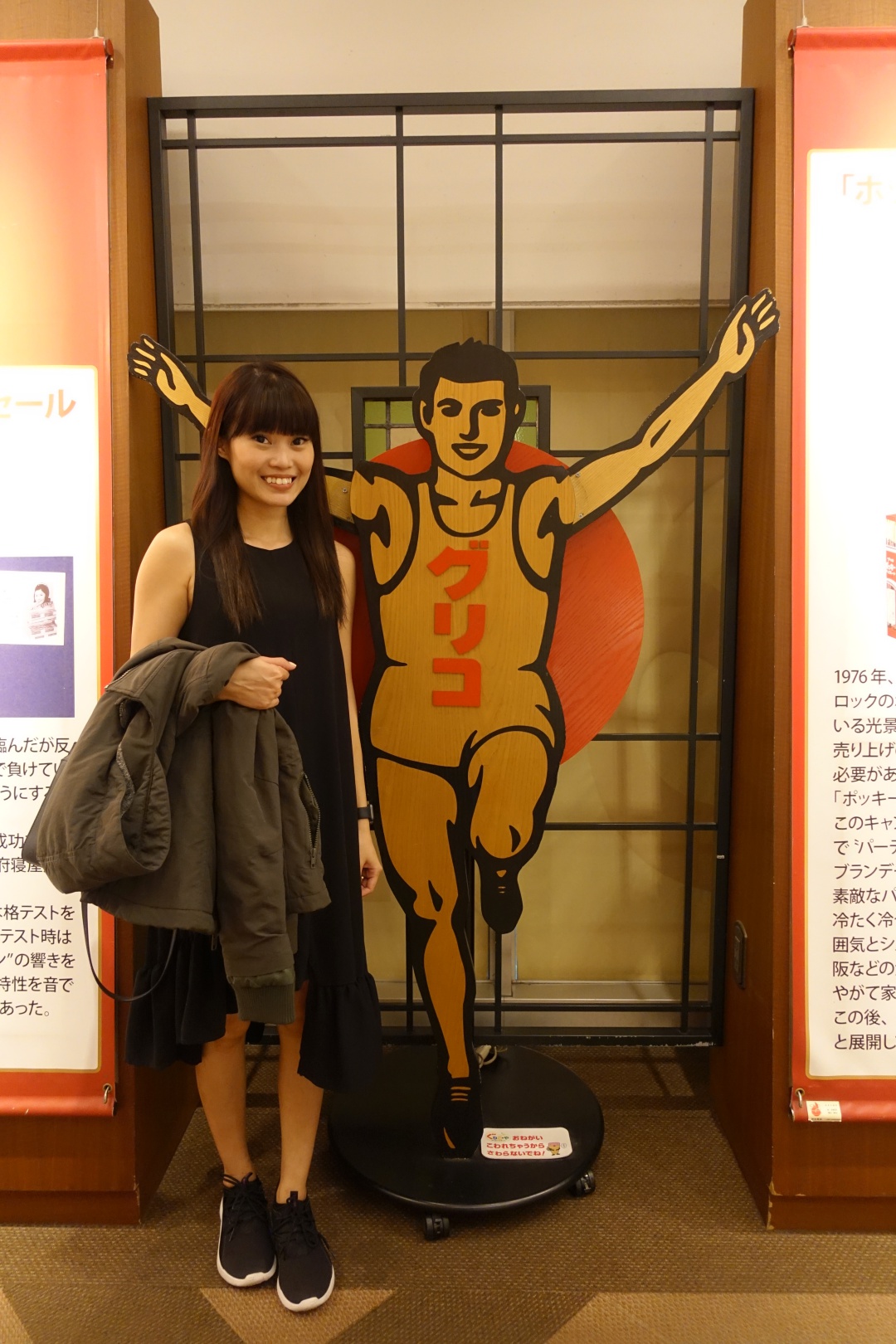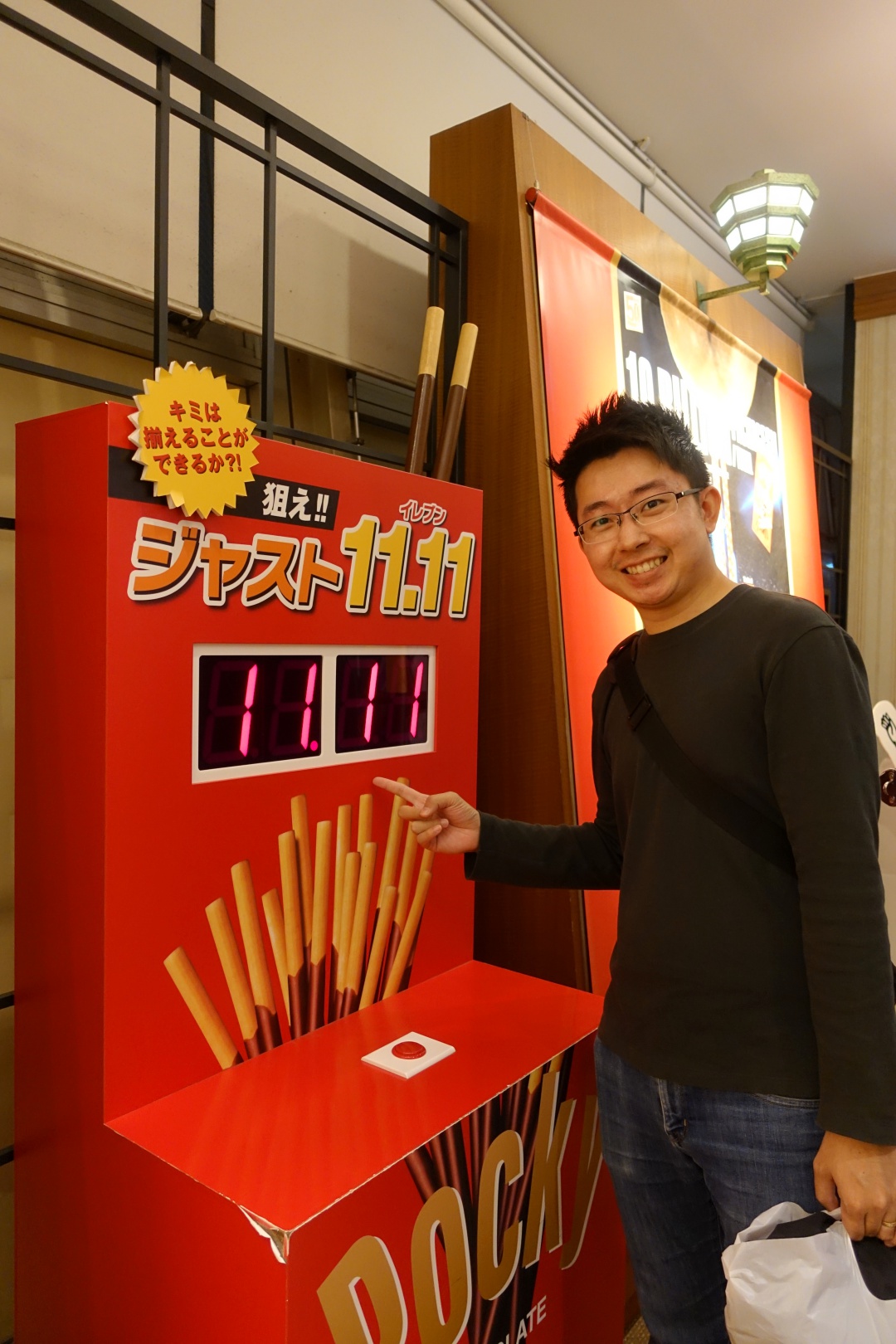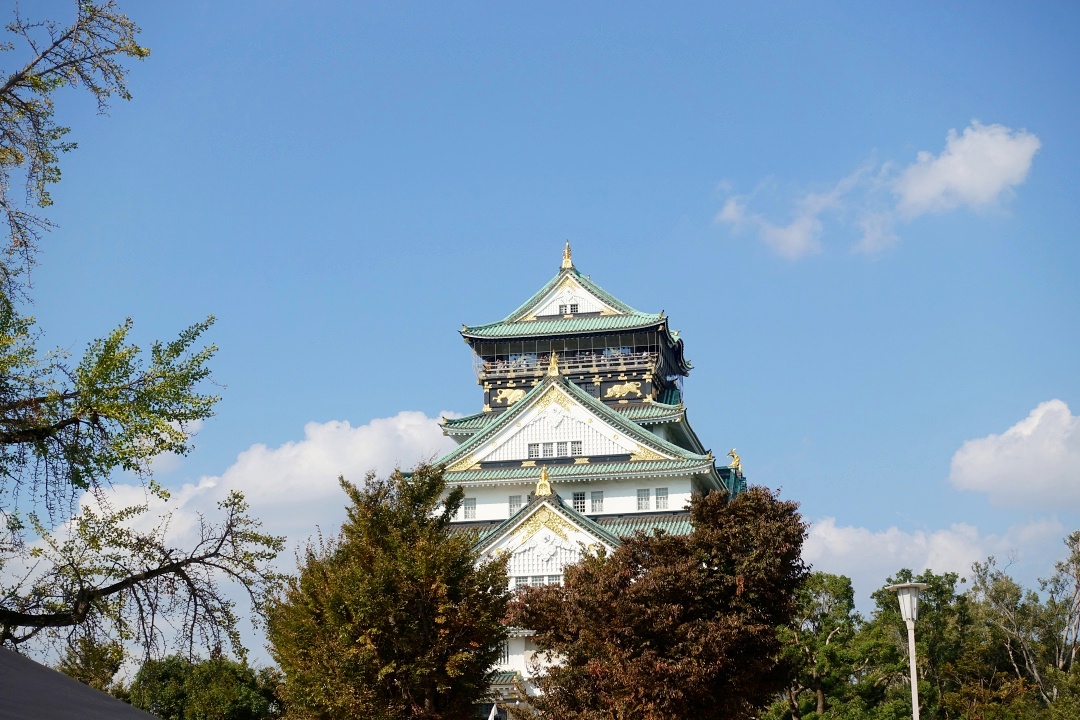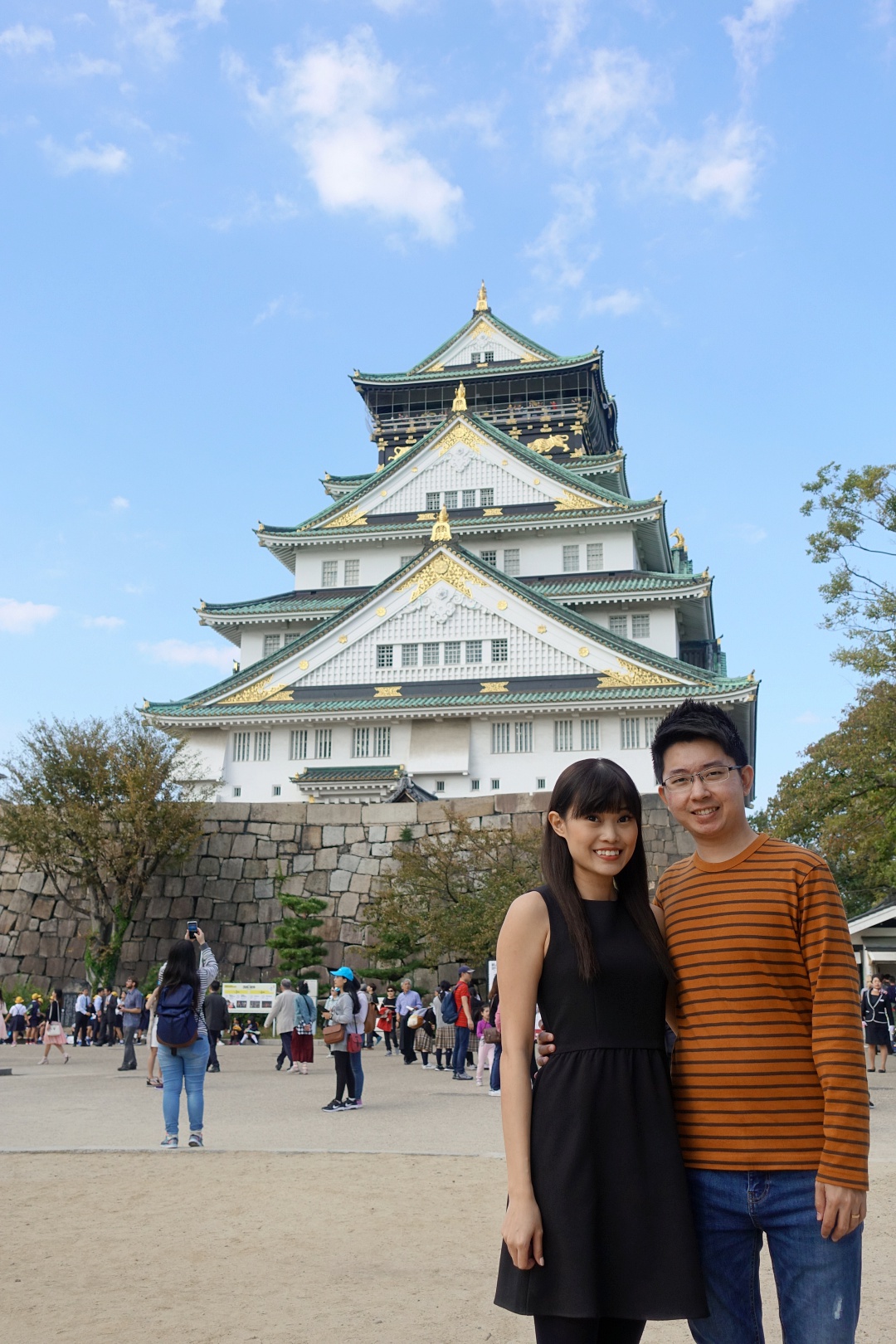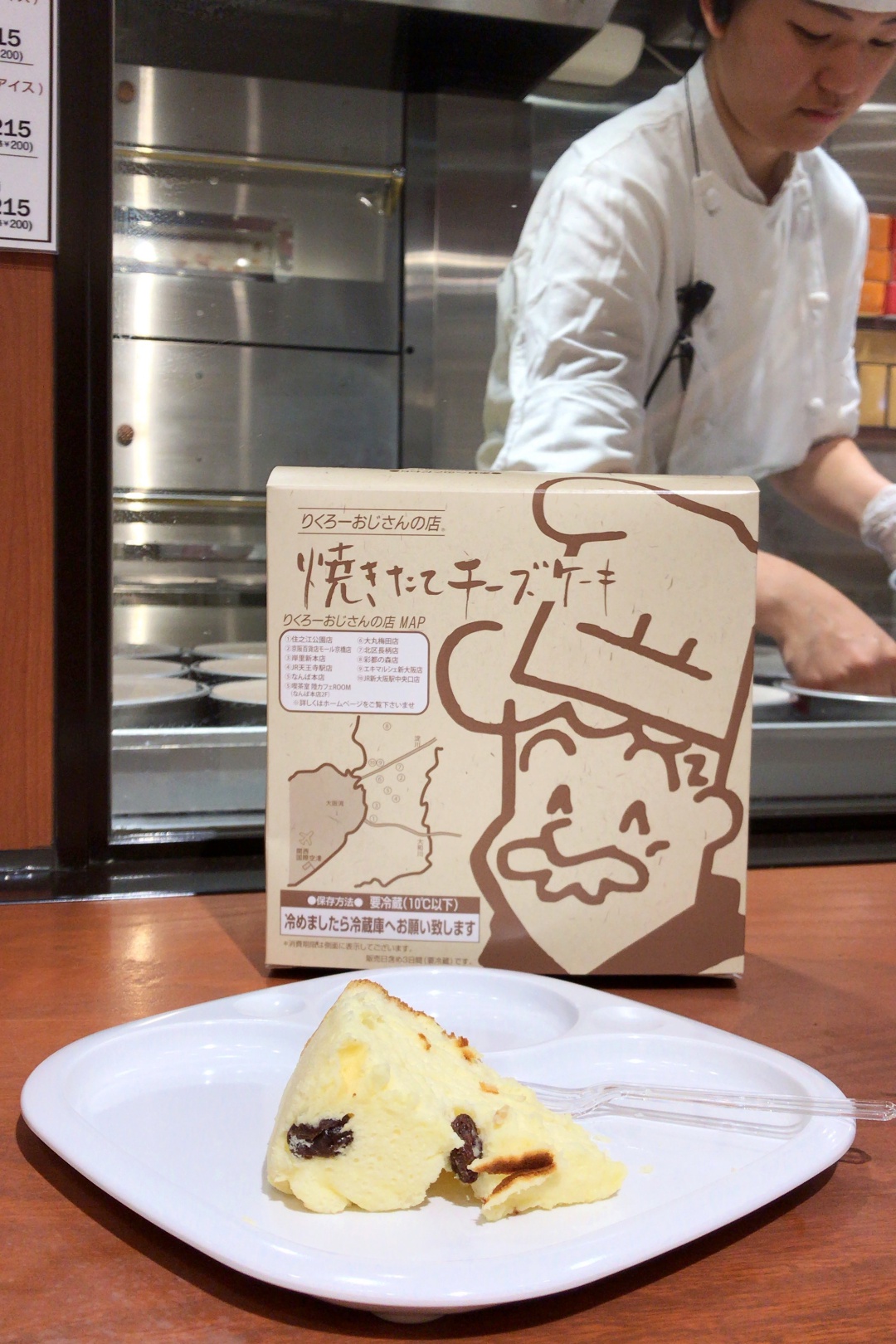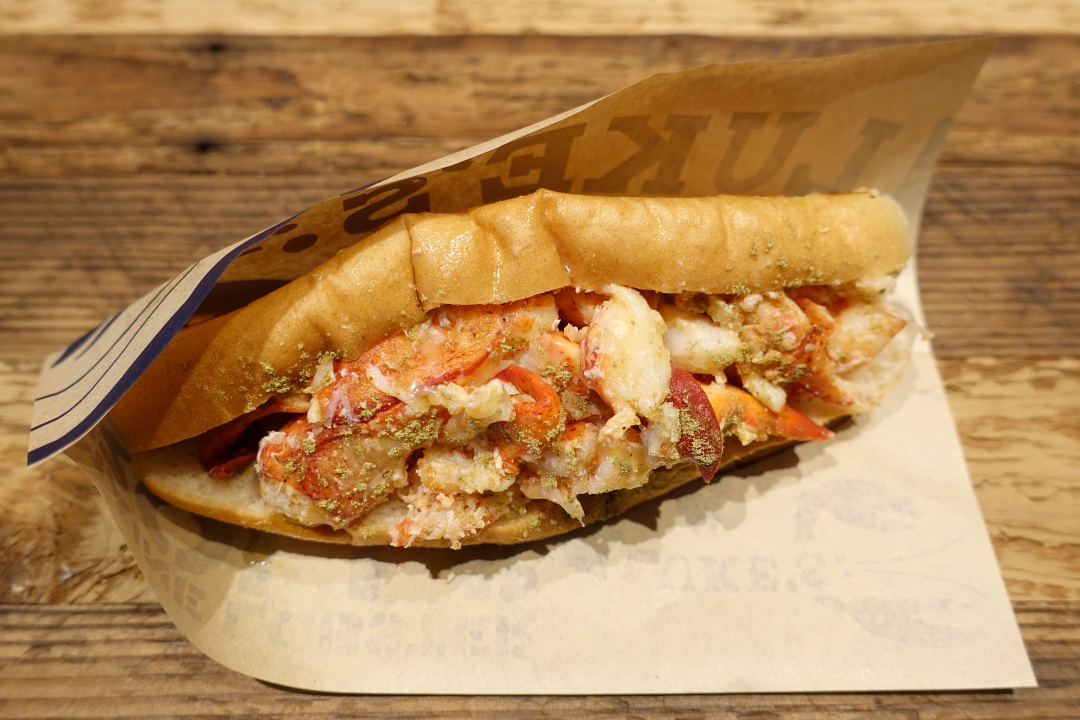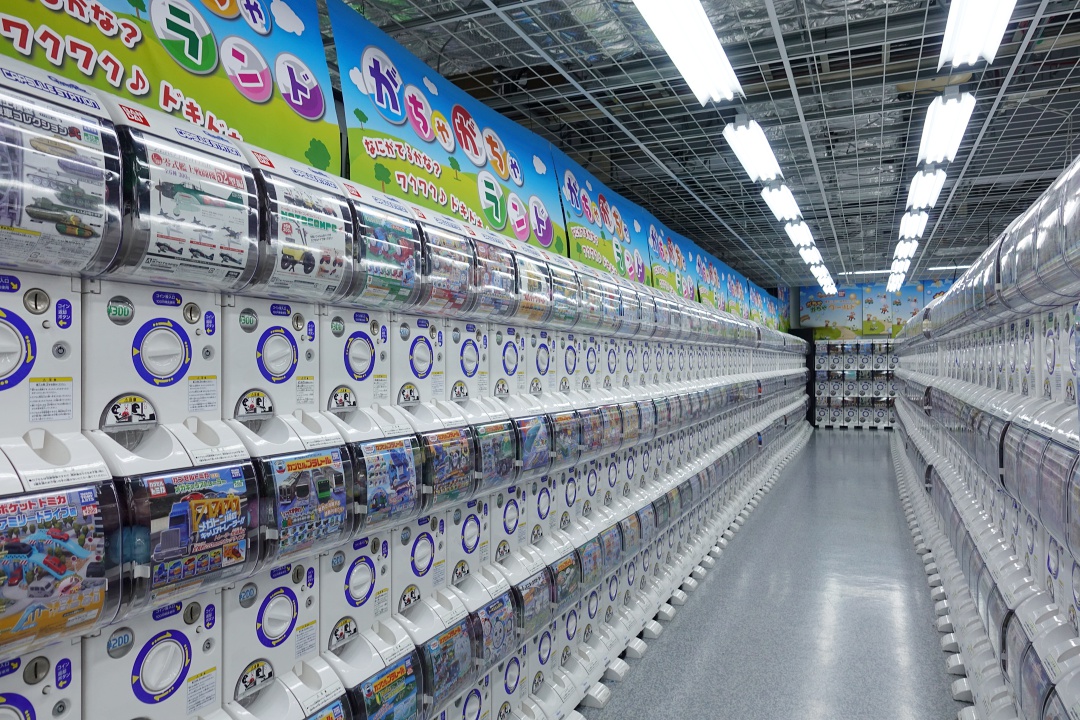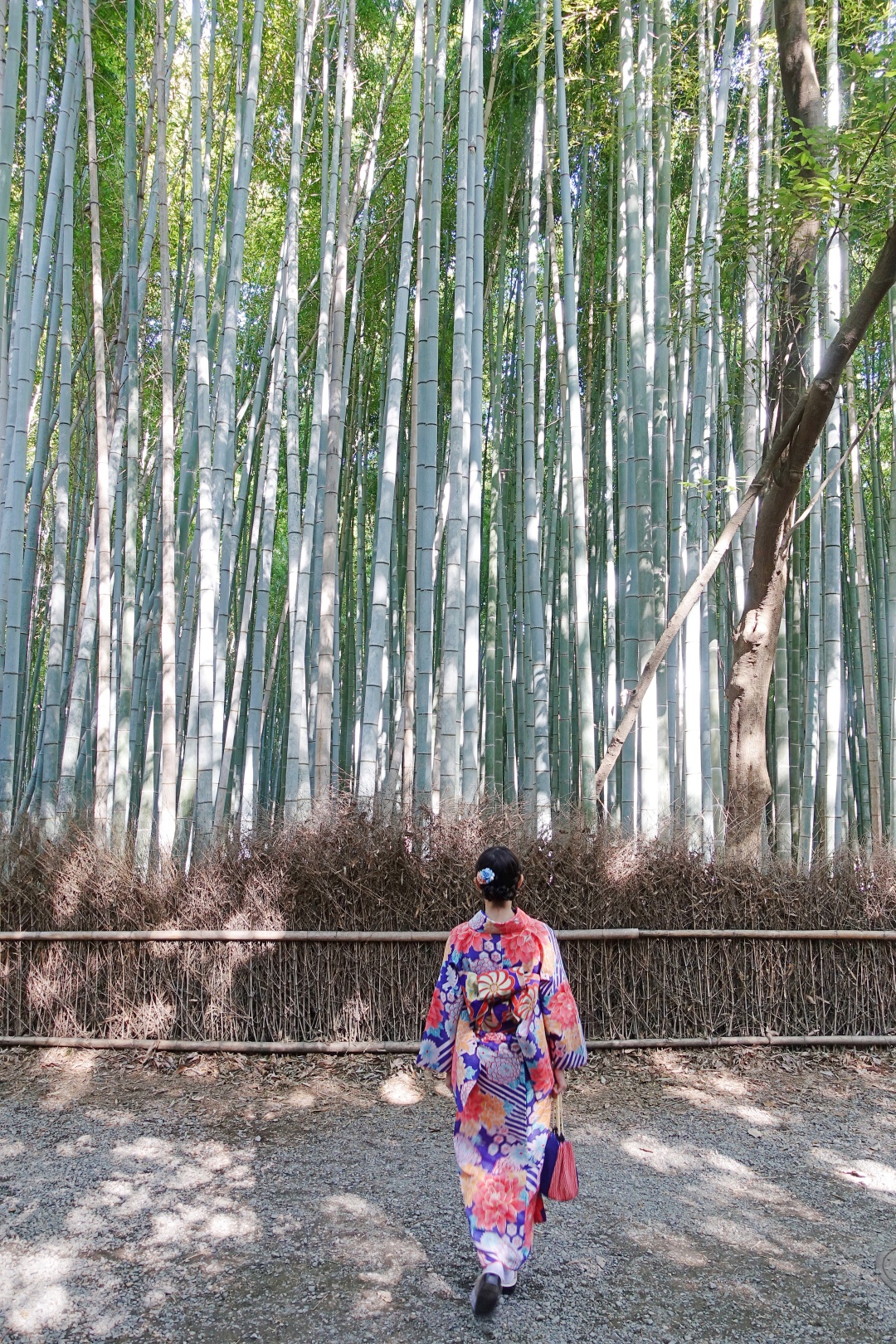 Spent a week in Osaka, Japan for our mini honeymoon right after the wedding! Decided on Osaka as we have never been there before and both of us really like Japan since our first visit in 2016. Due to time constraint, we didn't get to visit Tokyo this time around, but we did go to Kyoto for one night. And while in Kyoto, we also took the chance to rent kimono and finally tried it on for the first time.
Overall, Osaka was a lot similar yet different from what we had pictured. We ate lots of takoyaki, went to the various arcade to play the claw machines, and turned far too many gachapon. It was a really fun trip and this holiday was very much needed after all the hours put into planning the wedding. [ 22nd October – 29th October ]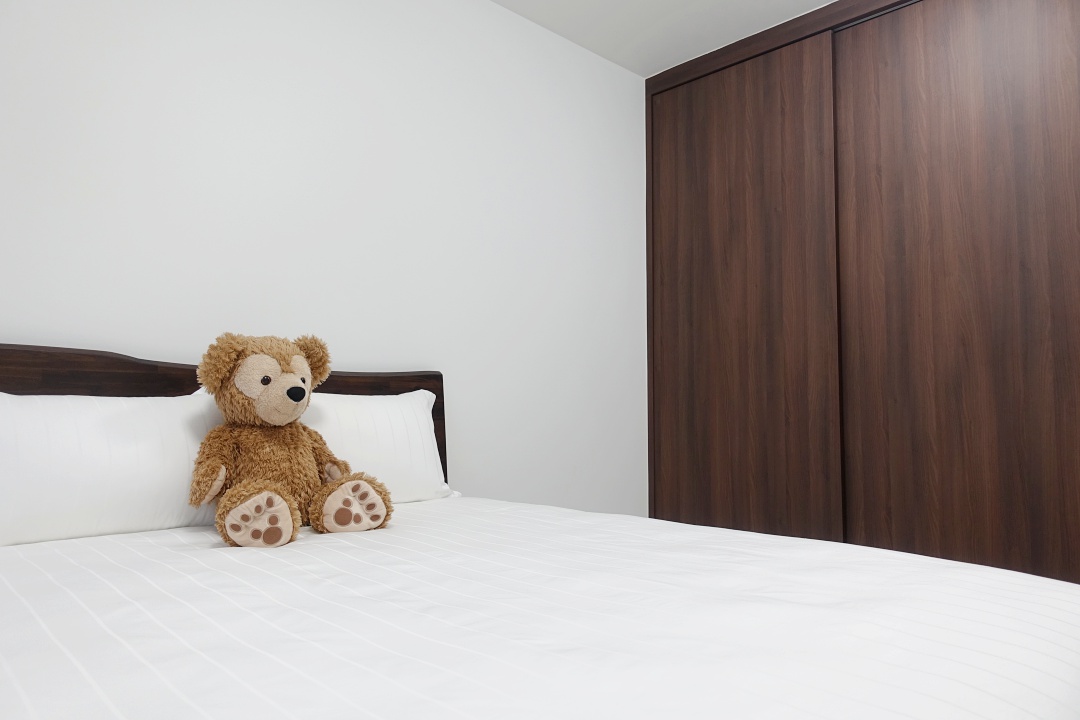 Right after we arrived in Singapore from Osaka, we headed back to #kaixinnest. Later that morning, we also met up with the contractor who dropped by to do some final touch-up for the painting. I guess that day could very well be considered as our official move-in day. [ 30th October ]
NOVEMBER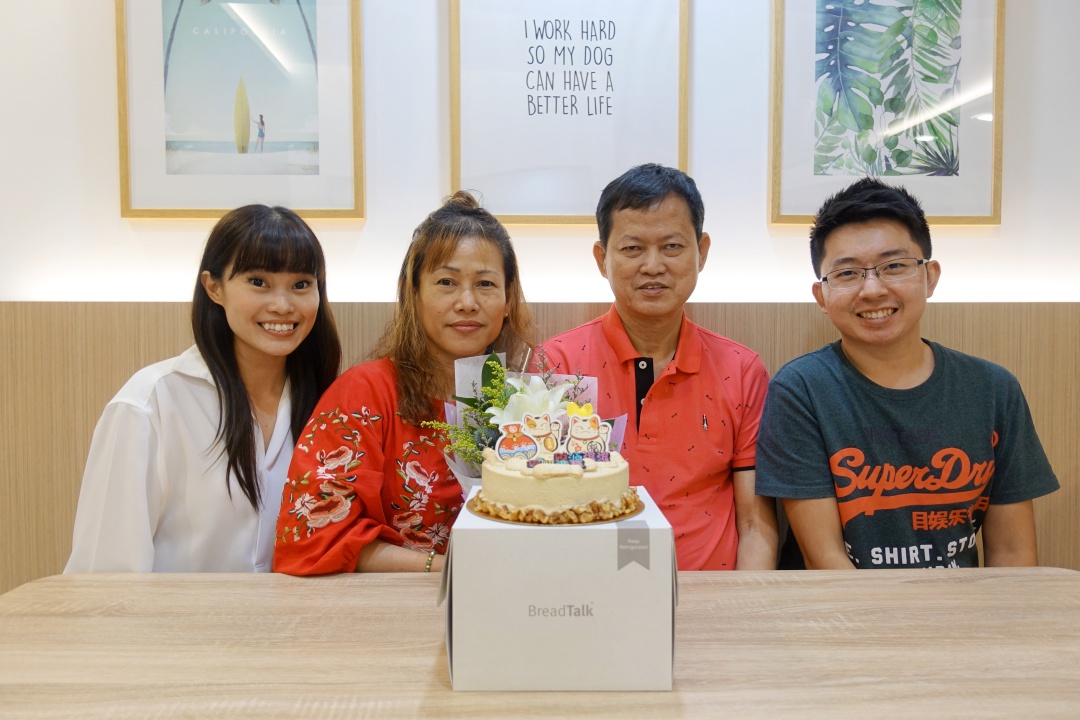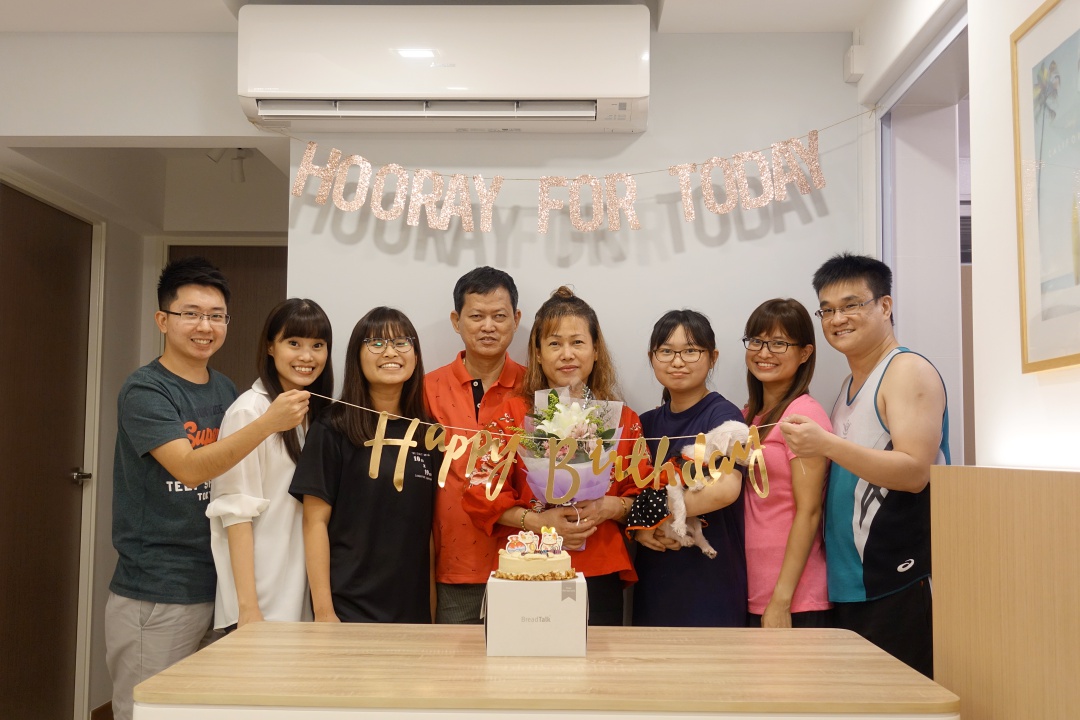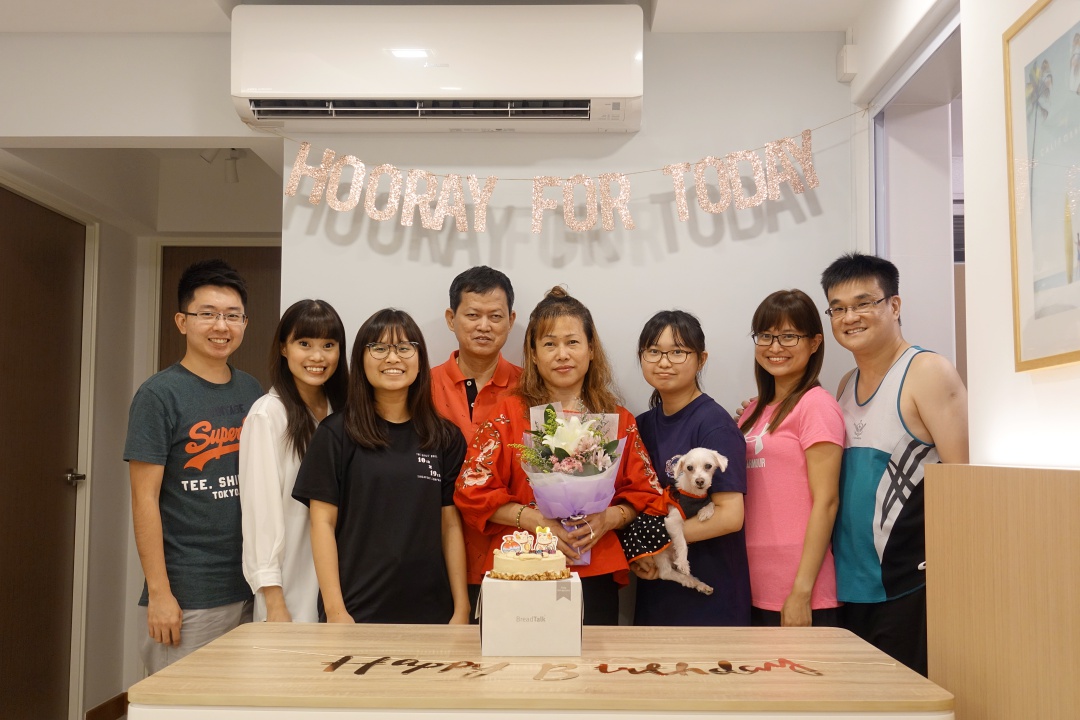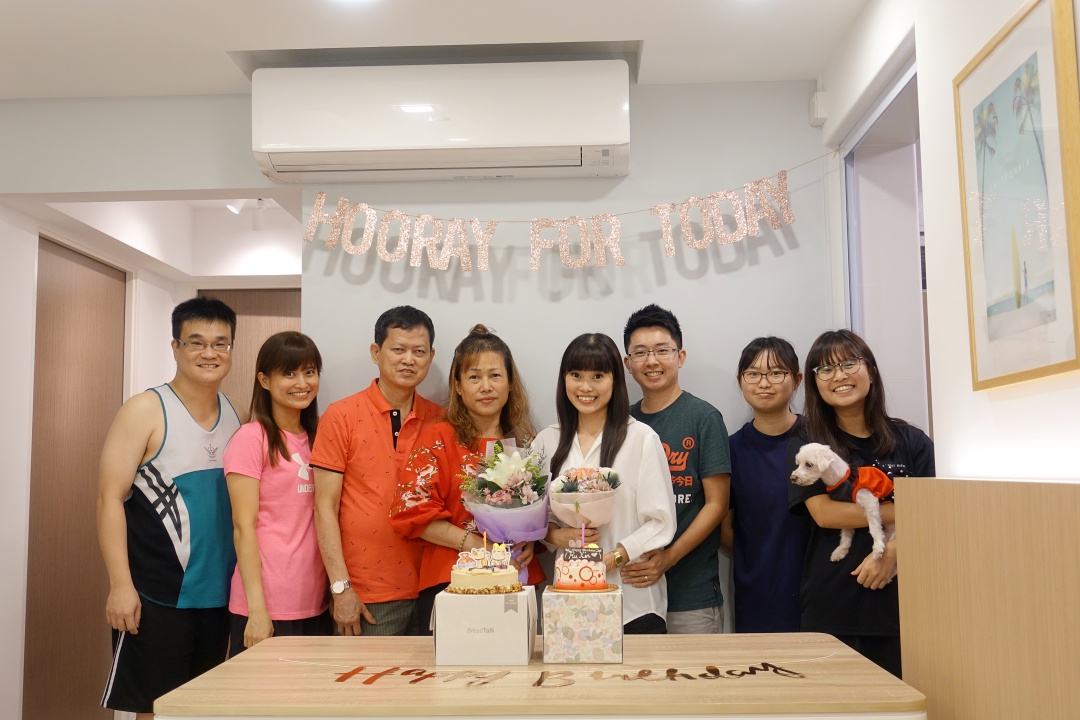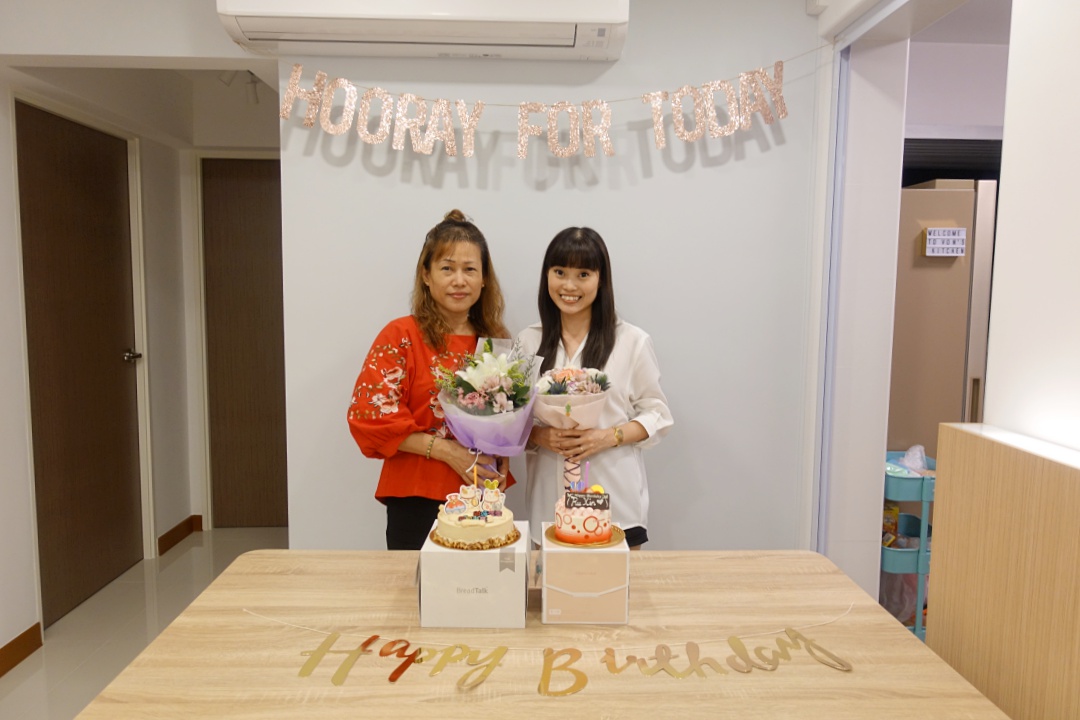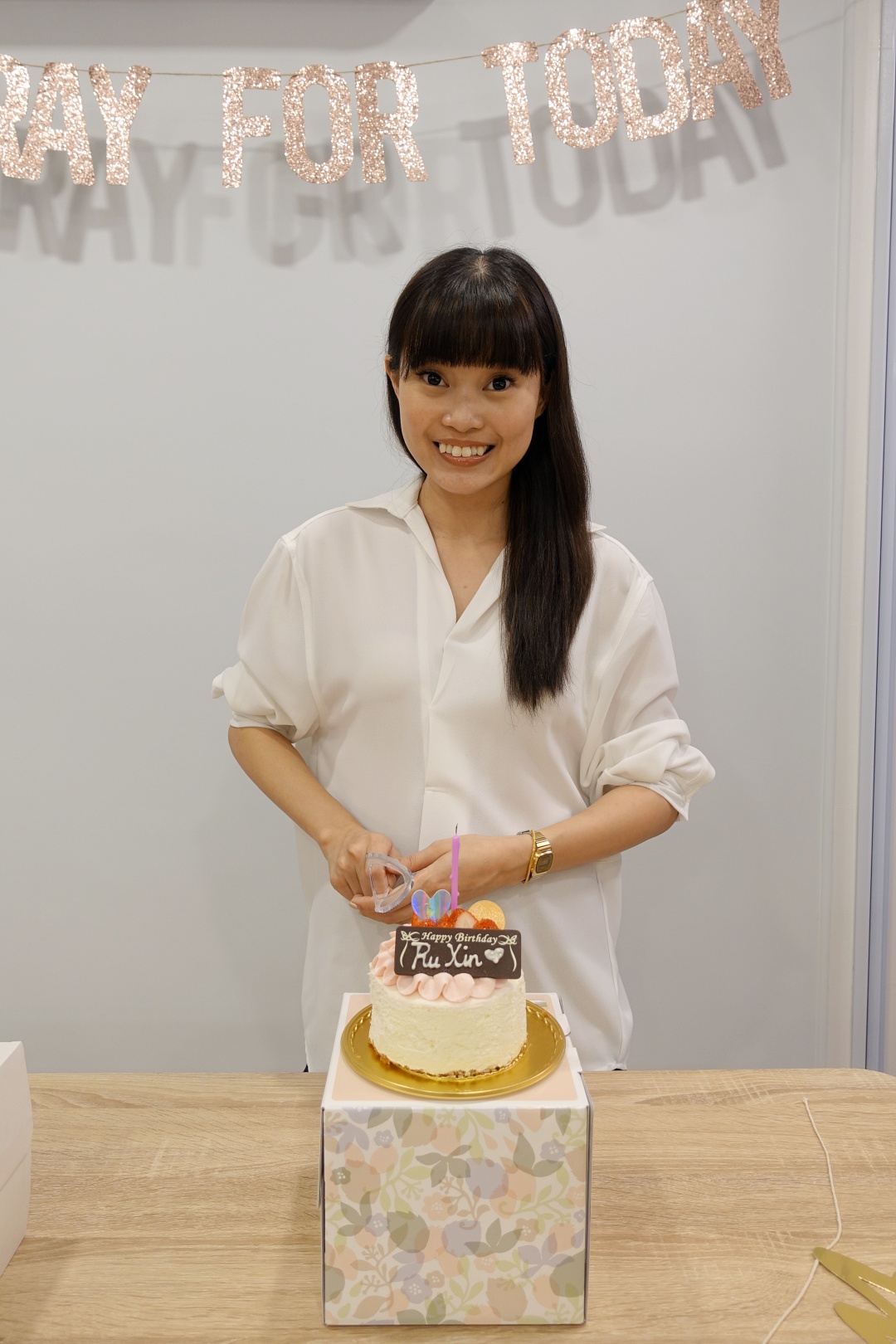 In November, we celebrated my mum and my birthday.
For my mum's birthday, my sister offered to cook for us and host us at her place. My mum and my birthday are only three days apart, and in the past, we mostly celebrate it on the 6th November. This year, we also arranged for dinner on 6th November, and I naturally thought that it's solely for my mum's birthday. It turns out my sister has prepared a separate cake for me, and that really took me by surprise. [ 6th November ]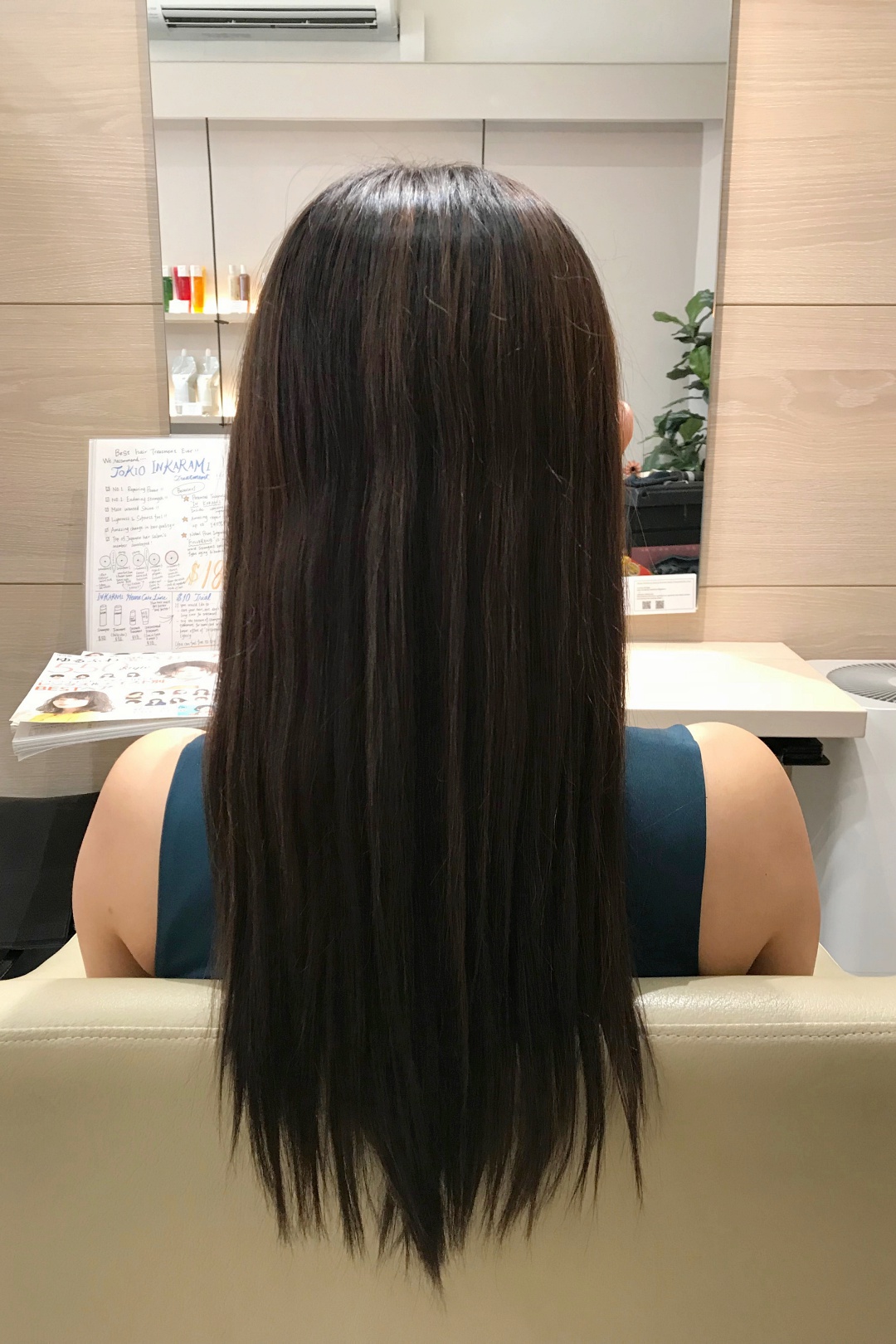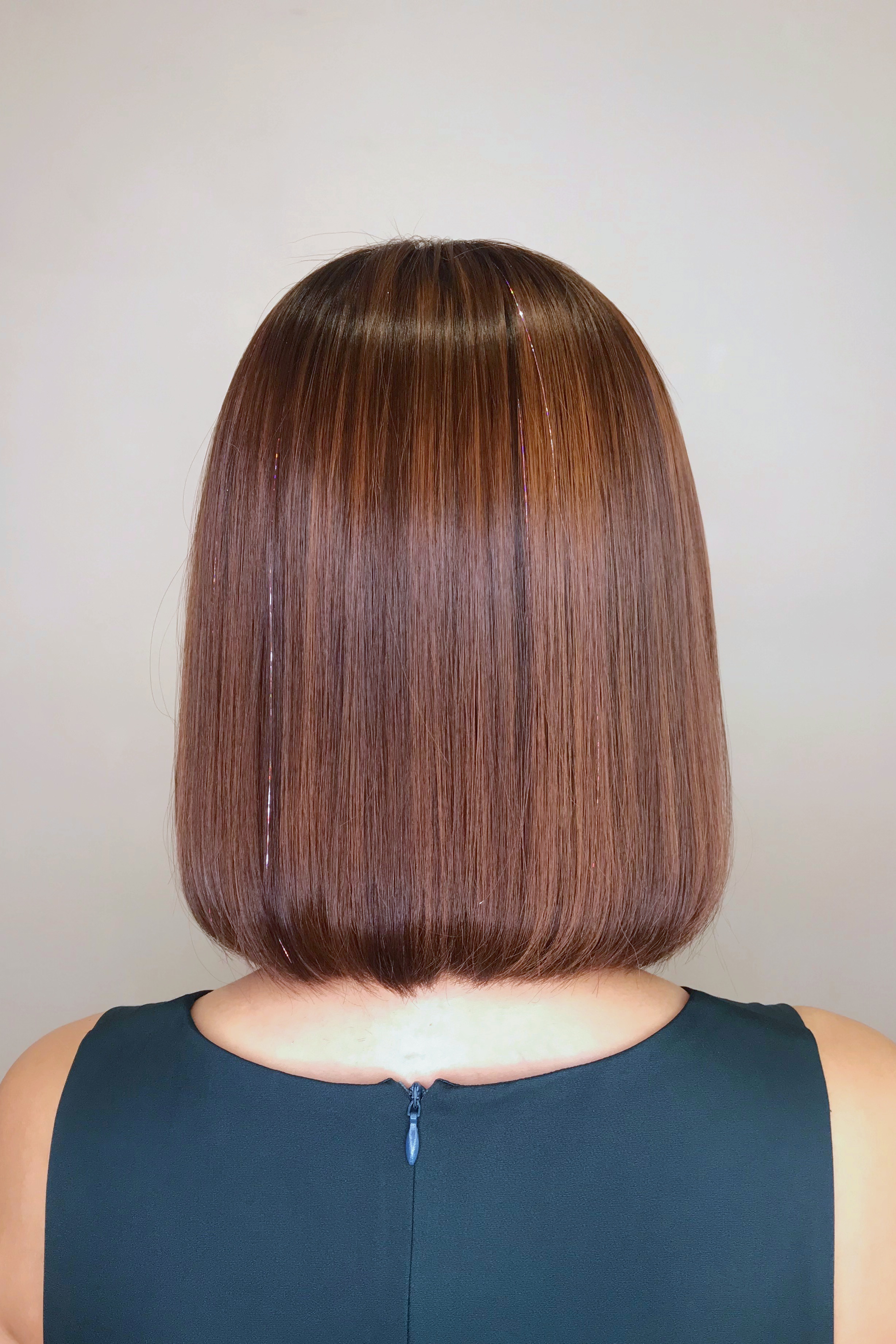 Since the wedding, I had been dying to snip off my hair. It has reached a point whereby it was too dry and difficult to manage. I've missed having short hair, but I couldn't and didn't cut it before due to the wedding. Now that the wedding is over, I knew it was time to head down to the salon for a much-needed haircut, so I booked an appointment back at COVO Salon.
Went for a haircut plus a NOV Treatment, and also added tinsel to my hair. [ 8th November ]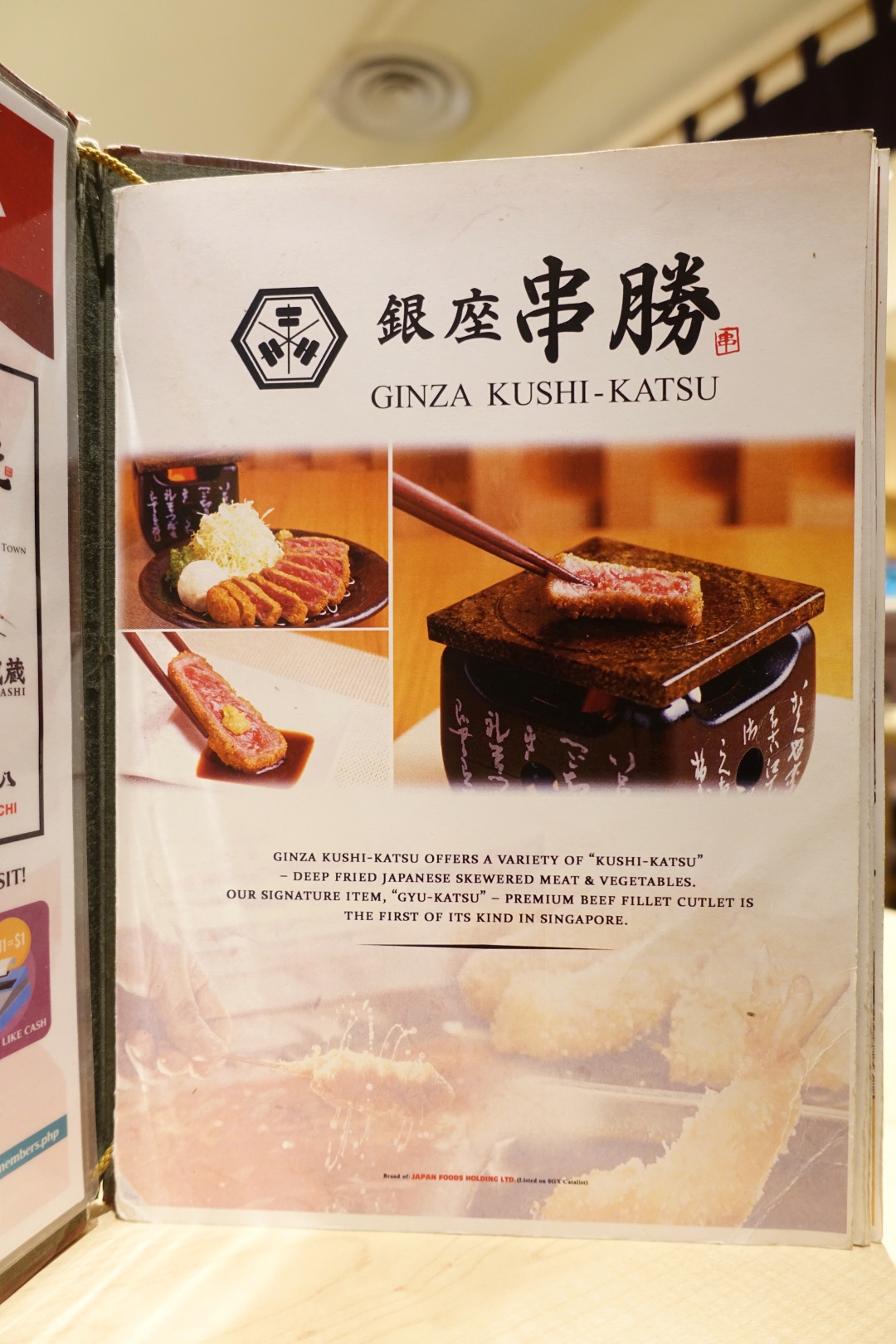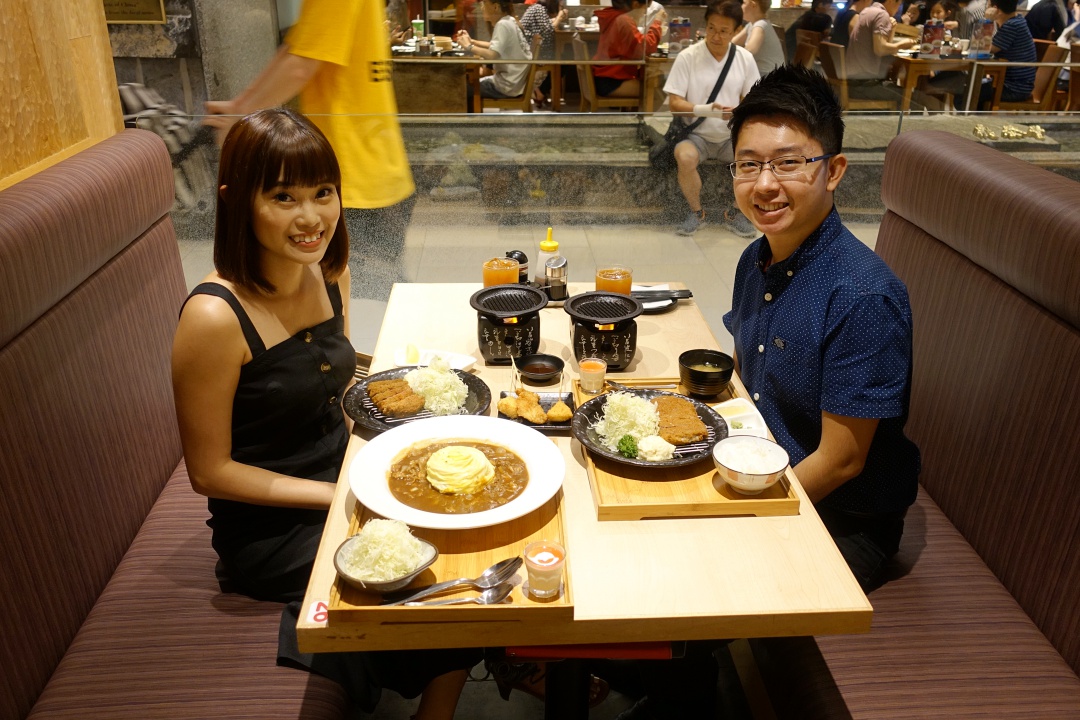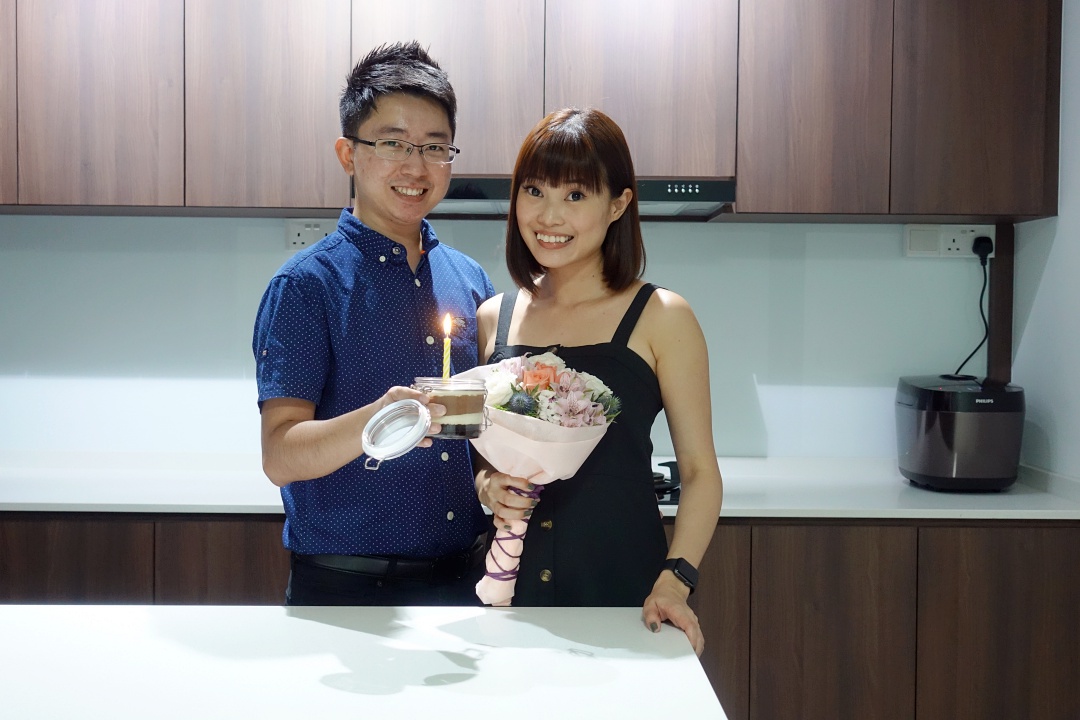 Officially turned 29 on 9th November. Just like what we did for the Husband's birthday, I decided to head back to Ginza Kushi-Katsu for my birthday. I was greedy that day and ordered a small serving of the Gyu-Katsu, a curry omelette rice and fried cheese skewers.
Since my sister already got me a birthday cake earlier on, I decided not to get another cake this year. However, the Husband insists I get a small slice of cake, so we ended up getting the overpriced Tiramisu from Awfully Chocolate. [ 9th November ]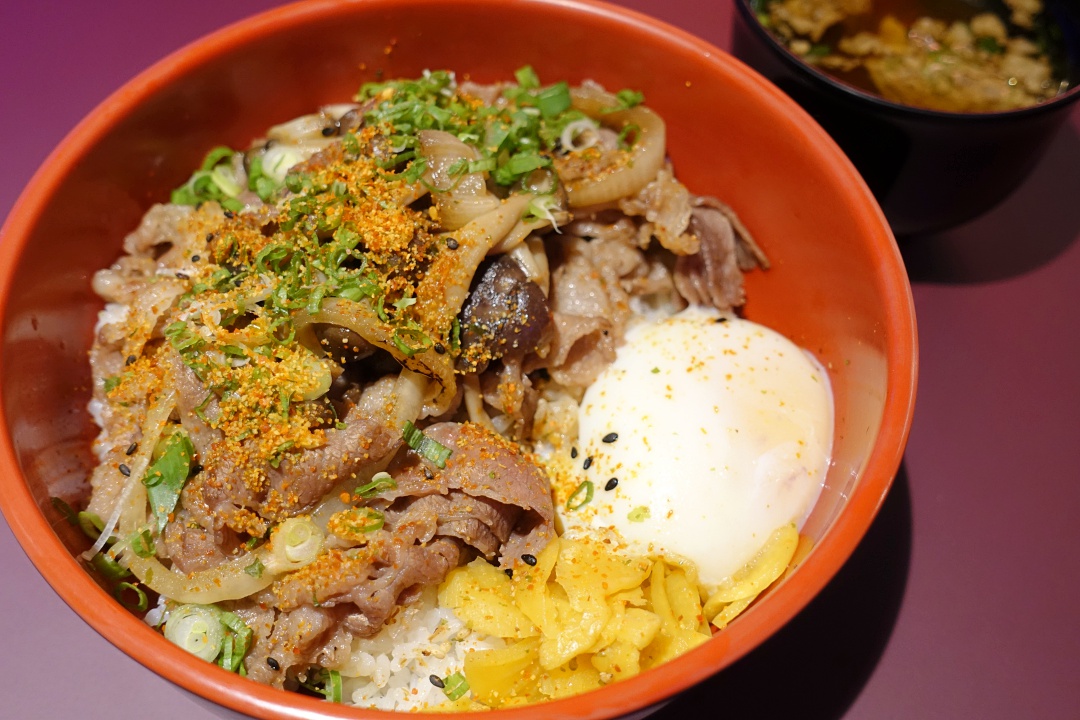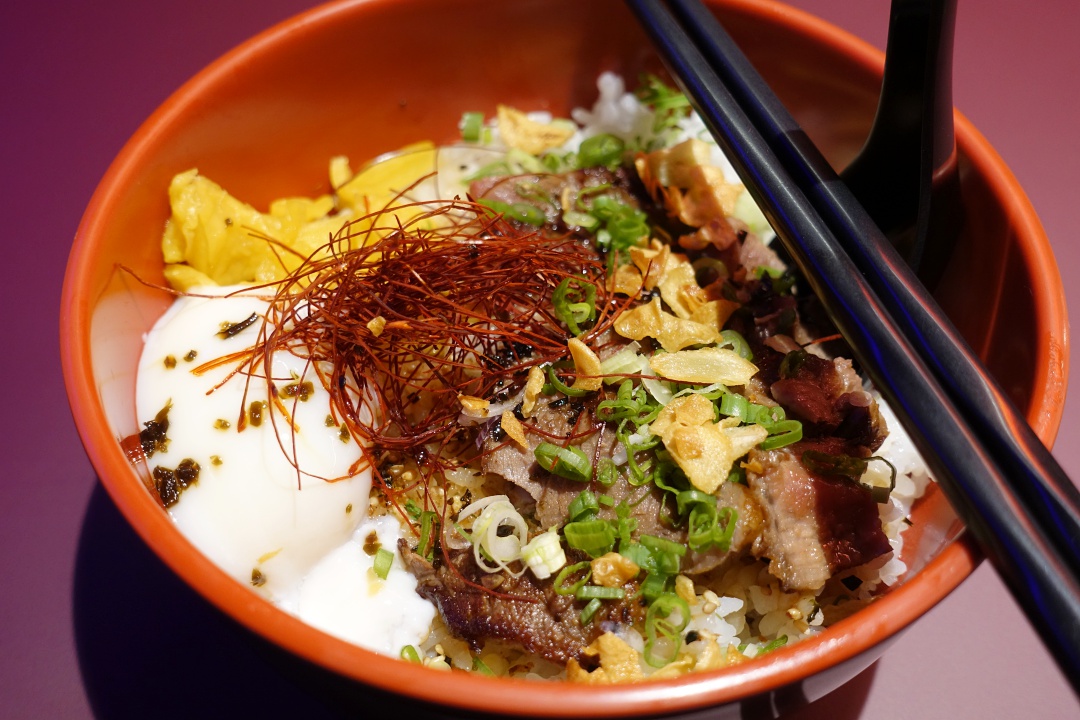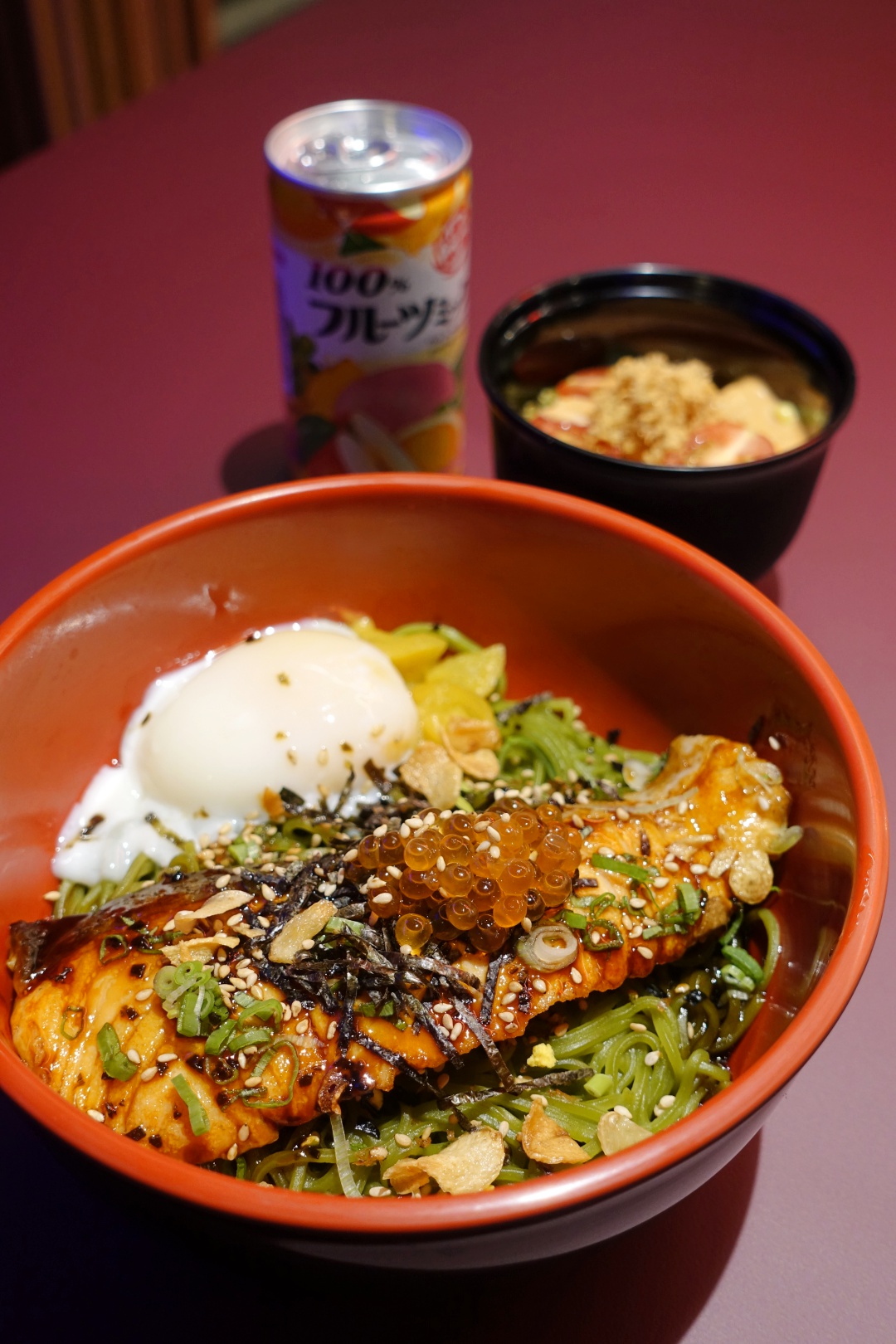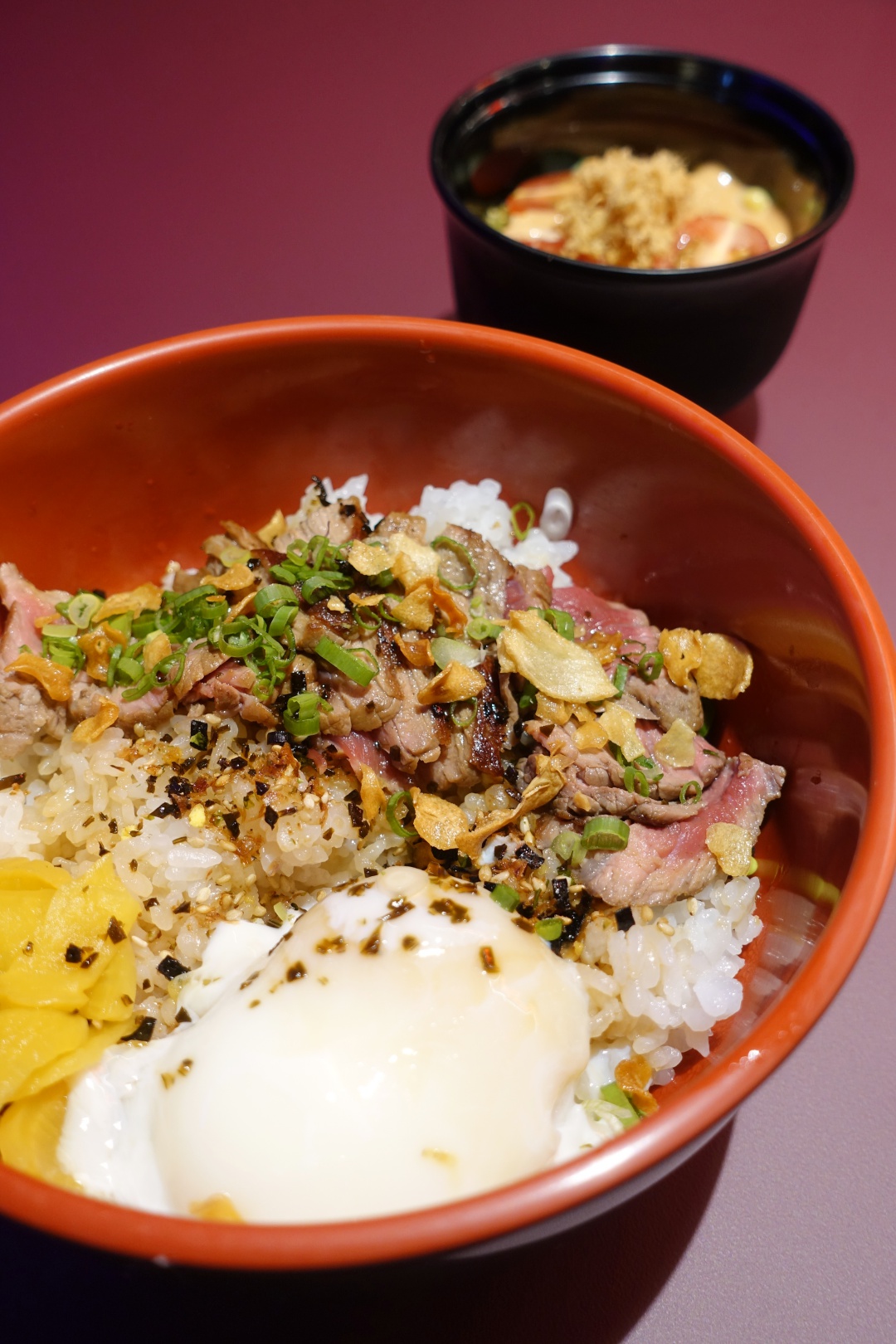 Went to shoot some photos and videos for one of our clients and I finally get to try out these awesome beef bowl! [ 16th November ]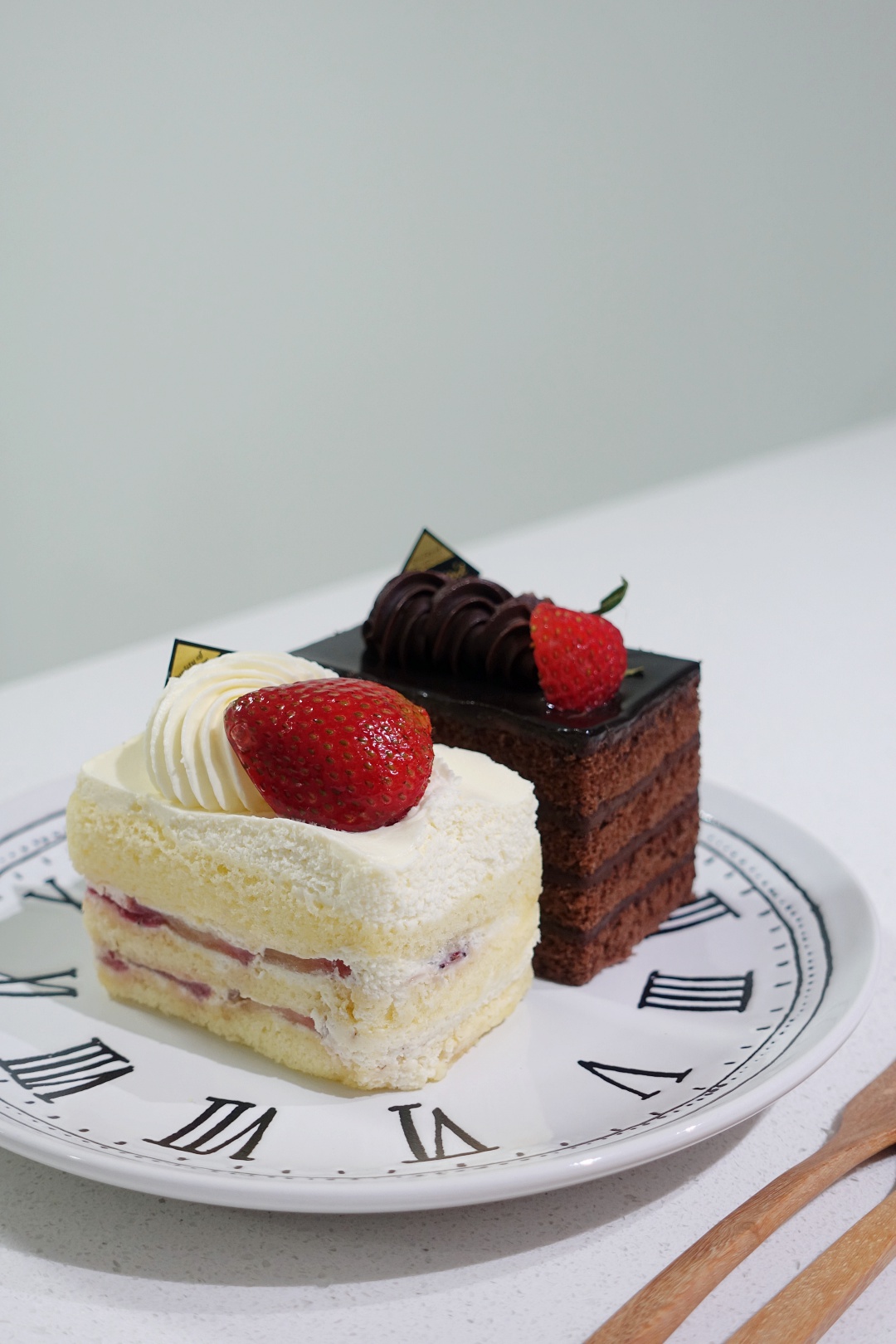 Someone came back home from work and surprised me with flowers and cakes. Happy one month wedding anniversary. [ 19th November ]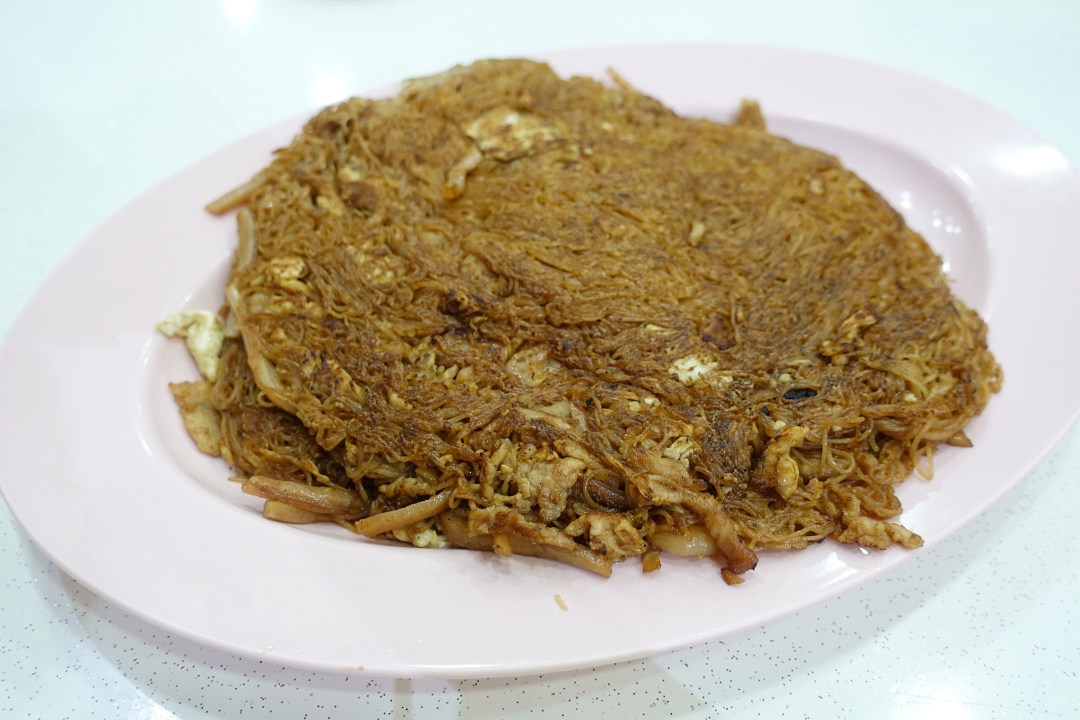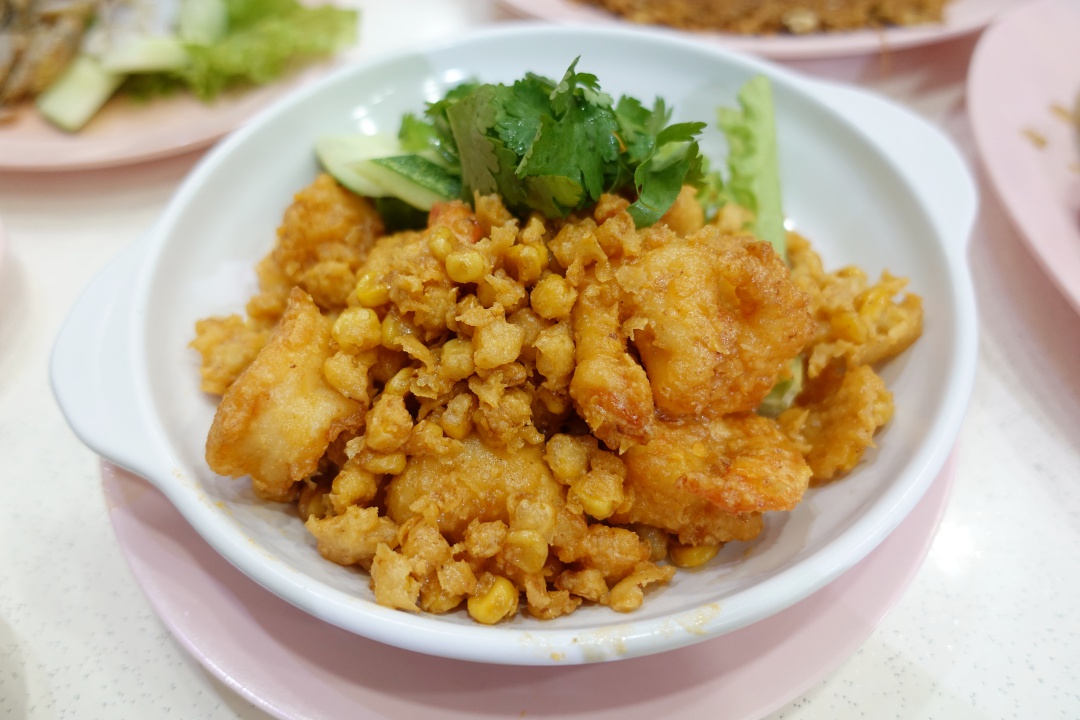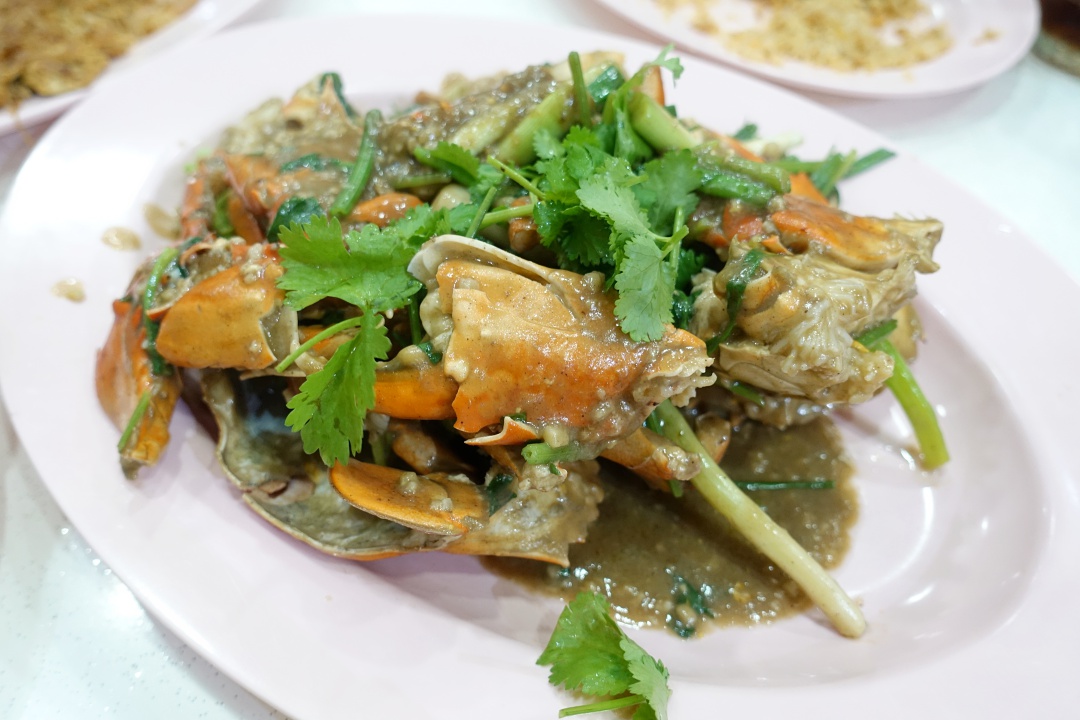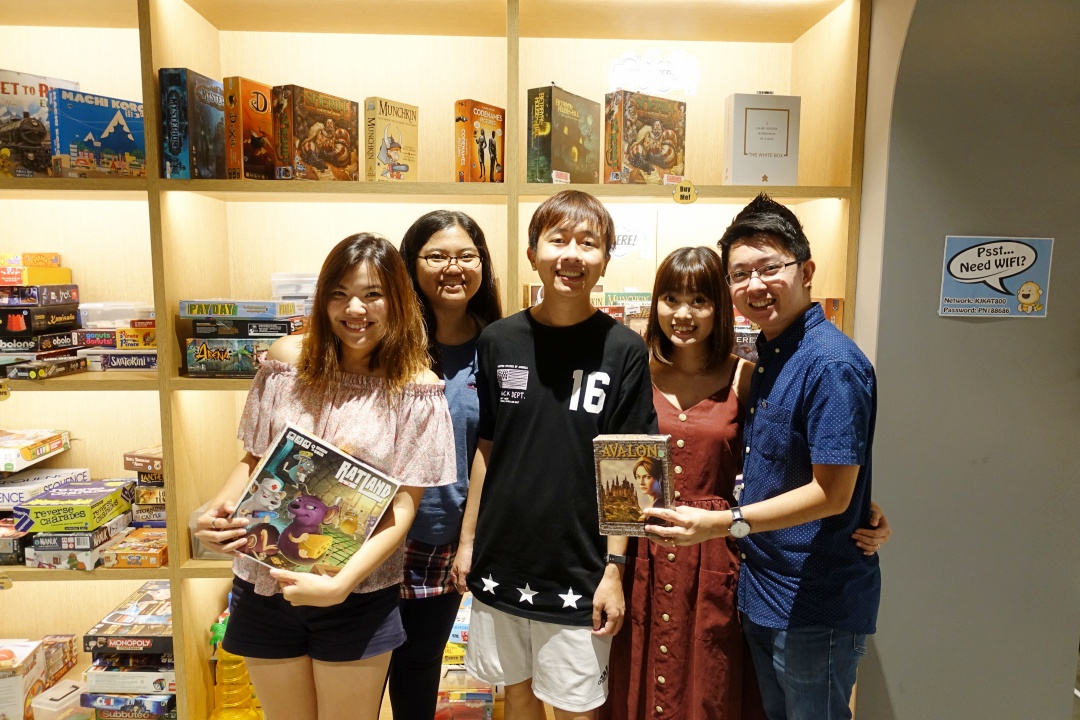 Met up with my friends again and this time around, we went for dinner at JB Ah Meng. It's a popular local zi char place located at Geylang Lor 30. We ordered some of their star dishes which include the JB San Lou Meehoon, Salted Egg Prawn Roll and White Pepper Crab.
After dinner, we then went over to Tampines for Playnation and ended our night with Avalon and Ratland. [ 24th November ]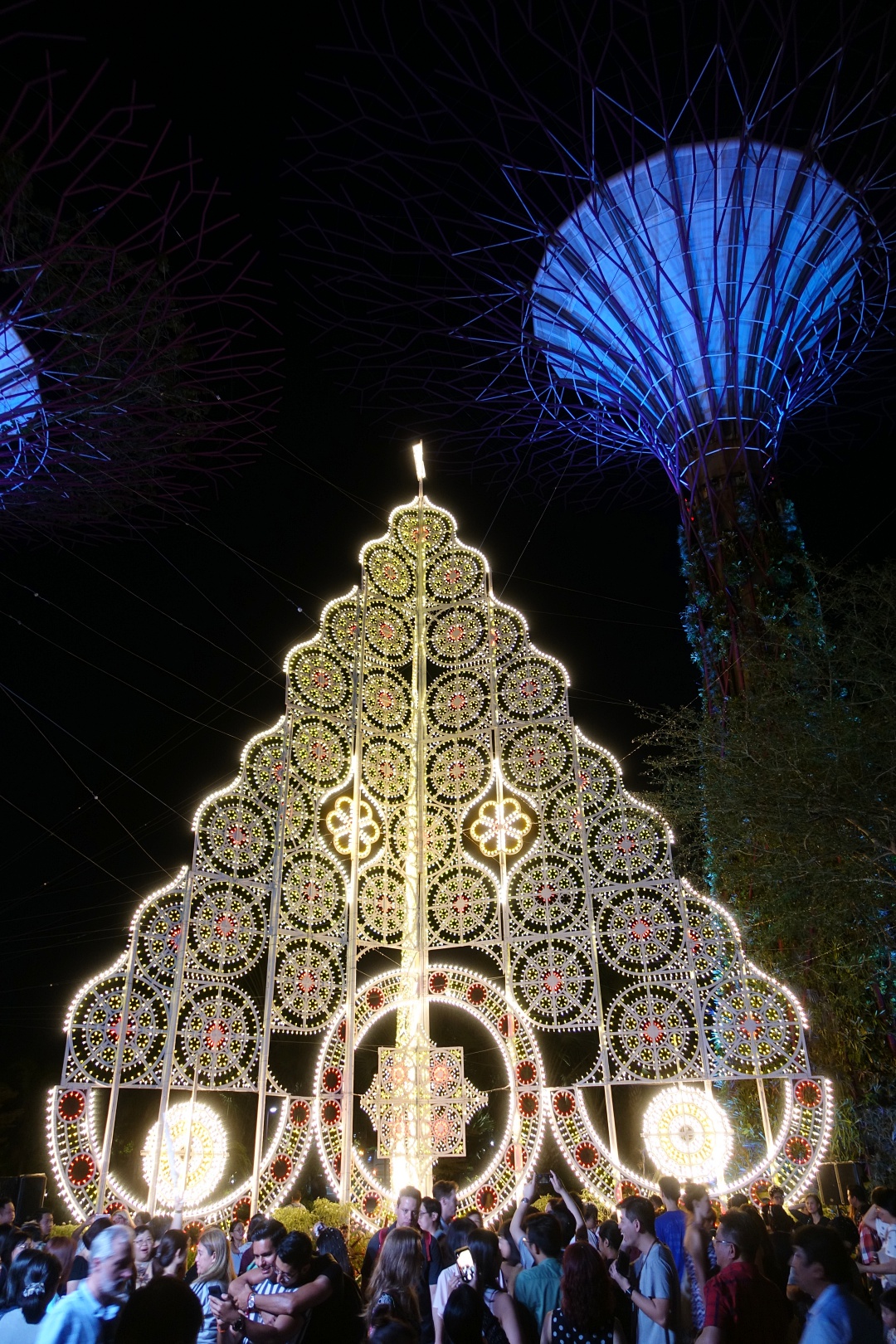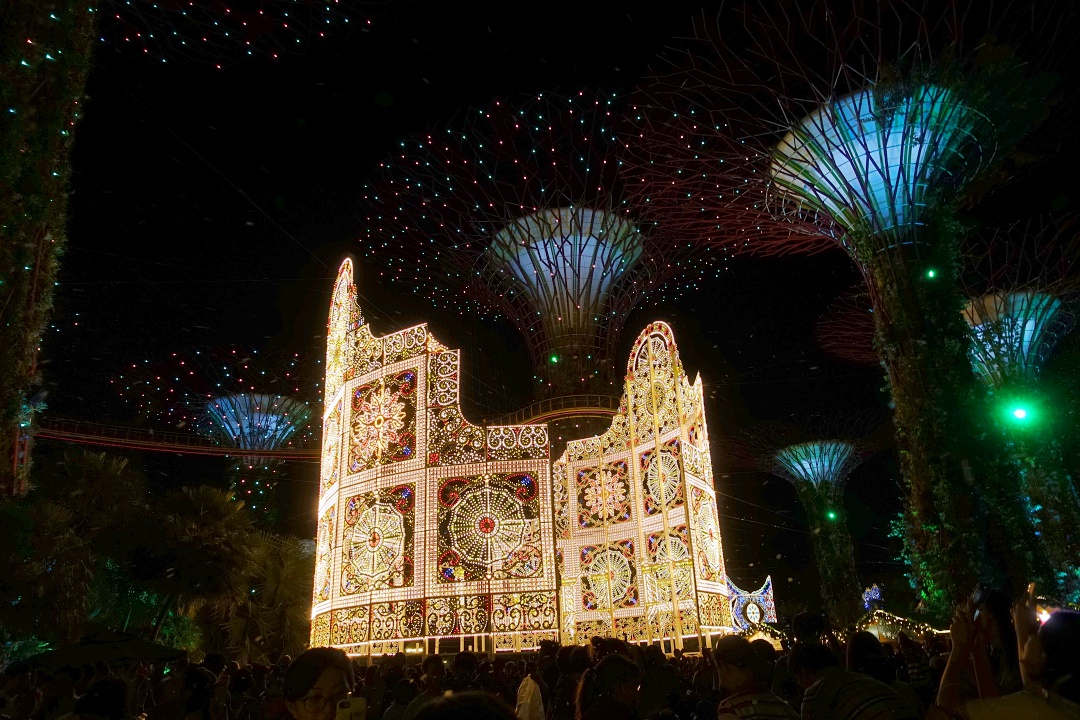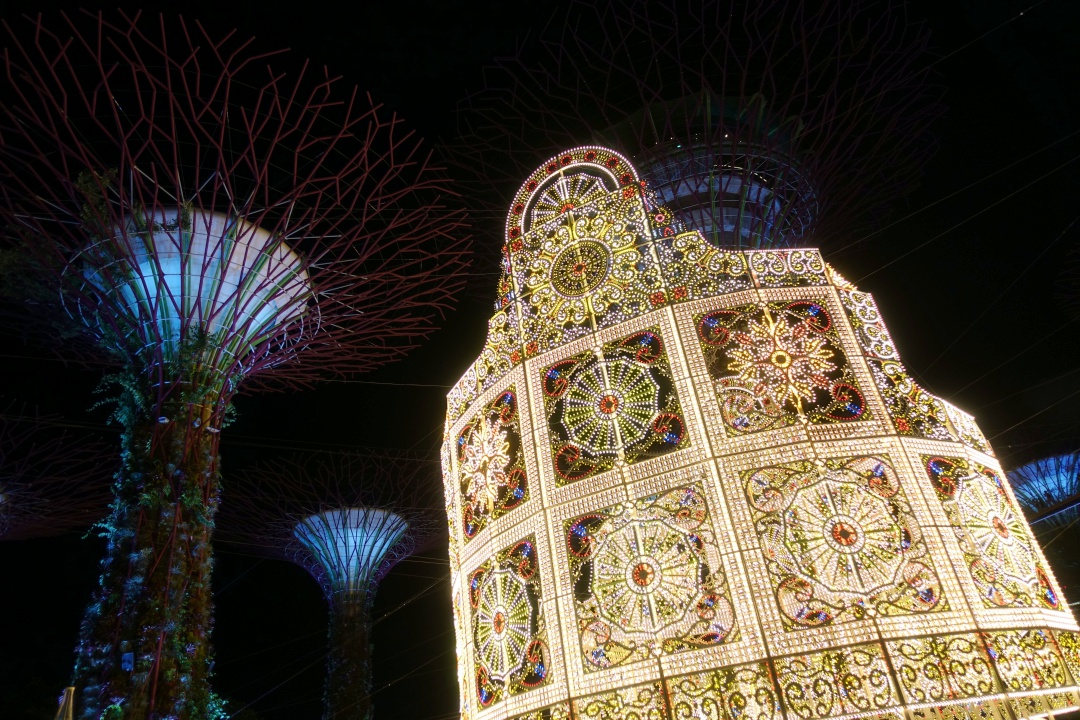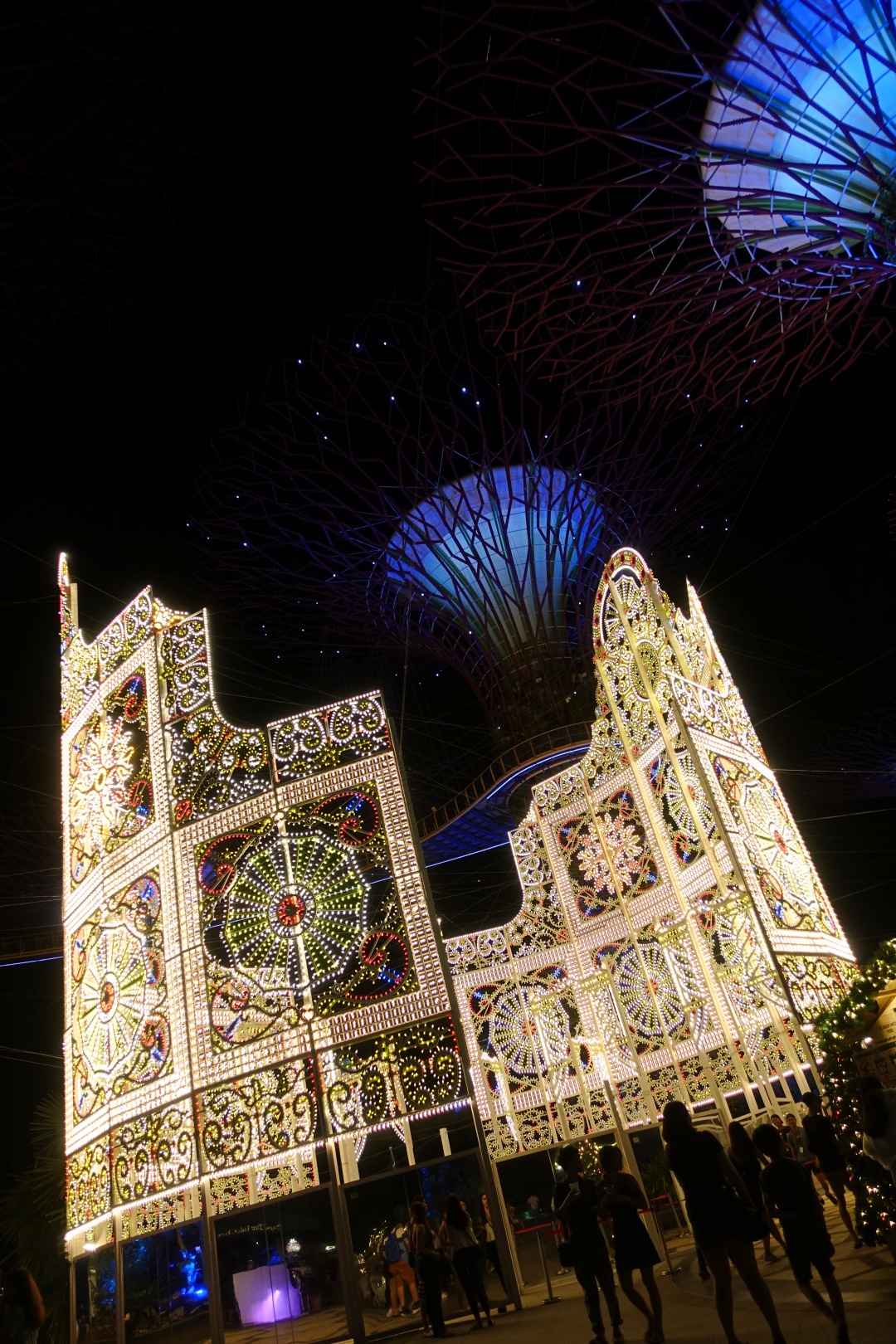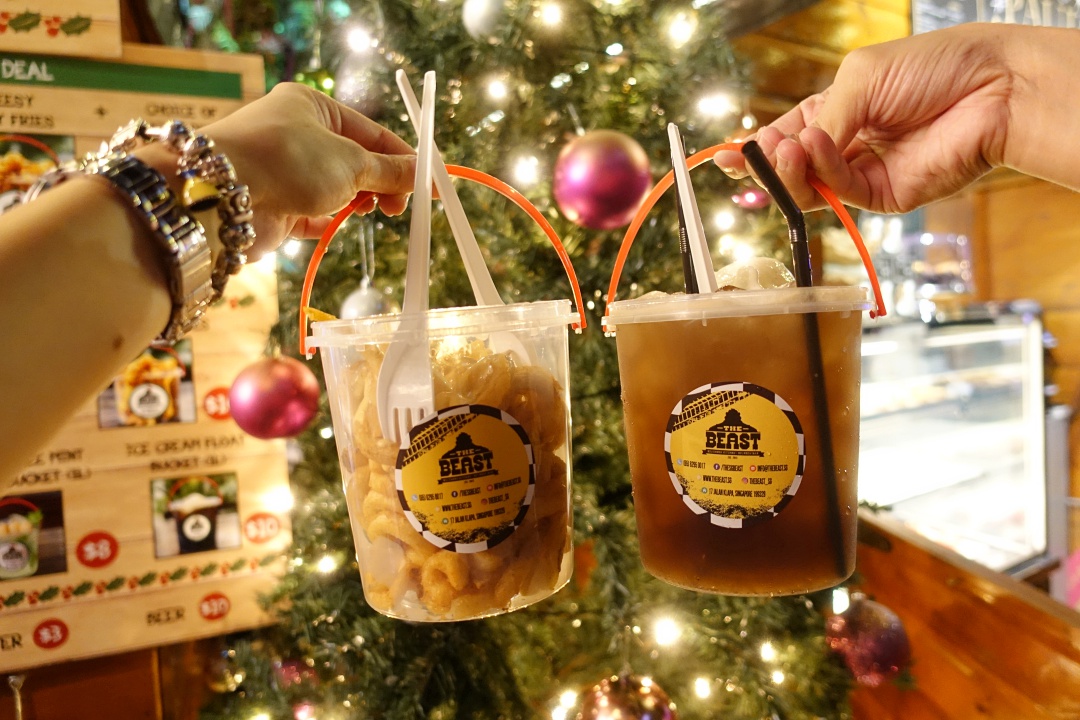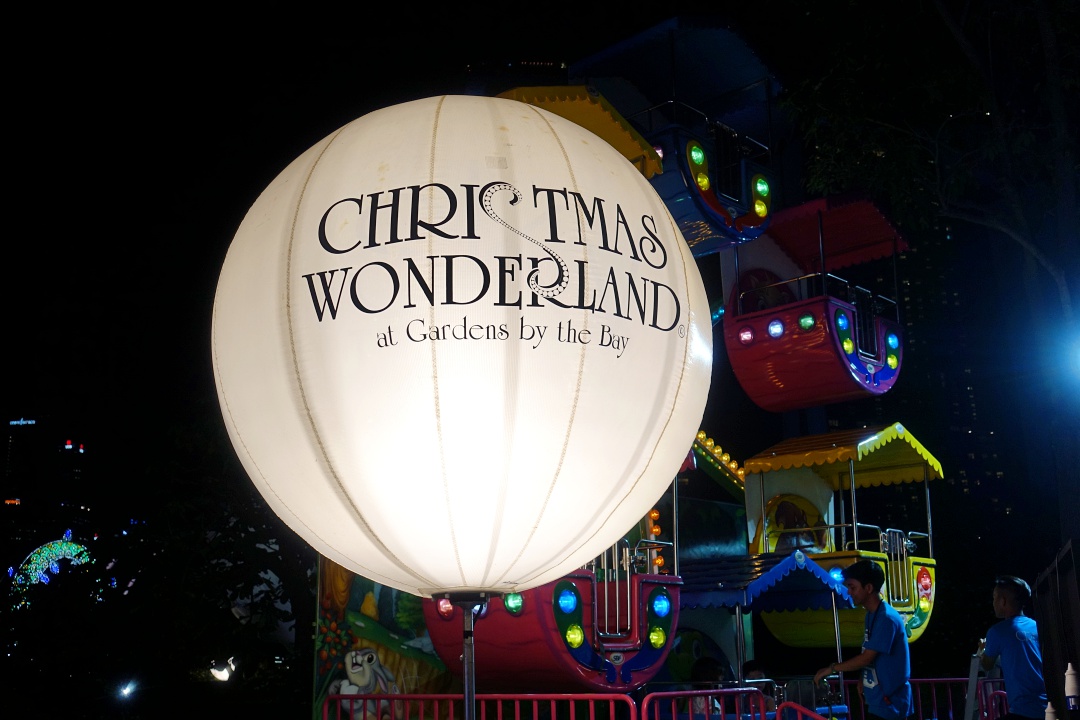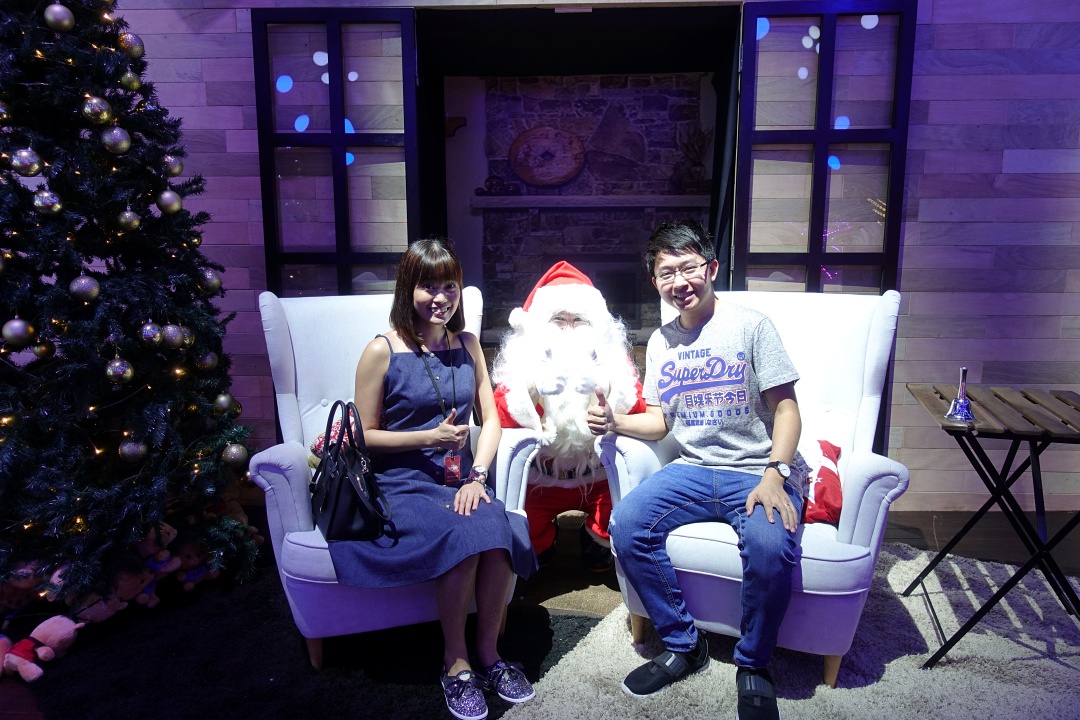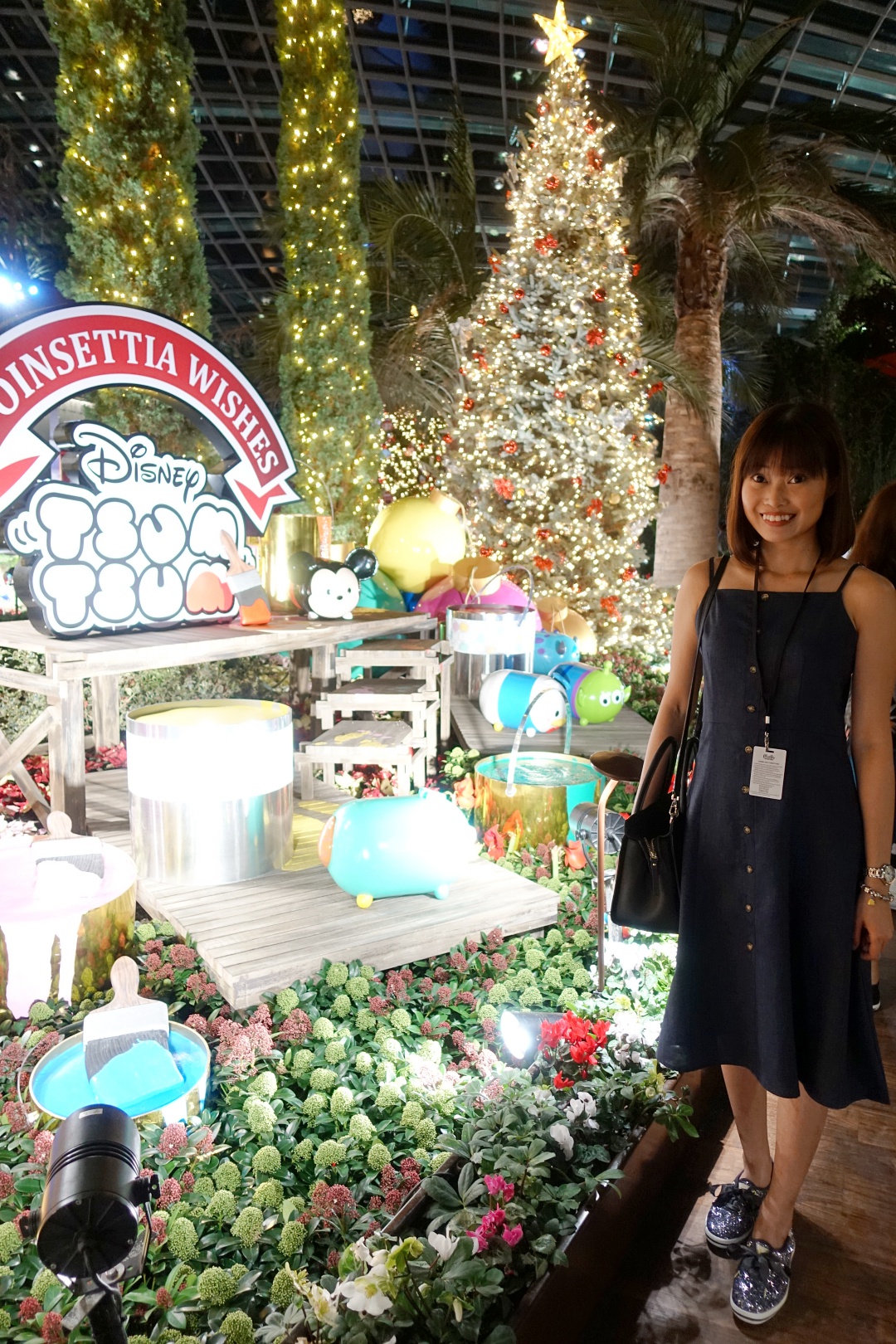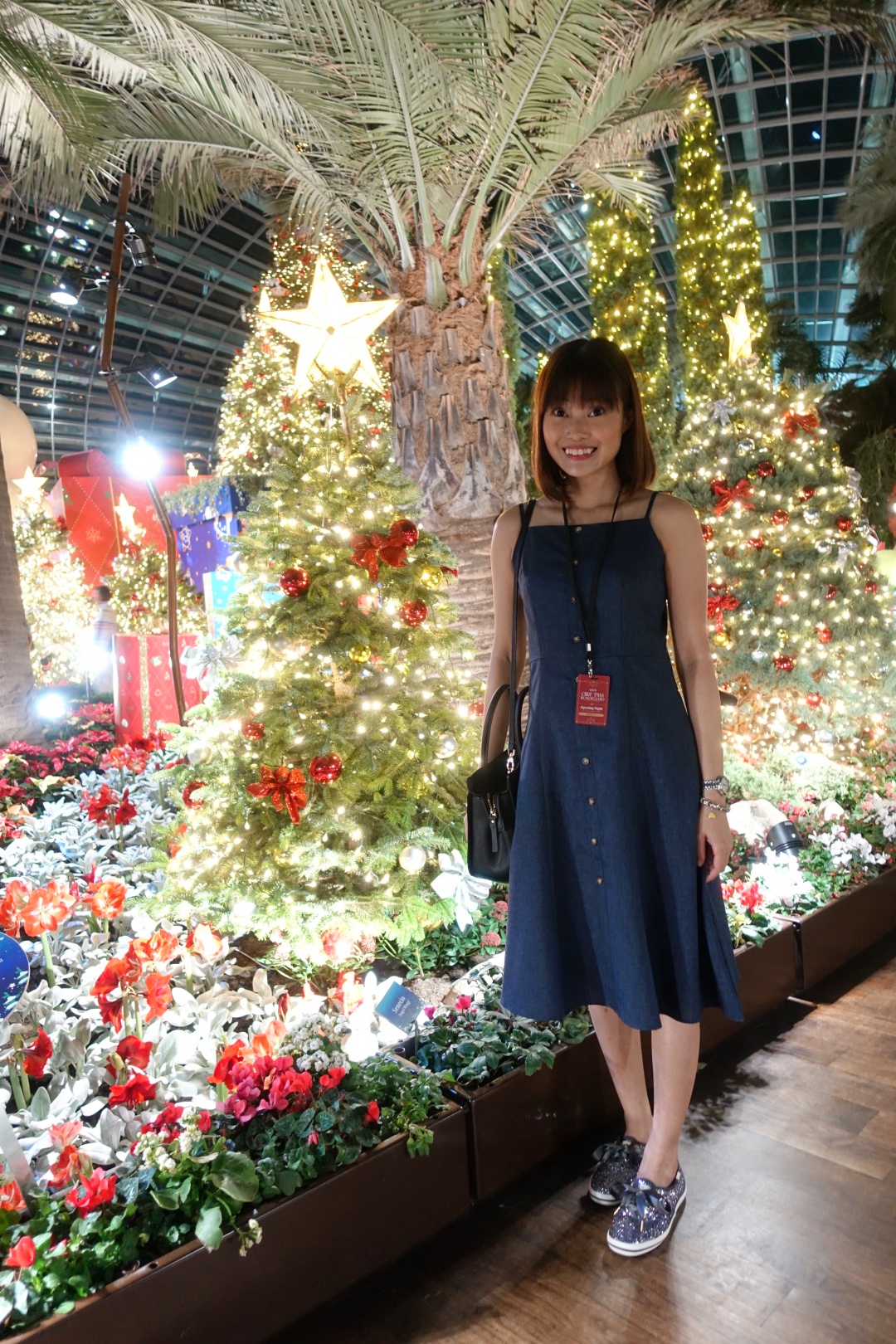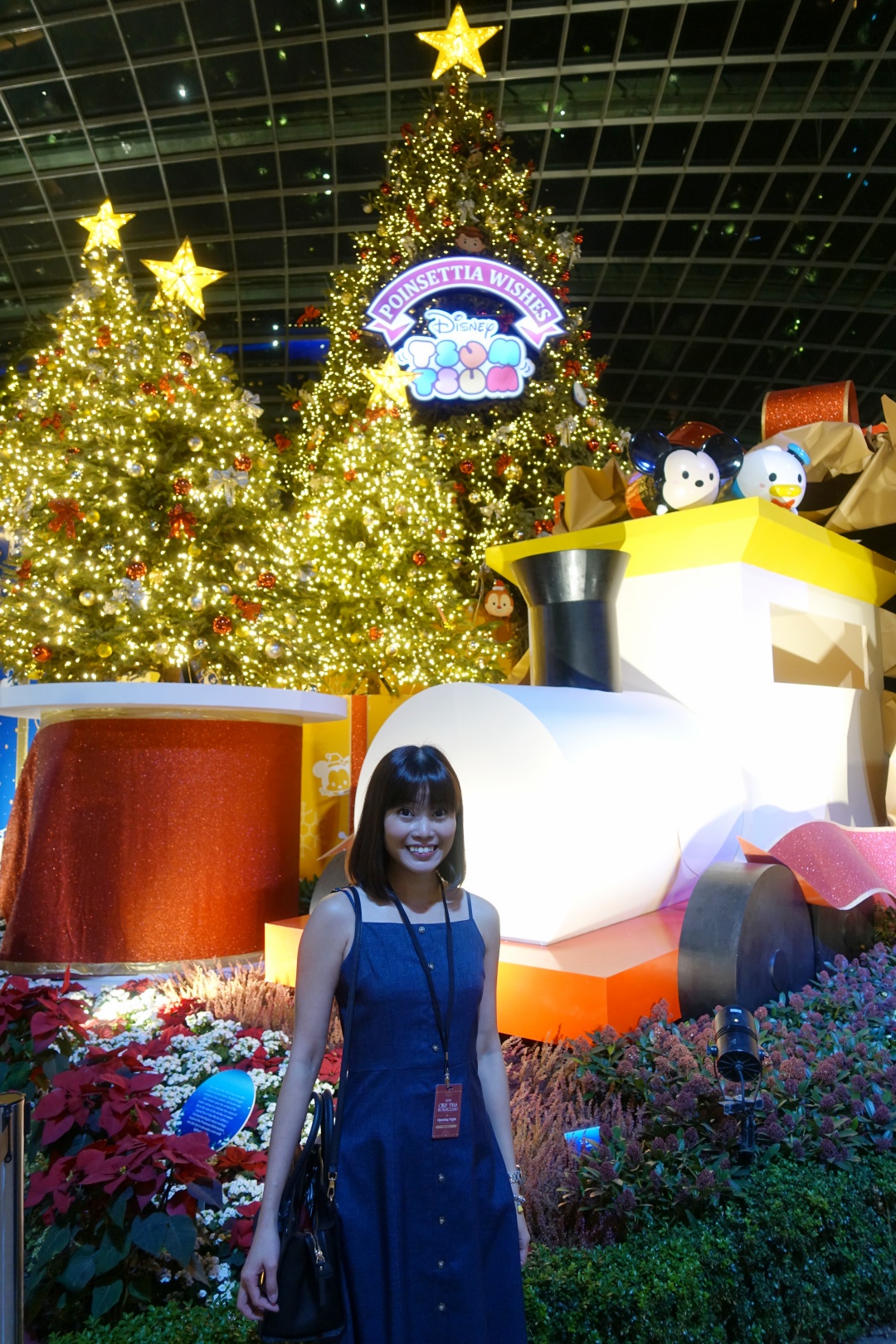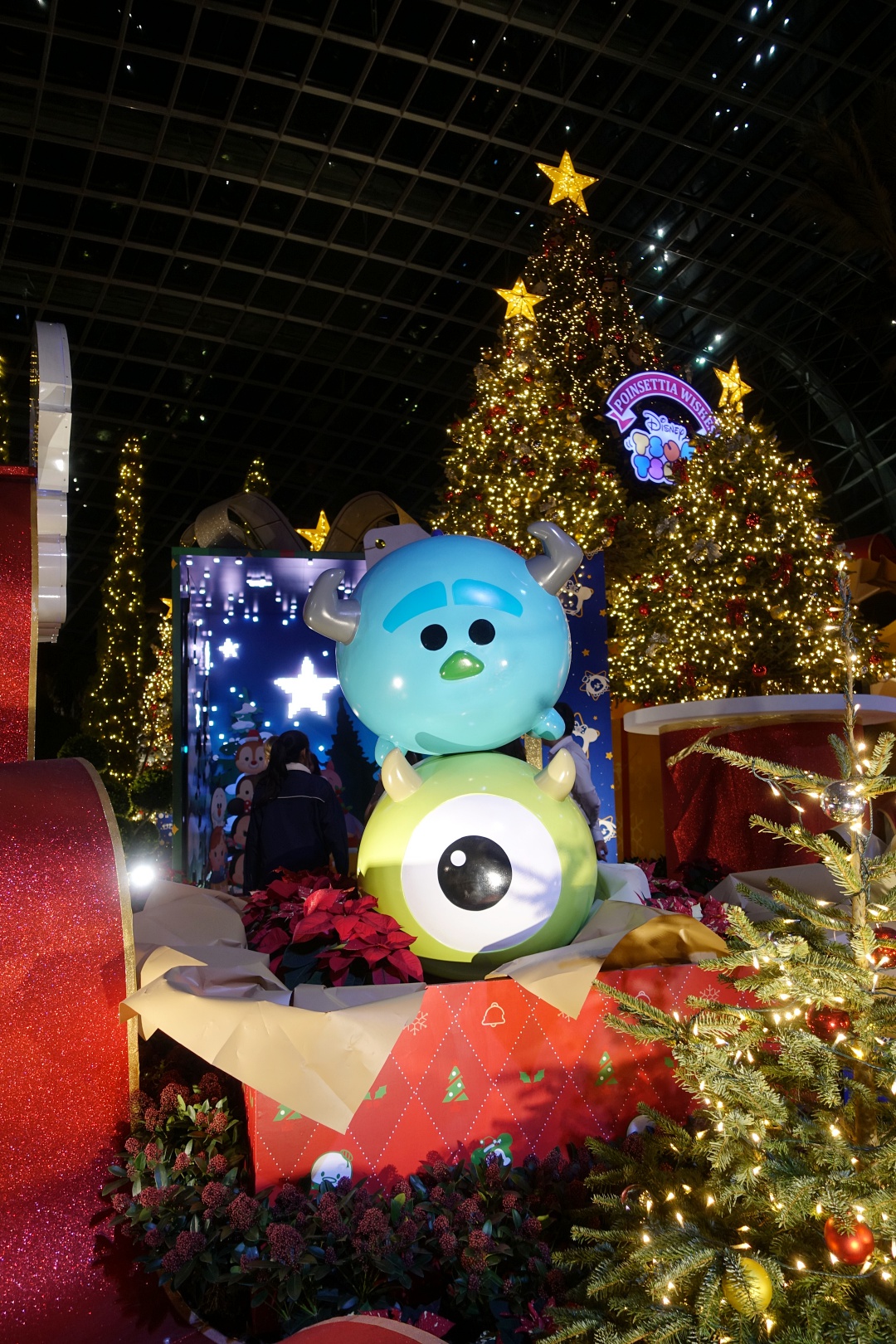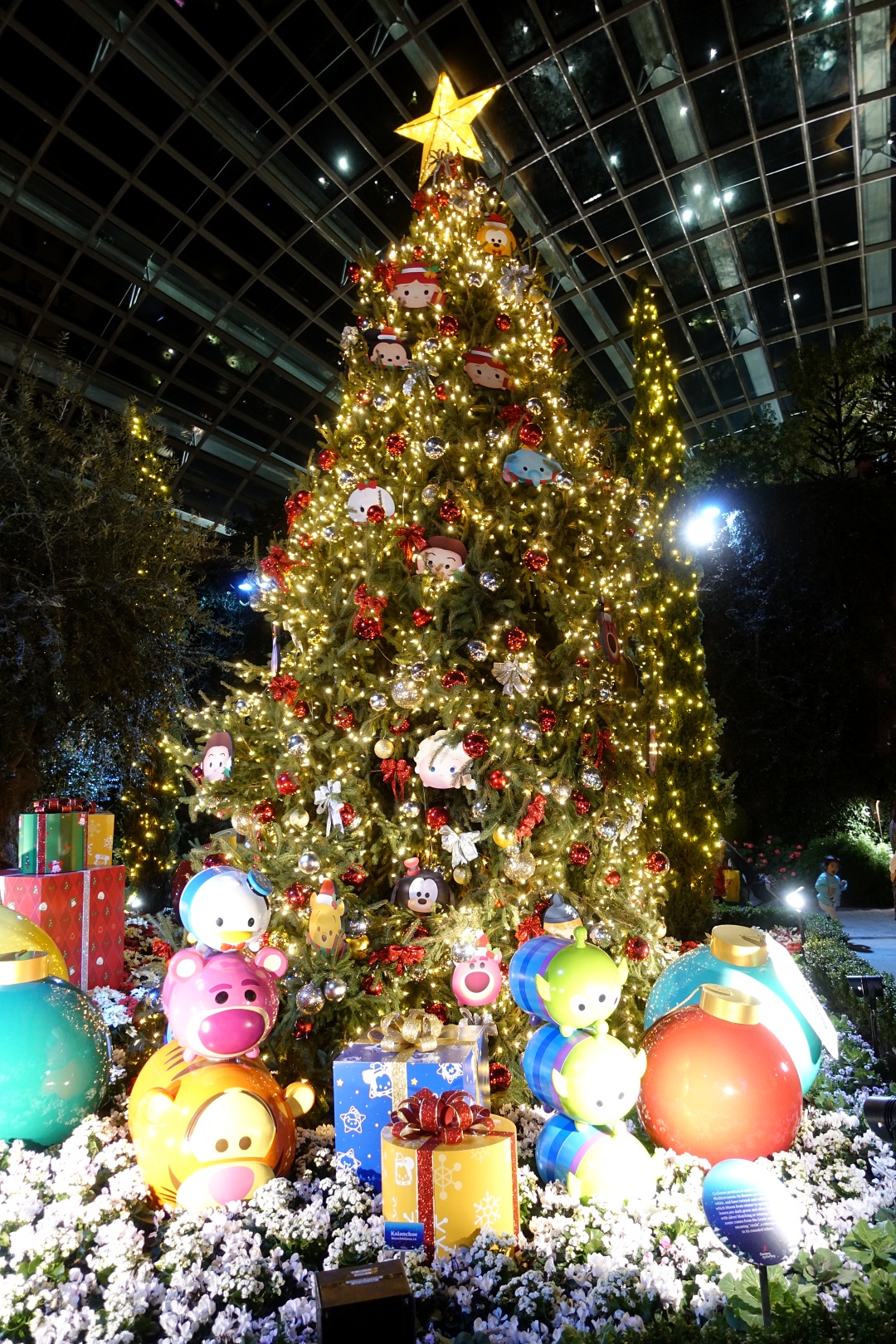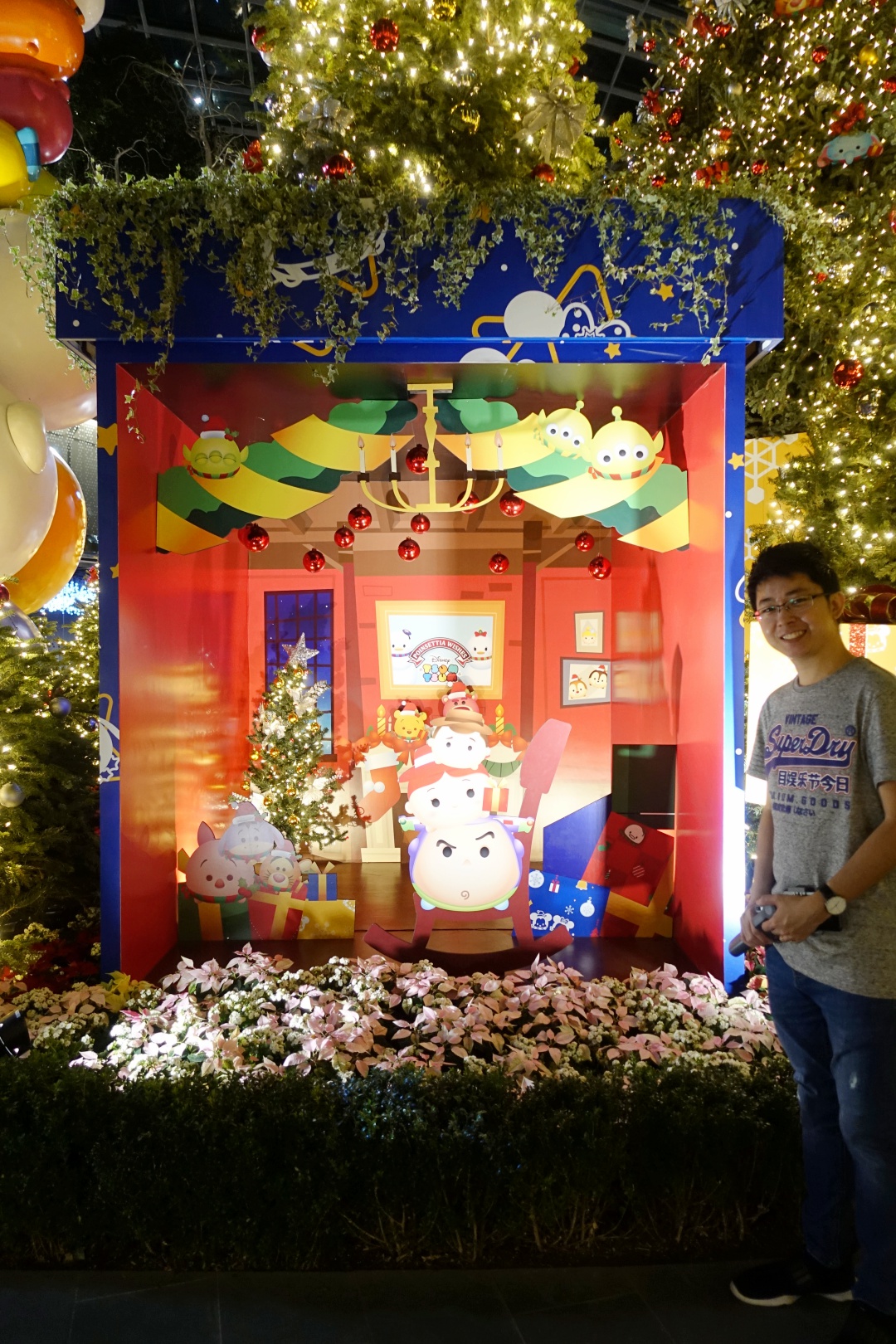 Receive a lovely invite to go to the official opening of Christmas Wonderland 2018 at Gardens by the Bay. Back for its fifth edition, Christmas Wonderland 2018 was everything like the previous years but better with Asia's tallest Luminarie Christmas Tree, a beautiful 7-storey high luminarie mirror maze, a bigger Santa's Grotto, everyone's favourite Festive Market, and more.
While we were there, we met a nice lady who gave us free tickets to visit the Flower Dome. Took the chance to visit the "Poinsettia Wishes Featuring Disney Tsum Tsum" Floral Display at Gardens by the Bay, Flower Dome. [ 30th November ]
DECEMBER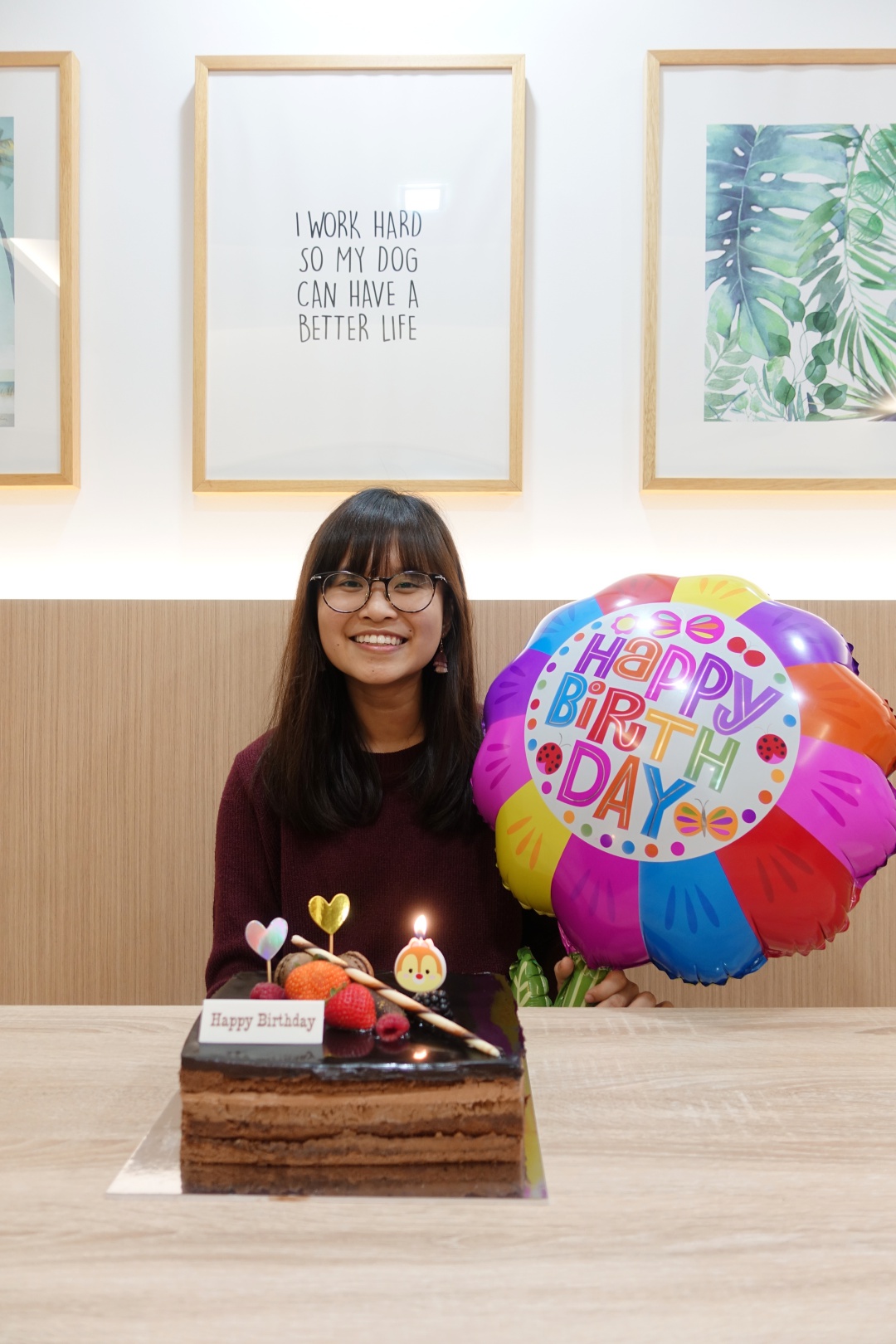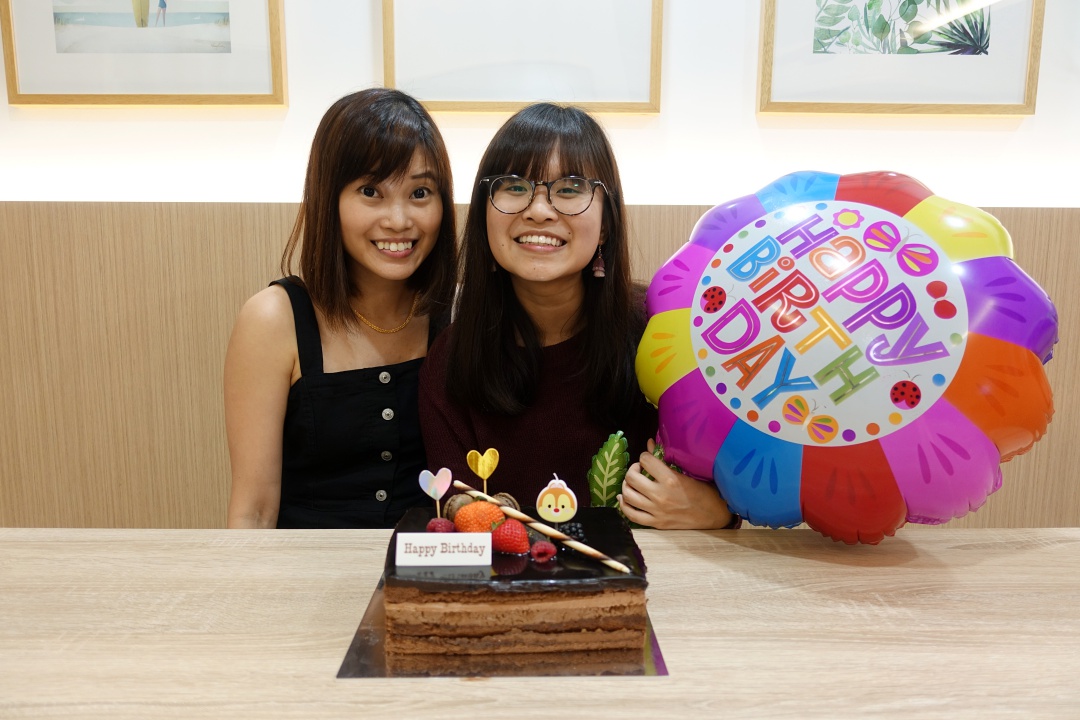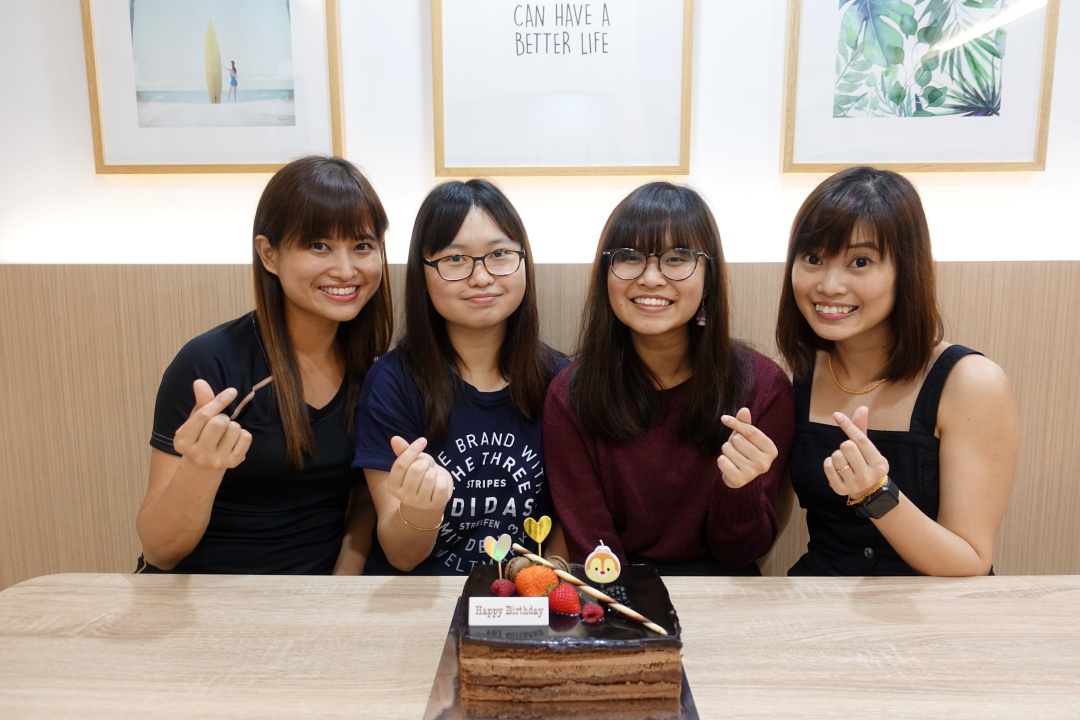 Celebrate yet another birthday; this time around for my youngest sister. [ 6th December ]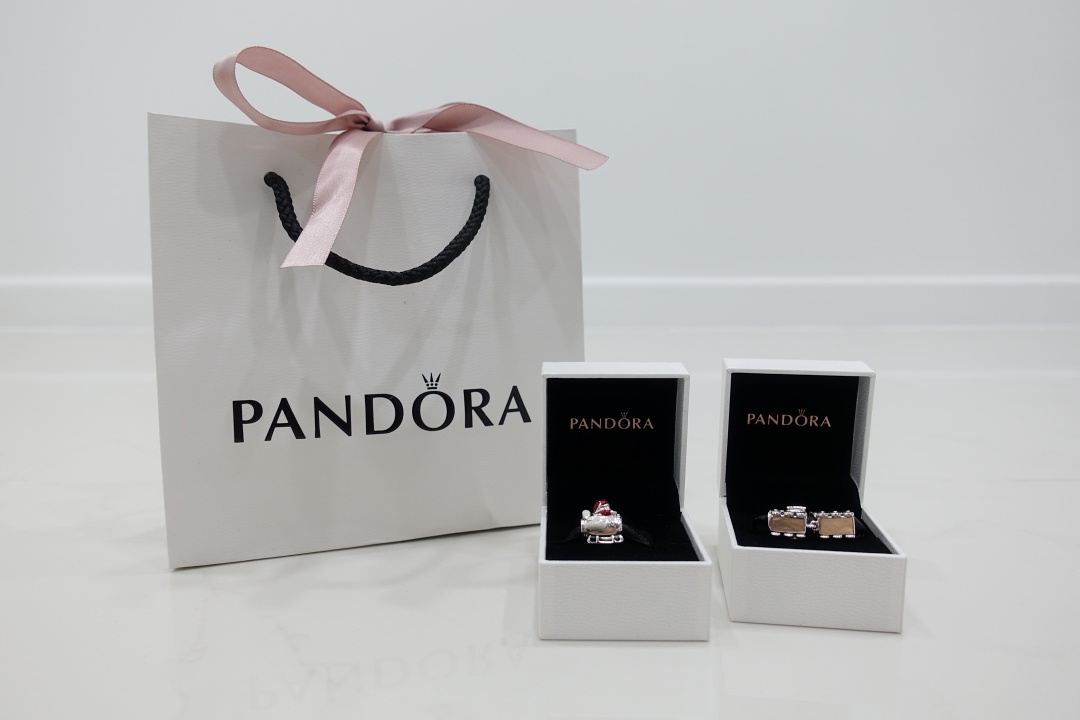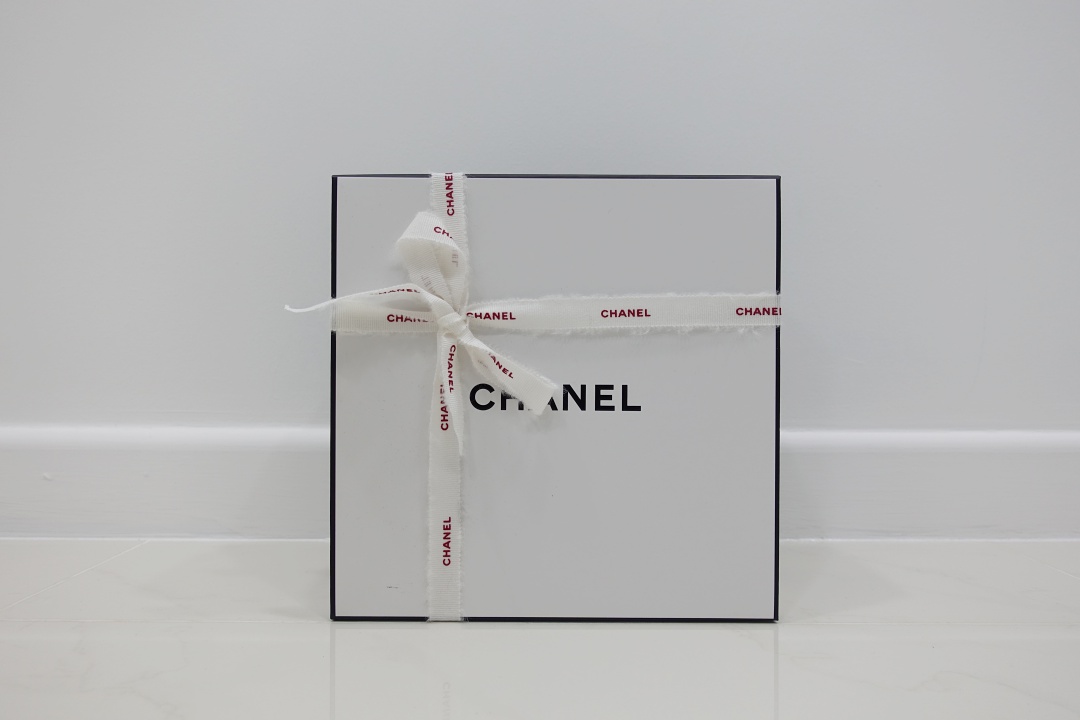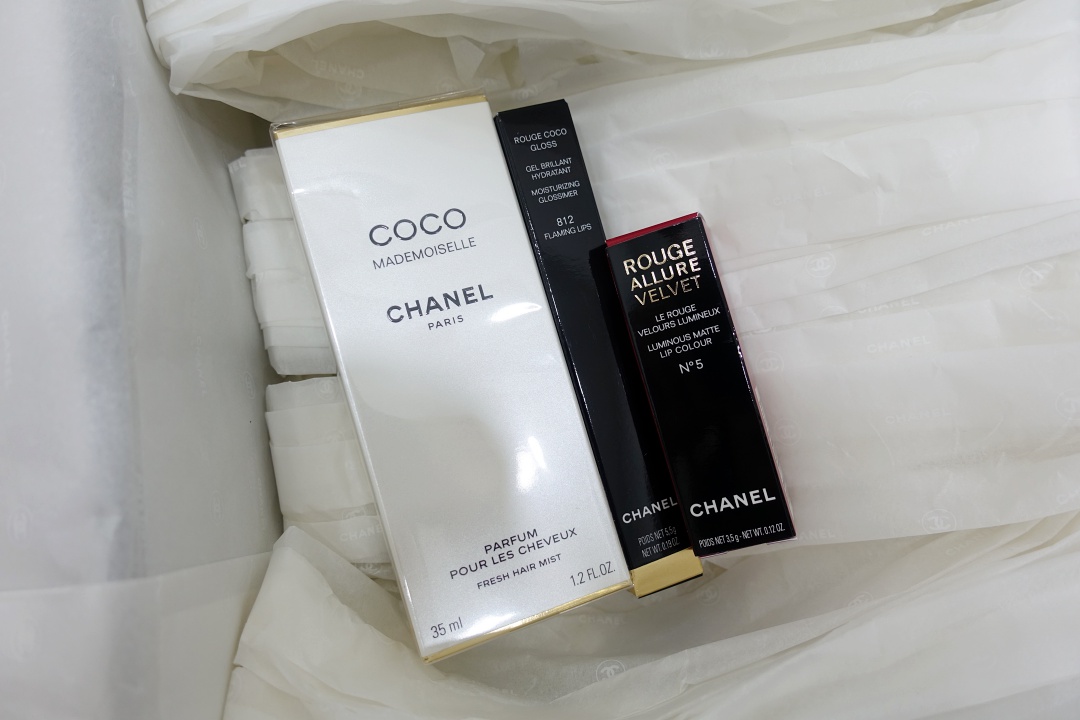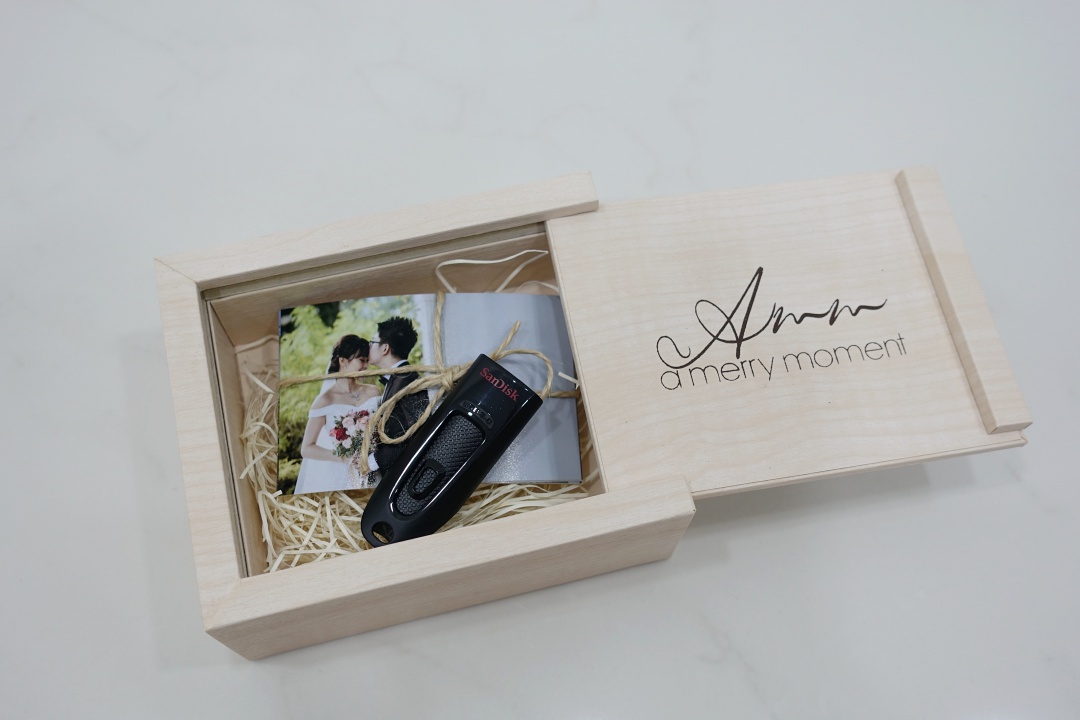 The Husband went to Jakarta for work in December and came back with presents. Received two Pandora charms and some Chanel beauty products from him. I also got my hands on our wedding photos and videos from A Merry Moment. The package arrived while the Husband was away and I decided to wait for him to be back before I unbox it. That night, we went through all the photos and videos and had a good time reminiscing our wedding day. [ 7th December ]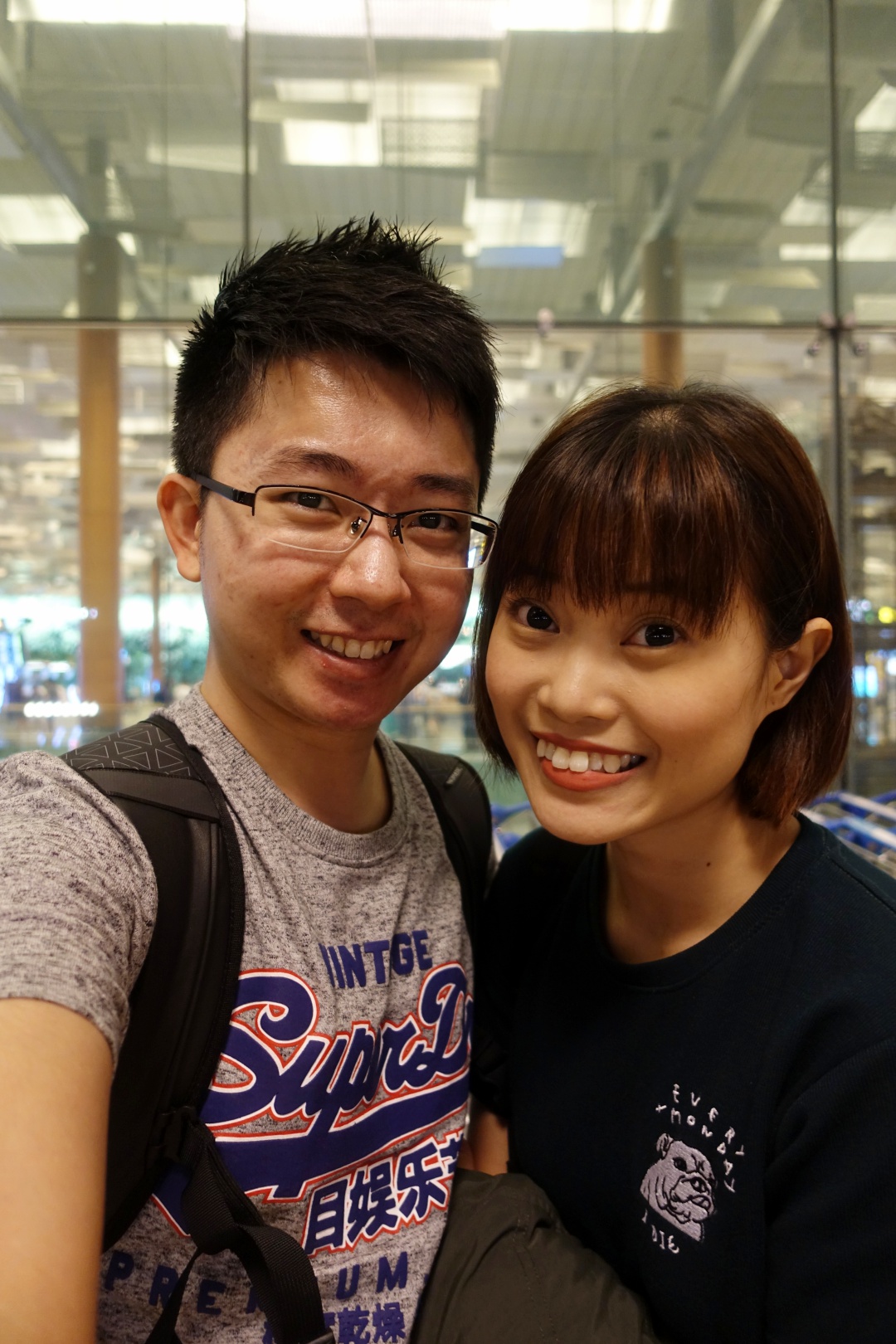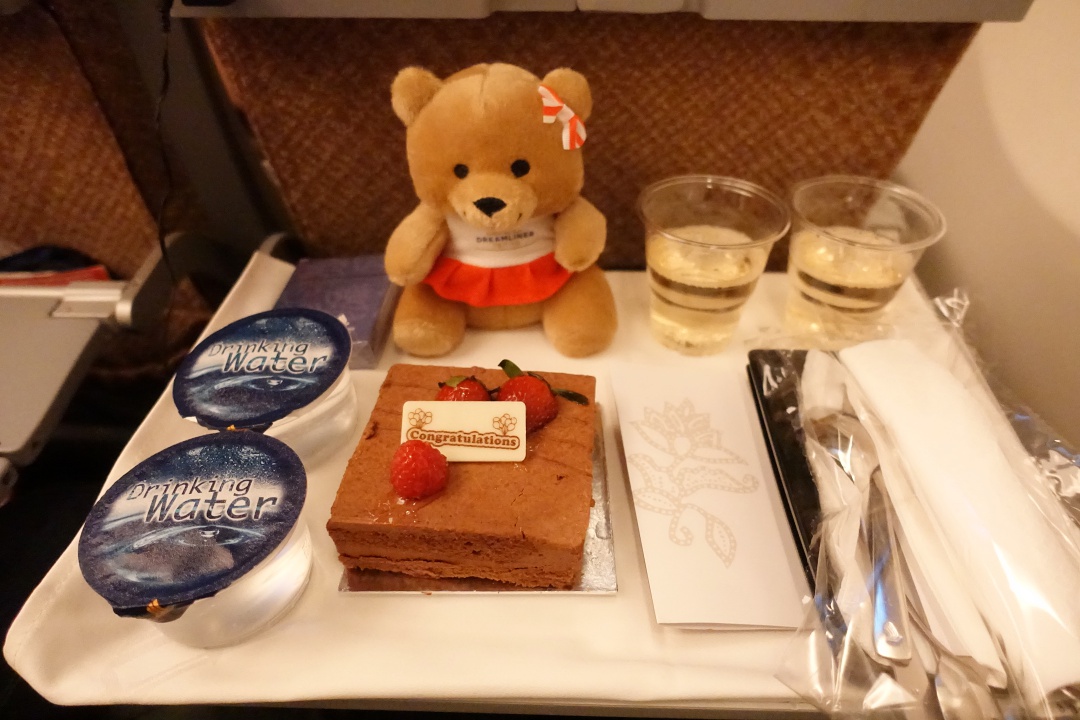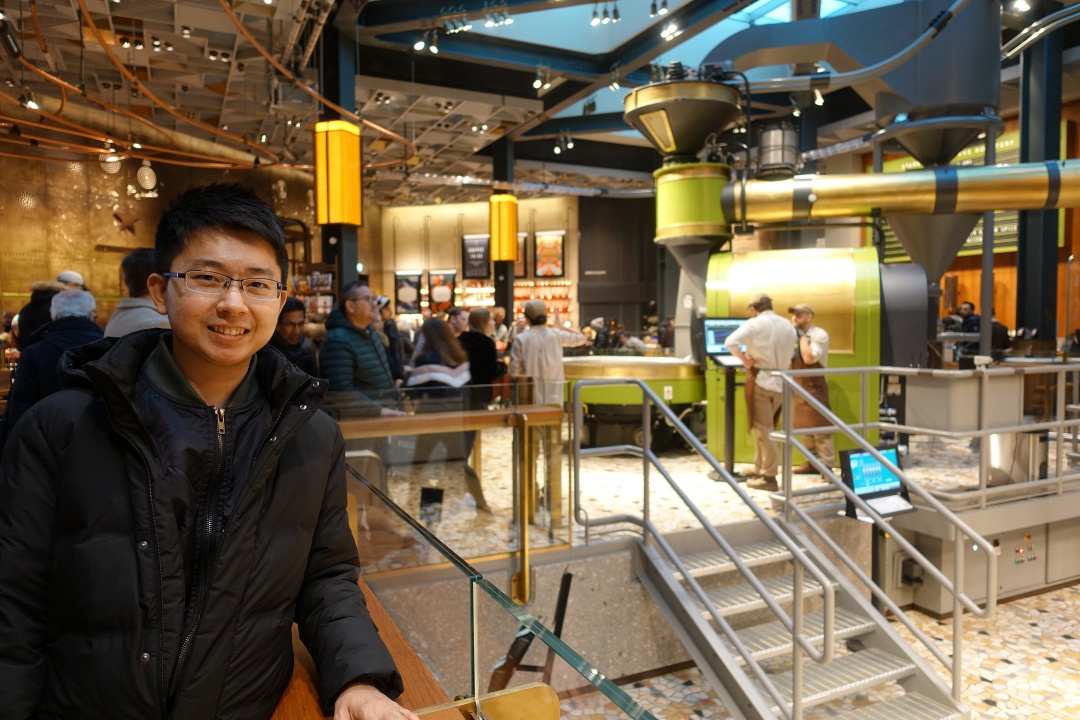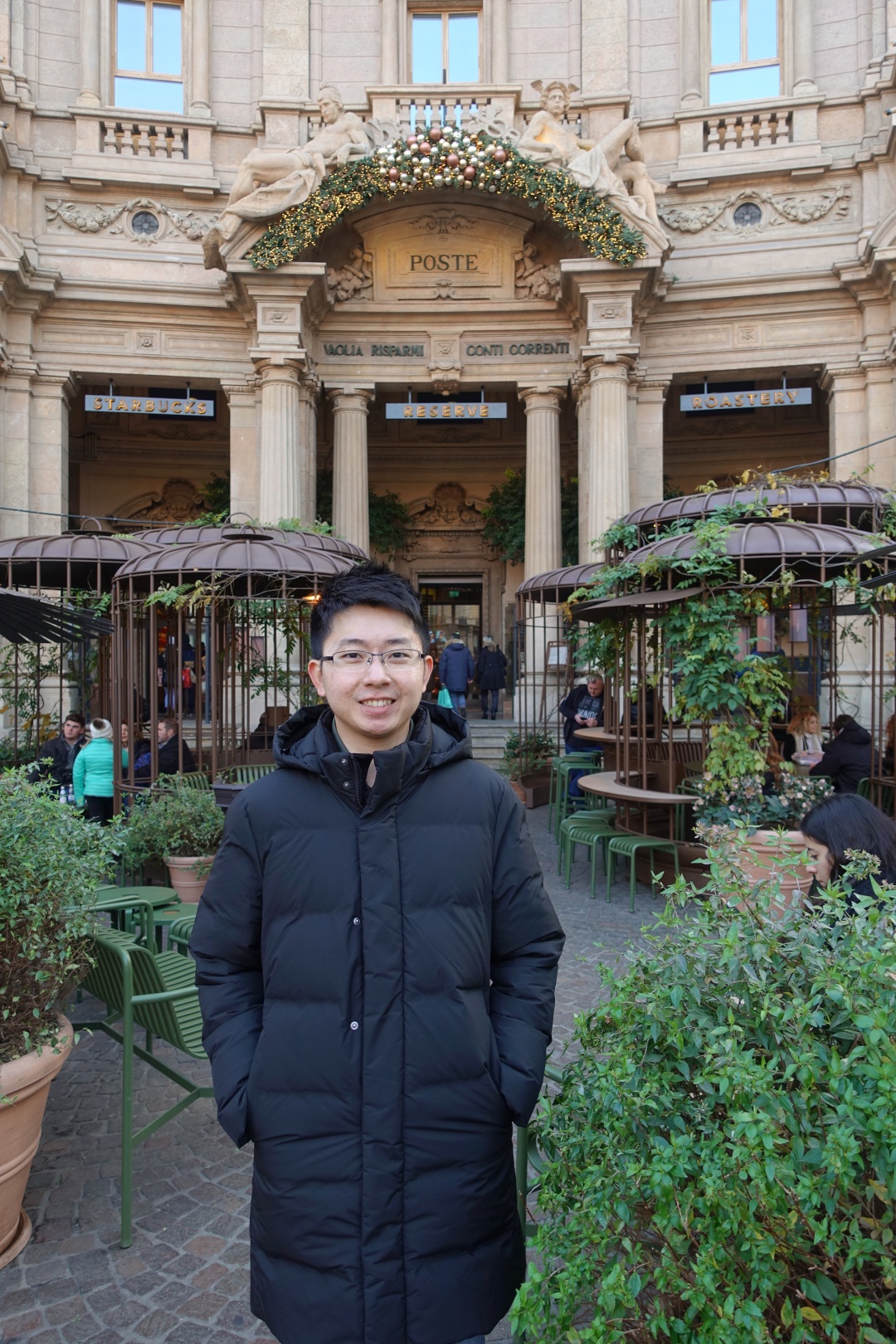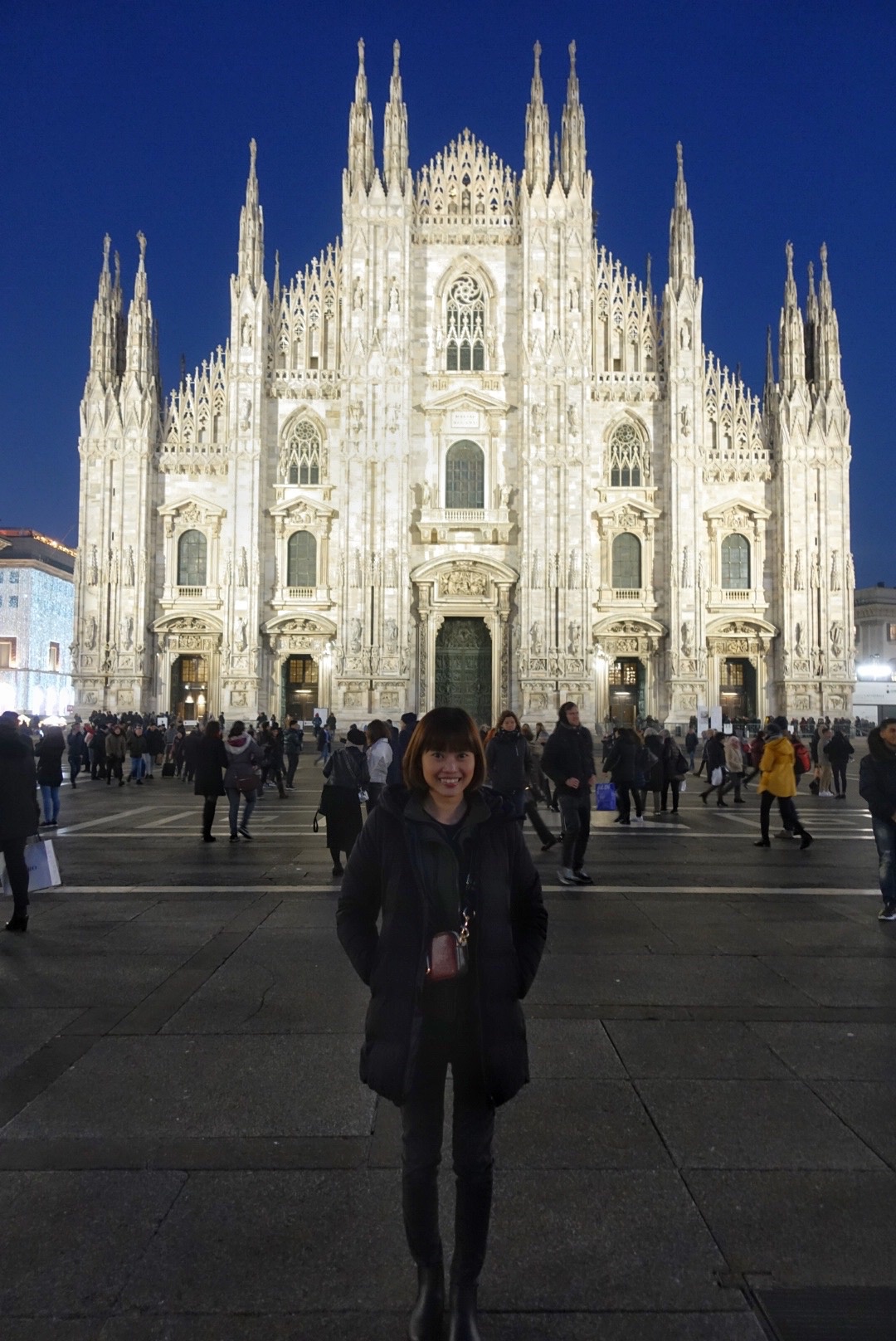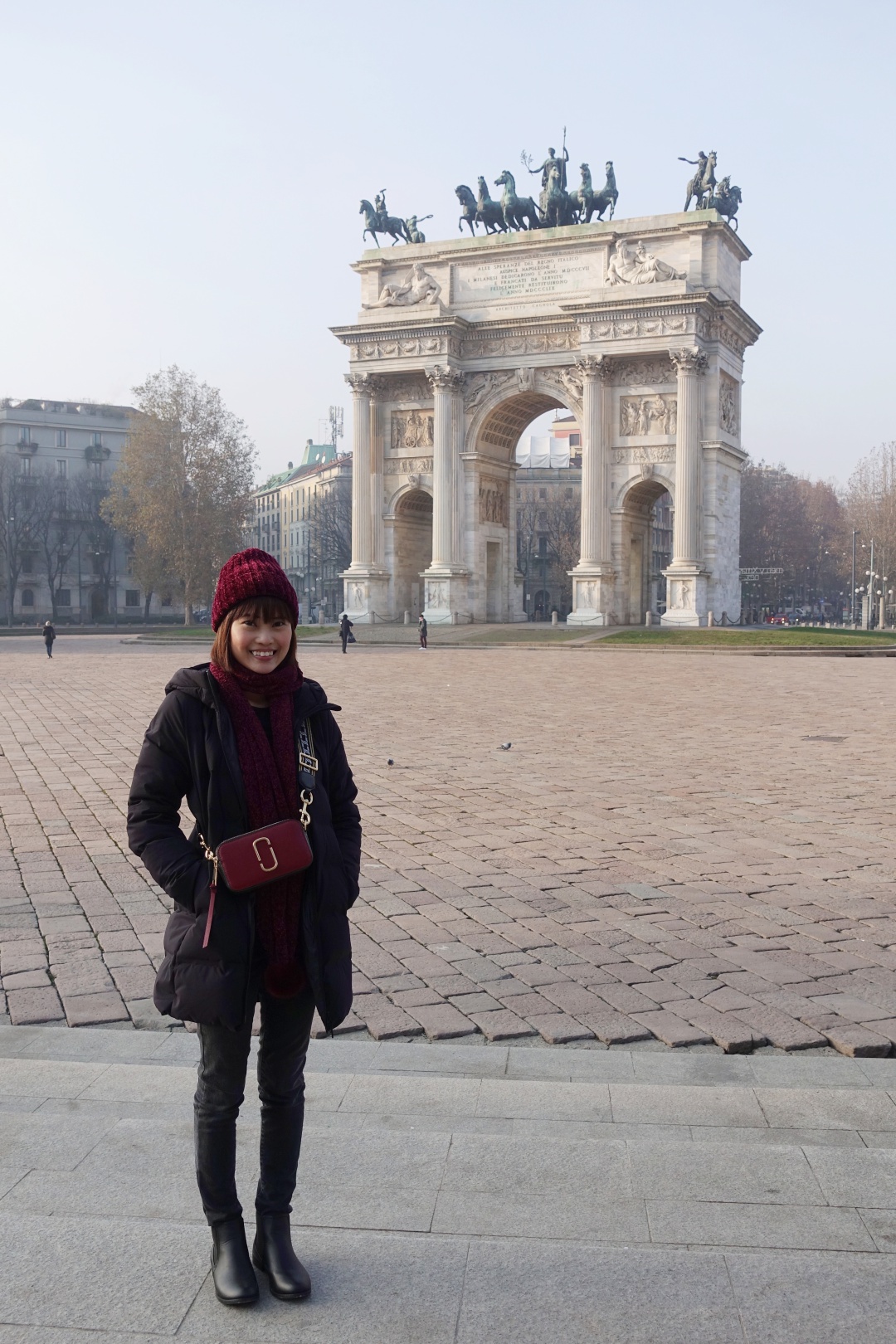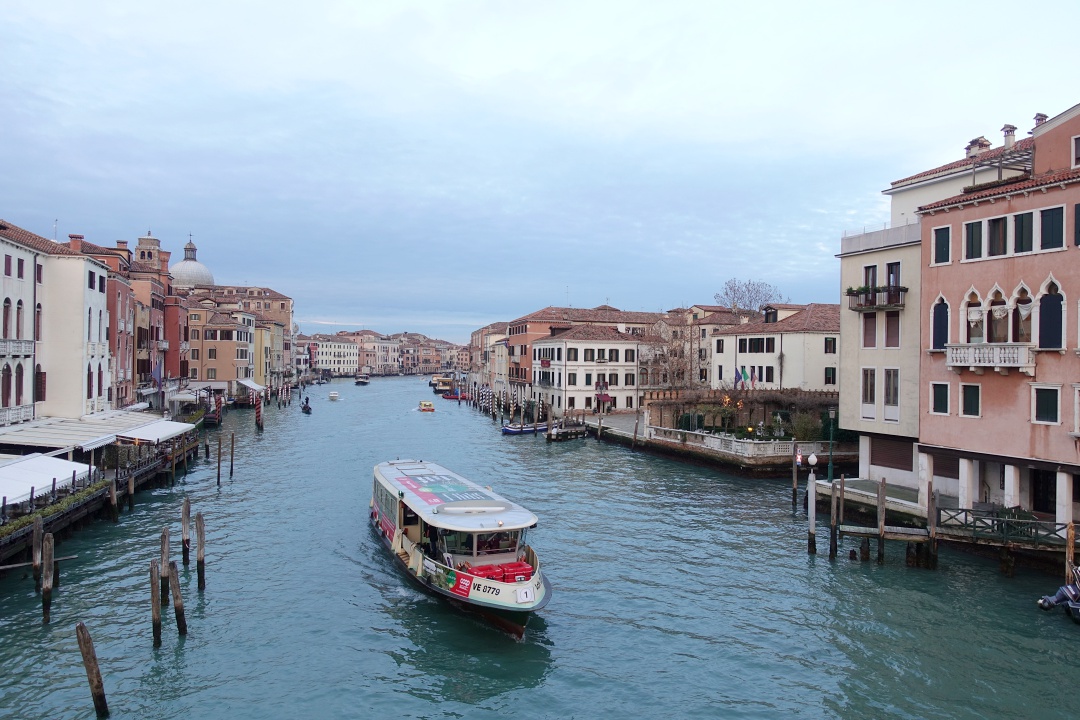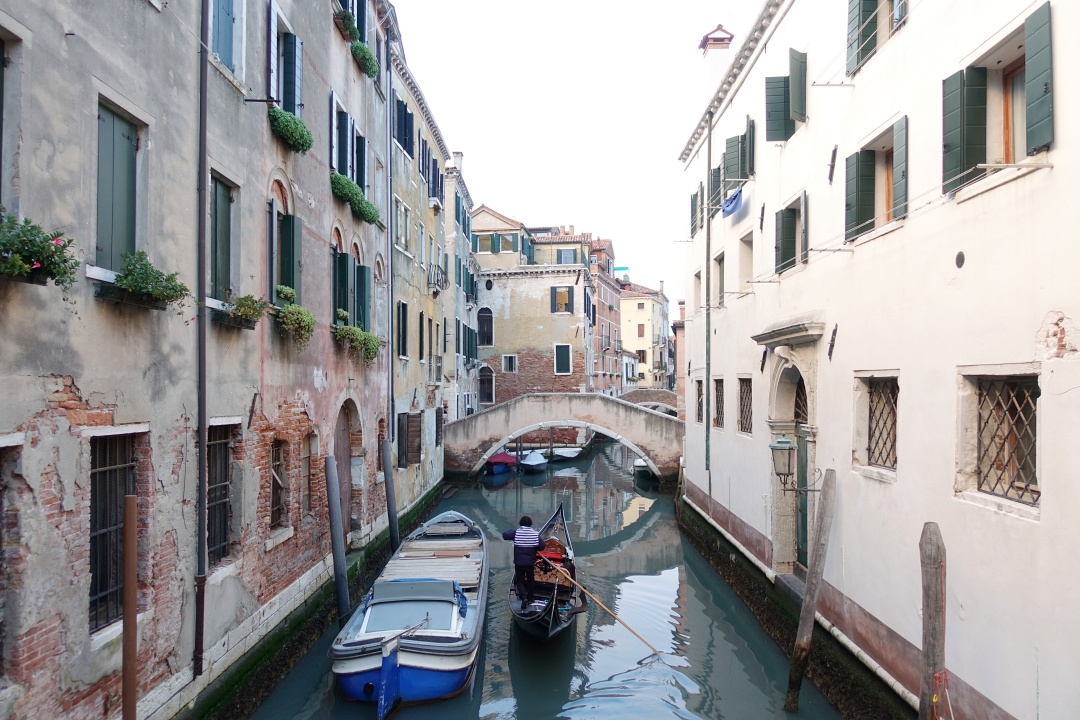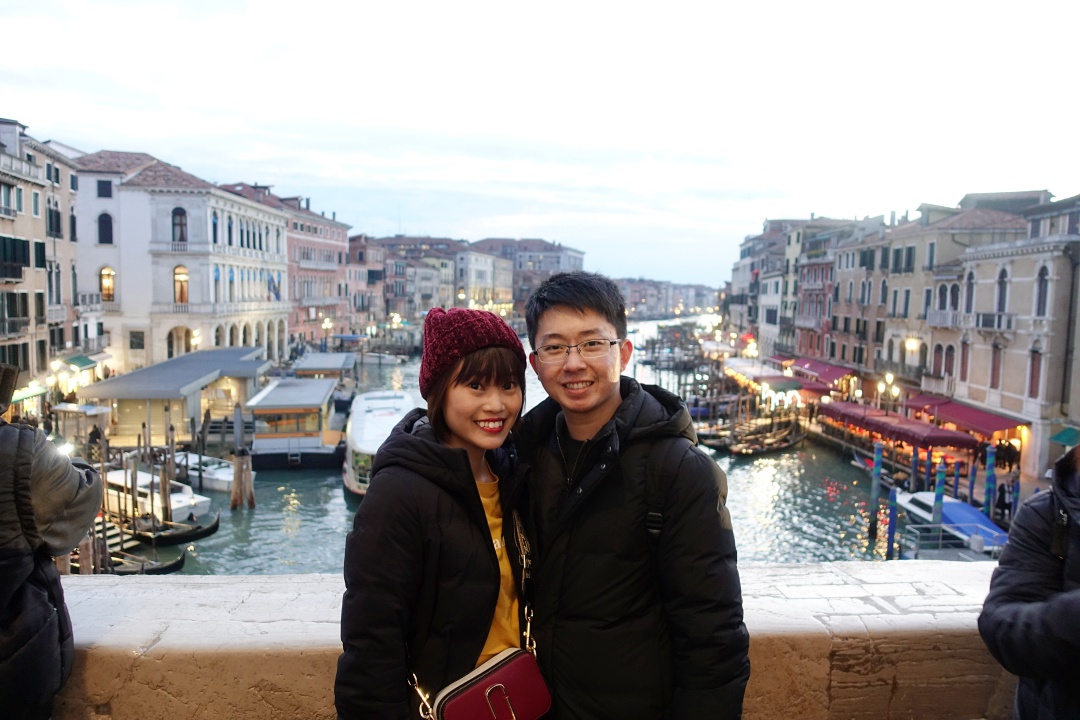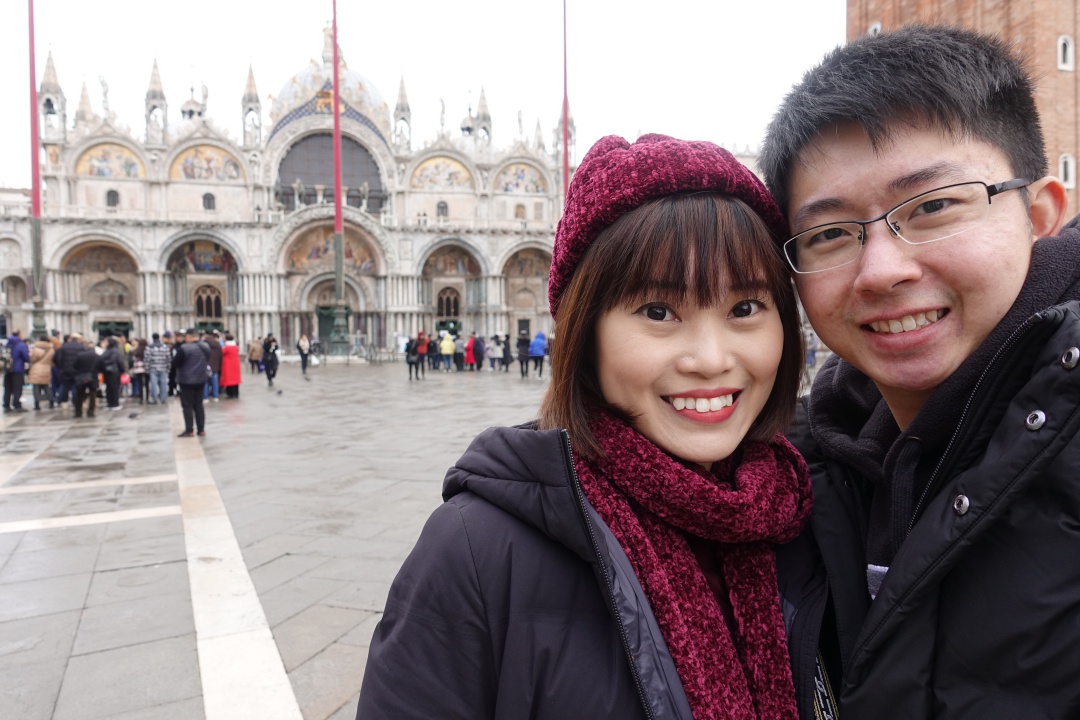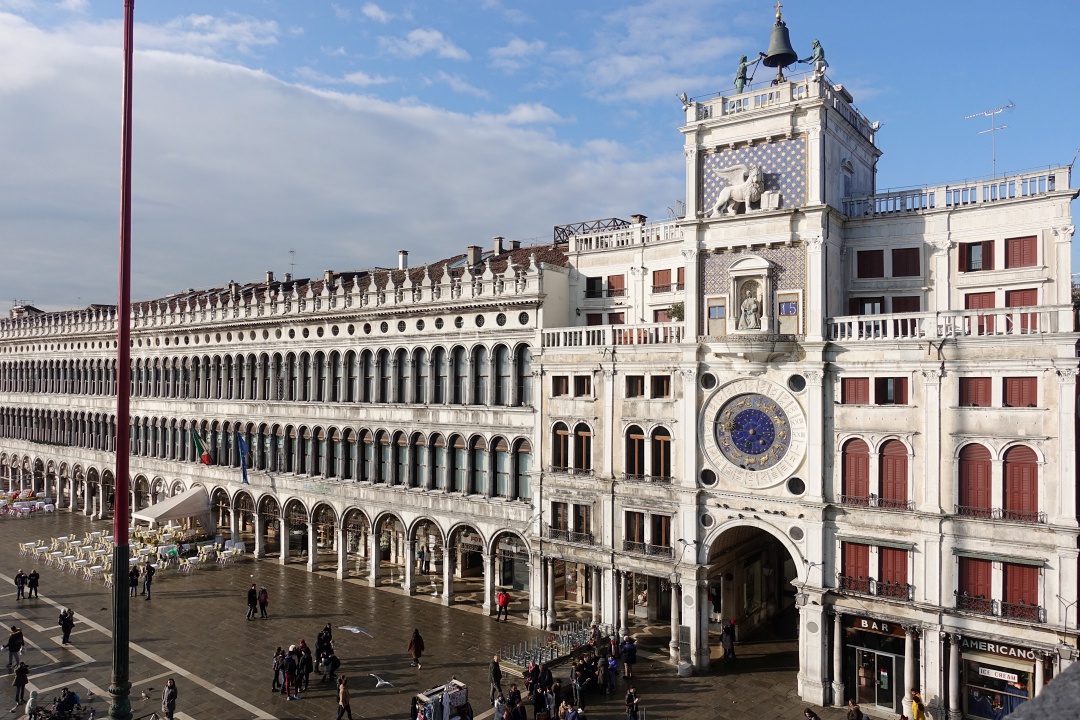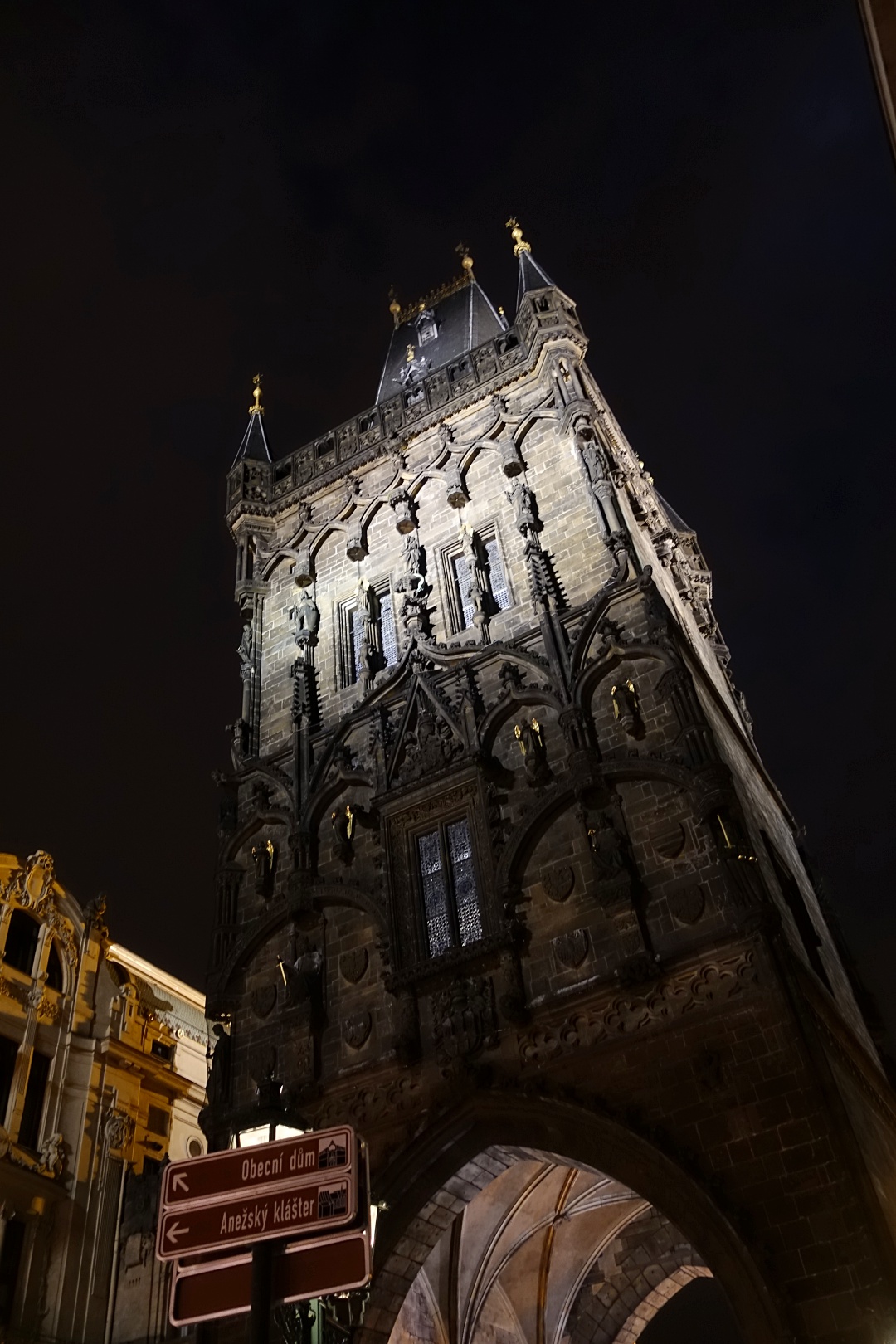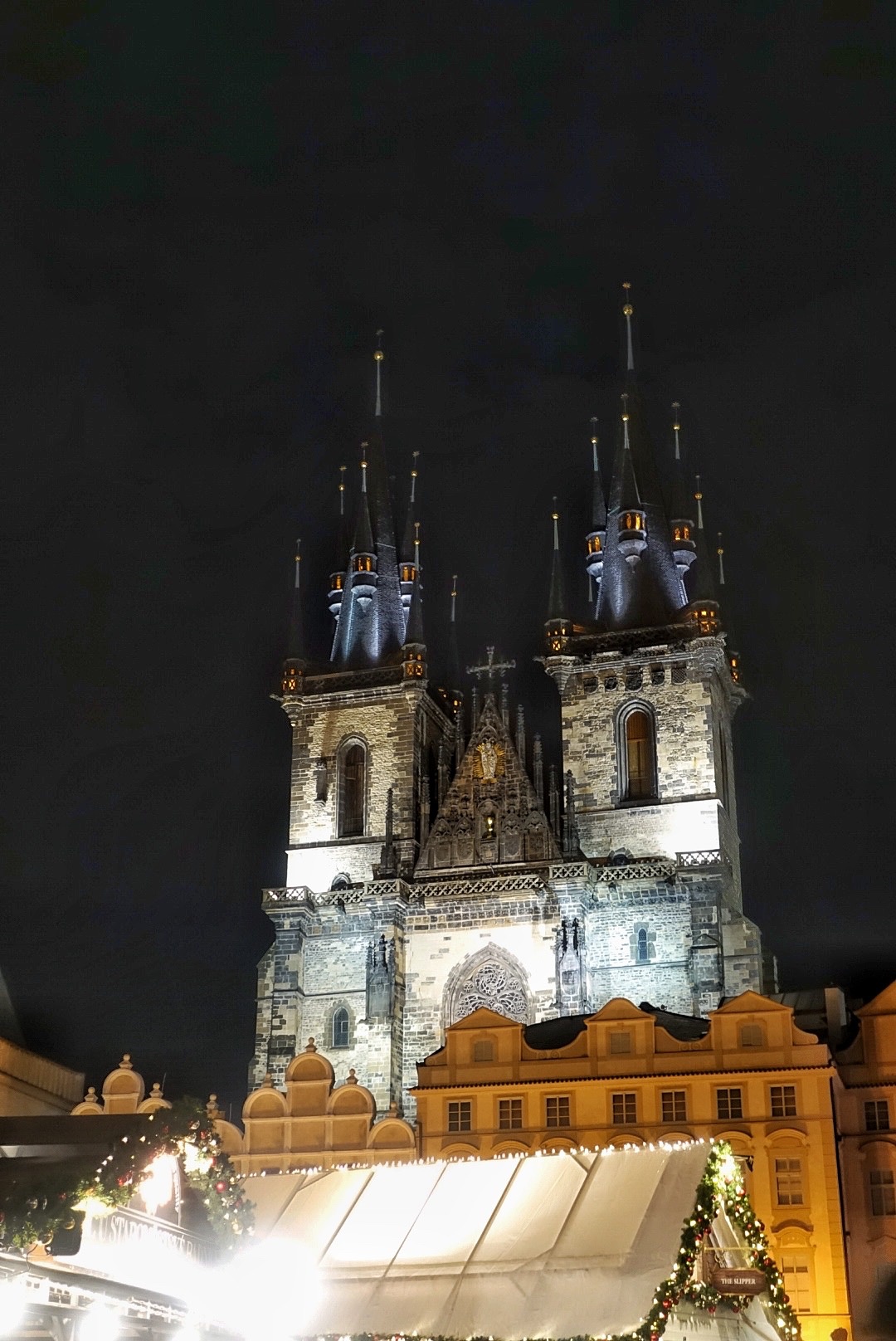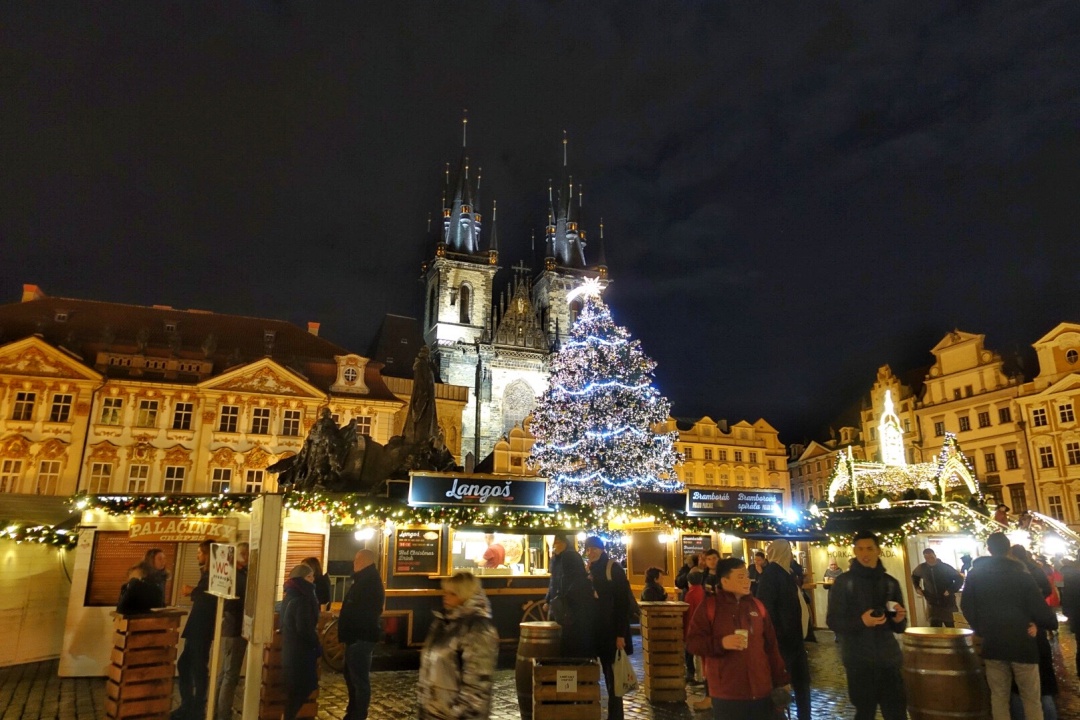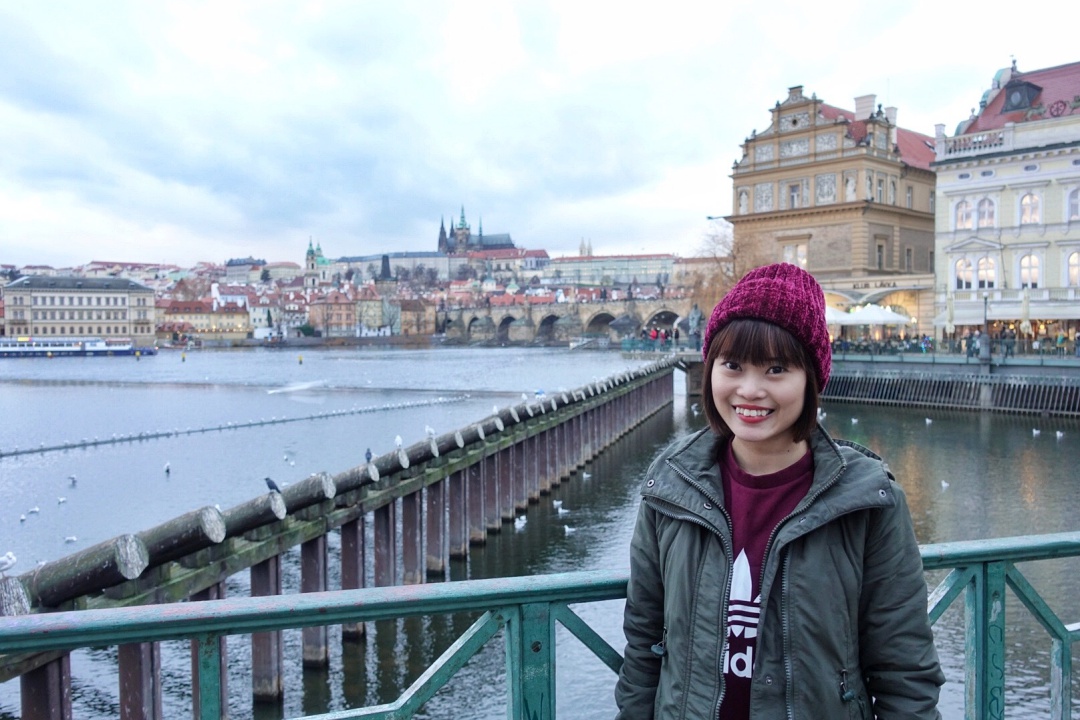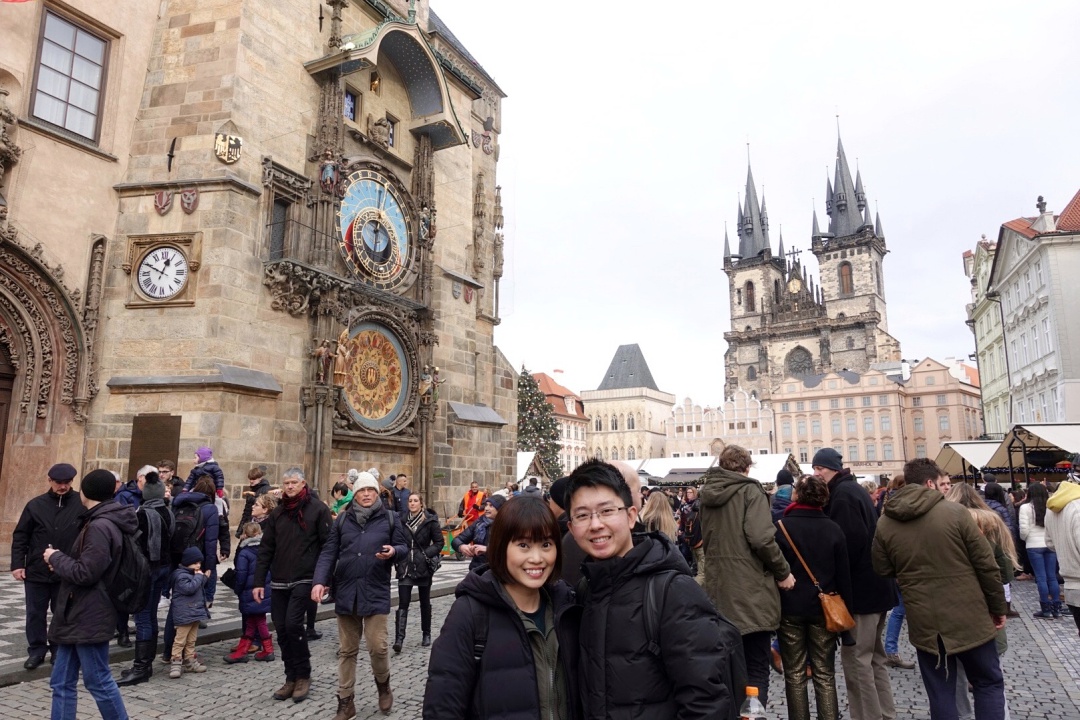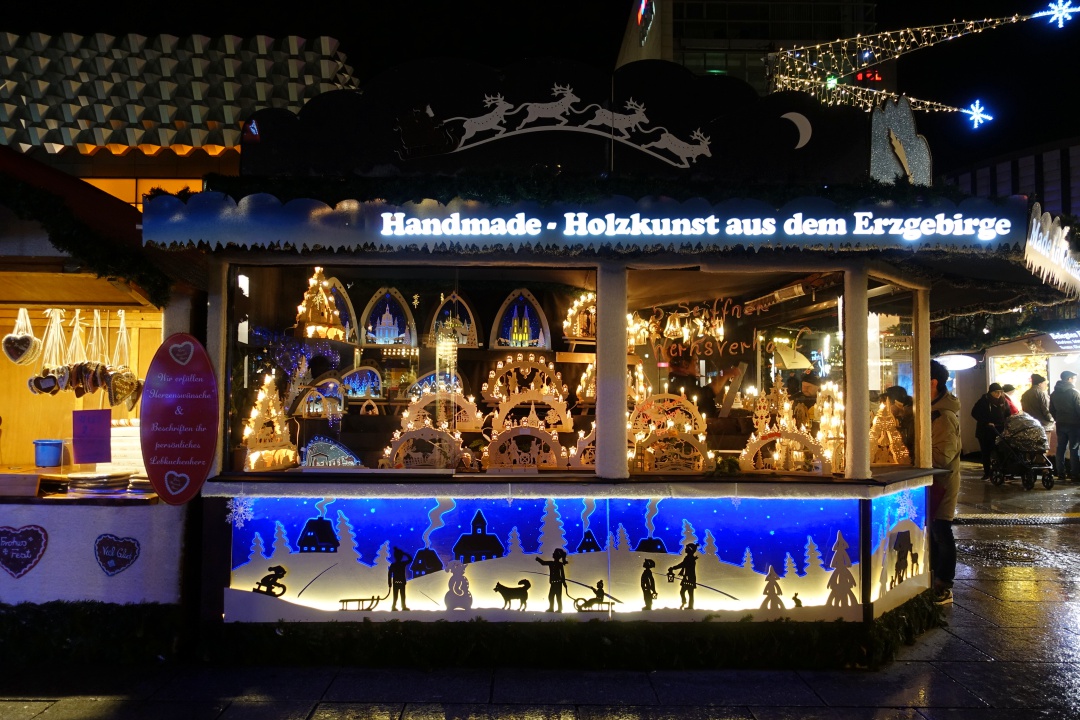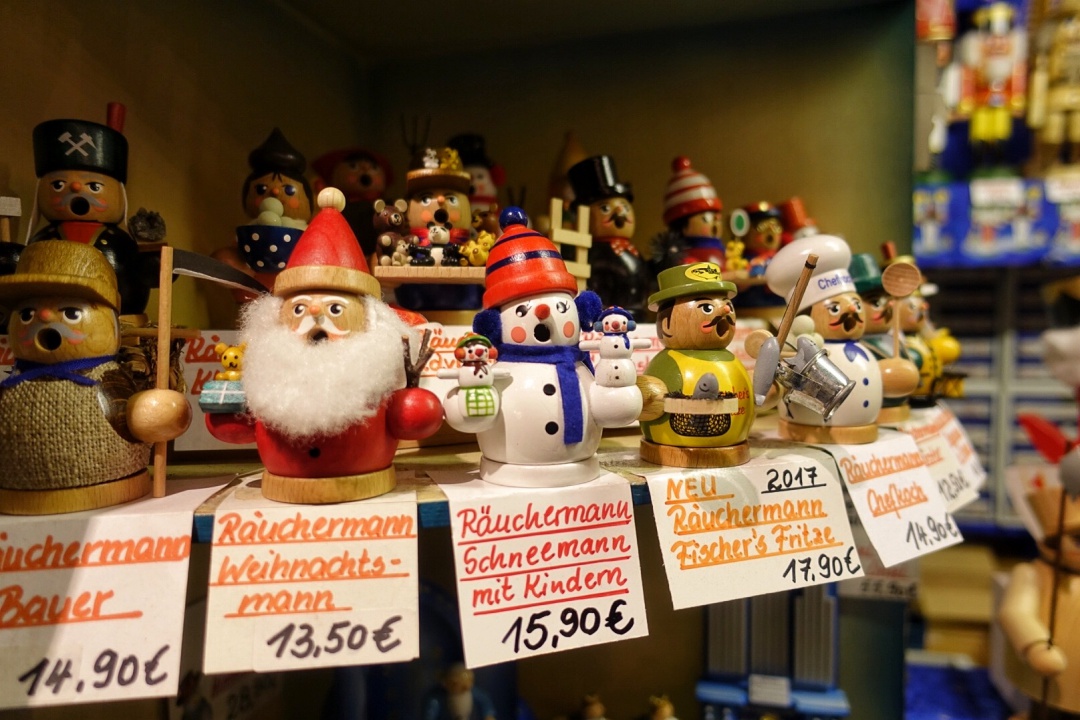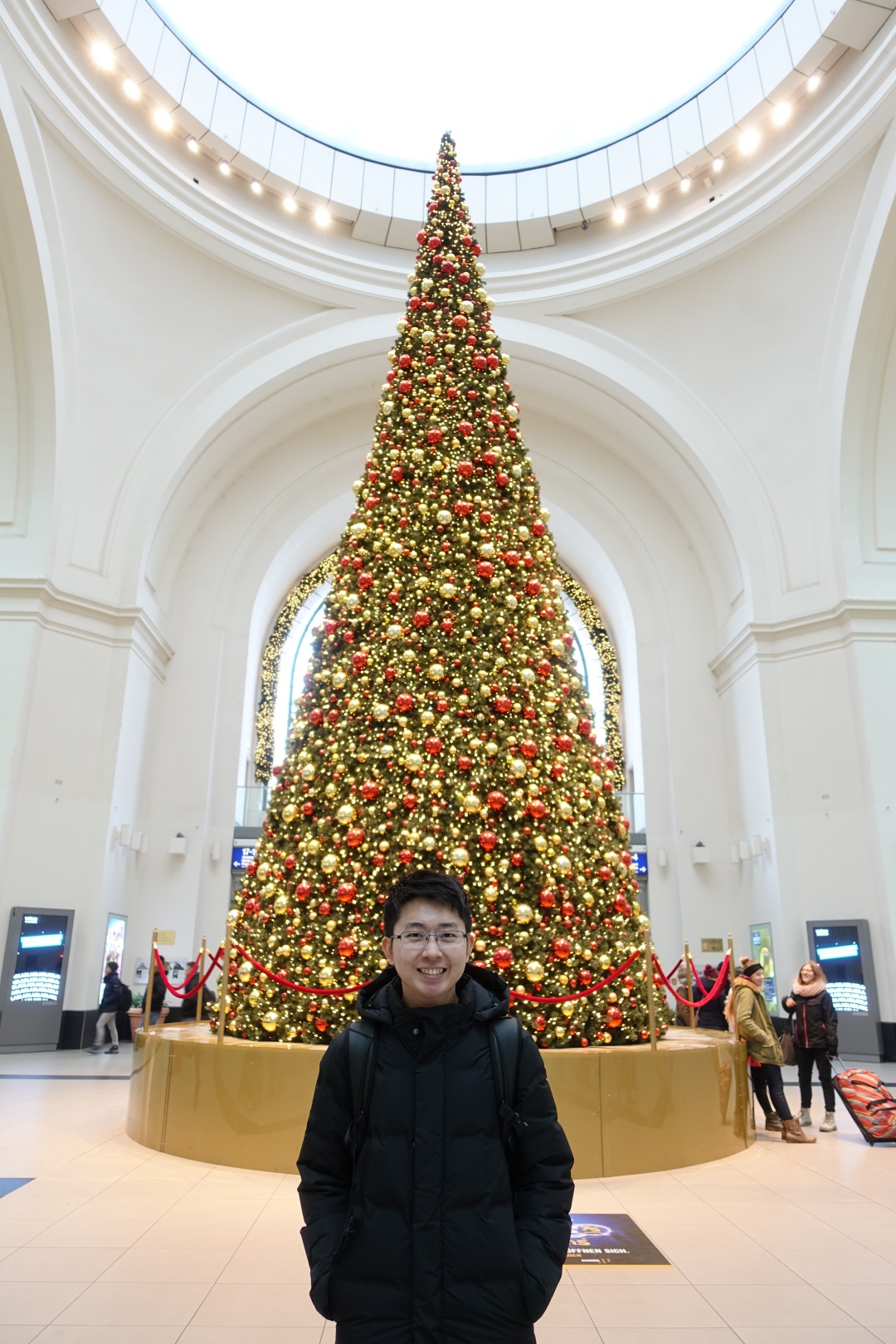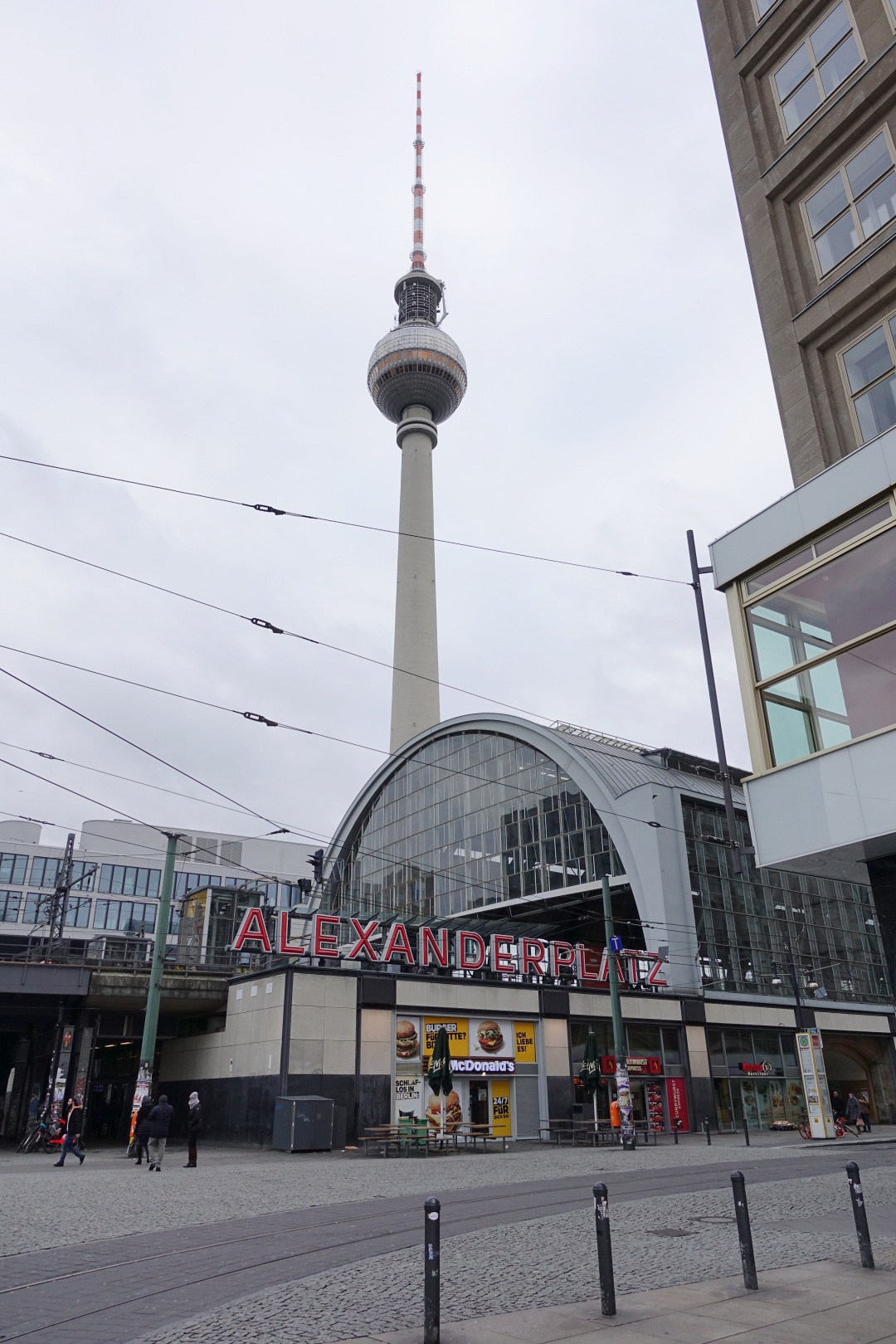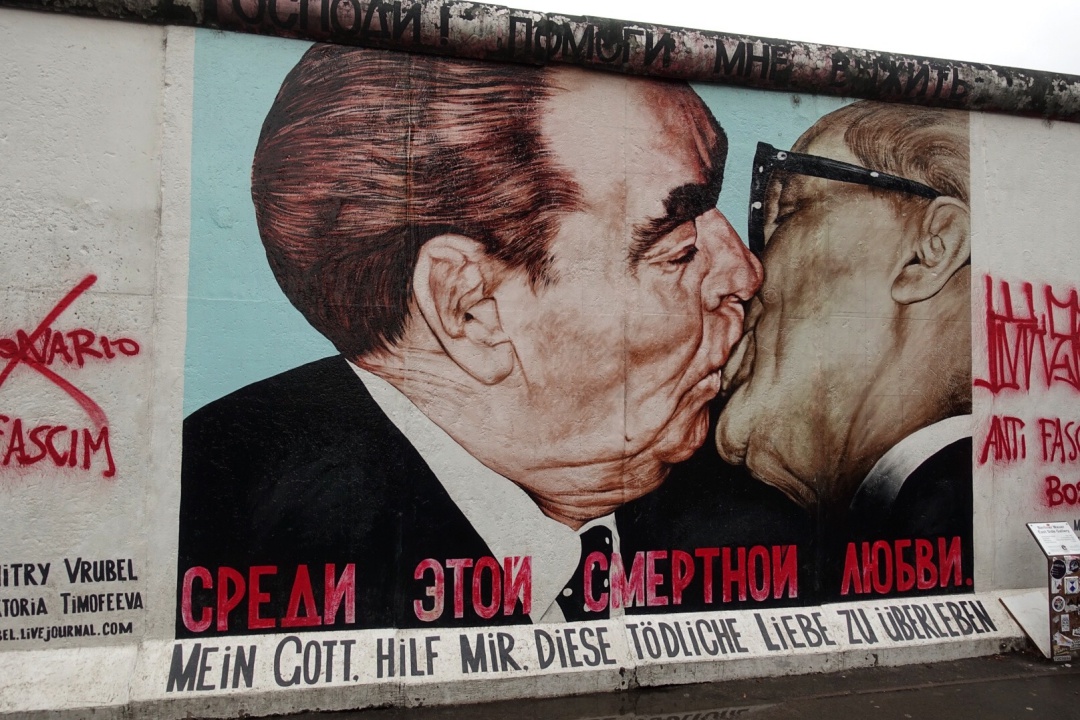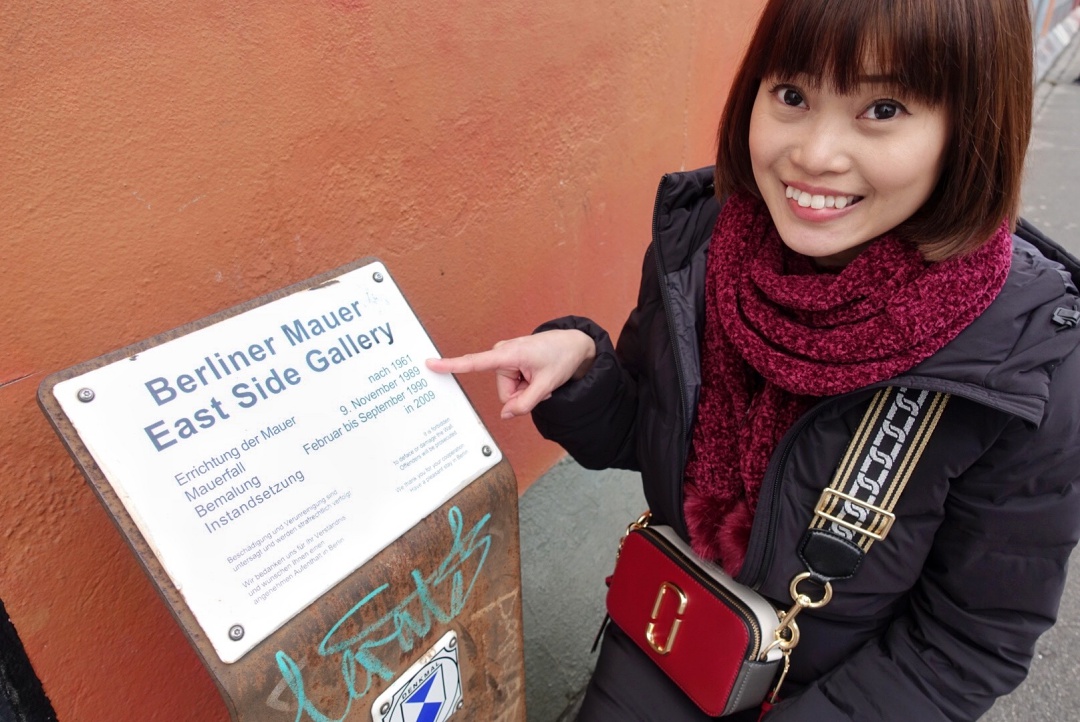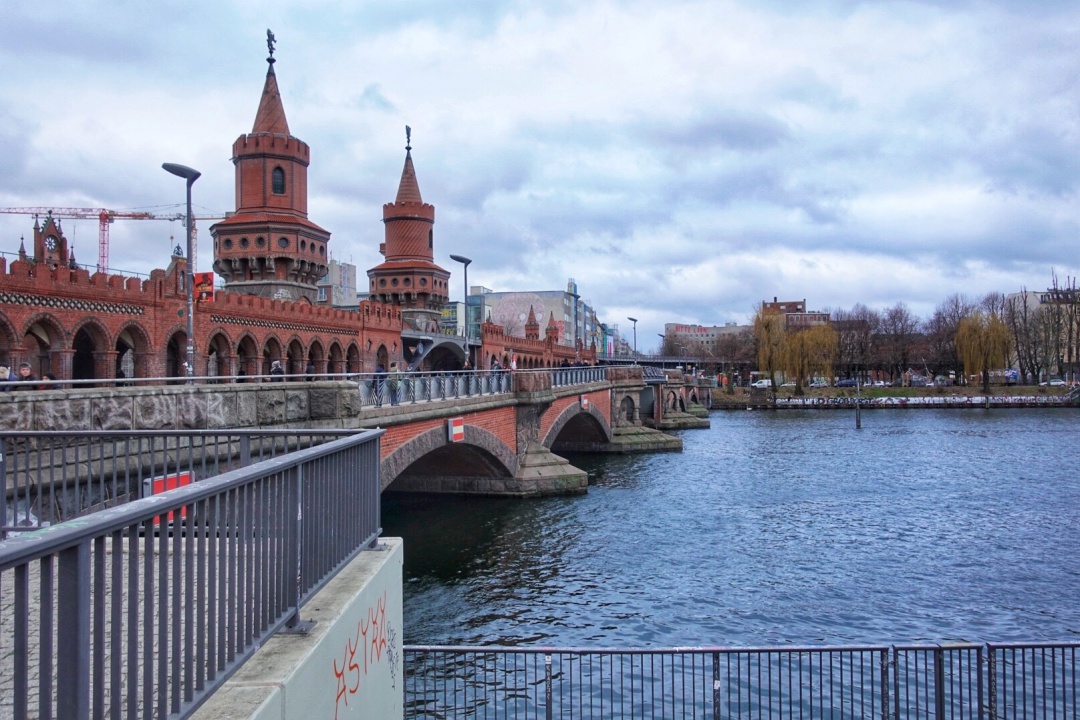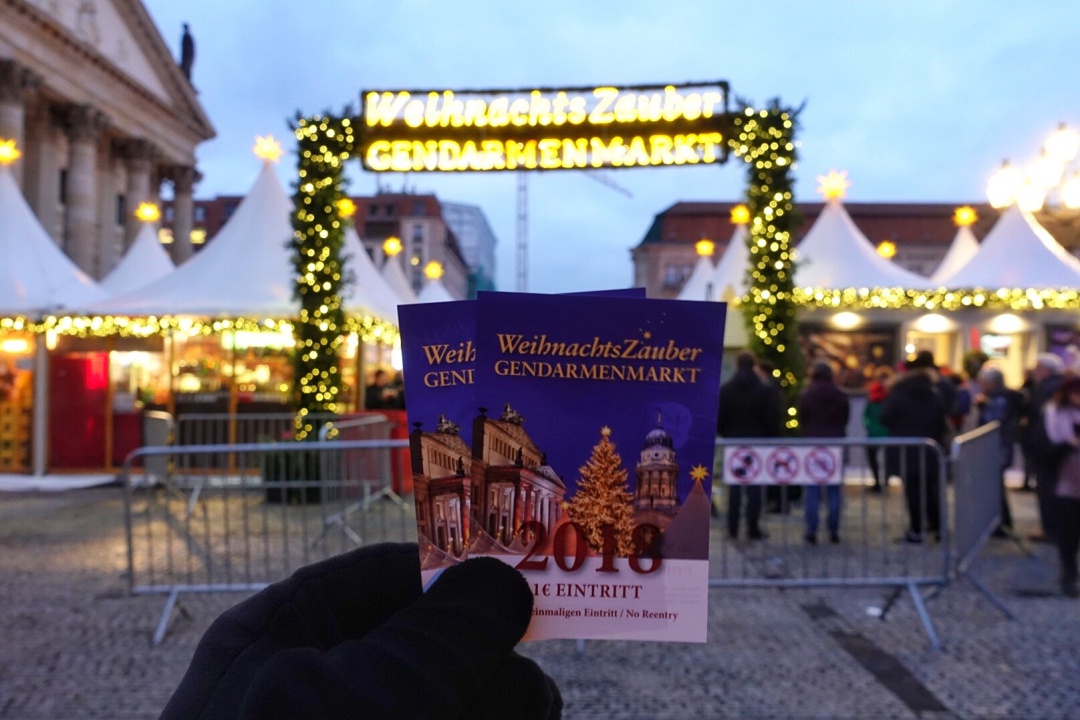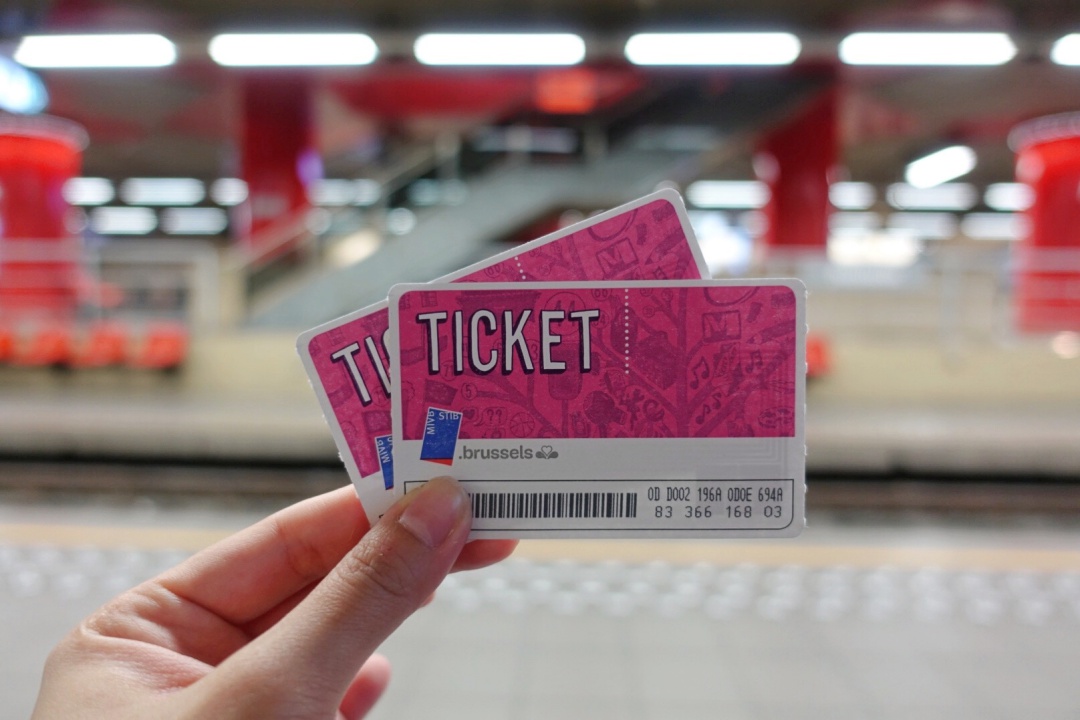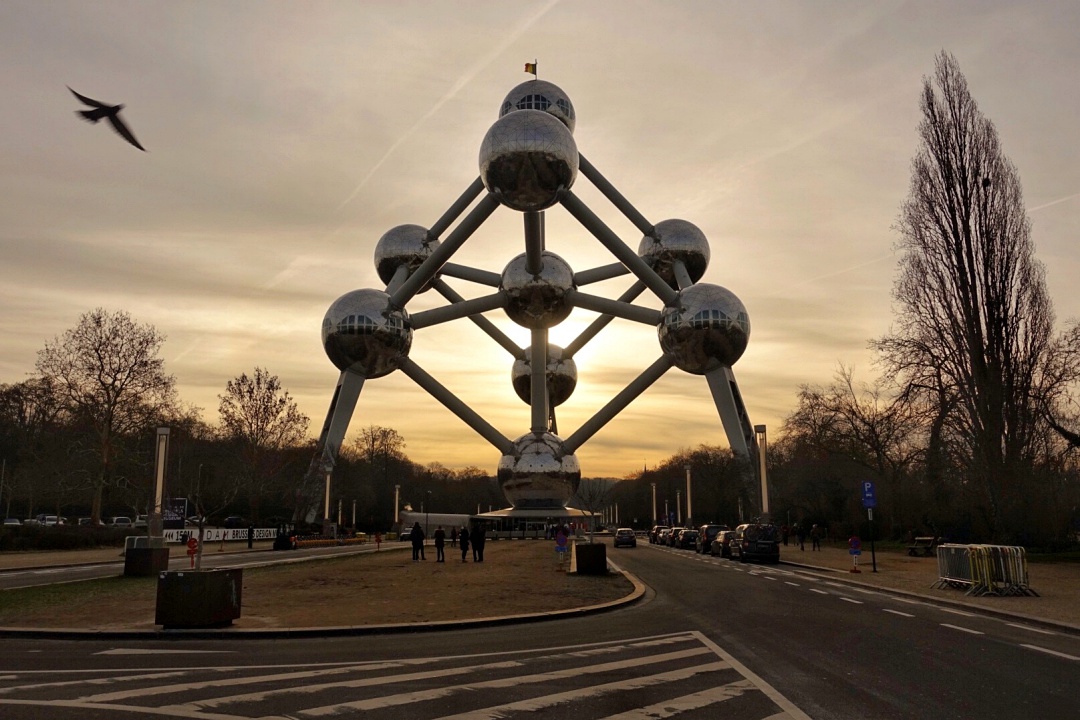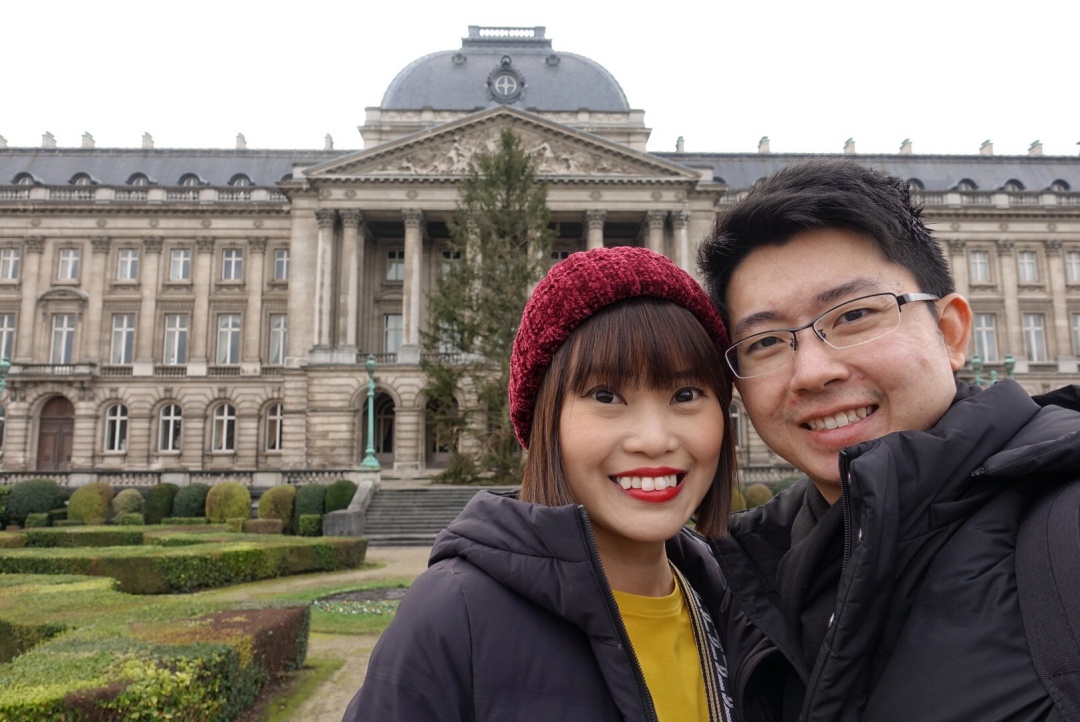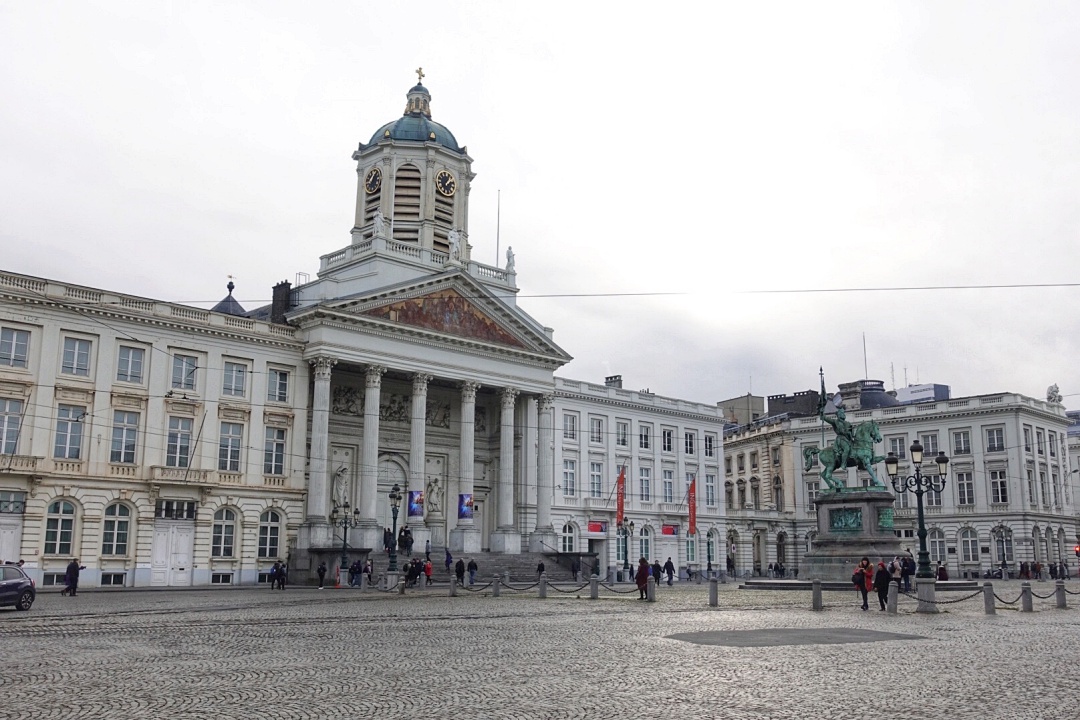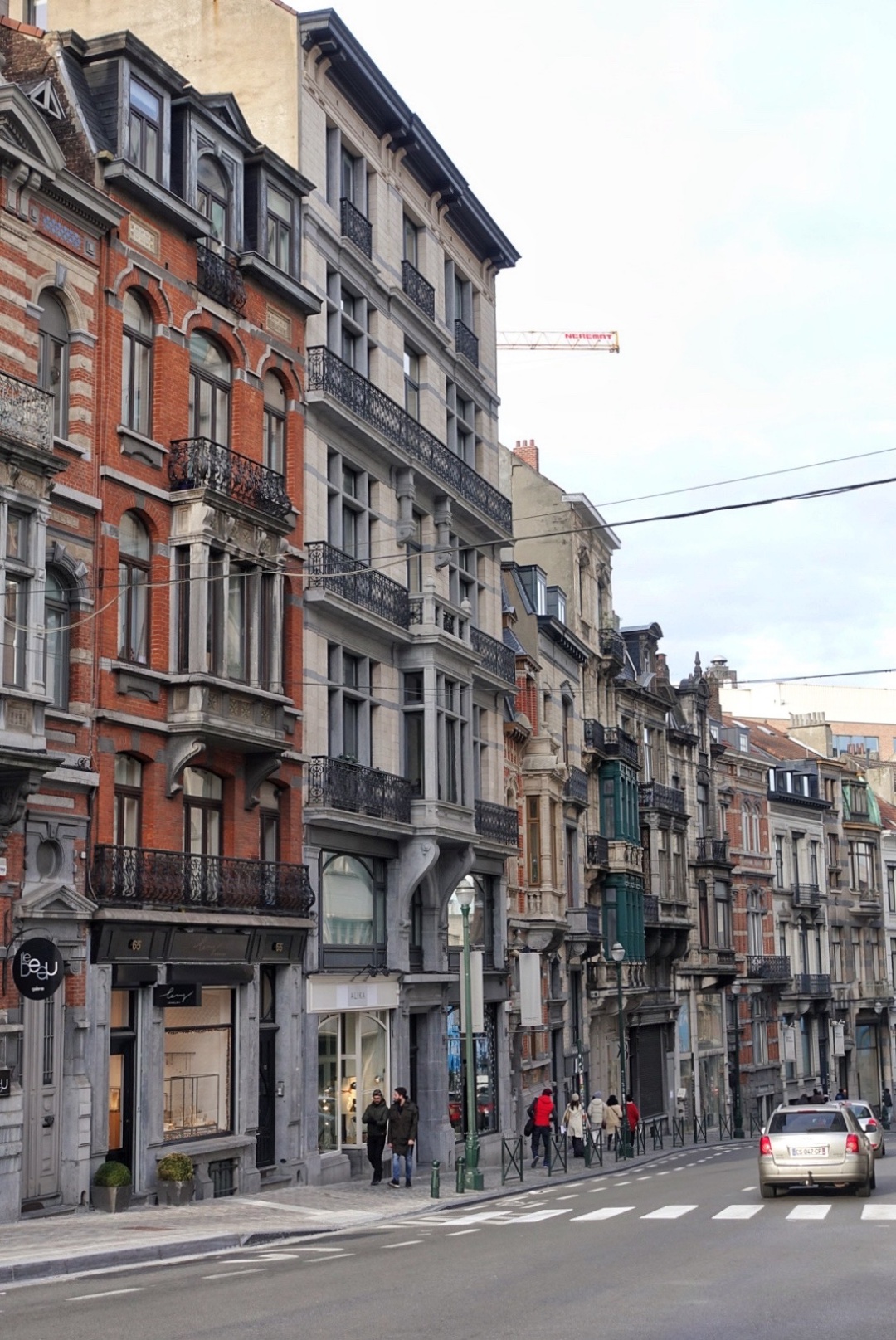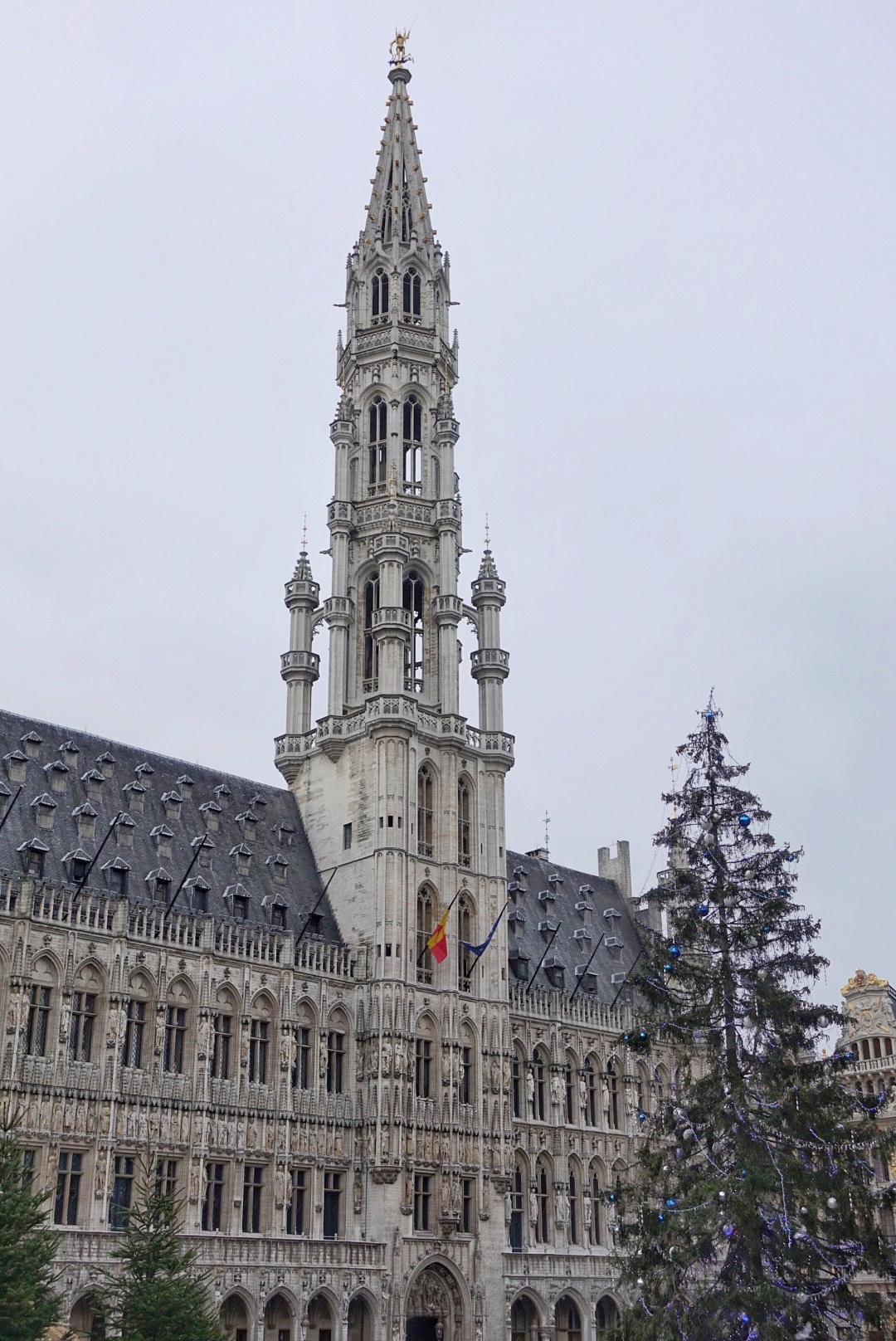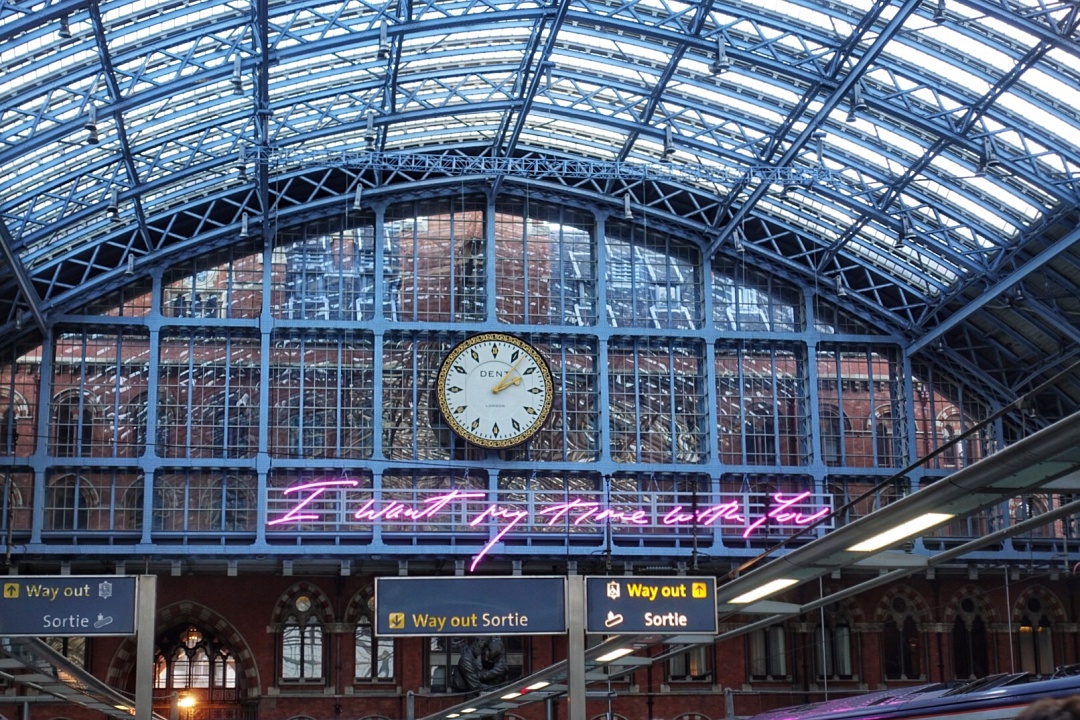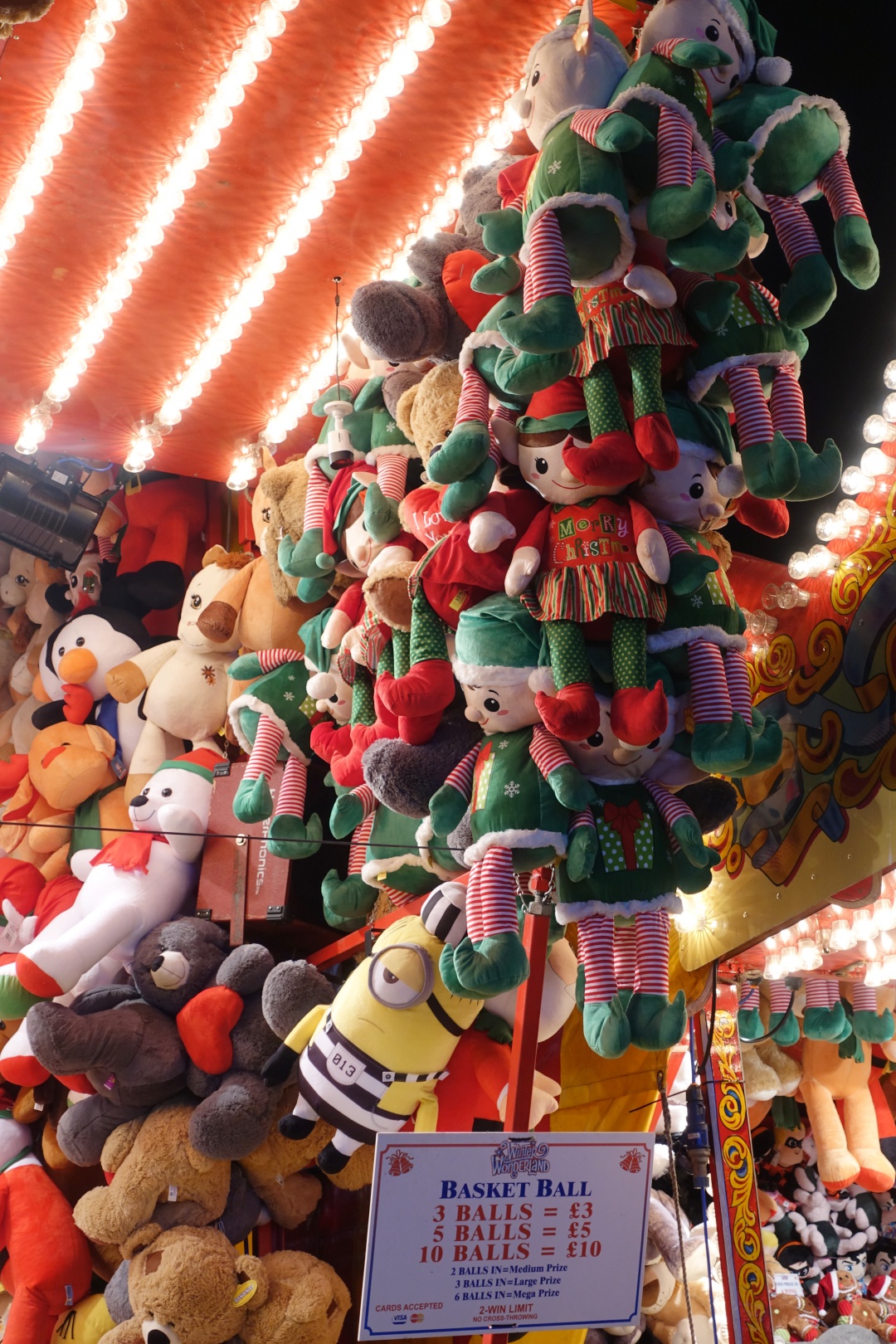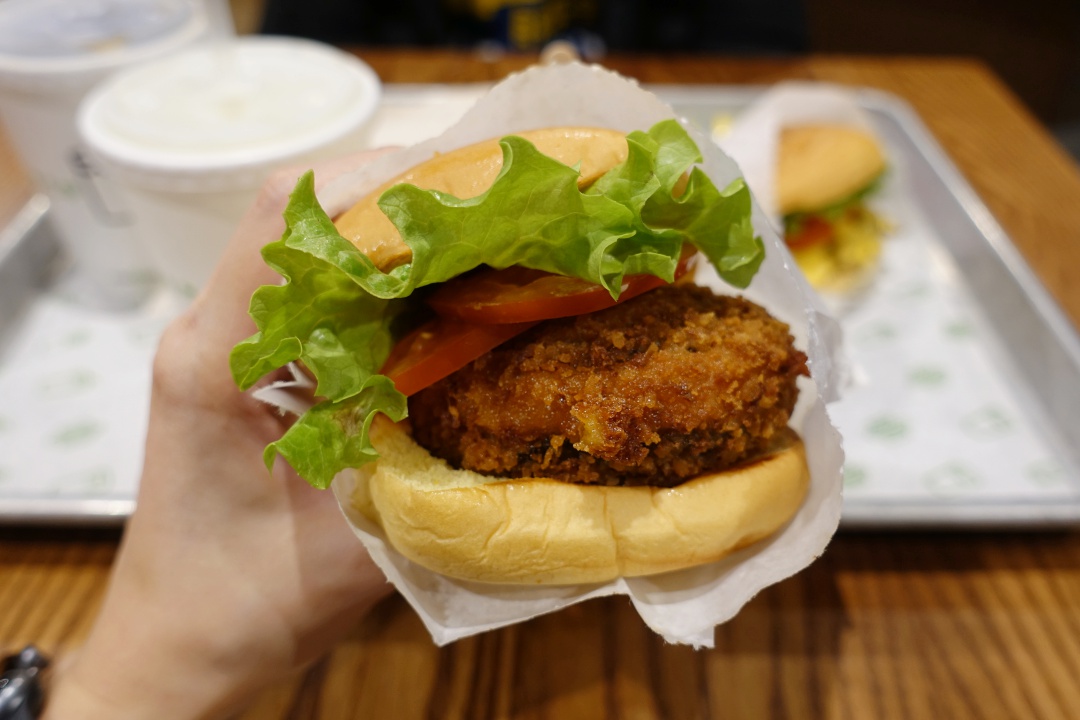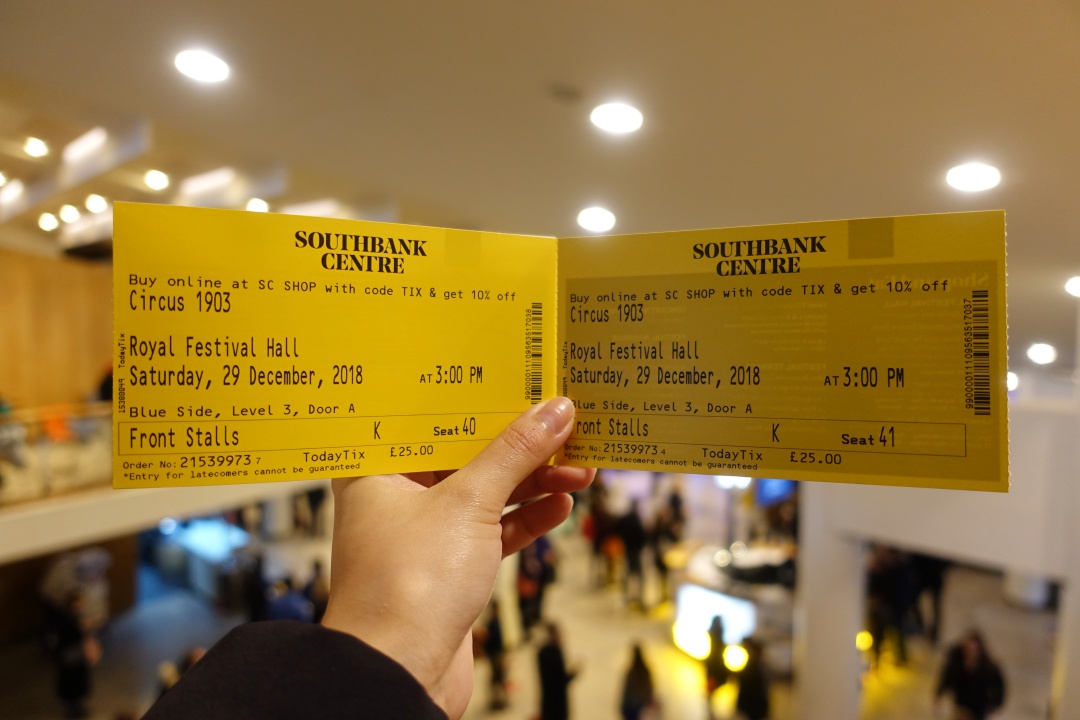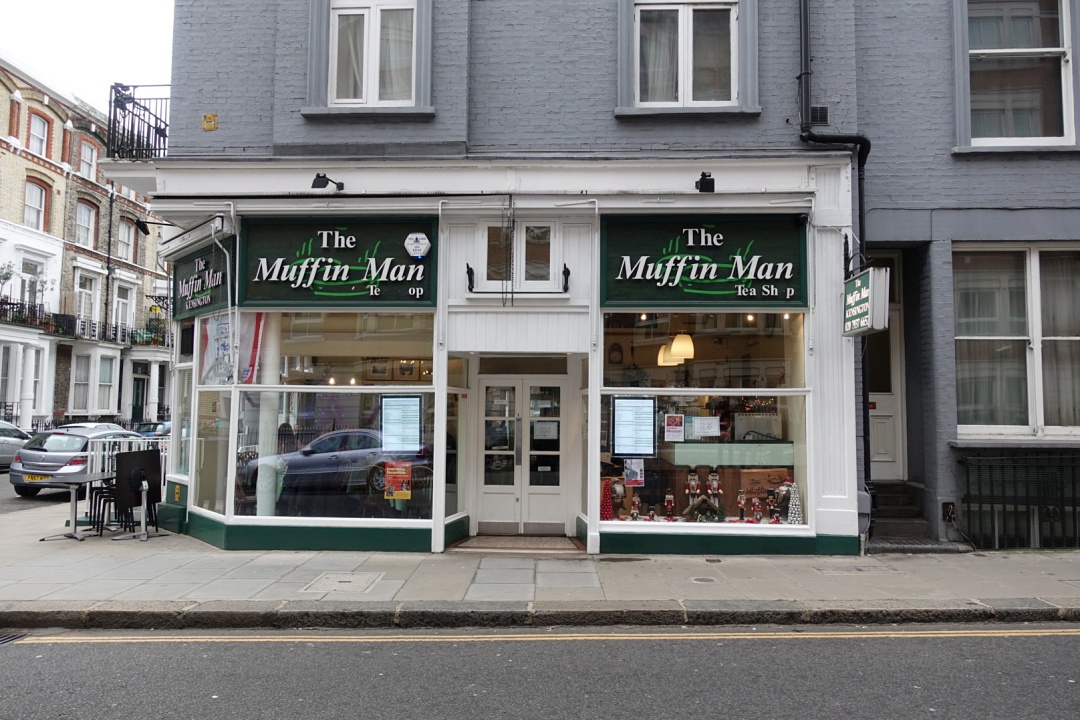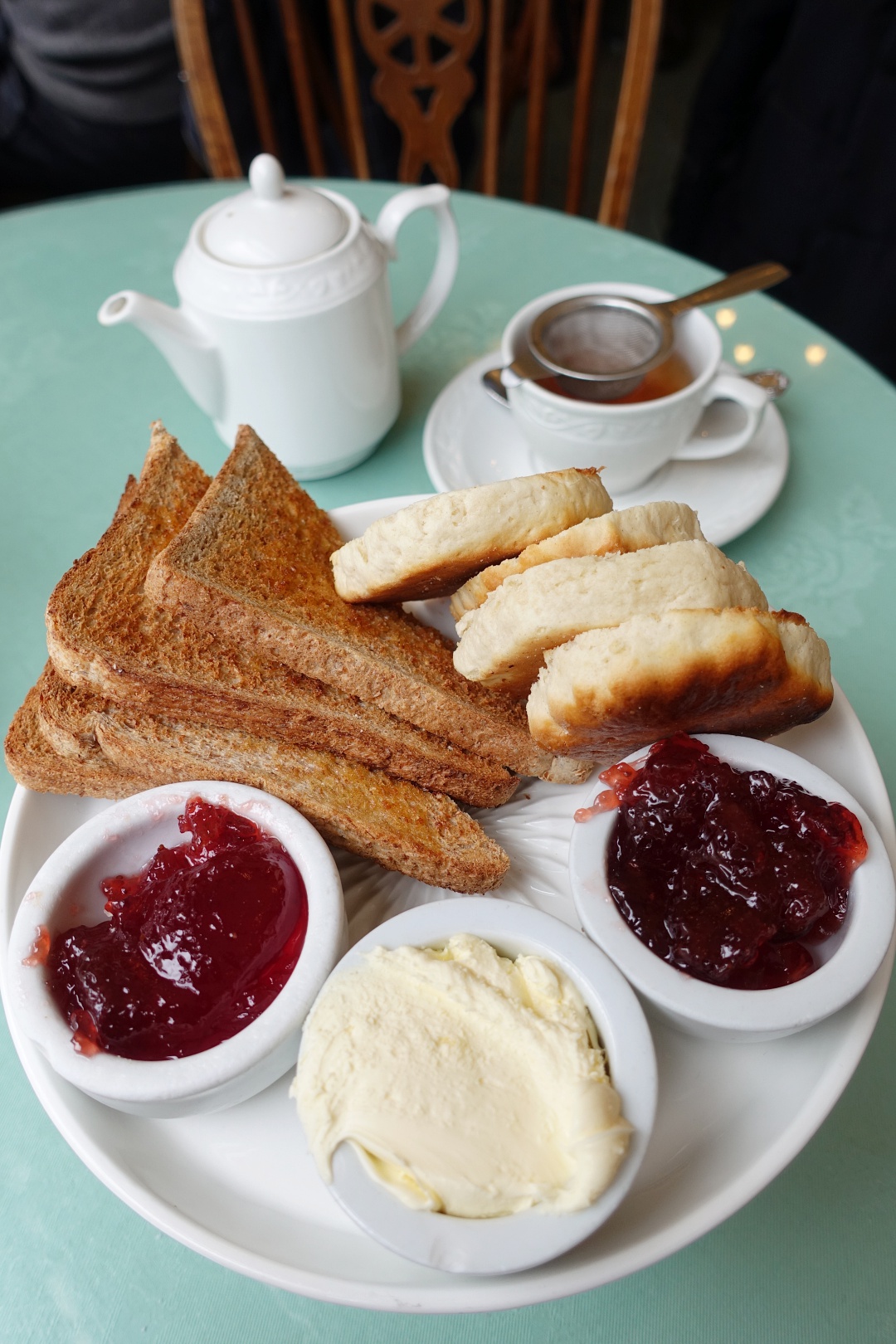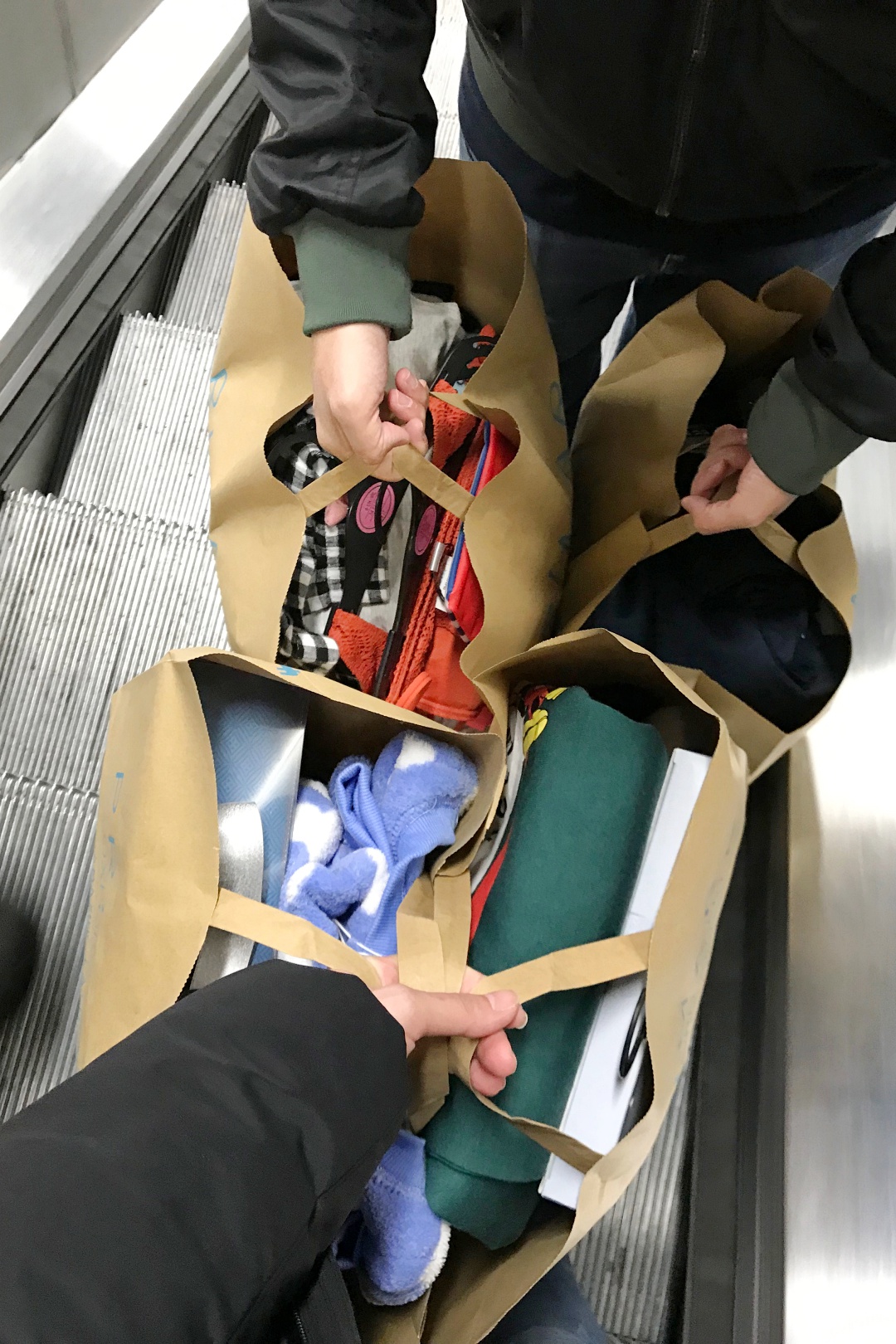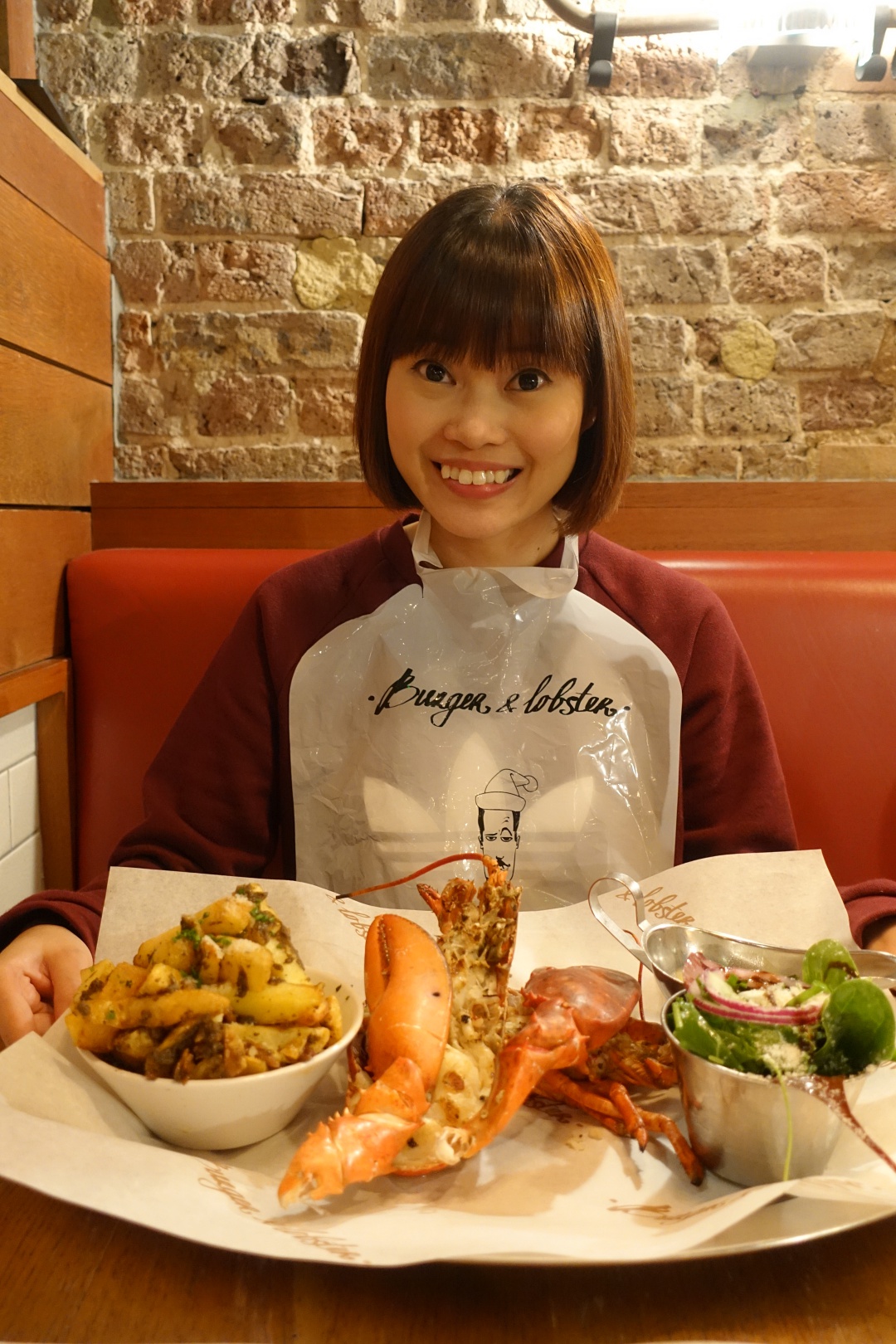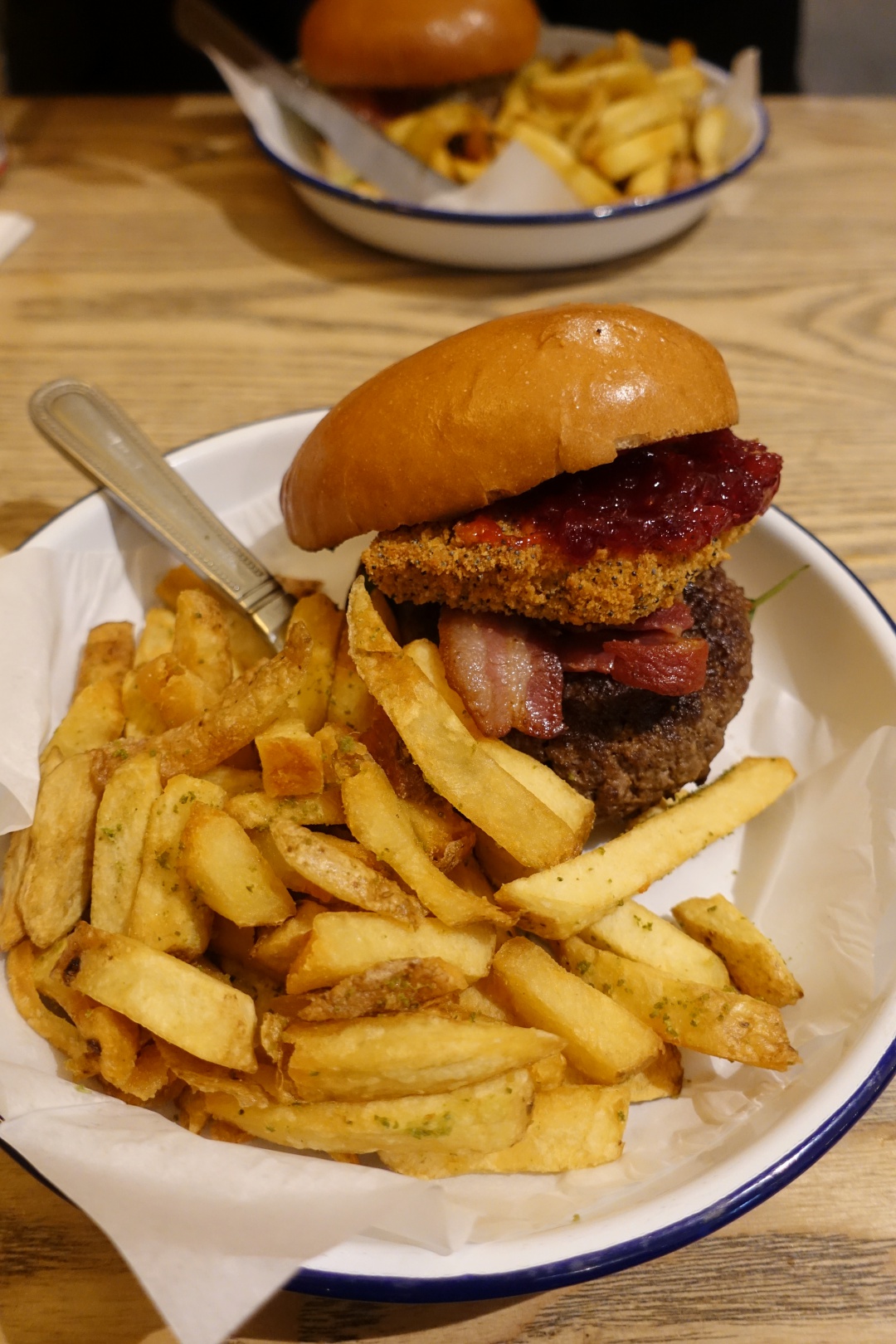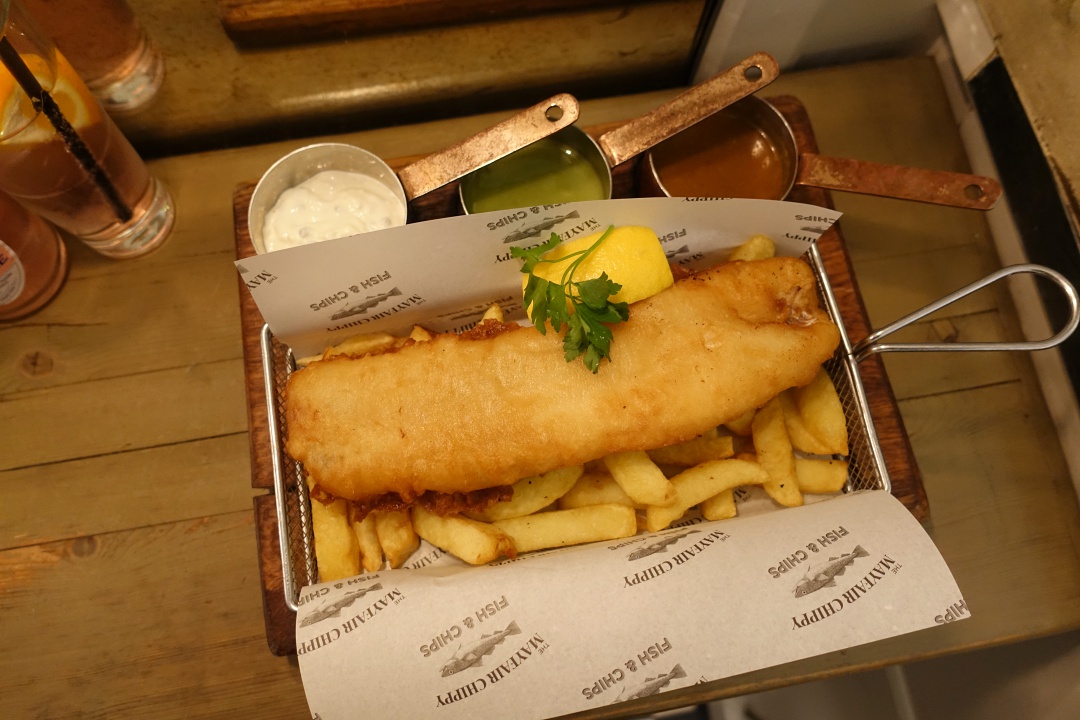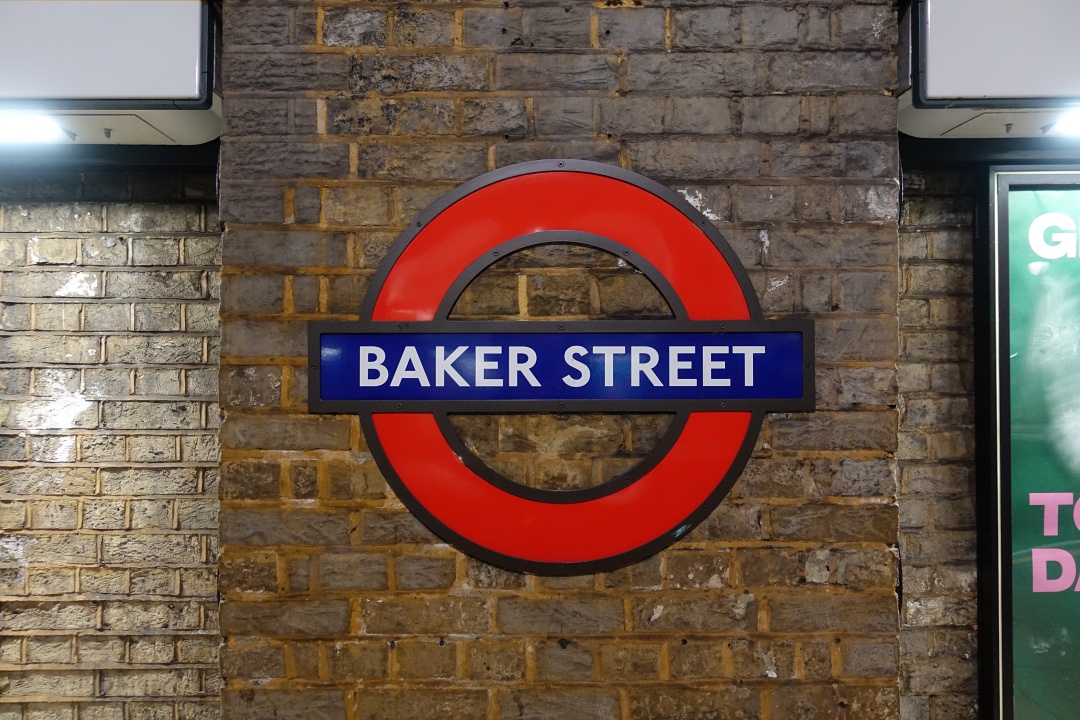 And finally, to close off 2018, the Husband and I went for our honeymoon in Europe. As usual, we only planned our trip on the eleventh hours. Booked our accommodation a few hours before our flight and aside from confirming our flight to Milan, Italy, we had no clue where we would be going next. We pretty much hop around city/country and figured out where to go as we go.
We stayed in Milan for two nights, before going to Venice for two nights, Prague for two nights, Dresden for one night, Berlin for two nights (for Christmas Eve and Christmas), Brussels for two nights and then London (and Paris). Chose to spend the last day of 2018 in London! [ 17th December – 31st December ]
---
It seems like 2018 is still a rather exciting year. Very bless and thankful that I get to travel to Taiwan, Bangkok, Bali, Japan and Europe! The highlight of the year is no doubt hosting the customary wedding and moving into the new house. The biggest challenge of moving in together is to learn how to live peacefully without trying to strangle the other person every other day. Cooking, laundry, and tidying are still areas I need to learn and do better. Thankfully, I've been enjoying cooking so far!
Looking back at my "Last of 2017" entry I realised I had failed terribly at trying to create more content for 2018. I am one who prefers to blog in chronological order, and I only managed to write until March 2018. That basically means I have nine months of backlog I needed to clear. Lets not even mention the videos I wanted to create.
My goodness. I certainly hope I will be more discipline this year.