Figured I would quickly pop in and write about the recent Mother's Day celebration happening last Sunday before the entry get lost in my pool of overdue posts.
To be honest, I also felt a little bored writing about my travels. Just cleared my Bali's travelogue, and there is still Bangkok, Japan, Europe and Hong Kong that I have yet to write. The amount of content and information I need to pull to write these entries… Someone, please send help.
---
This year Mother's Day celebration was slightly different from last year.
Last year, we managed to surprise my mum by sneaking home with food and had a simple celebration at home. This year, my elder sister kindly offered us her place, and the plan was to gather at her house where she will cook dinner for us. Ever since she moved into her new place, it seems like we are constantly having and hosting all the celebration at her home.
We eventually ended up with a slight change to the plan. Rather than cooking, we decided to save the hassle and call for catering instead. But because we only decided on the eleventh hour, we didn't make it in time to place the order online. In the end, my sister called them, and thankfully they were able to accept our order.
Our pick was Neo Garden's "Everlasting Love" Mini Party Set. Priced at SGD 198 (excluding GST), the set came with eight dishes that were ideal for 8 – 10 pax. There were ten of us, and the food was more than sufficient. I believe we still have quite a bit of leftover by the end of the night.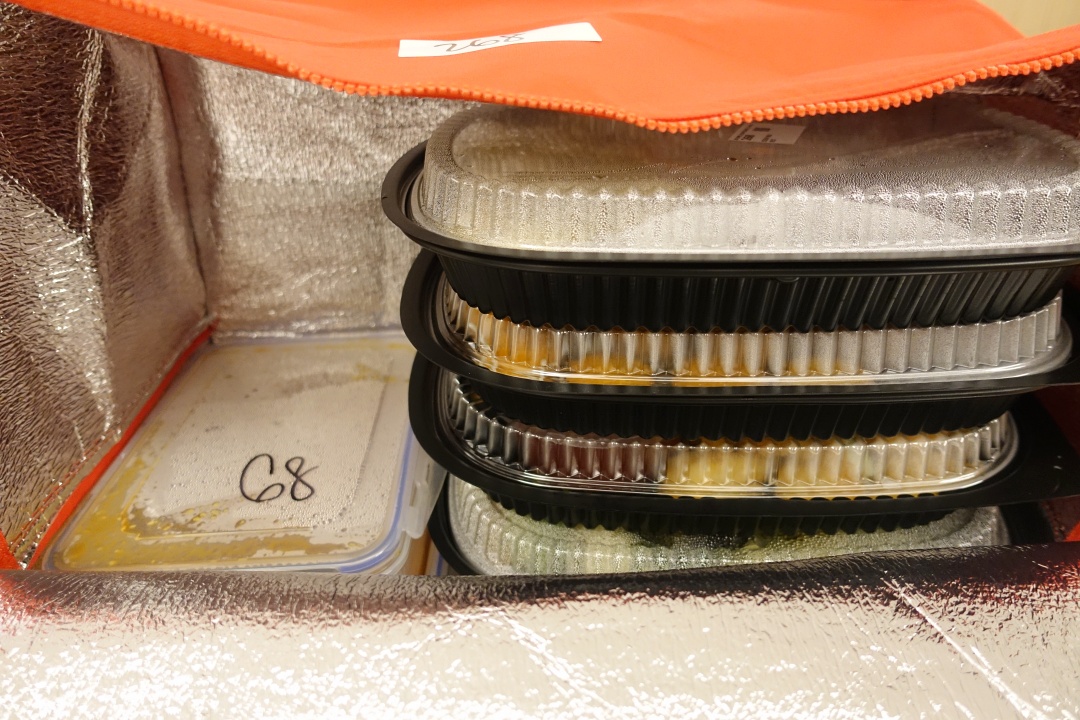 Dinner was arranged to be at 19:30, same time she arranged for the delivery of the food. However, the food actually arrived early at 19:00 instead. Fortunately, they were housed in a thermal bag which helps maintain the temperature of its contents and delay the food from turning cold.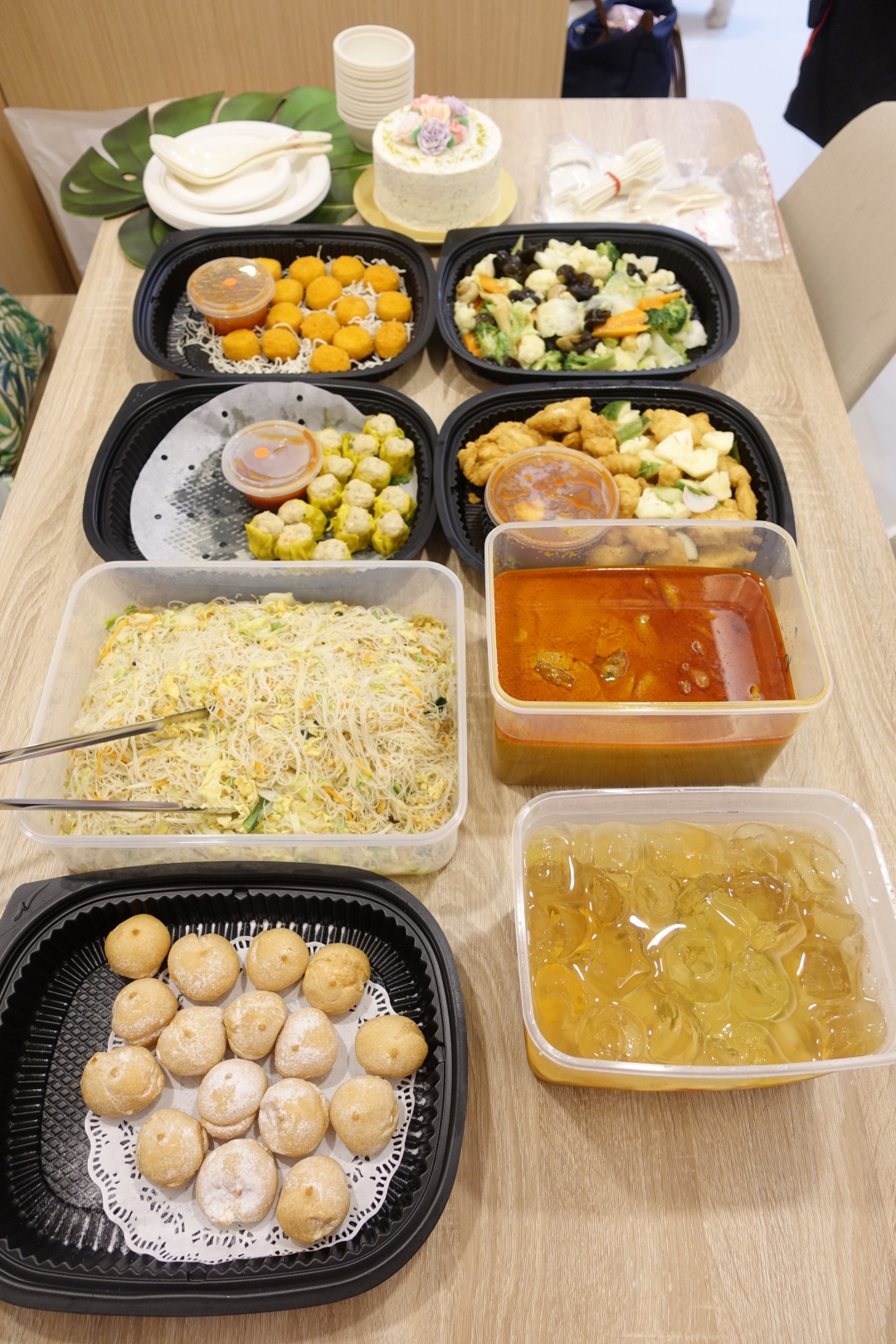 Here's what we got:
Mum's Favourite Curry Chicken
Breaded Scallop
Sweet & Sour Fish
Loh Han Vegetable
Steamed Siew Mai
Sin Chow Mee Hoon
Sea Coconut with Longan
Mini Custard Puff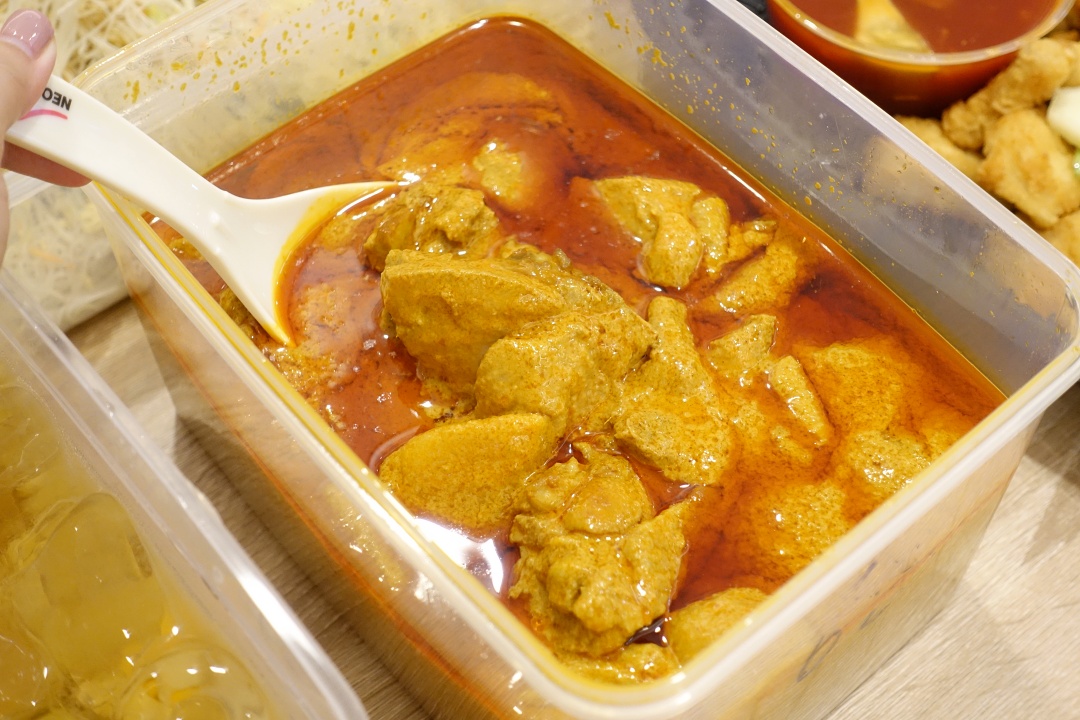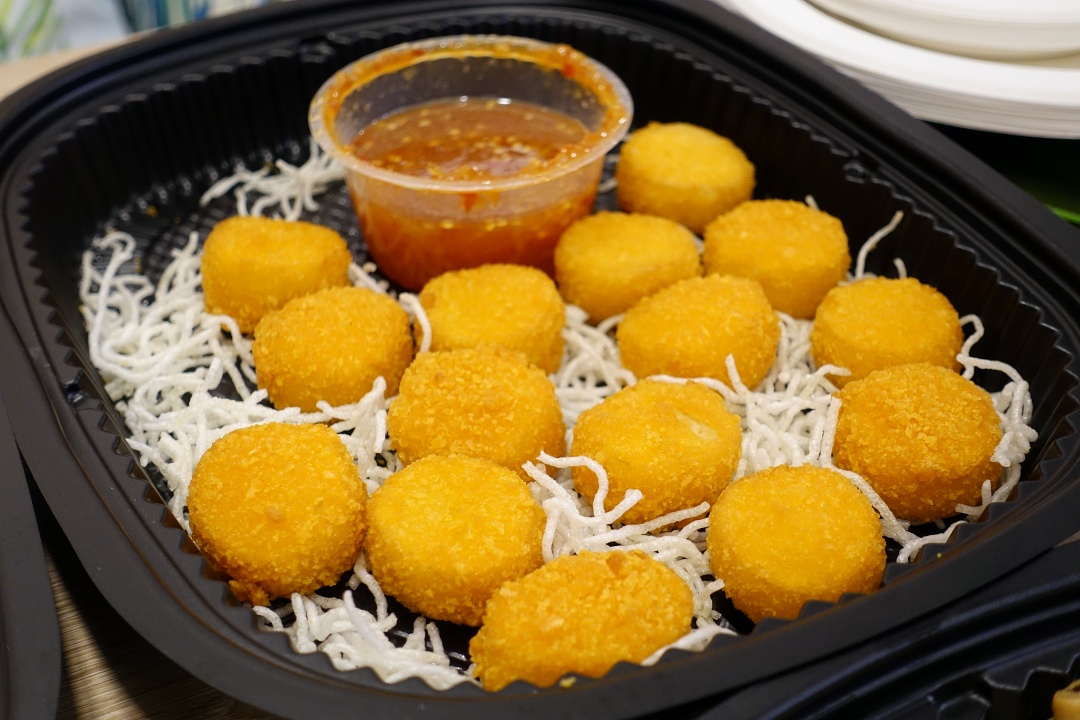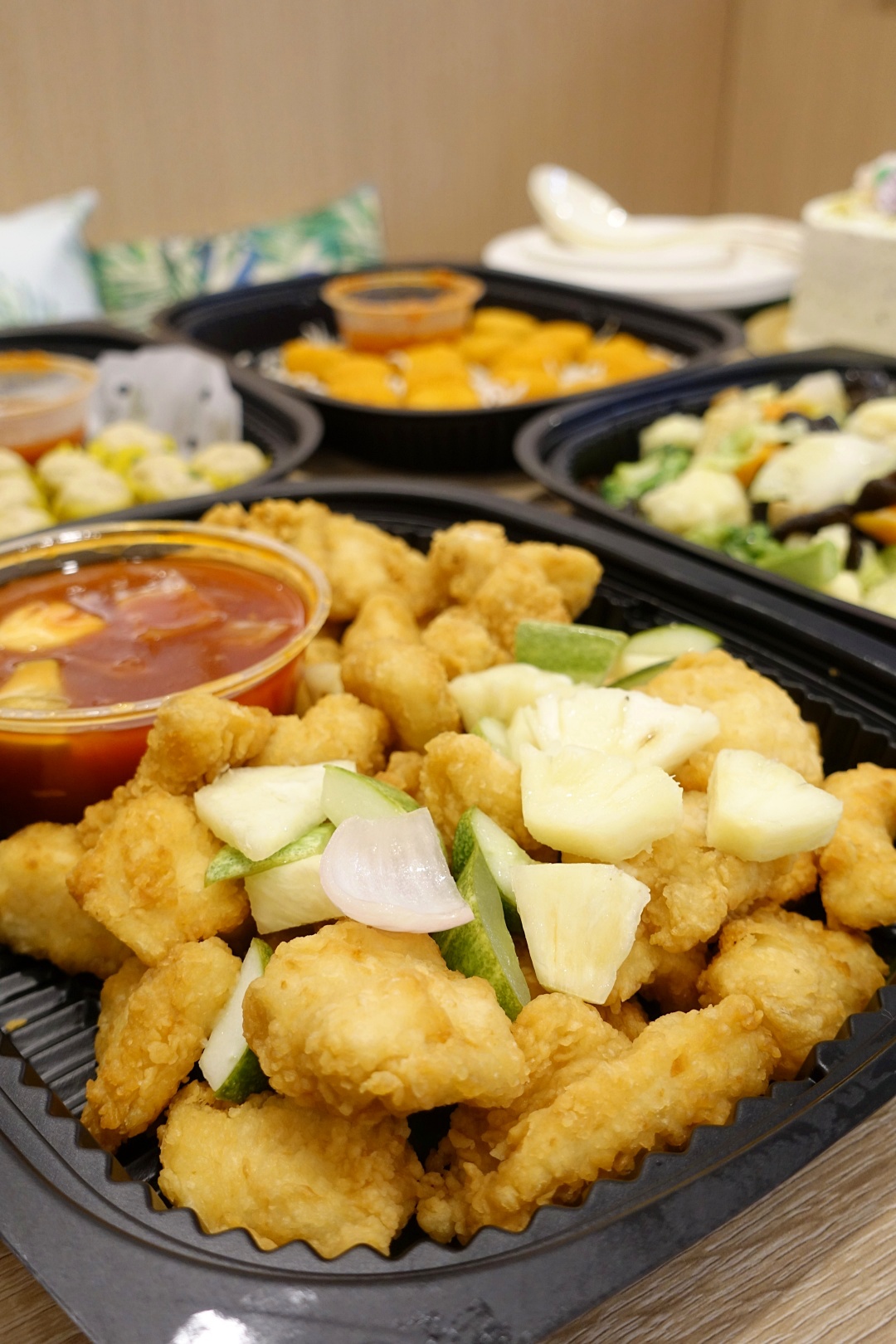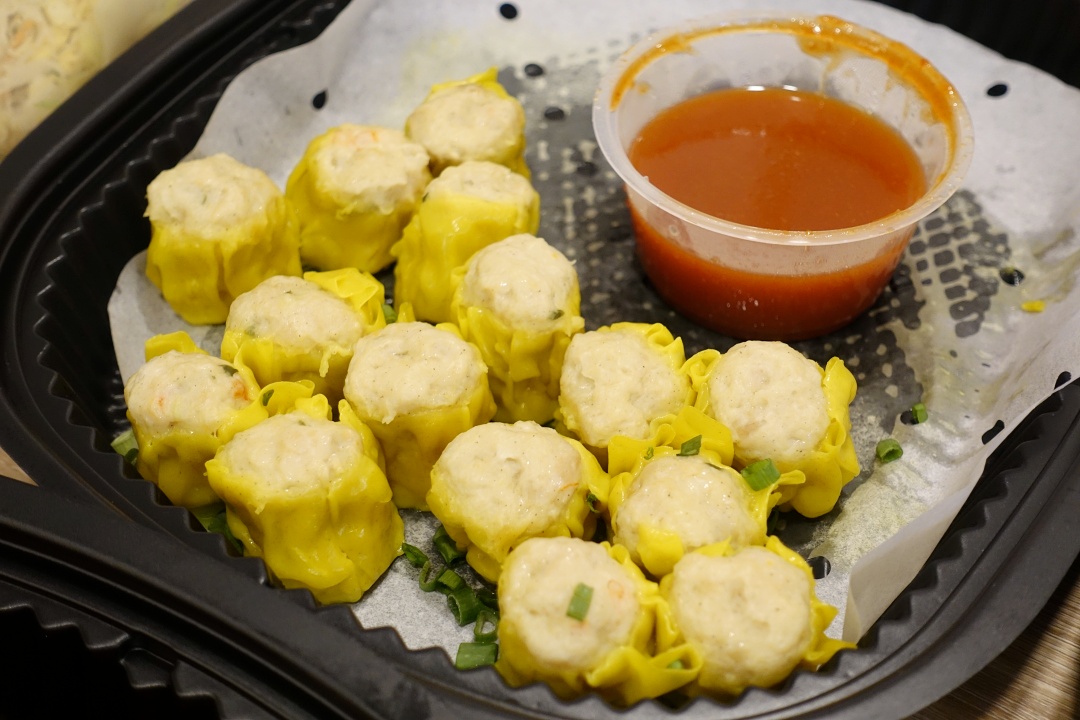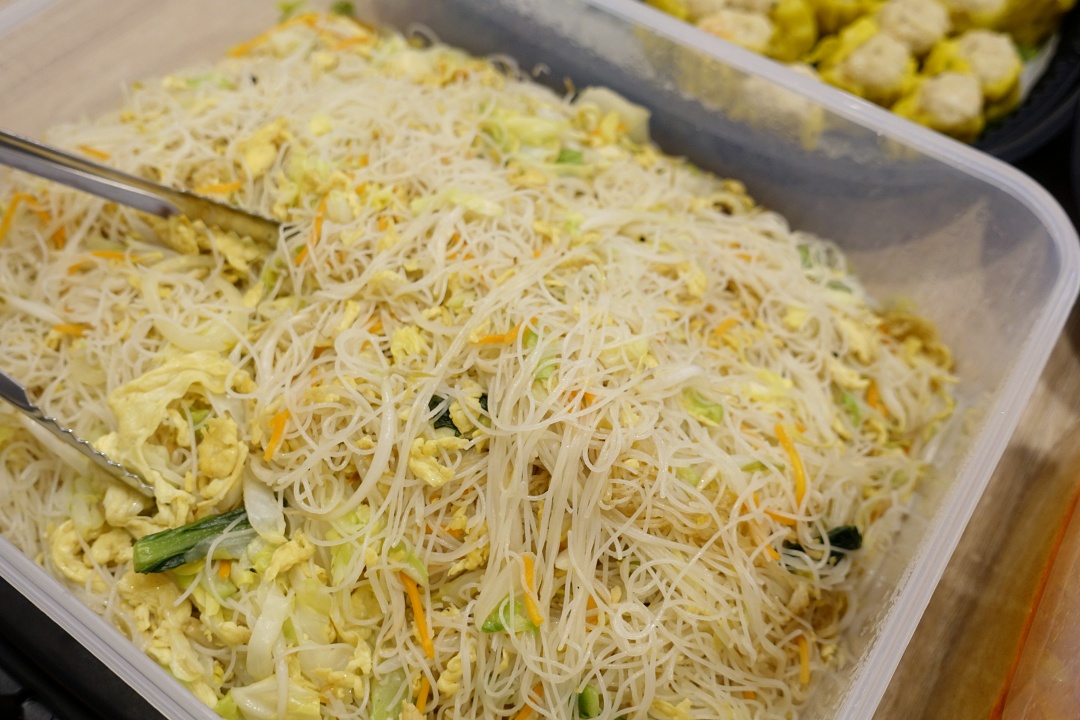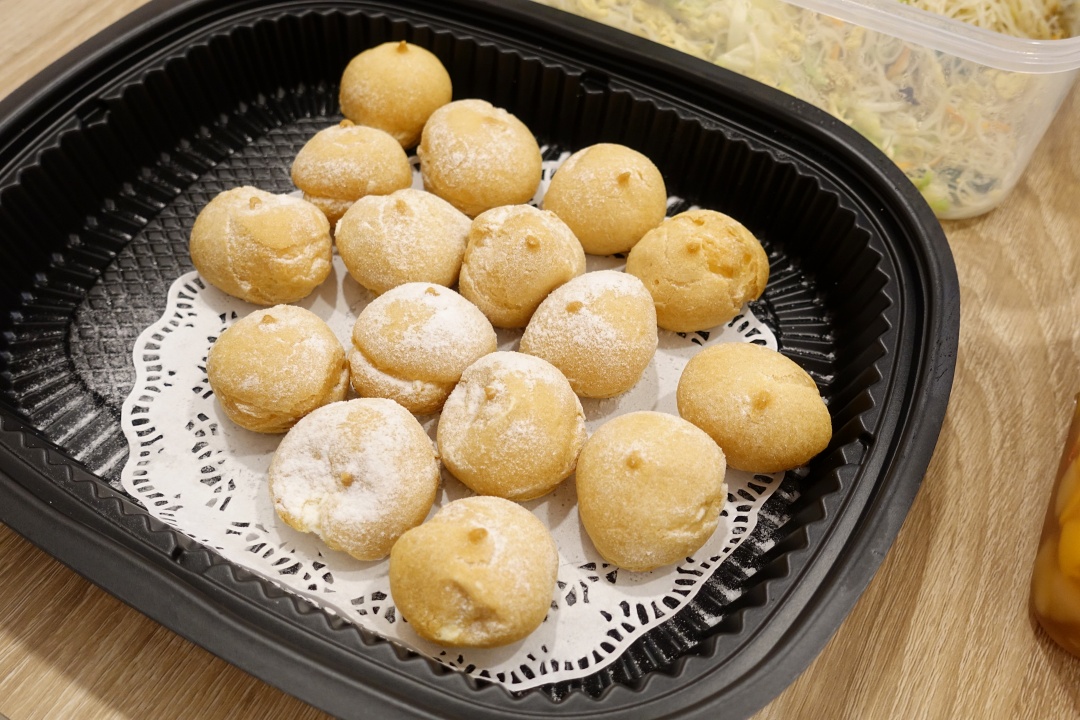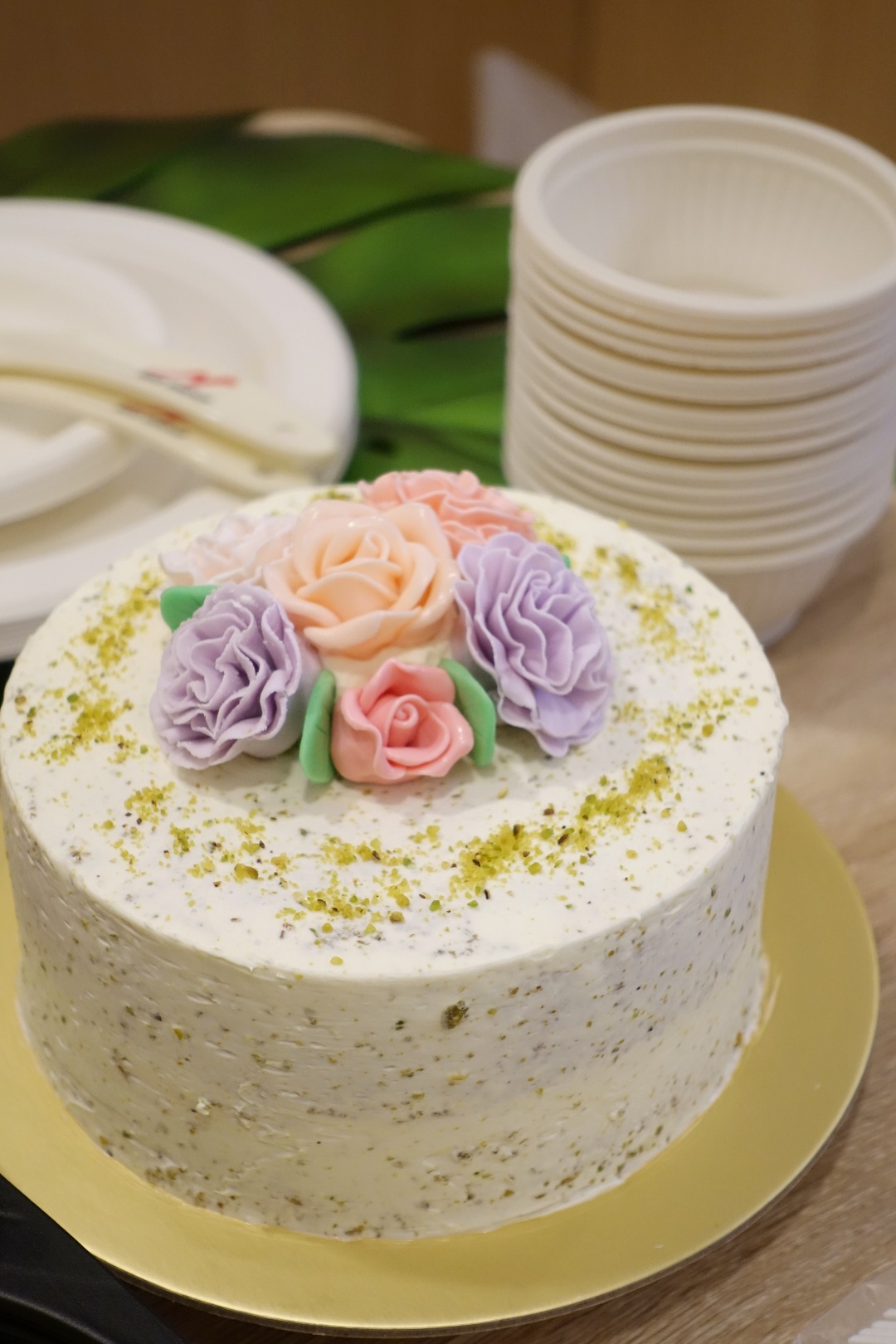 In conjunction with Mother's Day, there was also a complimentary Pistachio Lemon Buttercream Cake from Neo Garden. I almost went to buy an additional cake. But my sister stopped me after the catering arrived / when she saw the cake that was given.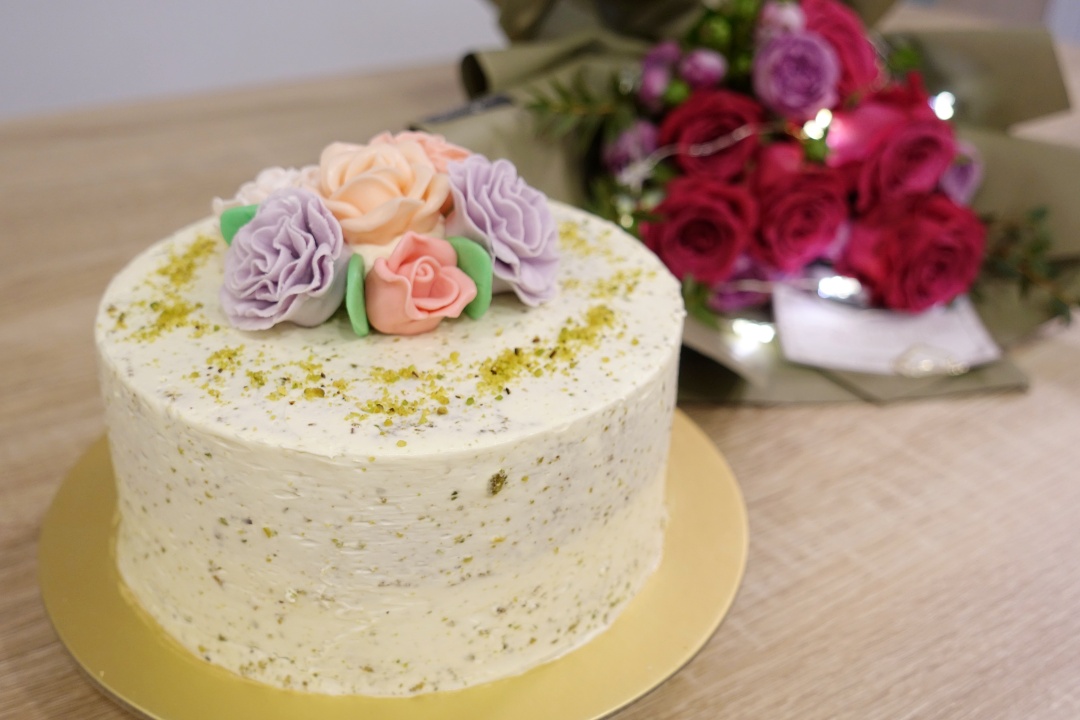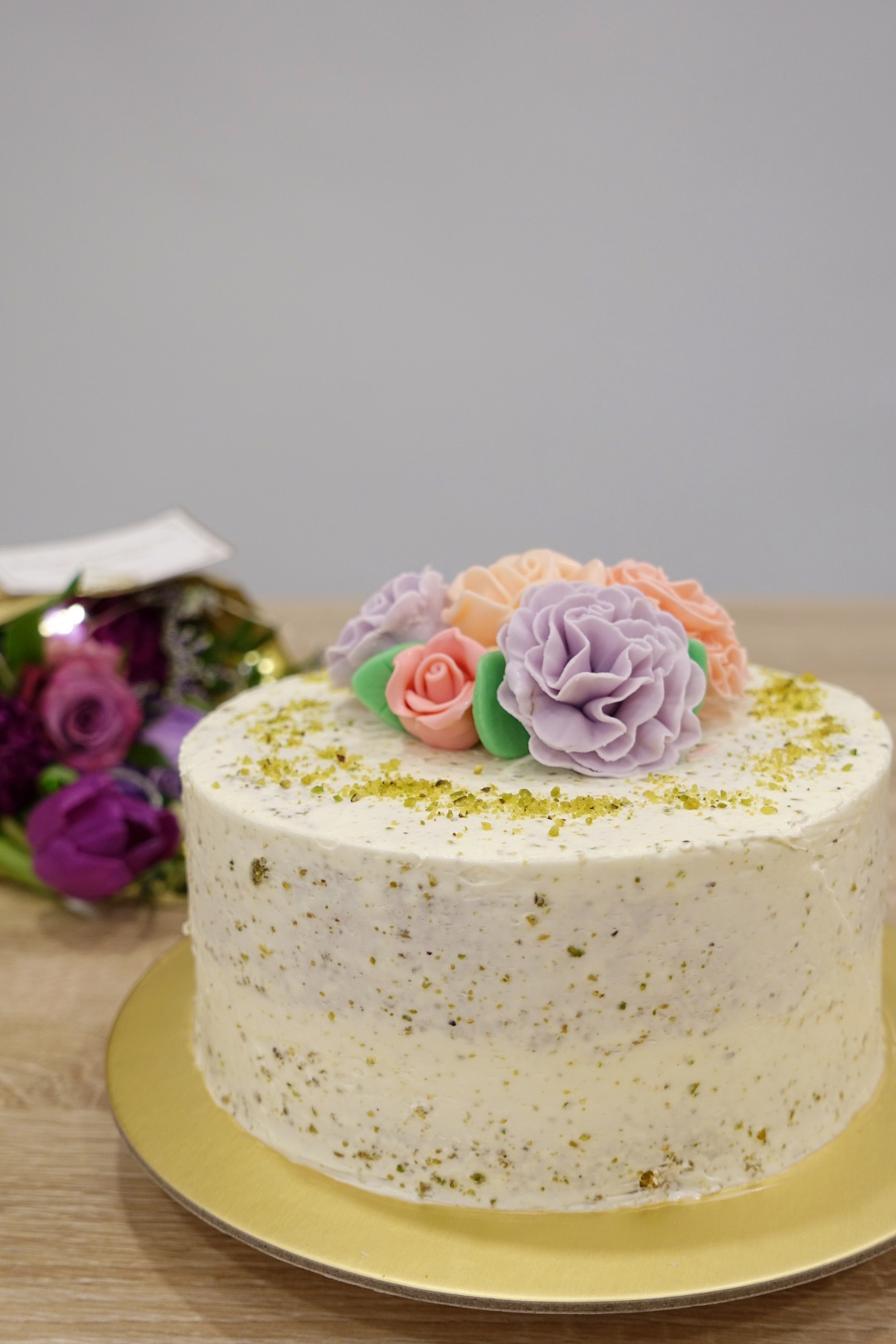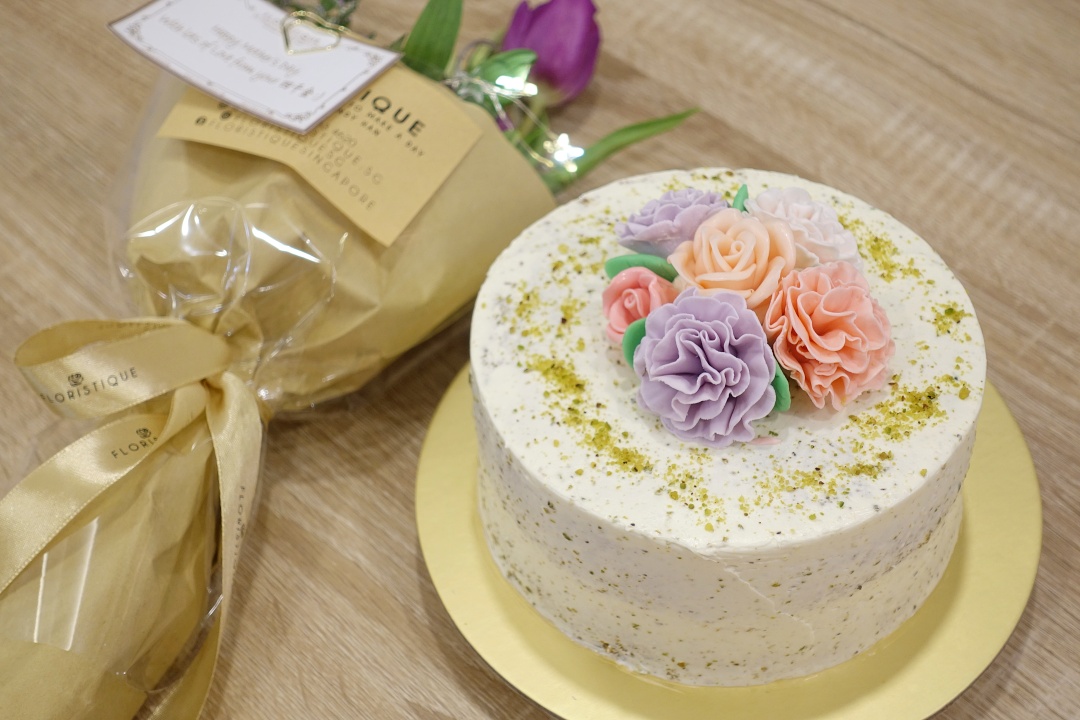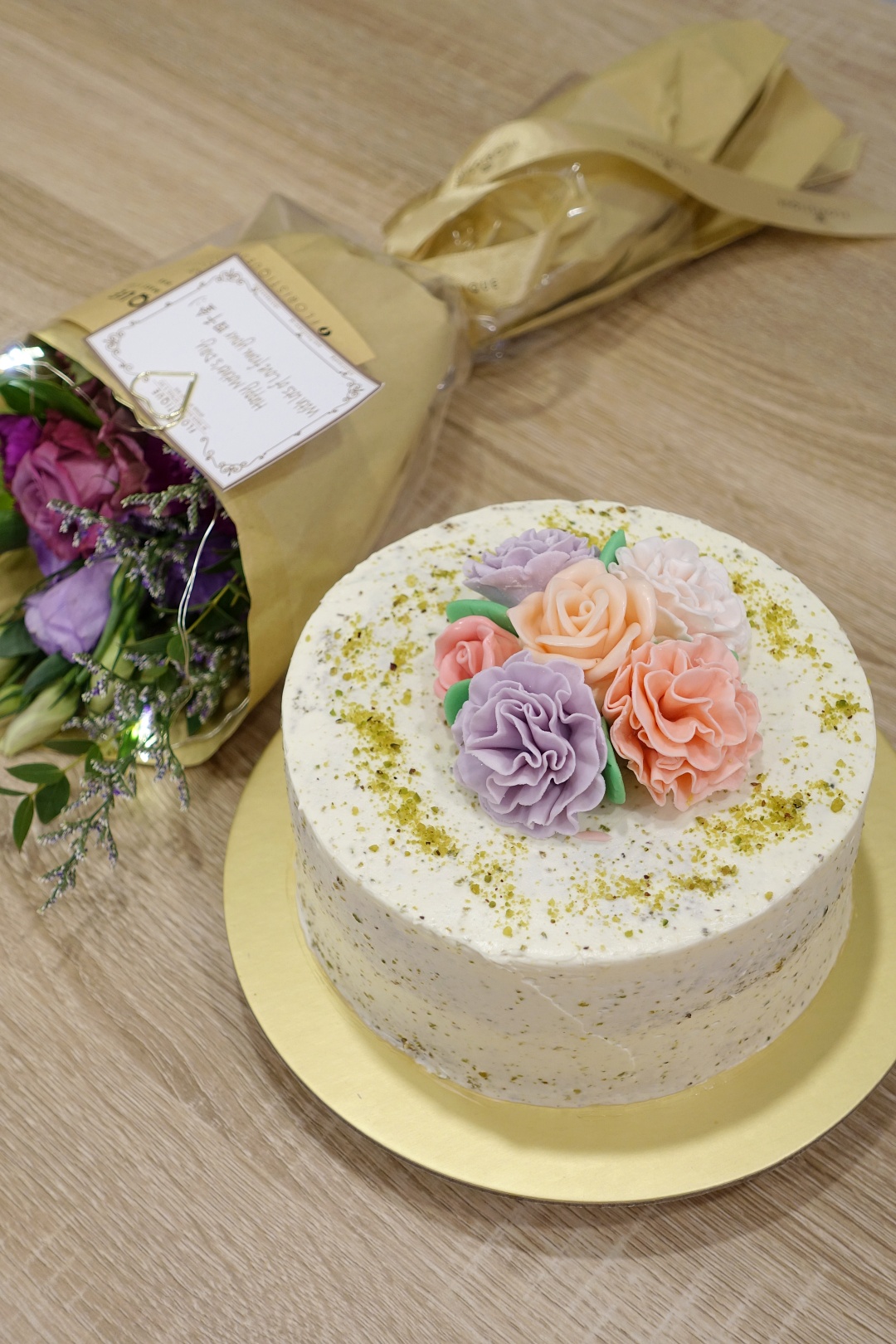 My sisters and I were pleasantly surprised by the size of the cake. We divided it into ten portions, and each of us had a pretty decent slice of cake.
The cake was relatively dense, and my sister finds the texture leans towards kueh instead of cake. Despite so, I thought the cake was pretty good. It wasn't overly sweet, I could taste the pistachio, and little of the lemon buttercream. Overall, I thought the cake was nicely crafted. It looks pretty and tastes decent.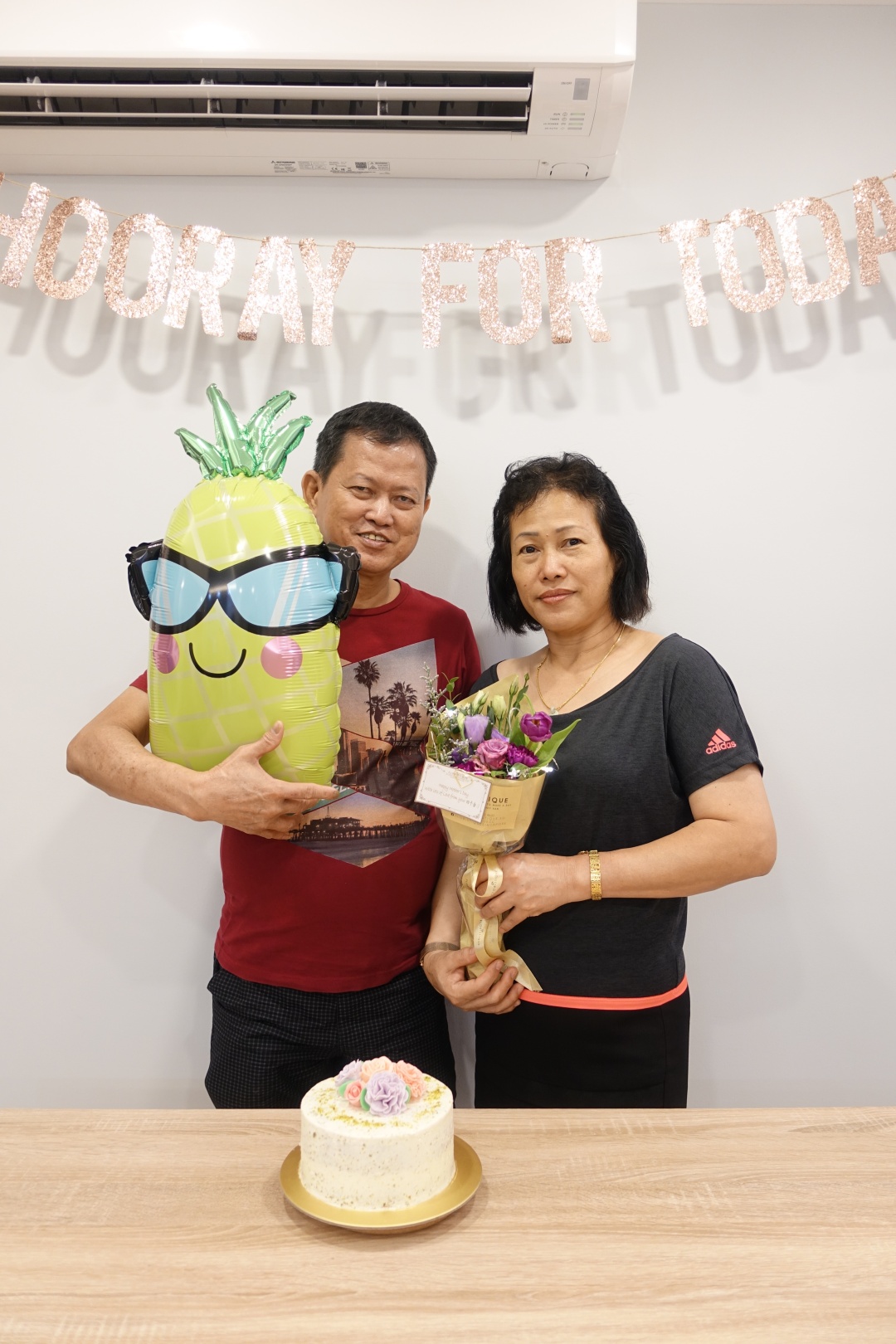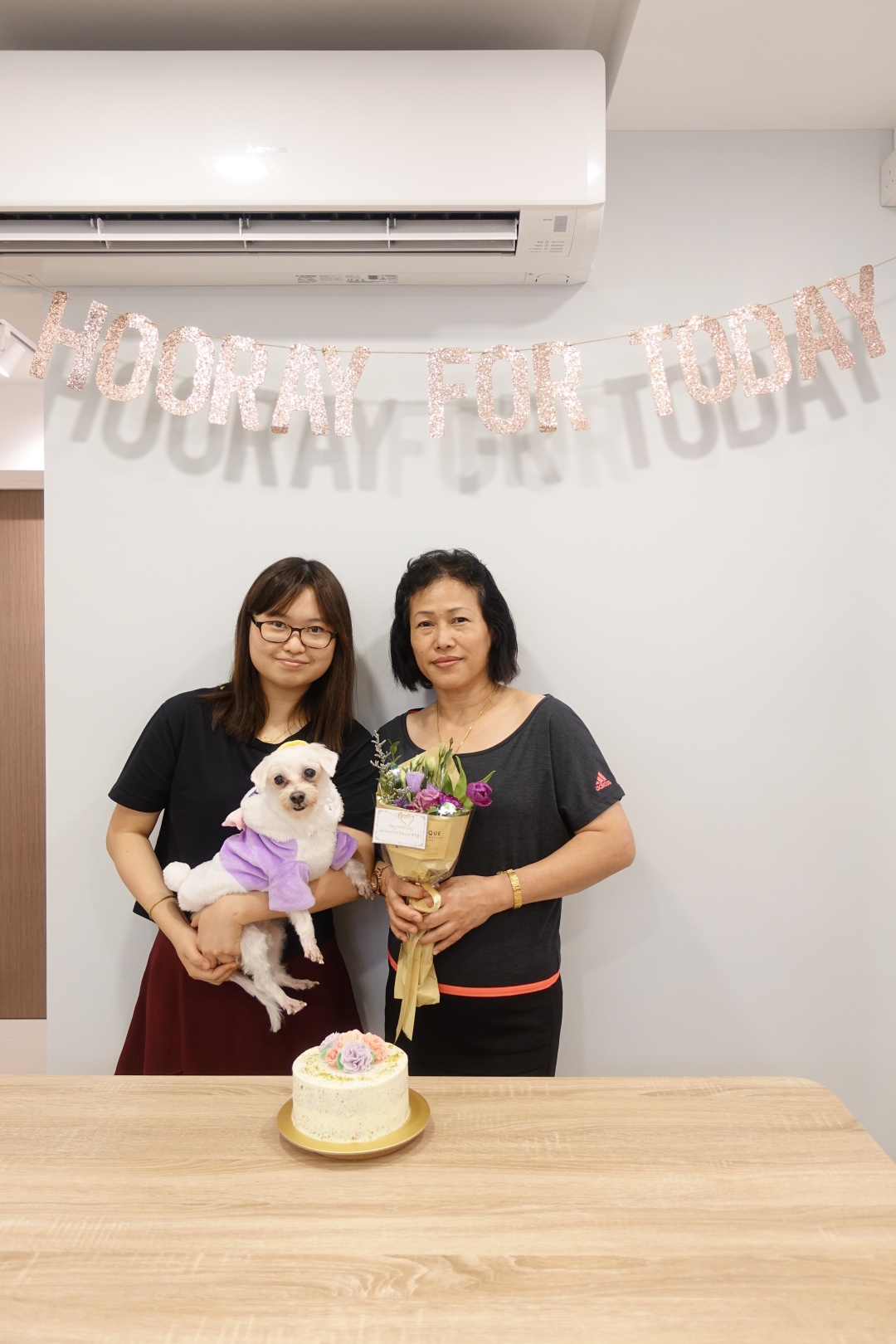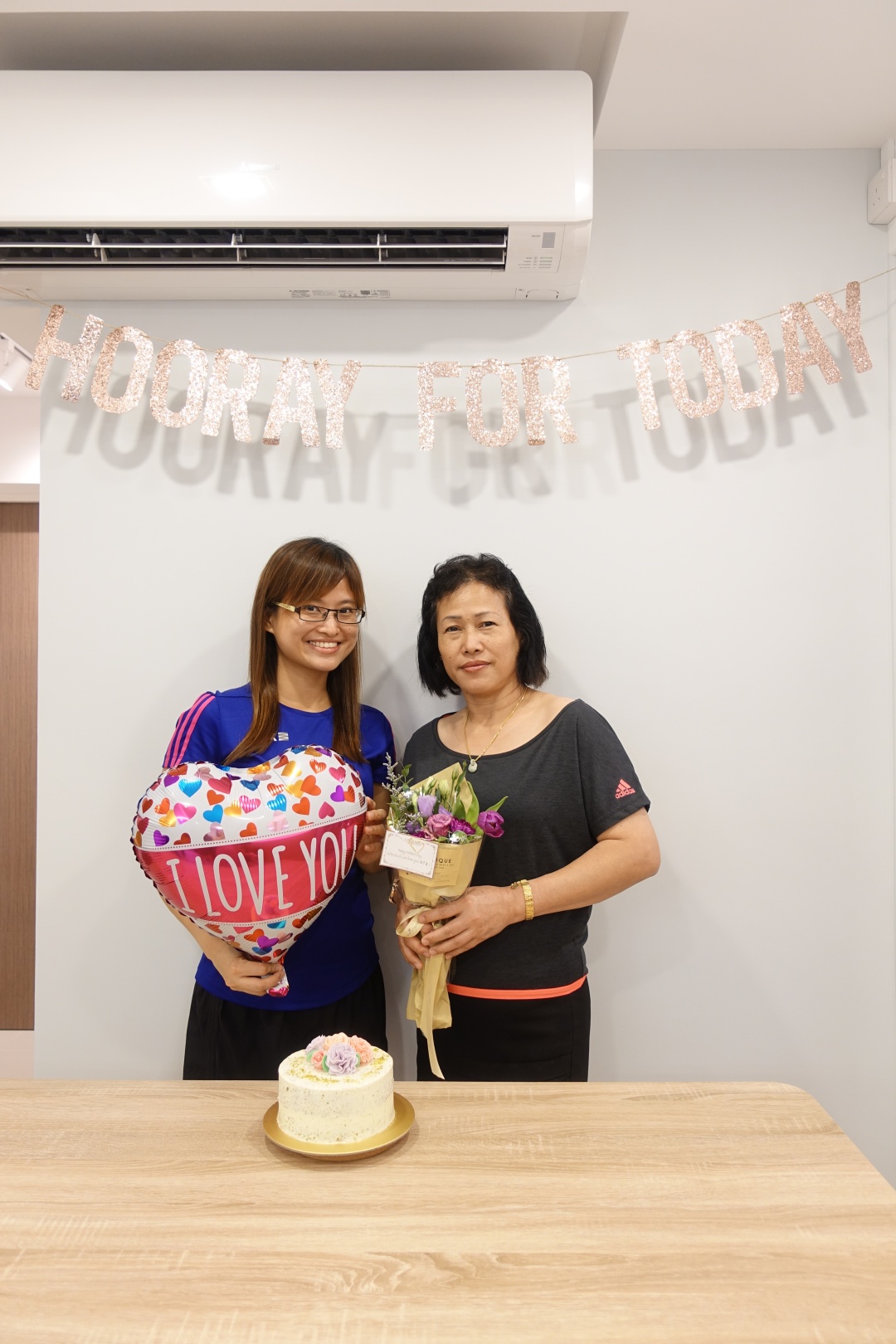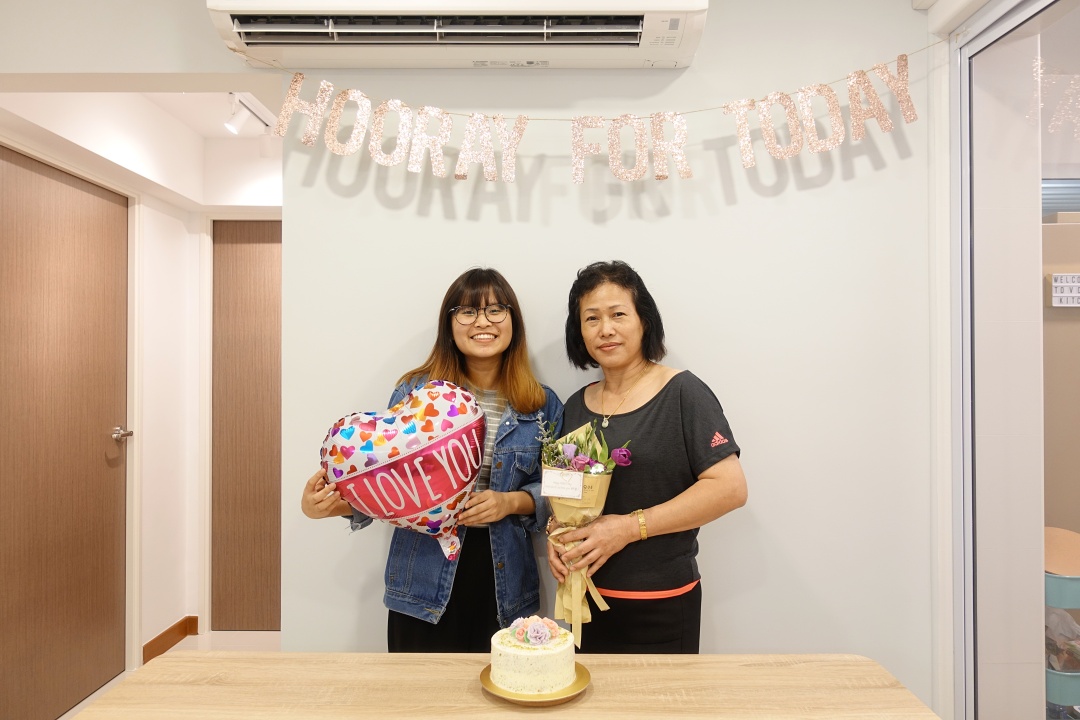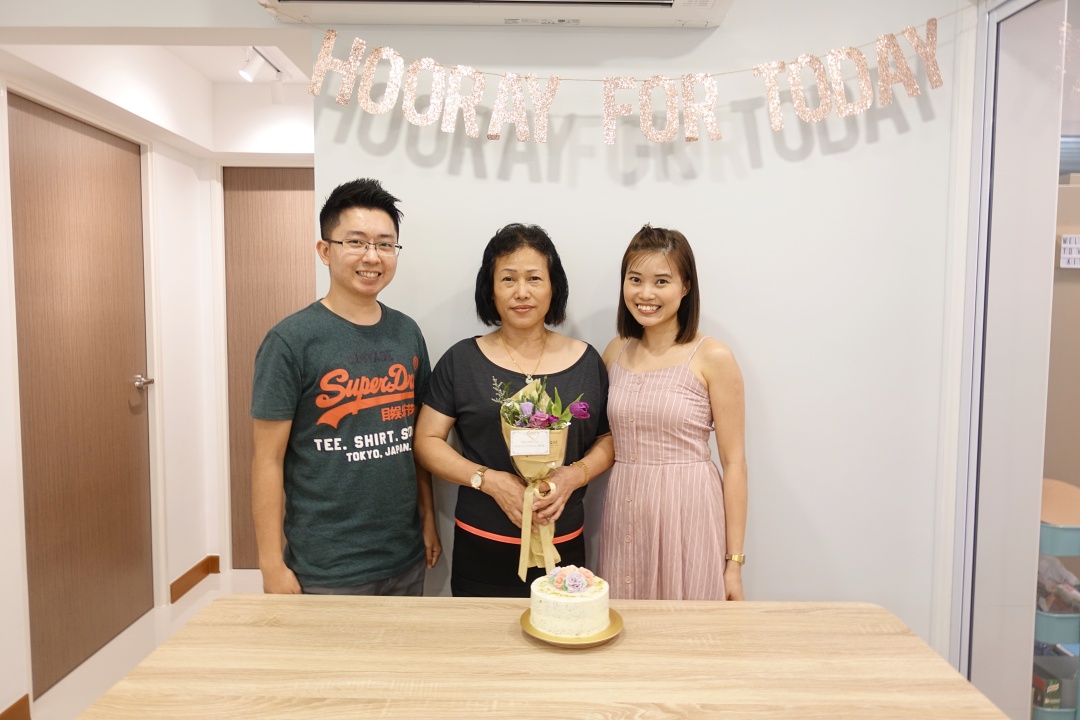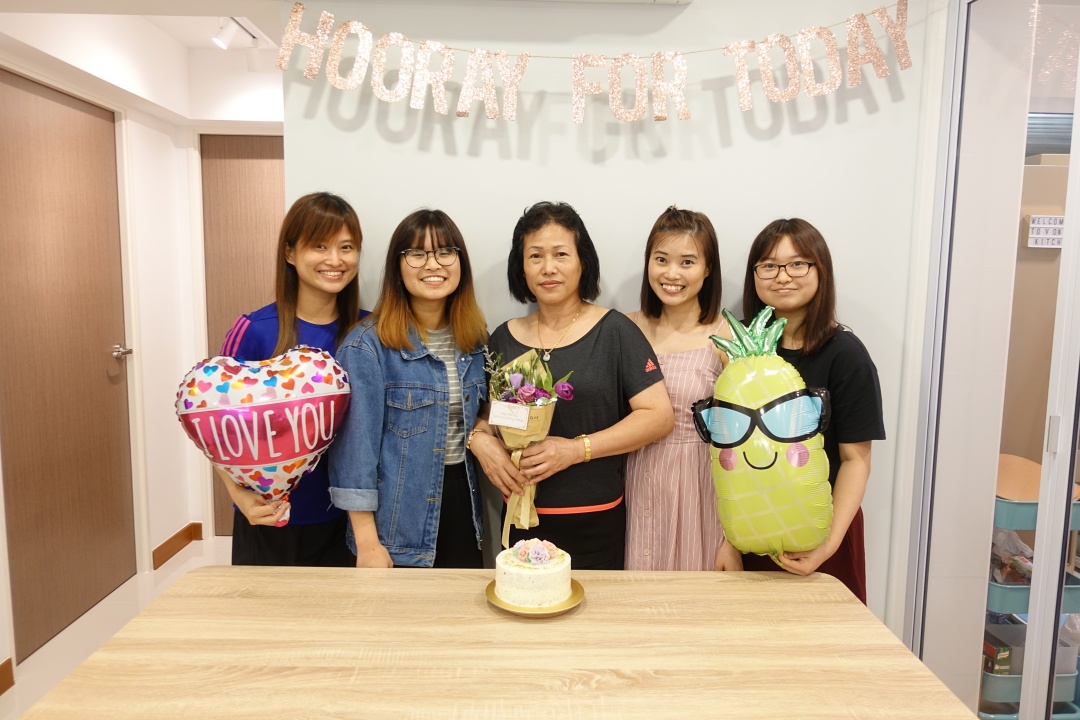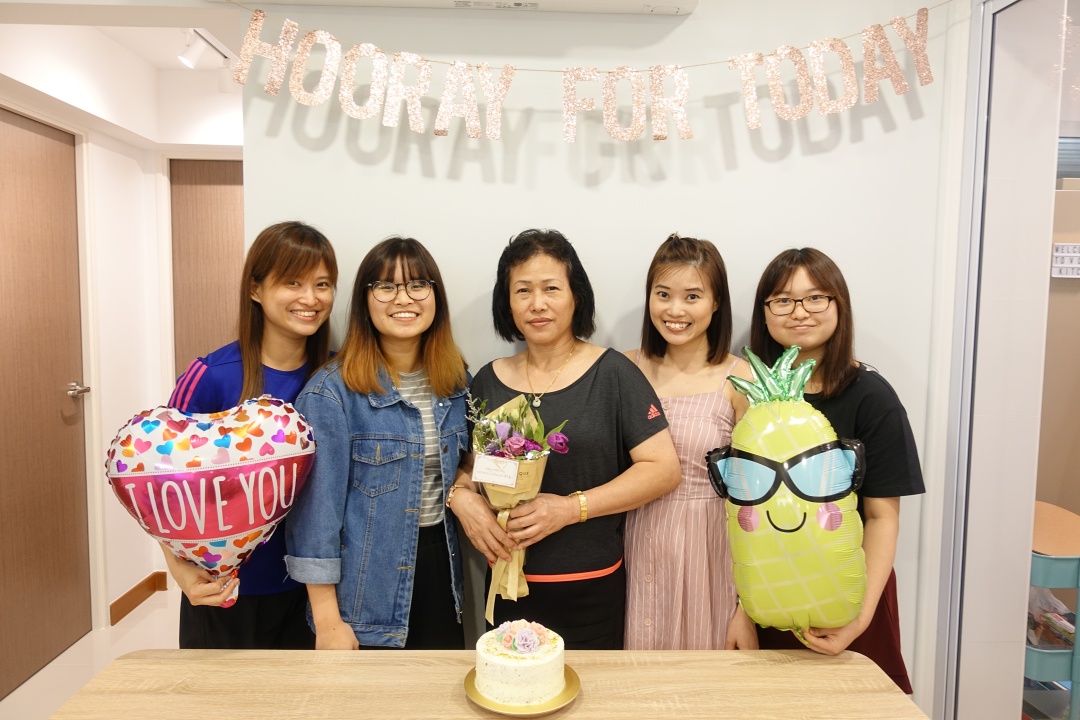 Thanks to these photos, now people are wondering if I'm pregnant.
I'm not.
It's the dress, or maybe I've just put on weight. Thanks for the concern, even though I'm puzzled why people are asking because it honestly doesn't concern them one single bit.
---
Happy Mother's Day to the wonder woman of my life. Despite not being a mum myself, I know better to appreciate the sacrifices mothers have to make to bring up their kids. It's no doubt one of the hardest jobs. I'll have to be a mother to understand how tough it is to be a mum, but until then, I will just continue to be a daughter and show appreciation to my mum.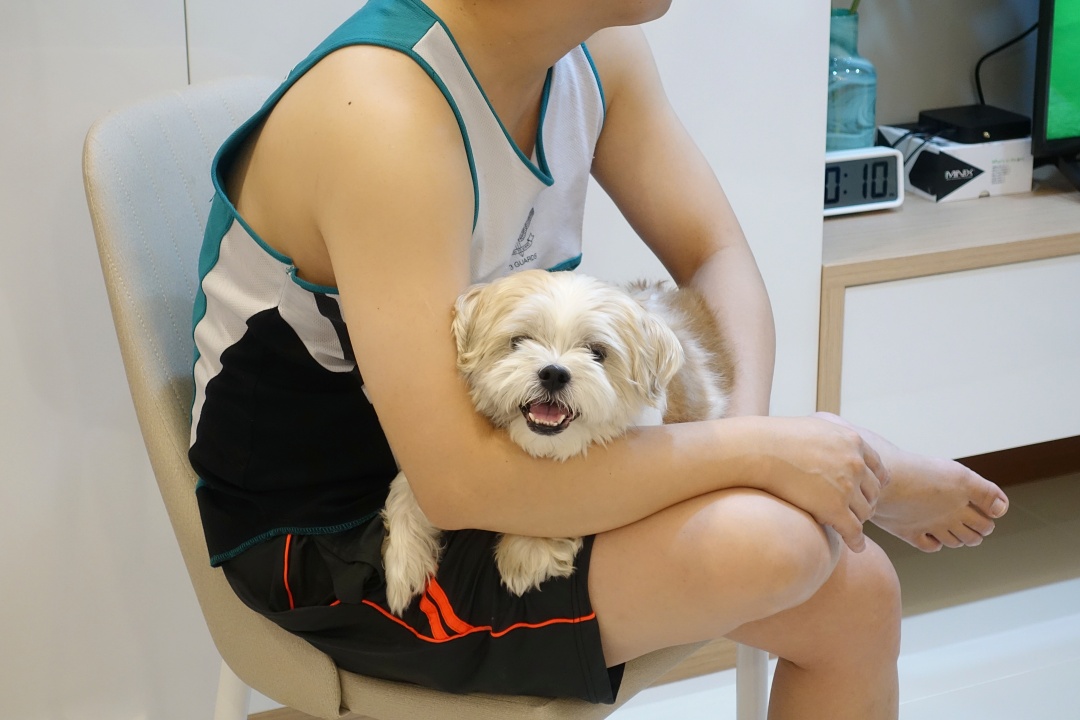 Abruptly ending this post with an adorable picture of Eddie.