Celebrated my mum's birthday last week!
The original plan was to meet on Friday night for dinner, but my sister had to go camping that weekend. So instead of arranging for dinner without her, I suggest we met at home on Wednesday night to celebrate. It works out perfect for us since my elder sister was taking my parents out for lunch in the afternoon, so my other two sisters and I could hide at home and surprise my mum.
Its been a while since I last went into the office and I figured I would go in that day so that I could meet my sister, and get a cake at Brunetti after work.
We went over to Tanglin Mall at around 19:30, and find the cafe to be relatively quiet on a weekday evening. Quickly got our cake and meanwhile also ordered pizzas from Dominos. My younger sister, on the other hand, also went to Bukit Timah to get my mum's favourite Korean fried chicken.
While waiting for my parents to be home, we did a simple set up in the living room and switched off all the lights, hoping that my mum wouldn't suspect a thing when she came back. We managed to catch her by surprise as she came back to a pitch-black home and thought no one was in.
#missionaccomplished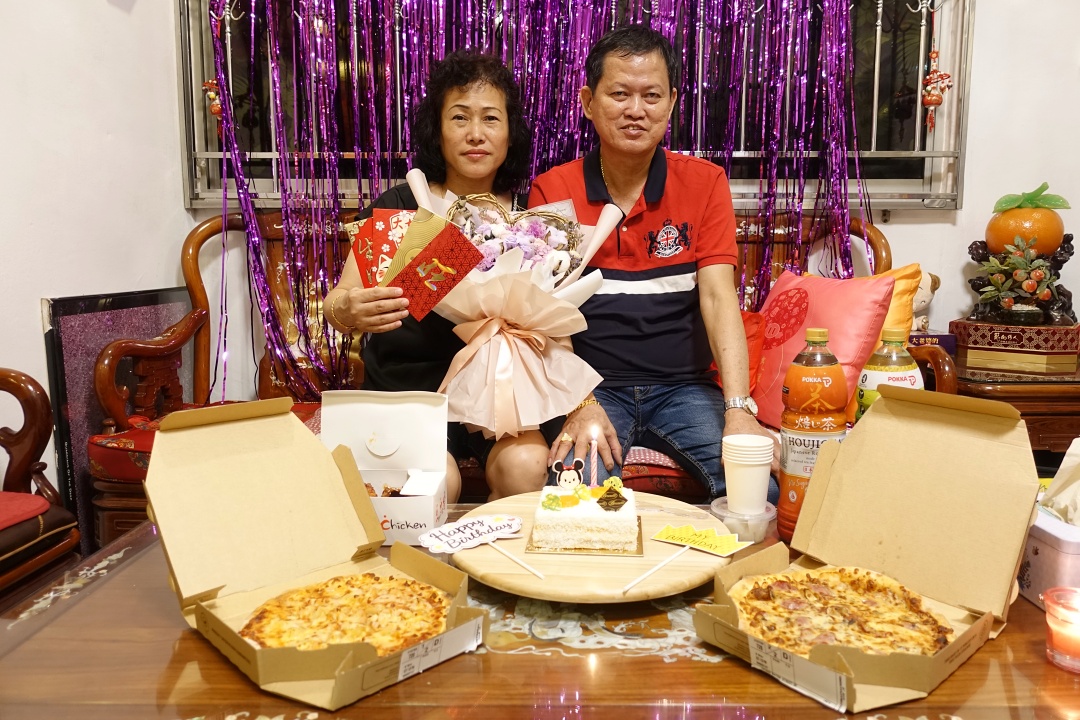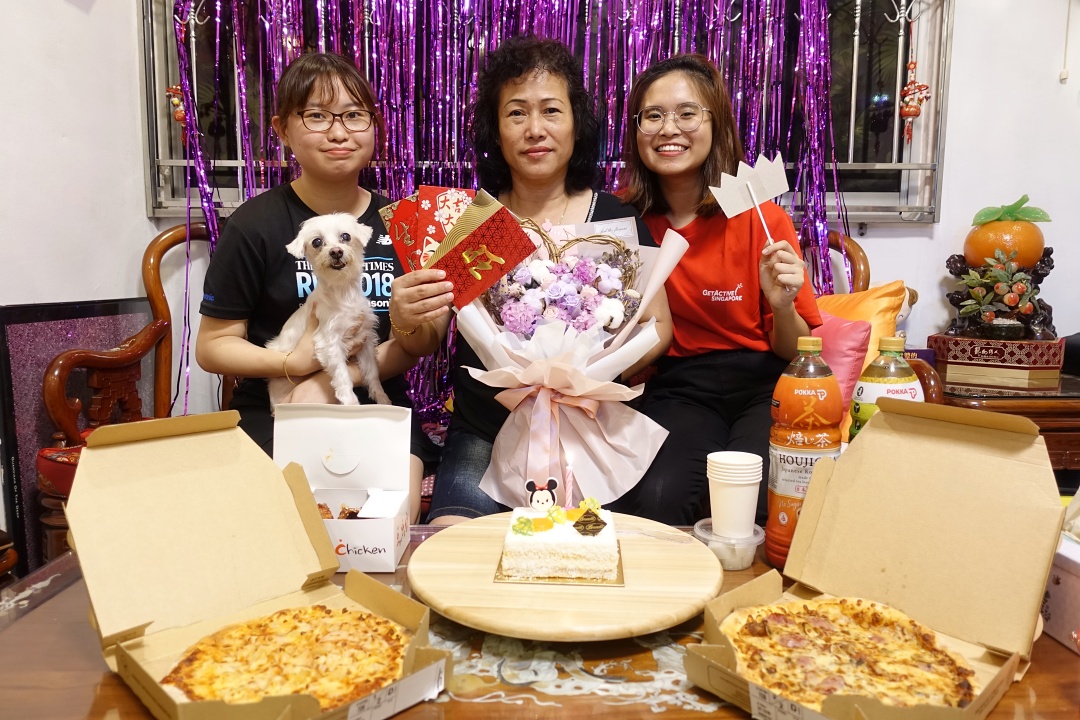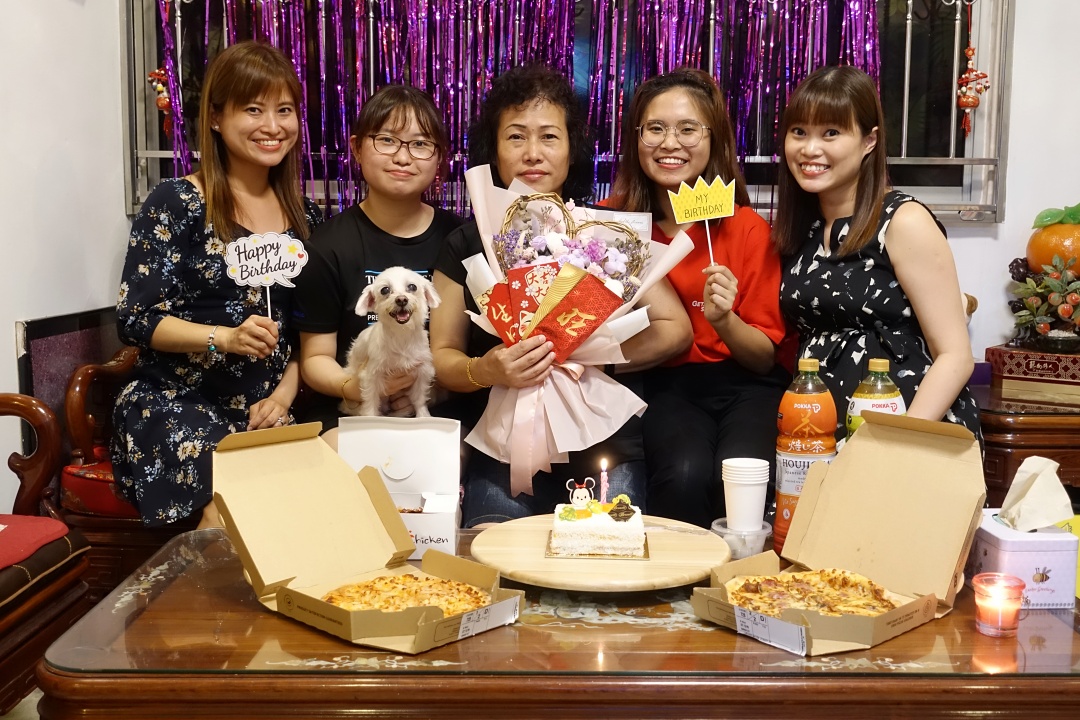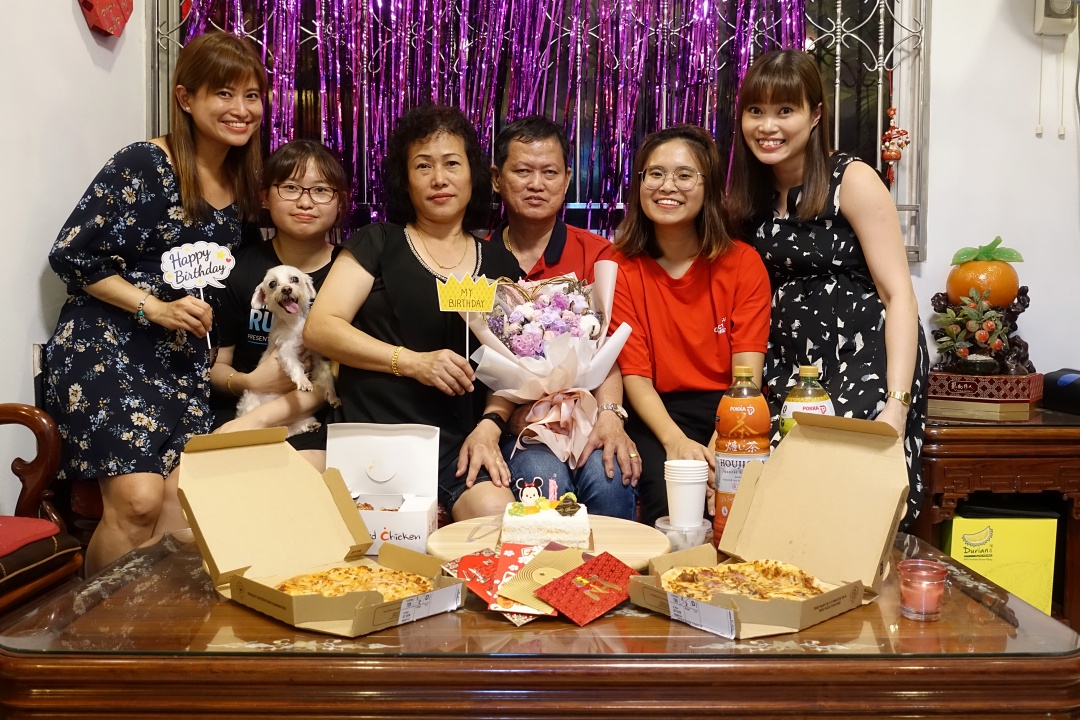 Took some pictures and sang my mum a birthday song, before we dig into the cake, pizza and fried chickens.
Generally, my dad can be quite picky when it comes to what tastes nice and what doesn't. So it really took us by surprise when he said he like the fried chicken and birthday cake. (It was a mango cake coated with coconut flakes. )
I can't remember if this was the second or third time I got a cake from Brunetti. I remember the previous time when I got one for my sister's birthday; my dad also had quite a fair bit of the cake. For someone who doesn't love sweet stuff, it's funny to see how much he loves the cake. He said the cake was so yummy that it just makes him want to keep eating, and he could probably finish the entire cake by himself.
While my elder sister finds the cake nicer than what she expected, my third sister and I found it alright. The cake was nice and of quality, but it didn't amaze us as much as it did for my dad.
According to the staff at Brunetti, the cake was from their chef that came over from Australia. Hence, it was not a permanent cake from their menu. I was telling my dad that, unfortunately, there was no way I could get my hand on the same cake next time. However, I will most certainly get him a cake from Brunetti on his upcoming birthday in January.
It was really amusing to see how my dad reacts to a birthday cake, so I thought I would pen it down. Probably get a good laugh the next time I re-read this post.
I don't think my mum felt anywhere as strong as my dad on the cake. I think she was just really surprised and happy to have all of us back home to celebrate her birthday. She dropped us a text the following day saying that.