Spent last Sunday afternoon at Singapore Comic Con (SGCC) at Marina Bay Sands. I actually bought the tickets for the event in late-August and completely forgotten about it until I came across a recent Facebook ad. Quickly went to dig through my inbox for the confirmation email and when I couldn't find it, the Husband question if I have purchase the tickets. I'm fairly sure I did. And after further digging, I finally managed to find the email.
Told the Husband to mark it down on his calendar, else we might really forget and miss the event.
---
Fast forward to last weekend.
The event took place over two days (Saturday and Sunday), and our tickets entitle us to go one either day. The initial plan was to go on Saturday morning, but we ended up spending half of our Saturday at home. (Mostly with me being angry with the Husband for spending too much time on his PS4.) As such, we only made it to Singapore Comic Con on Sunday afternoon.
Black Knight Warrior | Marina Bay Sands
Reached Marina Bay Sands at around 14:00 and decided to head for lunch first before going over to the event hall. Consider we didn't want to dine at some high-end restaurants, we were quite limited to the F&B options available. The original idea was to have lunch at Din Tai Fung. But while queuing for our table, we saw a Taiwanese restaurant nearby and decided to go over to check out their menu. There was an ongoing lunch promotion whereby you get a set meal at SGD 19.80++ and enjoy 50% off for the second lunch set.
Decided to give it a try and the food turns out to be quite good!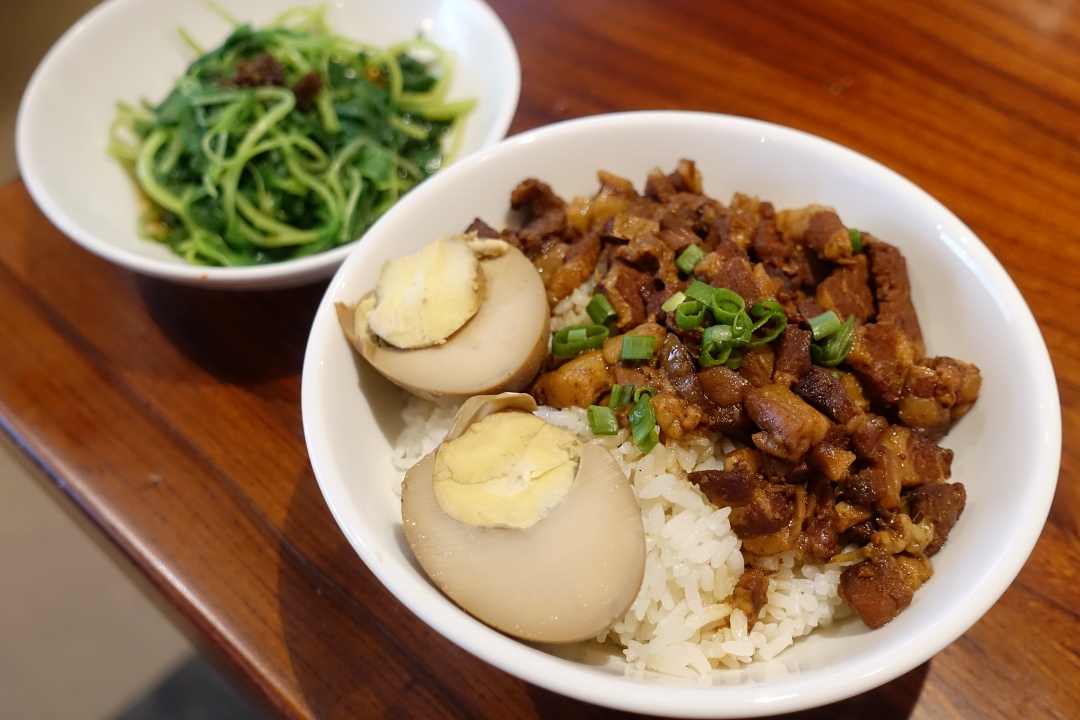 Each set meal comes with a main, a side and a soup.
The Husband decided to go for the Taiwanese Minced Pork Rice (卤肉饭), while I went for the Stir Fried Beef Horfun (干炒牛河).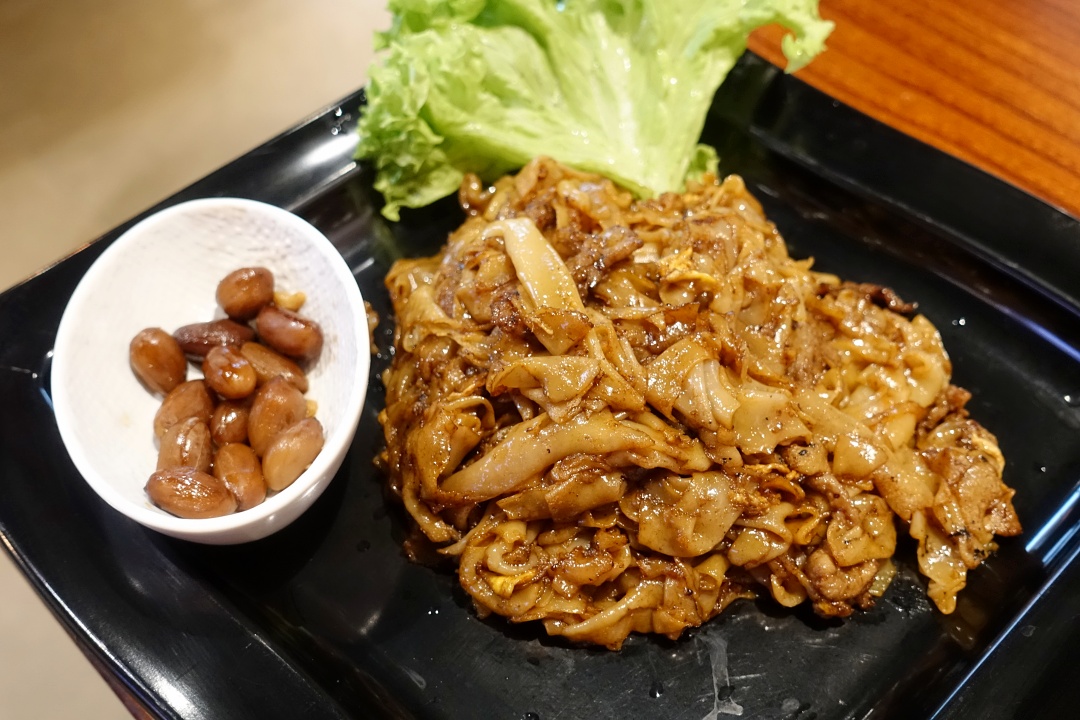 I really love the flat noodles. (Specially requested for no veg and beansprout.) It was flavourful and have the charred aroma of wok hei.
For the Minced Pork Rice, I thought it would be tastier if it comes with more gravy. It was not bad, but I much prefer a hot plate of noodle over that.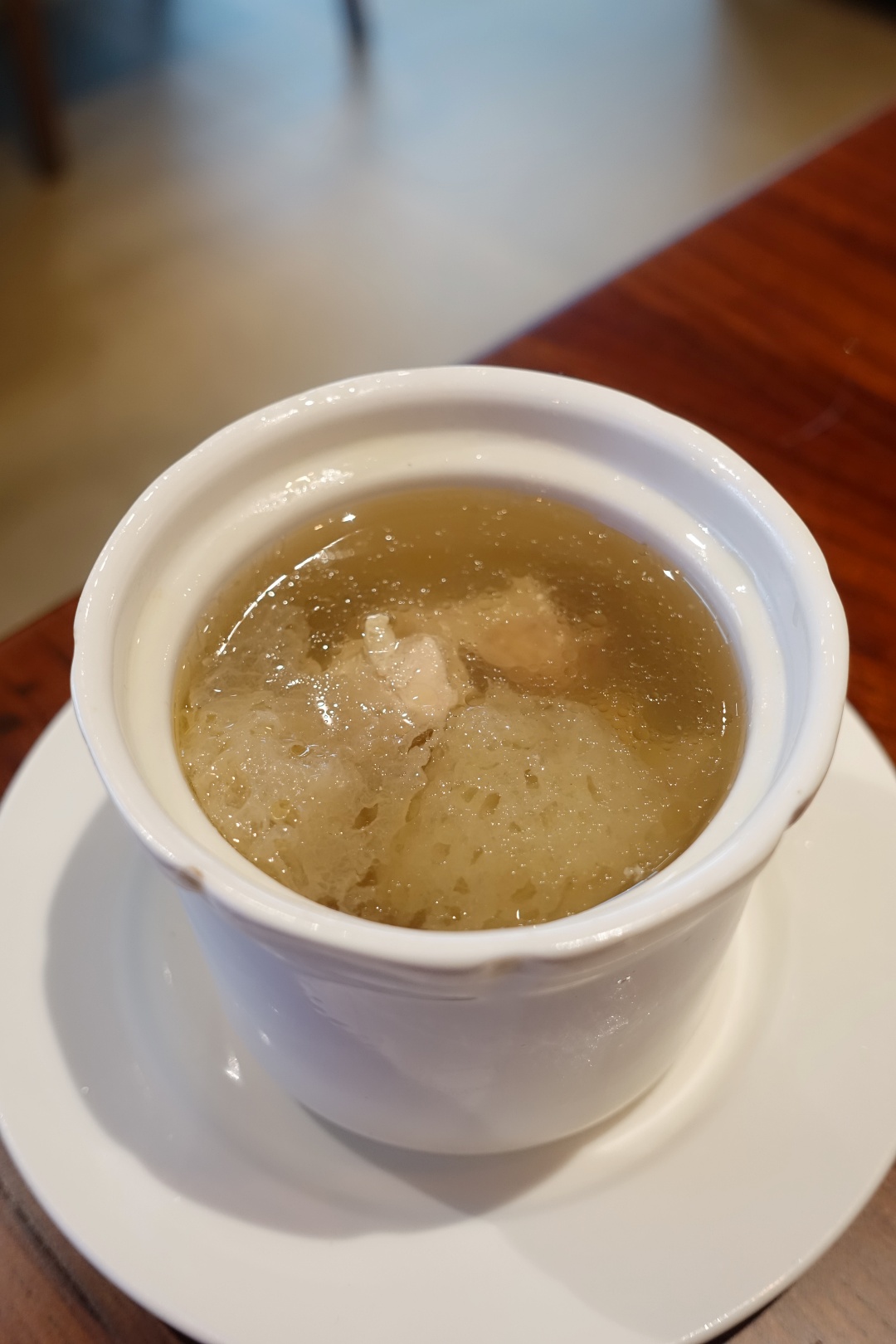 I'm typically not a huge soup lover, and as such, I wasn't expecting much for the soup. However, for a complimentary side dish, the soup was surprisingly flavourful and packed full of ingredients (chicken, dried scallops, etc.).
Considering we got a nice main, a side dish and a solid bowl of soup, I think the meal was well worth the price we paid. I was amazed by how much I enjoy lunch, and I wouldn't mind going back again. The restaurant certainly makes a good alternative to Din Tai Fung especially at times when we didn't want to wait in line for a table.
Apart from serving affordable lunch set meals, I believe the restaurant is known as a hotpot restaurant that serves many premium broth options. The soup they had on the menu seems to be of superior quality, and while the price leans more towards the higher side, I'm very much enticed to give it a try.
Black Knight Warrior
2 Bayfront Avenue, #B1-01B, The Shoppes at Marina Bay Sands, Singapore 018972
Check out the set lunch menu here. Available Monday to Sunday, 11:30 – 14:30 (last order at 14:15).
Singapore Comic Con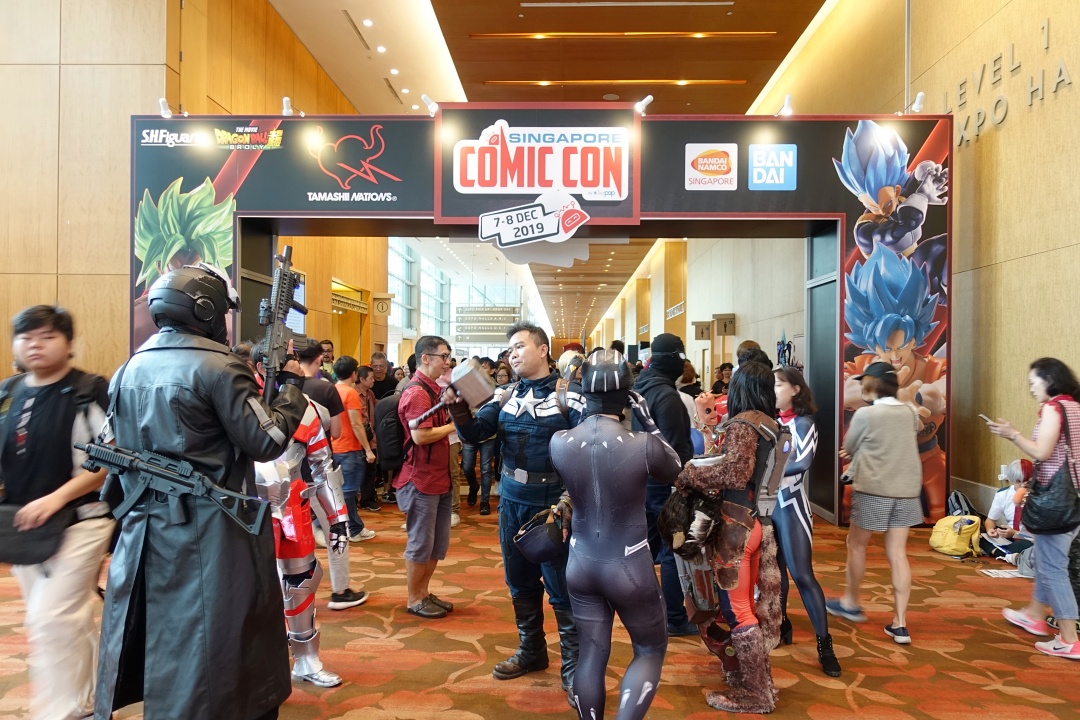 After a hearty lunch, we made our way back to the convention centre for Singapore Comic Con. To be honest, I was quite taken aback by the crowd. Saw quite a handful of people dressing up and I guess the most popular and easily recognisable ones were the Marvel characters.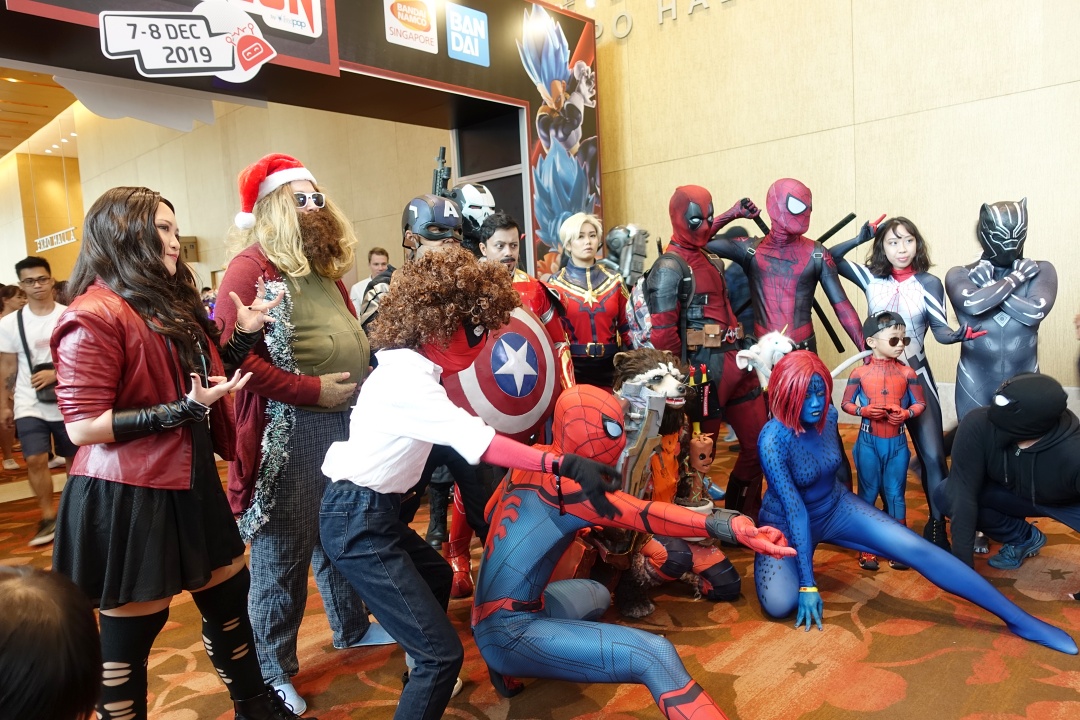 Just how many characters can you spot in this photo?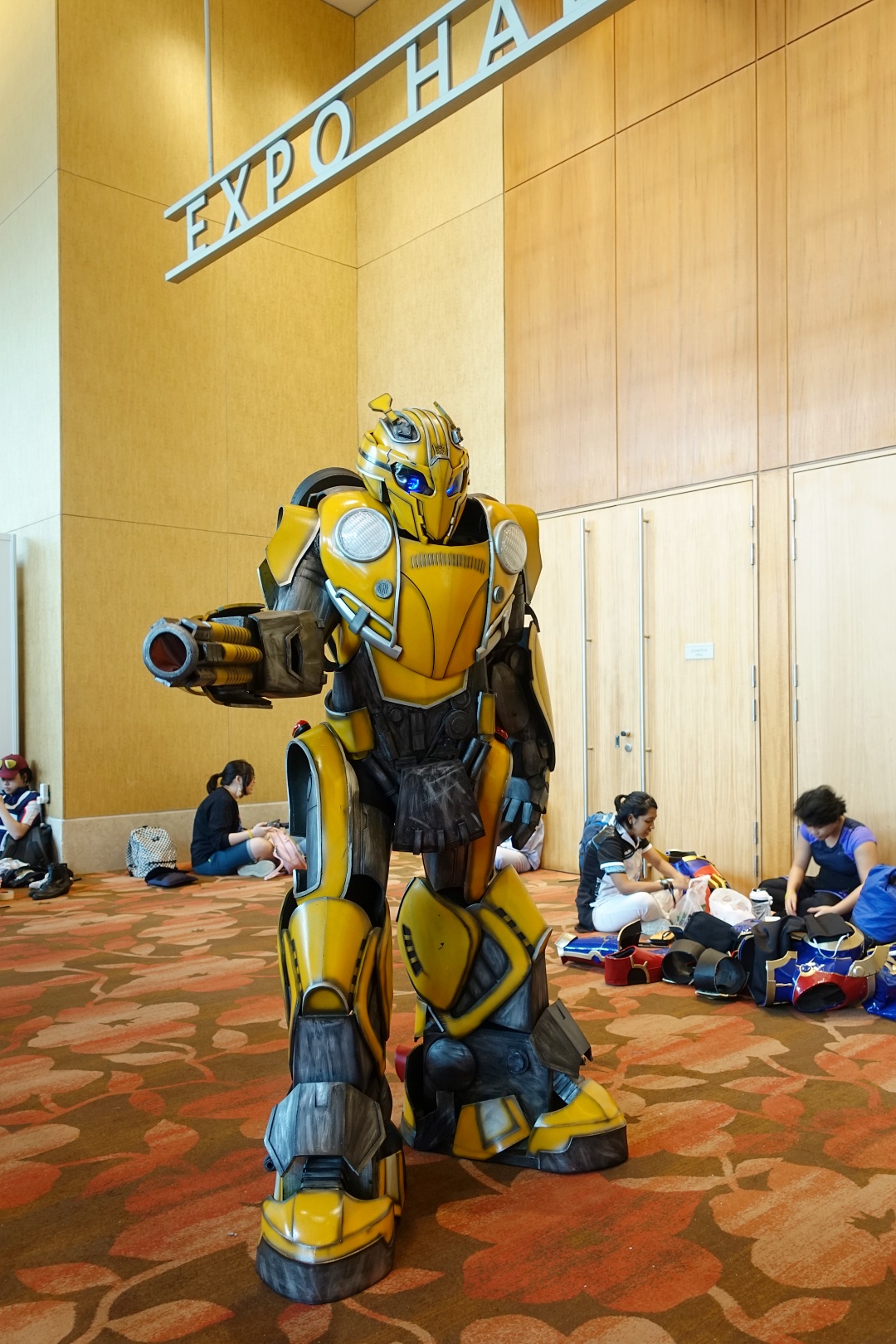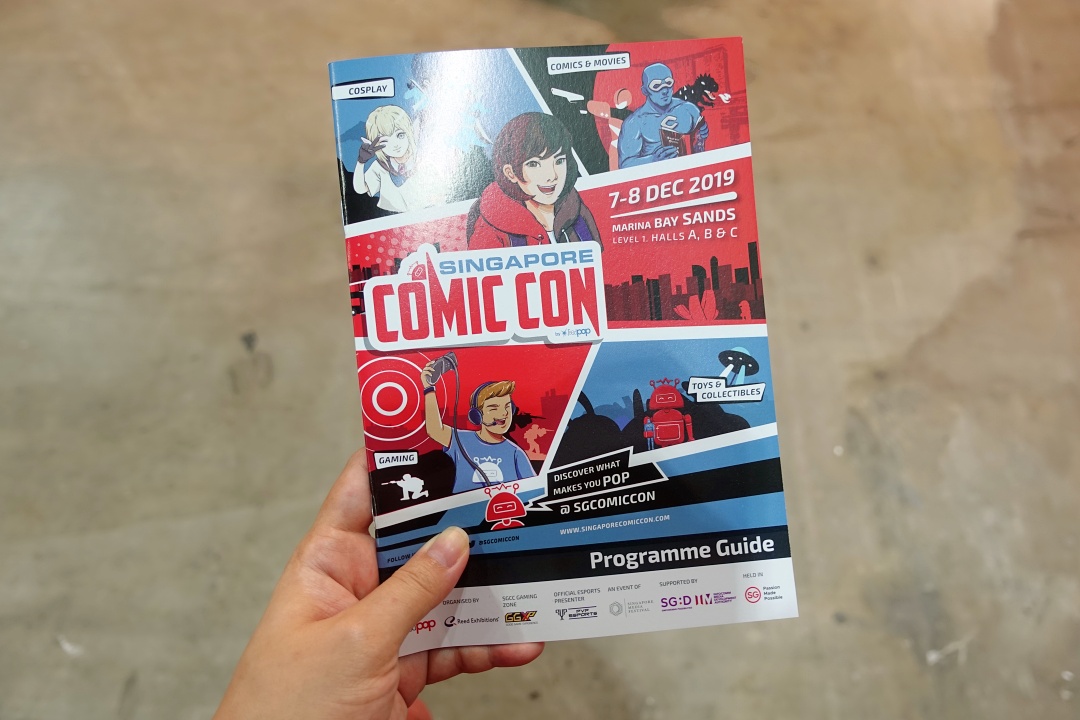 After standing in line and redeemed our tickets (in the form of a wristband) (which unfortunately can't be removed once you tighten it on your wrist), we made our way into the event hall.
I dive straight to the Beast Kingdom because if there's one place I can get my toys, Beast Kingdom is my best bet!
Beast Kingdom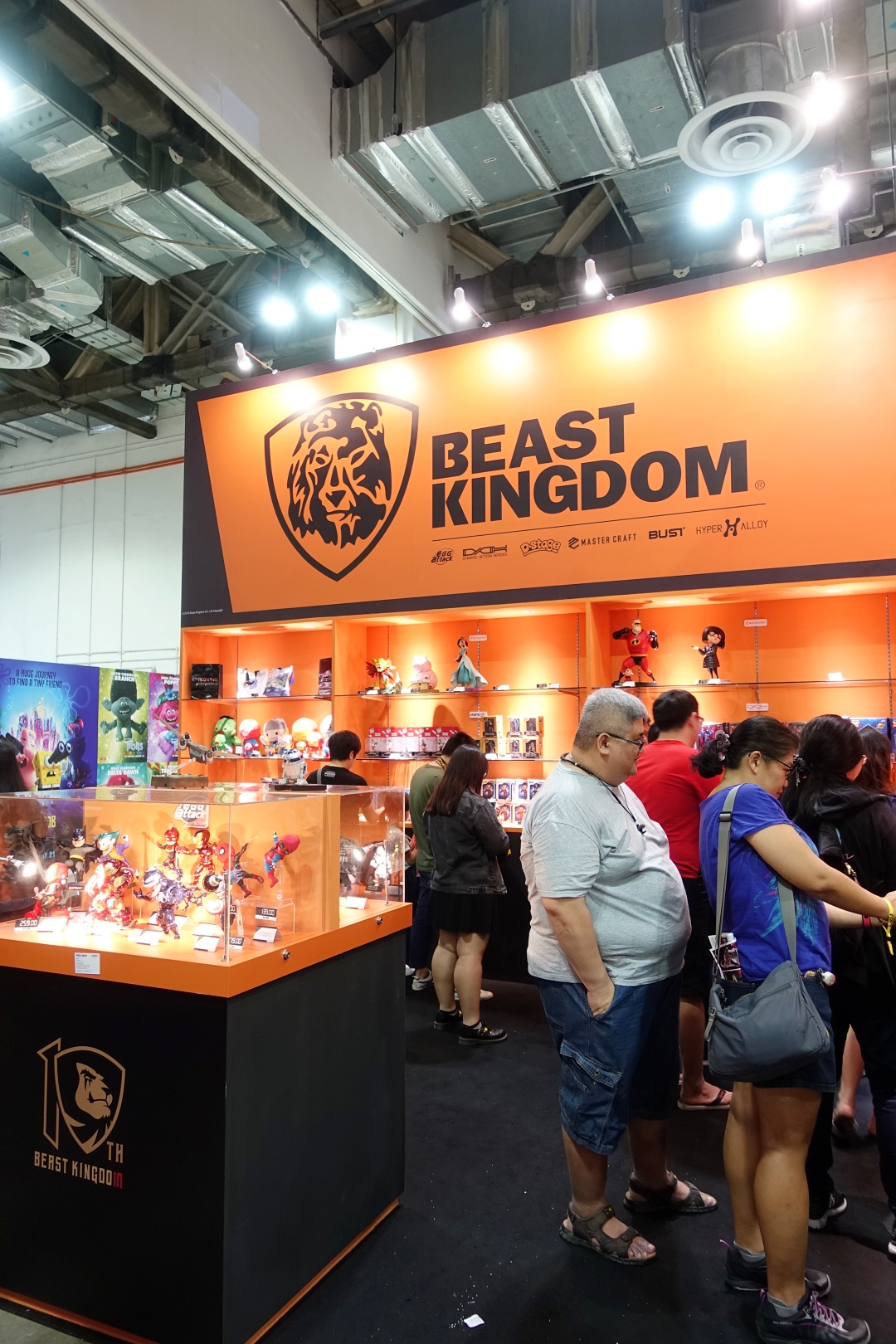 Beast Kingdom carries mostly licensed collectables, apparel and novelty items based on franchises from Marvel, Disney, Warner Brothers and more. For me, I mainly wanted to check out the Disney/Toy Story merch.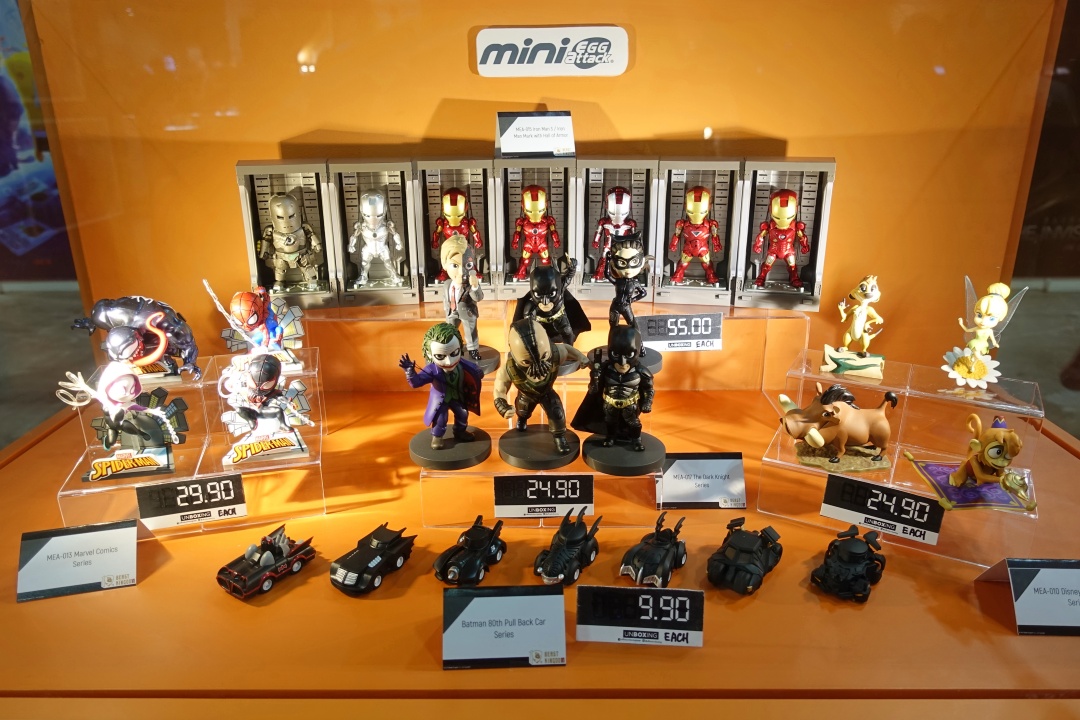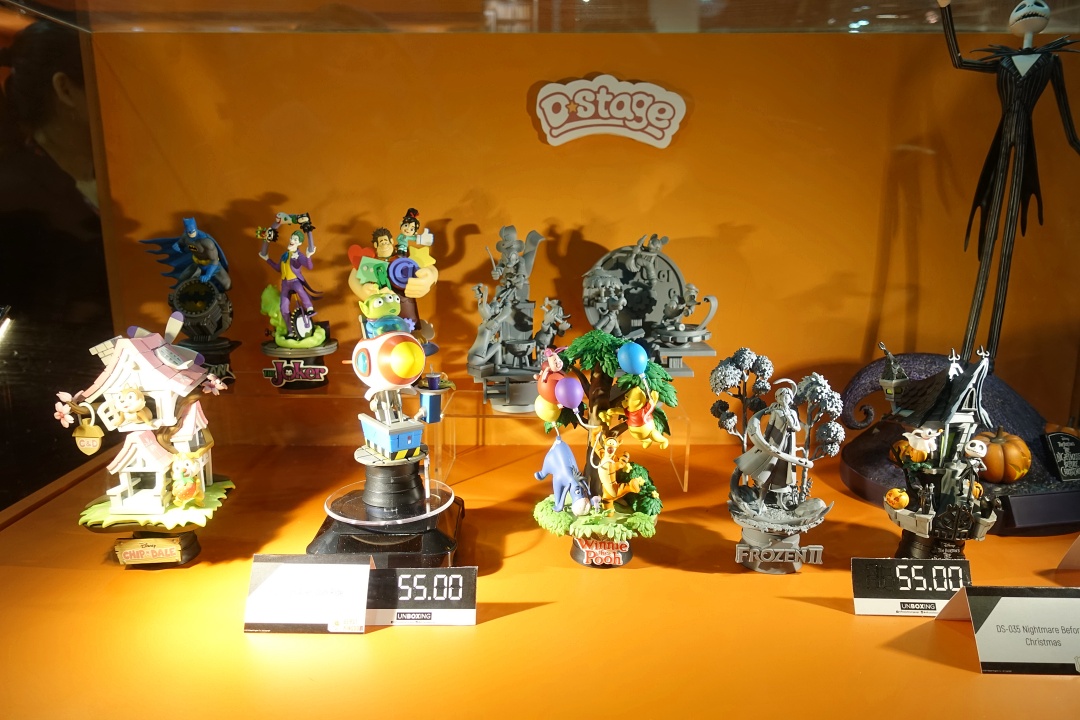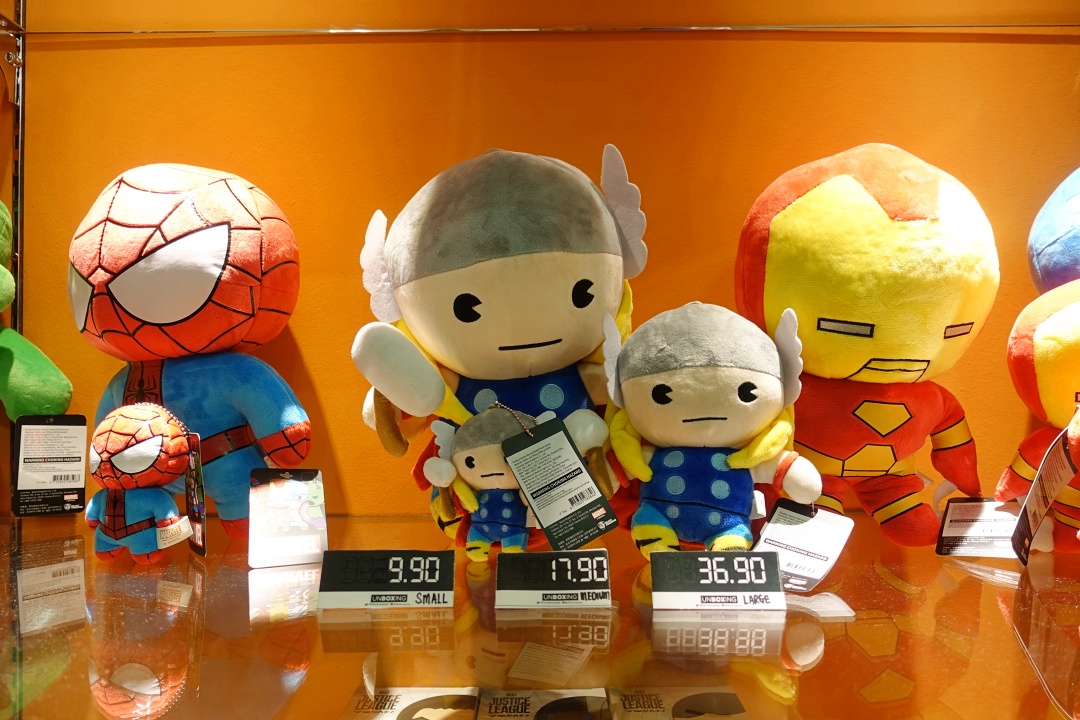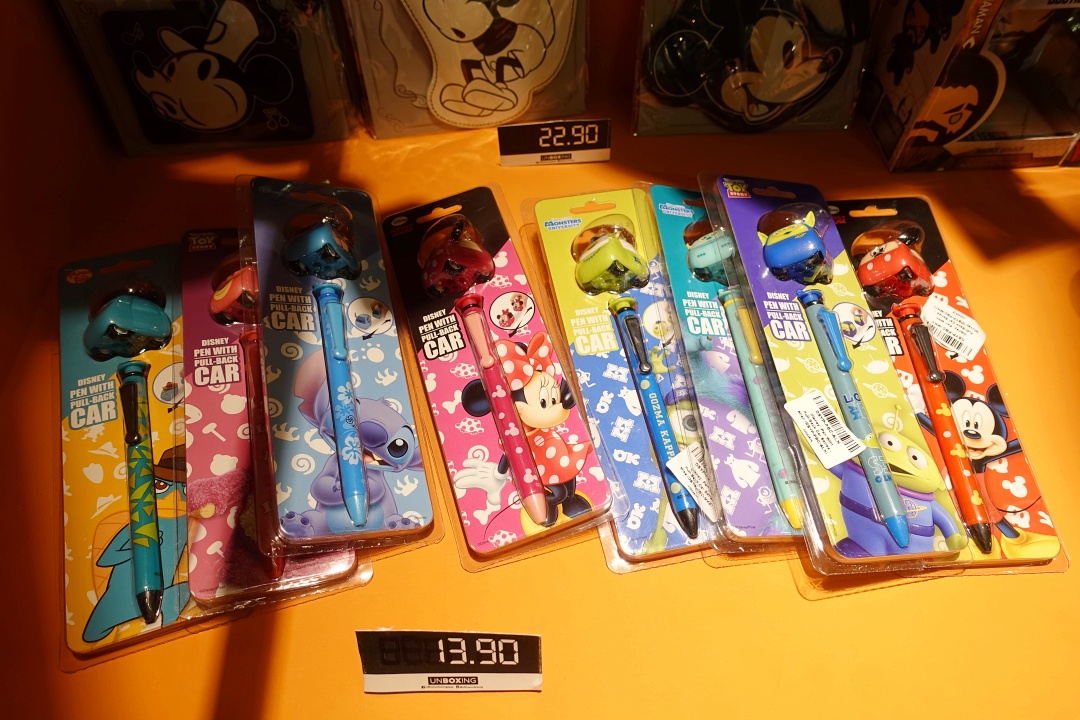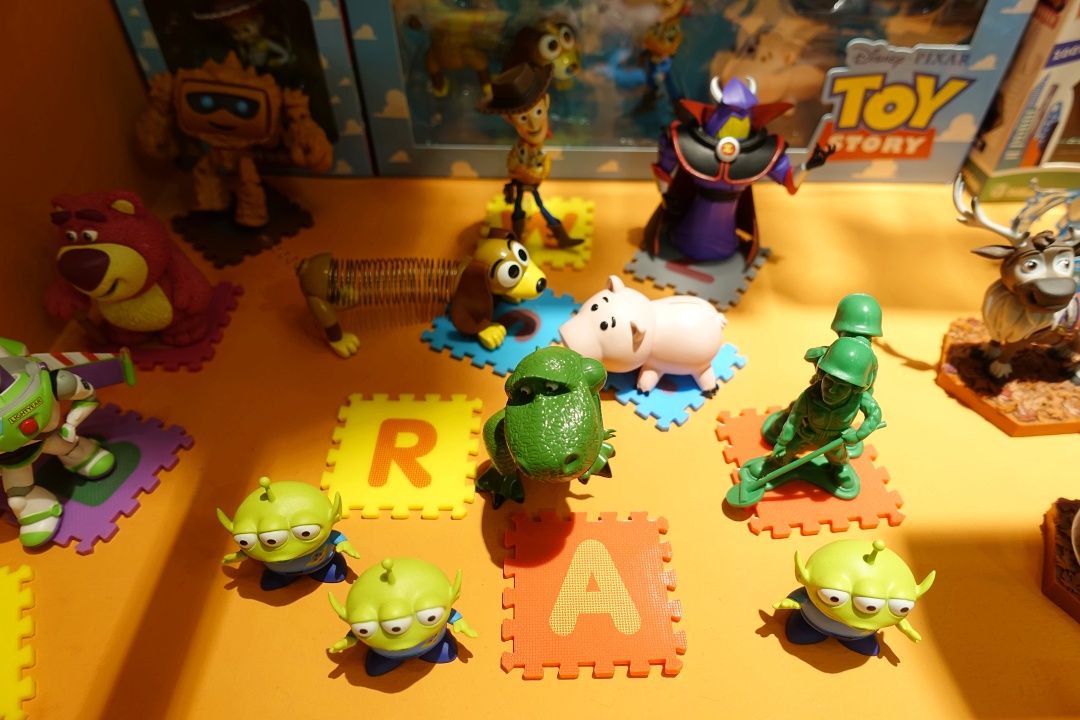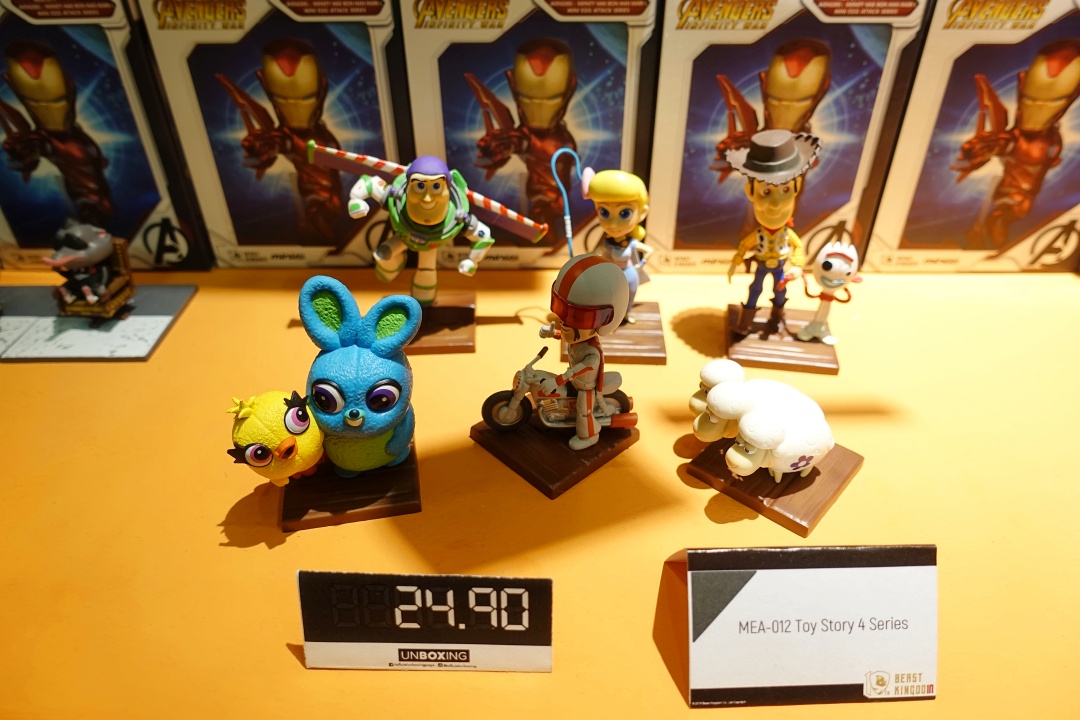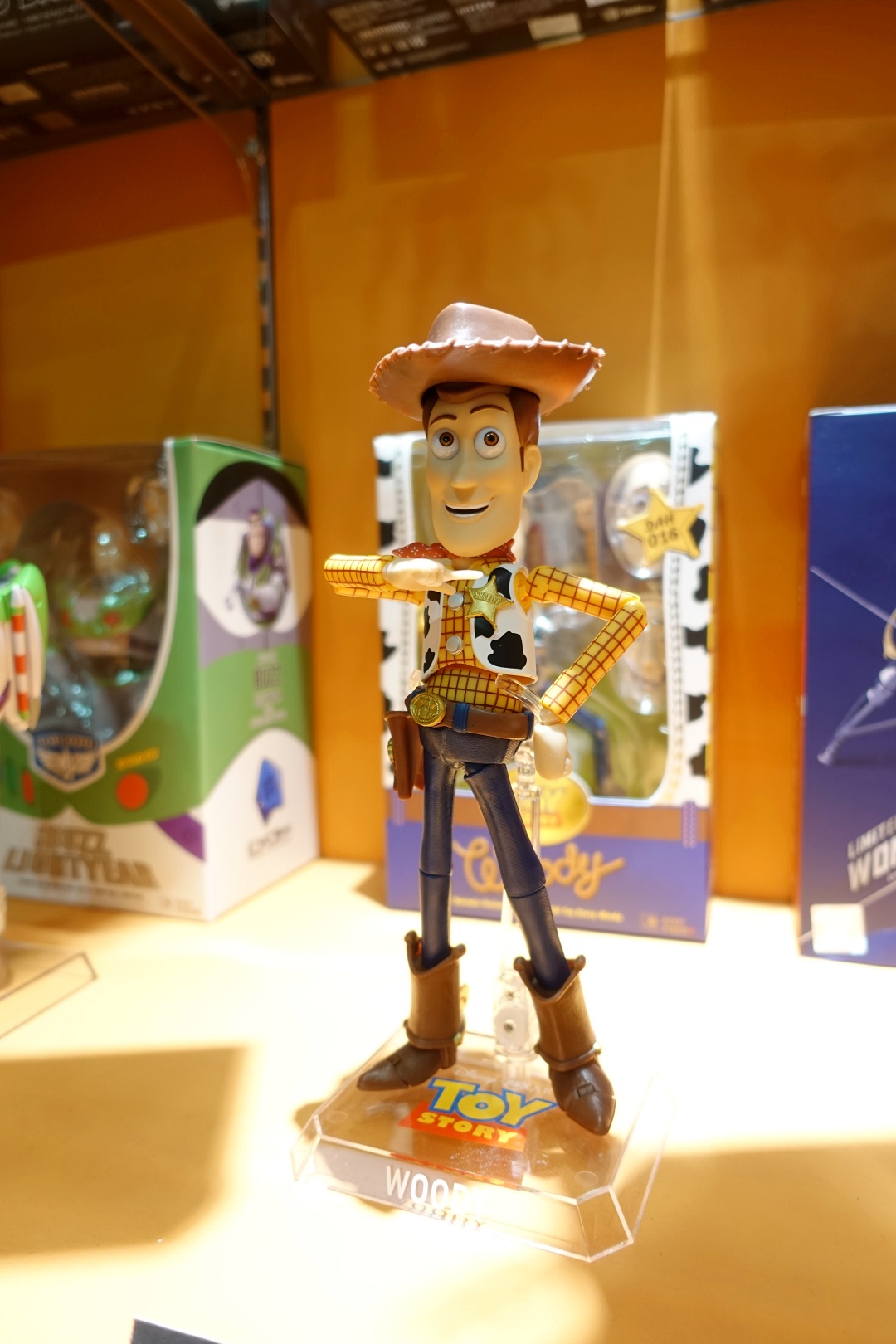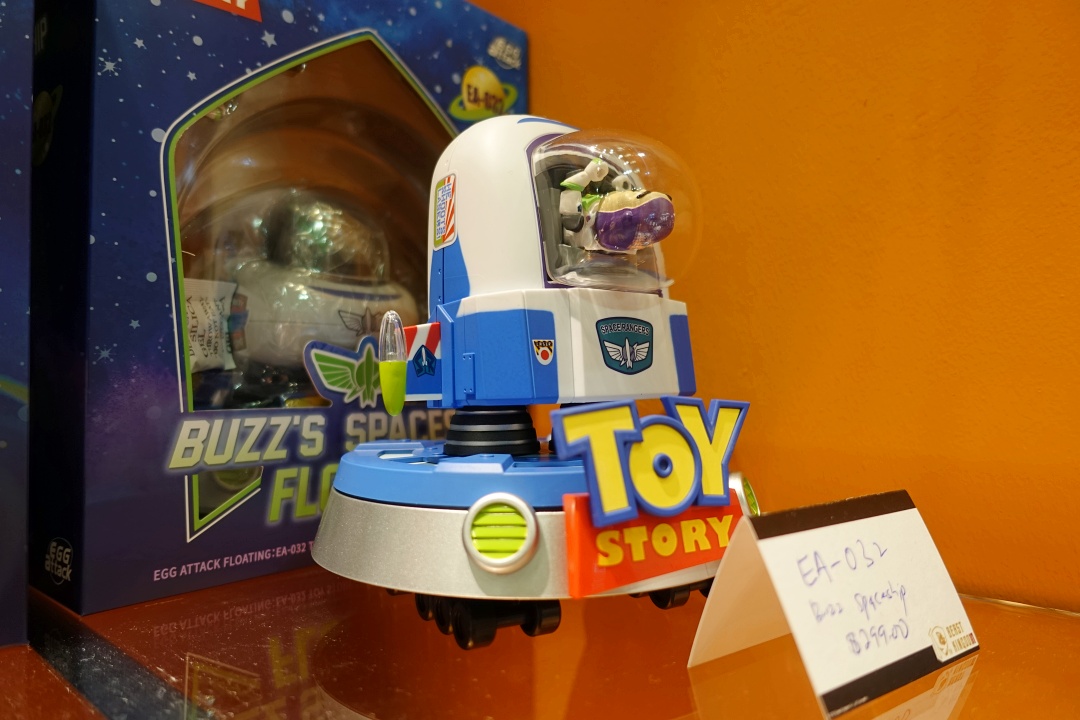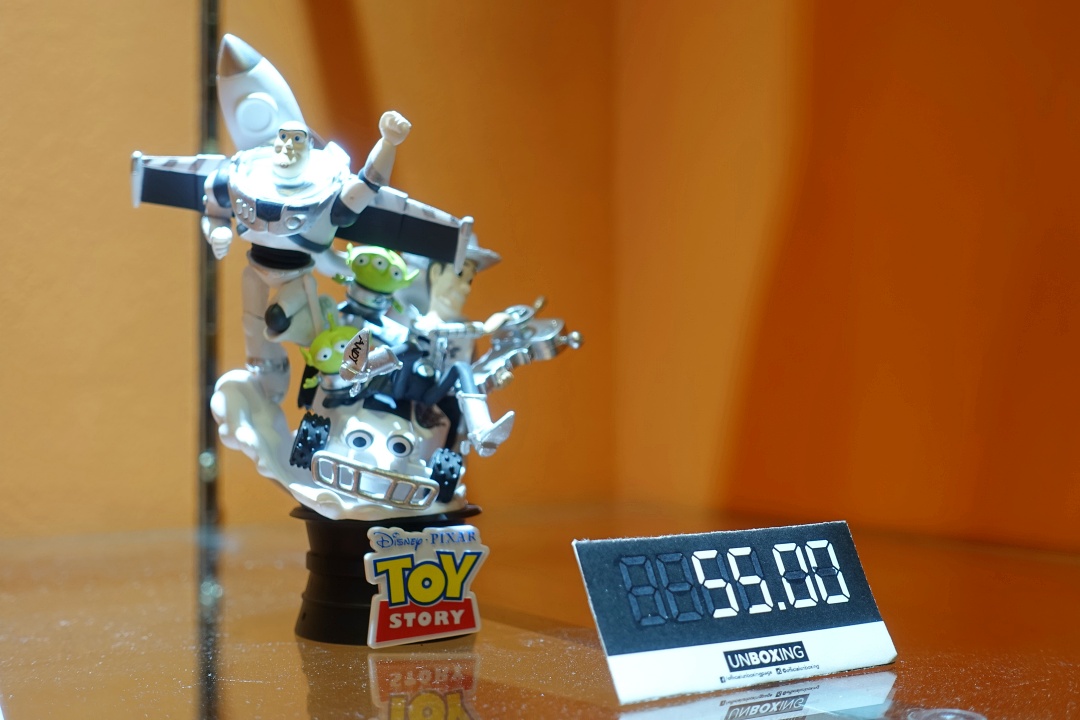 Truth is, I'm quite disappointed with the offering available at Beast Kingdom (at Singapore Comic Con). The products for sale weren't that exclusive (most items I've already seen before), and the prices weren't exactly attractive either. I think I'm much better off buying online!
In the end, I only got an Alien Coin Ride figure (D-Stage range) at SGD 55. It was on pre-order, and I could only collect it next month.
That's the only item I brought from the Beast Kingdom booth. Even the Husband was surprised and kept asking me if there's anything else I like to get. I didn't want to buy for the sake of buying, so I chose only to get one item that I wanted, instead of buying a handful of merchandise that wasn't even sold at a good price.
R&B Tea
Leaving Beast Kingdom, we made our way around to the other booths. Came across the R&B Tea booth which offers three exclusive drinks for Singapore Comic Con 2019. None of the drinks sparks our interest, so we didn't end up getting any.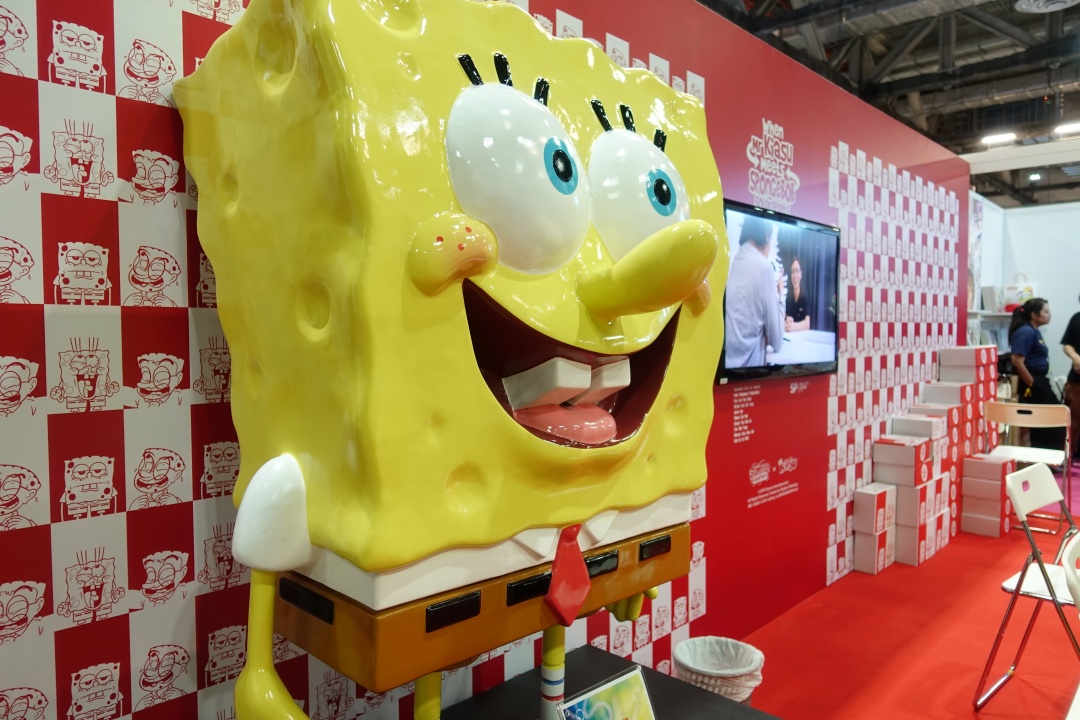 Saw a SpongeBod Squarepants x Mr. Kiasu collaboration.
Tokidoki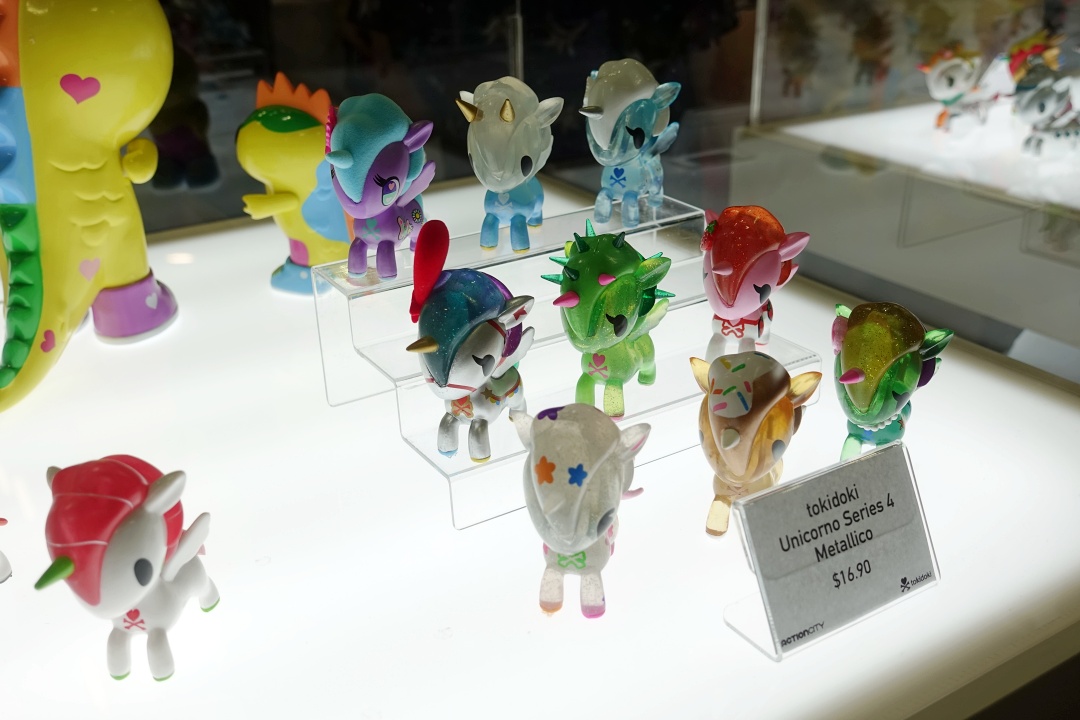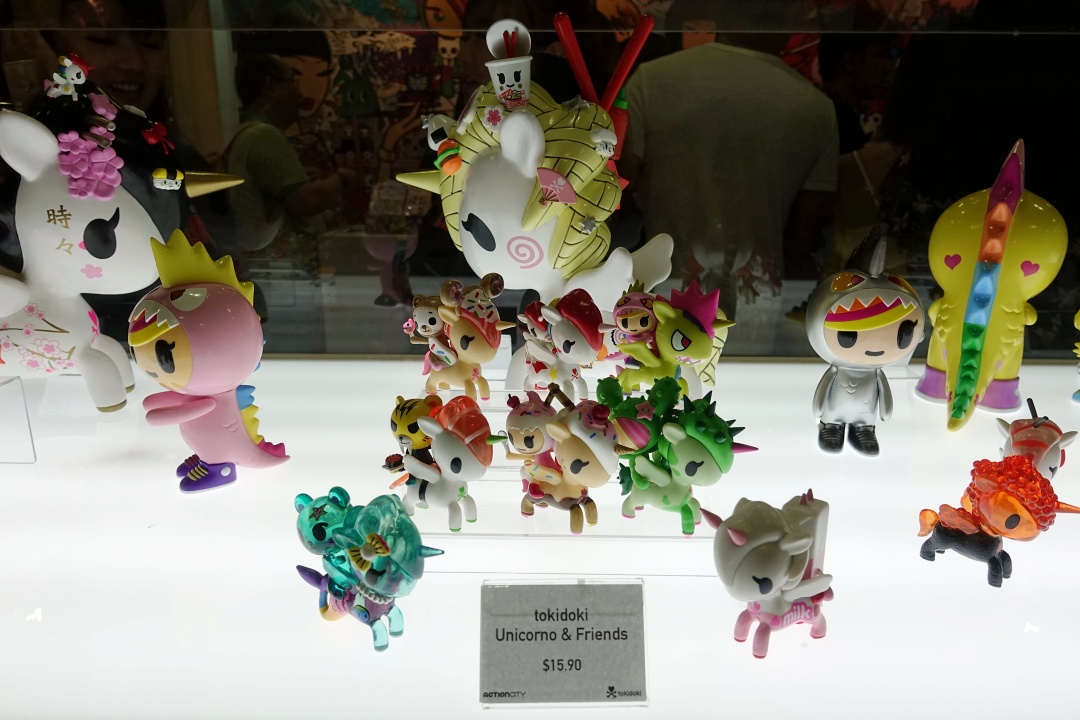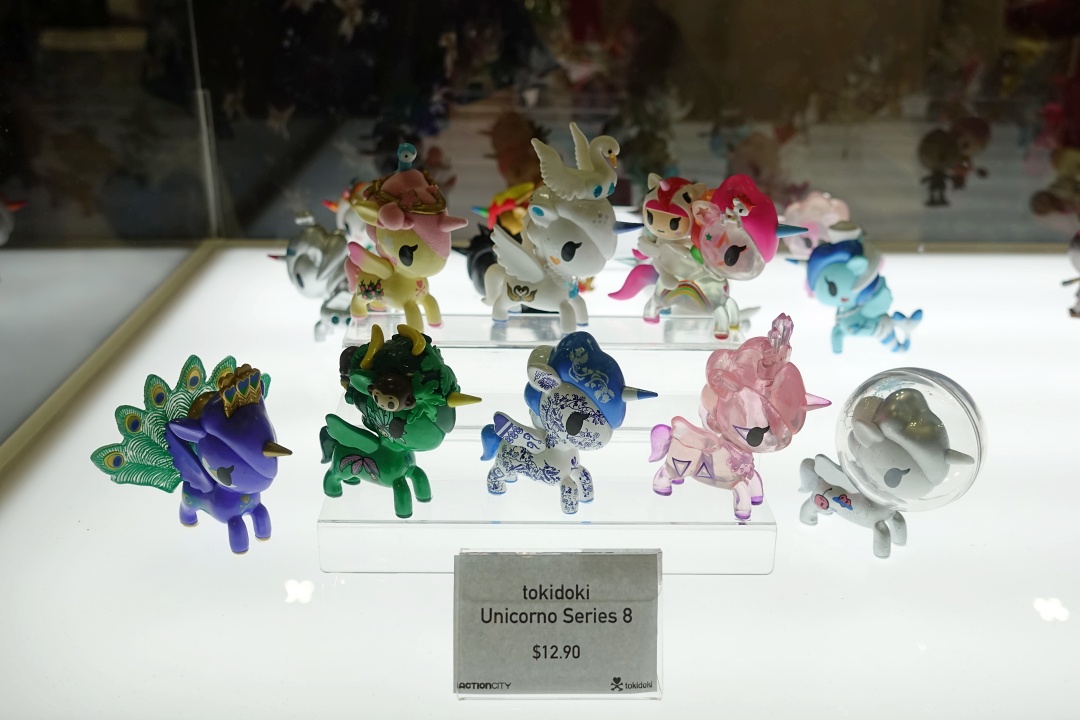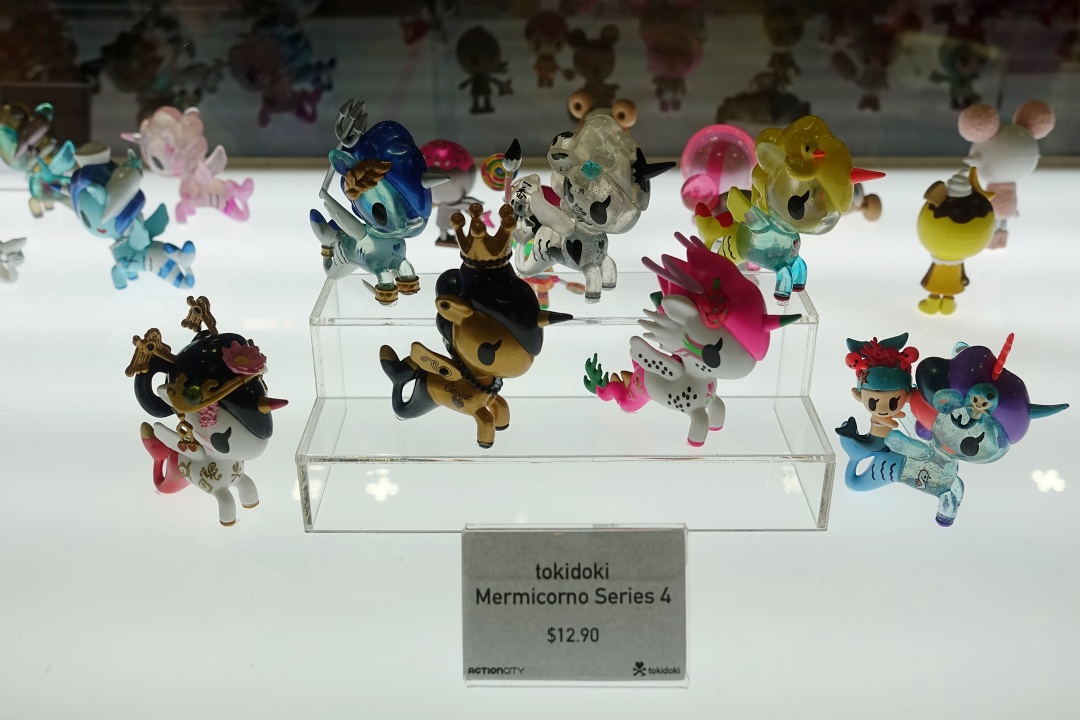 Went to check out the Tokidoki booth, even though I'm not a fan of the brand.
XM Studios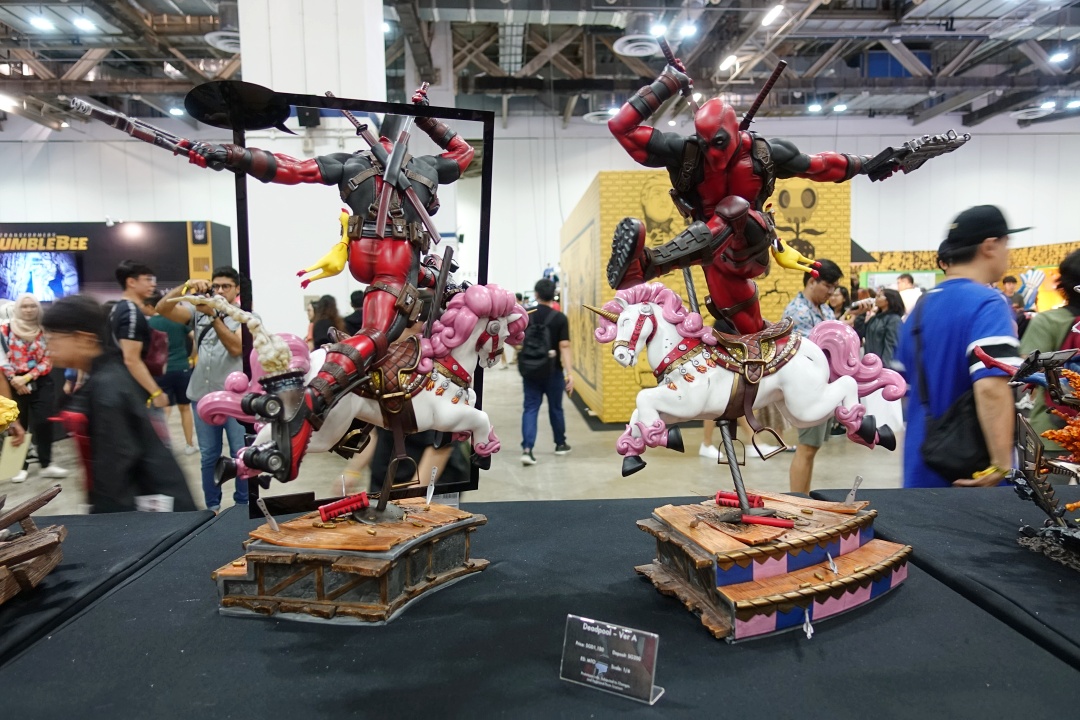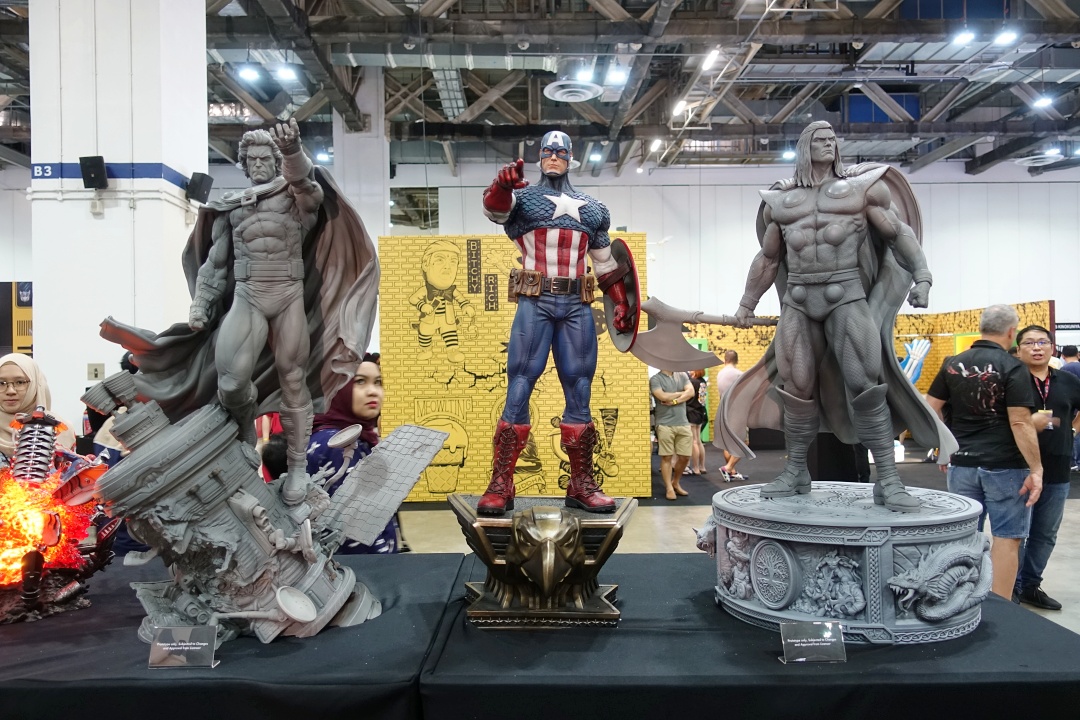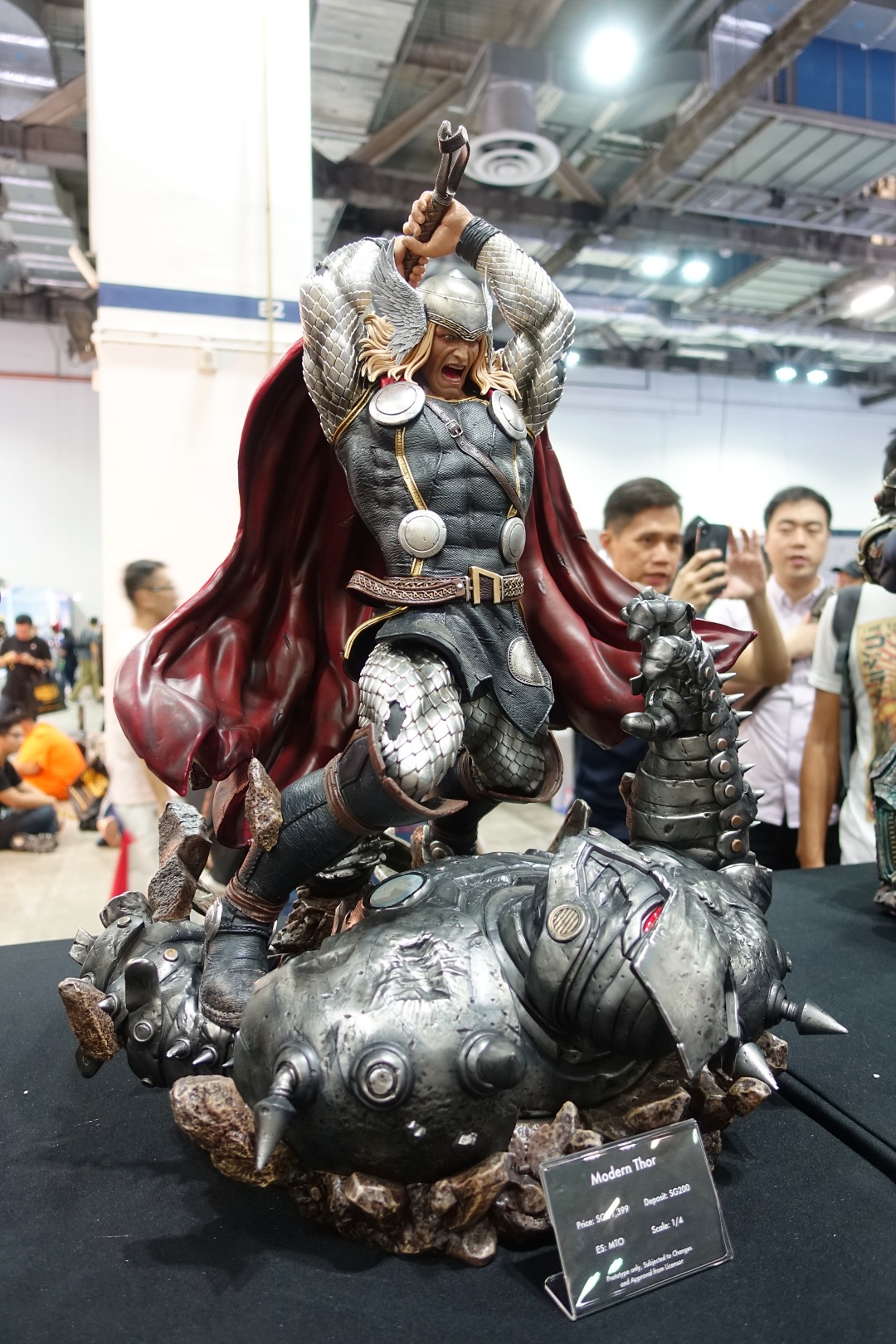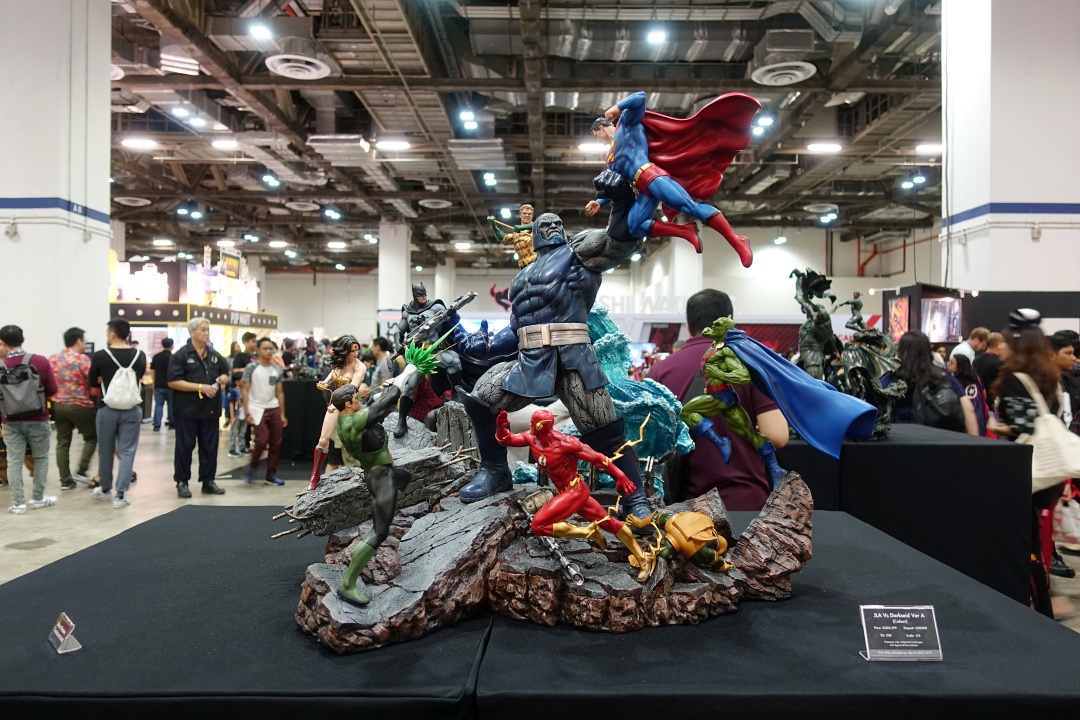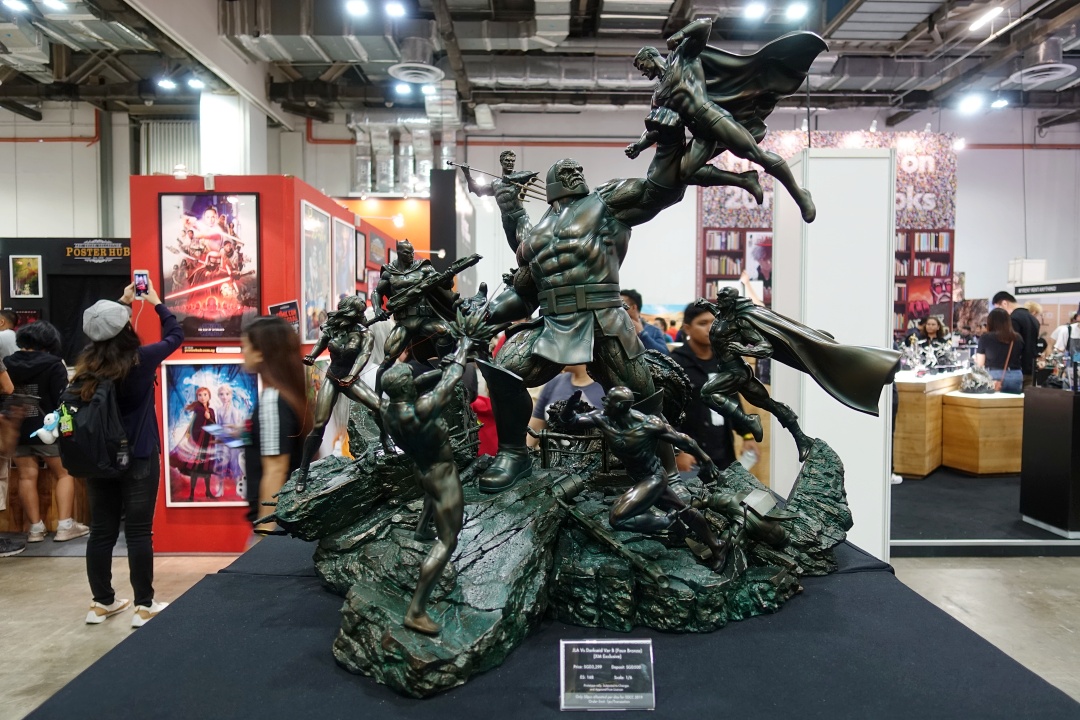 Collectables from XM Studios. The DC one above was priced at SGD 3,299, and there were only fifty pieces allocated per day for Singapore Comic Con 2019.
Mighty Jaxx
The Mighty Jaxx booth!
Founded in 2012, Mighty Jaxx is a designer toy collectables studio based in Singapore. The first time I was exposed to this brand was when I came across a photo on Instagram of a collectable figure of the Alien from Toy Story. I was drawn to the half-skeleton frame, which I thought was so unique and different from other figurines! Unfortunately, all/most of their products seem to be limited-edition; hence, it's not easy to get your hands on it once you missed the launch.
Making its debut at Singapore Comic Con 2019 was the Sesame Street Cookie Monster figure.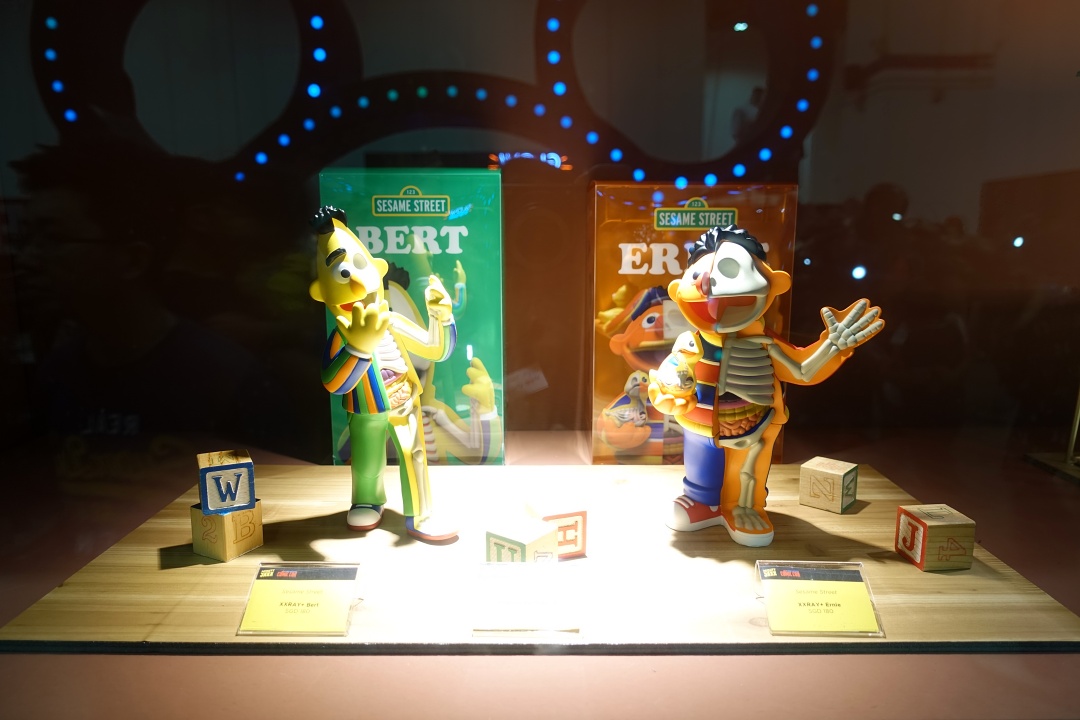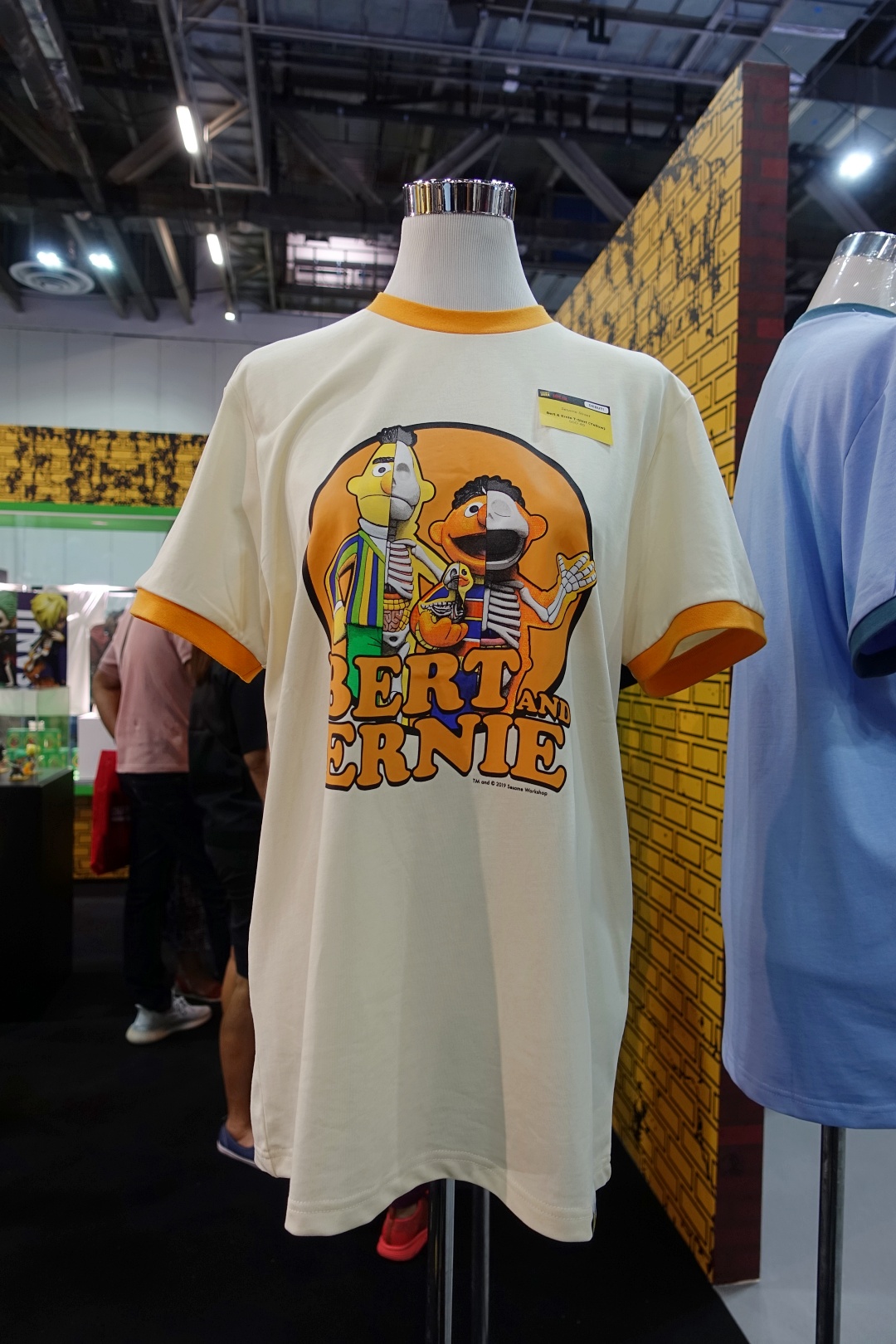 Royal Selangor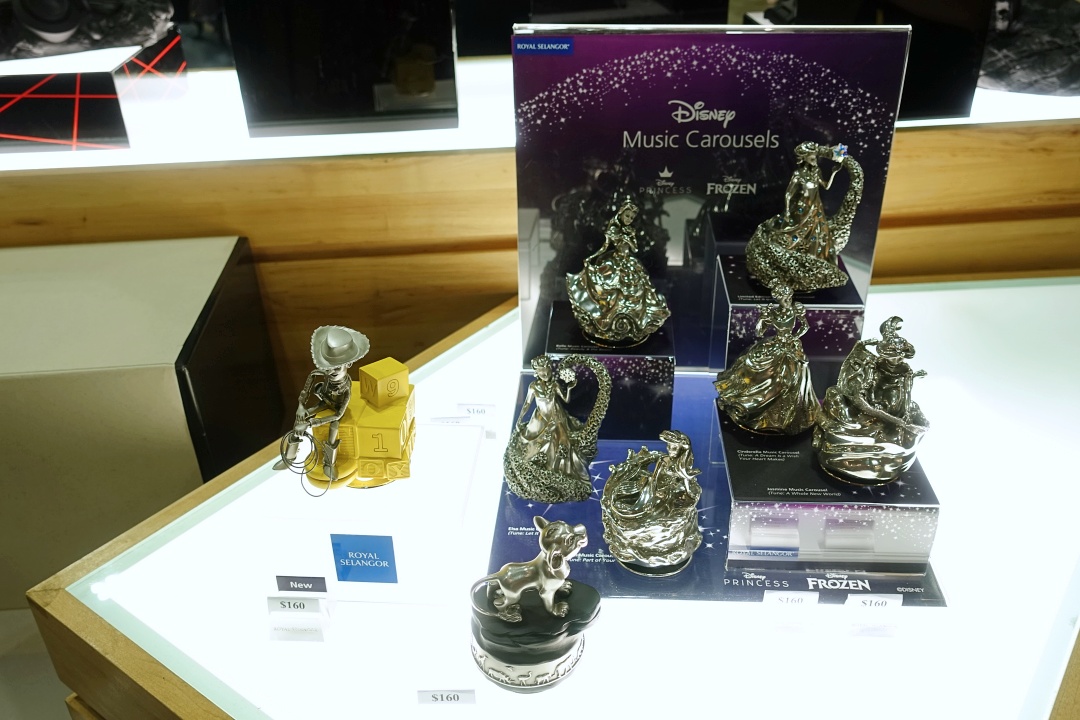 Disney Music Carousels from Royal Selangor. I was told that the Simba (from The Lion King) and Woody (from Toy Story) Carousels are sold exclusively at Singapore Comic Con 2019 before it's put up for sale elsewhere.
Sadly, I didn't like the look/expression on Woody; hence, I didn't get it.
---
Though I didn't manage to take that many pictures that day, the Husband and I did cover most of the booths that were available at Singapore Comic Con 2019. Apart from those well-known exhibitors, there were also smaller booths made up of creatives seller, showcasing and selling their products at the event.
Overall, while I didn't manage to get much at the event, I think it was certainly an eye-opener, and I'm glad we were there to experience it for the first time.