It has been almost eleven months since I had my customary wedding and I'm finally ready to blog about it. I'm sorry it took so long due to the many backlogs I had to clear.
While I'm excited to start uploading all the pictures and recount the day, I thought it would be nice to start off by sharing some of the preparations I made before the actual day.
These include things like:
Let's go through them one by one, starting with the things I bought for the wedding!
Taobao.com
Went it comes to shopping for customary Chinese weddings, Taobao certainly comes at no surprise. It's the marketplace to shop for affordable goods, and you can literally buy anything and everything from there!
However, being someone who seldom shops on Taobao and has no idea how to arrange for overseas shipping, I had to rely on my sister to help me with the purchases. Fortunately, she was pretty good at that. Most of the items I purchased were mainly for the Betrothal Gift Exchange, which for me happened around three weeks before my wedding day.
Things I Bought From Taobao / Tmall
In no particular order, below are the things I bought from taobao.com and tmall.com:
Jewellery Box for Si Dian Jin
结婚喜庆套装盒大红色四件套首饰盒高档PU皮项链耳钉吊坠手链盒子
Price: ¥ 43.00 / approx. SGD 8.90 (before shipping)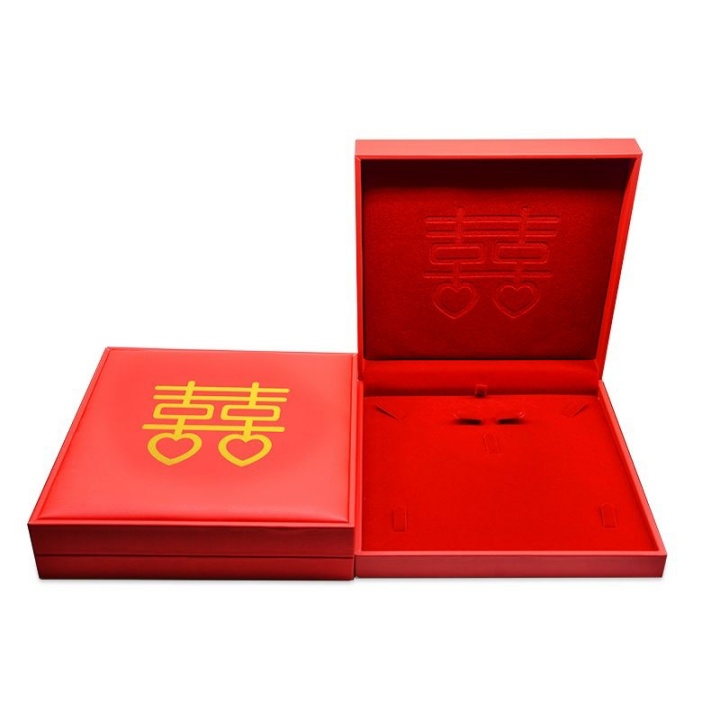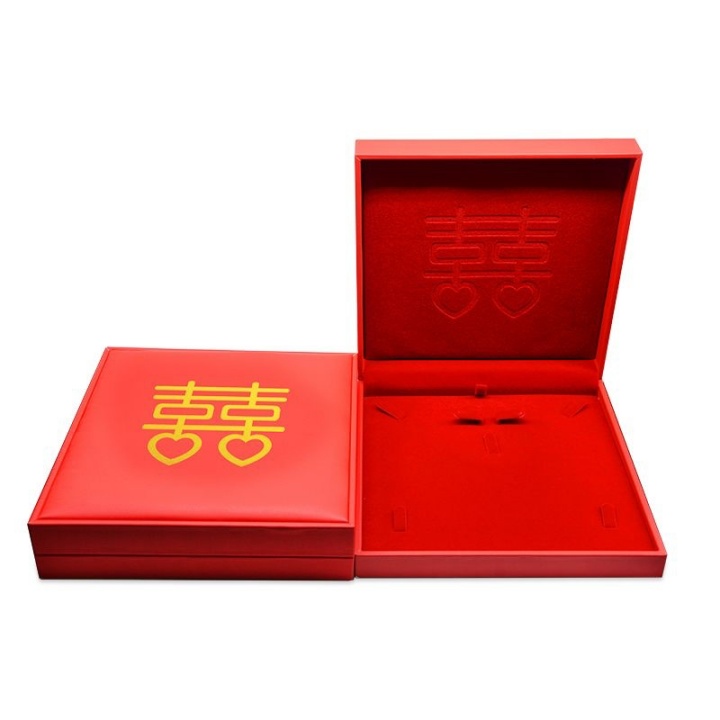 The reason for buying this was to house the jewellery that my uncle had gifted me for my wedding. I like this one because it looks sturdy and the design was simple with just the 囍 character on the cover.
*If you're buying Si Dian Jin from a local jewellery shop, they will usually come with a box (typically in red to symbolise auspiciously) to house all the four pieces of jewellery. You may also try asking the staff for an additional jewellery box. I actually managed to get one when I went to get my Si Dian Jin with the Husband.
Wedding Face Towel
双喜红驼面巾情侣两条装纯棉结婚庆喜庆毛巾洗脸回礼礼盒装包邮
Price: ¥ 49.80 / approx. SGD 10.30 (before shipping)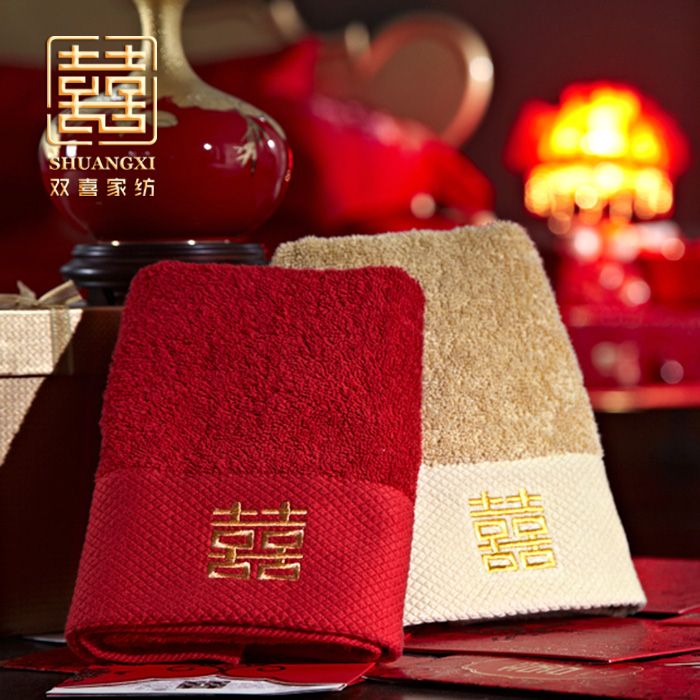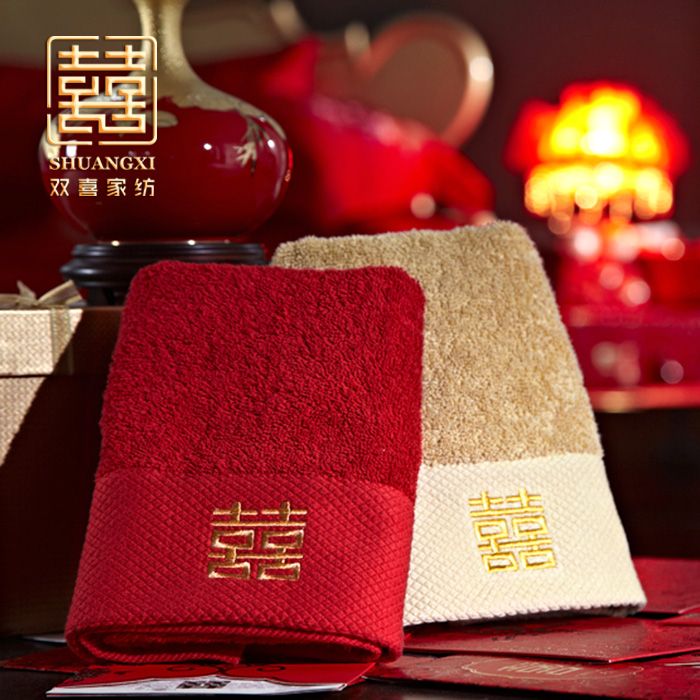 A typical item to buy for the Betrothal Gift Exchange. I'm not a fan of those towel with drawings of the bride and groom; hence, I again picked one with just the 囍 character. Sold in a pair; it came nicely packed in a gift box with one red and one gold towel. There are various sizes available and you can either choose to get the face towel or bath towel. I went with the face towel in the dimension 75x32cm.
Indoor Slippers
婚礼新娘结婚拖鞋 喜庆红色一对绣花婚庆新婚鞋家居室内情侣棉拖
Price: ¥ 70.00 per pair / approx. SGD 30.00 for both (before shipping)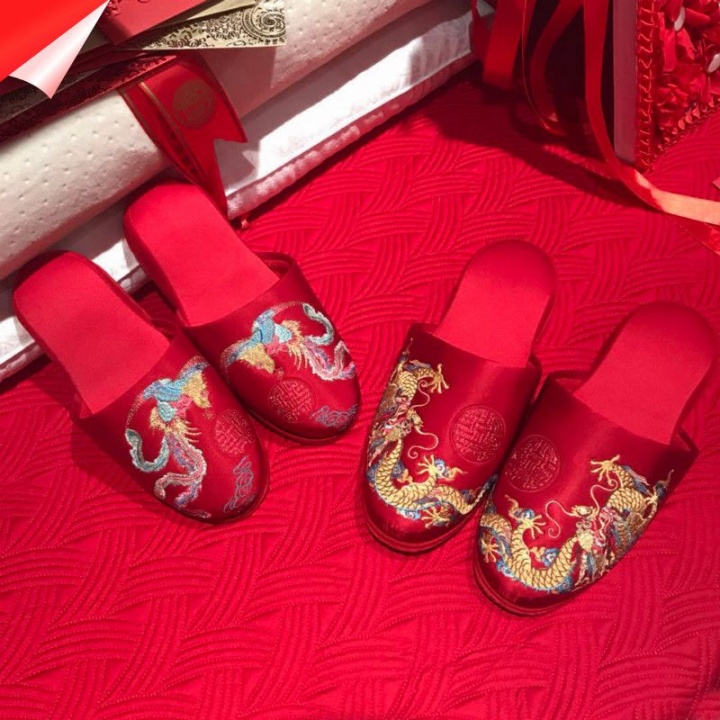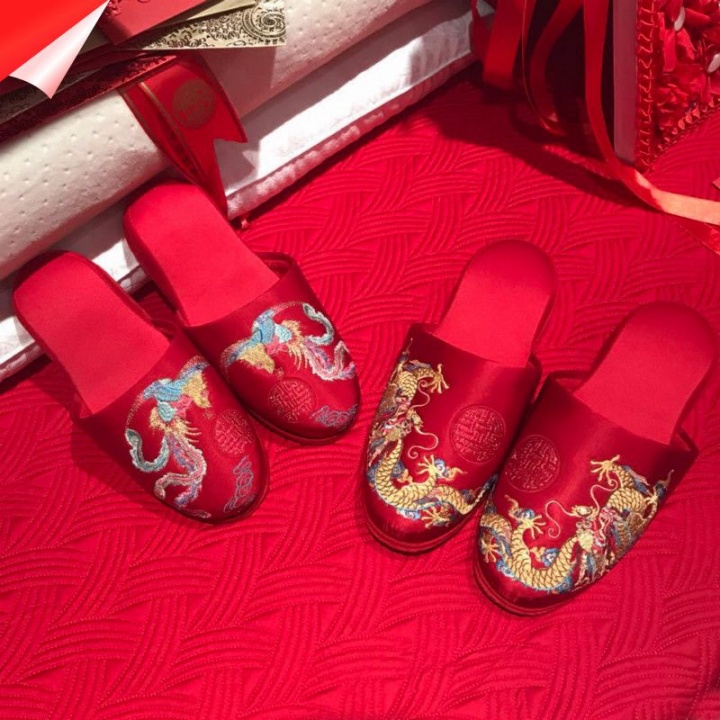 Another item to be gifted during the Betrothal Gift Exchange was indoor slippers. I managed to find these slippers with intricate embroidery of dragon and phoenix. Even though the price was much higher, I thought it was worthwhile for the design. The quality turns out to be pretty good too! Fits true to size.
Bedside Lamps
创意卧室床头灯结婚台灯婚房装饰双喜图礼品红色长明灯一对
Price: ¥ 56.00 / approx. SGD 11.58 (before shipping)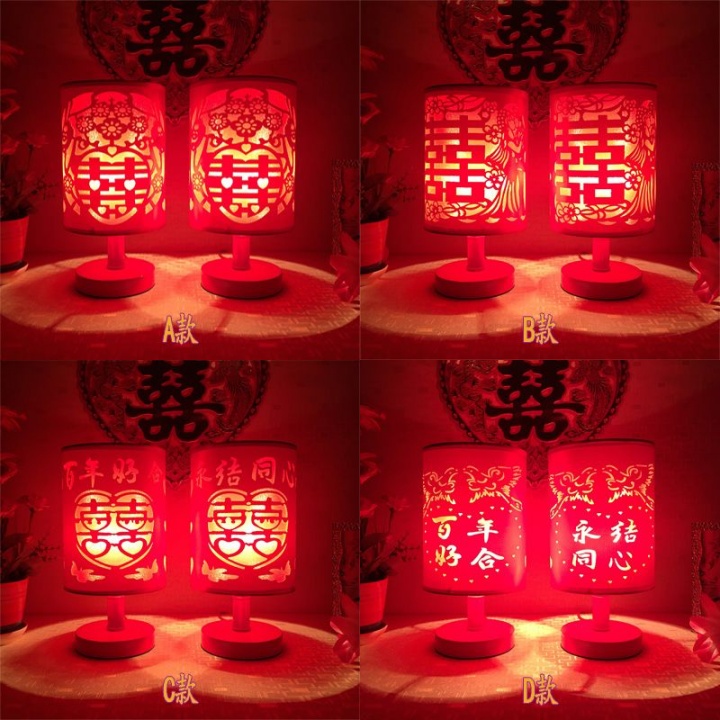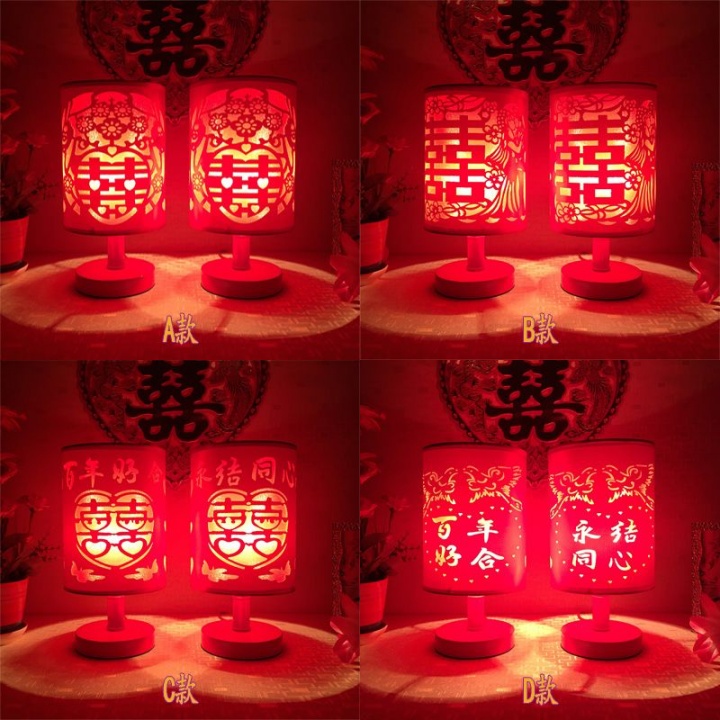 I actually bought a total of three lamps. Initially ordered one pair, but one came slightly damaged, so I ended up buying an additional piece. (I'm glad they allow you to either buy a single piece or a pair.) There are a couple of designs available, and you can choose to have it with either a red LED bulb or a warm yellow LED bulb.
The thing is, we didn't end up using the lamp at all as we stayed three nights at the hotel, before heading straight to Japan for our minimoon. By the time we got back, we didn't see the point of using the lamps. Now they are kept in the cardboard because according to the elders, we are not allowed to throw or give them away.
Wedding Bowls and Chopsticks
结婚女方陪嫁日用品龙凤碗婚庆喜碗筷套餐中式红色陶瓷对碗礼盒装
Price: ¥ 22.00 / approx. SGD 4.50 (before shipping)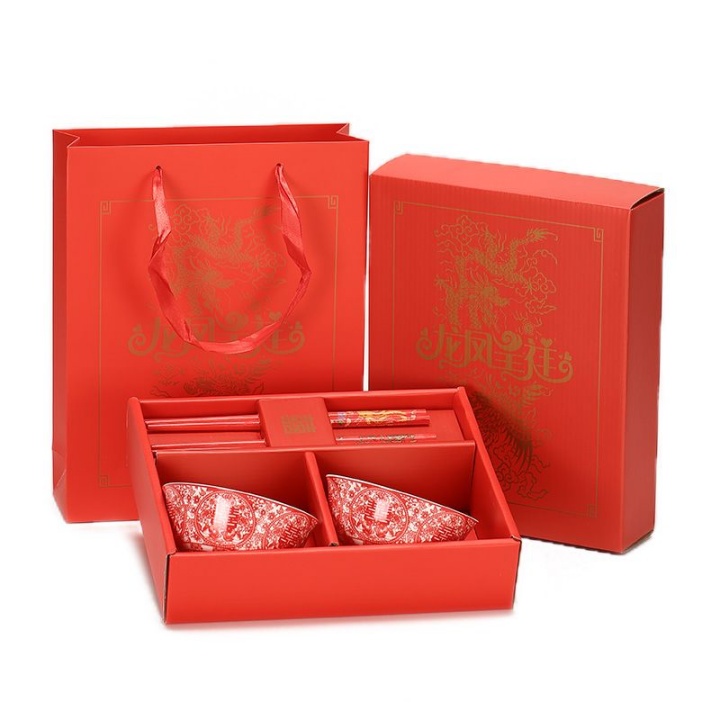 Another typical item to buy for the Betrothal Gift Exchange. Bought this to have rice-balls on the wedding day. Available in different combinations – bowls, chopsticks, spoons, teacups, etc. I went with the set that came with two bowls and two pair of chopsticks.
Wedding Teapot and Teacups
结婚茶具套装婚庆家用中式婚庆整套红色陶瓷敬茶壶茶杯带茶盘
Price: ¥ 114.90 / approx. SGD 23.70 (before shipping)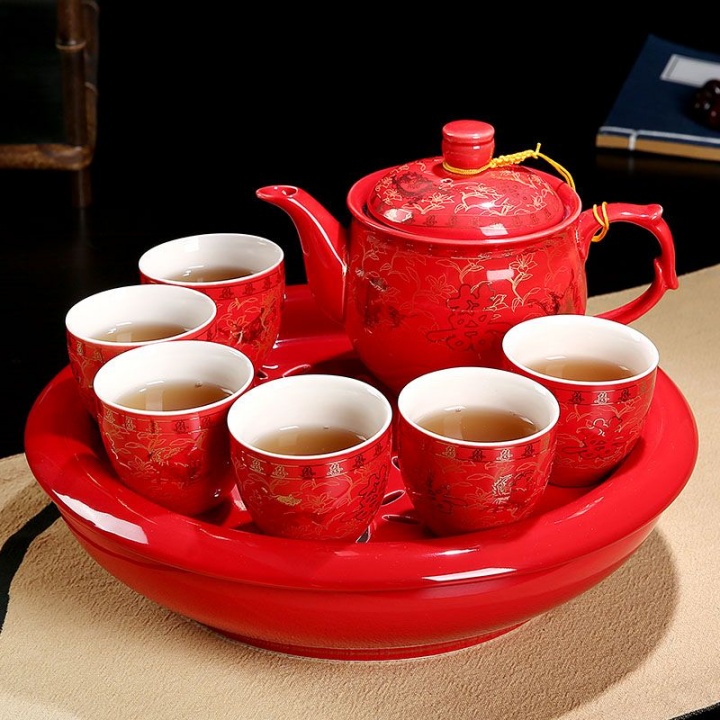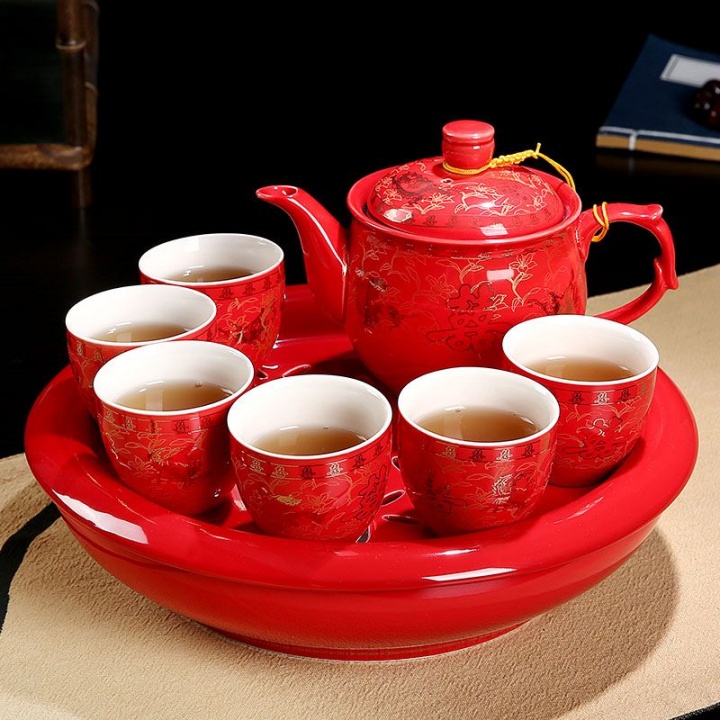 I must have gone through pages after pages on Taobao, trying to find a design I fancy. Ended up choosing this set that is in red and comes with one teapot, six teacups and one tray.
Likewise, we didn't end up using this for the tea ceremony because we used our mums' wedding teapot set at our respective place. (I'm surprised that both still kept theirs after so many years.)
*I wouldn't recommend buying teapot on Taobao as the shipping can be quite high due to the weight of the item. I ended up paying close to SGD 41 for this set (inclusive of air shipping). I could probably get it in Singapore at this price.
*The printing on the teapot and teacups were also not nicely done – printings were crooked.
Wedding Serving Plate
结婚庆用品 结婚果盘 托盘红色喜庆茶盘婚庆亚克力结婚糖盘瓜子盘
Price: ¥ 18.05 / approx. SGD 3.70 (before shipping)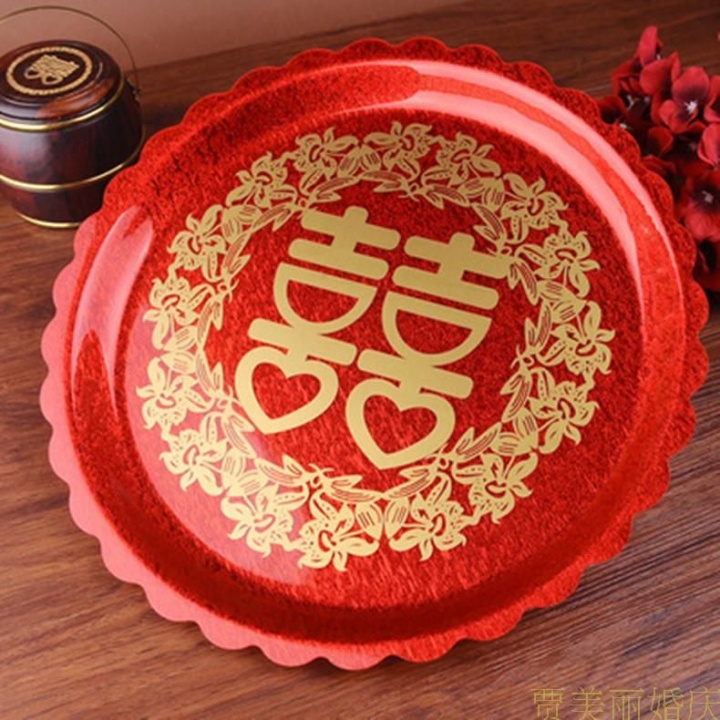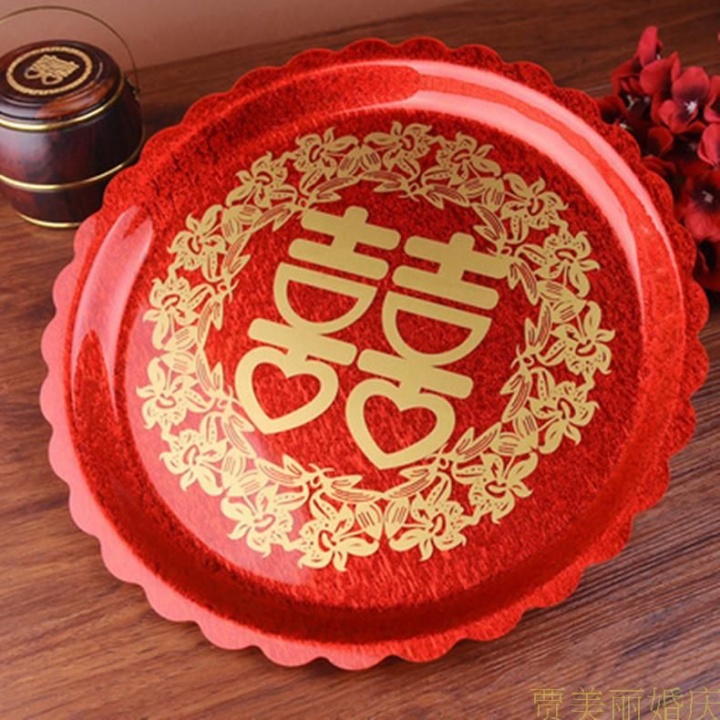 I bought this mainly because I like the design, and I think it's handy to have it around to put oranges or hong bao.
Wedding Hong Bao
[Fest Deco] 扑克牌千元百元定制结婚红包袋婚庆创意爱情利是封
Price: ¥ 9.44 per pack / approx. SGD 1.95 per pack (before shipping)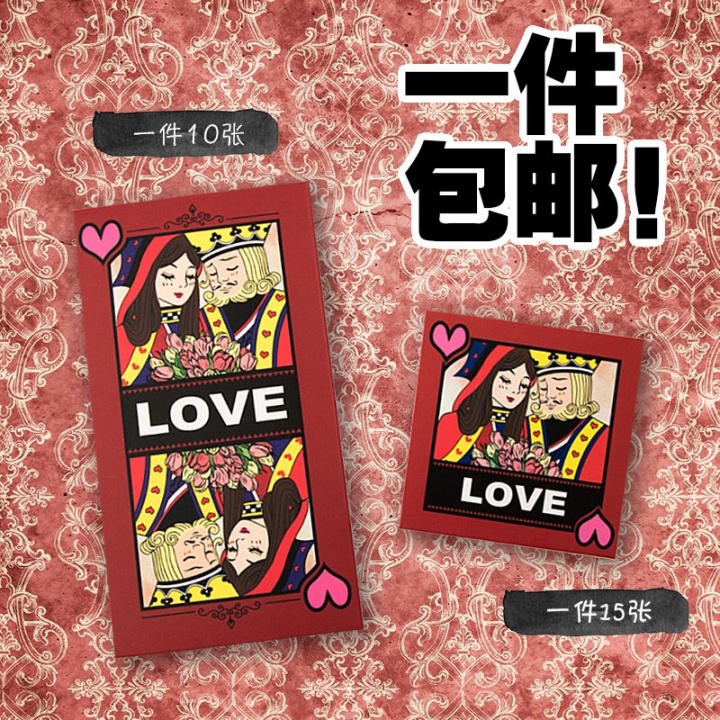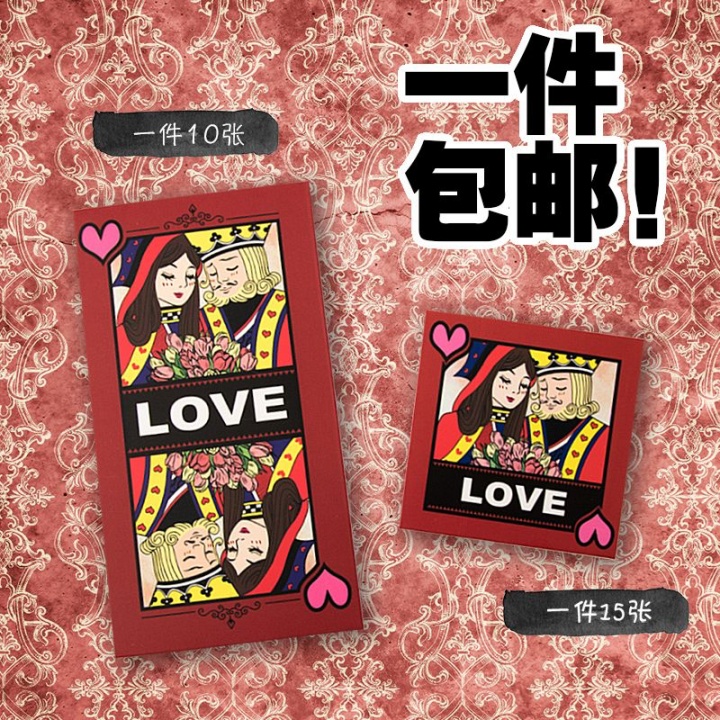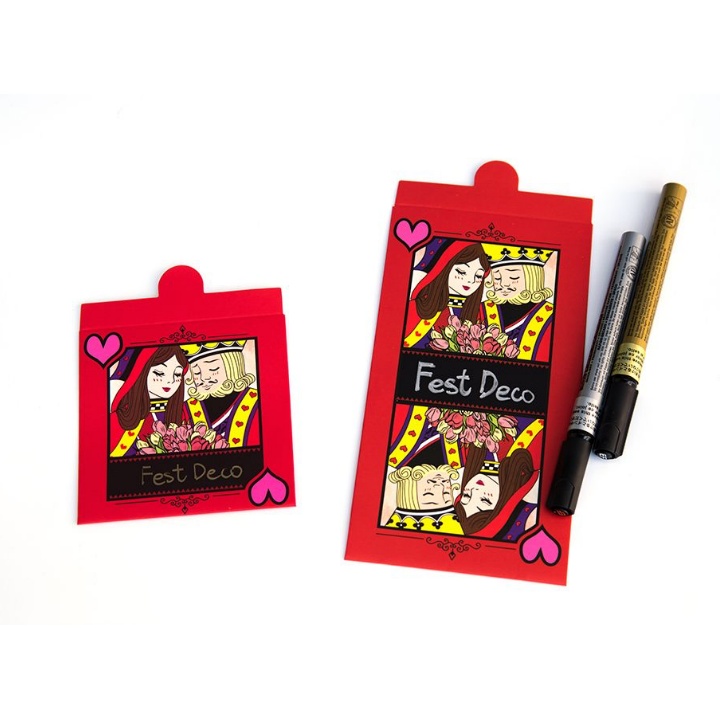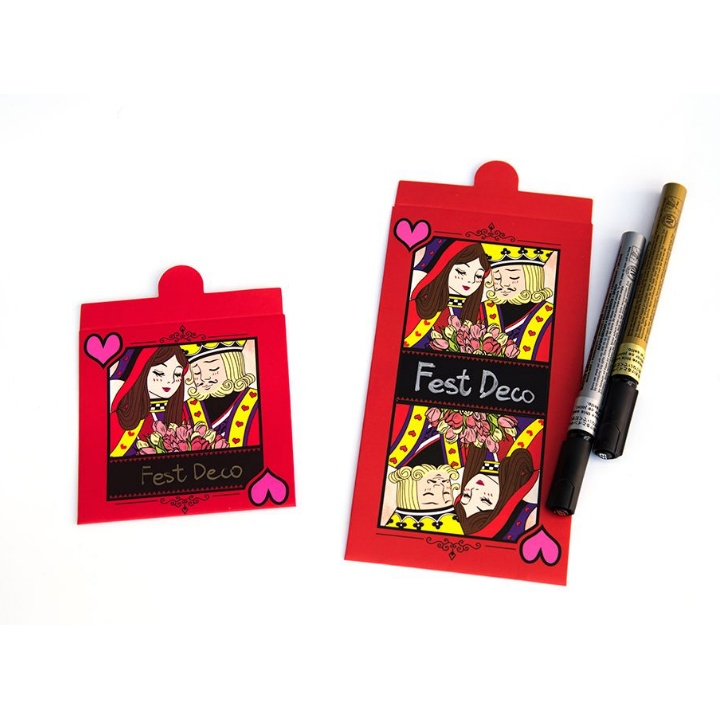 There are plenty of designs to choose from for wedding hong bao / red packets. There are simple ones with just the 囍 character, floral designs, or fancier ones with an illustration of the bride and groom.
I ended picking this as I really like how it resembles a poker card. It was unique and distinctively different from the other ones I saw. I also love that there were two sizes and two variant of the design. You can either pick the one with or without the LOVE wording. I ended up buying both in both sizes. For the plain one, I used them mainly for the groomsmen, bridesmaids and wedding coordinator, where I used a white marker to indicate their name. I love how it gives it a more personalised touch.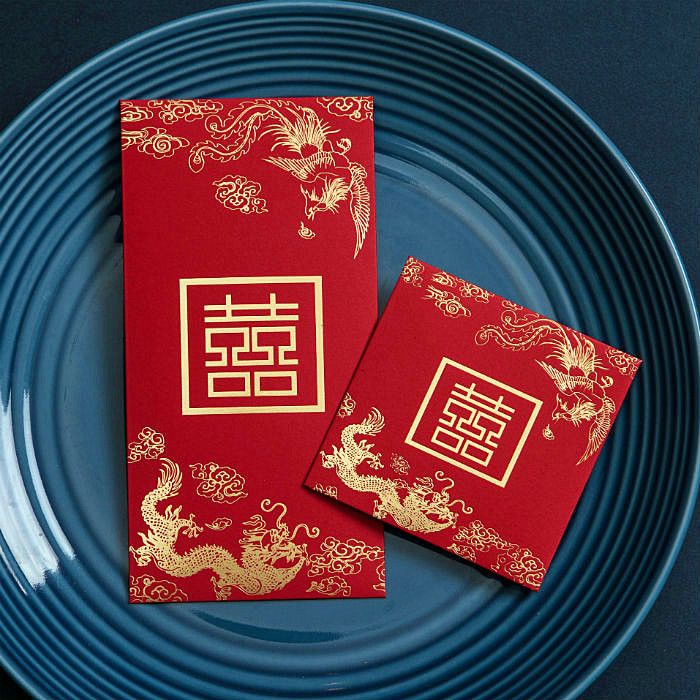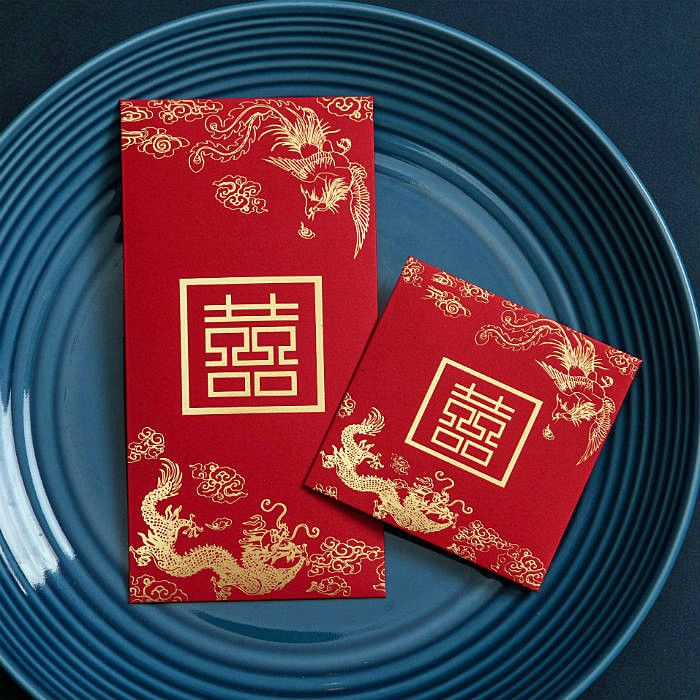 Here's another design that I bought. I think it's good to have something more traditional looking on hand, for times when we are giving to parents/elders.
Check out some of the other designs I like over here.
Message Cards
心花怒放 结婚游戏卡创意婚礼迎亲接亲堵门道具*2妹
Price: ¥ 1.90 each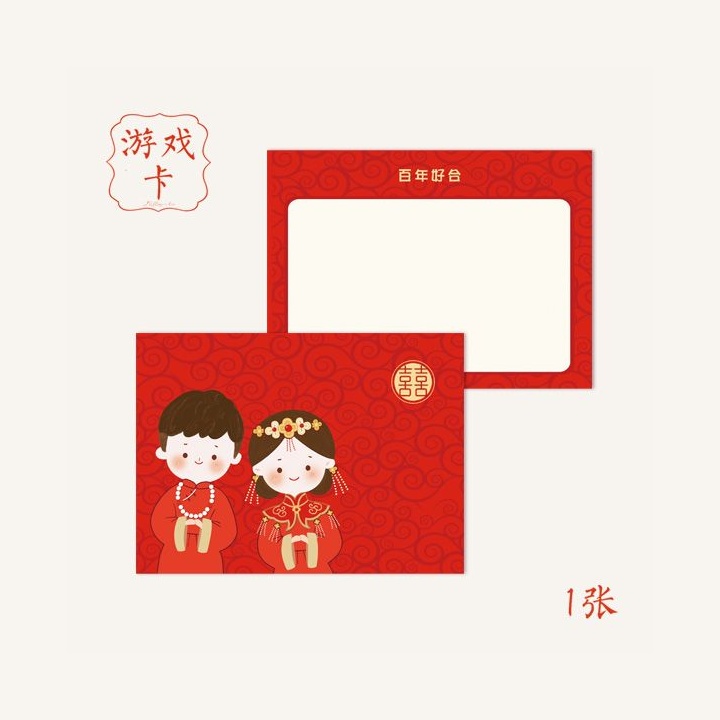 To replace the usual autograph book for the wedding reception, I went and got fifty of these message cards from Taobao. I planned to have our guests write down their message / well wishes on these cards and drop them into our hong bao box. However, I later realised no one actually writes during the reception; hence, I still have a bulk of it left after the wedding. Thankfully, this was fairly affordable.
Stickers
结婚用品道具创意不干胶小喜字贴鸡蛋贴纸糖盒封口贴卡通可爱喜贴
Price: ¥ 6.28 per park / approx. SGD 1.30 per pack (before shipping)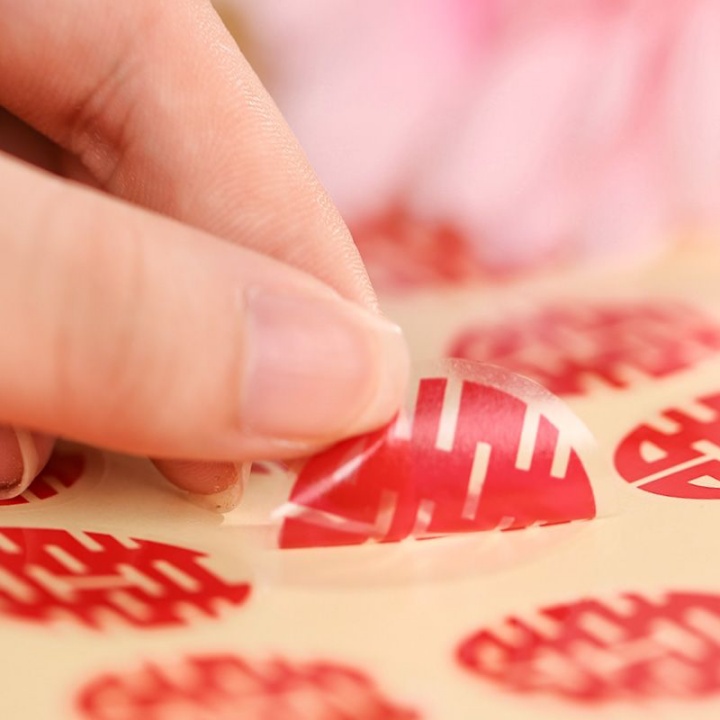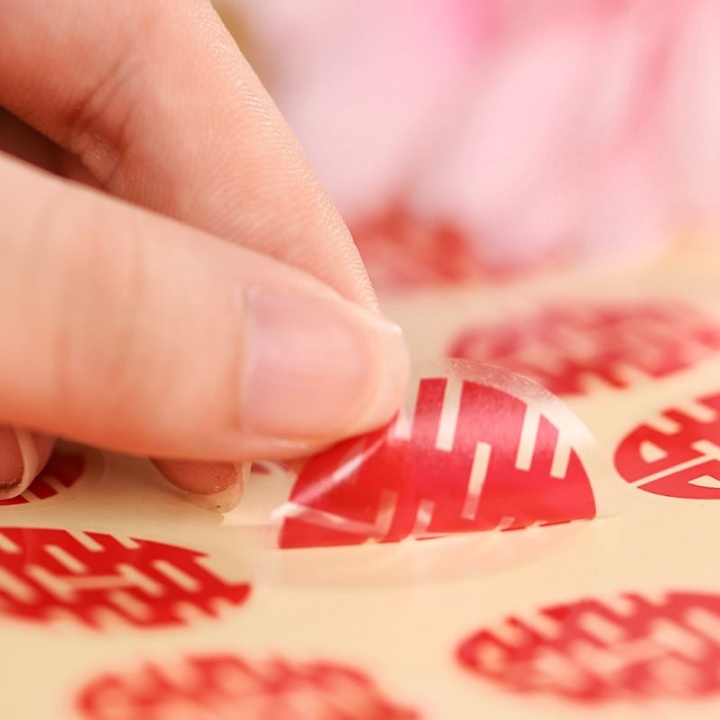 Relatively affordable as each pack comes with ten sheets. I bought them in three different designs / two colours – red and gold. Mainly used them to stick on our wedding invitation card, hong bao, oranges, eggs, etc. *Remember to choose those with transparent backing, so they look nicer when pasted.
Wall Decorative
结婚用品红色喜字墙贴大门贴床头喜贴超大号剪纸双喜婚房装饰布置
Price: ¥ 3.33 – ¥ 4.76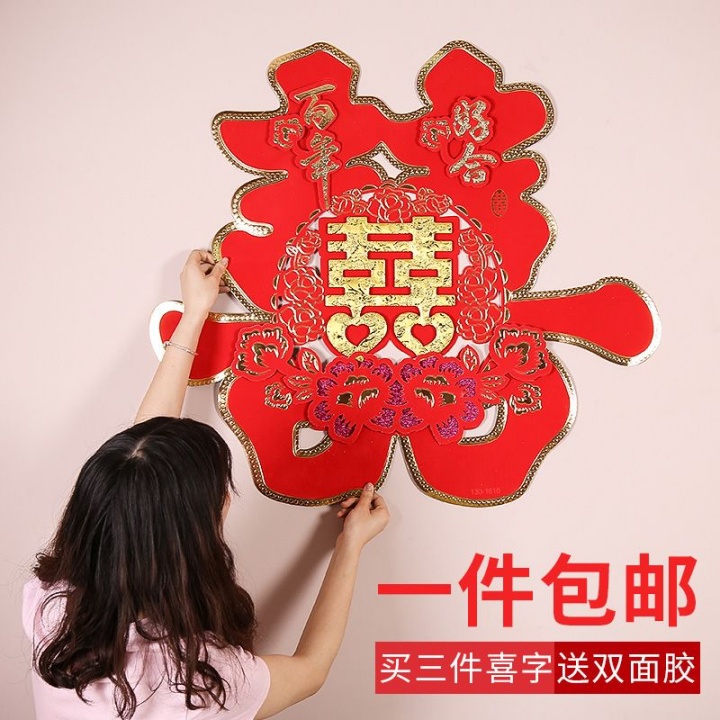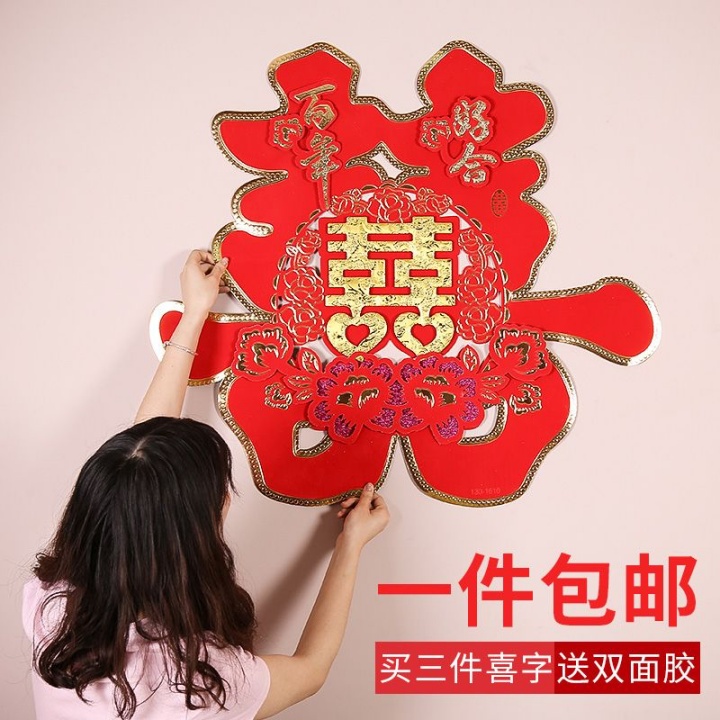 I got a few of these wall décor (in different sizes) for the house. Pasted these on the bedroom door, main door and in the living room (above where we had our tea ceremony).
Fabric Lantern
结婚挂饰小灯笼布置喜字挂件宫灯创意无纺布结婚婚庆灯笼装饰用
Price: ¥ 5.23 / approx. SGD 1.08 (before shipping)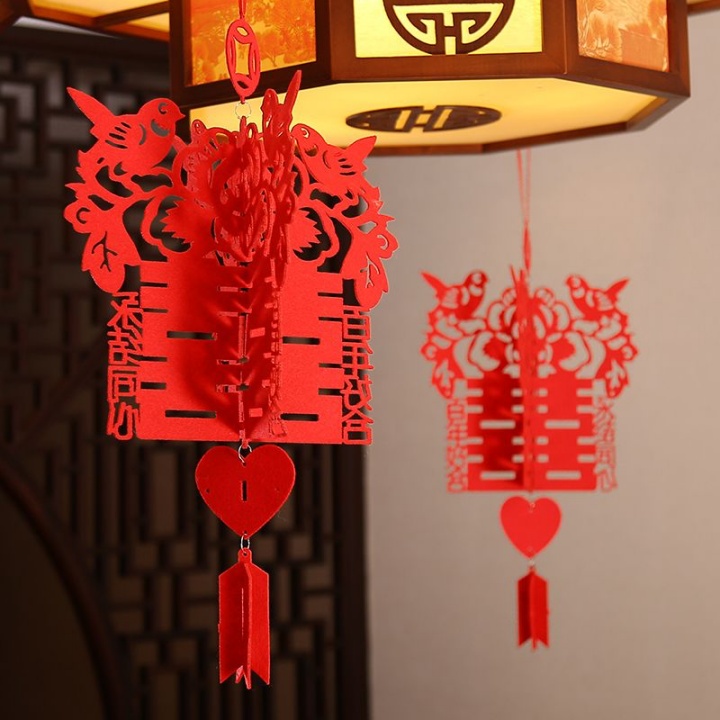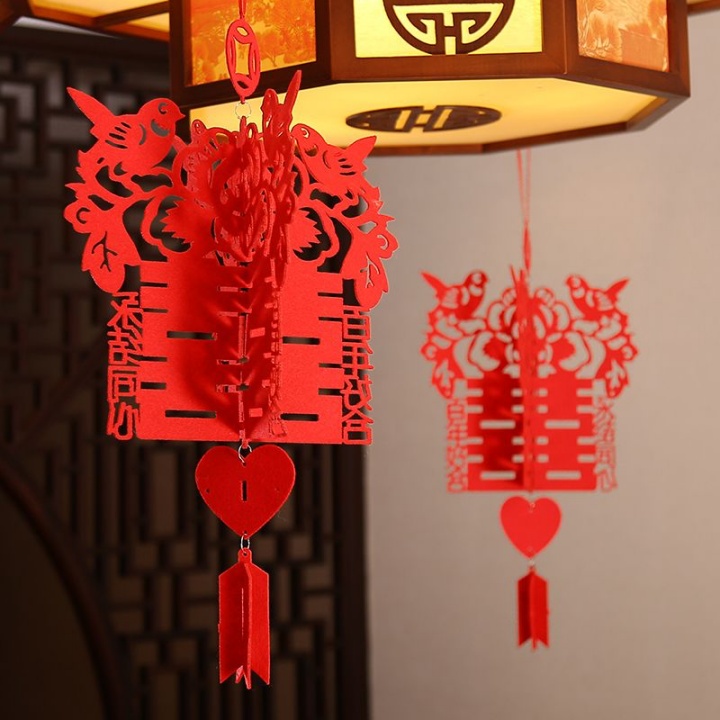 Price above is for a single piece. I bought them in pairs, in two different designs. This would look good when hang on entryway or in the living room.
Wedding Car Decor
[喜平方] 仿真多色花环婚车装饰\花车装饰\车头花
Price: ¥ 26.00 – ¥ 160.00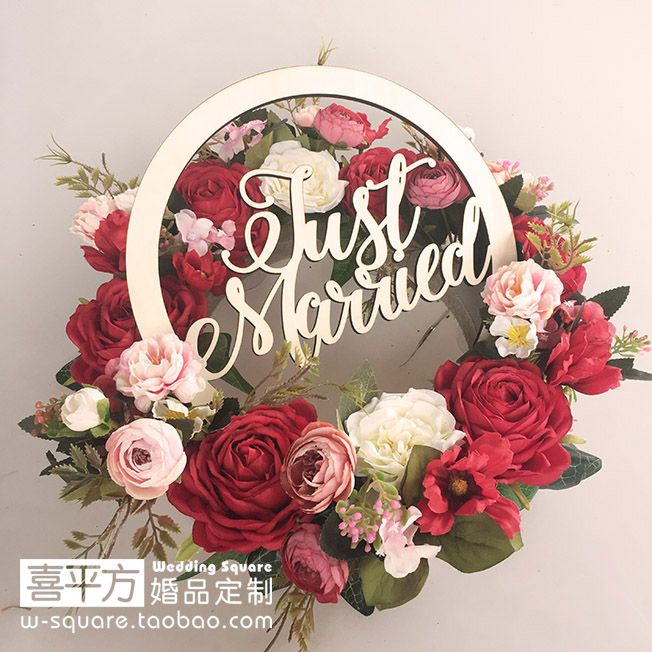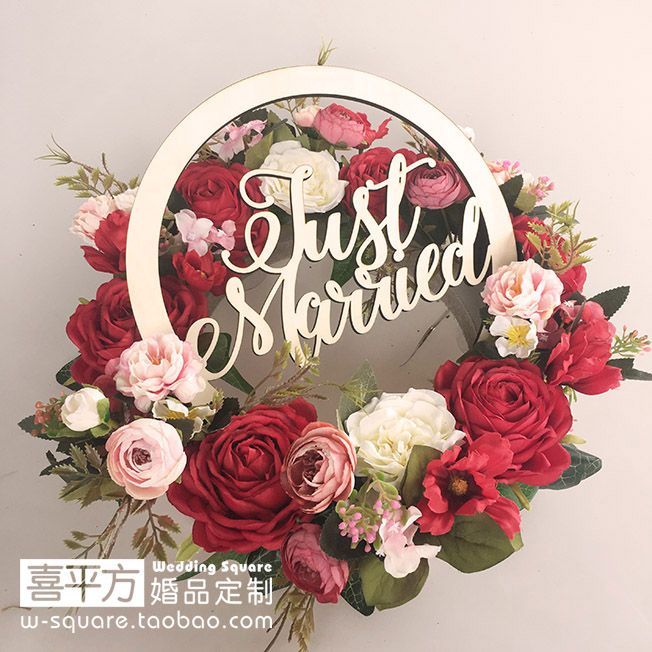 Purchased this for our wedding car decoration. The wooden wording and flowers are sold separately; so I got the 40cm 红玫瑰花环 (¥ 160.00), 35cm 'Just Married' round signage (¥ 70.00), together with four of the car handle ribbons (¥ 26.00 each). In total, it cost around SGD 53 before shipping.
This is a cheaper alternative compared to getting a florist to decorate the wedding car. Based on my research, that could easily cost SGD 250 for artificial flowers, and even more for the usage of fresh flowers.
Red Folded Fan
2018扇子舞蹈亮片折扇红色扇中国风婚庆道具结婚嫁妆舞蹈红舞蹈喜
Price: ¥ 13.66 / approx. SGD 2.80 (before shipping)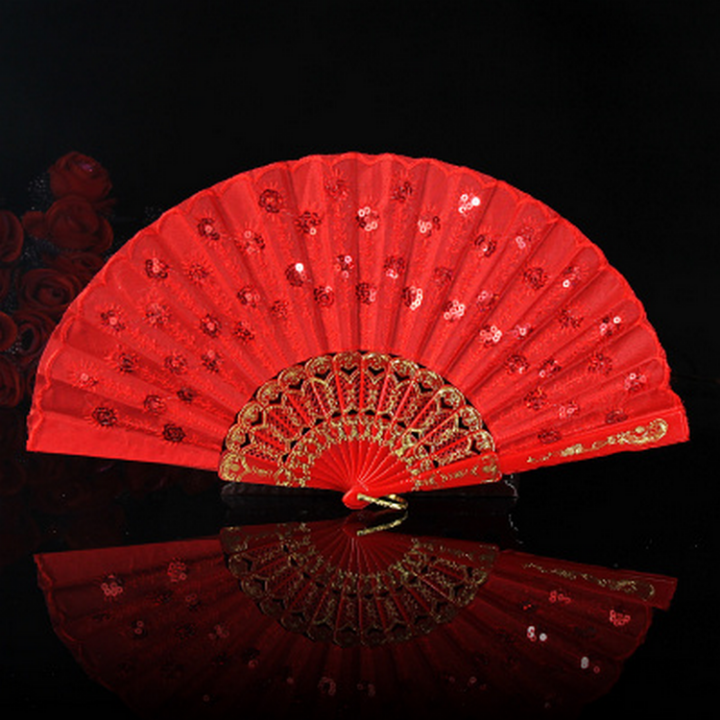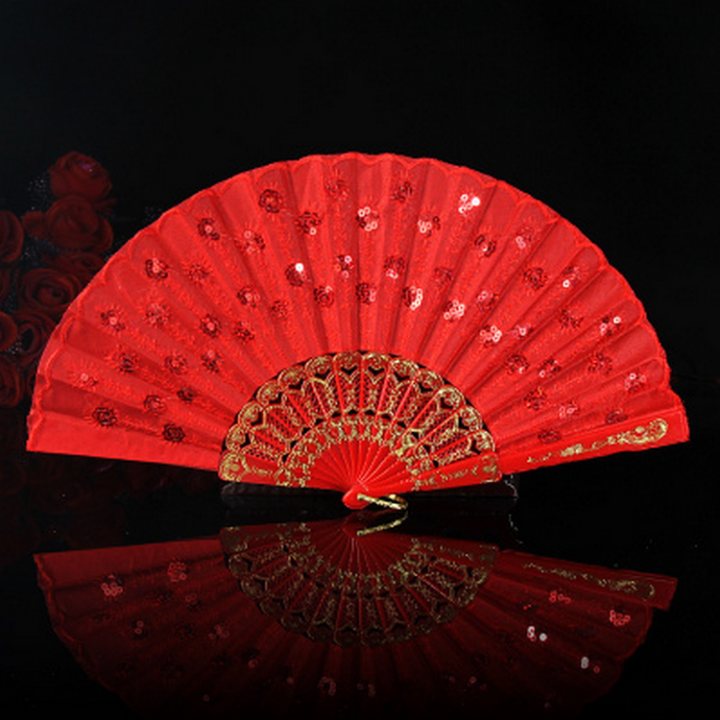 Needed this for the wedding day. Was told to hold on to the fan and drop it out of the bridal car when leaving my parent's place. I love that this is simple enough but not too plain with the sequins on it.
Hair Accessories
新娘白纱头饰2018新款韩式仙美公主女王皇冠发箍成人婚纱结婚饰品
Price: ¥ 2.67 – ¥ 49.56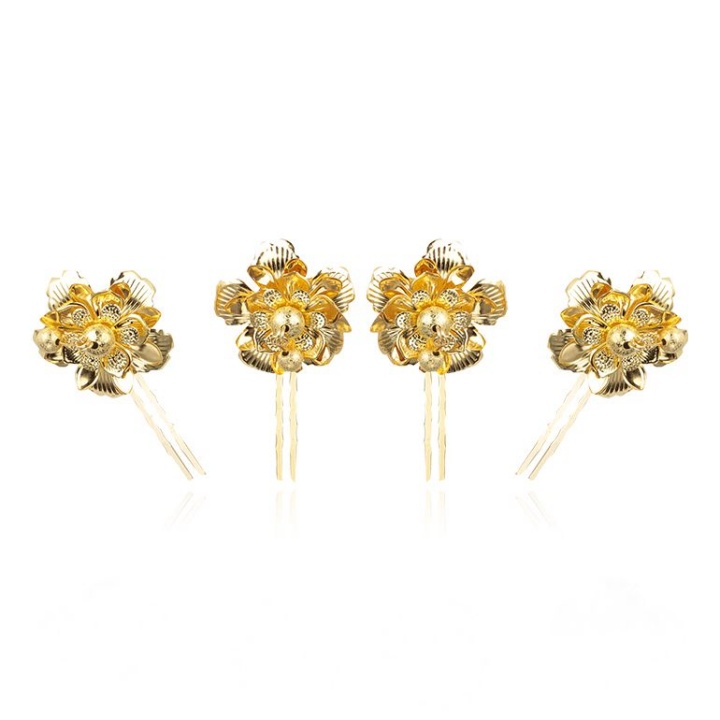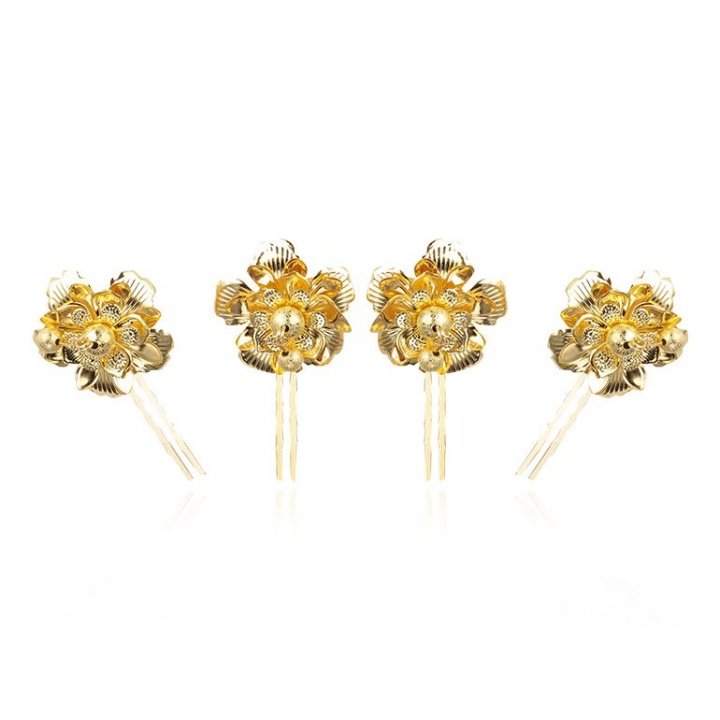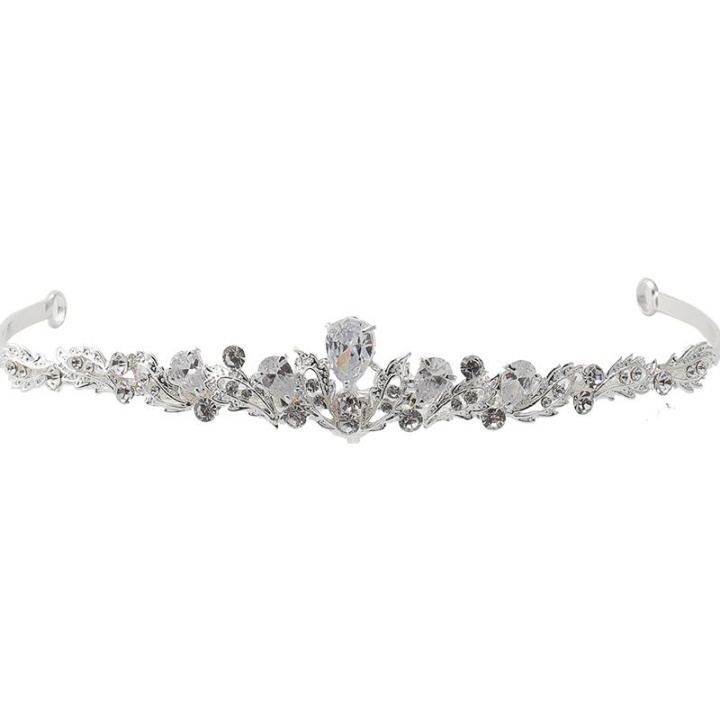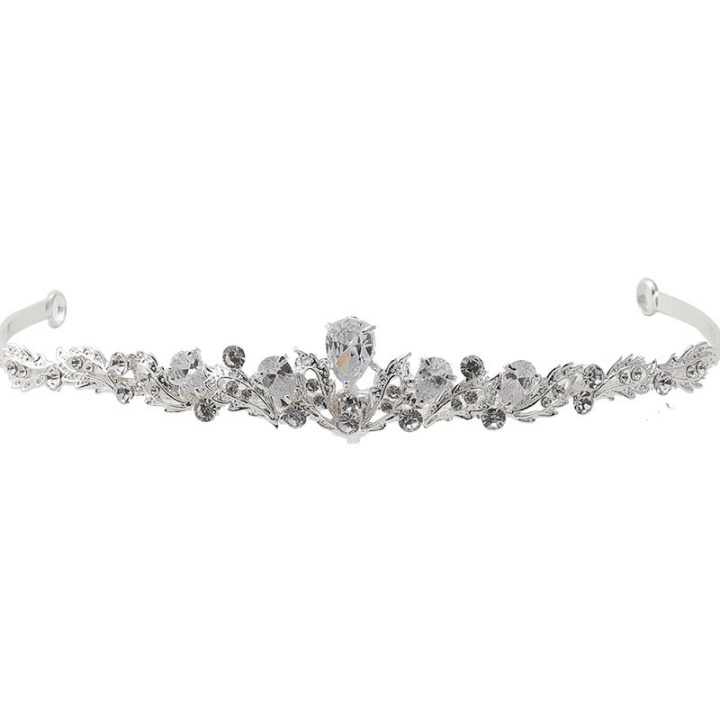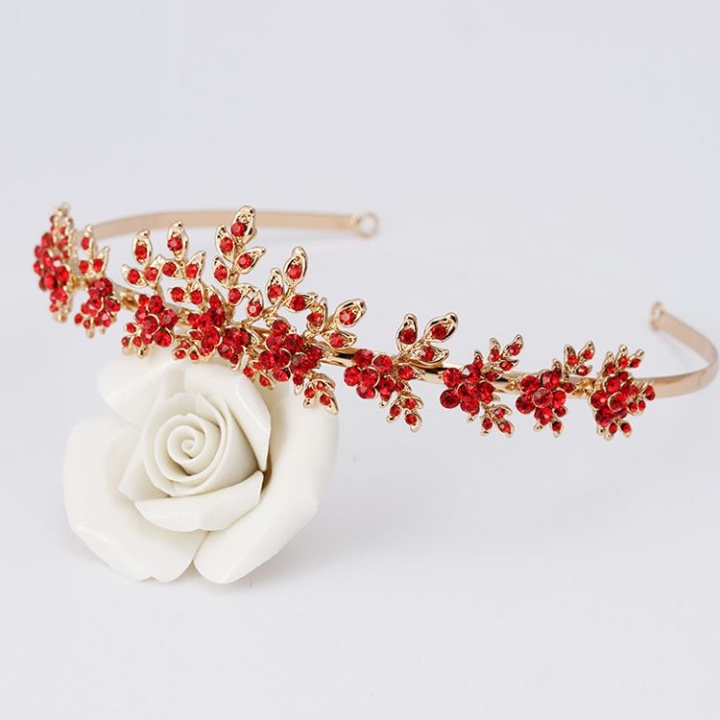 Got some hair accessories with the intention of pairing them with my wedding dress and gowns. To be honest, this is not a necessity as most bridal shops or makeup artist (MUA) will provide simple accessories for the bride.
Traditional Chinese Wedding Dress / Kua
秀禾服新娘2018新款中式婚纱礼服出阁服龙凤褂结婚敬酒服秀和服女
Price: ¥ 460.00 / approx. SGD 97.75 (before shipping)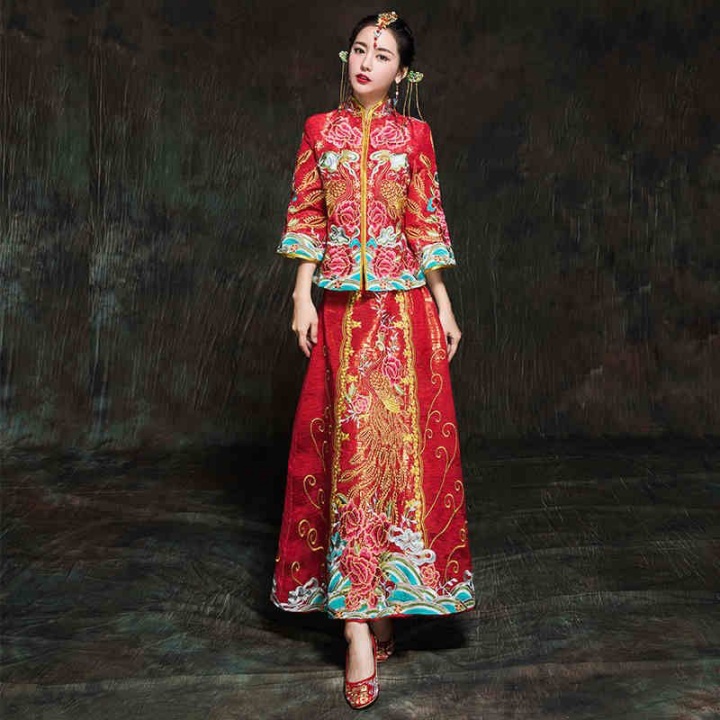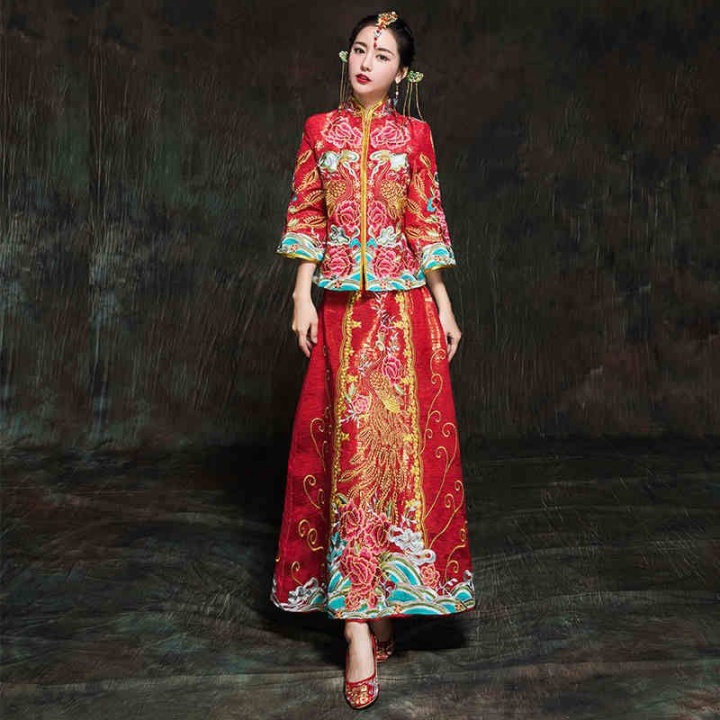 The most expensive item I purchased and happened to be one of the first things I bought. It was one of the first few designs I saw when I'm searching for a Kua, and I fell in love with it the moment I saw it. I love the design and how there is some turquoise on it, so it's not full-on pure fire engine red.
I love it a lot, and I'm incredibly pleased that it fits well on me with no alteration needed! Got it in size S in a seven-quarter sleeve, with no embellishments (七分袖无烫钻款红色).
If you have the plan to wear a Kua on your wedding day (for tea ceremony), I highly recommend to buy it from taobao.com / tmall.com than rent it from the bridal shop. You can easily find one on Taobao for SGD100 or less, which I believe it's difficult to rent one at this price. Even though you probably only wear it once or twice (for photoshoot and on actual day), and likely won't wear it after the wedding, I think it's more economical to purchase than to rent. Plus, you get to keep it after the wedding and can even lend/rent it out if you want to.
Traditional Chinese Heels
中式婚鞋女2018春夏新款红色秀禾鞋粗跟中跟新娘鞋双喜绣花龙凤鞋
Price: ¥ 139.00 / approx. SGD 28.80 (before shipping)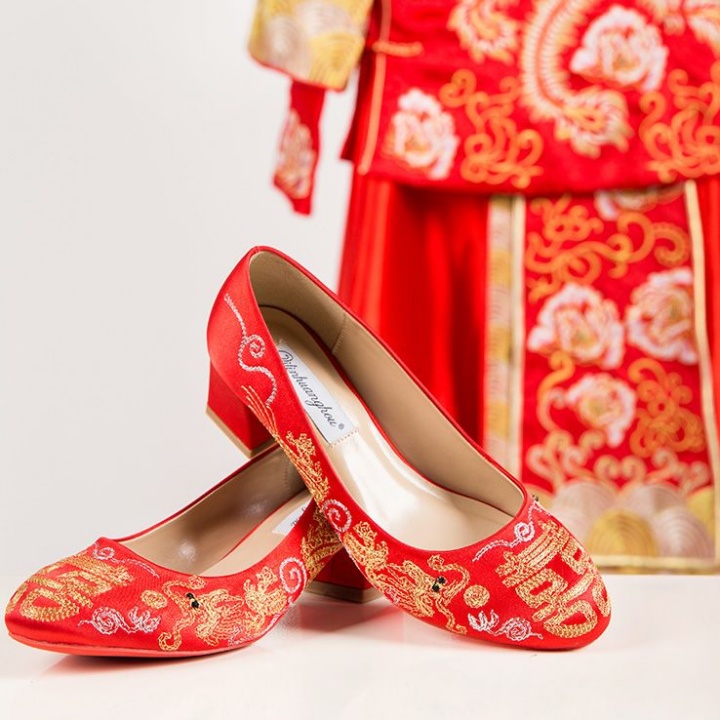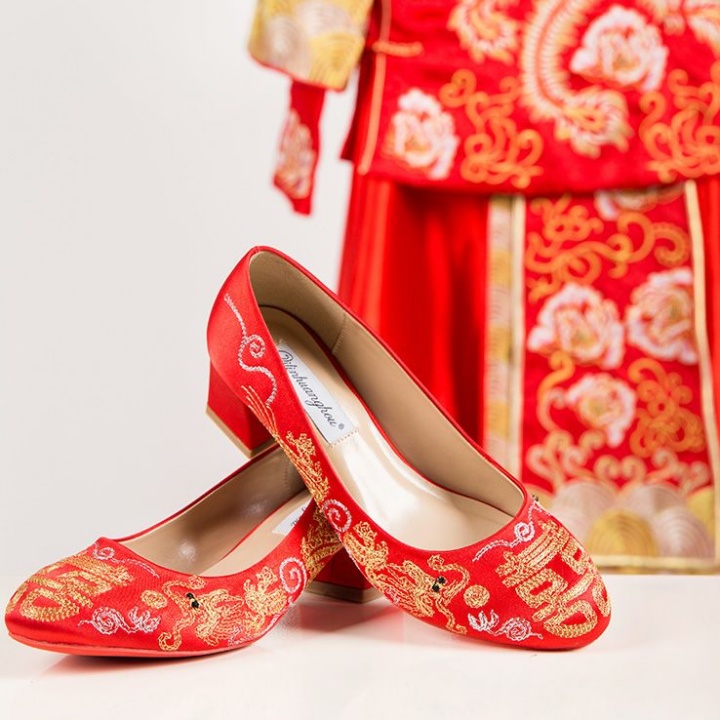 To pair with my Kua, I got this embroidery wedding heels. They come in various heights, and I got the 红色舒适单内里 4.5cm in my usual size. Fits true to size, and they are quite comfortable to walk in. I like how they have a dragon and phoenix on each heel.
Bridal Robe
新娘伴娘晨袍刺绣定制/睡衣派对女士香槟粉/酒红丝缎睡袍
Price: ¥ 217.00 / approx. SGD 44.90 (before shipping)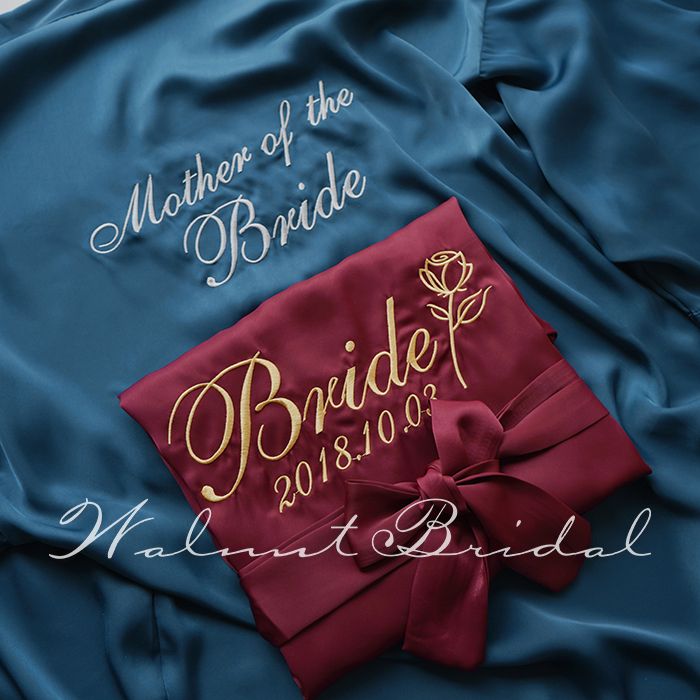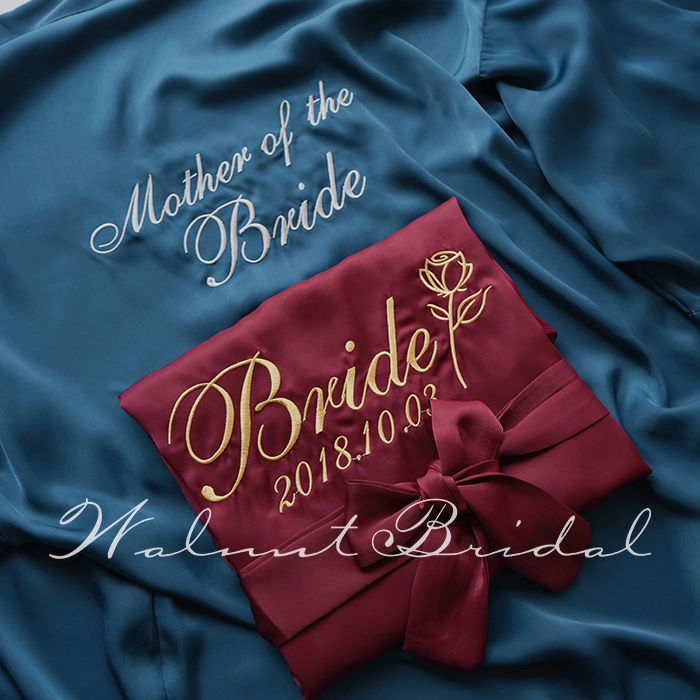 Ordered a personalised wedding rode to wear on my wedding day (in the morning when I'm doing my make-up). Since this is customisable, I got to pick the colour of the rode and chose the wording. I went with wine red (波尔红) and had my wedding date embroidered on the back. The material is silky and feels comfortable on the skin.
The customisation and shipping took quite a while, and I almost thought it wouldn't reach me in time. Fortunately, it arrived a few days before my wedding. If you're thinking of doing one, I highly recommend that you place your order early.
36″ Wedding Photo + Frame
婚纱照放大相框挂墙16-60寸照片制作 北欧风创意画框定做相片冲洗
Price: ¥ 326.00 / approx. SGD 67.50 (before shipping)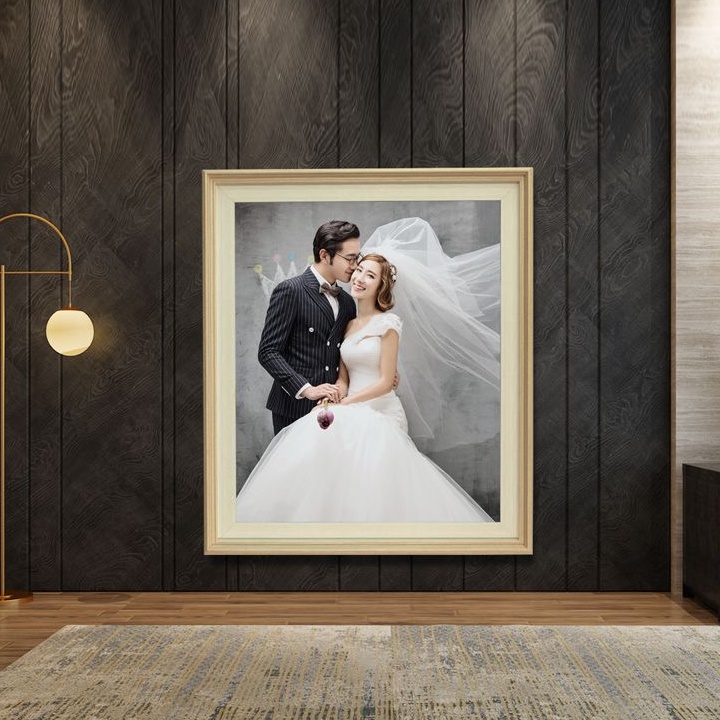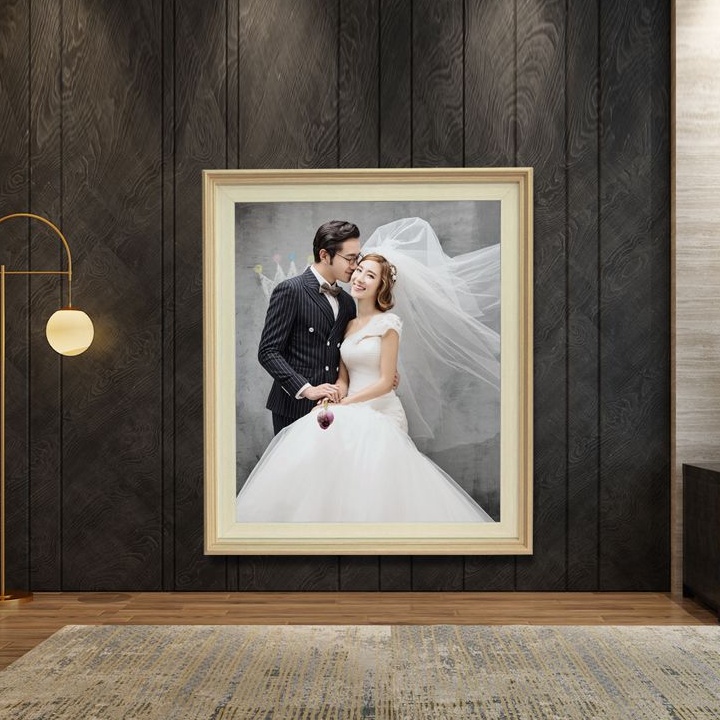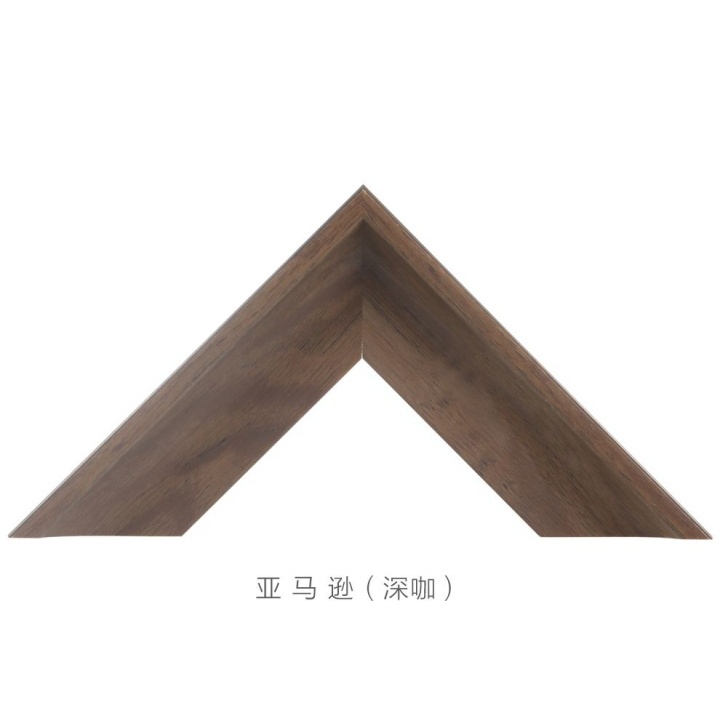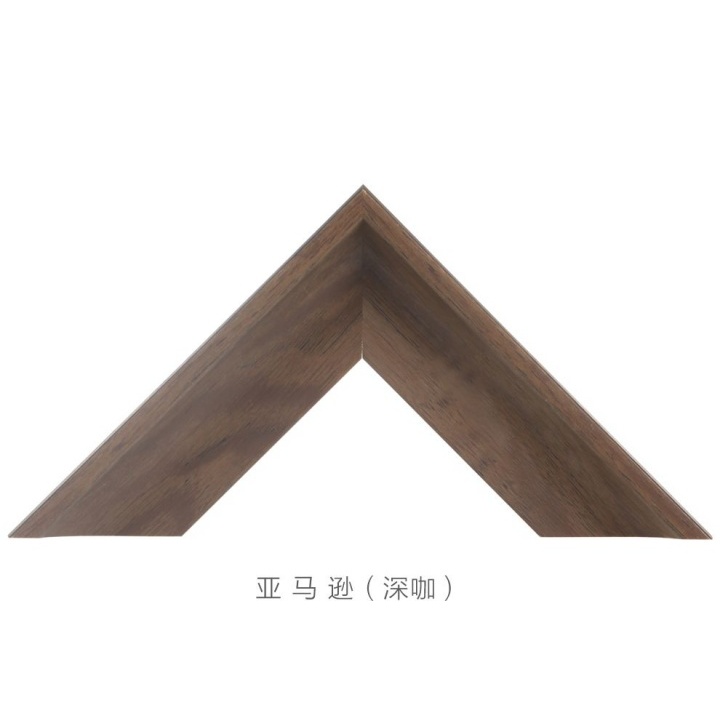 As our wedding photos were shot in Bali (and we had none taken in Singapore), we didn't have the option of getting the photographer or bridal studio to develop our wedding photo (床头照) for us. I chanced upon this shop on Tmall and decided to engage them to create a 36″ photo + frame for us.
To place an order, I first cart out the frame online, before separately send in our wedding photo via email. The shop then checks on the quality of the picture and sent me a zoom-in shot to check on the quality/clarity before submitting the photo for printing.
I've no idea how much it costs to develop such a massive photograph with a frame in Singapore. I just went ahead with my order on Tmall, mainly because the price was reasonable and I love the selection of frames. To match it with the rest of my furniture at home, I chose the frame in a dark coffee brown (亚马逊 咖色).
I ended up paying almost the same price (as the product) for the shipping. But I still think it was pretty worth it! The photo frame was shipped to me via sea shipping, due to the weight and dimension, and it came without damage.
*All photos above credit to the respective sellers on taobao.com / tmall.com.
---
Above are (I believed) all I bought from Taobao / Tmall for my wedding!
A few things to note:
Prices stated were based on the time of my purchase. Do check the website for the latest/updated prices.
Most items were from taobao.com, except for the hair accessories, wedding dress and wedding photo, which were from tmall.com.
Items were shipped and consolidated at a warehouse in China before I had them shipped back to Singapore.
Most items were shipped via air shipping, except for the bowls and chopsticks, and the wedding photo.
For links to the items, check out my Pinterest, where I have them pinned on my board. (Also pinned things that I like but didn't purchase.)
Recommendations:
Buy from reputable shops. Check out customer's reviews/pictures and store ratings before placing your order.
As much as possible, try consolidating your shopping as some shops charge for shipping or only offer free shipping once you hit a certain amount.
Some of the wedding shops on Taobao offer a wide range of wedding-related items. To save on shipping, consider buying your items from the same shop.
I hope my sharing gives you some inspiration for items you can get from Taobao for your wedding. Overall, I had a pleasant shopping experience, and I love how I get to shop in the comfort of my home.
---
Buying from Local Store
Apart from buying on Taobao, I also picked up some wedding items from a local shop in Chinatown.
There are a couple of shops in Chinatown that sell/specialise in Chinese wedding-related items, but my parents and I went to k.k Marriage Goods at Chinatown Complex. We just happened to pass by there one night after we went shopping for Si Dian Jin. It was quite late then (at around 21:00 – 22:00), and it was the only shop that was open.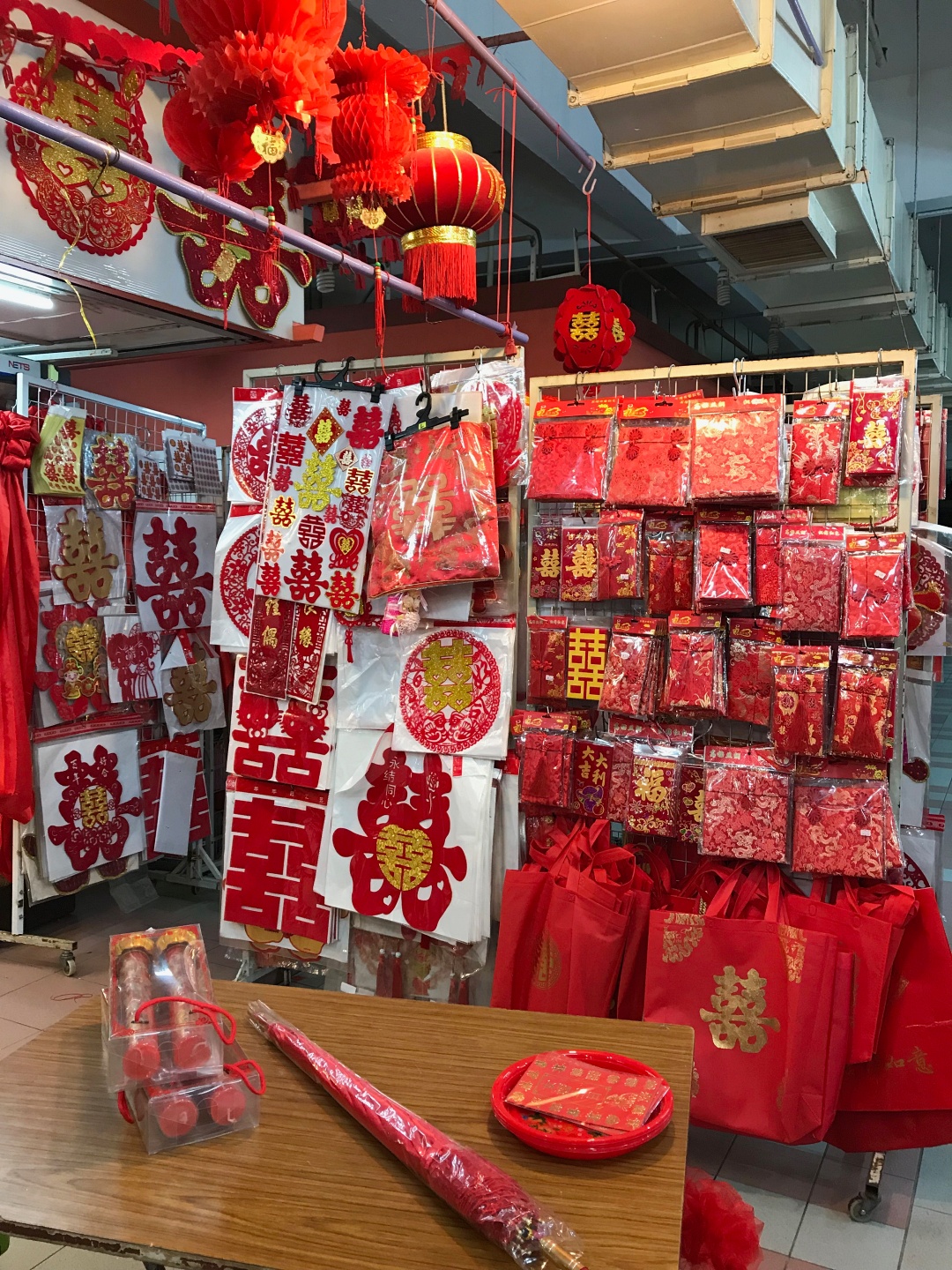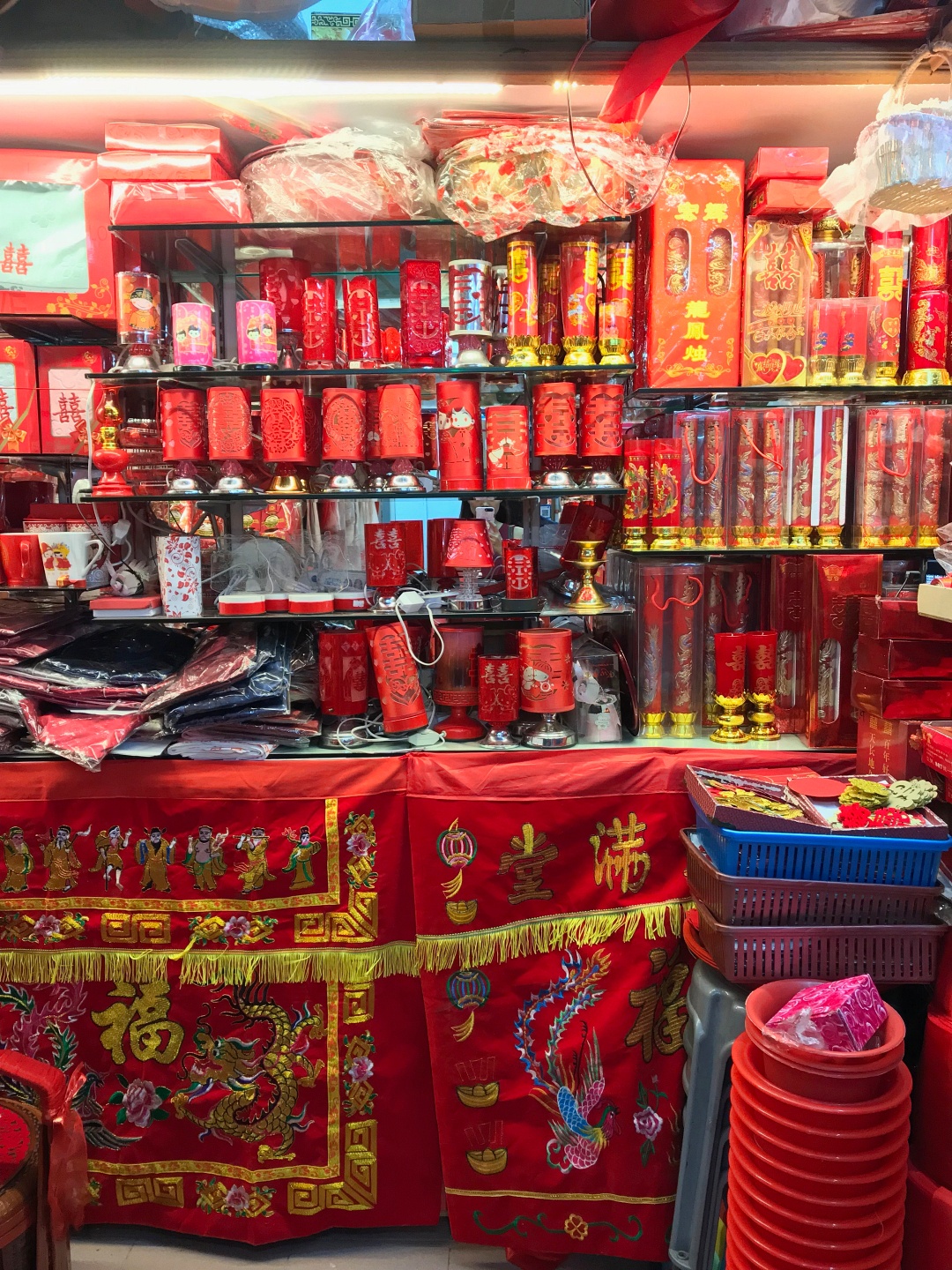 Picked up two sets of dragon and phoenix candles (龙凤烛) from the shop, because I wasn't able to ship this over from Taobao due to it being a flammable item.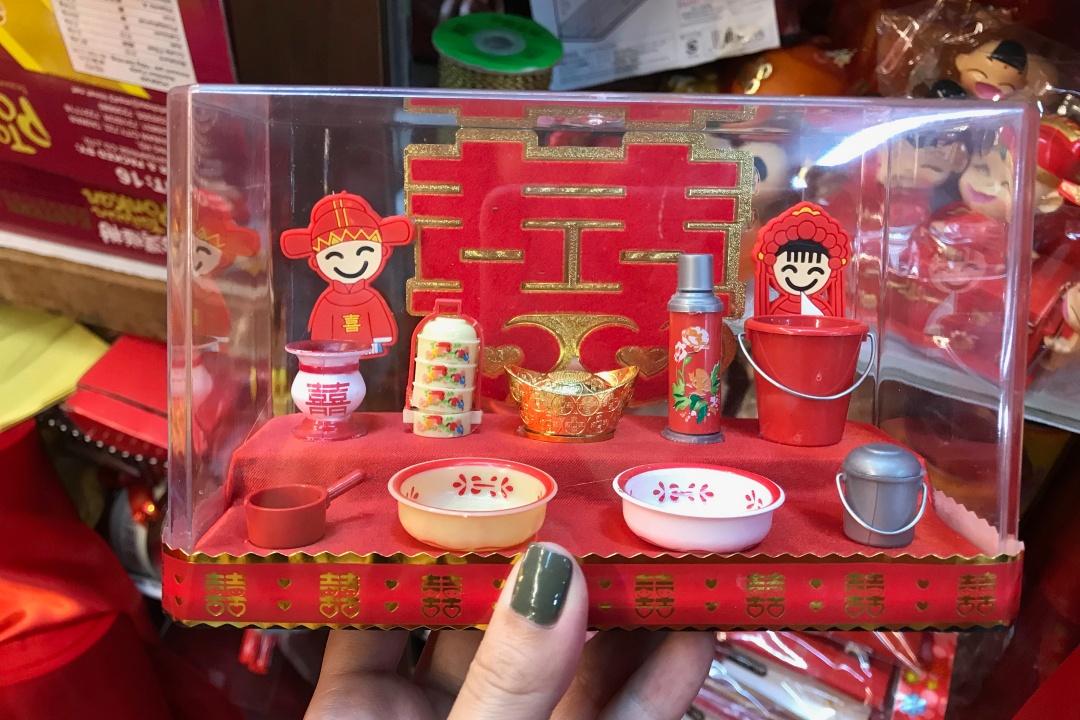 How cute!
Luckily my mum didn't insist that we need to get these (full size / miniature) pills and whatnot.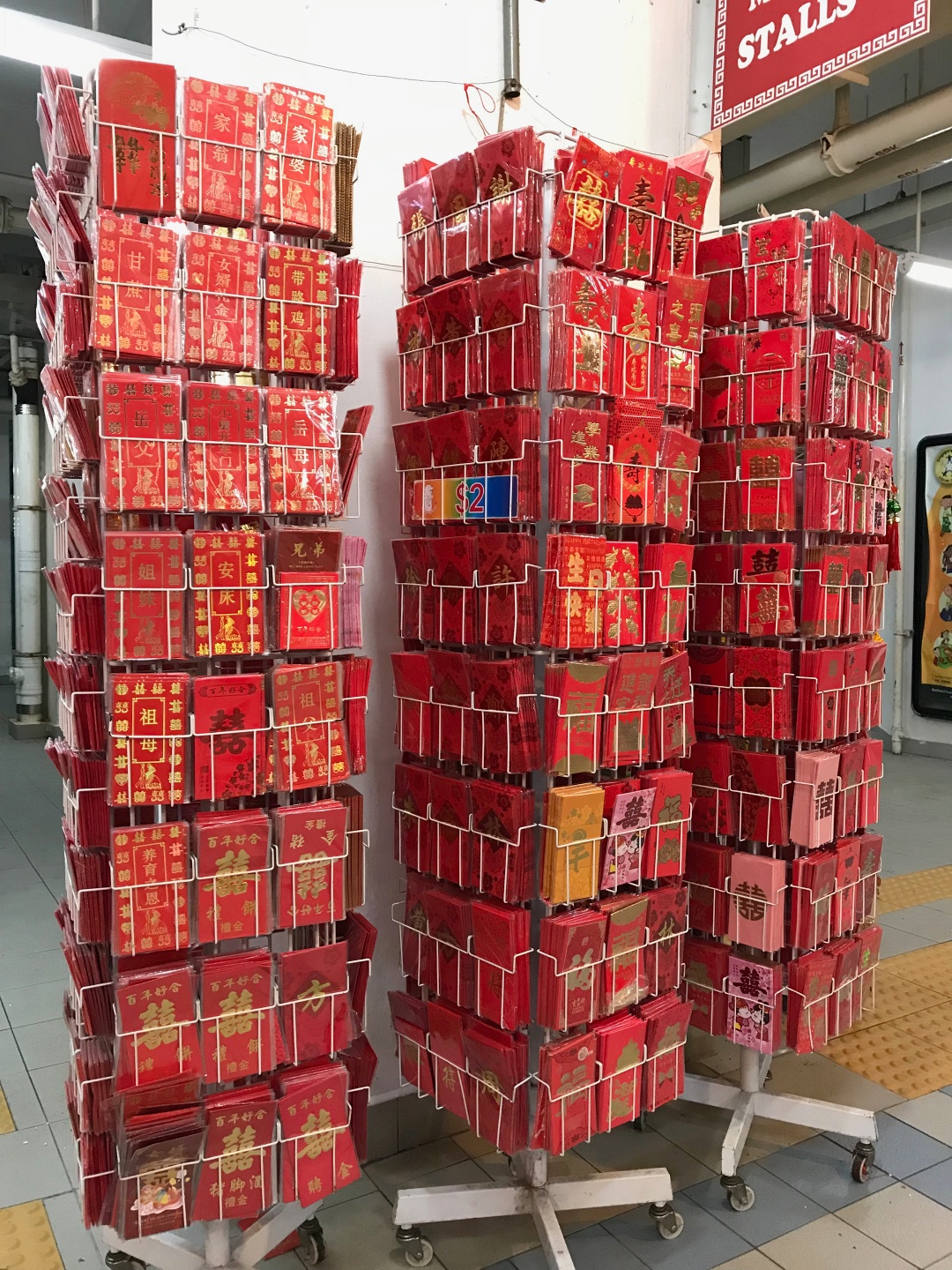 Assorted hong bao(s). They even have those that explicitly meant for father-in-law, bridesmaids, 安床, etc.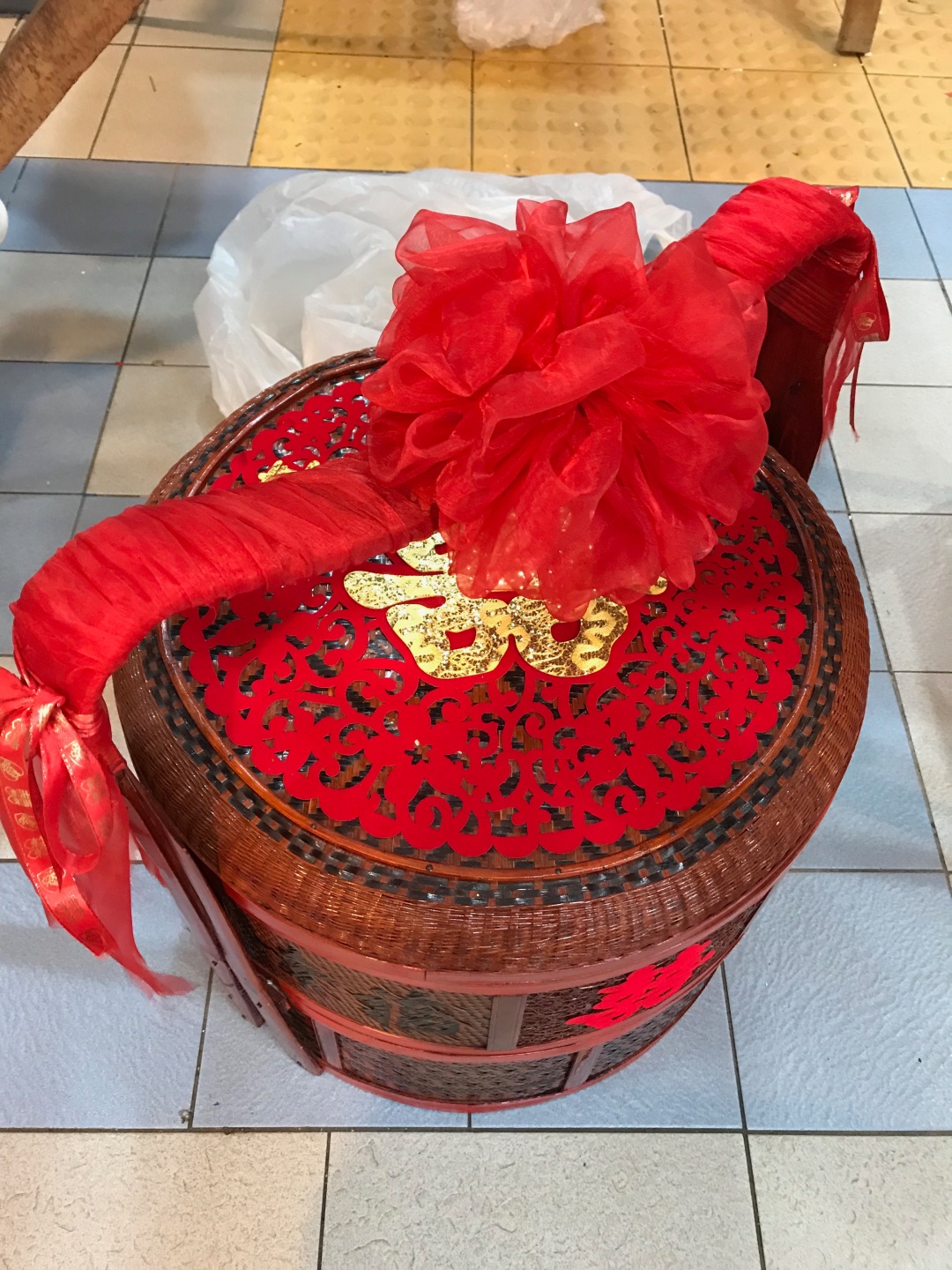 Aside from the items available for purchase, they also provide rental for basket (used for the Betrothal Gift Exchange). I think it was around SGD 50 for the rental?
Compare to shopping on Taobao, buying from a local shop is good because you get to see and select the items before purchasing. I realised not every item are priced at exorbitant prices. Sure, you may find some things that are cheaper on Taobao. But if you've no time to browse on Taobao / is short on time, it's worthwhile to pay a little extra and shop from local shops.
And if you are like me, who have no idea how much things cost, you probably wouldn't realise you are paying an extra few cents/dollars for them. At the end of the day, you would be glad that you managed to find and purchase everything you need in time for the wedding. (Coming from someone who didn't put in too much time and effort in planning for her wedding.)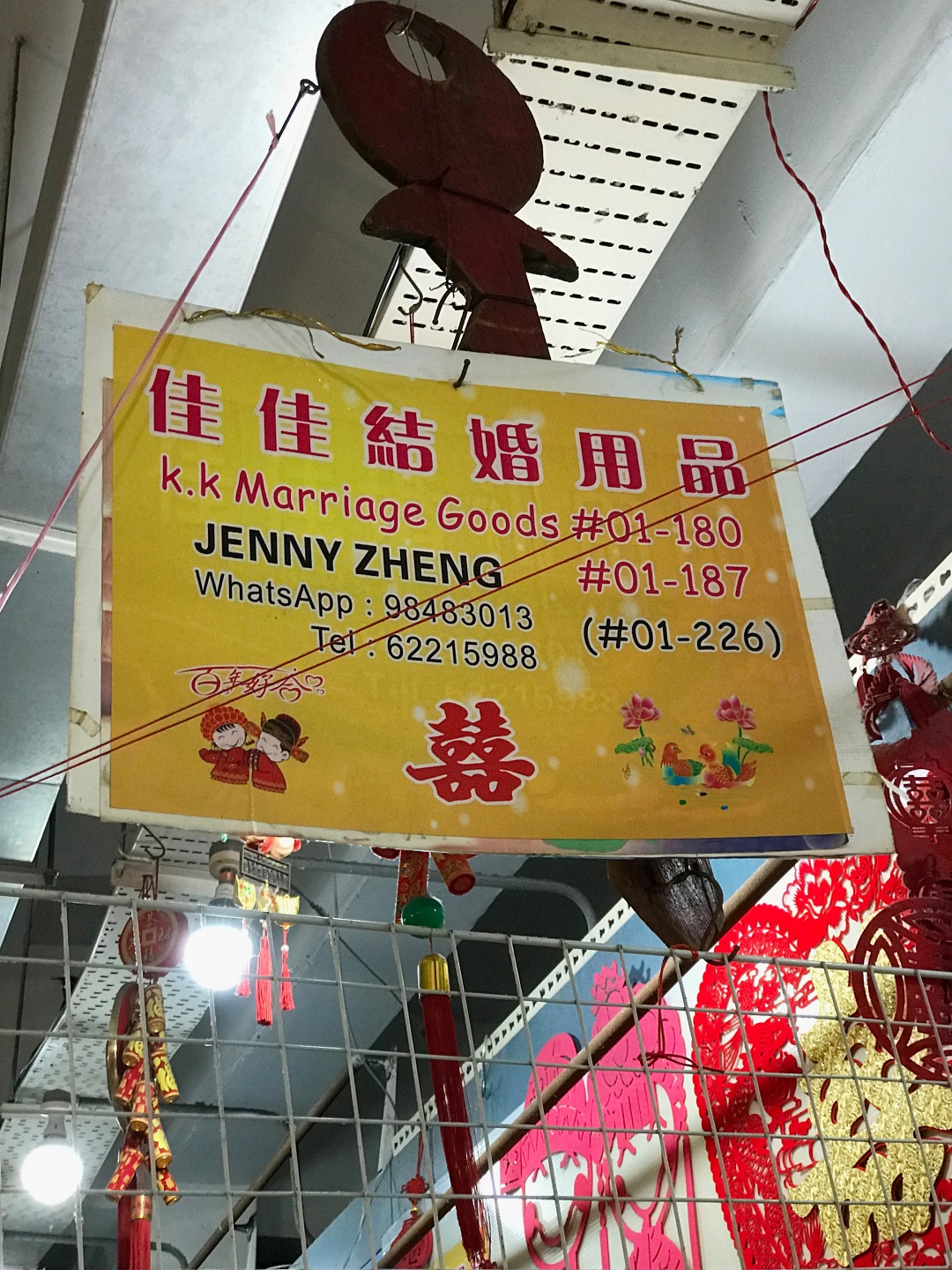 k.k Marriage Goods
335 Smith Street, #01-180 / 187, Chinatown Complex, Singapore 050335