After a restful night at the hotel, we were up early on Christmas Day, all ready to explore the Christmas markets in Berlin!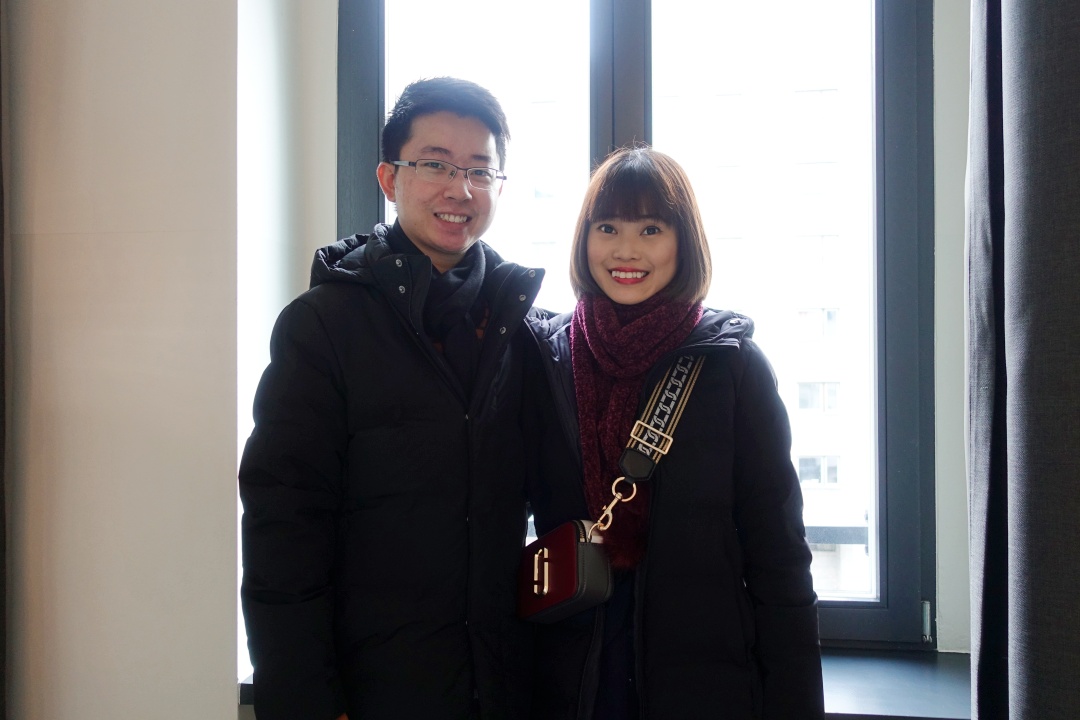 Took a quick shot before we left.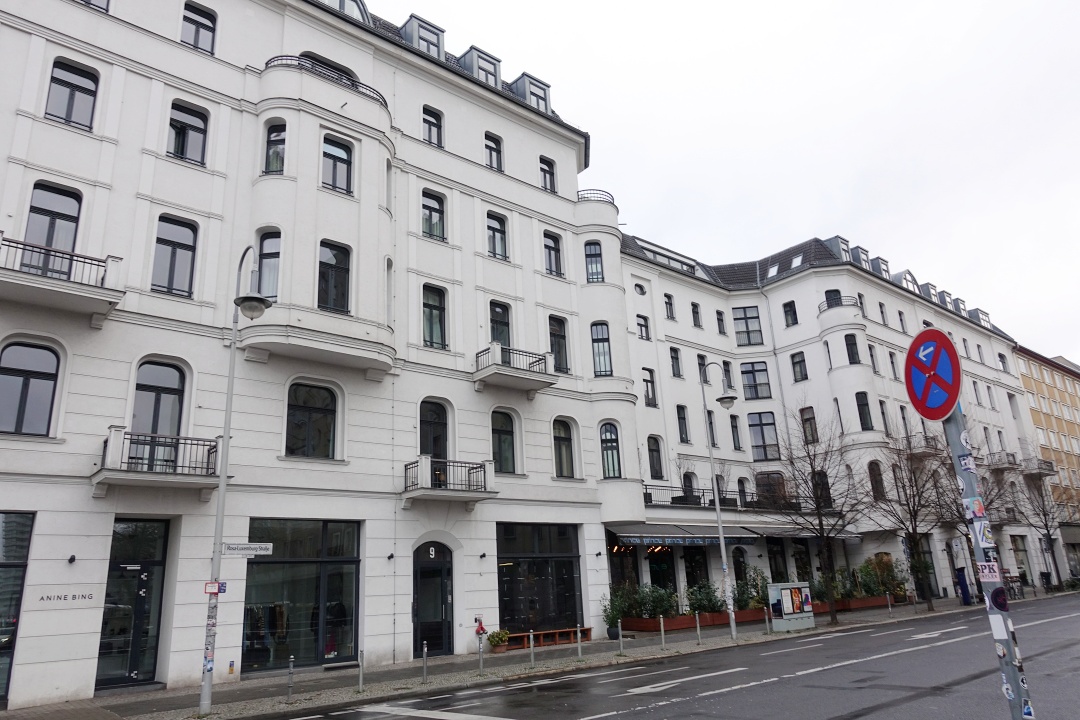 This is how the exterior of the hotel looks like.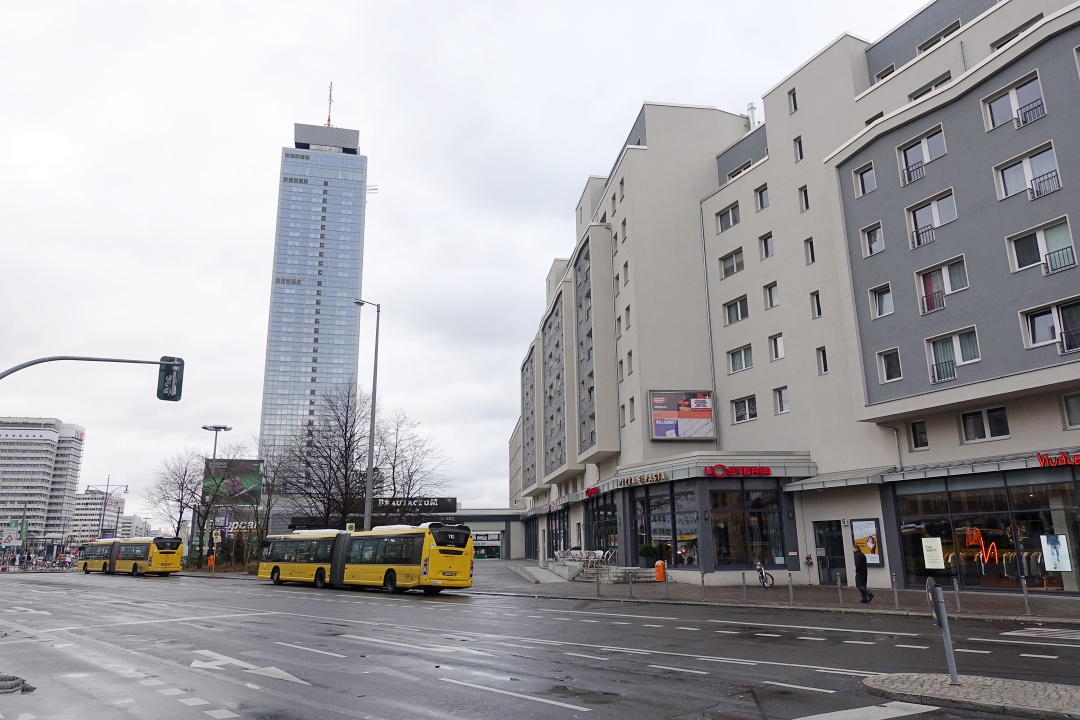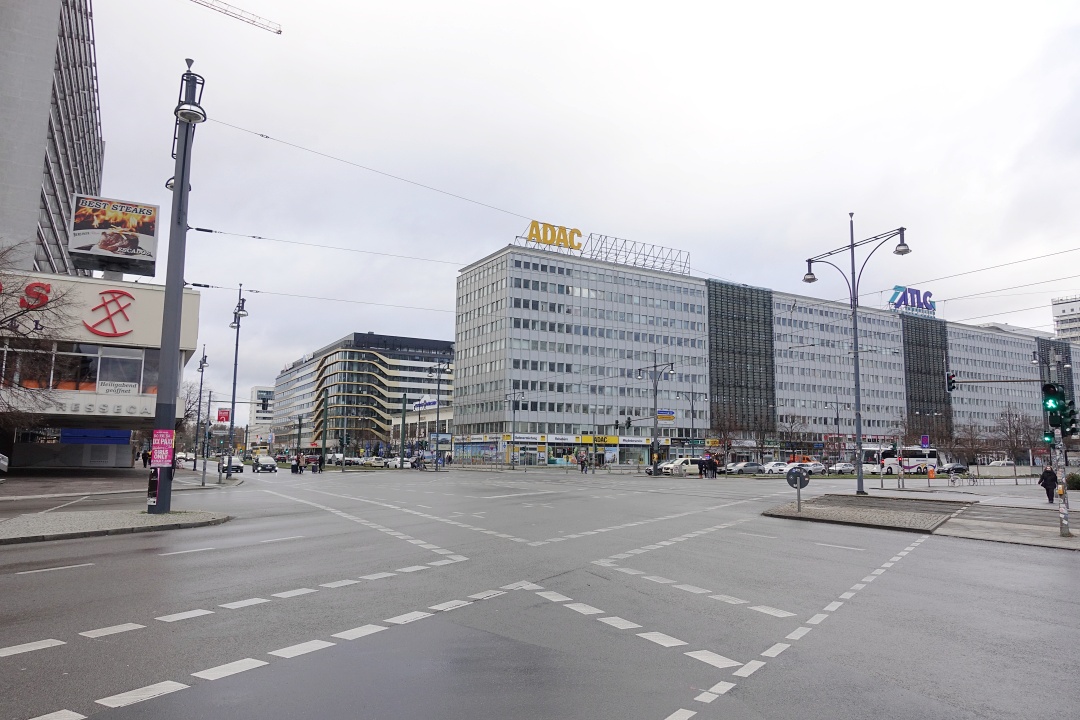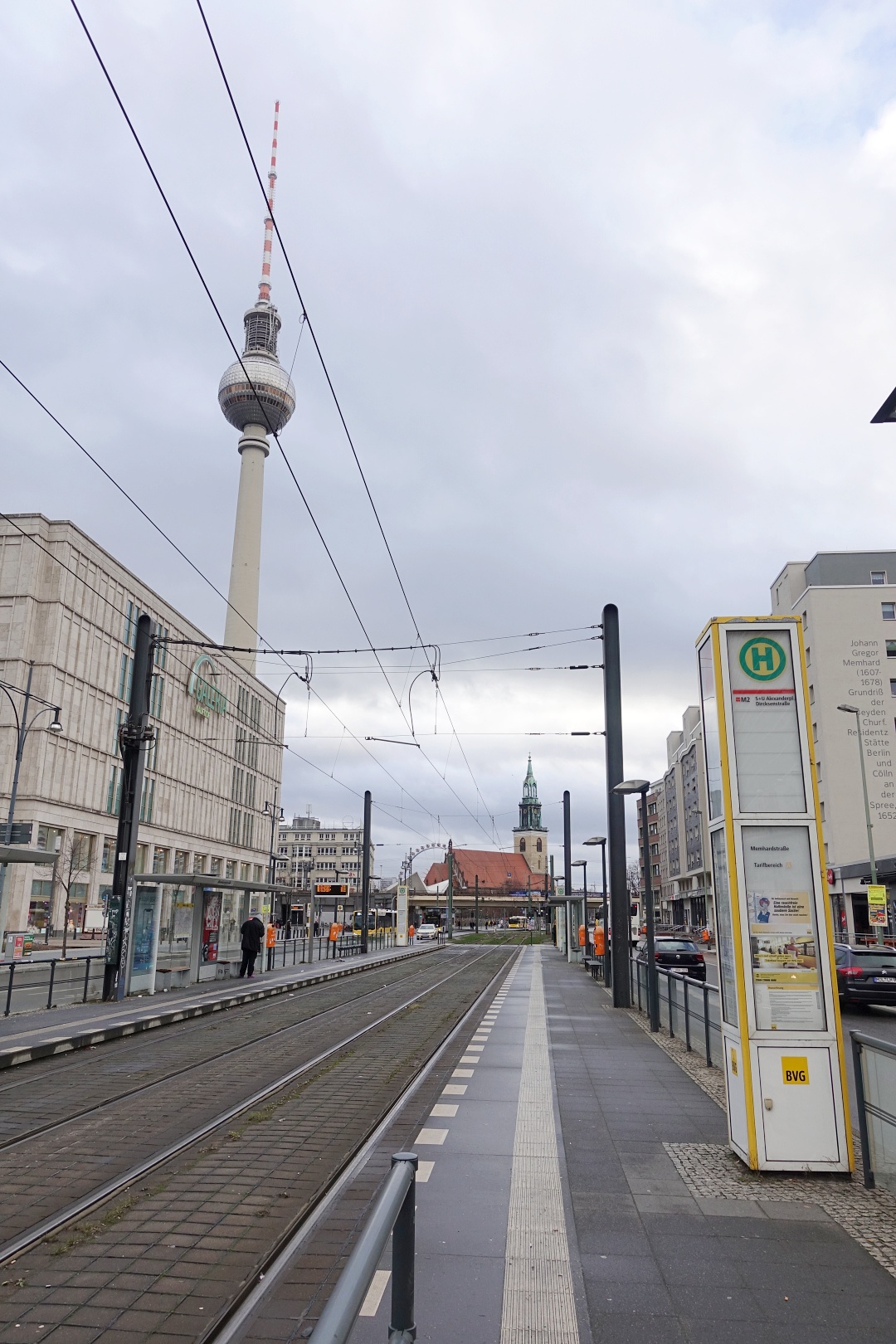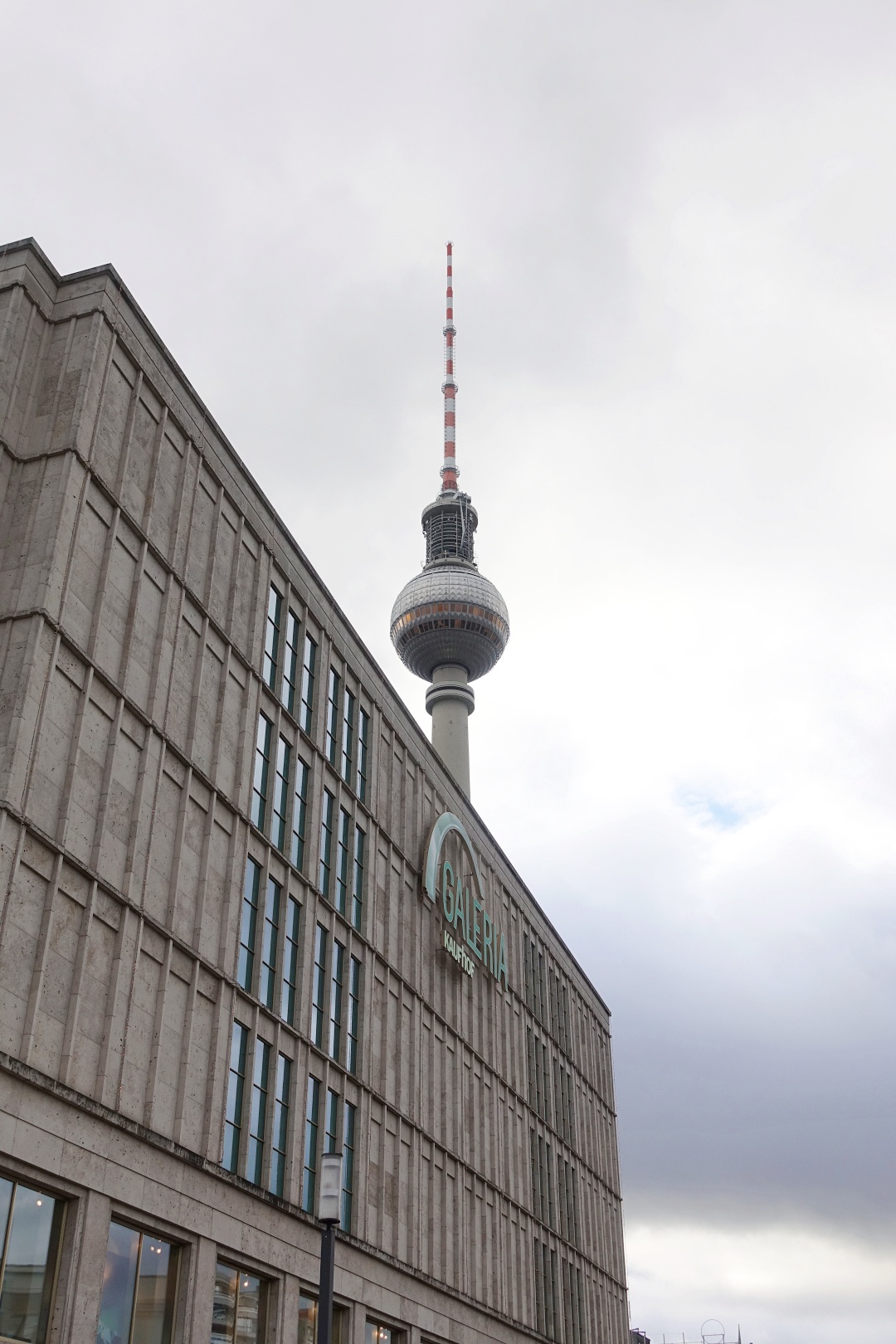 Spotted the Fernsehturm / the Television Tower in Berlin near Alexanderplatz.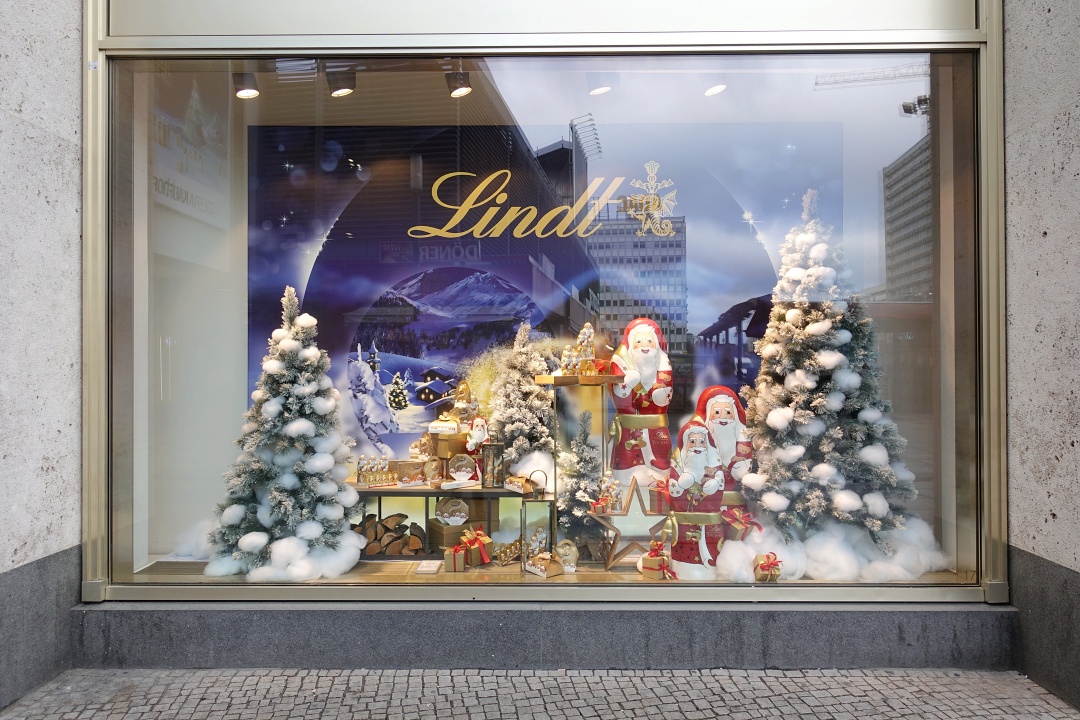 Alexanderplatz Christmas Market
The first Christmas market that we went to that day was one near Alexanderplatz. I'm not sure what's the name of the market, but I think it's simply known as Alexanderplatz Christmas Market?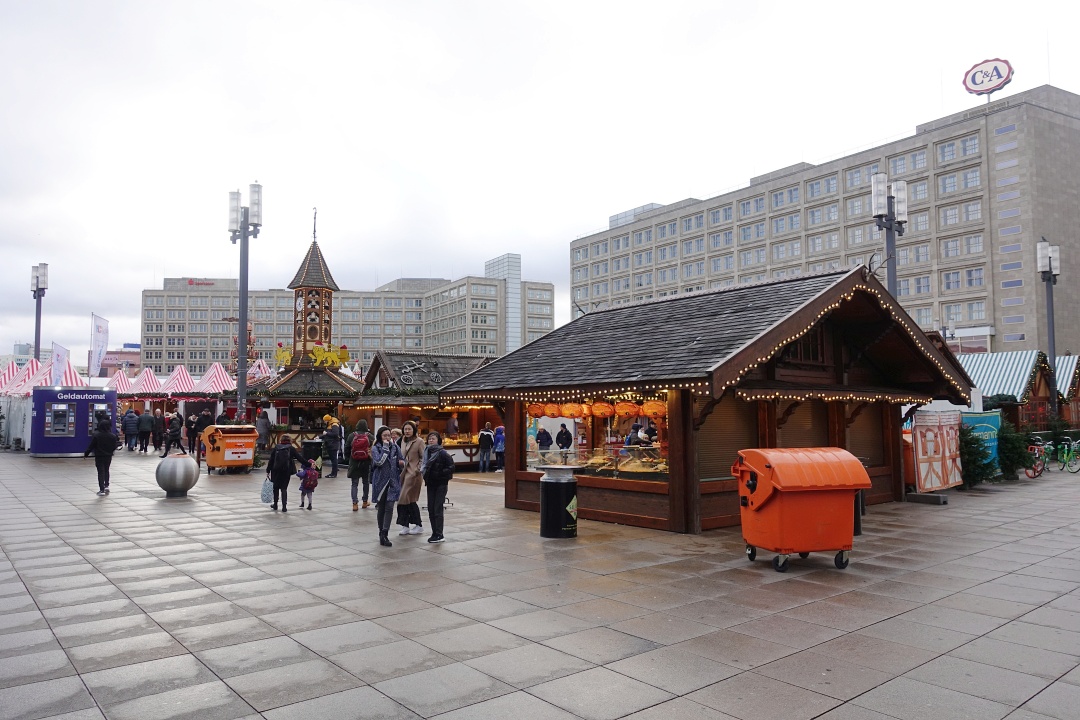 We were there at slightly before noon, so the market was rather empty — plenty of space for us to walk around and check out the stalls.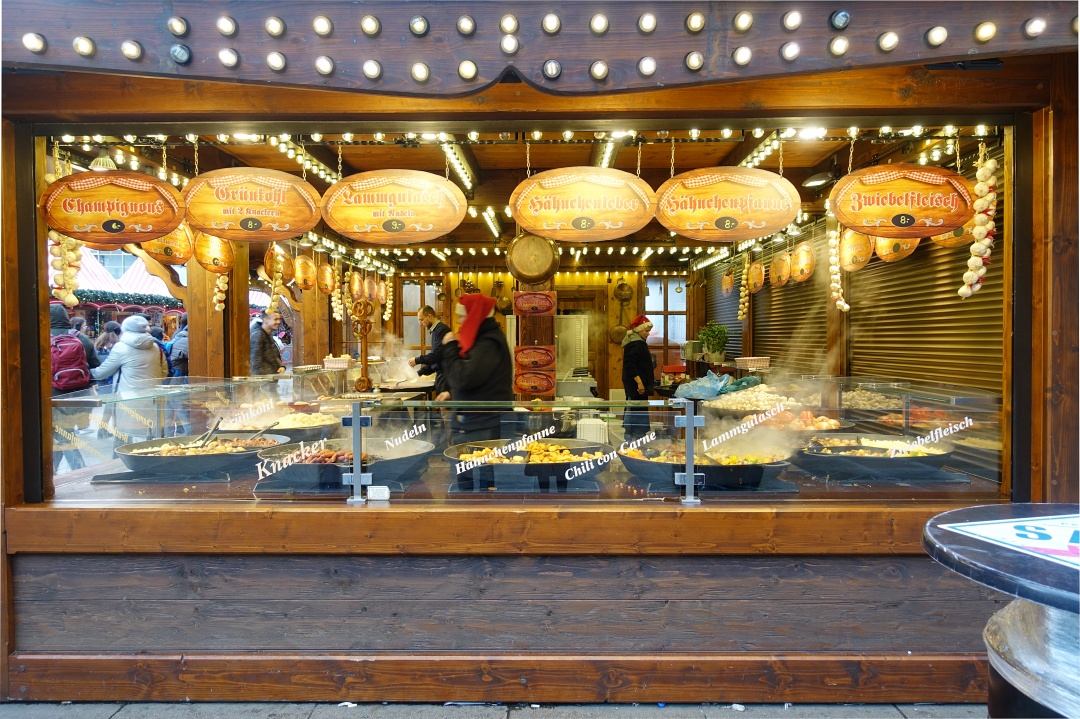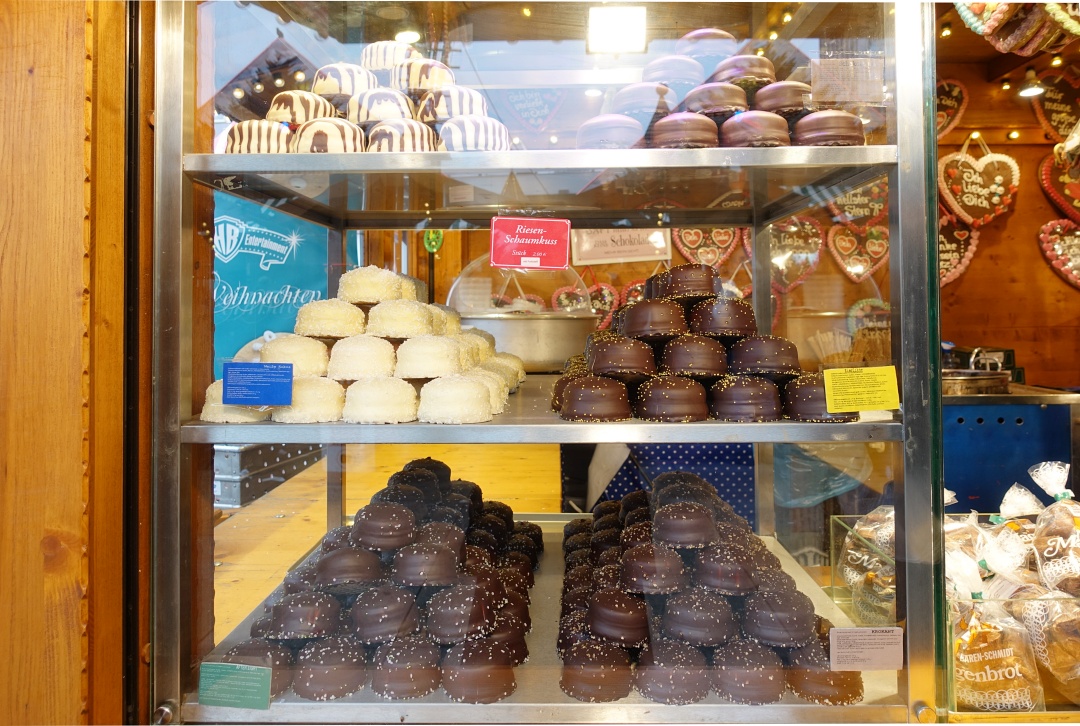 As we were walking, I got attracted to this chocolatey treat behind the glass display. Even though I've no idea what they were, I was intrigued enough to get one to try. It costs €2 for one.
I later learnt that these are known as schokokuss/mohrenkopf – which are chocolate-coated marshmallow with a biscuit base?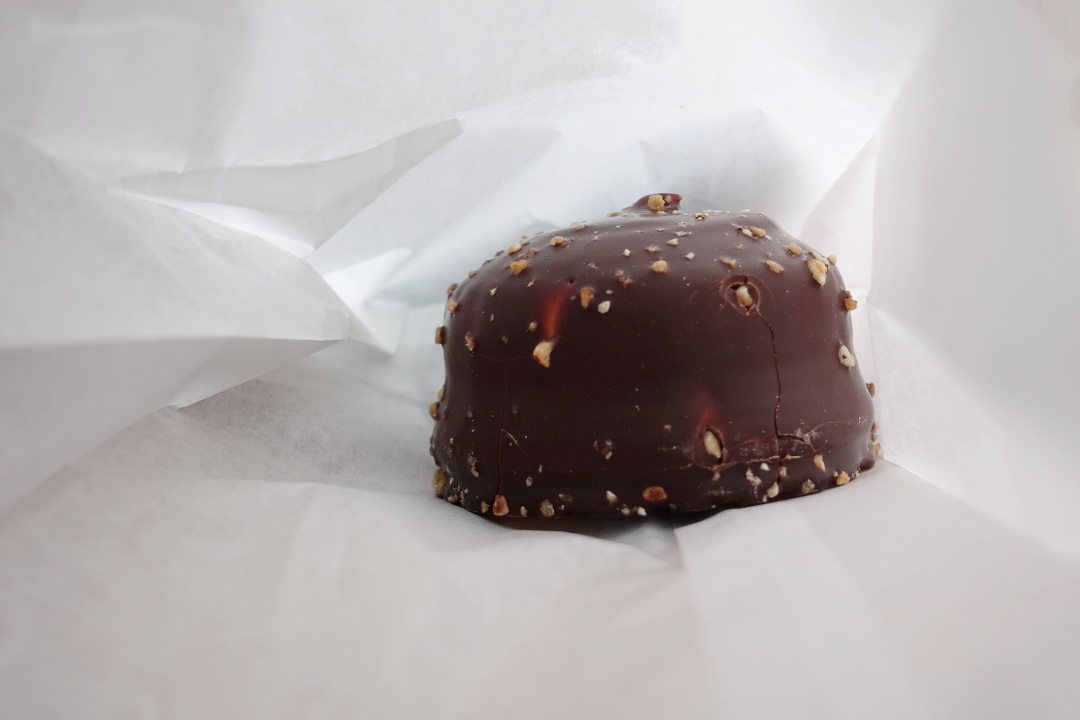 The portion was too much to finish in one sitting, plus I found it to be a little too sweet.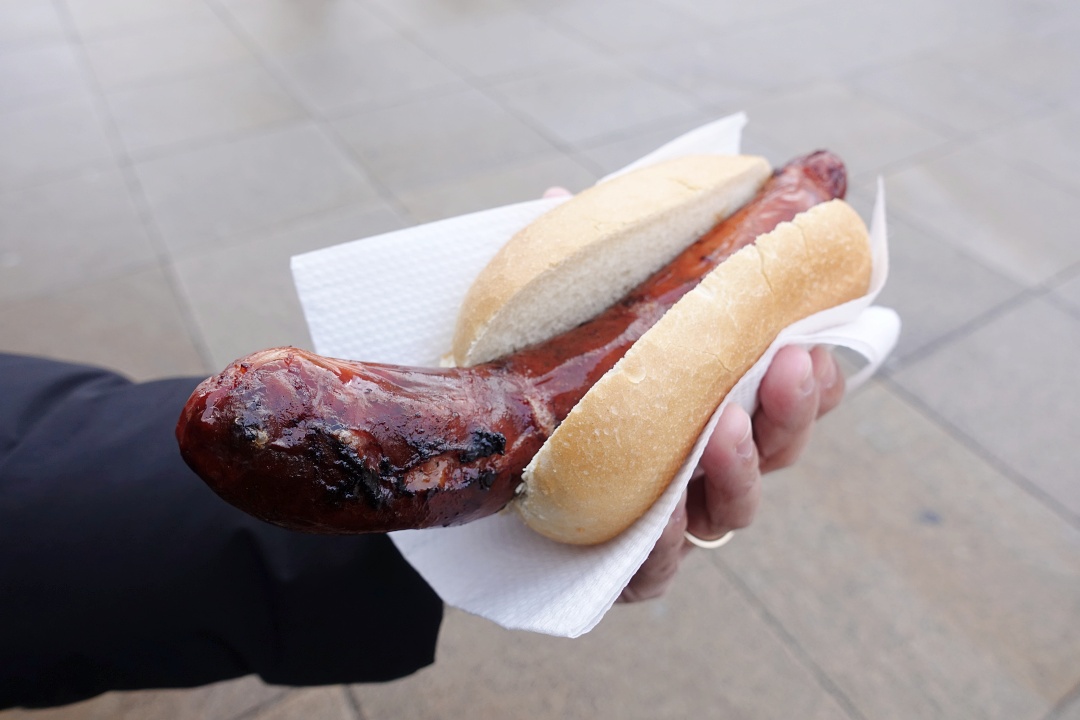 Aside from the chocolate marshmallow, we also got a sausage bun to share. Sausage is like our comfort food/favourite food to get at the Christmas market, and we just had to get one when we saw it.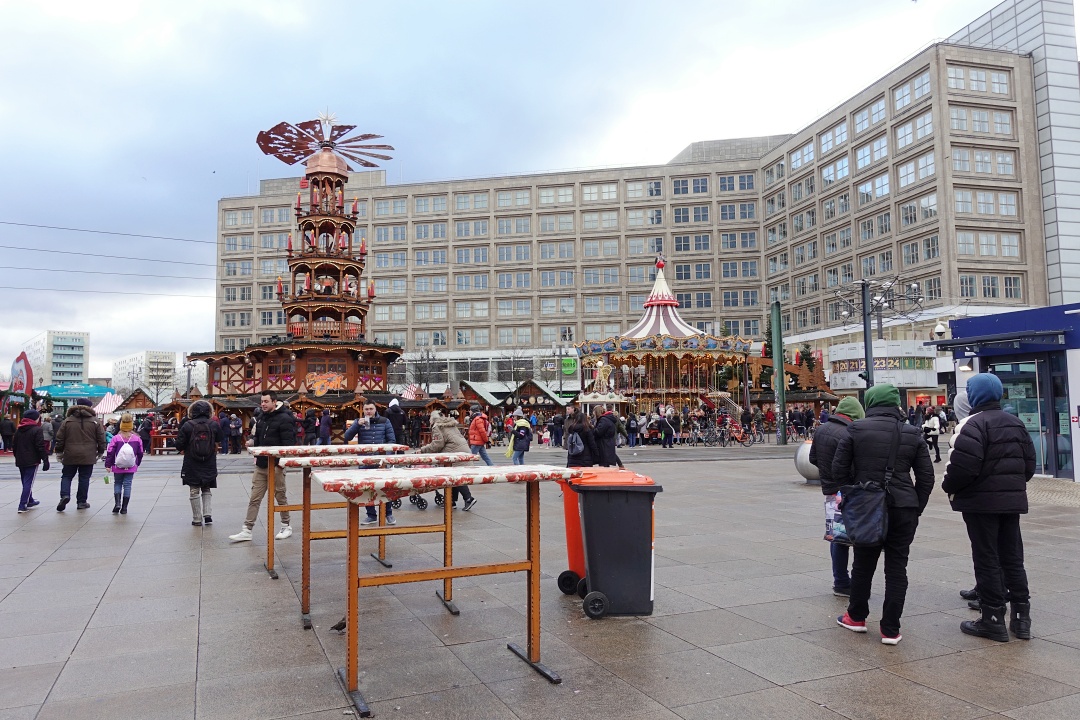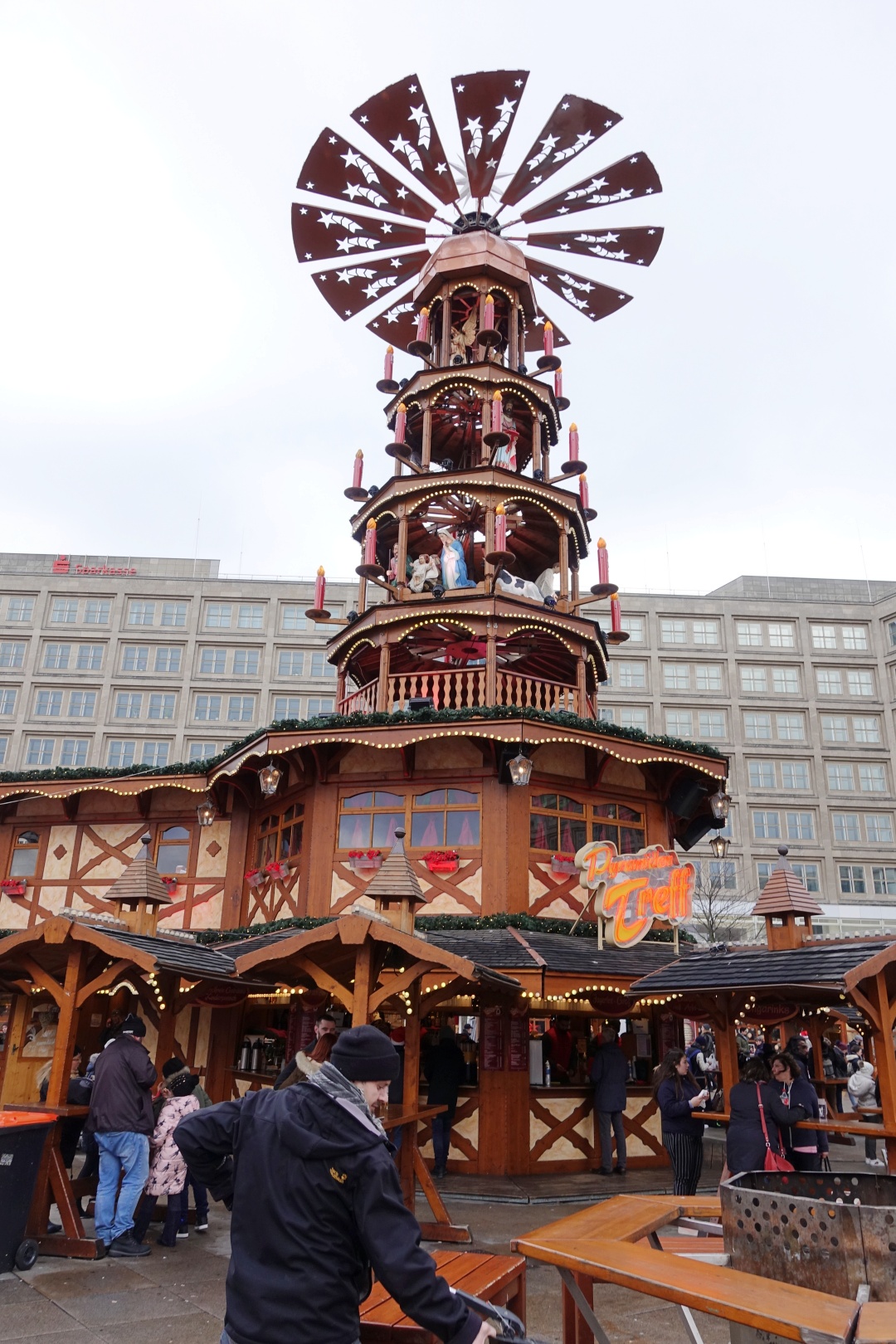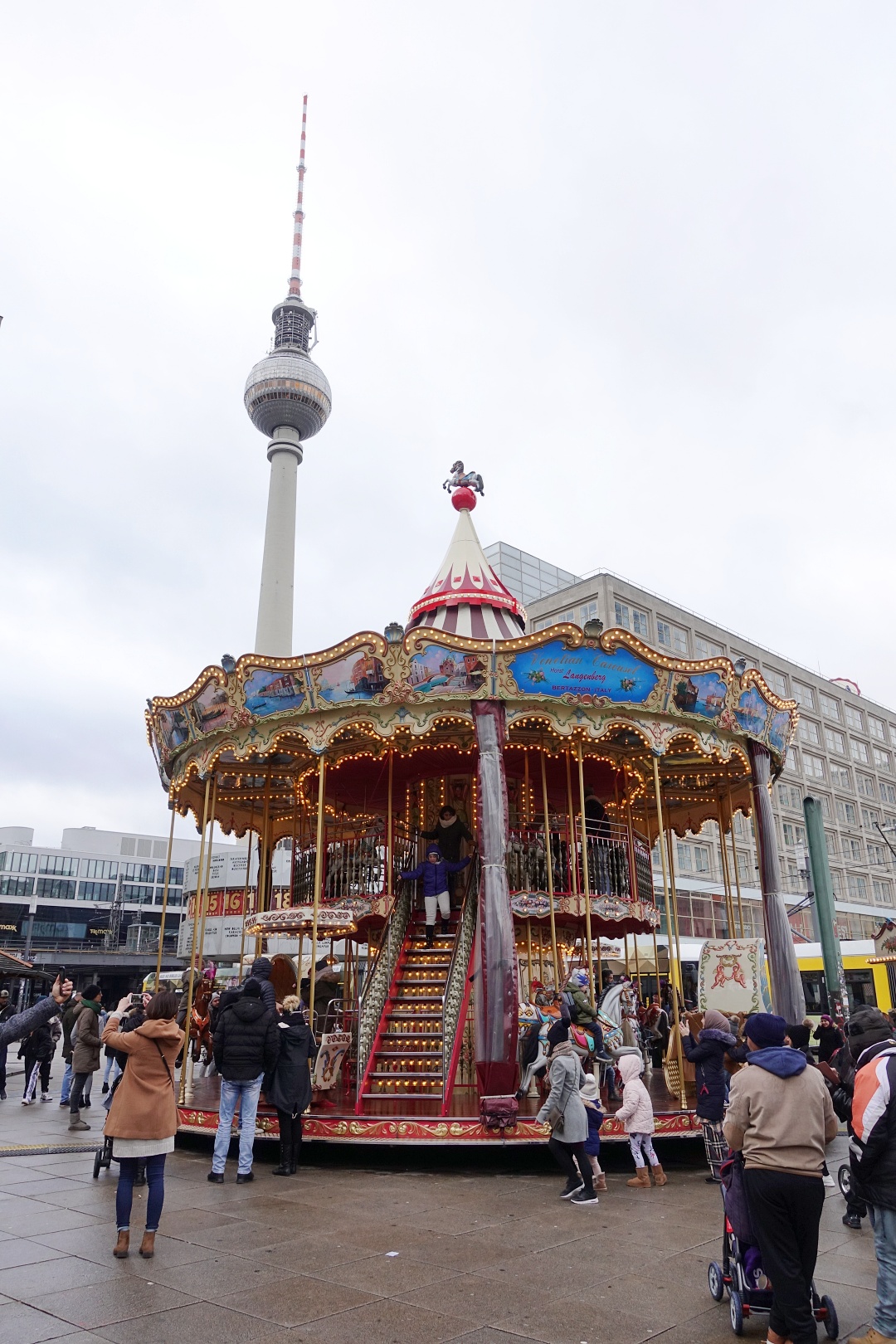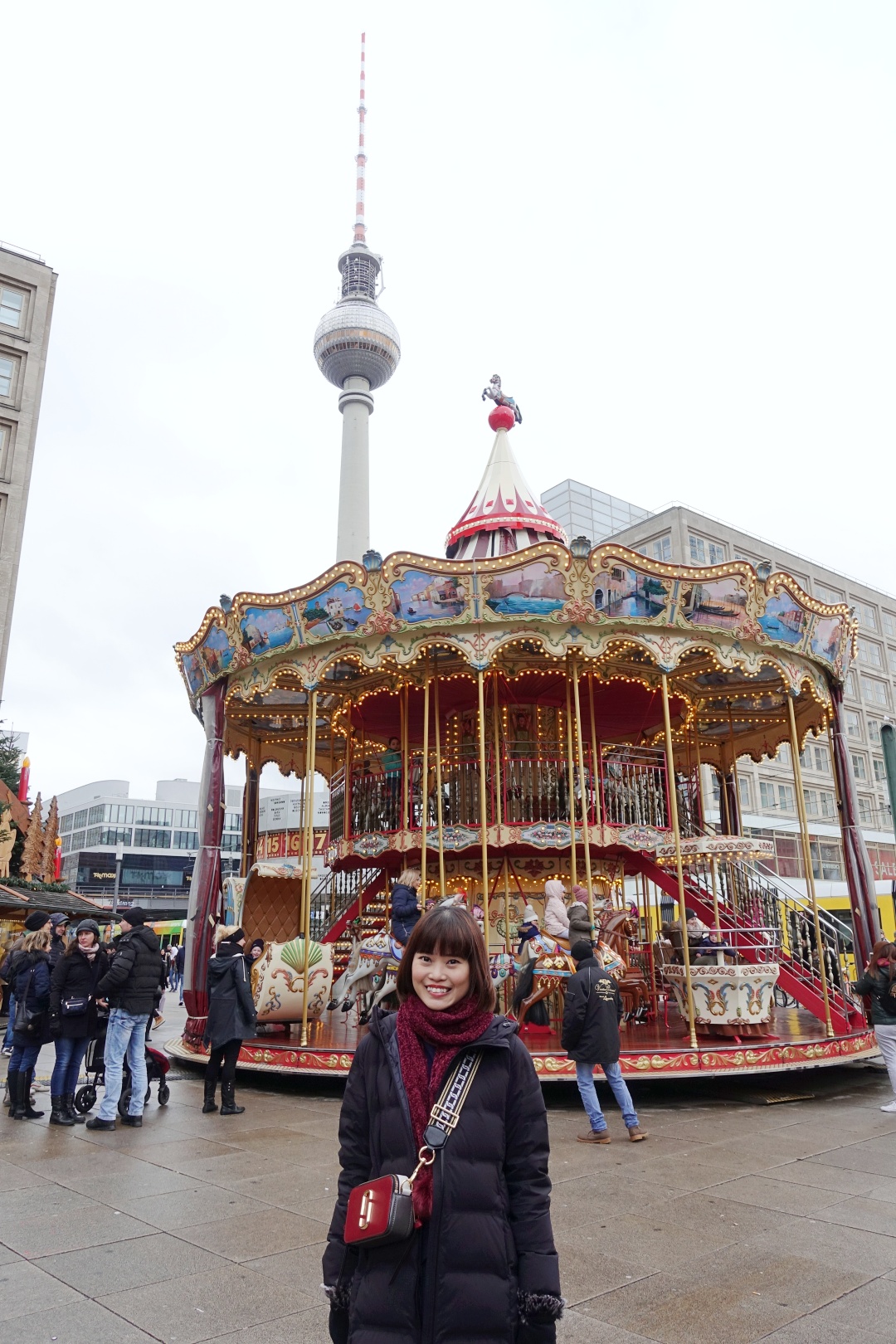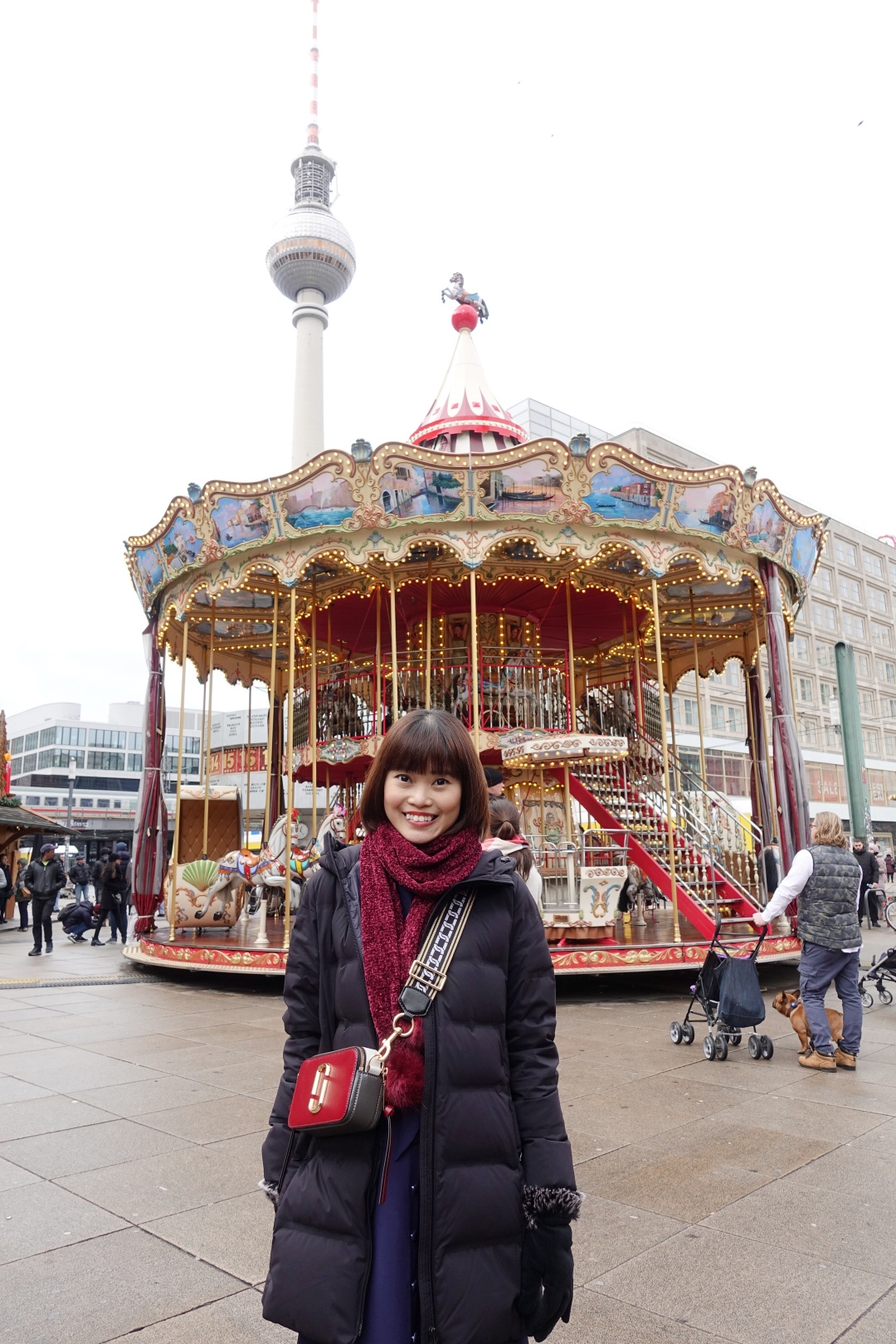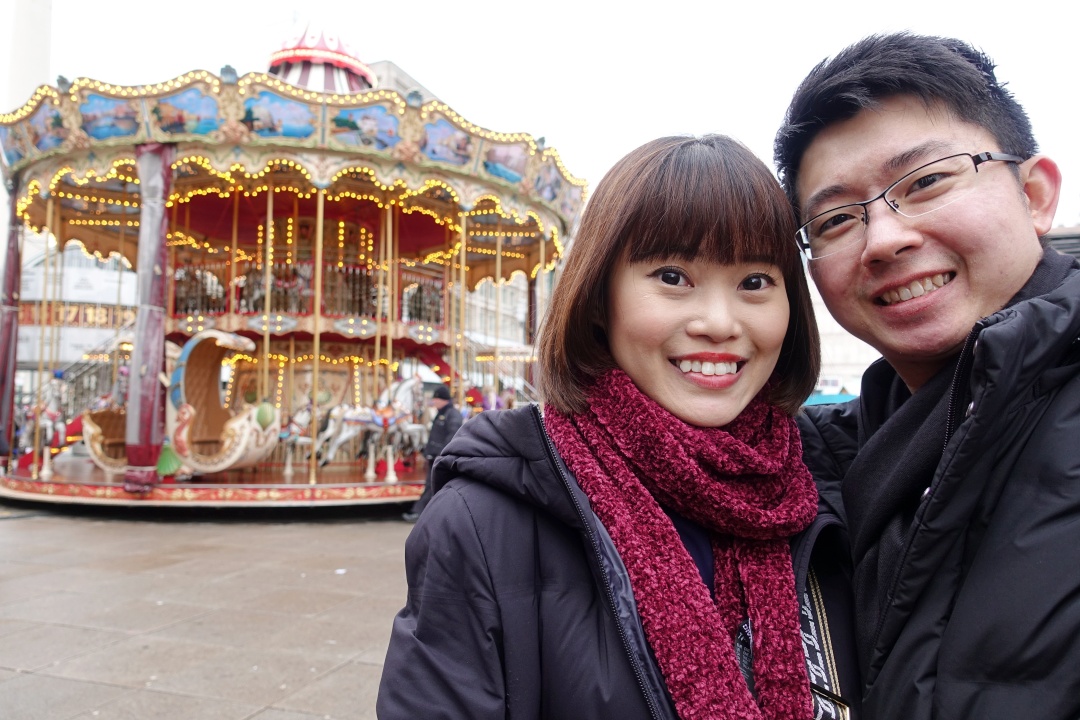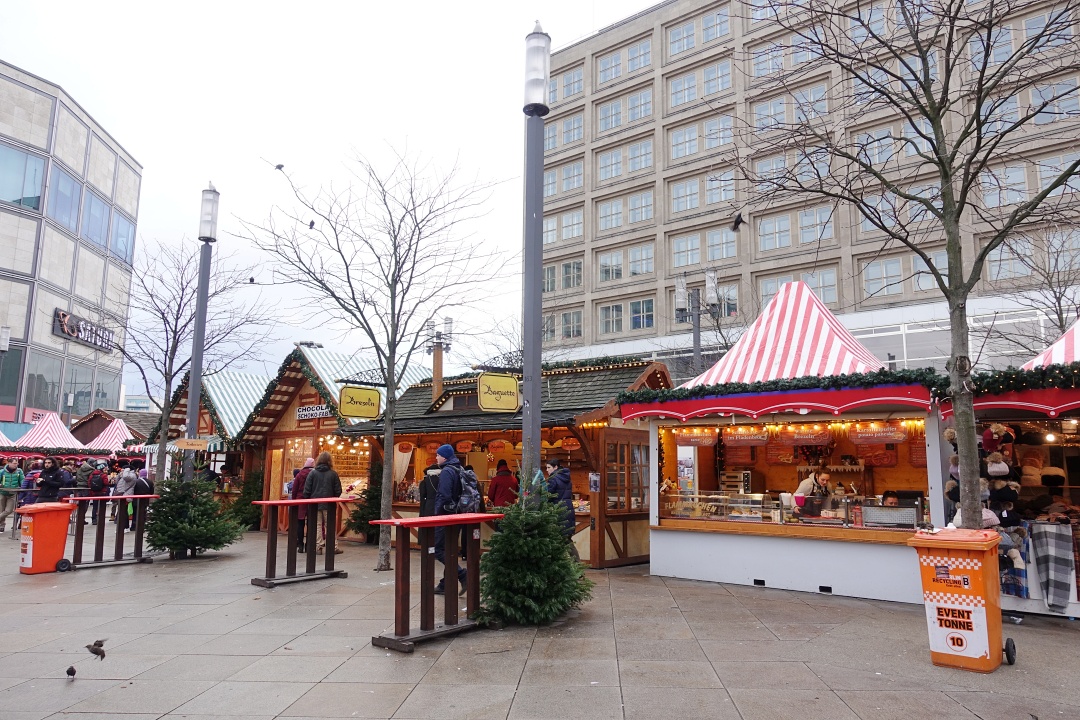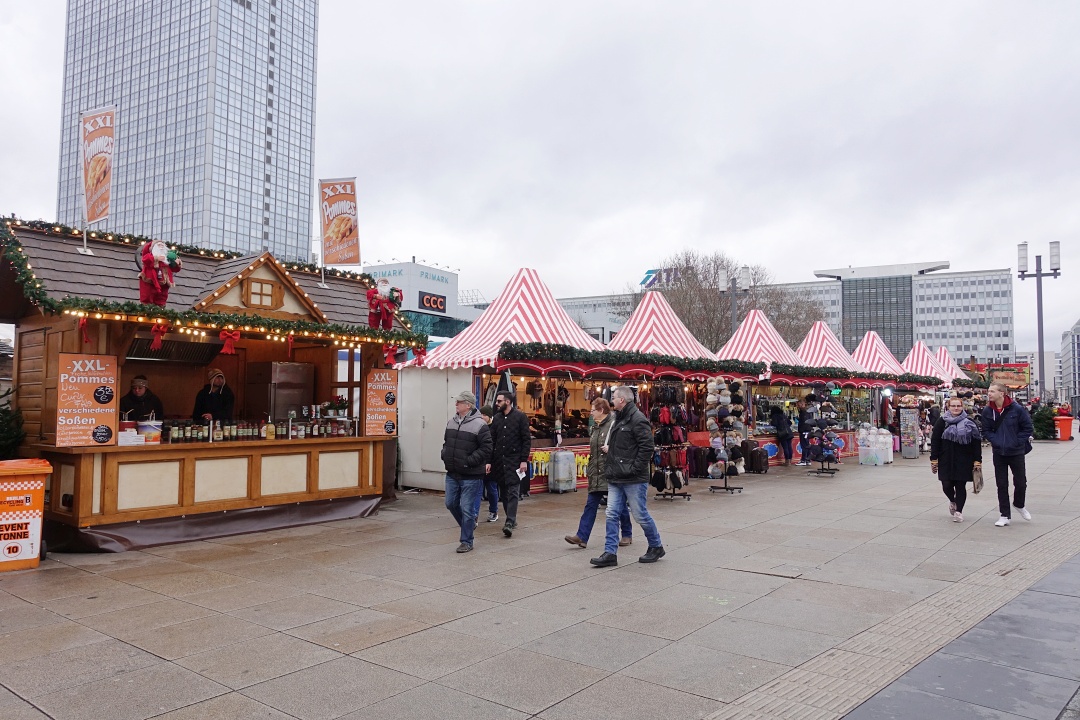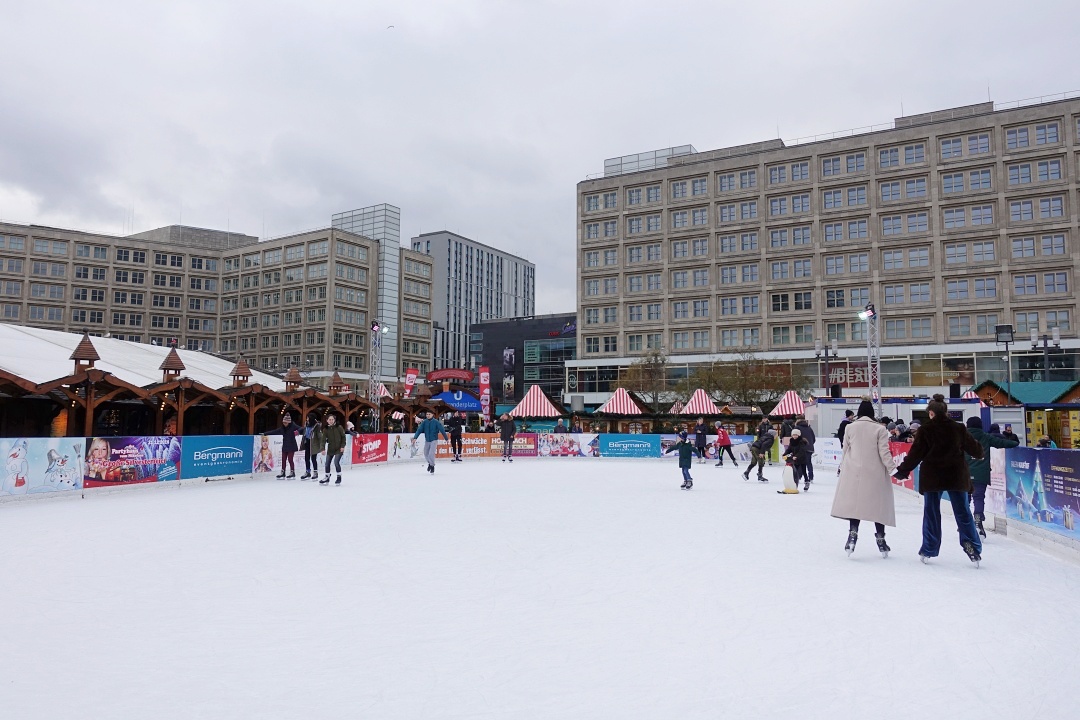 There was also a huge ice rink at the centre of the Christmas market.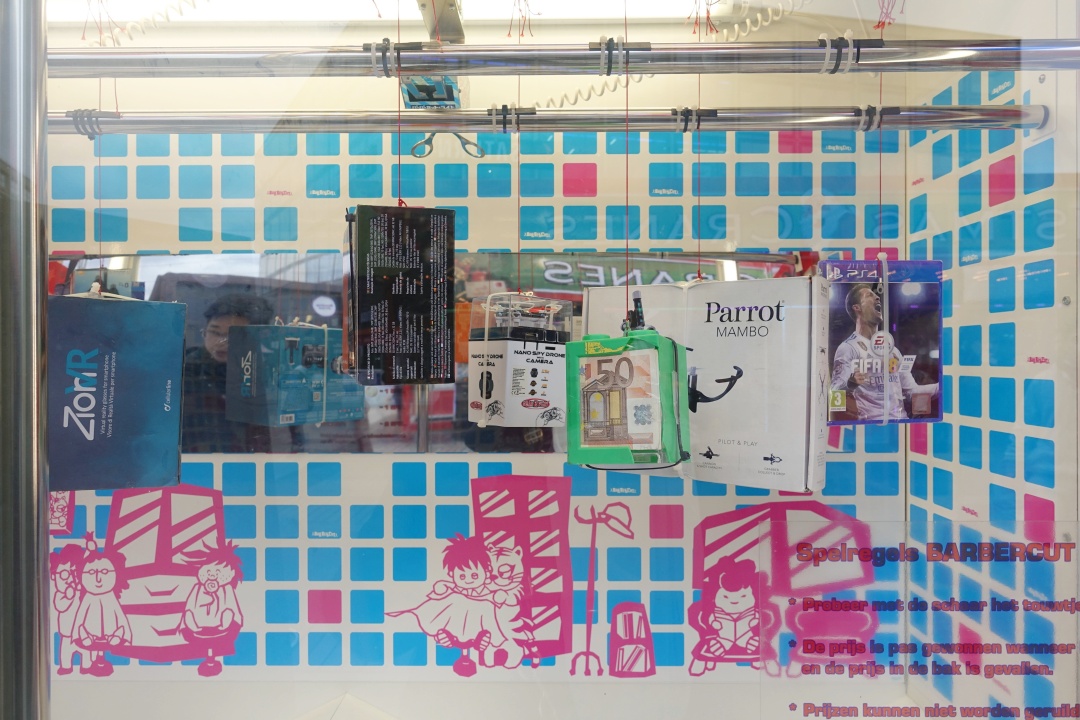 We also spotted some game/claw machines and it was the first time I came across one that allows you to win cash, instead of just prizes.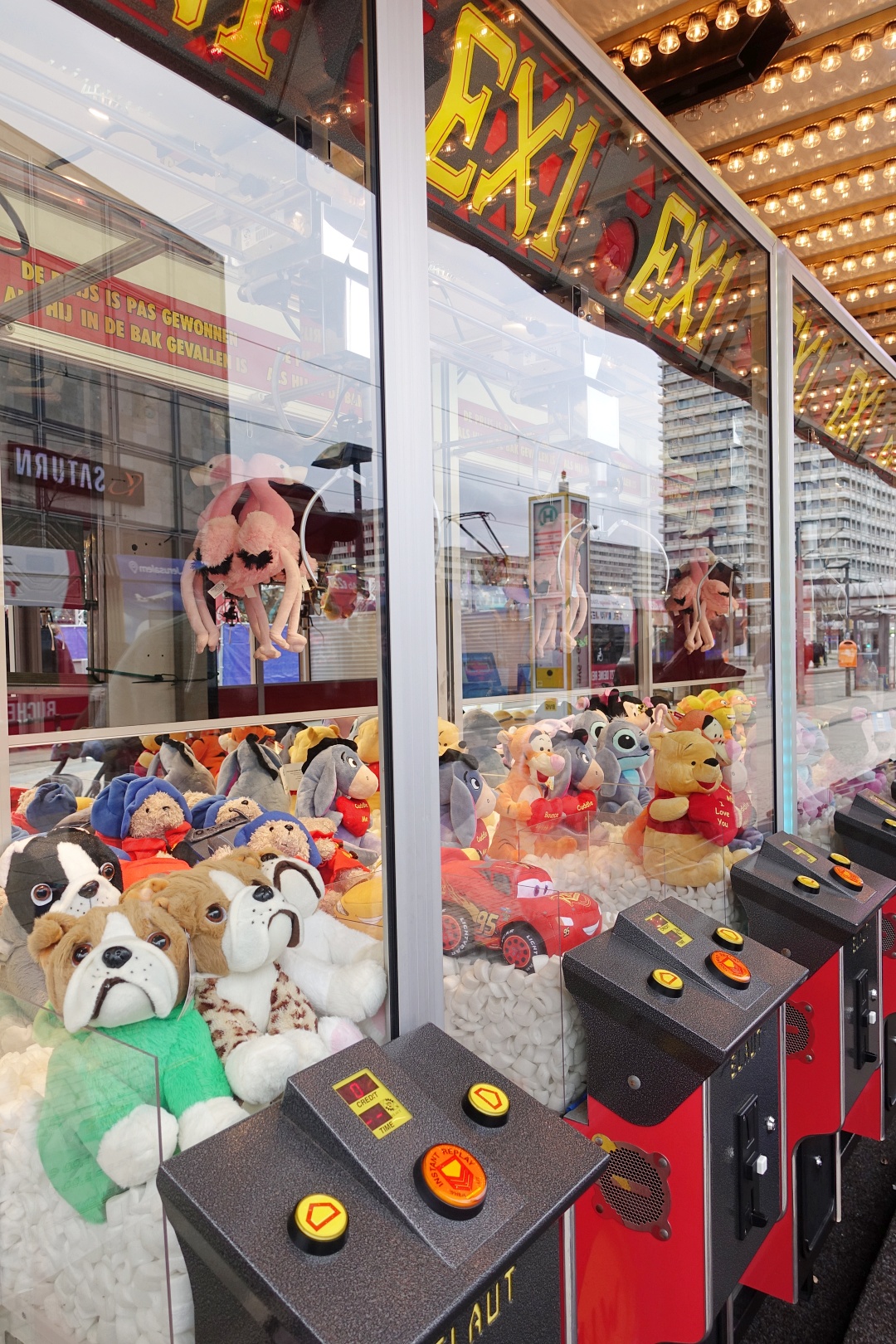 ---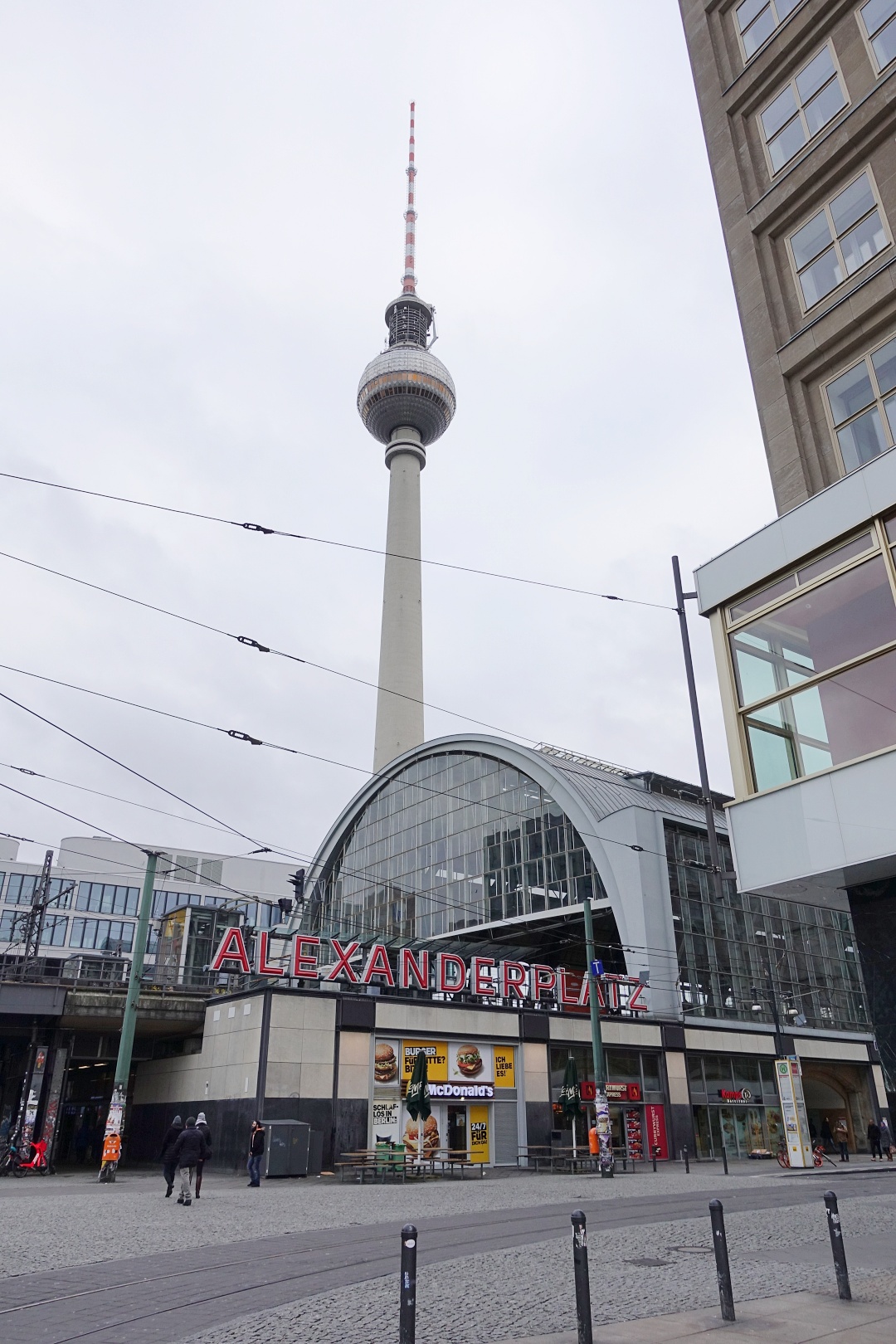 Leaving the Christmas market, we took a short break at a KFC near Alexanderplatz Station as the weather was too cold and we desperately wanted a hot drink. Thereafter, we took the subway from Alexanderplatz Station to Ostbahnhof Station to visit the East Side Gallery.
East Side Gallery – Berlin Wall
The East Side Gallery is an open-air gallery in Berlin. It consists of a series of murals painted directly on a 1,316 m long remnant of the Berlin Wall.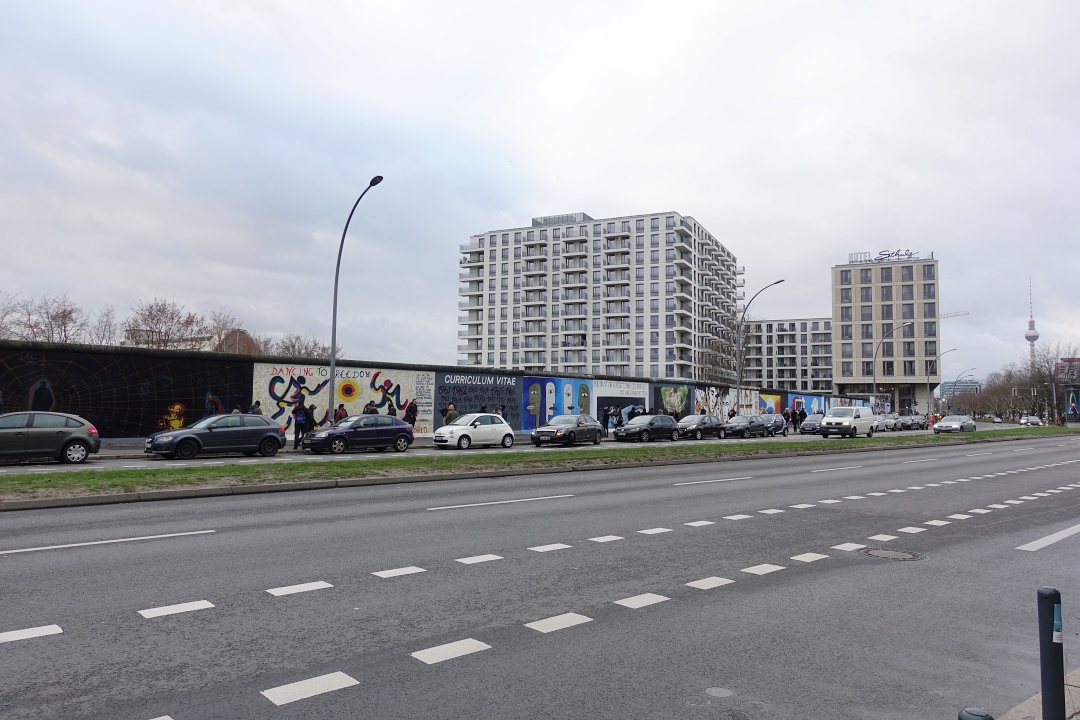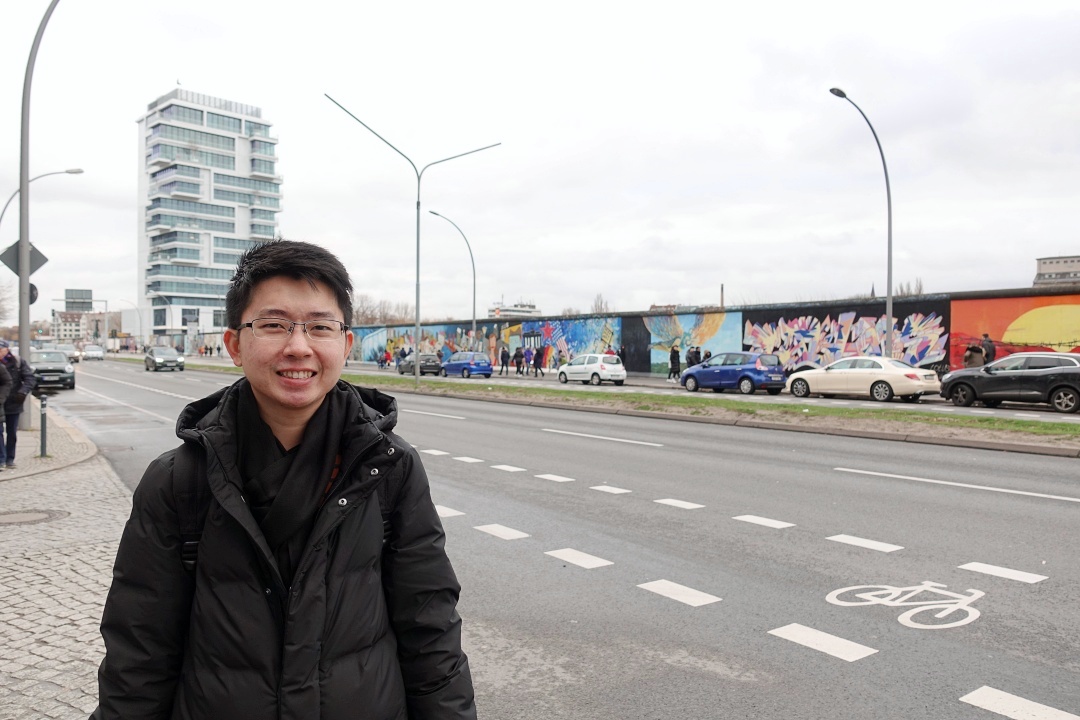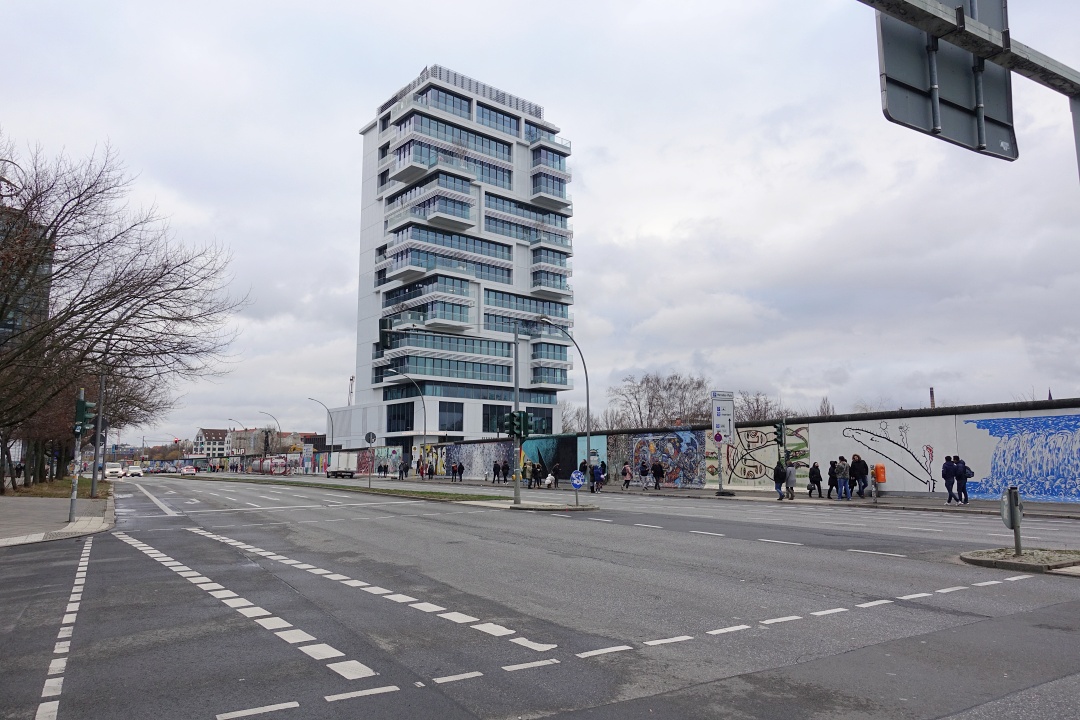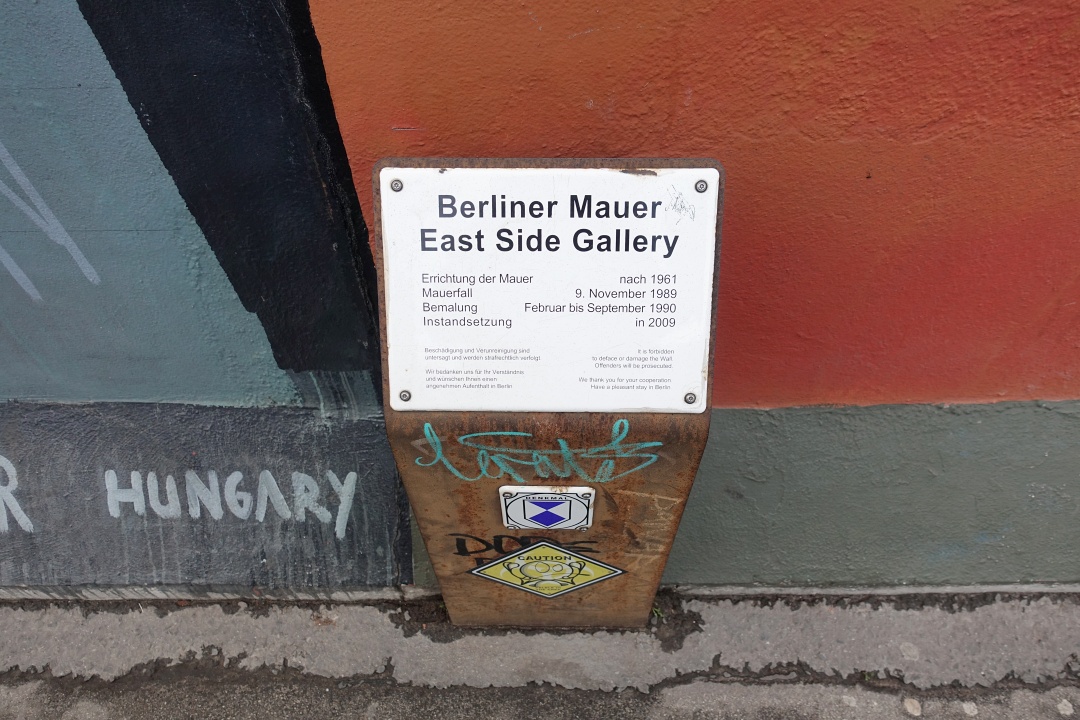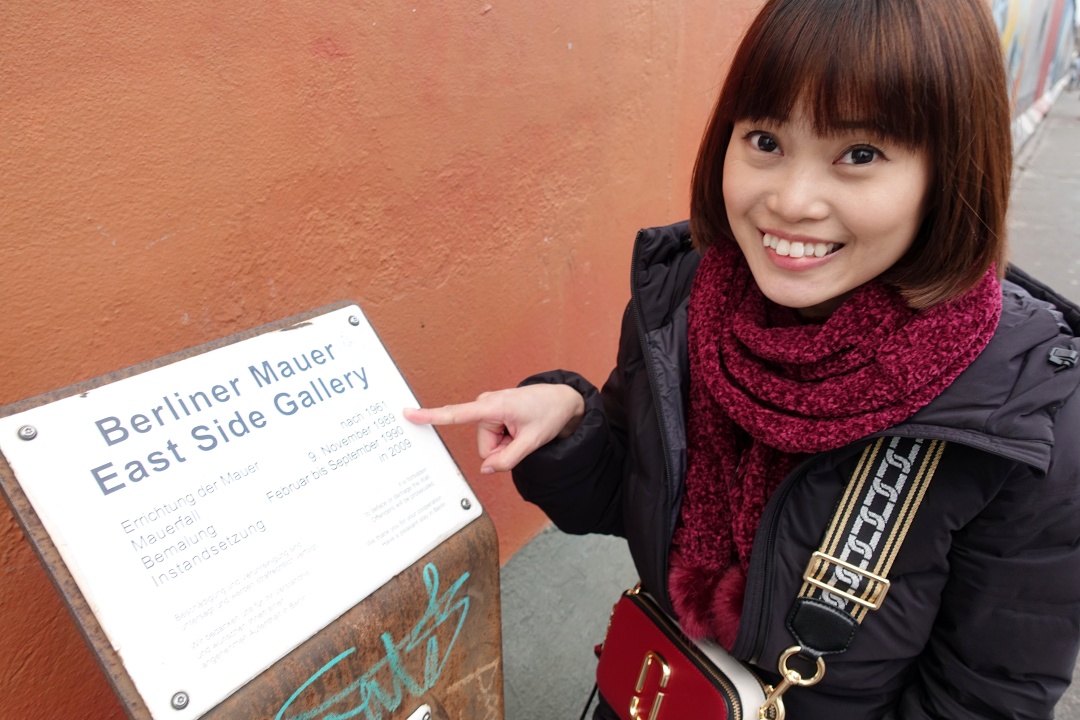 So, something historic happened on the day I was born – the fall of the Berlin Wall on 9 November 1989.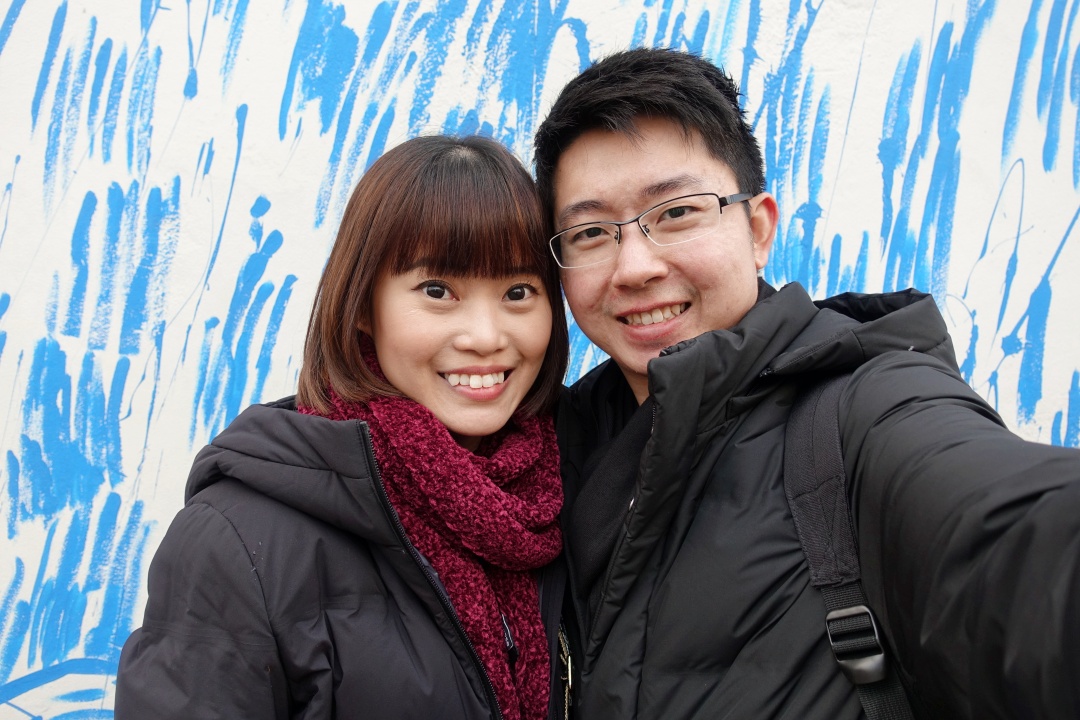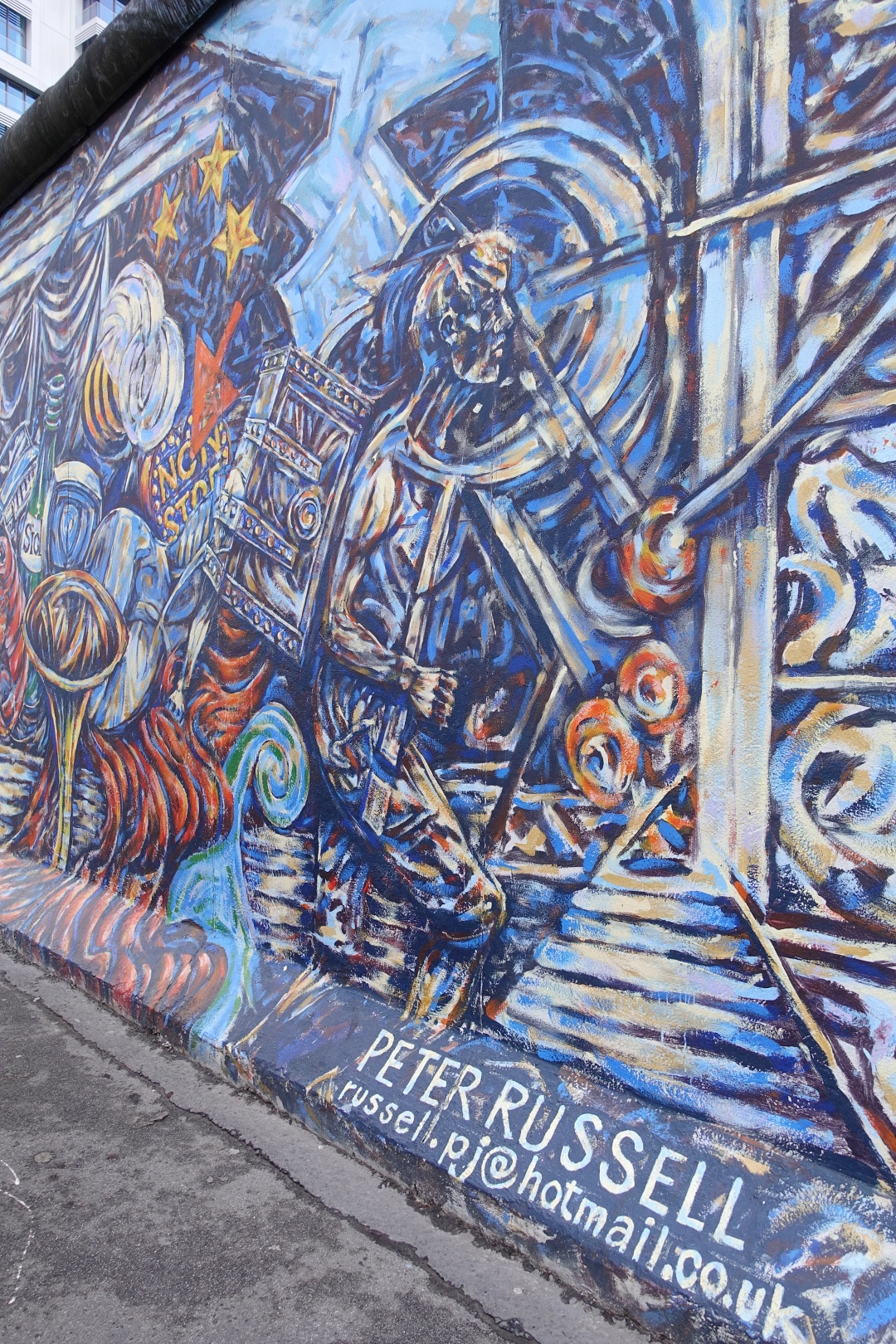 Taking photos is certainly not as easy as it looks as there are people constantly walking along the pavement. Thankfully, it was a long stretch of murals, so we could still squeeze in a photo here and there.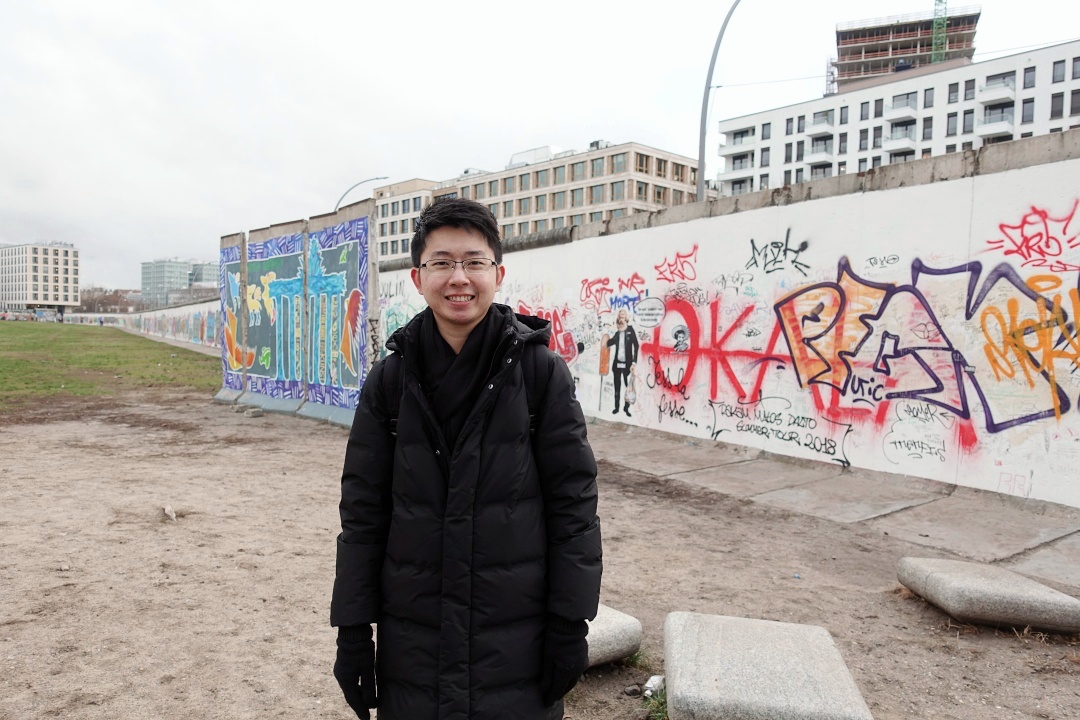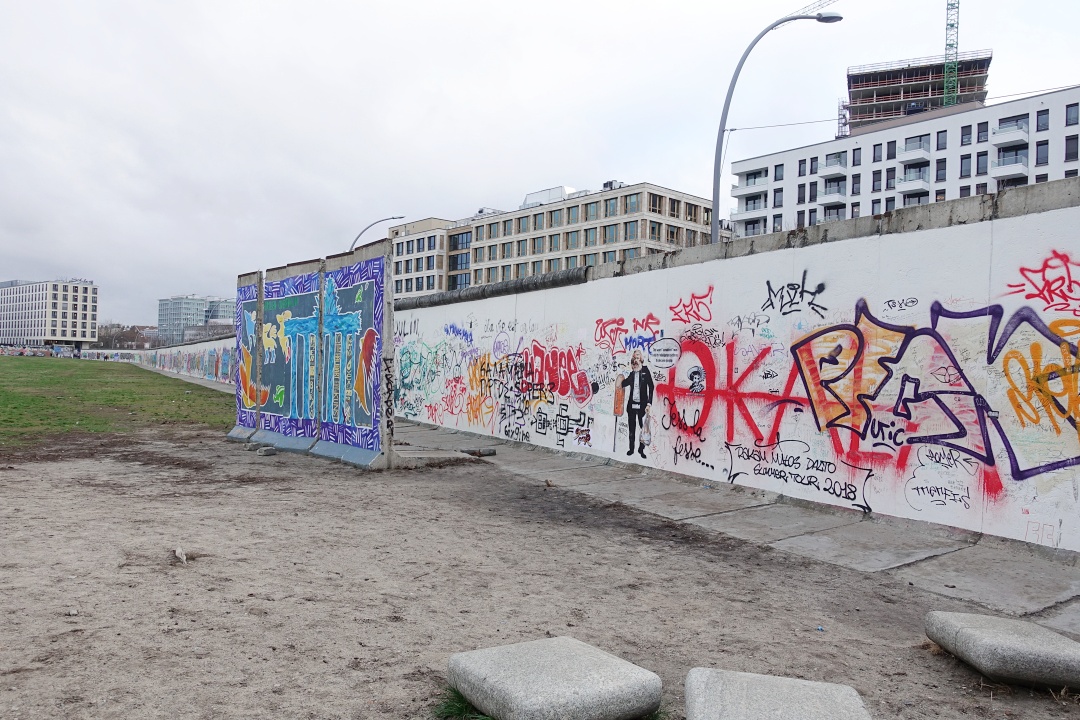 This was the other side (back) of the Berlin Wall.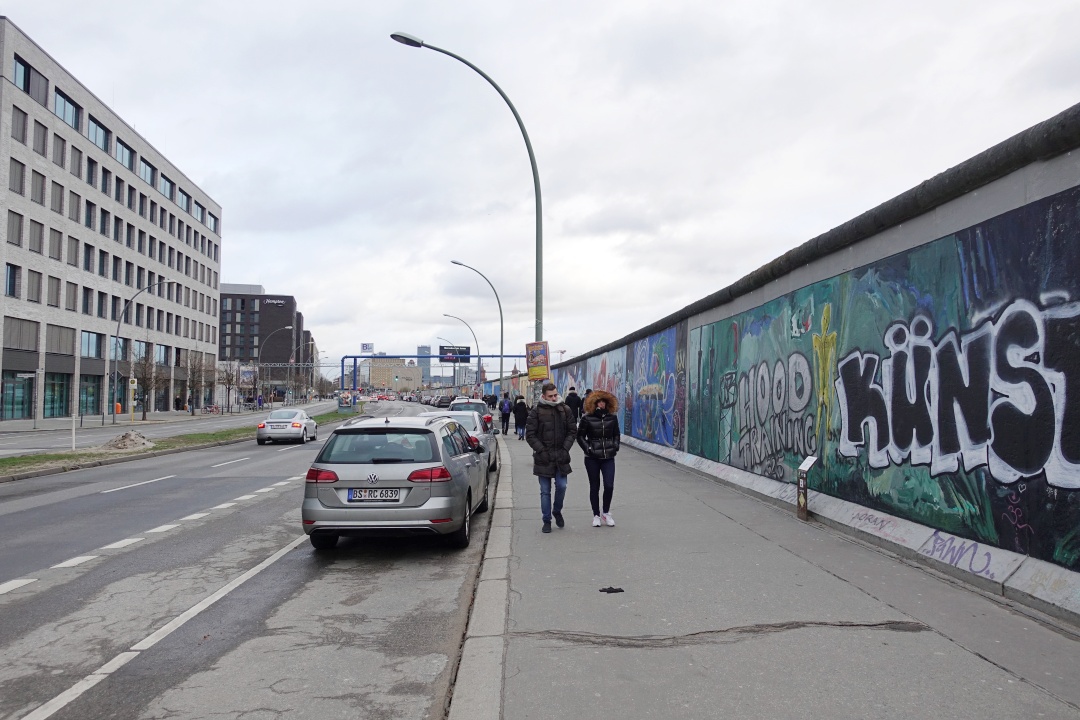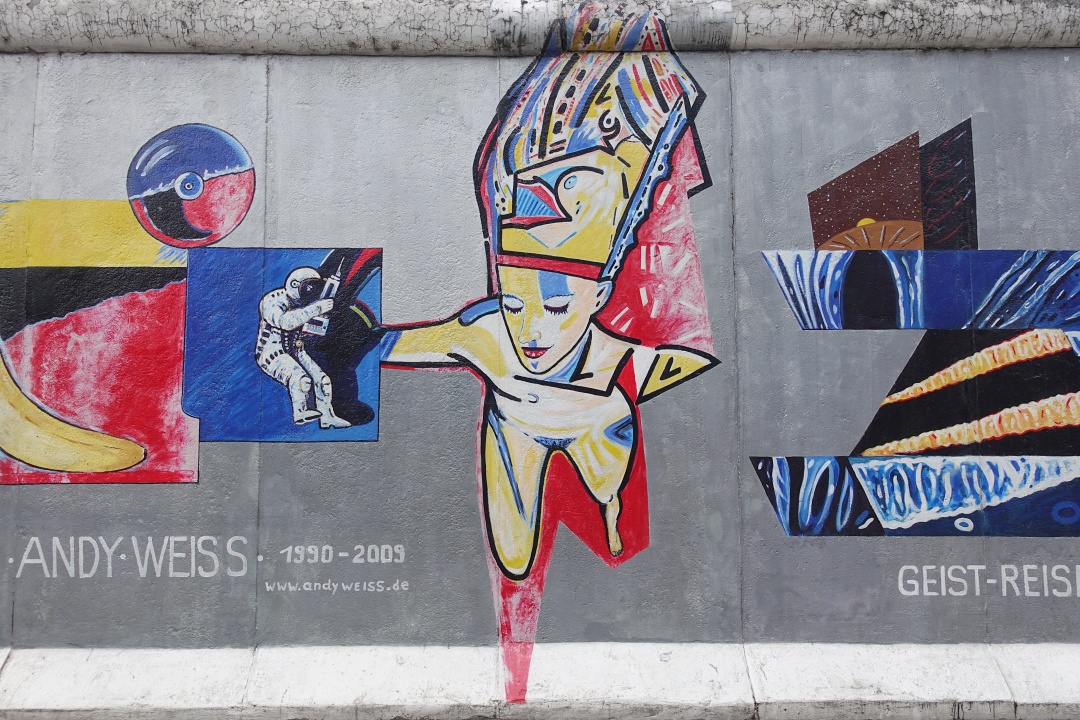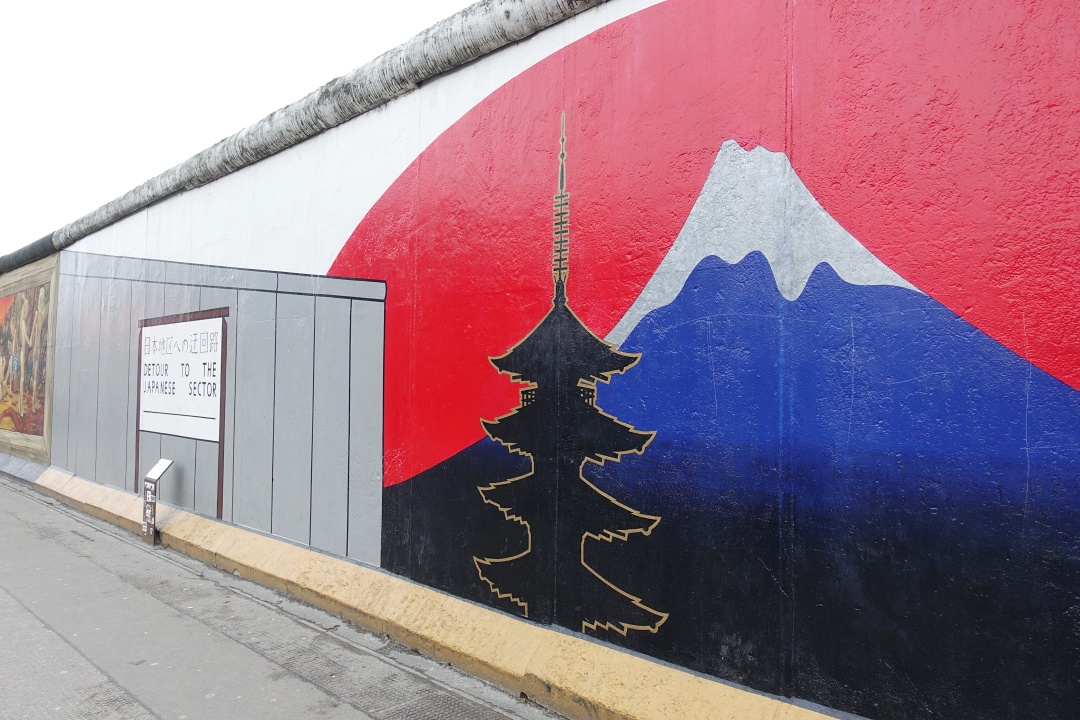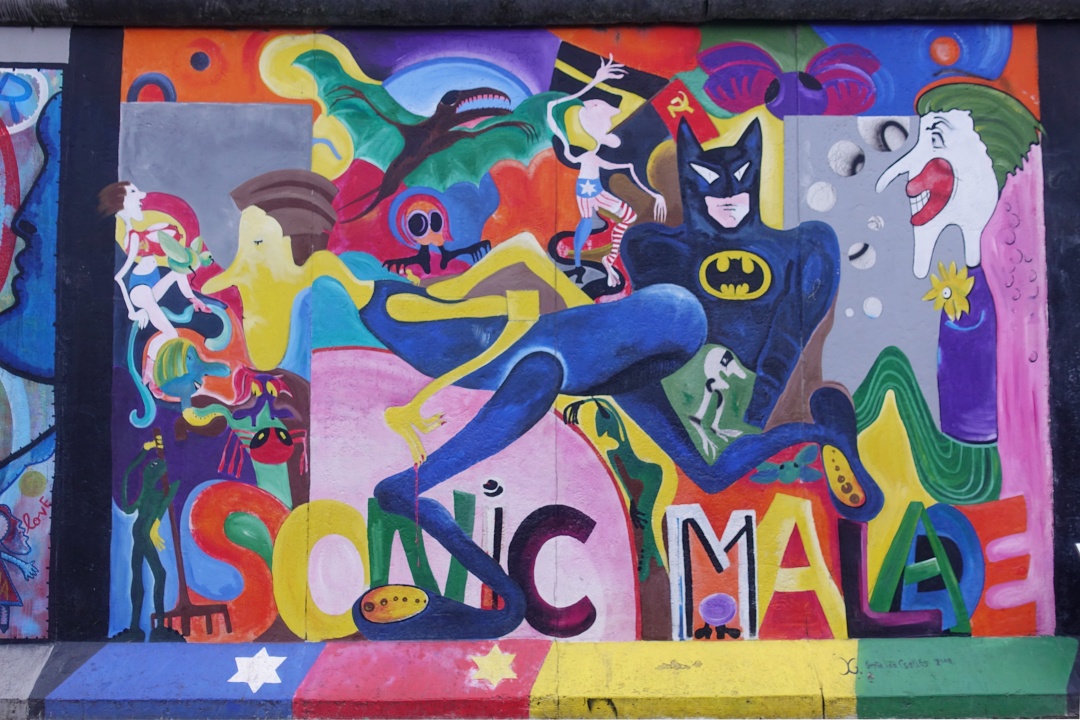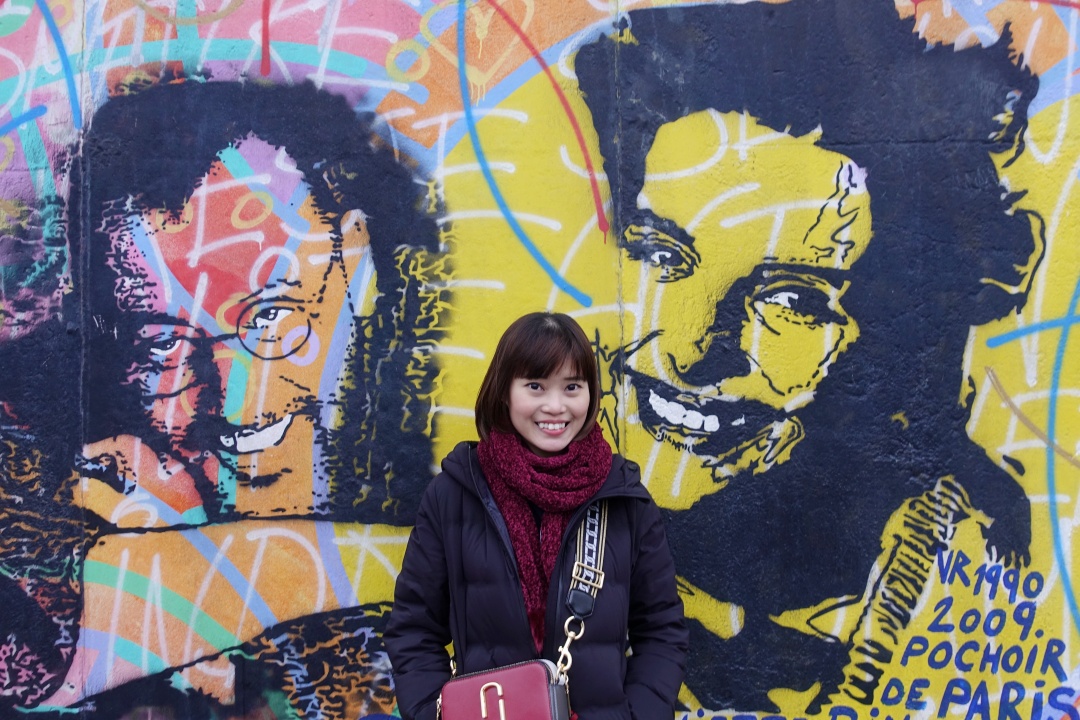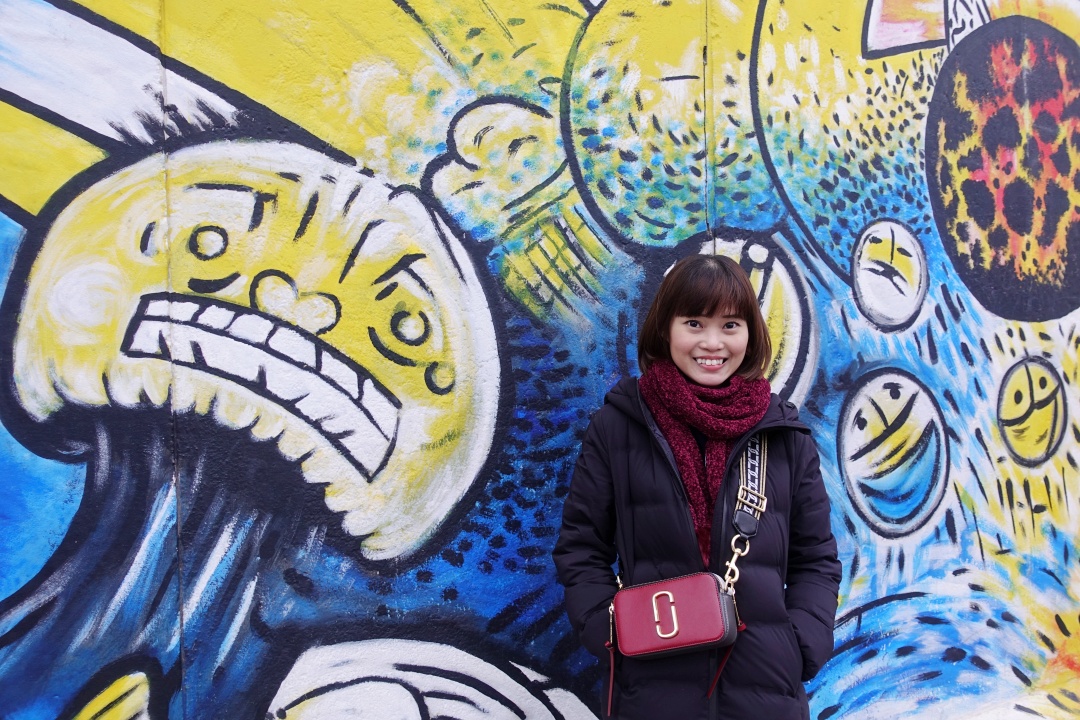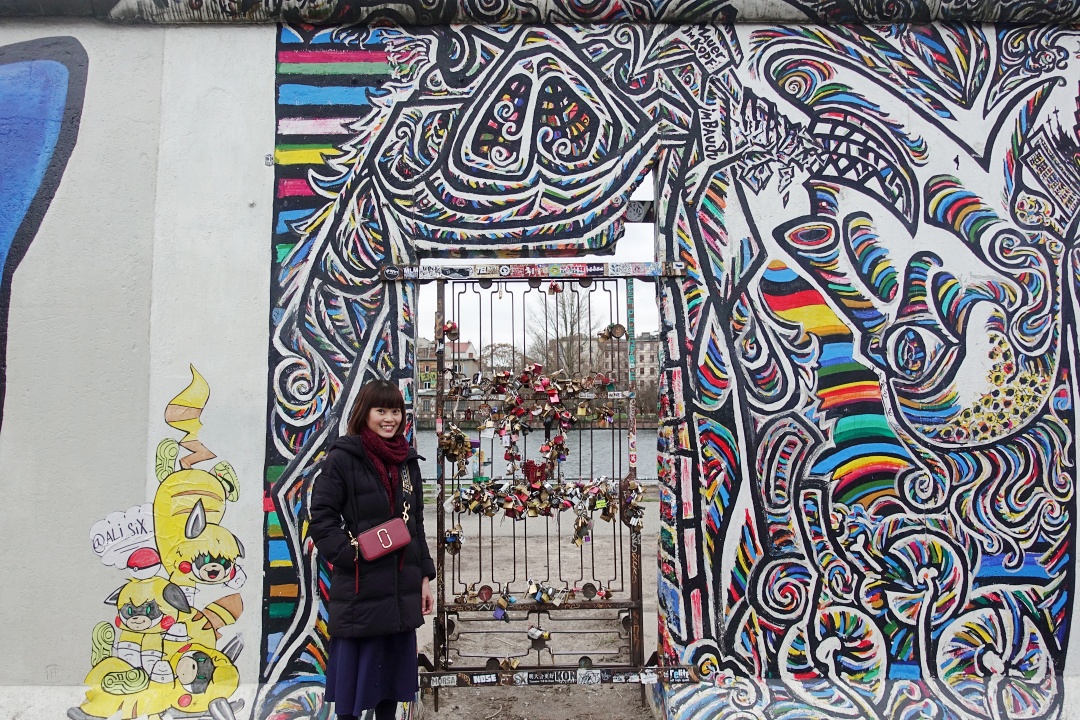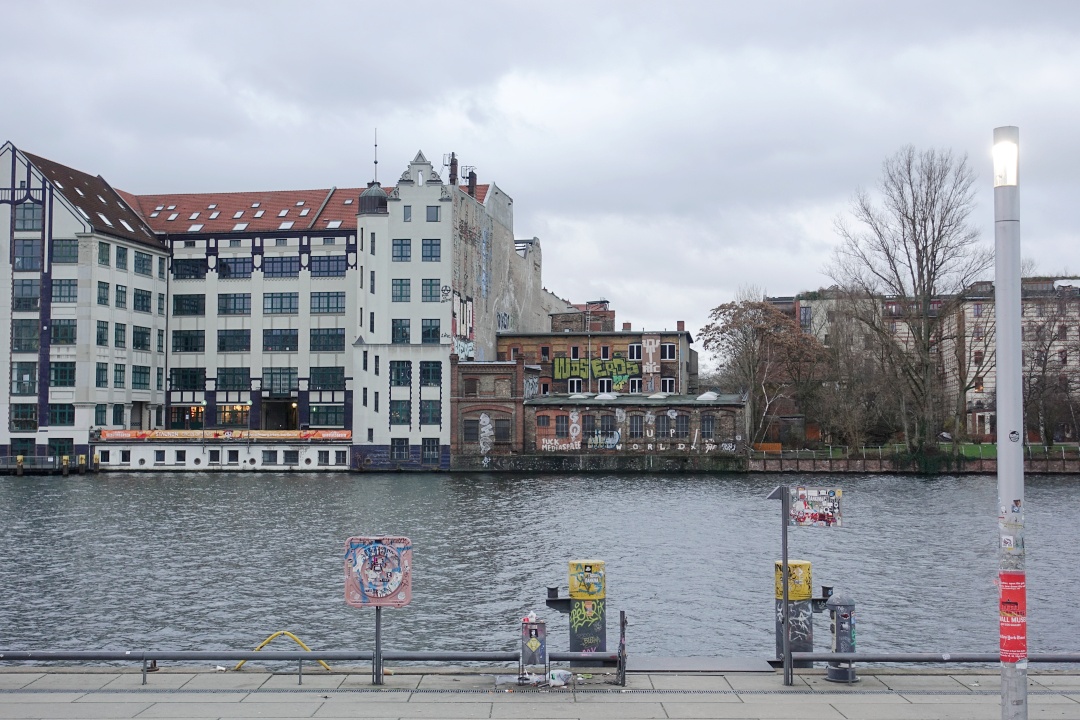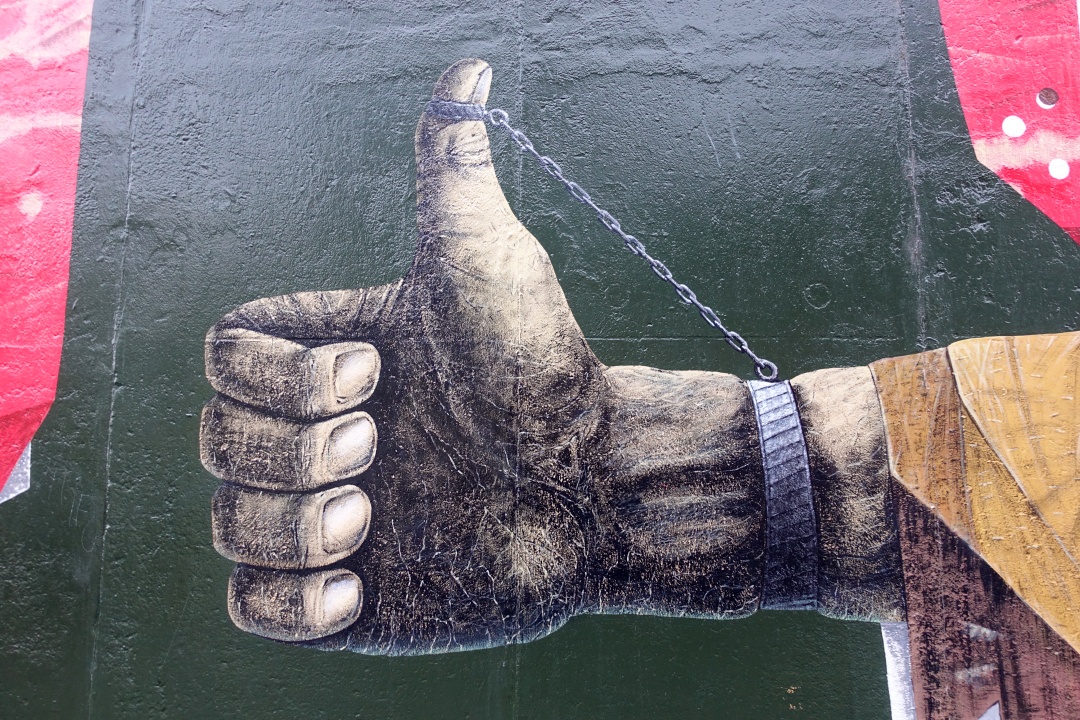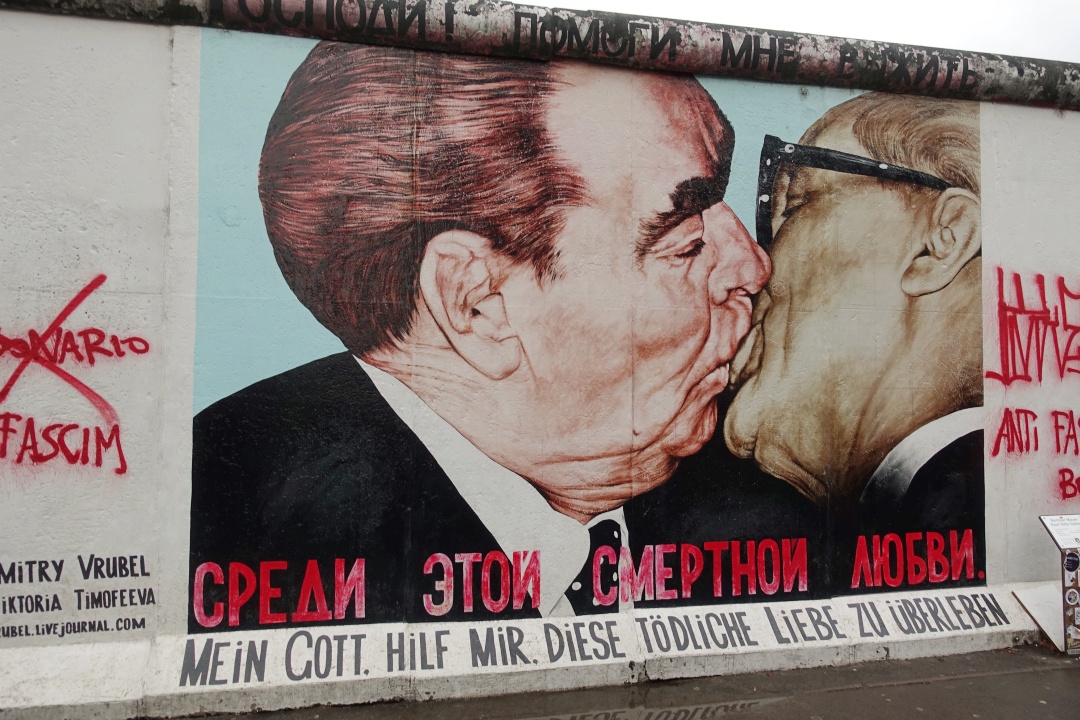 Fraternal Kiss, a graffiti painting by Dmitri Vrubel on the East Side Gallery. Painted in 1990, it has become one of the best-known pieces of Berlin wall graffiti art.
When we finally came to this painting, there was a group of people crowding in front of it trying to take a picture. This was the best shot I could get before being photobombed.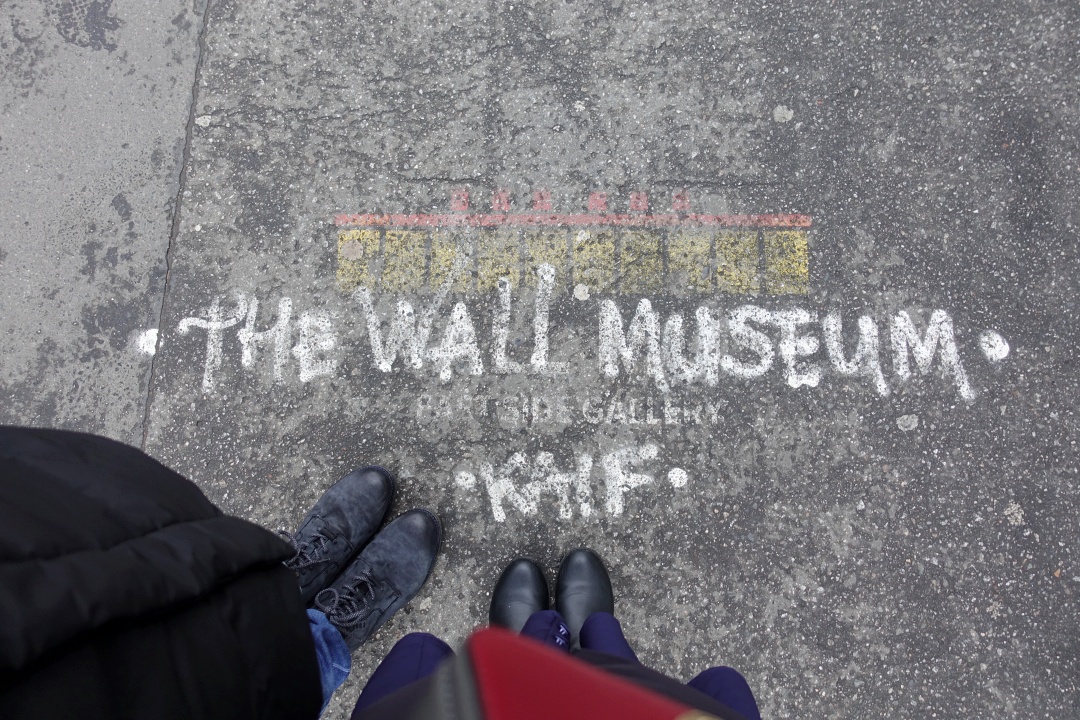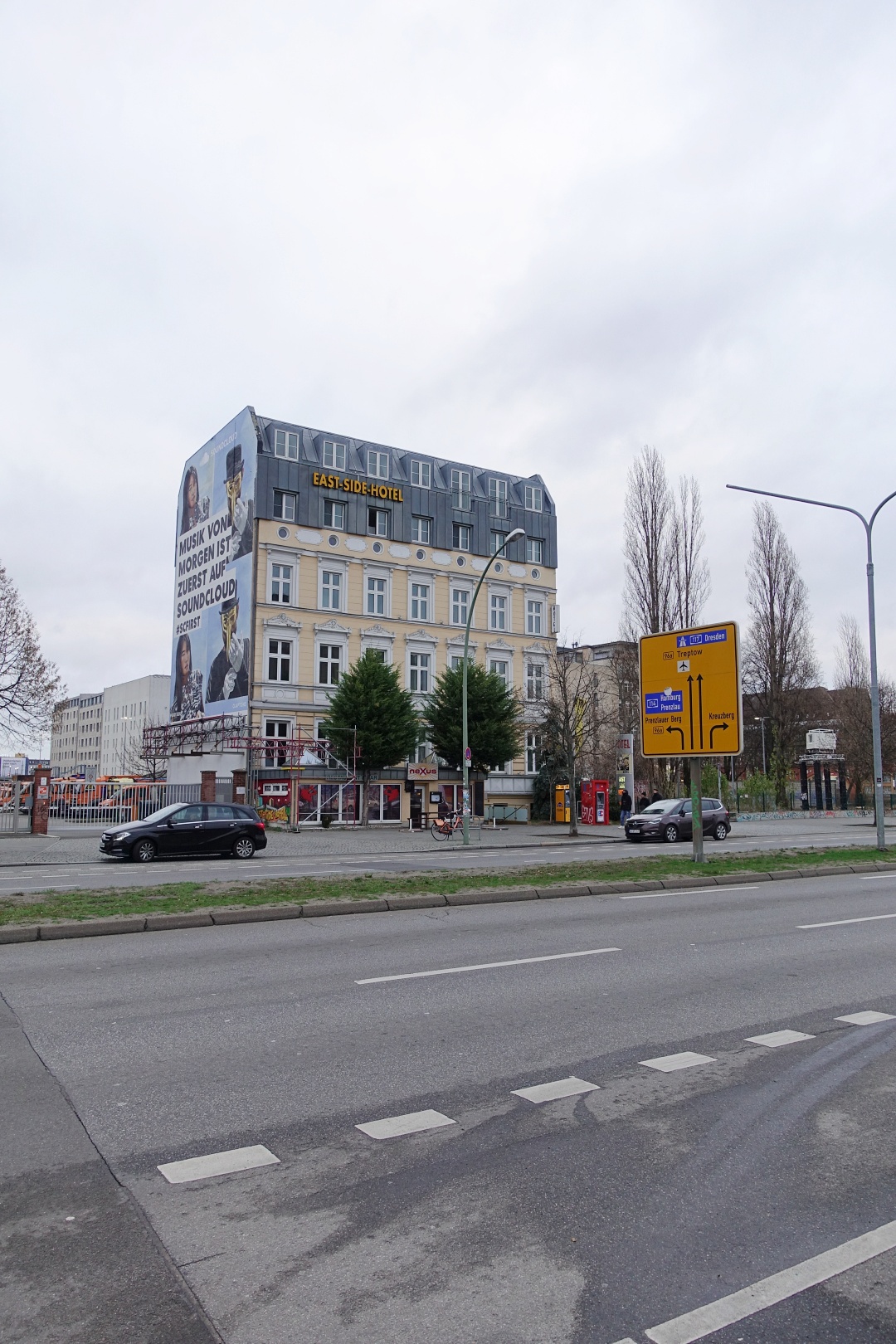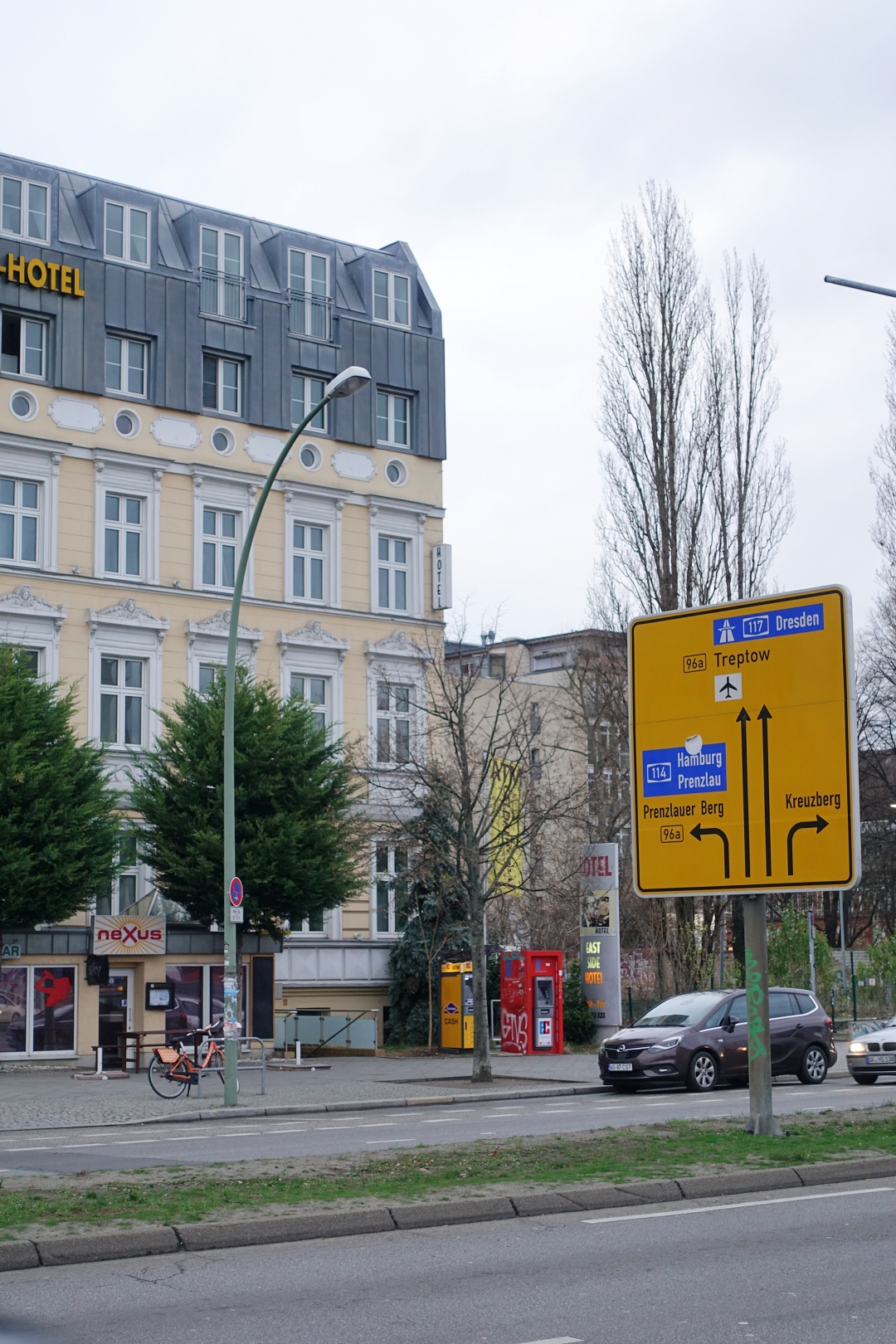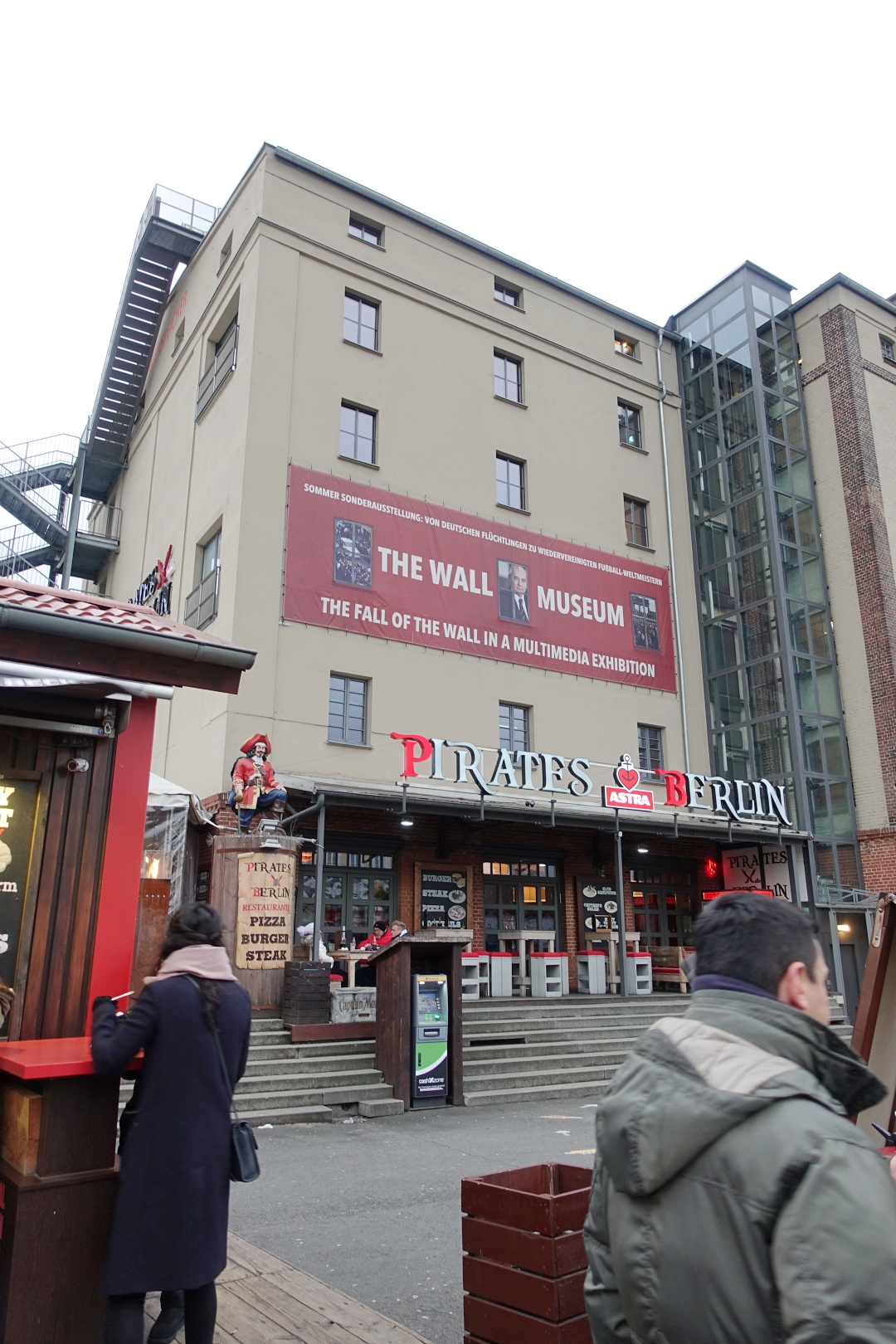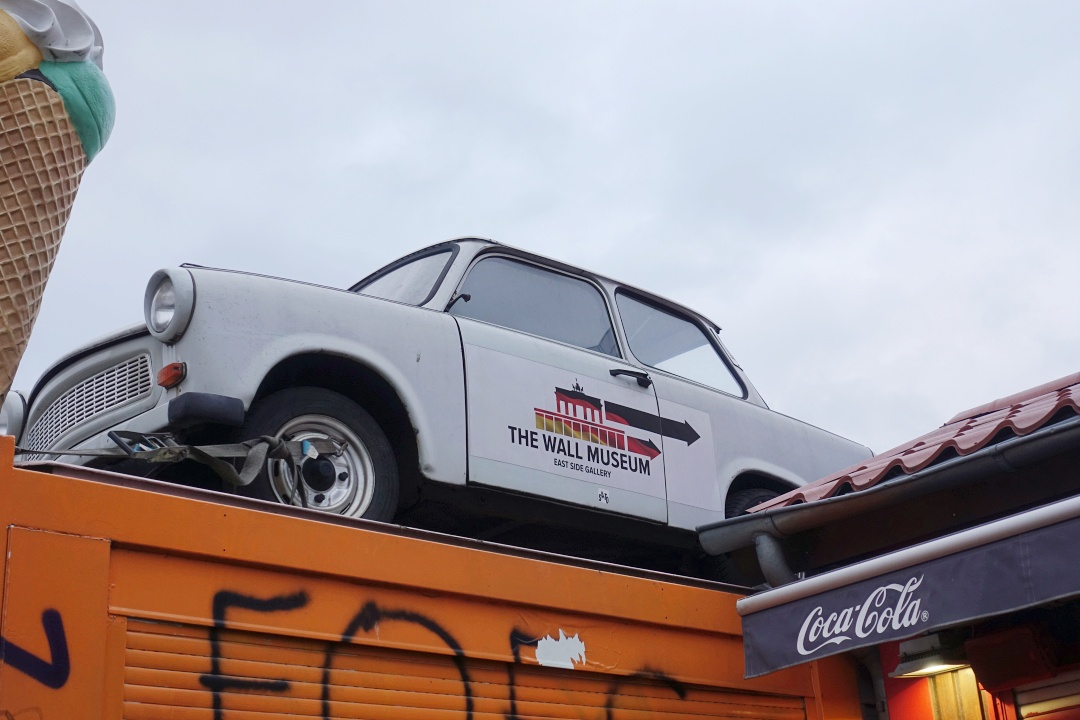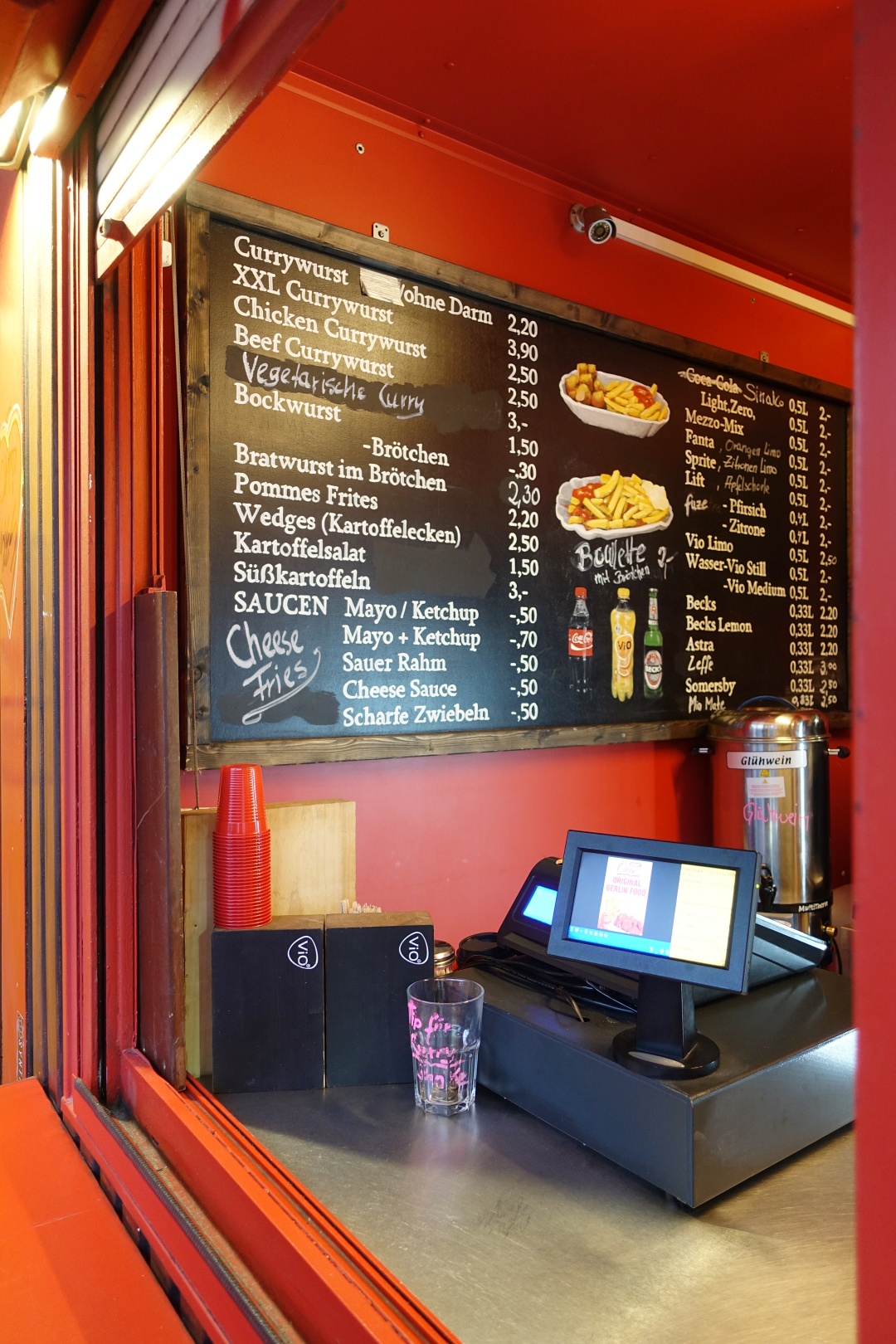 📍Curry-one (Food cart located outside The Wall Museum)
We continued our way down the road until finally coming to a stop when we came across a cart selling currywurst.
Currywurst is a fast food dish of German origin consisting of steamed, then fried pork sausage typically cut into bite-sized chunks and seasoned with curry ketchup (ketchup topped with curry powder).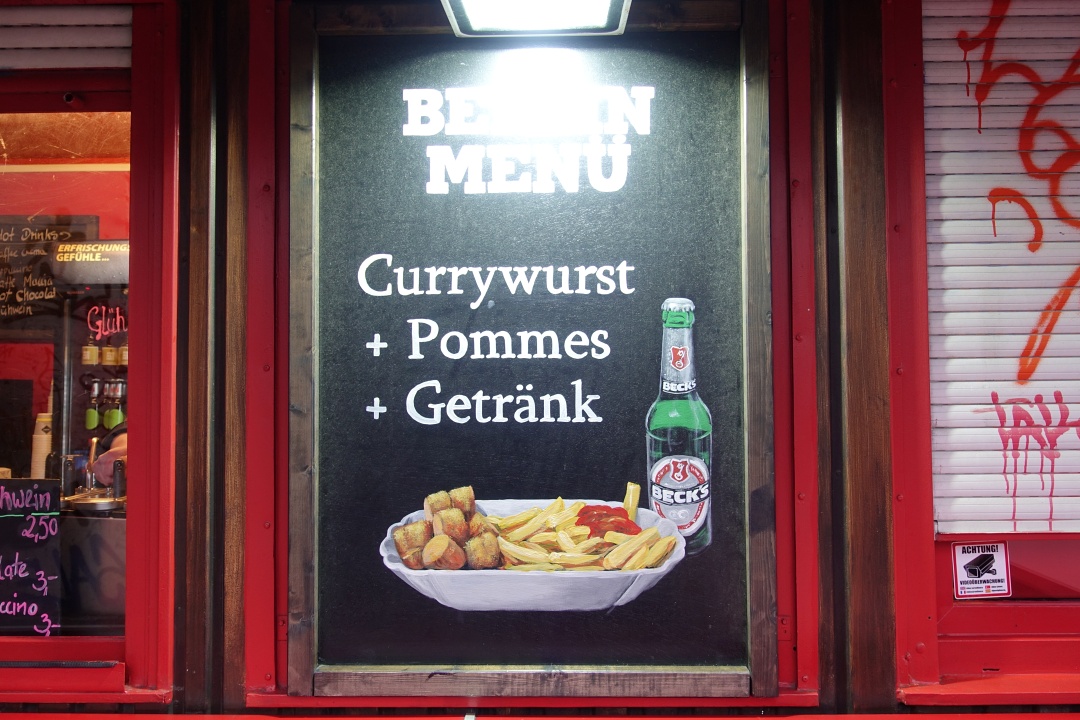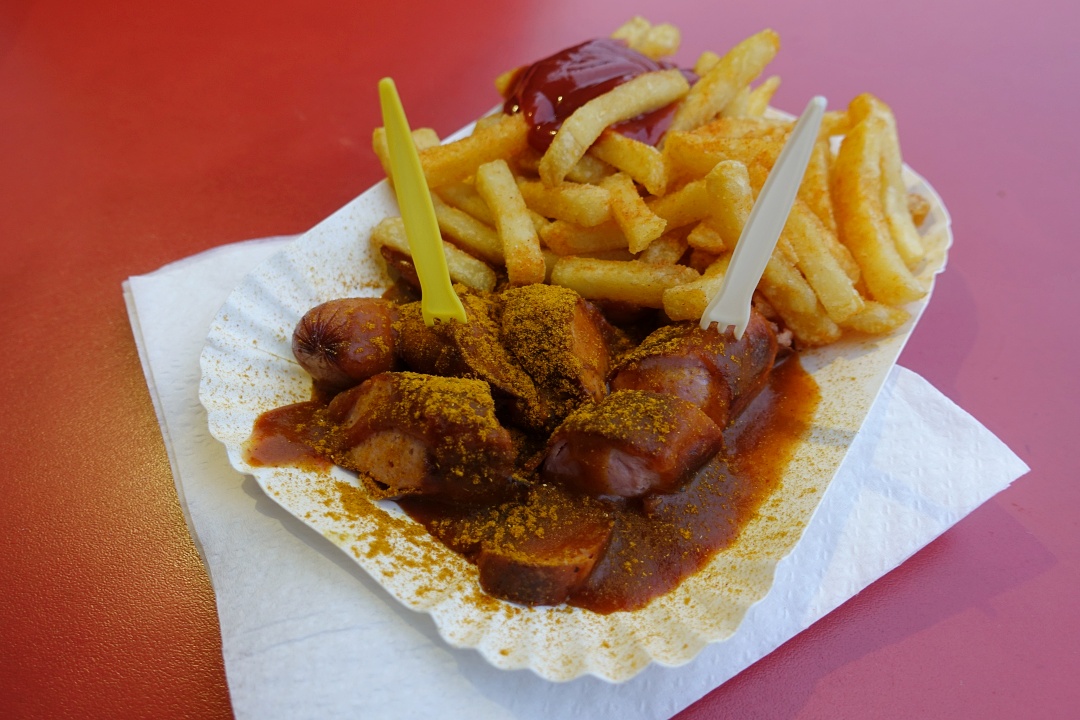 They're delicious and comforting to eat in the cold, but I can't say I'm a huge fan. The curry ketchup can be either a hit or miss (as it can get too overwhelmingly after constant eating), so I guess I'm happy with just the fried sausage, without the sauce.
Oberbaum Bridge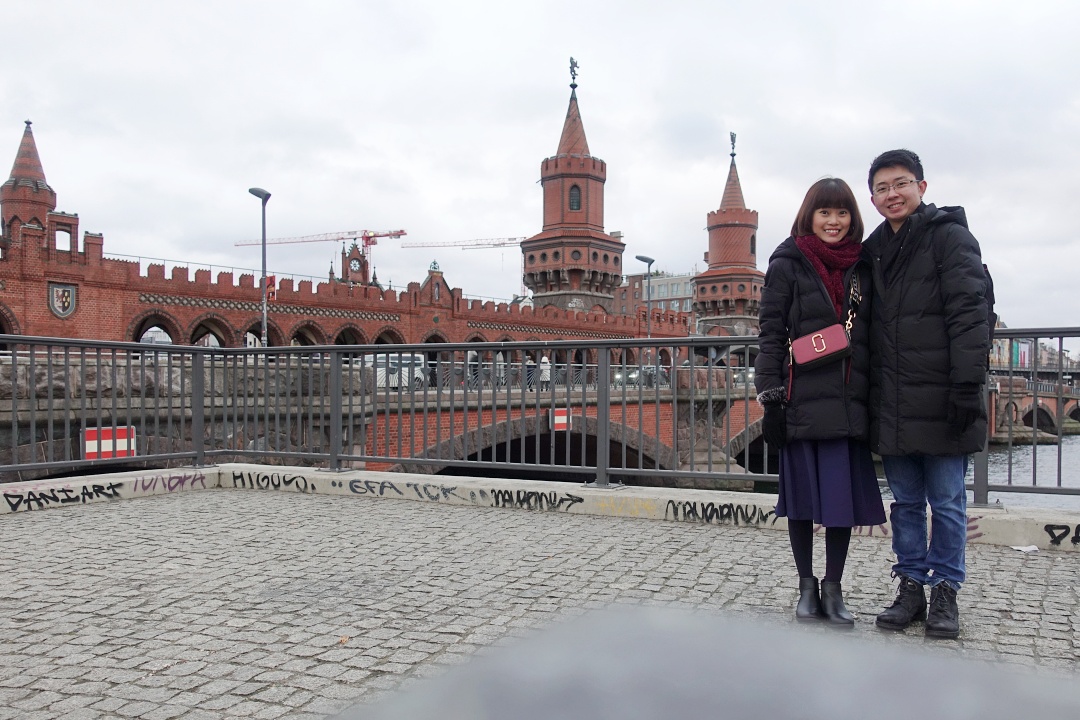 📍Oberbaum Bridge
Walked the stretch of the East Side Gallery and finally came to the Oberbaum Bridge, another one of the city's landmark.
The Oberbaum Bridge is a double-deck bridge crossing Berlin's River Spree that links Friedrichshain and Kreuzberg, former boroughs that were divided by the Berlin Wall. It has since become an important symbol of Berlin's unity.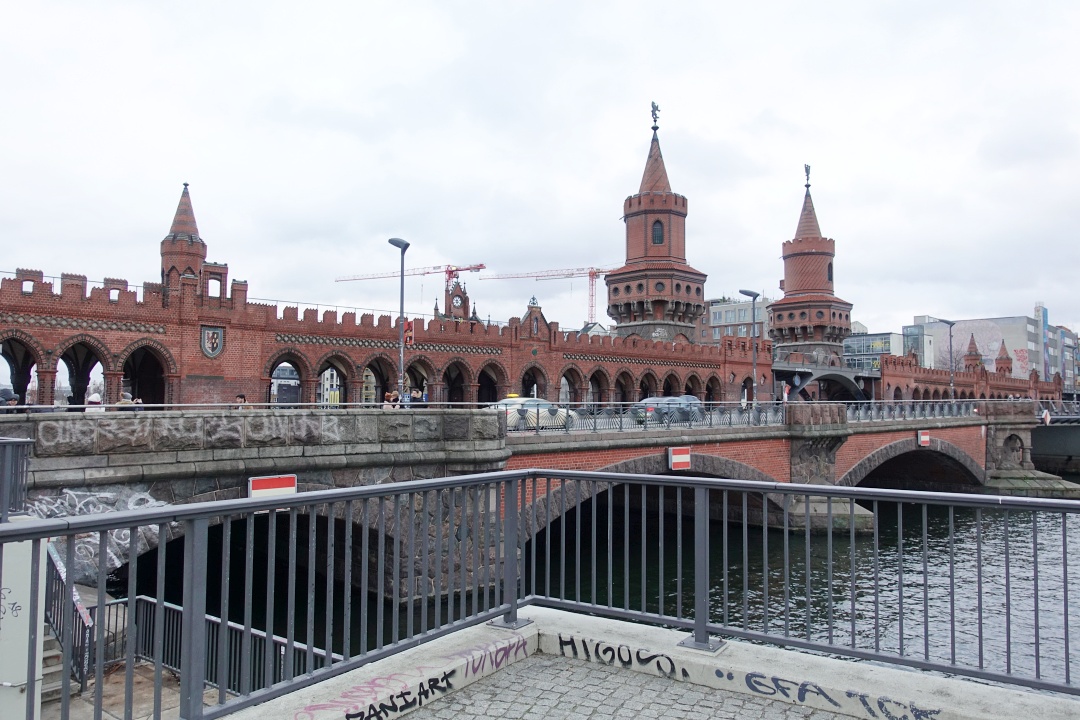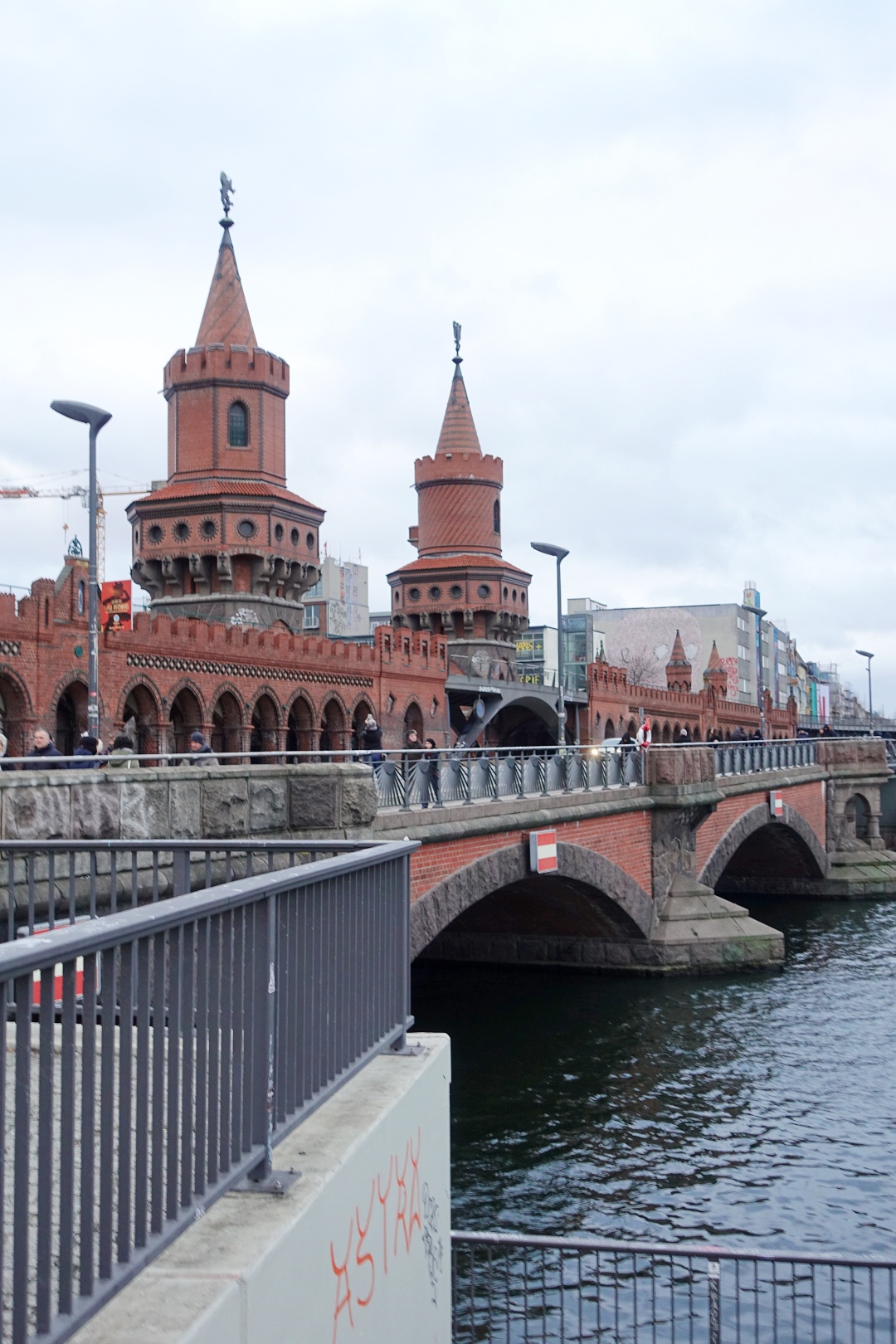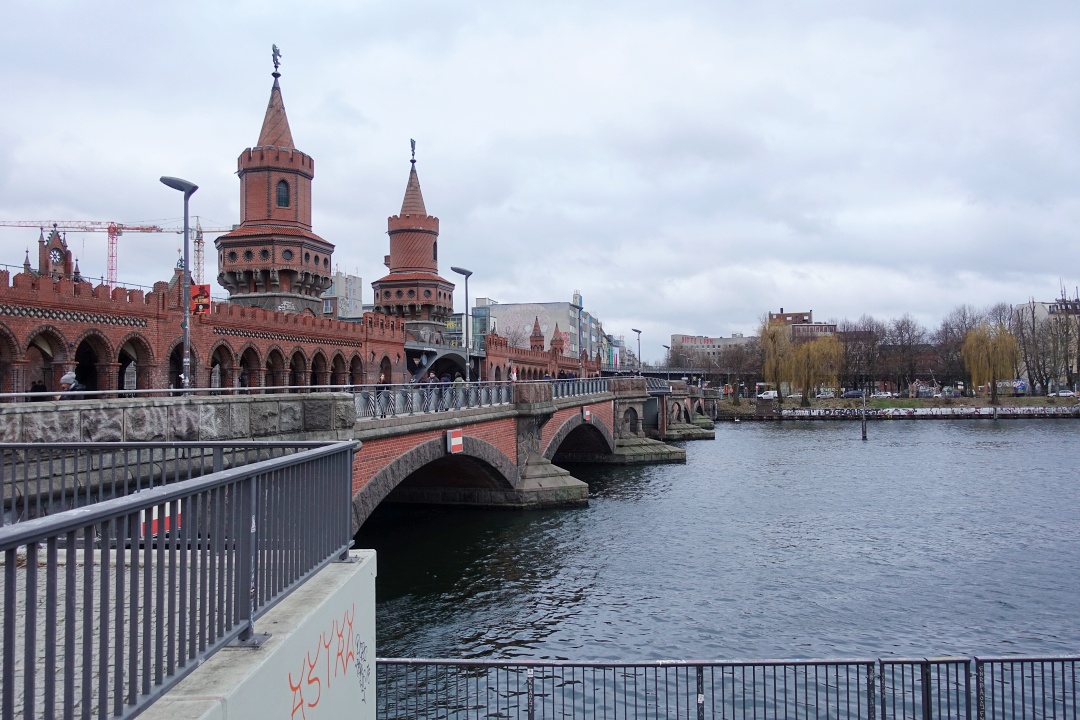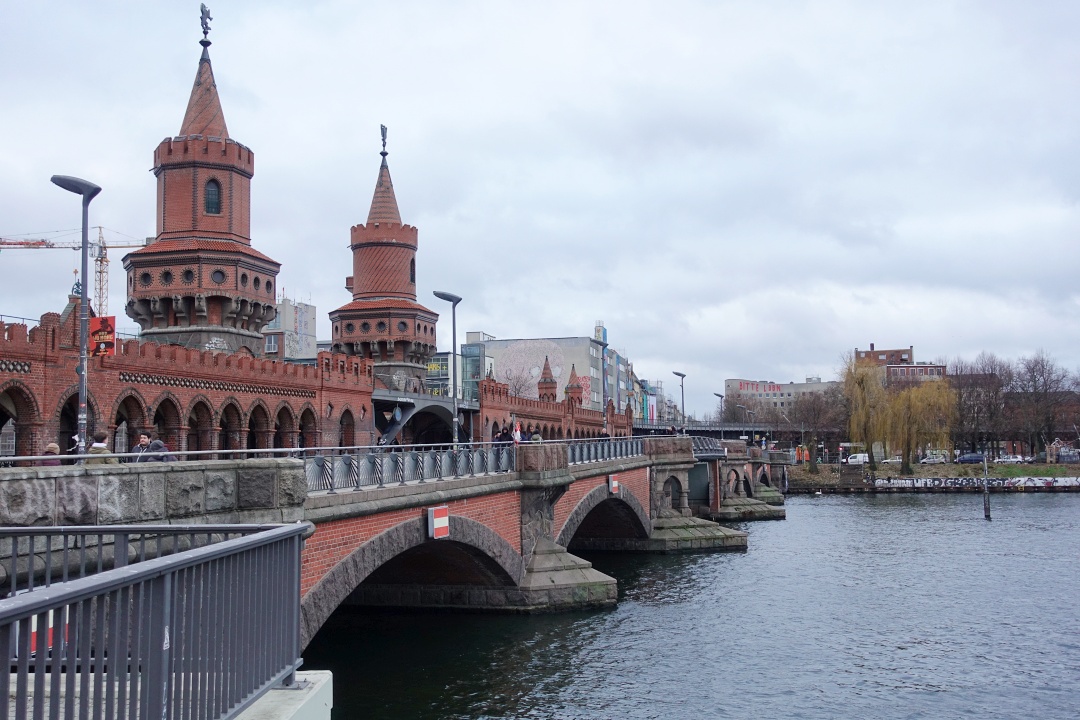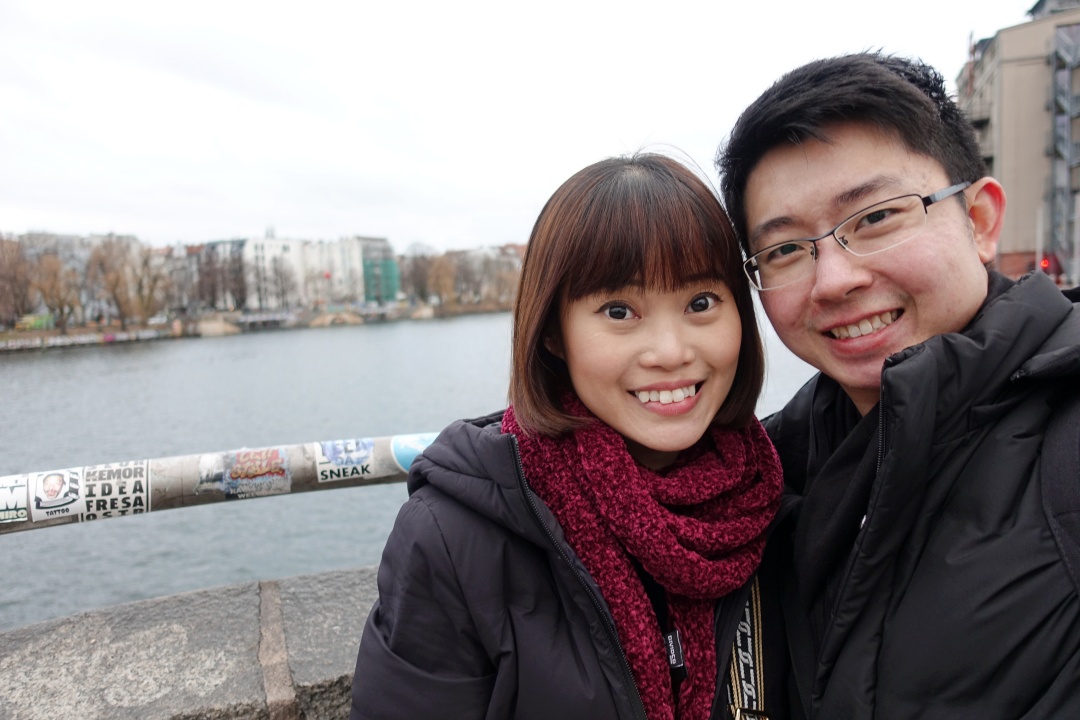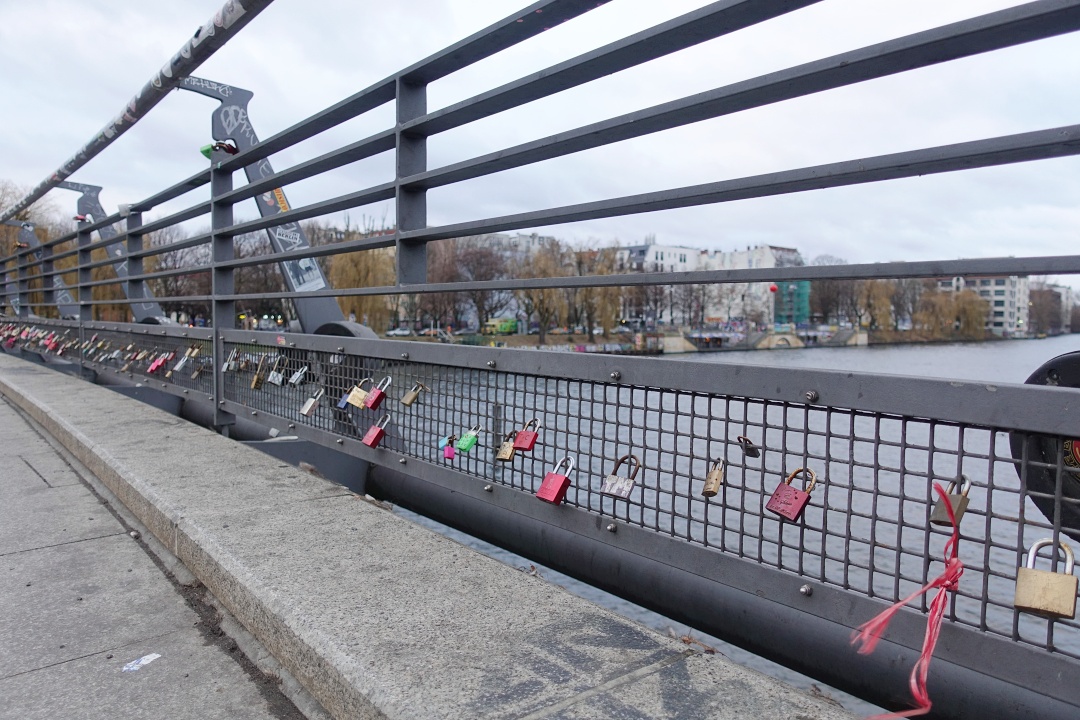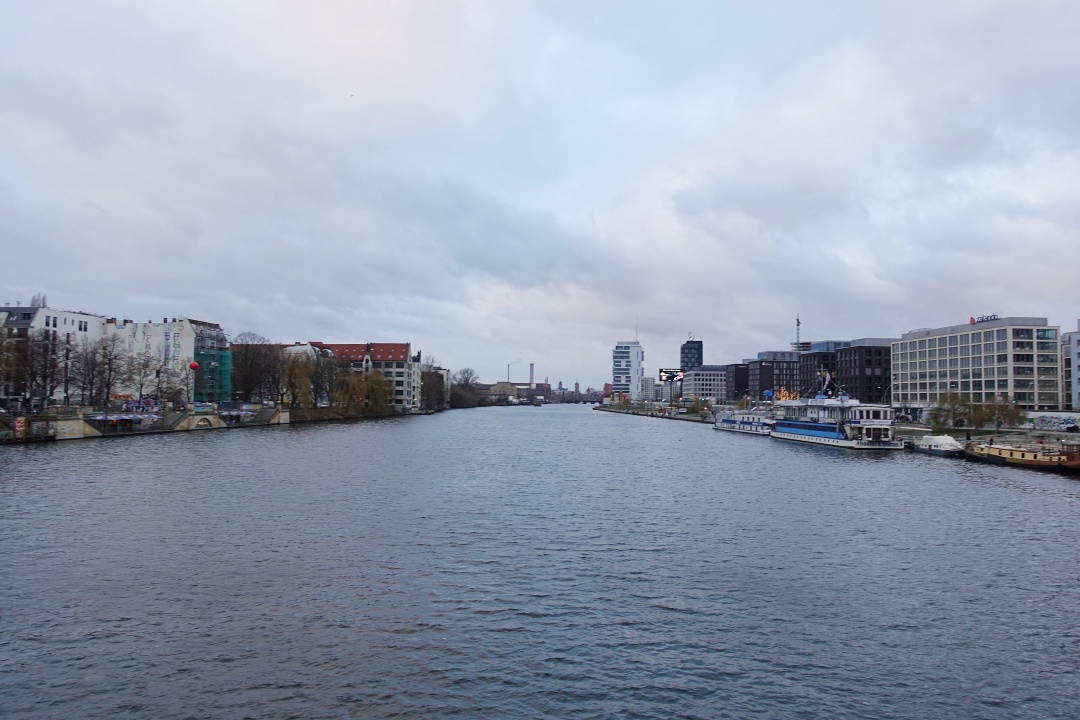 📍Berlin's River Spree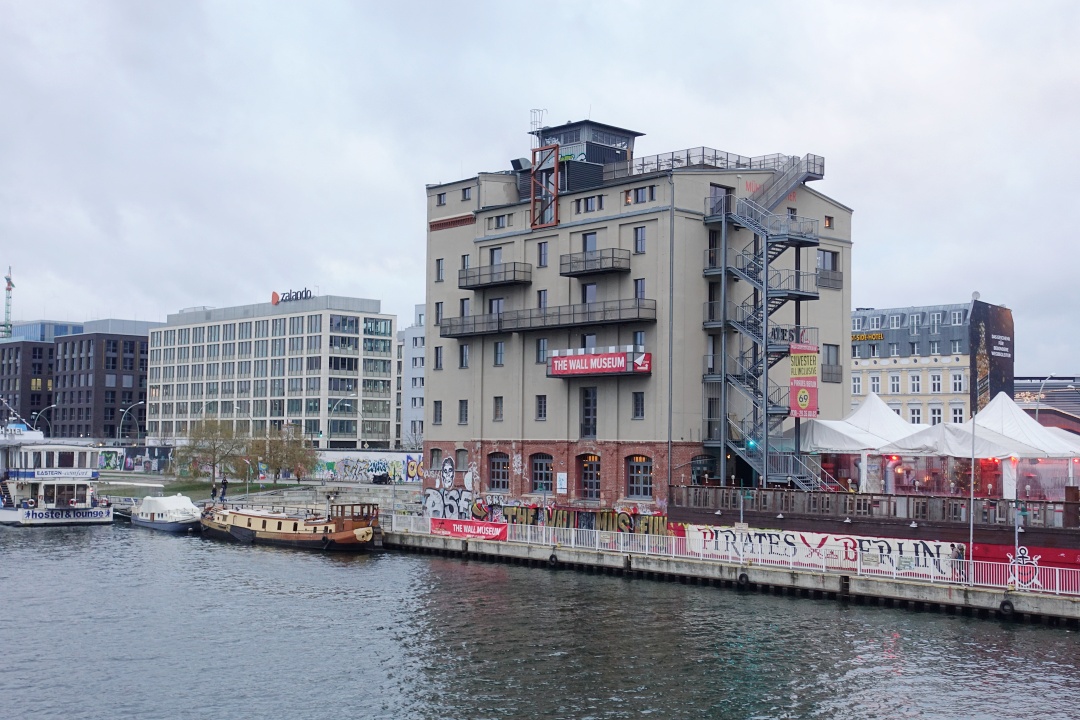 After spending an hour at the East Side Gallery, I had my mind half set on visiting Checkpoint Charlie, another one of the most important landmarks in Berlin. But in the end, we decided to give it a miss and go to another Christmas market in the city.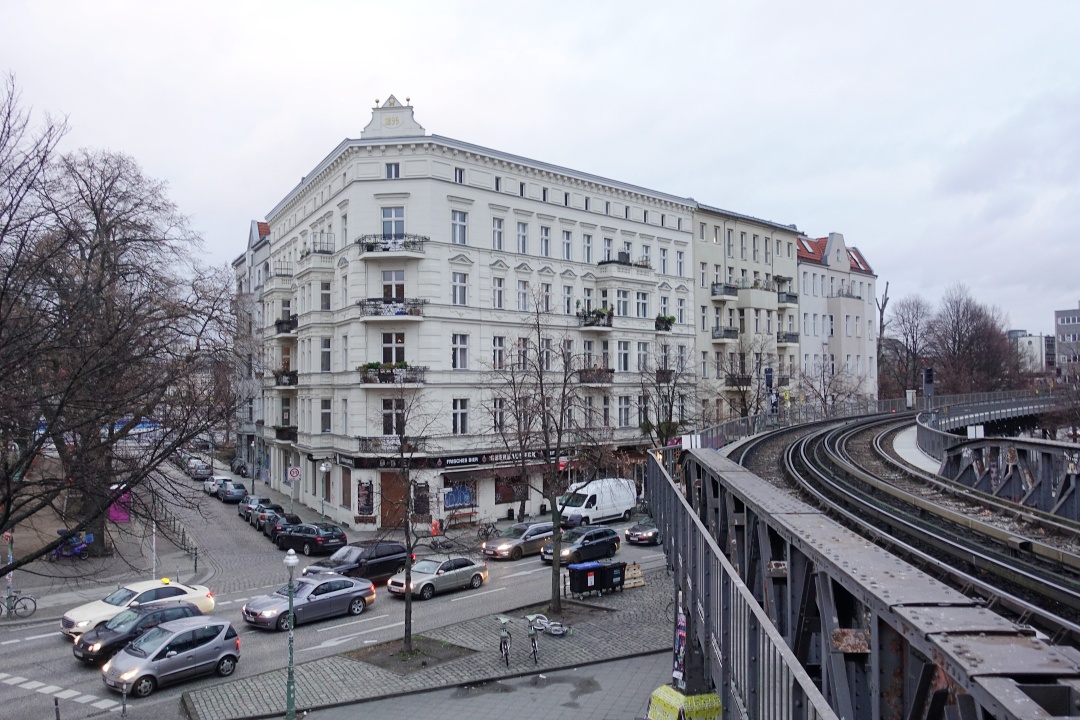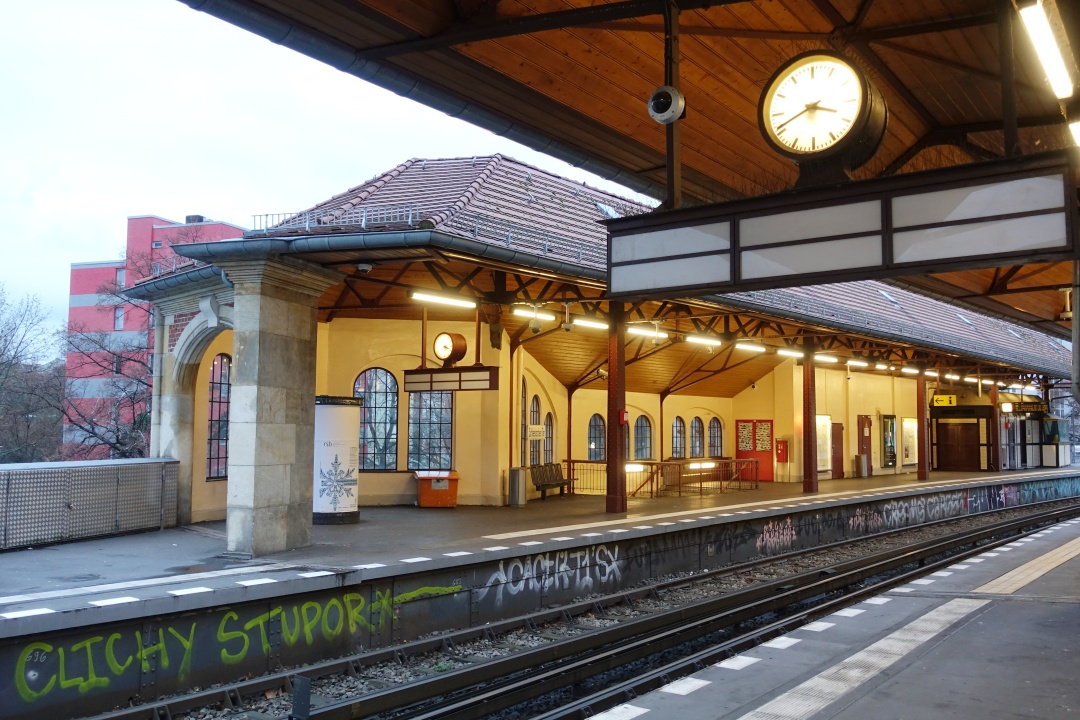 Went to the nearest subway station and took a train to the Christmas market at Gendarmenmarkt.
Gendarmenmarkt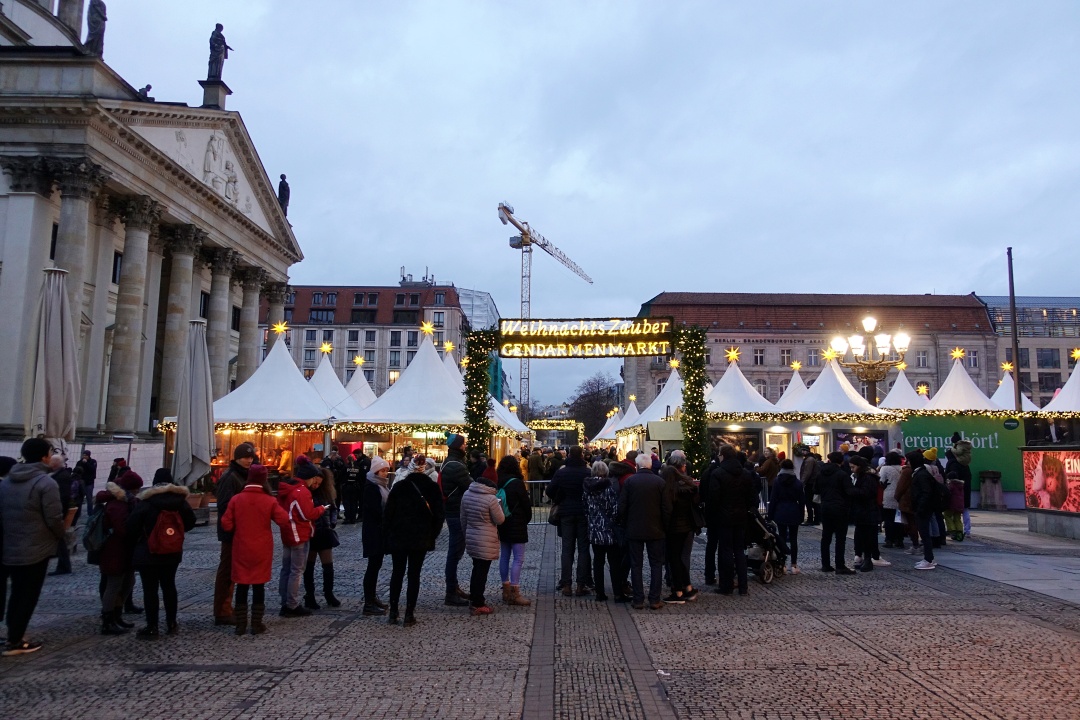 Unlike the other Christmas markets that we went to, which are mostly free to enter, there was an entrance fee of €1/pax to enter the Christmas market at Gendarmenmarkt.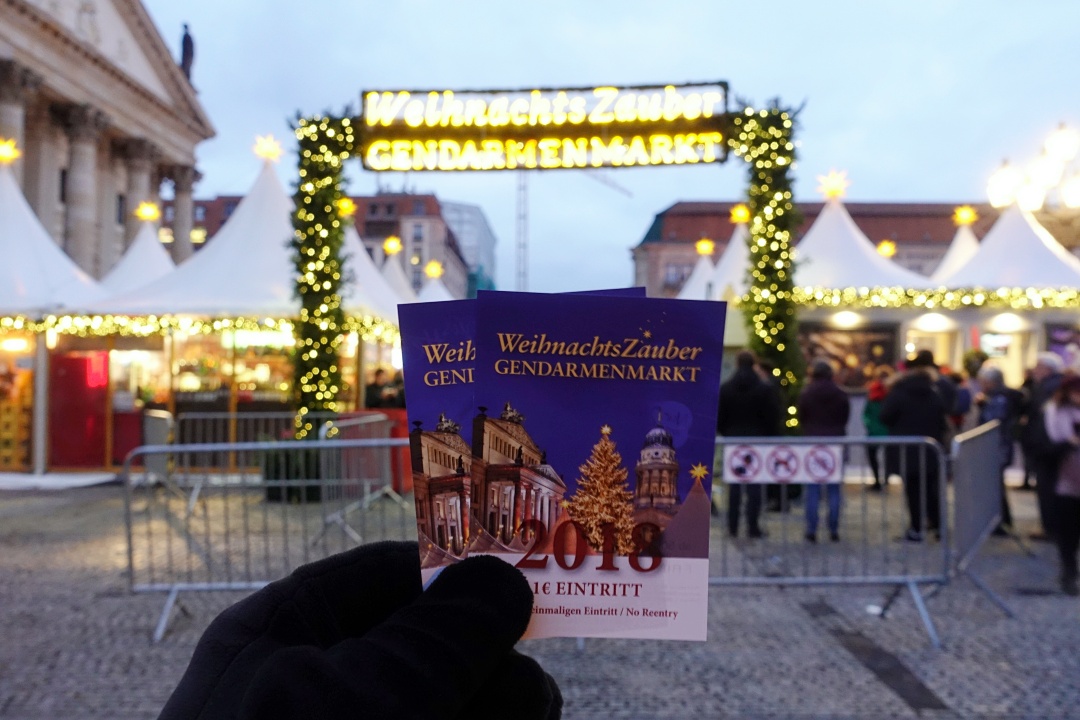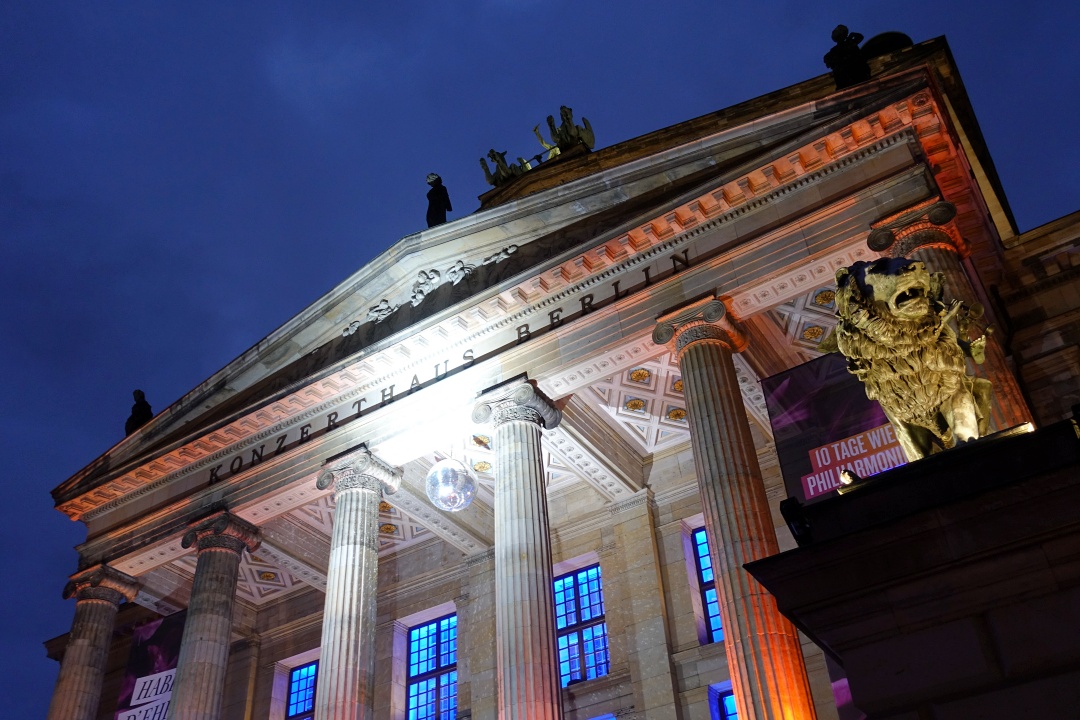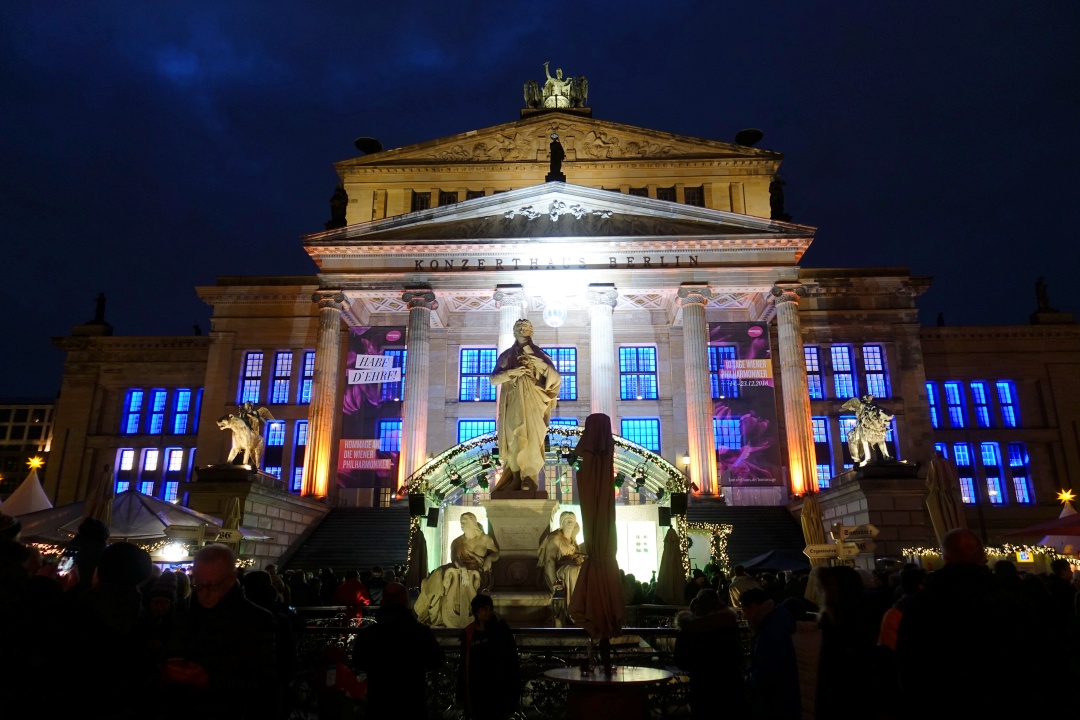 📍Konzerthaus Berlin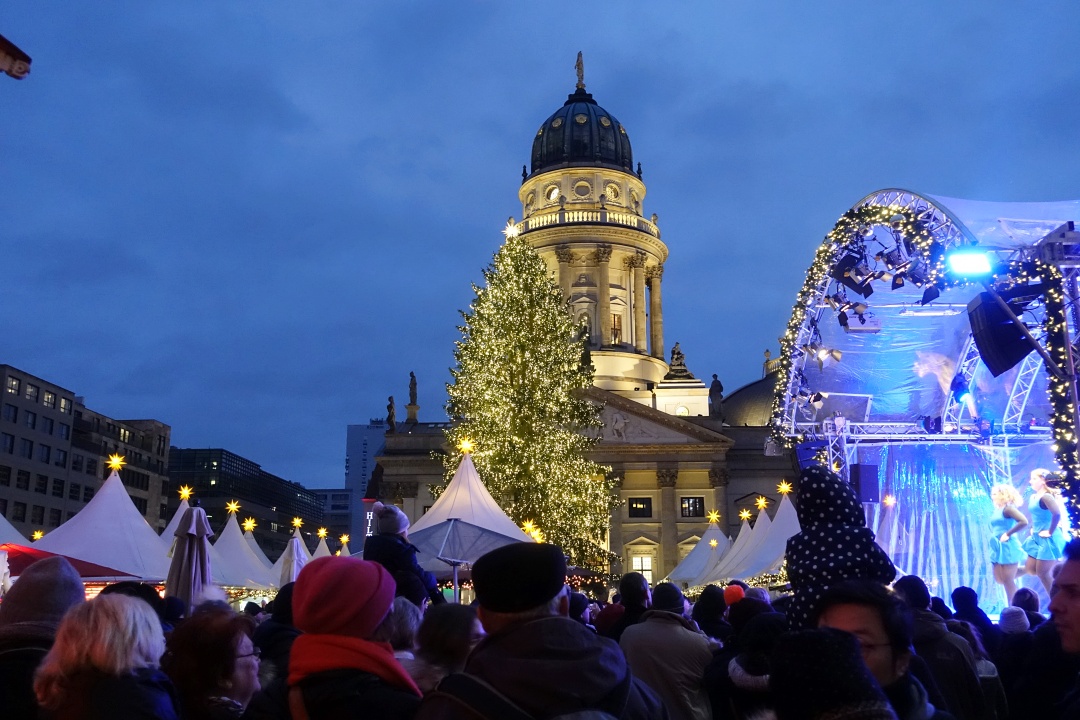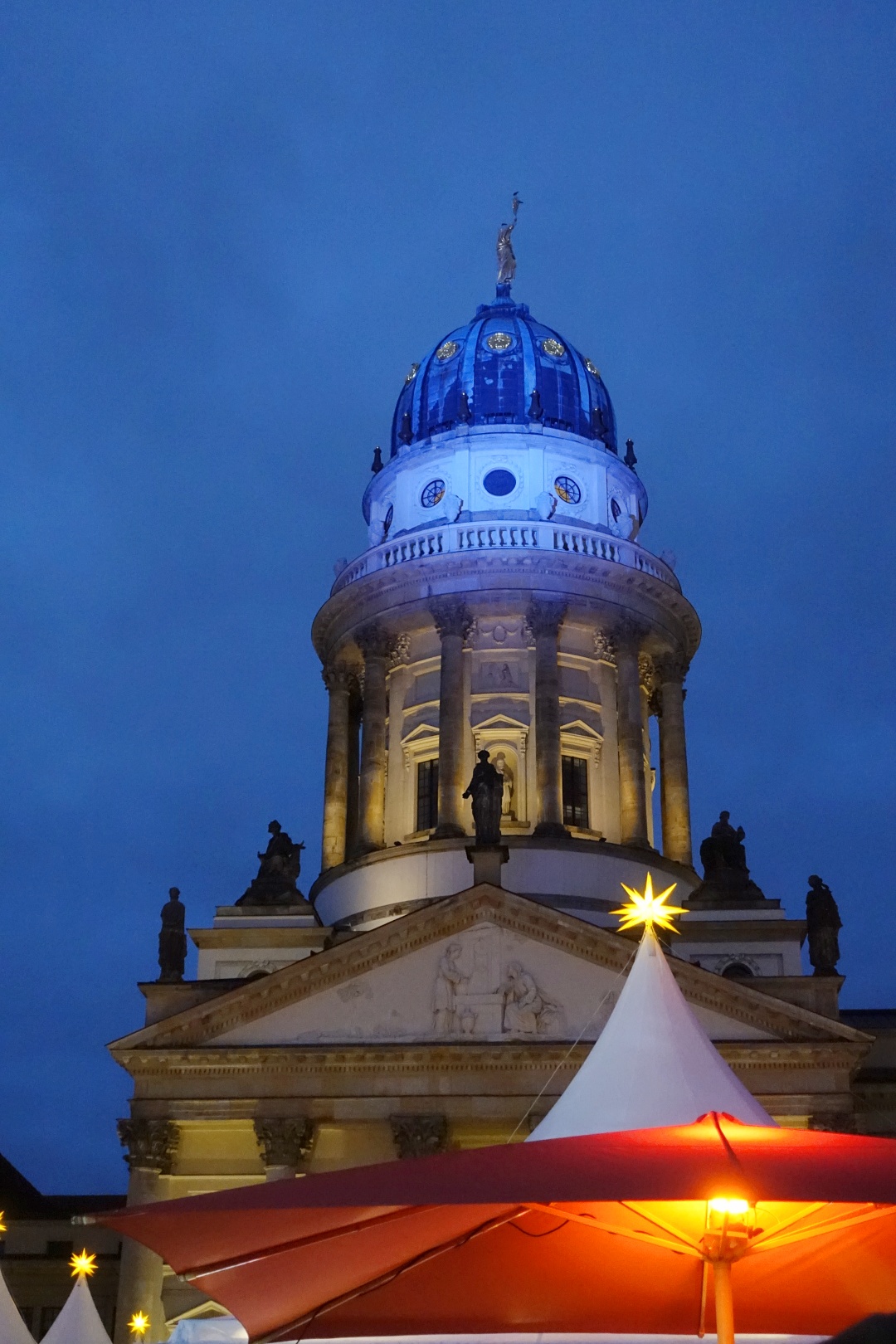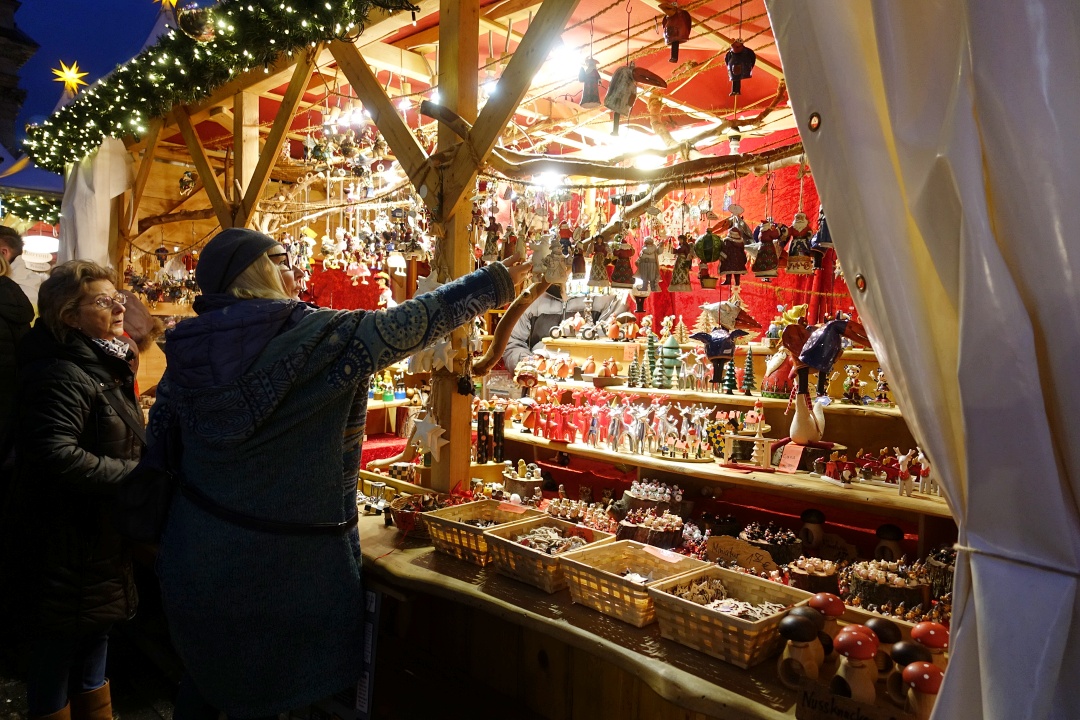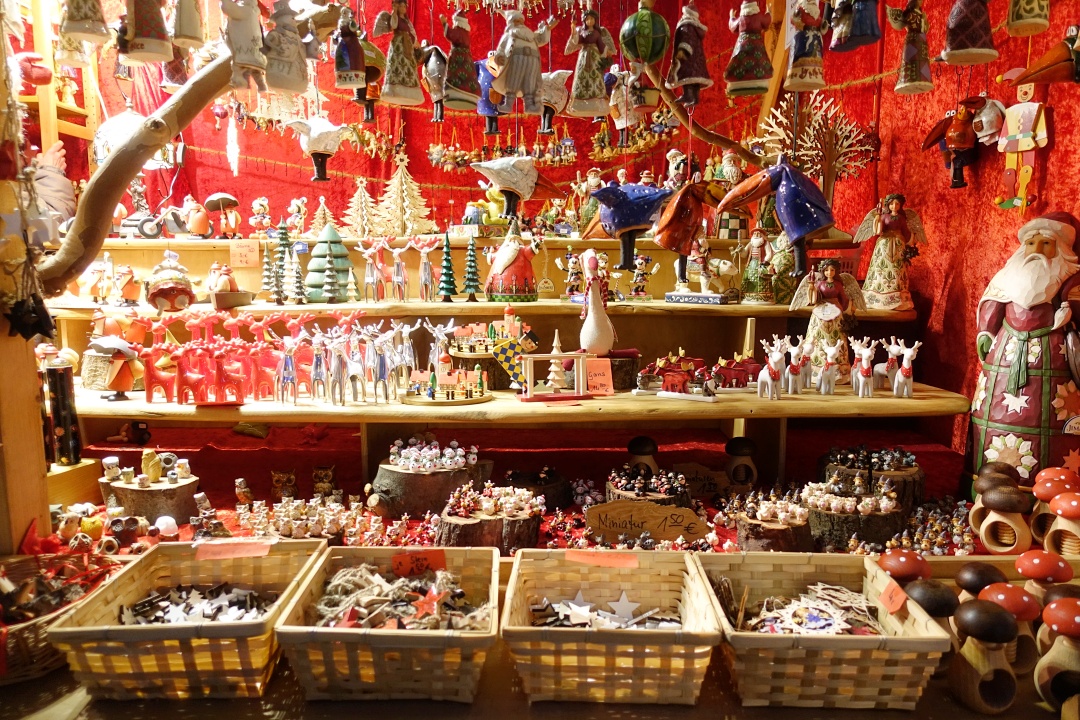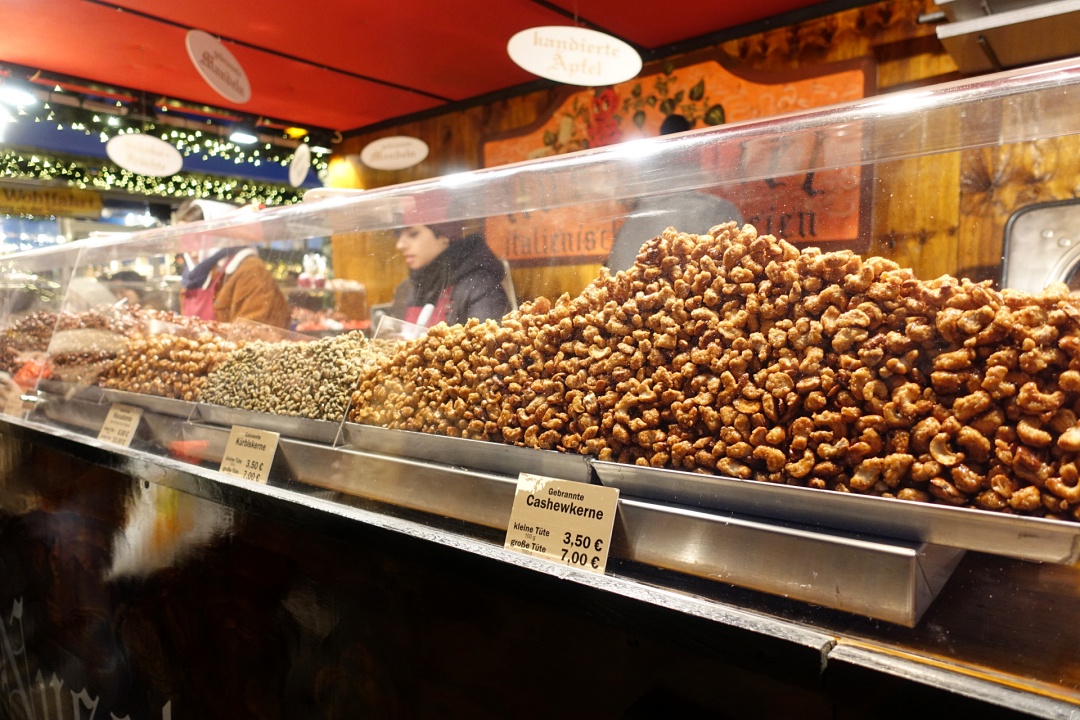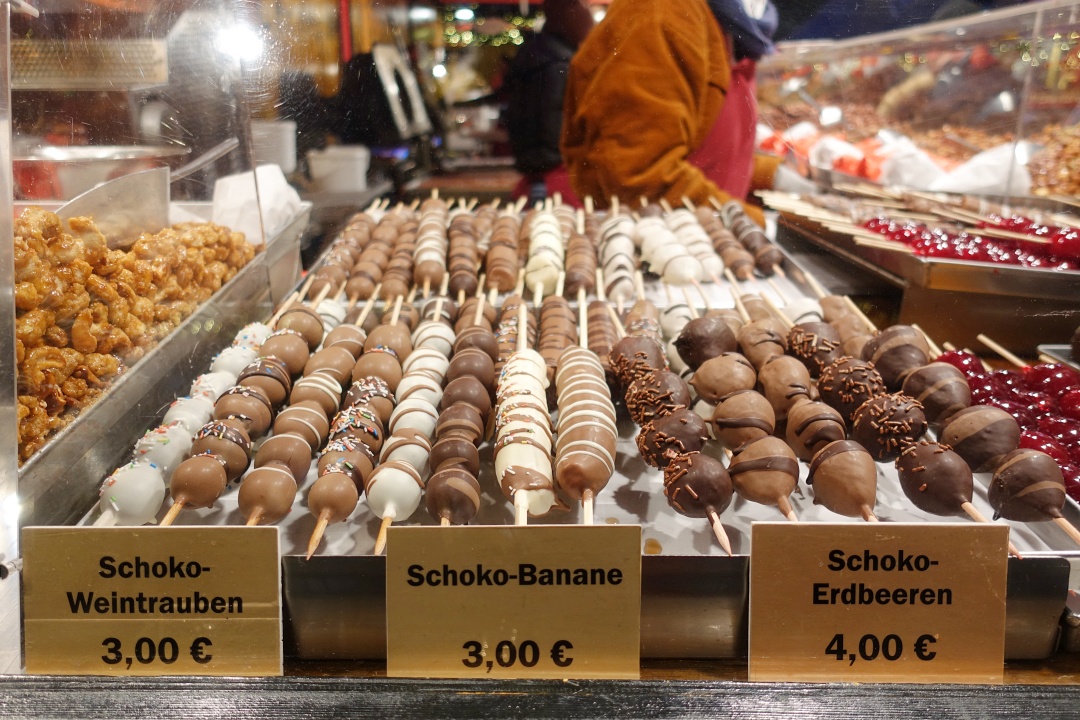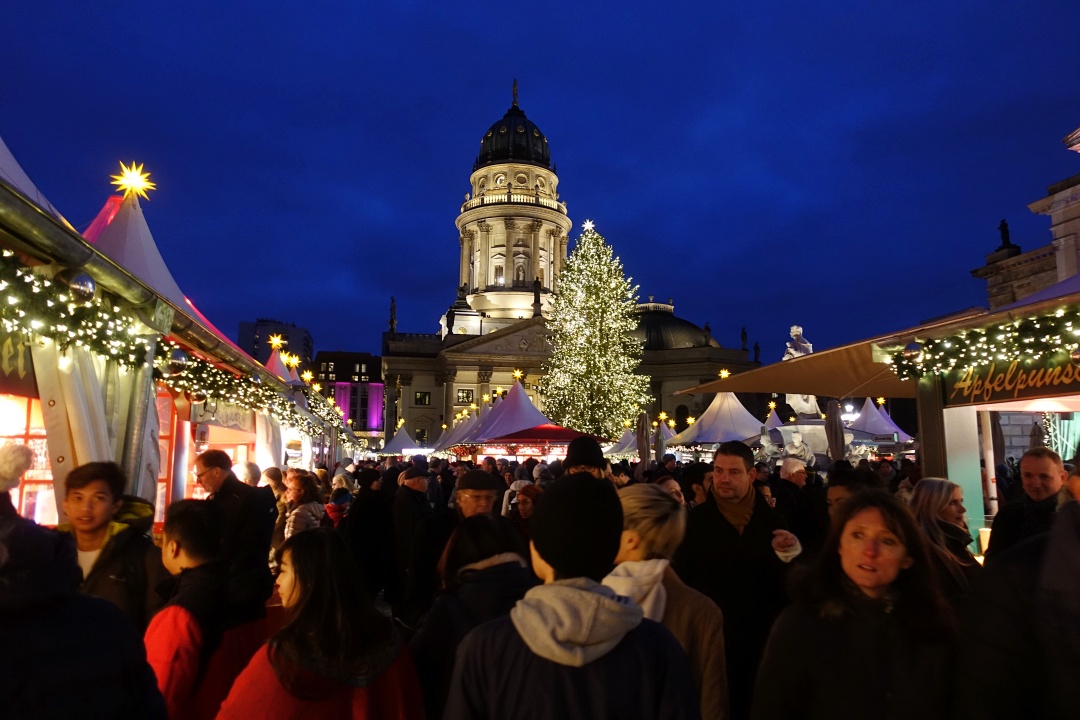 The entire Christmas market was overflowing with visitors. Aside from eating and shopping, there was also a stage set up in front of the concert hall which has tons of on-going entertainment. The square was filled with Christmasy spirit, and it certainly puts one in a good mood!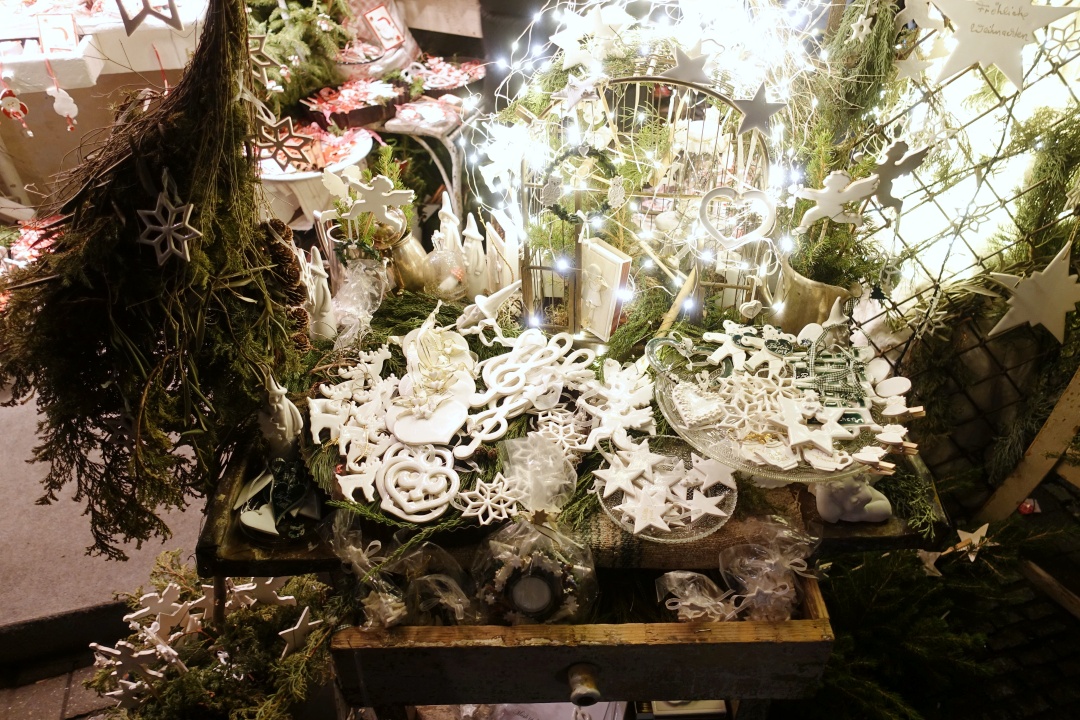 Since the beginning of our trip, I had been trying to keep my shopping to the minimal. The items I got thus far were Russian dolls, and mostly magnets from cities that we went. Weirdly, I hadn't been doing much shopping at the Christmas market. However, I managed to get a small ceramic Christmas decor from this stall. It has a cute Santa on it, with a small plate that has "Berlin 2018" written on it. I thought it make such a meaningful souvenir. And I finally got to hang that up on our tree last Christmas.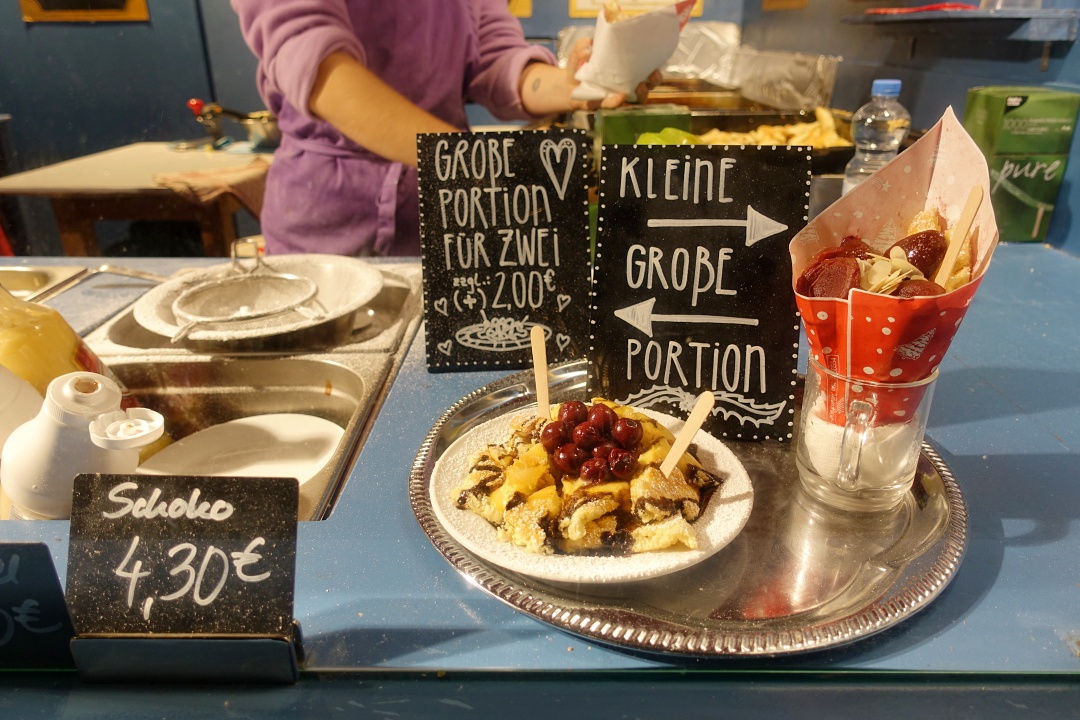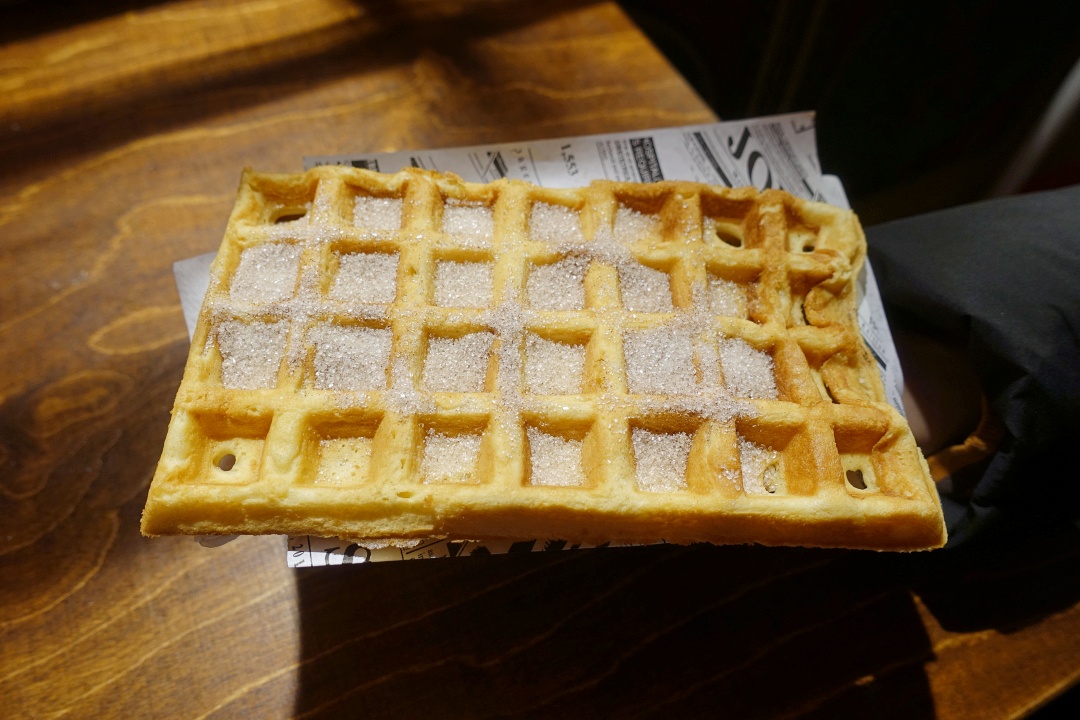 Got ourselves a waffle, and it tastes exactly as how it looks.
---
Even though the sky had since turned dark, it was only slightly passed 17:00 when we were done at Gendarmenmarkt. We figured we would make our way back to Alexanderplatz to check out the other Christmas market in that area.
Neptunbrunnen Christmas Market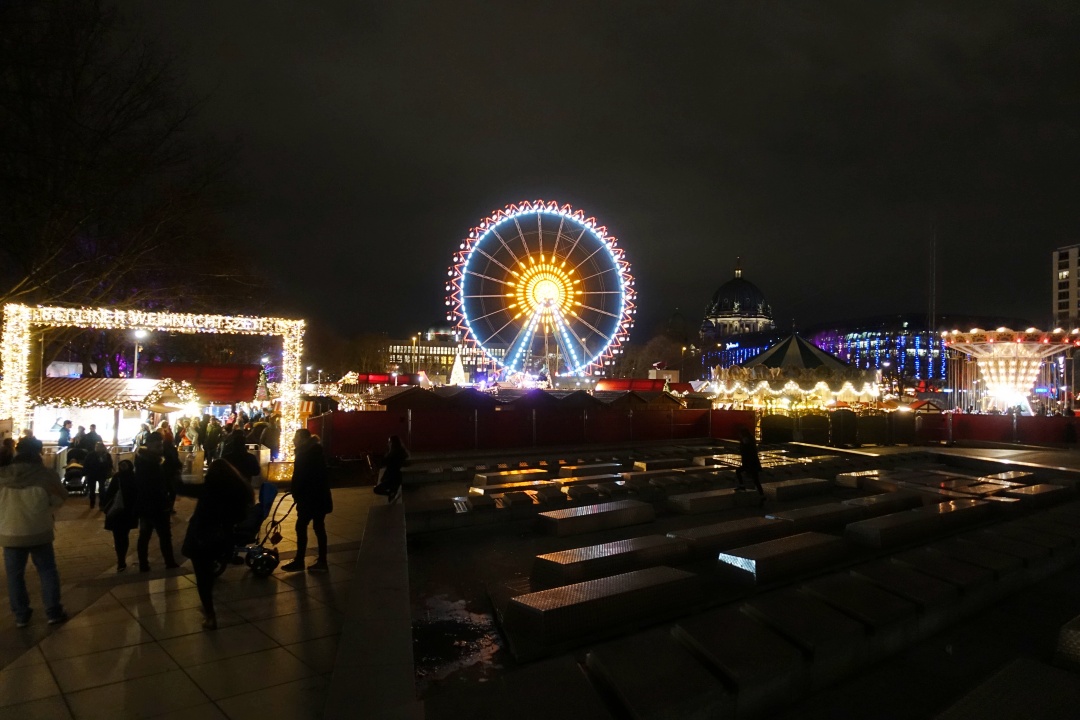 The first thing one would notice before even stepped inside the Christmas market is the gigantic Ferries wheel.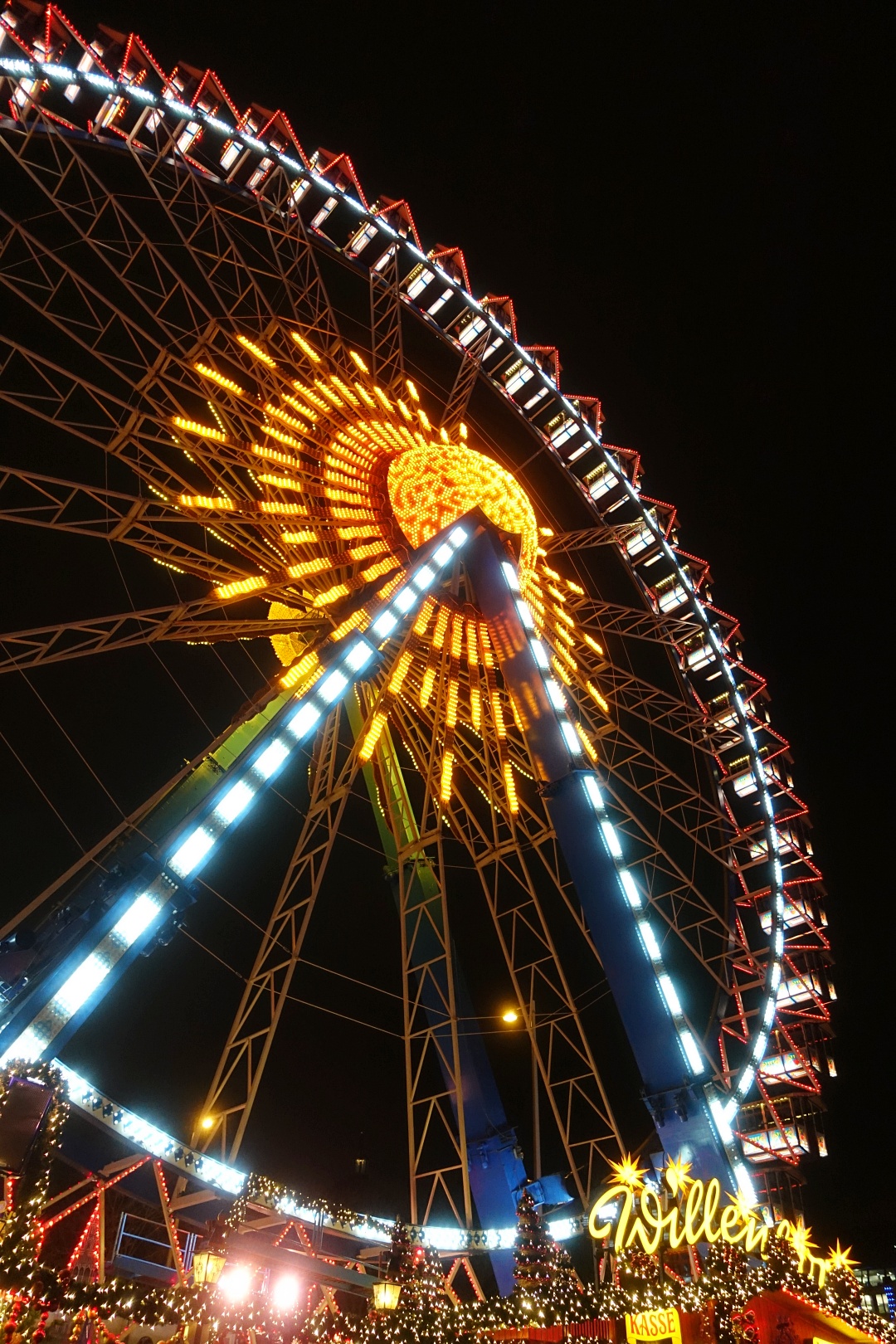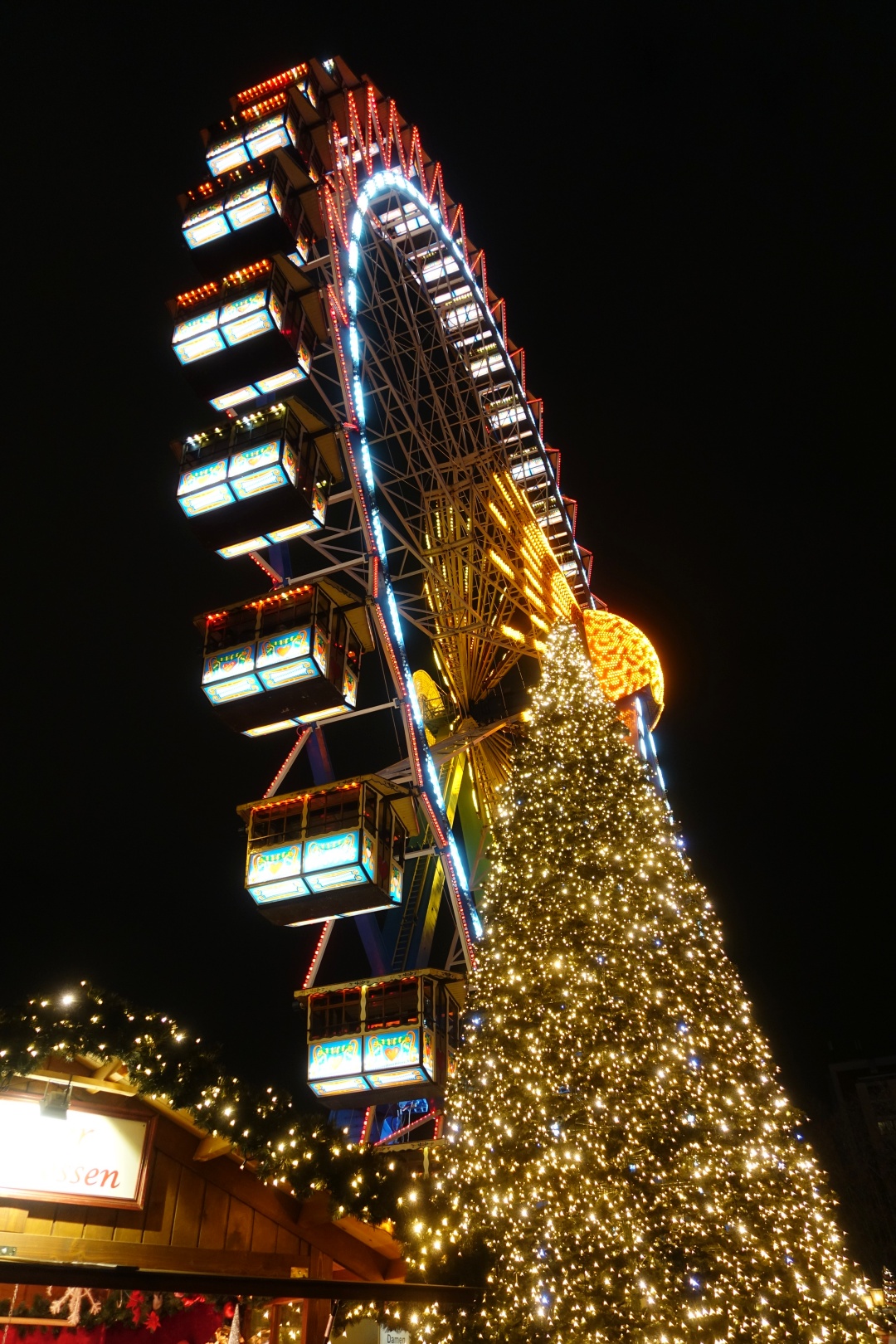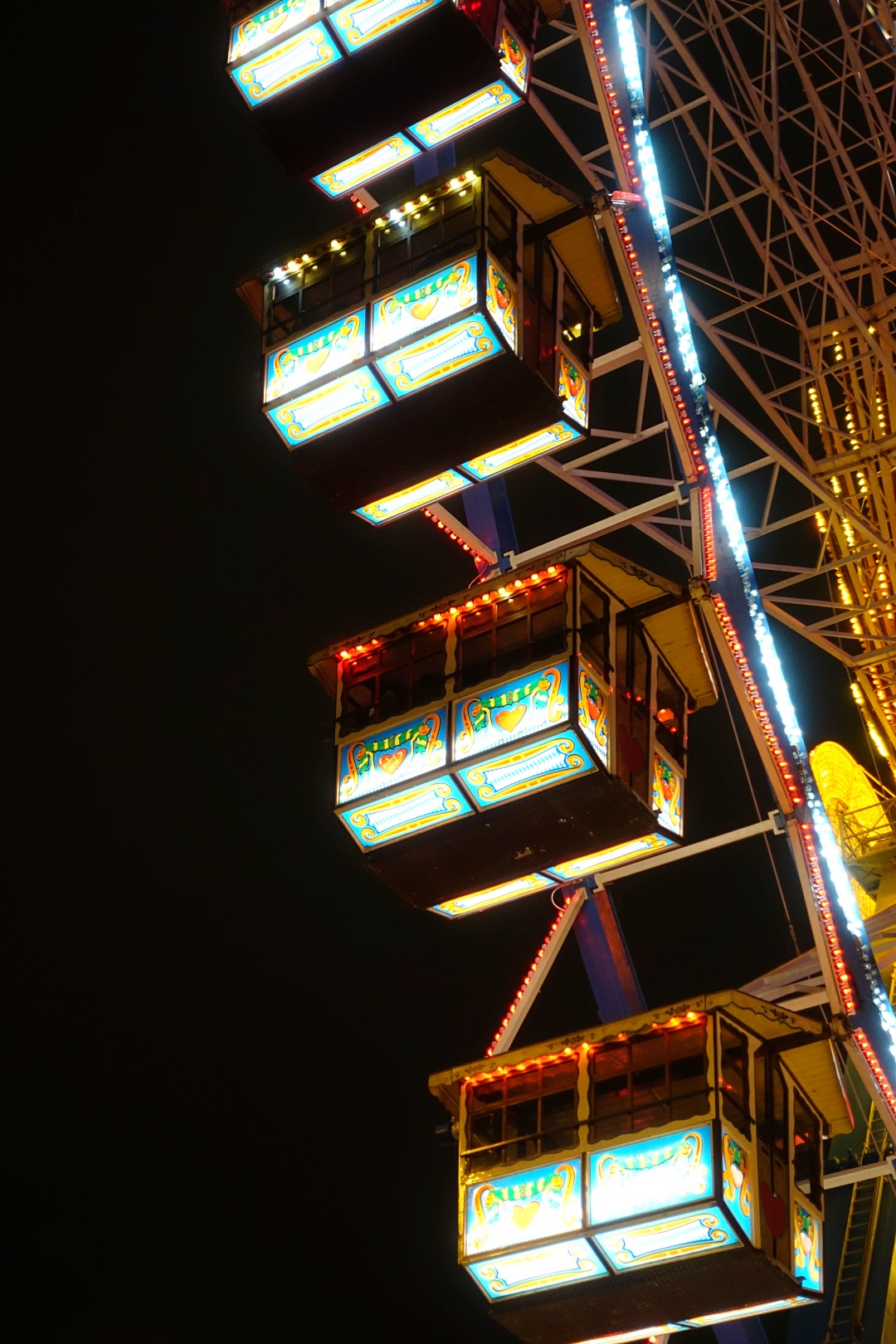 So beautiful!
I could only imagine the amount of time and effort spent to set up such a big ferries wheel. It would be such a waste to have this set up solely for Christmas.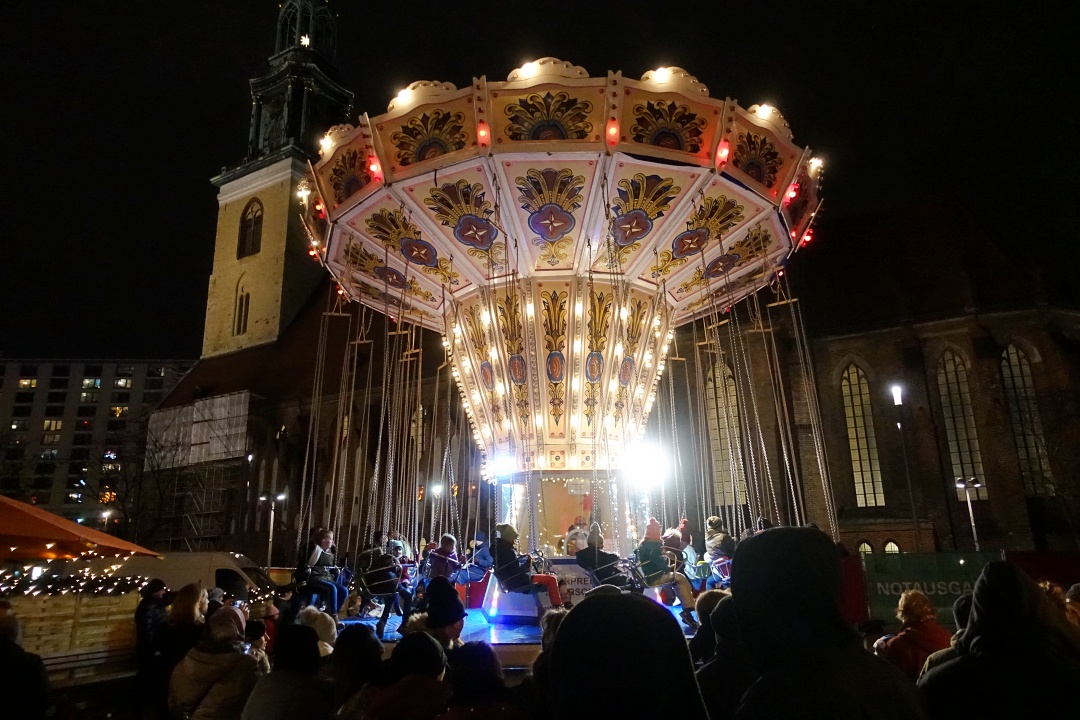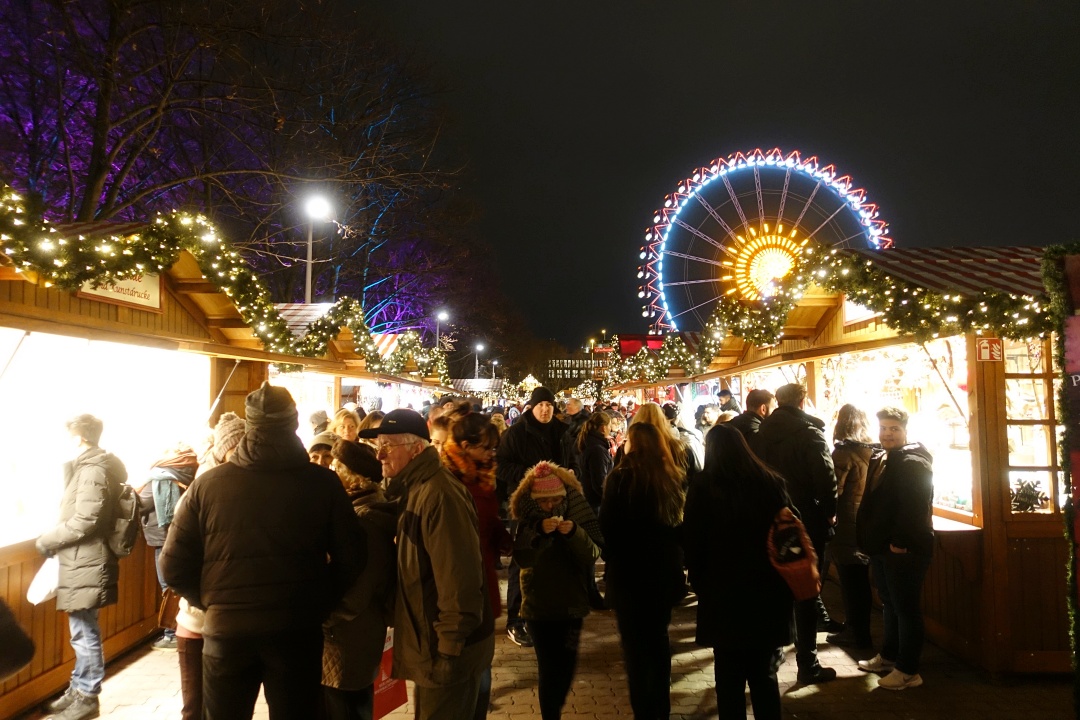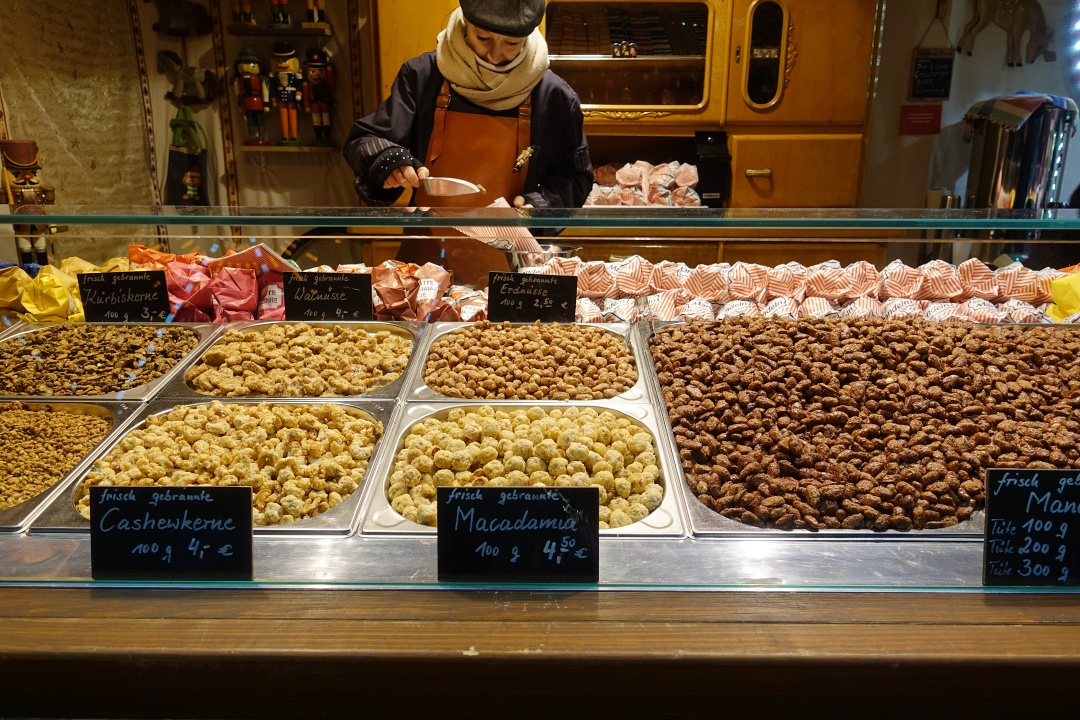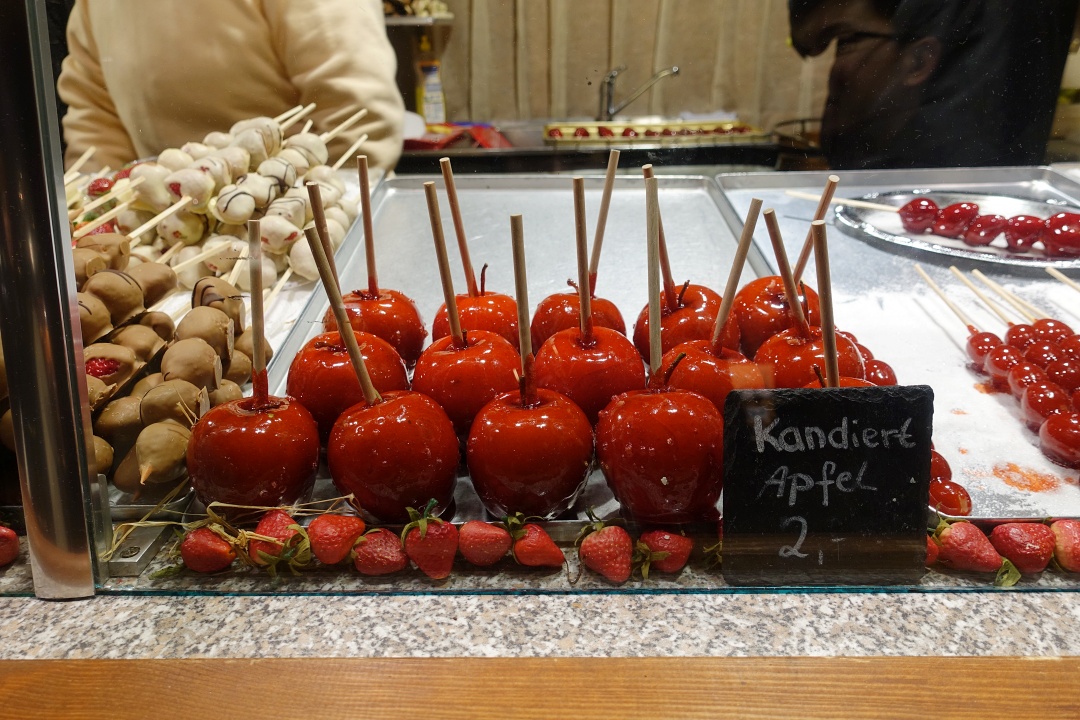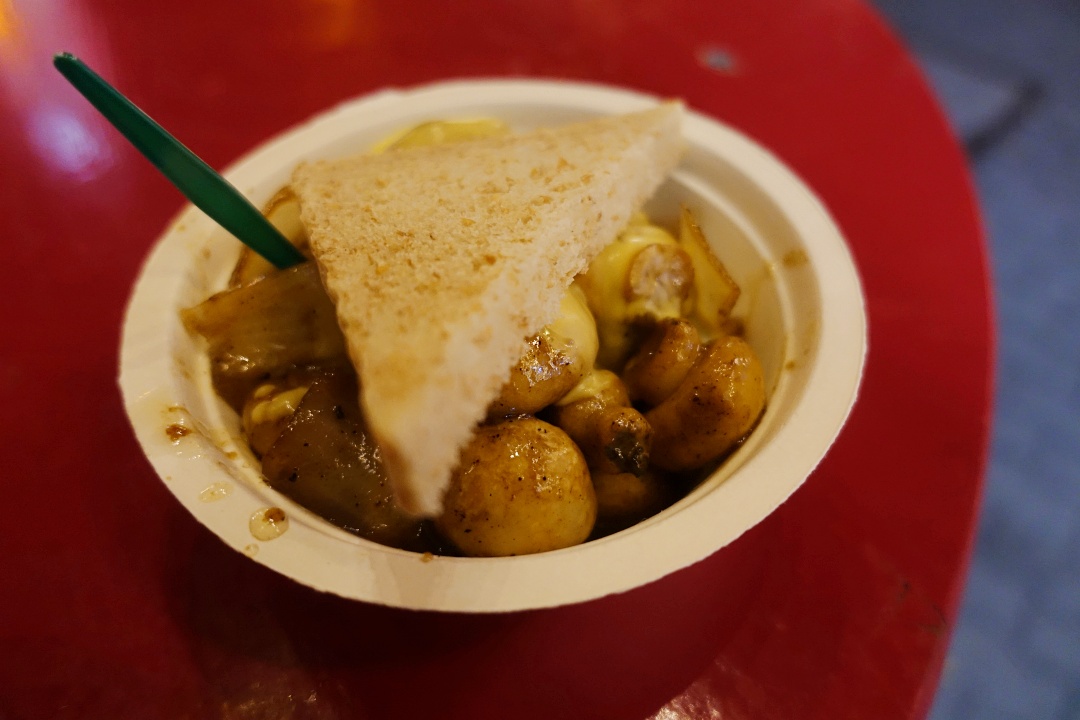 After so much walking, we decided to take a break and got some mushrooms to munch on.
We also ended up taking away a bun and sausage back to the hotel as our dinner for that night.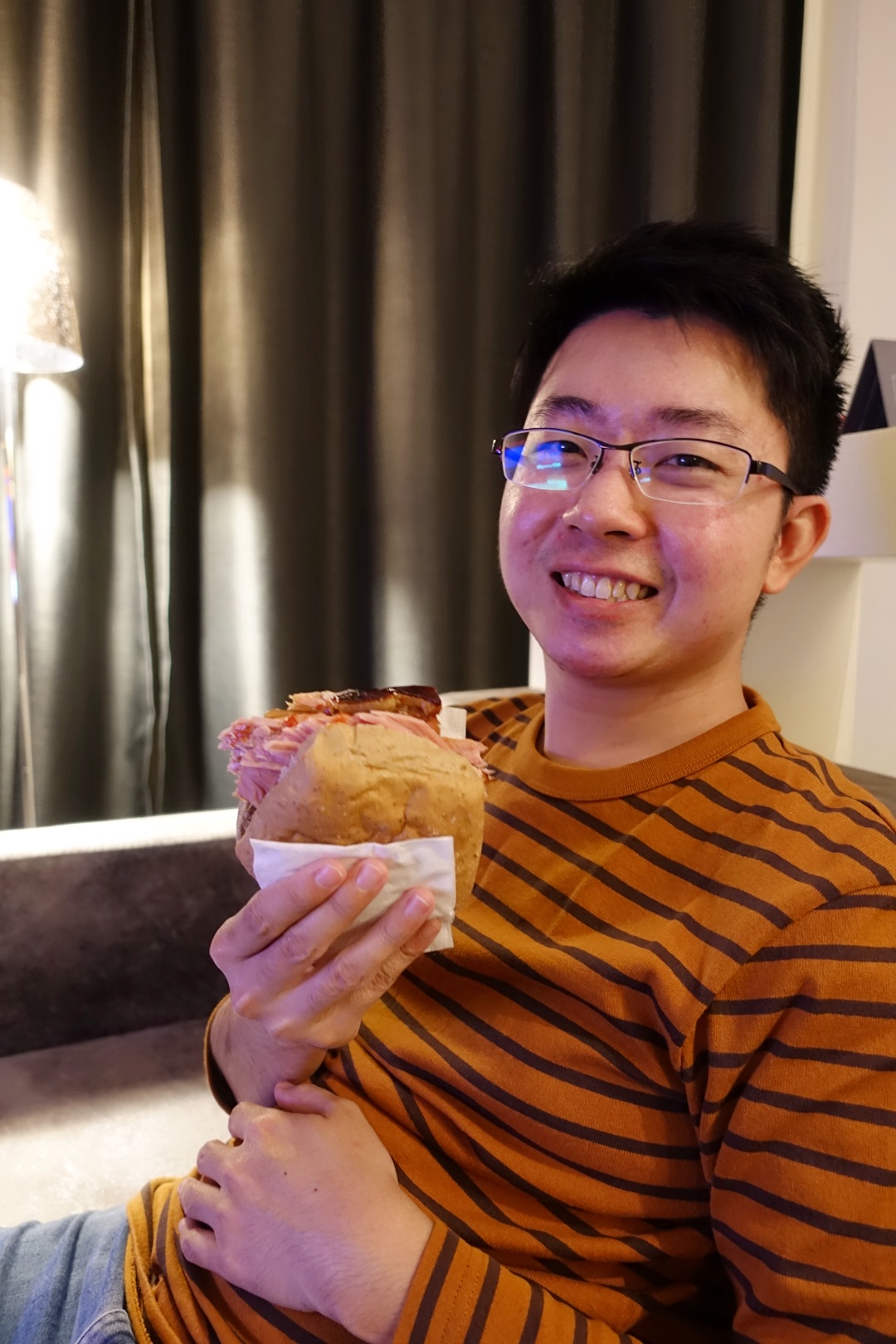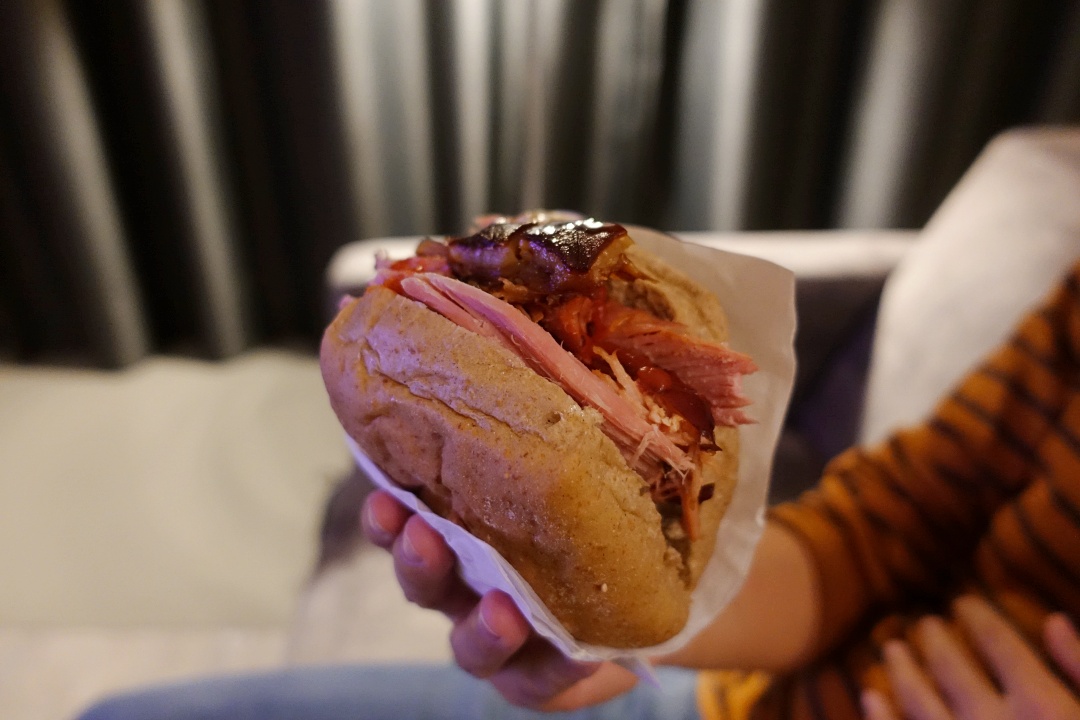 I believed we were back at the hotel by 20:00. Did so much walking in the day and it felt good to be back to the hotel (with food)!