Continue from where I left off from my Europe travelogue; after spending Christmas Eve and Christmas at Berlin, we set off to visit Brussels, the capital of Belgium!
To get to Brussels, we decided to take a train from Berlin Central Station.
Berlin Hauptbahnhof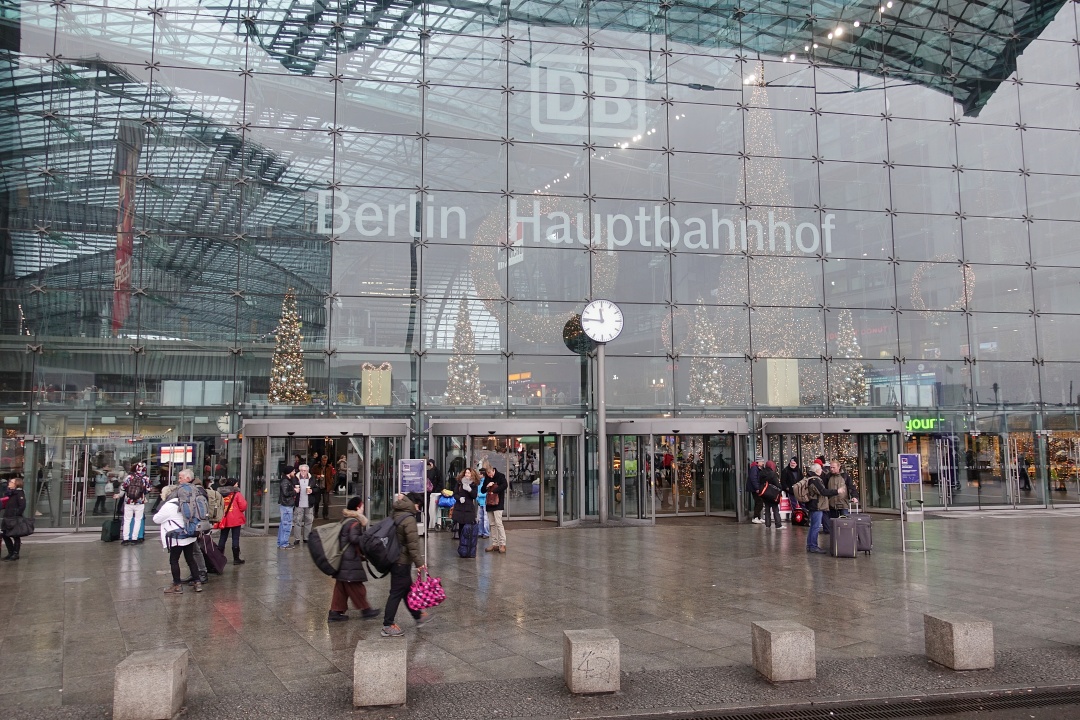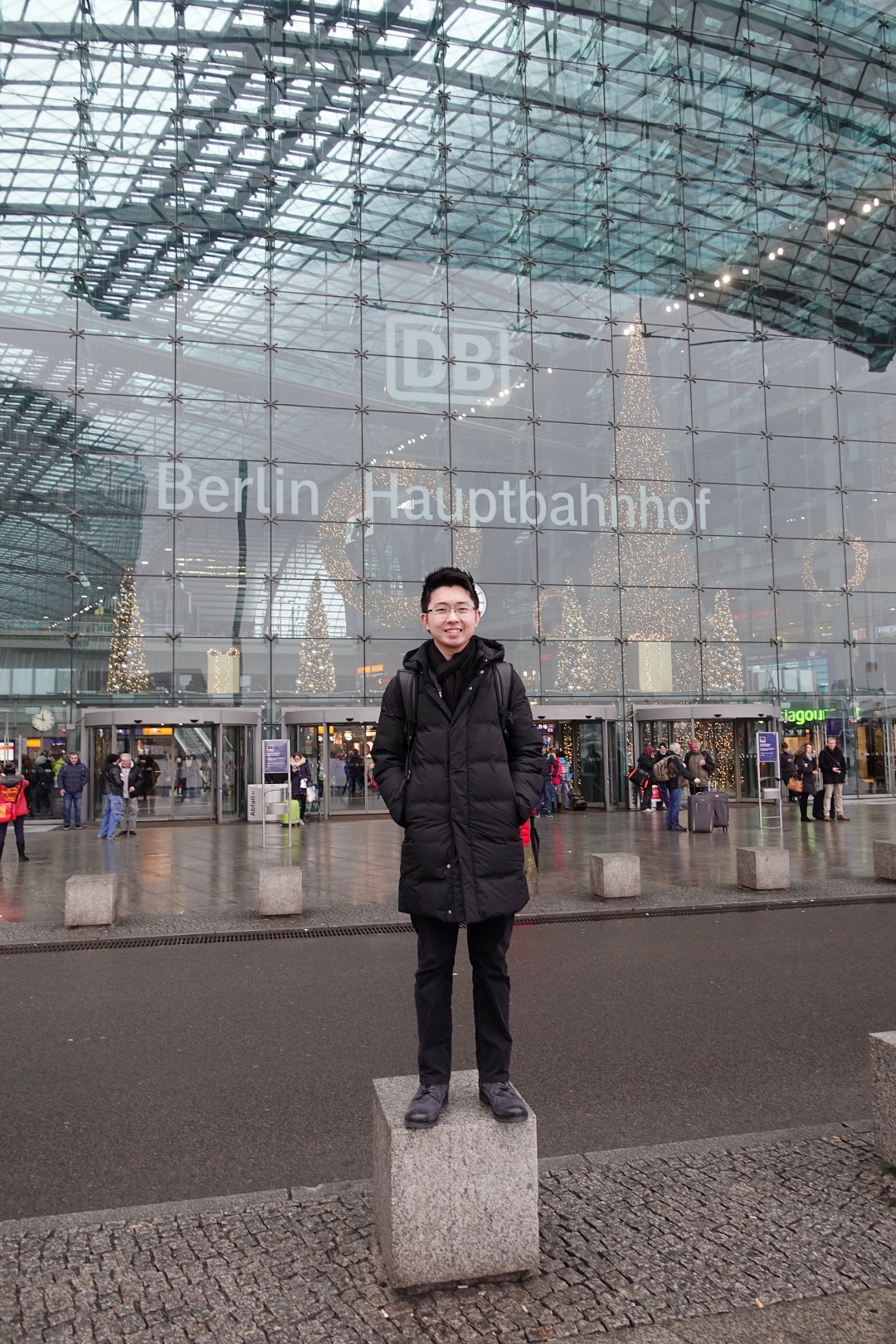 We reached the station at around 11:45. Decided to walk around the station to look for food, and we eventually stumbled upon Curry 36.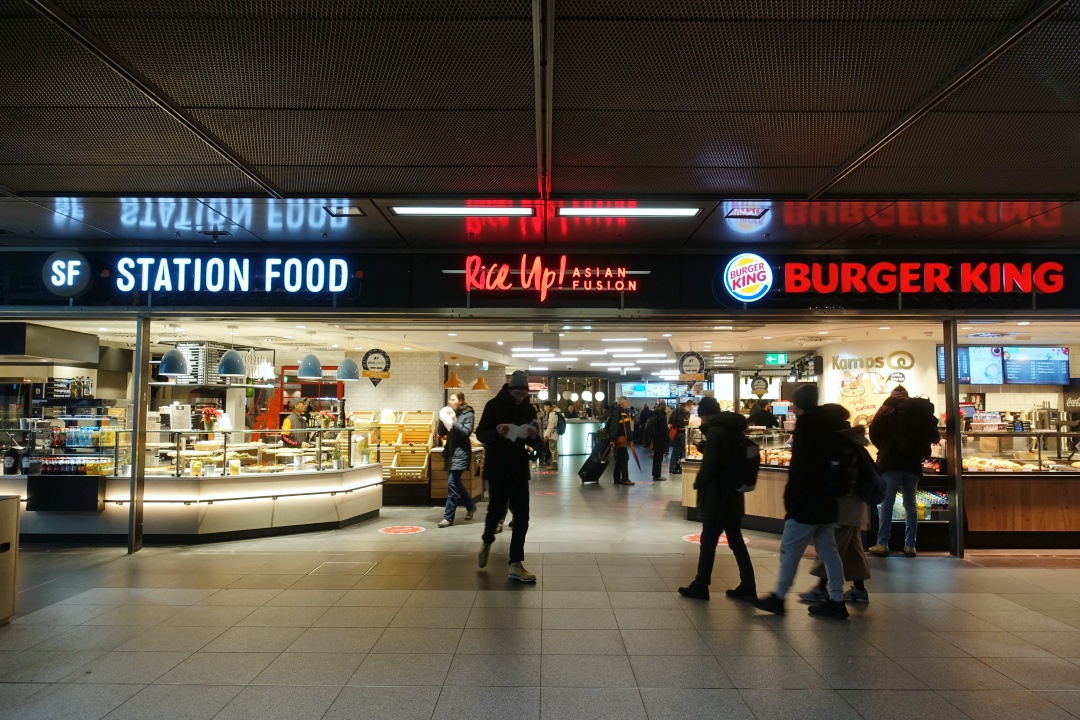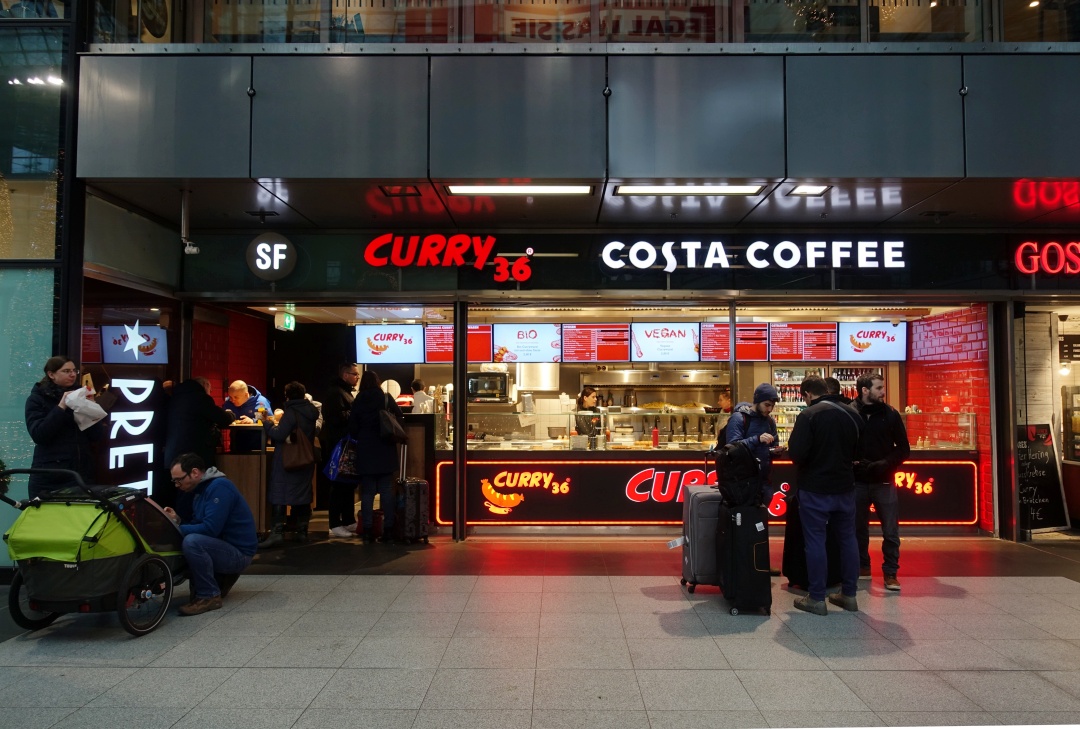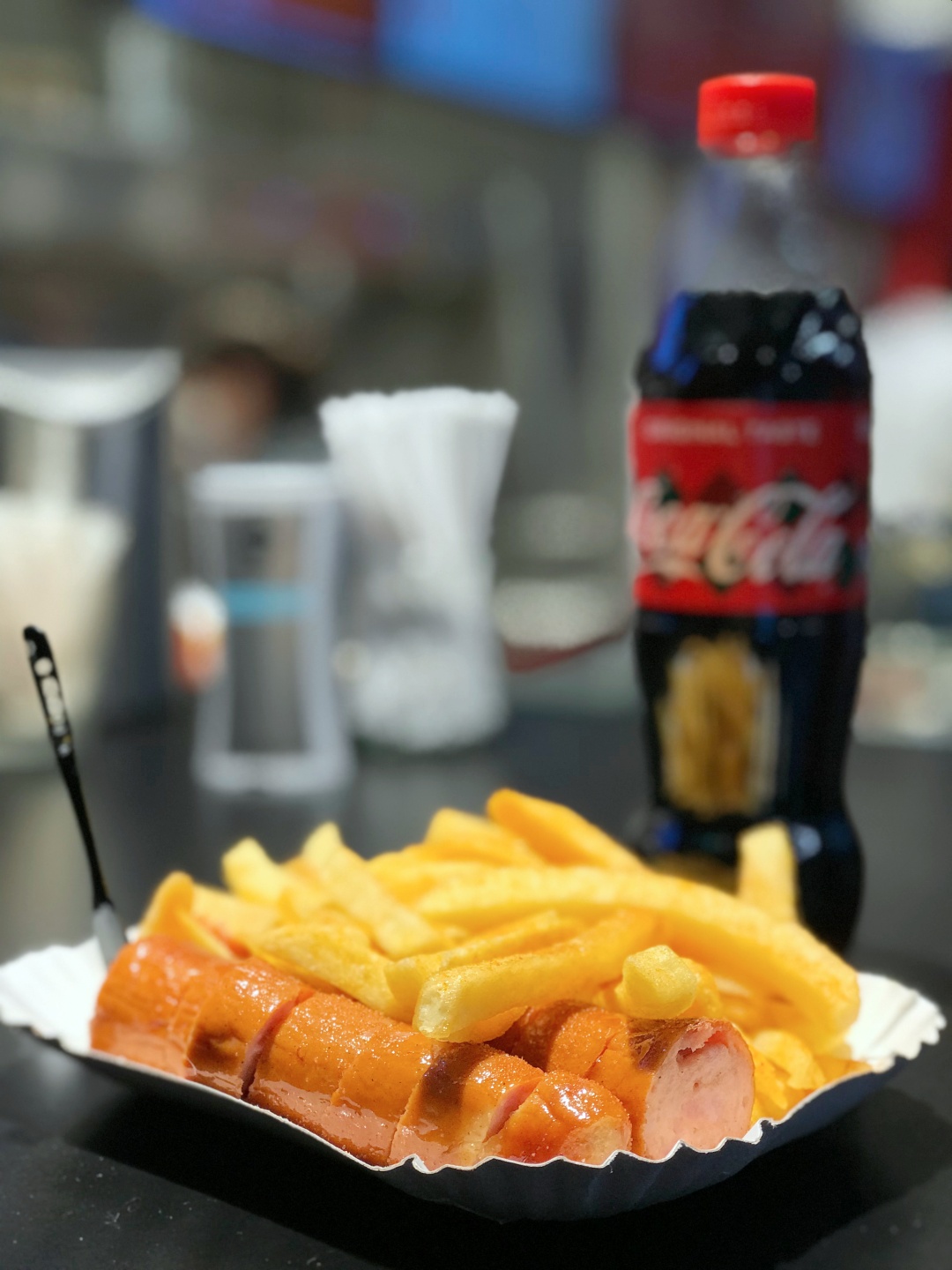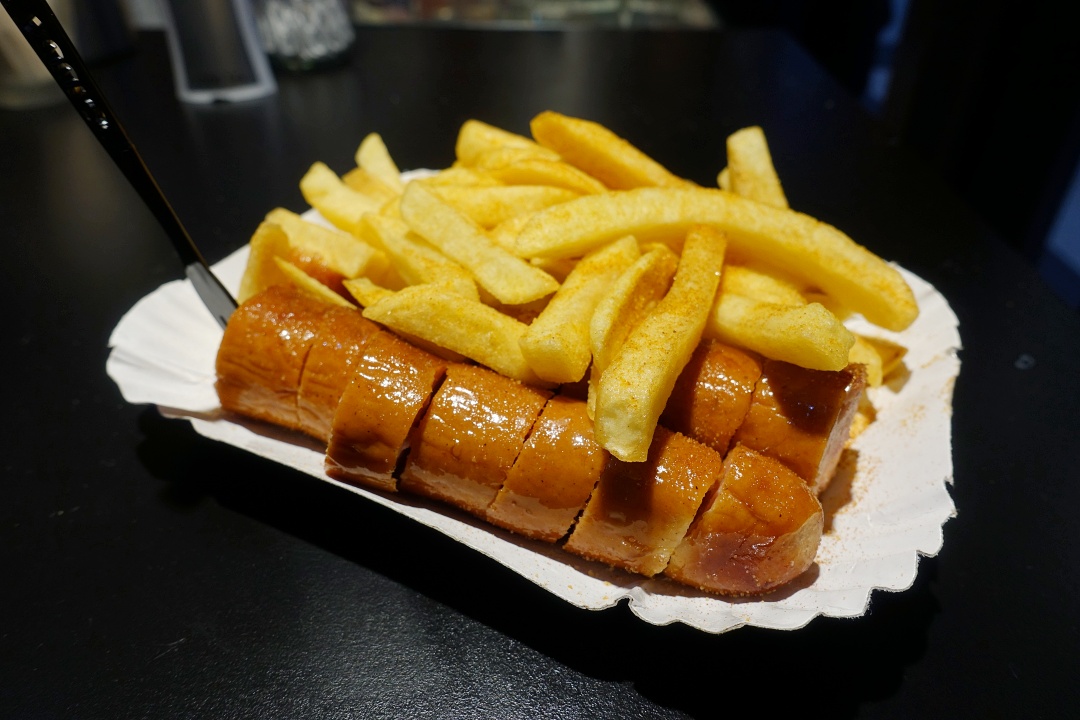 Had our last currywurst with fries before we left Berlin!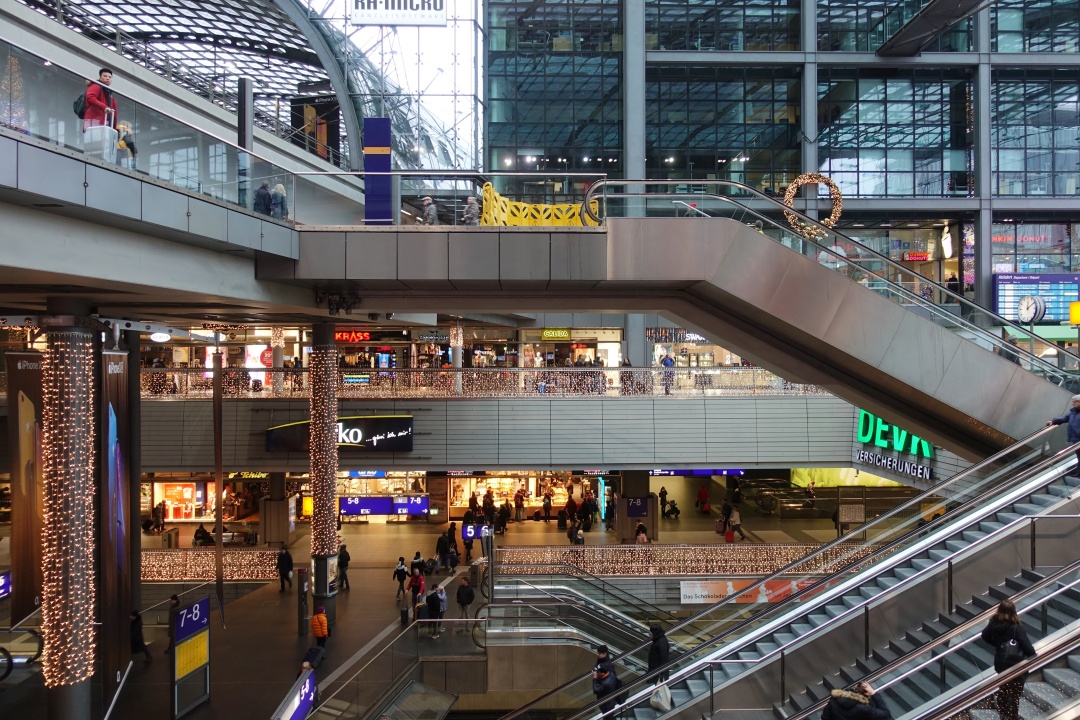 Subsequently, I also came across The Body Shop. Told the Husband to give me a minute, and I quickly went in to get myself a moisturiser. The weather was seriously drying out my skin, and I'm desperately in need of a body moisturiser.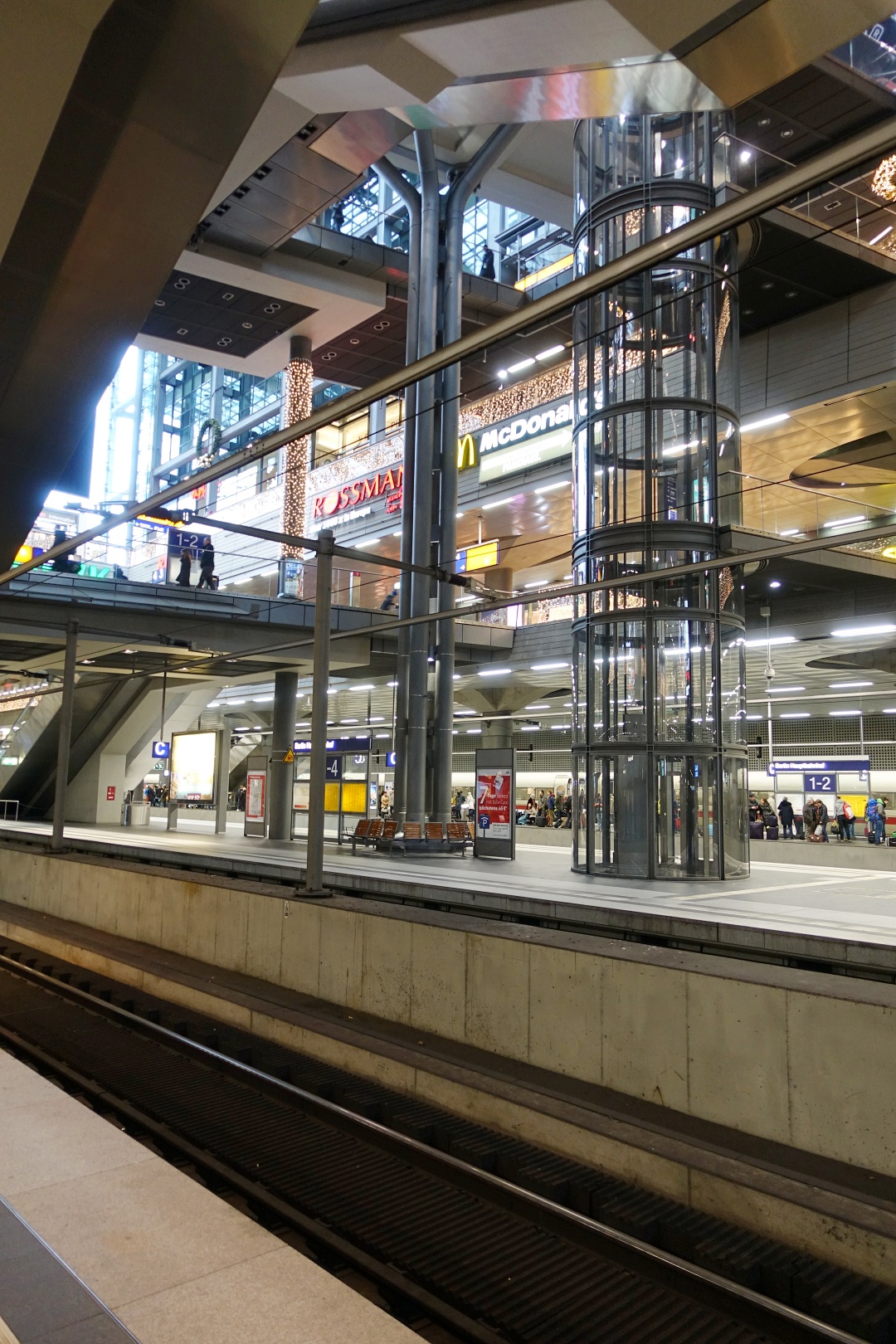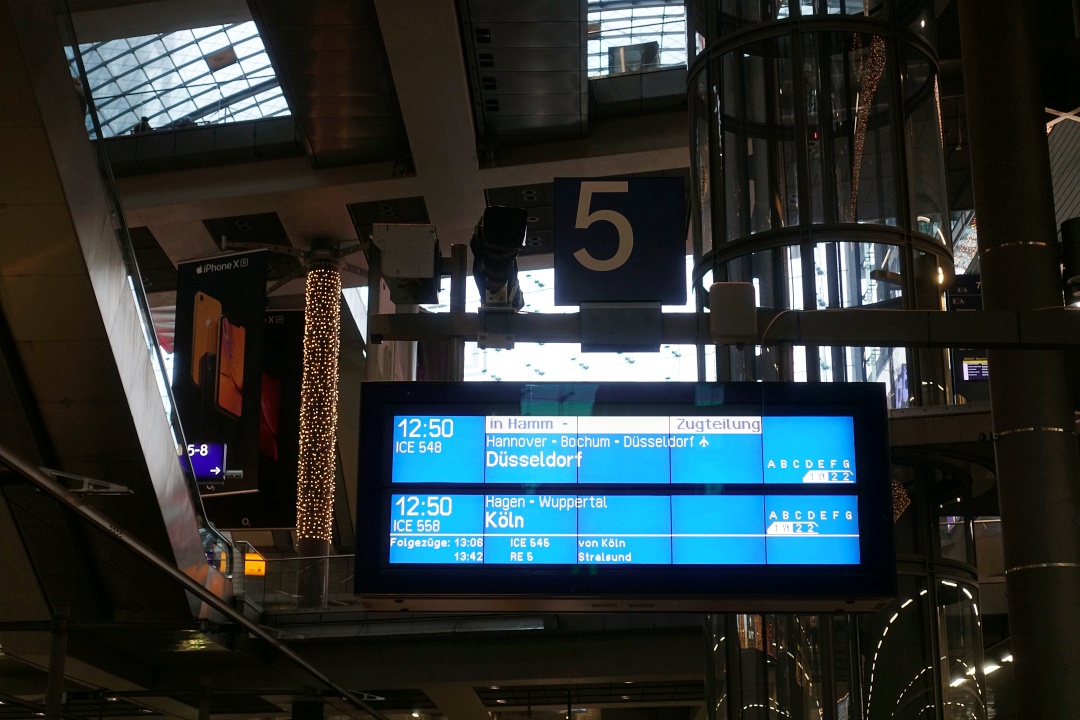 Made it to the platform to board the 12:50 train to Köln Hauptbahnhof (Cologne Central Station) where we would require to change the train to Brussels.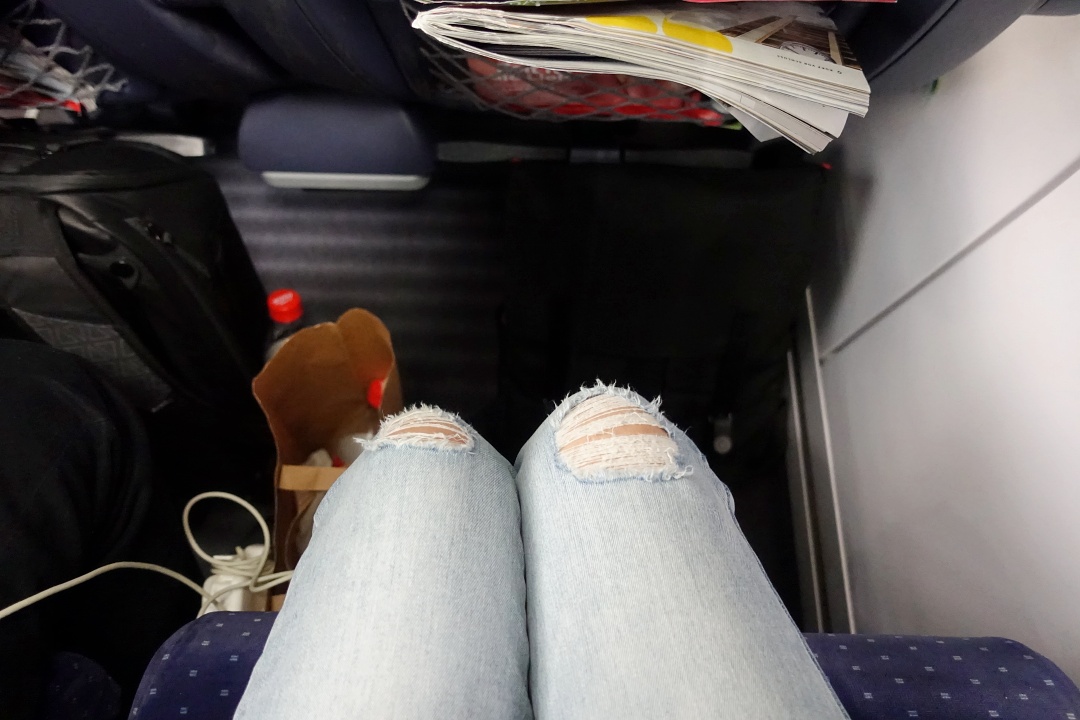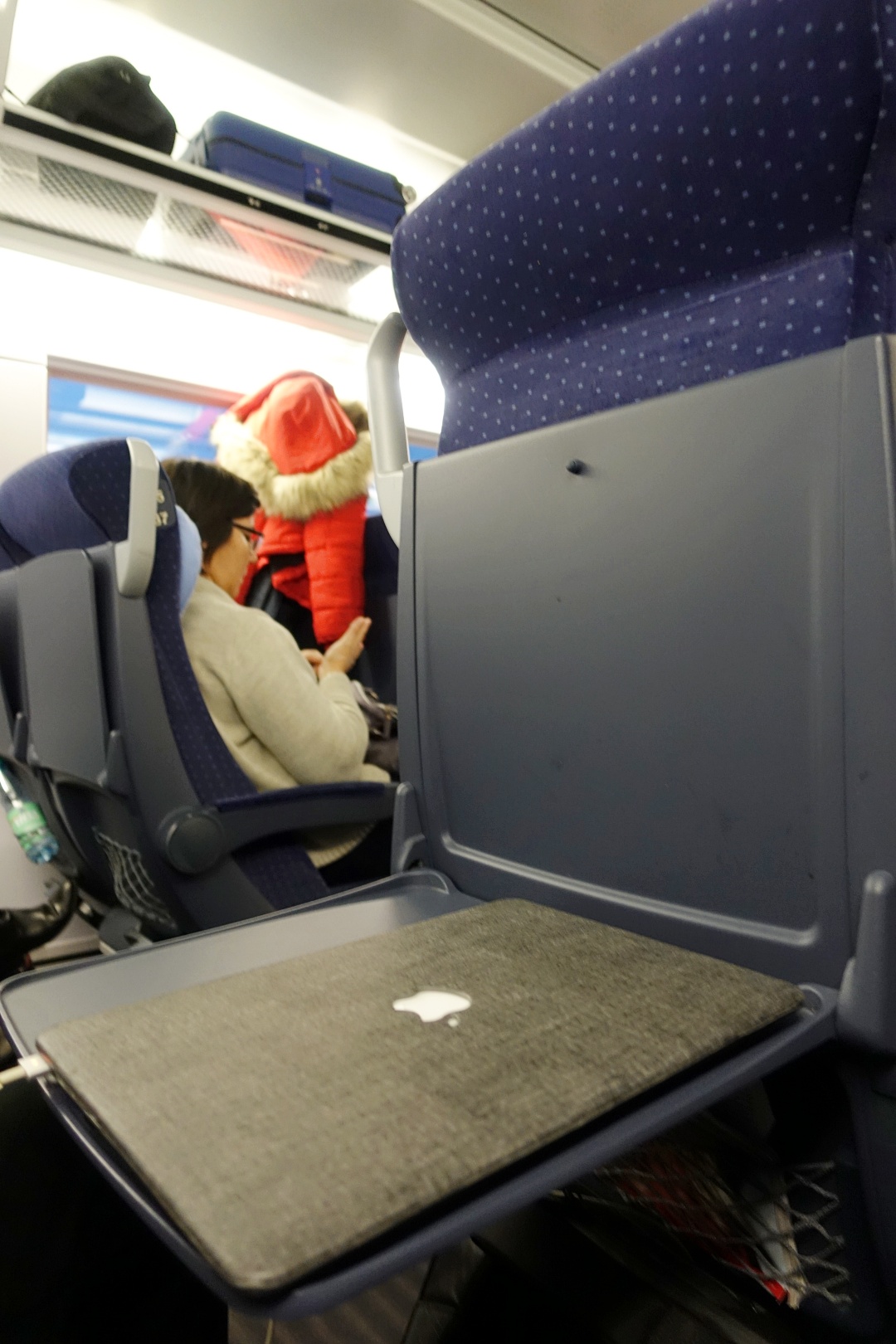 It was a very comfortable ride as we had ample space for our legs and the tray table was of a reasonable size for our laptops.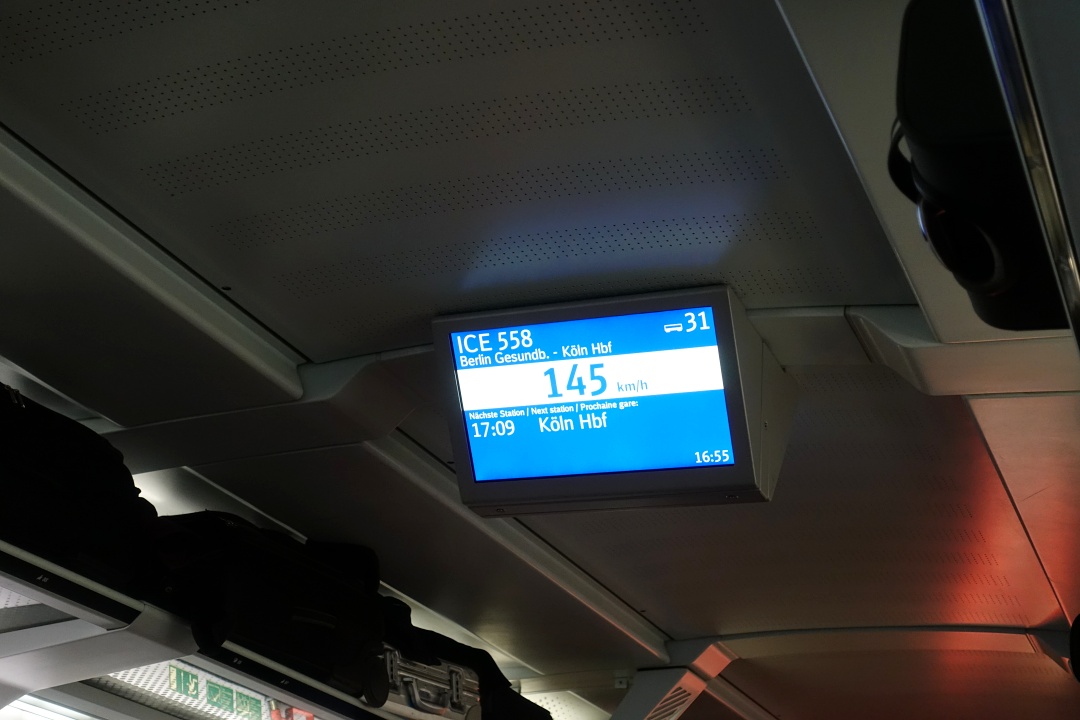 With the estimated time of arrival at 17:09, the journey took us slightly more than four hours.
Köln Hauptbahnhof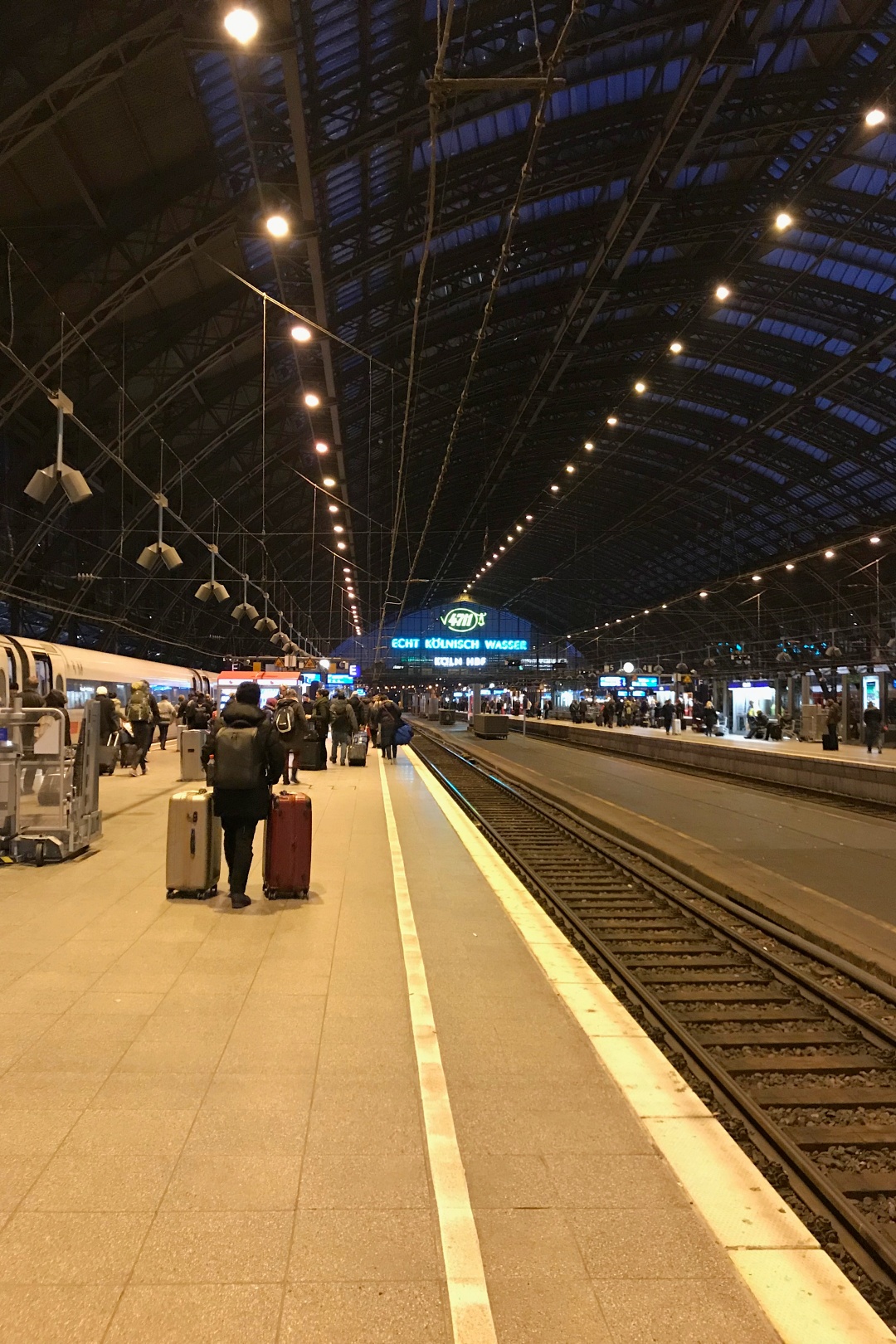 📍Köln Hauptbahnhof
Alighted at Köln Hauptbahnhof / Cologne Central Station.
Since we had sometime before having to board our next train, we decided to get some food at the station. I remember the station was fairly packed. With our two big luggage, we were quite anxious trying to locate the platform to board our next train and to find something to eat.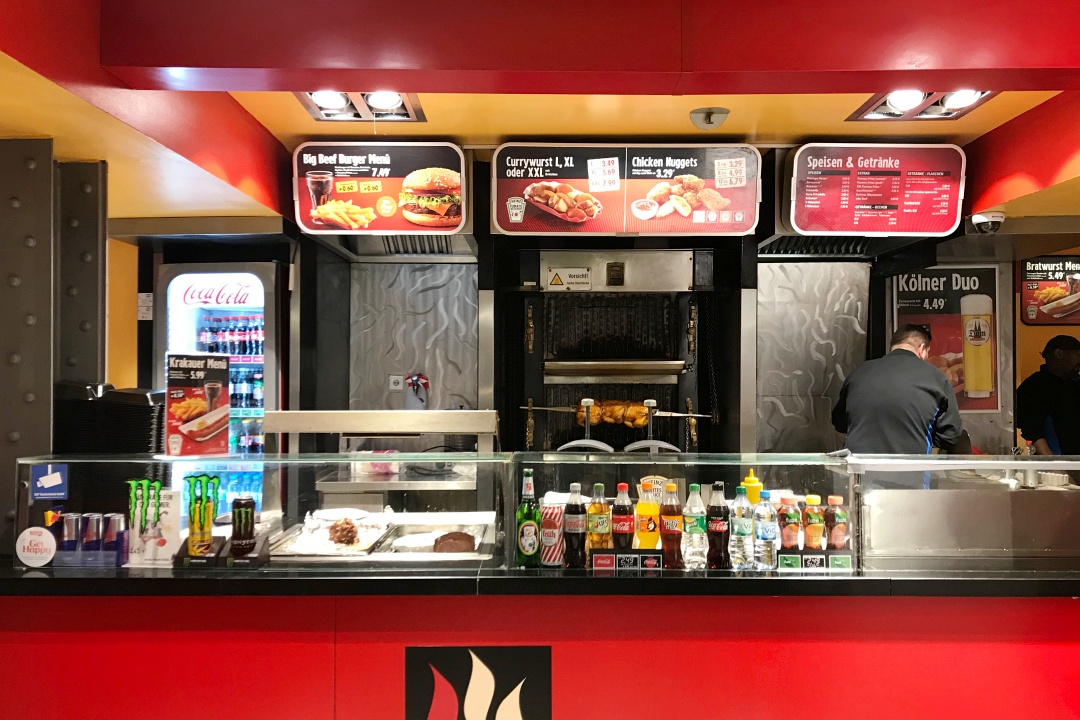 The Husband initially wanted to get McDonald's / KFC but was put off by the long queue. In the end, we decided to take away some chicken nuggets and currywurst again. This was very well our last currywurst before we leave Germany!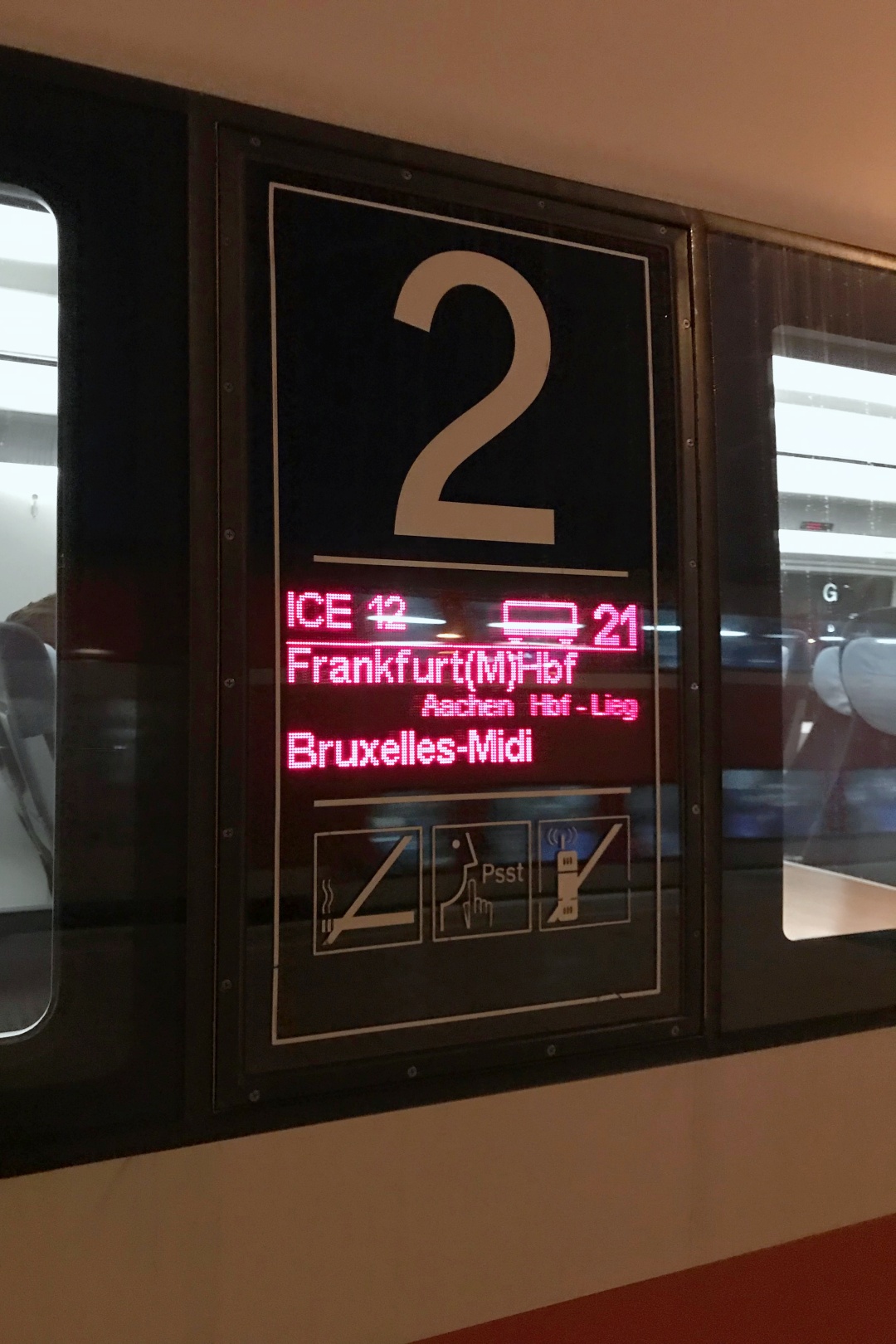 After all the rushing, we managed to make it just in time to board our train to Brussels!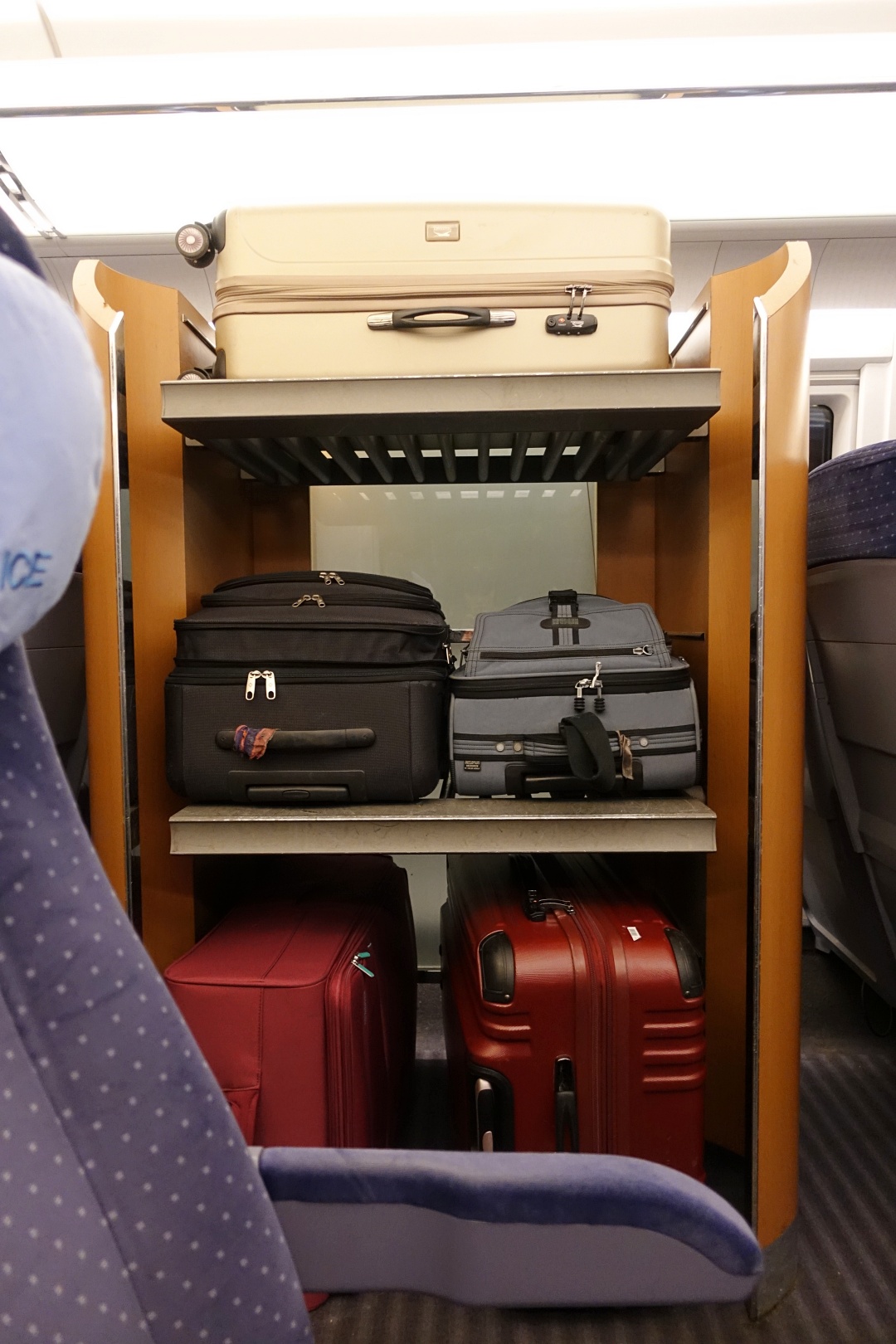 This was how we stored our luggage on the train.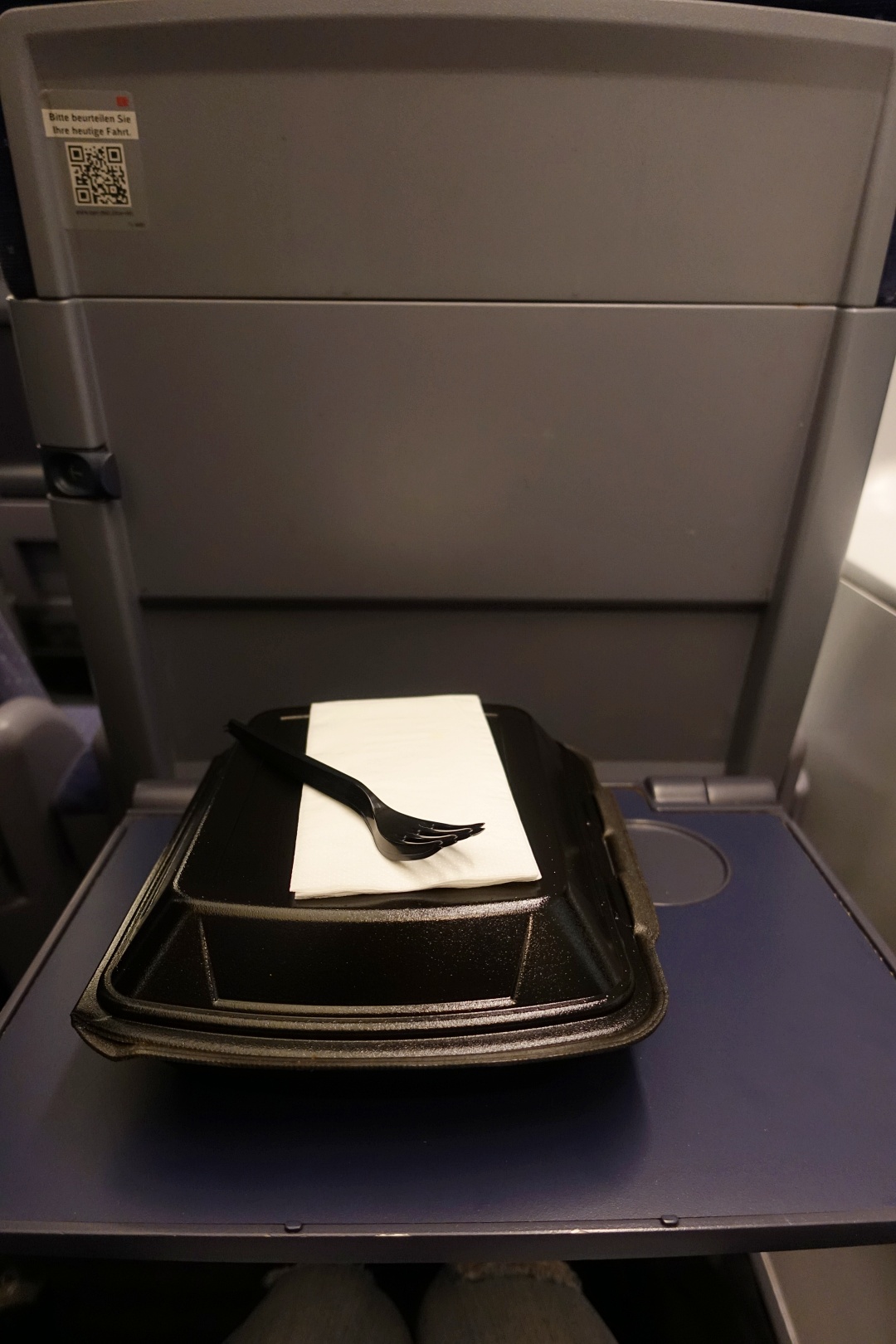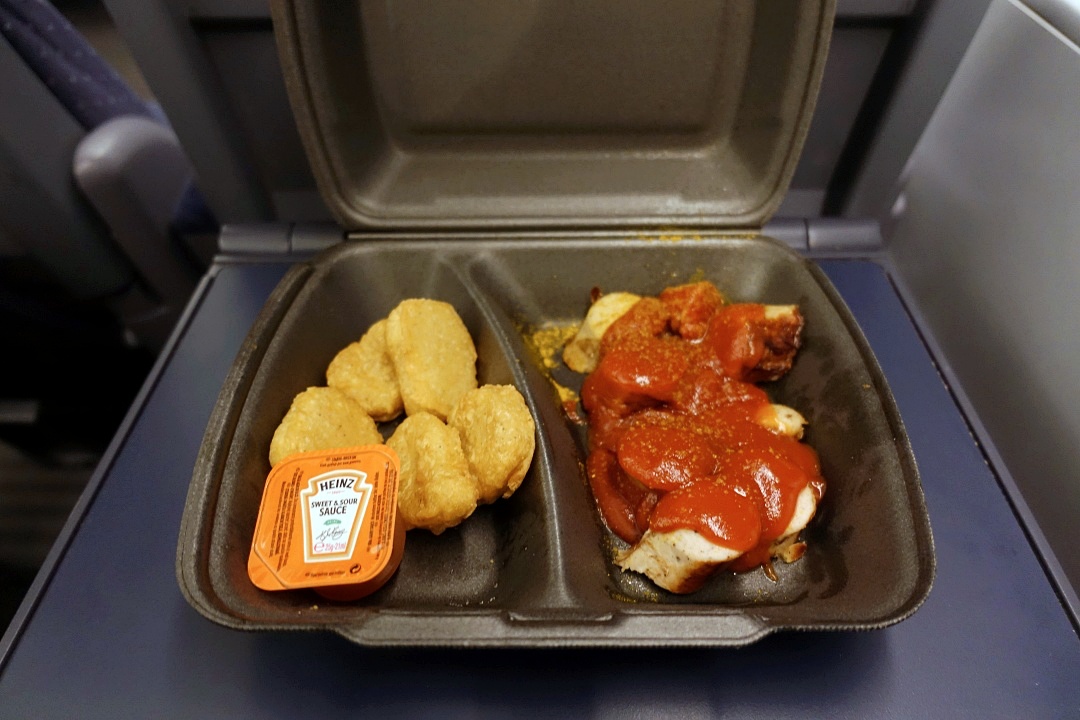 Enjoying my last currywurst while on our way to Brussels, Belgium!
Brussels, Belgium
Pullman Brussels Centre Midi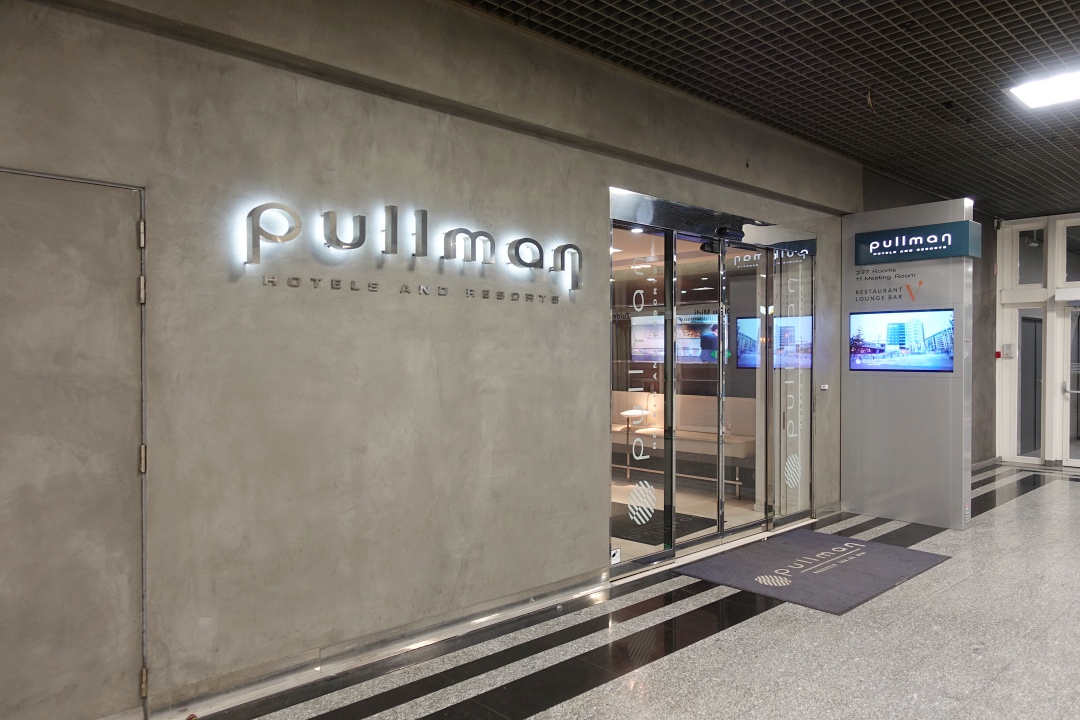 We subsequently reached Brussels at around 19:30 and went straight to check-in at our hotel. The hotel we were staying at was Pullman Brussels Centre Midi, and it was located right within the Brussels South Railway Station (Brussels Midi/Zuid).
I love the strategic location of the hotel and how much convenient it brought us. After travelling for the entire day, it was nice not having to push our luggage any further and having to walk/take a separate train to get to our accommodation.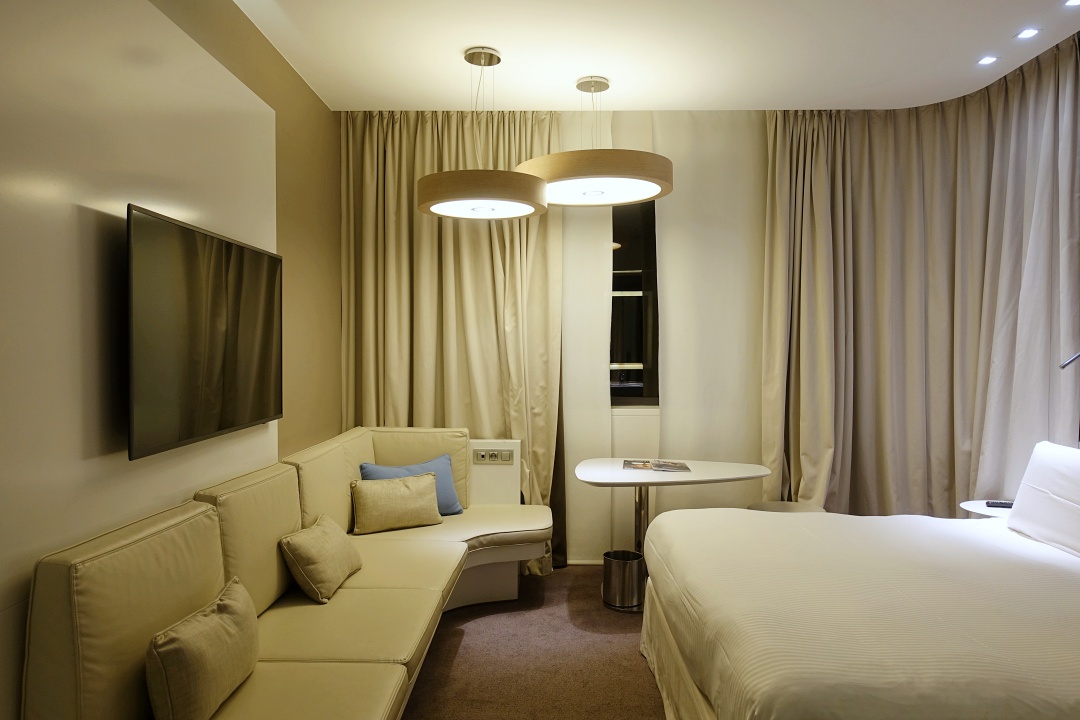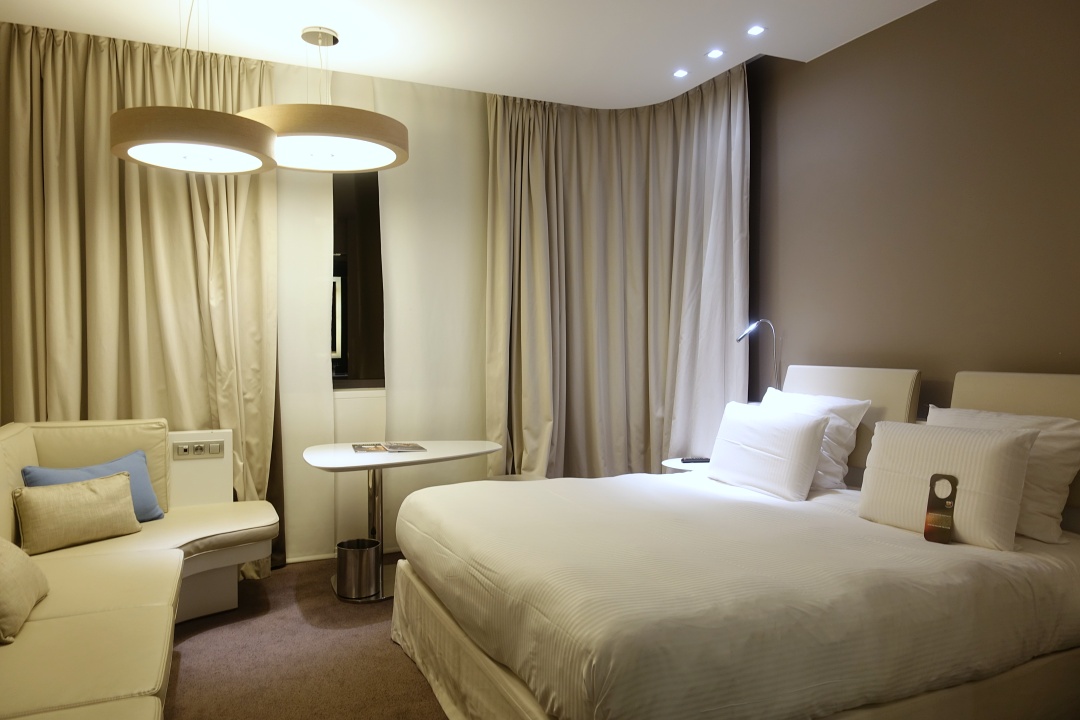 We got the Classic Room, and it was both spacious and comfortable for the two of us.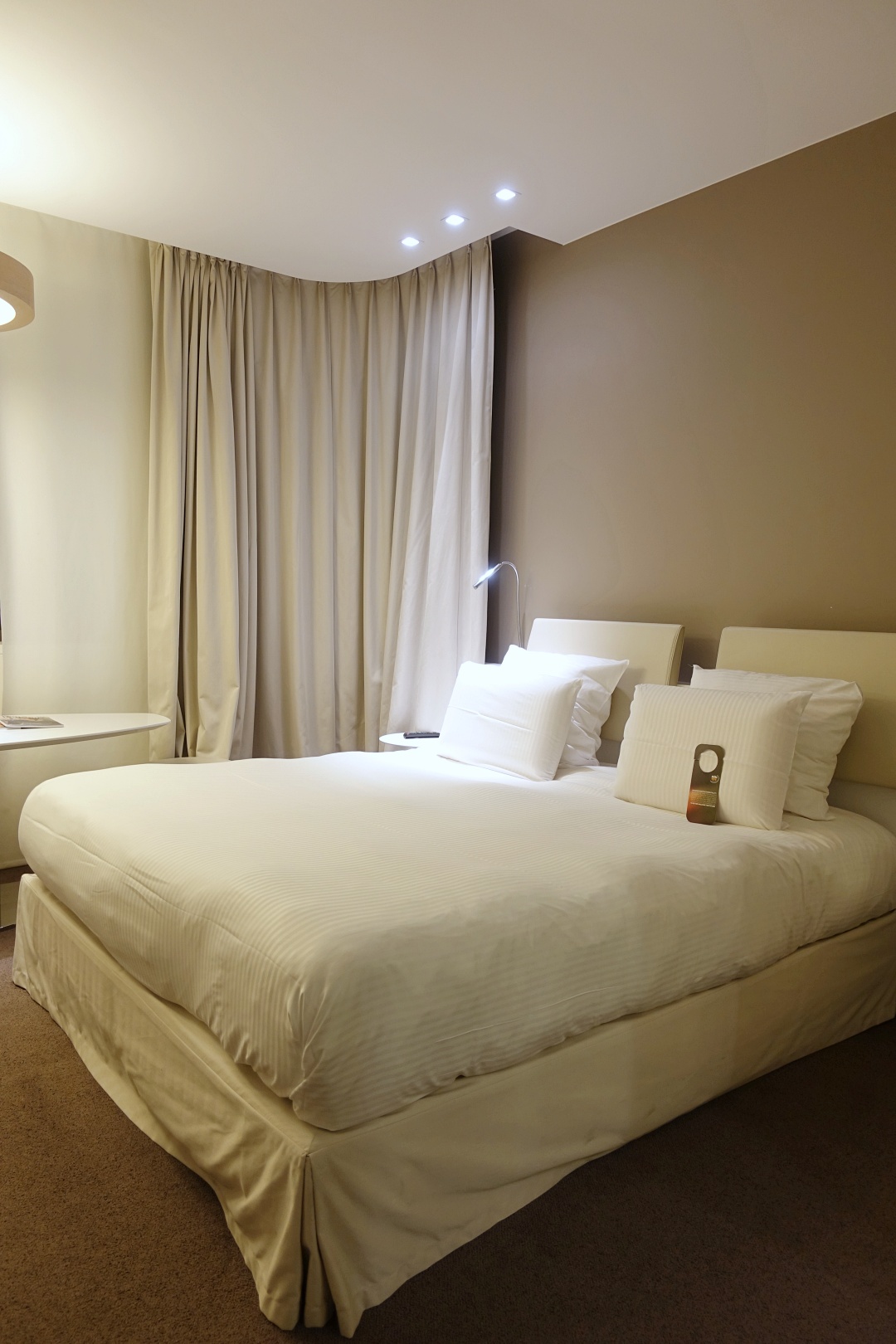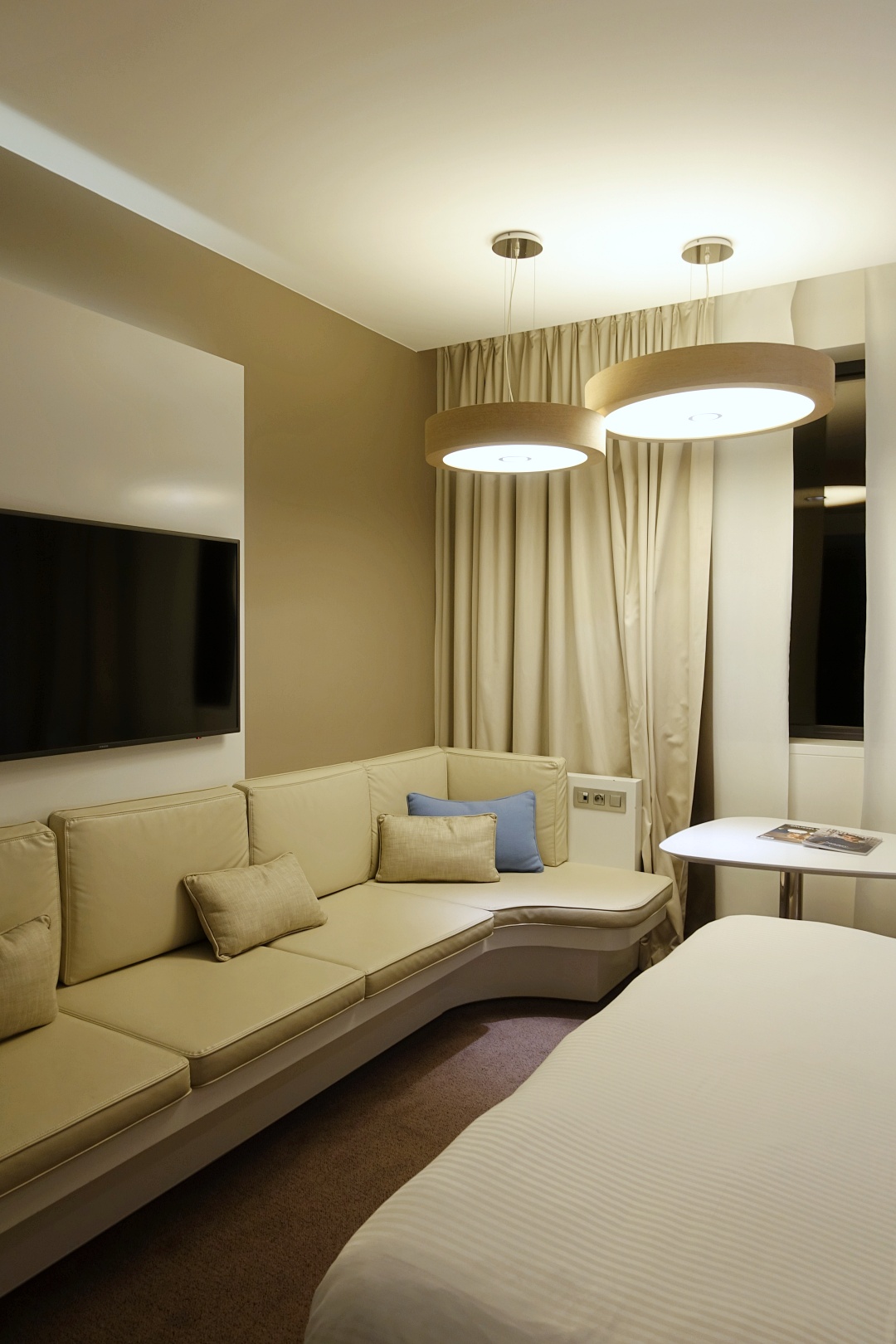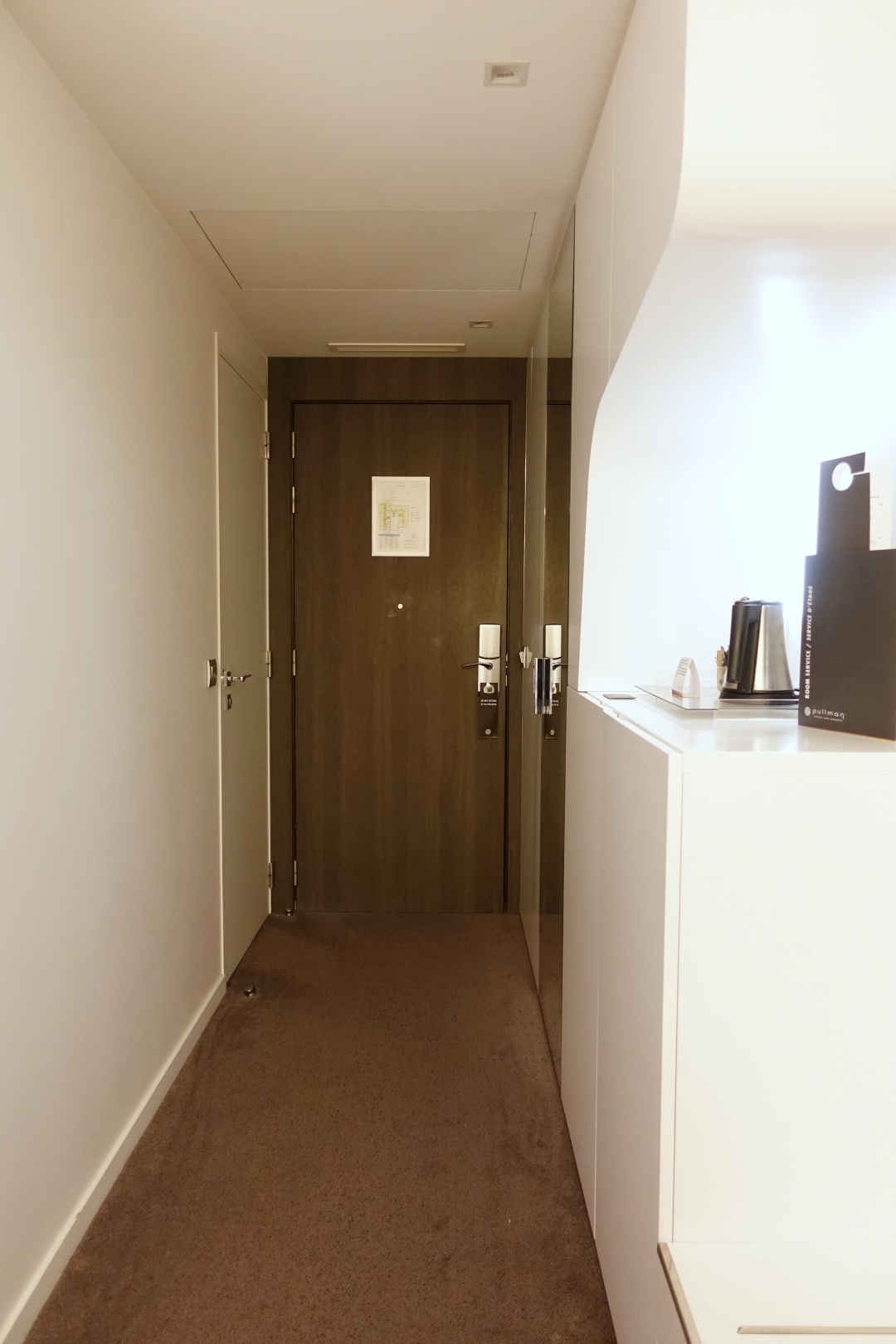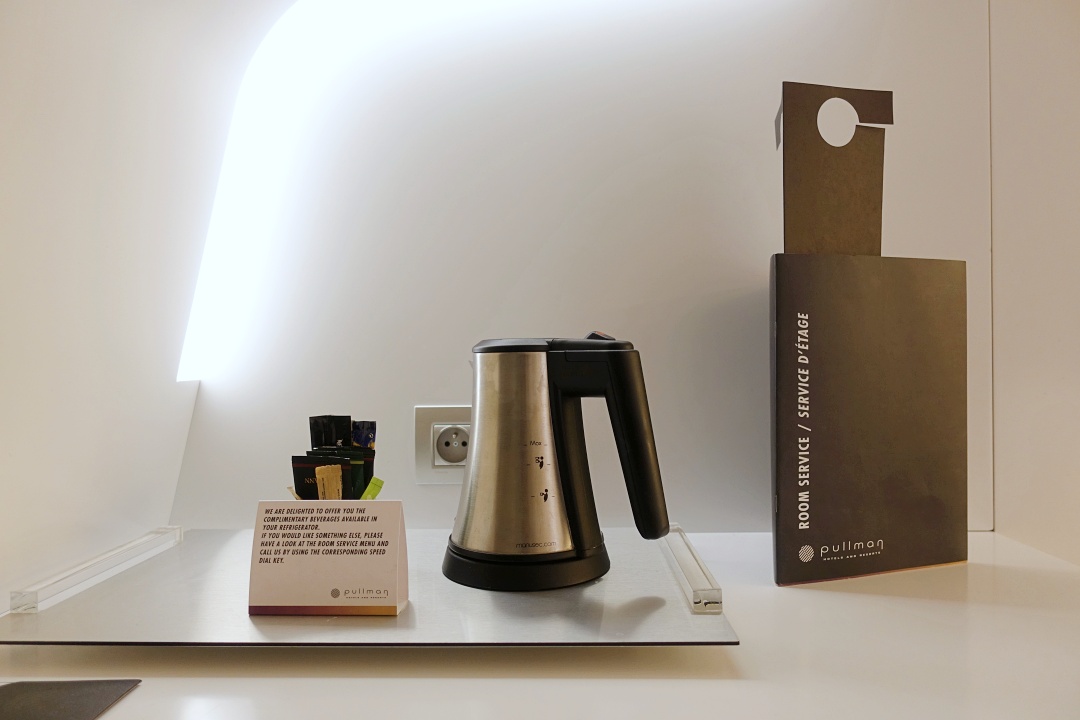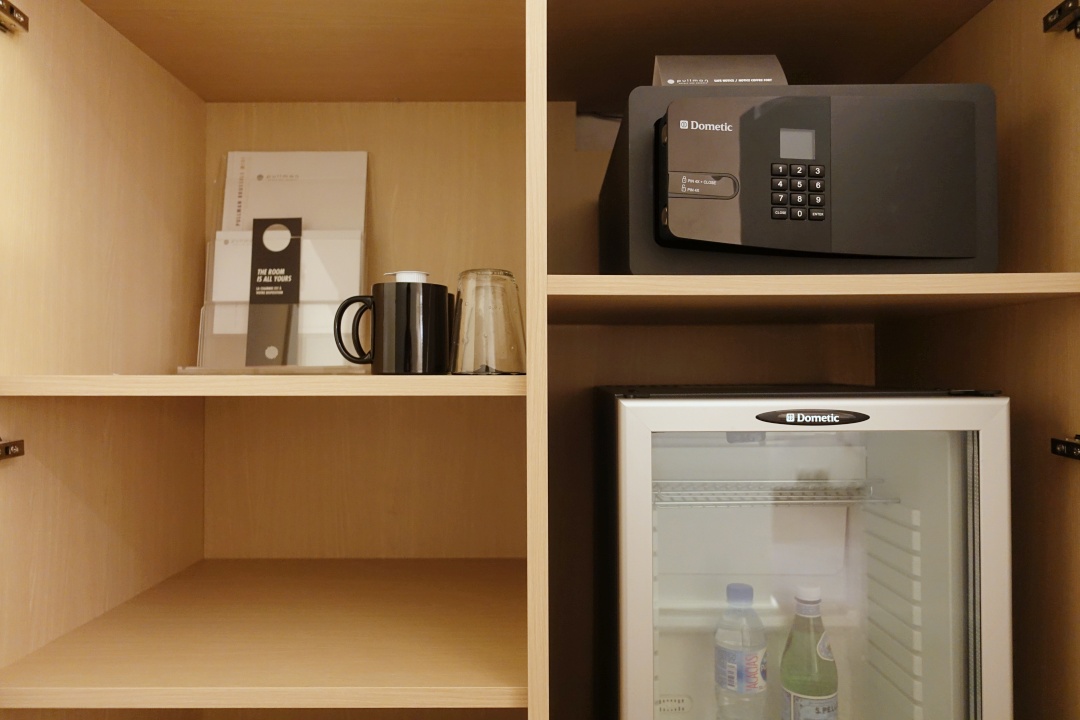 Comes with complimentary beverages in the mini fridge.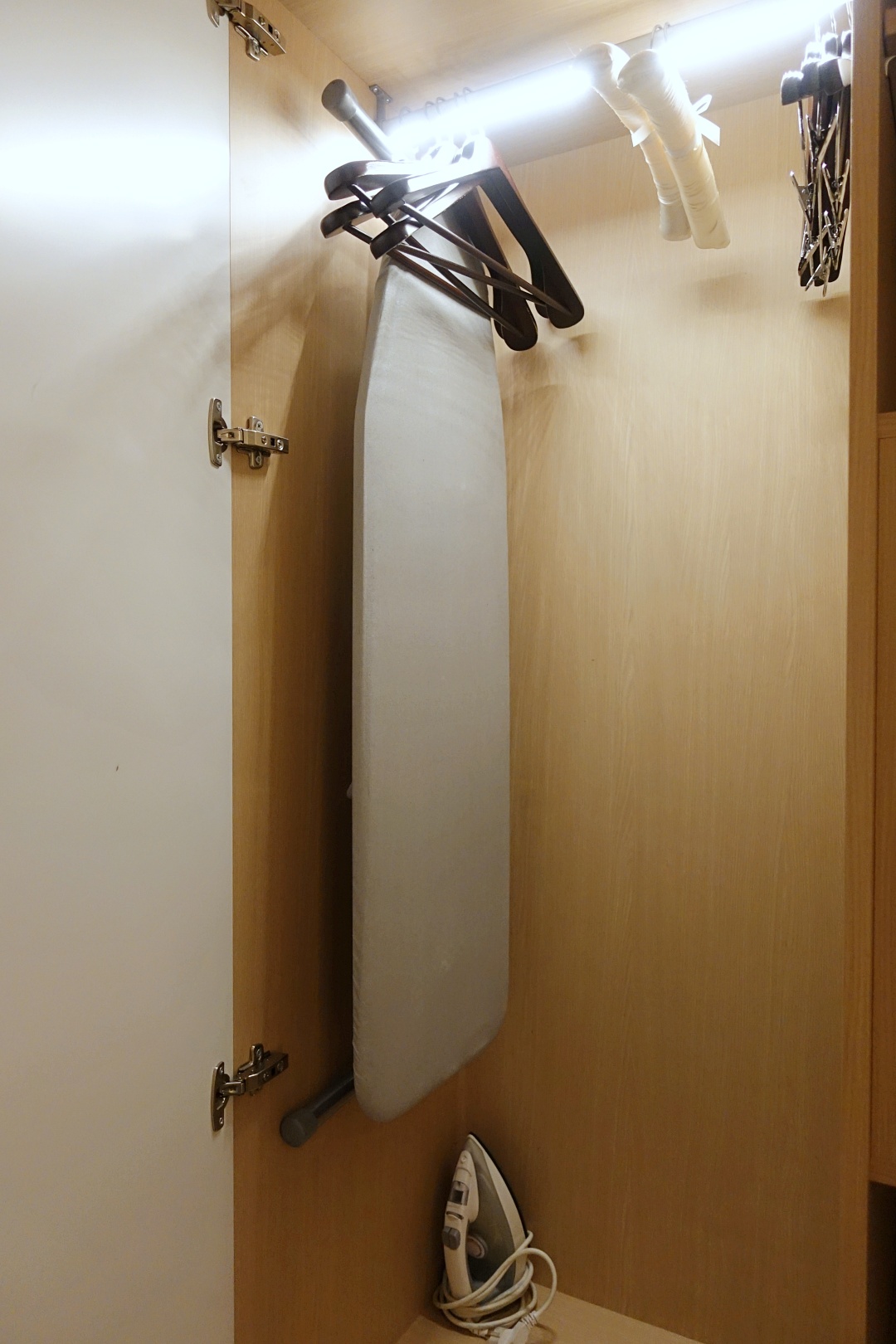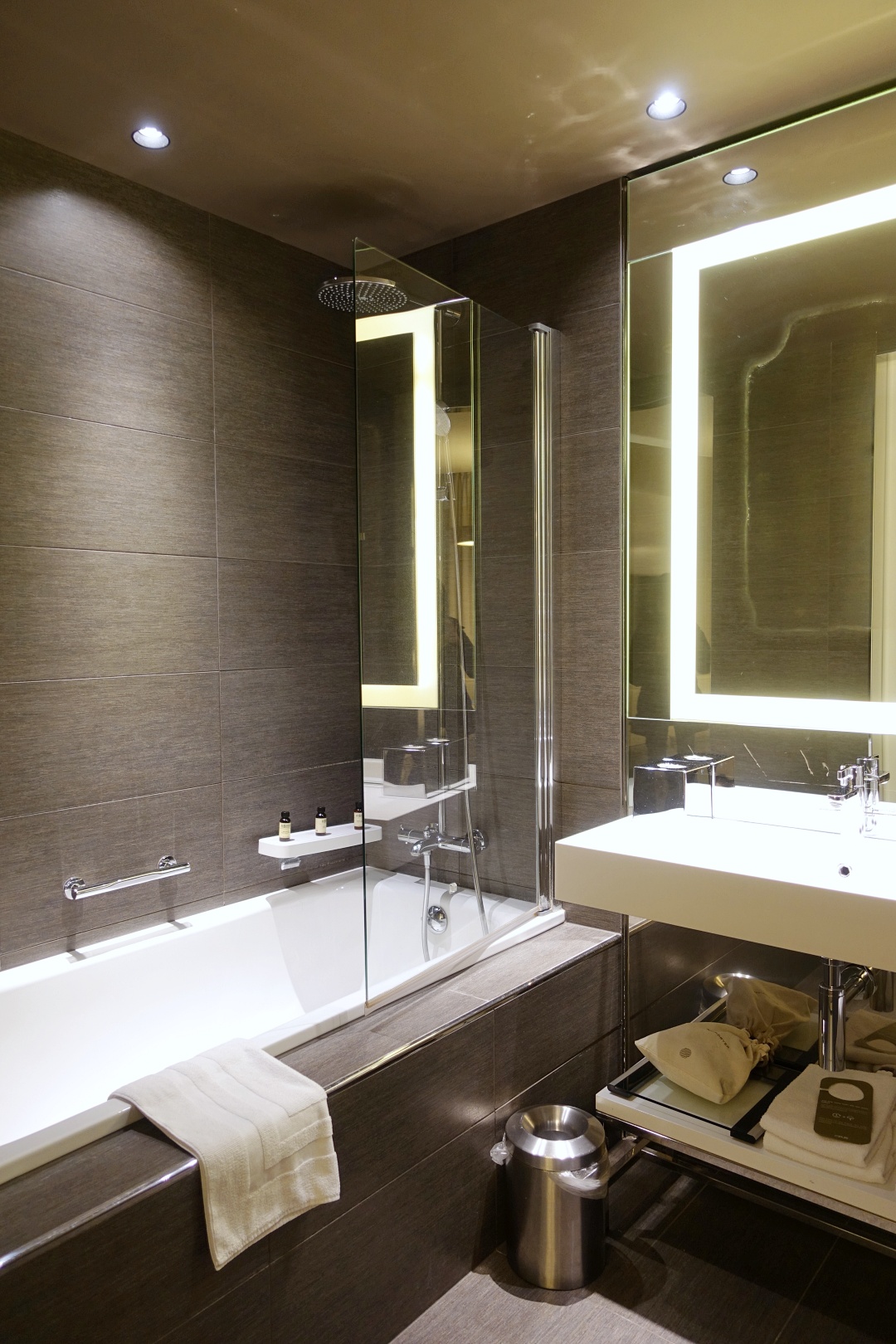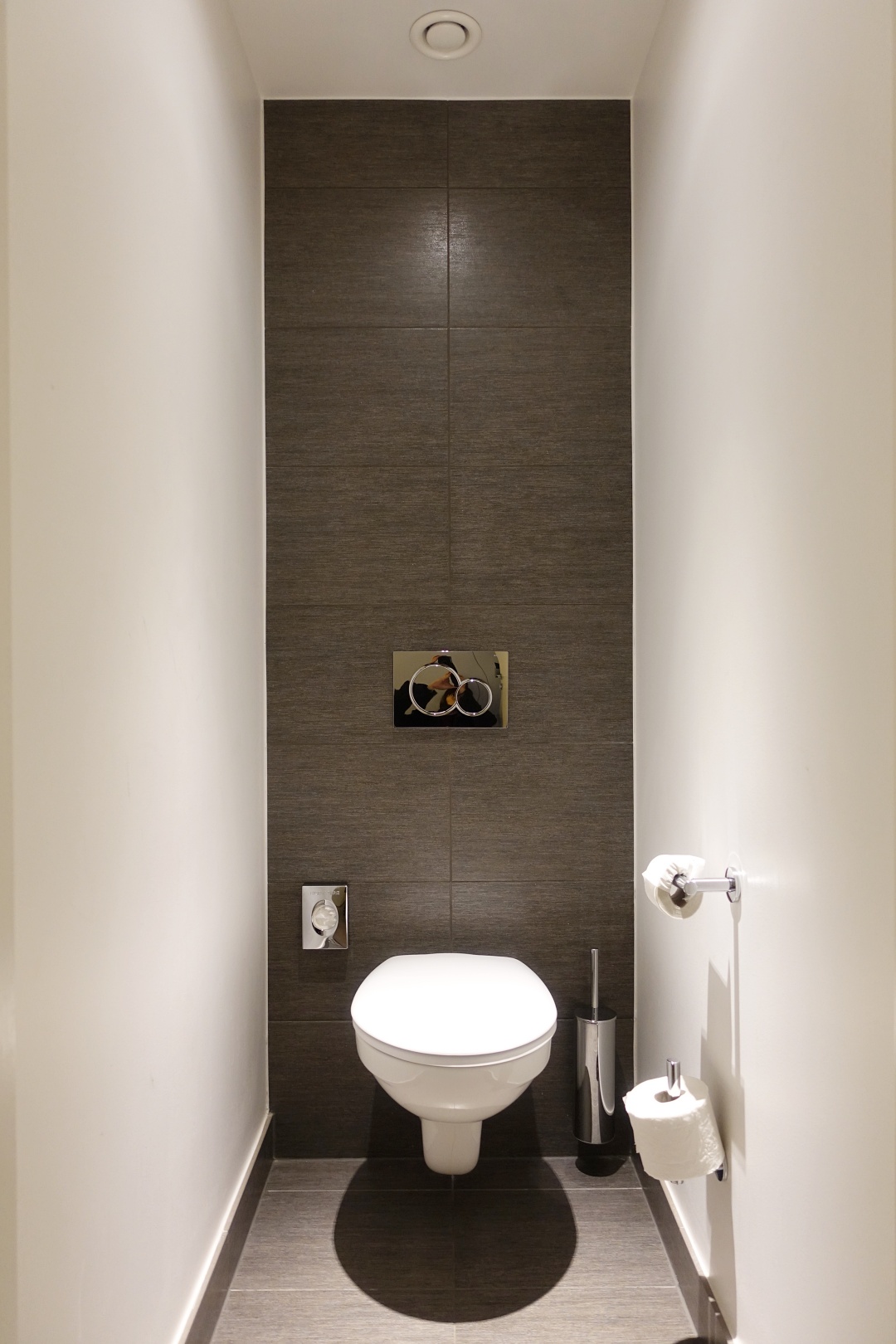 ---
After settling down our belongings, we made our way out at 20:30.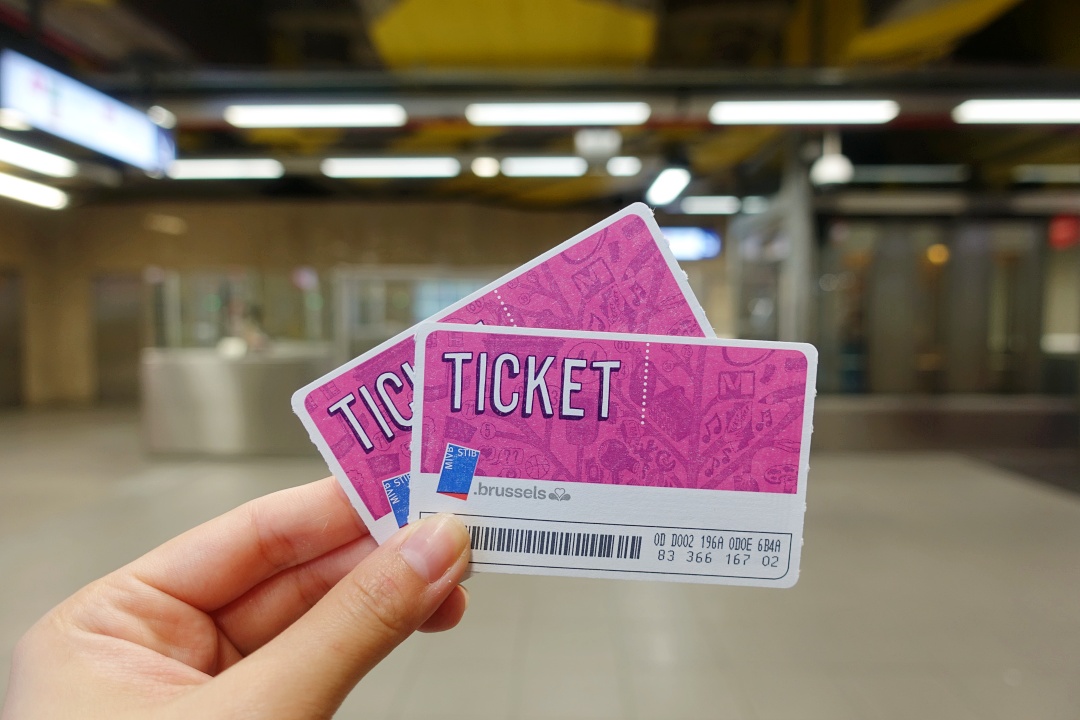 One of the first things we did was to purchase our 24-hour Metro Tickets. Price at €7.50 each, we thought it was worthwhile getting it since we plan to go sightseeing and see ourselves travelling quite a bit by metro the following day.
Purchase of the 24-hour Metro Tickets can be done via the self-help ticket machine and payment can be by bank card (VISA/Mastercard) or coins.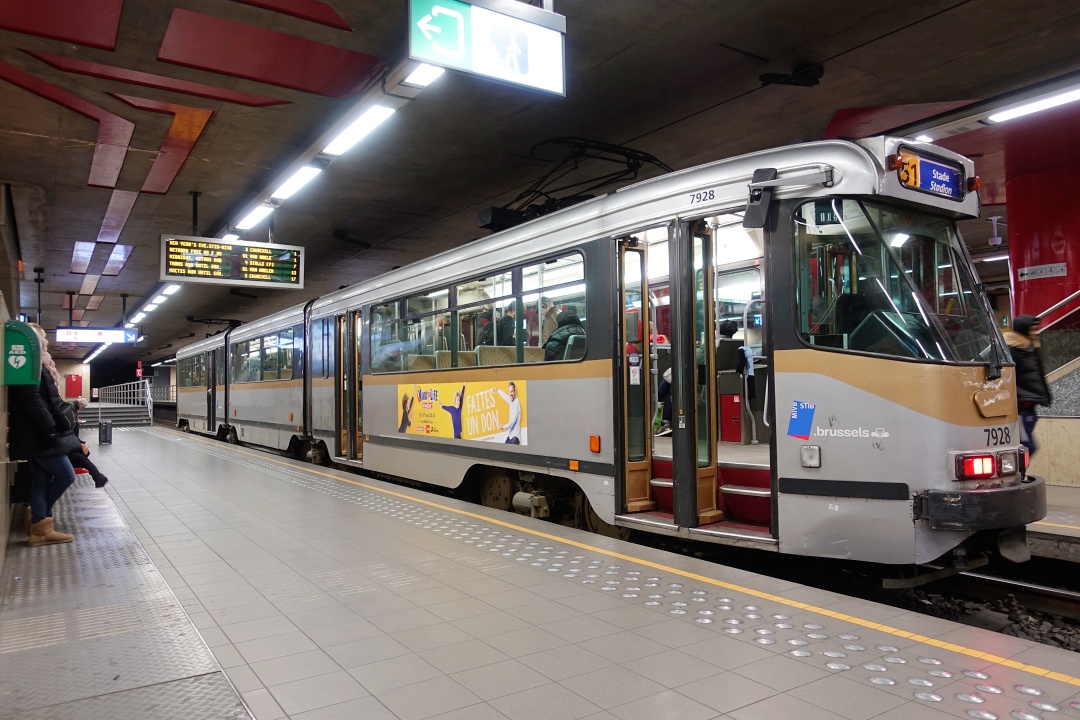 All ready to explore Brussels, but we ended up taking the wrong train and went the opposite direction. Thankfully, we figured that out and alighted to board the next train to head to our destination.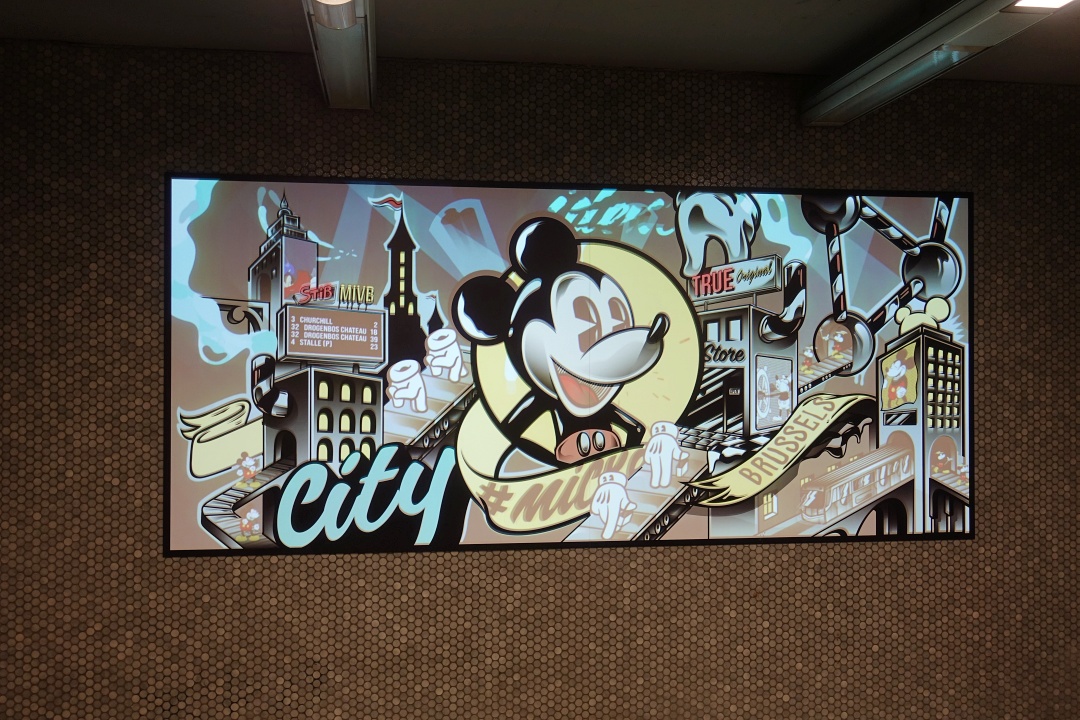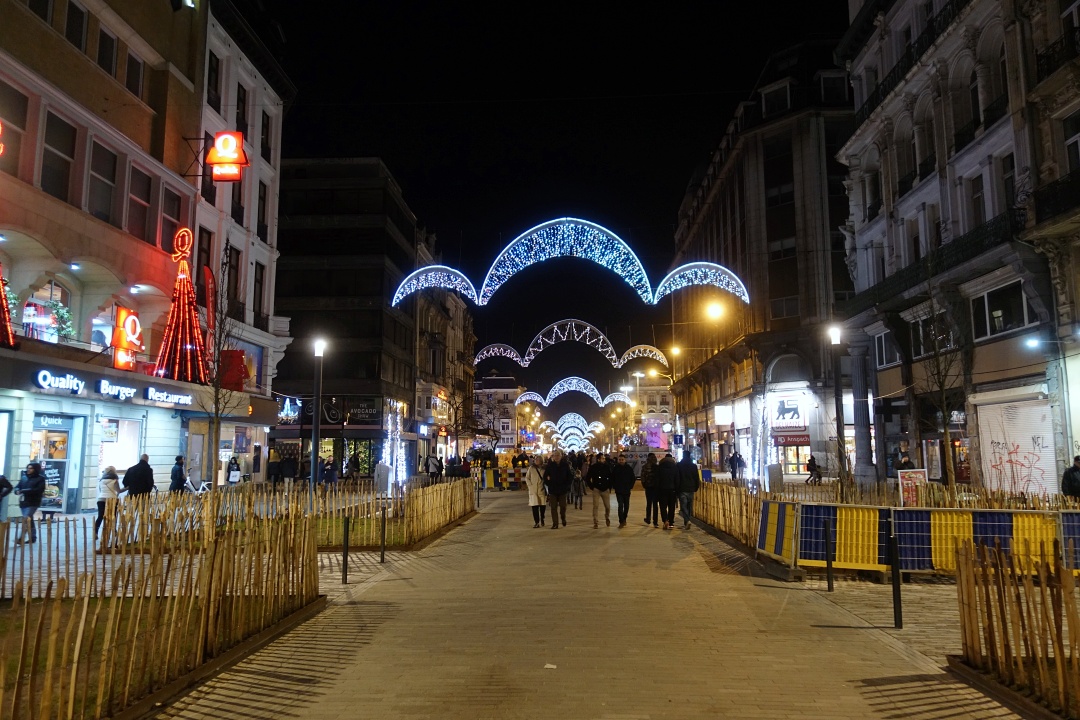 Christmas Market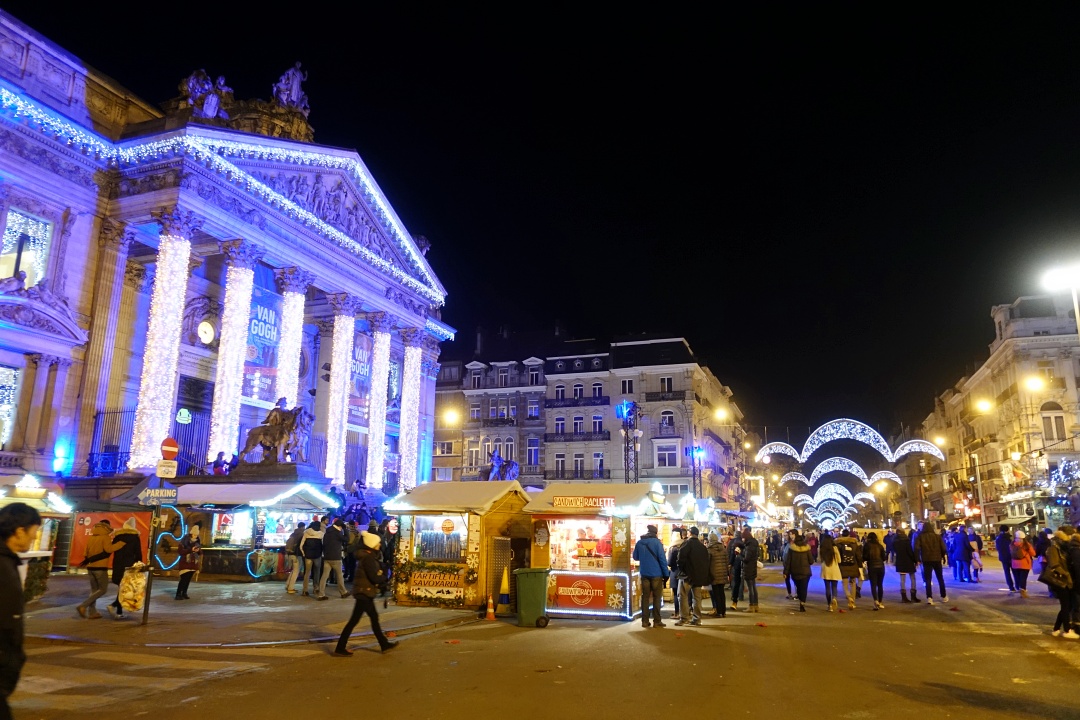 Right in front of Brussels Stock Exchange.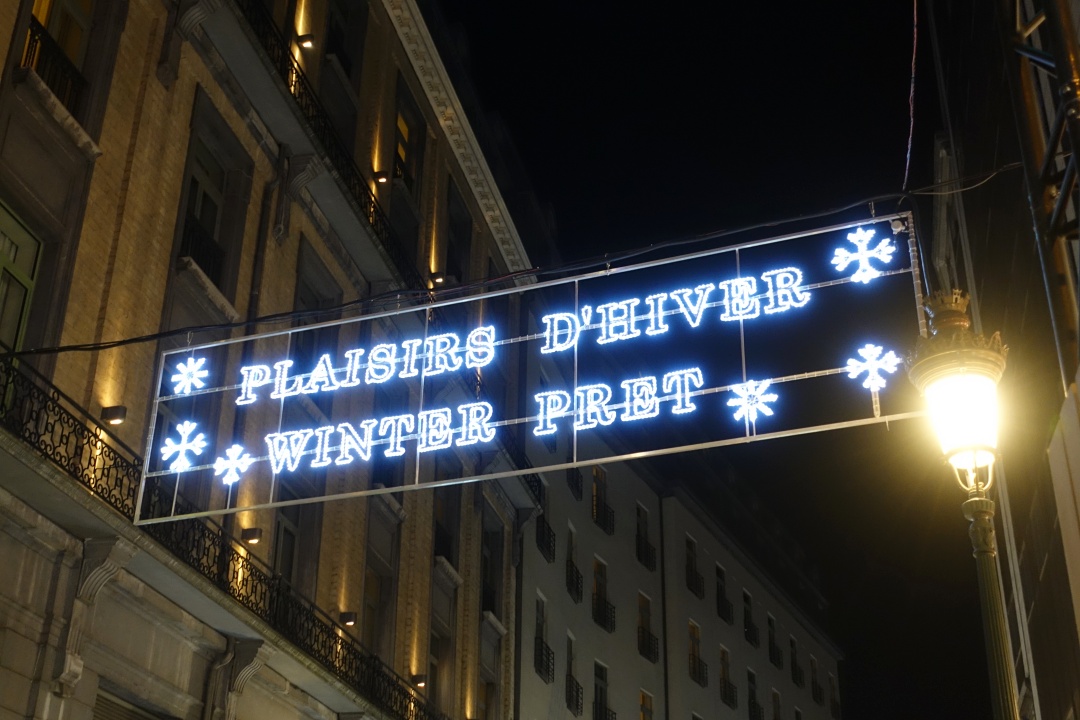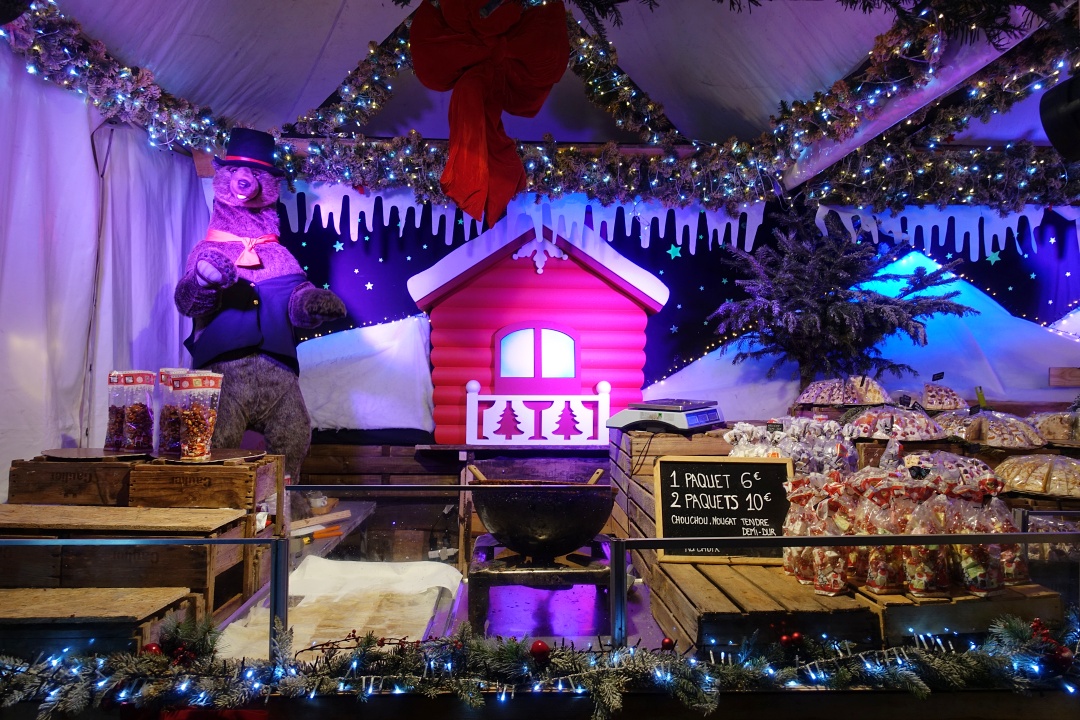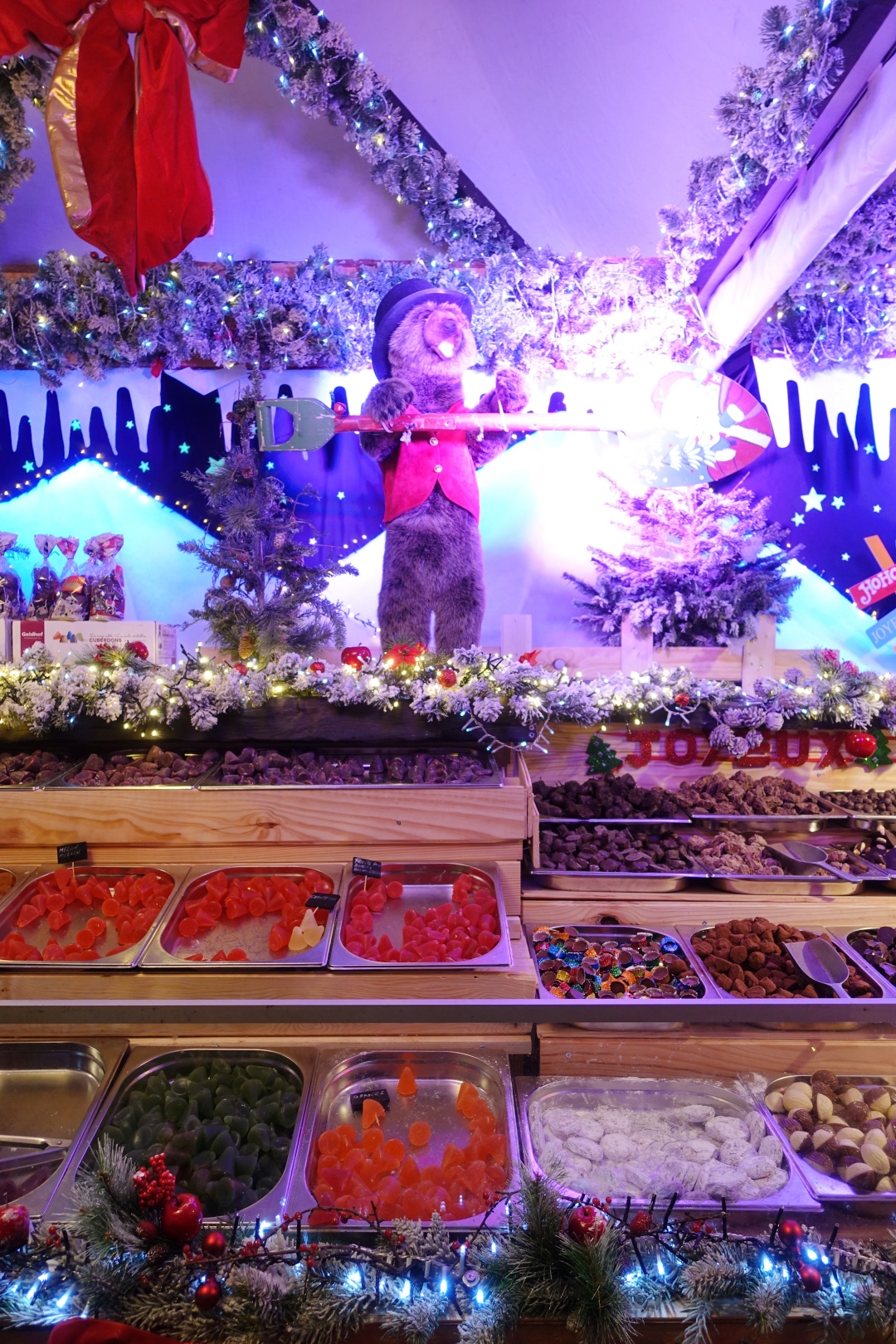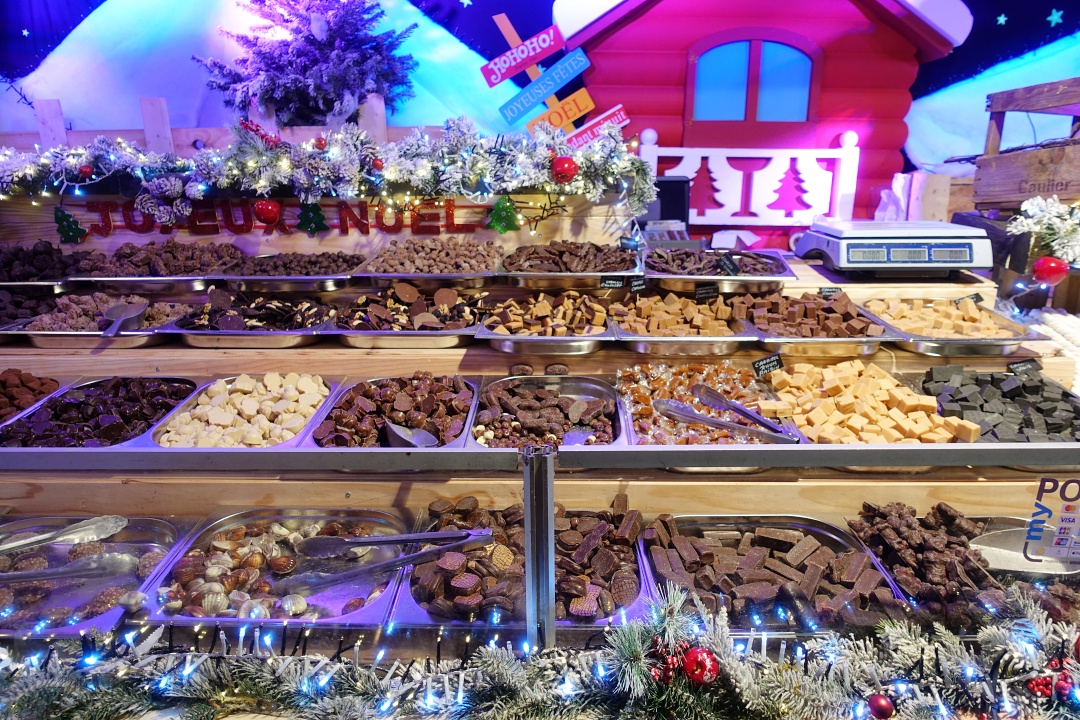 I don't remember us spending much time at the Christmas Market. Probably just fifteen minutes? Instead of shopping, we decided to find a place and settle down for dinner. We saw both McDonald's and Pizza Hut but eventually decided to have the latter for dinner.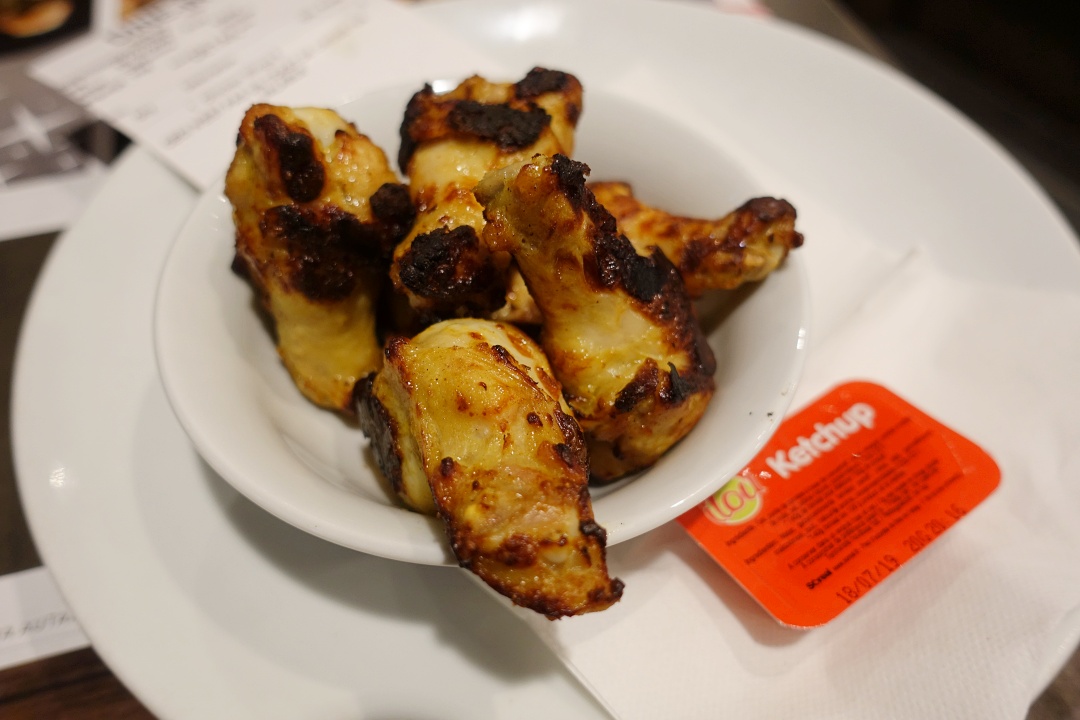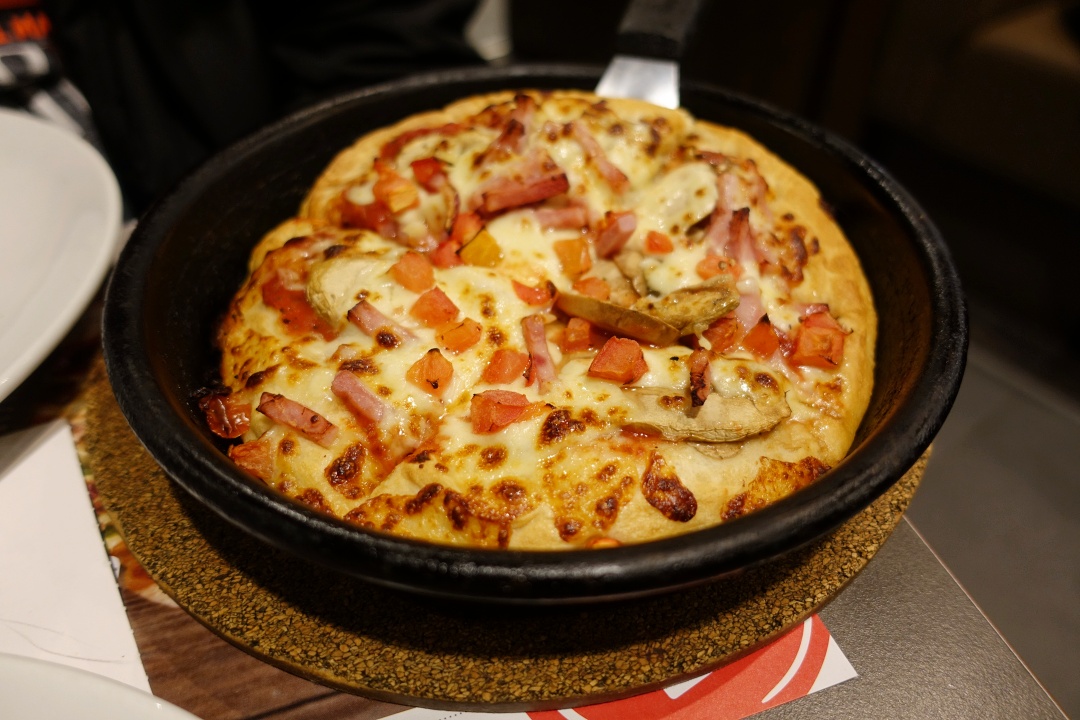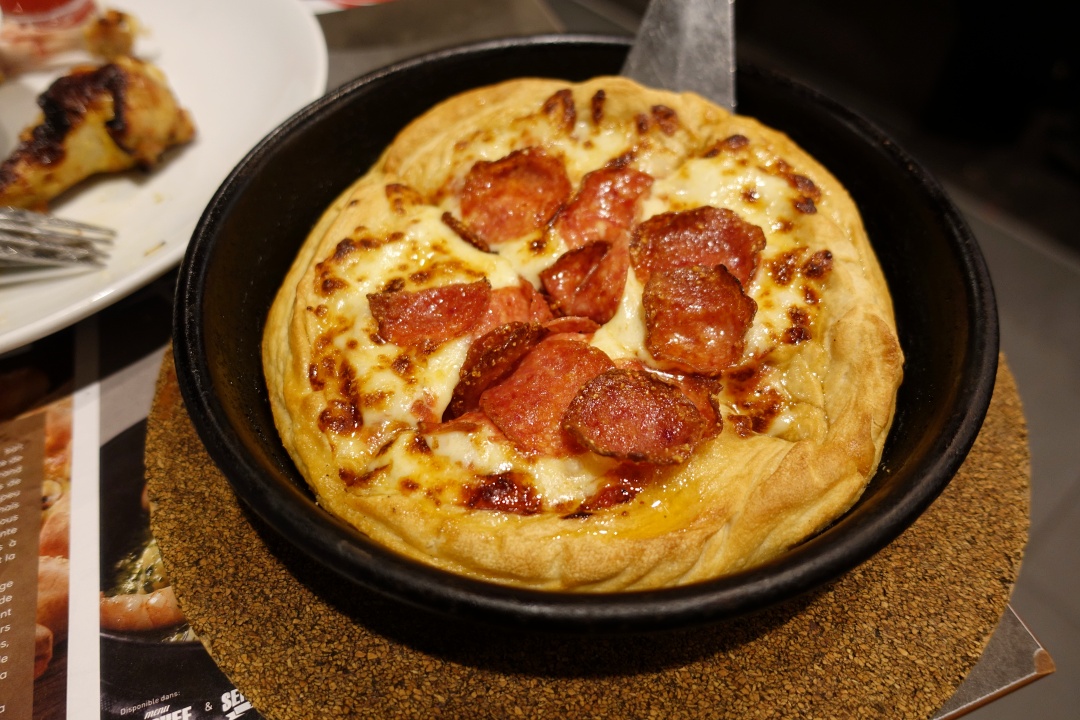 Dinner was a quick one, and we decided to make our way back to the hotel right after we were done eating at Pizza Hut. I'm not sure why, but somehow we didn't feel safe/comfortable walking down the street and train station at night. Hence, we figured we would call it a night and head back early to the hotel to rest. We then spent the following day exploring Brussels – checking out the famous spots like the Atomium, Royal Palace of Brussels, Manneken Pis and more.