After spending two days in Prague, it was time to hit the road again. The Husband suggests making a stop at Dresden, Germany before we continued our way to Berlin. I'm not exactly sure why Dresden, but I believed it was because Dresden has the largest Christmas market (The Striezelmarkt) in the eastern part of Germany and one of the most traditional in the country. Seeing how much I enjoy going to Christmas markets, it seems interesting to check out the Striezelmarkt while we were there.
---
After checking out the hotel at noon, we decided to walk around the city for once more, before we left for Dresden later in the afternoon.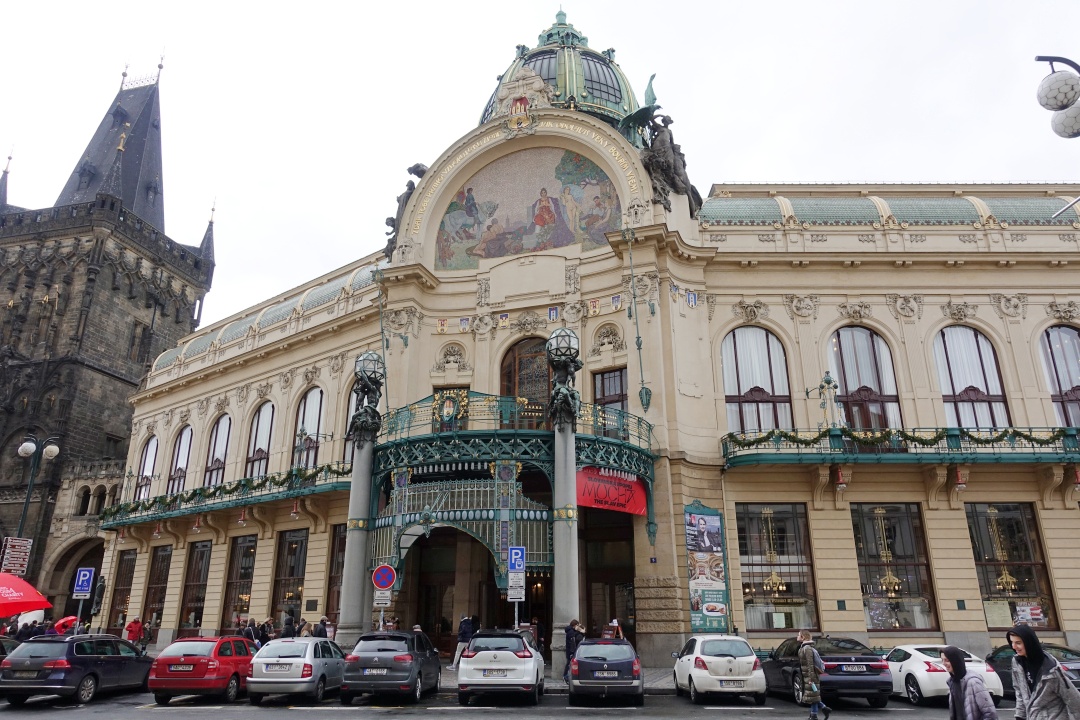 📍Municipal House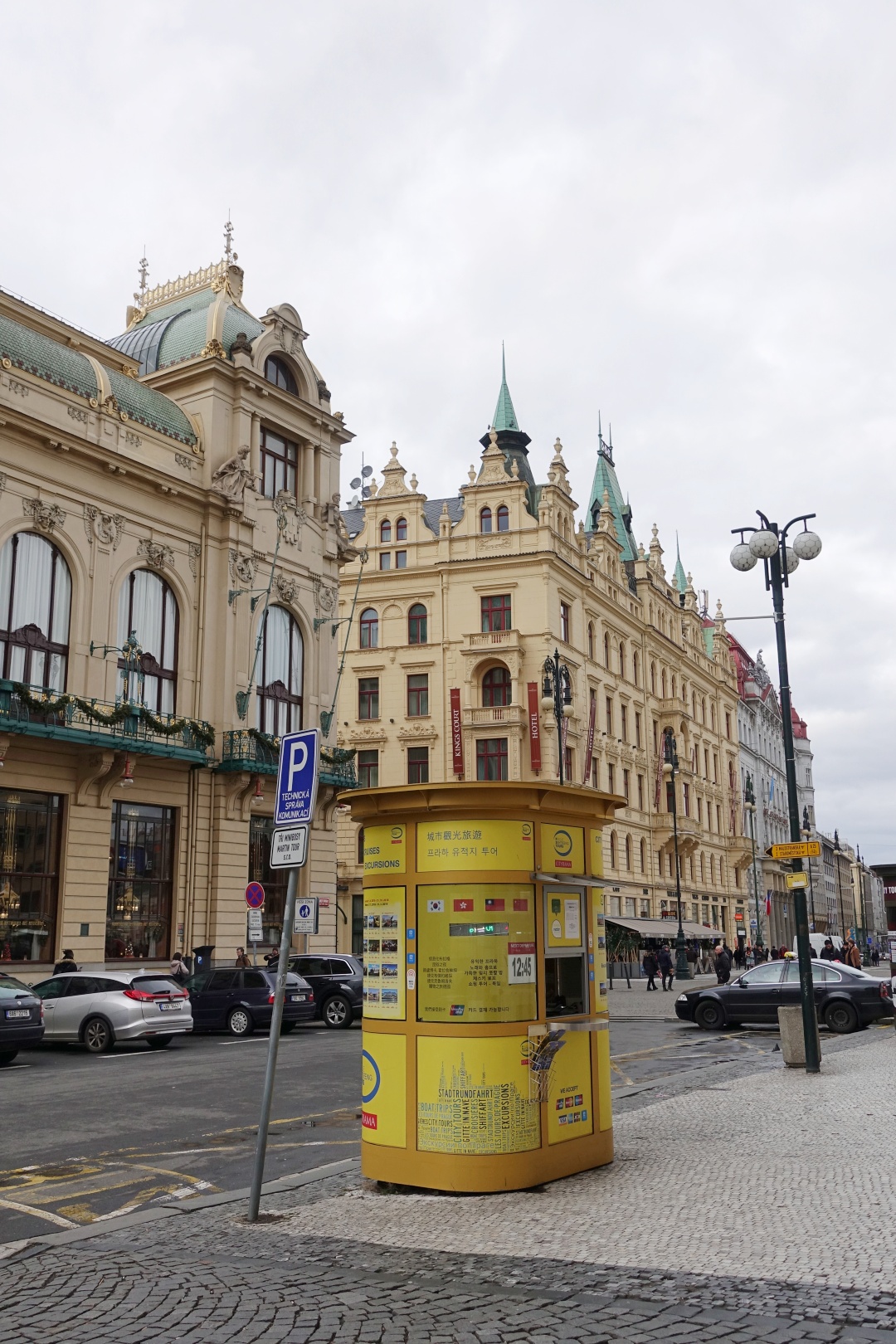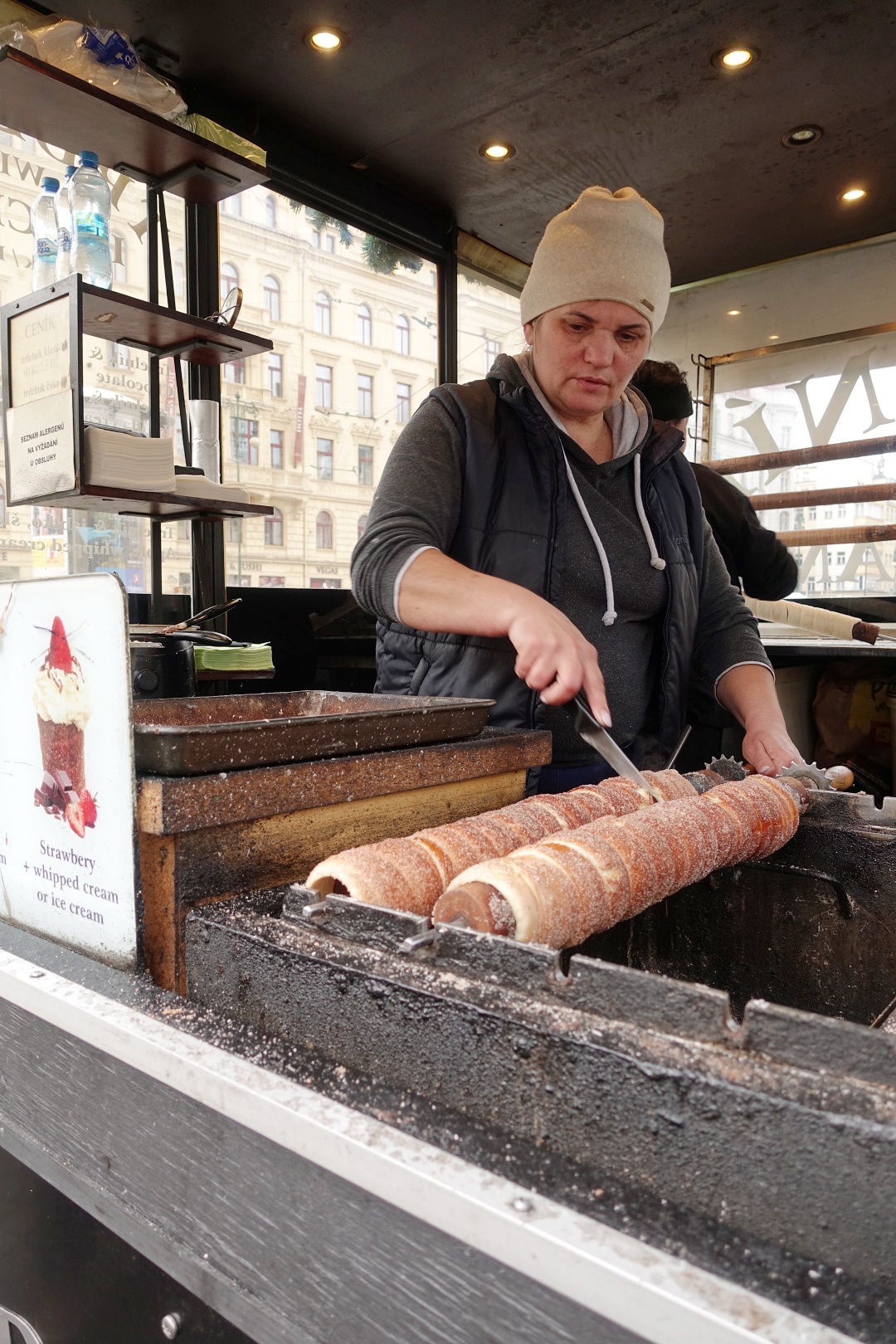 Came across a cart that sells Trdelník, and I knew I had to have it again before leaving Prague.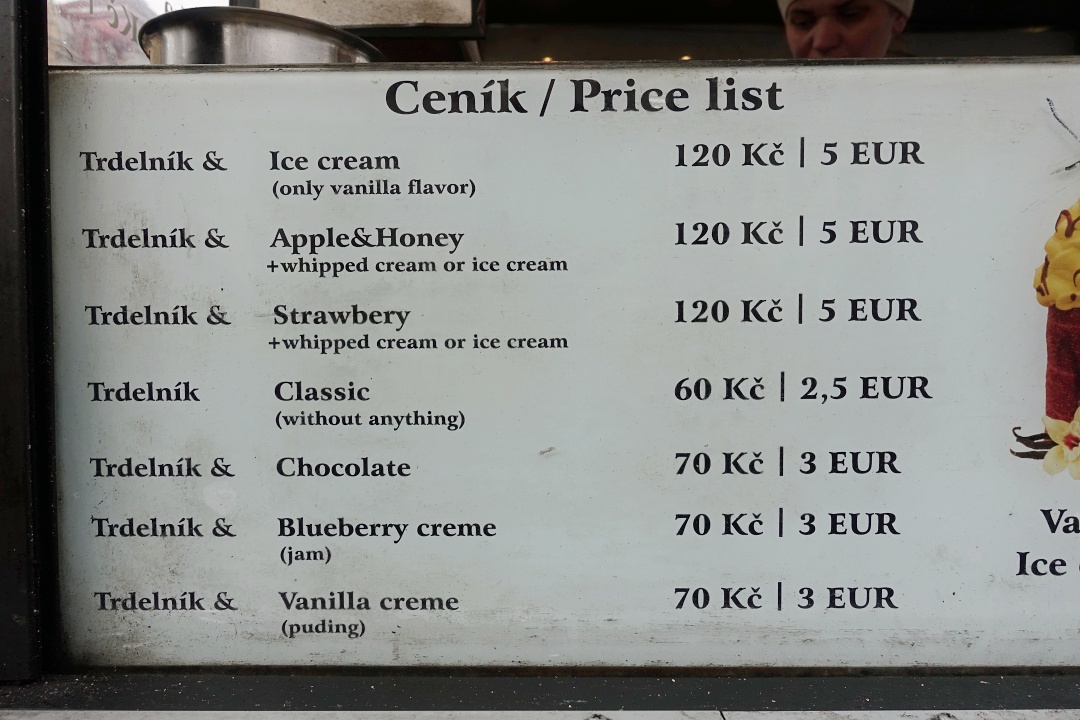 Got the Apple & Honey + Ice Cream.
Warm crispy sugary exterior, layered with slightly sour apple jam at the bottom, topped with scoops of vanilla ice cream and sliced strawberry before drizzled with chocolate sauce. So, so good!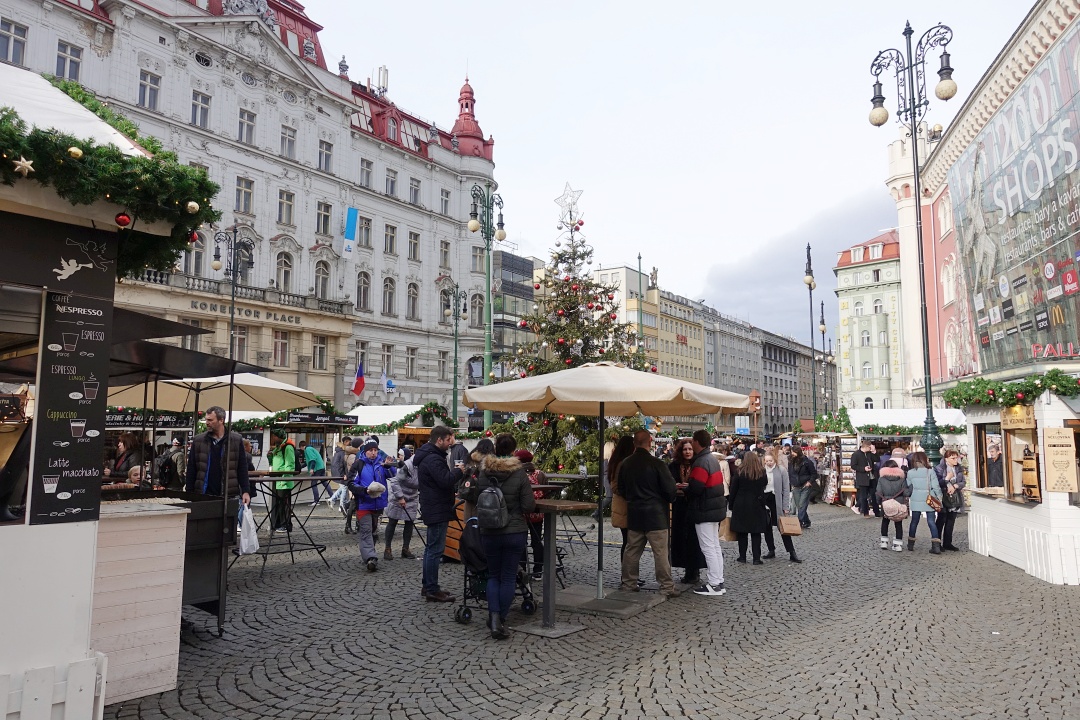 Made our way over to the nearby Christmas market.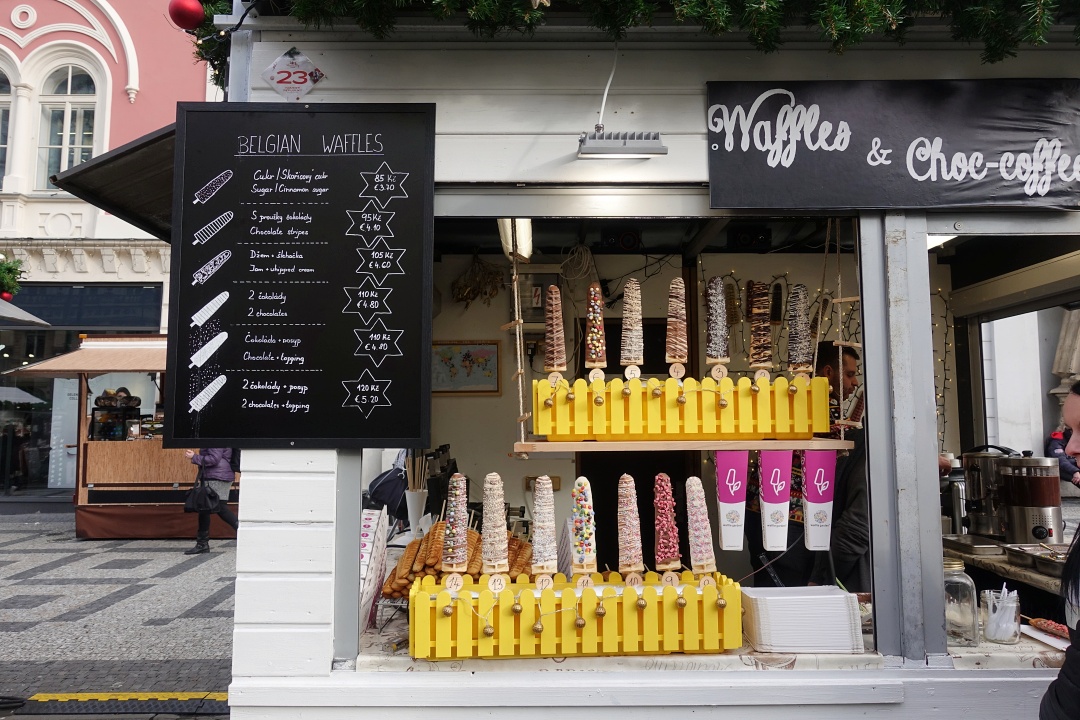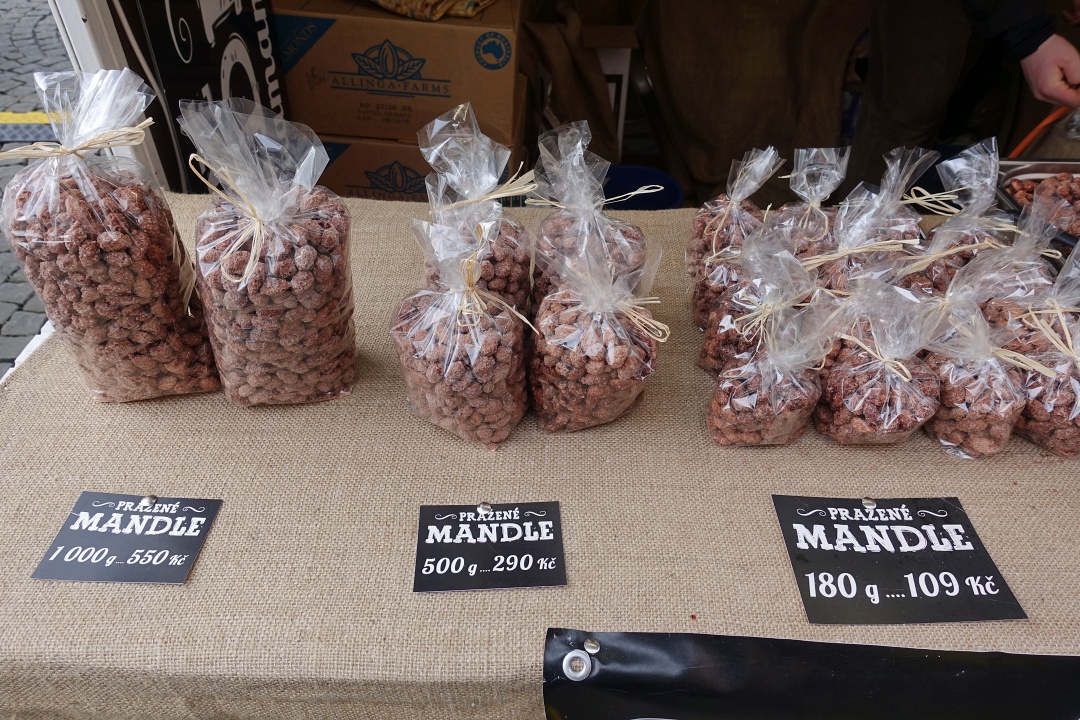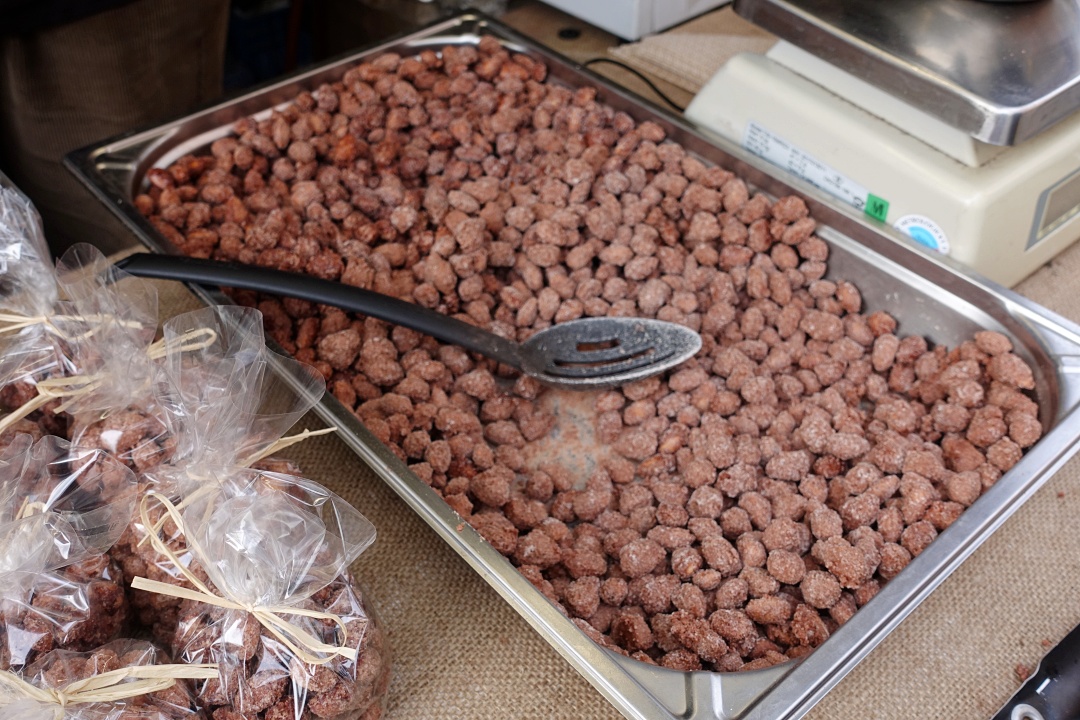 Got our hands on some of these delicious candied almonds. They are basically almonds cooked/coated with sugar and cinnamon, which gave off a crunchy and sweet bite. They are very addictive, and we ended up just popping one after another into our mouths. Found this to be a perfect snack to munch on for our train ride to Dresden.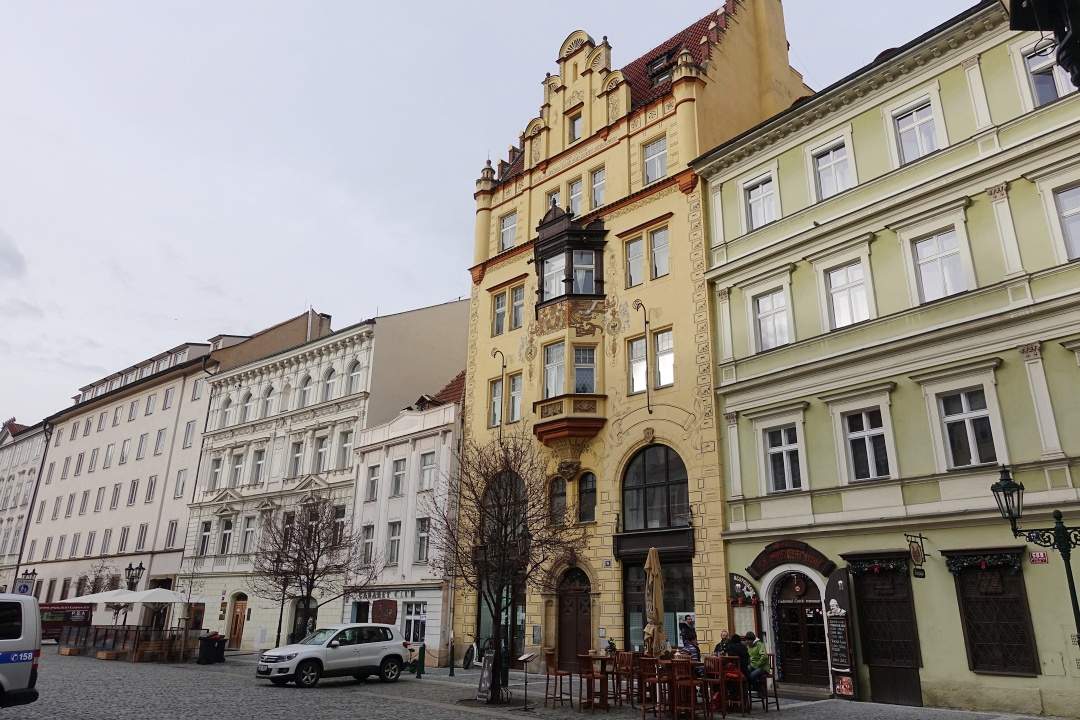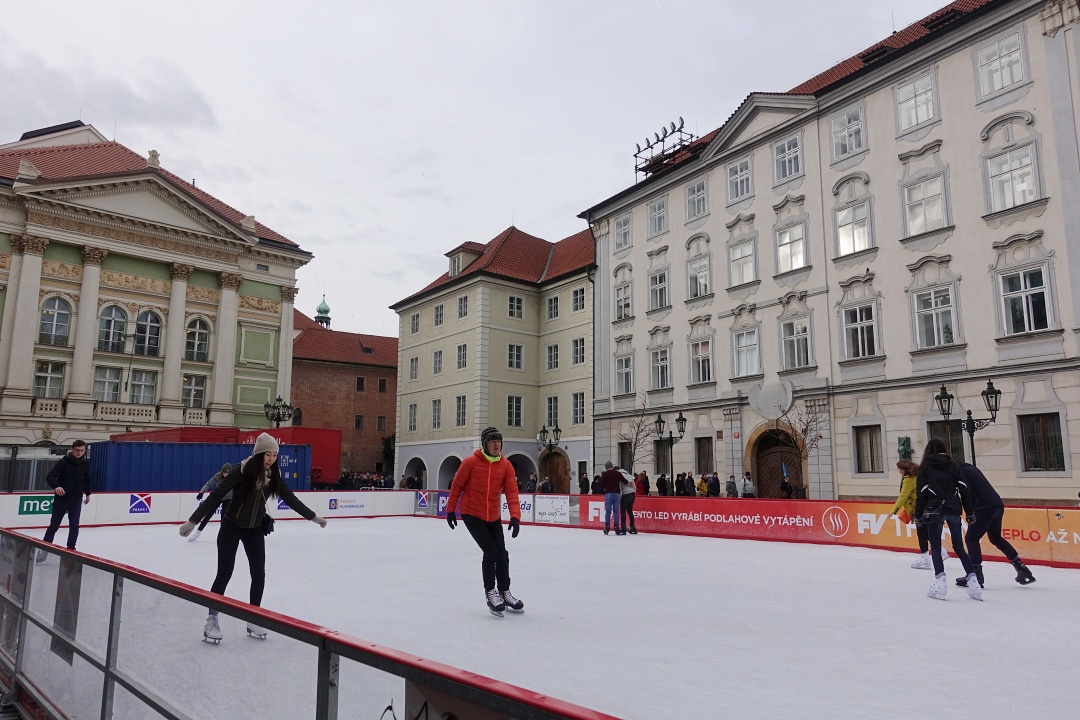 No longer that surprised when we saw a temporary ice-skating rink in the middle of the street. (Saw it in Venice, and now again in Prague.) It seems like a fun activity to do in the cold/during the Christmas period.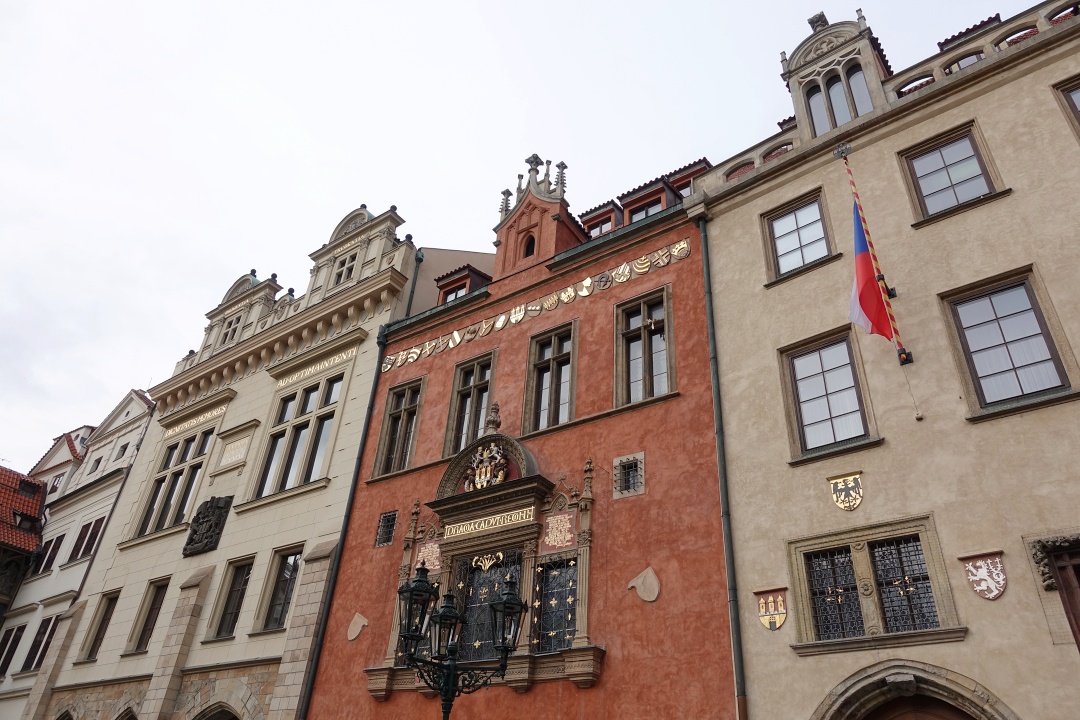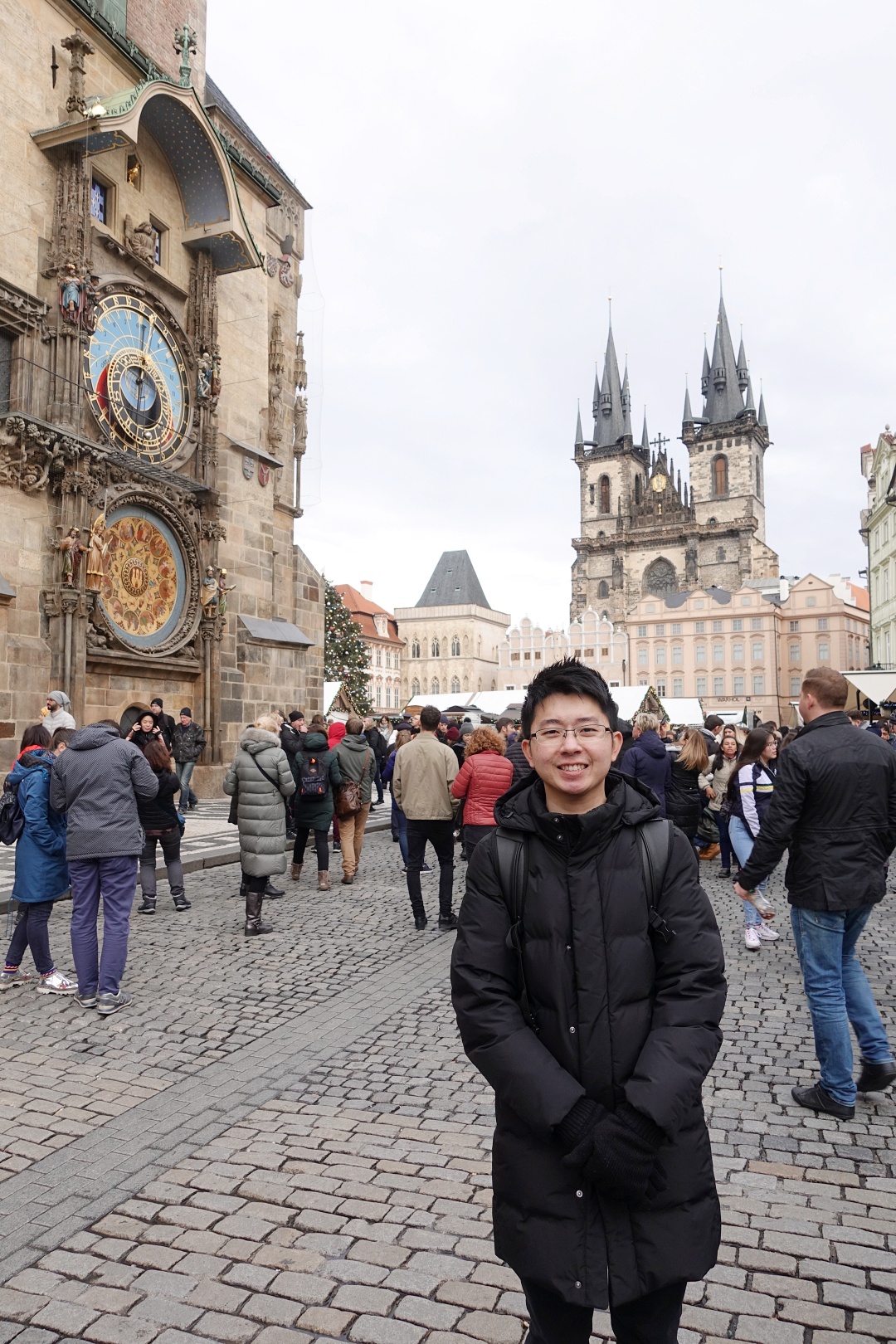 We kept coming back to Old Town Hall/Old Town Square, mainly because it was within walking distance from our hotel and this area had more restaurants and shops.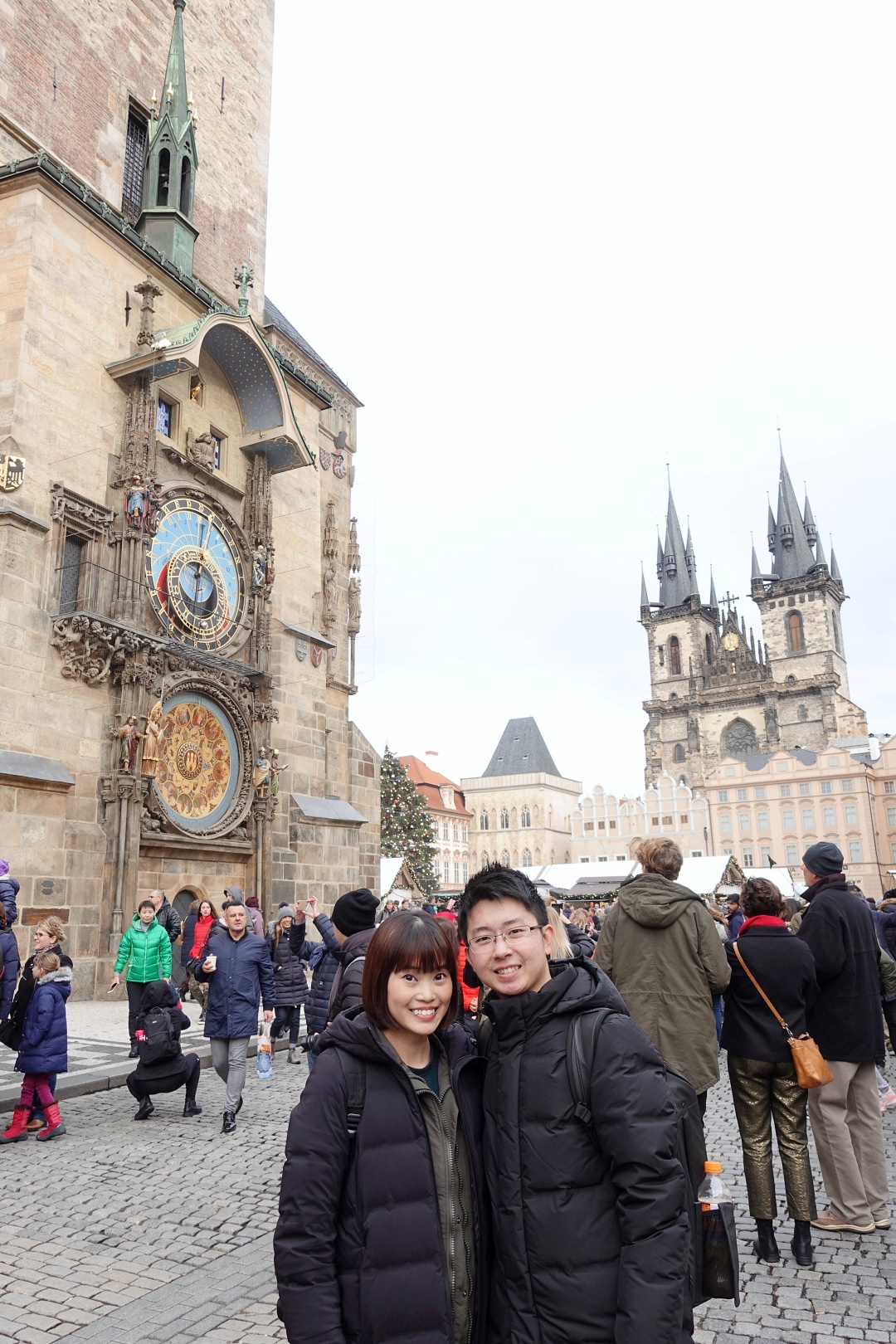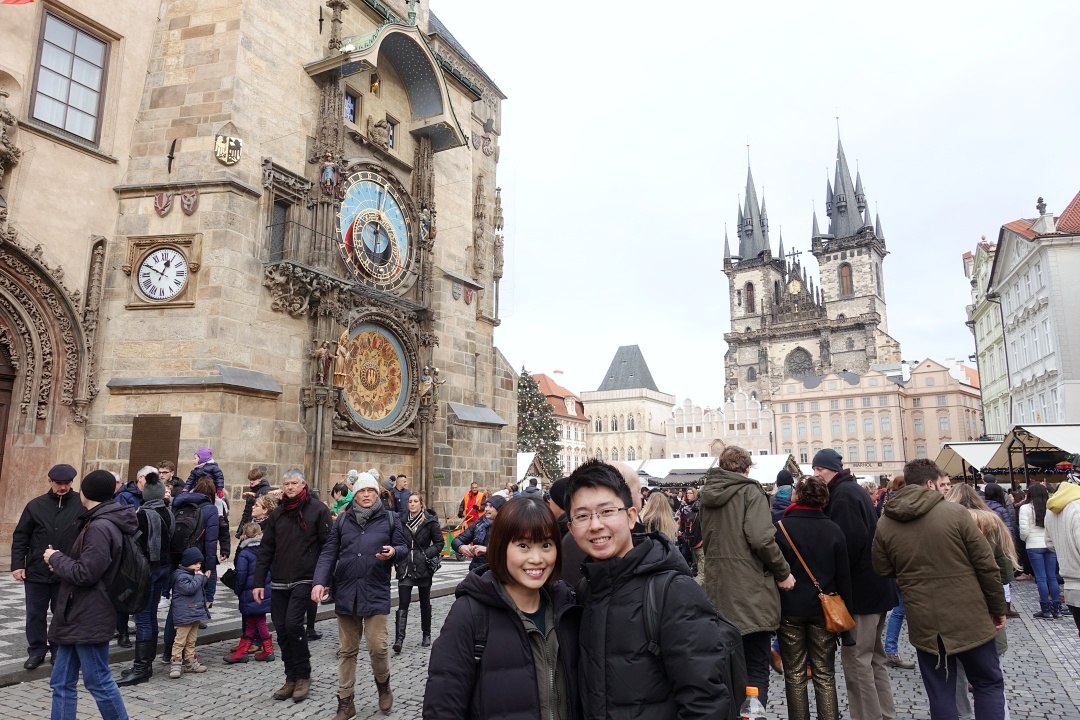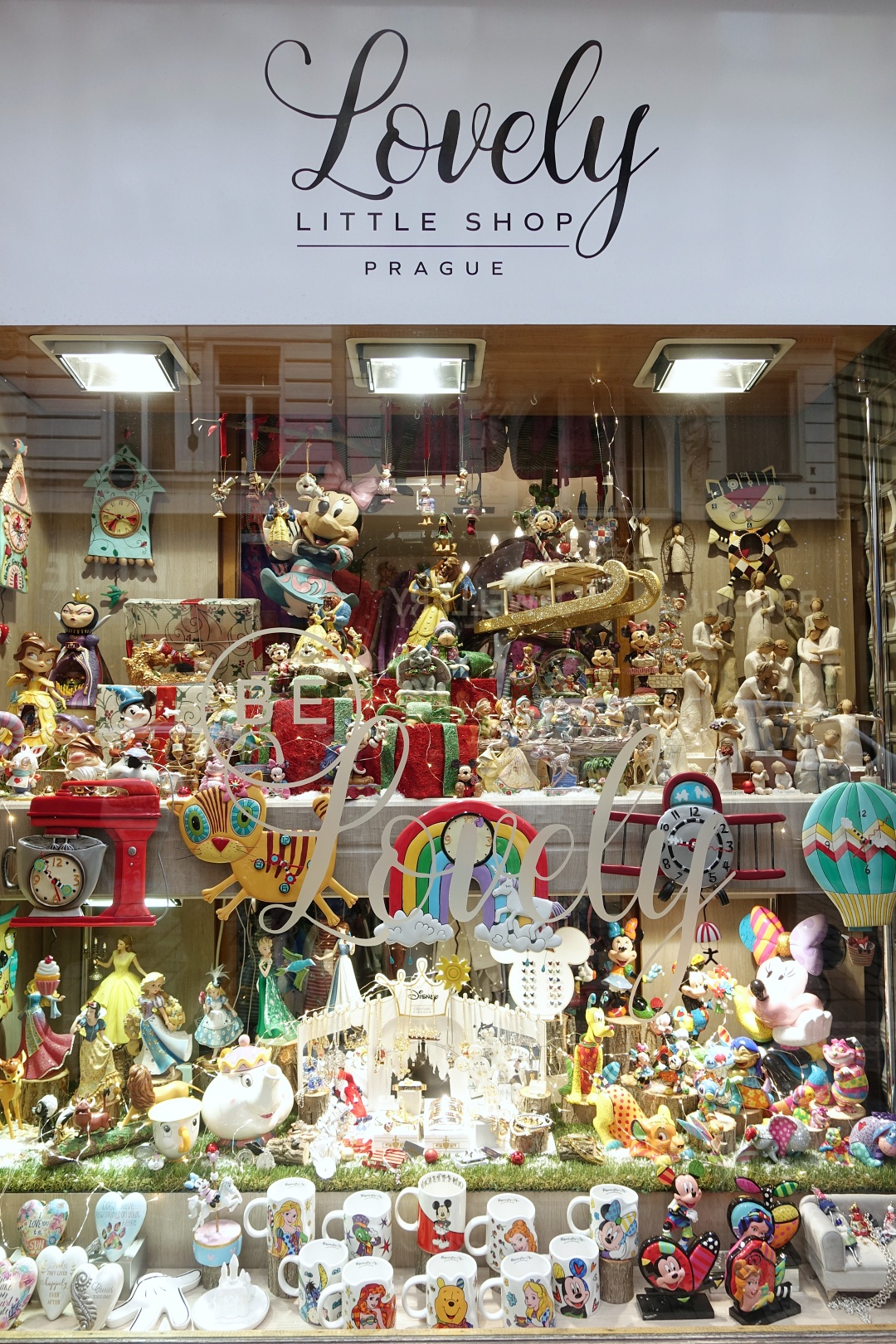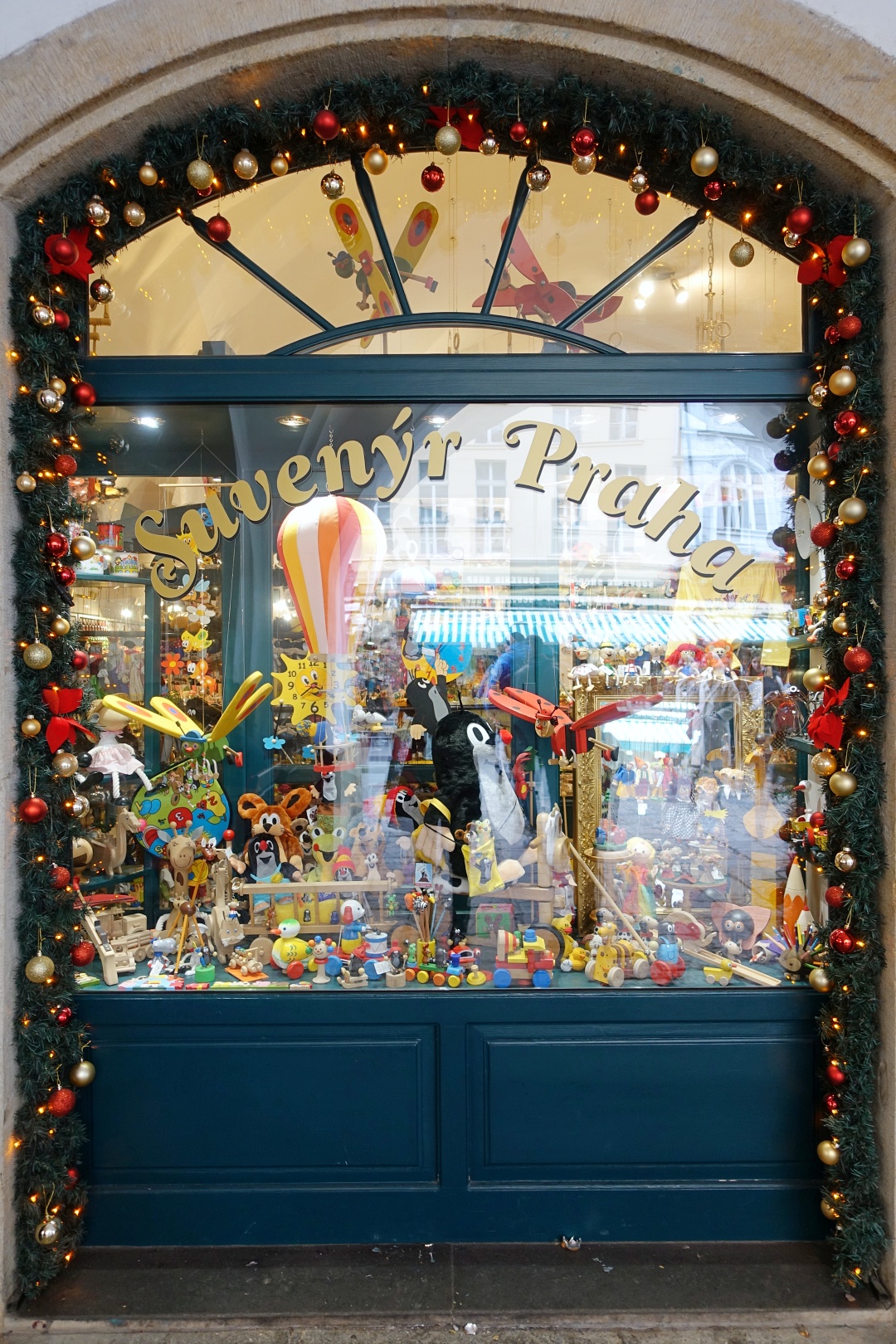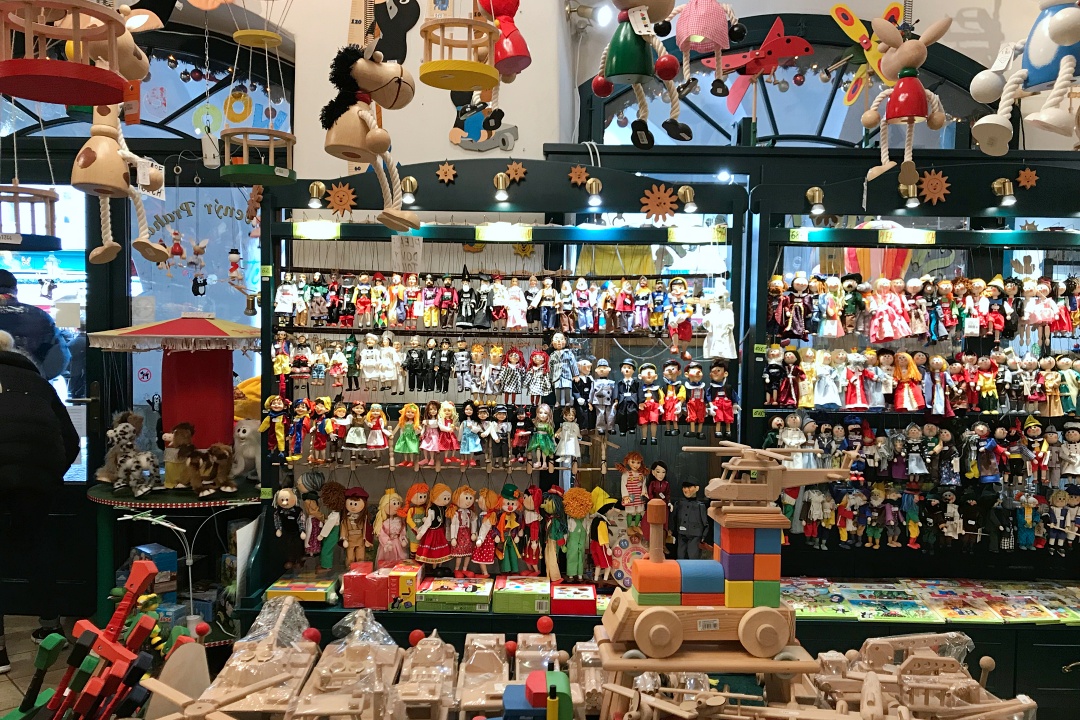 Pop into a random toy shop that we came across.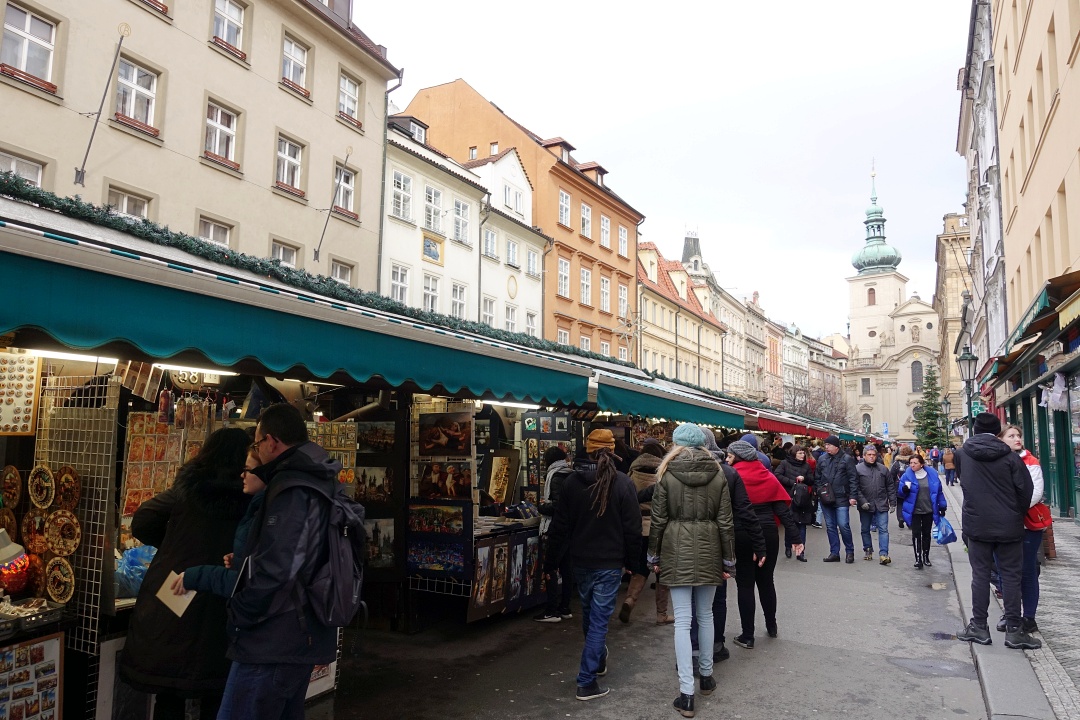 Done with shopping/sightseeing at around 13:00, we made our way back to the hotel to pick up our luggage, before walking to the train station. The journey took us quite a while as it was challenging navigating our luggage on the cobblestone streets. Eventually made it to the train station at close to 14:00.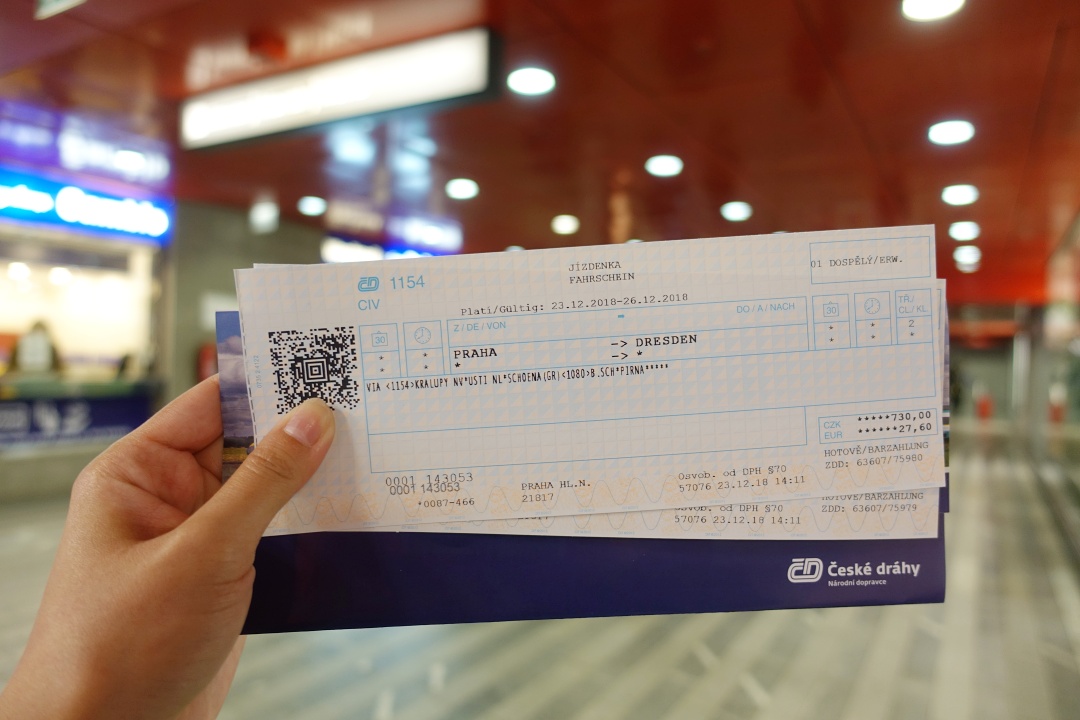 The Husband went and got our tickets, while I chose to stand somewhere at a corner with our bags. Honestly speaking, I'm not sure if I'm able to survive if I'm alone in Europe, seeing how the Husband was mostly the one handling our accommodation and travel itinerary.
Anyway, we got our train tickets from Prague to Dresden, and each ticket cost 730 CZK / €27.60 (approx. SGD 44). The journey took us slightly more than two hours, and we eventually arrived at Dresden, Germany, at slightly before 17:00.
Dresden, Germany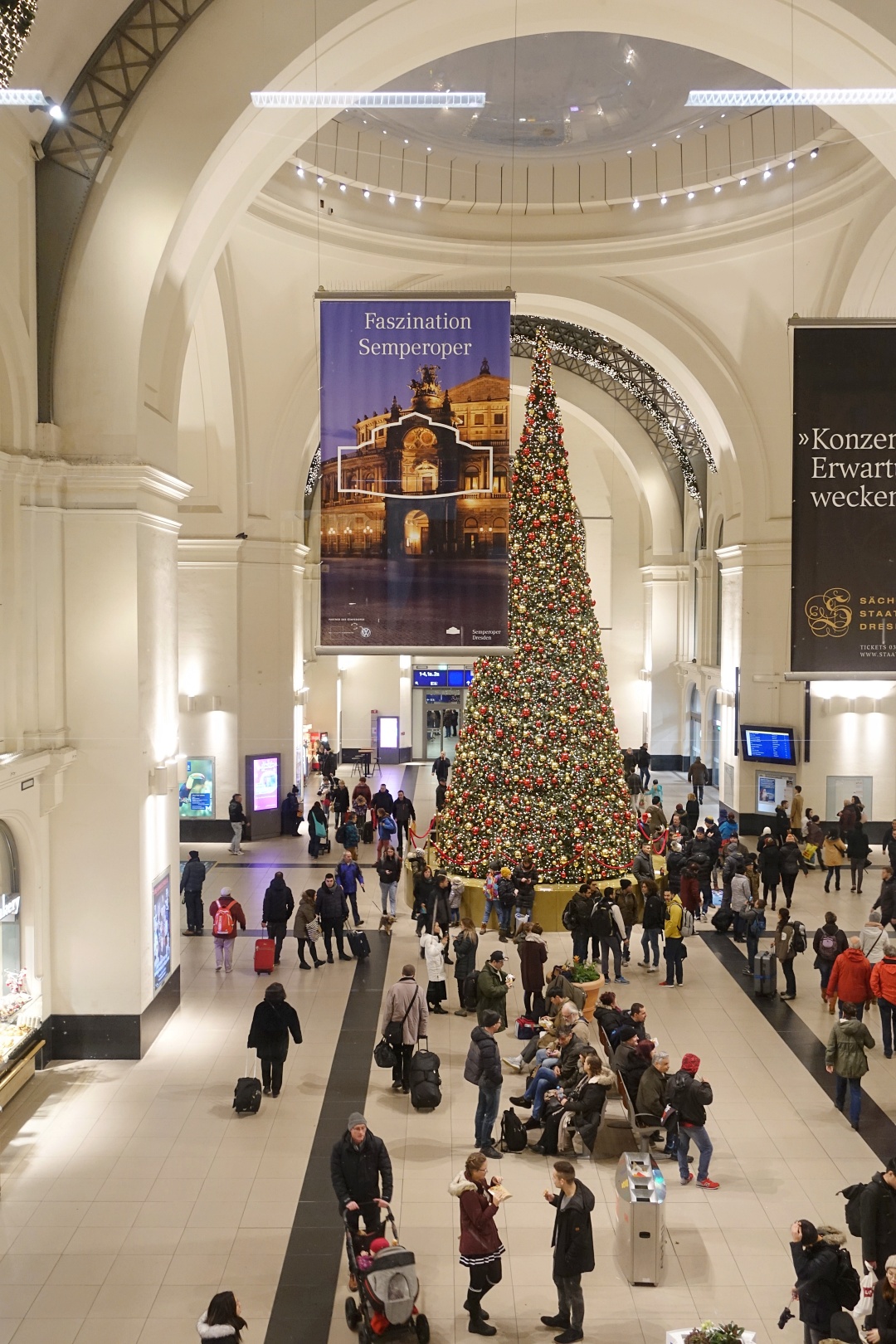 📍Dresden Central Station
The Husband picked the hotel, and it was within walking distance from Dresden Central Station. We only planned to stay one night in Dresden, so it was nice that he picked an accessible hotel.
Hotel ibis Dresden Zentrum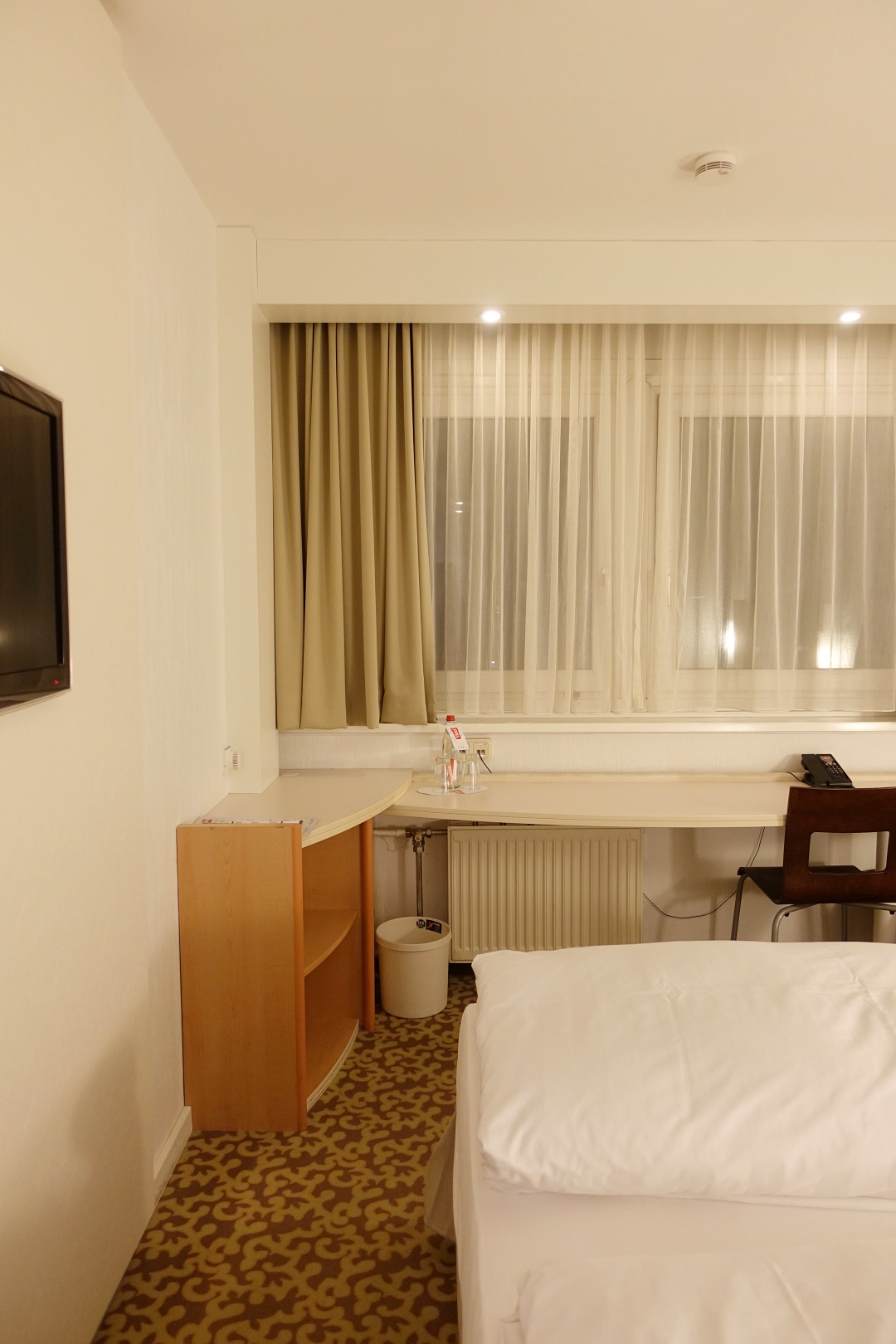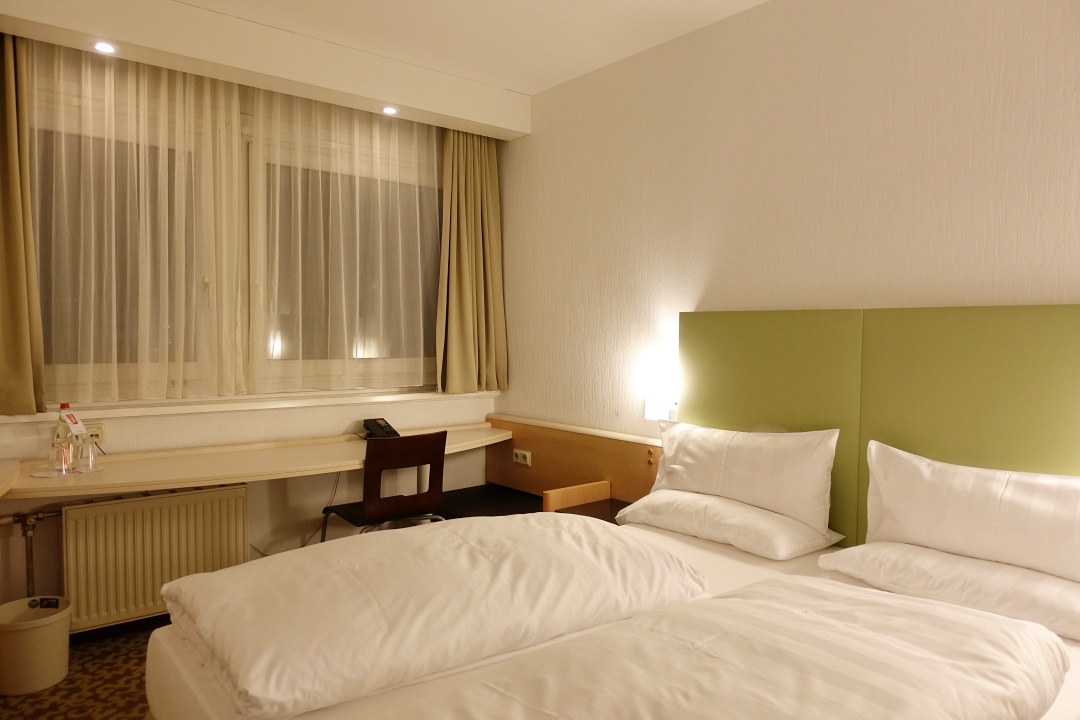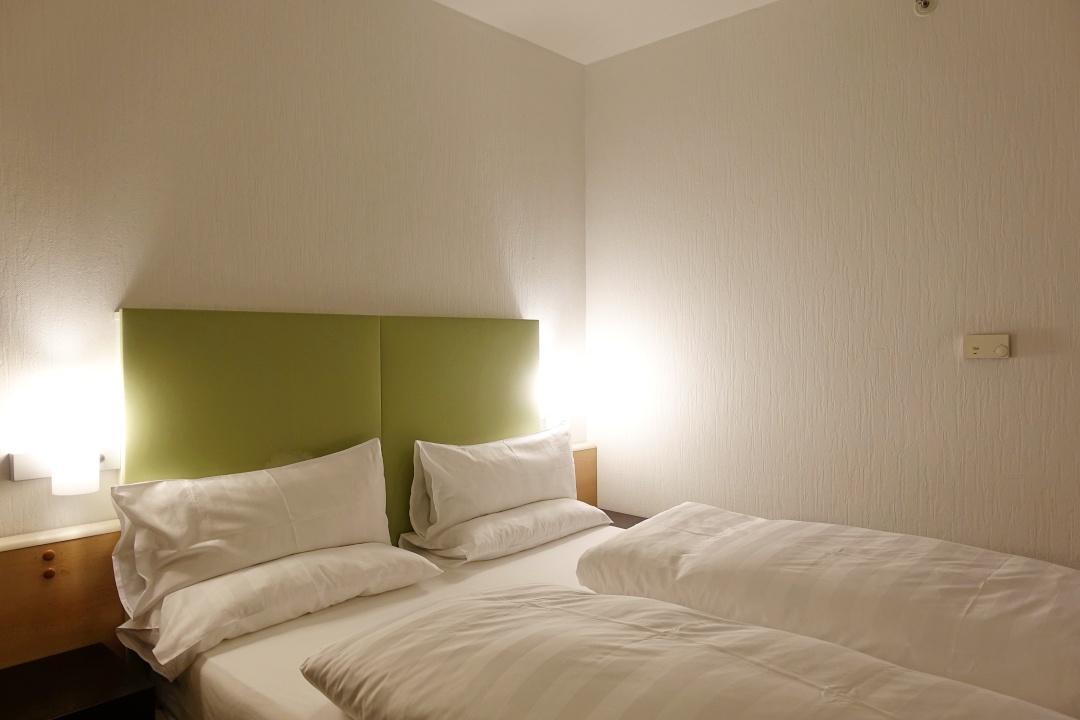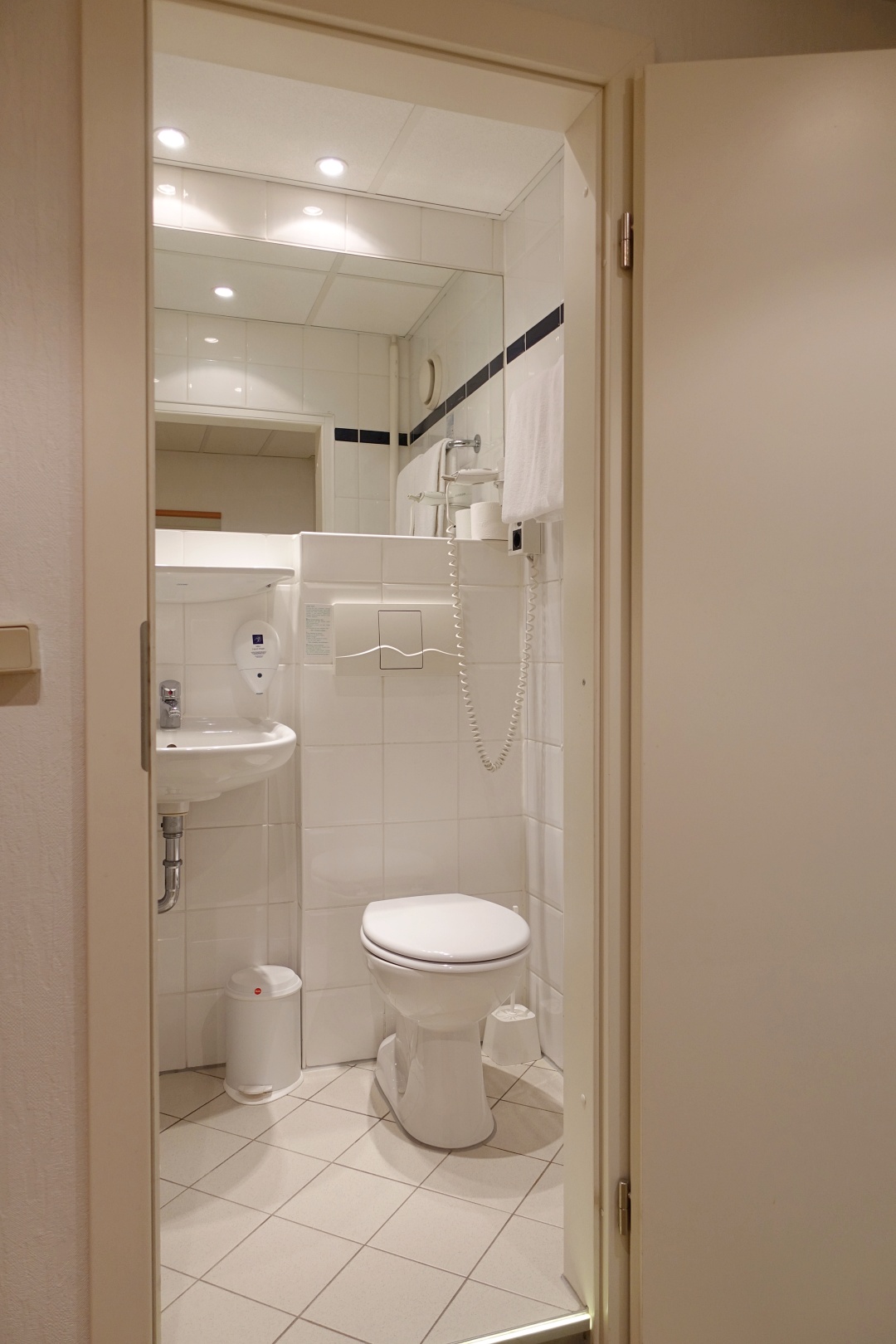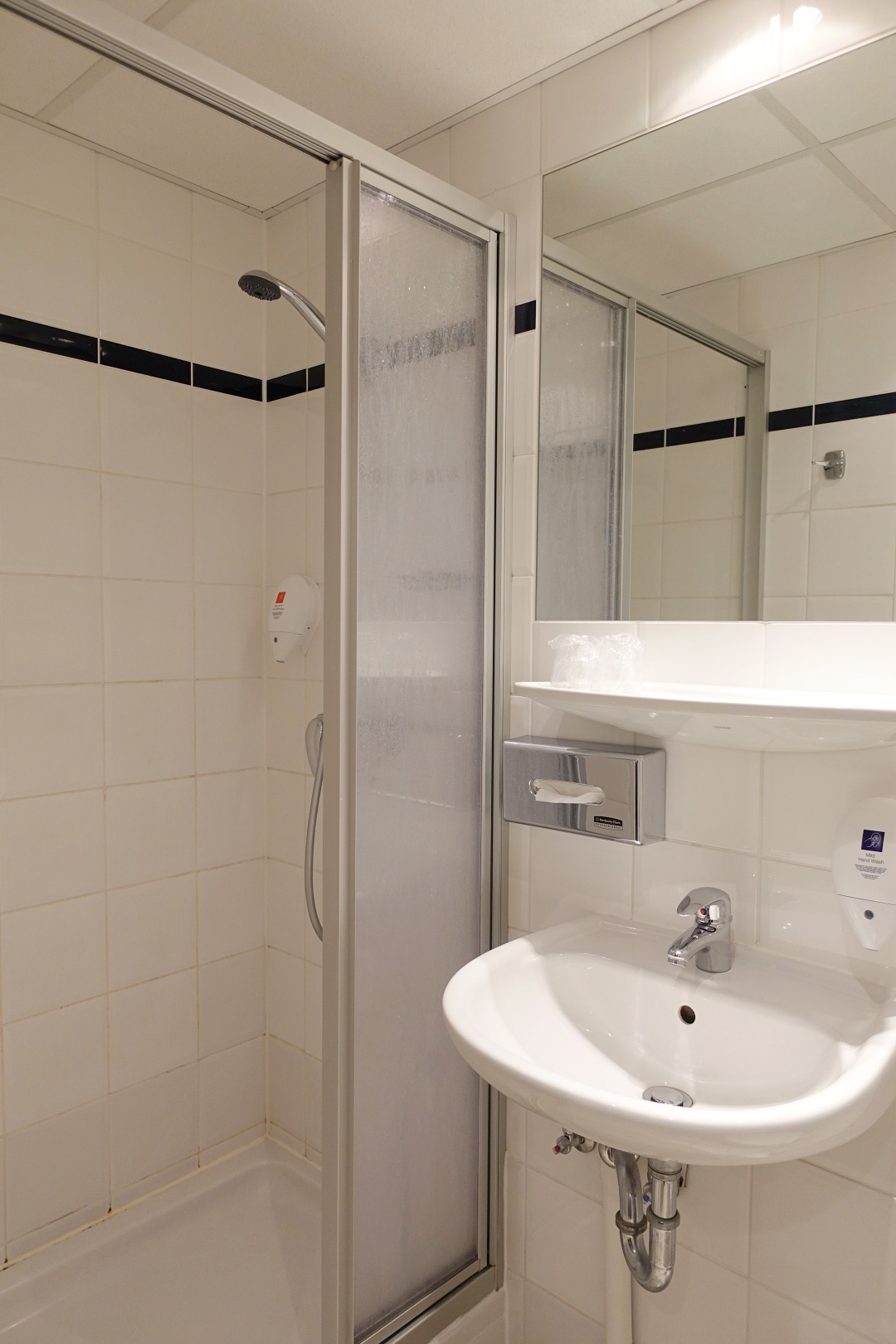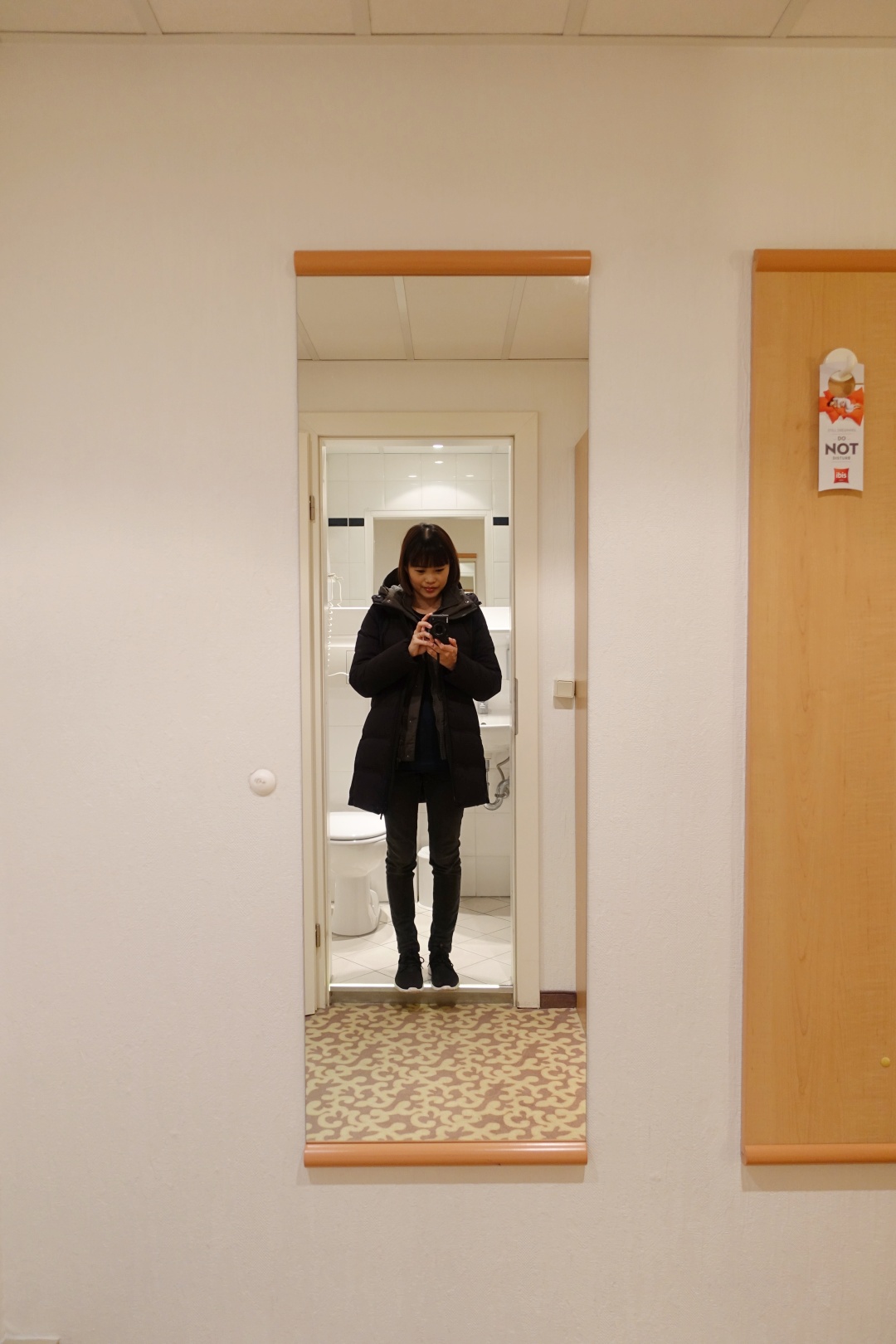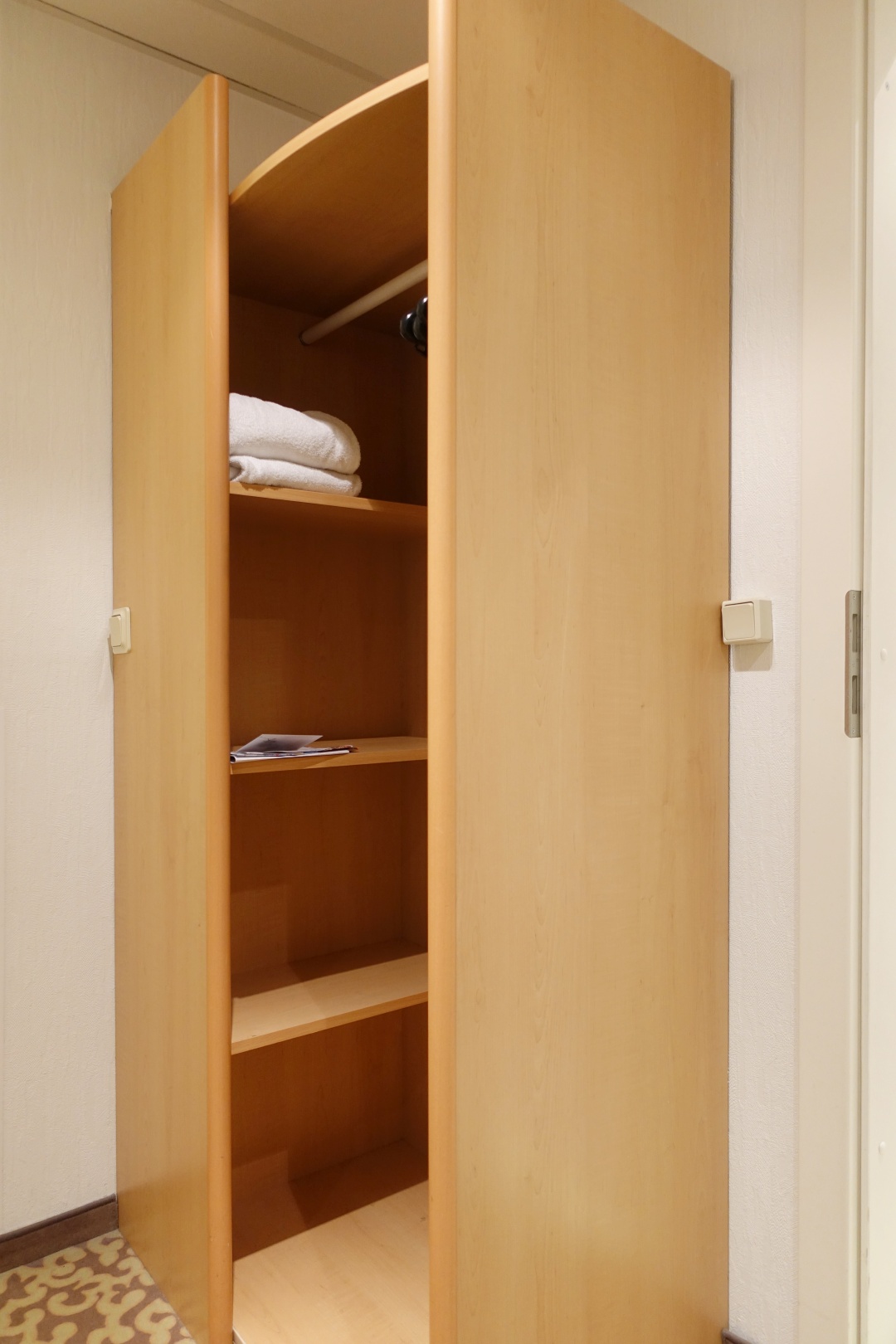 We paid SGD 108 for a one-night stay at the Standard Room at ibis Dresden Zentrum. Comes with two twin beds, the room was clean and comfortable.
---
After setting down our belongings, it was time to head out to explore the Christmas markets. There was one right below our hotel, so we decided to have a quick look around before we headed over to the Striezelmarkt that was further down the streets (approx 12 minutes walk from our hotel).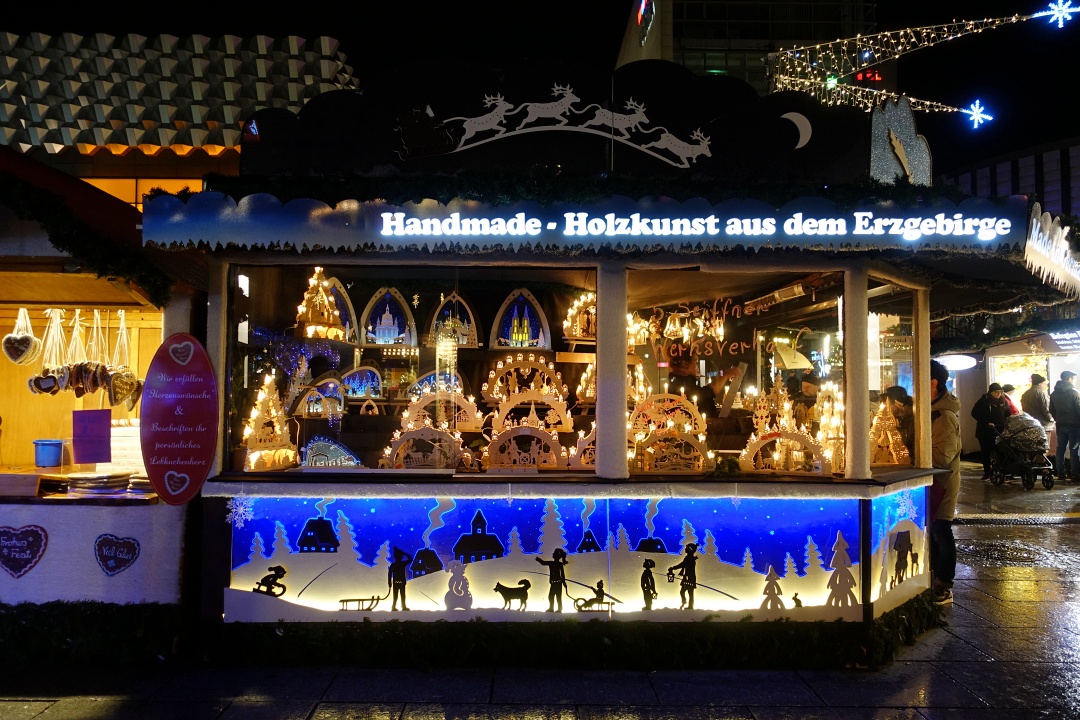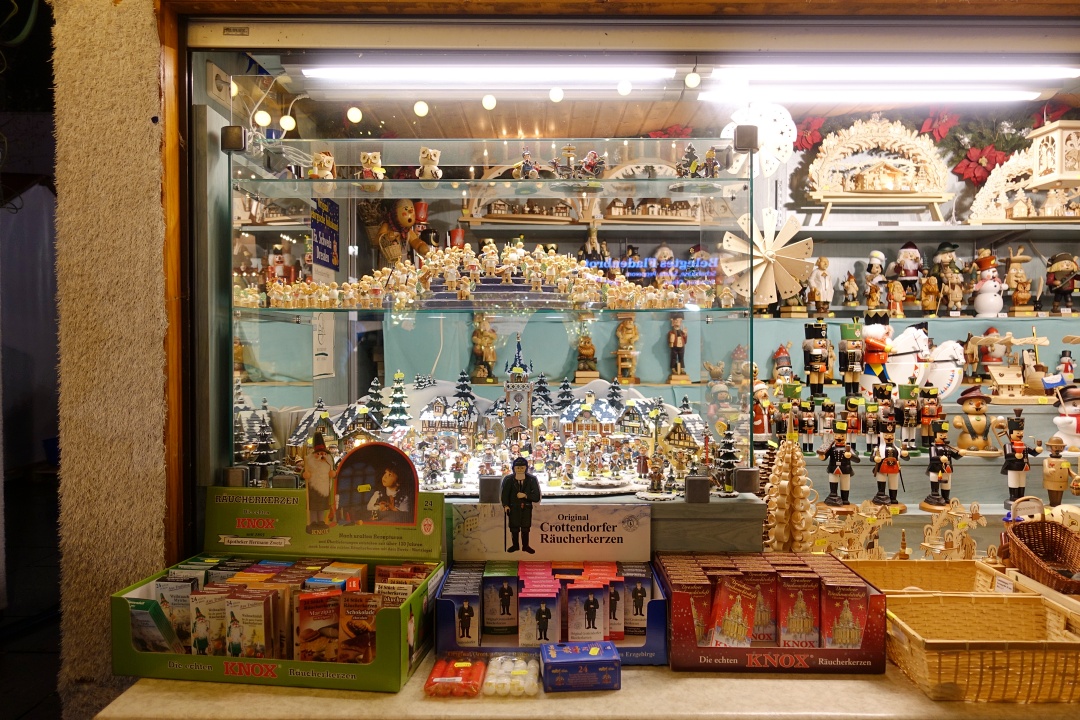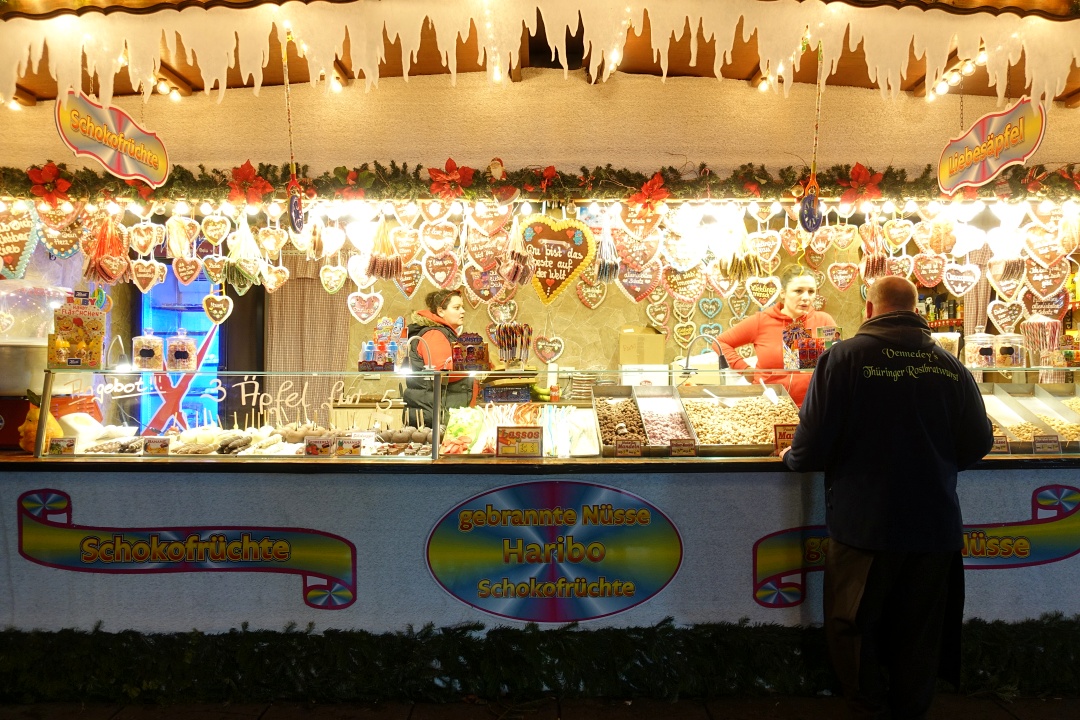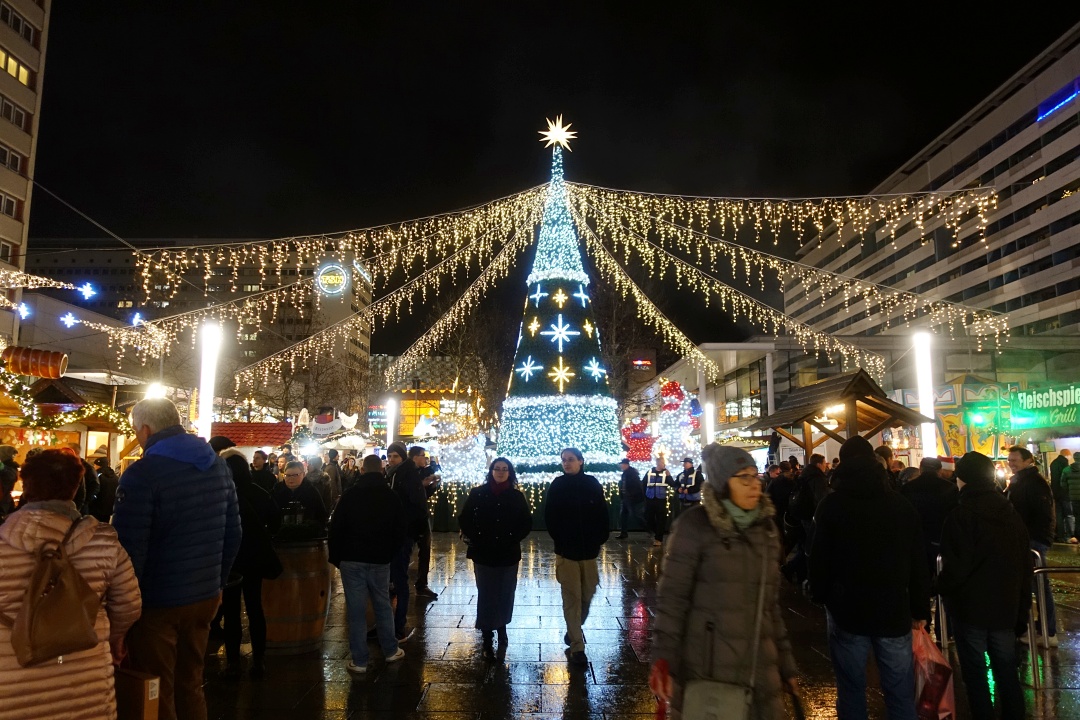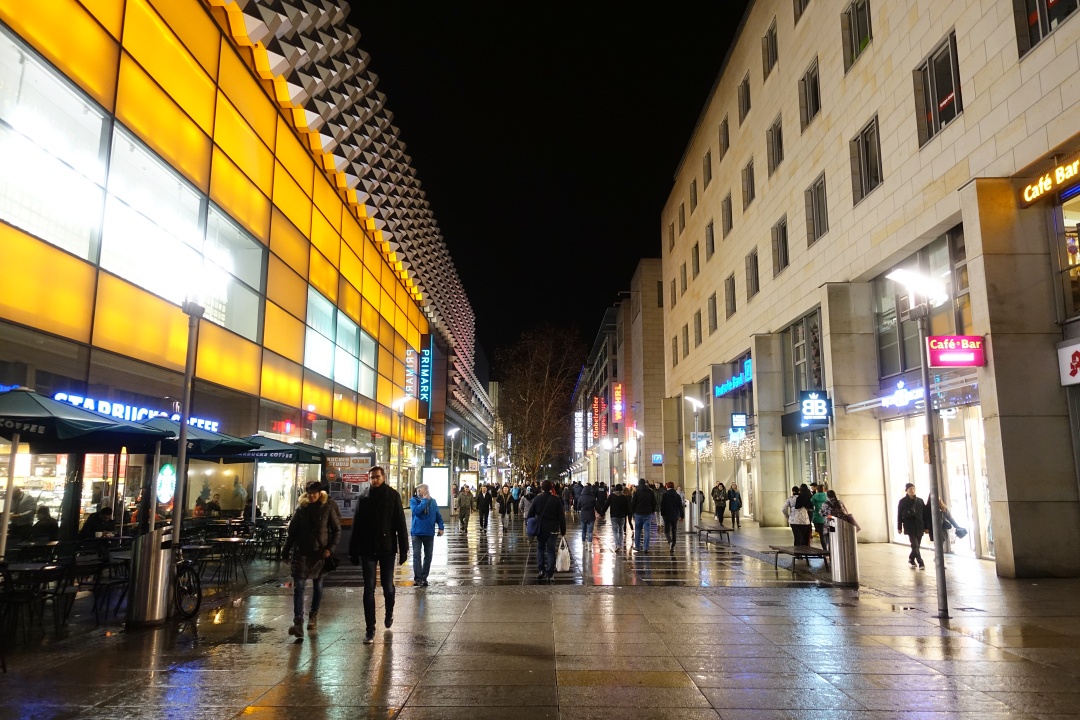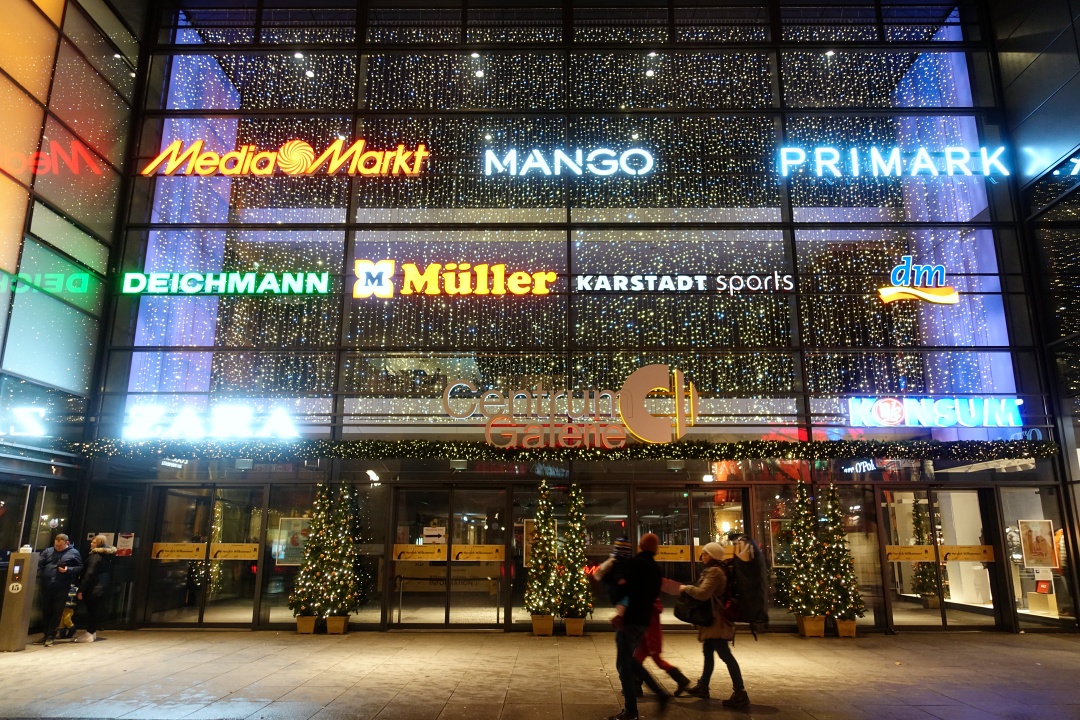 Very excited to see Primark, but unfortunately, the mall appeared to be closed.
Striezelmarkt
The Striezelmarkt in Dresden is considered Germany's oldest Christmas market and the first genuine Christmas market in the world. Founded as a one-day market in 1434, it celebrated its 585th anniversary in 2019.
Being the largest Christmas market in Dresden, it attracts millions of guests every year. The entire market was jam-packed when we were there on 23 December. (Not sure if that has anything to do with the crowd, but the following day, 24 December, was the last day for this Christmas market.)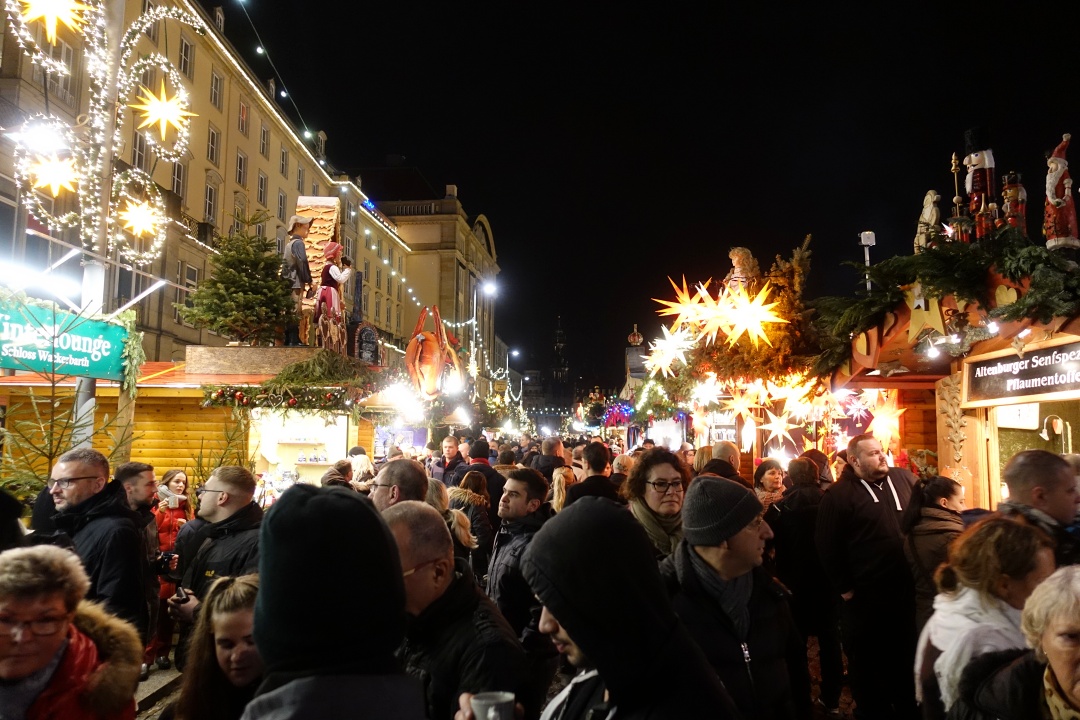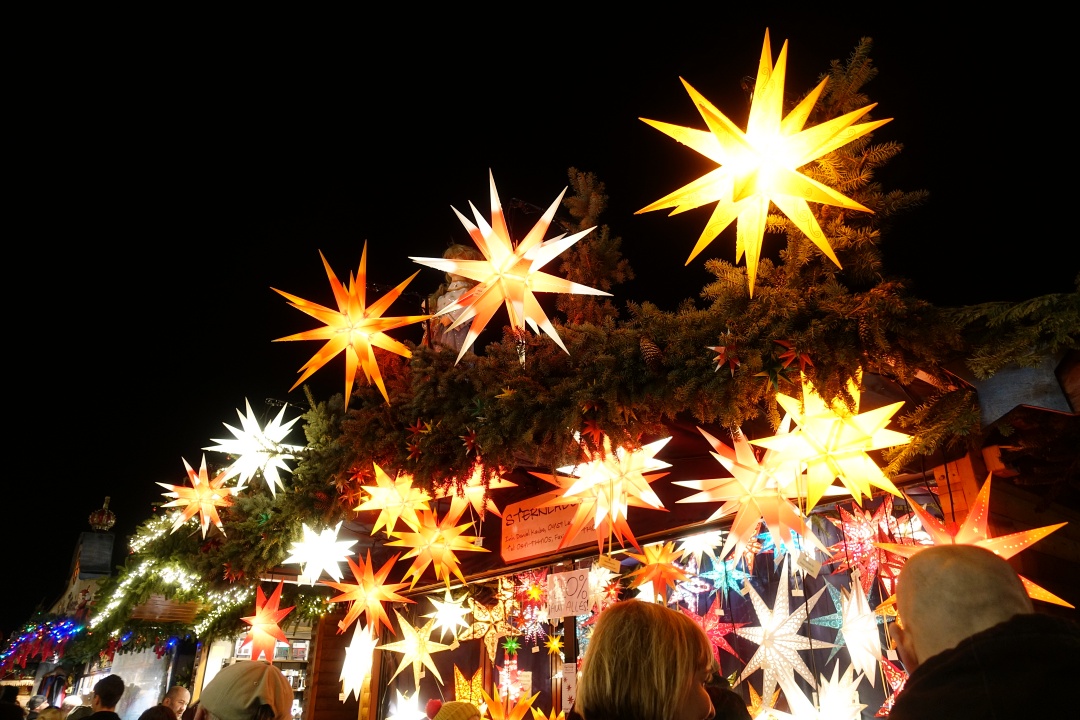 All the roof of the stalls were nicely decorated to the theme.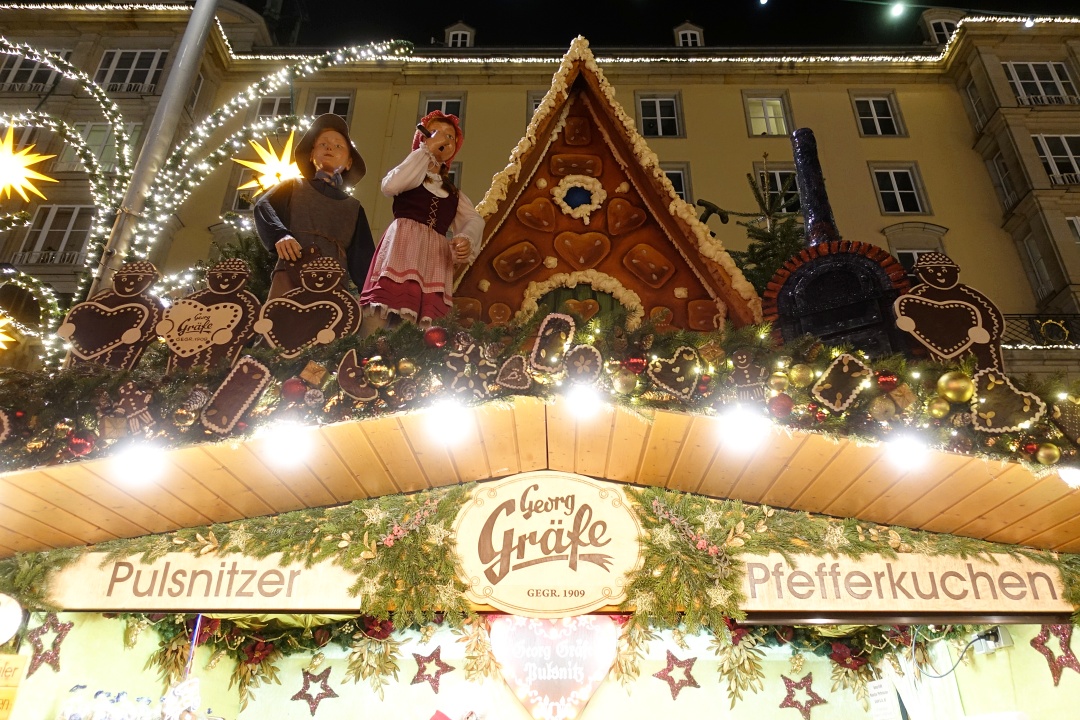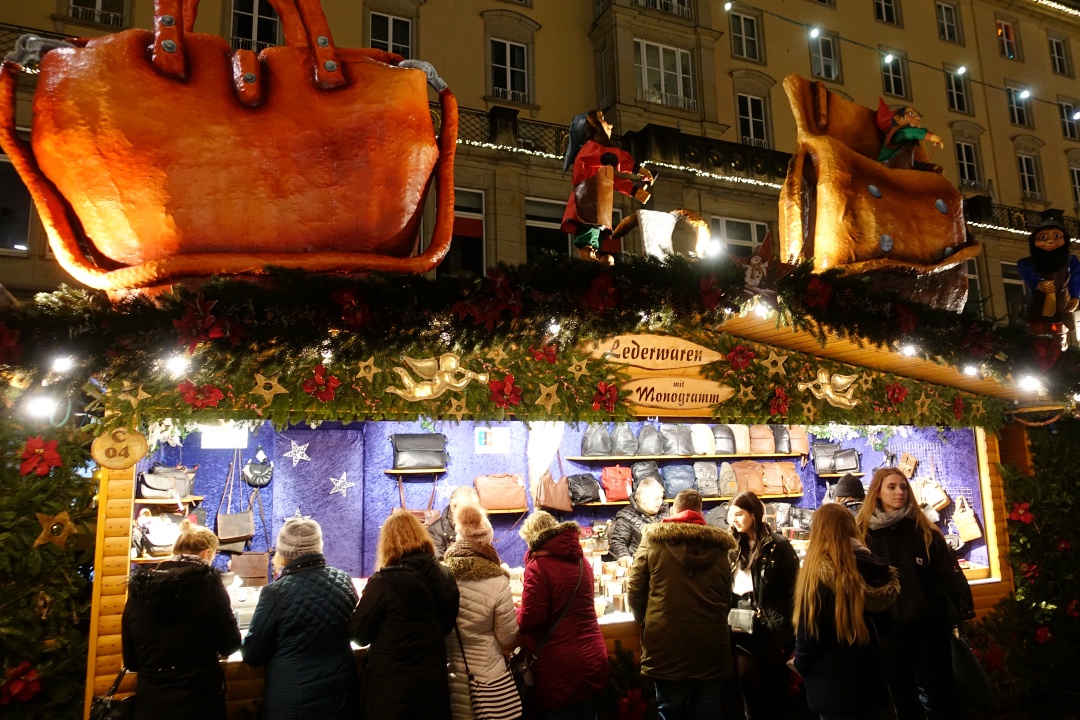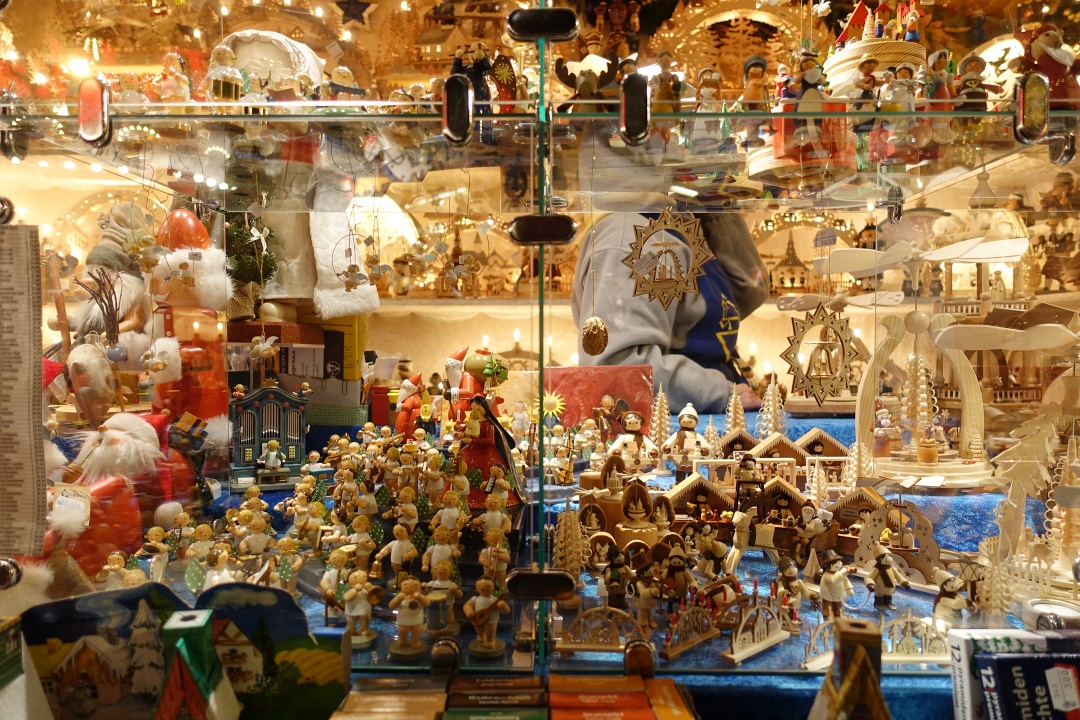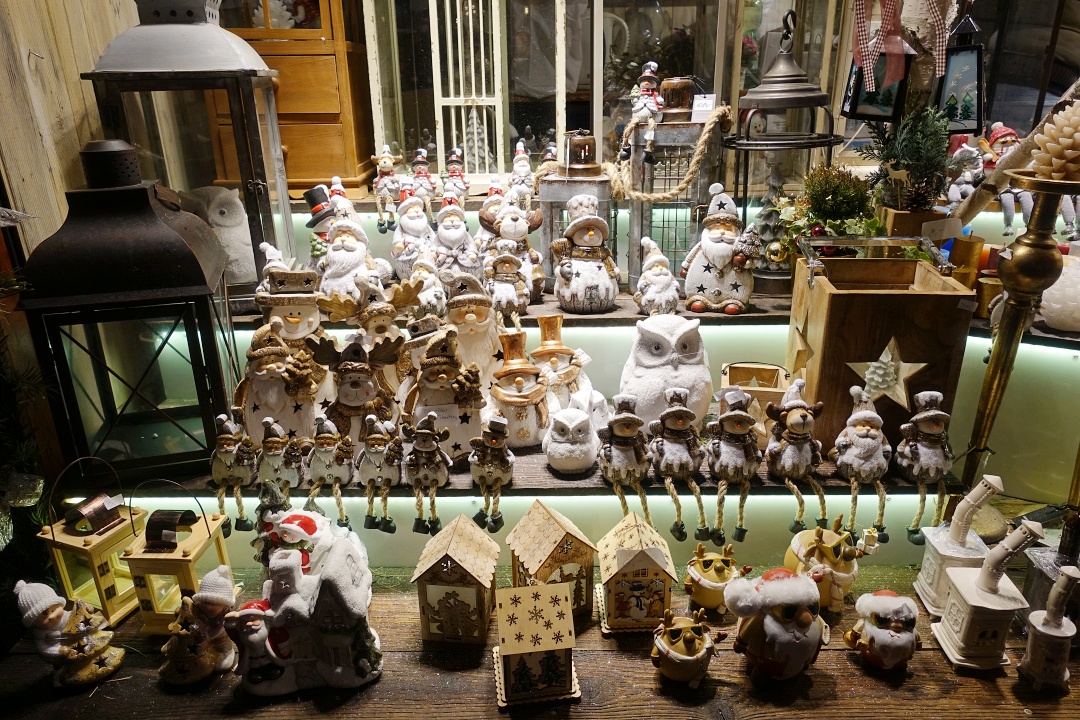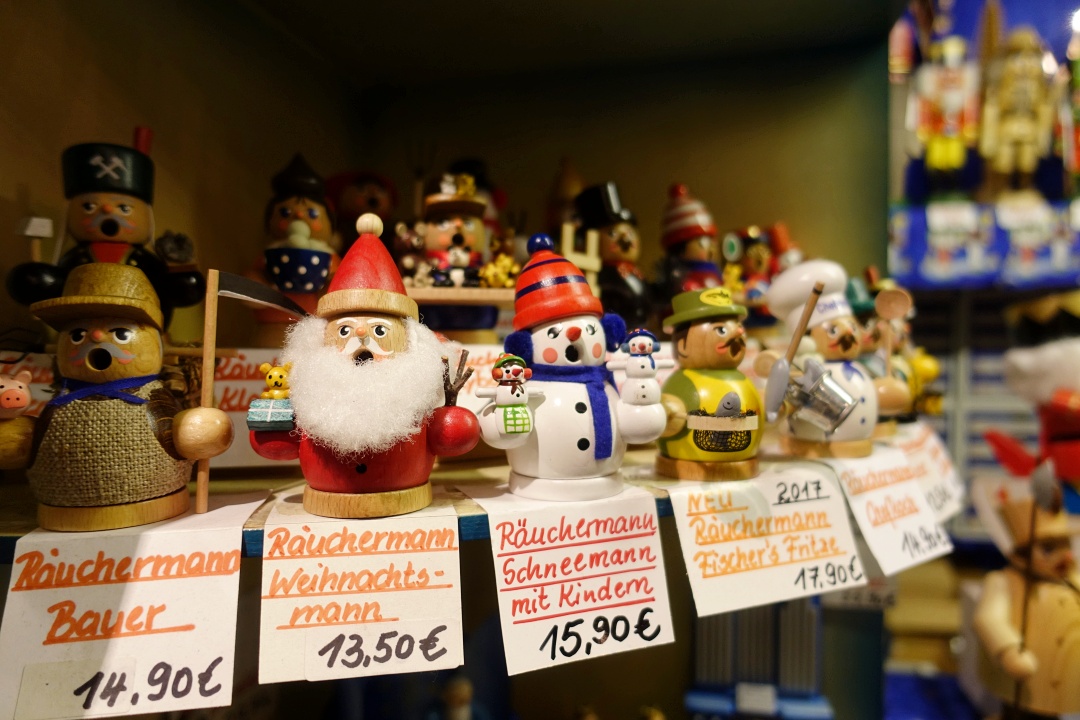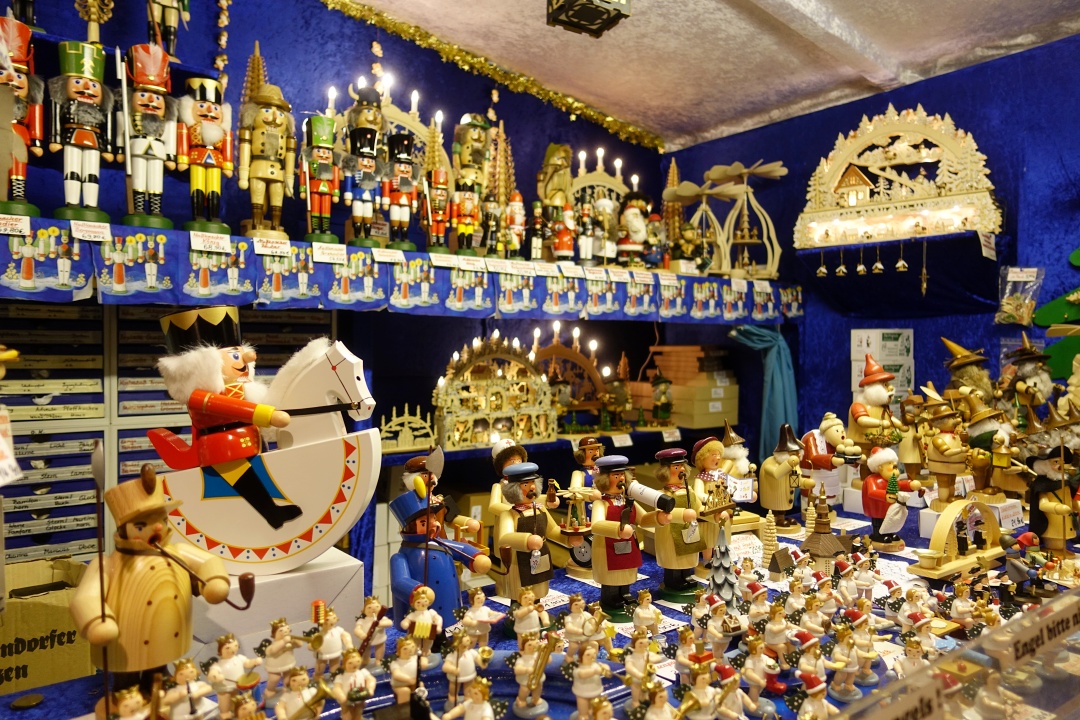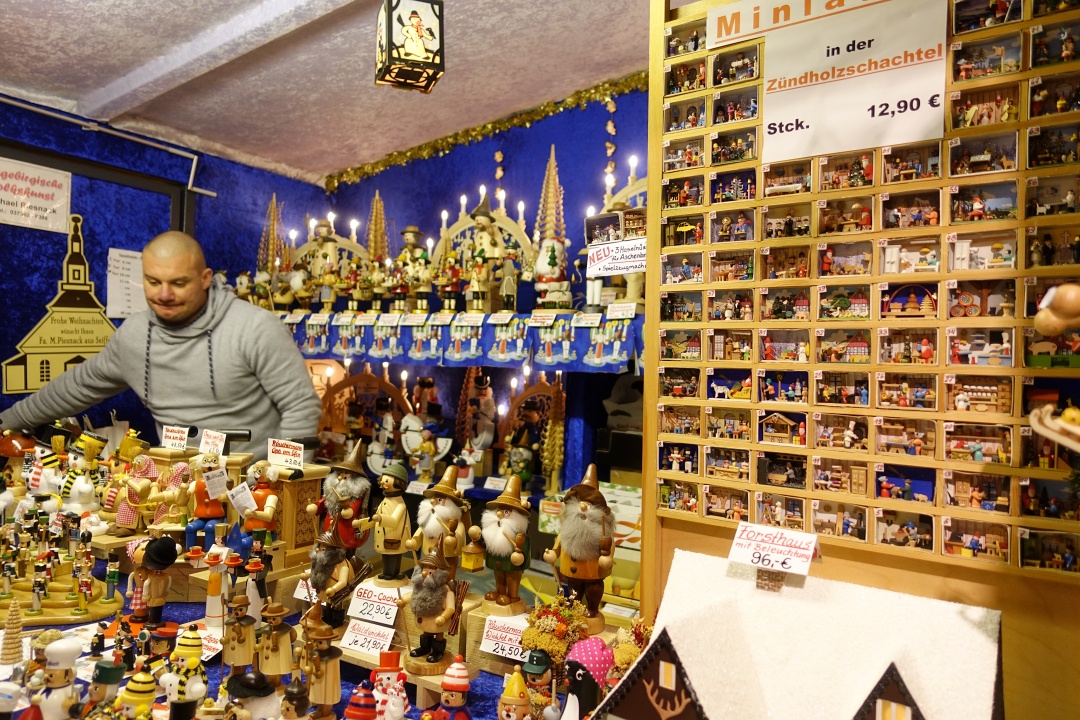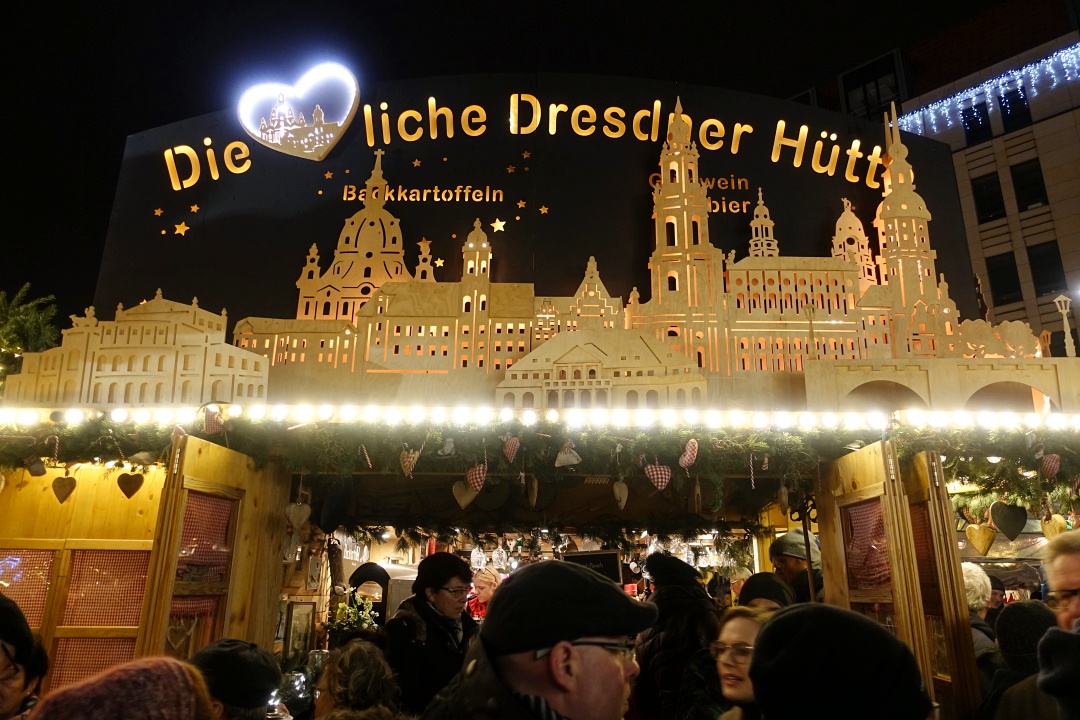 It proves to be challenging to check out stall by stall, but I must say the atmosphere (from twinkling lights to Christmas music and aroma of mulled wine) made up for the experience.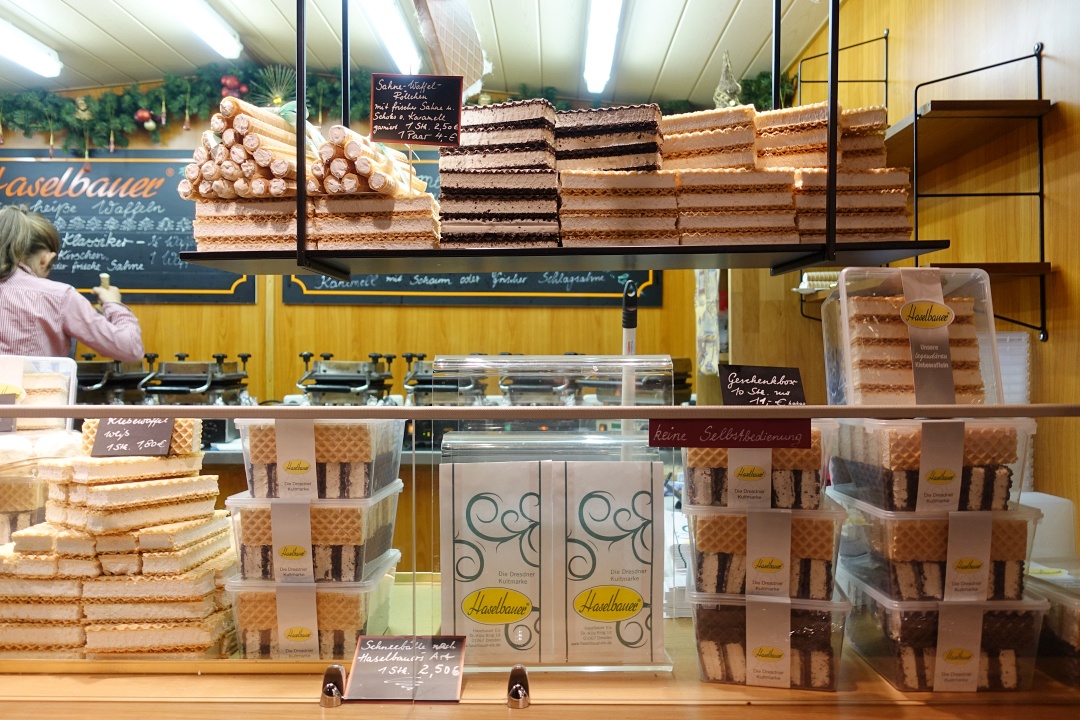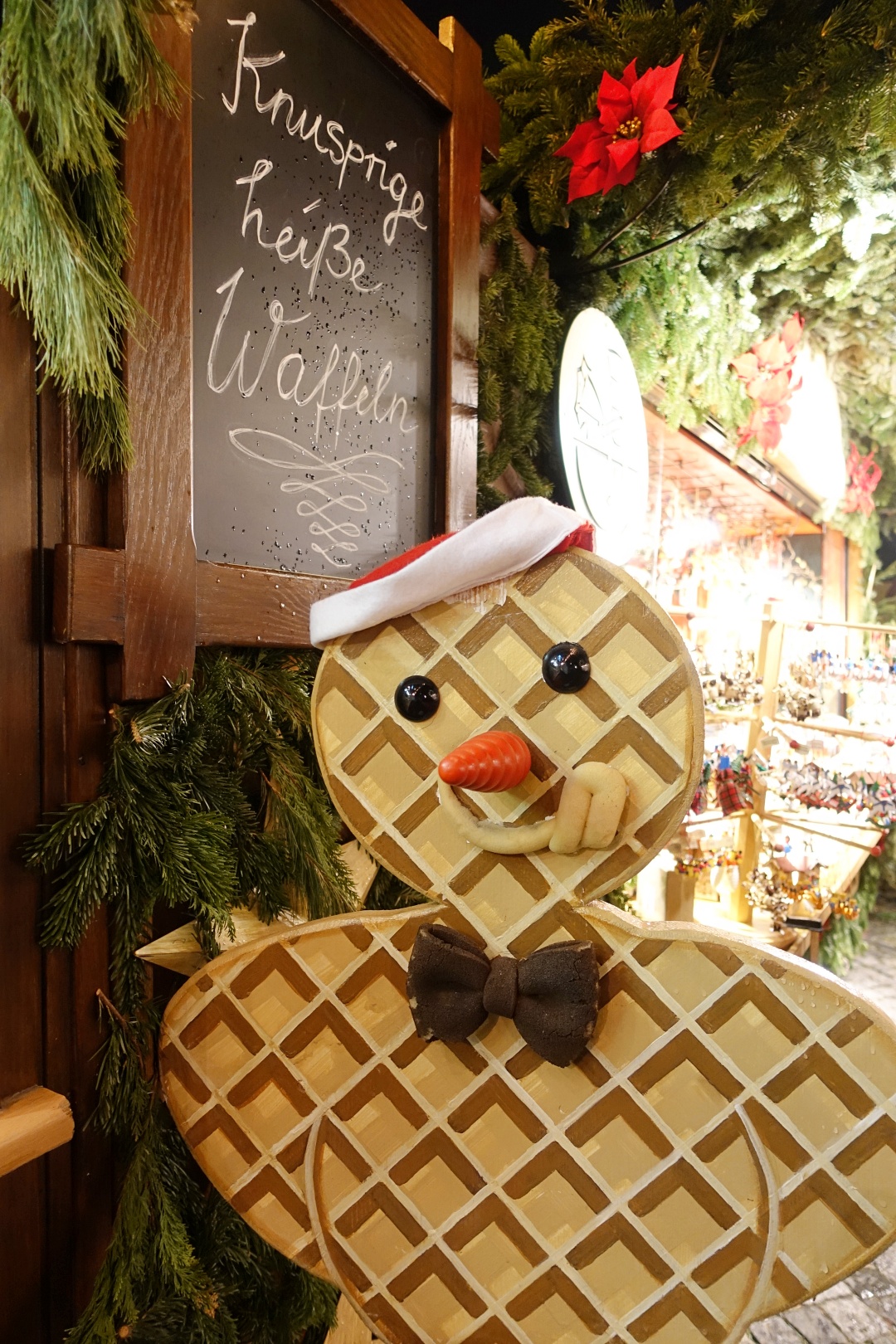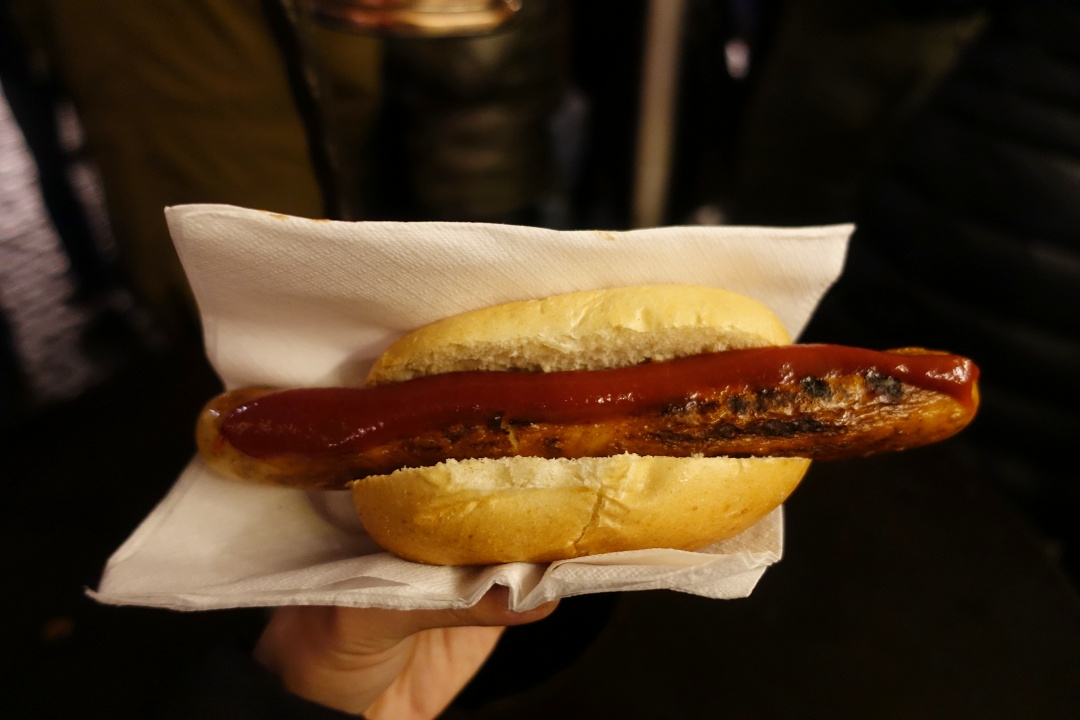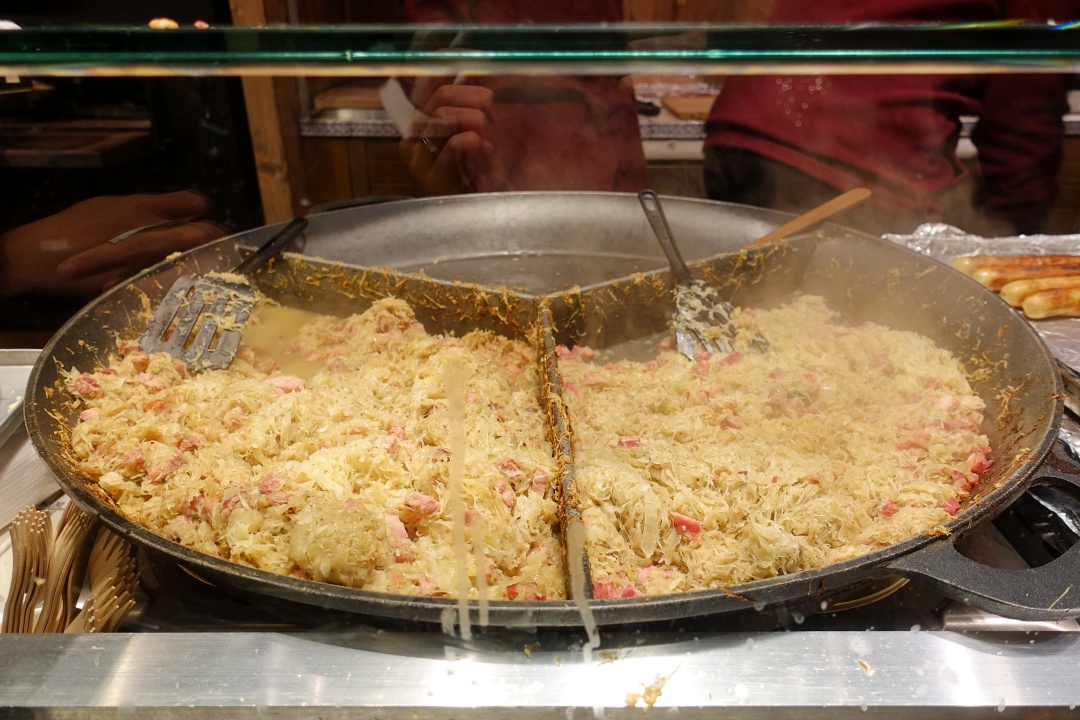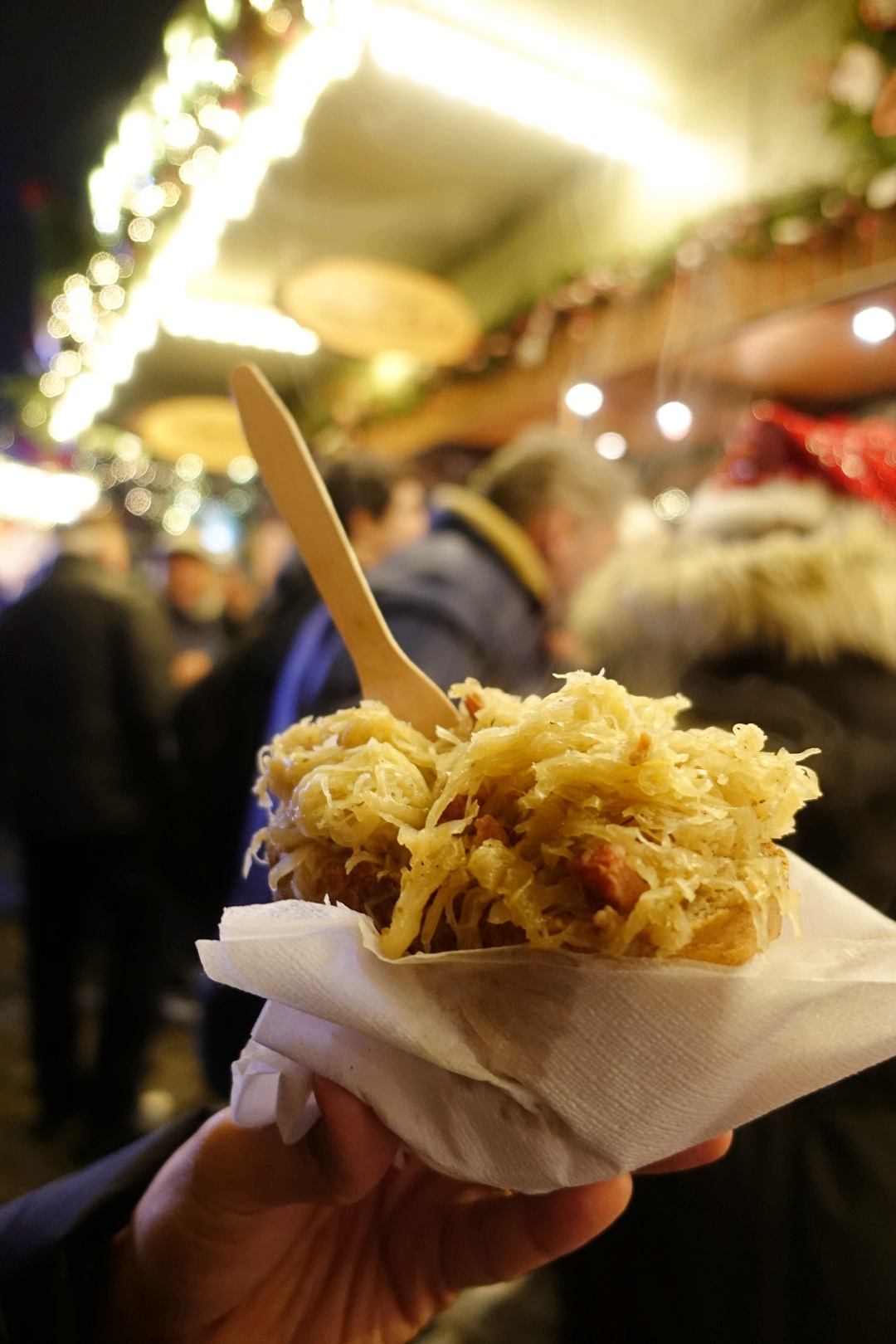 When it comes to food, aside from getting German Sausage, we also got to try Sauerkraut. Sauerkraut is finely cut raw cabbage that has been fermented by various lactic acid bacteria. It had a distinctive sour taste, which we both find it hard to appreciate after trying it for the first time.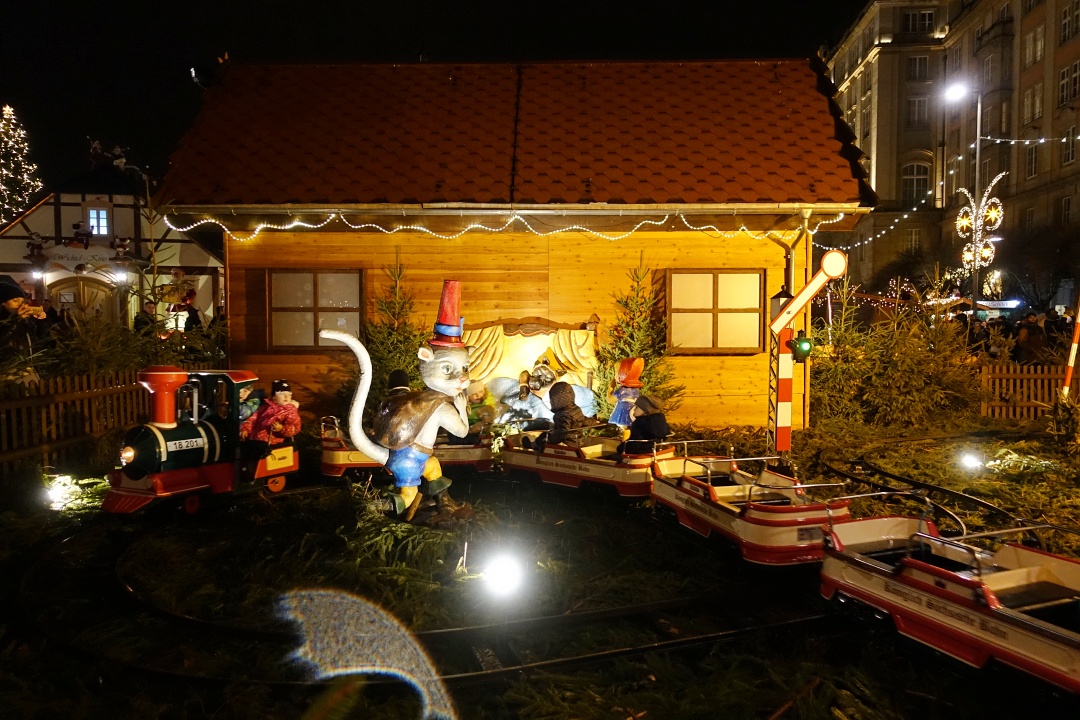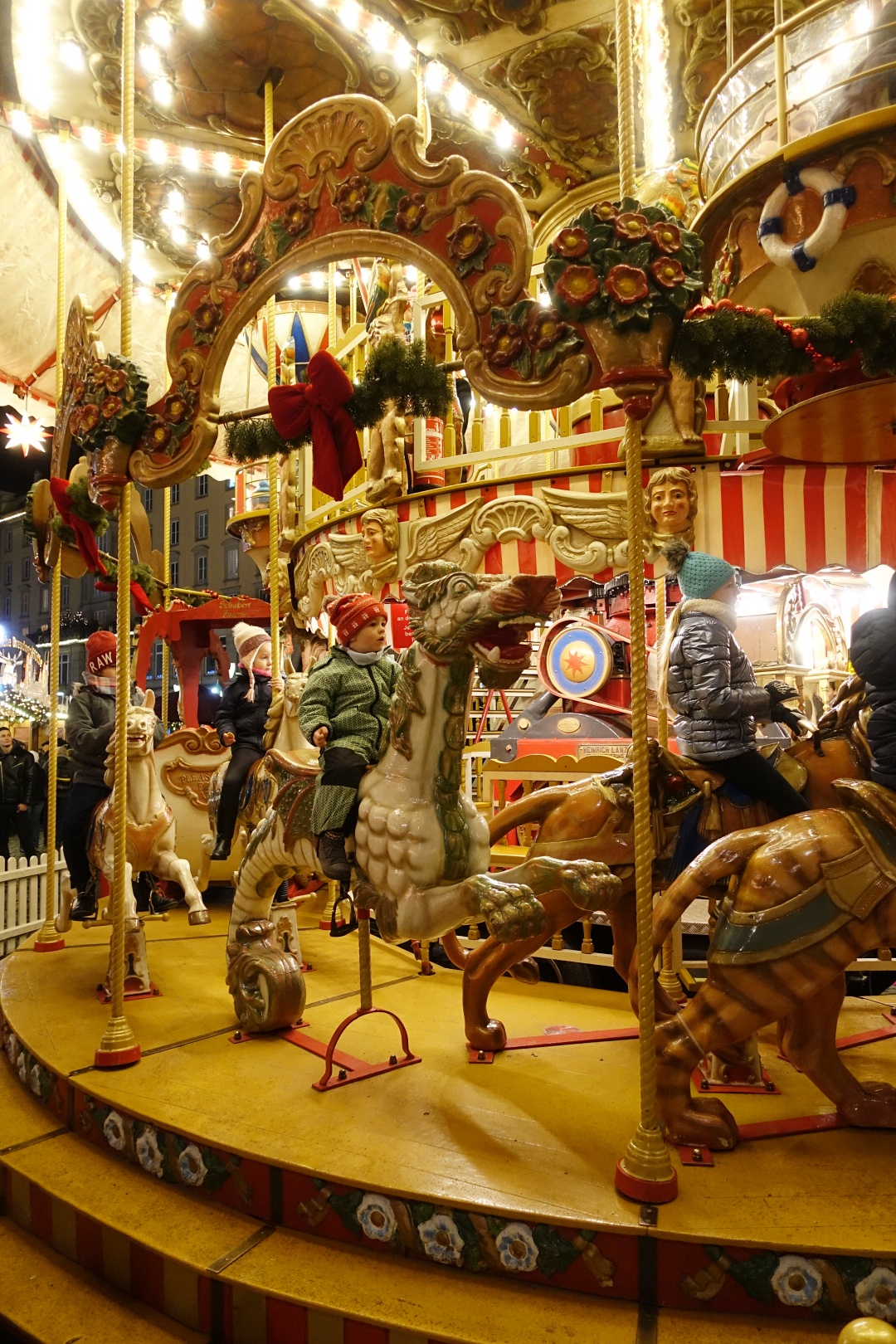 Though we didn't shop or ate much at the Striezelmarkt, I'm really thankful for the experience. The fact that I was there walking down stalls after stalls still felt so surreal. Hopefully, we get to return there someday in the future.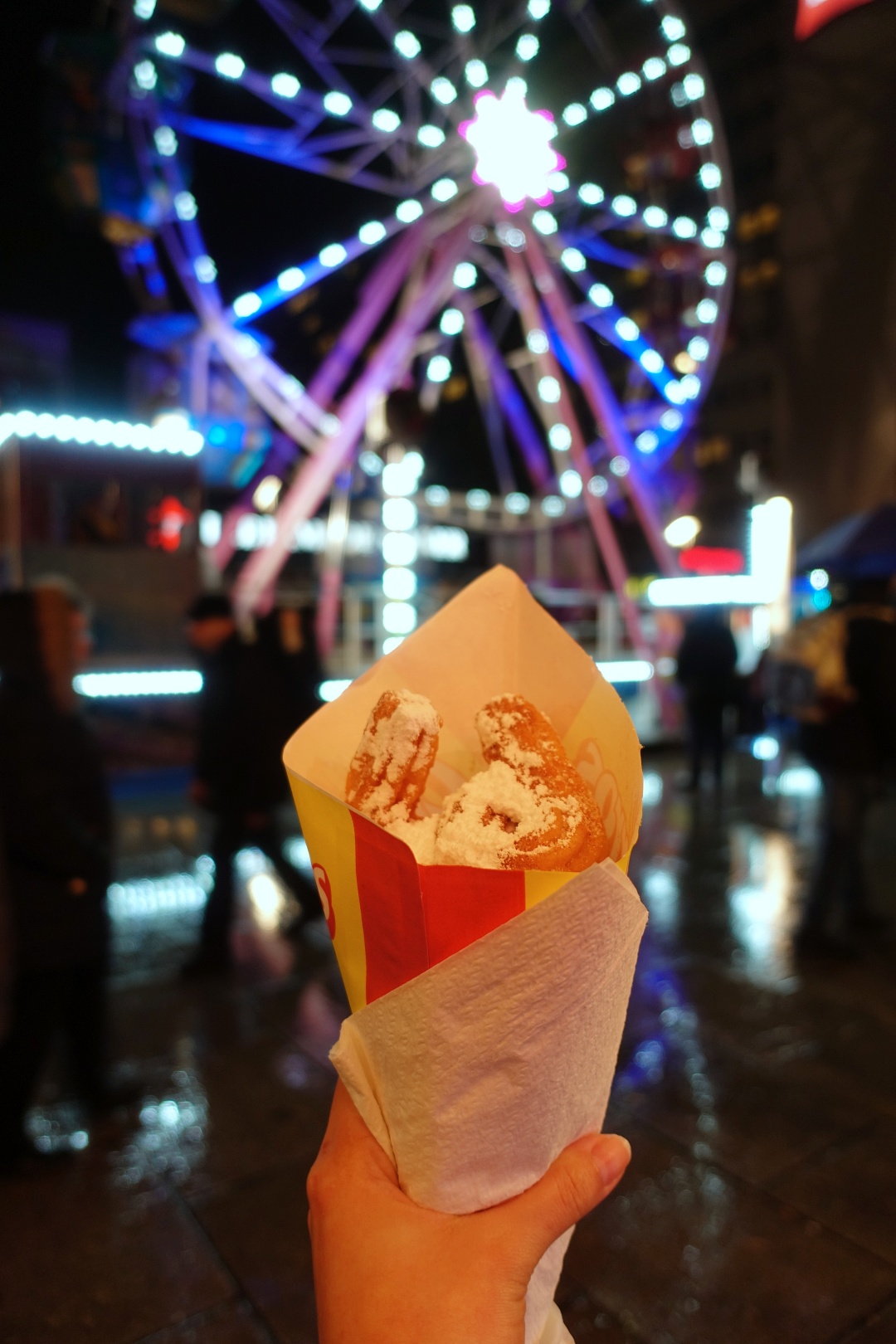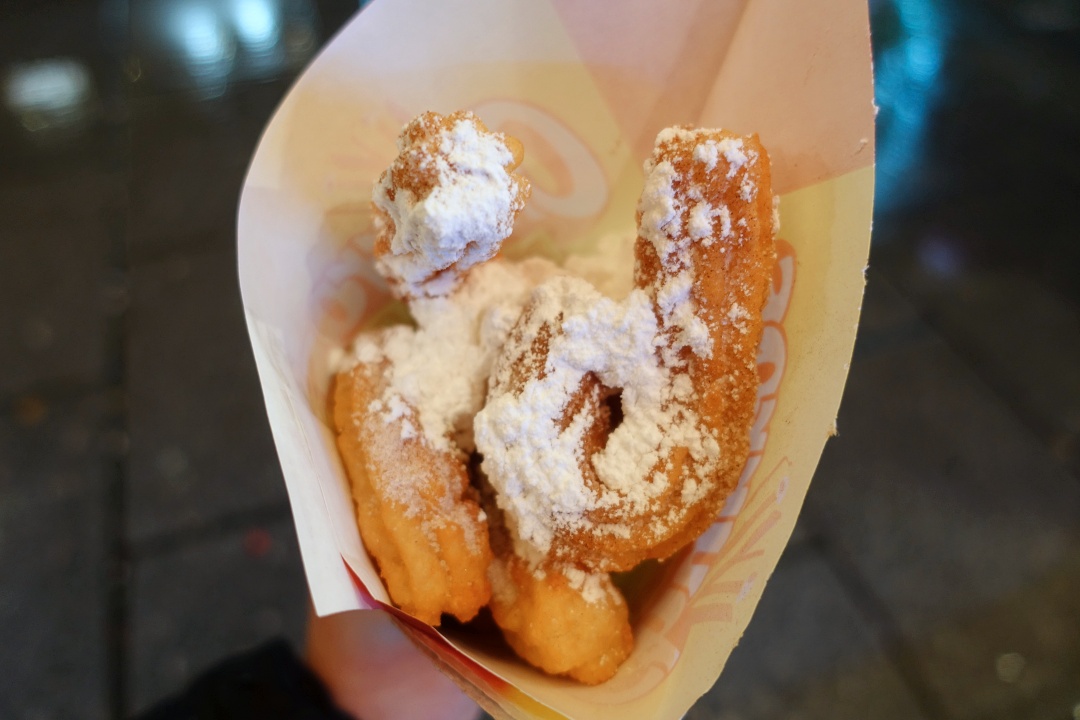 We ended the night by getting some sugar churros from a stall at the market below our hotel.