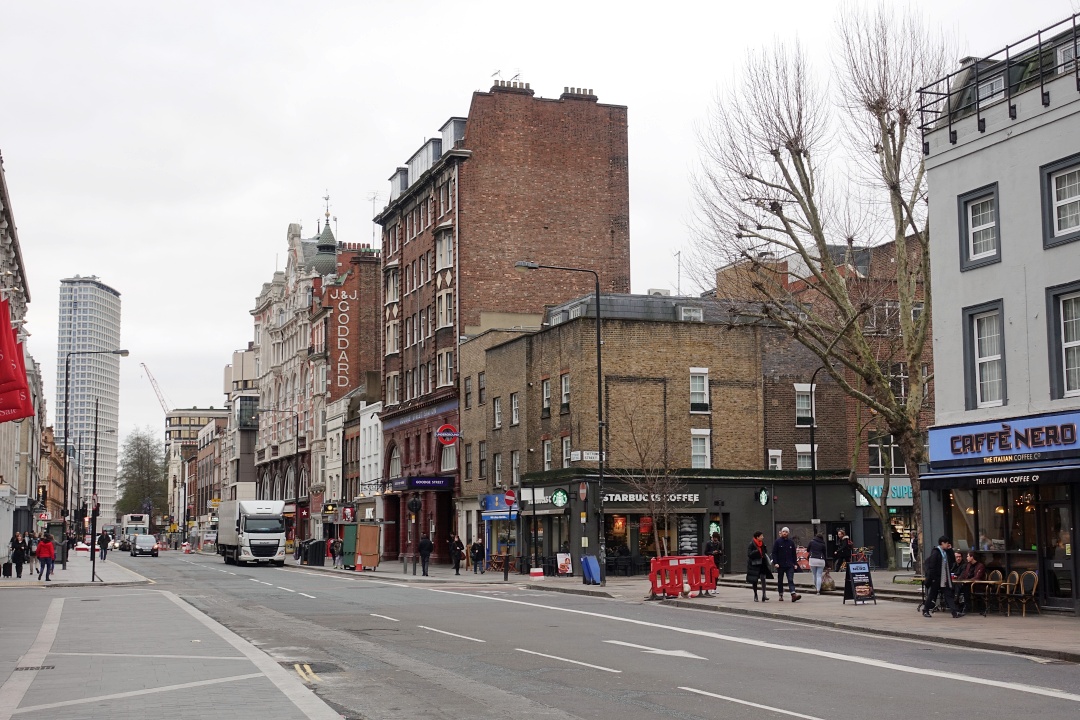 Started our day at around 11:00 by heading out for lunch. The Husband googled and found us a rather popular place nearby that is known for fish & chips, so we decided to walk over there to have lunch. The restaurant, GIGS Fish & Chips, has splendid reviews on Tripadvisor with 4.5 stars; hence, I was really looking forward to going there for lunch.
Sadly, the restaurant was closed when we arrived.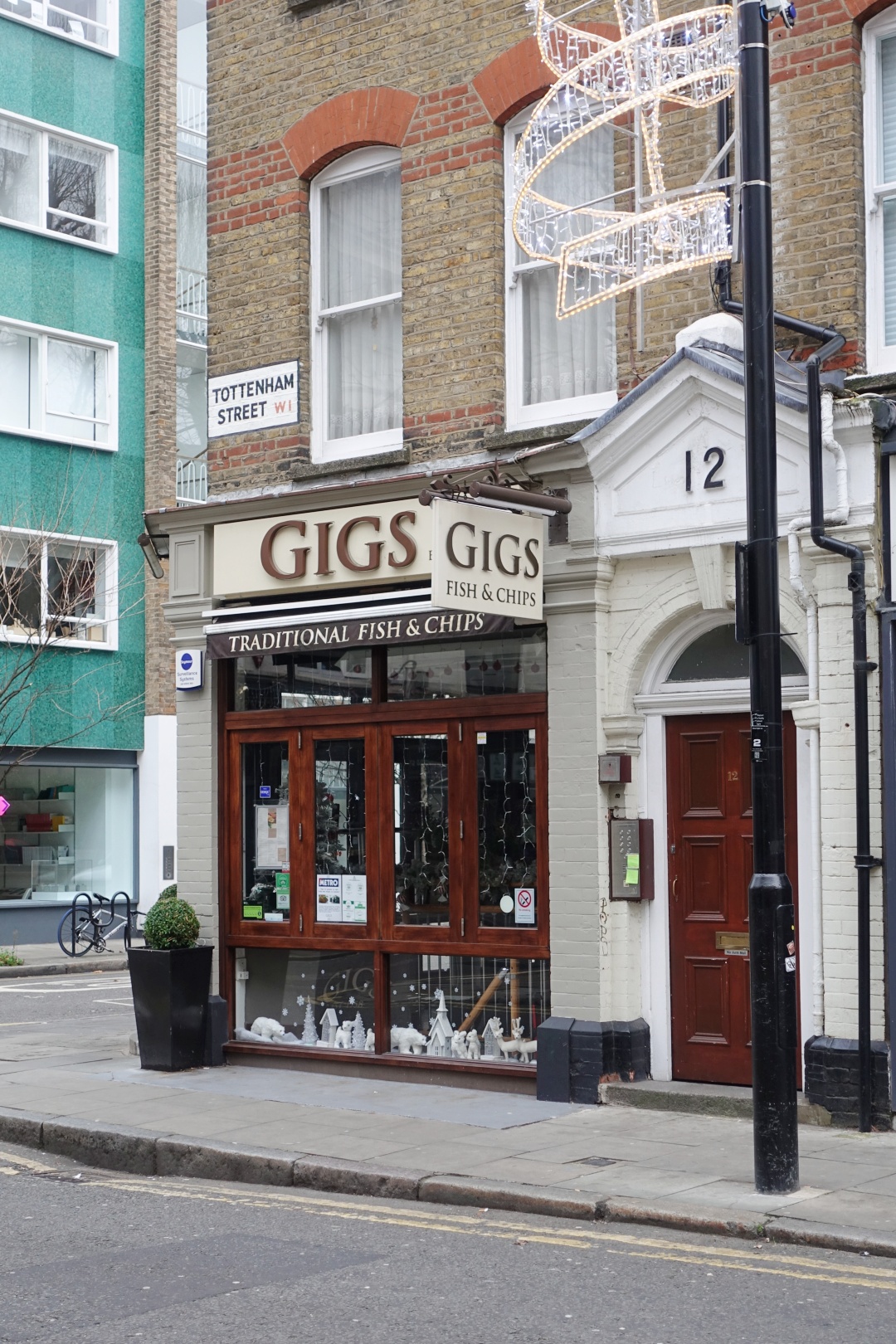 There goes our plan of having battered fish and fries for lunch.
We then recalled having walk past a burger joint while we were walking over to GIGS, so we decided to head back there for lunch. Maybe it was a blessing in disguise that GIGS was closed; I ended up discovering really delicious burgers from Honest Burgers.
Honest Burgers | Warren Street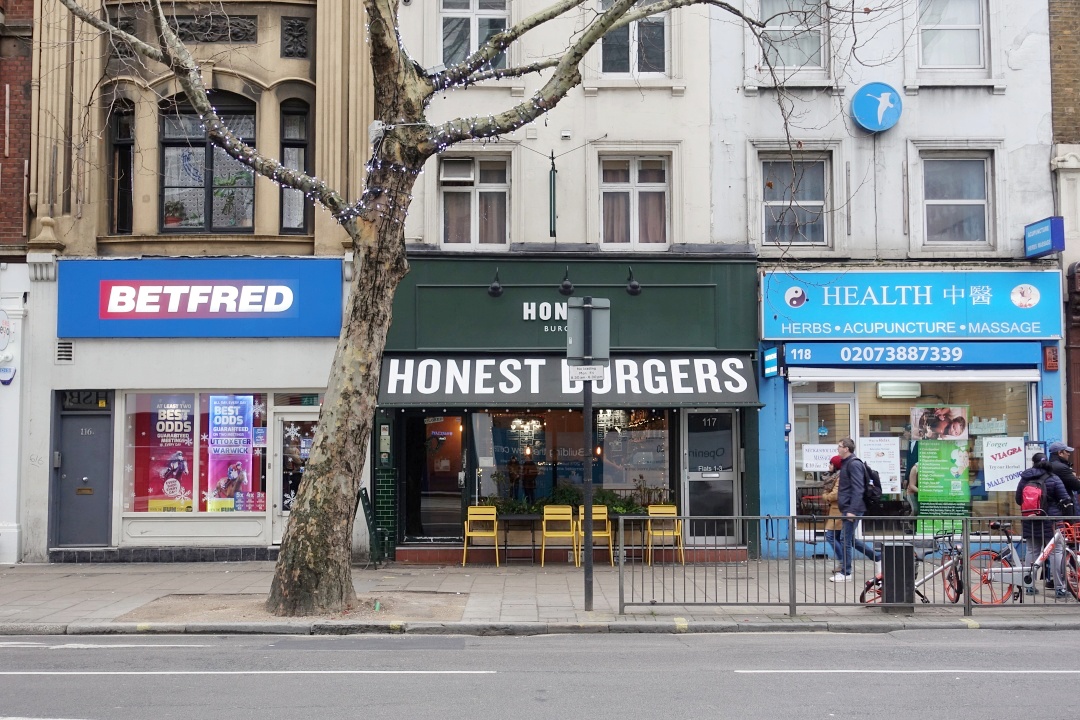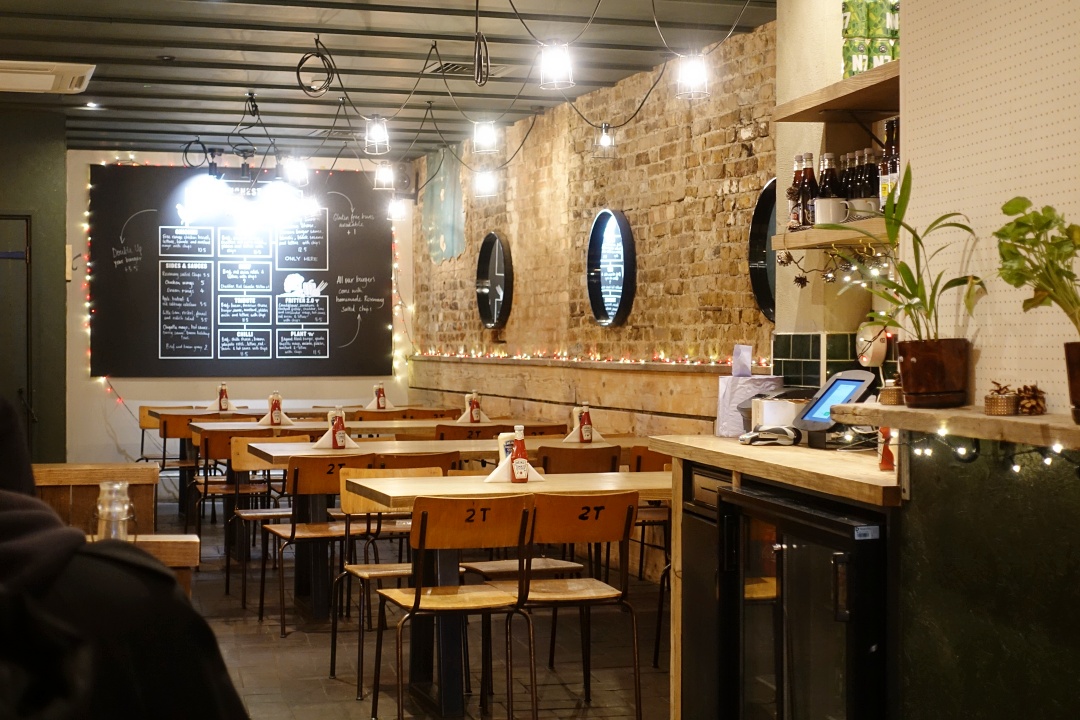 Located 5-minute walk away from our hotel and just 2-minute walk from Warren Street Station is Honest Burgers. They seem to have multiple outlets in London, but we went to the one closest to us at Warren Street.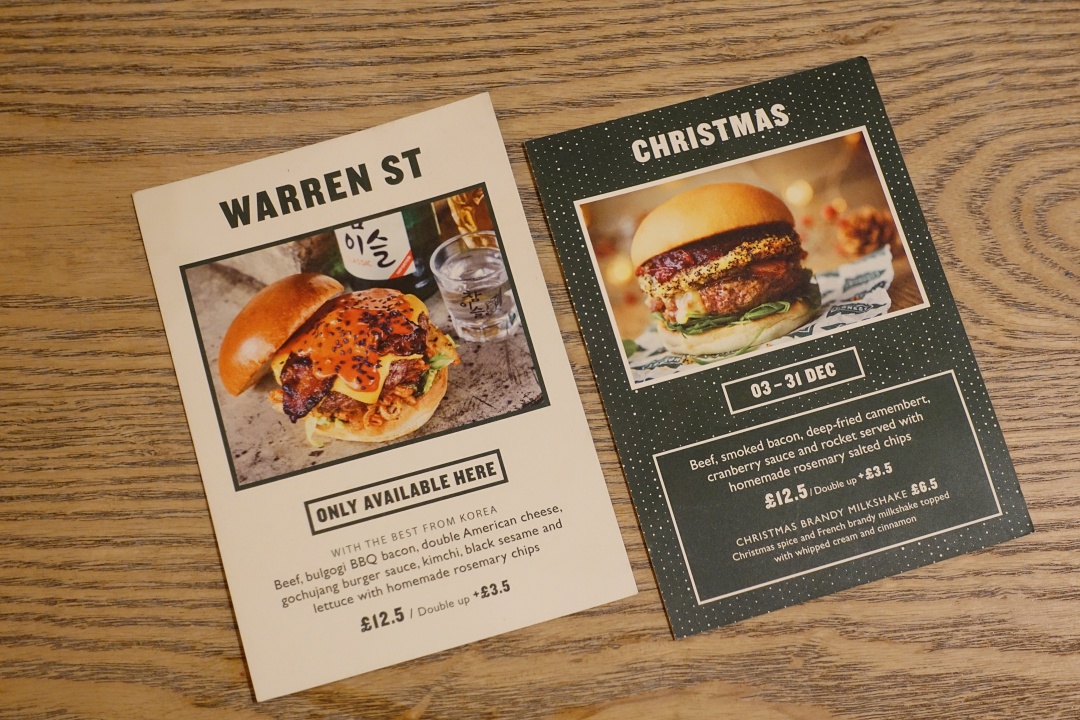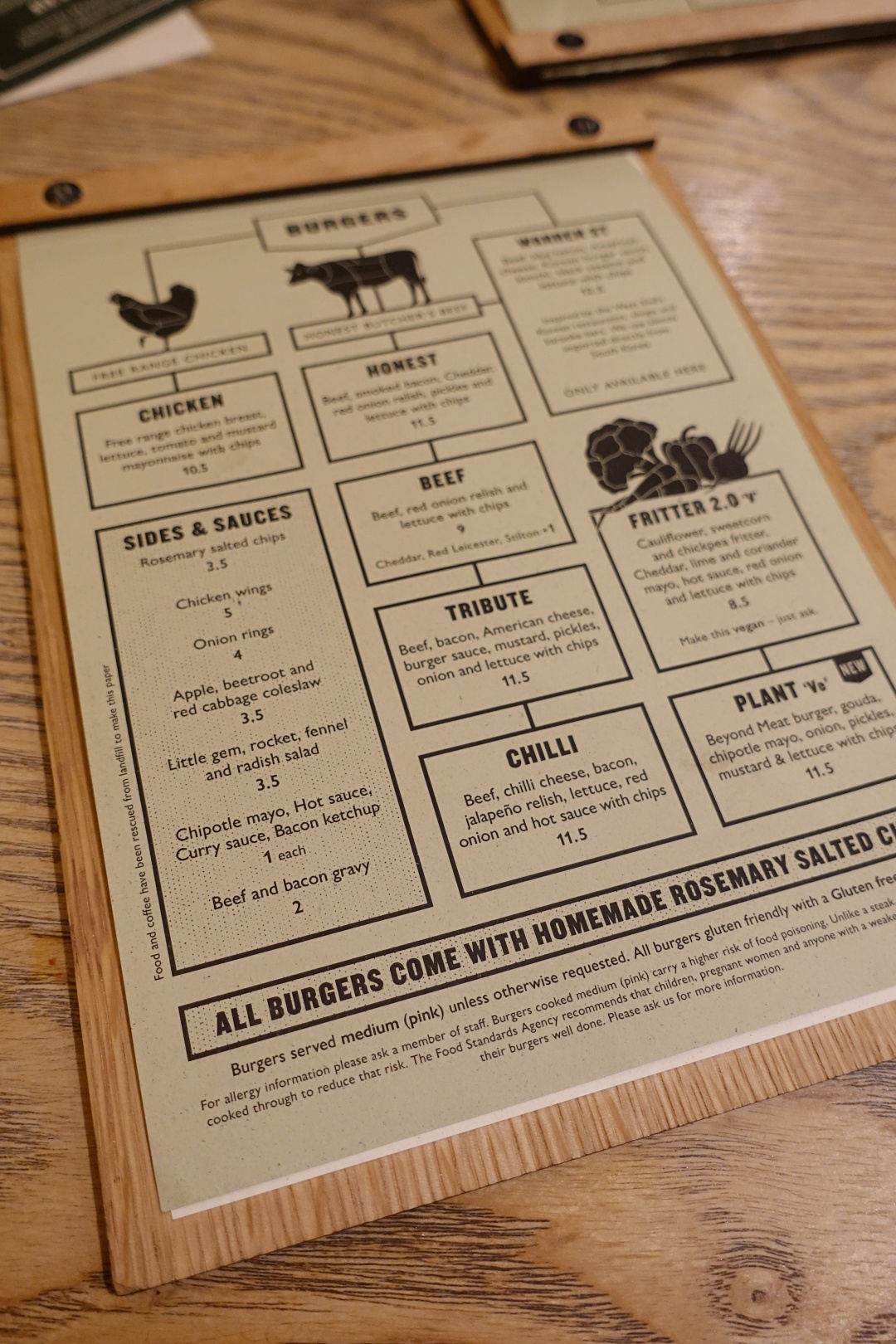 The restaurant was empty when we arrived, so we got a table immediately and started ordering our food. I decided to go for their Christmas Burger (£12.50) since it was only available for a limited time; while the Husband got their signature Honest Burger (£11.50).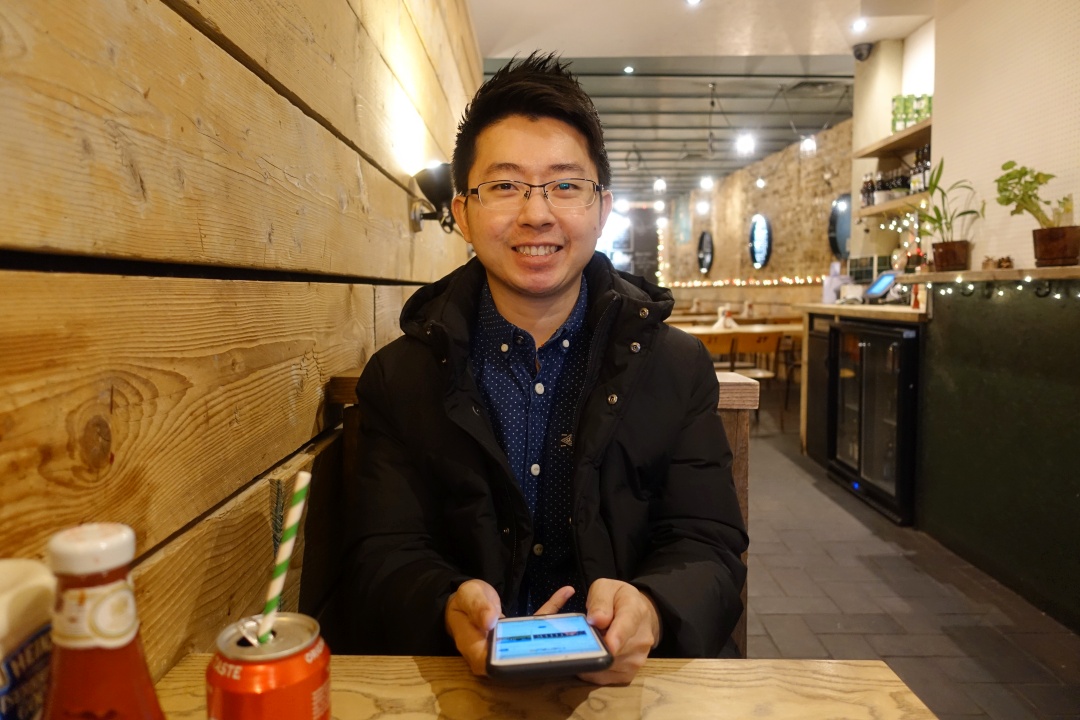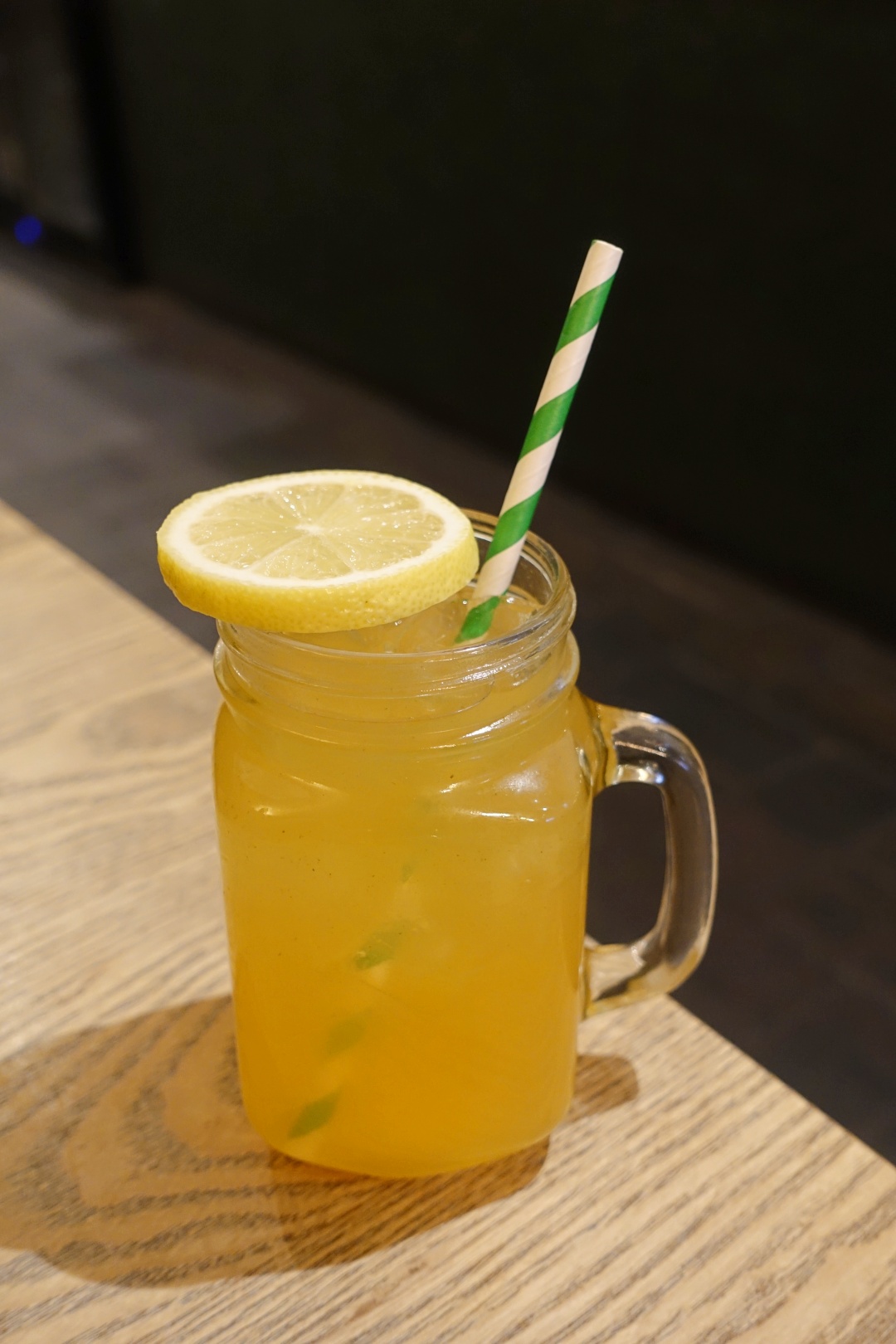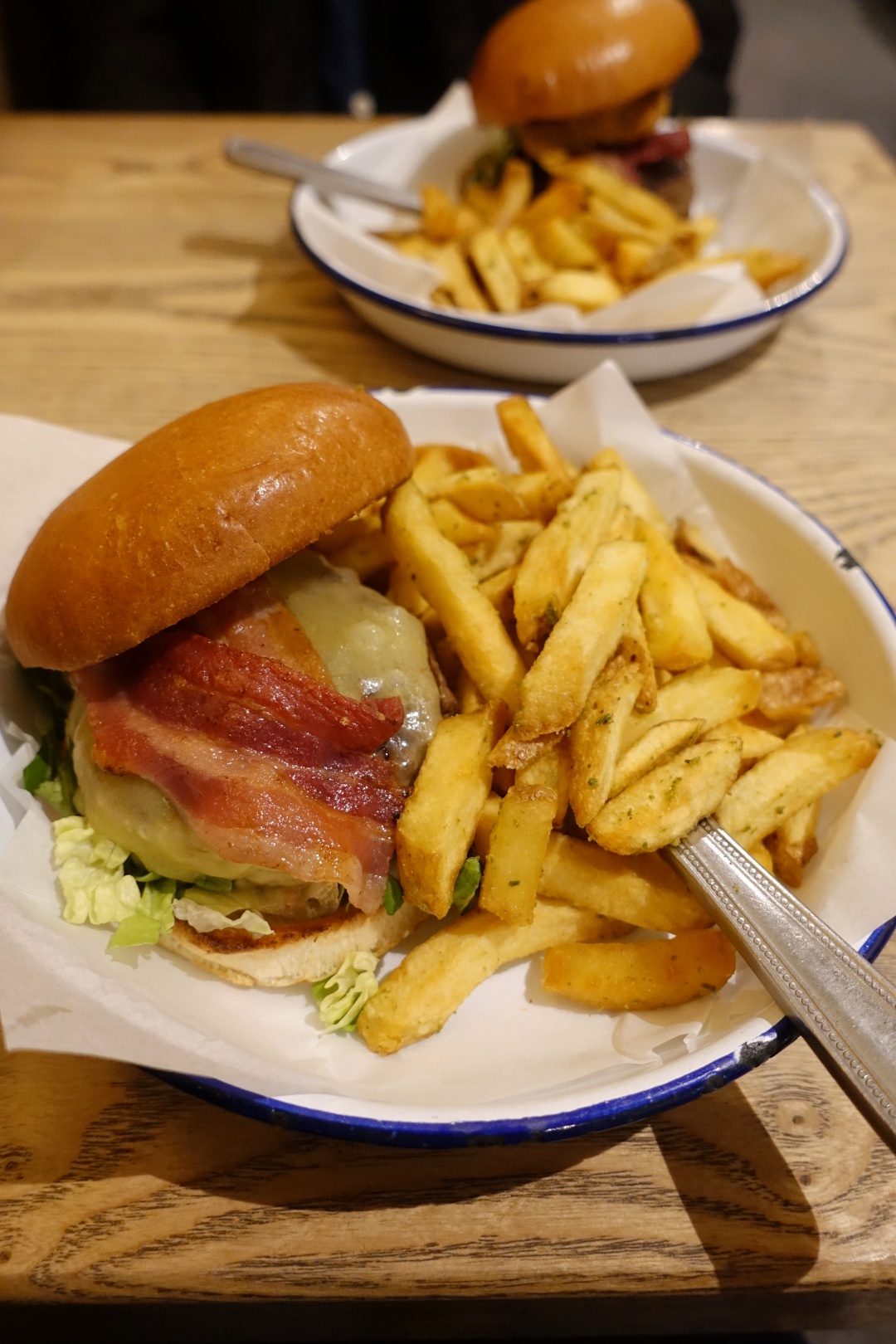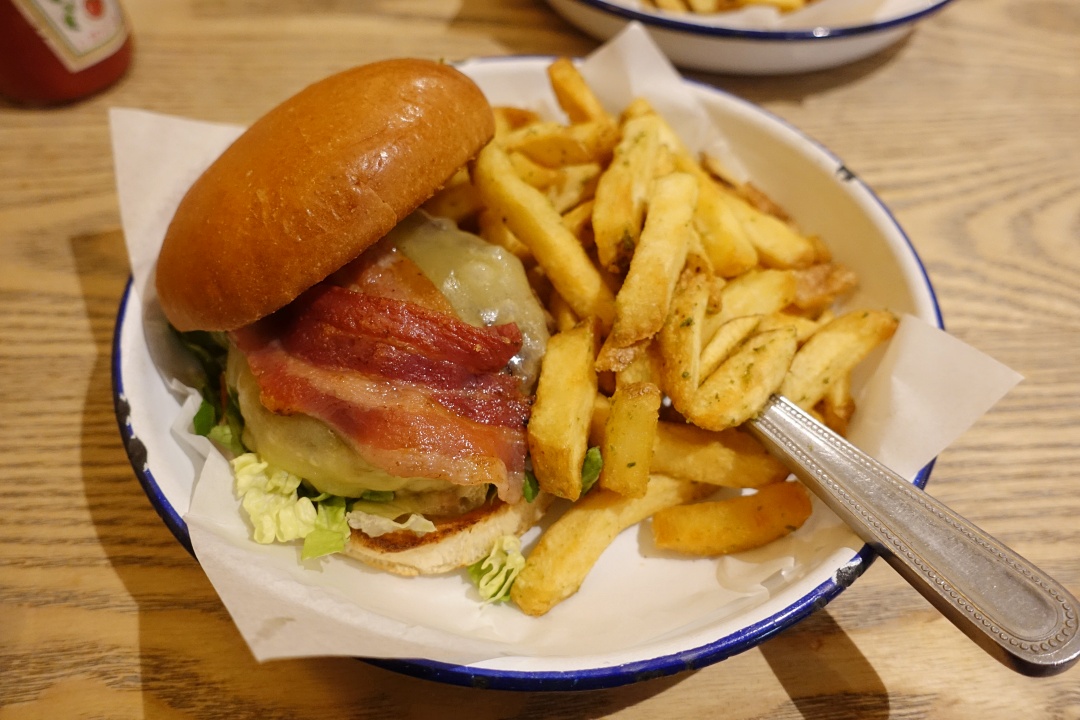 The Honest Burger comes with beef, smoked bacon, Cheddar, red onion relish, pickles and lettuce with chips.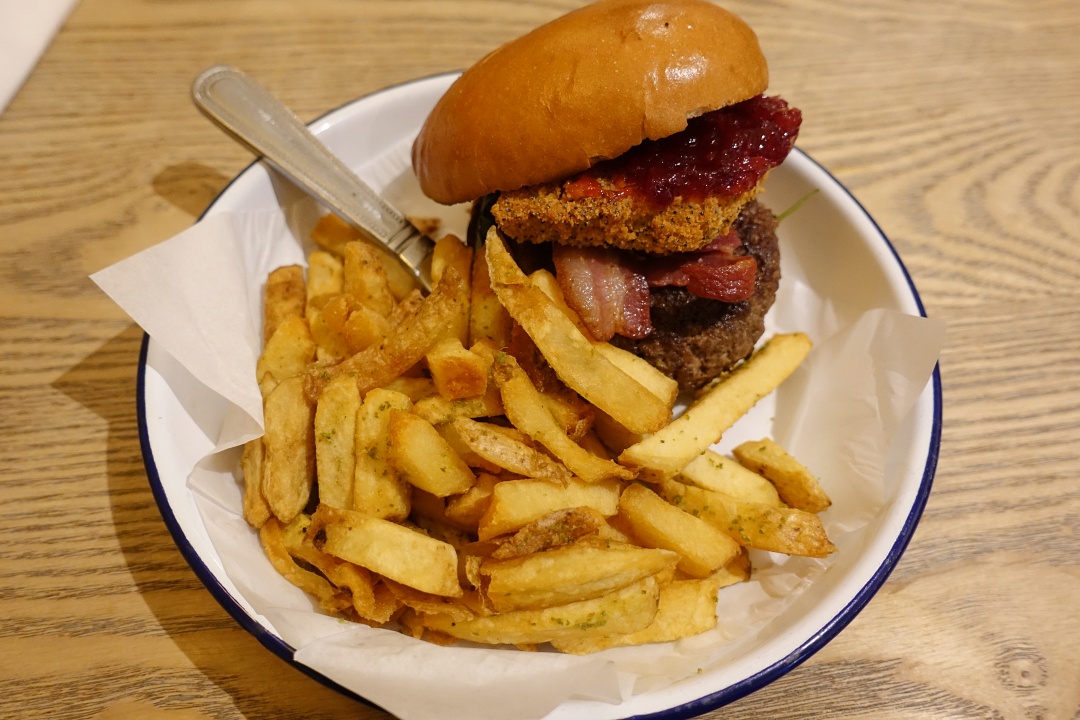 Whereas the Christmas Burger comes with beef, smoked bacon, deep-fried camembert, cranberry sauce and rocket served with homemade rosemary salted chips.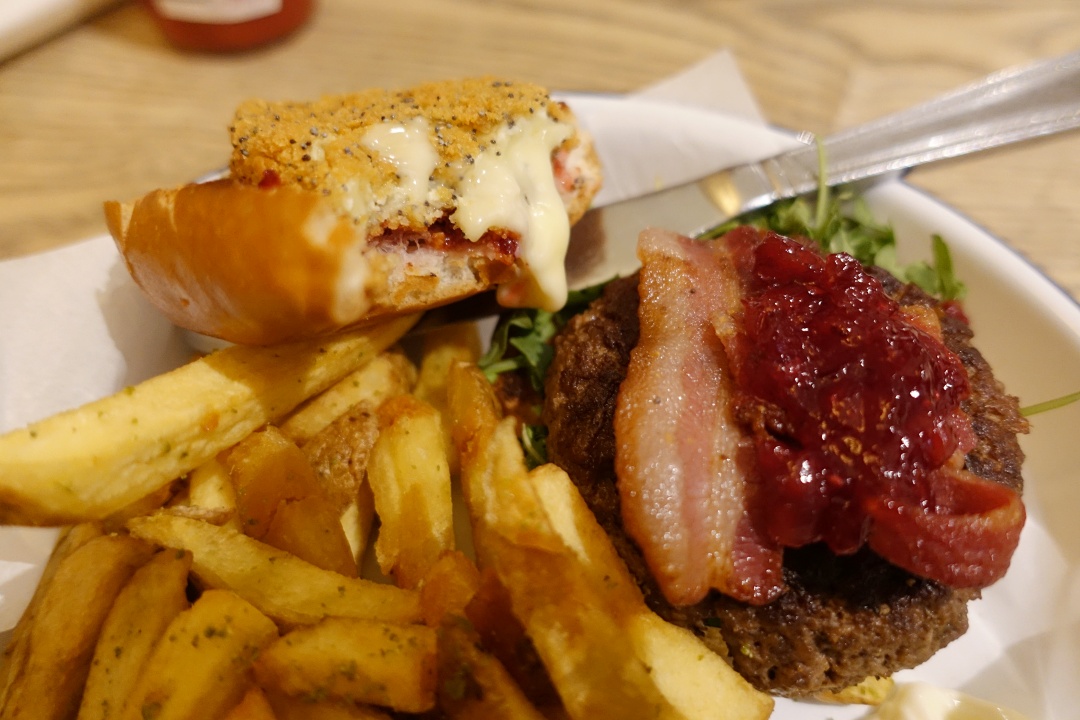 The deep-fried camembert cheese was really yummy, and with the cranberry sauce, it really stood out from the other burgers. I would easily rate it as my favourite burger among the ones I had tried in London (Honest Burgers, Shake Shack and Five Guys).
The prices stated on the menu already included tax, so together with a coke and ice tea, we paid £29.50 for our meal.
---
I can't remember where we went right after lunch. I supposed we went back to the hotel and went out again later in the afternoon. But we did end up at Baker Street Station later that afternoon.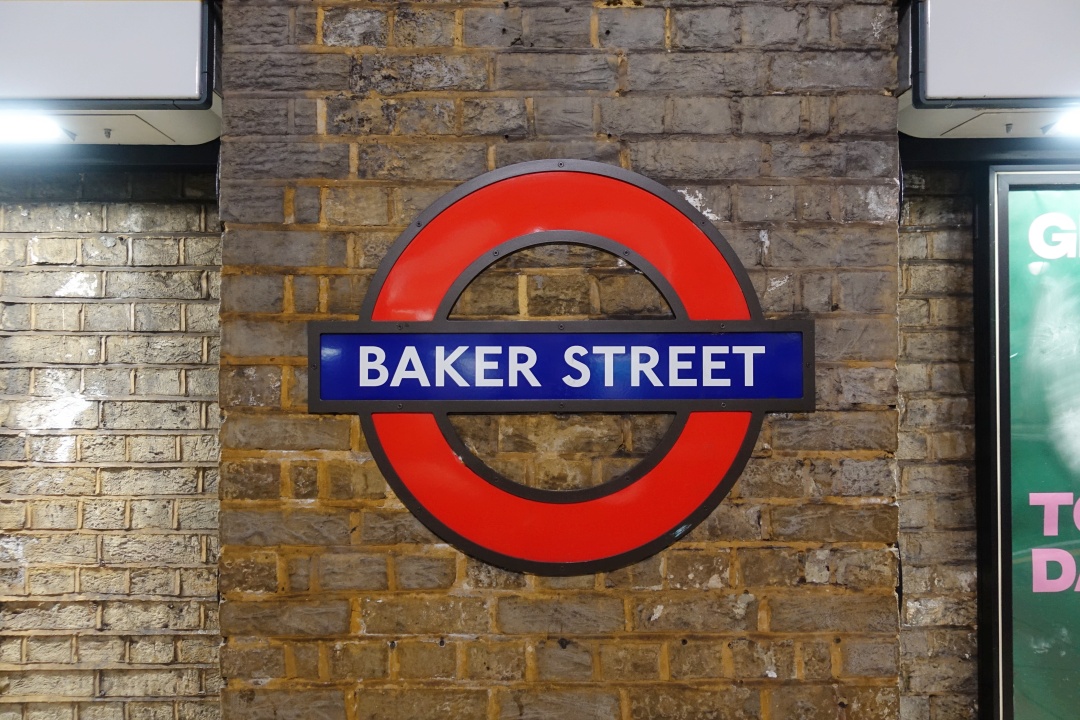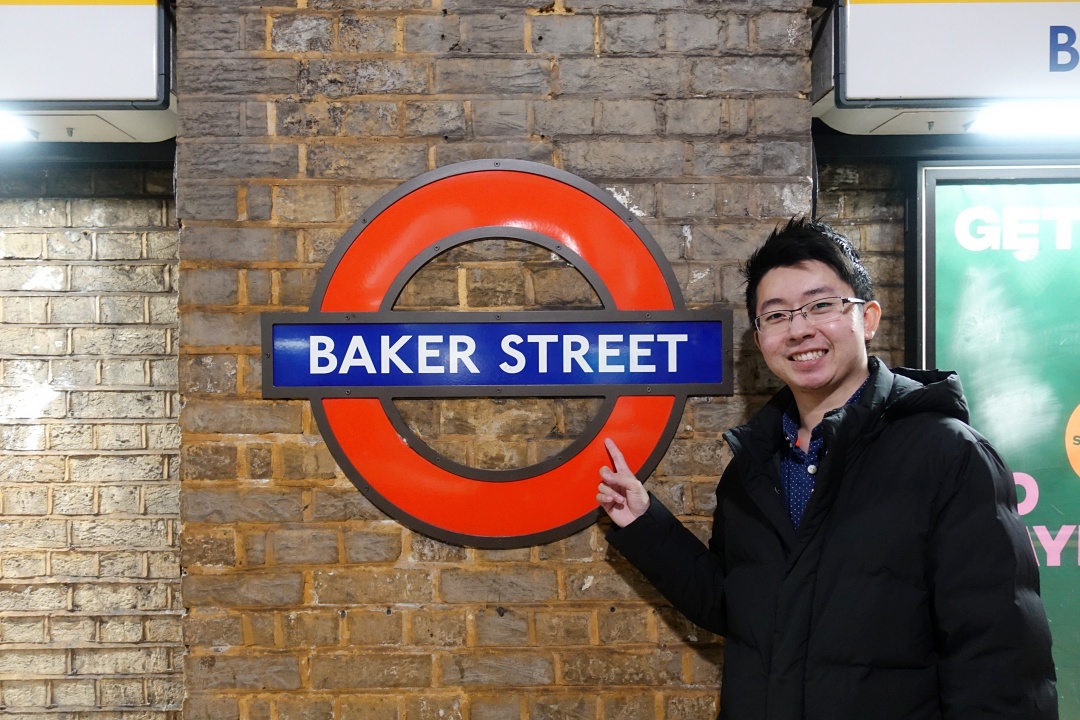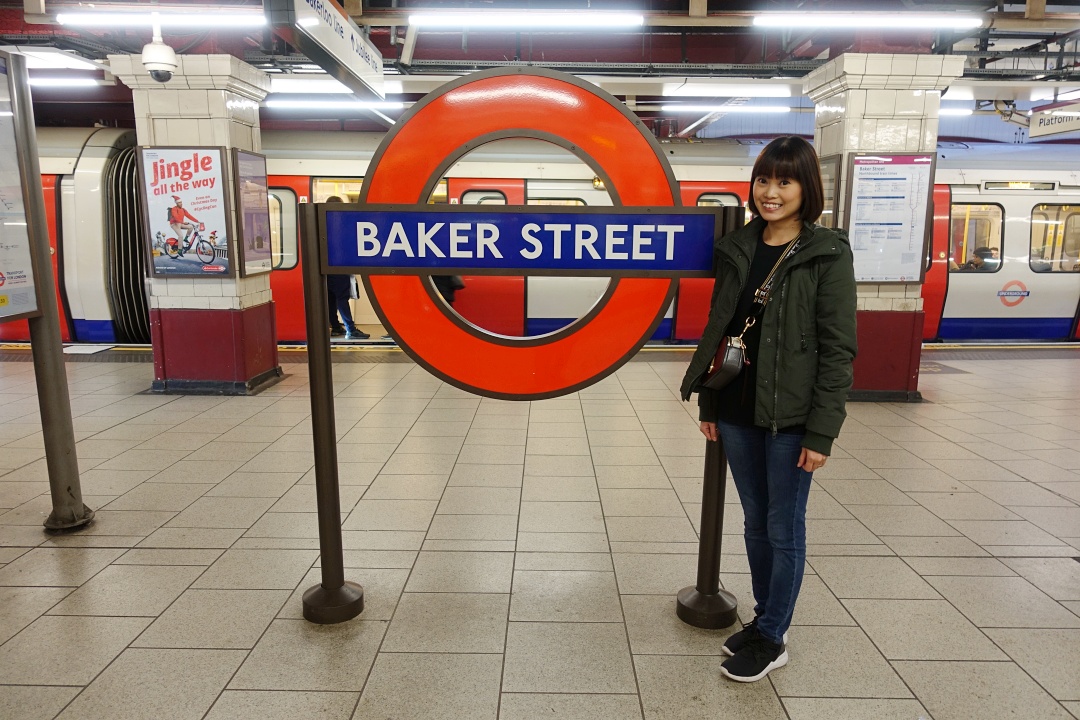 Sherlock Holmes Museum
I was half contemplating to go to the Sherlock Holmes Museum (located near to Baker Street Station). Went to check out the reviews online and some mentioned it was worth a visit, while others said it was expensive to visit and there wasn't much to see at the museum. (Tickets are at £15 for adult and £10 for children.)
Opened in 1990 and situated in Baker Street, the Sherlock Holmes Museum is a privately run museum dedicated to the famous fictional detective Sherlock Holmes. It is the world's first museum dedicated to the literary character Sherlock Holmes.
It's interesting to know that although the museum lies between numbers 237 and 241, it bears the number 221B (as per the book/film).
Having seen a couple of Sherlock Holmes films, it has certainly sparked my interest to visit the museum. But in the end, I decided to give it a miss. Perhaps next time if I return to London, I would give it a visit.
---
Later that night, we went back to Oxford Street again. Spent some time shopping at Primark, before going over to Selfridges to help one of my friend to check out the availability and price of a Loewe Puzzle Bag. Since we were at Selfridges, I also took the chance to go over to Chanel, Gucci, Saint Laurent and some other luxury brands. However, I didn't end up purchasing anything that day. I wasn't ready to bite the bullet yet; plus we were going to Paris after London, so I decided to keep my shopping to later
The Mayfair Chippy
Our dinner that night was at The Mayfair Chippy, a restaurant known for great fish dishes. We chose to have our dinner there, partly because we didn't get to try the fish & chips from GIGS earlier that day.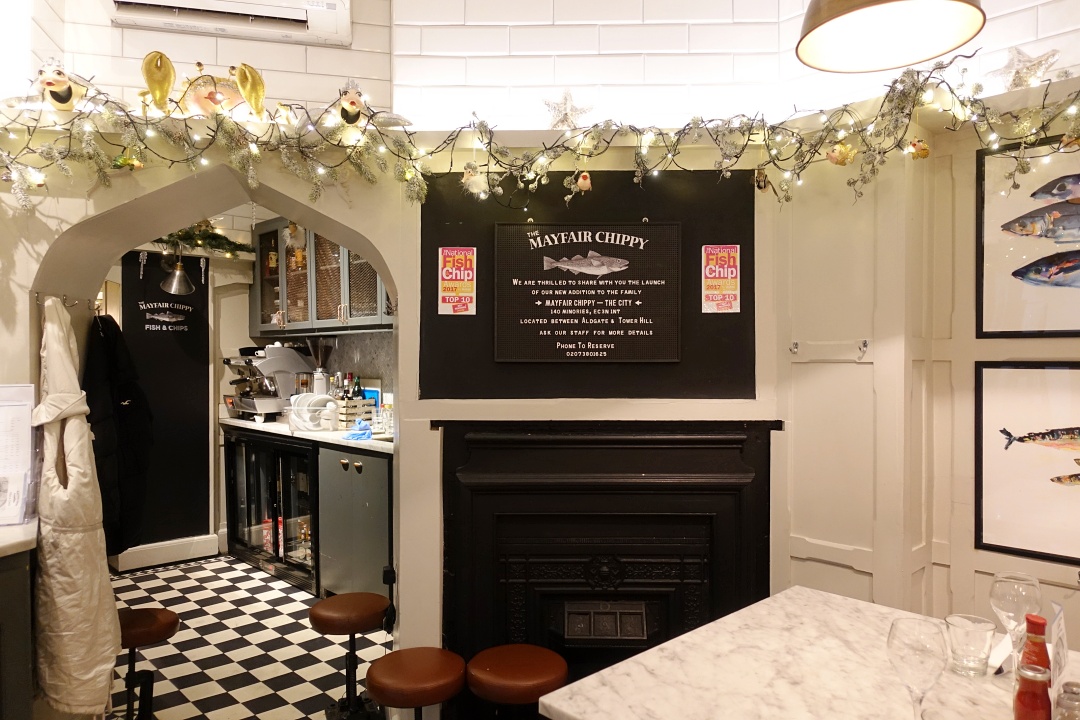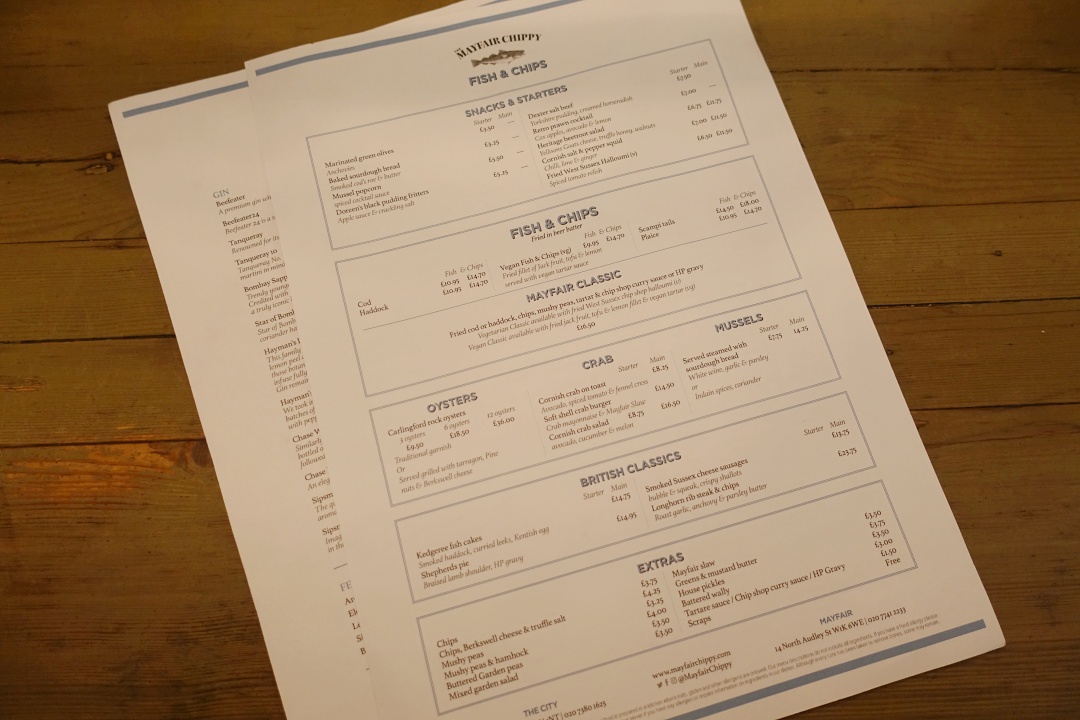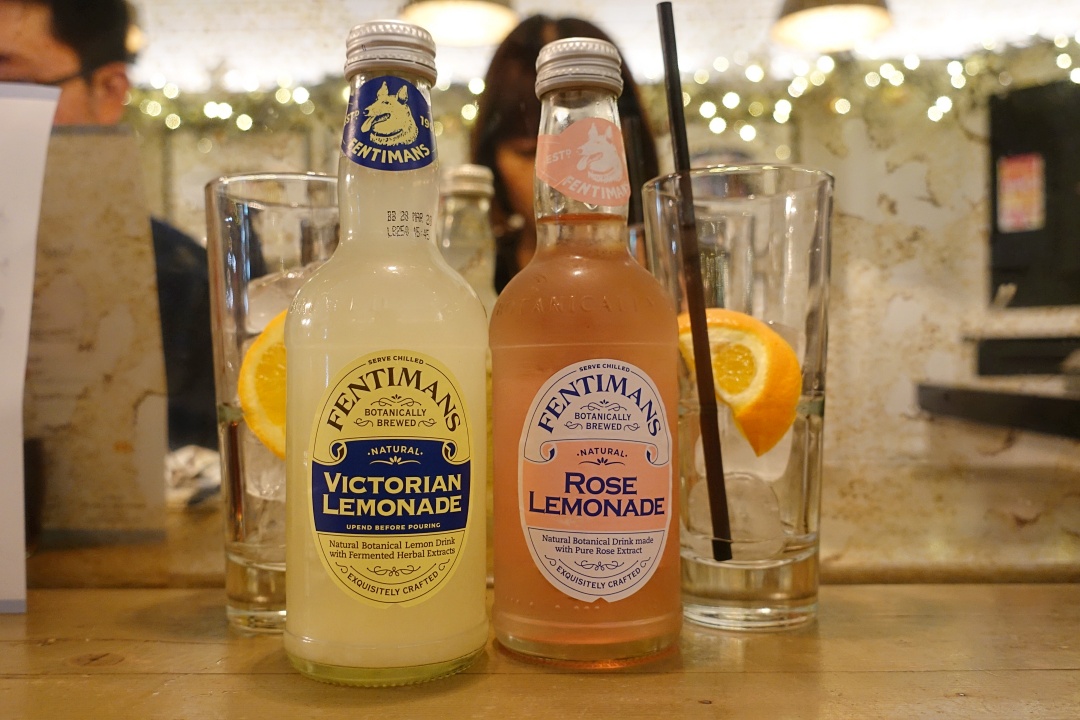 Ordered one Victorian Lemonade (£3.75) and one Rose Lemonade (£3.75).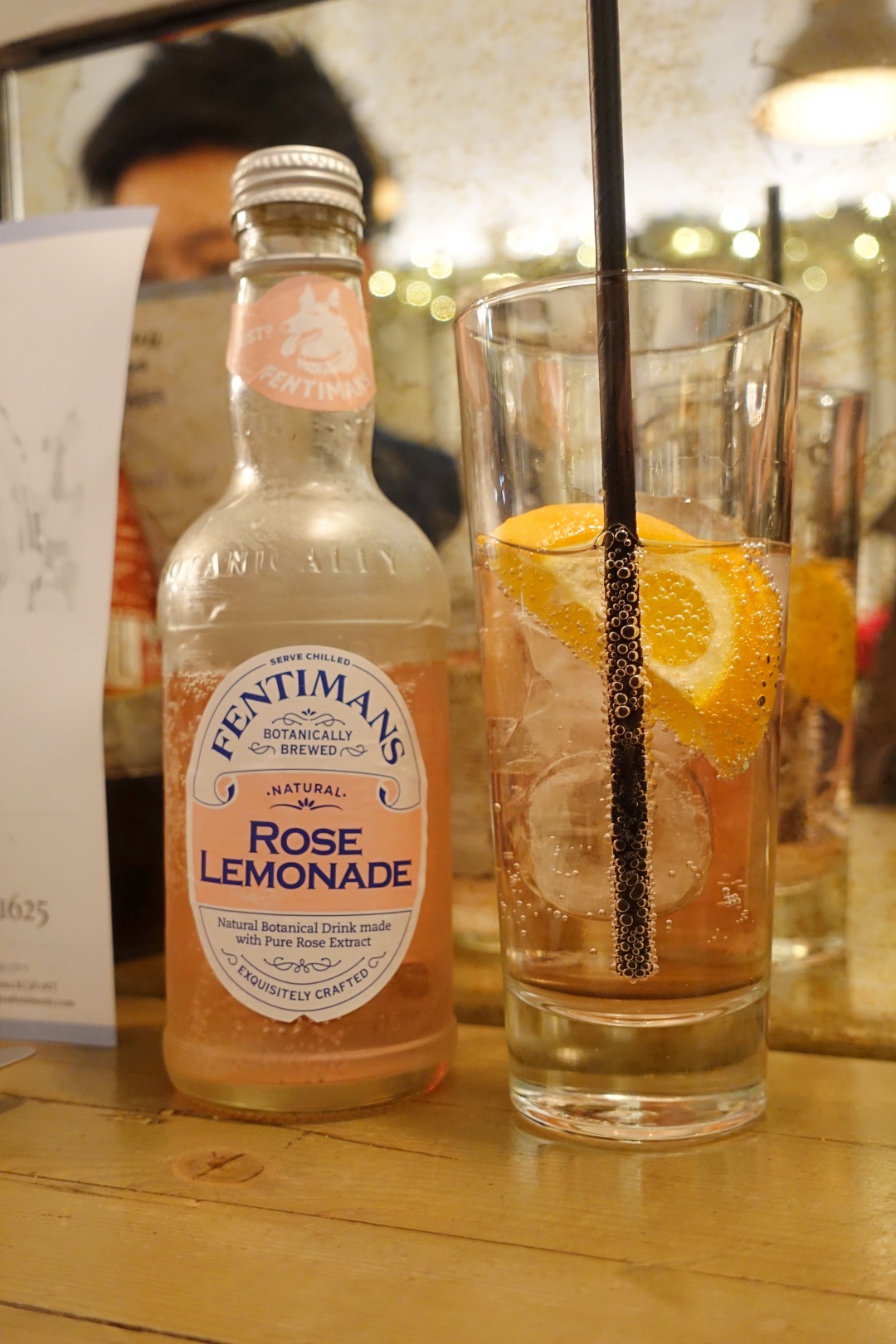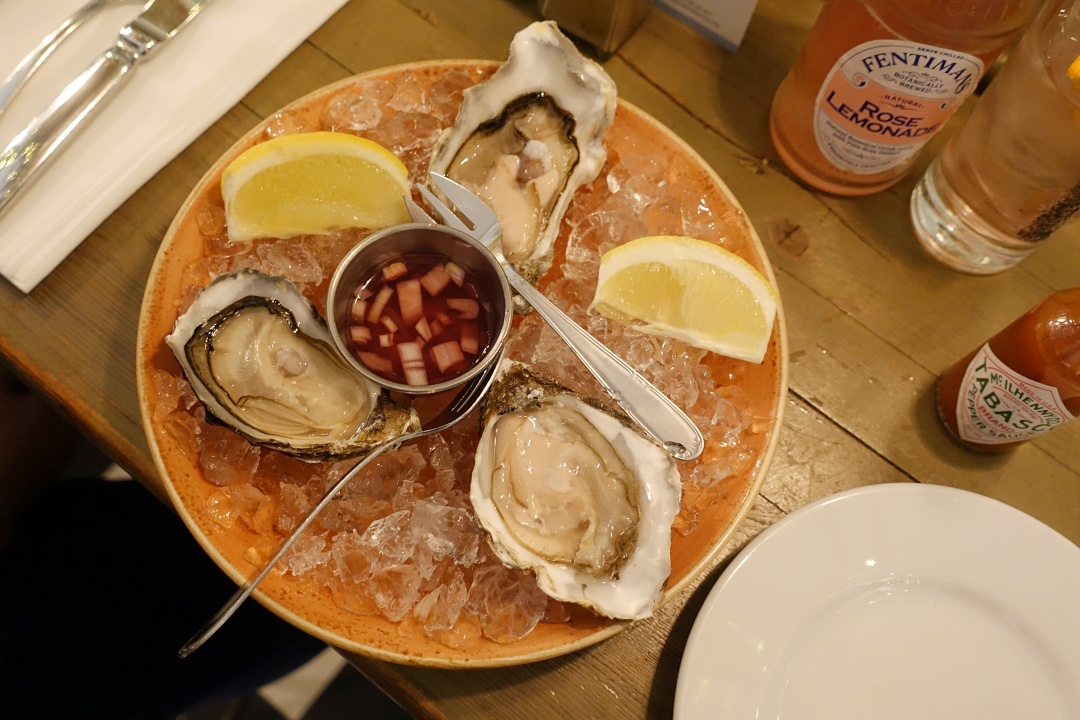 Three Colchester Rock Oyster (£9.50) for the Husband.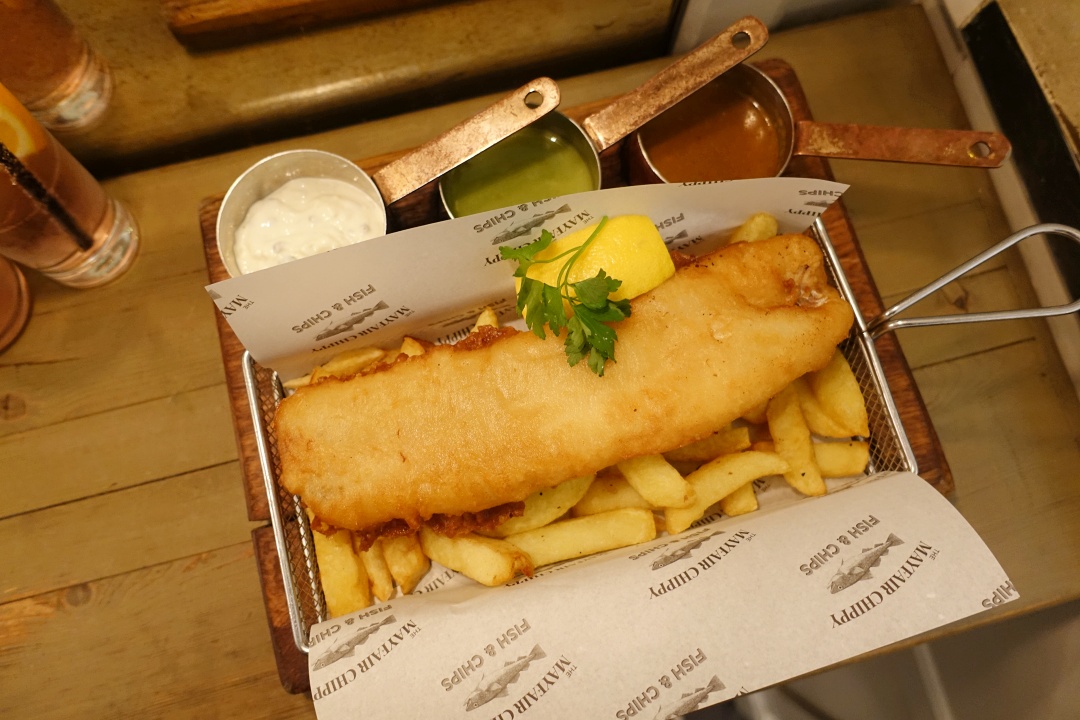 And we had one Mayfair Classic Fish & Chips (£16.50),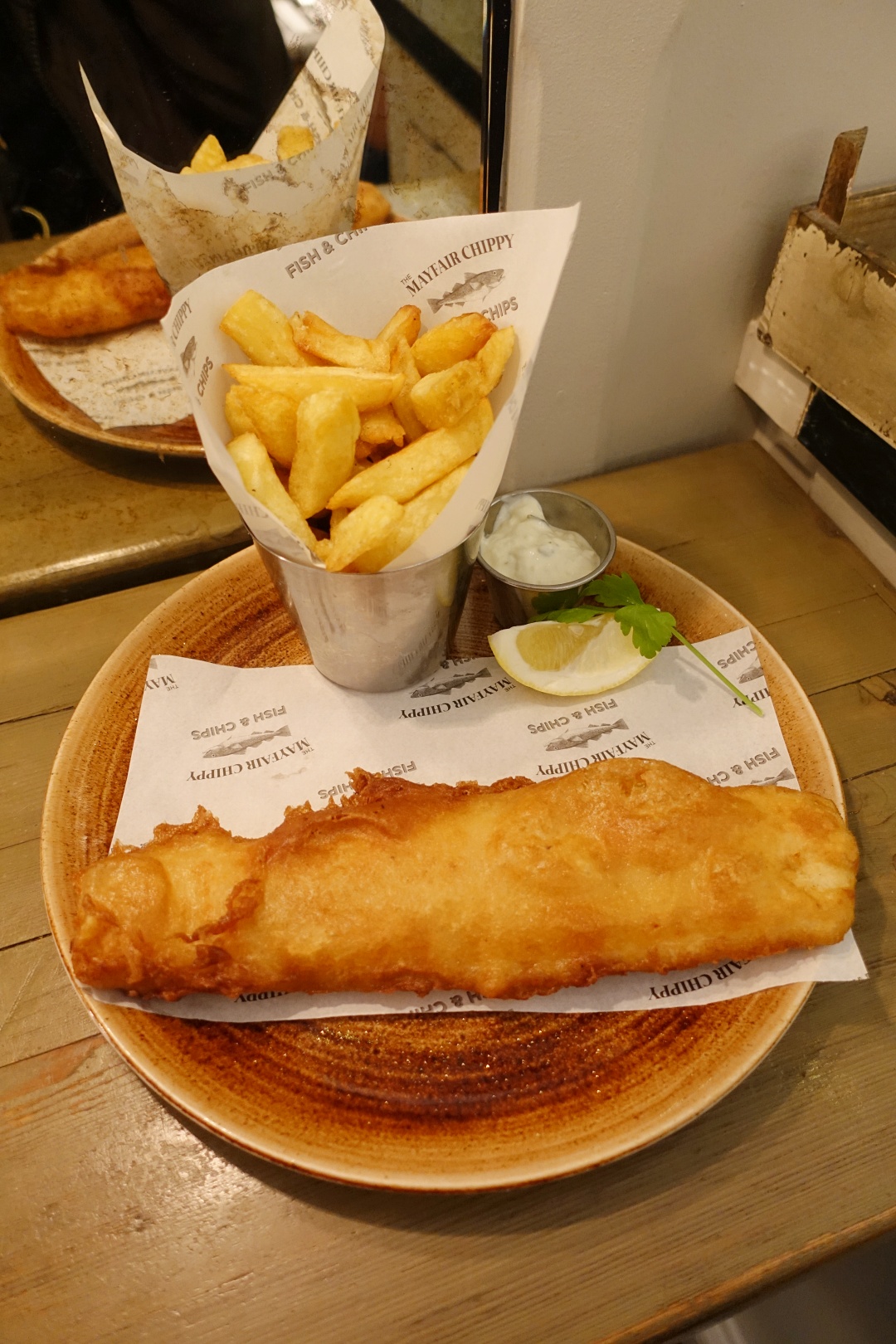 and one Cod Fish & Chips (£10.95).
Overall, I don't think the food was outstanding or anywhere special than the other fish & chips out there? I mean, the food was alright, but I didn't find it to be exceptional. (Not sure what to say about the 4.5 stars rating on TripAdvisor either.)
Total amount for dinner after adding 12.5% service charge was £54.23, which was around SGD 98. That was very expensive for just having average fish & chips.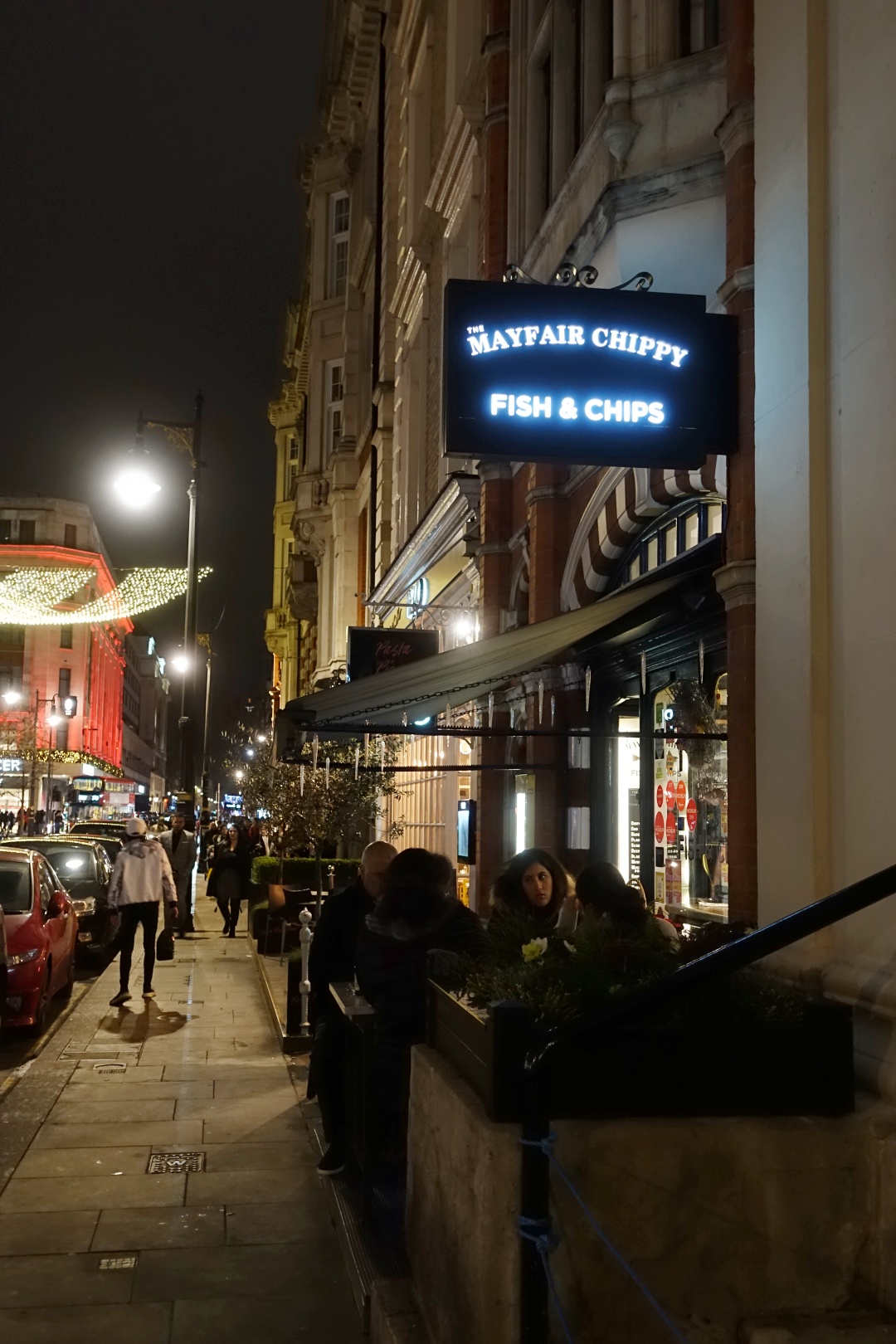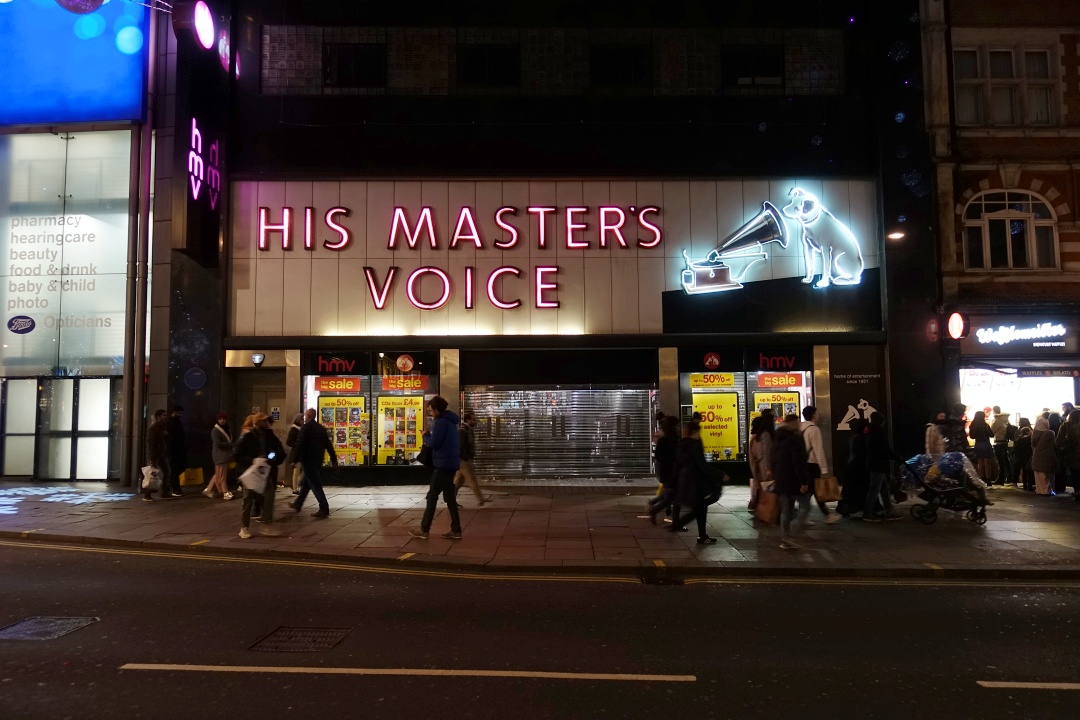 Didn't know HMV stands for His Master's Voice.
Made a quick visit to the Disney Store, before we called it a night. The following day was our fifth and final day in London, before we head over to Paris.