Part of the reason why we decided to visit Brussels was the ease of getting from Brussels to London. With Eurostar, we could take a direct train from the Channel Terminal in Brussels and reach St Pancras Station in London in just 2-hour.
I was once again glad that we were staying at Pullman Brussels Centre Midi, as the Channel Terminal was right next to the hotel at Brussels Midi Station.
Eurostar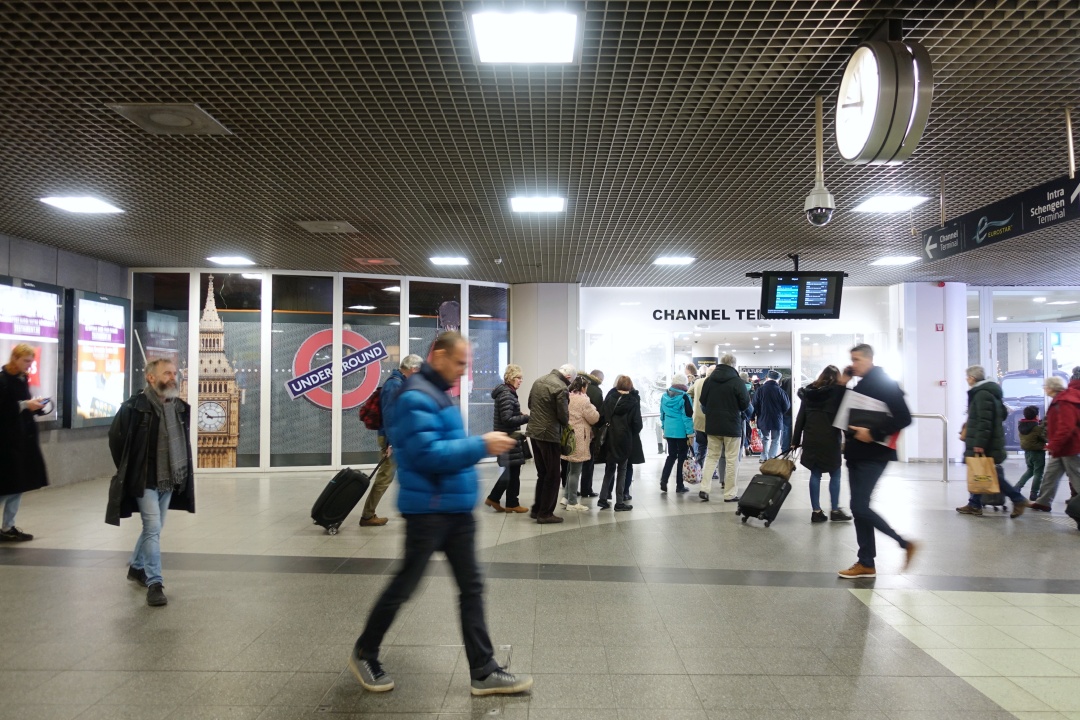 After reaching the terminal/station, we had to go through the ticket gates, security, and passport control; and once aboard Eurostar, we were well on our way to London – through the Channel Tunnel ('Chunnel') – at 300 km/h.
We almost couldn't get into London.
I mentioned earlier in my previous post that we weren't certain which cities we will be going when we embarked on this trip. We typically only plan our accommodation and itinerary right before we visit or on the day of our visit (to the city/country). Till then, it has worked out fine for us – staying at each city for one/two days and booking our (transport) tickets and accommodation as we go along.
Before we went to London, we weren't exactly sure how many days we would be staying. As such, we kept putting off the booking of our accommodation in London.
It was a mad rush the morning when we left Brussels. Even though we did arrive at the station 60 minutes before departure, we were unfortunately met with a long line. It was stressful trying to go through the ticket gates, clear security (checking of luggage) and ensure we made it in time to catch our train.
Ever since we arrived in Milan, we didn't have to go through passport control as we travel from one city to the other. So it was the first time, since Milan, that we had to go through immigration (at Brussels) in order to get into London.
Over at the counter, the officer was asking us how long we planned to stay in London / where we would be staying (hotel), and we basically had no answer for him. To make matters worse, we also haven't booked our return flight back to Singapore. So when he asked to see our return flight tickets, we weren't able to show him anything. No confirmation, no tickets, nothing.
It certainly does look questionable, and I totally understand his concern and where he was coming from when he asked us for those details. (Two travellers that had no clue how long they will be staying in the country and where they were heading to next.)
He then moved on to ask about the nature of our travel, our jobs in Singapore, etc. And it was only after sharing with him about how we were travelling from cities to cities (for our honeymoon) and our jobs in Singapore, were we able to get through immigration. With Brexit, I think there were more concern and stringent security measures put in place.
Is really on us and we should have planned our itinerary in advance instead of leaving everything to the eleventh hour. So, lesson learnt, never to do that again in the future to avoid unnecessary trouble!
Subsequently, we did try to book the hotel while we were on the Eurostar to London, but the internet wasn't exactly stable. As such, the first thing we did after we arrived in London was to book our accommodation.
London, England
St Pancras International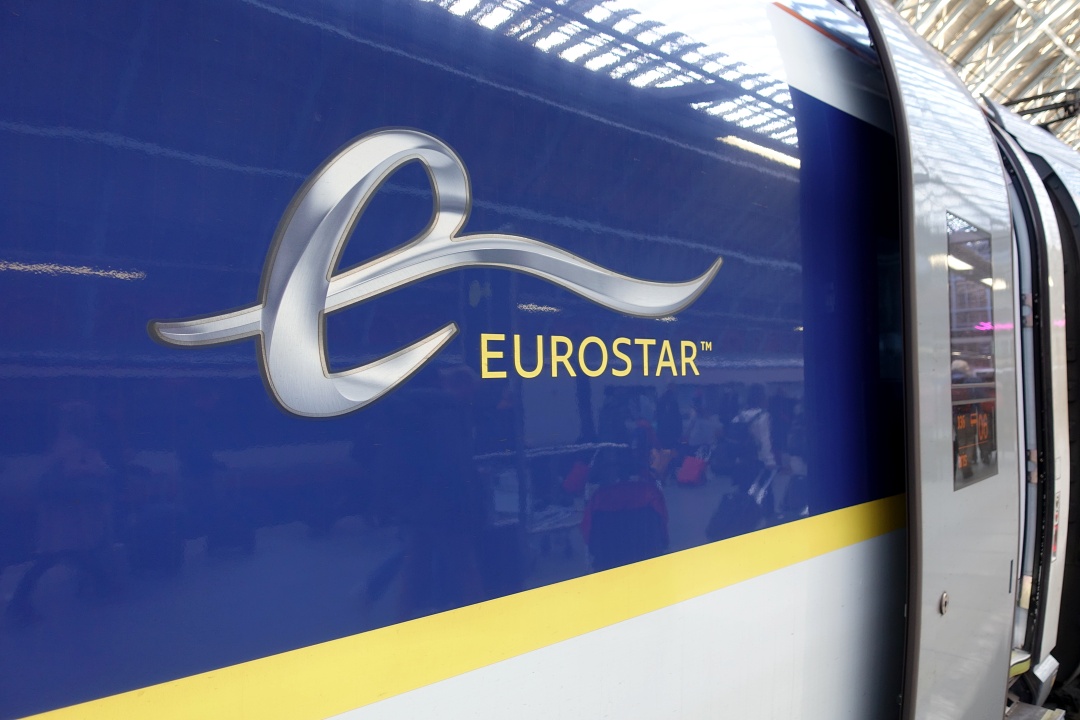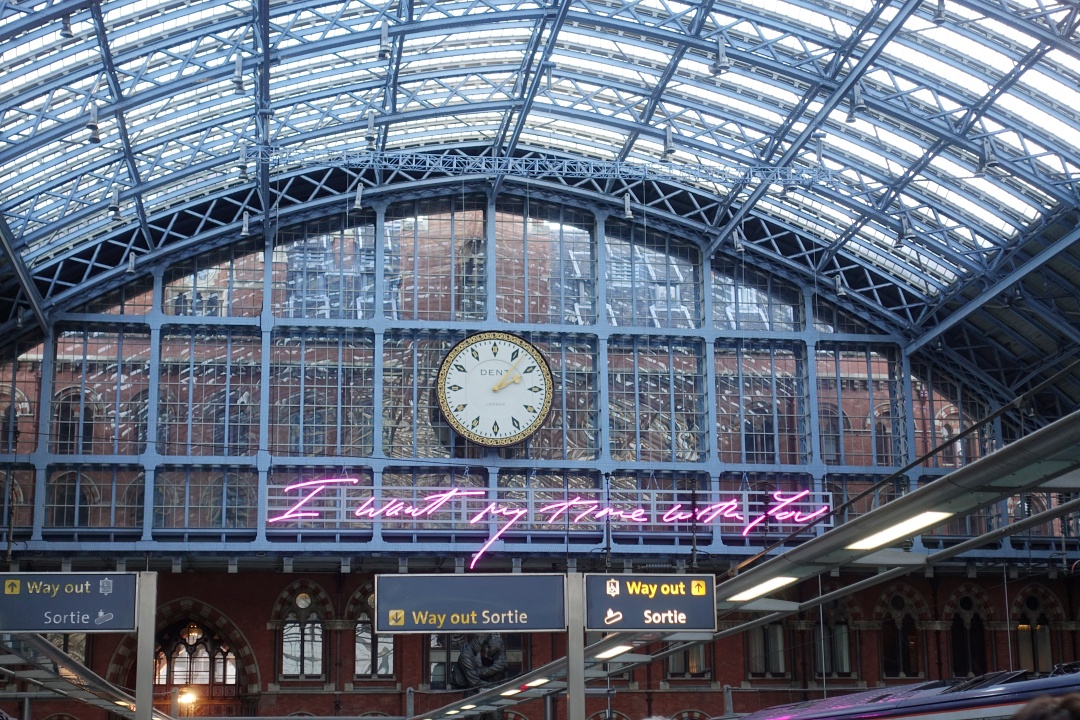 Brussels and London have a time difference of one hour, so it was around 14:00 when we reached St Pancras Station in London.
Quickly find a cafe to settle down and book our accommodation. Decided to book 4-night first, since we could always book for additional nights if we ended up extending our trip.
After settling our accommodation, we then went to get our Oyster cards. We were greeted with yet another long line, but decided to go ahead and join the queue so that we could get our cards there and then.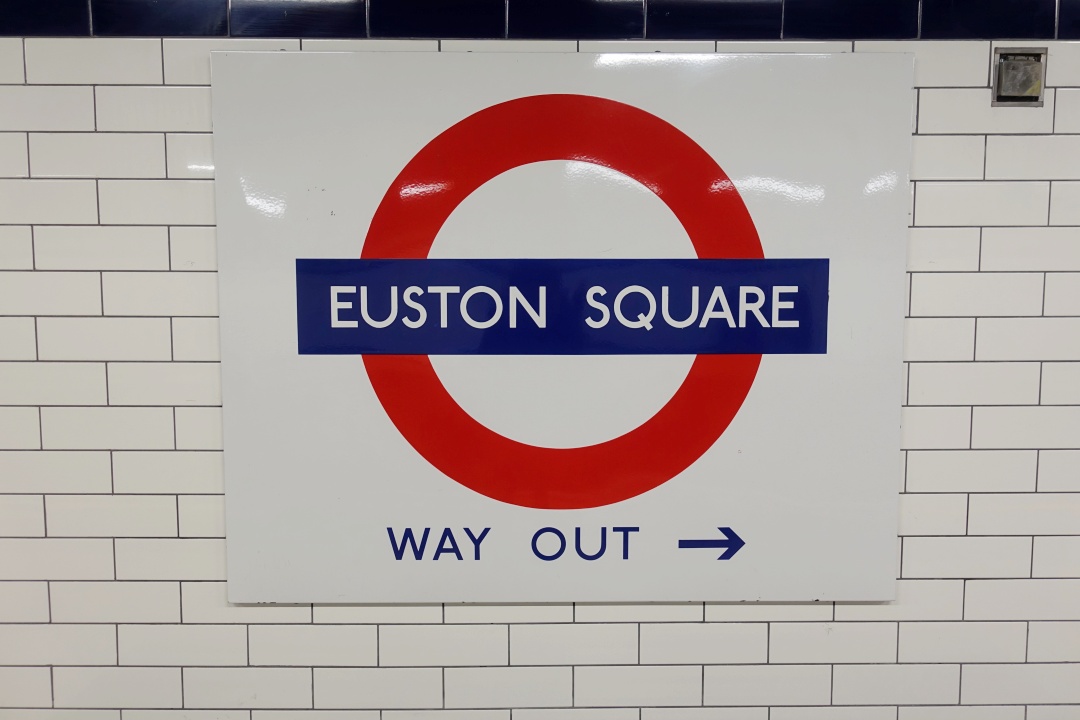 Took the tube and arrived at Euston Square where the hotel was.
Euston Square Hotel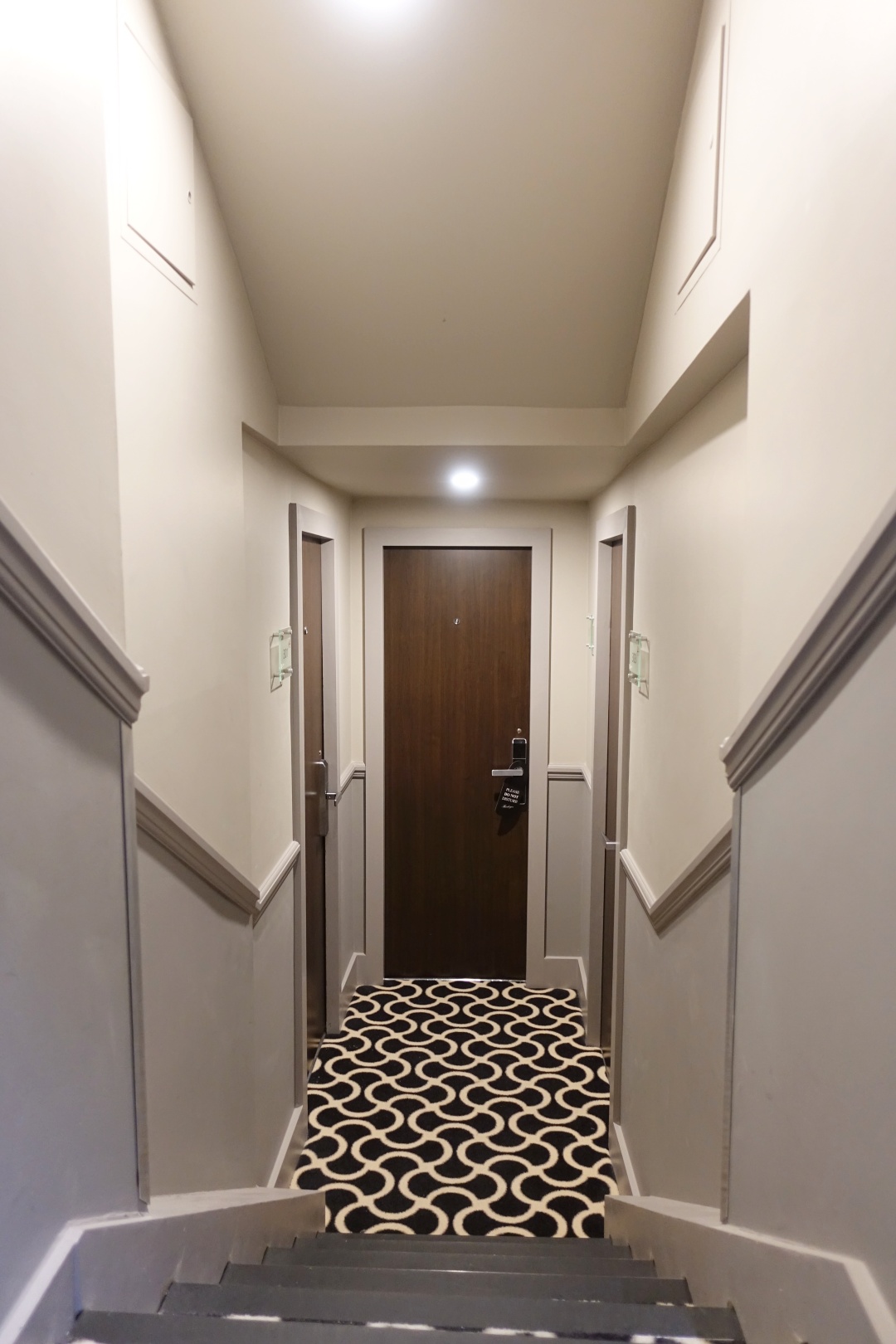 We booked the Double Room, and our room was located right at the end of the corridor.
Double Room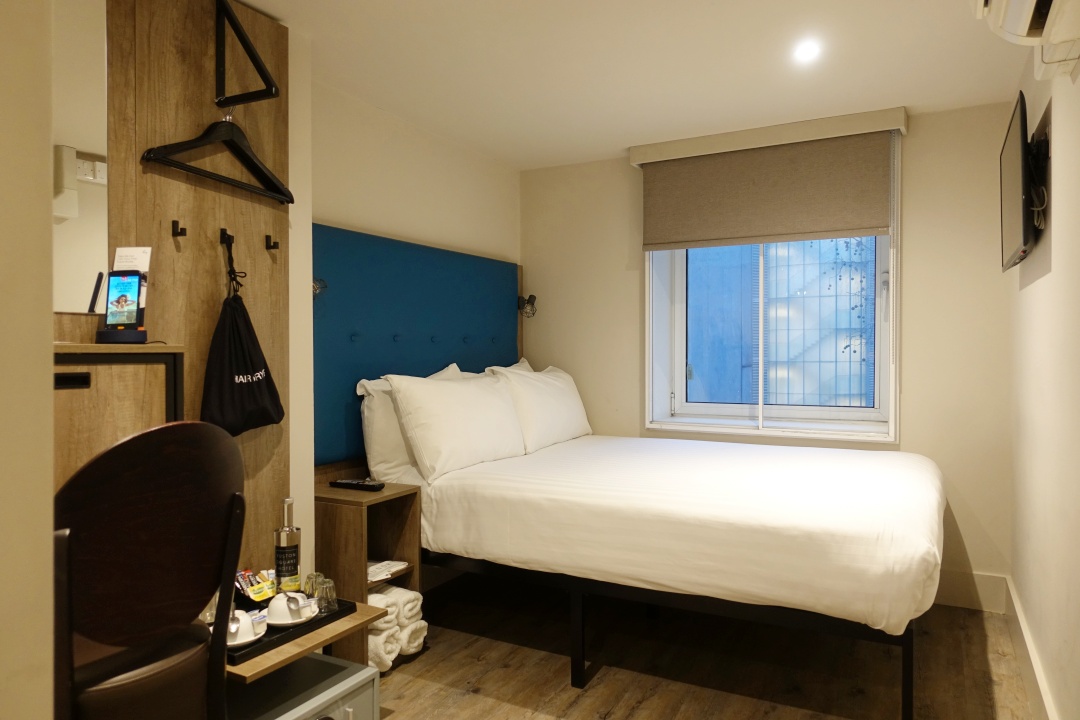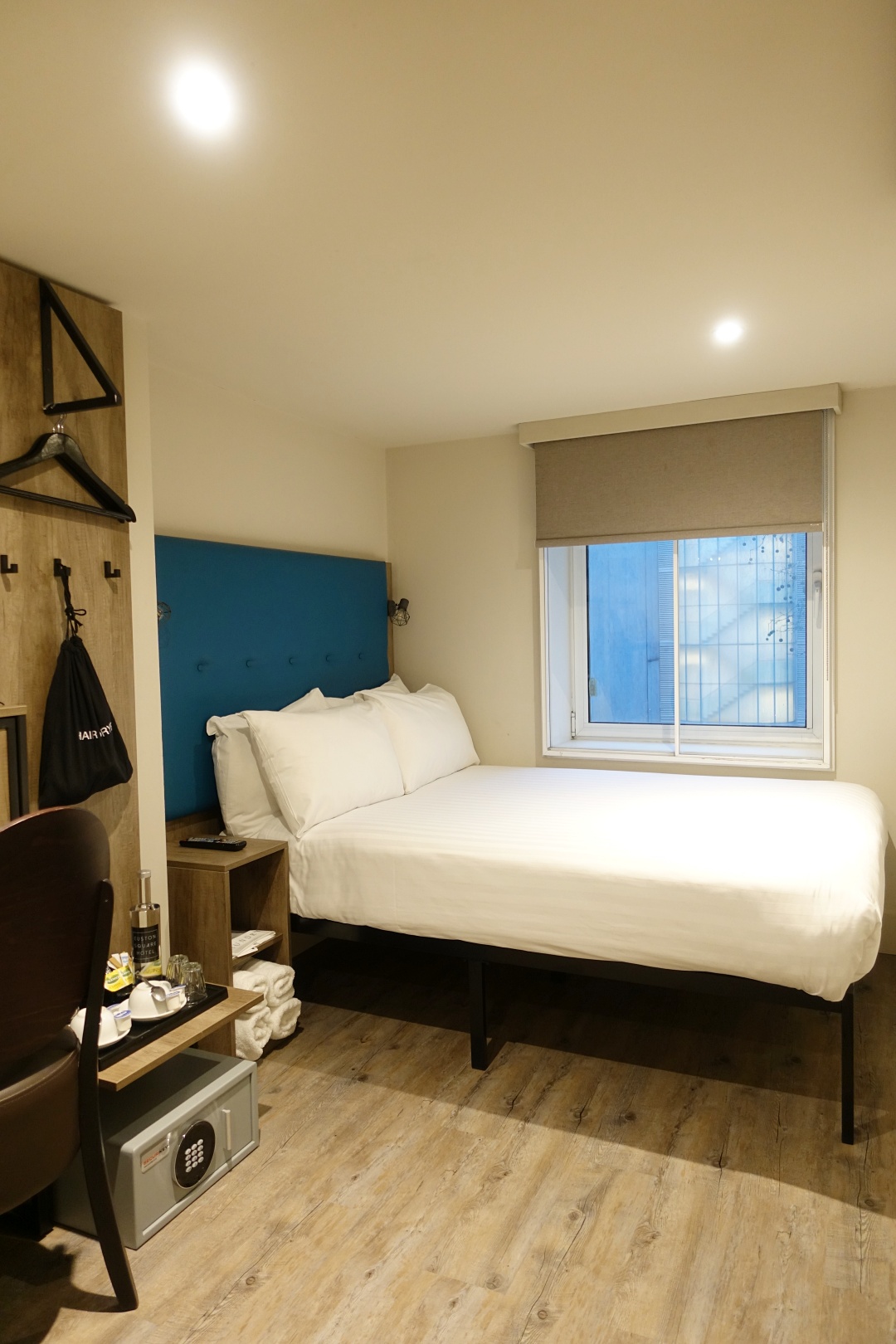 The room was kept fairly simple and minimal with a double bed, tv, folding desk and standing shower. There was no proper wardrobe in the room, so we had to hang our coats on the bar above the safe.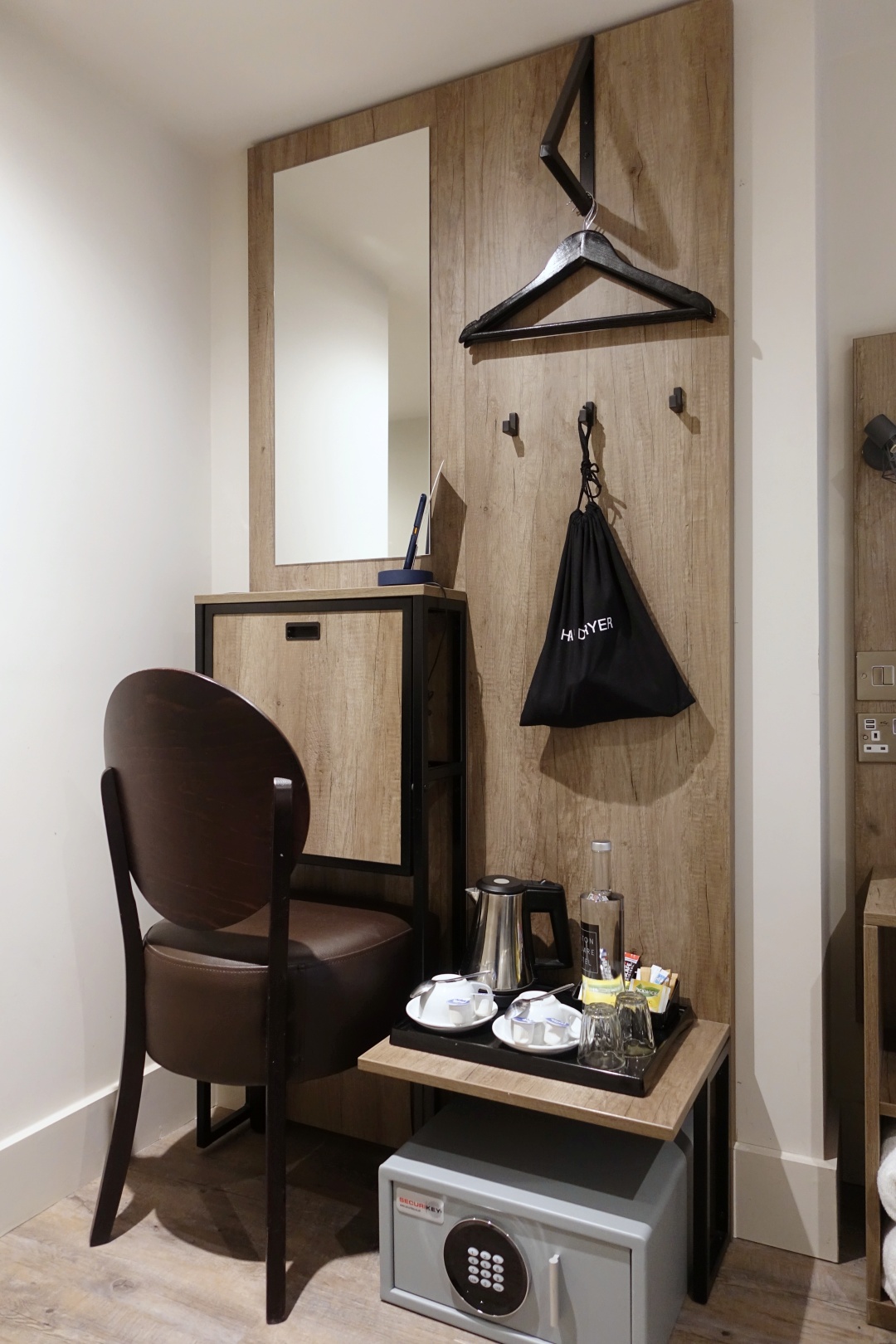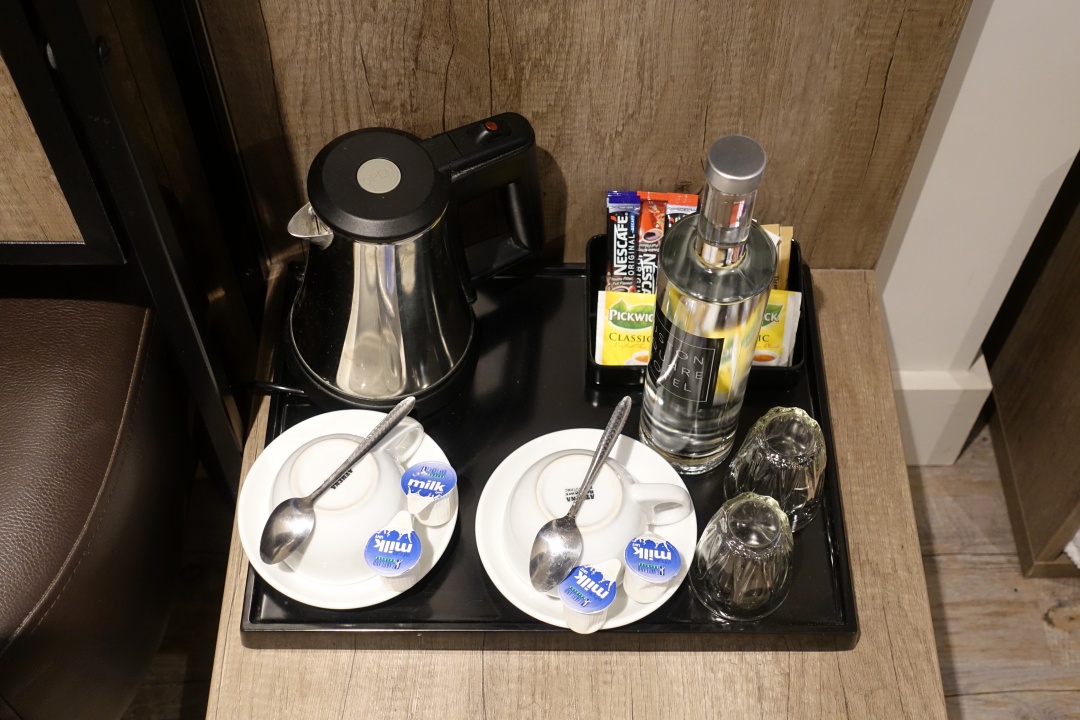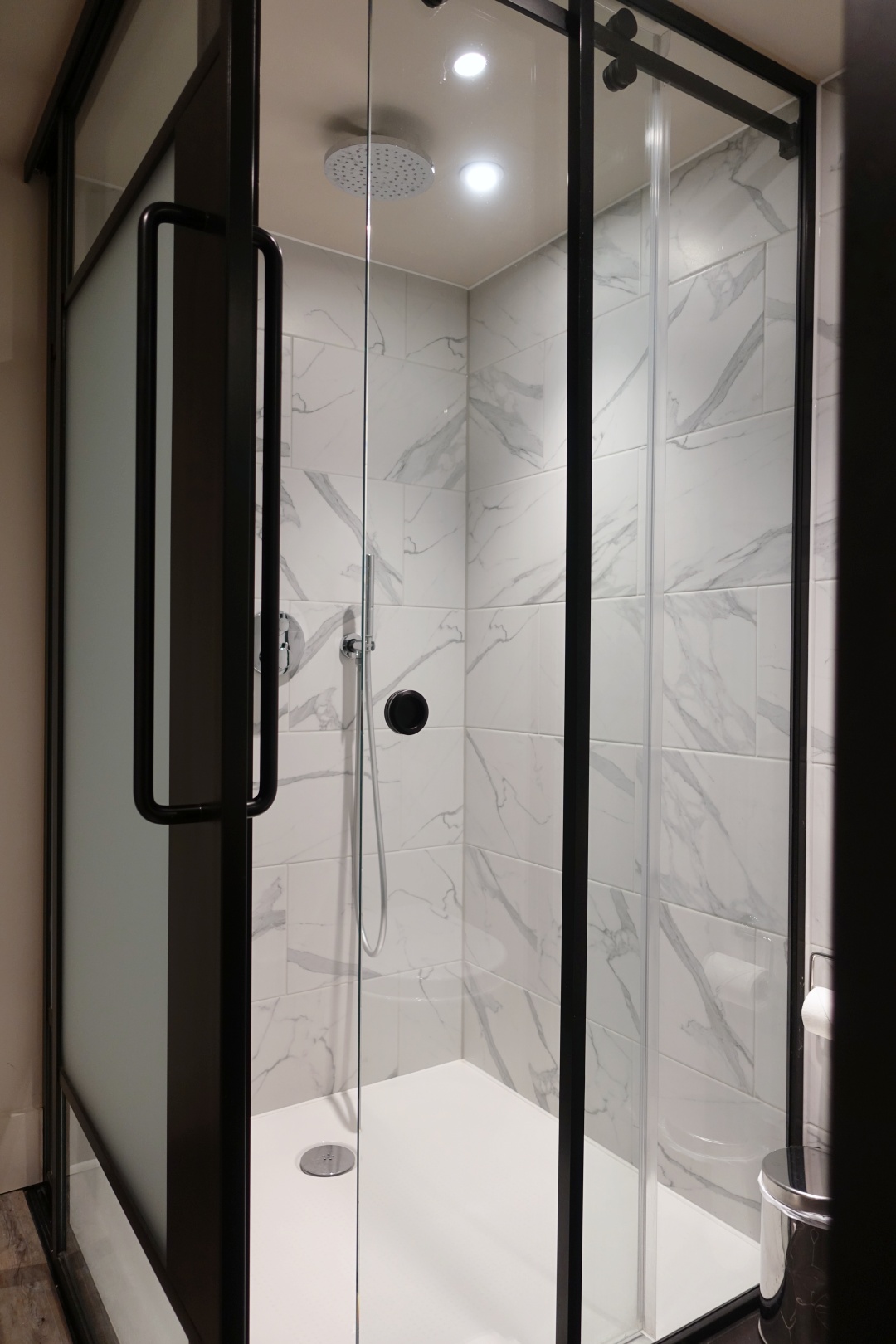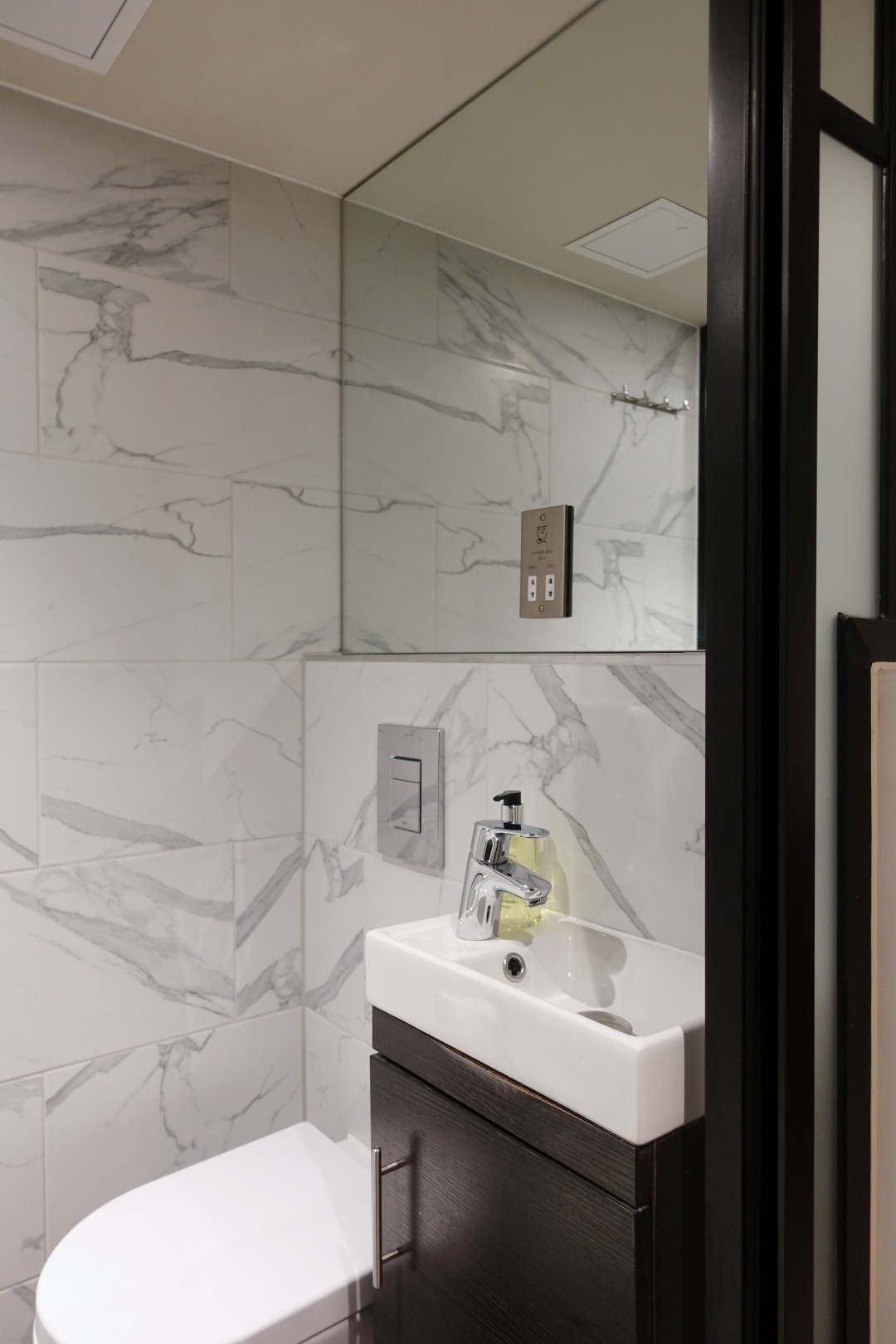 After our stay at Mini Hotel in Hong Kong, I think this is the smallest sink we had come across among all our hotel stays.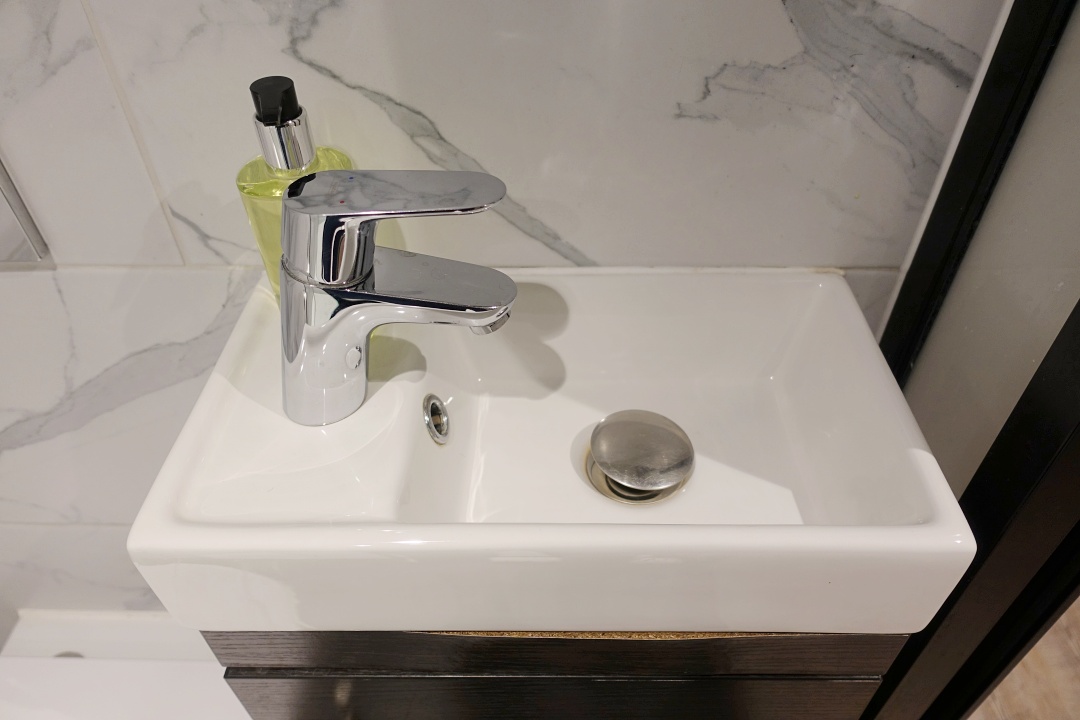 We subsequently decided to extend our stay in London for one more night; hence, for five nights at Euston Square Hotel, we paid a total of SGD 1171. This works out to an average of SGD 234/night. Perhaps due to it being the year-end period, the price/night fluctuate quite a bit, ranging from SGD 145 to SGD 348/night.
However, the room was comfortable, and I do find the location to be quite accessible (the hotel was near to two underground stations). So we decided to keep to one hotel instead of booking two separate places.
---
Took a rest and we subsequently went out at around 18:30 to head to Hyde Park Winter Wonderland.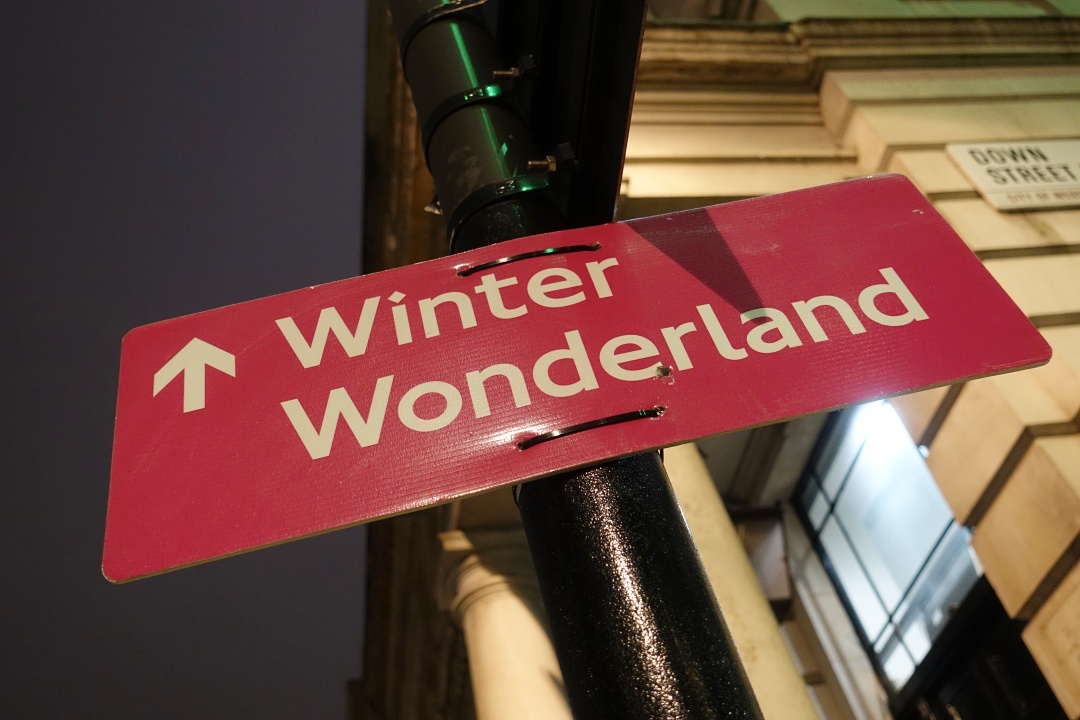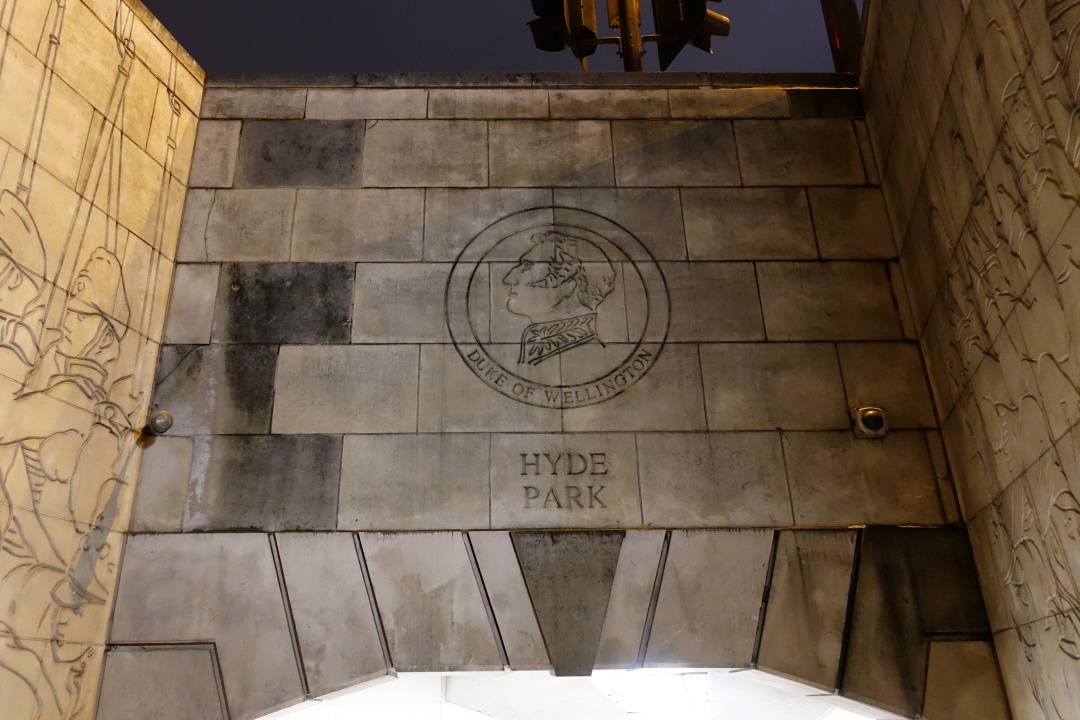 Hyde Park Winter Wonderland
Hyde Park Winter Wonderland was probably one of the biggest Christmas markets we had come across during this trip. Aside from having lots of stalls, there were also plenty of rides and games available.
Hype Park Winer Wonderland is free to enter, and even though we went after Christmas (on 28 December), the place was still packed with visitors!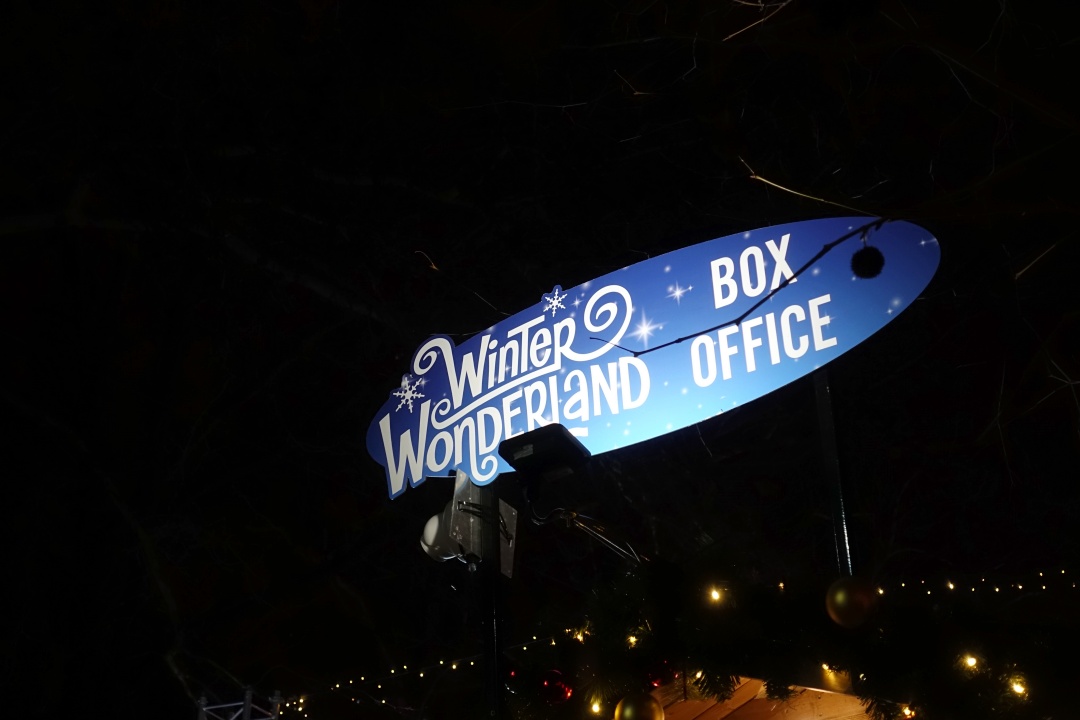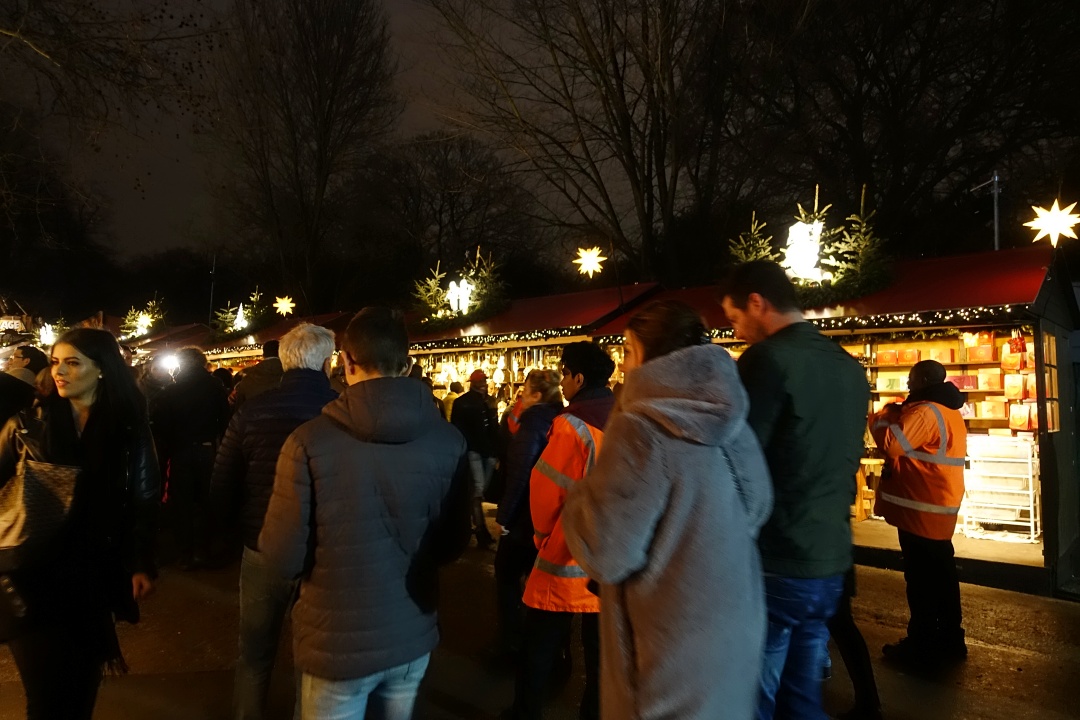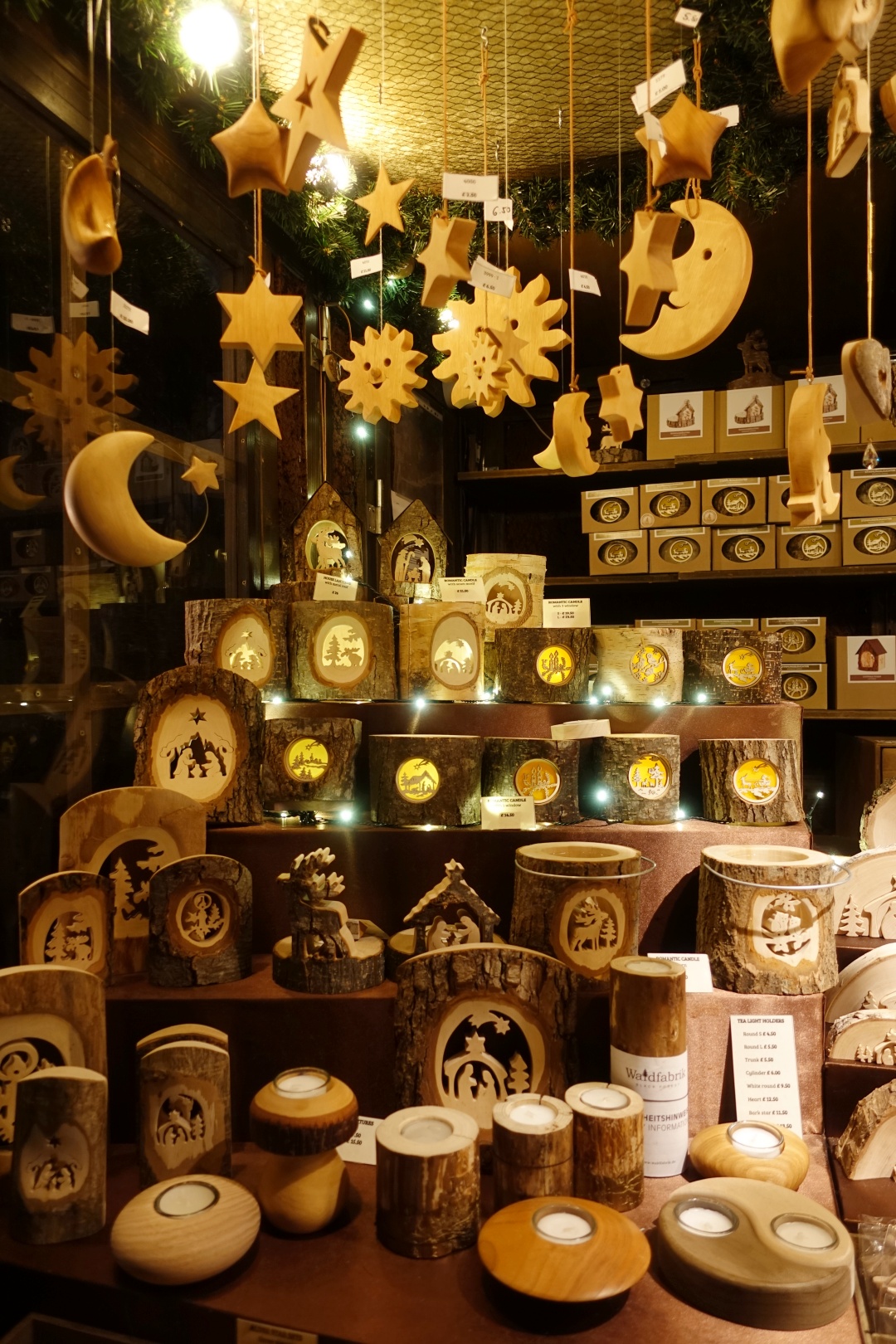 I really love how beautiful these wooden hanging decors look, so I ended up purchasing a moon one.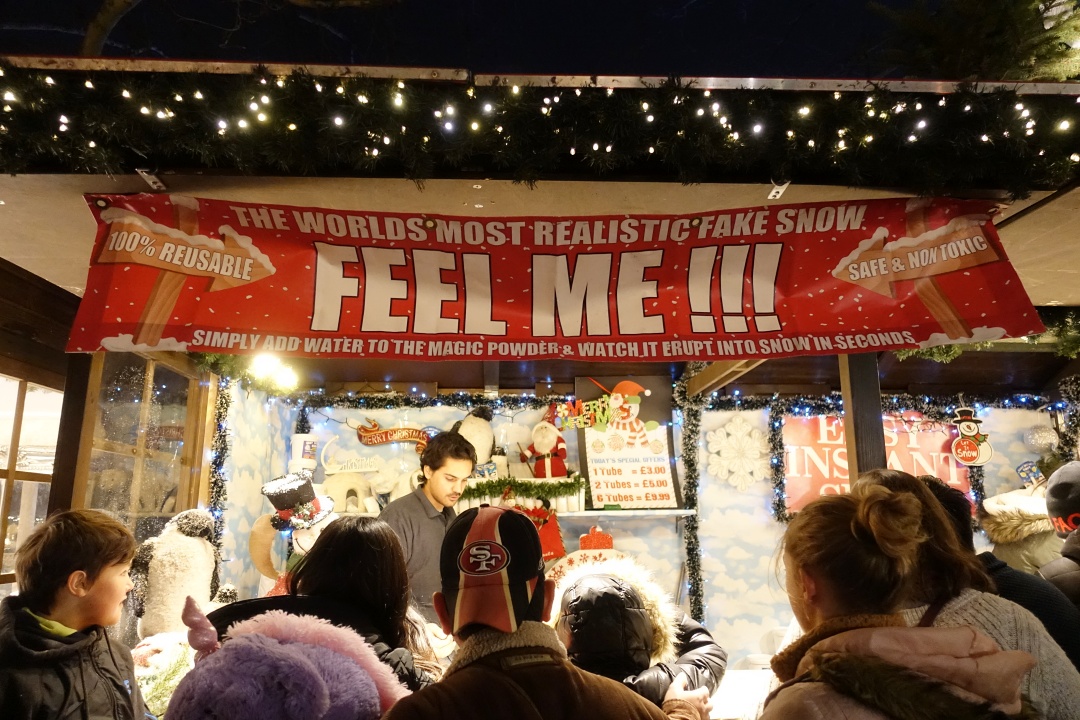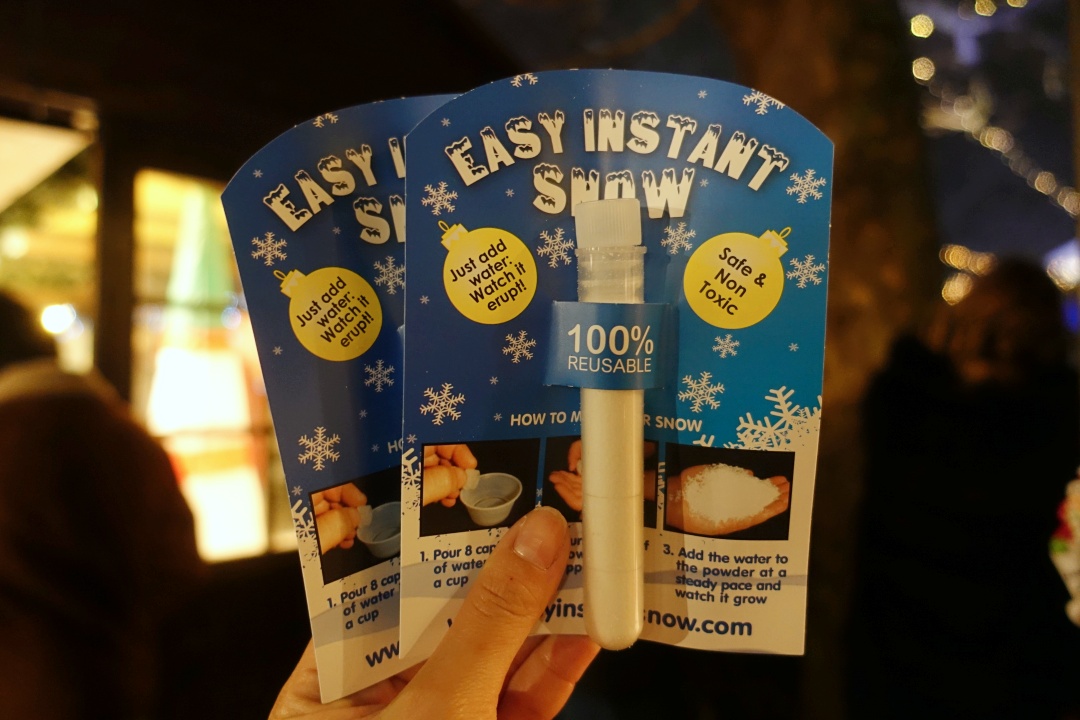 Another thing we bought was this easy, reusable instant snow. The seller was demonstrating how it works, and it was amazing seeing how the powder transforms into snow with the adding of water. We ended up getting two tubes for £5 (SGD 9).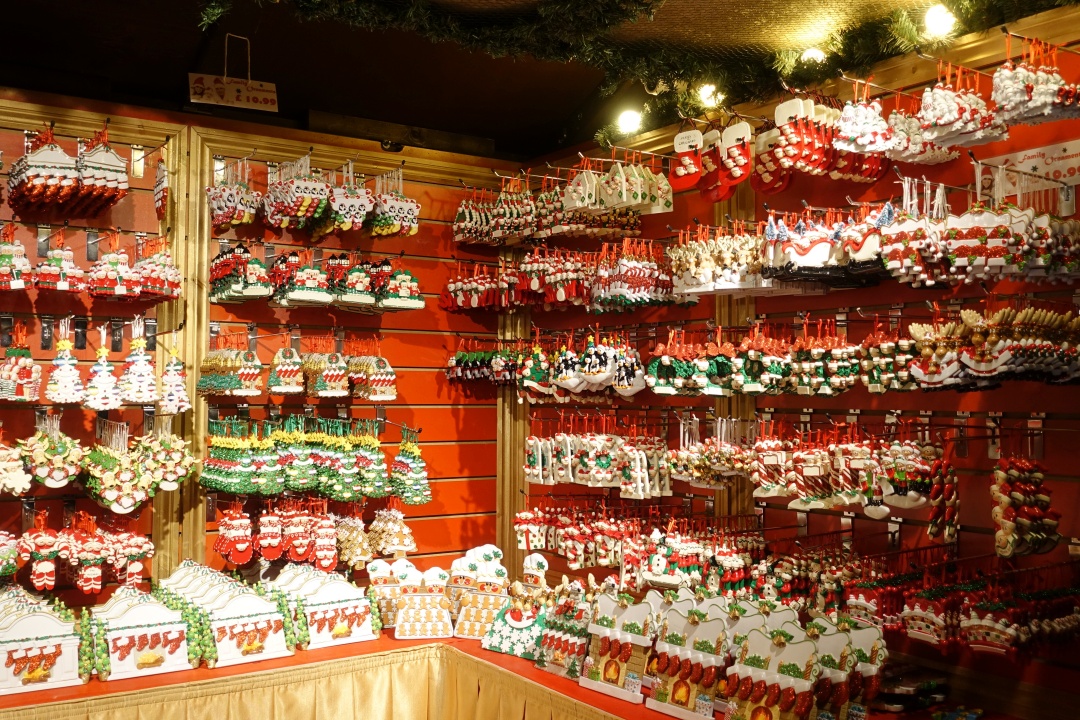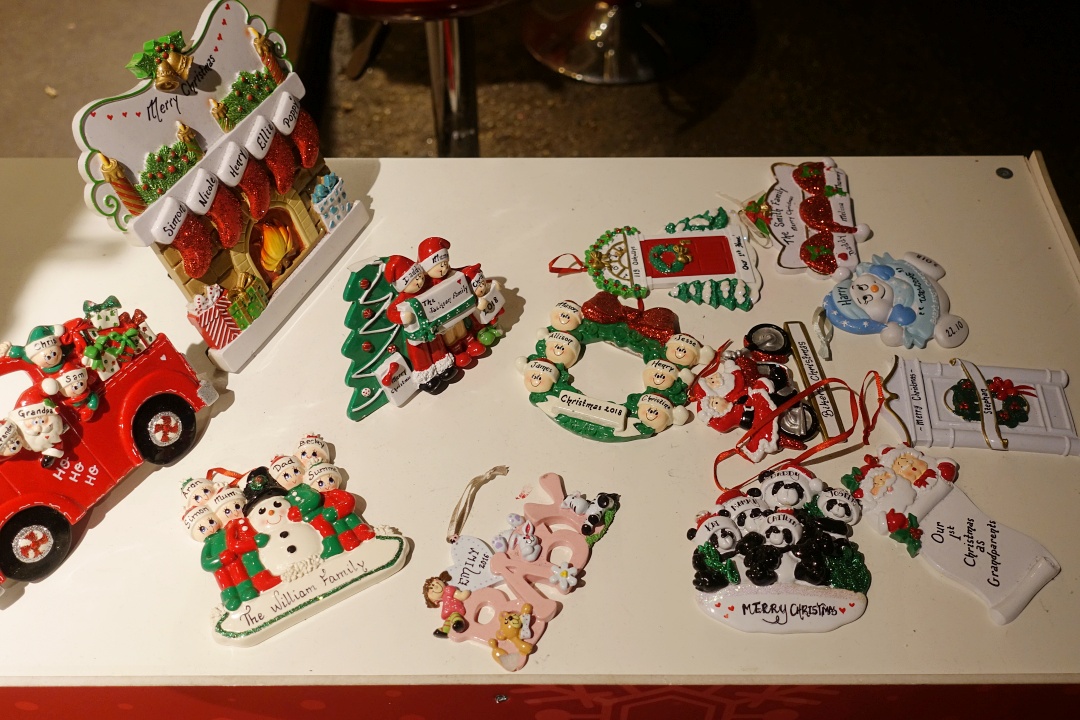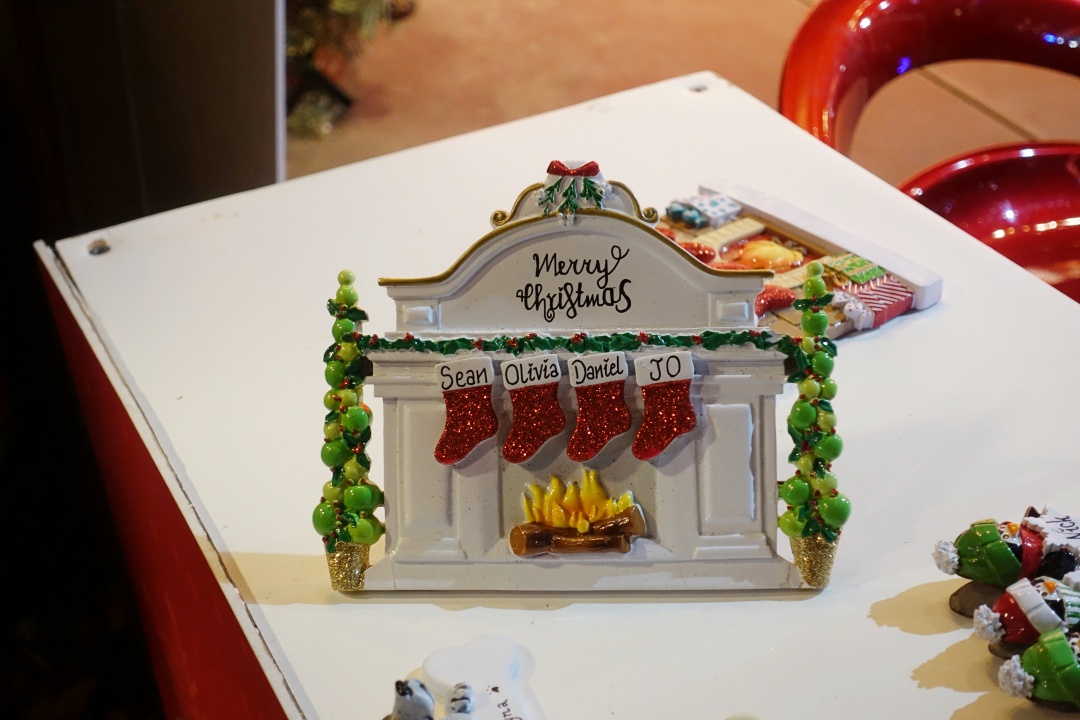 I thought this was pretty lovely. You can customise it by writing the names on the stockings.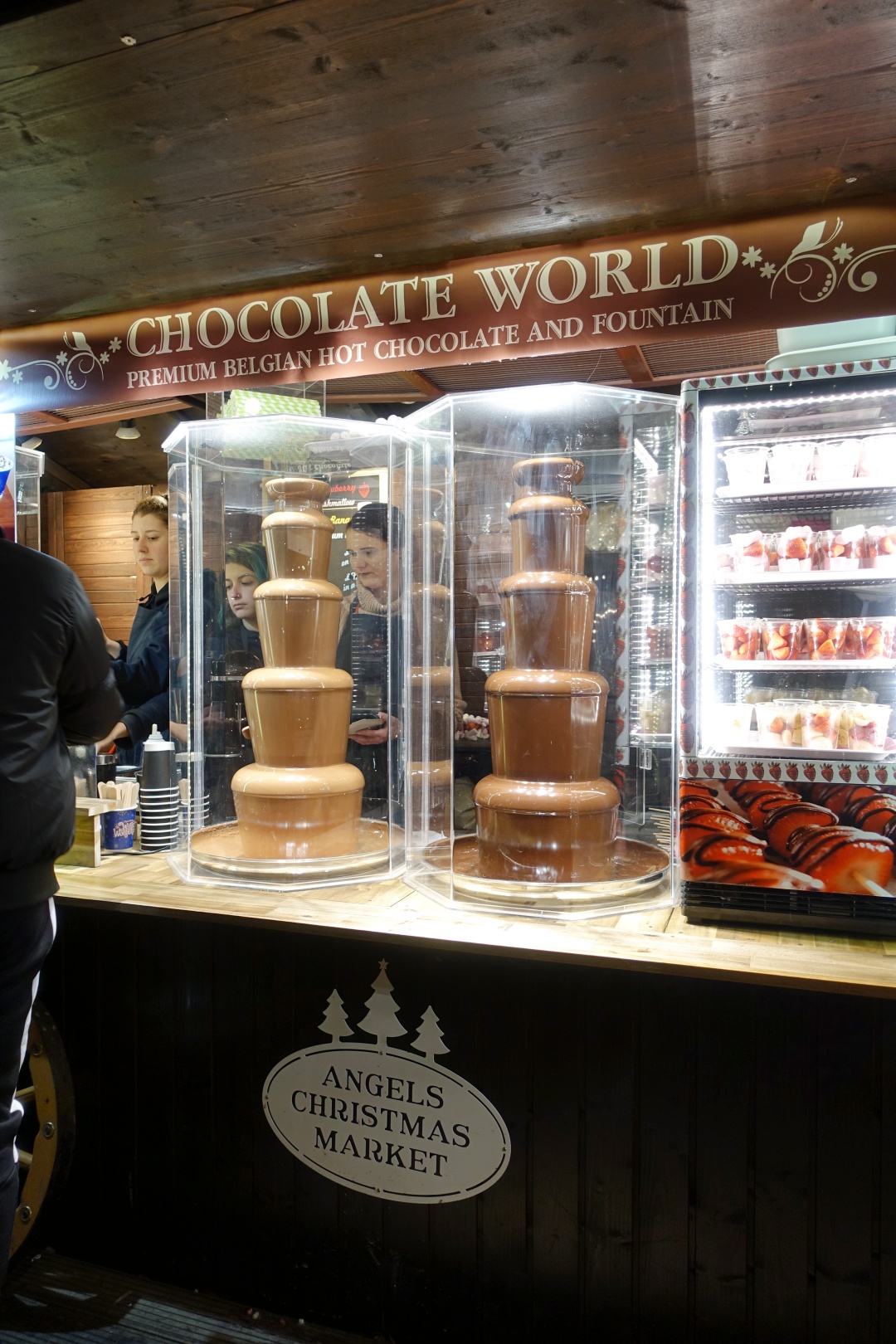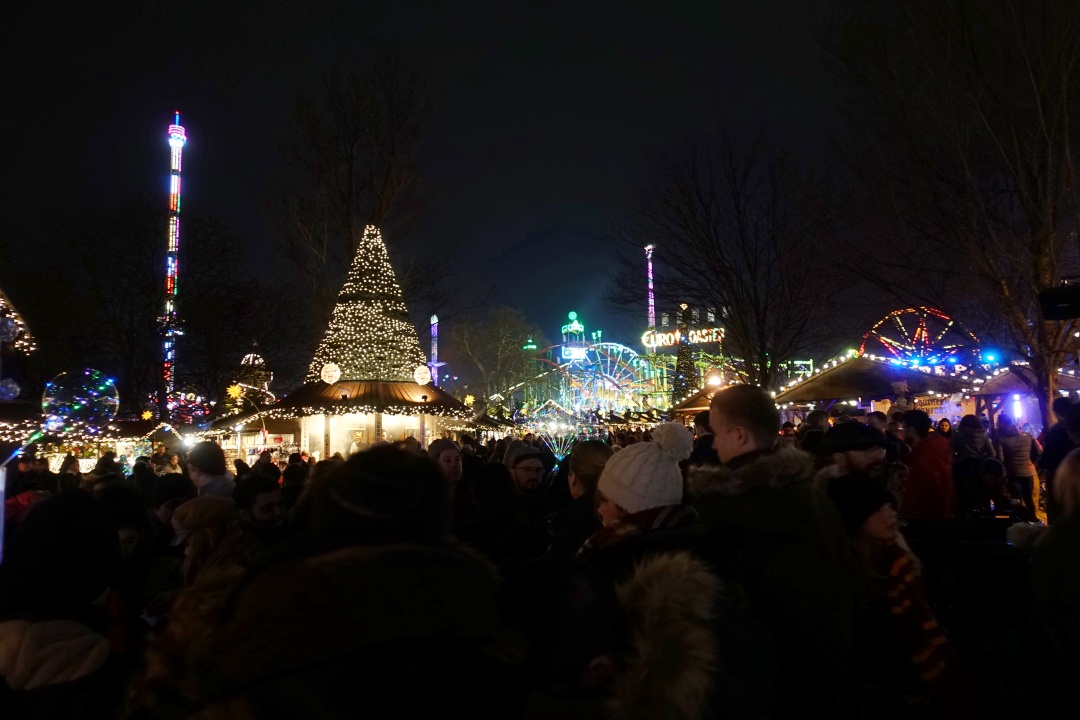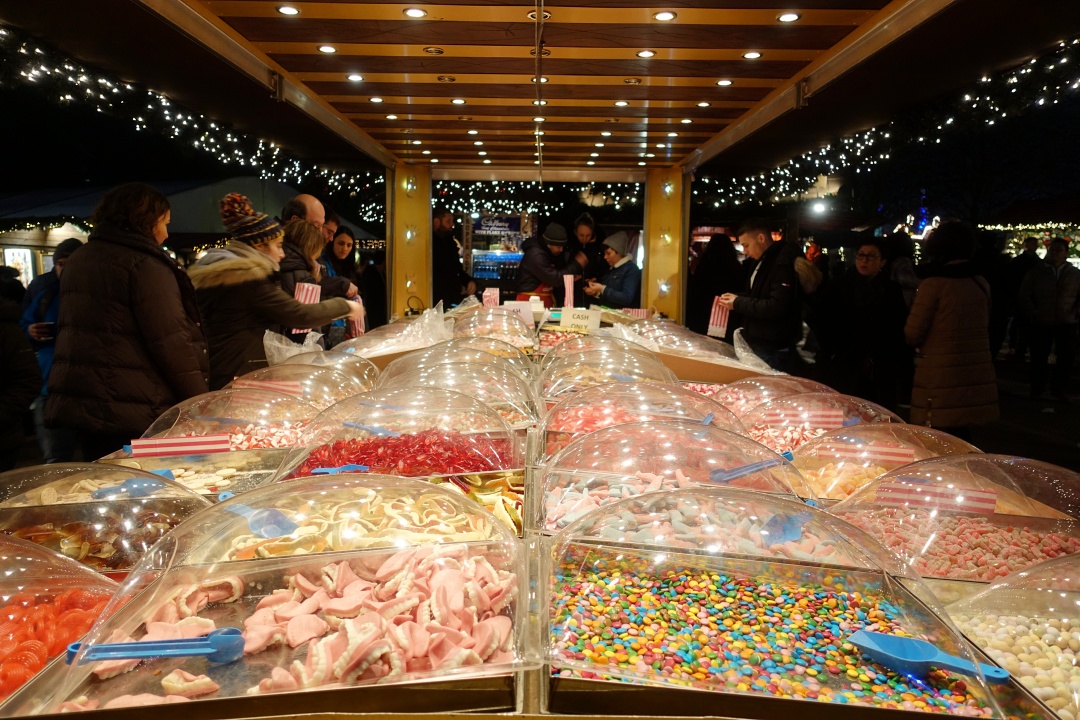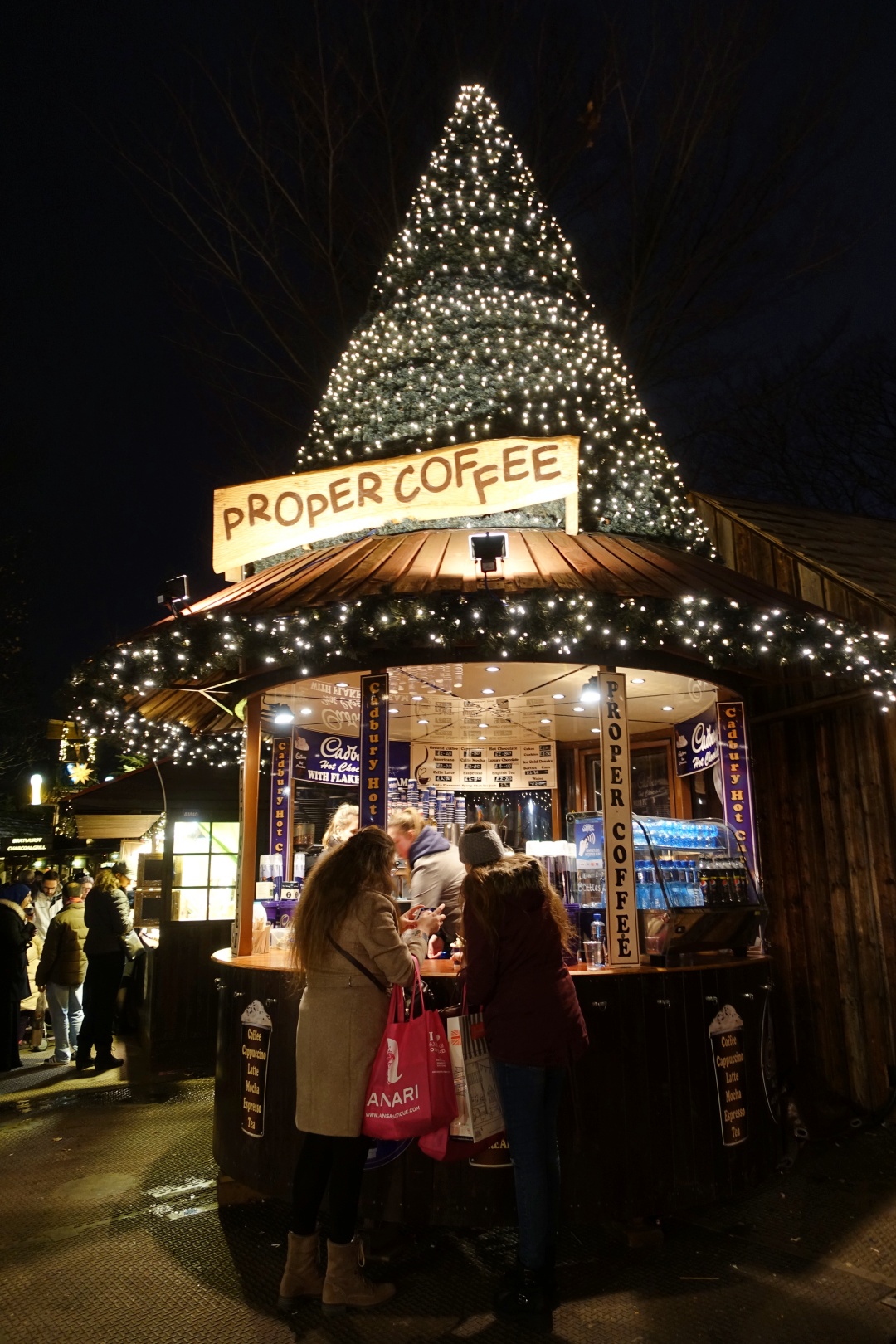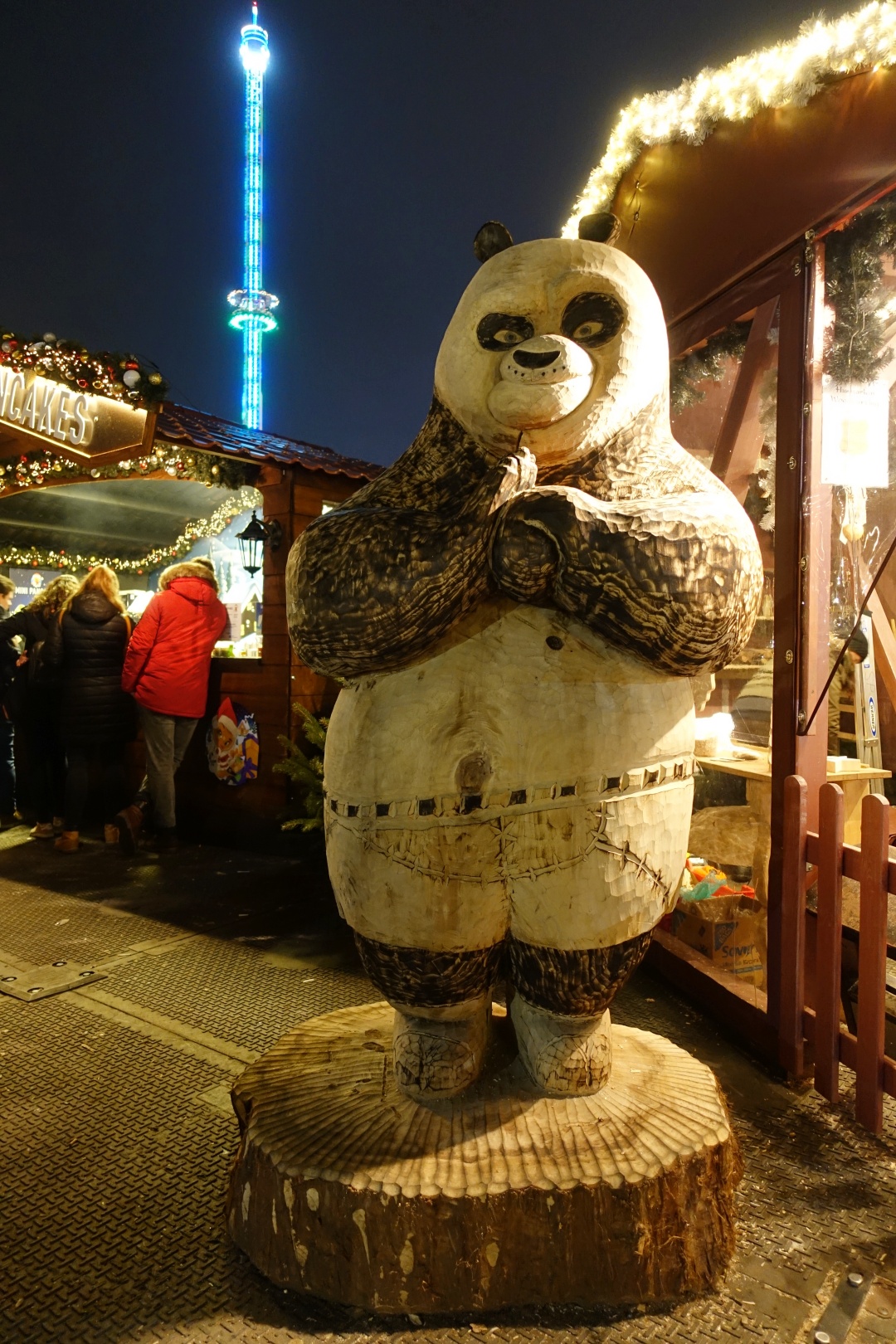 Rides and Games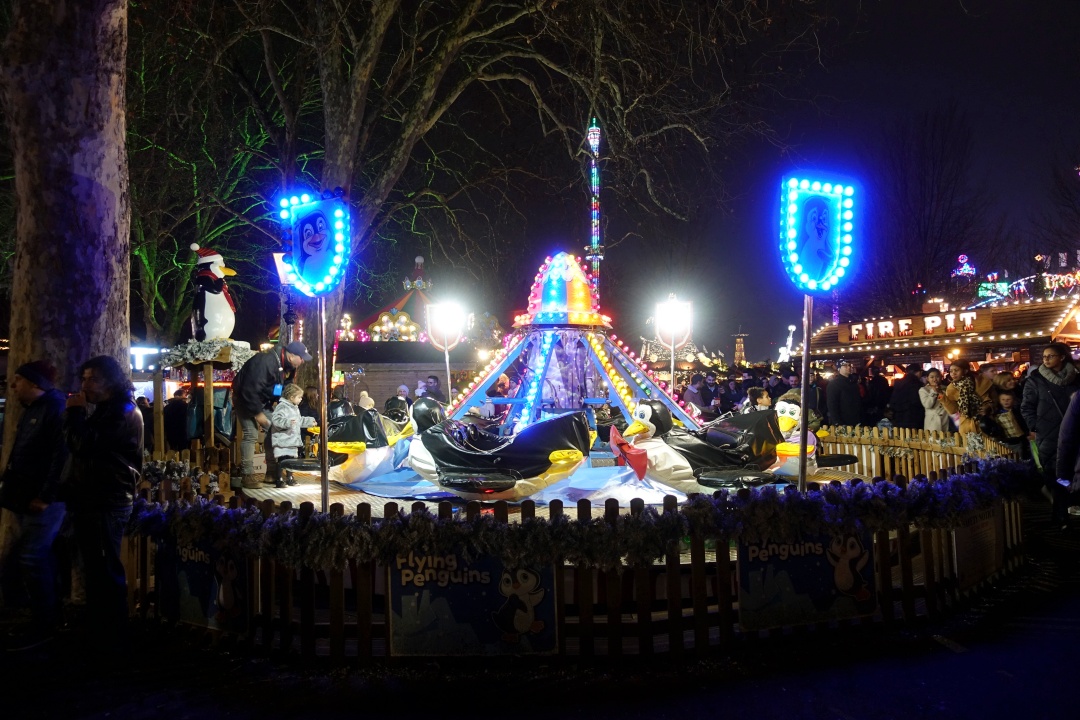 There were plenty of rides available, from children's ride to thrill rides and roller coasters.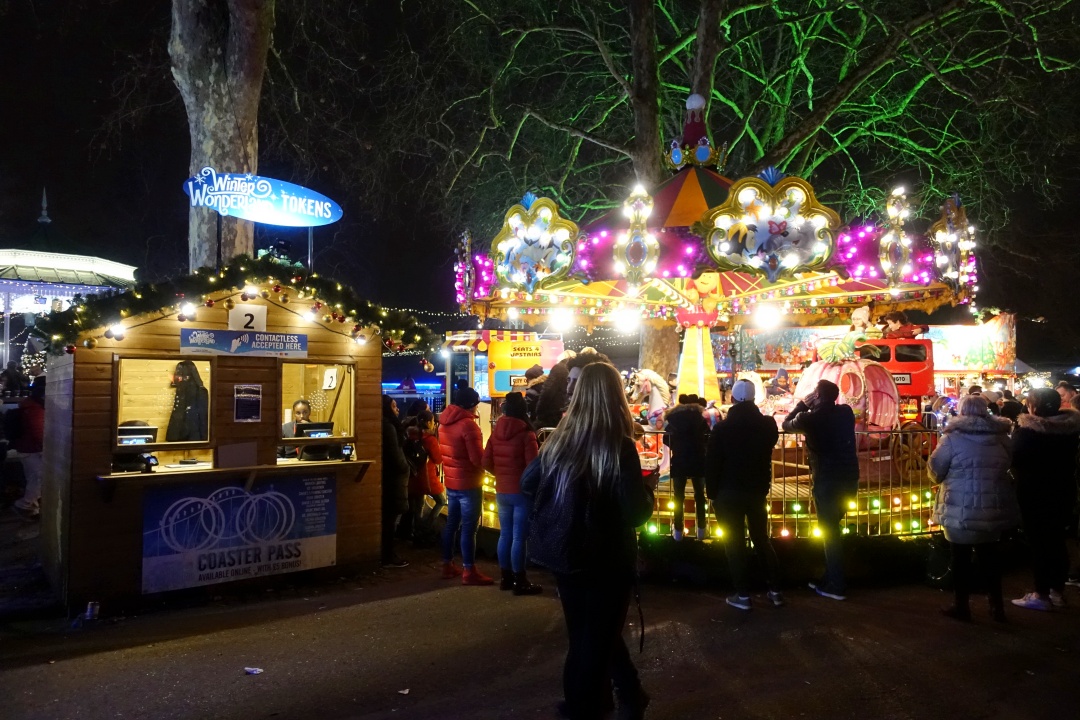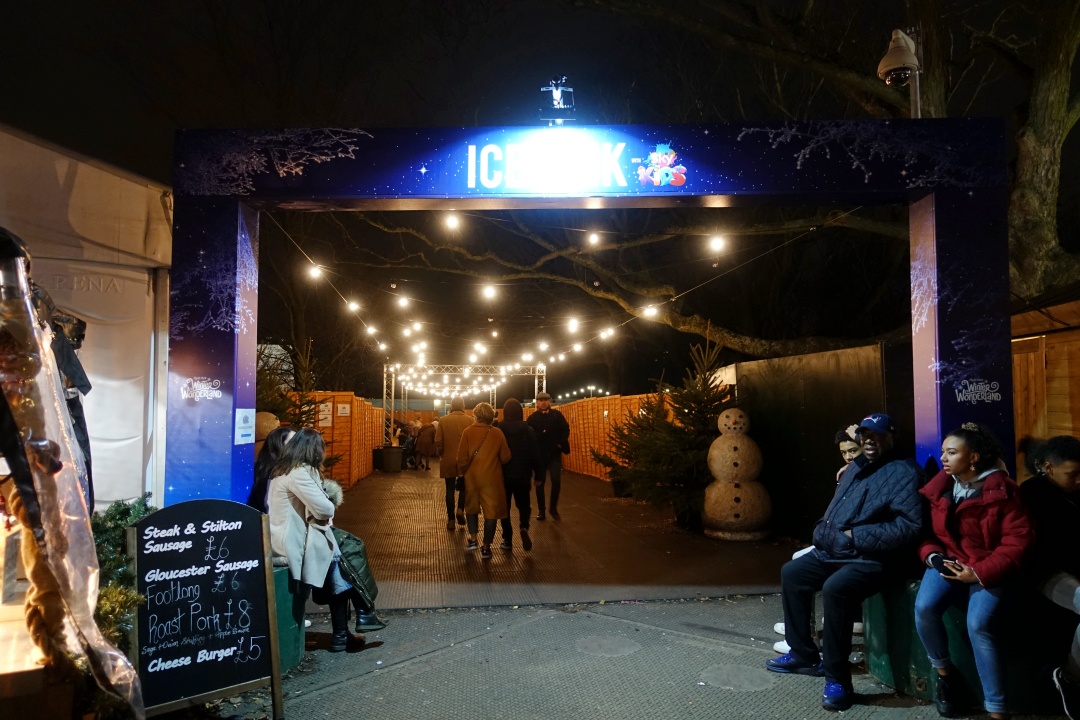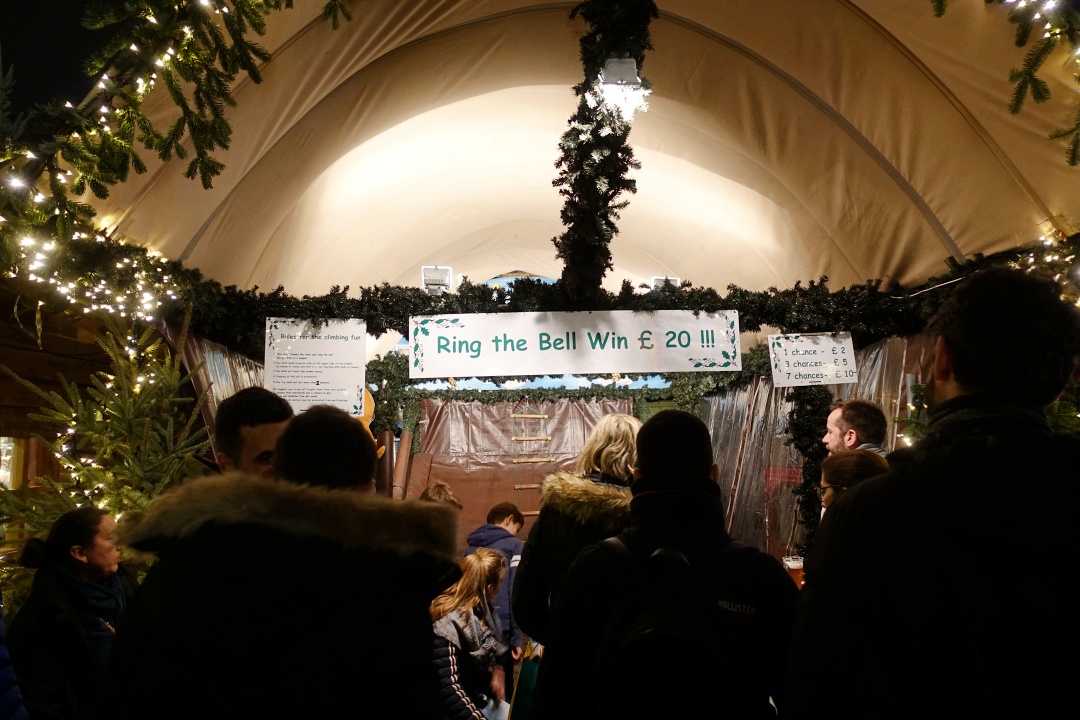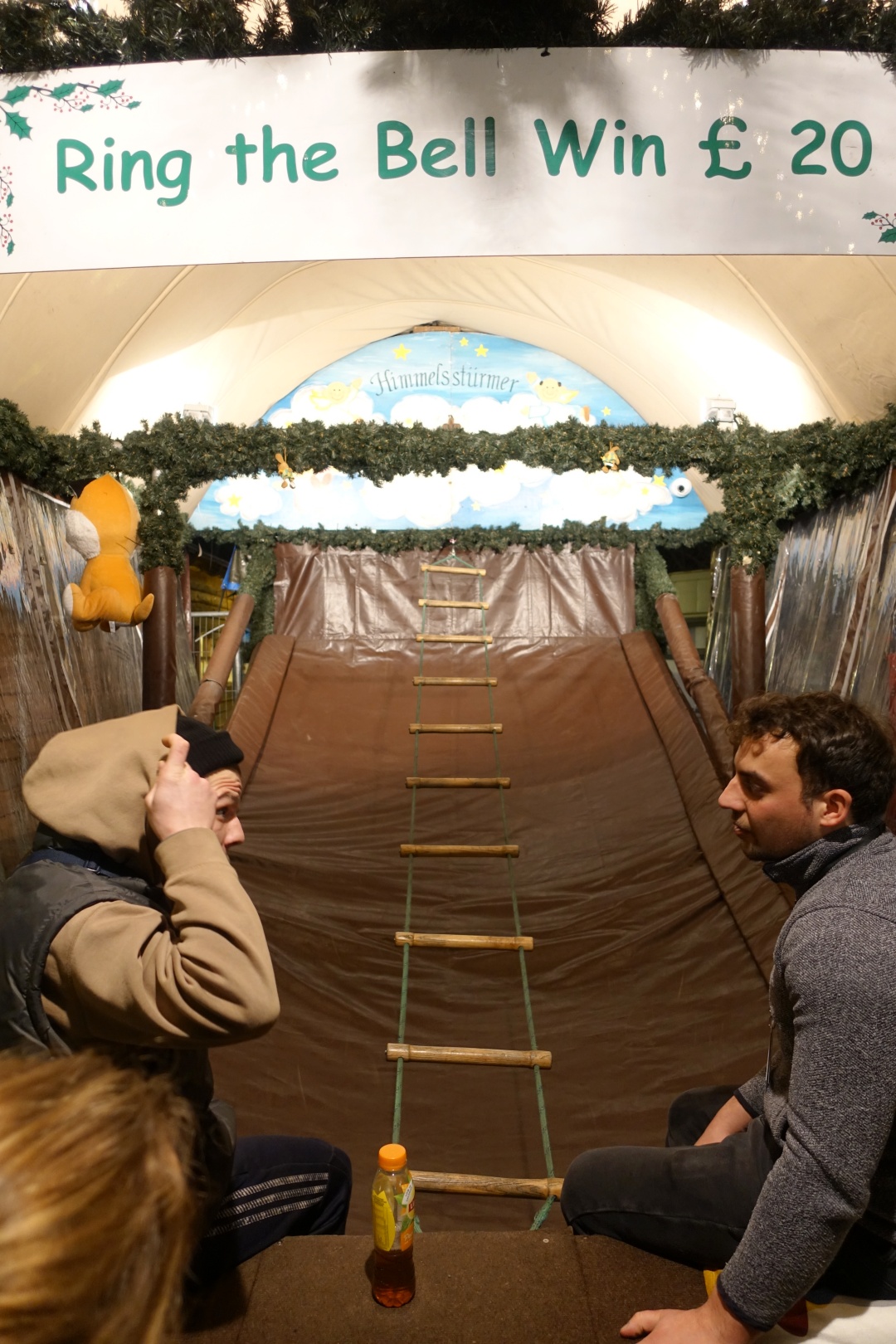 To play this game, the player had to climb up this wobbly robe ladder and ring the bell at the top. Each try is £2, and the player gets to win £20 (or a puppet) by following the rules and rang the bell. We saw someone playing, and it seems to be a lot harder than it looks.
Lots of carnival games available at Hyde Park Winter Wonderland!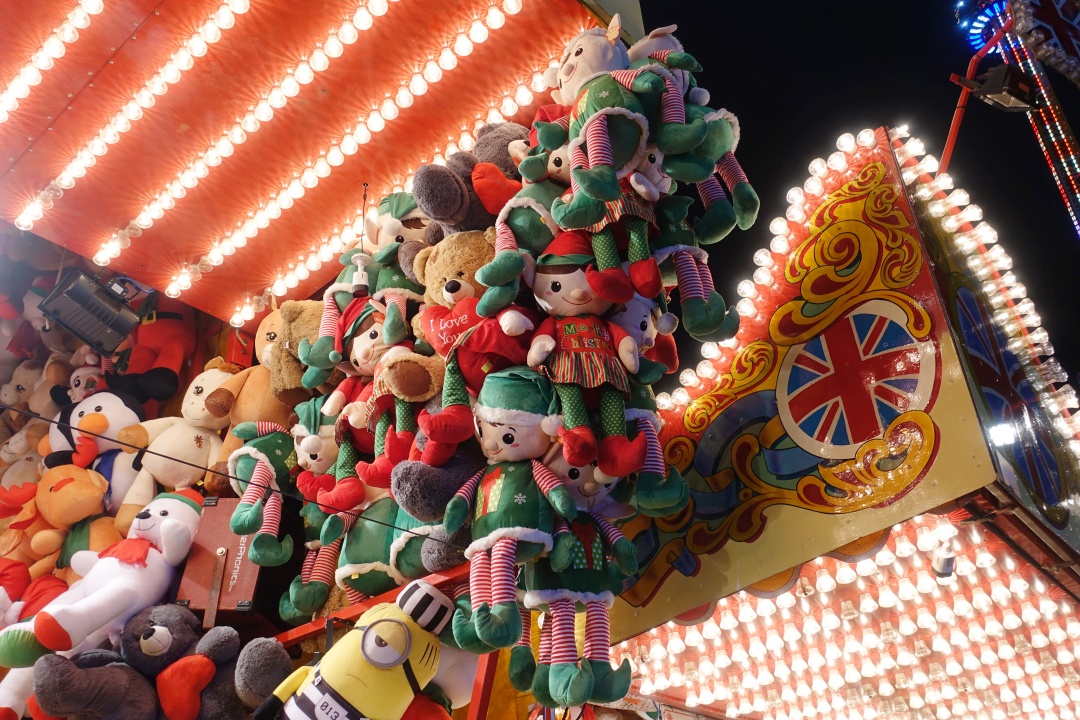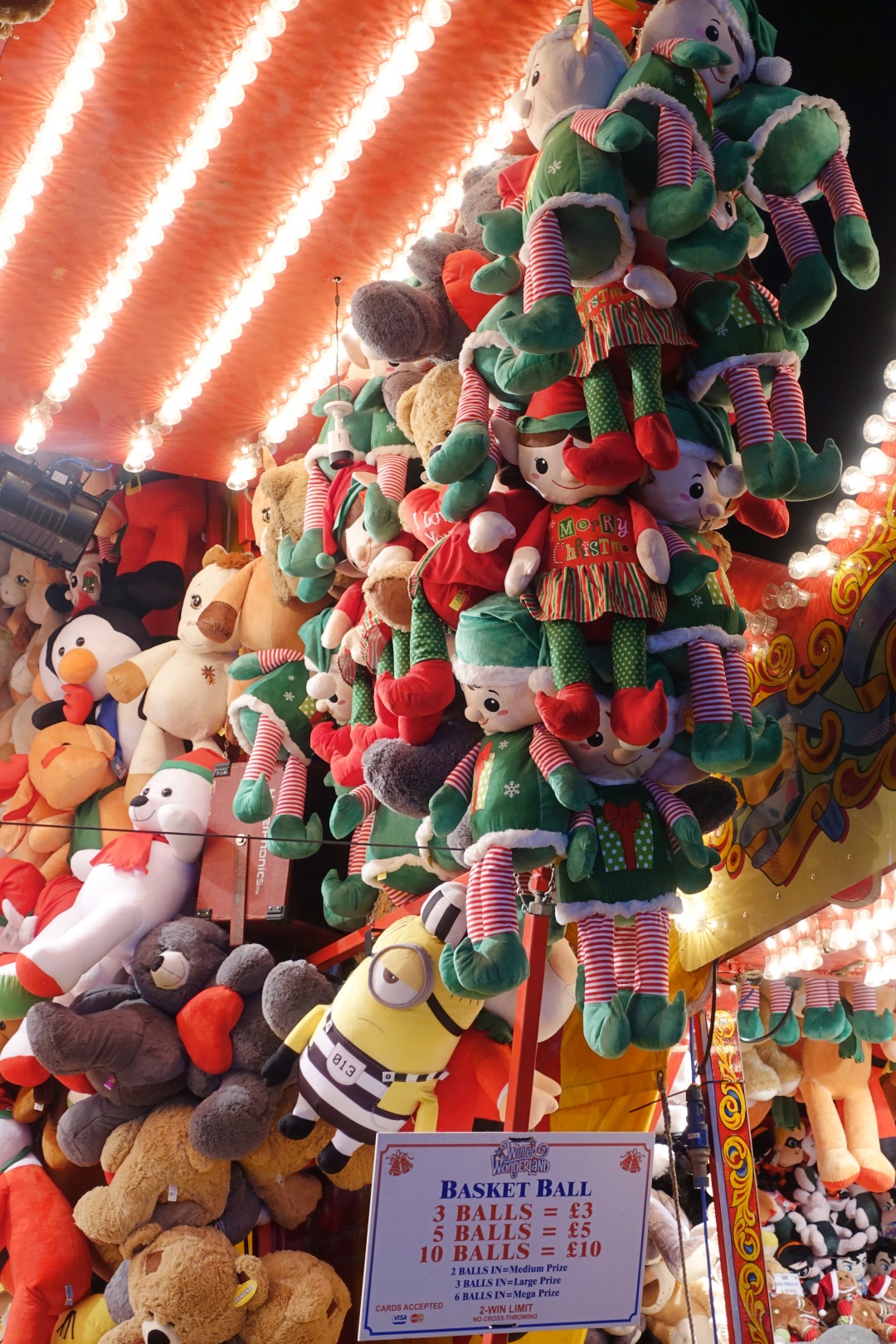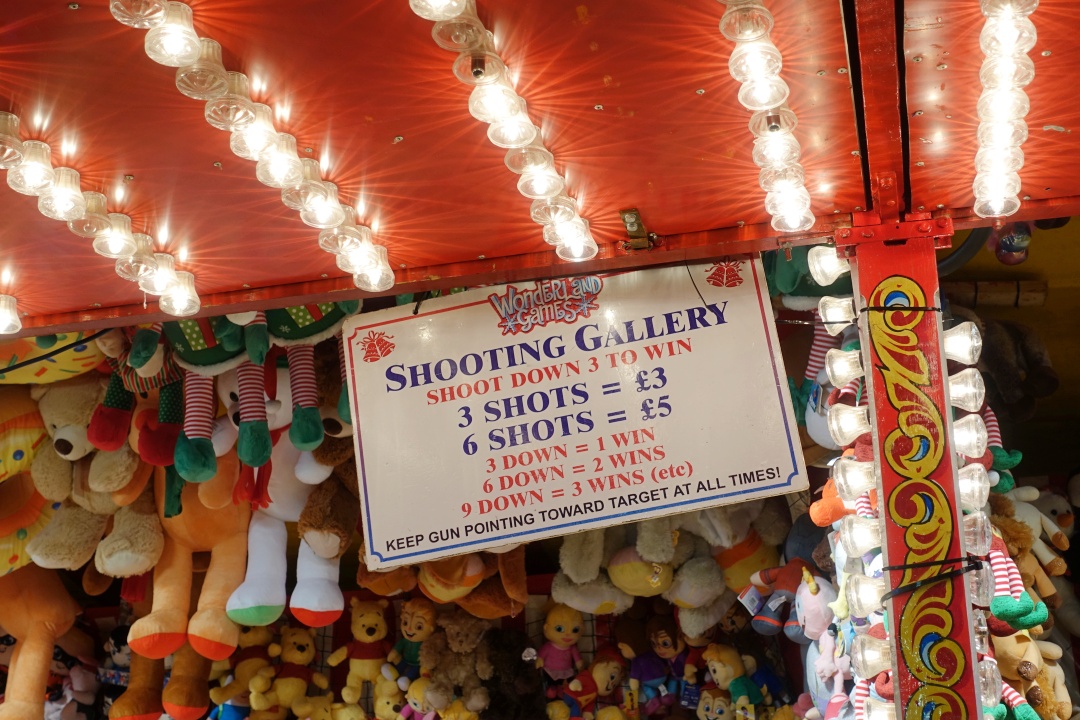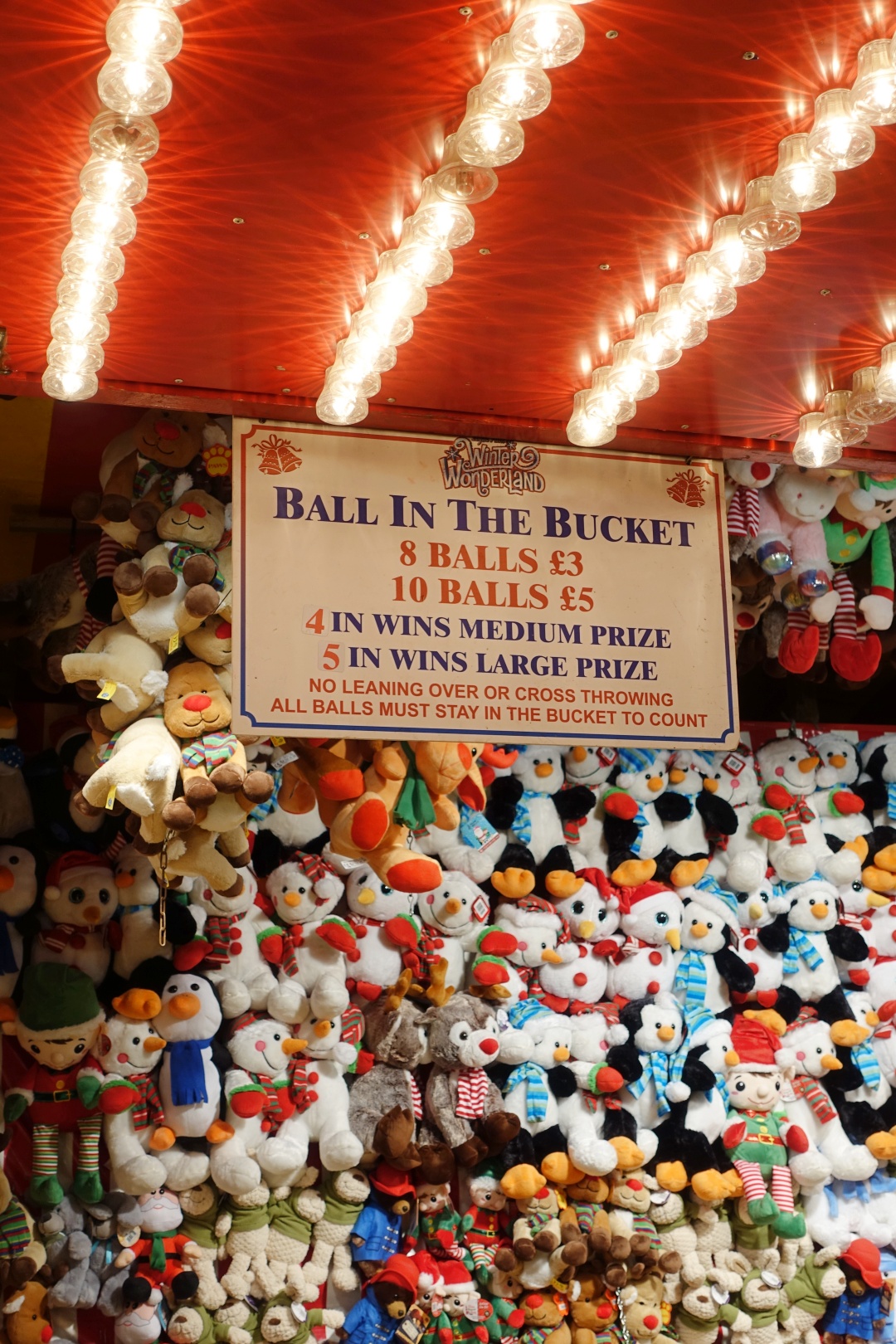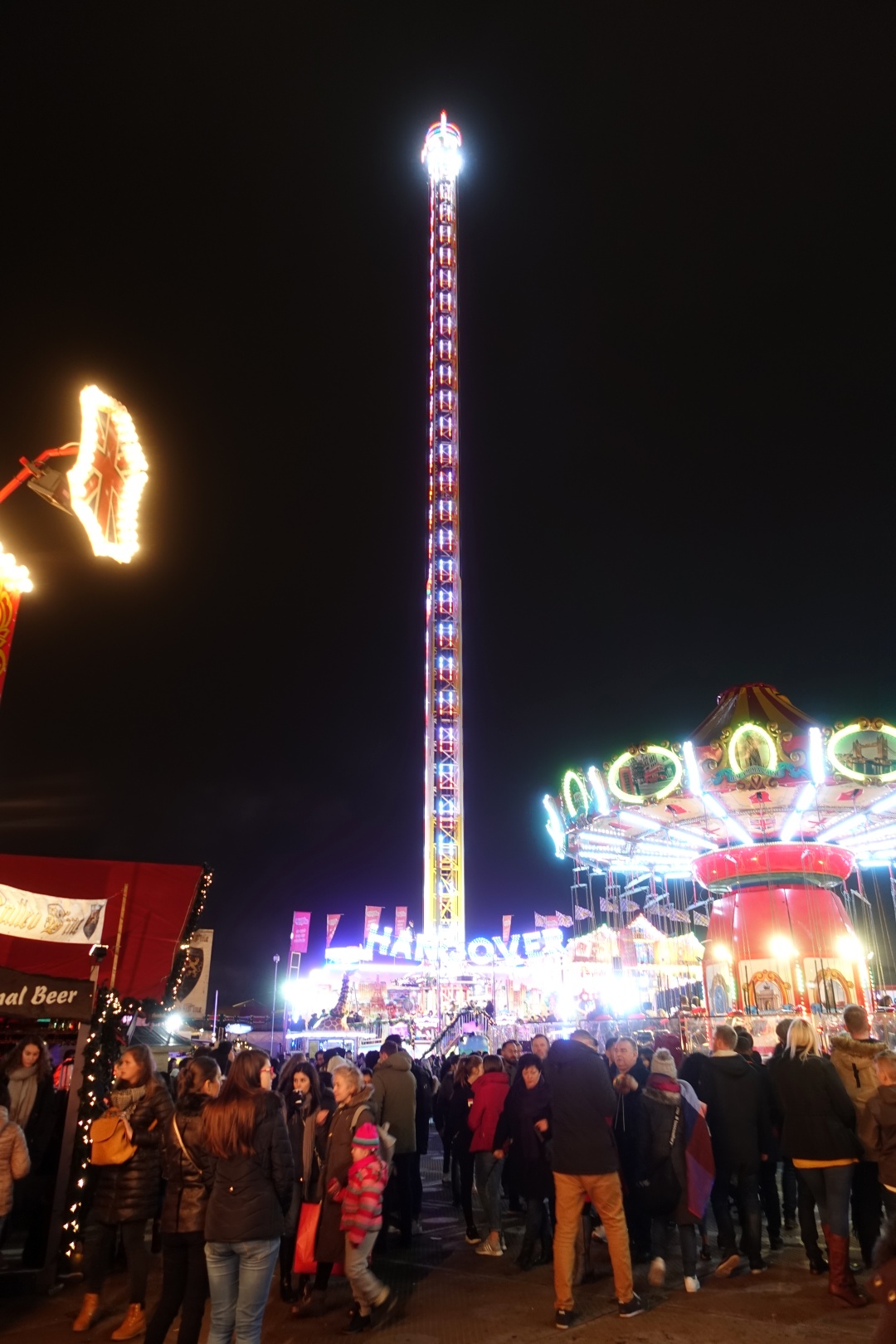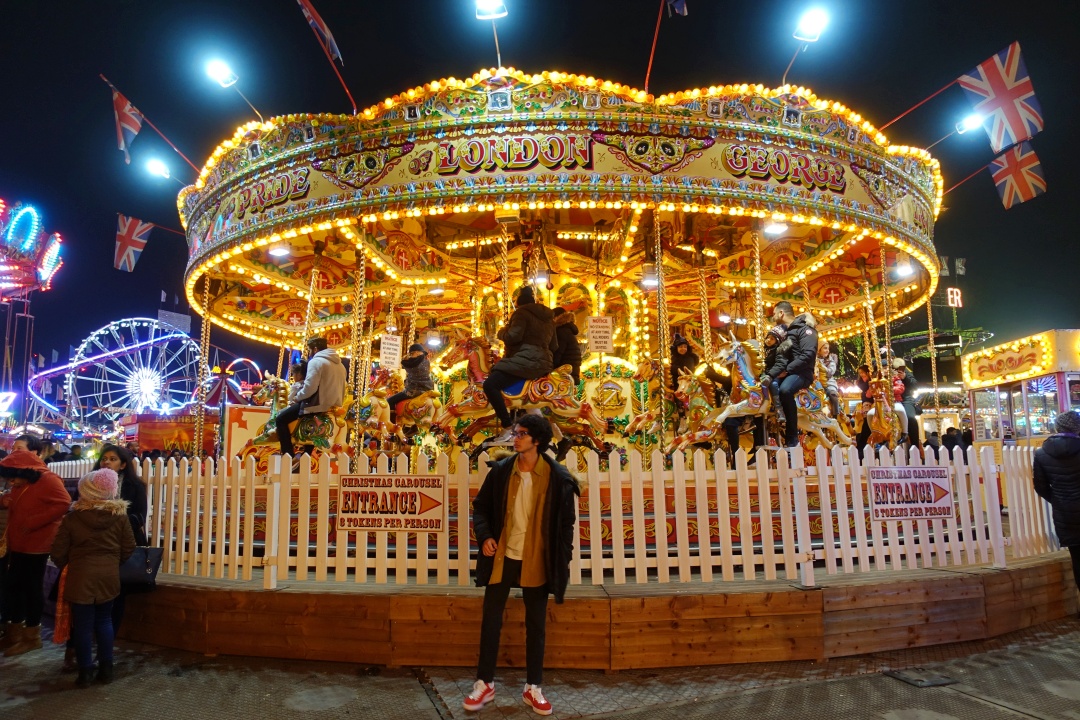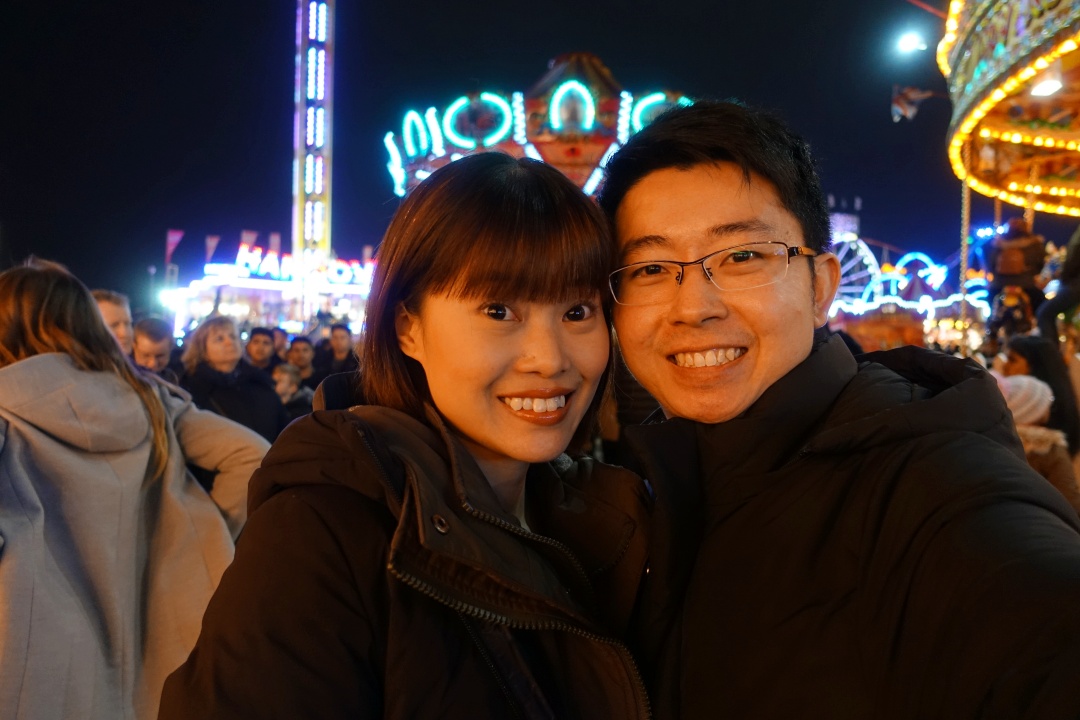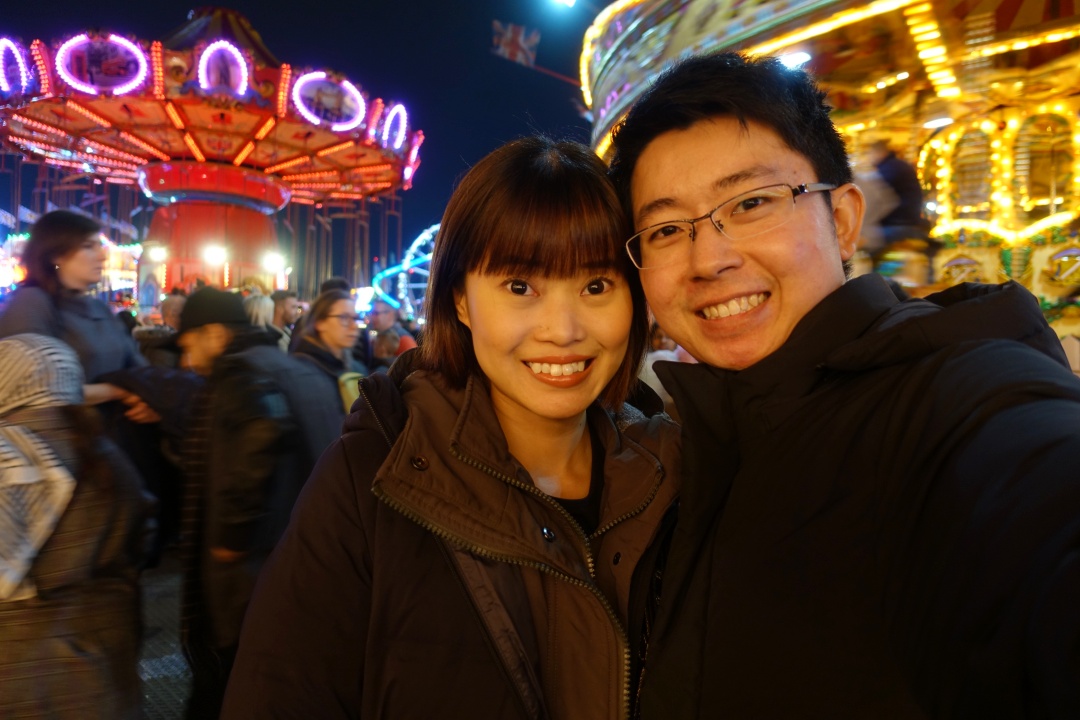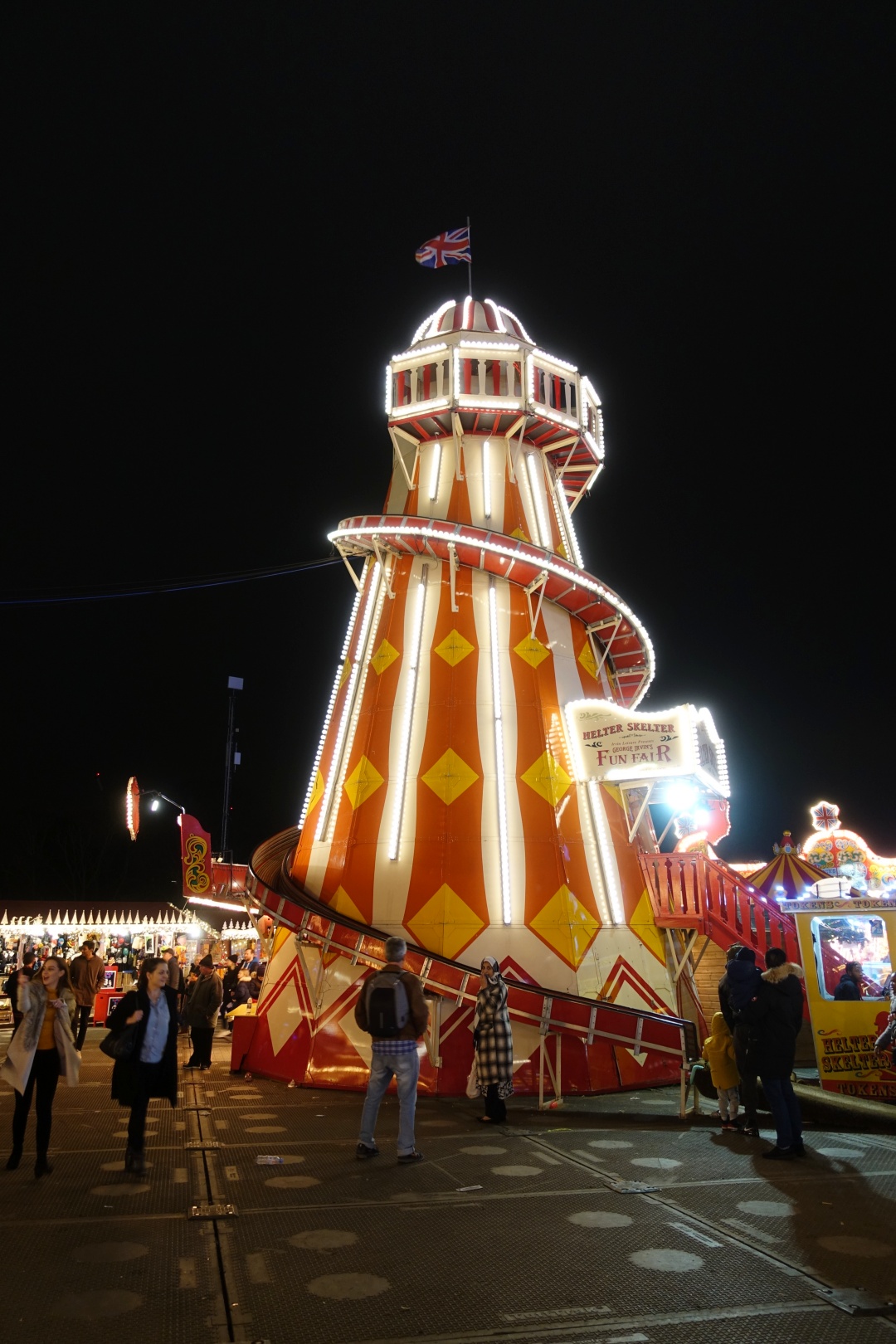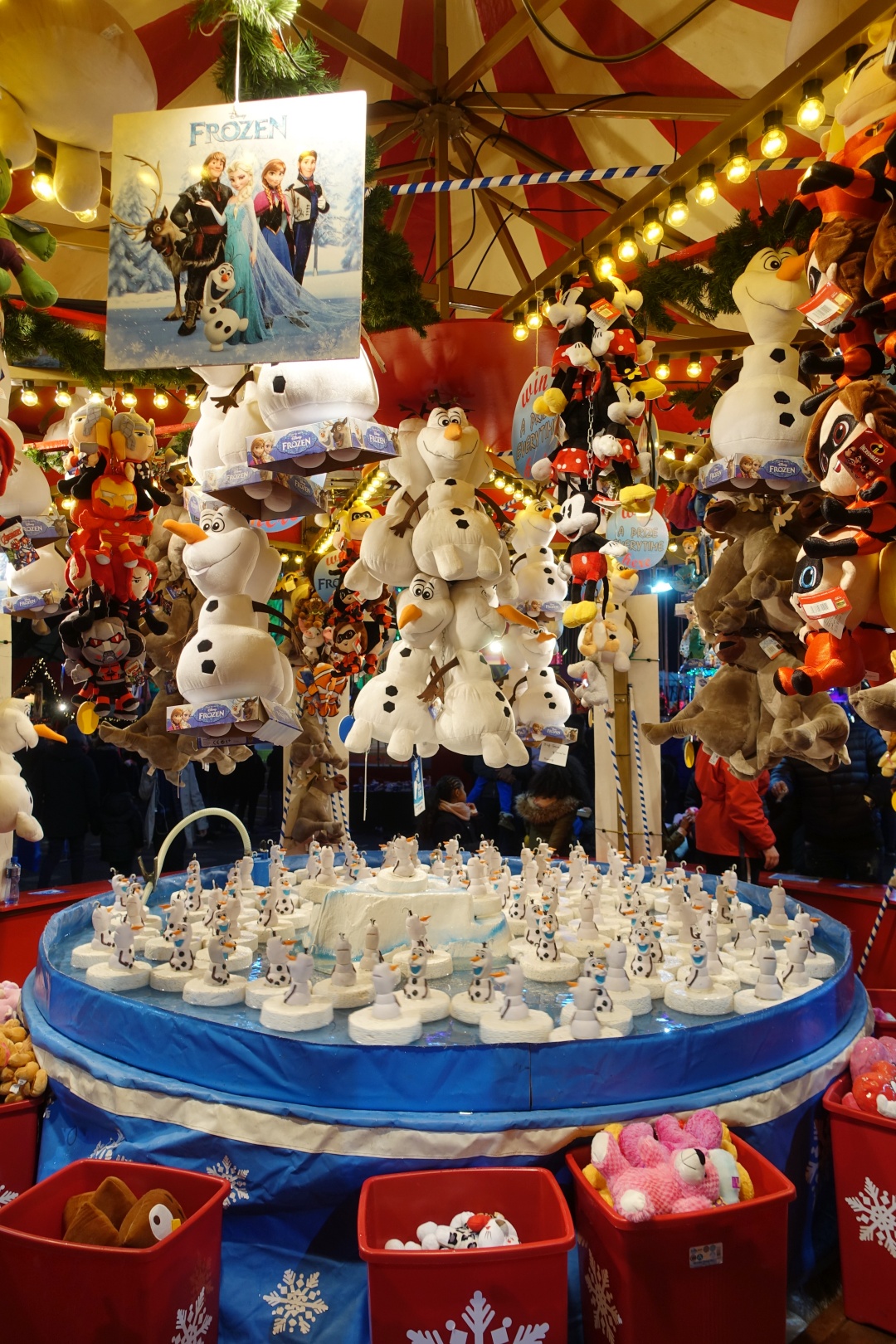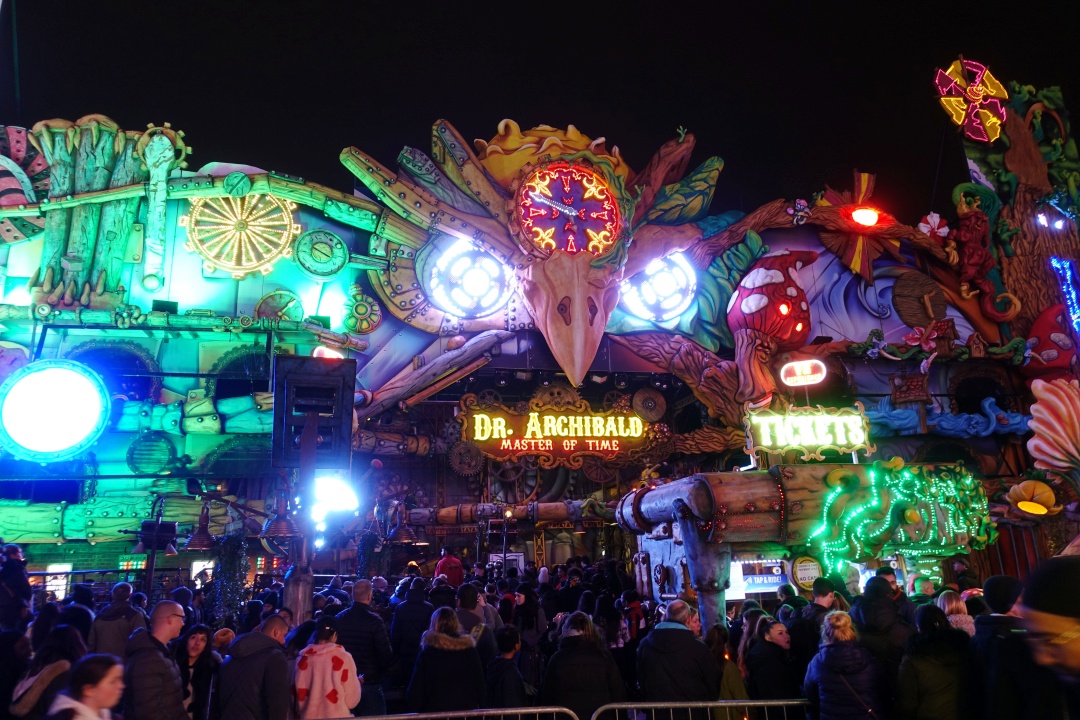 Dr. Archibald is the first transportable adventure supported by VR Technology.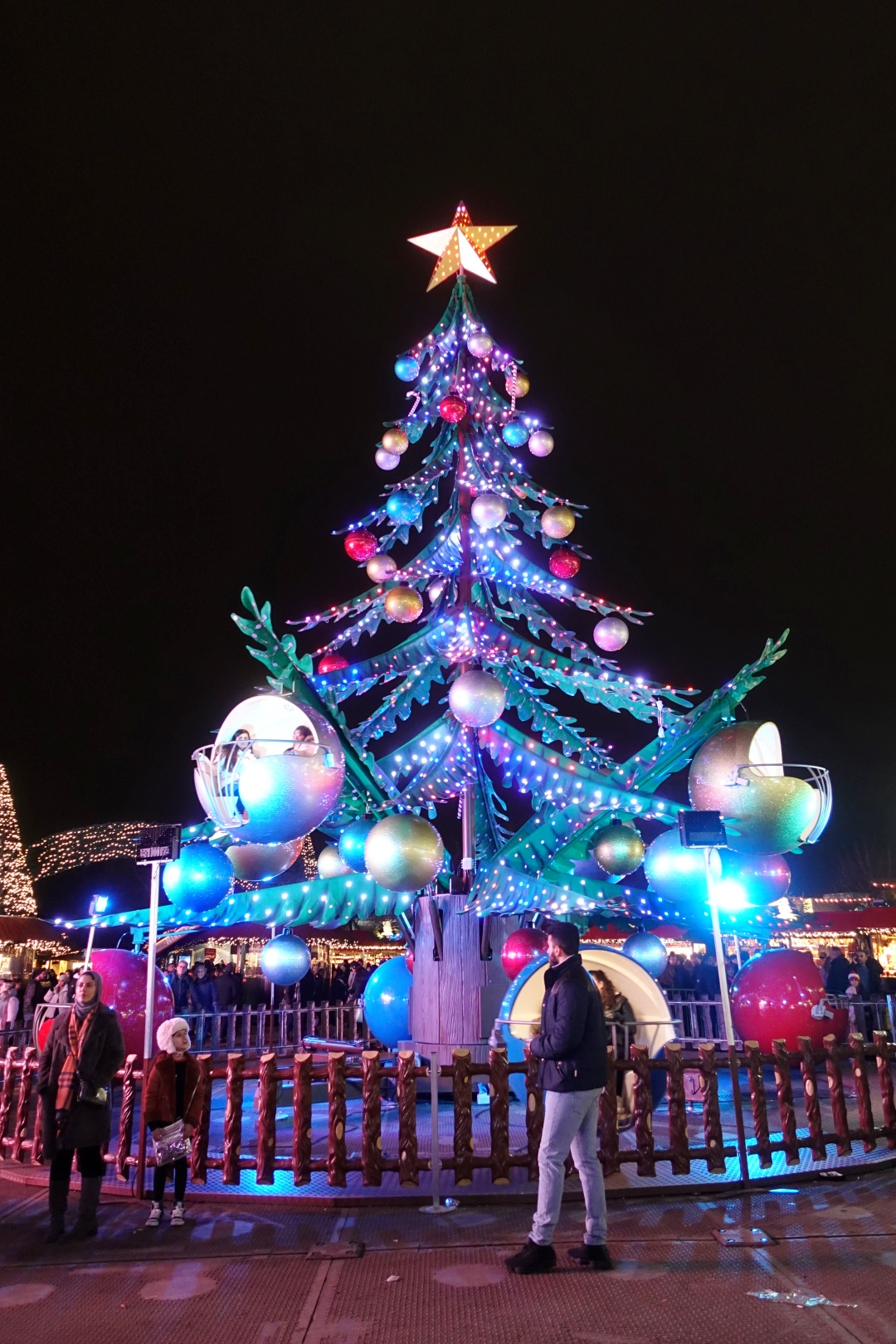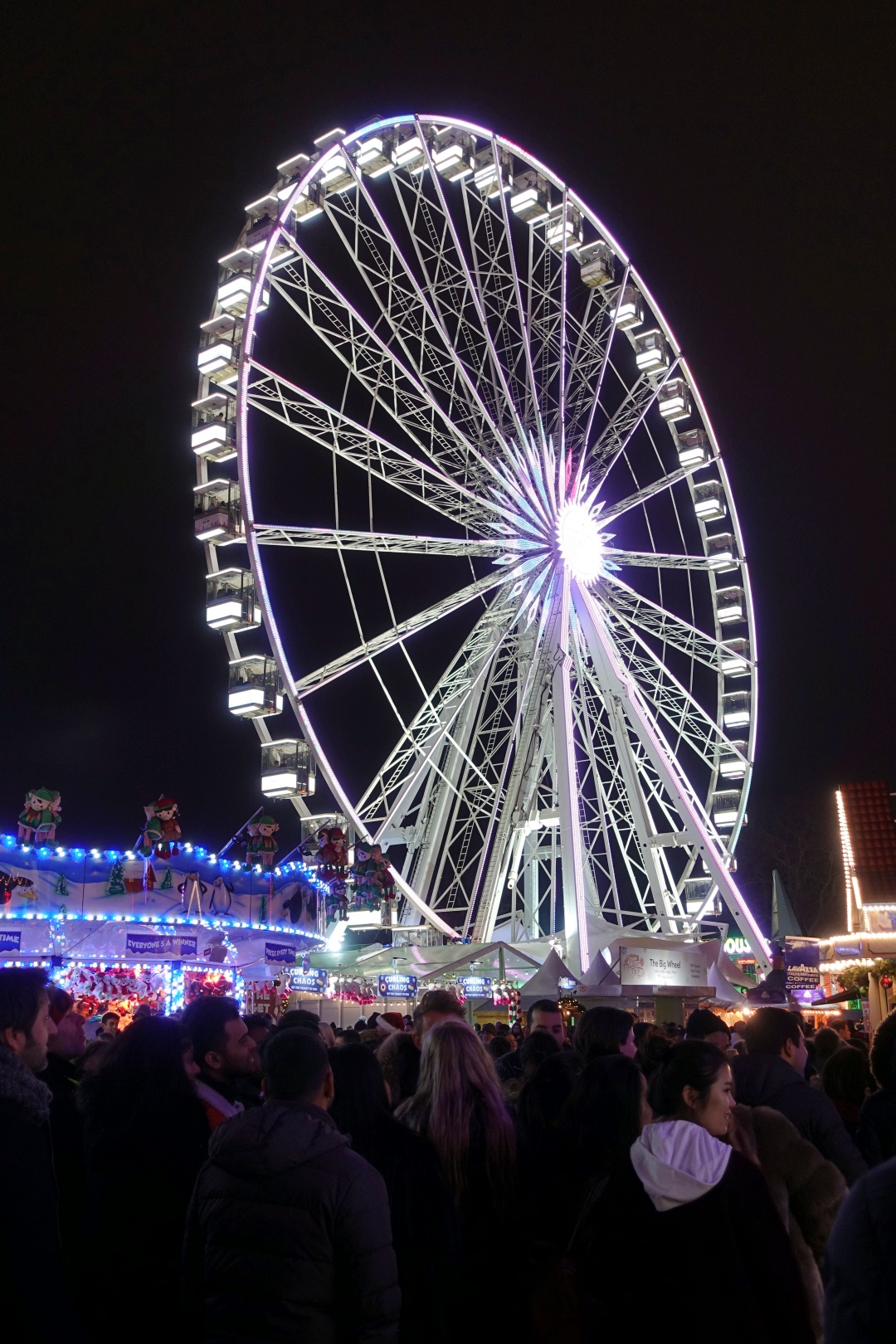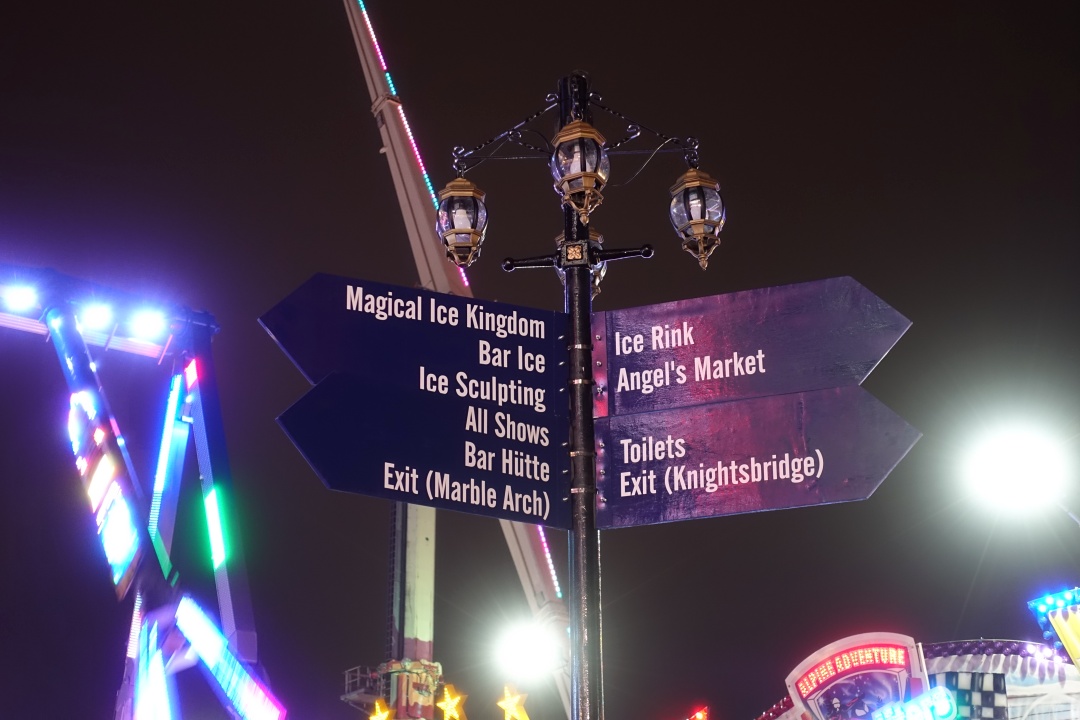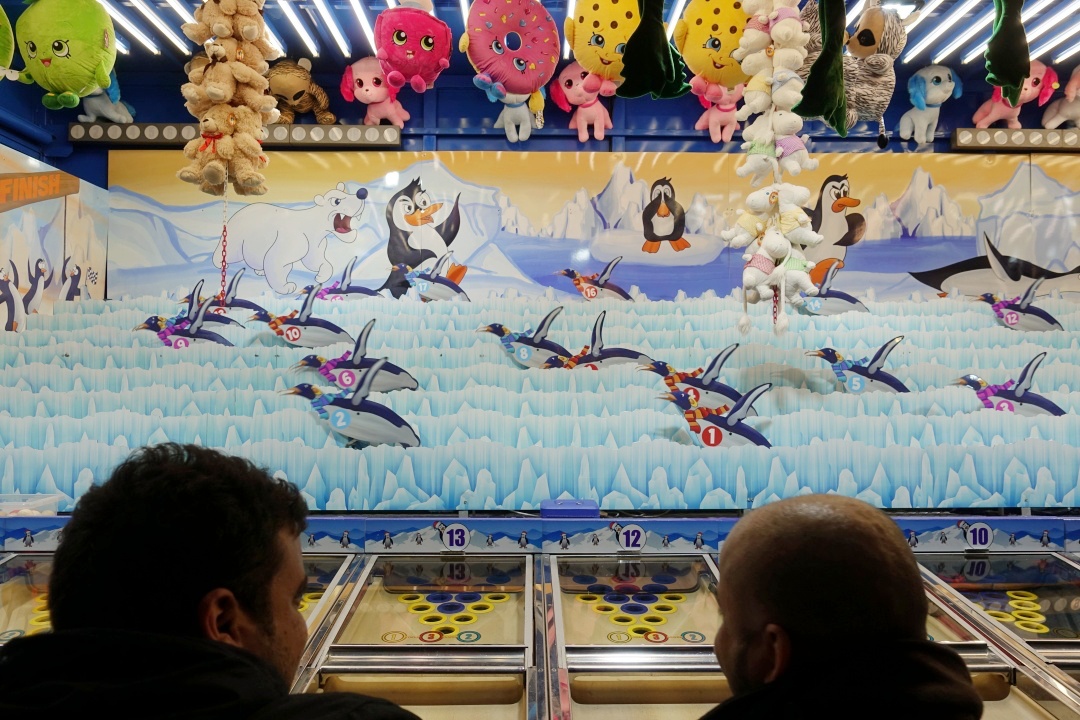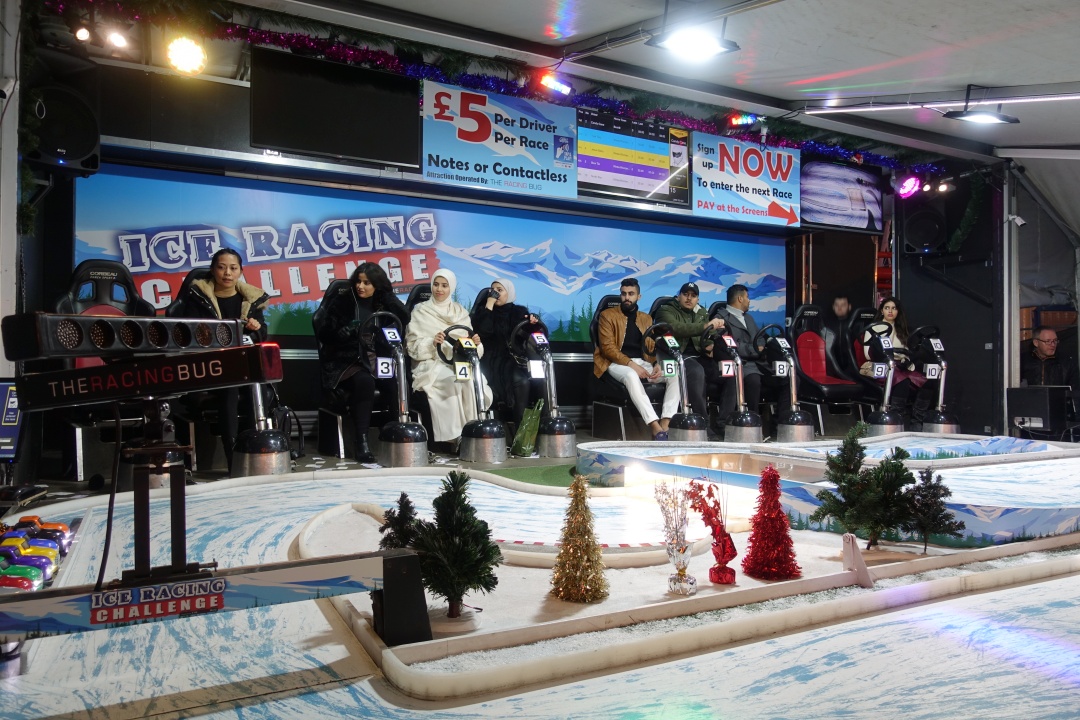 The Bavarian Village
Passing through all the game booths and rides, we came to the Bavarian Village. Over here, one can get a range of Bavarian fare including tasty Bratwurst, chicken and flame-grilled salmon, plus traditional dishes. There was also a huge hall where diners can sit and have their food (and drinks) while listening to live music — a great place to chill and unwind while soaking up the festive atmosphere!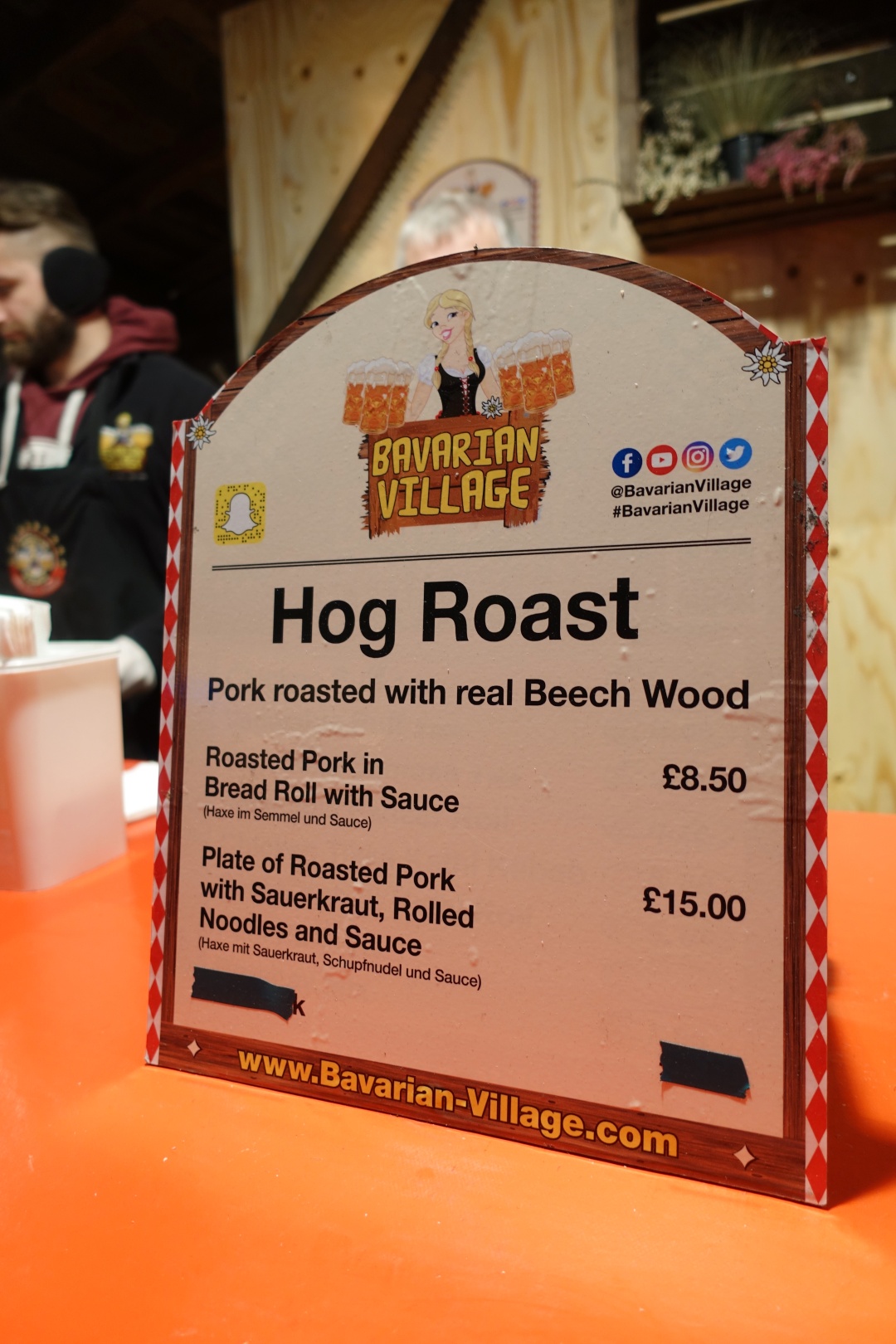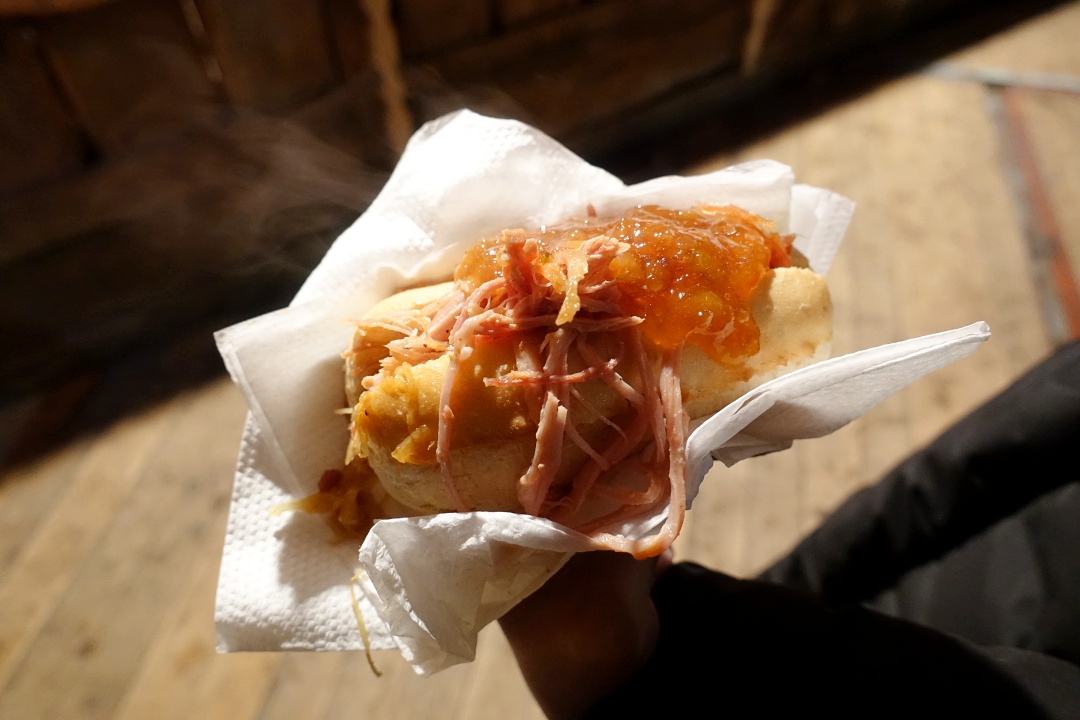 Bought and shared a Roasted Pork in Bread Roll with Sauce (£8.50).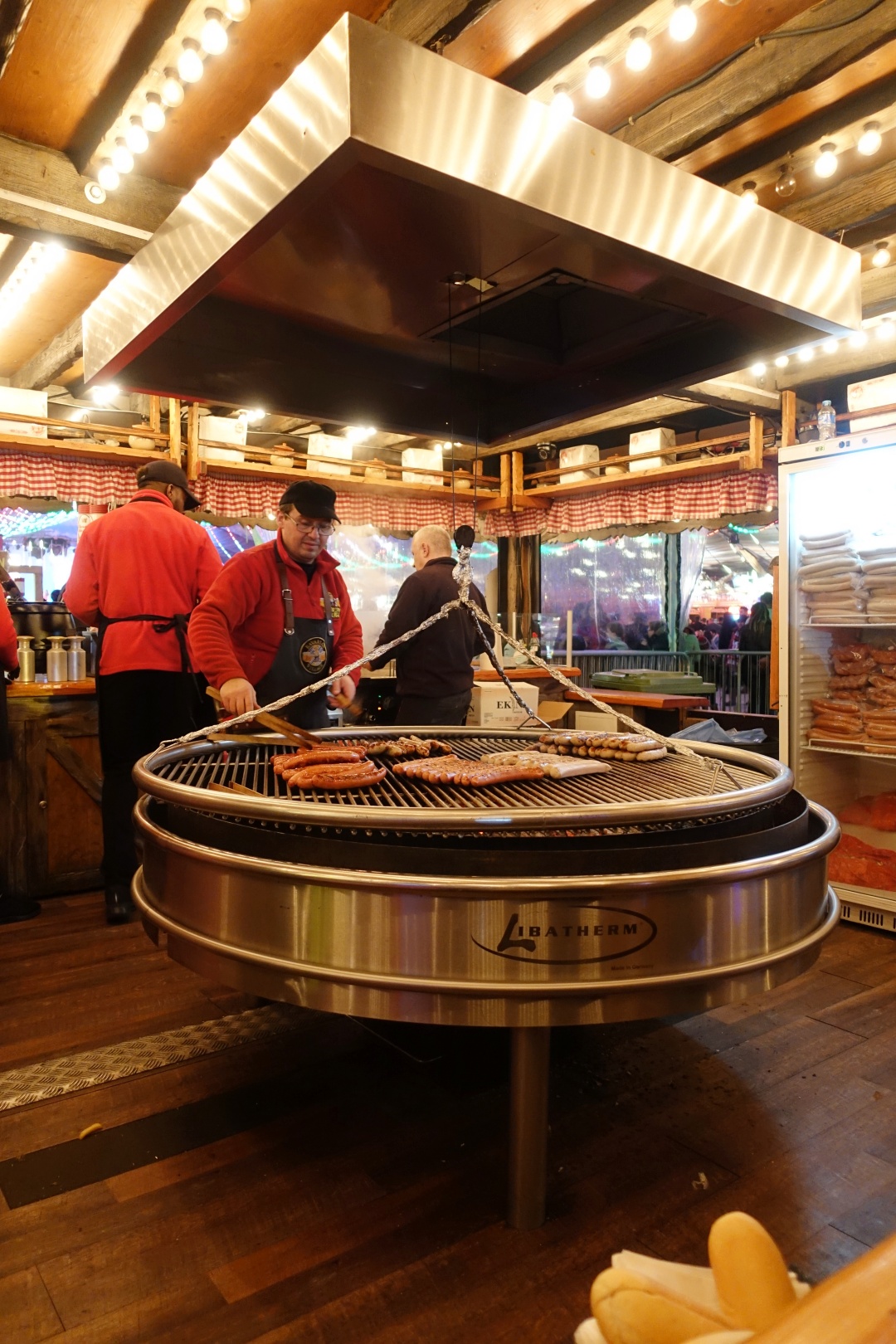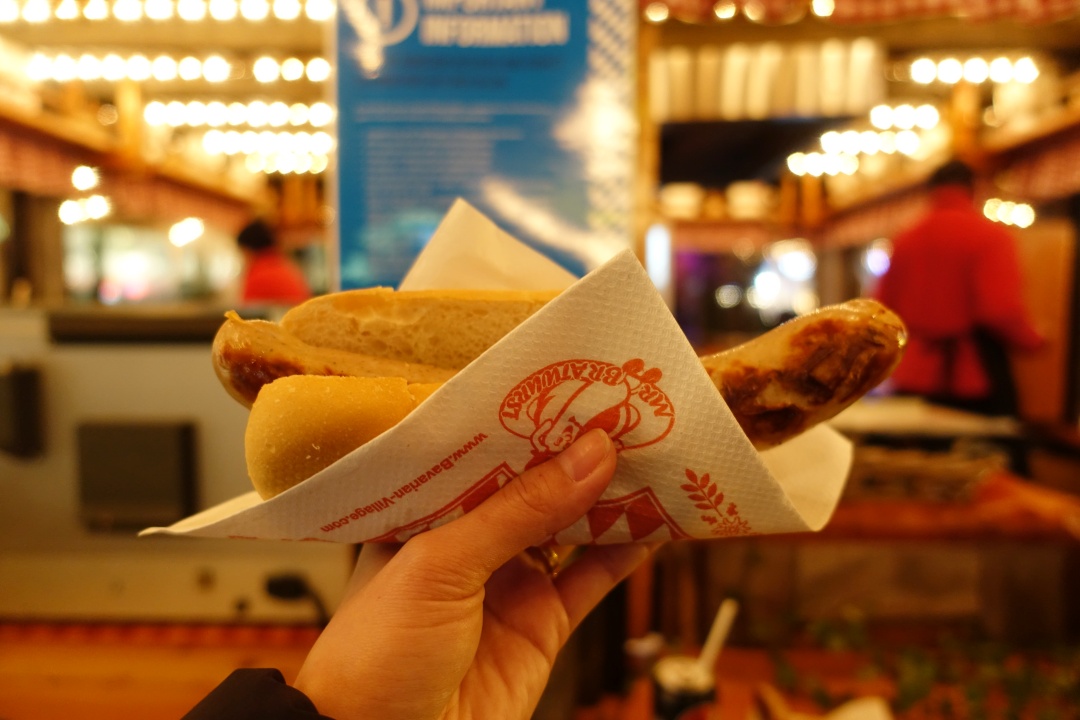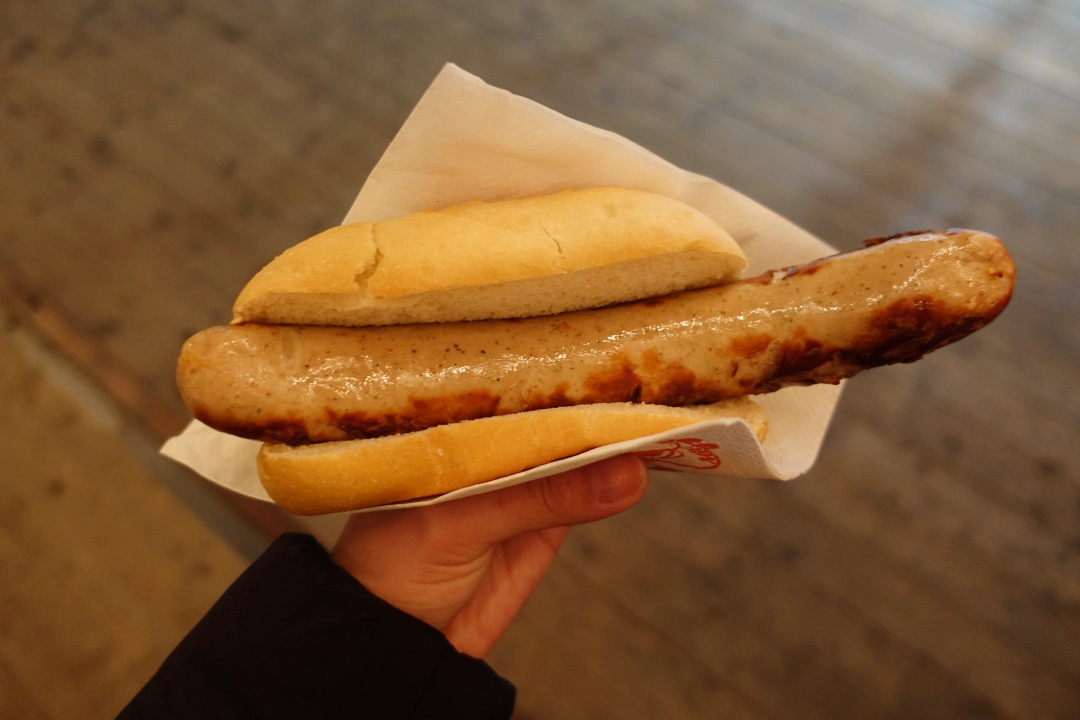 And of course, we had to get bratwurst!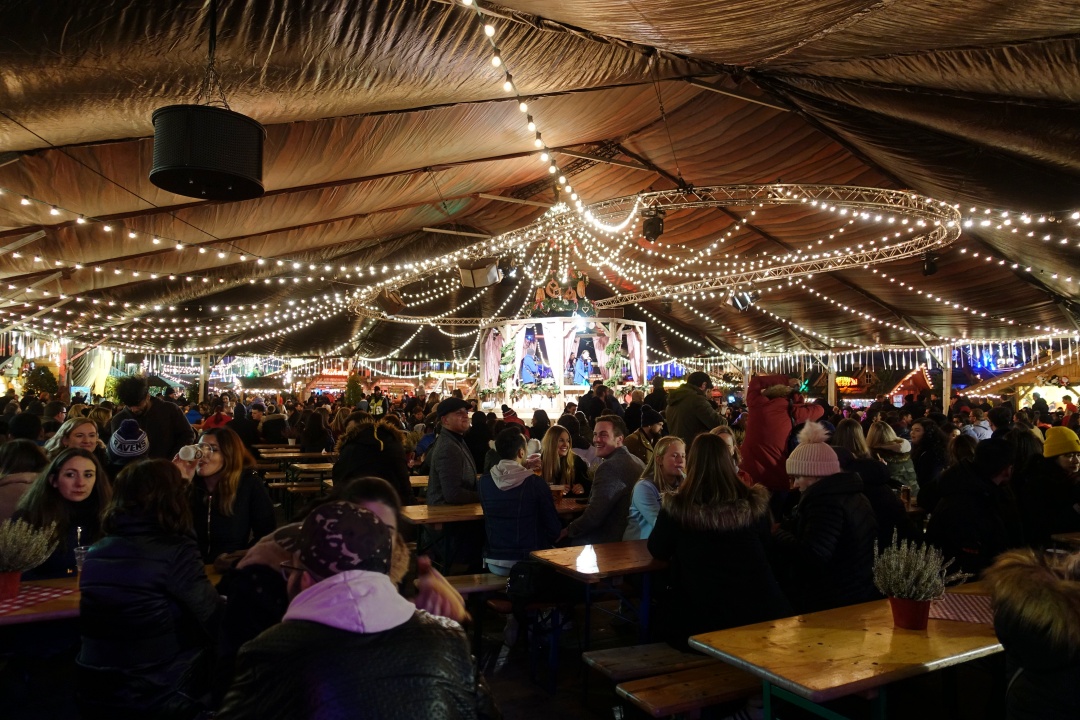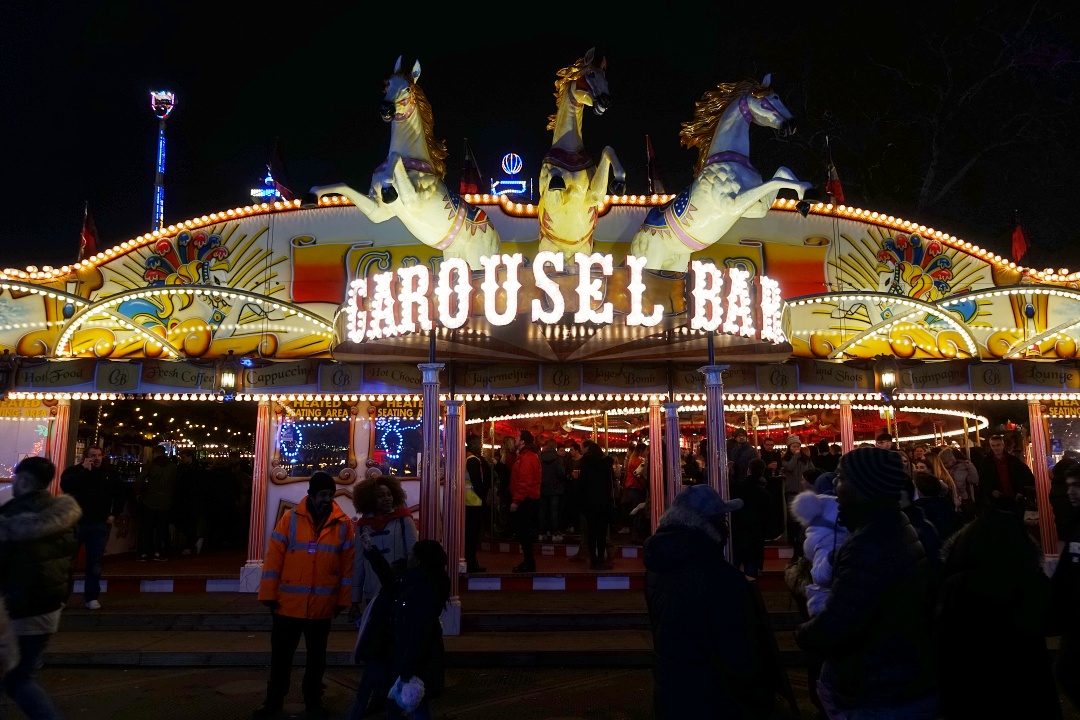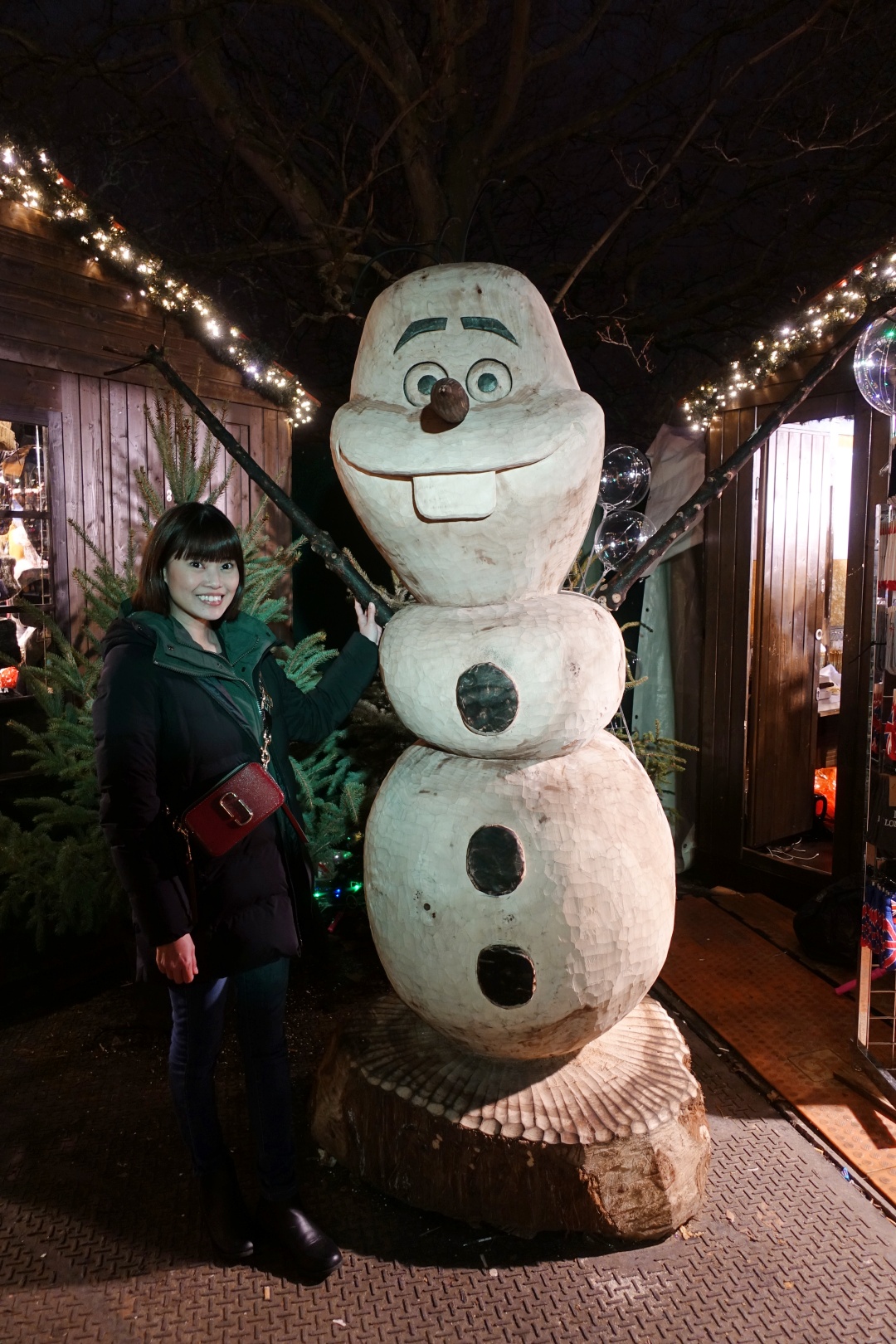 Overall, I had a great evening at Hyde Park Winter Wonderland! It was definitely one of the most happening and festive Christmas markets I have been to for this trip.
I think we spent around two hours there and left Hyde Park at around 20:30 – 21:00.