Day 3 in London! Woke up early and headed out at 10:30 for breakfast! I have heard so much about The Muffin Man Tea Shop and was excited to give it a try. Fortunately, it wasn't too far away; it took us about 30 minutes to travel there by taking the tube.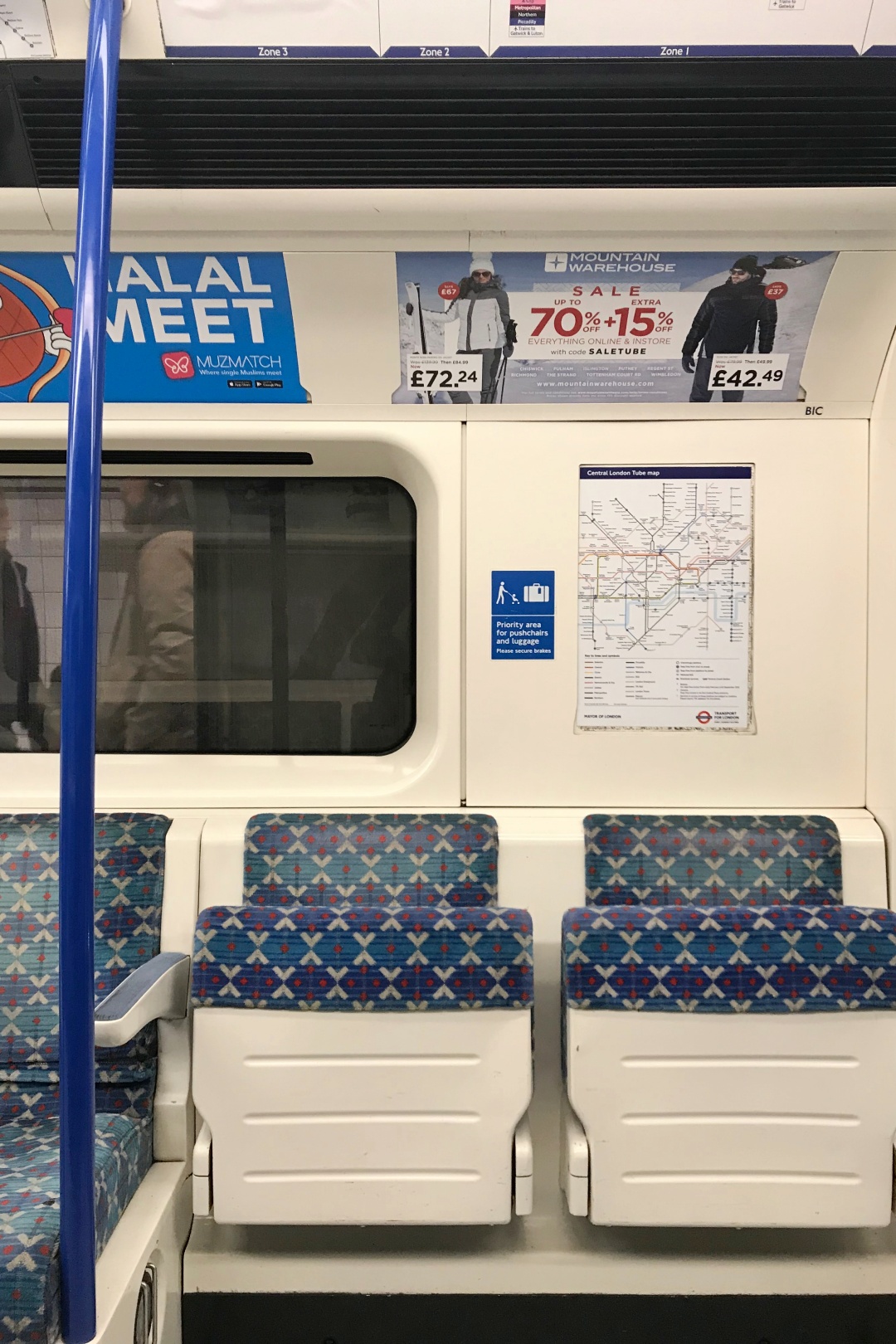 After alighting from High Street Kensington Station, it takes about 2 minutes to walk to the shop.
The Muffin Man Tea Shop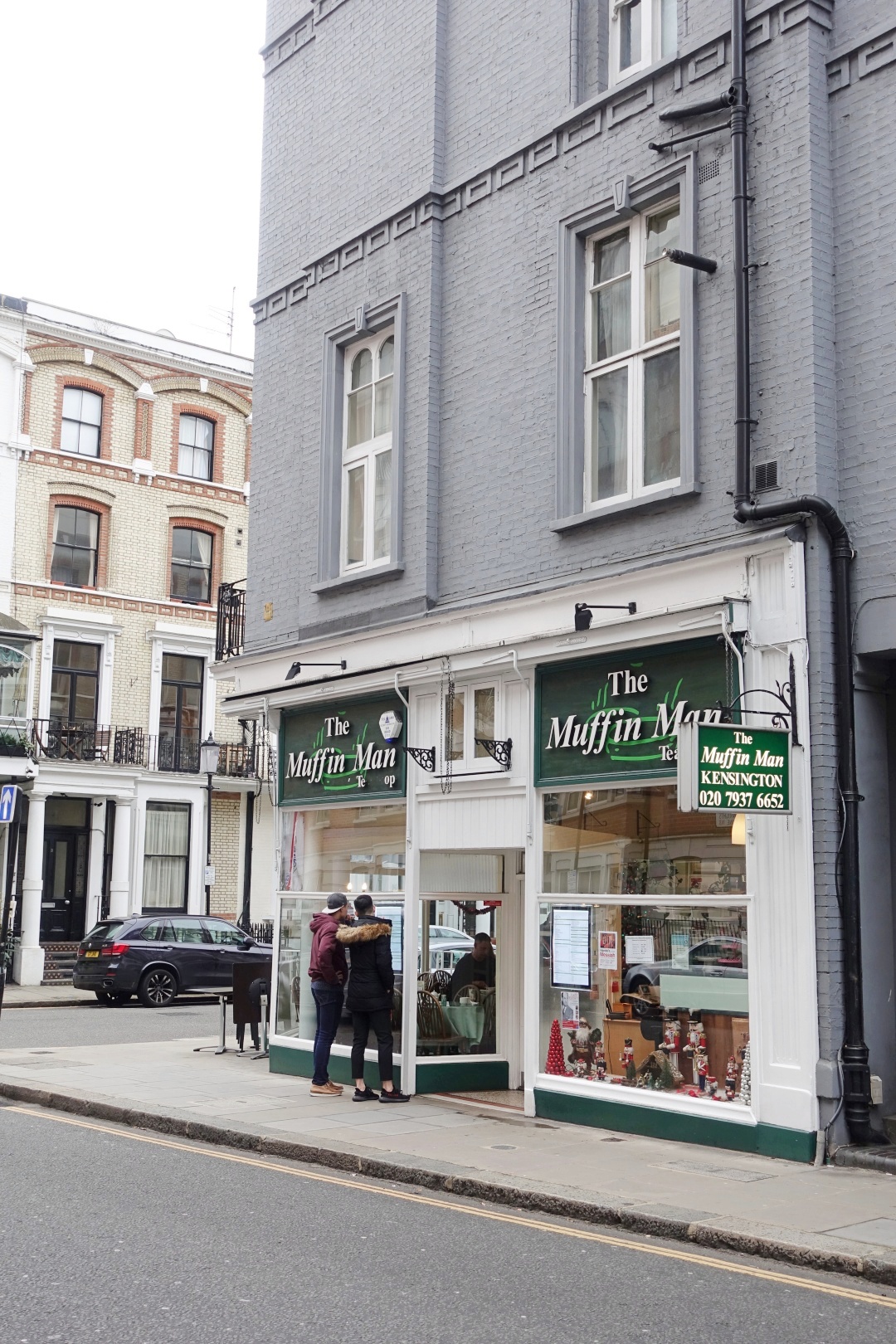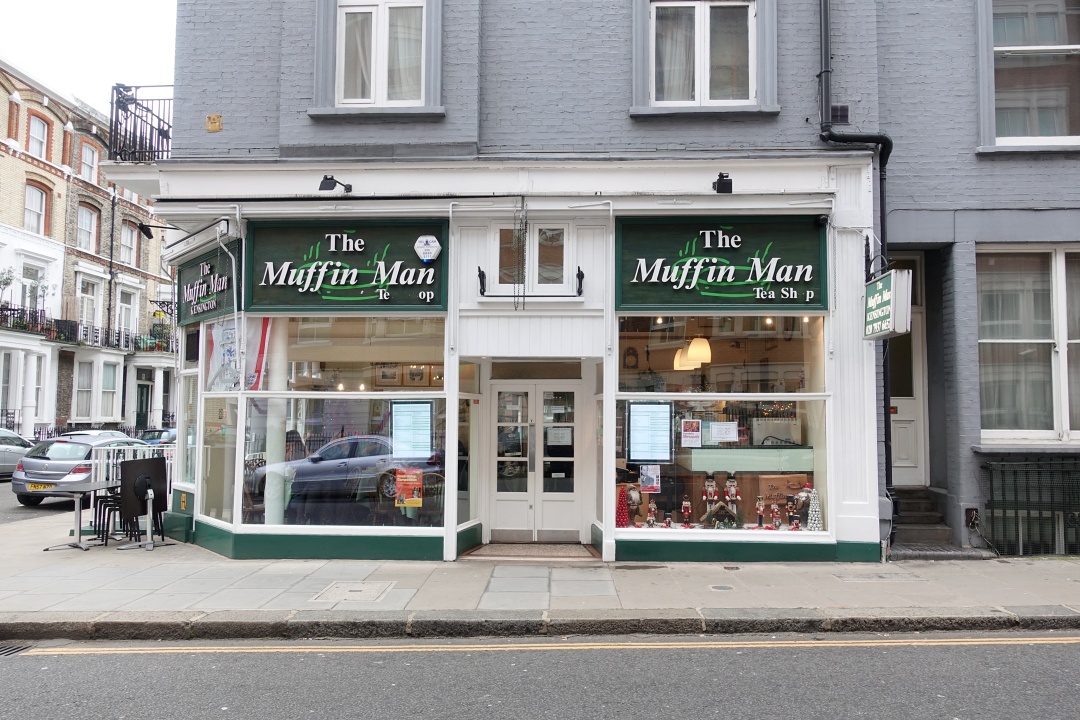 It was a cosy little shop located on a quiet street.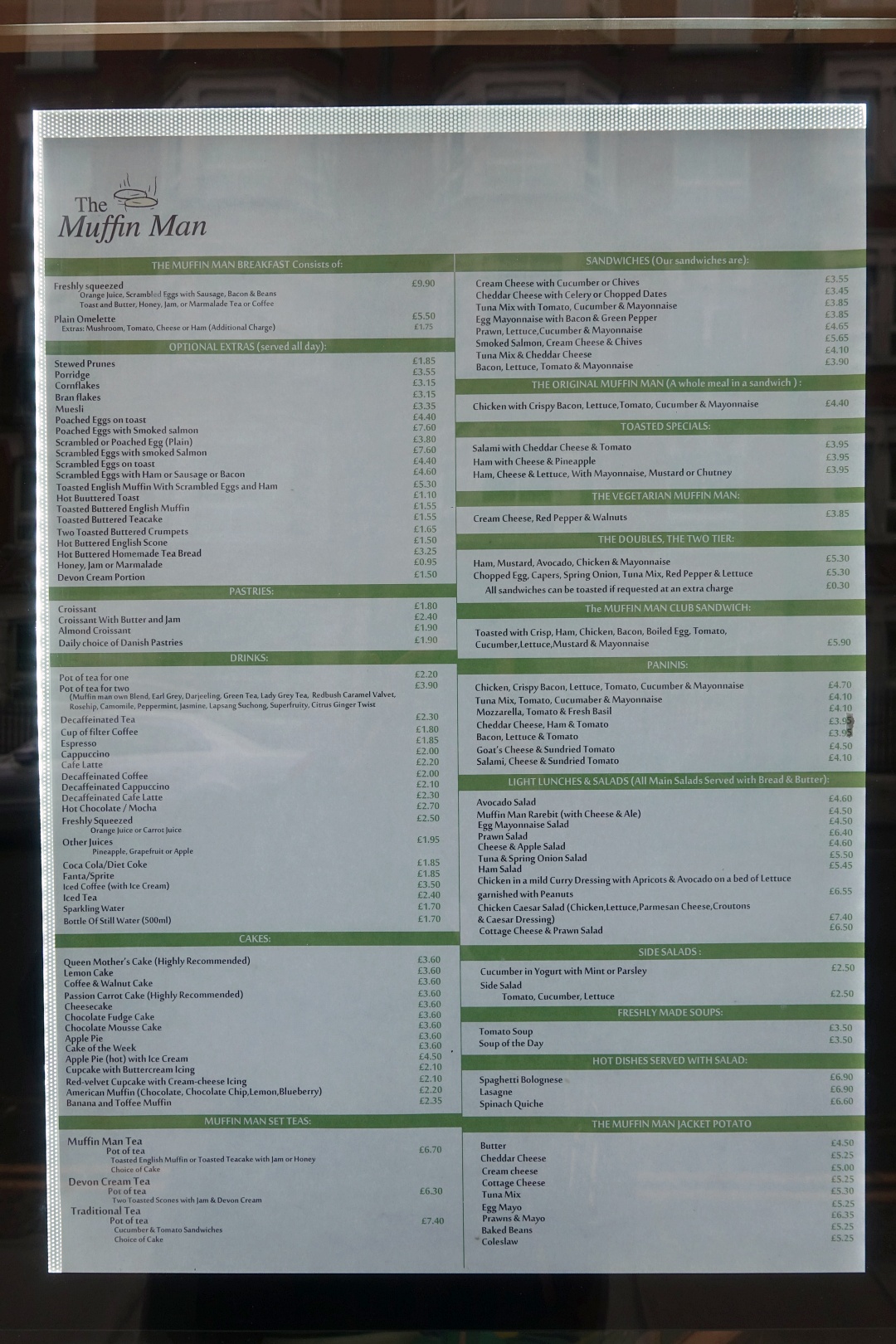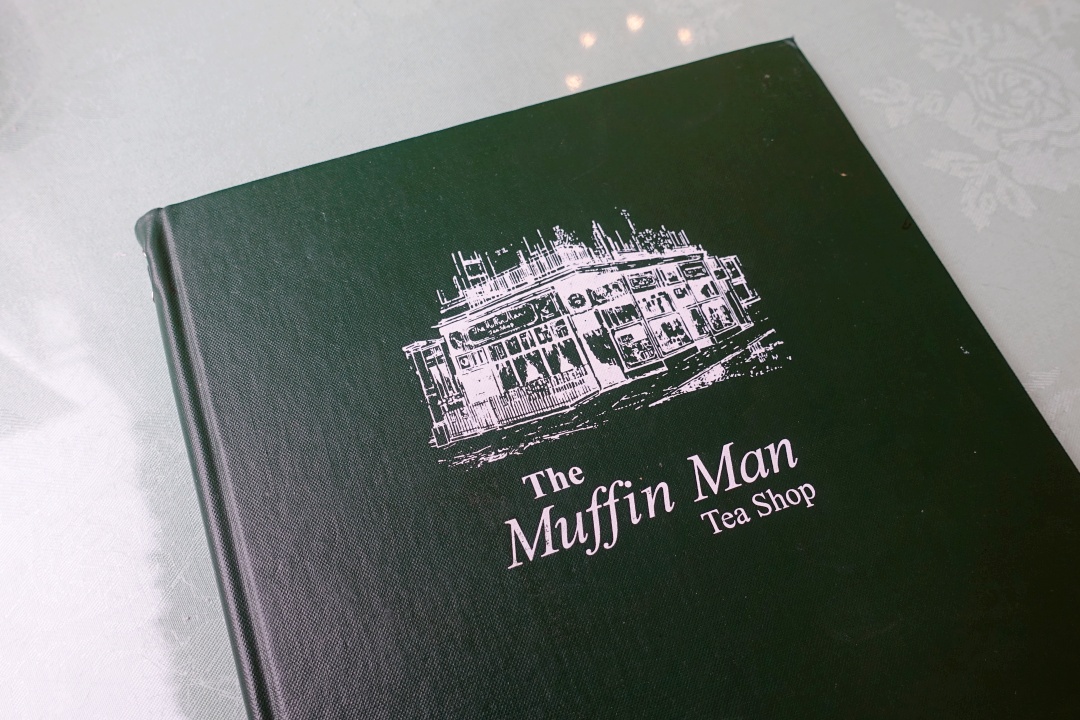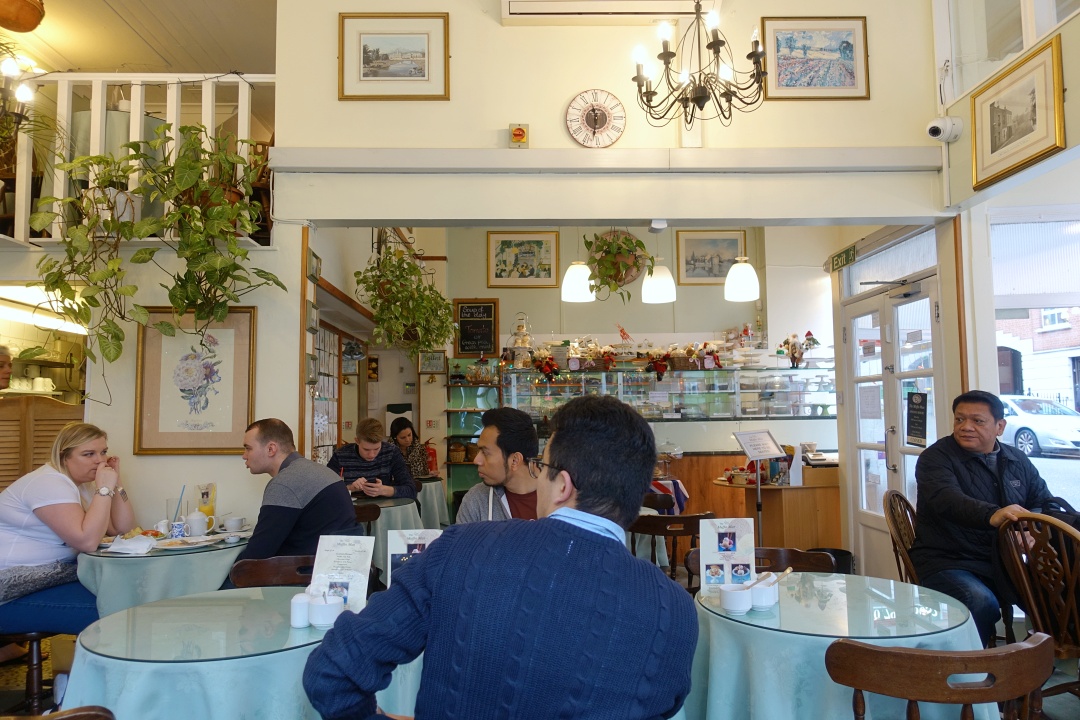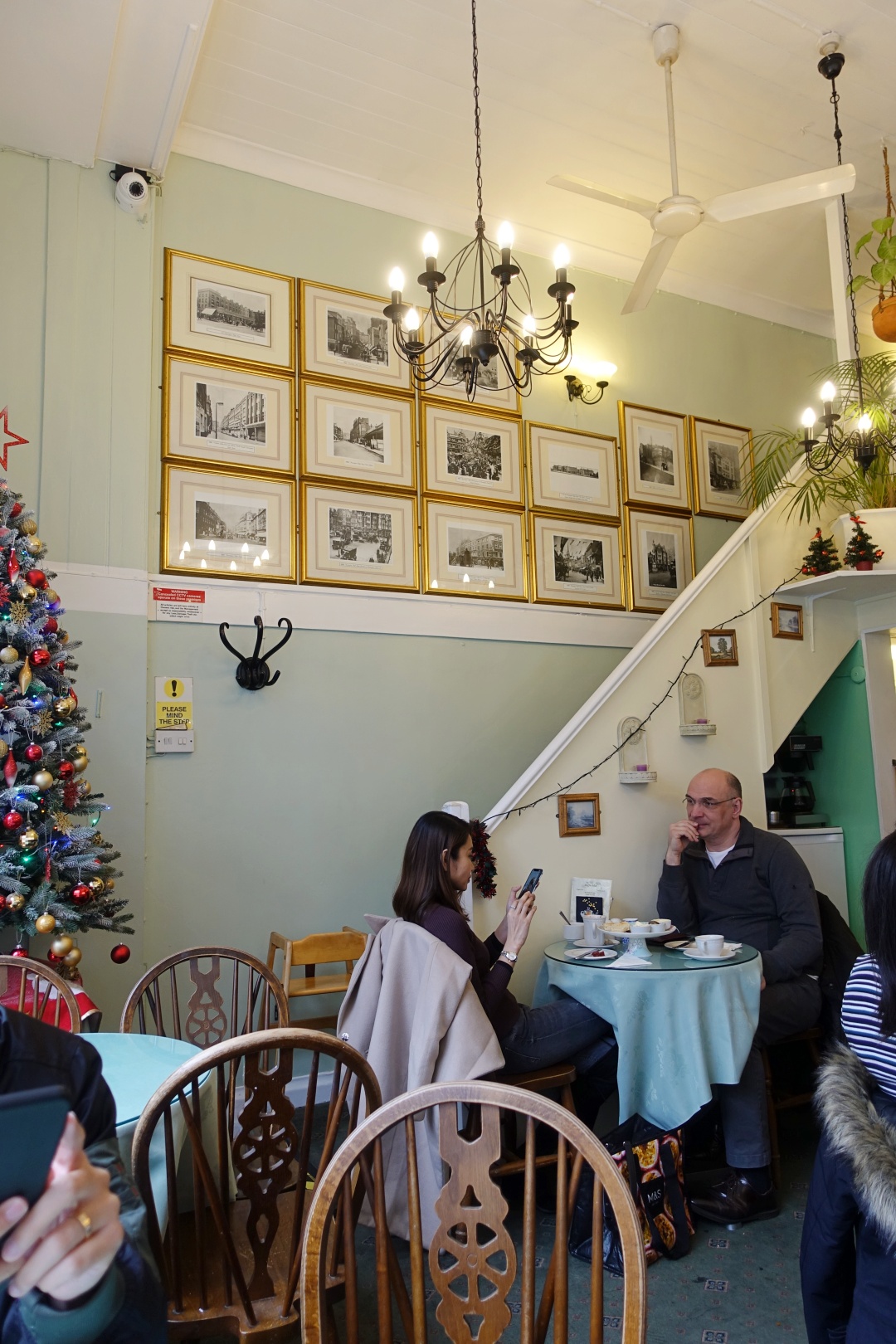 I knew they were well-known for their scones, so I decided to go for the Devon Cream Tea Set (under the Muffin Man Set Teas). It comes with a pot of tea, two toasted scones with jam and Devon cream (£6.30).
The Husband, on the other hand, had the Muffin Man Breakfast, which consists of freshly squeezed orange juice, scrambled eggs with sausage, bacon and beans, toast and butter, honey, jam and coffee (£9.90).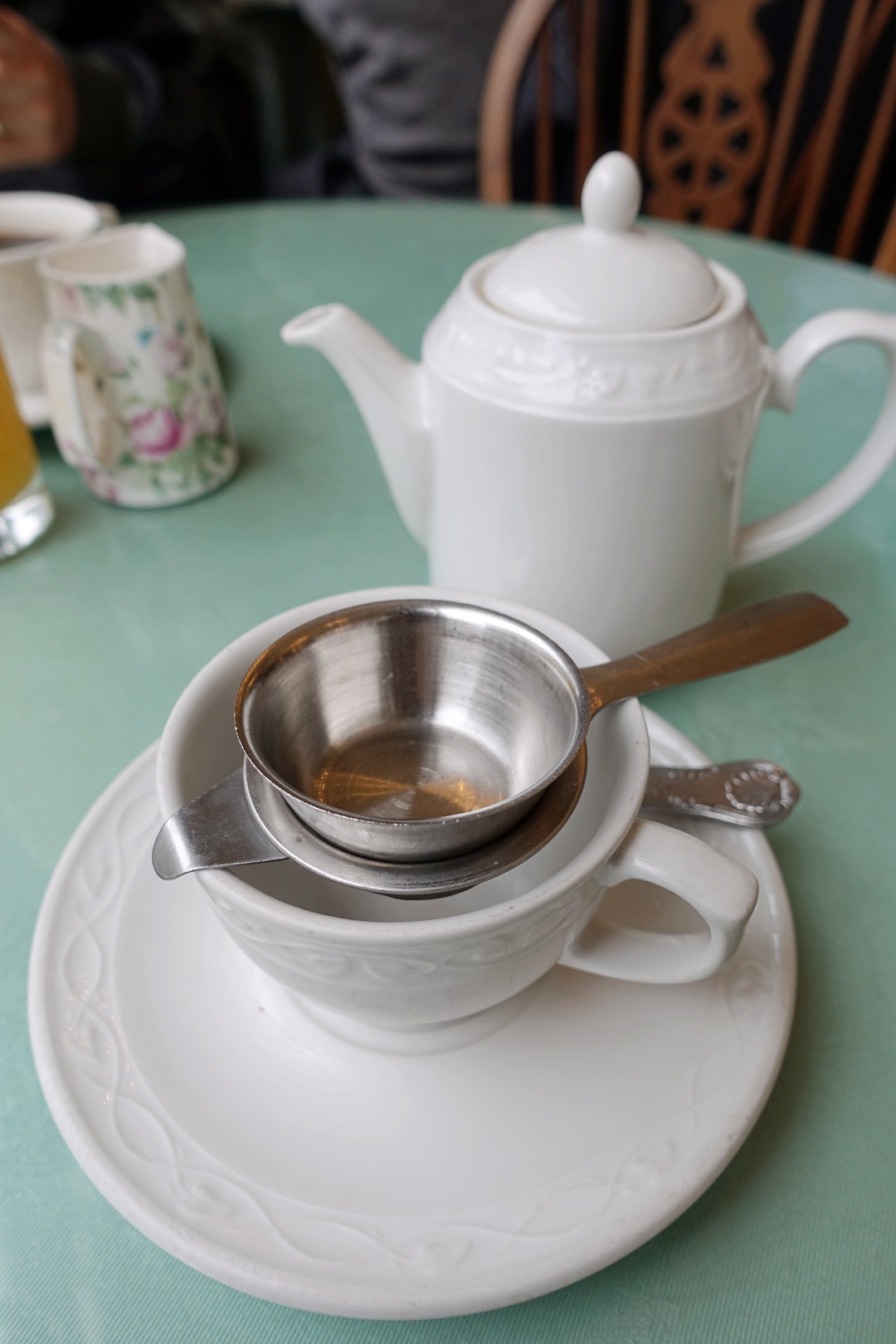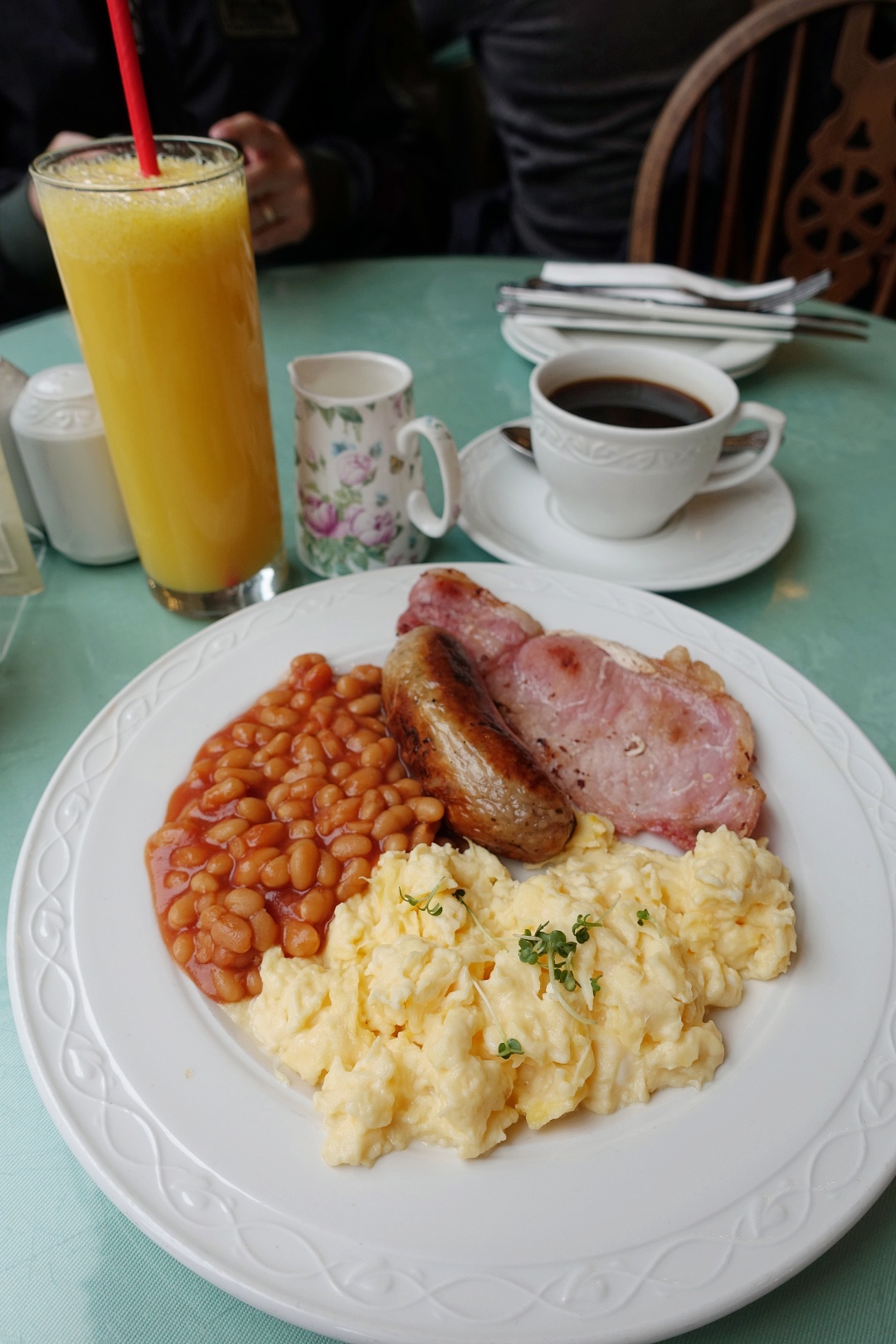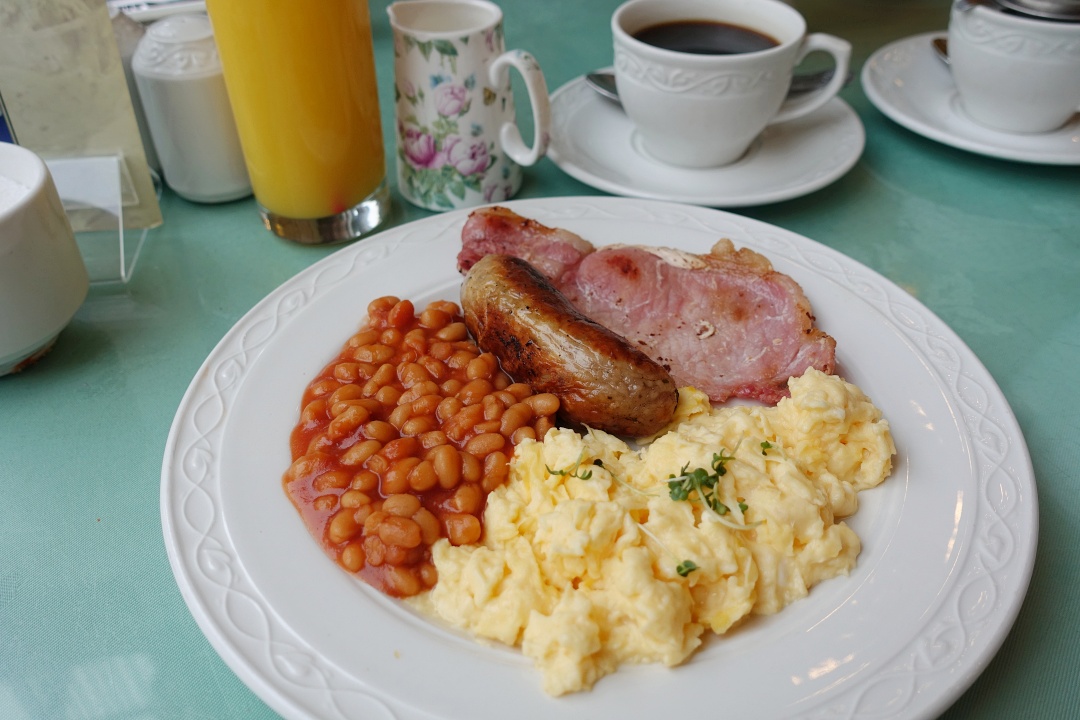 The Muffin Man Breakfast set was alright. Since it came with a variety of items, it was quite fulfilling for breakfast.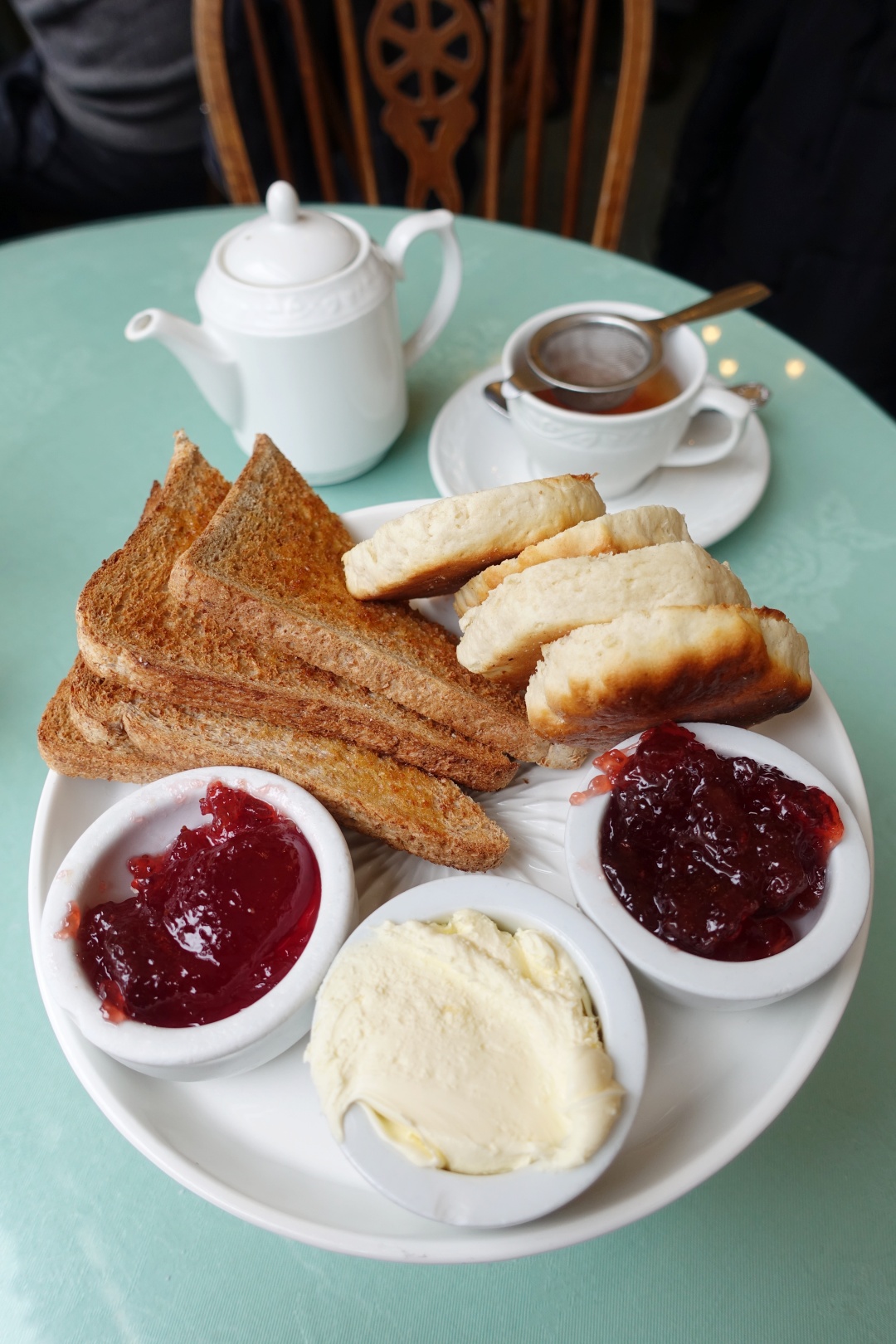 No surprise here, but the highlight for our breakfast was no doubt the scones paired with jam and Devon cream. The Husband and I weren't even big fans of scones before coming over, but we had definitely found our love for these scones right after having it at The Muffin Man. I'm not exactly sure how something that looks so plain and simple can taste so good!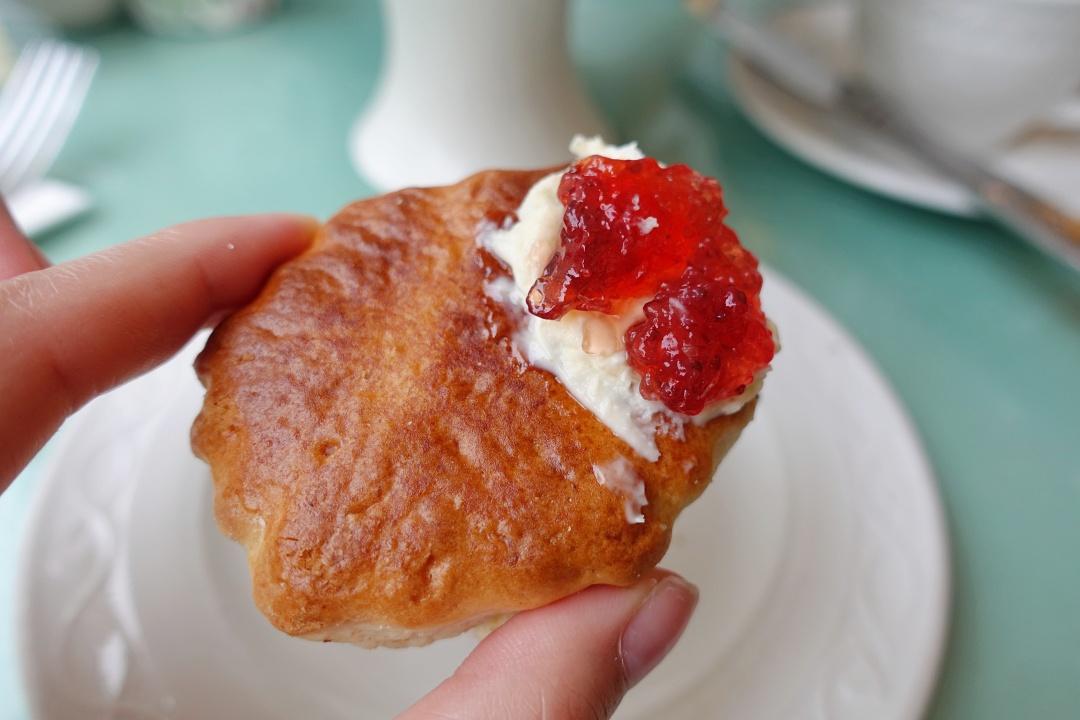 The scones were still warm when they arrived at our table, and it just tastes exceptionally well when paired with the strawberry jam and Devon cream.
We love it so much that we were talking about returning the following day or the day after to have it again before we leave London. Unfortunately, we didn't end up making time for it, so we only had it once during our time in London.
Aside from breakfast sets and scones, they also have a variety of cakes, sandwiches, paninis, salads and more at The Muffin Man. But, seriously, please at least try the toasted scones when you're here. You won't regret it.
And take note that they only accept cash payment.
I'mI'm glad to have brought the Husband to The Muffin Man for breakfast. At least now we know and understand the popularity of these delicious scones. The Muffin Man is probably one of the things I missed most about London, and I would love to return the next time we visit London.
---
After having a good breakfast/early lunch, it was time for some serious shopping! Took the tube over to Tottenham Court Road Station to visit Primark!
Primark Oxford Street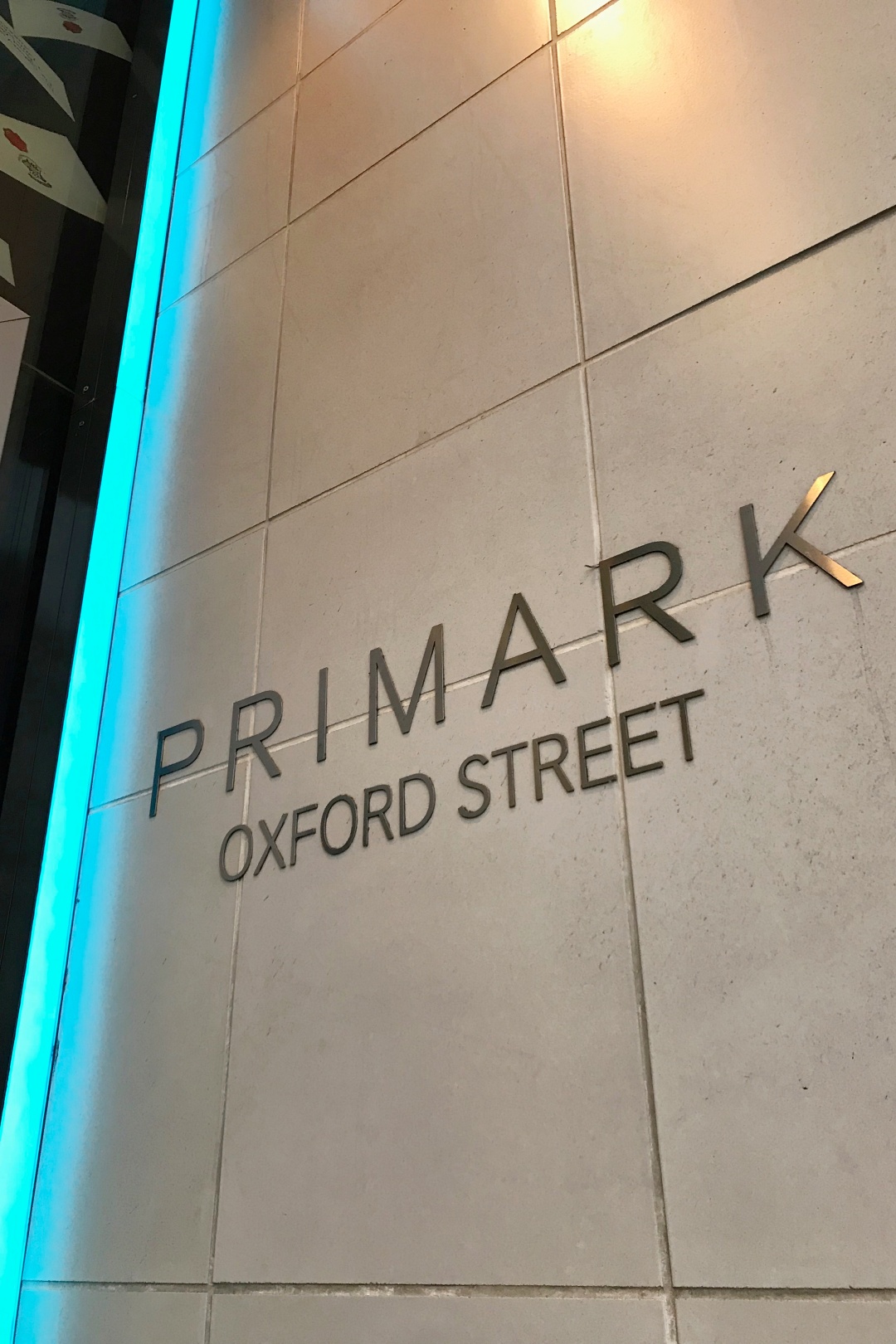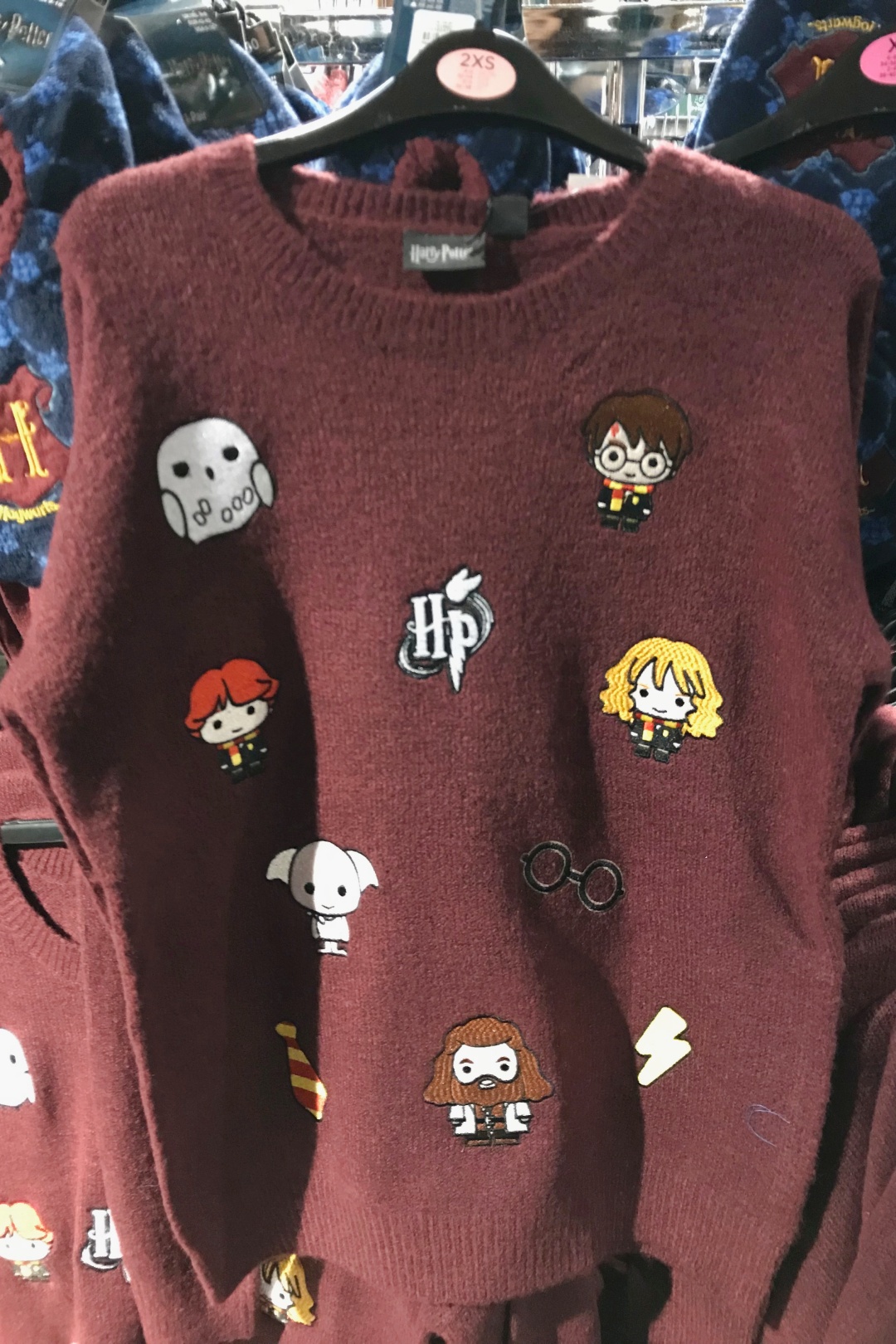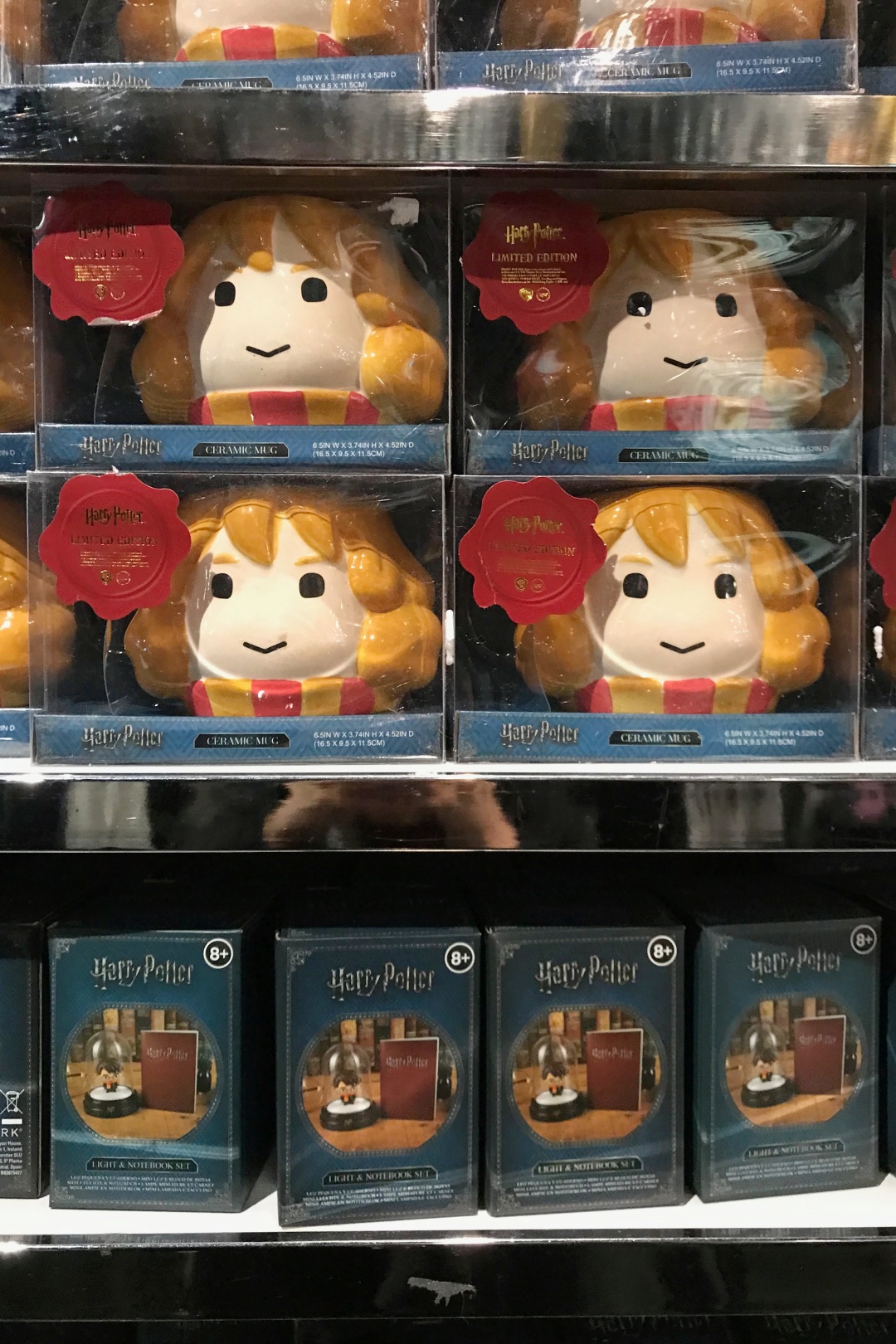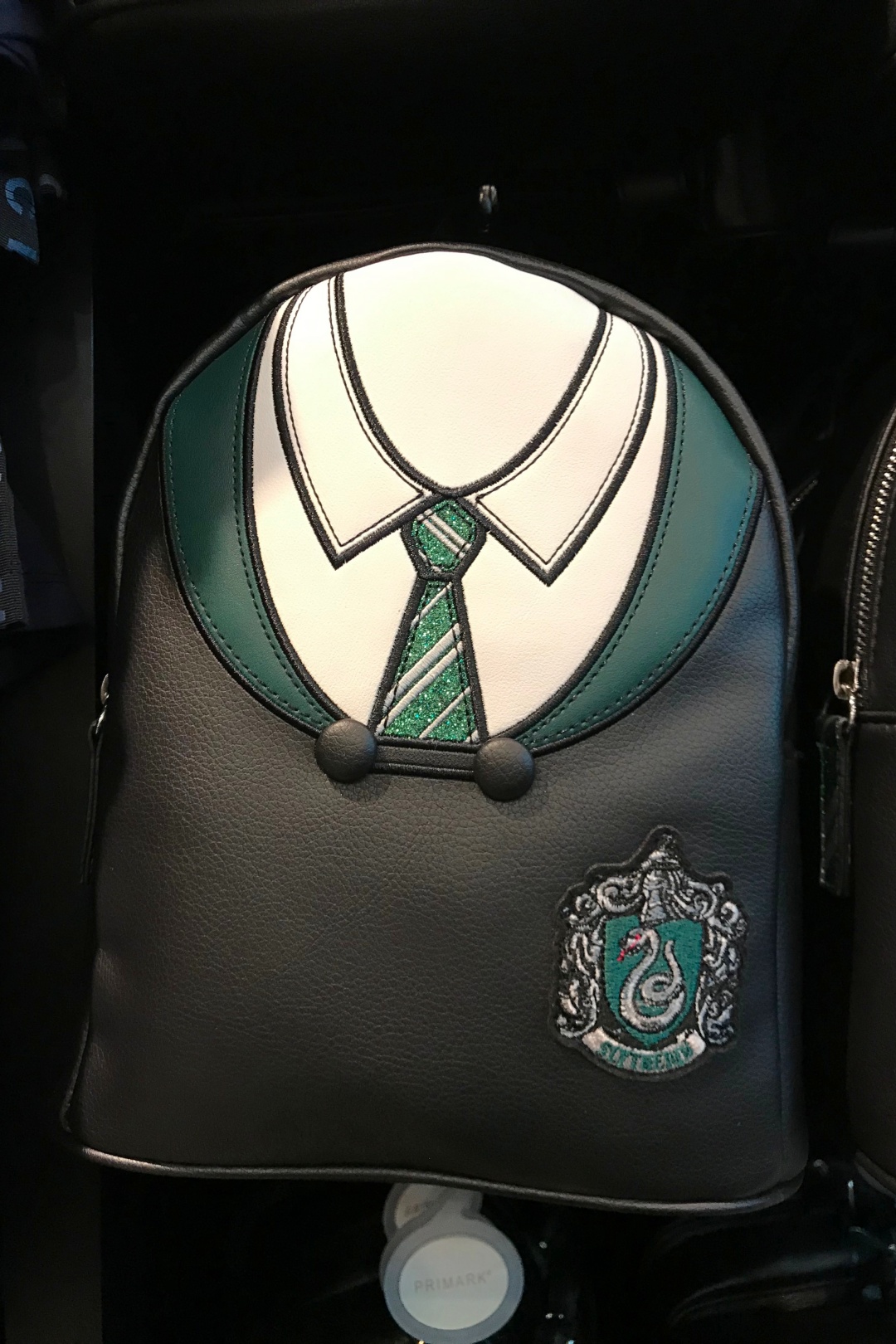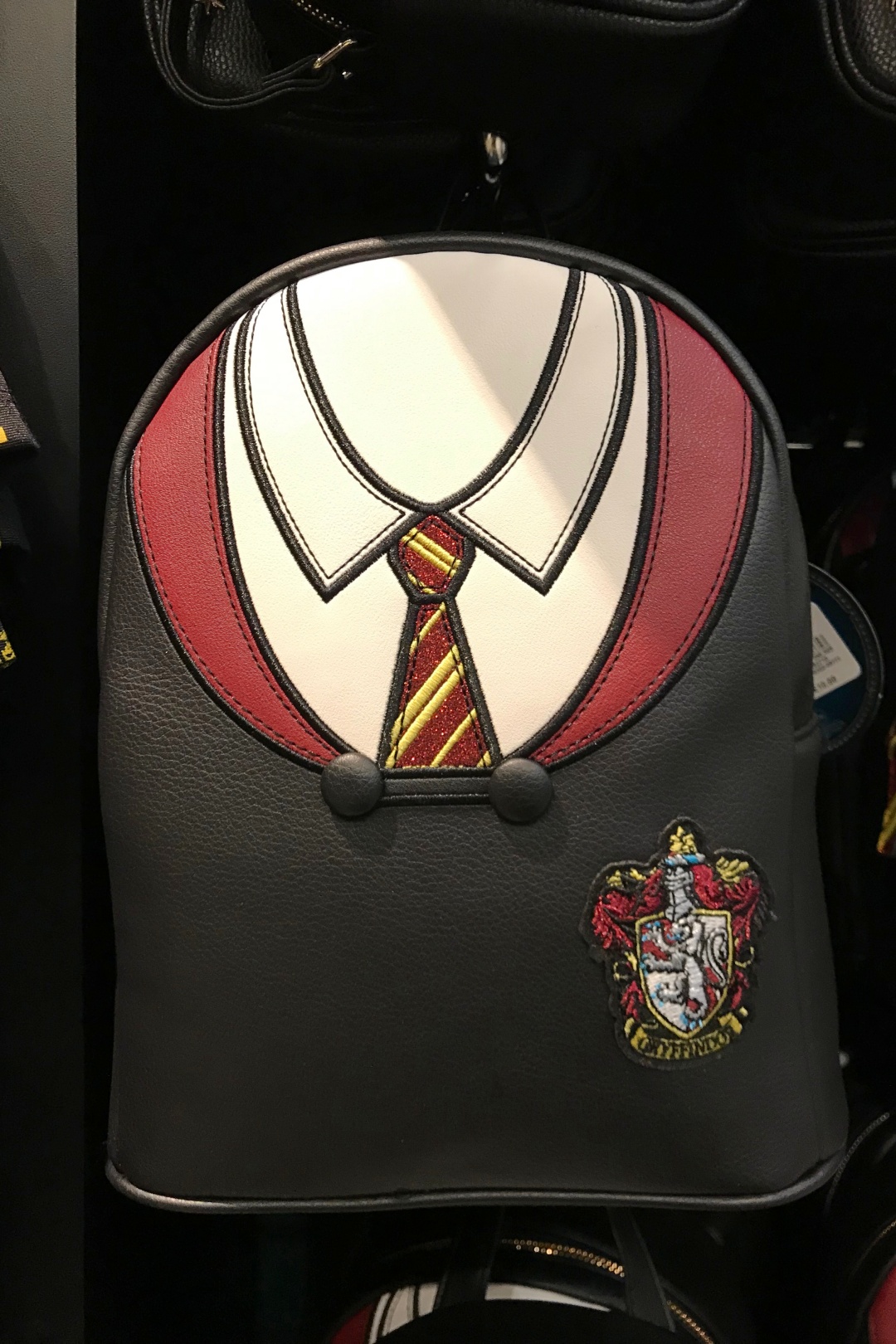 Came across so many adorable items at Primark, starting with the Harry Potter merchandise near the entrance. Then I went upstairs and spent quite a bit of time looking at the Disney pyjamas. There were so many cute ones, and it was tough to narrow down my selections.
While shopping, I was also busy texting my sisters, sending them pictures and asking if they like anything. It doesn't help that prices are relatively low. I had to practice a lot of self-restraint not to buy everything. (While I was busy shopping, the Husband had left and shop on his own at the Men's section.)
I wish I didn't have my bulky jacket with me, because it does get pretty warm in the store. I subsequently removed my coat but found it to be quite troublesome to shop (and text) while holding on to it. So in the end, the easiest way is still to wear my jacket while I walk around with a basket full of stuff that I picked out.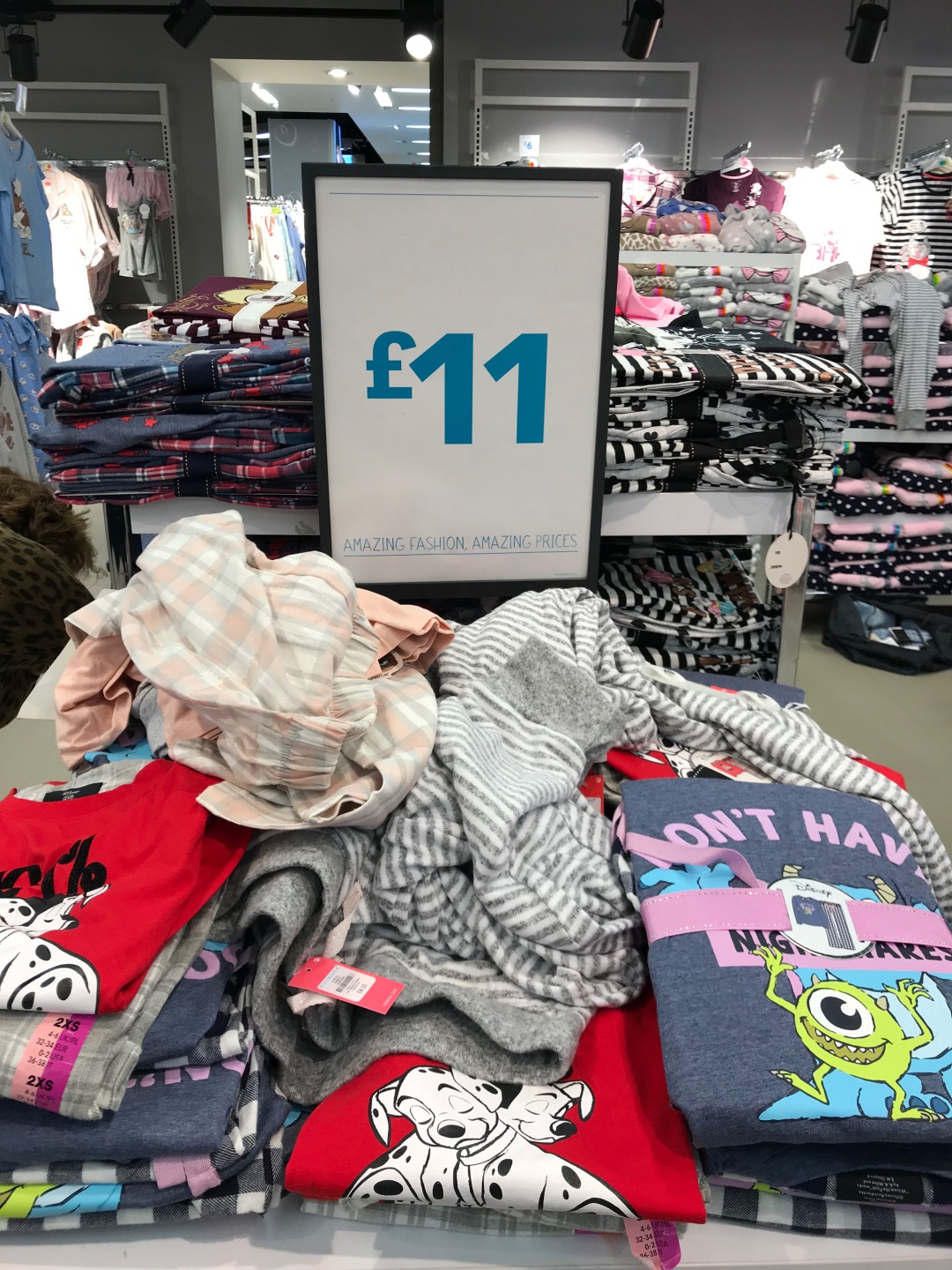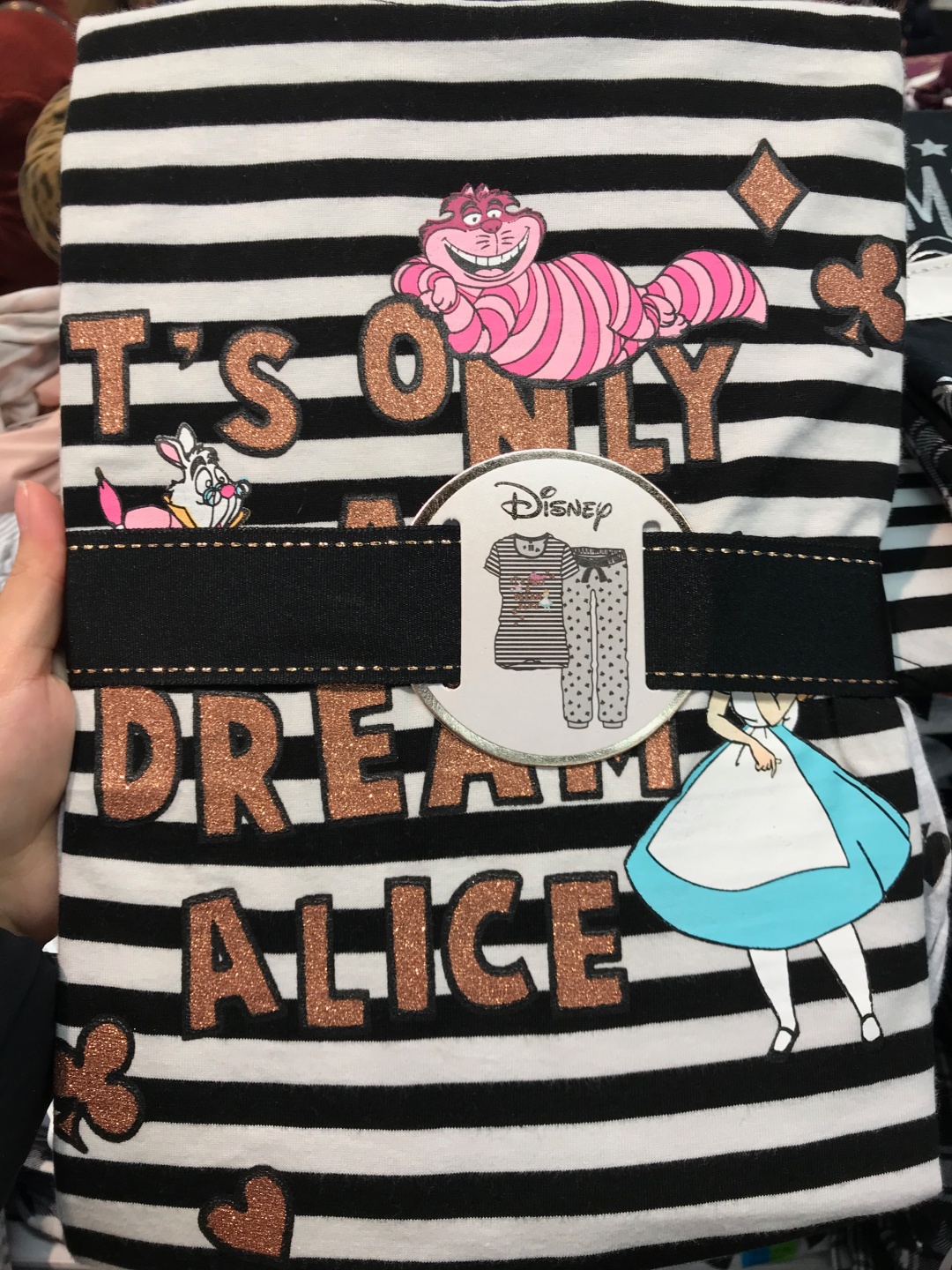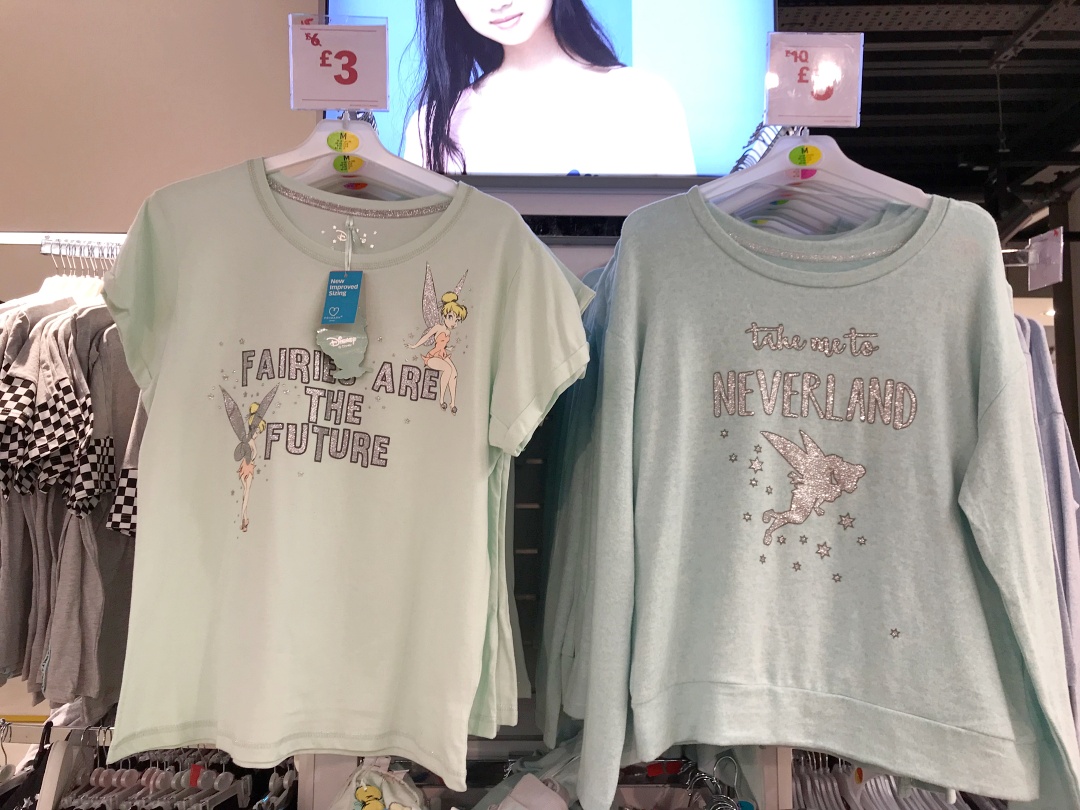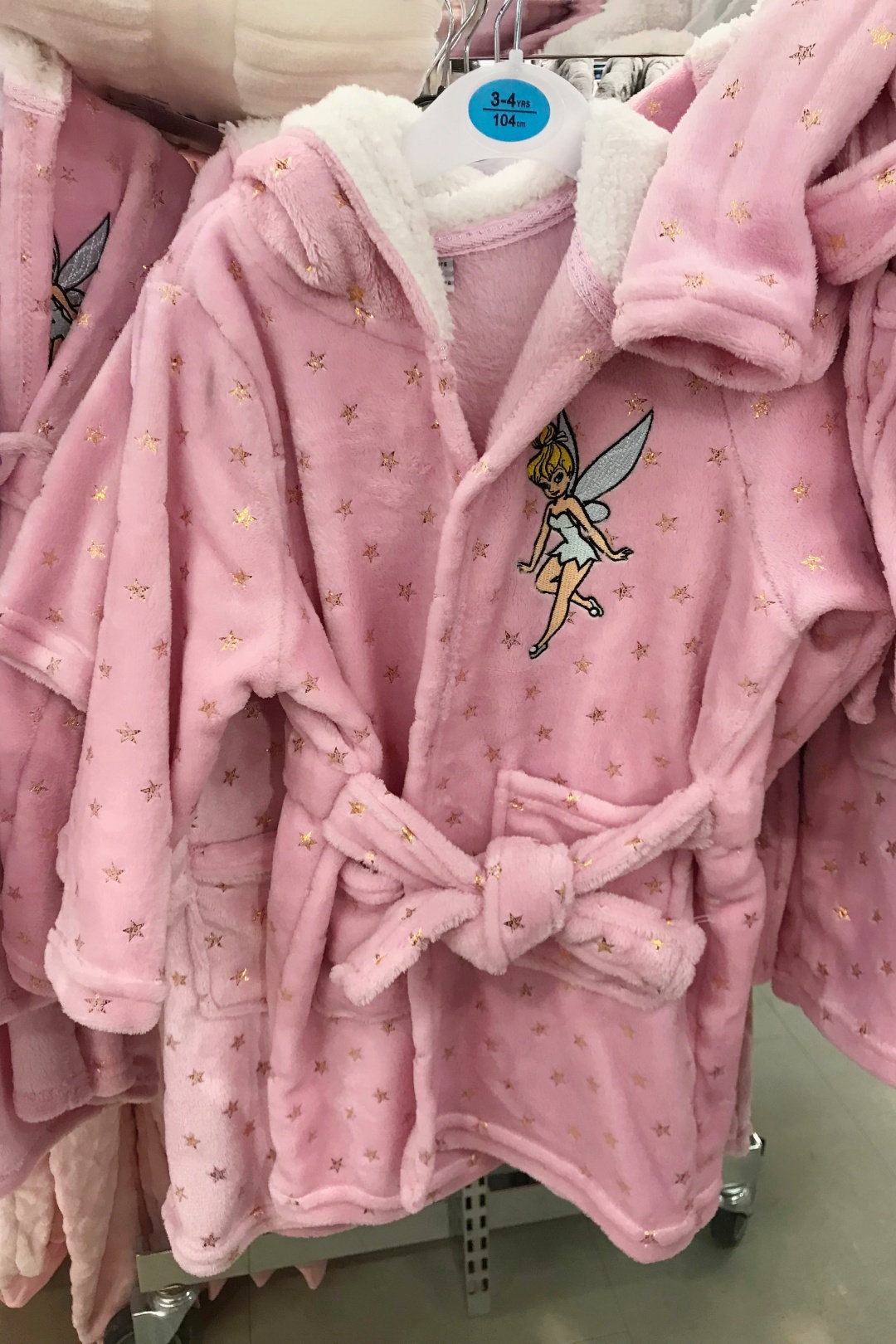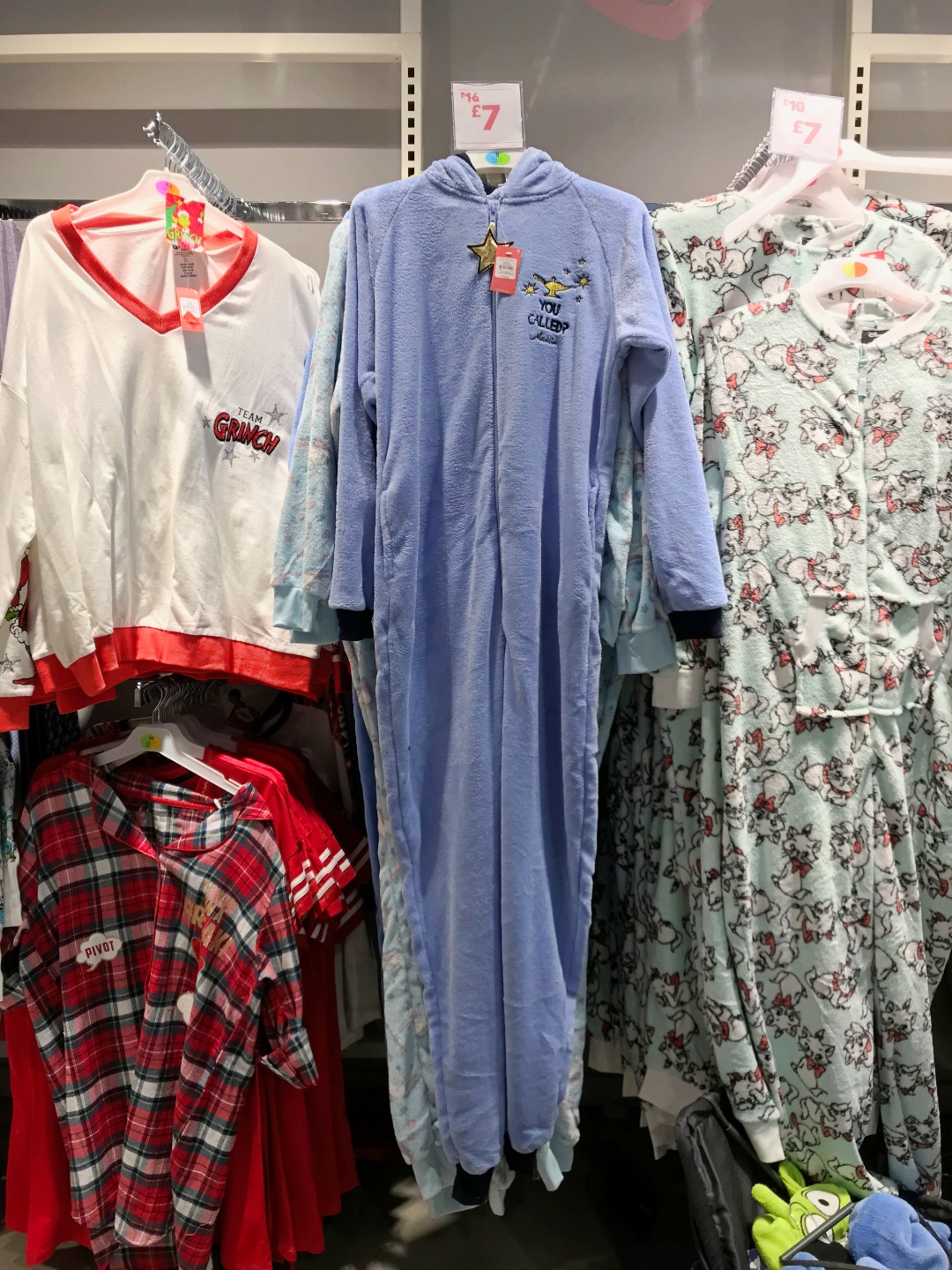 Disney onesie for £7 (UP. £16).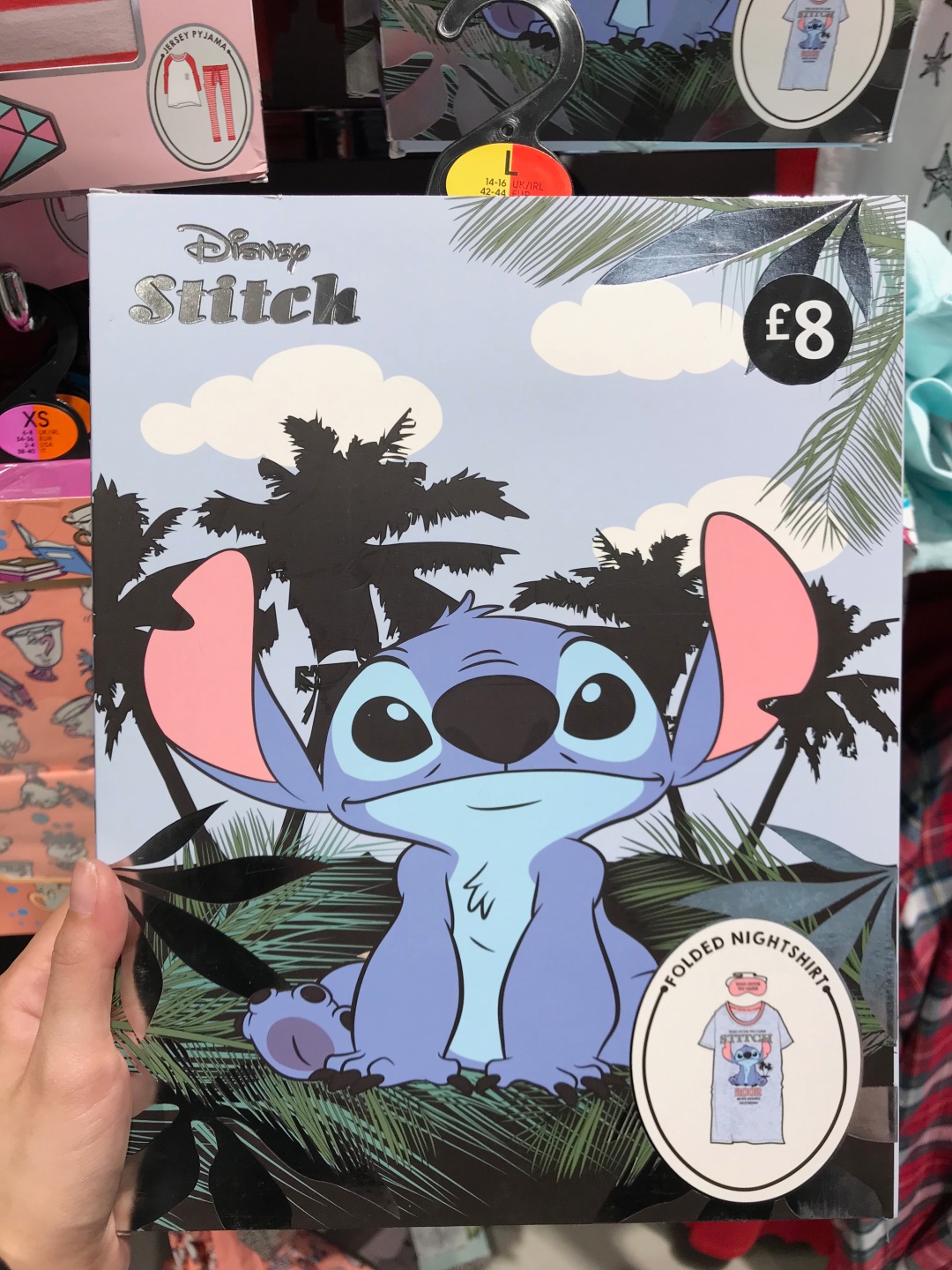 This Disney Stitch Folded Nightshirt was on sale for just £3.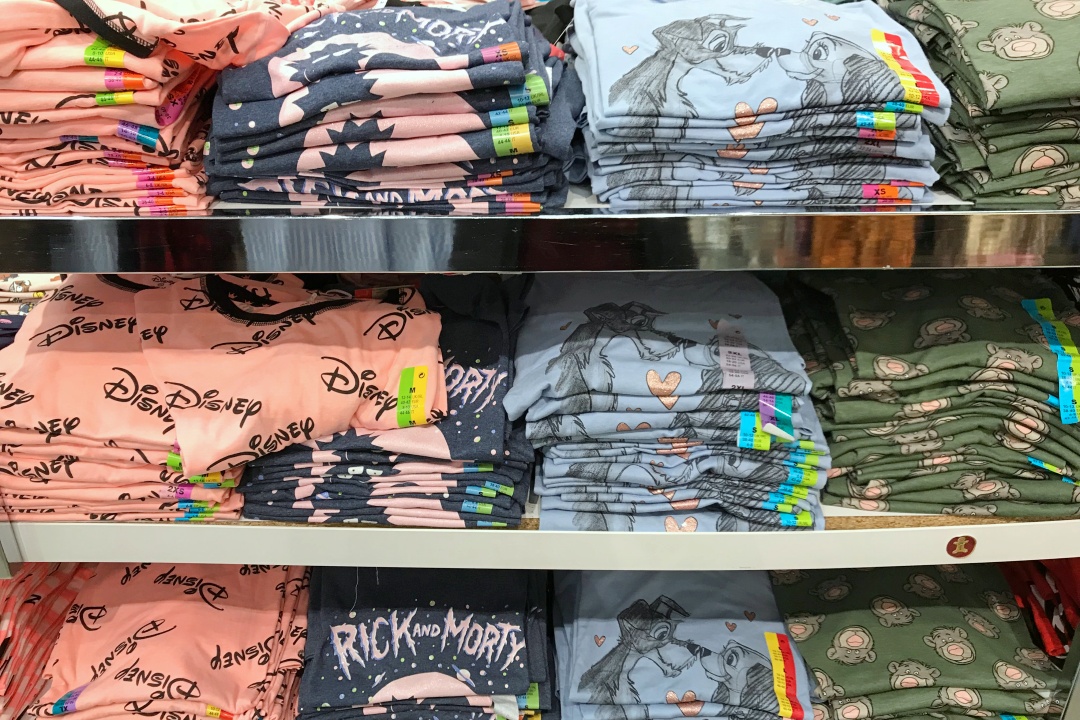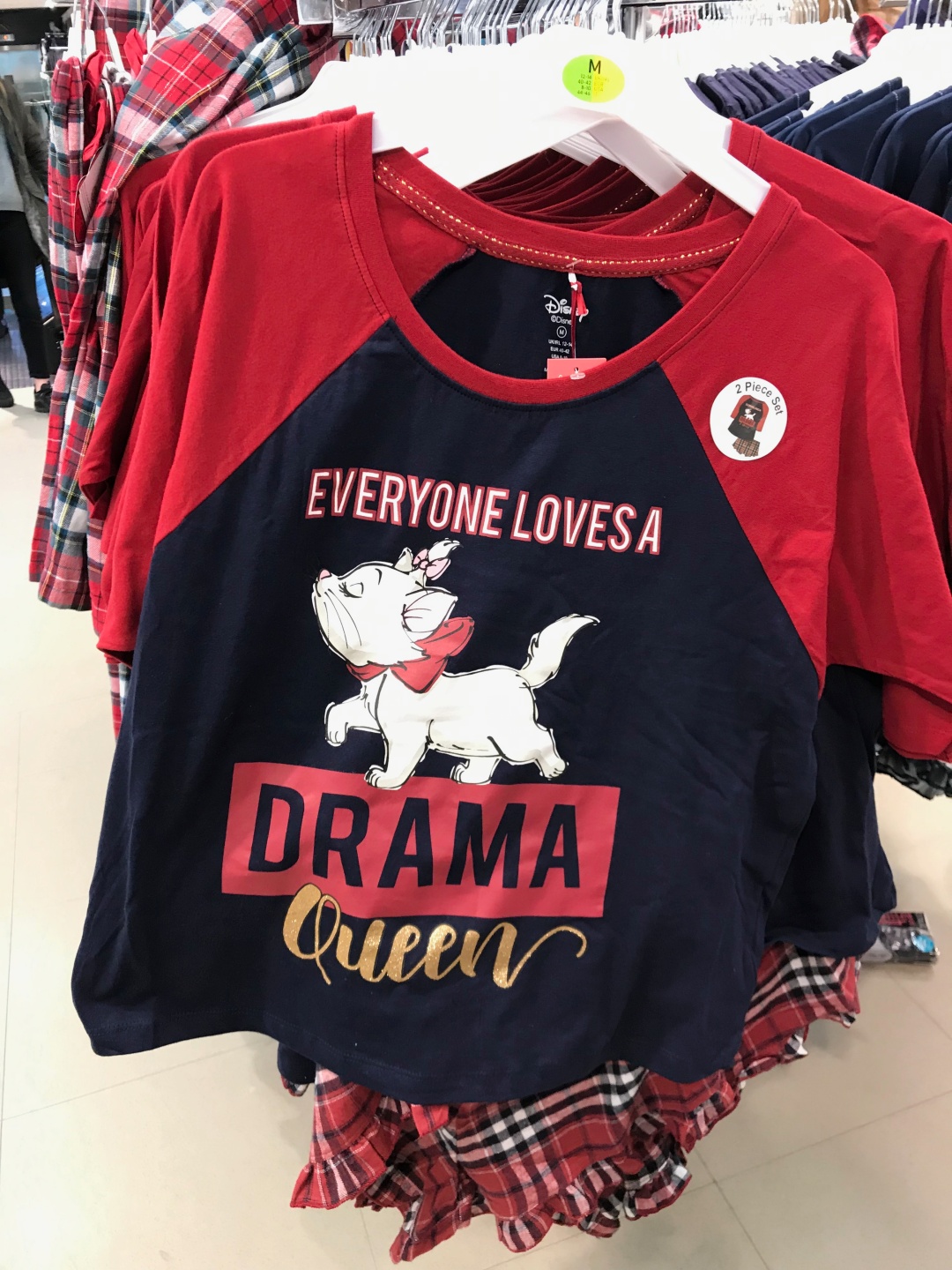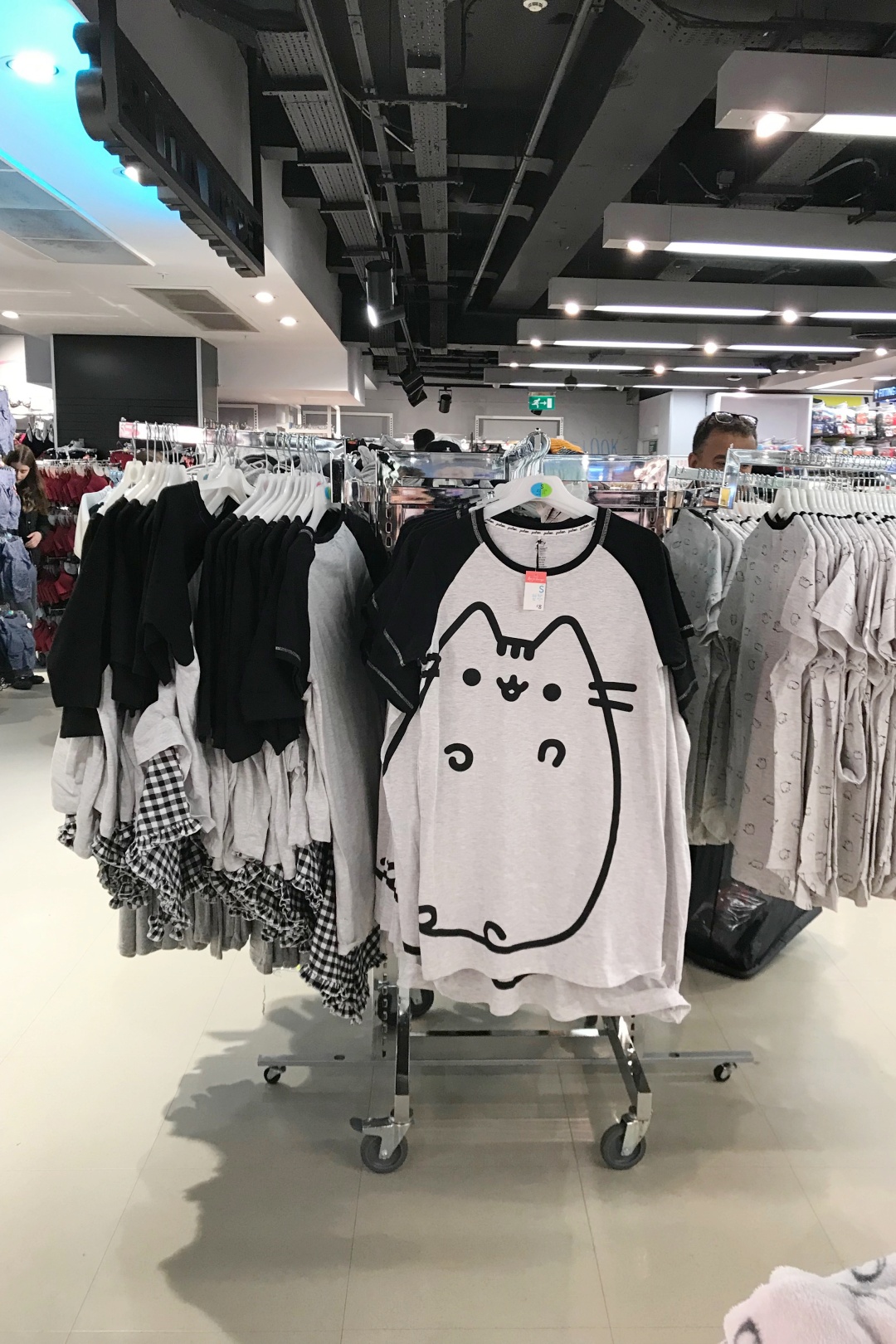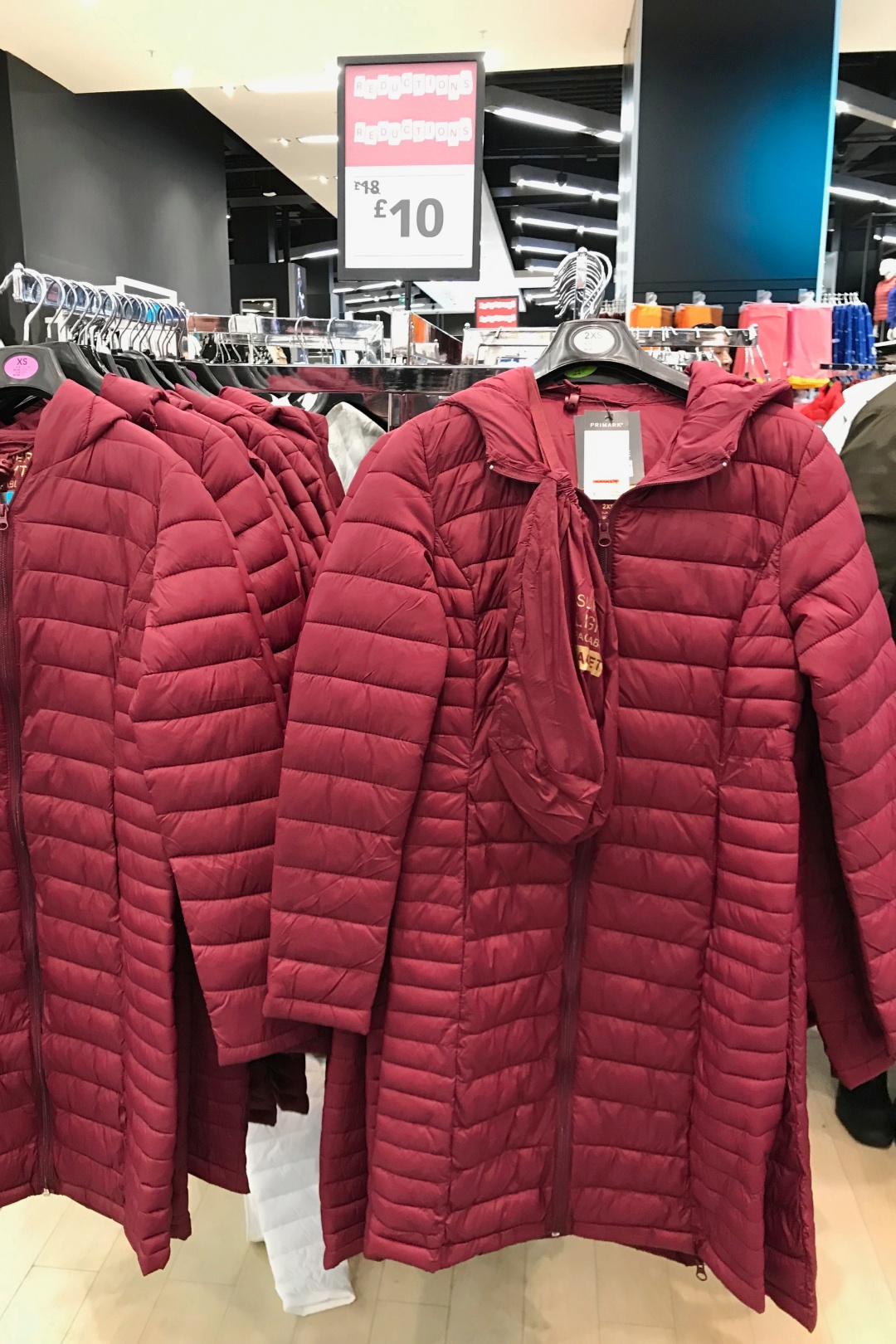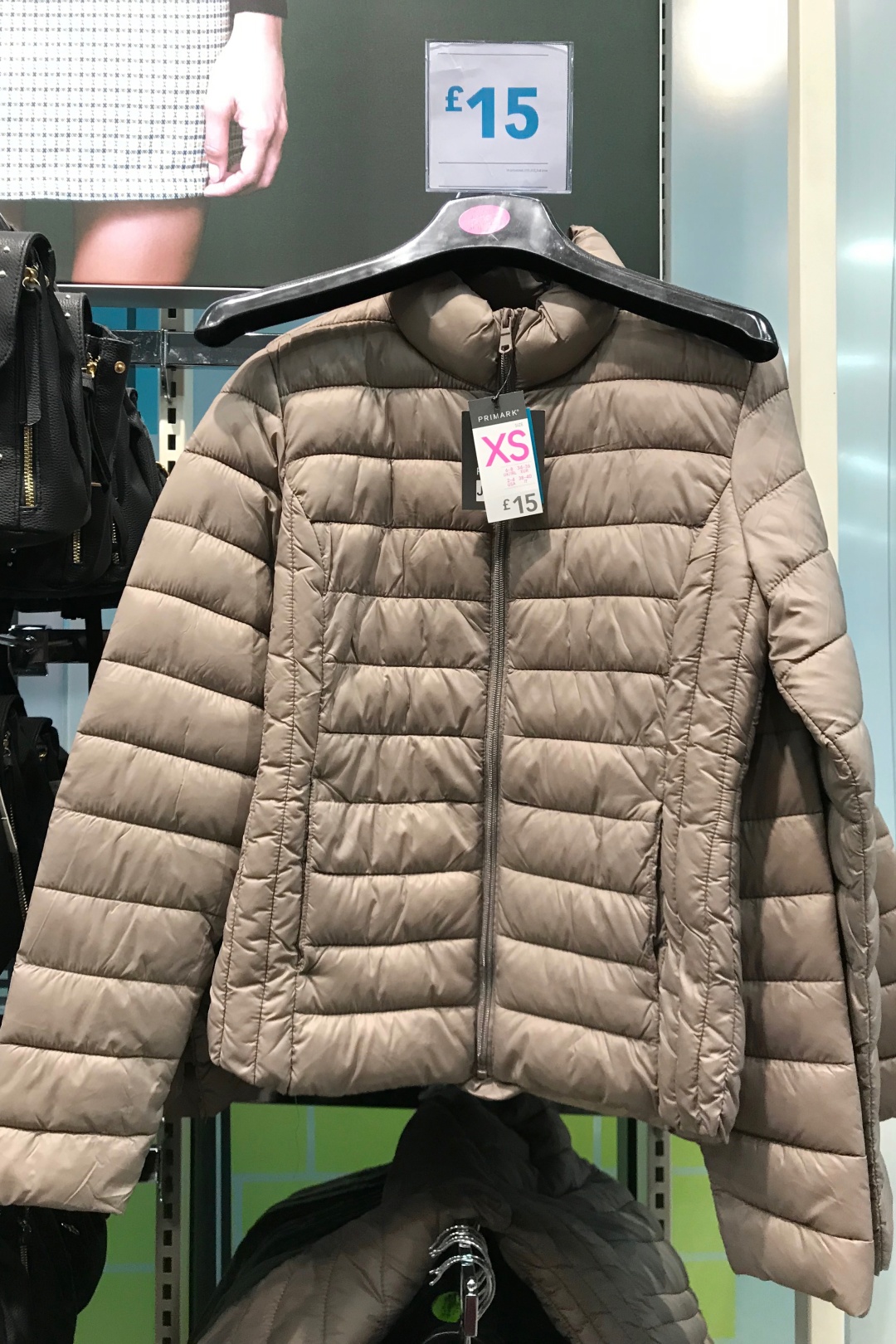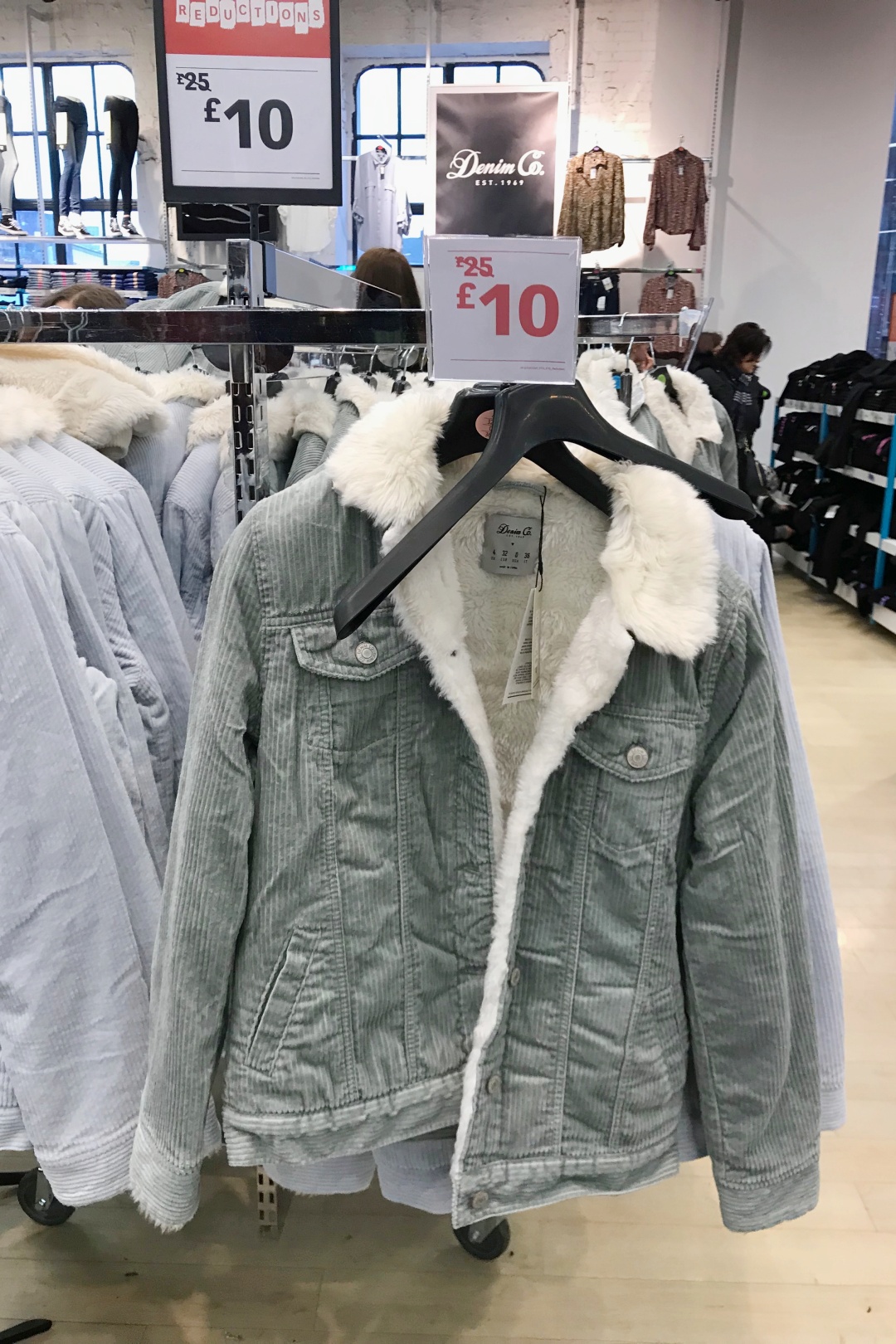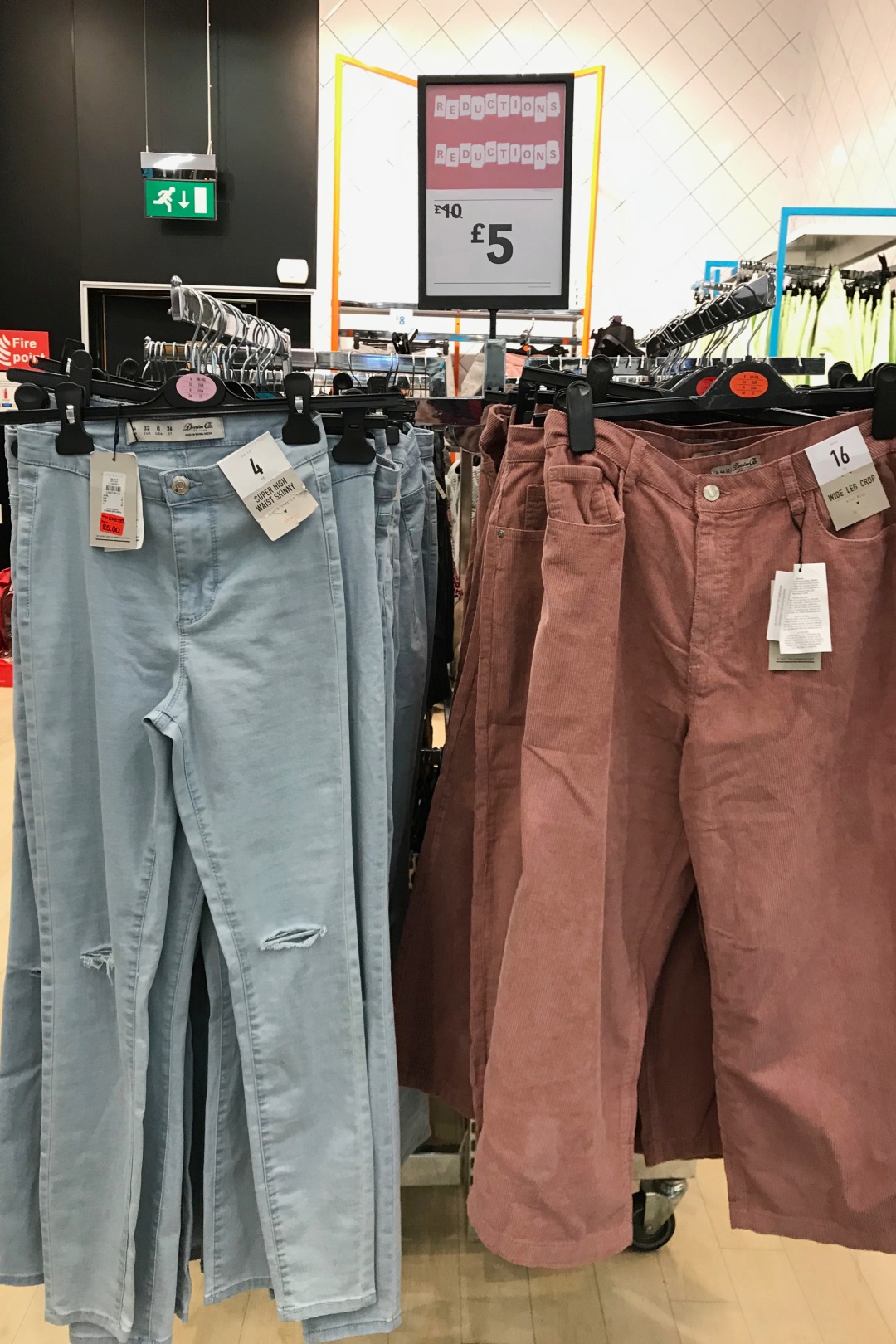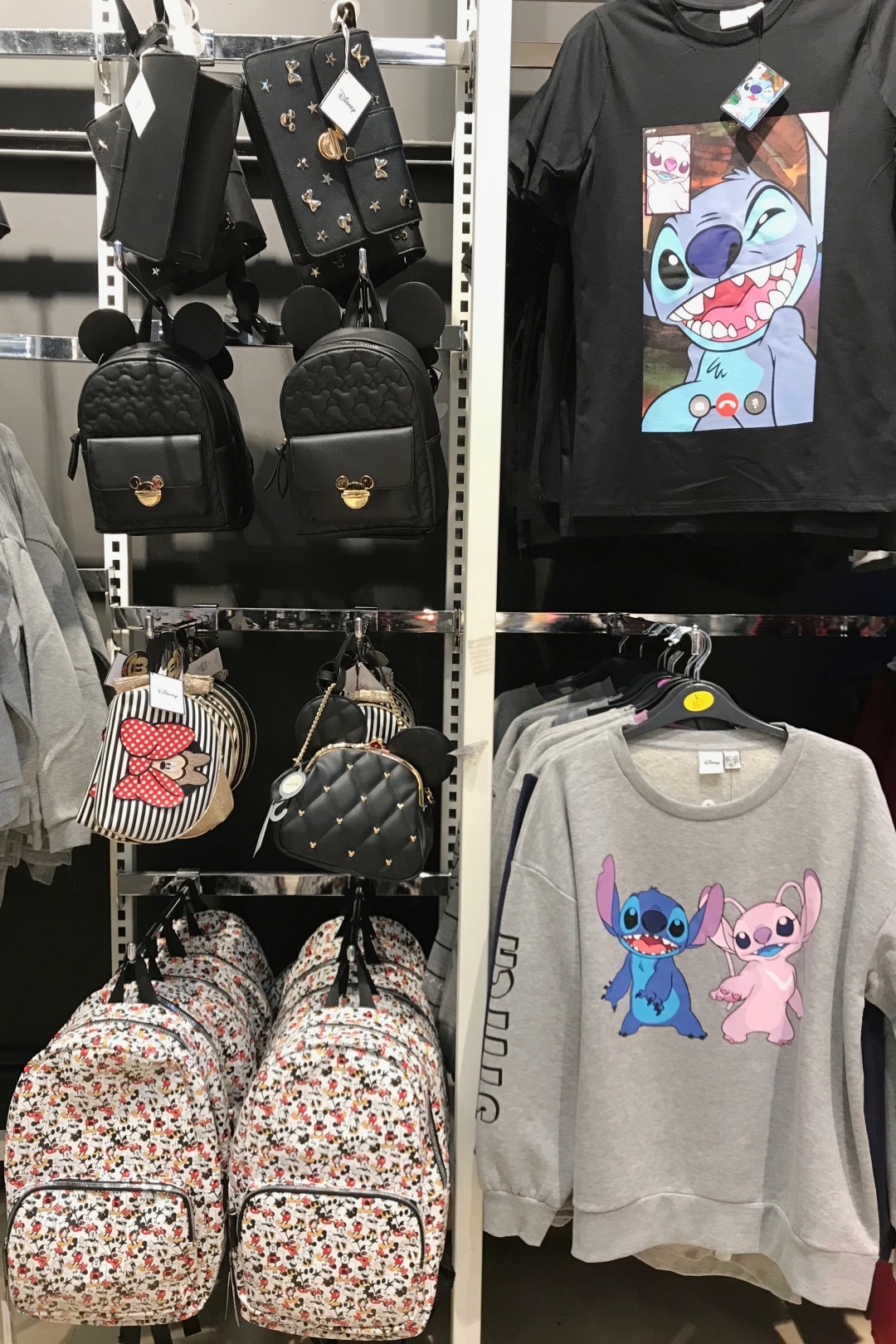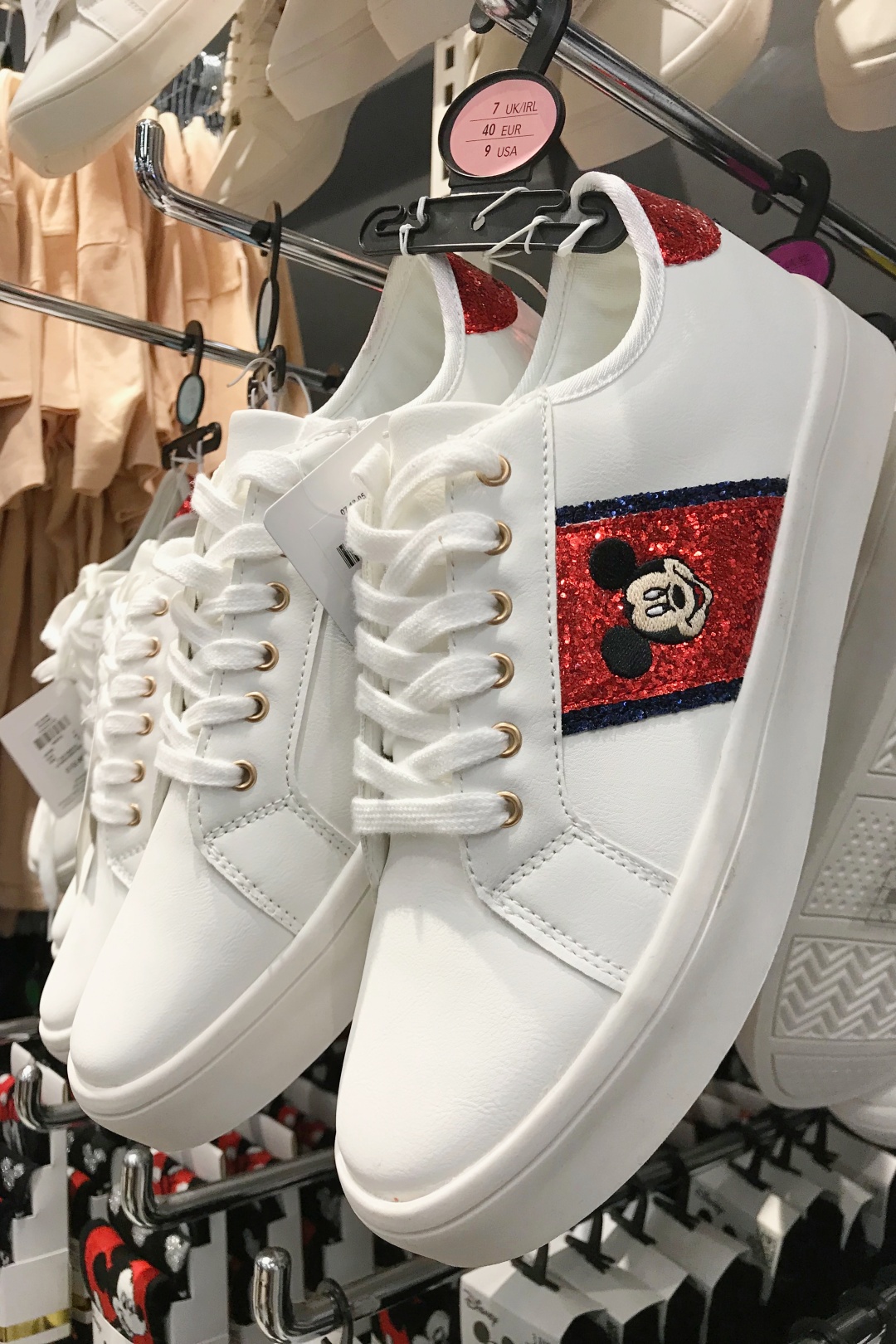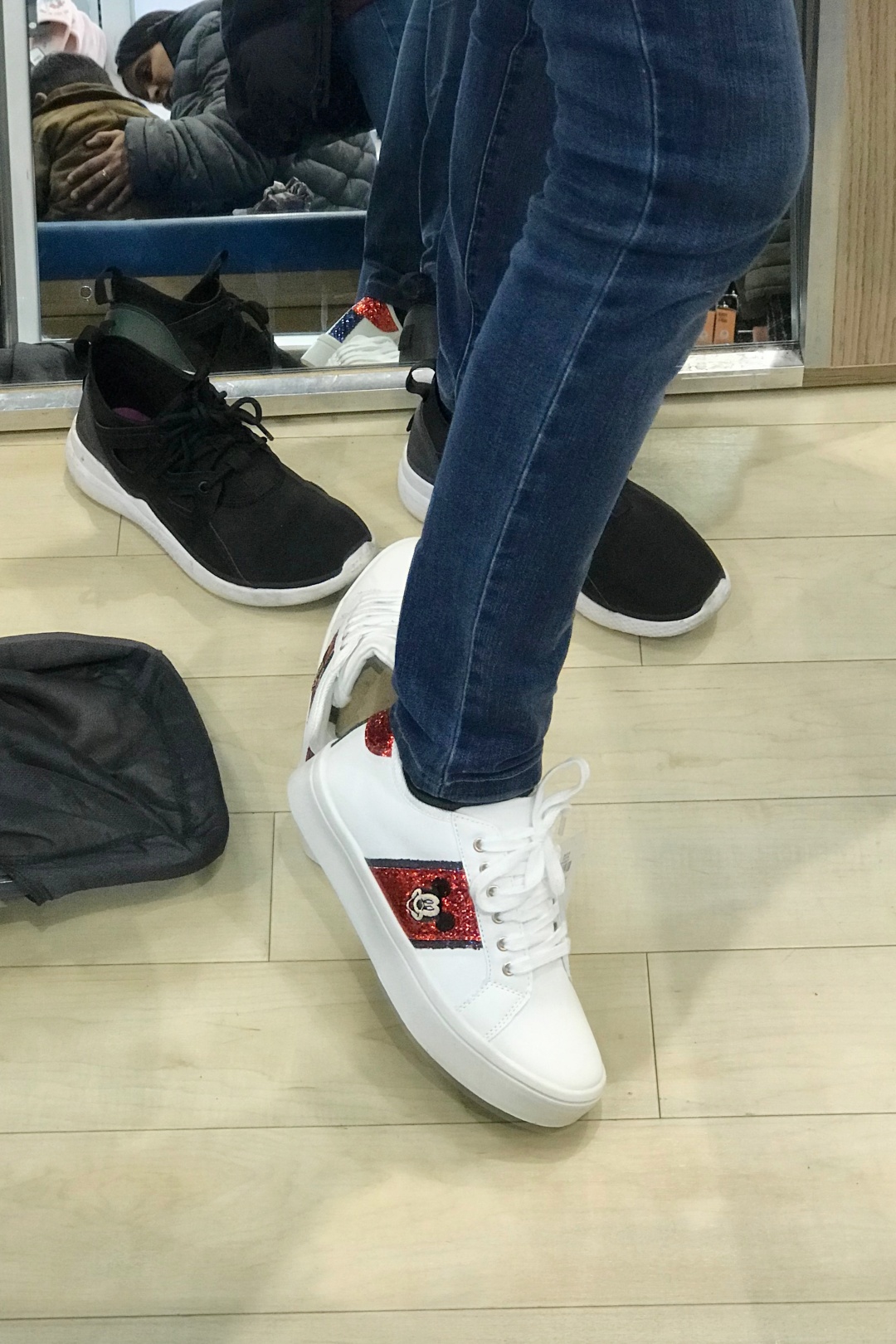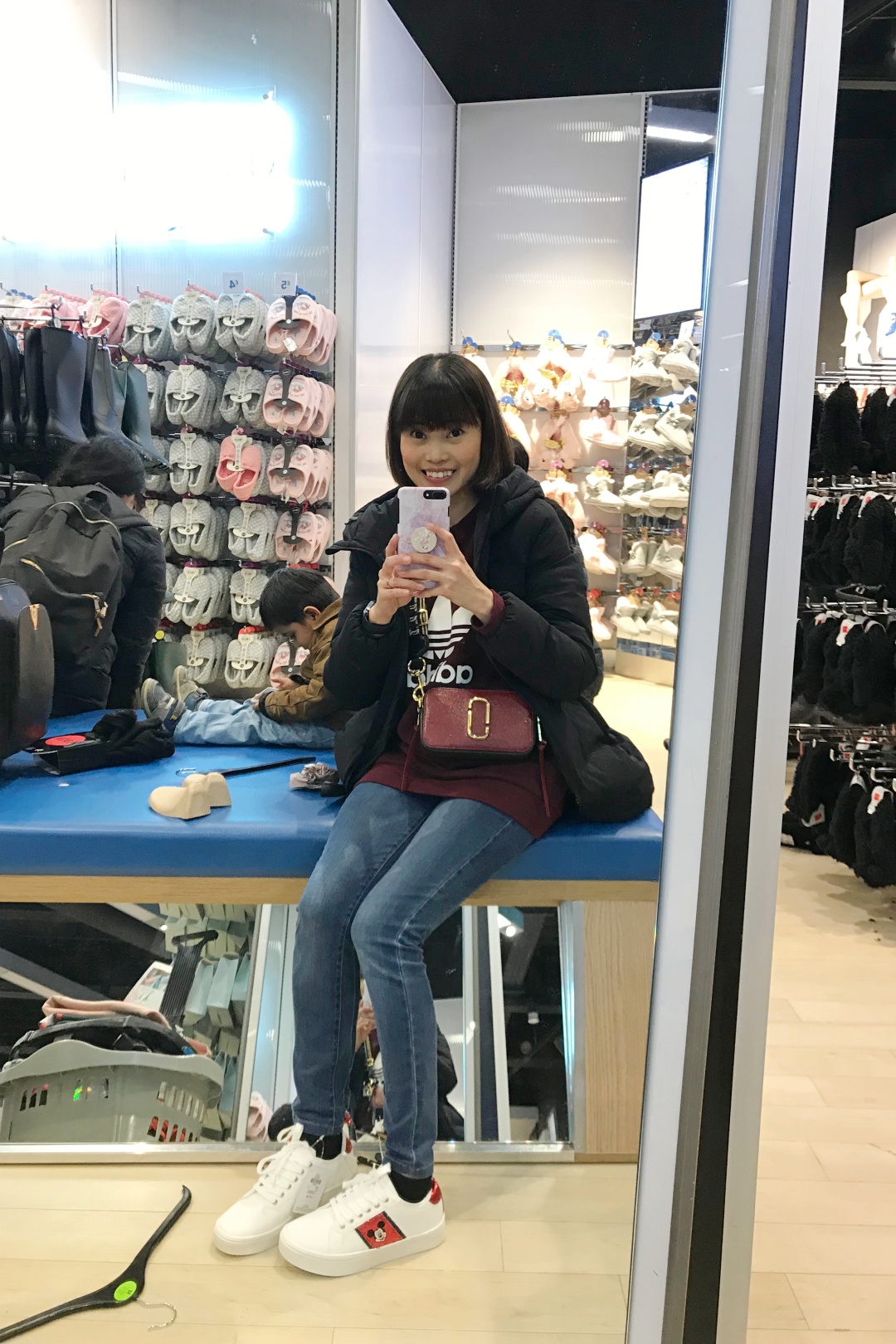 I was considering getting this pair of Mickey sneakers. Can't remember how much was the price but it was relatively inexpensive. In the end, I decided to put it back to the shelf because I really didn't need another pair of sneakers. Instead, I went and got myself a pair of brown ankle boots that cost less than £10?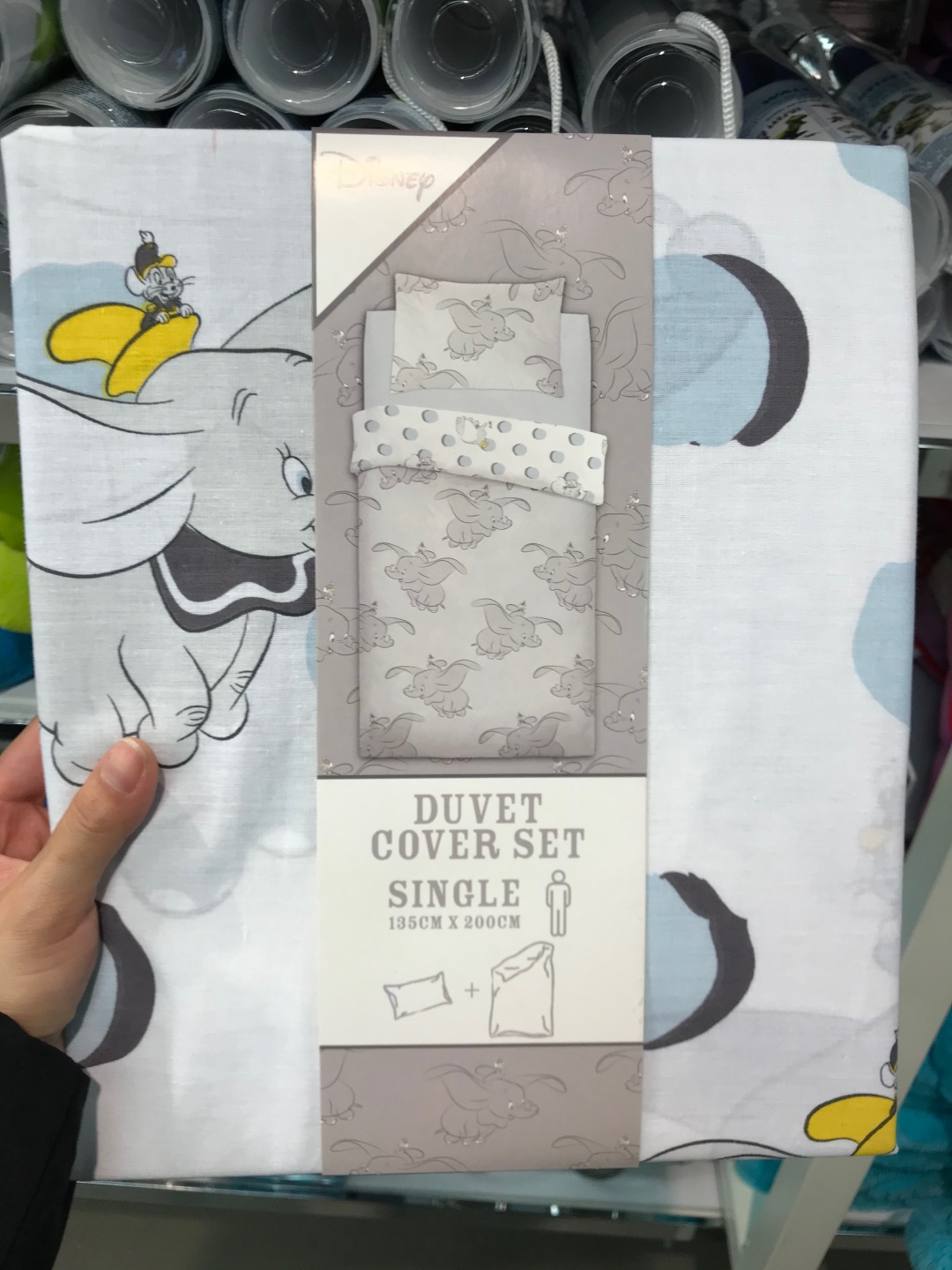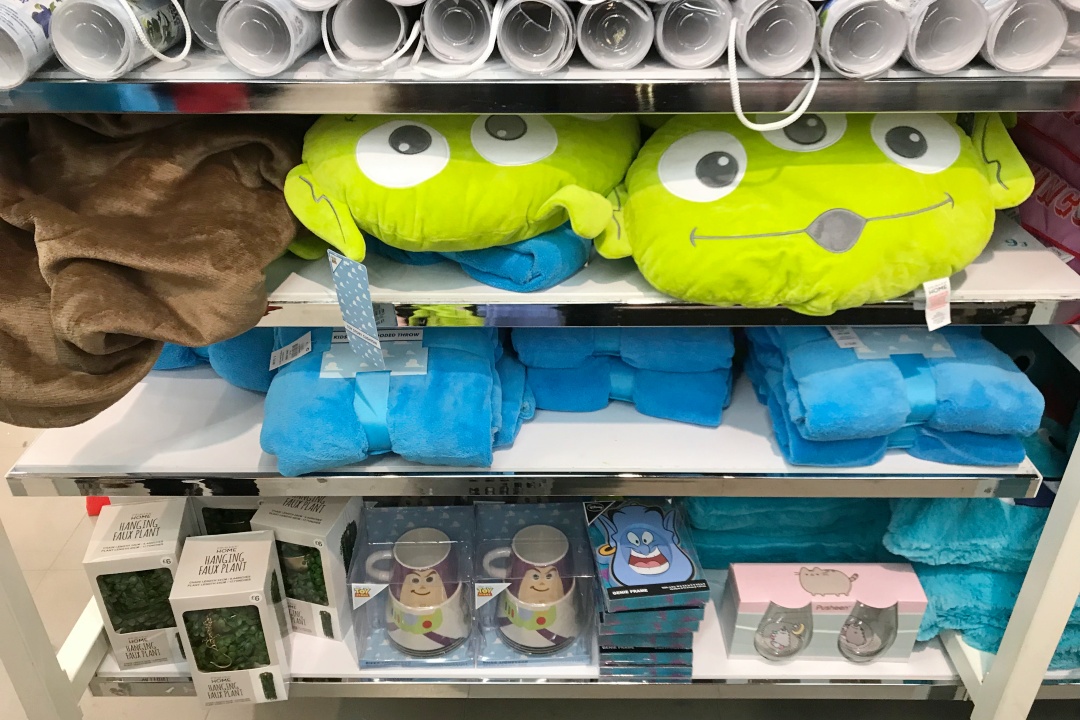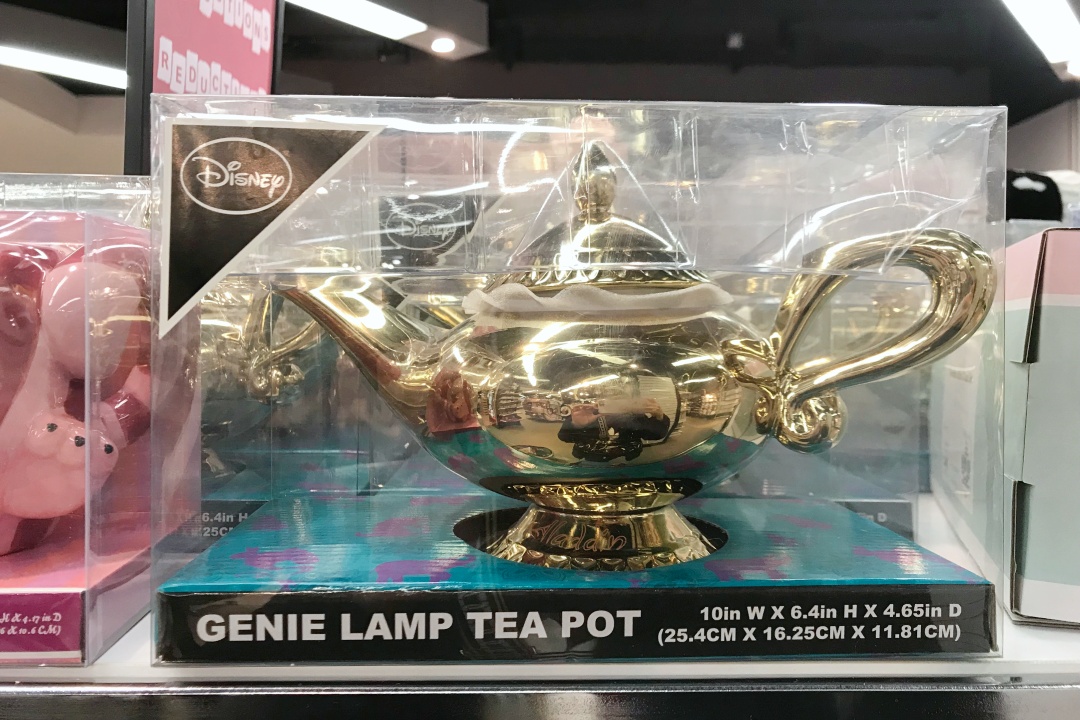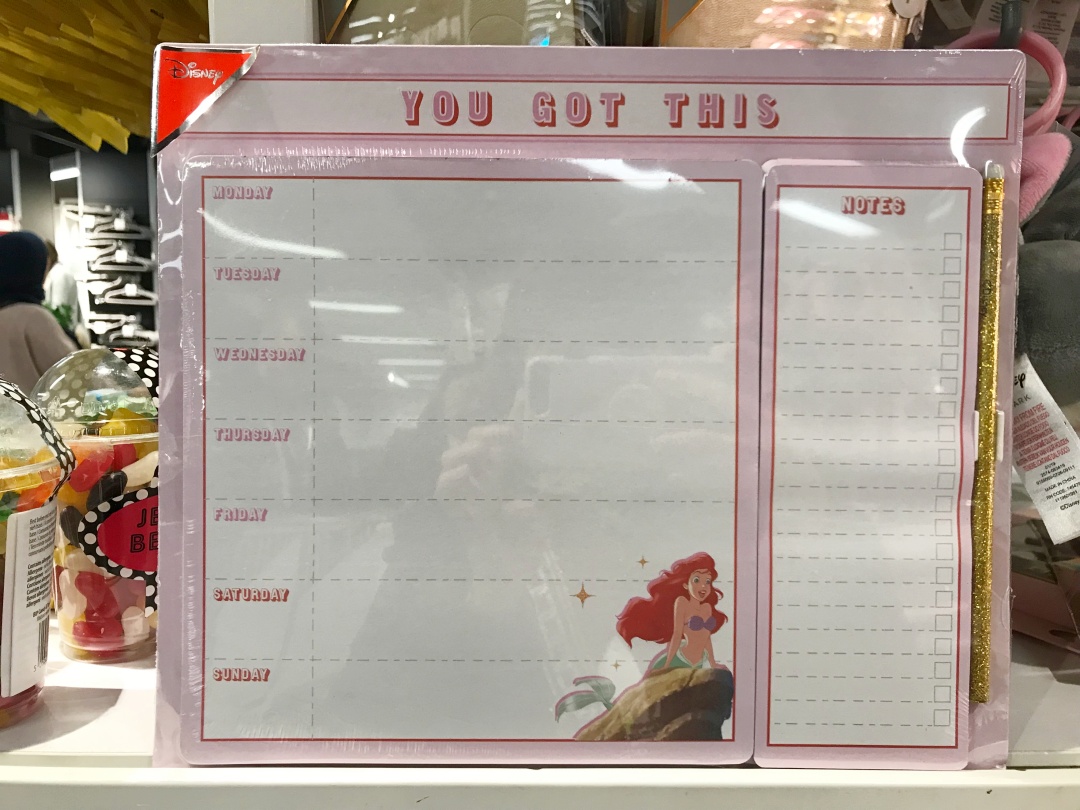 Aside from apparels and shoes, there were also lots of other stuff worth buying – accessories, homeware, decorative items, etc.
Not sure if I should be glad that I/we didn't buy much in the other cities before coming to London. Knowing that we haven't been buying much, we basically let loose when we were at Primark and probably purchased a little too much. While I was stocking up on new pyjamas, the Husband bought shirts, polo t-shirts and pants. Most of the items were priced at £5 to £10? It was easy to fill up our shopping basket.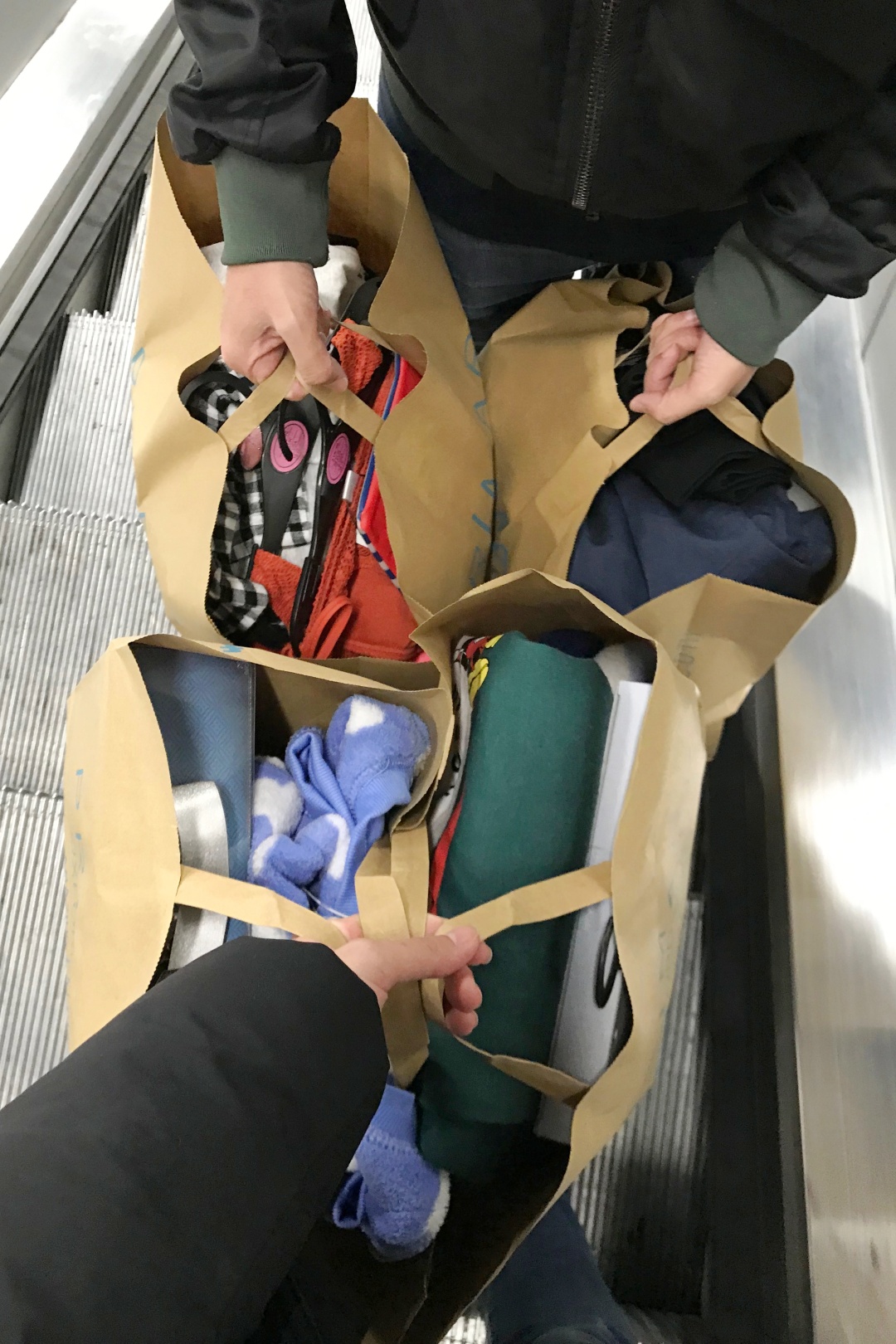 We eventually left Primark with four shopping bags. Total damage: £90.50.
The plan was to return to our hotel to try out the sizes, and if they fit, we would return to do more shopping.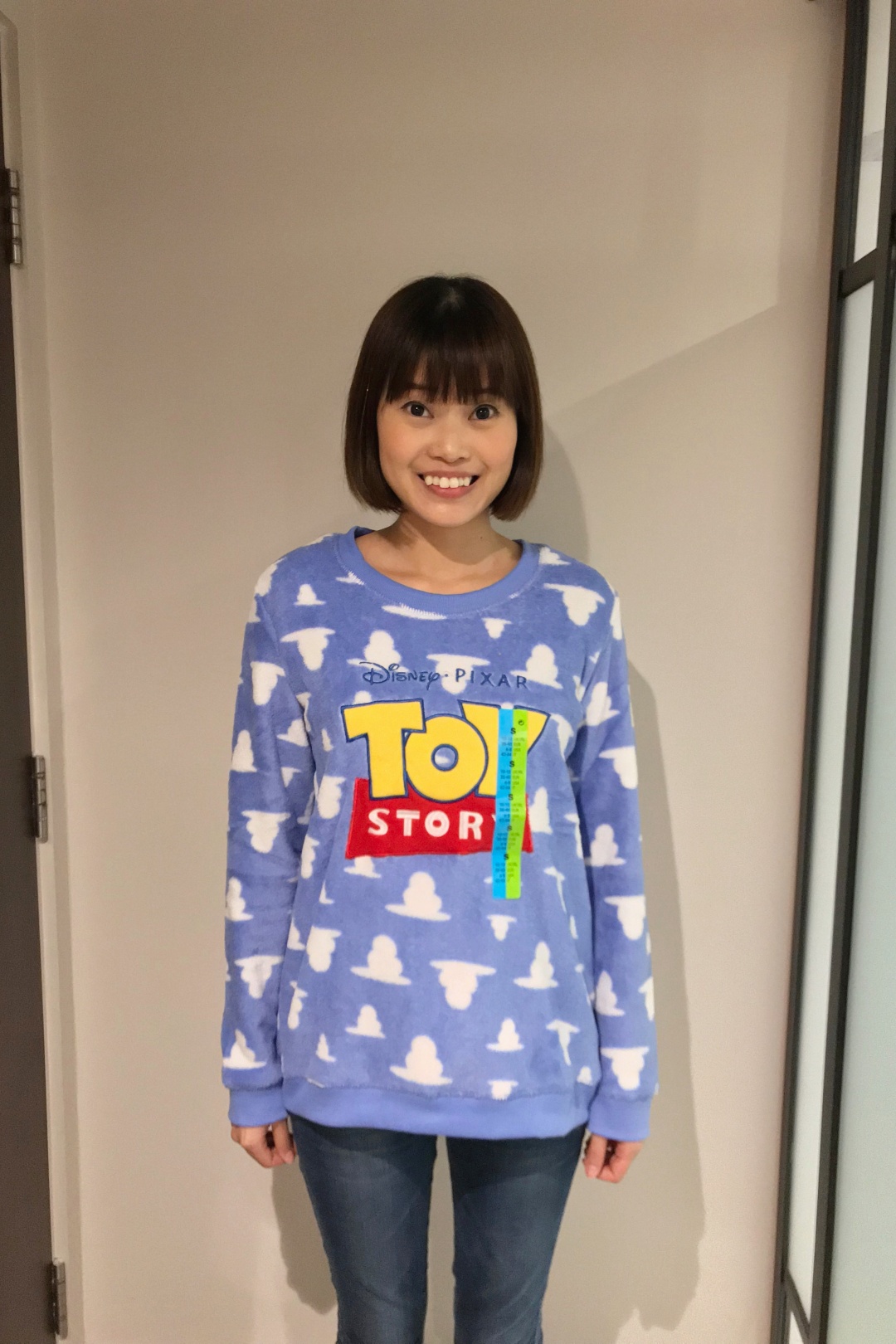 Trying out my new Toy Story PJ. It comes with a matching pant for £11.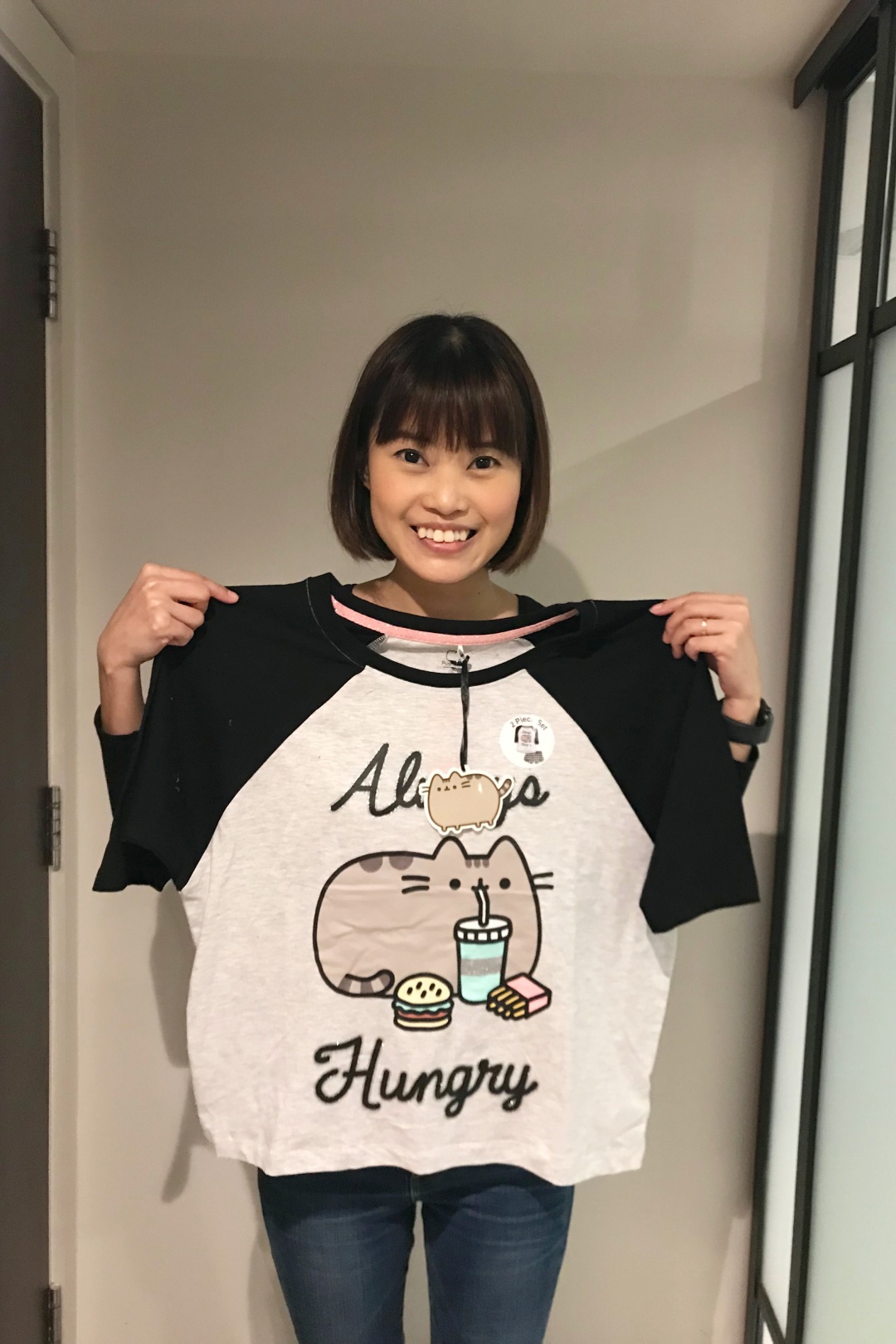 Got my sister this Pusheen 2-piece set for £10.
---
We eventually went out again at around 19:00 to get dinner. Decided to try out Burger & Lobster (again, that was before they came into Singapore), and we went to the one at Oxford Circus.
Burger & Lobster | Oxford Circus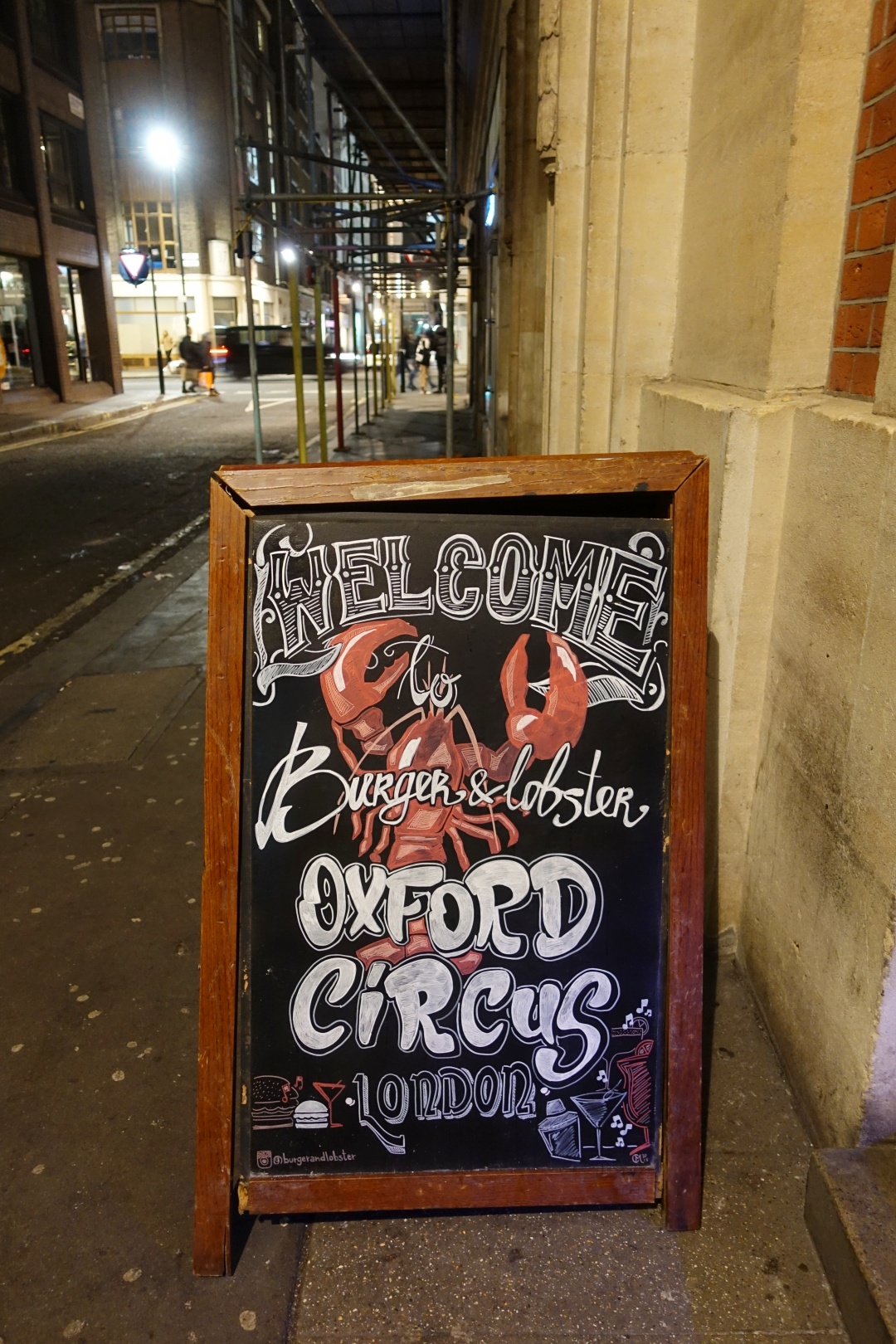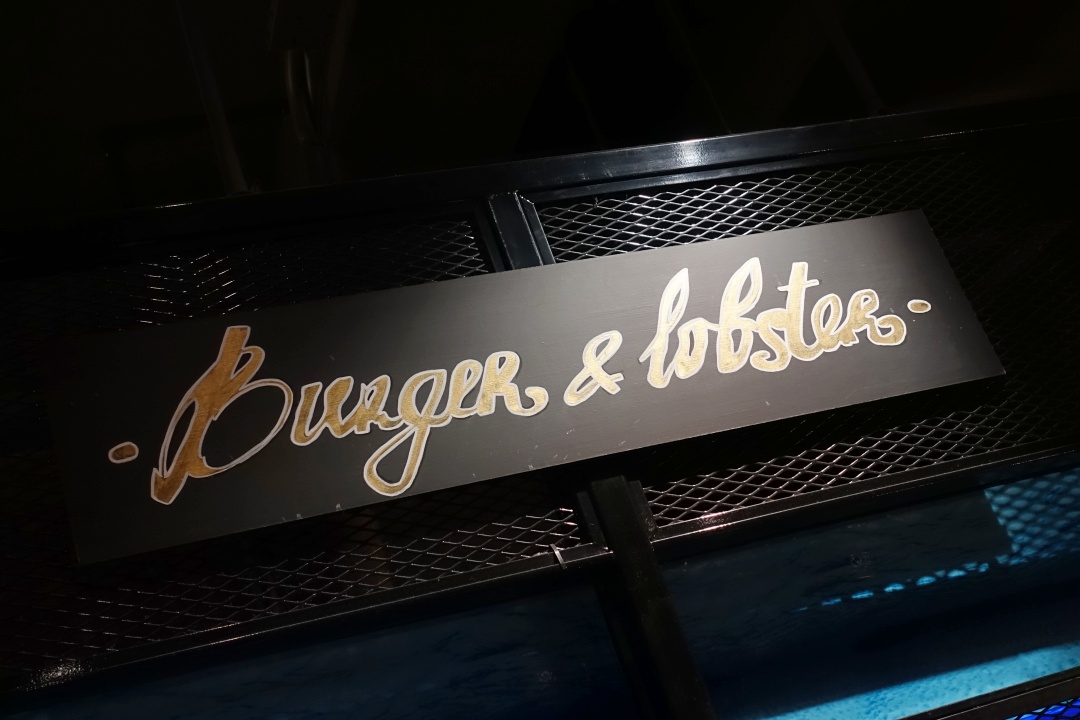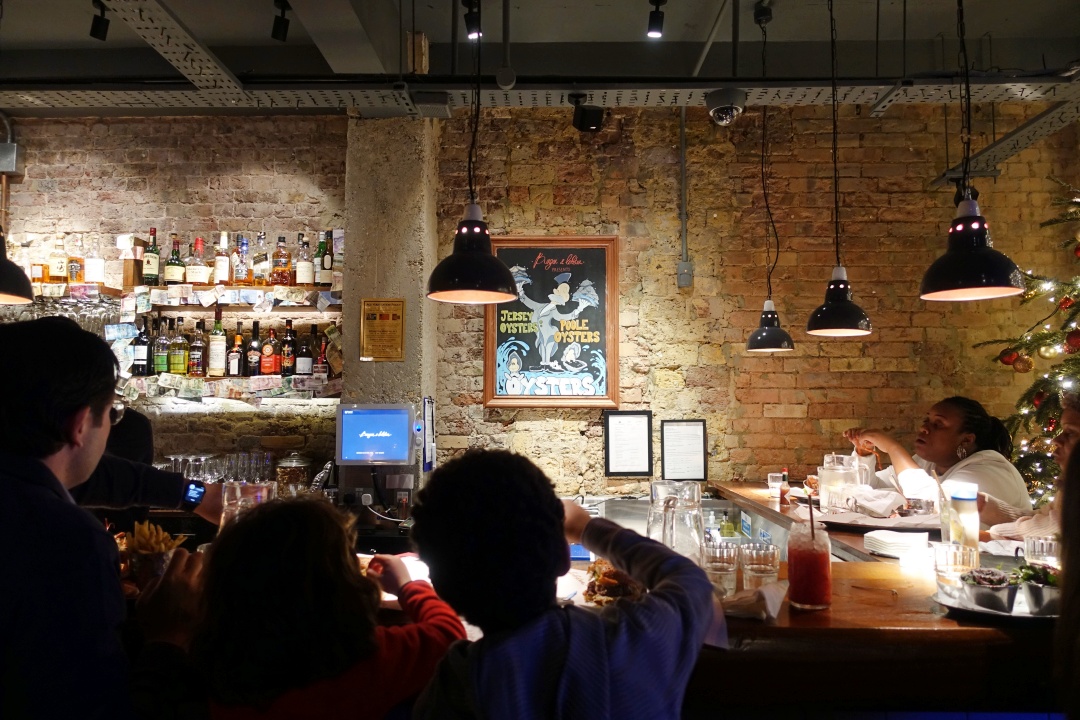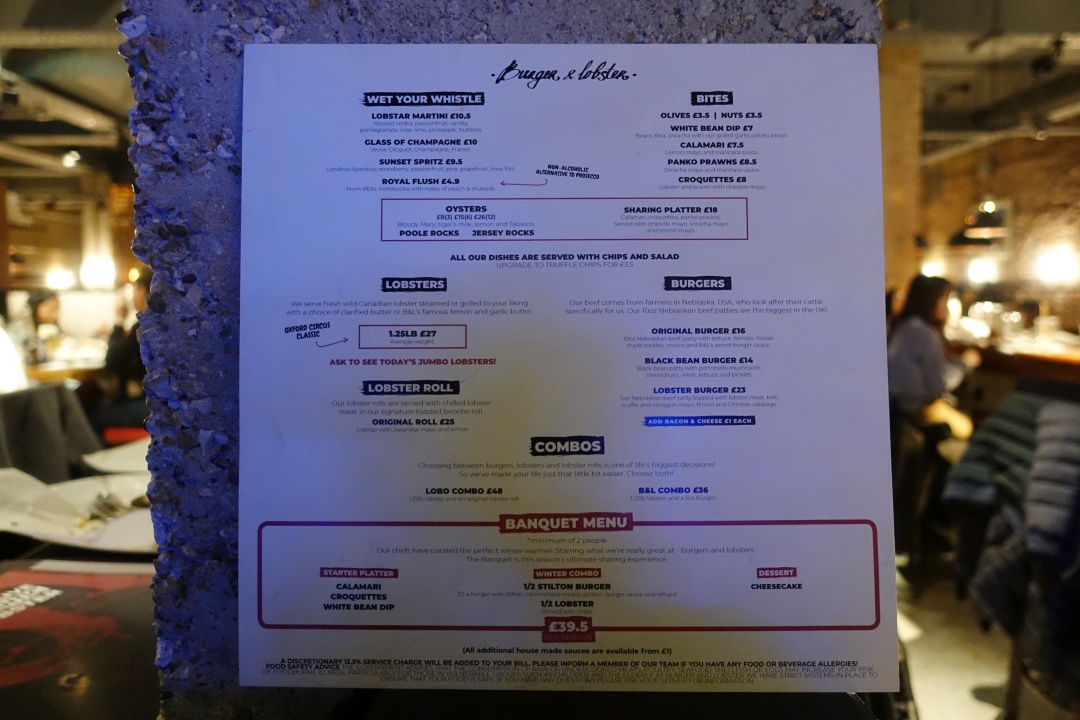 The restaurant was full when we arrived, so we decided to leave our name and went for a walk. I guess we were supposed to wait around for the table, but we figured it might take a while so we might as well go out to check what's in the area. Came back half an hour later and realised we had missed our turn; so we were told to wait again for an available table. Finally got seated at about 20:00.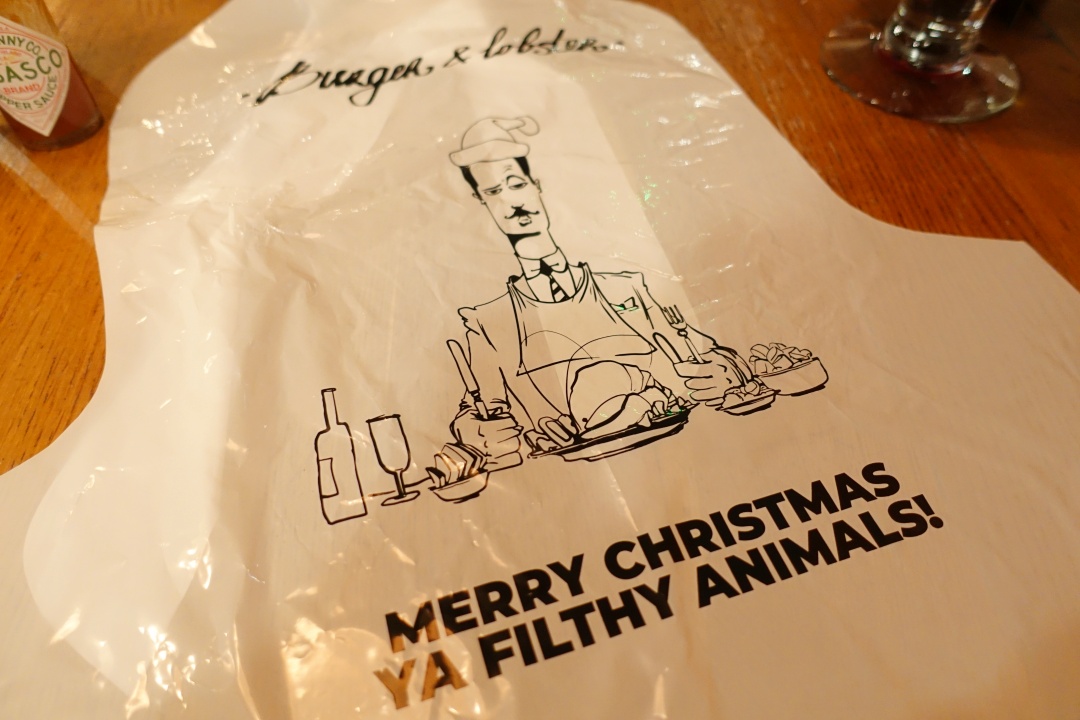 We were each given a plastic apron, which we subsequently wore to prevent dirtying our clothes.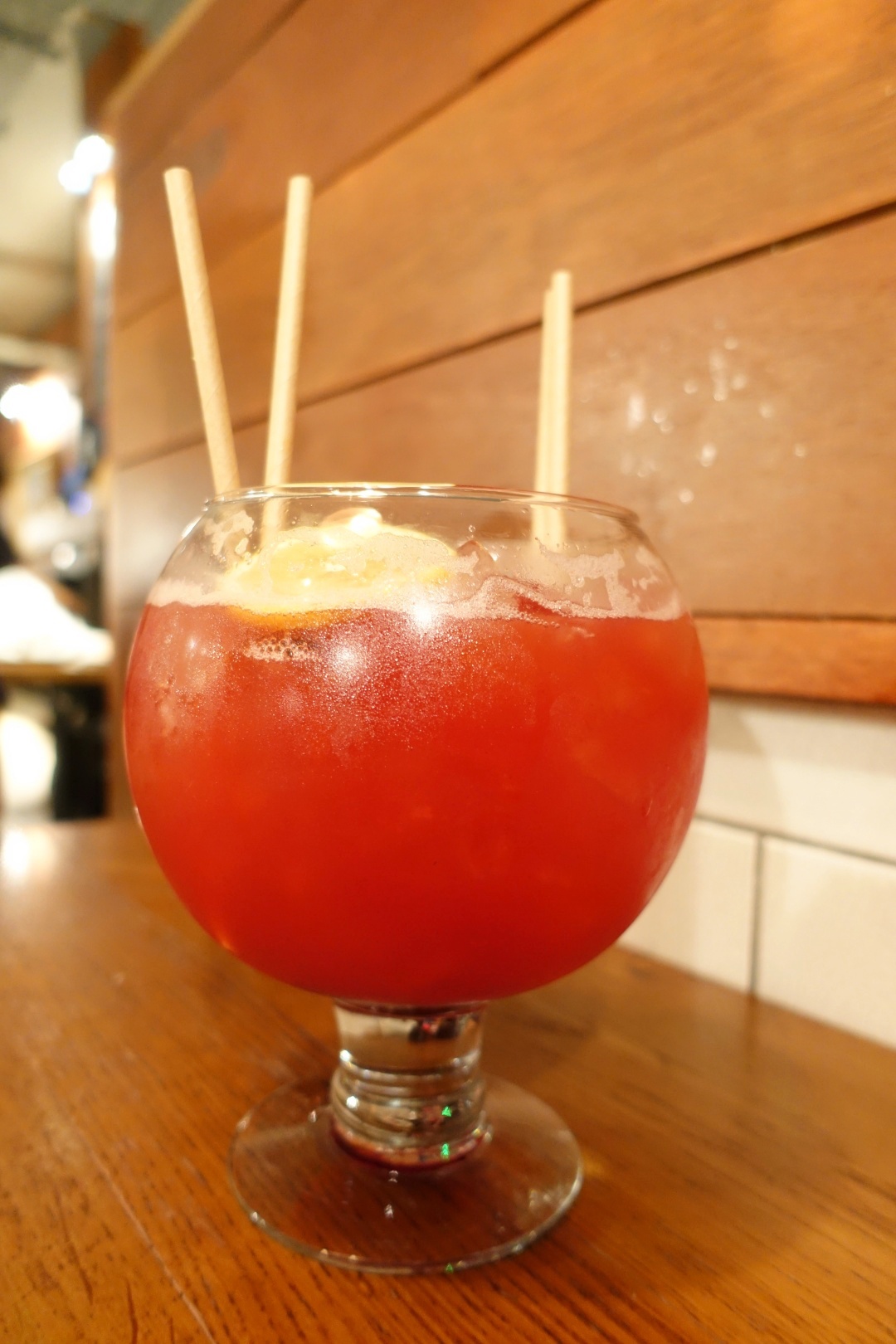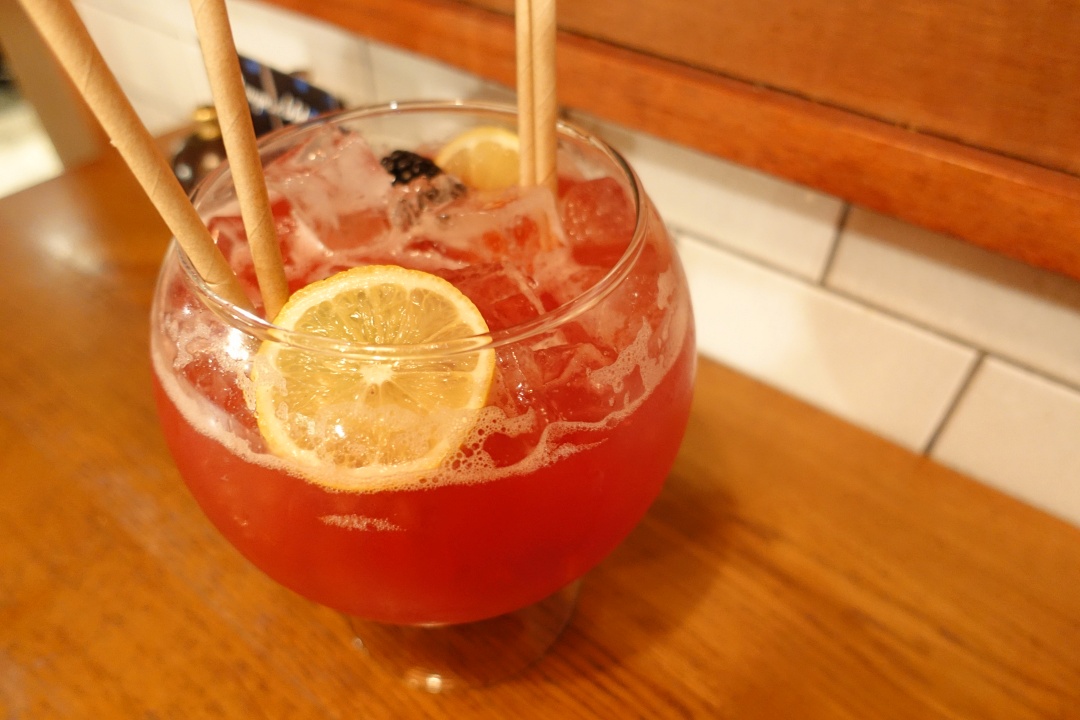 Starting our meal with a massive glass of Blackberry Lemonade (£12),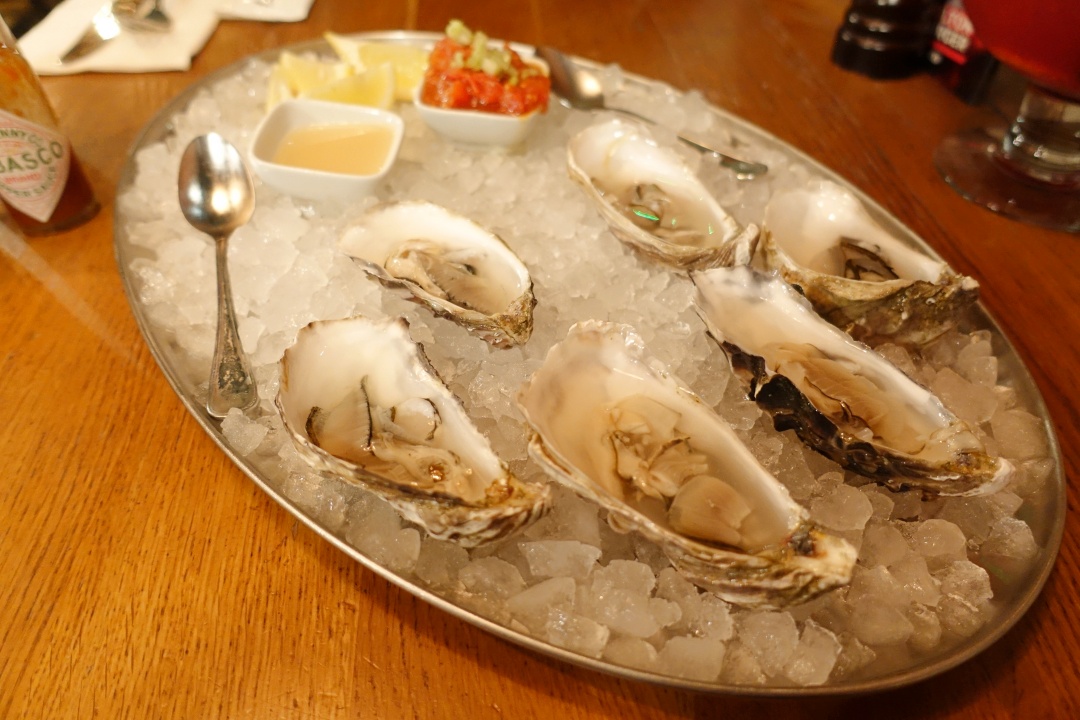 and half a dozen of Jersey Rocks Oysters (£15)!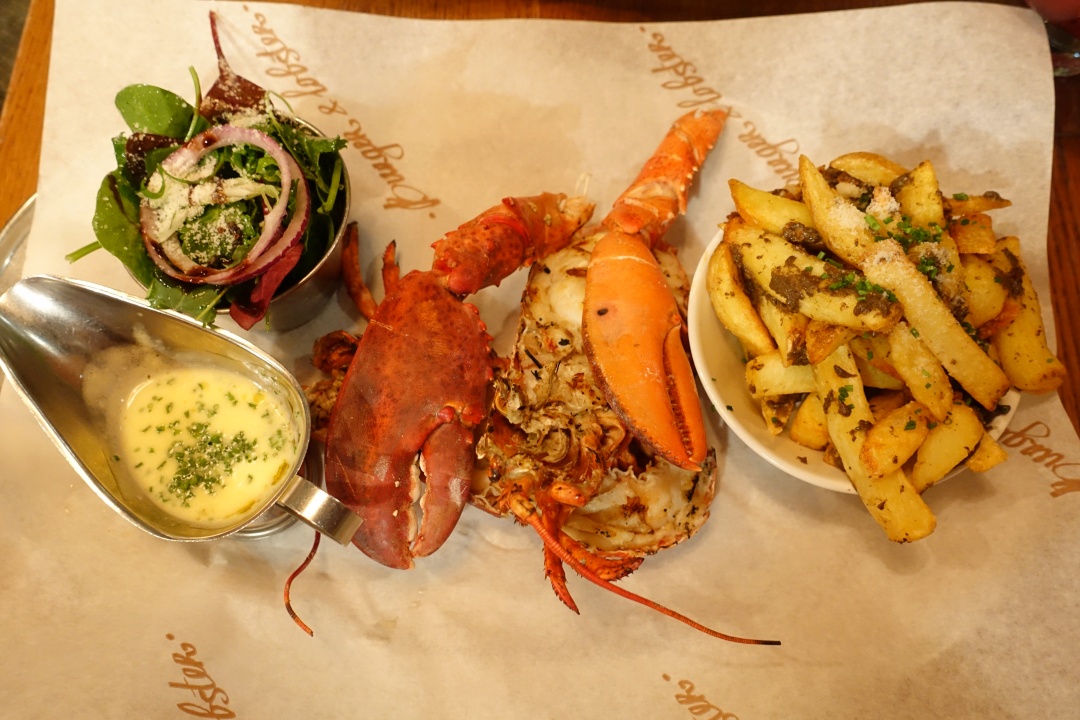 For mains, both of us decided to get the lobsters (£27), and we could choose either to have it steamed or grilled. We both decided to go for the grilled lobster; the only difference was that he got his with clarified butter, while I had it with the signature lemon and garlic butter.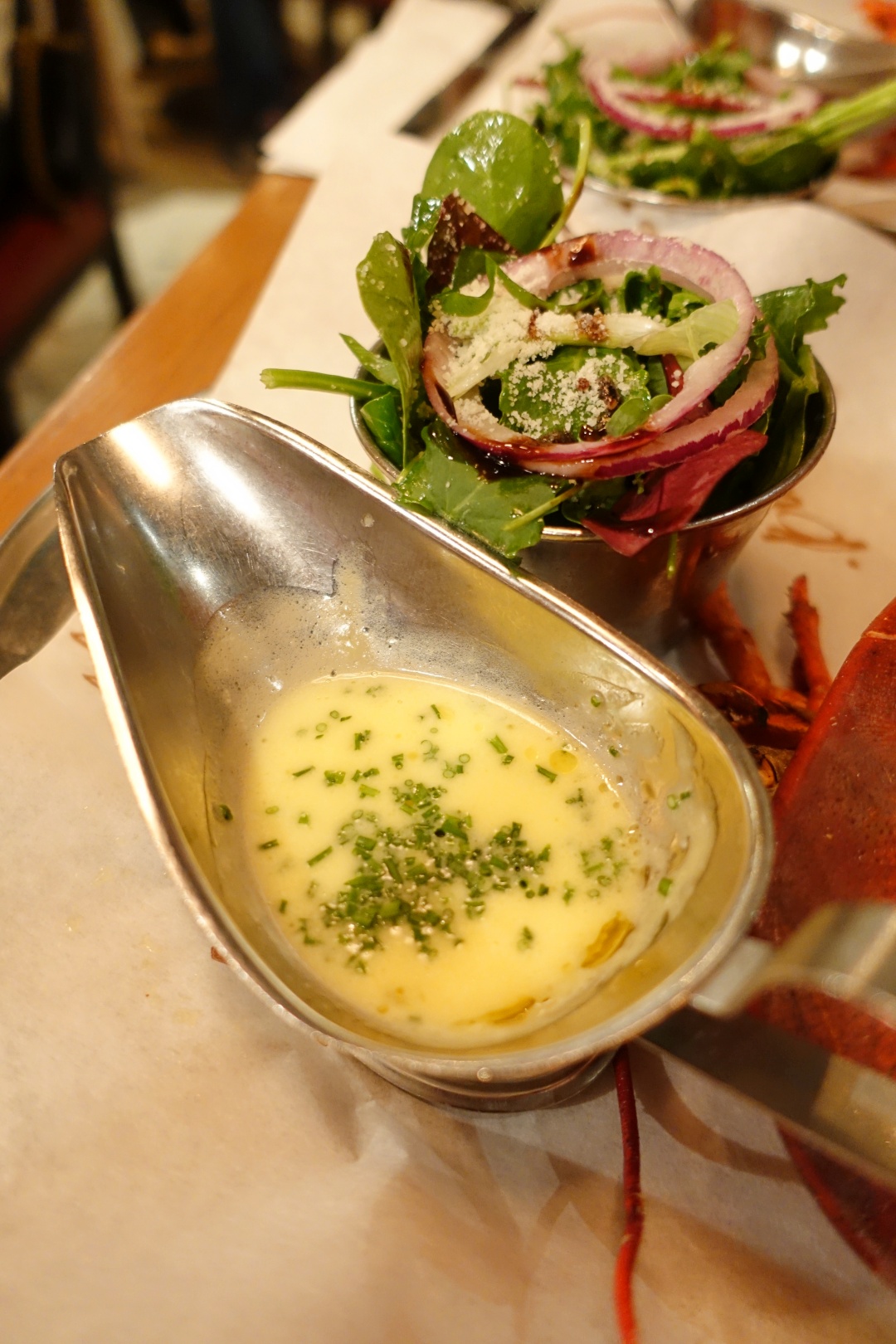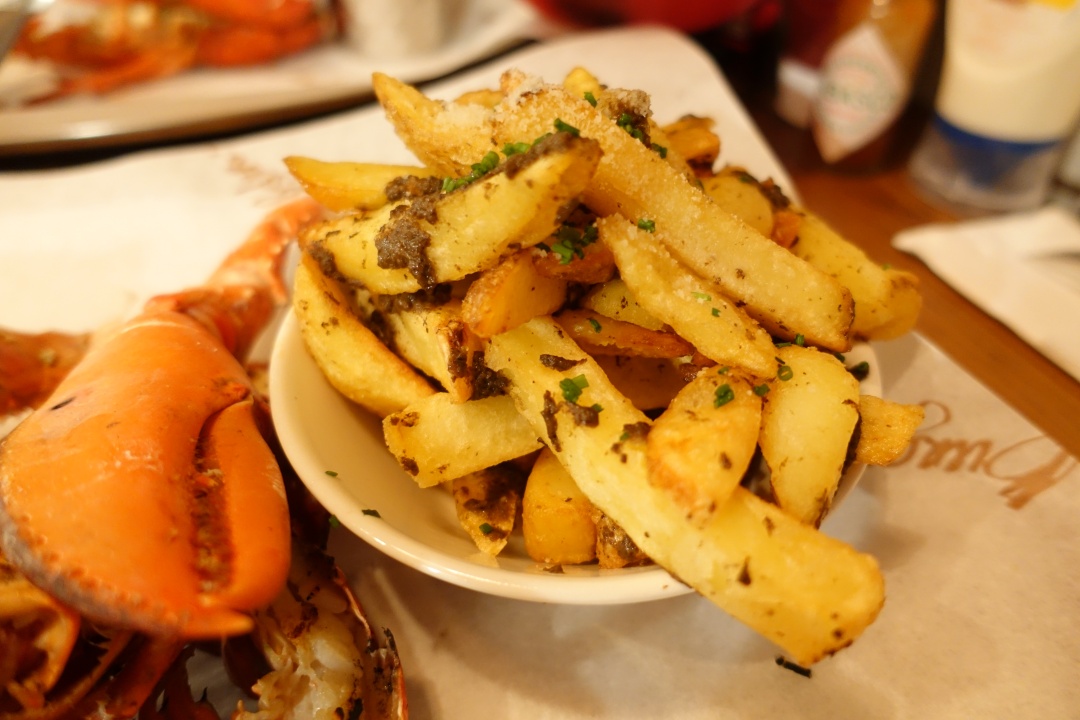 Decided to upgrade my chips to truffle chips for an additional £3.50.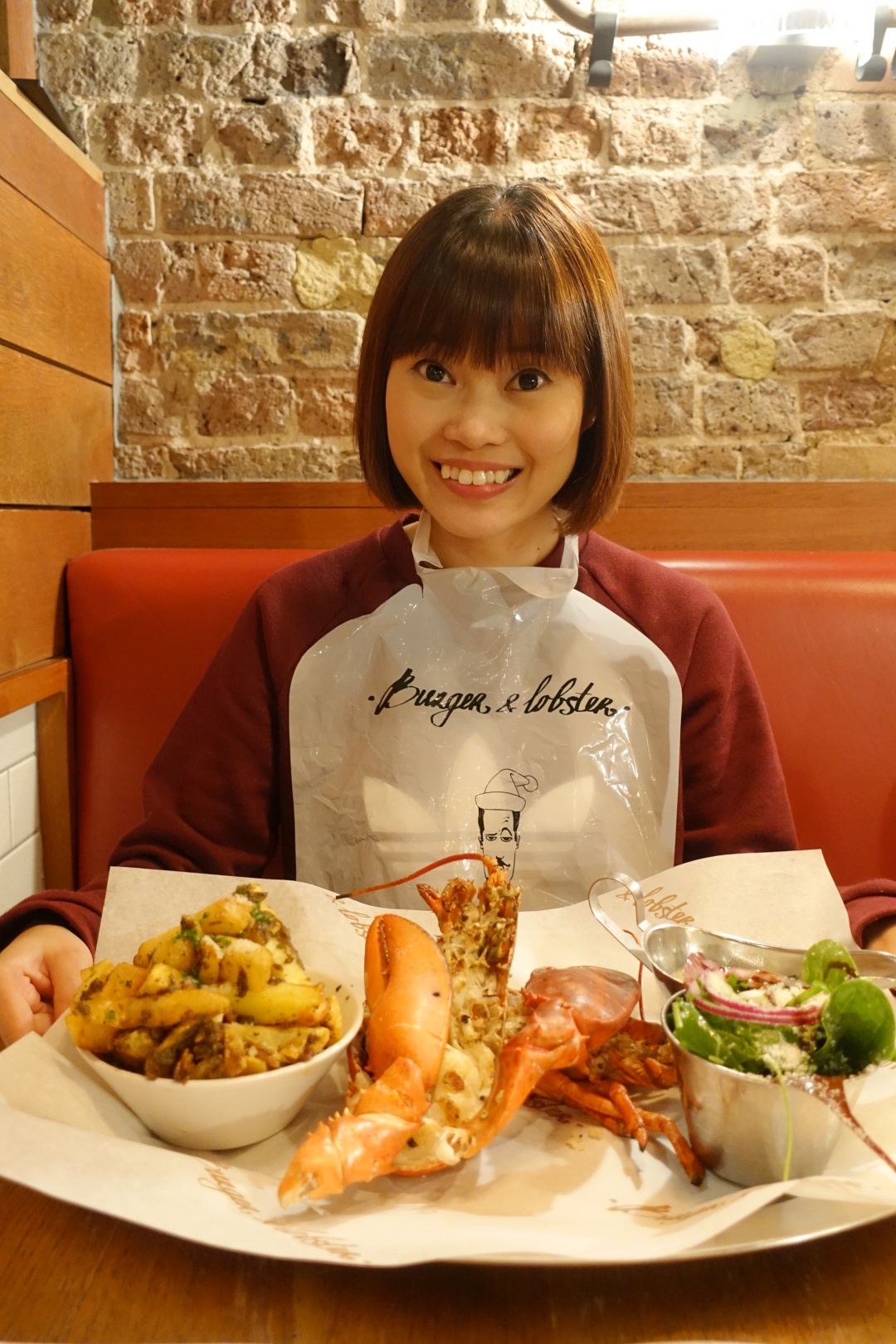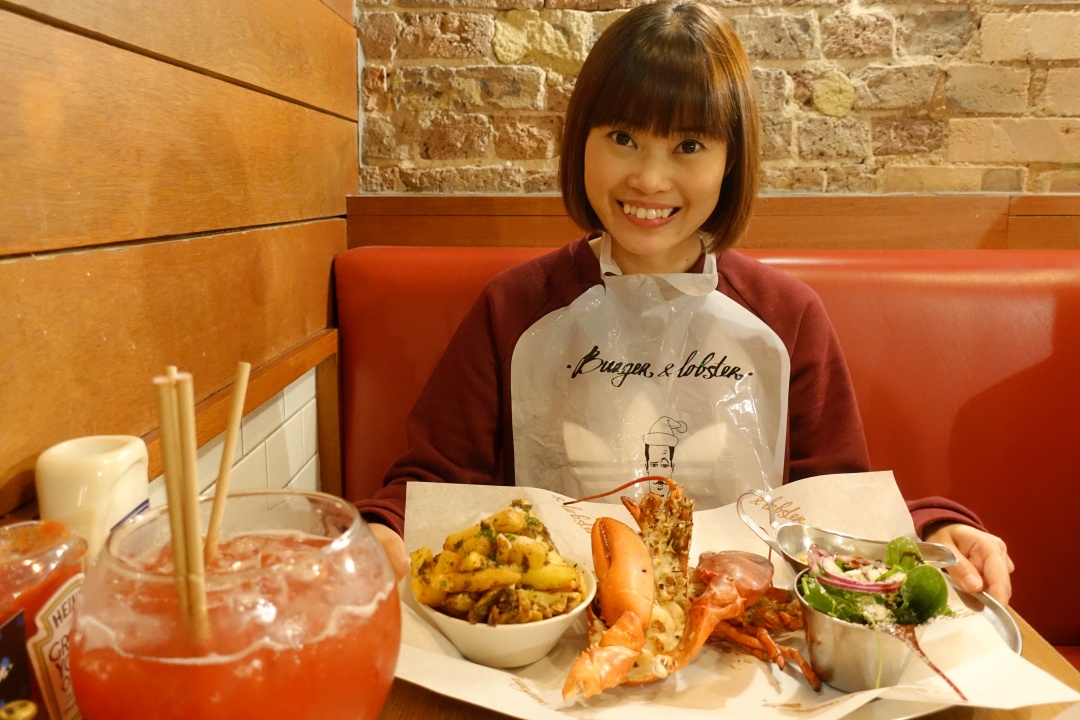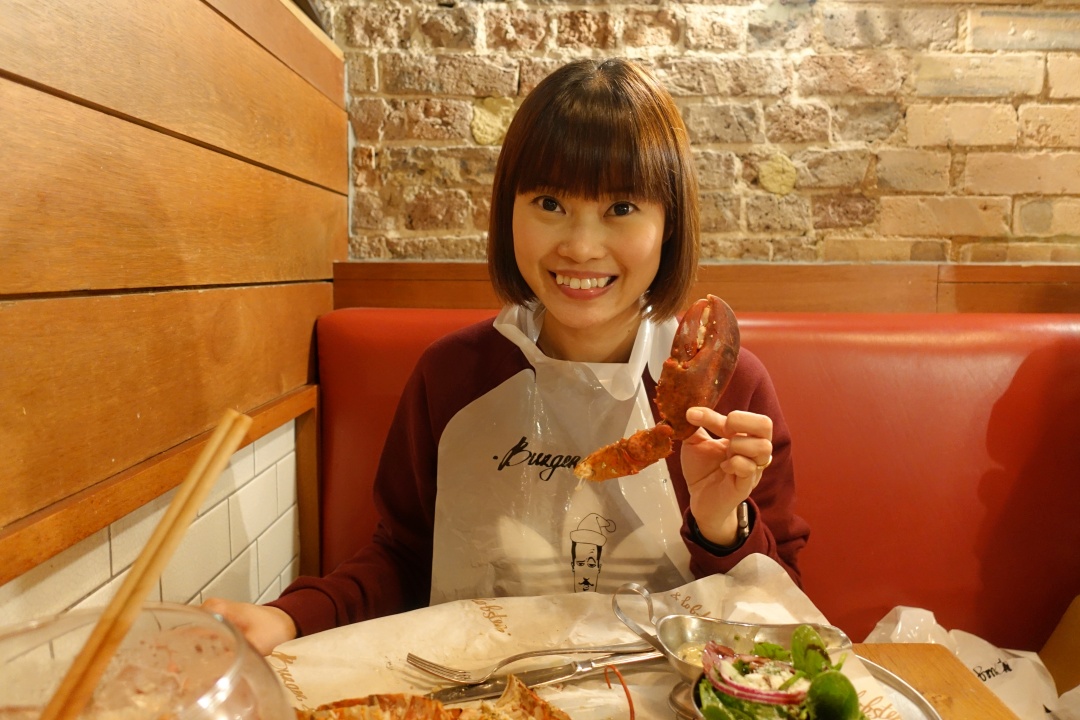 In total, we paid £95.06 (approximately SGD 172) after-tax (12.5%) for our dinner. It was a good meal but probably don't worth the hefty price tag.