Second day in London! Woke up early and bought Rush tickets from TodayTix to catch Circus 1903, a theatre show at Southbank Centre.
TodayTix
I previously saw someone recommending this app call TodayTix whereby one can get discounted tickets for theatre shows in Sydney, New York City, London, etc. Went to download the app on my phone (the app is available in both iOS and Android), and true enough, I discovered many popular London shows on there.
The two shows that stood out to me was Aladdin and Circus 1903. The former was much more expensive, so I decided to go with Circus 1903. (Glad I chose that because Aladdin actually came to Singapore last year, so the Husband and I ended up catching that in Singapore.)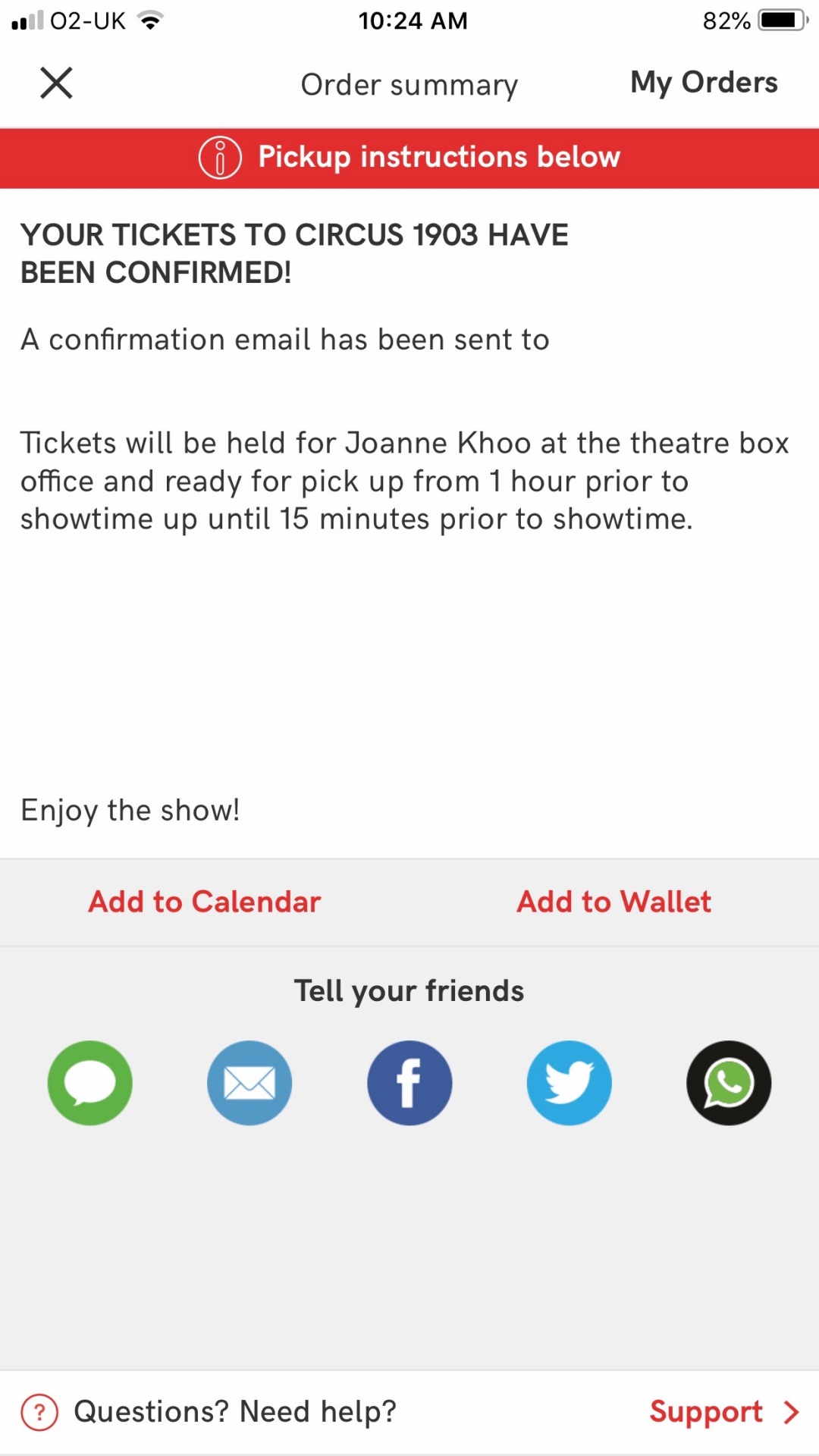 I managed to get two tickets through TodayTix via their Rush ticket feature and scored two tickets for £50 including Vat and fee. (Beginning at 10:00, there were a limited number of tickets released daily for various shows, and you can purchase up to 4 Rush tickets at £25 each.) I checked online, and the original price for the tickets for Circus 1903 go up to £140 for two tickets. So just by booking through TodayTix, I managed to save a whopping £90! The seats I got was also pretty decent/good, so it was great that we get to watch the show at a heavily discounted price.
If you're looking for last-minute theatre tickets or things to do in London, I highly recommend that you check out TodayTix to get discounted tickets! (While you can browse and purchase tickets on todaytix.com, unlocking or purchasing Rush tickets is only available through the app.)
---
The show was at 15:00; so we left the hotel at around noon and decided to walk over to the nearest Primark, which was two train stations away.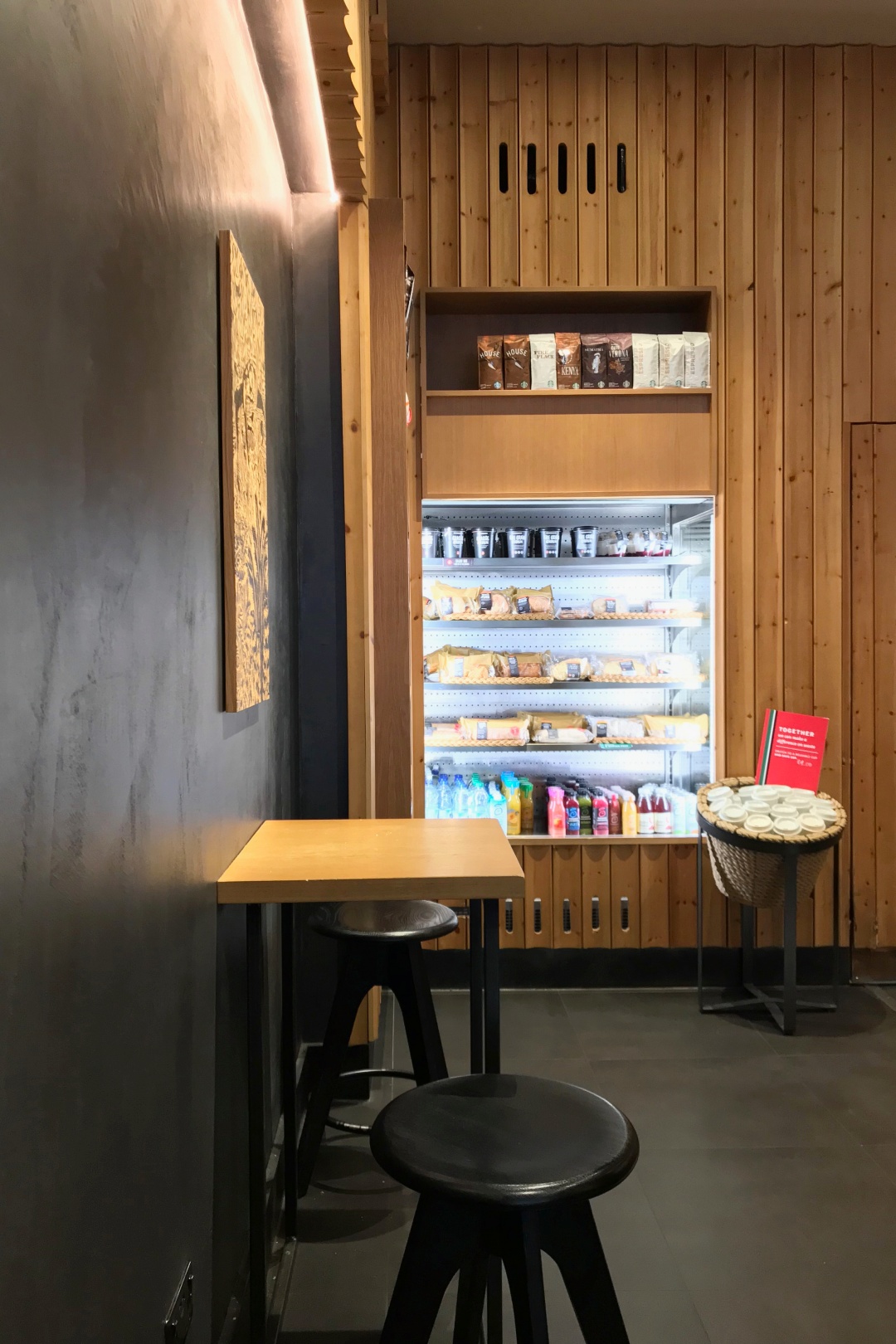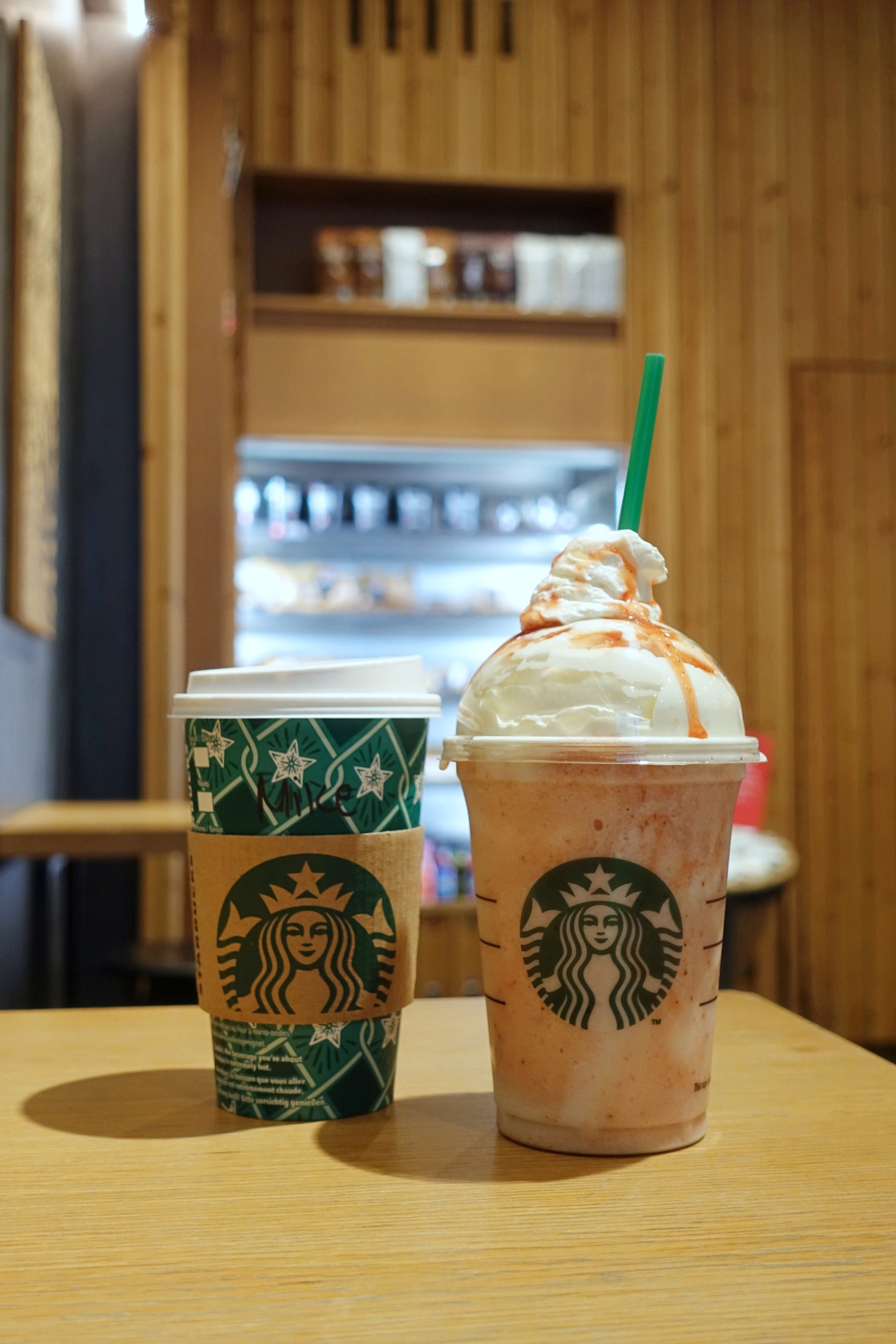 Passed by Starbucks and decided to go in to get drinks.
We then continued our way down the street and passed by a shop called Neon Sheep. The things look quite cute, so I decided to pop in to have a look. The place reminds me a little of Typo. Their merchandise was relatively affordable, especially for those that were on sale.
I didn't end up getting anything as we were going for the show and I didn't want to carry my shopping around. Plus, I've yet to go into Primark, so I wanted to check out Primark first, in case there were cuter things.
Primark
Managed to locate Primark and the moment I walked in, I was surrounded by a wide range of Harry Potter's merchandise! The entire entrance was full of Harry Potter's related items.
I'm not a Harry Potter fan, thankfully. Else I might end up spending a lot more money at Primark. However, some of the items look really cute, and most of which were also inexpensive.
Being my first time going into Primark, I was seriously overwhelmed by the sheer amount of stuff. Spreading across four levels, the entire store was huge! Most of their stuff was generally affordable – I came across men's shirt going for as low as £5 and ladies' knee-high boots for just £10.
I was planning to get some PJ from Primark (saw an adorable Toy Story onesie for £7!), but I didn't get it that day since we were on our way to the show. Confident that we would make a trip (or two) back to Primark, we left the store empty-handed. I could already see myself going crazy shopping at Primark. I supposed the saving grace was that I haven't been buying much this trip. (Aside from occasionally getting magnets and Starbucks mugs.)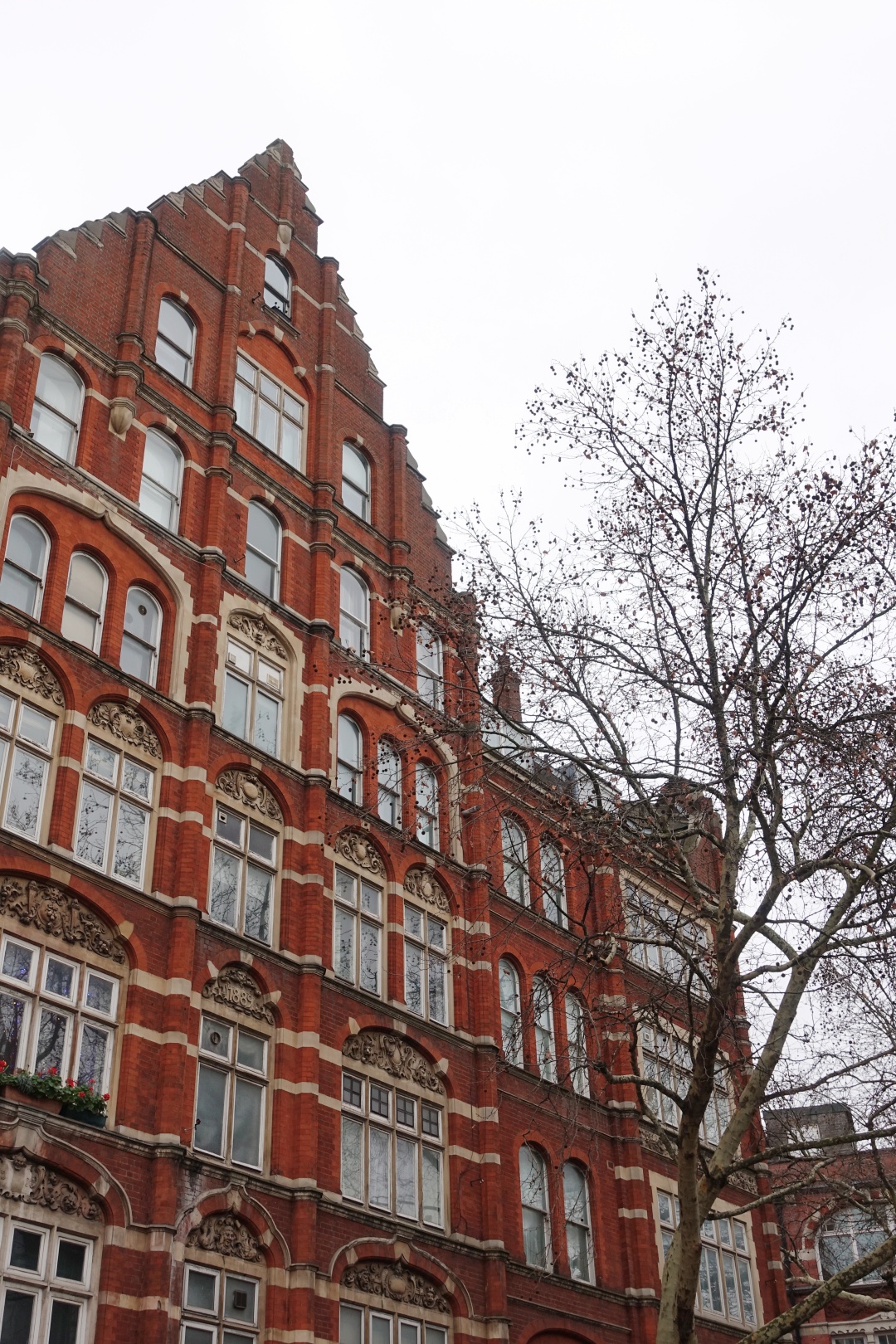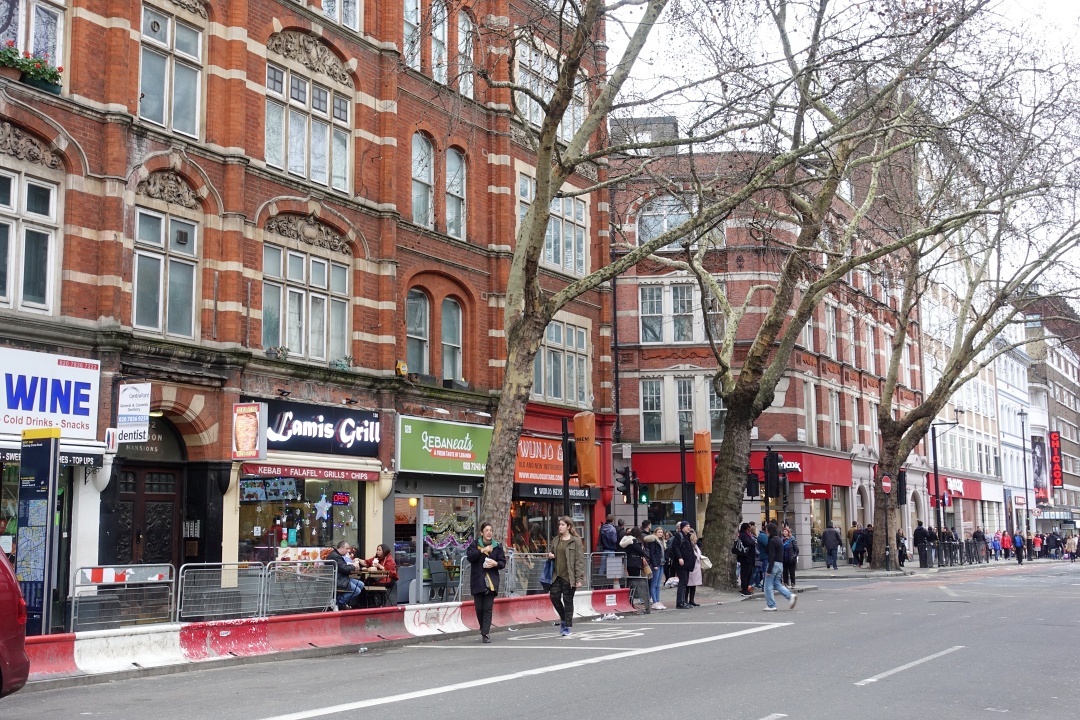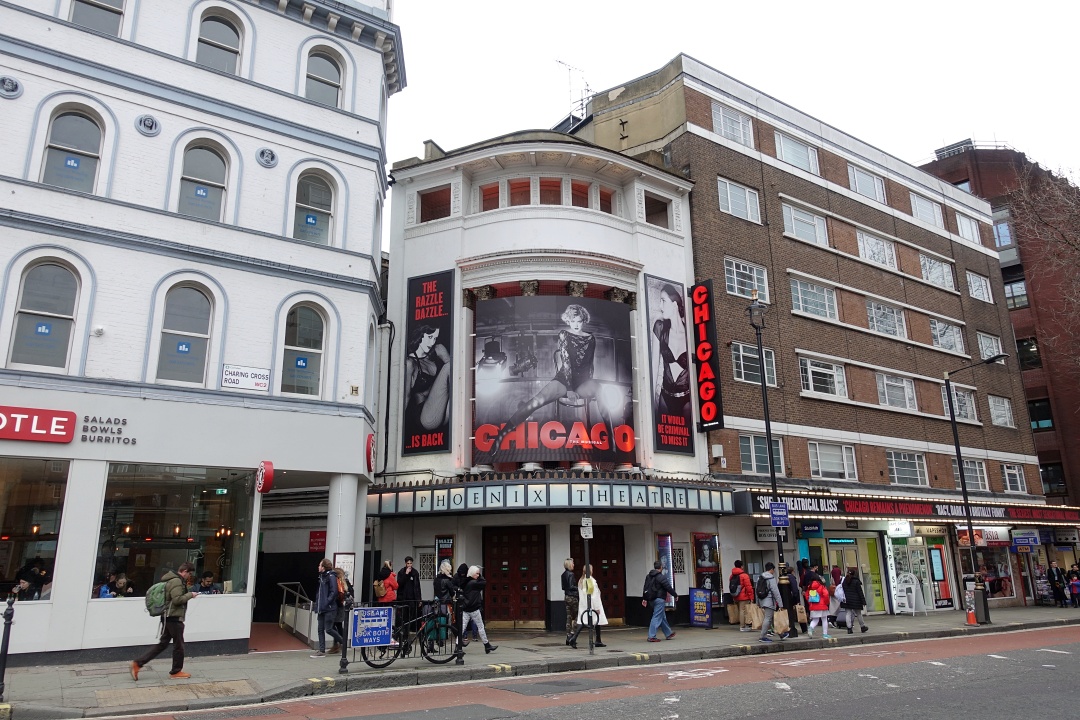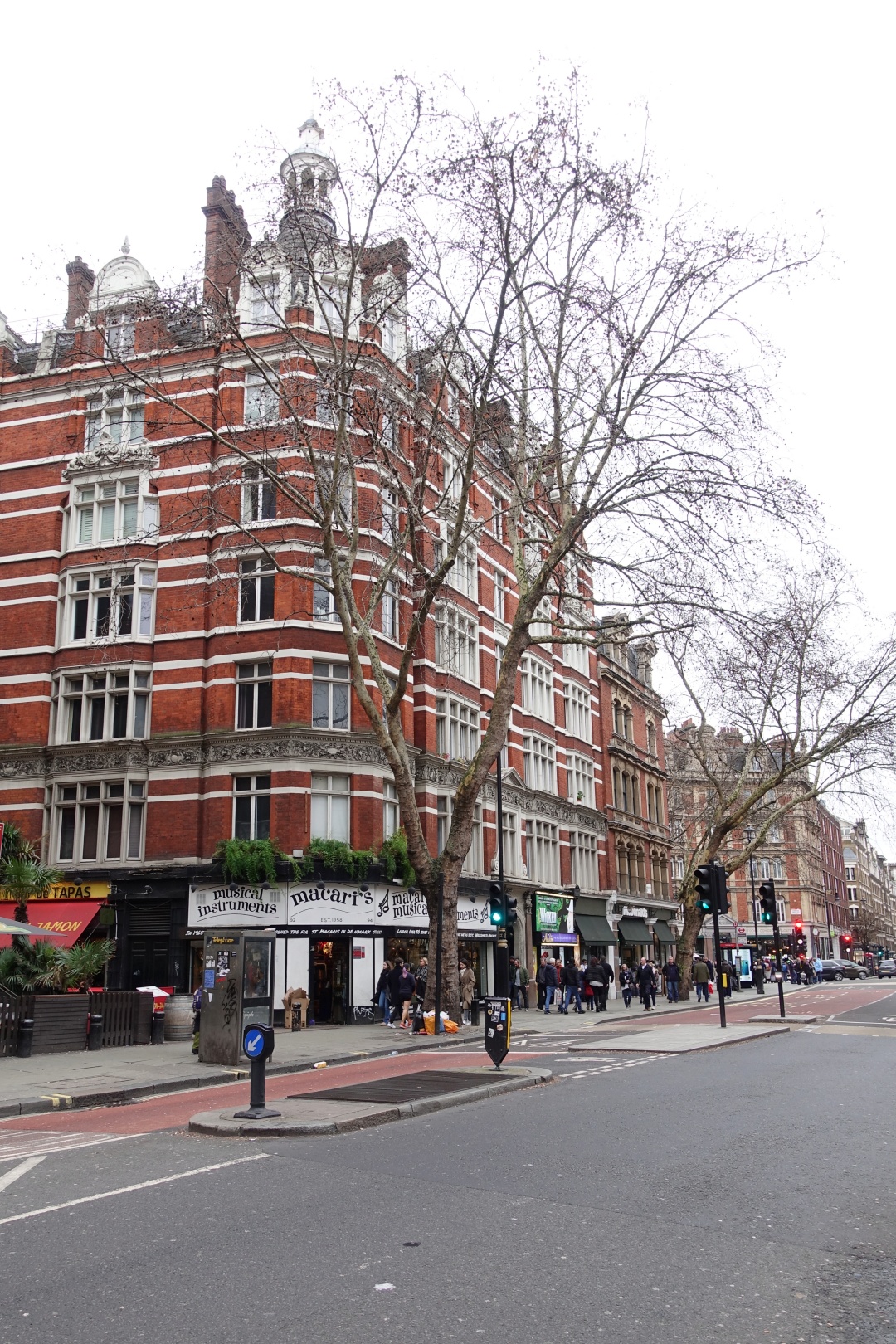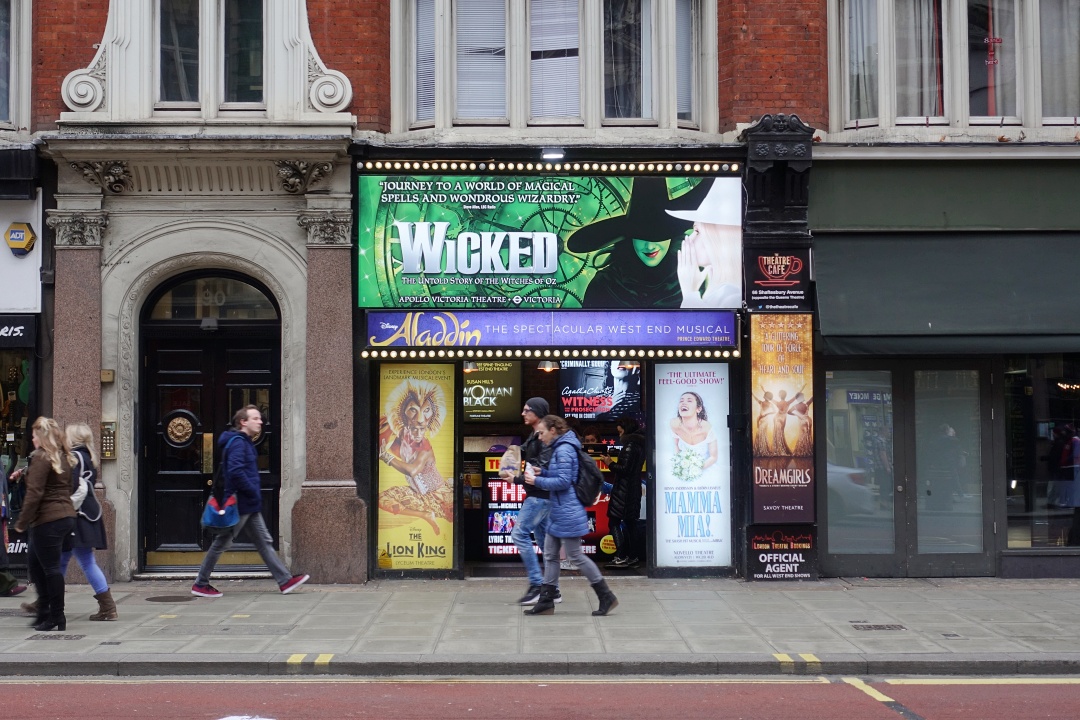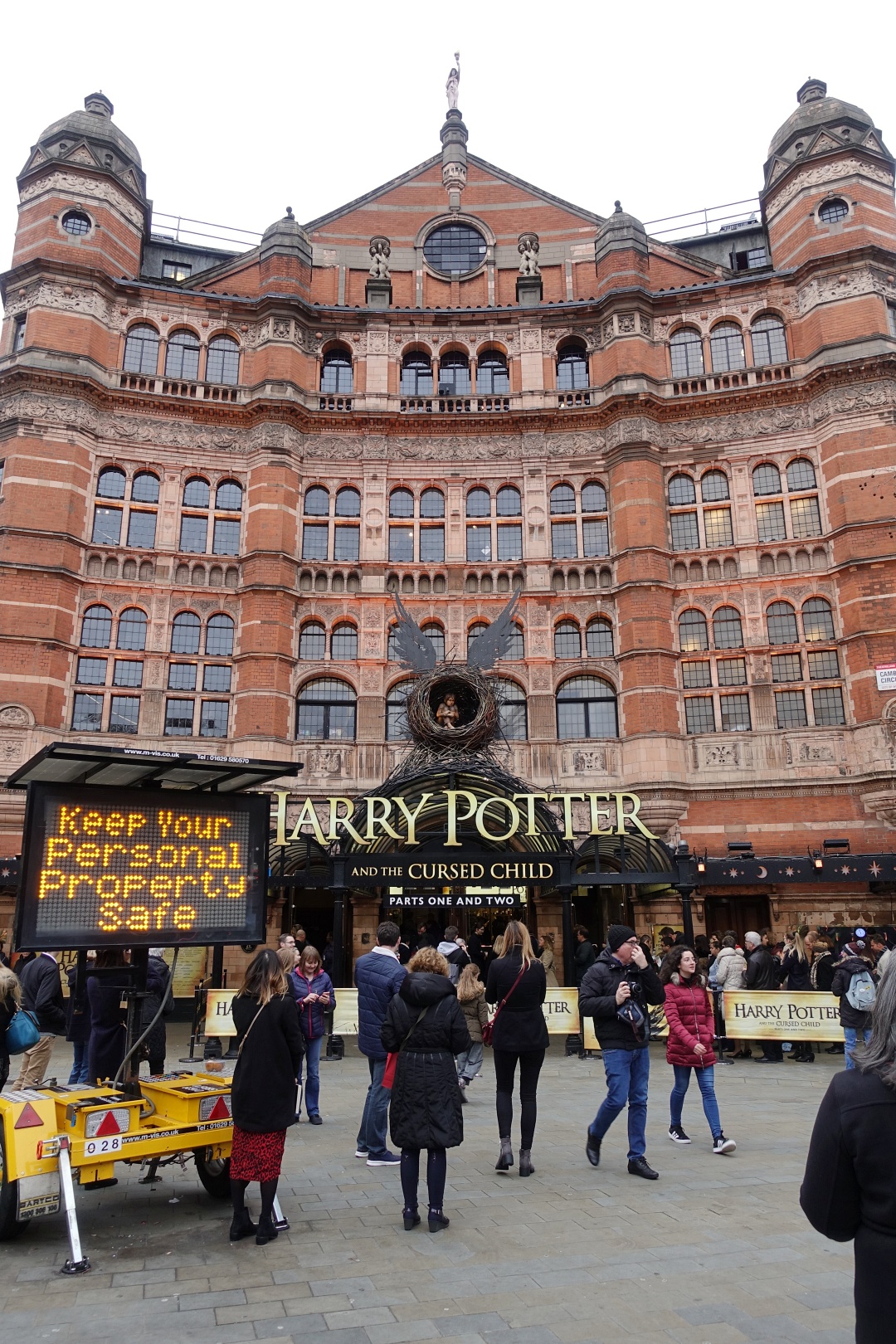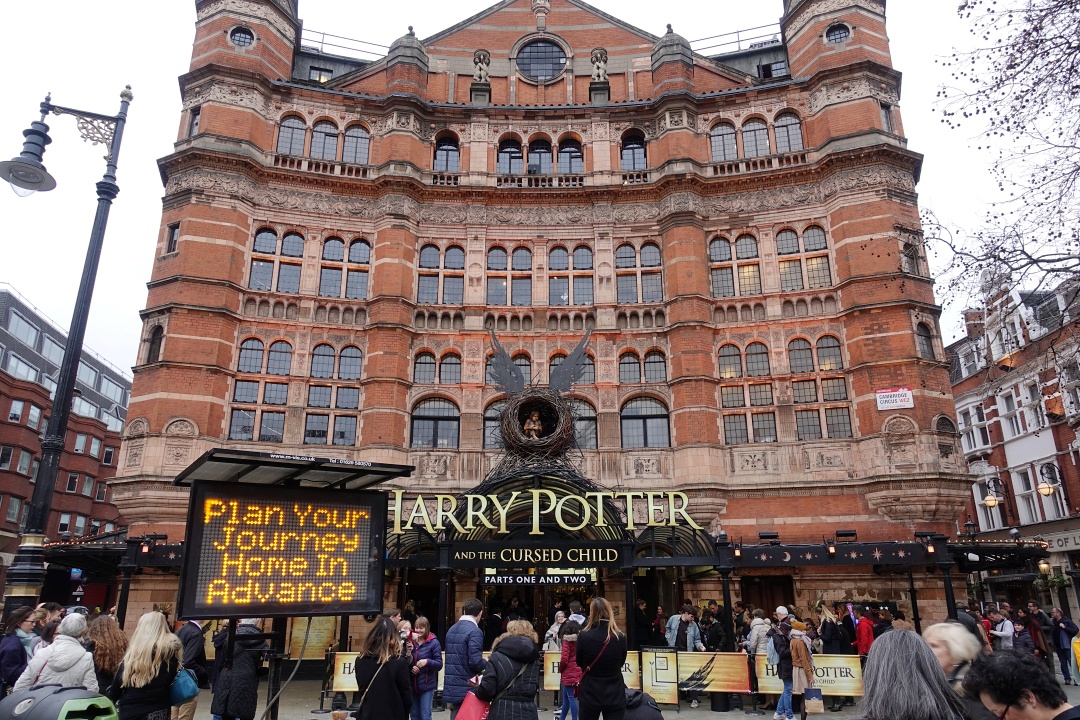 Shake Shack
Leaving Primark, we continued our way down the street, and that was when I spotted Shake Shack across the road. I've heard so much about this fast-food chain, so I was looking forward to trying it. Decided to pull the Husband inside for a quick lunch.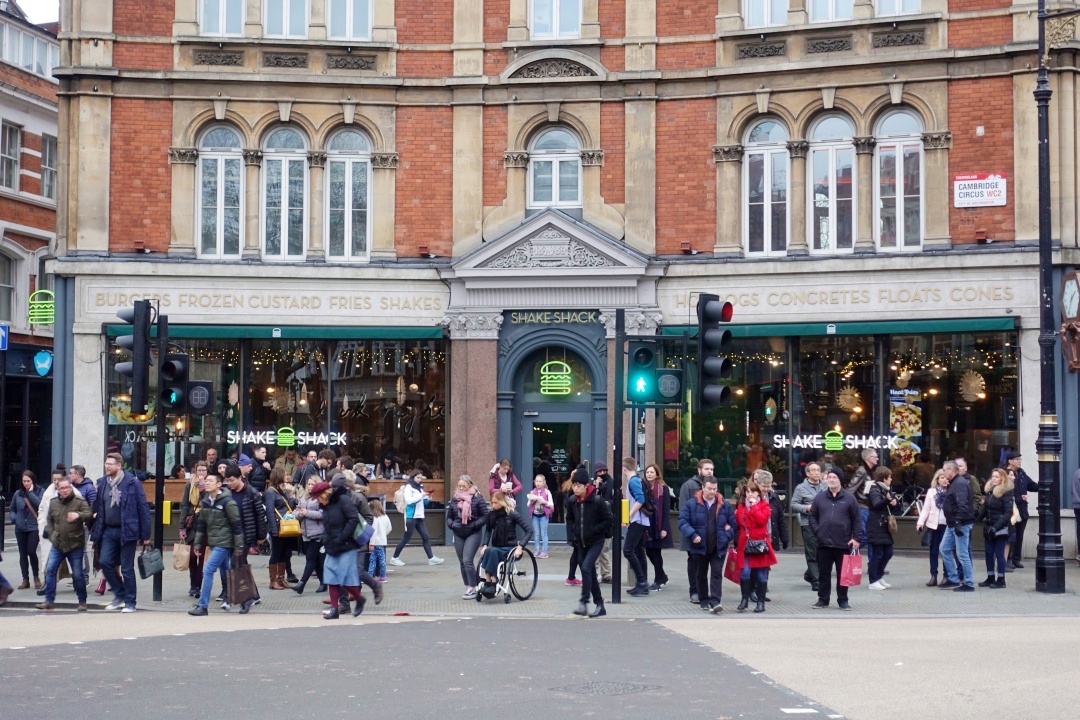 While the burgers and fries were good, they were also kind of expensive. We got two burgers (Shack Burger and Shroom Burger), a cheese fries and two drinks for £21.50. That is equivalent to around SGD 39.
Definitely not a cheap meal, but it was an experience seeing that we could only try Shake Shack while we were overseas. (That was before Shake Shack came into Singapore.)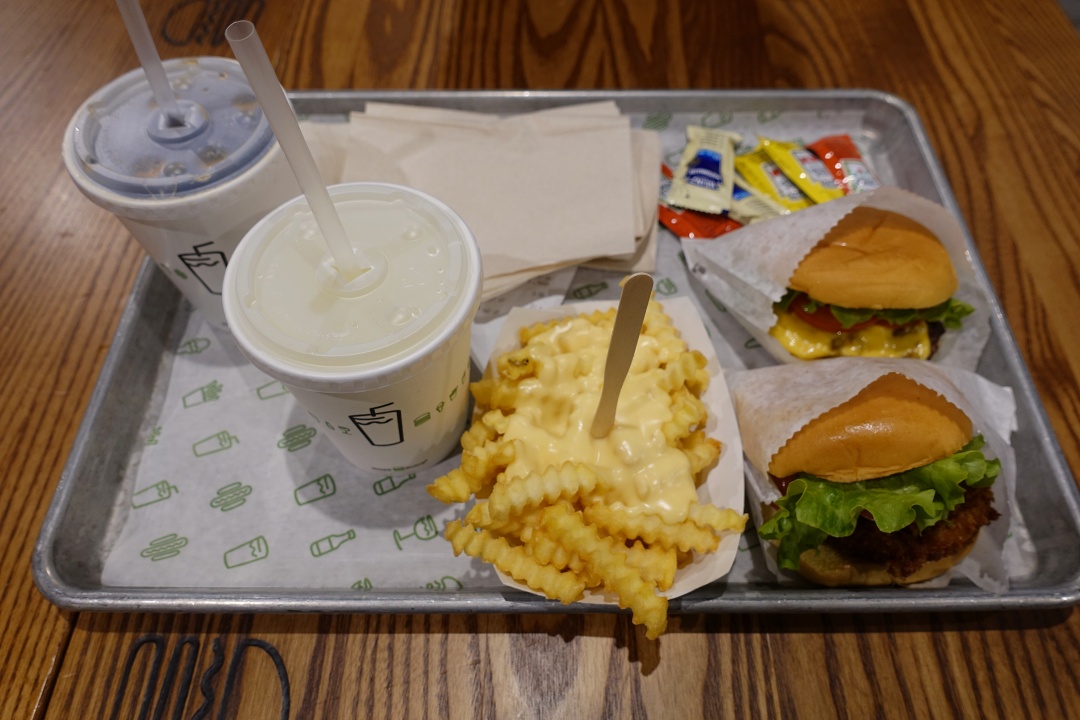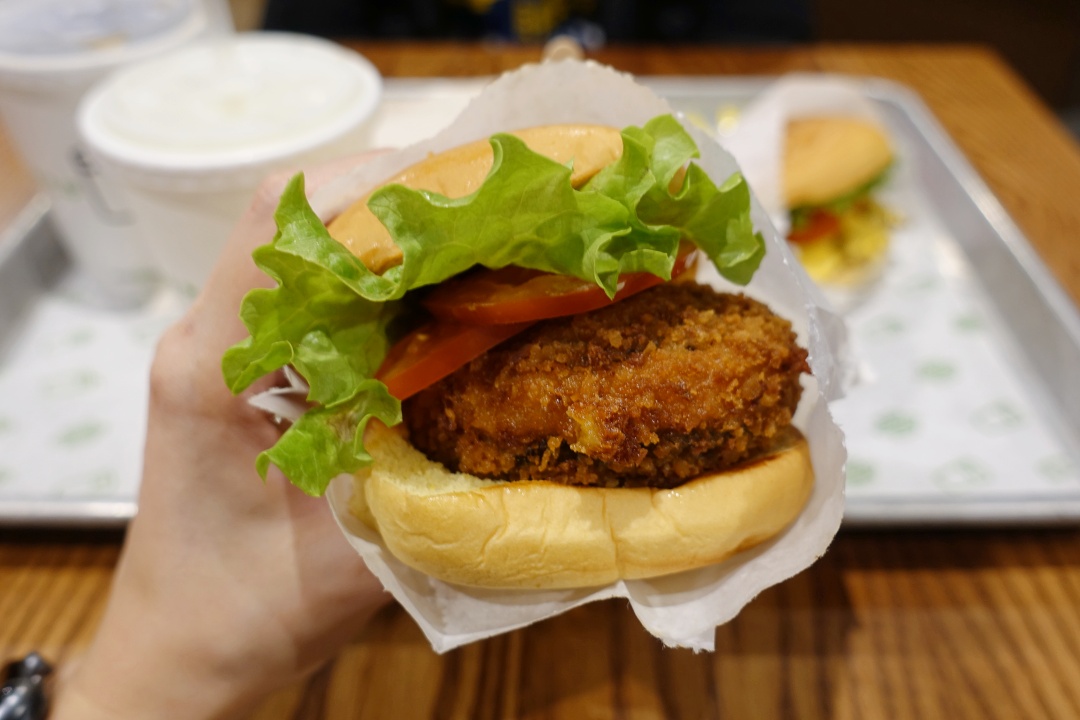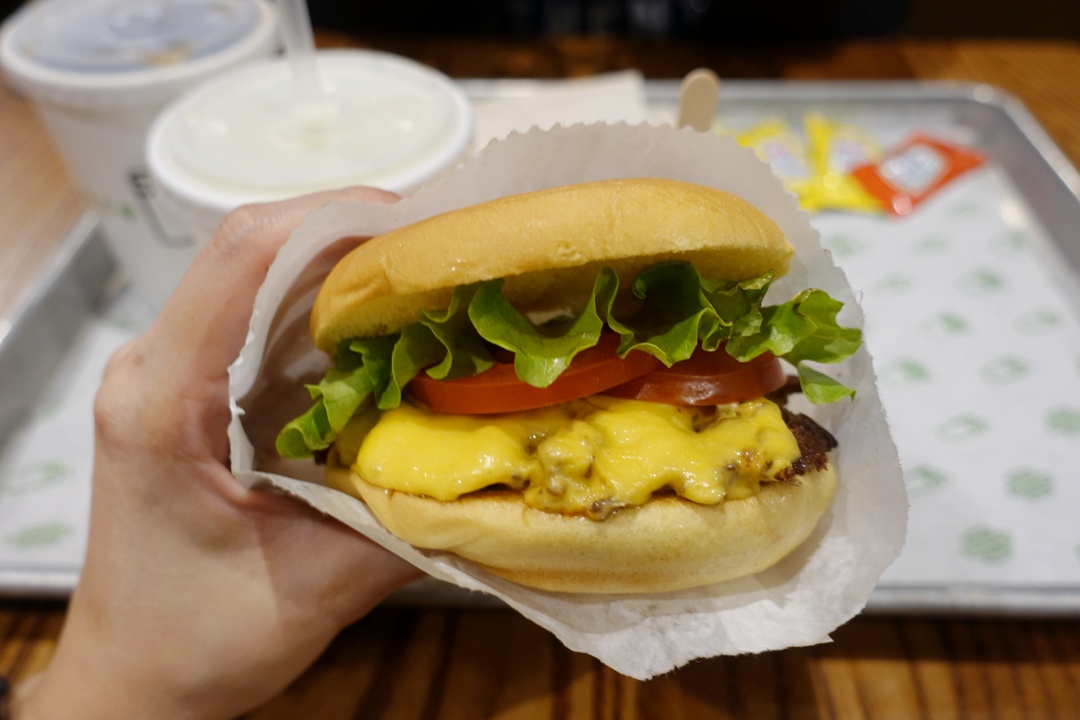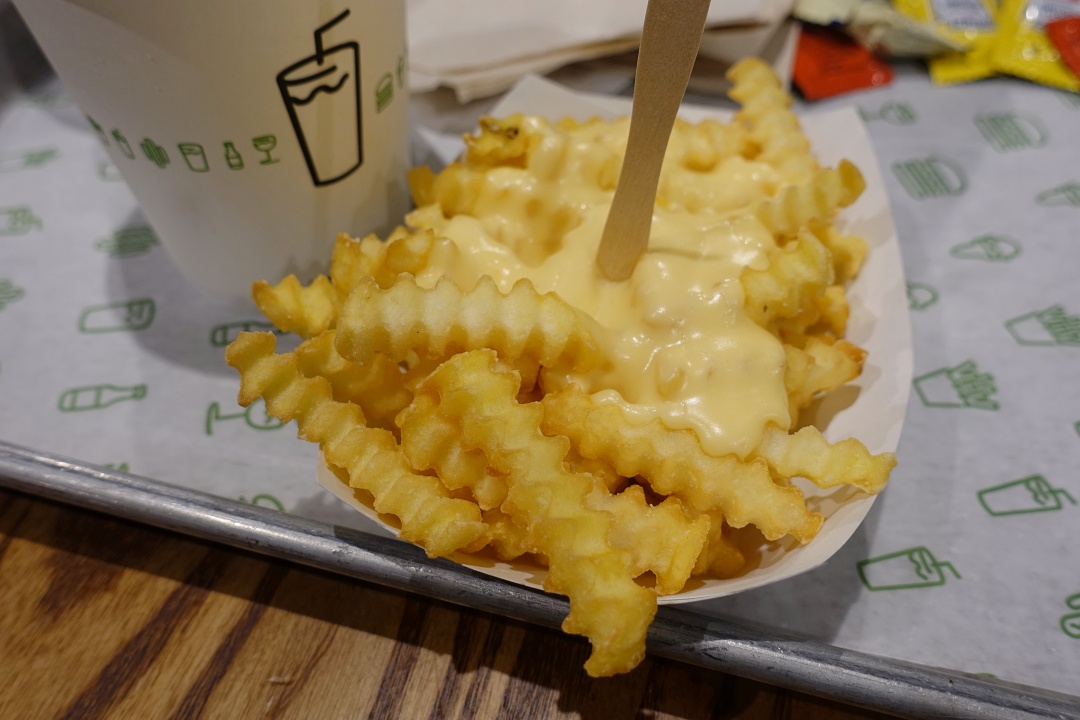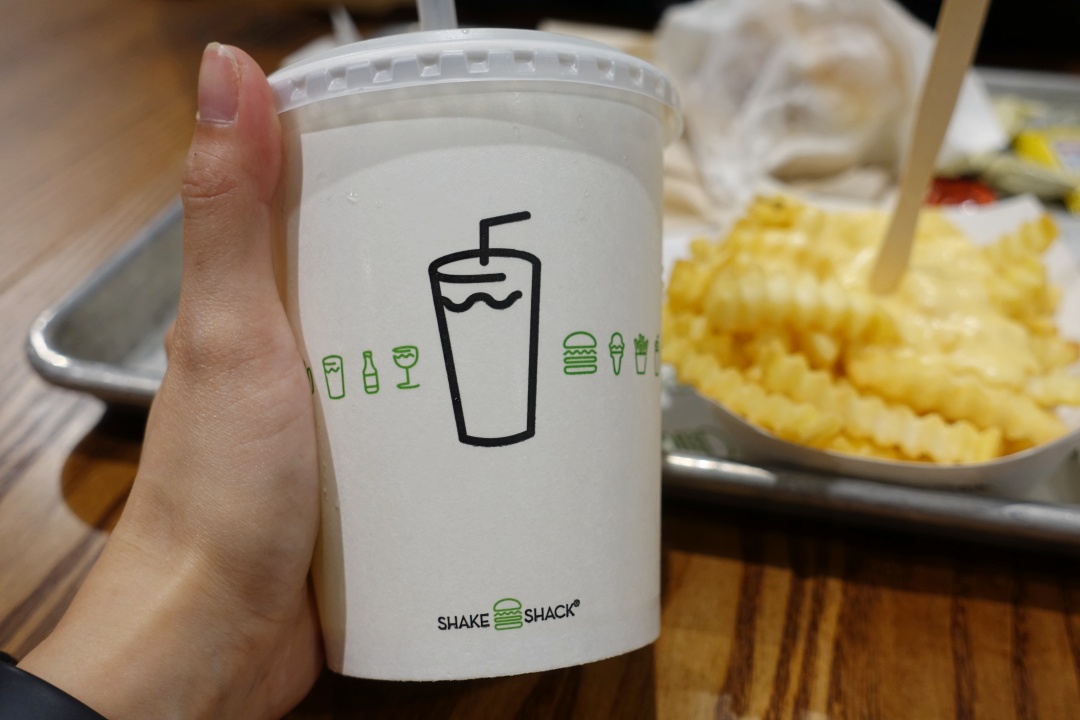 Southbank Centre – Circus 1903
After our lunch at Shake Shack, we rushed down to the Southbank Centre for the show. We could collect our tickets from the box office 1-hour prior to the showtime and up until 15 minutes before the show.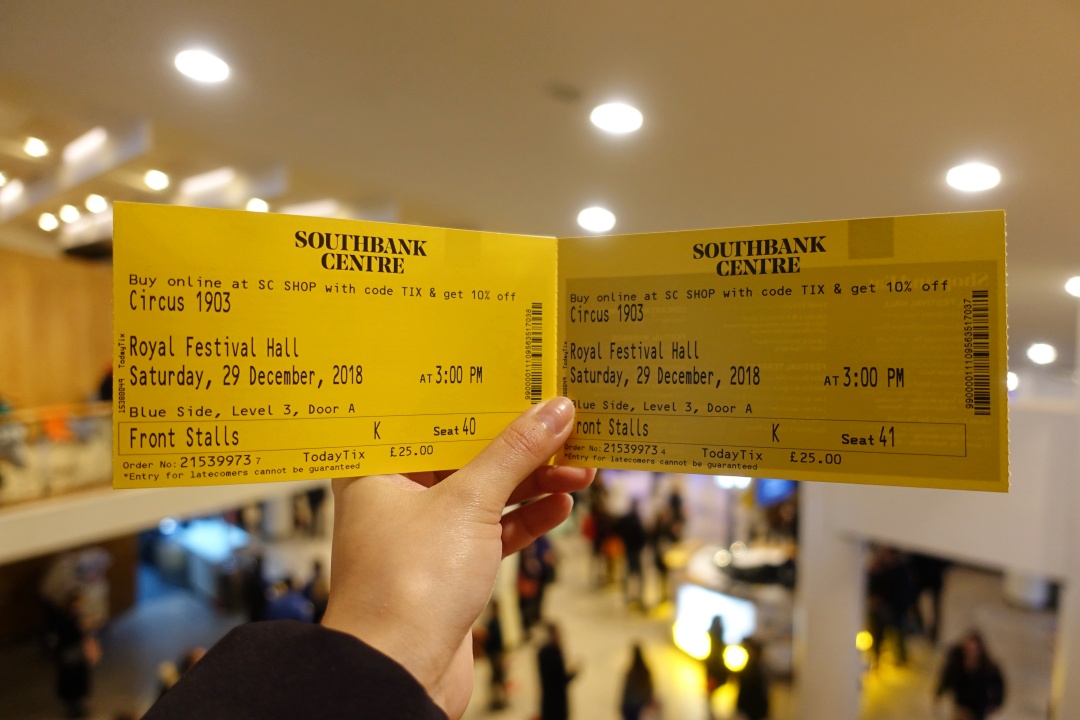 Successfully collected our tickets from the theatre box office. For collection, I simply told the counter staff that I've booked my tickets via TodayTix and my pickup name.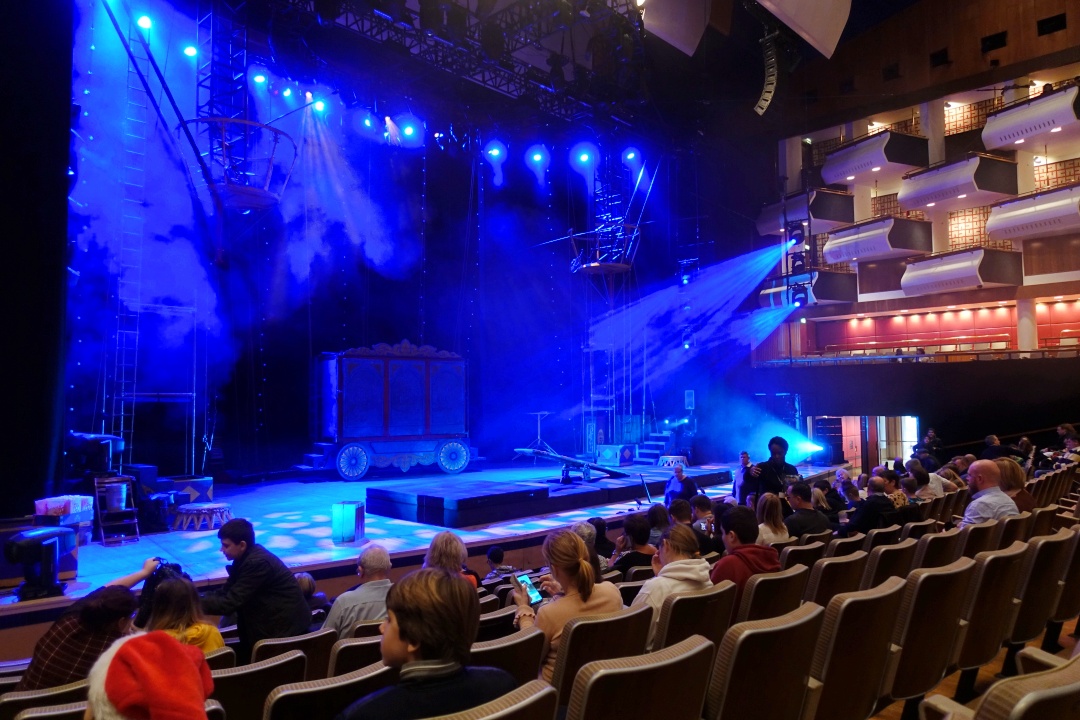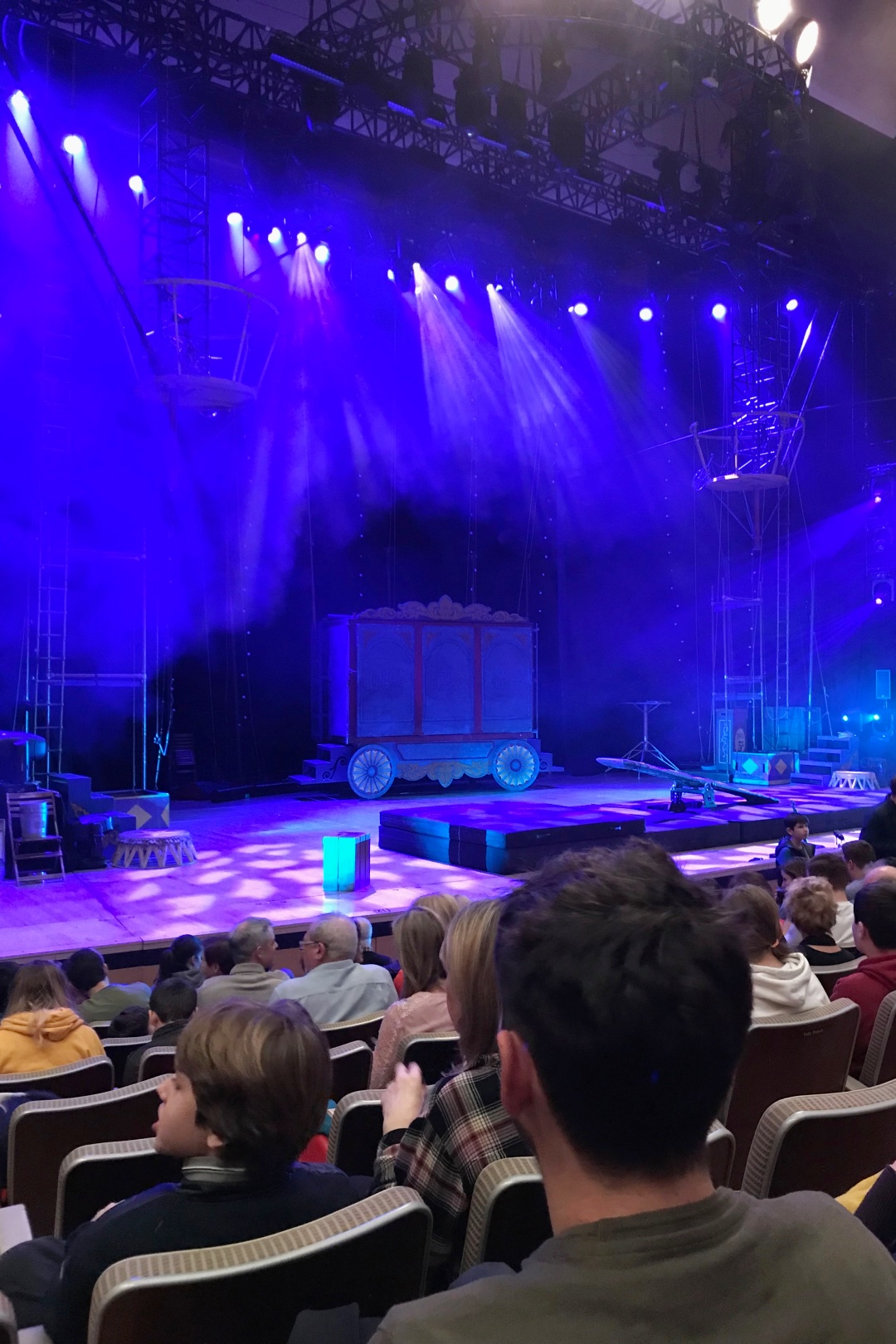 Our seats were fairly close to the stage.
While I think the show was good, it wasn't great. The show consisted of various unique, jaw-dropping and dangerous acts from acrobats to musicians, knife throwers and more. It was a show suitable for all ages and good for families.
The entire show lasted for around 2 hours.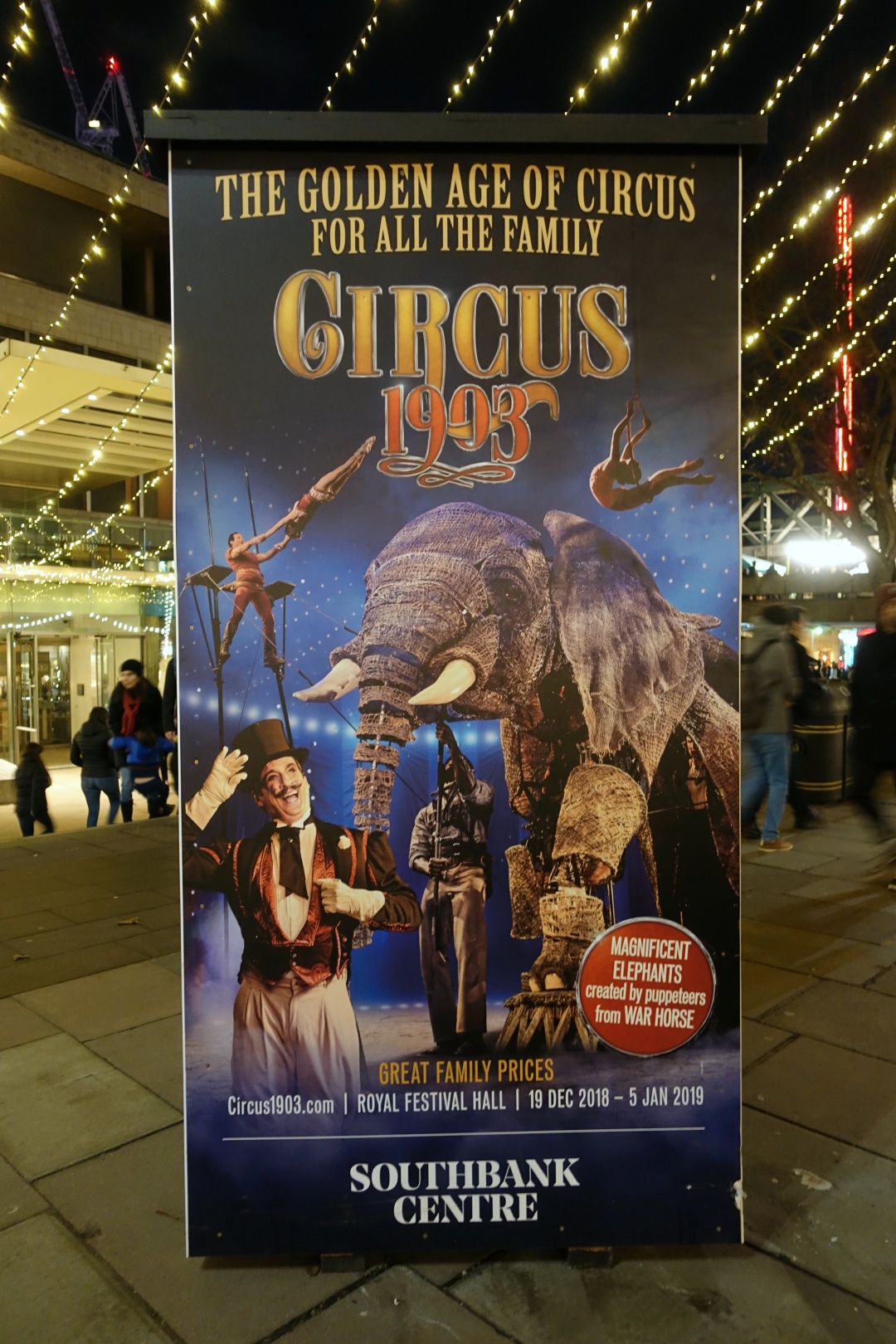 The sky had already turned dark by the time we came out of the theatre — sunset at around 16:00.
We saw there was a Christmas market nearby and decided to go over to check it out. The stuff sold there were mostly similar to those we saw at Hyde Park Winter Wonderland, so we left pretty soon after a while.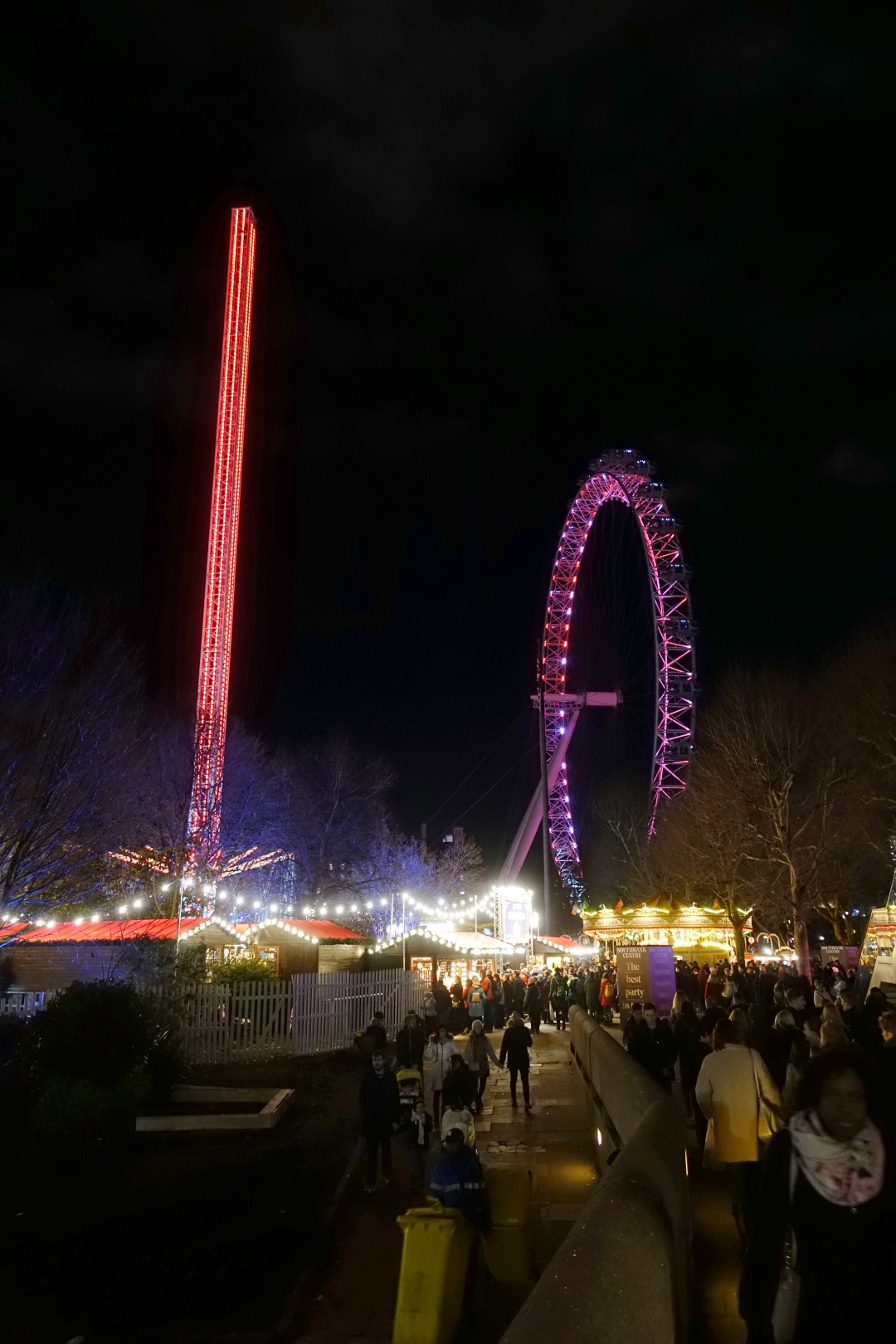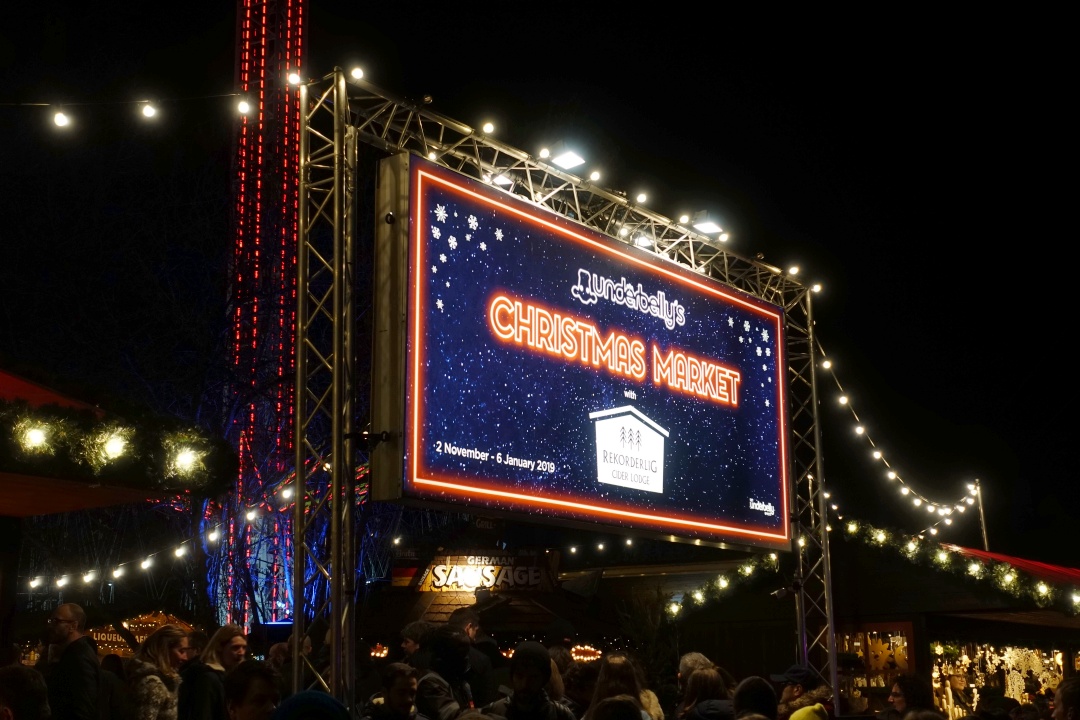 I was starting to feel sick by then, so the Husband suggests we head back to the hotel first for a rest. Usually, I would have pushed on and continue roaming around the city, shopping. But I was really not feeling well enough to walk, so I agree to go back to the hotel.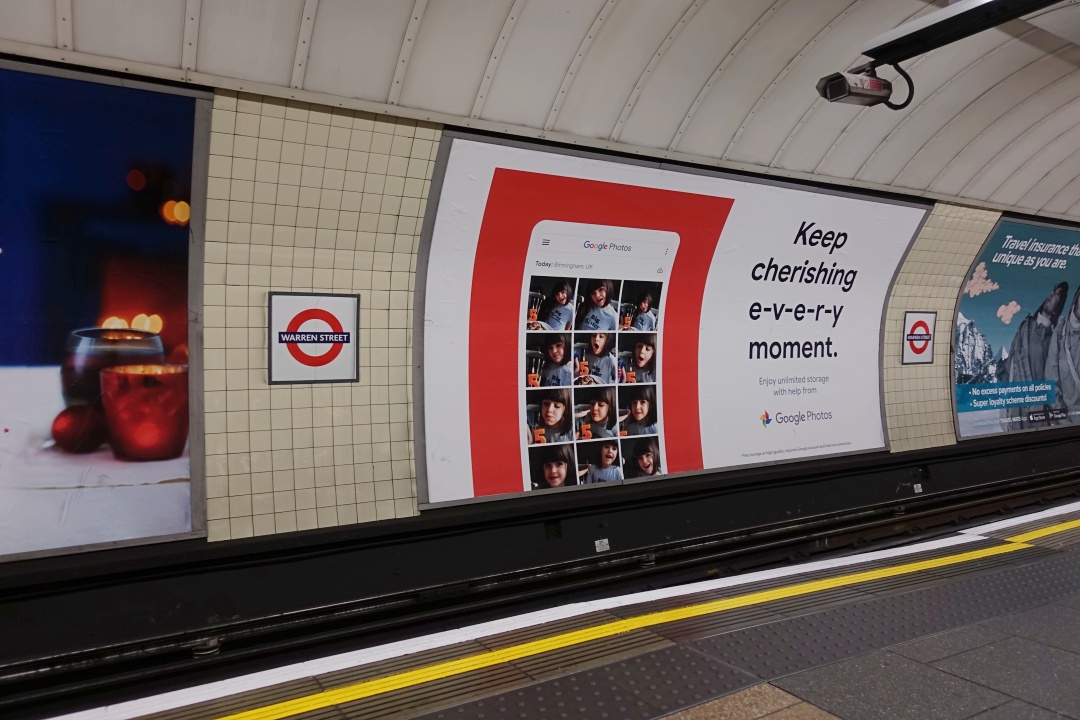 ---
Back at the hotel, I popped in the pills and immediately took a rest on the bed. At the same time, I was bored, so I went surfing the web, researching things to buy in London. I then came across a post on Disney Store. Asked the Husband to check where was the nearest store and it turns out there was one just one or two stations away.
While I was still feeling sick, the Husband was also hungry. So since we needed to go out to get dinner, we ended up going to the Disney Store at 20:00.
Oxford Street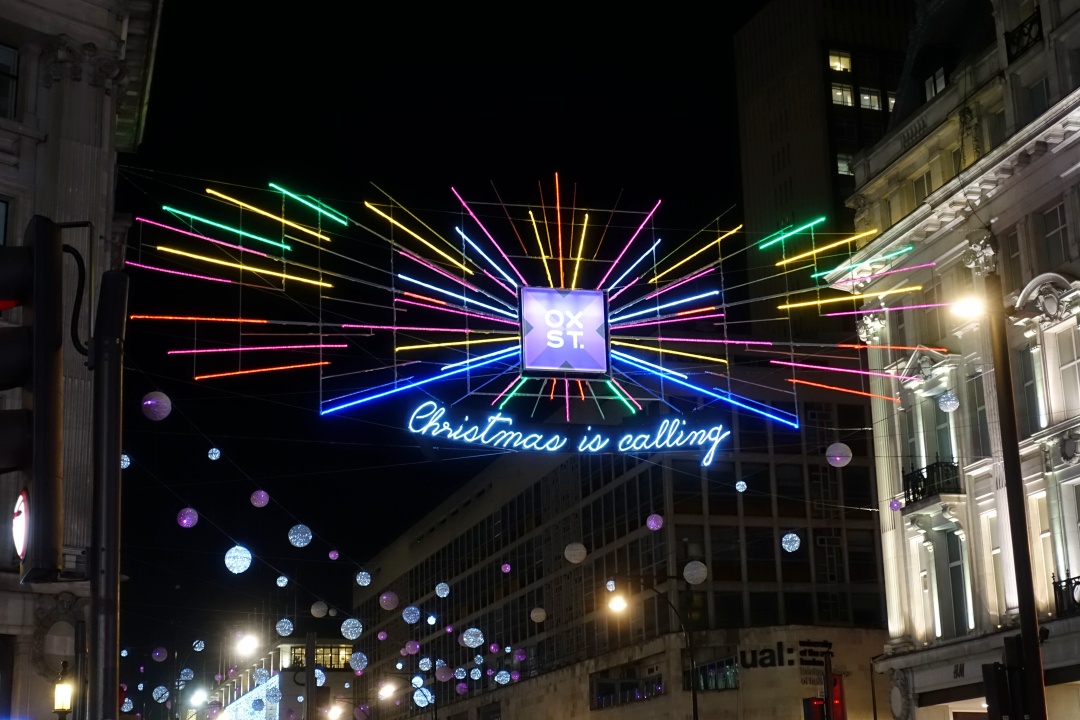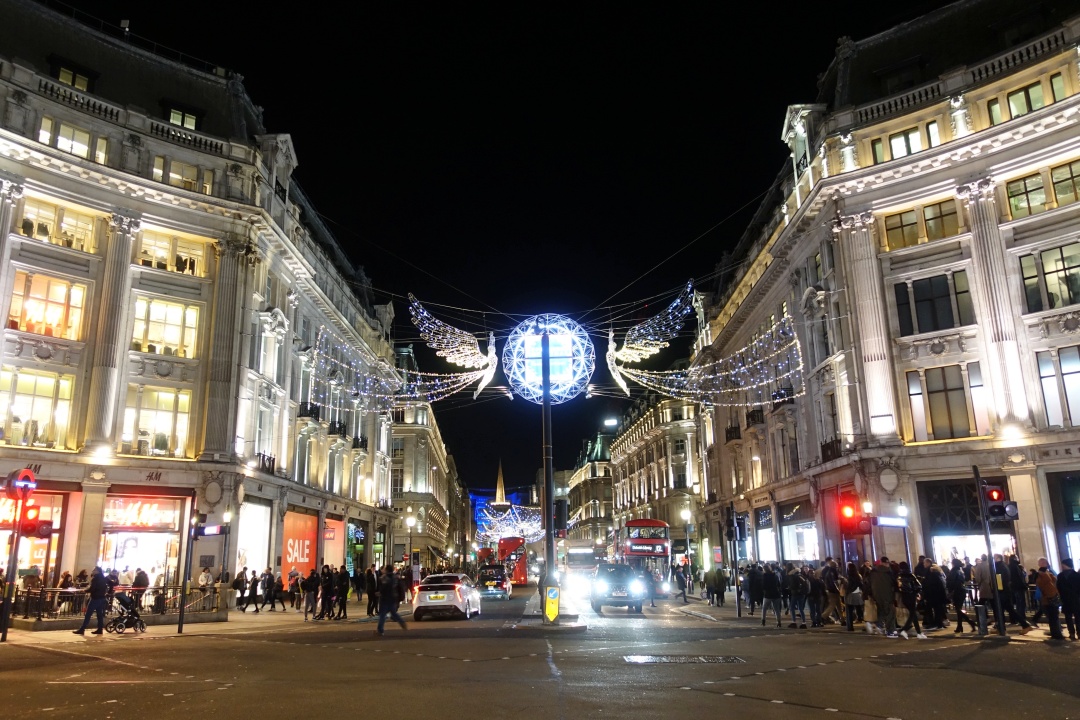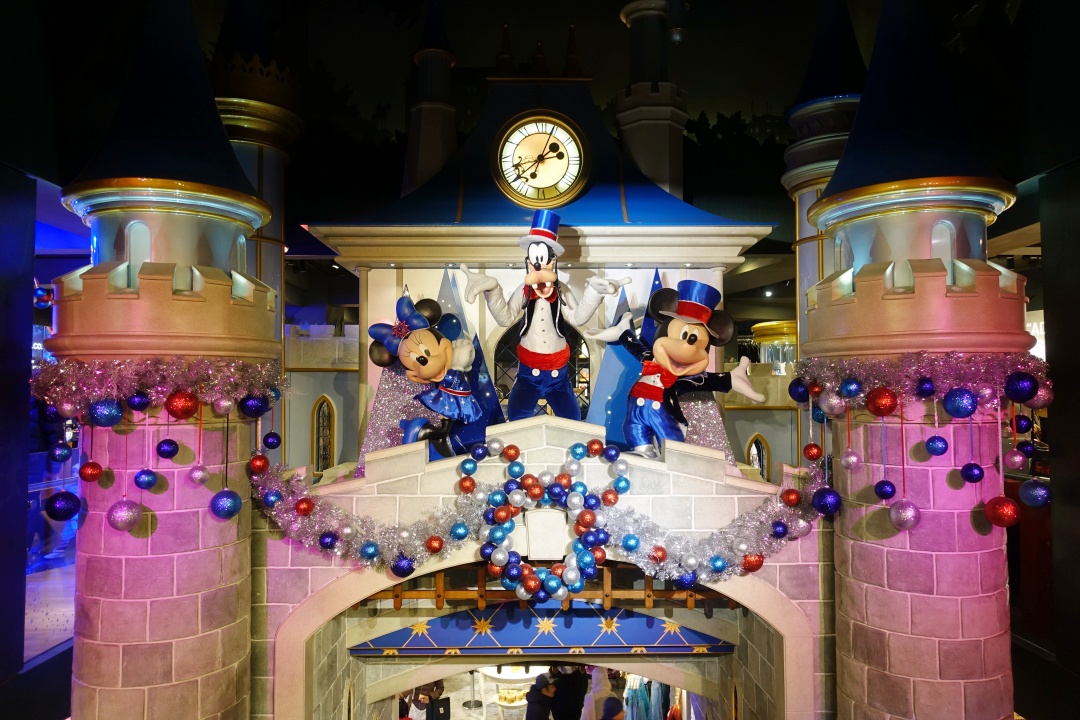 The Disney Store we went to was along Oxford Street, and it was quite a big one with two levels. Not sure if it was because I was sick or the things just didn't appeal to me, I didn't end up getting anything.
---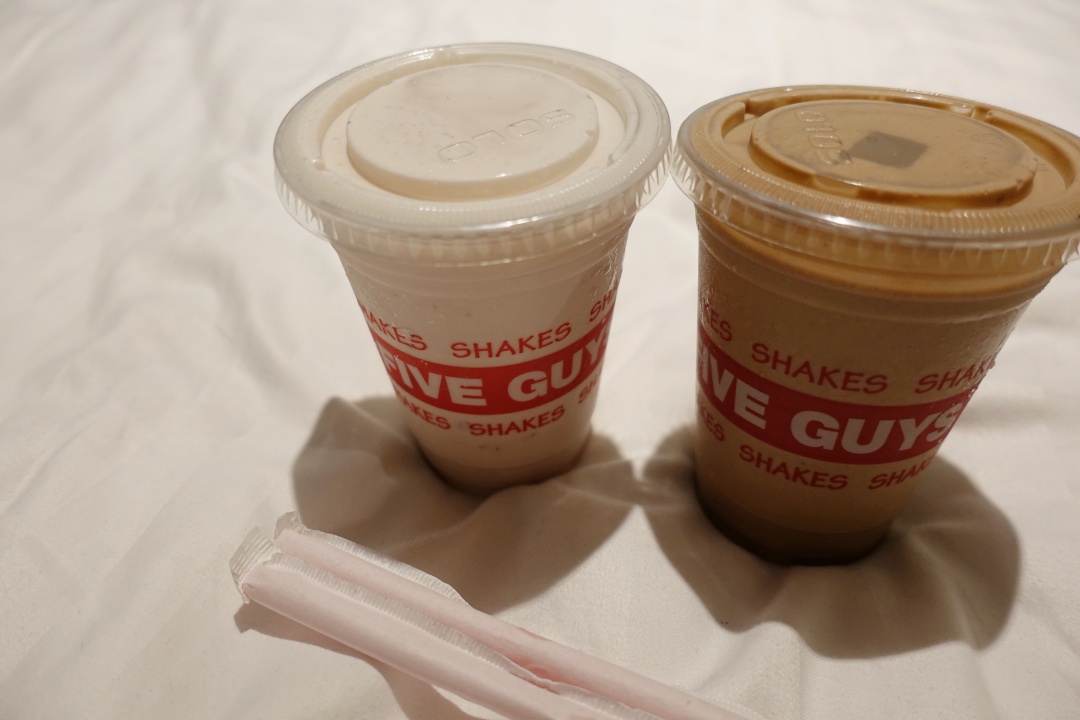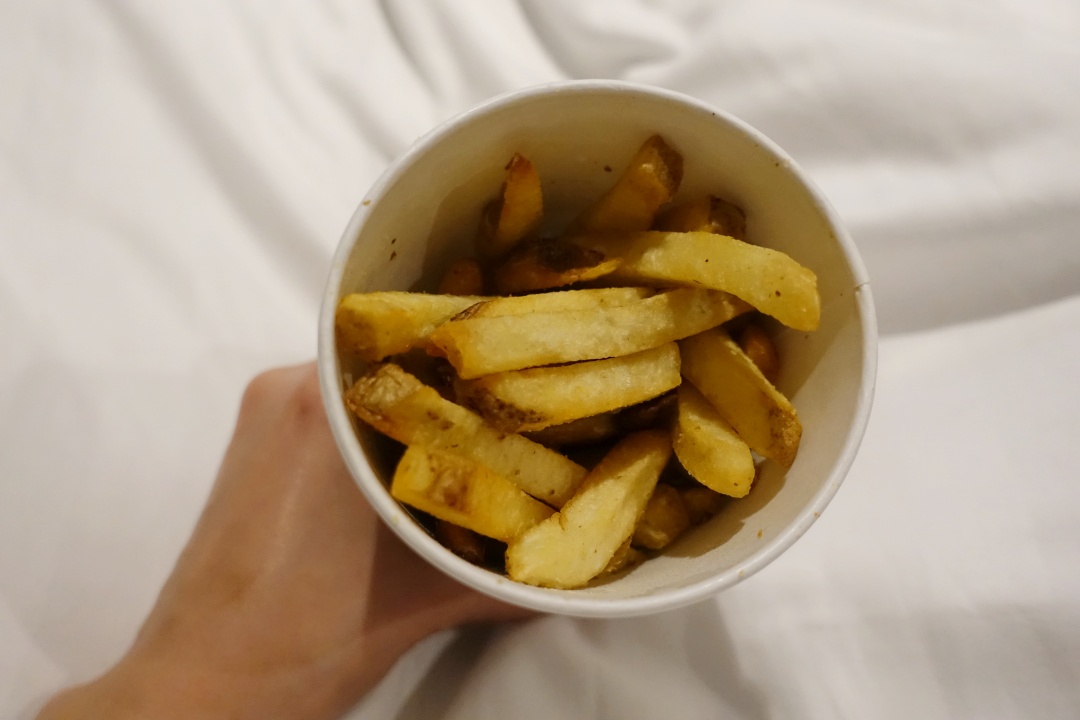 We ended up returning to the hotel and ordered UberEats for dinner. I was sick of having McDonald's, but we still ended up ordering fast food. (Seem like that was all they have on the app.) We eventually ordered Five Guys since it was one of the more popular fast-food chain. It was my first time having Five Guys, and I found myself enjoying the milkshake and fries.