After two nights in Venice, Italy, we were ready to bid goodbye to Italy and head to our next country – Czechia (Czech Republic). We mainly wanted to check out one city, which was Prague (the capital city of the Czech Republic).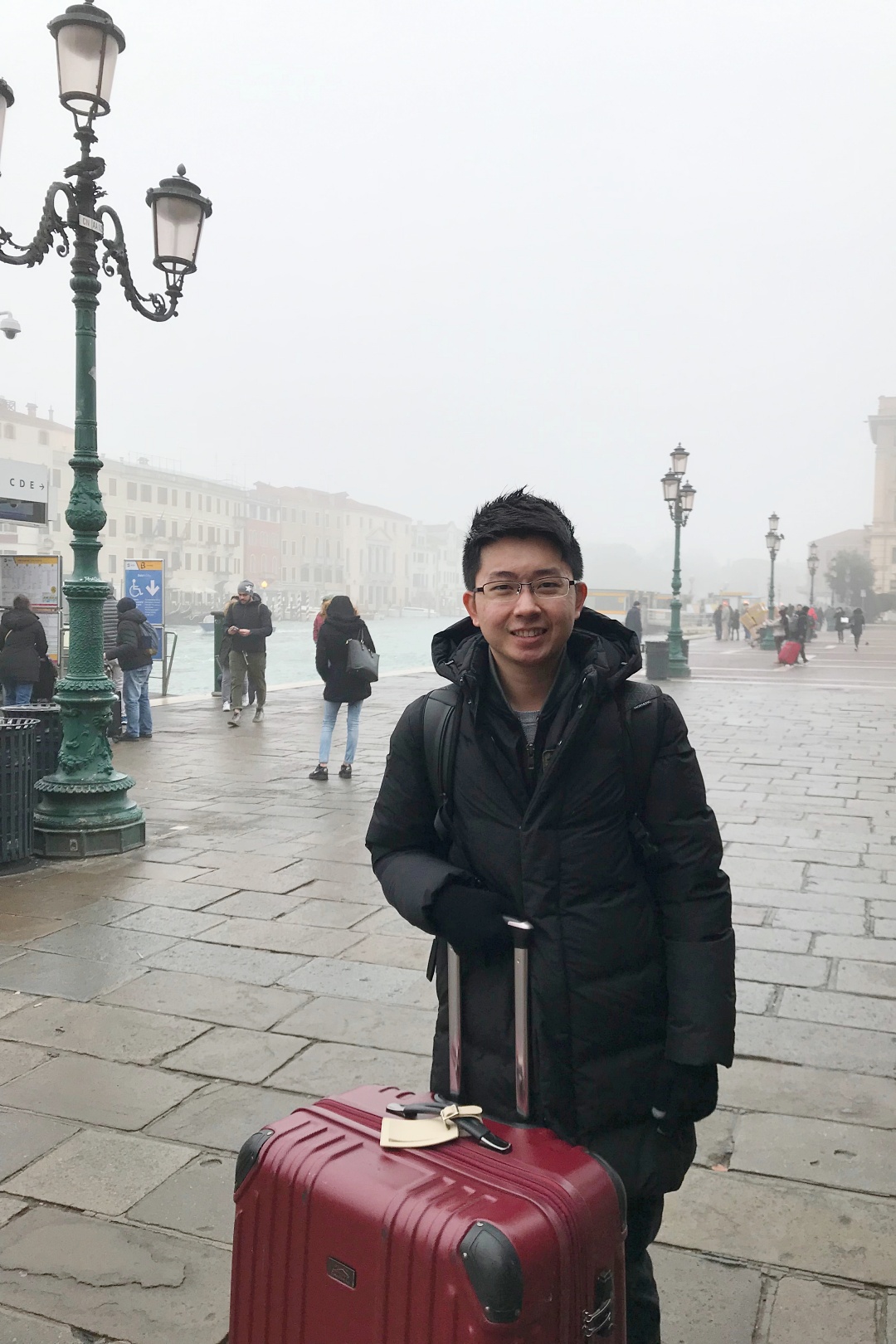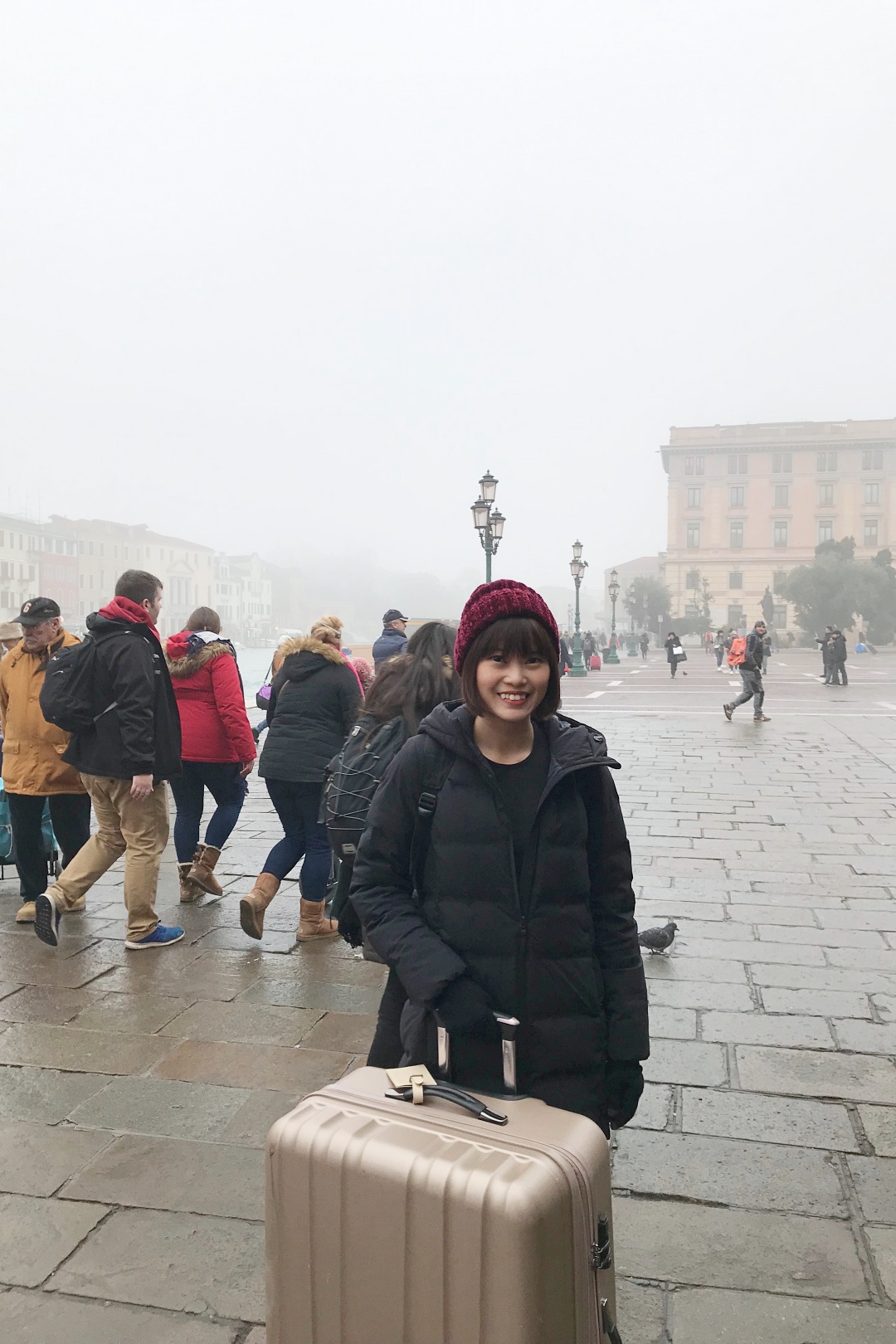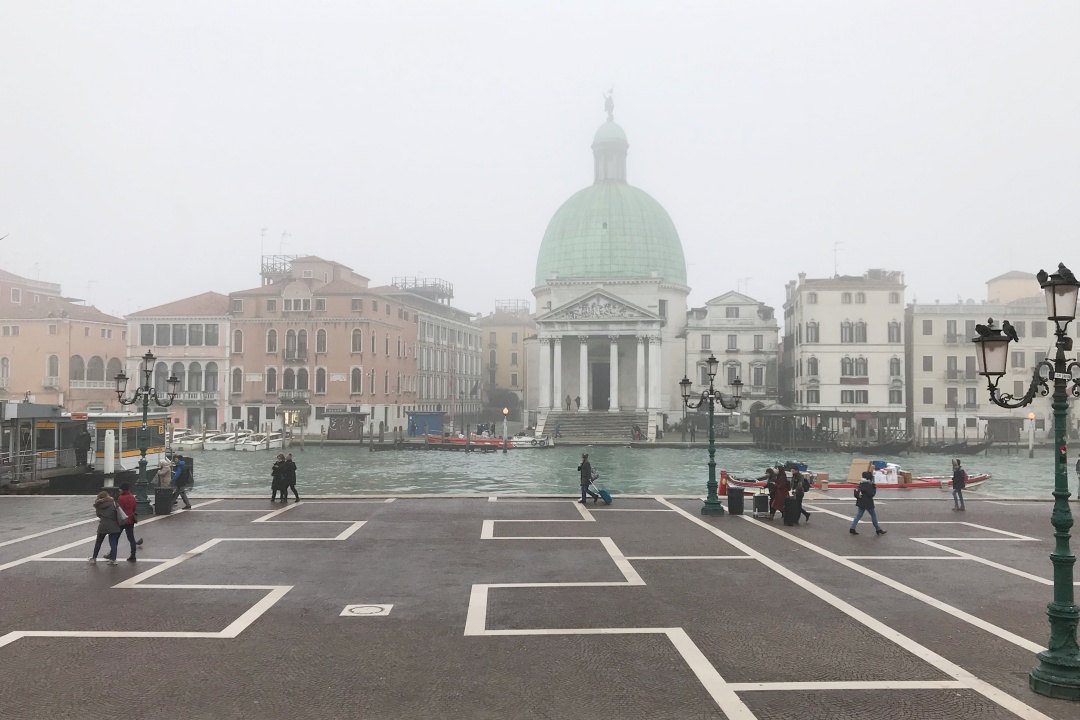 I don't think it was raining, but it was surely misty when we left Venice that morning.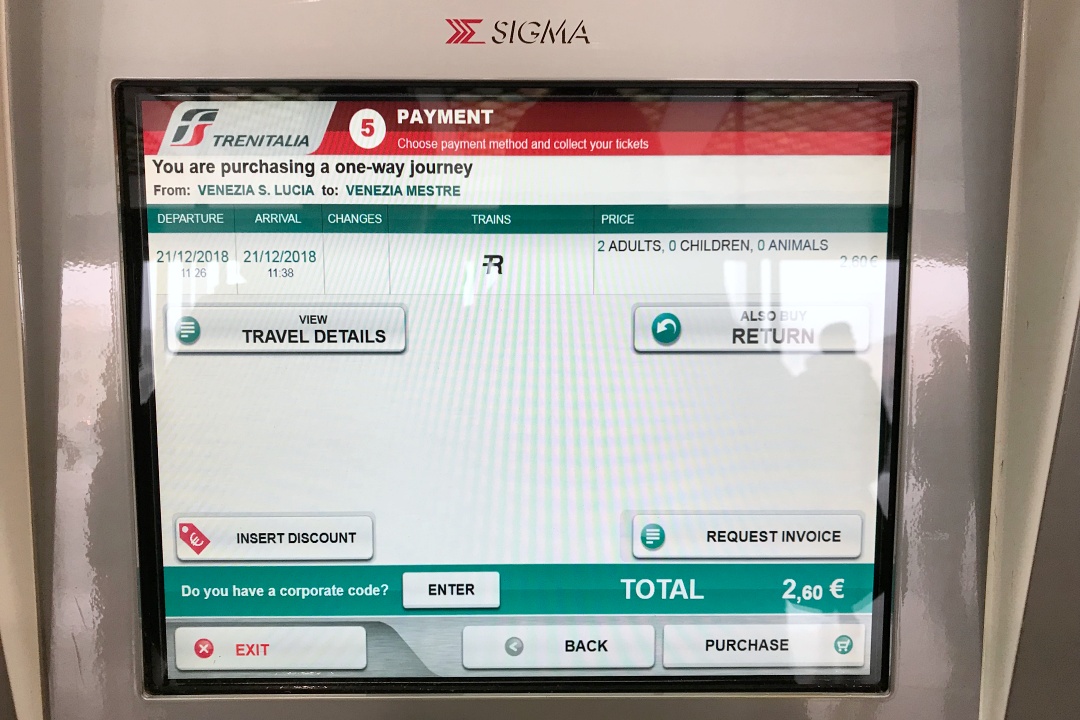 Made our way over to Santa Lucia Train Station and promptly purchased two tickets to Venezia Mestre. The price was relatively affordable at €2.60 for two one-way tickets.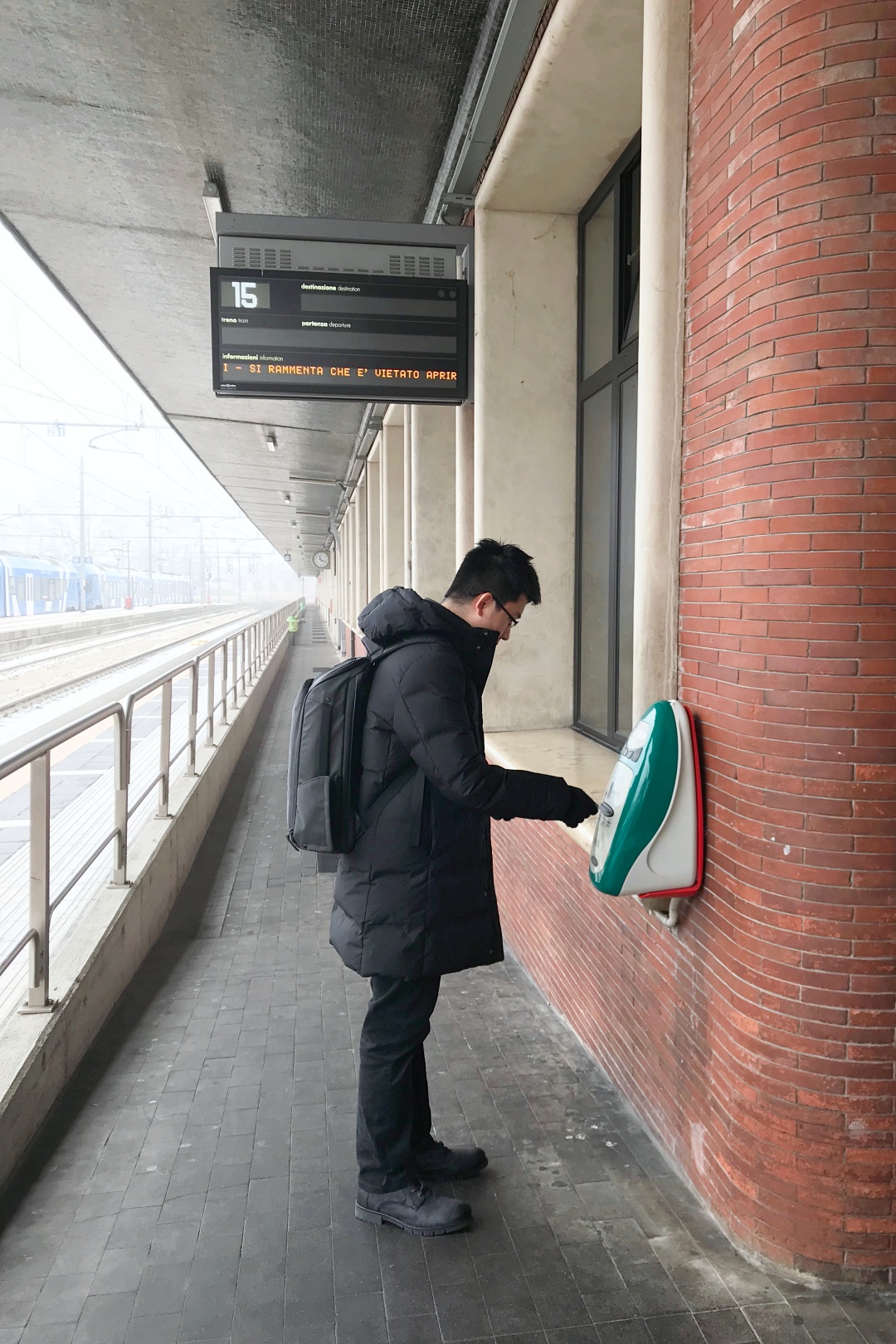 Here's a photo of the Husband validating the train ticket before boarding.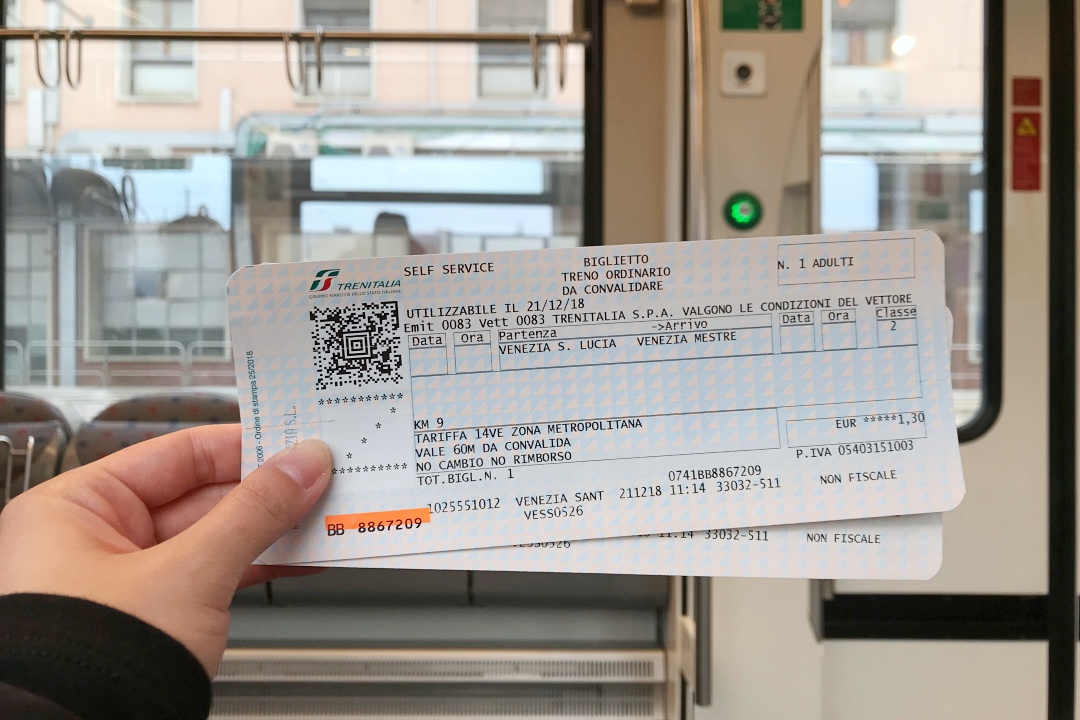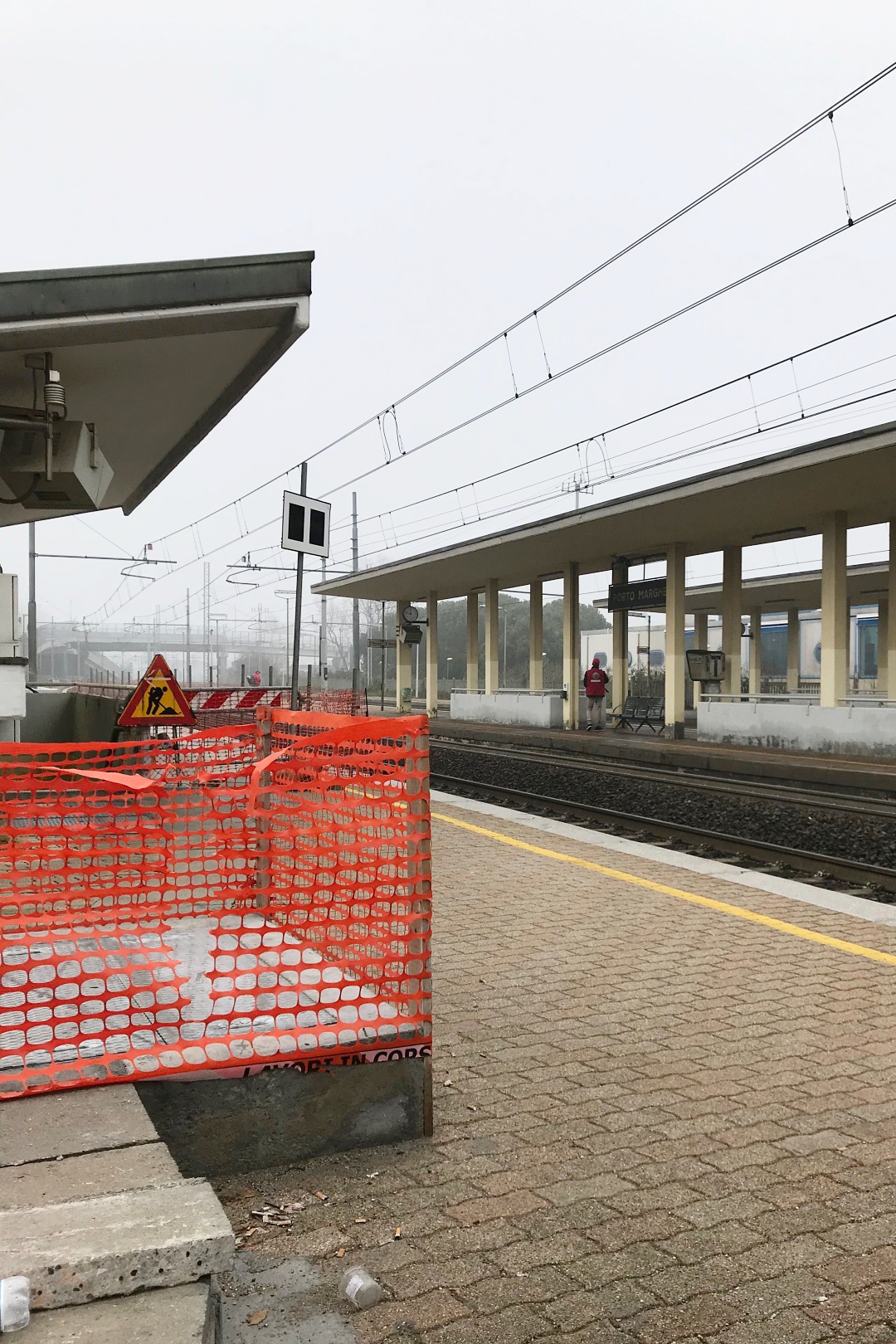 Somehow we alighted at the wrong stop and ended up having to wait in the cold for the next train.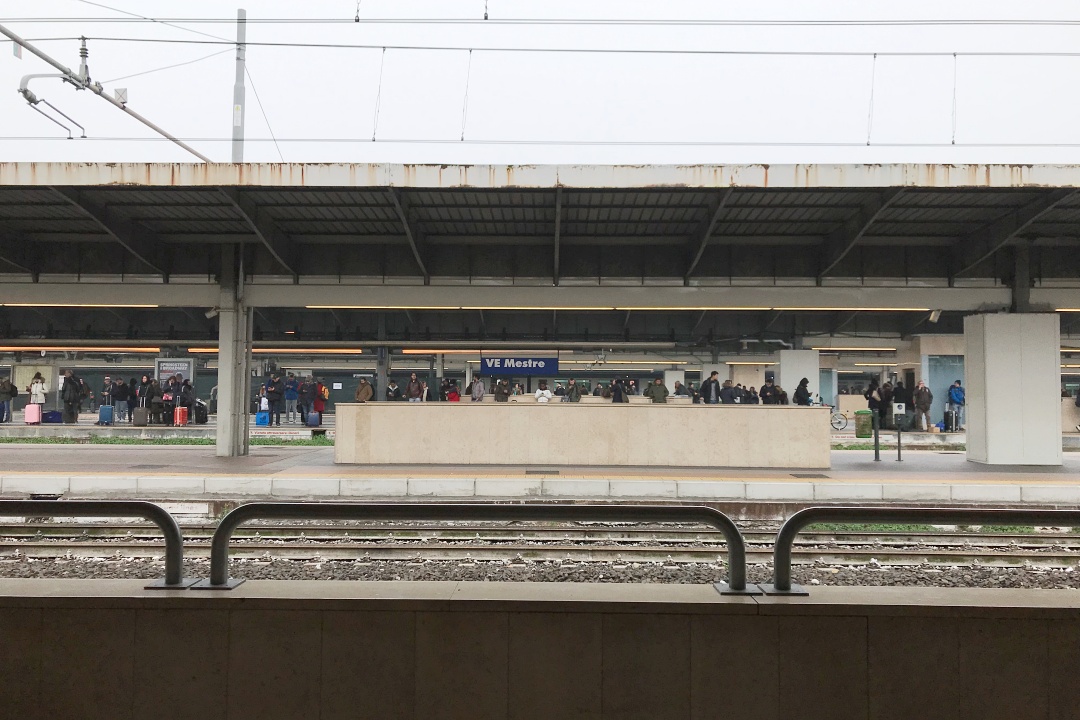 Made it to Venezia Mestre Station!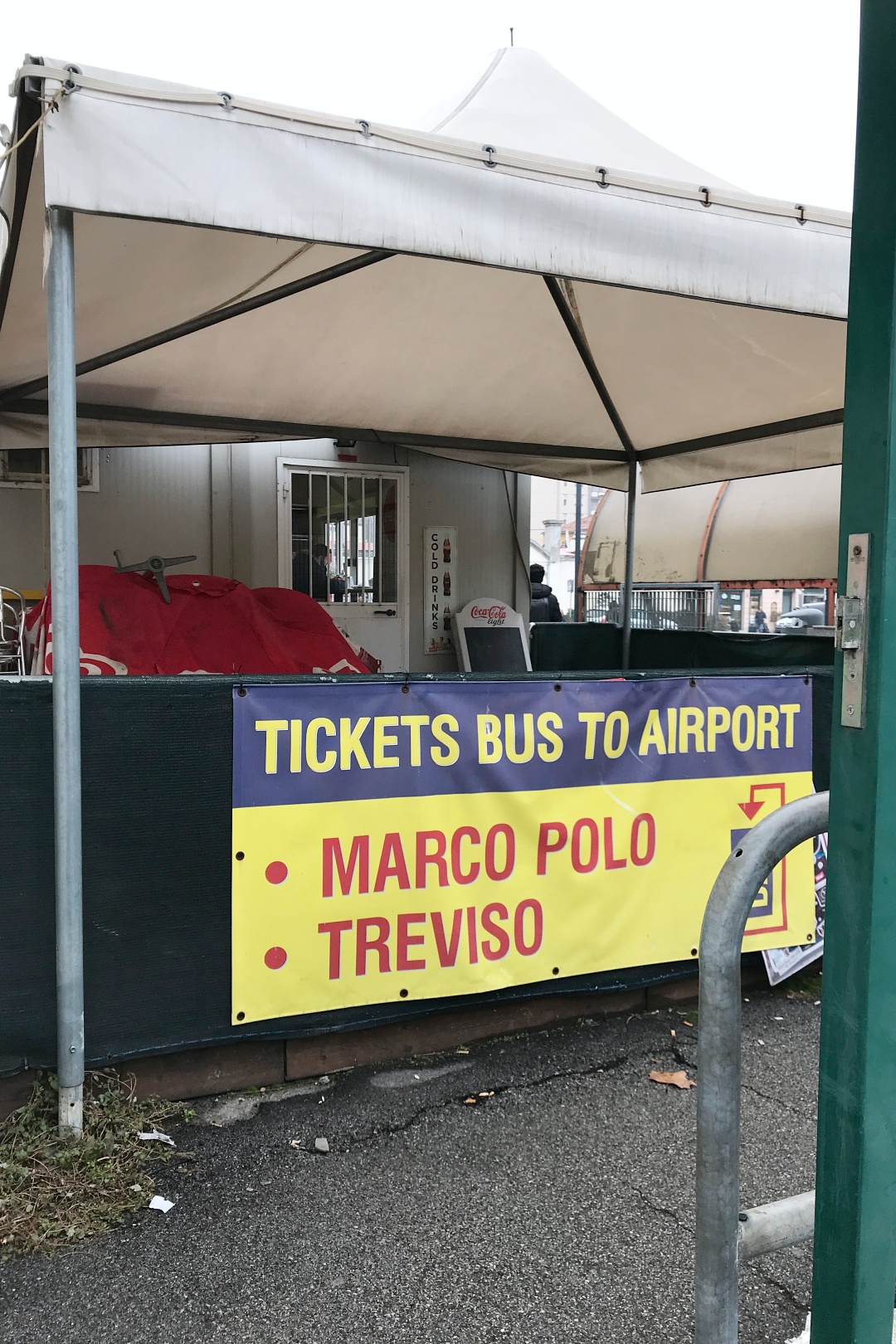 Exit the station, and I'm surprised we actually managed to figure our way to the ticketing counters and successfully got our bus tickets to the airport.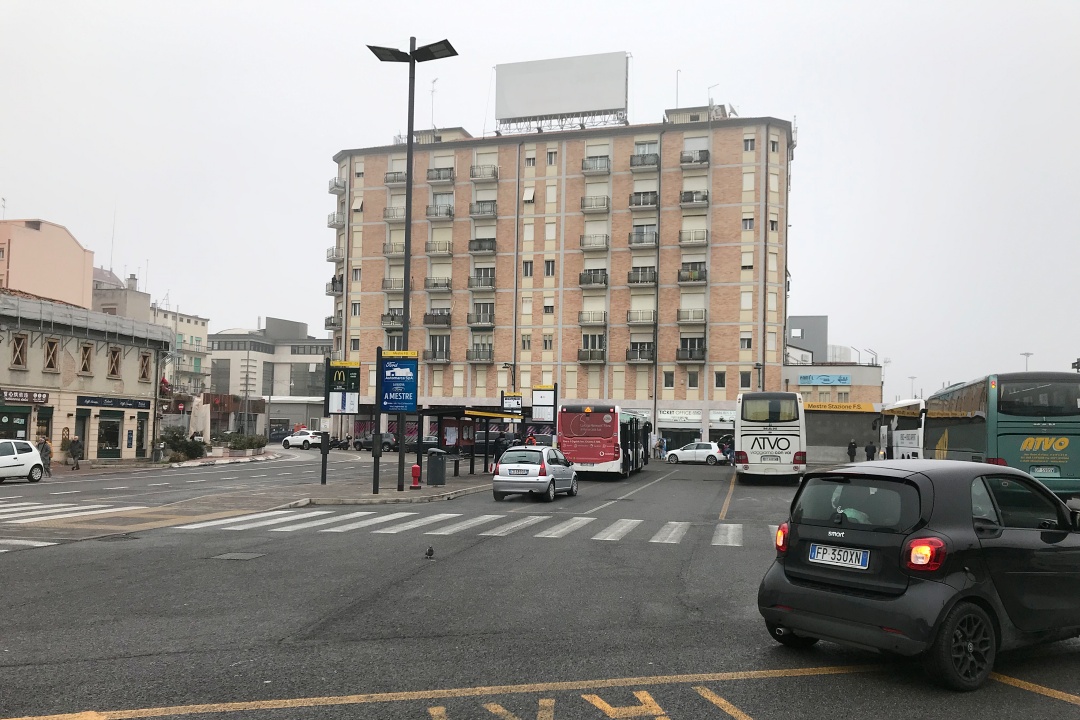 Was told to wait at the bus stop (opposite the ticketing counter) for the bus to the airport.
Anyway, to cut the story short, we made it to the airport! If I'm not mistaken, I believed we only purchased our air tickets to Prague while we were at the airport. I'm so glad that the Husband was handling all the logistics (figuring out the route, booking of flights, etc.). It all seems so daunting to me, and I certainly don't think I can manage it on my own.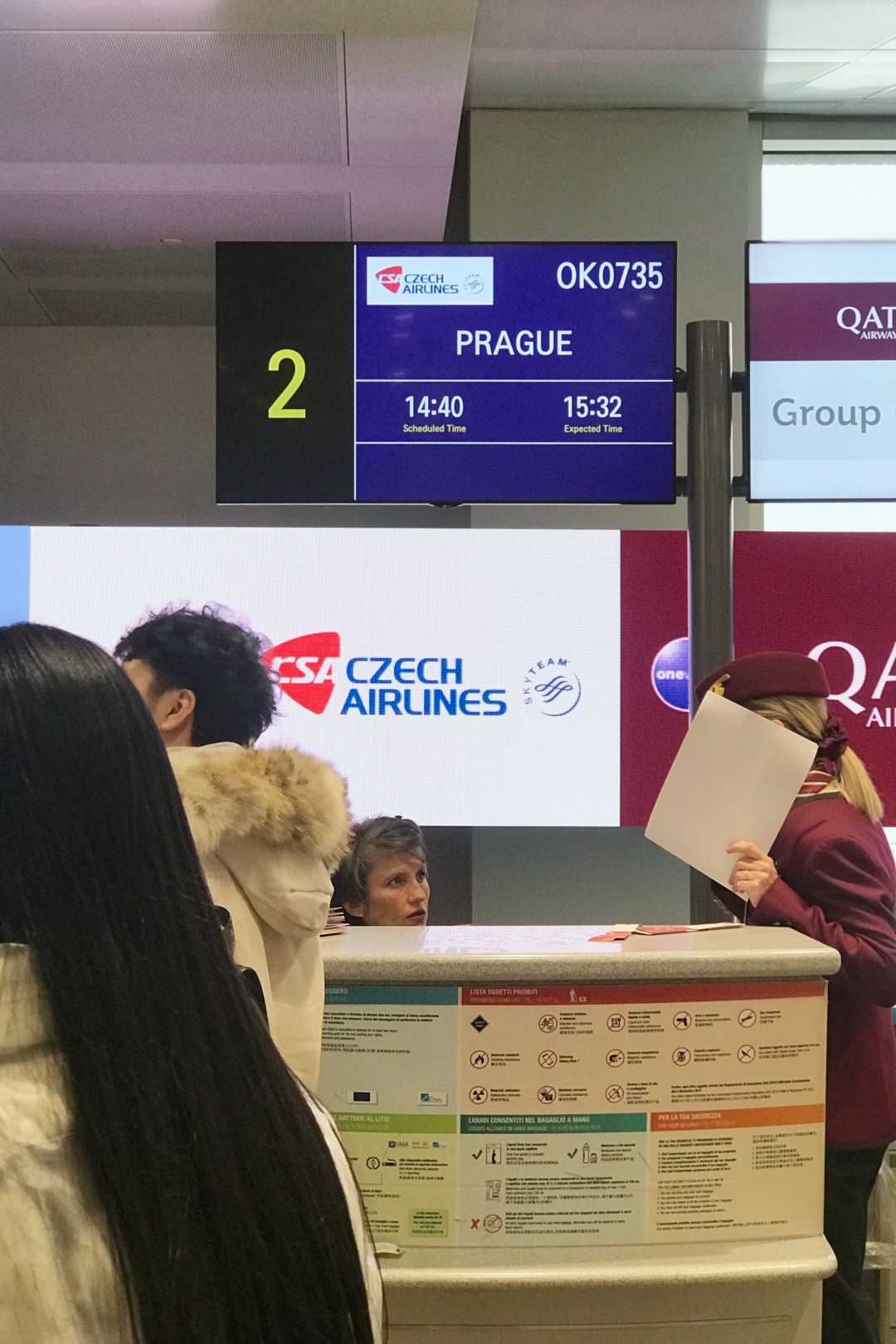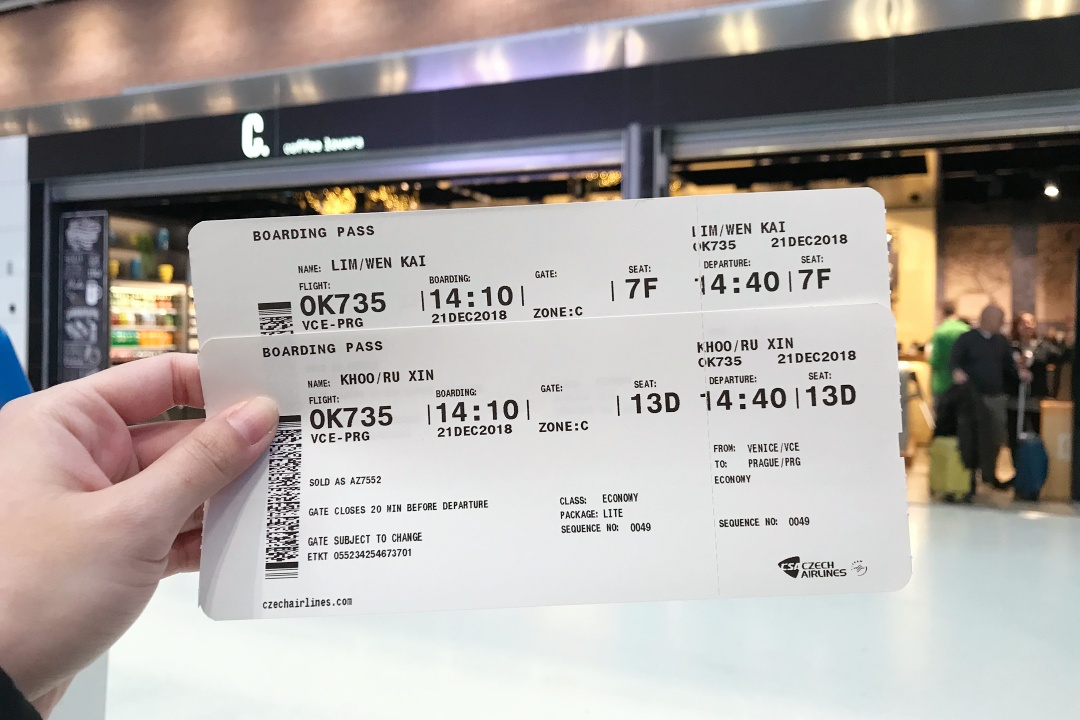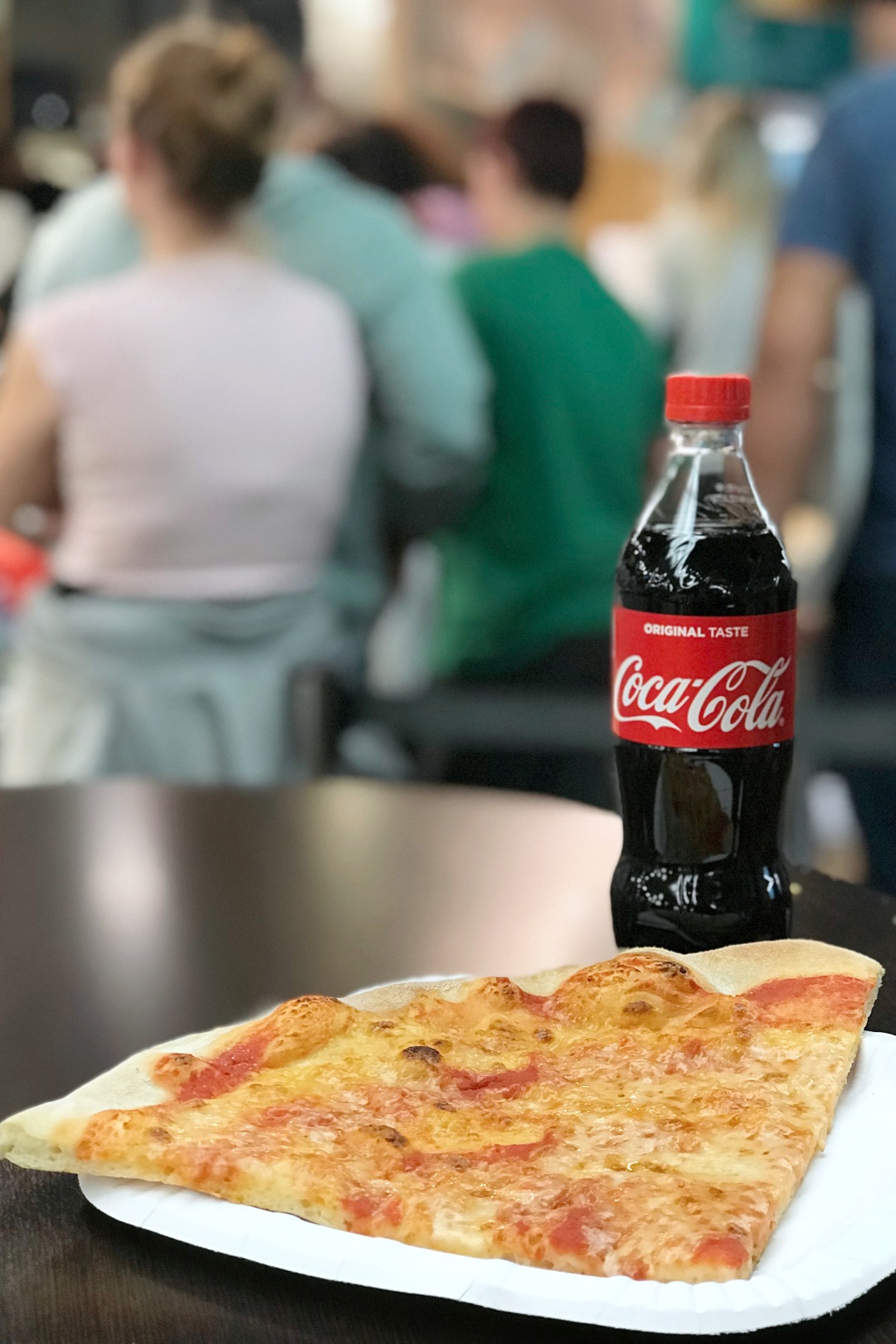 We even had time for a quick bite before boarding!
---
Prague, Czech Republic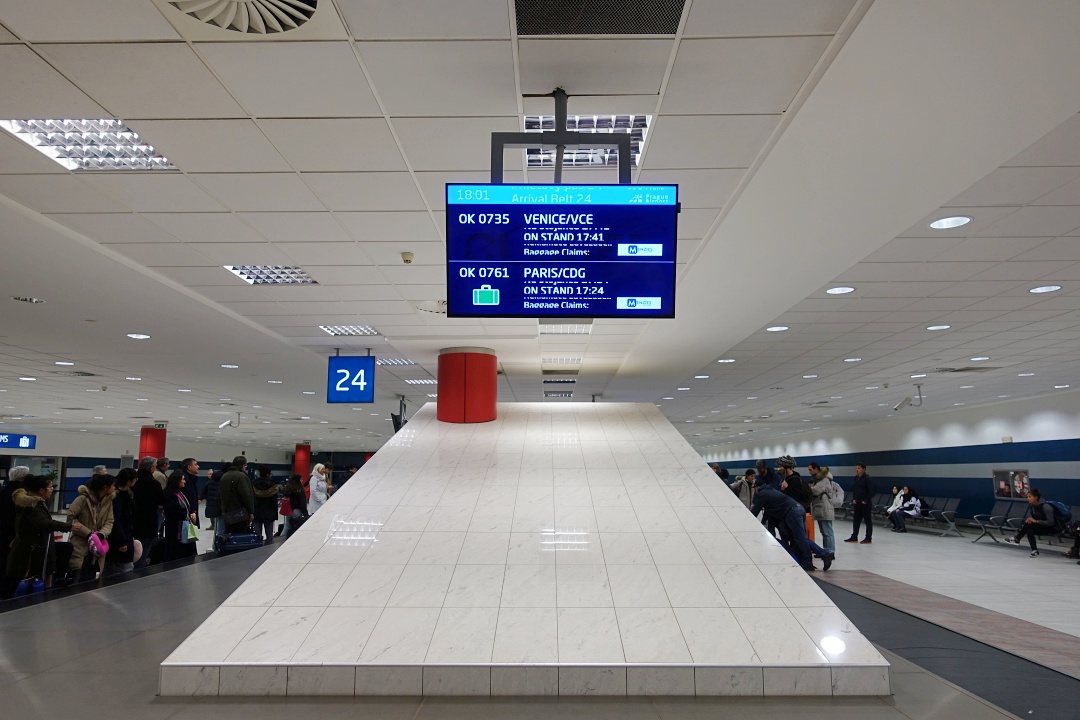 Arrived at Václav Havel Airport Prague.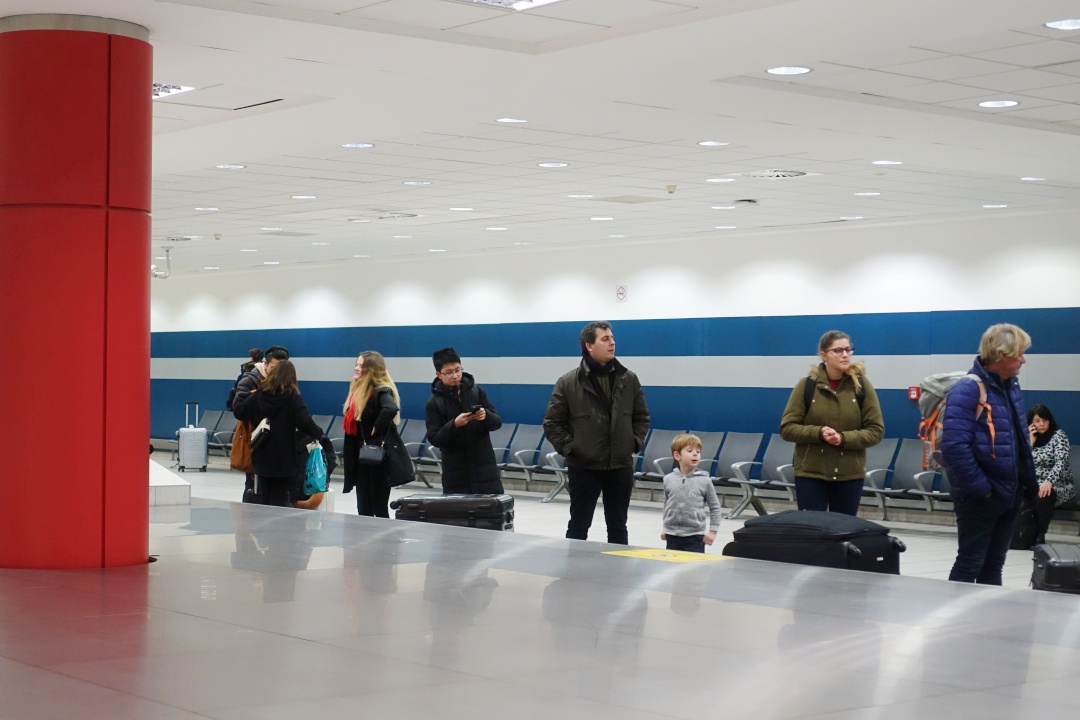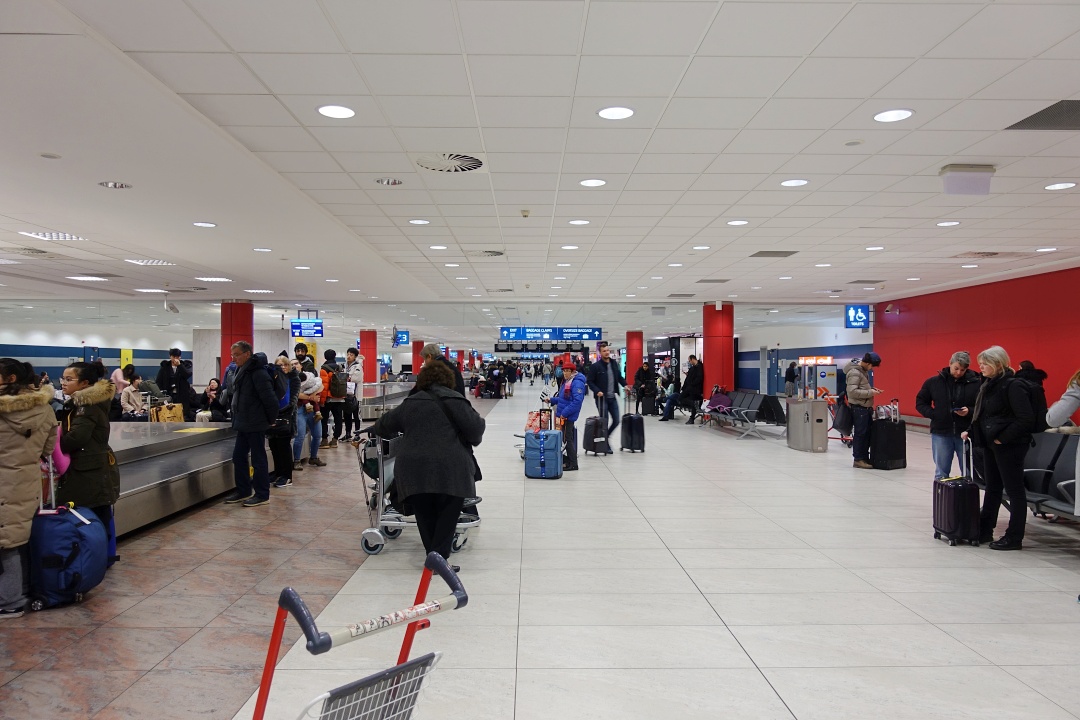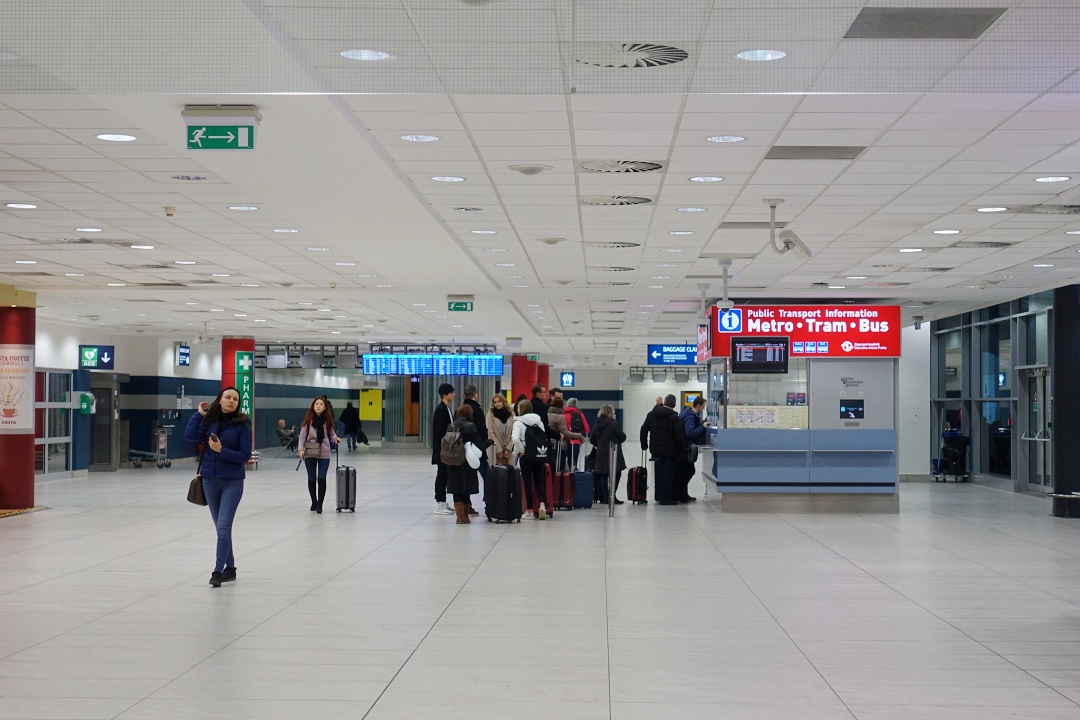 Coming out to the Arrival Hall, we went and got transportation tickets to the city centre.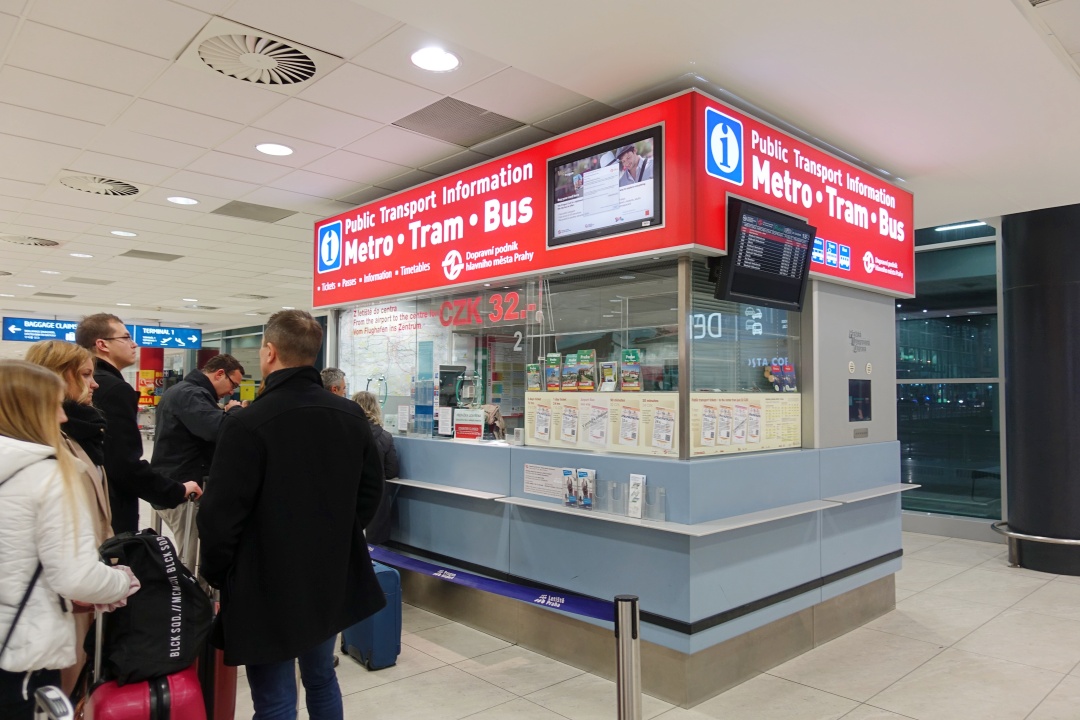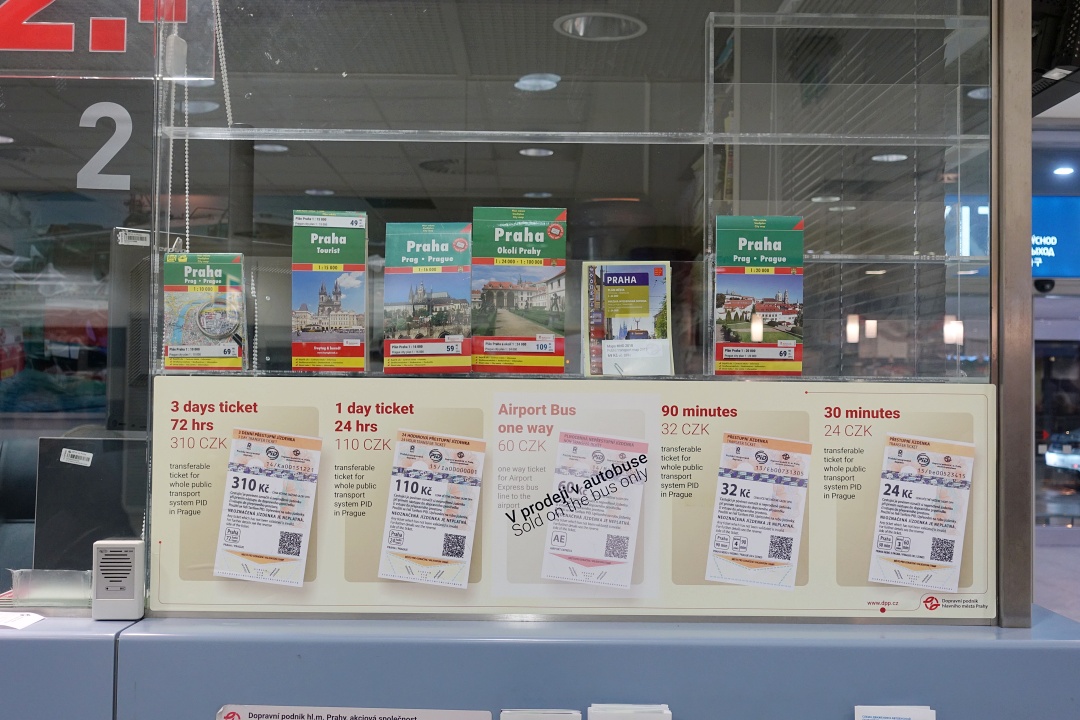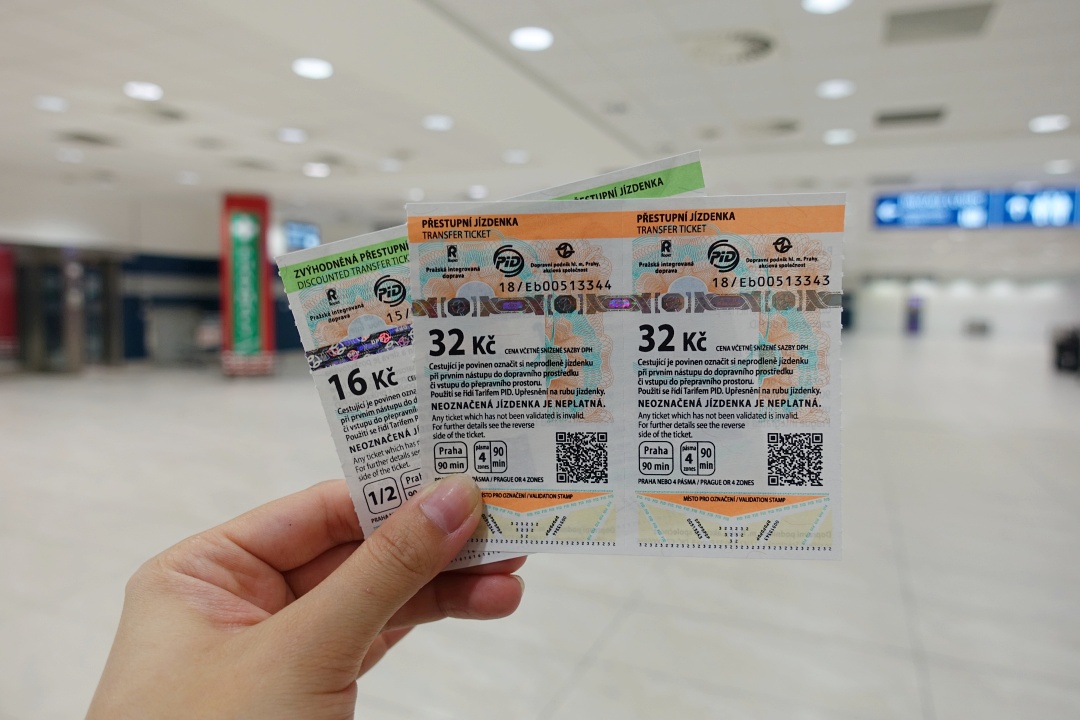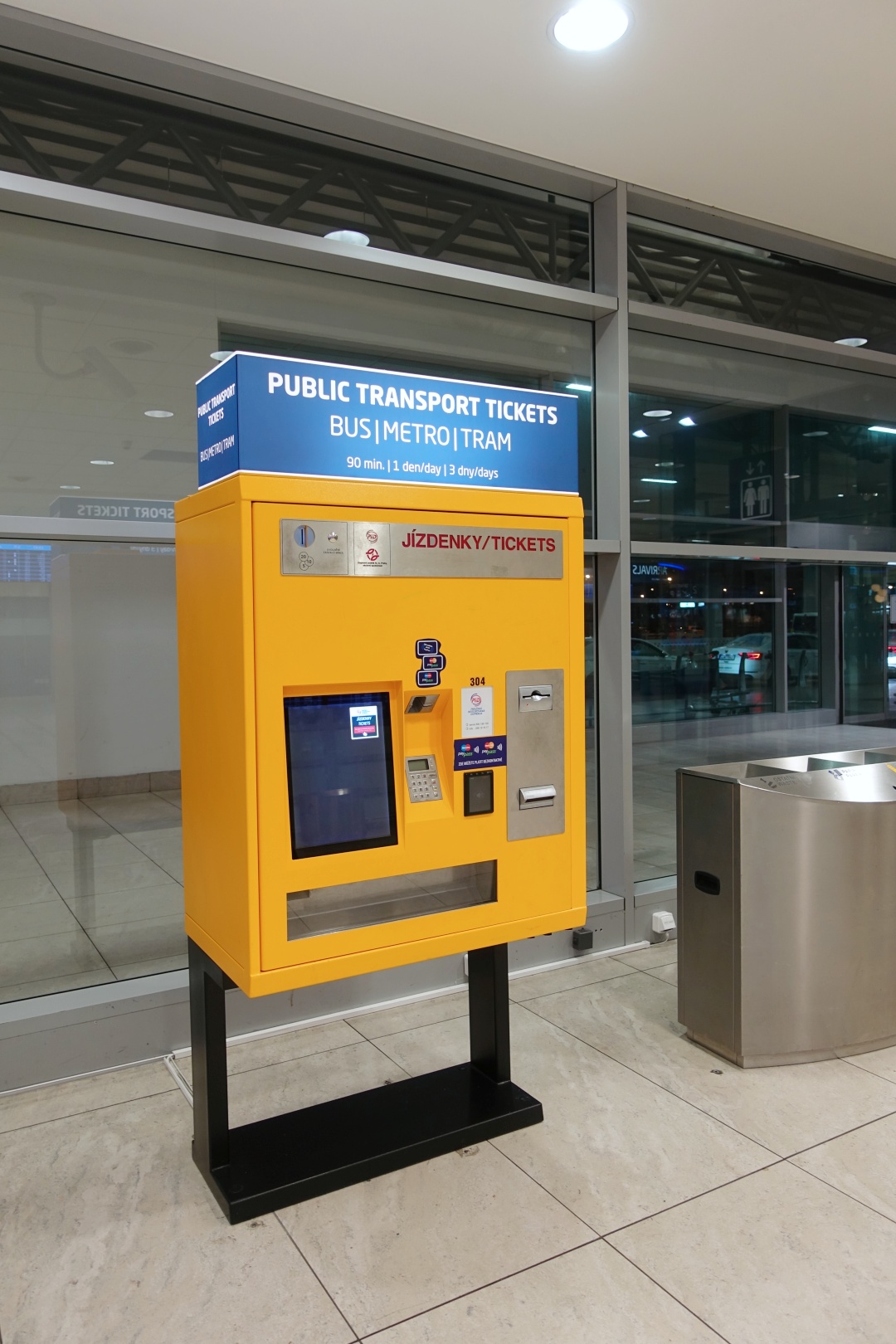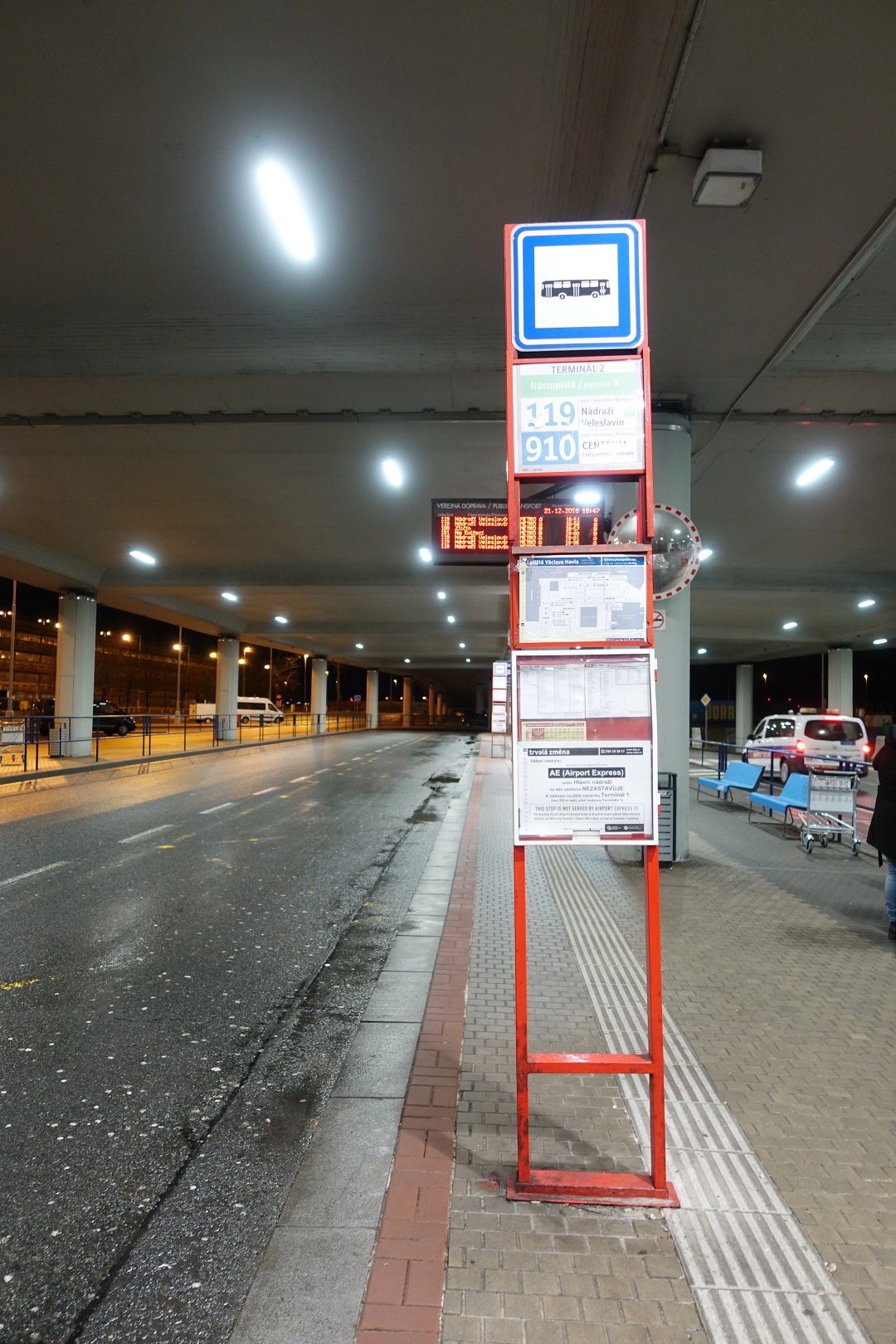 From Václav Havel Airport Prague, we went and board bus 119 to Nádraží Veleslavín Metro Station.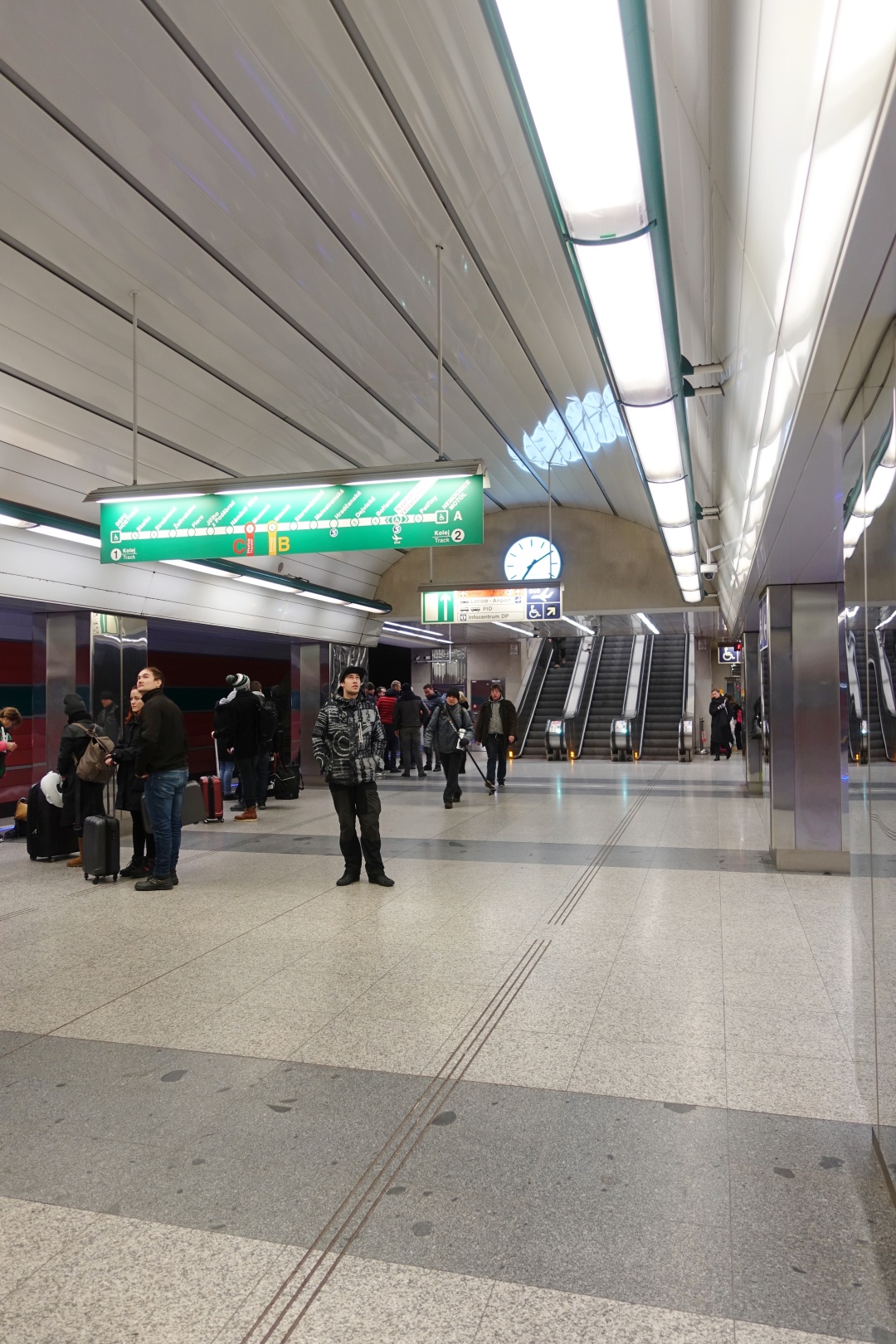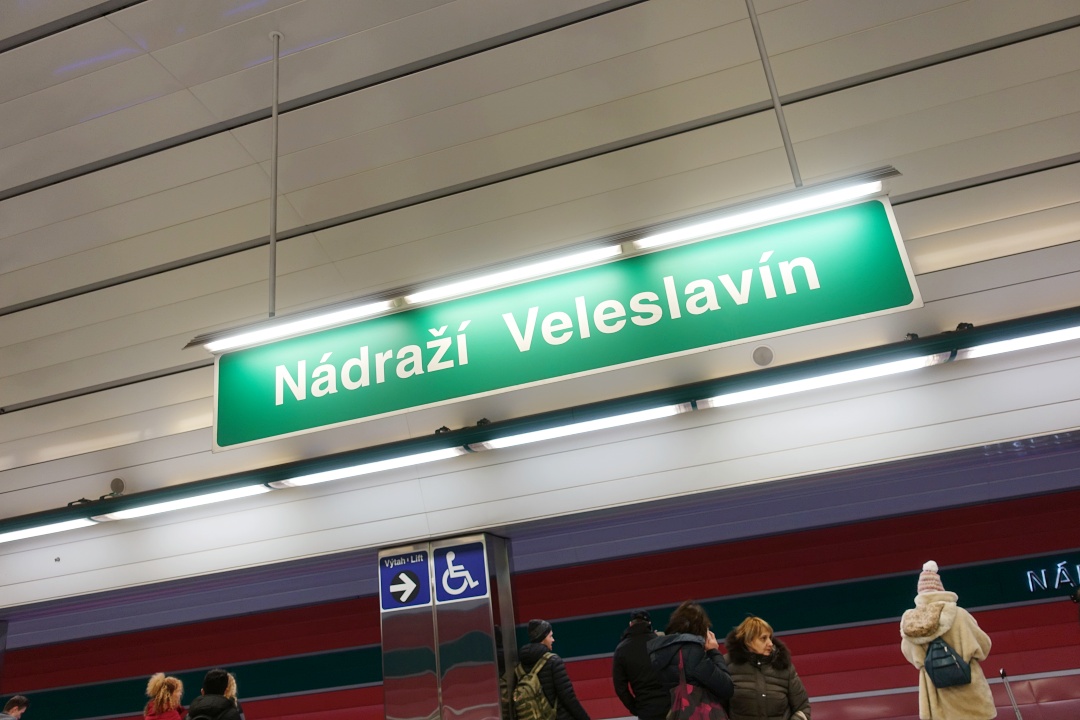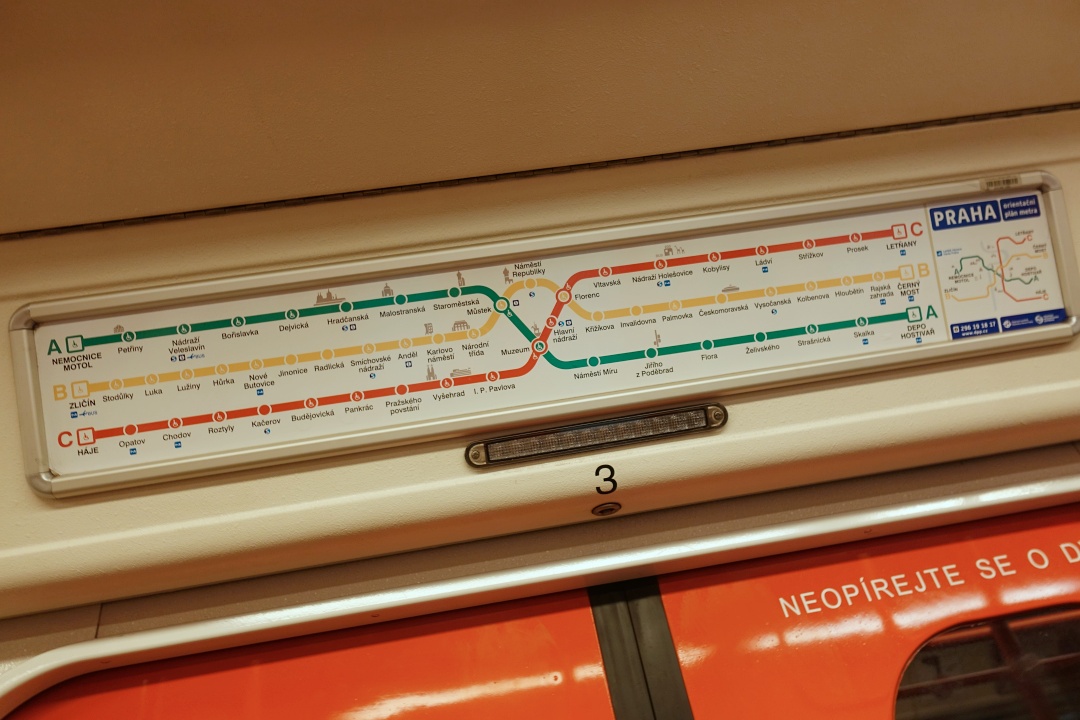 We were on Line A (green line), getting from Nádraží Veleslavín Station to Můstek Station, I believed.
According to Google Map, it would take us approximately 10-minute walk to get from Můstek Station to the hotel. However, we might have taken longer due to the cobblestone streets, which made it difficult for us to push our luggage.
K+K Hotel Central Prague
Booked two-night at K+K Hotel Central Prague for our stay in Prague. It is a 4.5 stars hotel according to the rating on Hotels.com, and the room was significantly nicer than our previous two accommodation. We paid slightly below SGD 200 for two nights.
We booked the Classic Double Room (183 sq feet / 17 sq meters) and it comes with a double bed, tv, minibar and private bathroom with complimentary toiletries.
Location of the hotel was very accessible, and we were able to walk to the nearby landmarks (i.e. Old Town Square).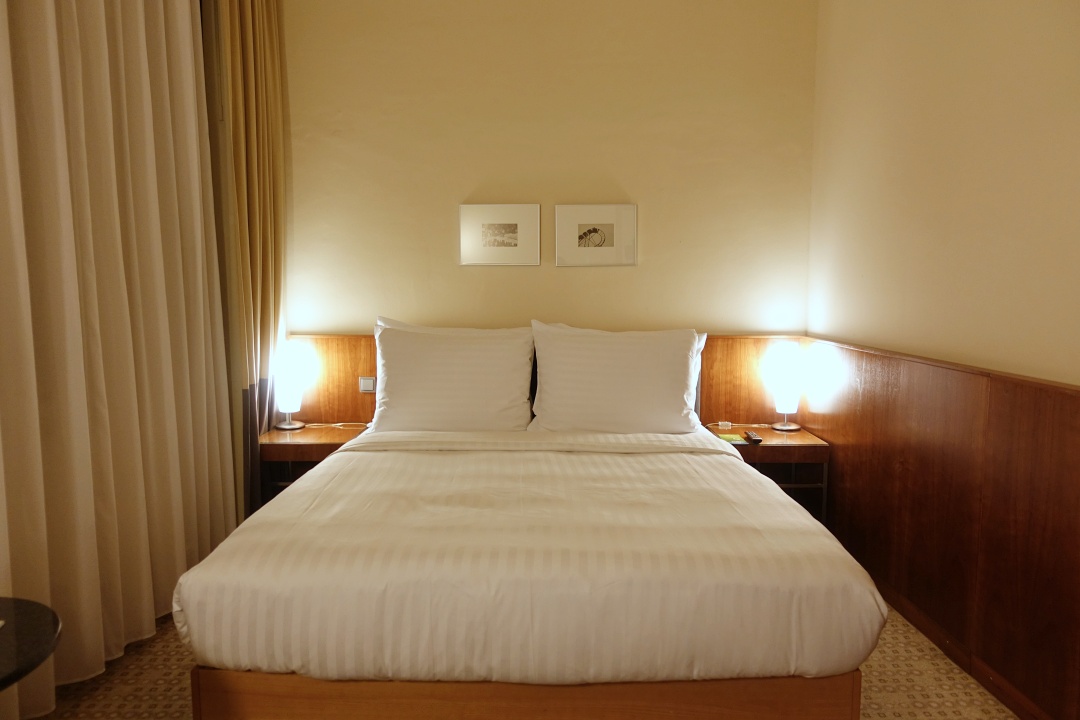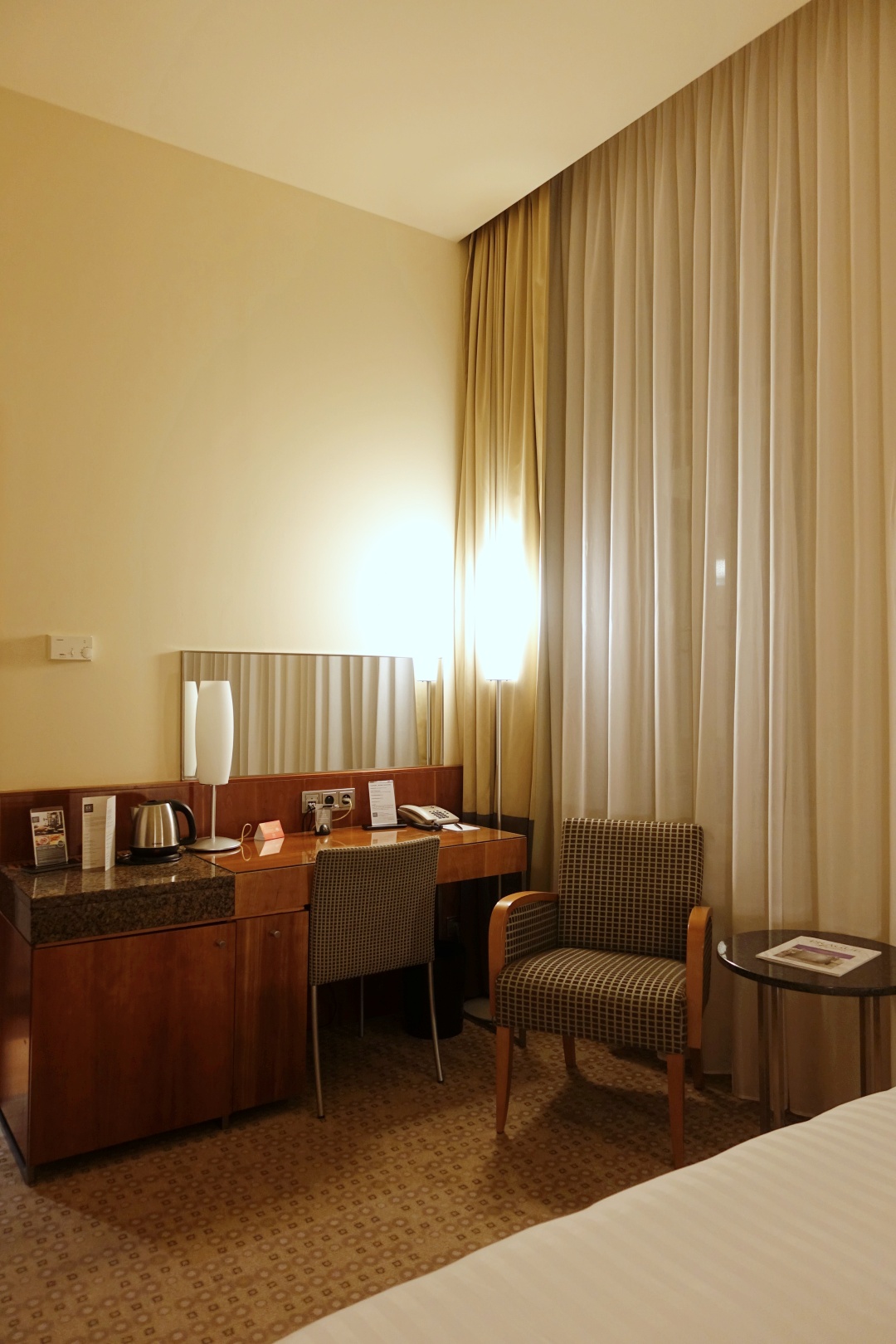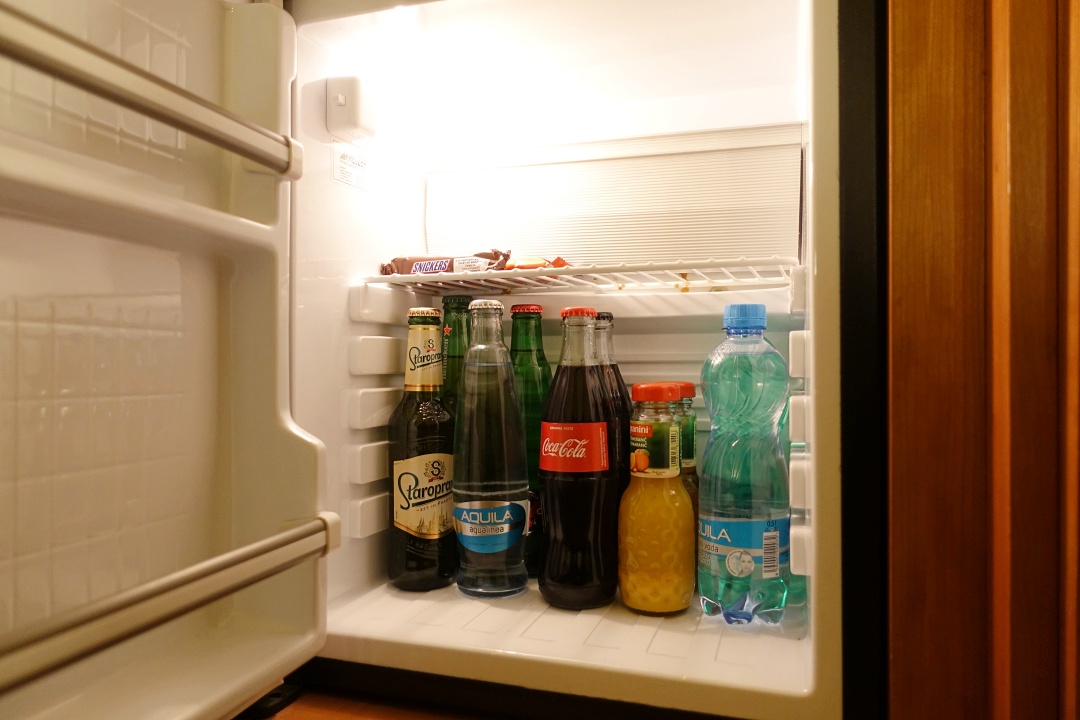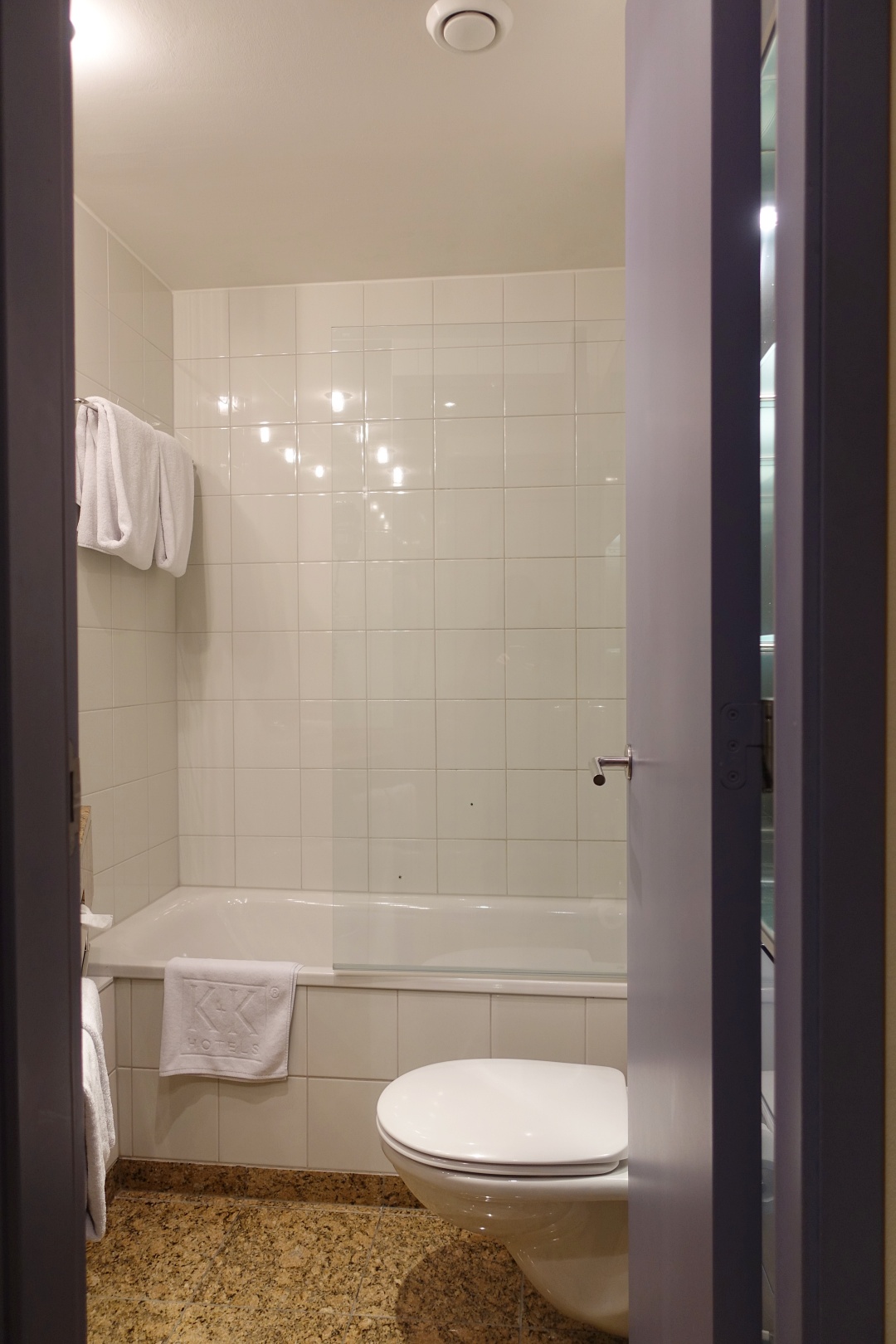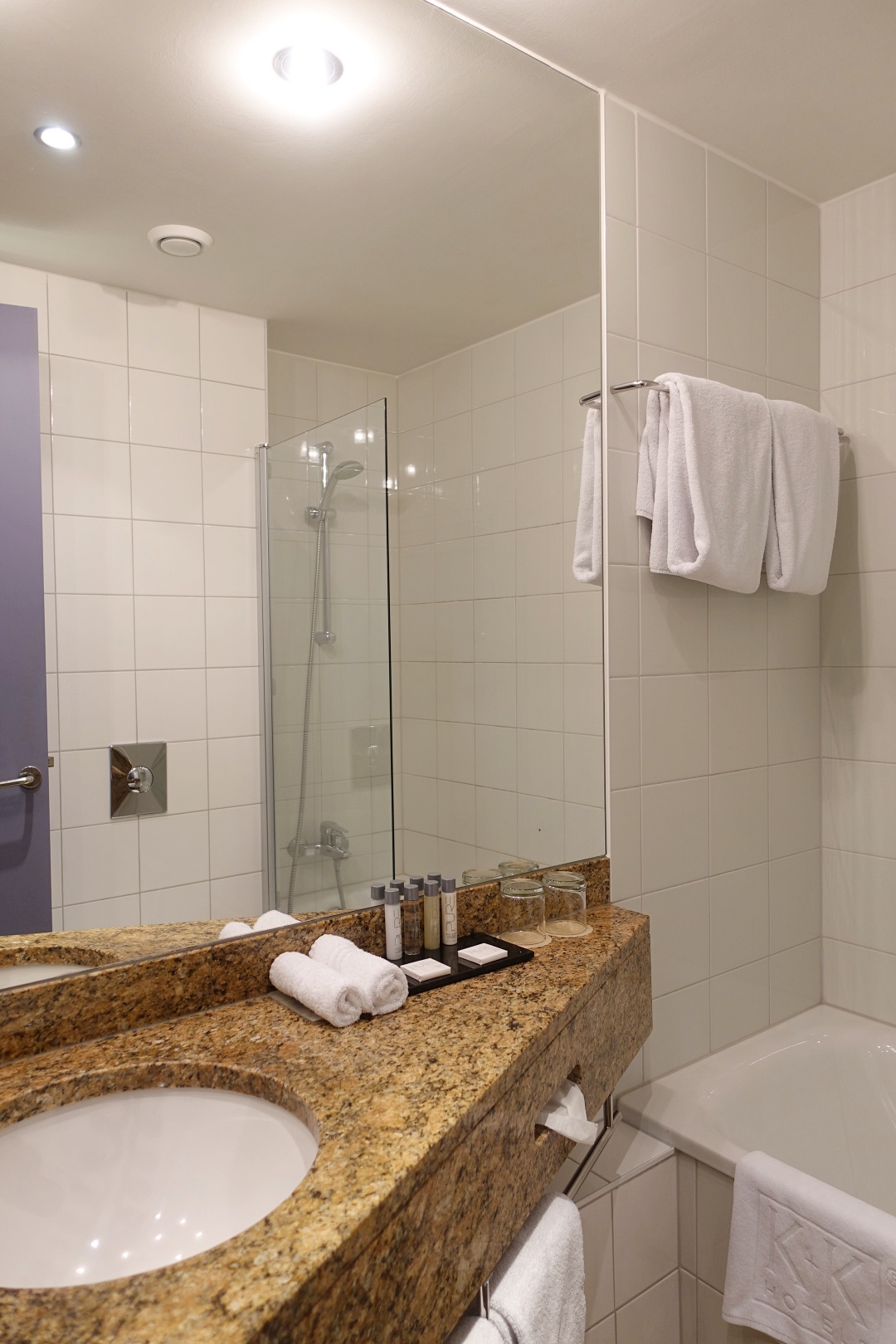 It was pretty late by the time we checked in (about 20:00), so we figured we would just leave our luggage and head out.
---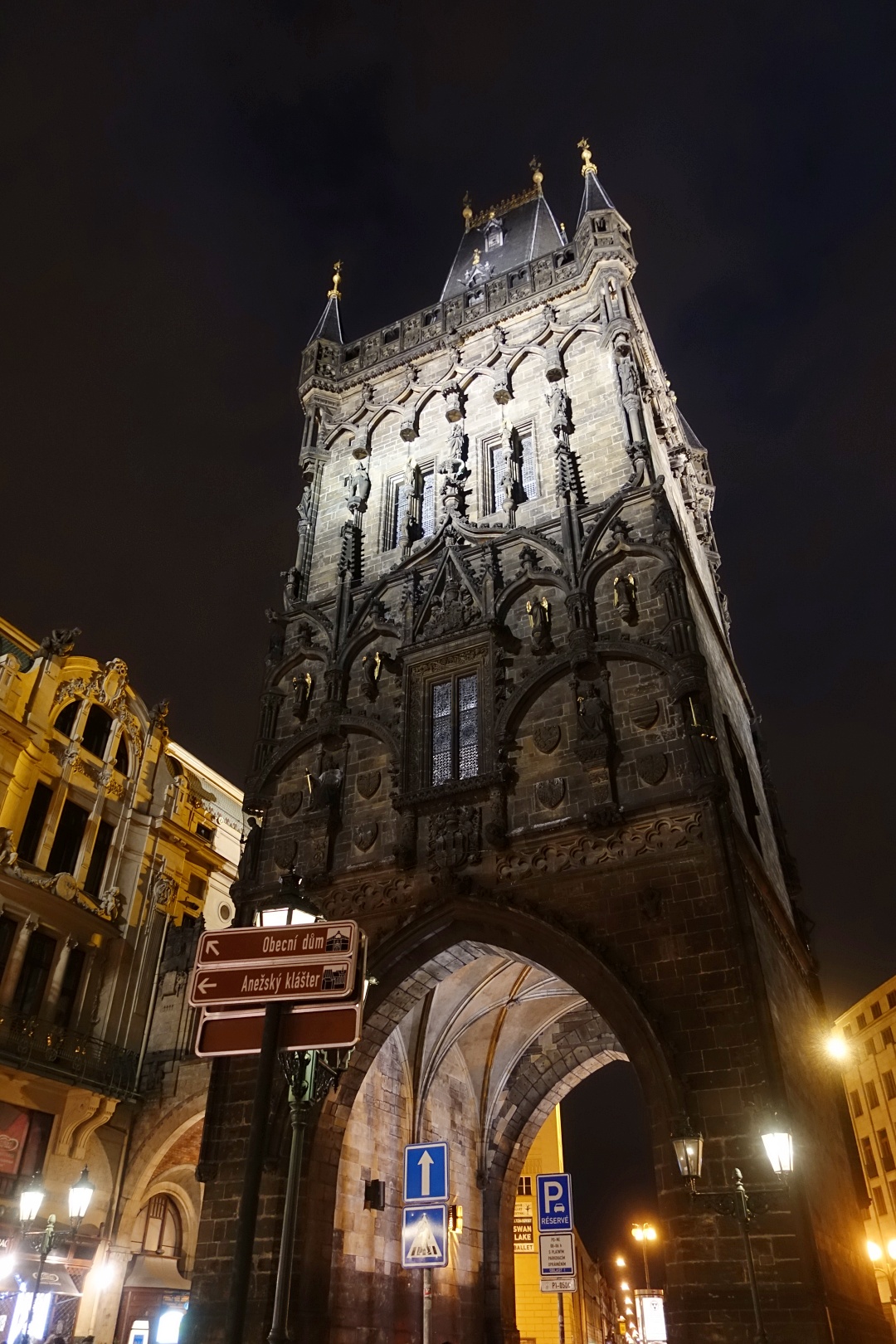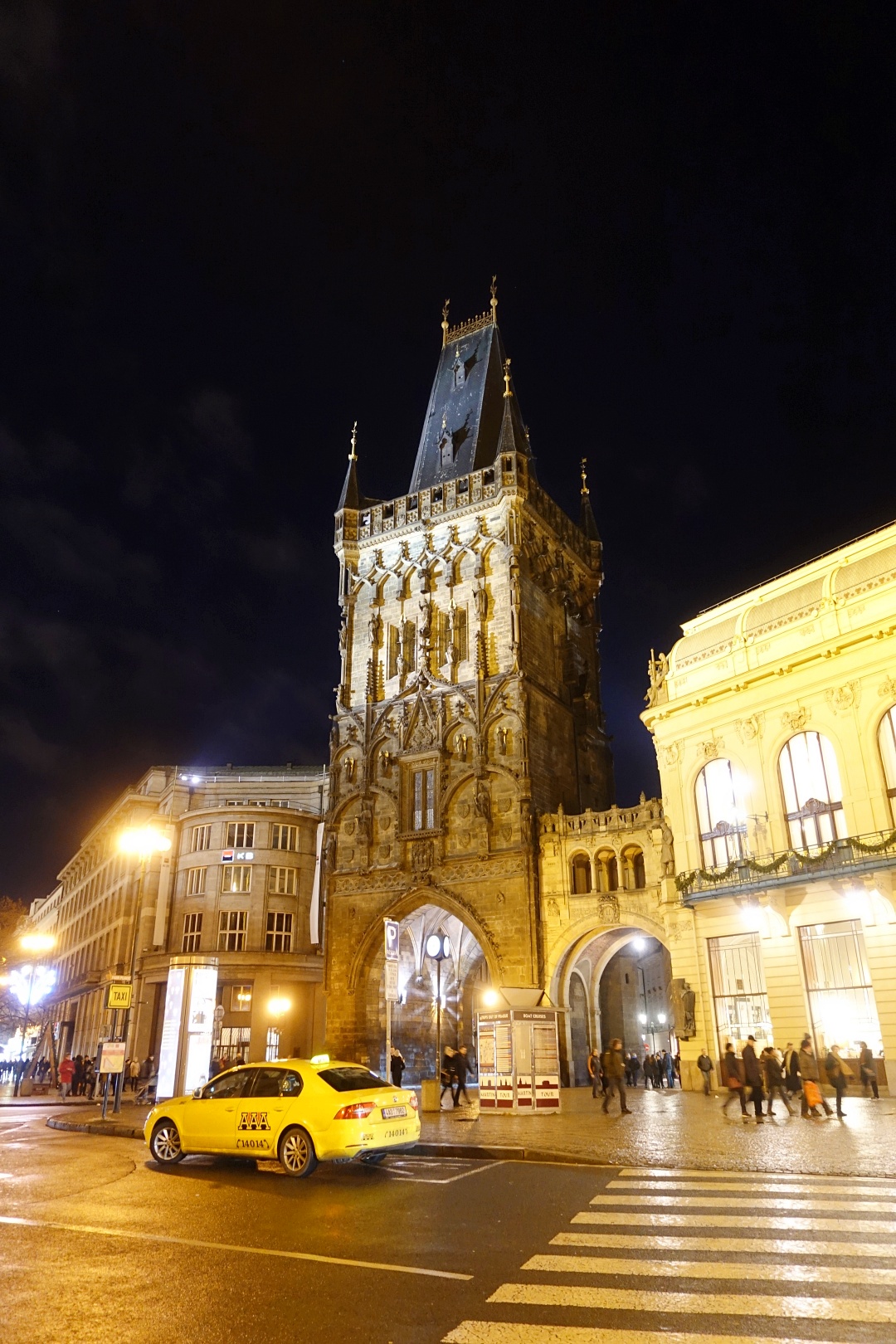 The hotel we were staying at was situated fairly near to the Powder Tower (Powder Gate) in Prague.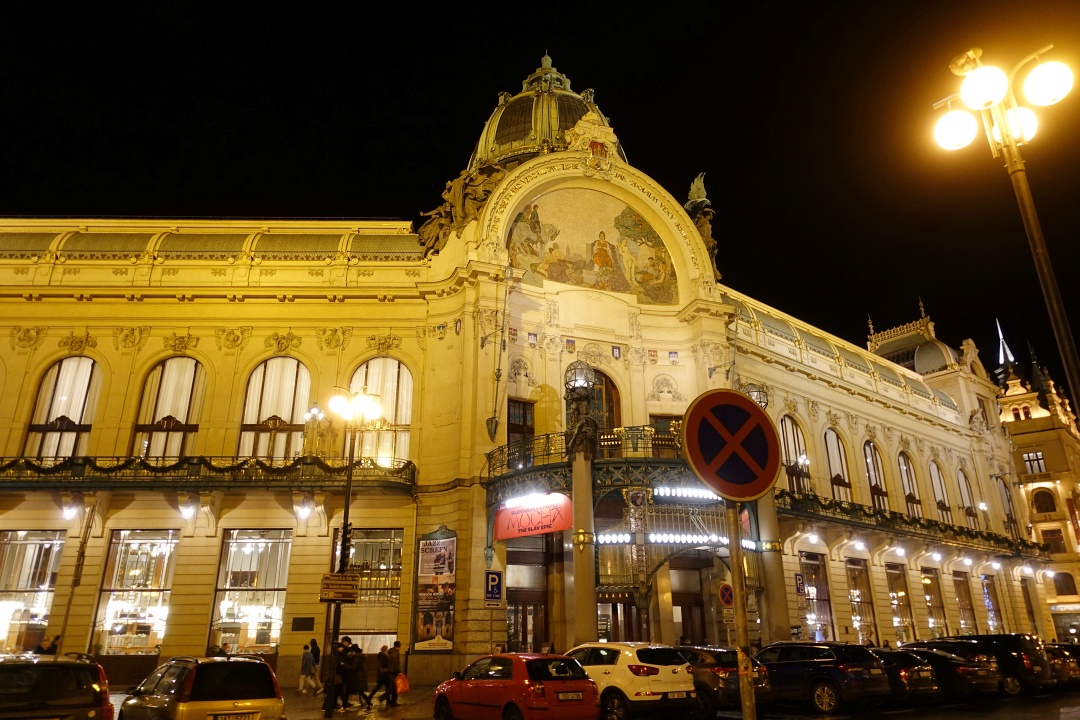 Next to the Powder Tower is the Municipal House, a venue that host classical concerts, opera and events.
I'm not sure if it's the choice of lights, but everything around us just looks so grand and majestic.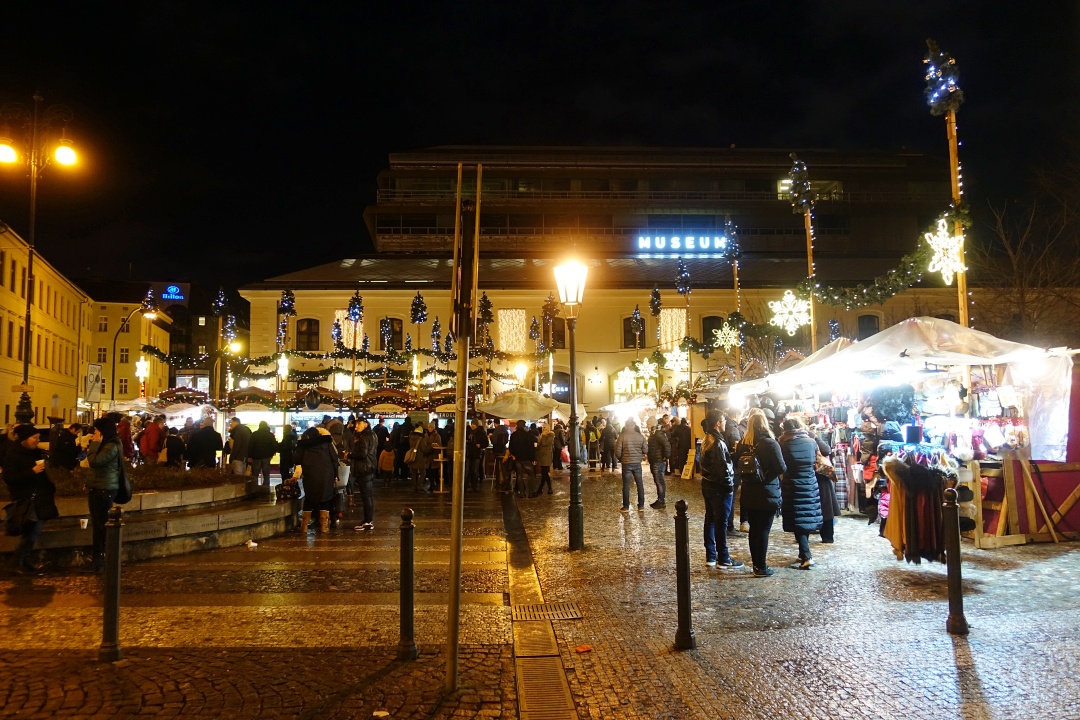 I was really excited when we across our first Christmas Market in Prague! It was 21 December, and we were so close to Christmas! I felt that the Christmas vibe wasn't as strong in Venice, Italy, so it was a pleasant change when we came to Prague.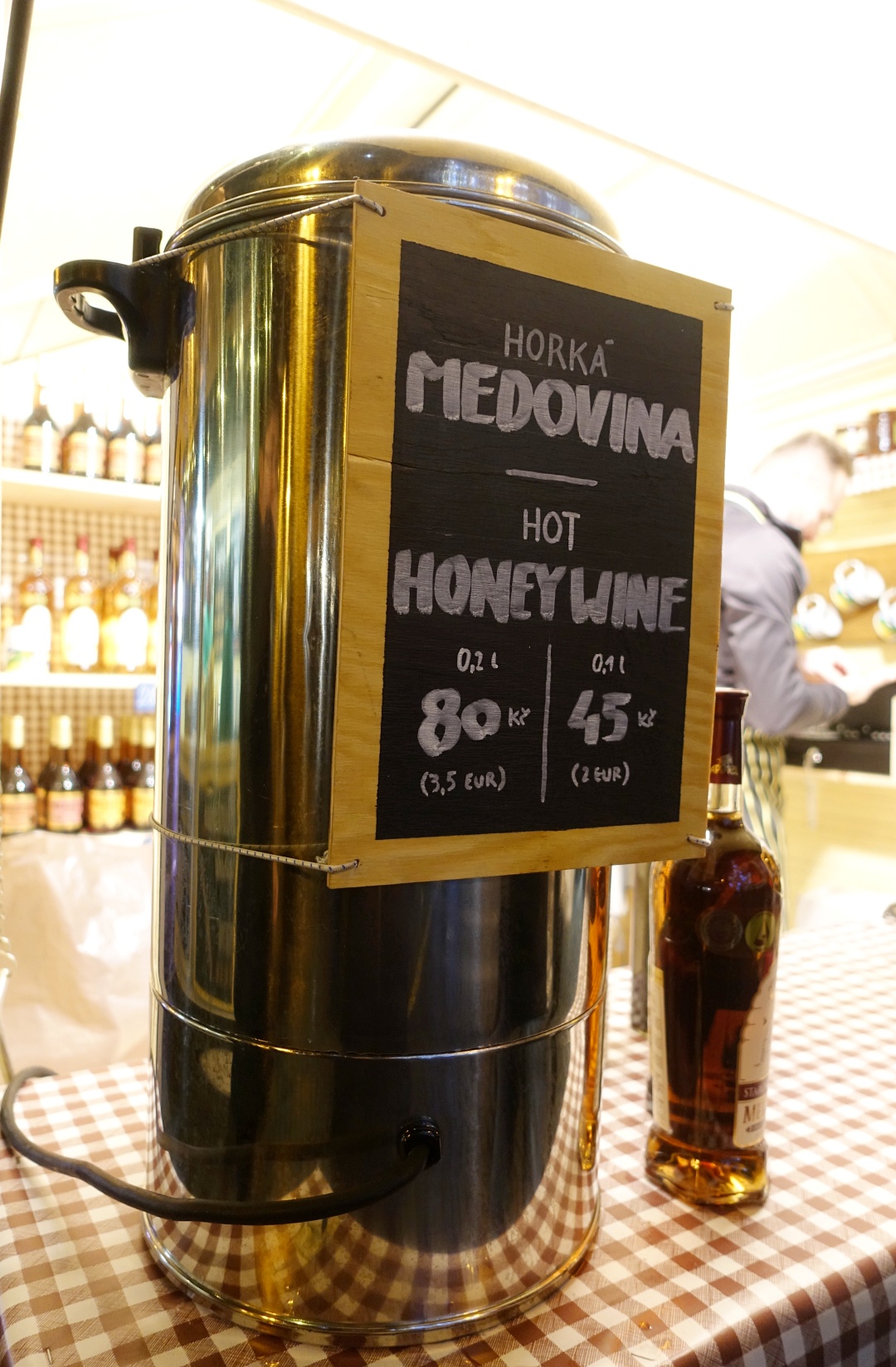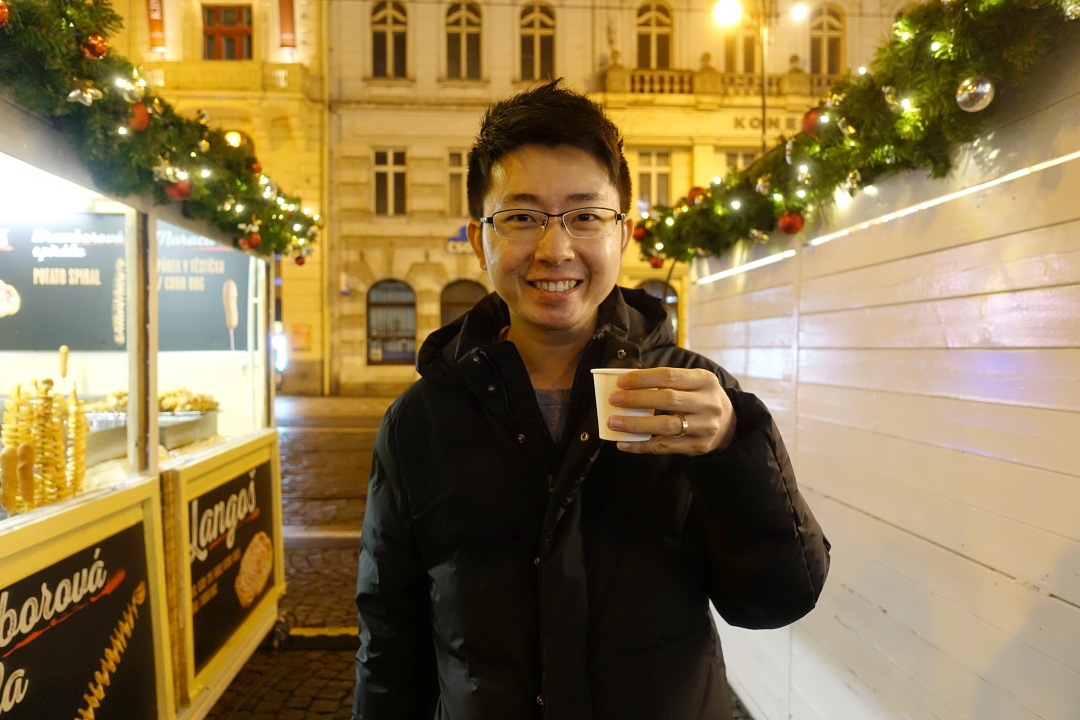 The Husband bought a small cup of Honey Wine to try. It was an acquired taste, so I can't say we enjoyed it very much.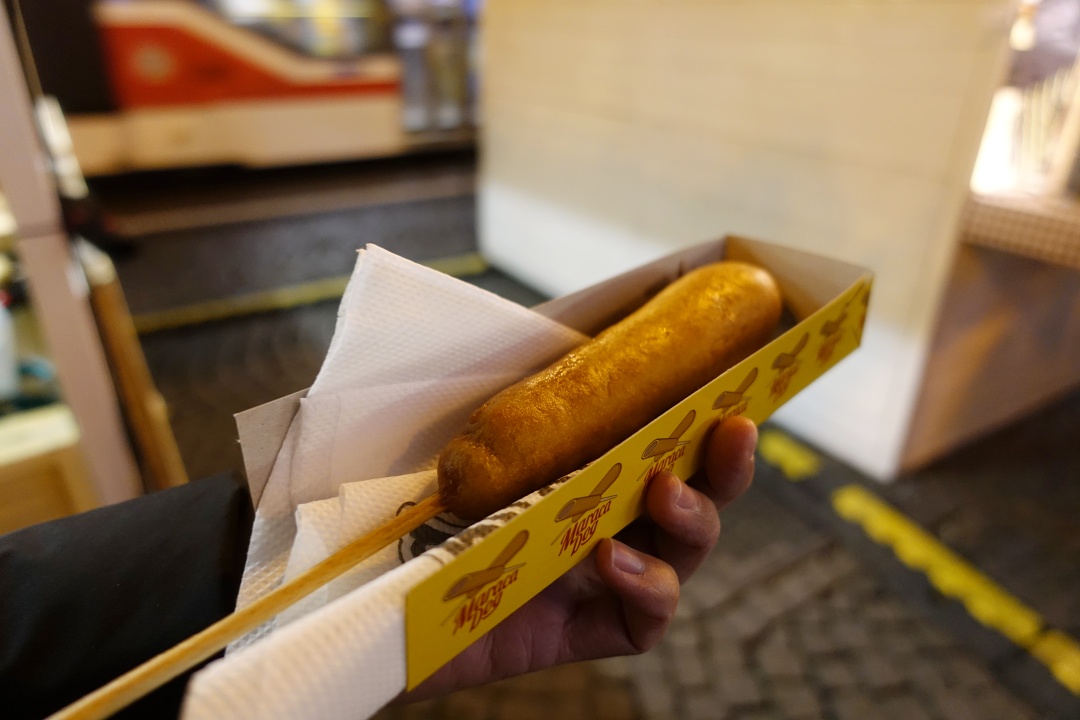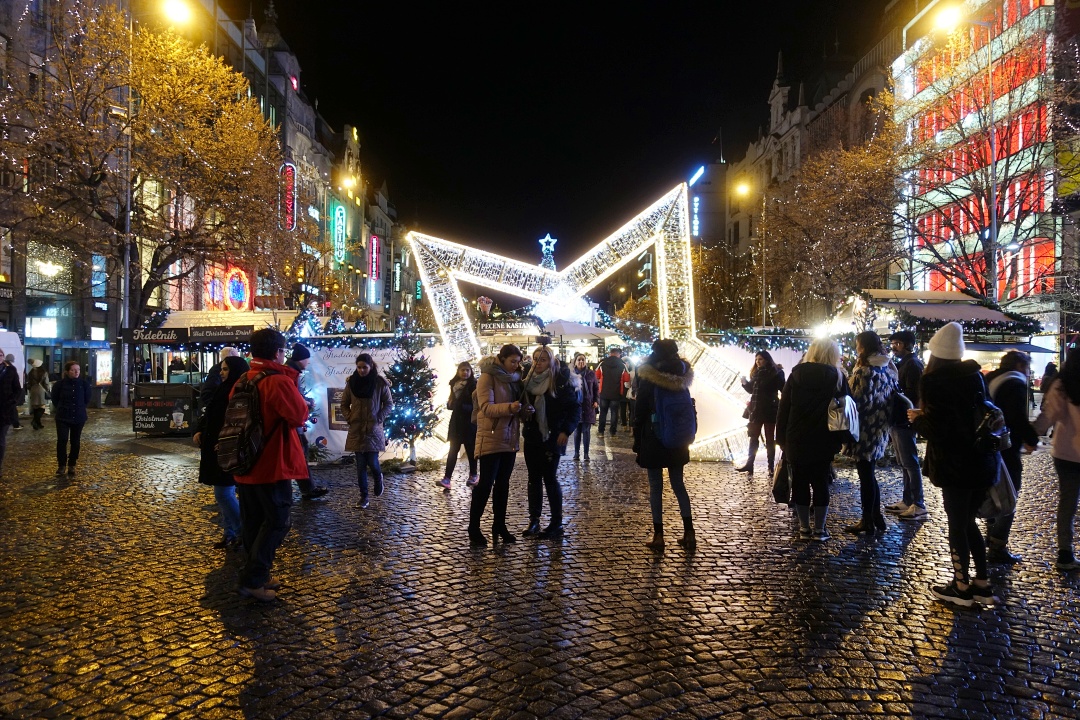 The (first) Christmas Market that we went to was quite a small one, so we ended up walking off to another market that was further down the road. There weren't much to see there either, so we decided to venture further to the Old Town Square.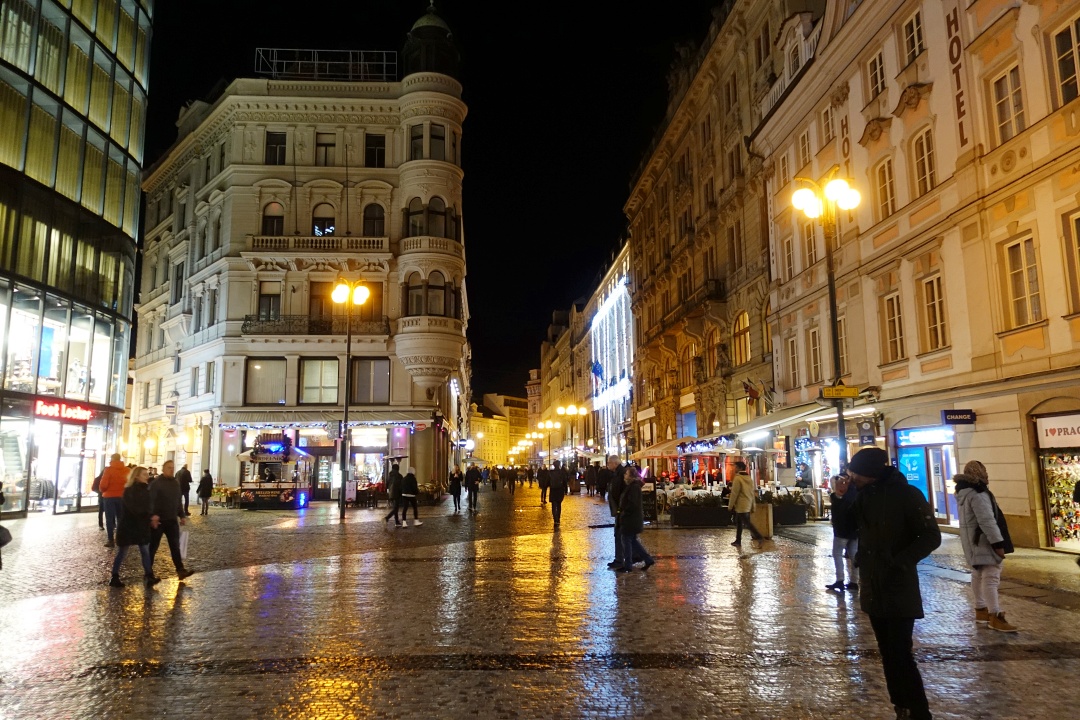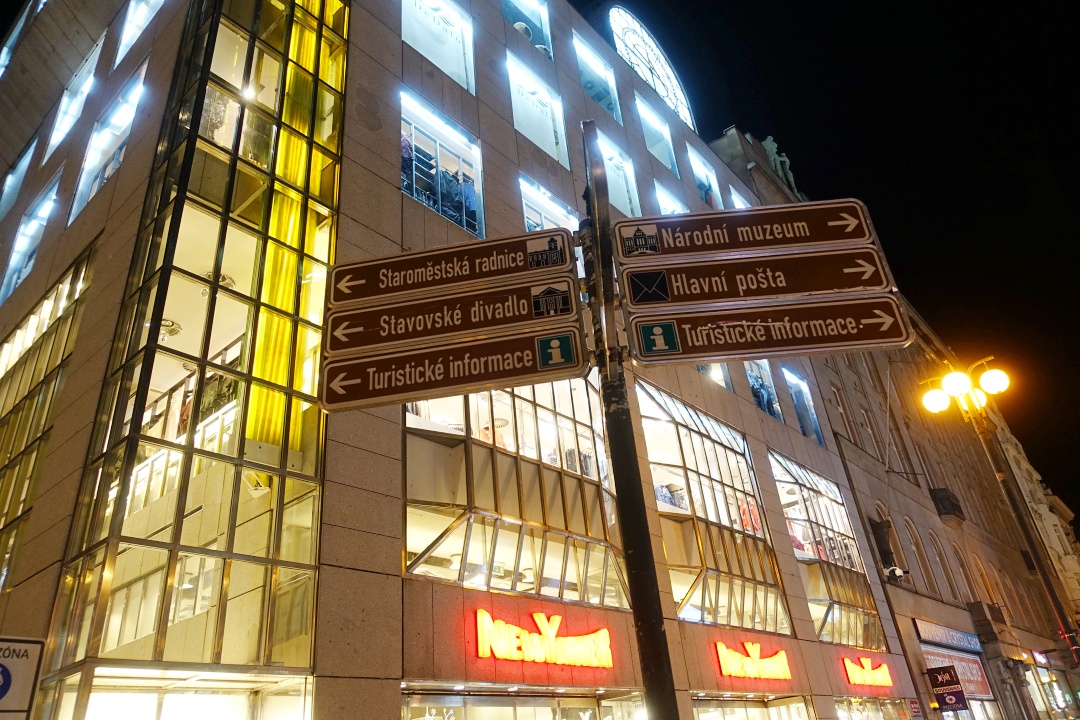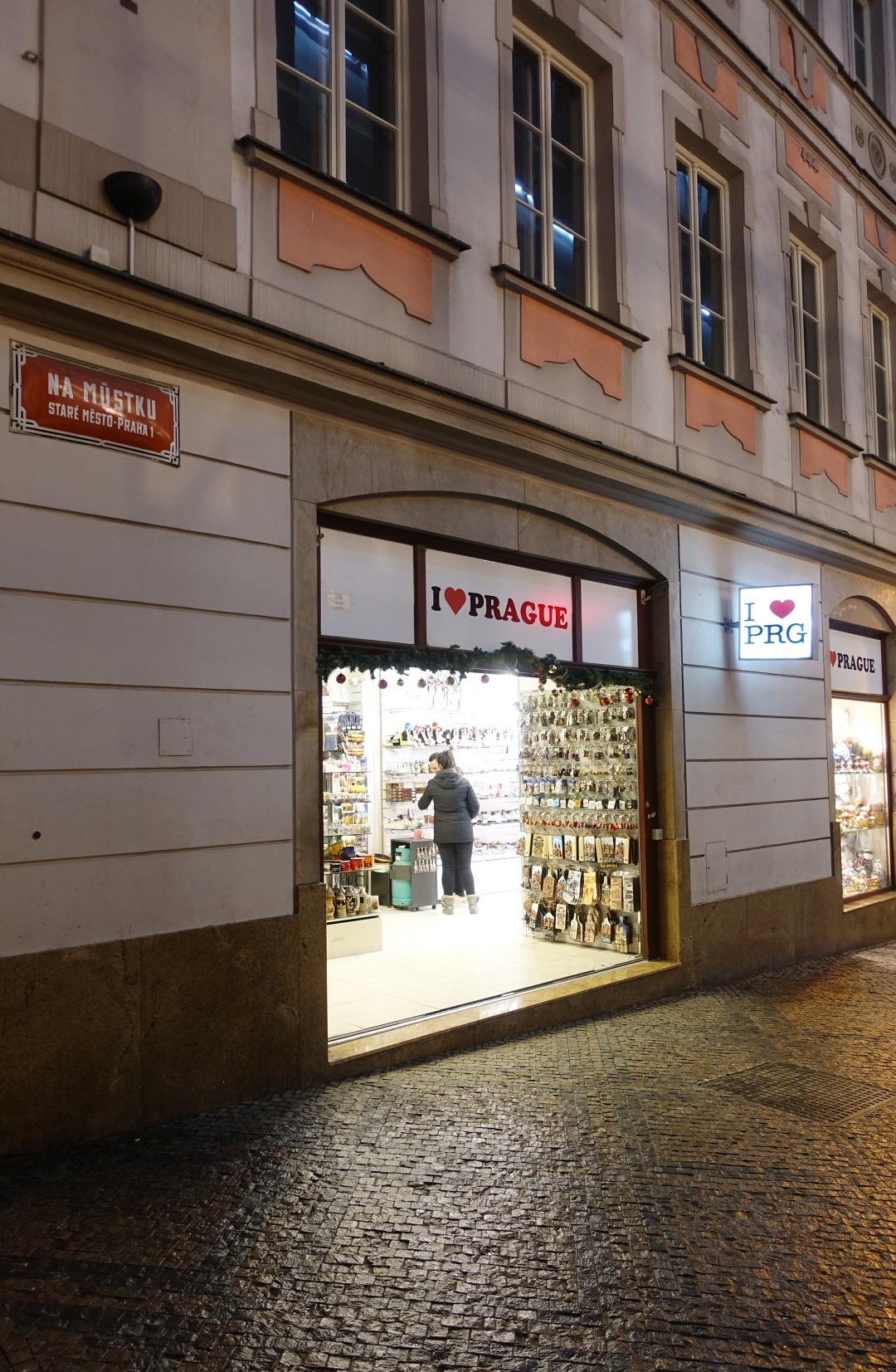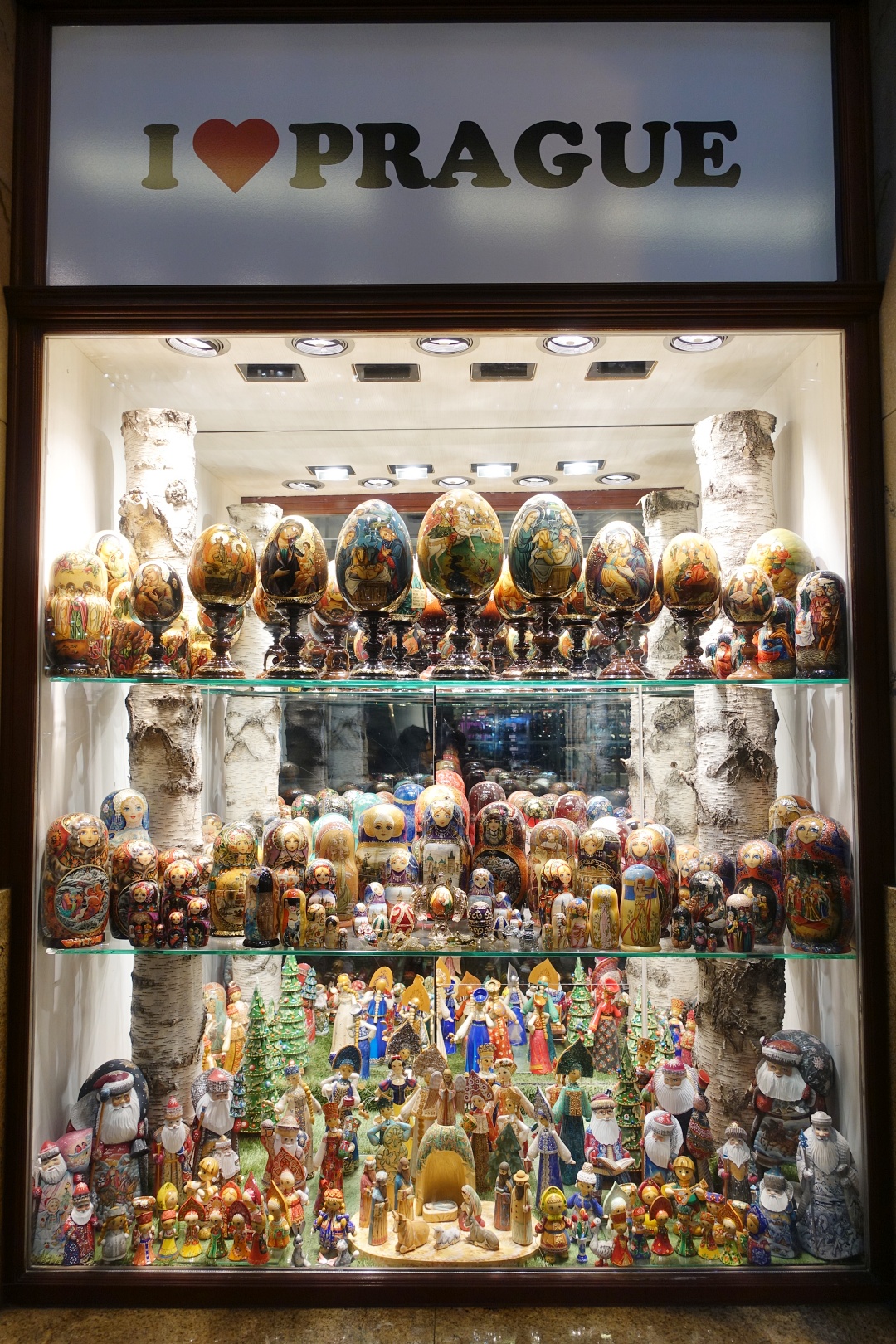 I got attracted by the window display when I spotted the Russian dolls/stacking dolls/nesting dolls! I recall my dad asking me to get him one on one of my trip (I think it was when I went to Japan), but I couldn't find it. So it was a pleasant surprise when I spotted it in Prague.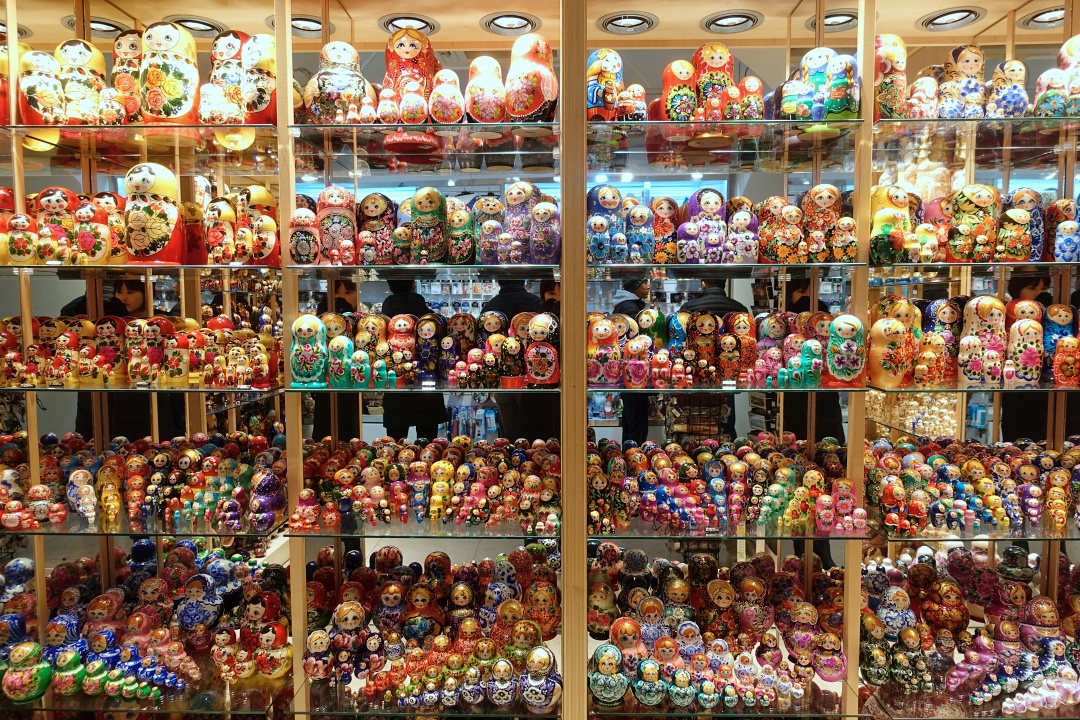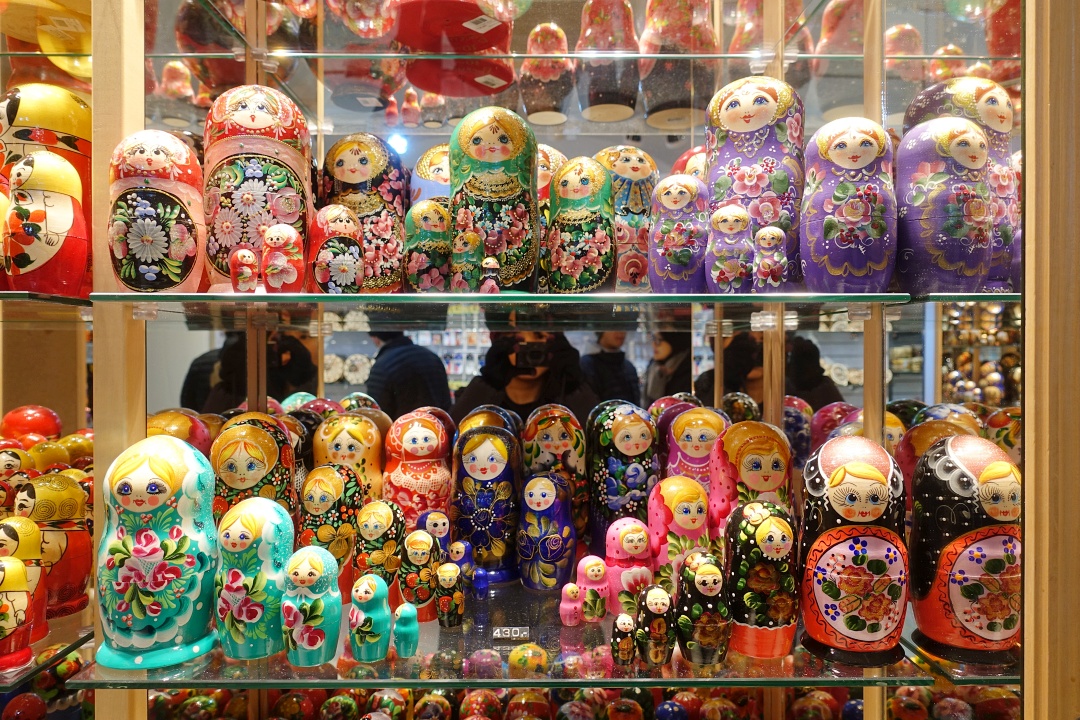 There were so many of them in the store, with various designs and colours. Since this was the first store we went into, I decided not to sit on it and look around. Figure we could come back again the following day to get it if I want to.
Old Town Square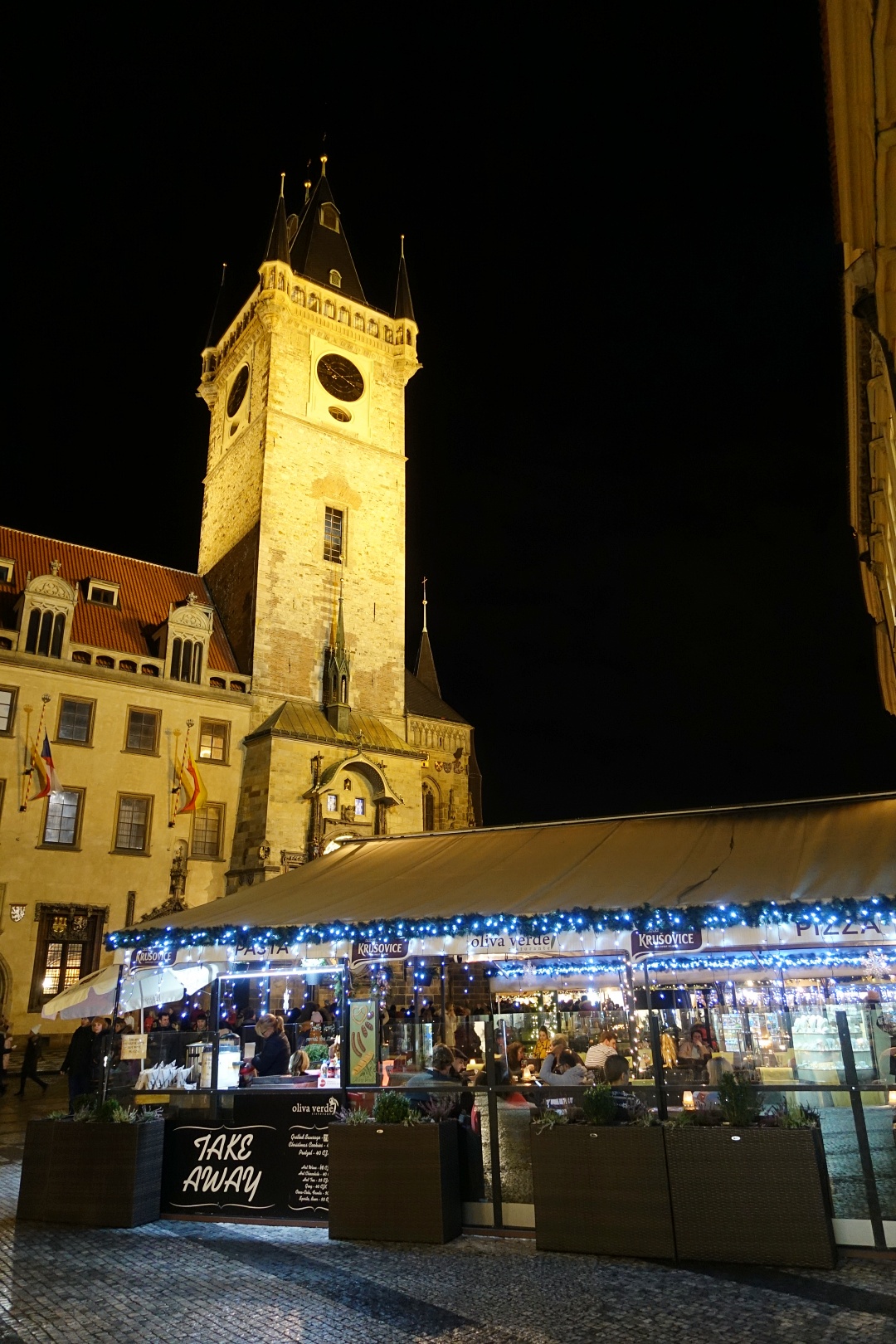 Made it to Old Town Hall / Old Town Square!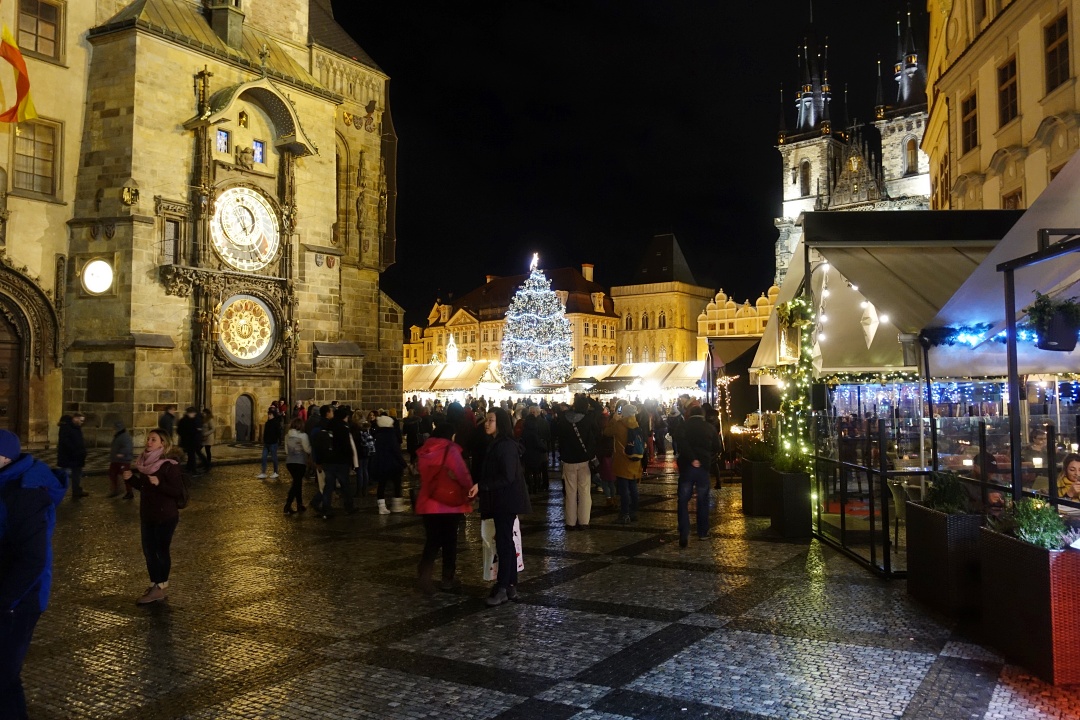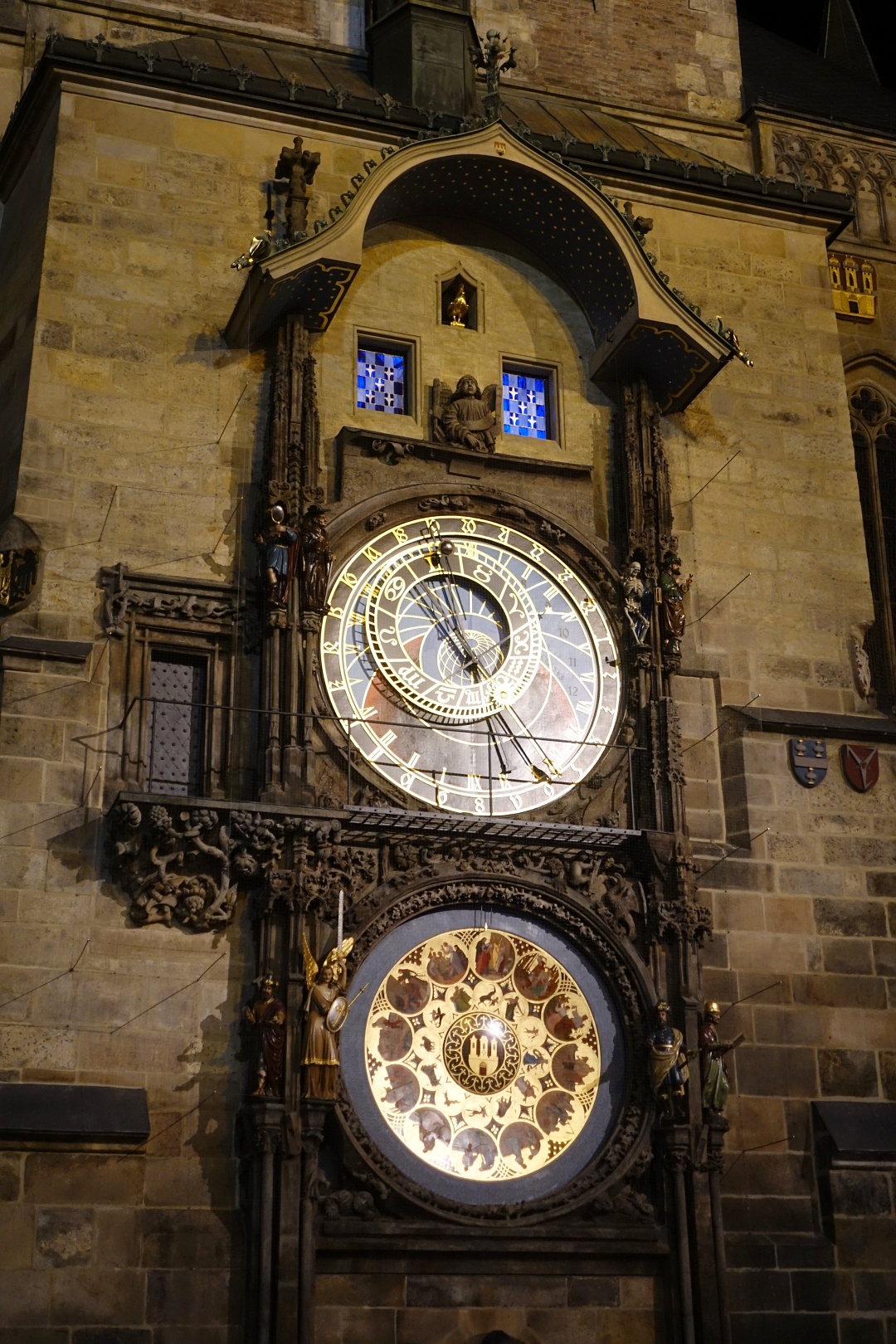 The iconic astronomical clock in Old Town Hall. The clock was first installed in 1410, making it the third-oldest astronomical clock in the world and the oldest clock still operating.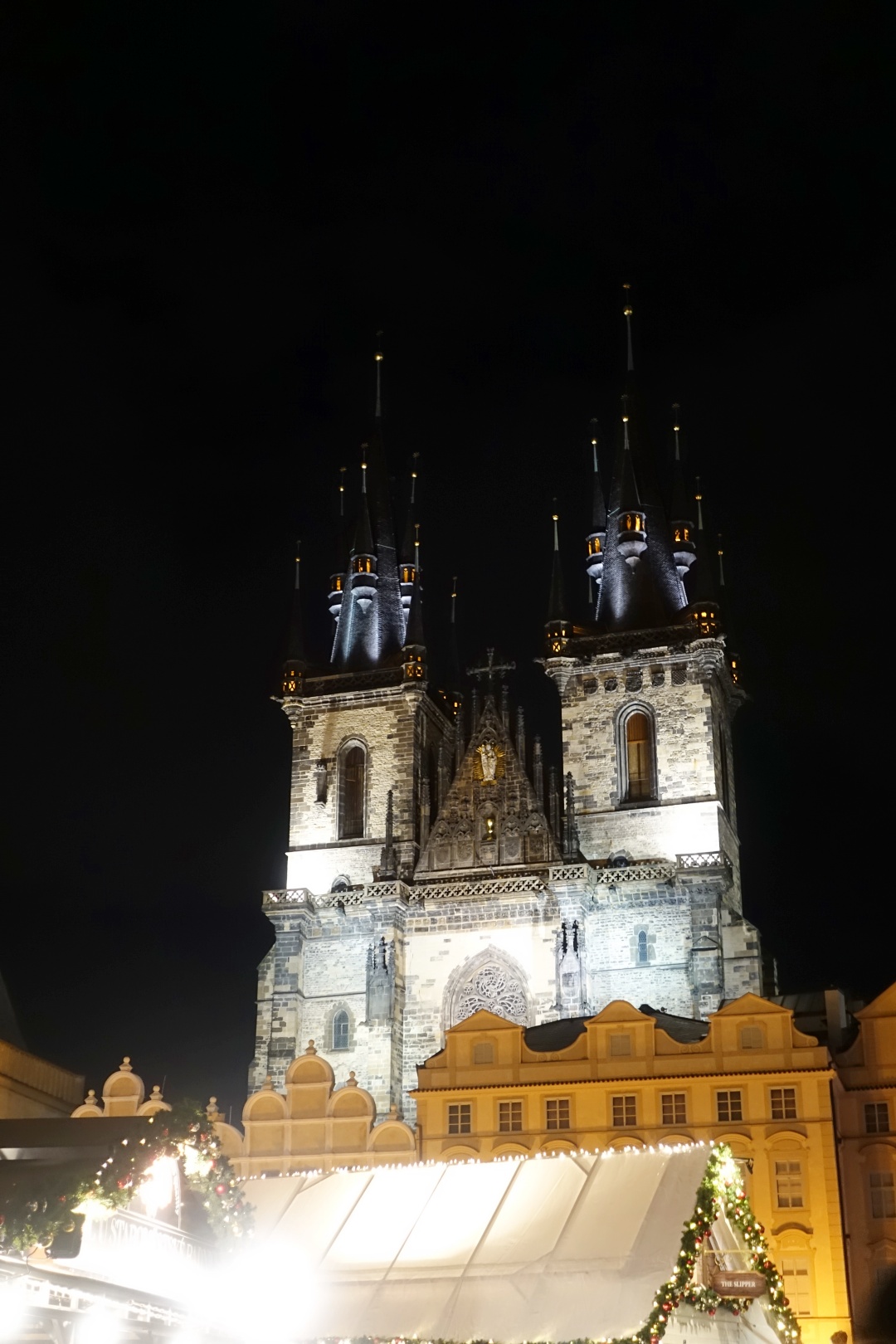 Church of Our Lady before Týn, a gothic church and a dominant feature of the Old Town of Prague.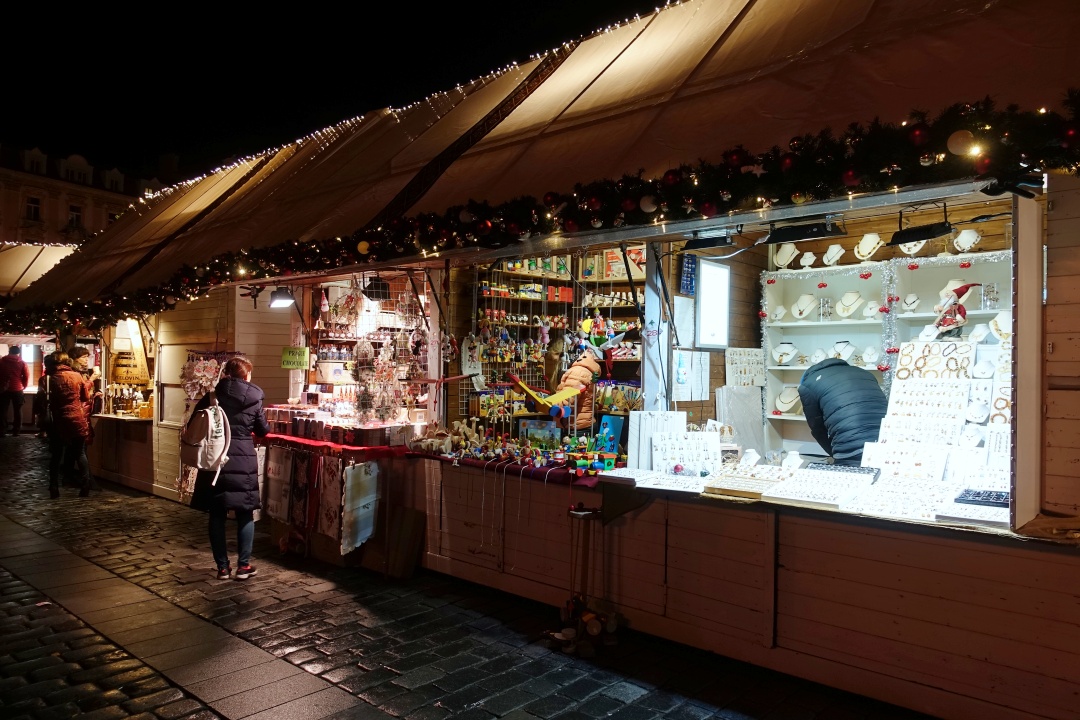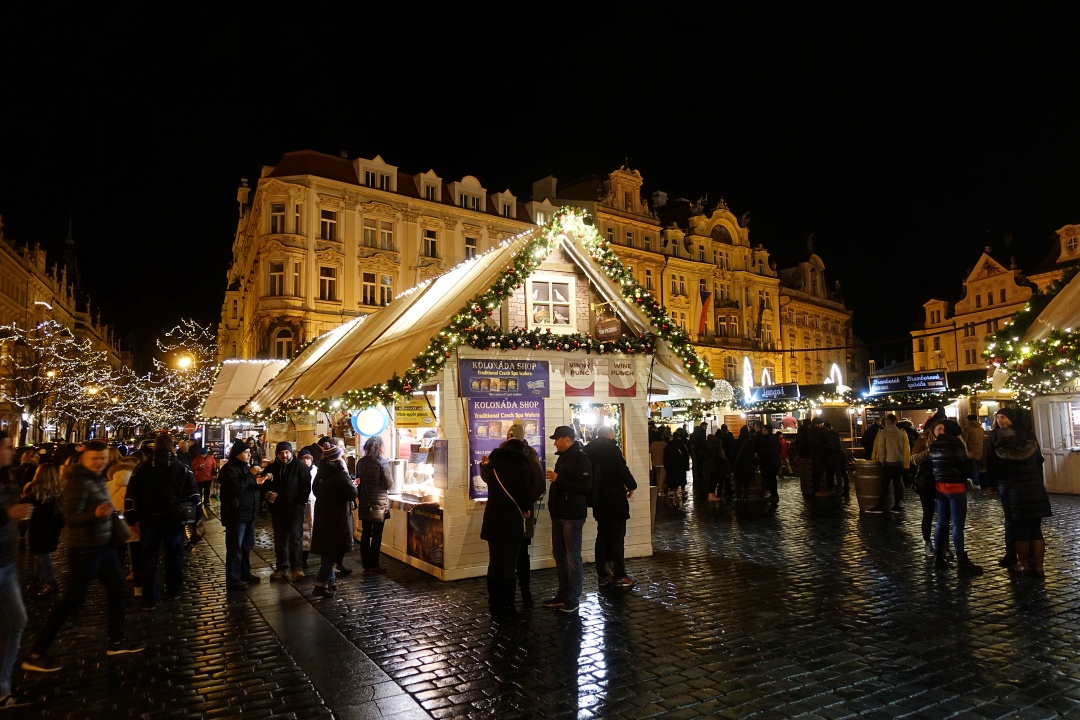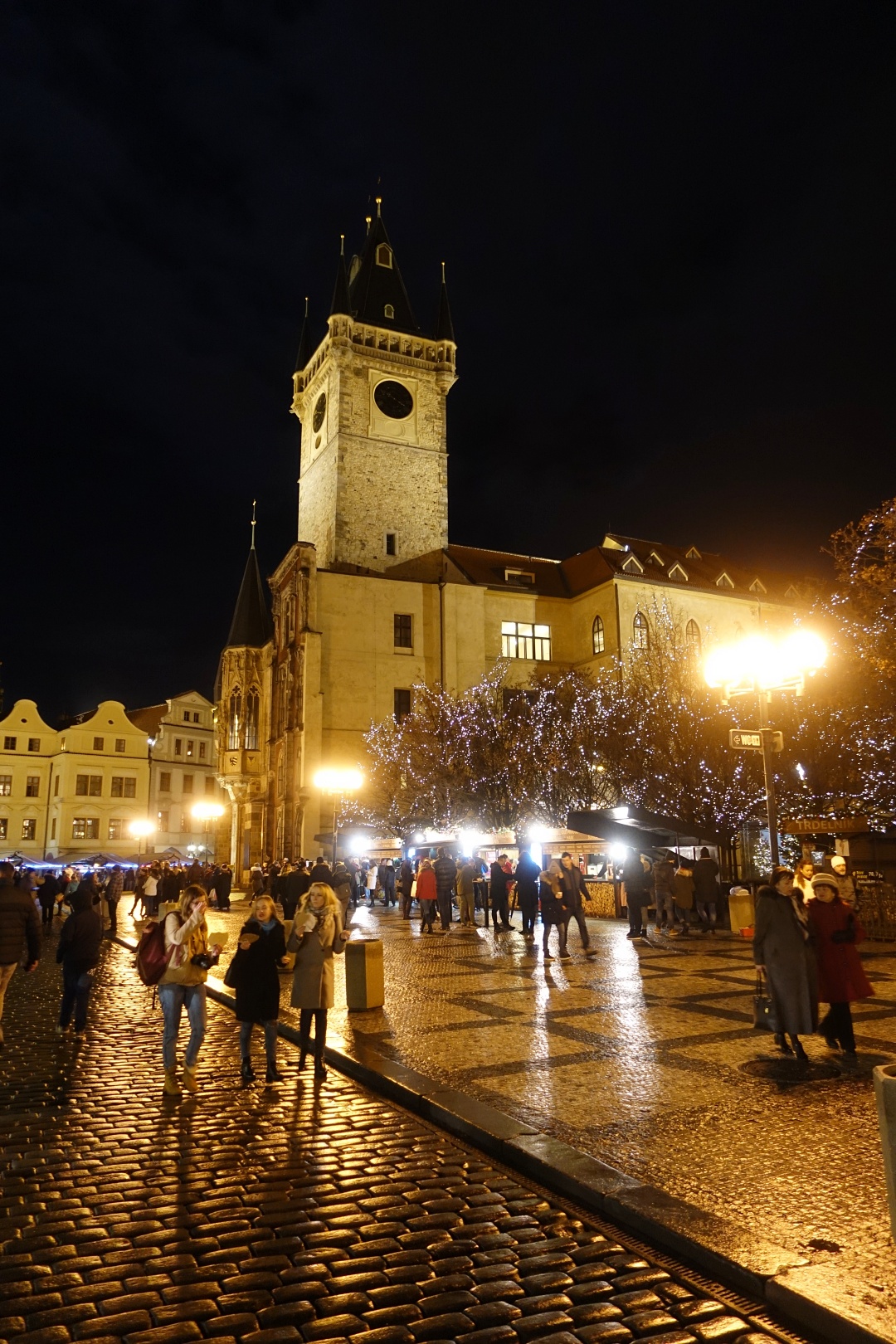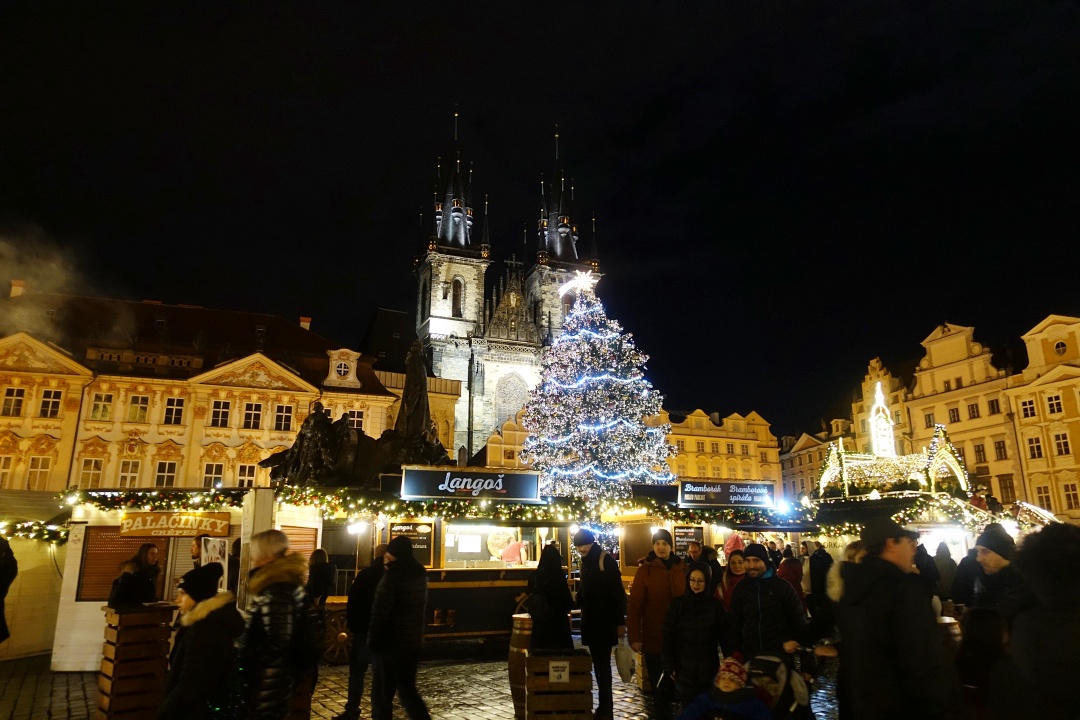 Located between Wenceslas Square and Charles Bridge, Old Town Square (Staroměstské náměstí) is a historic square in the Old Town quarter of Prague. I find the place to be beautiful and charming, especially with all the surrounding brick buildings and cobblestone streets.
And because we went during the Christmas season, we get to visit the Christmas Market held on the square. The Christmas Market in Old Town Square is the largest Christmas markets in the Czech Republic! Here you can find numerous huts specialising in trinkets, toys and edible treats. There is also an enormous Christmas tree at the center of the square.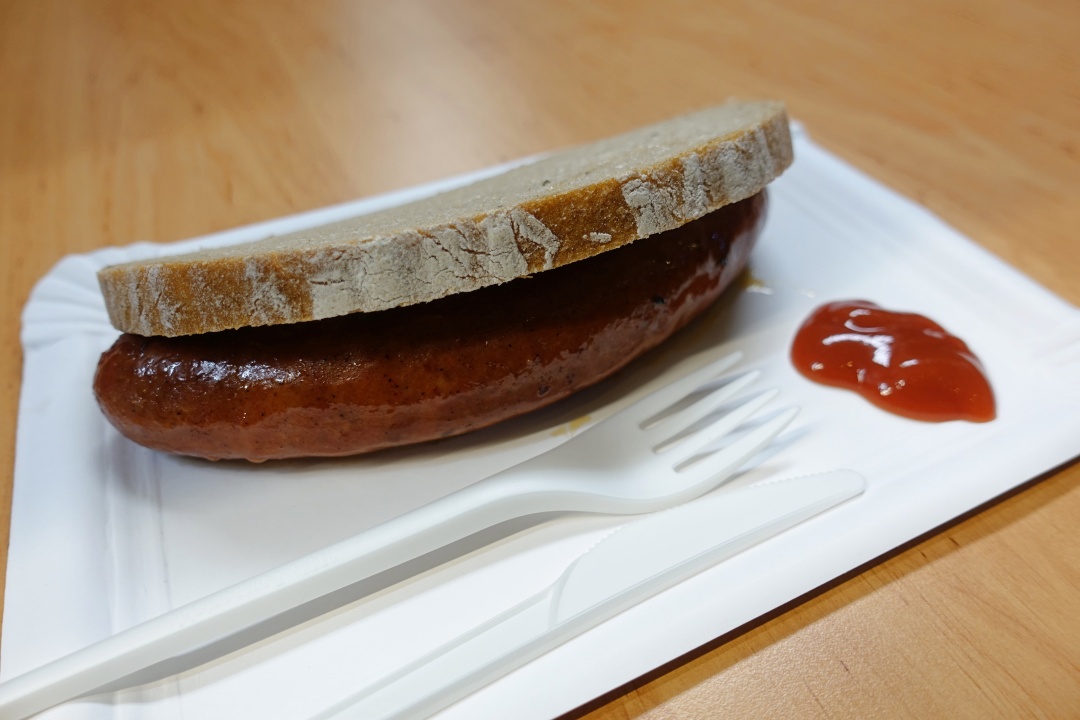 Aside from taking in all the sights, we also spent some time walking around the Christmas Market. The priority is mainly on food, and we ended up getting a sausage with a slice of sourdough bread. It didn't look like much, but it was all I wanted to eat in the cold. Plus you get FOMO when you see everyone around you eating and drinking hot wine!