Second day in Prague, Czech Republic.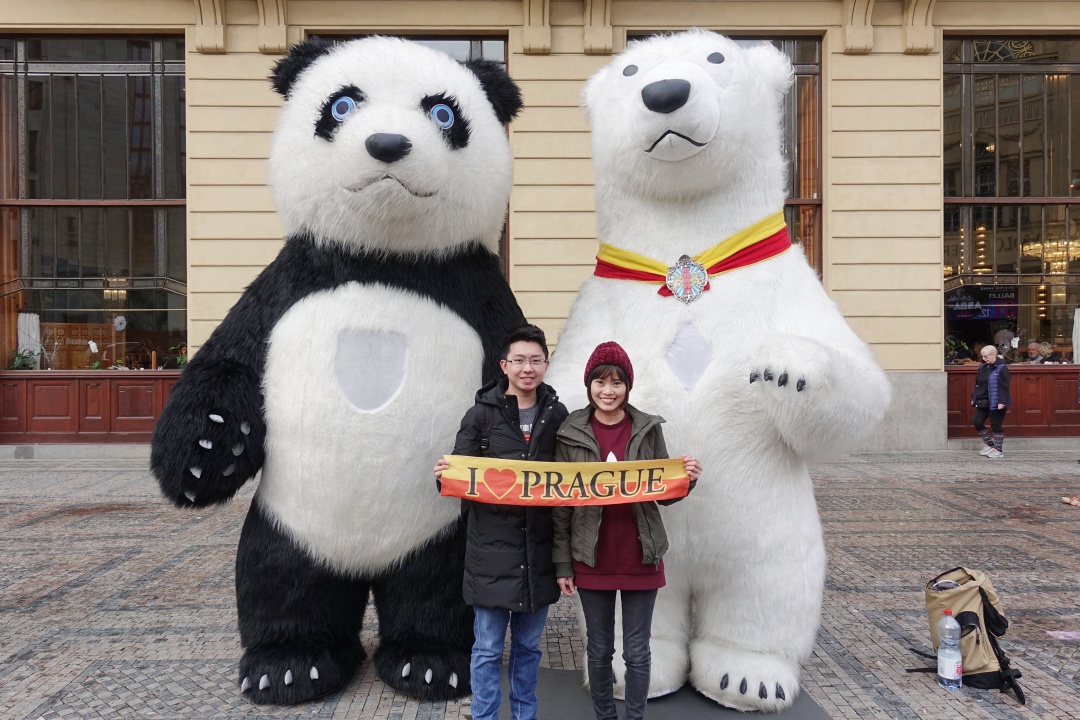 Saw these two gigantic bears on the street and we decided to make a small donation to take a photo with them — such a touristy thing for us to do.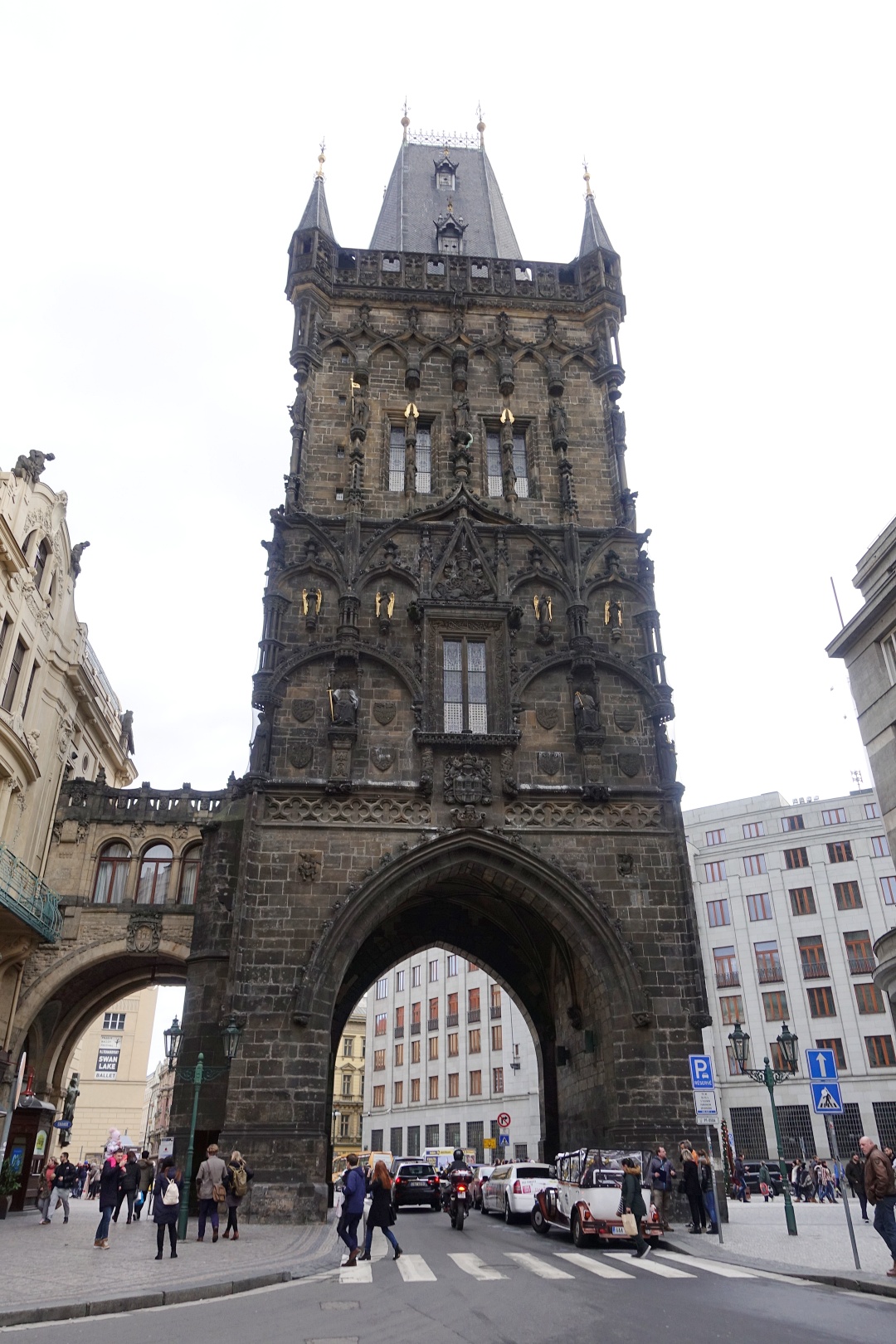 📍The Powder Tower
Every time we walked past, I would no doubt take a second look at this massive tower.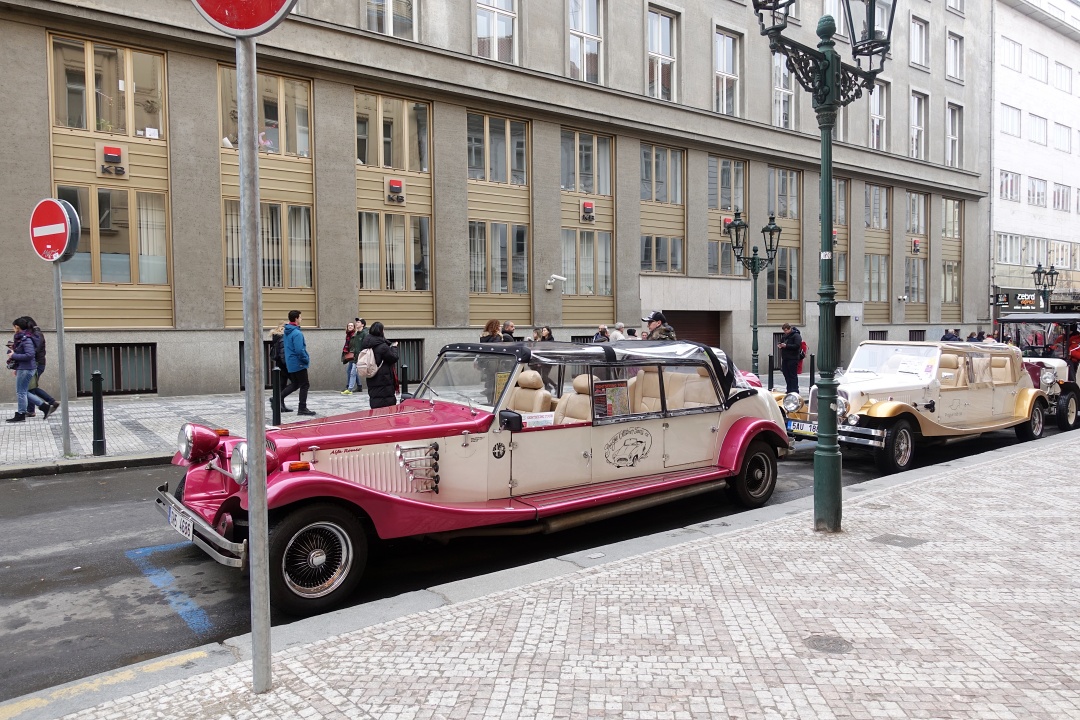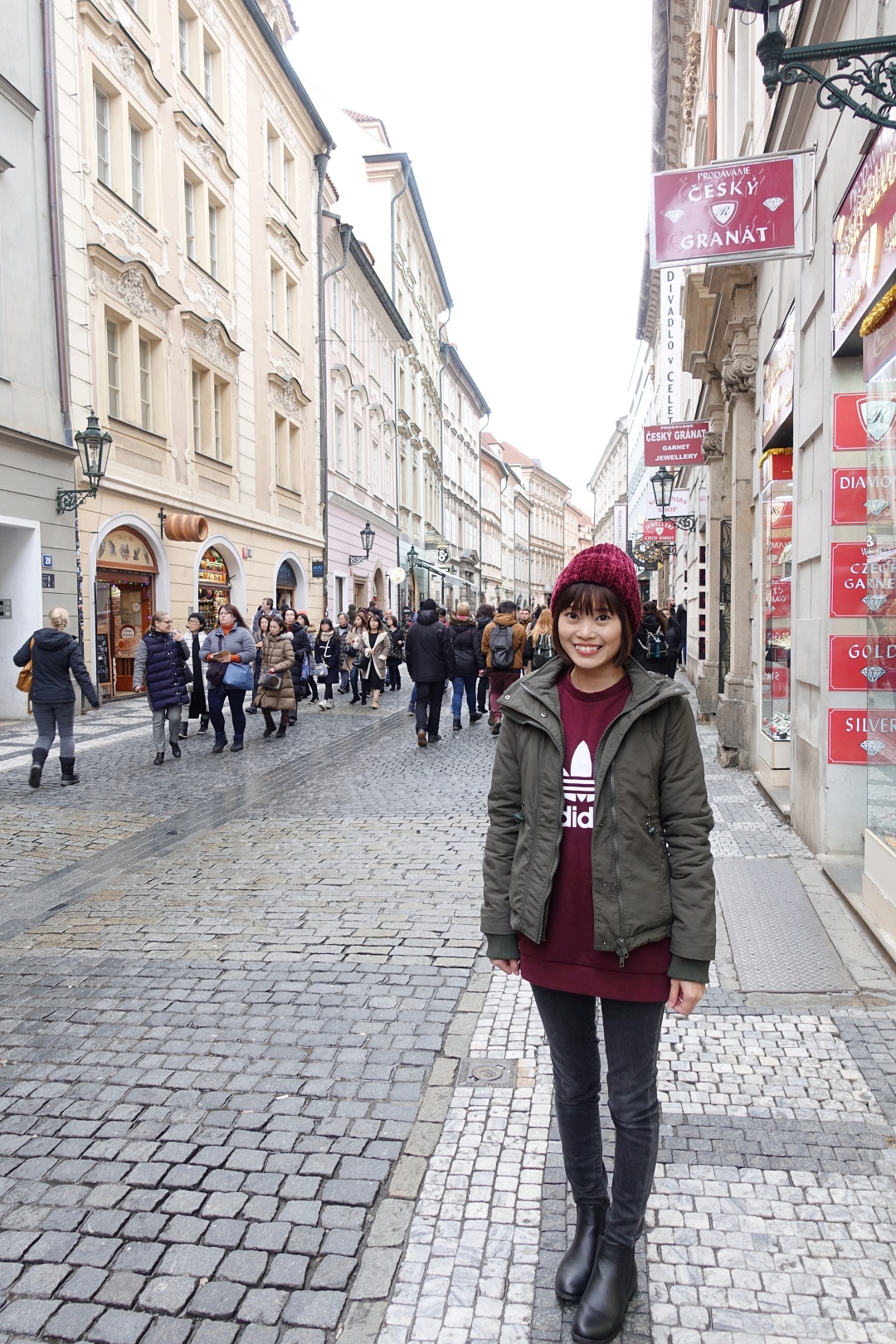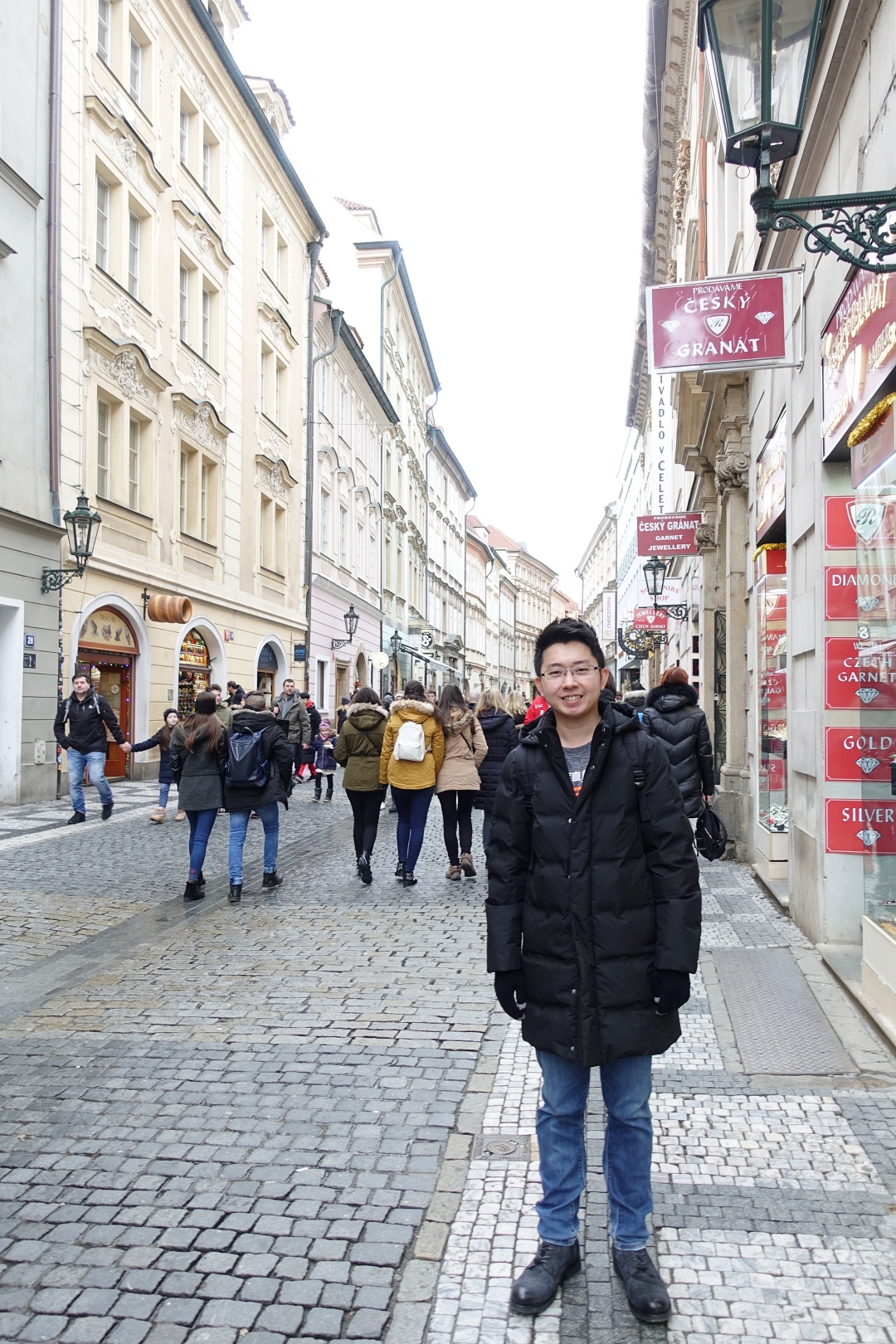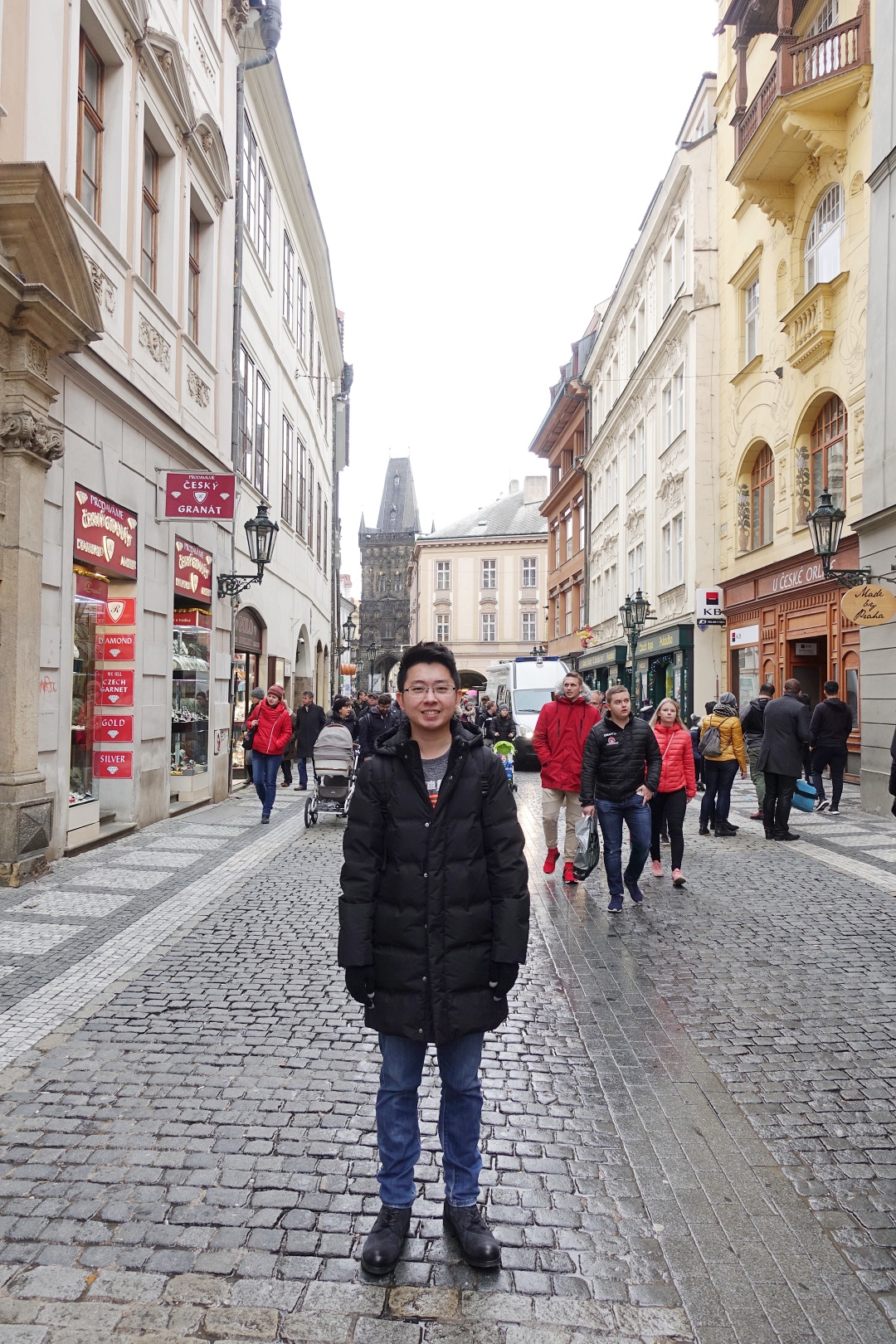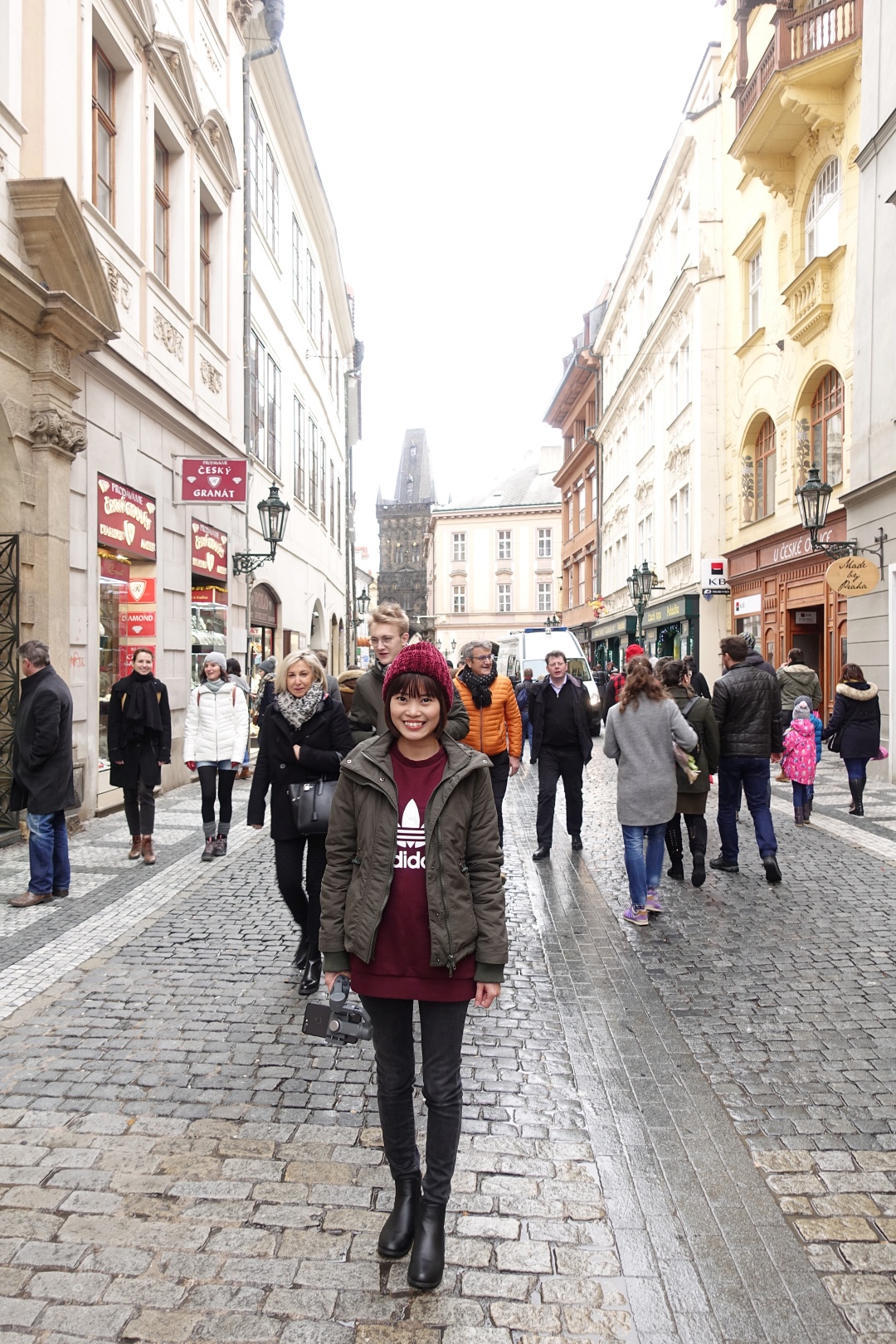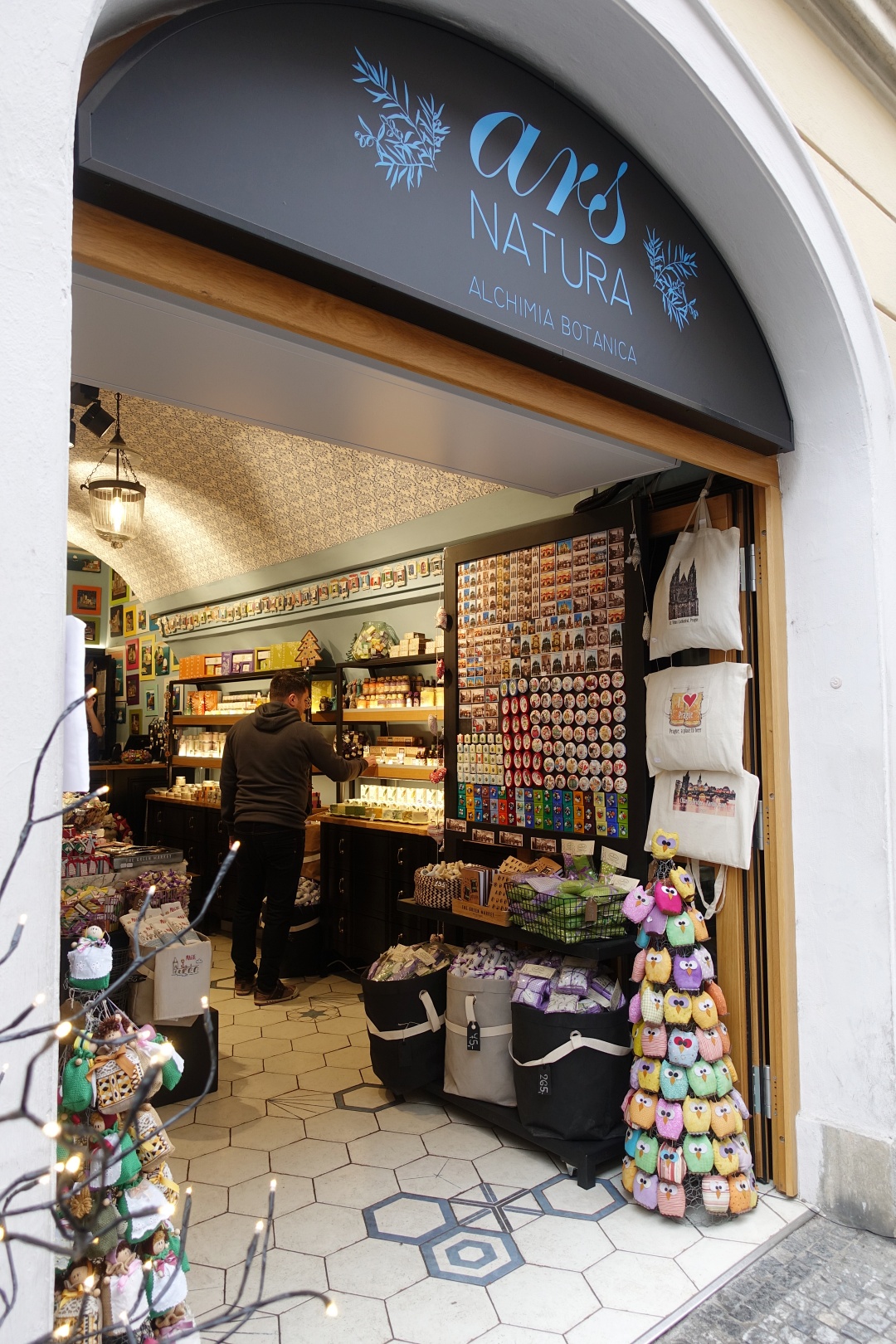 While walking down the streets to Old Town Square, we would occasionally pop into some shops to check out souvenirs.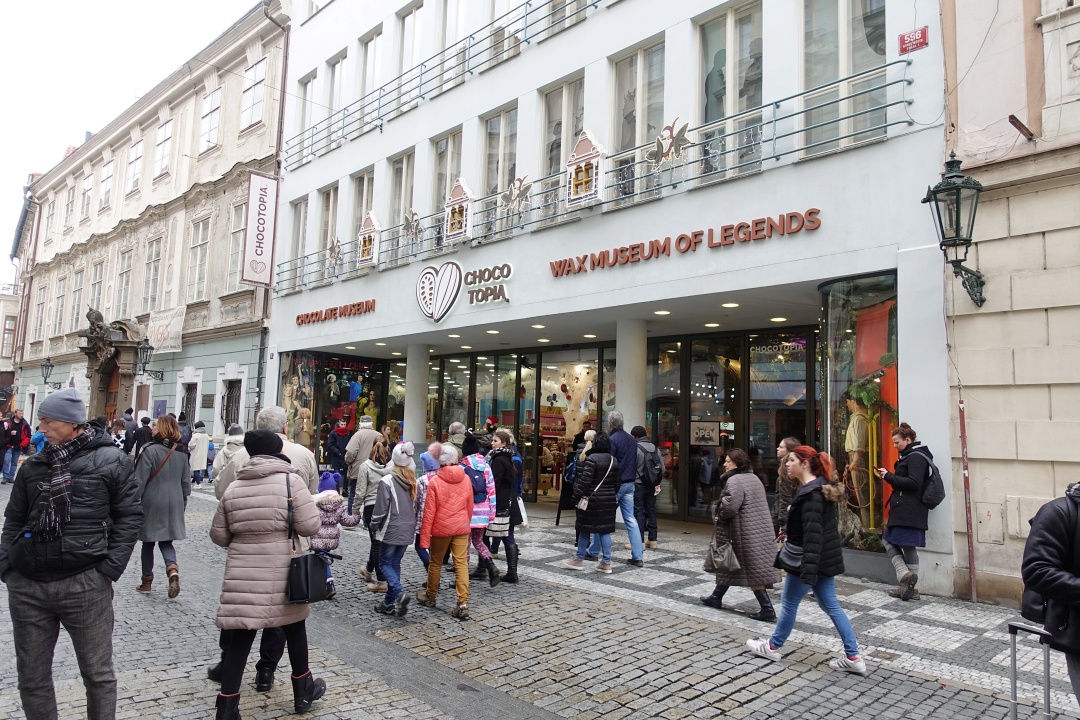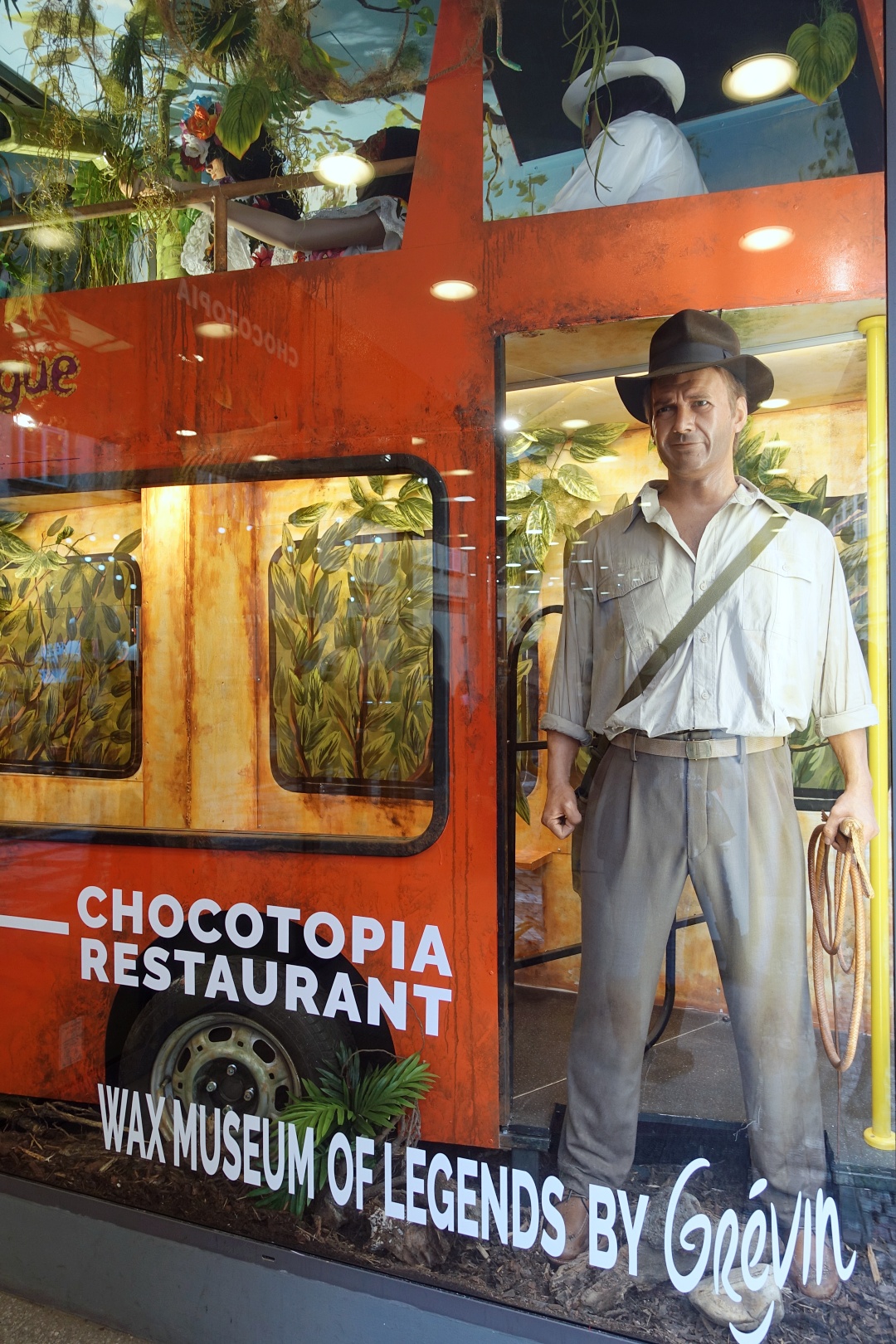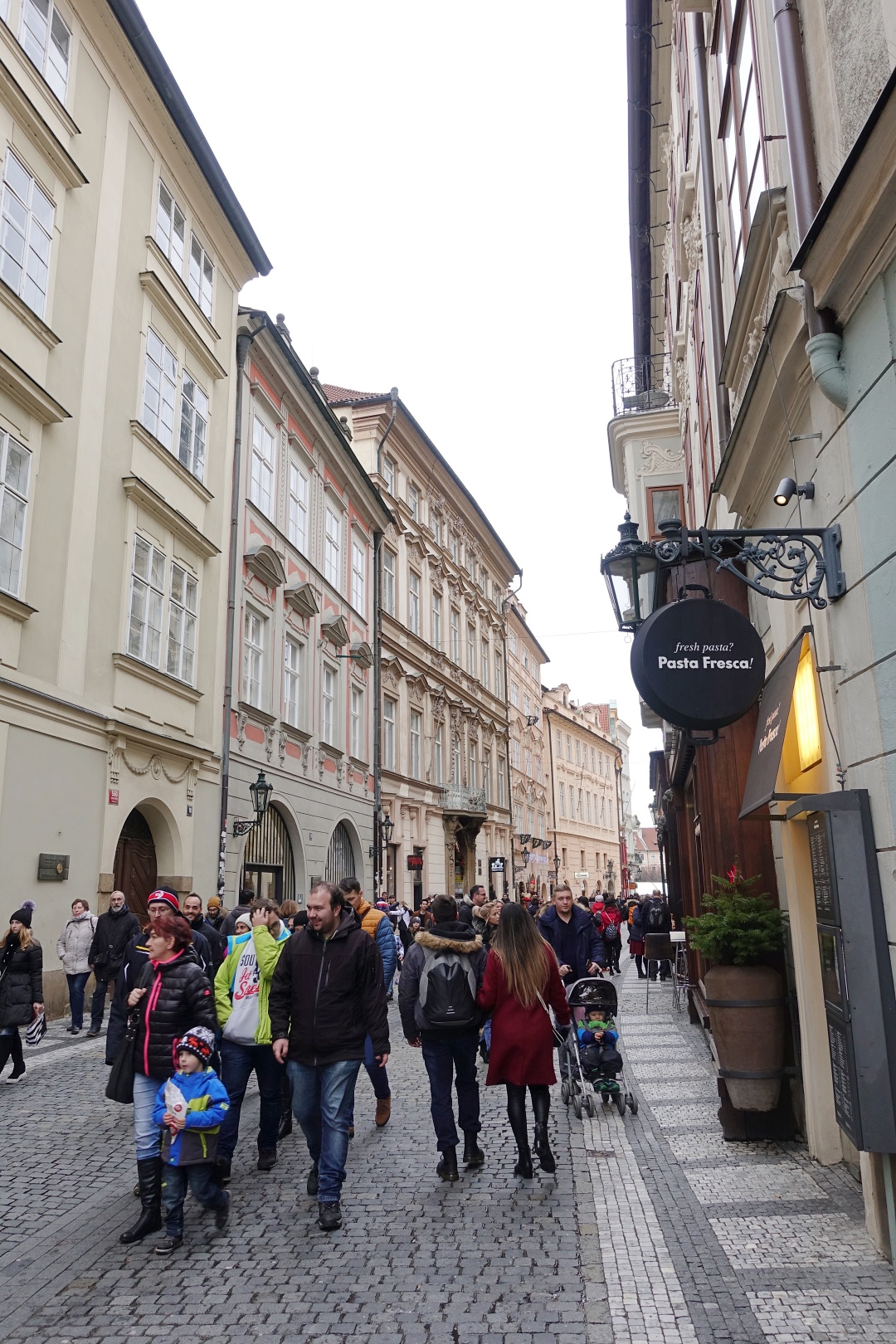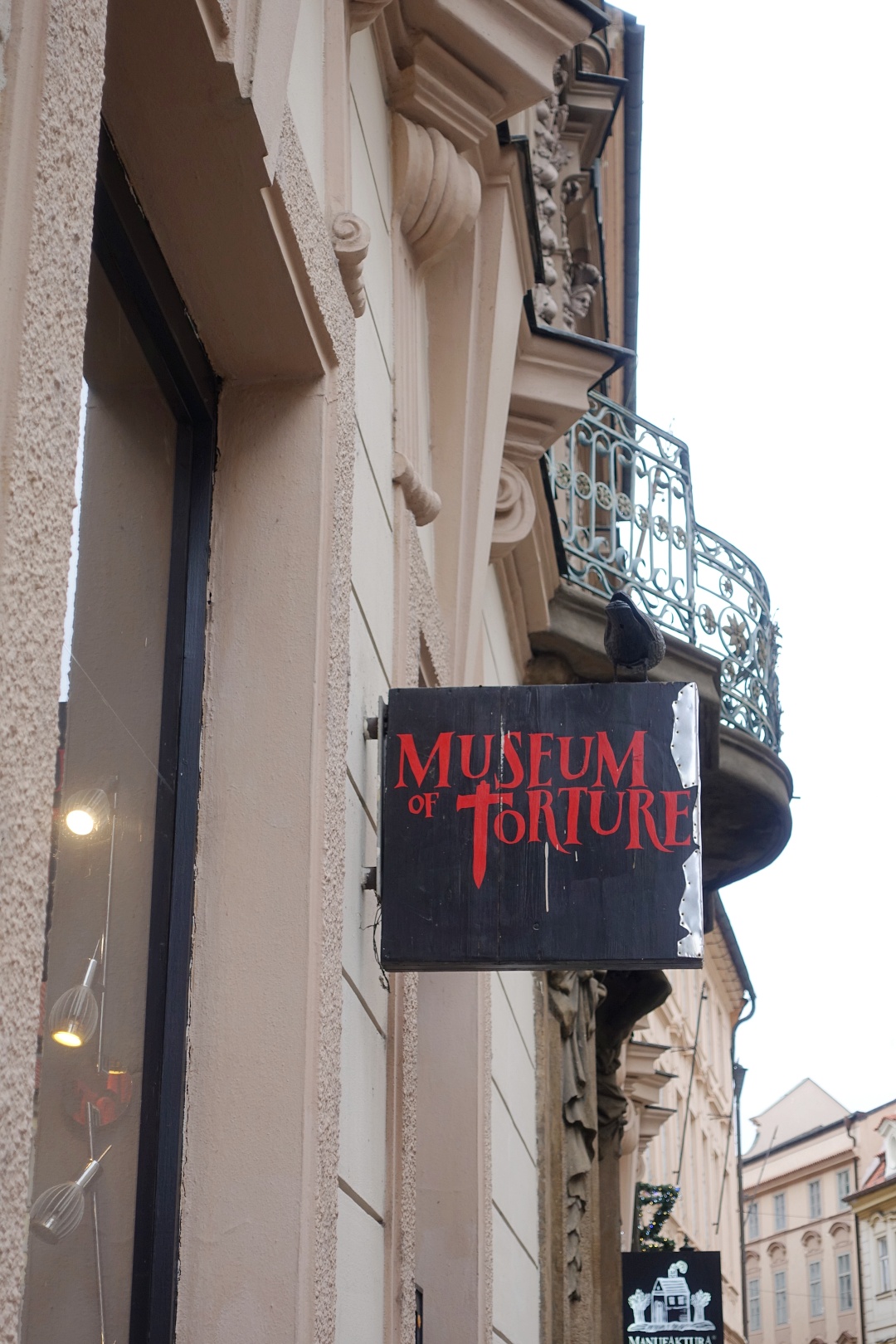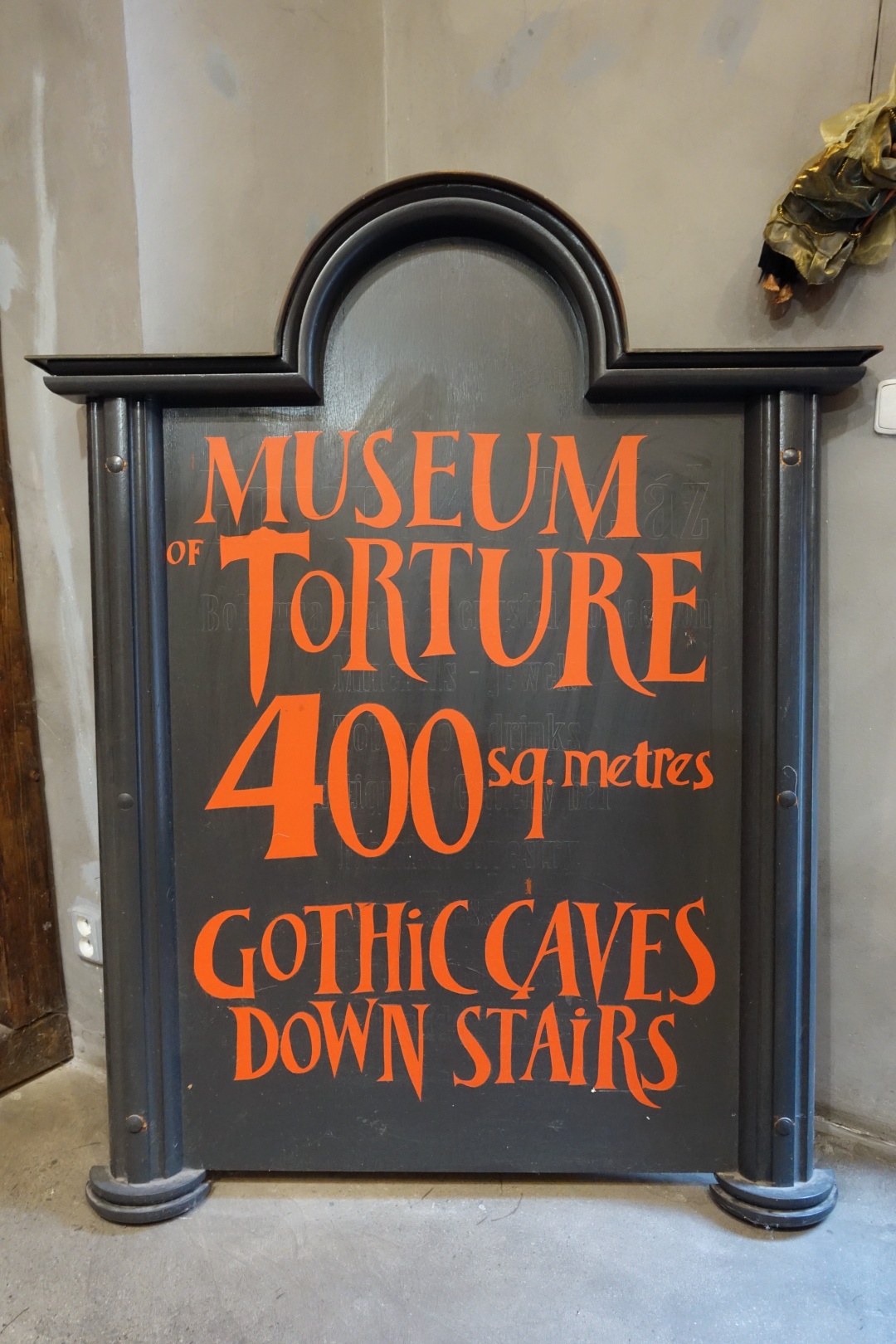 I can't help but realised that there are many museums in Prague. Aside from the Wax Museum of Legends, Museum of Torture, I think we also came across a Sex Machines Museum, Beer Museum and probably a truckload more.
Old Town Square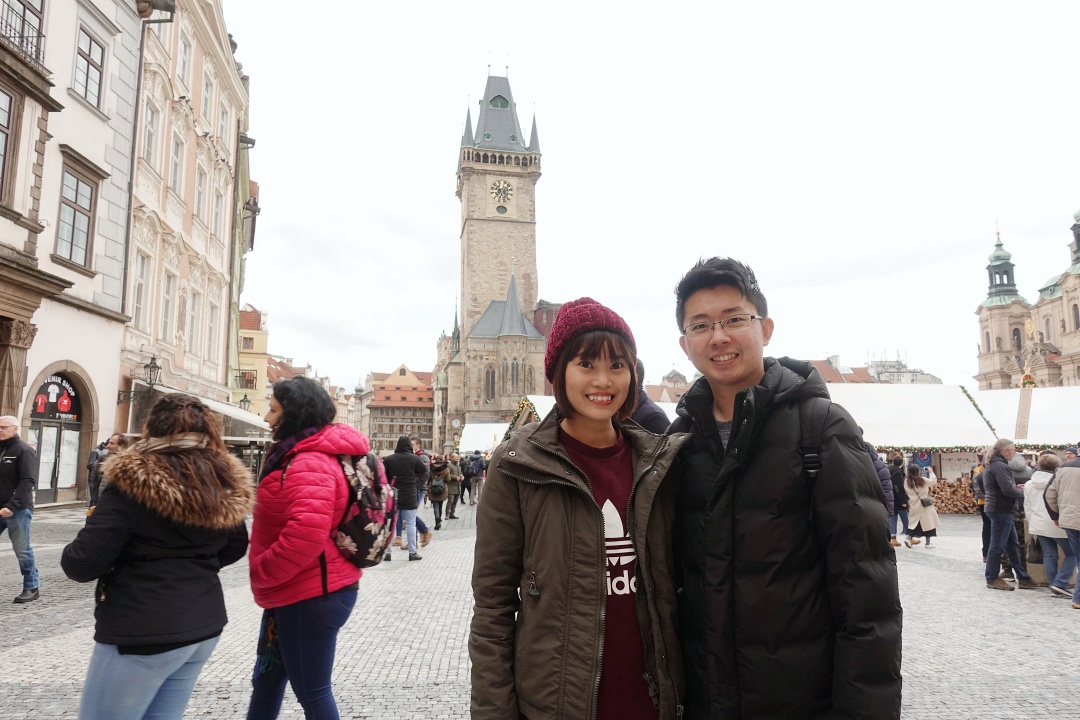 Made our way over to Old Town Square since we didn't get to capture much photos the night before.
We tried to take some pictures with a tripod, but there were always people walking into our frame. It was impossible to take a clear, nice shot without having people around us.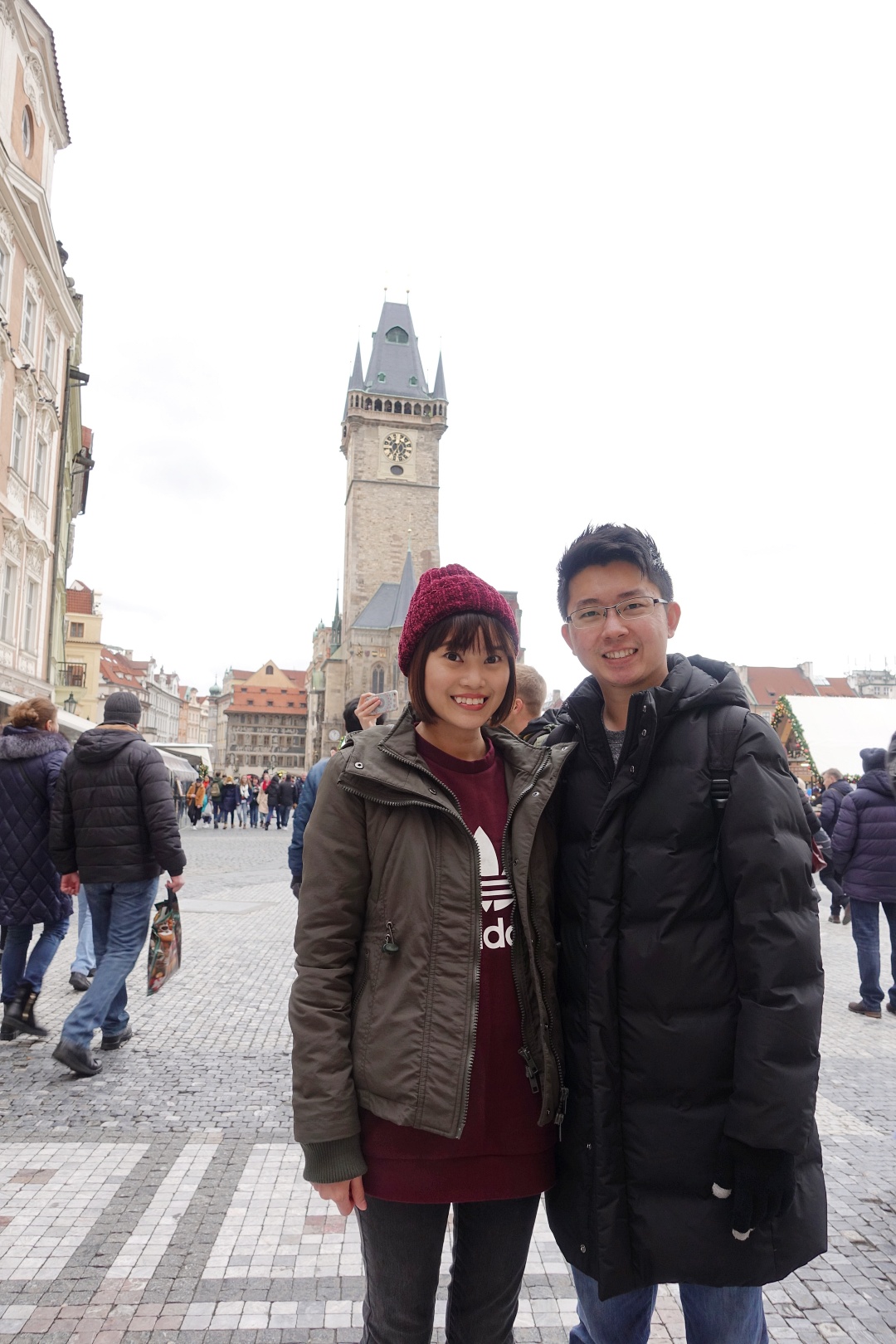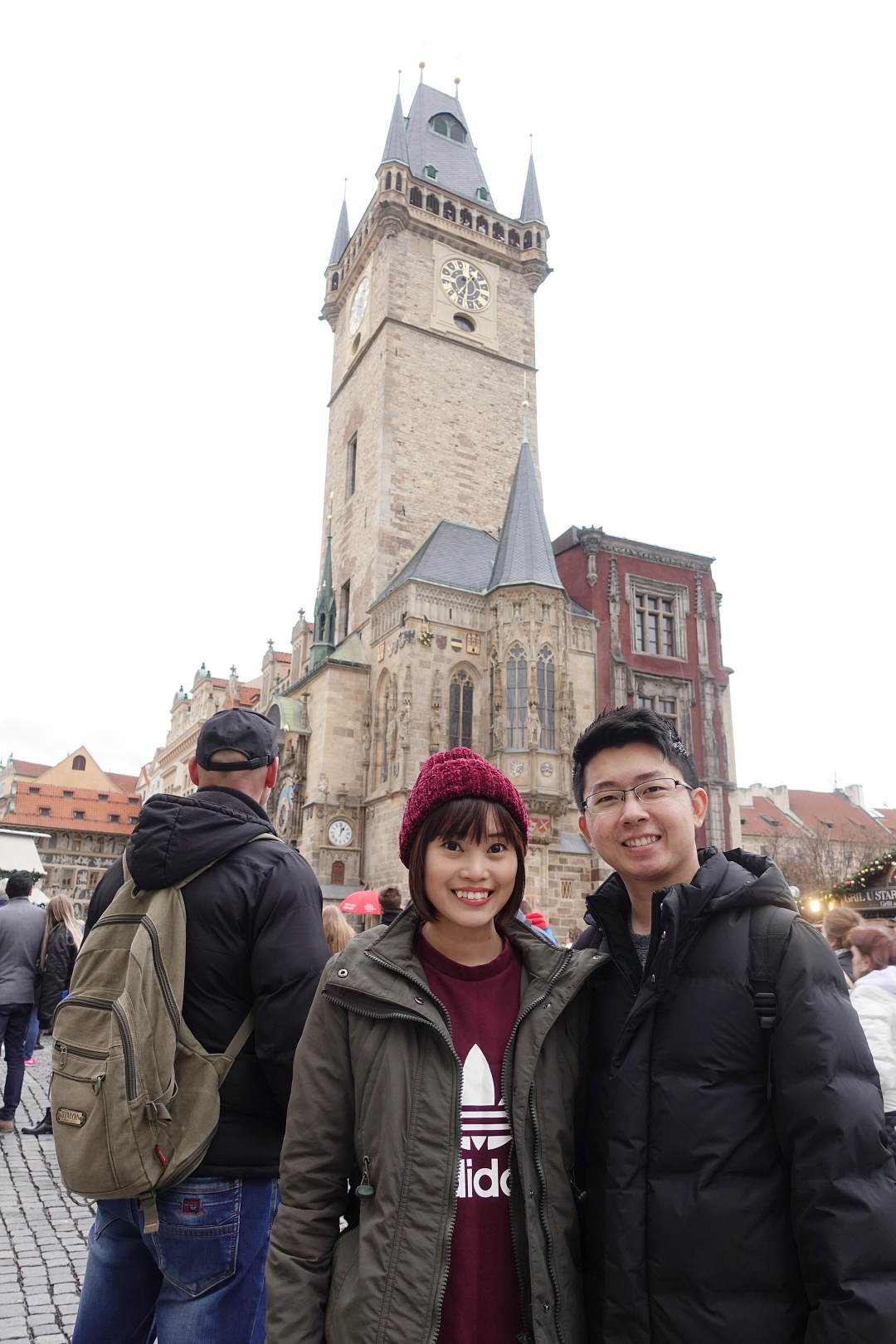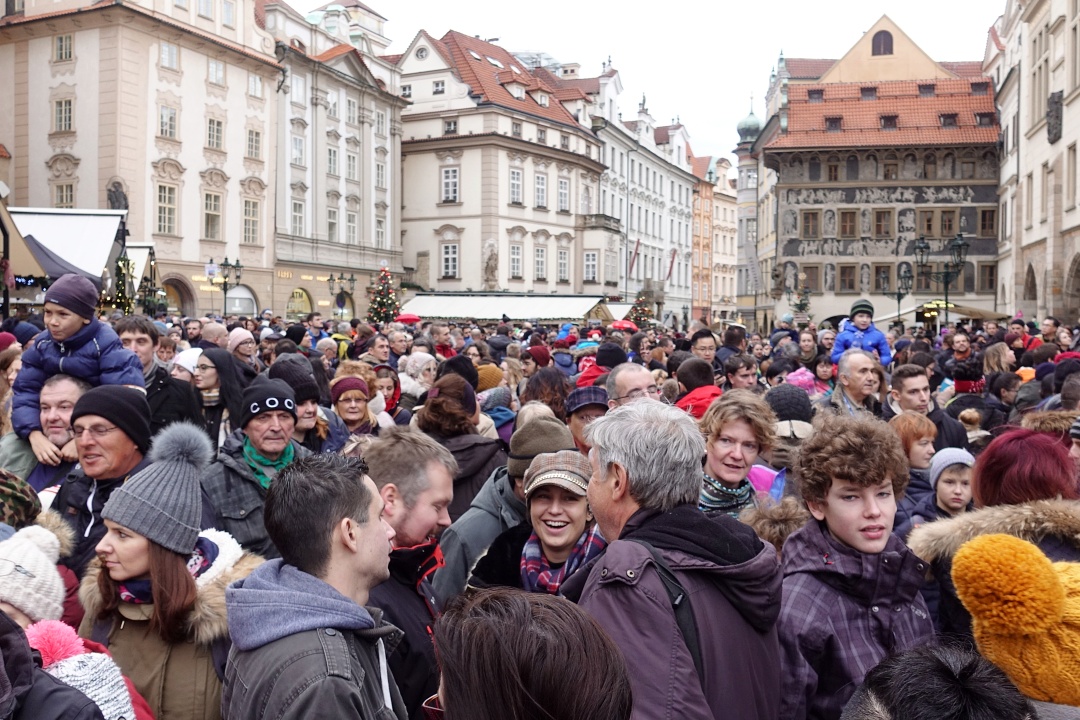 The insane amount of people in front of Old Town Tower; it was more than what we were comfortable with.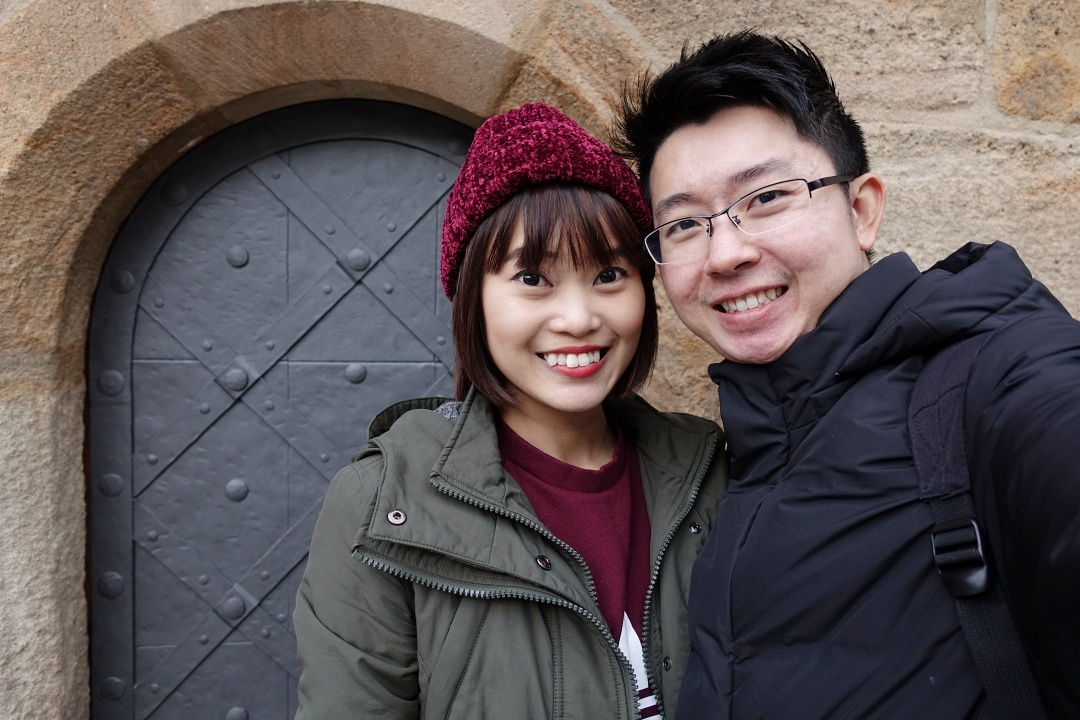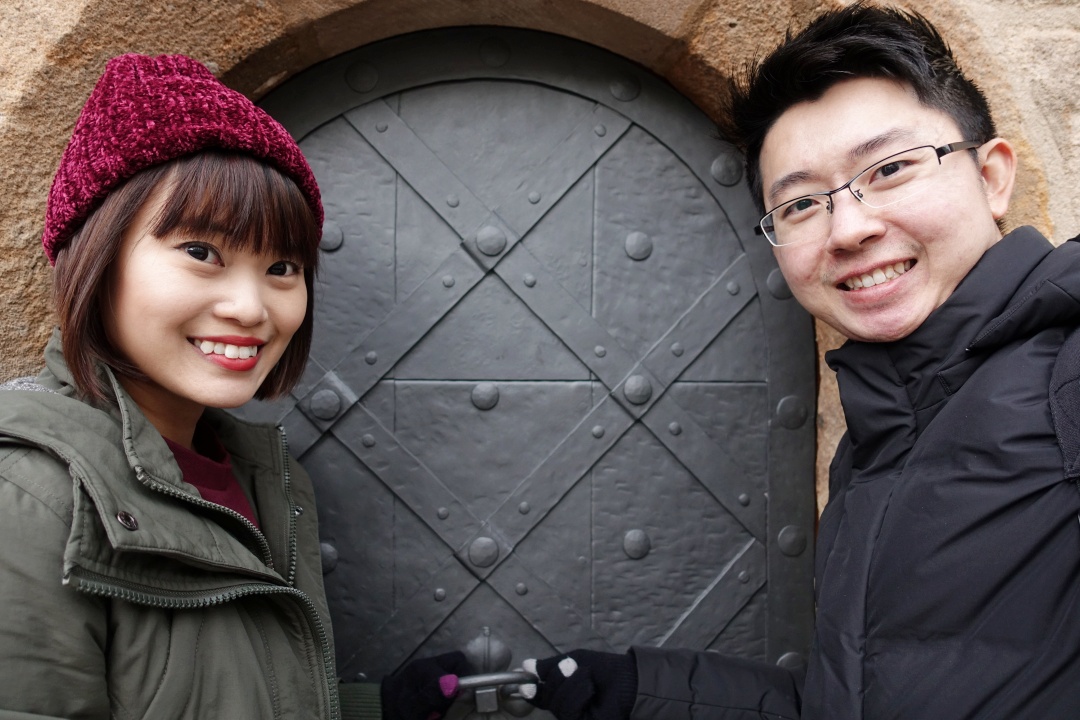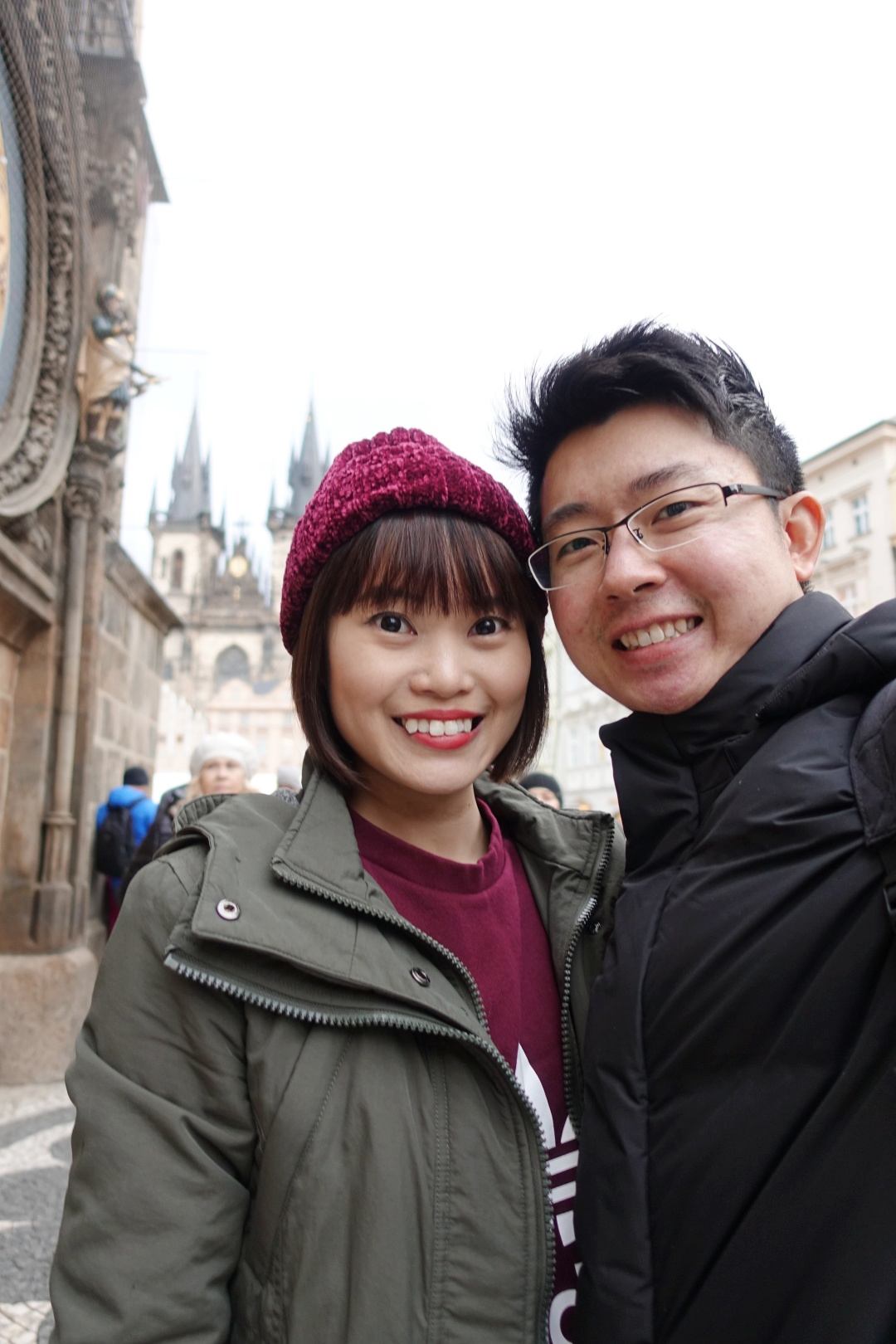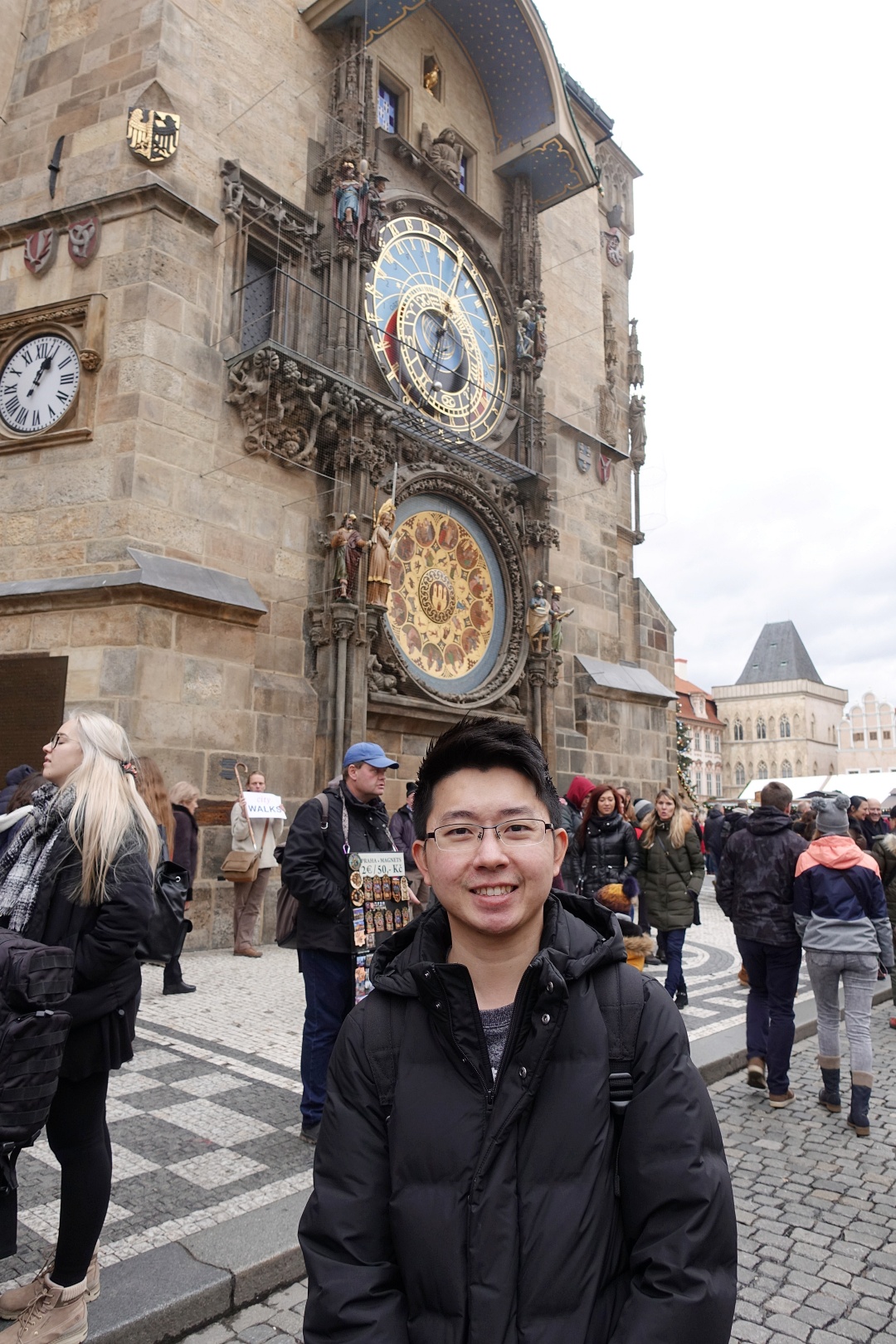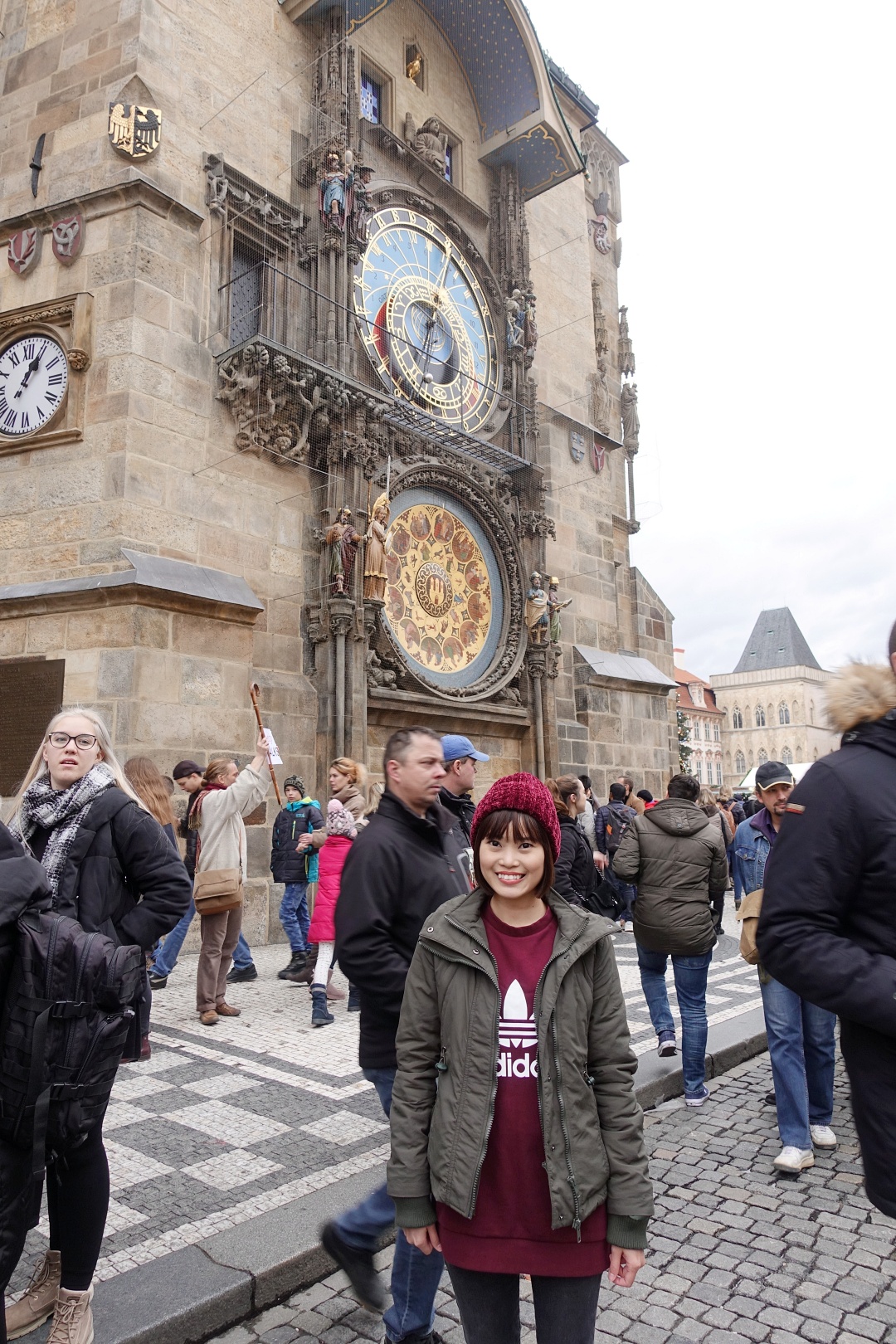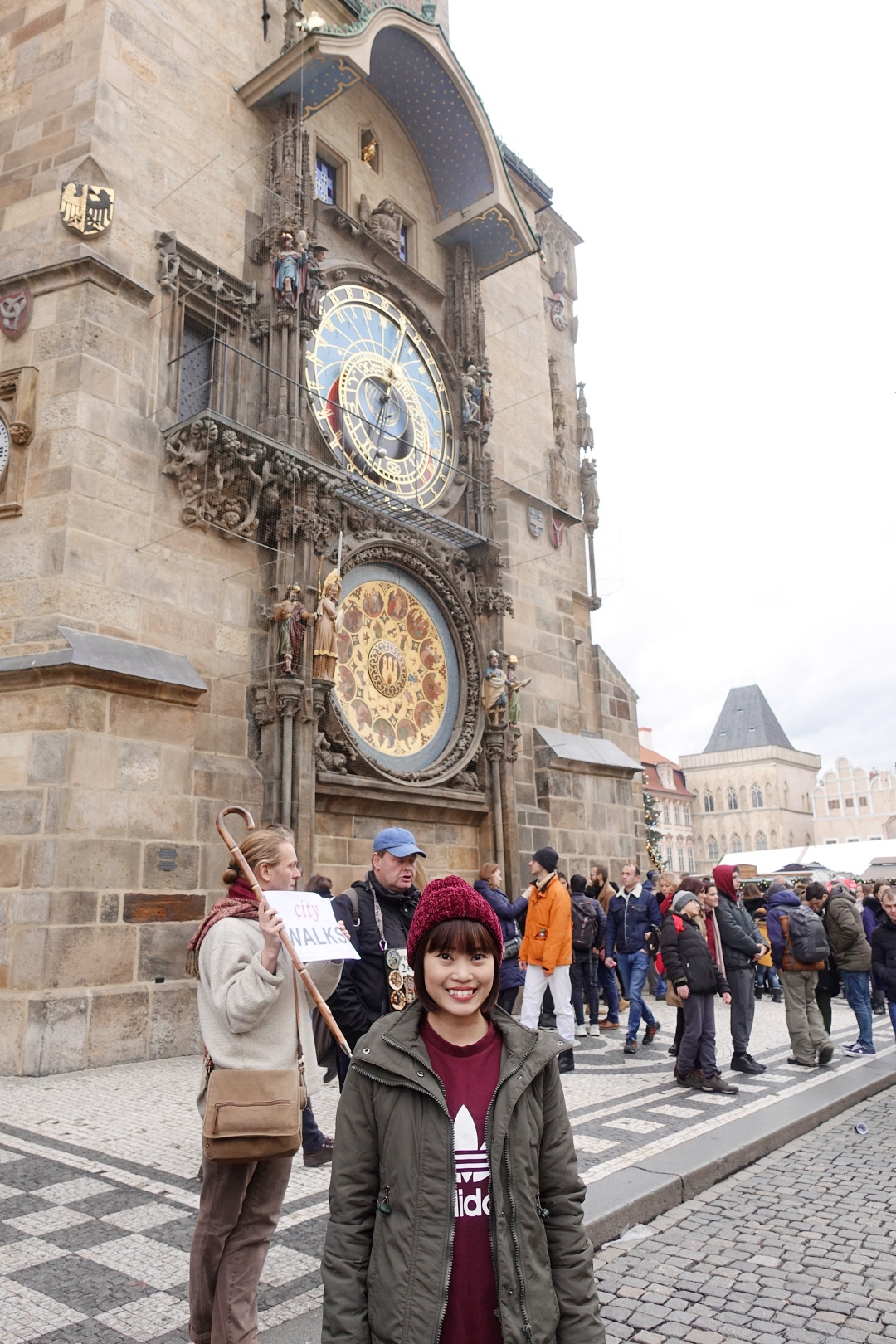 📍Old Town Hall / Prague Astronomical Clock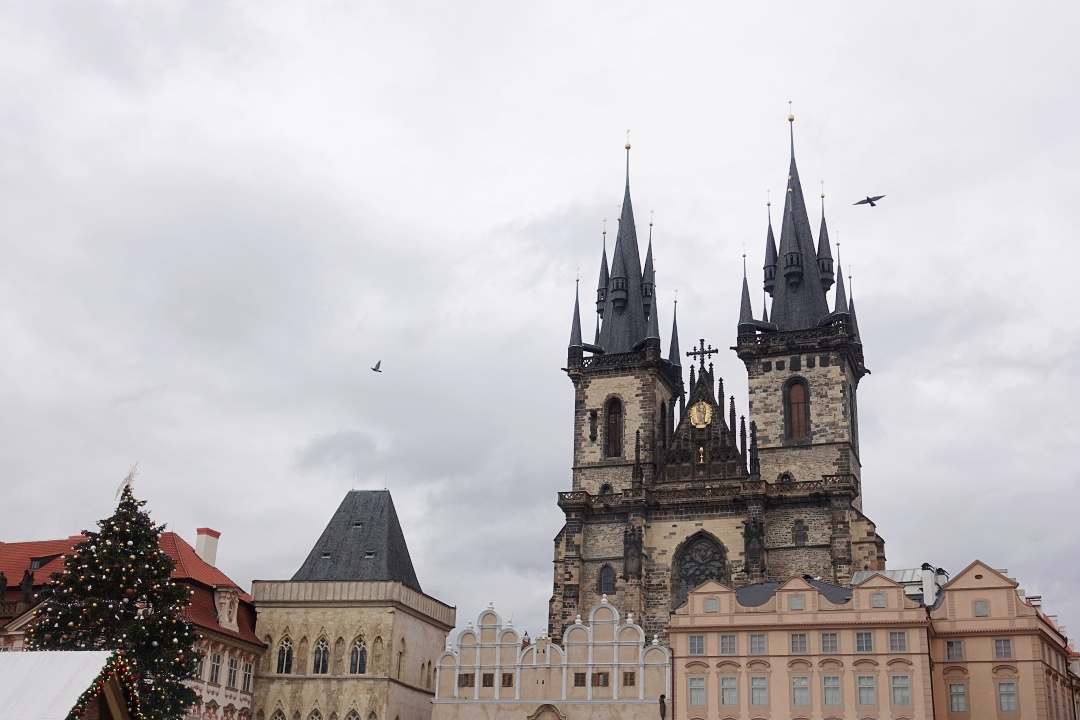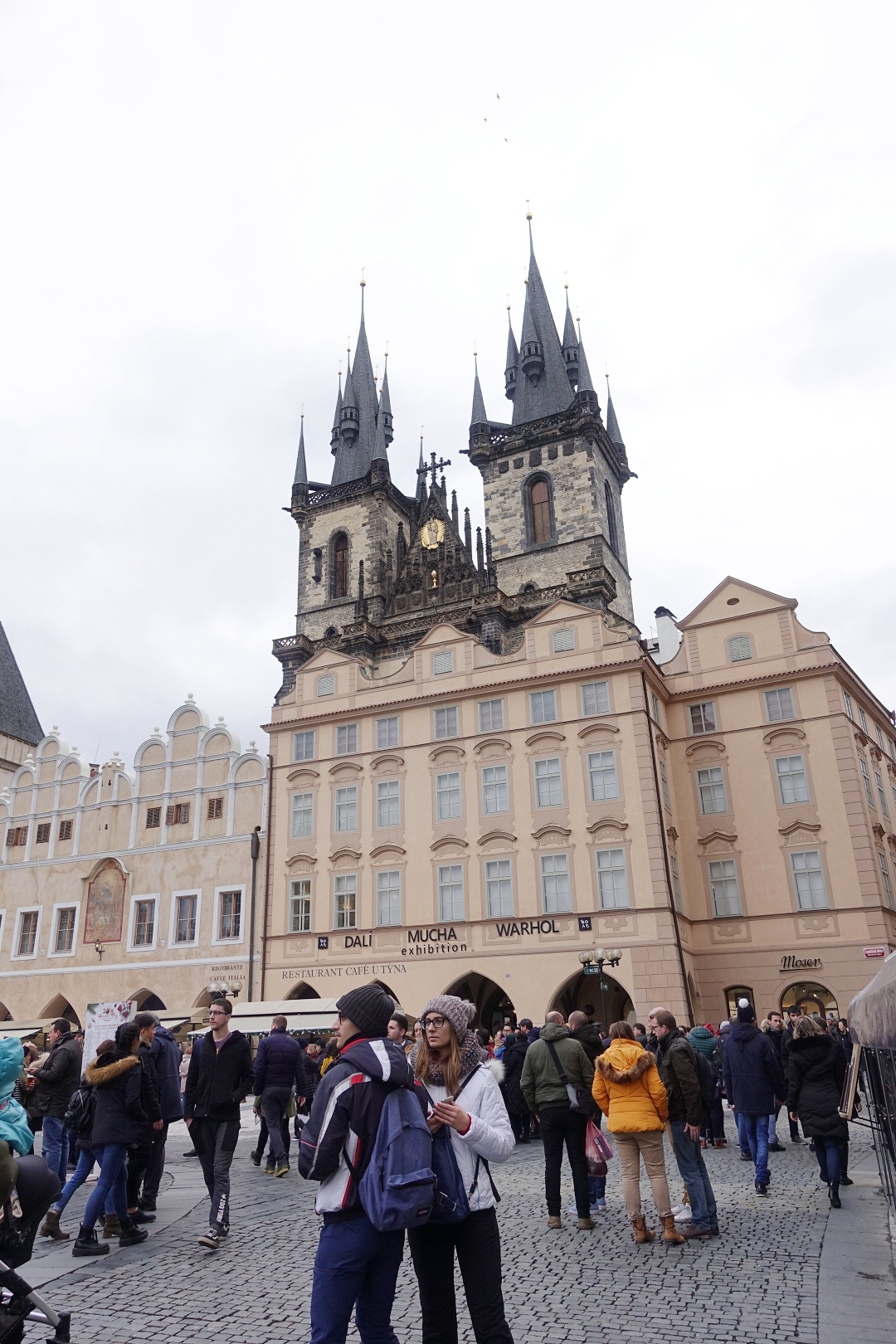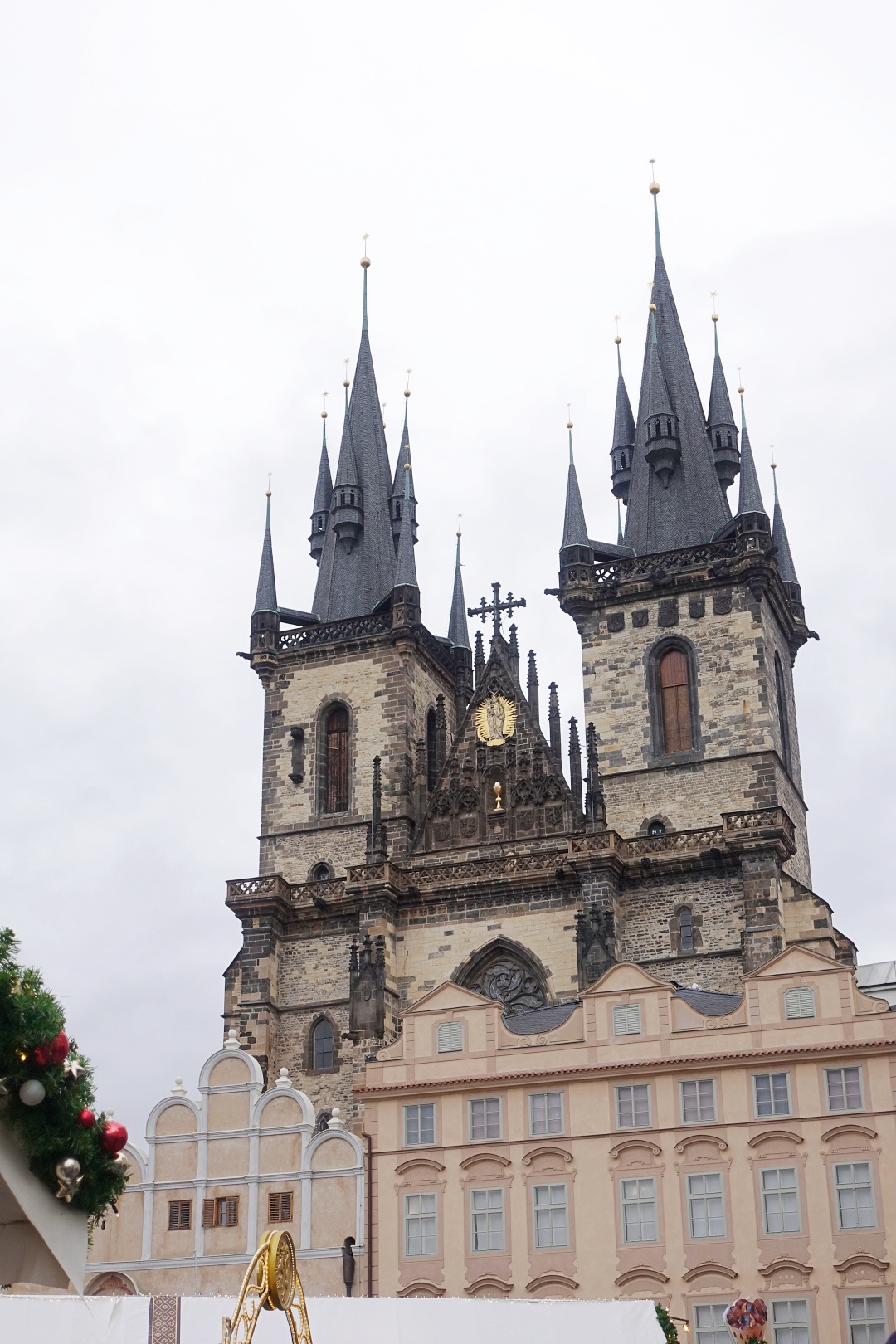 📍Church of Our Lady before Týn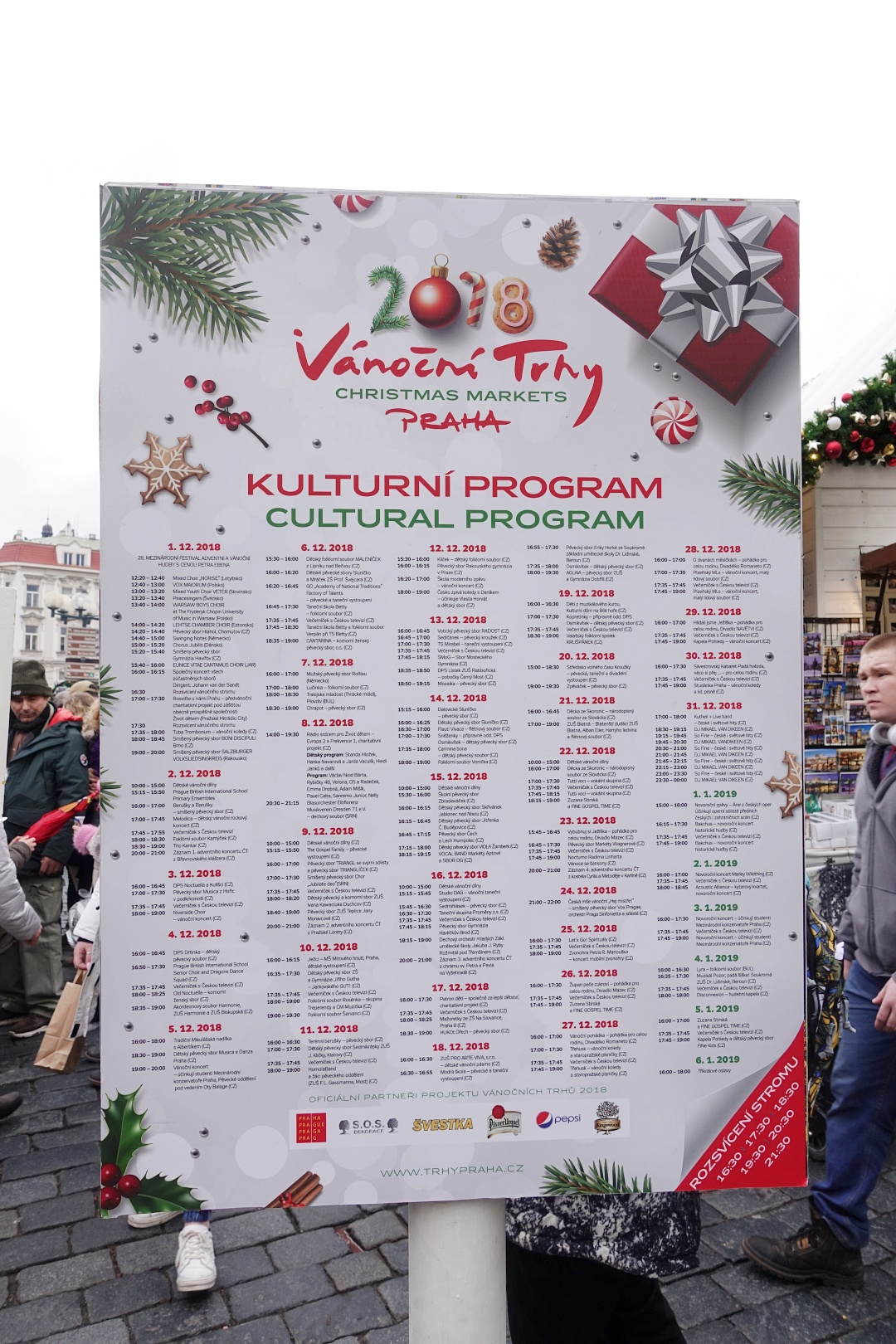 White Horse Prague Restaurant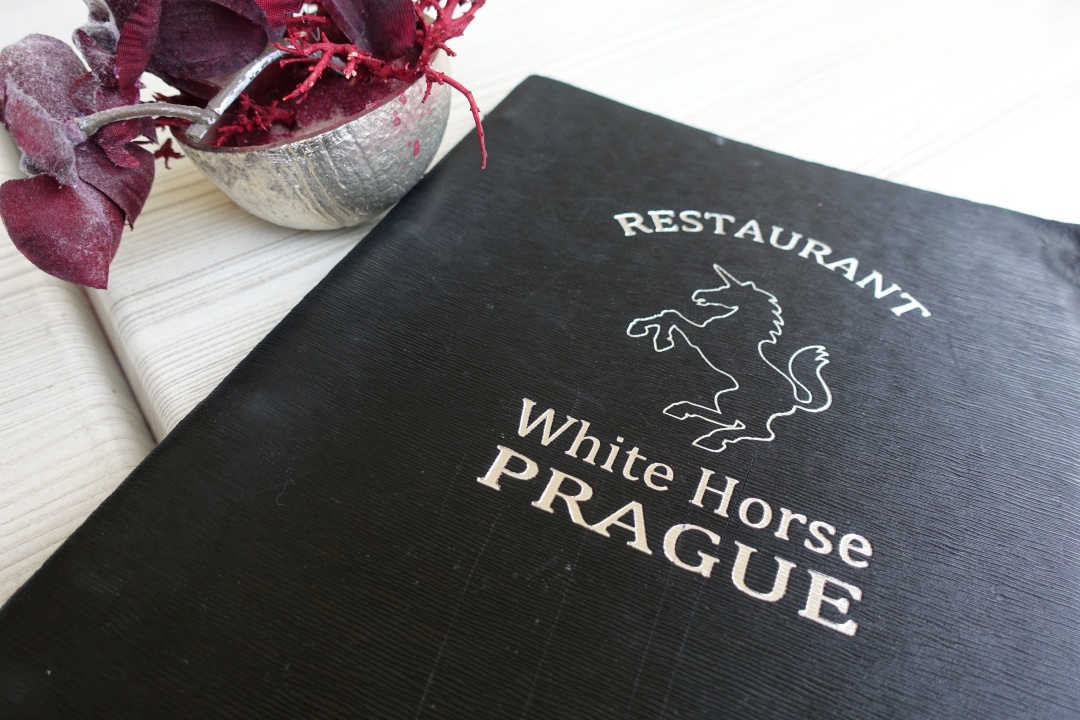 Decided to settle down for lunch at a restaurant at Old Town Square call White Horse Prague. The weather was cold, so it was very comforting to sit down near a heater.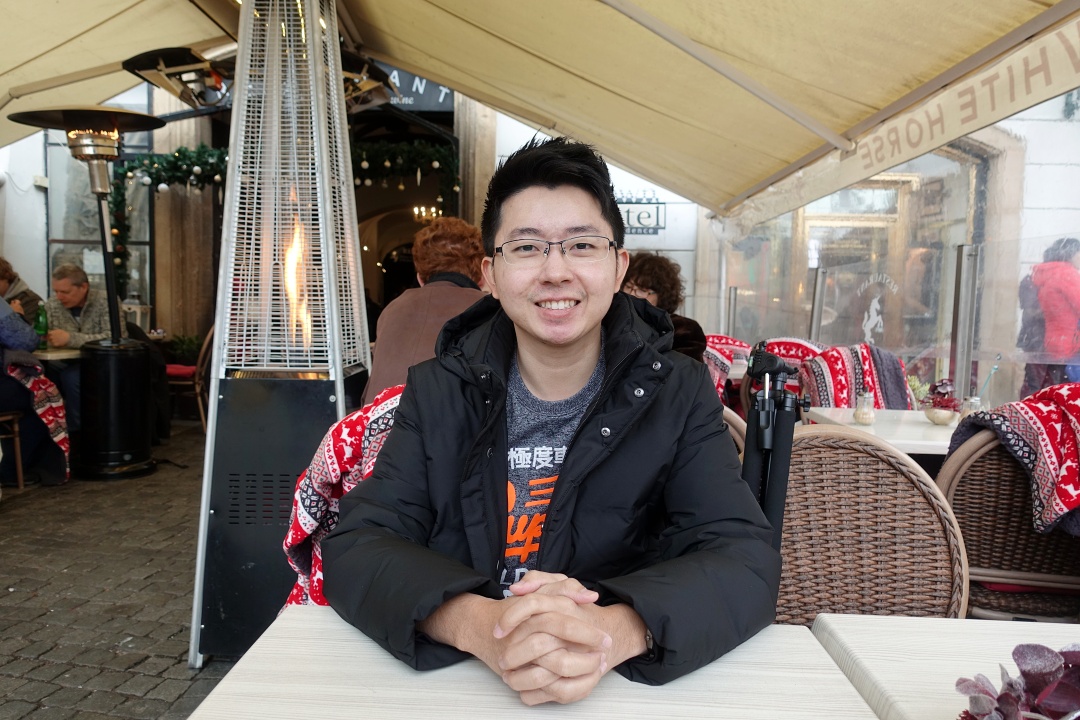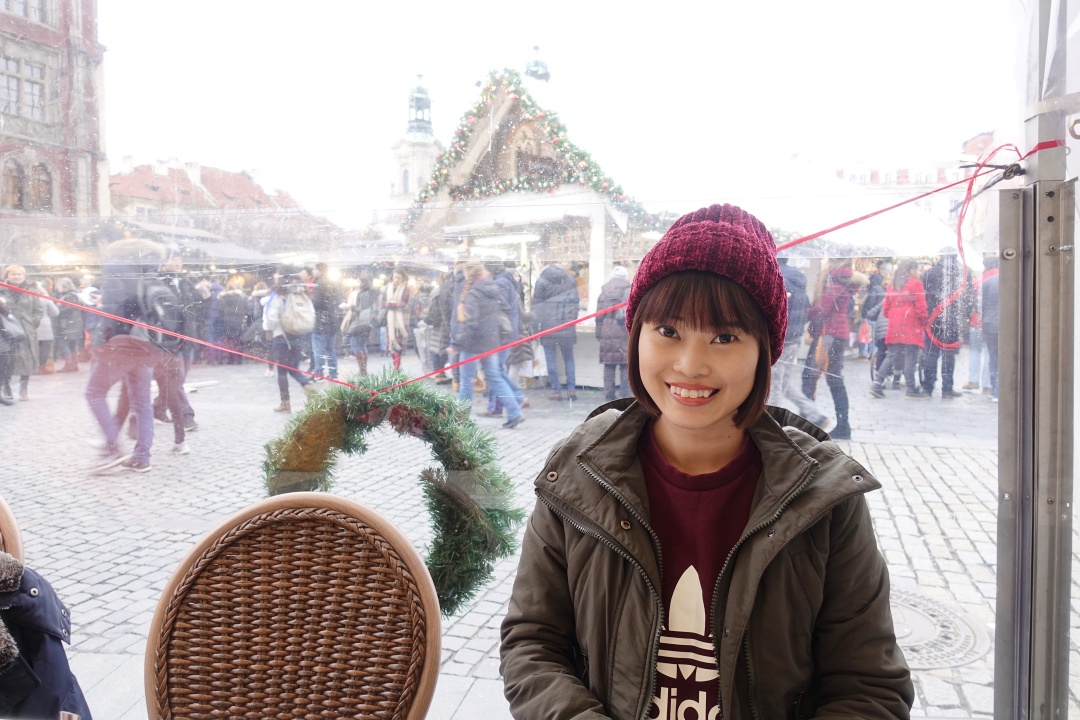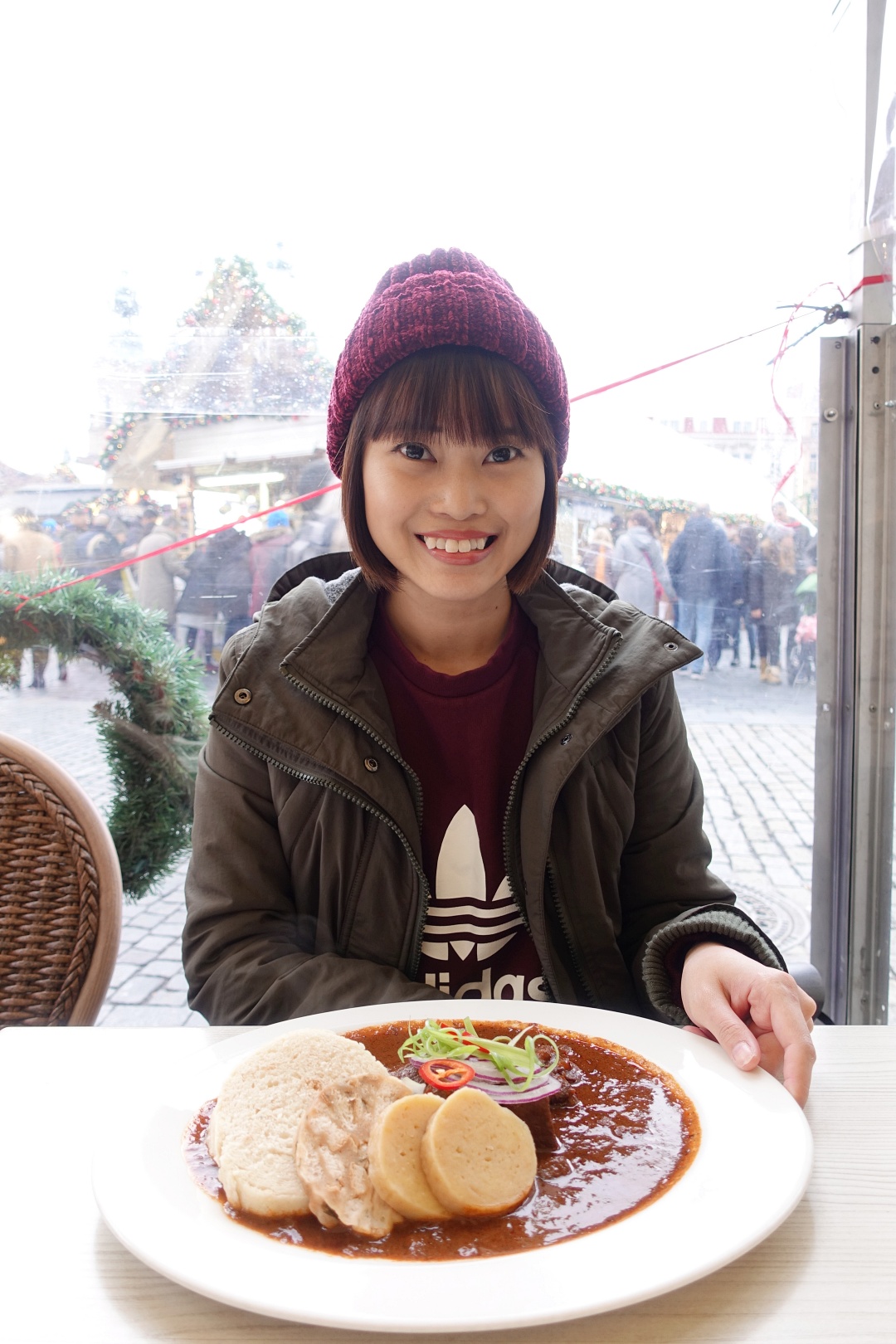 I was looking forward to finally trying out some authentic Czech cuisine since we pretty much had been surviving on food that we got from the Christmas Market the night before.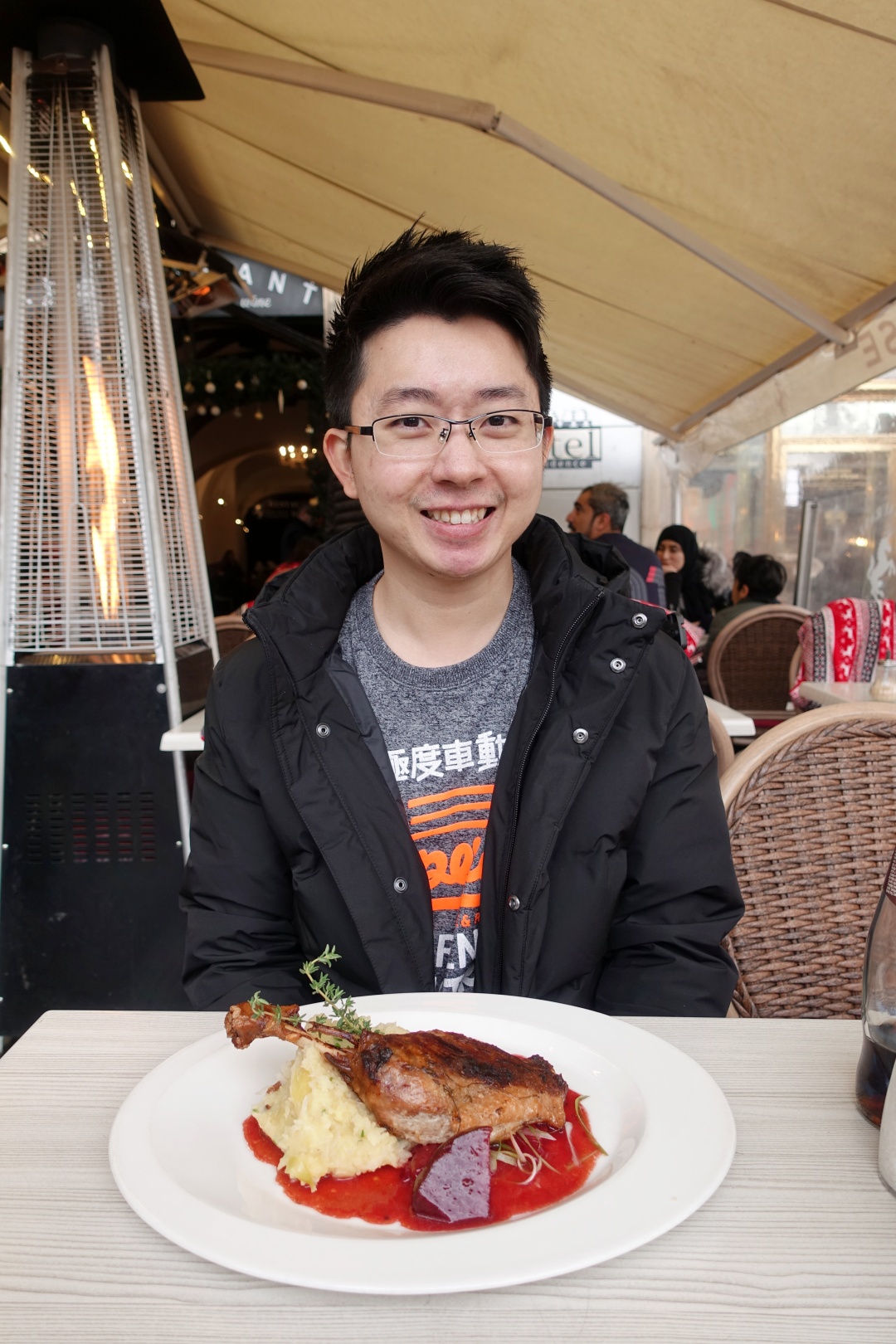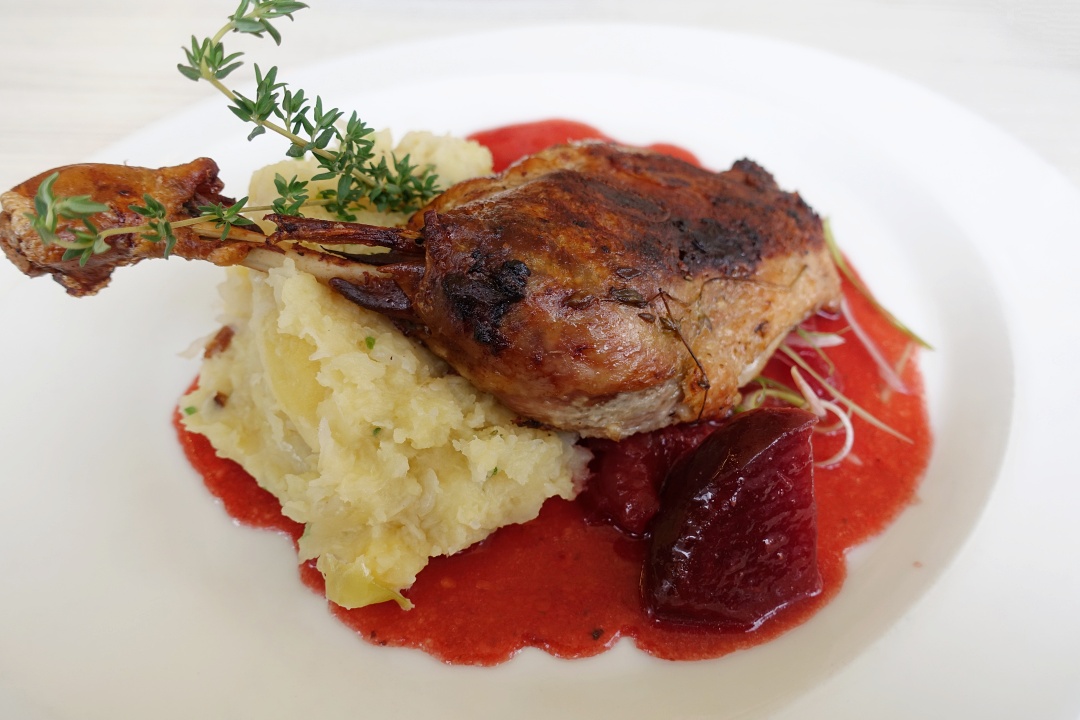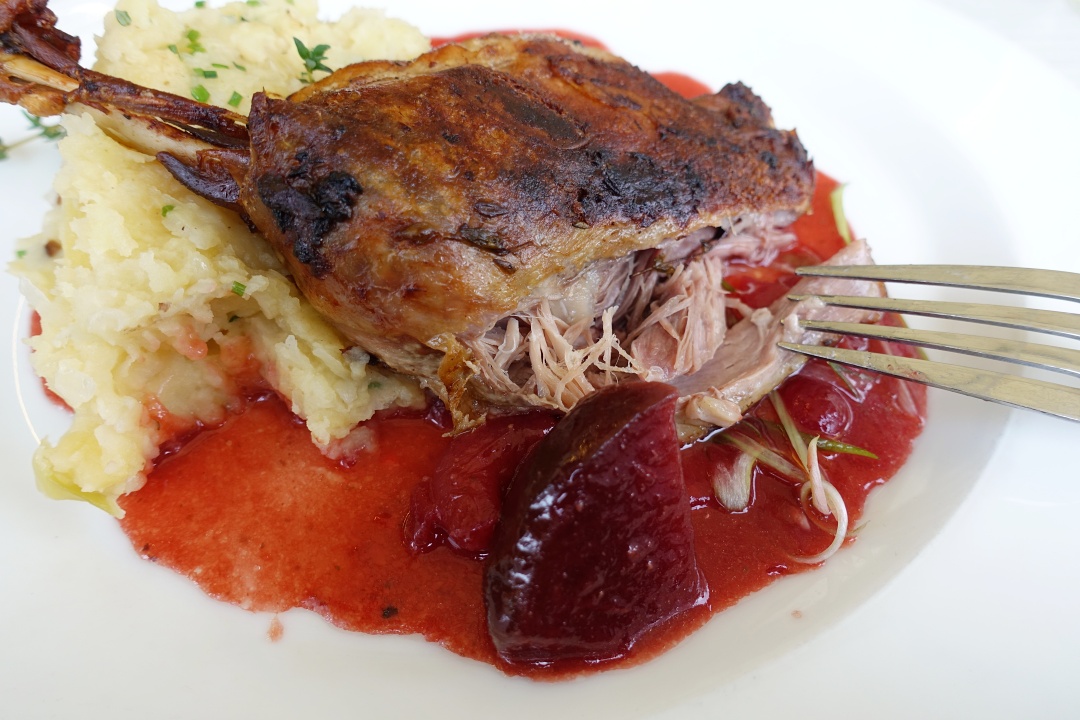 The Husband ordered the Confit duck leg on thyme served with mashed potato-cabbage and grilled beetroot with balsamic onions.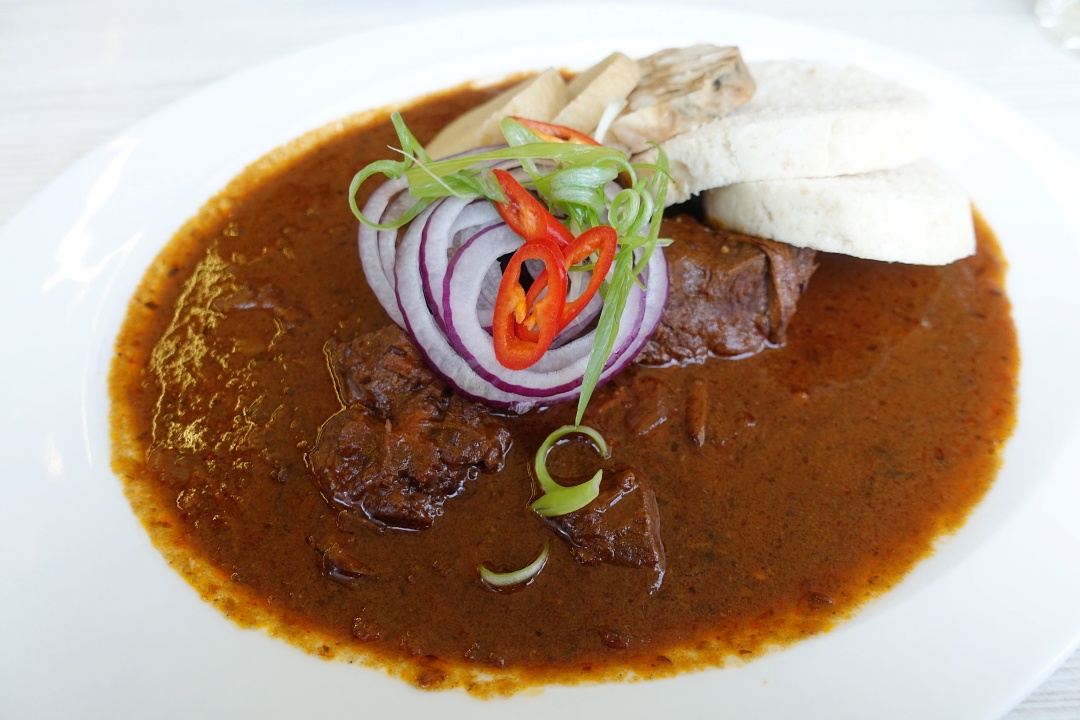 While I went for the Prague beef goulash, sprinkled with fresh chopped onion with a variation of dumplings.
To be honest, I wasn't expecting much for the food, primarily since the restaurant was located at such a touristy spot. But surprisingly, the food was alright. The duck confit was tender, and the beef goulash I had doesn't taste too shabby either. Overall, it was a satisfying meal for me.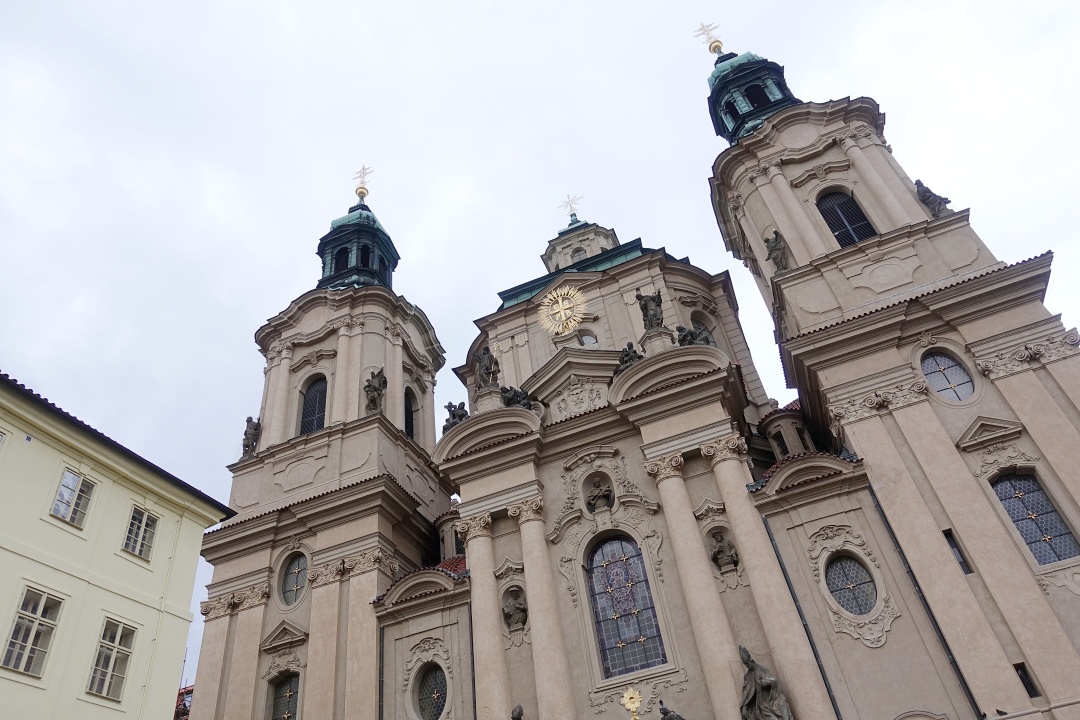 📍Prague St. Nicholas Church
After lunch, we spent some time checking out the nearby vicinity (buildings) and of course, the Christmas market too.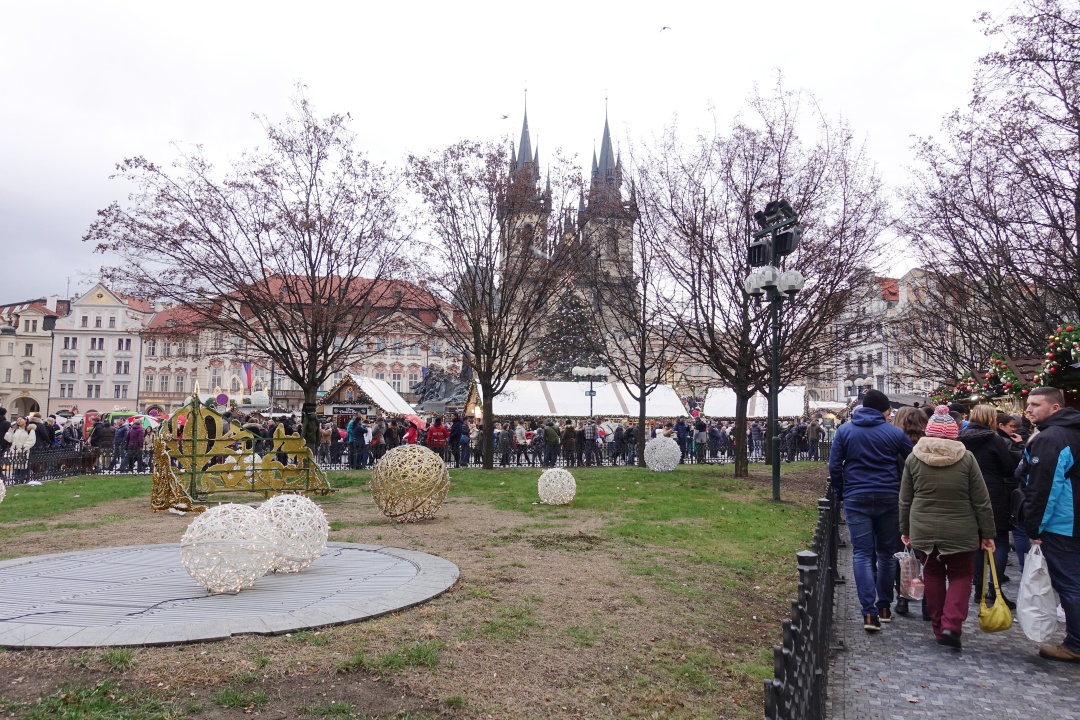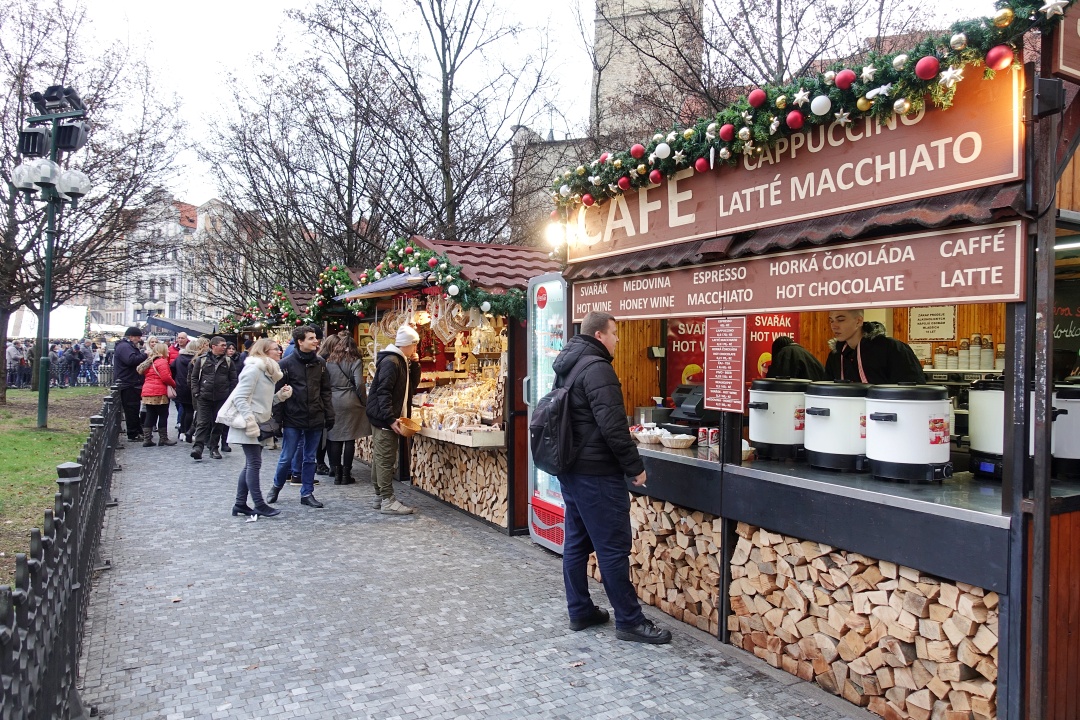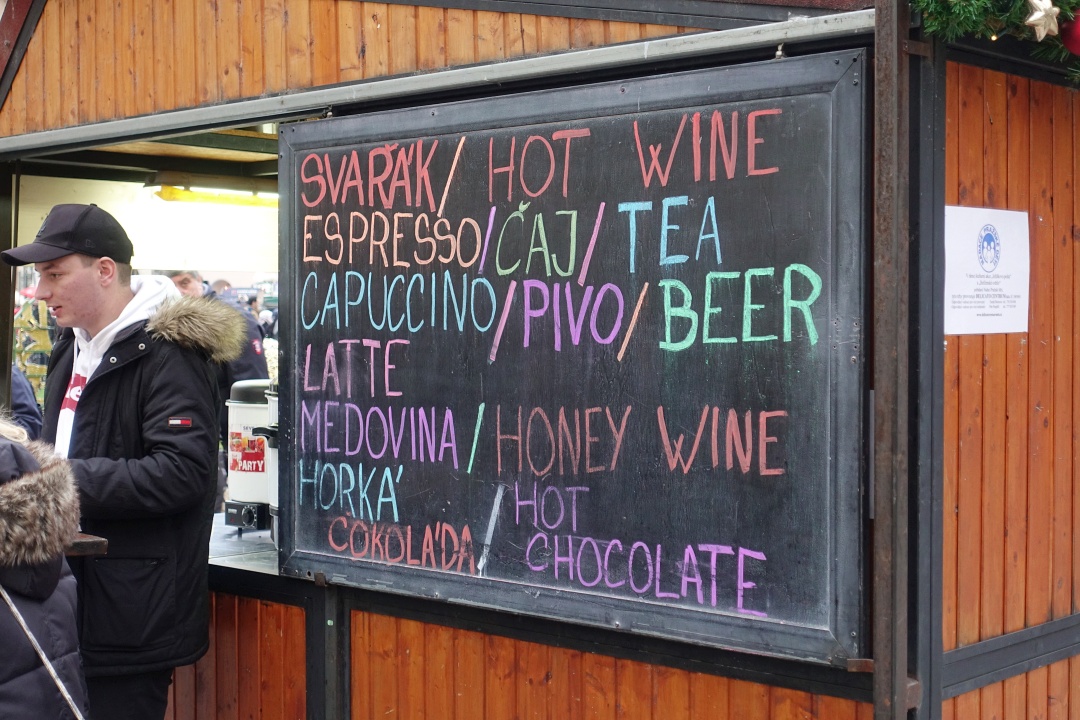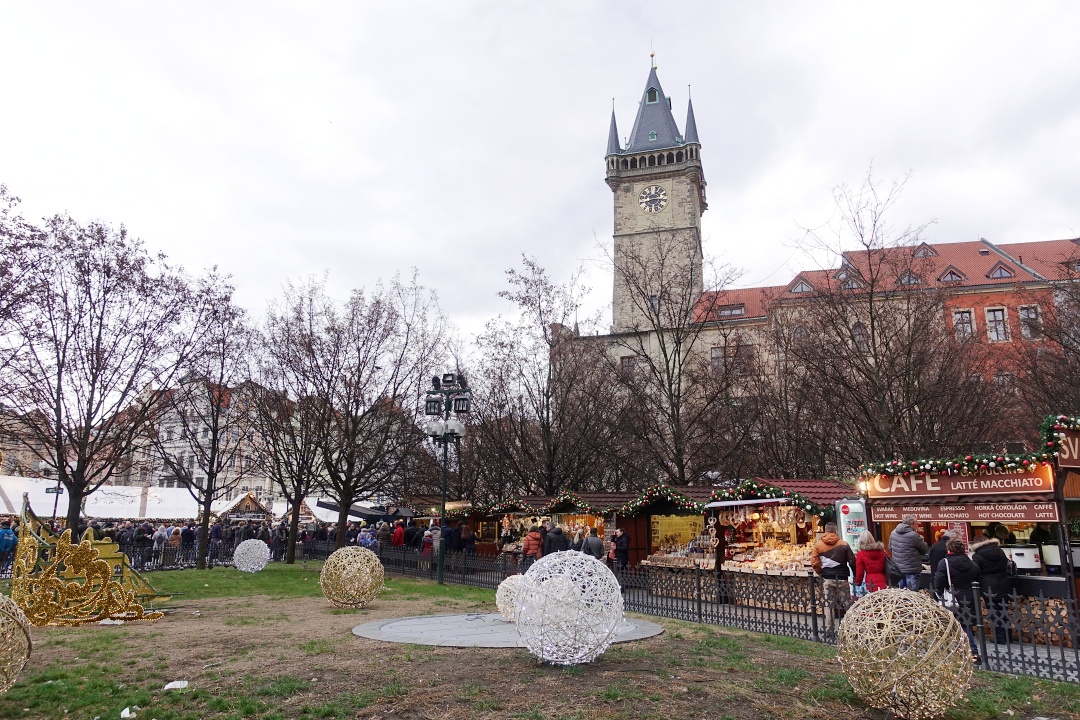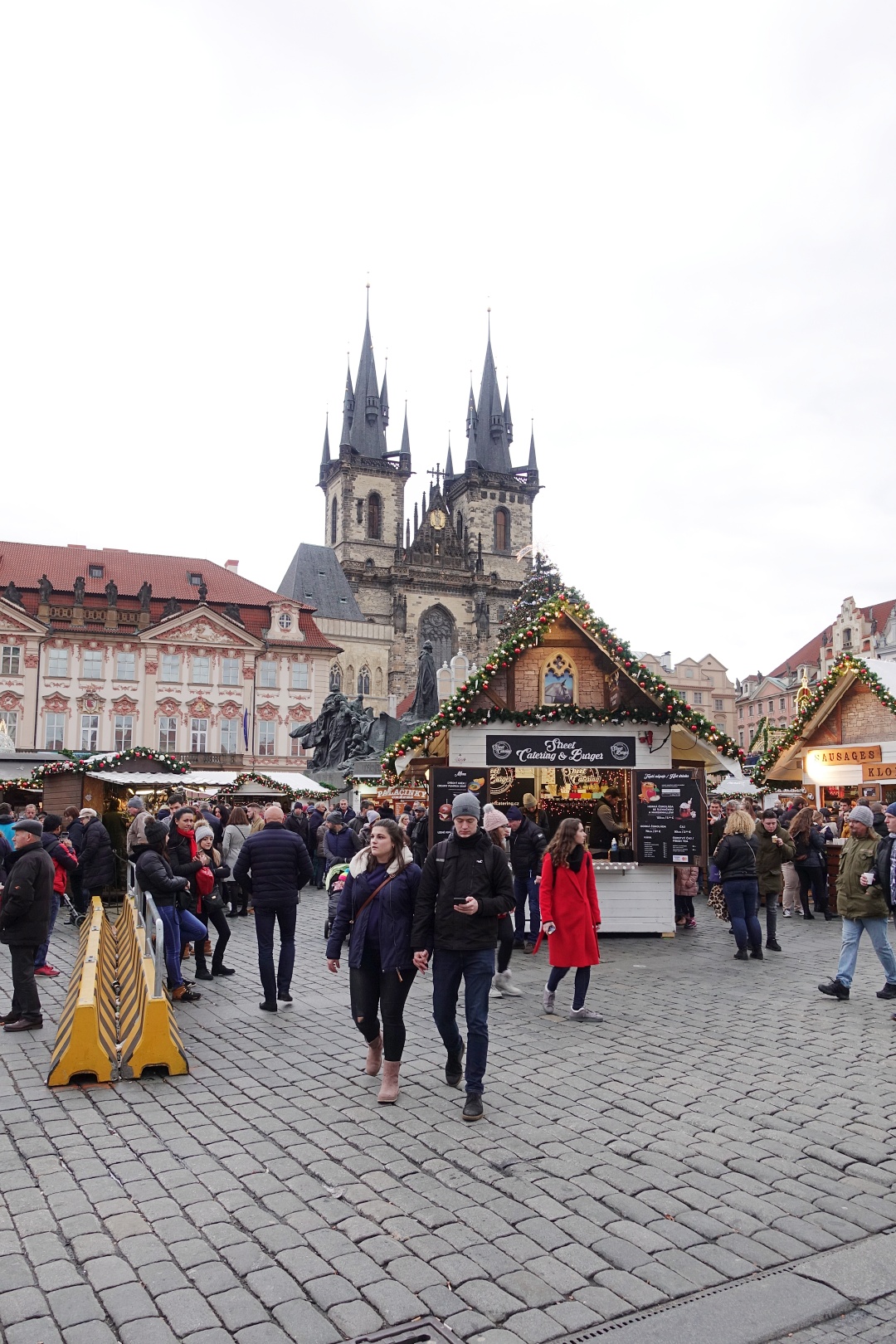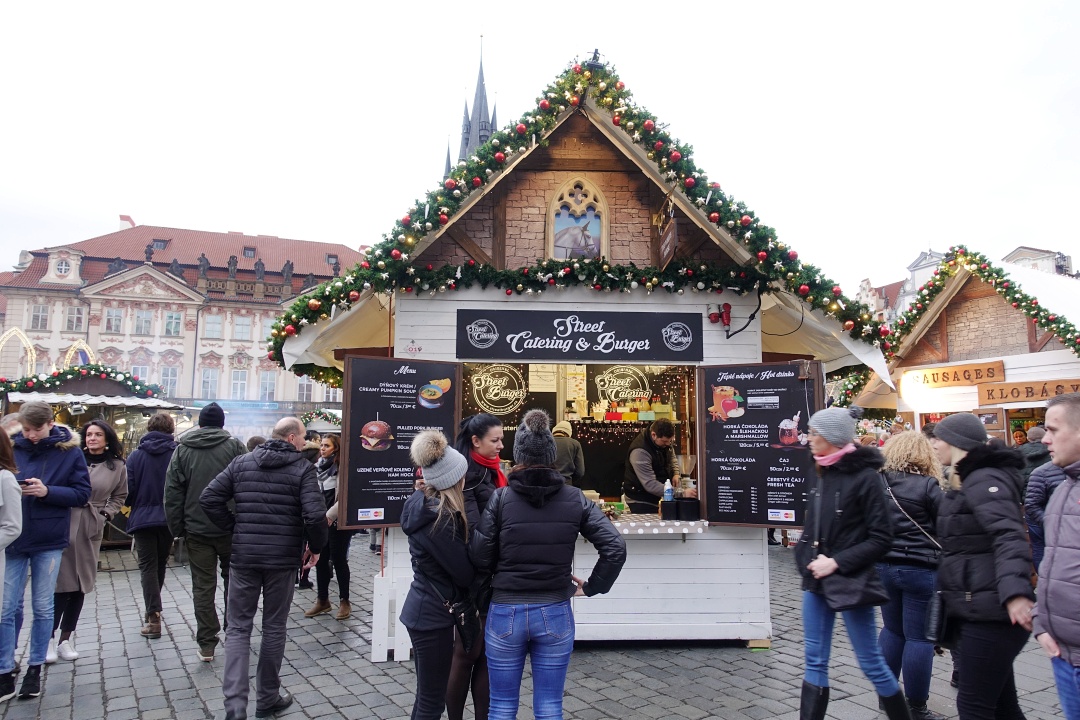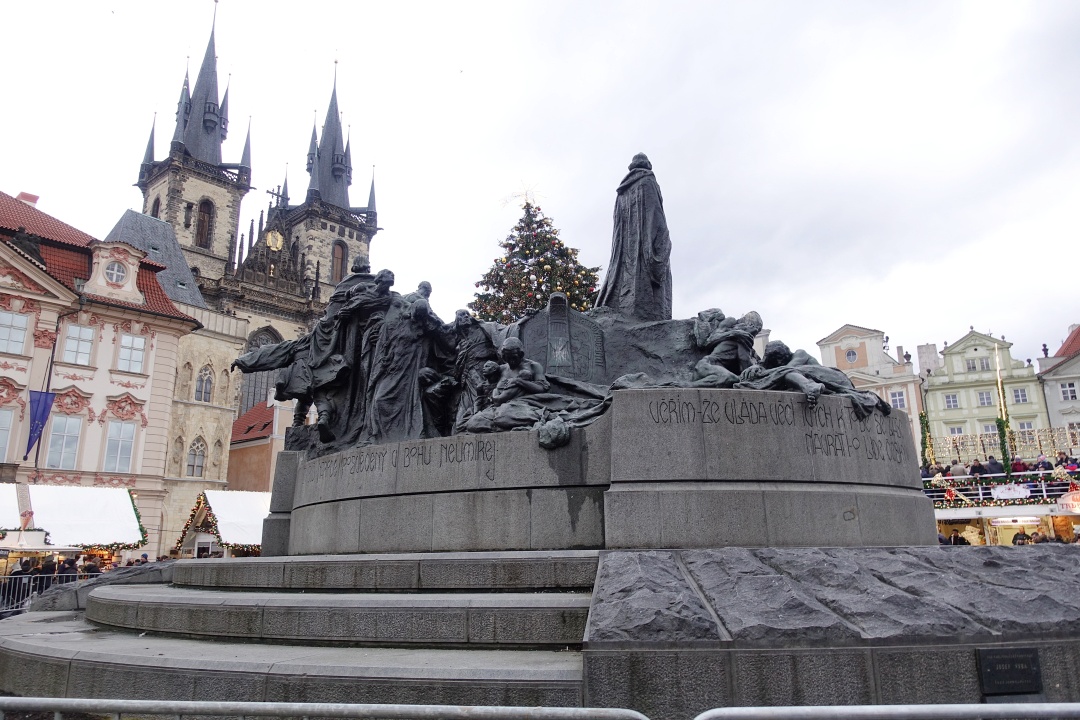 📍Jan Hus Memorial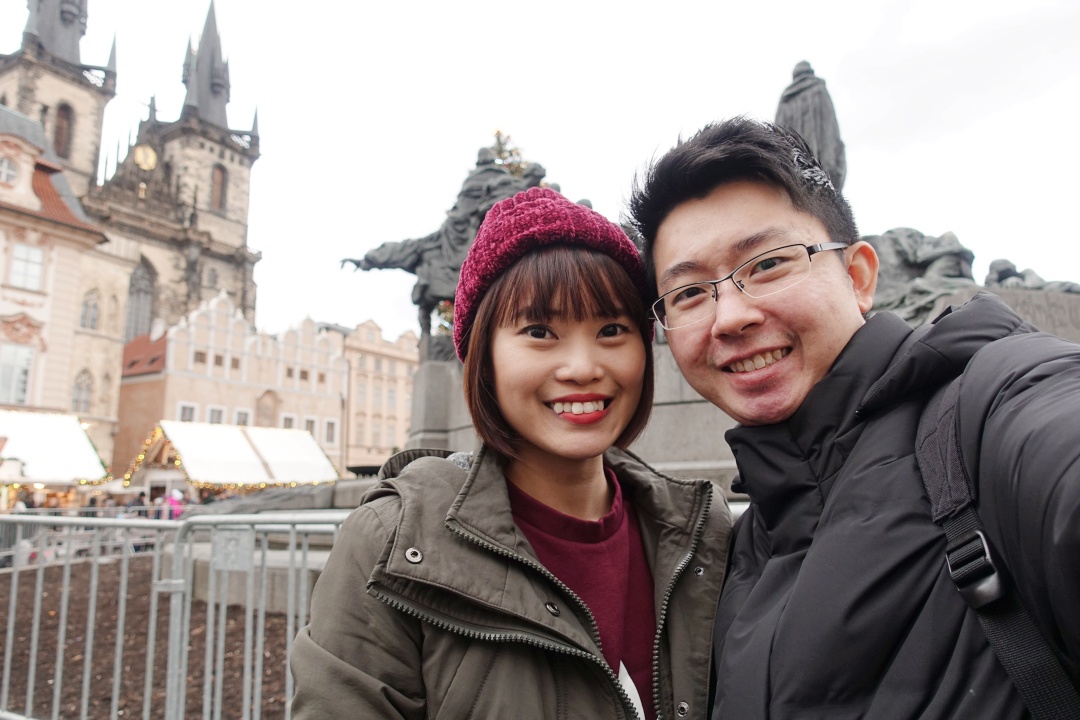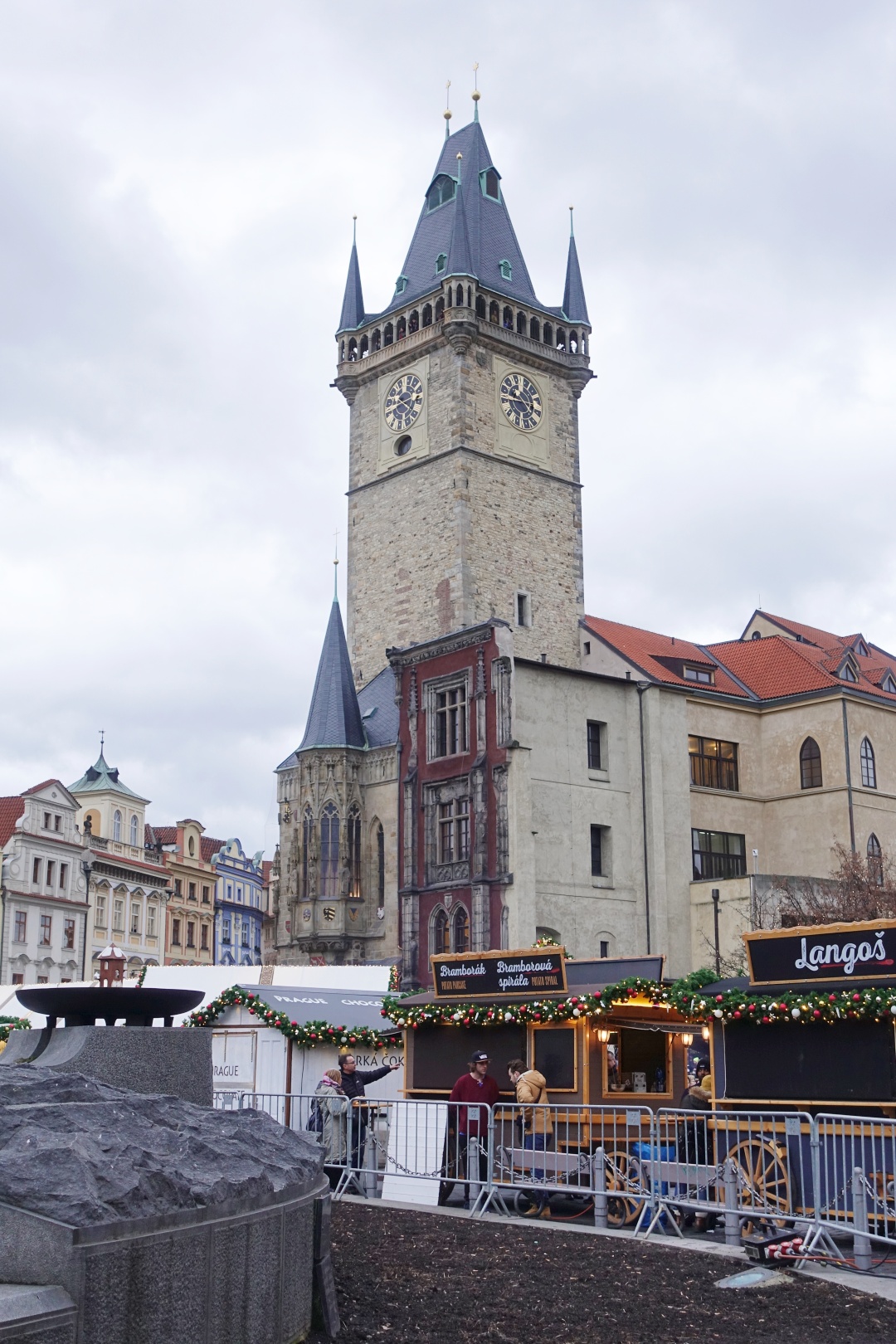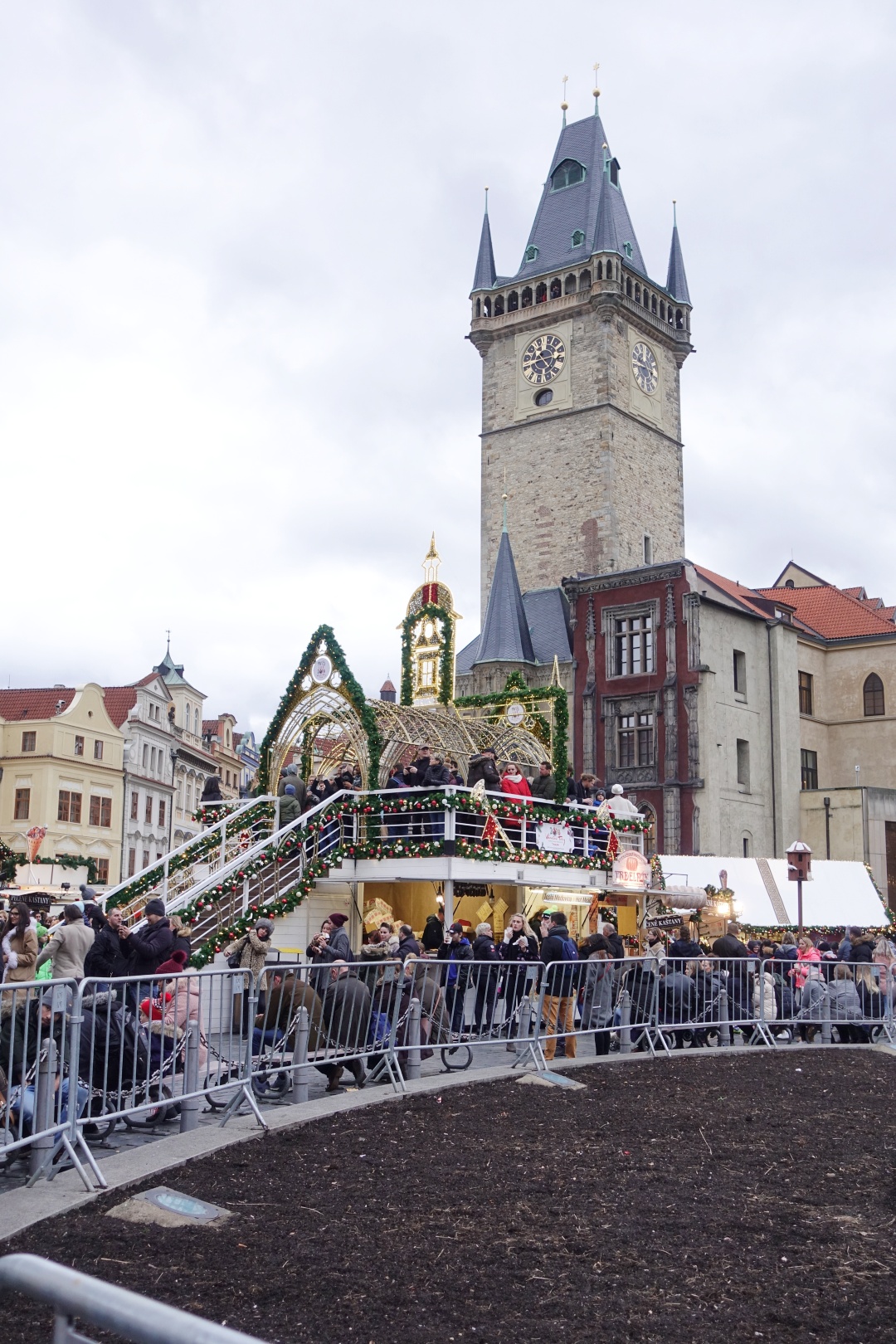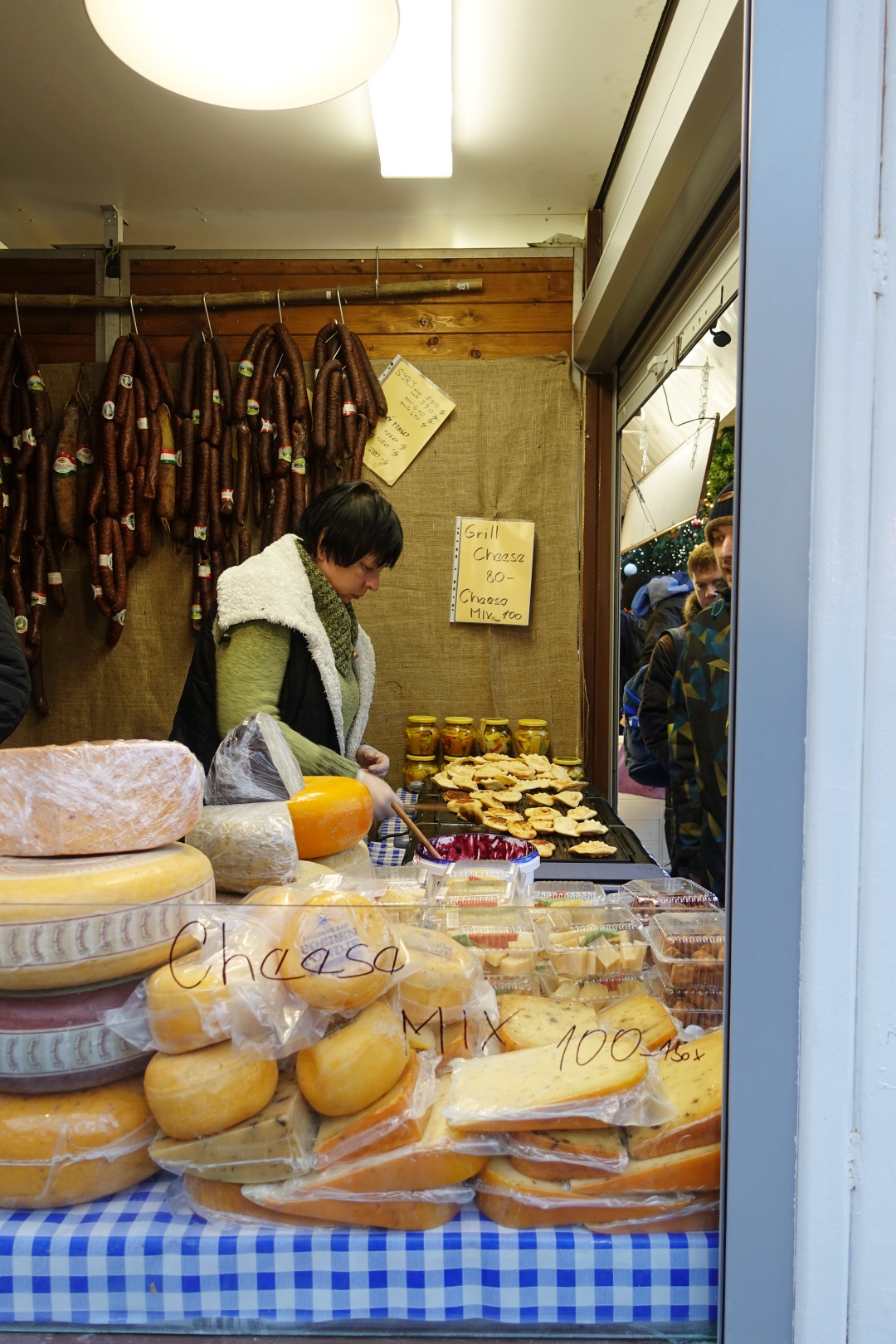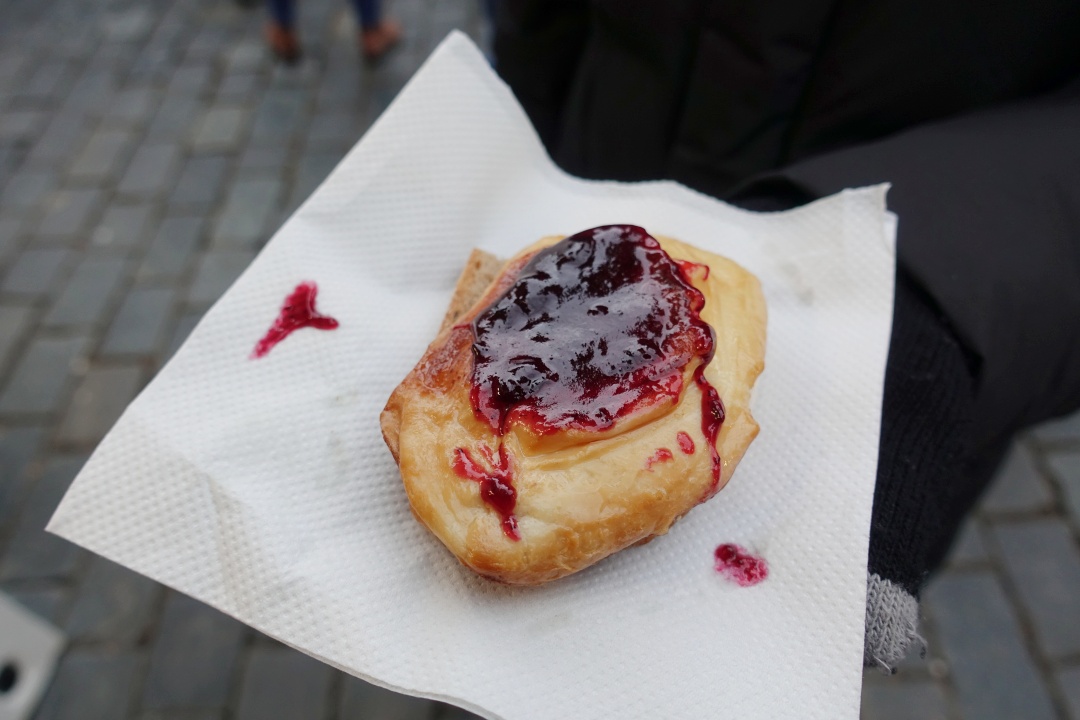 Bought a grilled cheese to share, and it cost around SGD 5 for one.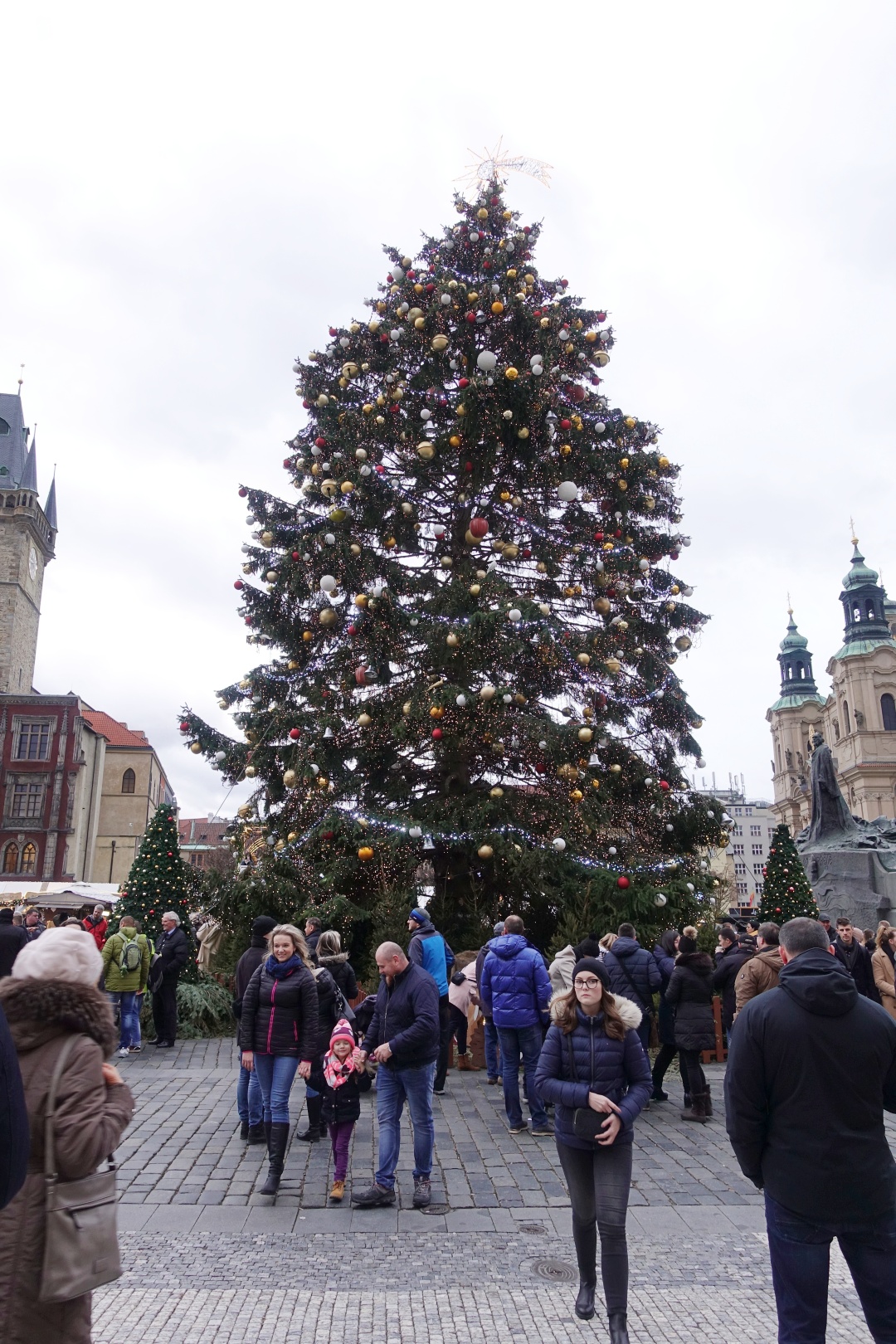 The enormous Christmas tree situated at the centre of Old Town Square.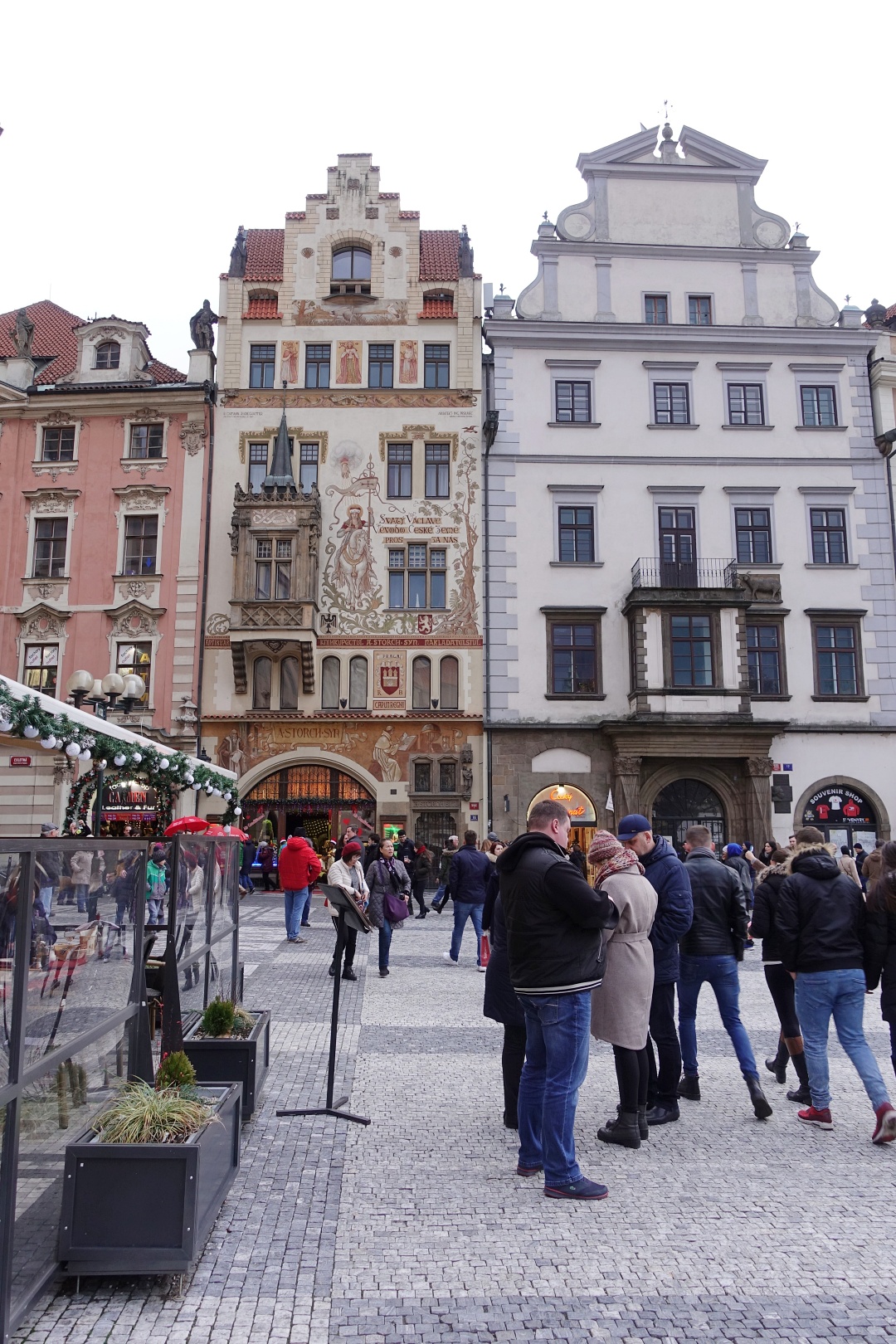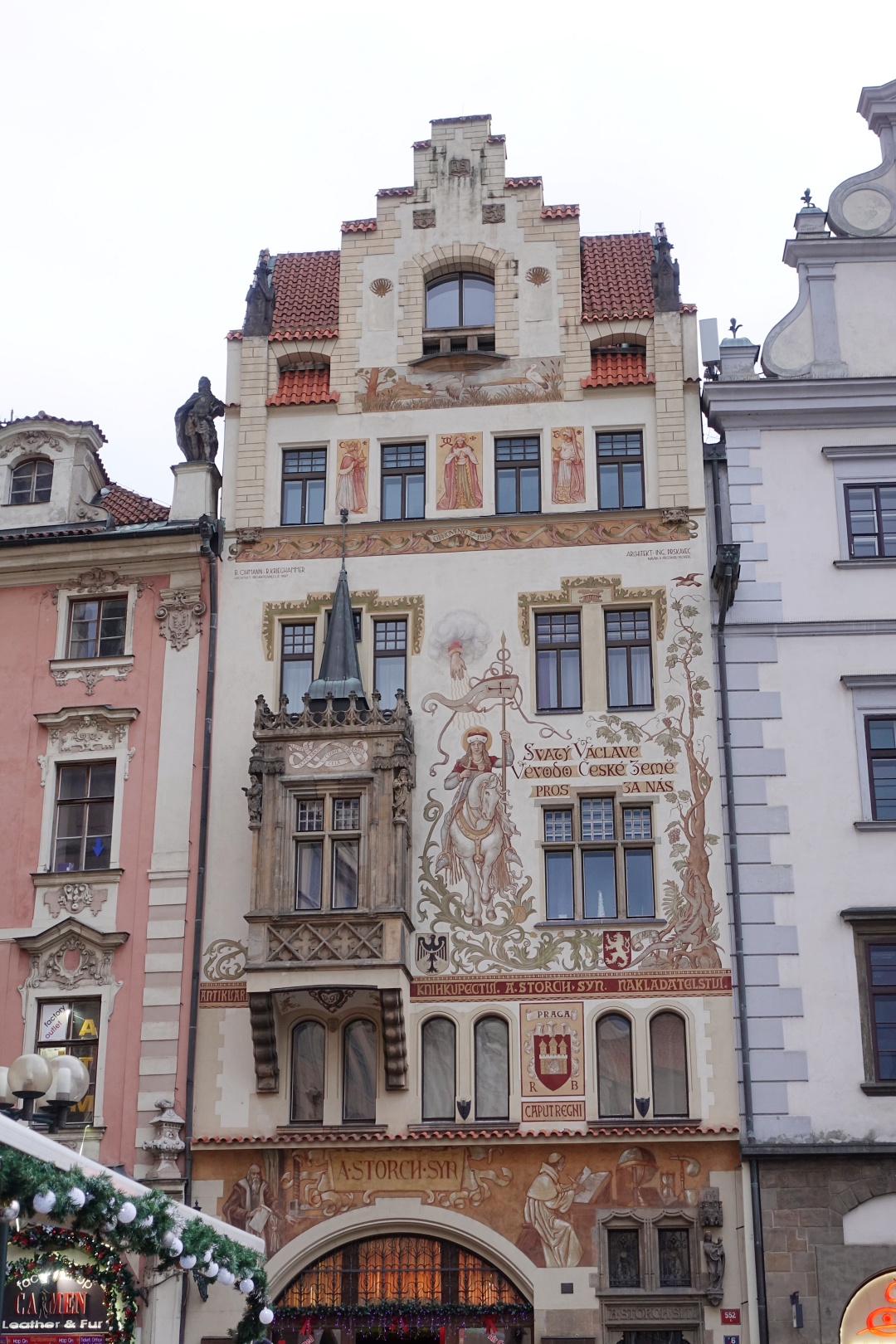 The buildings that we came across were all beautifully painted and seemed to have a story of its own.
---
After spending quite a fair bit of time at Old Town Square, the Husband suggests going over to Charles Bridge. Aside from Old Town Square, the other two most prominent landmarks/places of interest in Prague is probably Charles Bridge and Prague Castle. Of course, I didn't know it at that time (since I didn't do any research prior to coming to Prague) and was complaining to him non stop for making me walk in the cold.
We literally brave the cold and walk all the way to see Charles Bridge.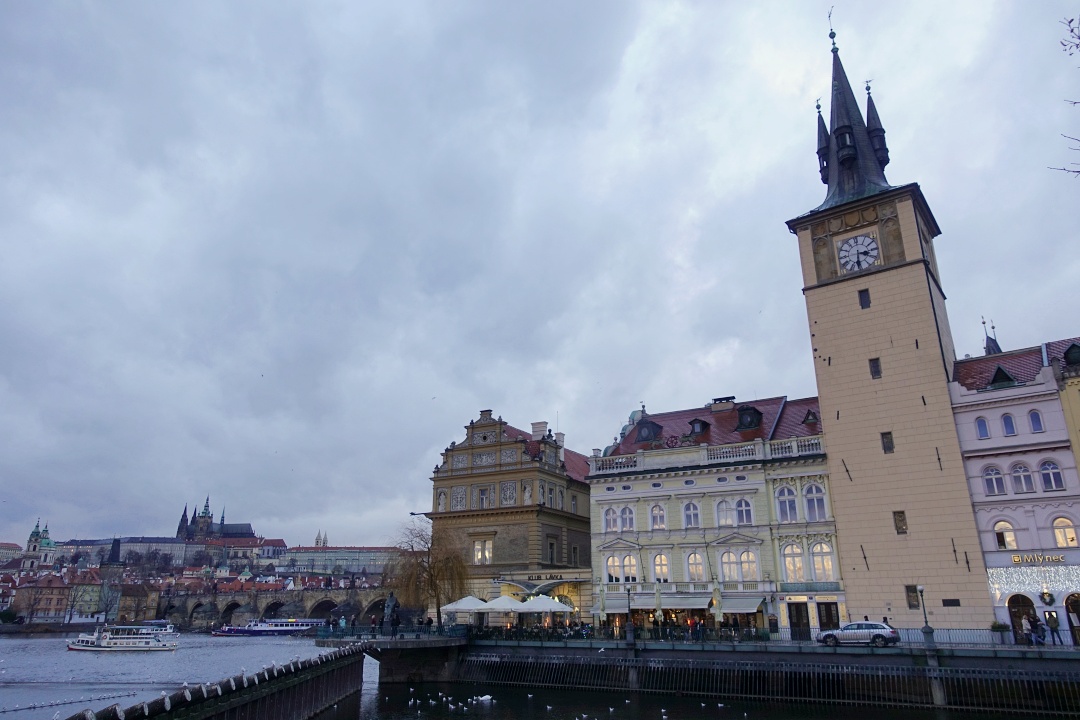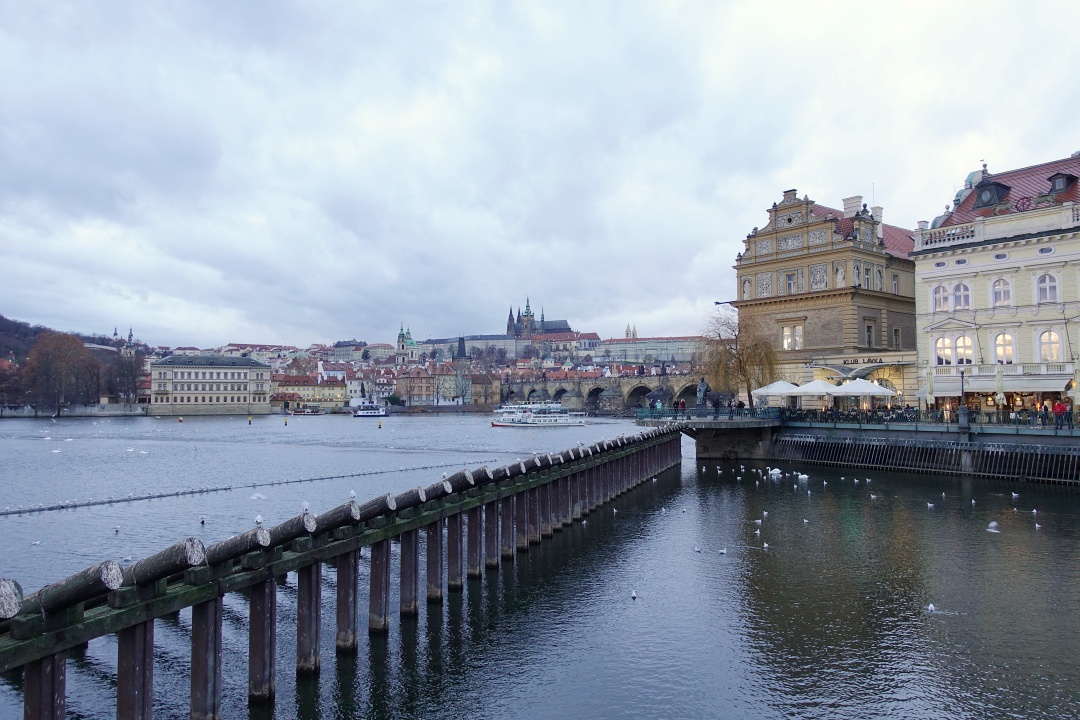 Stopped here to take some photos, even though we were still a distance away from Charles Bridge. Well, at least we get a view of Charles Bridge and Vltava, the longest river within the Czech Republic.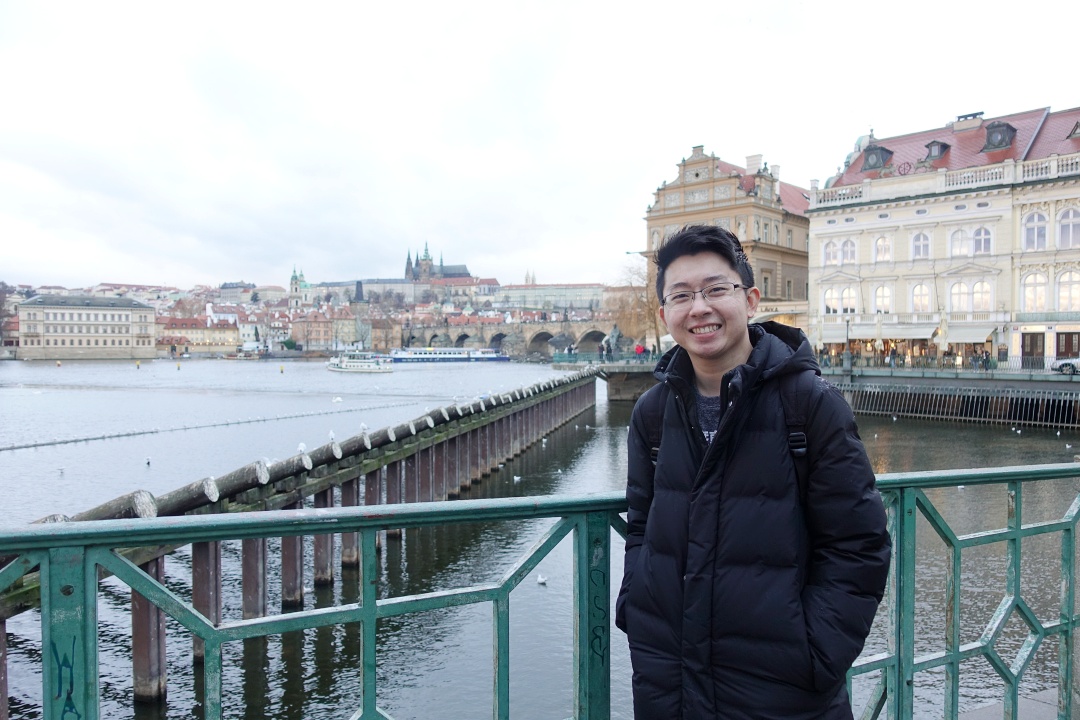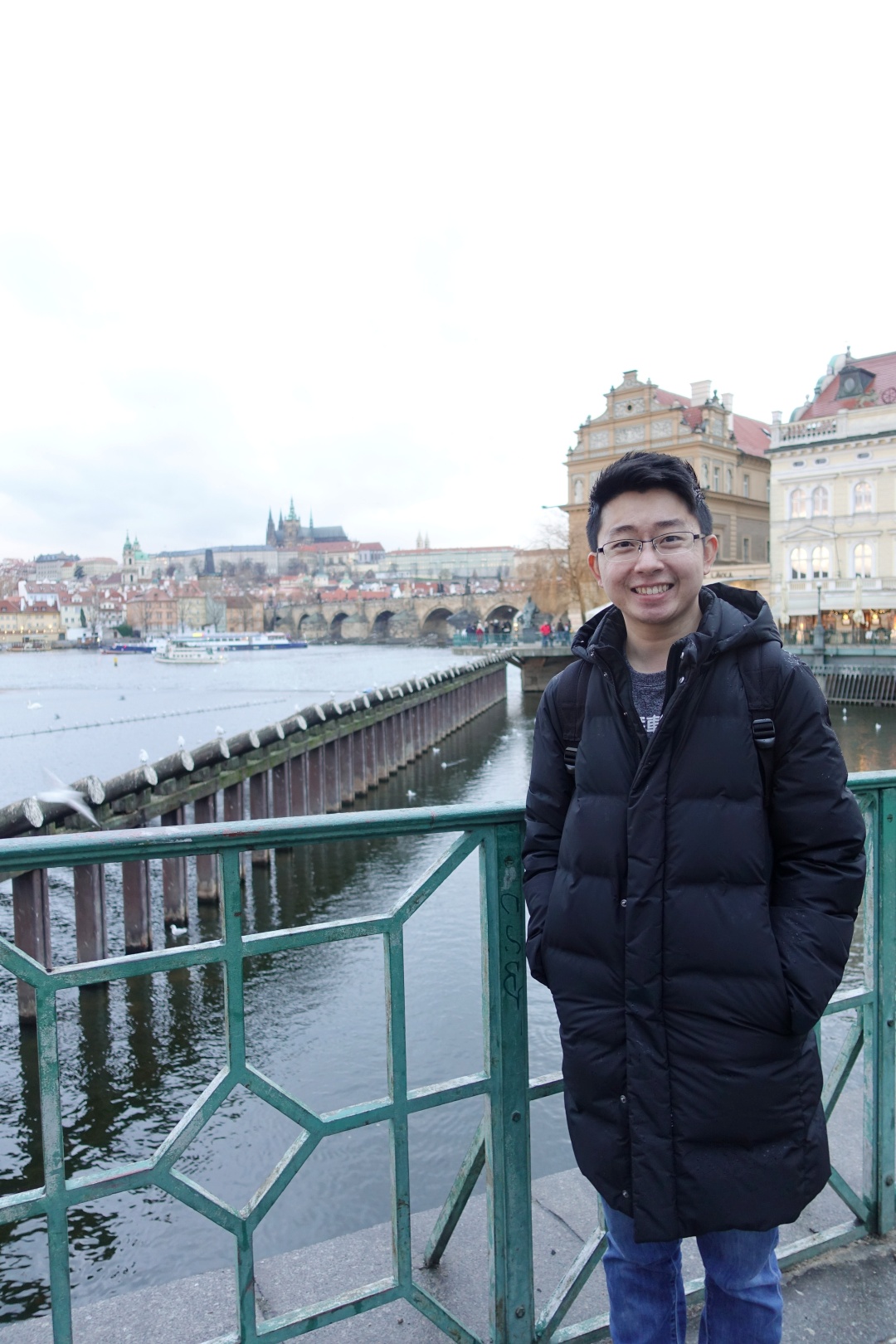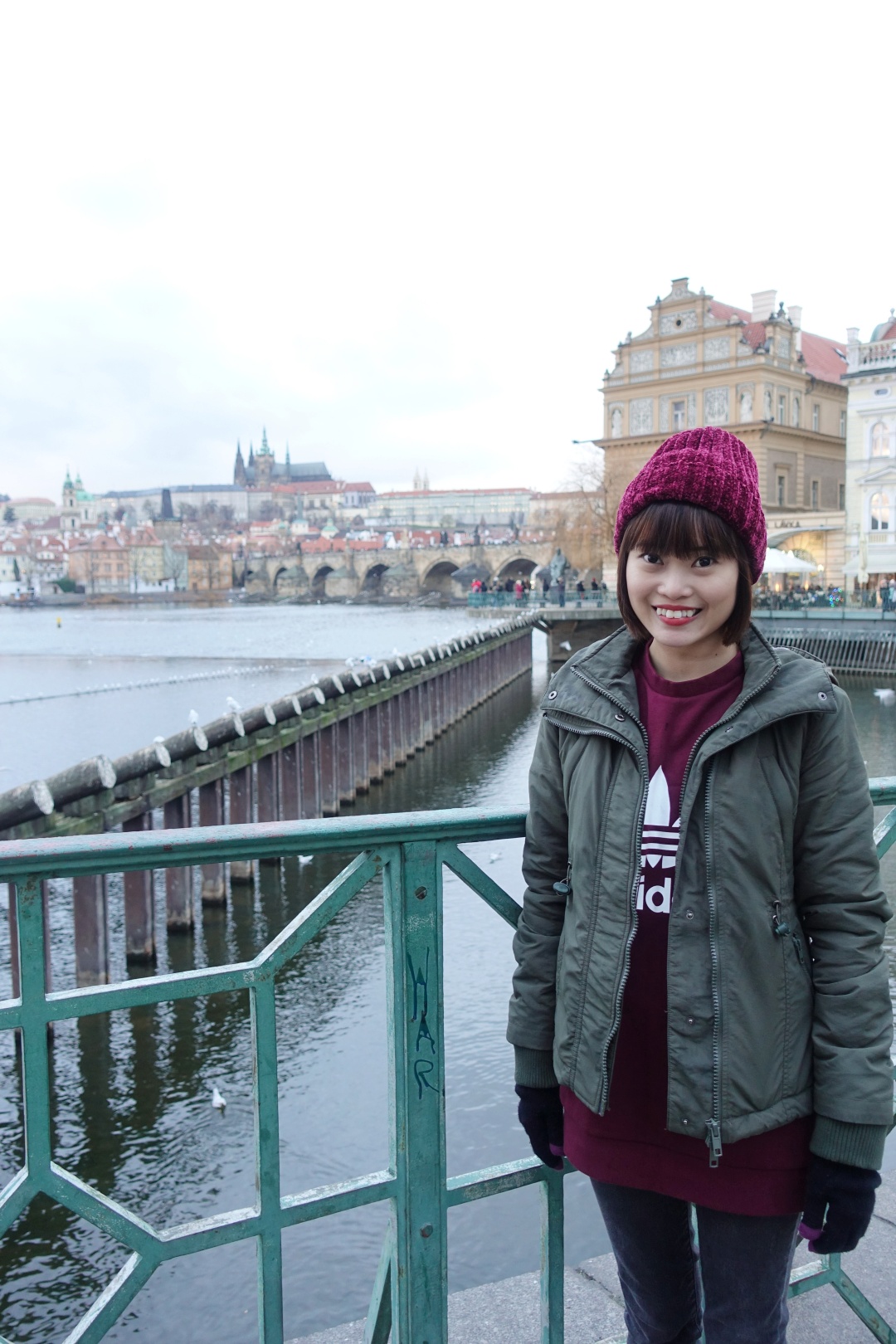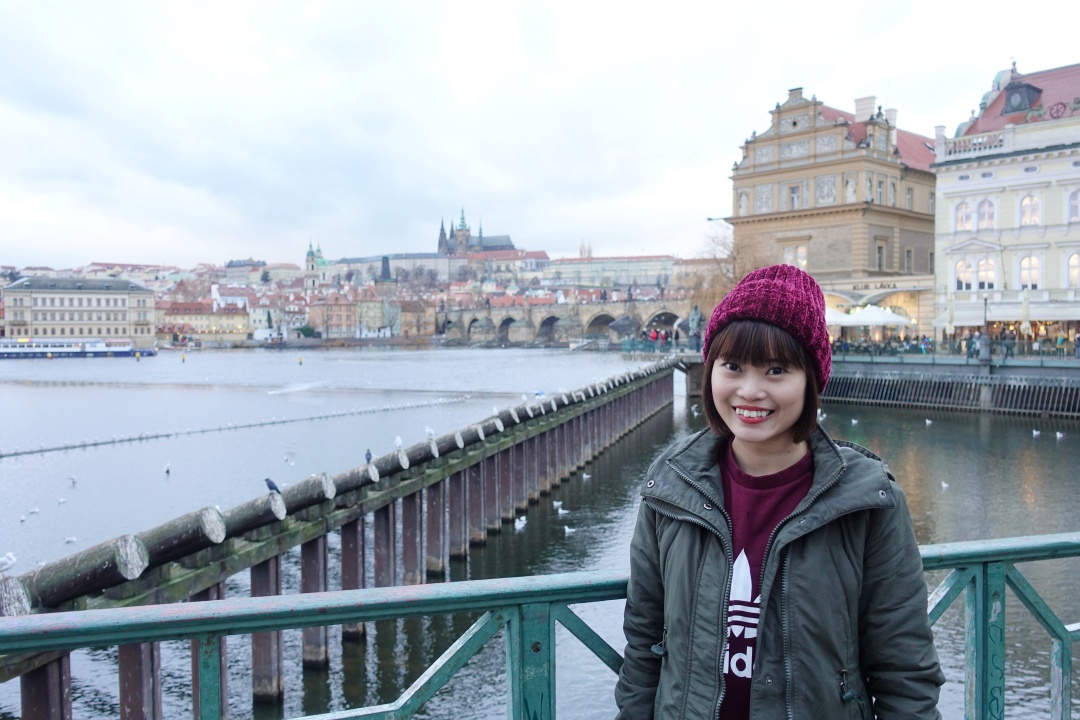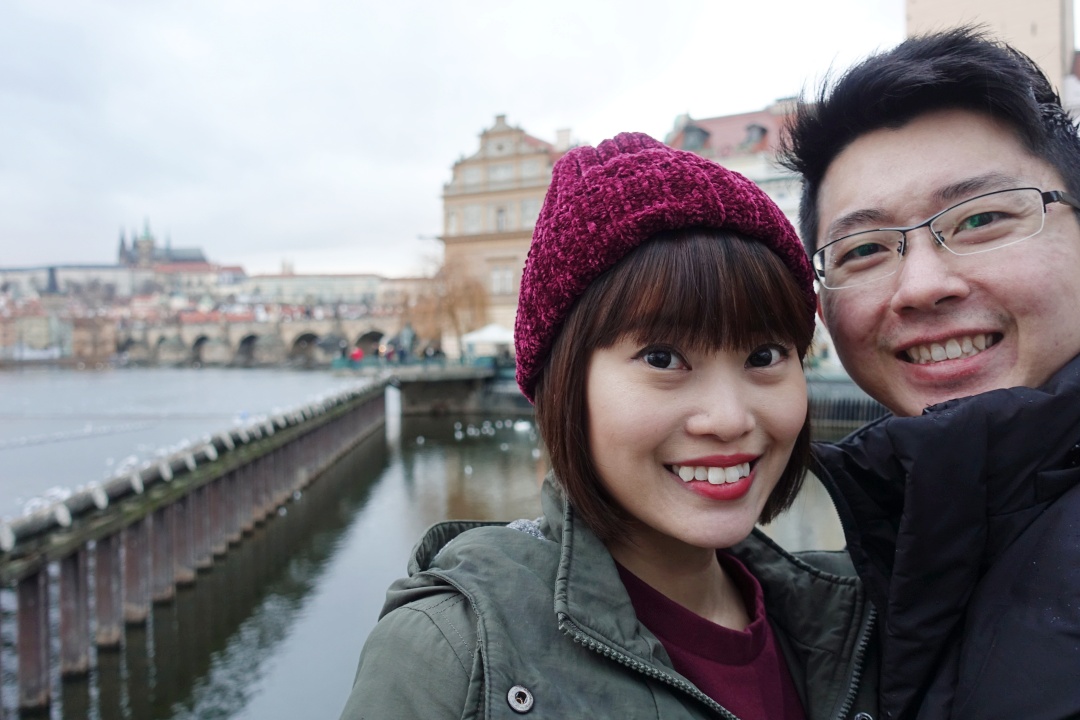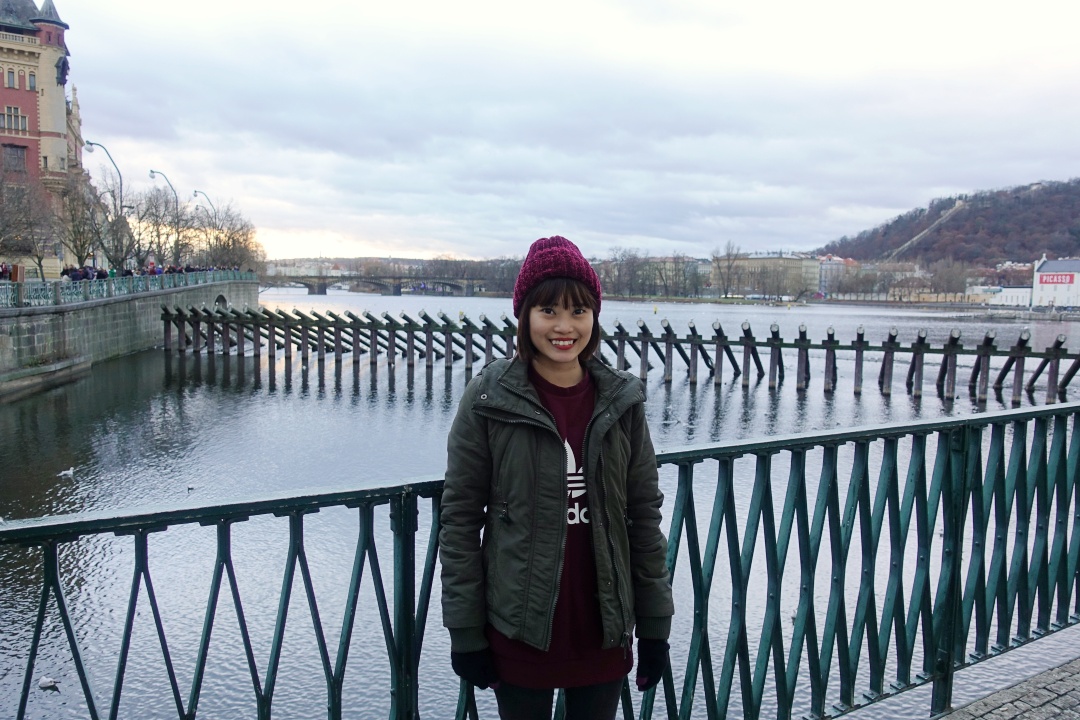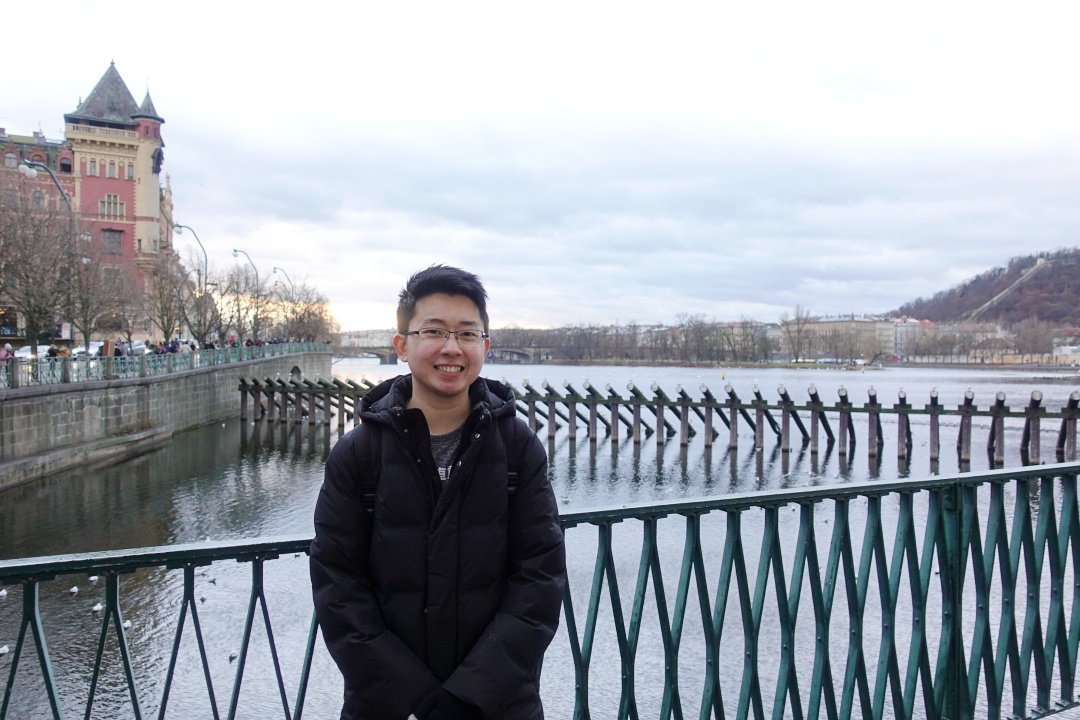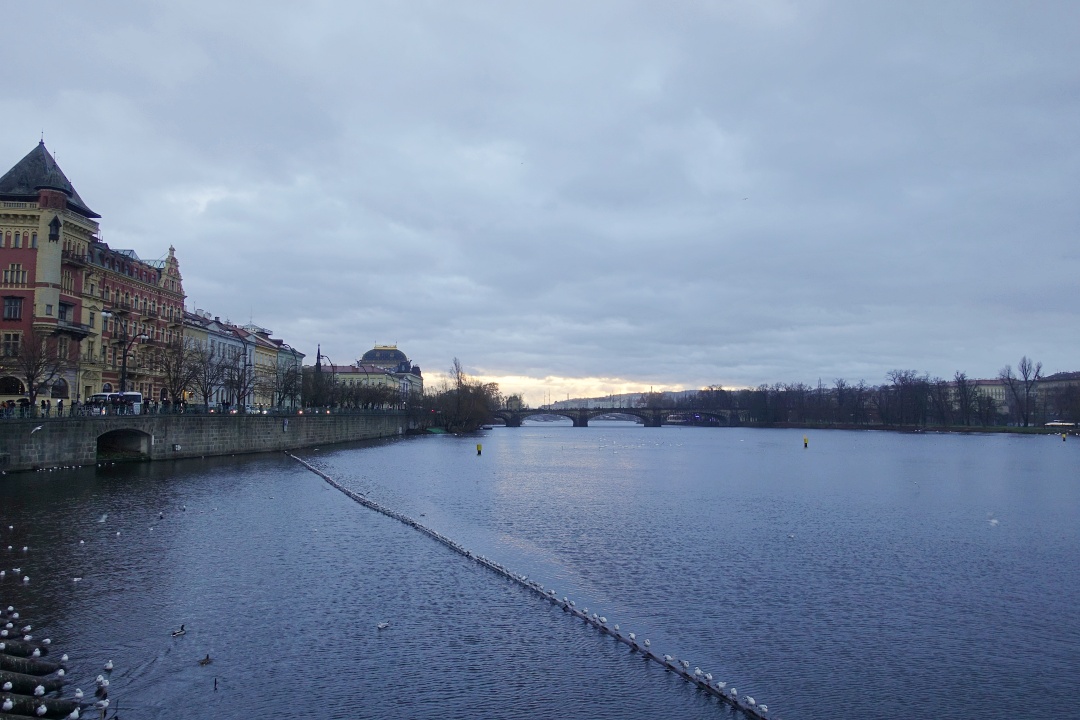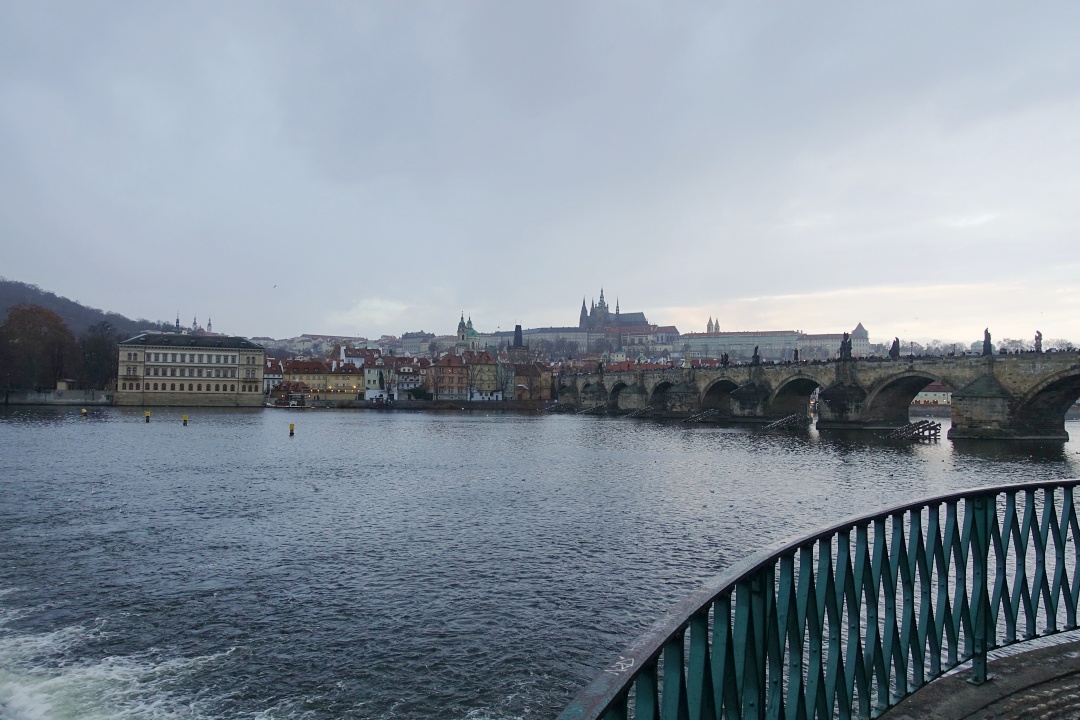 And then, we made our way to Charles Bridge!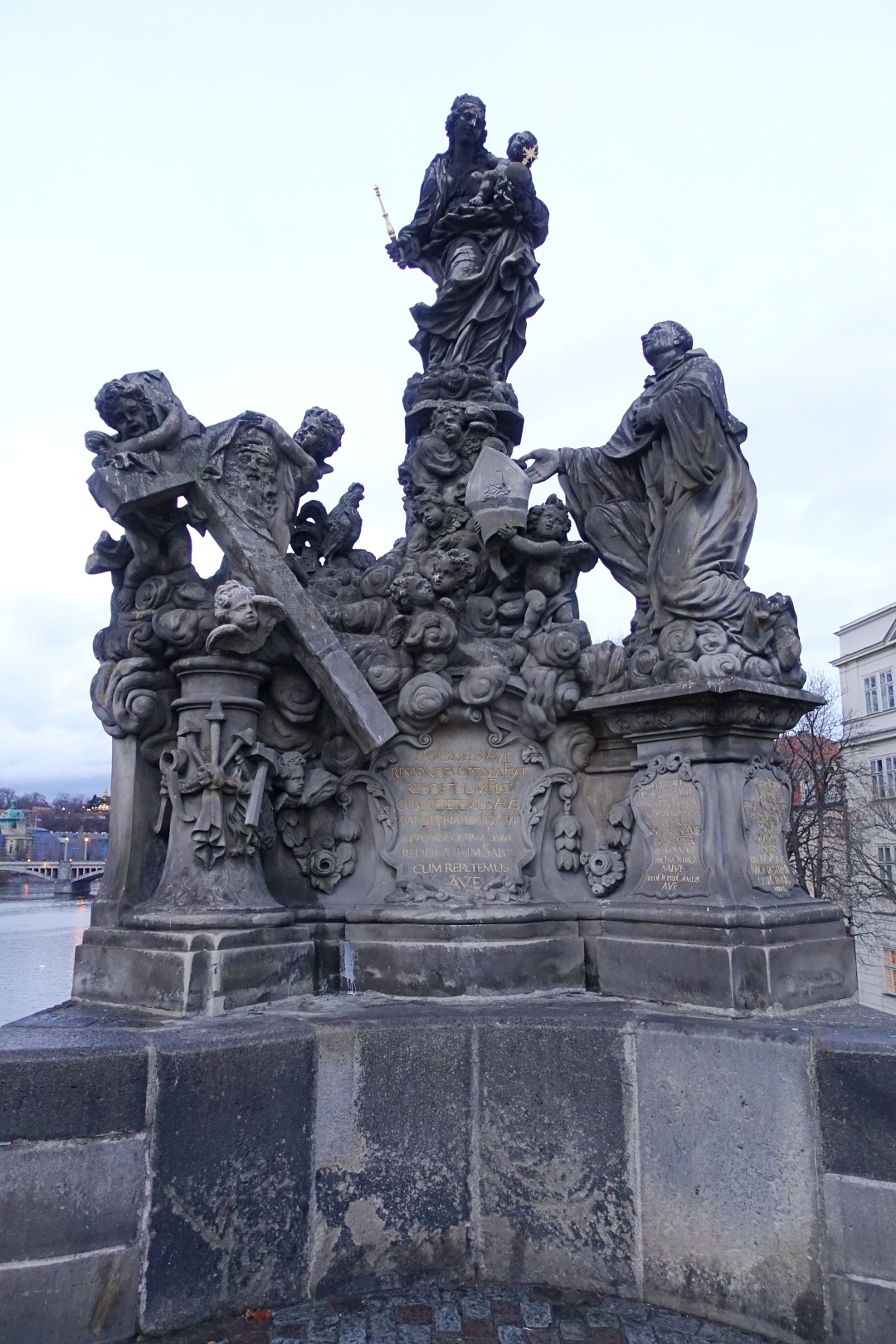 One of the many statues we spotted on Charles Bridge.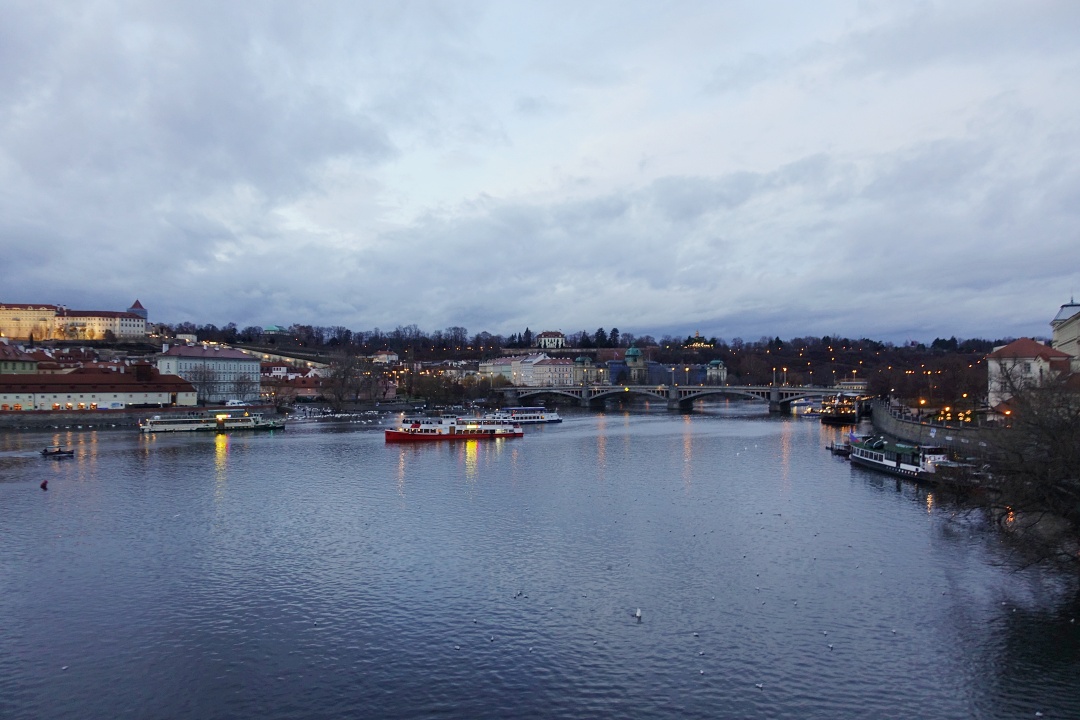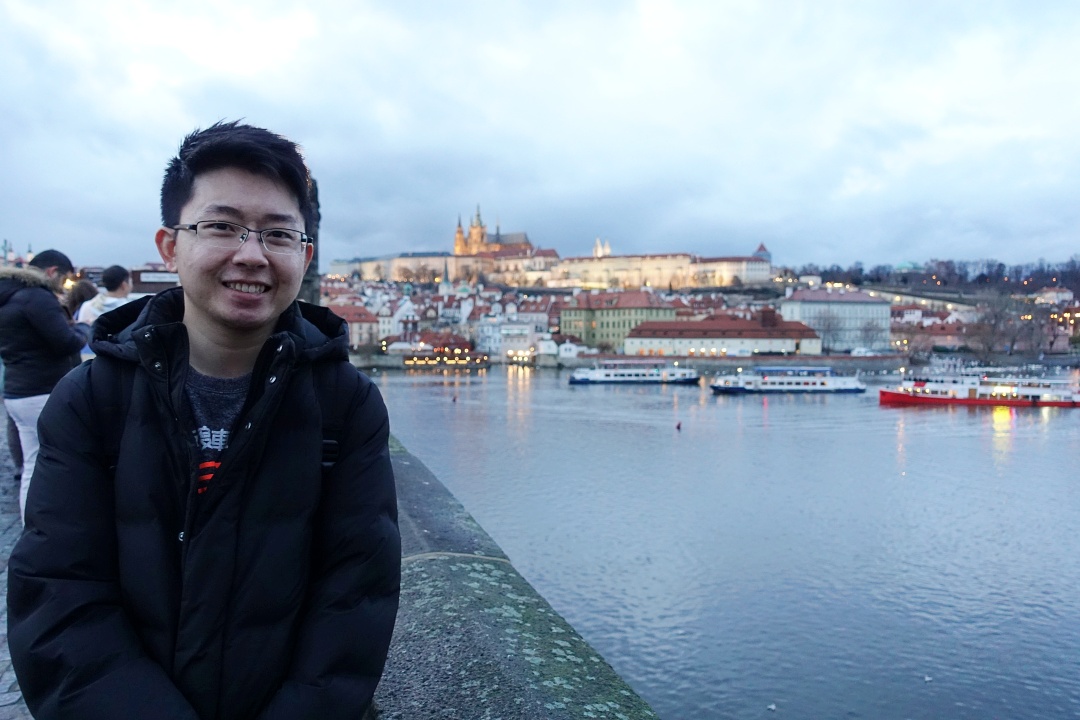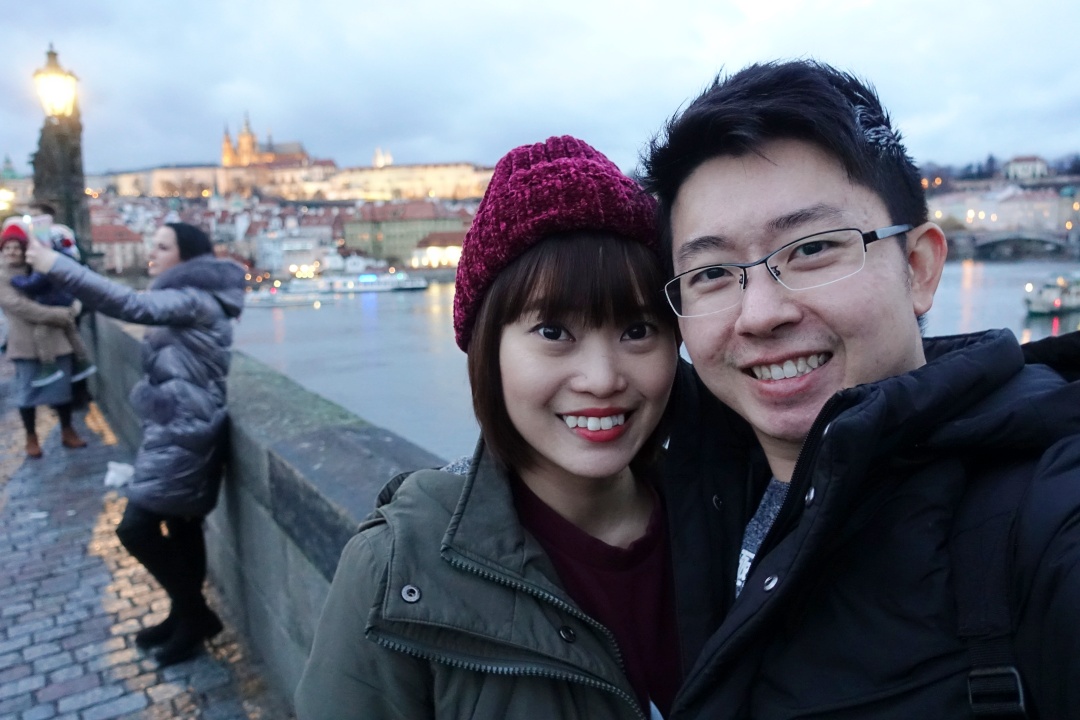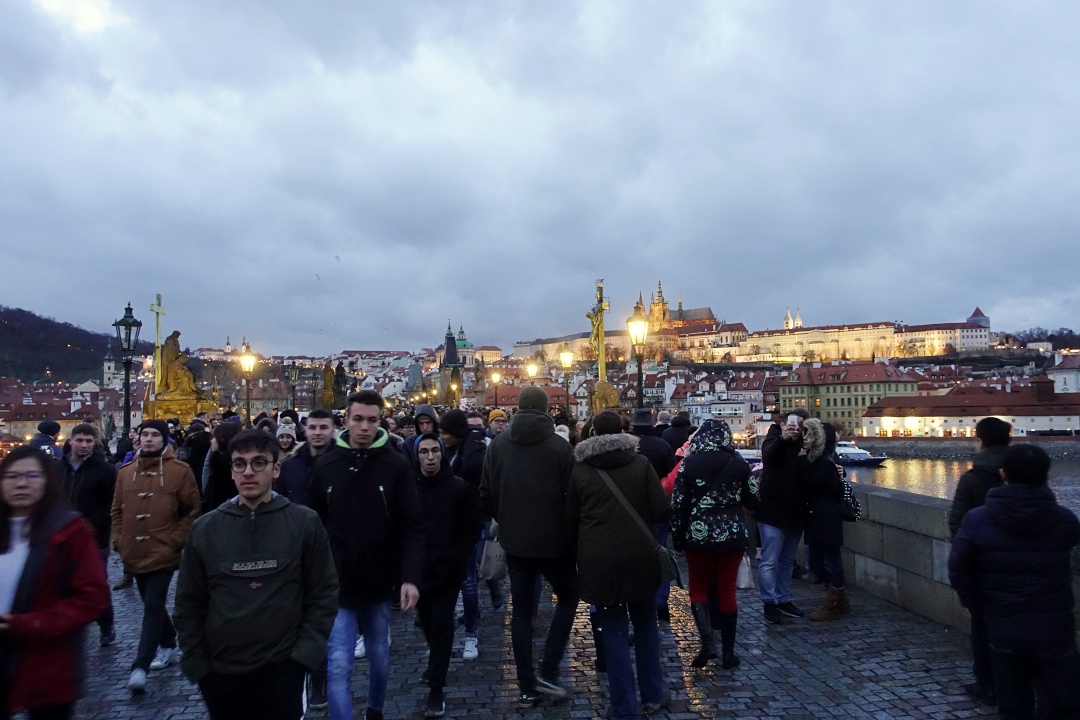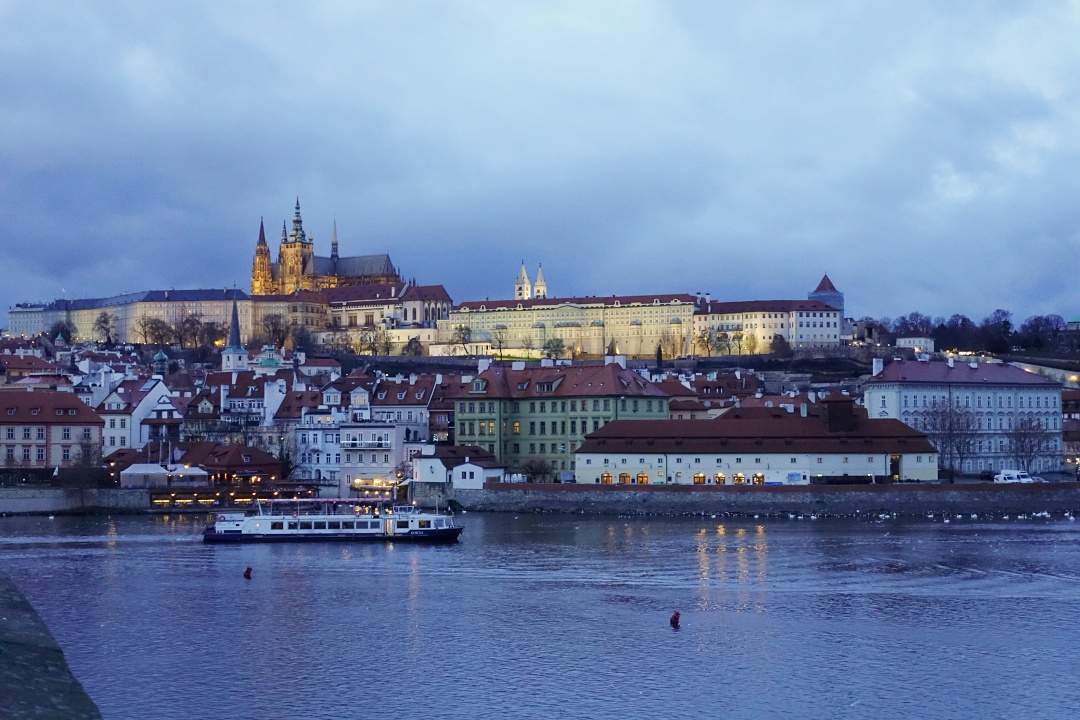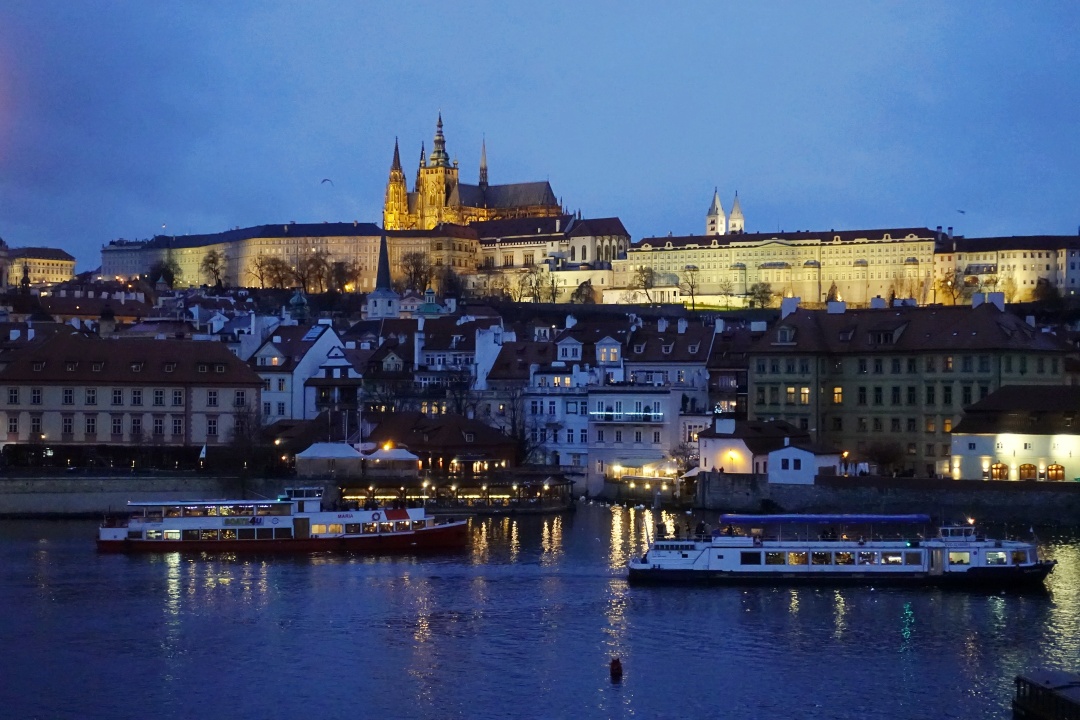 While we didn't make it to Prague Castle, at the very least, we got to see it from afar (from Charles Bridge).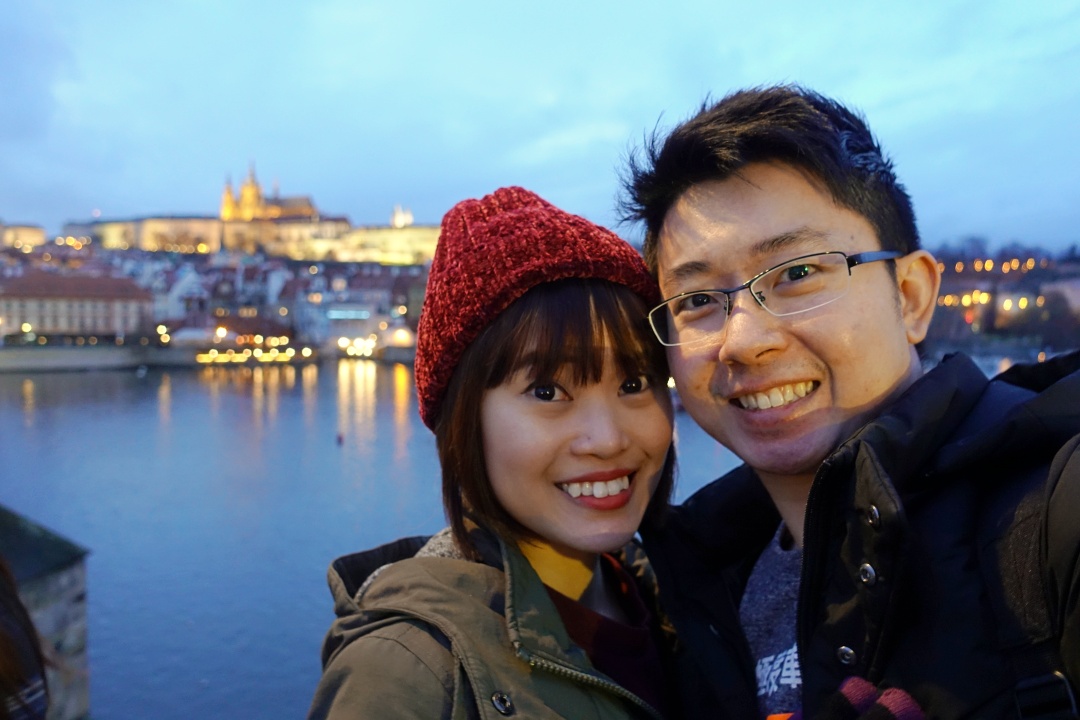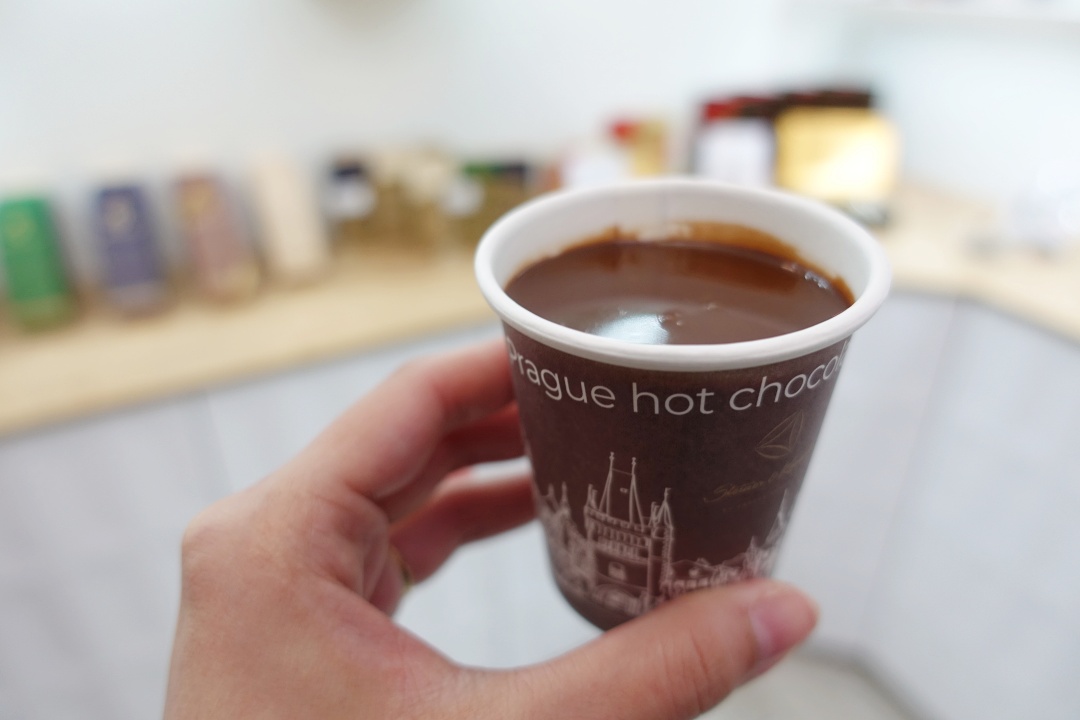 After so much walking, it's only fair to reward myself with a cup of *hot chocolate!
*Came across this shop that sells chocolates and decided to get a hot chocolate from there since we saw it selling at the Christmas market, but have yet to get one to try.
Verdict: the consistency was way too thick. Glad that we only got a small cup.
Wenceslas Square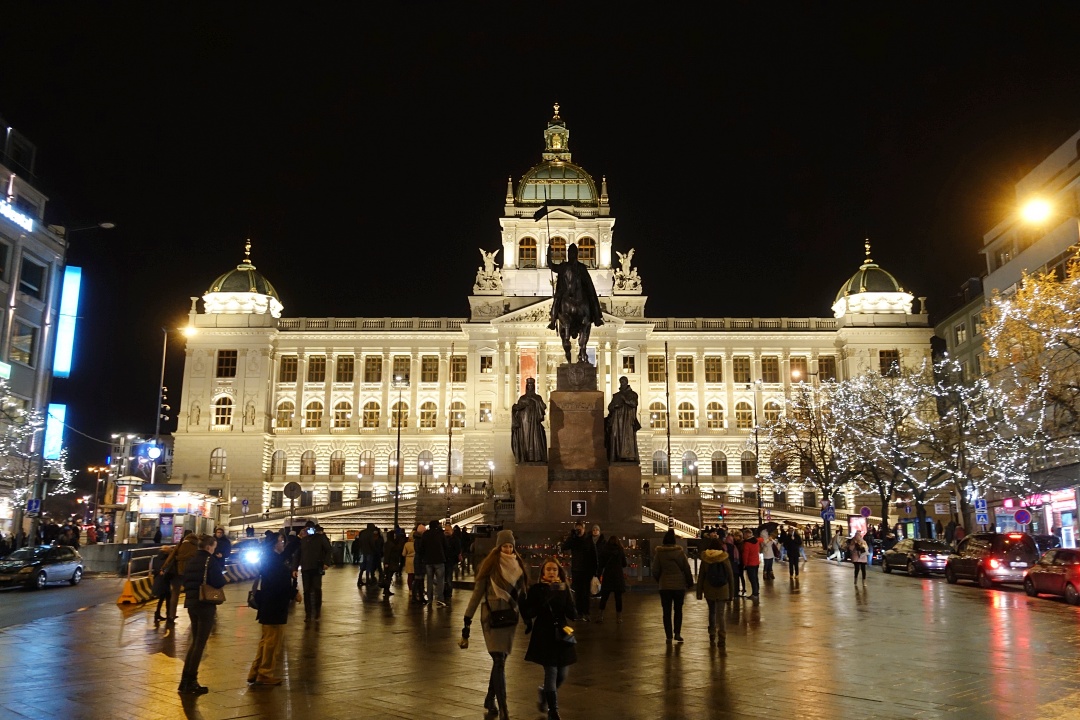 Made our way over to Wenceslas Square for yet another Christmas market!
The Christmas market at Wenceslas Square sold mostly food, which was fine for us since we needed to get dinner anyway.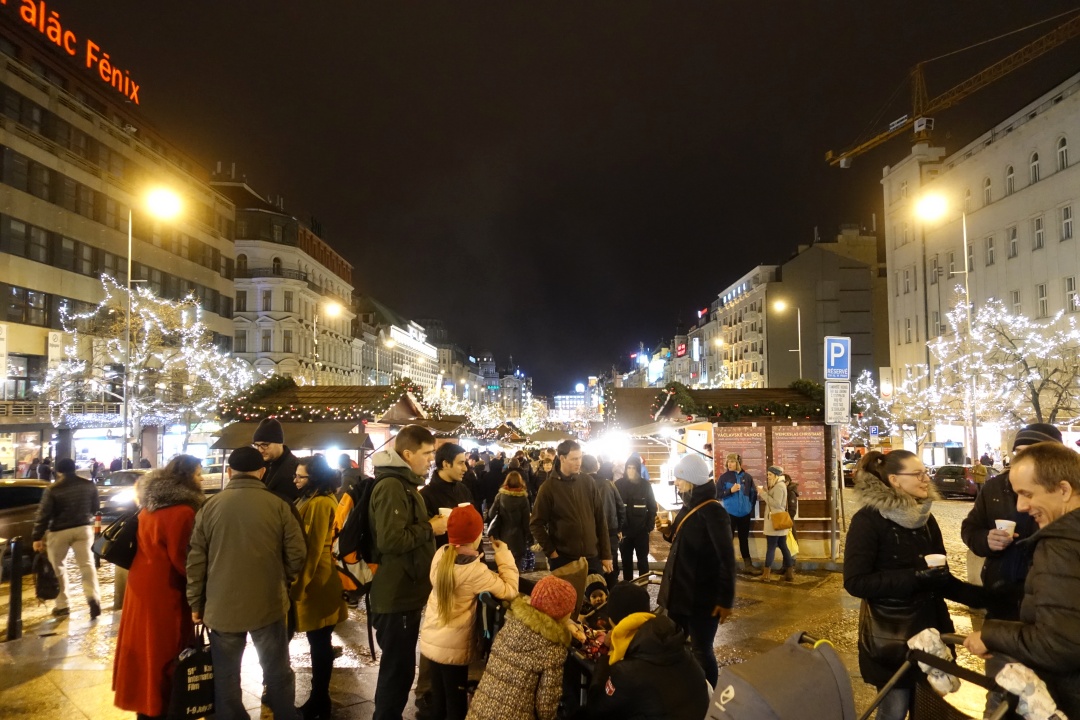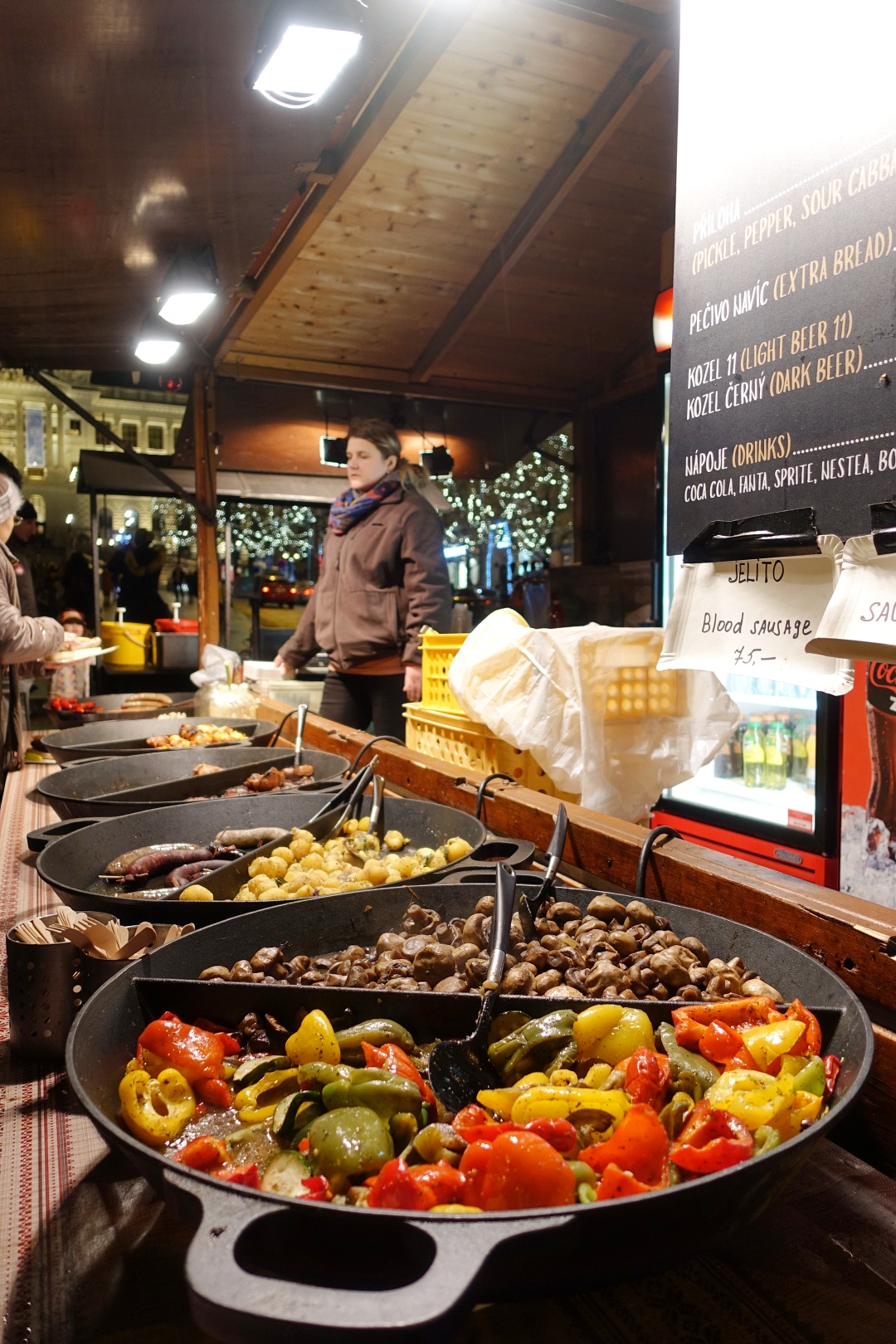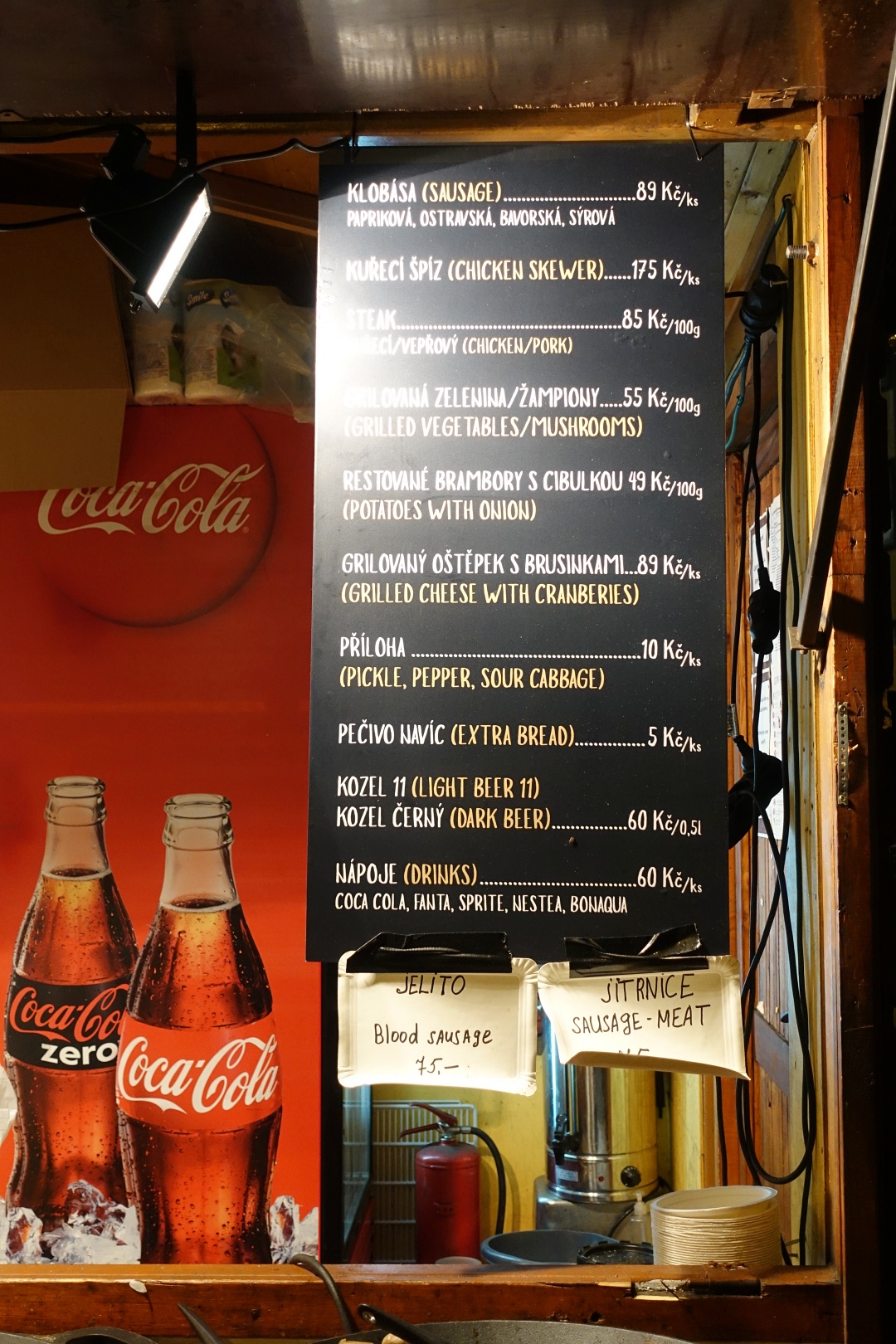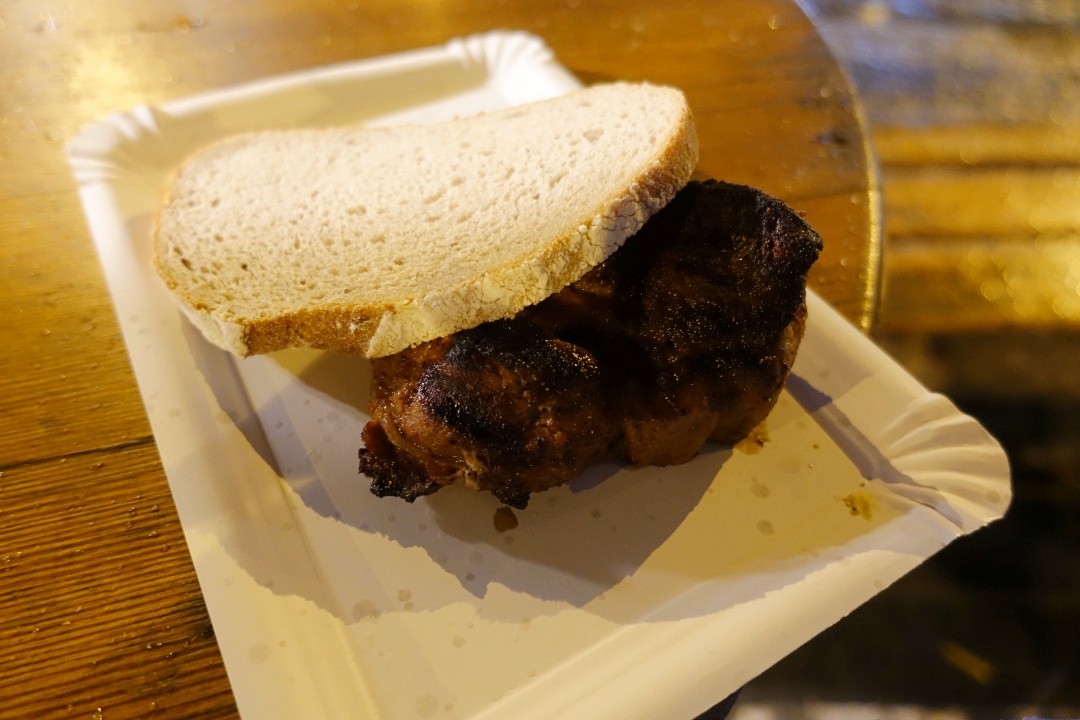 Can't remember if this was pork or chicken. While the Husband savour on the meat, I was more interested in getting Trdelník. It's a kind of spit cake made from rolled dough that is wrapped around a stick, then grilled and topped with sugar and walnut mix.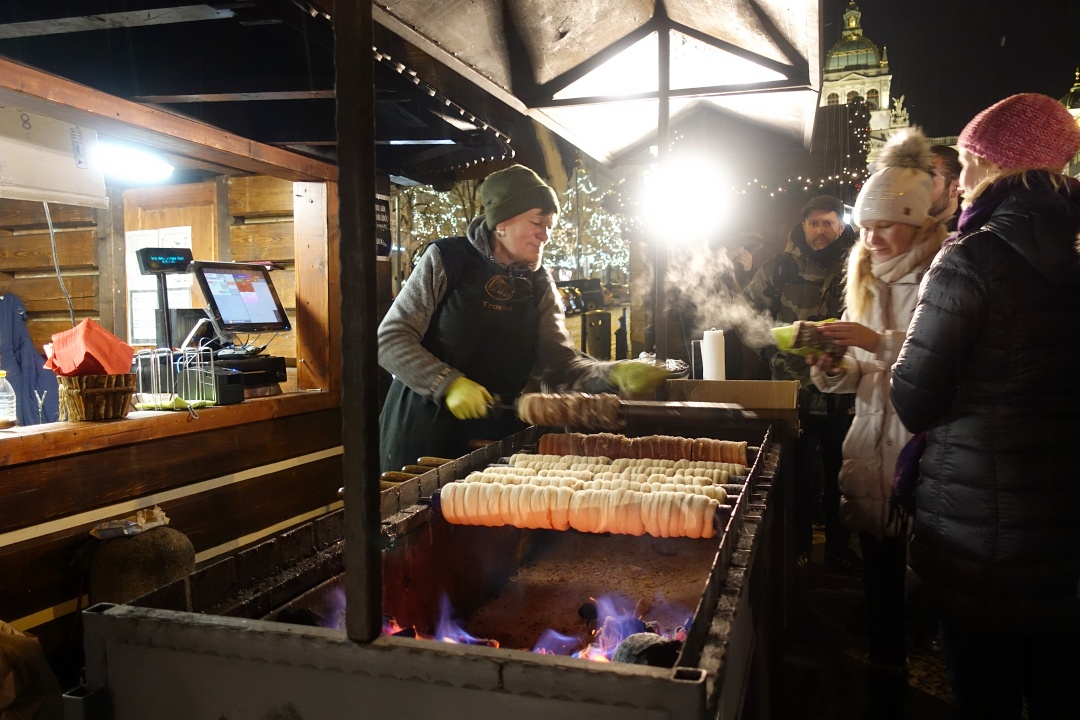 It was fascinating seeing how they wrap the pastry dough around a wooden/metal stick and roasting it over an open flame.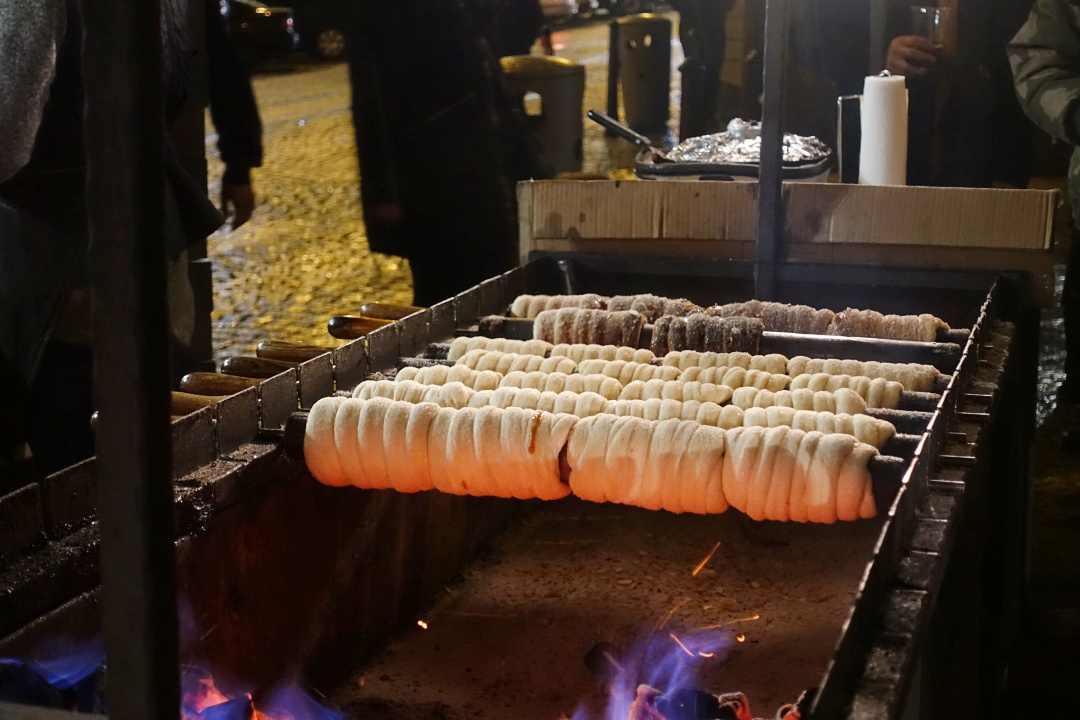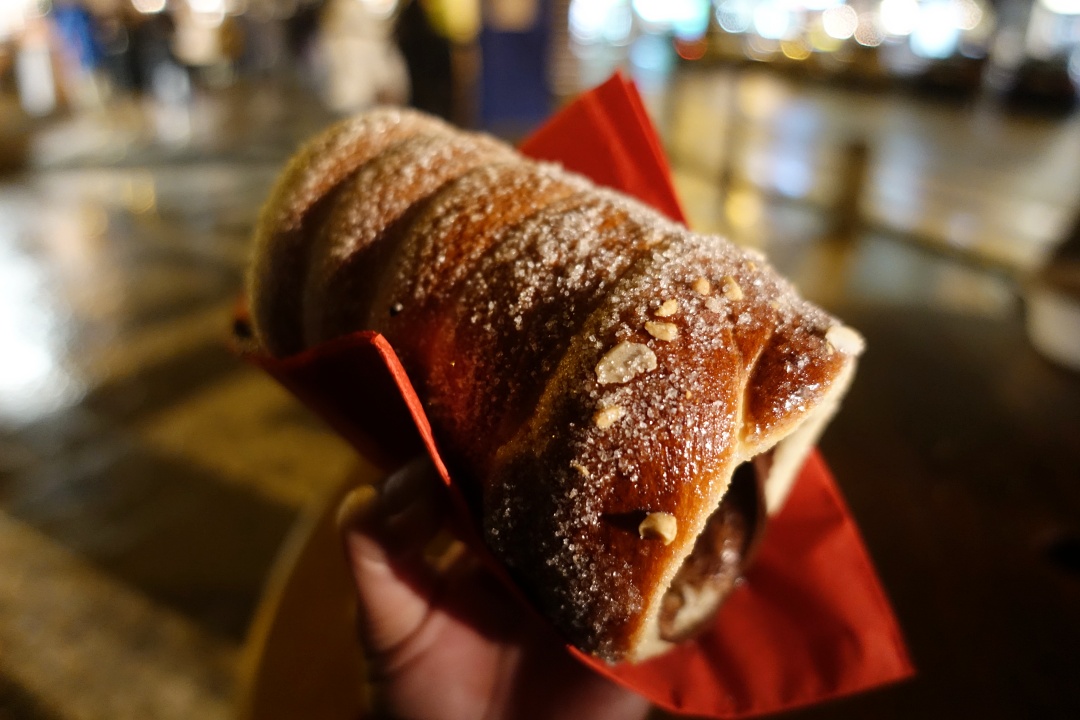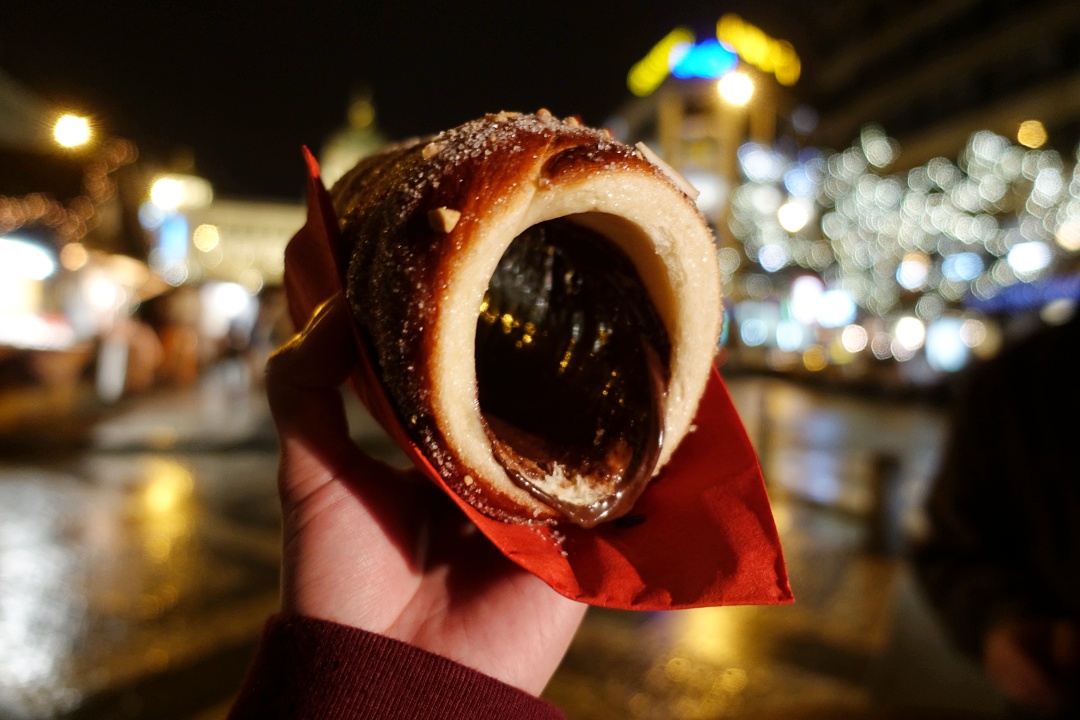 We got one with chocolate sauce coated on the inside and it was so yummy and comforting to eat this in the cold! Please try it if you're in Prague. Aside from getting it at the Christmas market, we also came across stalls along the street that sells this traditional Slovak rolled pastry.
Sidenote: I was craving for this pastry while doing this post, and the Husband reminded me that we previously came across a shop that sells it at Vivo City. We went there, and true enough, we managed to get our hands on this chimney cake (Trdelník) from Good Food Coffee & Bakery.

Good Food Coffee & Bakery is apparently quite a famous bakery located in the city centre of Prague (they are in other countries as well), and can always be seen with a line outside the shop. (I'm not sure, but we might have unknowingly passed it while walking down the street in Prague?) I'm so happy that they opened a shop in Singapore! Now I just need to go there often so that I can have my craving satisfied!
Hamleys of London
Passed by Hamleys of London and we somehow decided to pop in to have a look. Wasn't expecting much since the one we had in Singapore was kind of disappointing. But I must say the one in Prague was a complete opposite.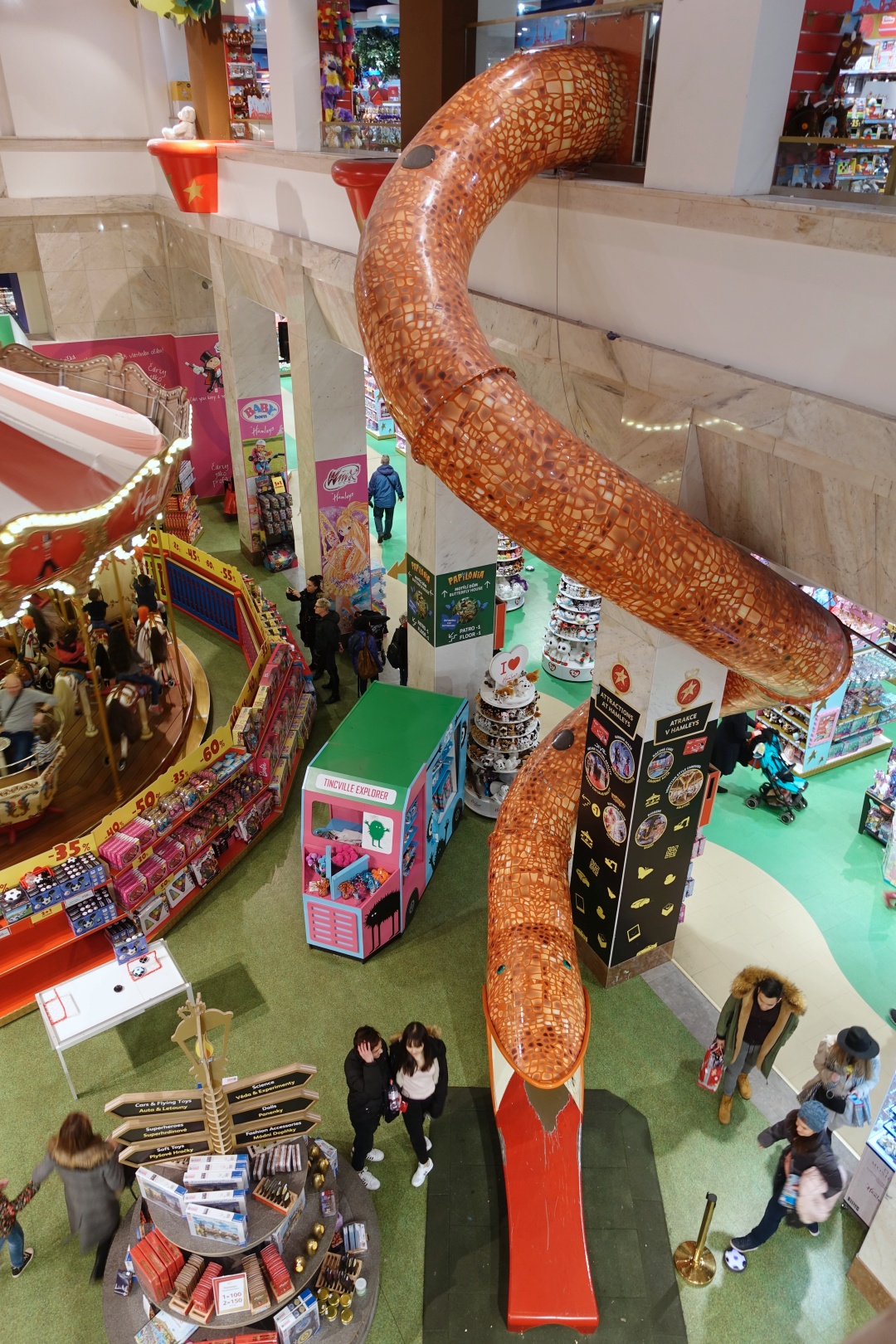 First of all, the store was massive. There were three floors, and right in the middle of the store was a huge carousel that can be enjoyed by both kids and adults. For those who don't fancy taking the stairs, there is even a slide that you can take to come down from the second level!
I didn't try it, but the Husband did, and I think he had fun going on the slide.
Aside from that, the entire store was full of toys and interesting tiny gadgets. There were staff situated around the store promoting and showcasing how the toys work, and that honestly makes it a useful and interactive experience for shoppers.
Old Town Square
Leaving Hamleys, we made it back to the Christmas market at Old Town Square. We planned to leave Prague the following day, so we just wanted to soak up more of the Christmas spirit.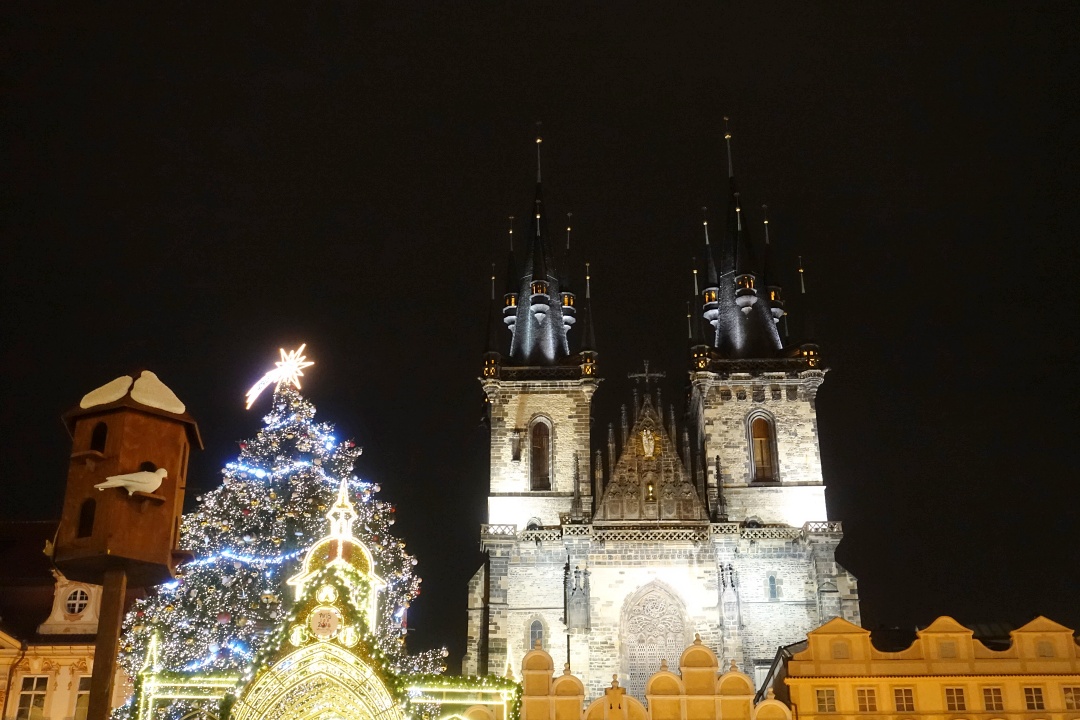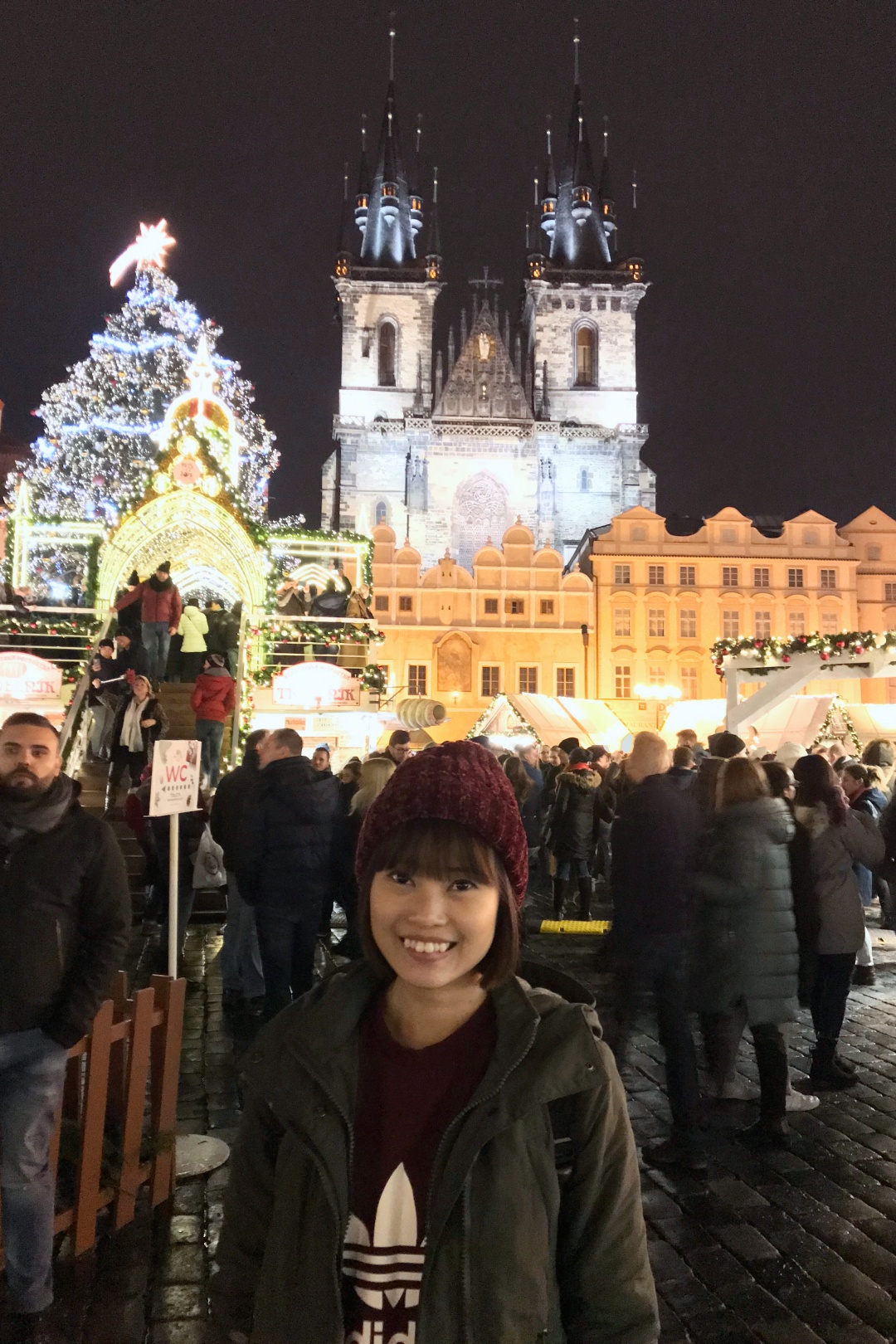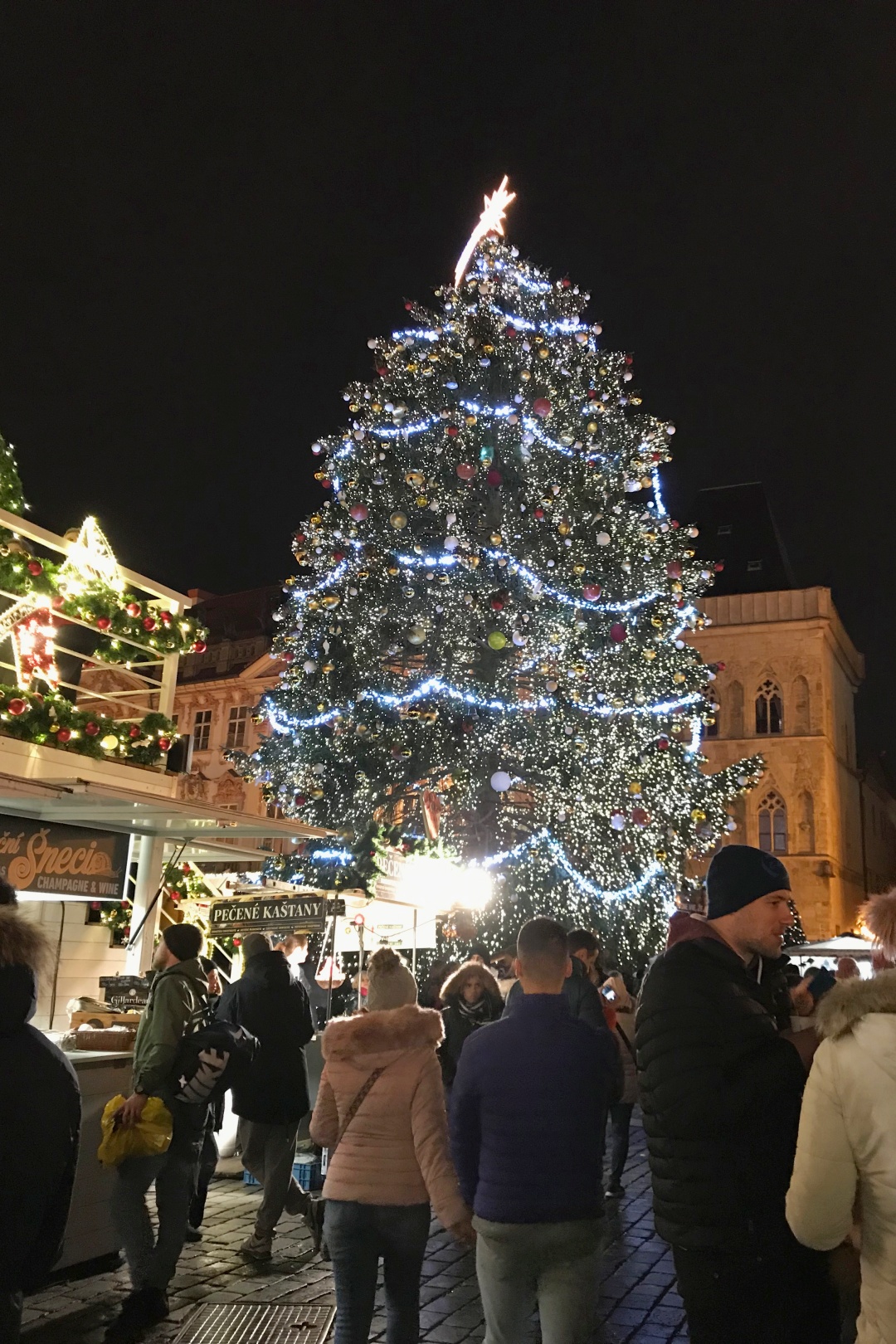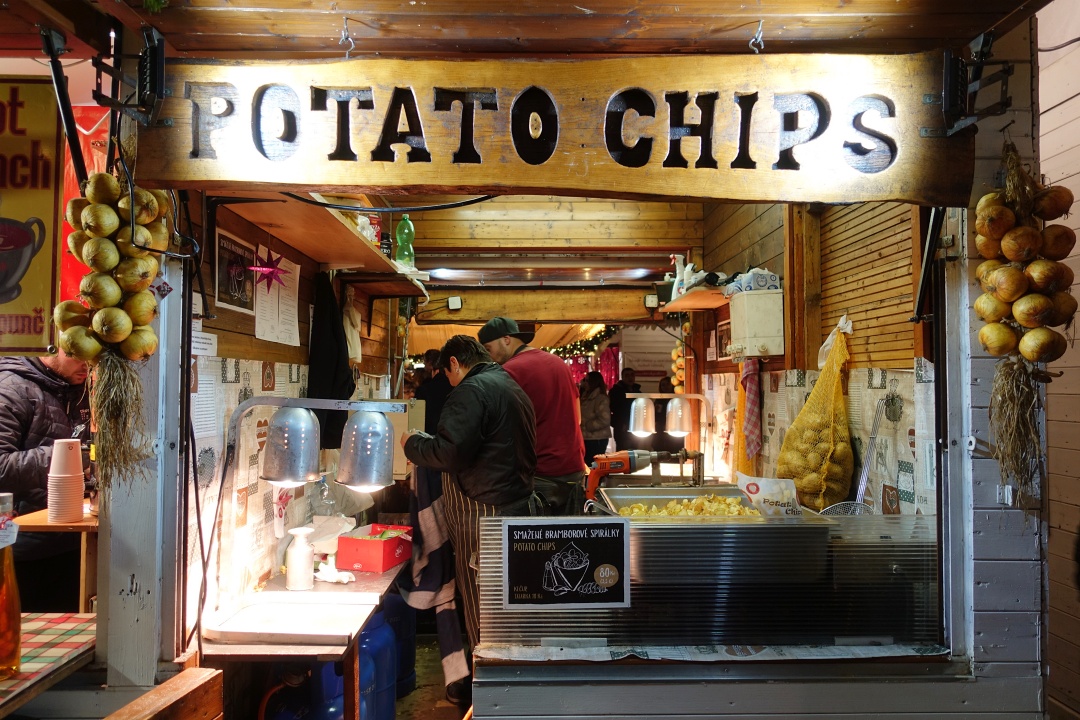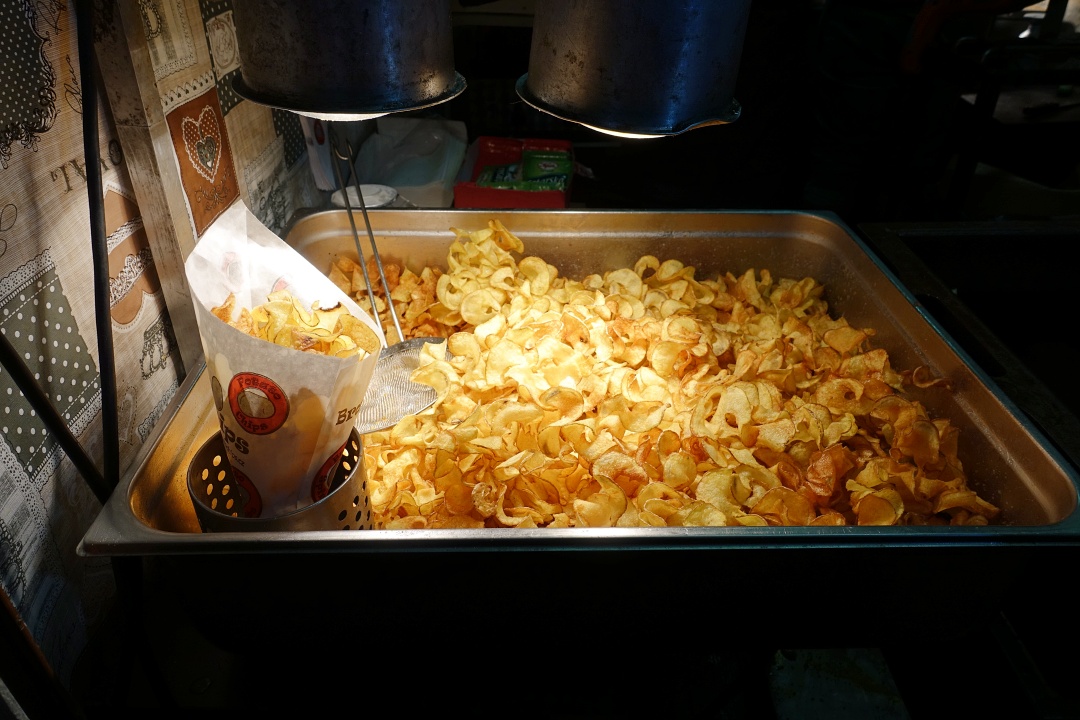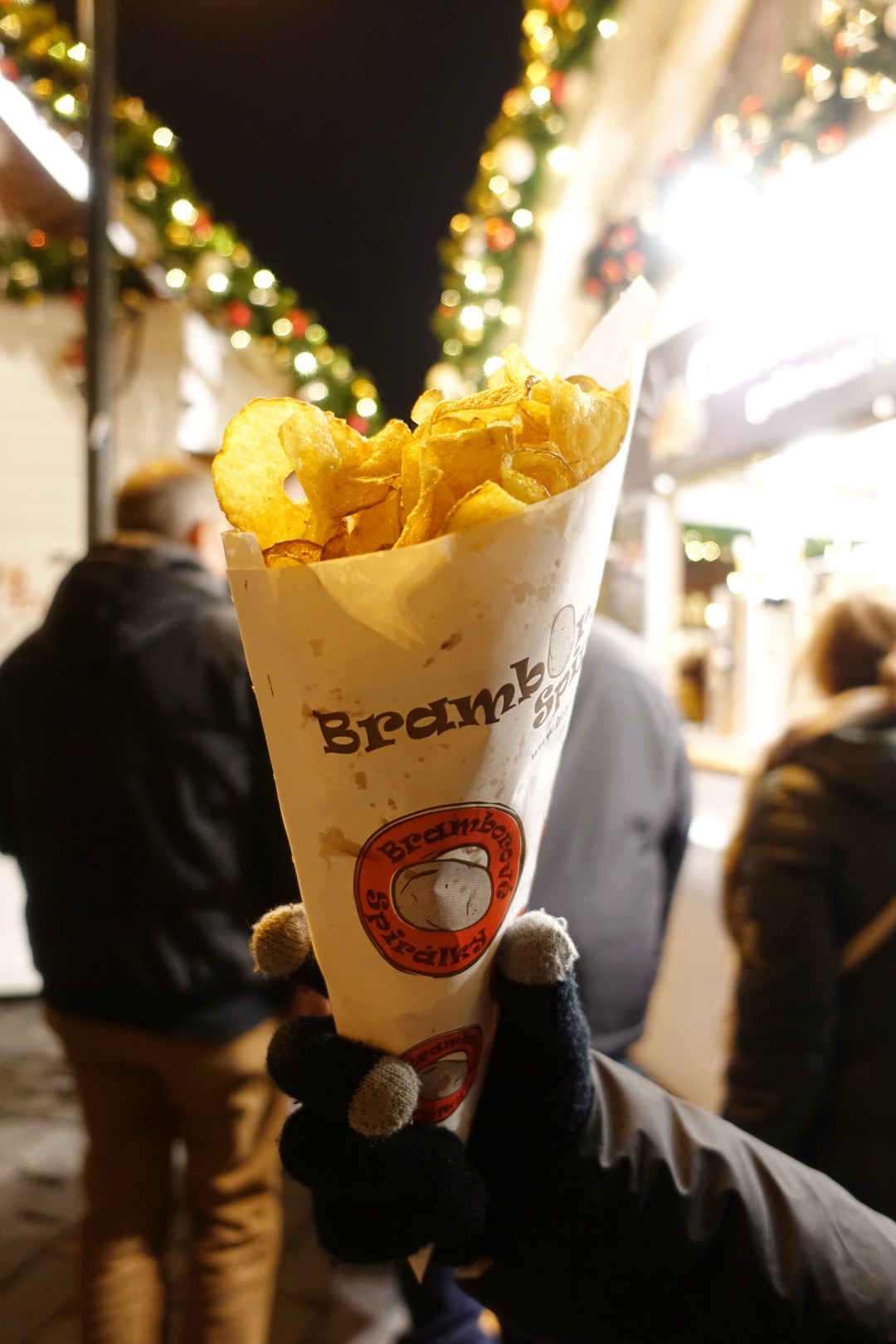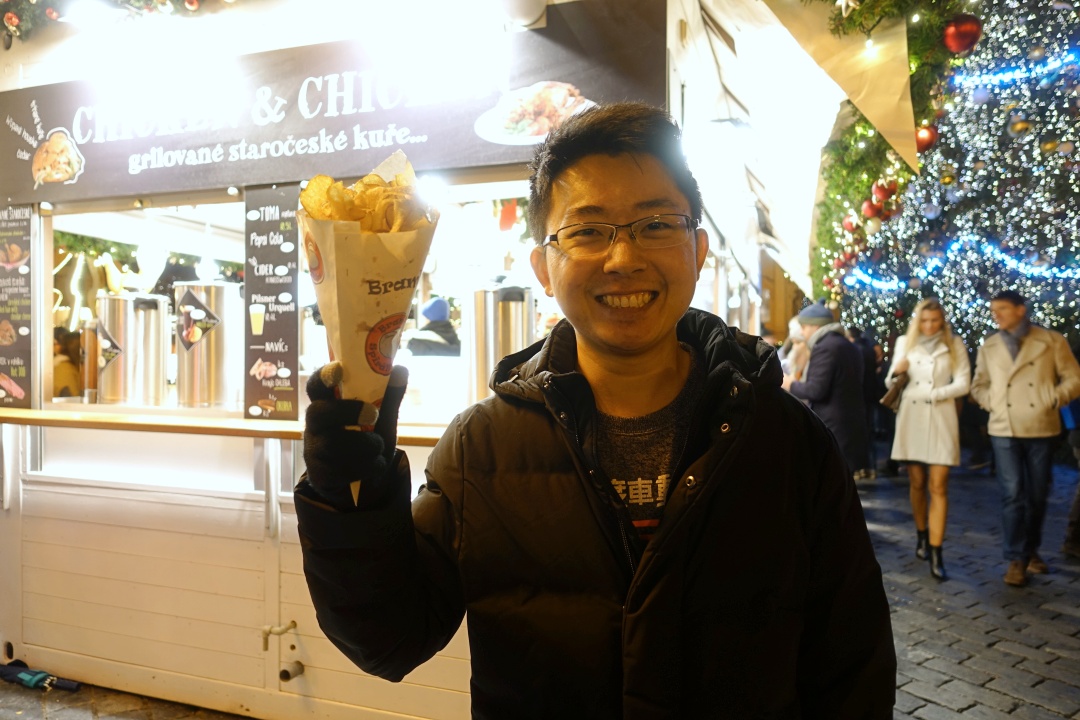 Bought some potato chips right before we left. The chips were freshly fried and so addictive!