Woke up early the following morning since we slept early the night before.
Since we separately booked our second night at the hotel, we thought we would check with the front desk to ensure they got our booking, and at the same time ask if we could continue our stay at the existing room. (I mentioned in the previous post that we booked a certain room but got a slightly bigger room instead. Hence, we want to confirm that it was okay for us to continue our second night in the same room.) All was good; they got our booking, and we got to extend our stay in the allocated room.
After sorting that out, we went and got our breakfast. Breakfast came inclusive with our stay. There was a small corner at the back of the first storey where we could pick up some snacks like mini muffins, eggs, yoghurt, etc.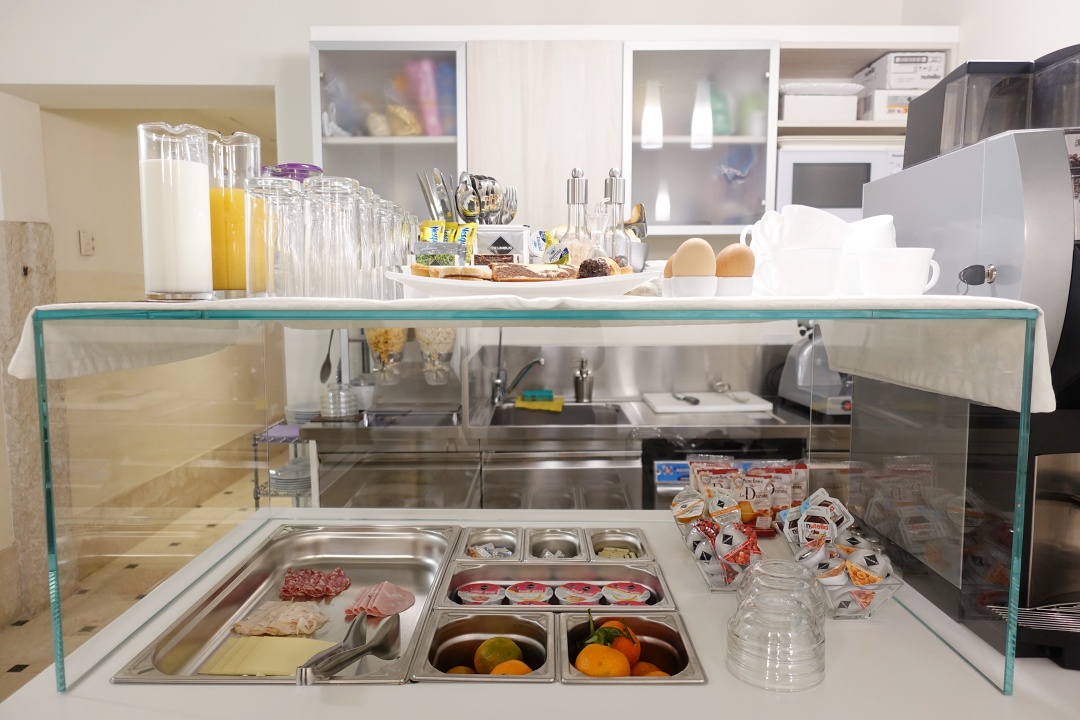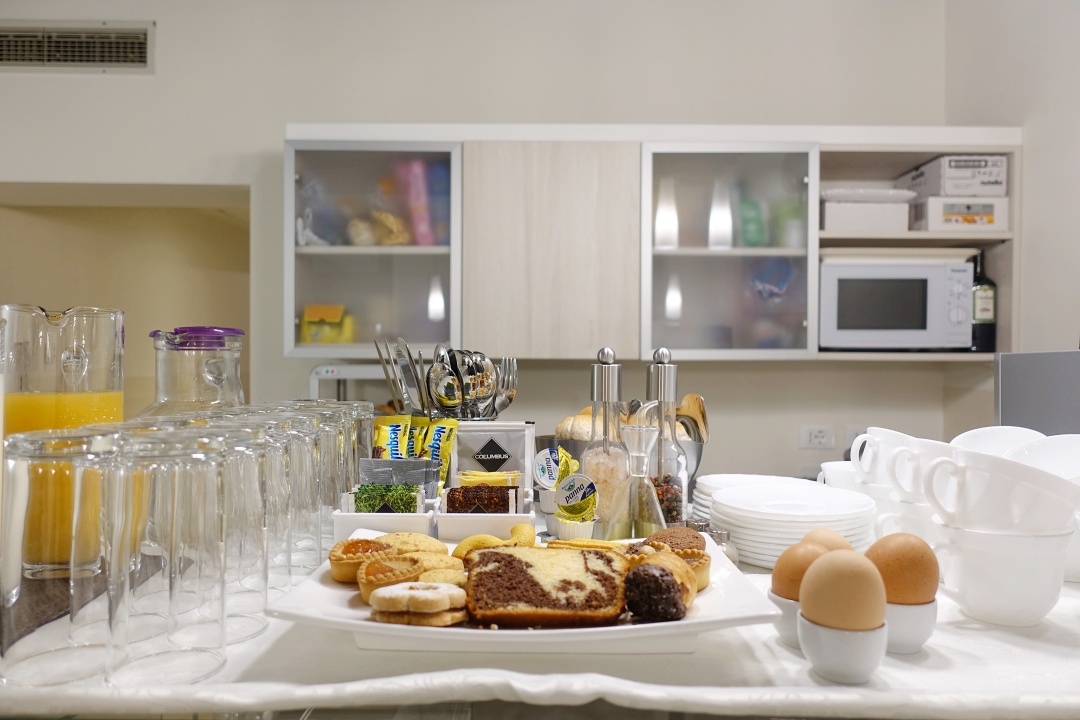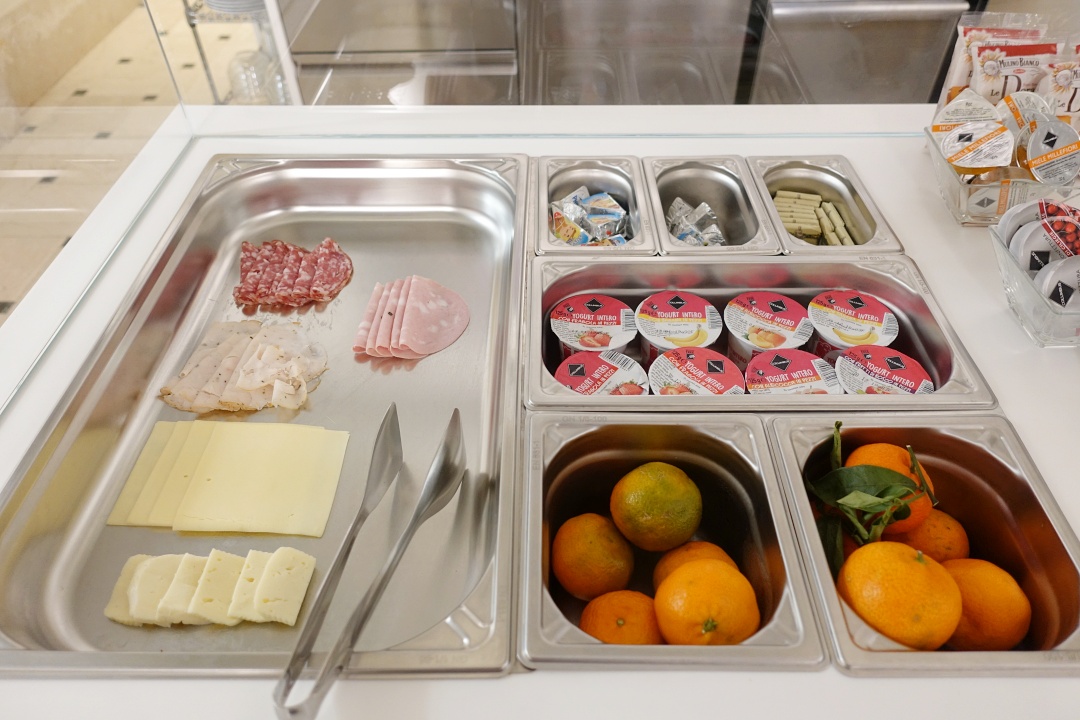 Nothing fanciful, but it was good enough to last us till lunchtime.
Santa Maria di Nazareth Church
Our first stop for the day was to Santa Maria di Nazareth Church, a Roman Catholic Carmelite Church. Situated close to the Santa Lucia Train Station (where we came from the day before), it only takes us approximately 5-minute to get there by foot from the hotel. We didn't get to go in the day before, so we figured we made it back that day to check out the interior of the church.
The visit is free of charge, although a donation is recommended.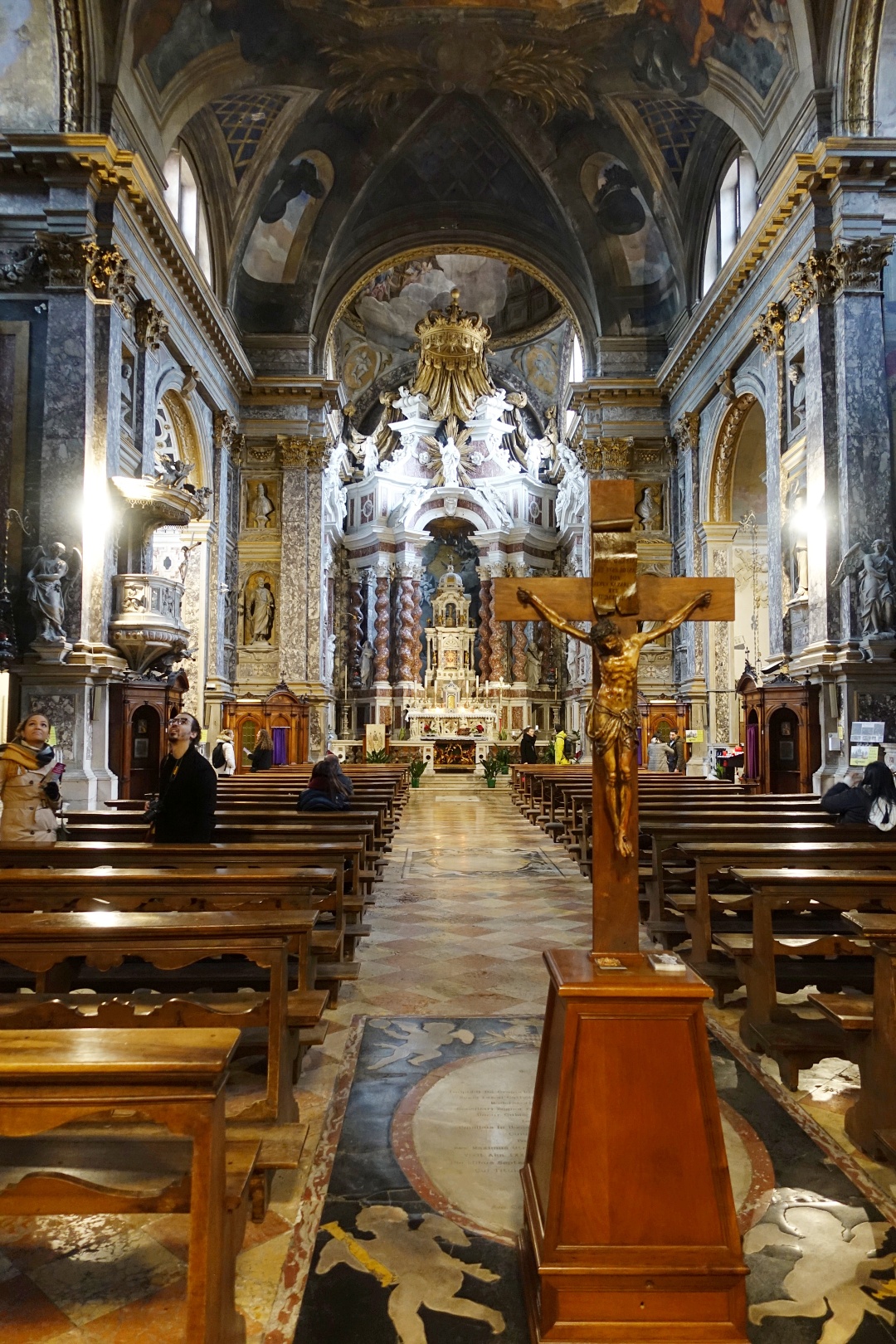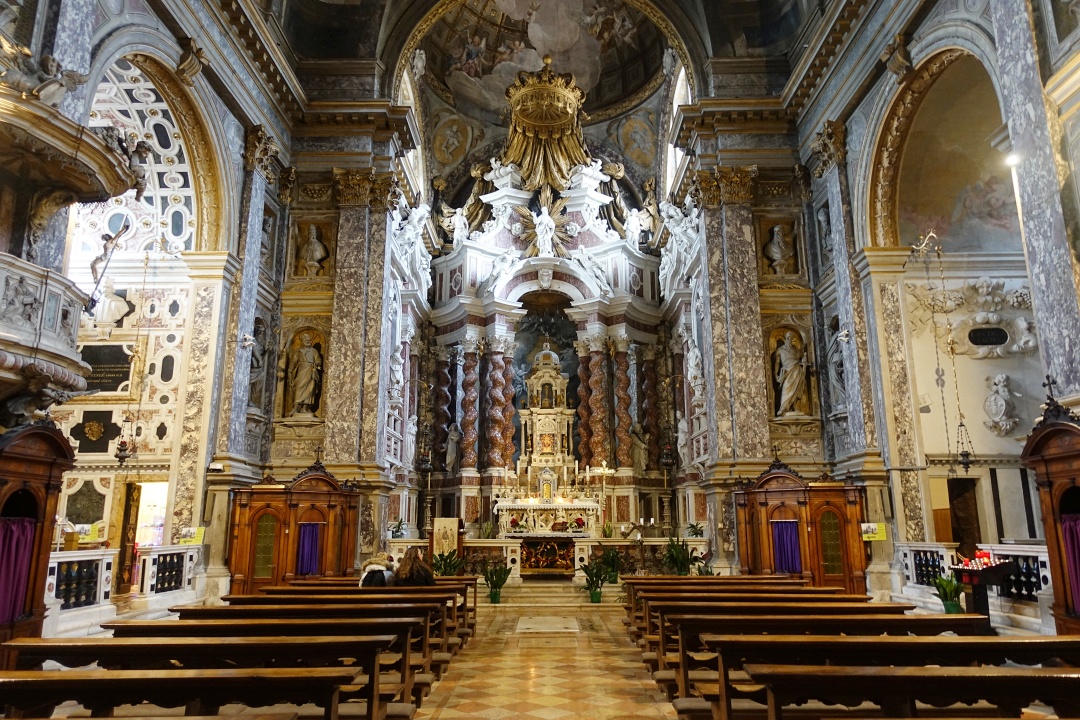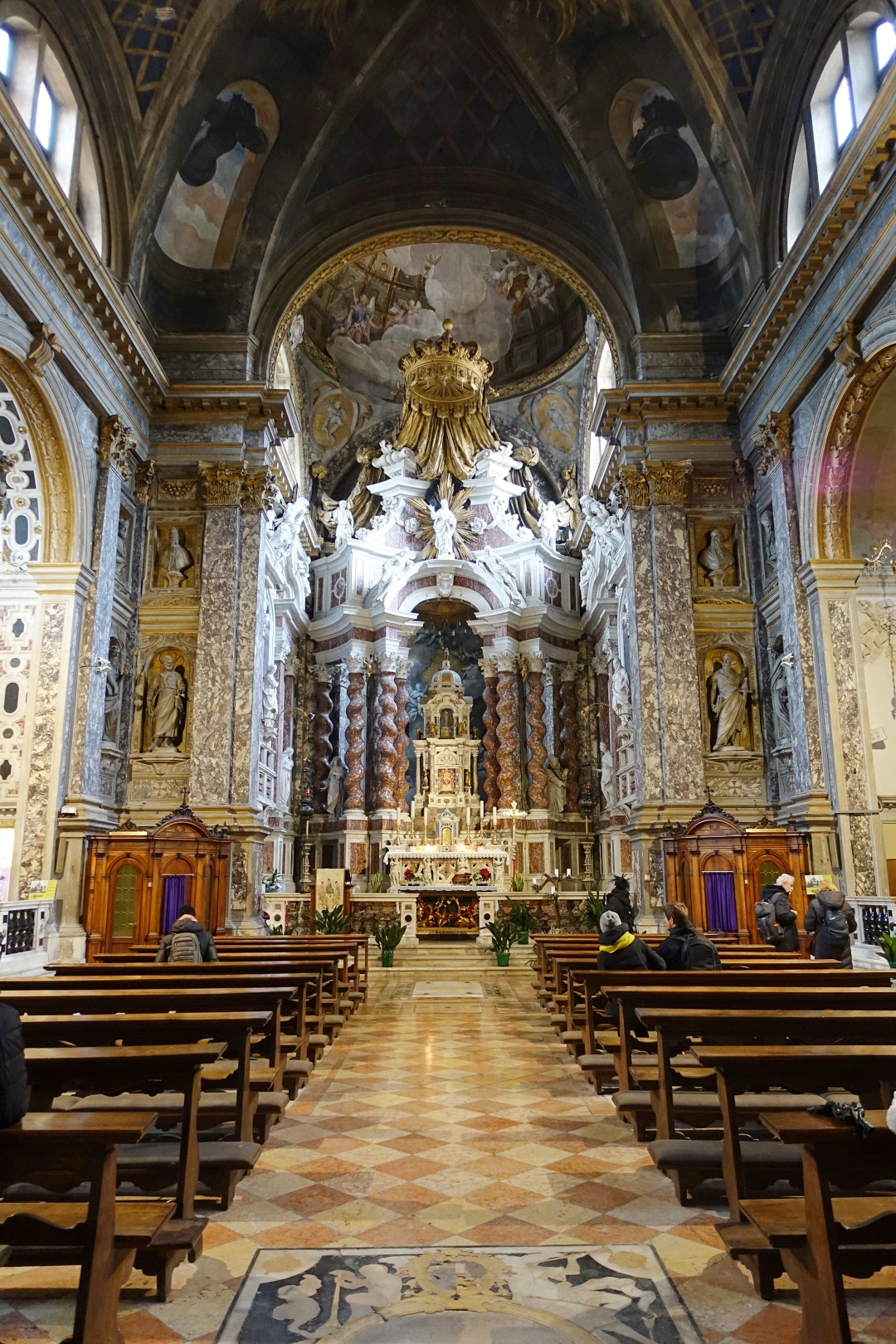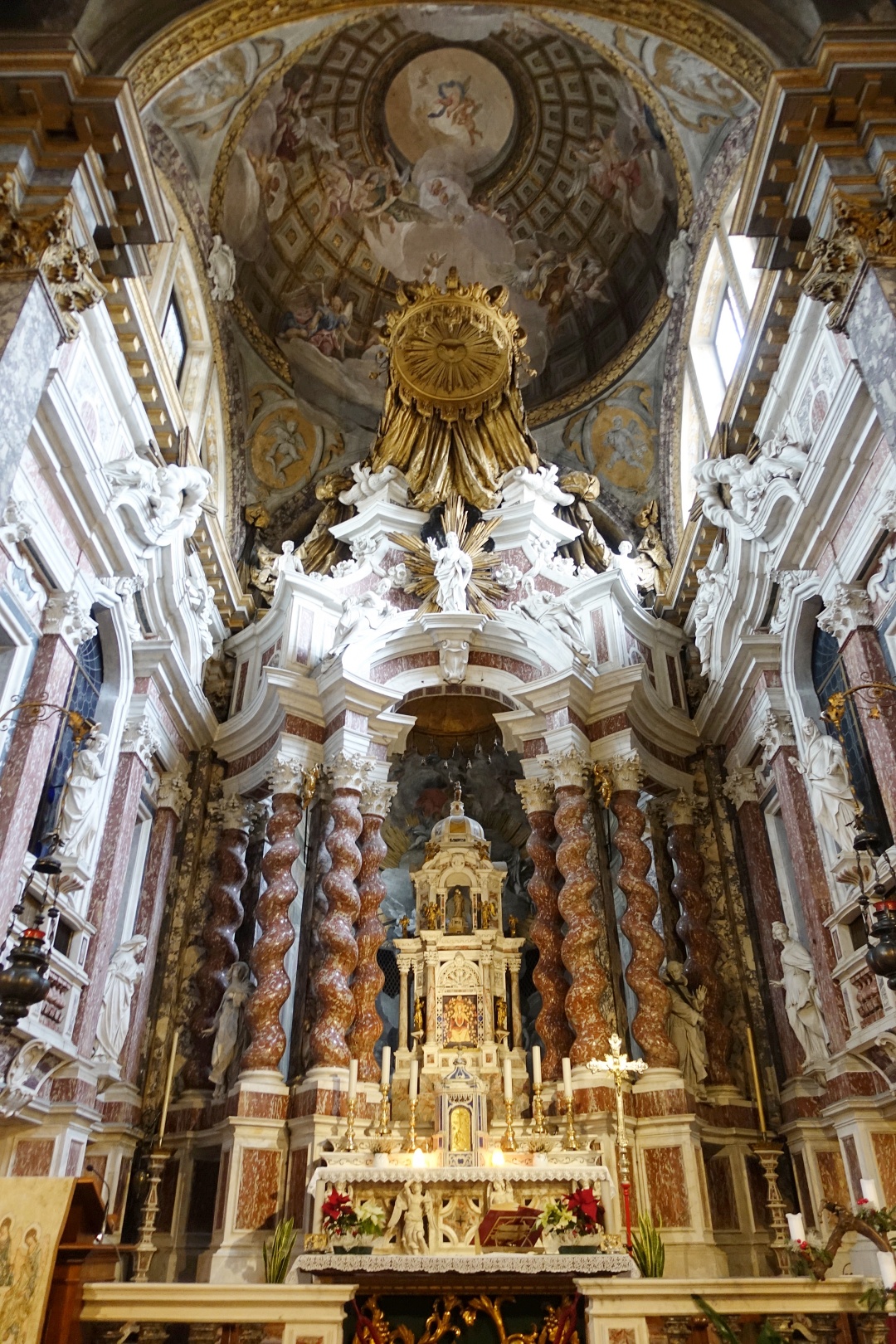 The inside of the church is simply stunning; with so many details that go into the wall and ceiling.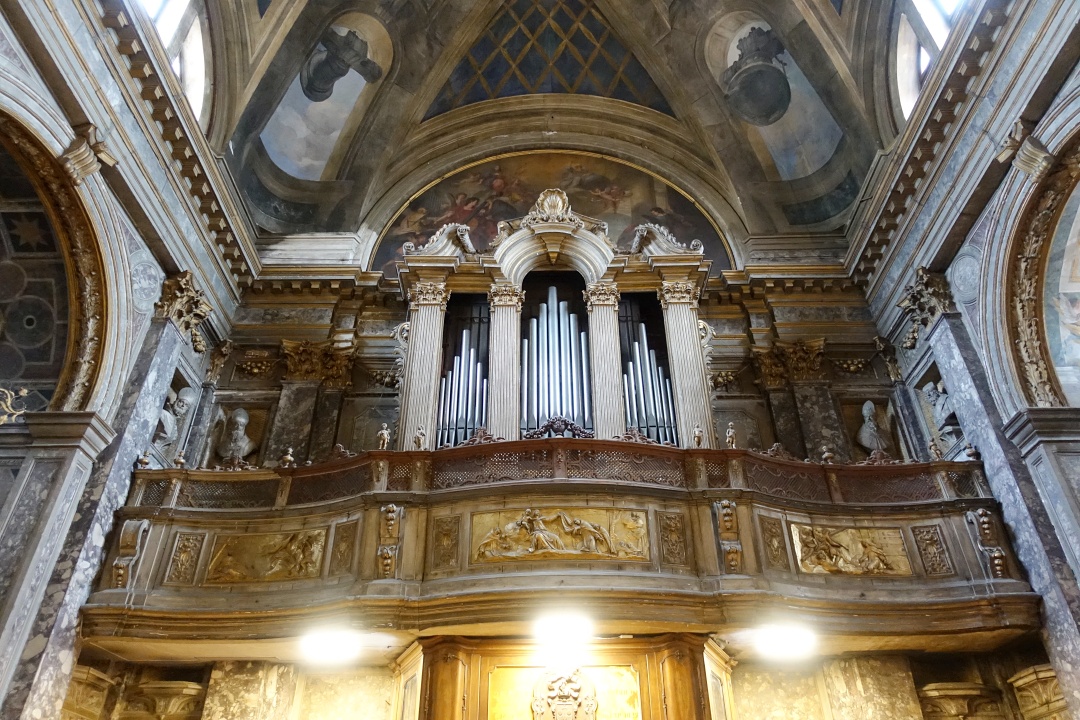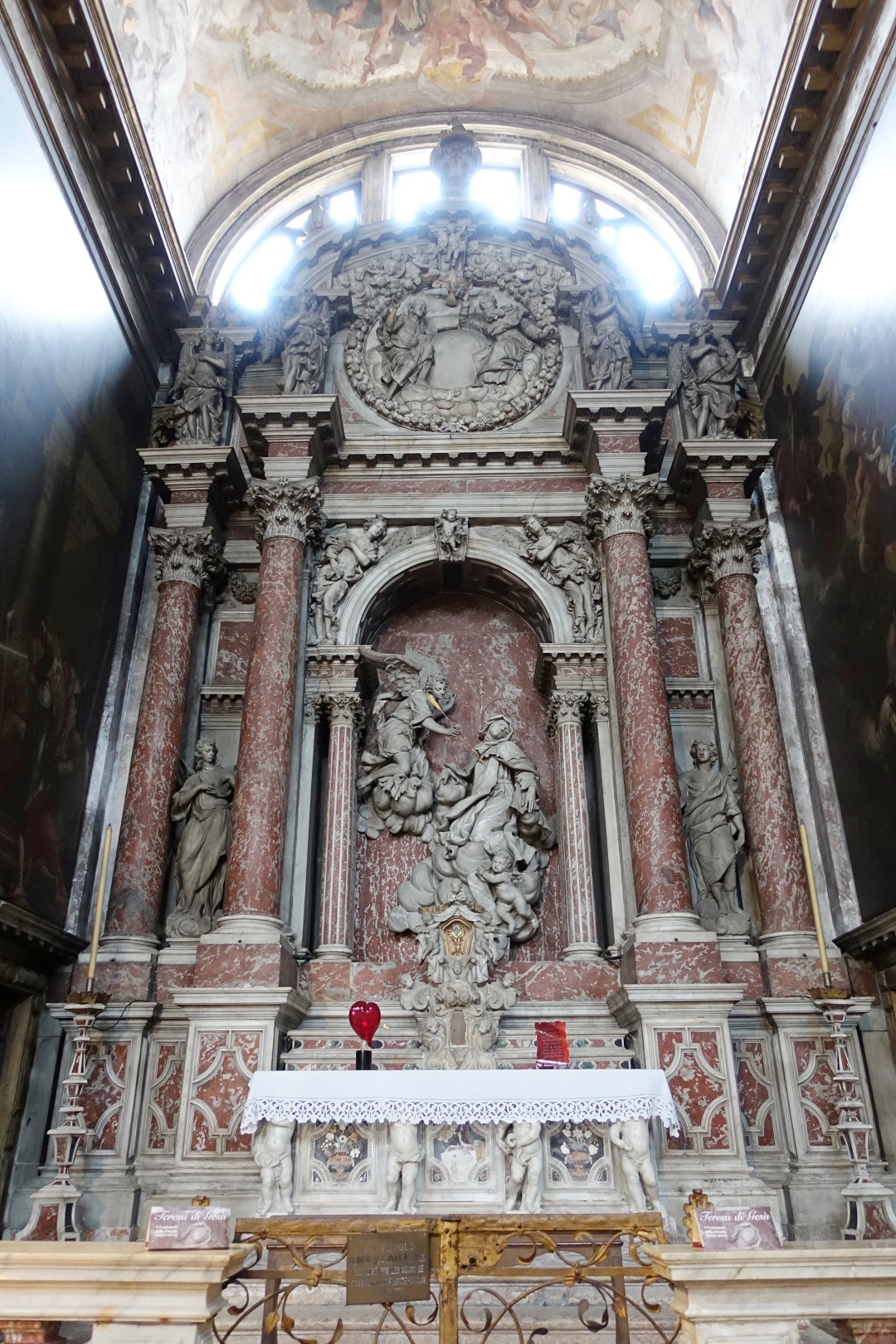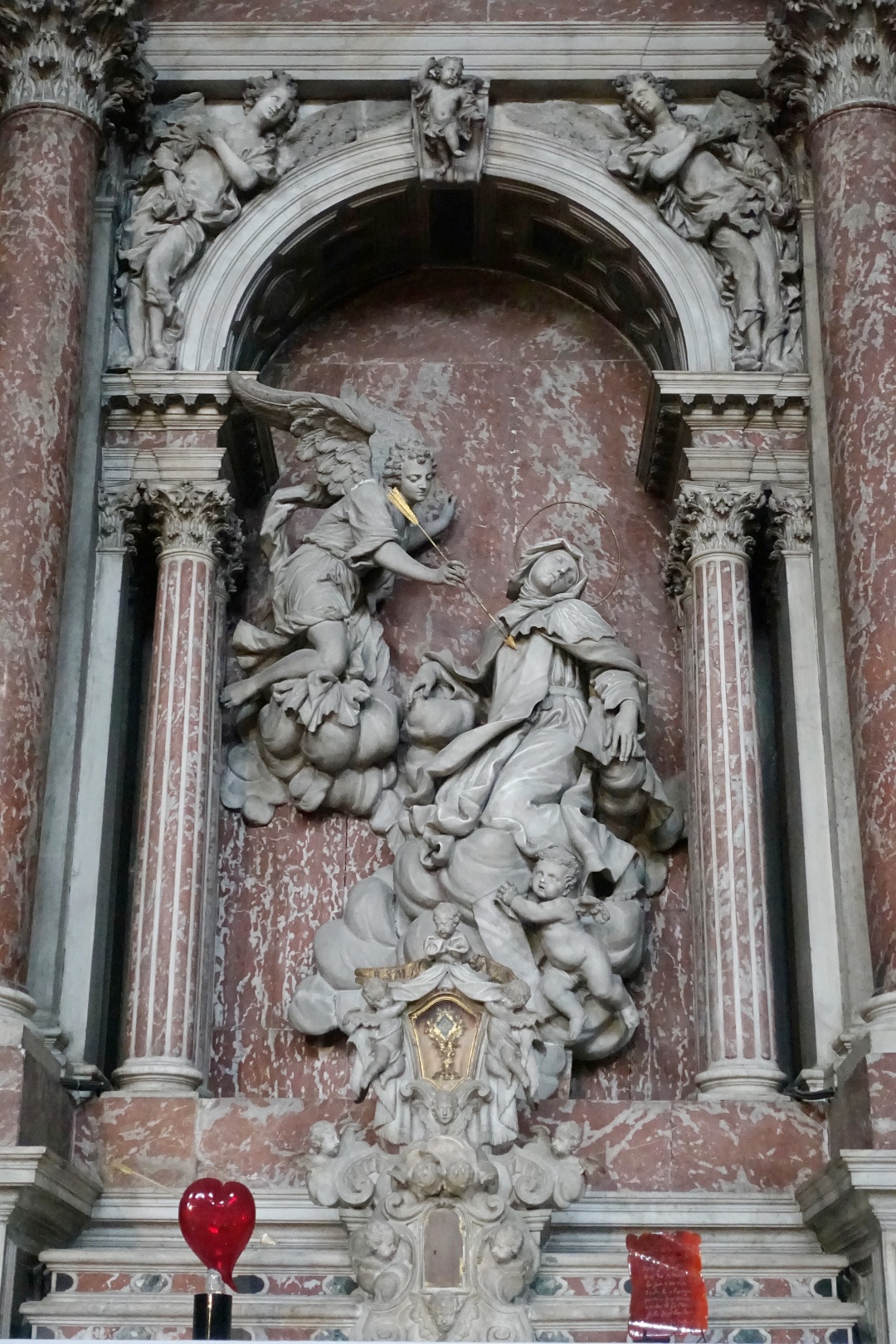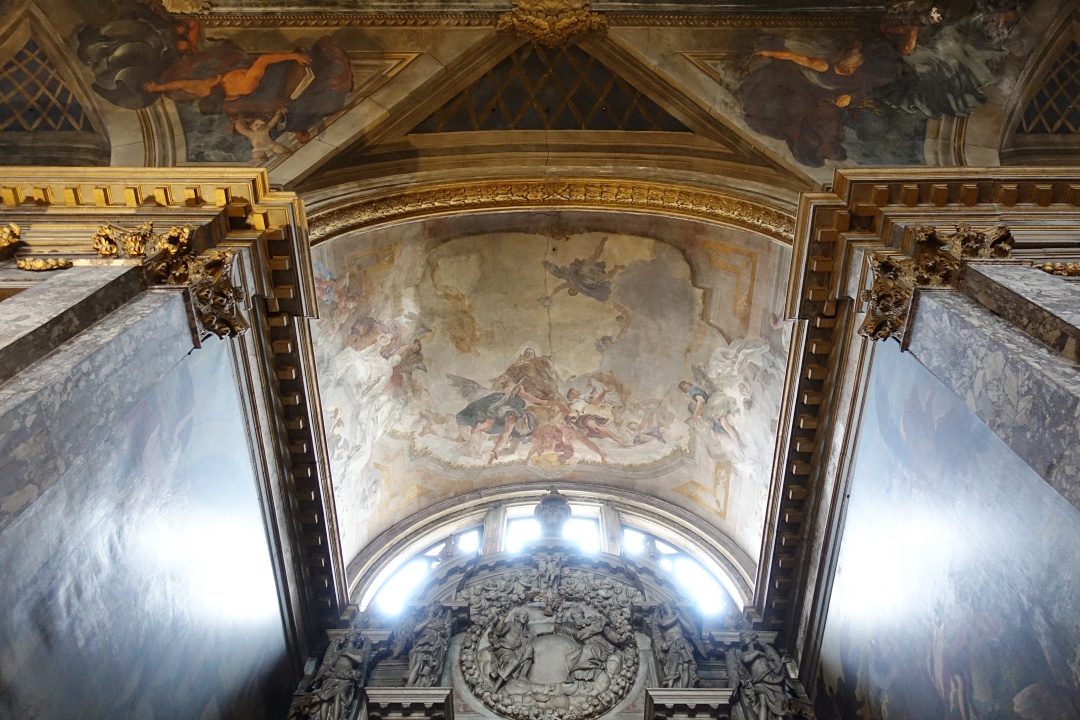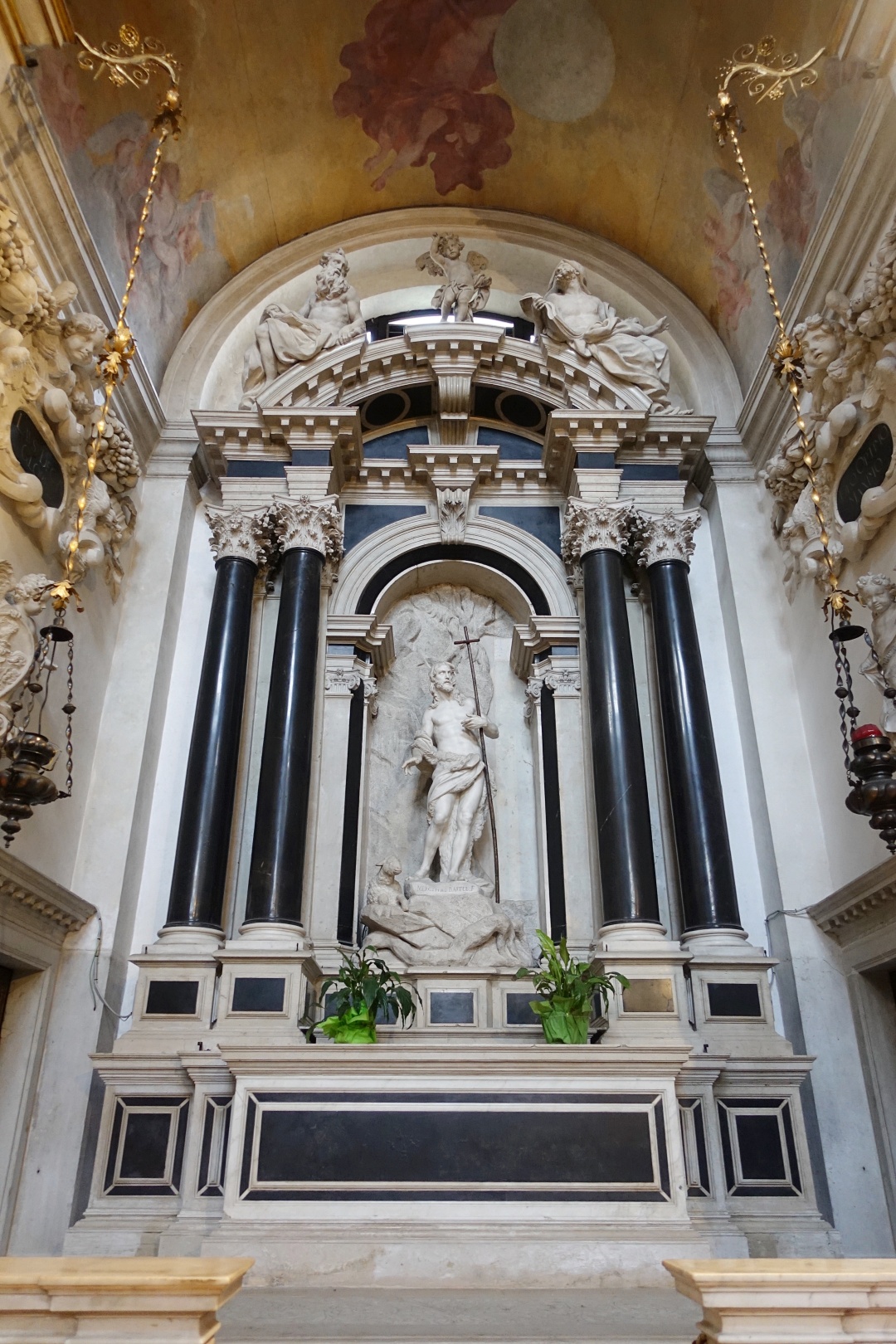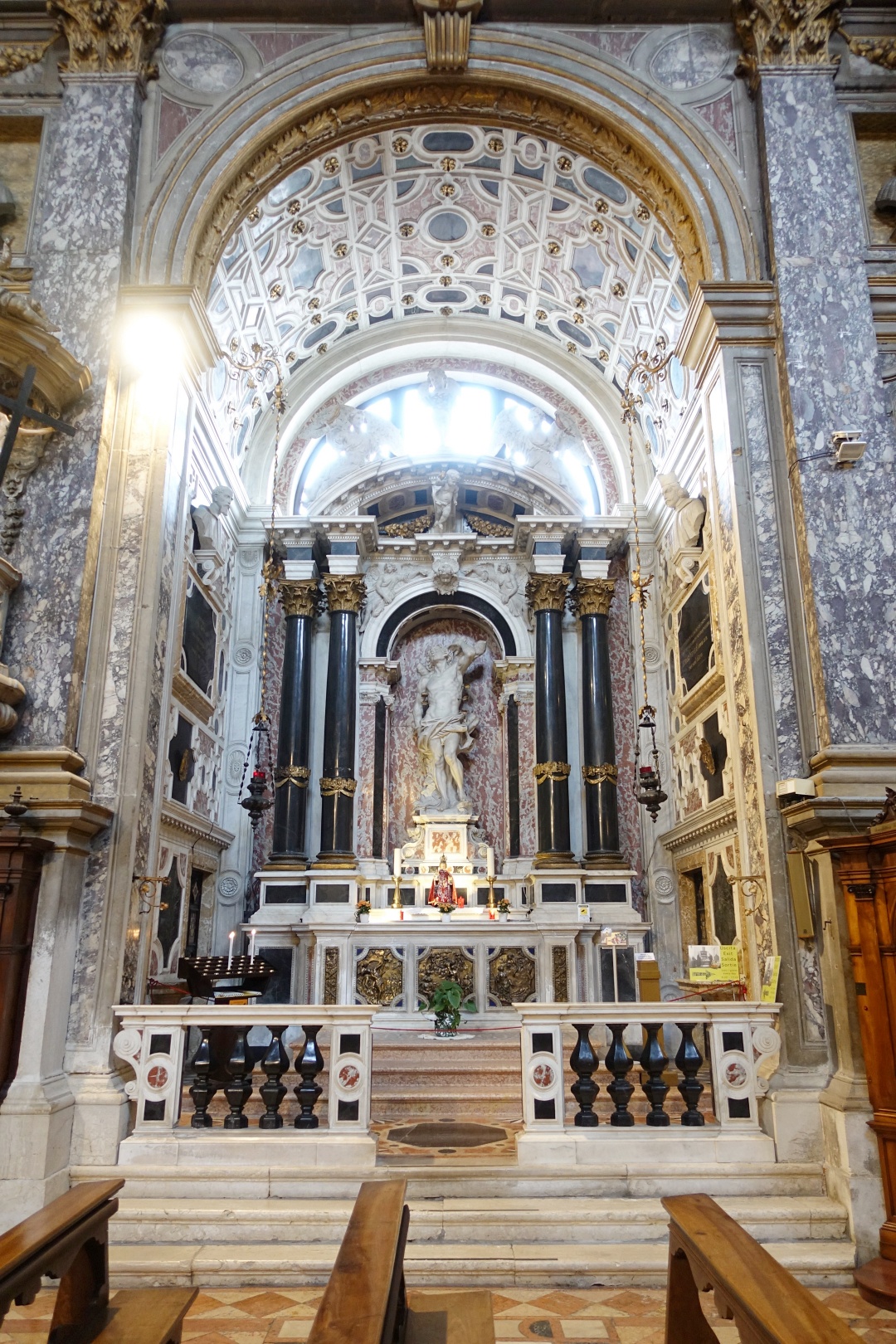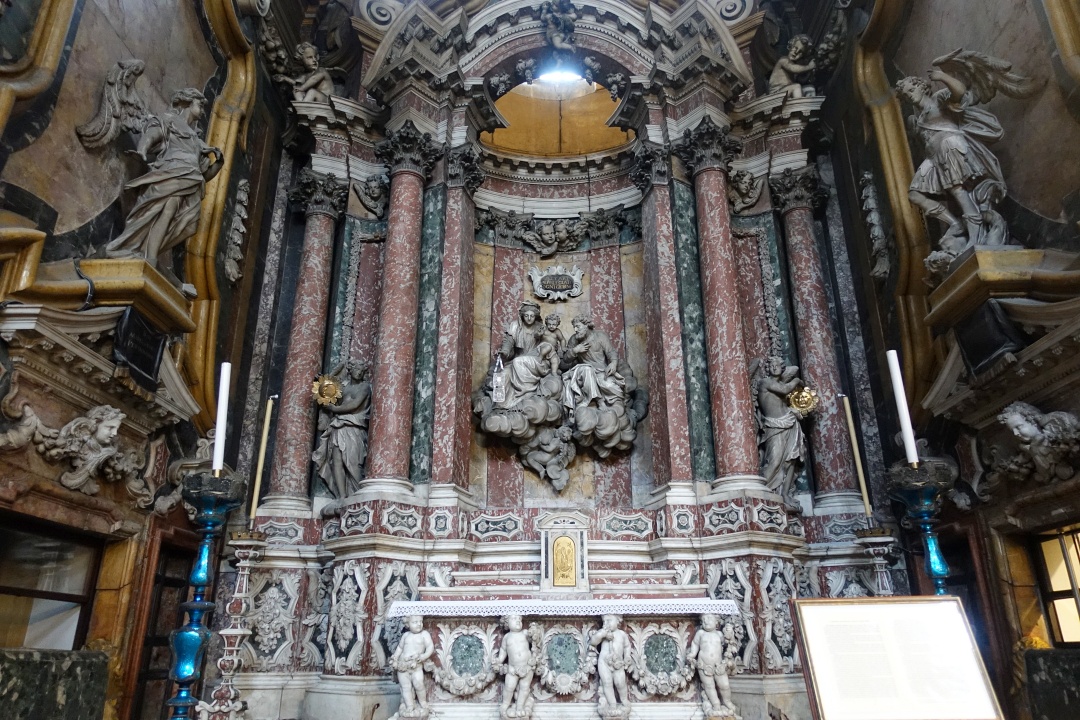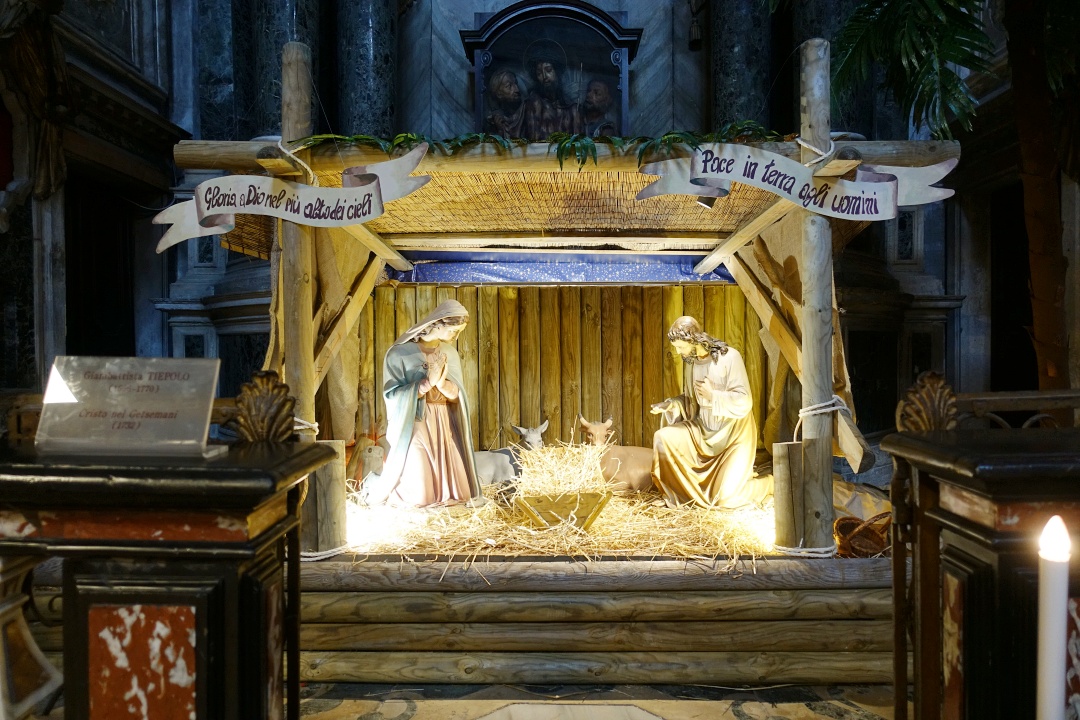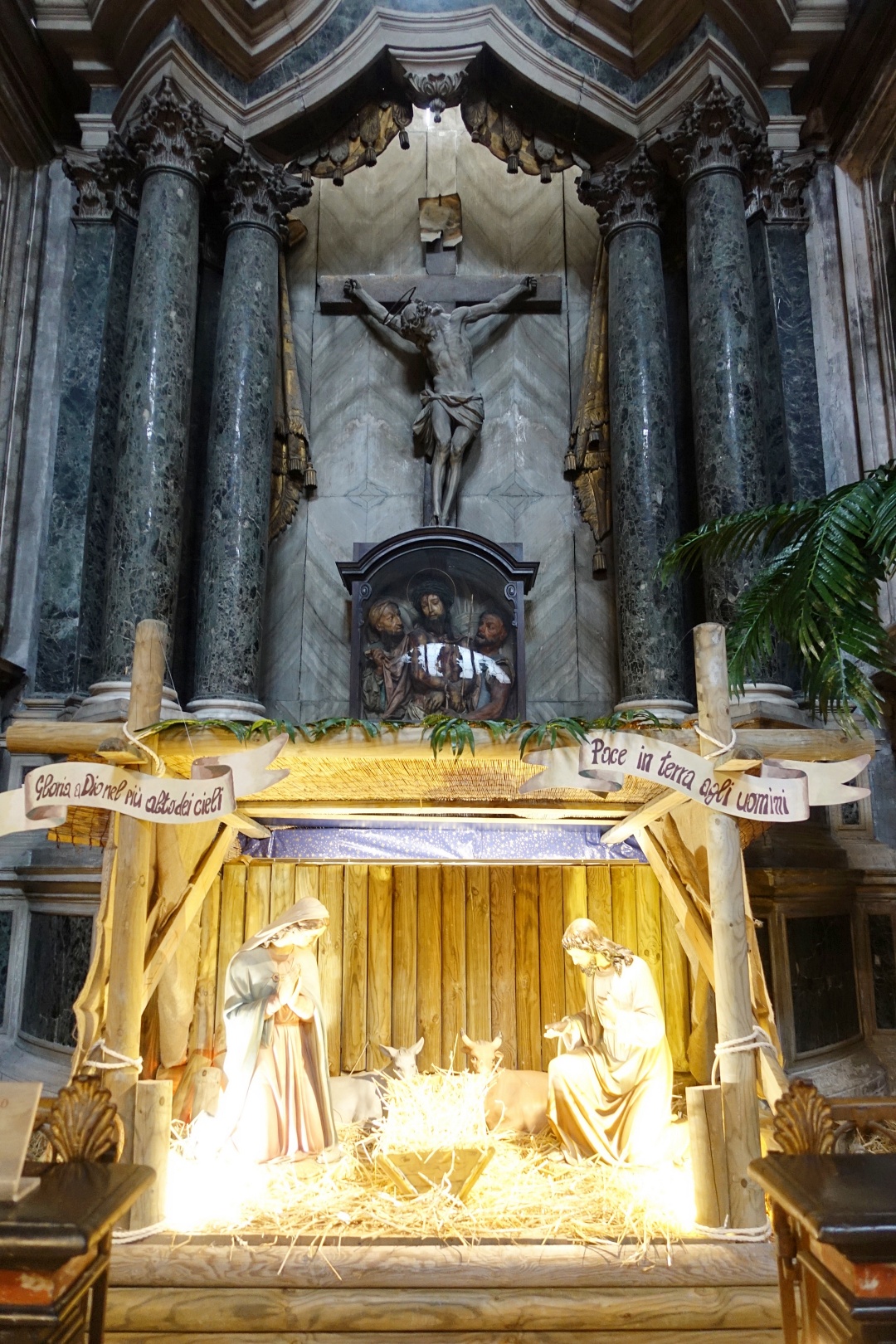 ---
Vaporetto | Venice Water Bus Services
Leaving Santa Maria di Nazareth Church, the Husband suggests getting tickets for the Vaporetto / Venice water bus services.
There are two options to get around Venice, either by walking or by water. Since we did quite a fair share of walking the day before, he proposes we try out the water bus service to travel through the Grand Canal instead.
As we were approaching the ticket point, a lady came up to us and offered us two tickets. Apparently, she and her family were leaving Venice that day, and they have tickets that were valid for that day. (I'm not too sure how the tickets work, but I assume she must have bought multiday city pass/travelcards.) So instead of letting the tickets goes to waste, she actually offered them to us for free.
If I'm not mistaken, one single ticket on Venice Water Services cost €7.50 and allows you to travel up to 75 minutes on water network from validation of ticket. Alternatively, you can also purchase a one day Travelcard for €20.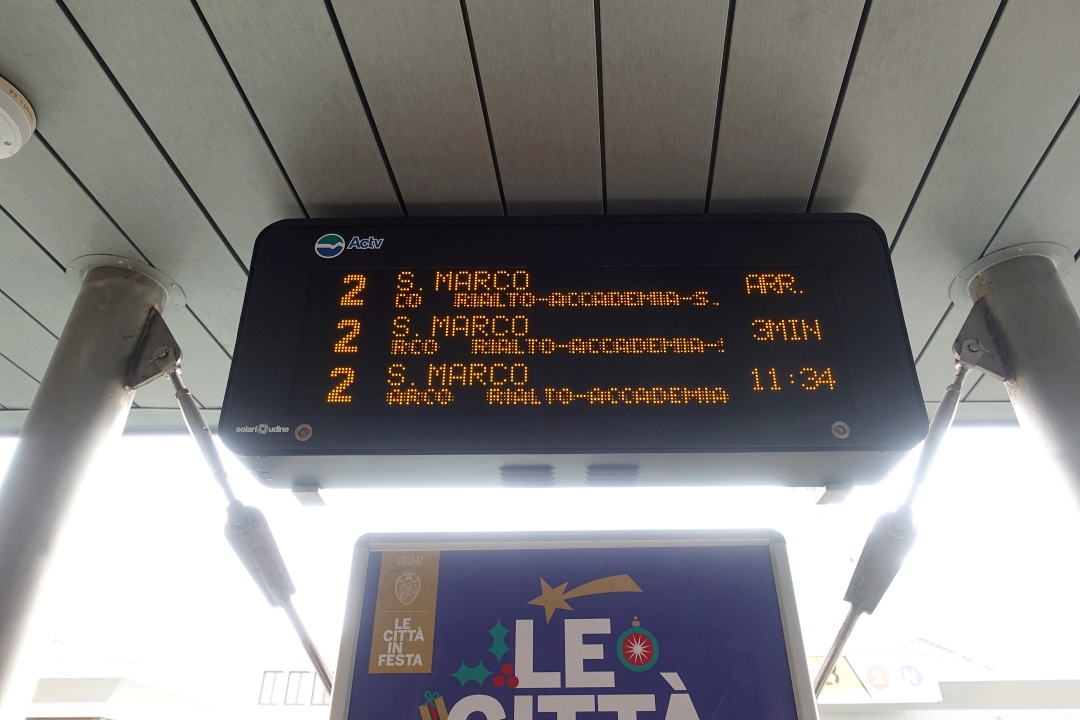 We boarded the water bus at the stop at Santa Lucia Railway Station.
From what I understand, there are two water bus routes. Route number 1 stops at all 14 stops along the Grand Canal. Scheduled journey time between Santa Lucia Railway Station and St Mark's Square will take approximately 45 minutes.
Then there is route number 2, which is an express boat and take approximately 30 minutes to travel between Santa Lucia Railway Station and St Mark's Square, making only five stops including Rialto Bridge.
To be honest, it was kind of confusing? We ended up just boarding whichever that came first.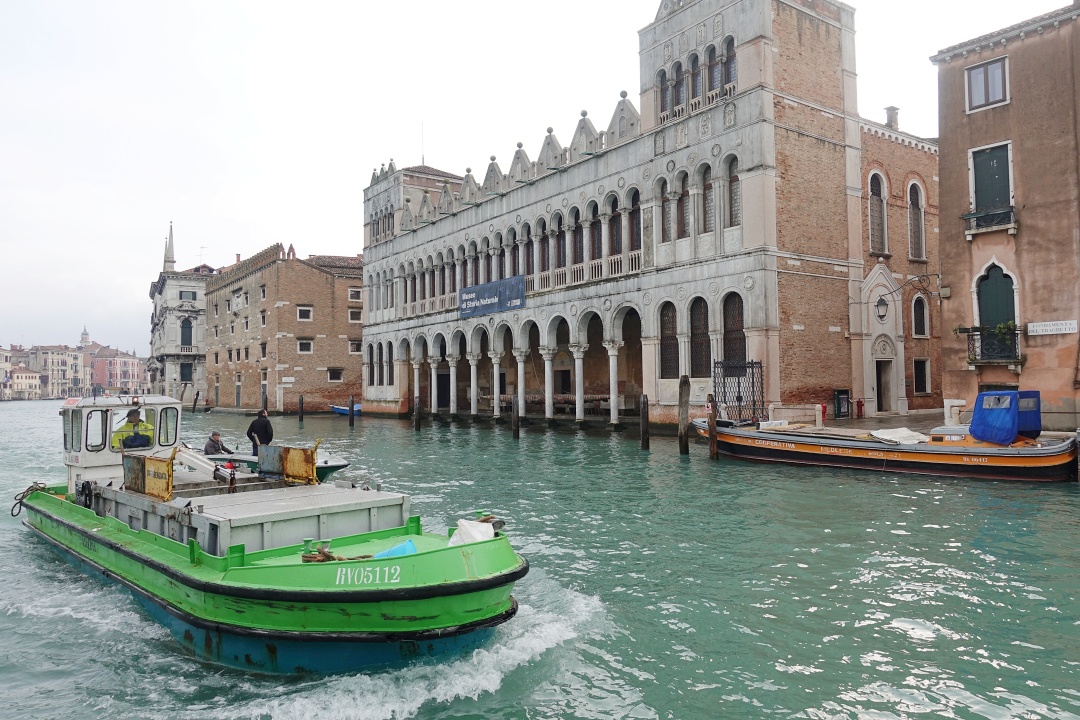 Almost every tourist was trying to take some nice pictures from the water bus, and likewise, I was trying to do the same. But I ended up taking mostly videos instead of photos.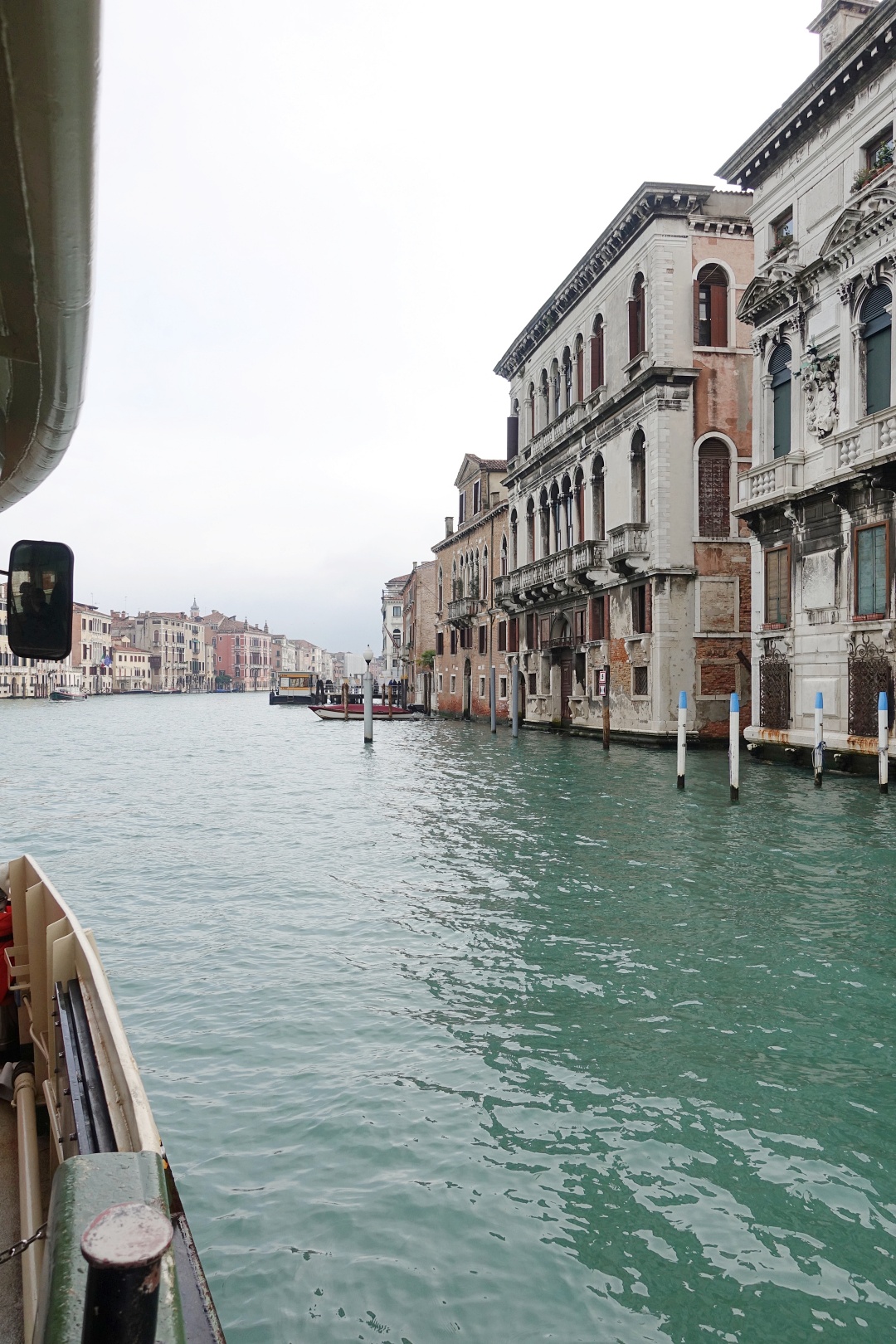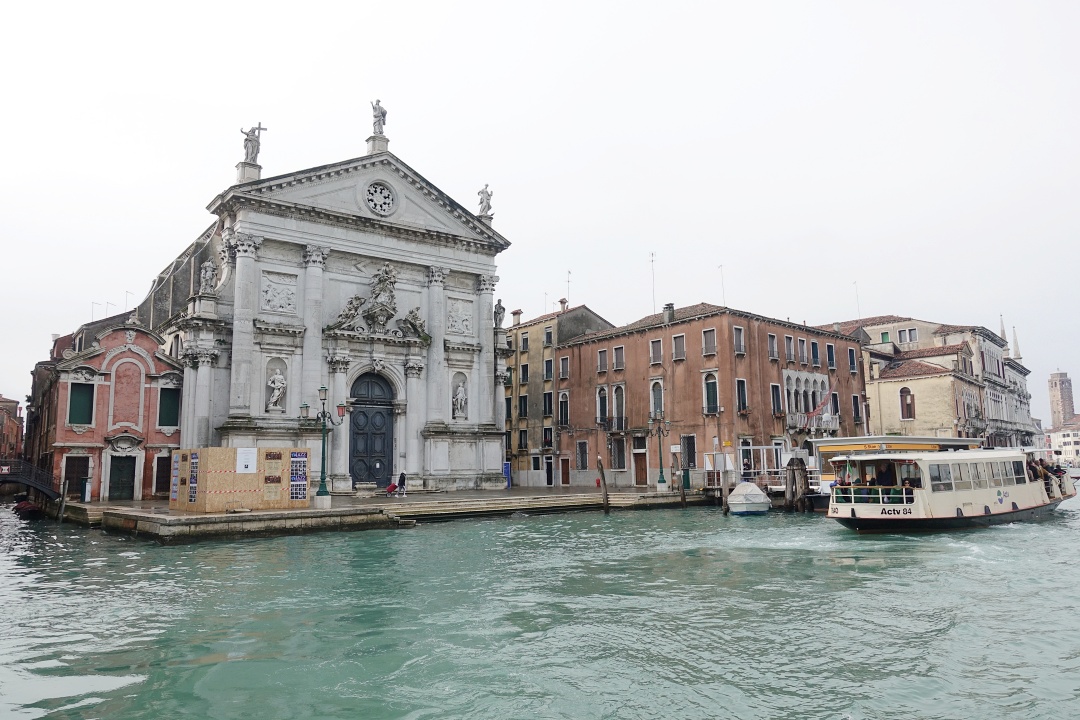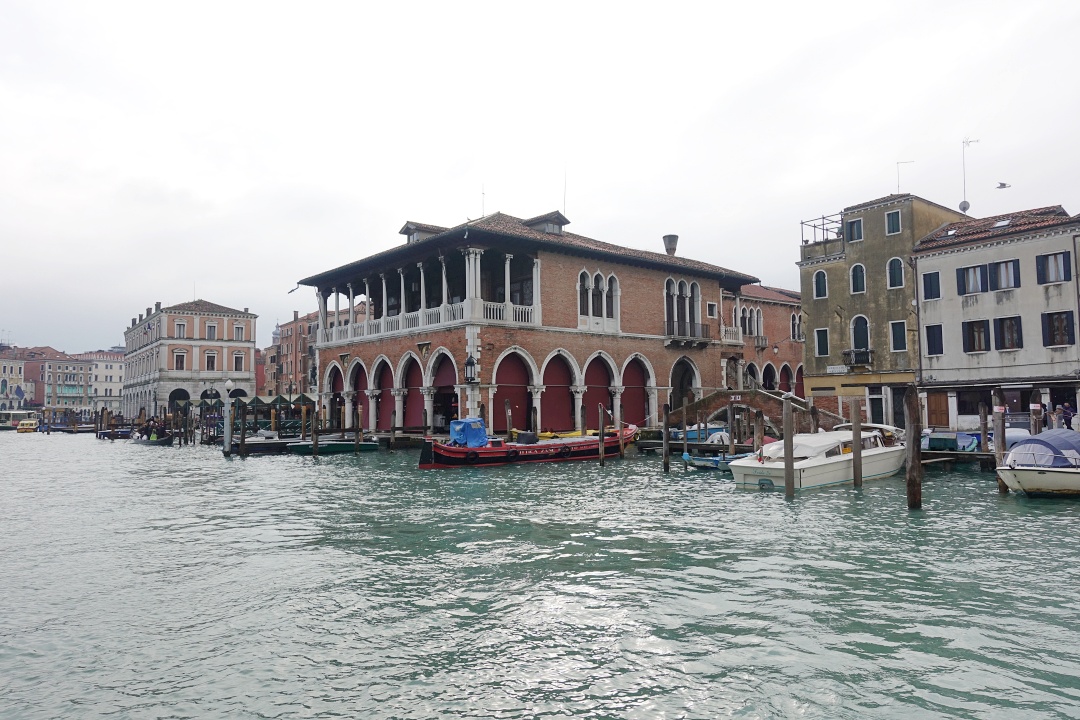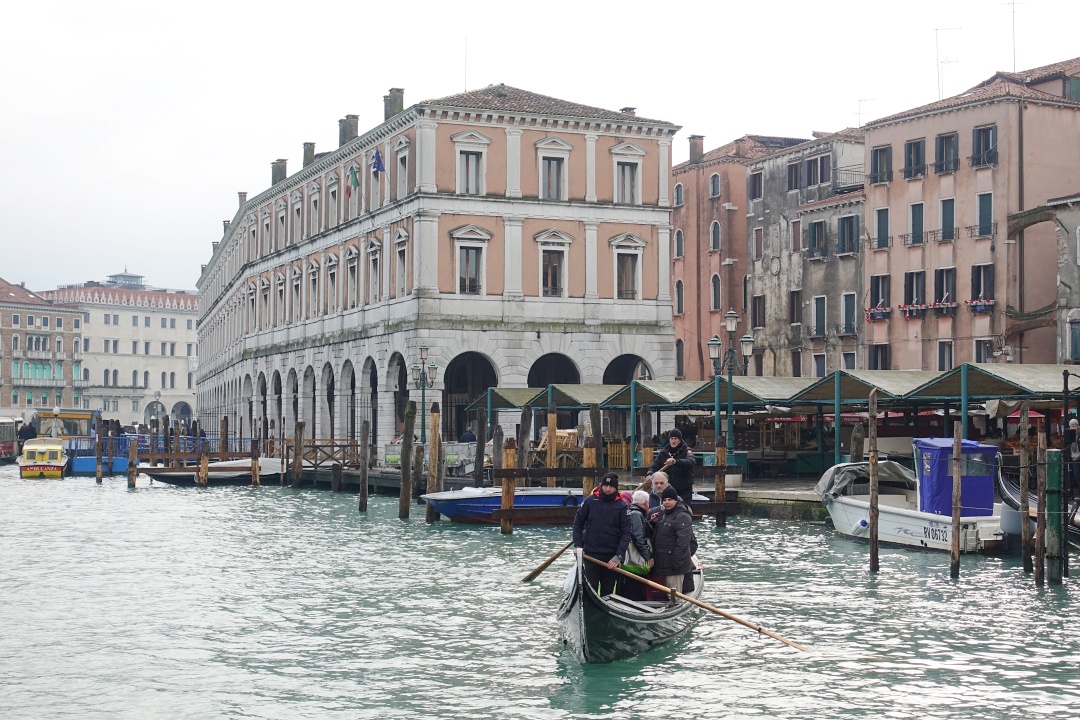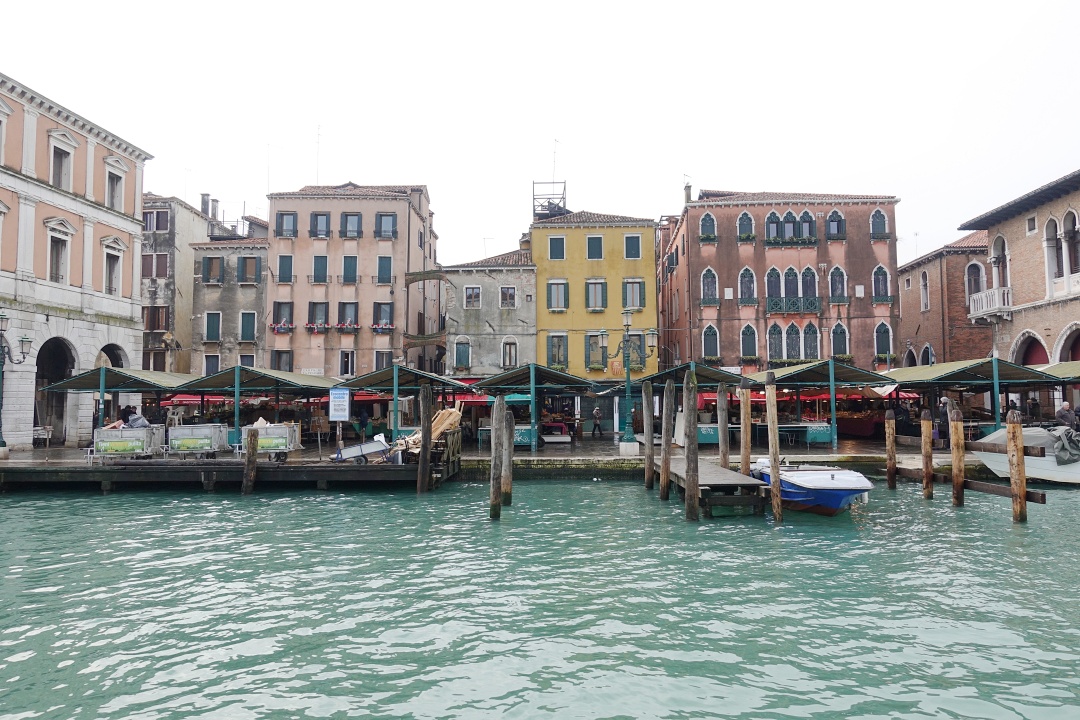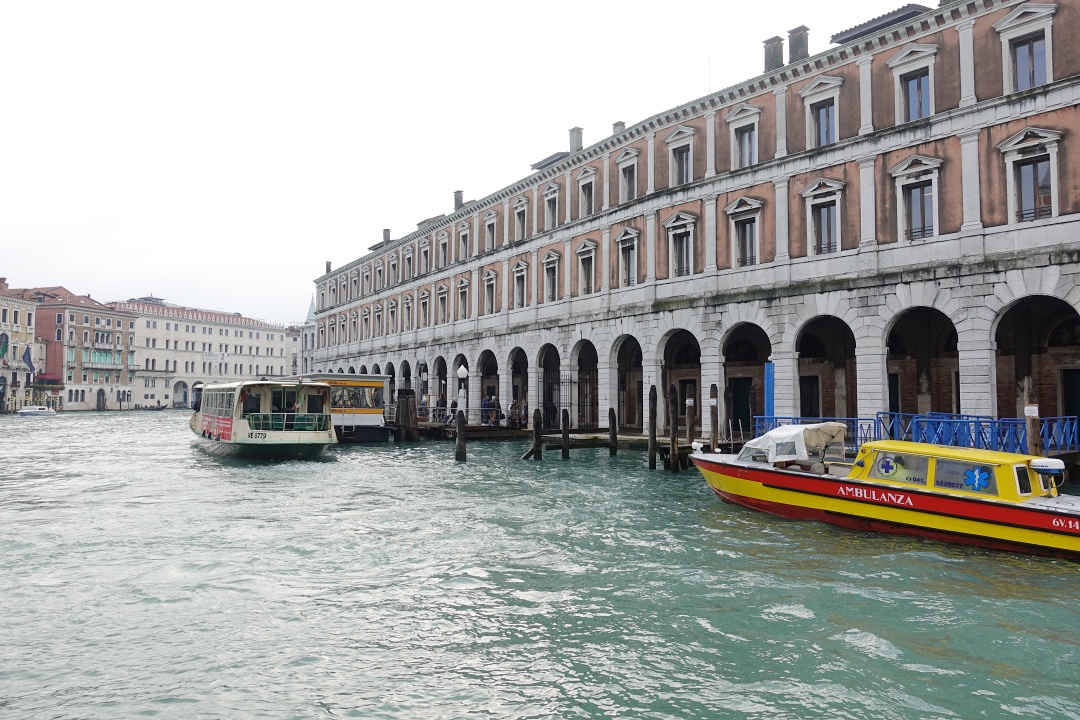 I find that taking the water bus allows you to see Venice from another perspective. It would be difficult or impossible to do so if you're travelling by foot. So while we can get around by walking, I'm glad we decided to try out the water bus.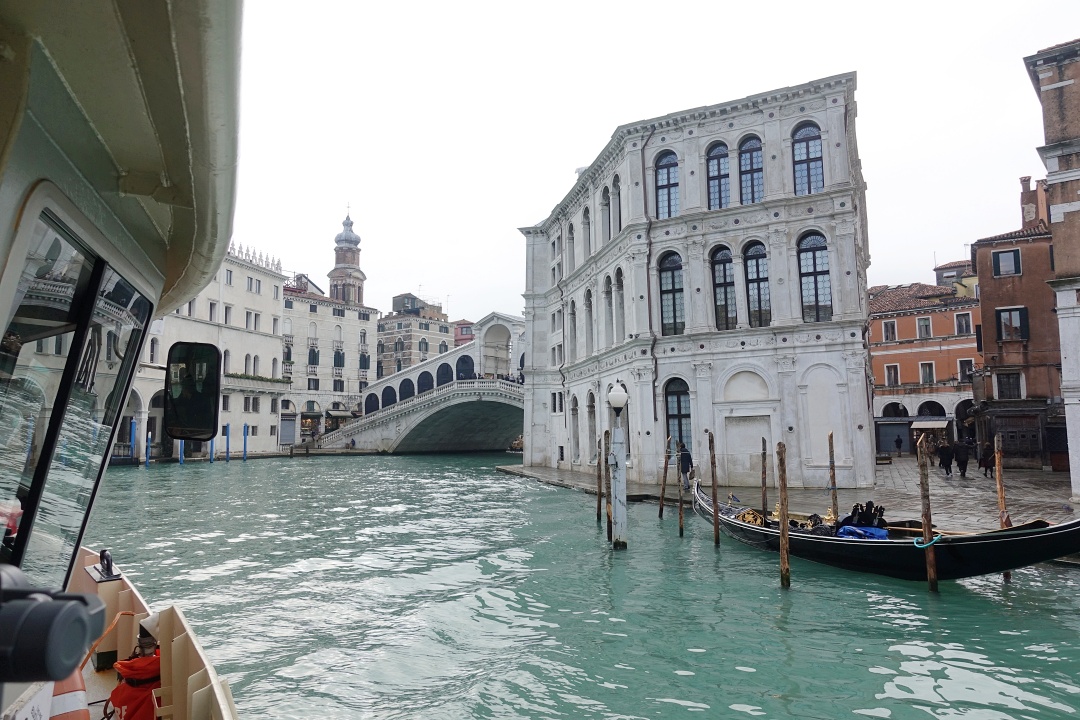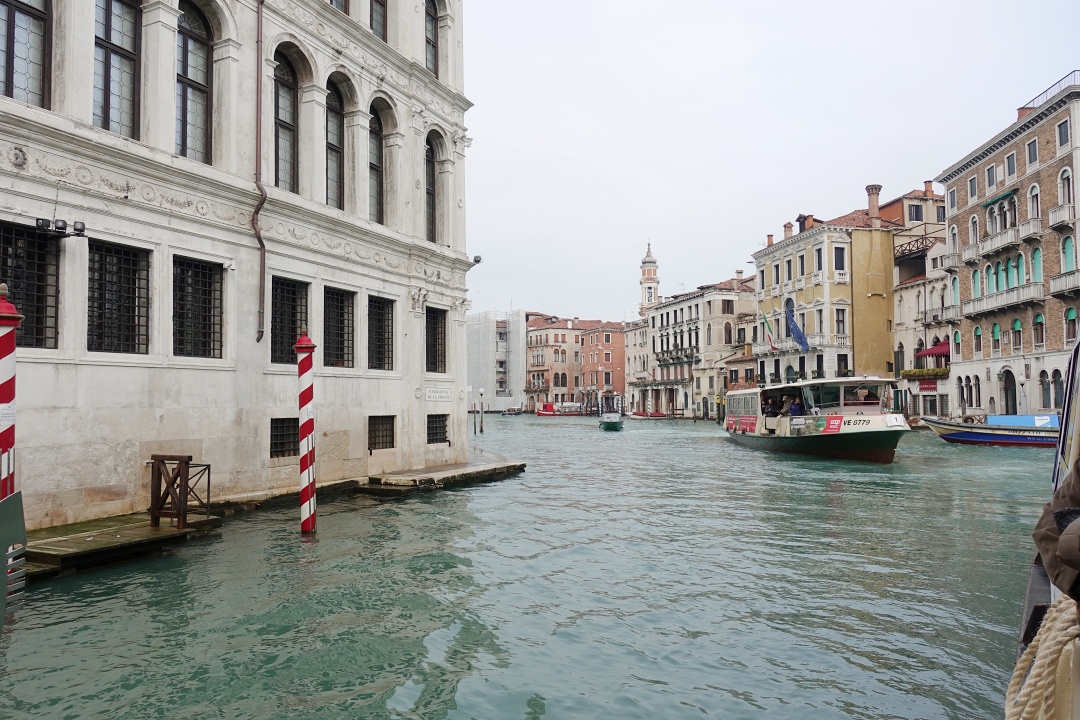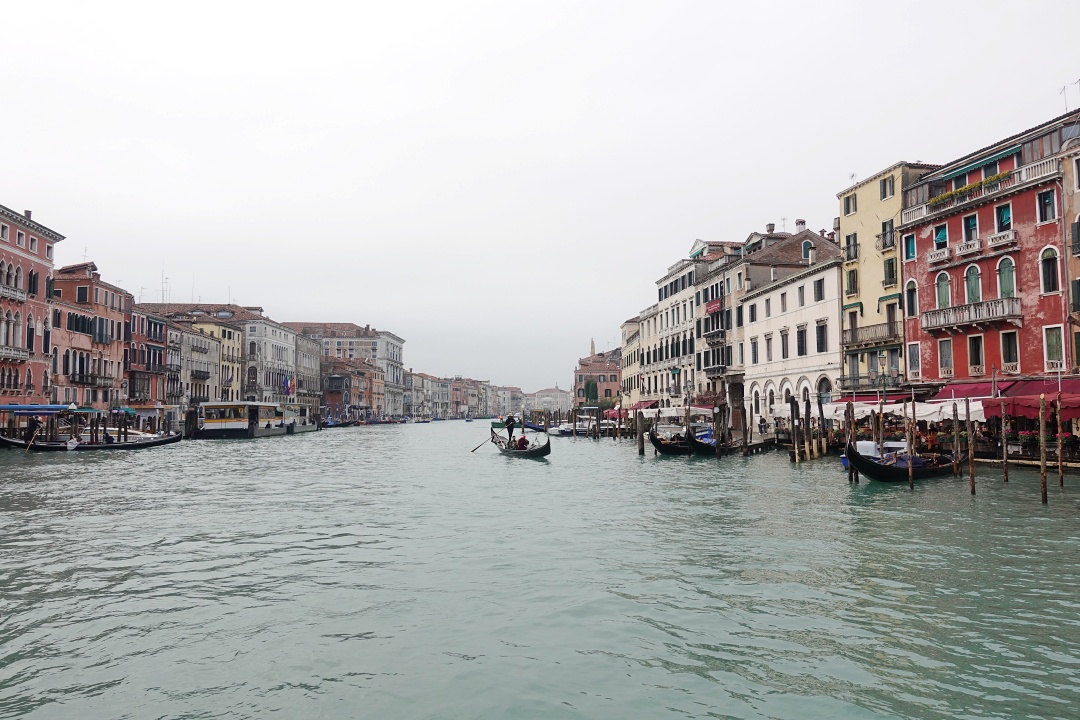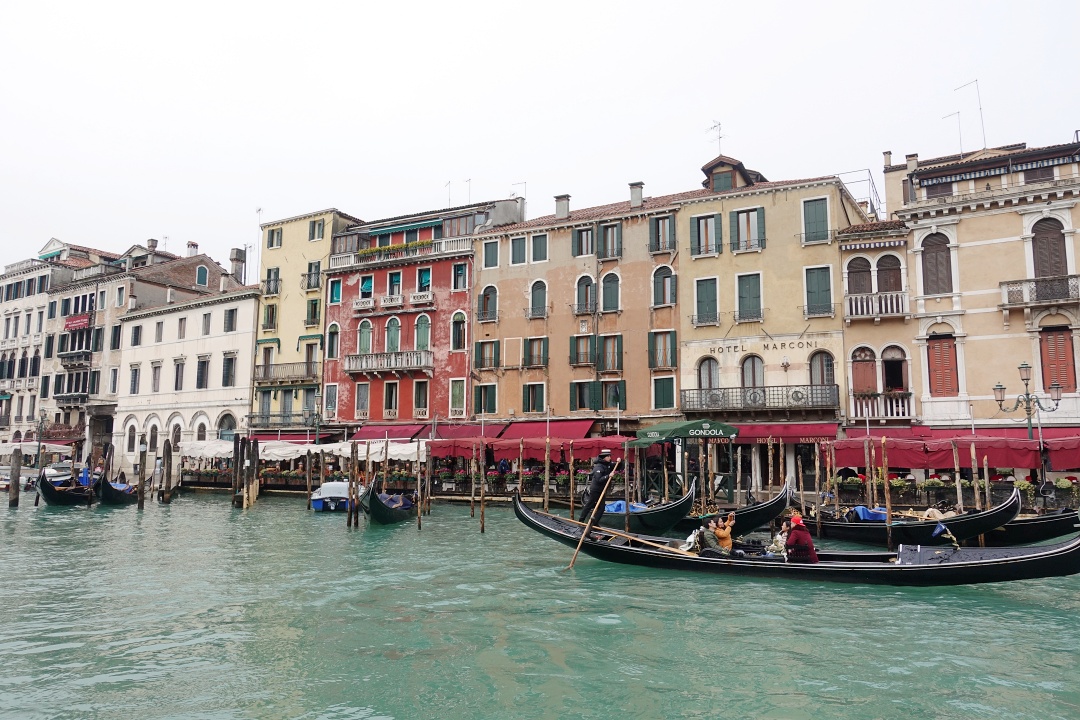 We ended up alighting somewhere and decided to go on foot.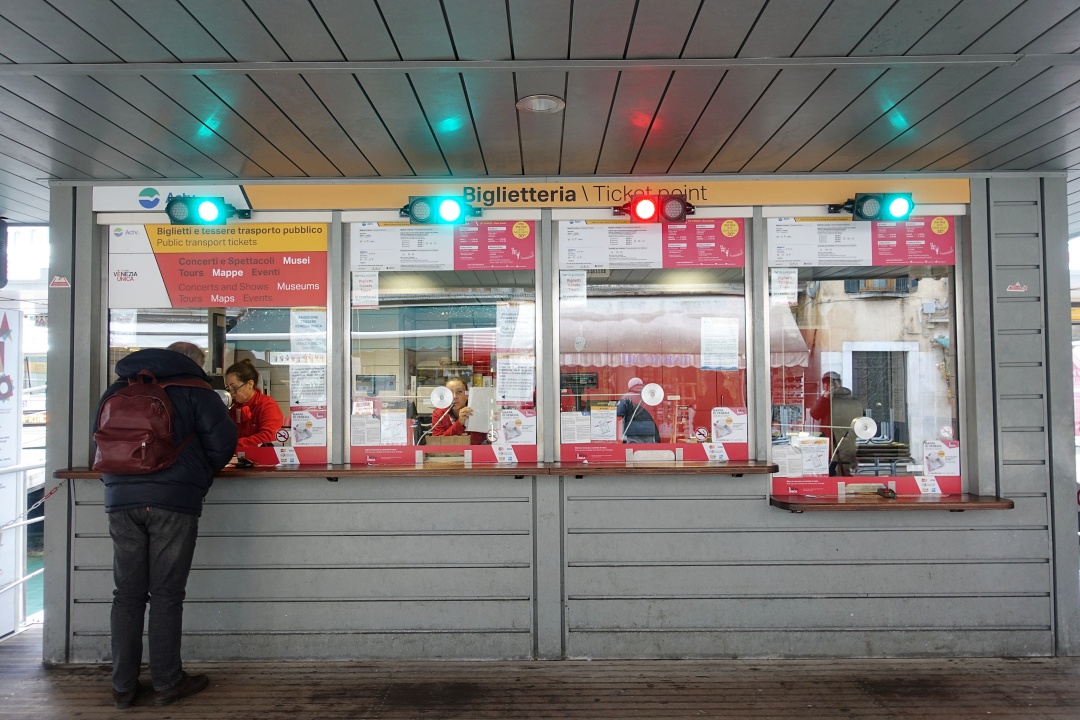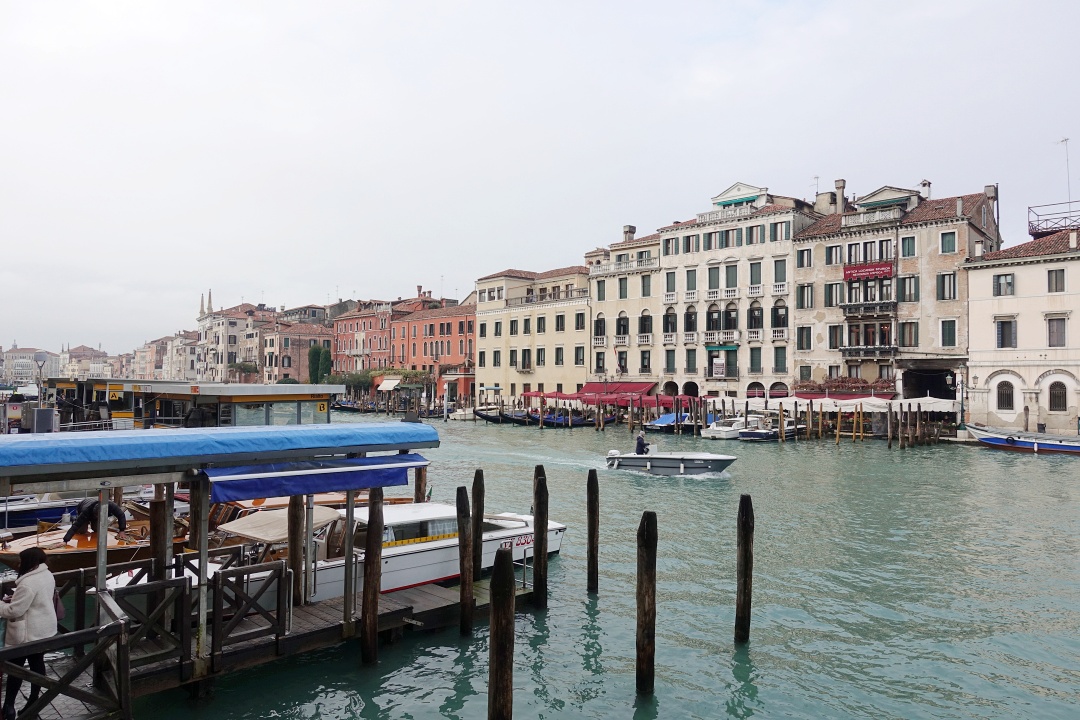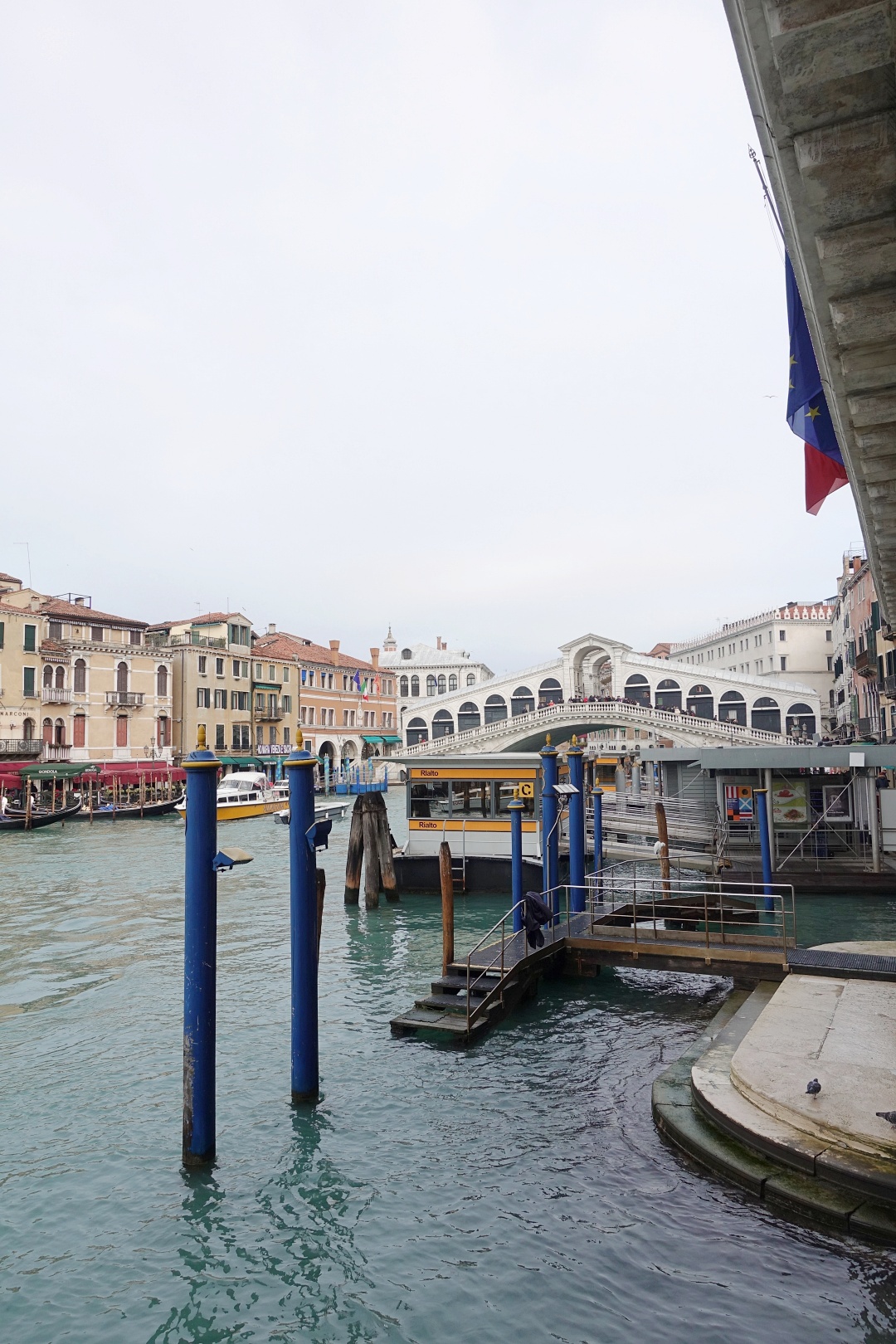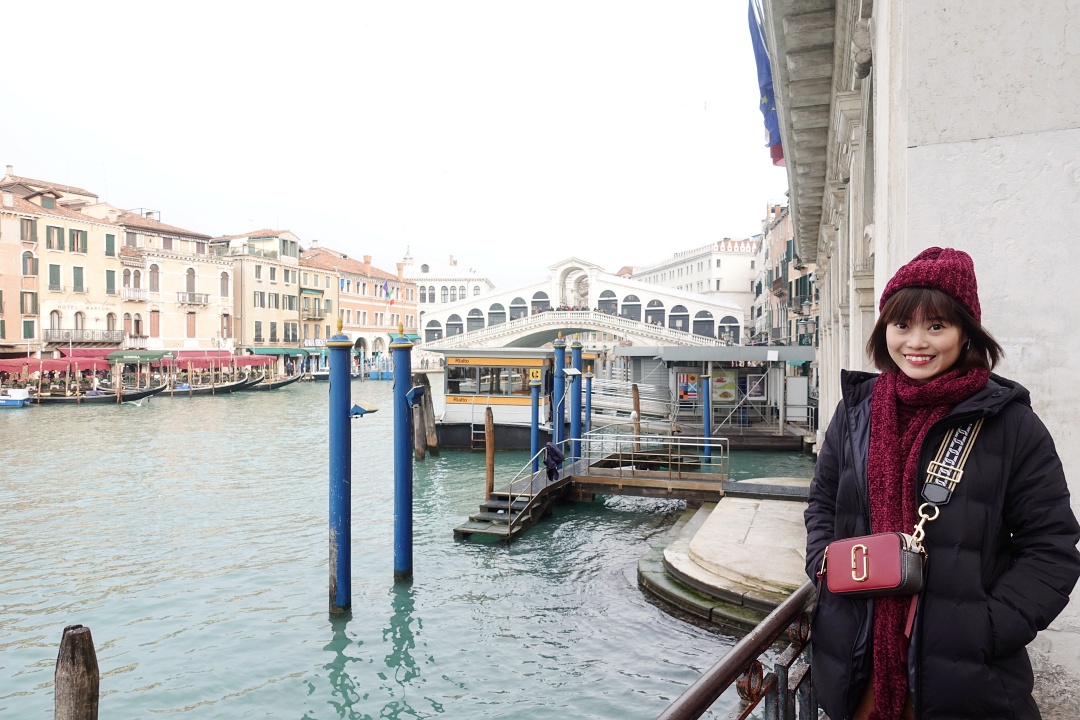 One photo with the iconic Rialto Bridge in the background.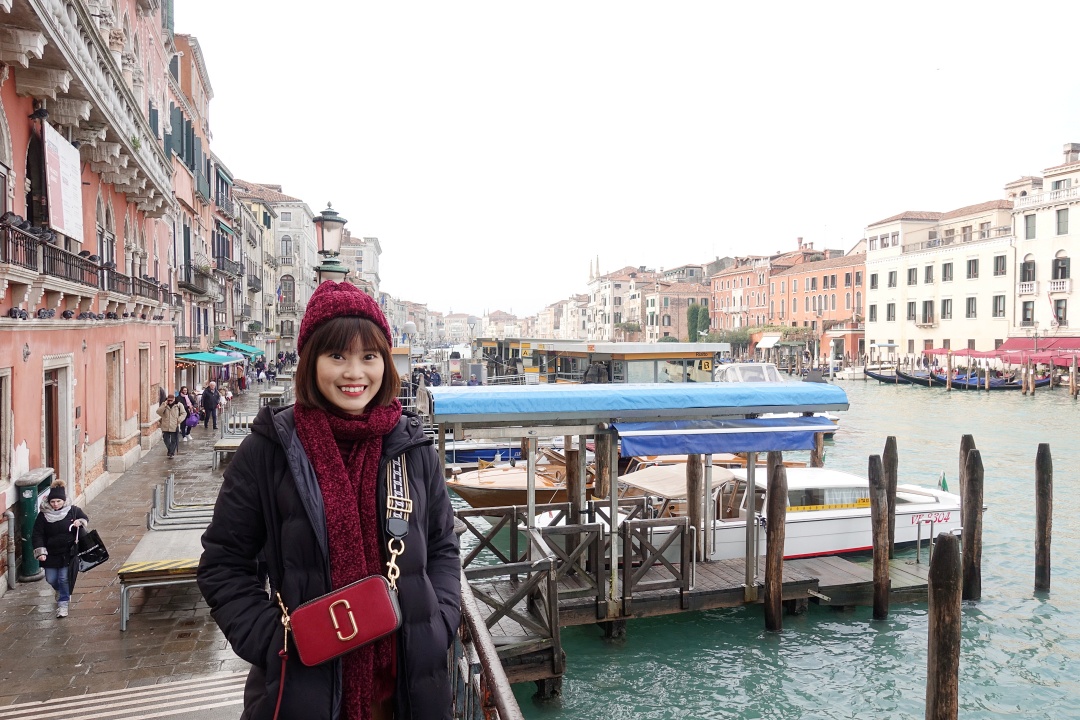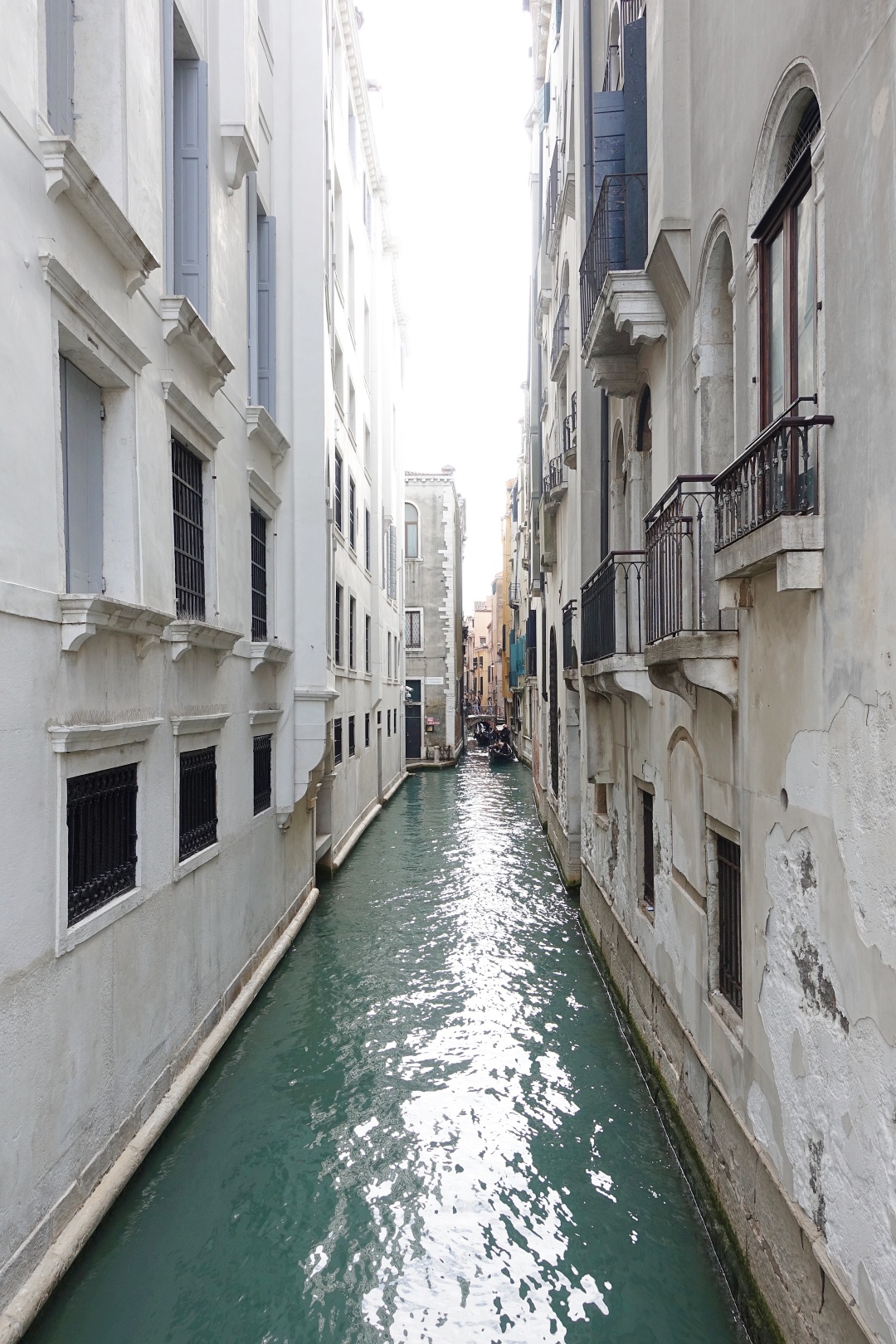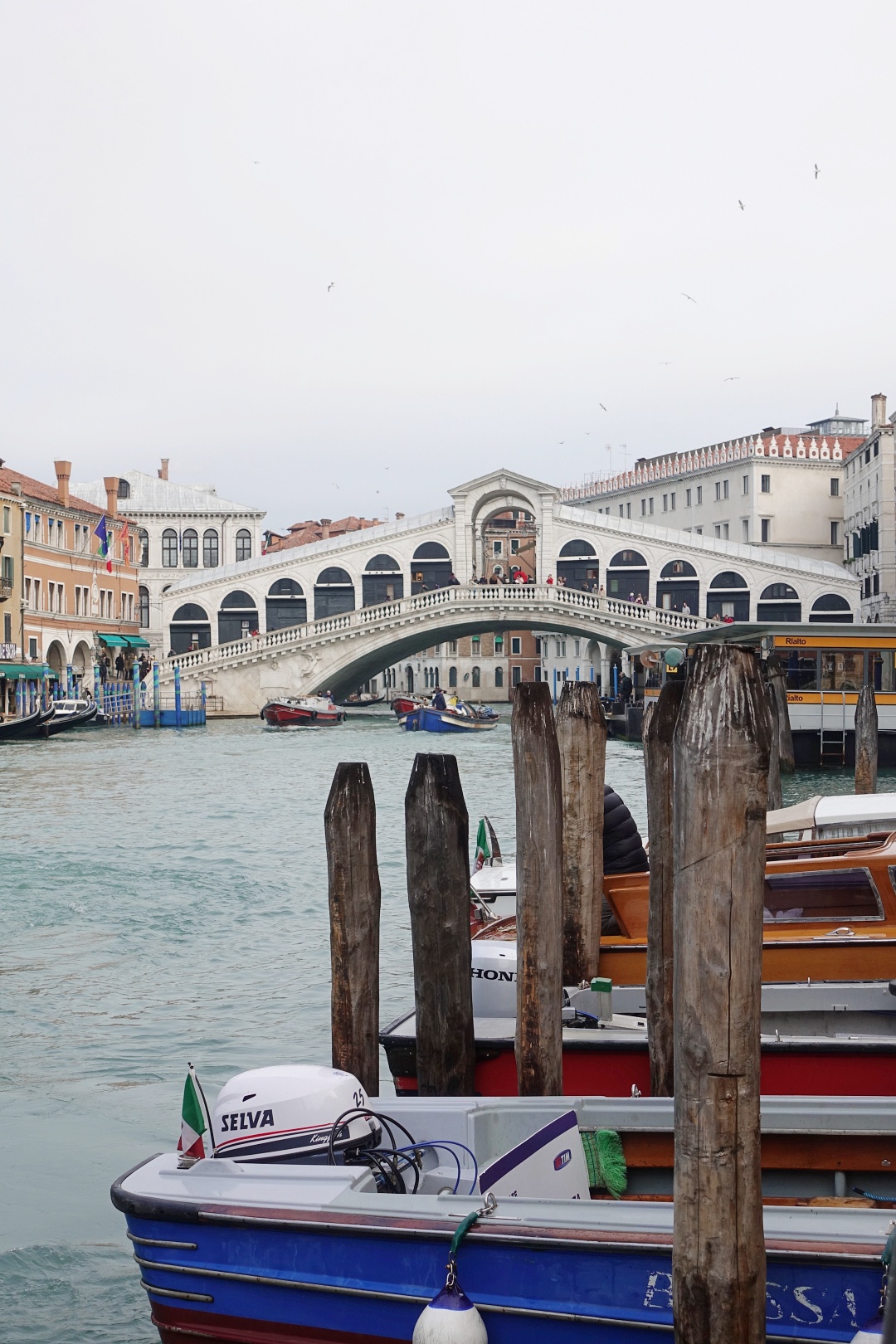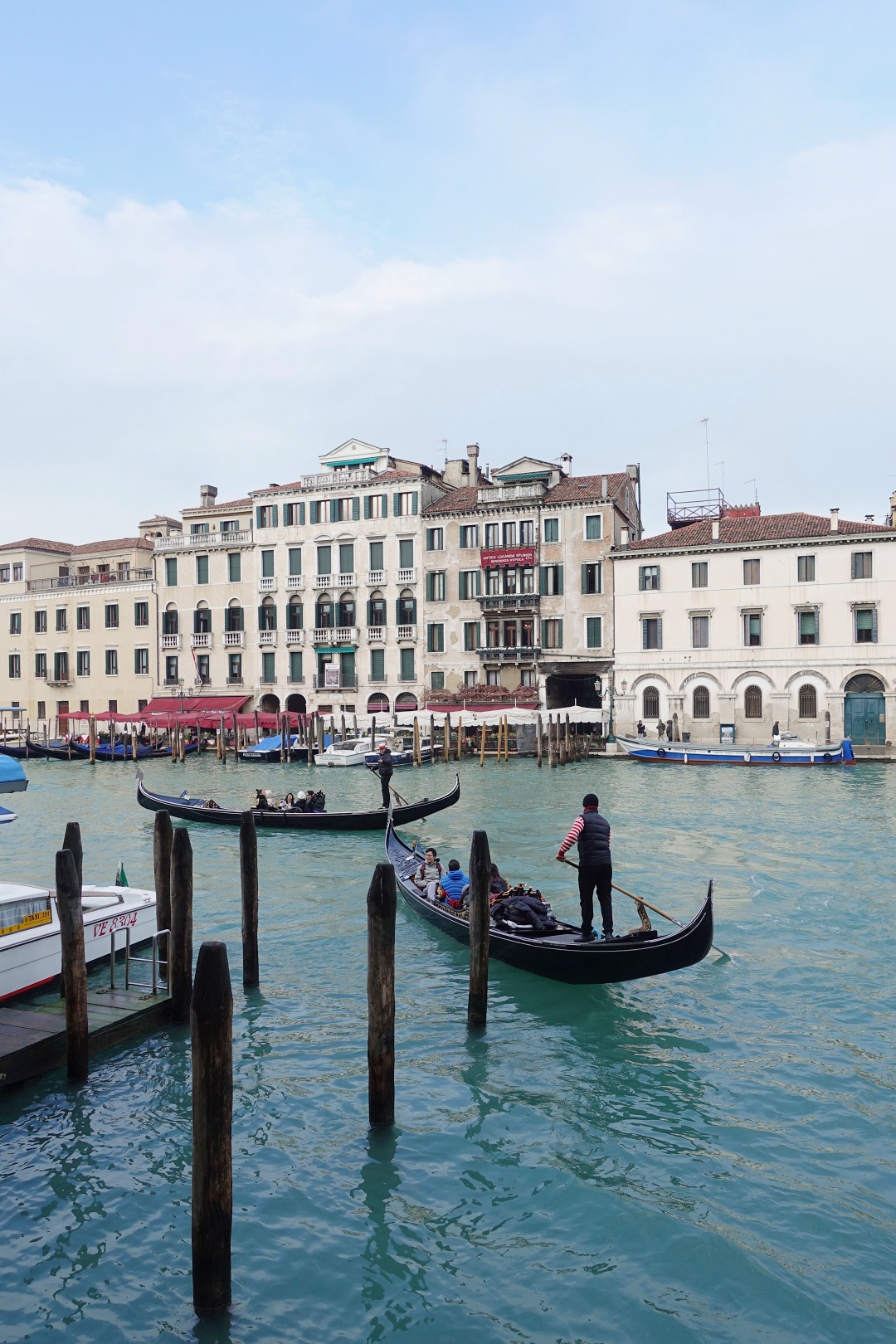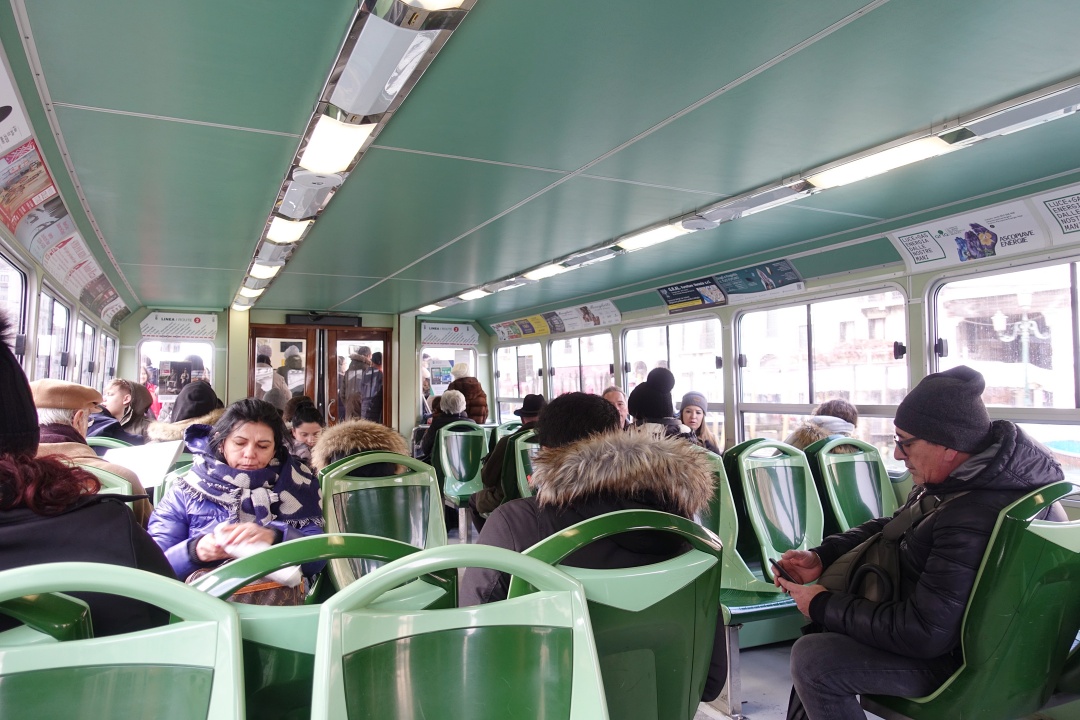 I don't remember why. Maybe because we were a distance away from where we were heading, but we ended up boarding the water bus again and alighted somewhere nearer to Saint Mark's Basilica.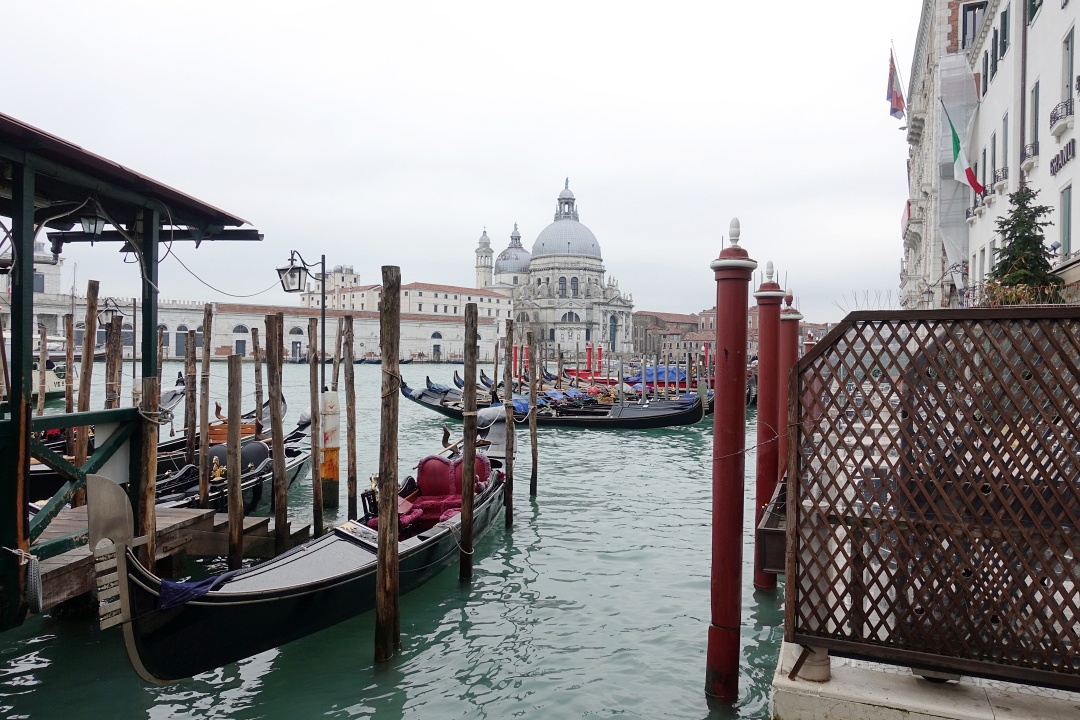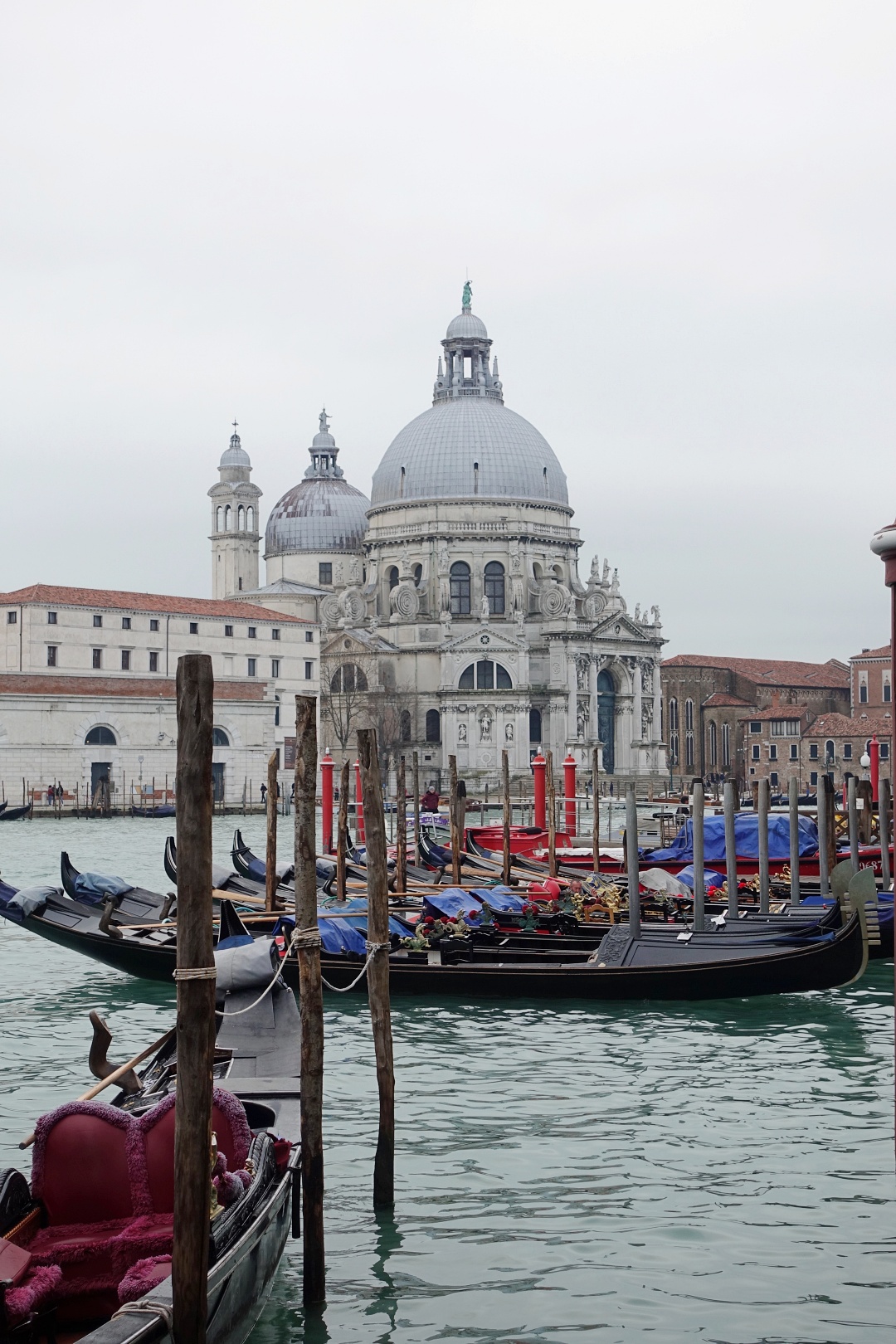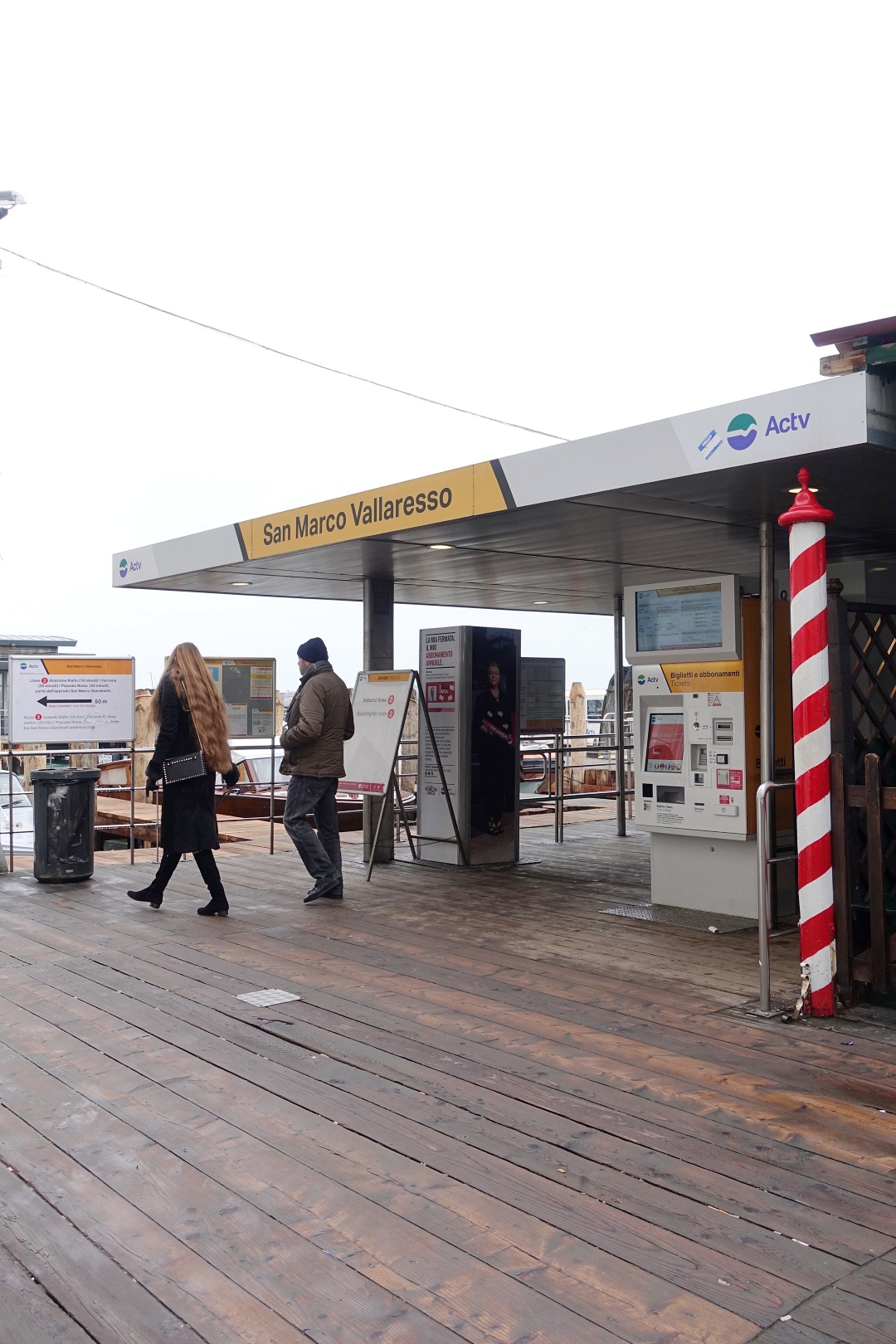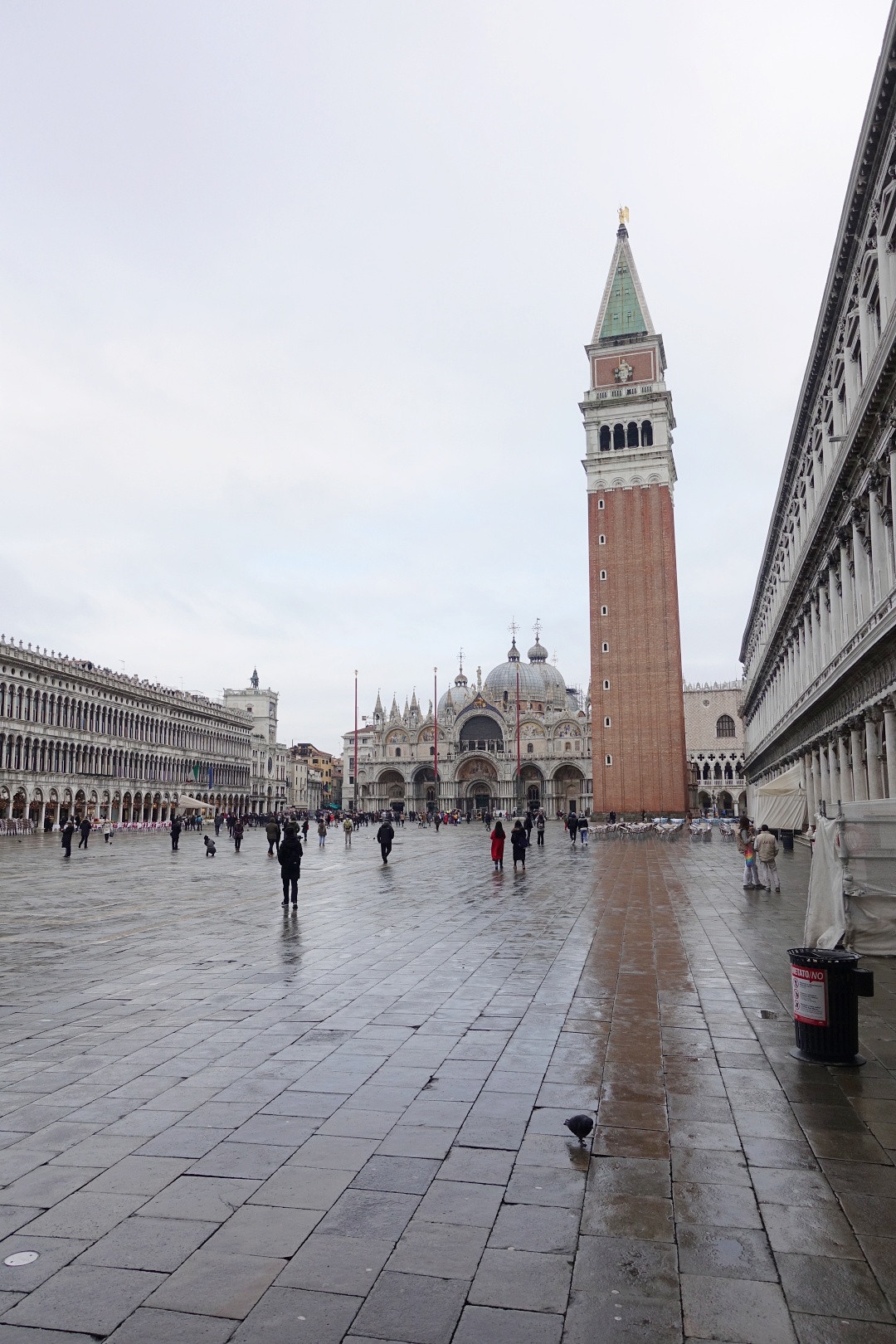 Back at St. Mark's Square.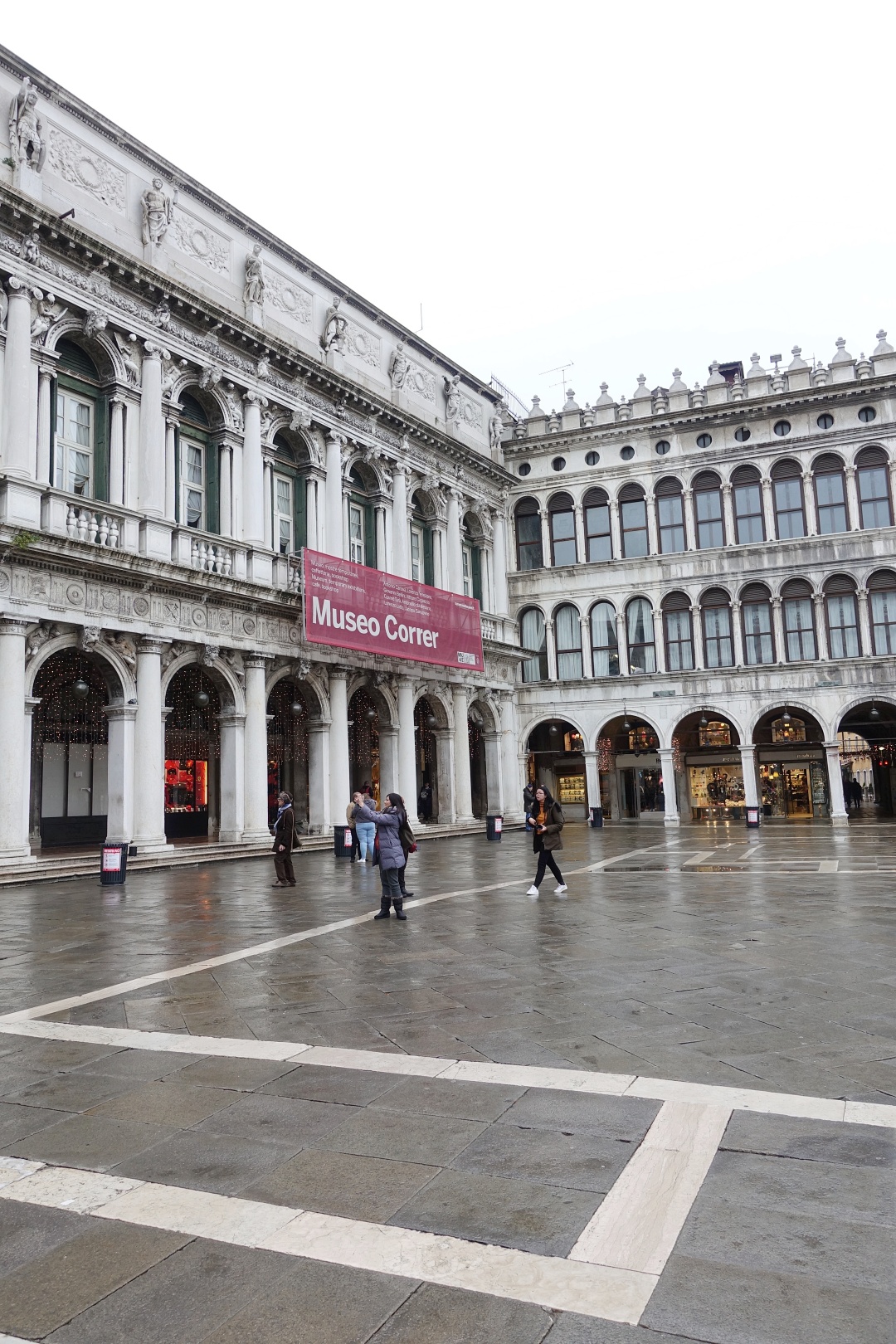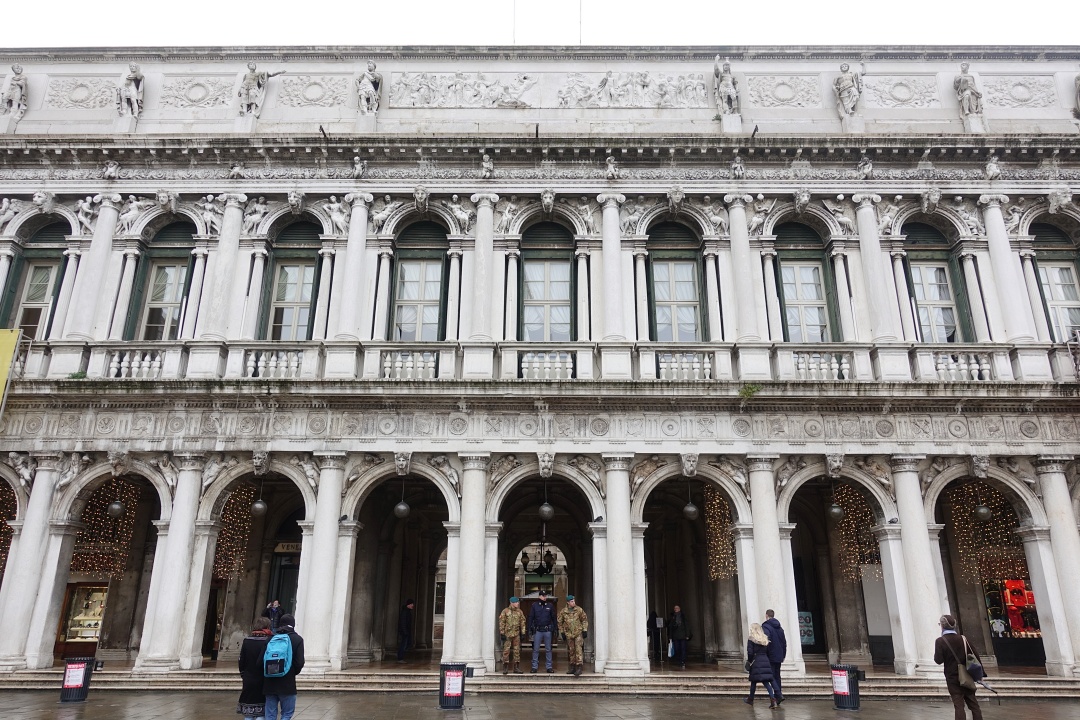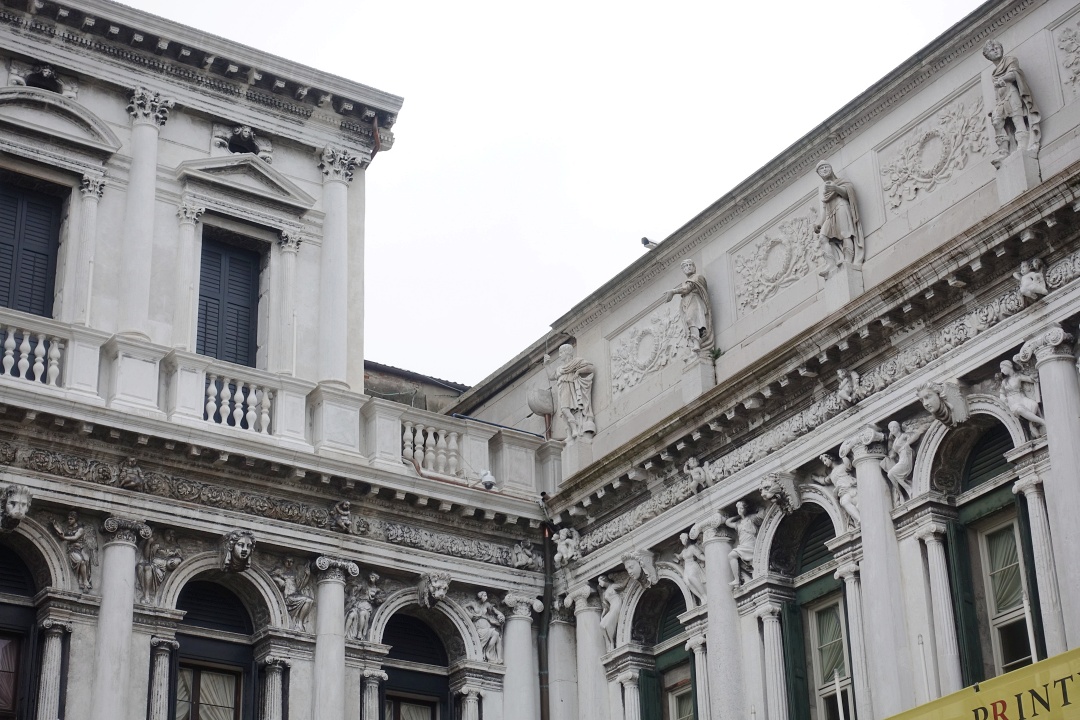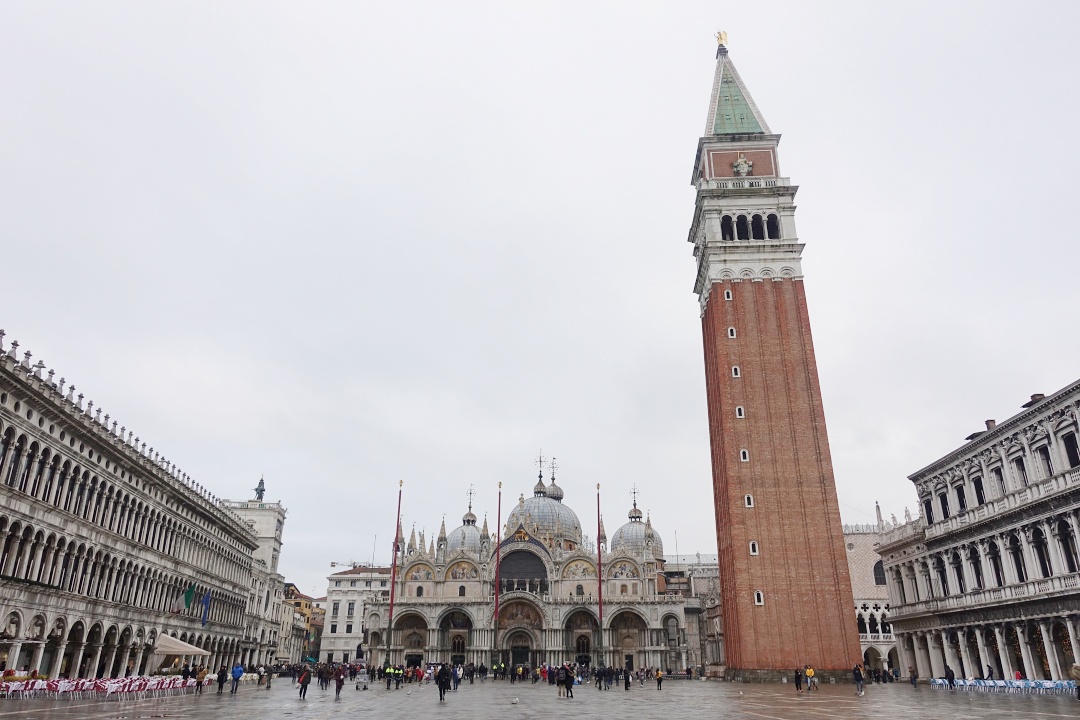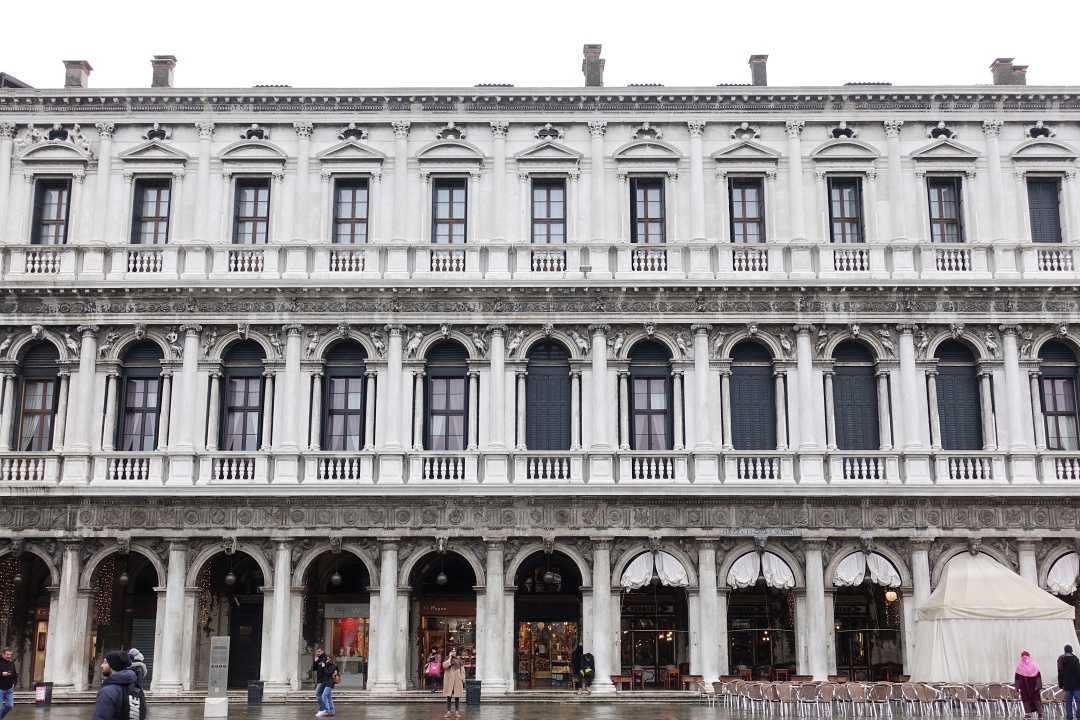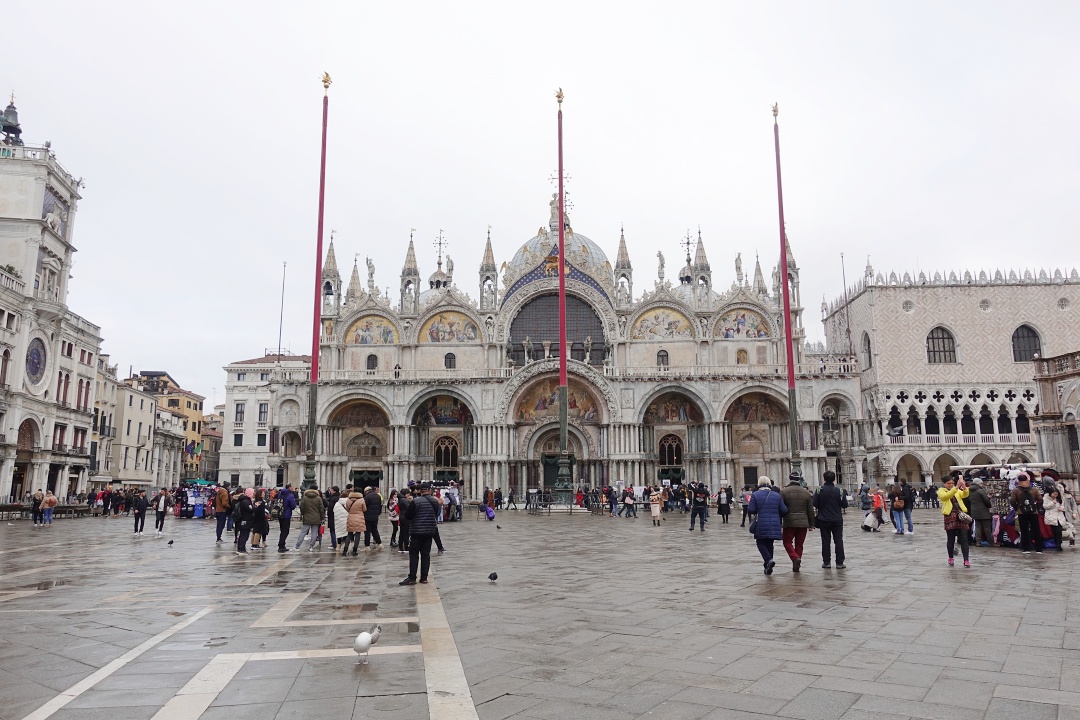 Being there felt pretty surreal. It reminds me of the past movie I watched (i.e. Inferno).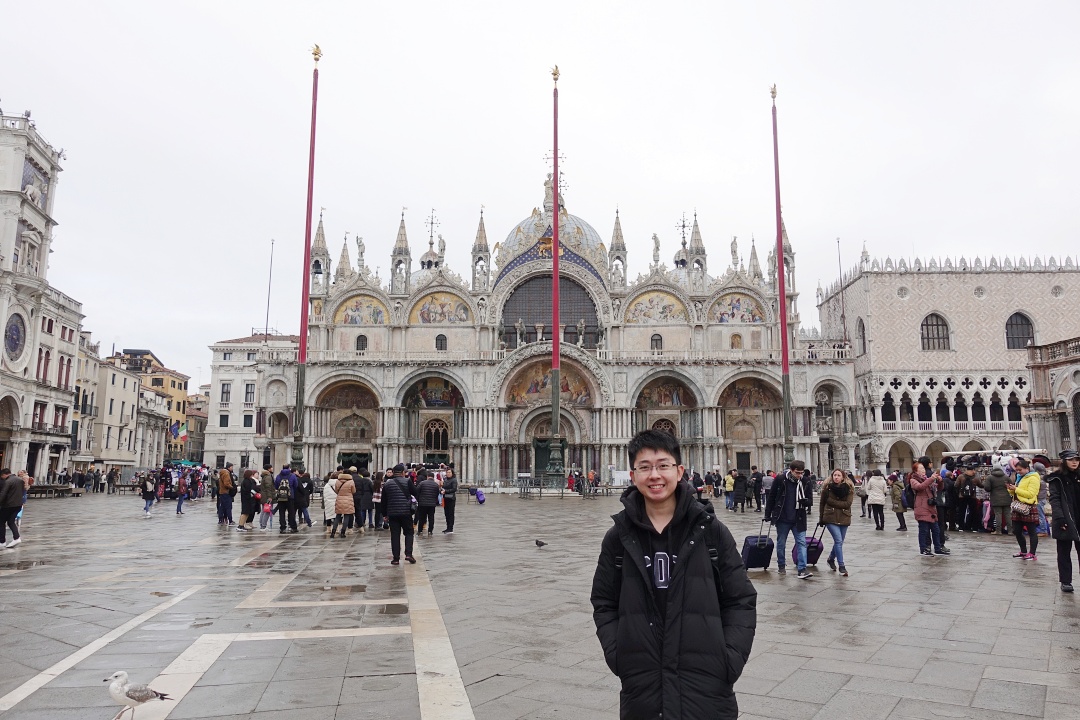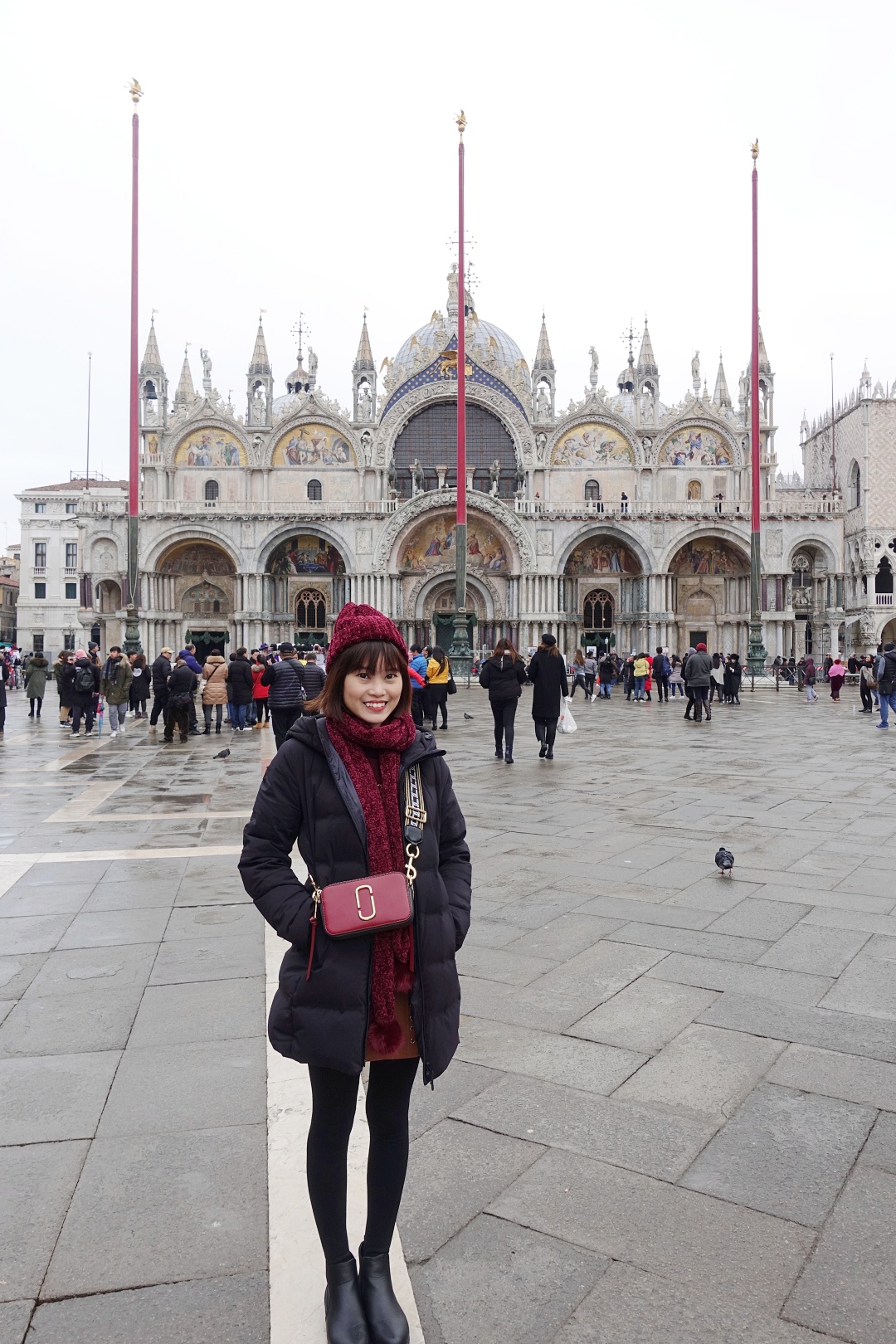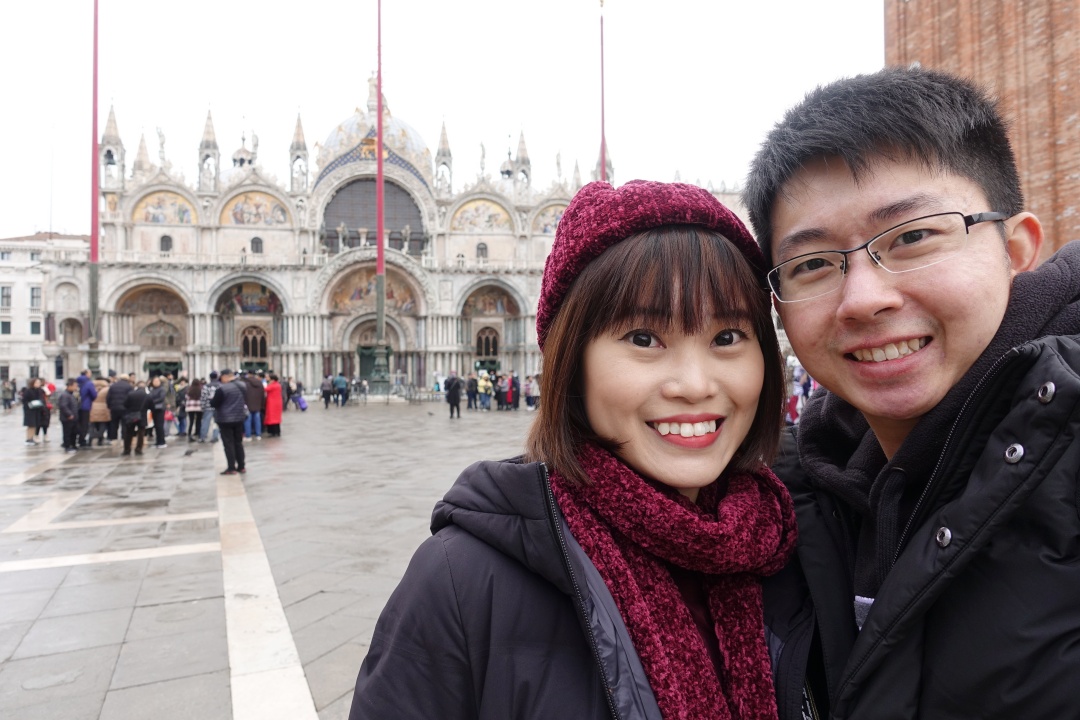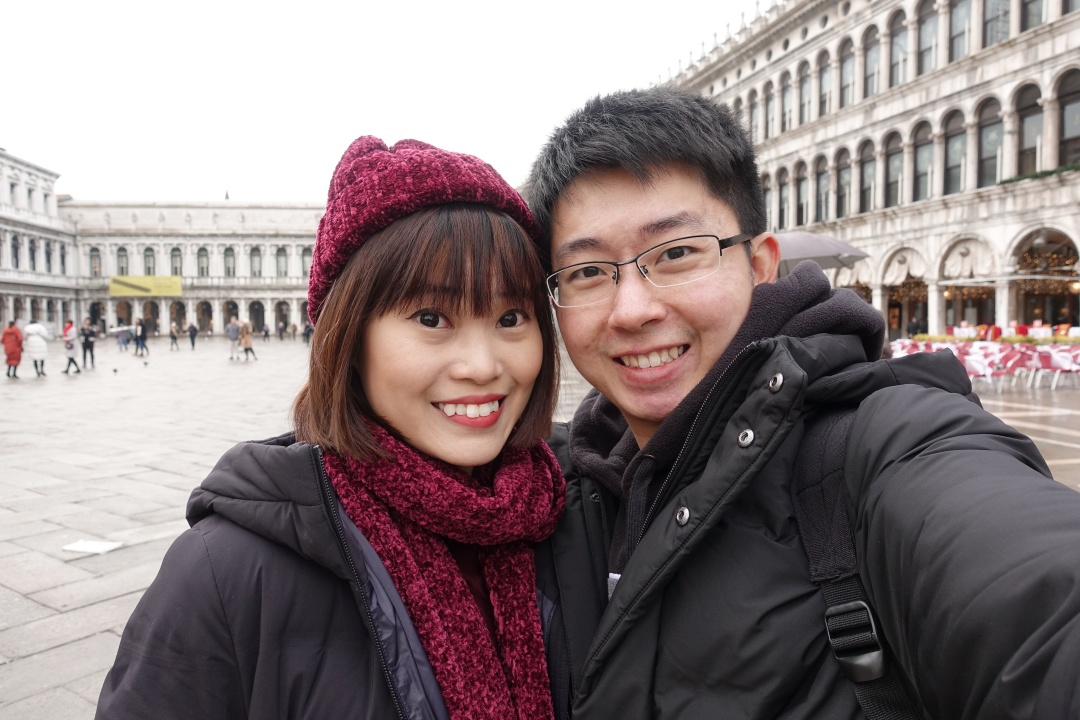 Enough with the photos at St. Mark's Square, it was time for us to enter Saint Mark's Basilica. We were pretty lucky that wasn't a line to enter.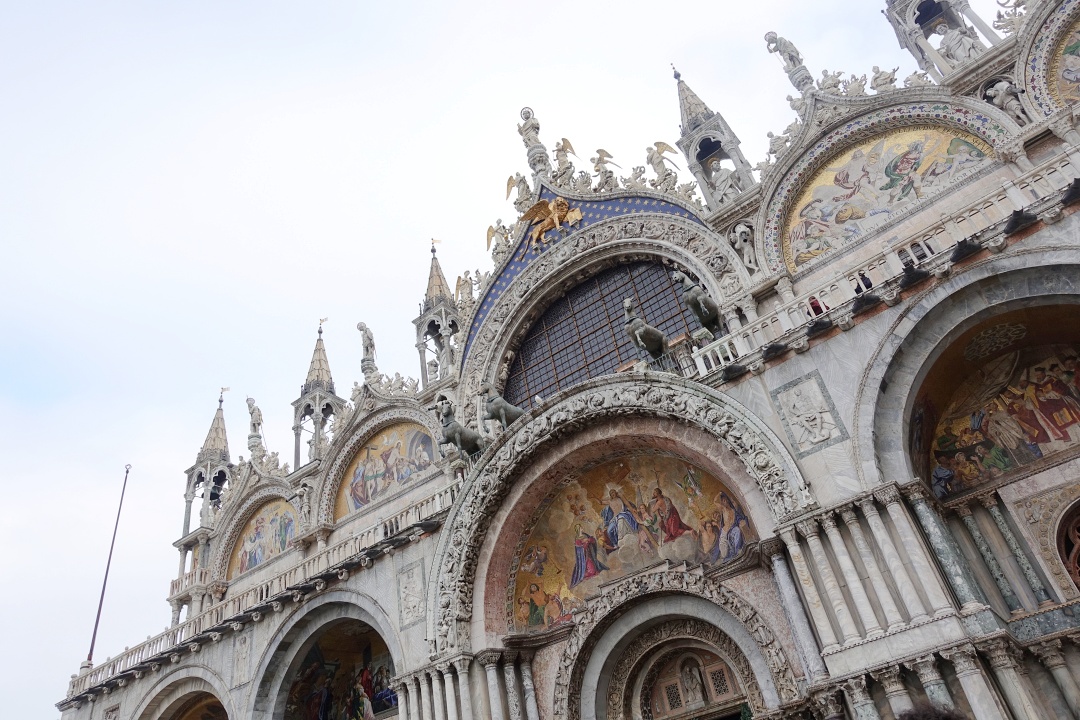 Before entering, remember to take some time to admire the beautiful paintings and statues.
Admission to the basilica is free; however, we did choose to pay €5 each to enter the Pala d'oro and Treasury. These two visits are optional, but we figured we would pay for them since we were already there.
Unfortunately, photos and filming are forbidden inside the basilica. And like all places of worship, one must be appropriately dressed to enter. Meaning no shorts and mini-skirts, sleeveless or short tops (i.e. no bare arms or bare legs).
The inside of the basilica is, without a doubt, very impressive and stunning, with golden ceilings and walls. (We took time to check out the surrounding golden mosaics that are covering the walls, ceilings and dome.)
And since we paid the fee to enter the Pala d'oro, we also got to check out the beautiful altarpiece that features gorgeous gems and gold. In addition, I believed we also paid to listen to some audio, which gave us a good explanation of the beautiful pieces (paintings, jewels, etc) that were in front of us.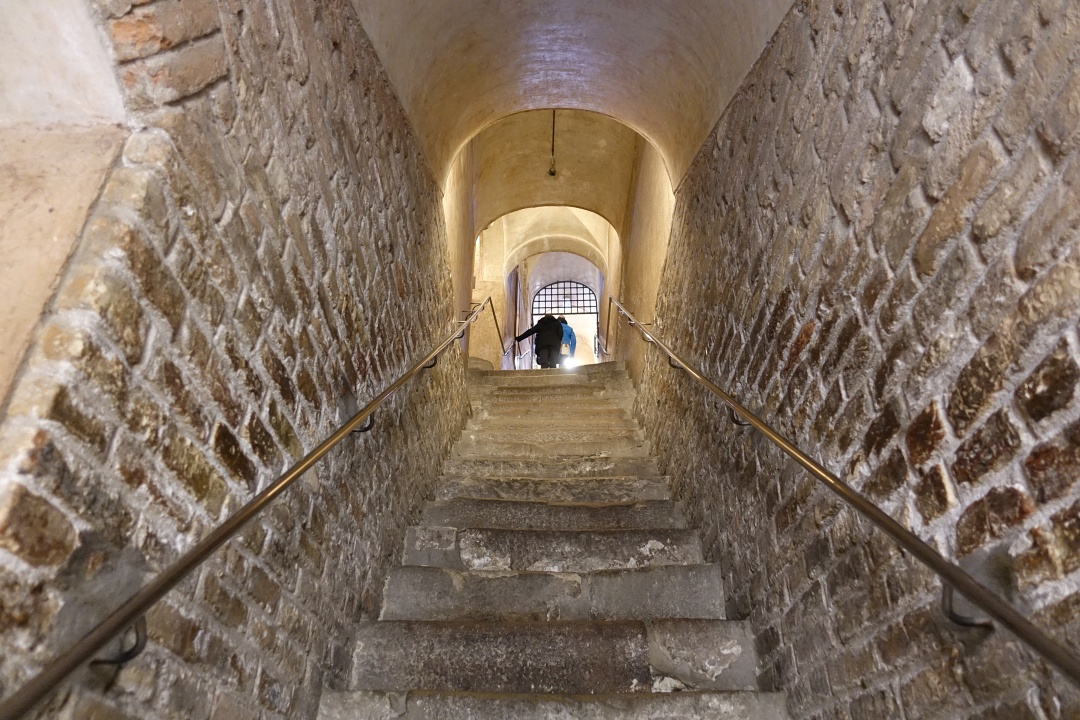 Had to climb up these steep stairs to get to the top.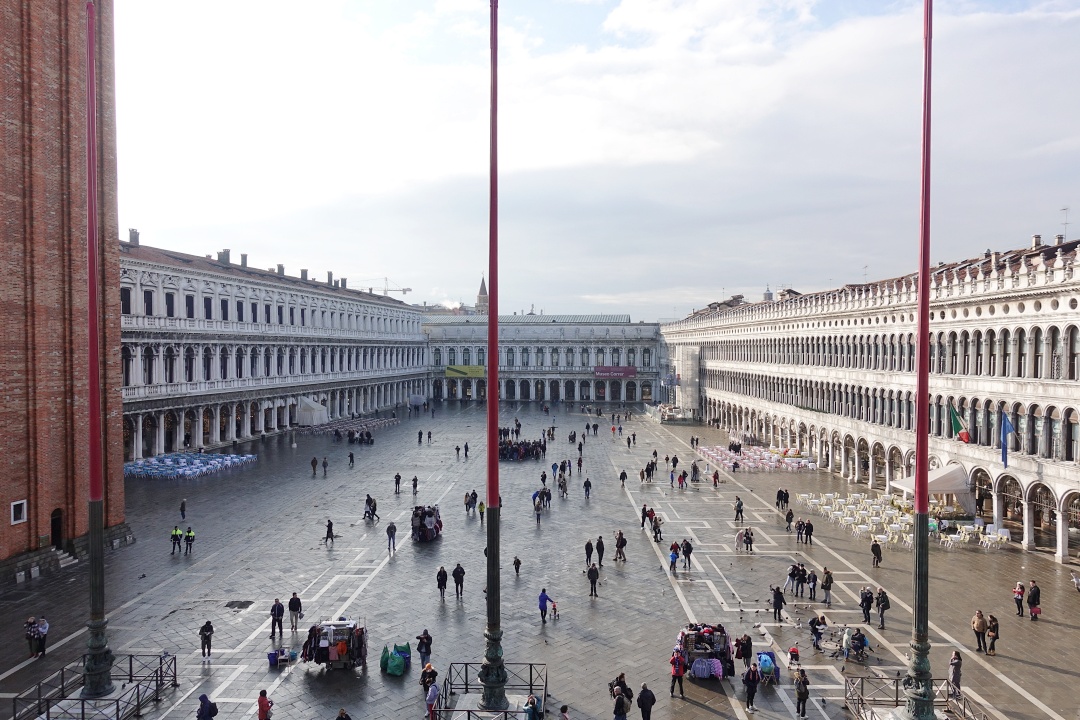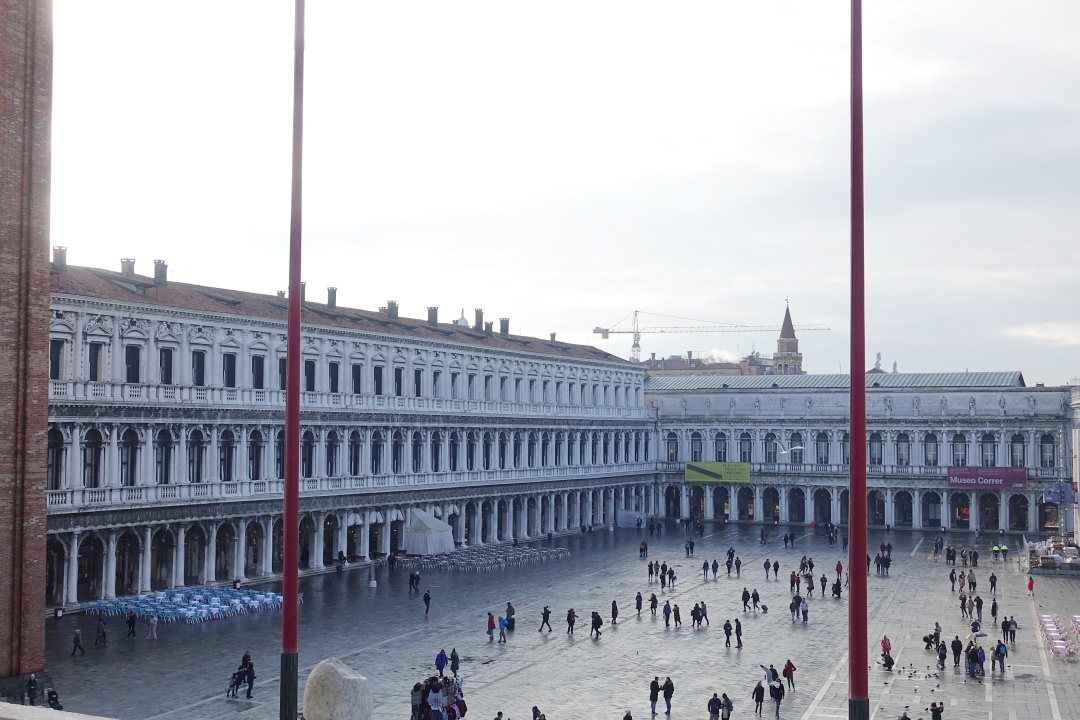 Finally, some pictures once we stepped outdoor. We were instantly rewarded with a stunning view of St. Mark's Square when standing at the terrace.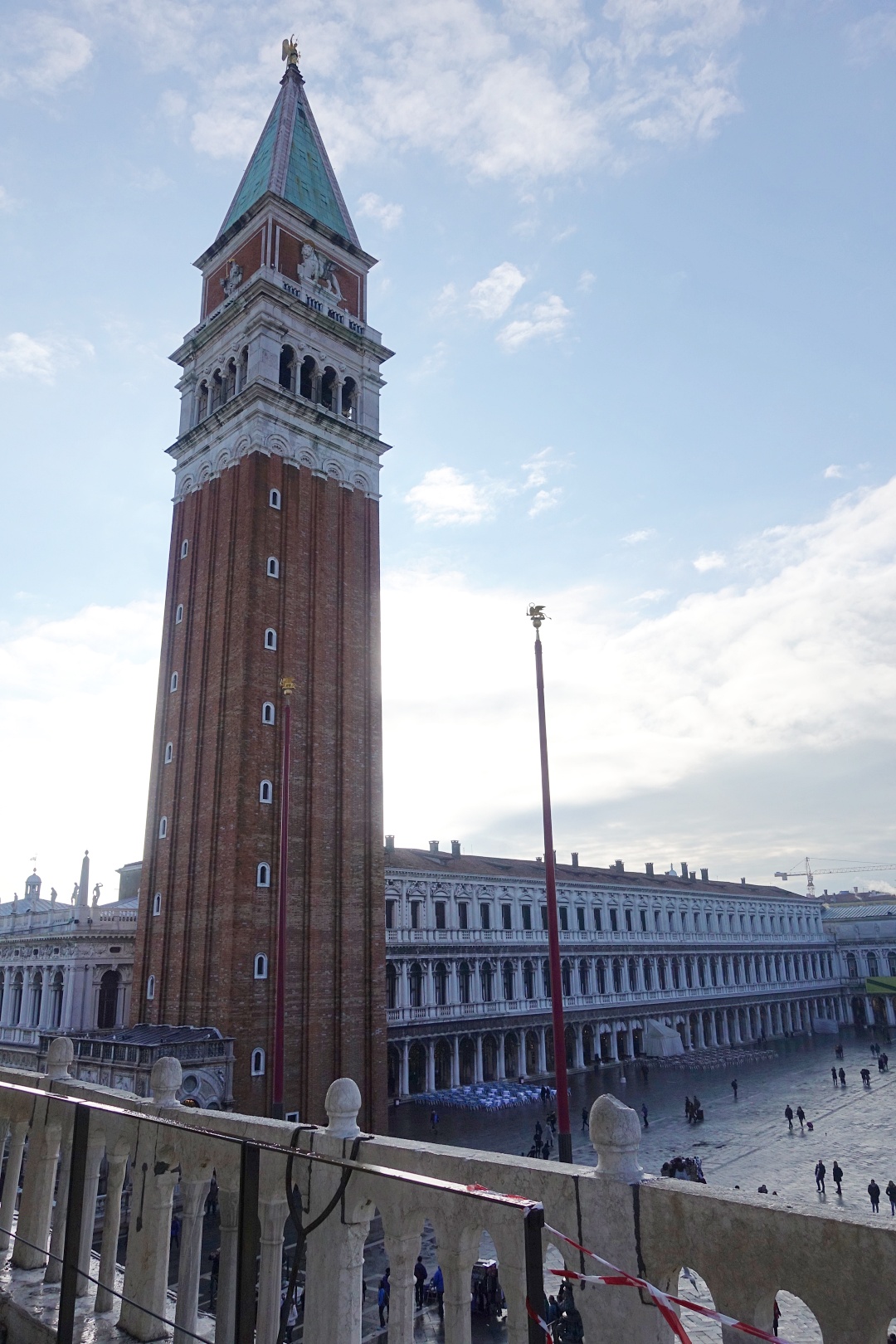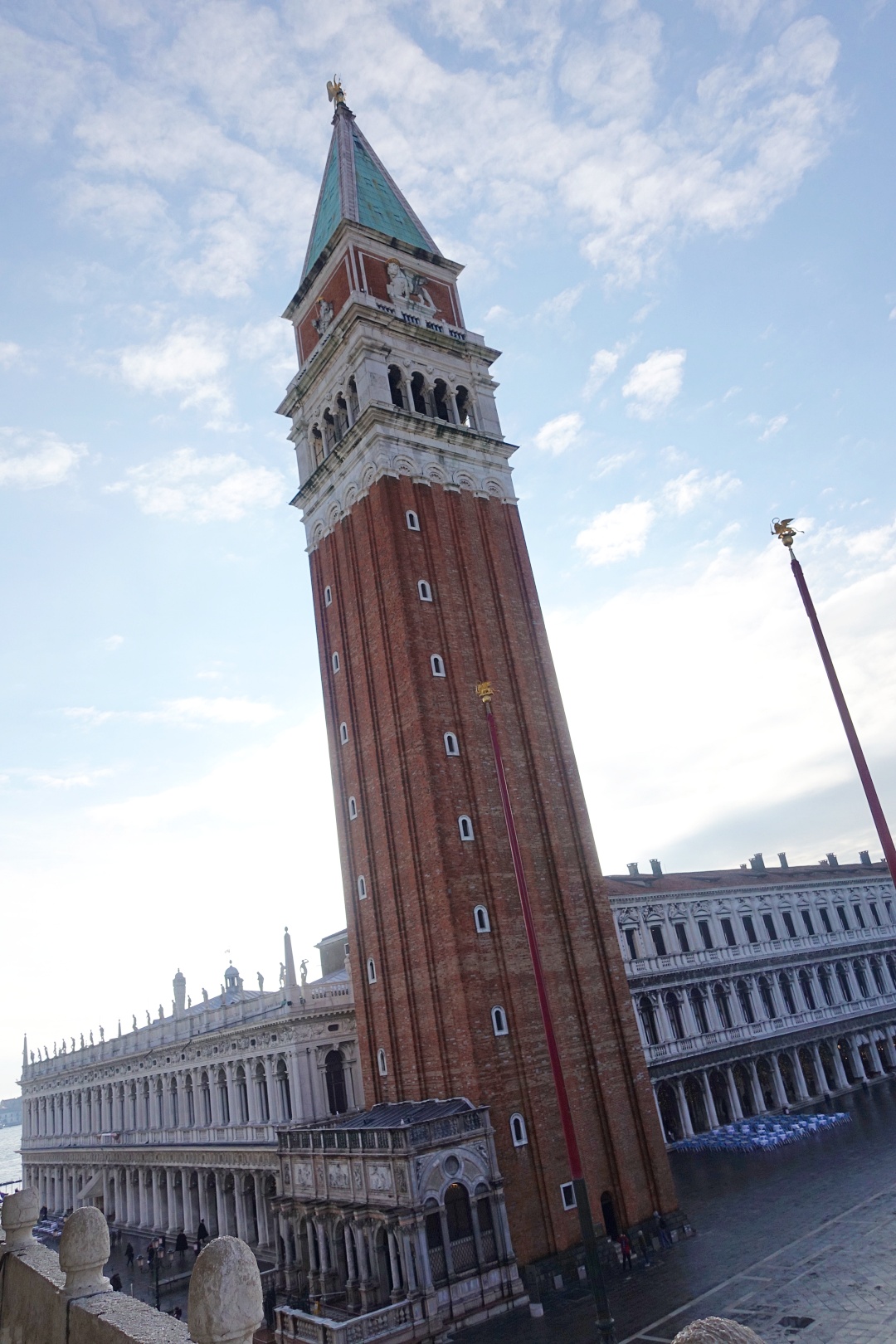 Photos of St Mark's Campanile on Piazza San Marco.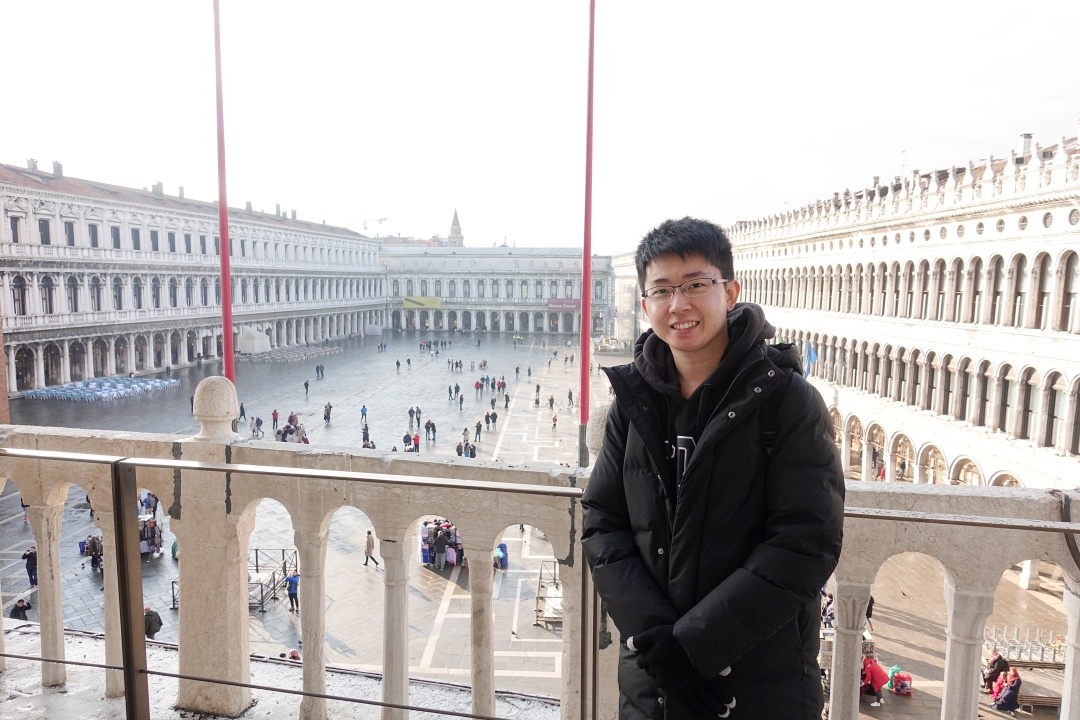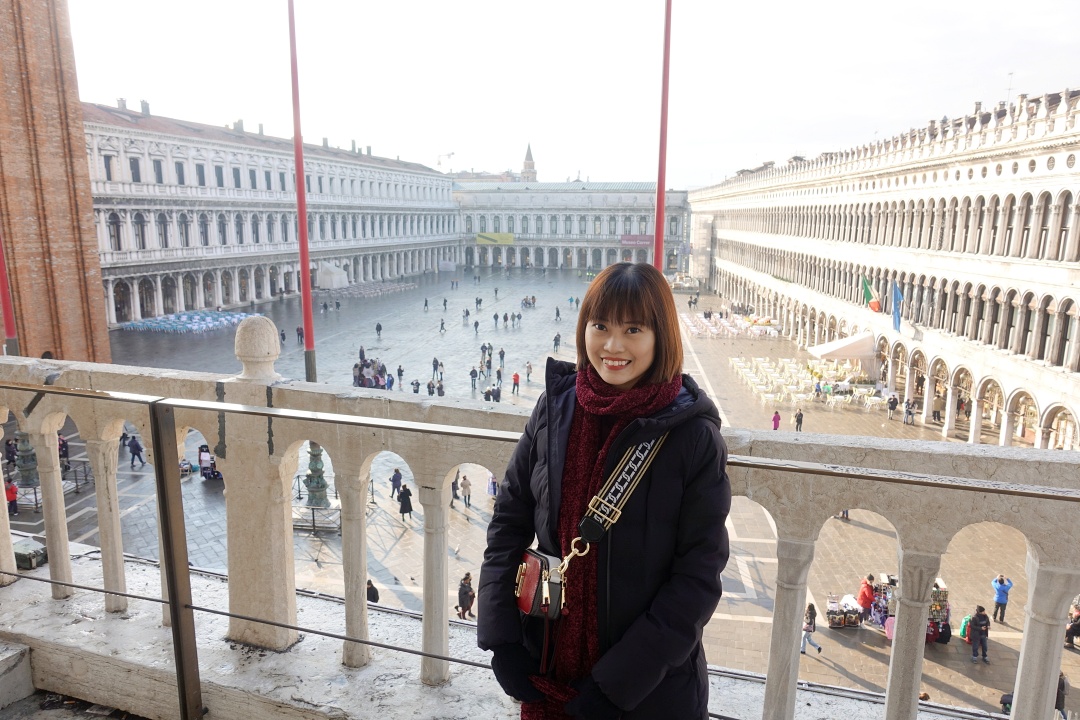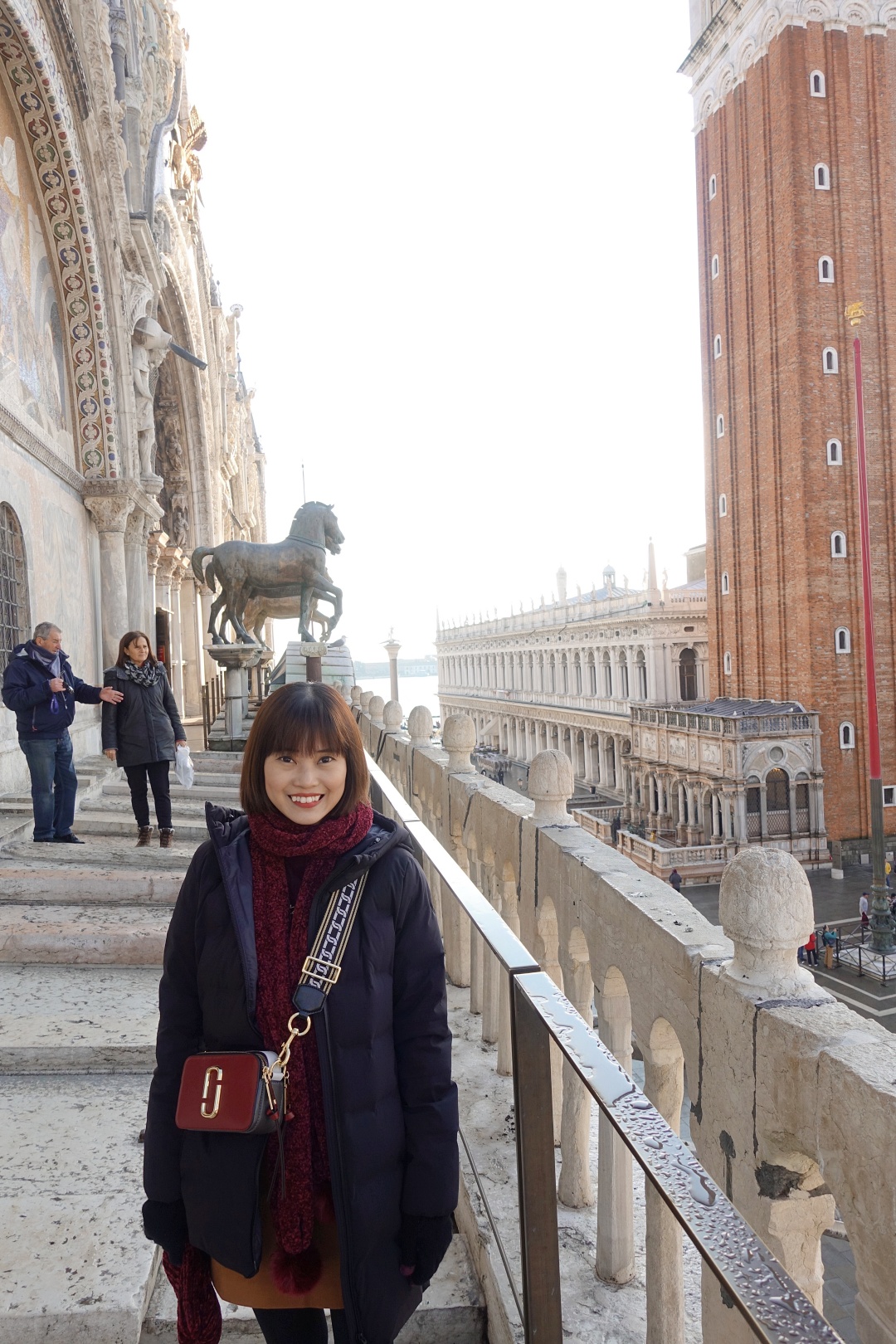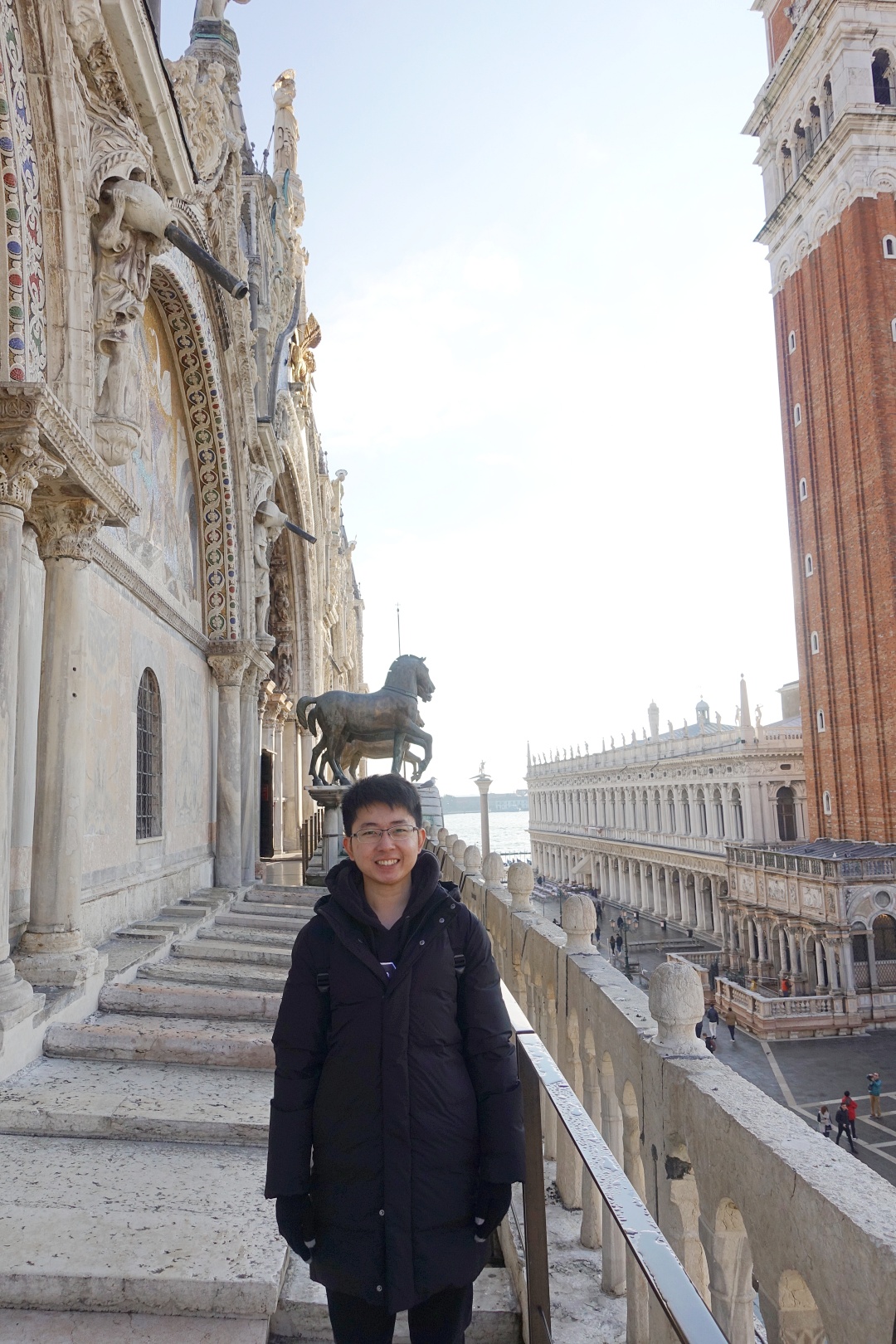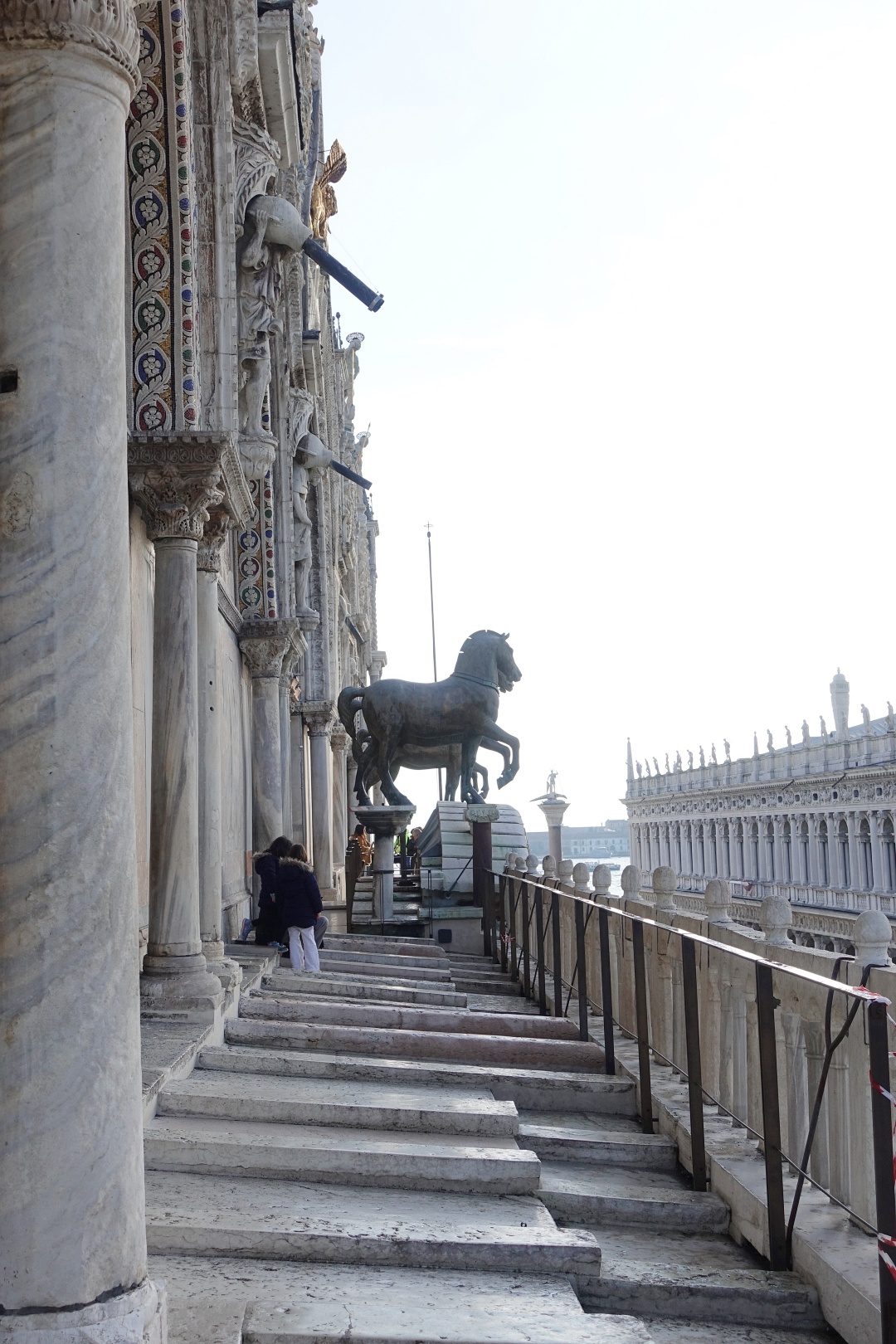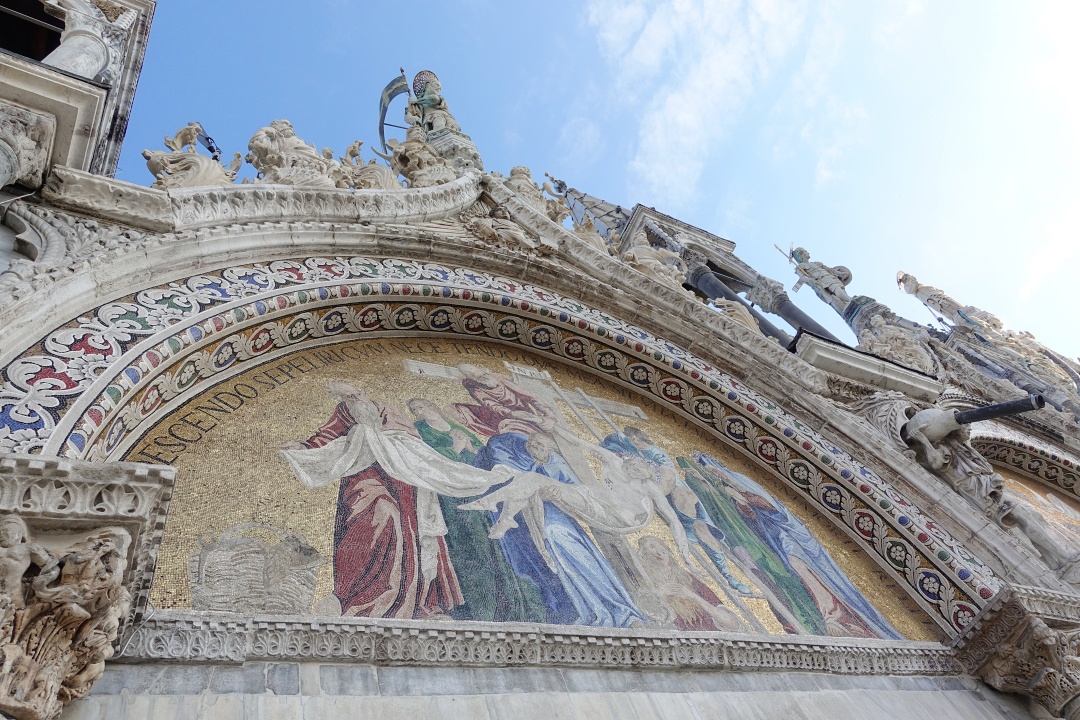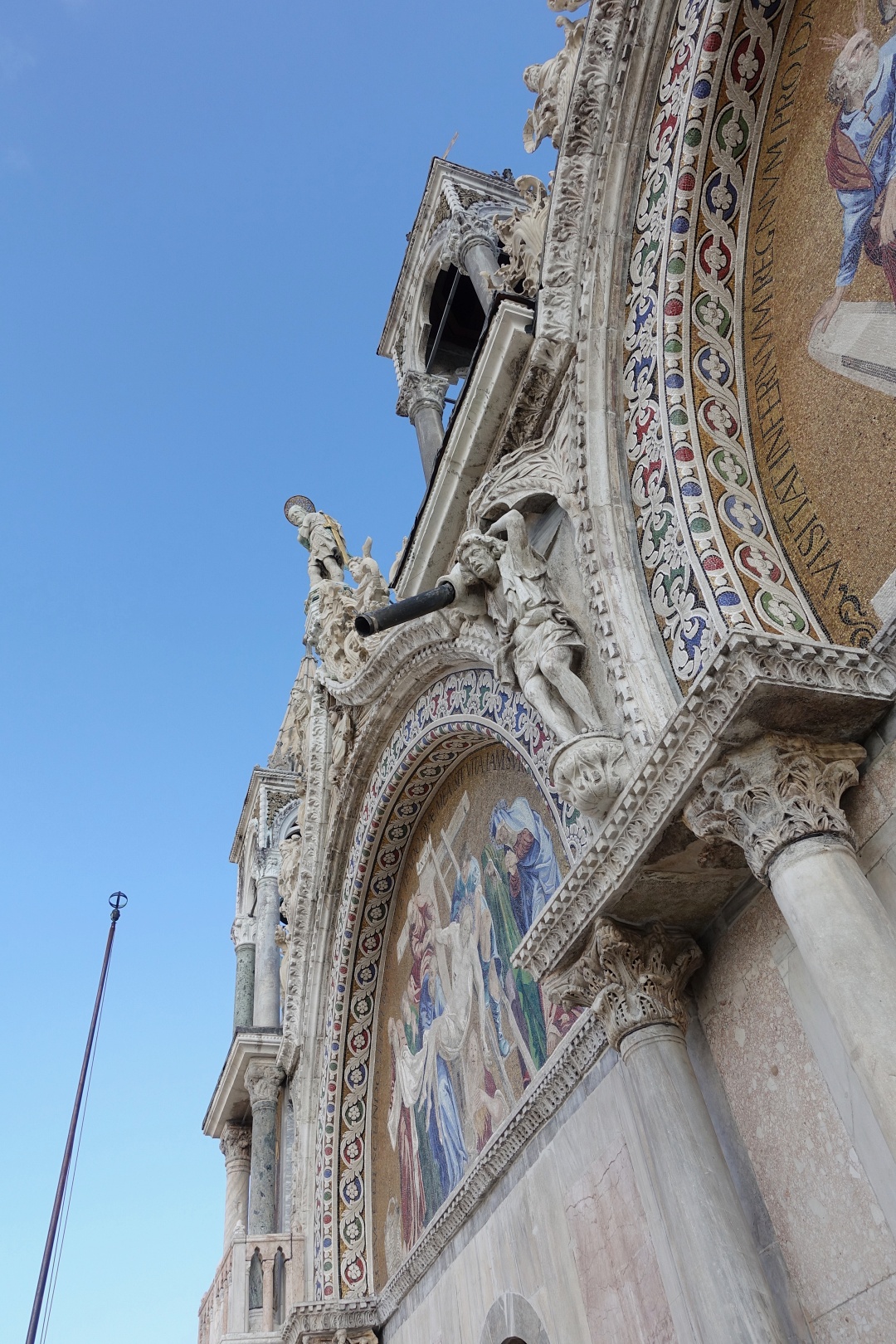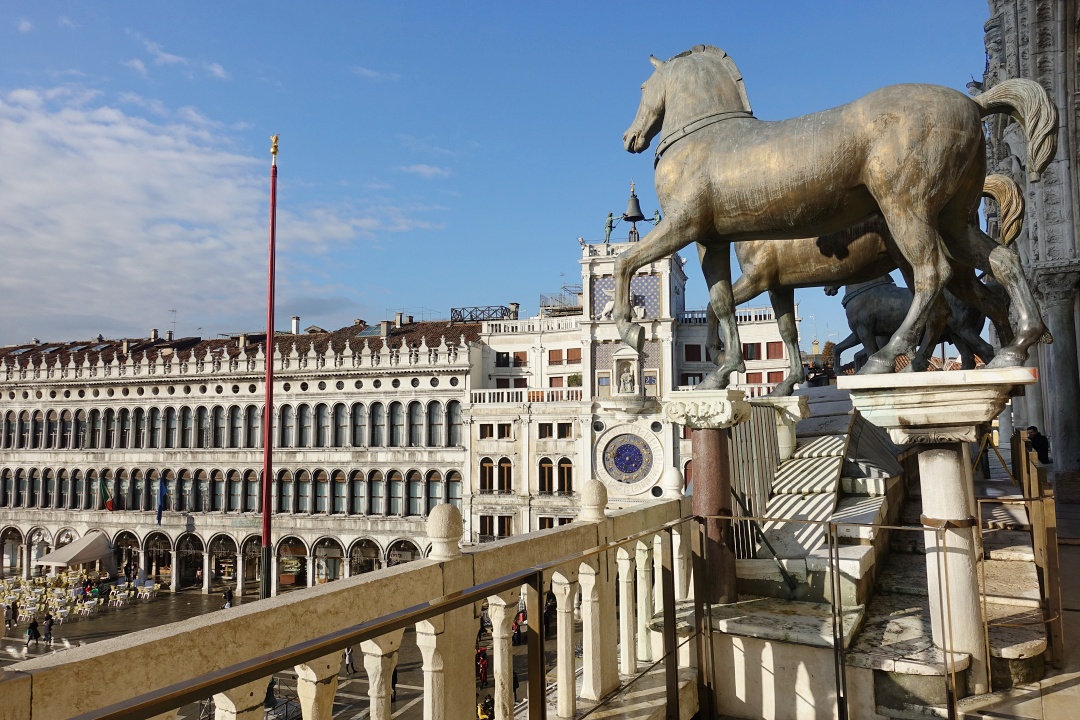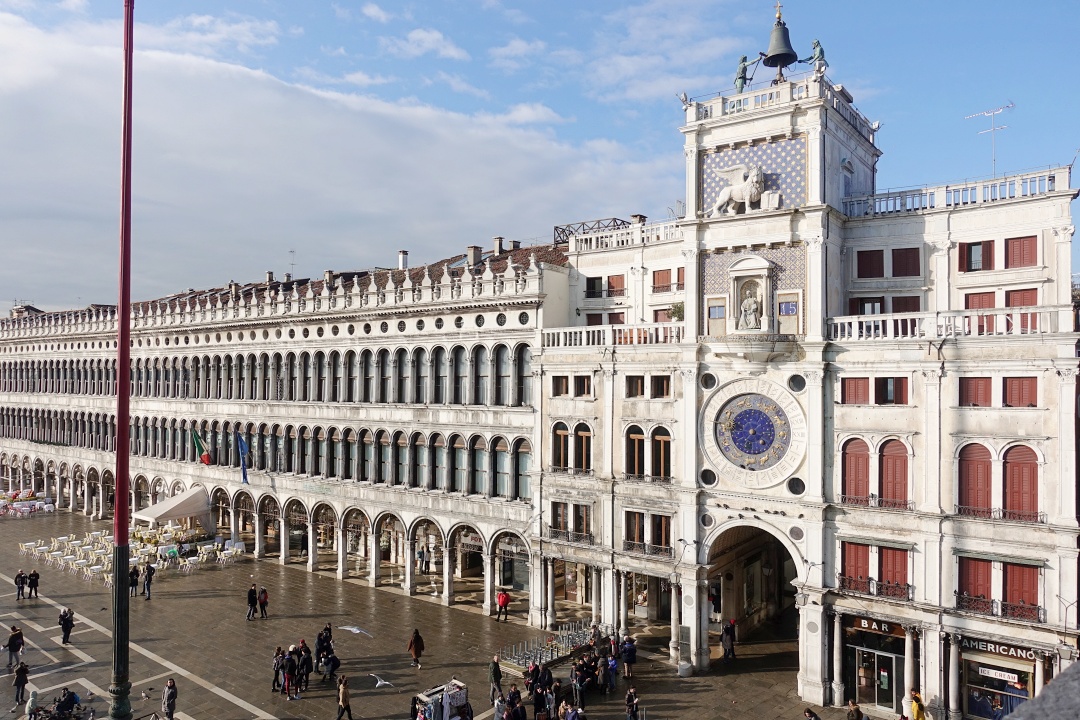 St. Mark's Clocktower.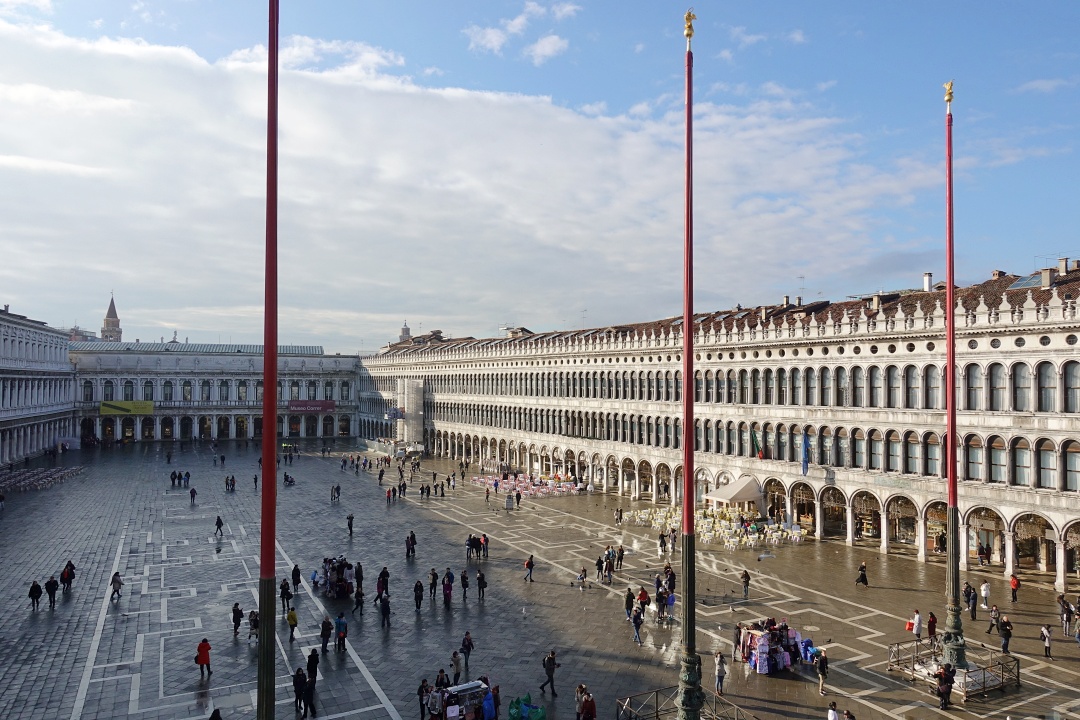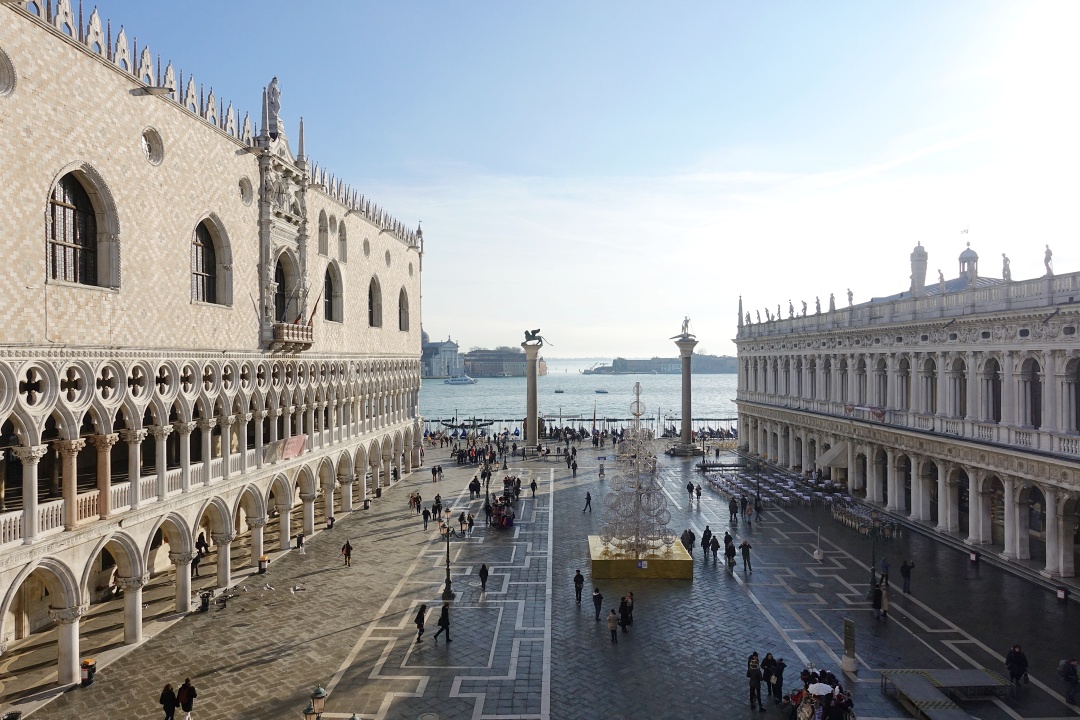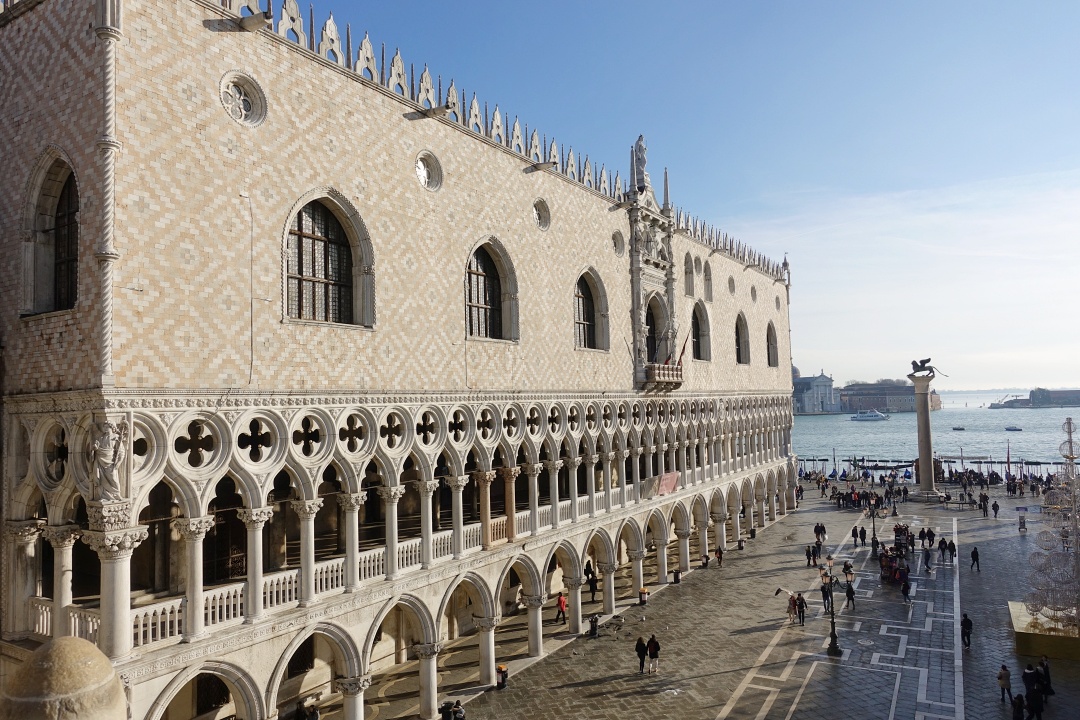 We didn't get to visit the Doge's Palace, but it's one of the most important sites and main landmarks of the city of Venice in northern Italy.
Likewise, we also didn't go up to the bell tower (St. Mark's Campanile), but apparently, one can purchase a ticket and go all the way up on a lift to witness aerial panoramas of Venice and the lagoons.
Anyway, I'm really glad we get to at least visit Saint Mark's Basilica while we were in Venice as it's genuinely a very stunning basilica. Please make it a point to visit the site when you're visiting Venice!
---
Leaving Saint Mark's Basilica, we then spent the rest of our afternoon roaming around the city.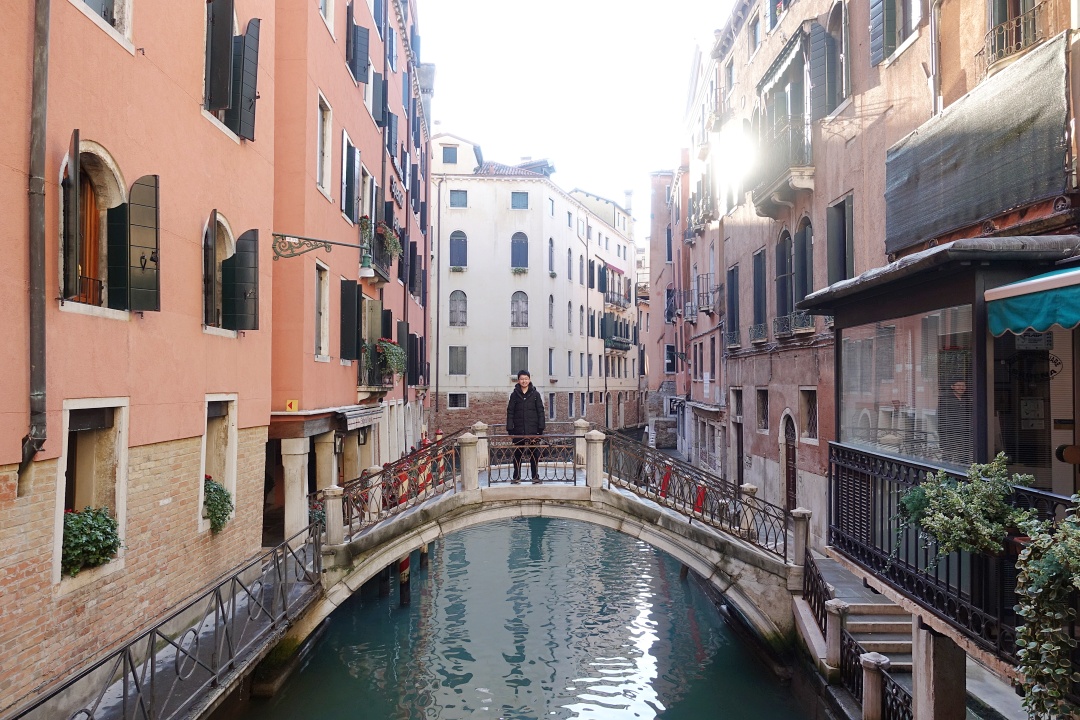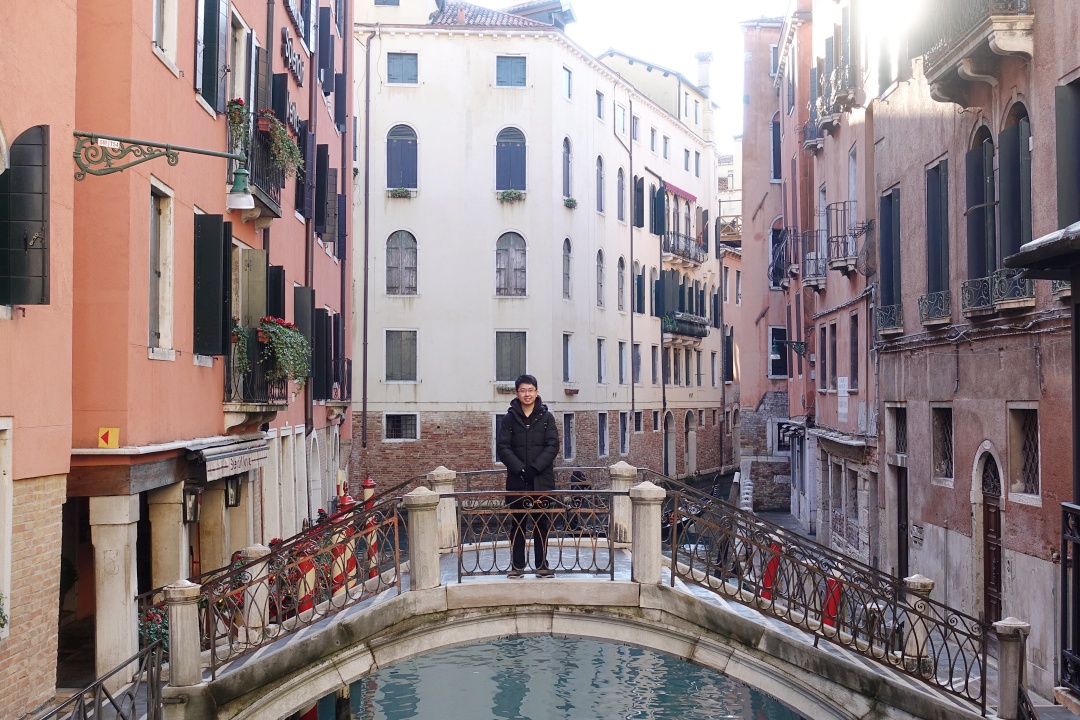 Came across this small bridge and saw some tourists taking pictures of it; hence, I told the Husband to go over to stand on the bridge for me to take photos.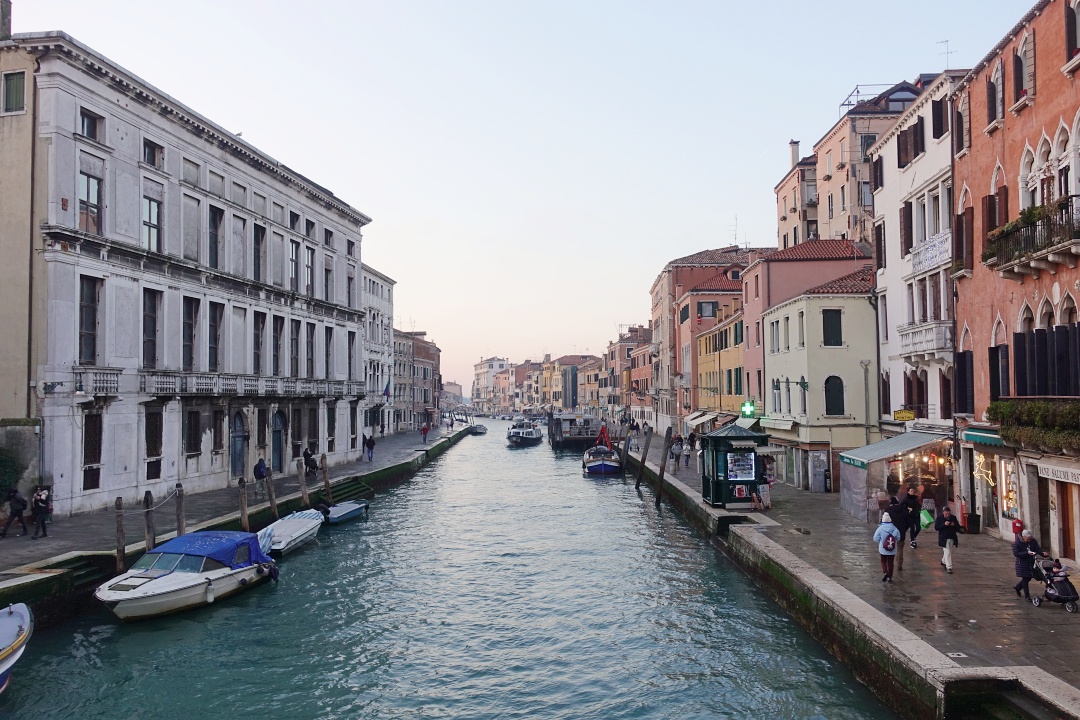 I must say every corner in Venice is indeed very picturesque.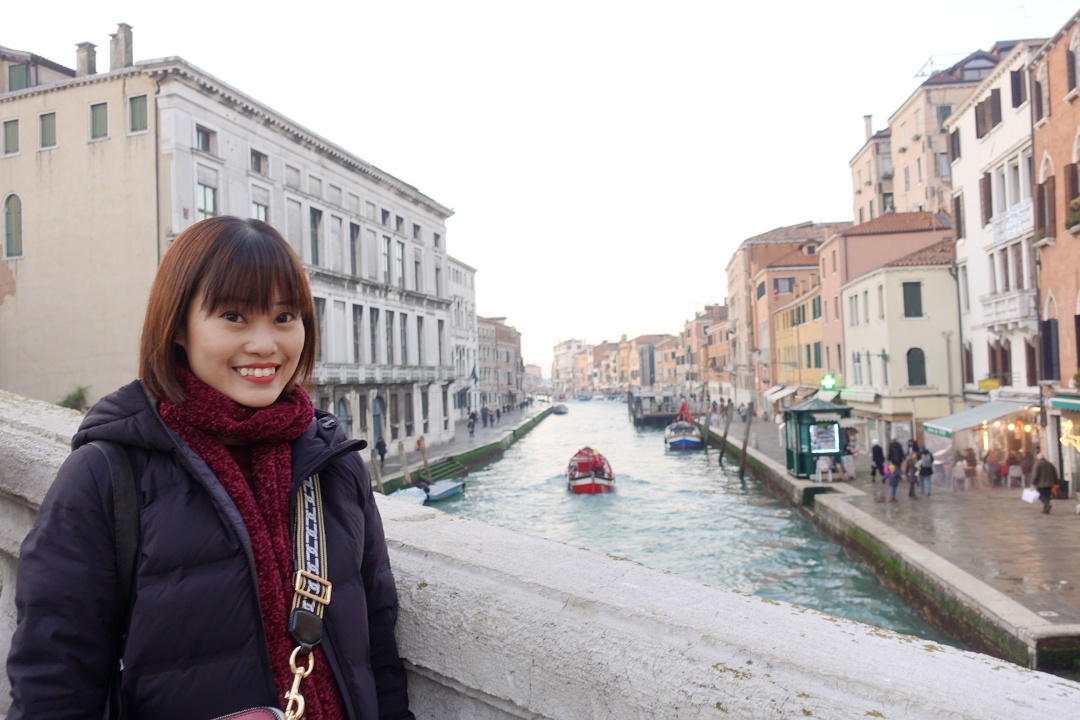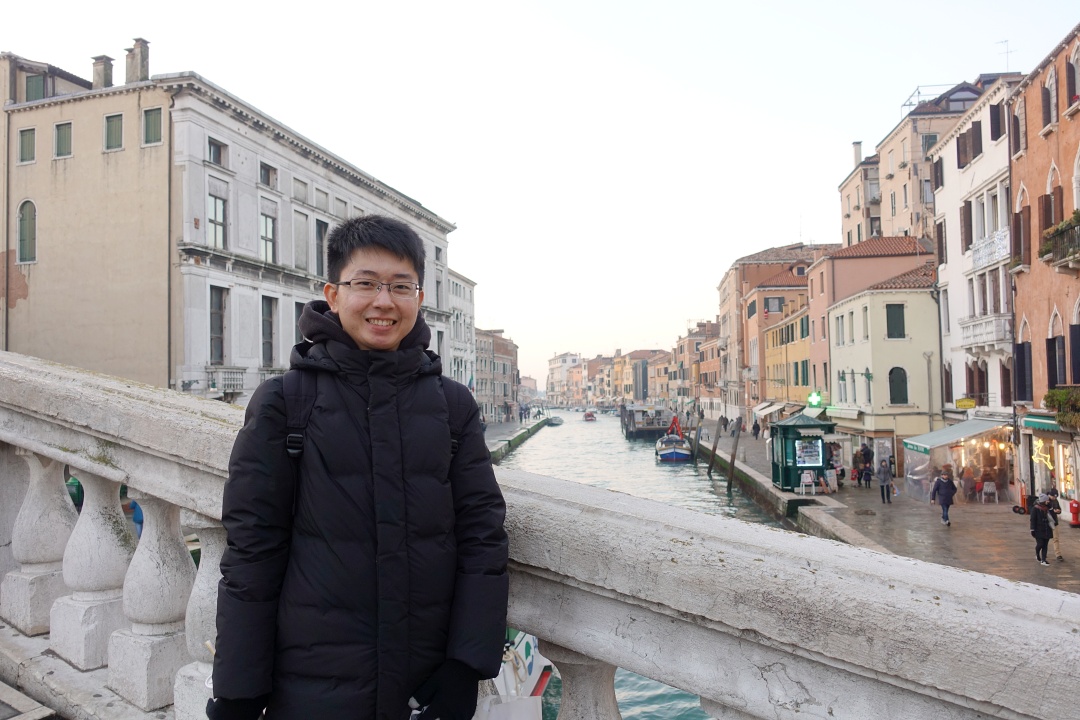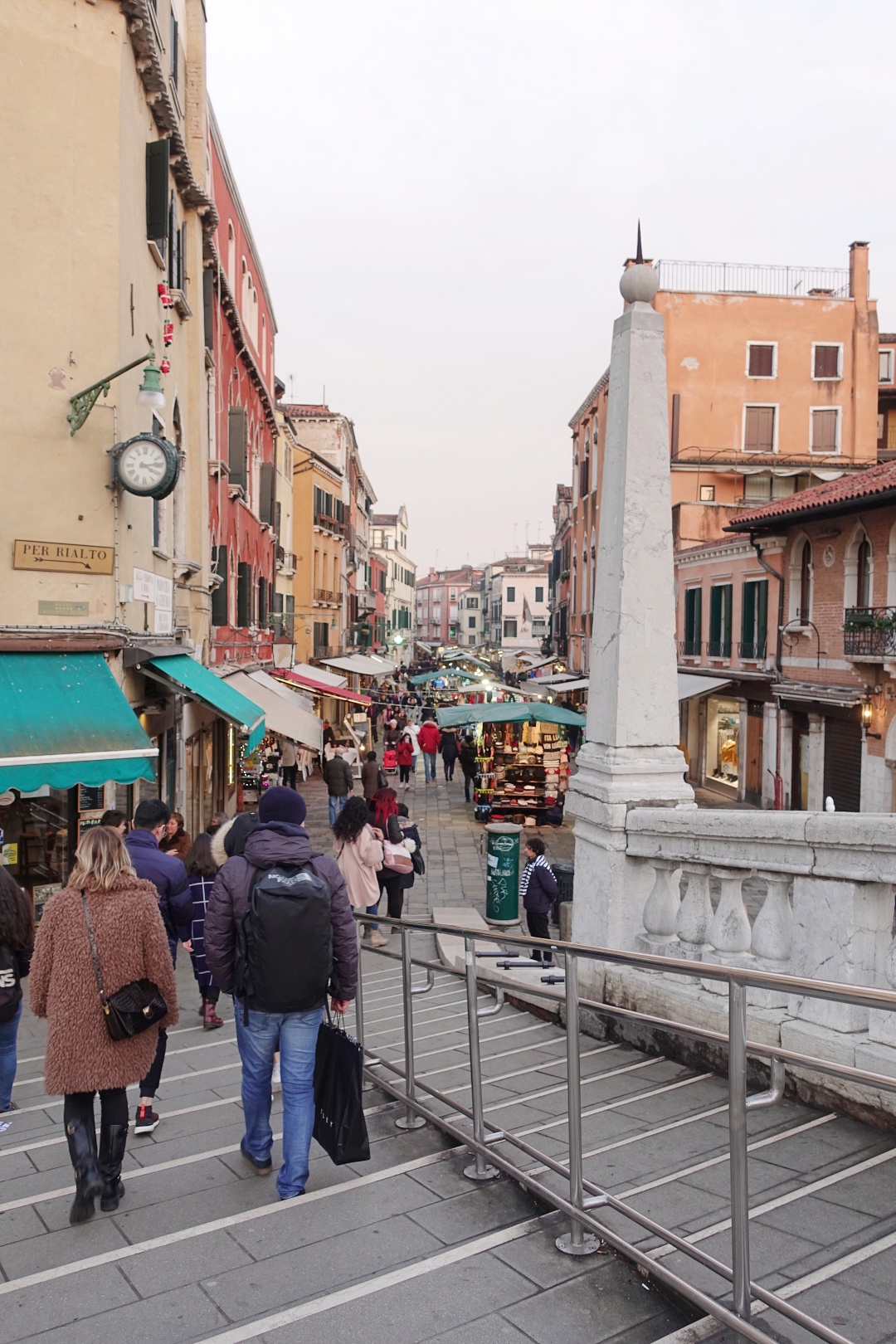 I recalled we went and had McDonald's, then went around and checked out some of the stores. (We also happened to come across a Flying Tiger Copenhagen store!) There were surprisingly more shops than I've expected. However, I also realised that there were not many things to do/places to go when nightfall. As such, we didn't actually stay out late. Pretty much just walk around and head back to the hotel once the sky turned dark.