Down to our fifth and final day in London, before we went over to Paris. It was the first day of the new year, and we started our day by heading over to Buckingham Palace.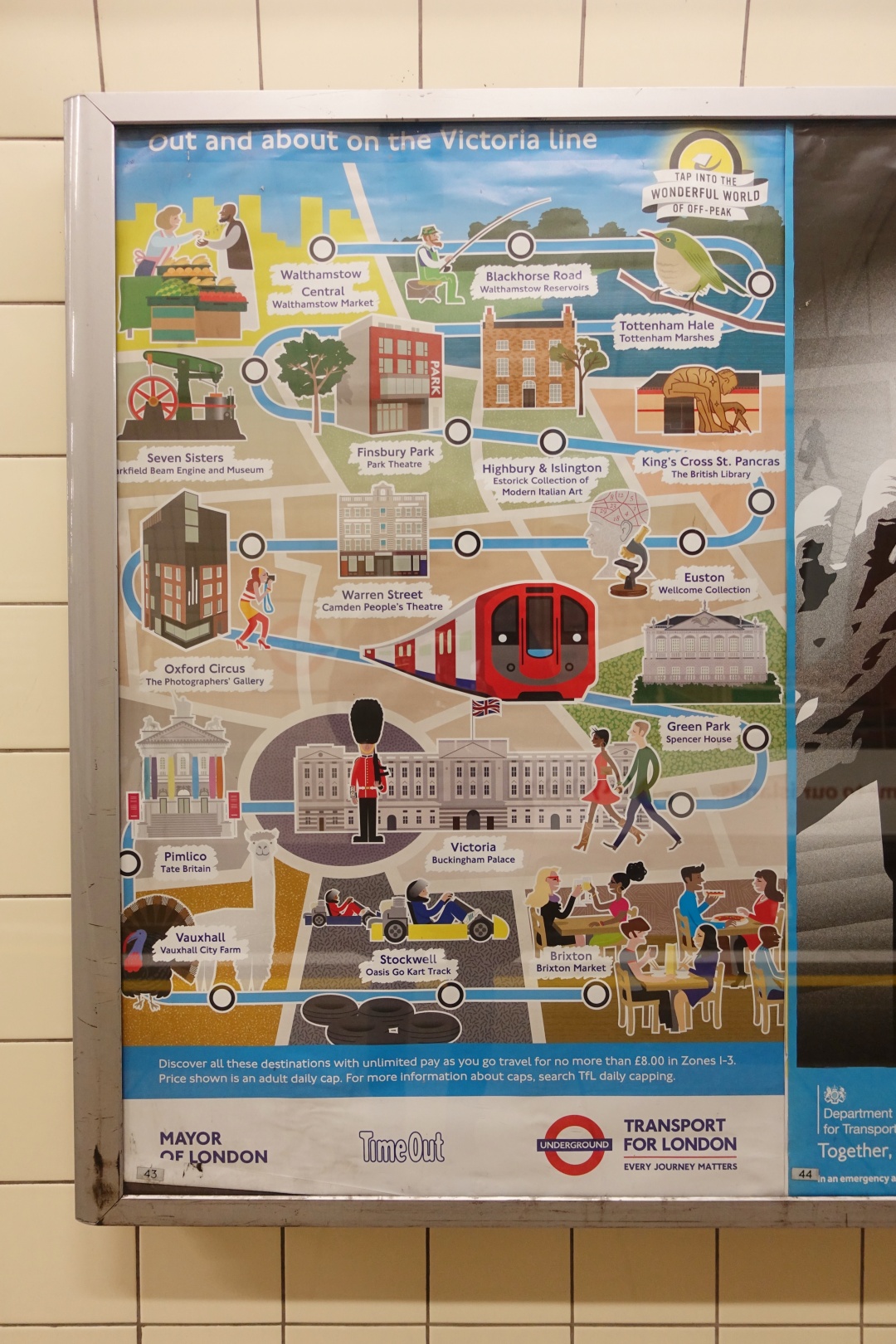 We took the tube from Warren Street Station to Green Park Station; from there, it took about 8-minute walk to get to Buckingham Palace.
Buckingham Palace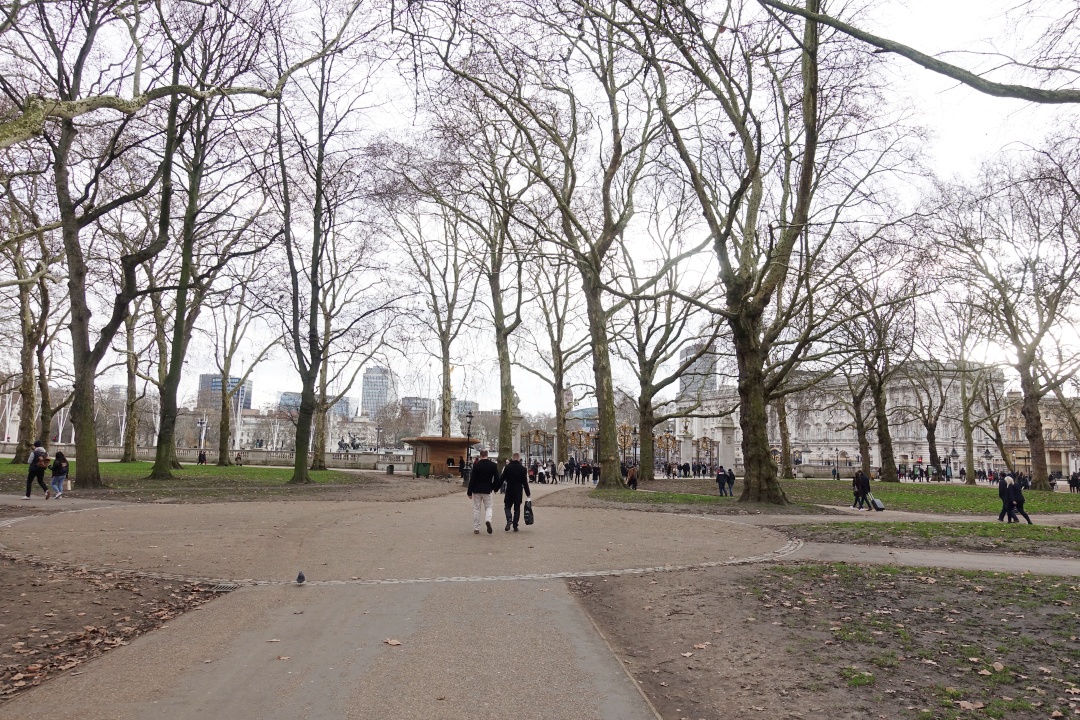 The weather appeared to be slightly gloomy, but aside from that, it was a lovely afternoon.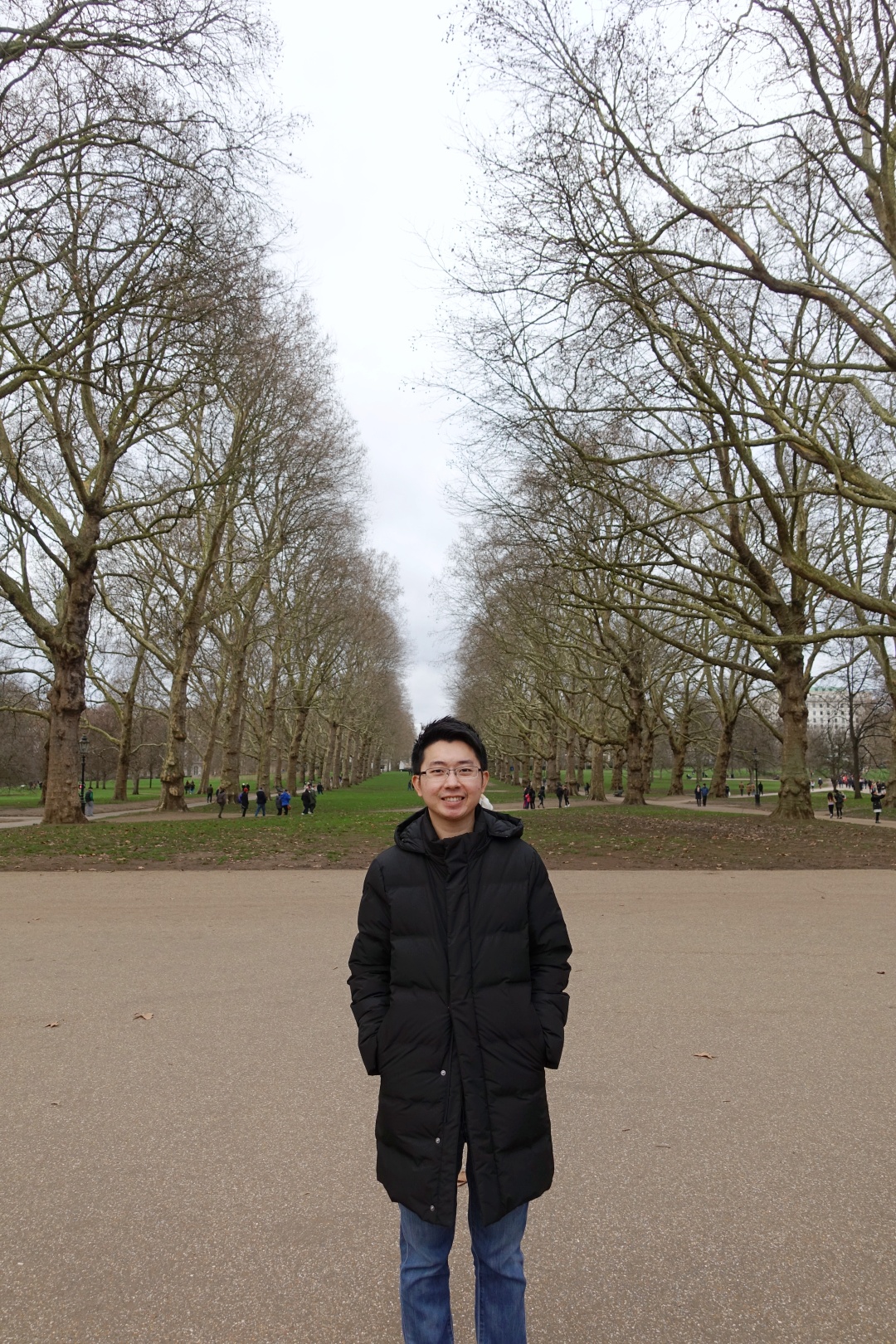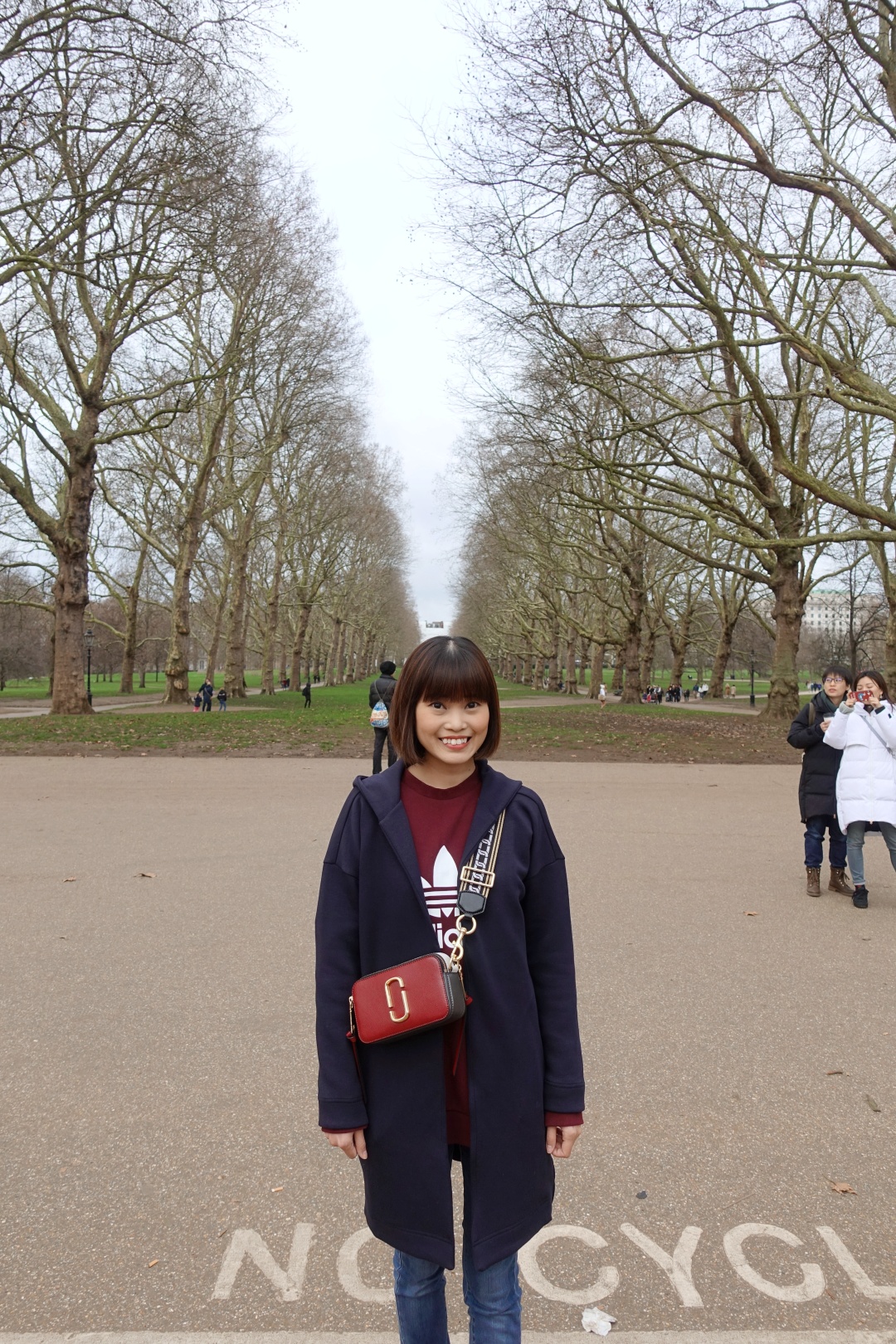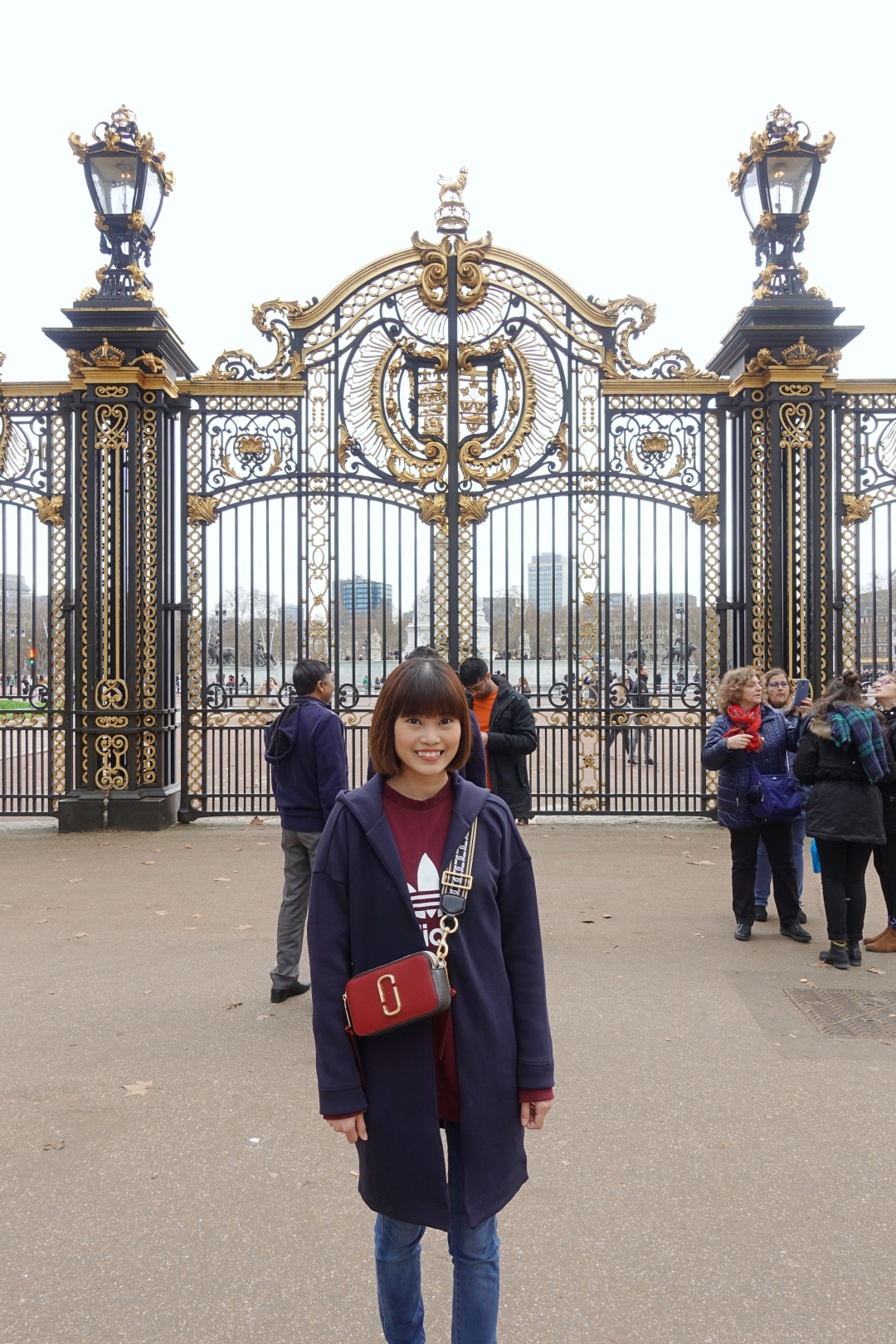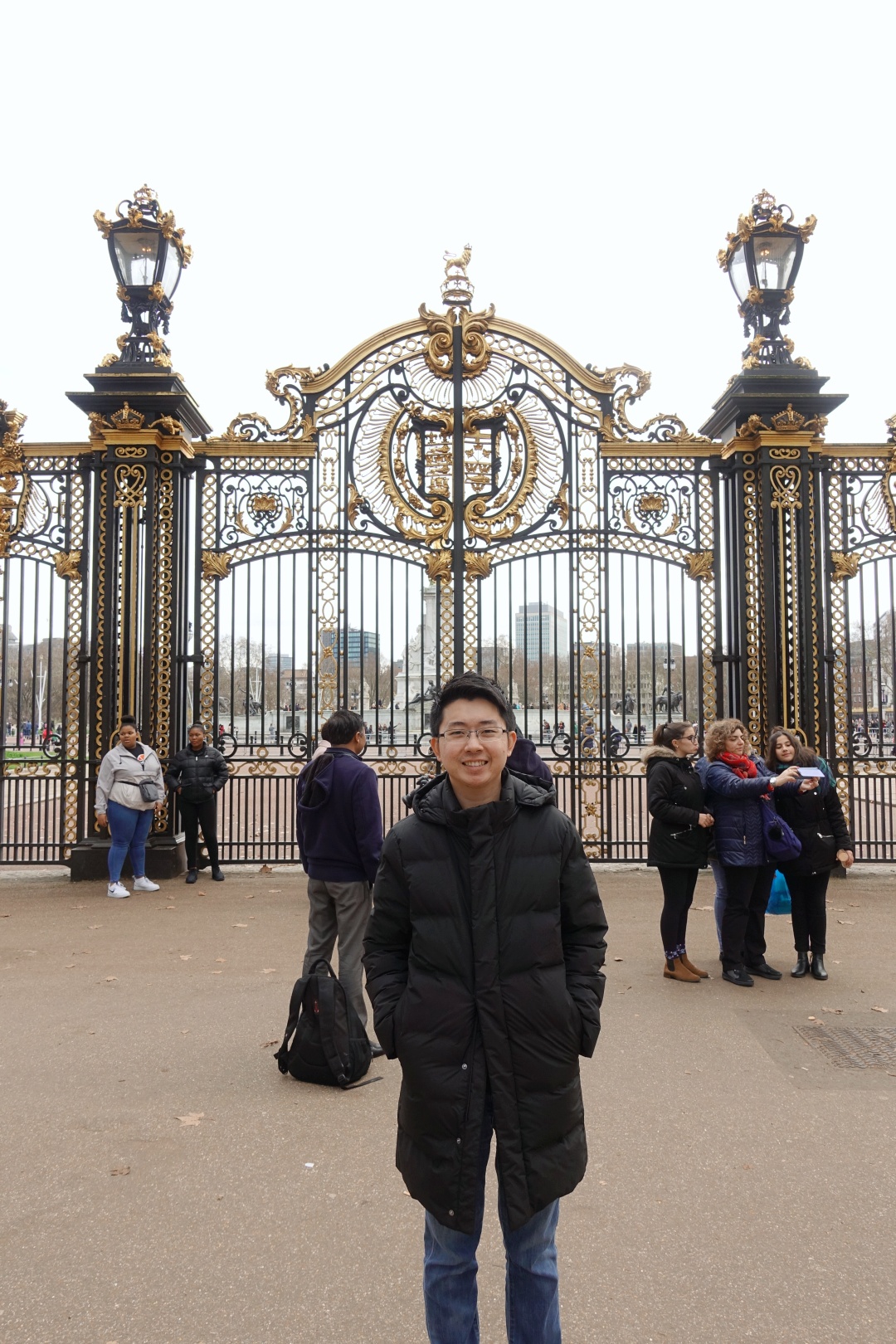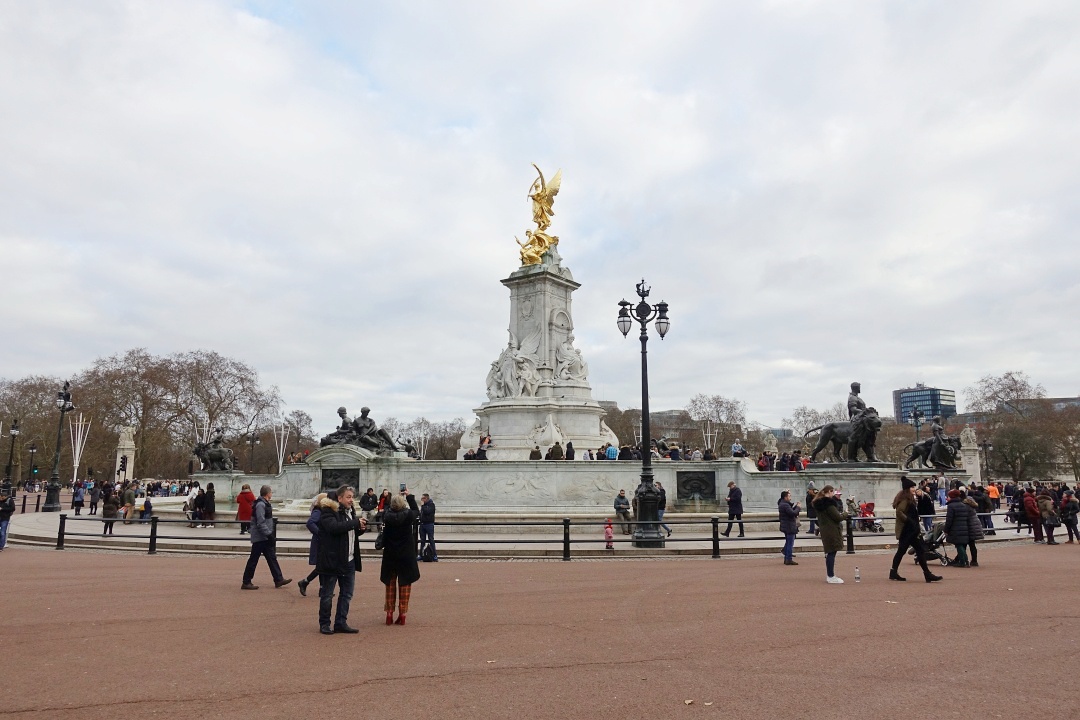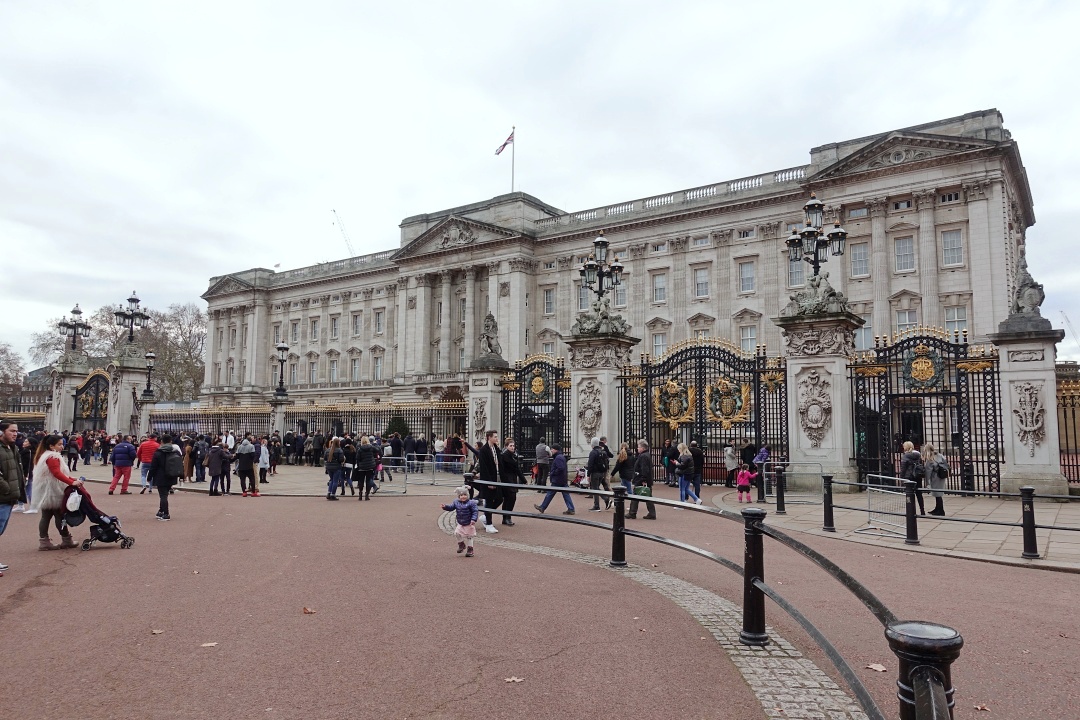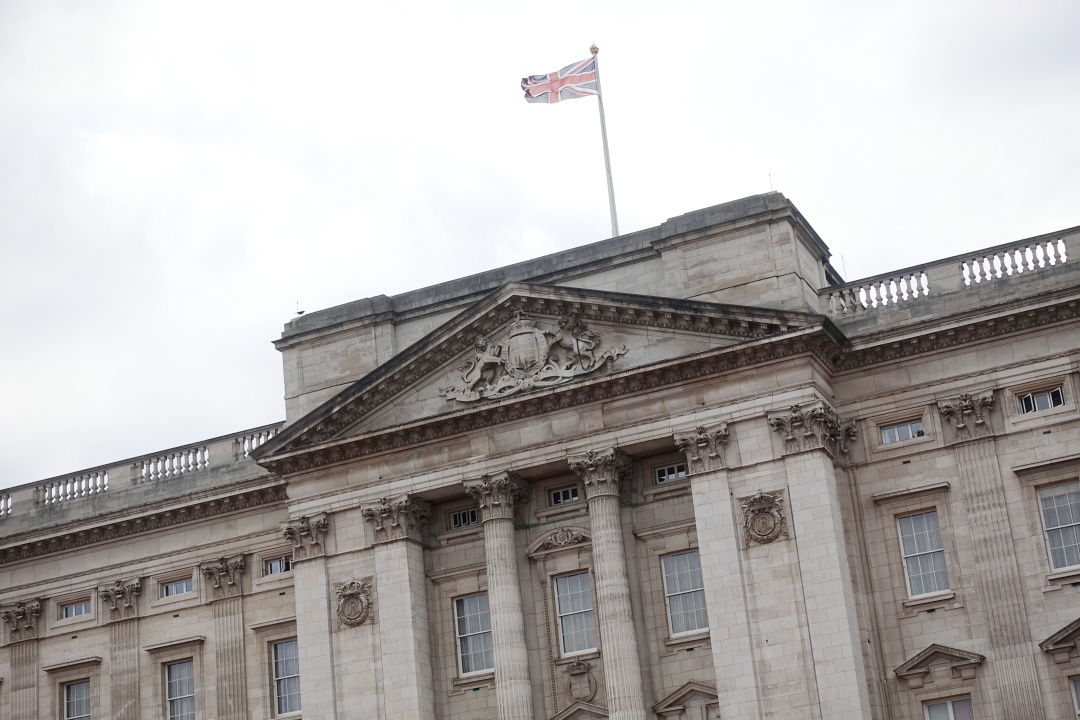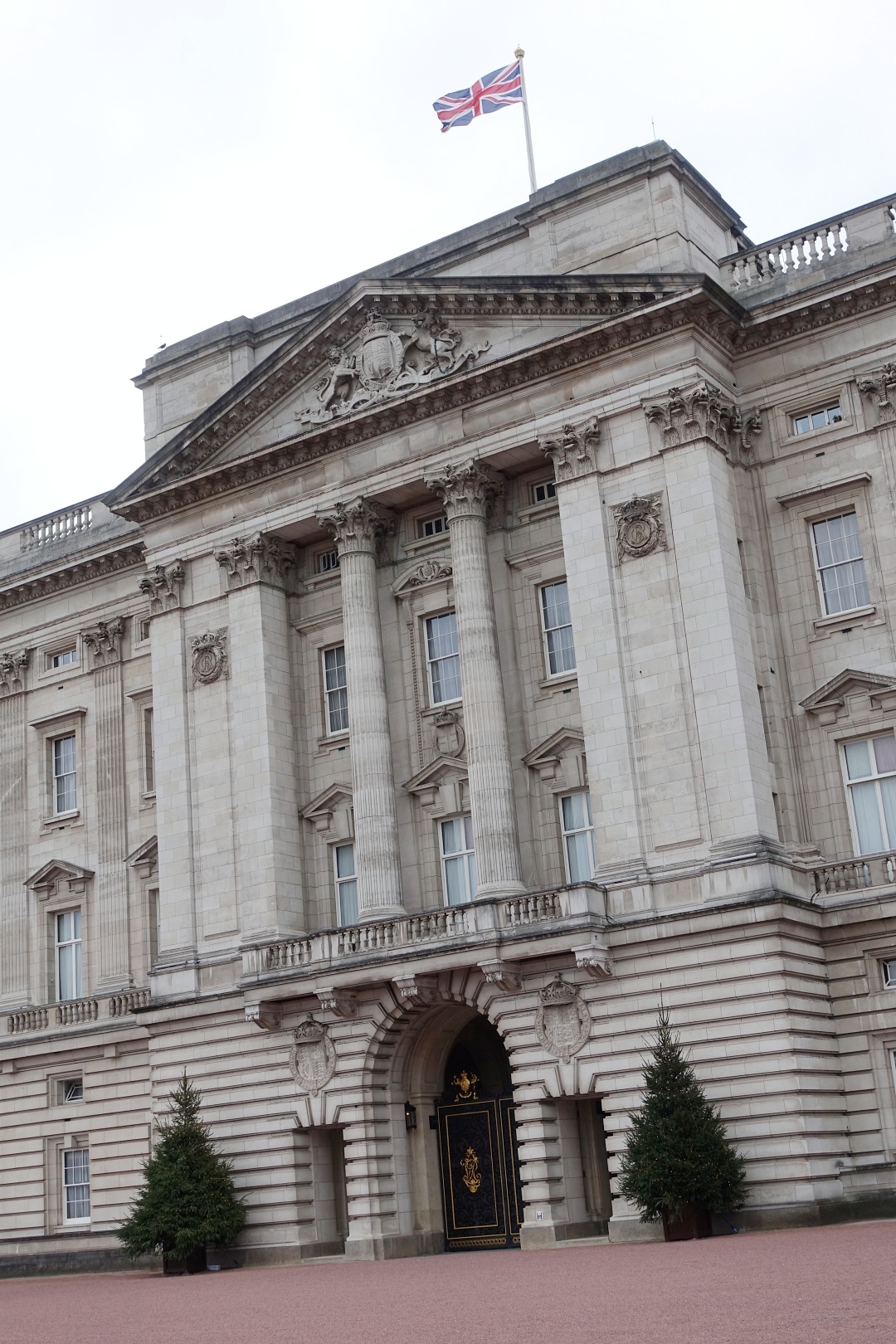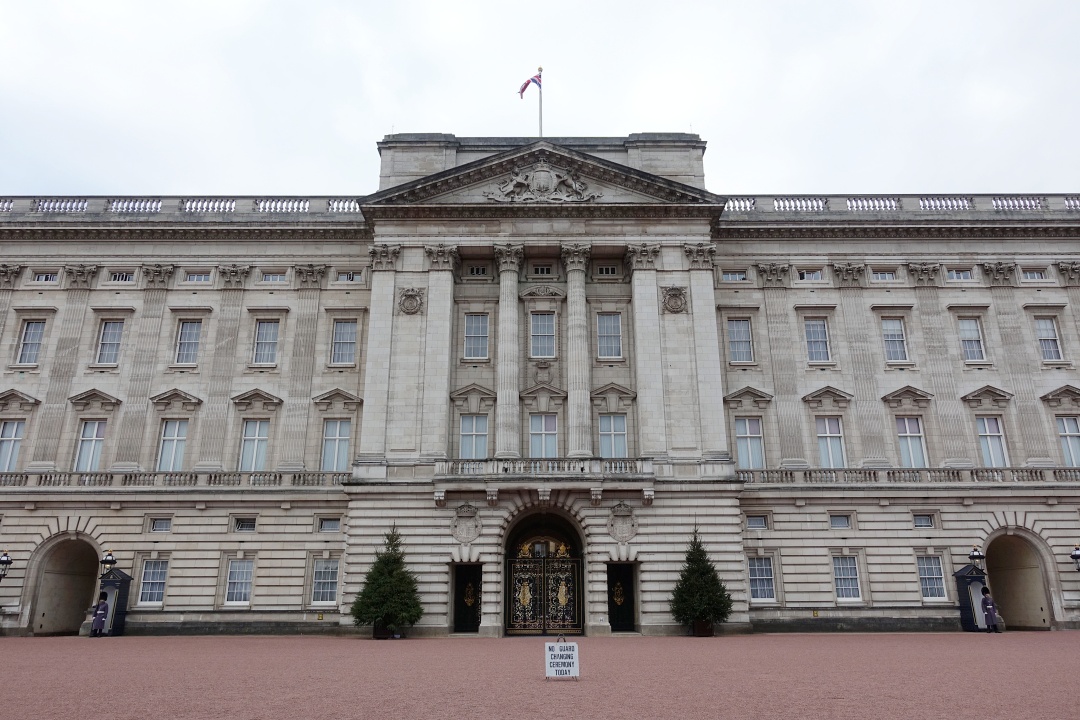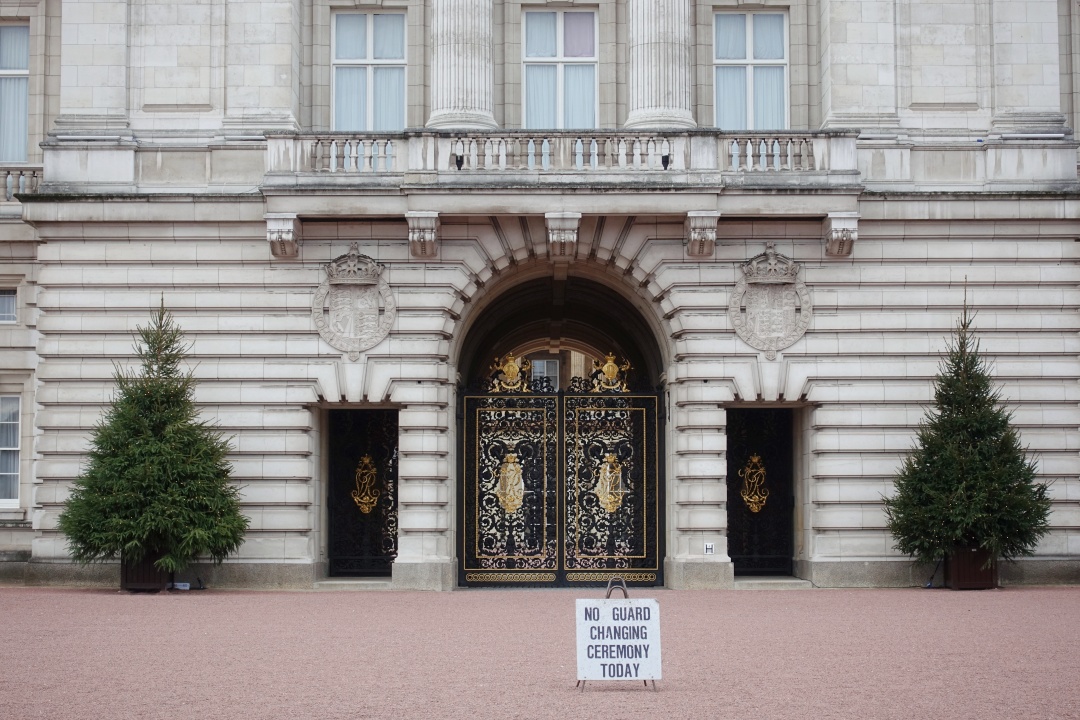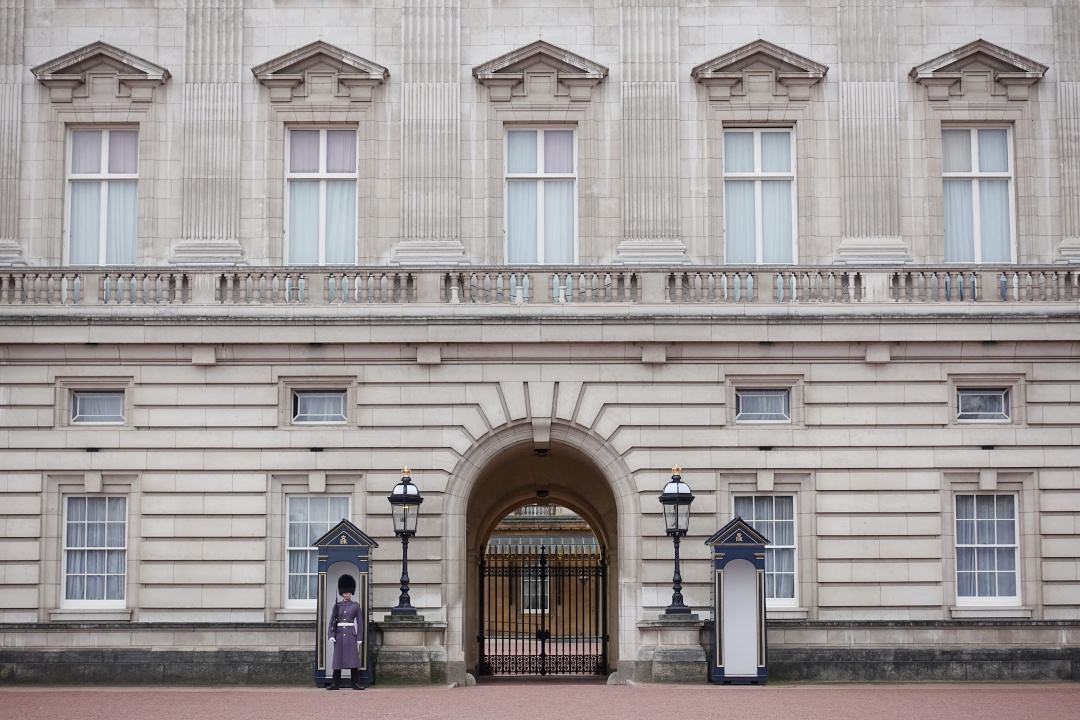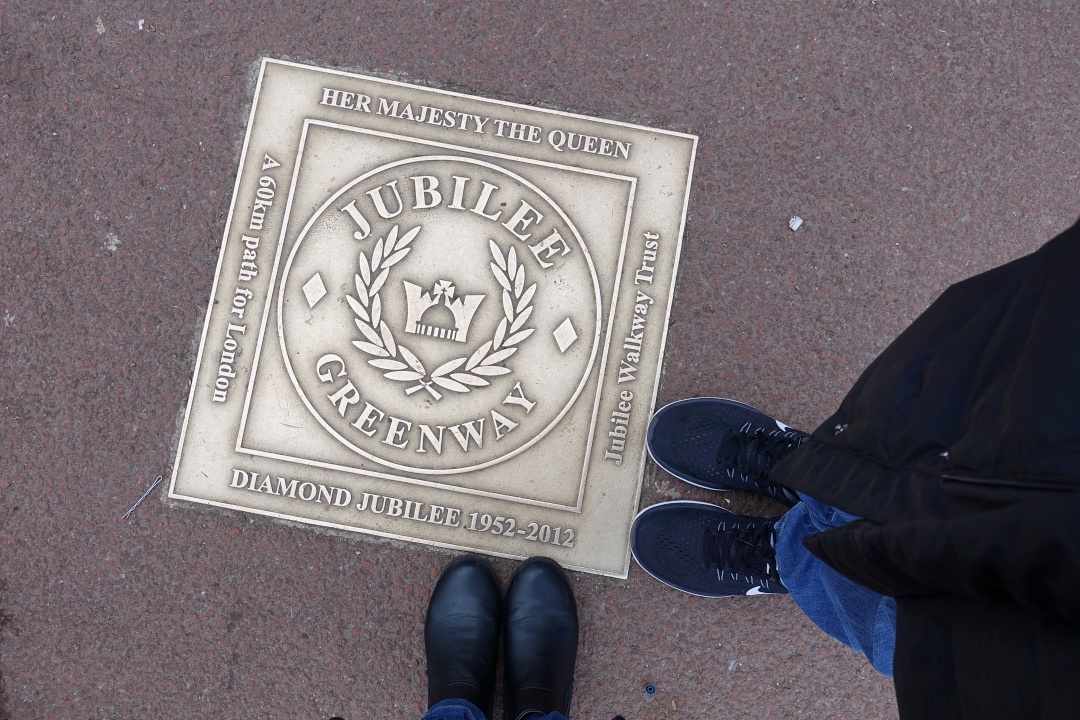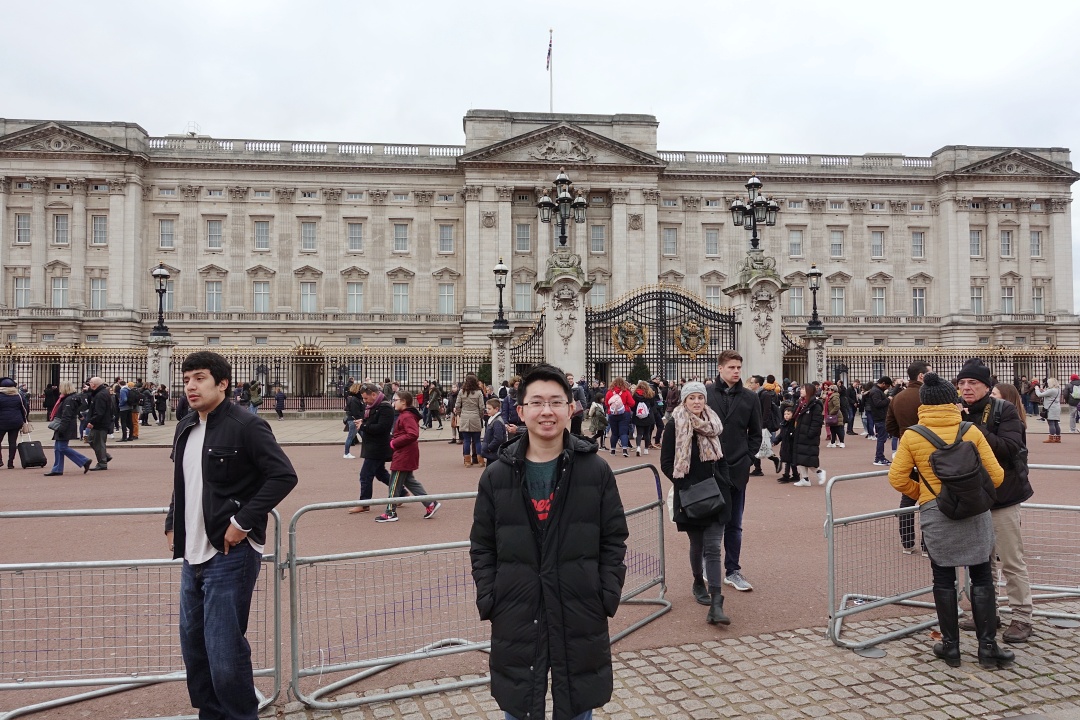 After taking some pictures at the facade, we made our way out, meanwhile passing by the Buckingham Palace Shop where we decided to pop in to have a look — left the store with some souvenirs – two biscuit tins, a pen, magnet and keyring.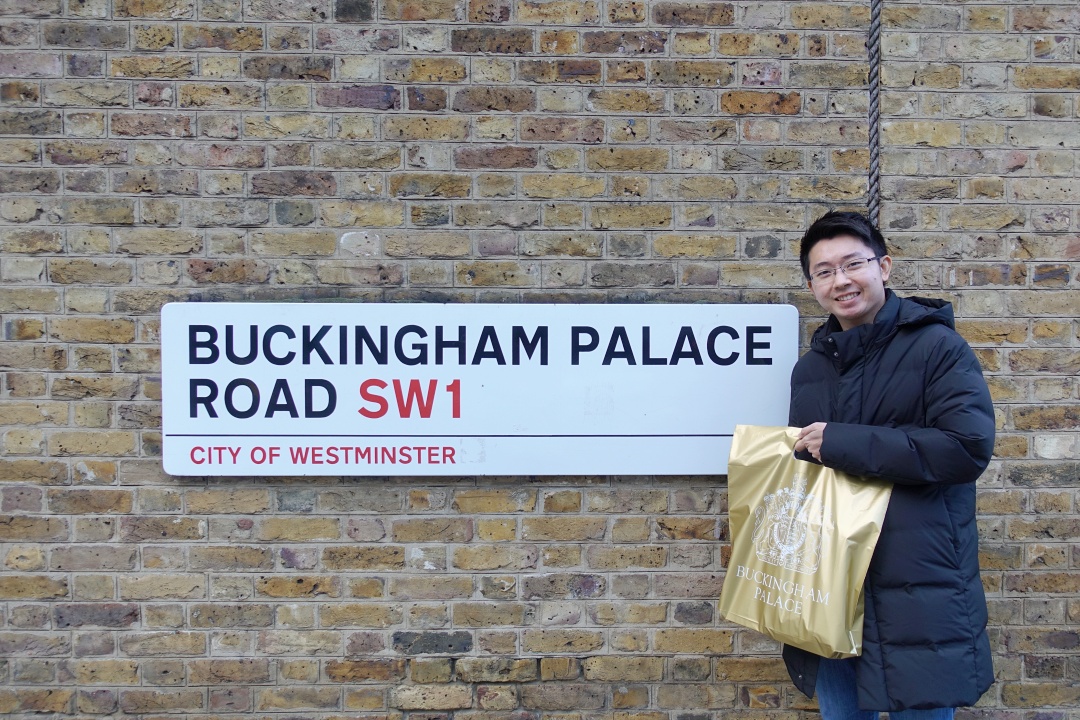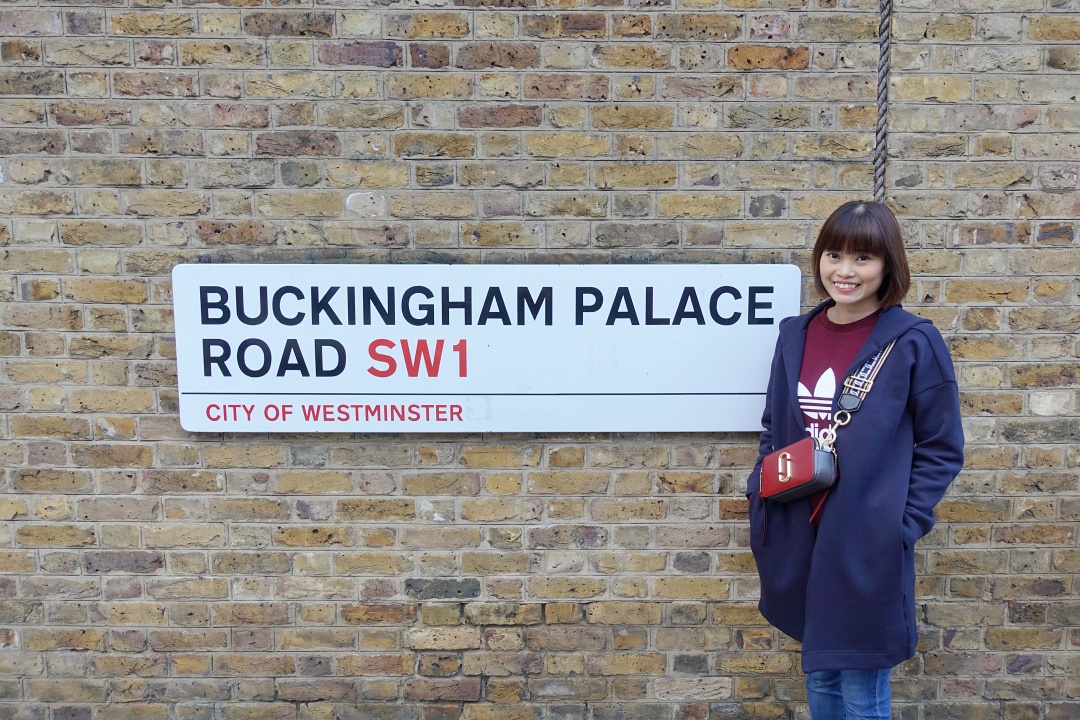 Bag O'Nails
It was close to 15:00 by then, and we decided to find a place to settle down for lunch. Came across a pub/bar just around the corner from Buckingham Palace, and since they have a proper menu for food, we decided to have our lunch there.
There were two storeys; level one was relatively crowded, so we proceeded to the dining room upstairs. The second level was reasonably smaller, but we managed to get a small table.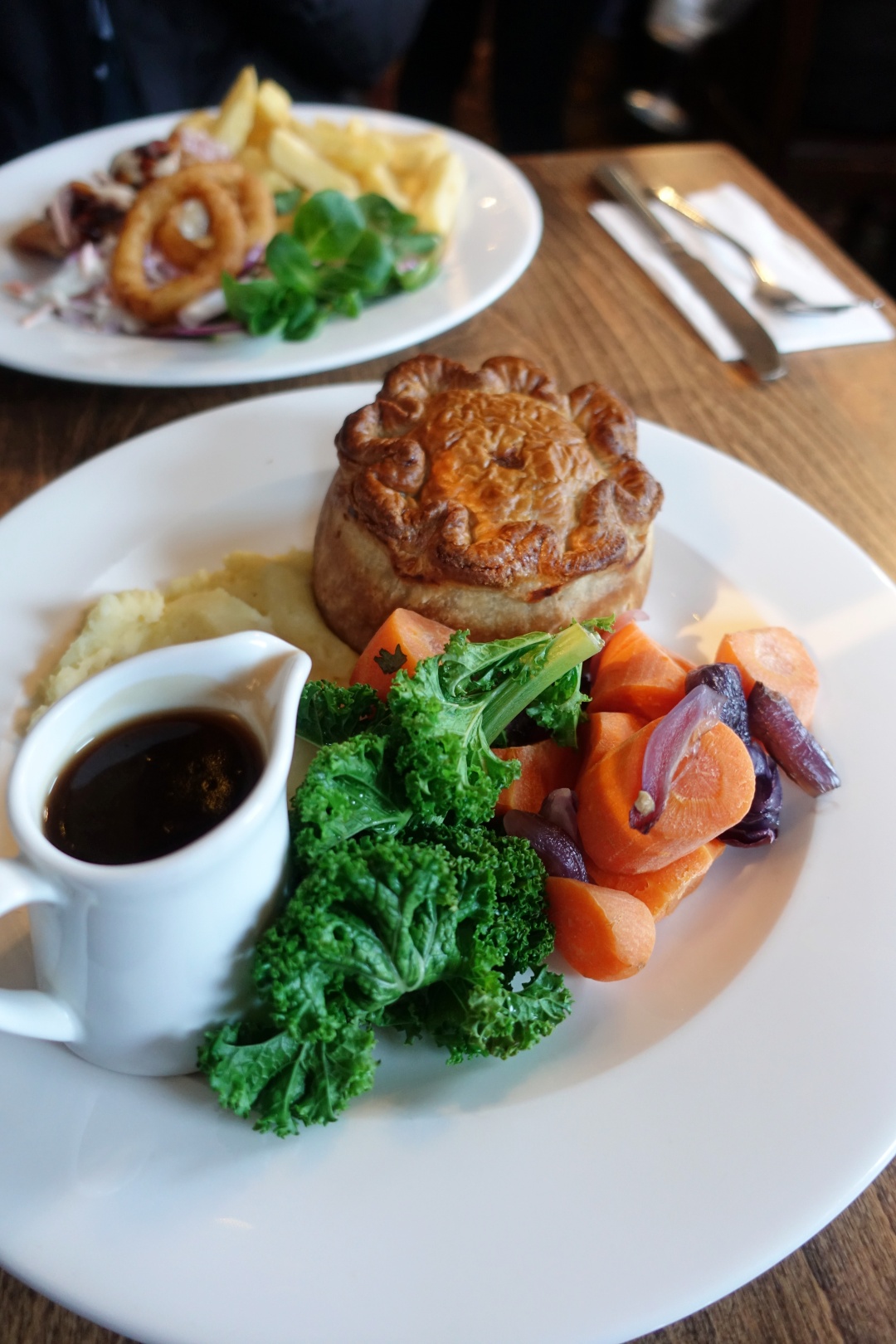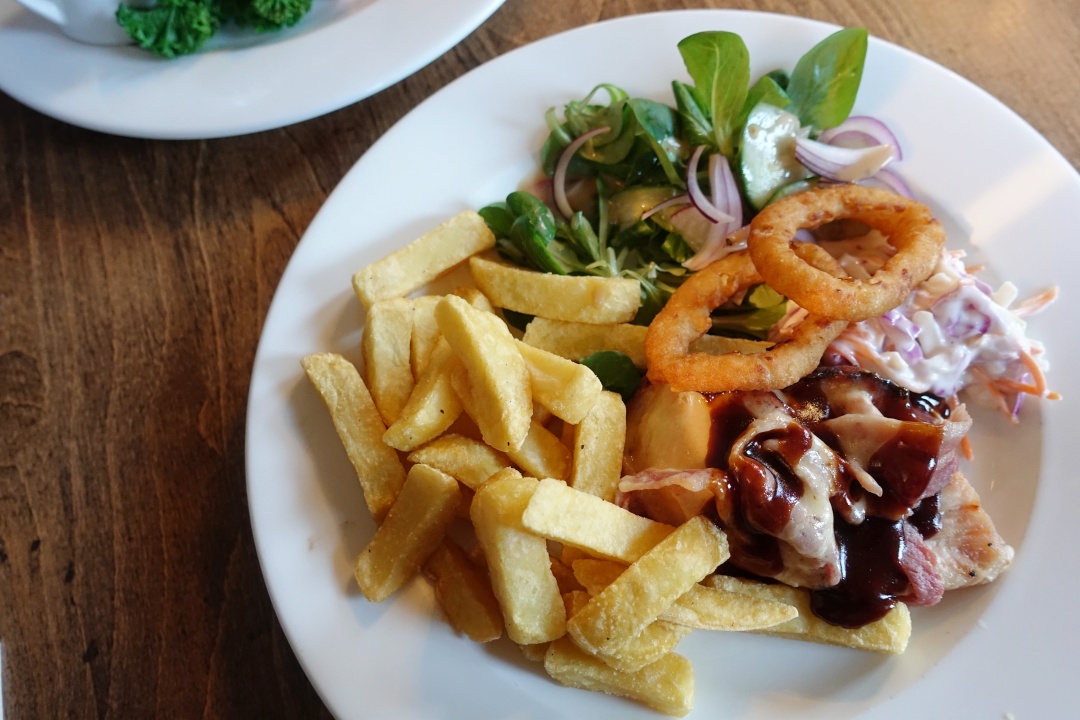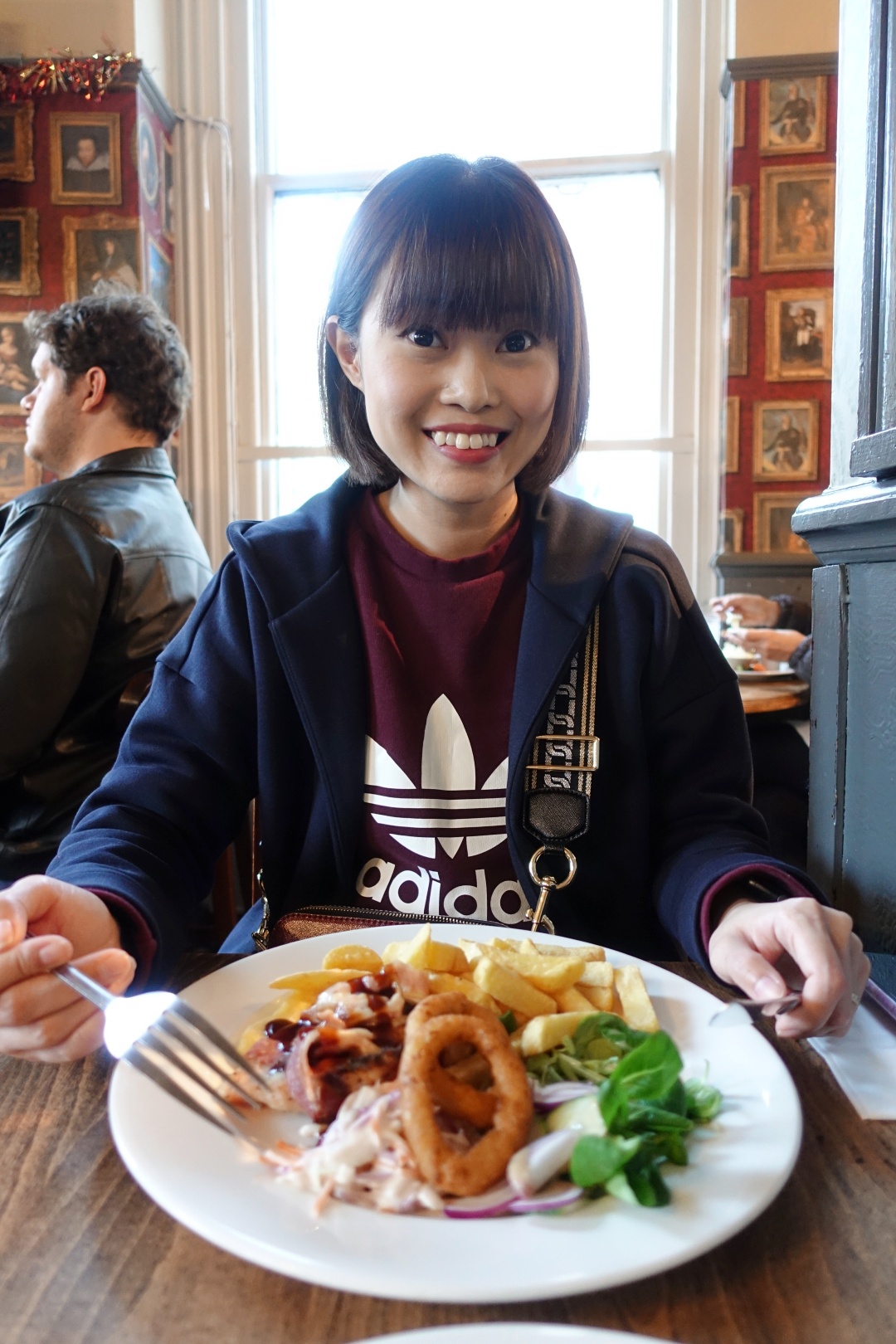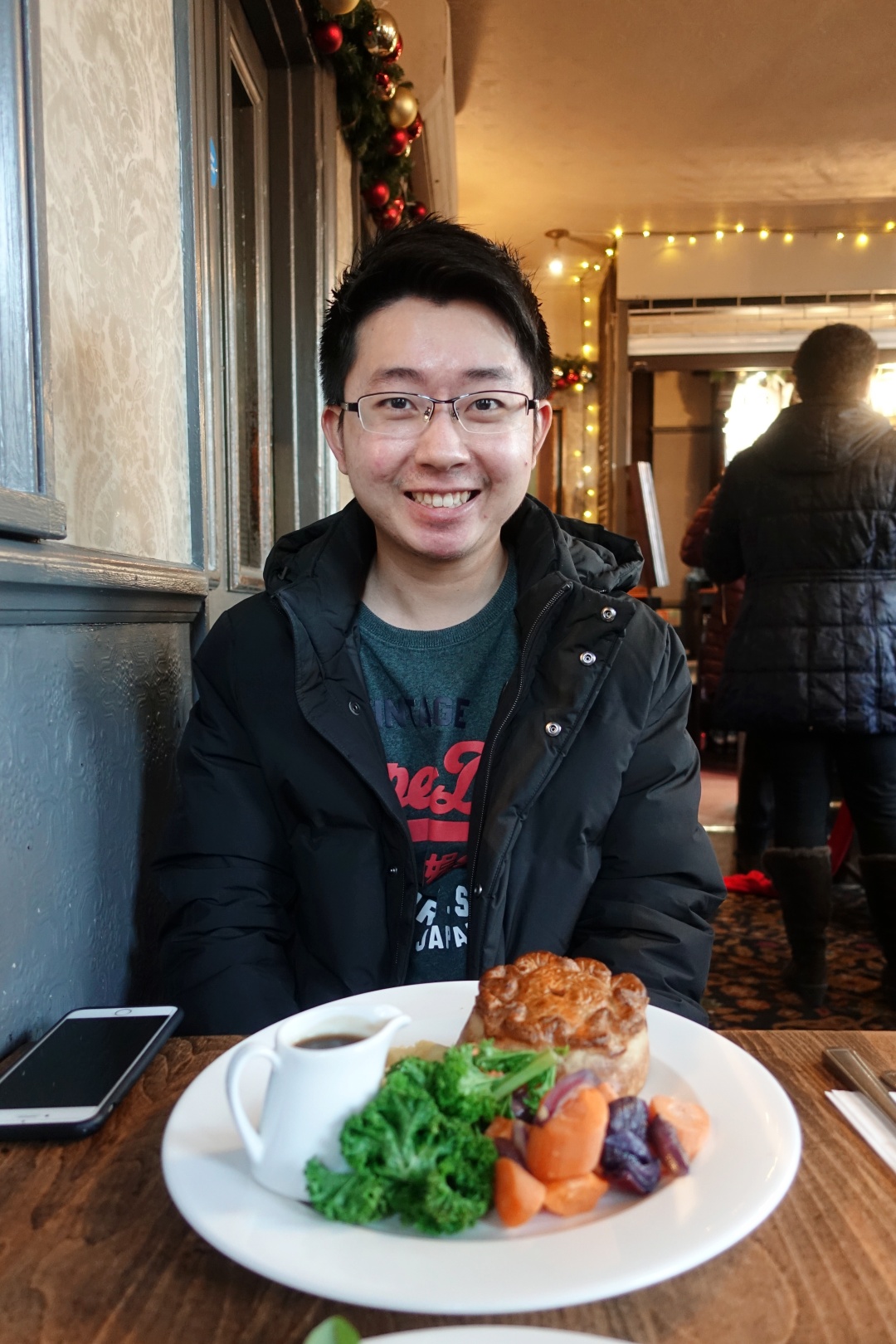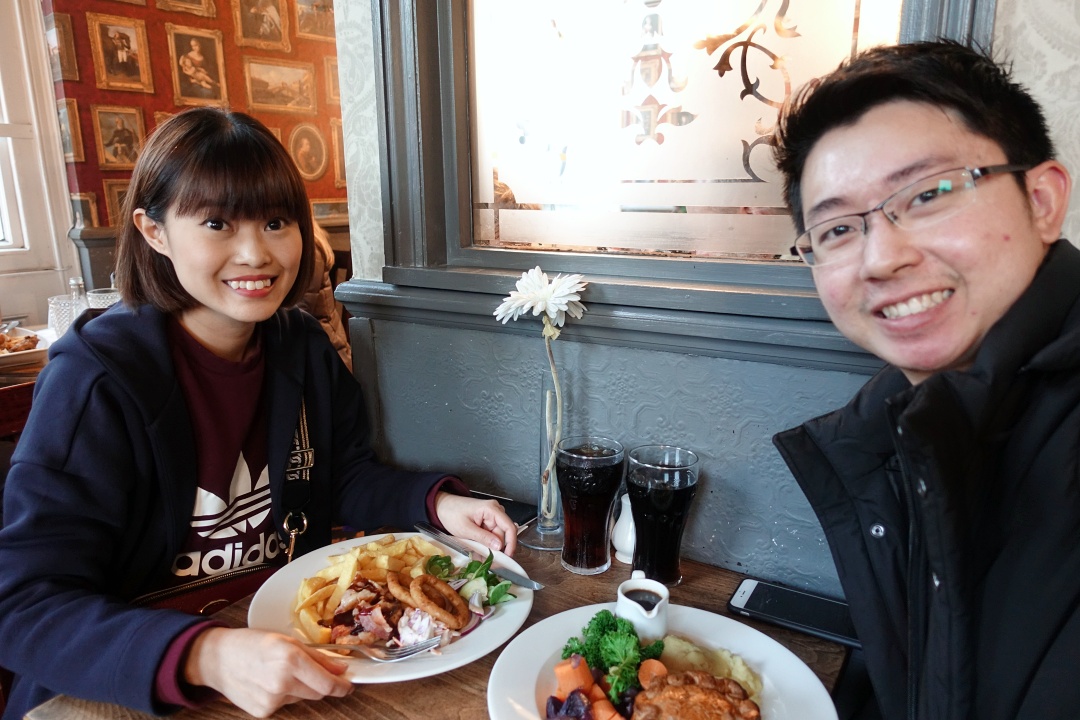 Can't recall about the food nor the price we paid for our meal. We just wanted to have a quick and fuss-free meal, and I think we managed to have that at Bag O'Nails.
---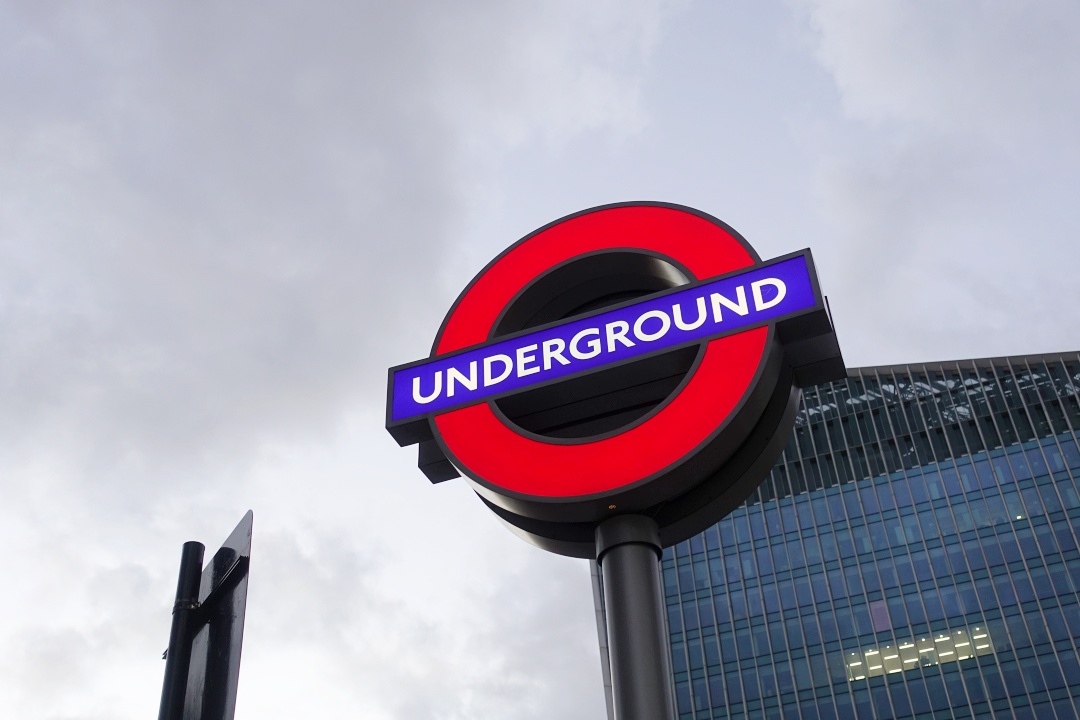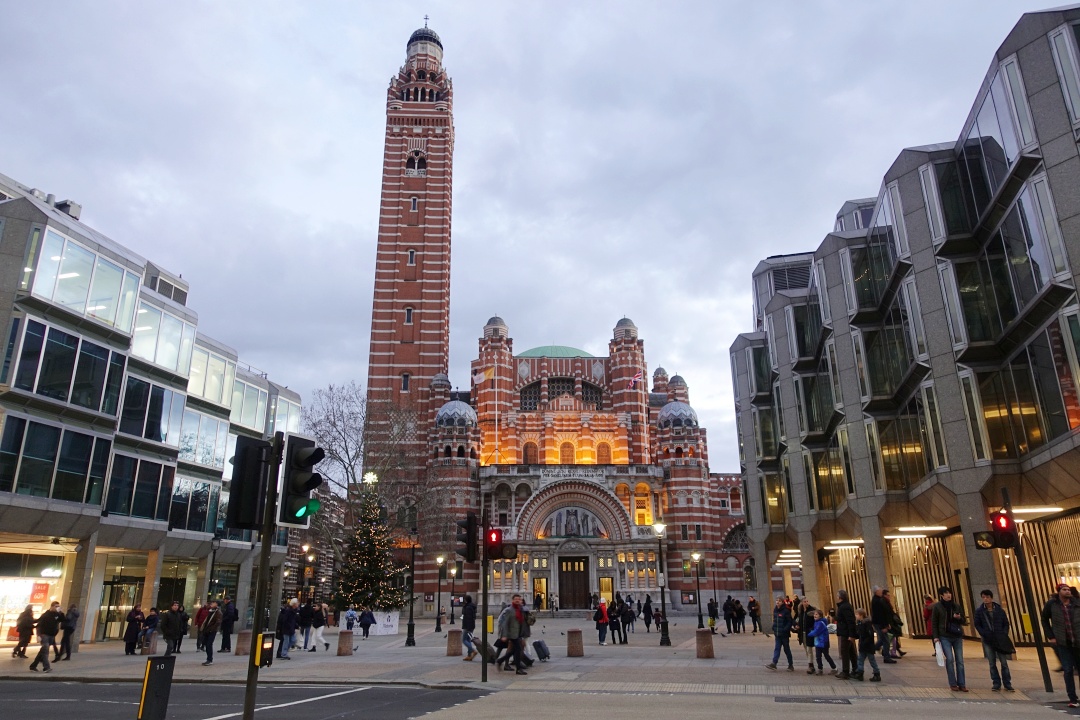 After lunch, we were supposed to take the underground tube but somehow ended up taking the bus. That was our first bus ride in London since we had been mostly taking the tube and walking from places to places.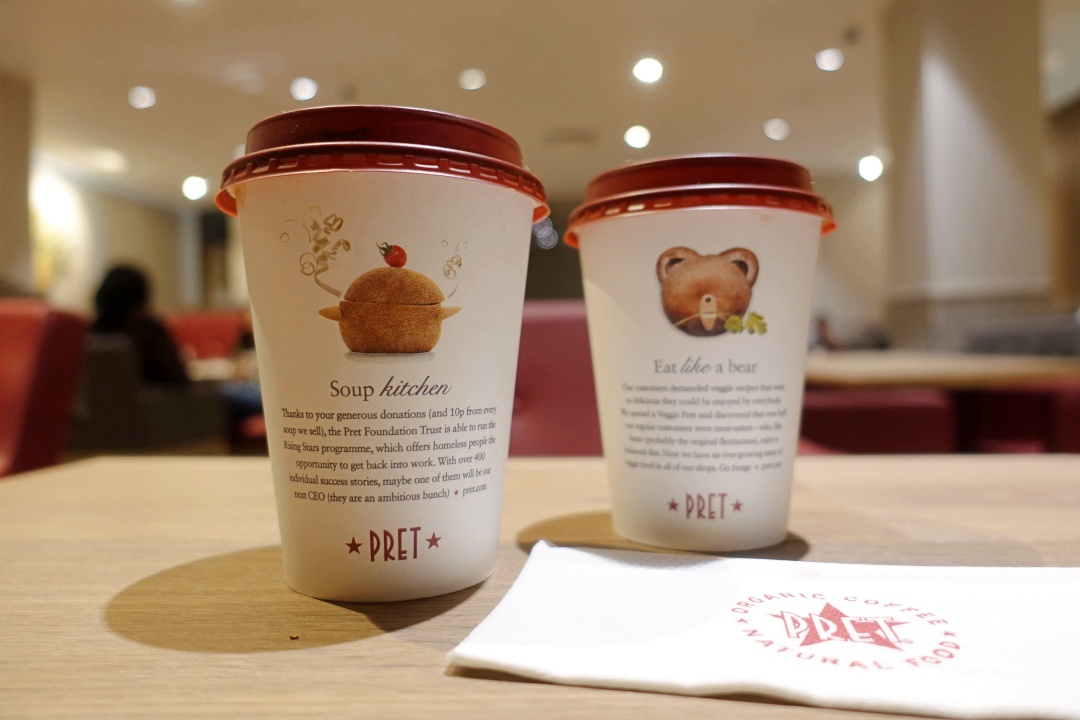 Took a quick coffee break at Pret A Manger.
I remembered it to be a lovely place with two levels – ground floor and a basement, and we managed to find seats at the basement where we could slowly slip on our coffee and use our phone.
Later that evening, we made our way back to Oxford Street.
To be honest, though we had been going to Oxford Street reasonably often the past couple of days, I can't seem to remember much about the place. Only knew that the area has tons of stores (approximately 300 shops) and was great for shopping. However, I don't think we actually did much shopping there.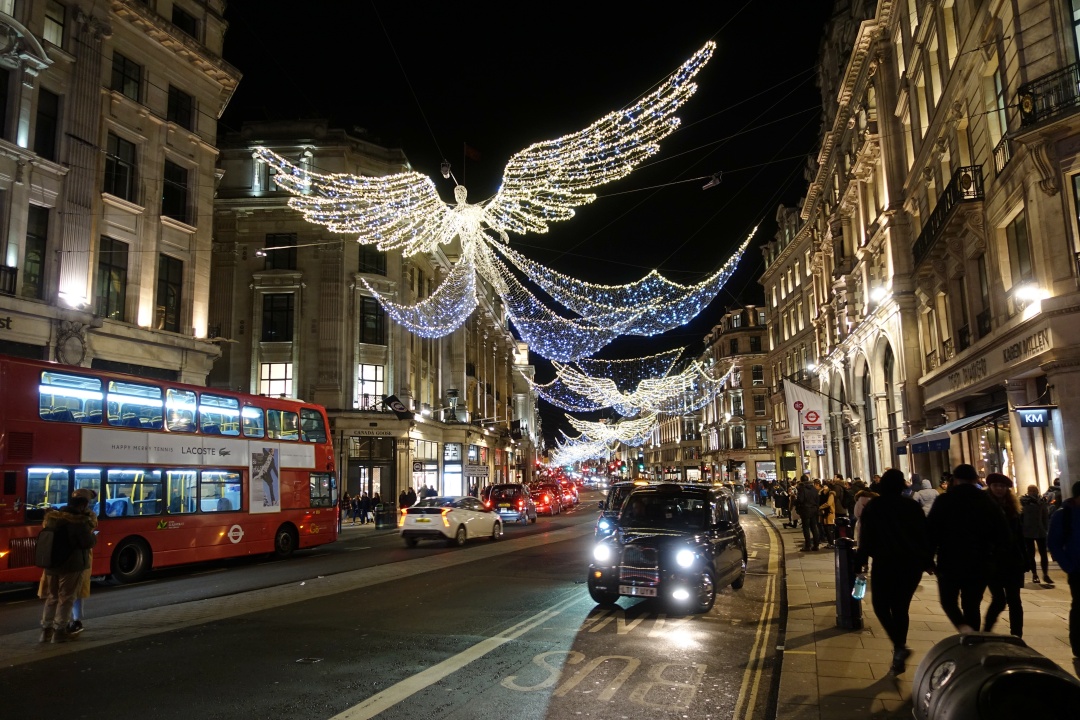 The streets were beautiful at night with all the lights illuminating from the stores; along with the festive year-end season, the place was nicely decorated.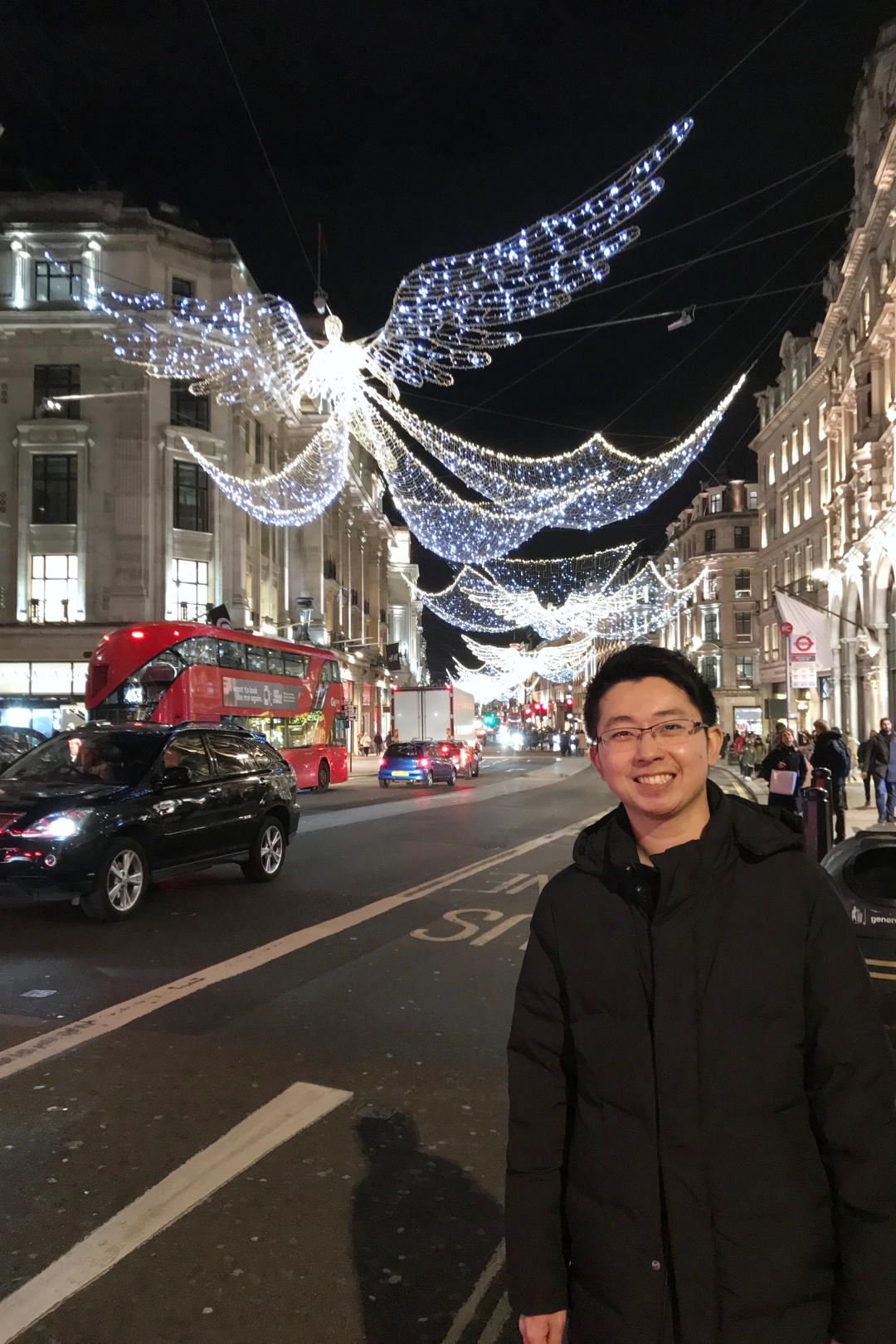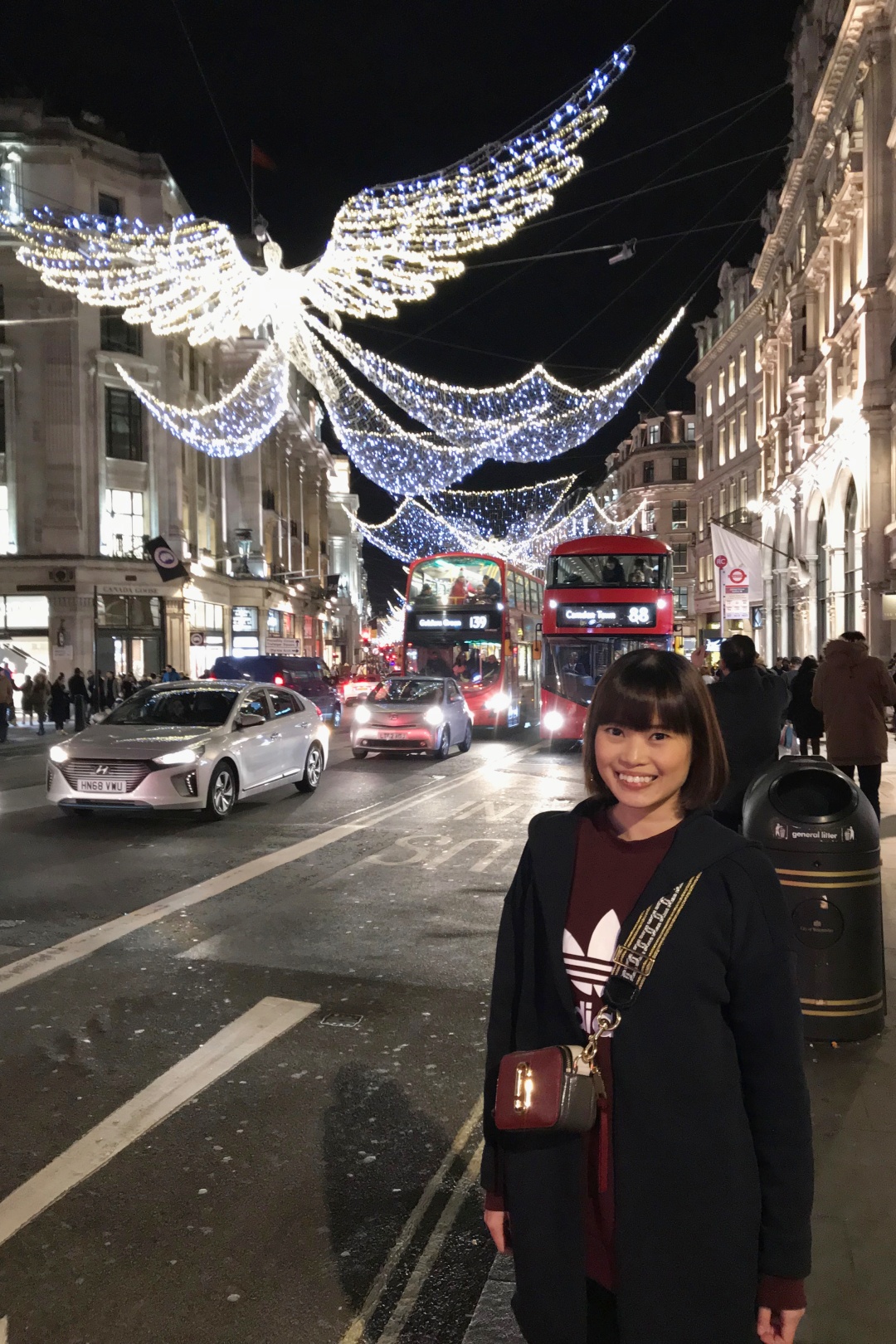 Five Guys
Ended our night with us getting dinner from Five Guys.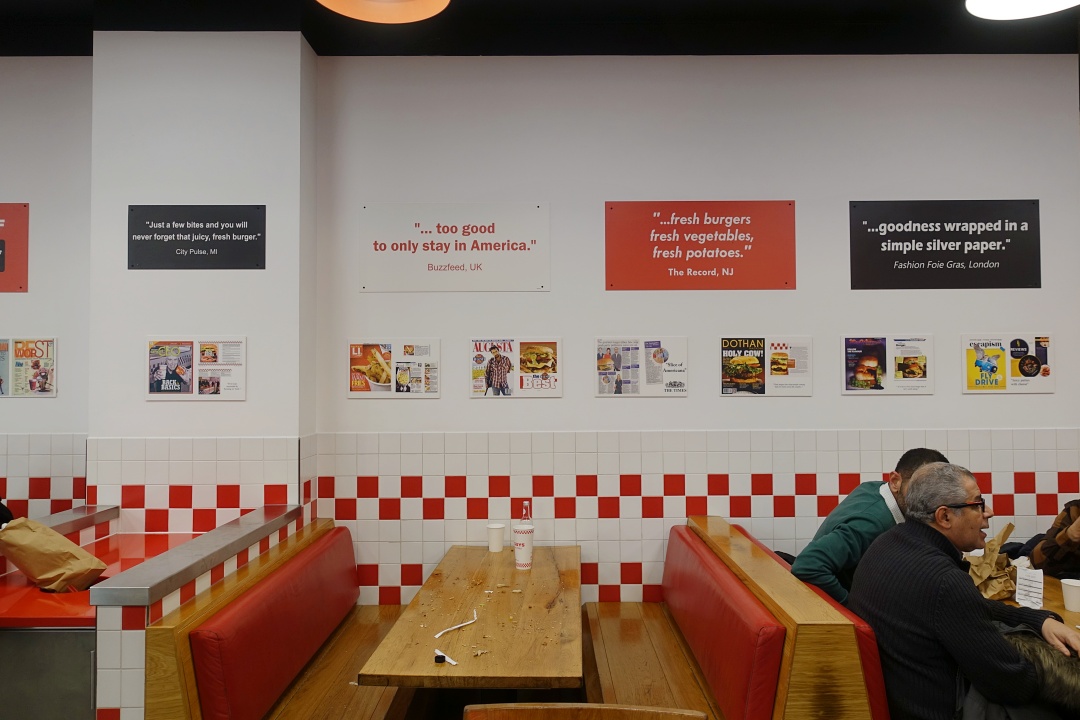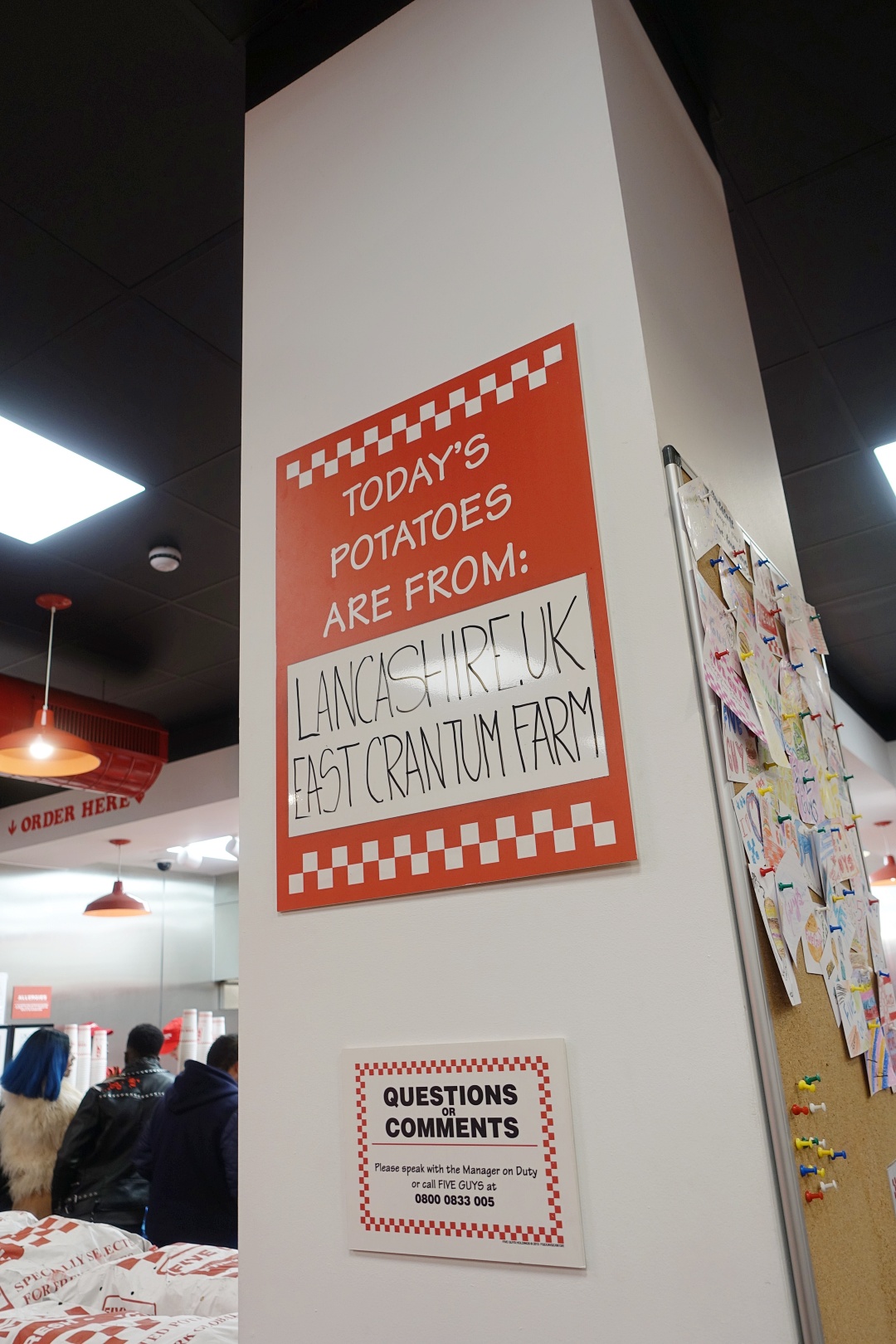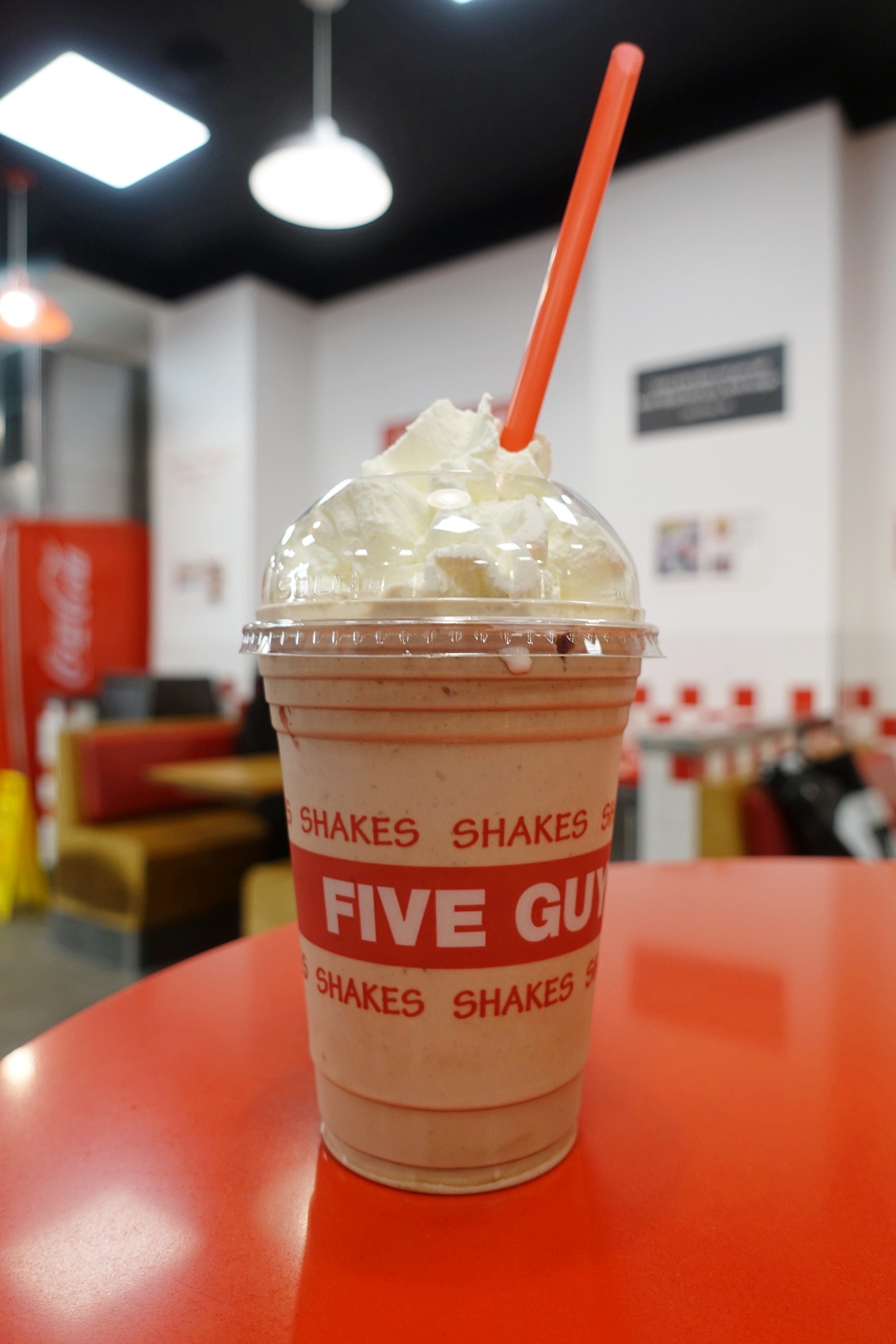 Love their milkshake, so I got myself one with chocolate and cherry (£5.45).
Apart from having your vanilla milkshake with or without whipped cream, you can also choose to add on as many of their free mix-ins, including bacon, bananas, strawberries, oreo cookie pieces, peanut butter, salted caramel and more.
I don't know why they think adding bacon is a good idea, but the option is there if you like to be adventurous and try out something different from the usual.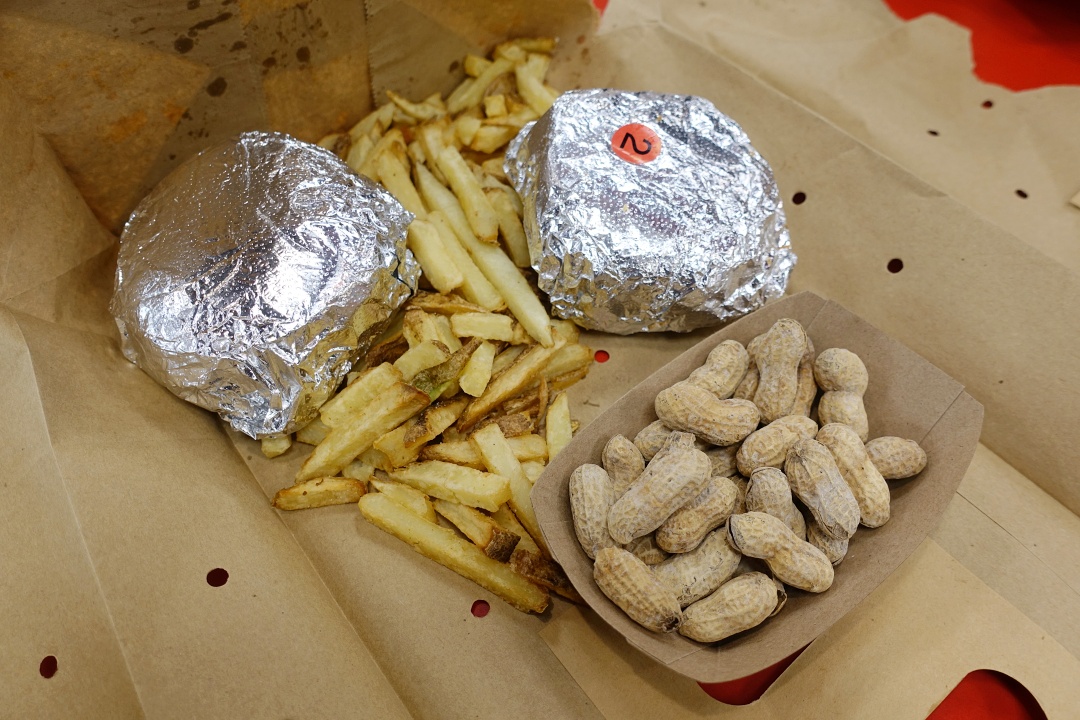 The Husband and I both got the Little Cheeseburger (£6.20) which comes with one grilled to order, hand-crafted patty. Decided to skip the regular Cheeseburger since that comes with two patties instead.
We also got a Little Fries (£2.95) for sharing. It's worthy to note that their fries are made from fresh-cut potatoes cooked in pure, no cholesterol, 100% peanut oil.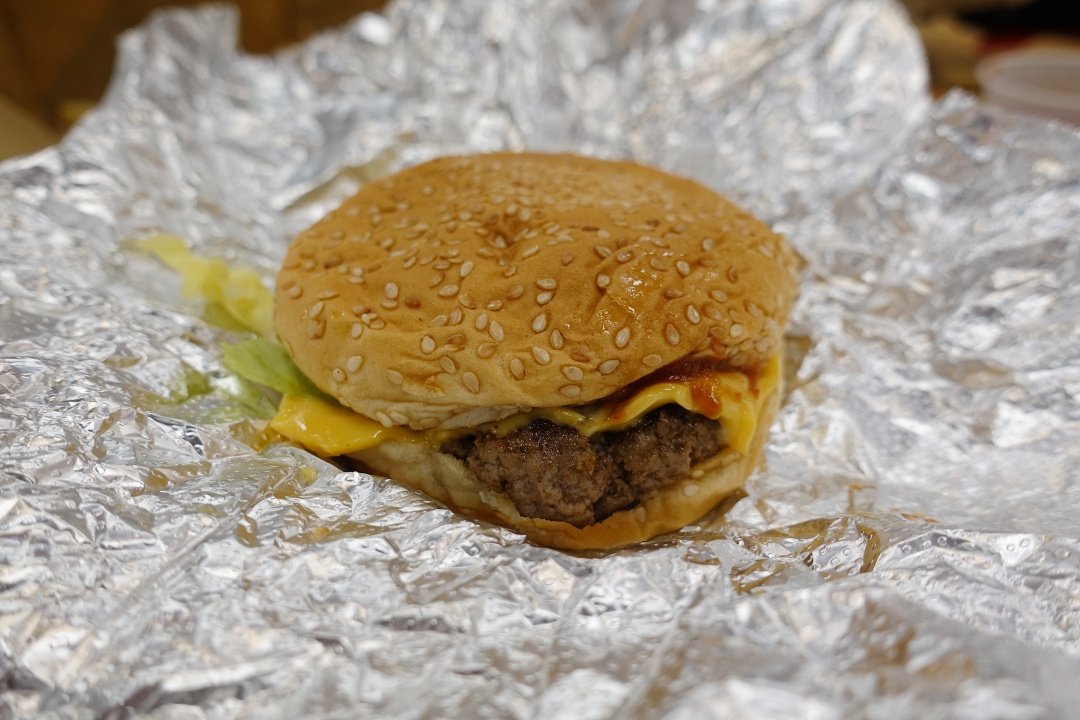 Similar to the milkshake, you can choose to add on as many free toppings as you like to your burger. There's lettuce, pickles, tomatoes, onions, grilled mushrooms, jalapeño peppers and a variety of sauces.
---
It was close to 21:00 when we finally made it back to the hotel.