Last day in Paris, before heading back to Singapore the following morning.
After our unsuccessful shopping attempt at Chanel the day before, we decided to return to the Chanel flagship store at Rue Cambon.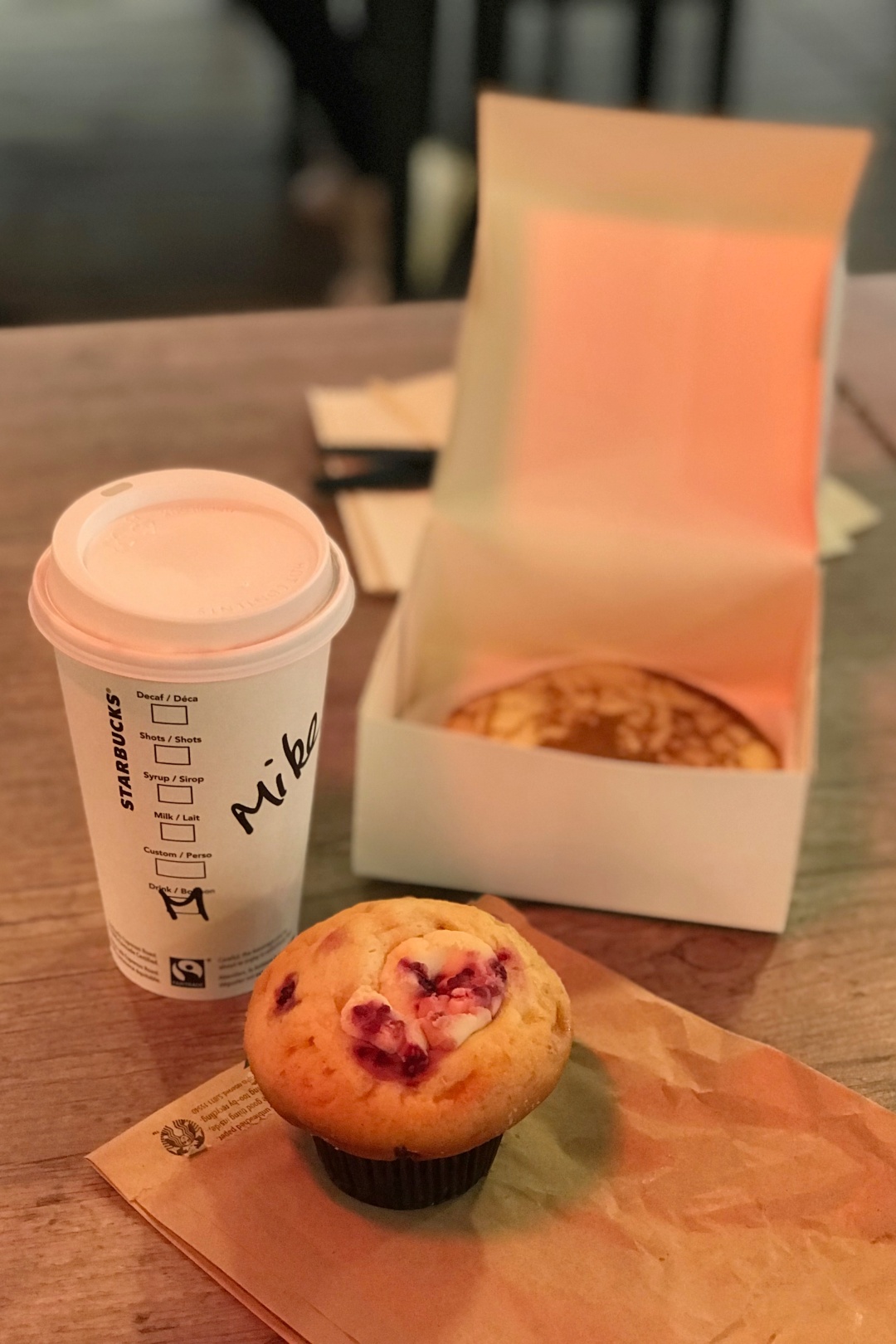 Before heading over, we settled for a quick breakfast at Starbucks at Gare Du Nord since it was right opposite our hotel. The above cost us €13.05 (approx. SGD 20), and it was such a waste of money as the muffin and pancake don't even taste nice. I think I ate less than half of that muffin!
Chanel Paris – 19 Rue Cambon
There were two Chanel boutiques at Rue Cambon; the legendary flagship at 31 Rue Cambon and the newly opened boutique at 19 Rue Cambon.
We first went to number 31, and upon hearing the items I was looking for, the sale associate told us that they didn't have the bags I want in-store. However, she suggests we check out the availability next door at 19 Rue Cambon. So we went over, and to our surprise, they have both the bags that I was looking for.
Even though what I was looking for is considered as "classic", I wasn't confident I could find it; especially after yesterday visit to Chanel at Galeries Lafayette Haussmann. As classic as the bag can be, the store may not necessarily carry the ideal combination that I wanted. Hence, I was surprised when the associate told us they have it and invited us inside.
I didn't manage to get the name of the guy that served us that day, but he was very polite and approachable. I have heard stories of how some sale staff from luxury boutique can be snobbish and unwilling to serve; hence, I'm glad to have met a helpful associate that day. I would even go to say that the service we received that day was exceptional.
Upon hearing the bags I was looking to get, he brought out the two bags for me to try while also offers to show me some other designs/colours for consideration.
I honestly had such a hard time deciding between the Medium Classic Flap Bag and the Medium Vanity Case. As much as I love the look of the vanity case (in navy with aged gold metal), I wasn't a hundred per cent sure if I should get that as my first Chanel. My inner voice told me that I should pick something classic like the medium flap (which I'm also fond of).
After much careful consideration, I eventually decided to go with the Medium Classic Flap Bag. It's the most iconic bag one can get from Chanel, and one can hardly go wrong with that. I'm also thrilled that they have it in my perfect combination:
Size: Medium
Colour: Black
Materia: Calfskin
Metal: Gold-tone metal
After confirming my bag, the associate asked if there were anything else that I was looking for. I didn't intend to get anything aside from a bag. But since he asked, I decided to take a look at the SLG (small leather goods).
I ended up picking up a classic cardholder in black lambskin with gold-tone metal. Although the recommendation was to get calfskin for such a frequently used item, the cardholder honestly looks much more beautiful in lambskin. For an SLG, I thought it was okay to be irrational, so I decided to go with what my heart desired.
With the slightly lower prices in Europe and VAT refund, the temptation of buying in Paris was much higher as compared to getting it locally. Somehow, being on vacation also made it easier to part with my/our money. Anyway, the Husband offered to pay for the bag, so I ended up only paying for the cardholder.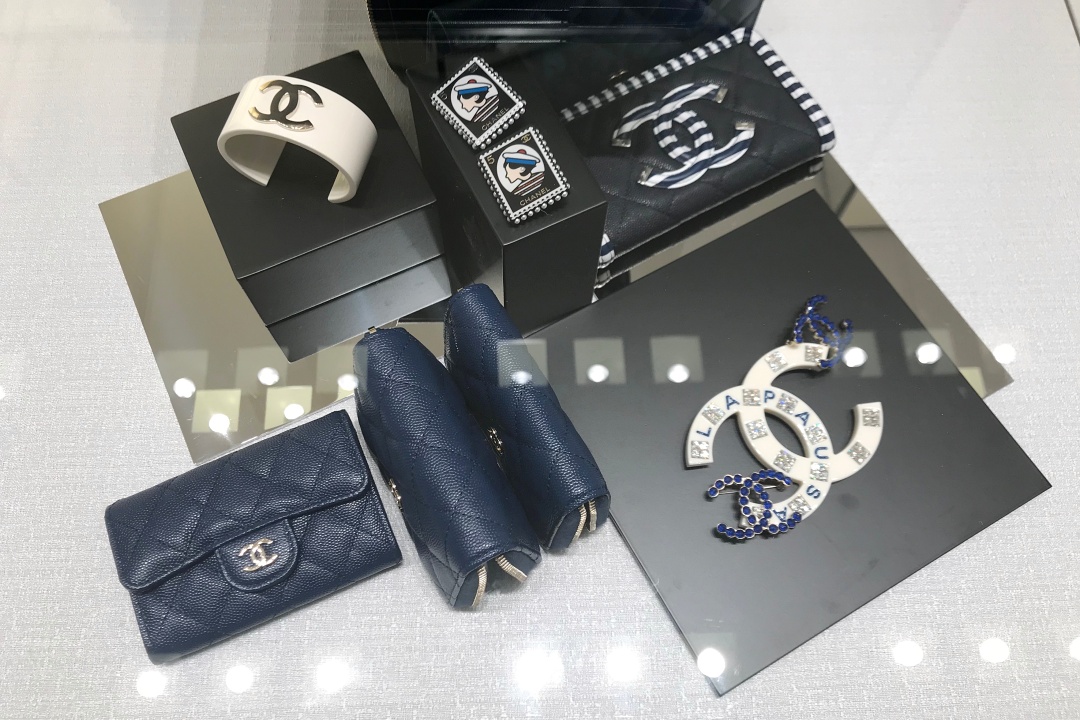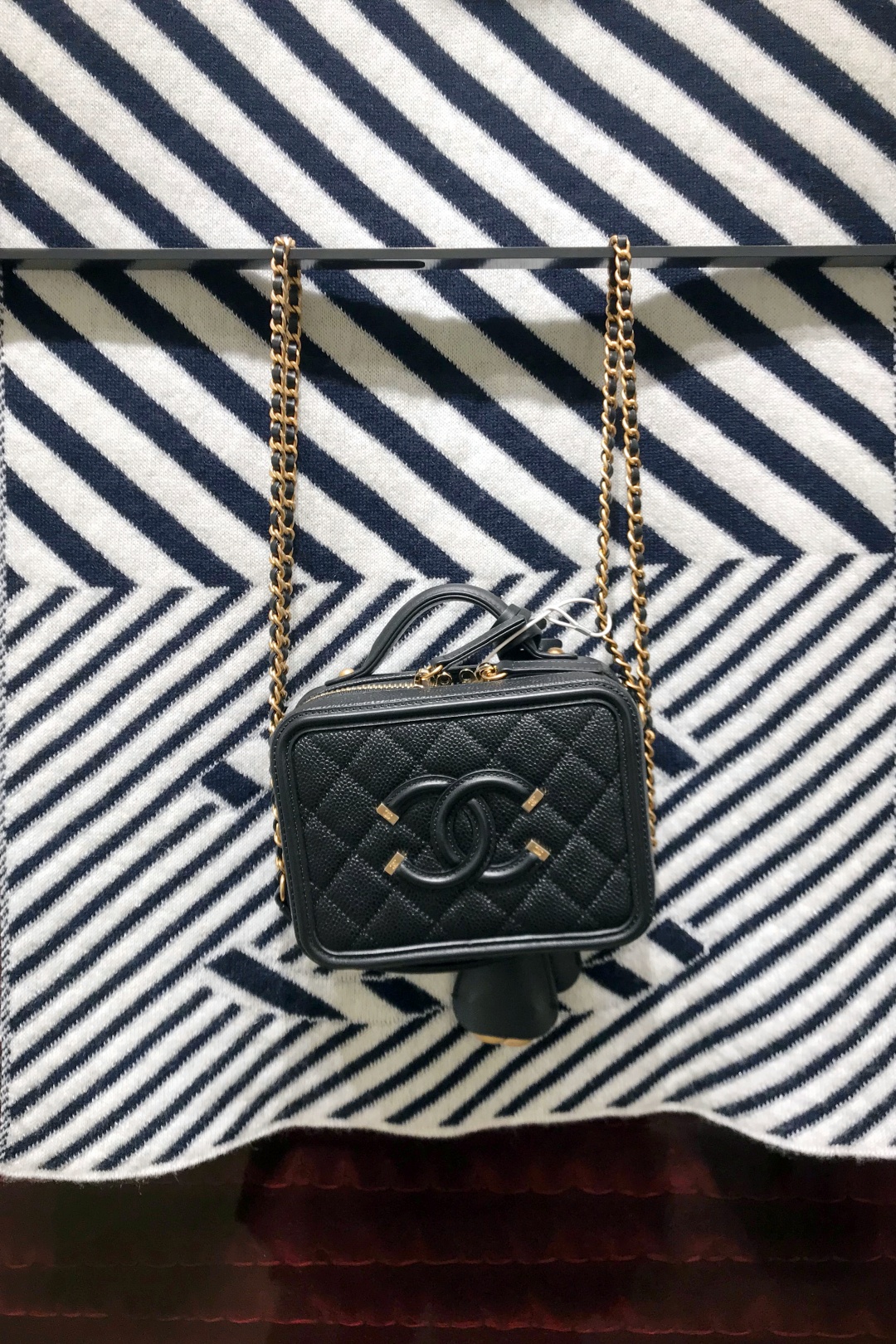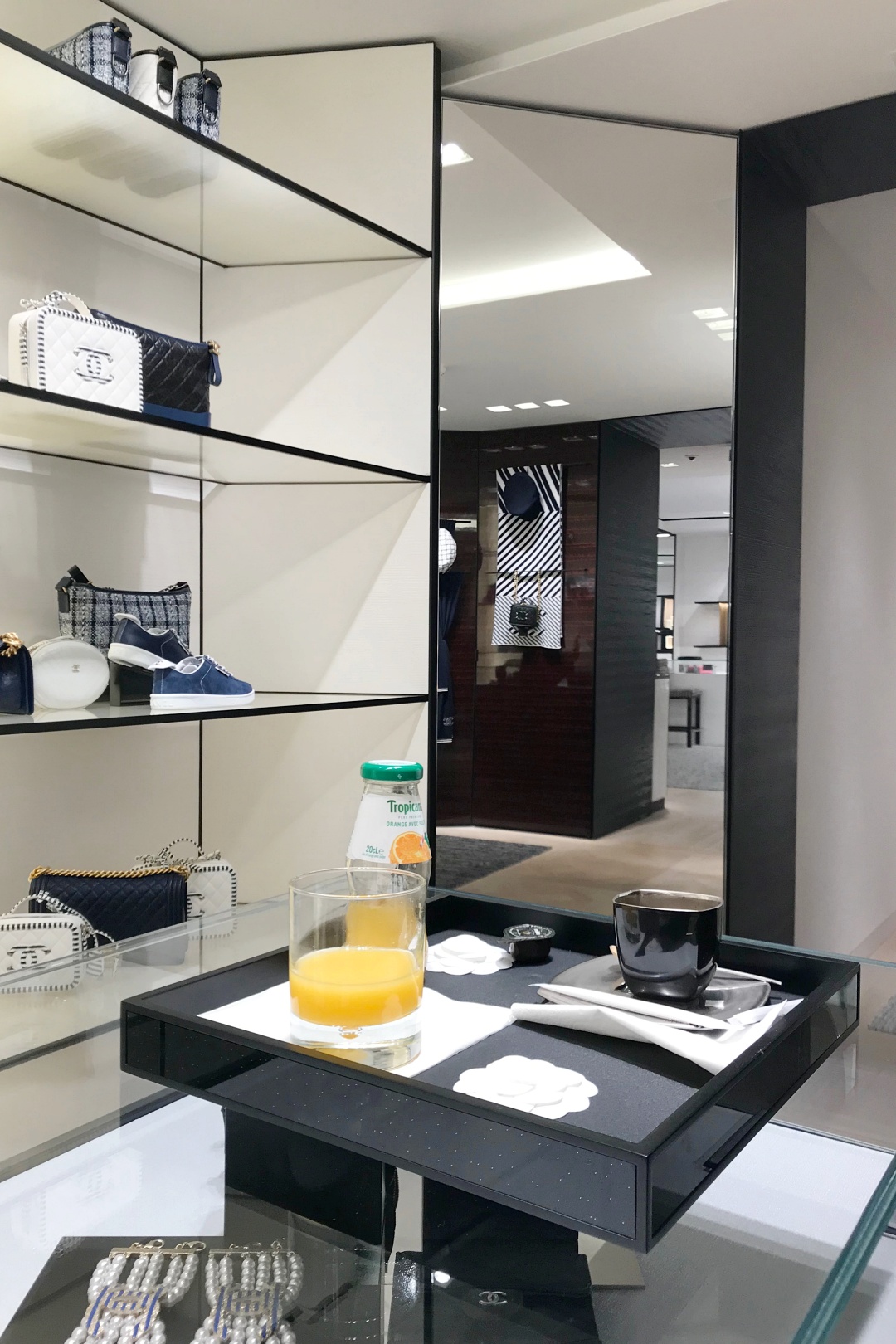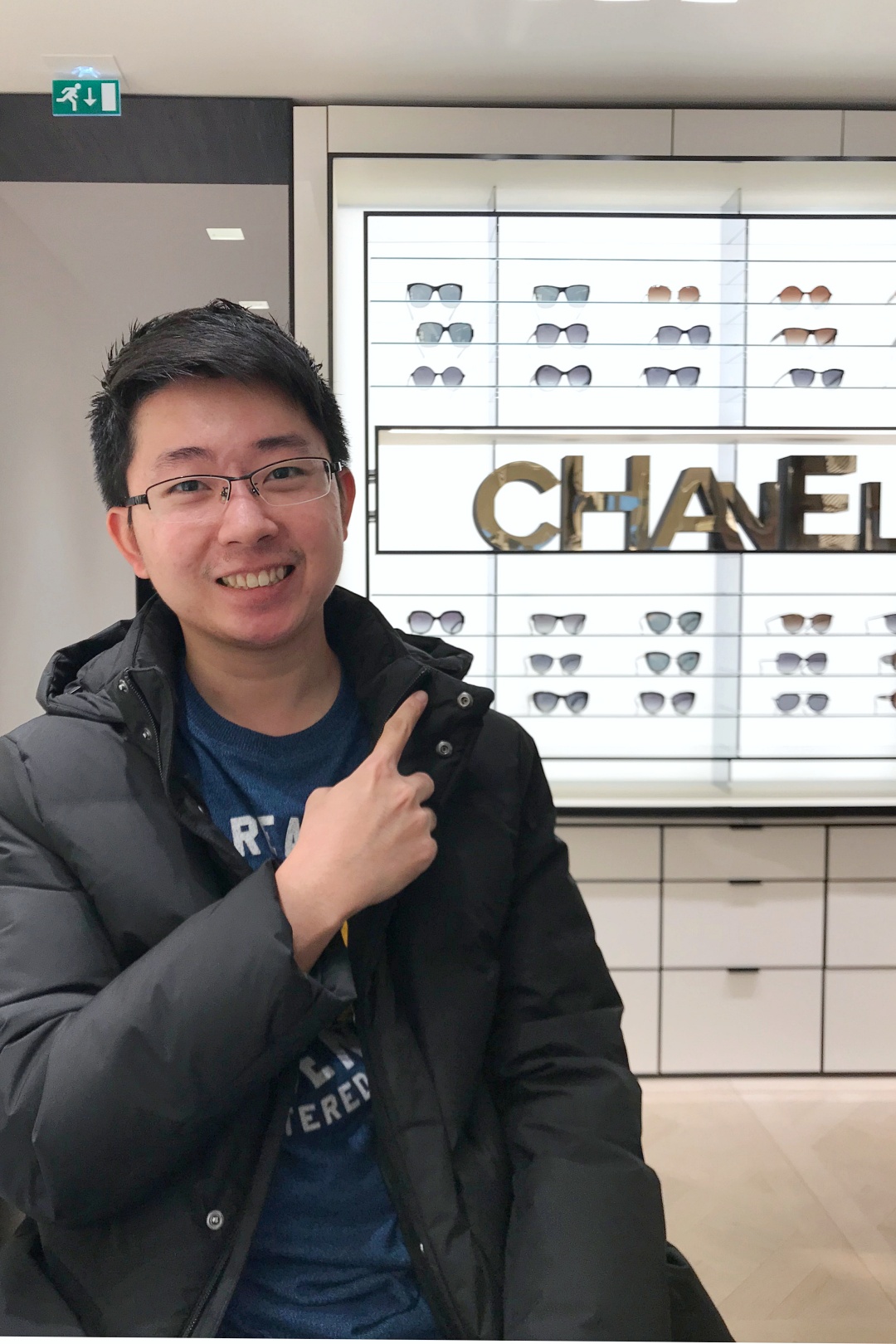 Having checked the condition of the brand new pieces (for both the bag and cardholder), we then went into a room to make the payment, while they wrapped up our purchase. I thought only purchases made at 31 Rue Cambon comes with the white Chanel boxes, so imagine my surprise when I received the same white packaging at 19 Rue Cambon. It probably doesn't matter to some, but it just felt extra special to me to have them come in white Chanel packaging.
We were about to leave the store after collecting our purchase when the sale associate offer to bring us around the other levels. I wasn't expecting to be given a tour but was happy to receive one. We even saw some camellia growing in the courtyard — something we wouldn't have noticed if it wasn't pointed out by the sale associate.
Overall, I had an enjoyable shopping experience at 19 Rue Cambon, and I was delighted to have left the store with a bag I love.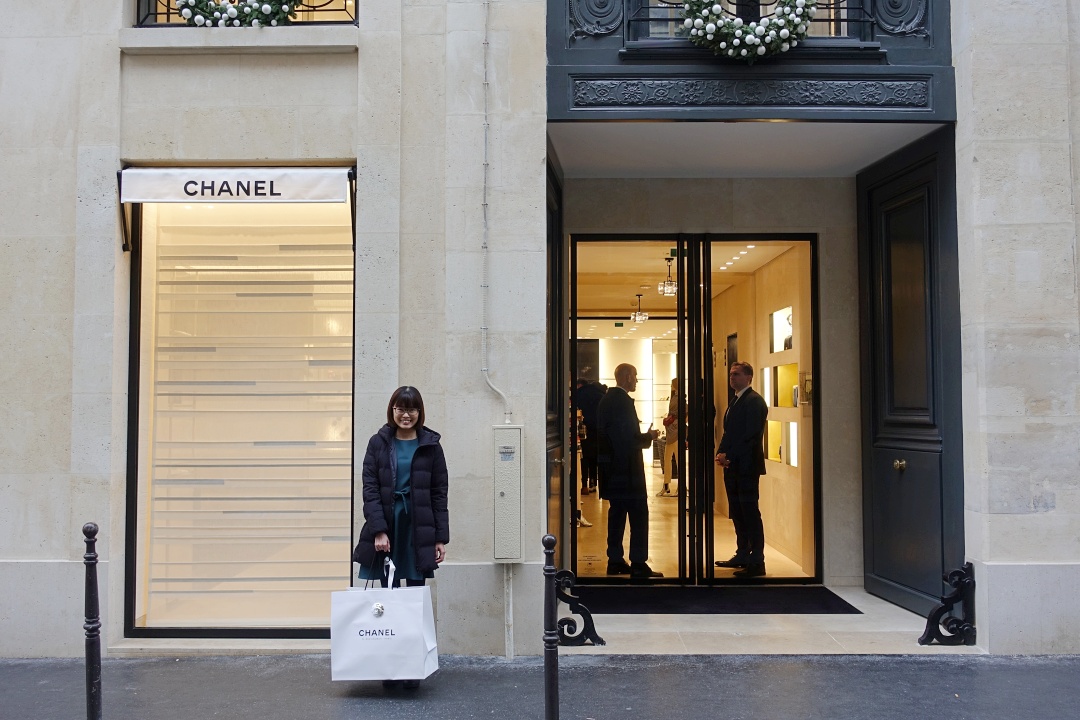 My right eye continued to be red and swollen, but I still asked the Husband to help me to snap a photo outside the store for memory sake.
Eiffel Tower
Leaving Chanel, we decided to head over to the Eiffel Tower since it was our last day in Paris.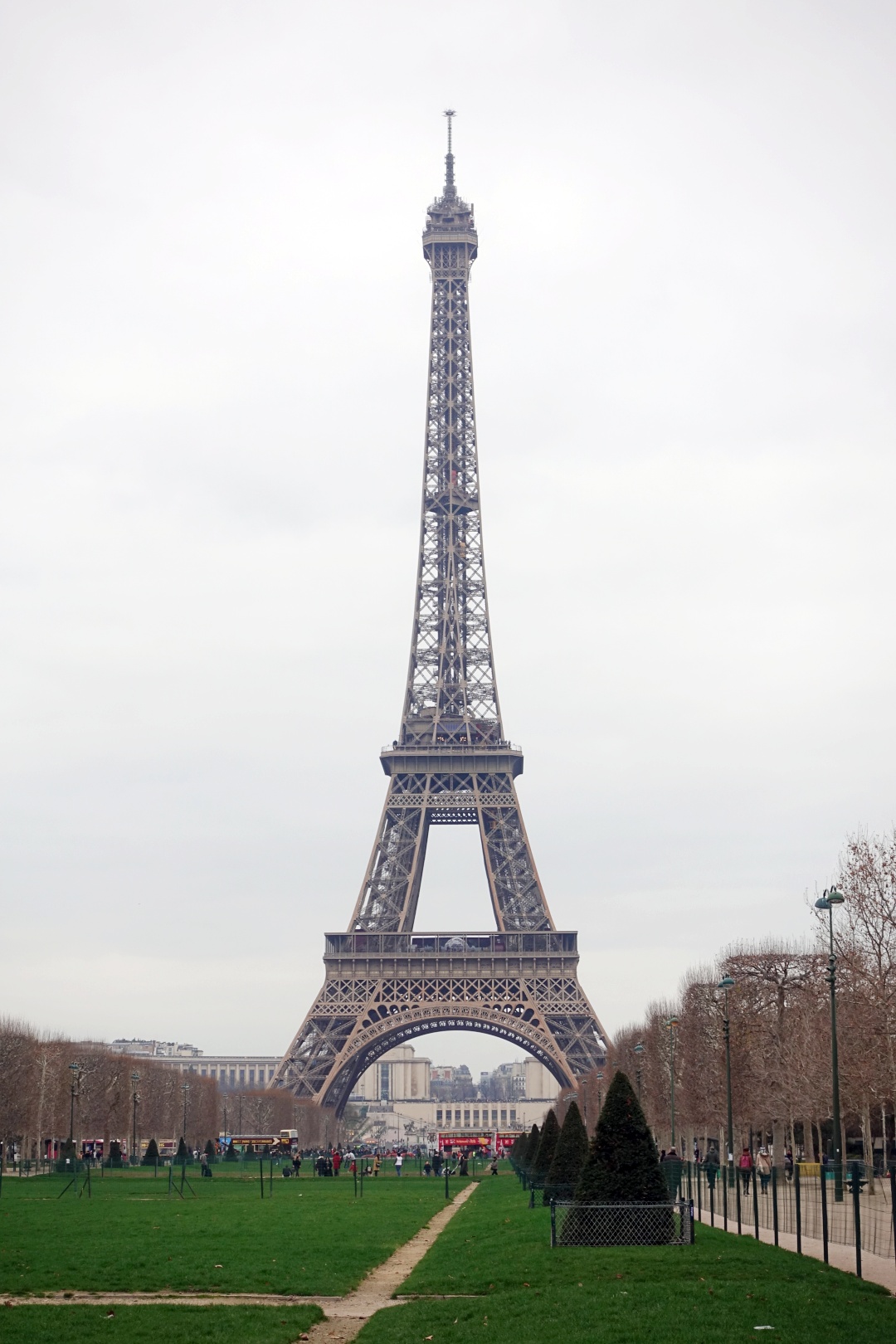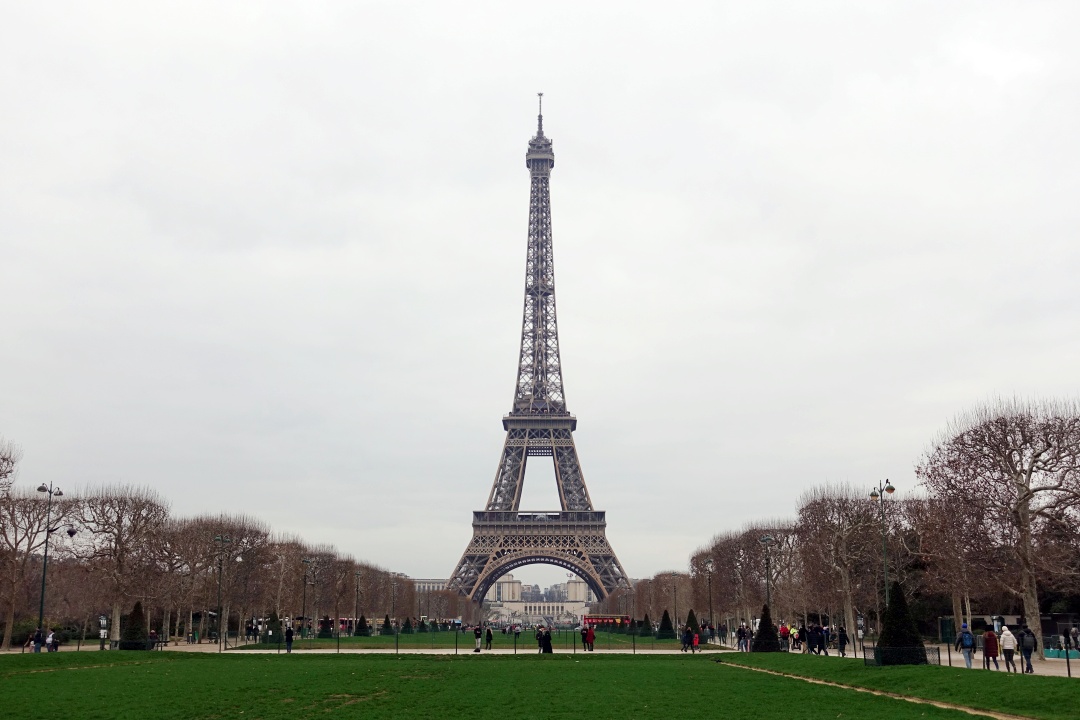 The weather was kind of gloomy that day, so the photos didn't turn out as lovely as I hope.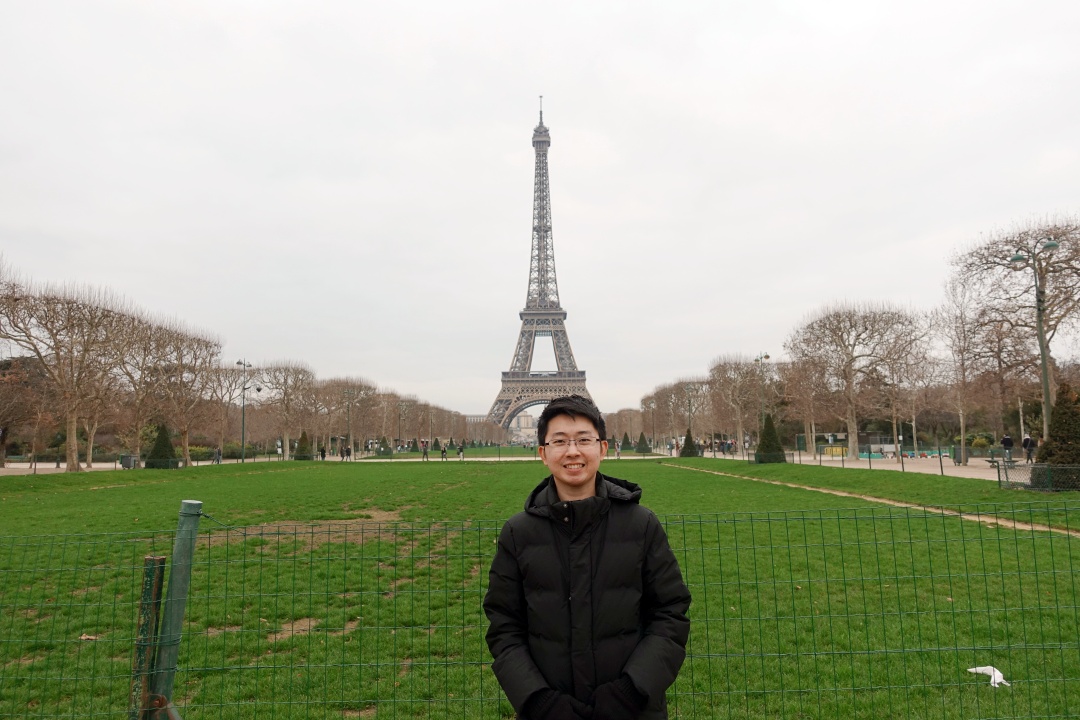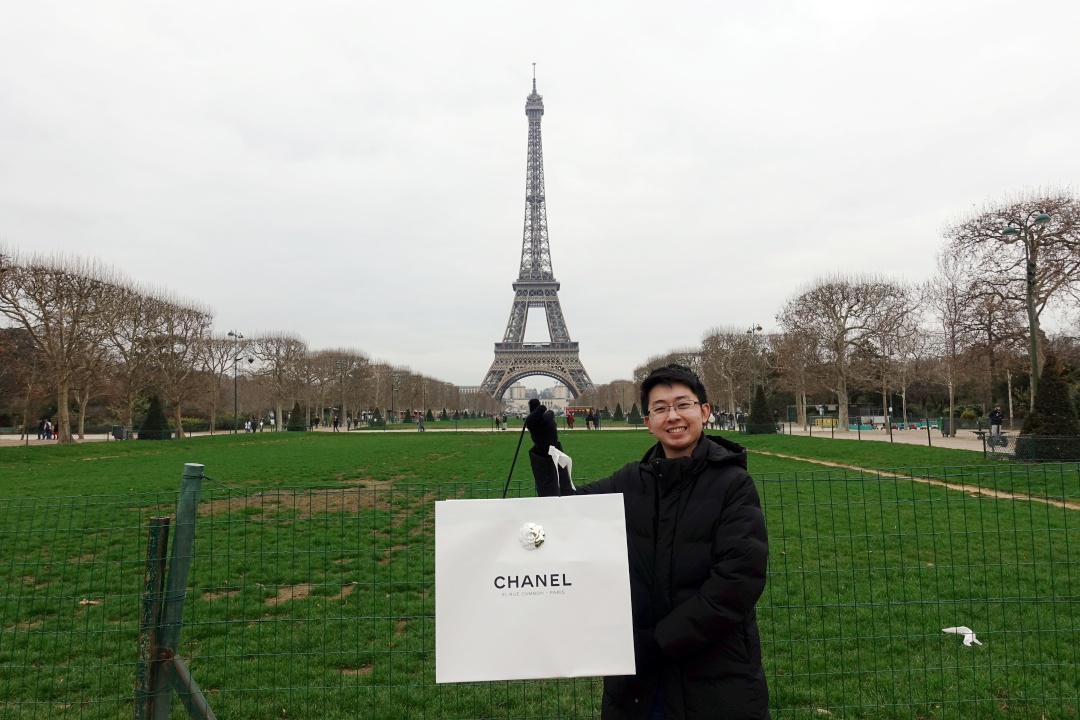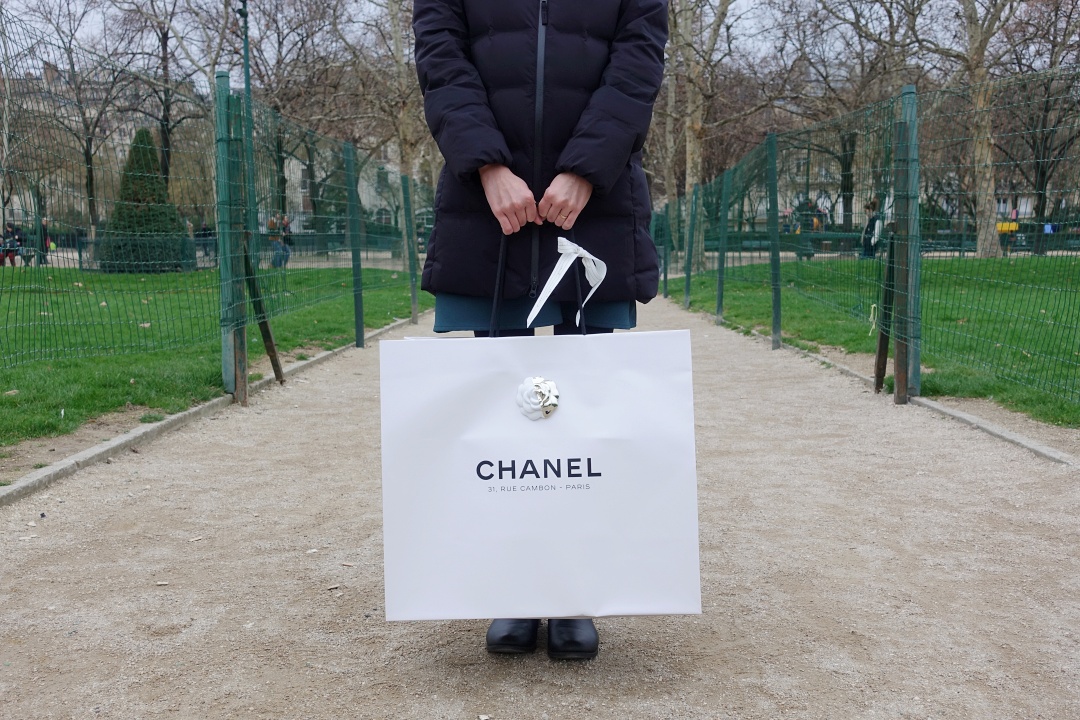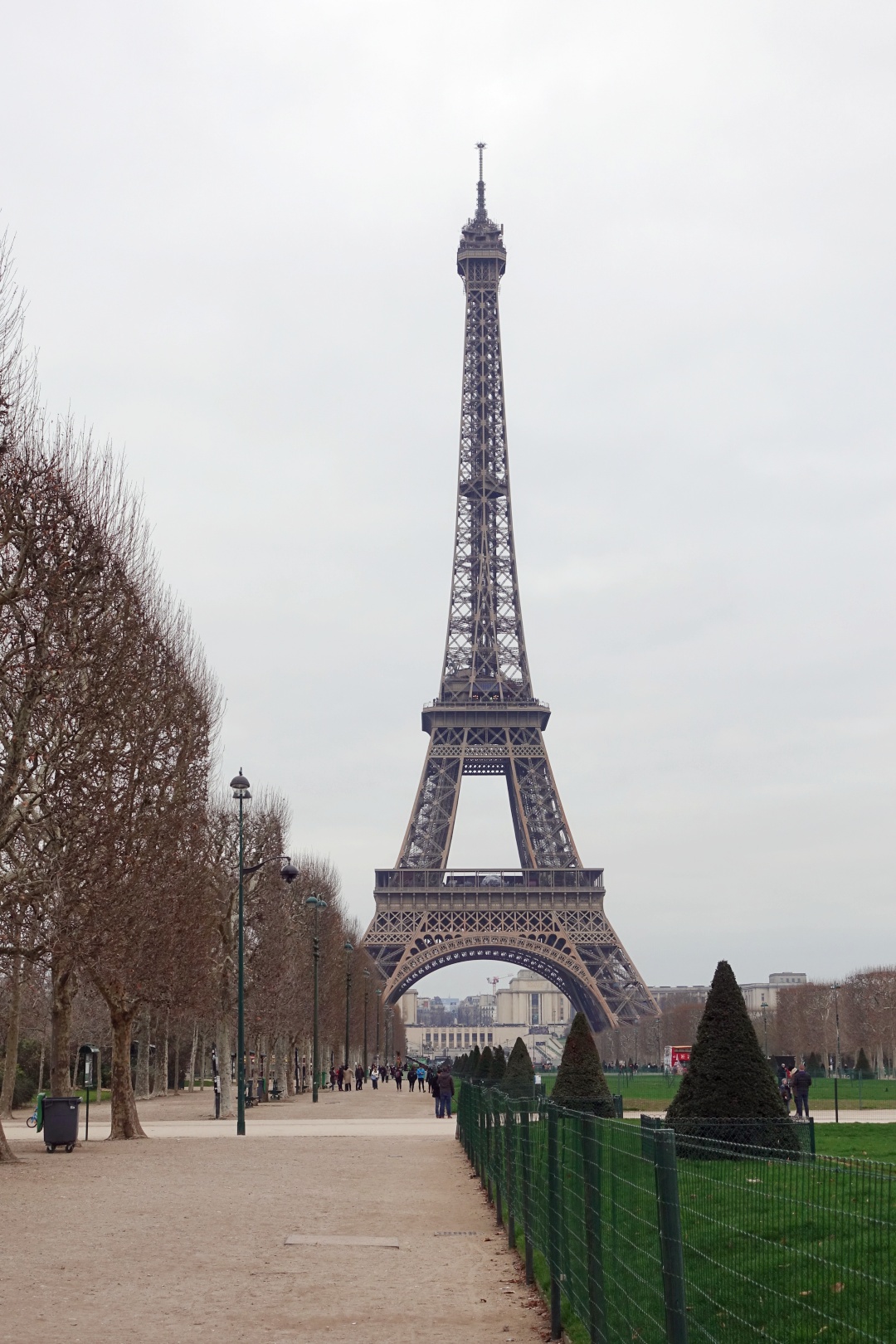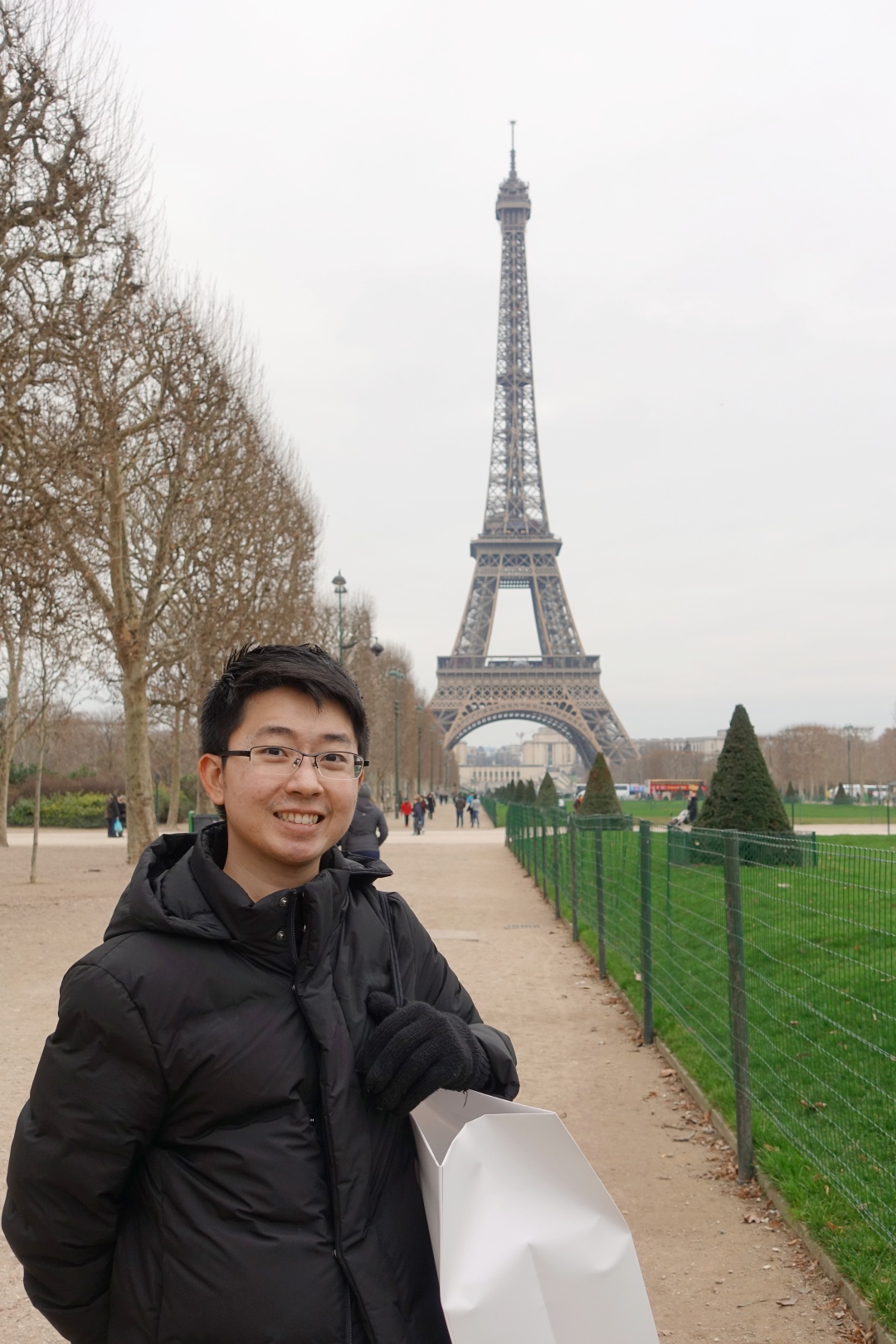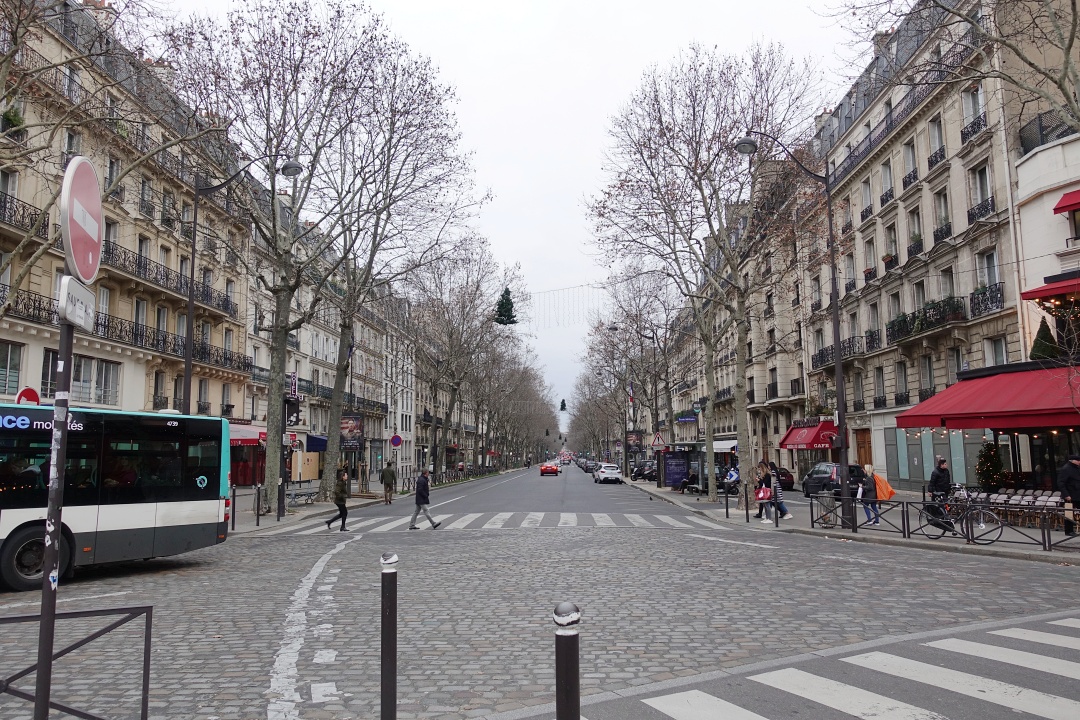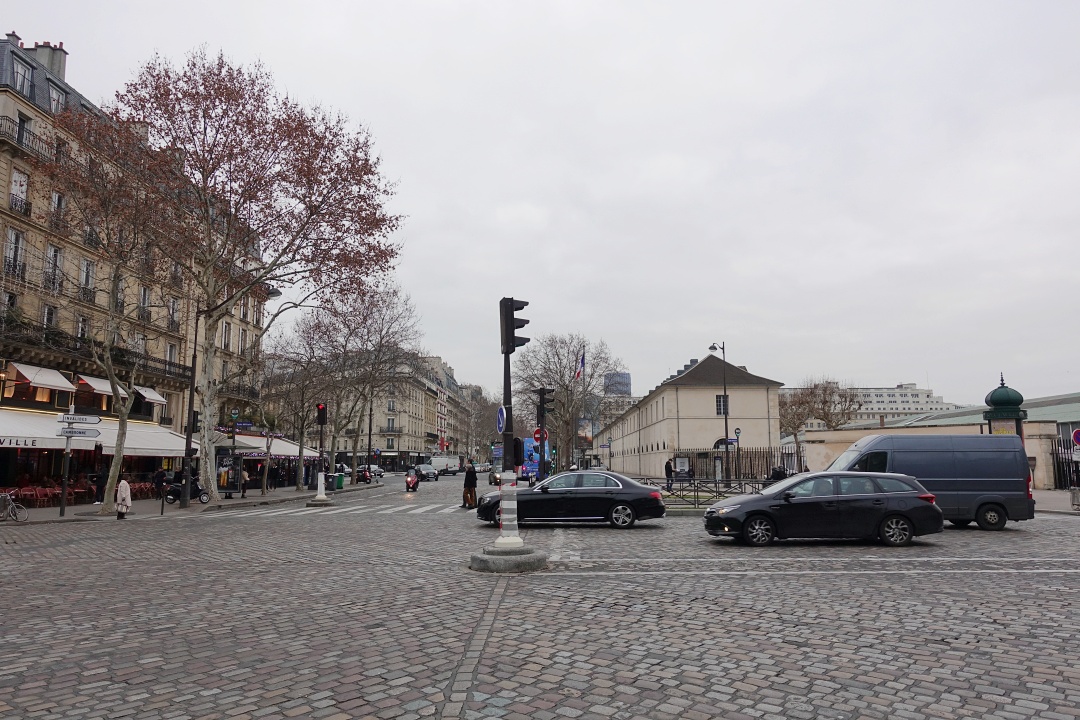 Louvre Museum
We also decided to visit the Louvre Museum that afternoon.
In the ideal scenario, we would have returned to the hotel to drop off our bag before going over to Louvre Museum. The paper bag was bulky (and heavy) due to the box, and it really wasn't ideal carrying it around with us as we went sightseeing. However, we didn't want to spend time travelling back and fro on the metro, so we decided to head to the museum right after seeing the Eiffel Tower.
While on our way, the Husband went online to get us admission tickets for the museum.
After seeing the crowd the night before, we weren't sure if there would be a queue at the museum. So we figured it would be safer to get our tickets online. (There's a separate line outside the Pyramid for visitors with tickets.) The ticket cost €17 each, and we get to select the time of the visit when booking the tickets. We got our tickets for 16:30 and admission can be anytime within the half-hour following the time booked. In any case, if we missed the allocated time slot, we would then have to subject to the same admission and waiting conditions as the other visitors.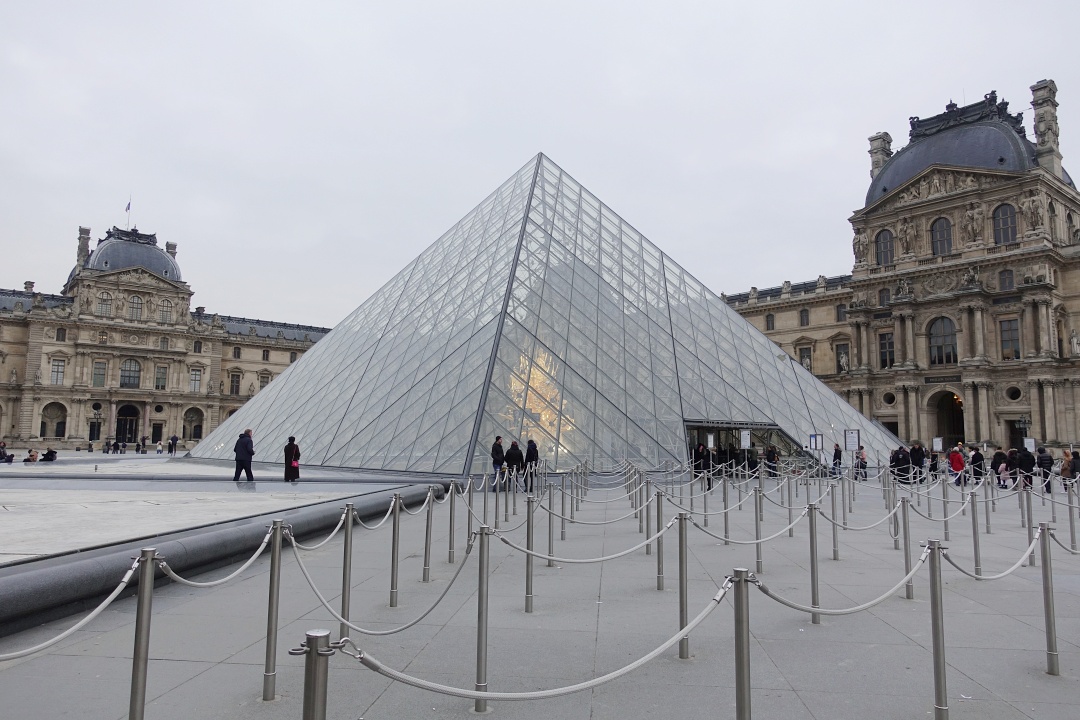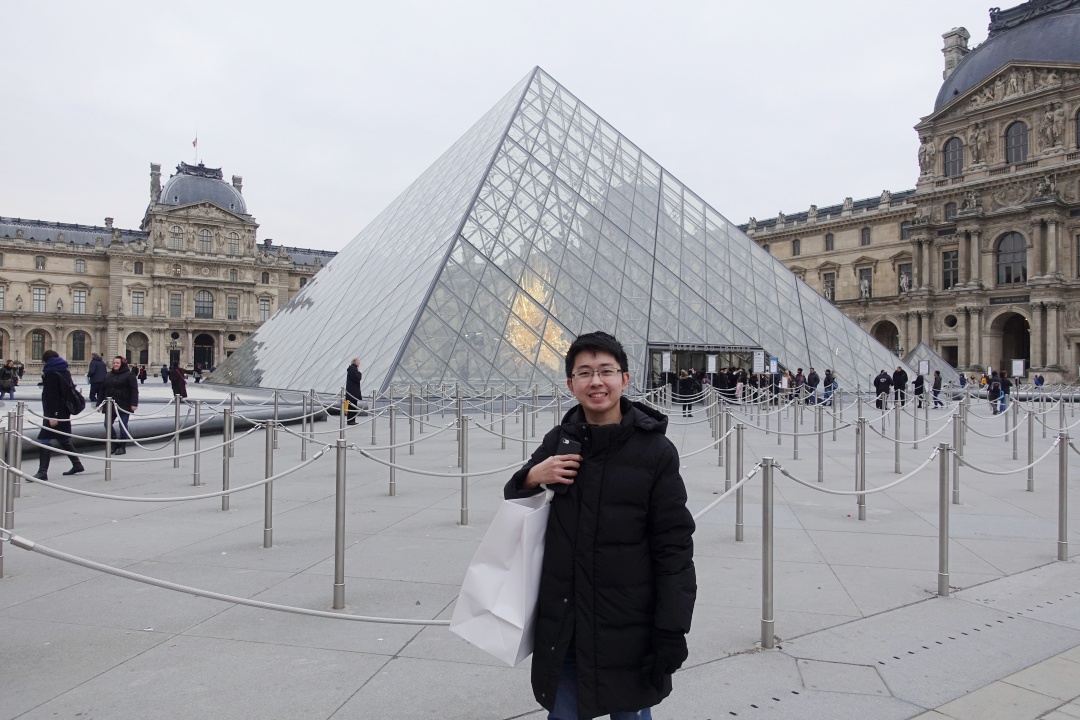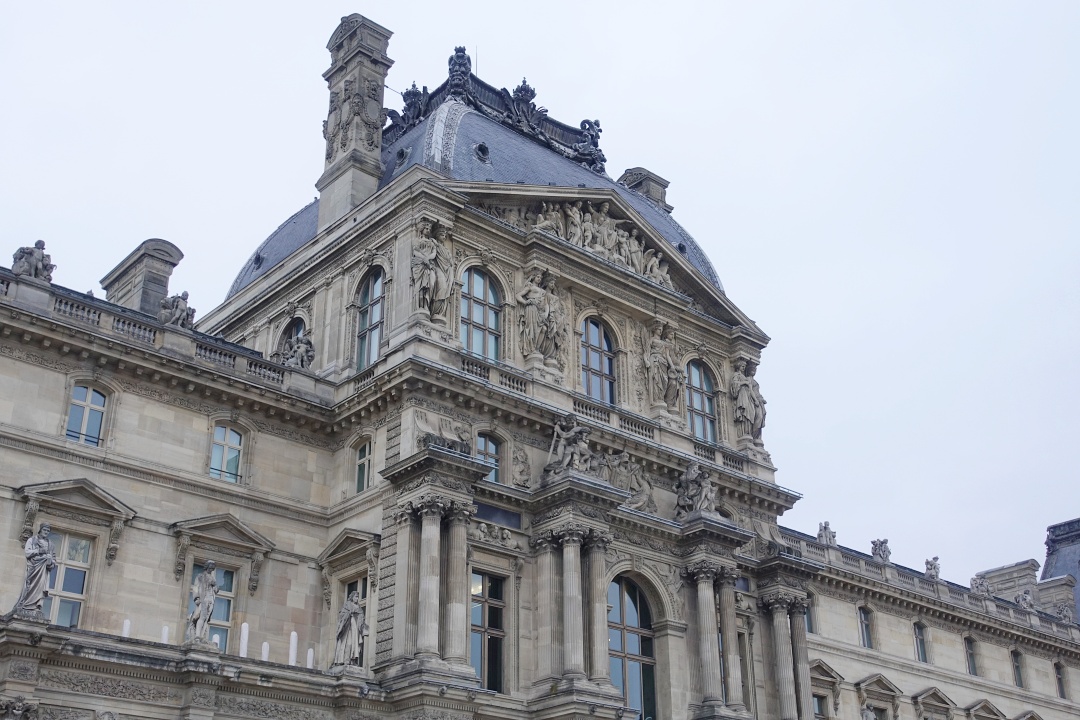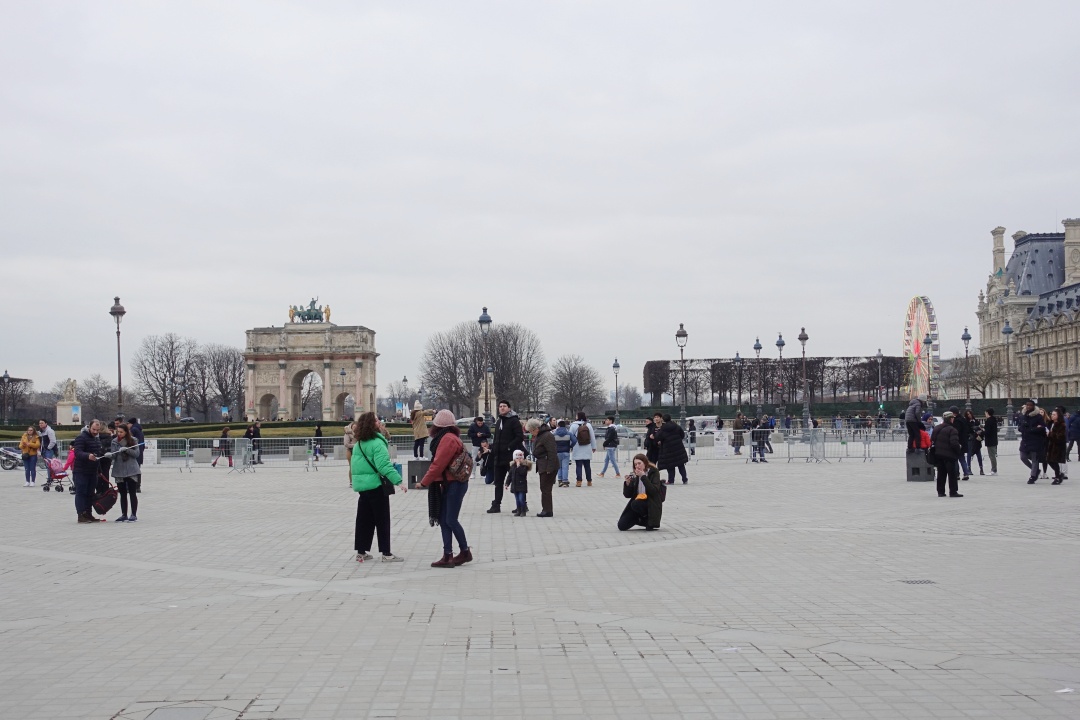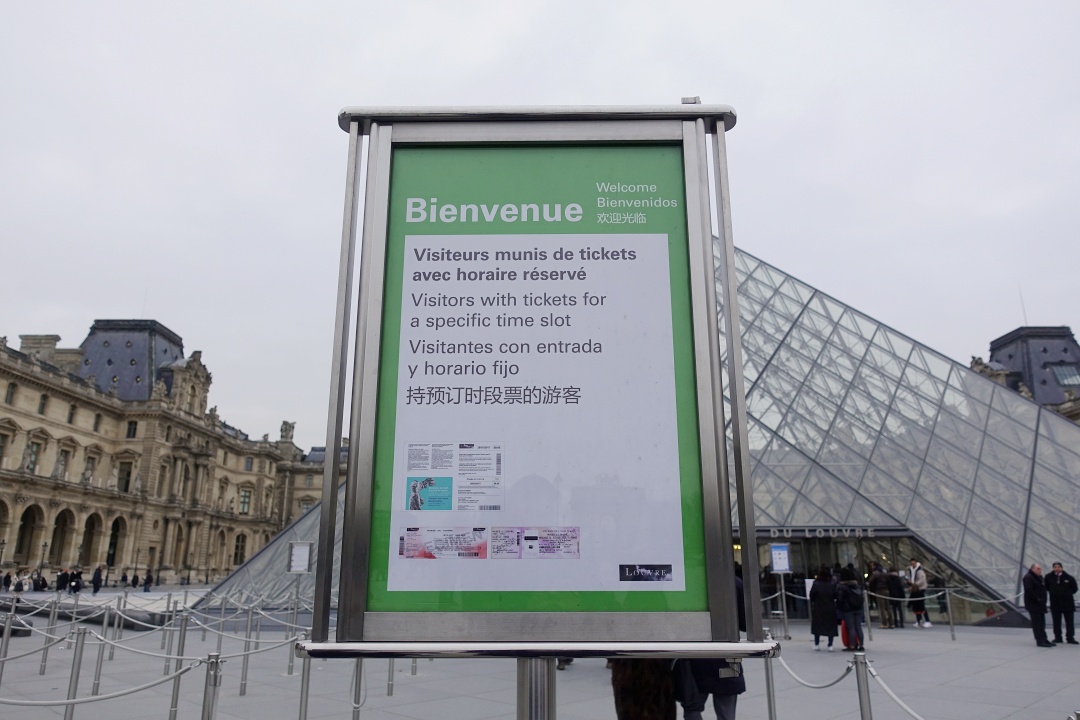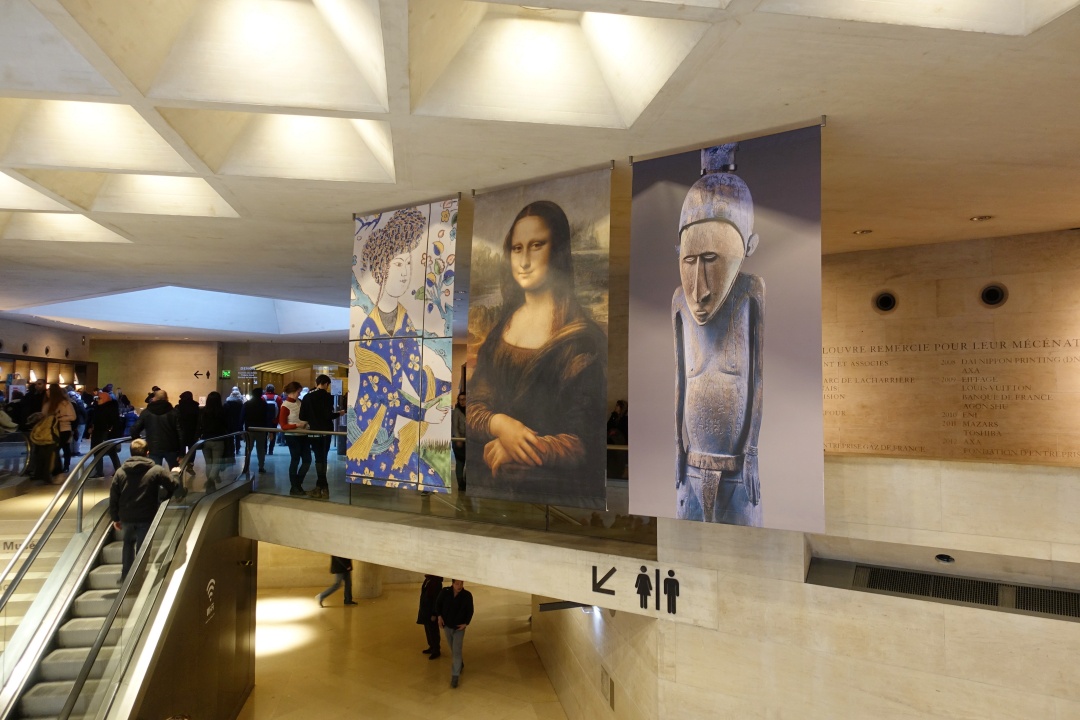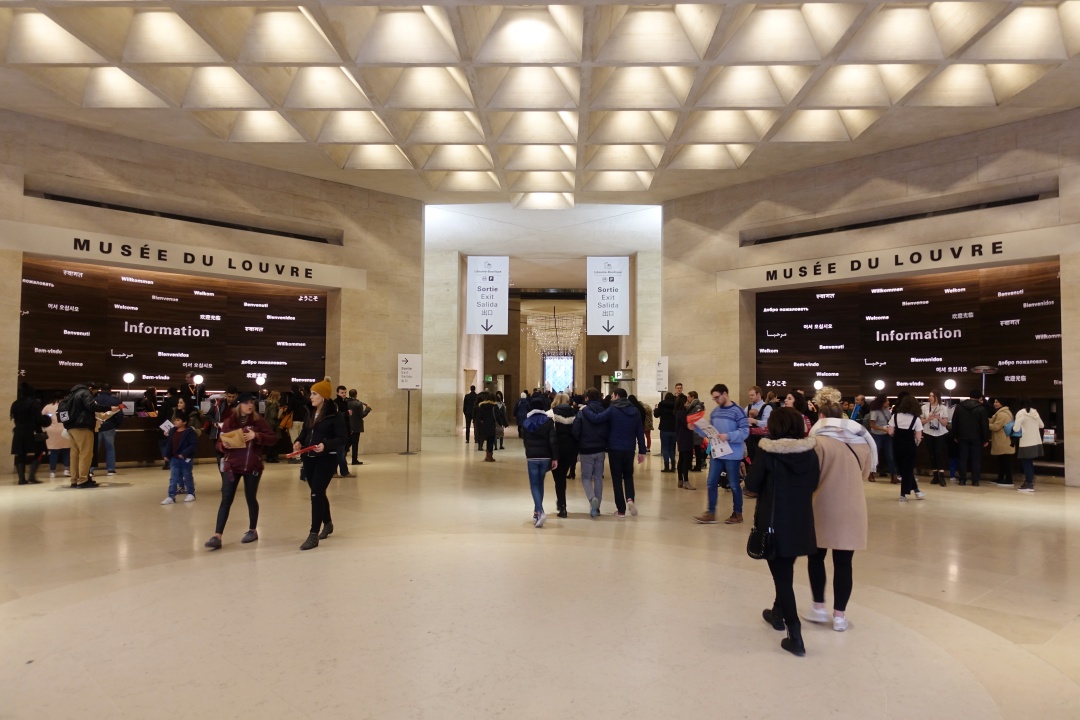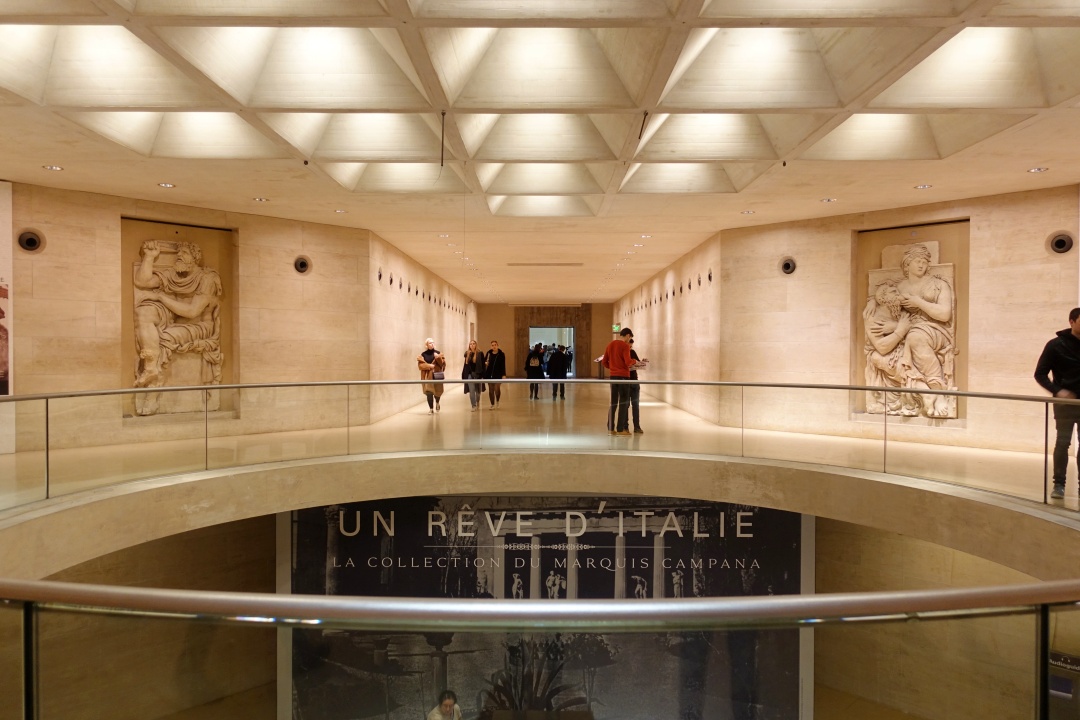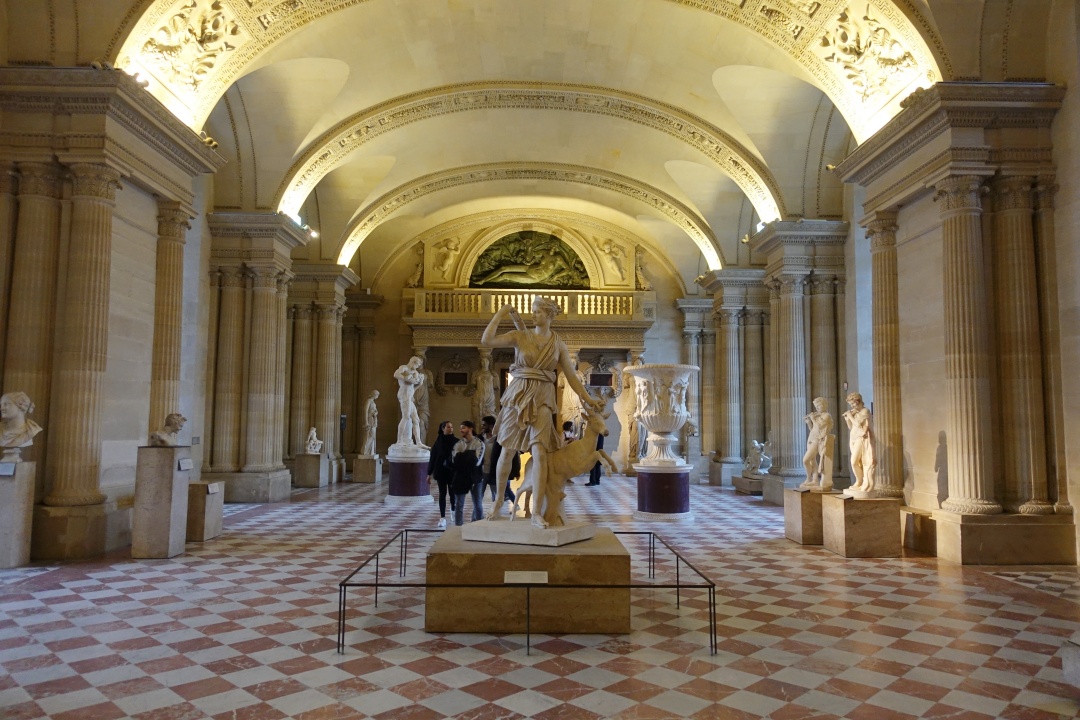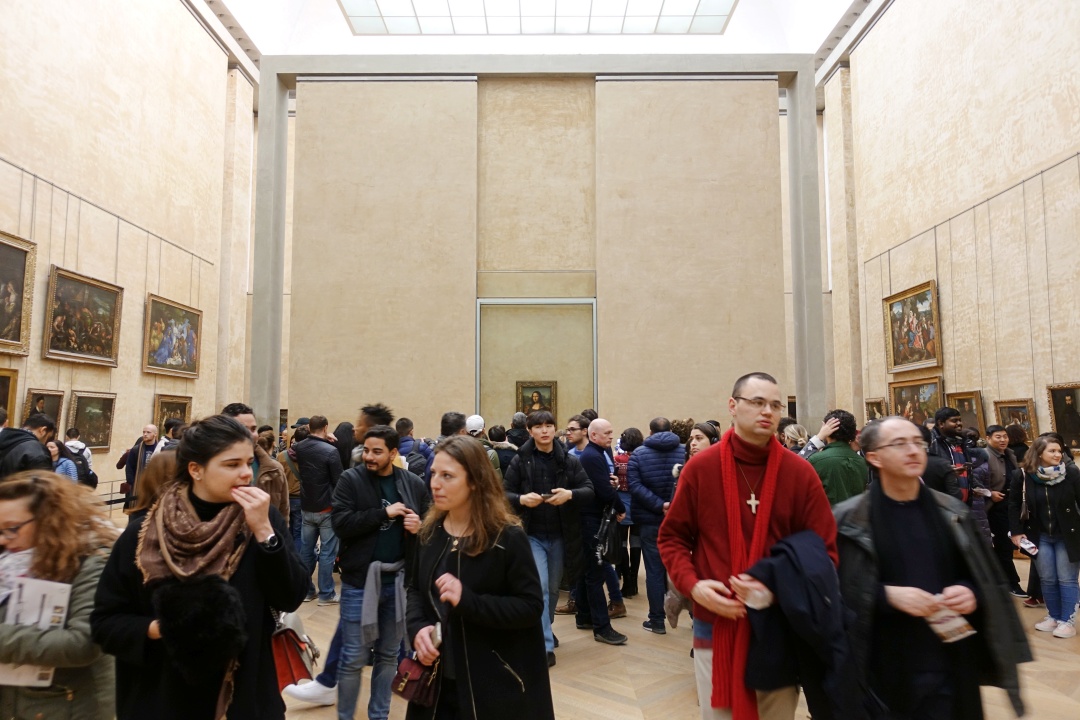 Like everyone, we also came to Louvre to look at the most famous and valuable paintings in the world – the Mona Lisa by Leonardo da Vinci.
The actual painting was a lot smaller than I had imagined. Enclosed in bulletproof glass and kept a distance away from the visitors, it was basically impossible to get a good look at it.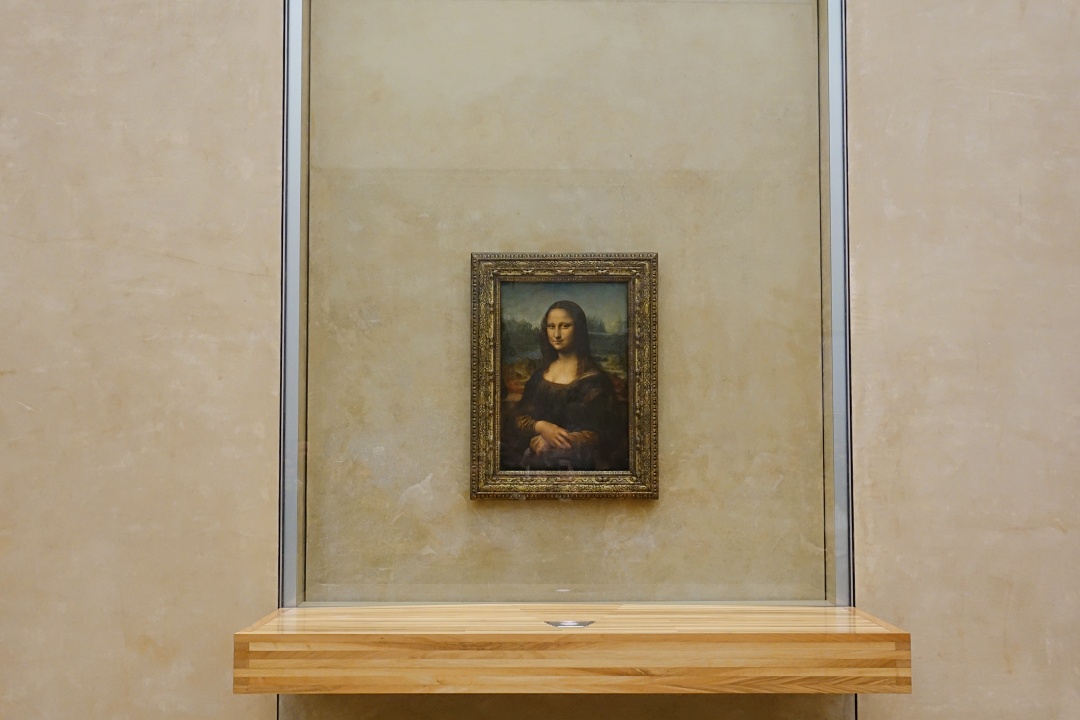 Took me a while to brave through the crowd to get to the front and snap a picture of the painting.
Without a picture of the Mona Lisa, can you really say you have come to the Louvre museum?
Anyway, my sole purpose of coming to the Louvre museum was to see the Mona Lisa portrait painting; hence, I didn't pay much attention to the other exhibits. After viewing the Mona Lisa, I promptly found a seat somewhere and decided to park myself there while the Husband went to check out the other paintings. Perhaps because of the condition of my eyes, I wasn't in the best mood to roam around the museum.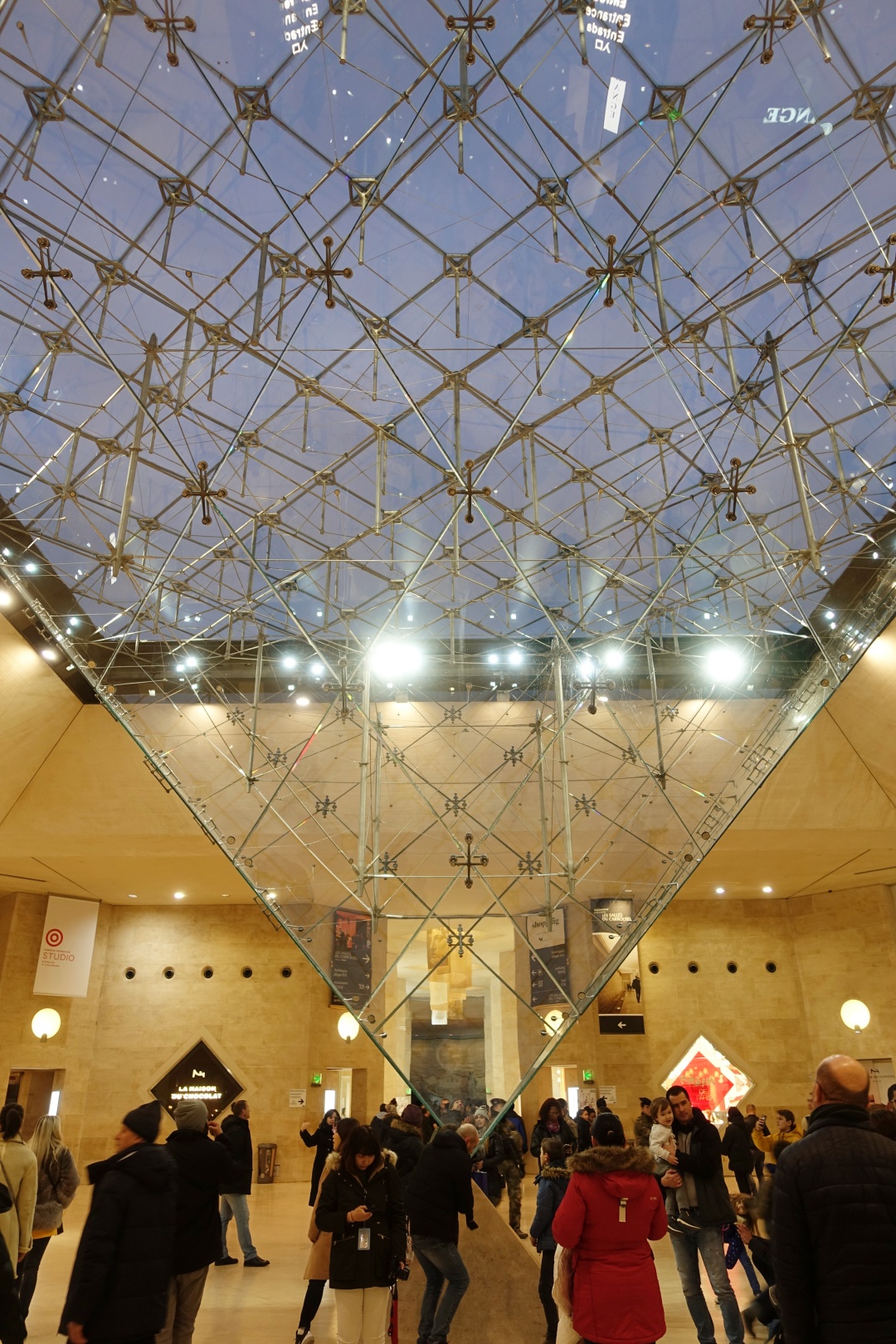 Came across the inverted pyramid as we were leaving the museum.
---
My eyes were getting redder and more swollen as the day went and needless to say, it affected my mood. We ended up returning to the hotel right after we left the Louvre museum.
Since it was our last night in Paris, we also had to do a final packing of our bags before we checked out the following day. Looking at my purchase from earlier that day and how bulky that was, we had to figure out the best way to pack and bring it back to Singapore.
I wasn't planning to unbox my Chanel purchases until I returned home but I ended up unboxing the bigger box as I wanted to pack the small box (for the SLG) inside. A part of me was also eager to take a second look at my new bag.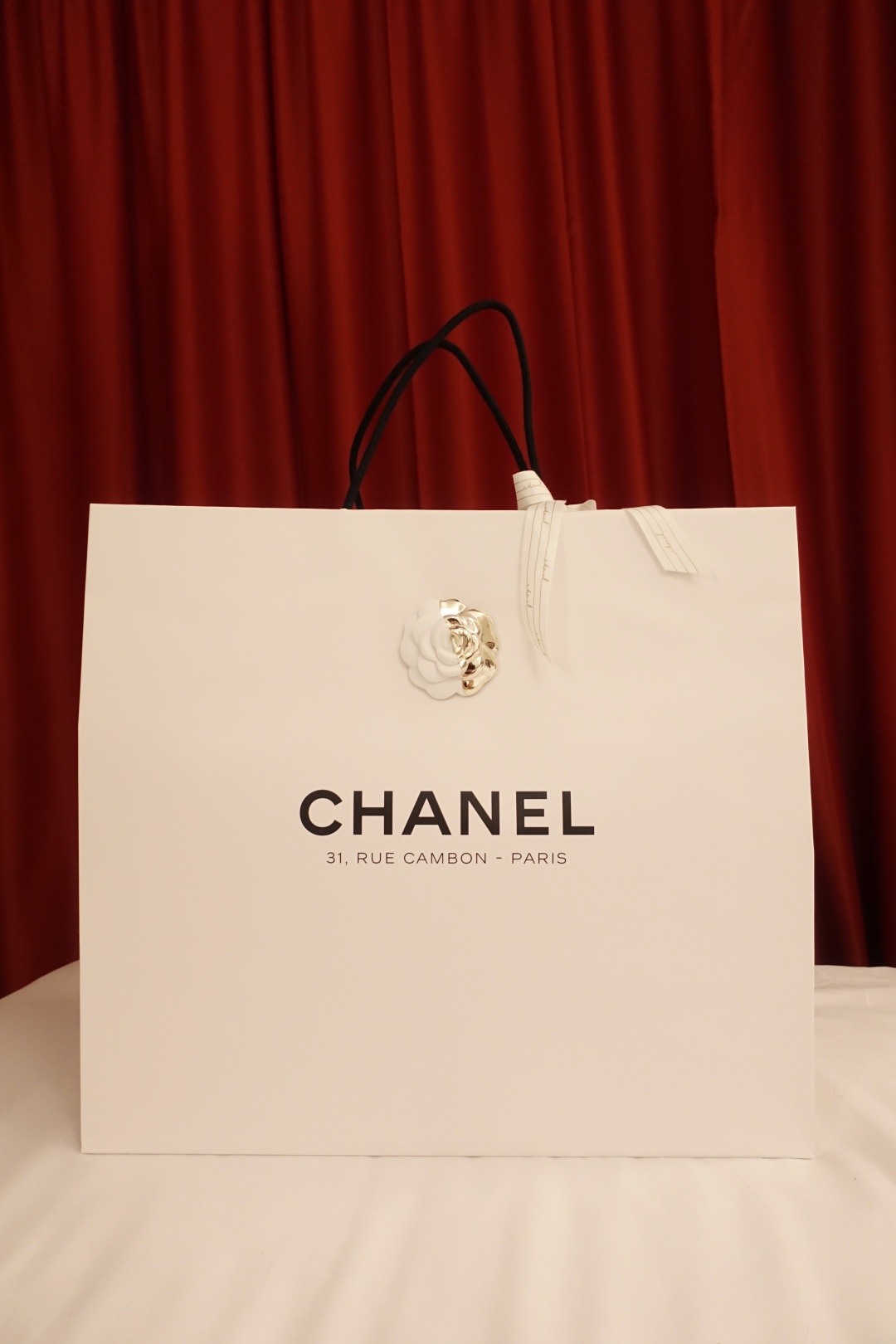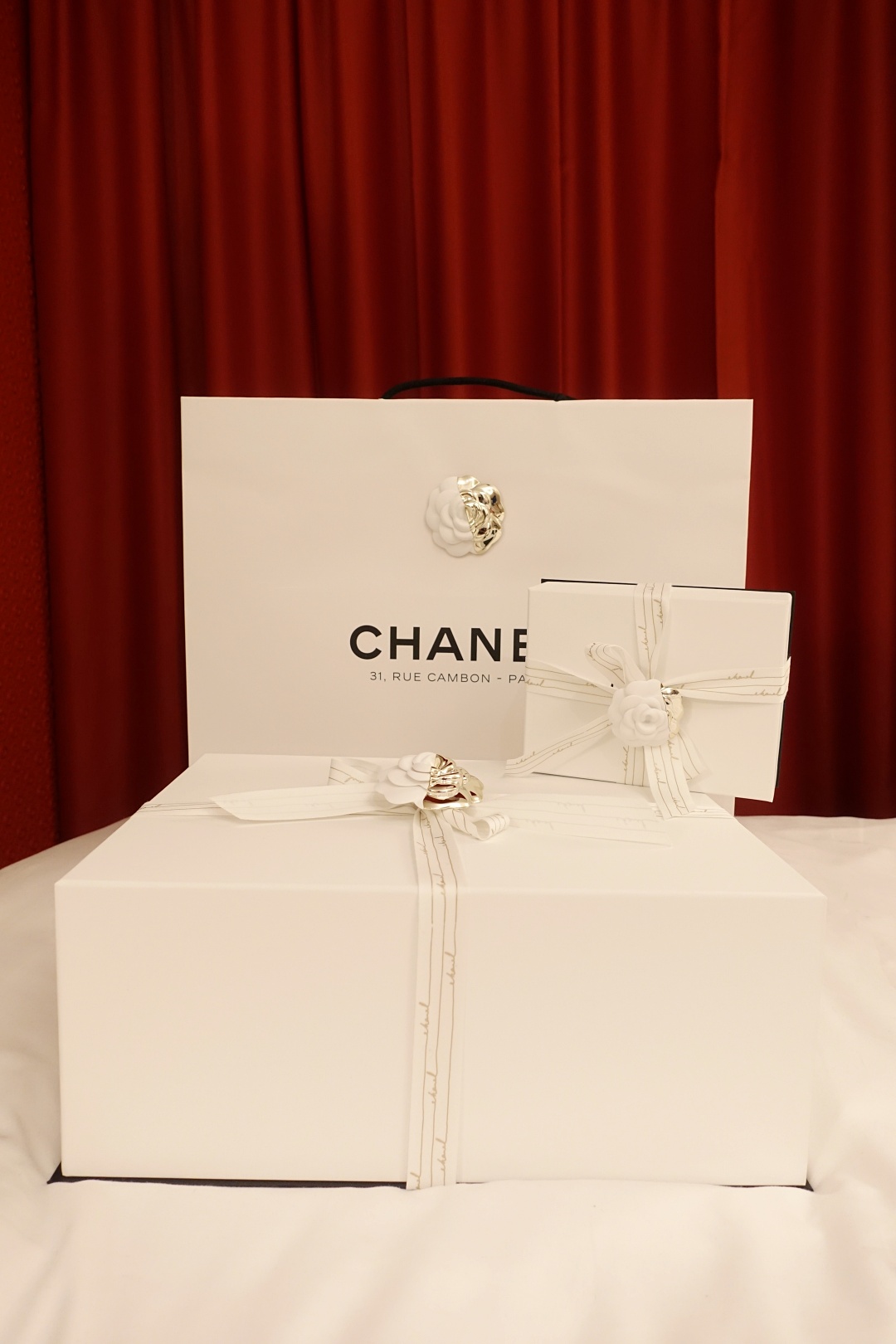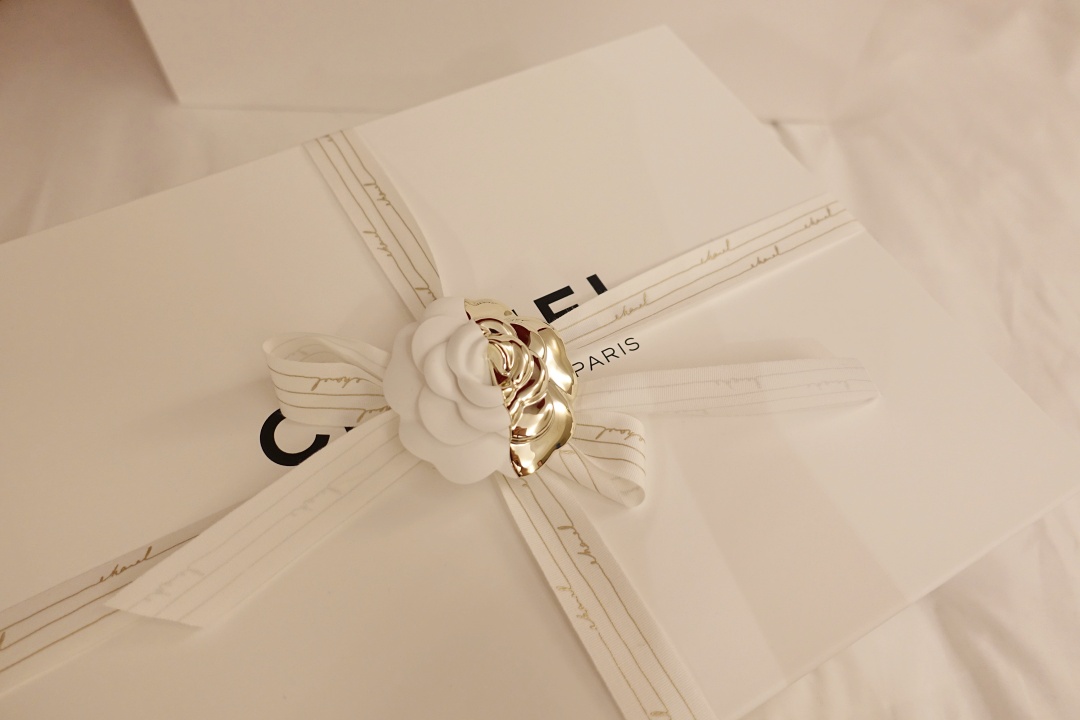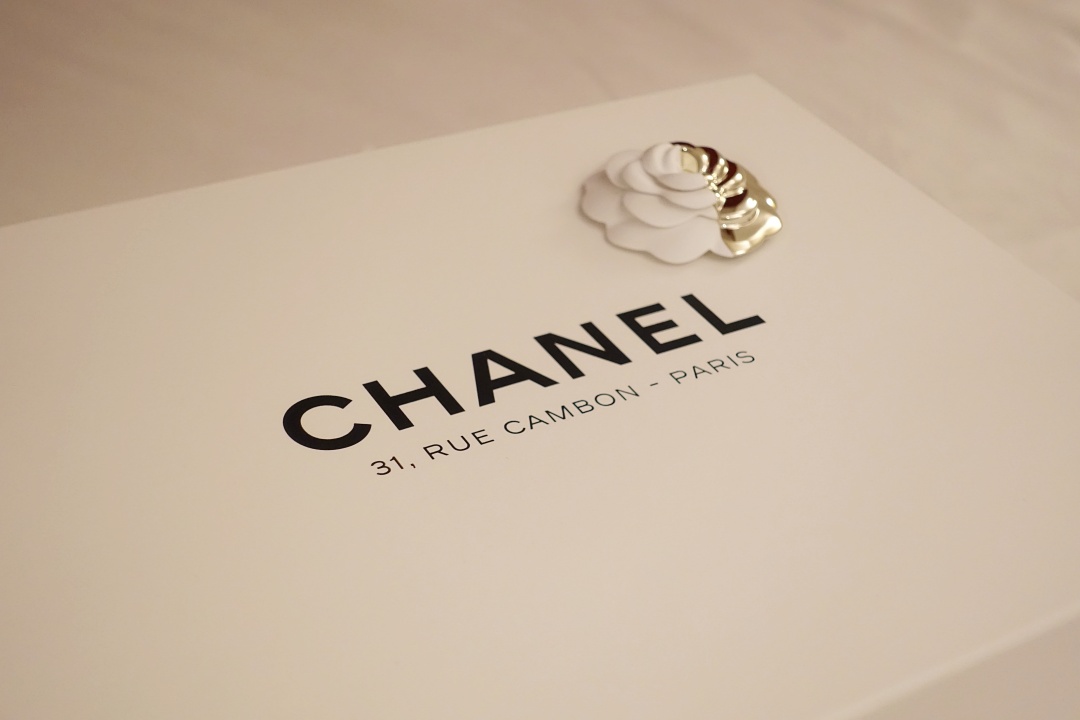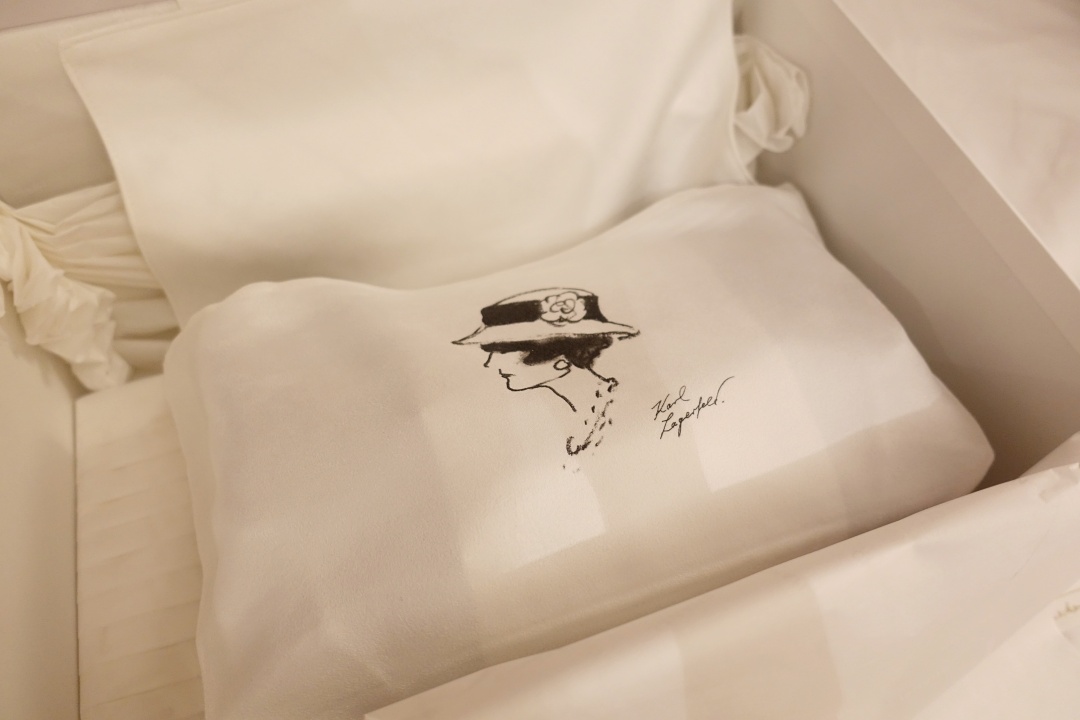 Eventually, we decided the best way to bring it back was to hand-carry the box with me on the plane. I kept the massive paper bag and placed the box in my foldable cabin bag.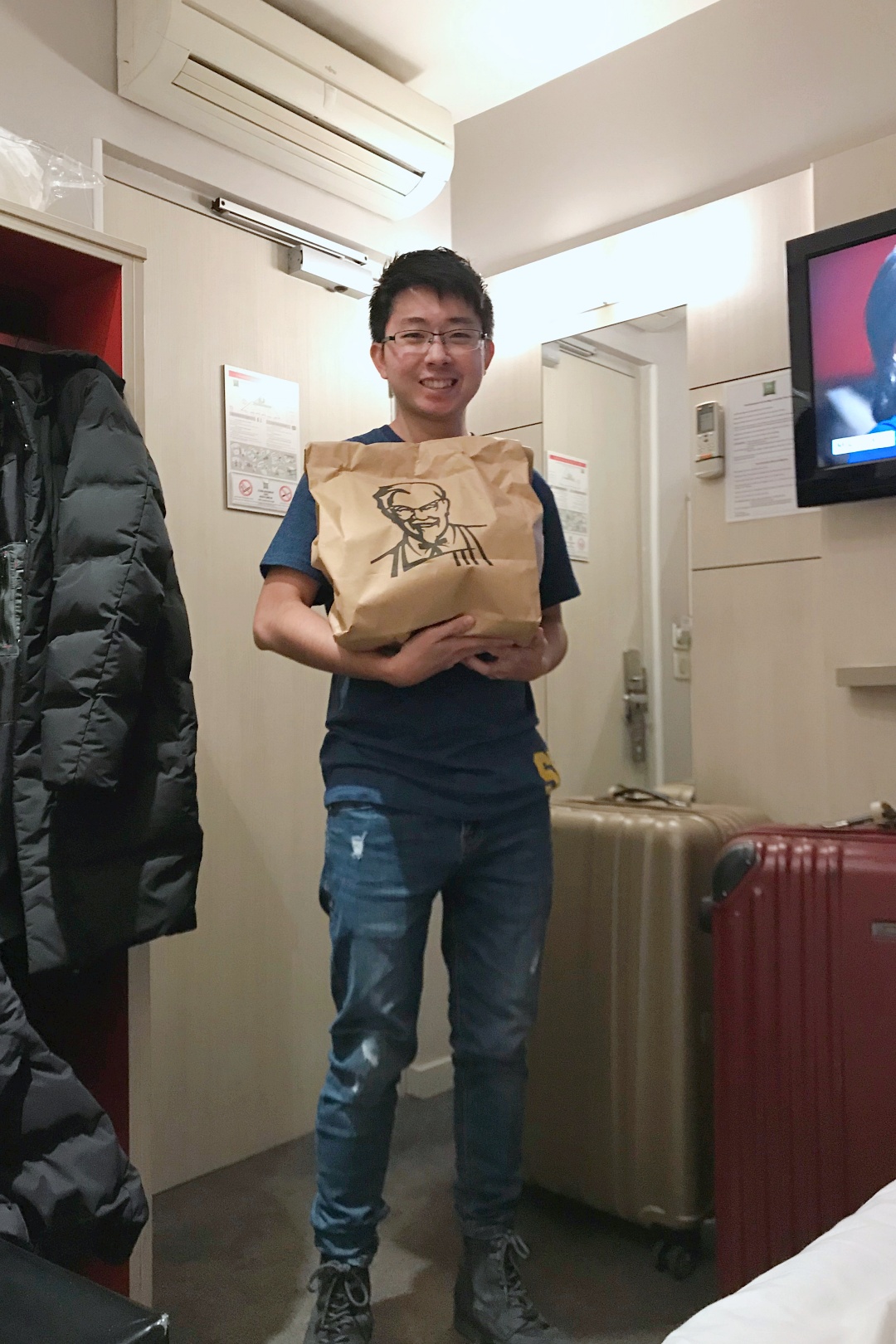 After all the packing/unpacking, we decided to head out to get dinner and ended up getting KFC back to the hotel.
---
It was our last night in Paris and the end of our three weeks of honeymoon. Within the span of 21-day, we had travelled to Italy (Milan and Venice), Czech Republic (Prague), Germany (Dresden and Berlin), Belgium (Brussels), England (London) and France (Paris). I certainly wasn't expecting us to visit six countries/eight cities during this trip. There were a couple of places we wanted to go but didn't get to — places like Rome, Pisa, Barcelona and Stockholm. I guess we just had to plan a future trip and hopefully get to squeeze those cities into our itinerary.
On top of all the sightseeing and shopping, the biggest takeaway was the countless beautiful memories we had created. I really enjoyed exploring new places with the Husband and wish that we get to continue to travel and explore more places in the future!
---
Our returning flight was at 10:50 the following morning (Monday).
We managed to reach the airport early to settle our VAT refund and even had time for a quick breakfast at McDonald's.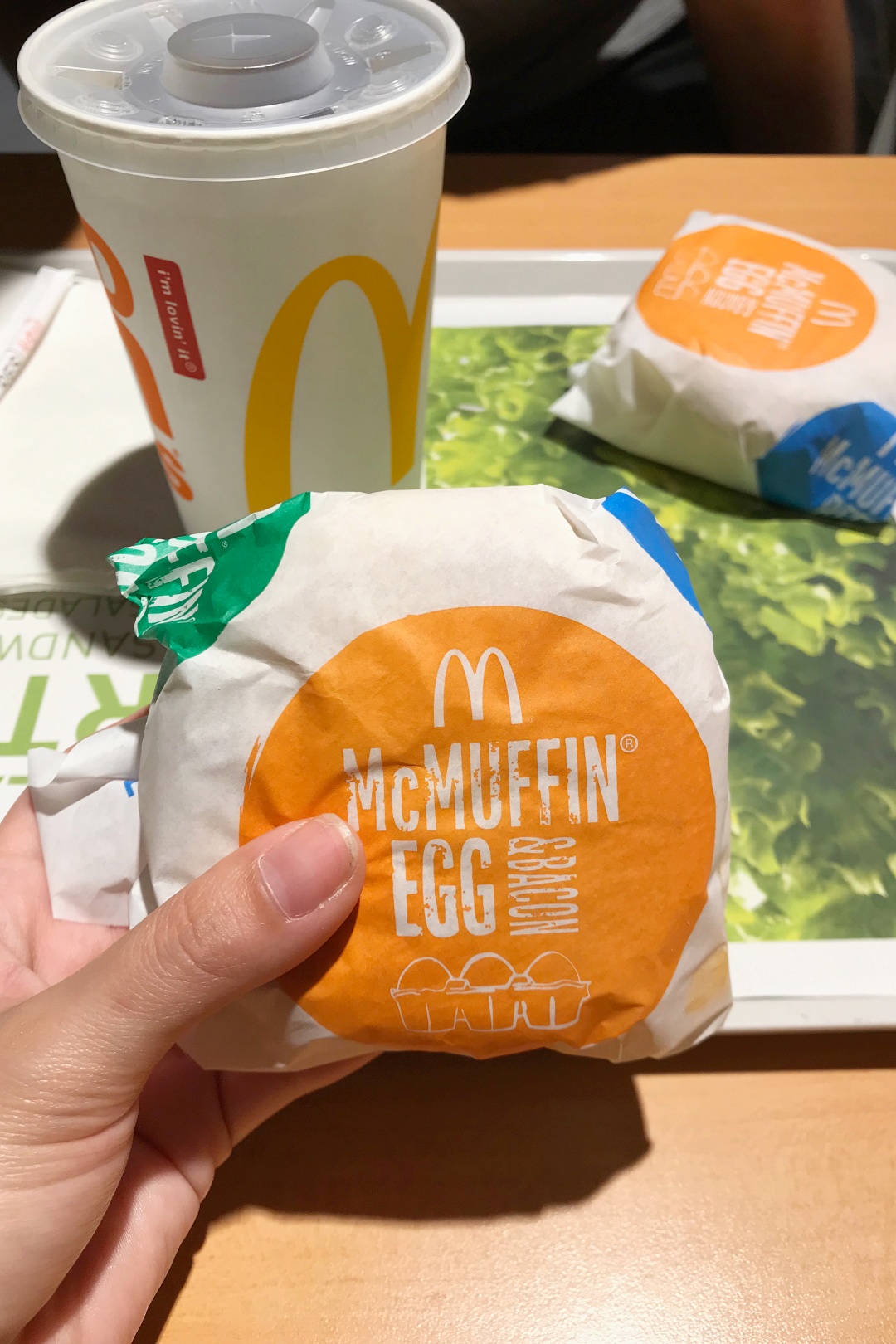 VAT Refunds
Aside from getting VAT refund for the purchases made in Paris, we also submit all our other VAT refunds, including those from London (purchases from Primark). Generally, if you've bought merchandise in a European Union country, you can process your VAT refund at your last stop in the EU, regardless of where you made your purchases. In our case, we submit all our claims before leaving/in Paris.
Following Brexit, we were initially wondering if we had to do our tax refund in London (before we came to Paris). It turned out there was no need to do it separately in London and Paris, and we could process everything in Paris (our last stop before returning home). (I'm not sure if it's still the same for now.)
Lucky for us, the entire process was quick and fuss-free. We initially tried to submit our claims via the self-service kiosks found at/near to customs office. However, despite following the steps on the screen and scanning the barcode, somehow the documents weren't recognised. As such, we ended up joining the queue and got our form stamped at the customs desks. The process only took us a couple of minutes since there wasn't a long line for the counters and the export officer didn't check/ask to see our goods.
After getting our documents stamped by customs, we decided to mail/drop our documents at the assigned mailbox.
Refund Options – Cash or Credit Card
There are two options to get back your refunds; you can either choose to get your refund in cash (right there and then, and in the currency of the country from which you depart), or have it credited back to your credit card.
We figured we have no use for euros right after we left Paris (at least not in the foreseeable future, since we didn't know when would be our next trip to Europe), so we decided to opt for the refund back to our credit card. Because of that, we could and decided to drop off our stamped documents and wait for the reimbursement to our credit card. The process may take months and compare to receiving cash right then and there; there is a risk for not getting your money back.
Luckily for us, we manage to get our refund after returning to Singapore. I can't remember how long it took, or if it was a direct refund to our credit card or in the form of a cheque. But I vaguely remembered receiving a letter in the mail indicating that they received our claim.
---
After an uneventful flight, we got back to Singapore on Tuesday at 06:15. It appeared to have taken us one day to get from Paris to Singapore, but in fact, the actual travel time was 12 hours 25 minutes.