After spending three days at Disneyland Paris/Walt Disney Studios, it was nice to stay and be around the city centre.
We made our way out at around noon, and after a stroll in the neighbourhood, we took the metro to Chaussée d'Antin – La Fayette Station to visit Galeries Lafayette Haussmann. The primary purpose of the trip was to check out the Chanel boutique as I was hoping to score my first luxury bag in Paris.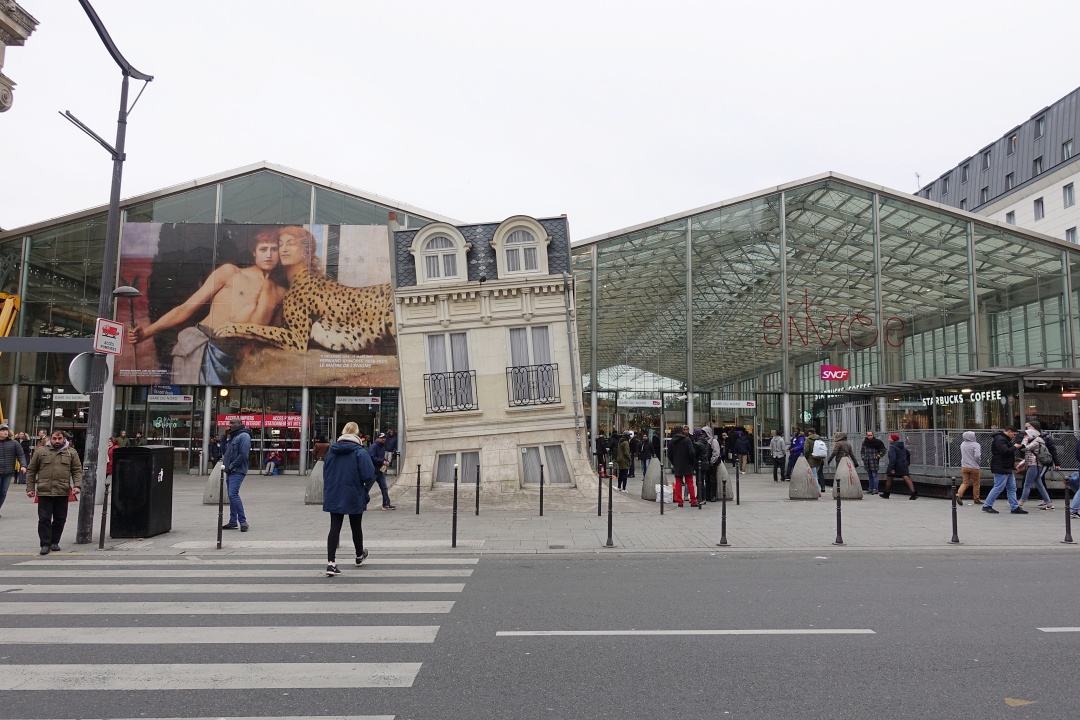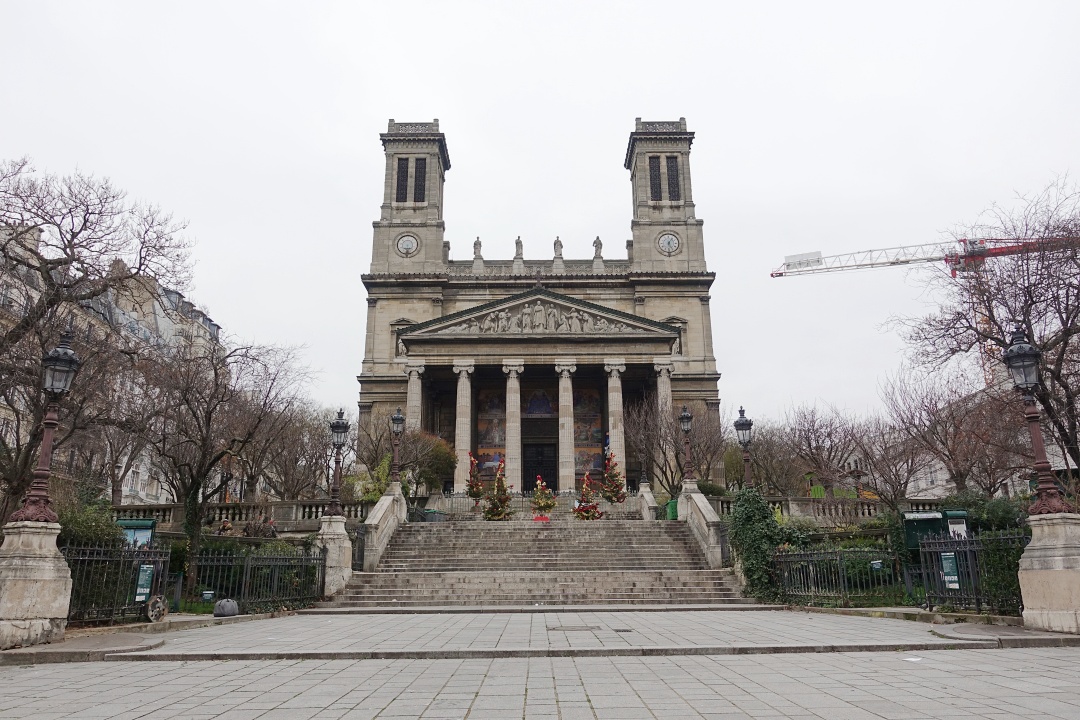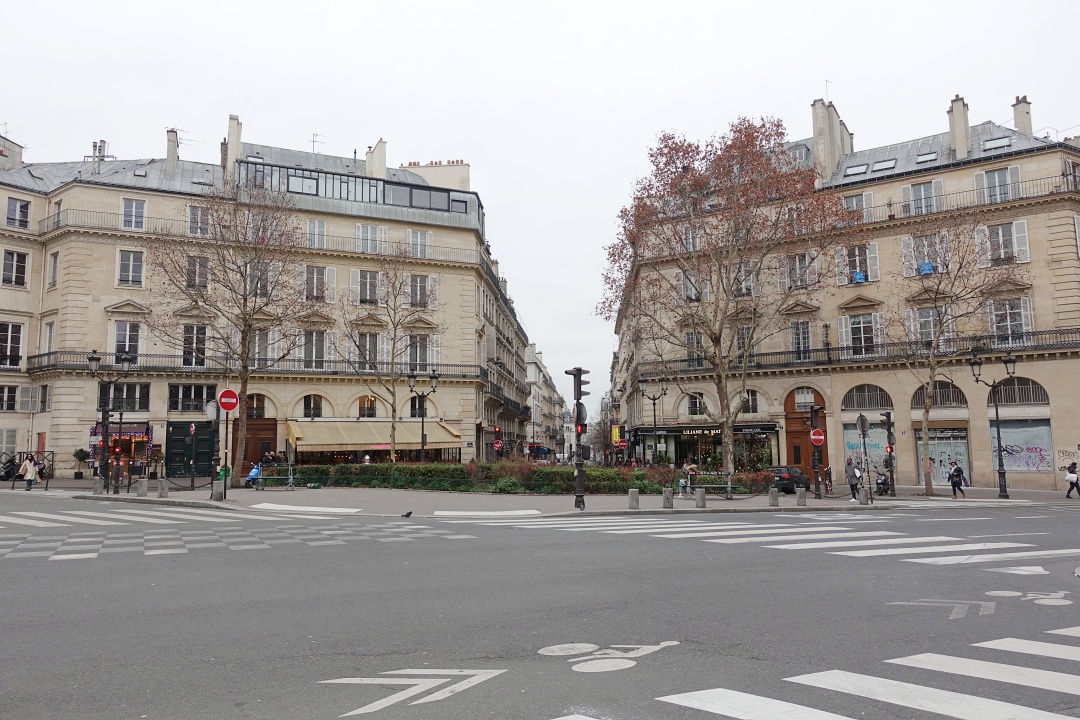 Took the metro to Chaussée d'Antin – La Fayette Station.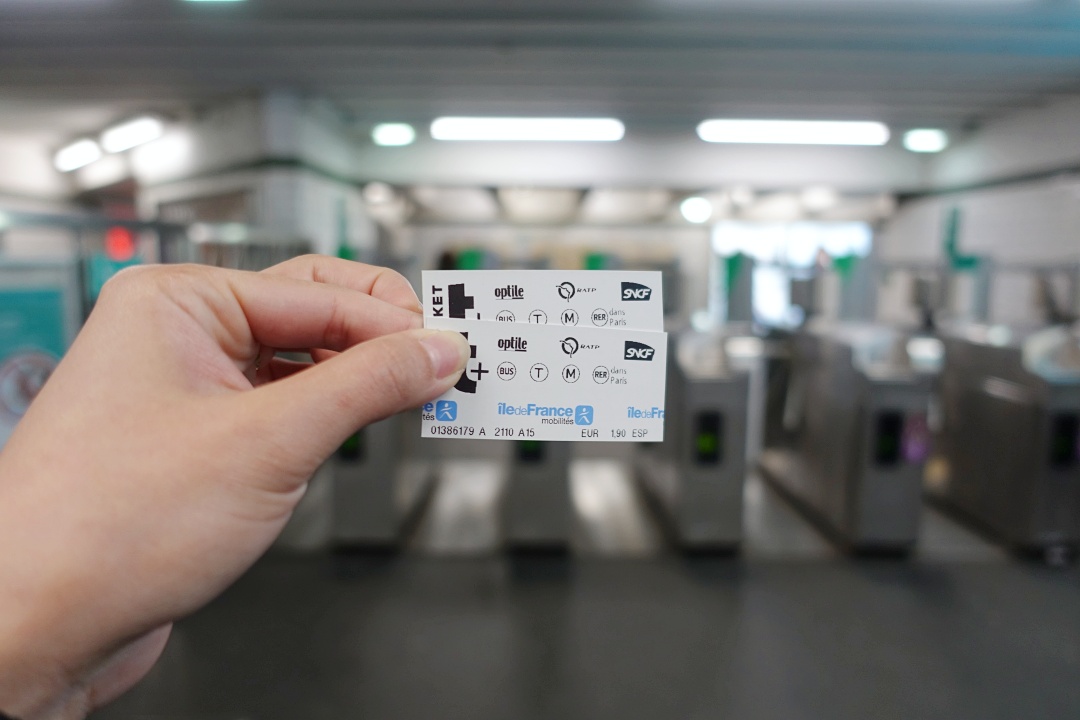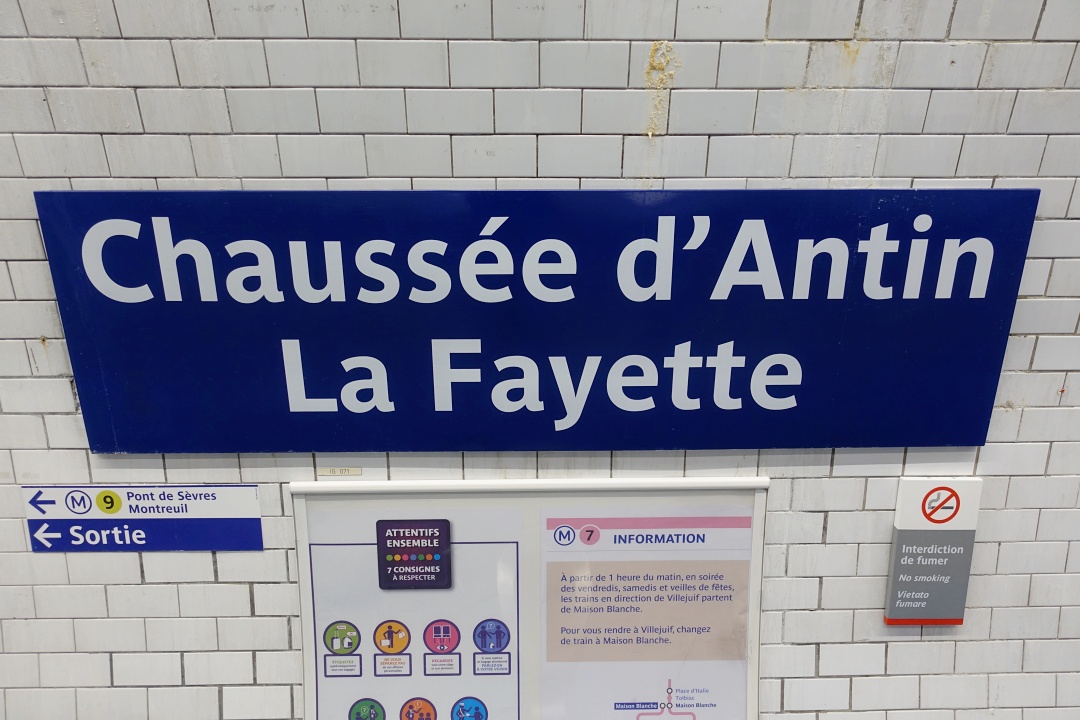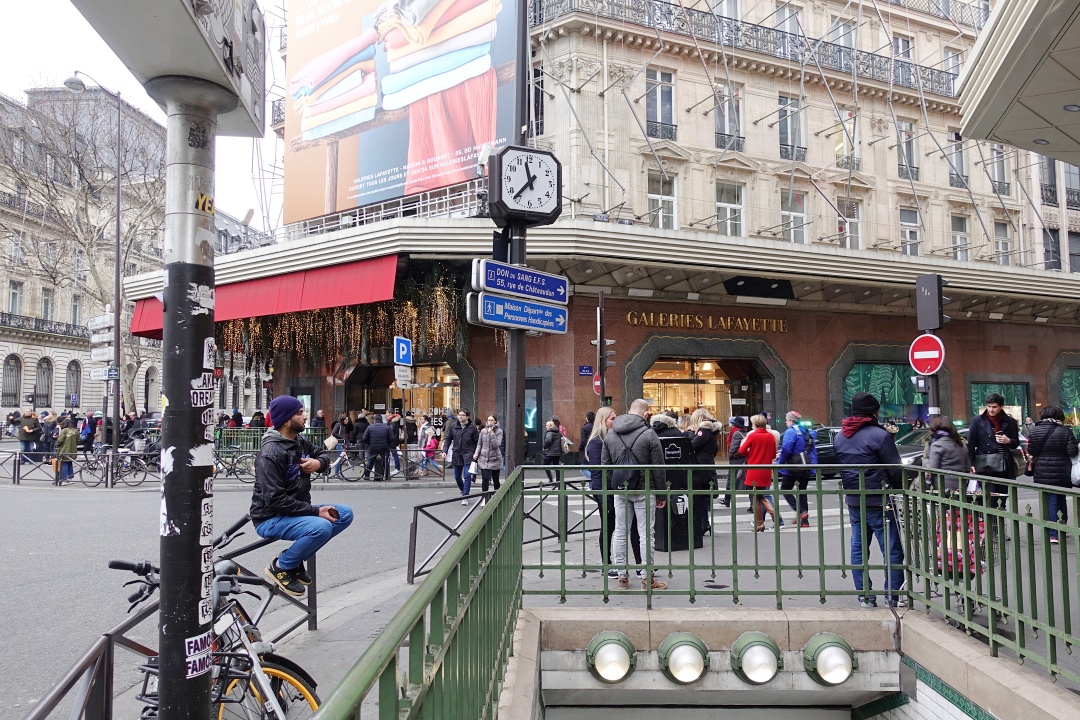 Galeries Lafayette Haussmann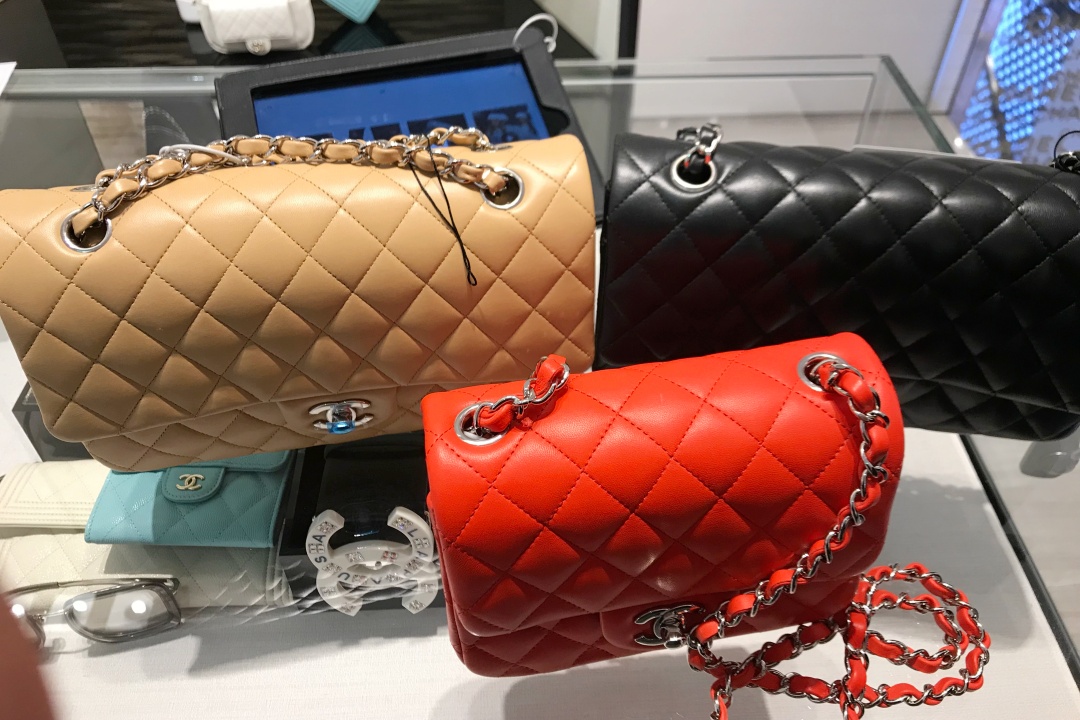 I can't remember if we had to wait in line to visit the Chanel store. Upon entering, an associate came to us, and I told her right away the item I was hoping to get. I only had two bags in mind; either a black Medium Classic Flap Bag (in calfskin) or a navy Medium Vanity Case.
Unfortunately, while they do have the black Medium Classic Flap Bag, they only have it available in lambskin.
So even though what I was looking for was a classic handbag, it's not guaranteed that they would have it in-store.
Despite not having what I wanted, the associate was kind to bring out a few varieties of the flap bag for me to consider. My heart did skip a beat when I tried on the beige Classic Flap Bag. And for a moment, I did consider to get that. Black and beige were both such classic and neutral colour and one could not go wrong with either one.
It was hard for me to walk away; especially when I'm already in the store and the bags were placed in front of me. However, I decided to be logical and keep to my initial choice; hence, we ended up leaving the store empty-handed.
---
Leaving Chanel, we continued to roam around the mall and needless to say, went to check out the iconic glass dome located at the centre of the building.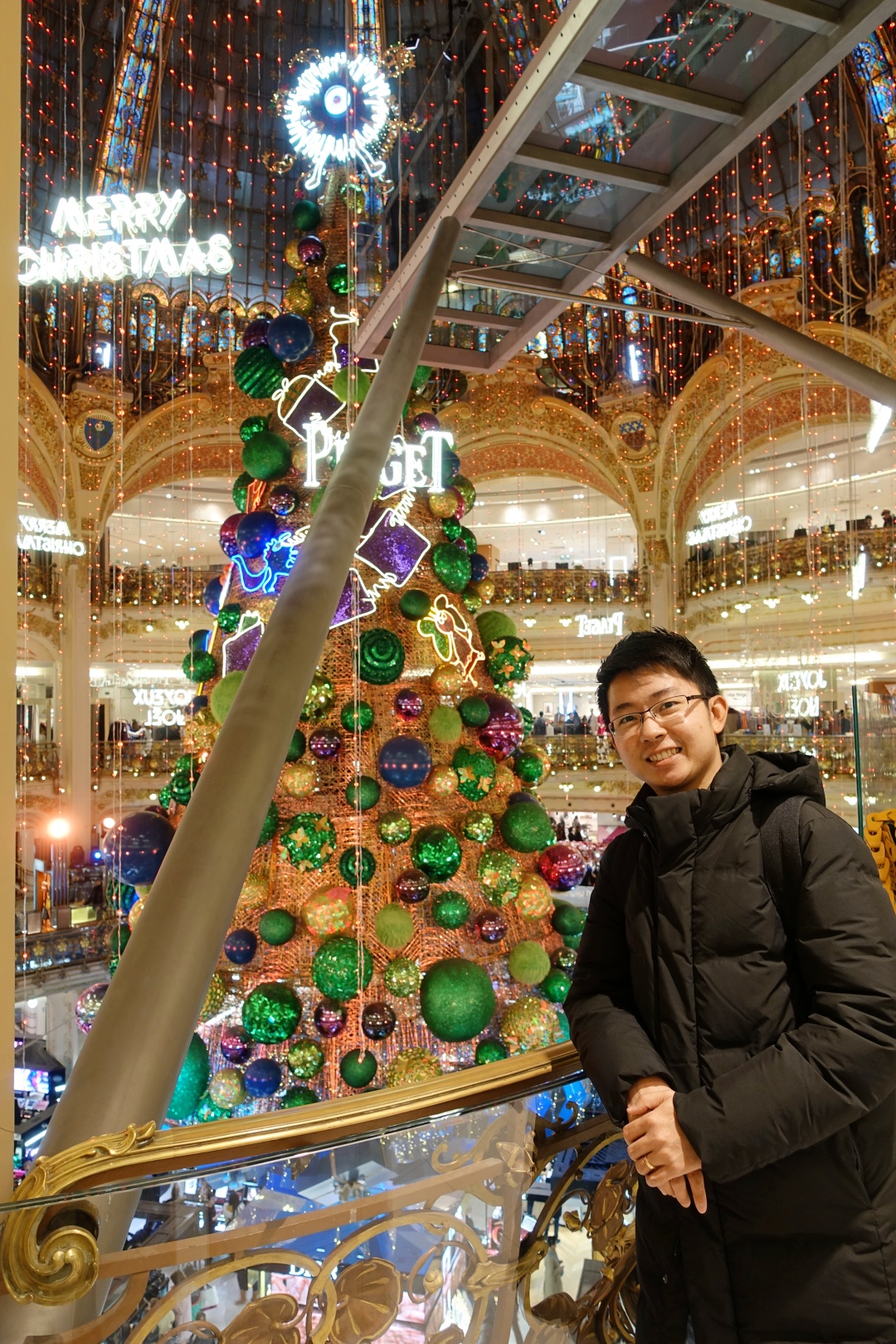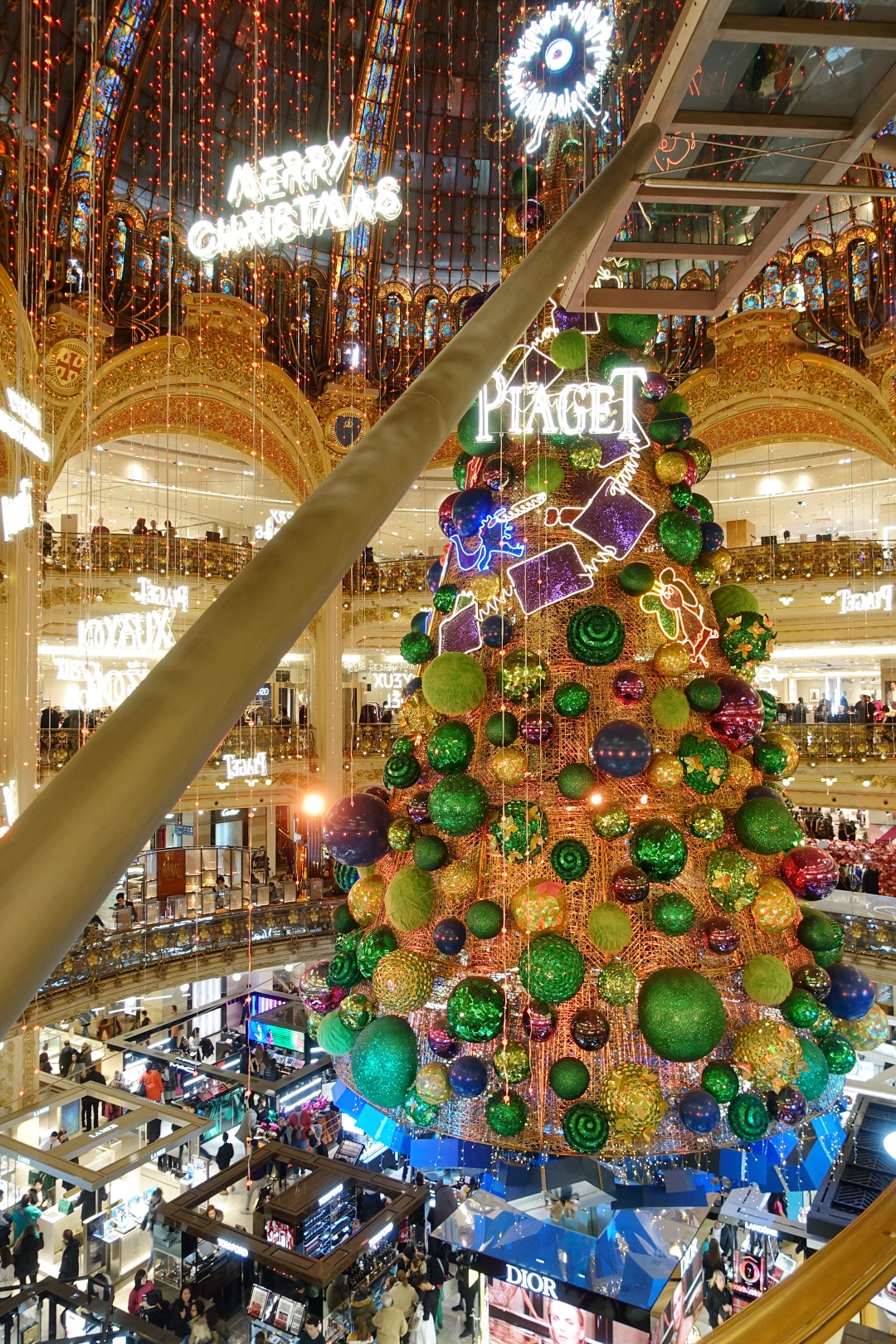 It was magnificent and looked extra beautiful with the lights and the Christmas tree.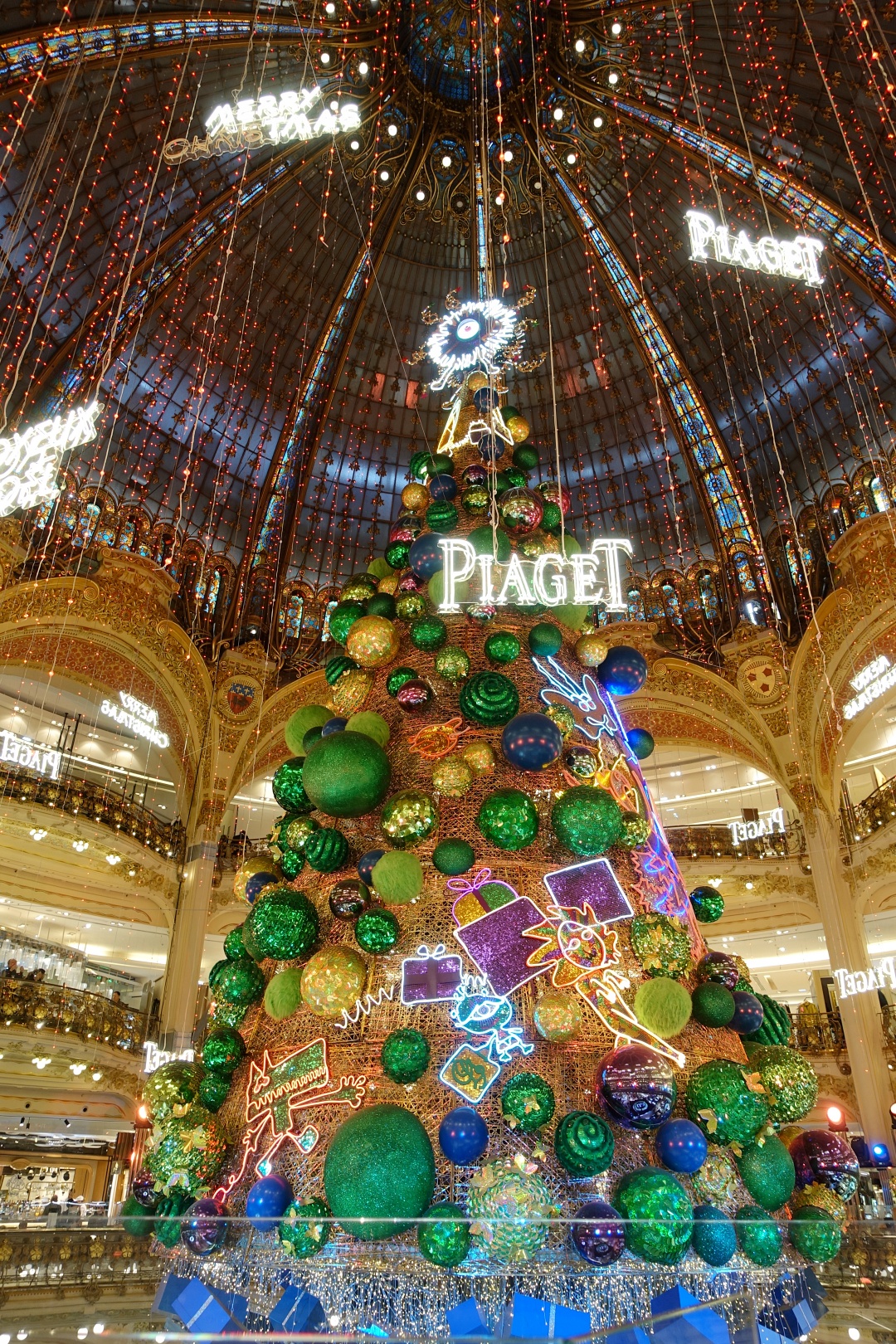 ---
We subsequently made our way up to the mall and found a place to settle down for lunch.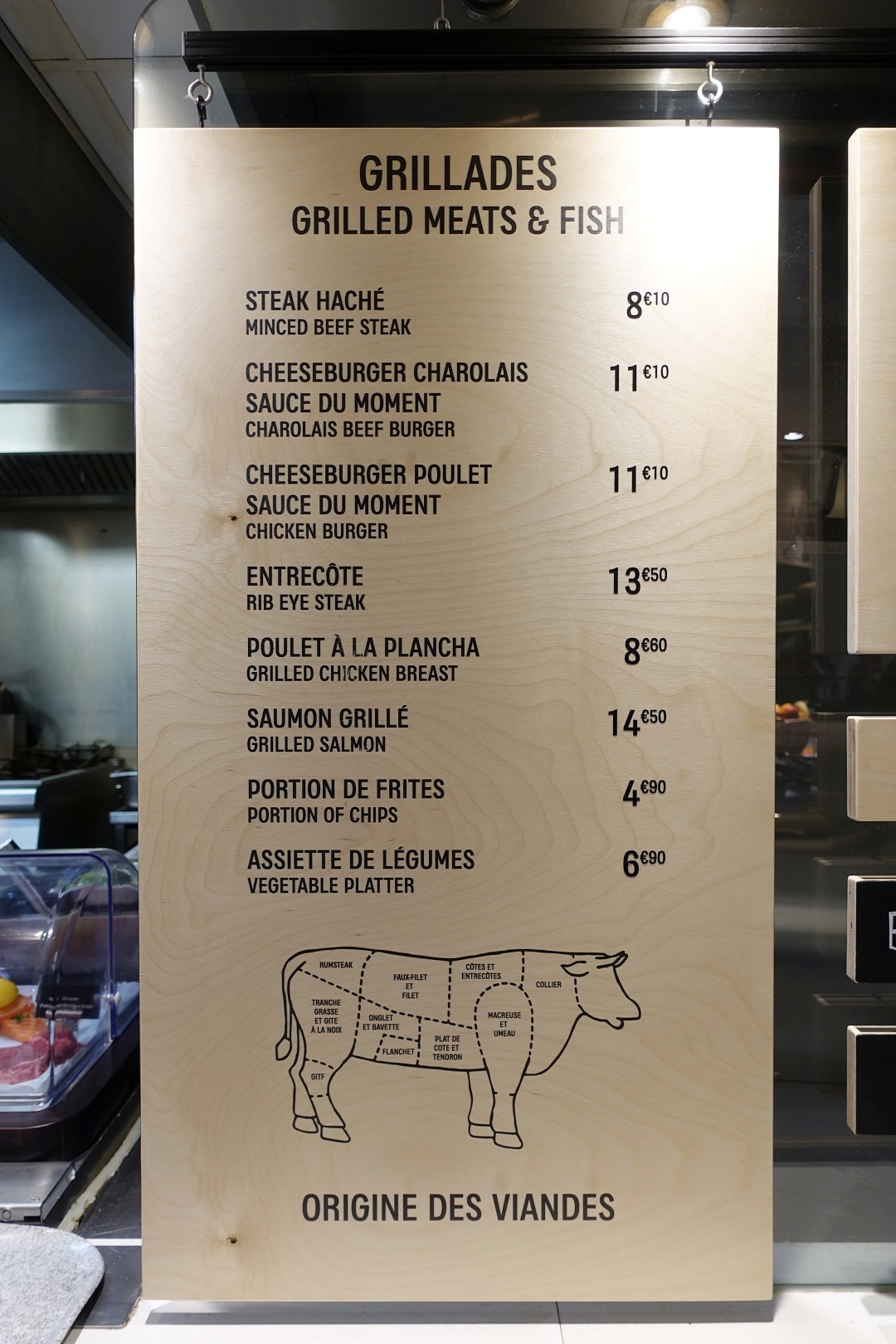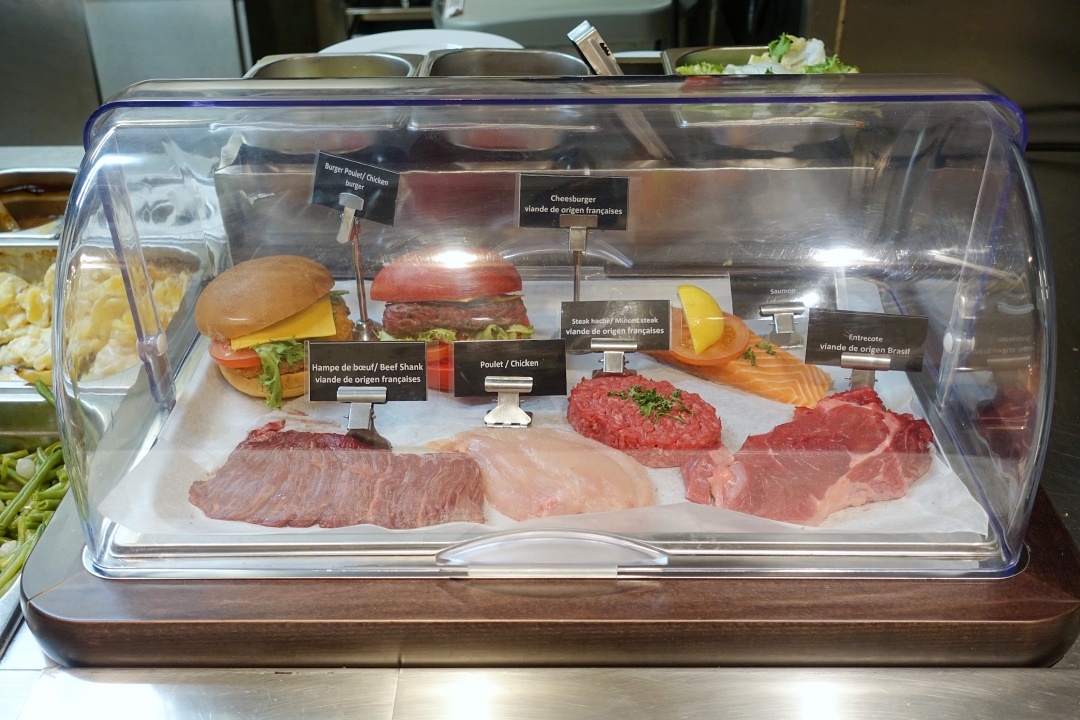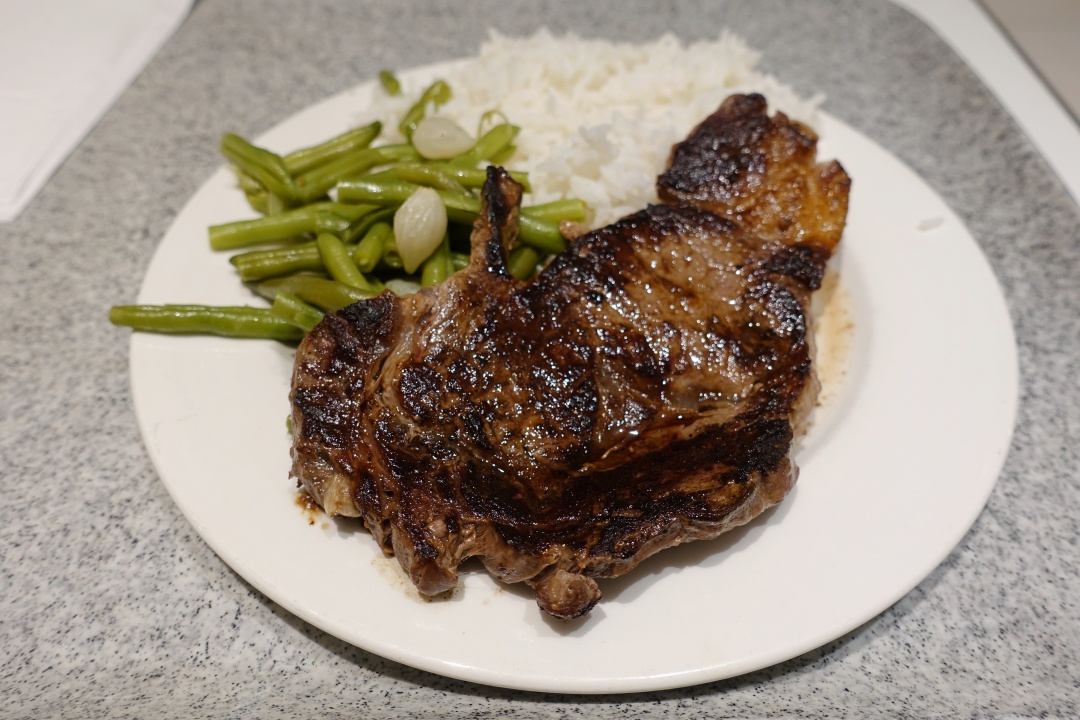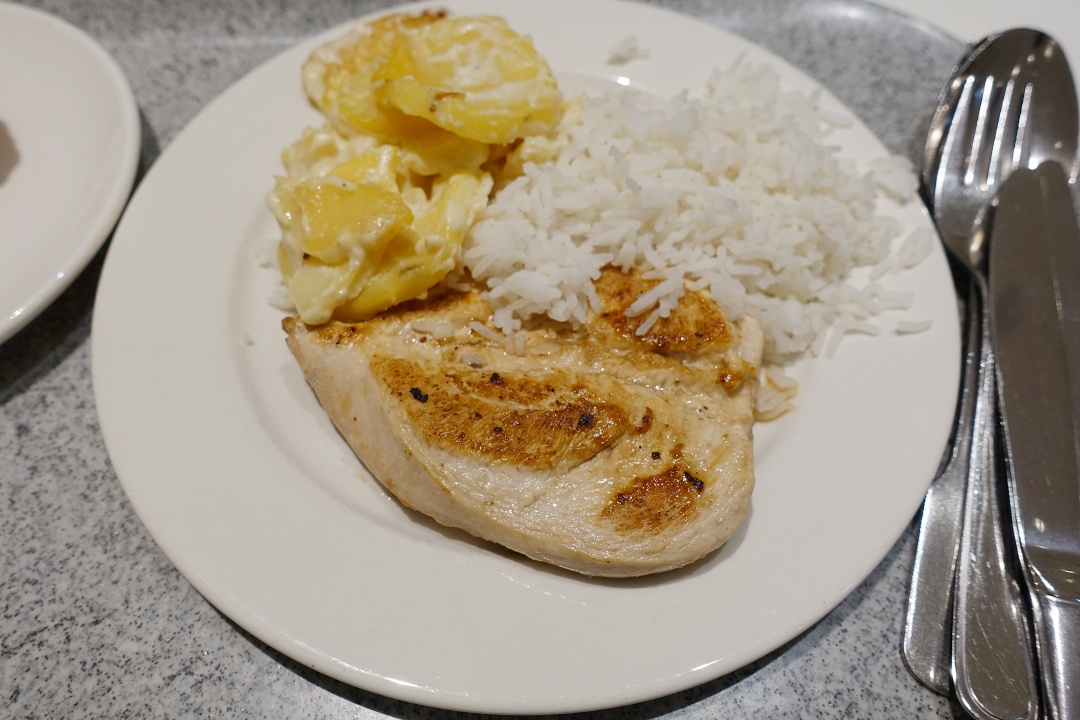 After lunch, we headed to the rooftop and caught sight of the Eiffel Tower from afar.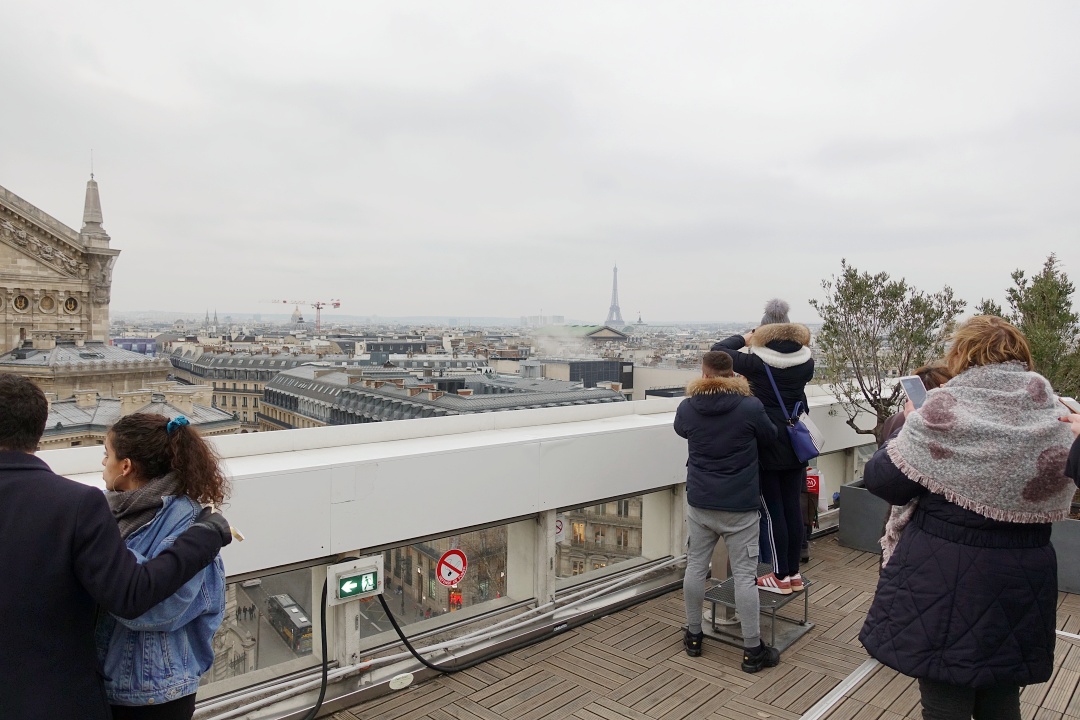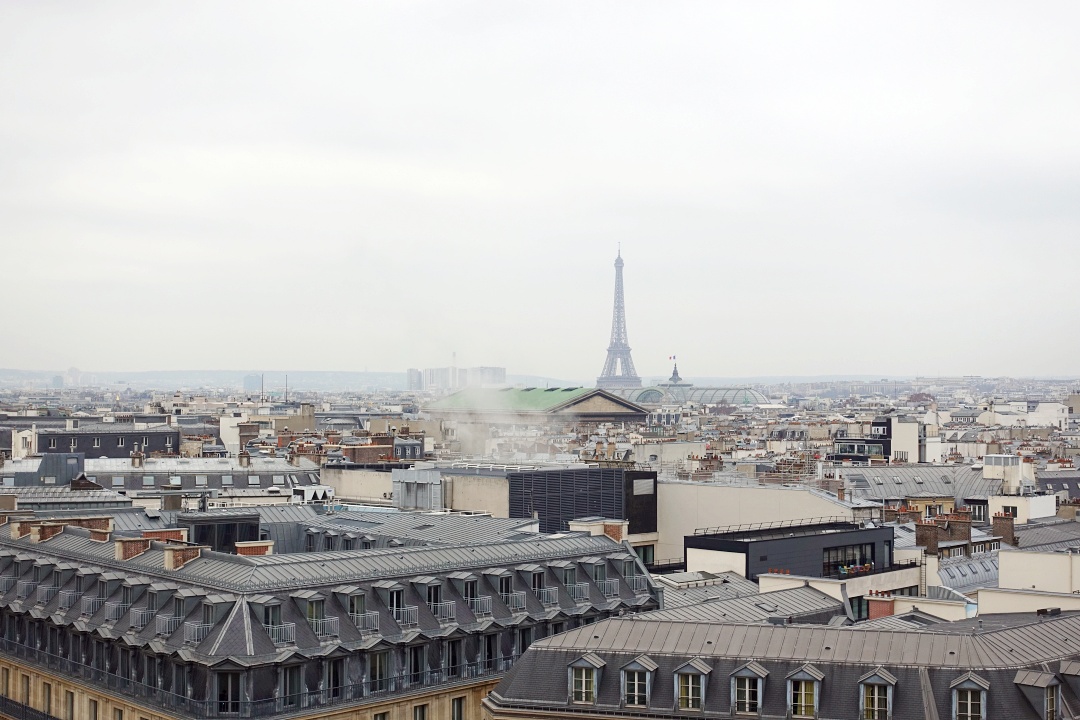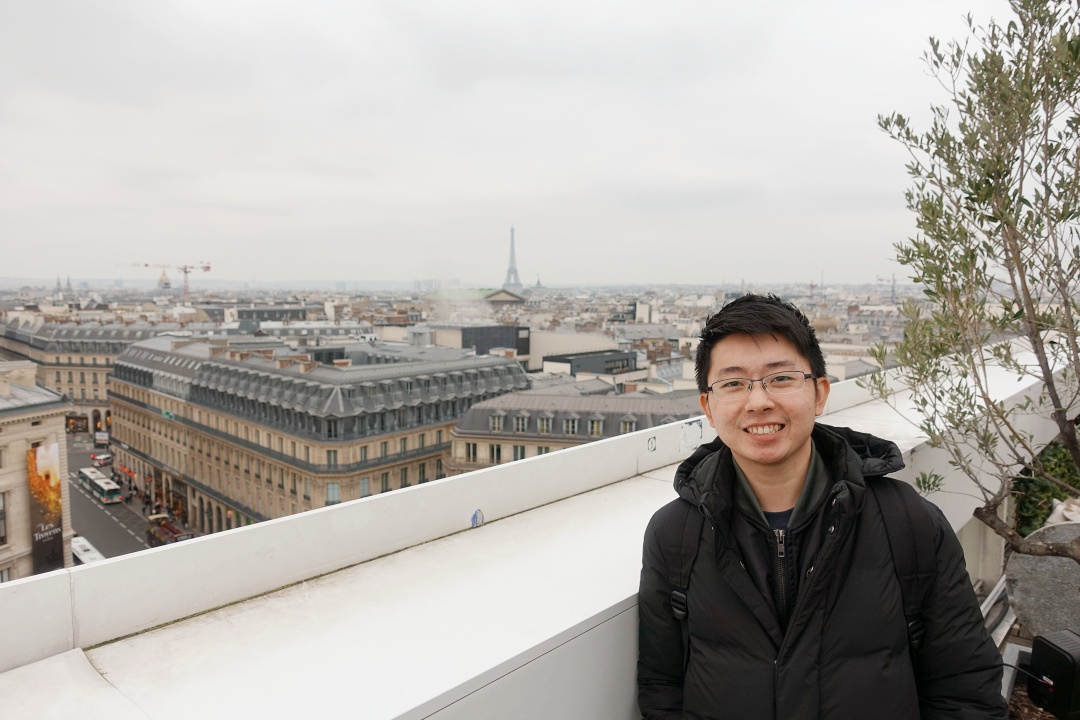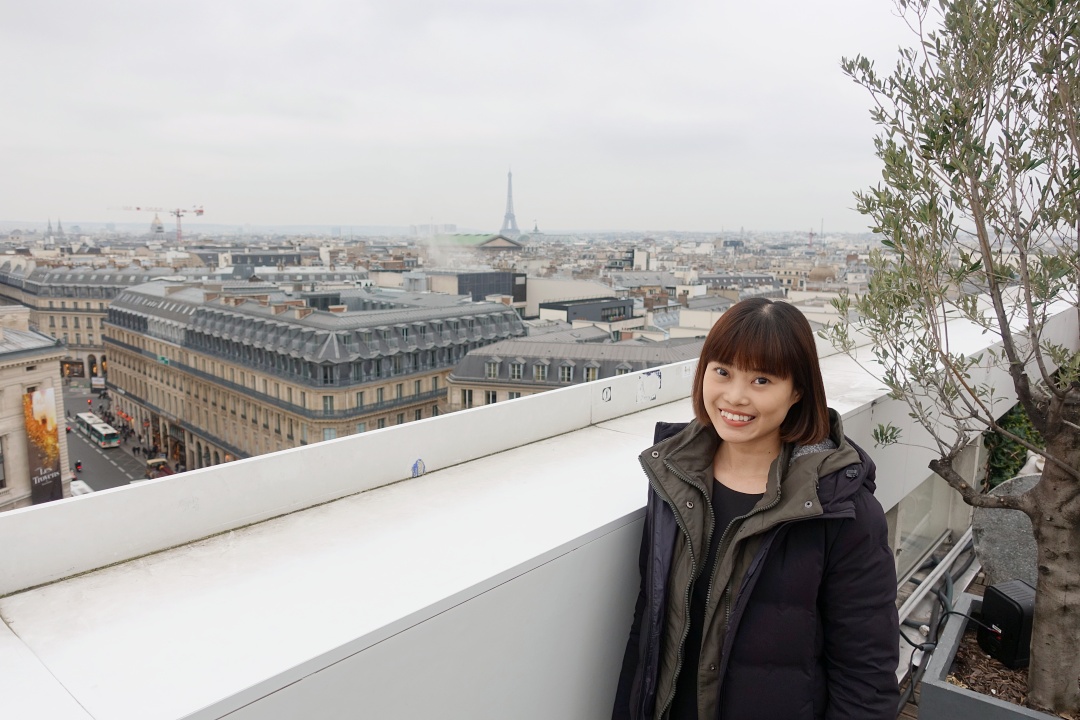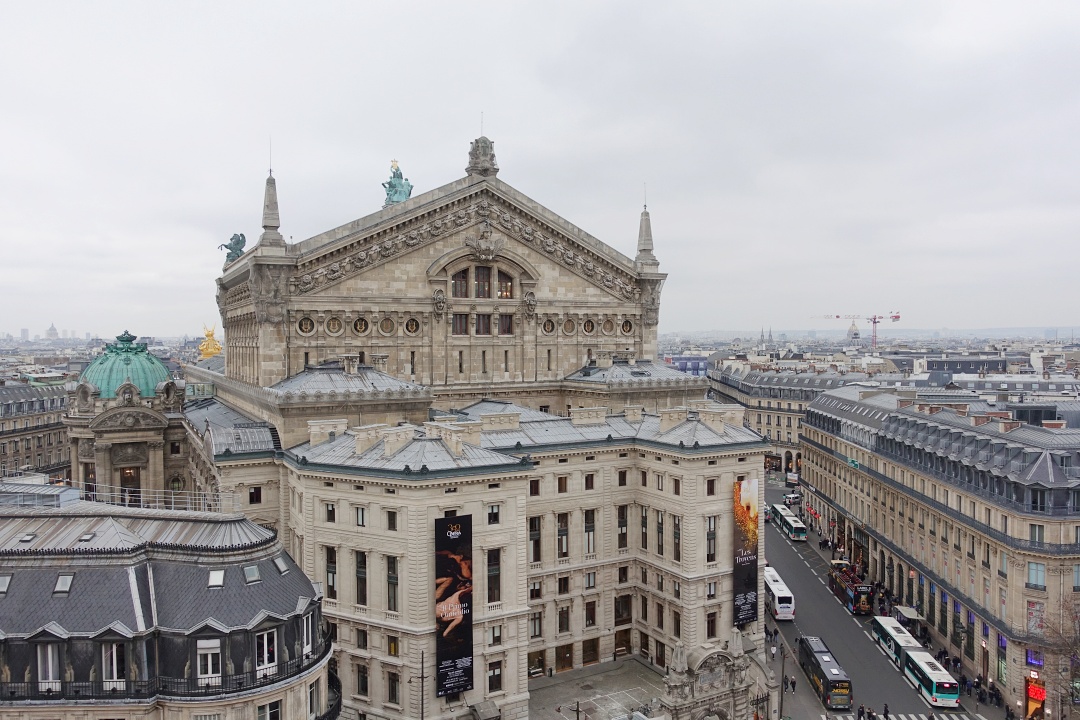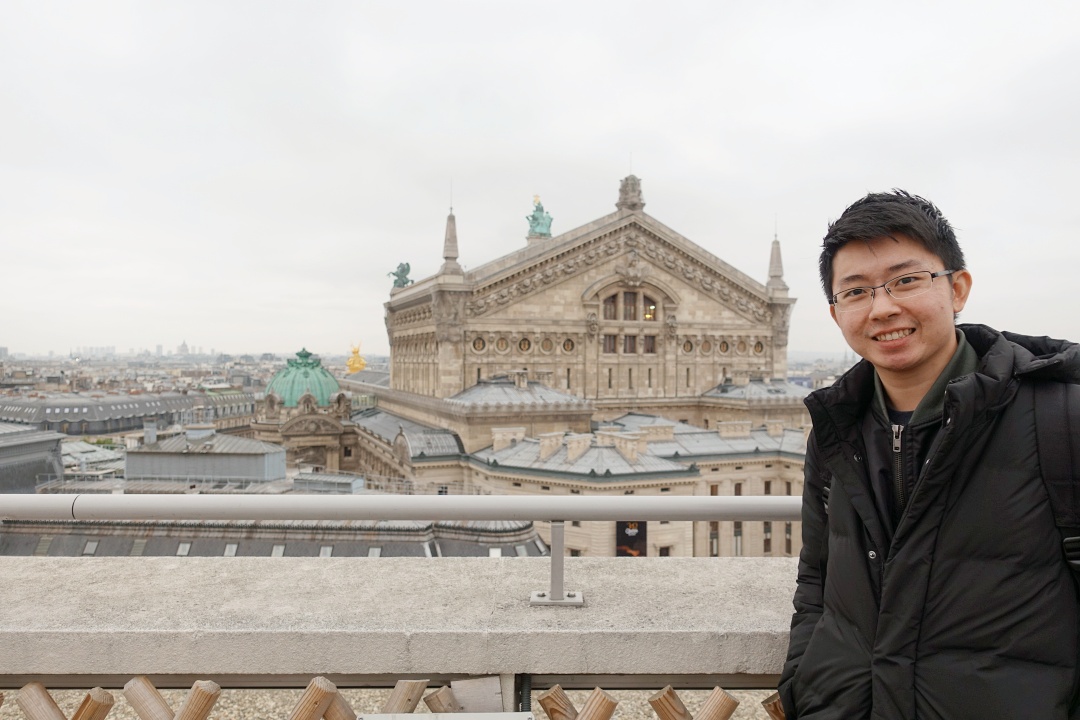 Happened to come across the Disney Store right before leaving Galeries Lafayette.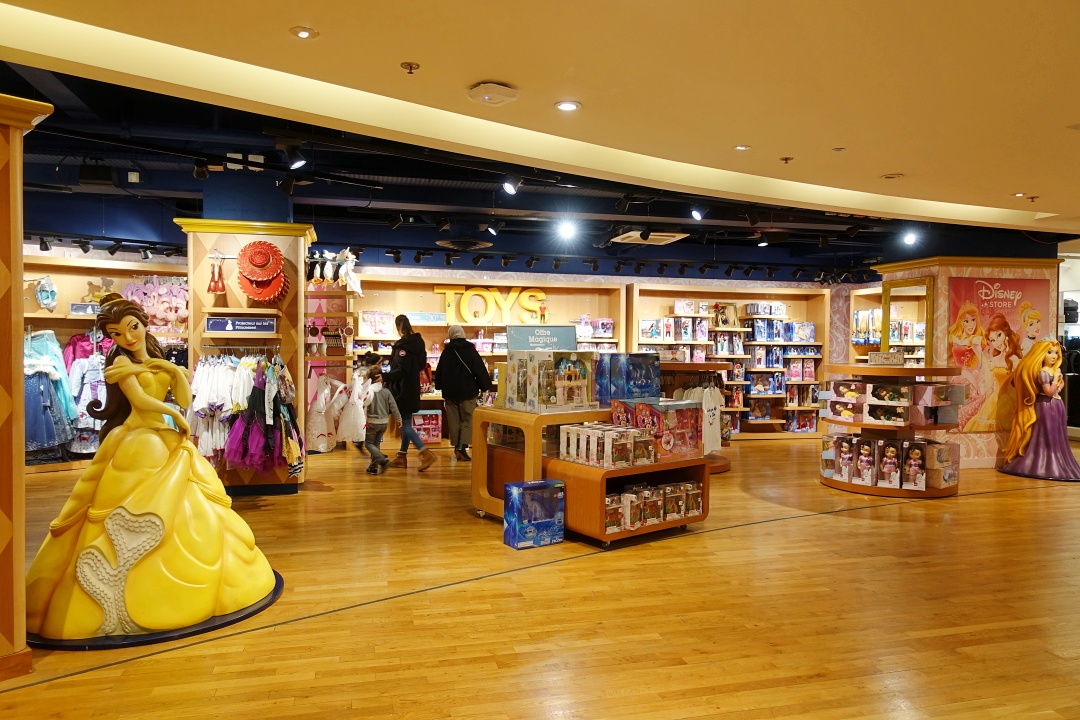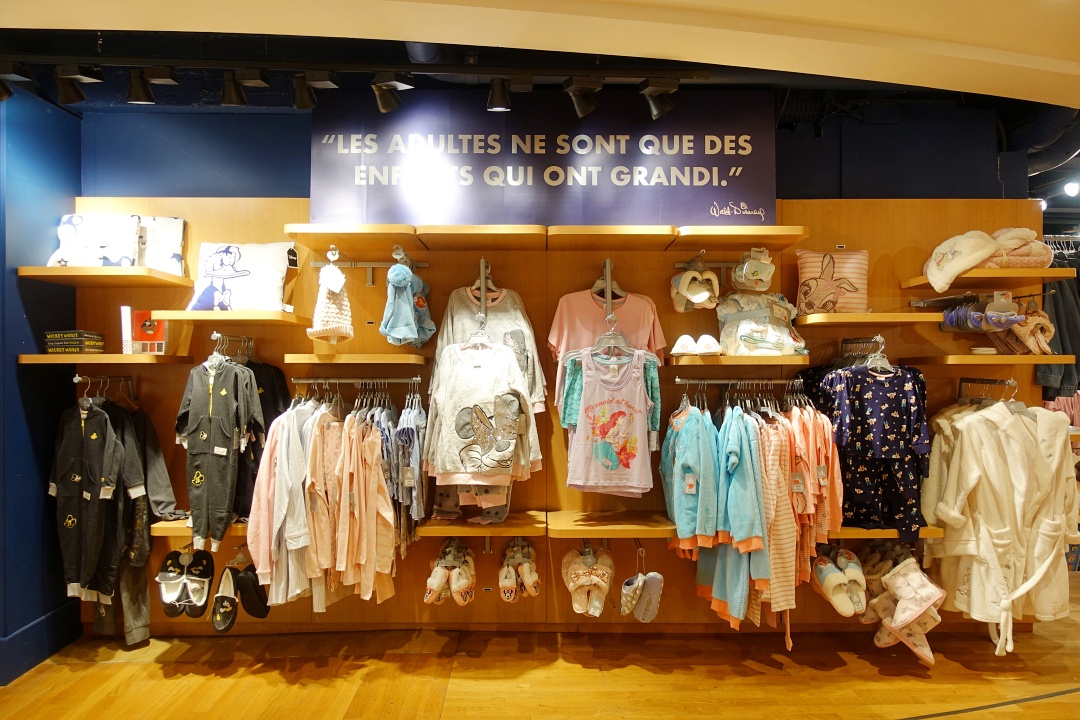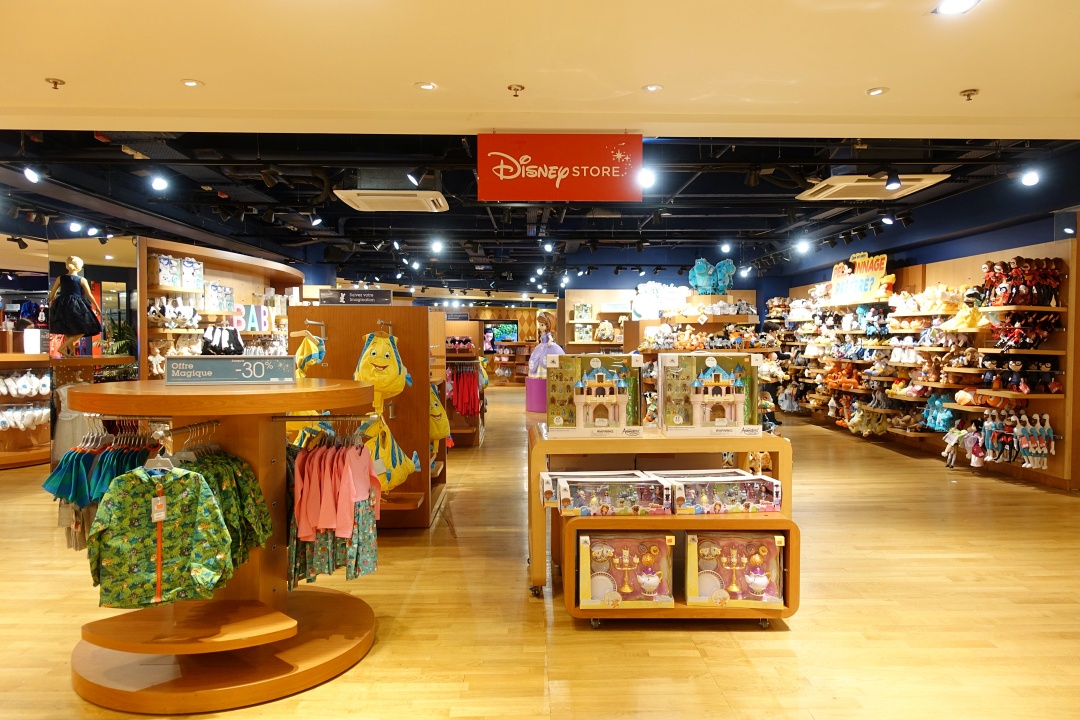 ---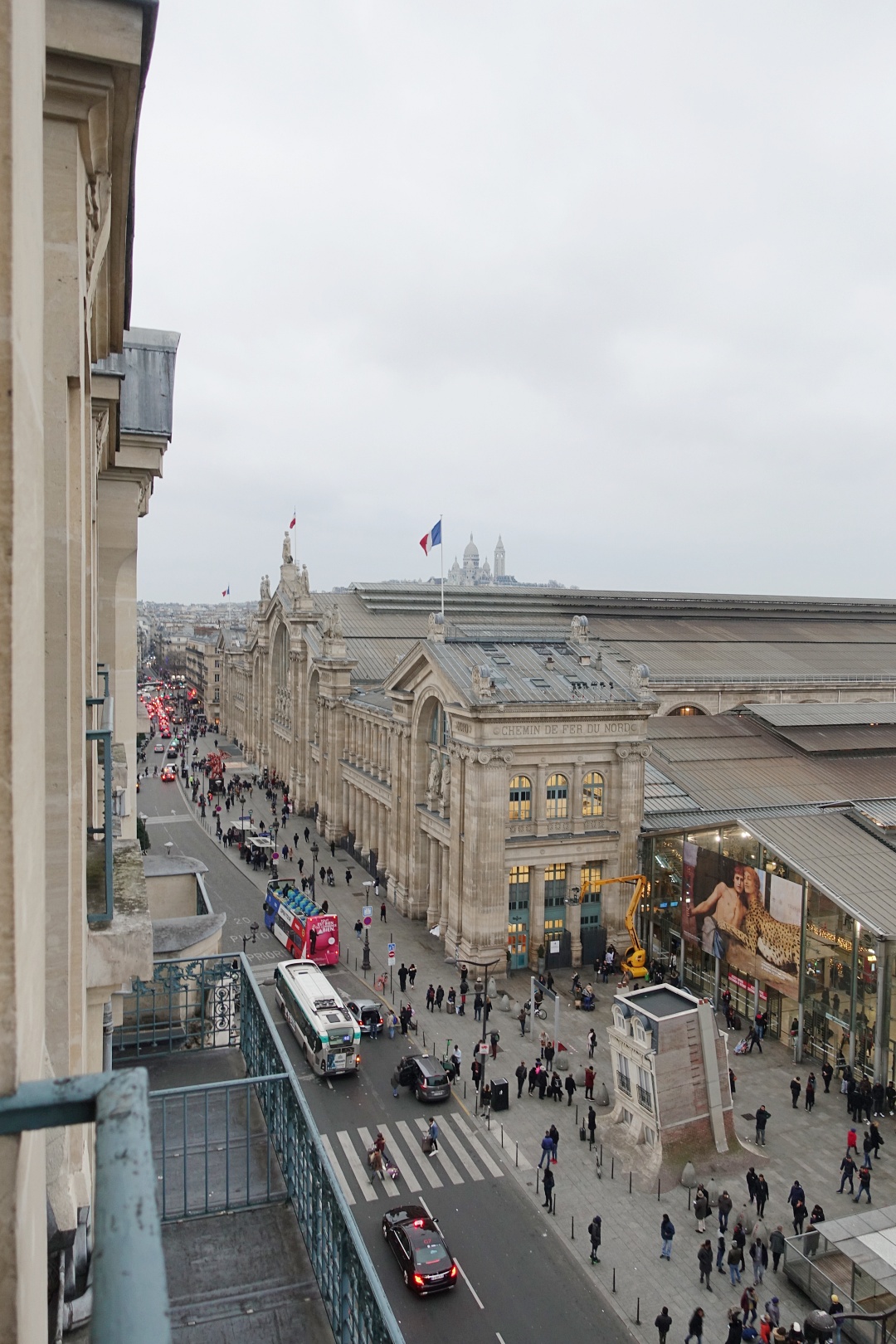 View of Gare Du Nord from our hotel room.
After a somewhat failed shopping trip, we made our way back to the hotel. However, we didn't stay long before going out again to the Chanel flagship store at Rue Cambon.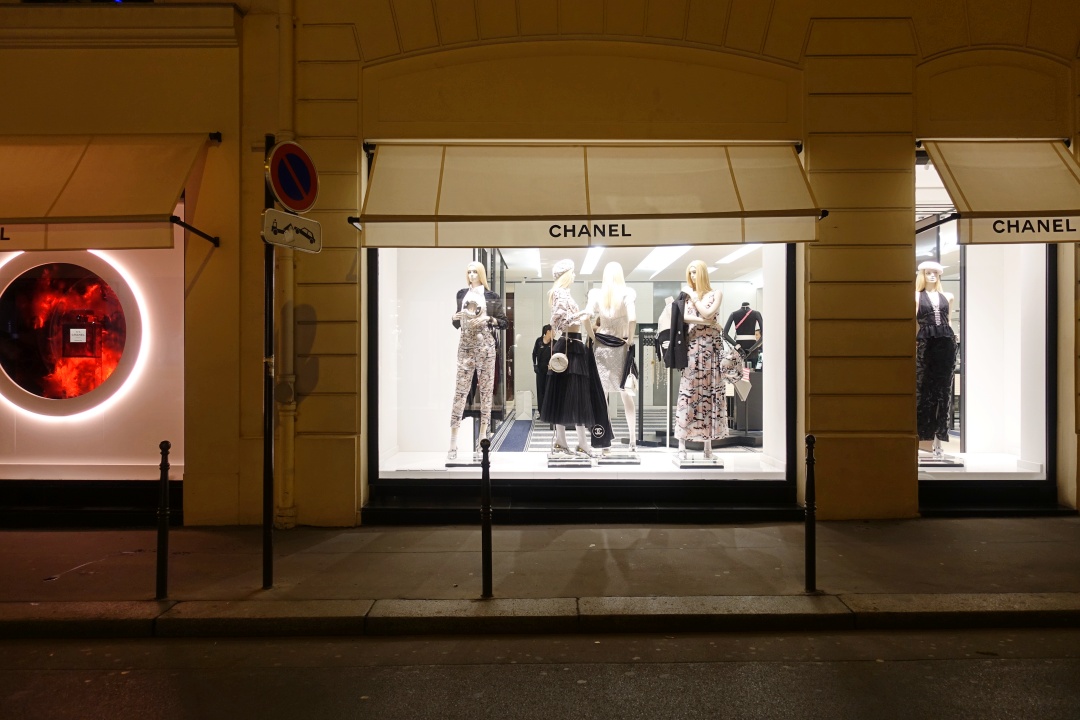 We reached the store at around 18:00 only to discover that it was closed.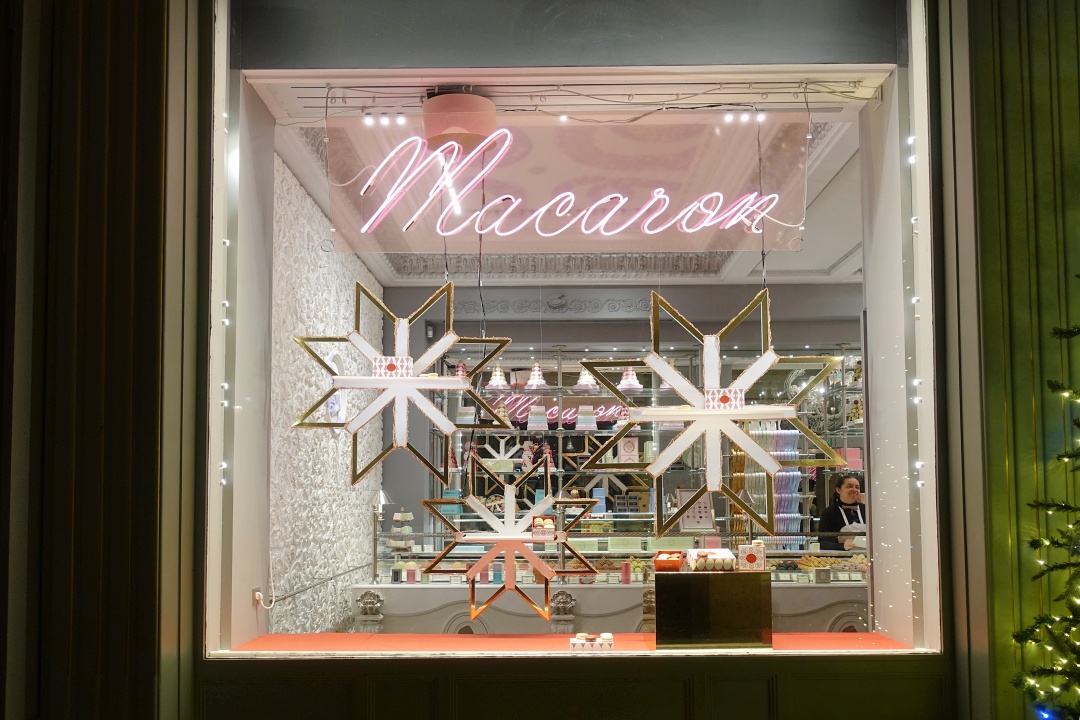 With no luck getting a bag, the Husband brought me to the nearby Laduree to get macarons before we made our way over to Louvre Museum.
Louvre Museum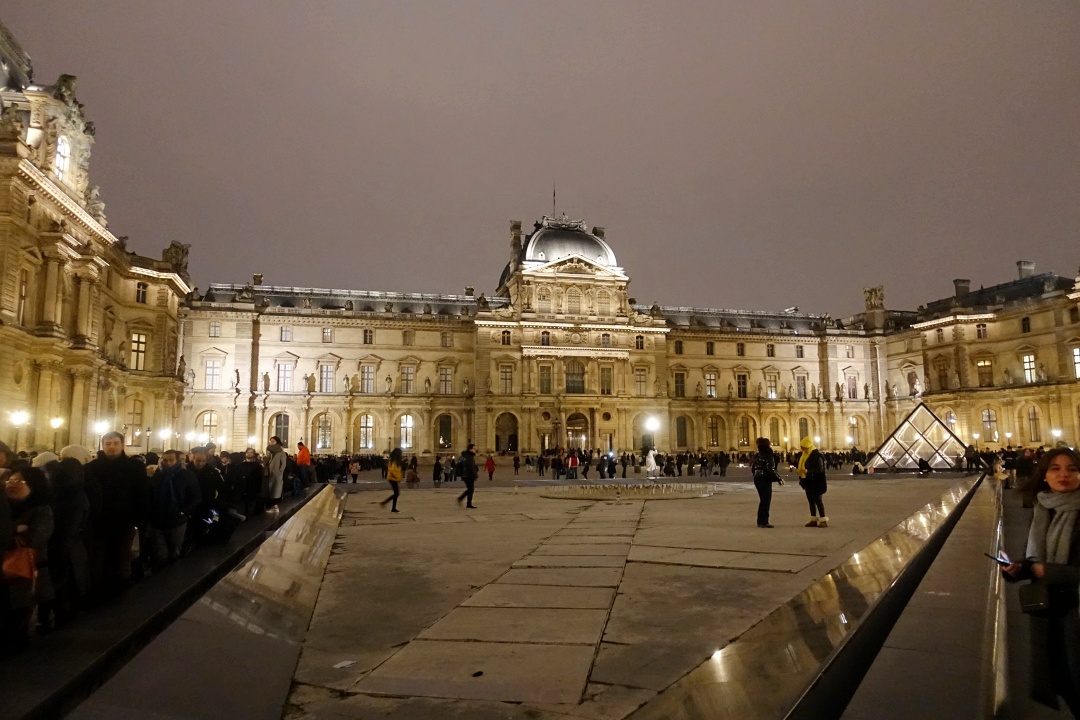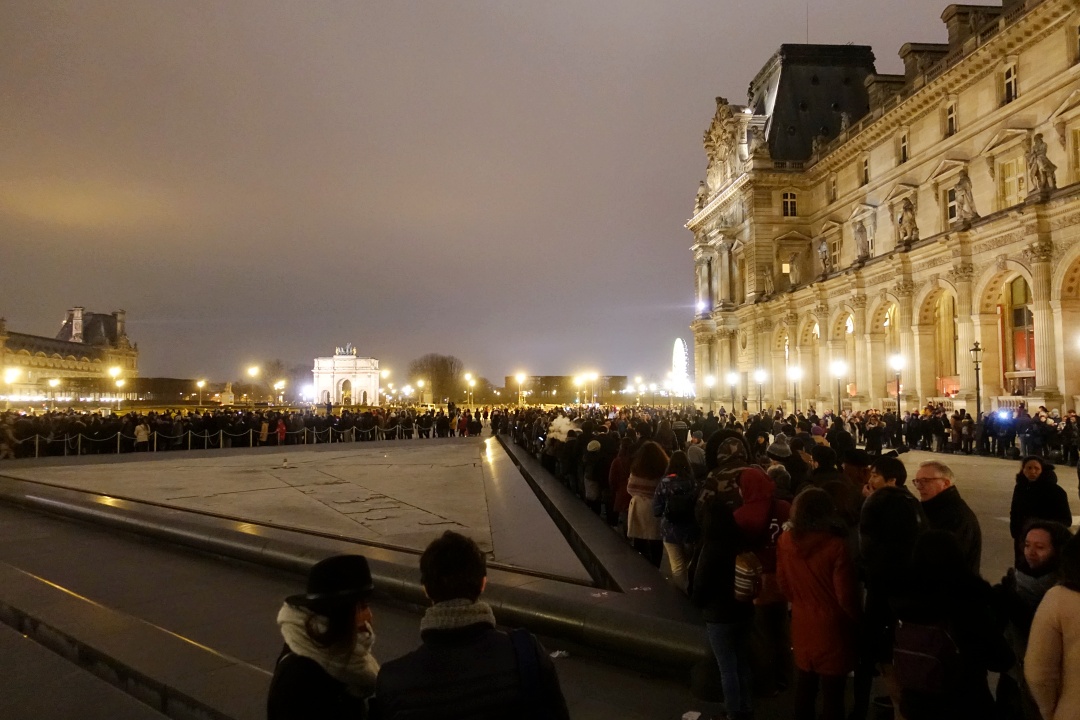 We certainly weren't expecting to see such a big crowd outside the museum. (I later googled and realised that admission to the museum is free for all visitors on the first Saturday of each month from 18:00 to 21:45. And it so happened that we were there on 5 January, the first Saturday of that month.)
Seeing that there was no way we could visit the museum that night (not going to join the line even if there's free entry), we quickly snap a few pictures outside the museum before leaving.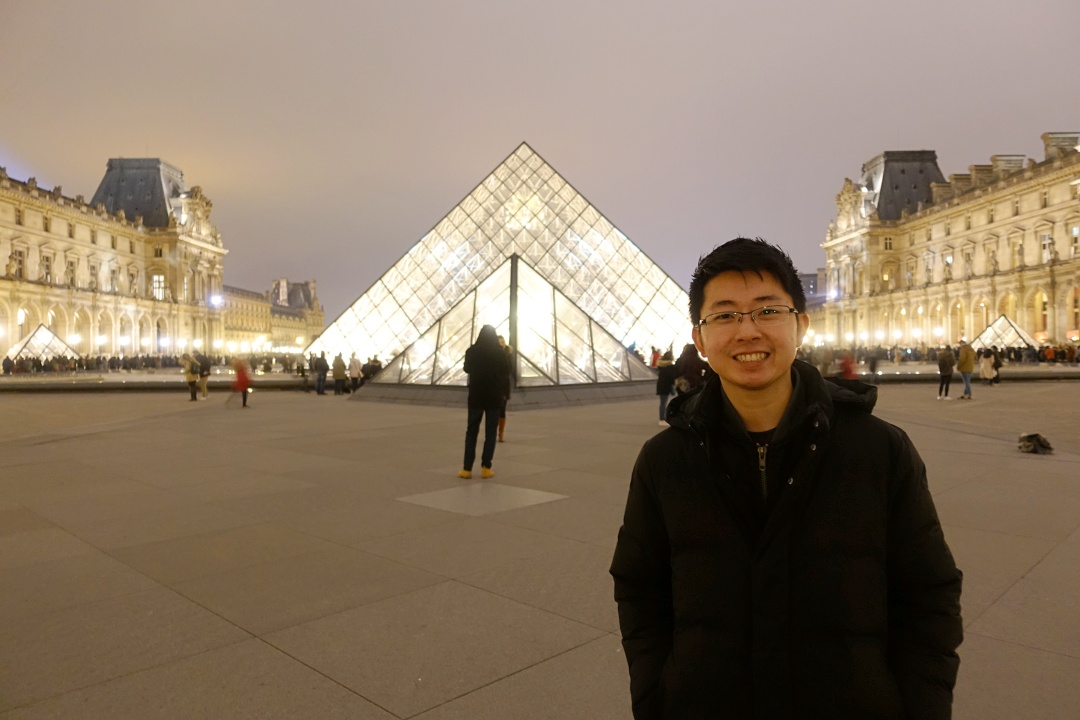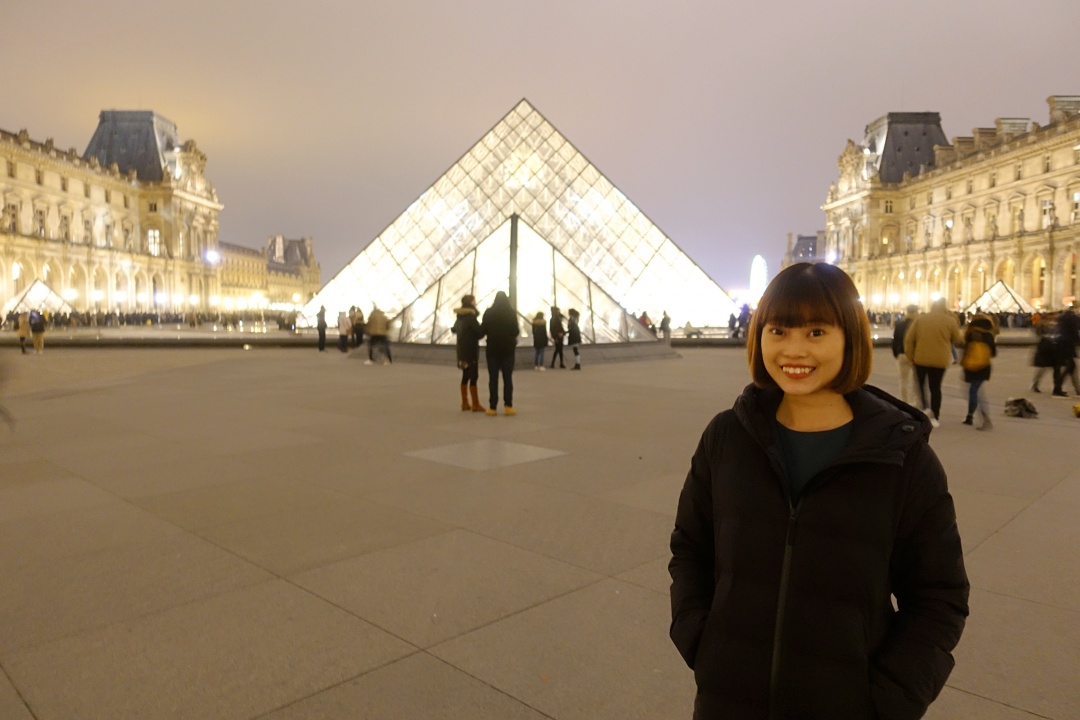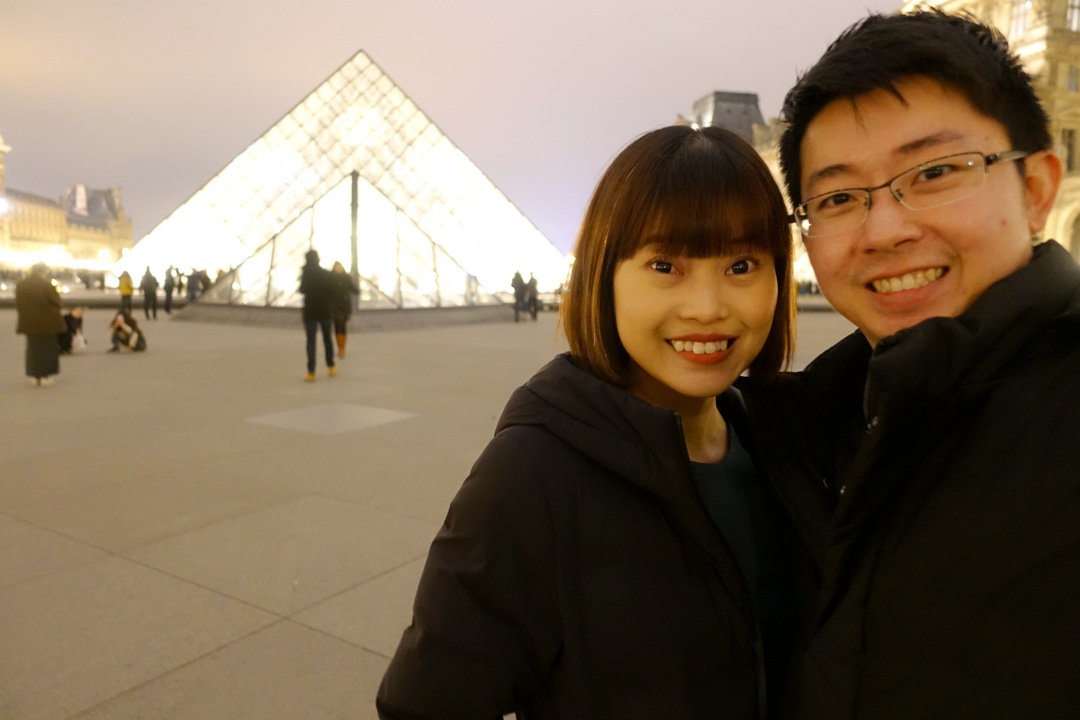 By then, I was also getting some discomfort with my eyes, and they were starting to get red and swollen. They were fine in the afternoon but somehow began to turn red that evening. It started with my right eye, but by the third day, my left eye was also affected. (I believed it took me two weeks before they were fully recovered!)
I didn't think much of it at first; since the weather was cold, I assumed my eyes were getting dry and irritated from wearing contact lenses. Little did I know they only got worse as the days go.
Even though I wouldn't want anything to happen to my eyes, I can't help but feel relieved that this happened towards the end of our trip. Imagine if it had happened when we went to Disneyland or at the start of our trip? I would be so depressed going around my day with two swollen red eyes, and they would have looked bad in photos.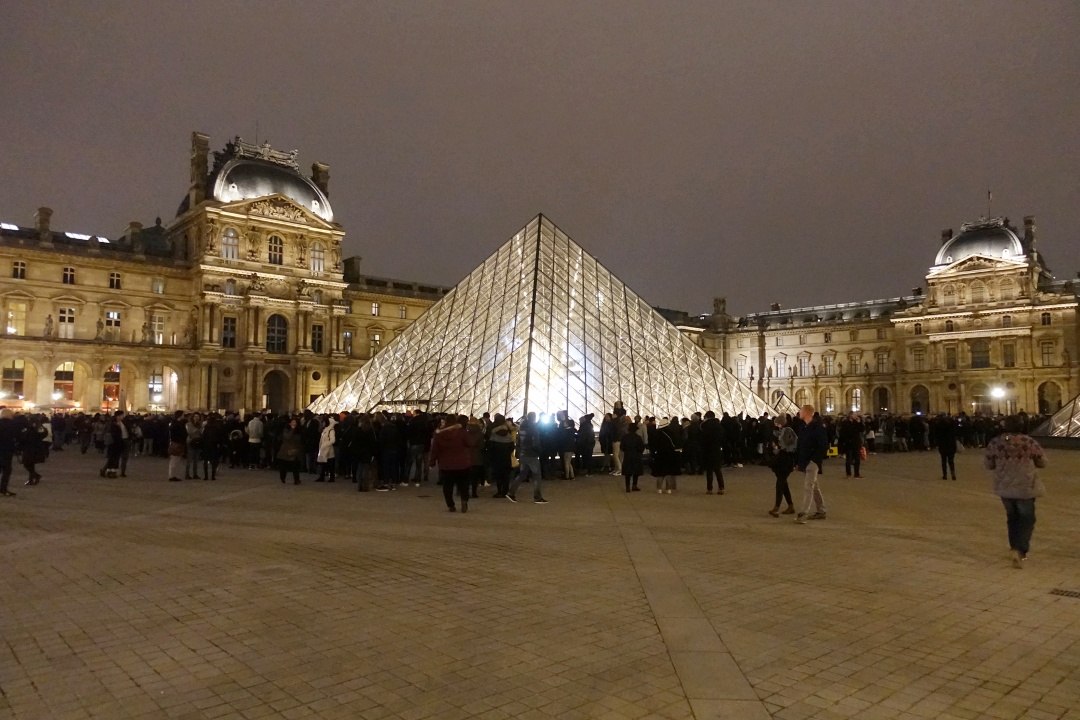 Buffalo Grill (Gare Du Nord)
Leaving Louvre Museum, we made our way back to Gare Du Nord and found a restaurant there to have our dinner.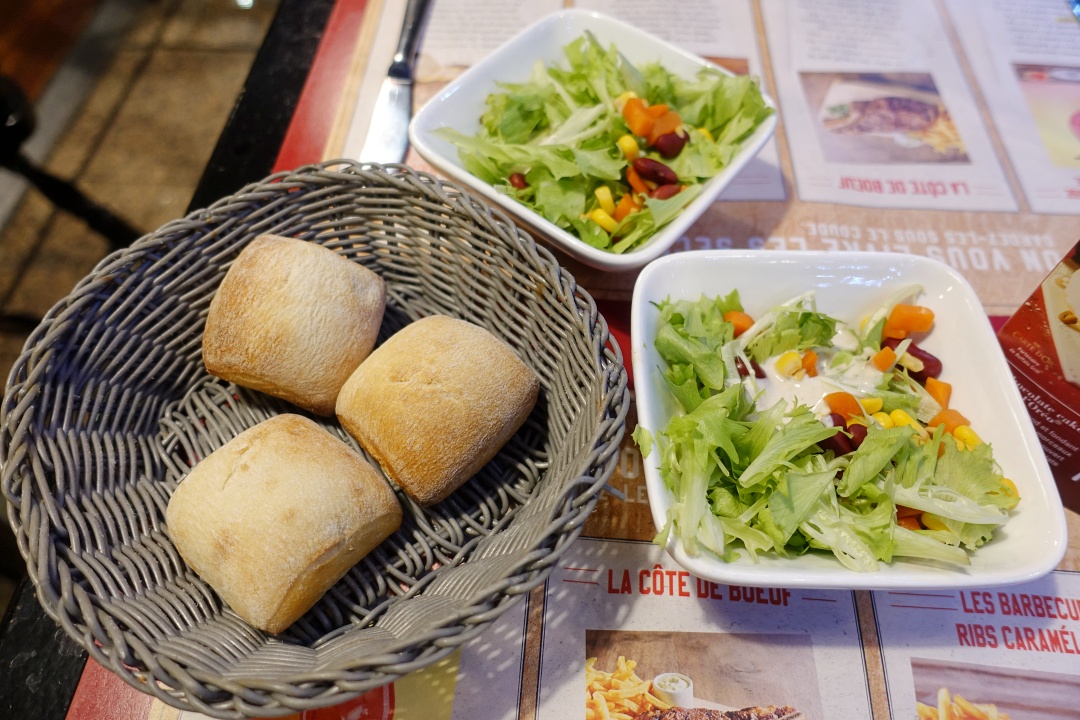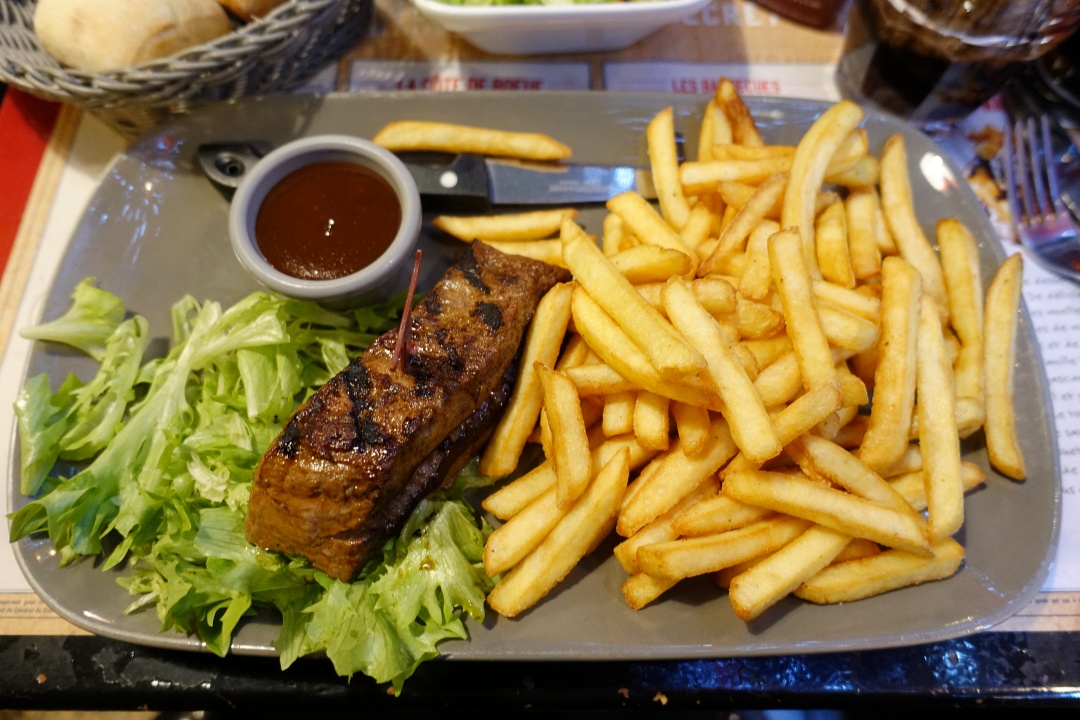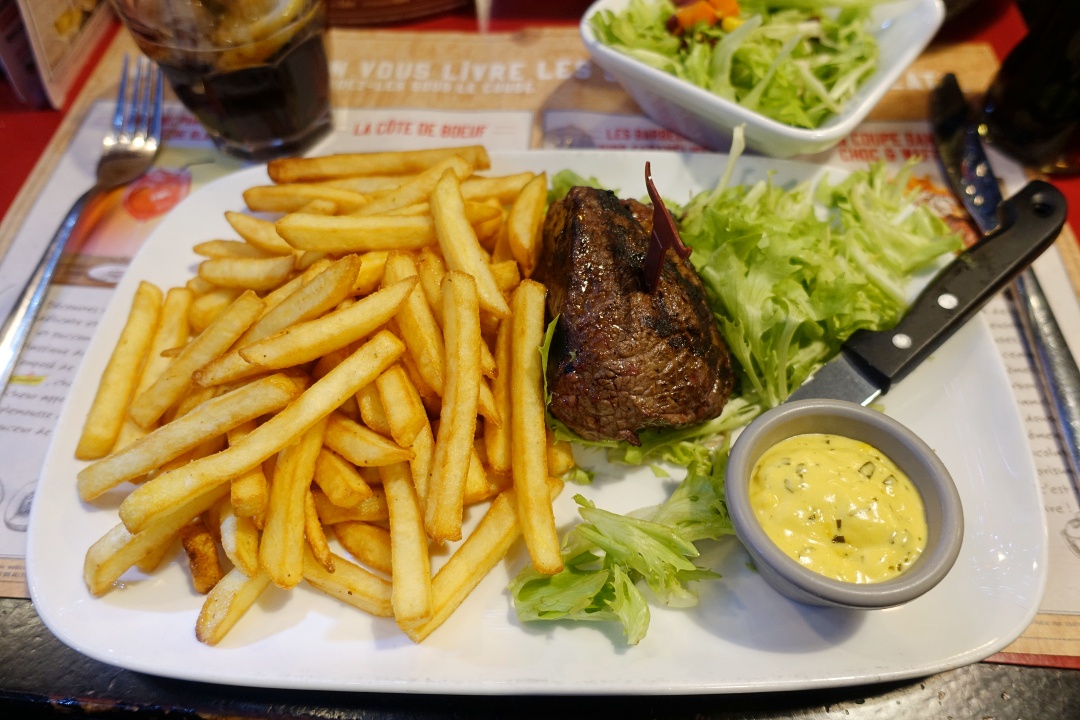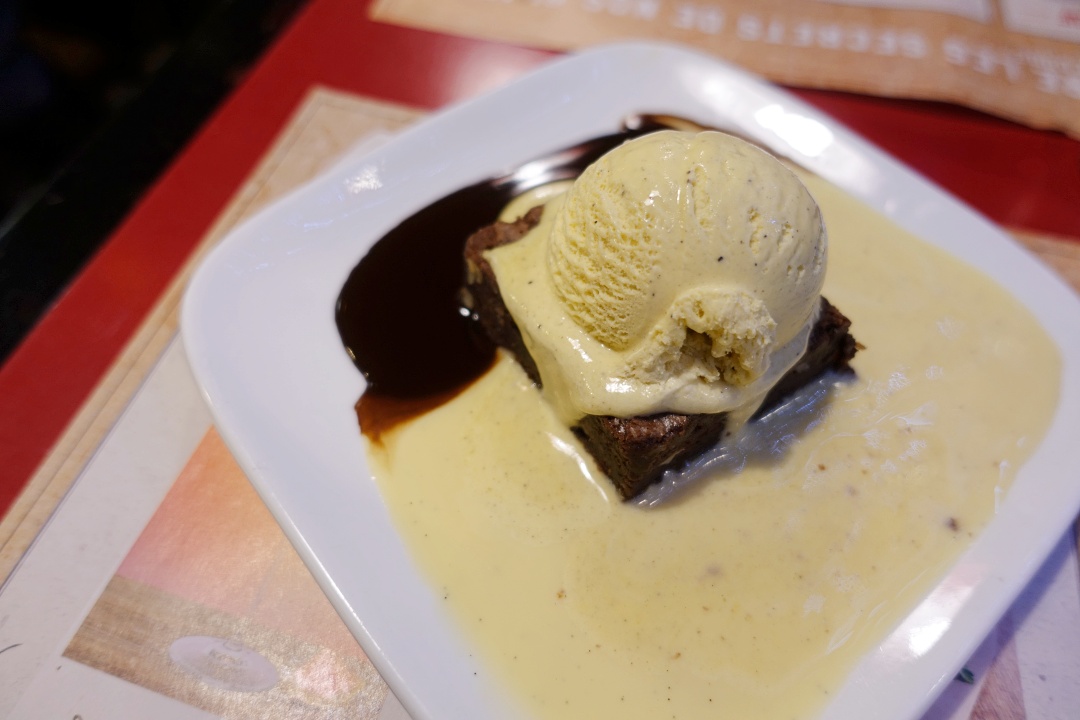 We both had steaks, and it was a relatively good meal at just €26.90.