Disney's Hotel Cheyenne
Third and final day staying at Disney's Hotel Cheyenne, before checking out at 11:00. We woke up at around 09:00 to have breakfast at the hotel.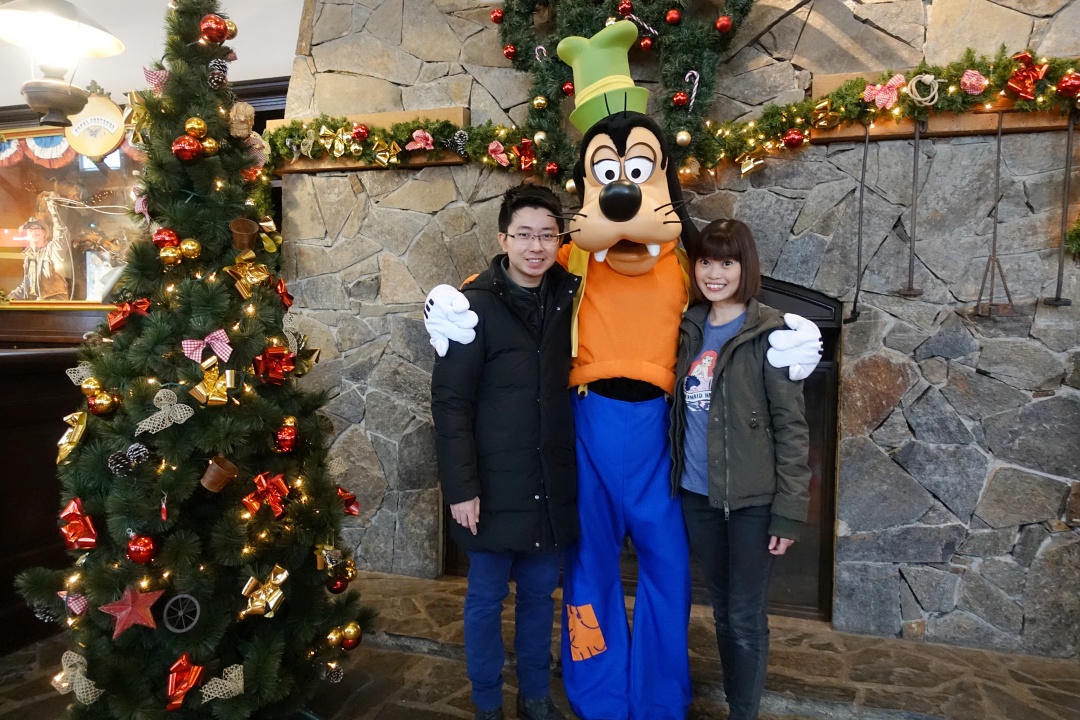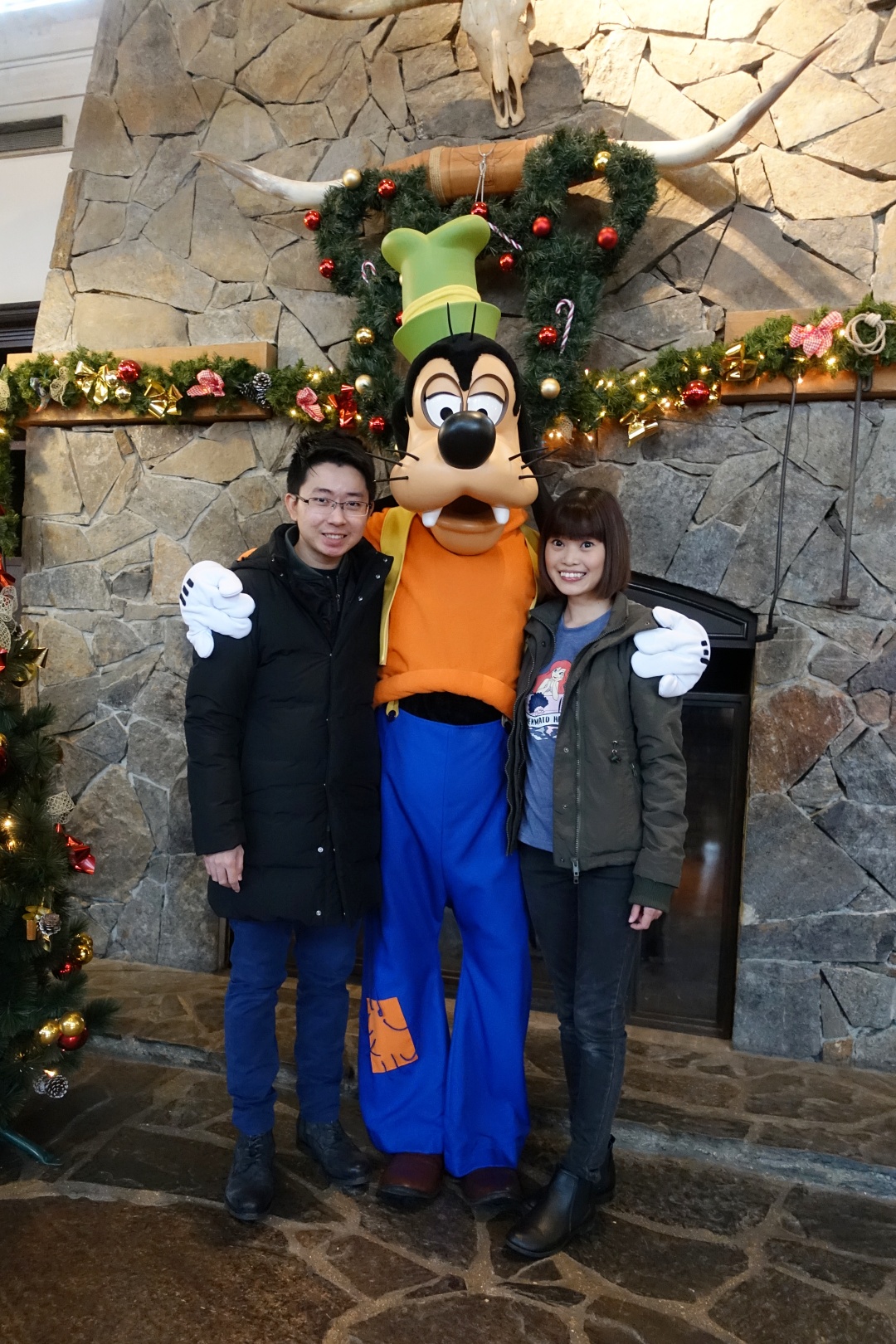 Stumbled upon Goofy at the hotel's lobby while on our way to the cafe and we decided to join the line to have a photo with him.
Chuck Wagon Cafe
Breakfast is available daily from 07:00 – 11:00 at Chuck Wagon Cafe.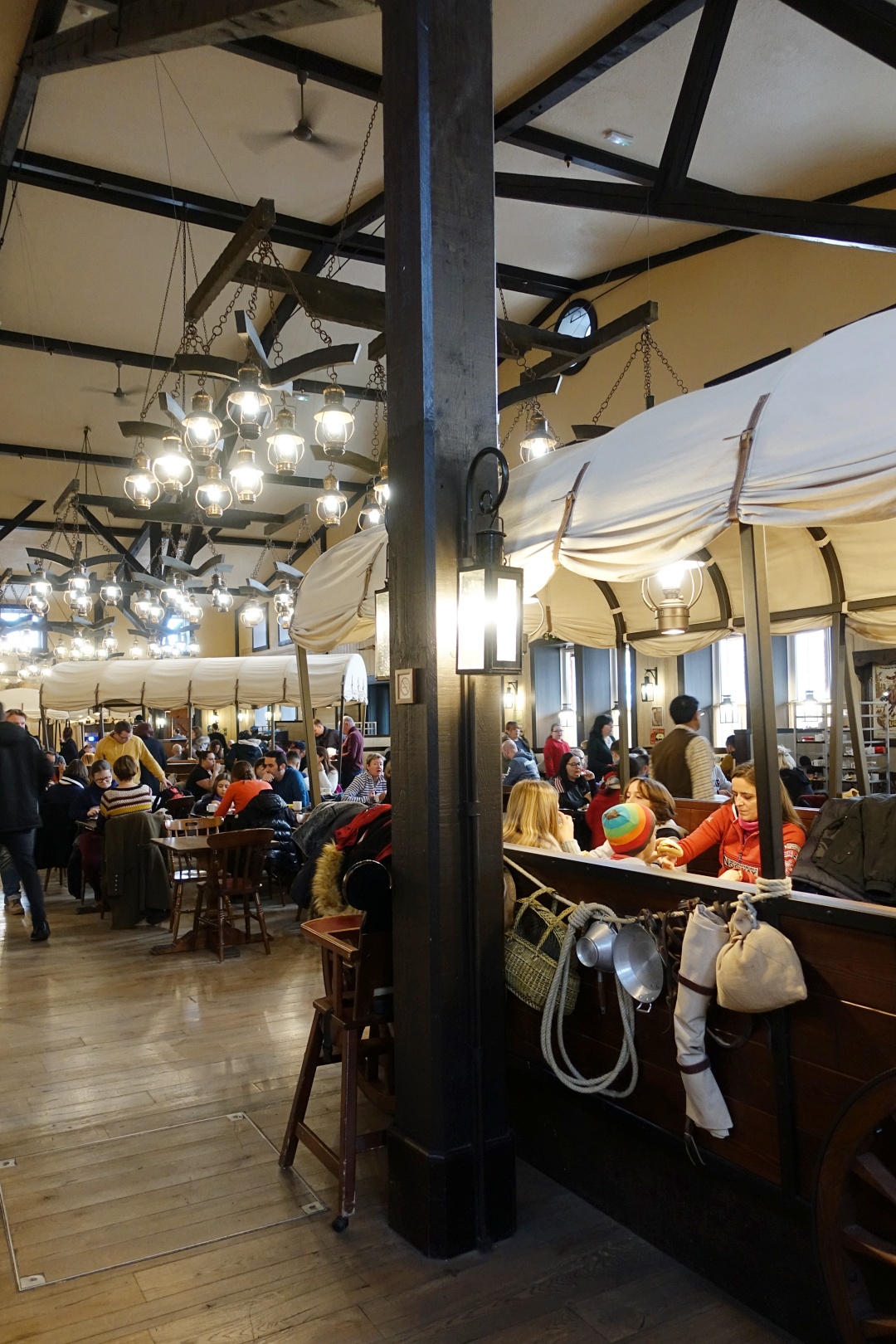 The cafe was fairly packed when we arrived.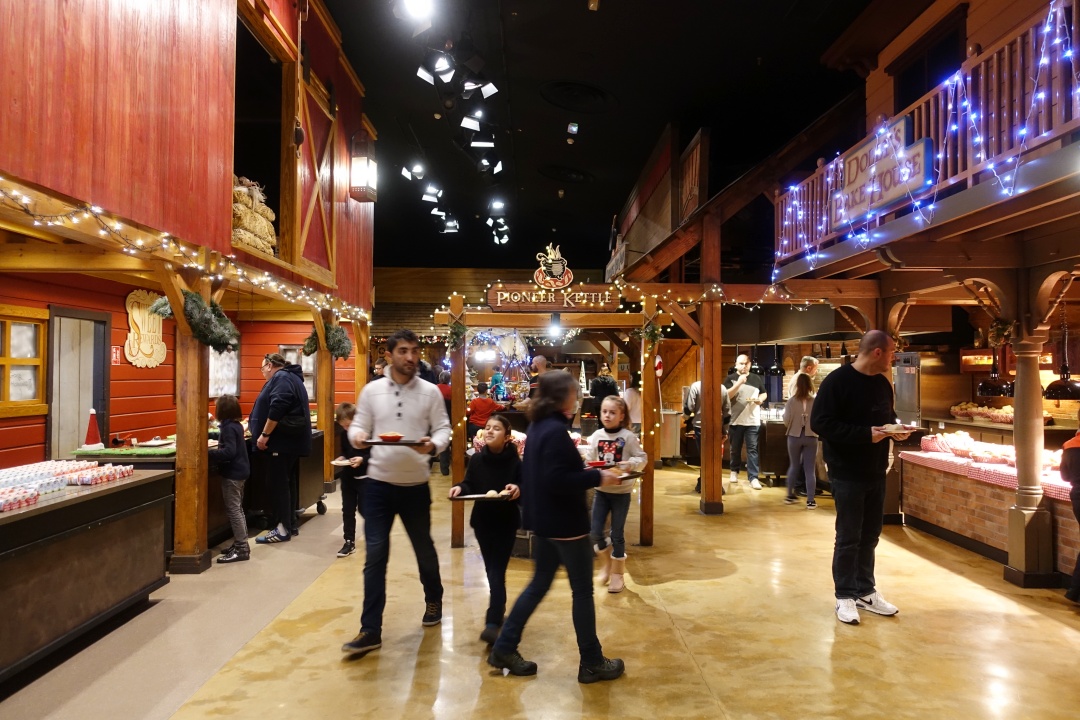 Food wise, the selection was somewhat disappointing; you can get basic savoury and sweet, hot and cold food accompanied by juices and hot drinks.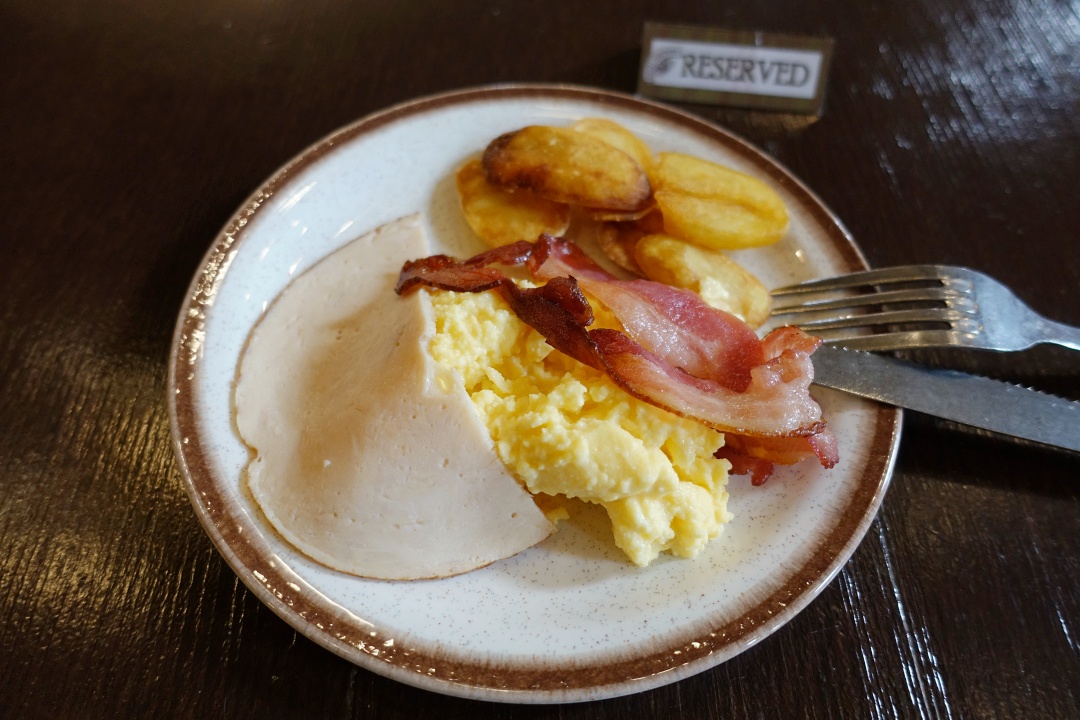 Got some simple items like scrambled eggs and bacon.
---
After a quick breakfast, we went back to our room to pack up our belongings and got ready to check-out of the hotel at 11:00. Since our MagicPass was still valid for the day, we figured we would leave our luggage at the Luggage Room (open from 07:30 – 23:00), head to the Disney Parks for one last time, before returning to pick up our bags and head to the city.
There was no actual need to go through any check-out procedures; hence we simply just made our way to the Luggage Room to drop off our bags once we were ready to leave.
We were about to leave Hotel Cheyenne when the Husband realised he had accidentally left his wedding band in the room. I don't think I've ever seen him being so flustered. He recalled leaving the ring on the toilet countertop, so he ran back to the room and got housekeeping to open up the door for him. Fortunately, he discovered missing his ring before we left the hotel, else we might not have recovered the ring.
---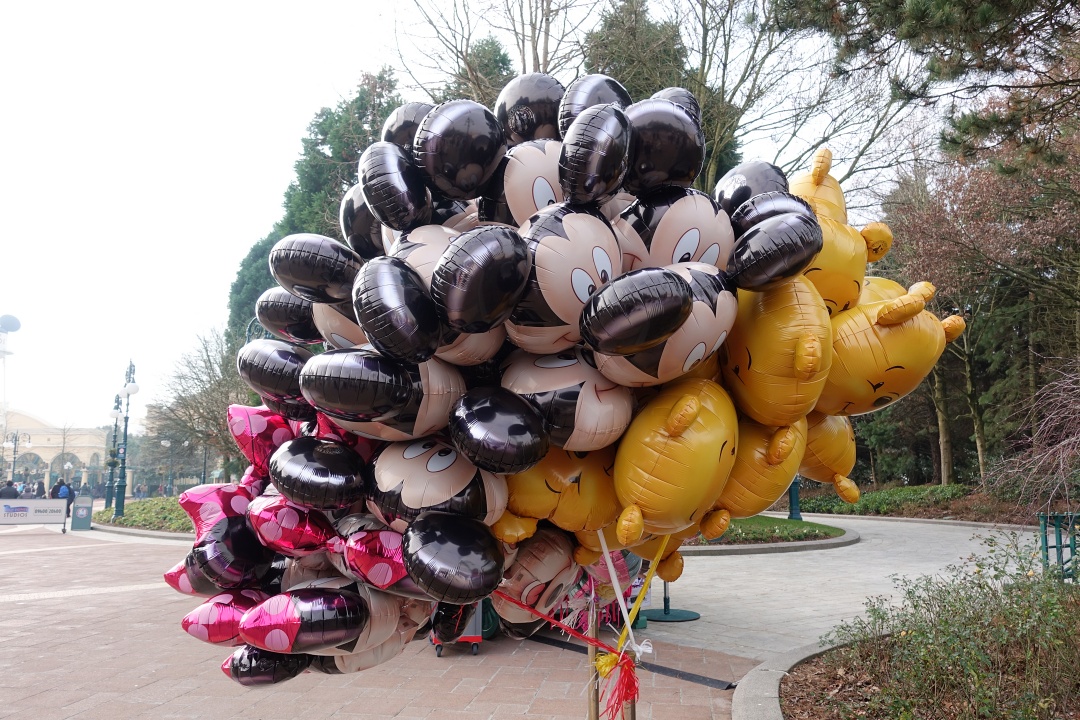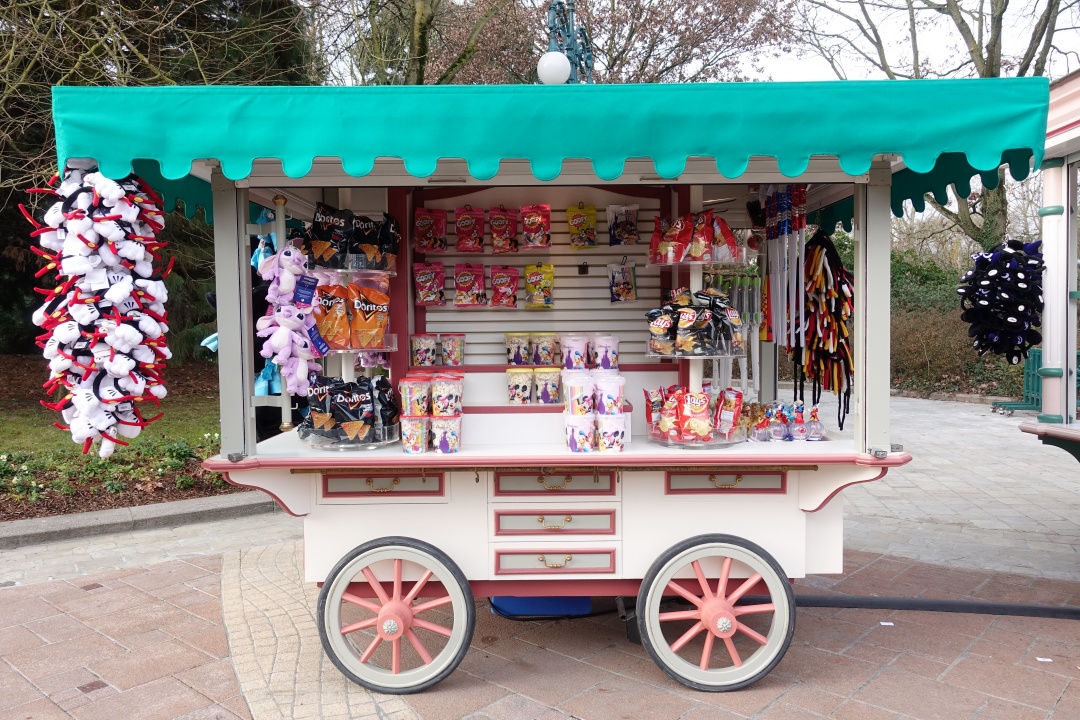 Walt Disney Studios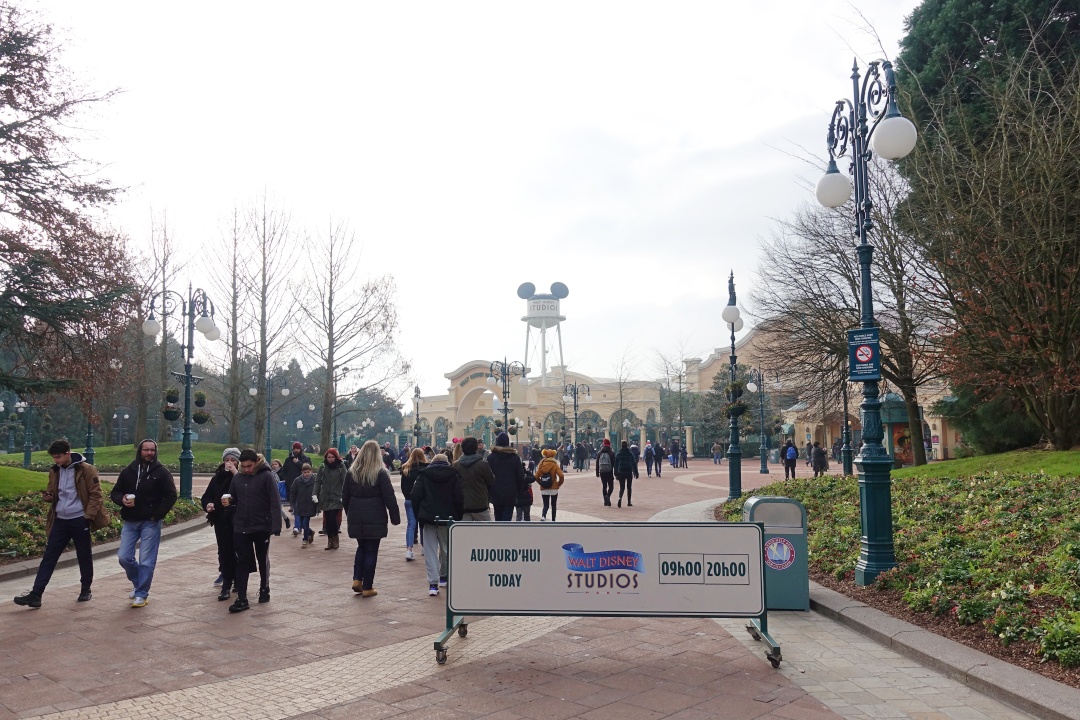 Made our way to Walt Disney Studios!
There was only one ride I wanted to try and that was Ratatouille: The Adventure at Walt Disney Studios. It appeared to be a very popular ride at Walt Disney Studios, and there was always a long queue/waiting line for it. As such, we decided to head over to get our fast pass before we check out the other attractions.
Toy Story Playland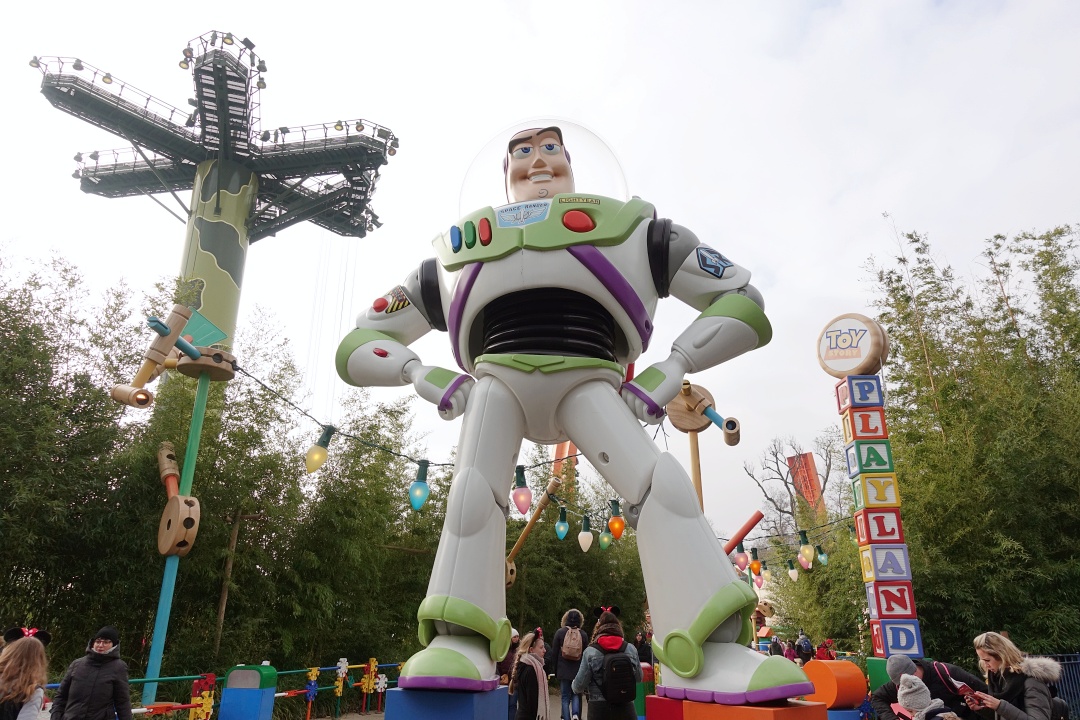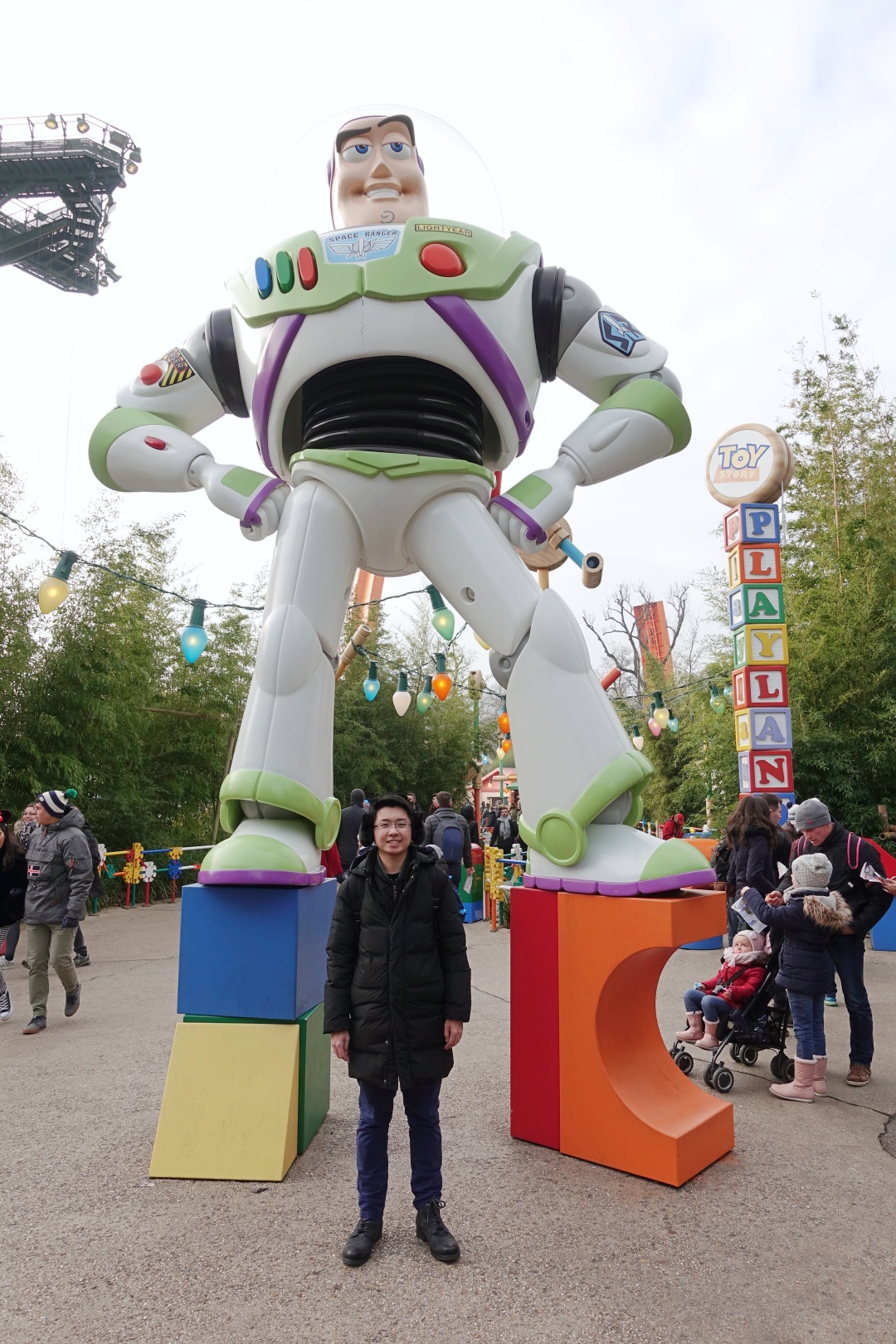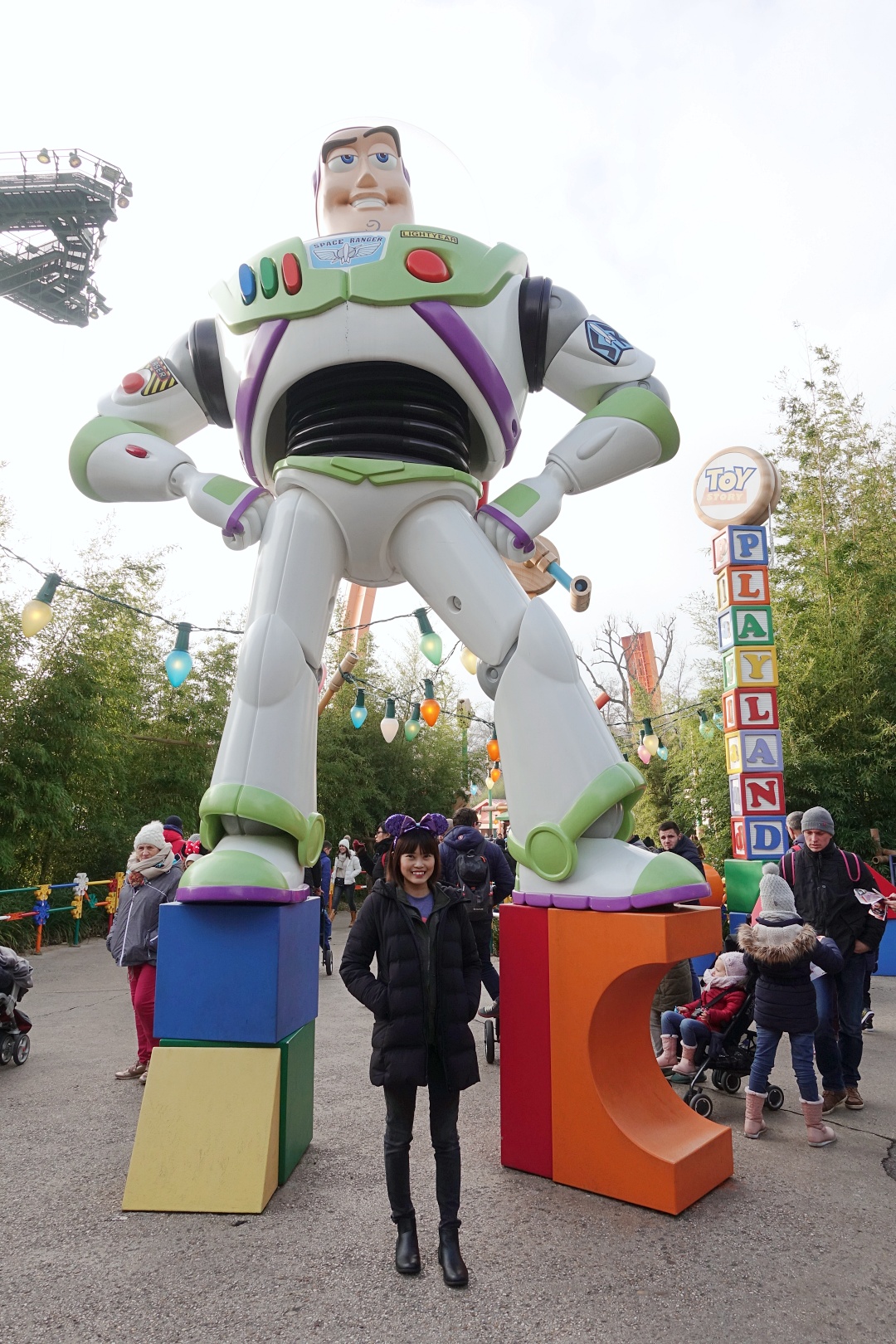 We once again came across the Buzz Lightyear figure at the entrance to Toy Story Playland, this time around in daylight, so we had to take some pictures with it.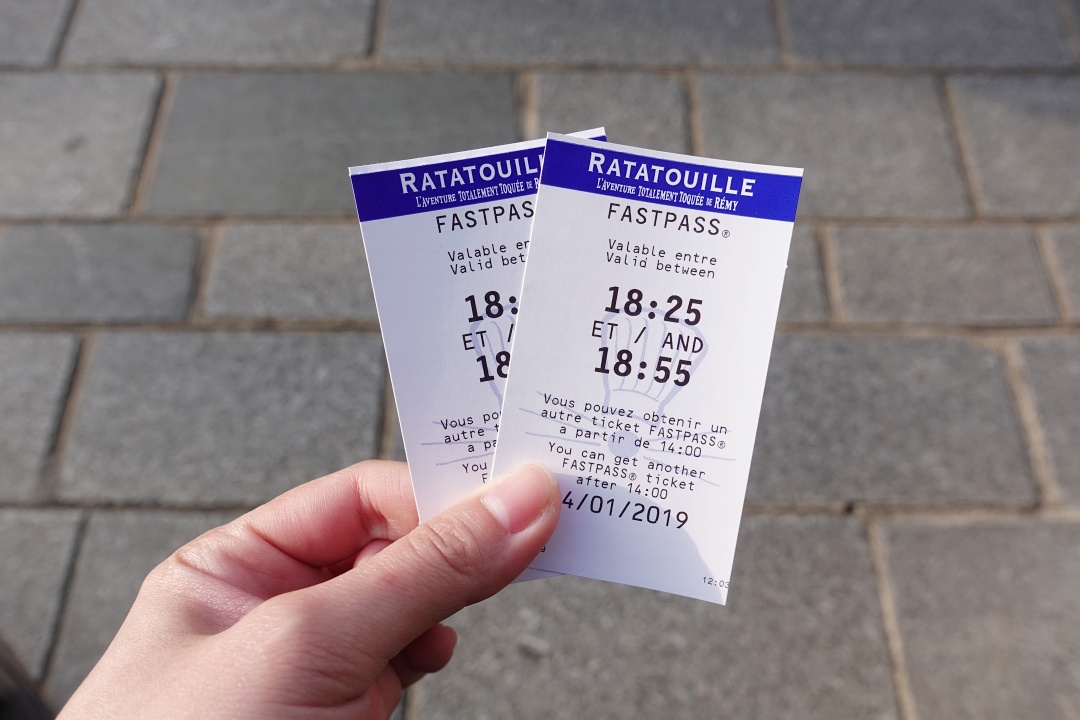 Managed to collect our fast pass for Ratatouille: The Adventure at noon and our allocated time slot for entry were between 18:25 – 18:55. Since there were still a couple of hours to go before we could go for the ride, we decided to check out the other attractions at Walt Disney Studios and Disneyland Paris.
Toy Soldiers Parachute Drop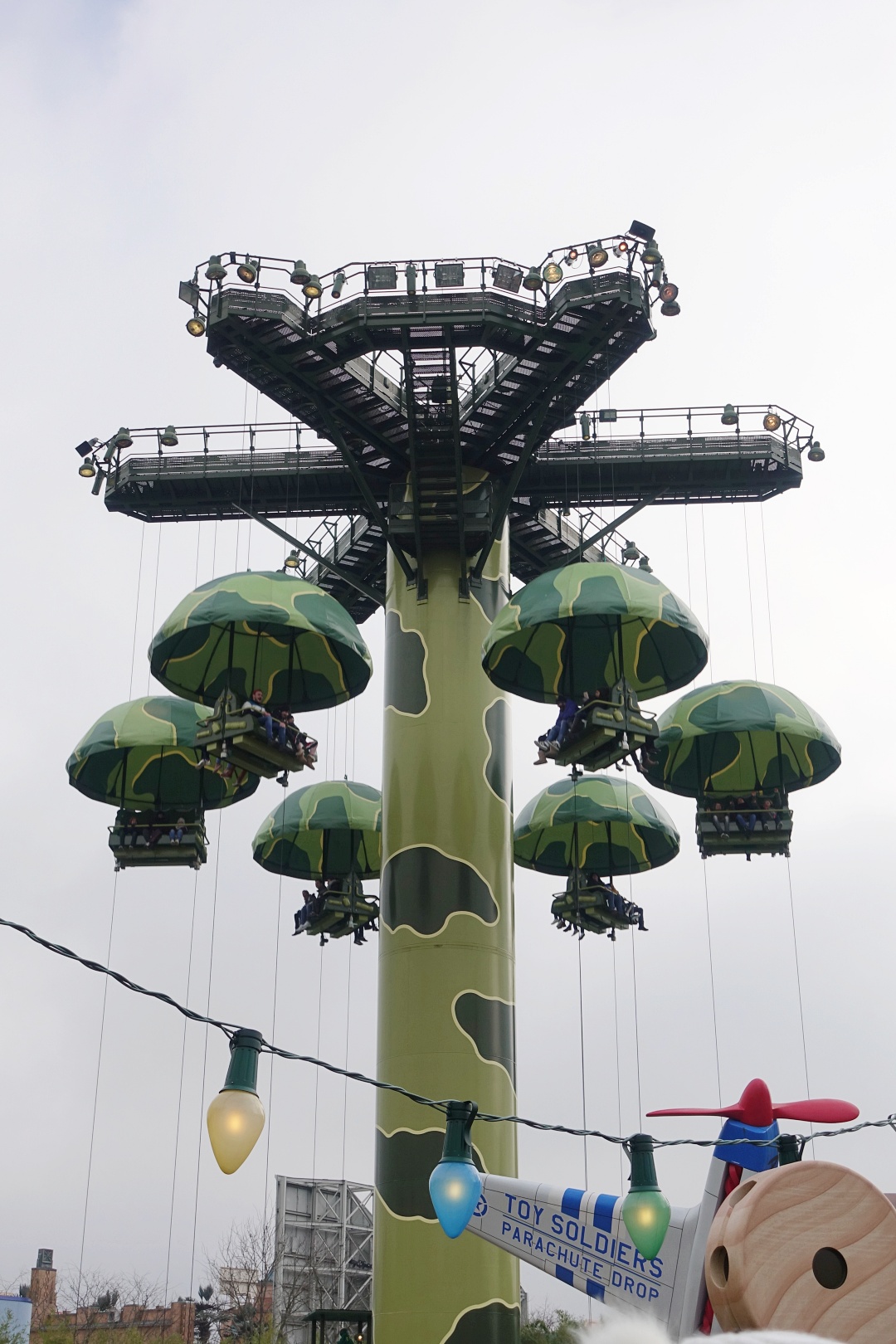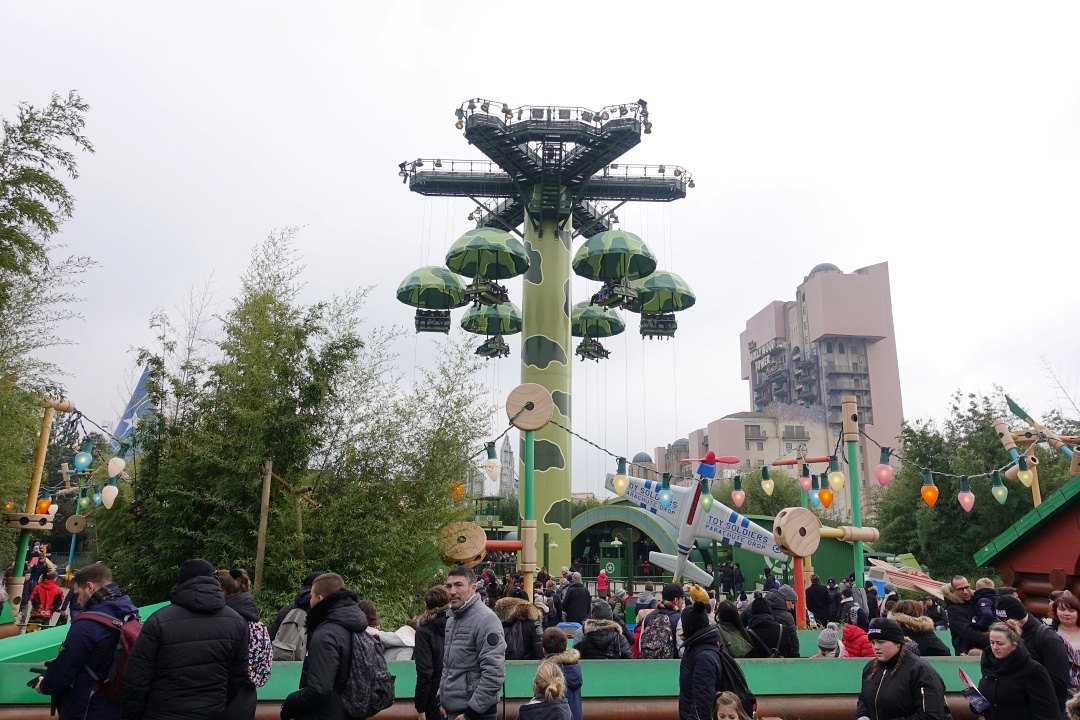 The Toy Soldiers Parachute Drop at Toy Story Playland was identical to the one from Hong Kong Disneyland.
Slinky Dog Zigzag Spin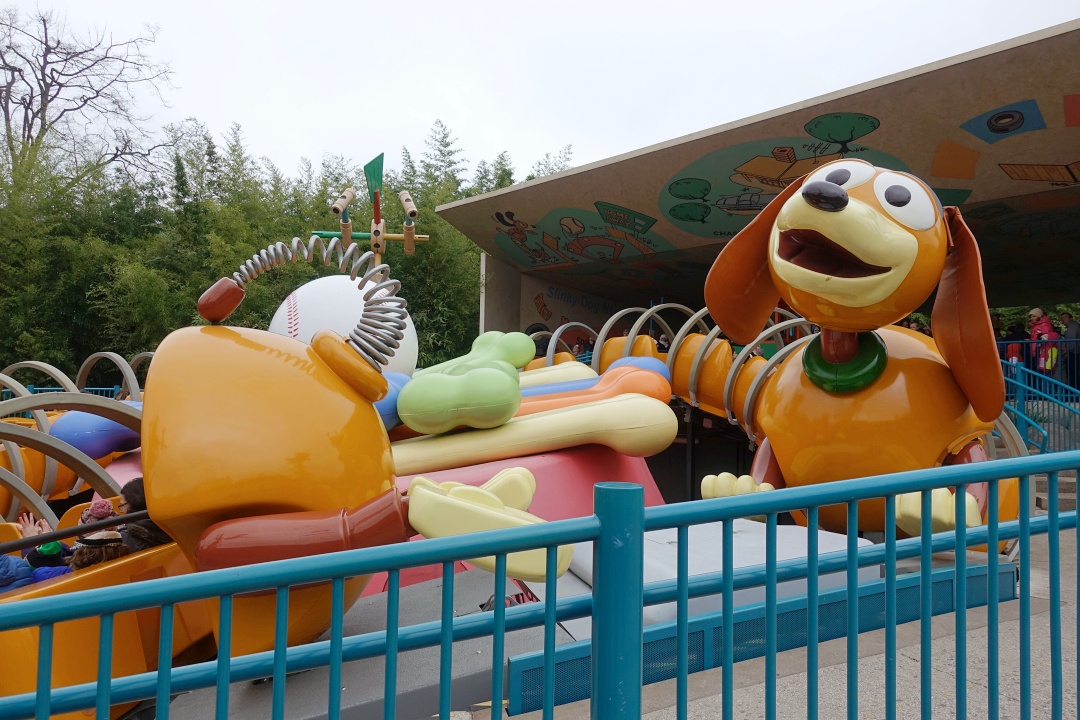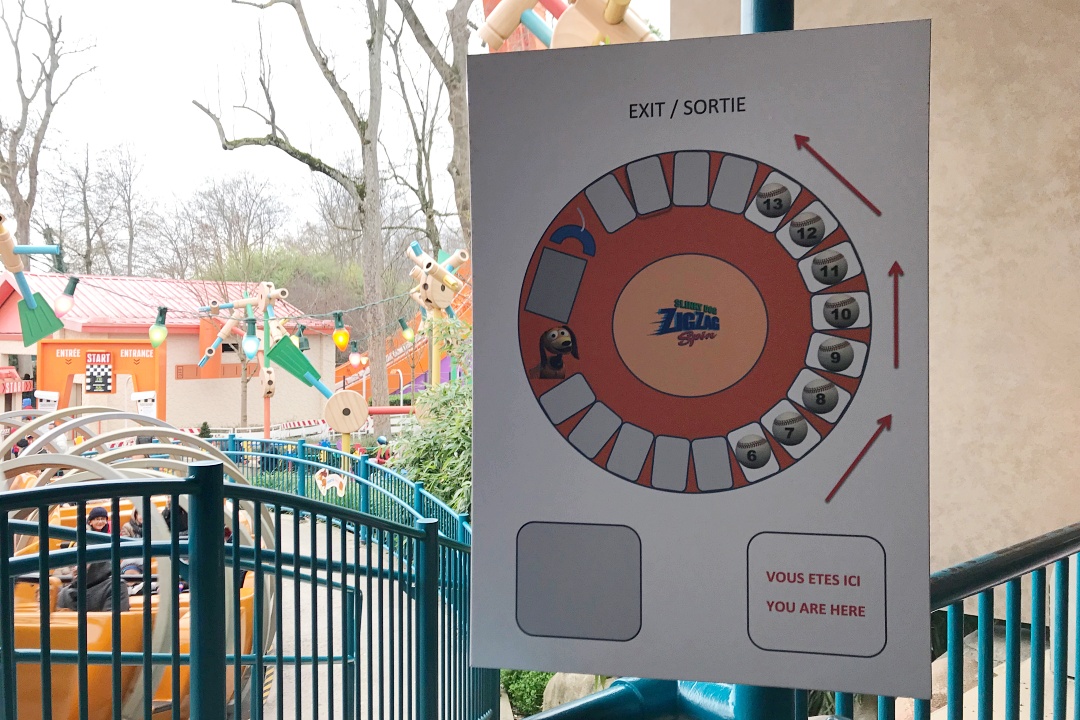 We eventually decided to go on Slinky Dog Zigzag Spin despite the queue.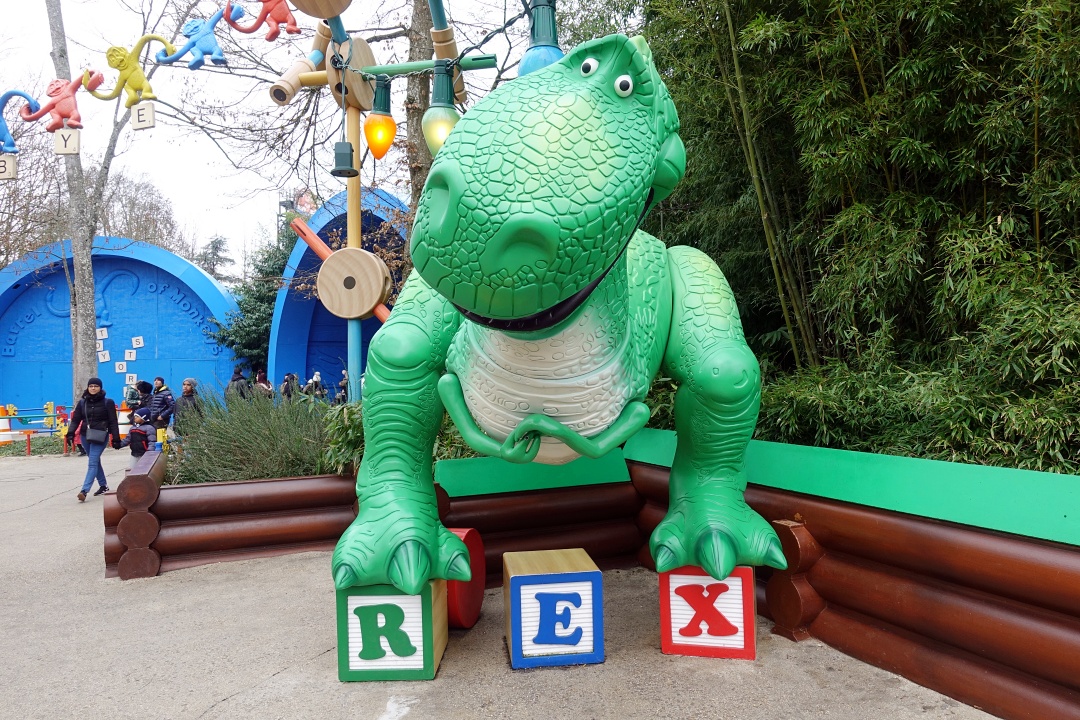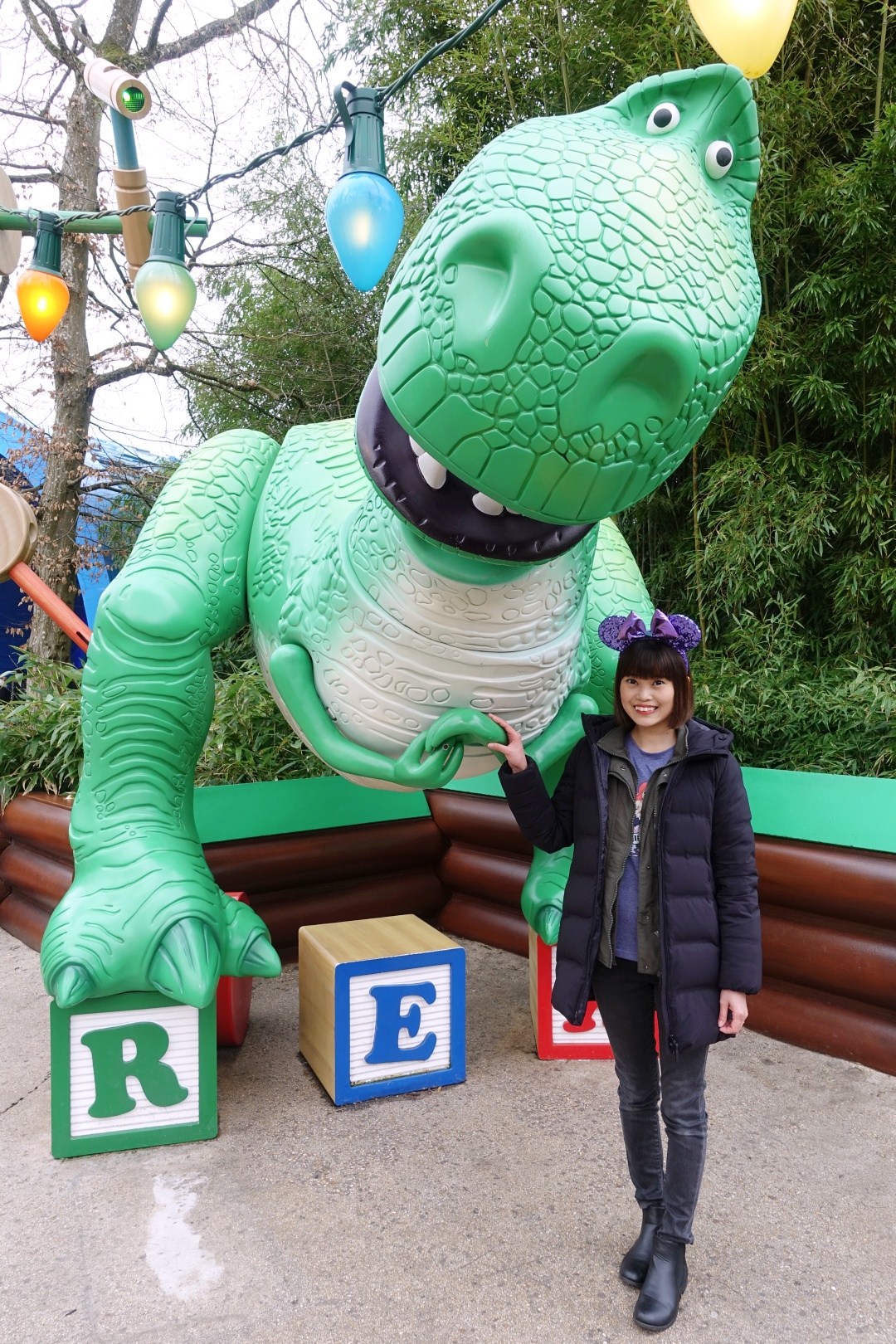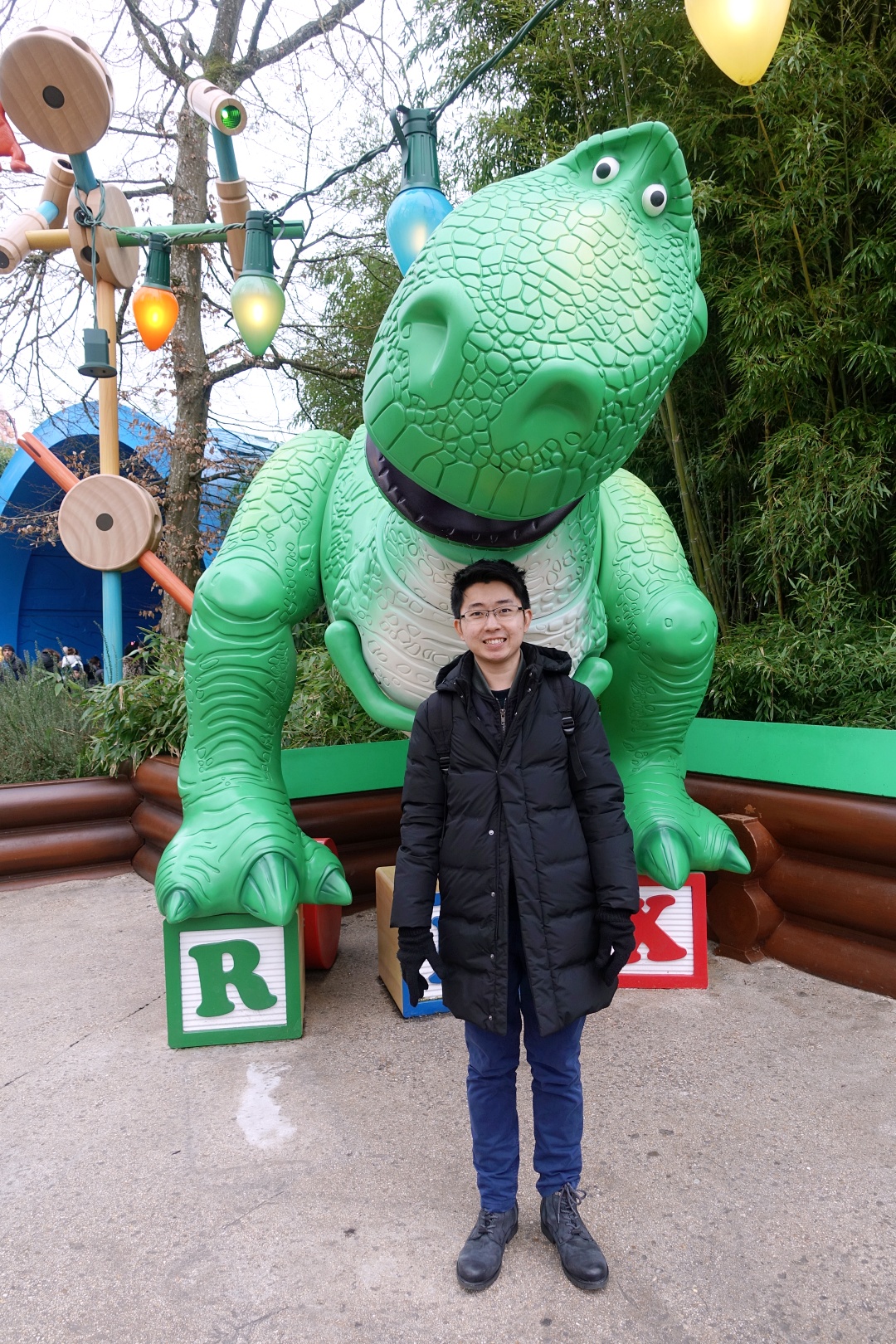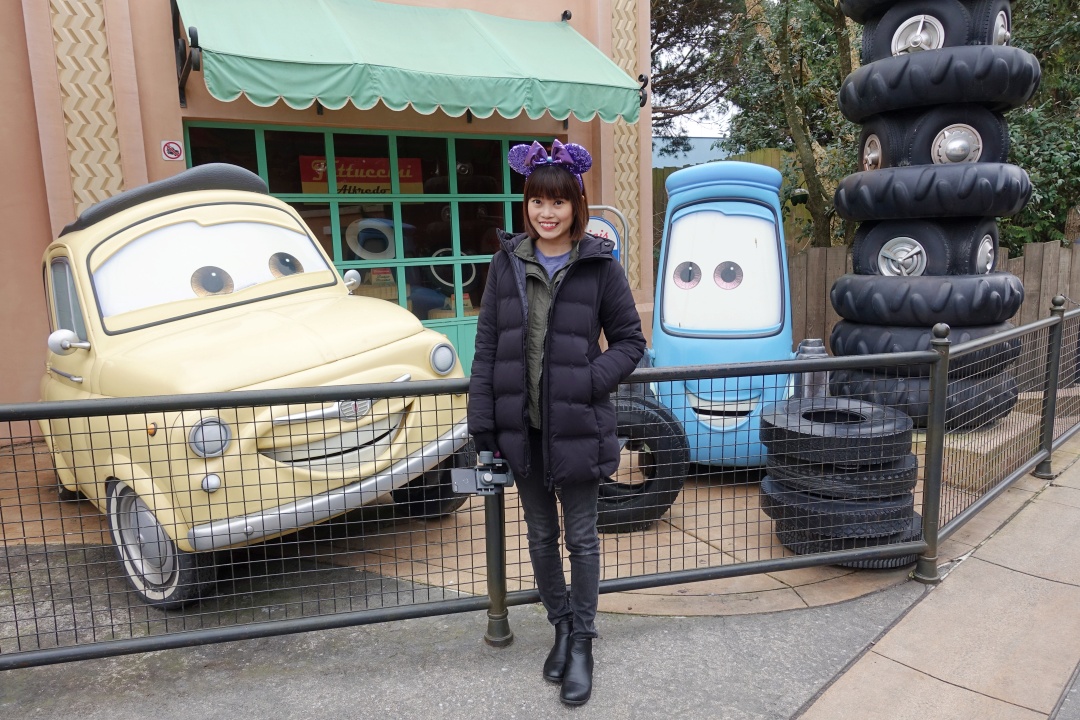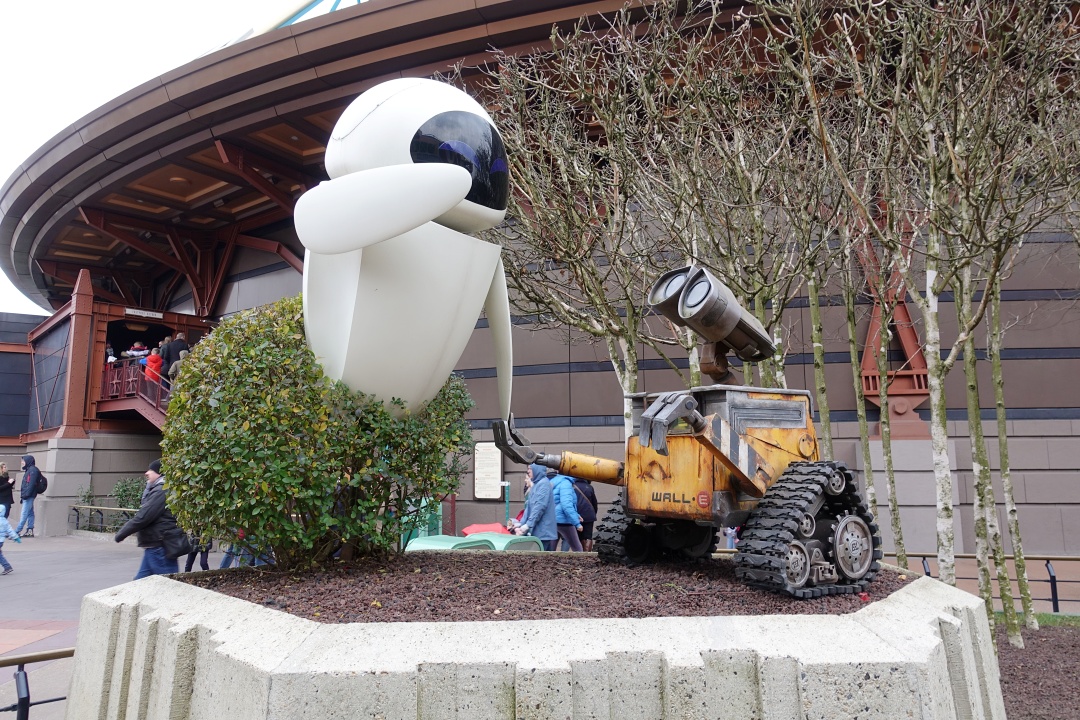 Disneyland Paris
After taking our ride at Toy Story Playland, we decided to leave Walt Disney Studios and head over to Disneyland Paris.
I had previously downloaded the Disneyland Paris app on my iPhone and was using it occasionally to check out the waiting time for the attractions. (Aside from checking the wait time for the attractions, user can also use the app to check the daily schedule for parades and entertainment, or use the interactive map to discover restaurants, shops and more.)
For those heading to Disneyland Paris, you might want to consider downloading this handy app before your visit.
Fantasyland
"it's a small world"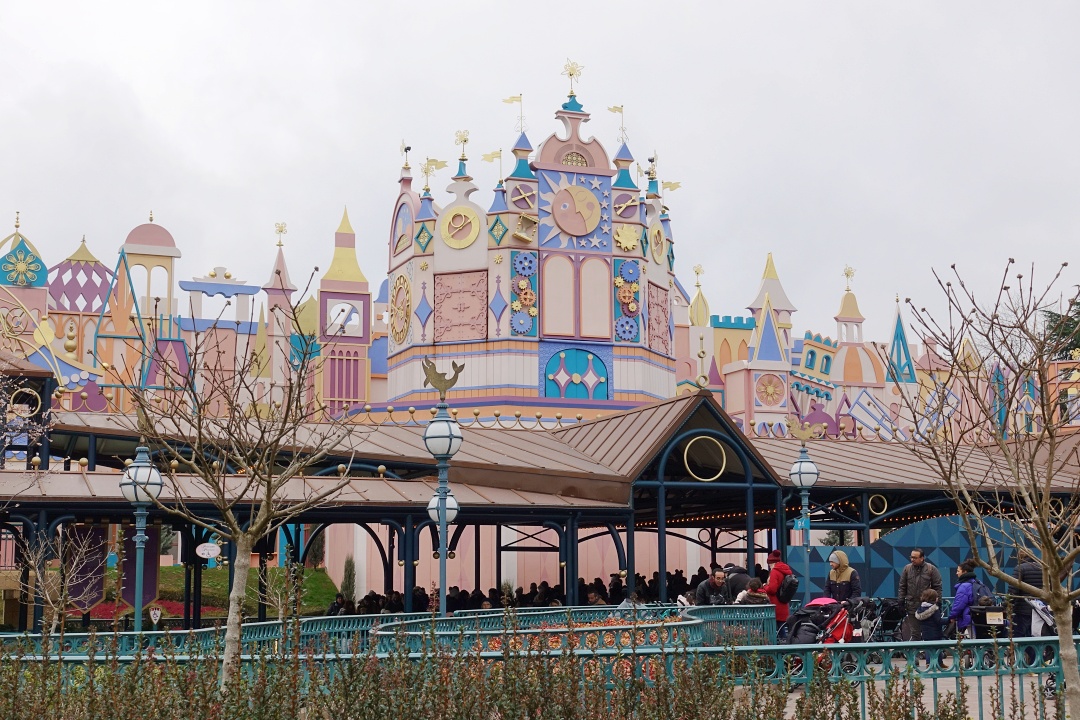 Among the attractions in Disneyland Paris, I've wanted to check out "it's a small world" at Fantasyland. However, according to the app, there was a waiting time of thirty minutes (or more). I wasn't keen to queue for the ride; as such, I was hoping to get a fast pass for it. I wasn't sure if they offer fast pass for "it's a small world"; I tried to locate the machines for the fast pass but failed. So, in the end, I decided to skip it.
Alice's Curious Labyrinth
Leaving "it's a small world", we decided to check out Alice's Curious Labyrinth since there wasn't a queue to enter the attraction.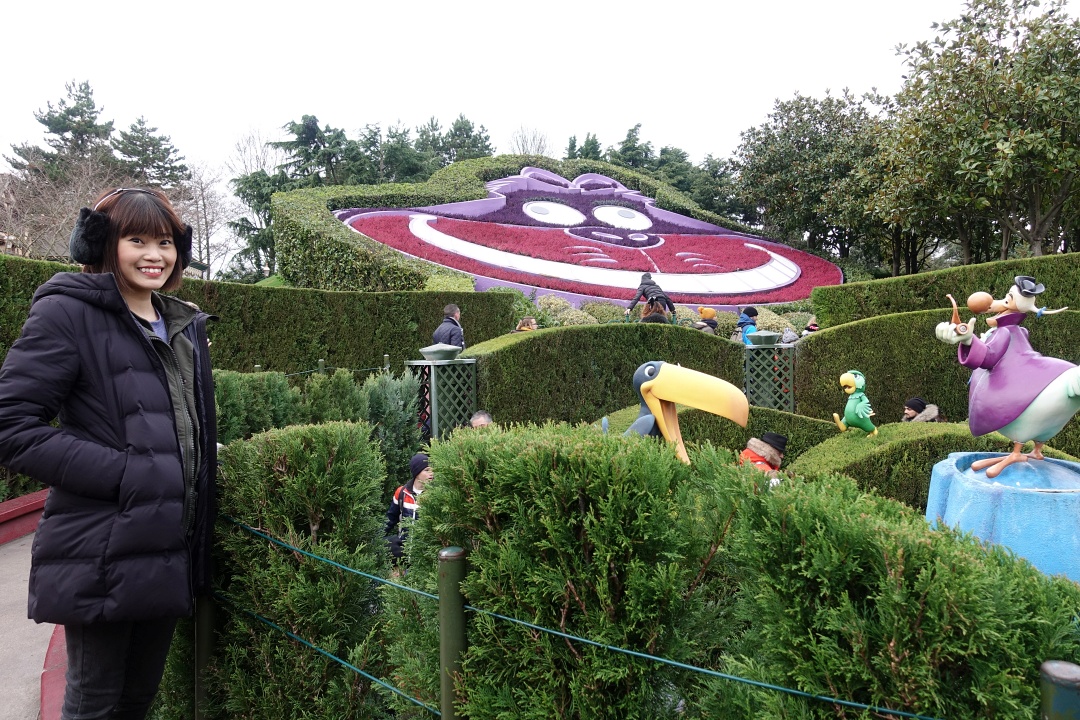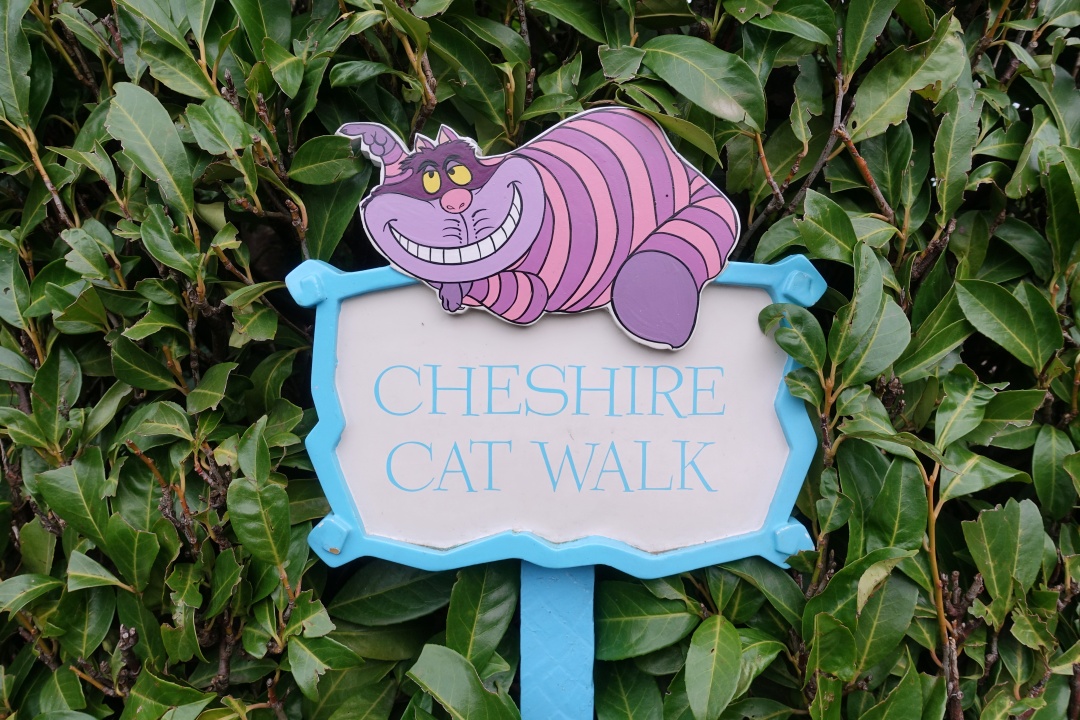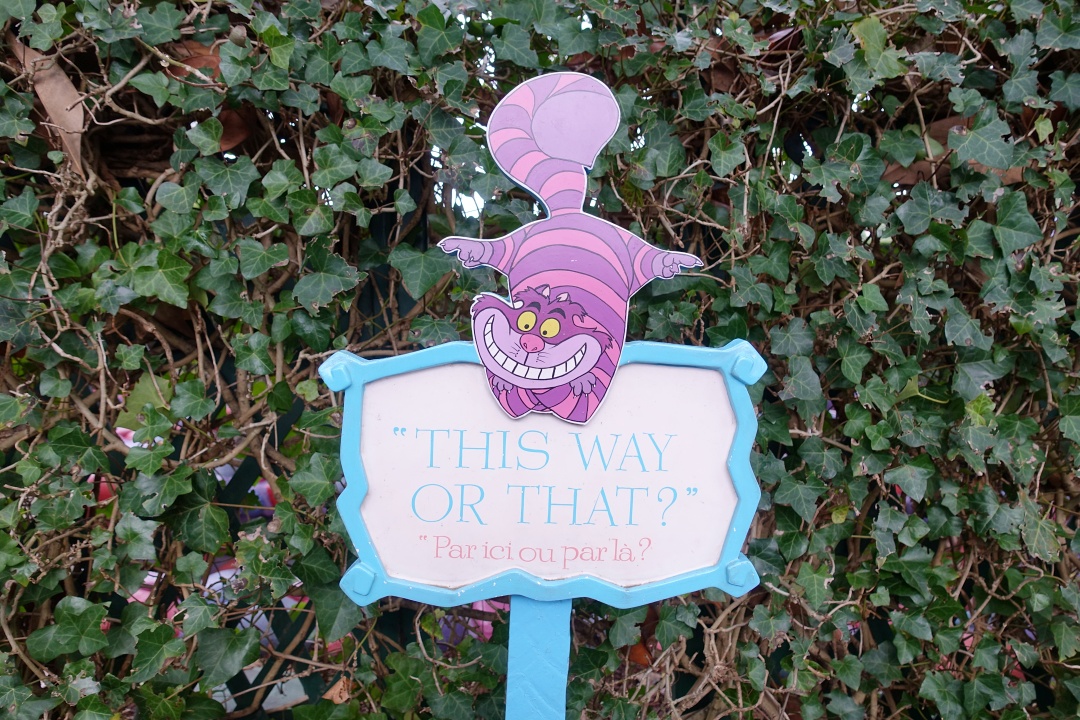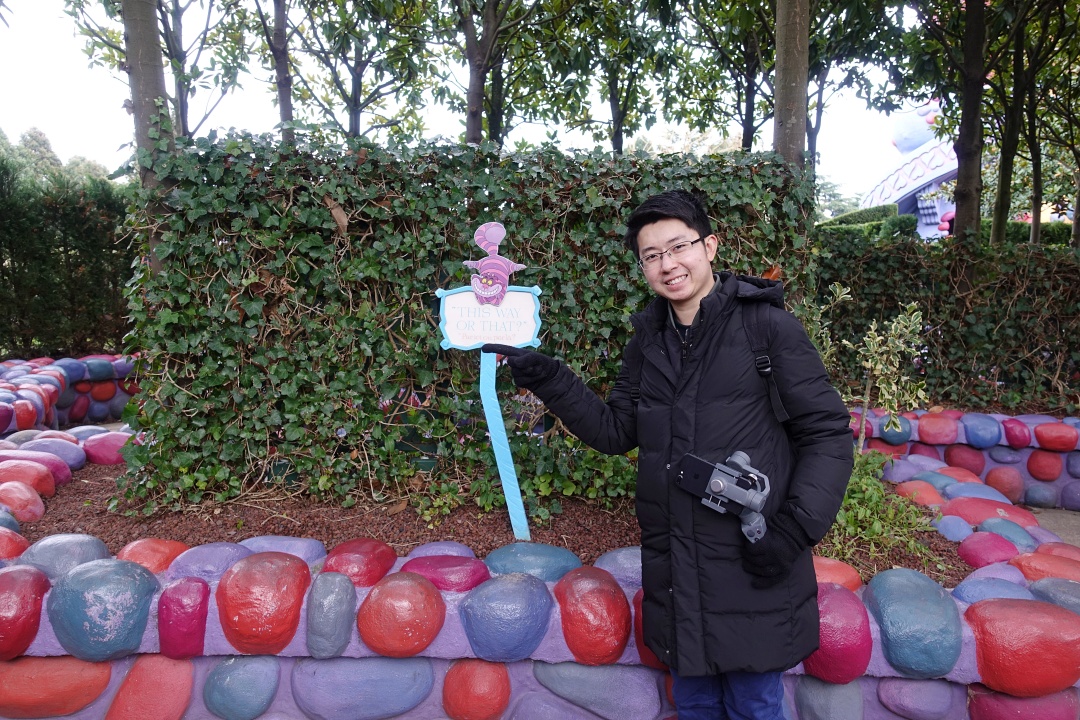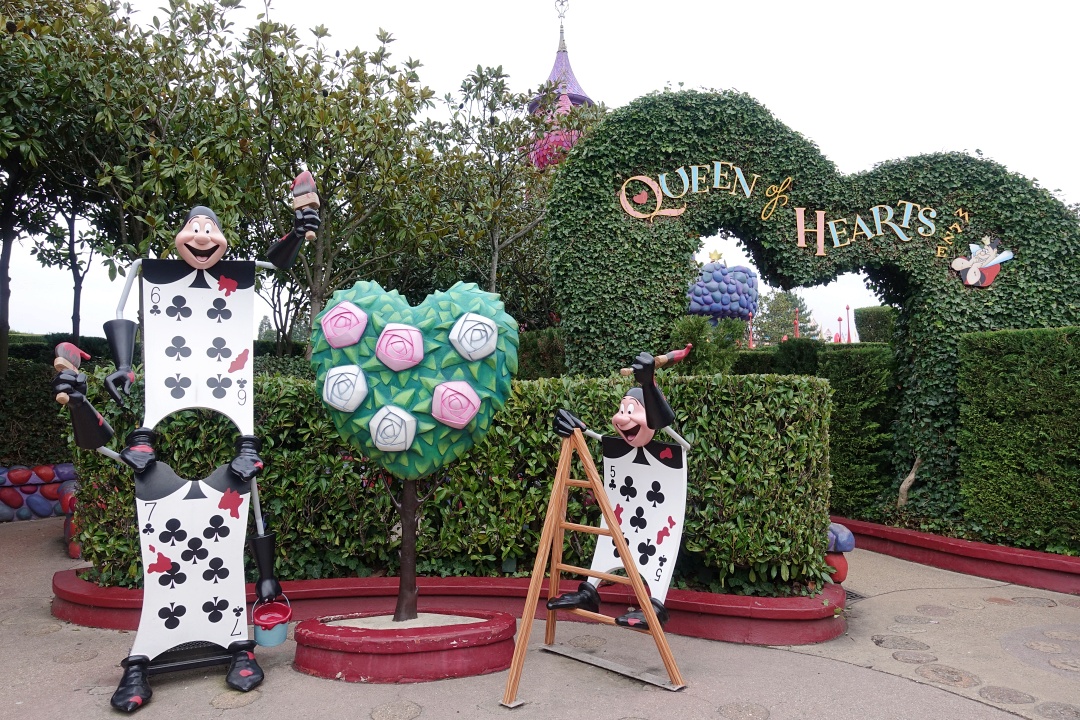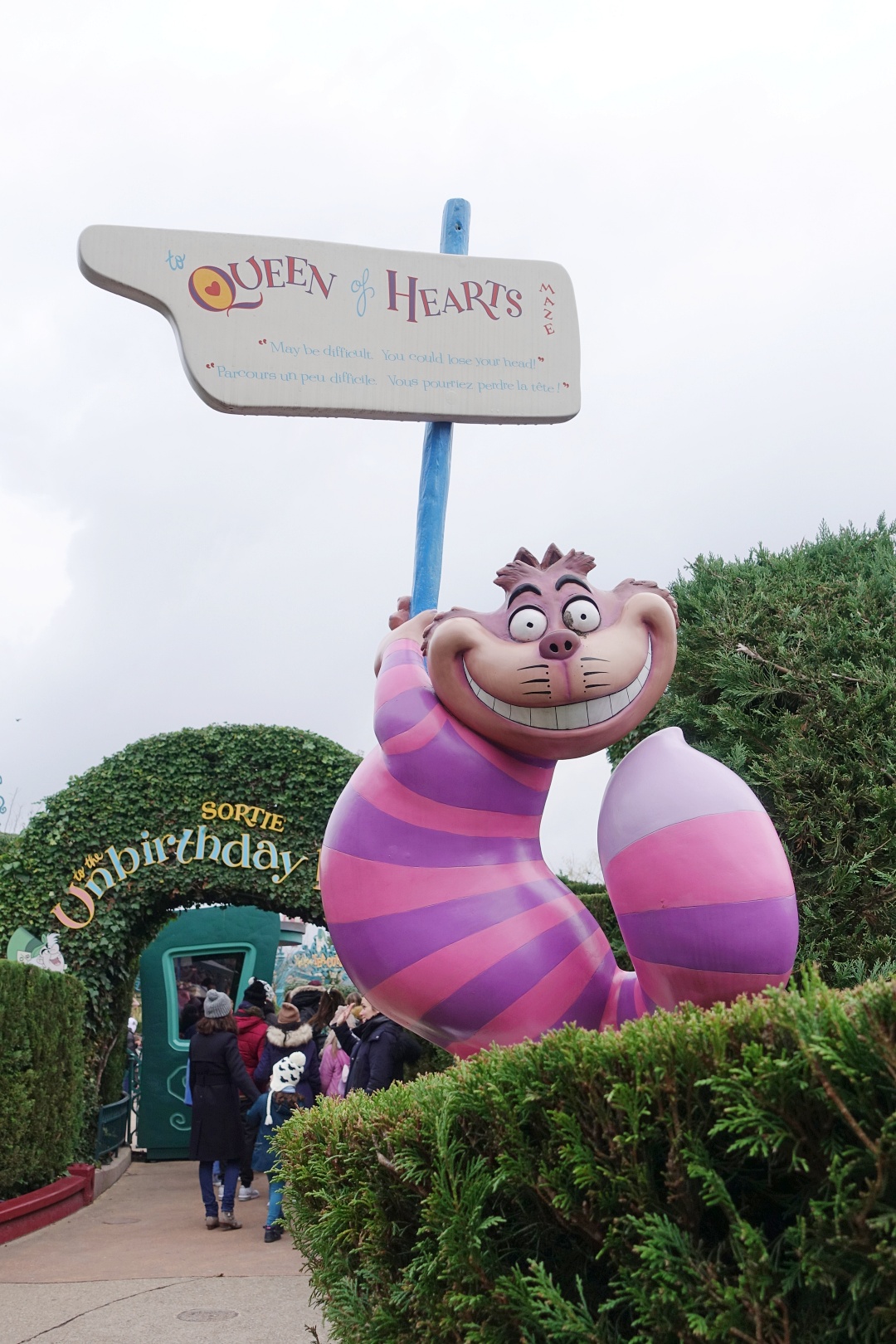 ---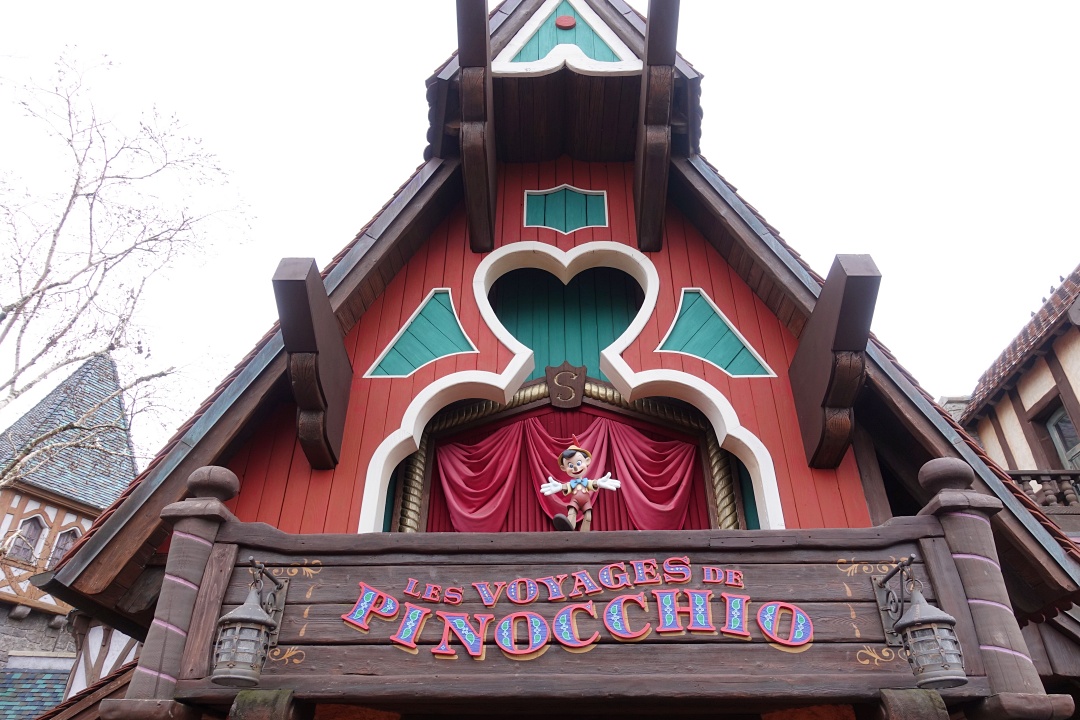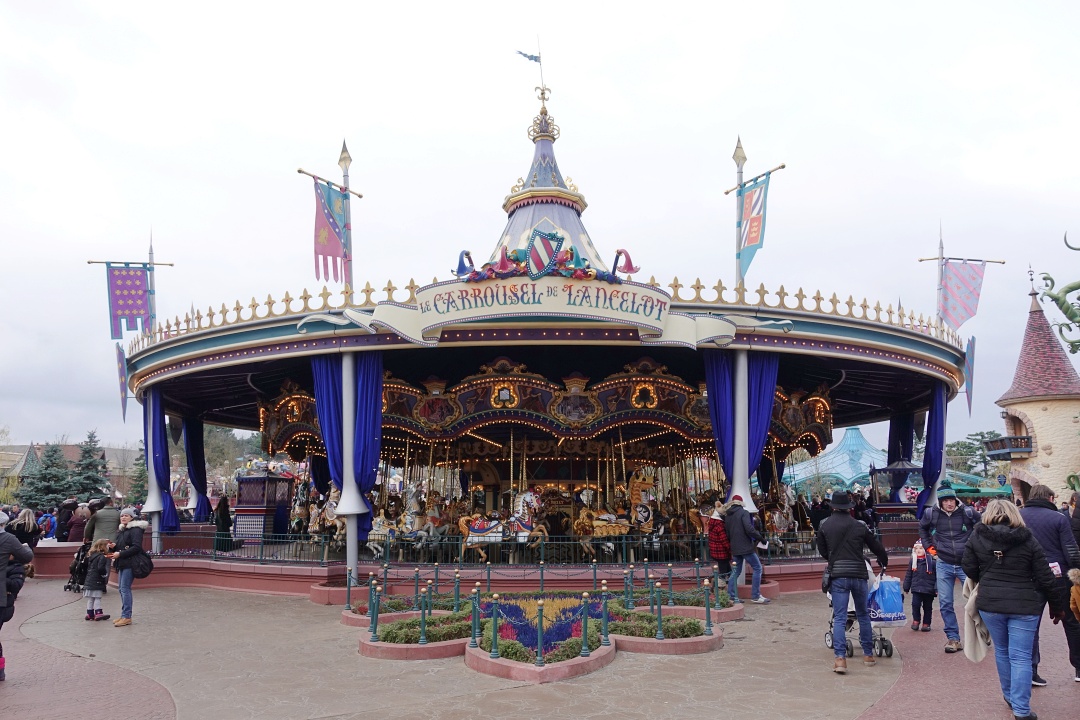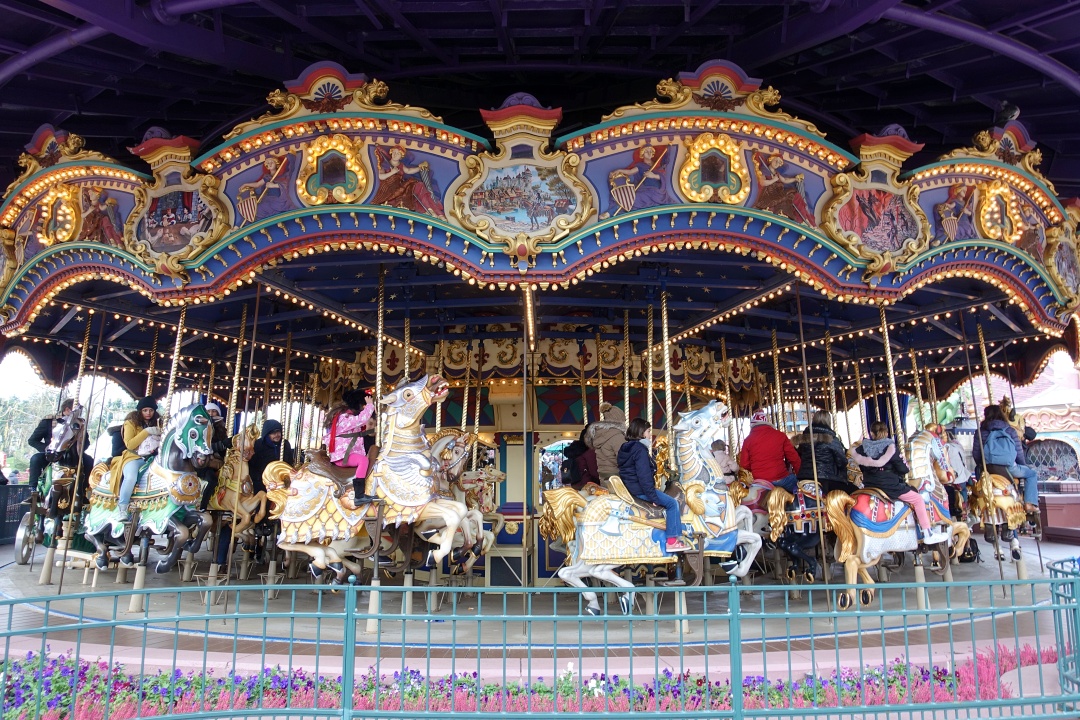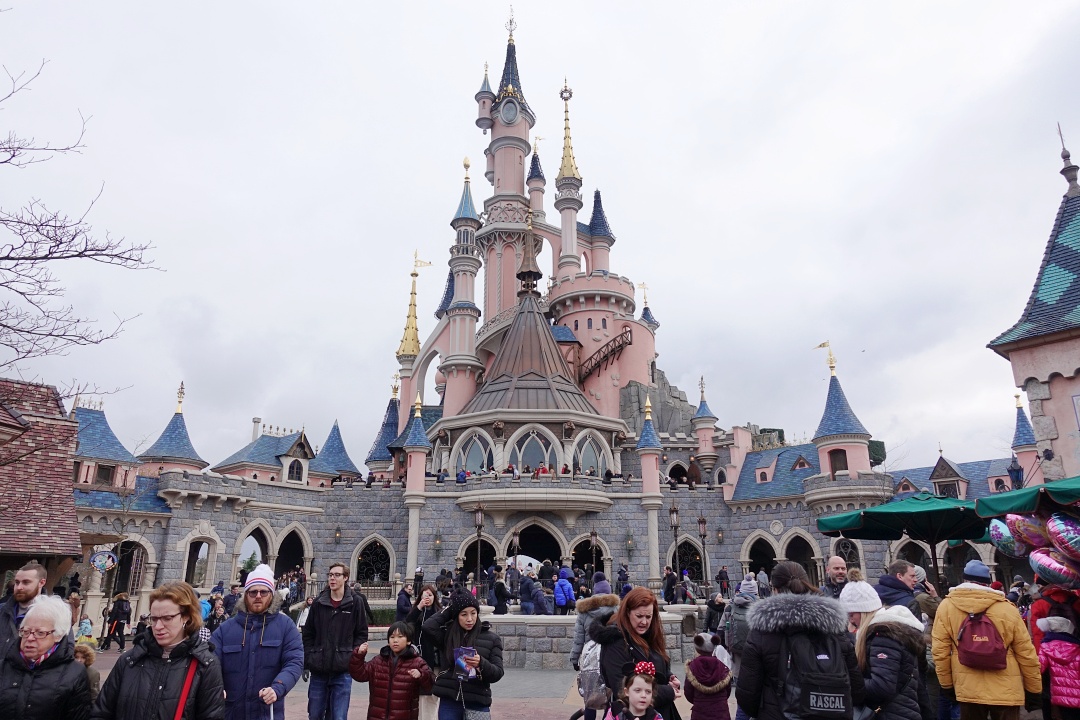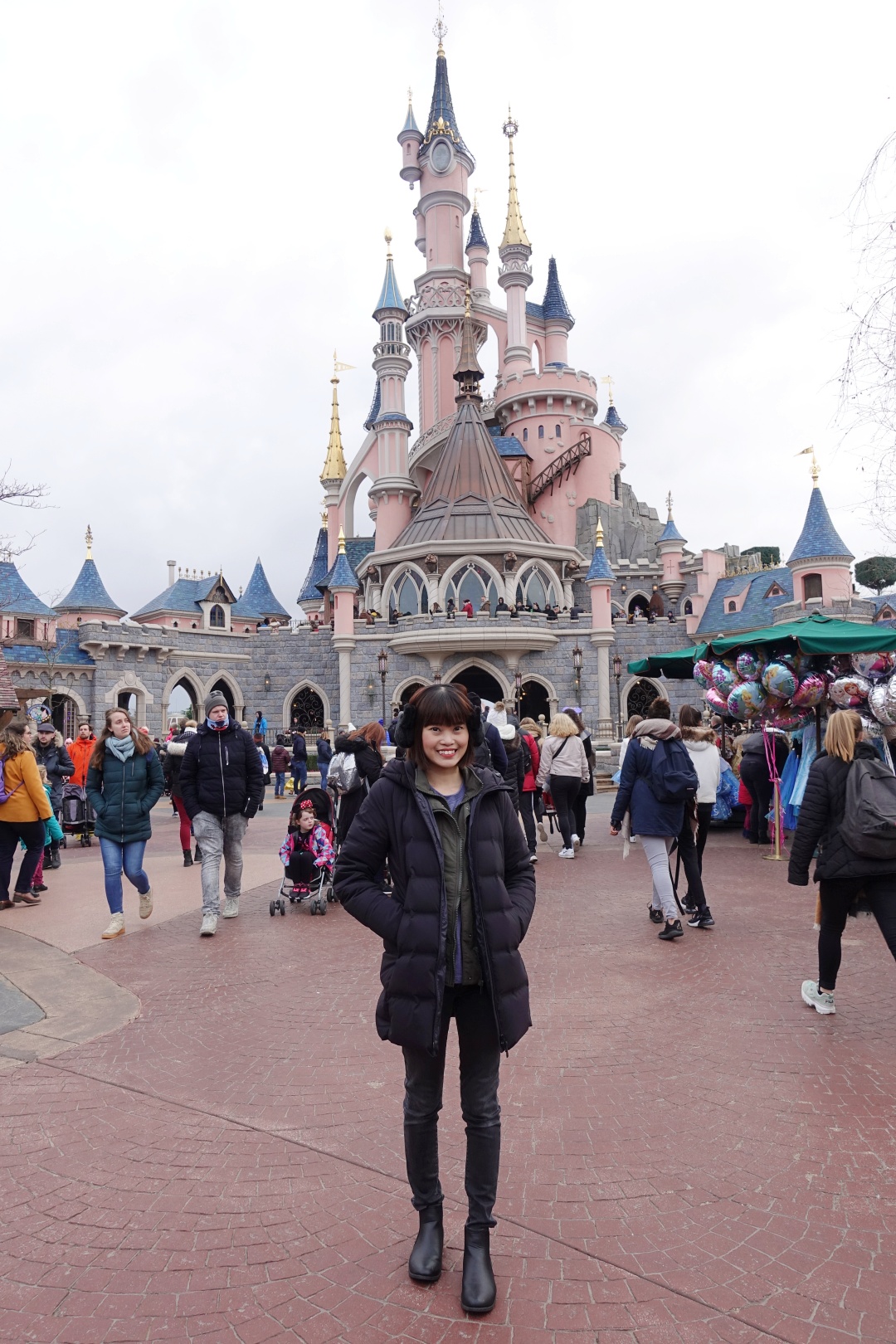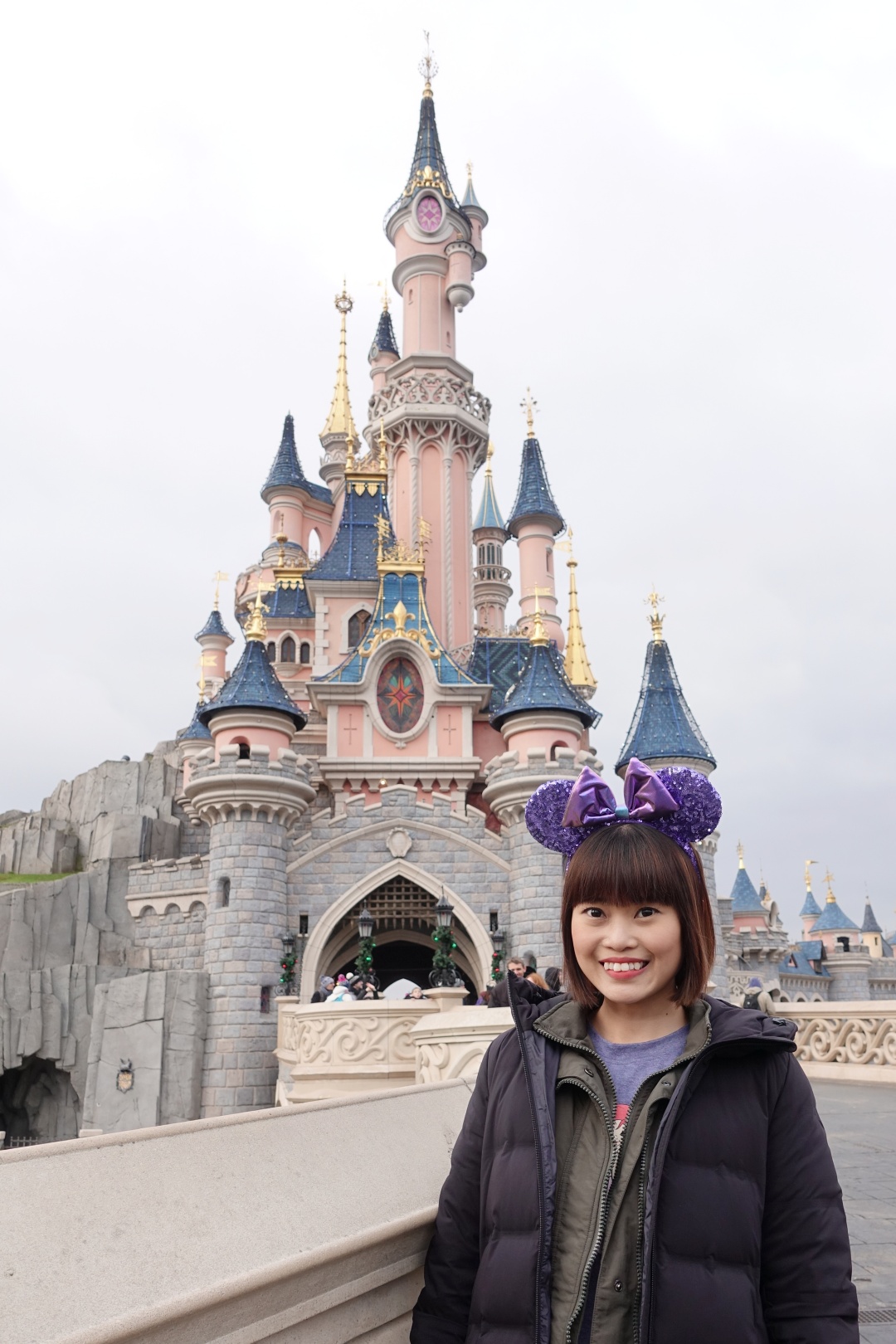 Ft. Sleeping Beauty Castle.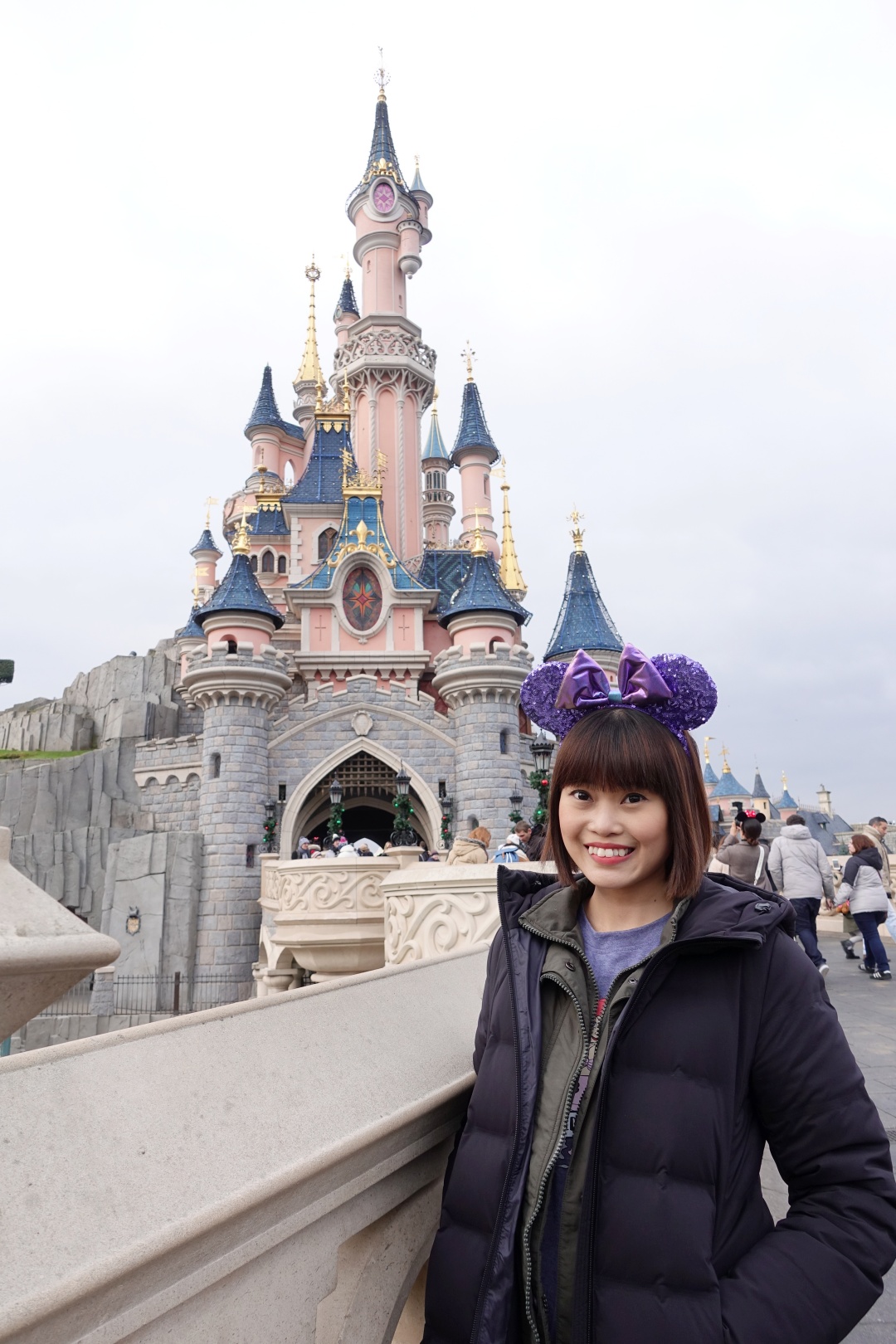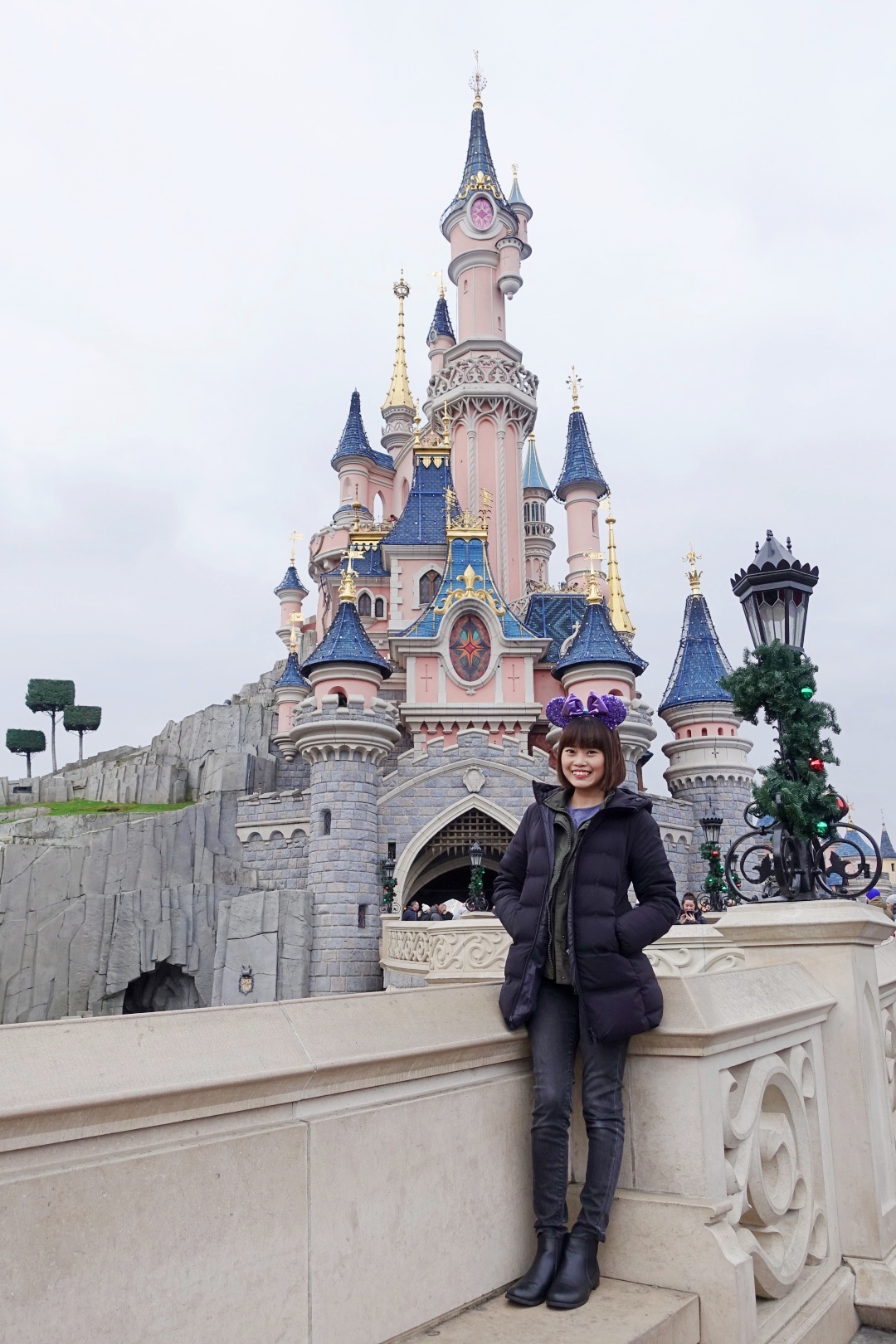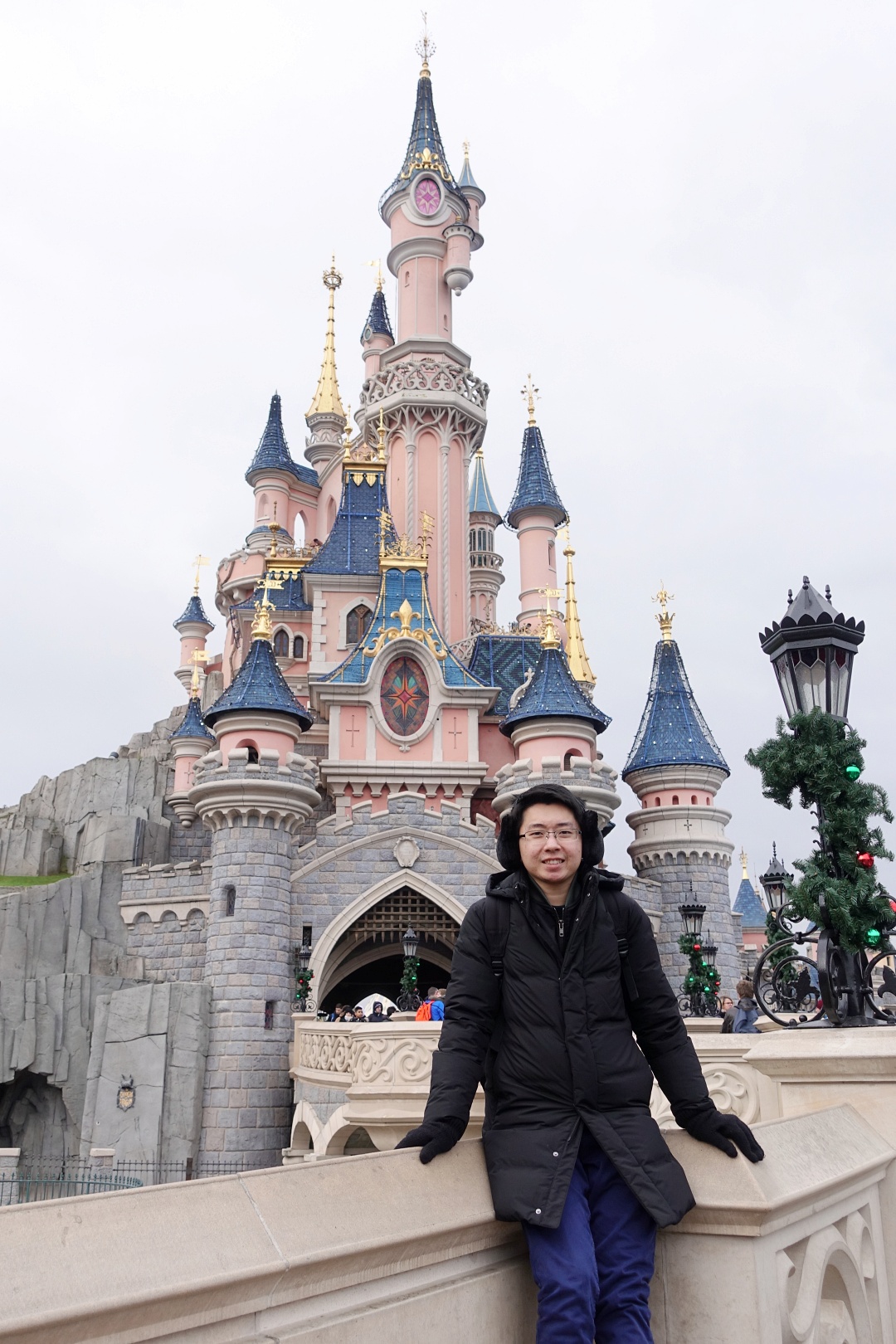 ---
It was around 15:30 when we were done with Disneyland Paris. We decided to go for a quick meal at Disney Village, before returning to Walt Disney Studios for Ratatouille: The Adventure ride.
Disney Village
Sports Bar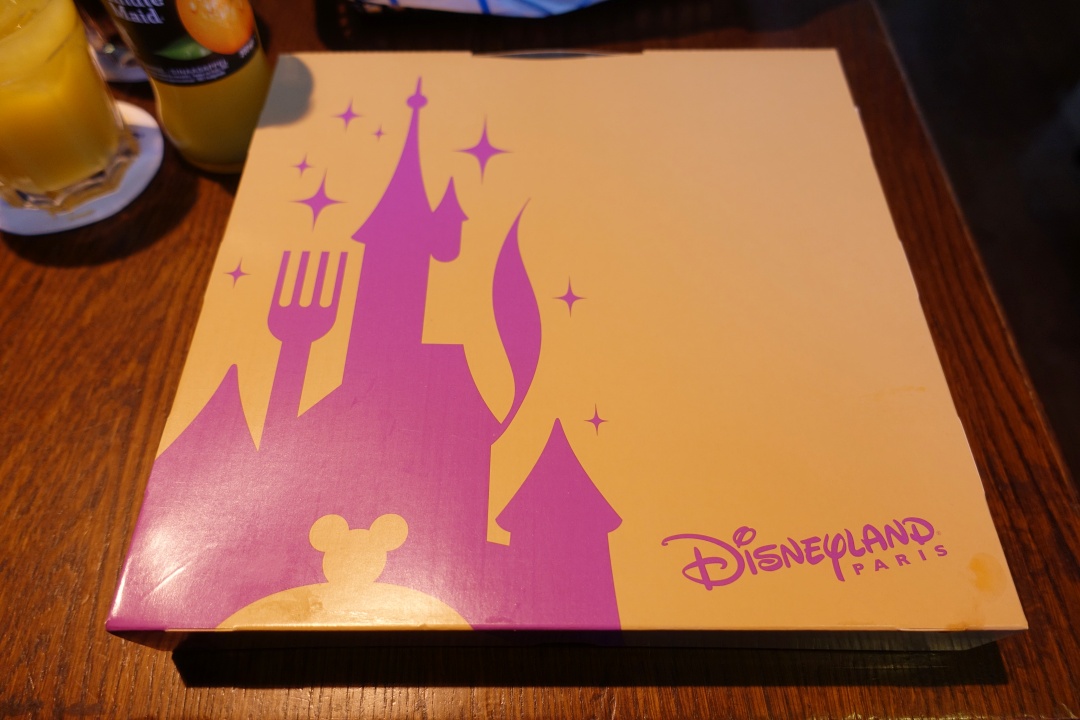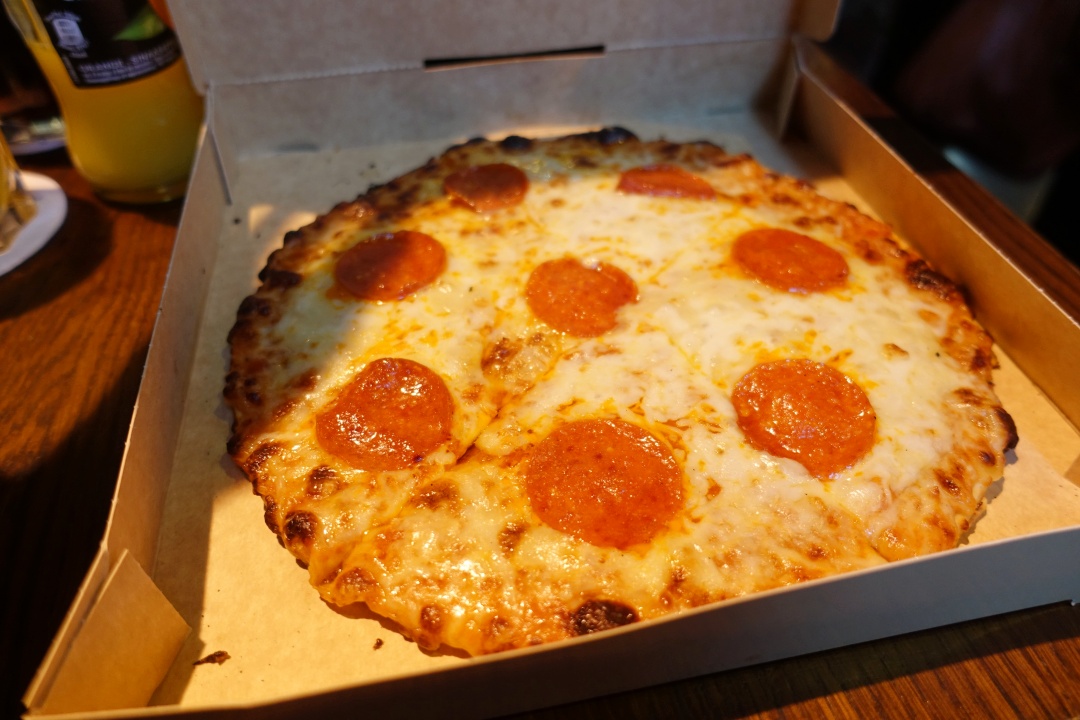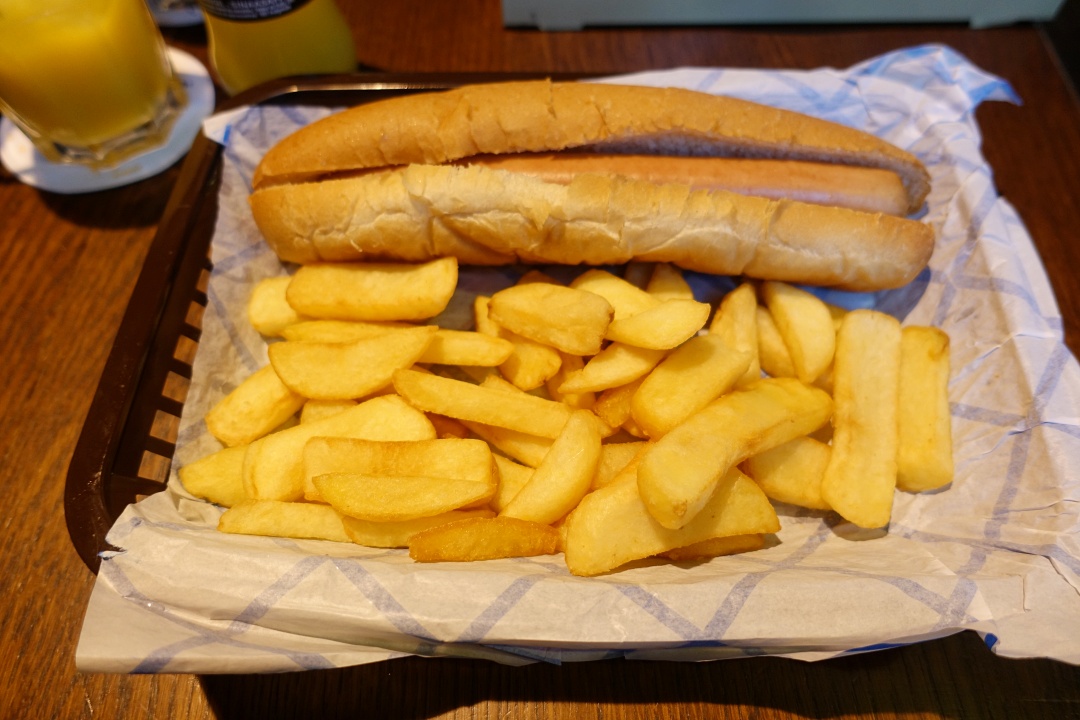 Settled for a quick lunch at Sports Bar at Disney Village where we had a pepperoni pizza and hotdog bun with fries. Together with two drinks, we paid €33.25 for our meal.
---
At around 18:00, we made our way back to Toon Studio at Walt Disney Studios for Ratatouille: The Adventure.
Toon Studio
Ratatouille: The Adventure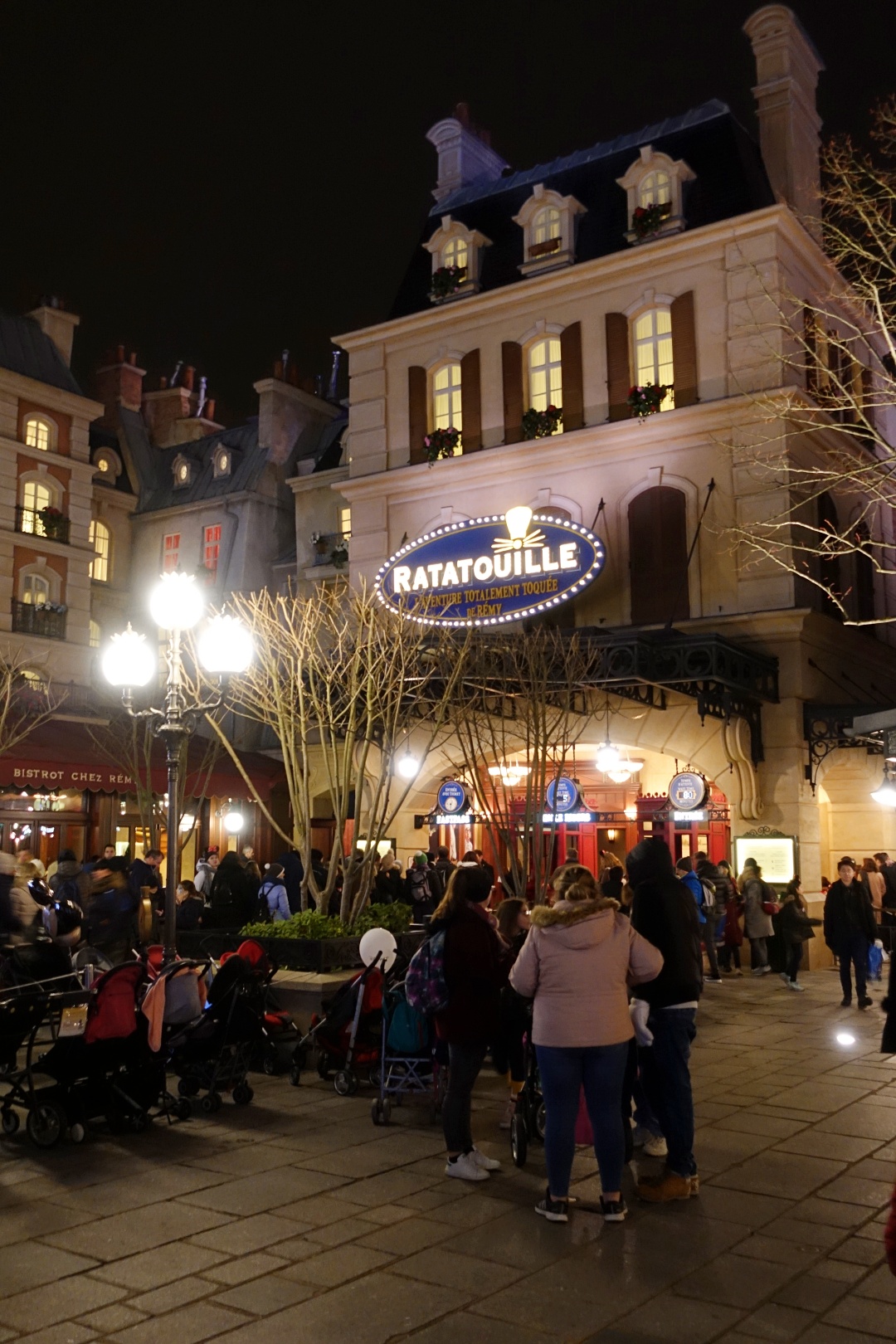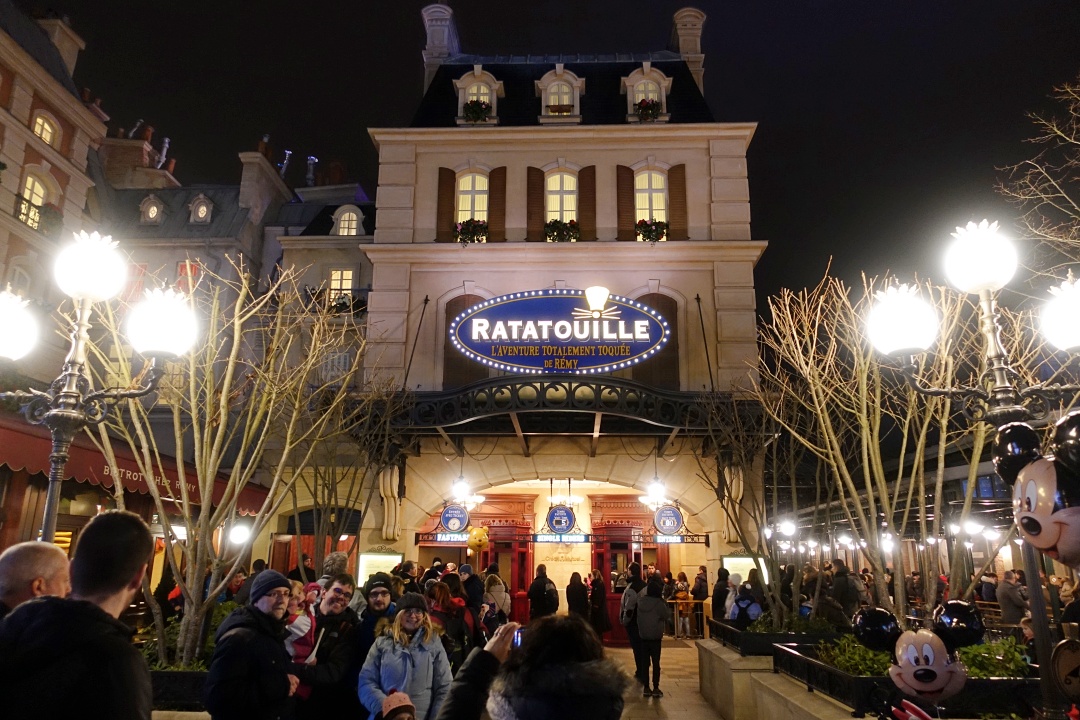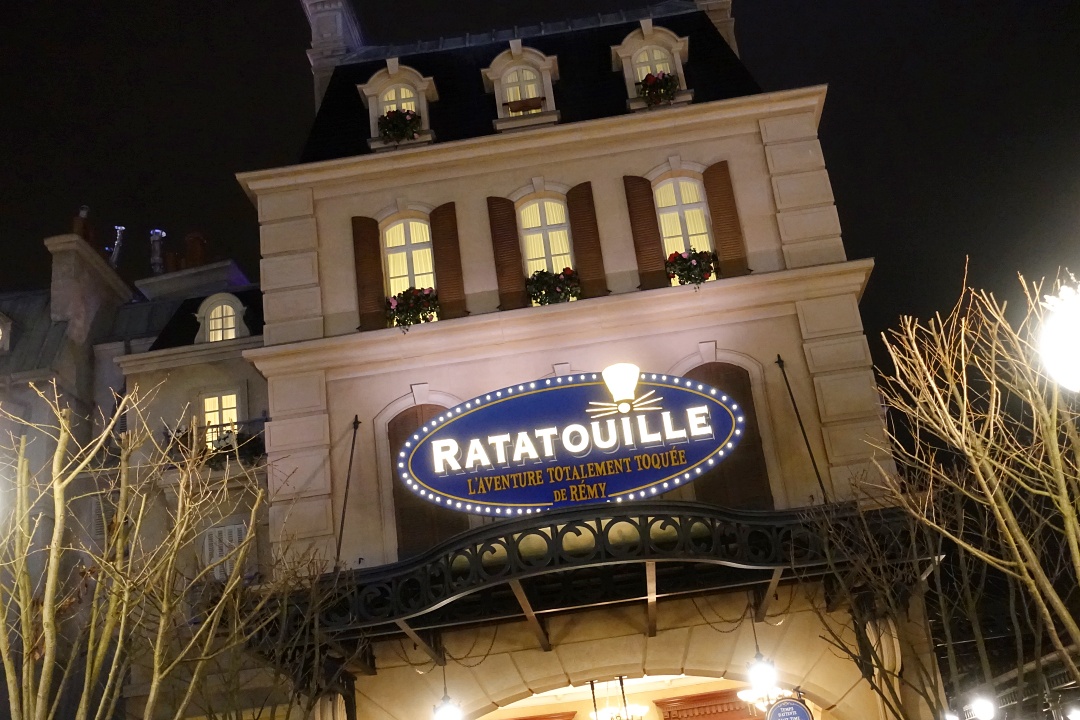 The standing crew was very strict when it comes to what time they allow the guest to enter the attraction. We had to wait till precisely 18:25 (and not a minute earlier) before we were allowed to join the line for fast pass holder for the ride.
Anyway, the 4D ride was very fun and entertaining, and I can see why it's such a popular ride at Walt Disney Studios! That said, I probably still won't queue anywhere more than thirty minutes for the attraction. But if I'm able to obtain a fast pass for it, I would love to go on the ride!
---
We eventually decided not to stay till park closing and instead made our way back to the hotel at 19:00 to pick up our luggage. After which we took the shuttle service back to the train station (Marne-la-Vallée Chessy), and got on a train to head to the city.
As we were staying for another three days in Paris, the Husband booked us an accommodation in the city centre near to Gare du Nord Station.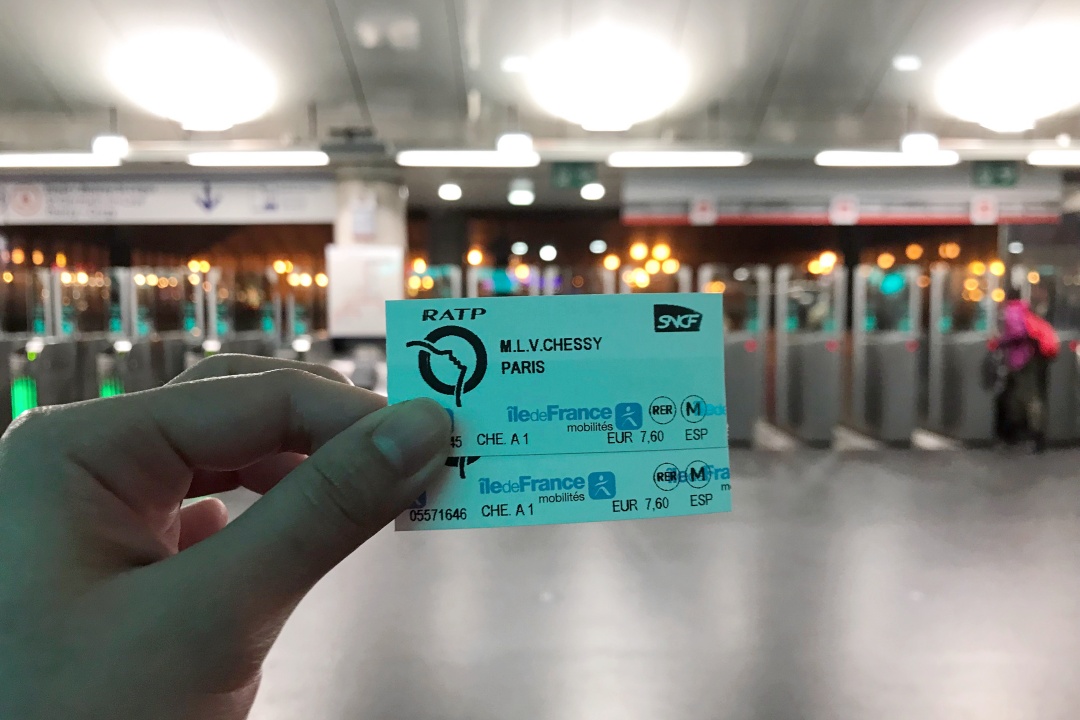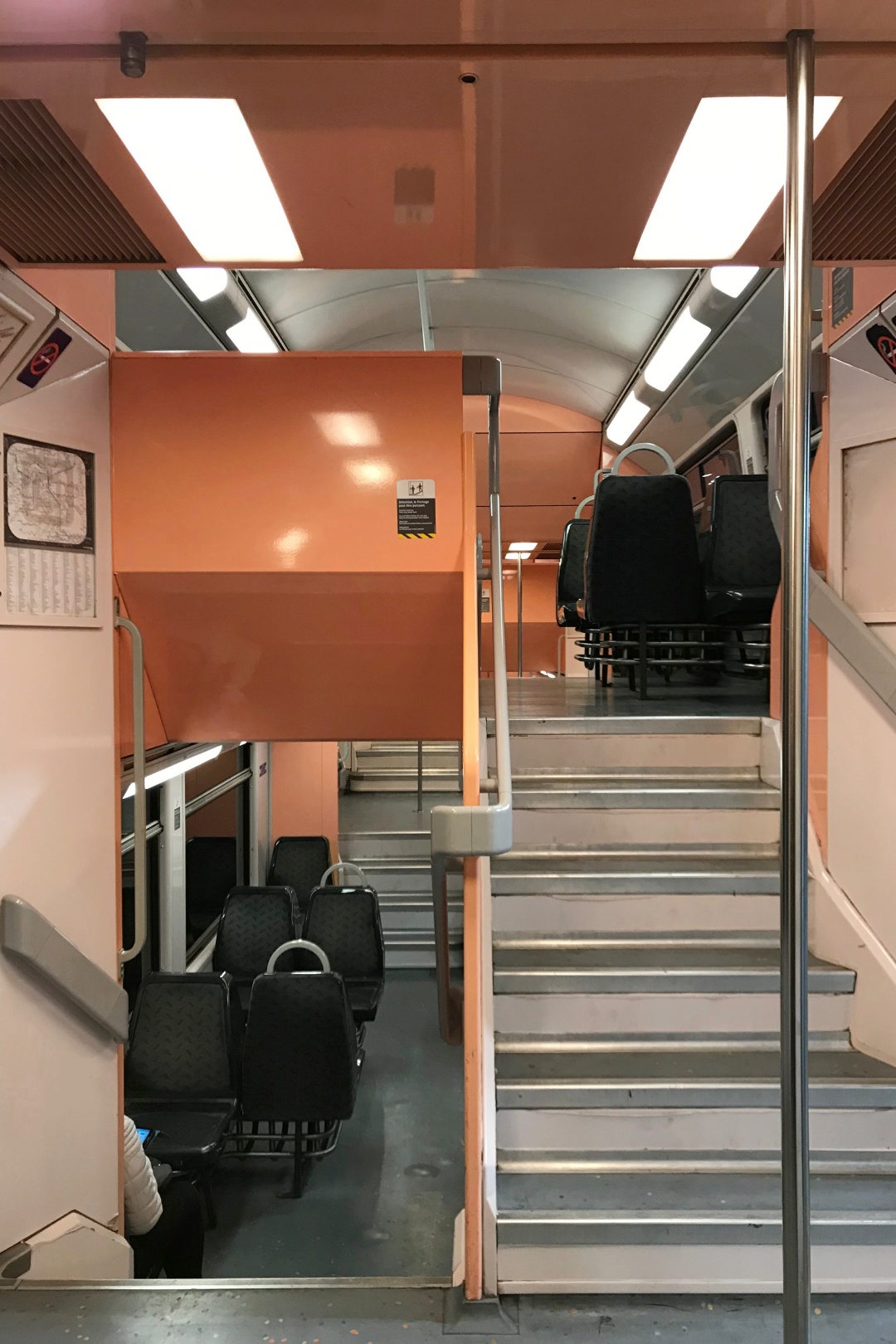 ibis Styles Paris Gare du Nord TGV
It was close to 21:00 when we finally checked in and settled down at ibis Styles Paris Gare du Nord TGV Hotel. It's a 3-star hotel located in the city centre, just 2-minute walk from Gare du Nord/Paris Nord Station. For three nights, we paid SGD 554.94 on hotels.com for our stay.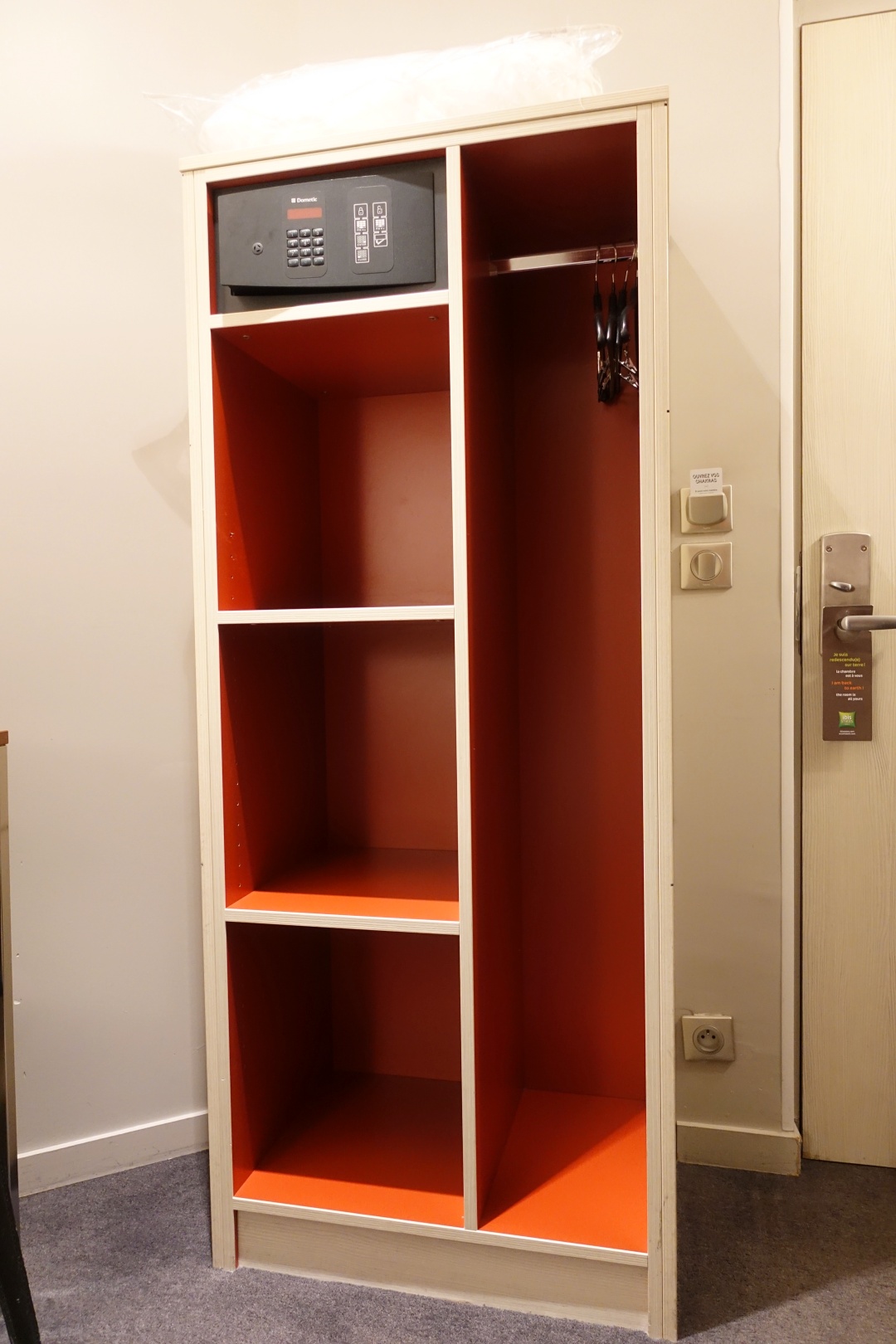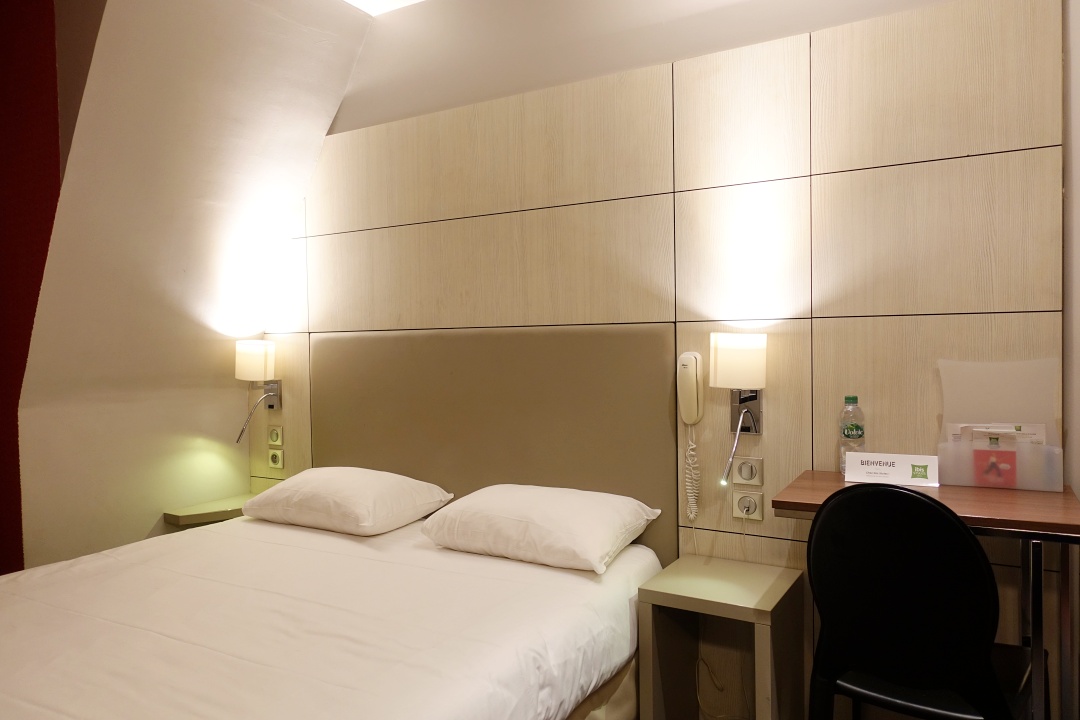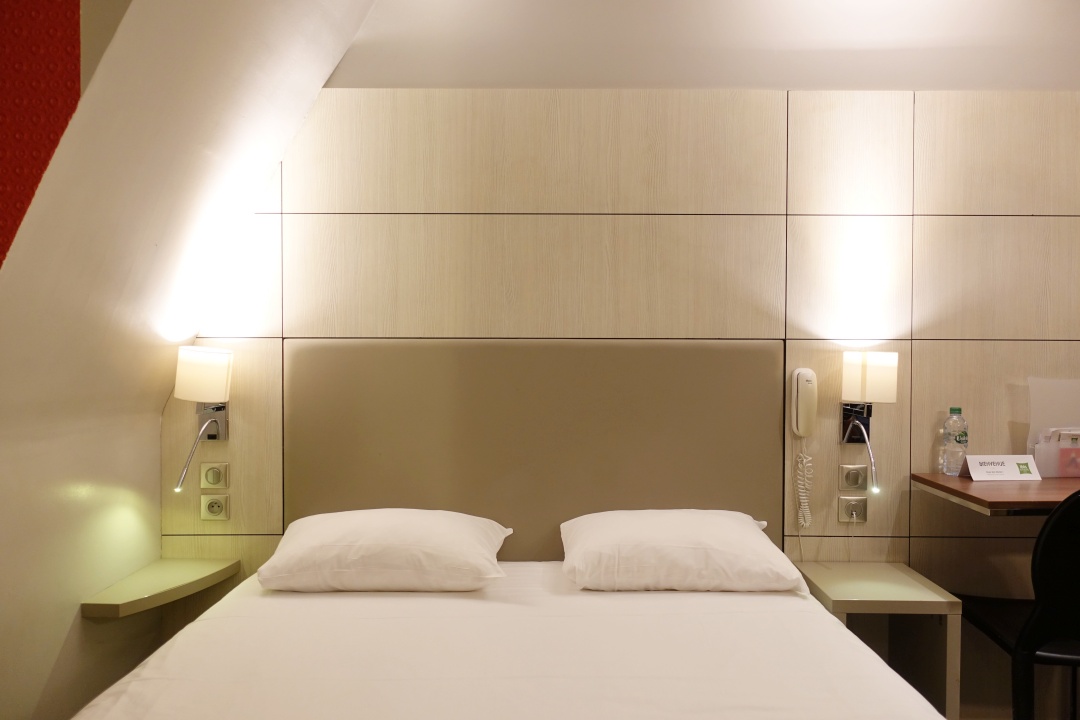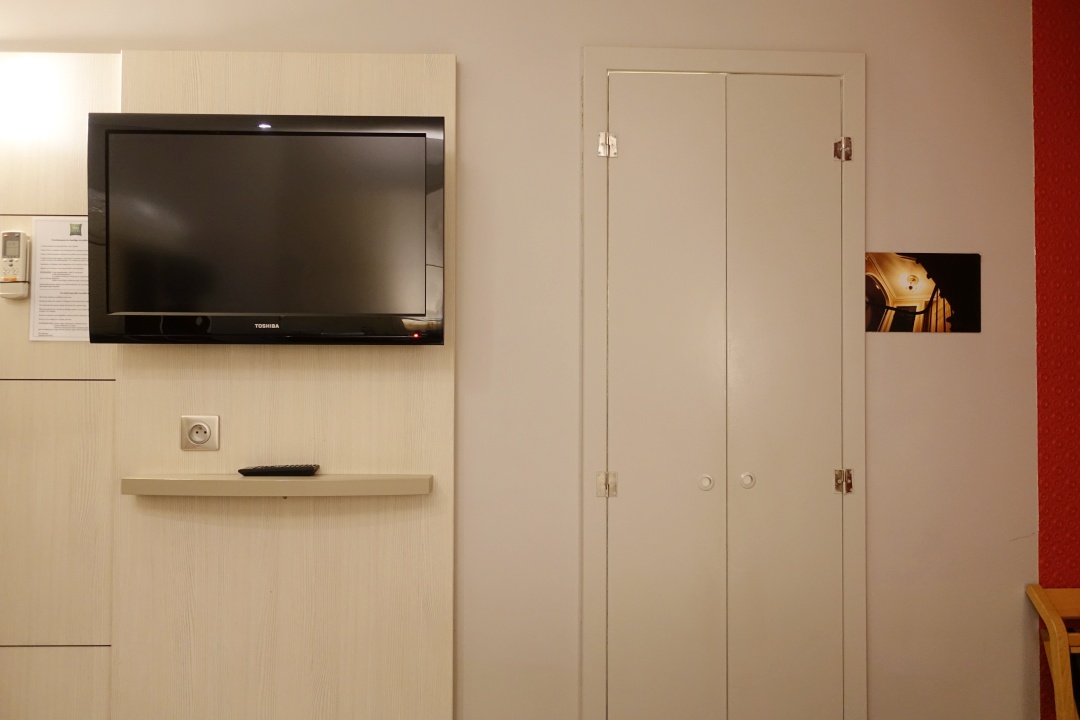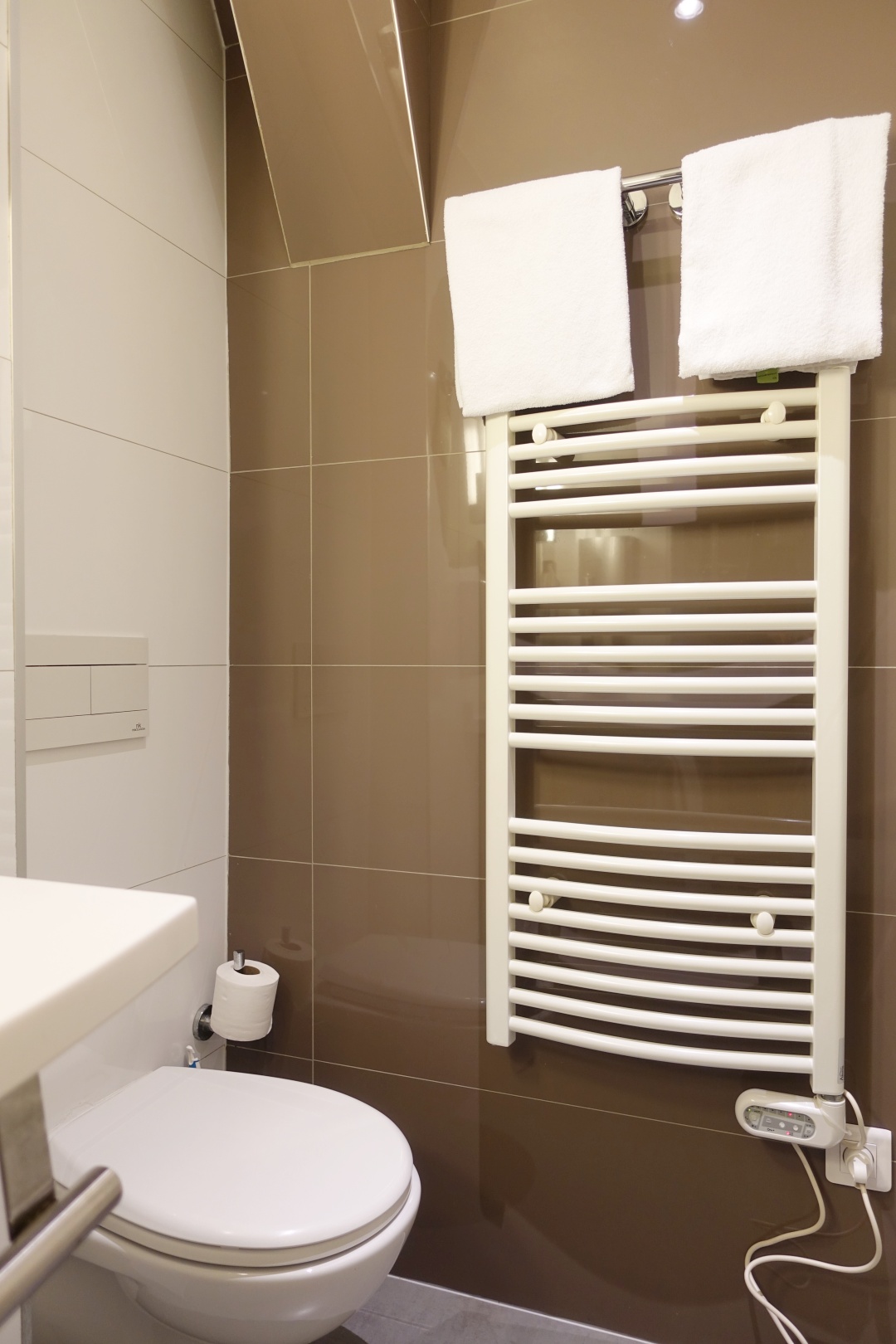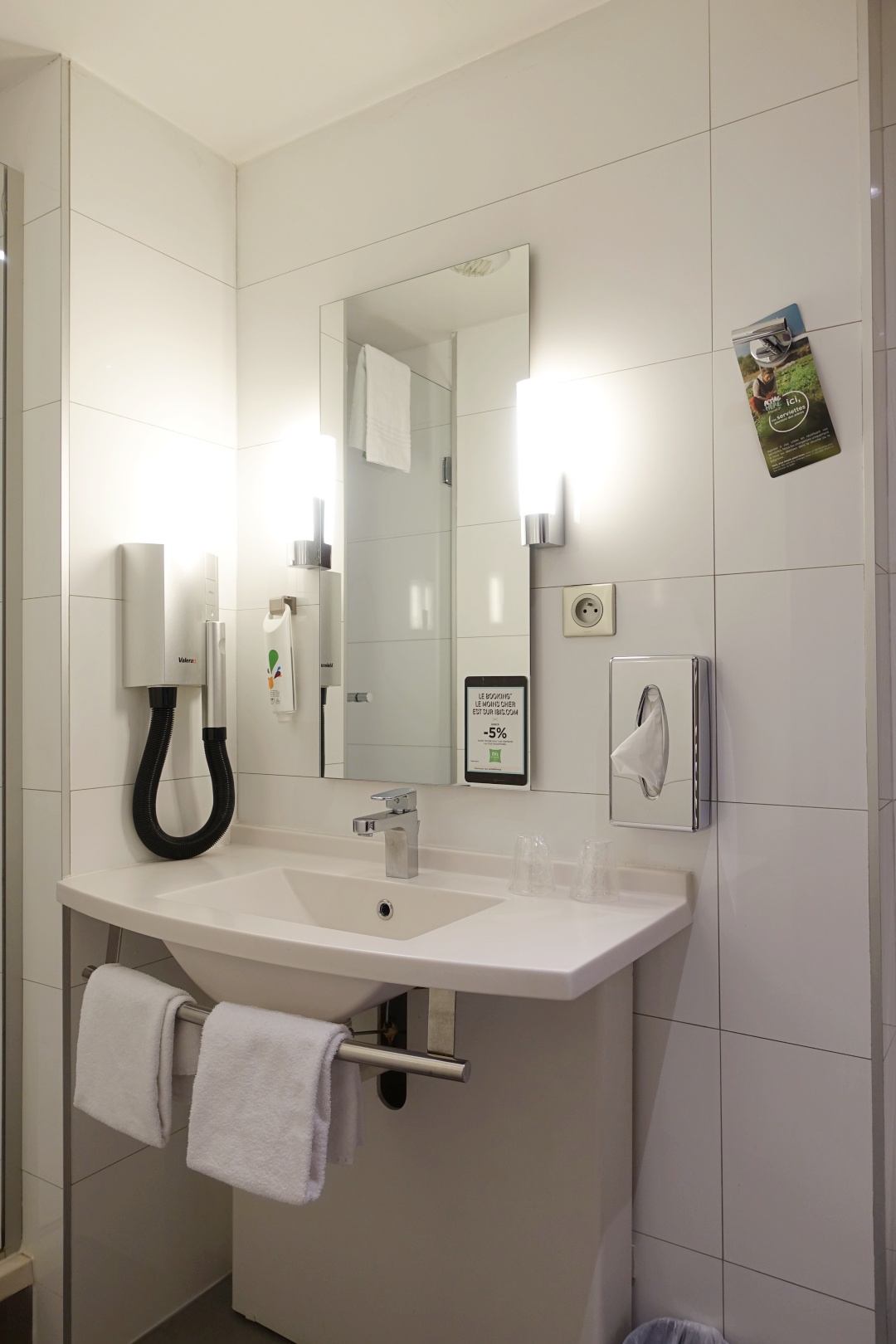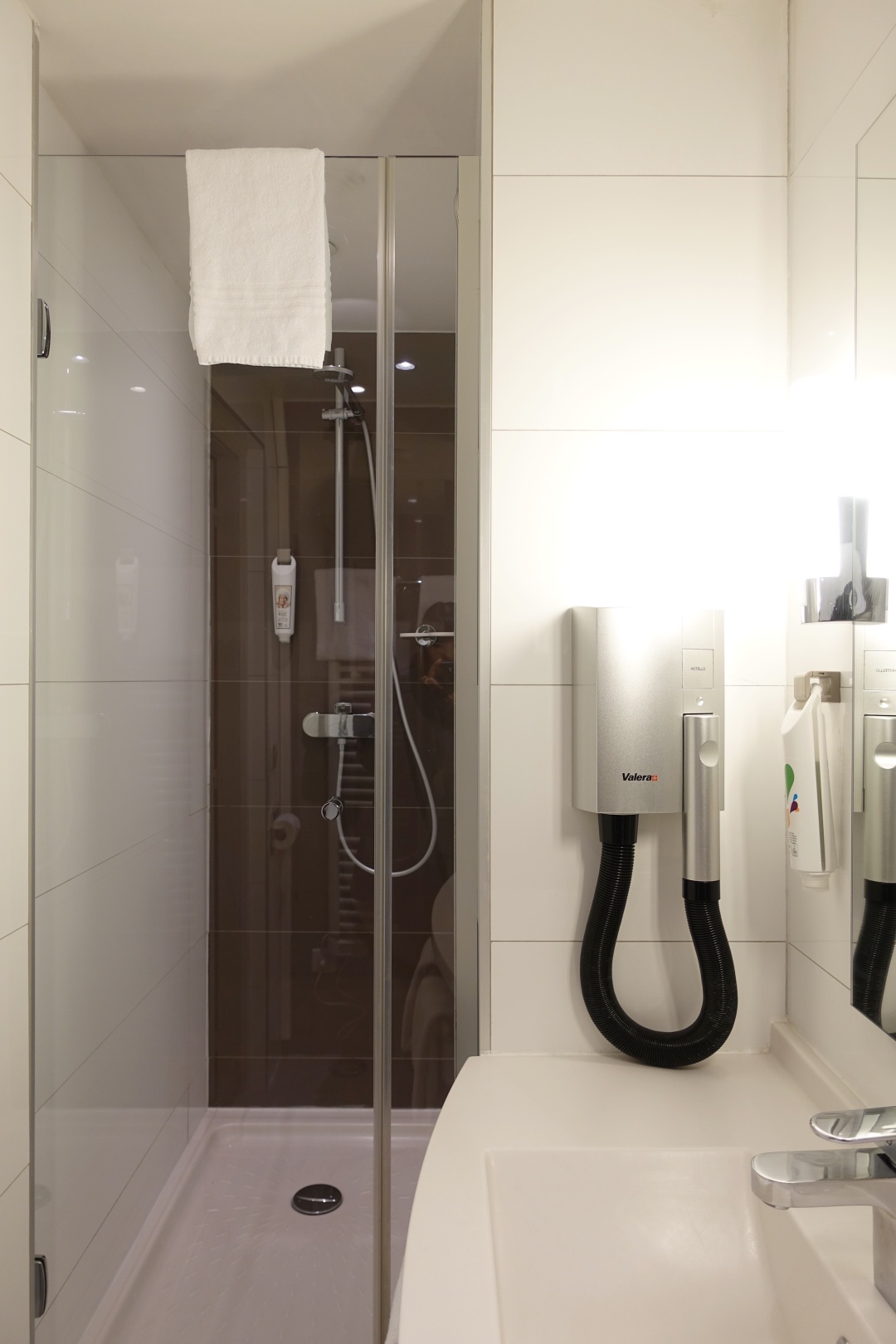 The interior of the room was kept simple, and the space was comfortable for two. It comes with a double bed, desk, tv and a private bathroom with standing shower.
After leaving down our bags, we made our way out to look for dinner. We walked around the area and found Burger King, so we ended up getting some chicken and chicken nuggets back to the hotel.