I am going to continue to clear my overdue travelogue, starting with my family trip to Hong Kong in March 2019!
The last family trip that we took was to Taipei in March 2017, and thereafter, I also took a trip to Bangkok with my two sisters in March 2018. We've been talking about taking another family trip (with my parents), and ultimately we decided to go to Hong Kong since my parents had never been there before. Unfortunately, my youngest sister couldn't join us for the trip due to school, so it was just the five of us.
Our flight was on Friday morning at 07:35, and I arranged to meet my family directly at the airport. I actually had no problem going to the airport alone, but the Husband offered to send me there; even though that means waiting up at 05:00 and having to return home alone after sending me off. It was the first time I left the Husband behind in Singapore ever since we moved in together. Fortunately, it was just a five-day trip!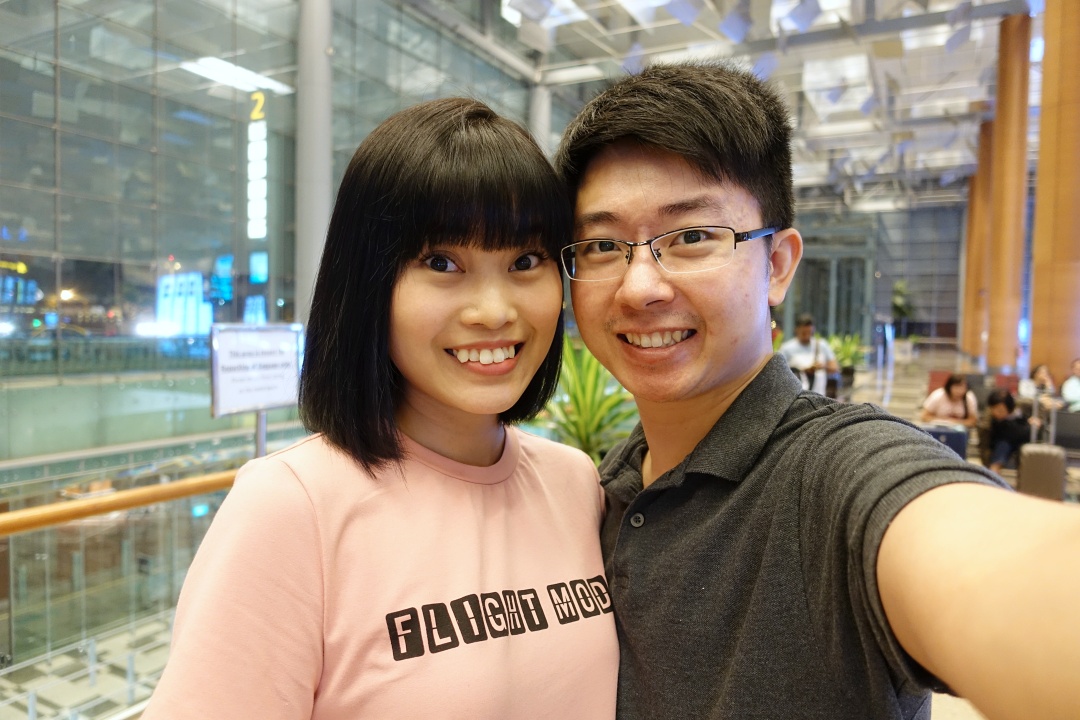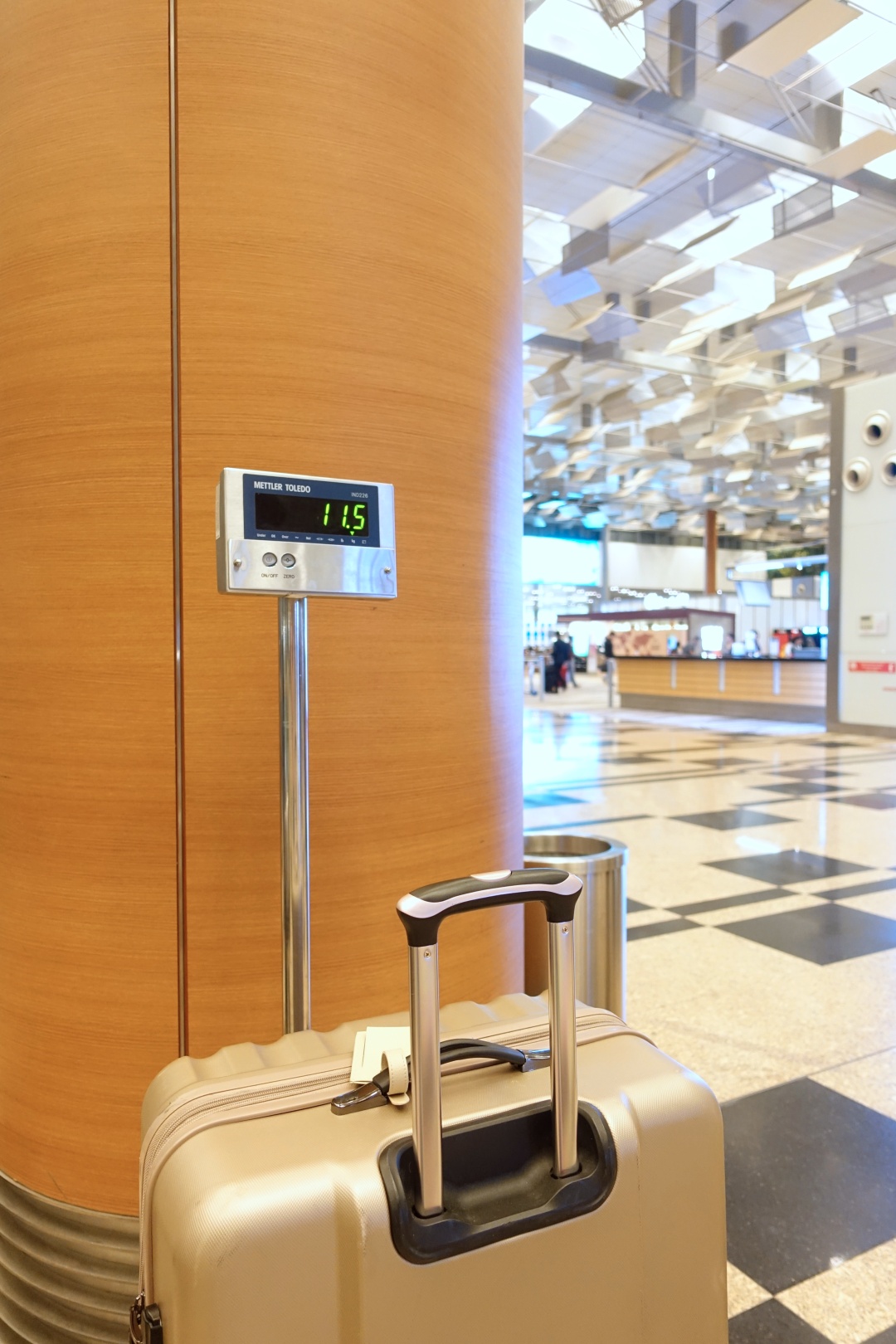 Told myself to pack light for the trip but I still ended up with a suitcase that weighs 11.5kg. Consider the fact that I had with me a 29″ luggage; I supposed 11.5kg is considered light?
It may seem a little excessive to bring such a huge bag for a 5-day trip, but as I loaned my sister my medium (Gudetama) luggage, I had to bring along my bigger luggage.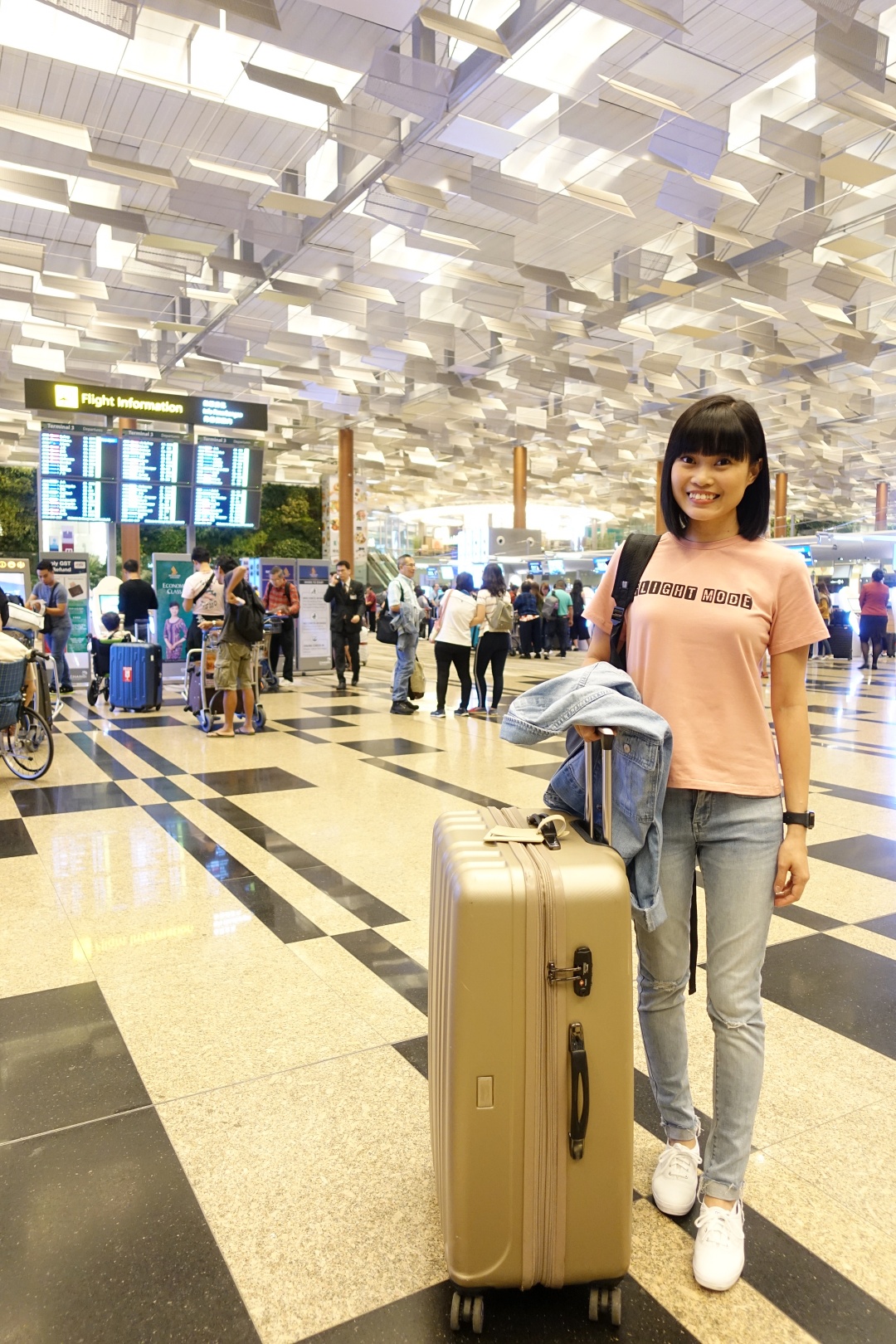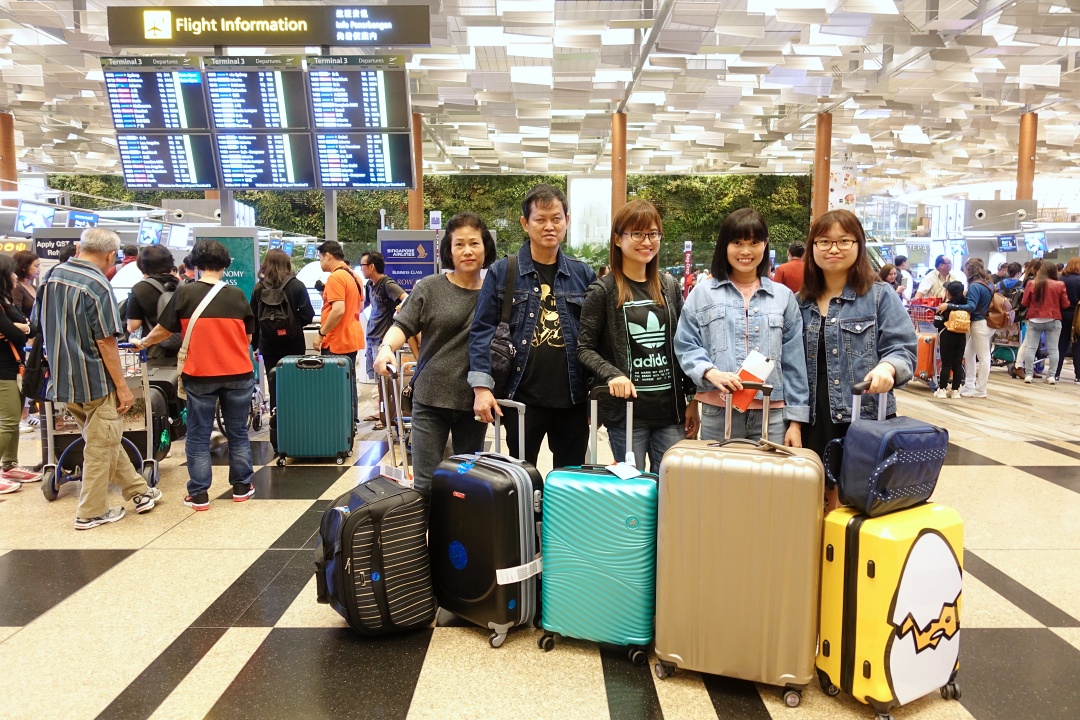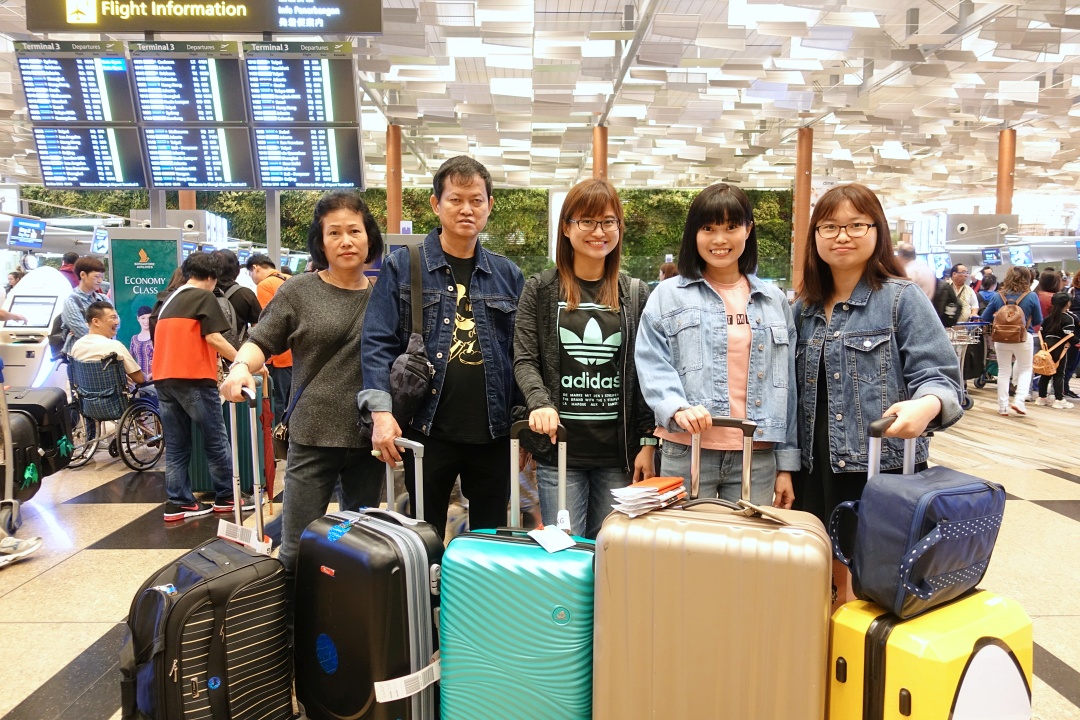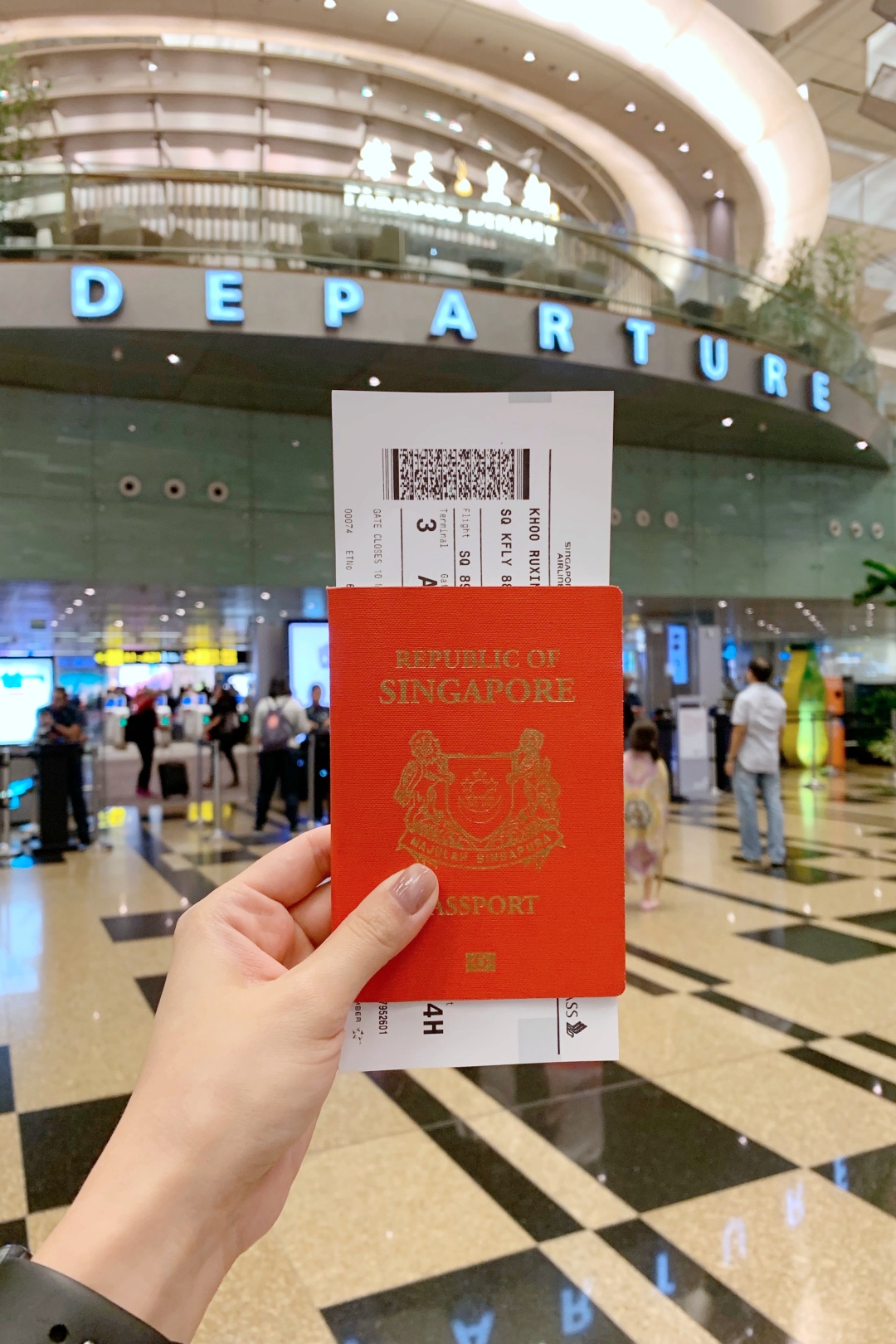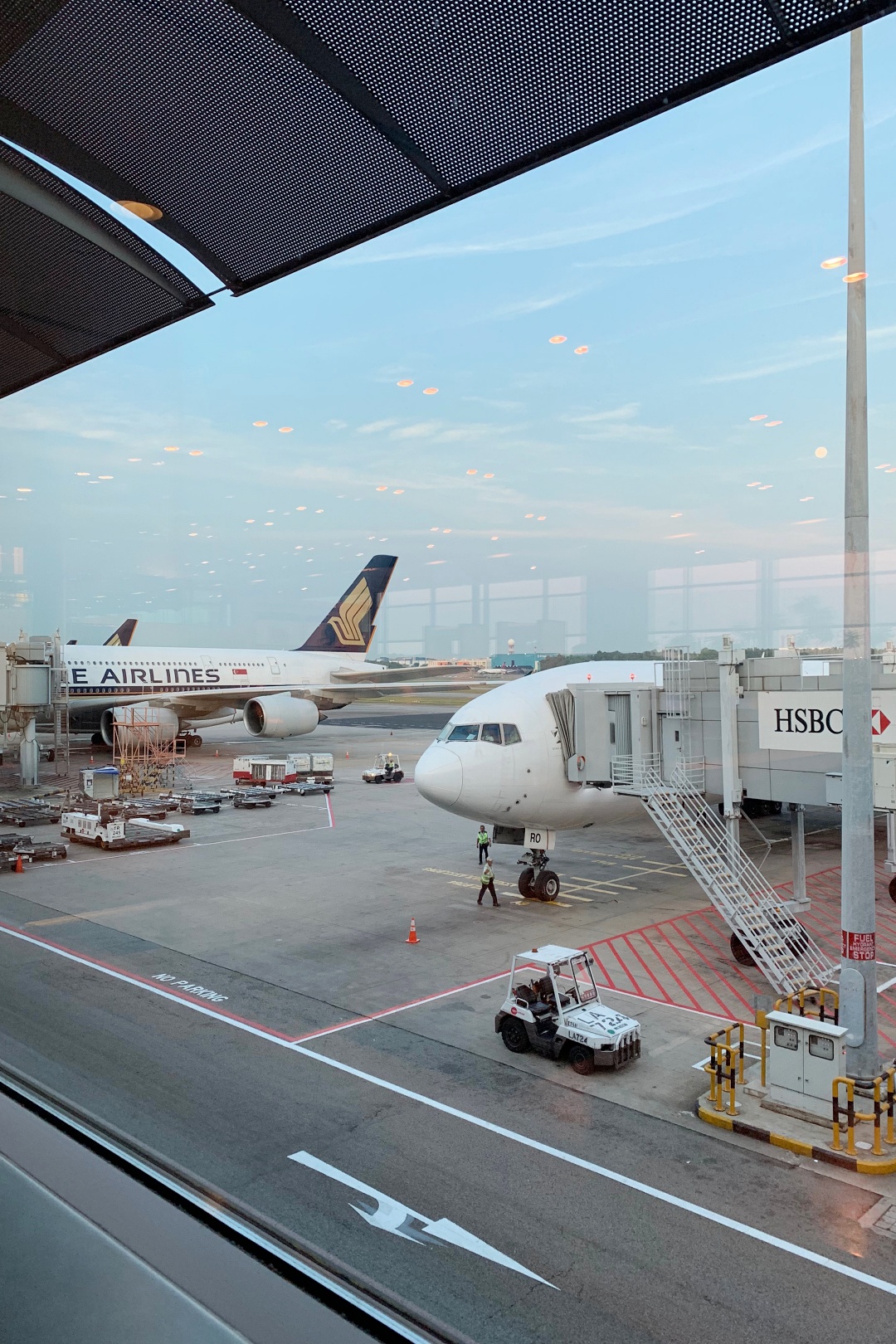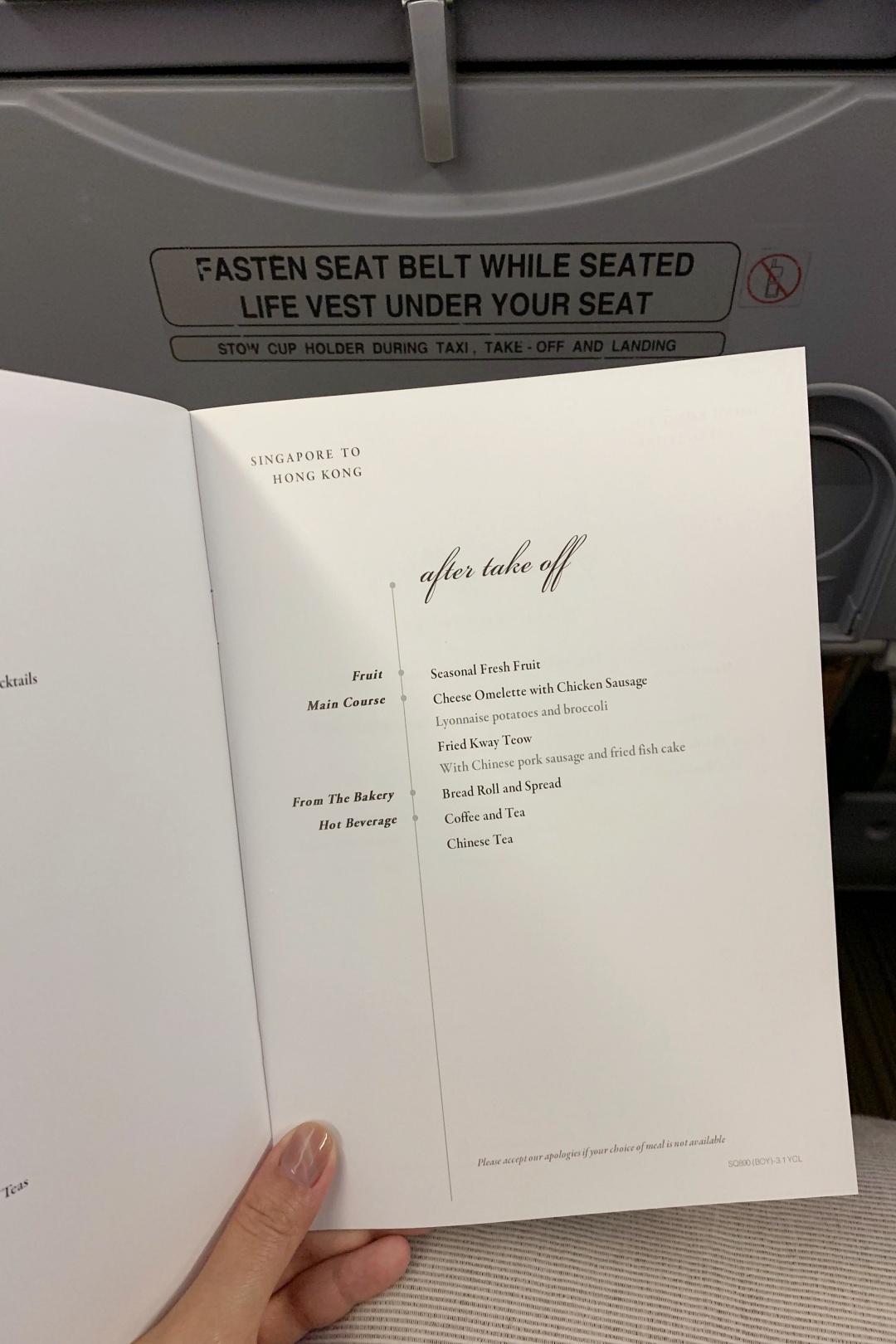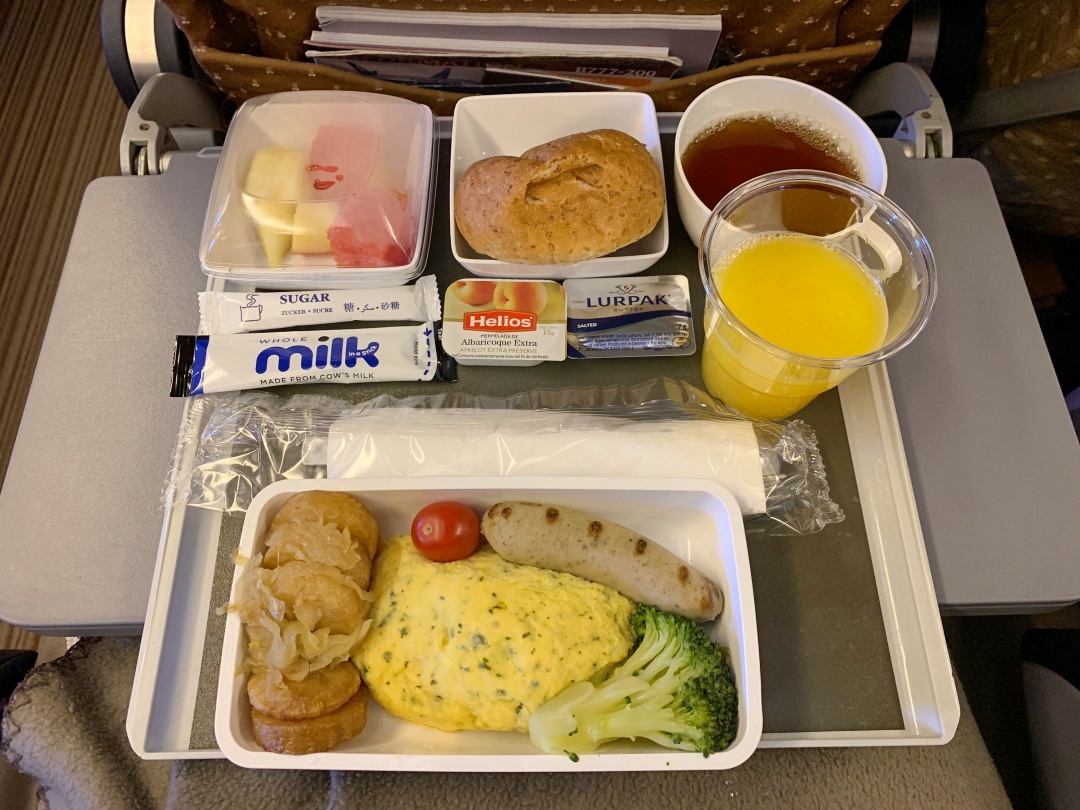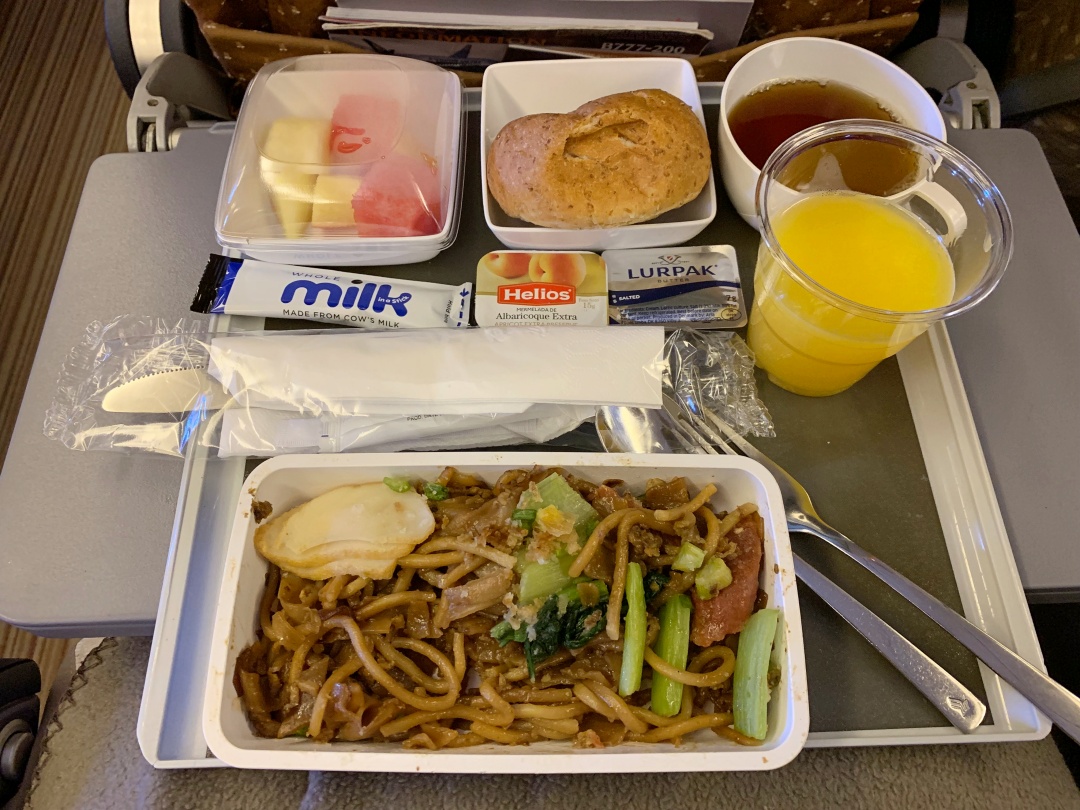 For our in-flight meal on Singapore Airlines, we had a choice of either the Cheese Omelette with Chicken Sausage or Fried Kway Teow.
---
Arrival | Hong Kong International Airport
After approximately 4 hours, we arrived at Hong Kong International Airport.
Right after we came out of the arrival hall, the first thing we did was to top-up our Octopus cards. My sister managed to borrow four cards from her friend, while I had two bought from my previous trip. As I haven't been using my Octopus cards since my last visit in 2016, the cards were deactivated. As such, I had to reactivate them at the counter before I could top-up the value.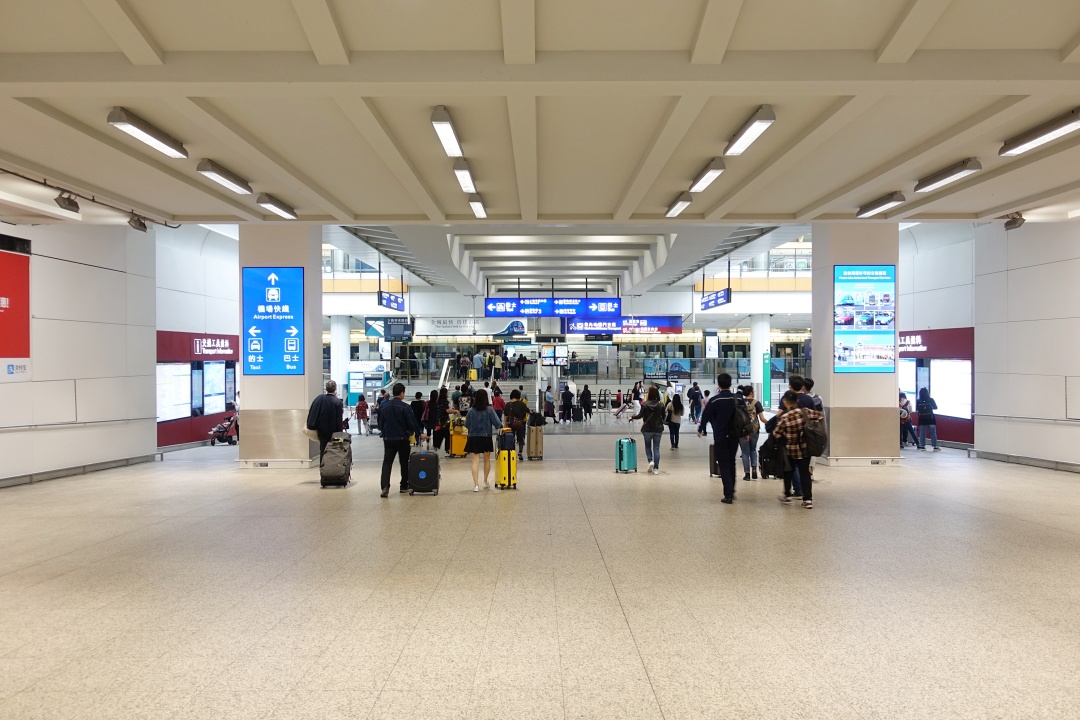 To get to the city, we decided to take a bus from the nearby bus station. (There is also a metro station at the airport which can take you to the city.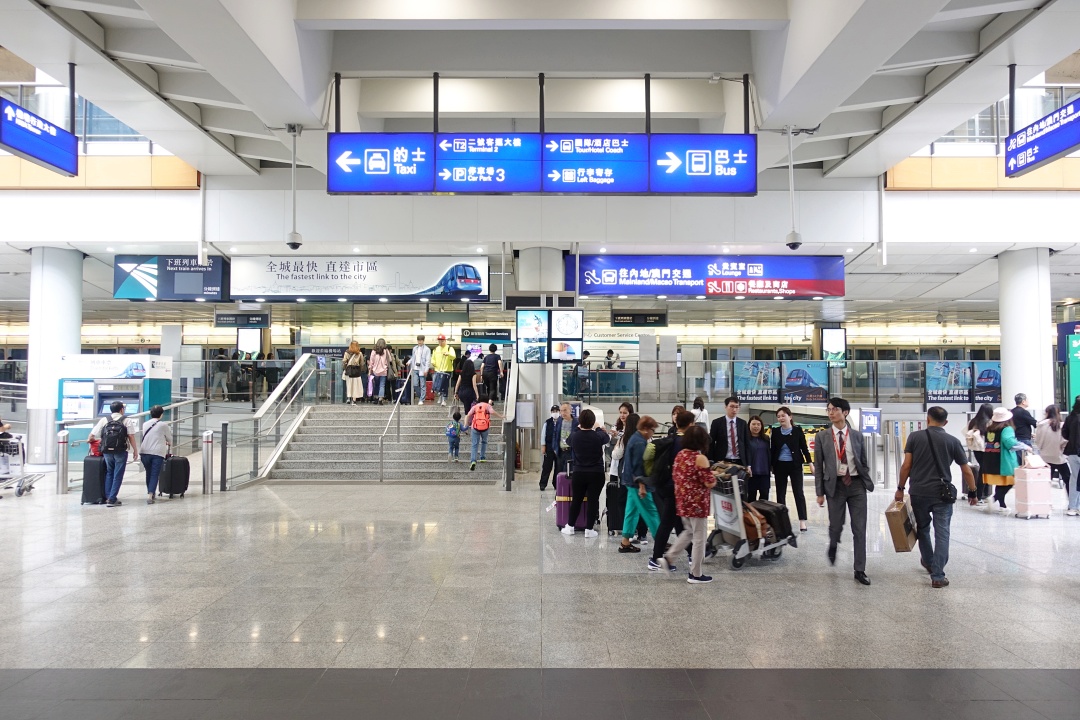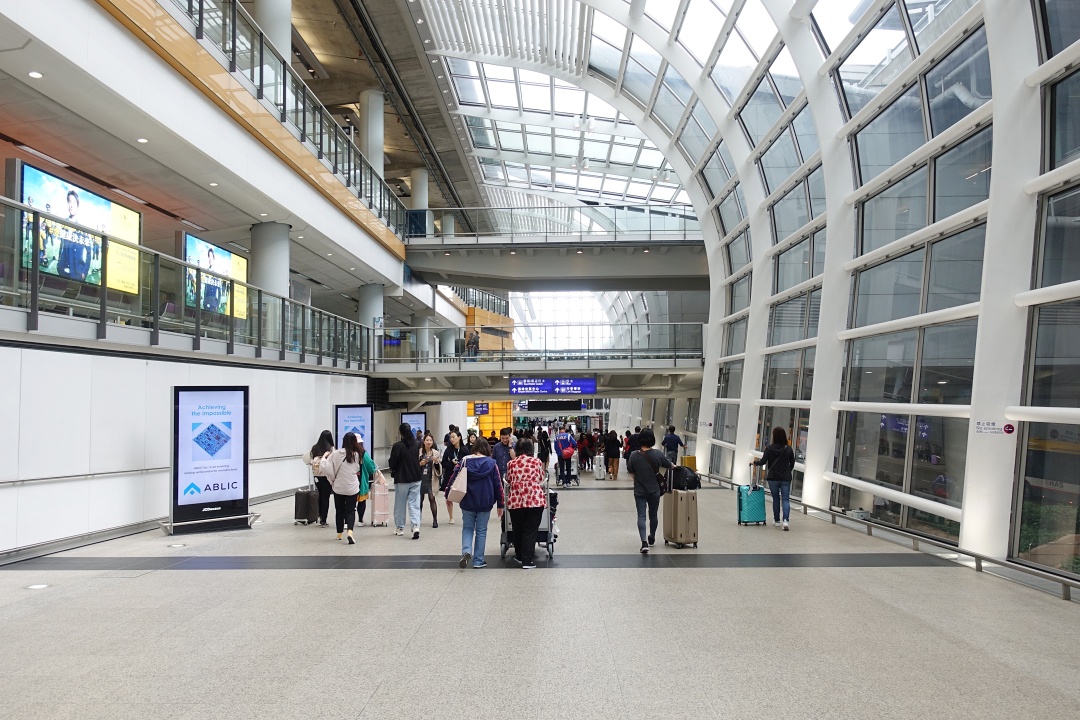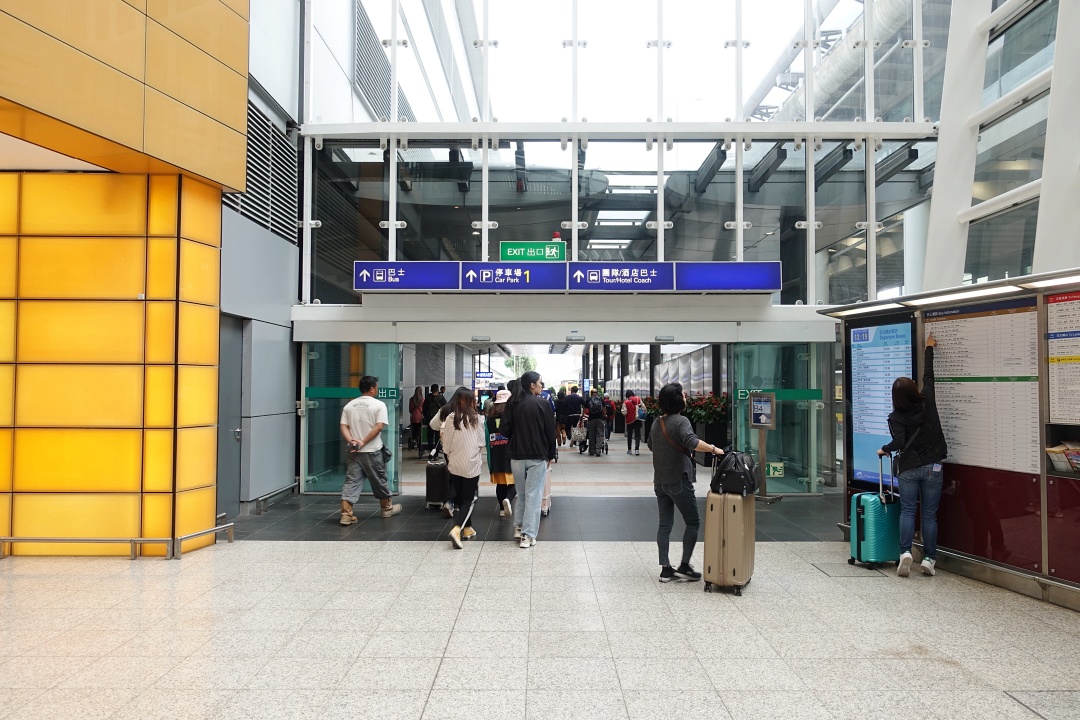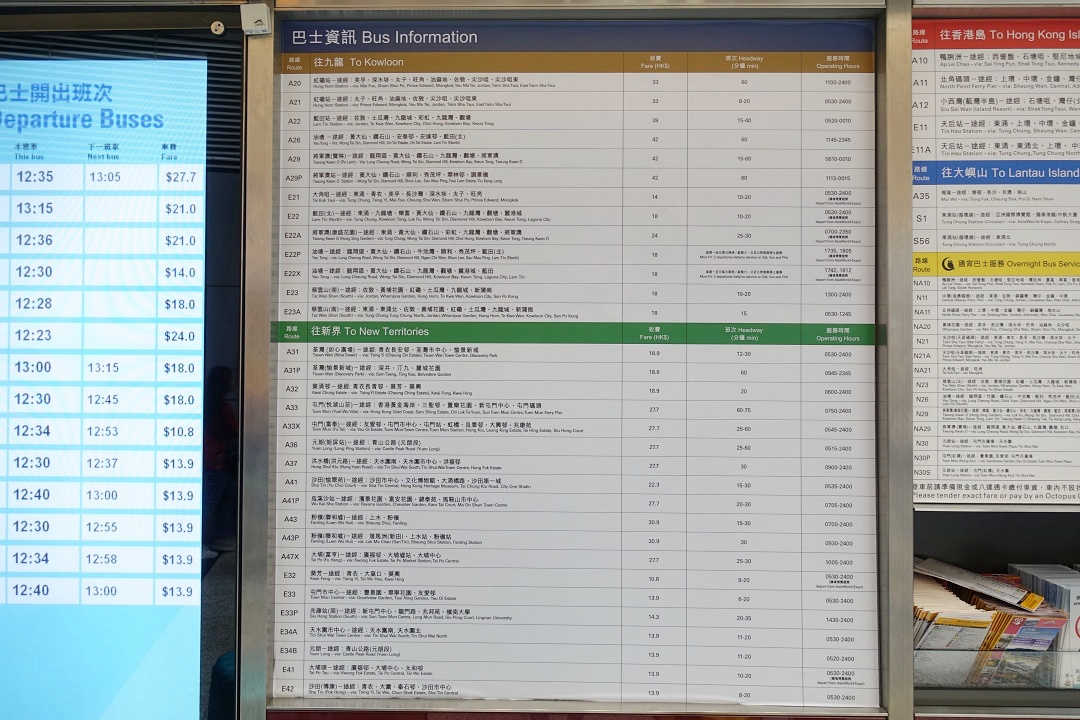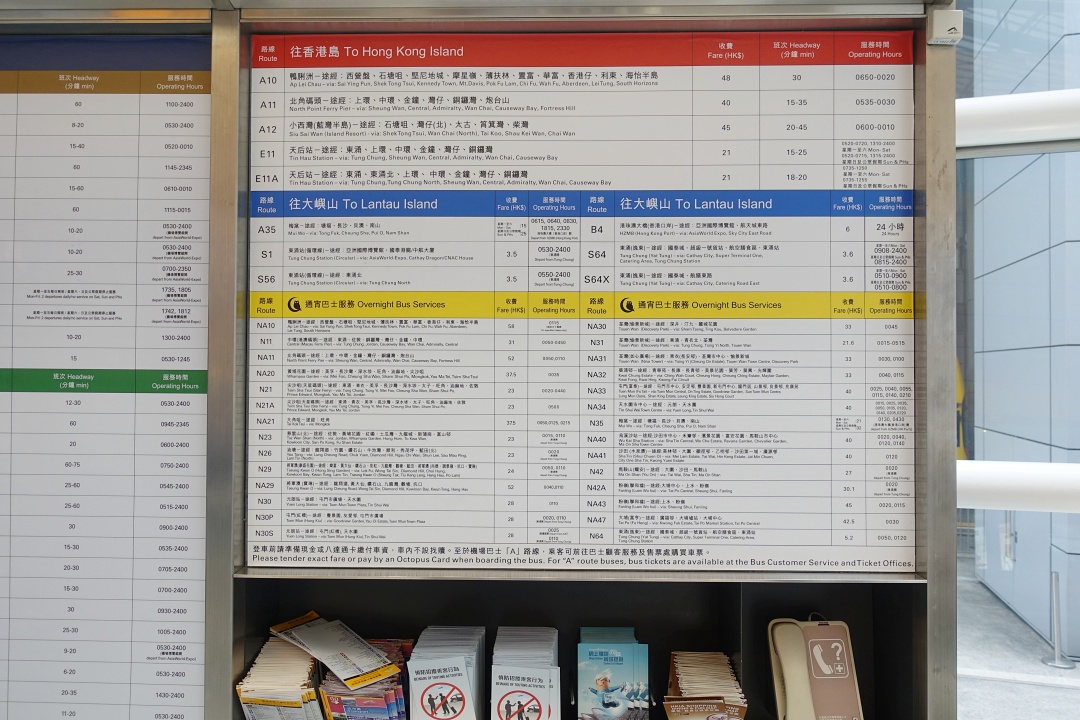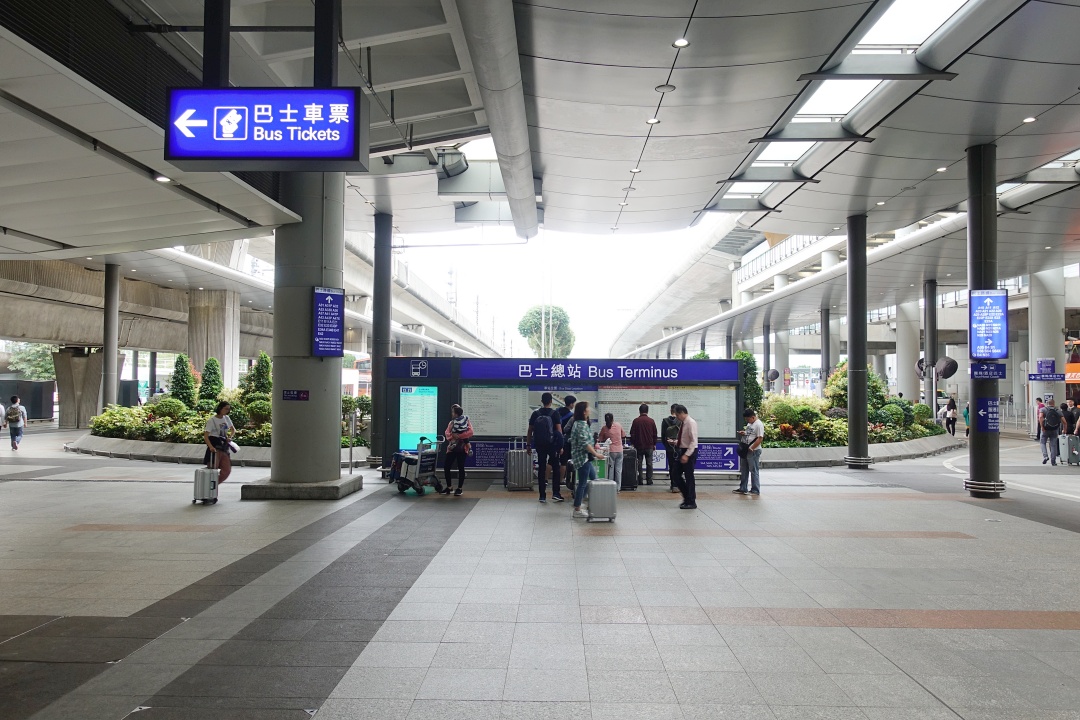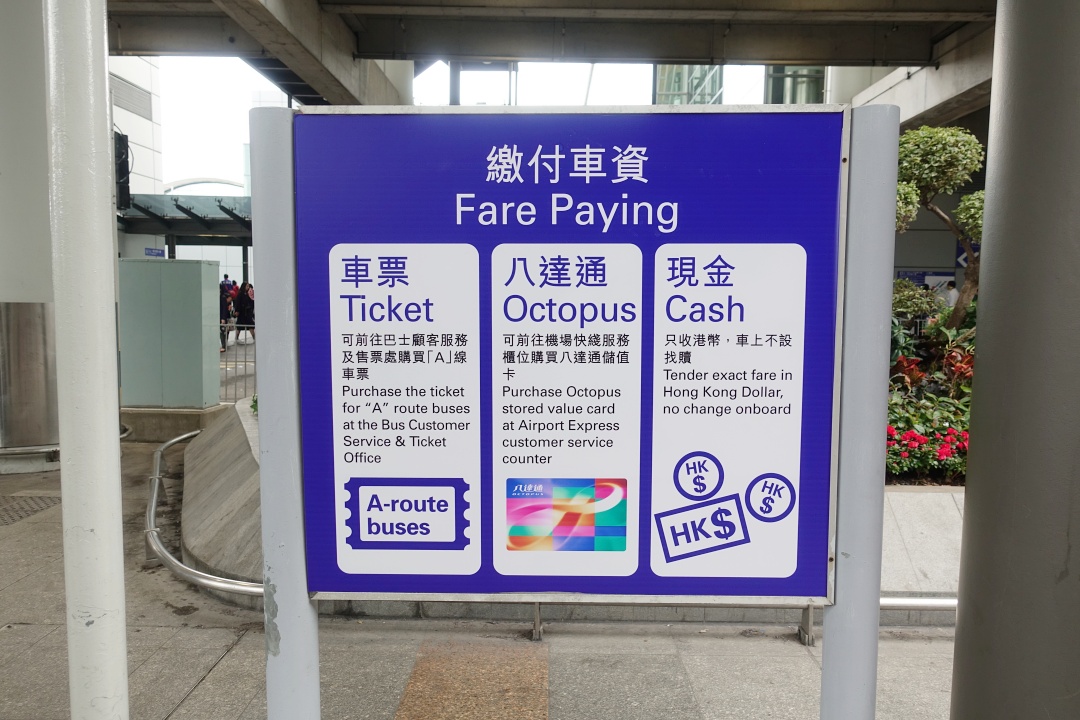 For those without an Octopus card, you can either get a ticket from the nearby ticket office or pay for the fare in cash onboard.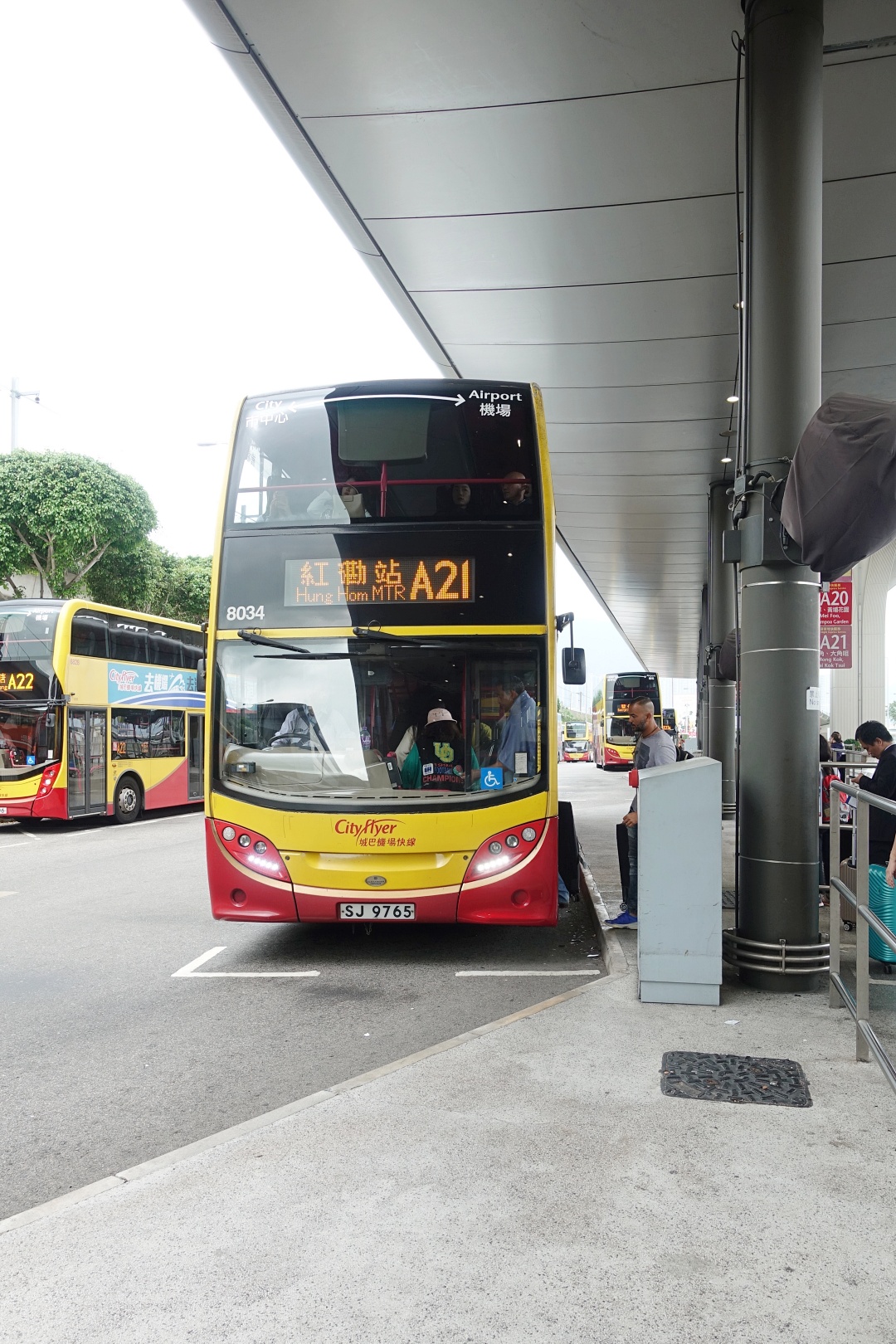 Metropark Hotel Mongkok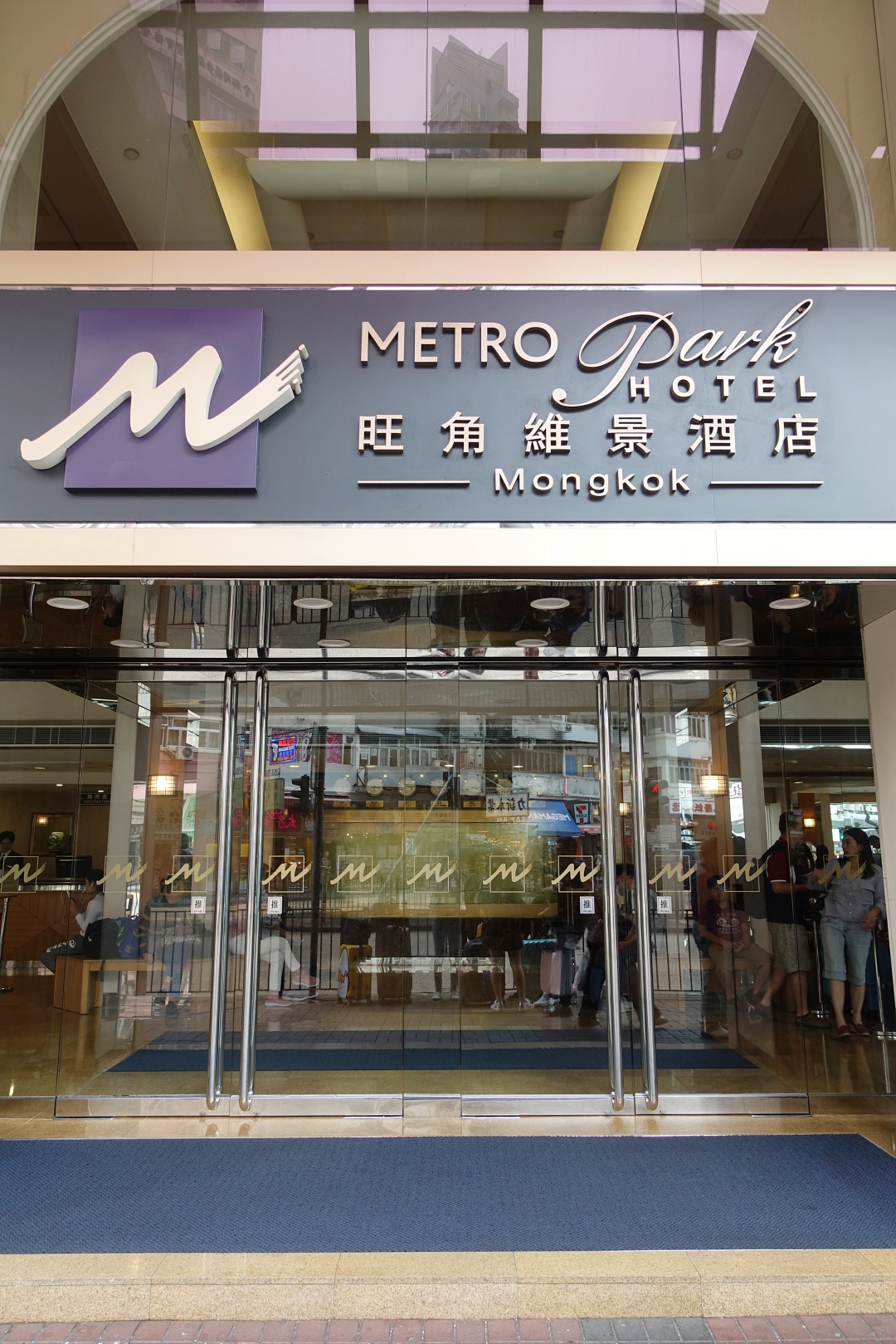 For this trip, my sister booked our stay at Metropark Hotel Mongkok. (Nearest MTR: Prince Edward Station)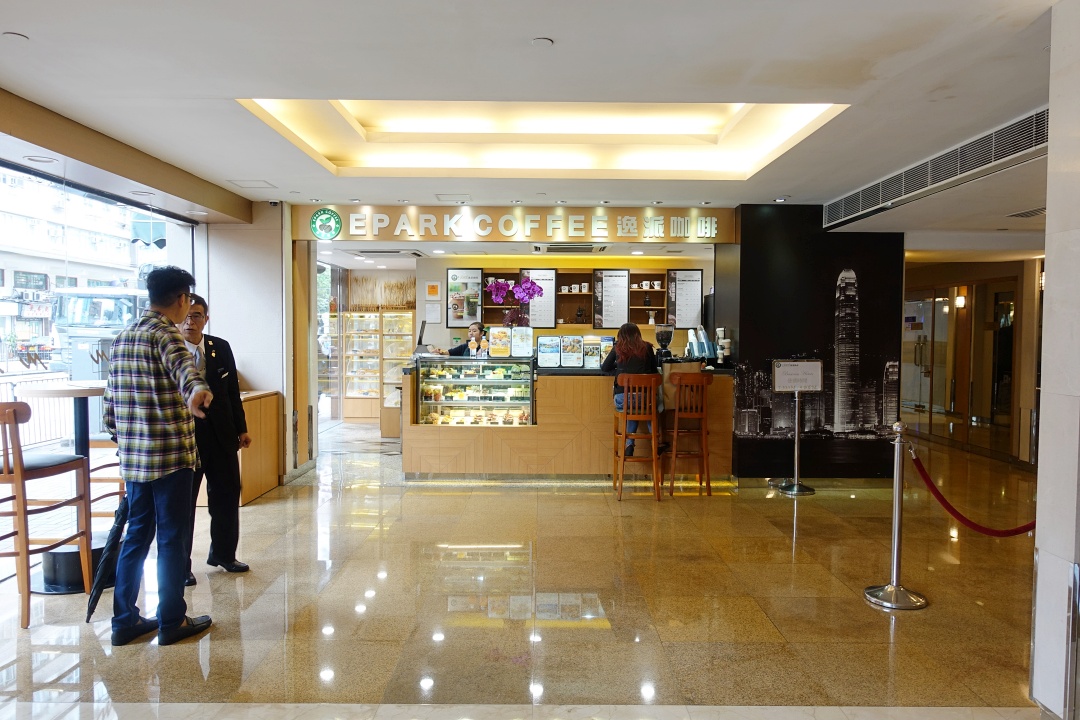 There is a small bakery in the lobby.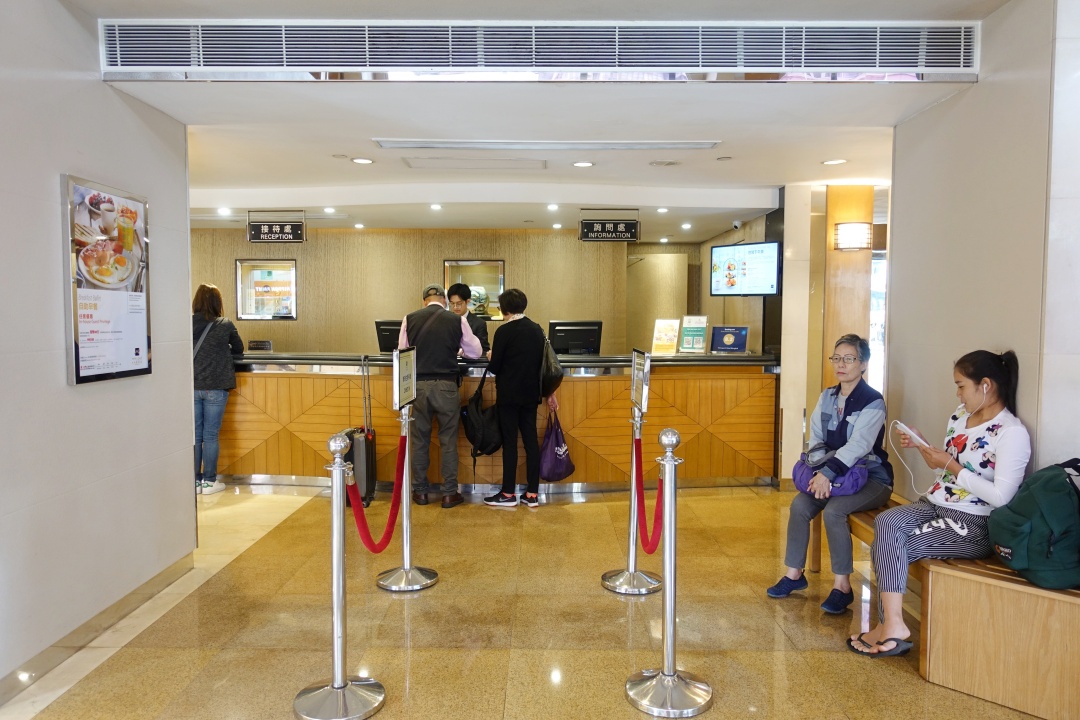 Check-in was supposed to be at 14:00, but we managed to do a slightly earlier check-in at 13:30. We booked two rooms; a twin room for my parents and a quadruplet room for my two sisters and I. Based on our booking, it only comes with breakfast for four, so we got to pay for an additional pax at HKD 88 (approx SGD 15).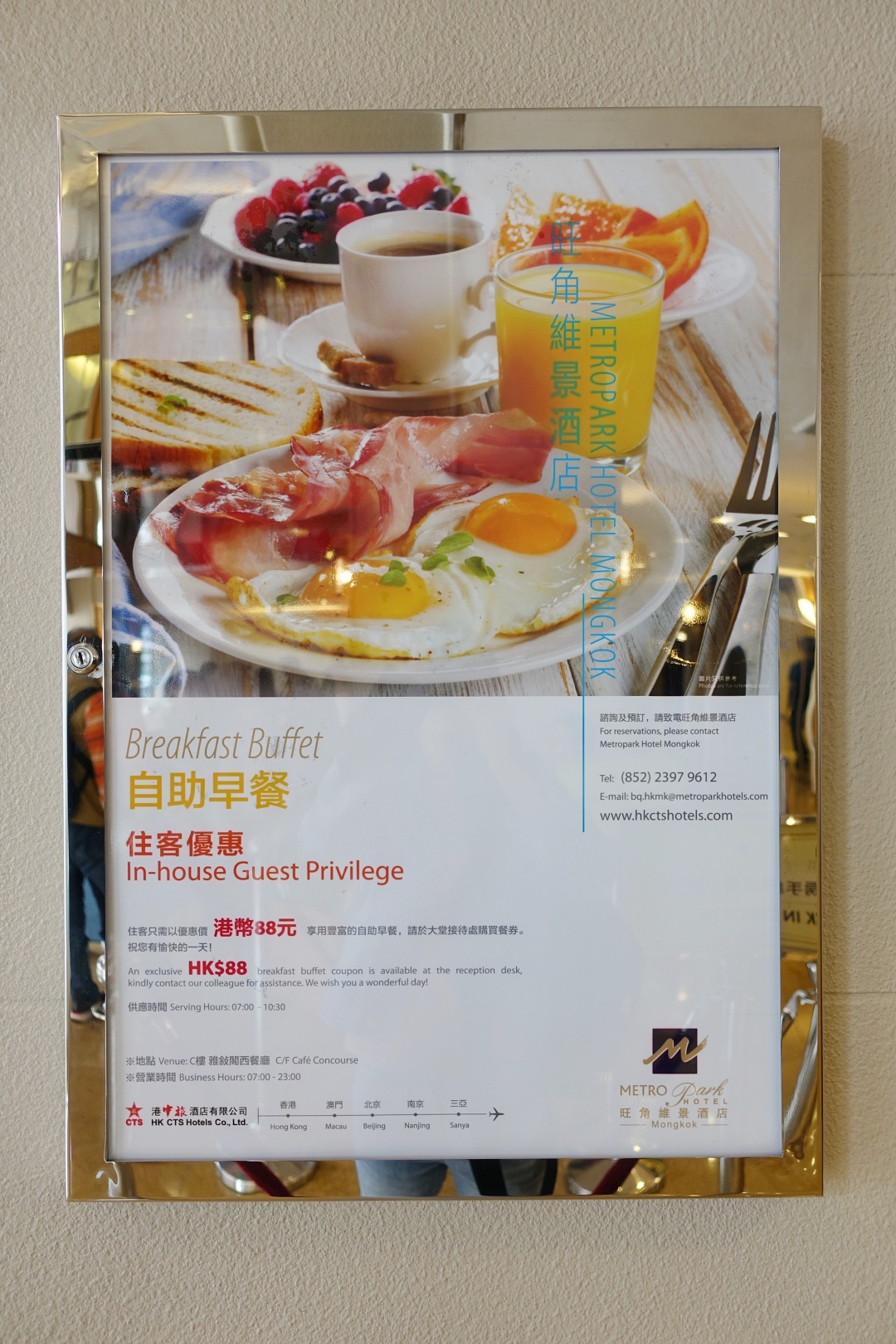 Superior Room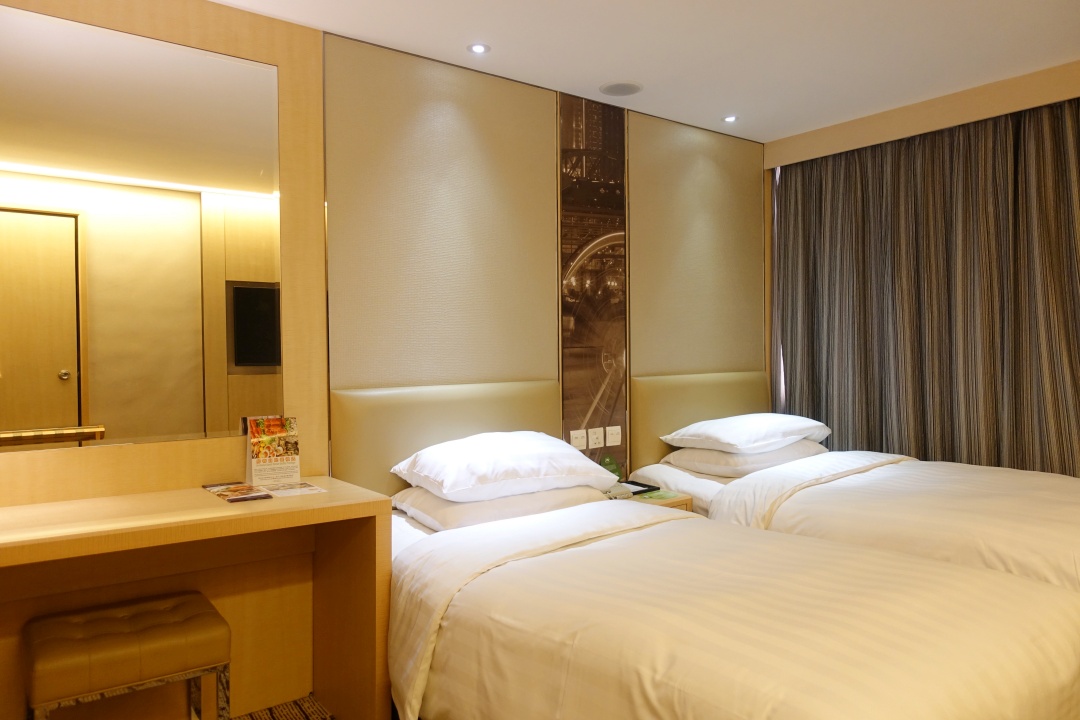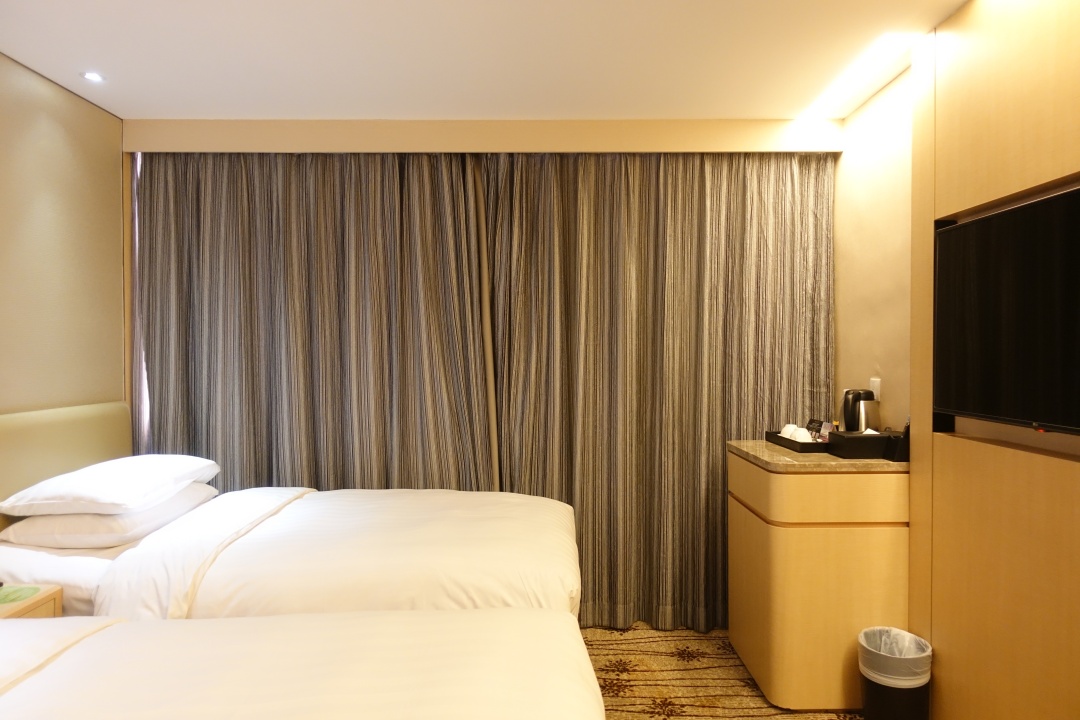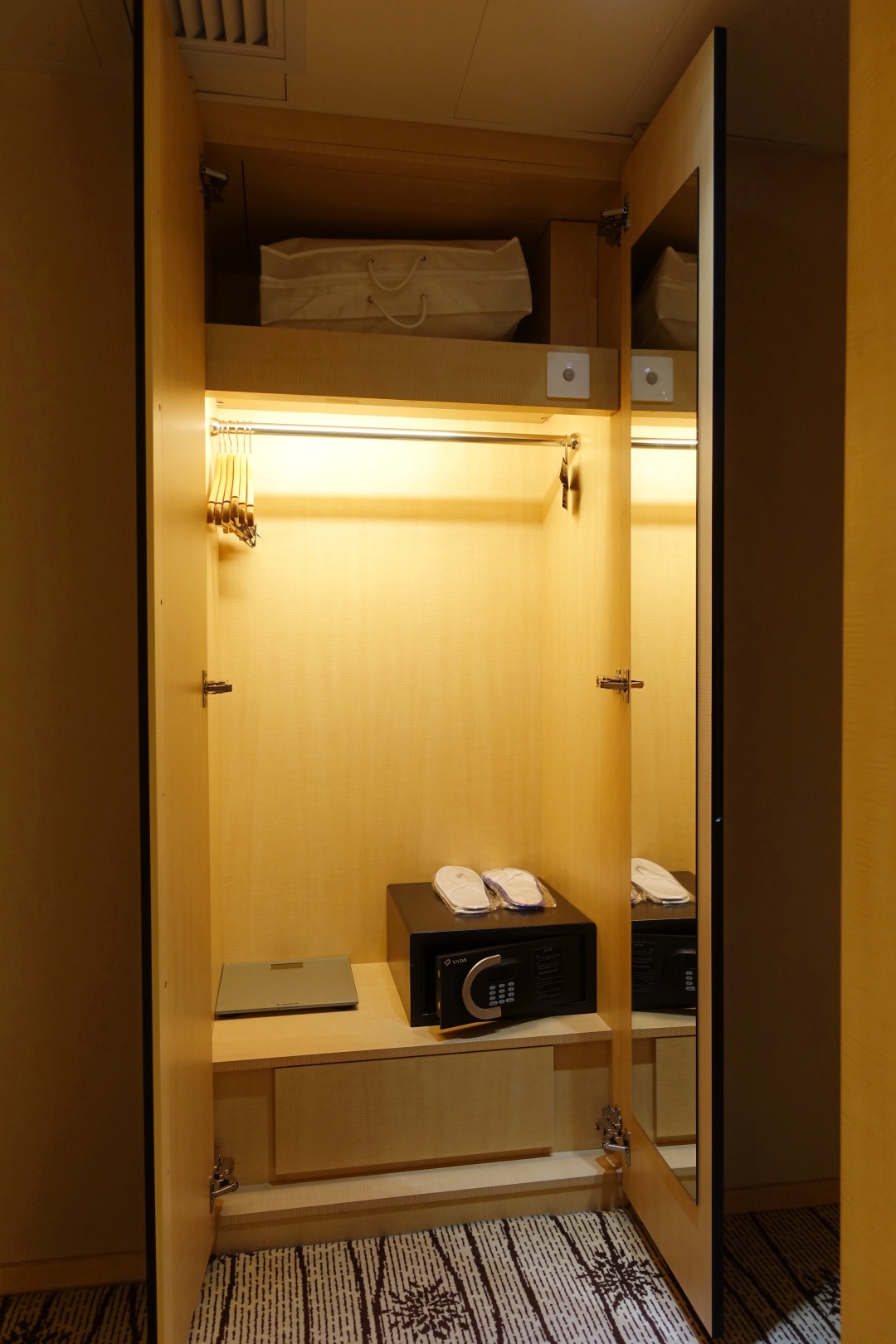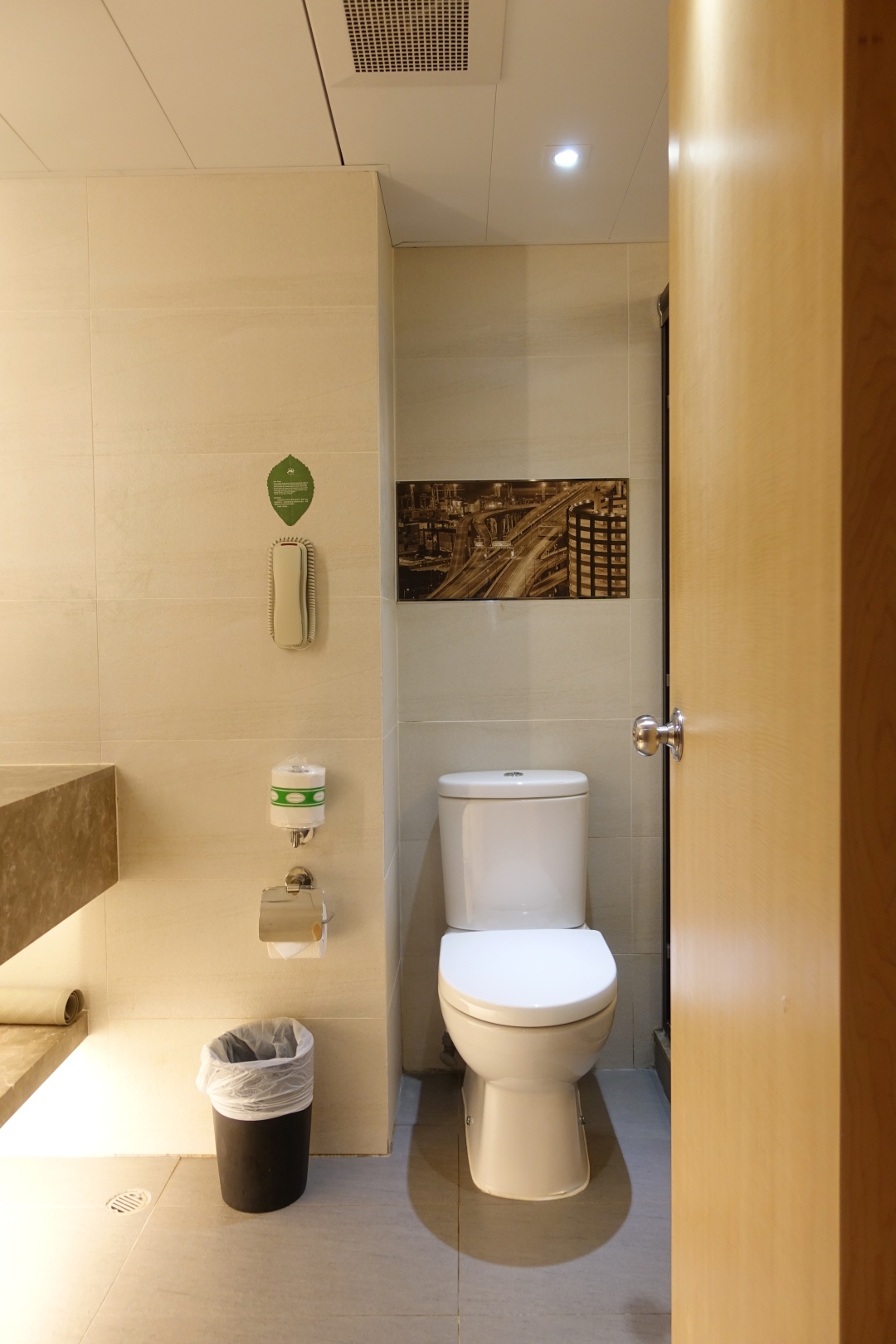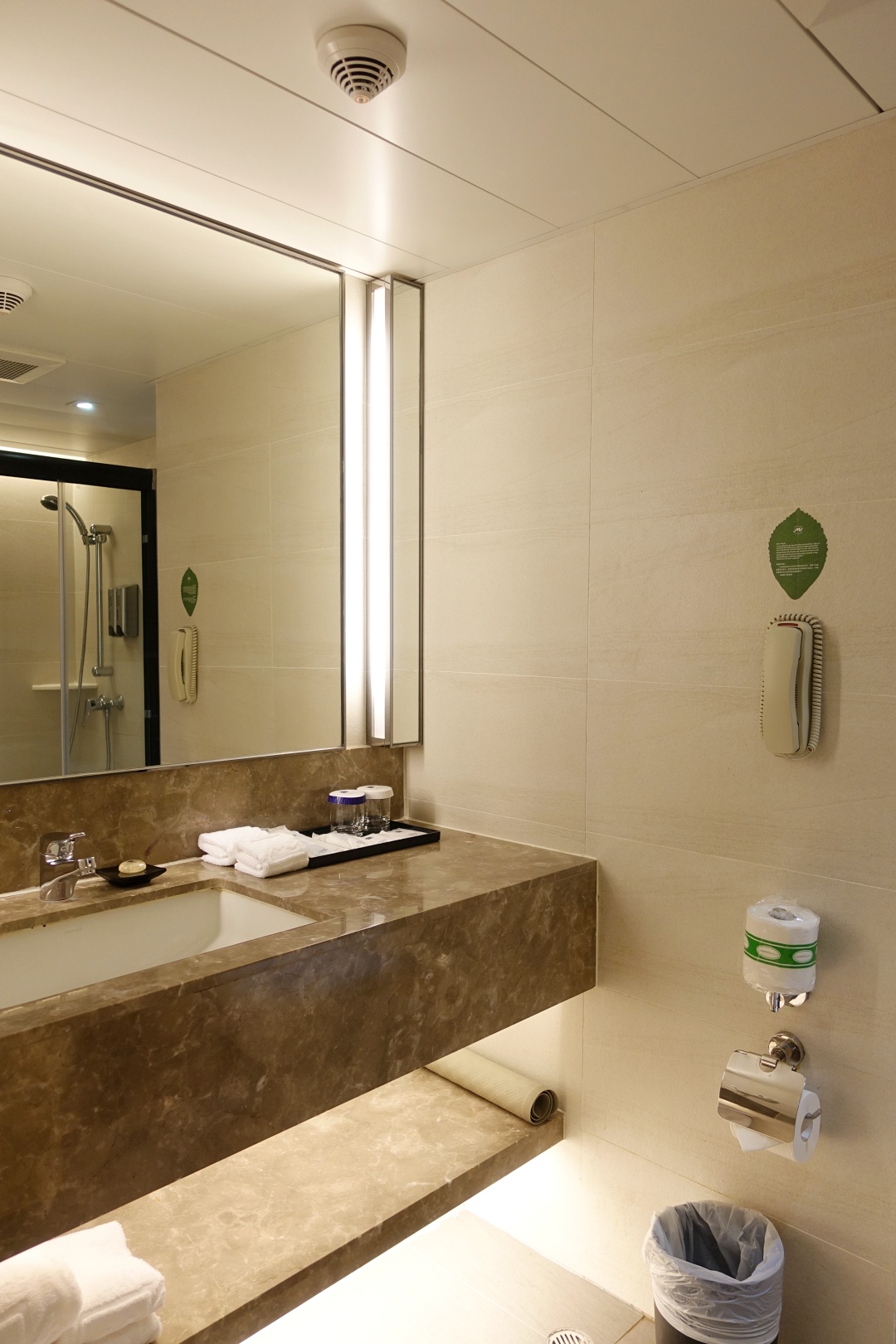 Family Quadruple Room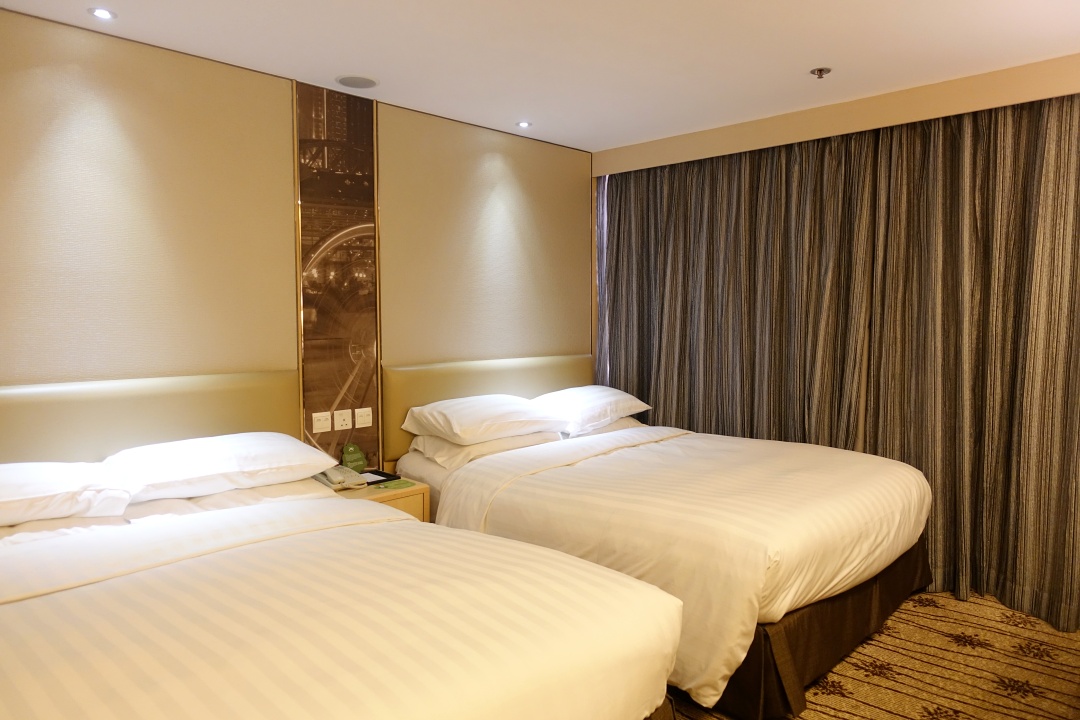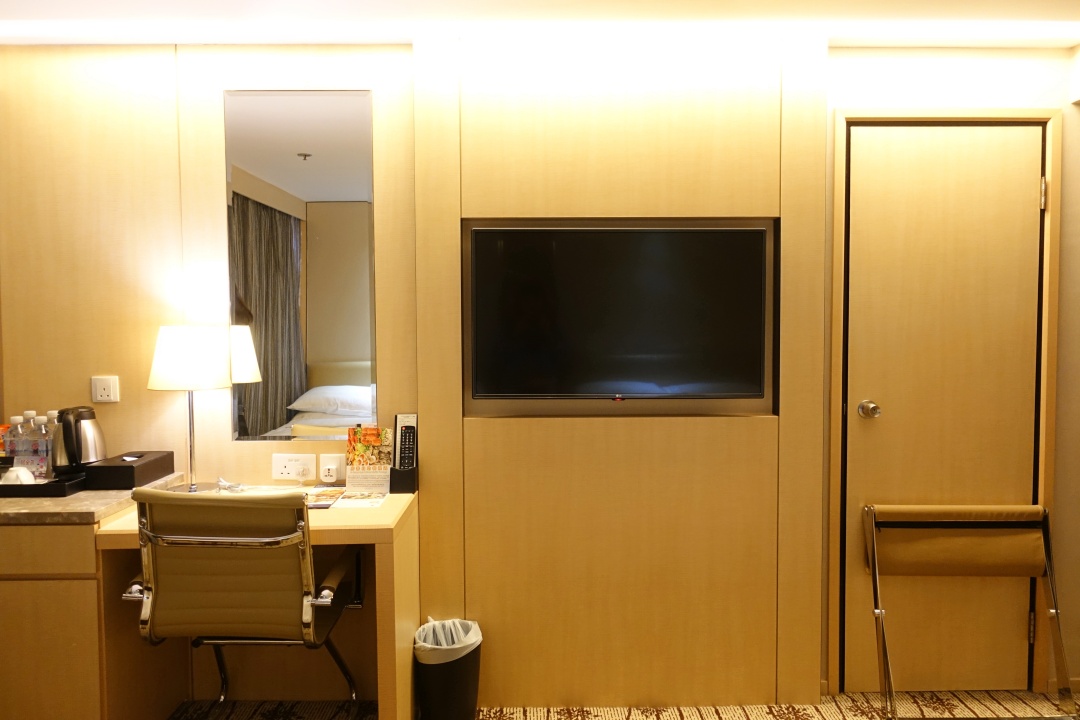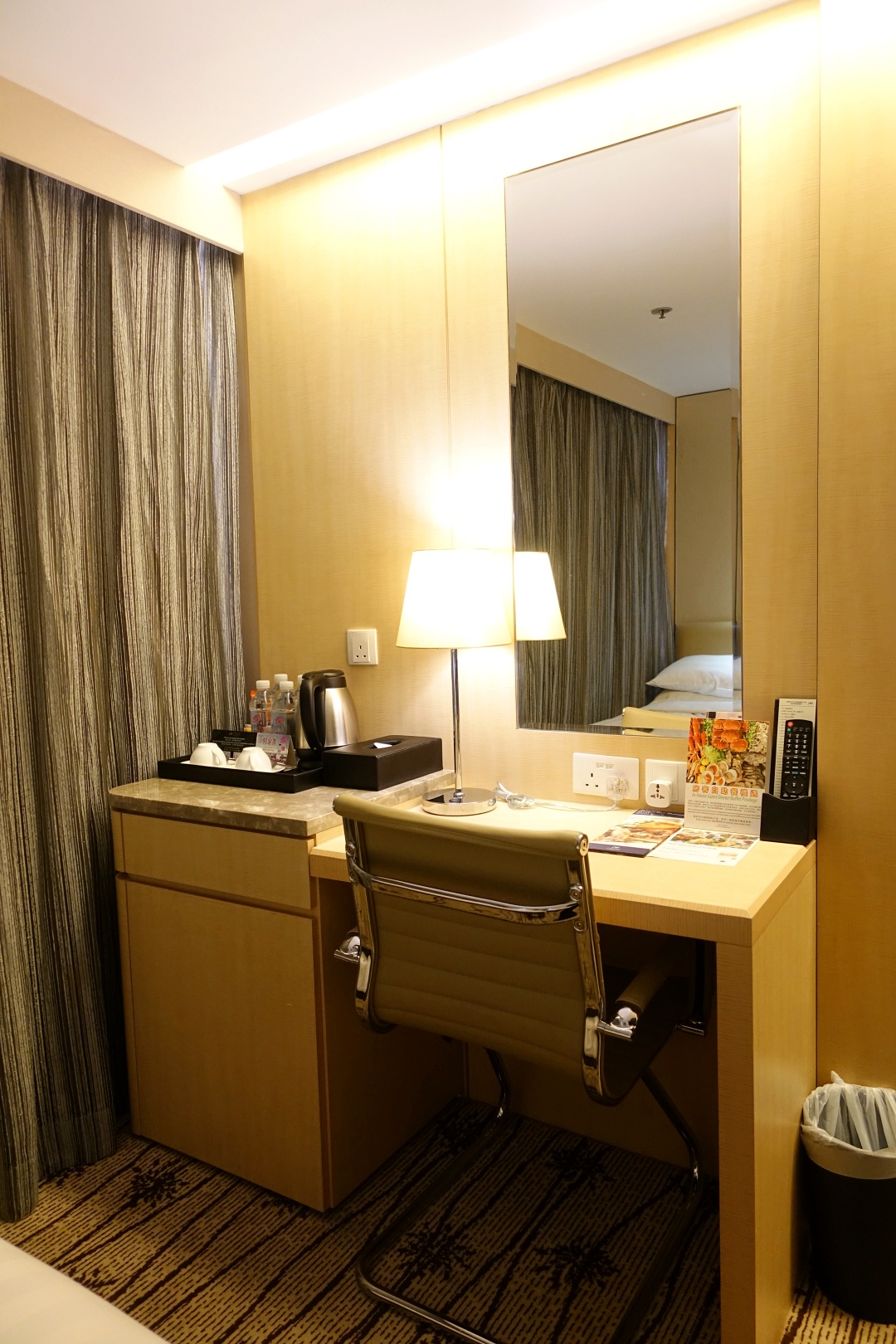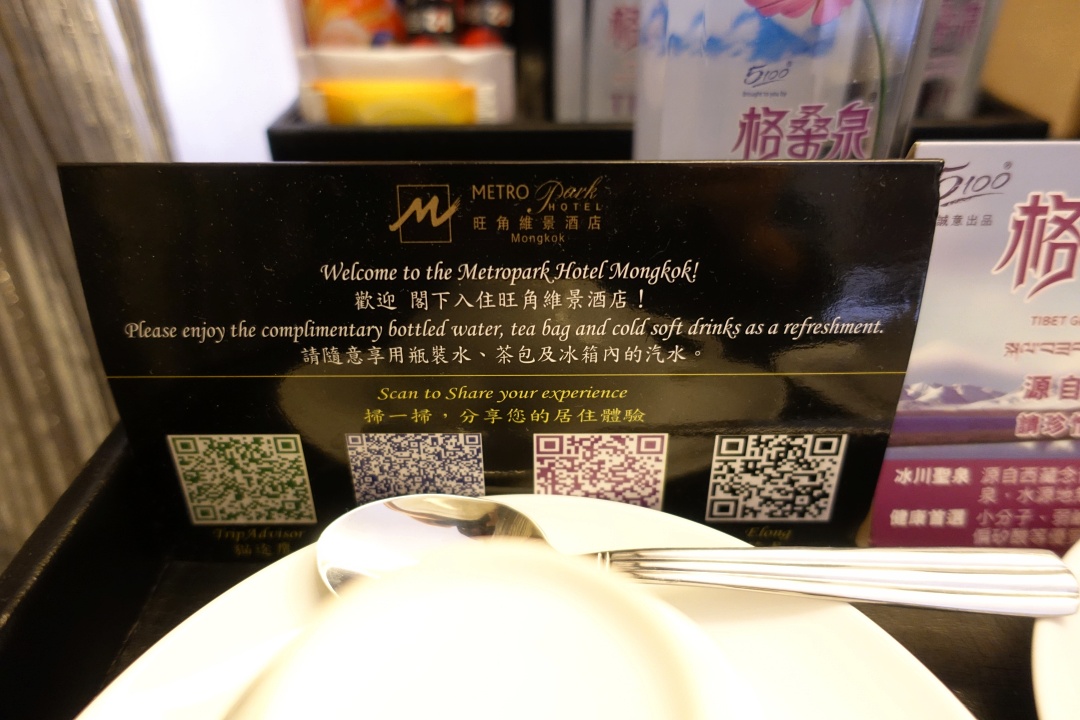 There were complimentary bottles of water, tea and two cans of Coca Cola in the fridge.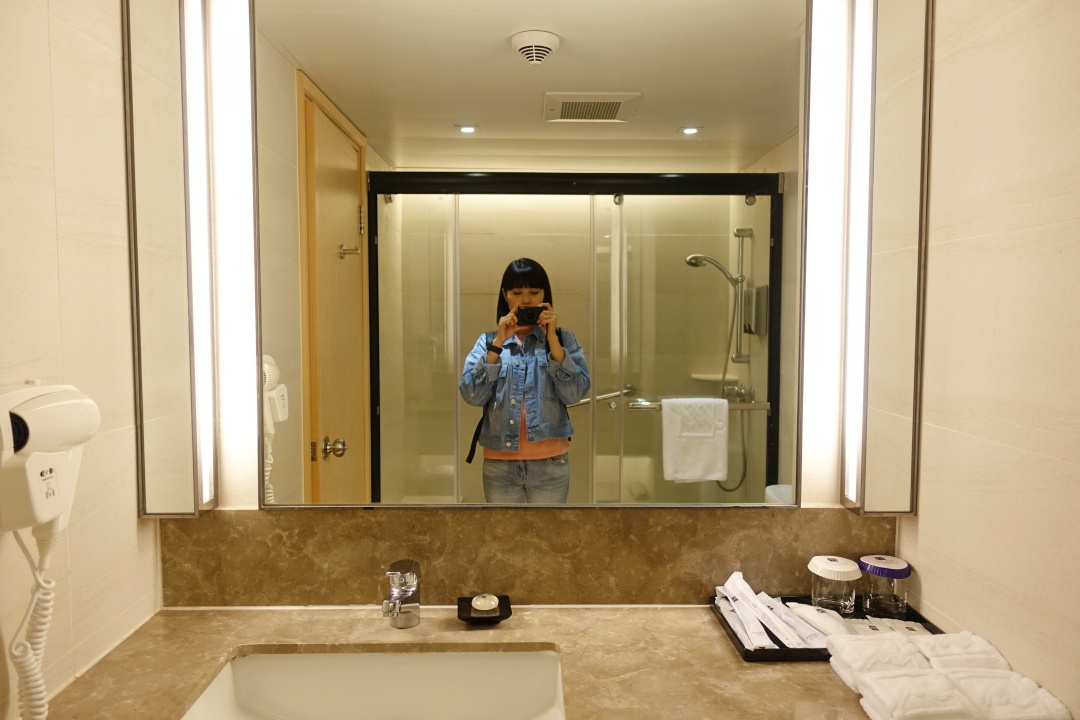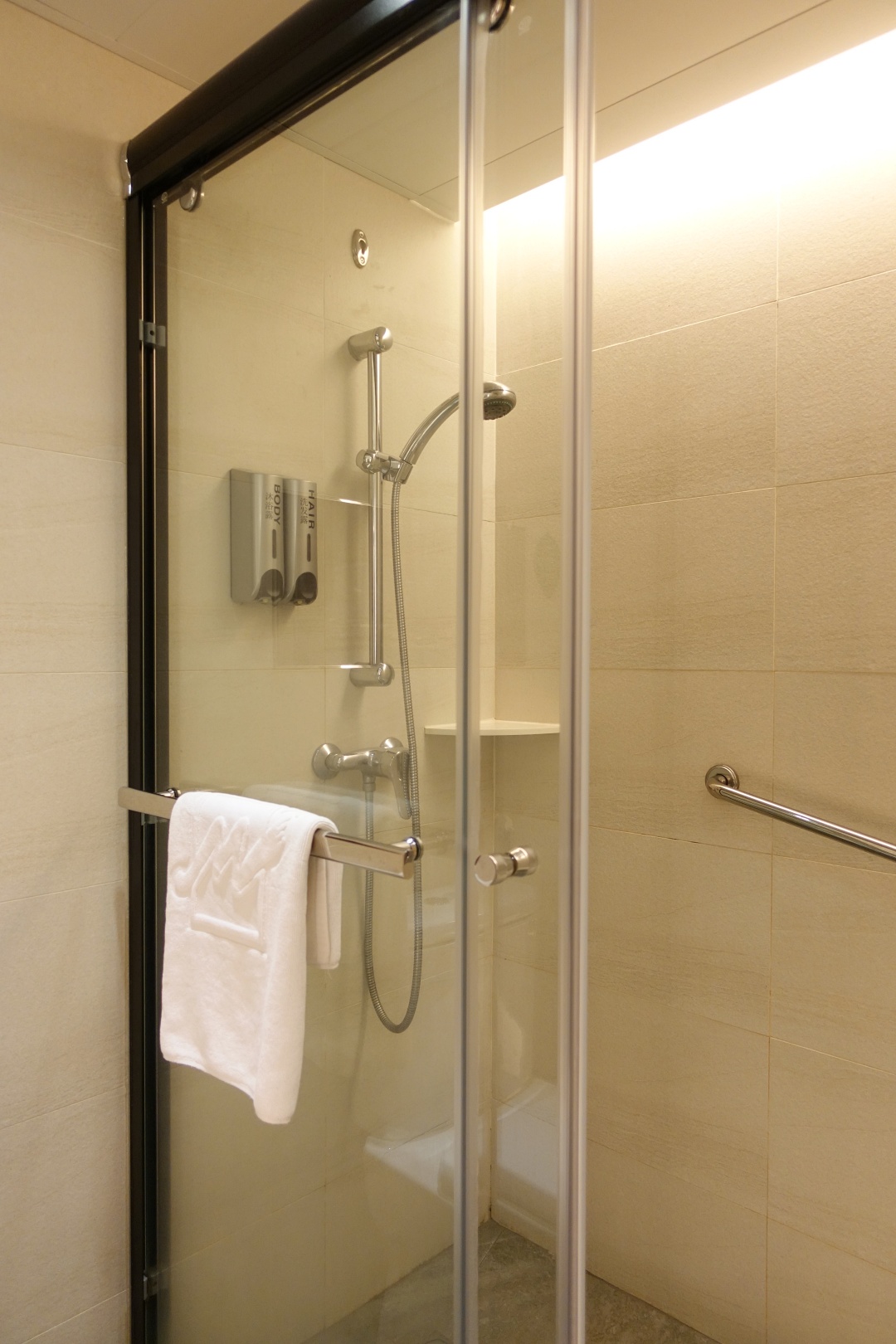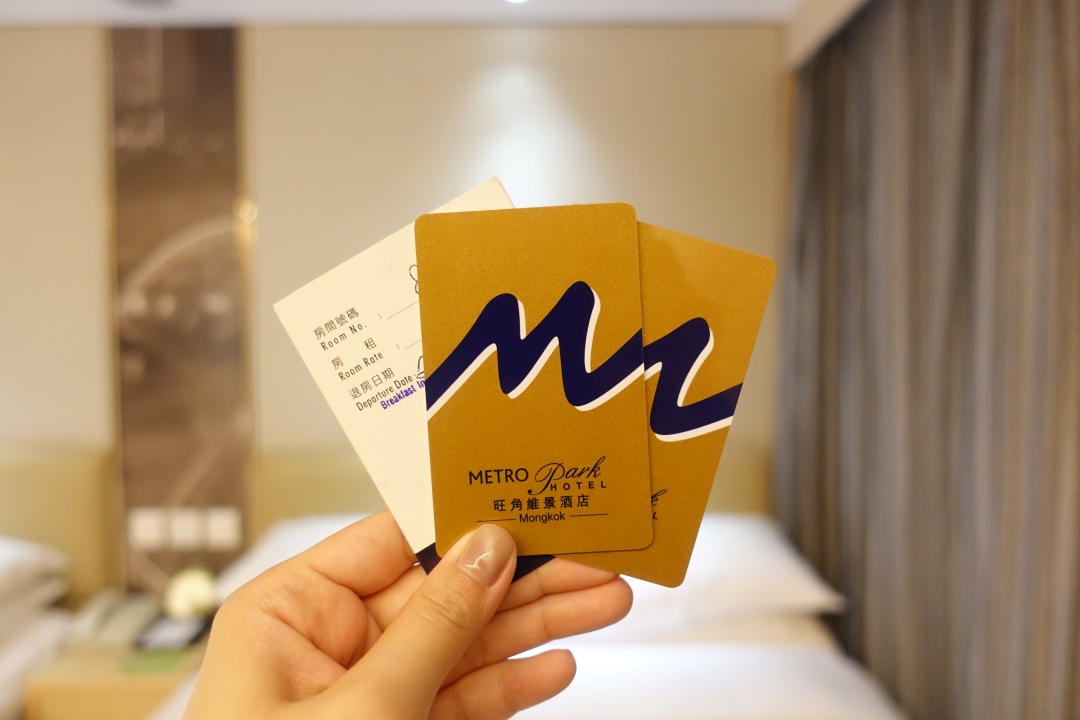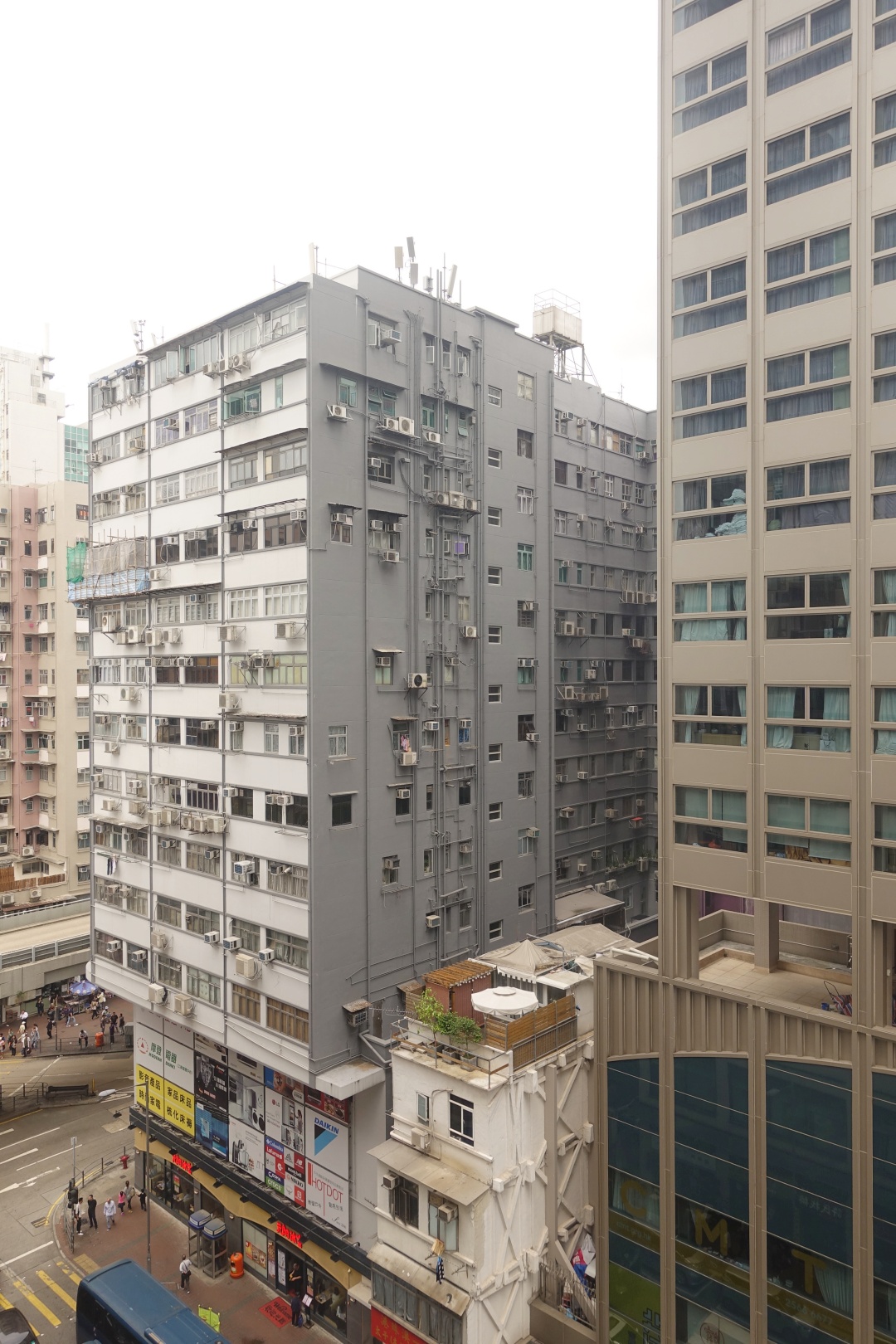 View from the room.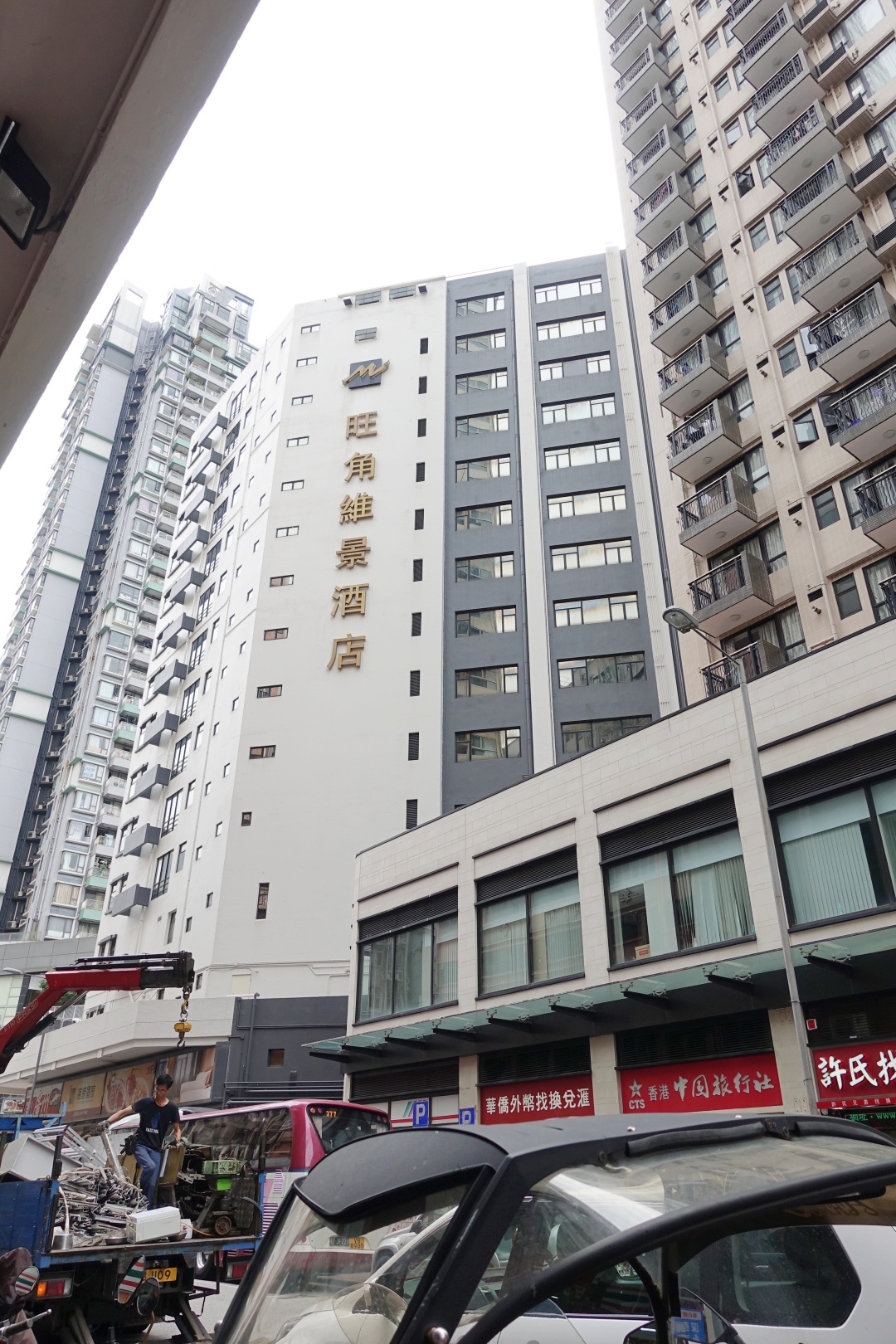 We left the hotel shortly after 14:00 and our first stop was to go for lunch! Figured it might be a good time to visit Australian Dairy Co.
Australian Dairy Co.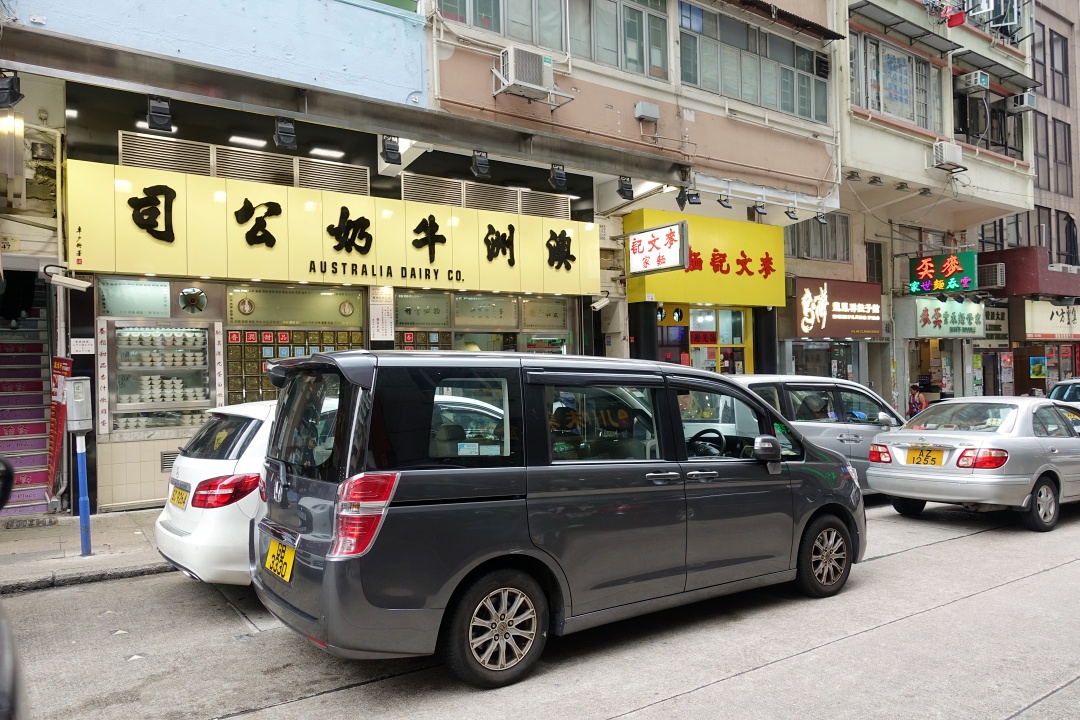 To get there, we walked over to Prince Edward Station and from there took three stops to Jordan Station. Fortunately for us, we didn't have to queue to get a table.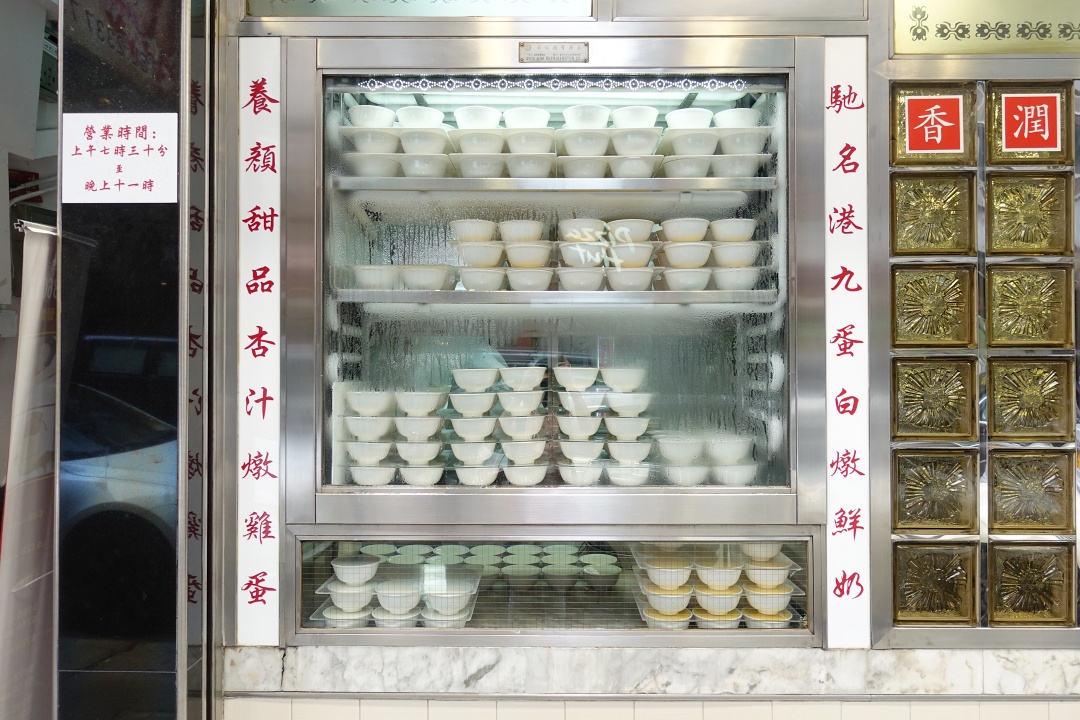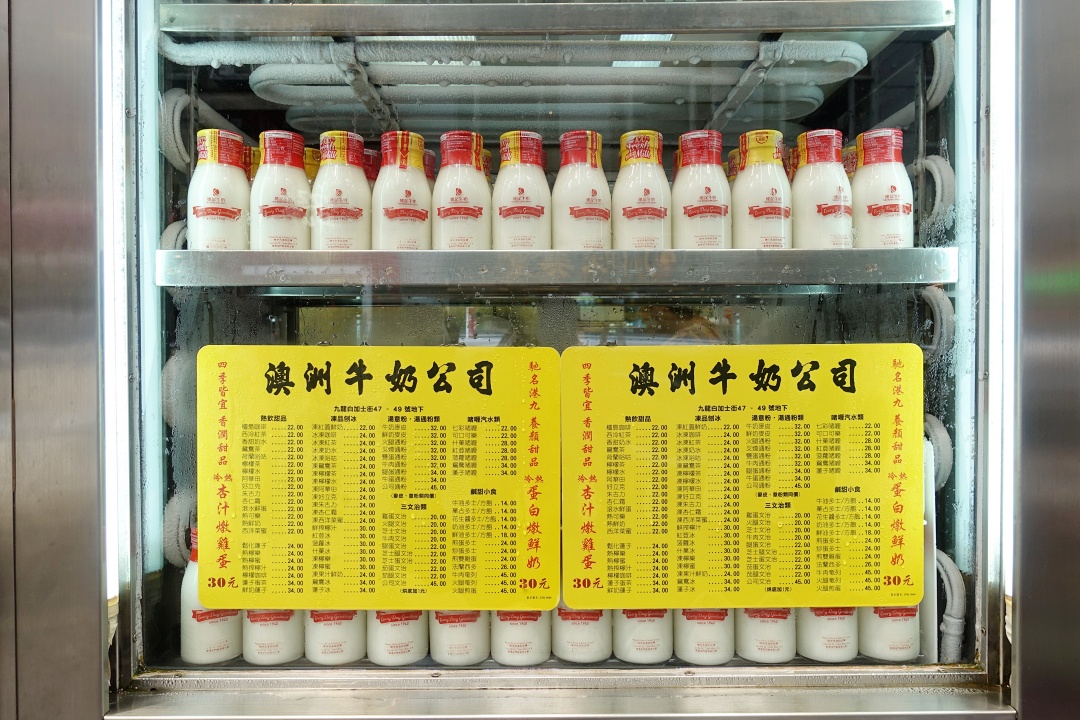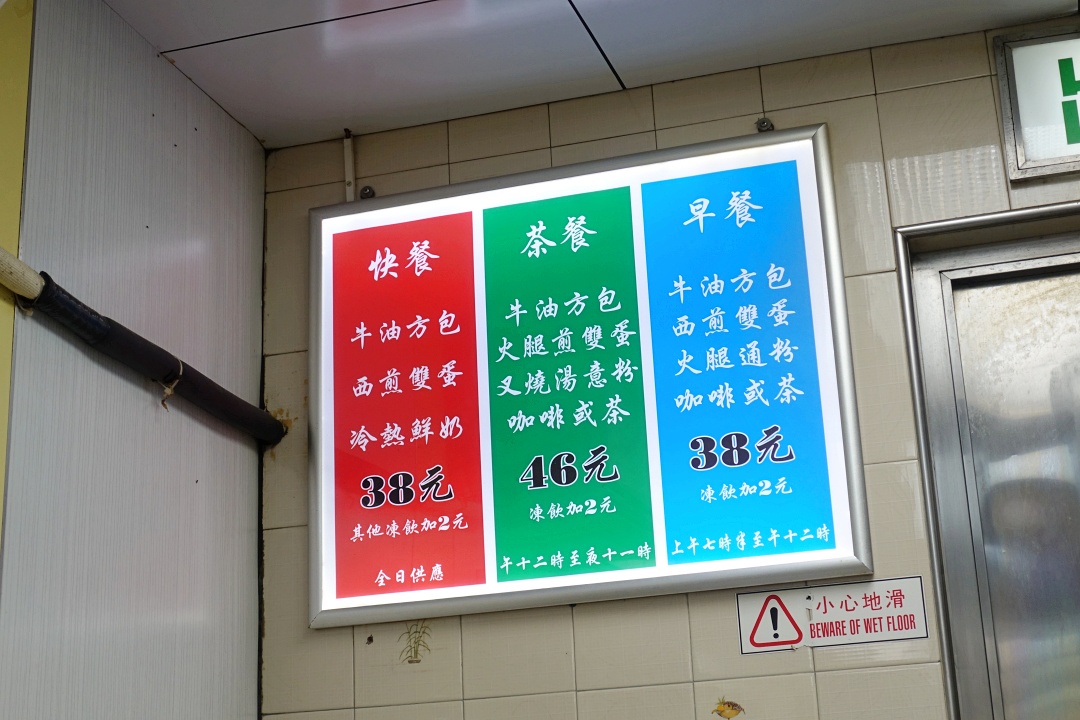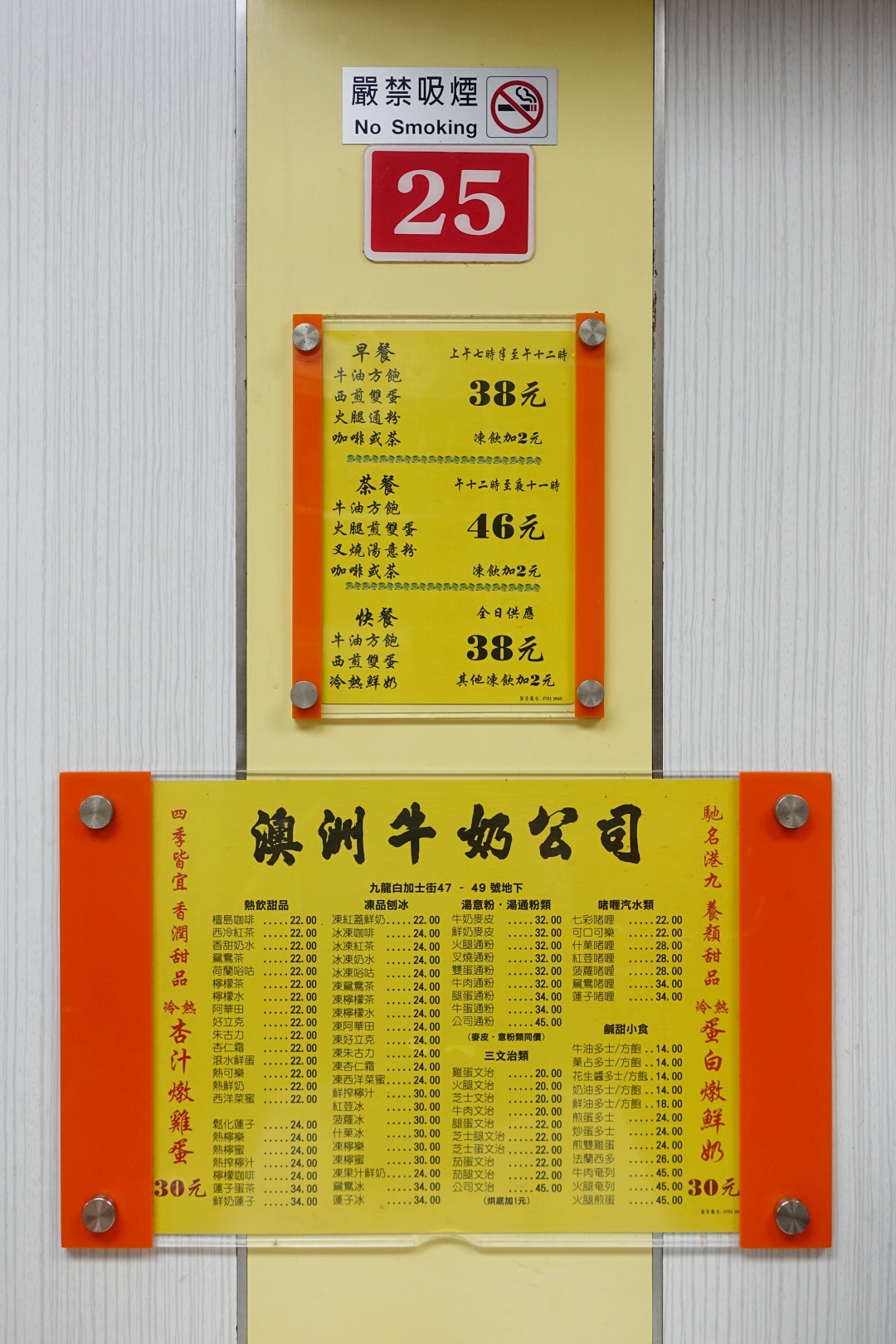 Ordered three Tea Set (茶餐) for sharing. (Tea Set is available from noon to 23:00.) Each set cost HKD 46 and it comes with Butter Toast, Ham and Eggs, Cha Siew Pasta Soup and a Drink.
We have the option to choose between fried eggs and scrambled egg, and have either macaroni or spaghetti soup. Default drink for the set is coffee or tea, but you can also opt to change for a chilled drink with a top-up of HKD 2.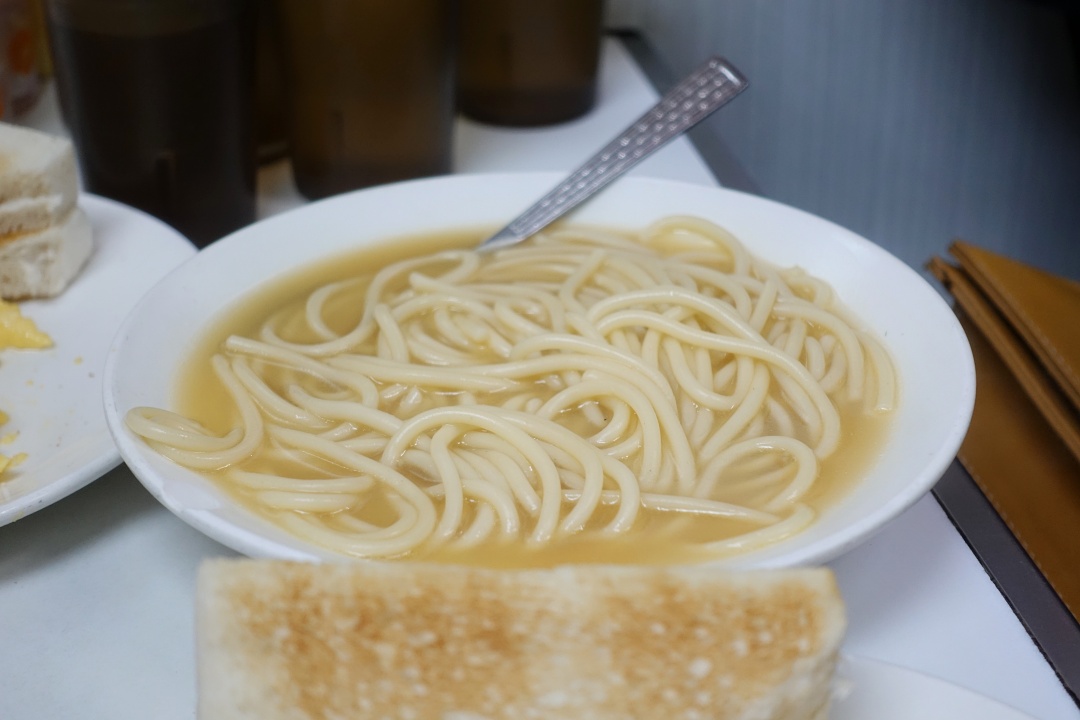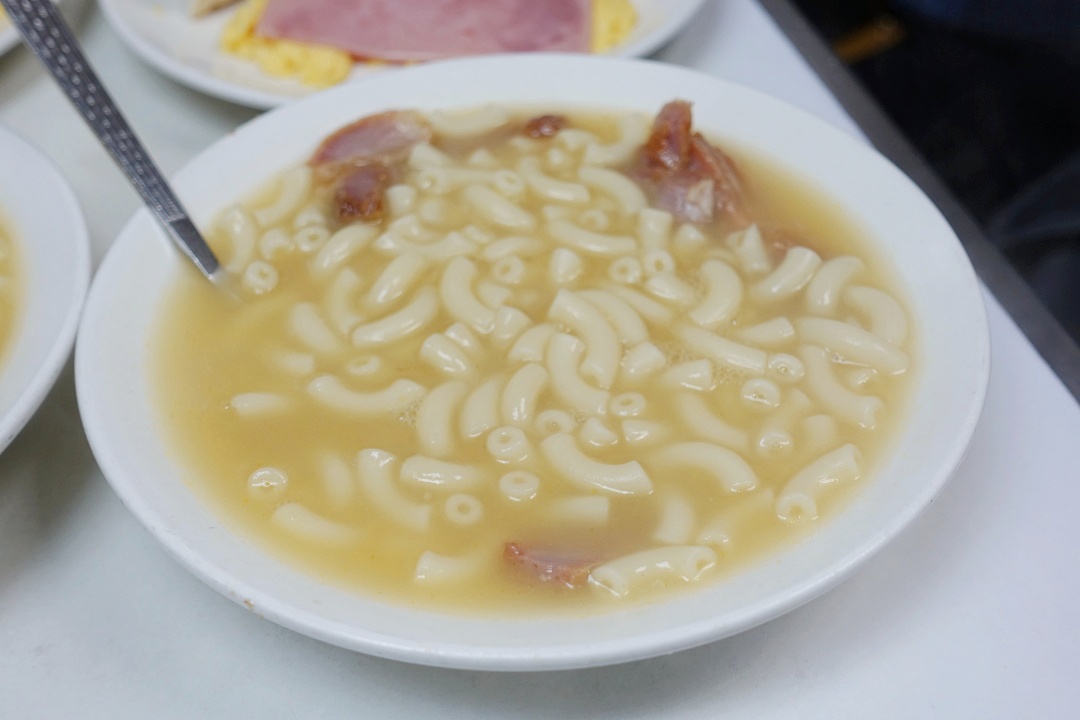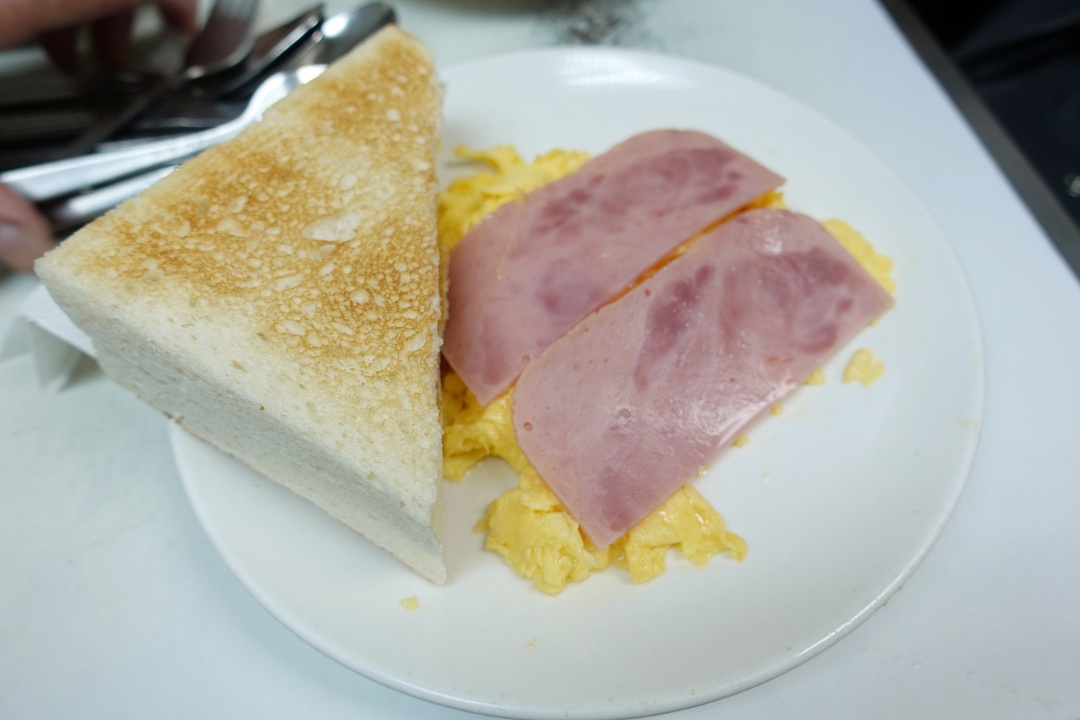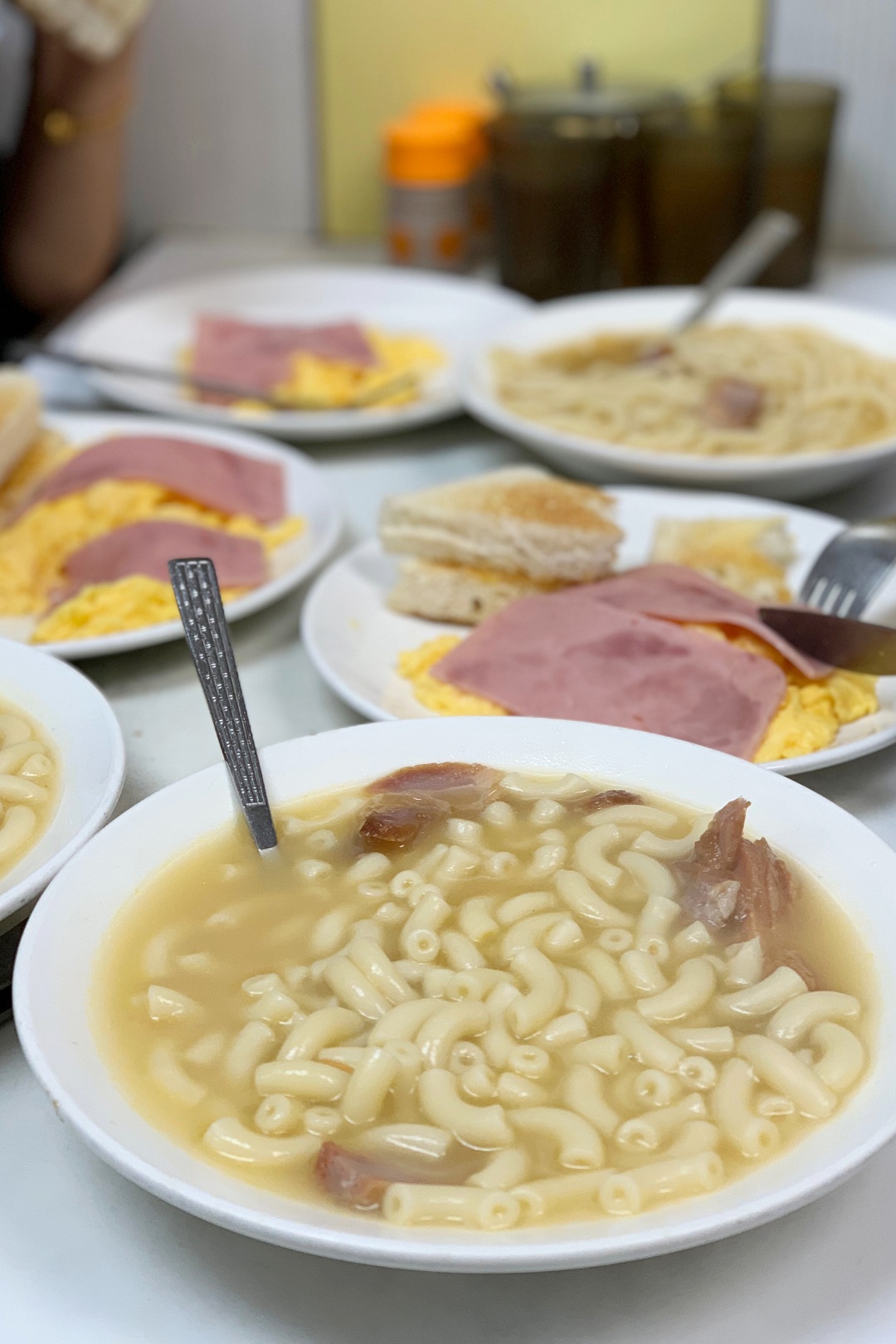 After finishing our food, we placed the order for our drink and placed an order for a chilled egg custard. (Note that they only serve the drink after you had your food, instead of serving all at once.)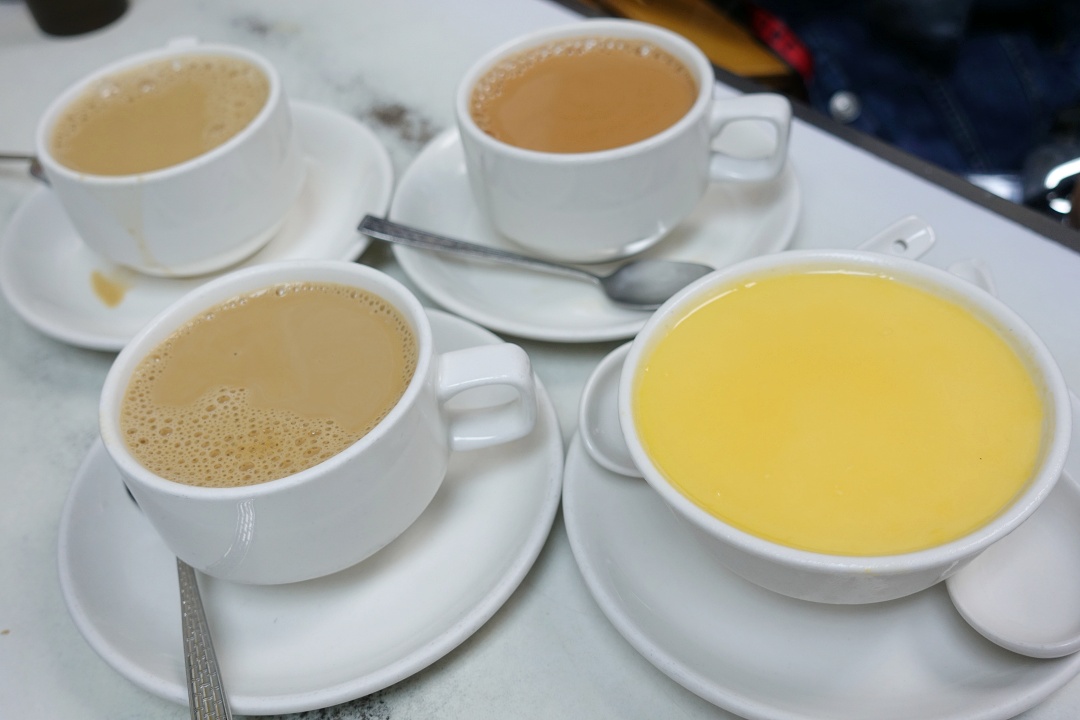 Overall, I really enjoyed the scrambled eggs and macaroni soup!
However, I'm not a fan of the coffee and tea as they seem to have a sour aftertaste. Didn't find the chilled egg custard as nice as what everyone (on the internet) claims to be.
Paid HKD 168 for our meal! (HKD 46 x 3 + 30).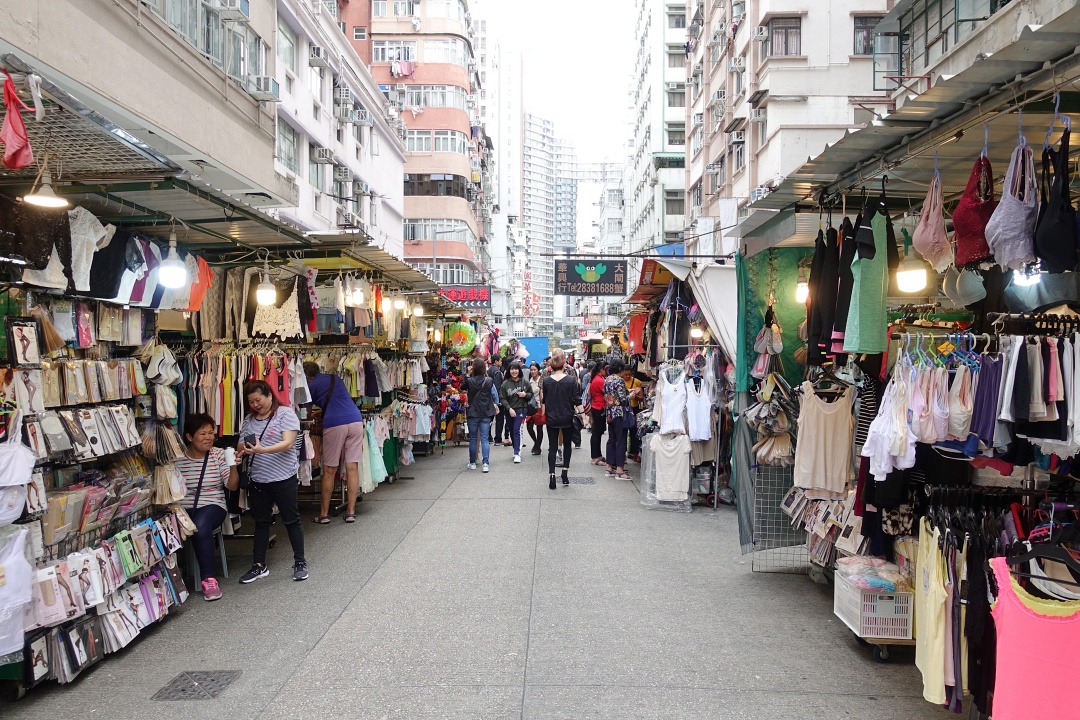 After Australian Dairy Co., we just roam around the surrounding before heading to Mak's Noodle (Jordan).
Mak's Noodle (Jordan)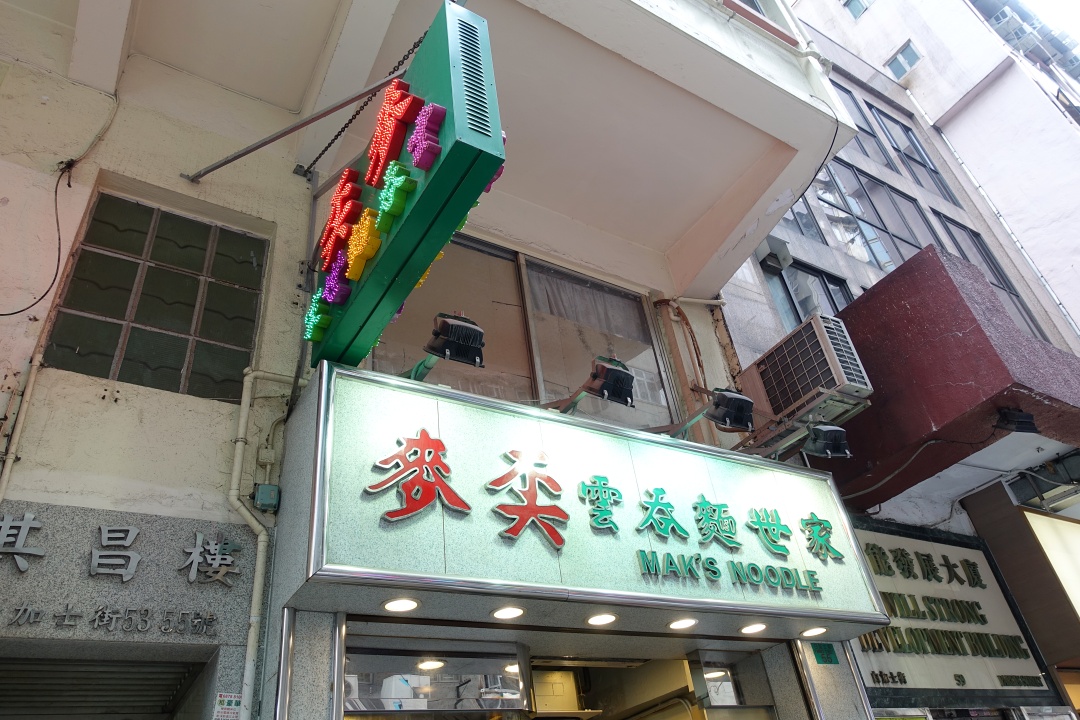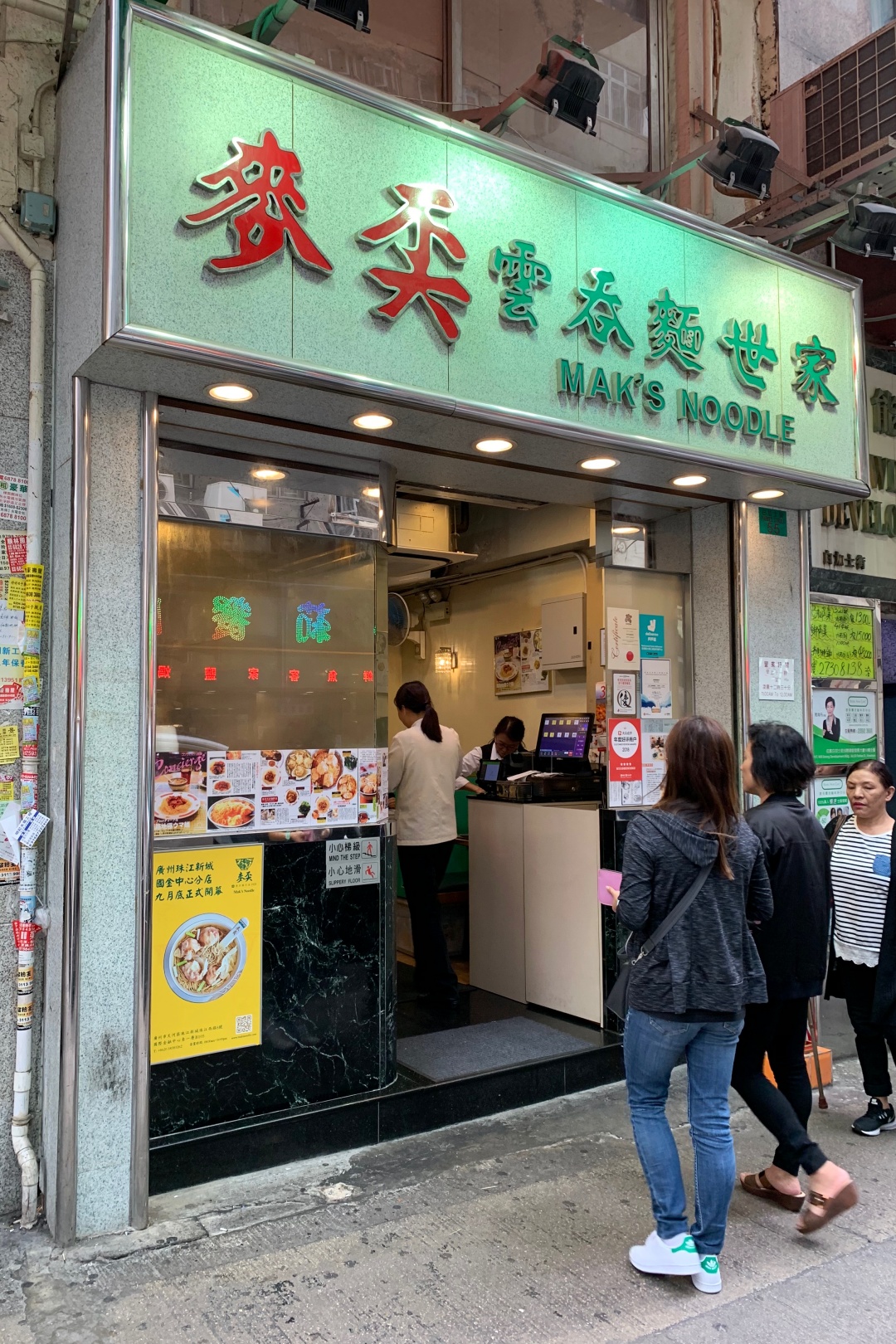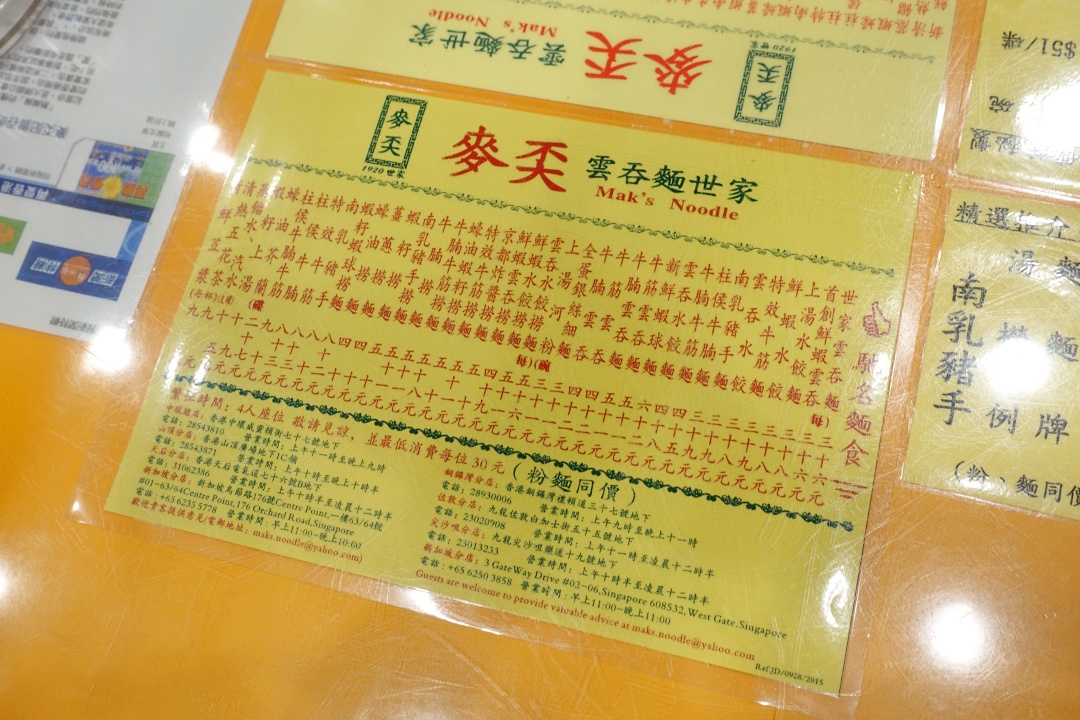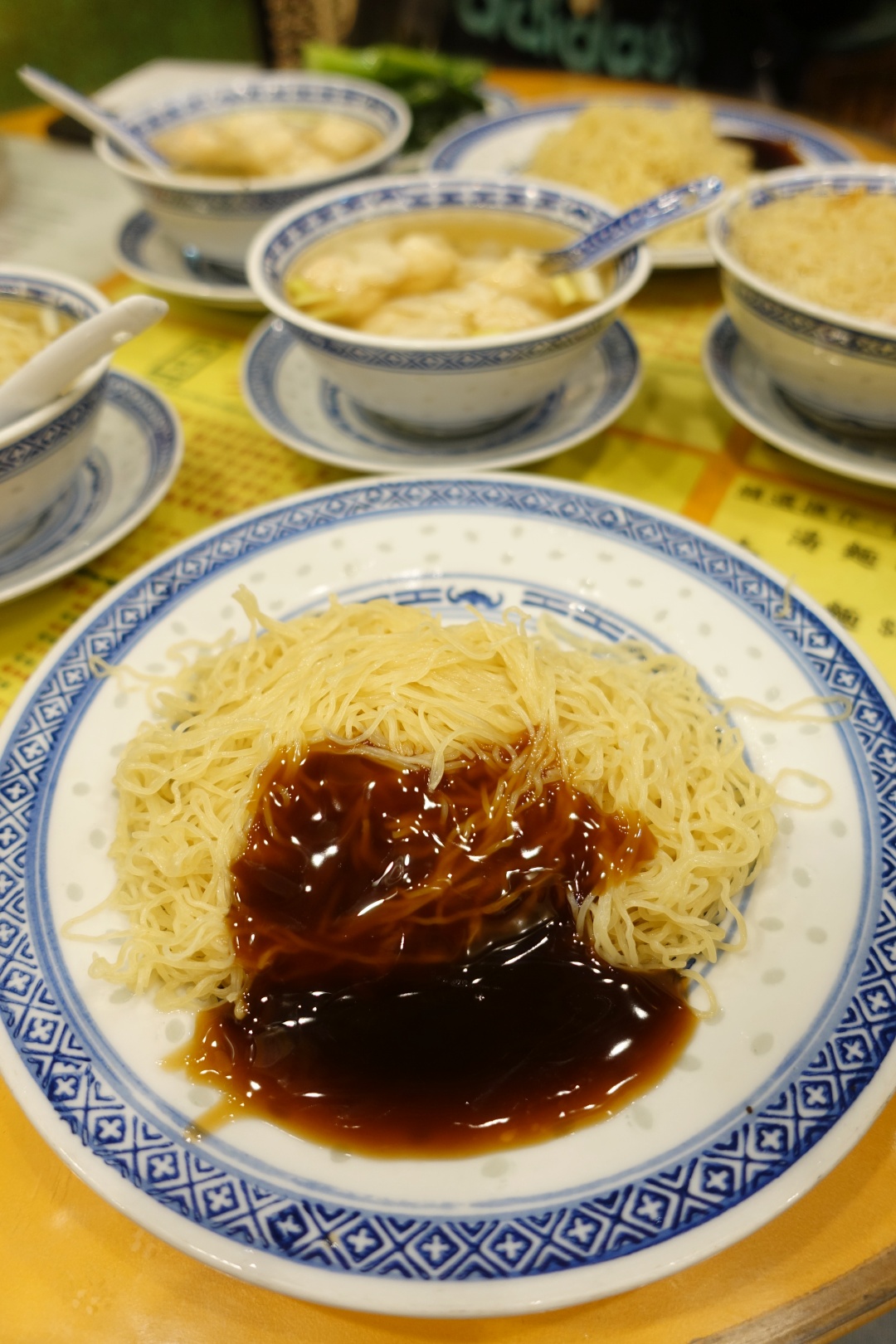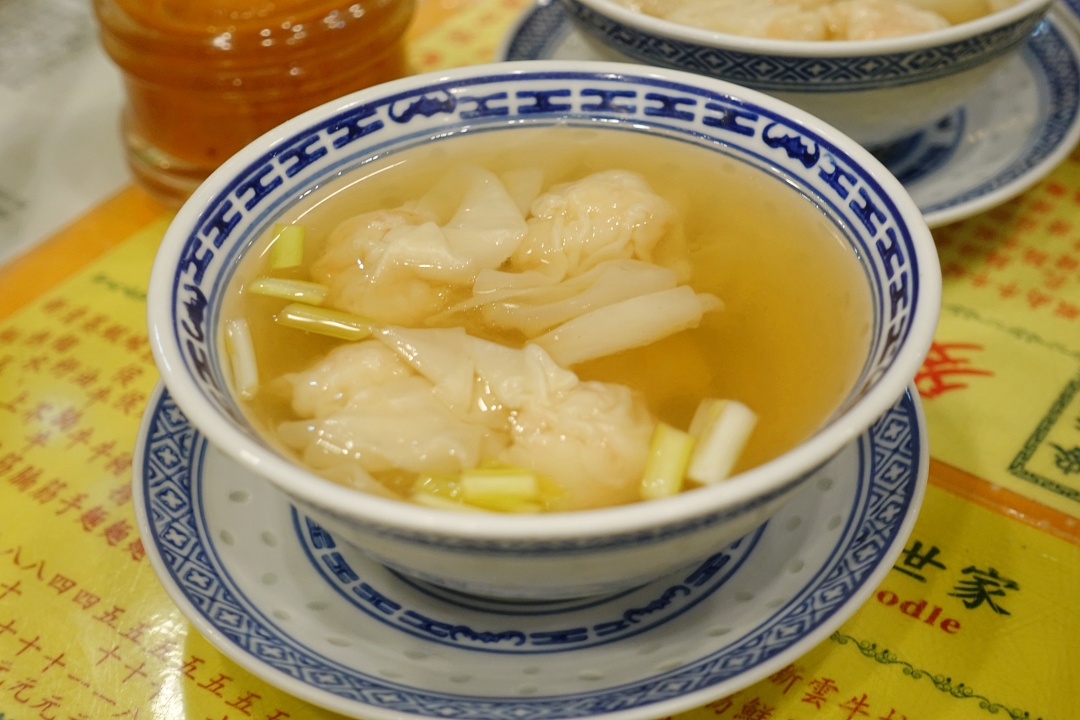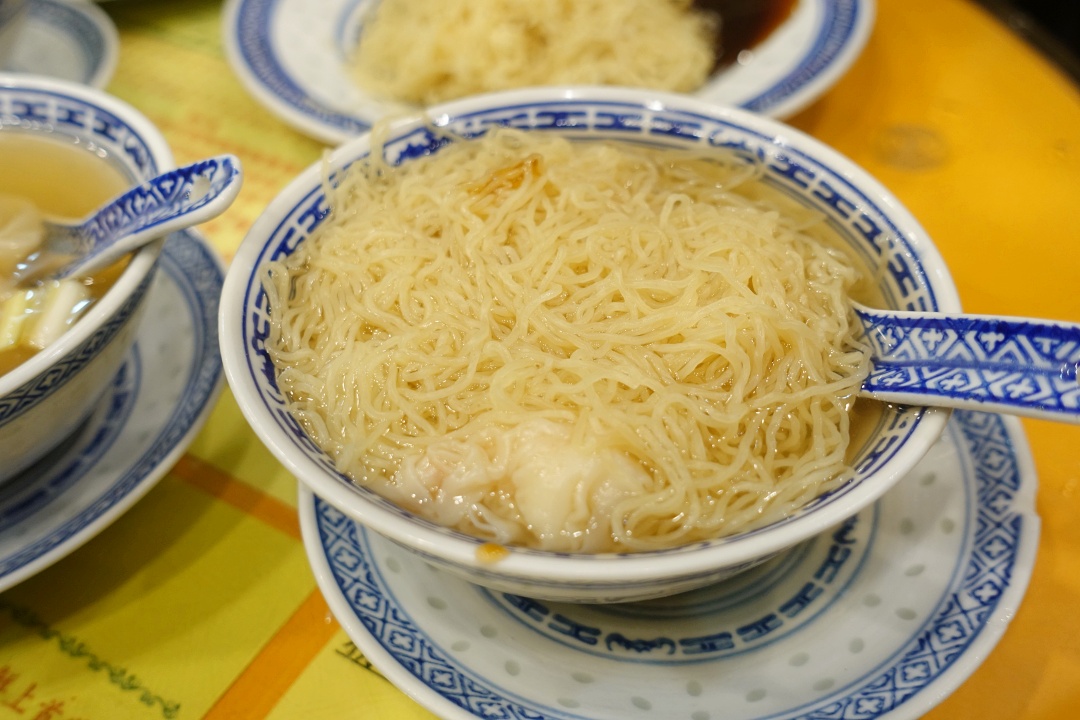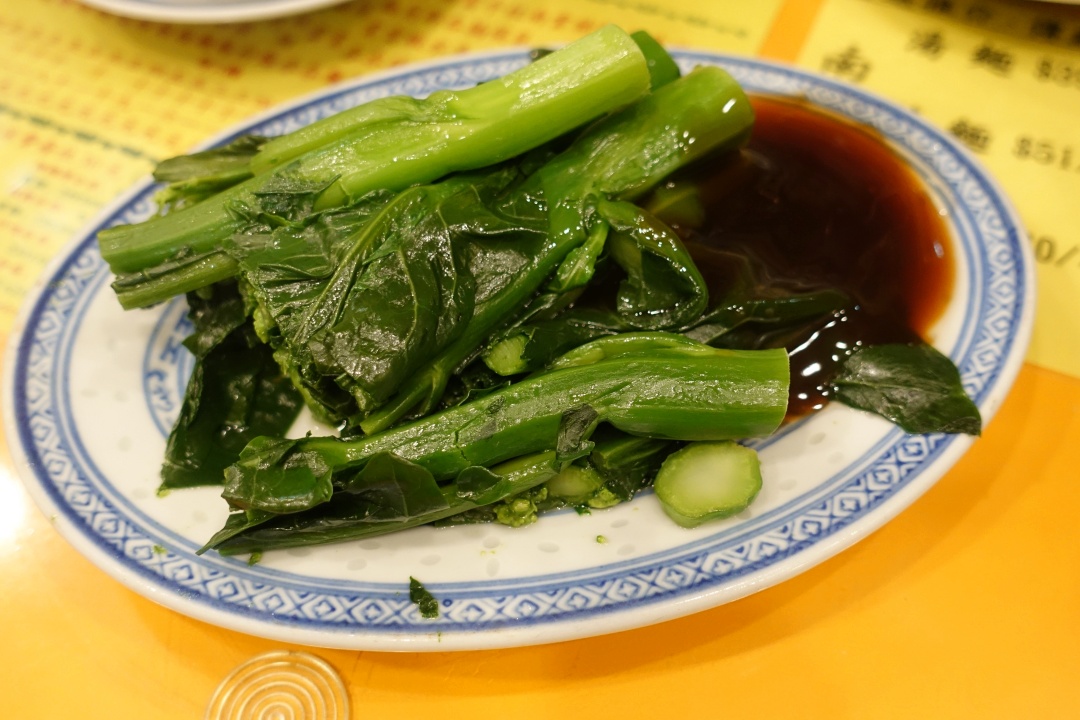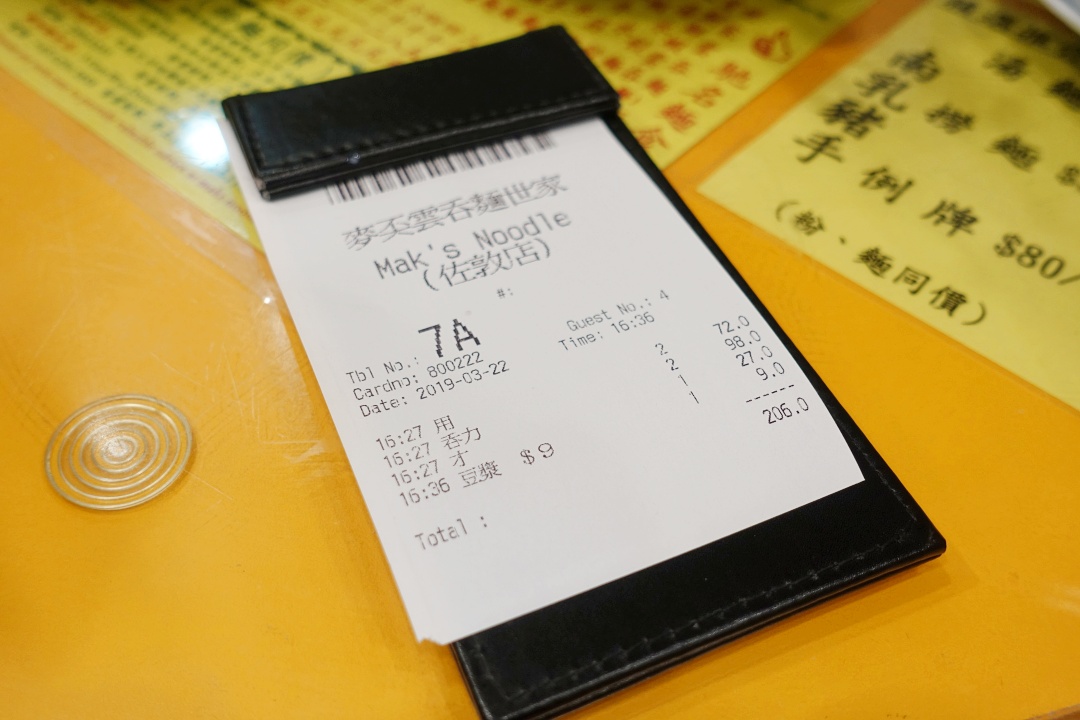 Total bill at Mak's Noodle came up to HKD 206 (approx. SGD 37.50) for four bowls of noodles, one plate of veg and one glass of soya. Price is definitely on the high side at HKD 36 (SGD 6.50) for one bowl of noodle. To be honest, I'm not a fan of the noodles and never really understand what's the hype about them. Wouldn't recommend, and the only reason we dine there was to let my parents try it.
---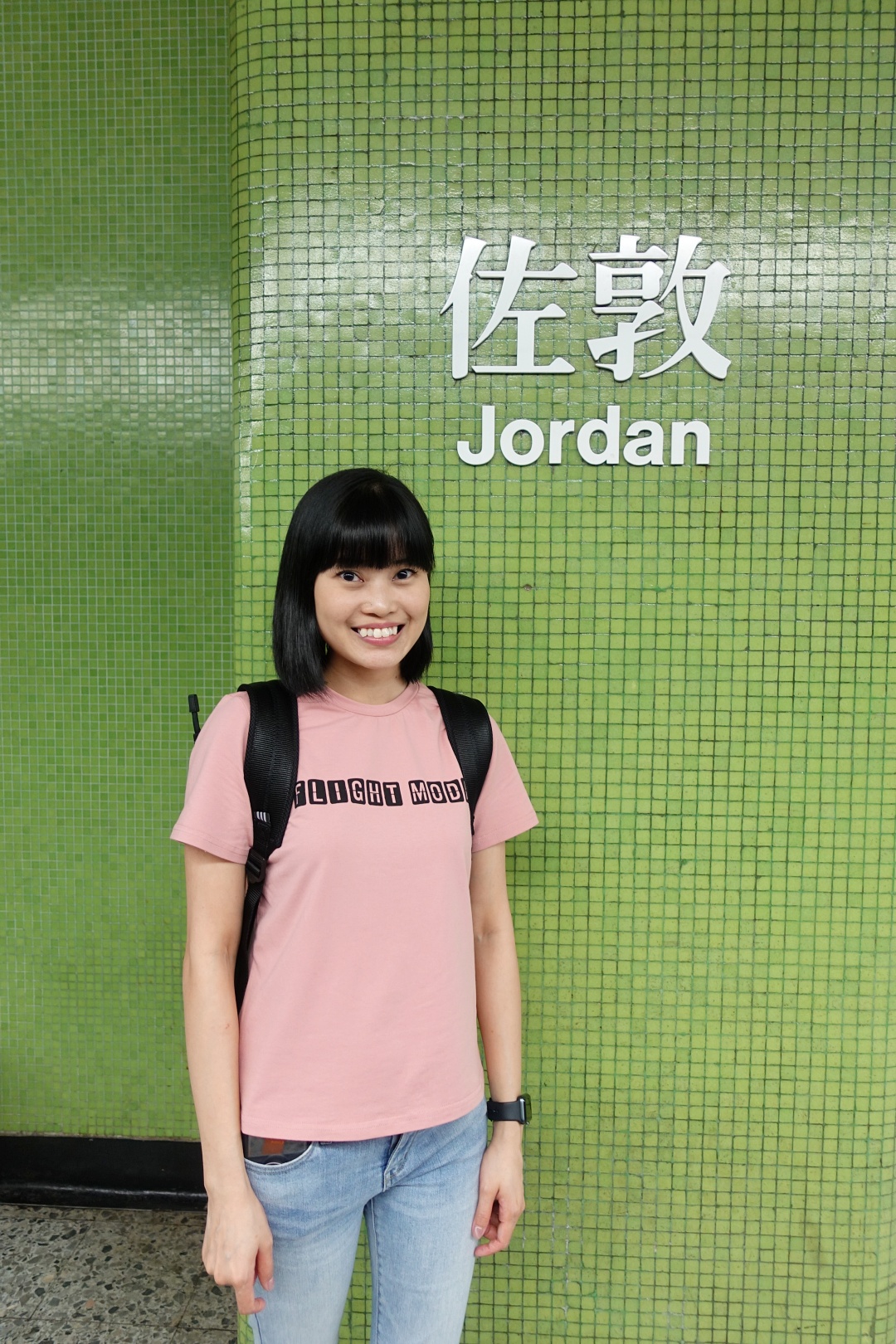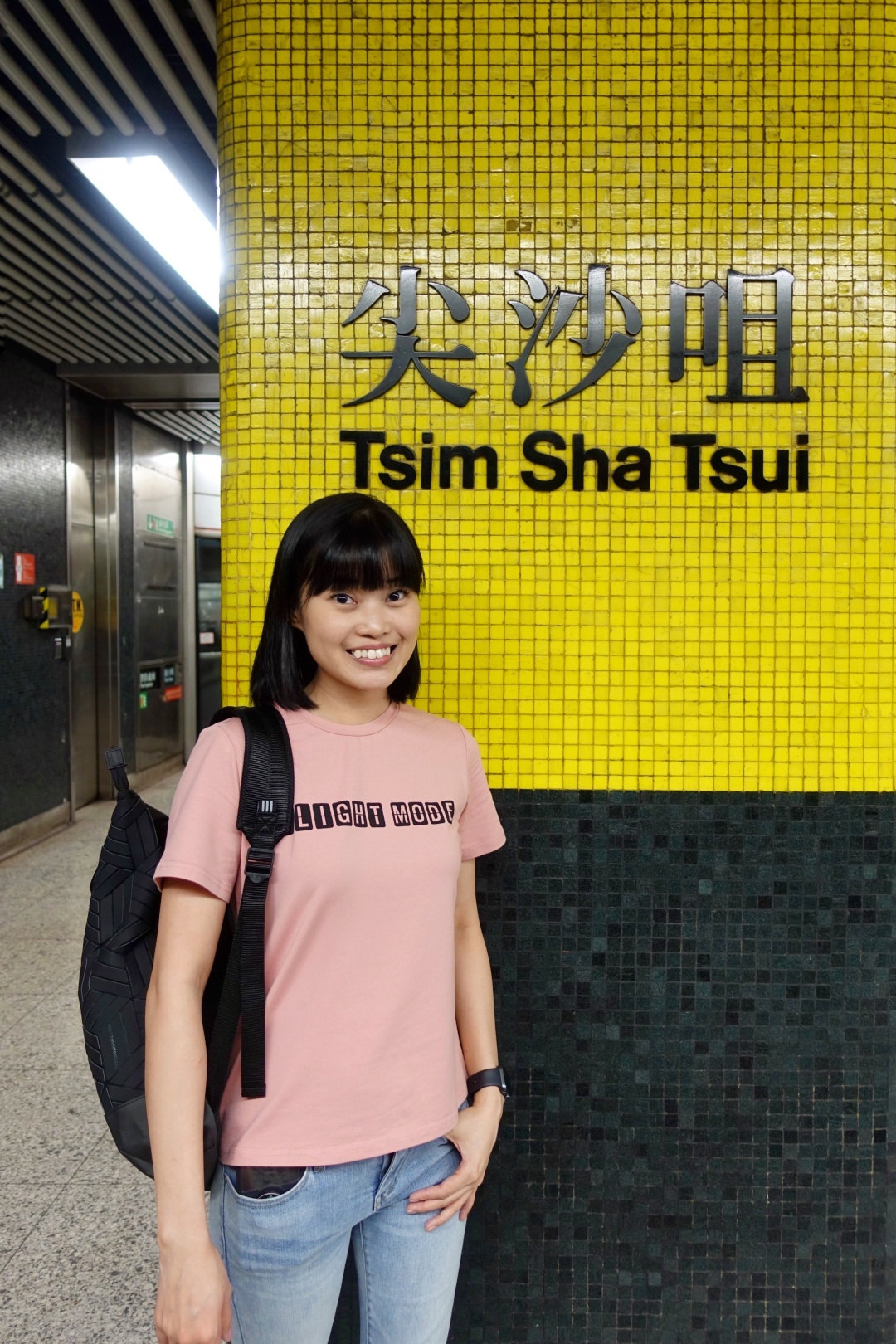 Leaving Mak's Noodle, we went to Tsim Sha Tsui with no actual plan of what to do over there.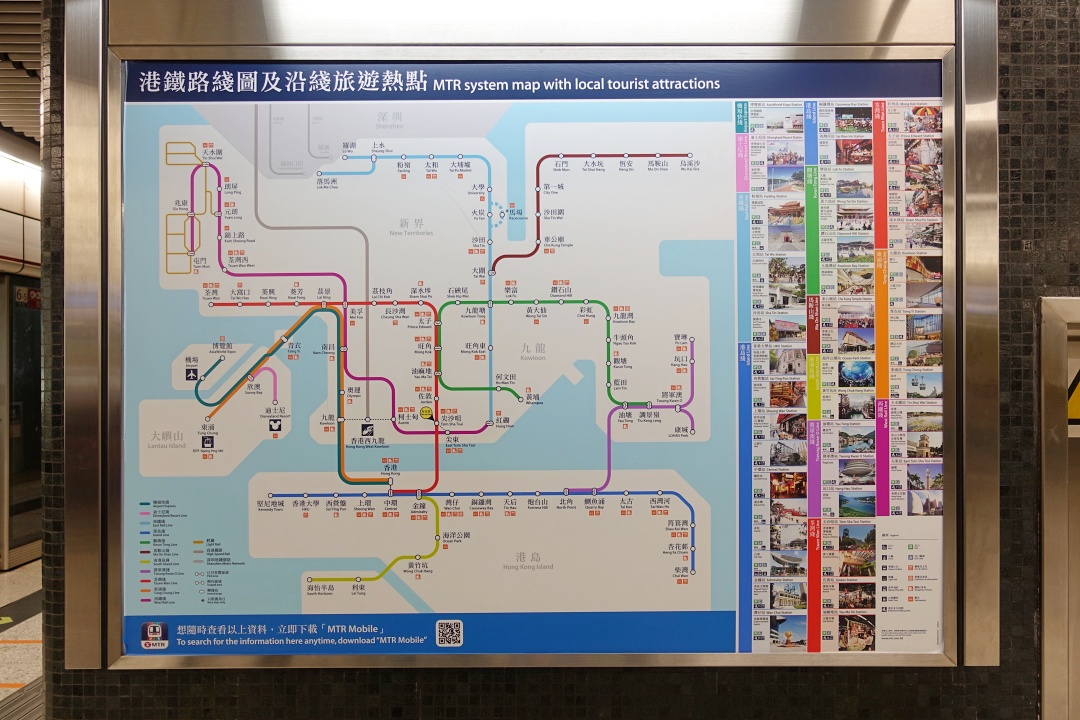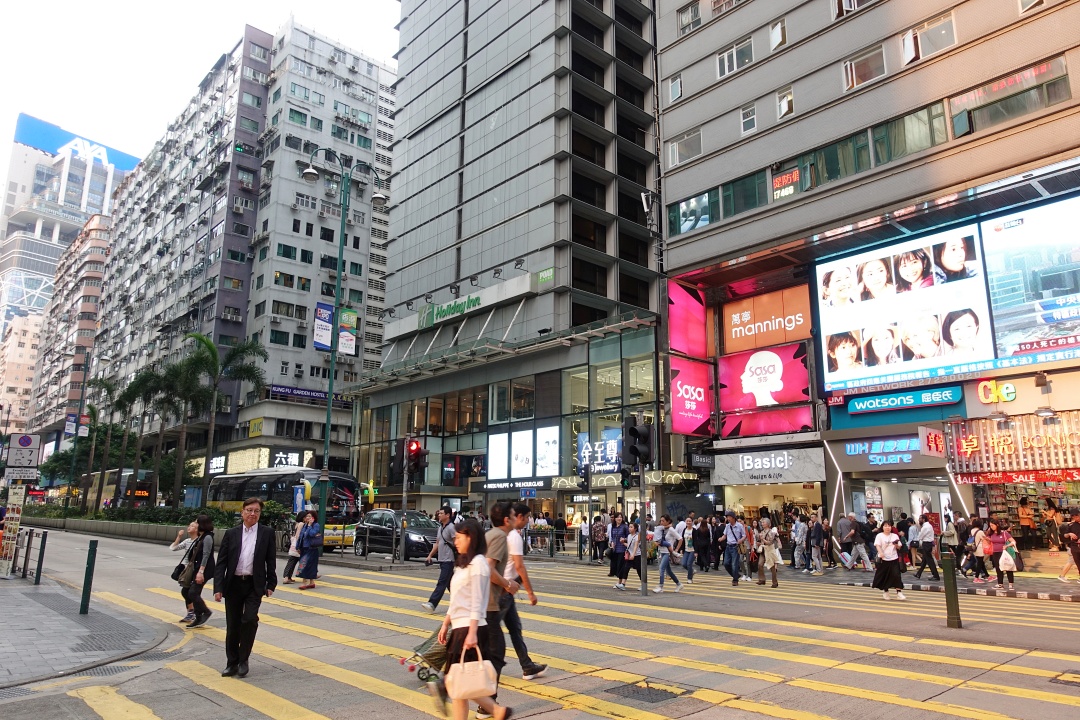 Tsim Sha Tsui consists of more upscale malls and hotels. We walked past The Peninsula Hotel and Sheraton Hotel and chance upon shops like LV, Chanel and Ralph Lauren. There is also a SOGO department store in that area.
We eventually decided to head to The Avenue of Stars since it was one of the places that my sister like to visit.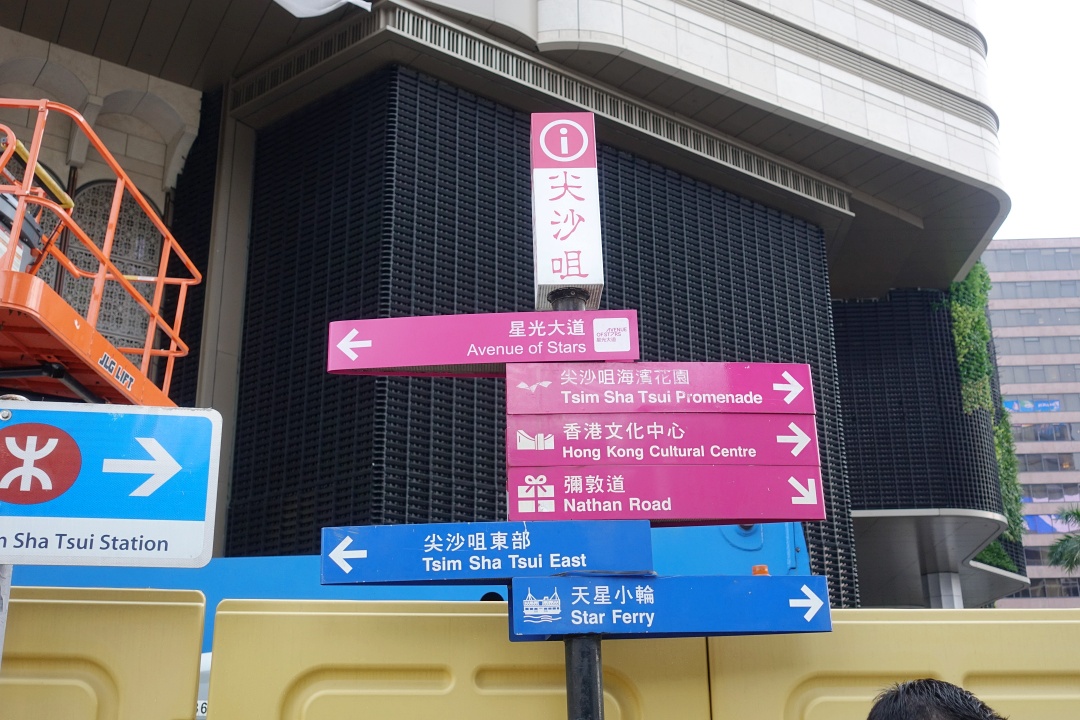 Star Avenue | Avenue of Stars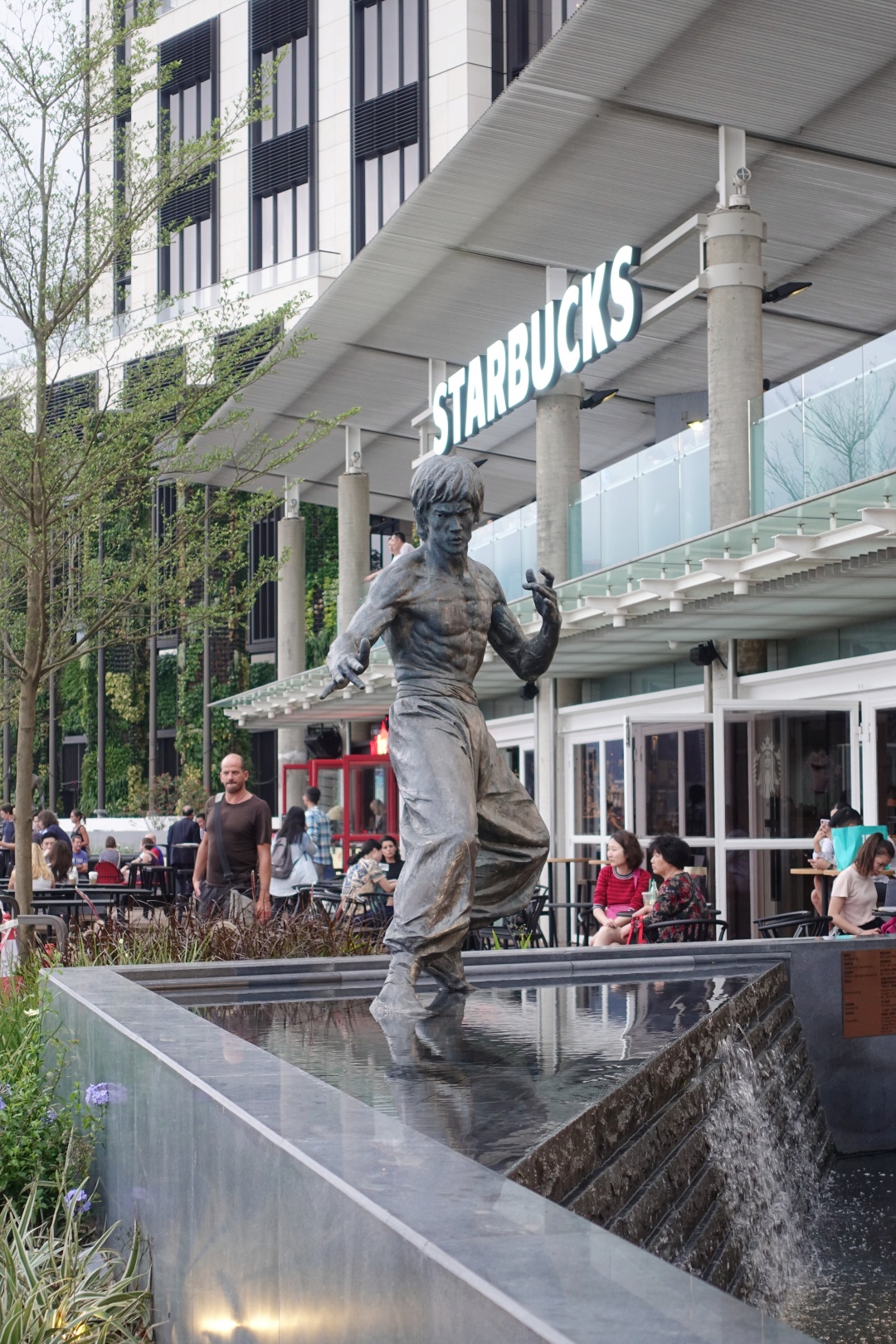 📍Star Avenue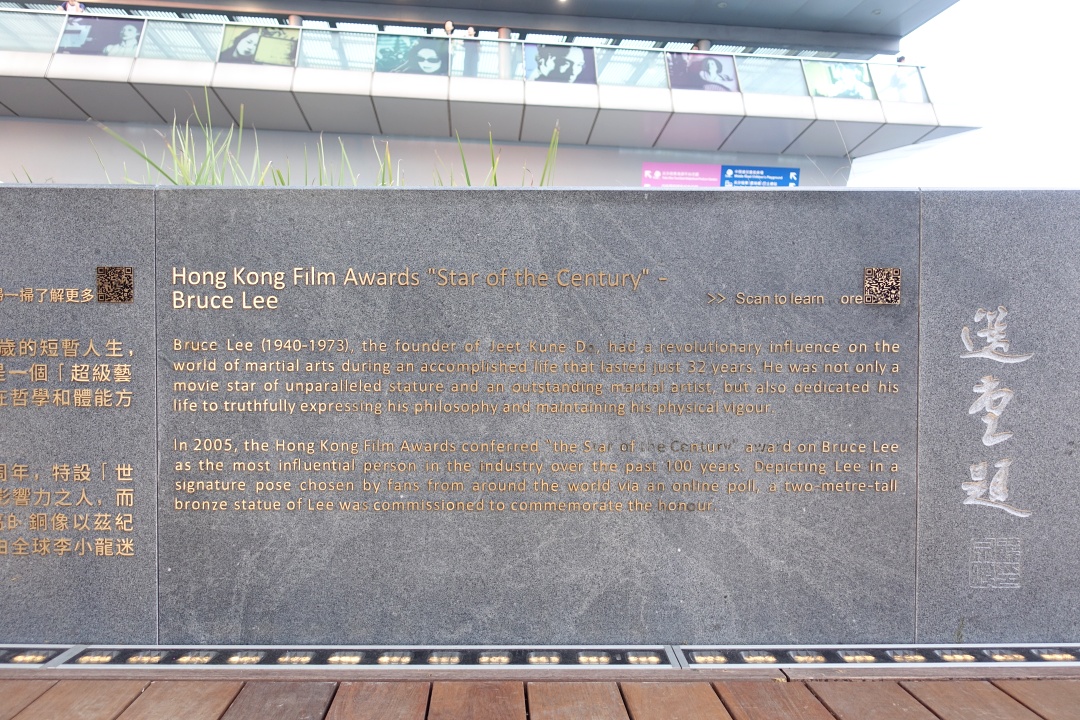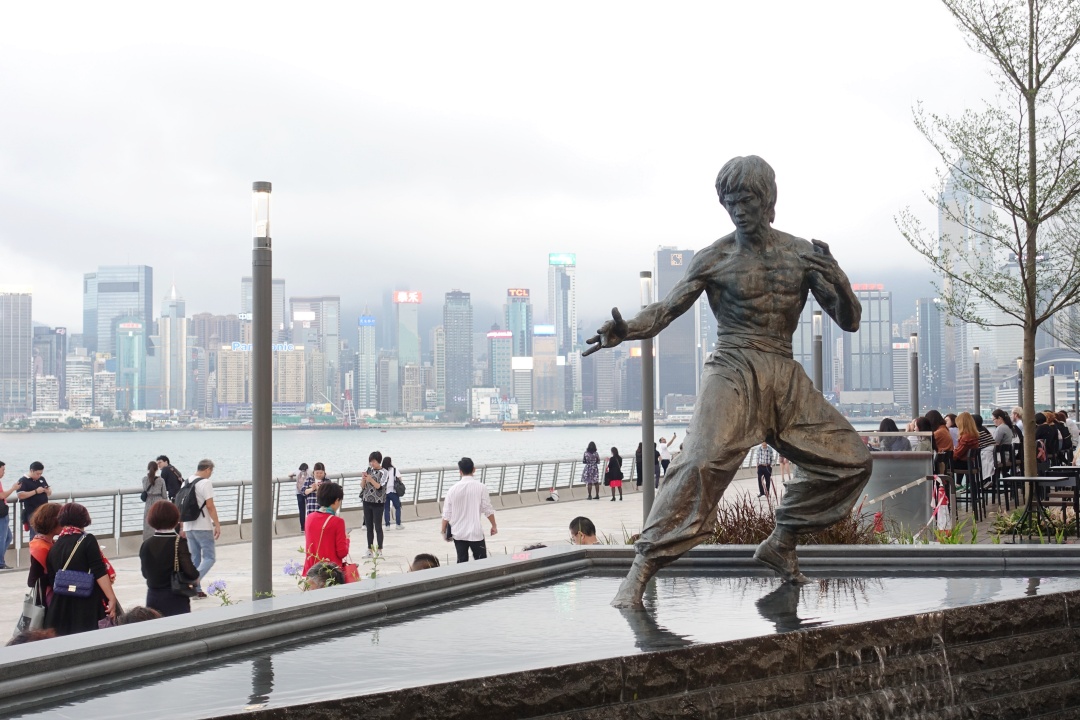 It was around 18:30 when we reached. It was lovely to sit down and take in the city view while enjoying the breeze, especially after an entire afternoon of walking.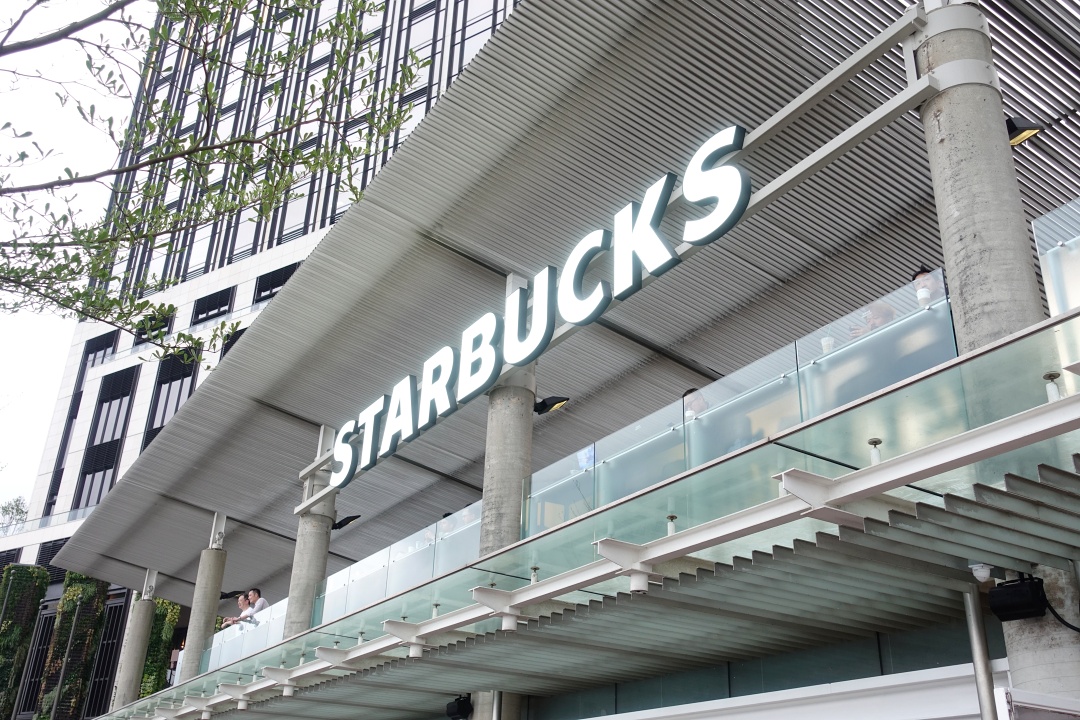 While my parents look a rest and my sisters went around taking pictures, I popped into Starbucks and managed to get my Starbucks Relief Mug for Macau. Unfortunately, they didn't have the Hong Kong mug.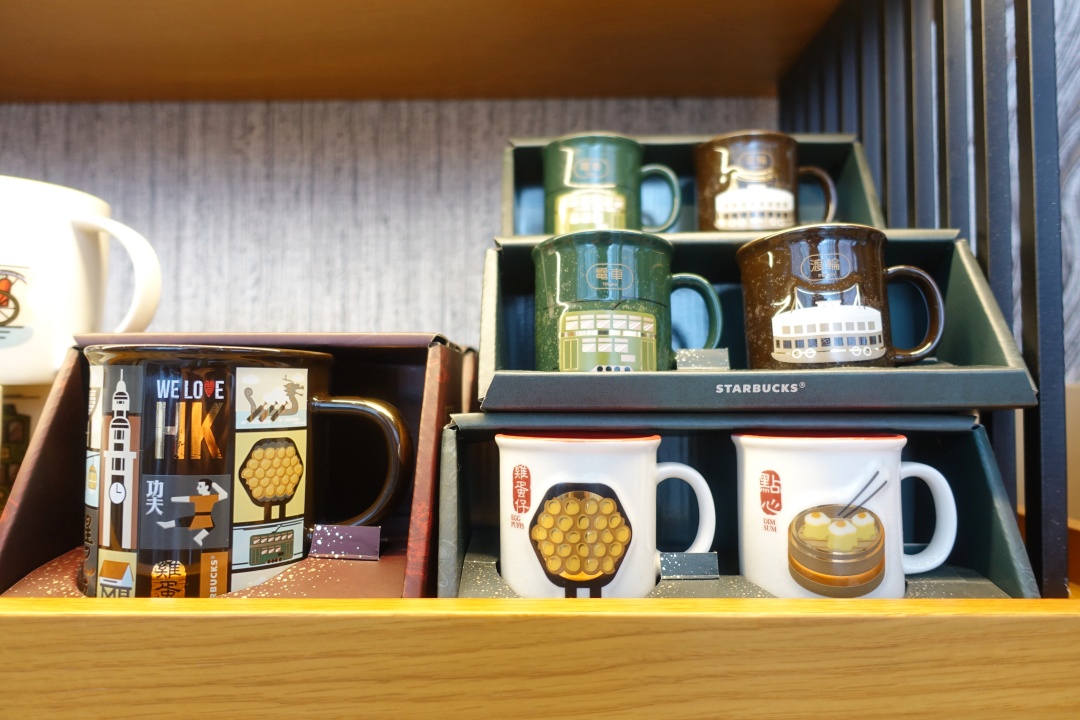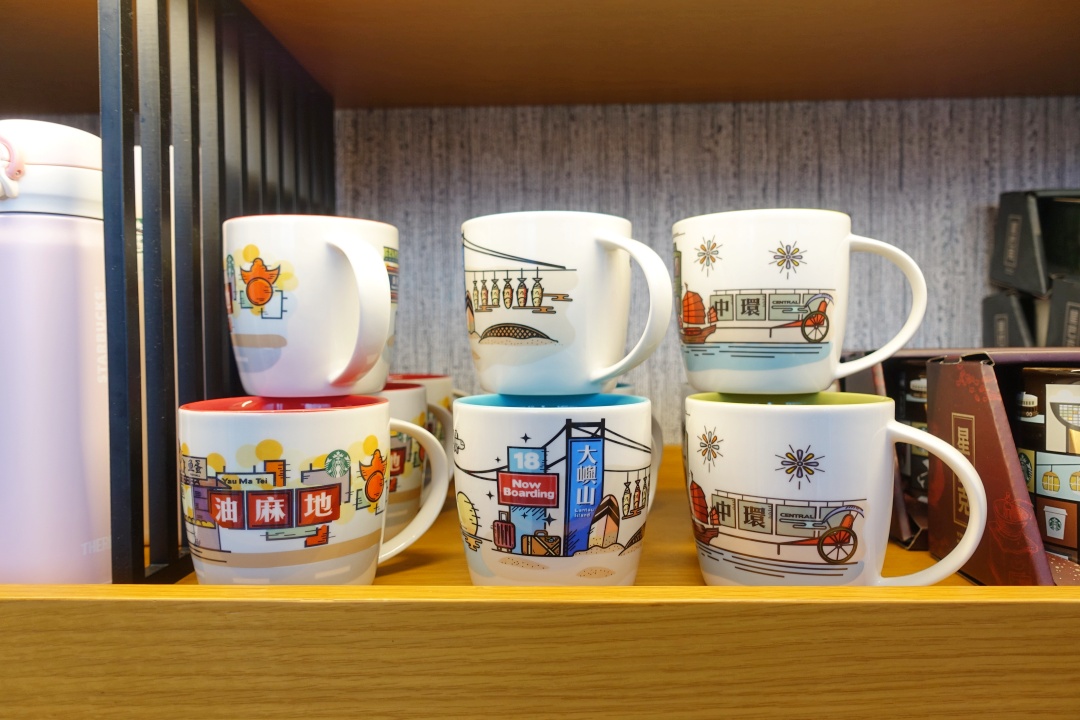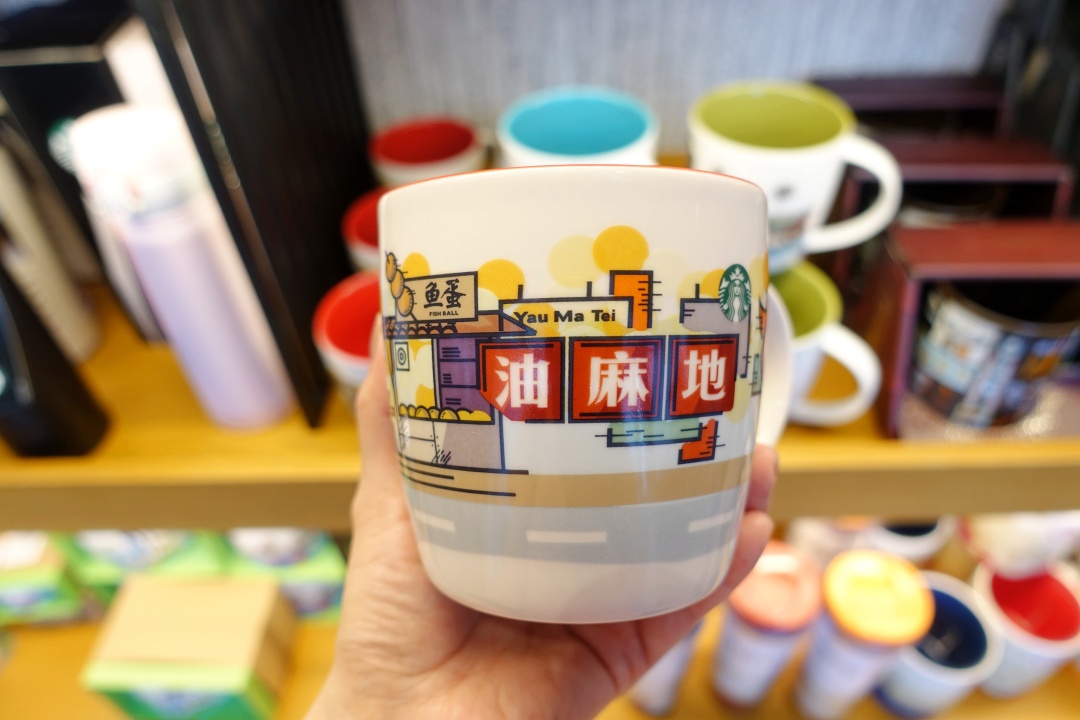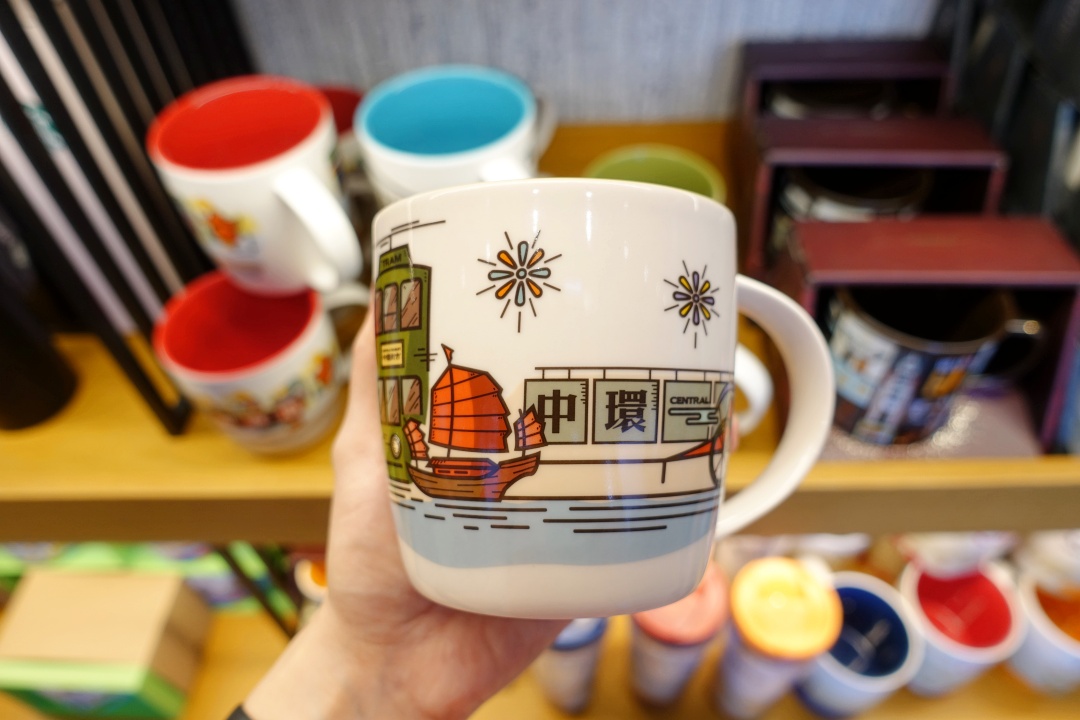 Saw some other adorable designs, but I didn't get them. I've been collecting the Relief mug series, so I decided to stick to that. As compared to the other Starbucks Relief mugs that I bought in other countries, the one for Macau is probably one of the most expensive. It costs HKD 170 for one, which is close to SGD 30.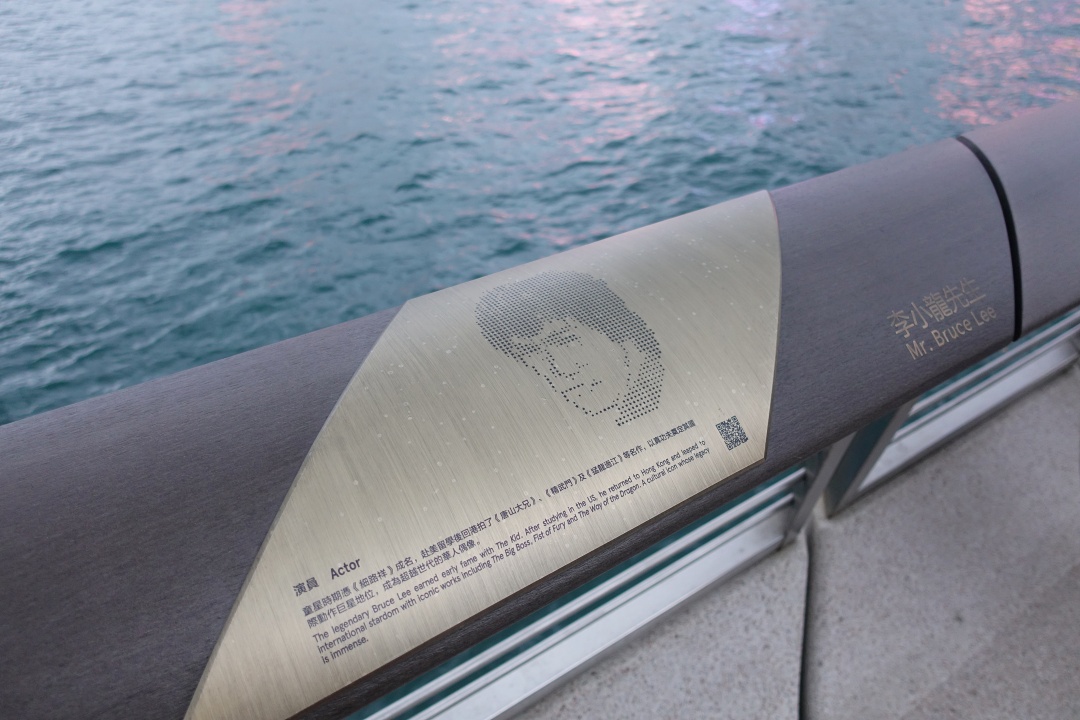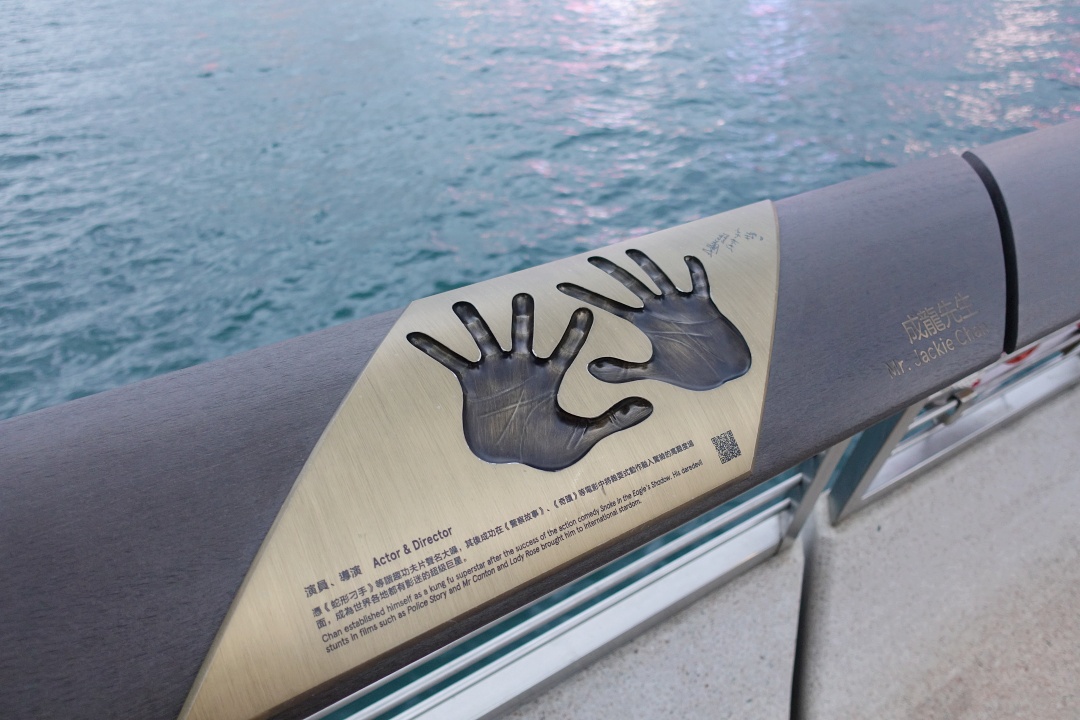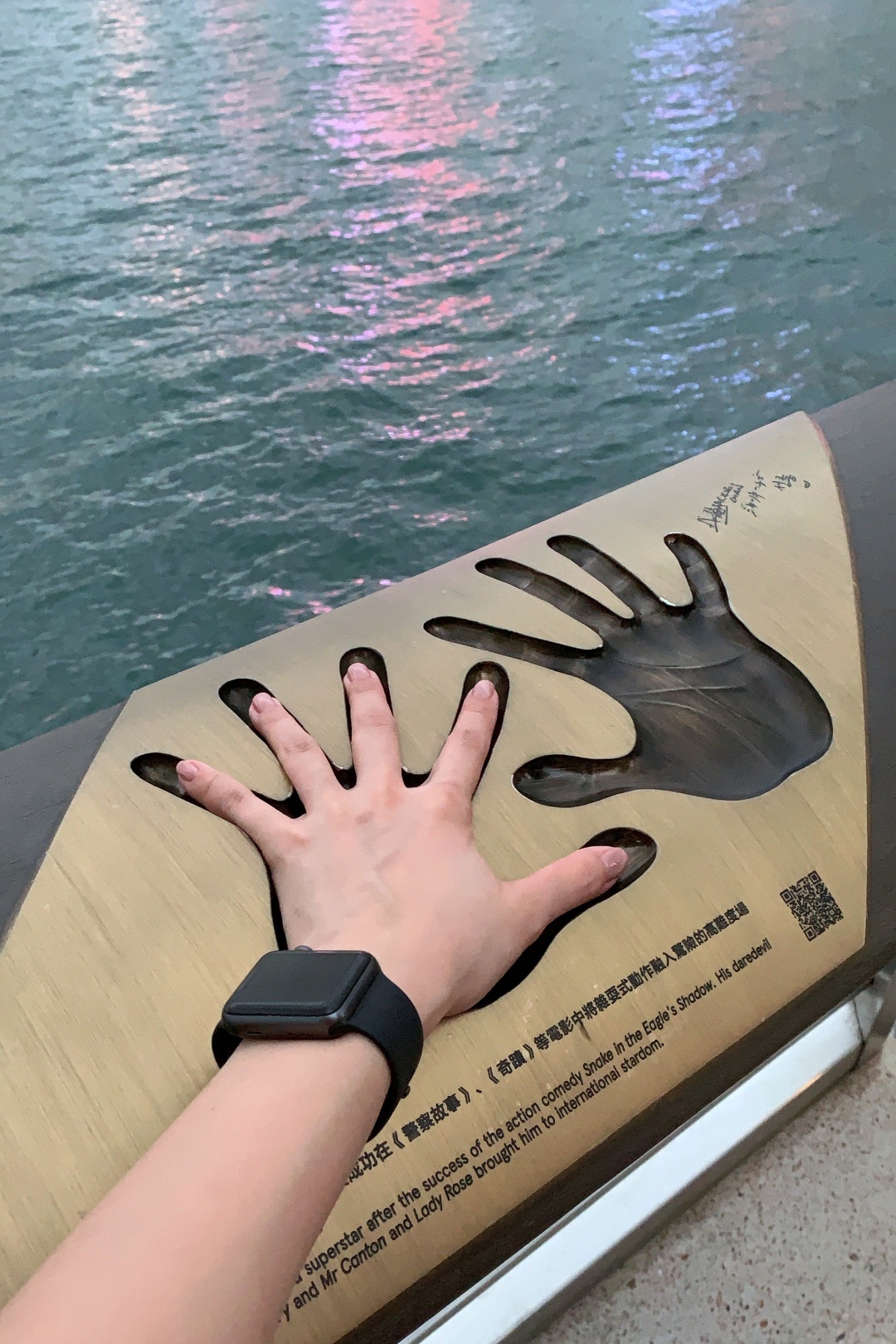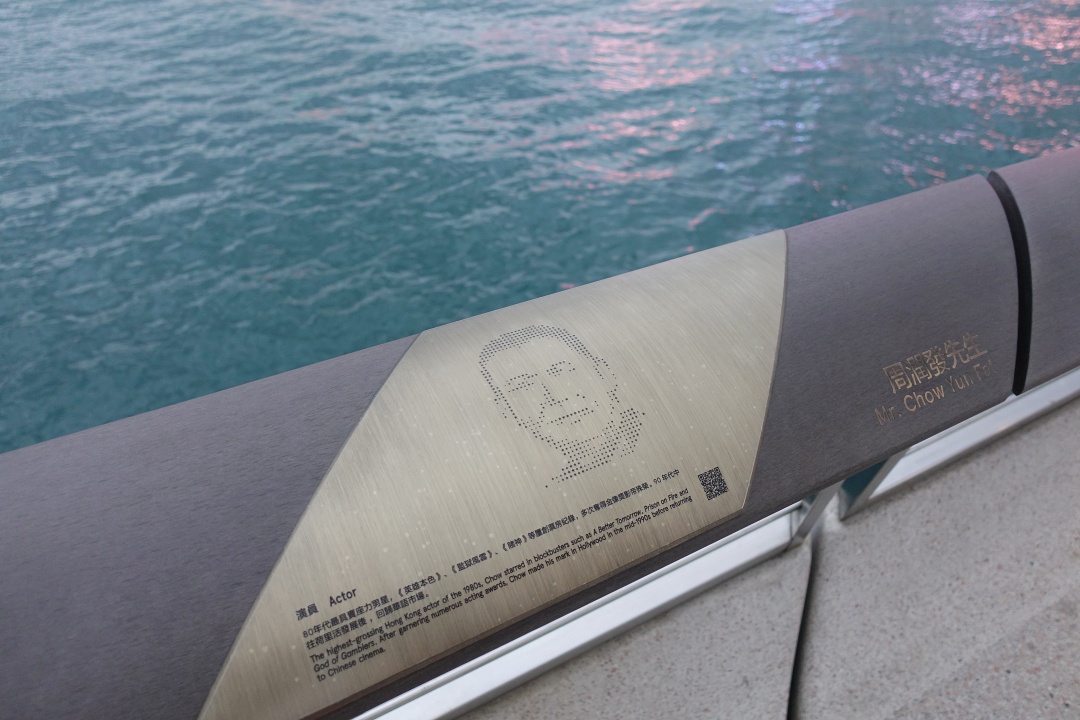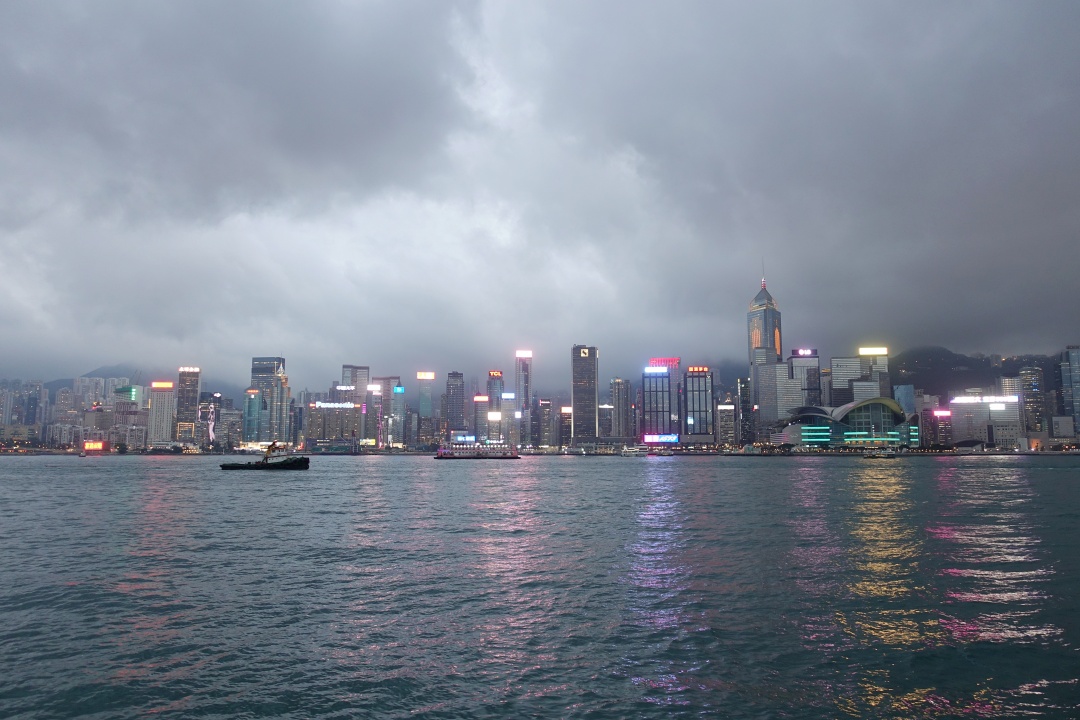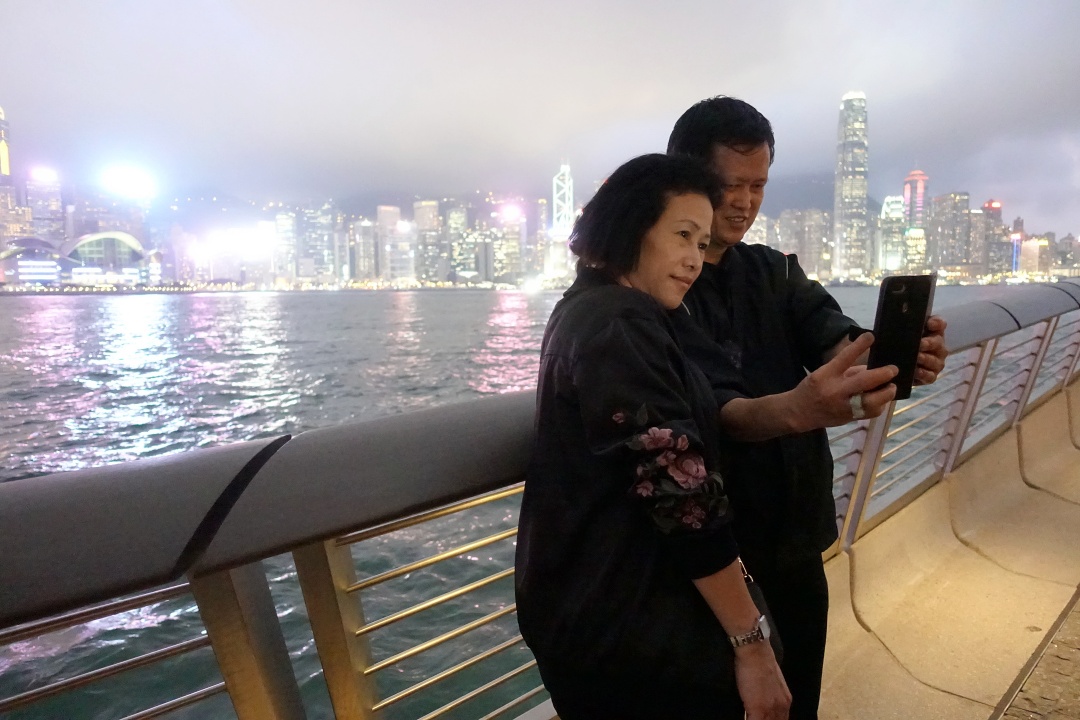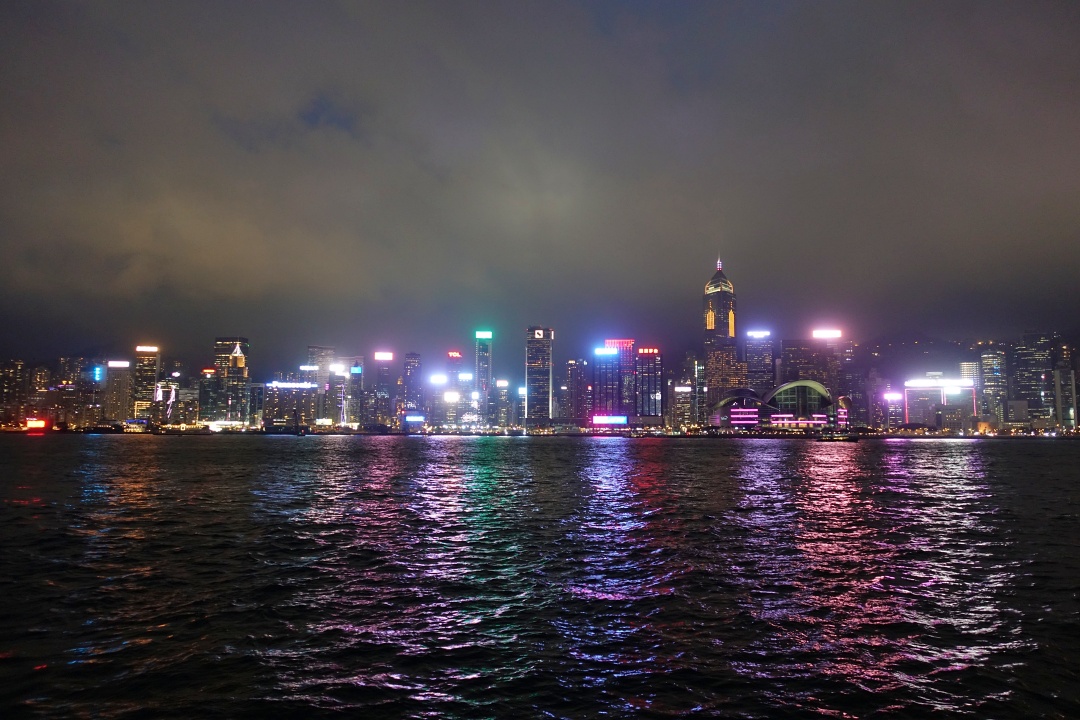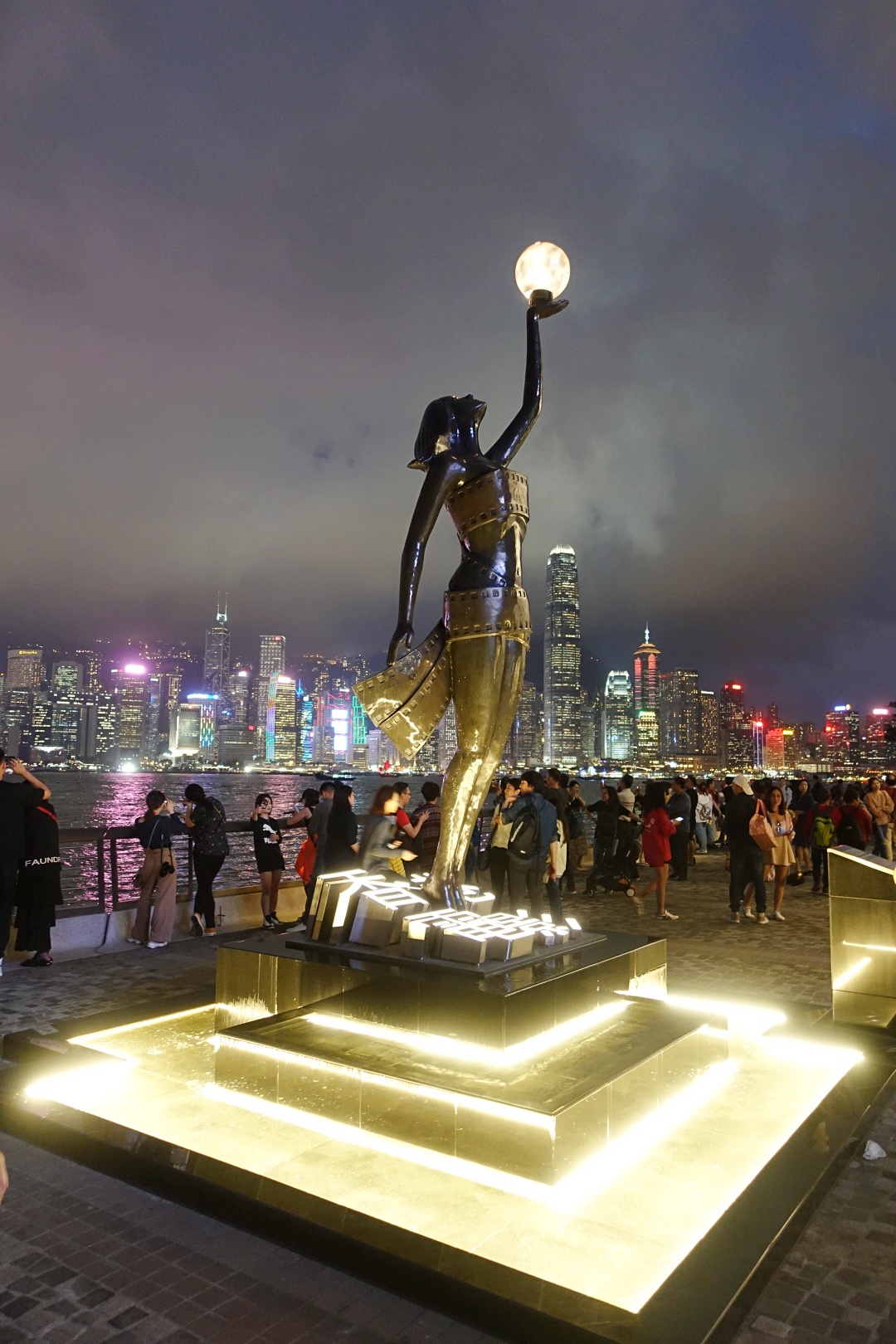 We eventually decided to walk down the Avenue of Stars and circle our way back to Tsim Sha Tsui Station. We then took the MTR back to Mong Kok.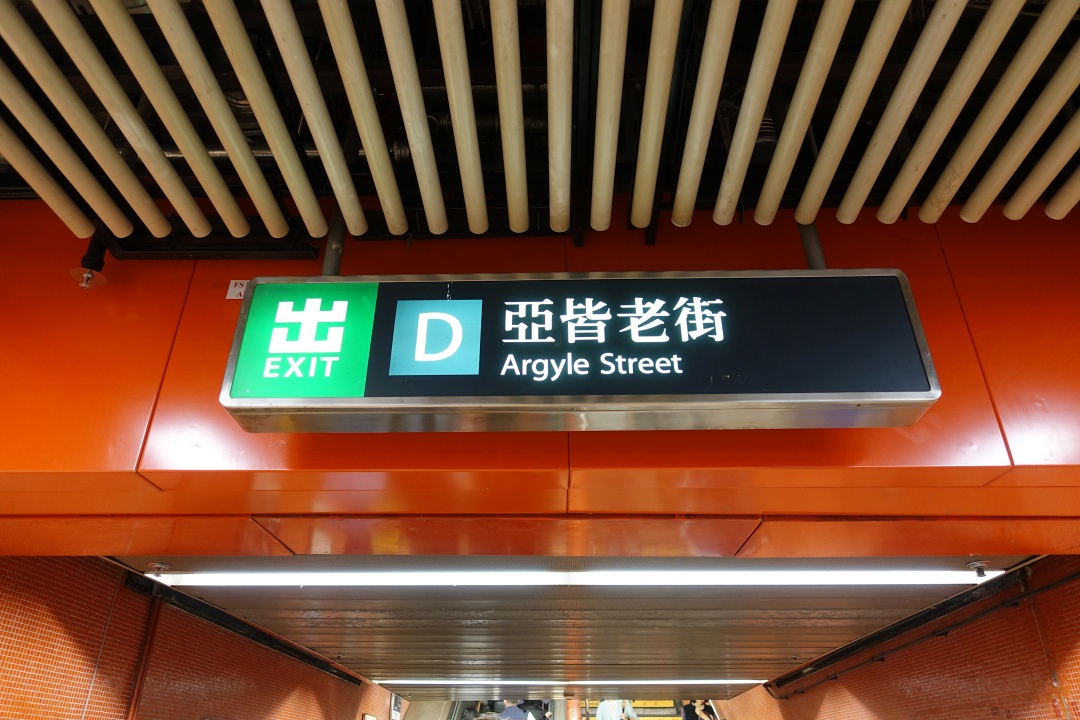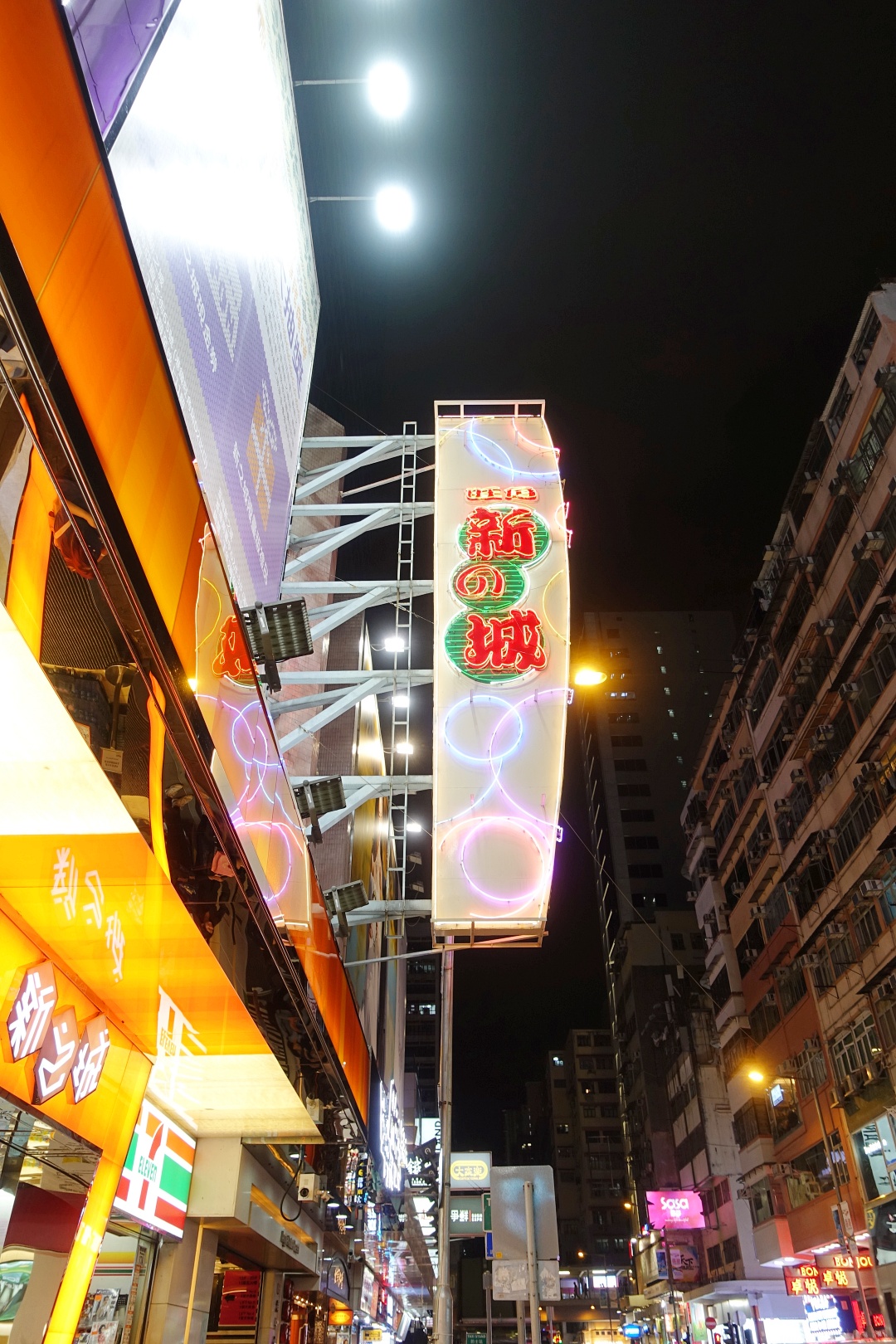 As we weren't quite ready for dinner yet, we just roamed the streets.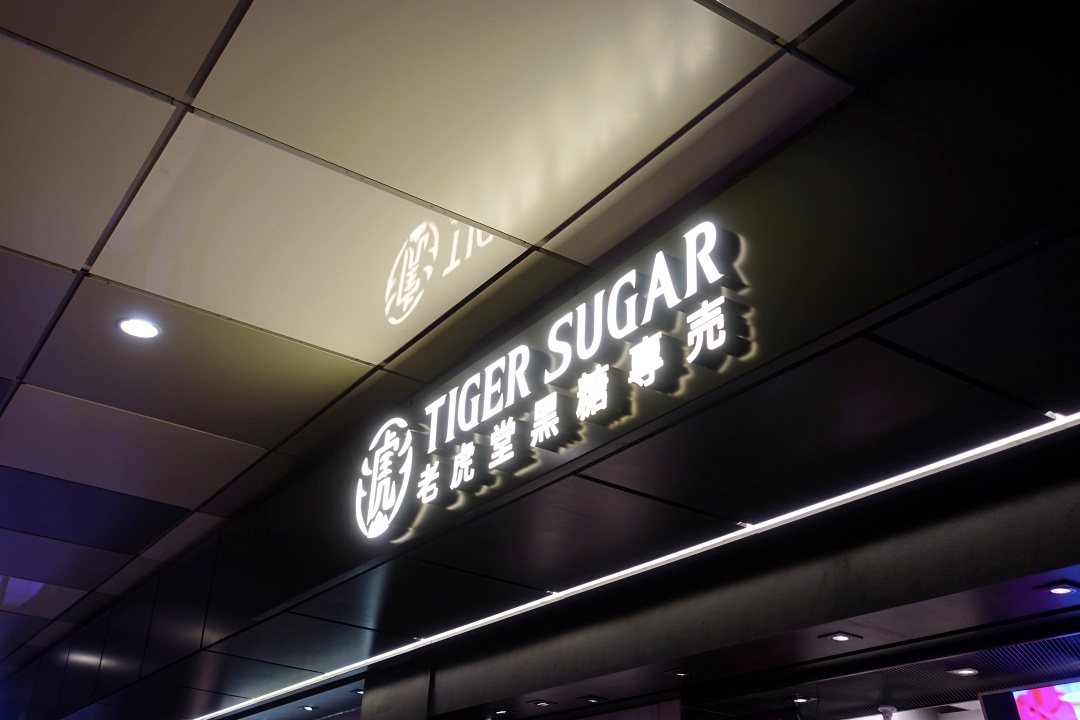 Came out of argyle centre and saw Tiger Sugar (situated outside MTR Exit B1), so we decided to get their famous Brown Sugar Boba Milk (HKD 30).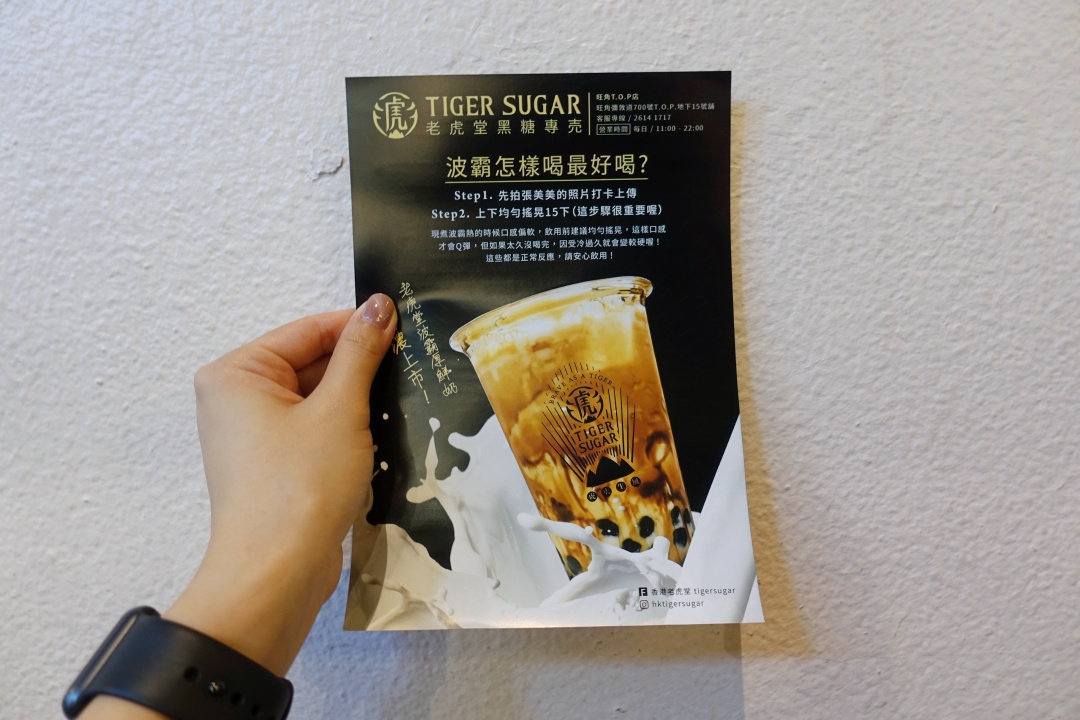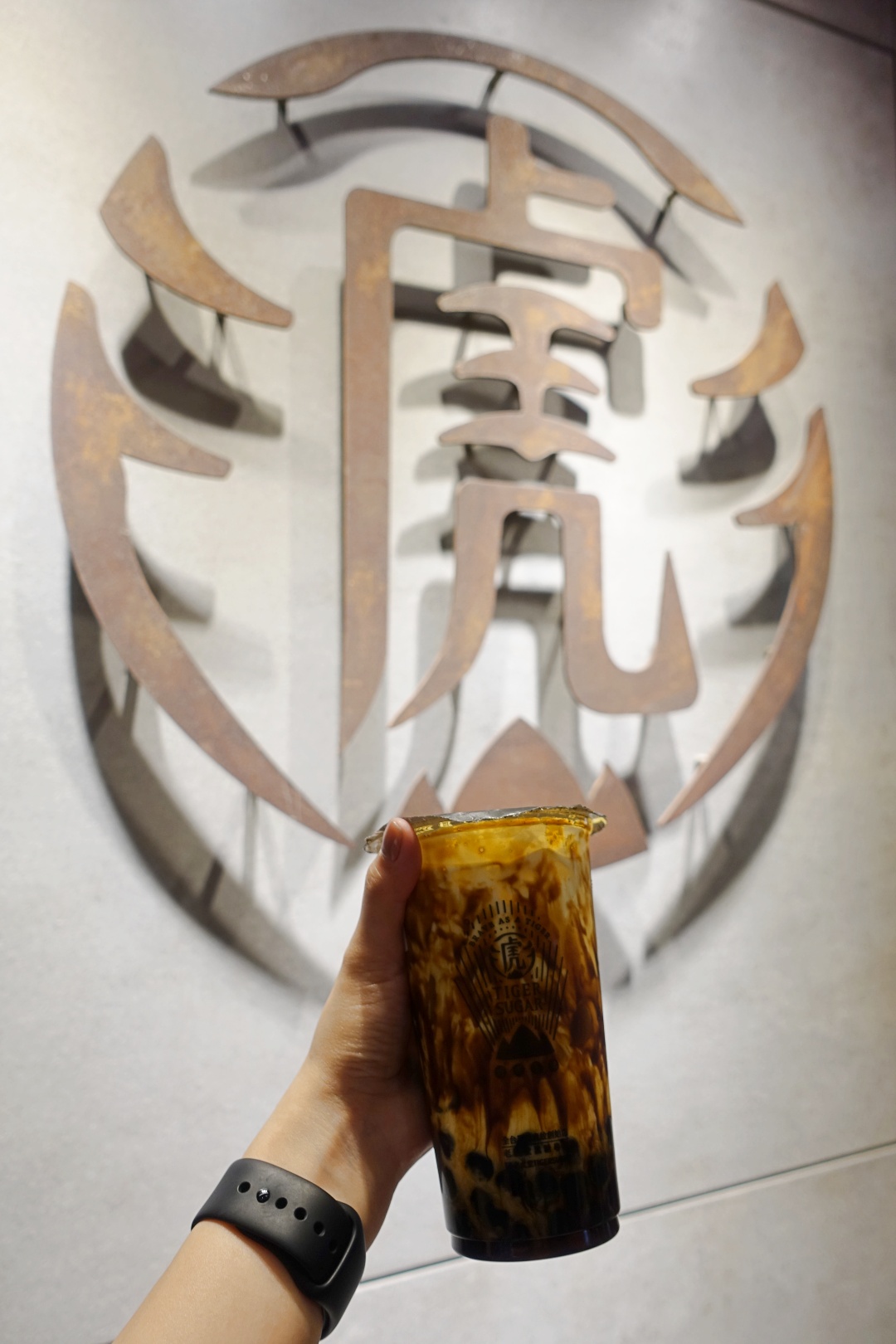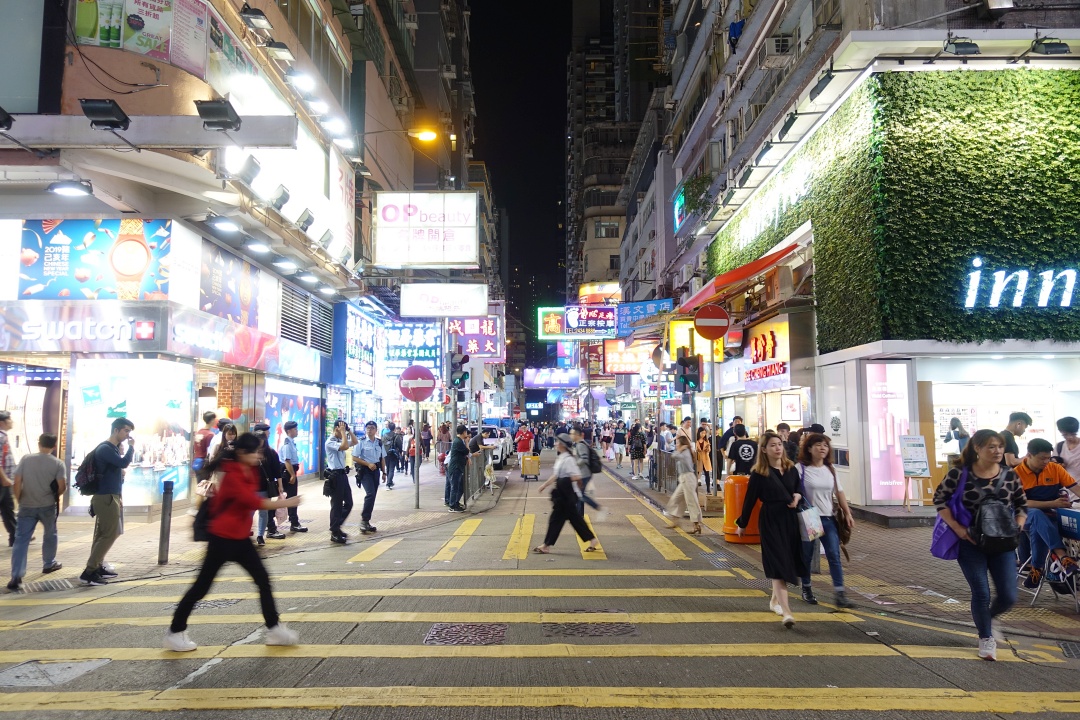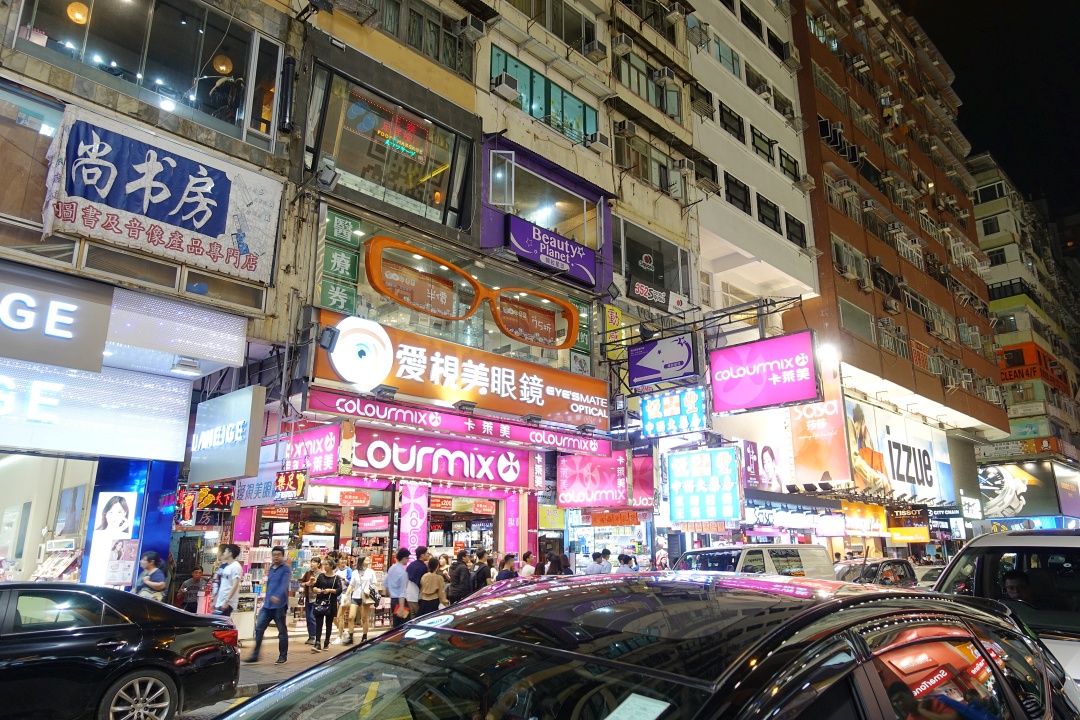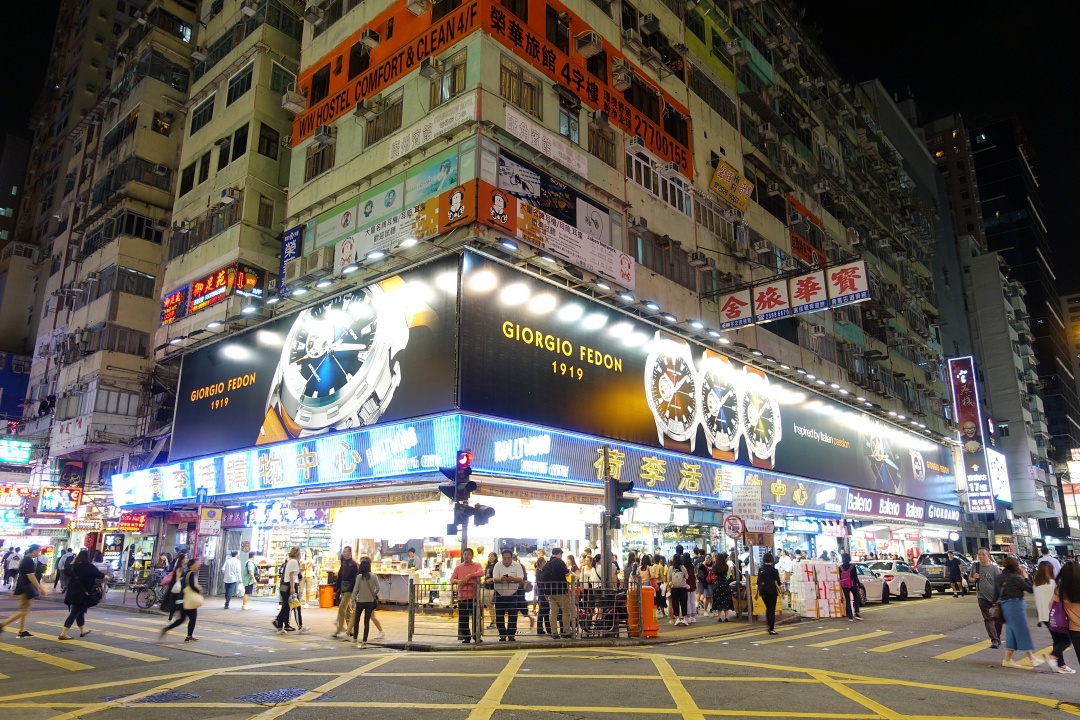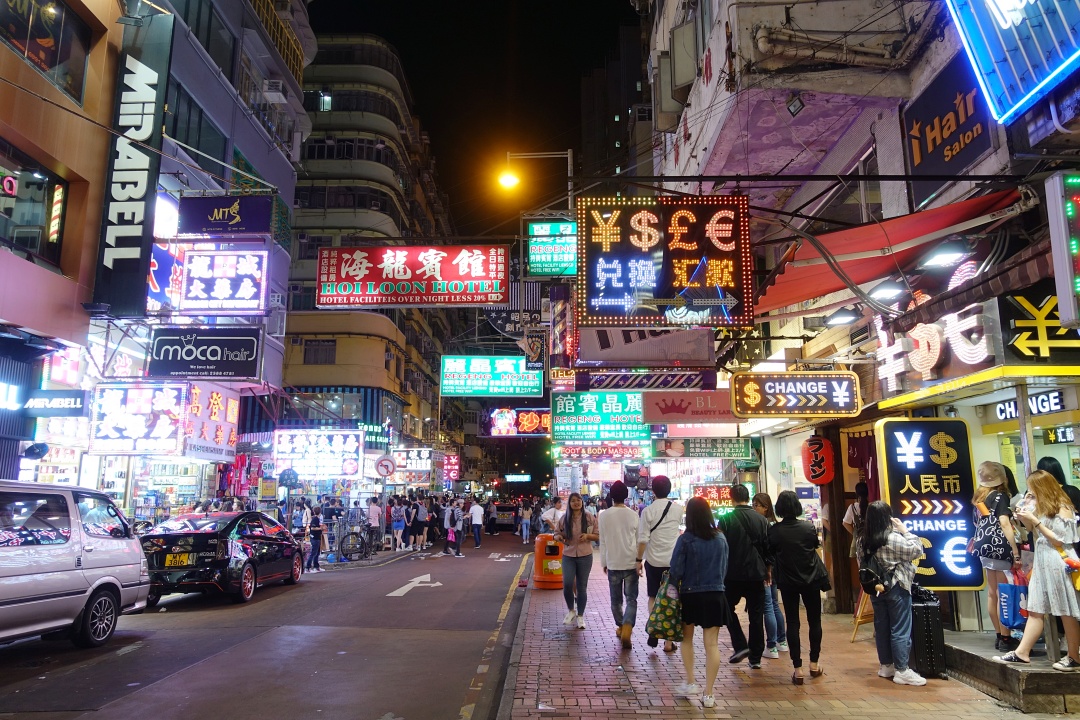 Ladies Street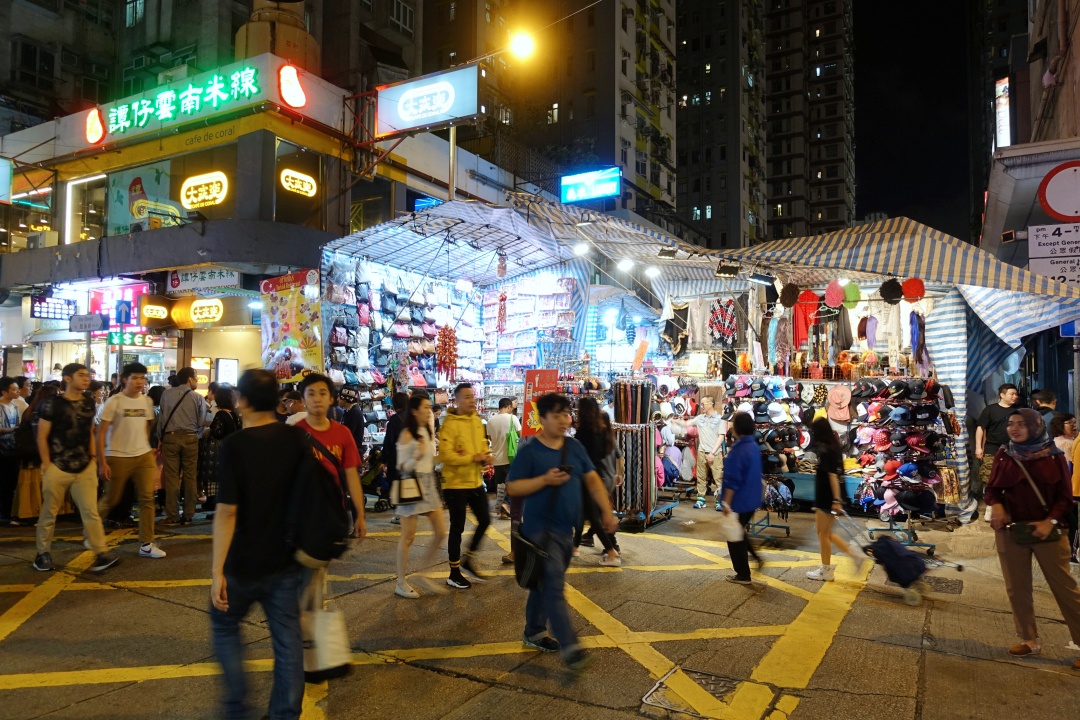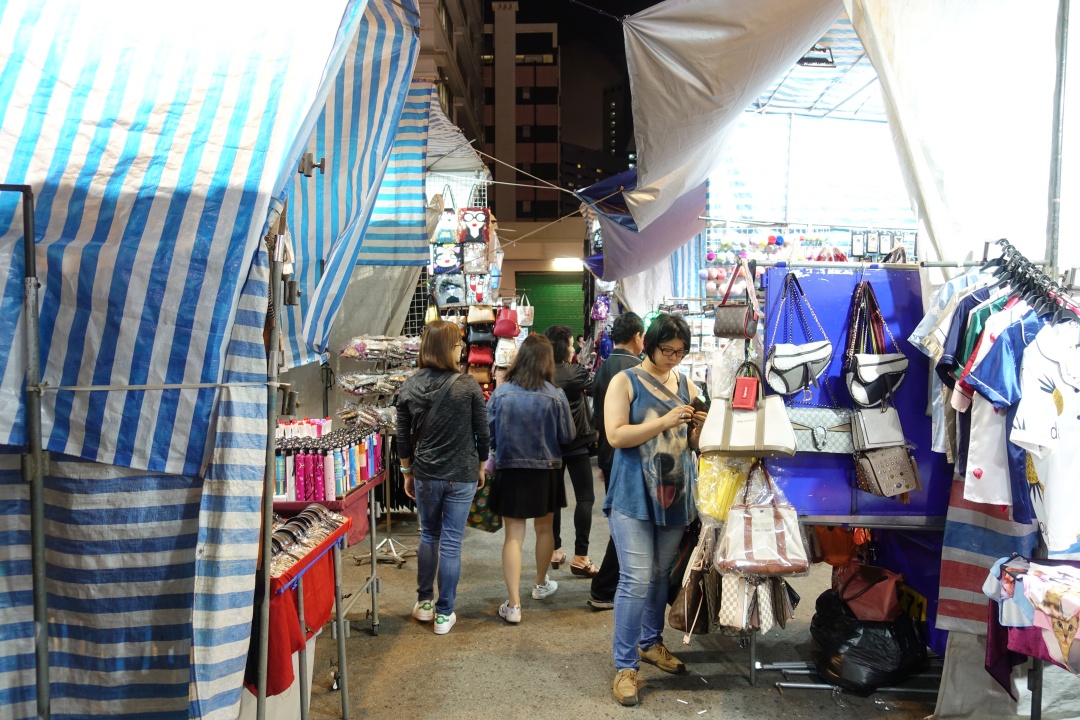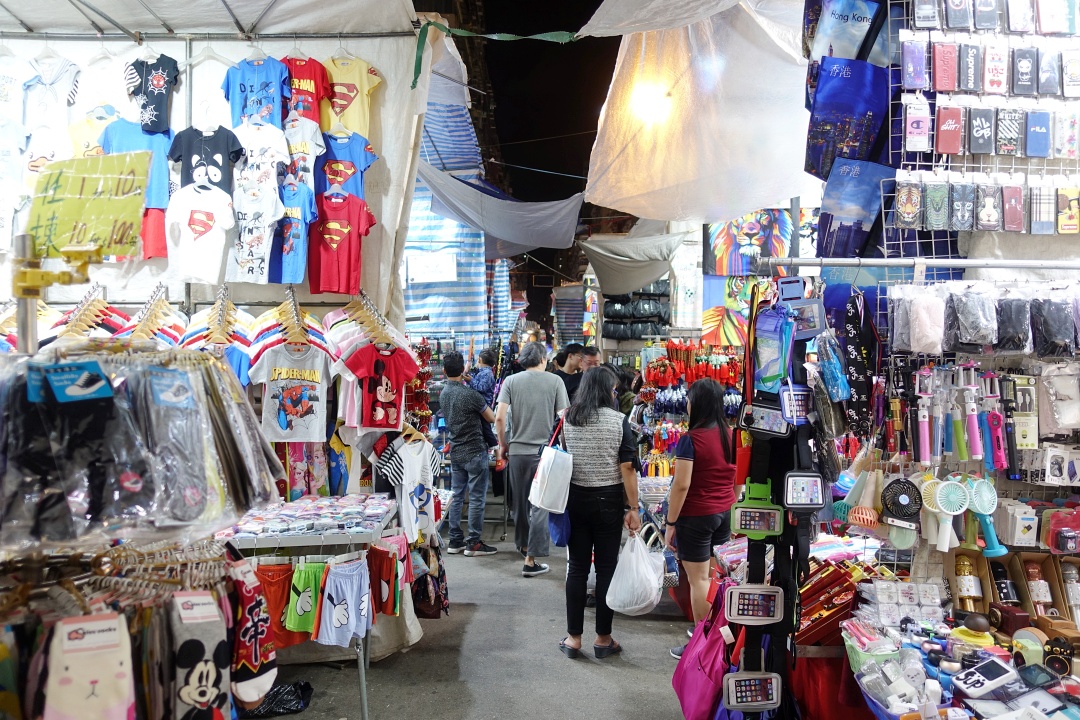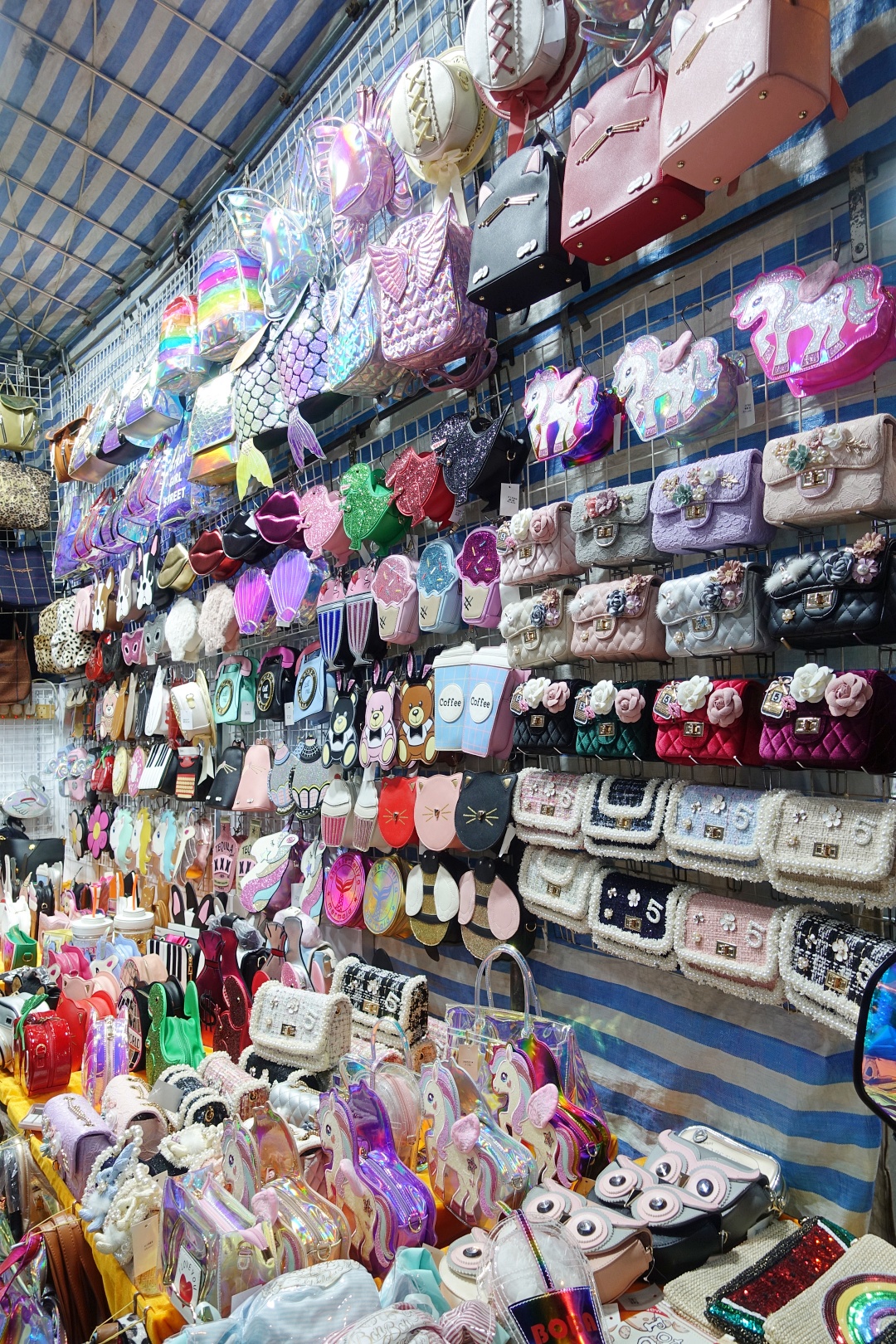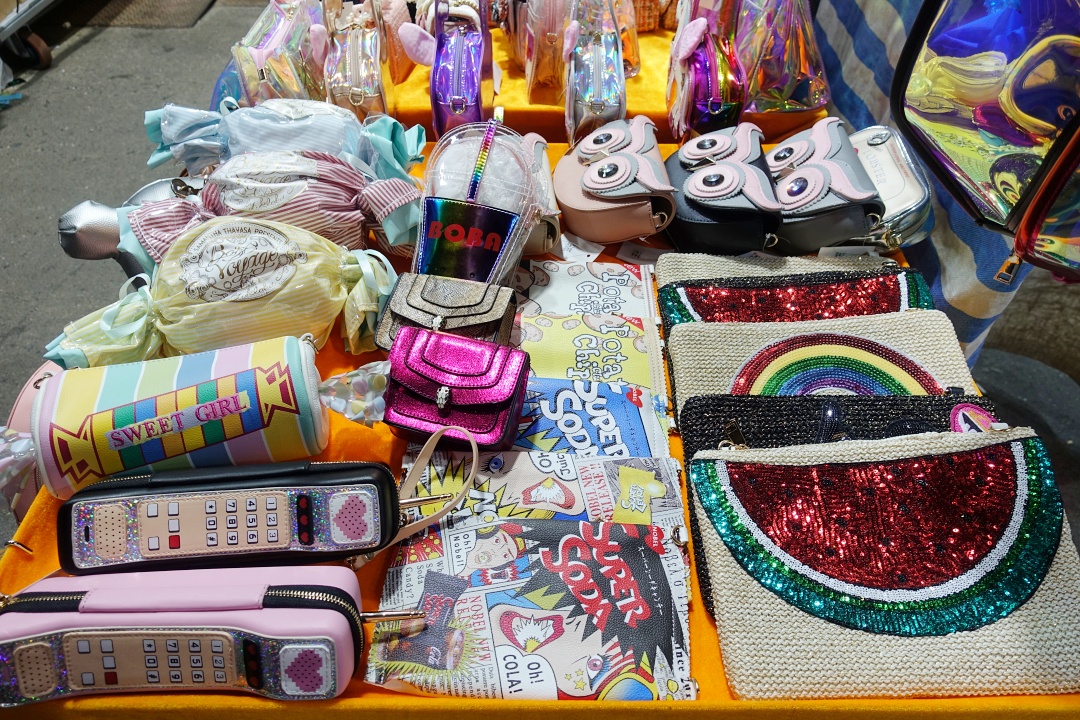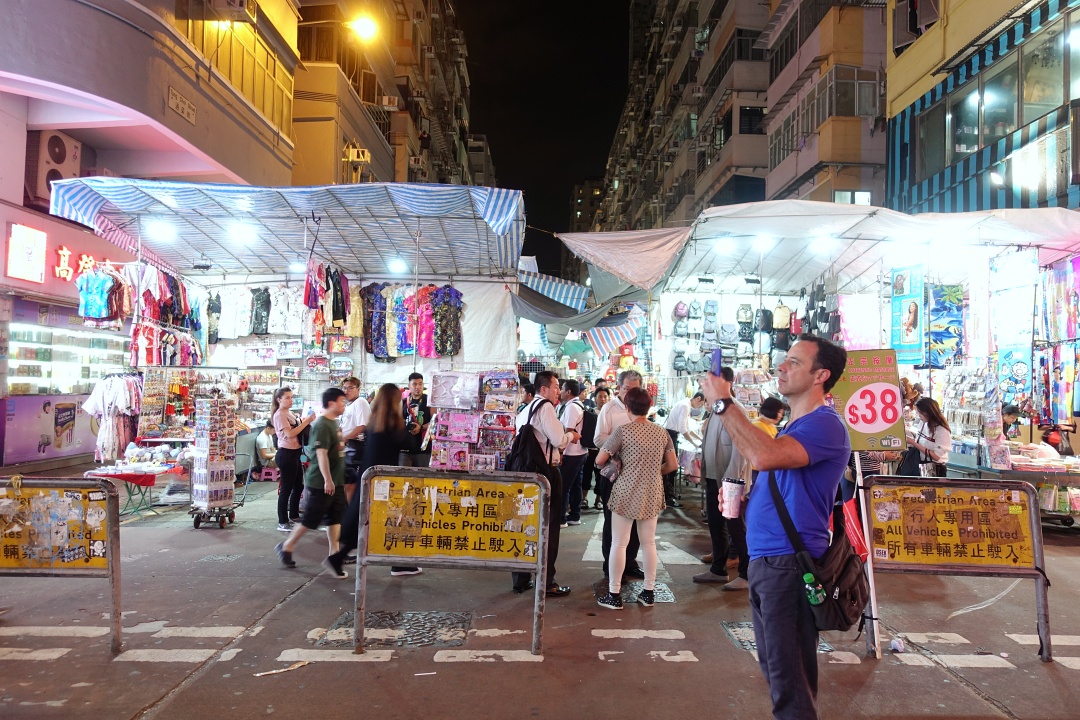 We subsequently went over to Ladies Street. Items sold there were mostly overpriced so I won't recommend doing your shopping there. Nonetheless, it was interesting to take a walk there to see the range of items being sold.
Café de Coral 大家乐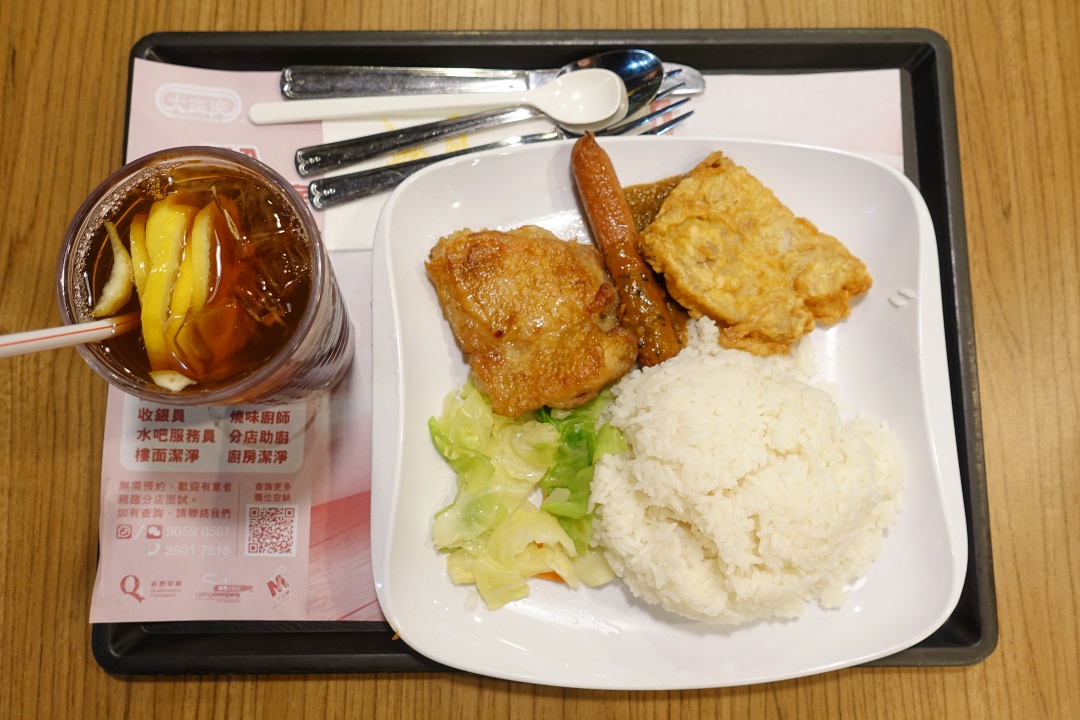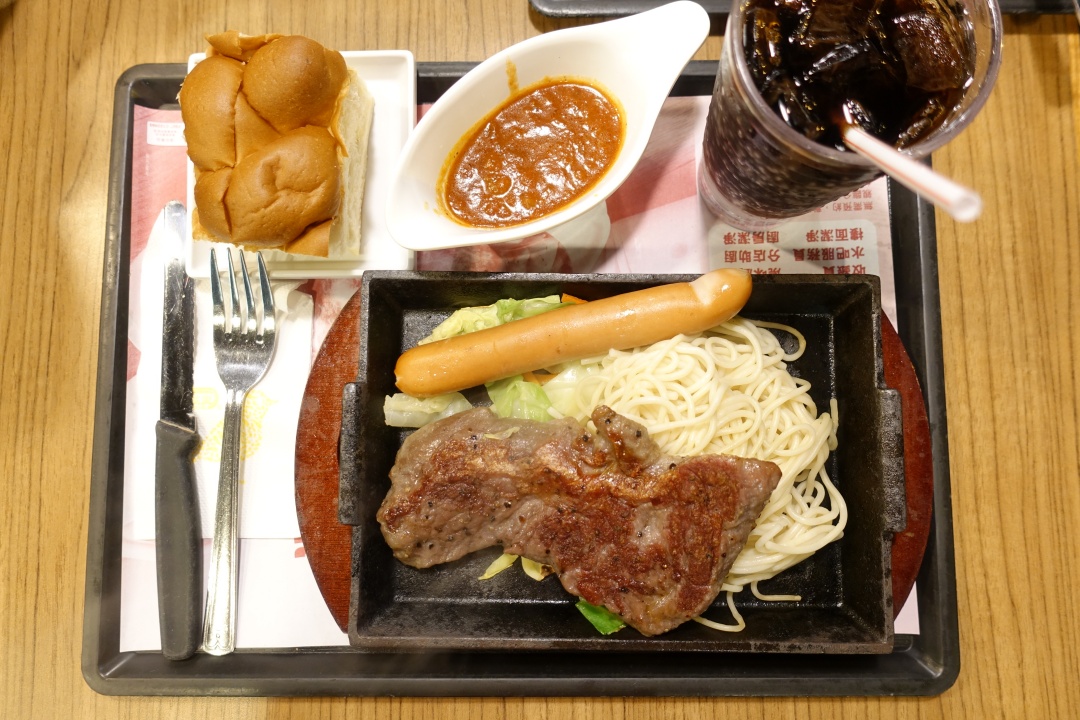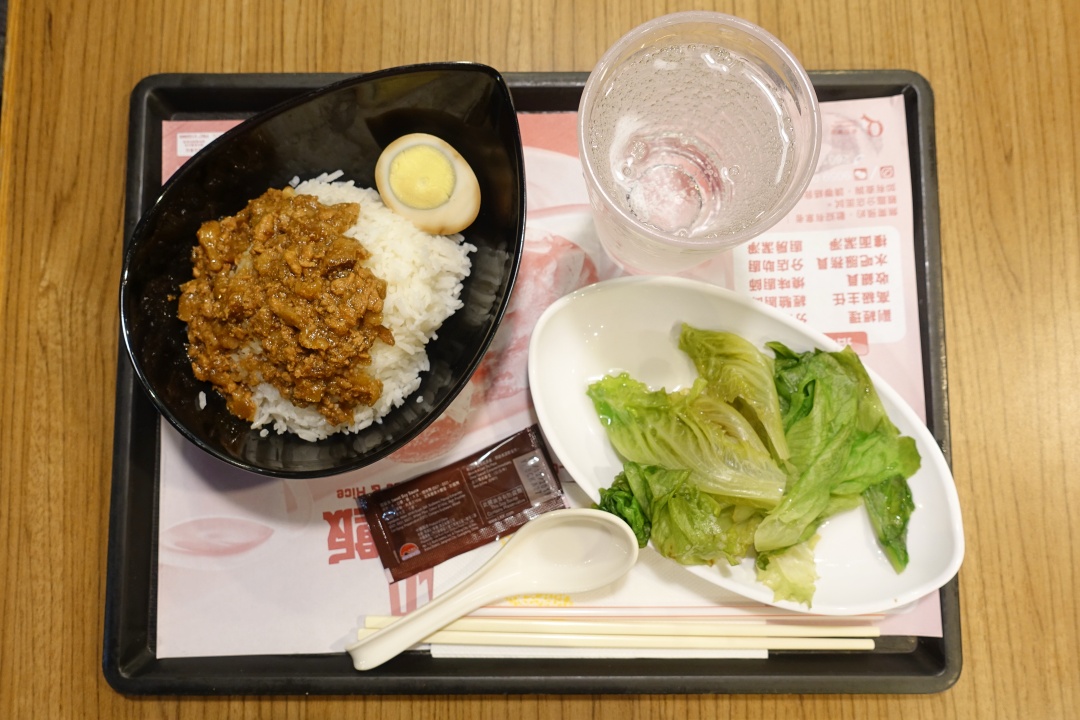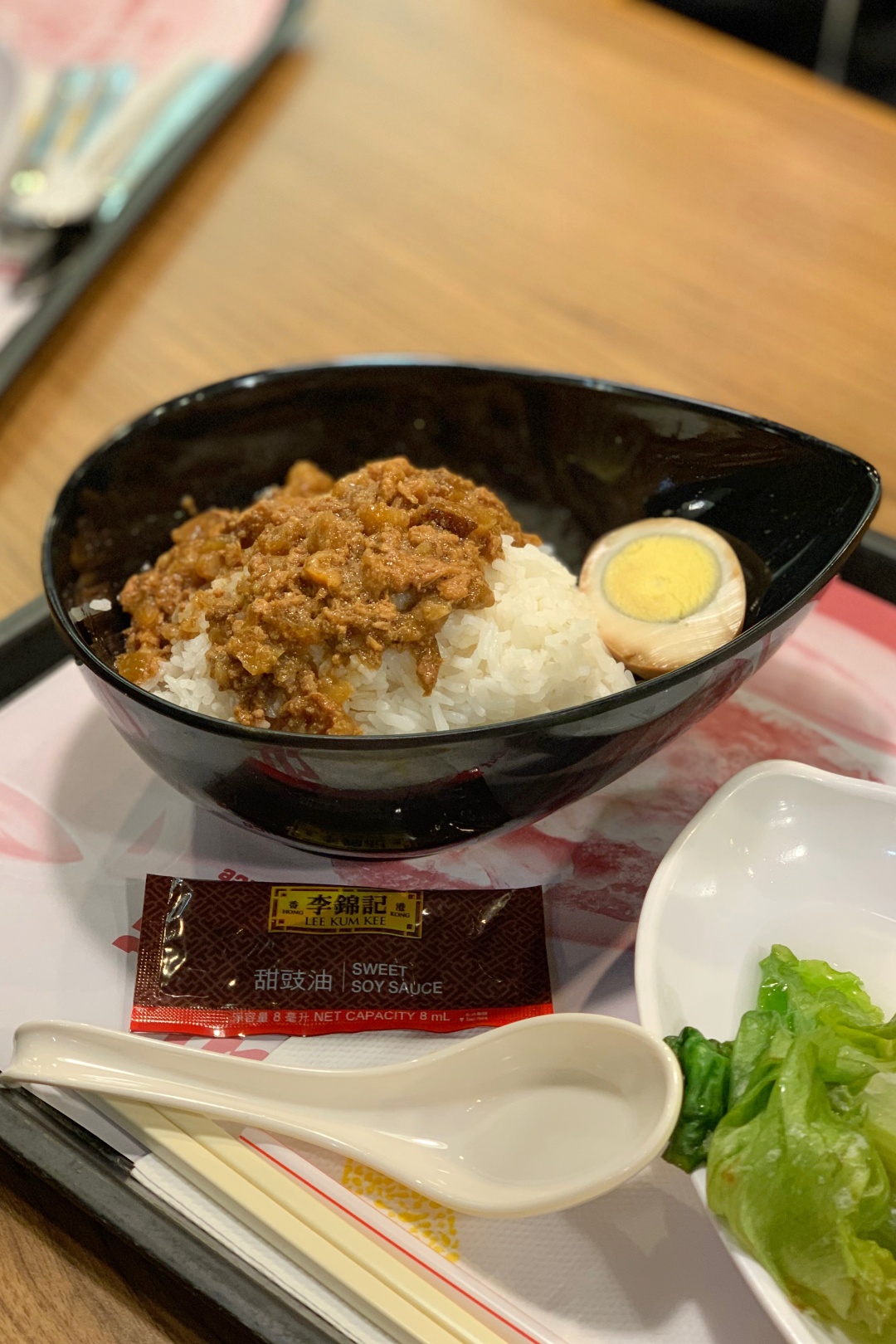 Had our dinner at Café de Coral (大家乐) as we happened to notice it after we came out of Ladies Street. The restaurant is supposedly Hong Kong's largest Chinese fast-food brand, with over 150 restaurants. They offer a variety of meals, from traditional Chinese dishes to western cuisines.
Some of the dishes were already sold out by the time we went. However, we still managed to get four different meals. The total price of four meals was HKD192, which was so much more worth it as compared to Mak's Noodle.
---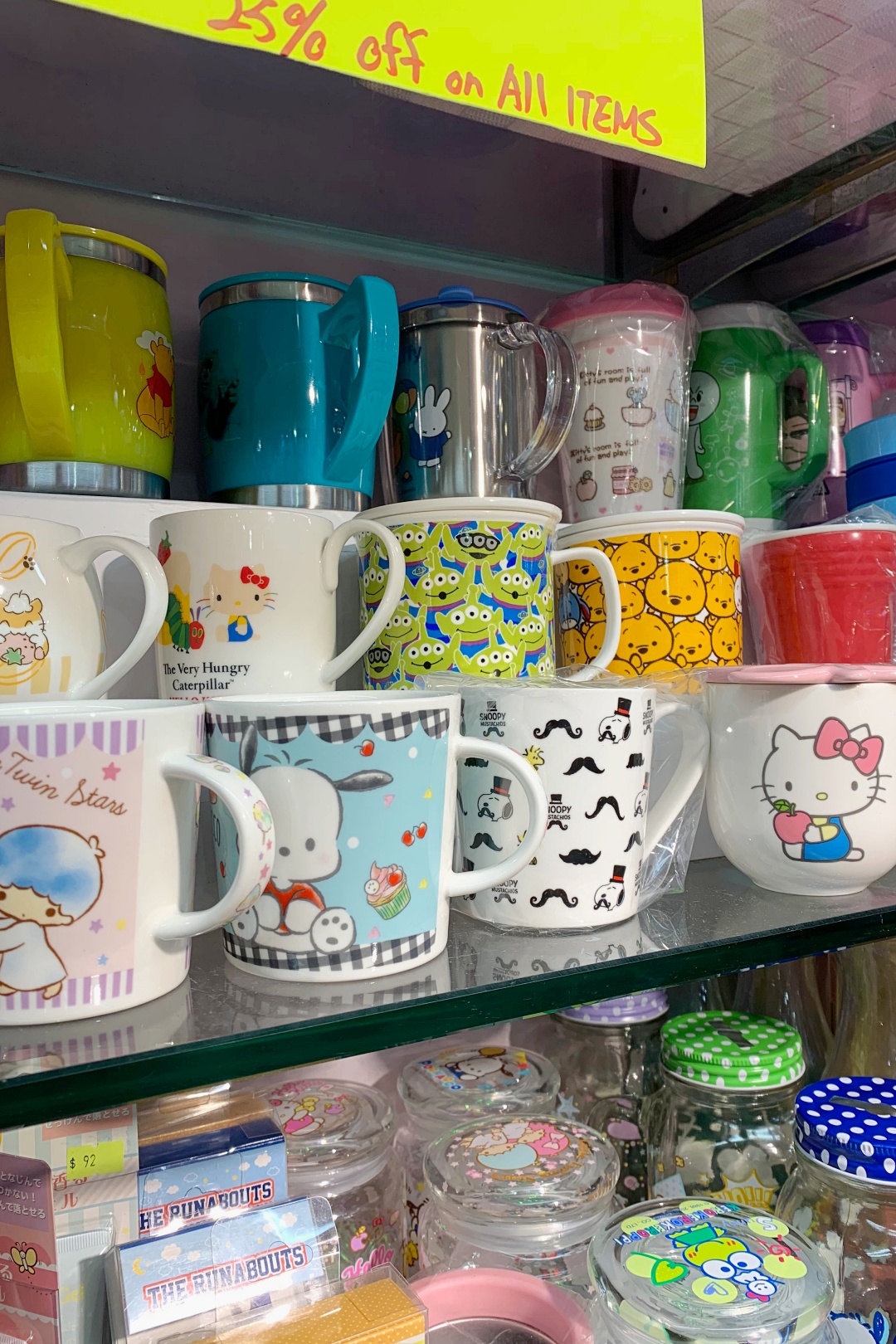 Continue our walk down Ladies Street after dinner, and we came across a shop that sells mostly characters' items. They had 25% off all items, so I ended up getting a Toy Story Alien mug and two plastic mug cover for HKD64.
Walked back to the hotel and it was close to 22:30 when we reached. Quickly unpack my bag, took a shower and did some work before I concussed on the bed.
Our stay for the first night was pretty comfortable! The hot water and water pressure in the bathroom were excellent, and the hairdryer was relatively powerful. The bed was also comfortable (each bed comes with four pillows, with two different thickness.) I supposed the only downside was that the air conditioning wasn't ideal. Other than that, everything else was fine, and I managed to get a good rest that night.