Day 5 in Hong Kong and we finally went to Disneyland!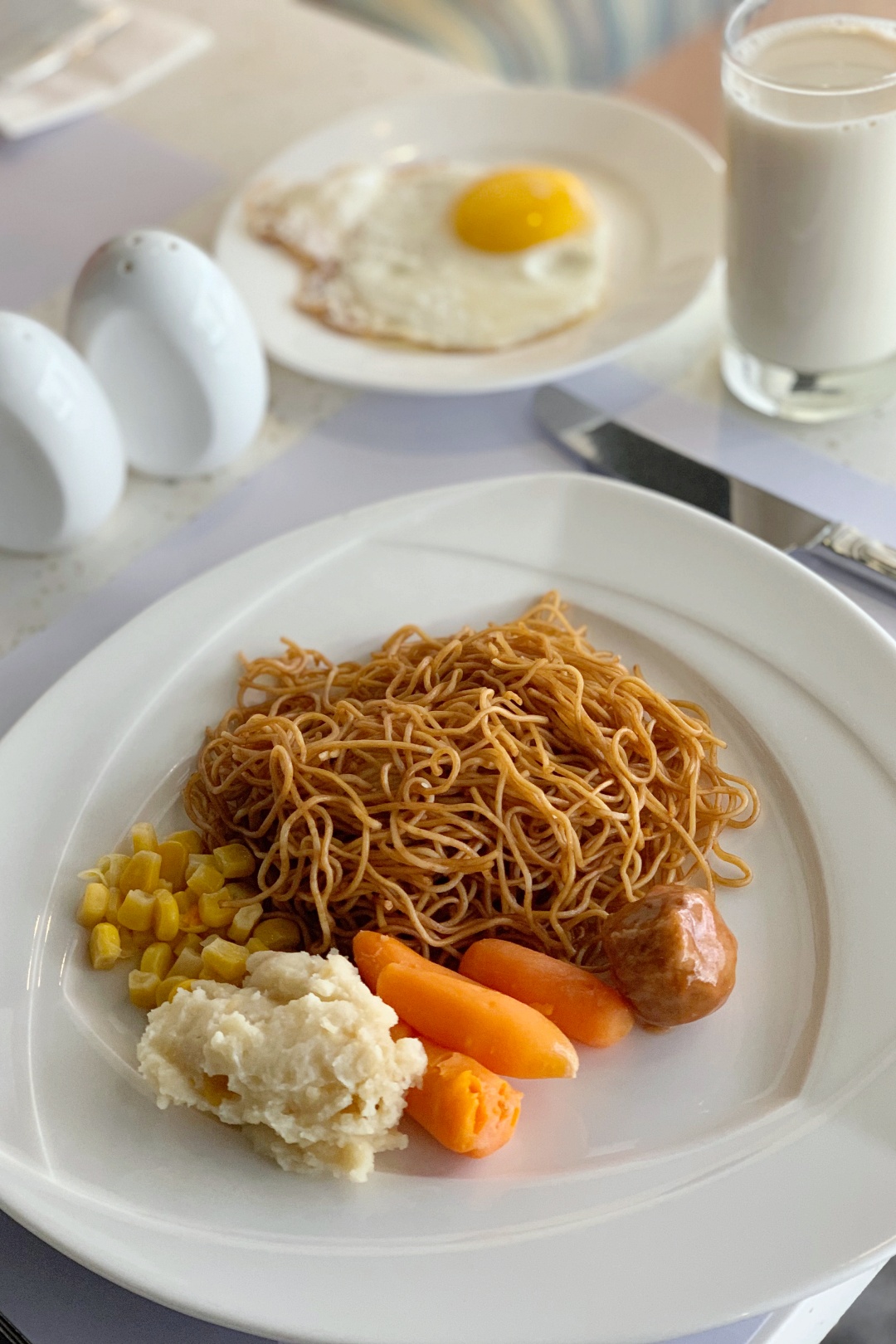 Last breakfast at the hotel before checking-out.
Even though we had six days in Hong Kong, we checked out of Metropark Hotel Mongkok on our fifth day as we booked one night at Disney Explorers Lodge Resort Hotel.
To get to Hong Kong Disneyland, we took the MTR Red Line from Prince Edward Station to Lai King, then took the Orange Line to Sunny Bay, before changing to the Disneyland Resort Line.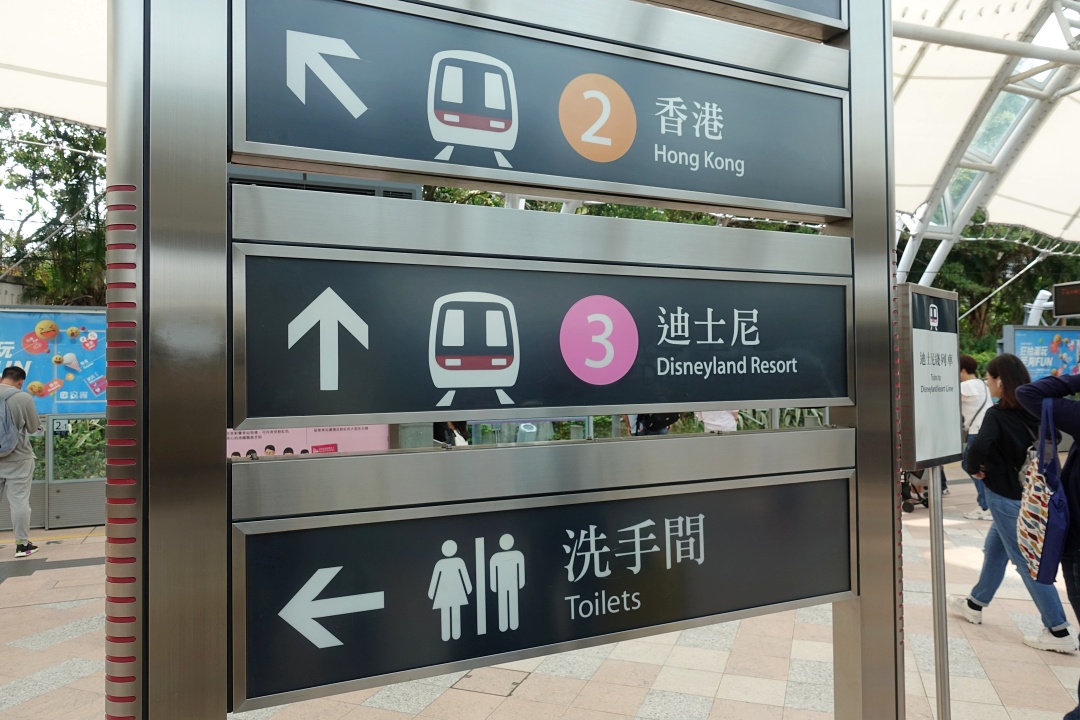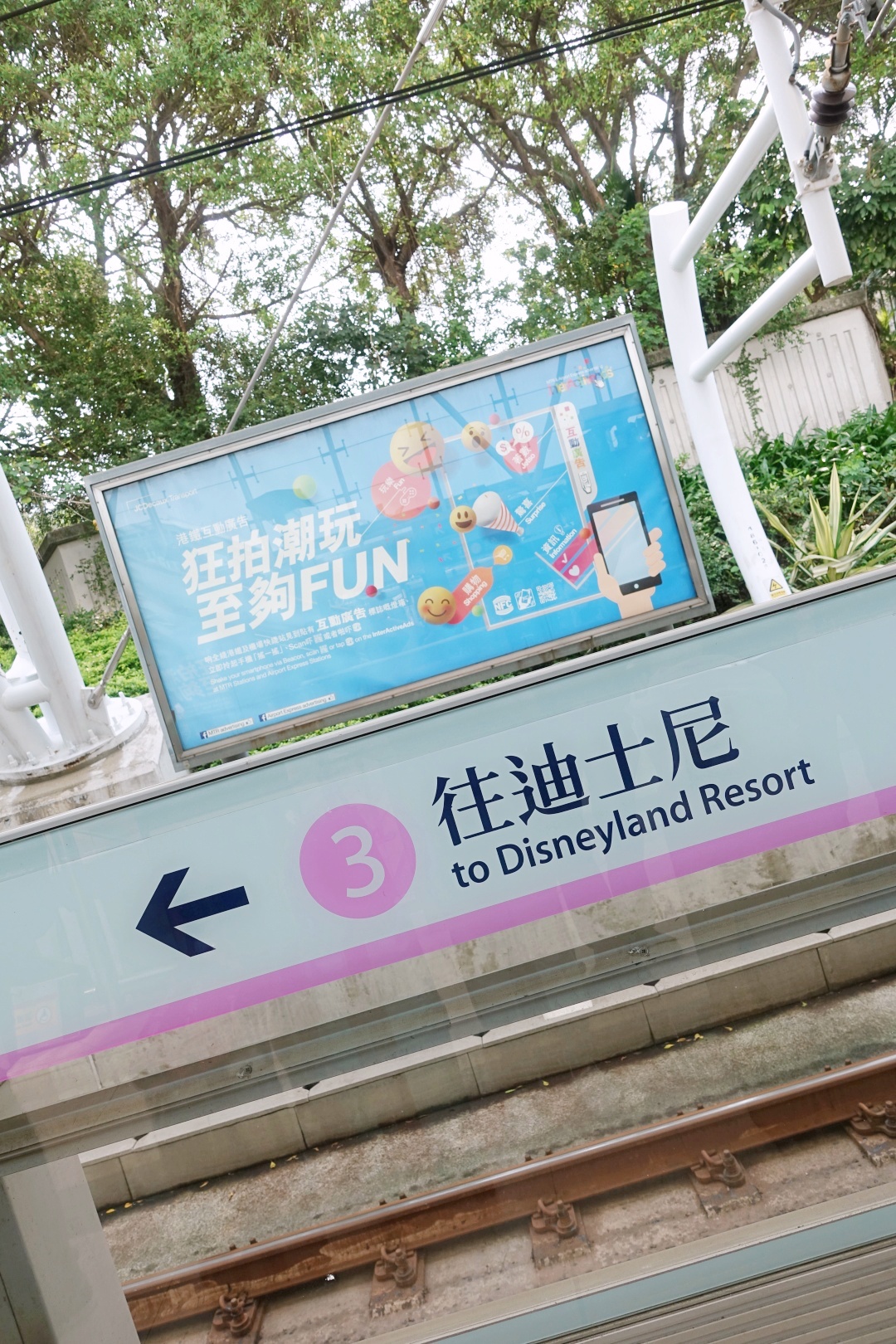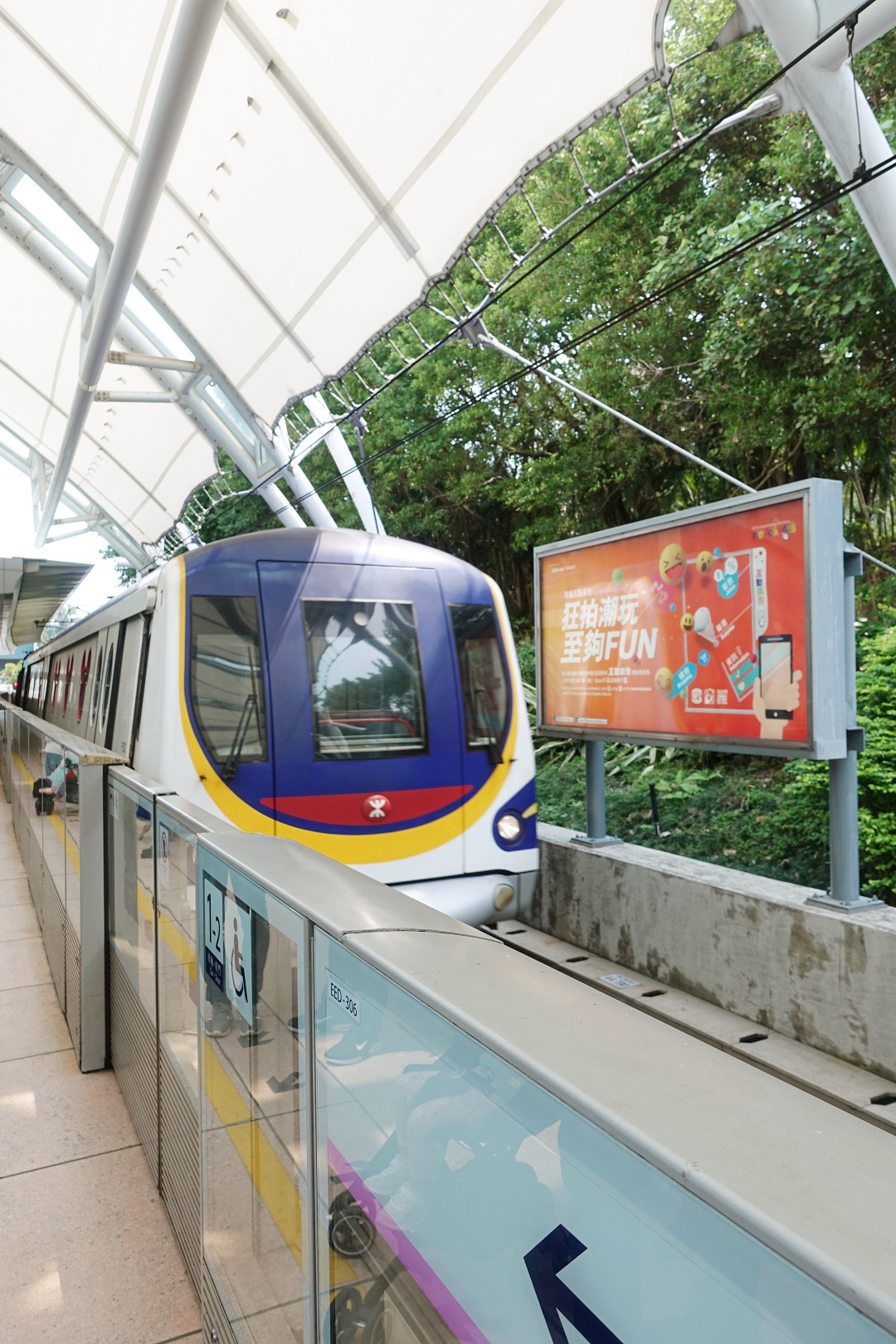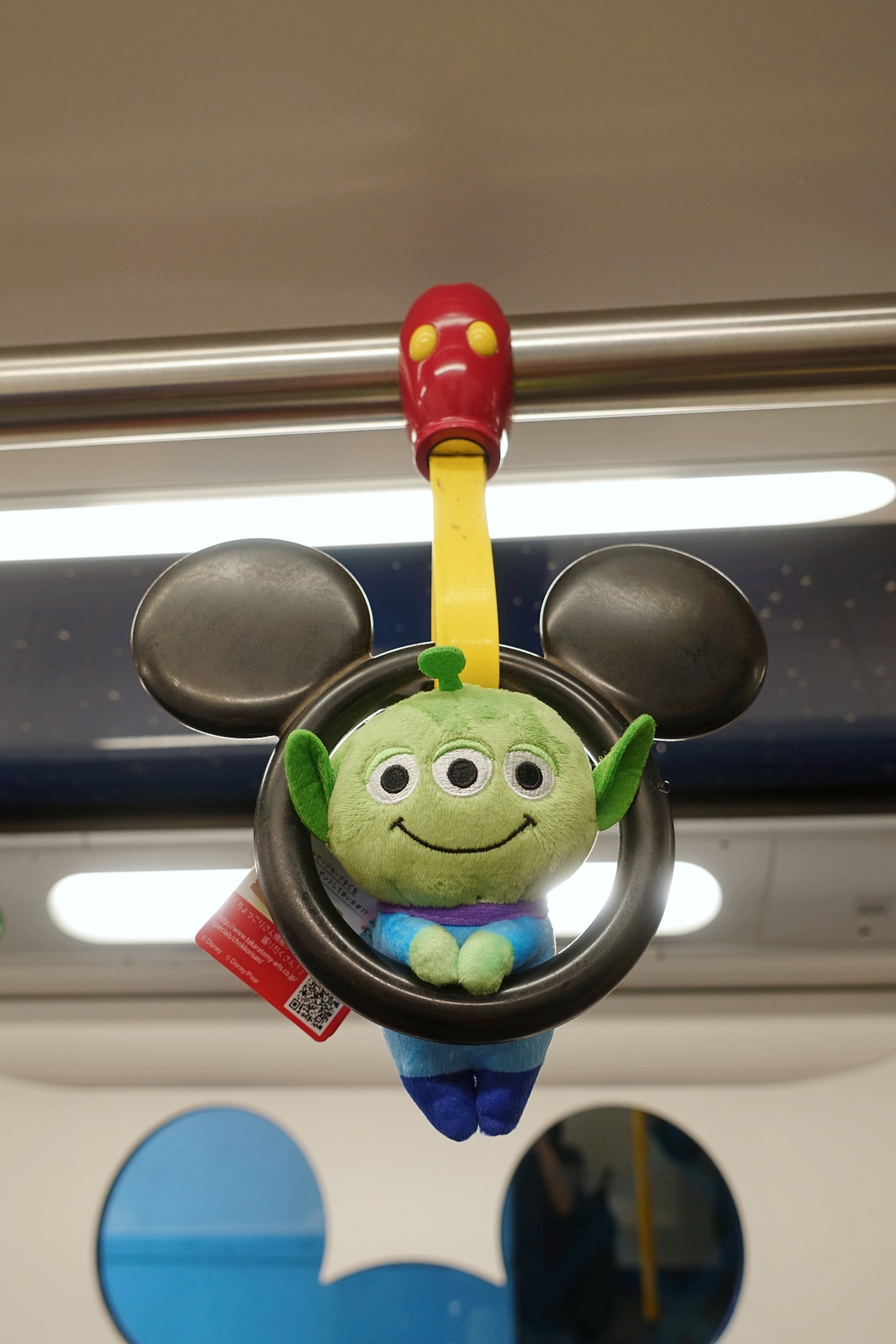 Can already felt the magical Disney vibe the moment we stepped into the train! It's incredible how Disney makes one feel! No wonder Disneyland is said to be the happiest place on earth.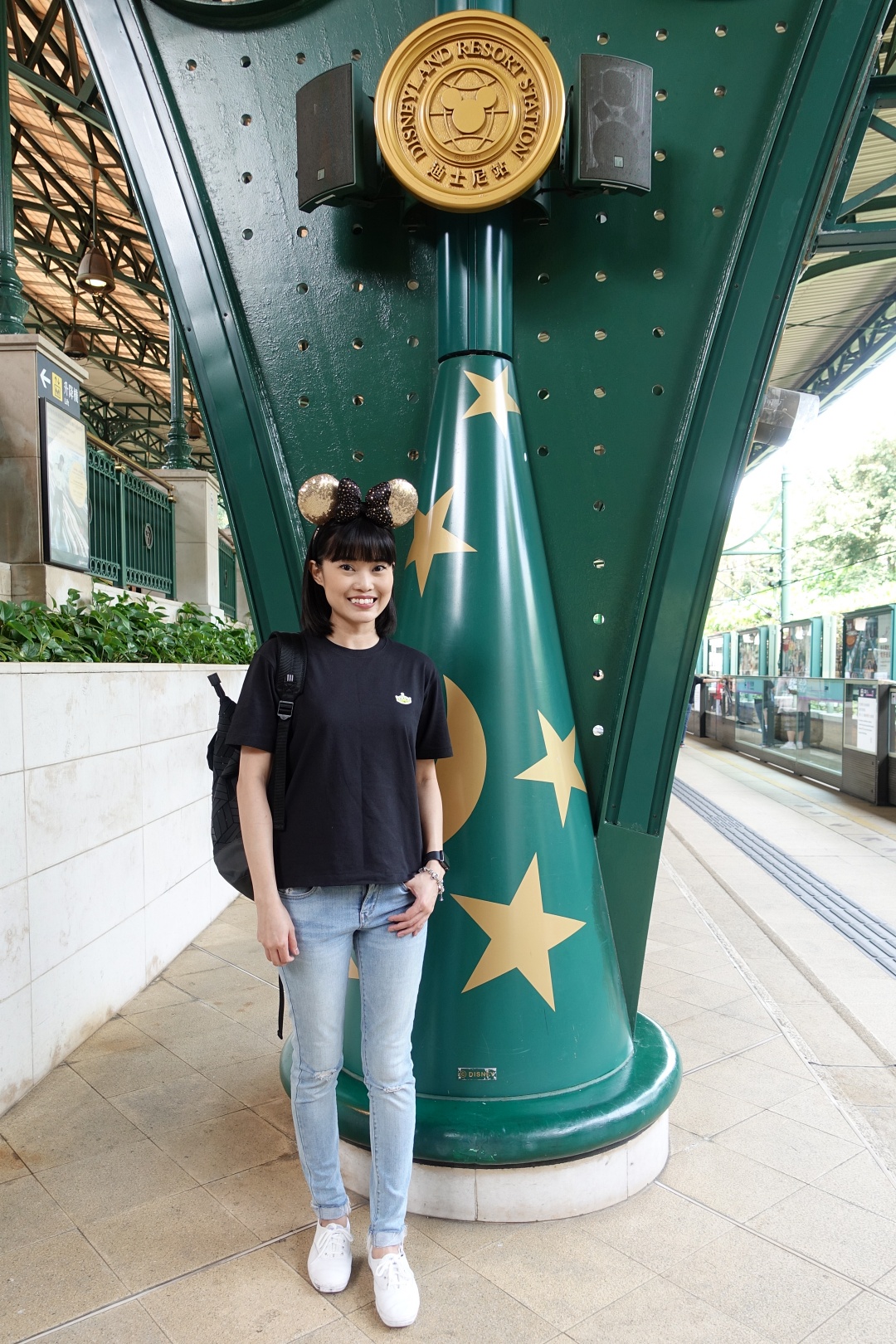 While every other passenger was heading toward the exit, we took our time to take pictures at the station.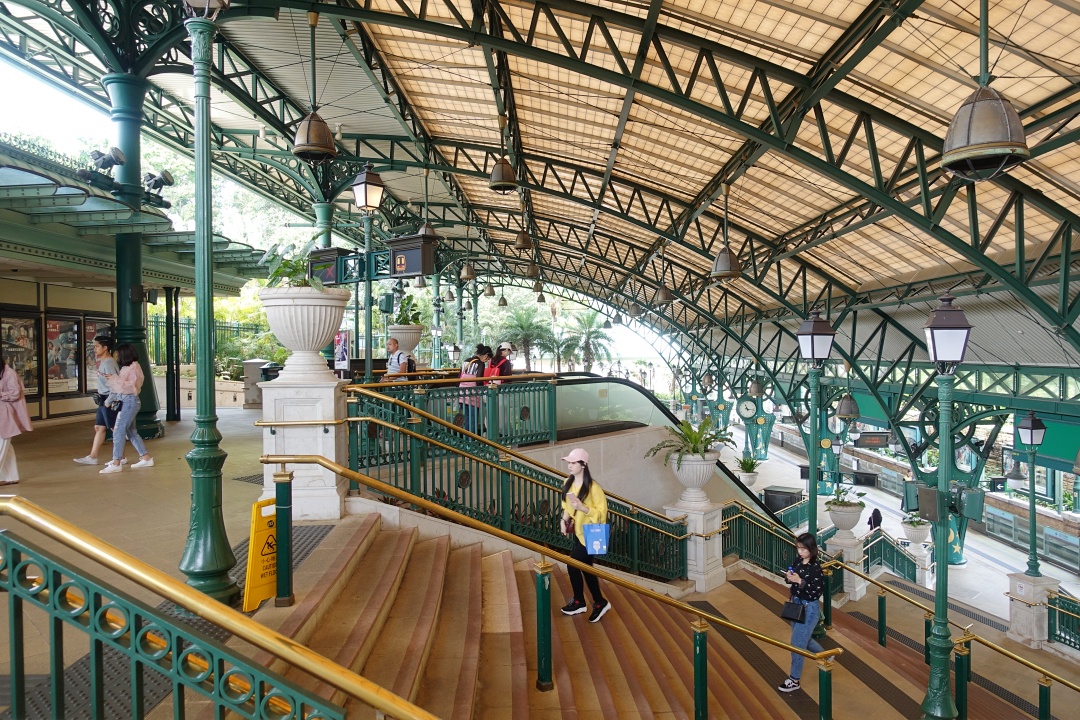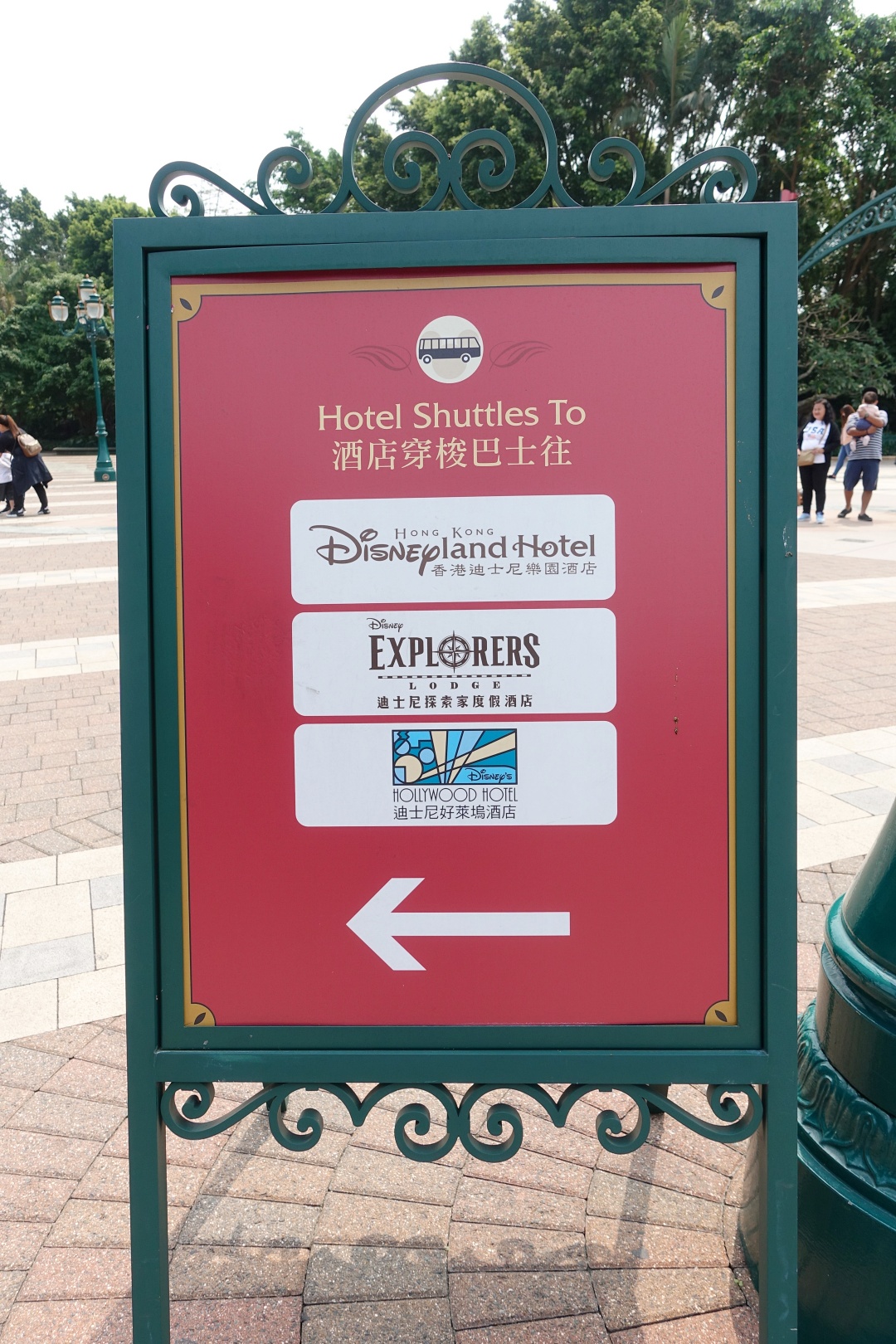 After exiting the station, we followed the signages and found our way to the Disneyland Resort Public Transportation Interchange. There, we got on the complimentary hotel shuttle for Disney Explorers Lodge.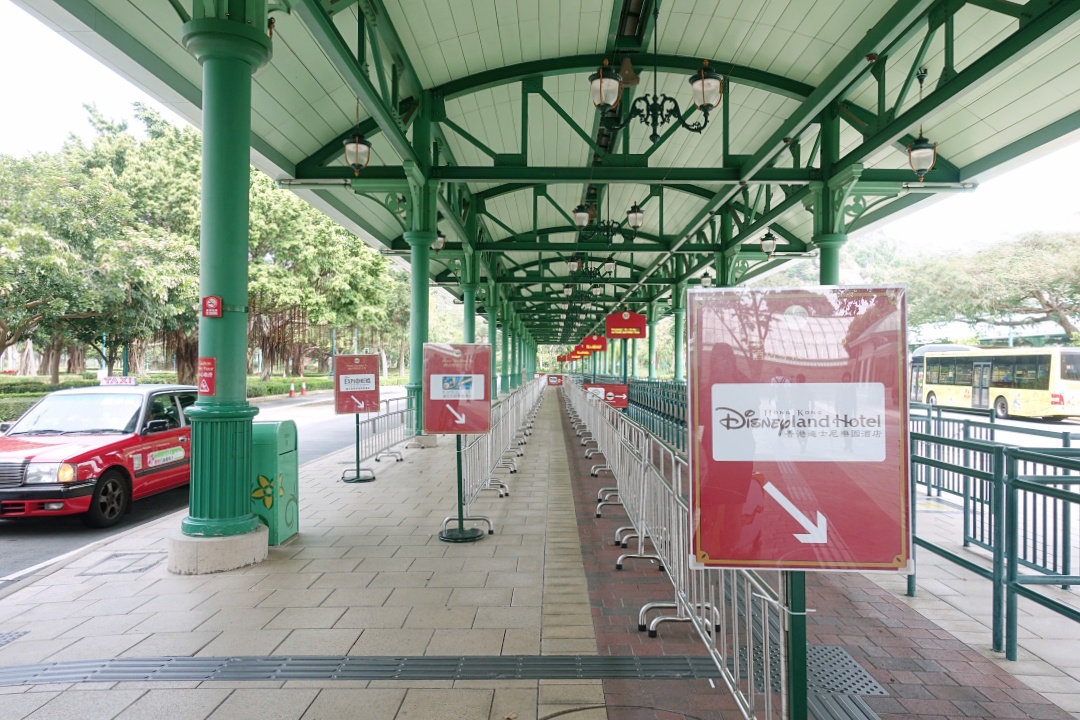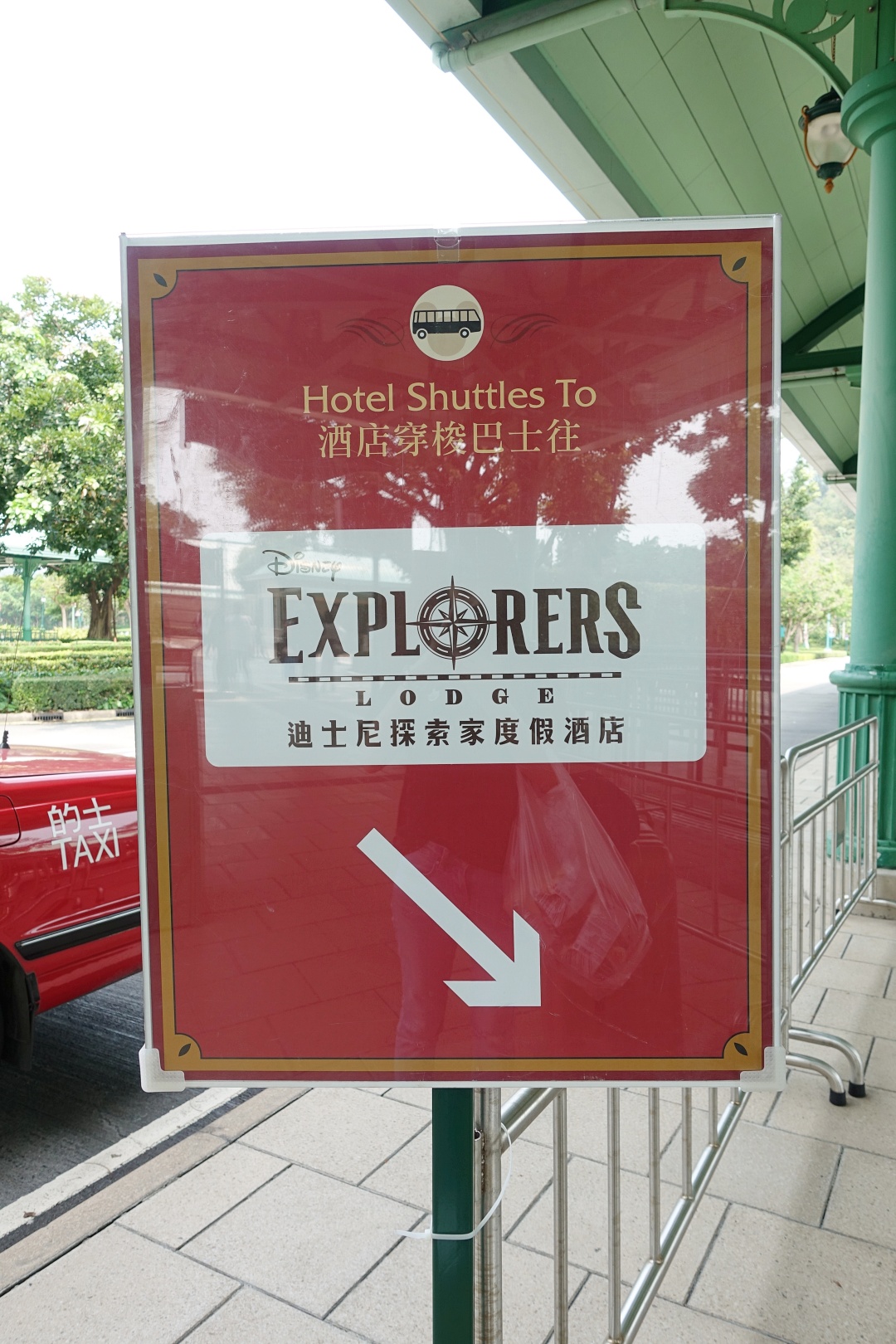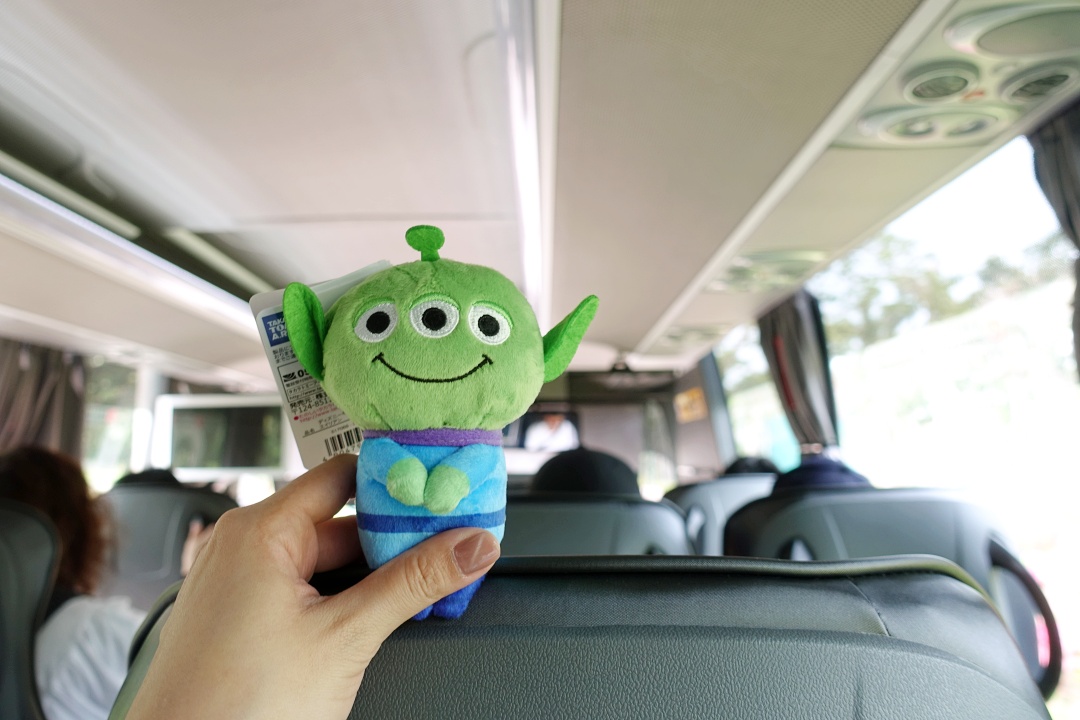 Disney Explorers Lodge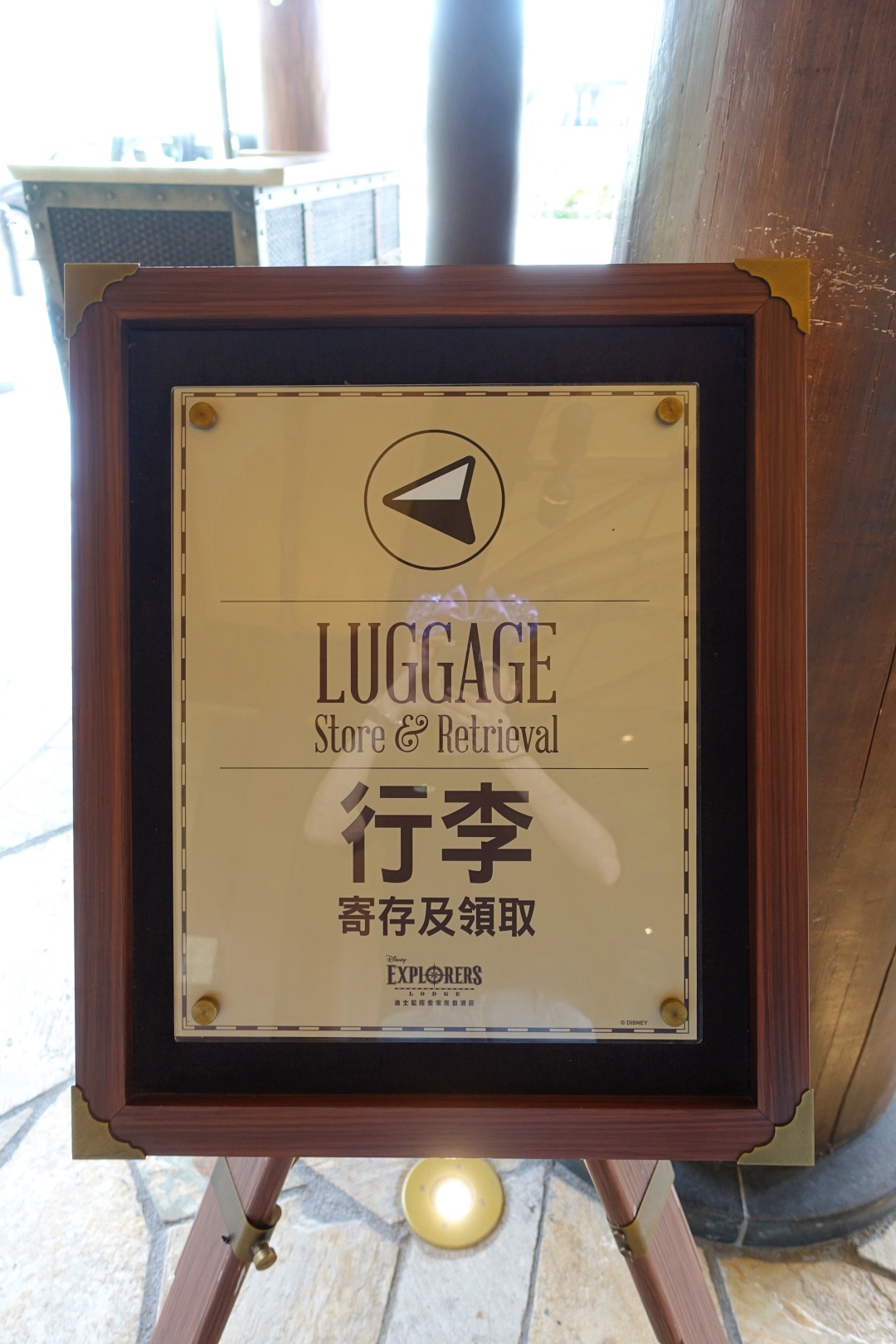 We managed to reach the hotel at around 11:40. Upon arrival, we headed directly to the luggage storage area to check in our bags. Since the official check-in time for the hotel is after 15:00, we figured we would drop our luggage at the hotel and head over to the park.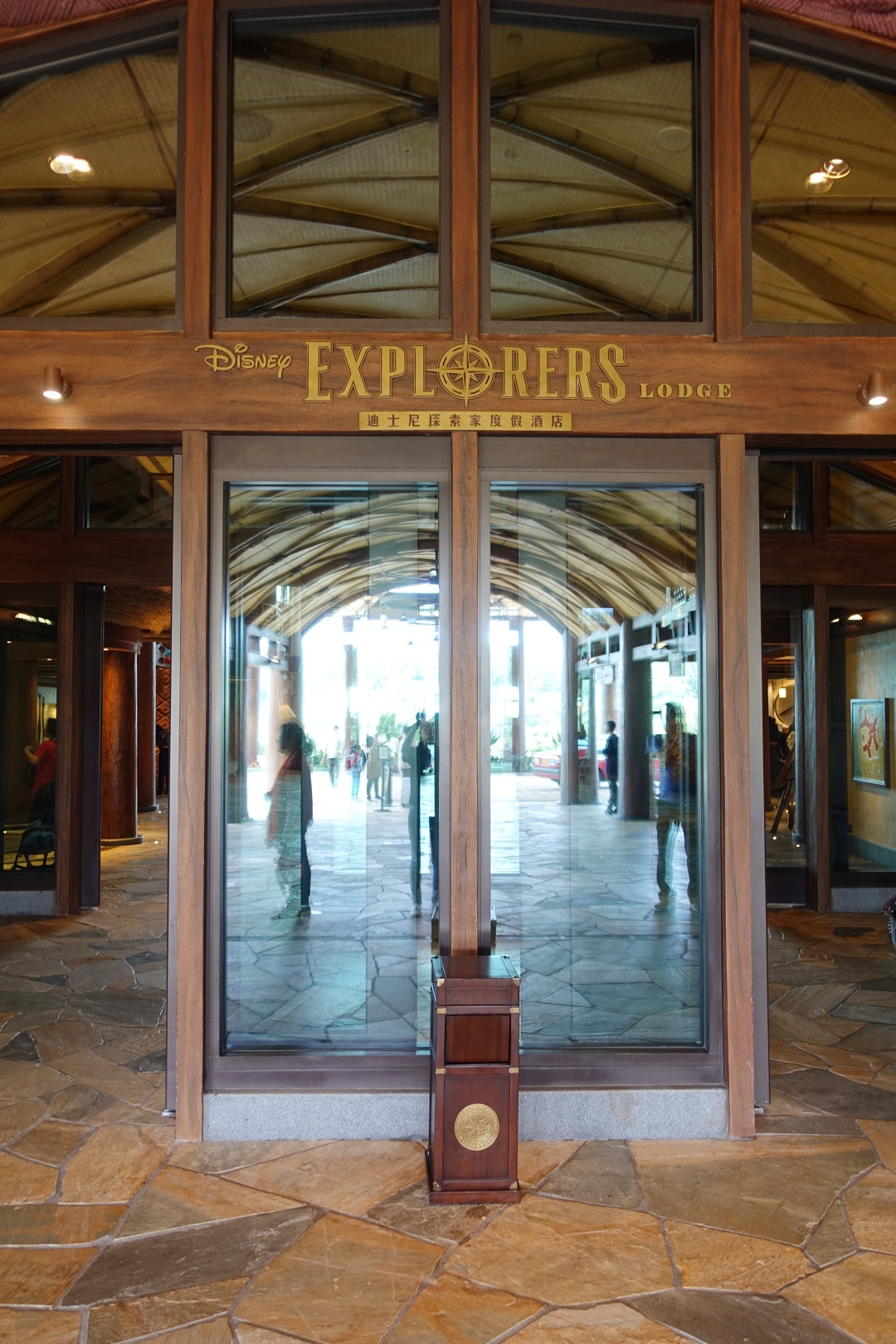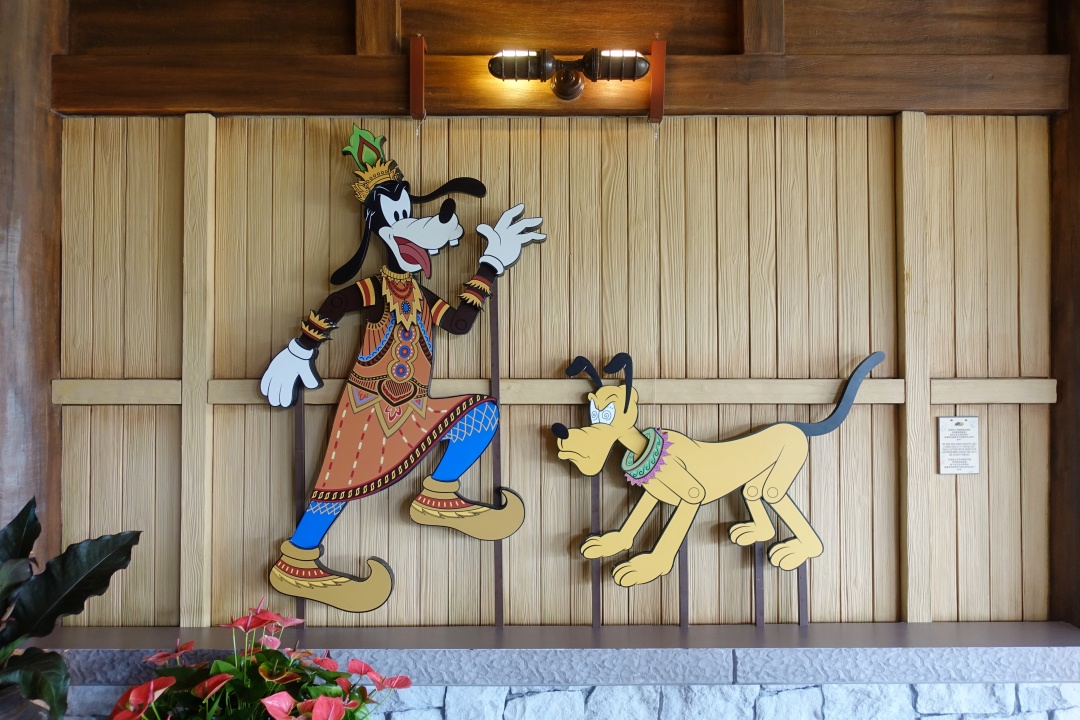 The Trading Post
Before leaving, we went to check out the gift shop, The Trading Post, since it was right next to the entrance of the hotel. It's always good to see what merchandise the shop carries so that we know what items we can get from there and didn't have to lug back from Disneyland.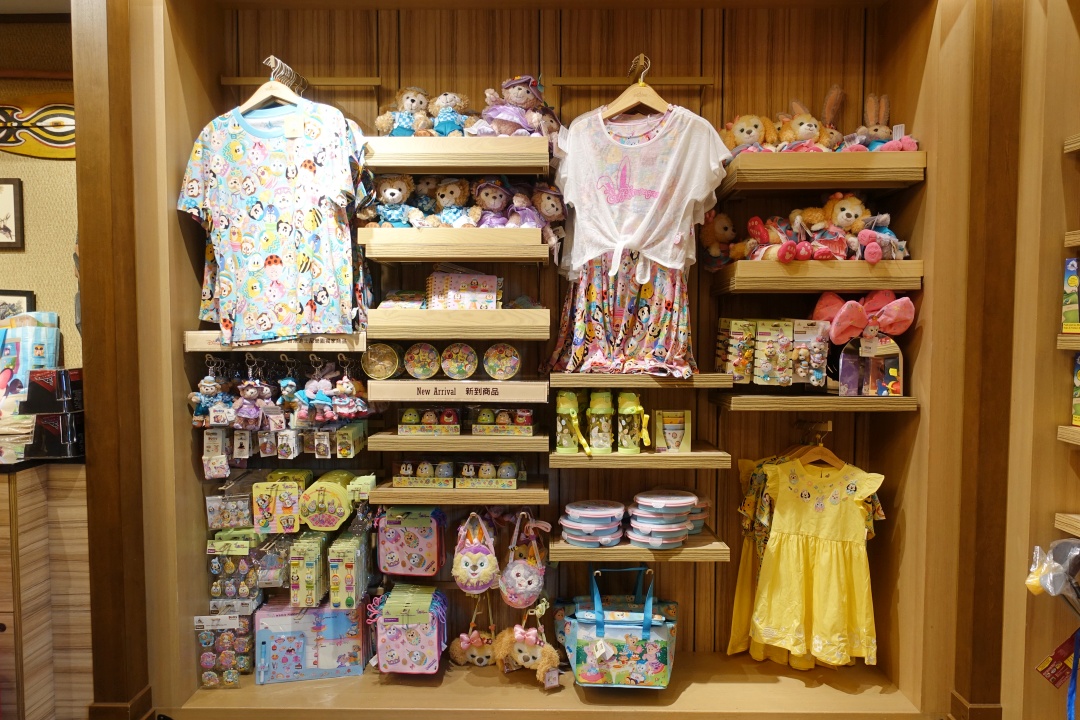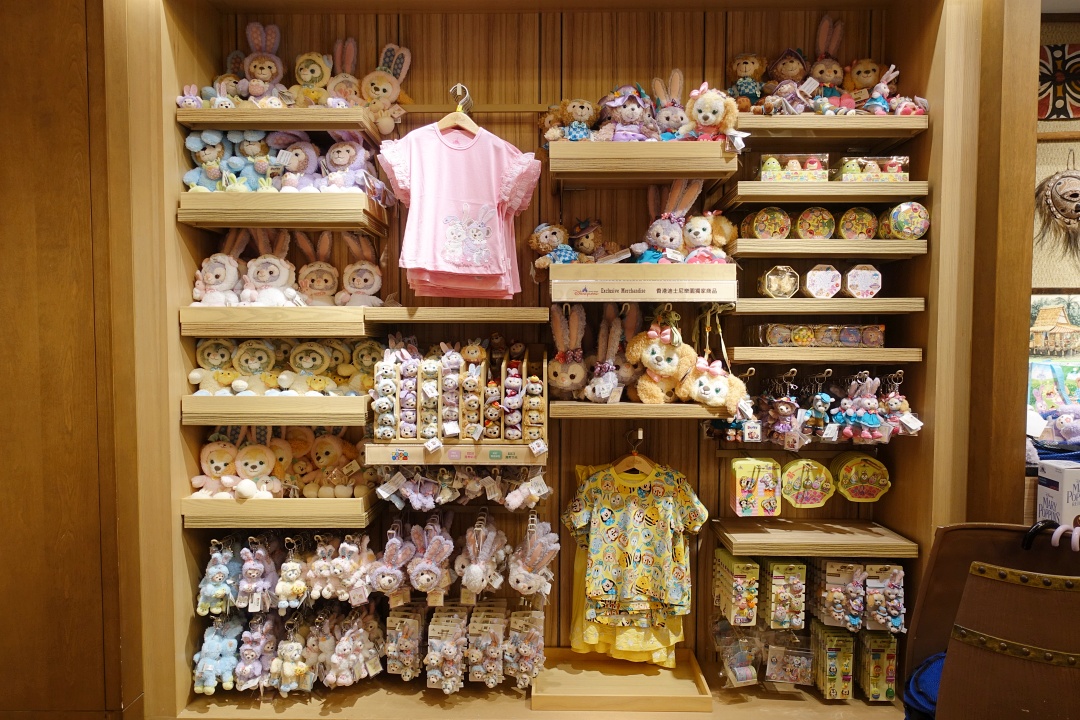 They carried quite an extensive selection, including Duffy, StellaLou and CookieAnn merchandise.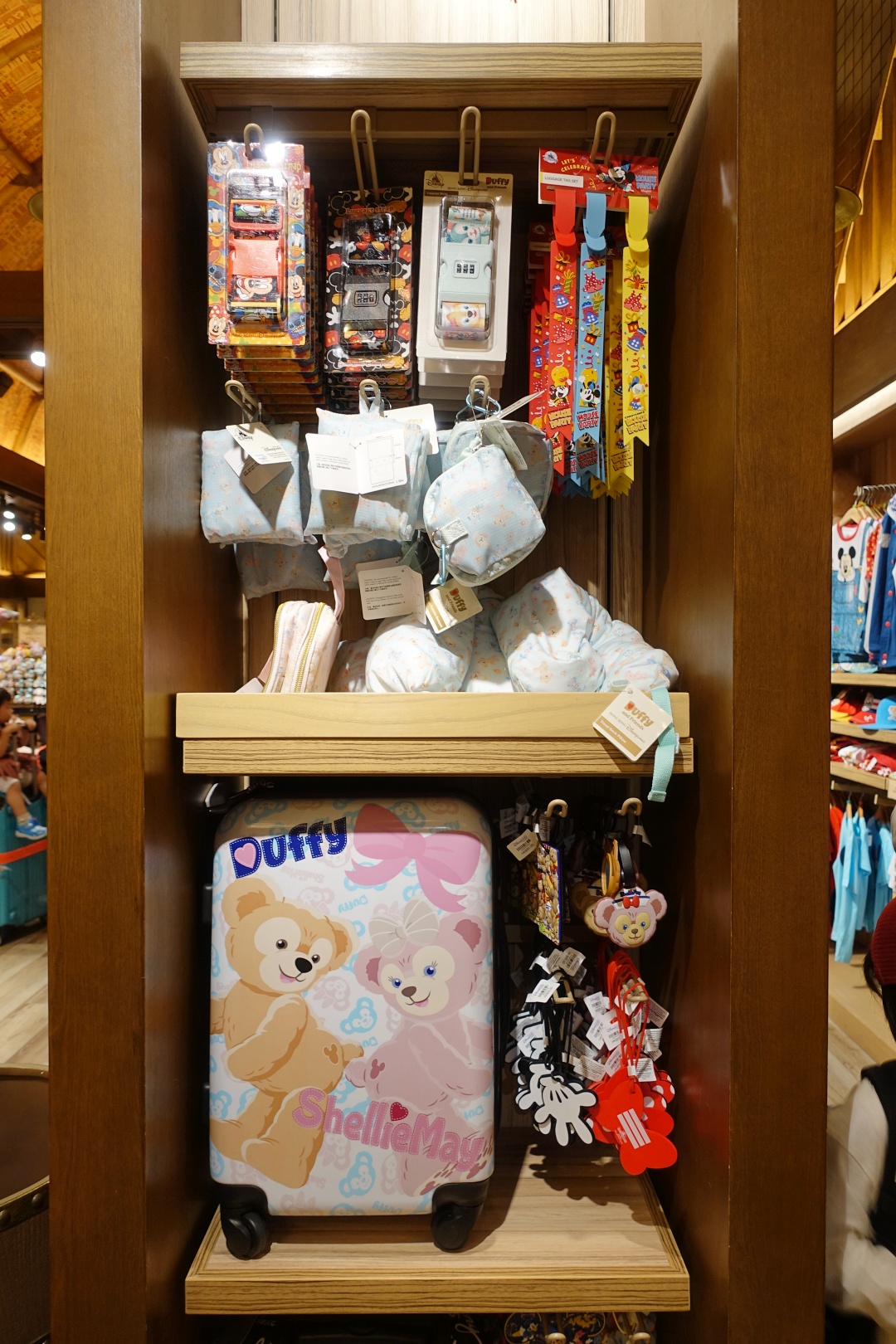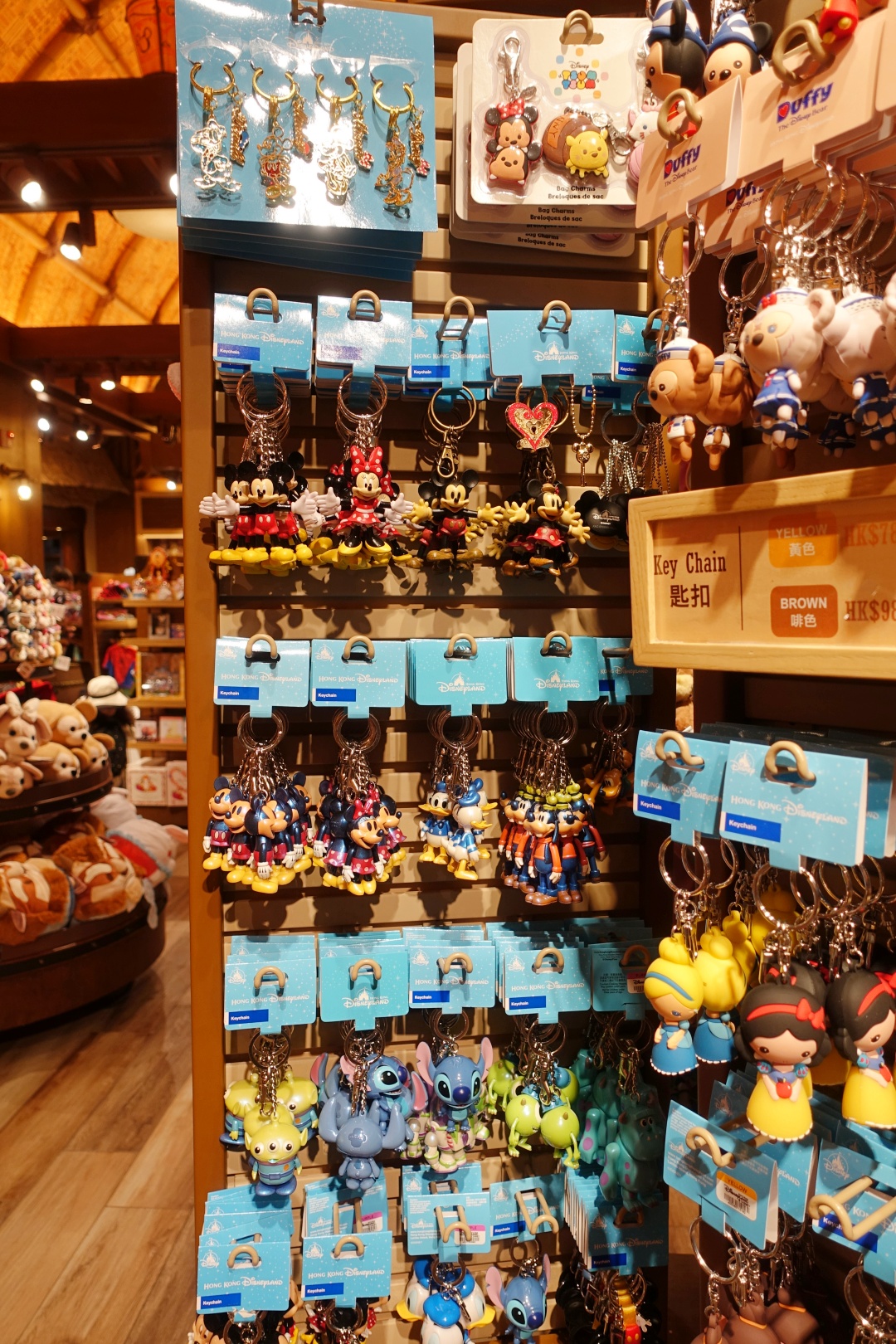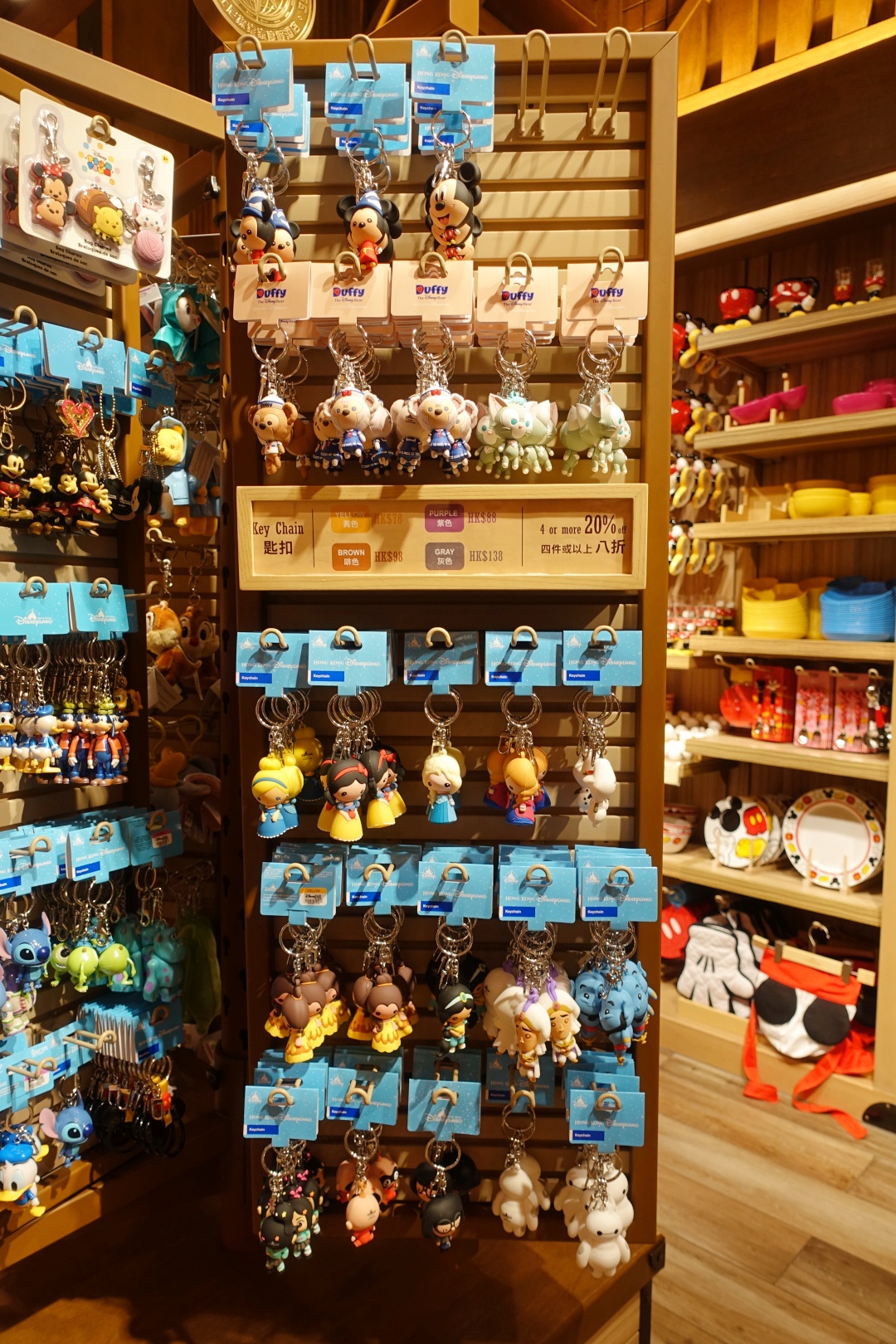 Key chains are priced according to their colour sticker, starting from HKD 78.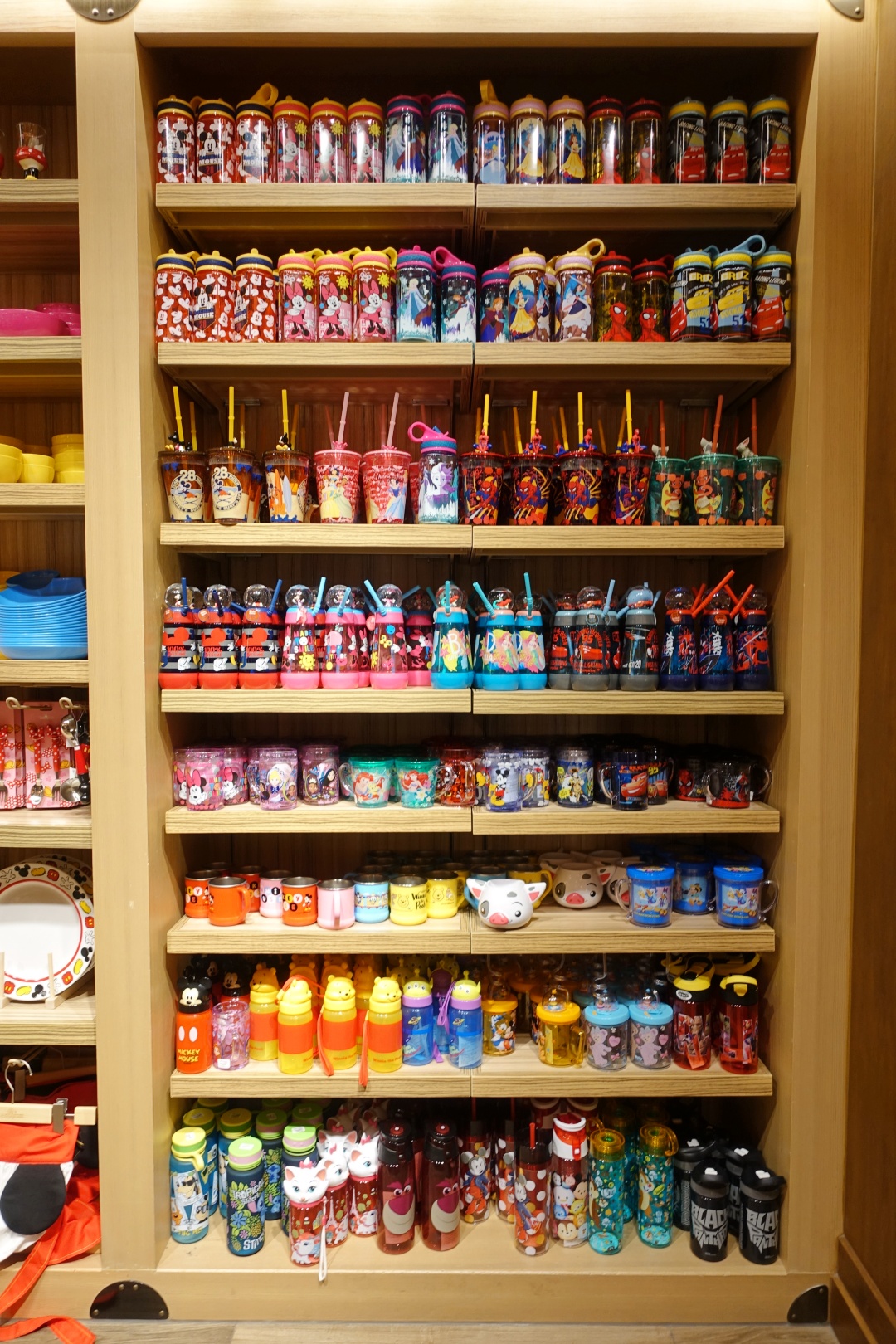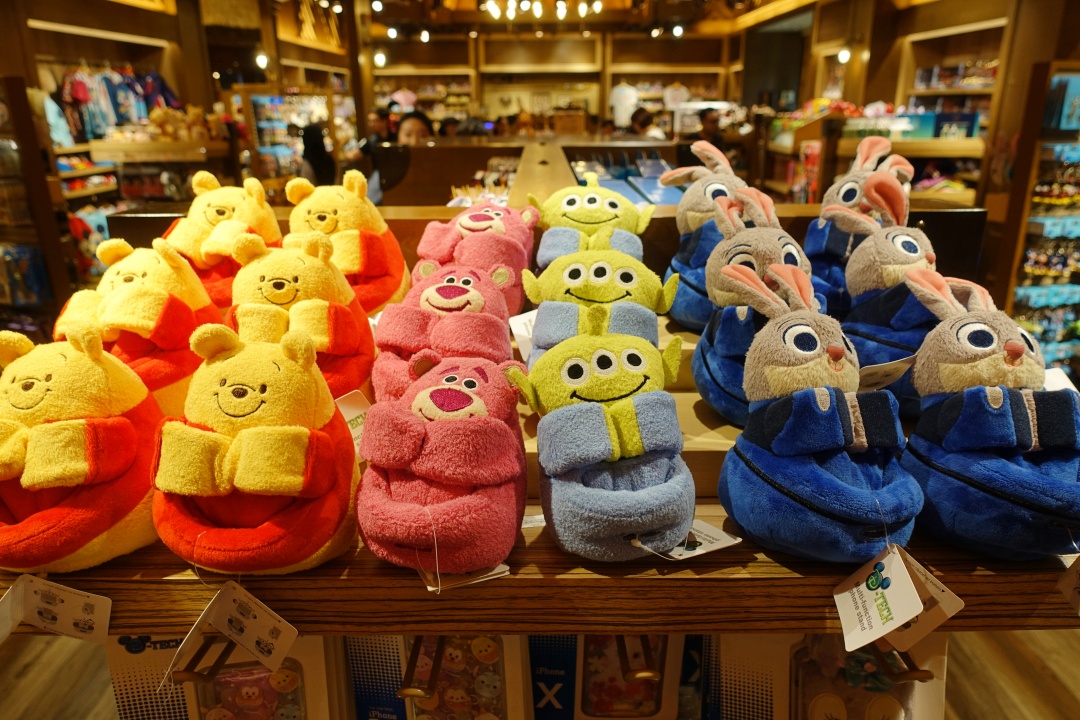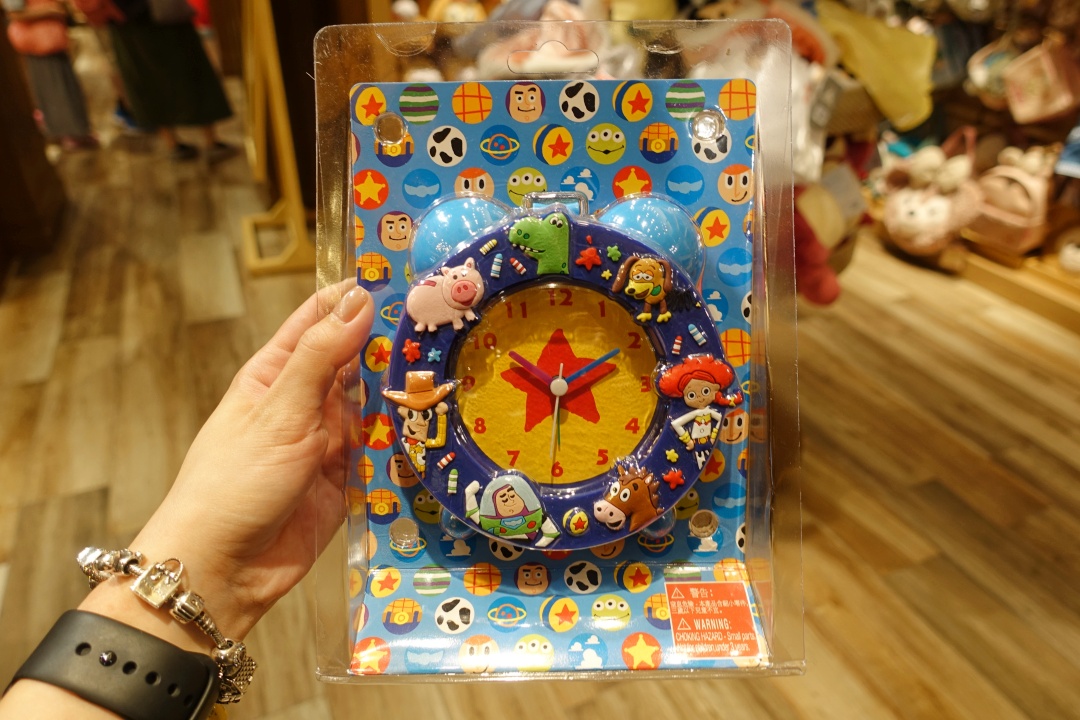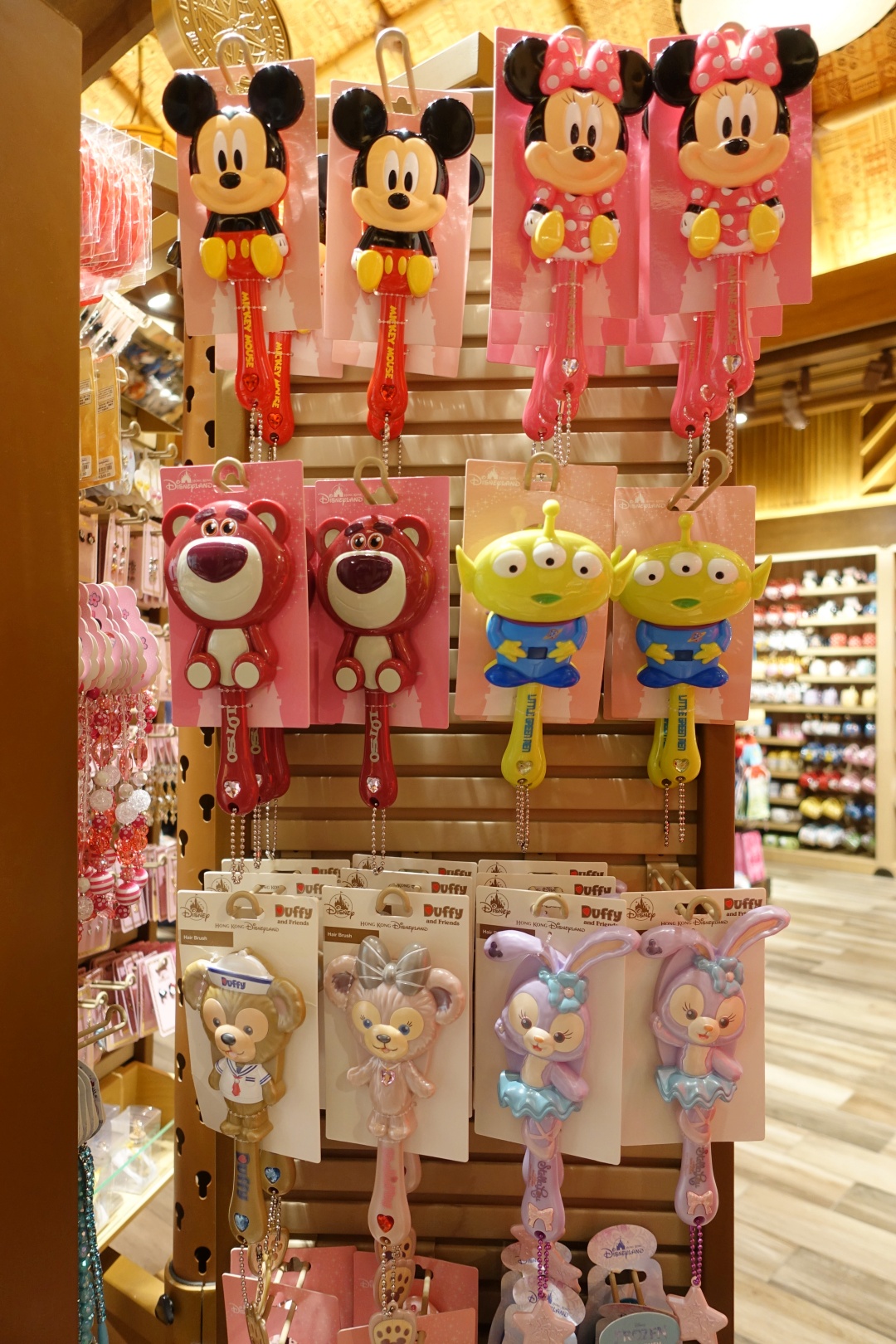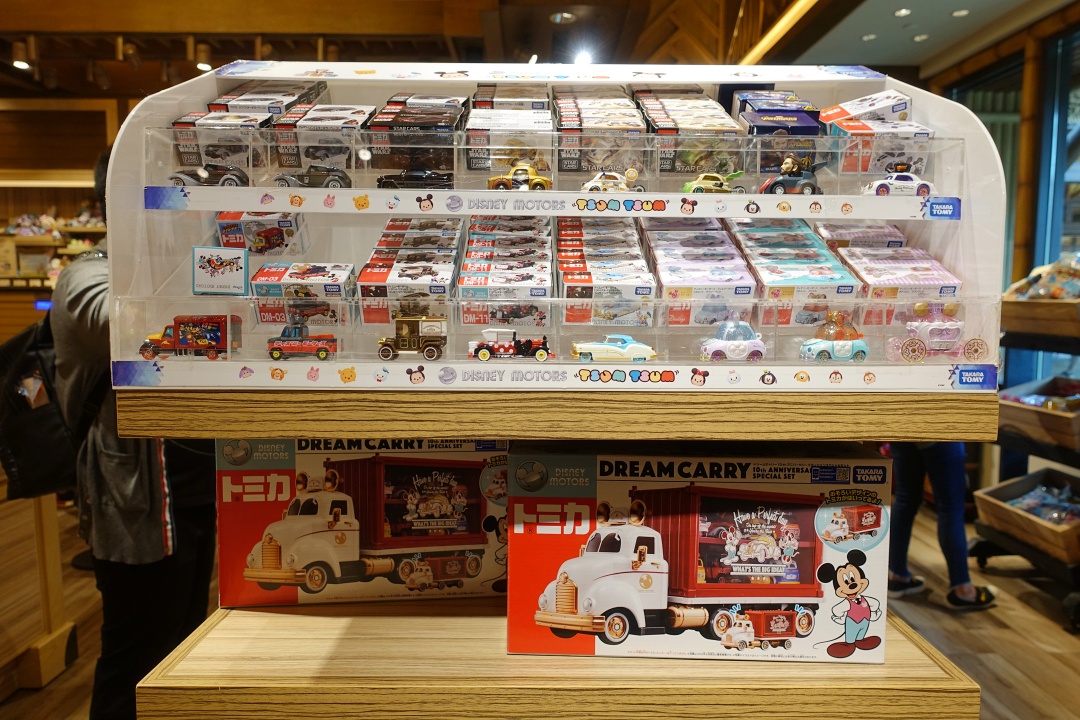 We probably spent around ten minutes in the shop before we left and took the hotel shuttle back to the interchange.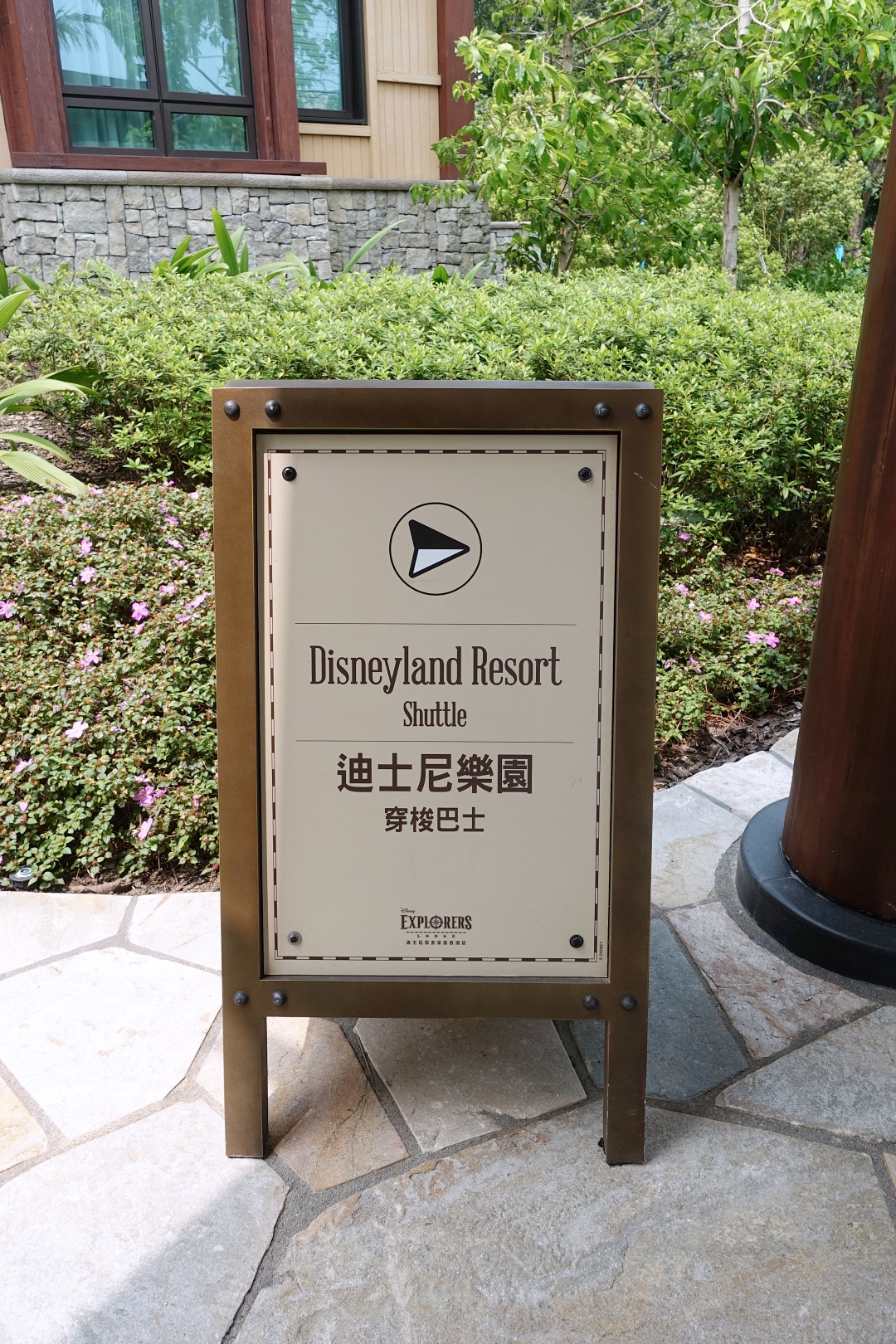 The resort shuttle bus is available from 06:00 to 01:00, with the following frequency:
Every 10 – 15 minutes, from 09:30 to 2 hours after the Night Parade
*Every 15 – 20 minutes, from 06:00 to 09:30, and from 2 hours after the Night Parade to 01:00.
Buses will run between Hong Kong Disneyland Hotel, Disney Explorers Lodge, Disney's Hollywood Hotel and Disneyland Resort Public Transportation Interchange (PTI) during *non-peak hours.
Hong Kong Disneyland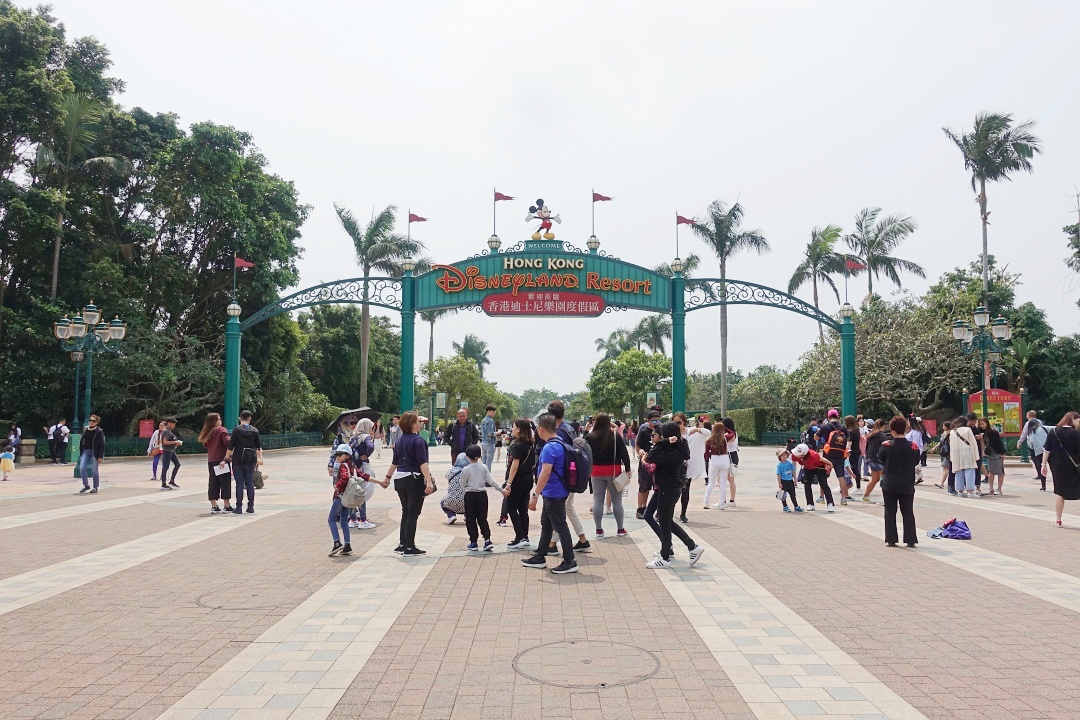 It has been three years since I last came to Hong Kong Disneyland. Excited to be visiting with my family this time, especially since my parents and younger sister has never been to Disneyland.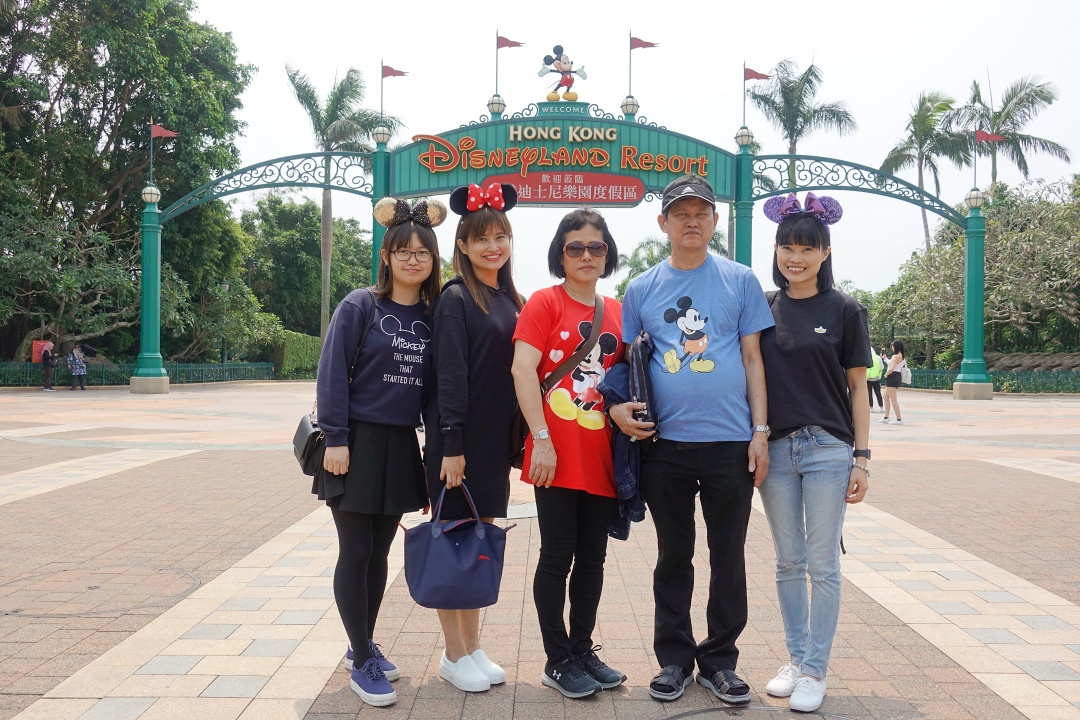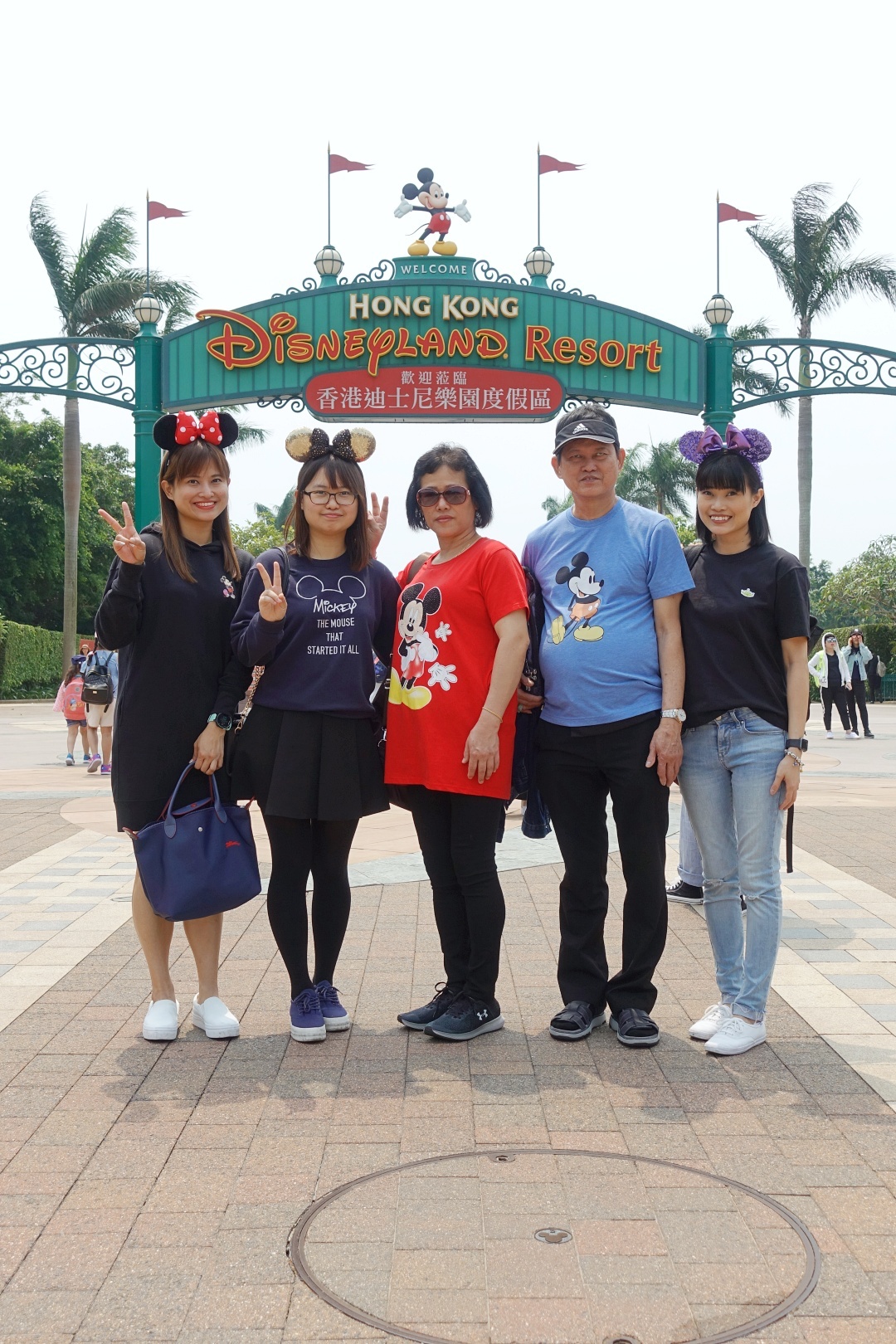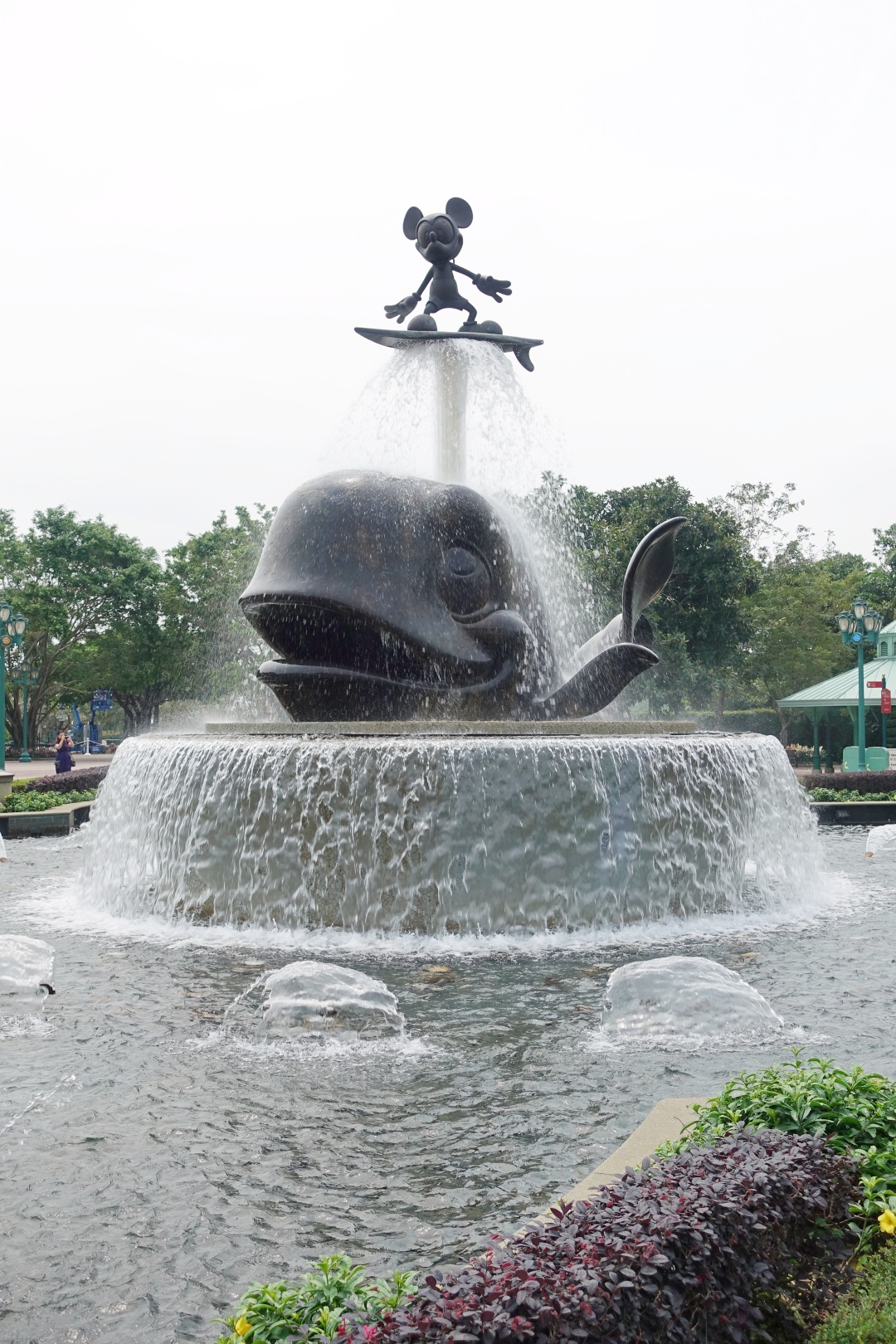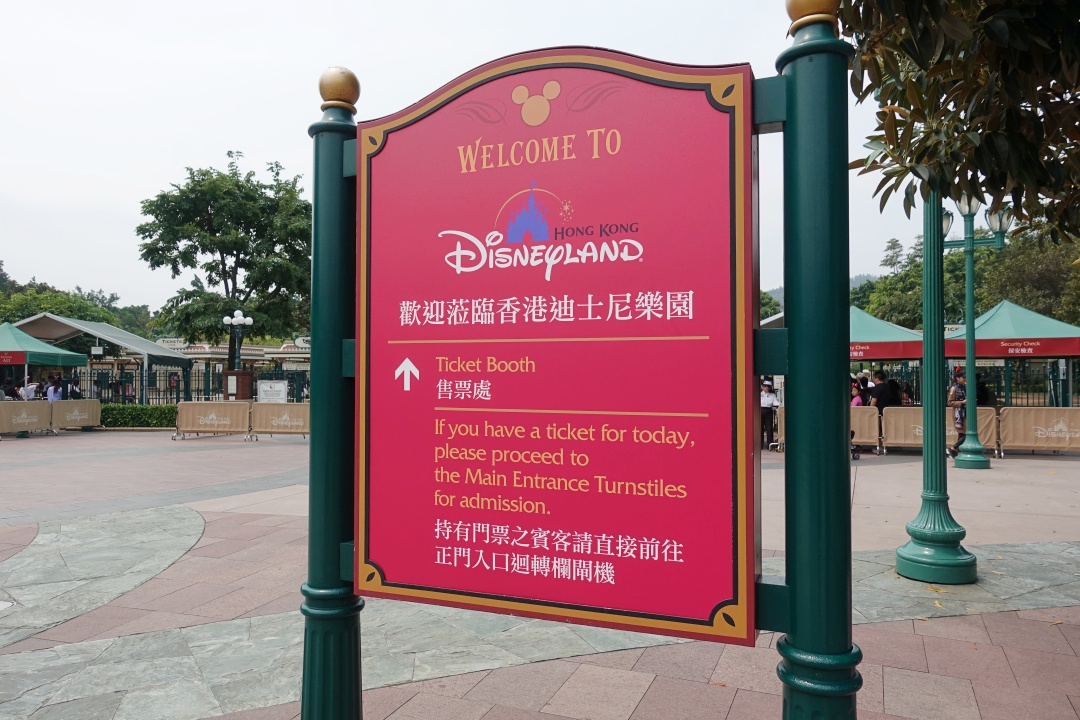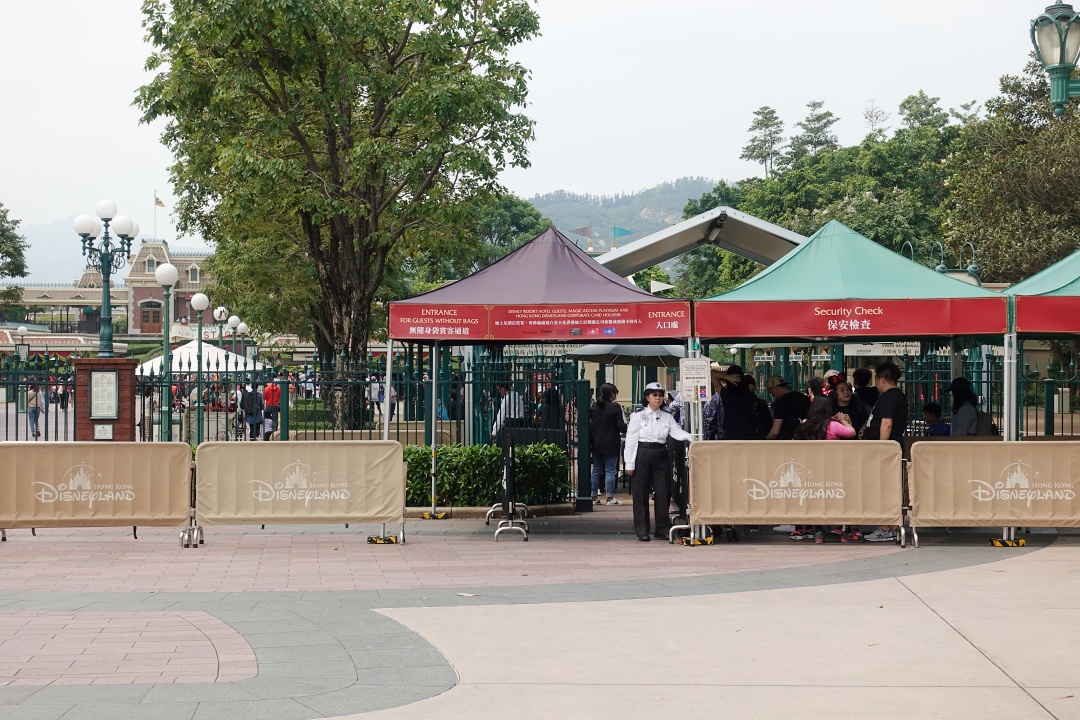 We chose to visit on a Tuesday, hoping that the park wouldn't be too crowded. After going through the security check, we used the printout from Klook to redeem our park tickets and meal coupons.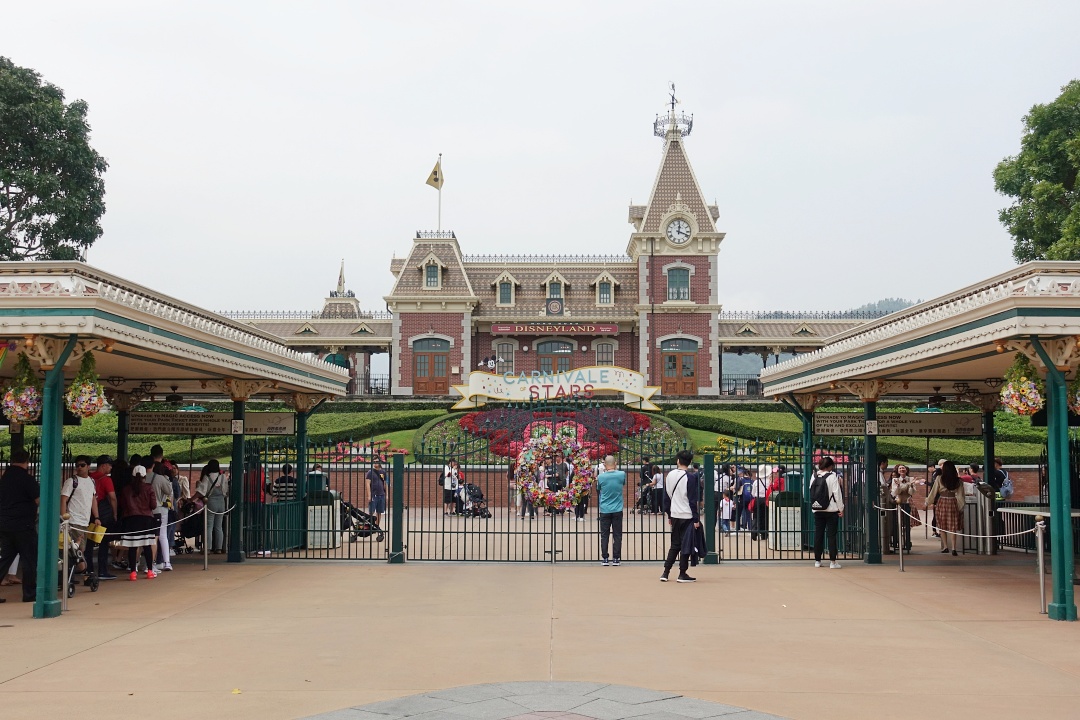 Finally entered the park at around 12:30.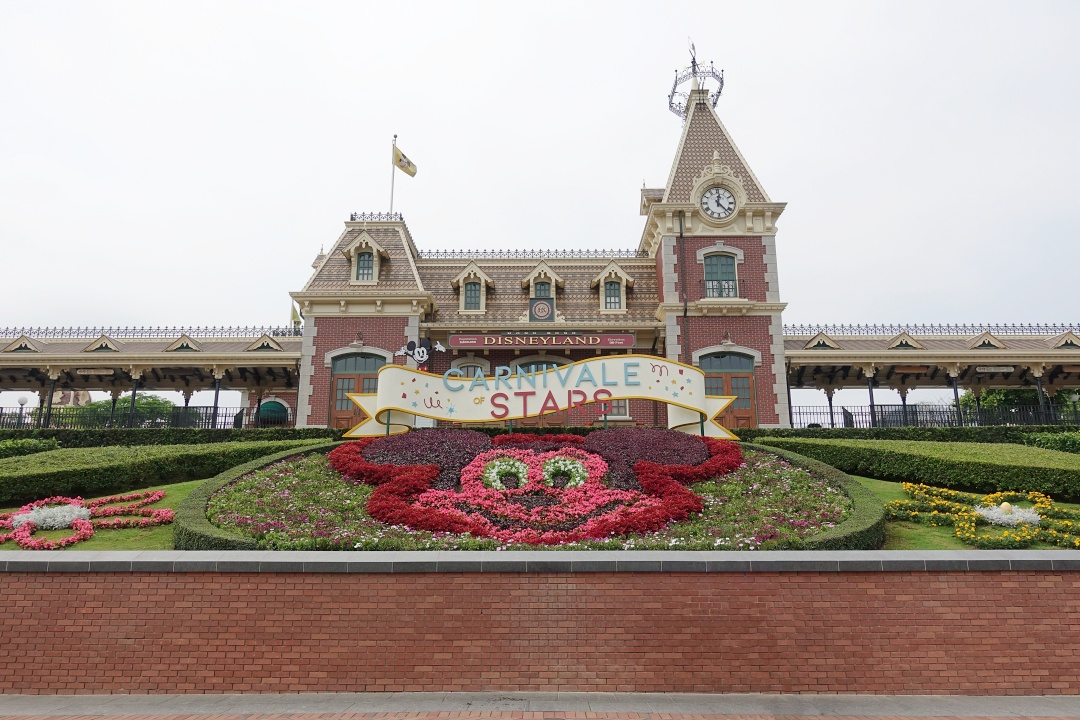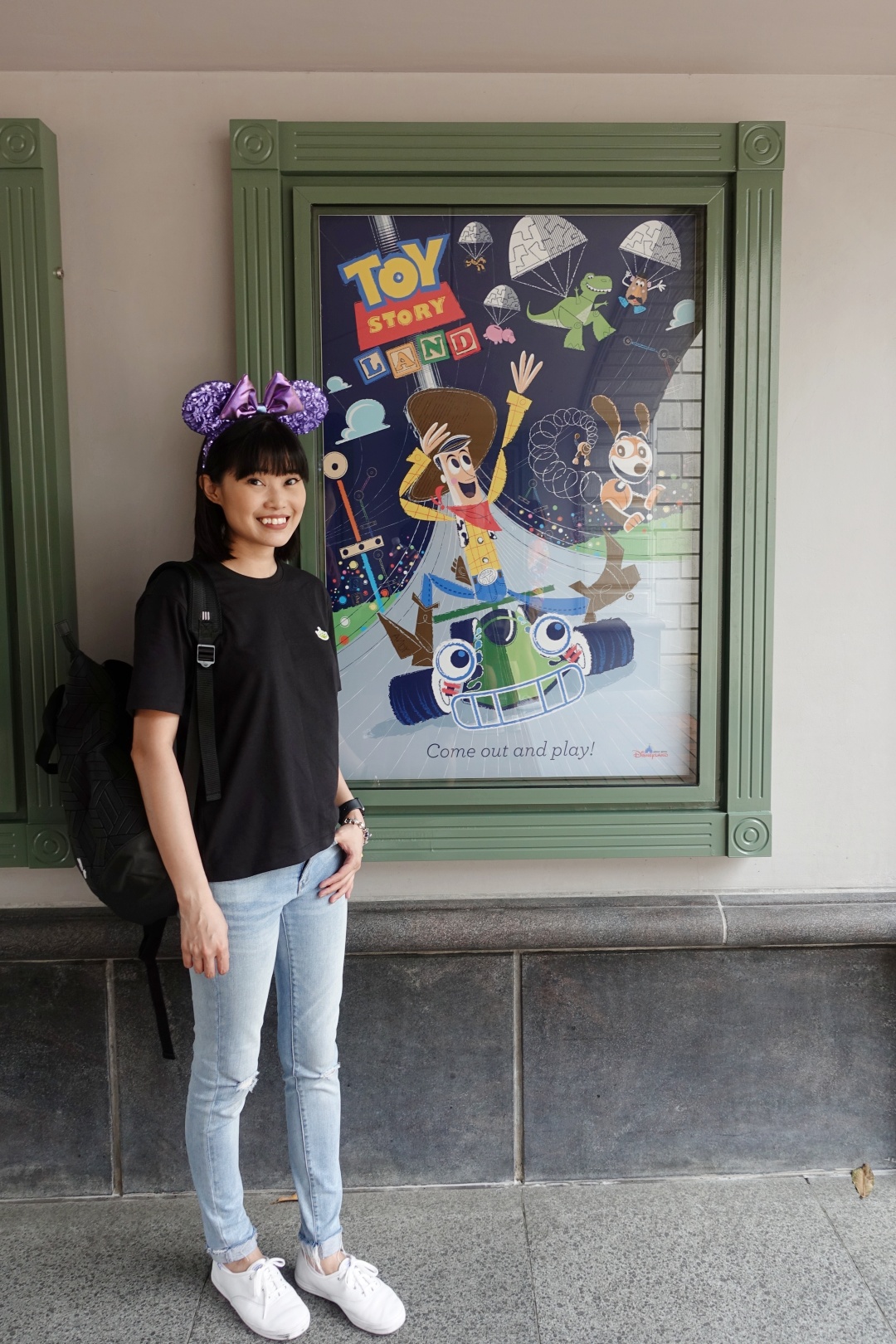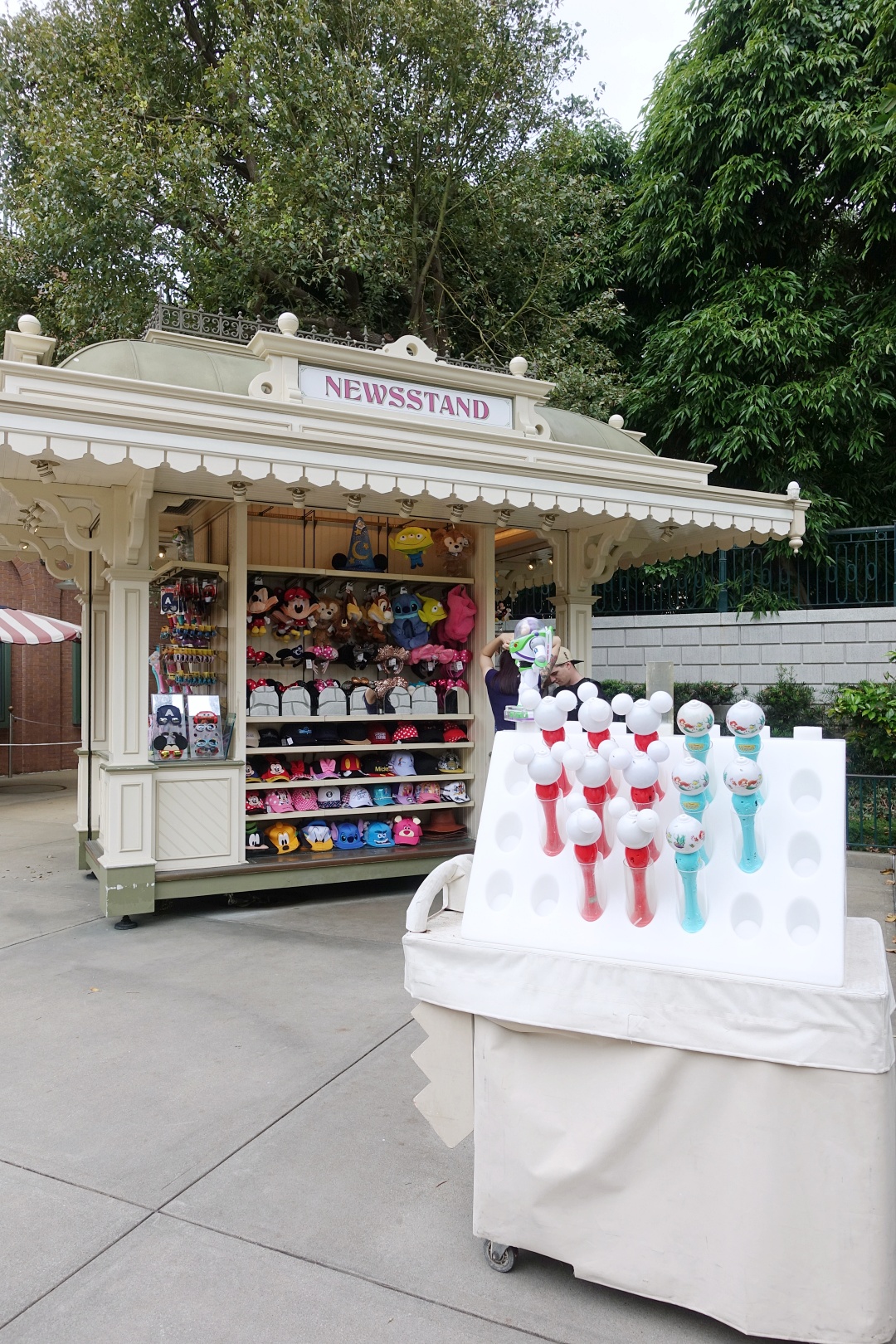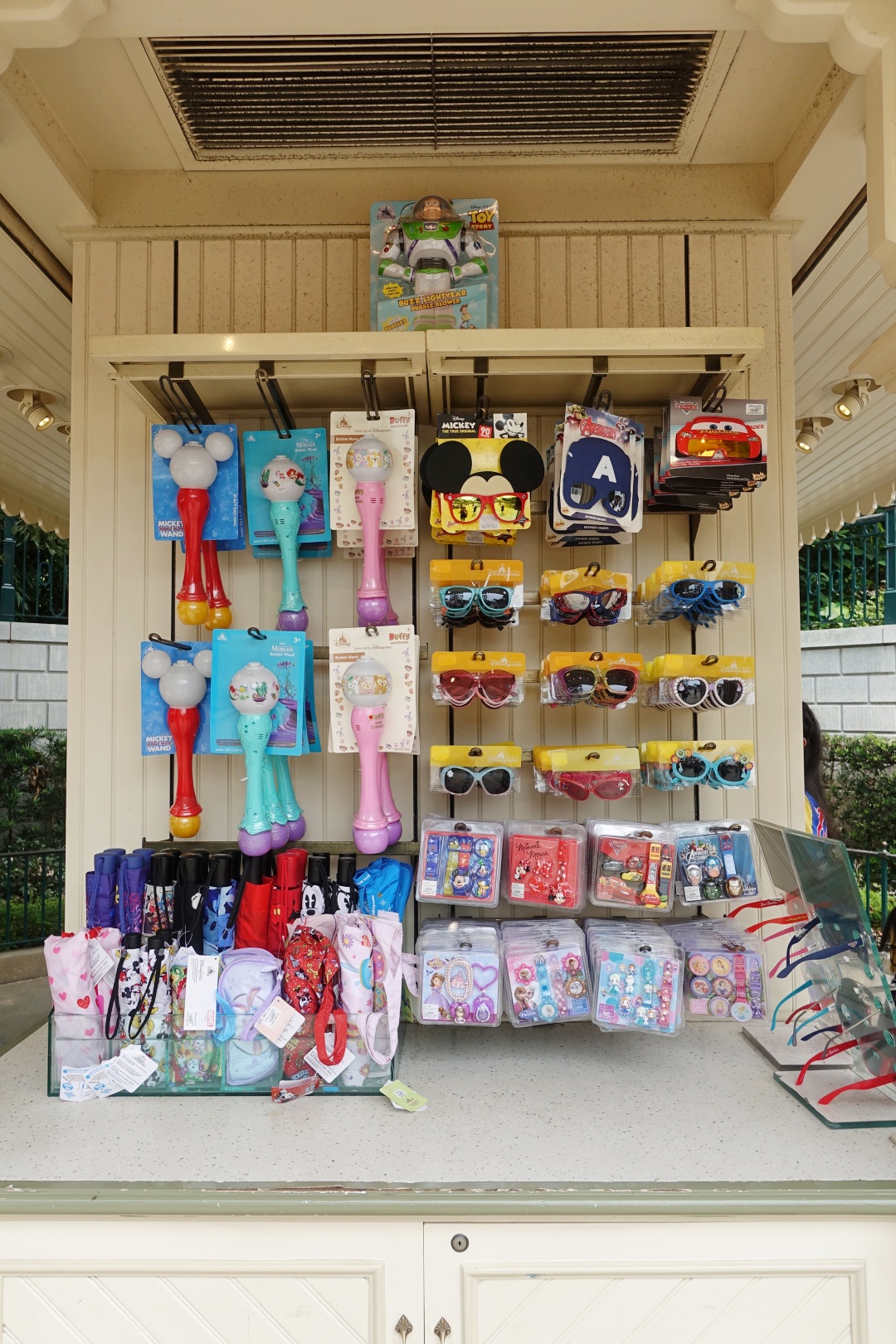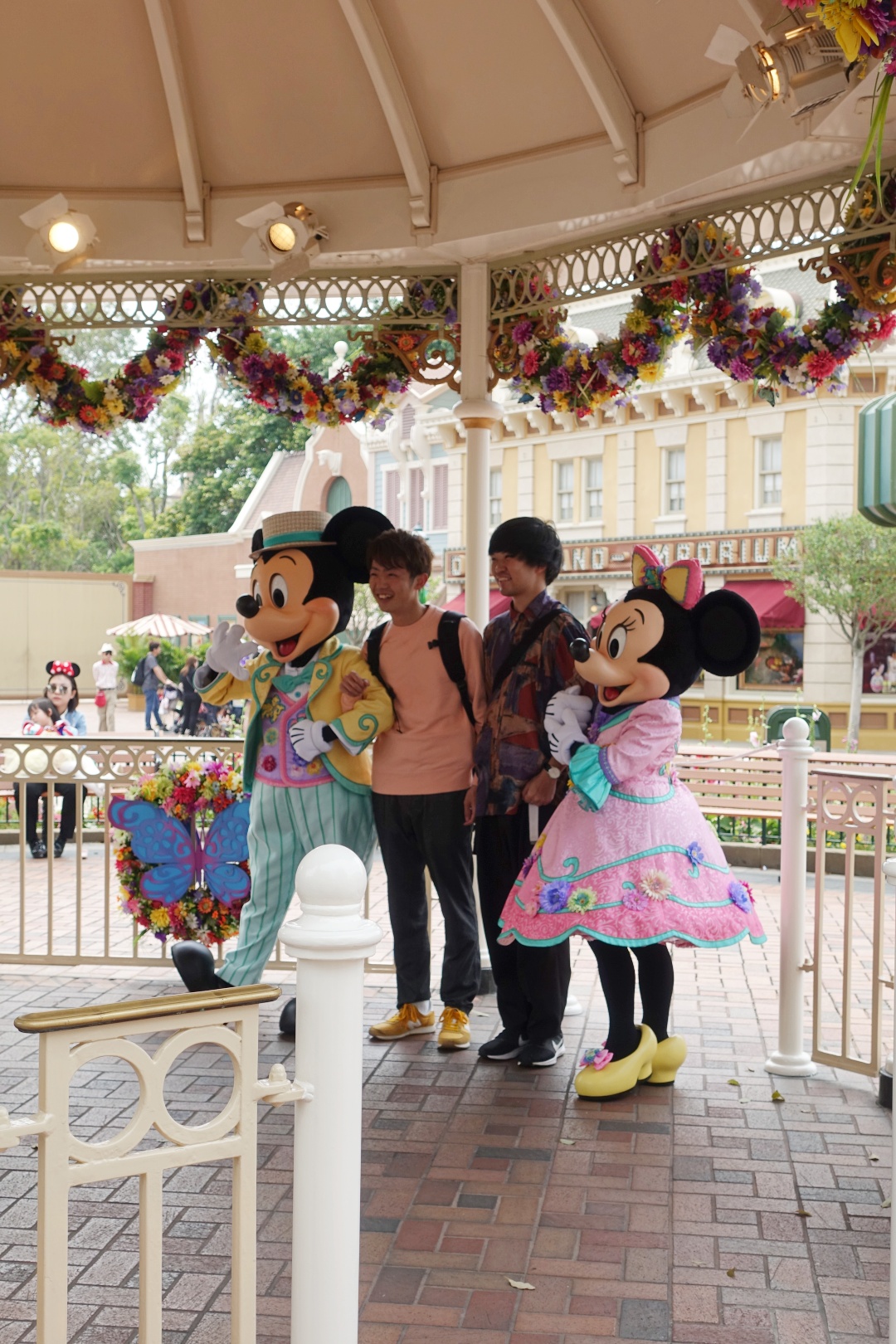 Right after entering the park, we soon spotted Mickey and Minnie dressed in Easter-themed costume at Town Square. The pastel outfit was adorable! Would love to take a photo with them if only the line weren't that long.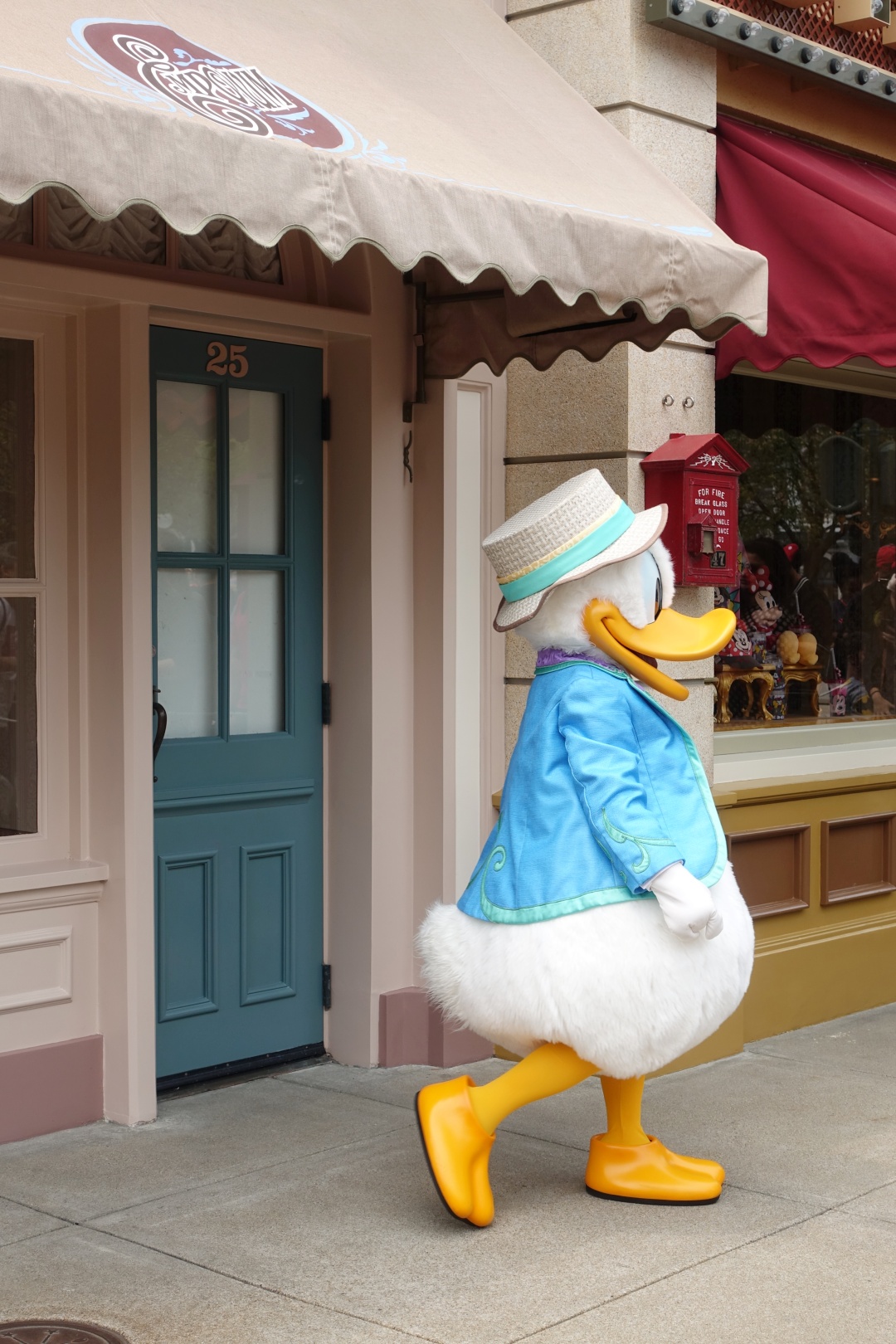 Aside from Mickey and Minnie, we also saw Donald Duck outside Emporium.
Emporium
The first thing we did after entering the park was checking-out Emporium.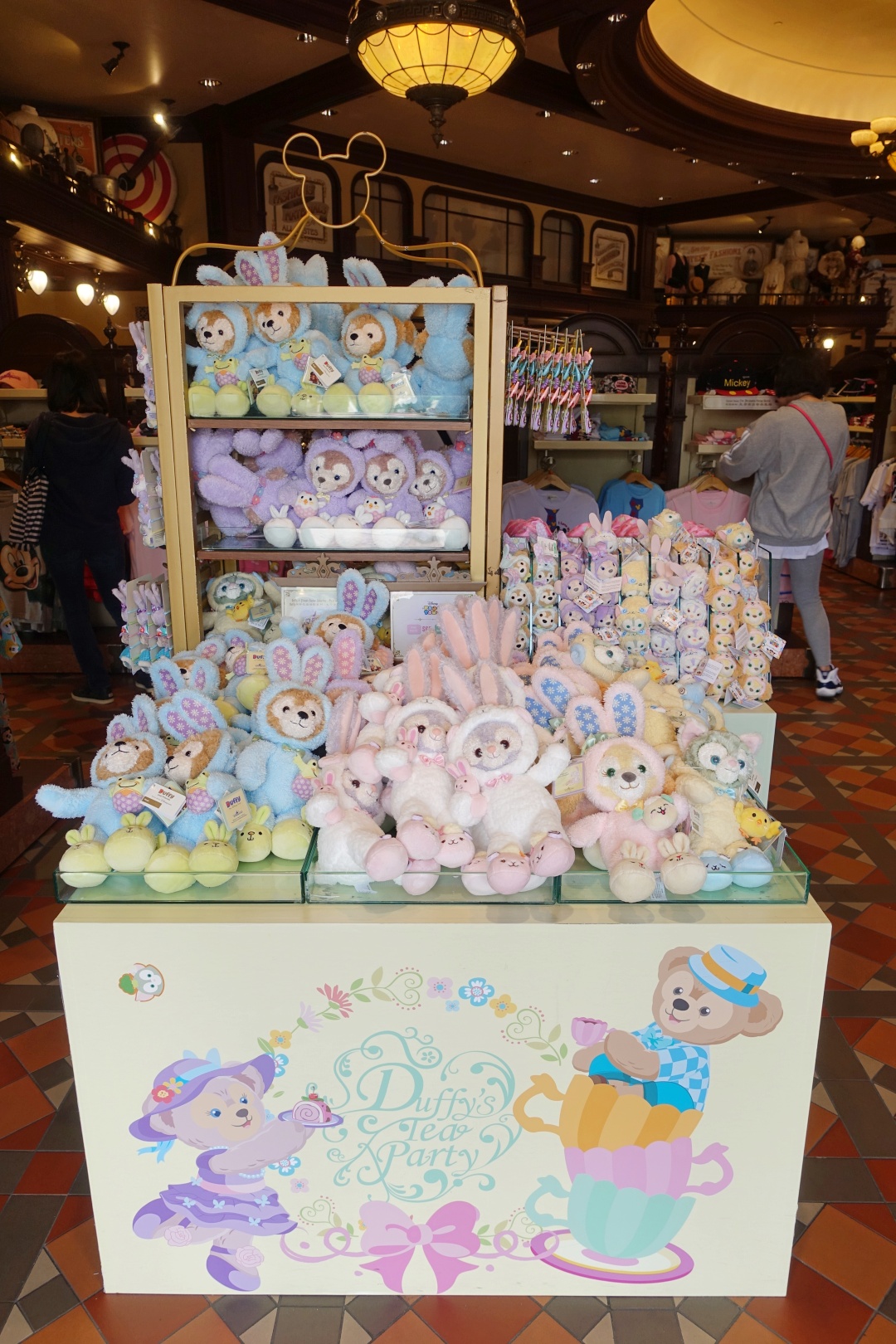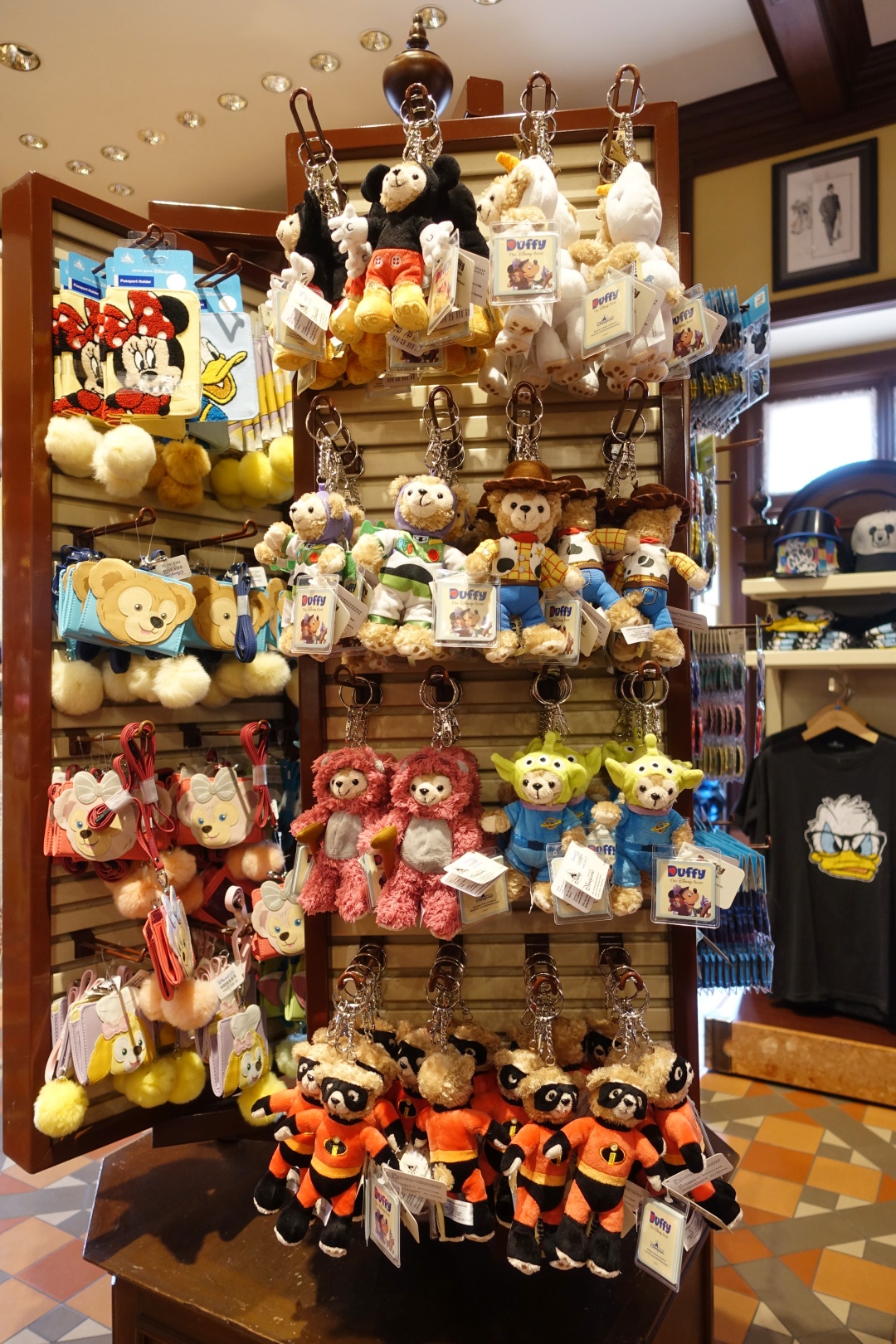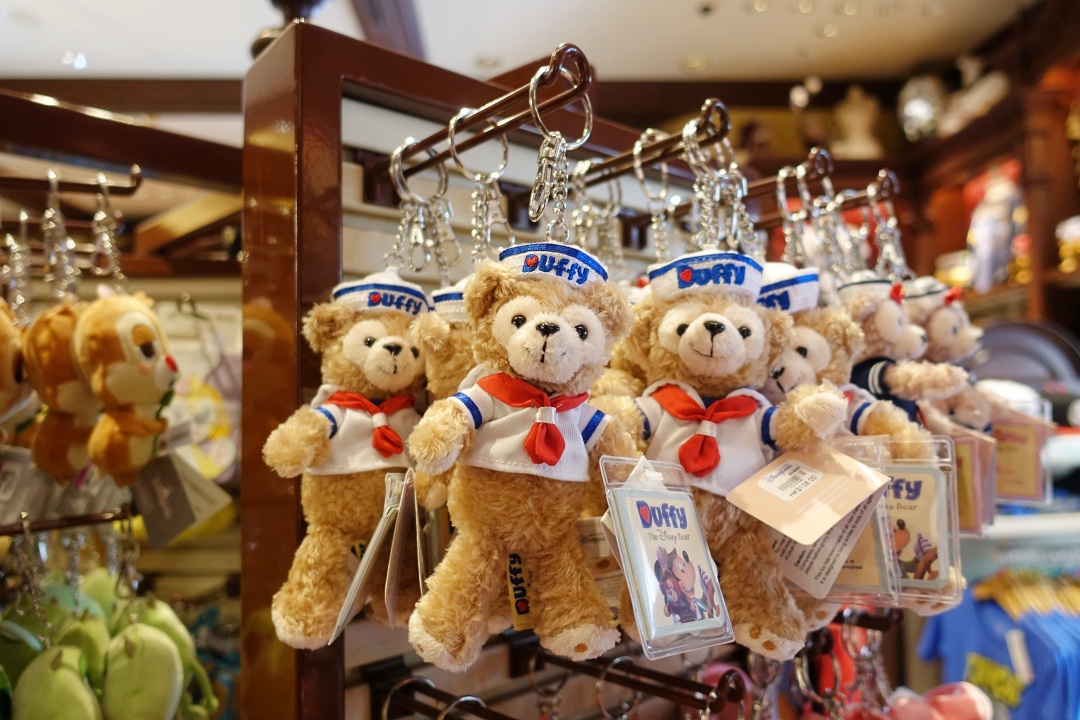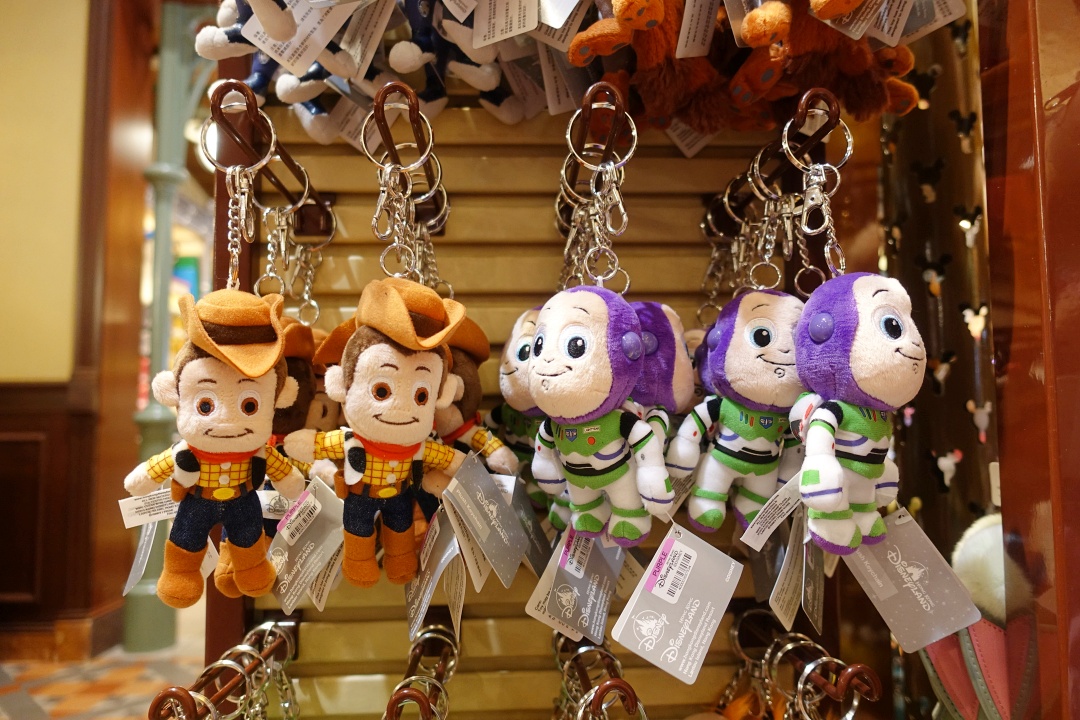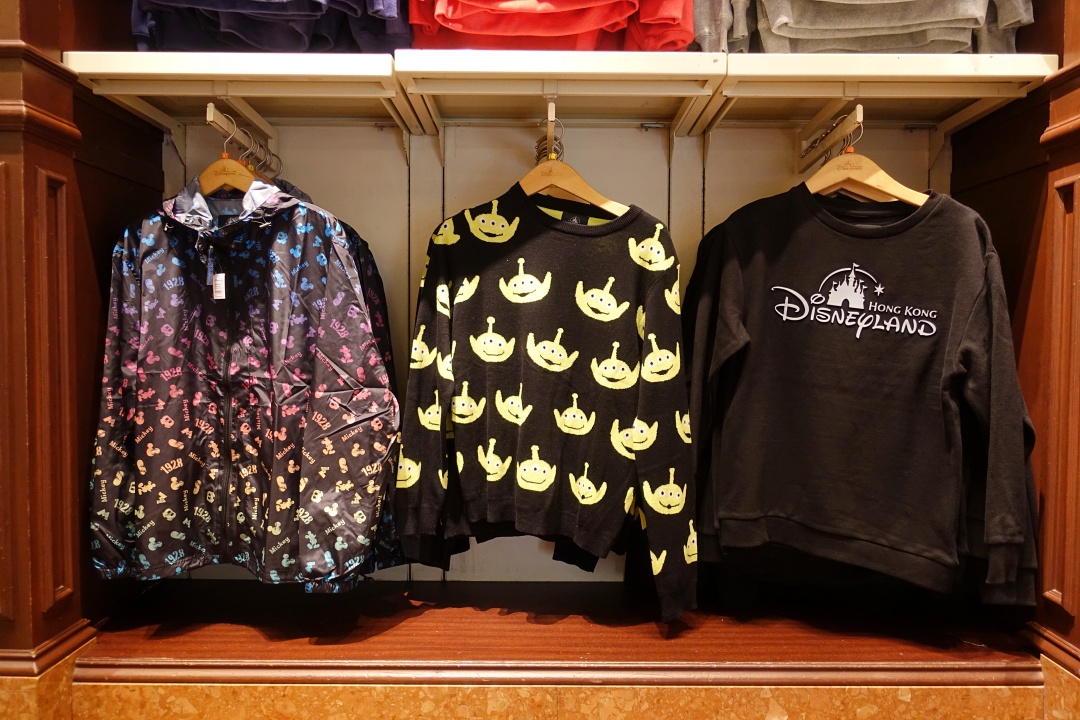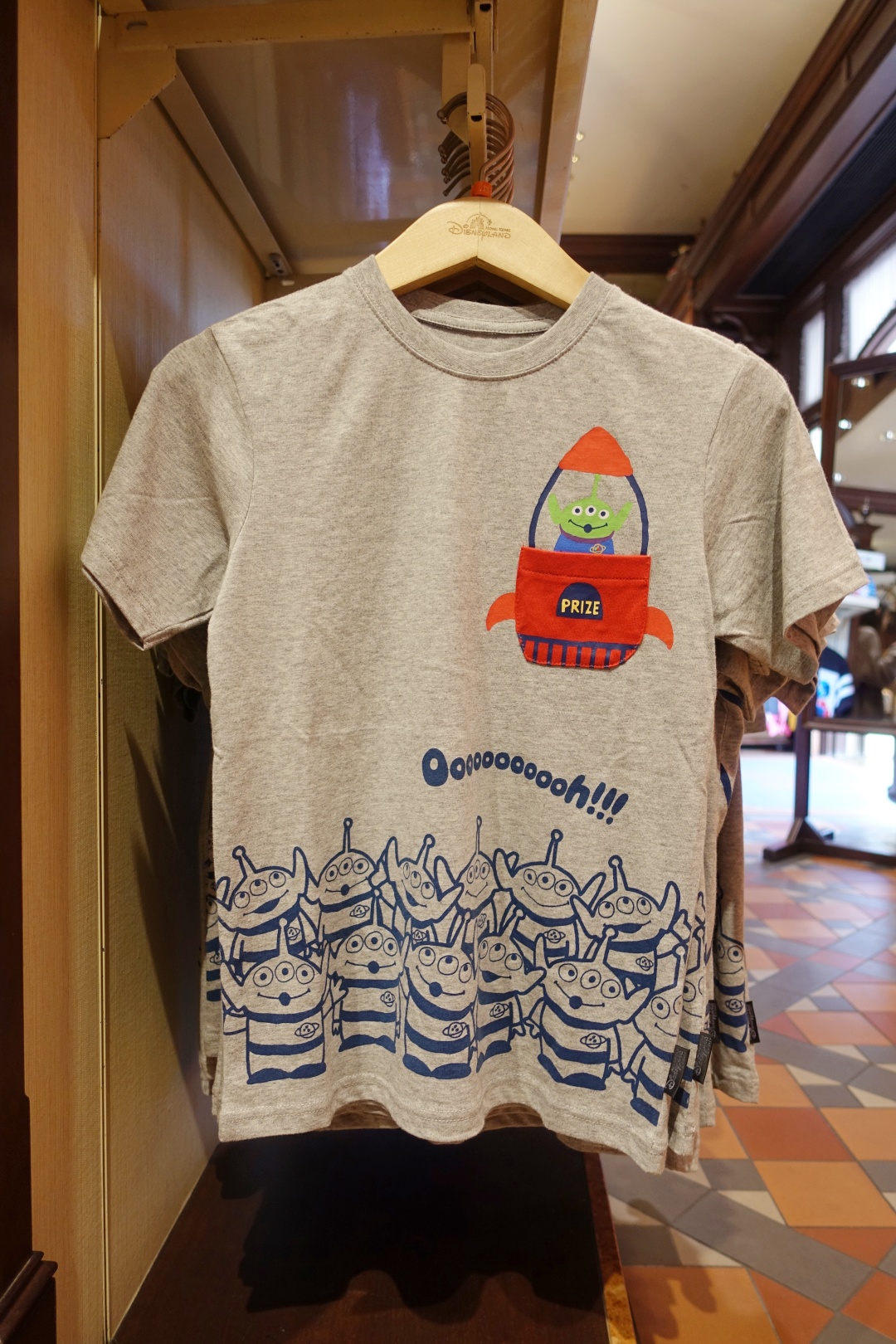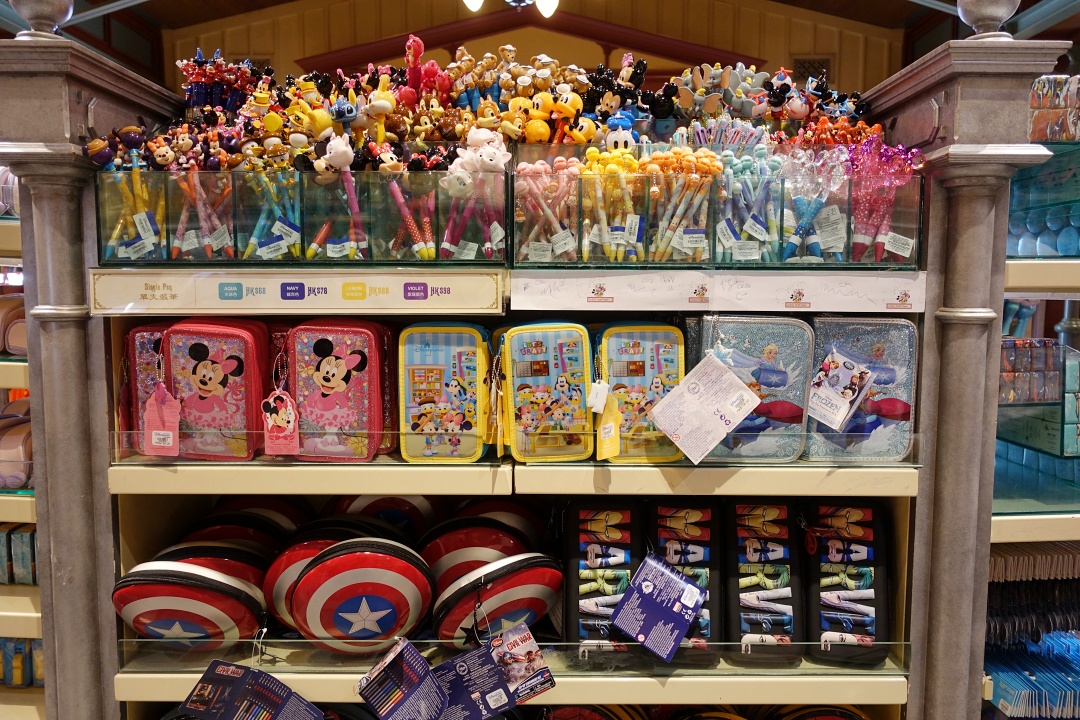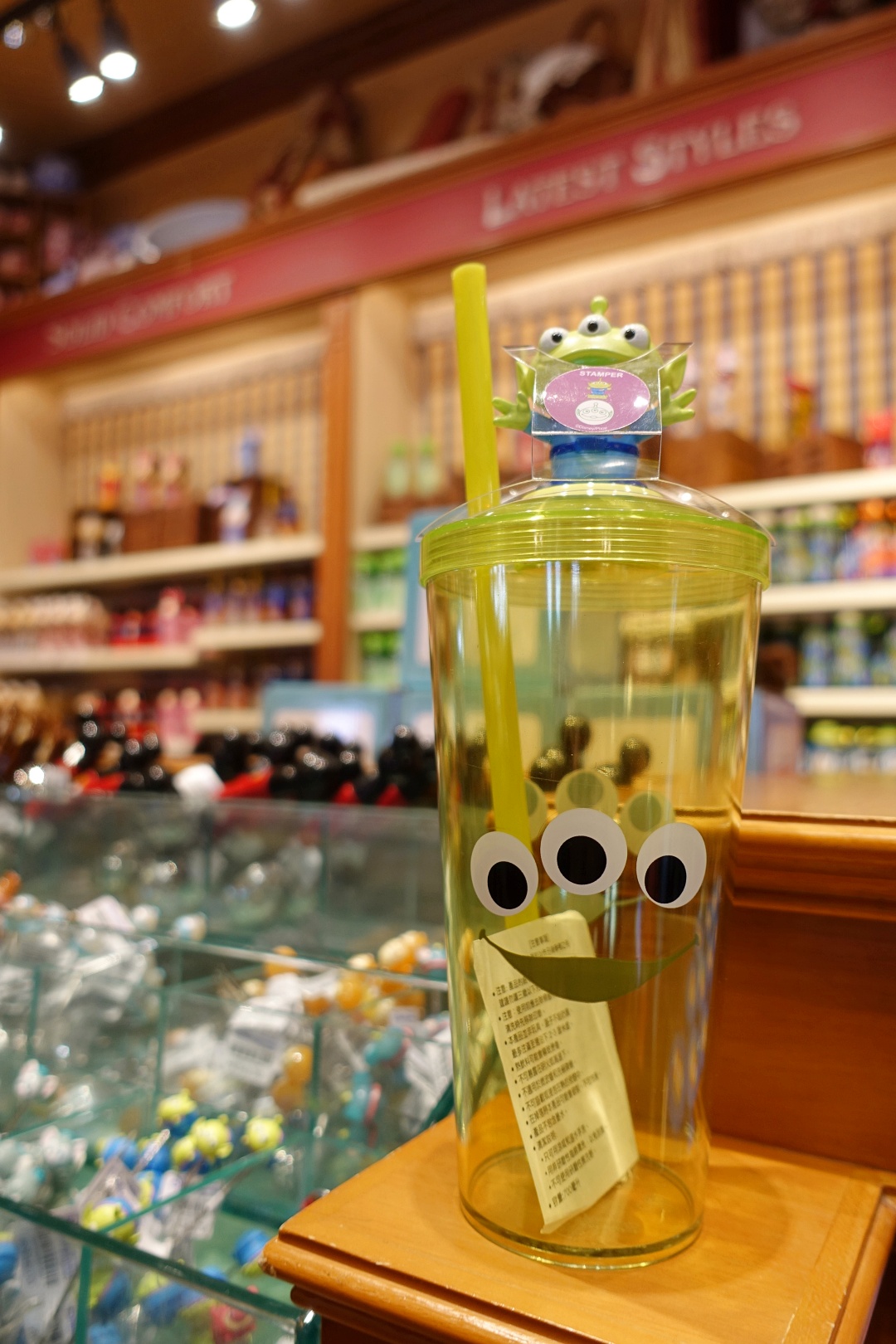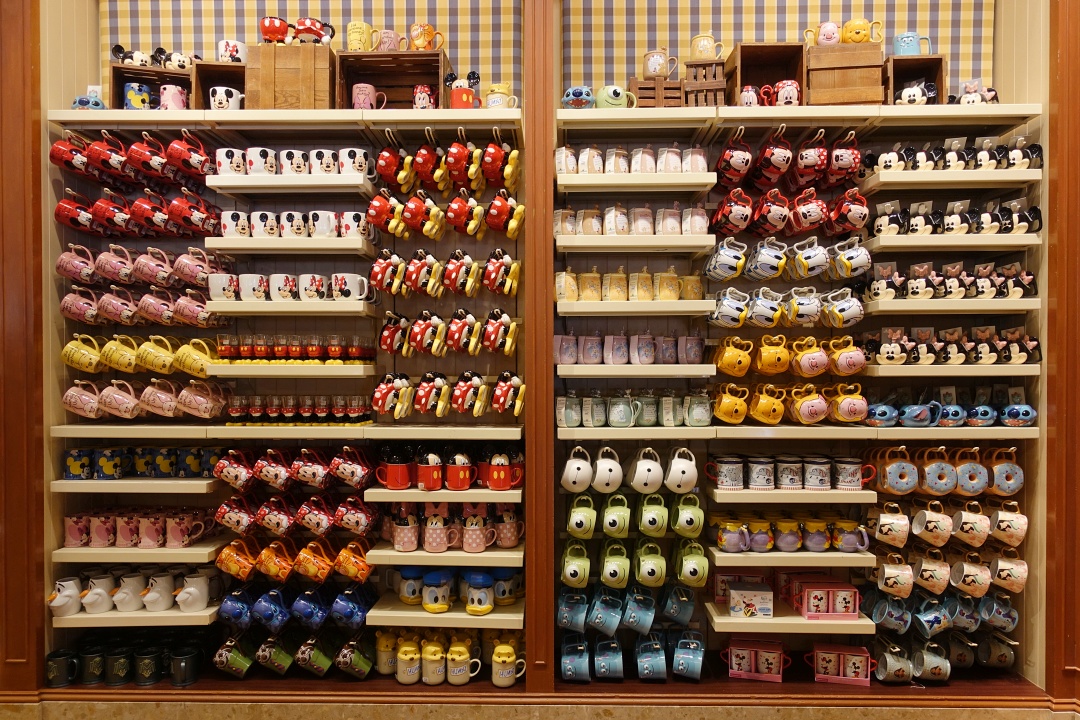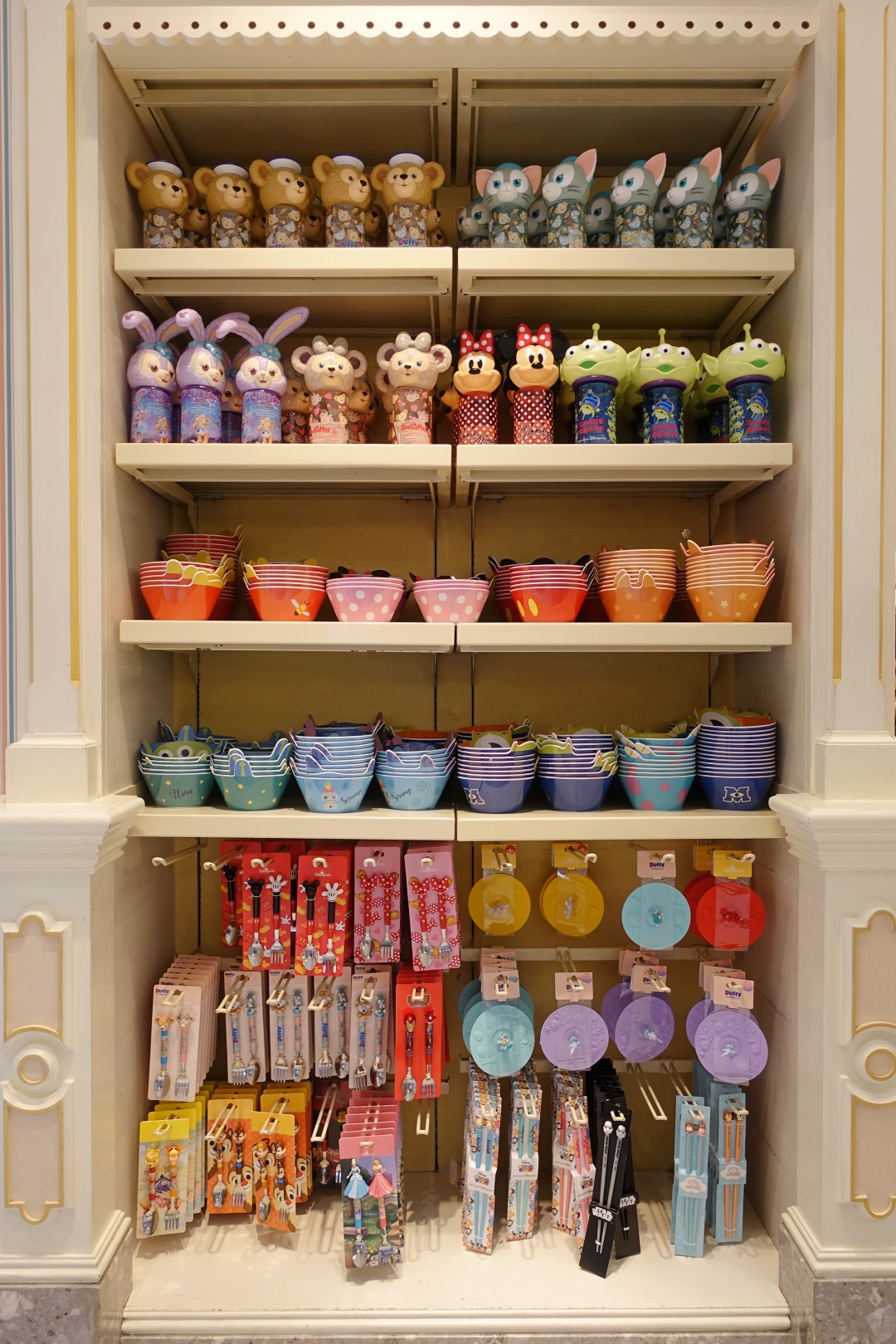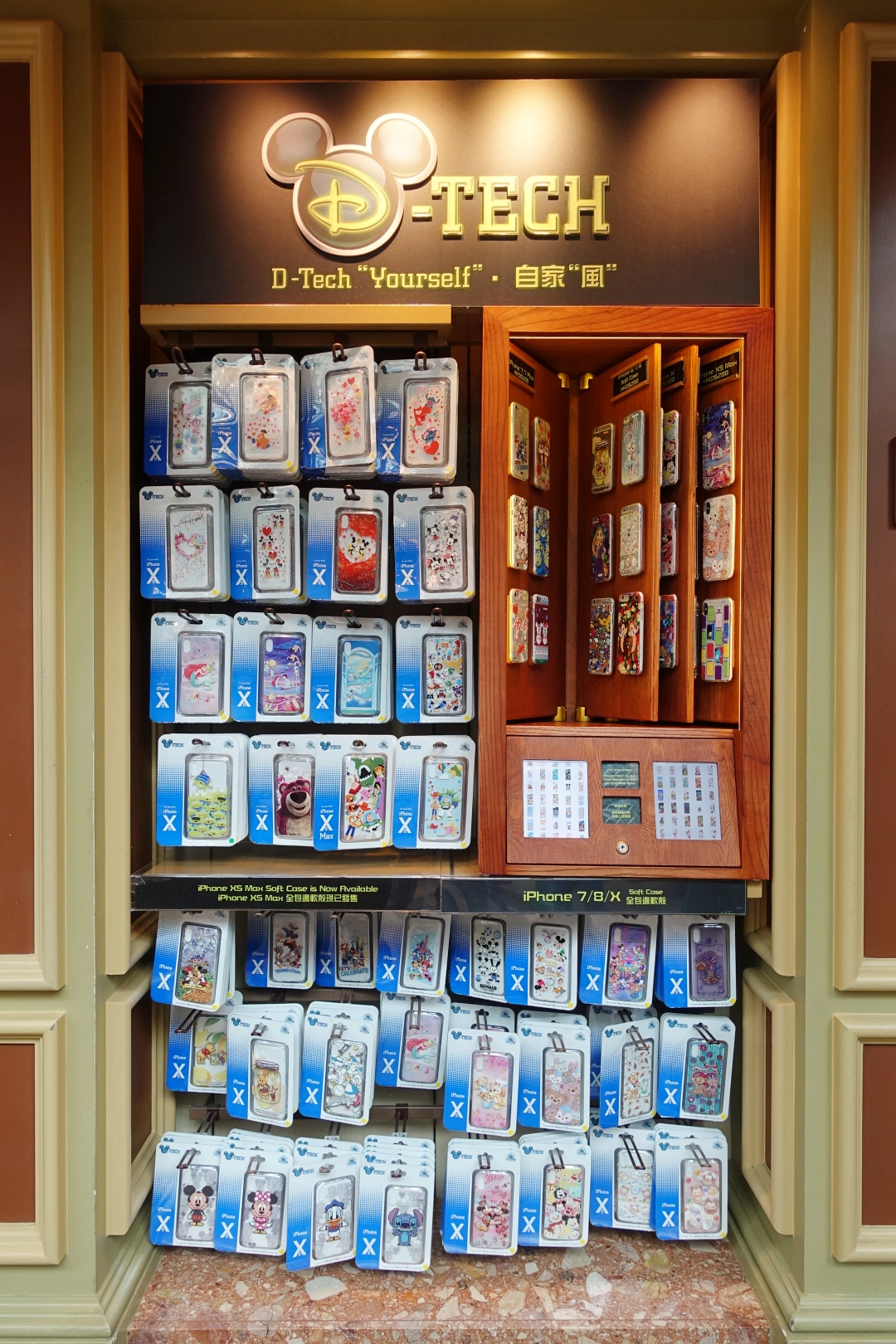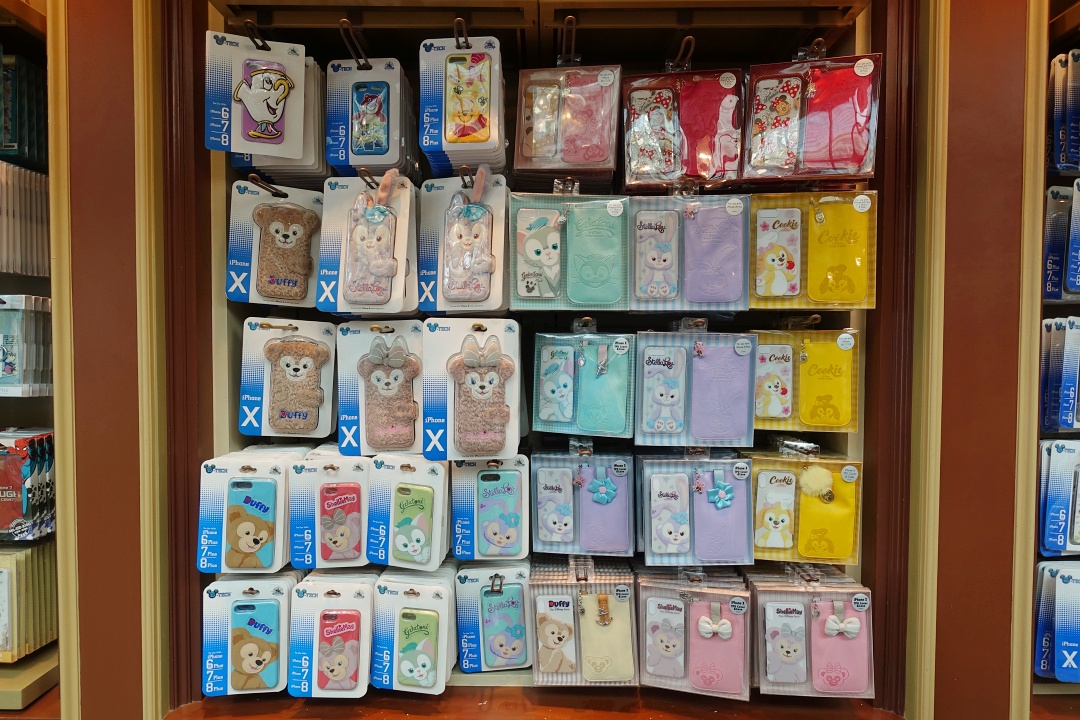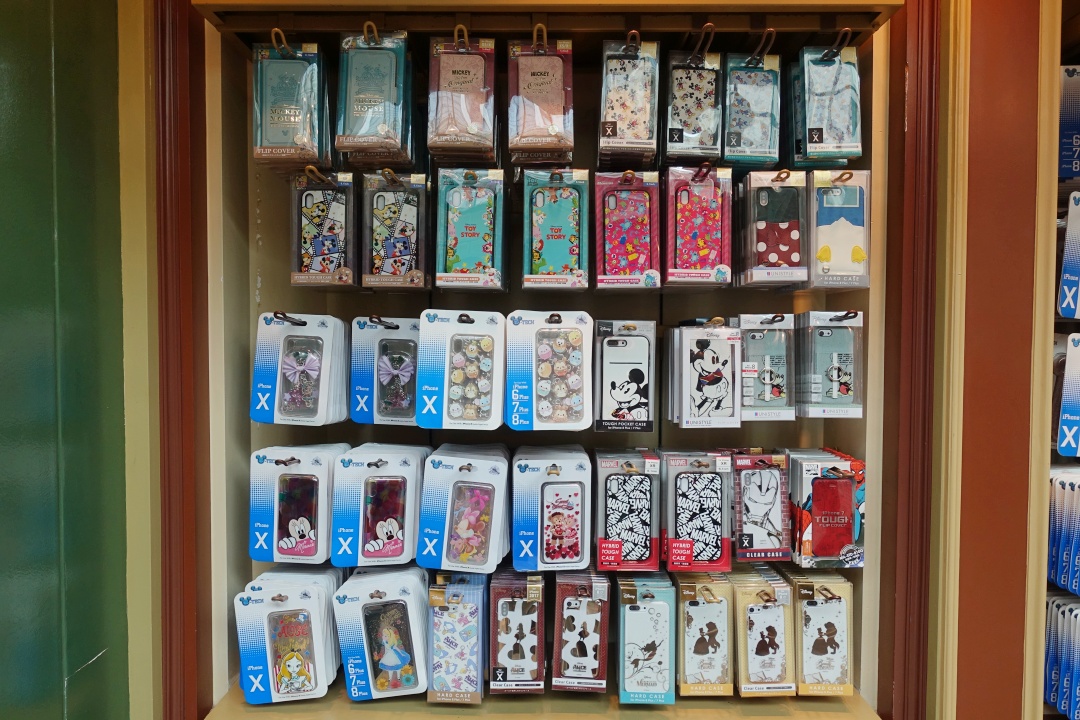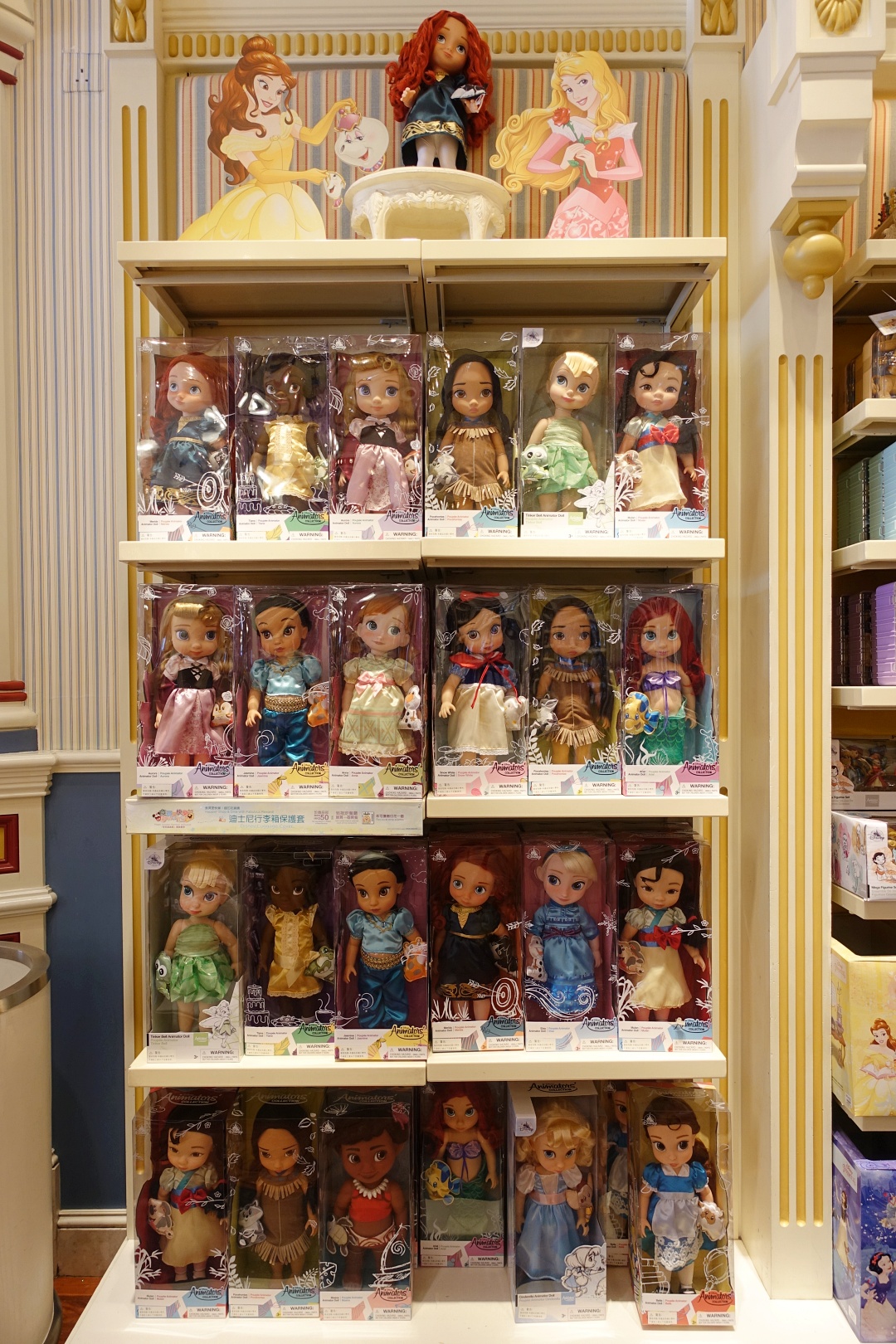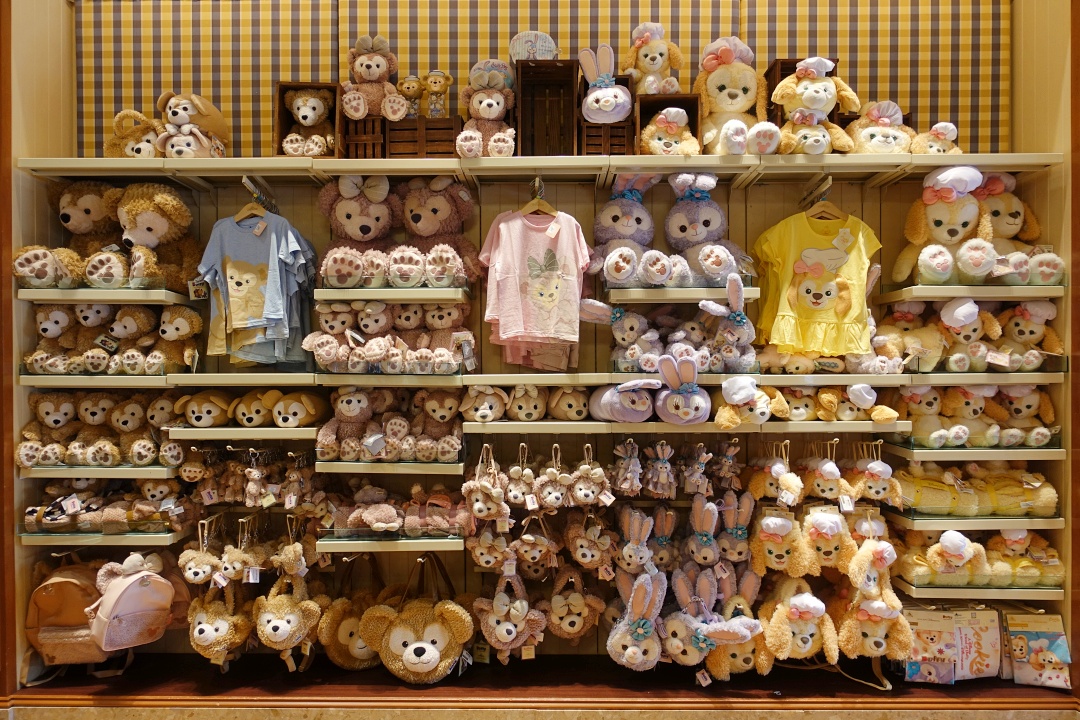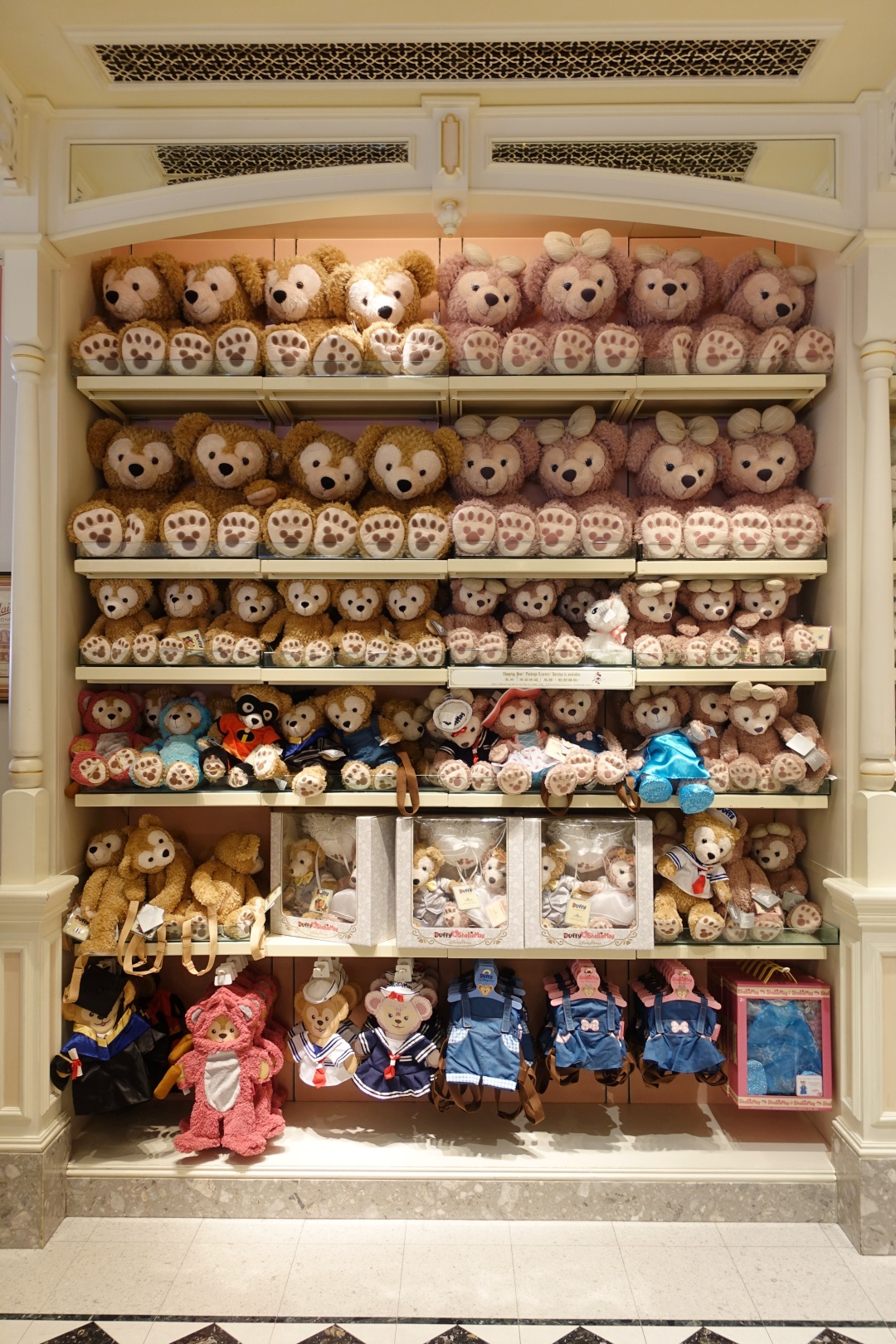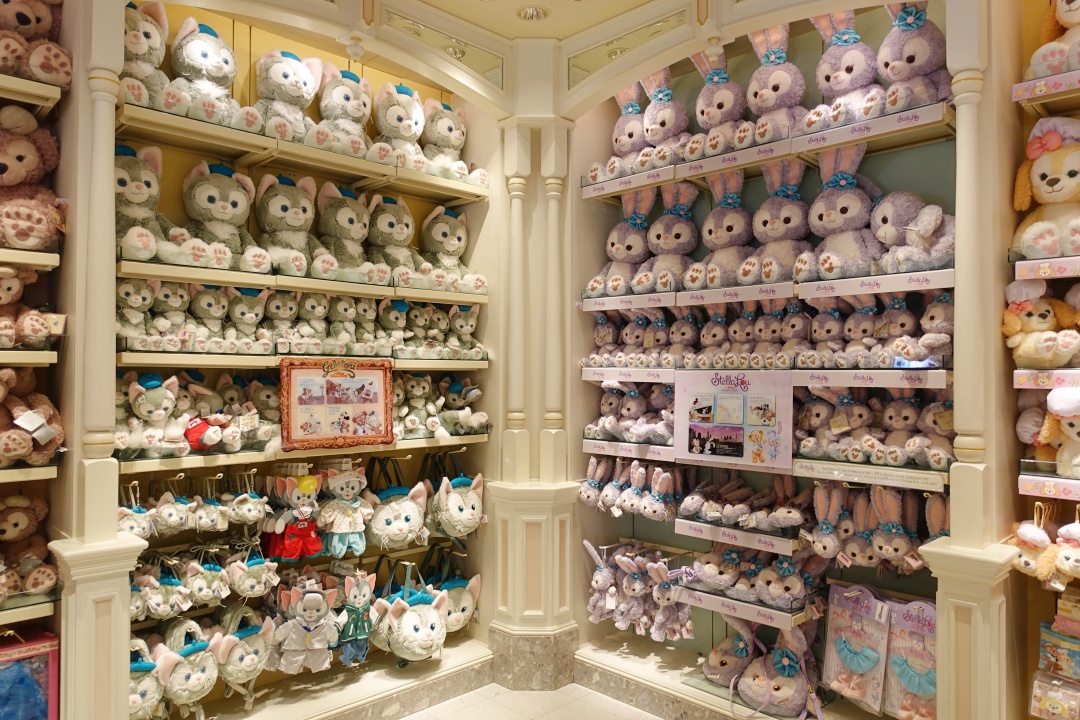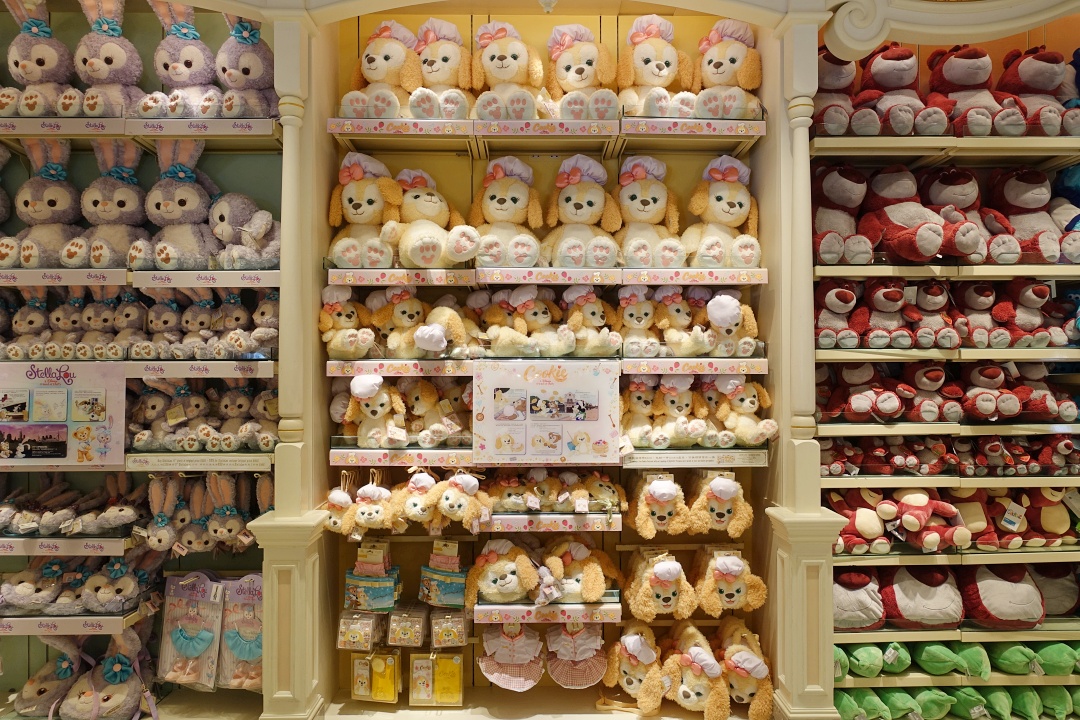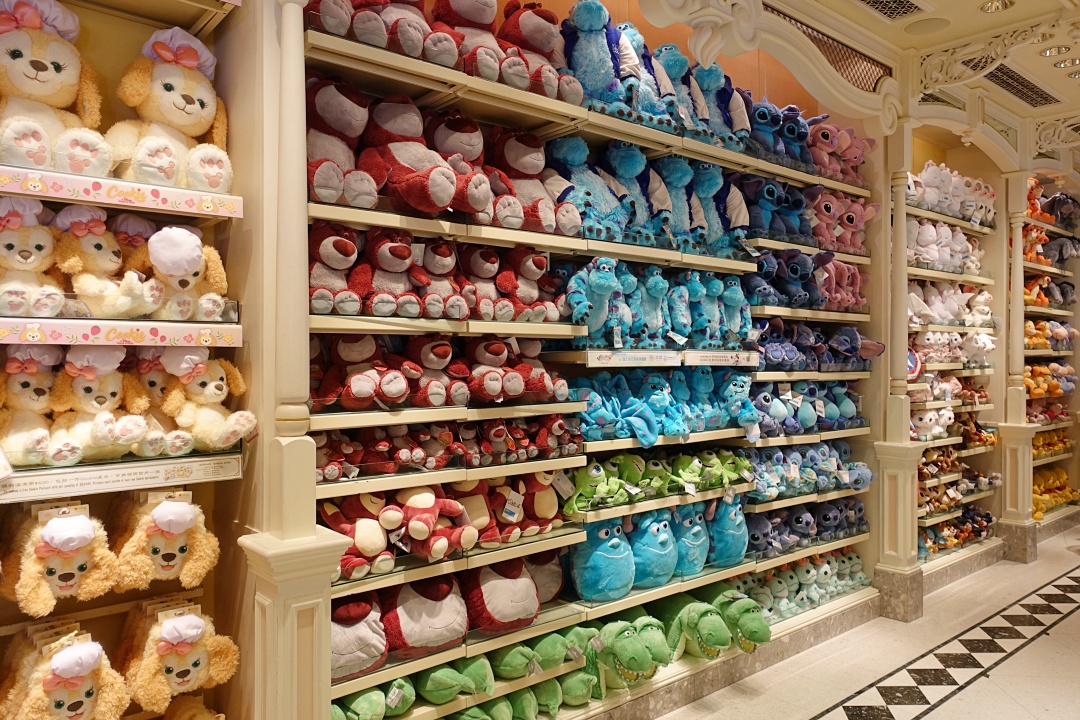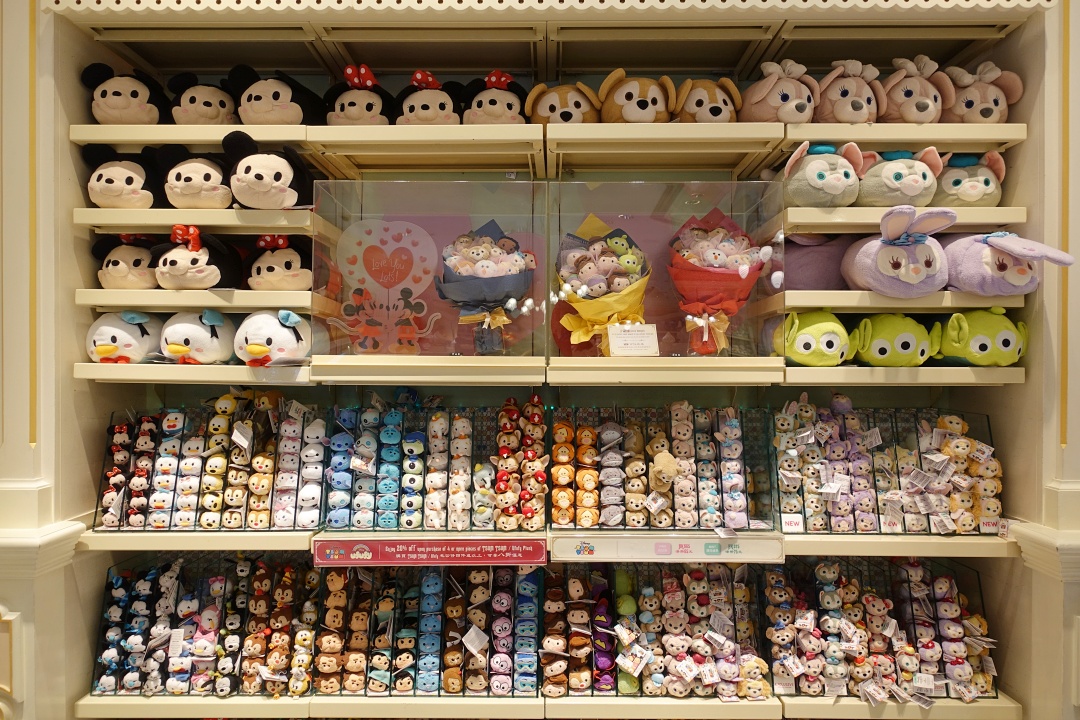 Saw quite a handful of cute stuff, but decided to hold off the shopping till end of the day, so that I didn't have to carry them around the park.
---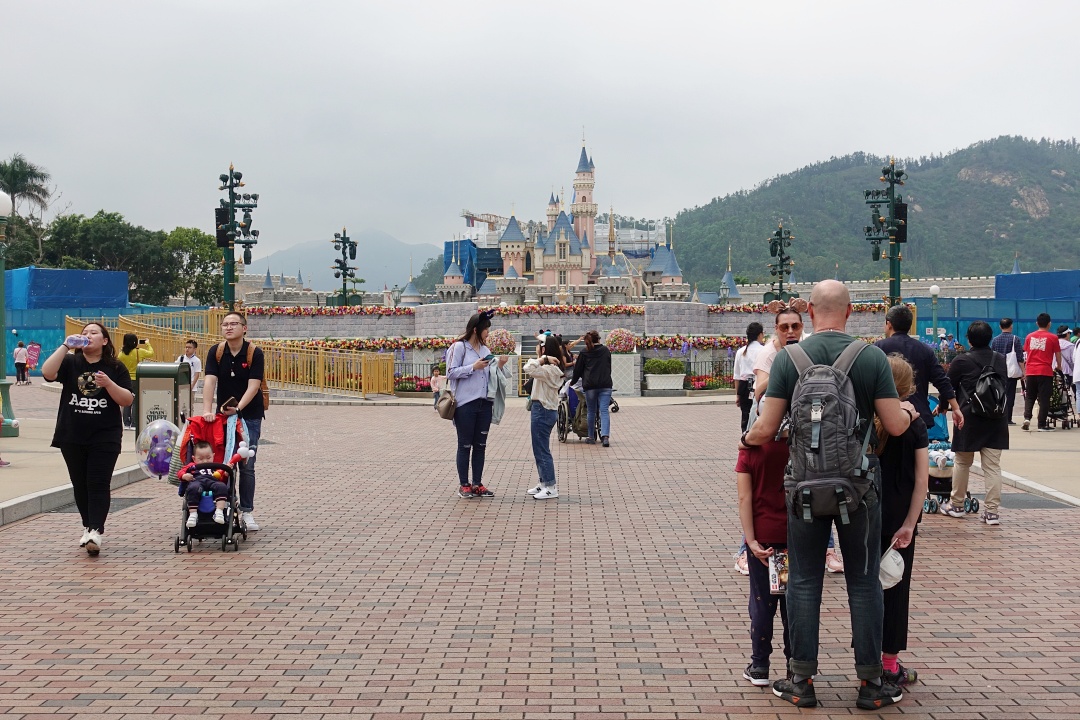 Always look forward to seeing the castle at Disneyland, hence was slightly disappointed when I saw that the Sleeping Beauty Castle was undergoing refurbishment. The lower half of the castle was boxed up, so we couldn't even pass through the castle to get to Fantasyland.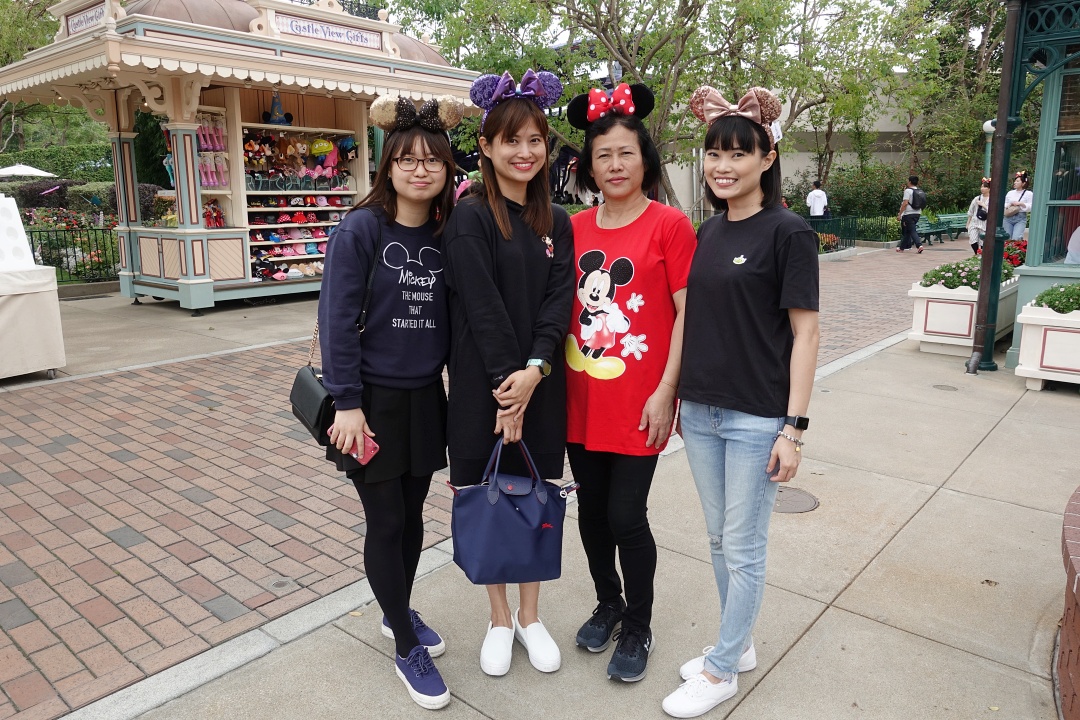 Brought along my three Mickey ear headbands and got a new rose gold headband on this trip. (Thanks, mum, for paying it for me.) It was HKD 158 for one, which was about SGD 29. While I love all four designs, my favourite is the black and gold sequins one that I got from Paris Disneyland.
---
It was nearly 13:40 then, and we figured we would go for lunch before we check out the various attractions/rides.
While purchasing our park tickets online, there was an option for us to add-on a meal coupon with each ticket purchased. For just SGD 37.69, each meal voucher entitles us to redeem a lunch set + dinner set + snack at selected restaurant and vending carts. (Or you can choose to get lunch/dinner set + snack for SGD 24.)
For lunch and dinner, we could redeem one designated meal priced at HKD 149 (approx. SGD 27) or below + one soft drink. The snack could be either a frozen lolly or 32oz. popcorn.
We thought it was a good deal since eating in the park can be quite costly, so we decided to get four of the meal coupons.
Among the restaurants that accept the meal coupon, we decided to head to Clopin's Festival of Foods for our lunch.
Clopin's Festival of Foods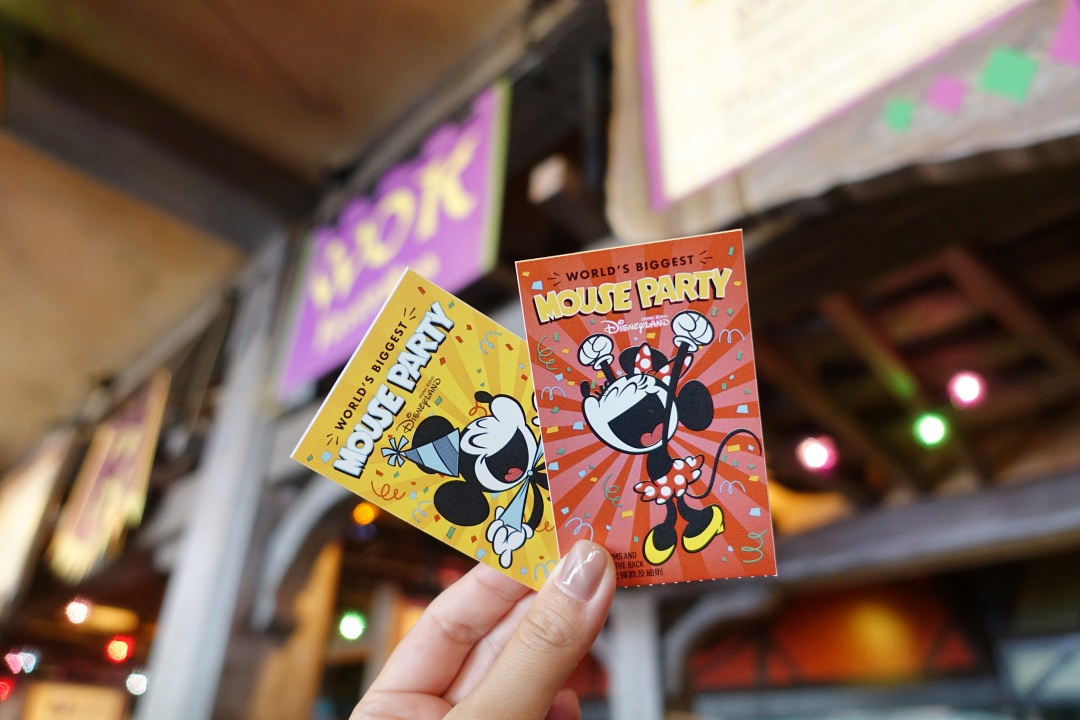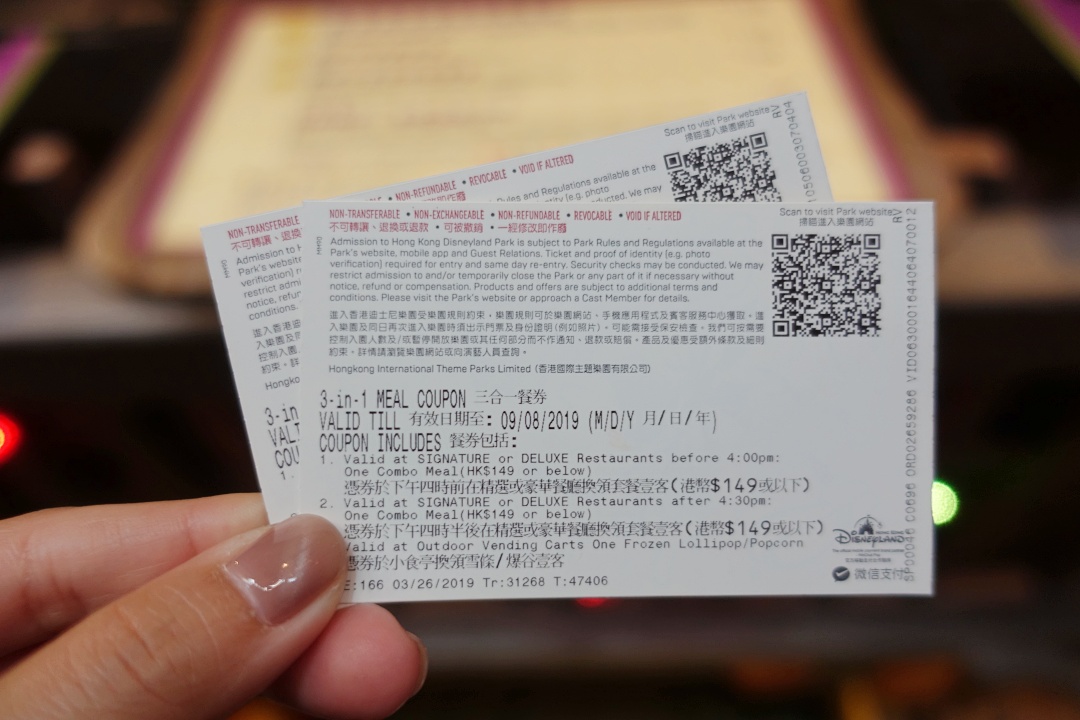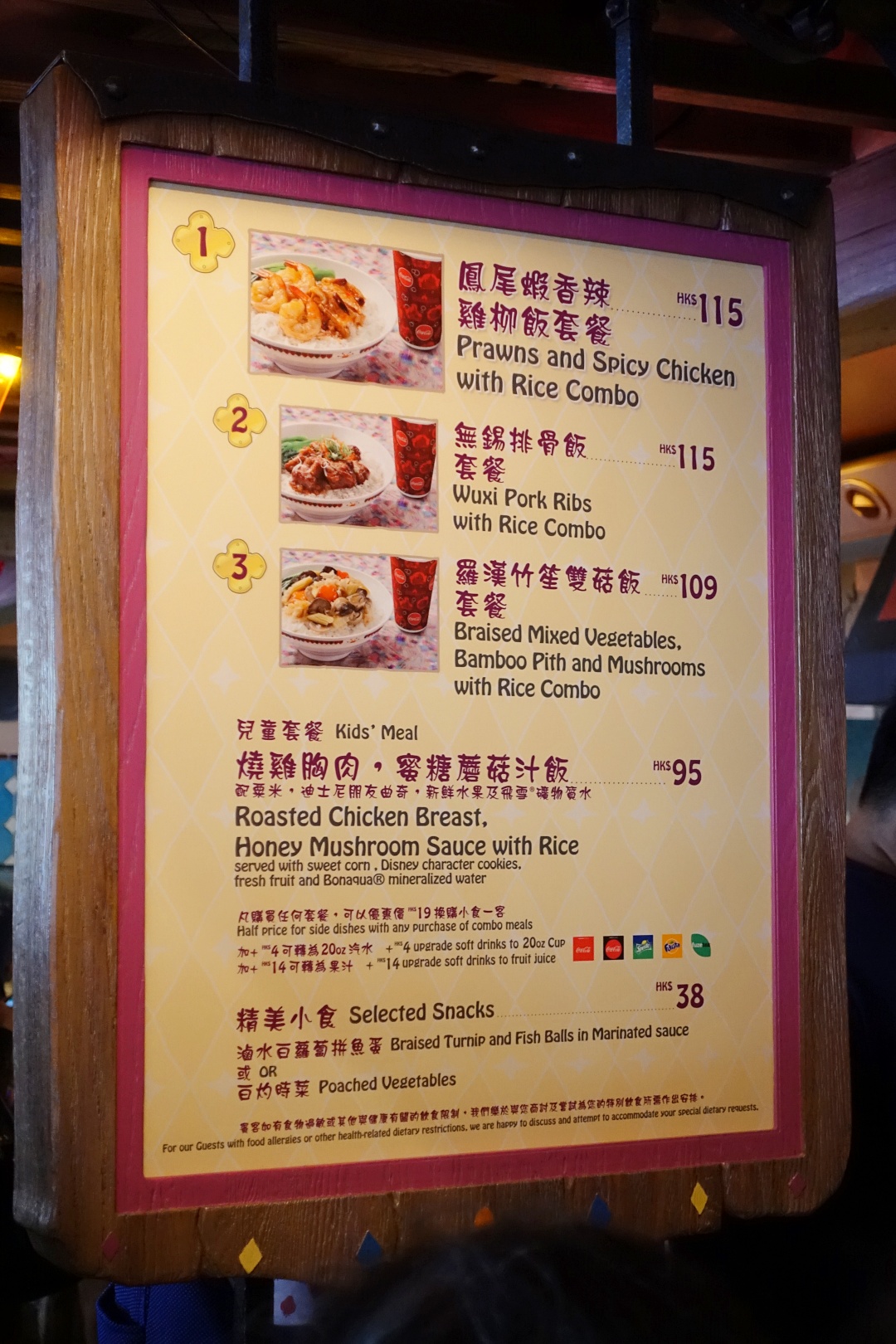 There were three food stations available at Clopin's Festival of Foods – Regional Noodles, Guangdong BBQ and Wok Favorites.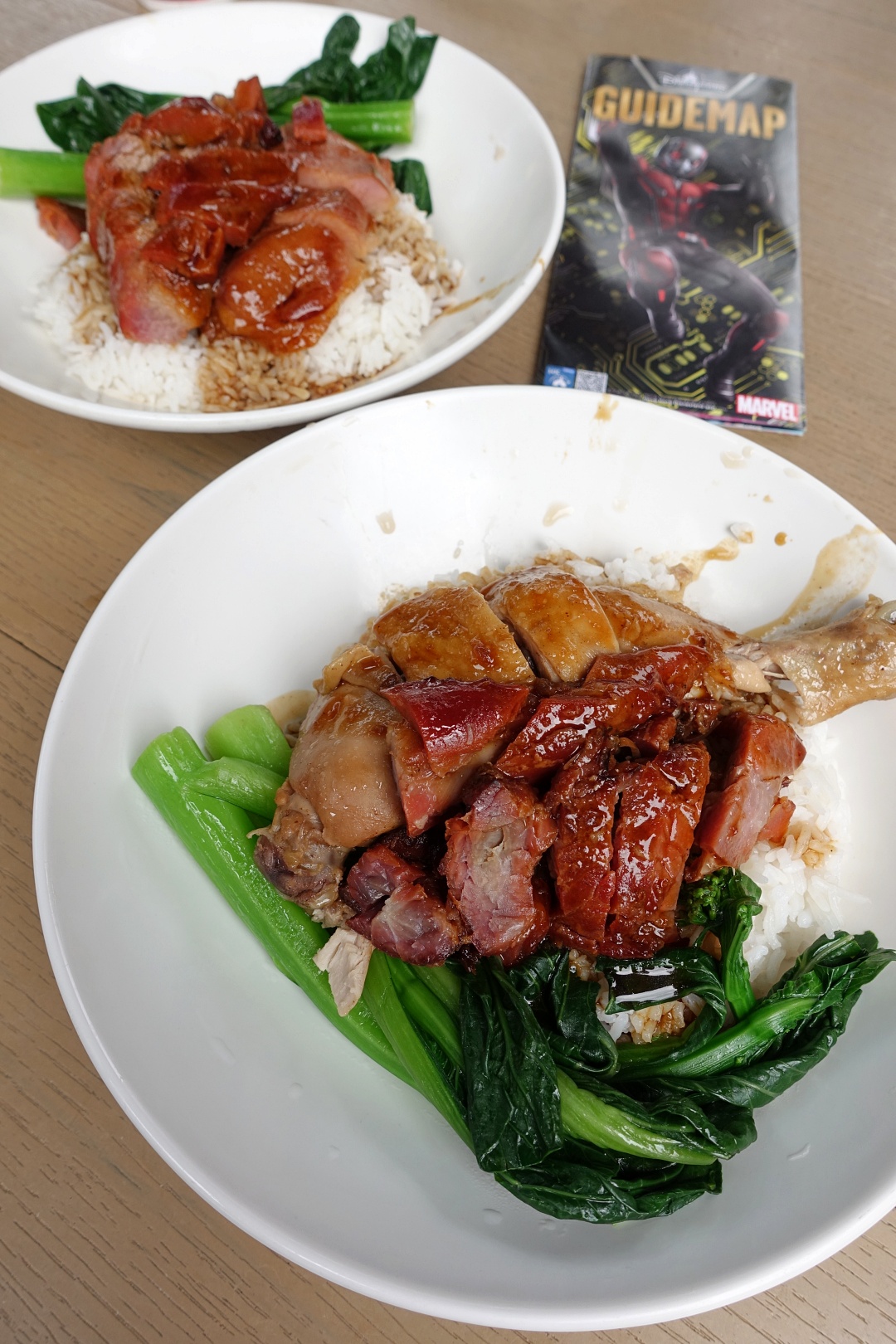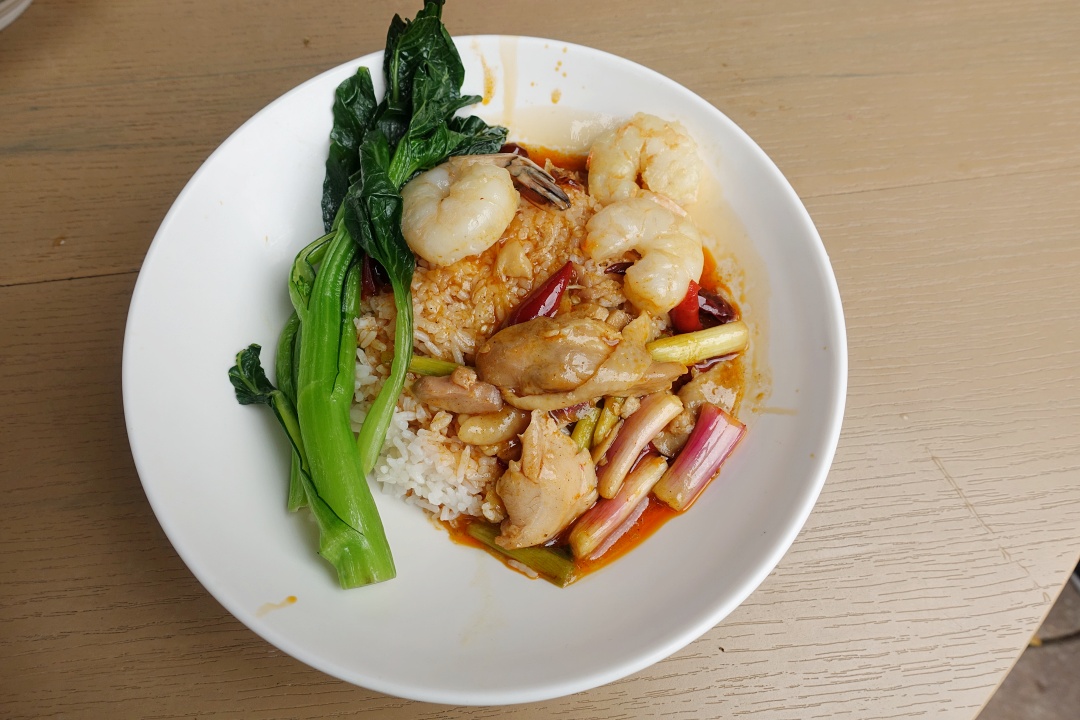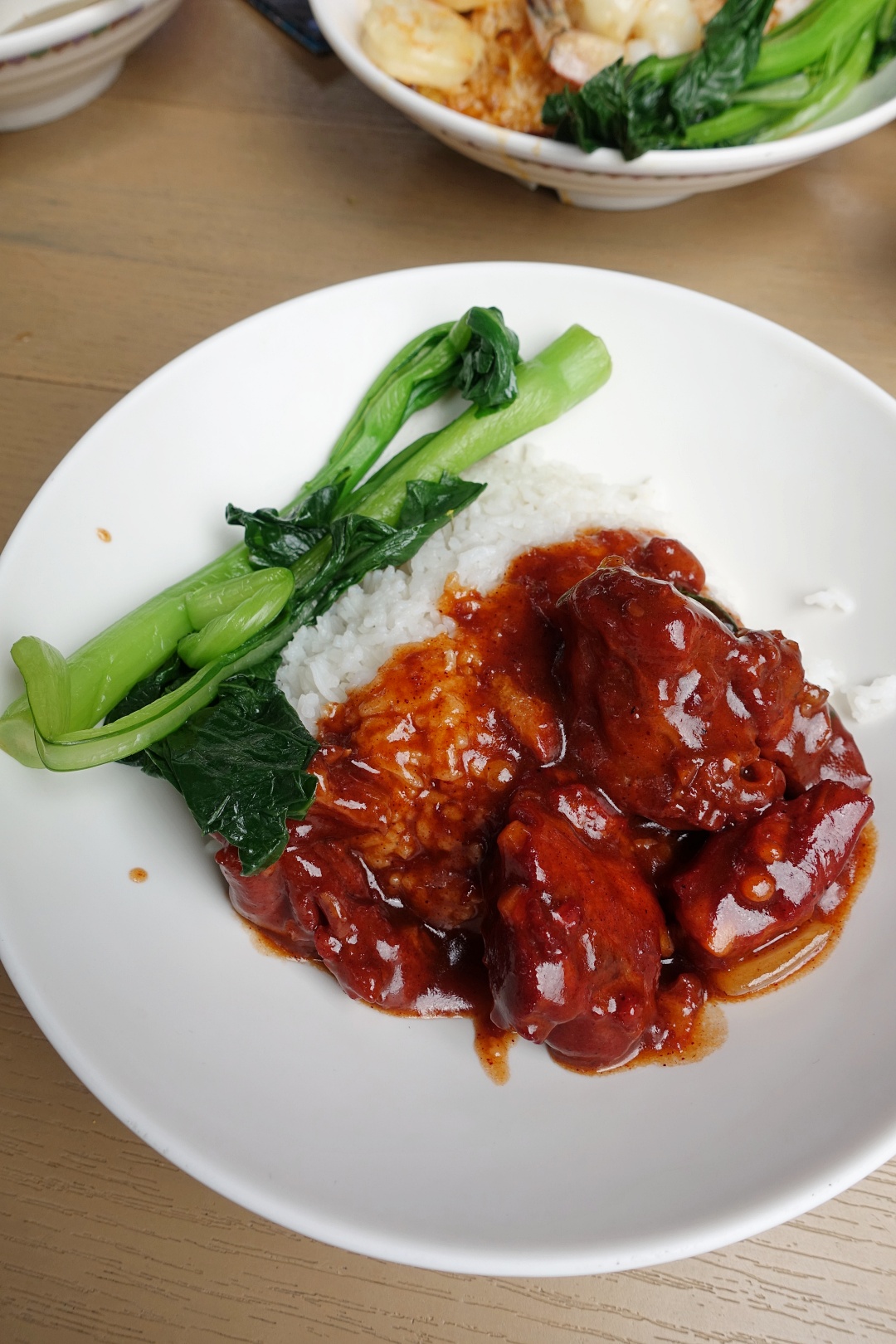 We ended up getting all rice, instead of noodles. The food tasted pretty good and was of a substantial portion!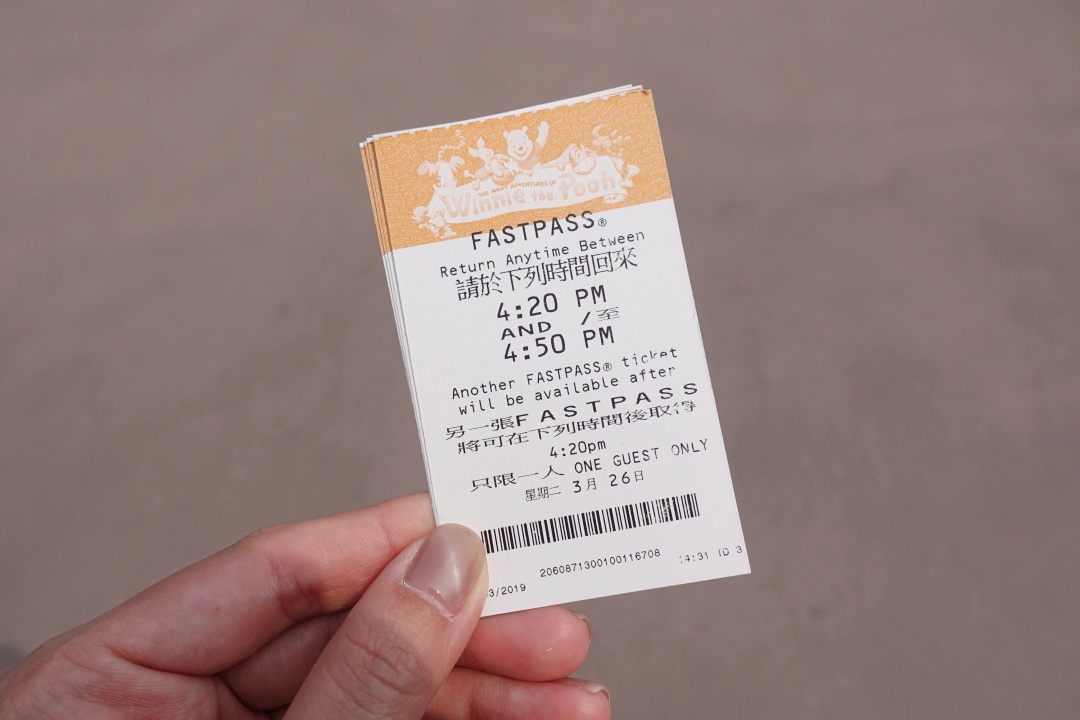 After lunch, we went and collected our first fast pass for The Many Adventures of Winnie the Pooh, since it was right next to the restaurant. Then, we made our way over to Tomorrowland to catch the Flights of Fantasy Parade.
Flights of Fantasy Parade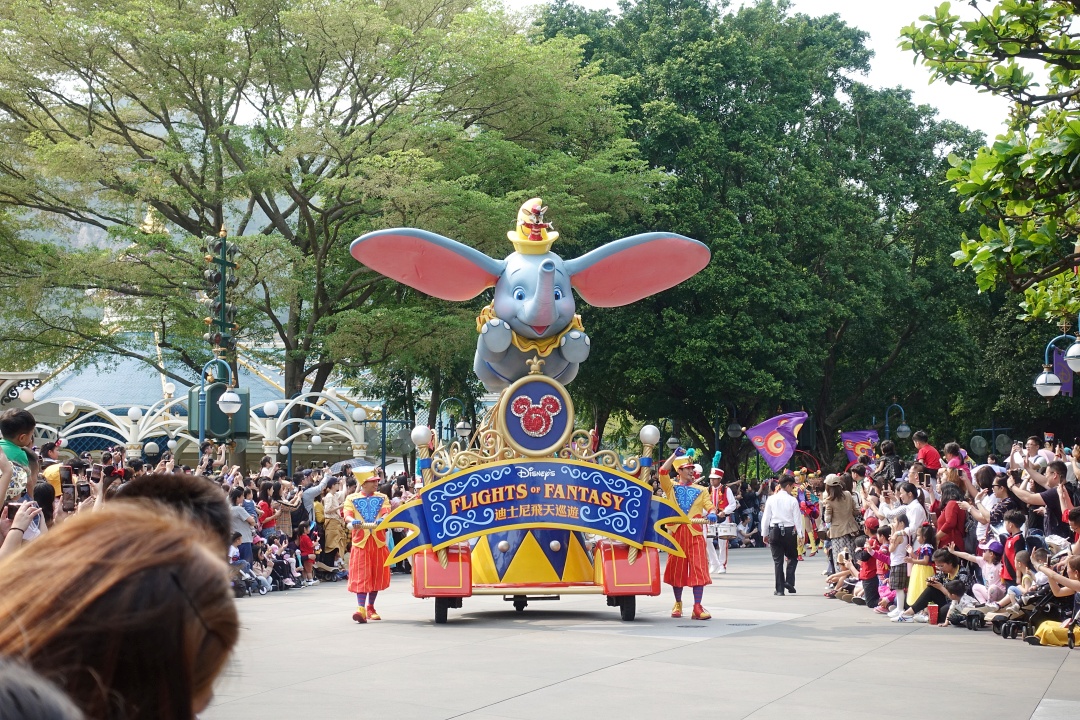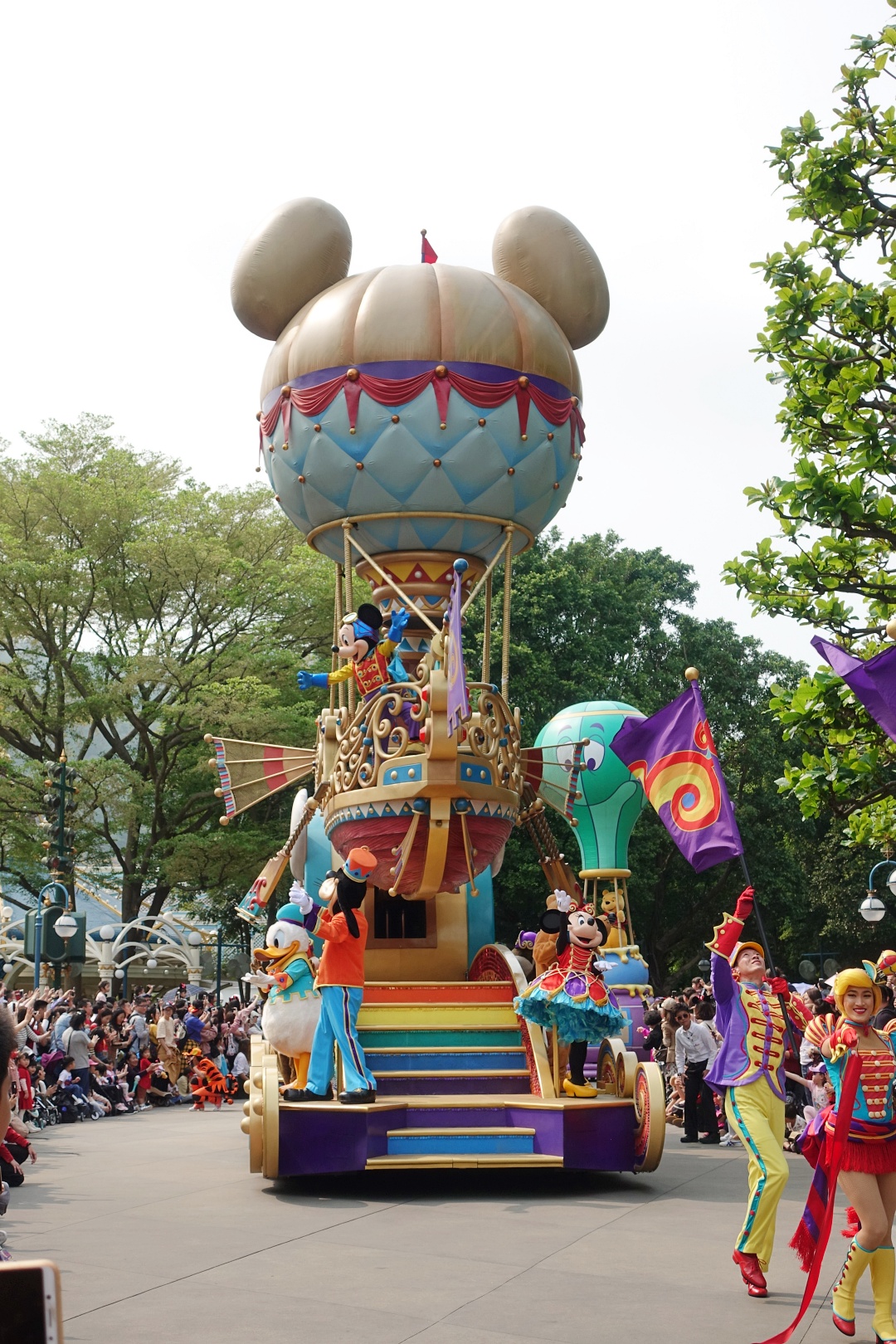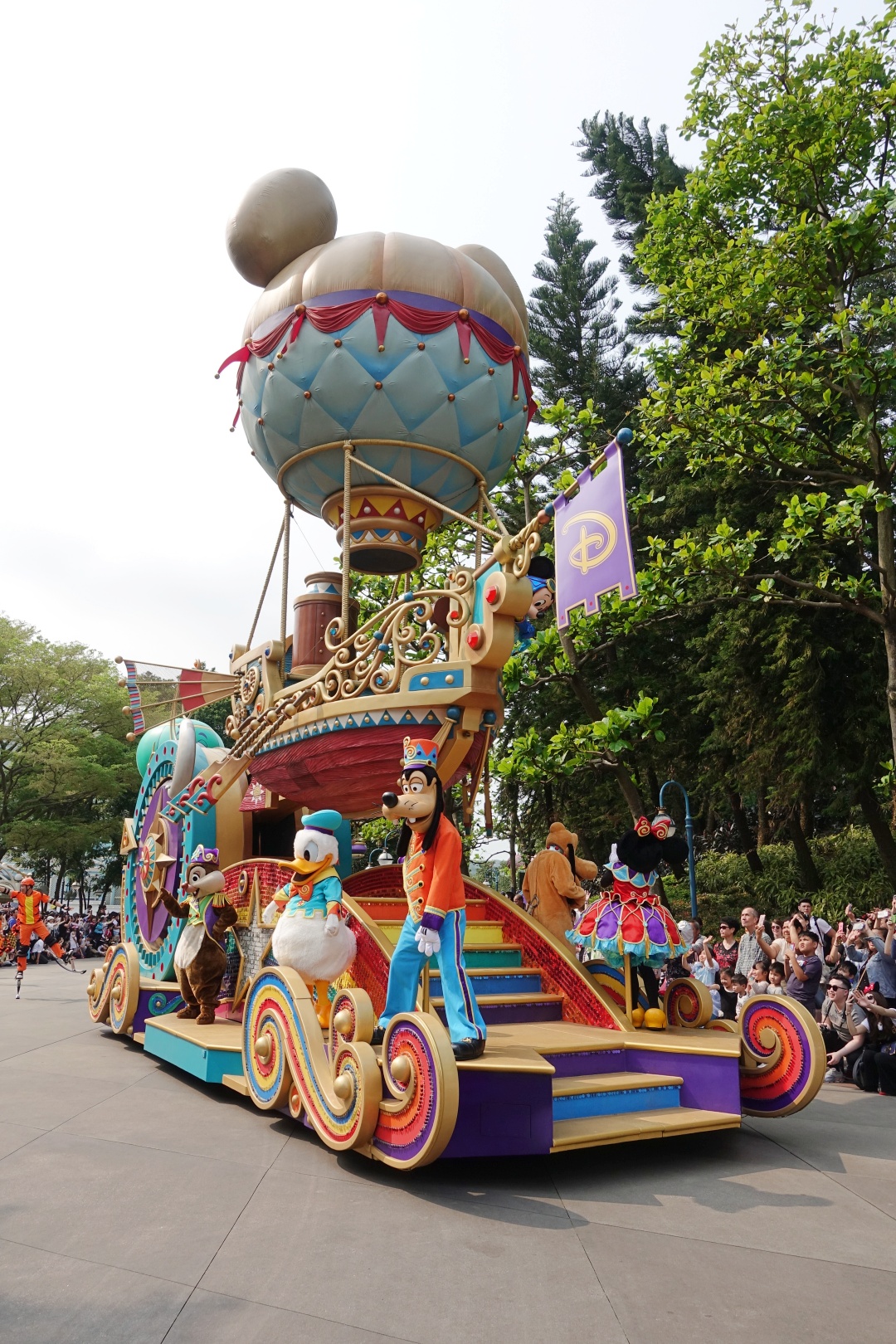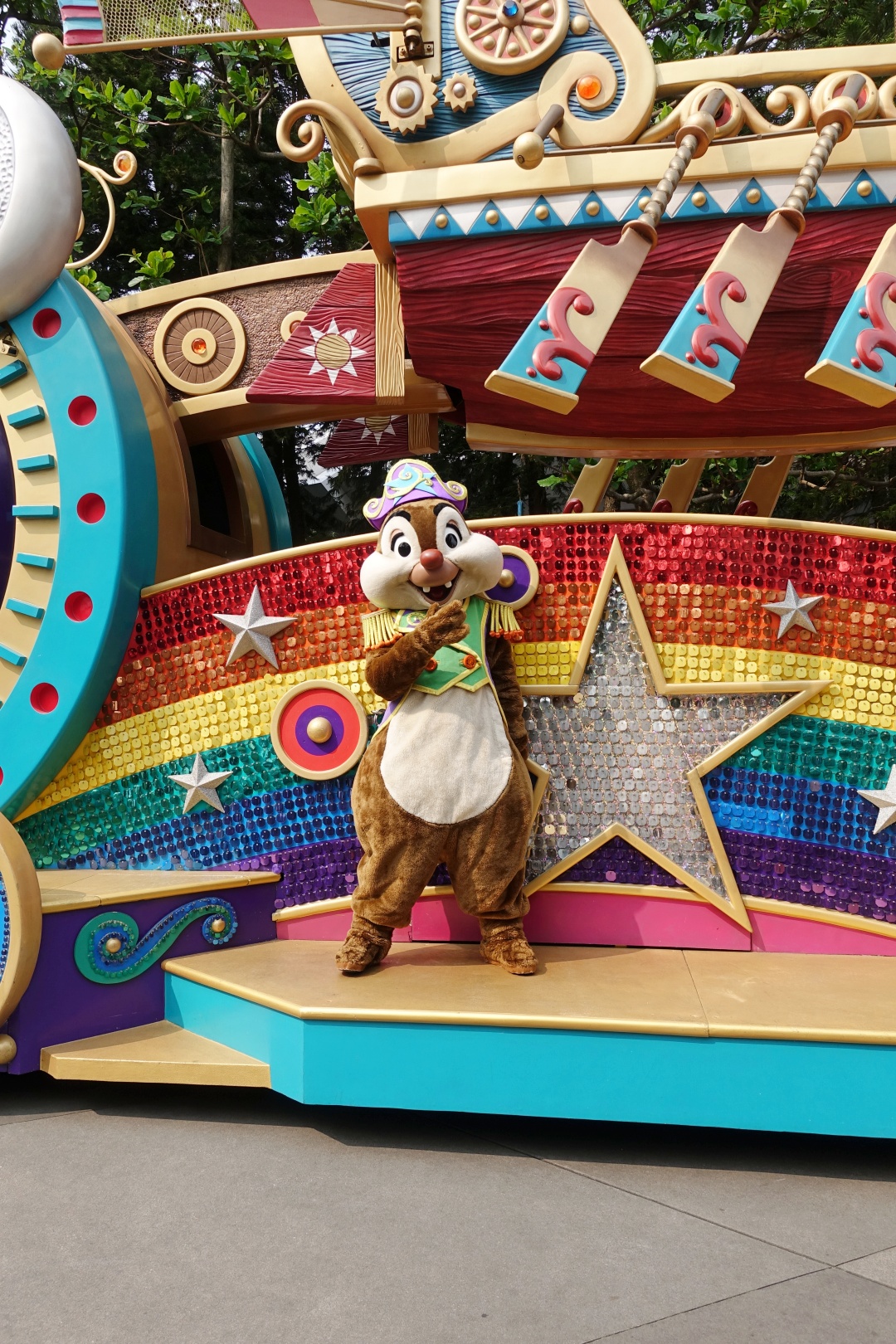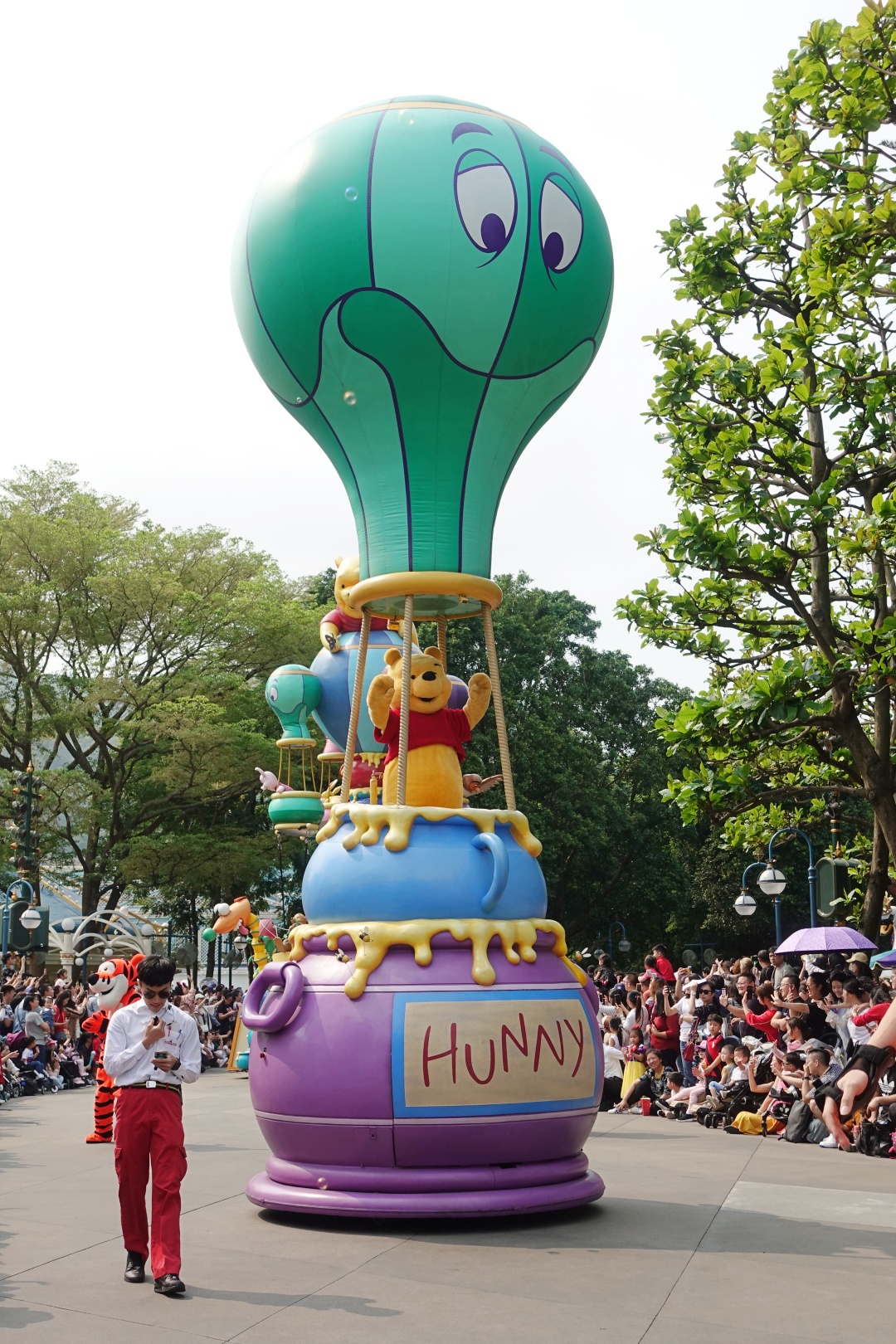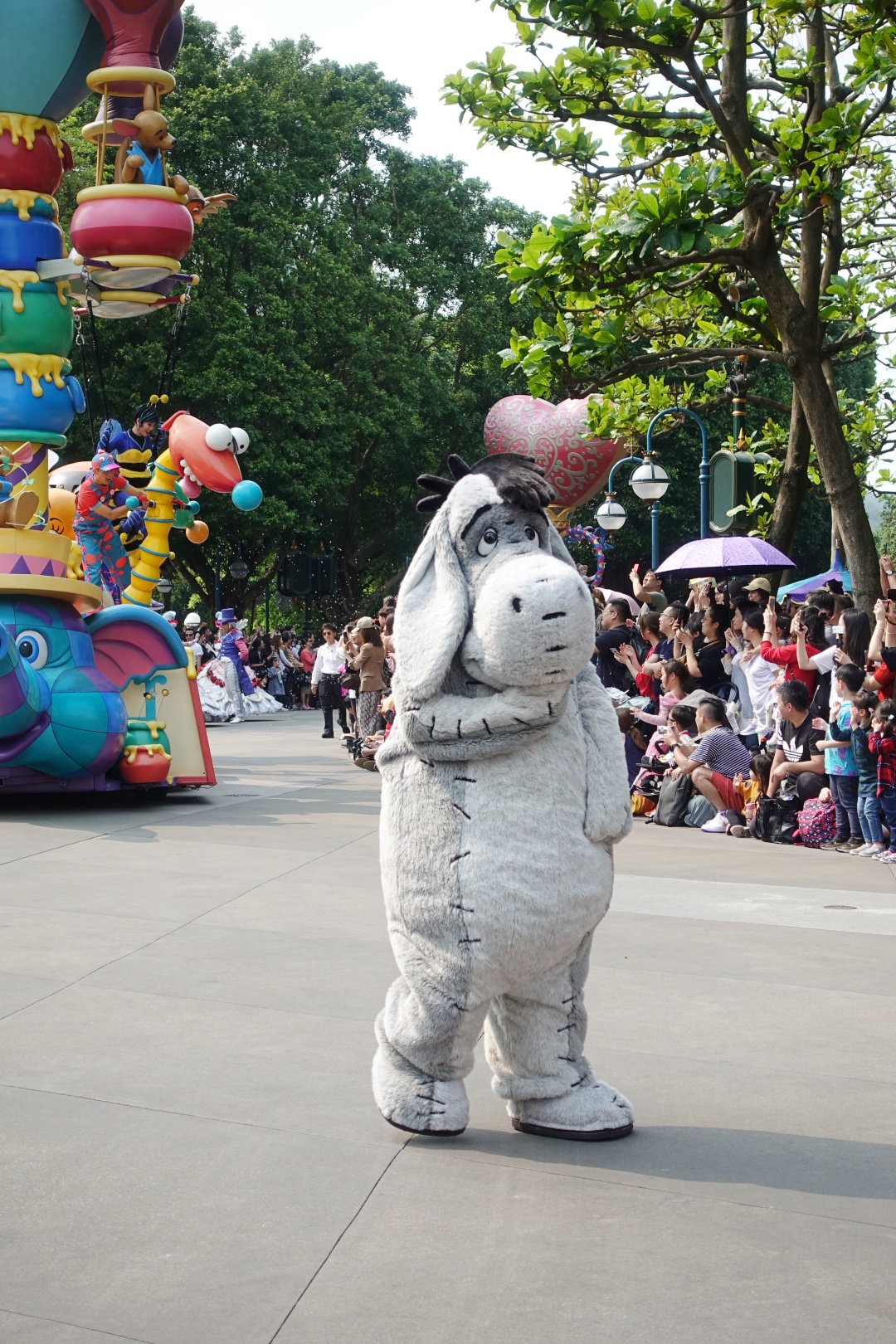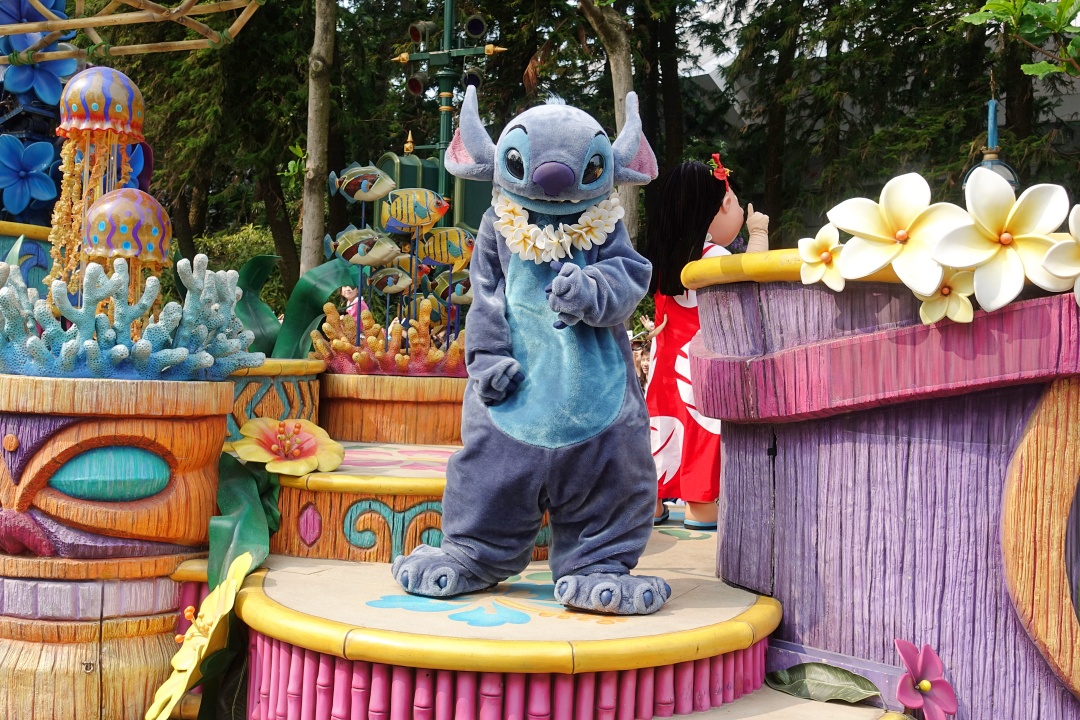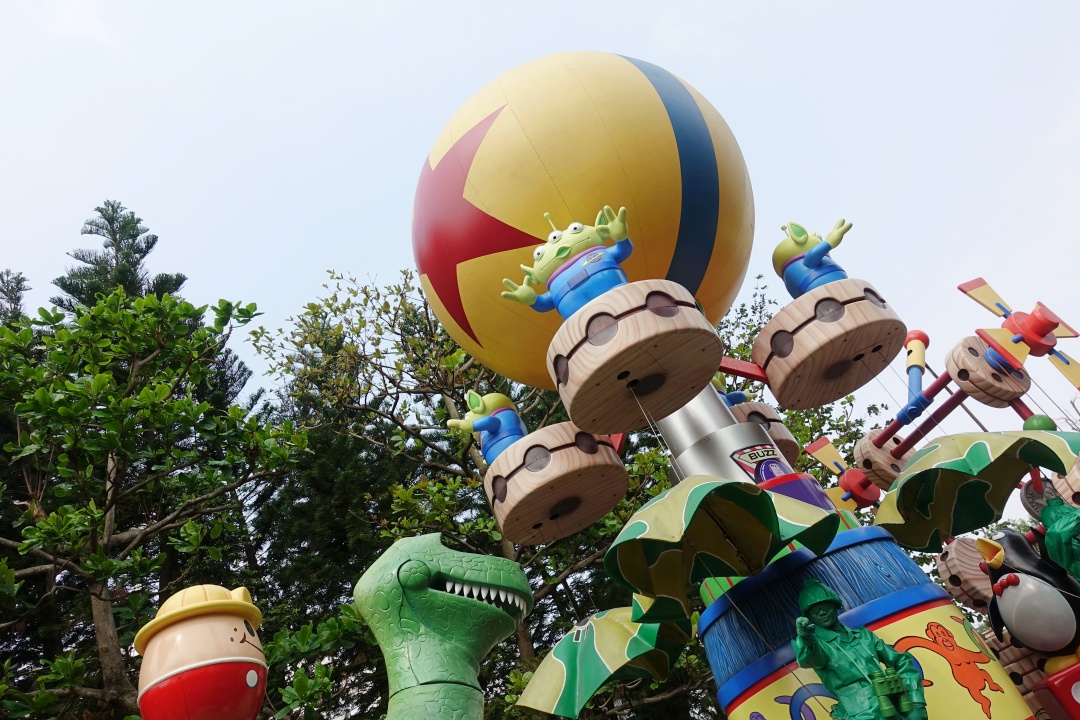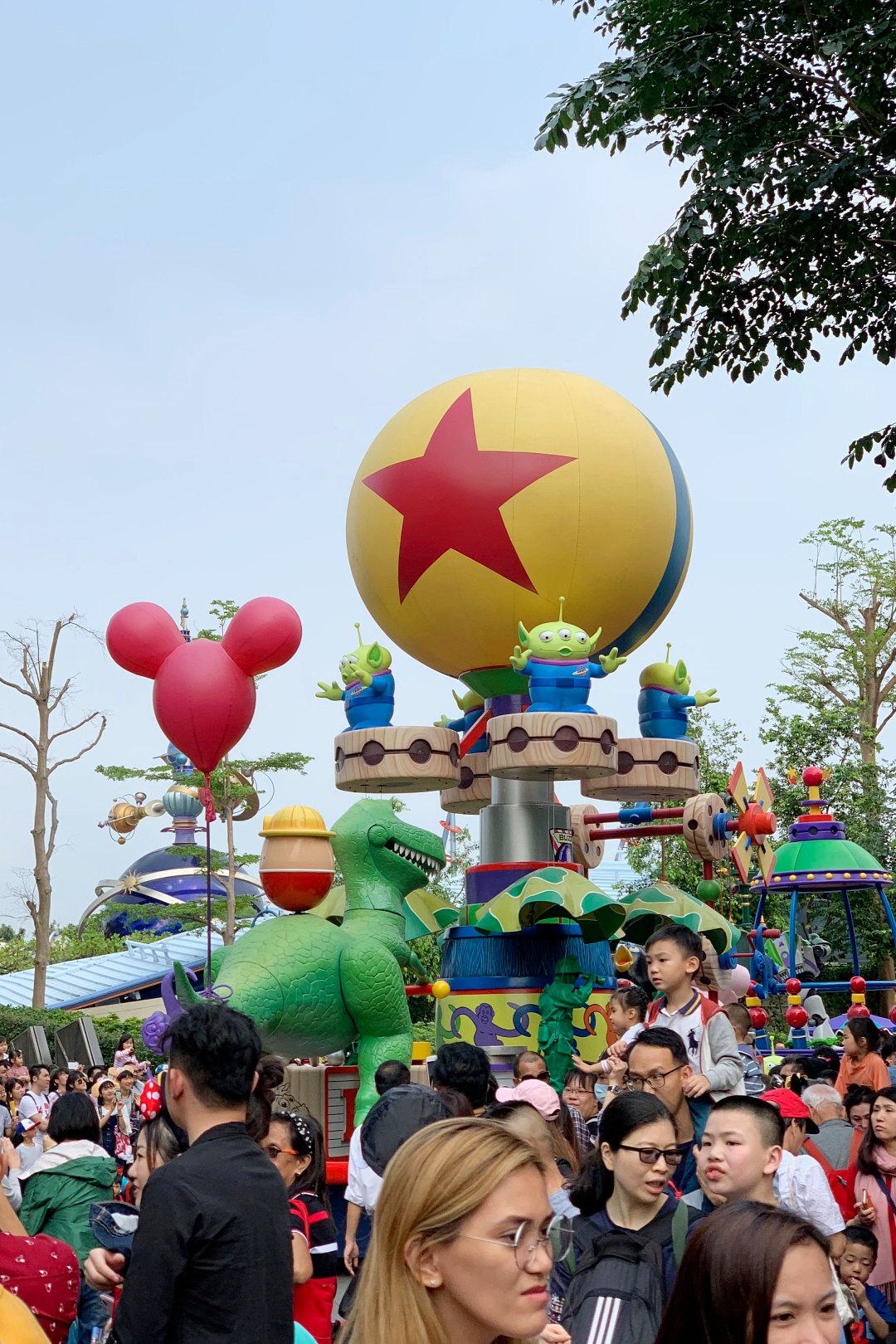 It seems like not much has changed since the last time I caught the same parade in Hong Kong Disneyland. Even though the show was nothing new, I still find myself enjoying the music and seeing all the Disney characters. The amount of energy and enthusiasm they had was commendable! It really helps to lift the mood, and everyone around was waving and singing along.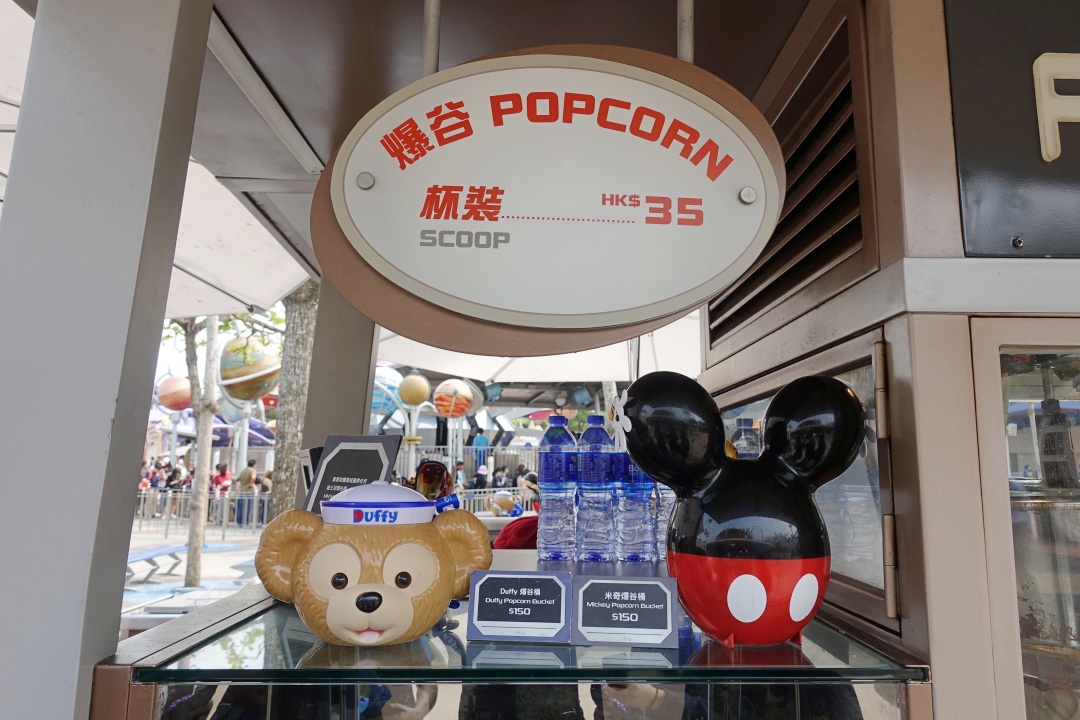 While we were at Tomorrowland, I went and got a Duffy popcorn bucket from the vending cart.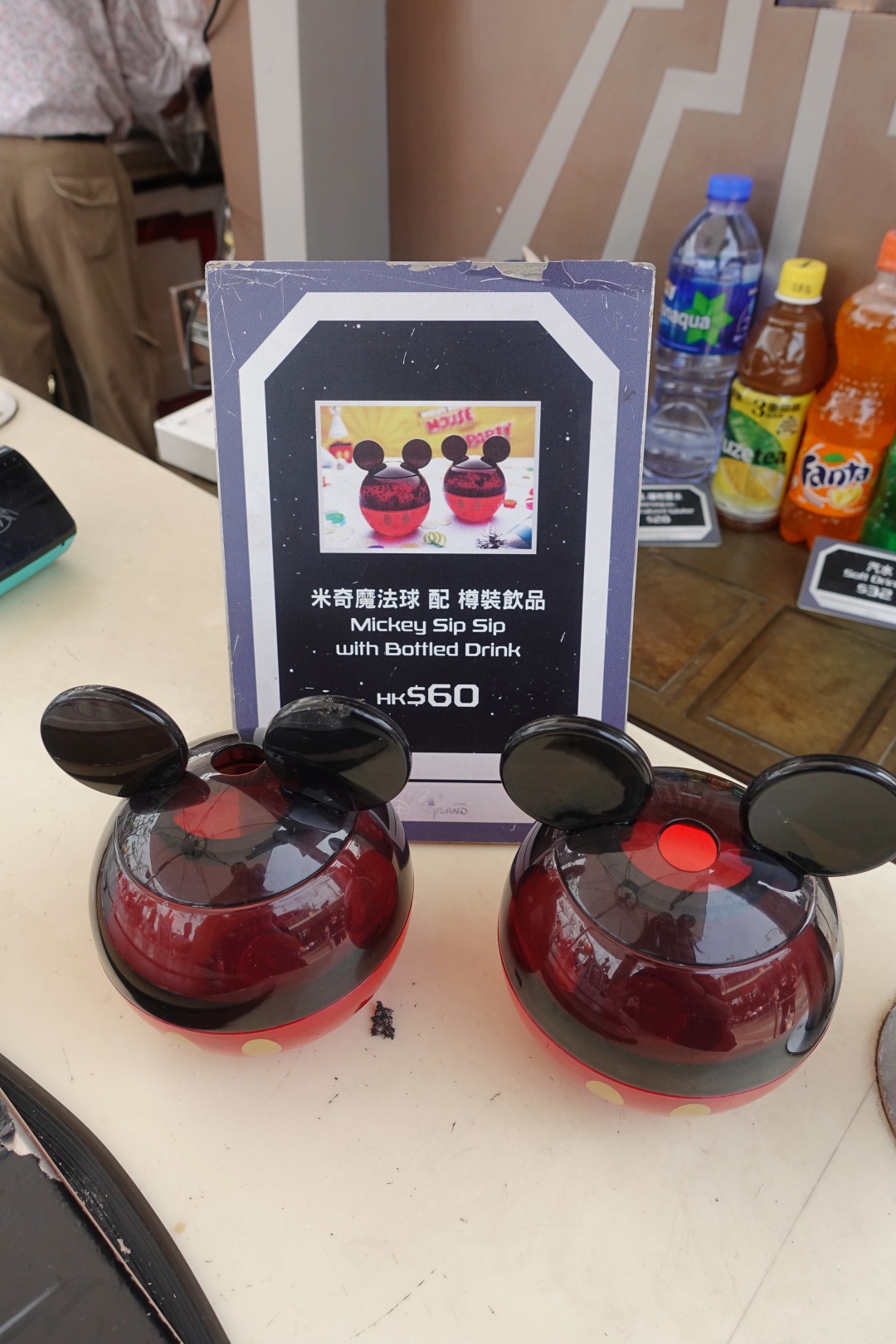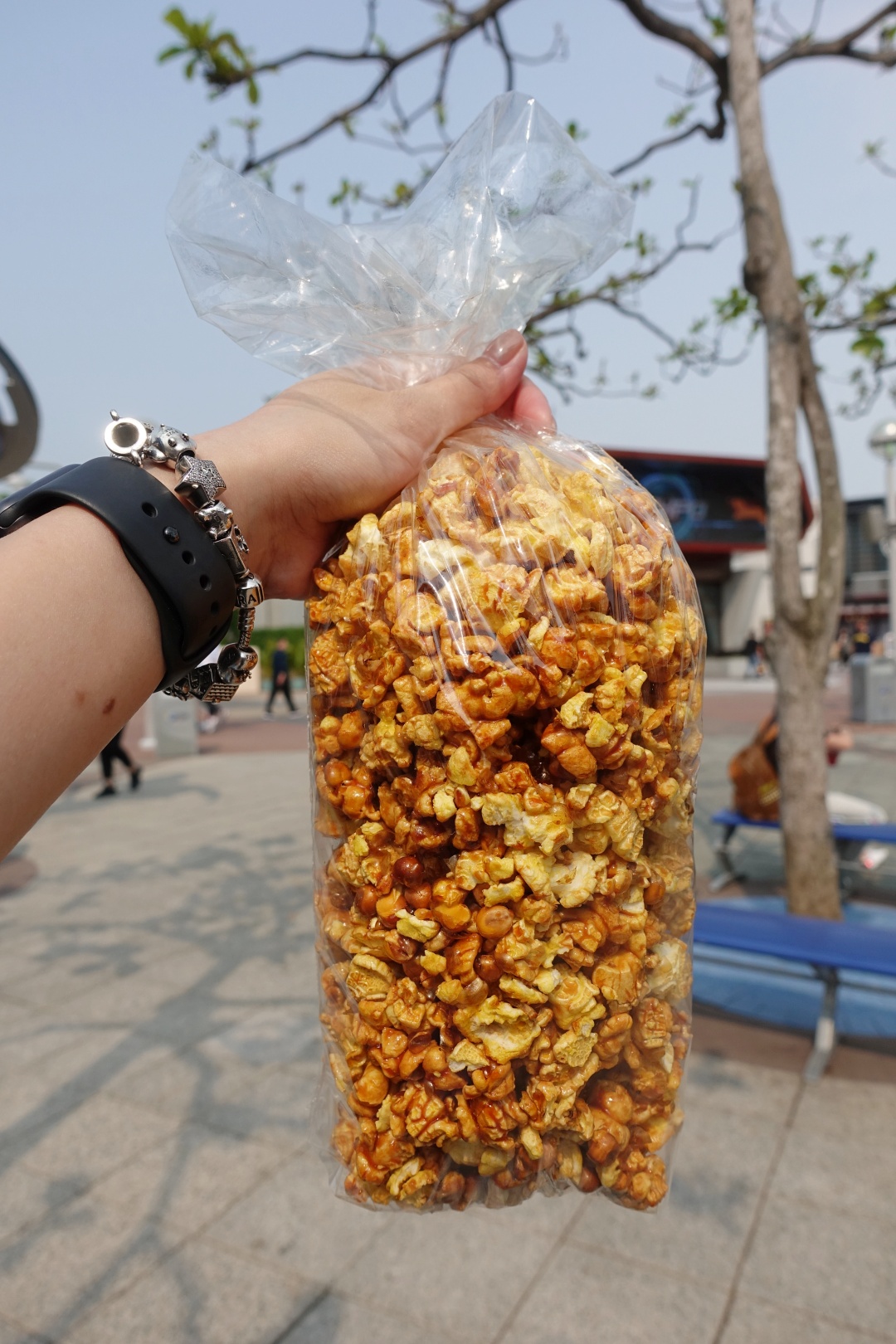 Got the popcorn bucket for HKD 150, and it comes with a separate bag of popcorn.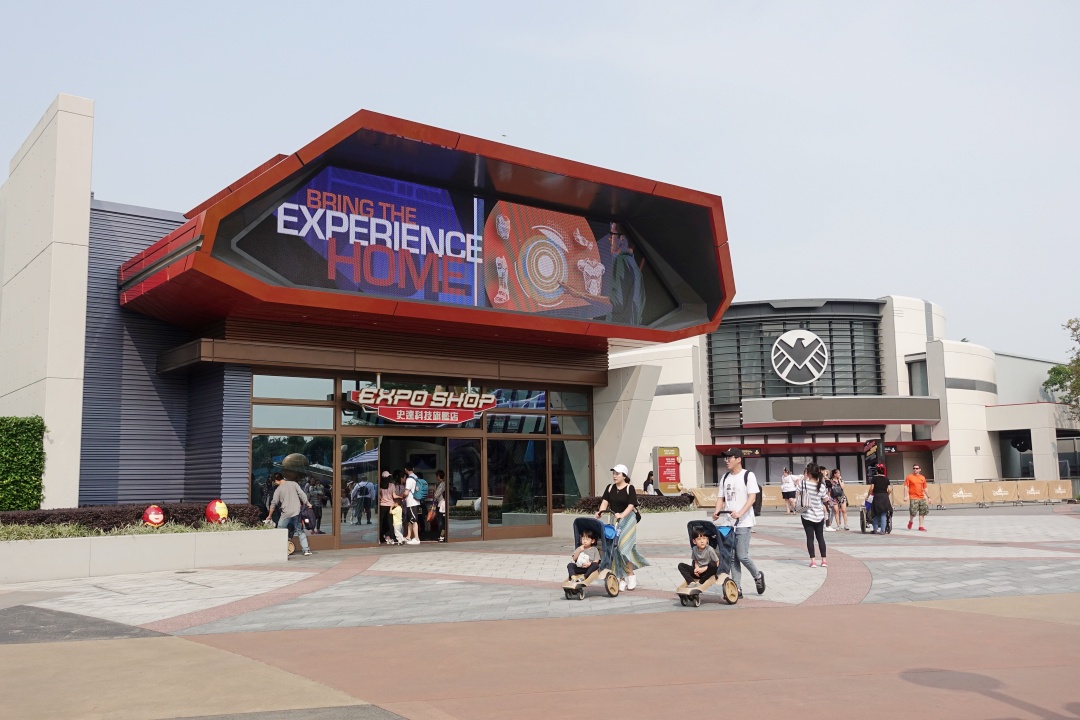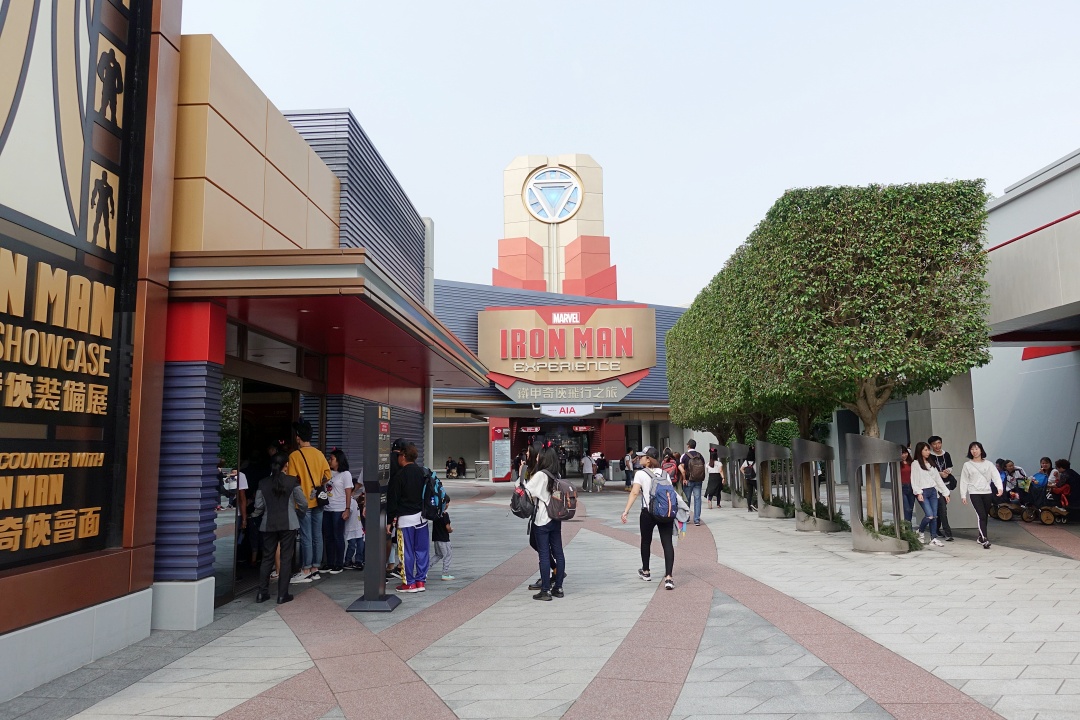 "it's a small world"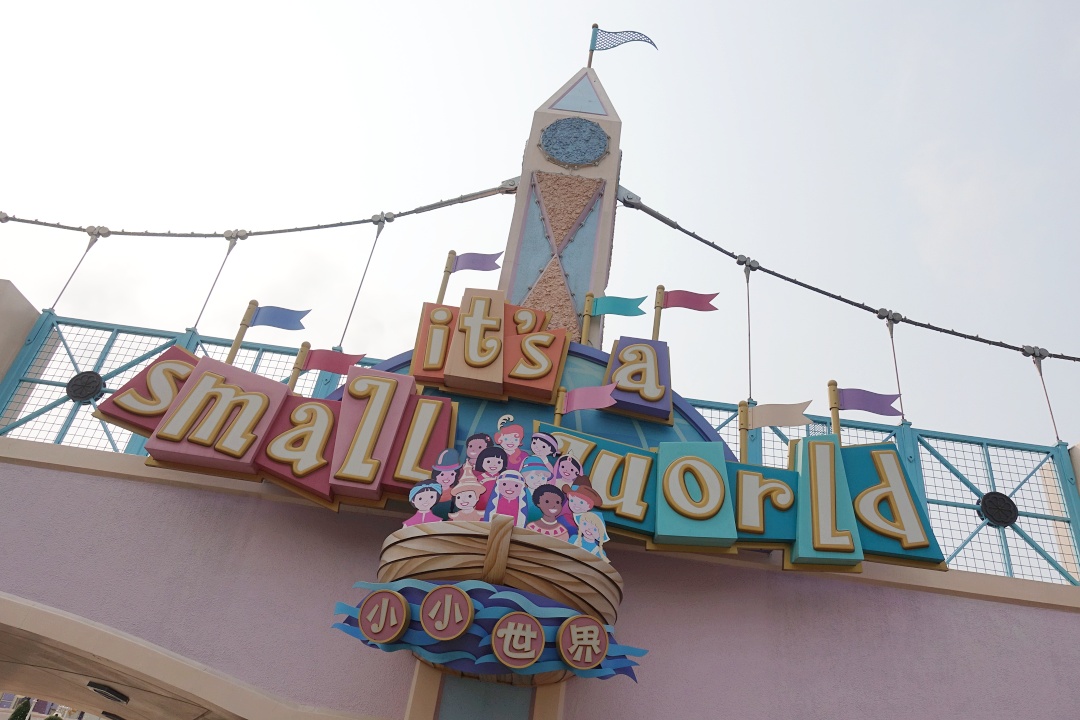 Leaving Tomorrowland, we still had time before we could utilise our fast pass for The Many Adventures of Winnie the Pooh. As such, we decided to go for "it's a small world".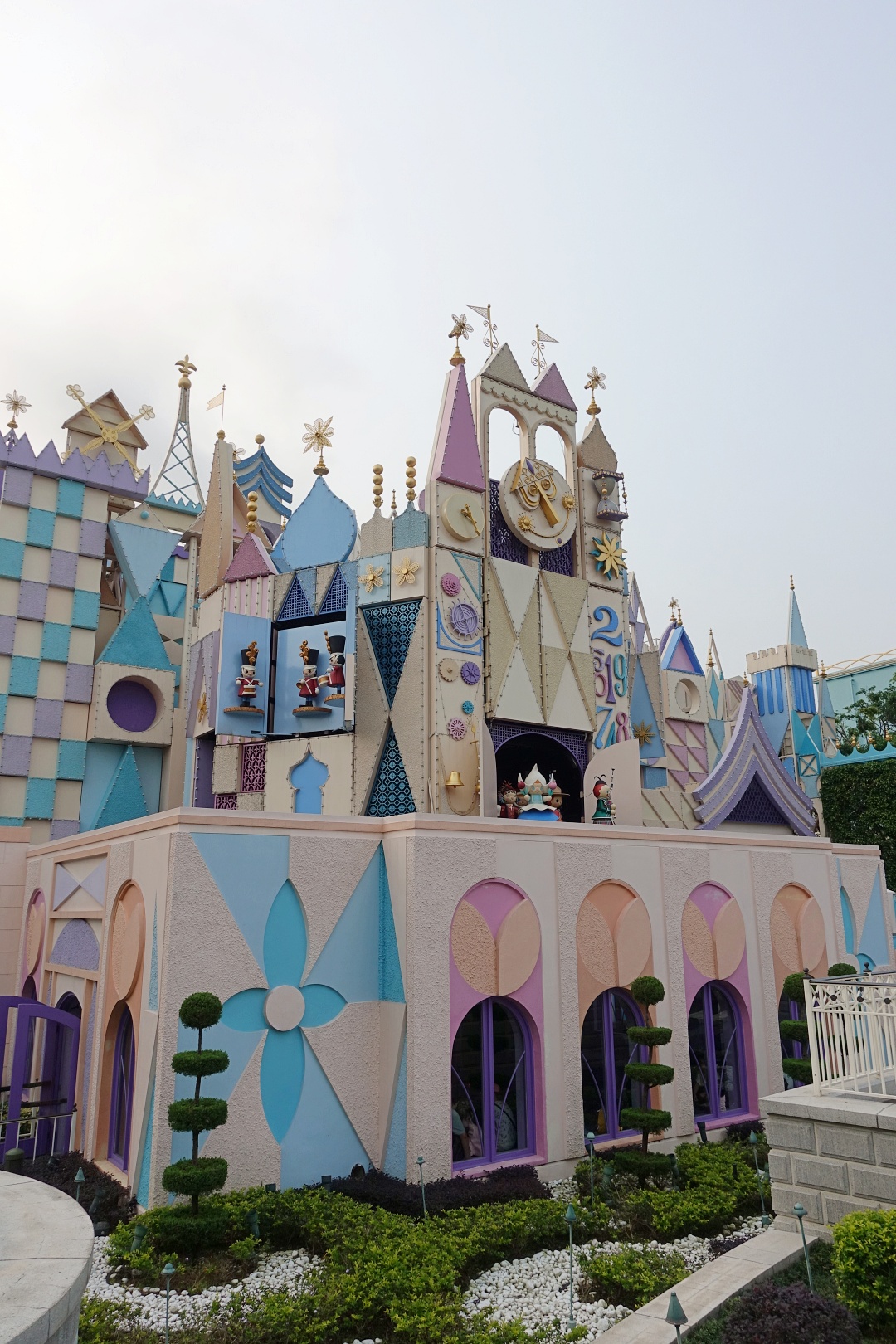 The waiting time was 20 minutes, which we thought was reasonable to queue.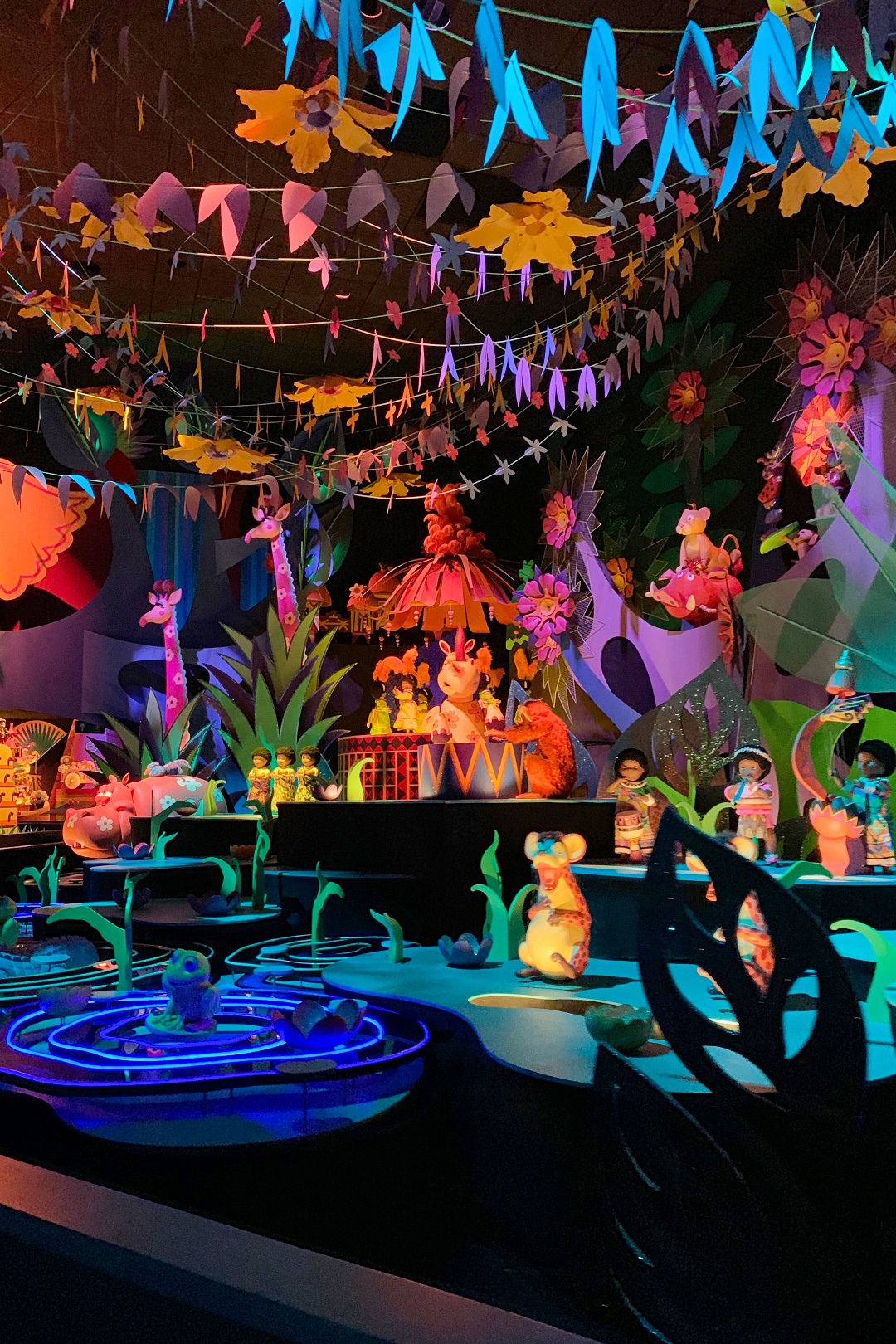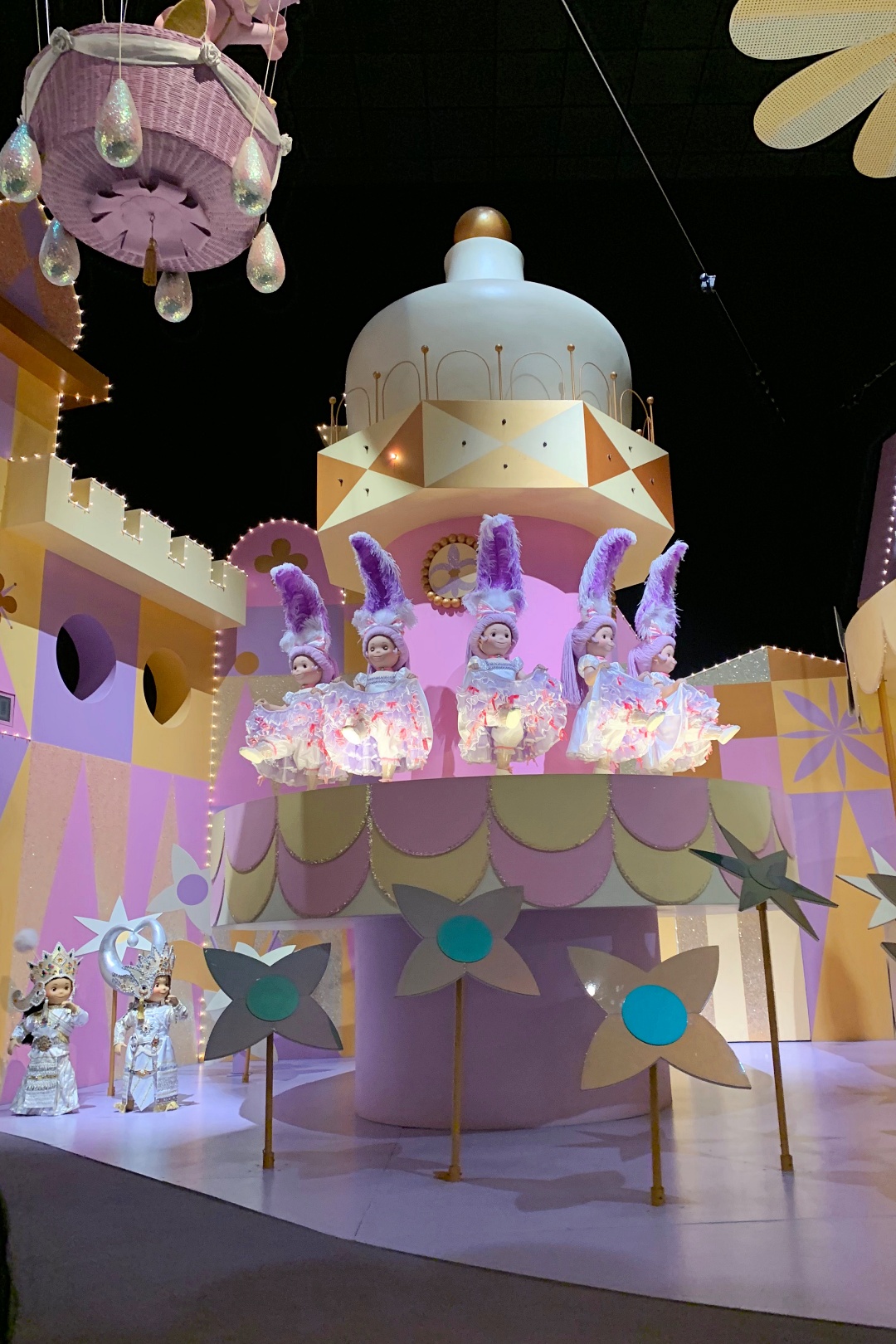 "it's a small world" was one of the rides I failed to take in Paris Disneyland, so I was looking forward to taking it at Hong Kong Disneyland. It had been my favourite attraction in Hong Kong Disneyland ever since the first time I took the ride. I love the whimsical vibe and how the same song is sung in different languages.
However, after retaking it at Hong Kong Disneyland this time, I felt that I didn't enjoy it as much as I thought I would. Perhaps because I took the ride before and knew what to expect, it didn't feel as impressive as the first time I took it.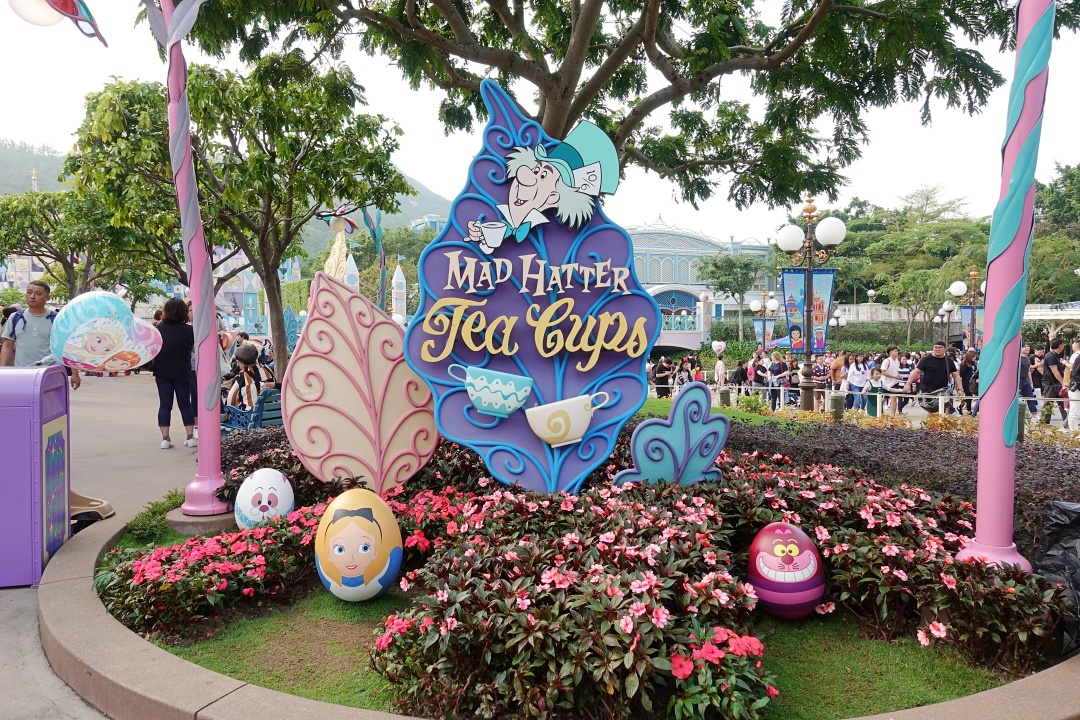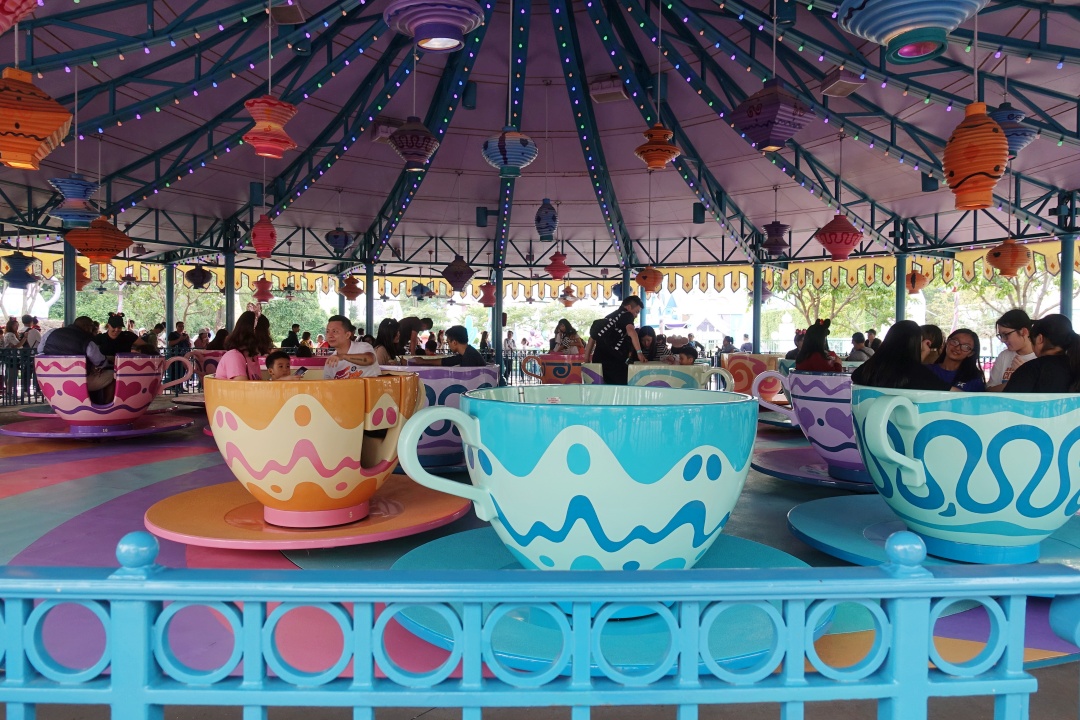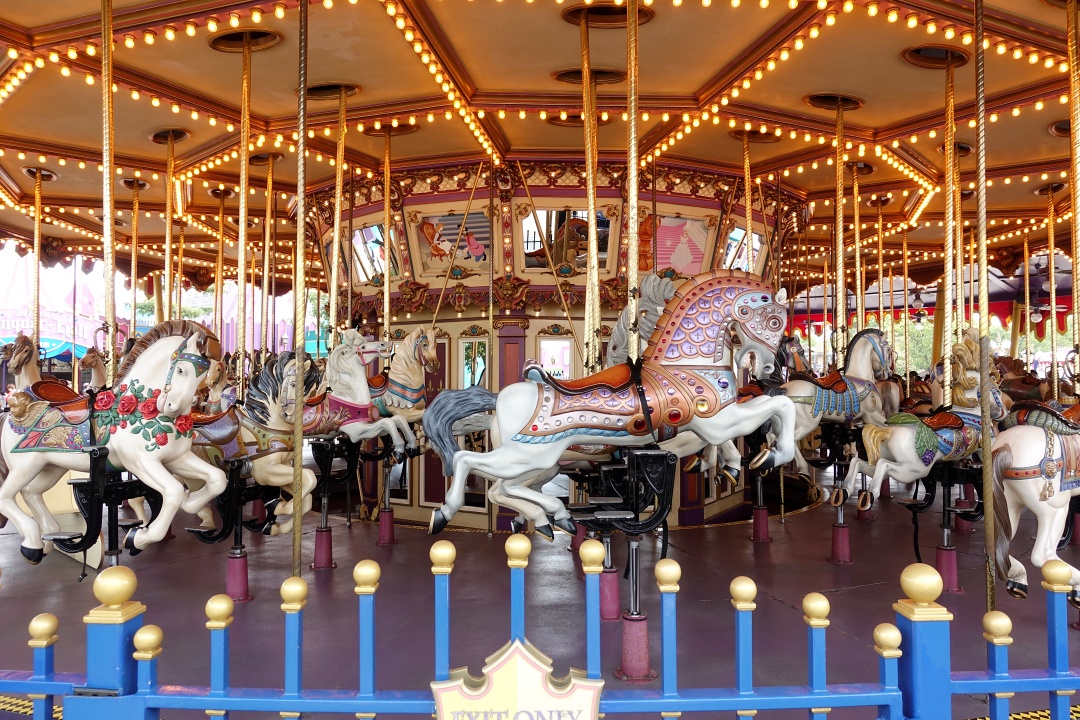 The Many Adventures of Winnie the Pooh
By the time we got done with "it's a small world", it was 16:20, and we could go for The Many Adventures of Winnie the Pooh.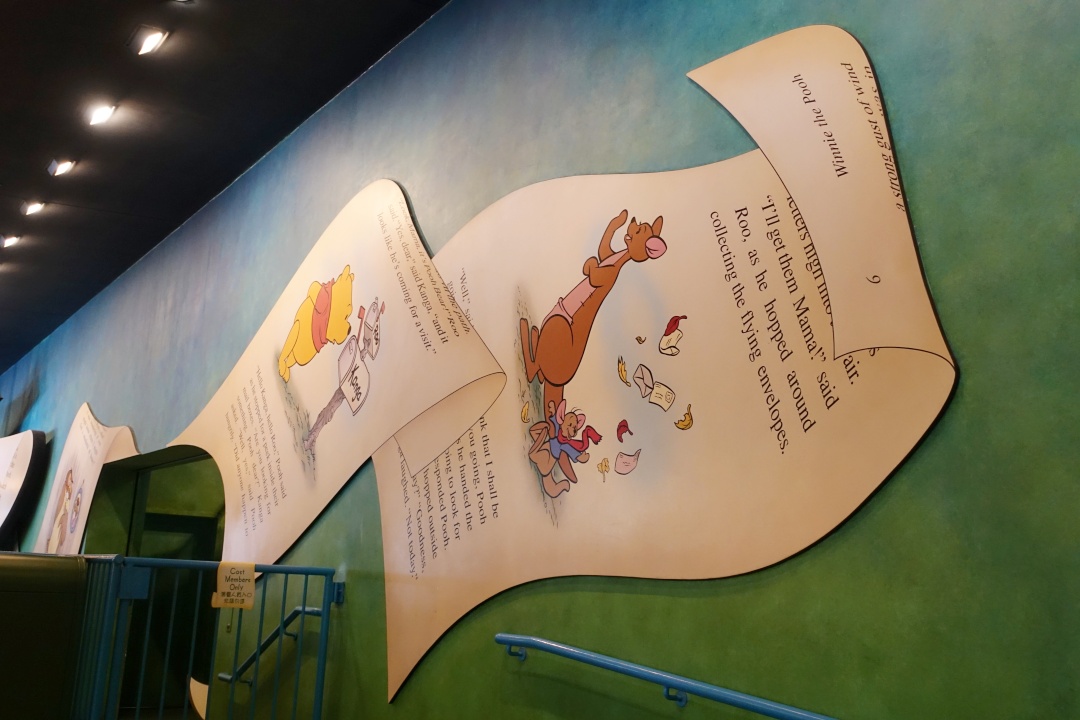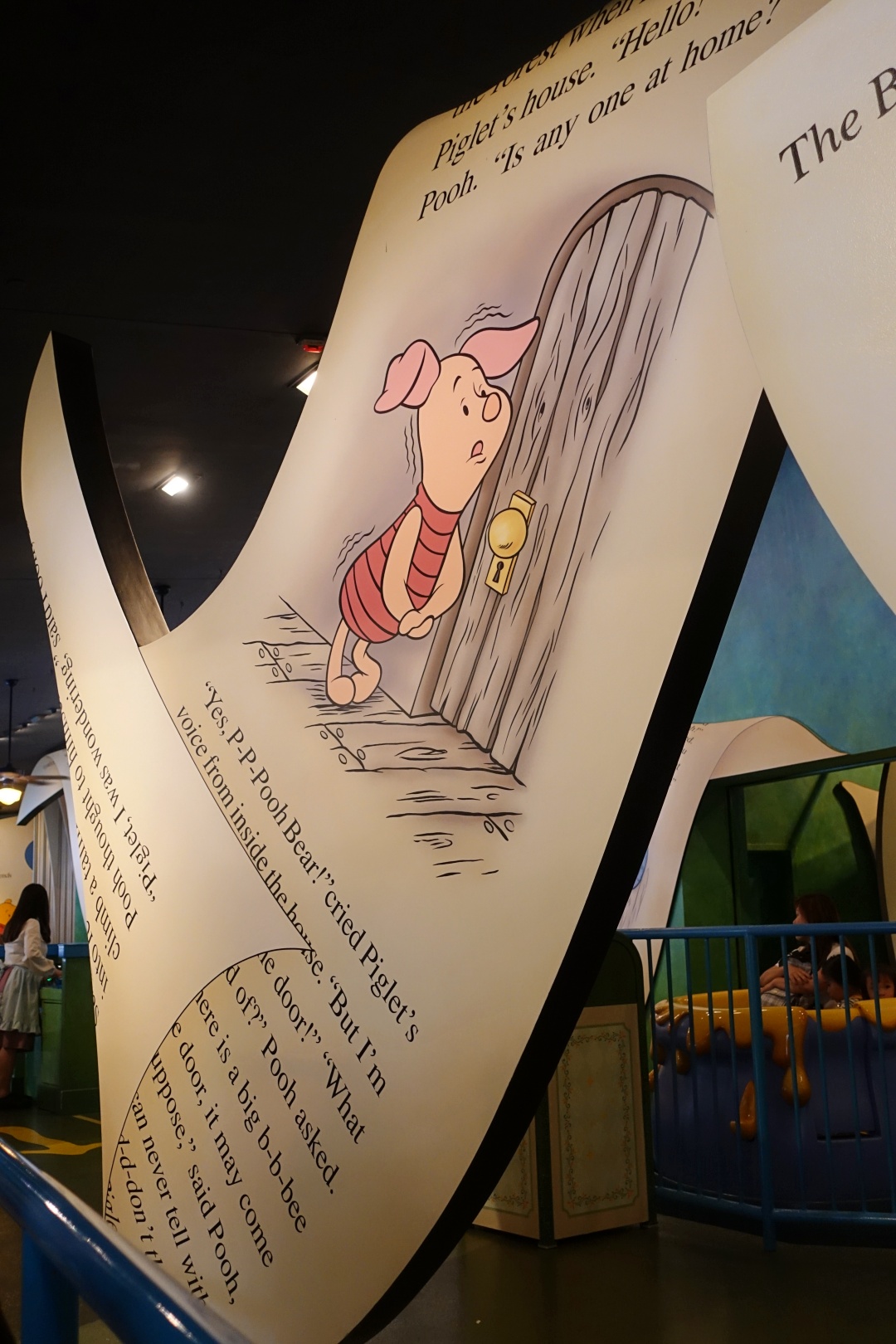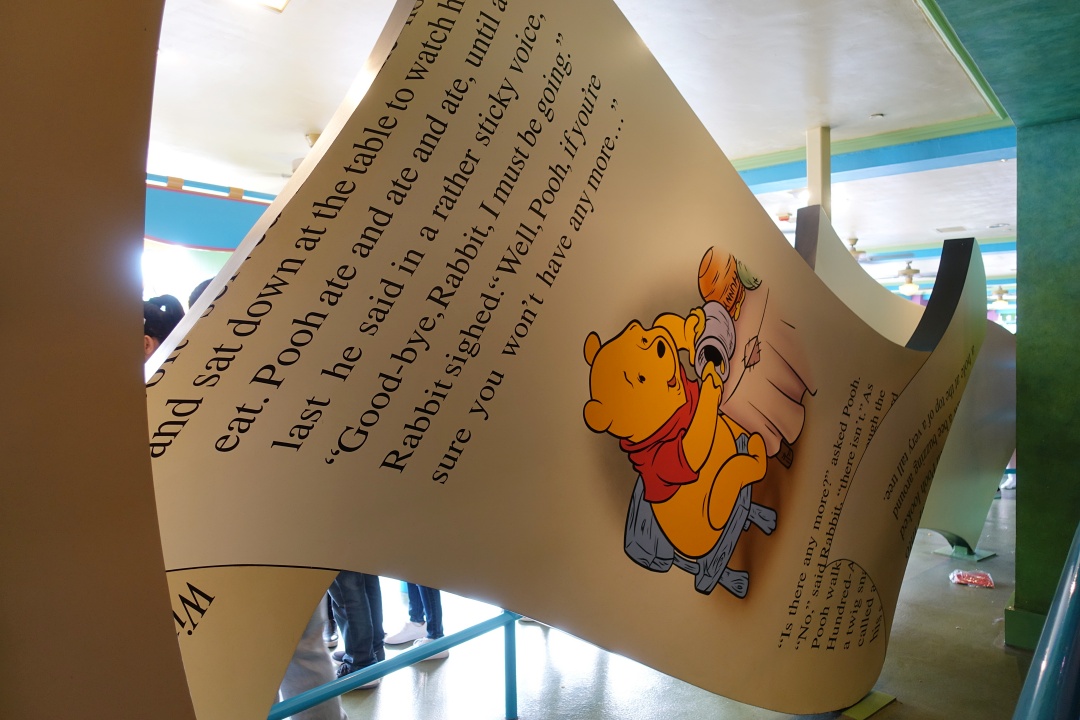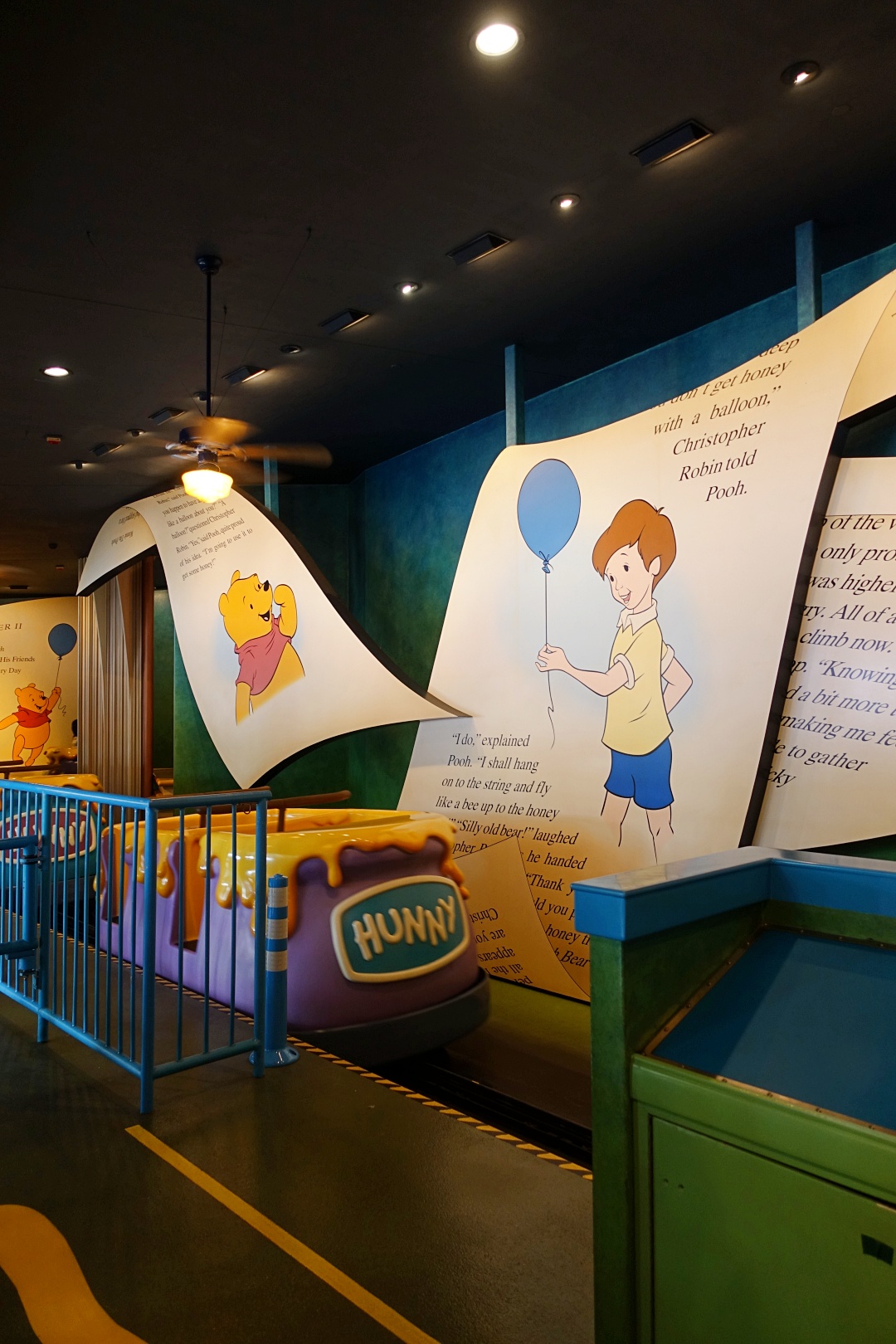 Seated in one of the oversized Hunny Pot, we get to wander through some of the most beloved scenes and settings of Winnie the Pooh. It was a relatively short ride that lasted for approximately 4-minute, so I'm glad that we got a Fast Pass for the attraction because I don't think it worth queuing for such a short ride. Children will undoubtedly enjoy the ride more as it can be borderline boring for the adult unless you're a big fan of Winner the Pooh.
Came into Pooh Corner after we exited the attraction and the entire shop was full of Winner the Pooh merchandise. Seeing all these adorable plushes after having gone through the ride makes one want to buy them home.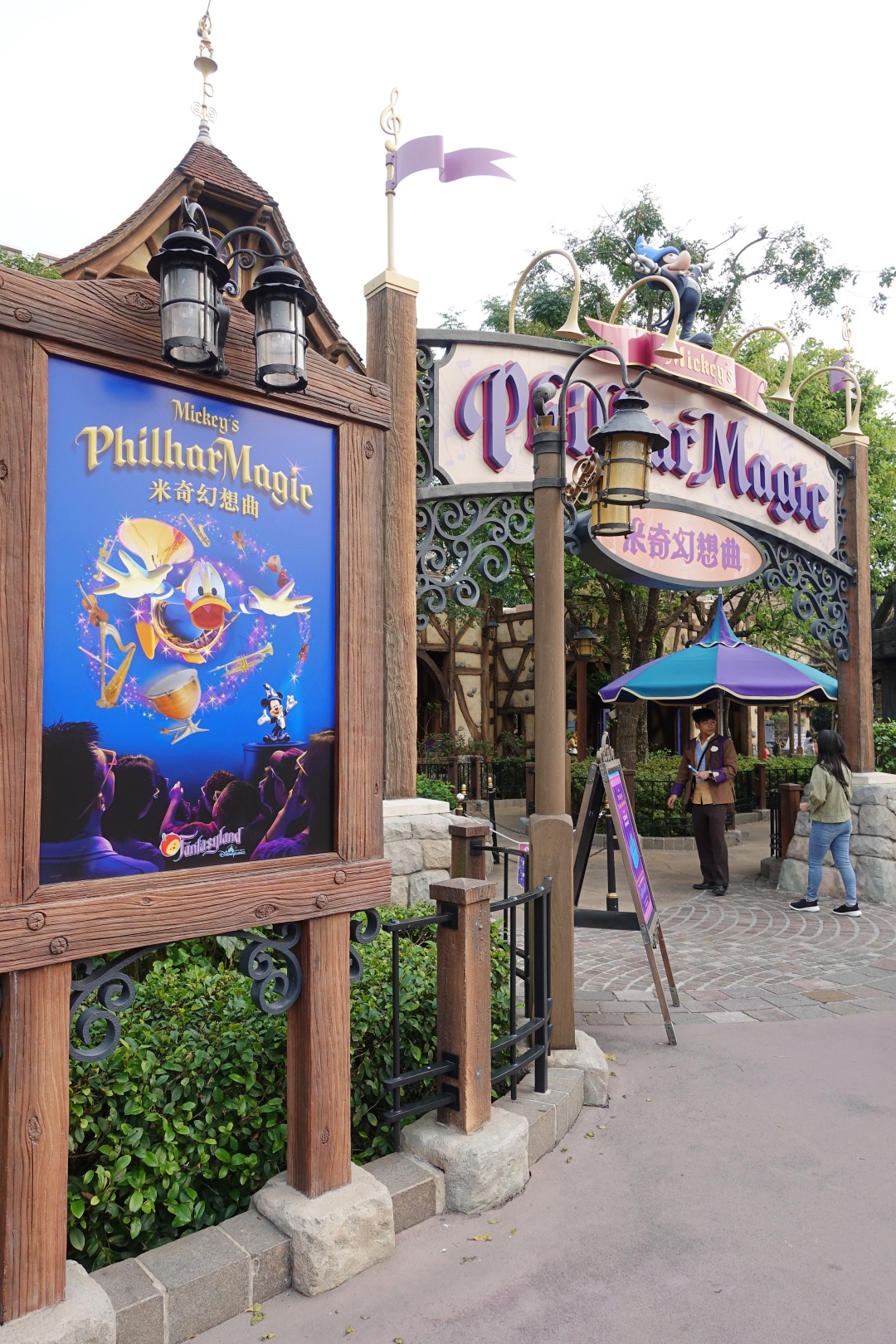 Our next attraction after The Many Adventures of Winnie the Pooh was Mickey's PhilharMagic, a 3D animation movie starring Mickey and Donald Duck. It's a fun show to watch as it includes many favourite Disney characters, from Beauty and the Beast, The Little Mermaid, Aladdin and more.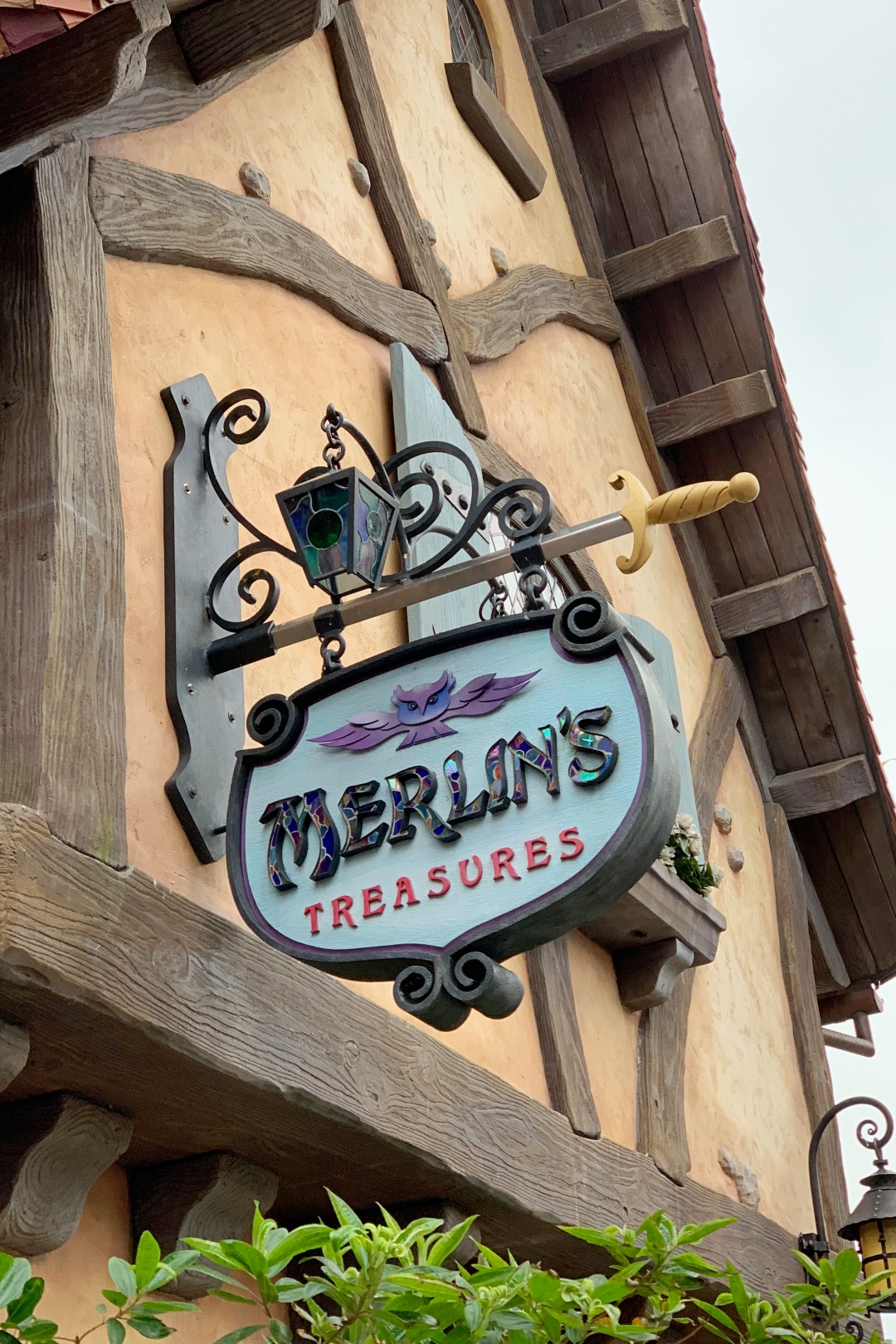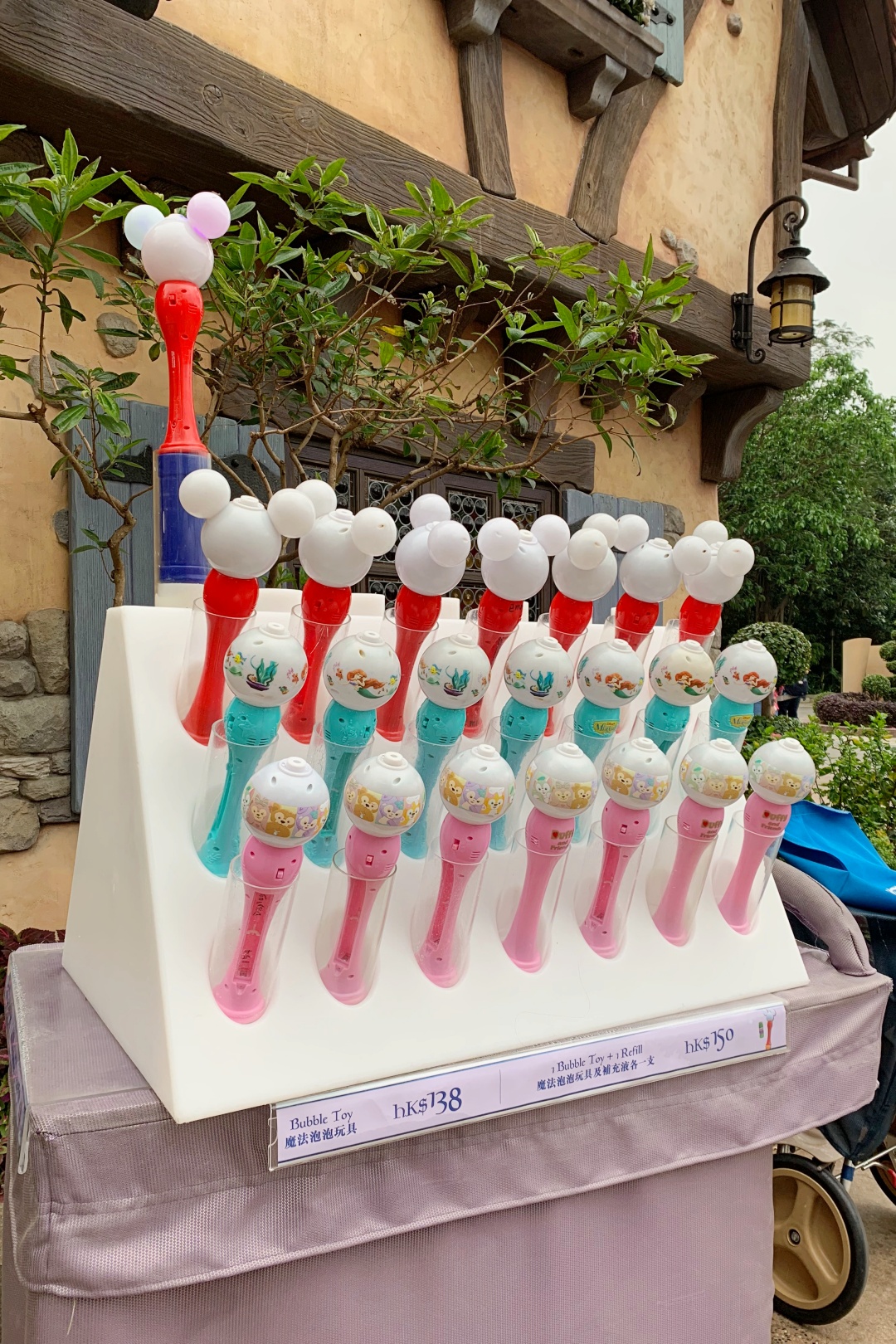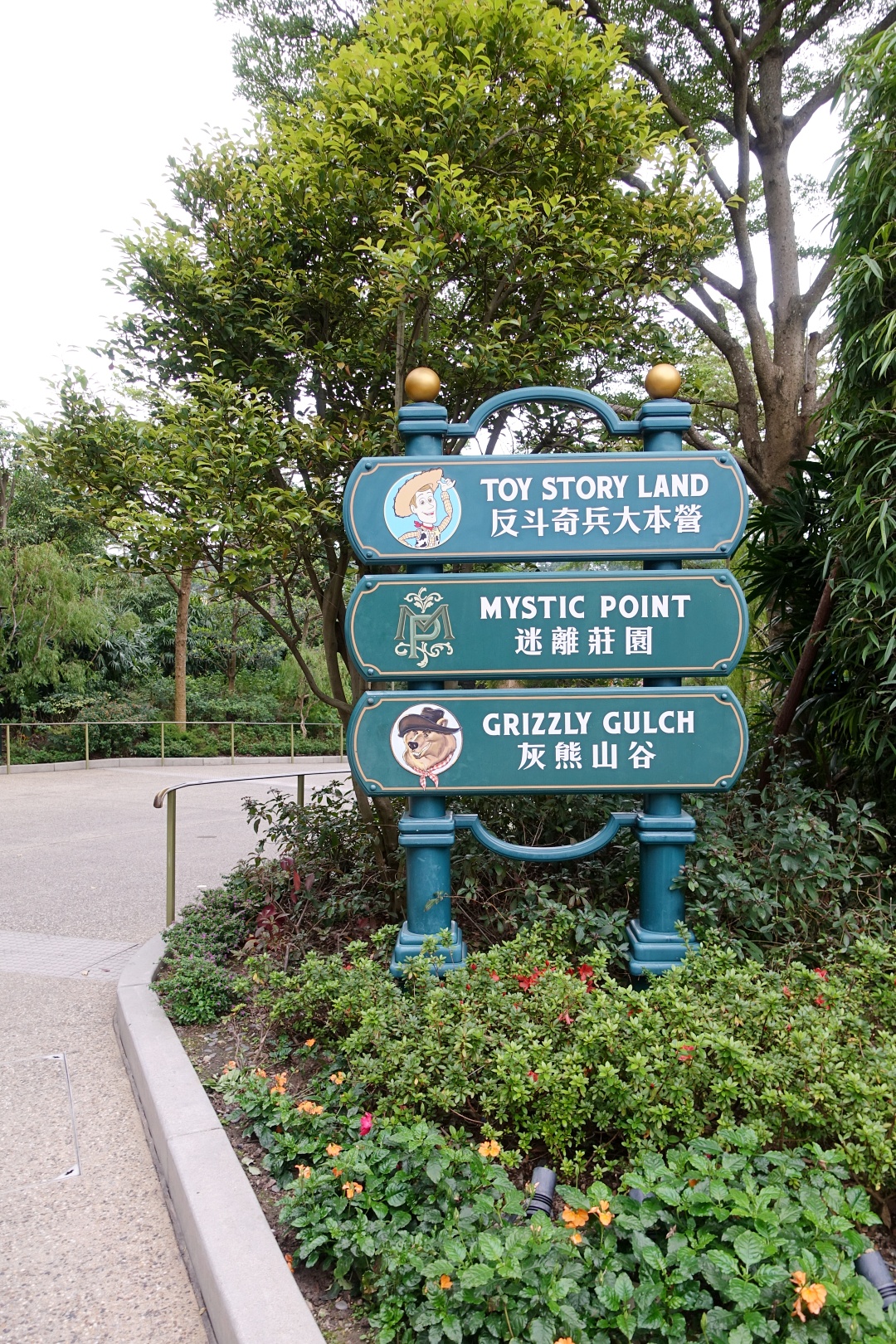 From Fantasyland, we then proceed over to Toy Story Land.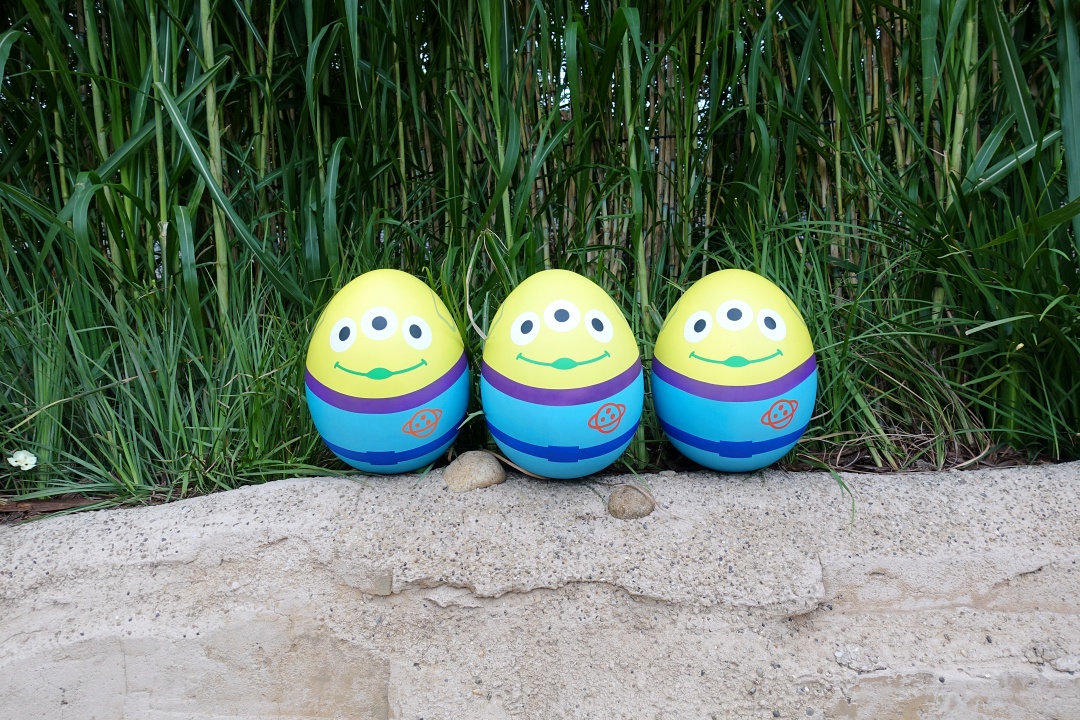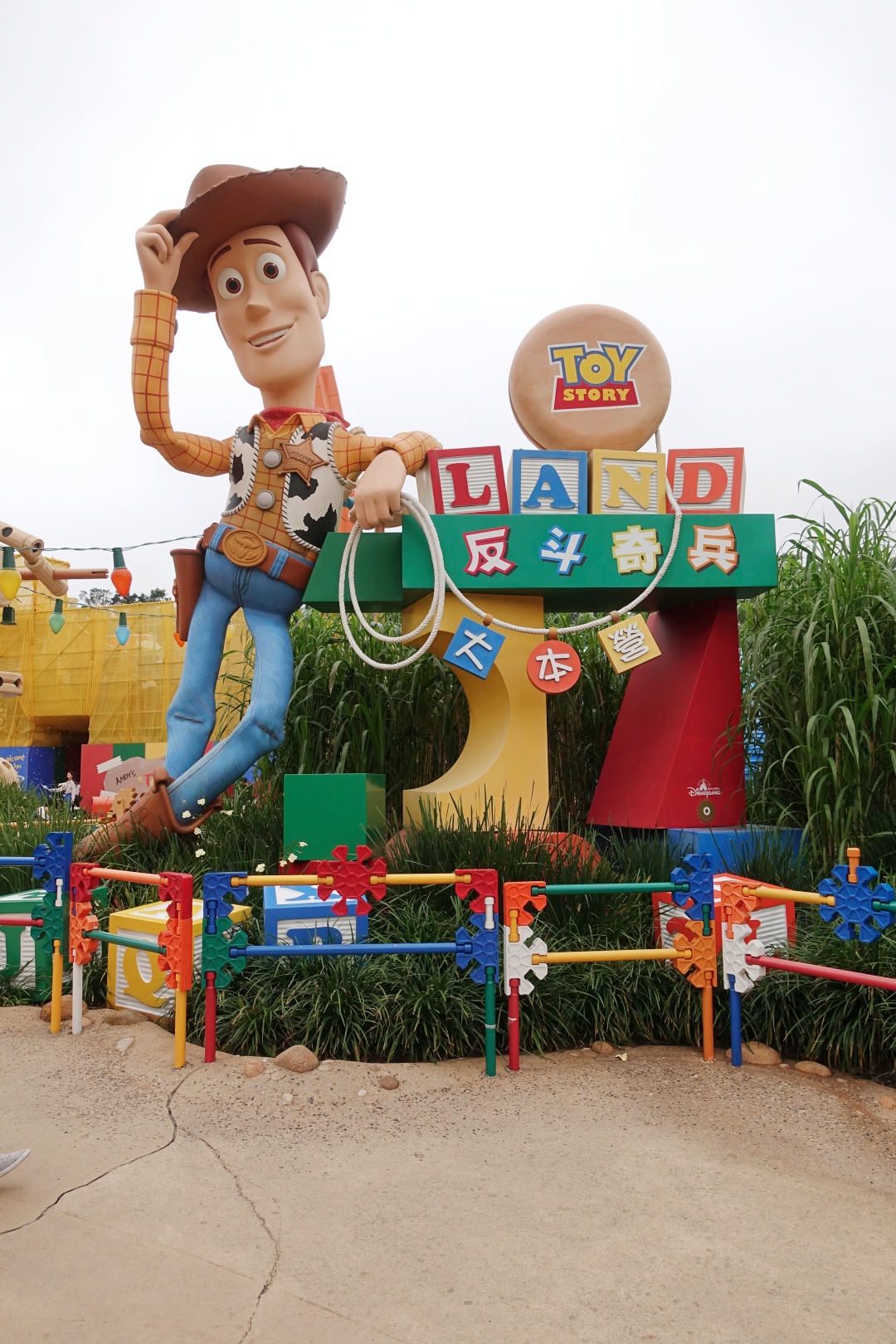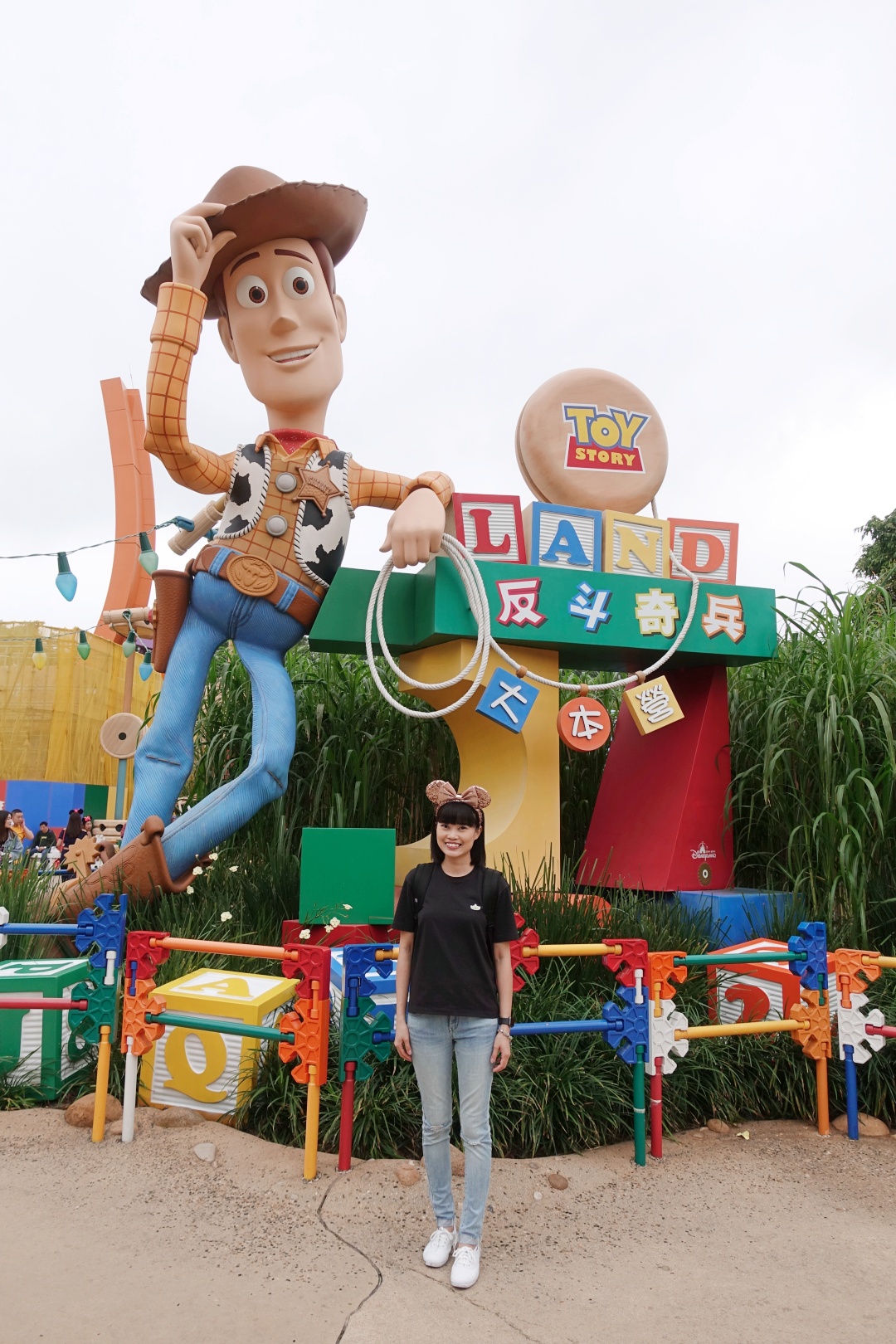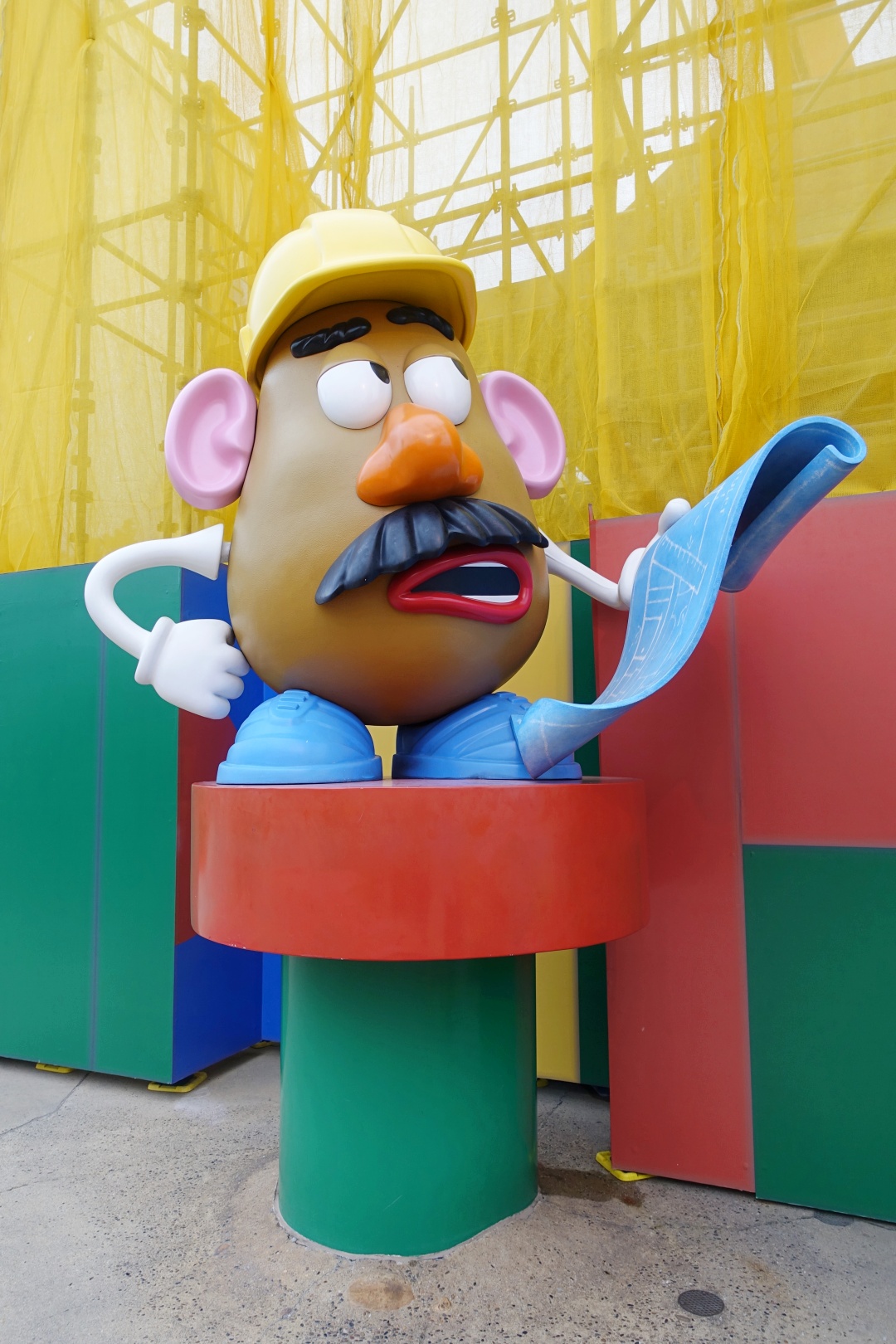 Andy's Toy Box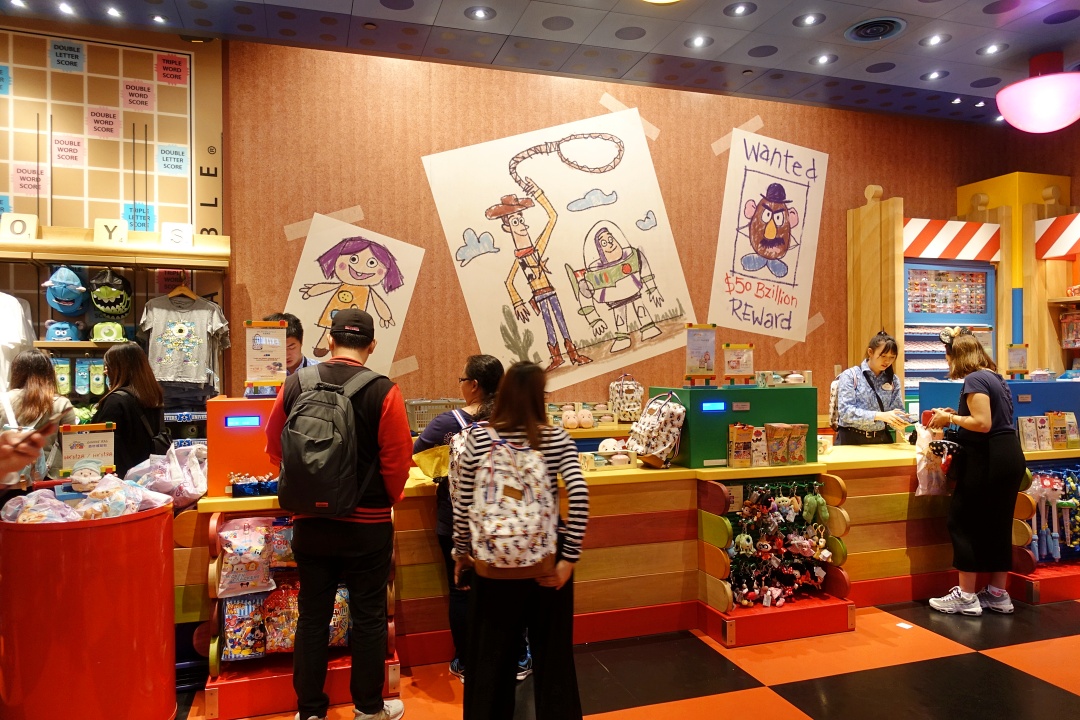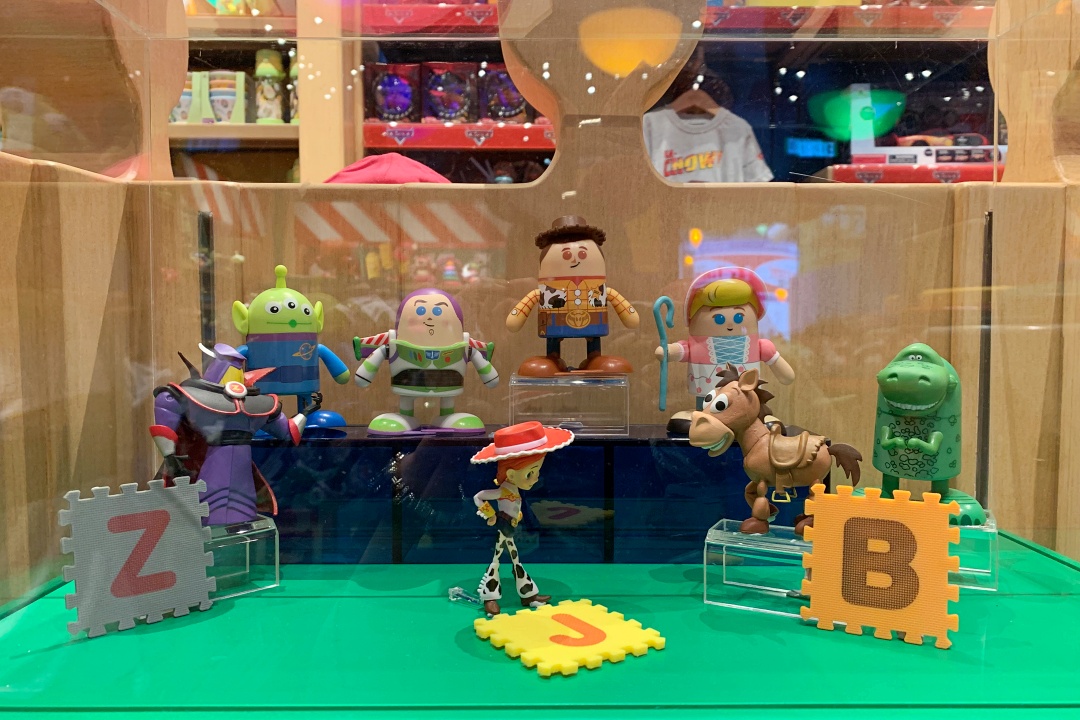 Managed to get my hands on all five of these Toy Story Shufflerz Walking Figures. They are way too cute! To watch them move, just press the top of the figures ten times and watch them 'shuffle' along their way.
Barrel of Fun
Coming out of Andy's Toy Box, I saw my sister standing in line for the Meet and Greet at Barrel of Fun. She was almost halfway in the queue when she asked me to join her. Thanks to her, I managed to get a photo with Buzz Lightyear and Jessie.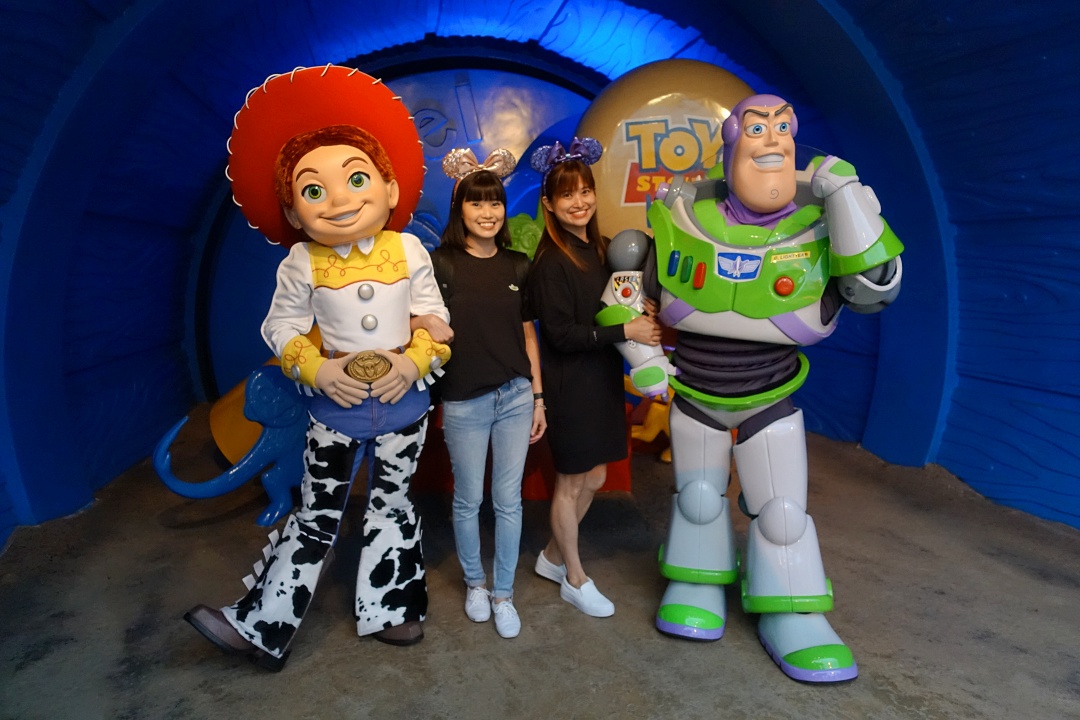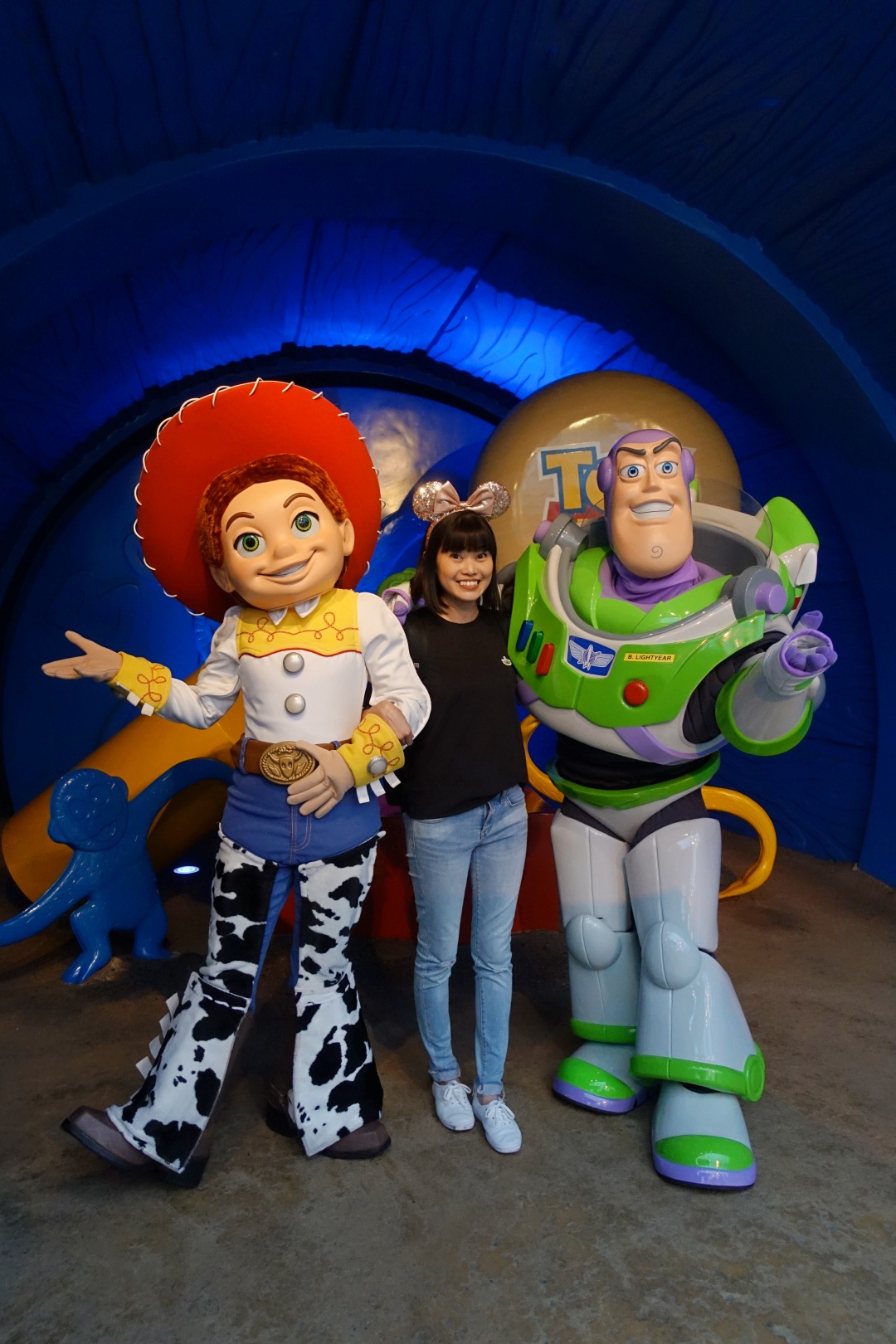 The pictures were hastily taken; I had pictures of me with my eyes half-closed, and pictures where Buzz wasn't looking at the camera. Thankfully, they took a few shots, and there was one that we all look into the camera.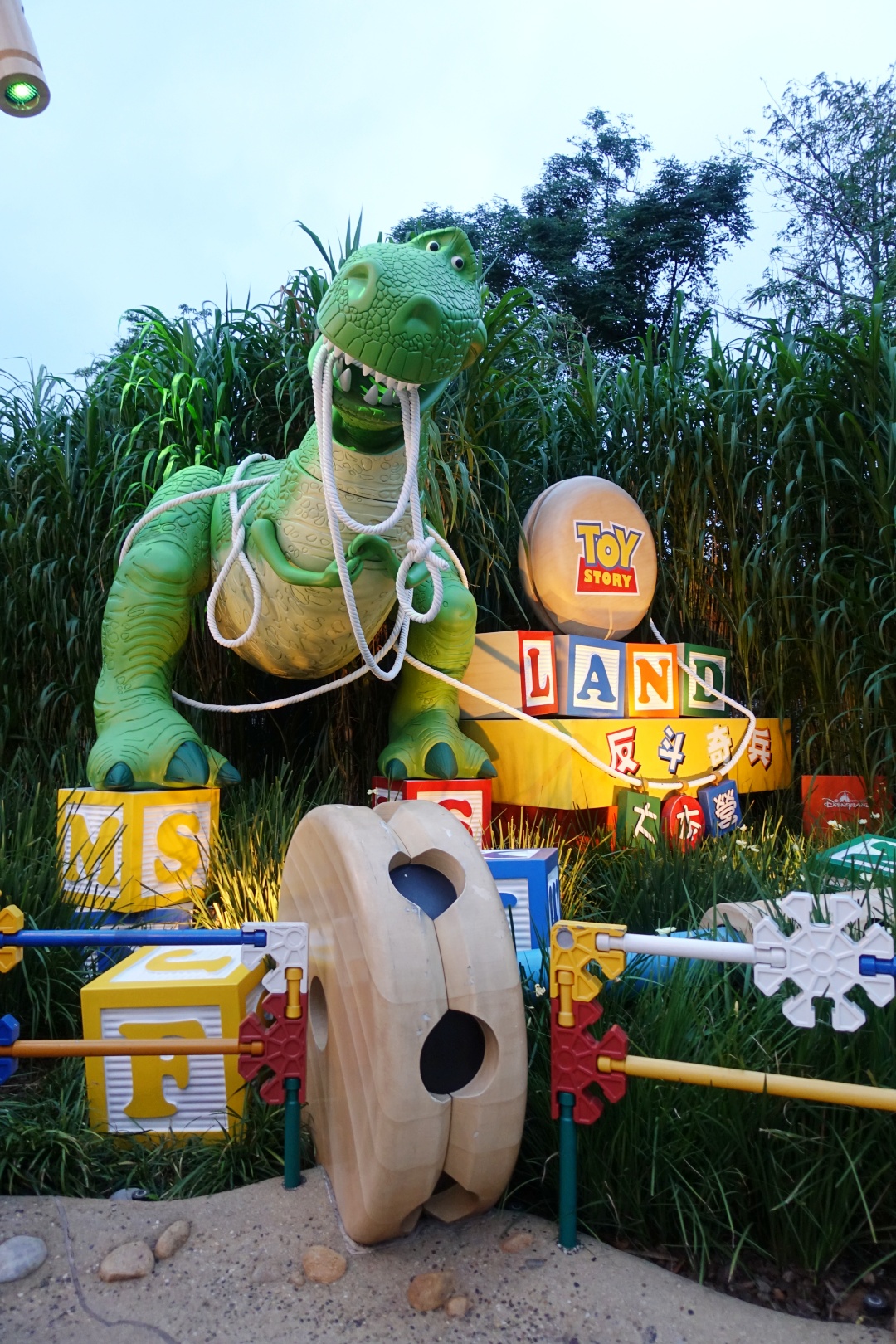 It was slightly past 18:30 when we left Toy Story Land. While making our way back to Fantasyland, my elder sister wanted to check out Big Grizzly Mountain Runaway Mine Cars, one of the "Thrill Rides" in Disneyland.
Usually, I would avoid going on any roller coasters when I visit the theme park. But seeing that no one wanted to join her for the attraction, I offered to go with her. To be honest, it was quite fun. The most thrilling part was when the car goes backward.
Mystic Manor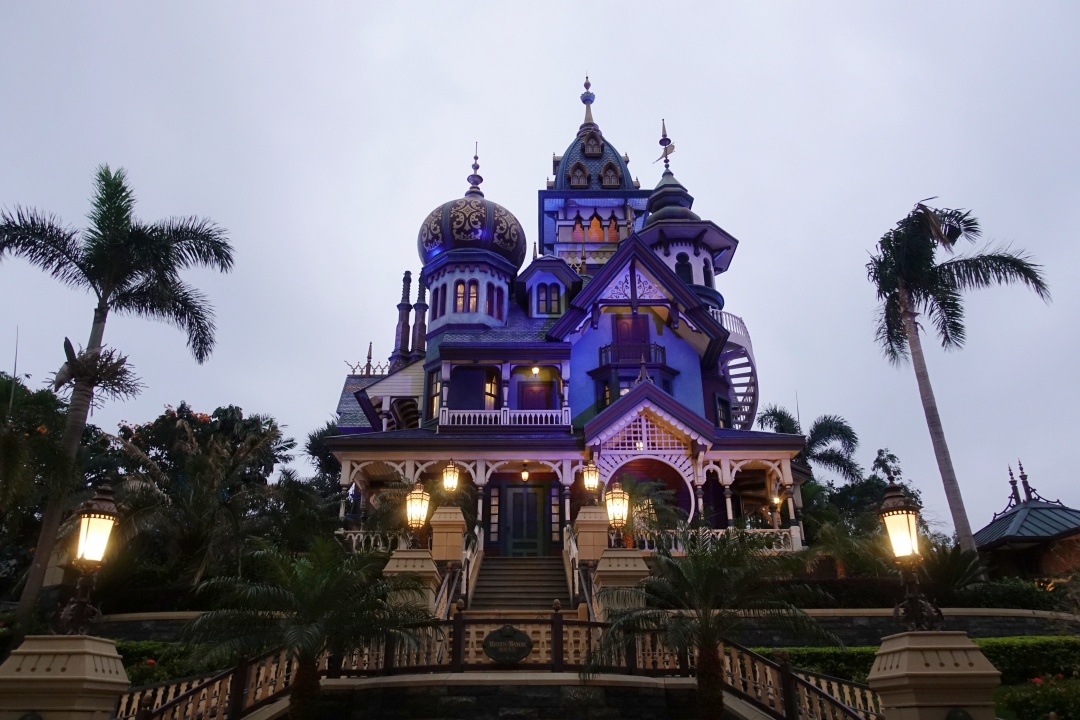 After experiencing the thrill, she wanted to go for another ride. So I suggest we go for Mystic Manor because I thought it was similar to Tower of Terror. I couldn't be more wrong. It was a slow ride and nowhere close to Tower of Terror. Nevertheless, it was somewhat interesting, so I'm glad we went for it.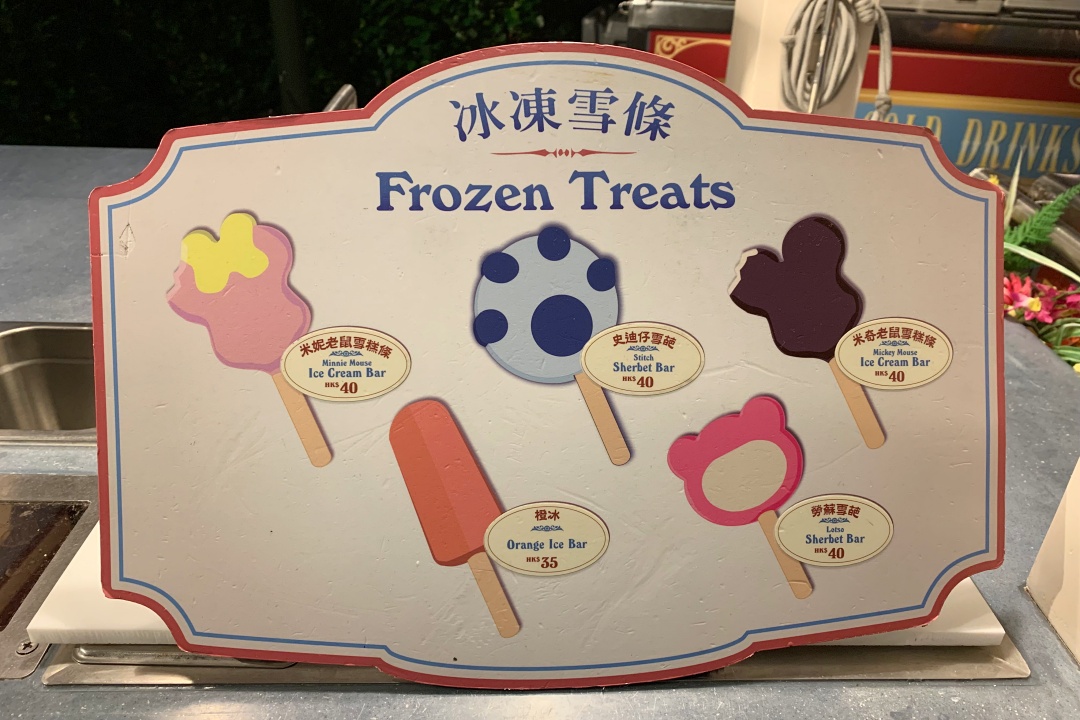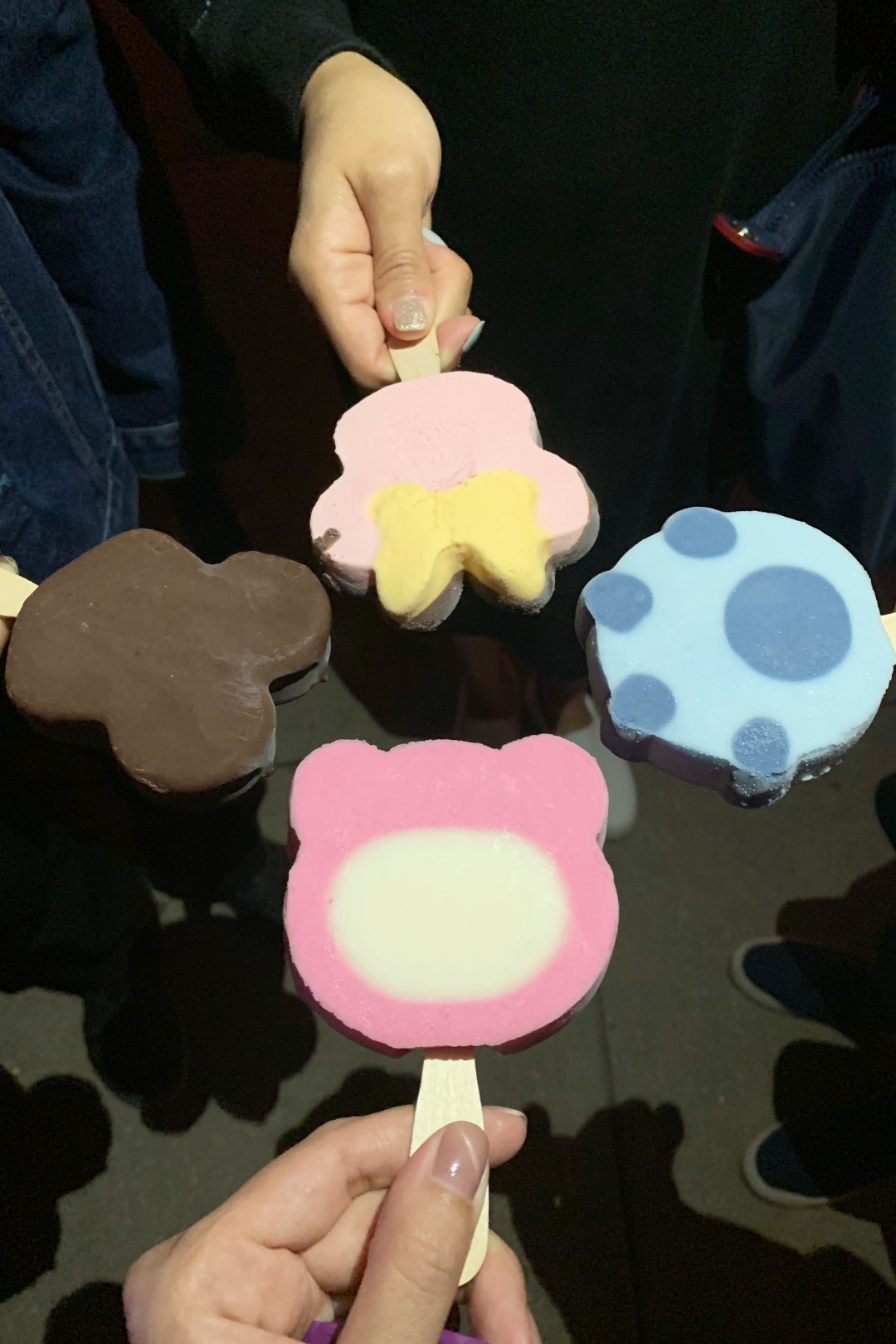 After meeting up with my parents and sister, we went to one of the vending carts and redeemed four frozen lollies using our meal coupons.
By then, it was around 19:30, and we decided to go for dinner before catching the night parade at 20:30. Decided to have our dinner at the Royal Banquet Hall since we were at Fantasyland.
Royal Banquet Hall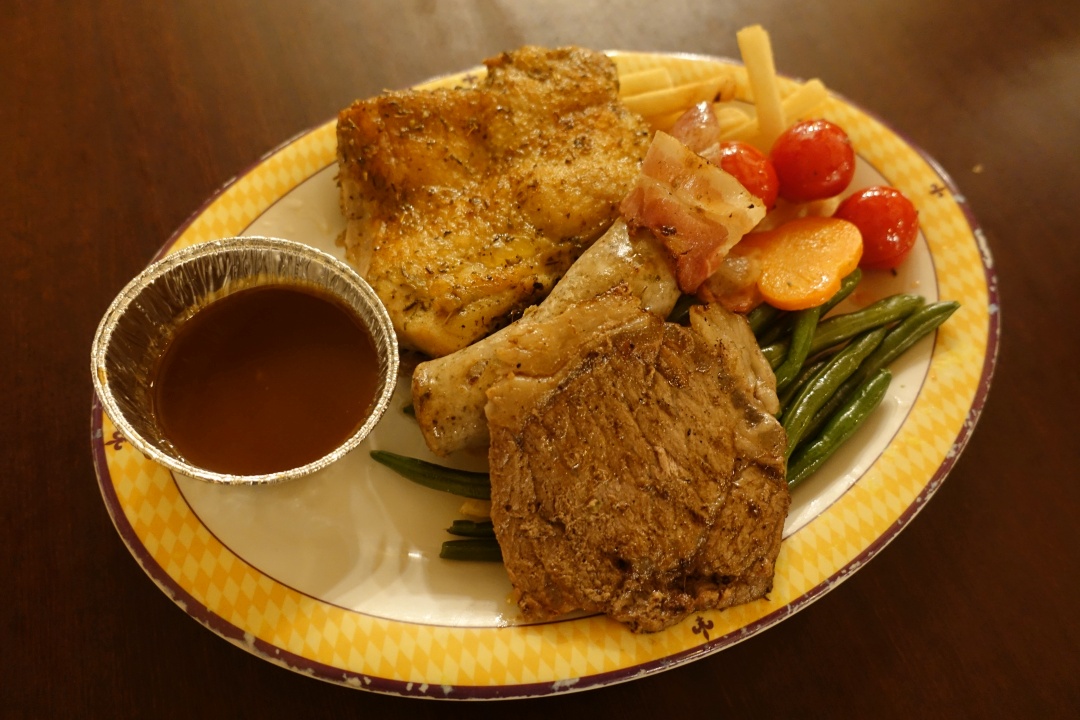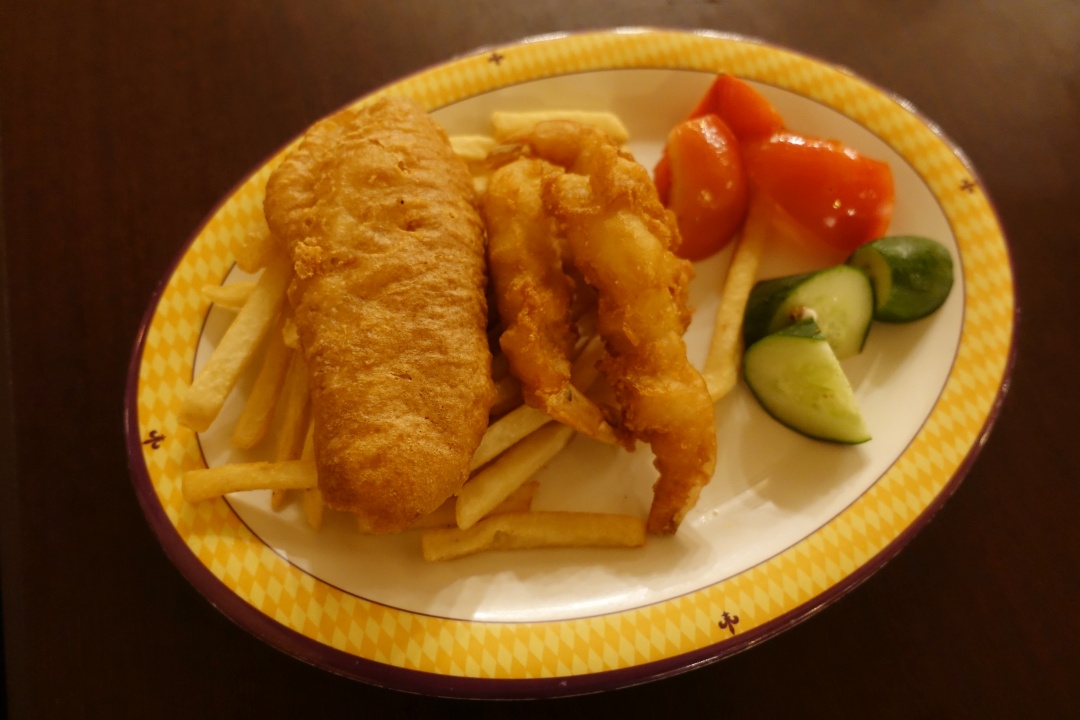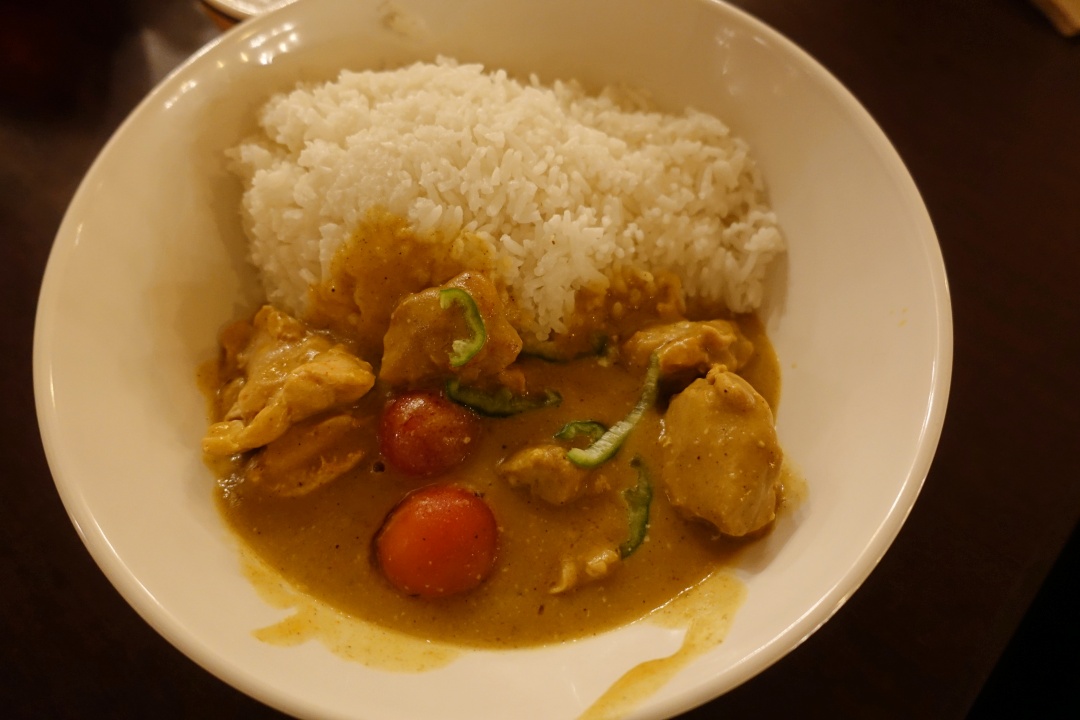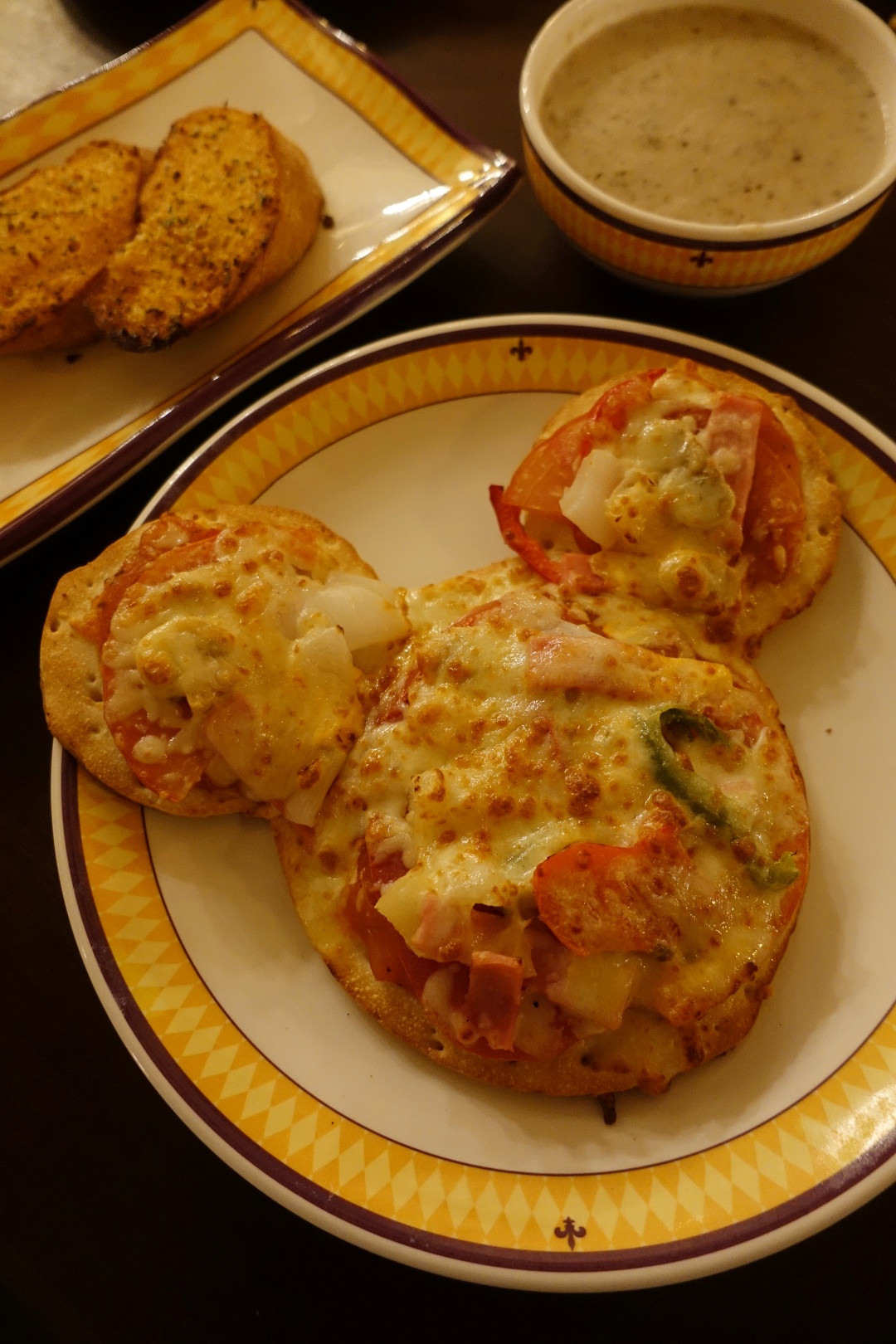 "Disney Paint the Night" Parade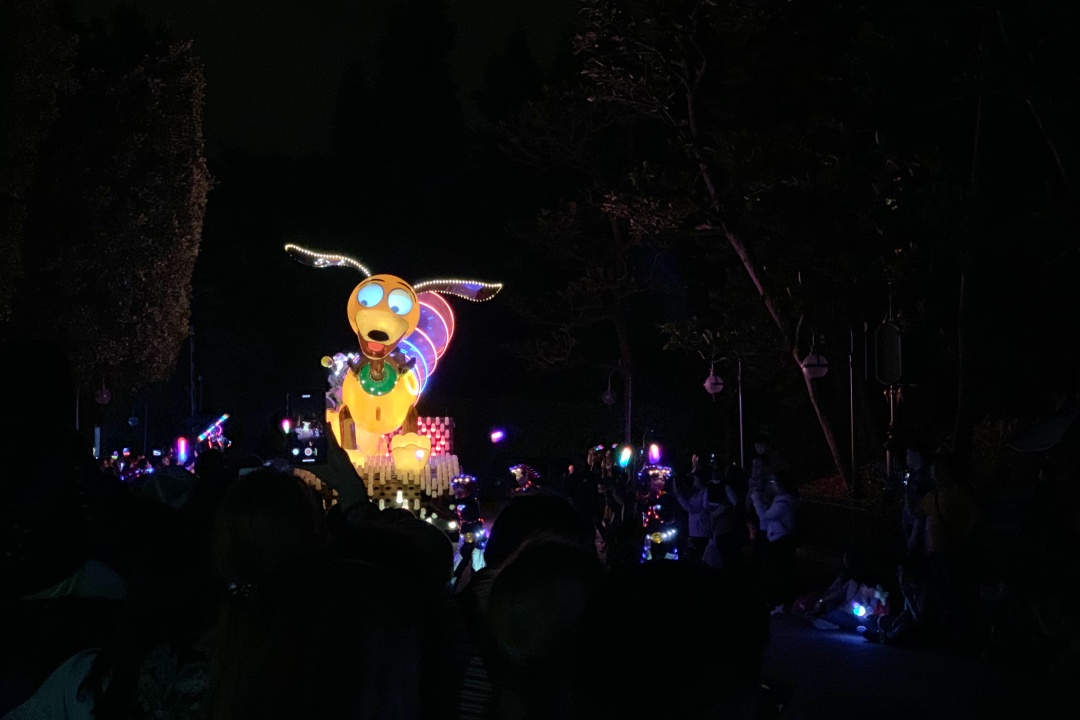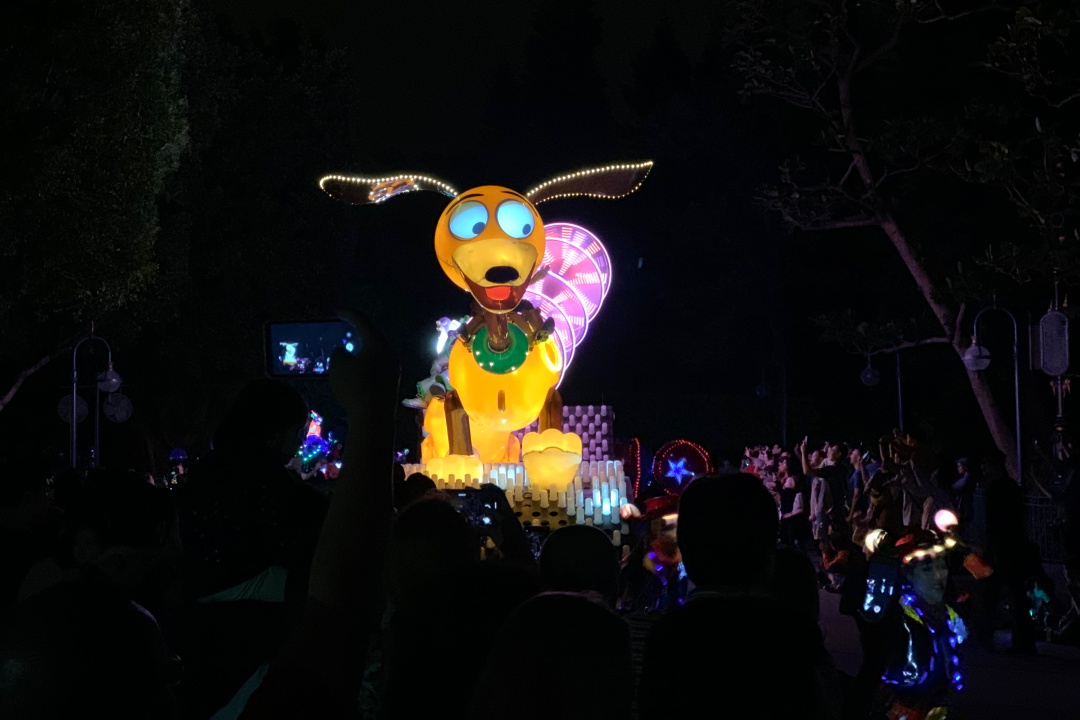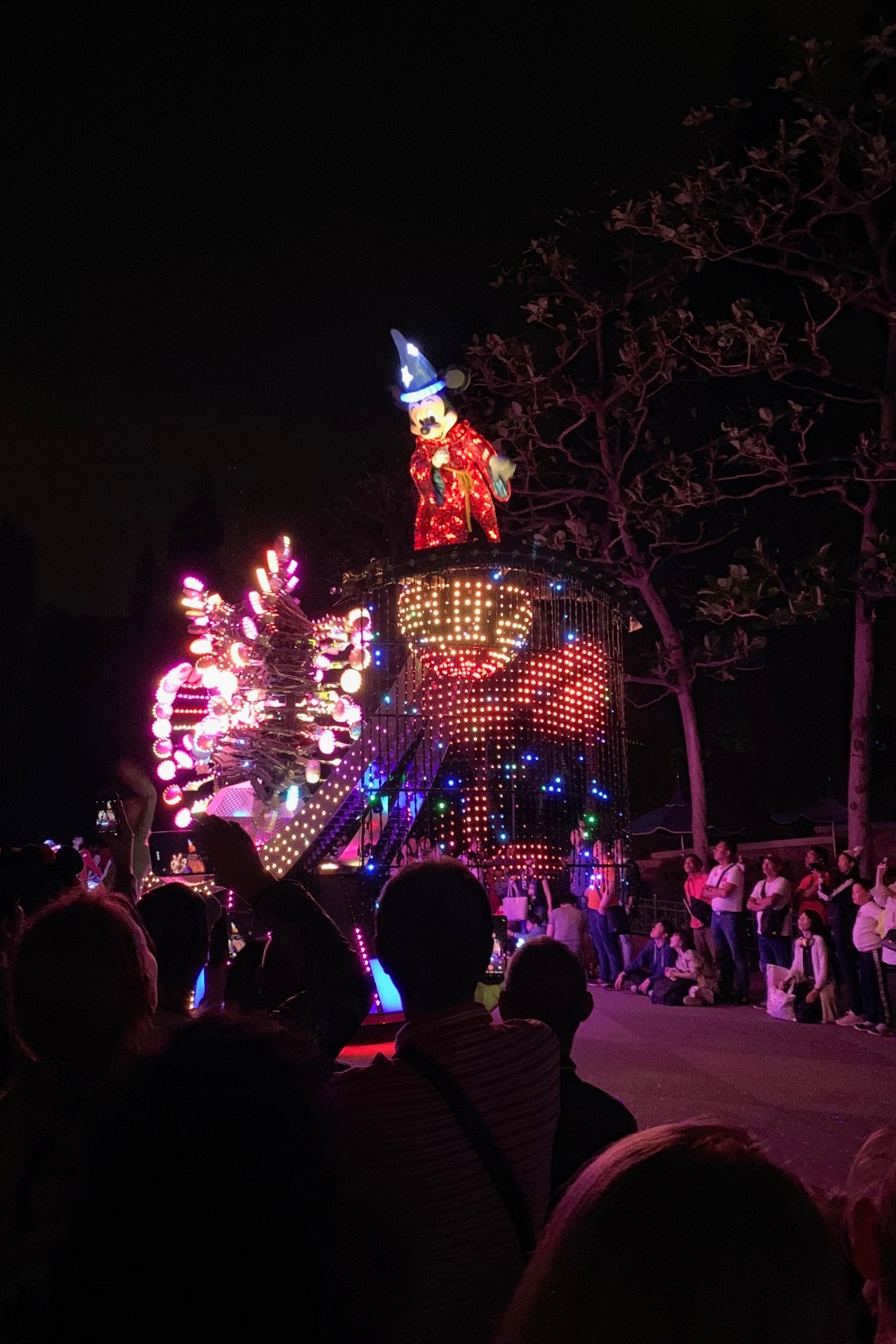 Didn't take that many pictures, since the parade was the same as before.
---
We eventually left the park at around 22:00 after a final round of shopping at Emporium. Finally checked in the hotel at 22:30.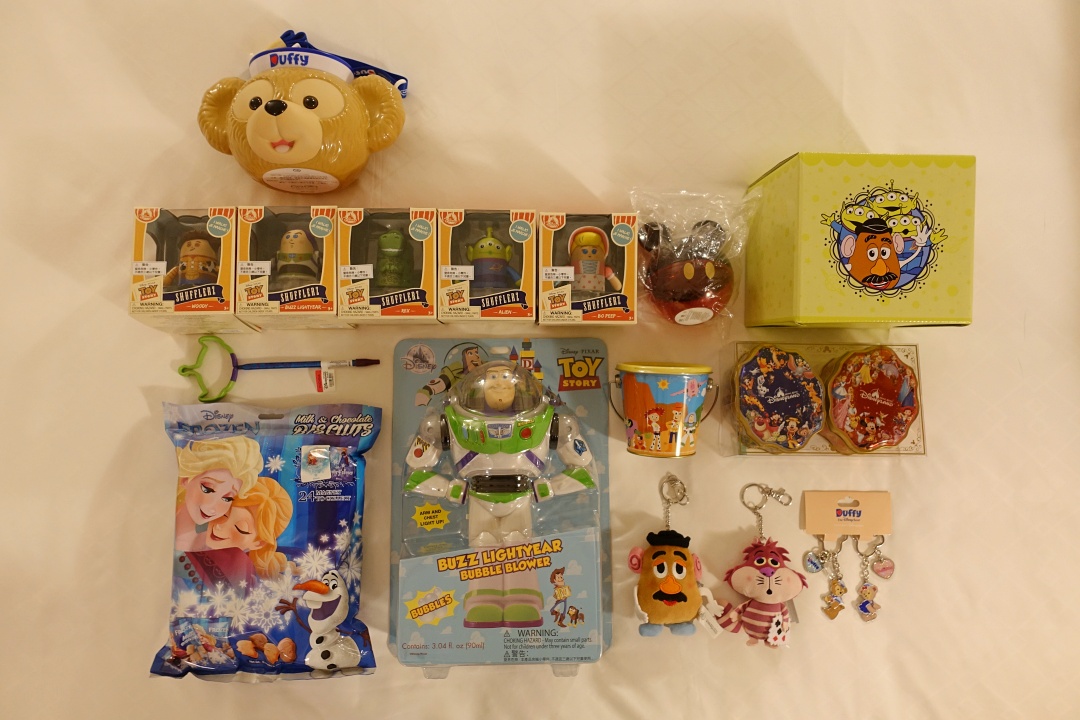 And those were all the stuff I got that day.