So after spending an entire day at Hong Kong Disneyland, we left the park at around 22:00 and took the resort shuttle bus back to Disney Explorers Lodge Resort Hotel. Finally checked in the hotel at around 22:30 and got our two connecting rooms at the Africa zone on level 2.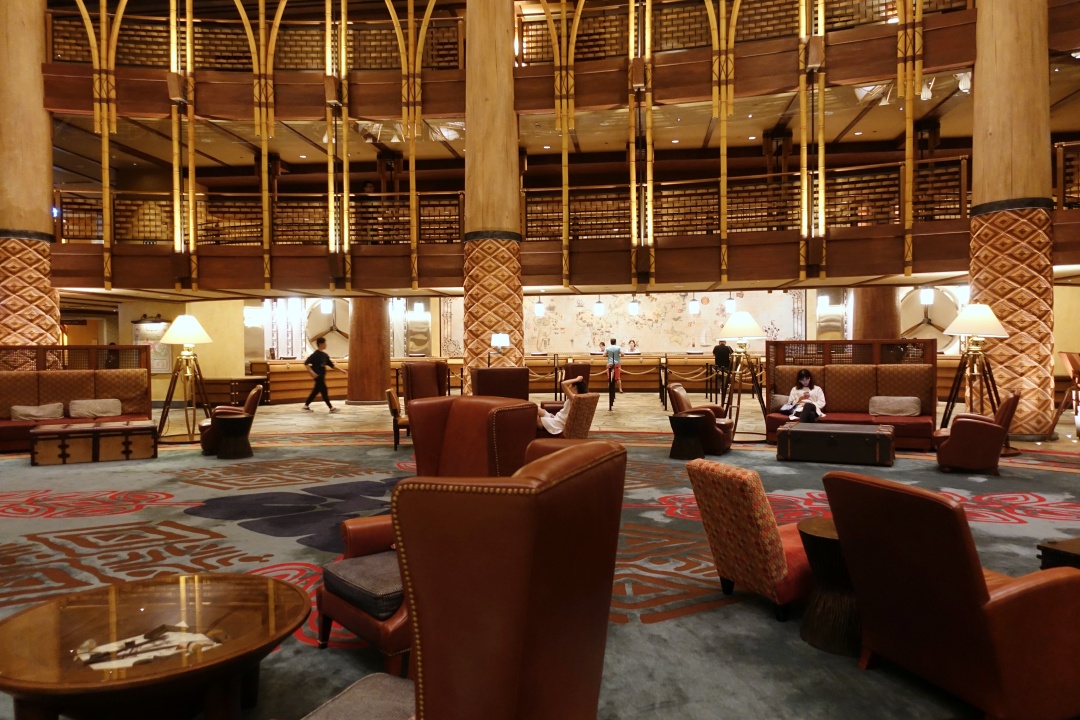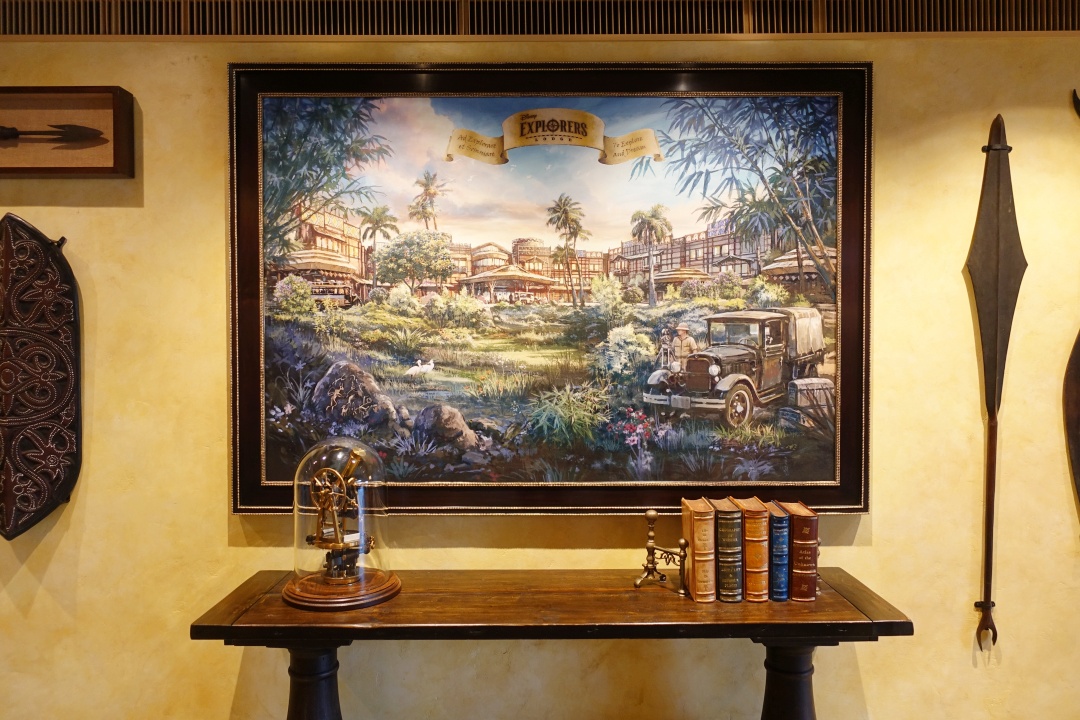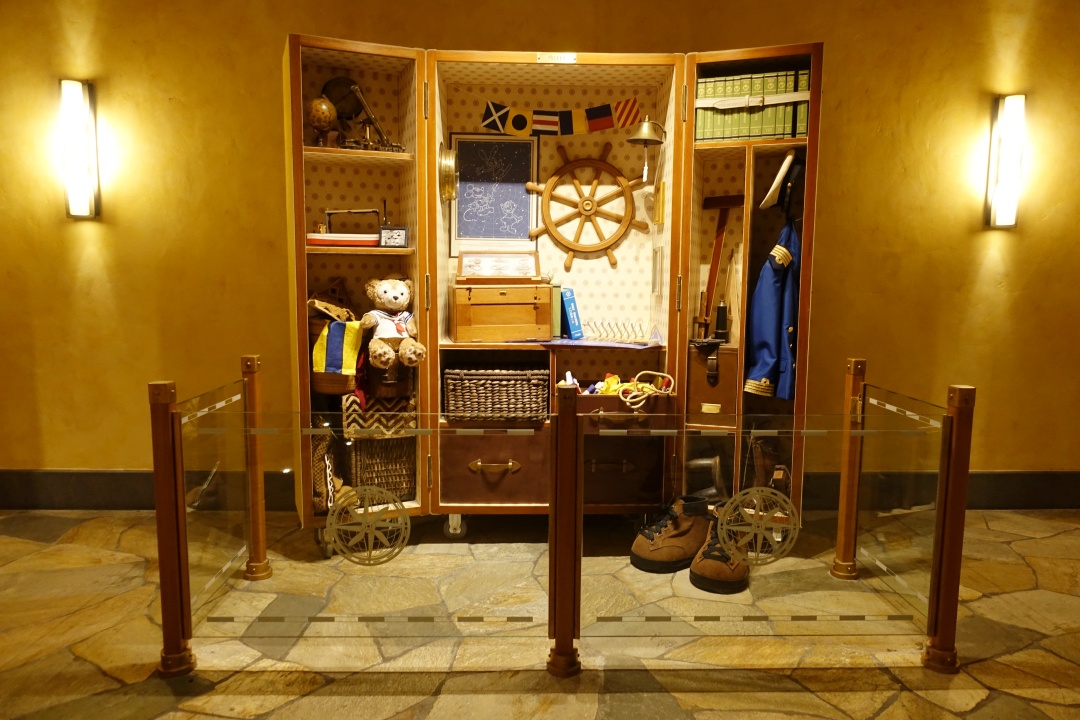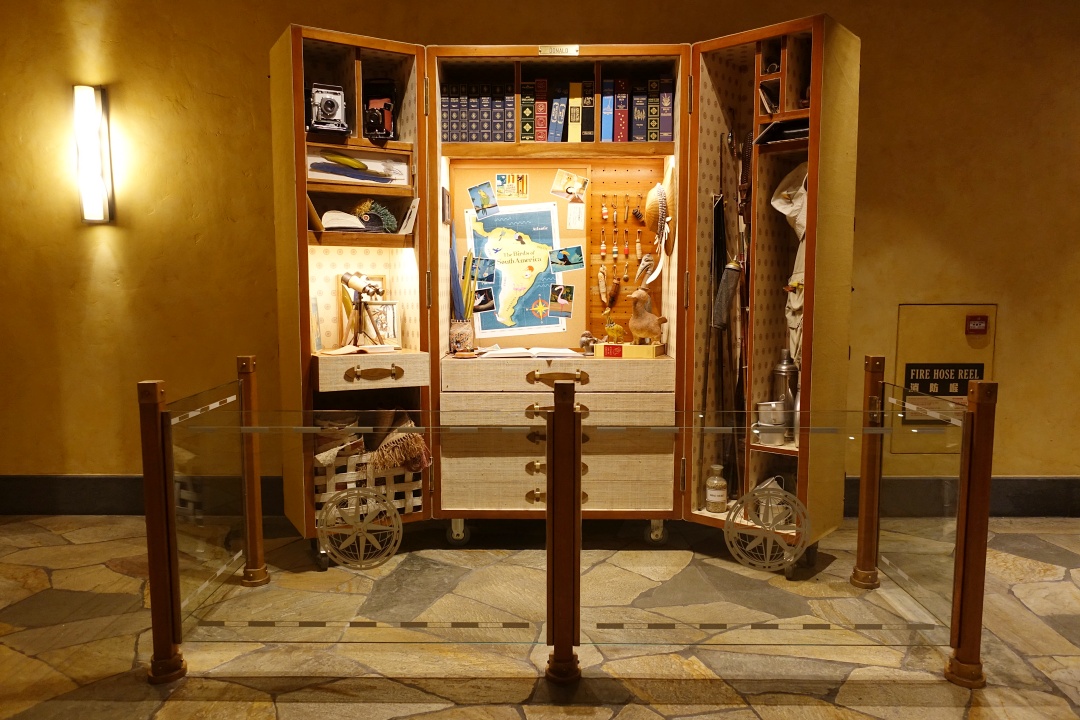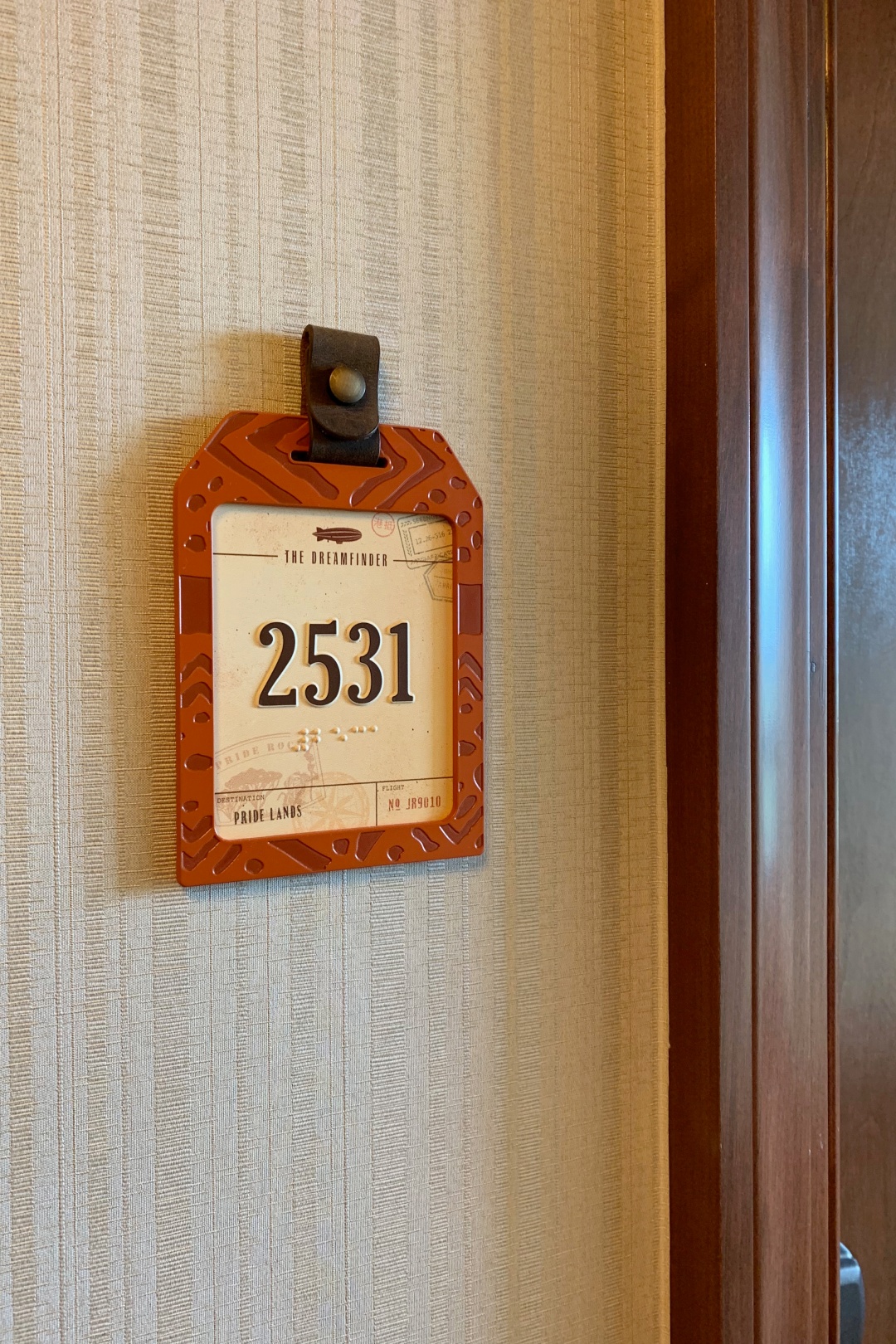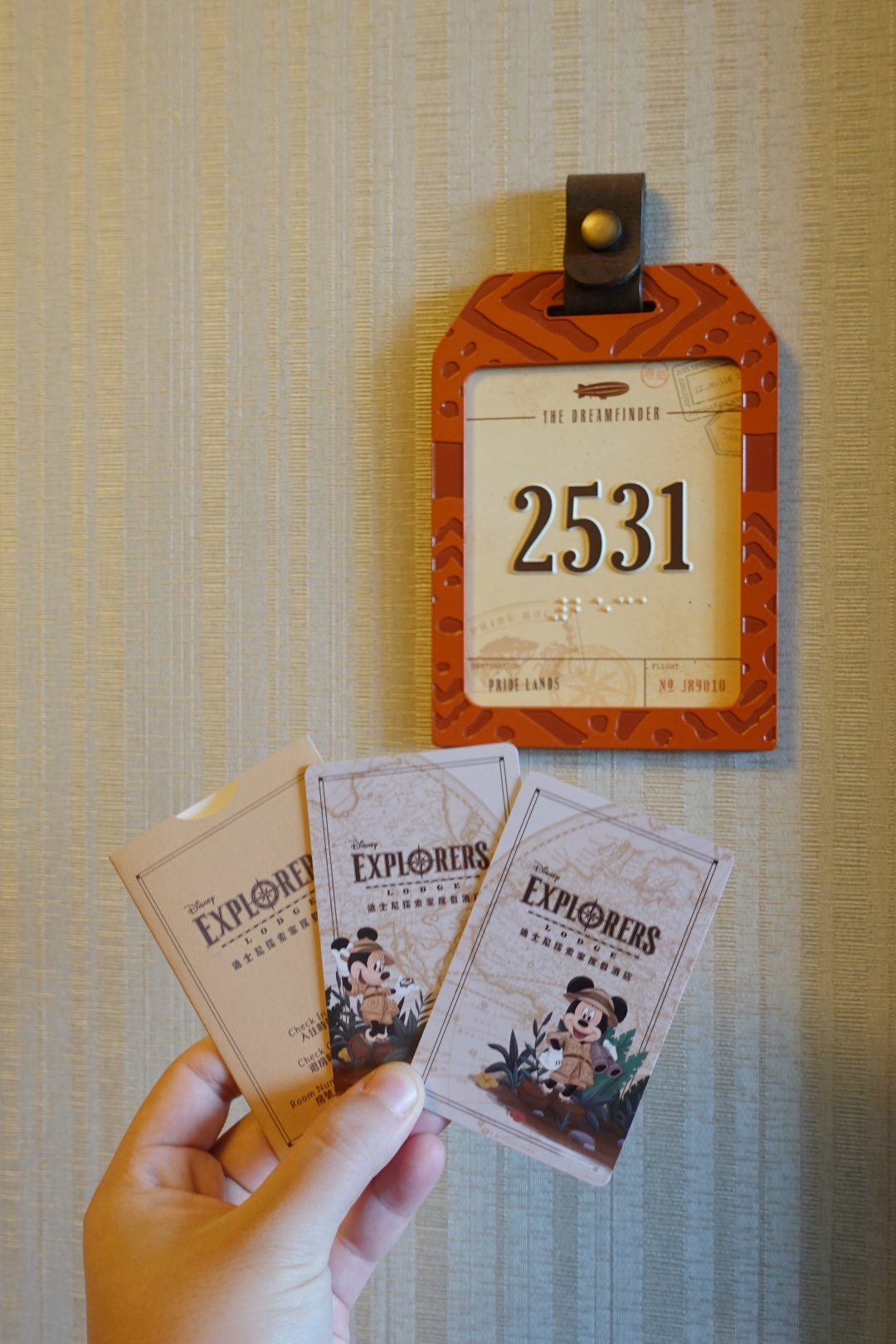 Key cards that we get to keep after our stay.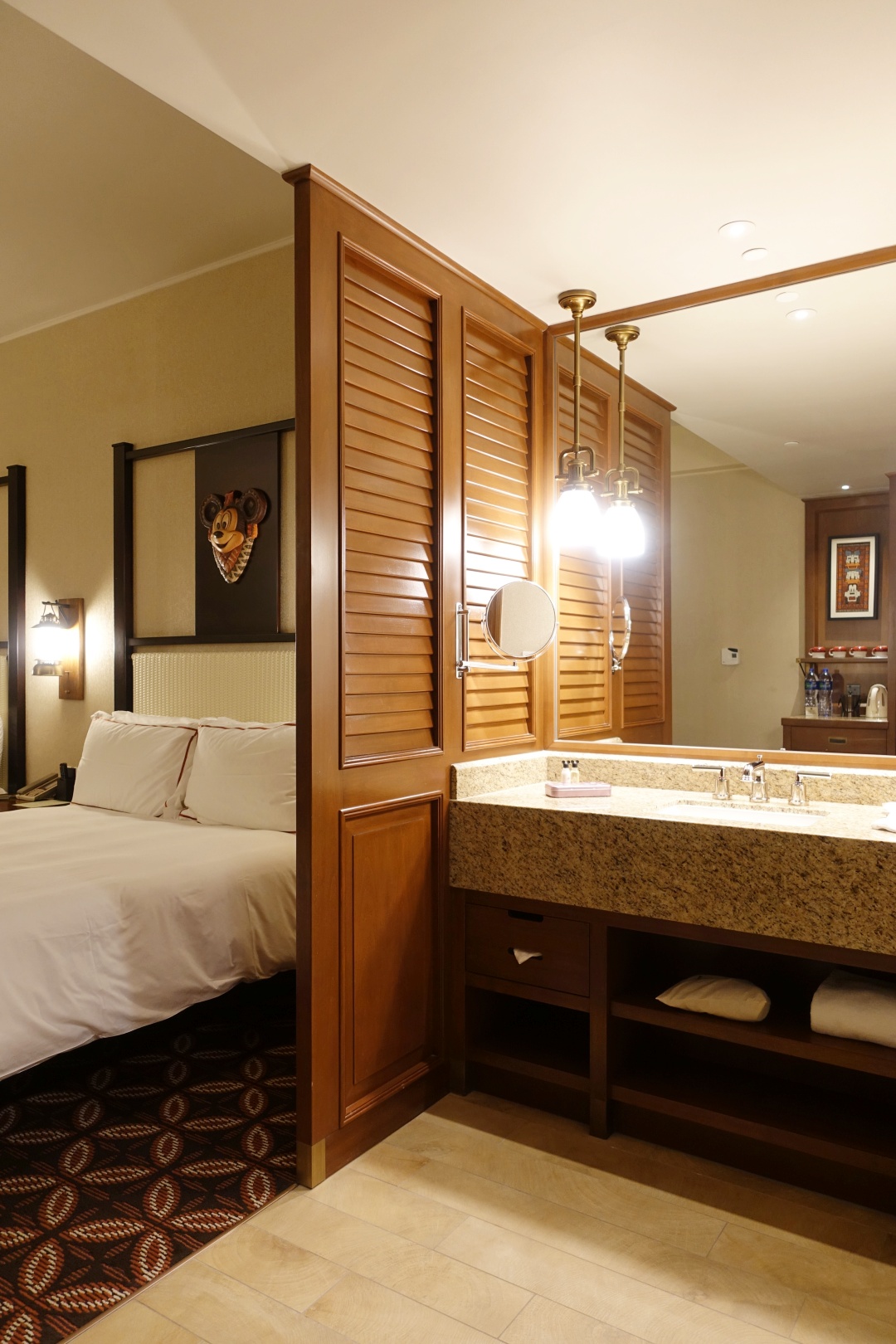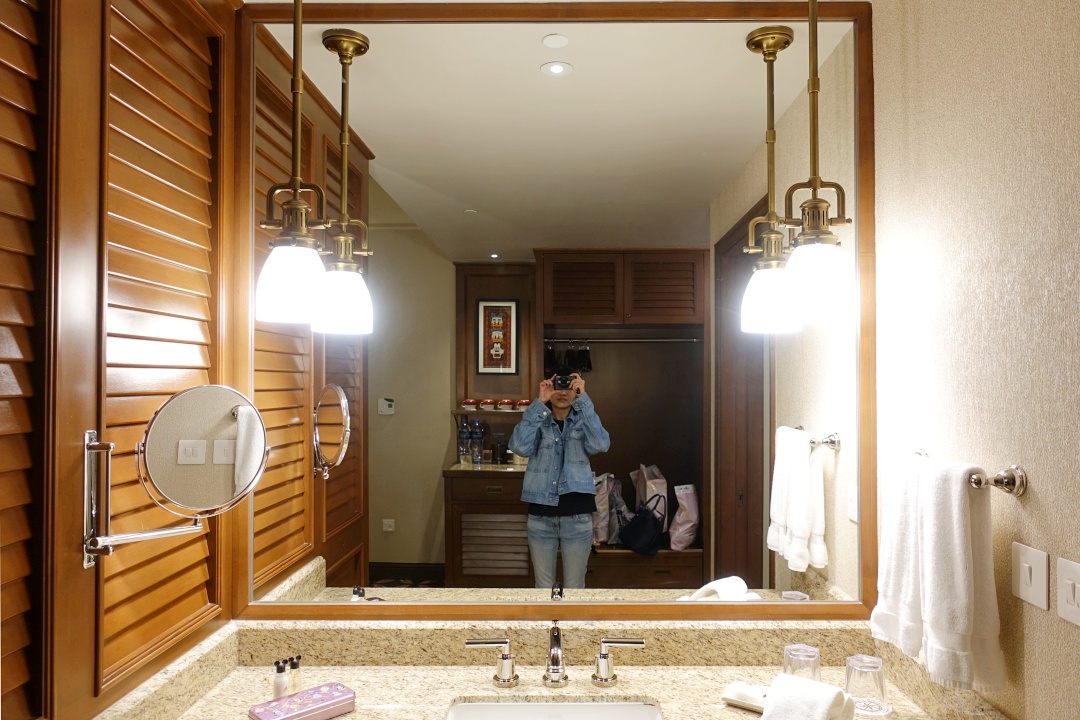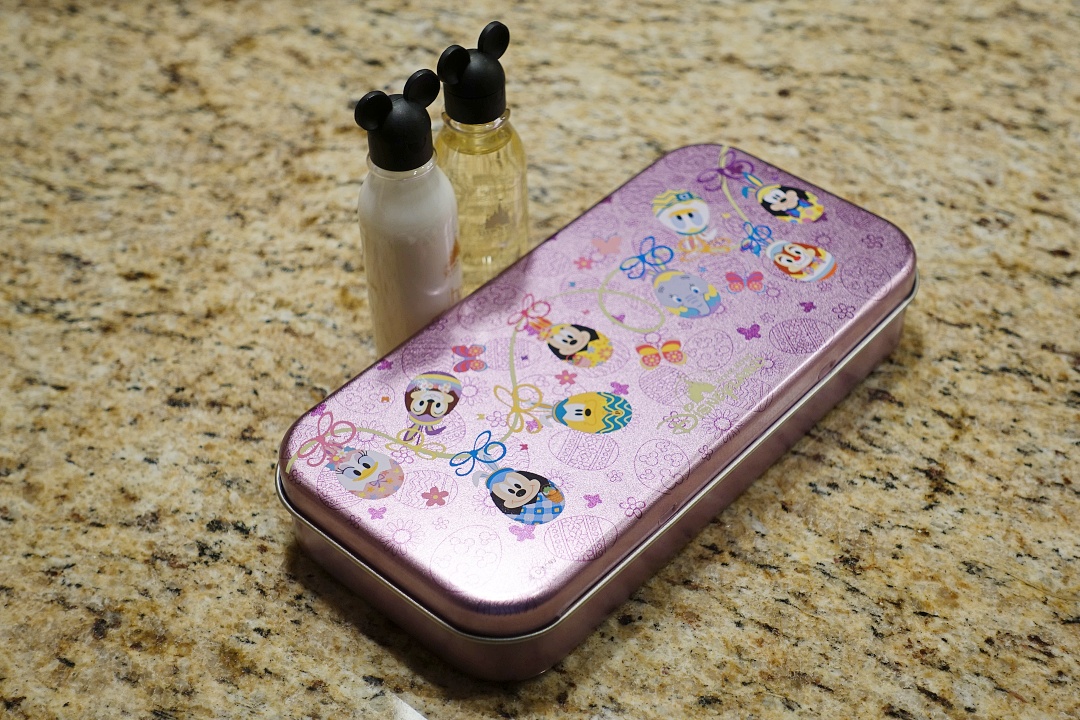 Each room also comes with an amenities tin box which we get to bring home with us. (Additional box is available for purchase at HKD 50.)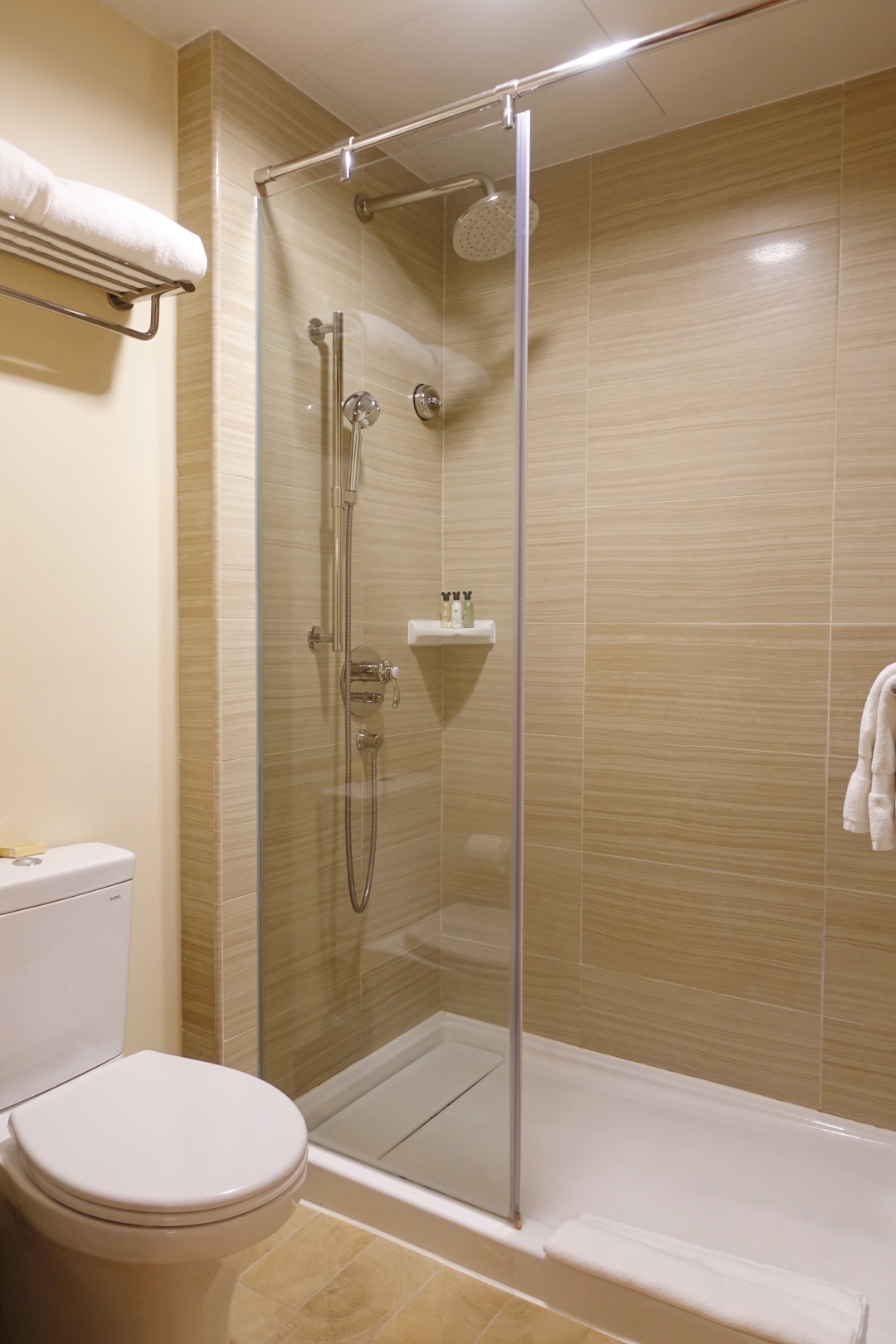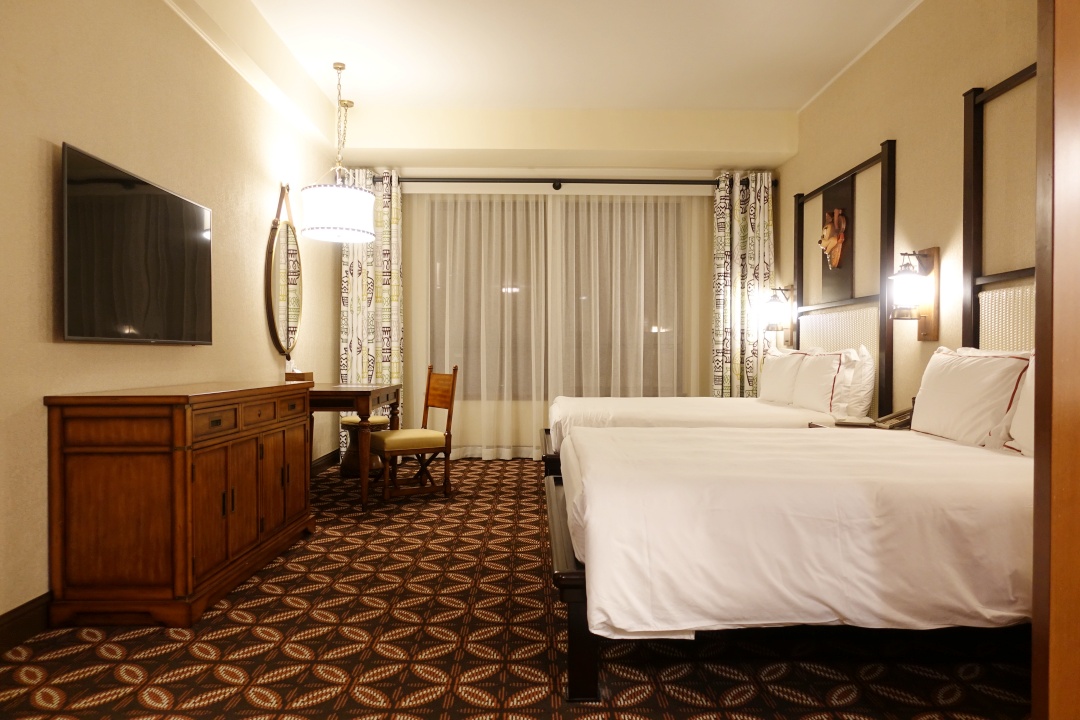 Compare to a typical hotel in Hong Kong; the room at Disney Explorers Lodge was considerably spacious. It comes with two queen size bed which can sleep up to four people comfortably.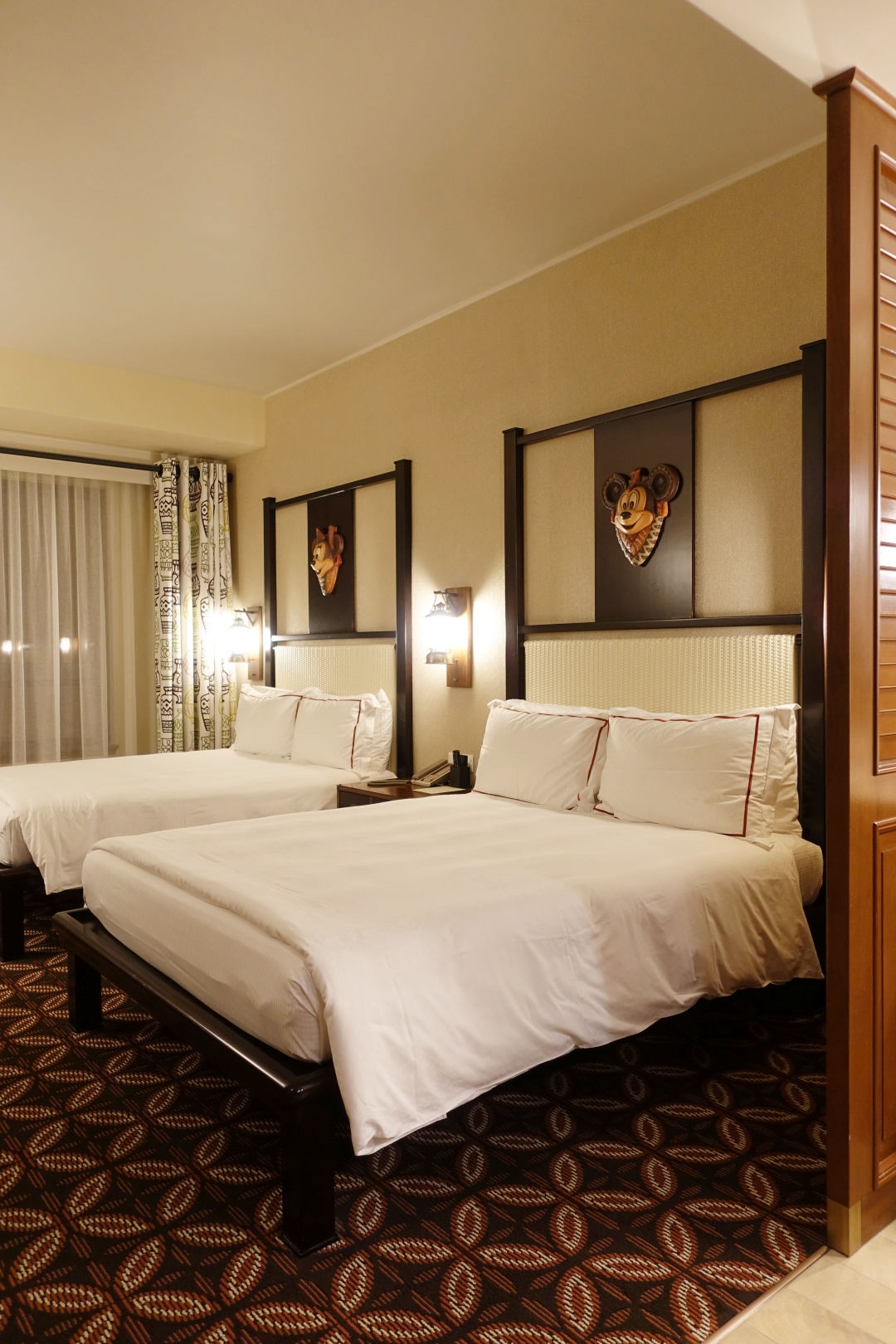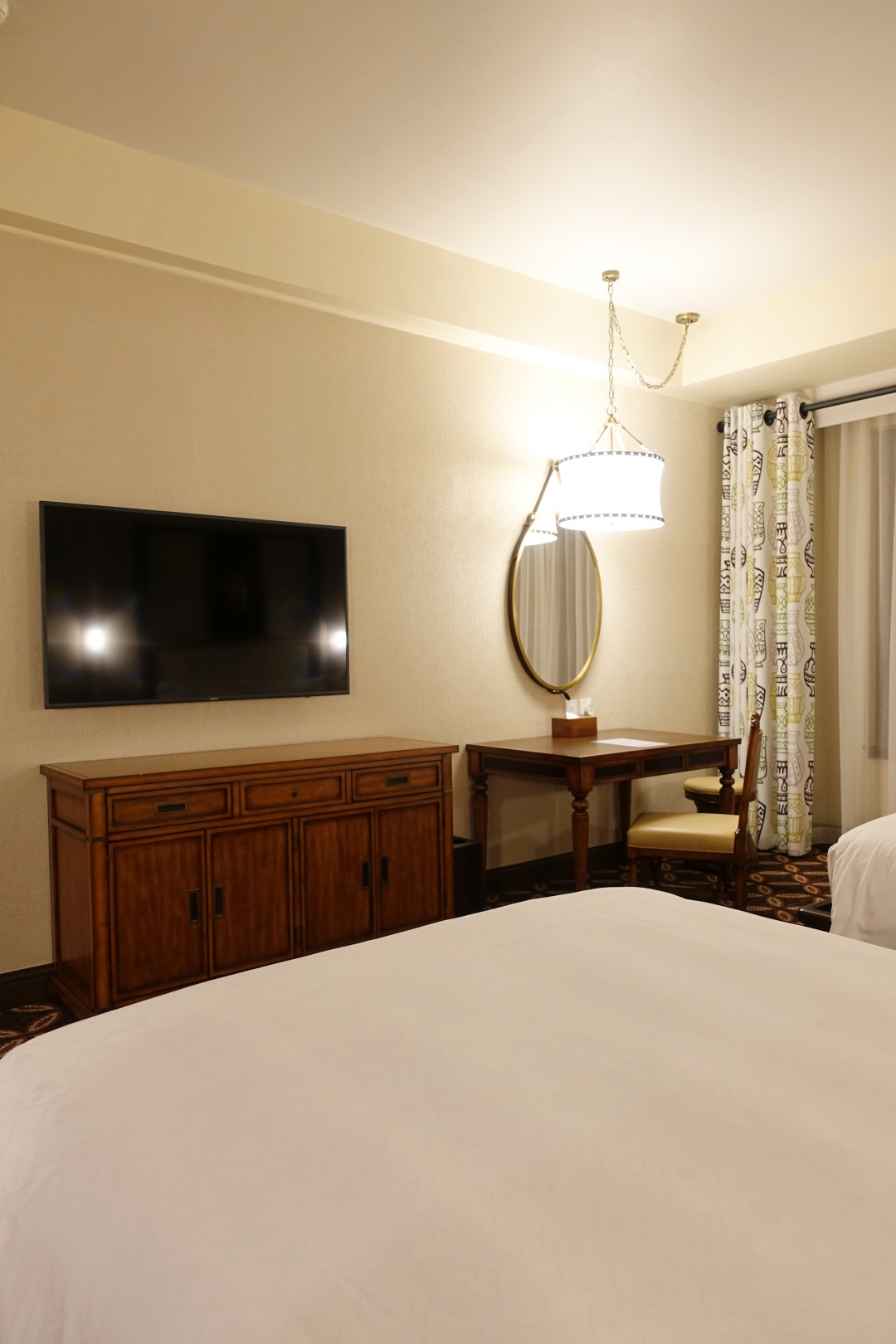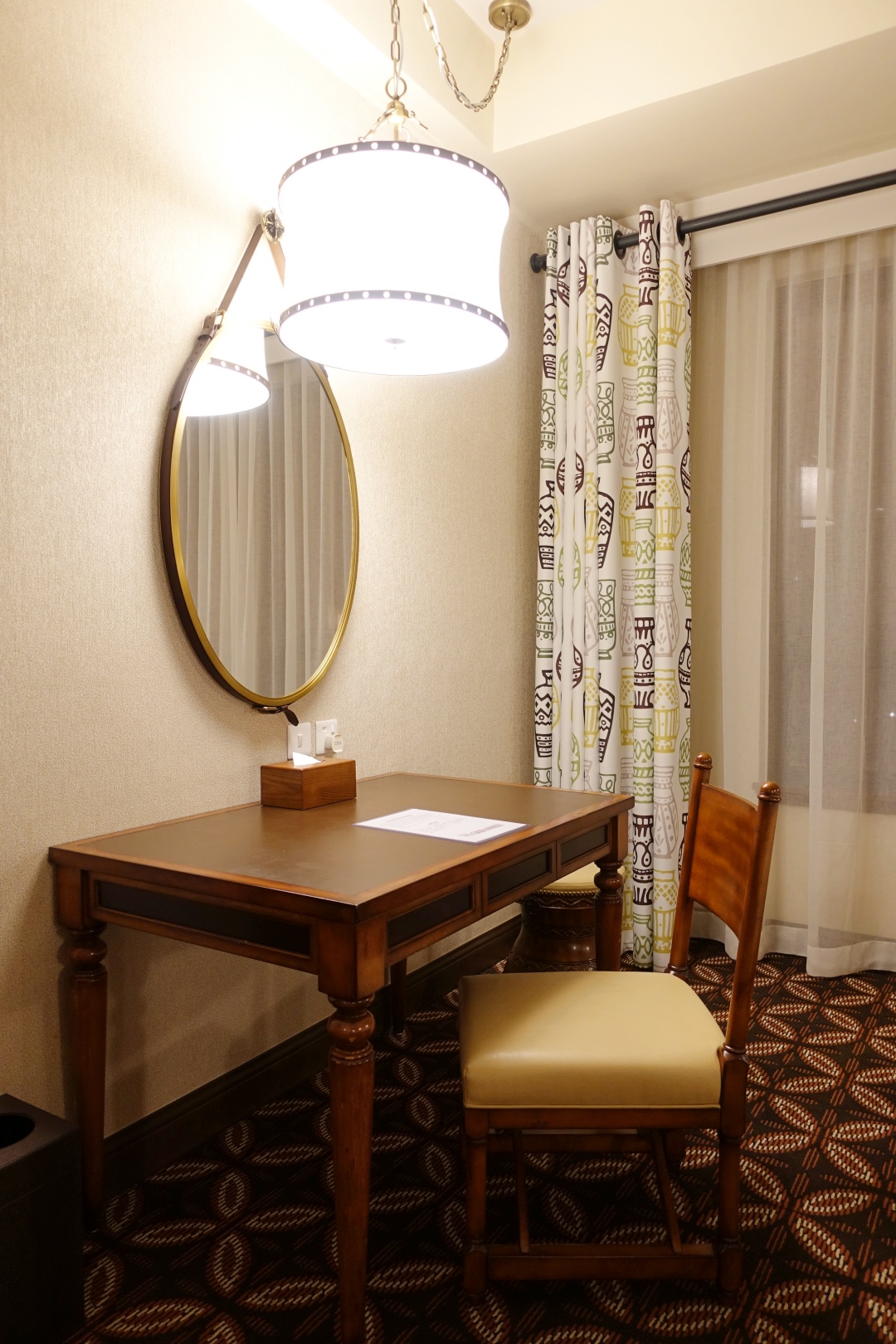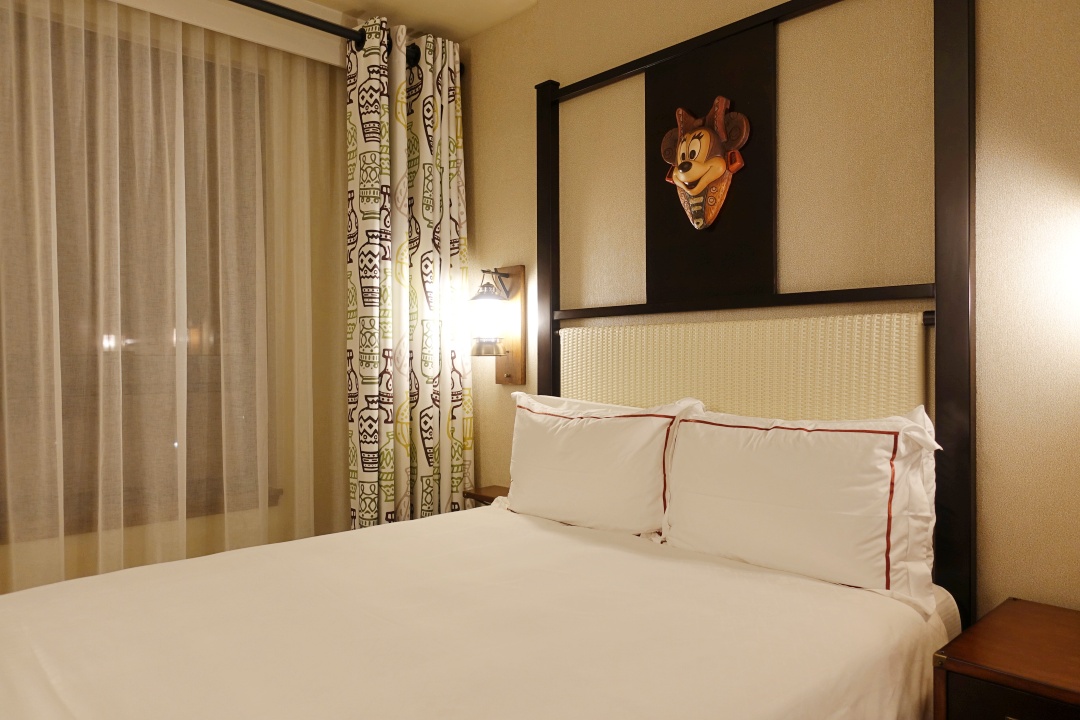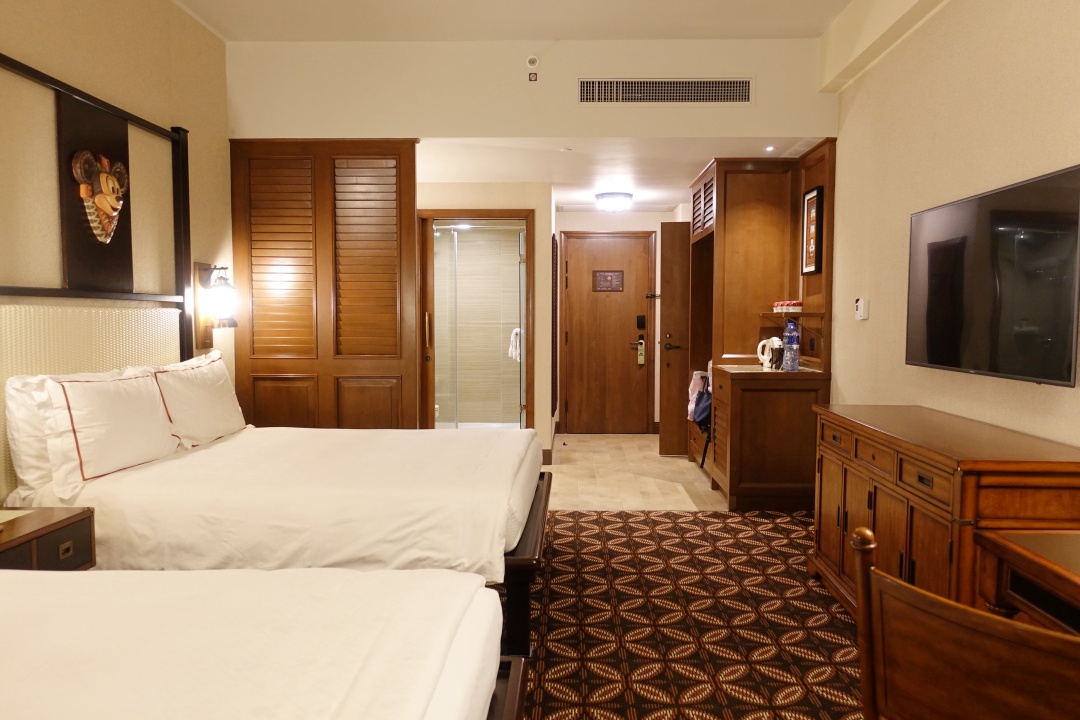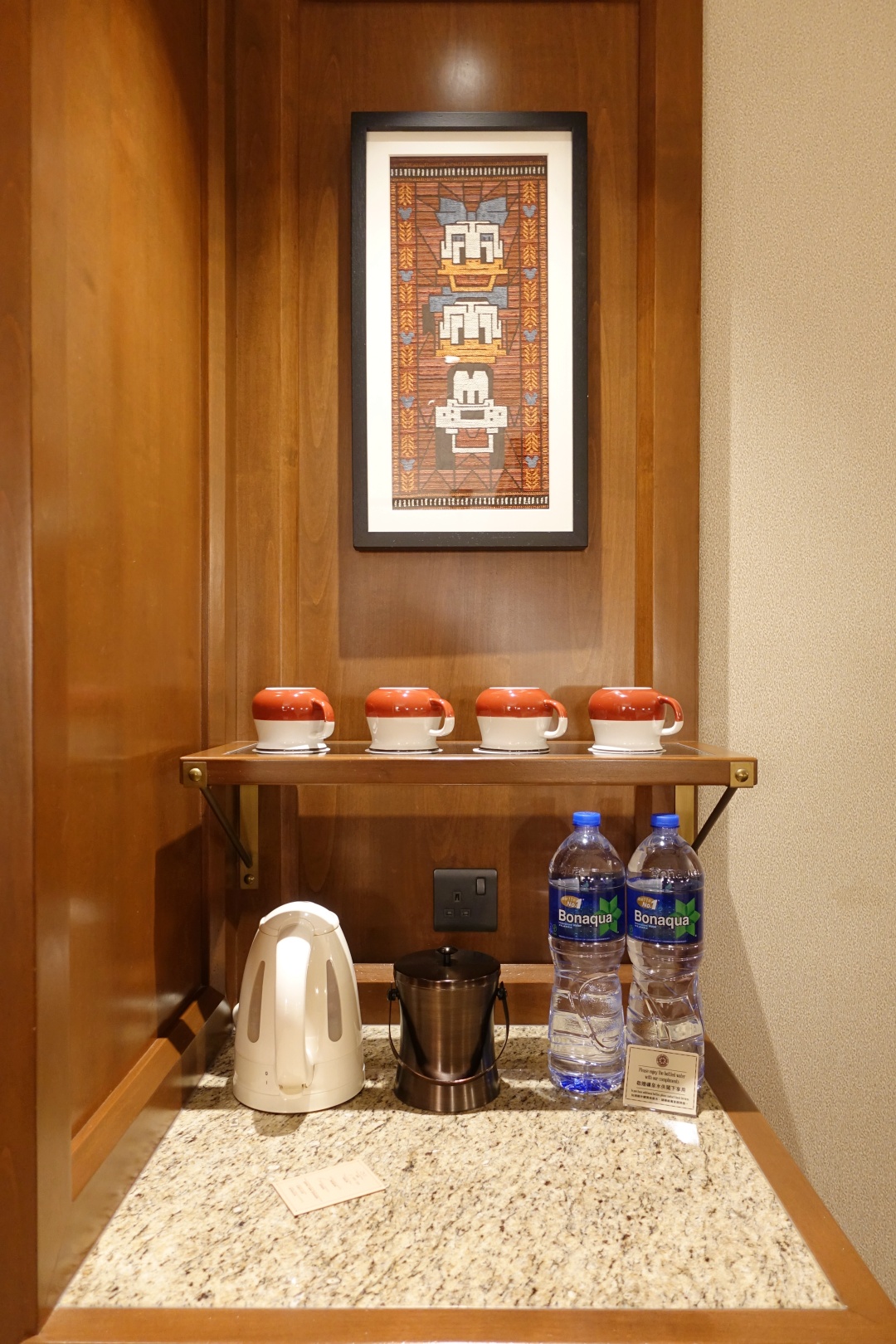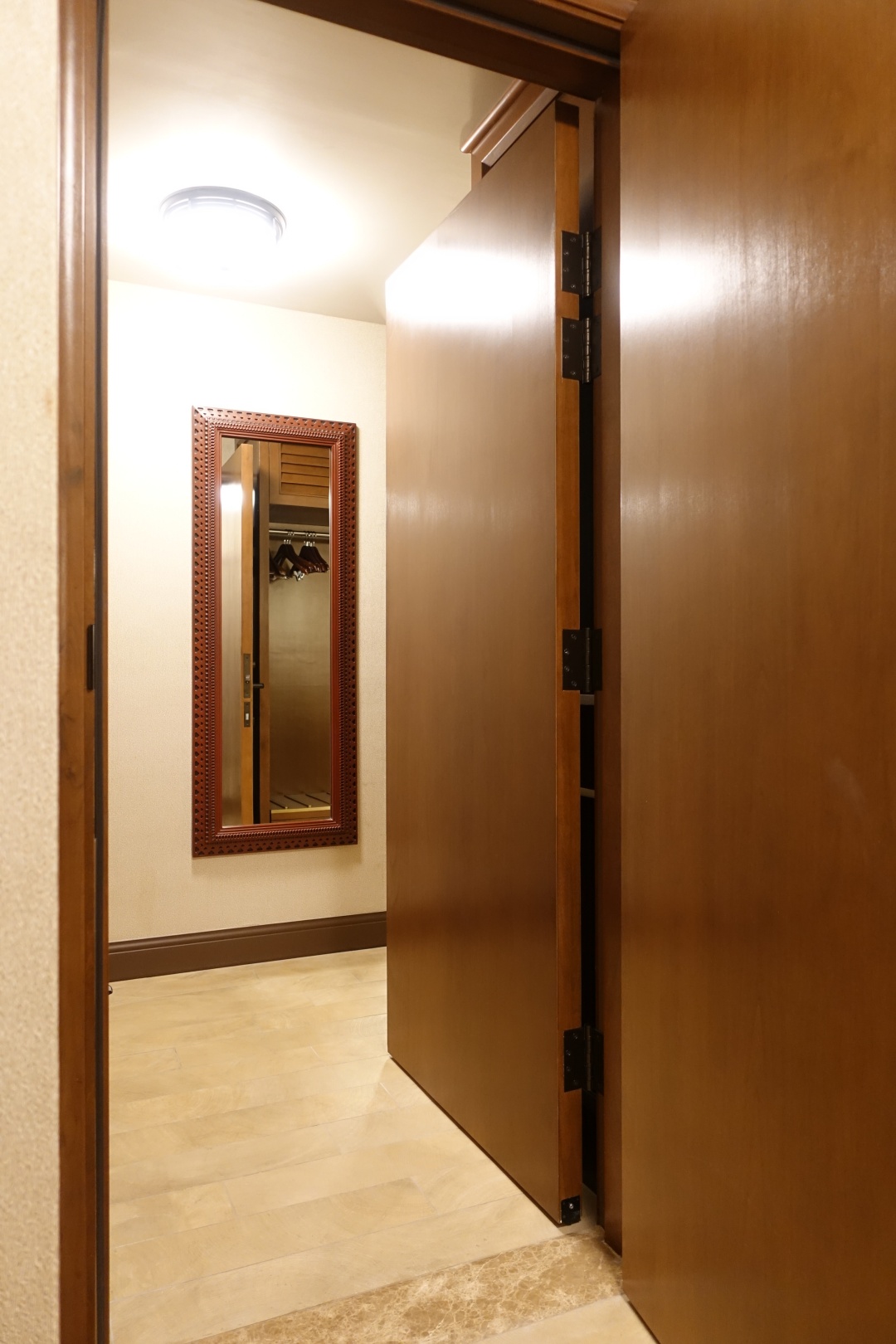 The doors that connect two adjoining rooms. I didn't take any photo of the other room since it was identical to ours.
Needless to say, I had a really good sleep that night. I'm so glad that we decided to pay a little extra and experience staying at a Disney hotel. It was undoubtedly a delightful experience. My only regret is that we checked in late at night and hence didn't get to experience much of the hotel amenities.
---
After a good night rest, we woke up the next morning and did some final shopping at the gift shop before checking out at noon. (The usual check-out time is at 11:00, but we managed to get an extension till noon.)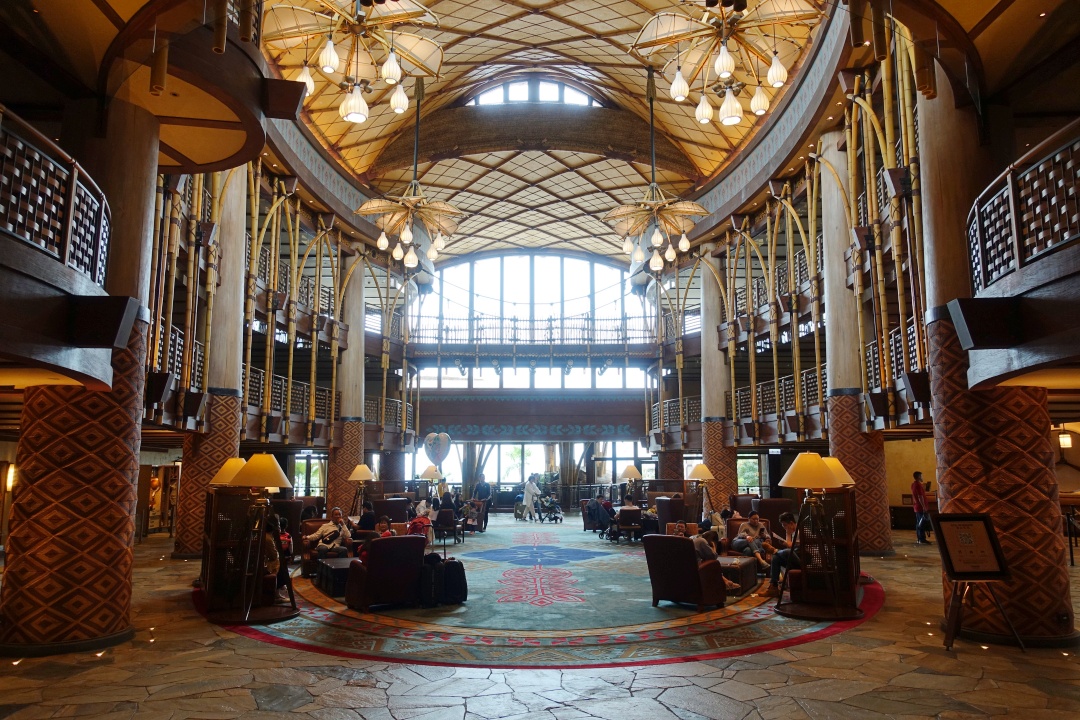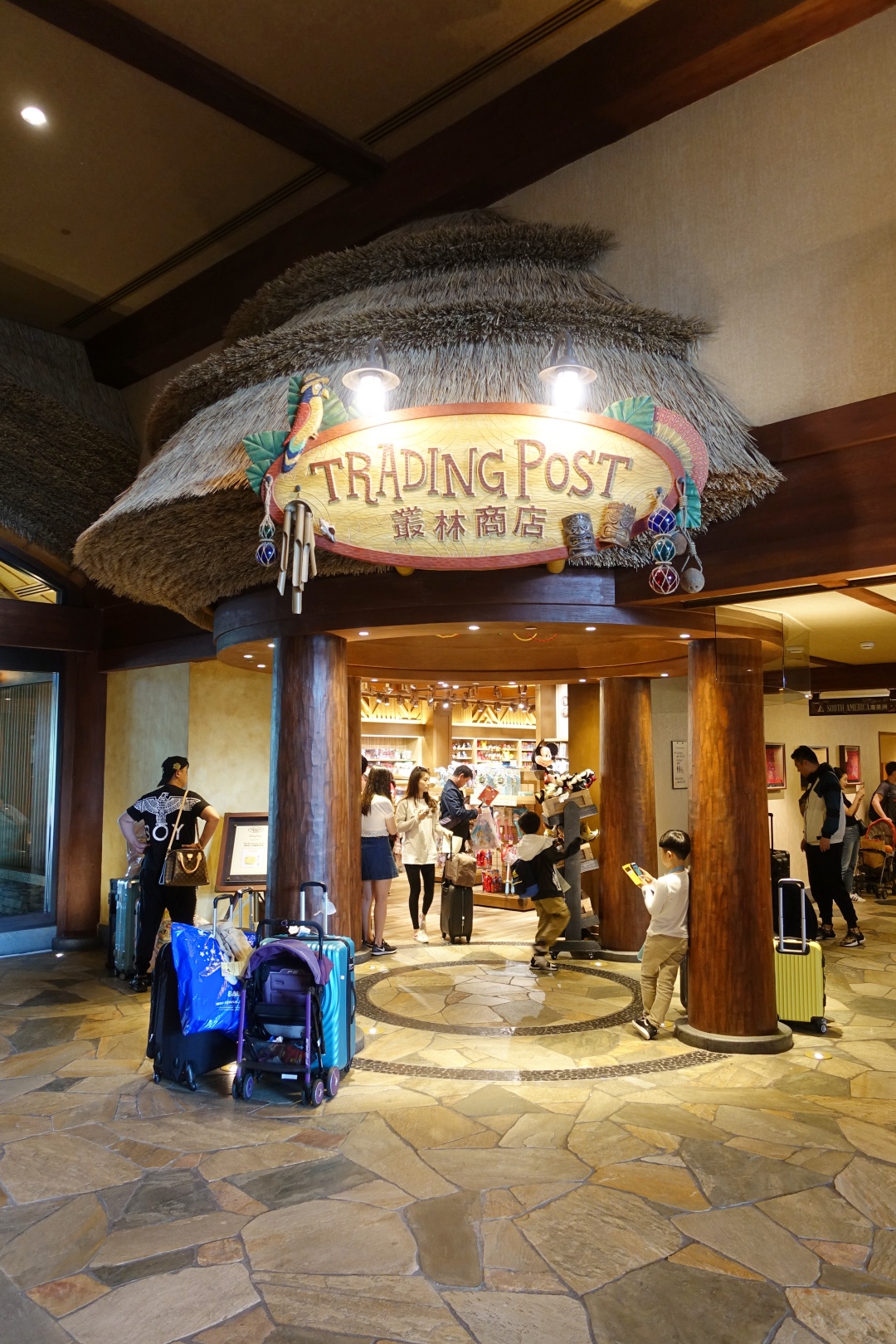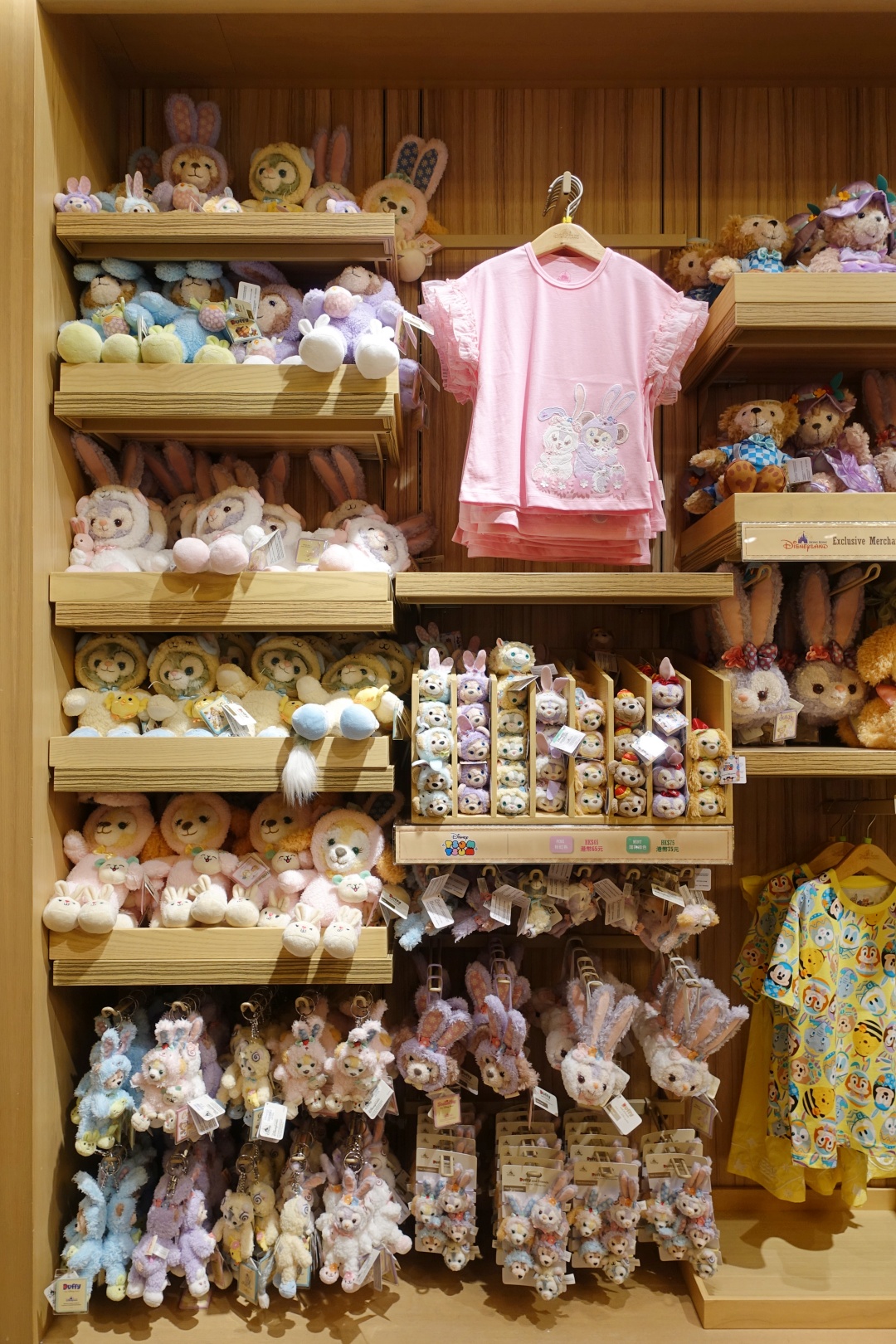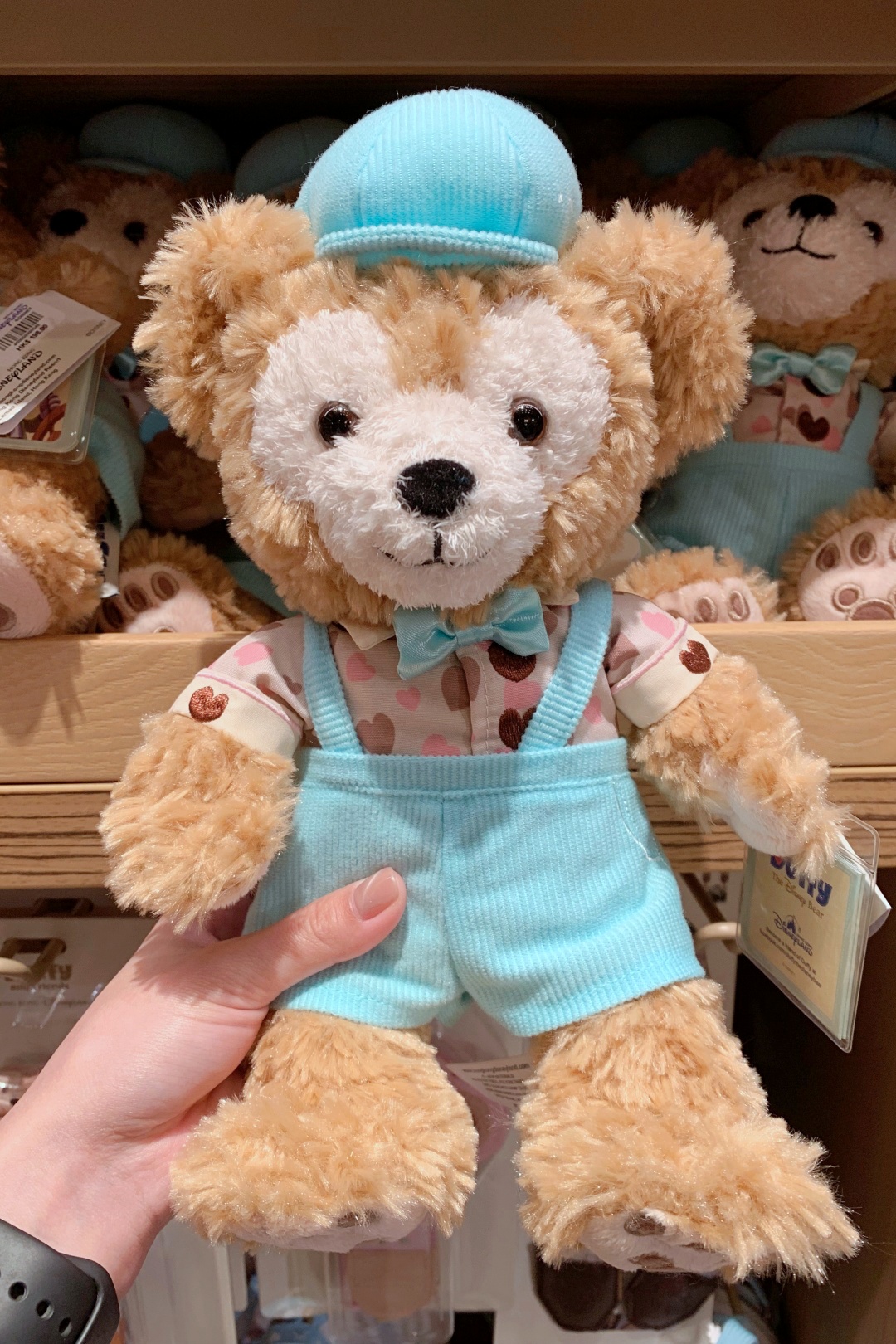 This Duffy bear is adorable, and I'm asking myself why I didn't get it at that time. Price for the plush is HKD 198, which is roughly SGD 36.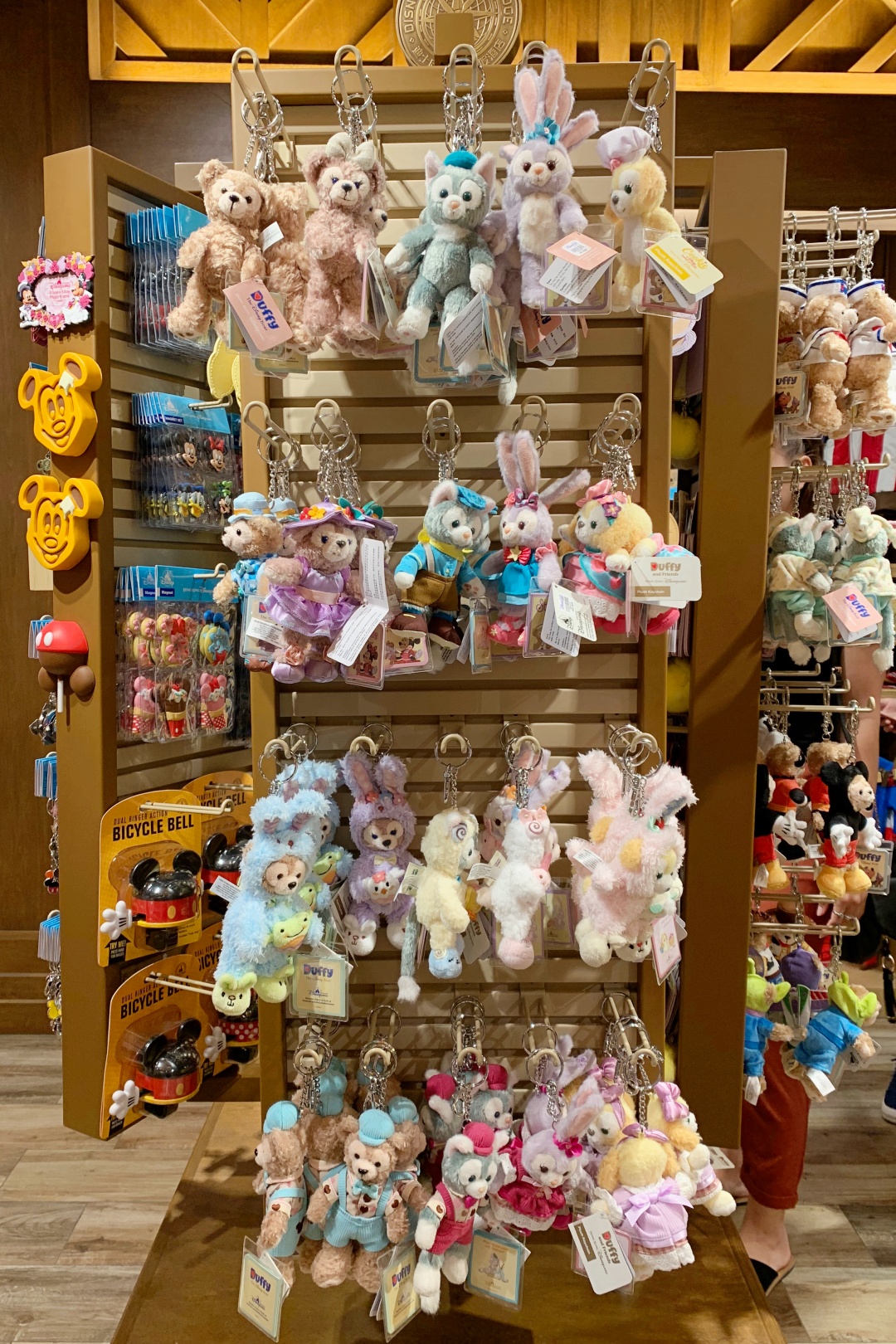 In retrospect, the keychains are priced at HKD 138 / HKD 148 (approximately SGD 25 – 27) each. With a price difference of HKD 50 (SGD 9), I would rather buy the bigger plush.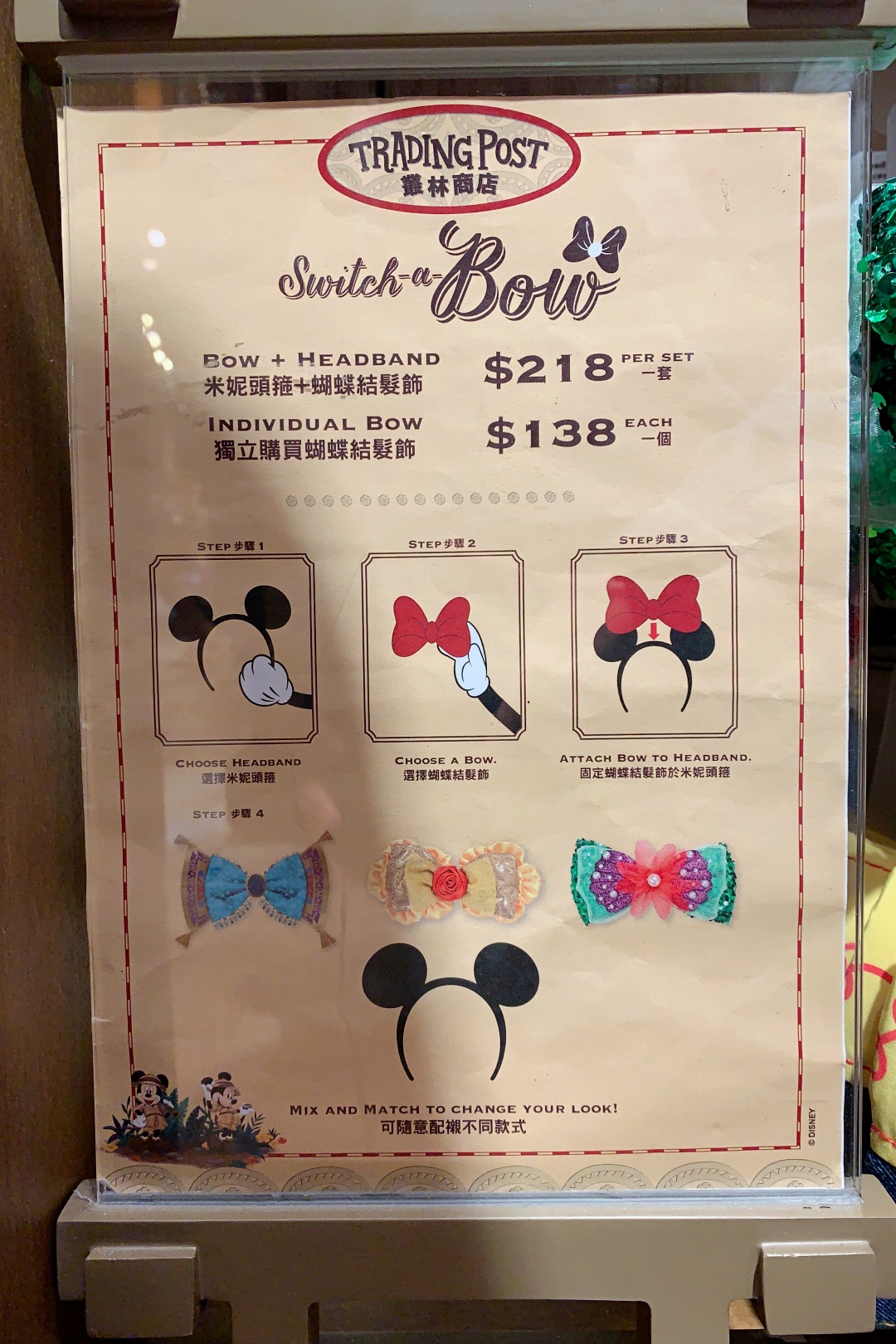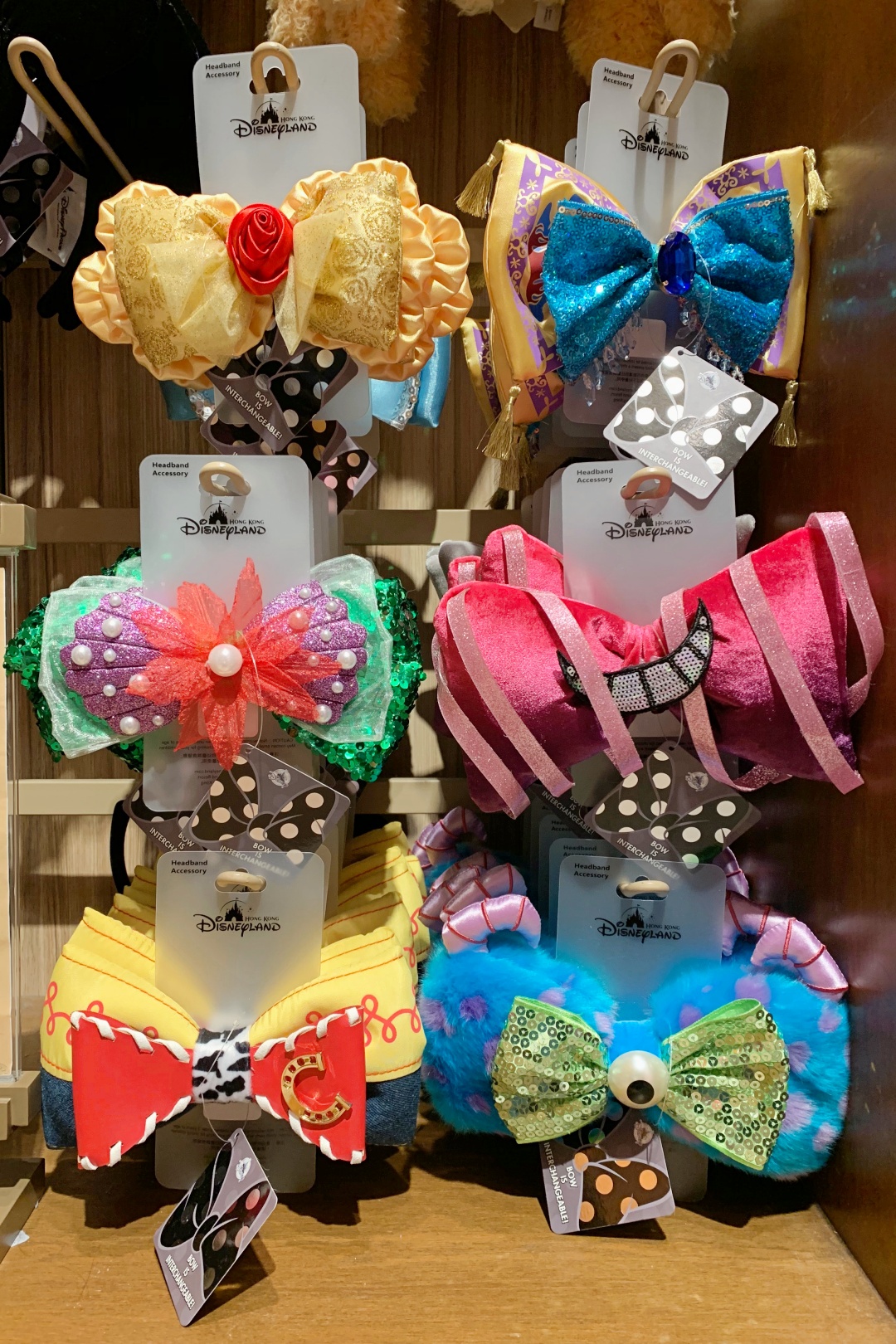 This is interesting. Pick up a bow and headband for HKD 218 or get a bow for HKD 138. The bow is interchangeable, so you only have to buy one headband, and can switch the looks by changing the bows.
Available design includes Beauty and the Beast, Aladdin, Little Mermaid, Alice in the Wonderland, Toy Story and Monster Inc.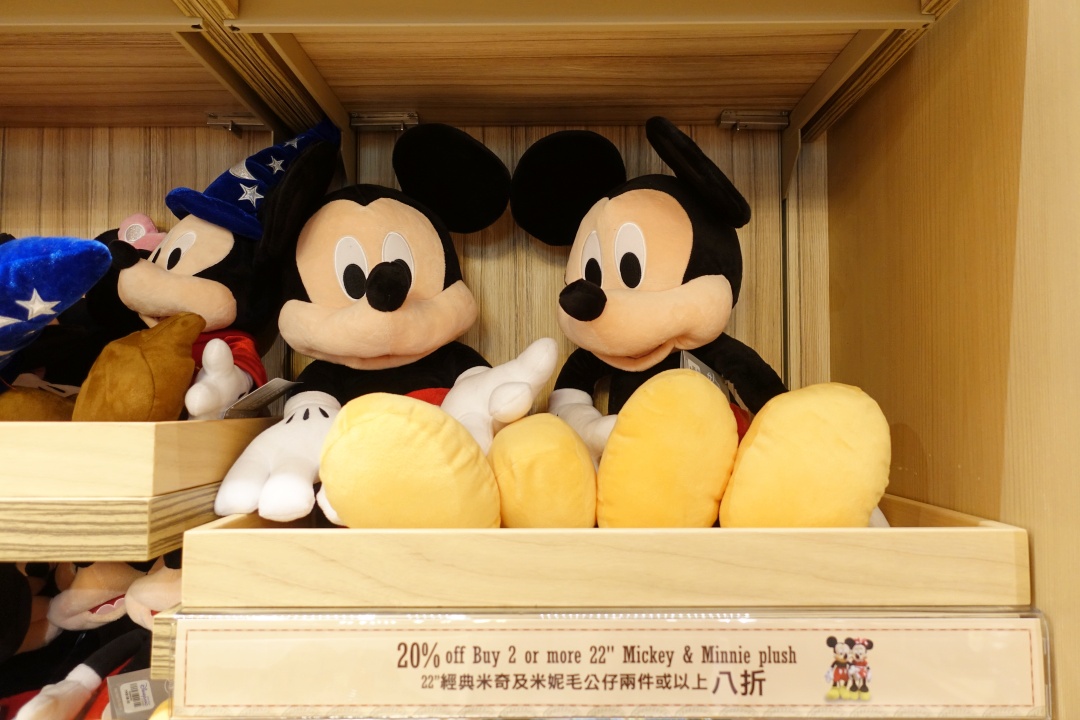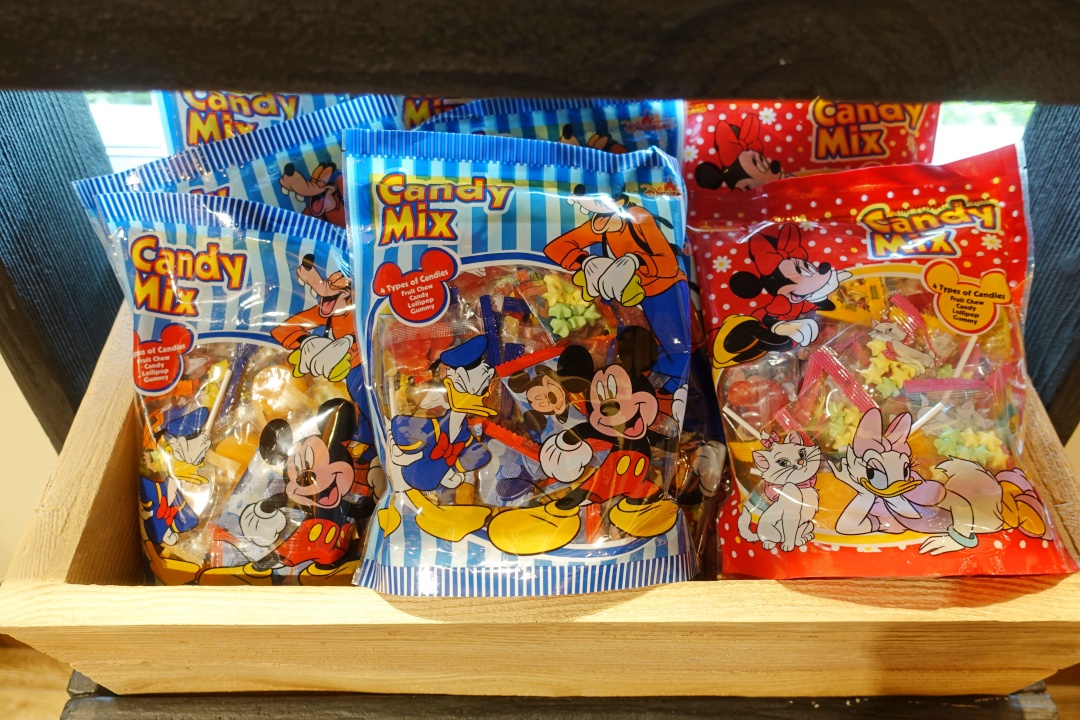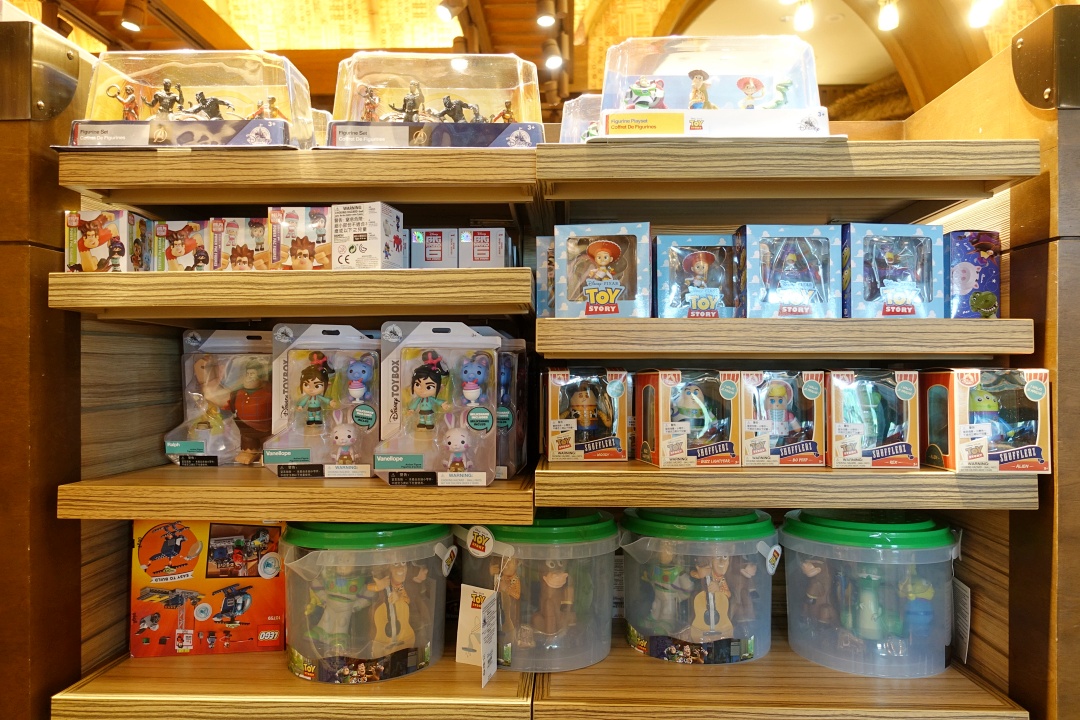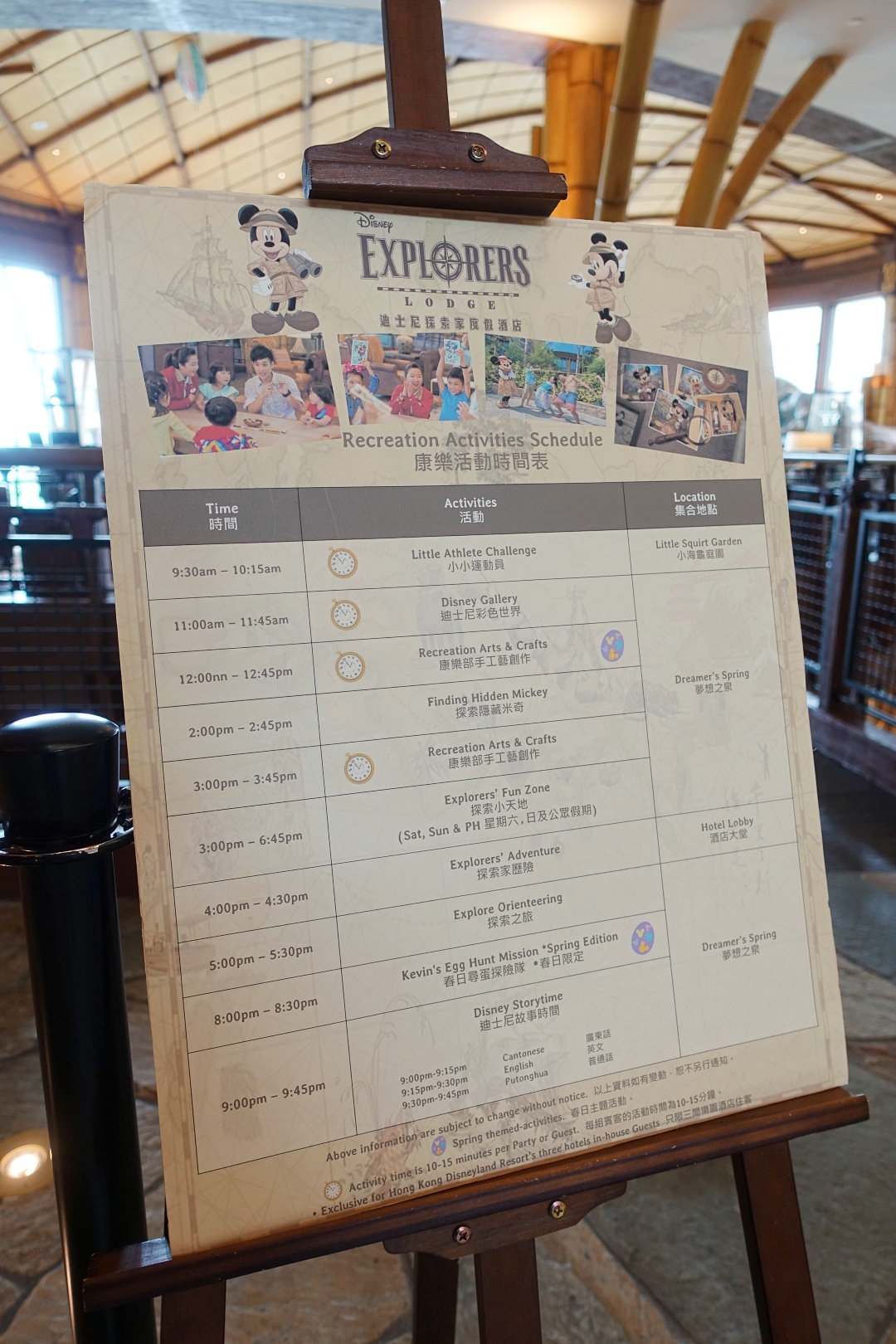 Recreation activities are available throughout the day for the little ones.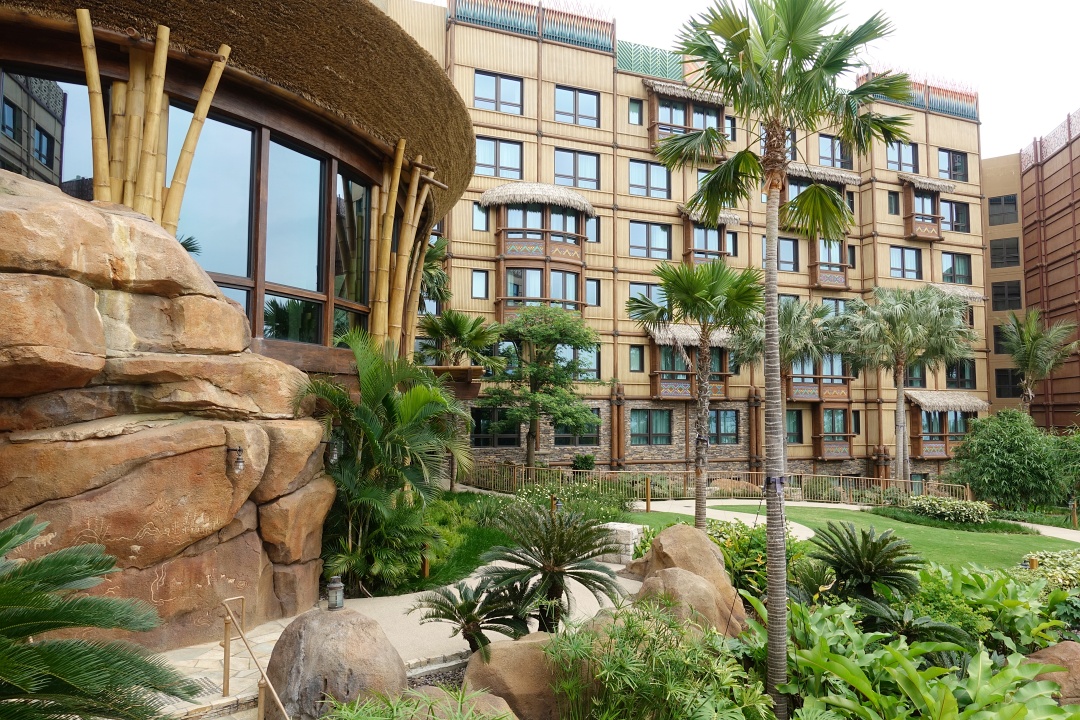 Went to check out the outdoor garden since we still have some time to spare before we had to head to the airport.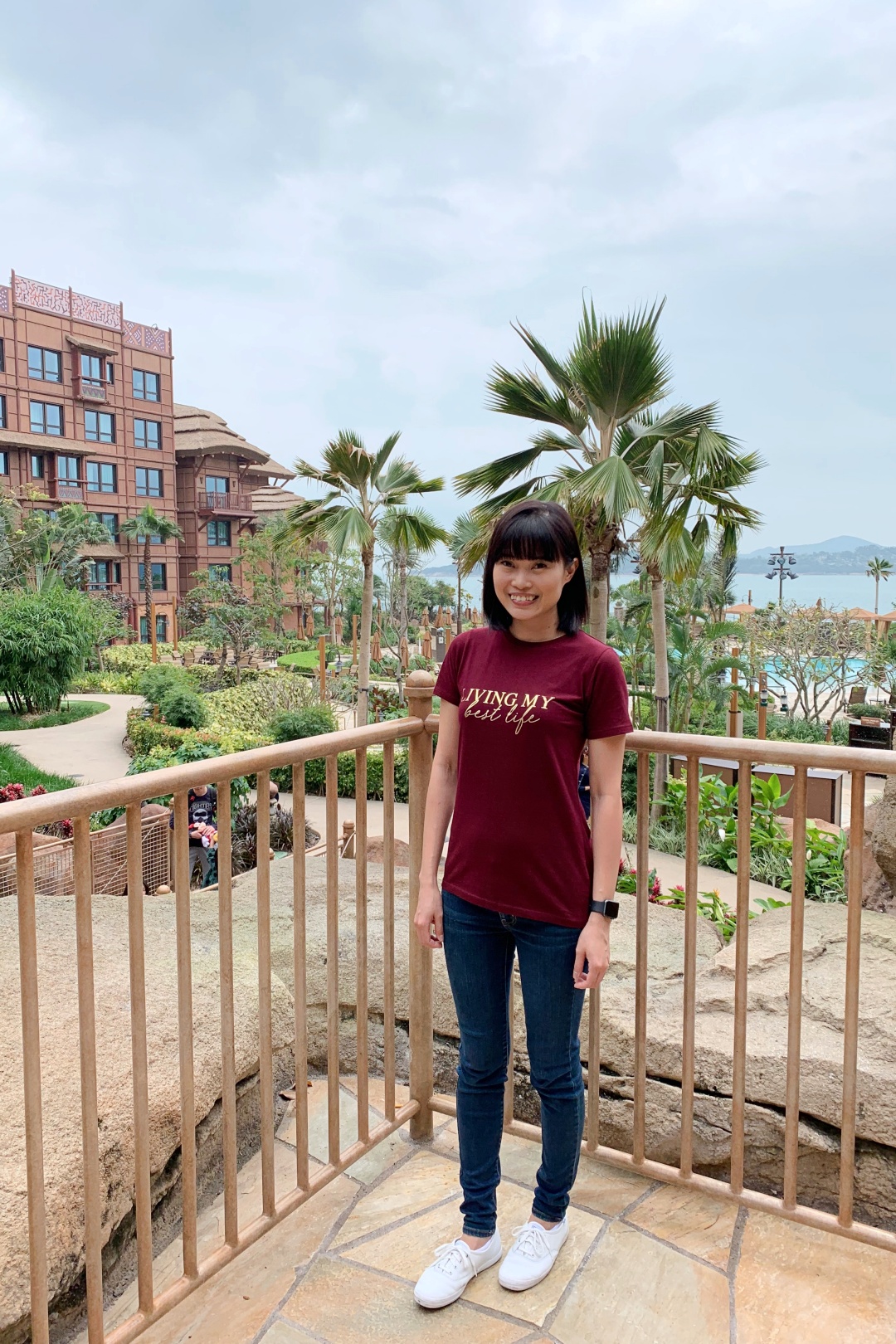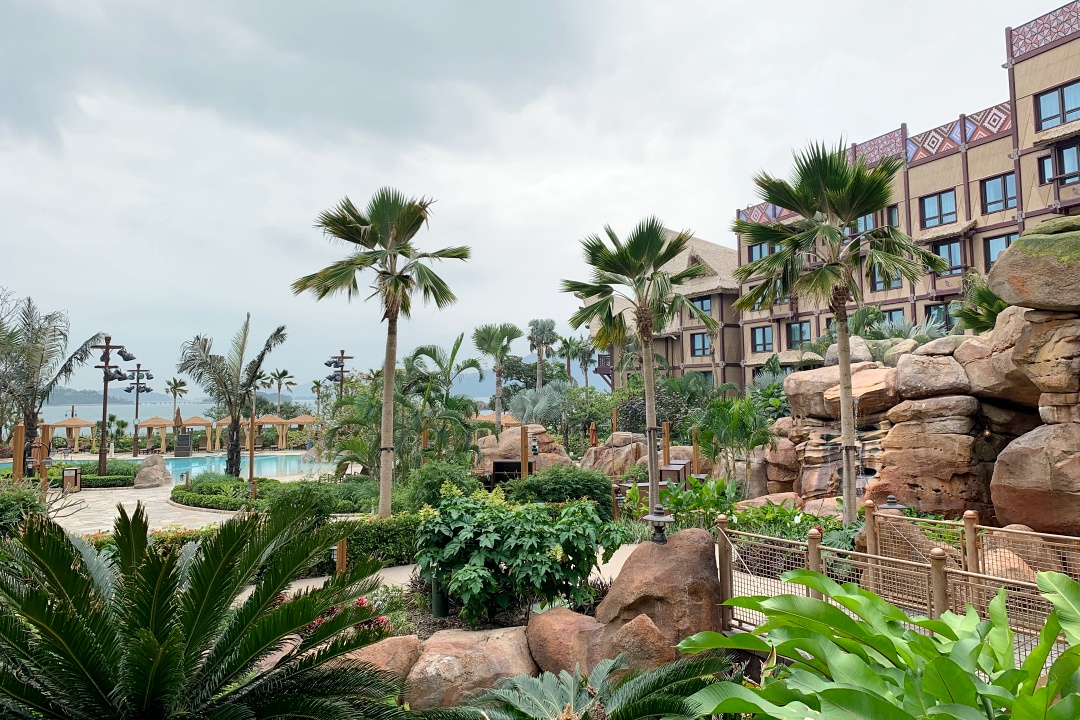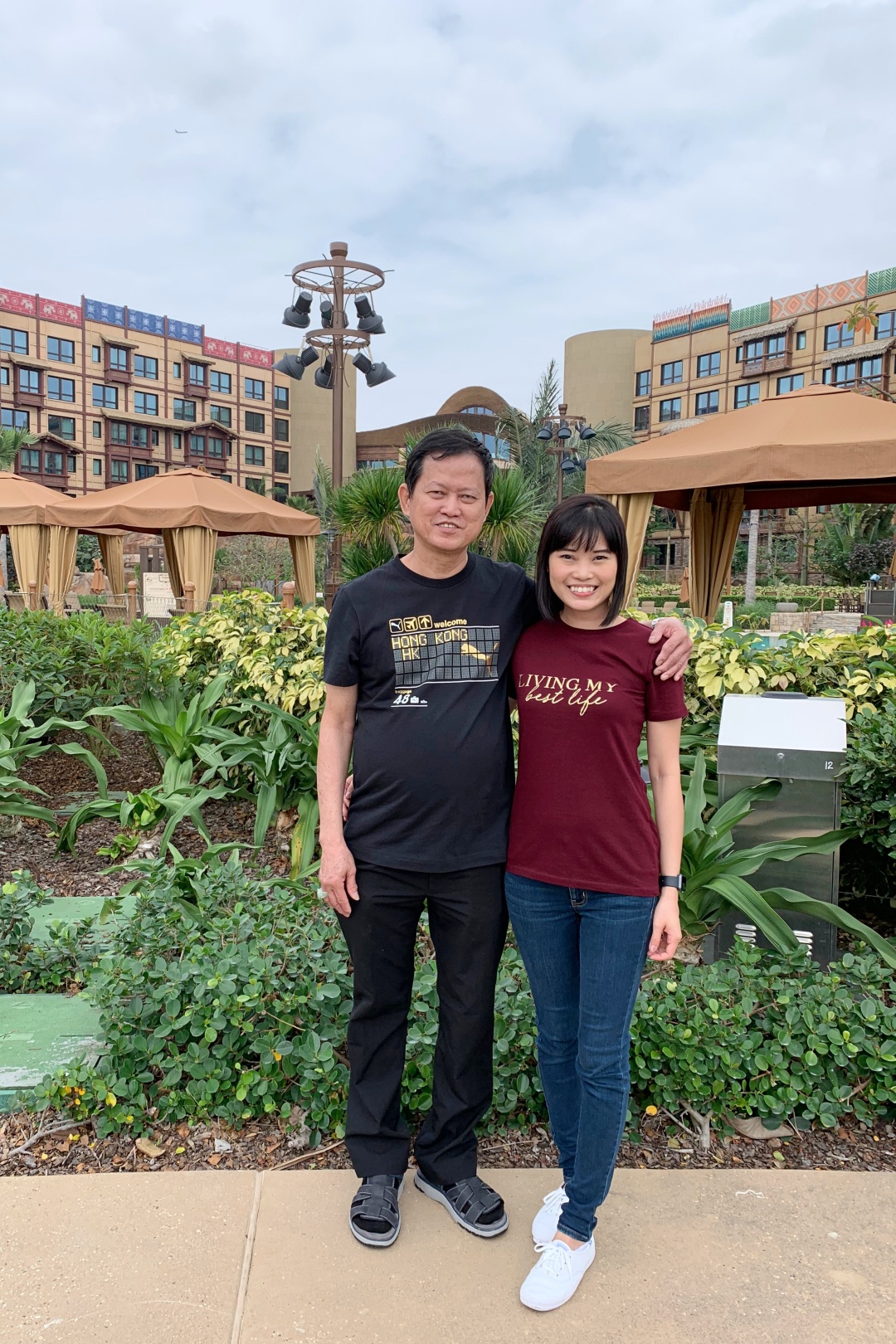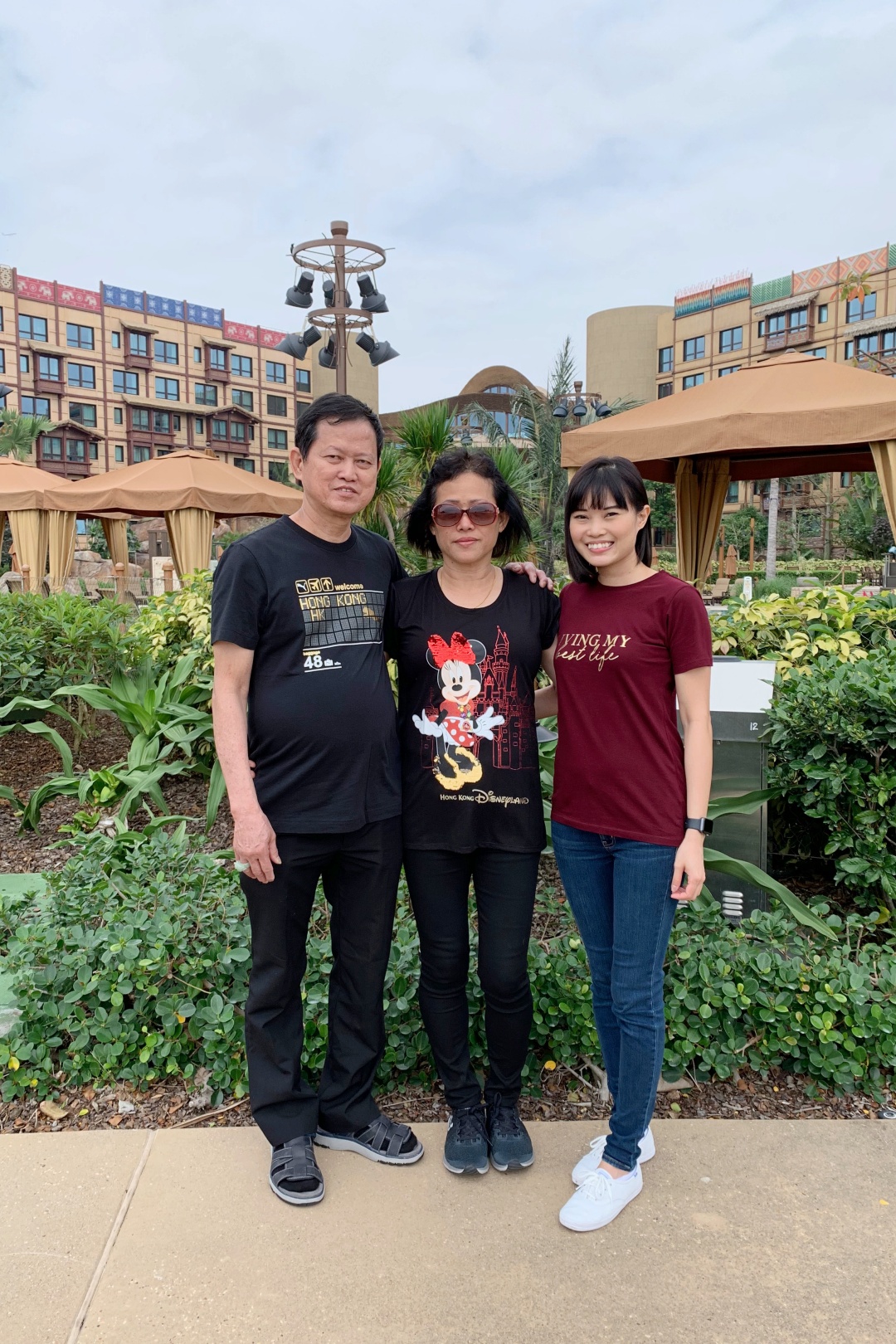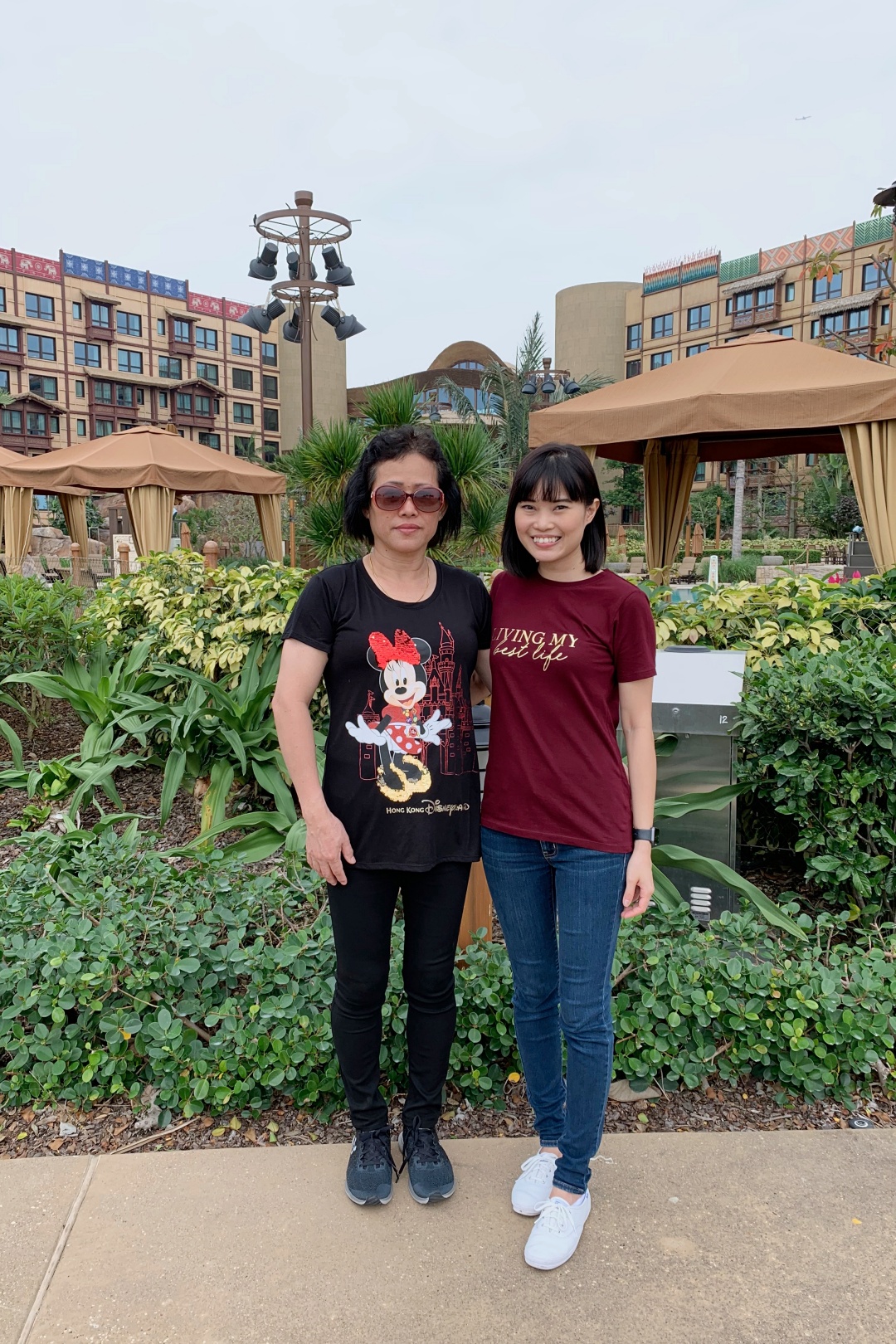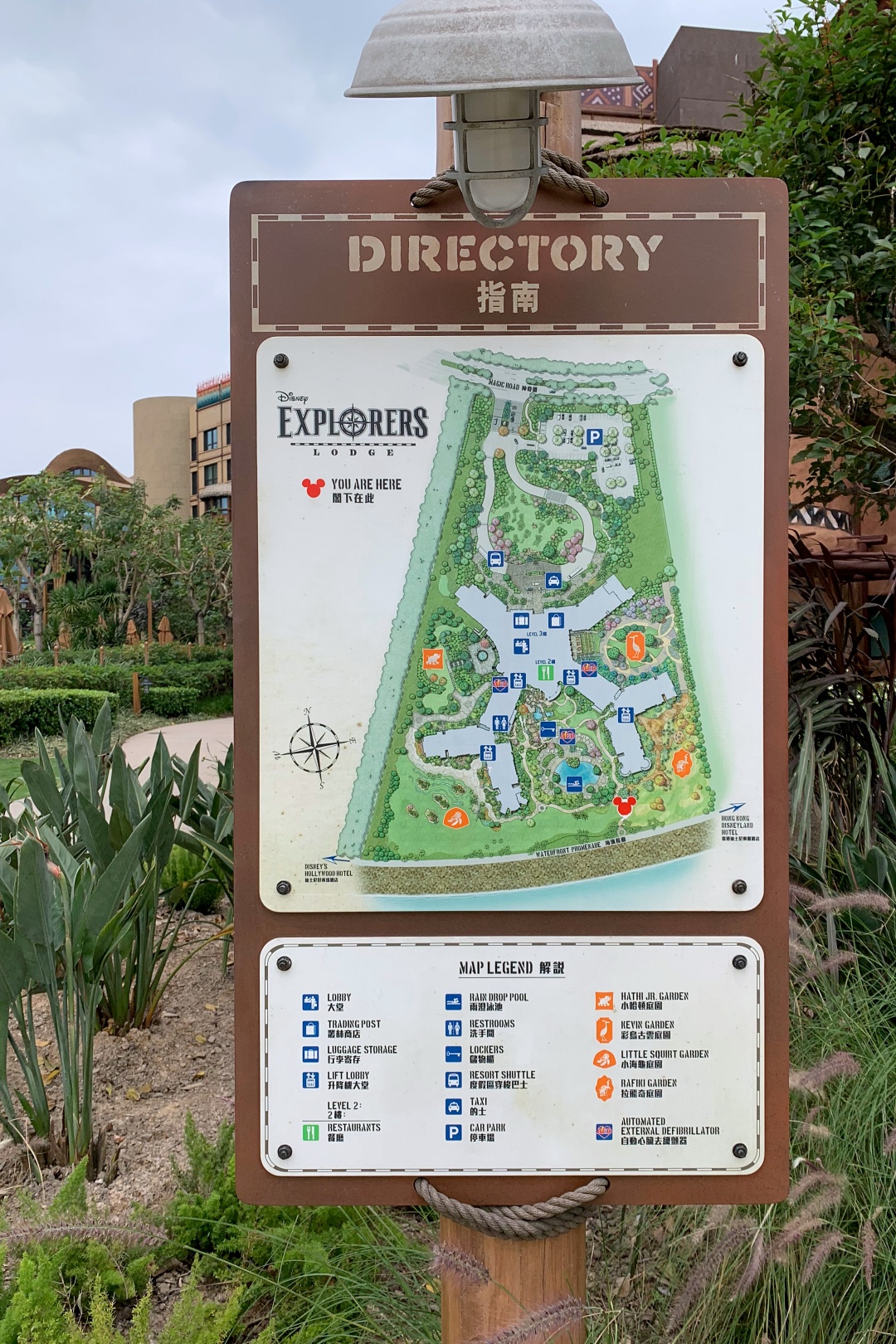 We eventually left the hotel at around 13:00 and made our way to the airport for our flight at 15:45.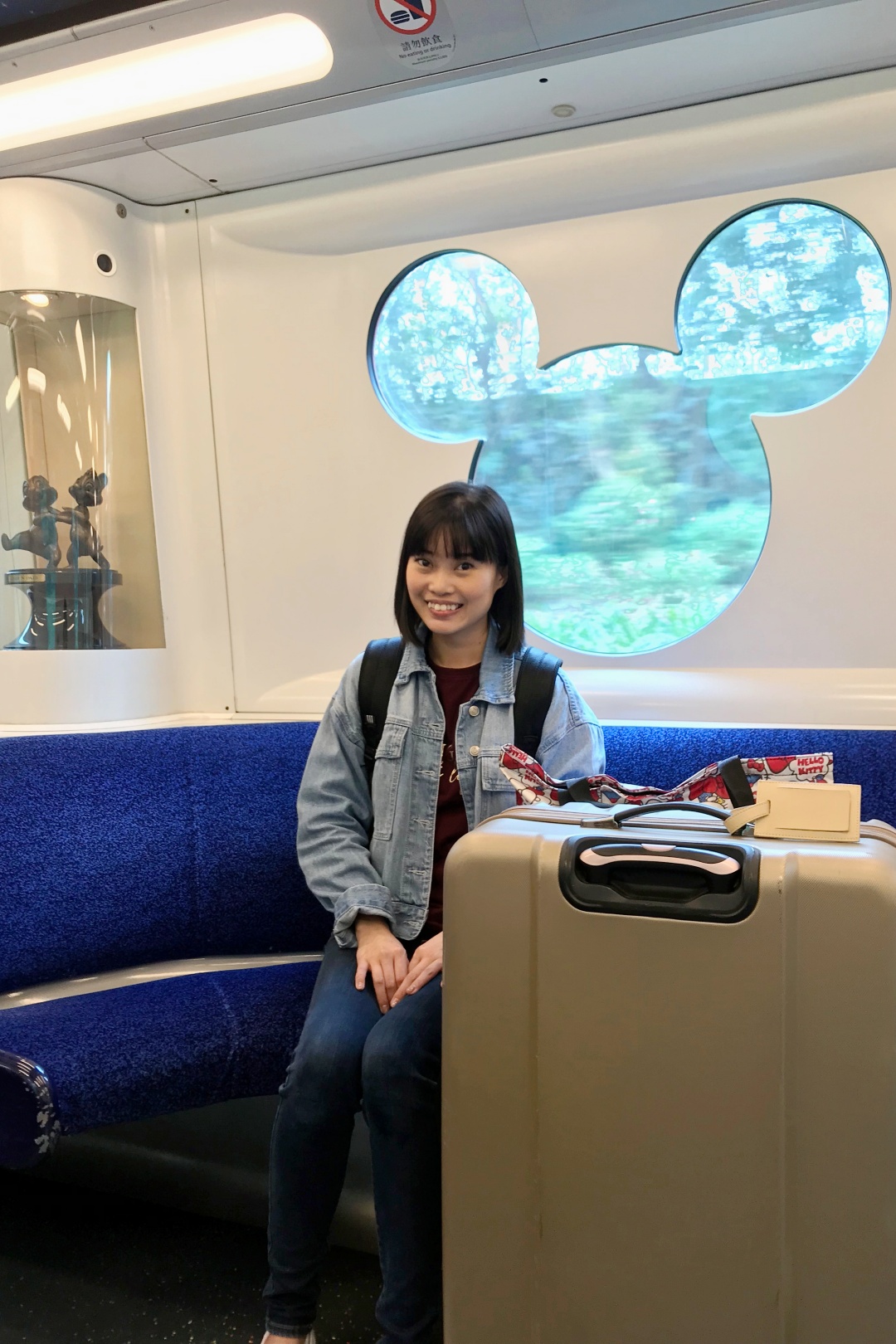 We eventually left the hotel at around 13:00 and made our way to the airport for our flight at 15:45. From Disneyland Resort Station, we took the Disney Resort Line to Sunny Bay Station, then took a stop to Tsing Yi.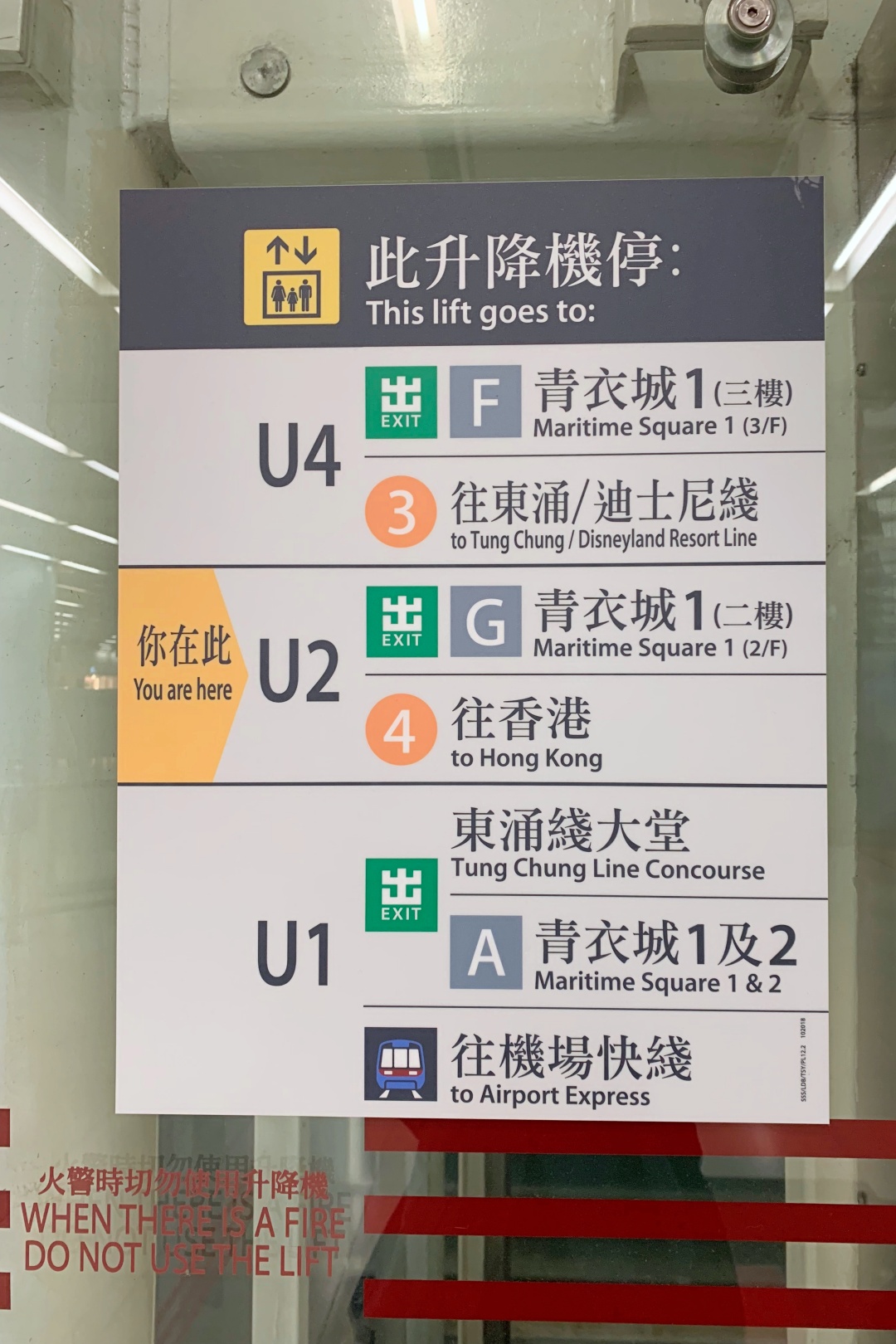 From Tsing Yi, we then took the Airport Express to get to the airport.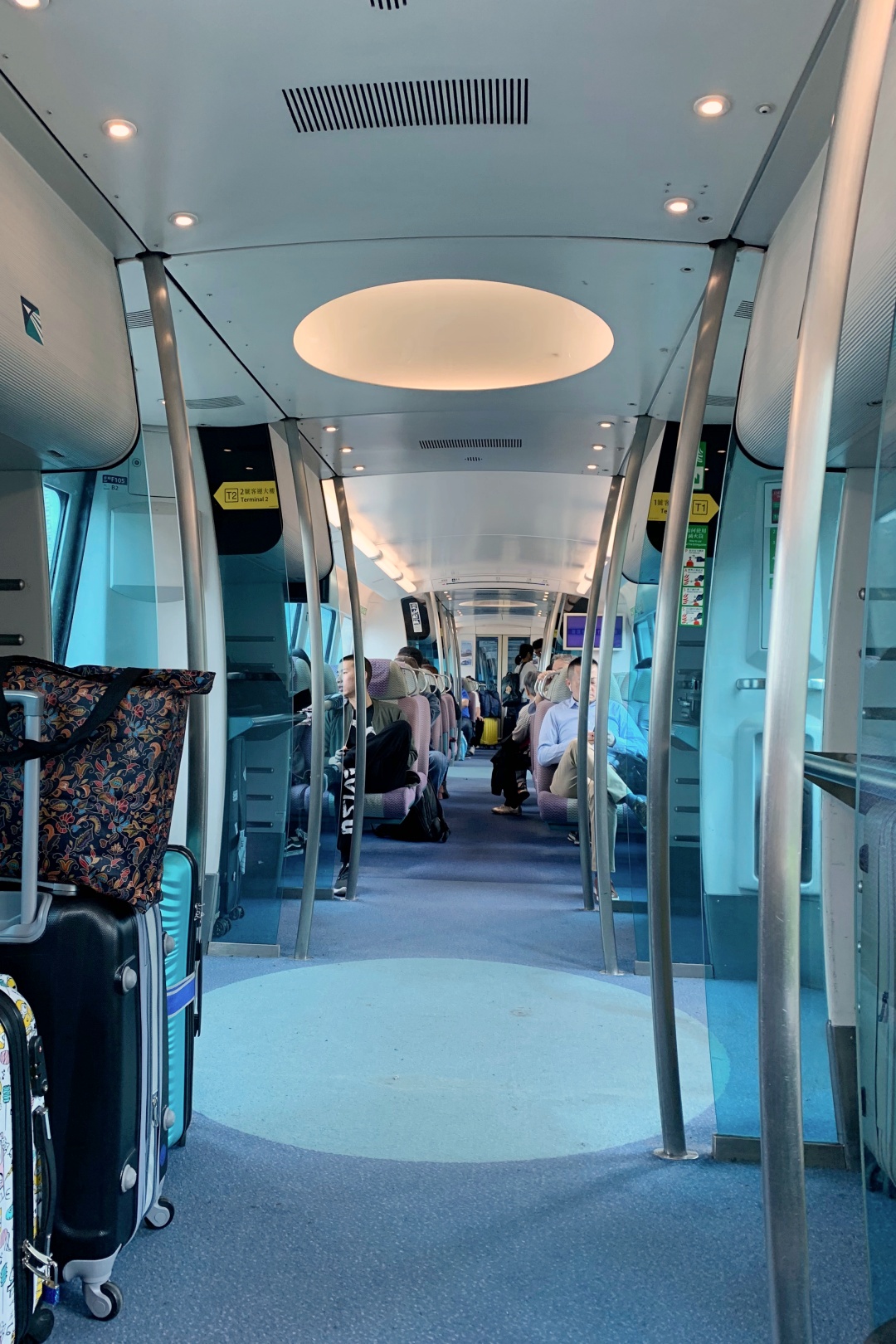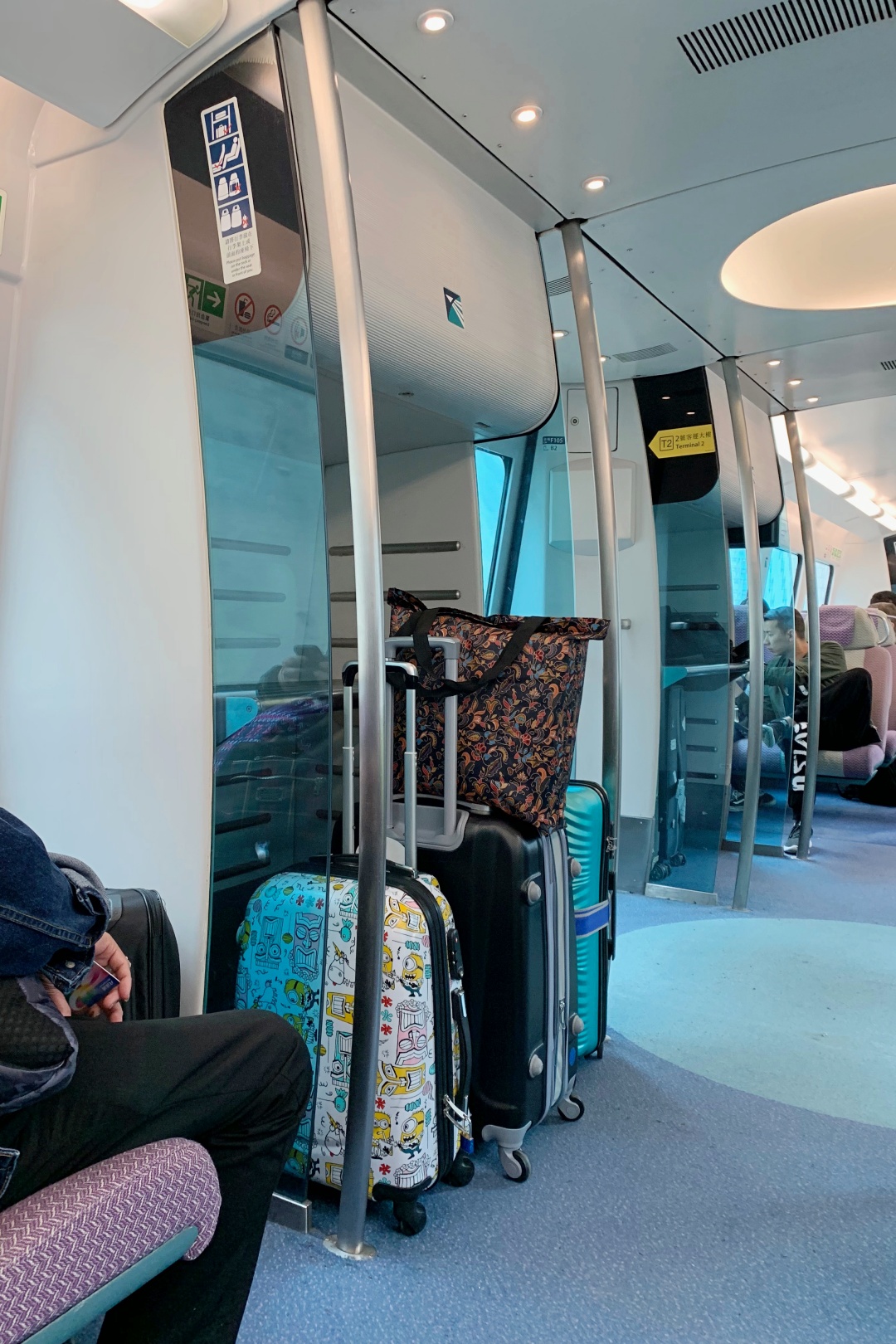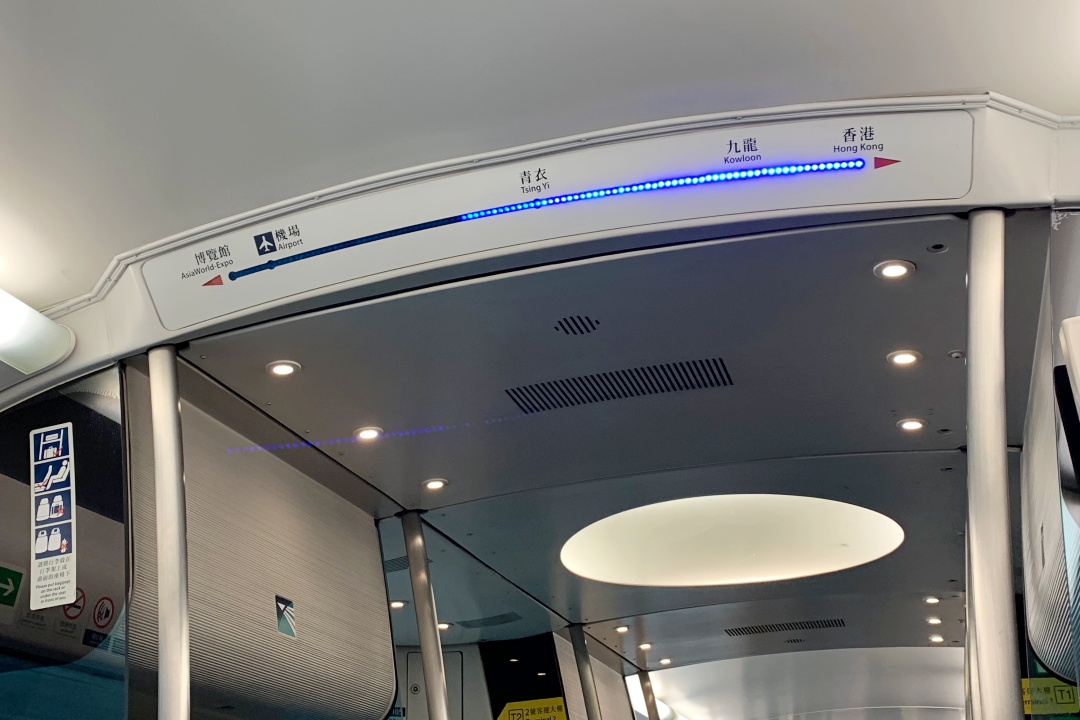 The ride on the Airport Express is relatively comfortable. The train has designated spots for passengers to put their luggage and I appreciate how there's a light indicator to show how far you're in the journey.
---
After checking in our bags and cleared security, my elder sister and parents went for a quick meal at the airport while my younger sister and I sneaked off to look for the Disneyland gift shop.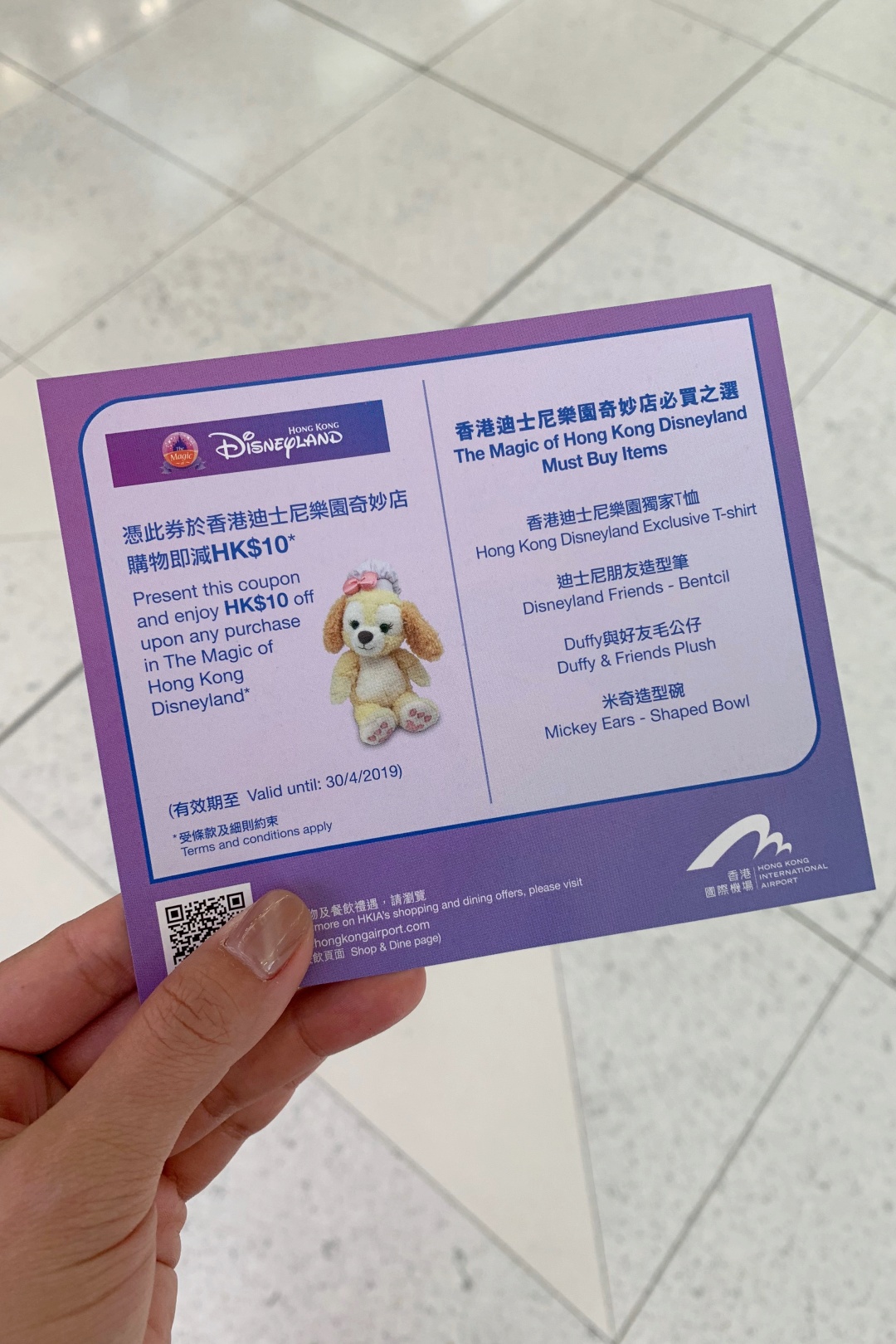 Received this coupon from the concierge staff after we approached her to ask for direction.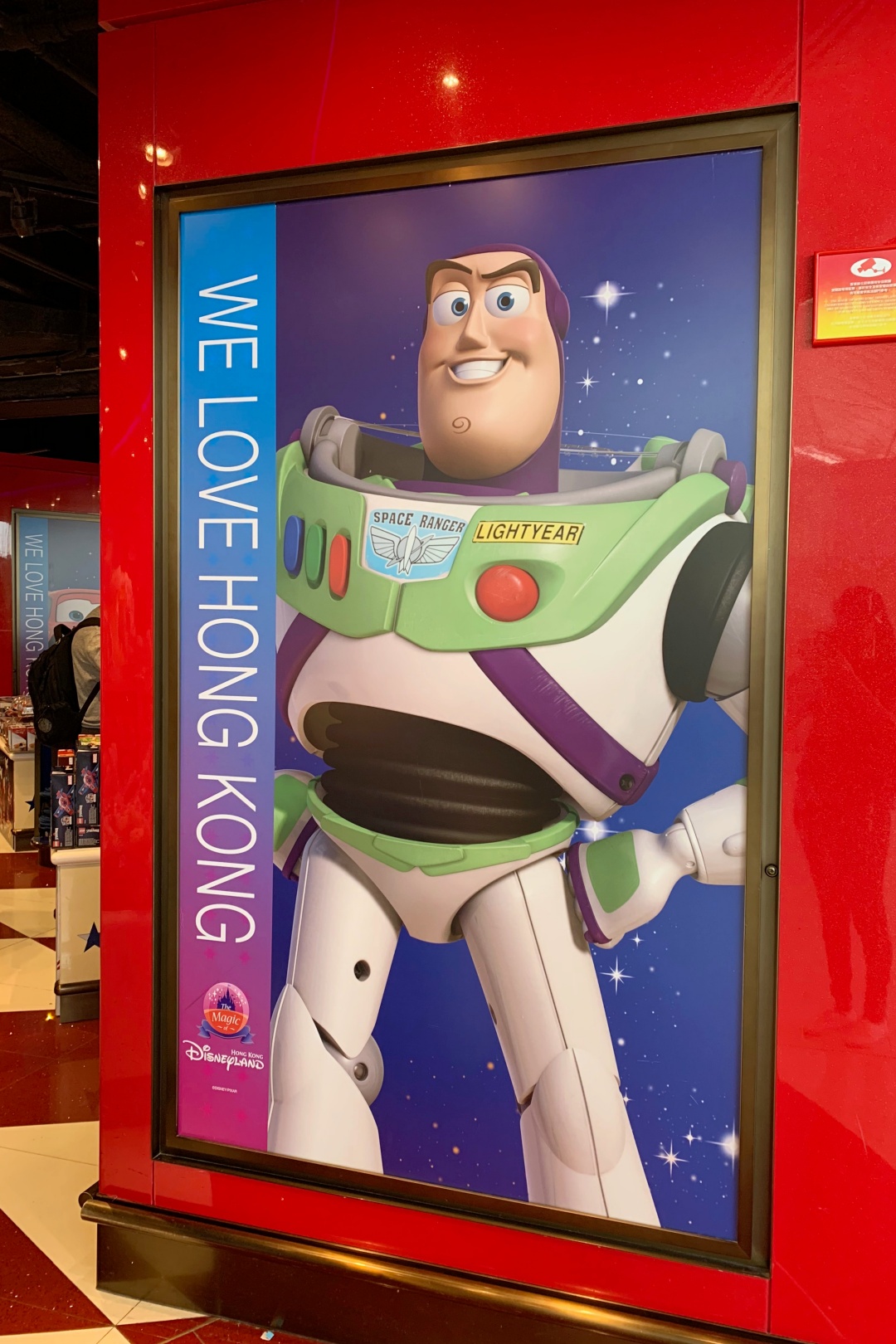 I didn't manage to take any photo at the shop as we literally had to grab and go. I didn't even have time to slowly walk around the shop. Just glance over the shelves and pick up the things I want and head straight for payment.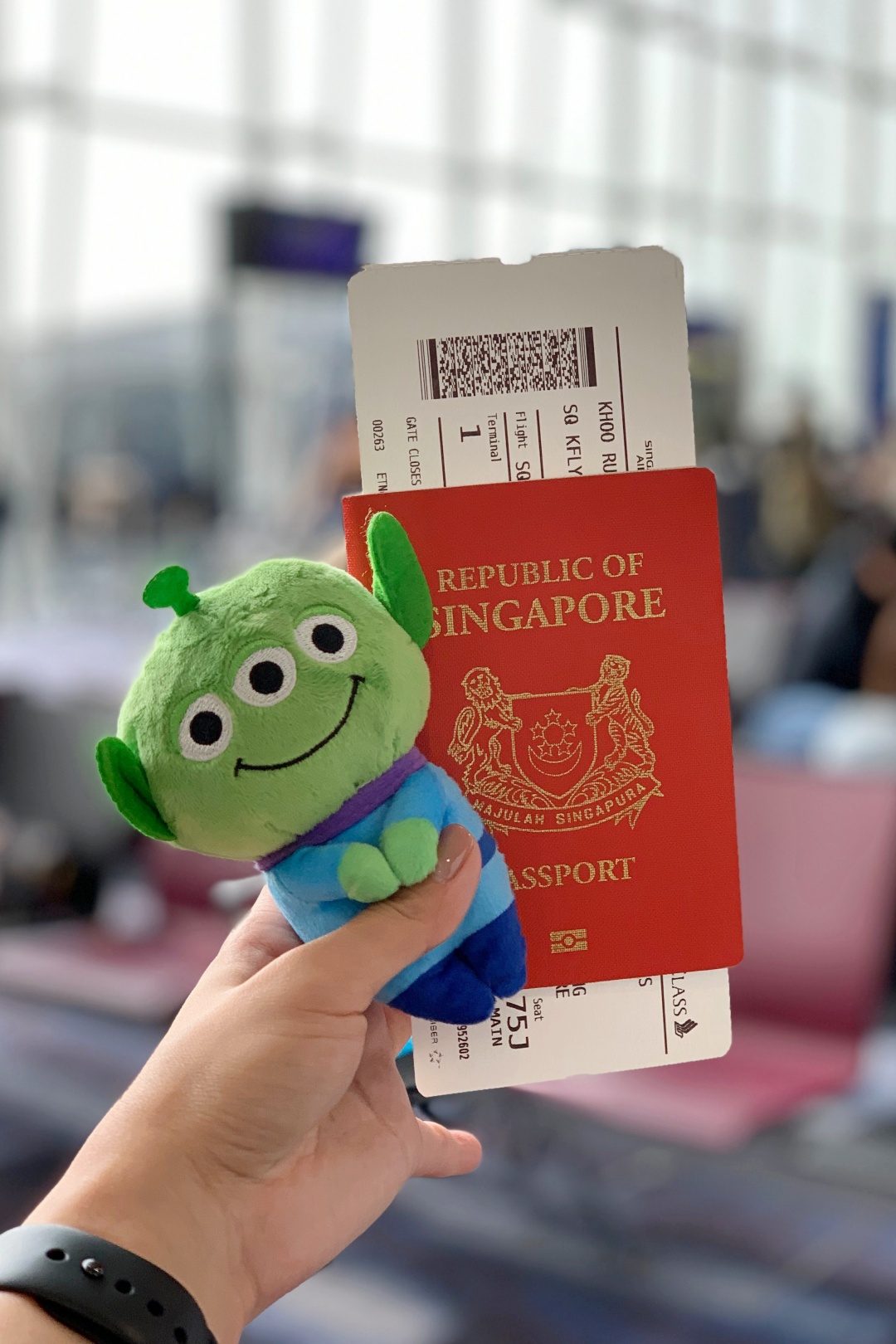 Made it in time for boarding!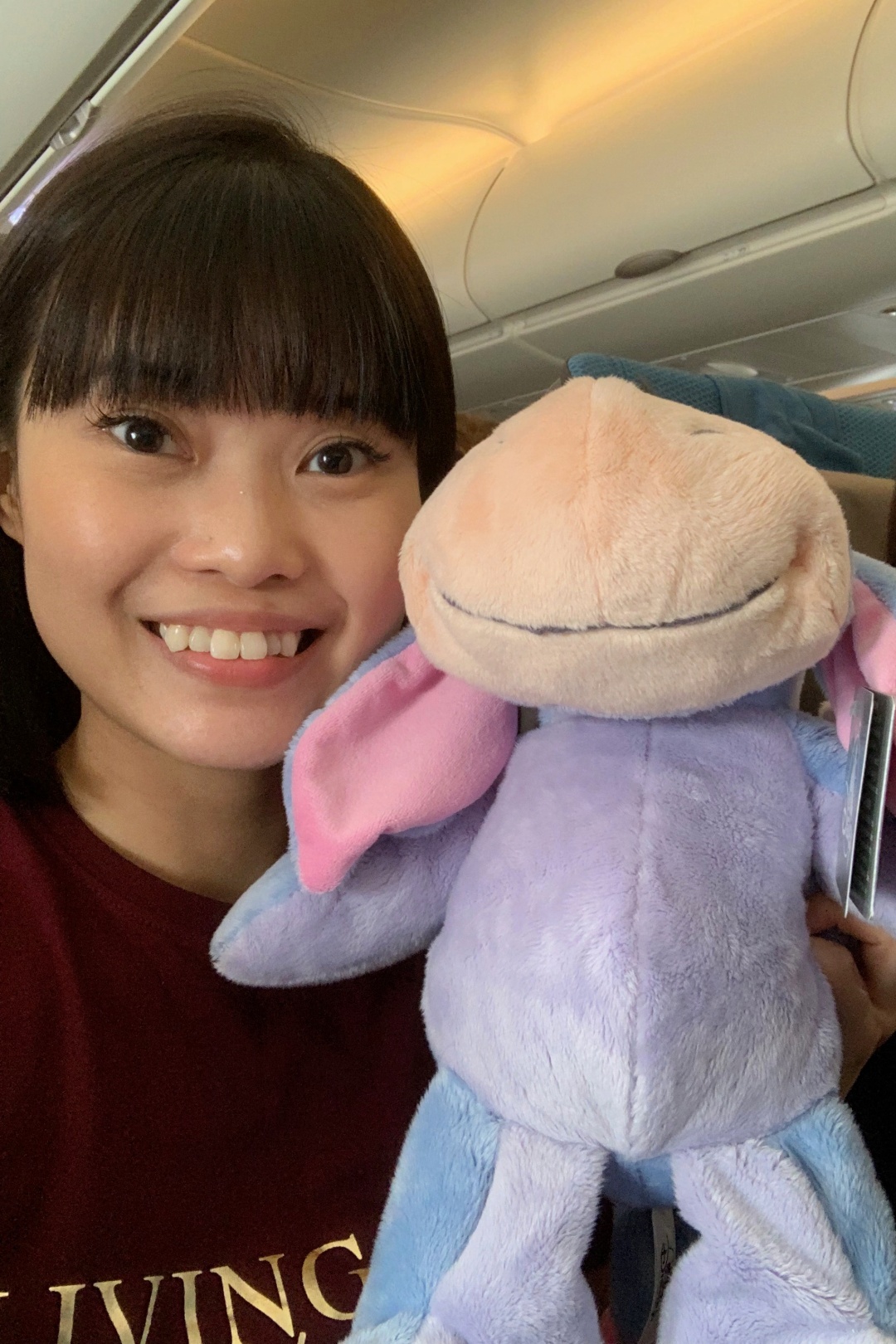 Last-minutes purchase by the sister.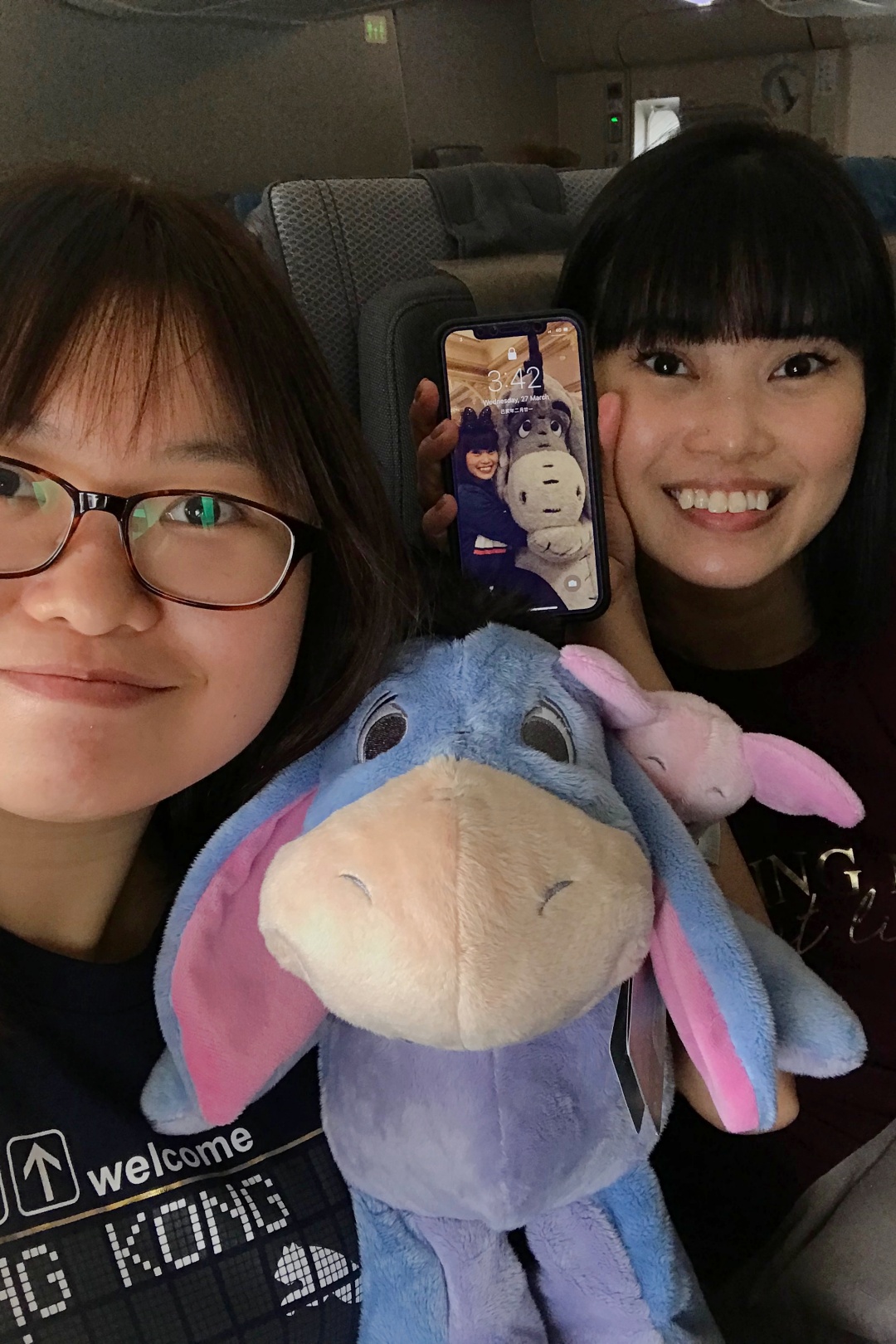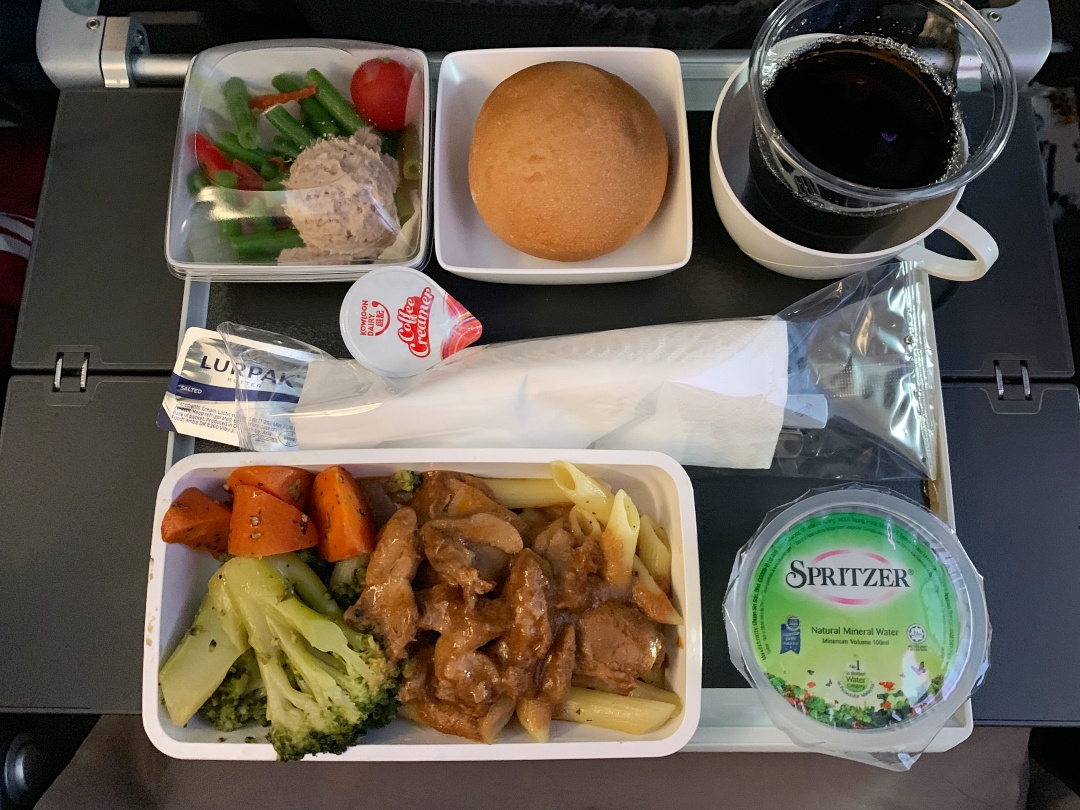 For our in-flight meal, we got to choose between the Chicken Goulash and the Famous Wo Hing Traditional Preserved Meat with Steam Rice. Both doesn't sound very appealing. I ended up getting the Chicken Goulash that comes with penne pasta.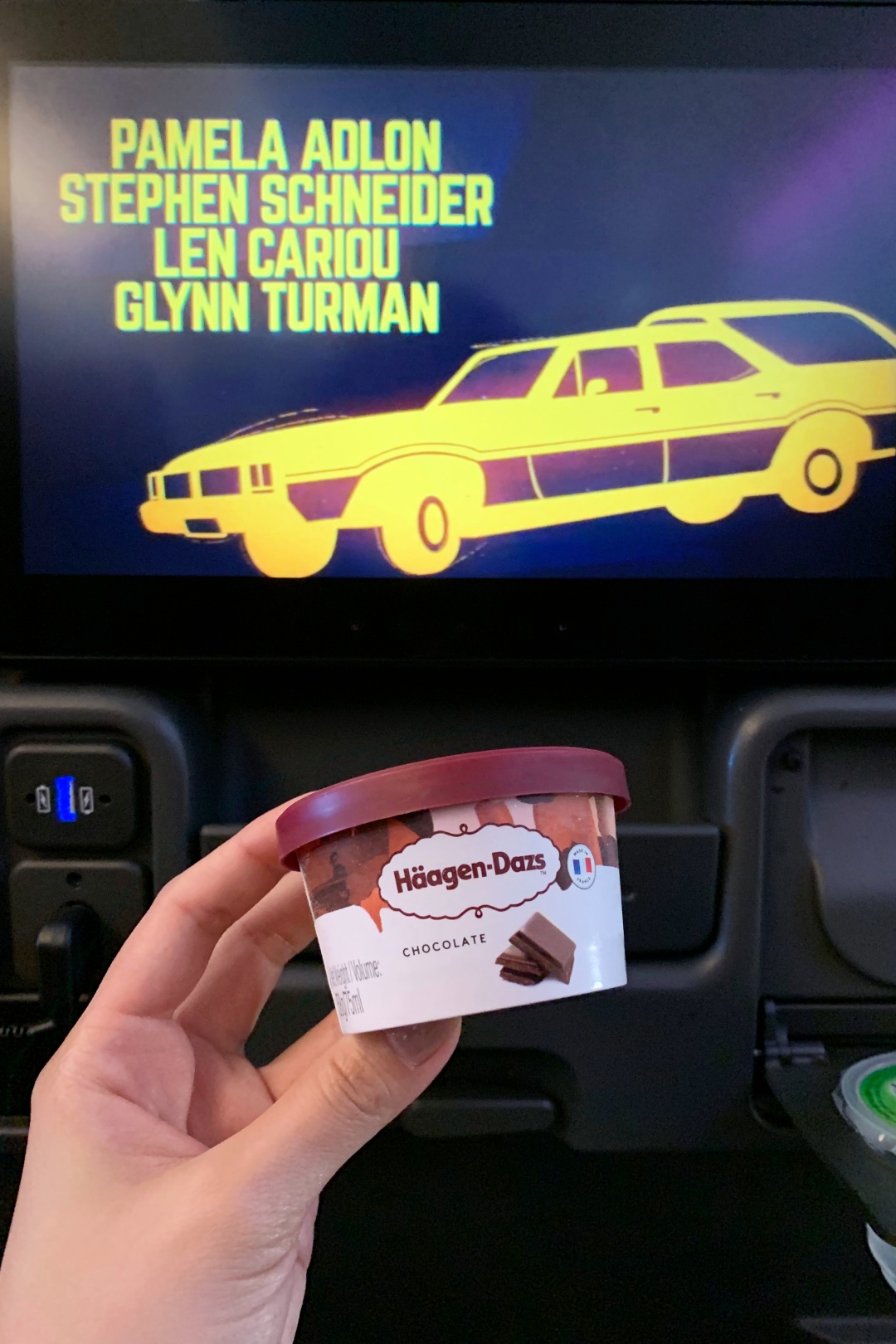 Dessert is a small tub of Haagen-Dazs chocolate ice cream.
It was nearly 20:00 by the time we got back to Singapore. Part ways with my family at the airport as the Husband came to pick me.
---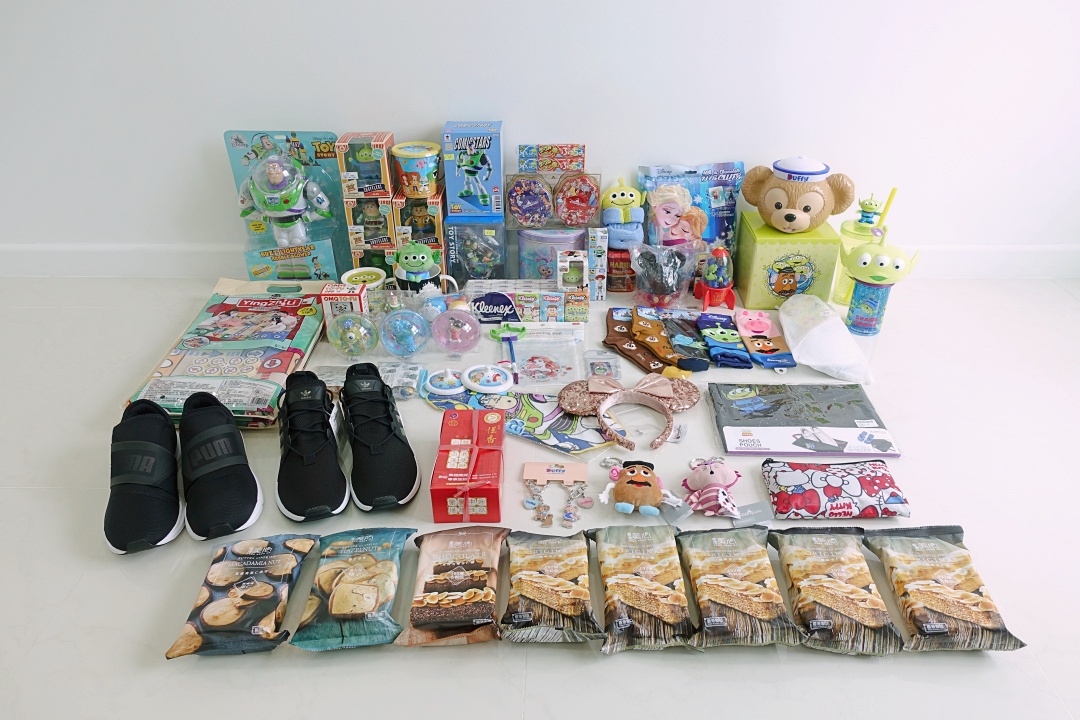 Lastly, here's a photo of everything I got on this trip.
I realised I didn't get much food, aside from a box of wife biscuit and some pastries from Mei Xin. Other than the two pairs of sneakers for the Husband, the majority of the things I got were Disney themed.