On the second day of our trip, we headed over to Macau for a day trip.
My sister had already brought the ferry tickets in advance, and each ticket from Hong Kong to Macau cost HKD 186. (Price vary based on day and time of sailing. You can check out the details here.) While the ticket was only valid for a specific date, there wasn't a fixed timing for the ferry. As such, we have the flexibility to decide what time we want to take the ferry. (For day sailing, there's a ferry departing every 20-minute and sailing time is approximately 55 minutes.)
We decided to meet up at 09:00 for our breakfast at the hotel before we head over to Hong Kong Macau Ferry Terminal in Sheung Wan.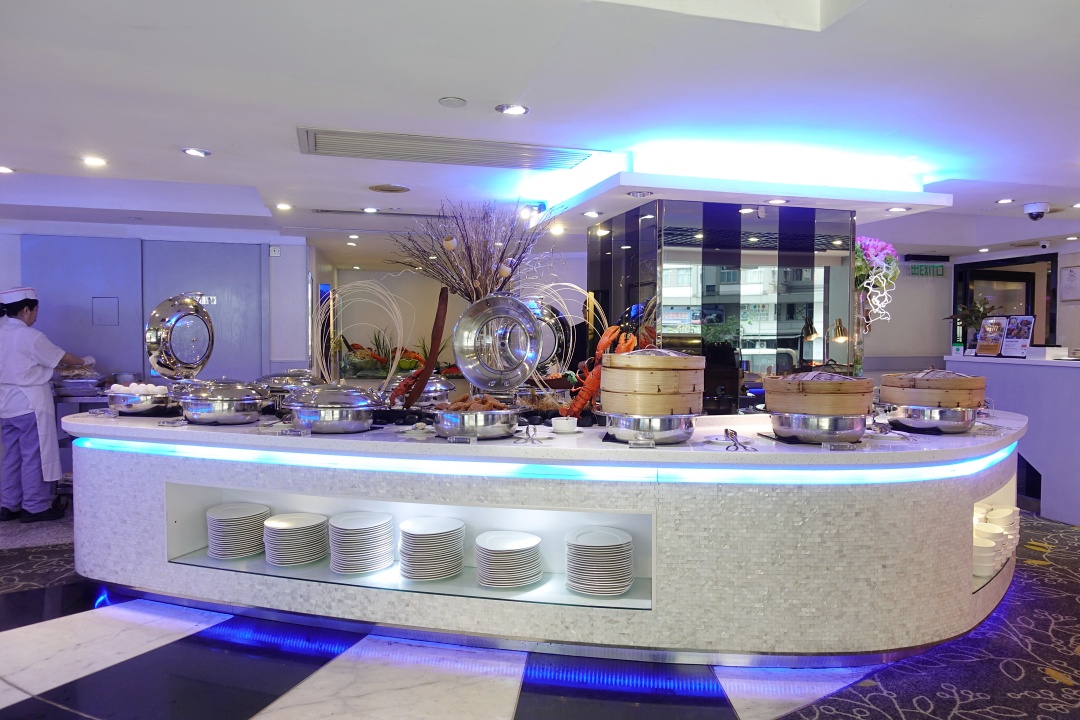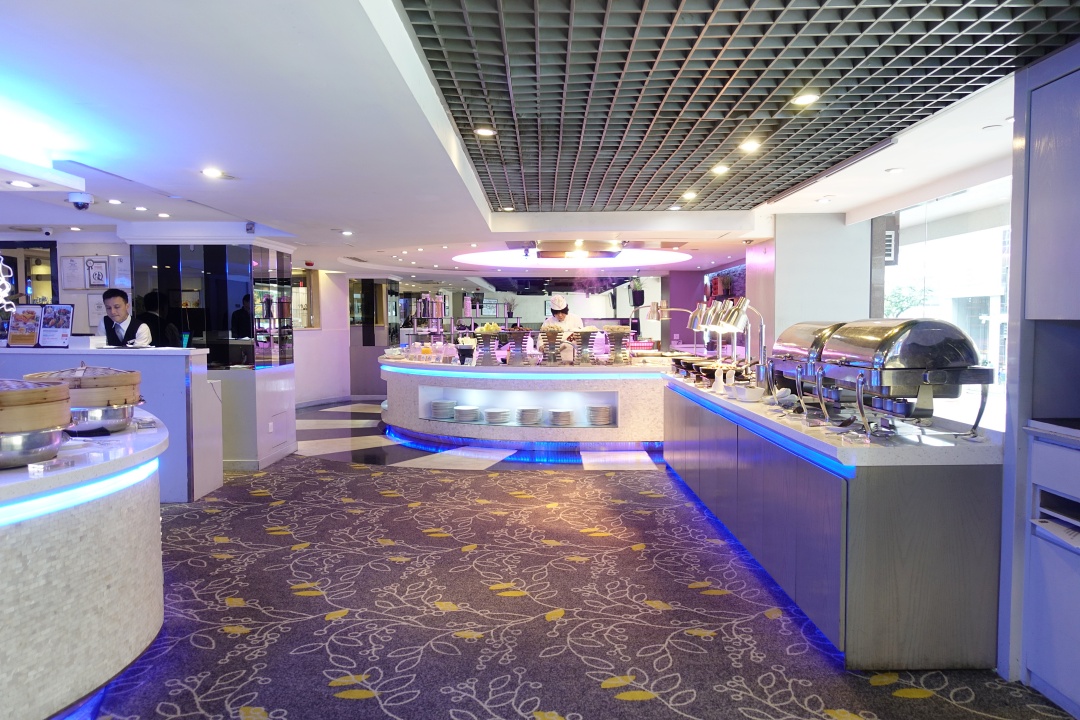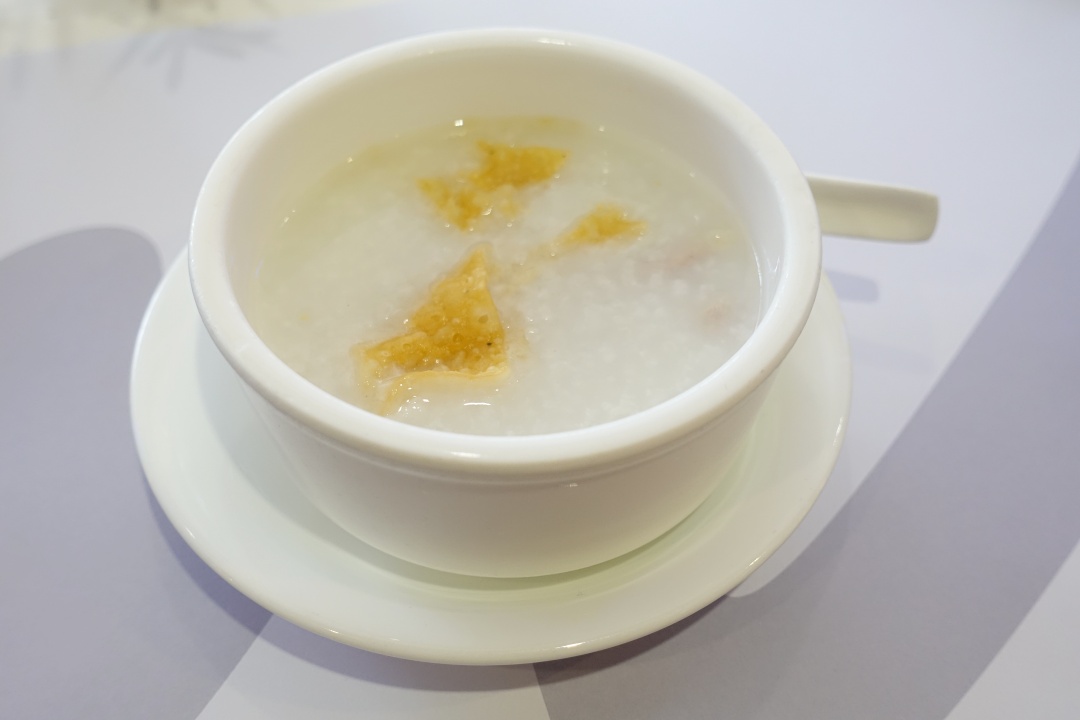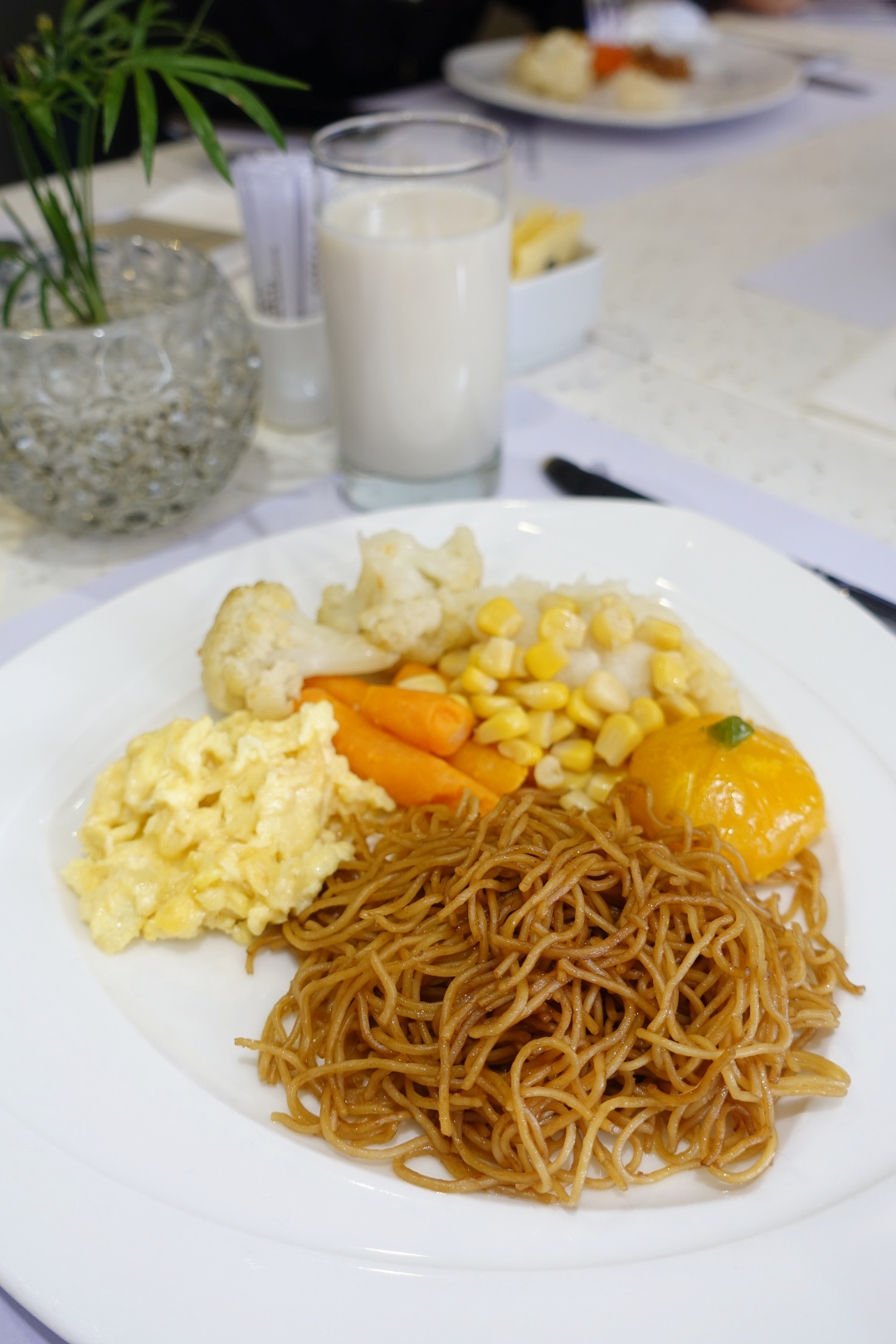 Breakfast was surprisingly better than expected. I honestly wasn't expecting much for the hotel's breakfast, but there were a good selection of dishes – including noodles, porridge, pancakes, pastries and dim sums.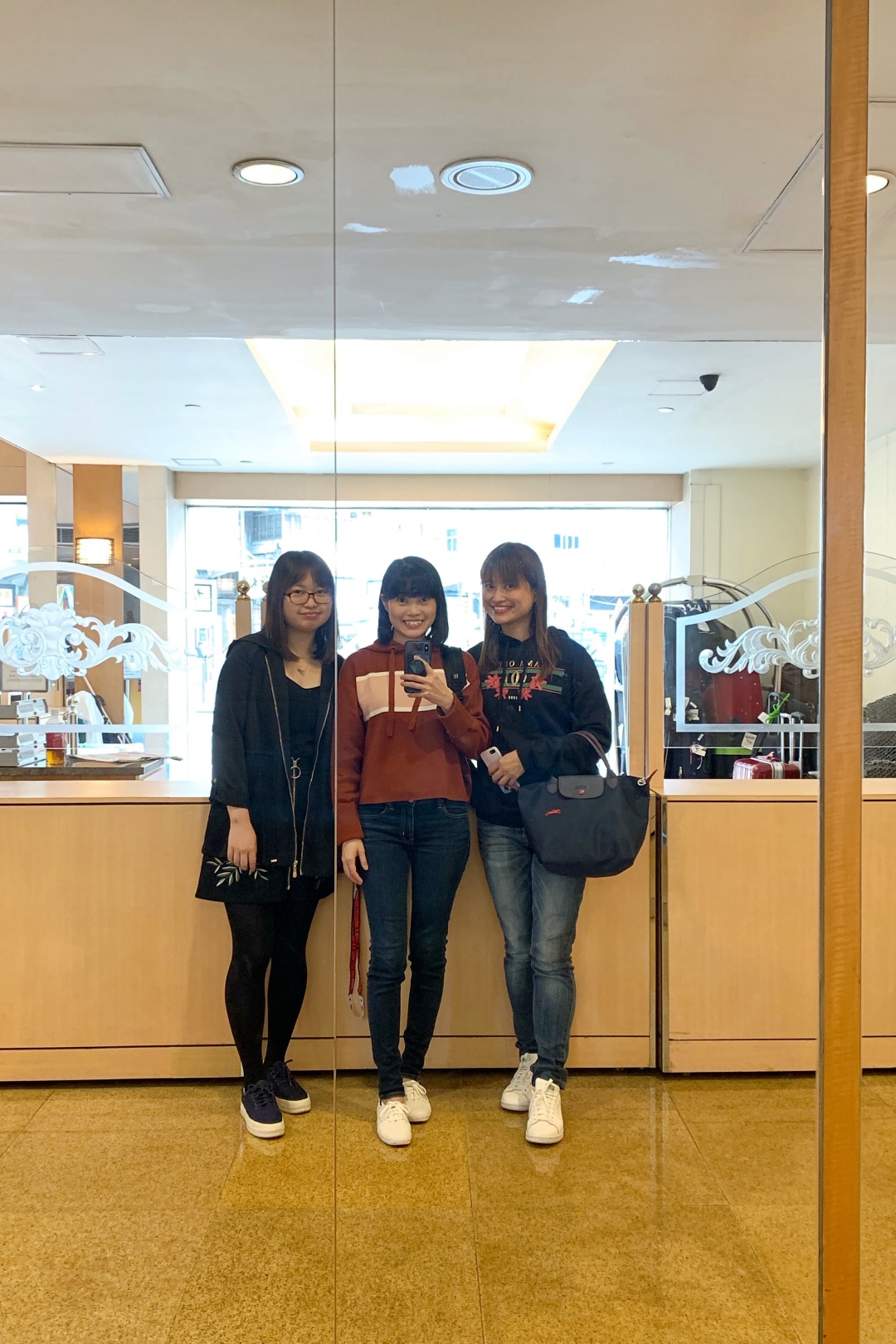 It was almost 10:00 when we finished our breakfast, and we promptly made our way over to Sheung Wan. From Prince Edward Station, we took the MTR Red Line to Central (six stops away), before changing to the Blue Line to Sheung Wan (one station away).
Upon reaching, we simply followed the directions found at the station to find our way to the ferry terminal.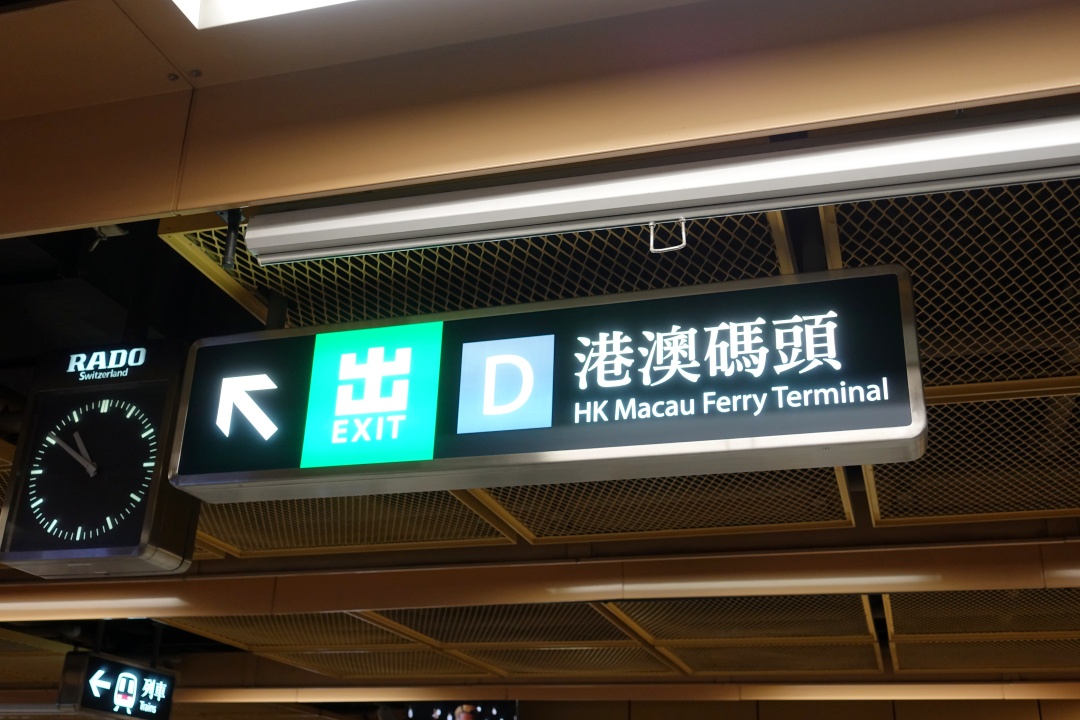 Hong Kong Macau Ferry Terminal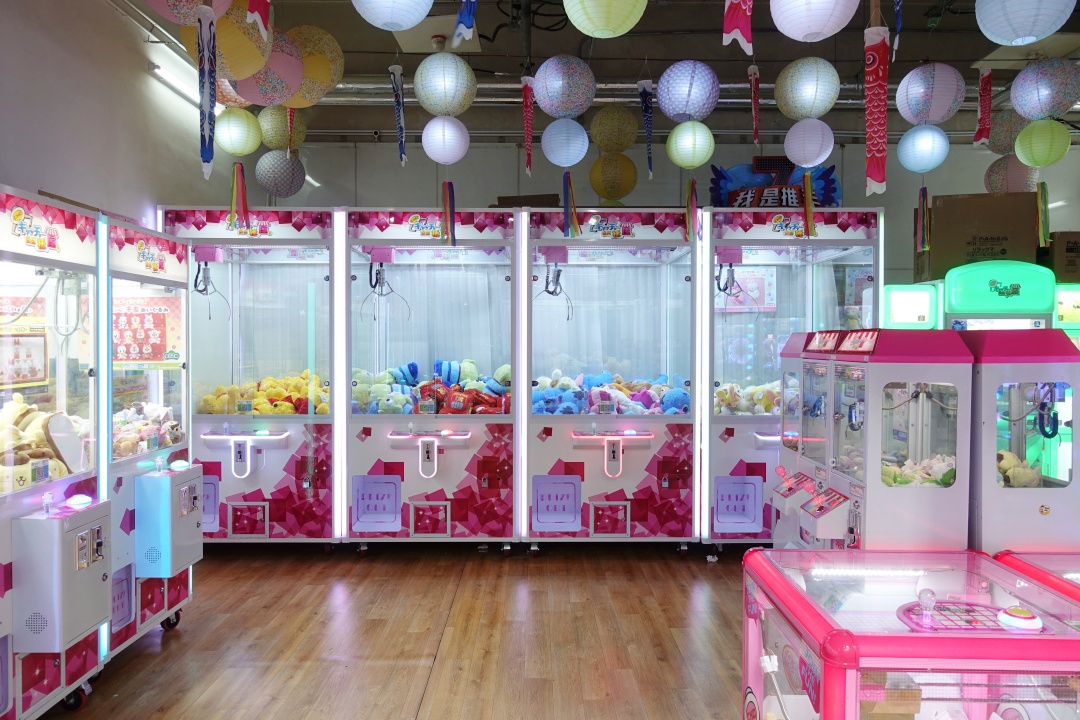 We came across a shop full of these claw machines at the ferry terminal. Each play is HKD 5; we tried a few times but apparently no luck!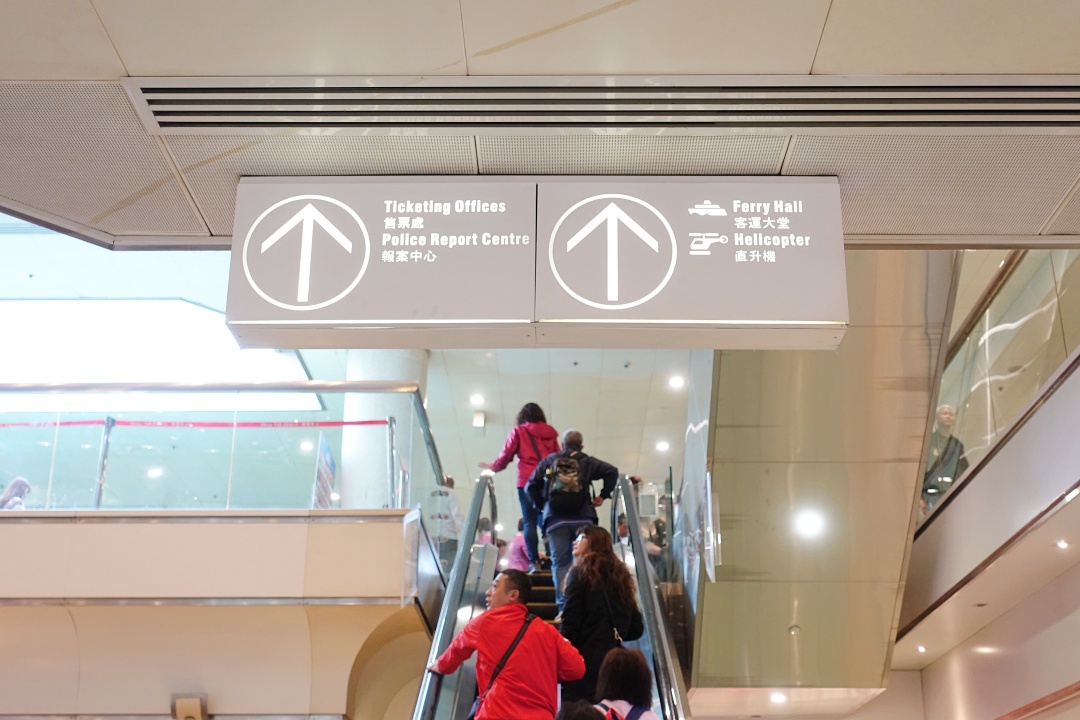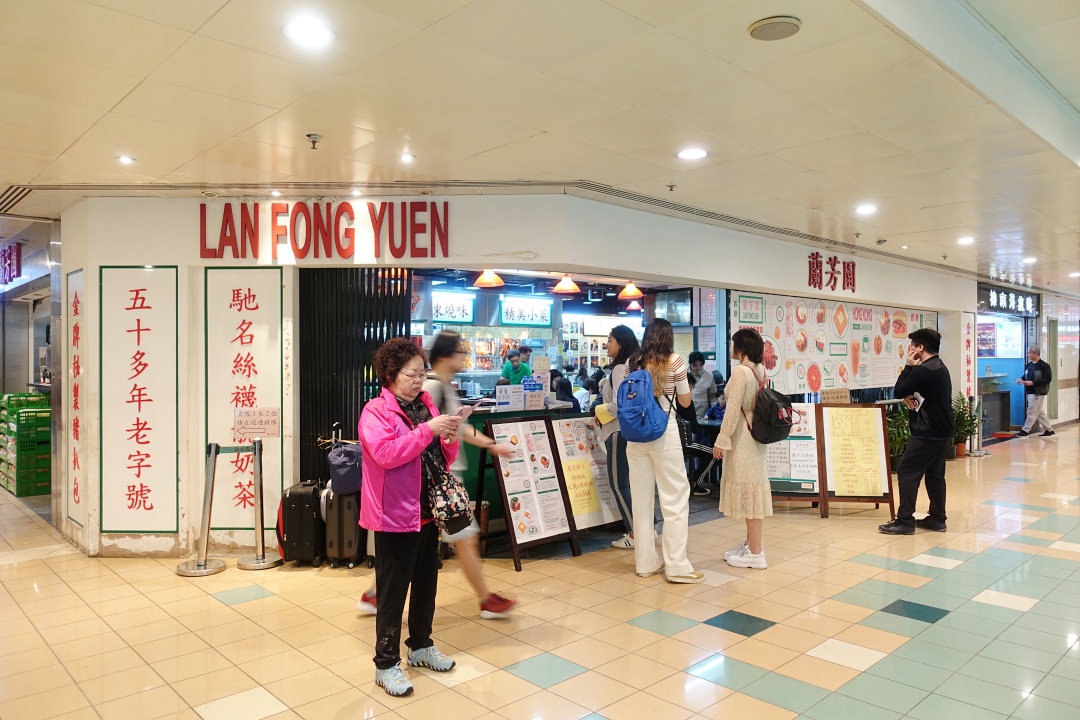 Also spotted Lan Fong Yuen (蘭芳園) at the ferry terminal.
Opened in 1953, Lan Fong Yuen is one of the oldest and most famous cha chaan tengs (hong-kong-styled cafes) in Hong Kong. I went to their main branch on Gage Street once on my previous trip, and I remember loving their 葱油鸡扒捞丁!
If only we hadn't had our breakfast, we could have dined there!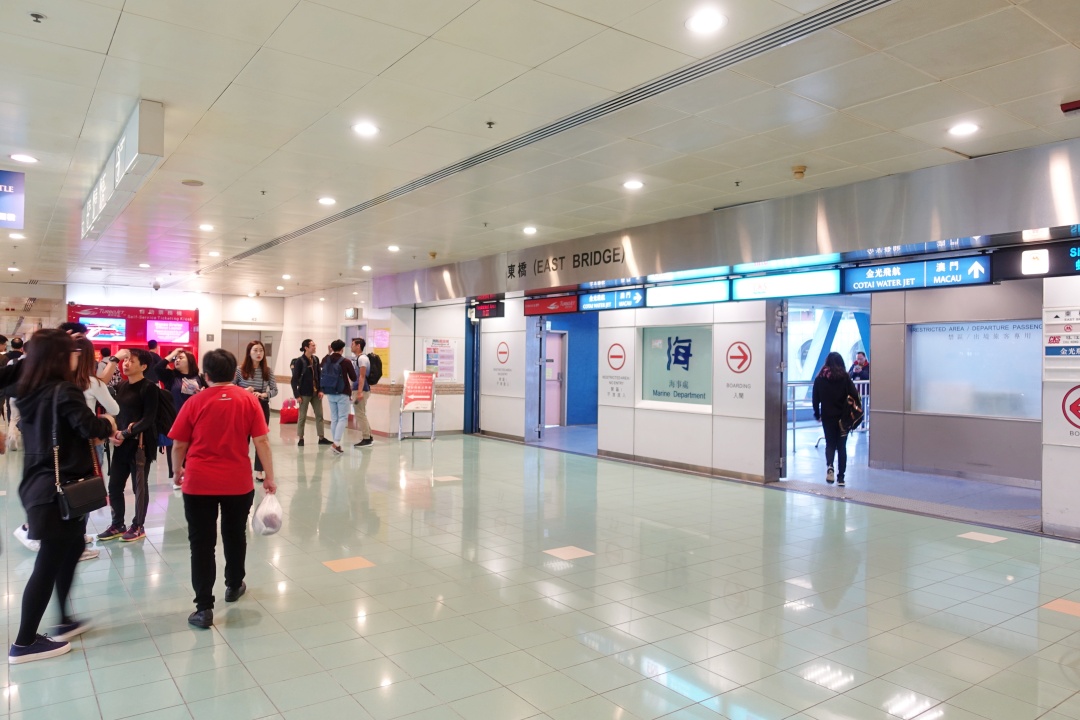 We eventually found our way to the departure gate on the third floor. There is an East and West Bridge; for TurboJET passengers, the boarding is over at the West Bridge.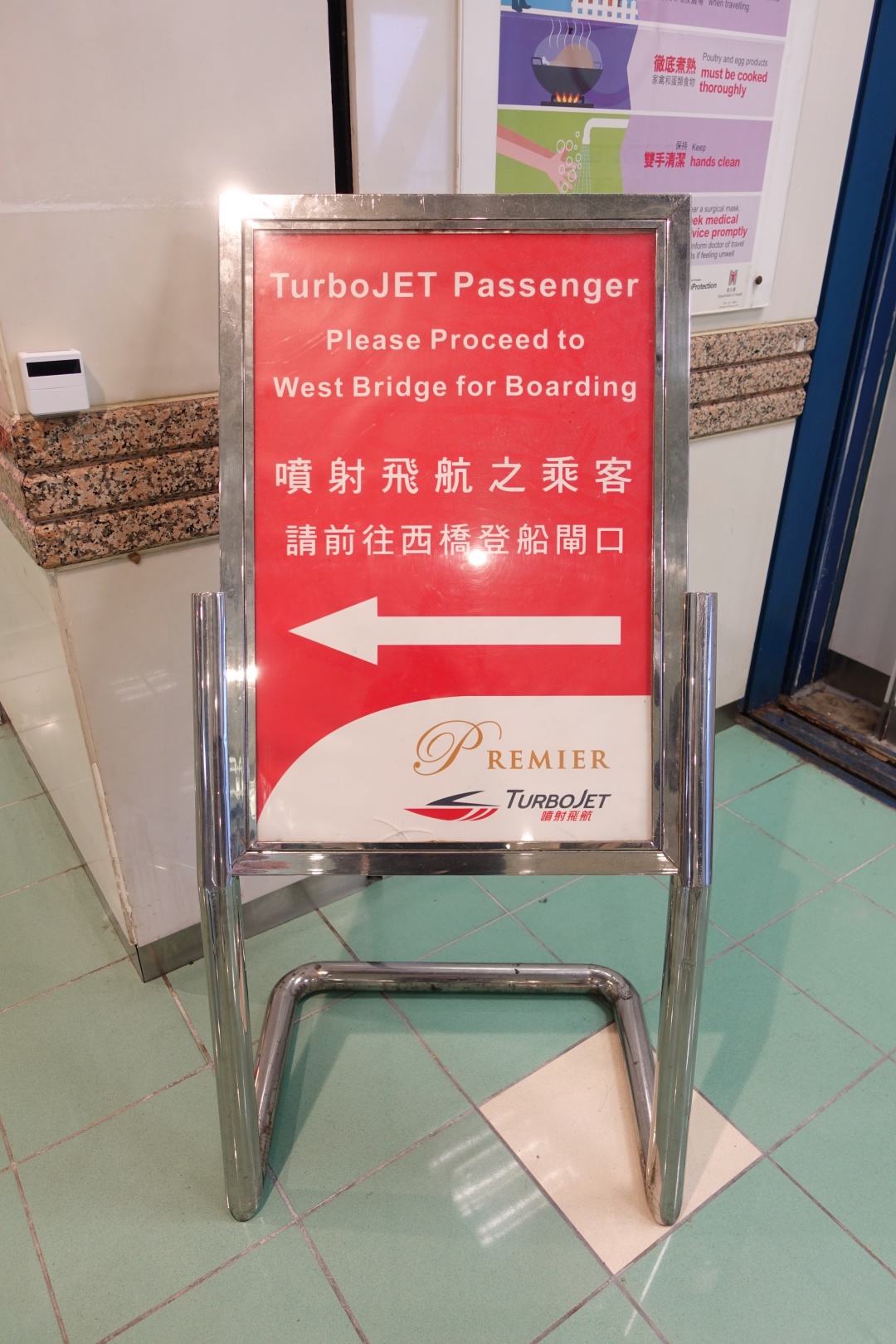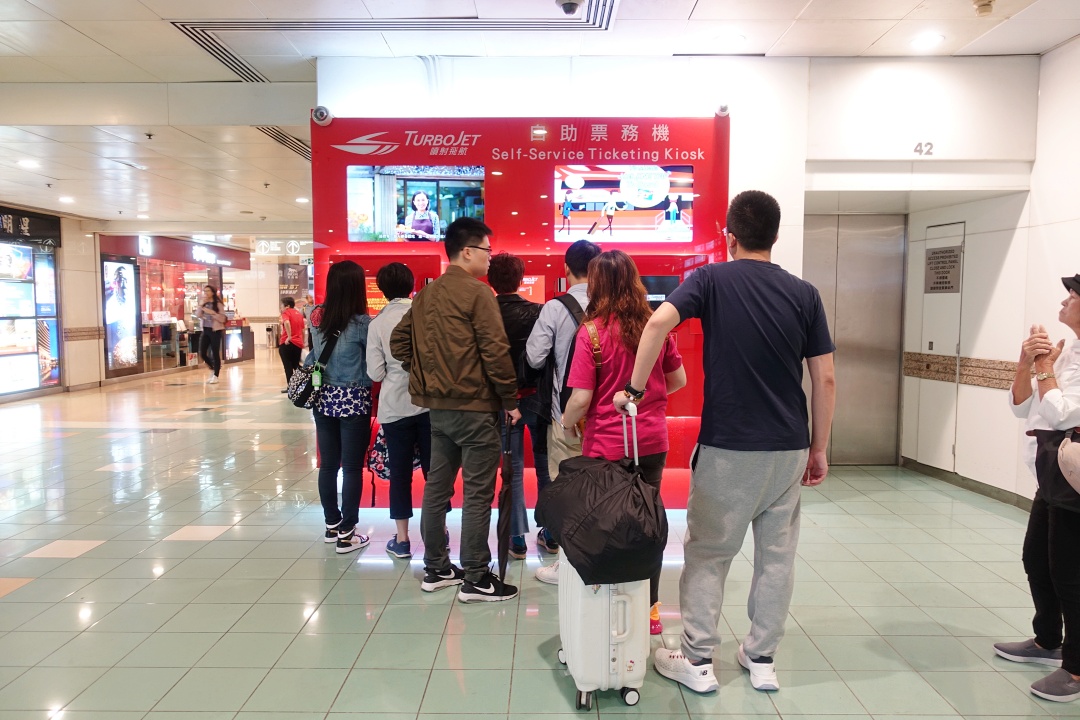 For those who haven't got their ferry ticket, they could either head to the ticketing office or make use of the self-service ticketing kiosk located on the third floor.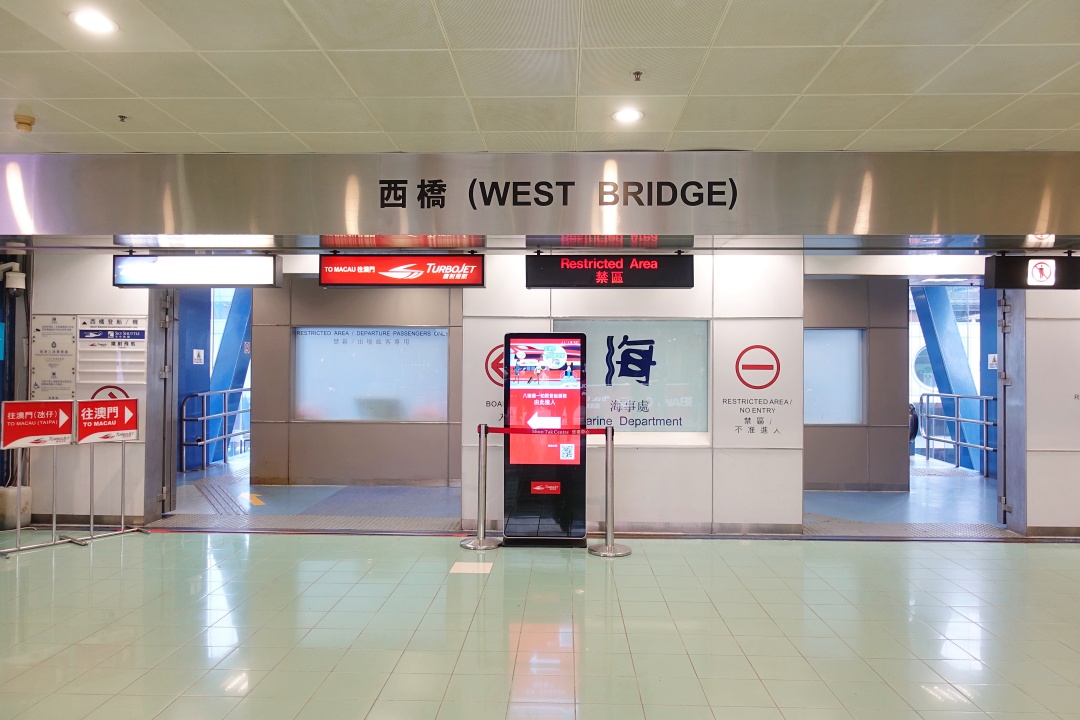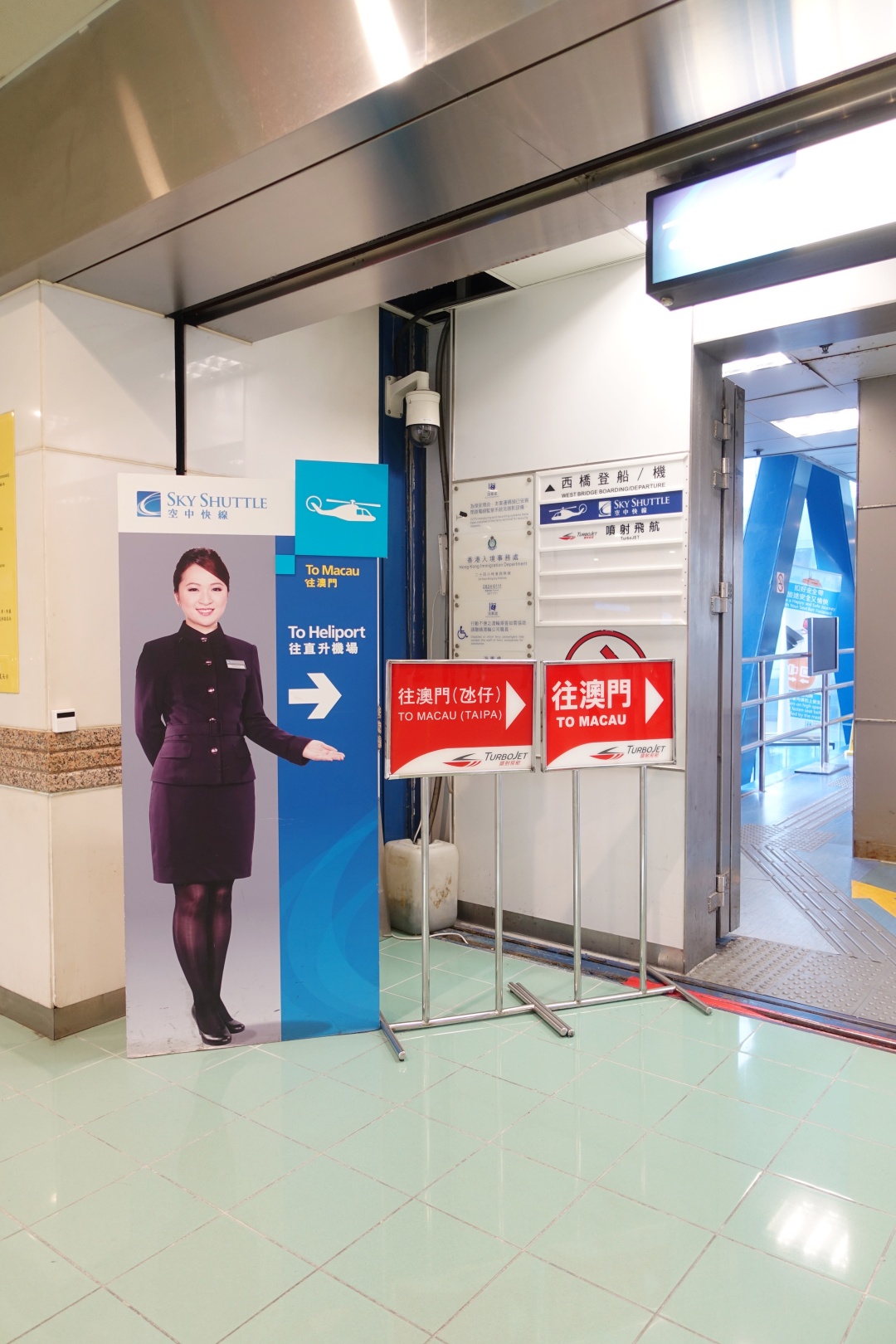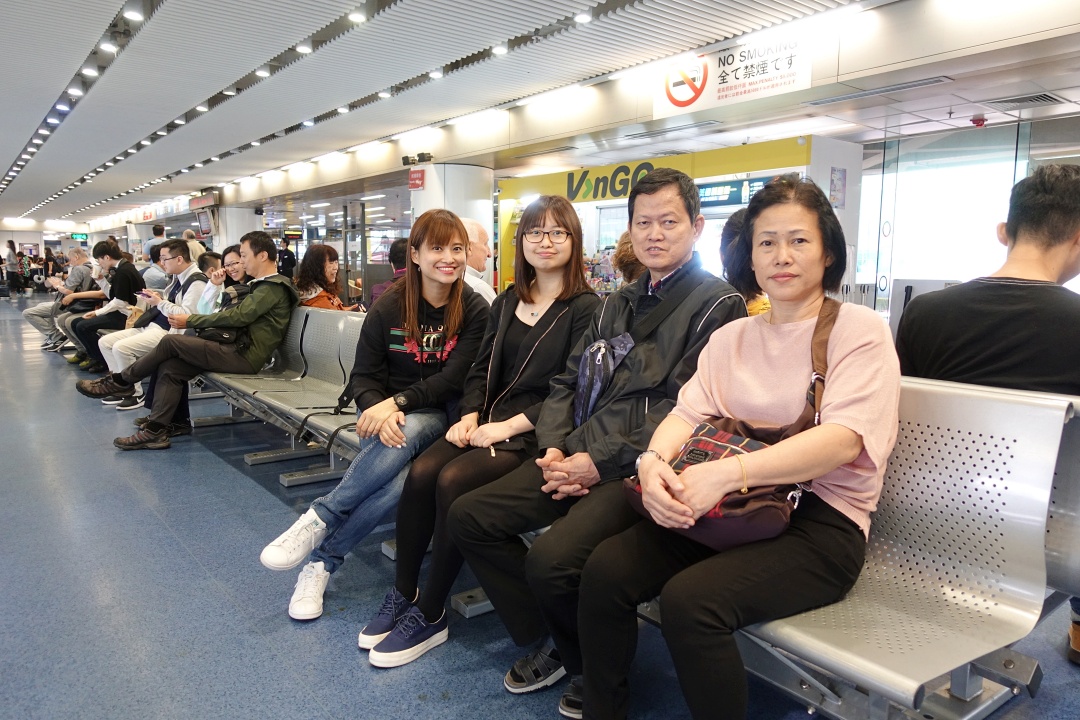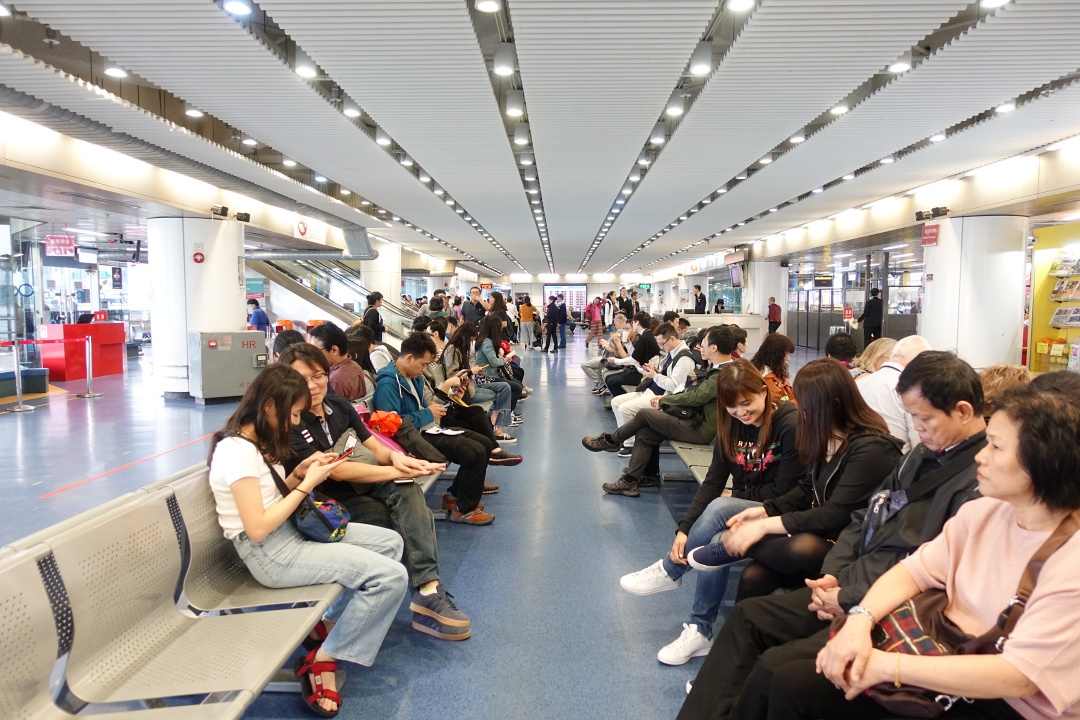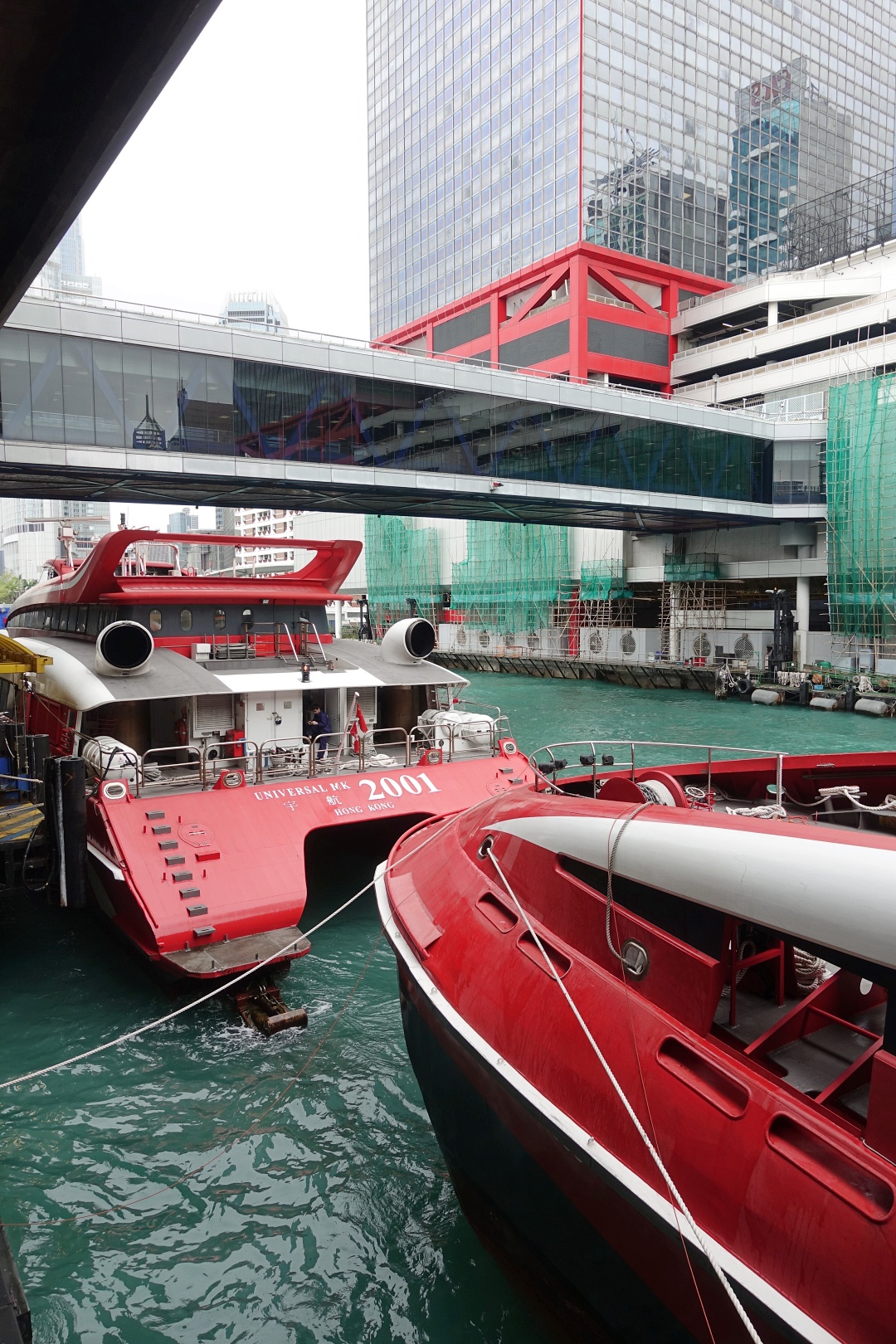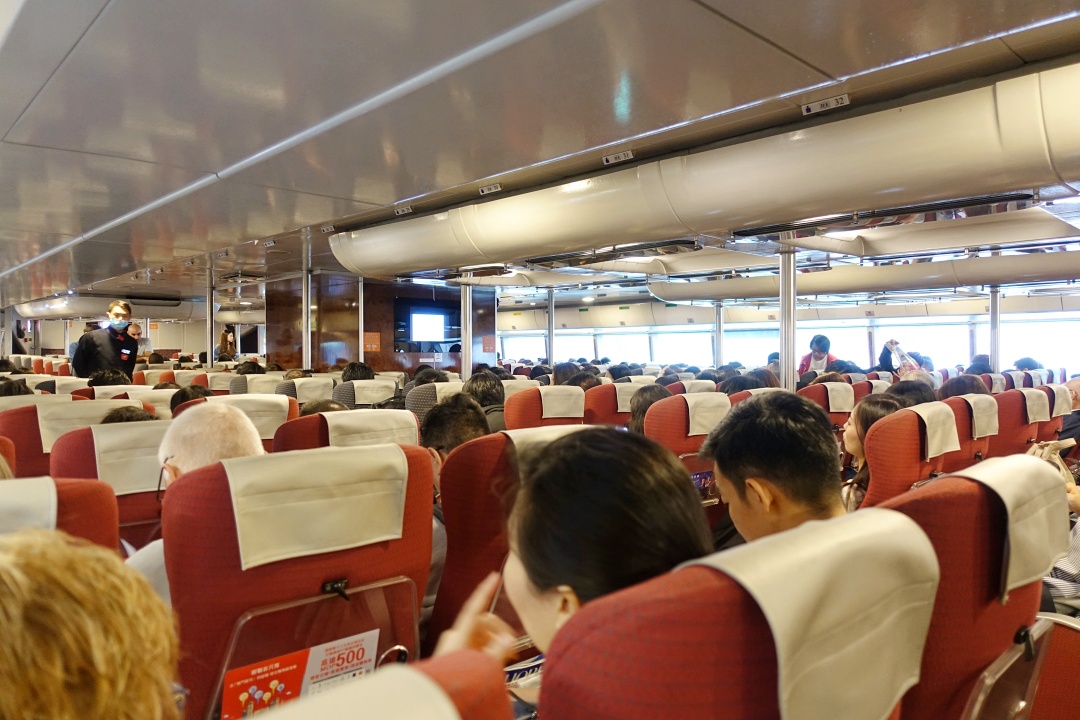 On board the TurboJET ferry to Macau! There's free wifi on board for 75 minutes.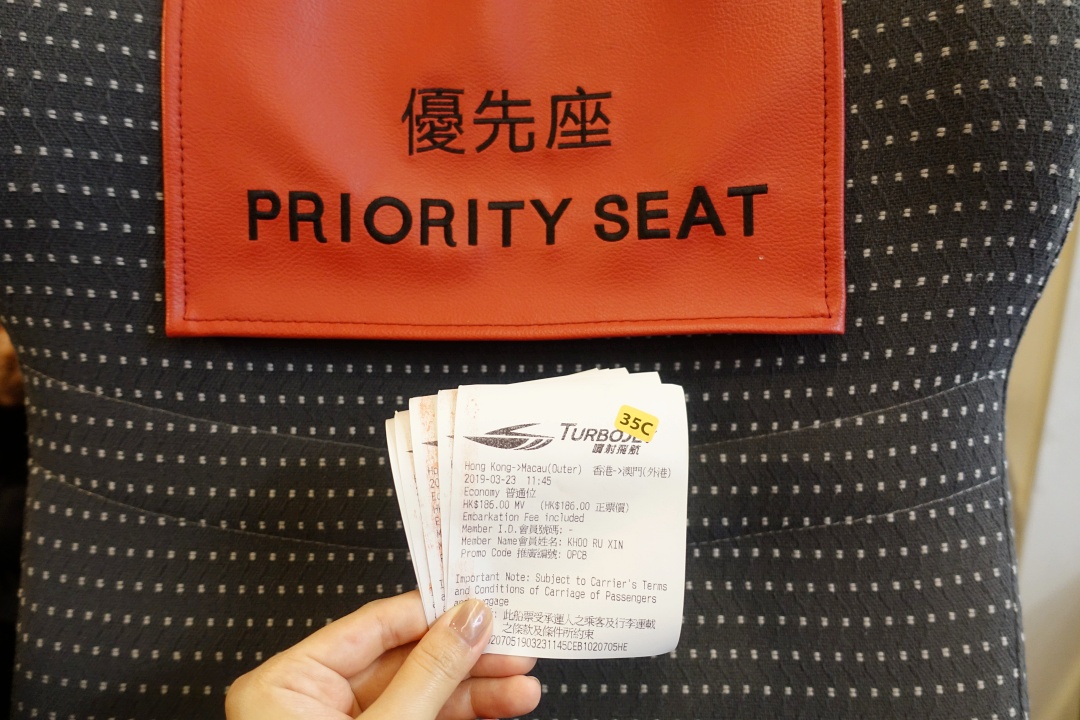 Very happy to get priority seats!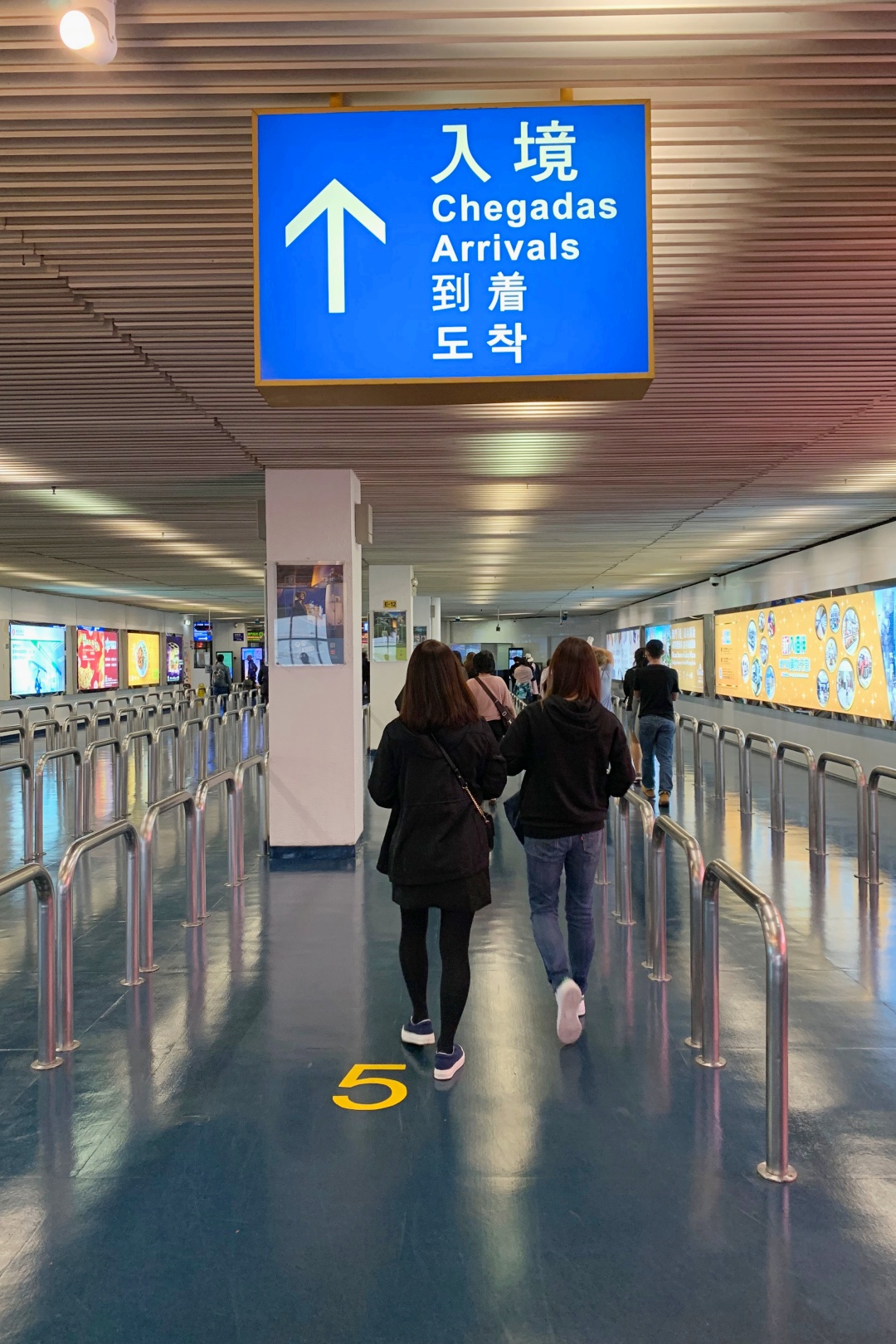 It was nearing 13:00 when we finally reached Macau!
Since none of them had been to Macau, they pretty much relied on me to bring them around. I had only been to Macau once five years ago, so to be honest, I wasn't confident that I would be a good tour guide.
The first challenge I faced happened just moments after we arrived in Macau when I couldn't locate the bus stop. (I planned to bring them to Send Square to do some shopping, followed by going to The Venetian at night.) I remembered the last time I came to Macau; I took a bus outside the ferry terminal. Somehow, I didn't spot the bus stop after coming out of the building this time.
Thankfully, we spotted some buses across the road and made the decision to cross over. It turns out; there were complimentary shuttles that take guests to different hotels/casinos in Macau.
We ended up taking one that took us to the Grand Lisboa Hotel, which was approximately 5 minutes away.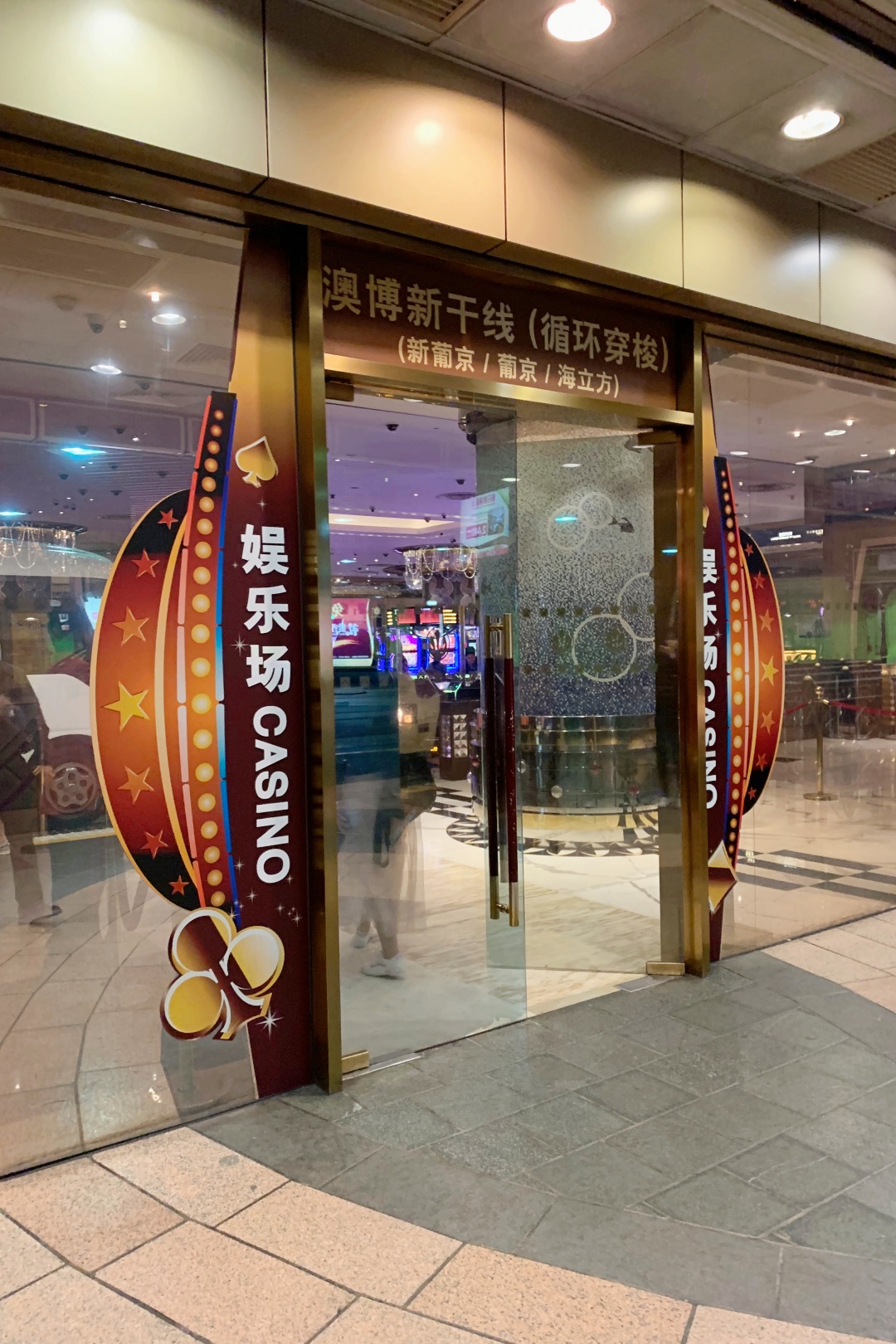 The bus stopped right outside the entrance to the casino (澳门葡京赌场). So in order for us to go out to the street level, we had to pass the casino and take the escalator up to the street. Inside the casino is like a whole new world, with all the buzzing of people and sounds. Instead of heading straight to the exit, we got caught into watching people playing sic bo.
The minimum bet was $200, and the maximum amount goes up to $100,000. As we progress up the higher levels, the minimum bet amount also gets higher.
My mum was really keen to try her luck, but we stopped her since we had only just arrived in Macau and that was the first casino we went. Plus, I already planned to take them to The Venetian, and the casino there was a lot more grand and beautiful.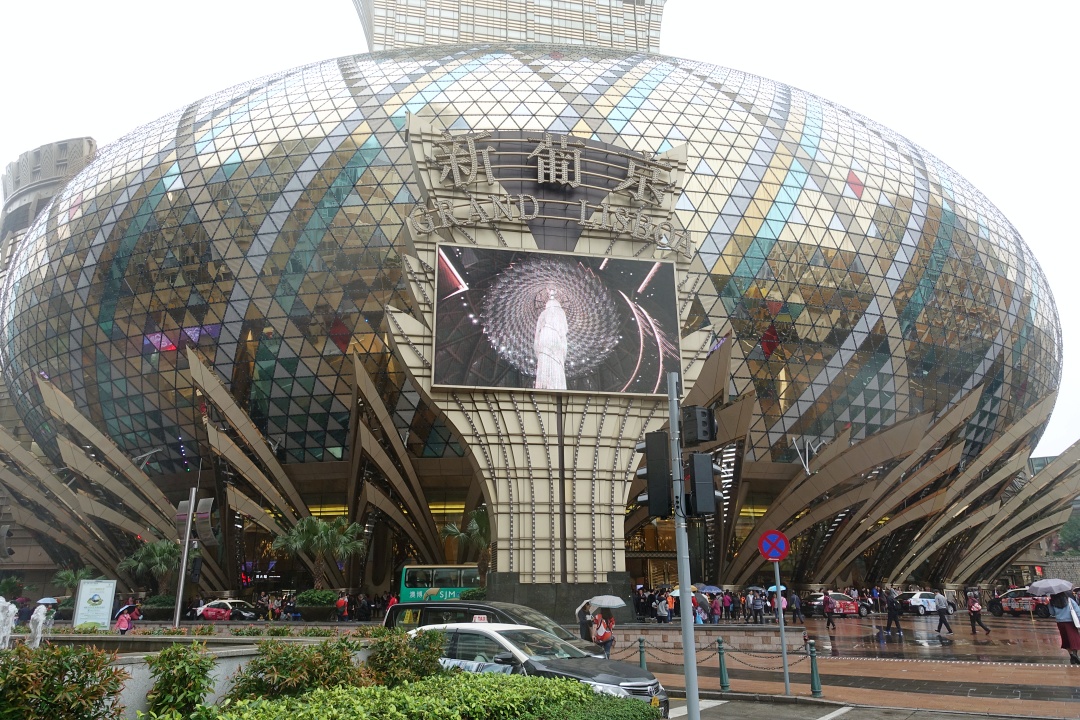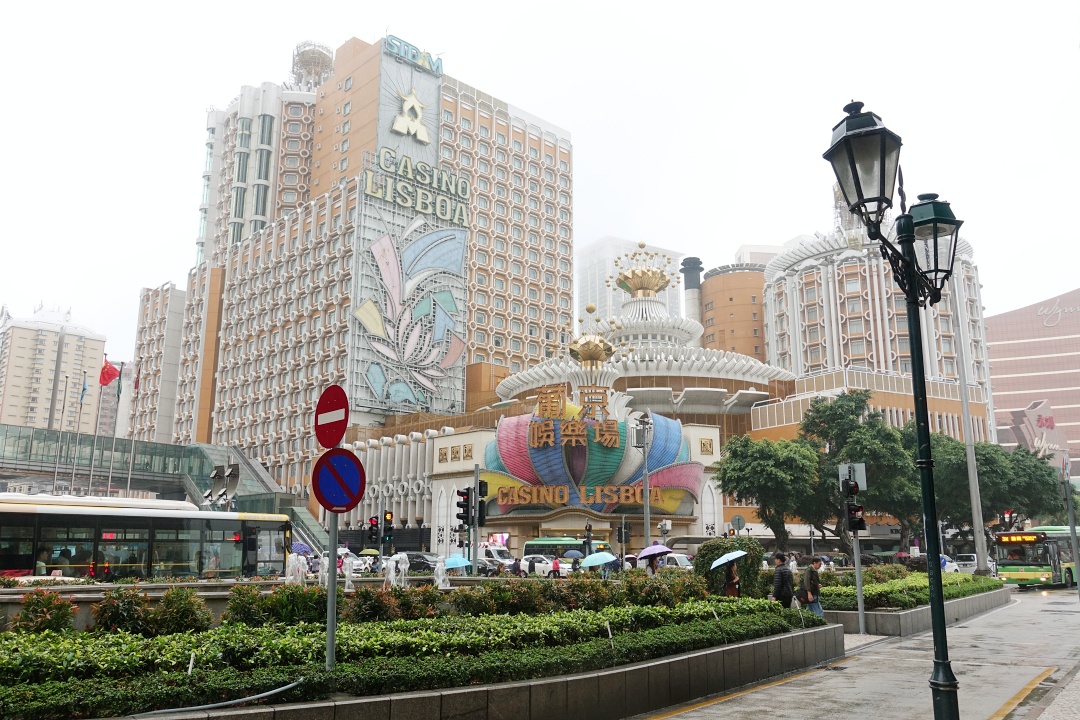 Leaving the casino, we walked down the street and came across a shopping mall. The small entrance to the mall didn't look anywhere exciting, but we went in after noticing that there was a Daiso.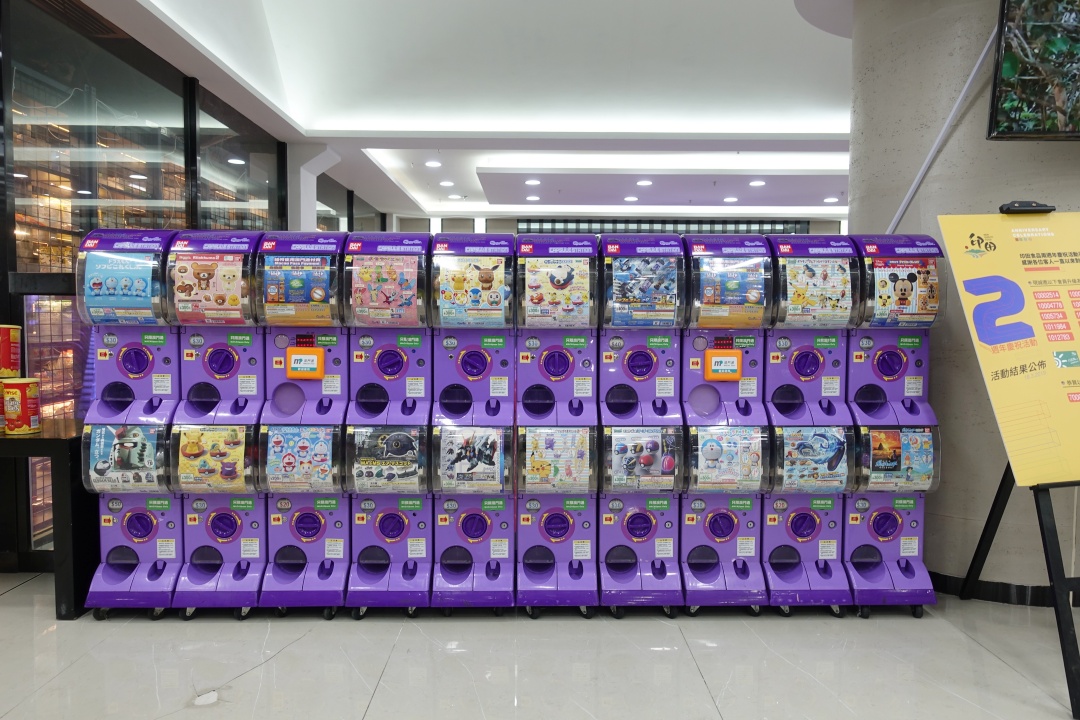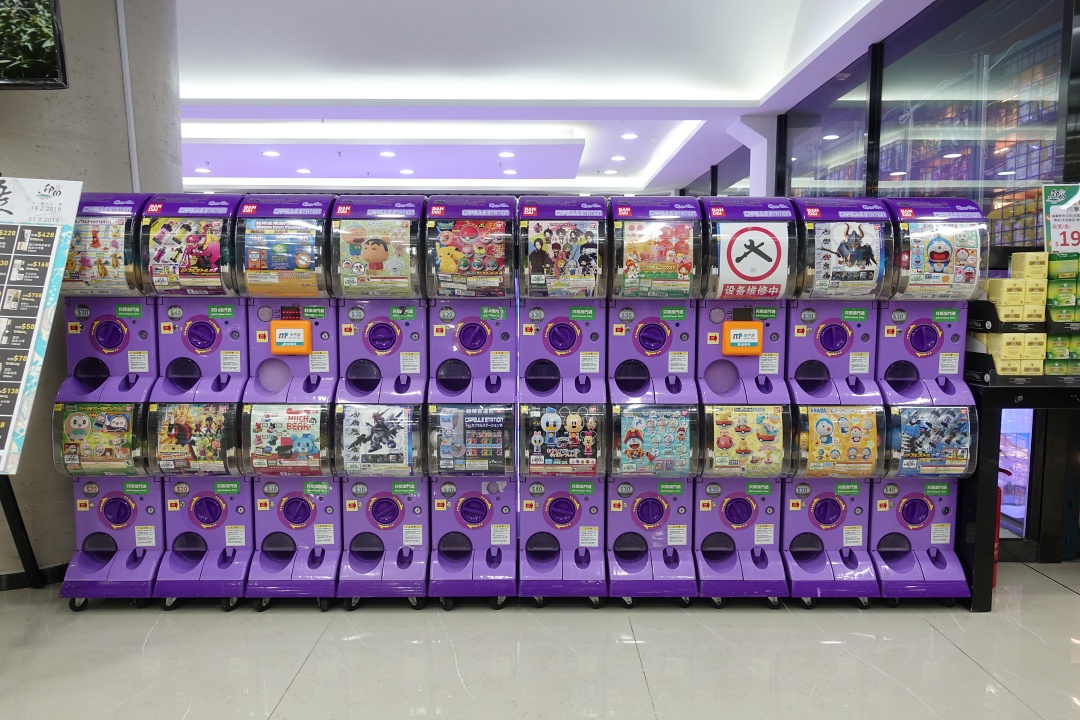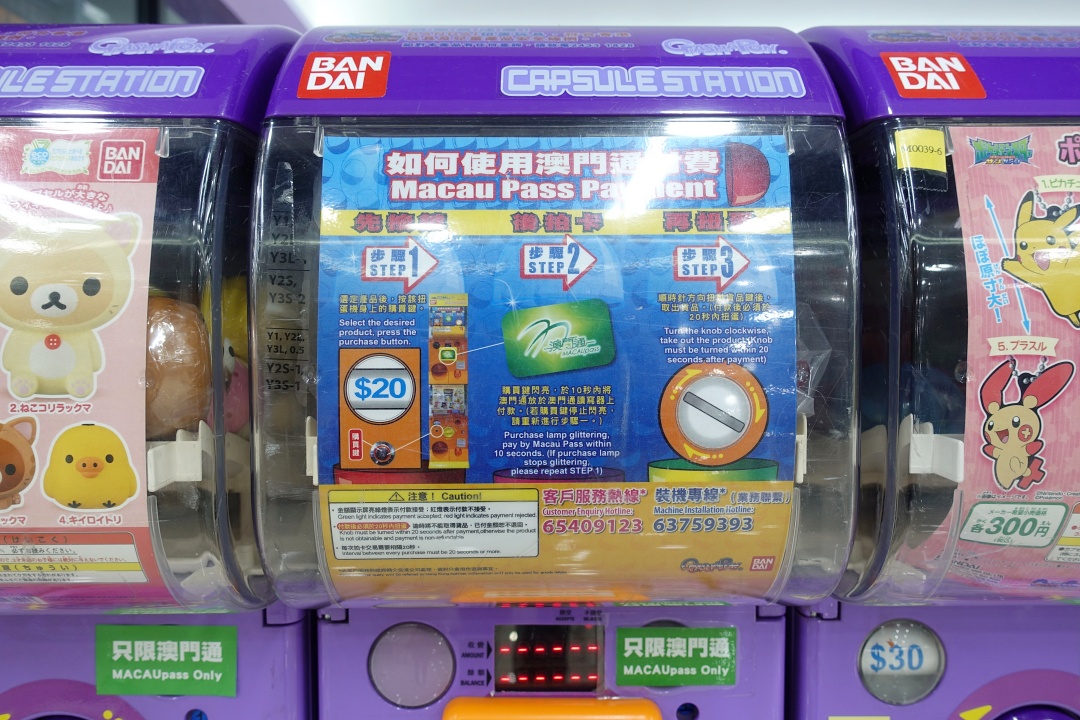 I happened to come across several gacha machines in the mall but unfortunately wasn't able to get any as the machines don't accept cash.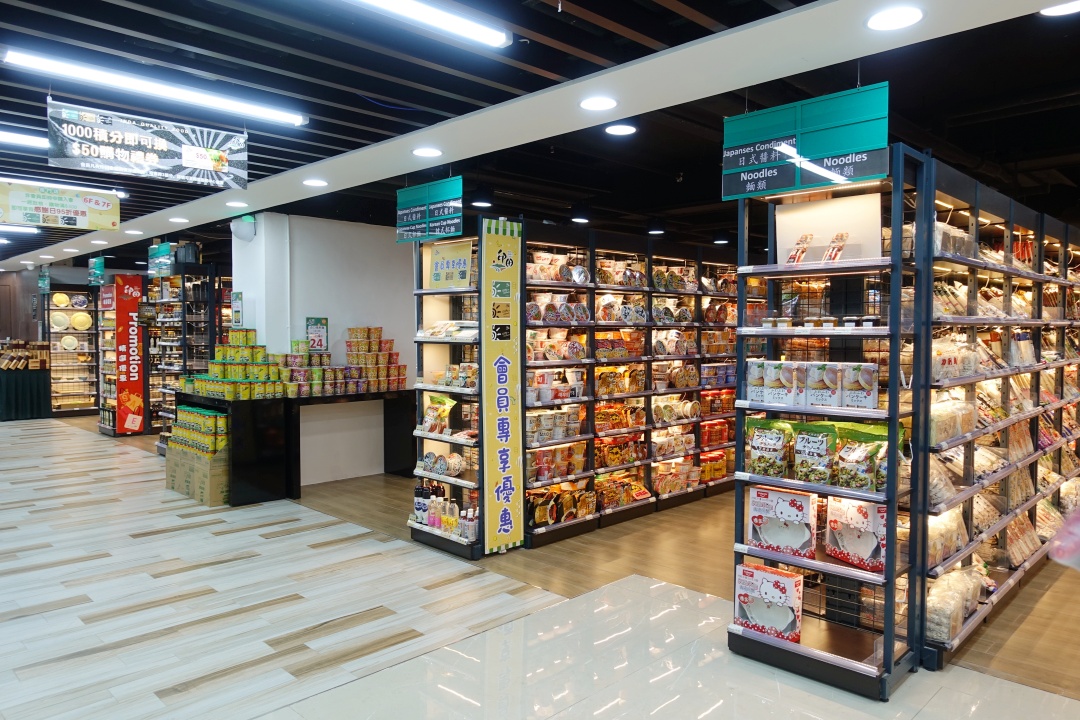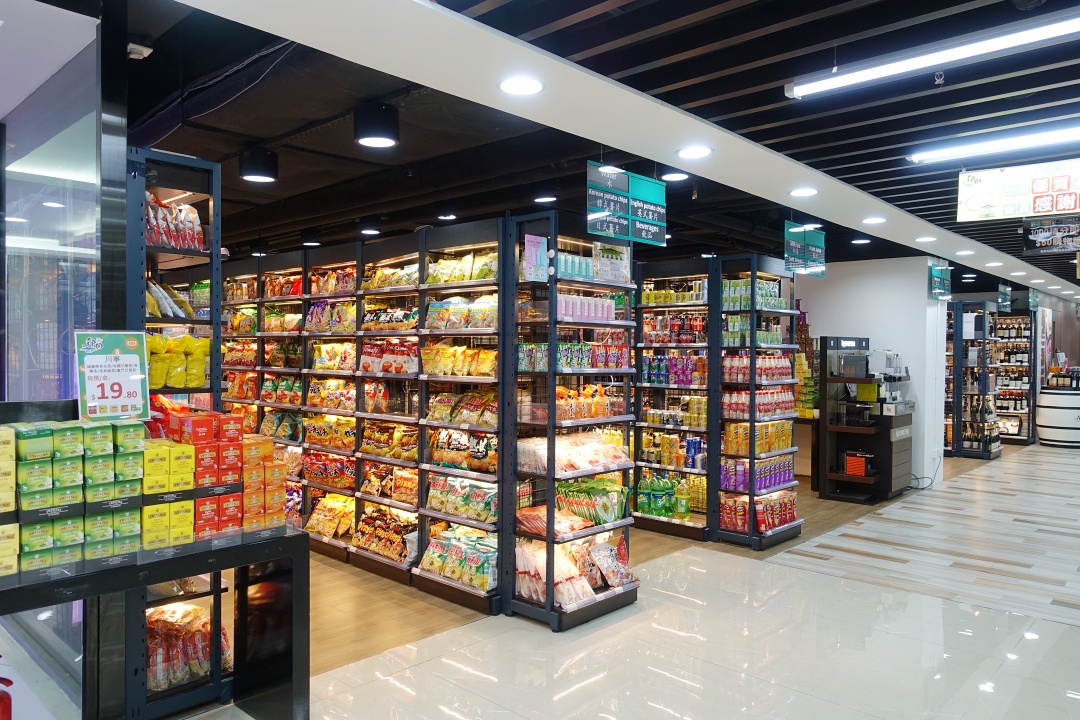 Aside from Daiso, there was also a seemingly deserted supermarket inside the mall. The supermarket takes up the entire level, but we hardly saw any shoppers or staffs around.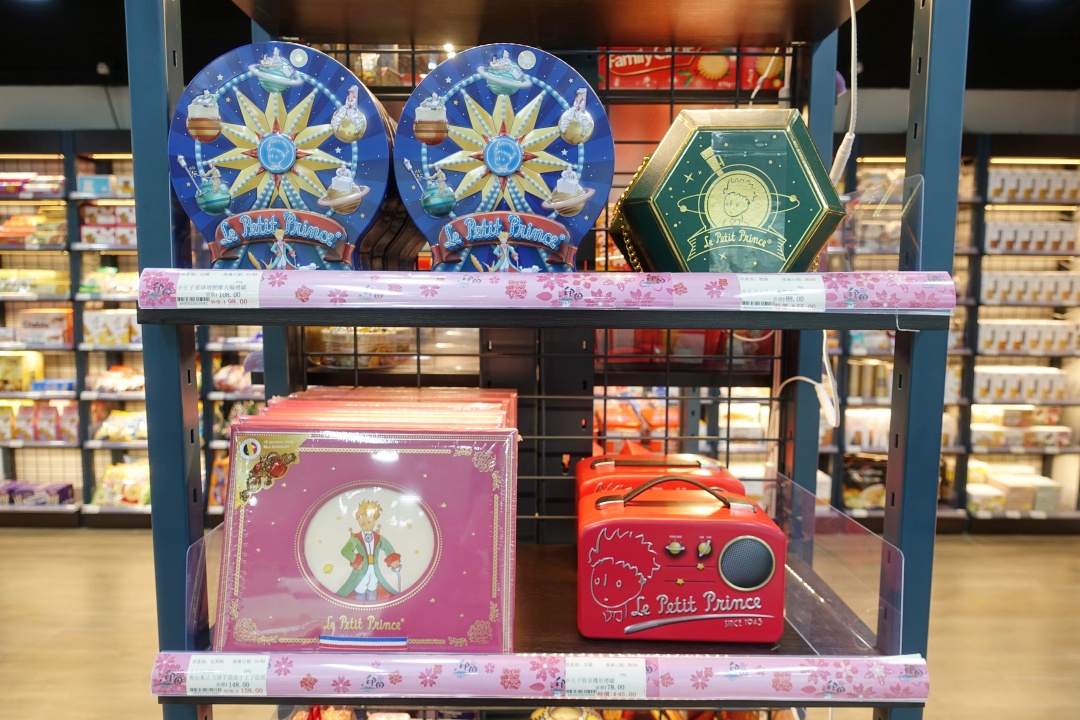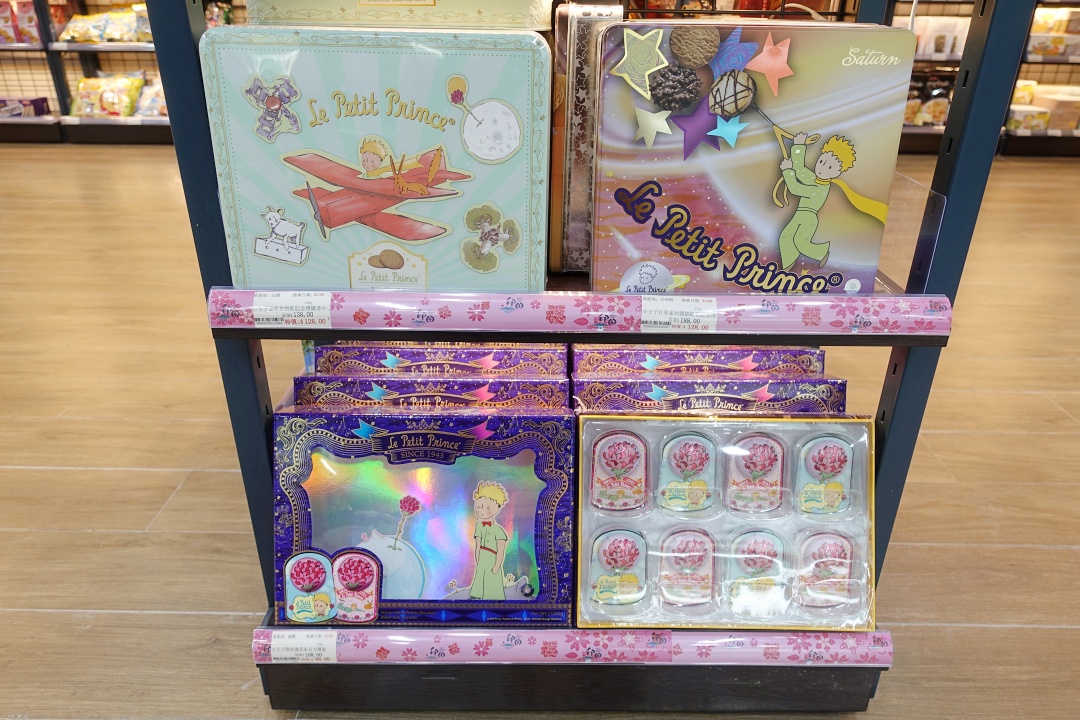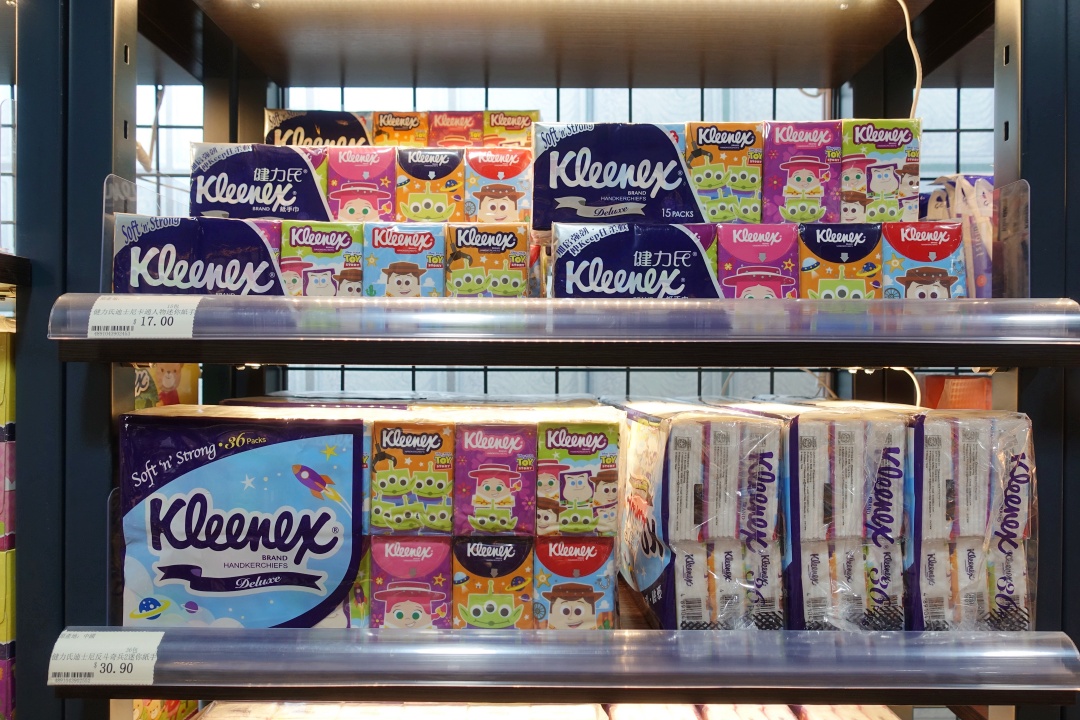 I managed to spot this adorable Toy Story themed Kleenex handkerchiefs, and I'm embarrassed to say that I ended up buying a pack for fun.
---
We actually spent quite a fair bit of time at the mall before finally making our way over to the Ruins of St Paul (大三巴牌坊). Glad that it was within walking distance, and only takes us about 10 minutes to get to Senado Square.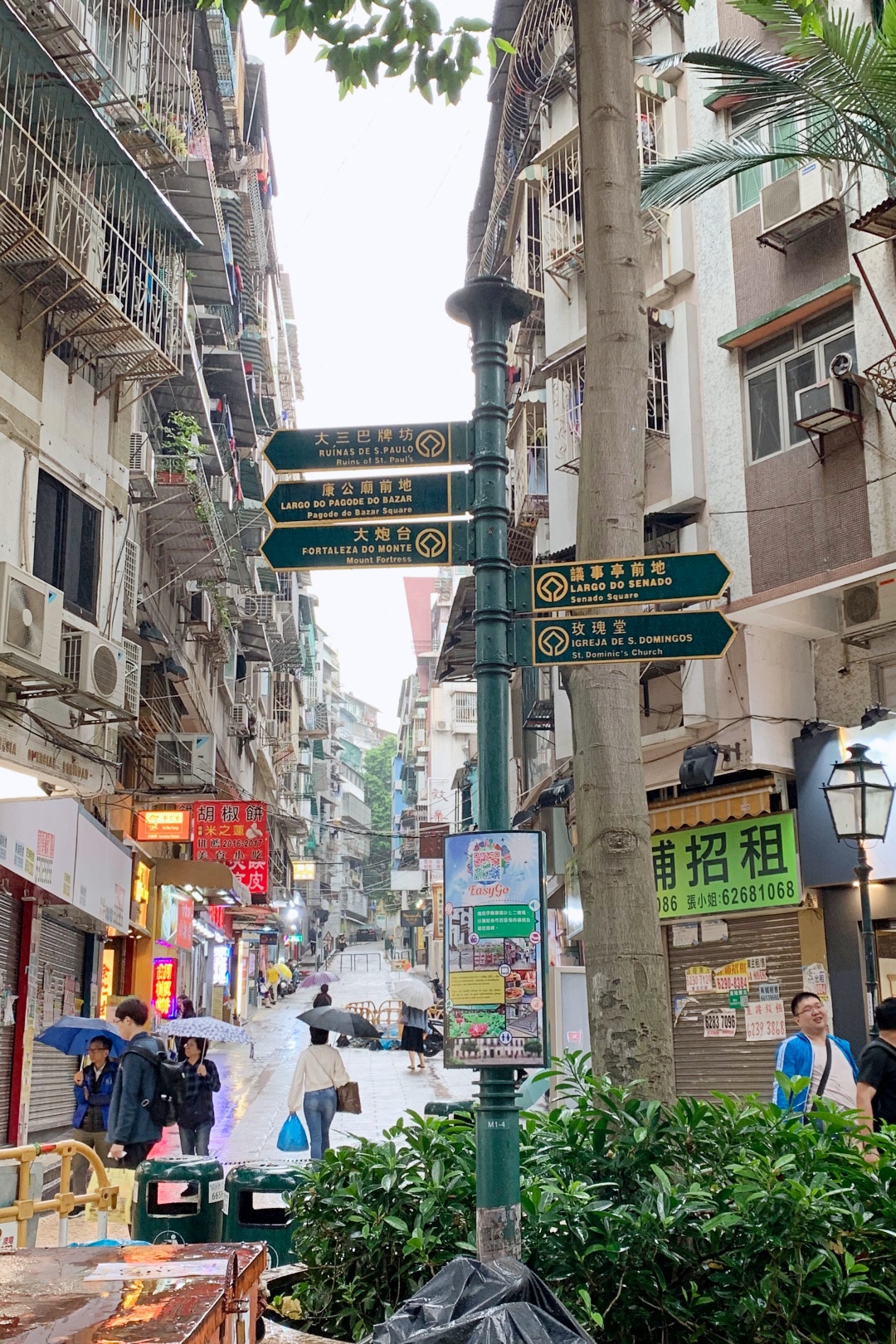 Koi Kei Bakery
There were a lot of eateries and shops around Senado Square, and Koi Kei Bakery was one of them. The shop is widely known for selling baked cookies and pastries originated from Macau, including peanut brittle, almond biscuits, egg rolls, and more.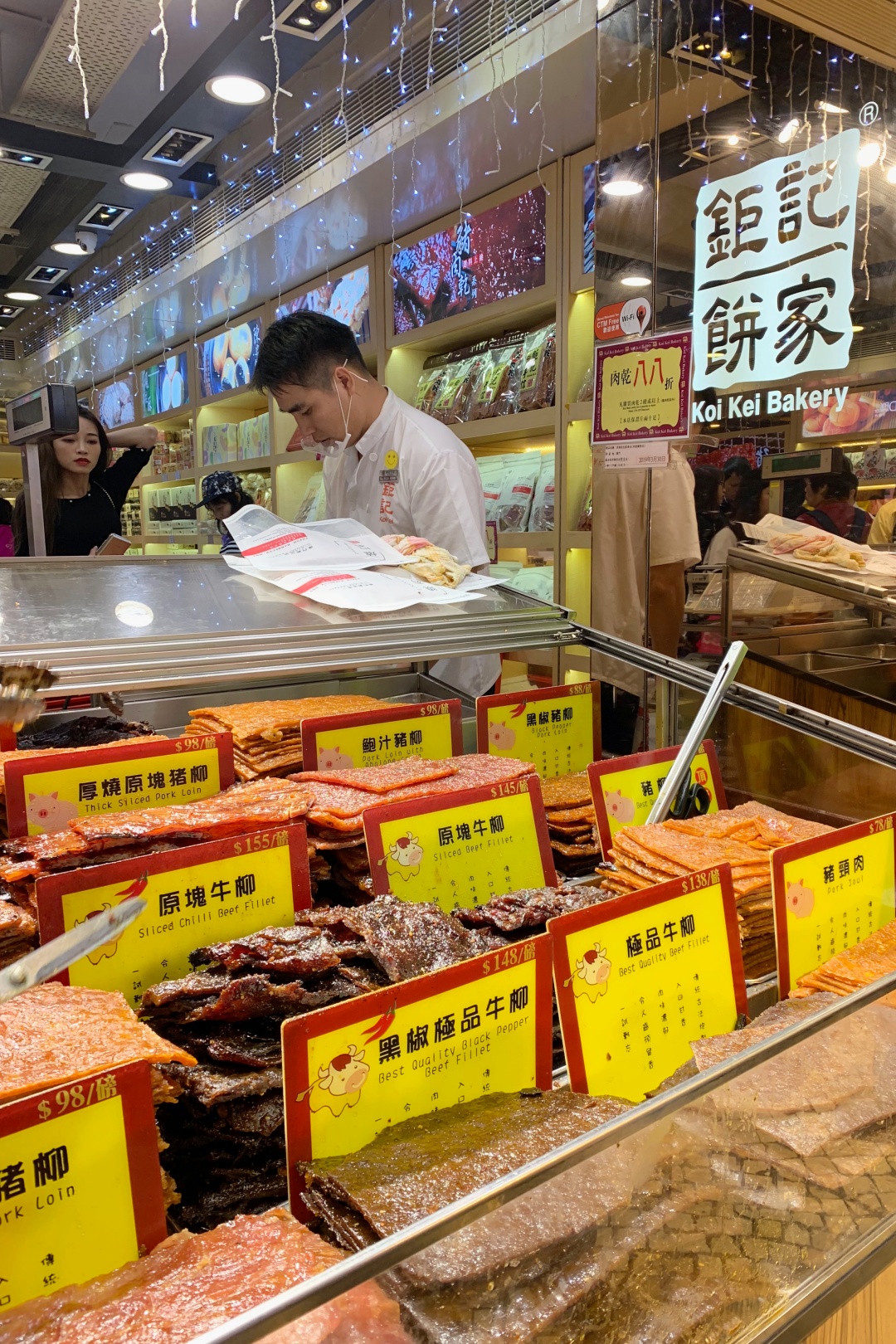 At the shop front, you can also spot a selection of meat jerkies which they offer for sampling.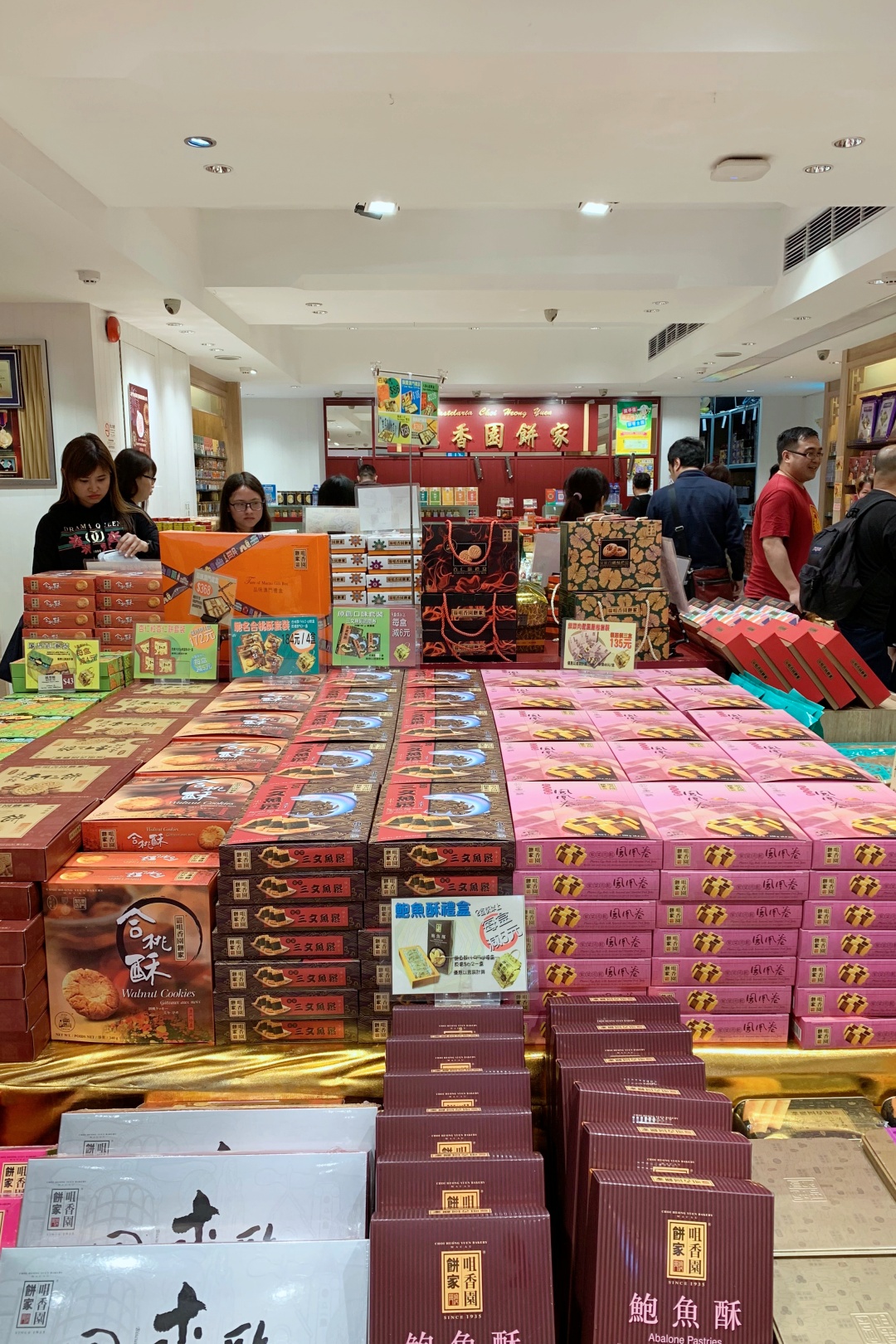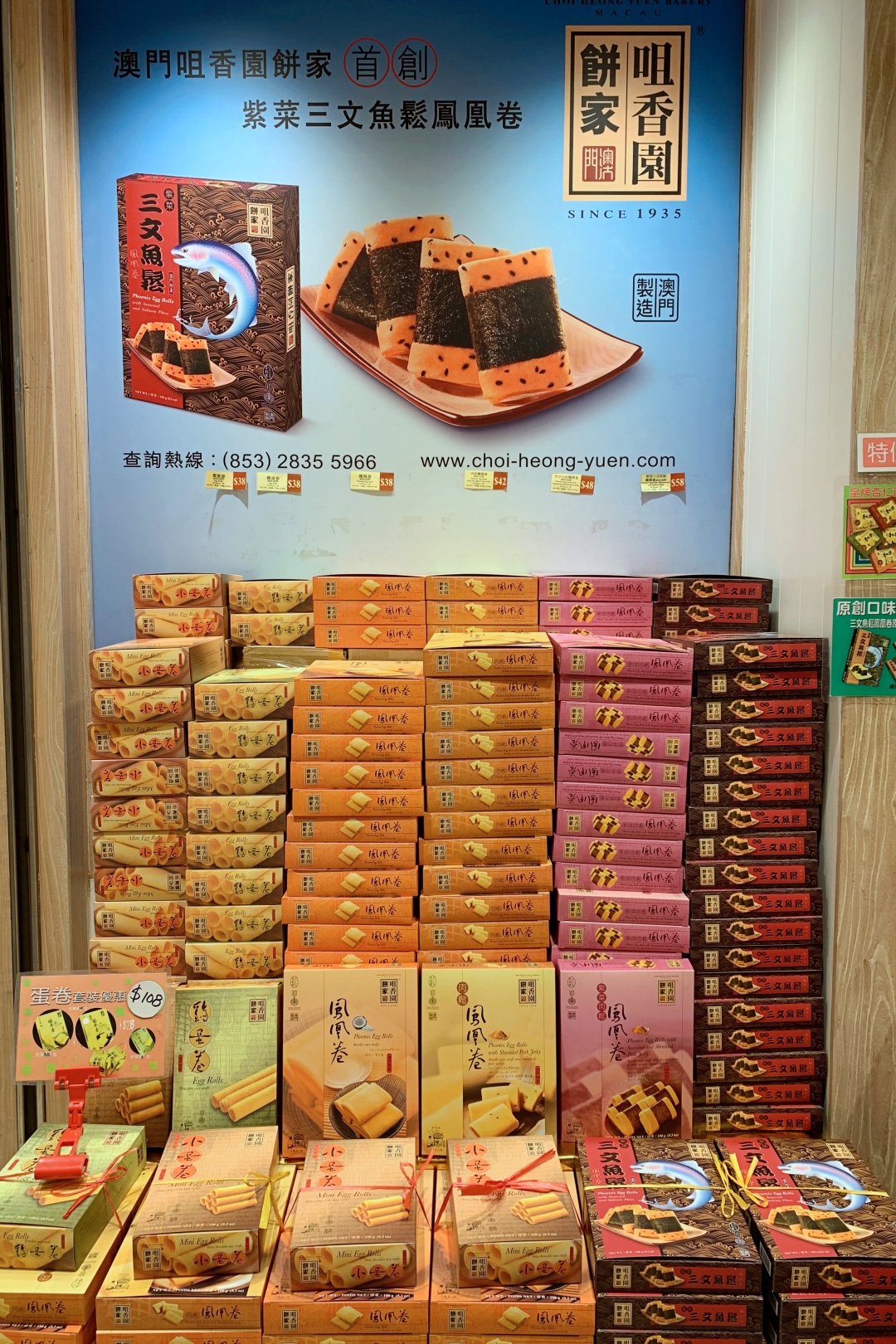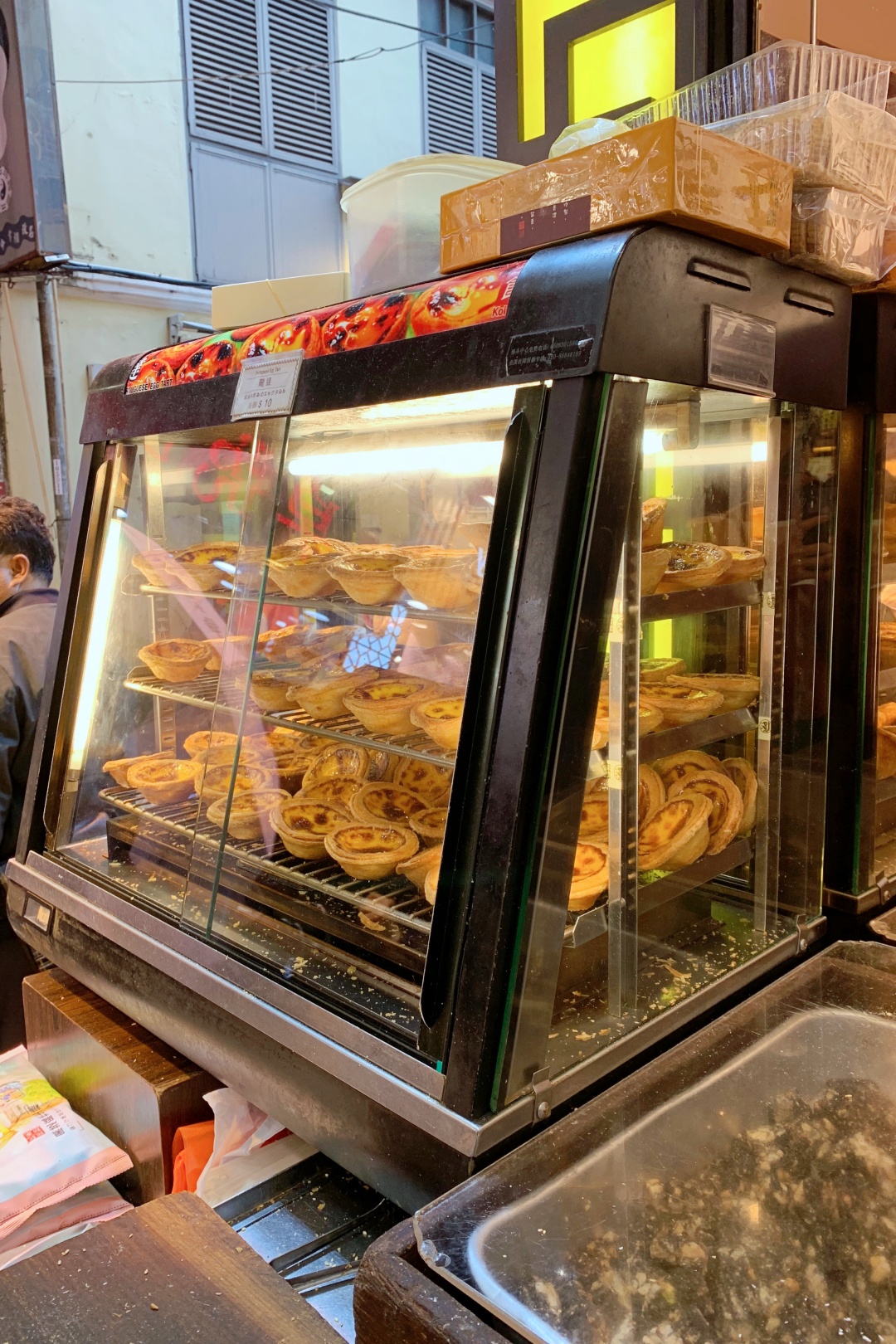 They also sell Portugese egg tarts!
Knowing that my parents would undoubtedly want to get some souvenirs for families and friends, I told them to hold off their shopping after we went to the Ruins of St Paul. I expected that they wouldn't listen and just as I thought, they decided to buy it there and then. They ended up buying quite a fair bit of items and needless to say, the few bags added up to some weight. Thankfully, the staff allows us to keep our purchases in the shop, and we could collect them at a later time.
Ruins of St Paul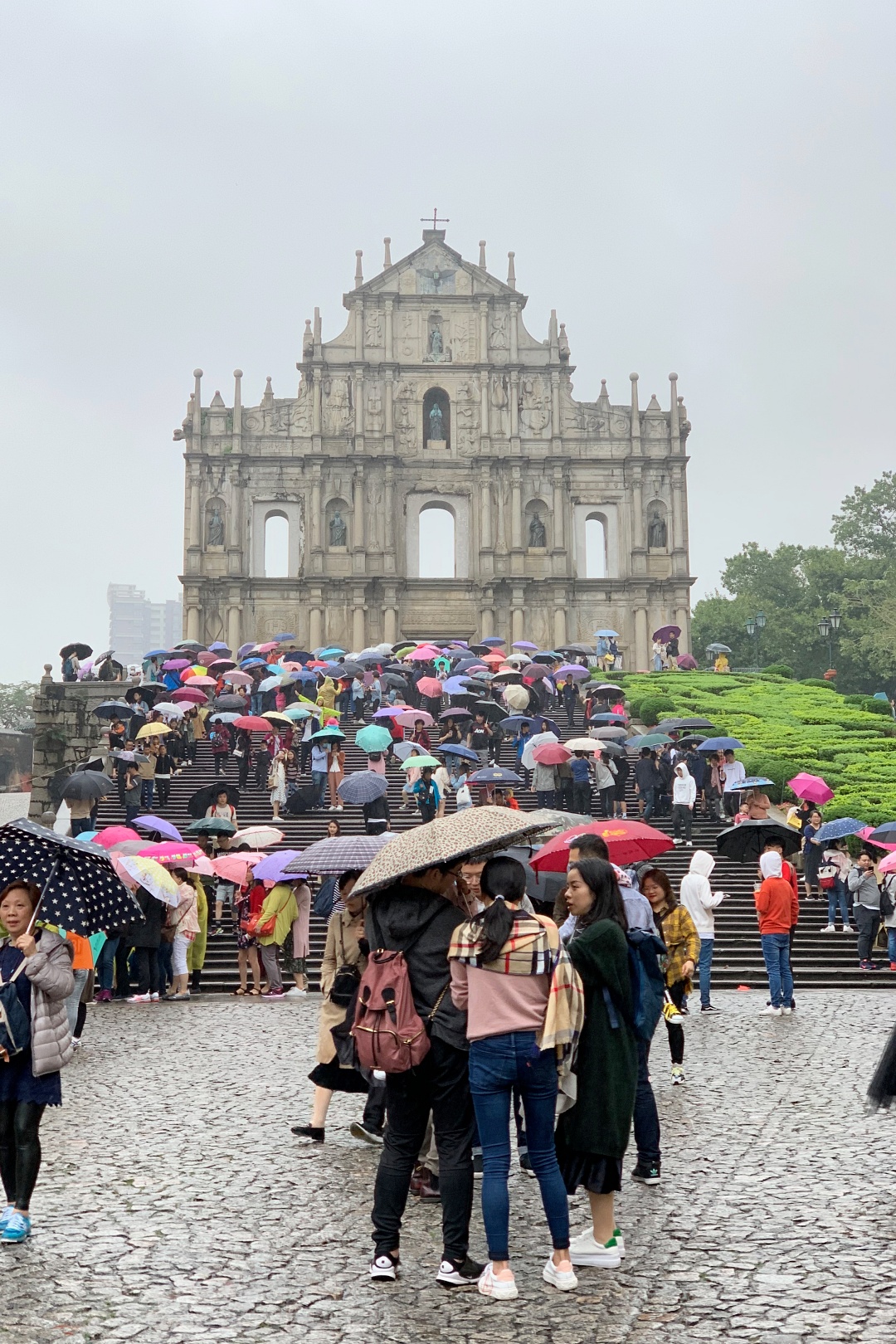 I certainly wasn't expecting this sight. The crowd and the number of umbrellas…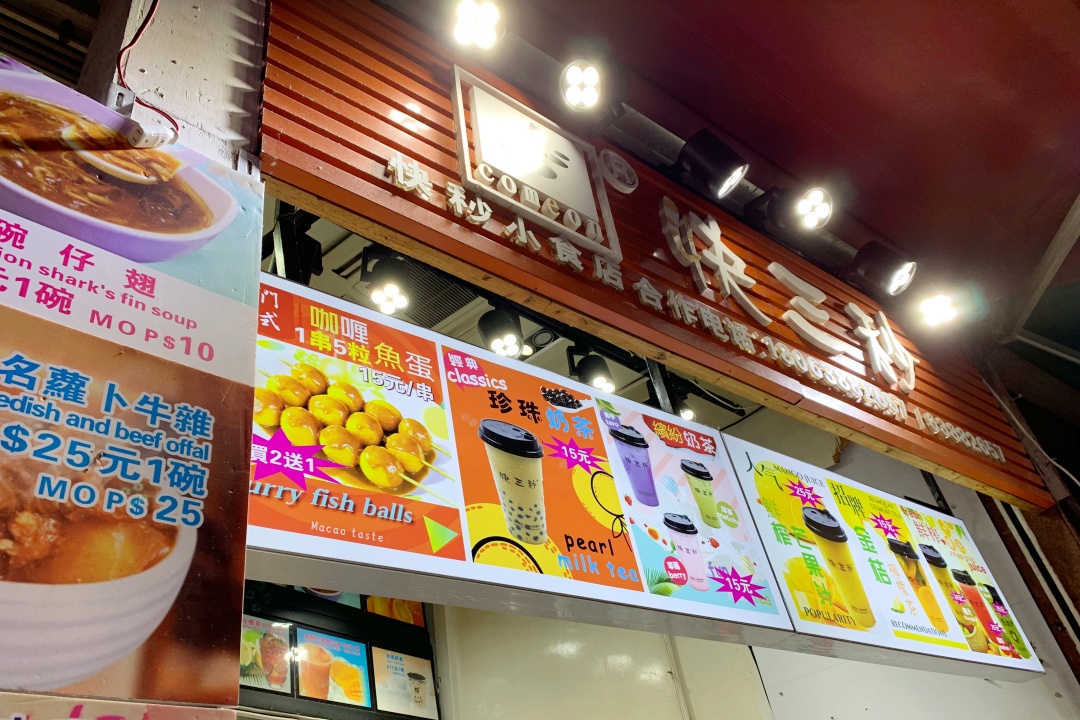 While I was helping my sisters to snap some photos, my parents had wandered off to look for food. They managed to find a food stall nearby and ended up buying a few items to try. Including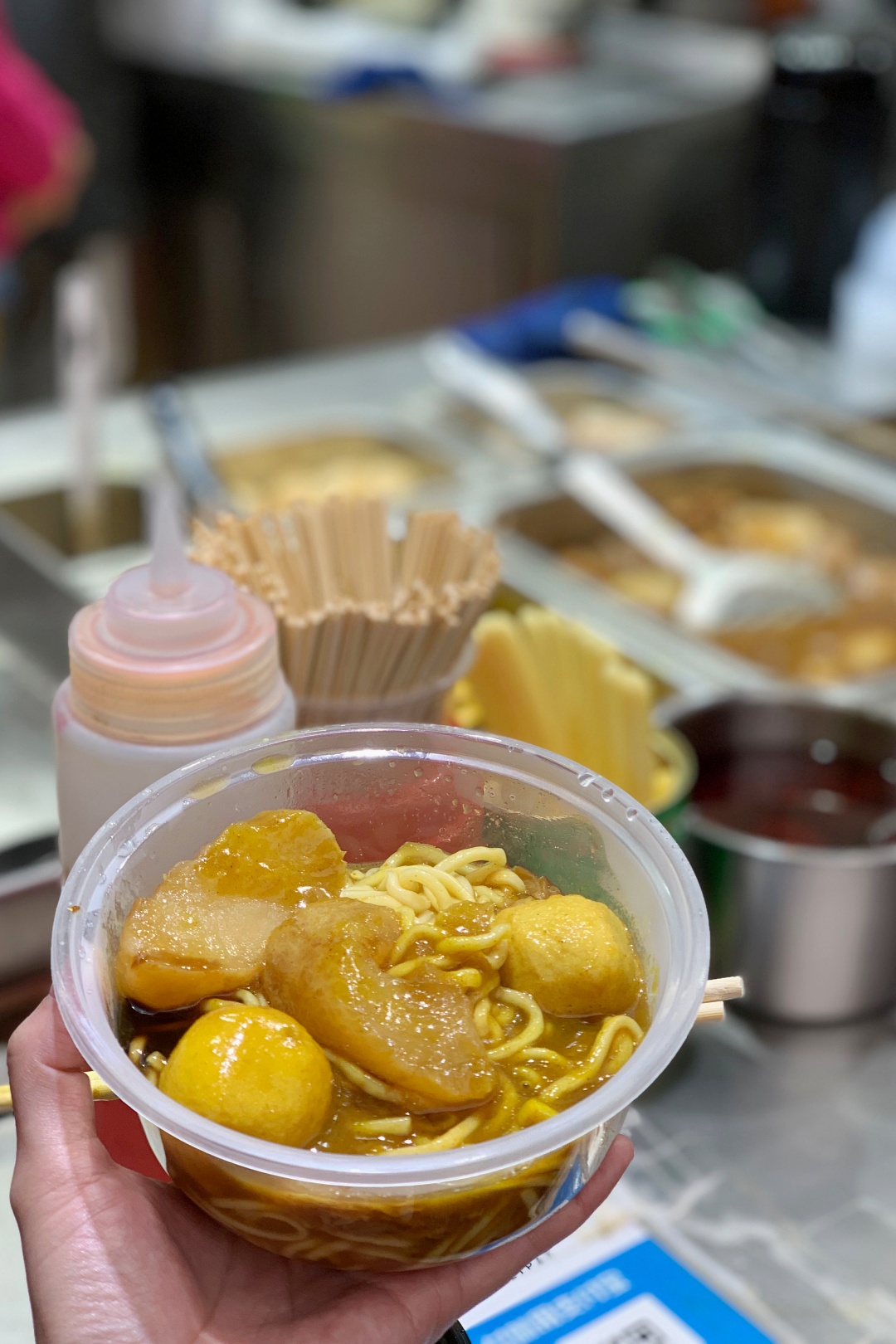 Hong Kong Cart Noodle ($20)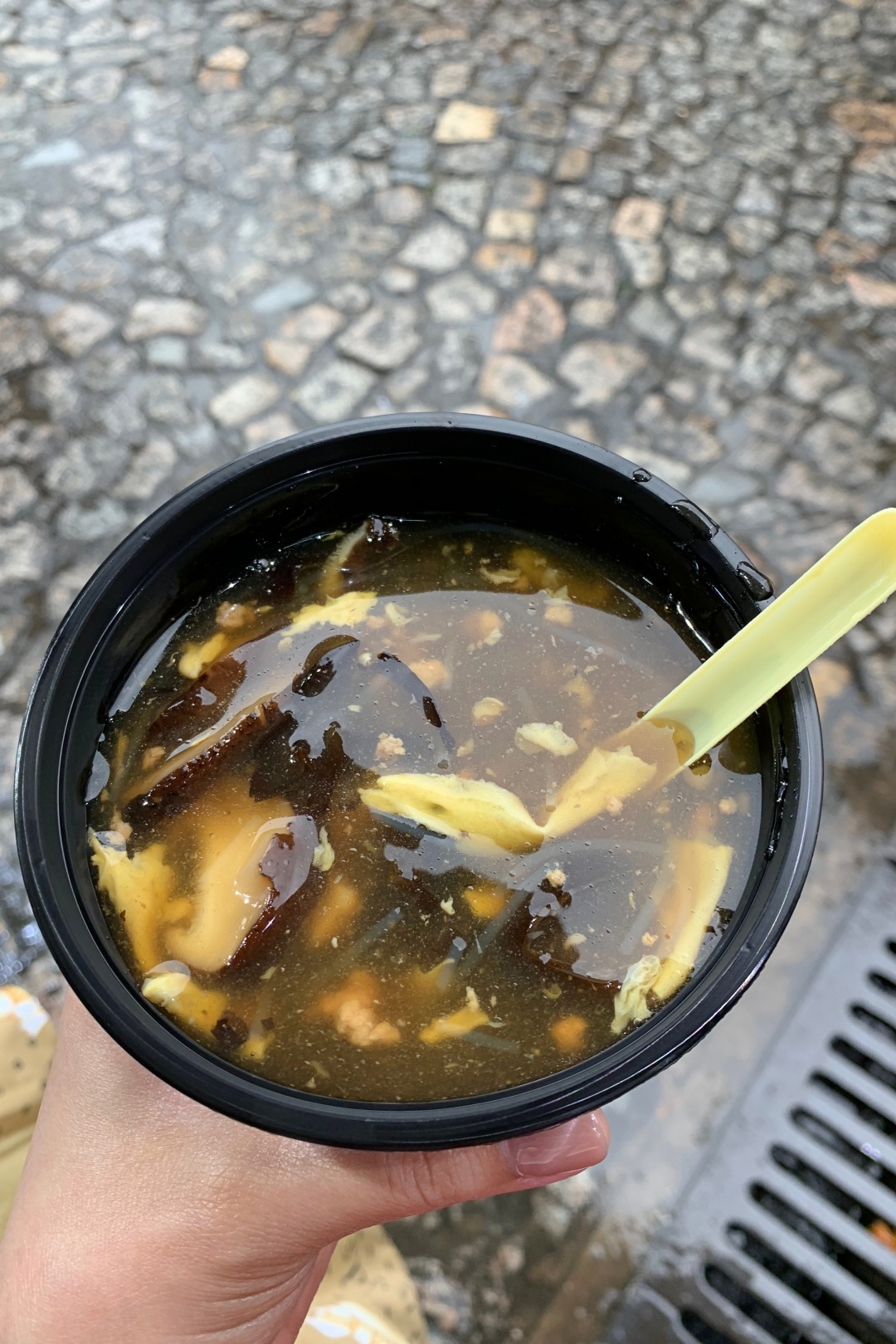 and Imitation Shark's Fin Soup ($10).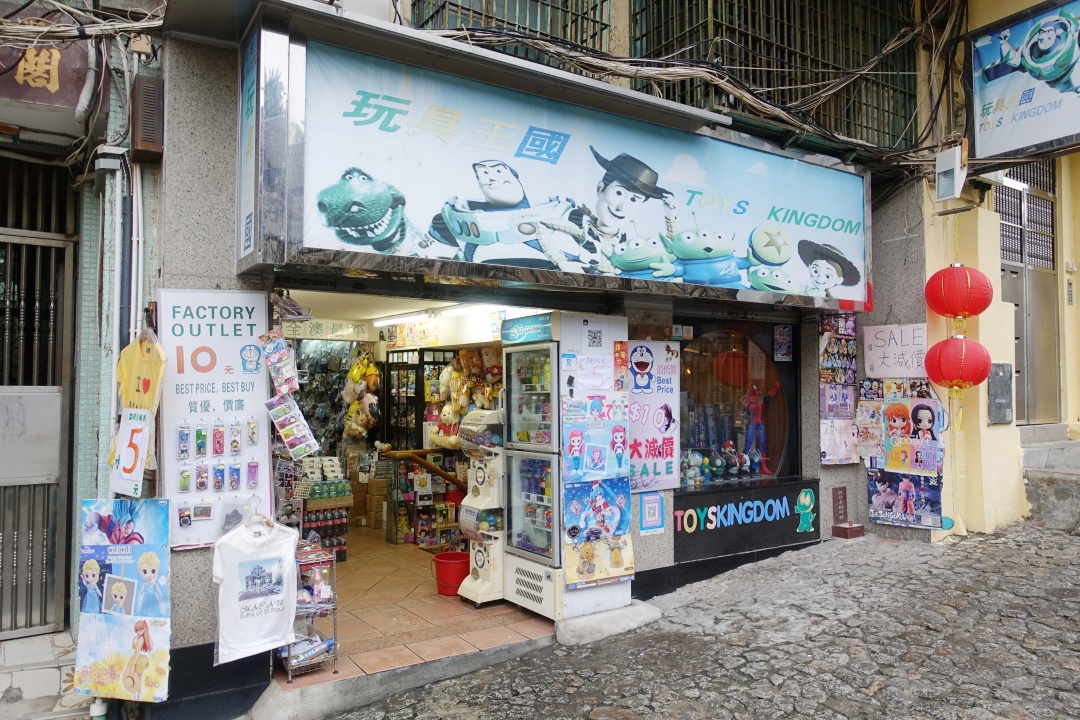 Just a distance away, I spotted a toy shop (near the steps below the Ruins of St Paul's). Looking at the shop front, I honestly wasn't expecting much. But it turned out to be a hidden gem as the shop was stocked full of gachapons, toys and figurines! I was so excited that I quickly went to grab my sisters to come over, and the three of us ended up with some unexpected purchases.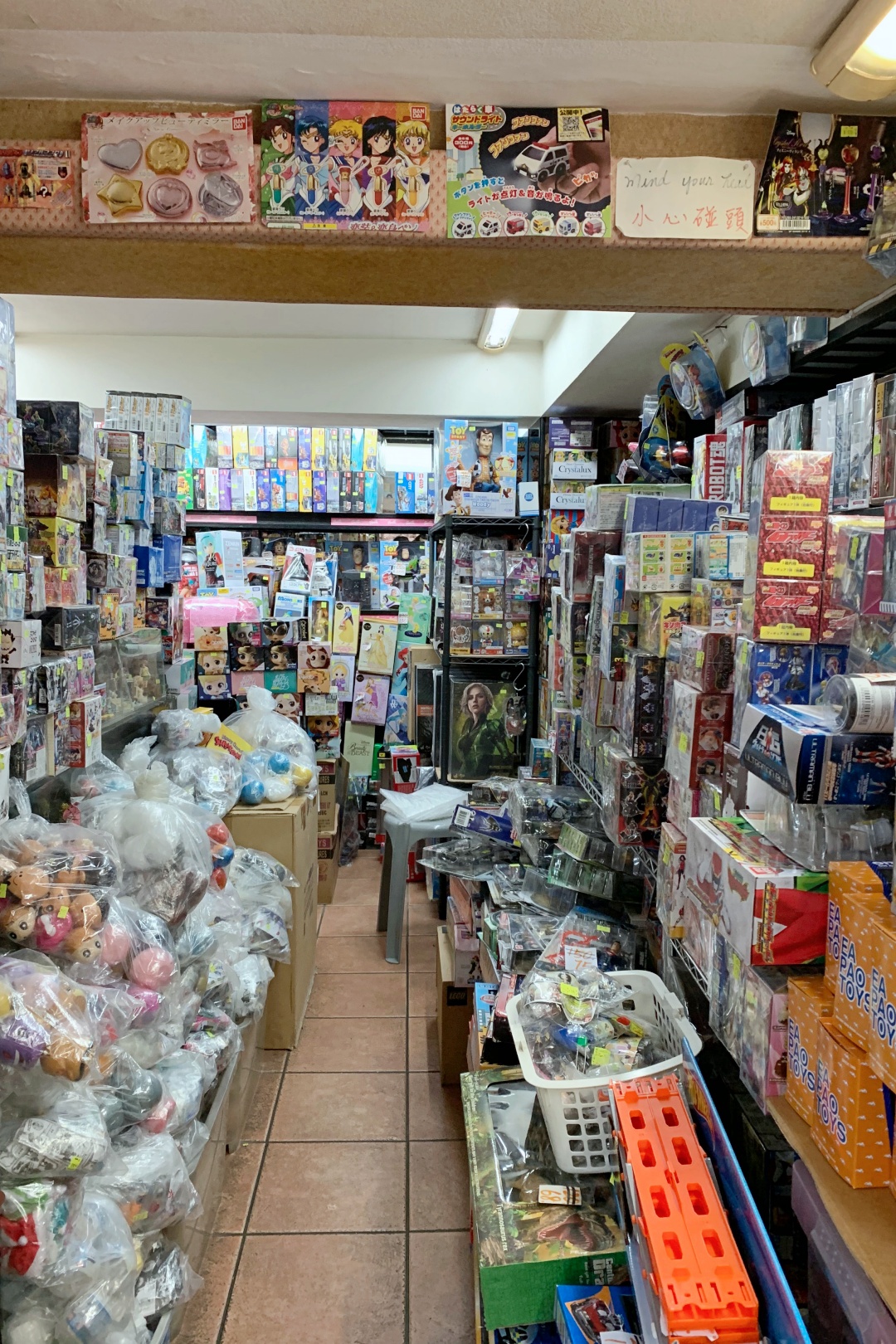 This is how it looked like when you walked in; there is also a staircase leading down to the basement where you can find more toys.
To be honest, the shop was kind of messy, and the display of the merchandise was nowhere attractive, with boxes stacking up and bags lying around. But as a gachapon collector, I was thrilled to find a physical shop that sells complete sets of gachapons.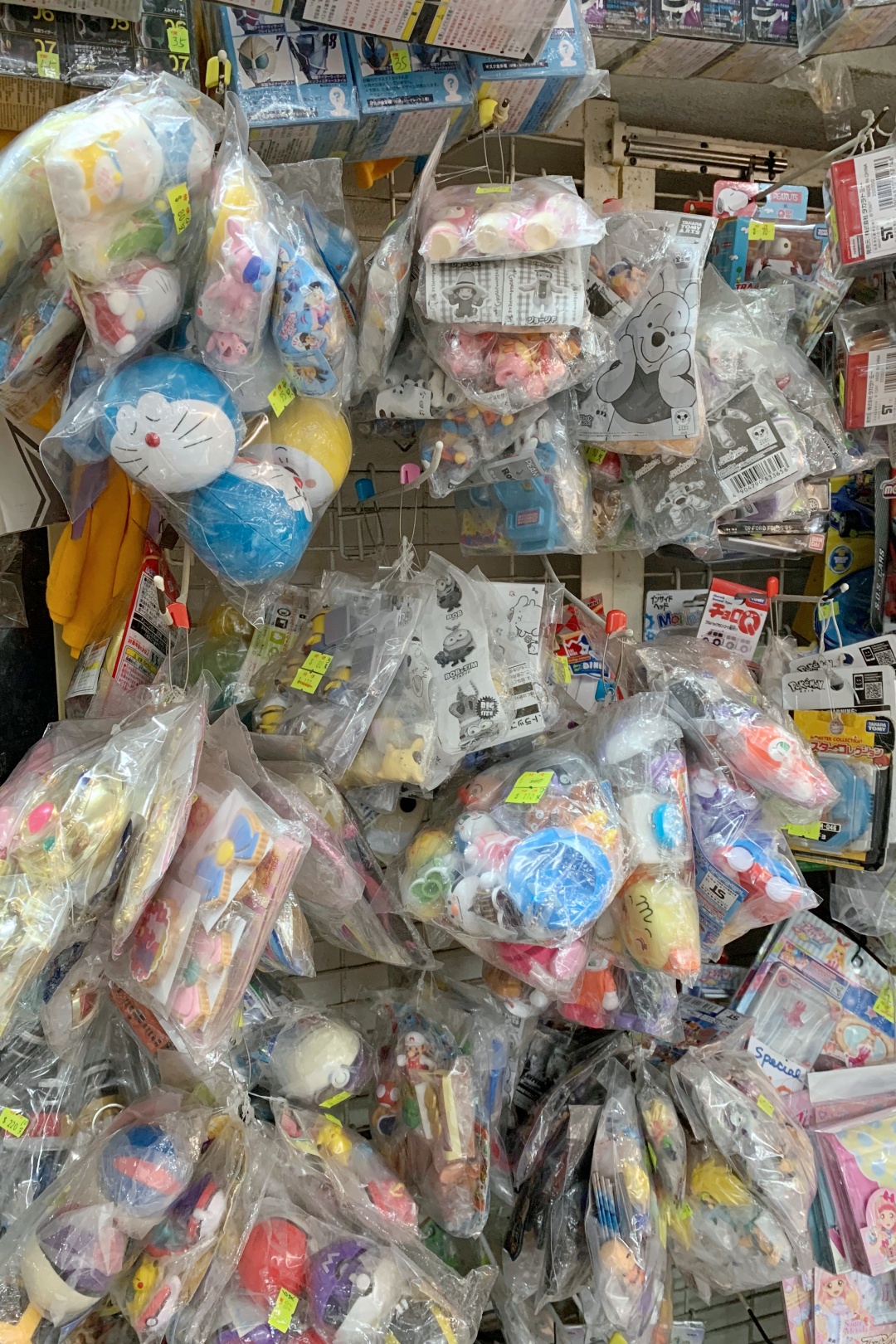 They had a good selection of toys, and prices were fairly reasonable.
I wasn't expecting to do any shopping in Macau, so this came as a pleasant surprise and ended up being the highlight of my visit.
---
Leaving the Ruins of St Paul's and Senado Square, we followed Google Map and found a bus stop to board the bus to The Venetian.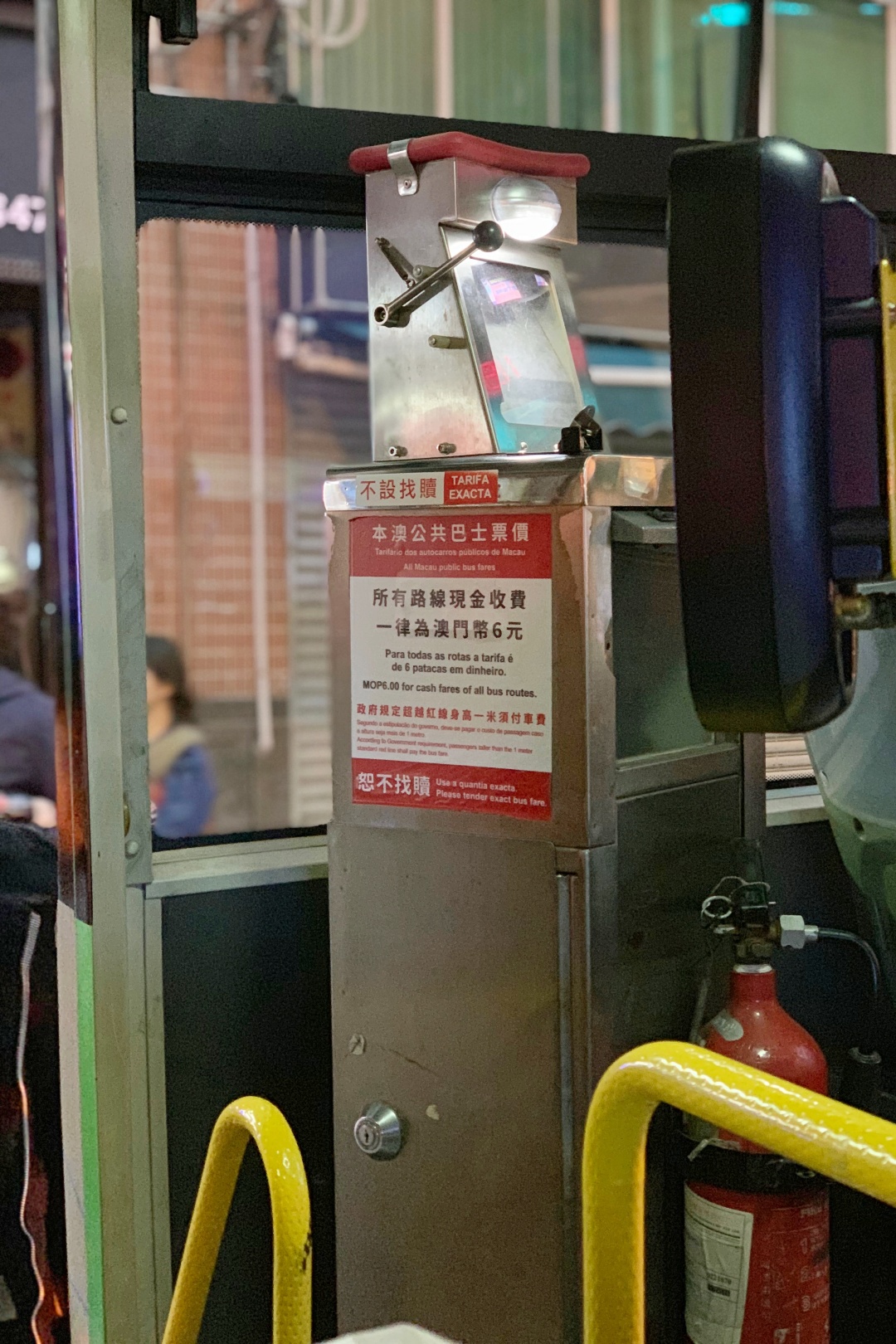 Took bus 21A and alighted at City of Dreams. The Venetian / Sands is right opposite the stop where we alighted.
The Venetian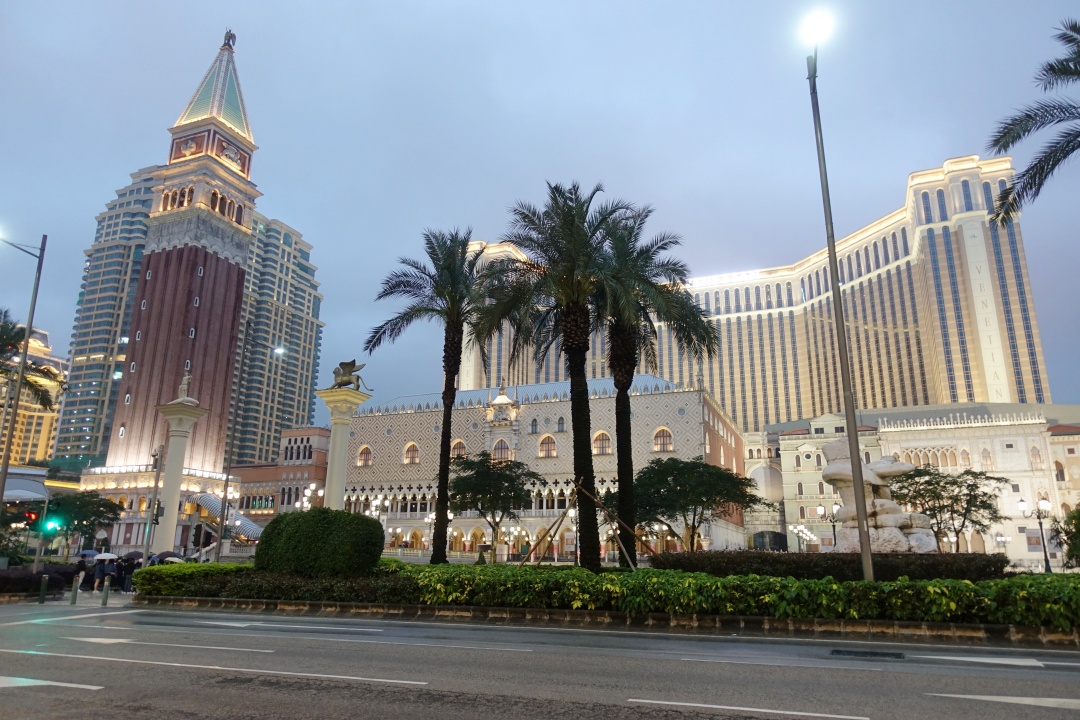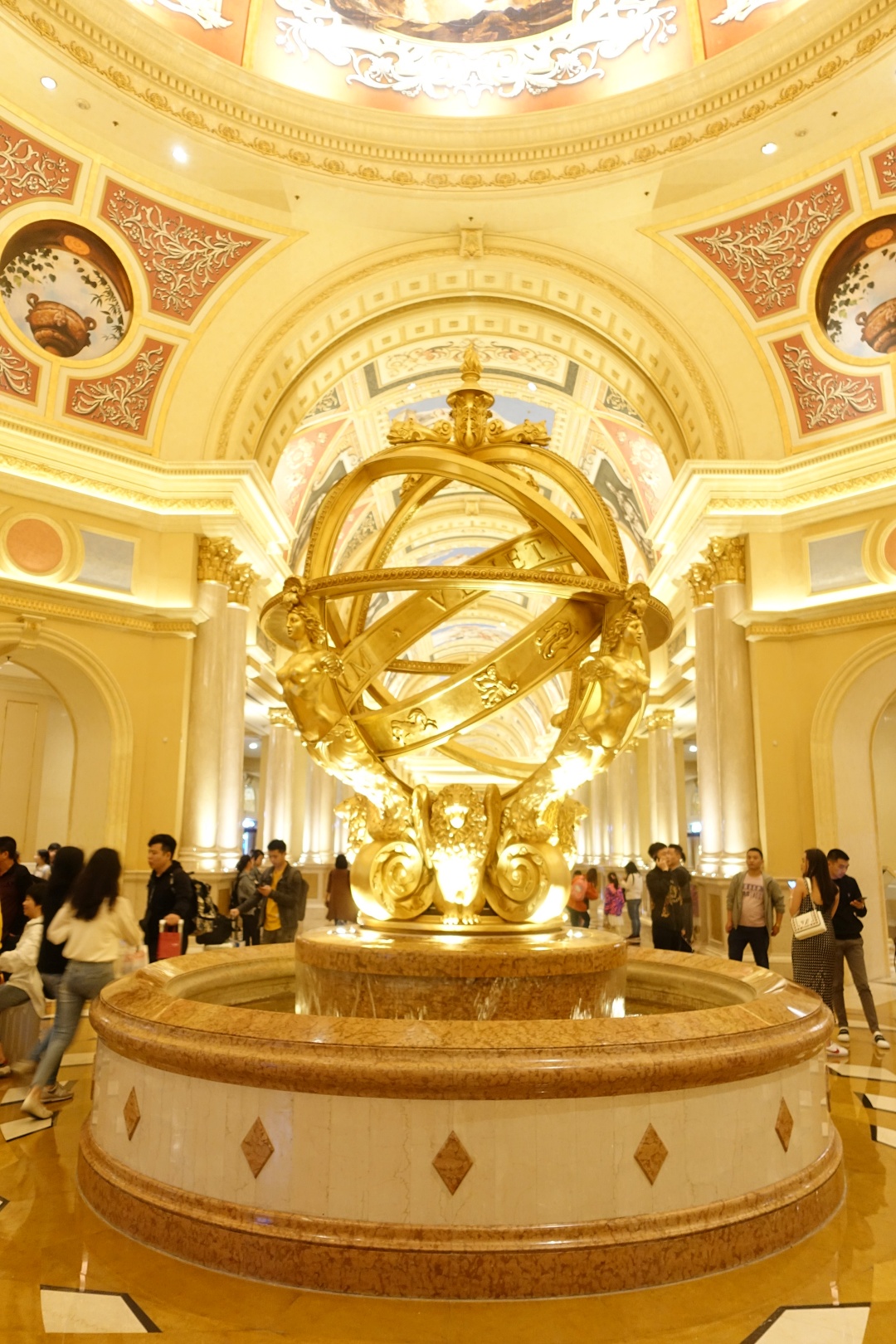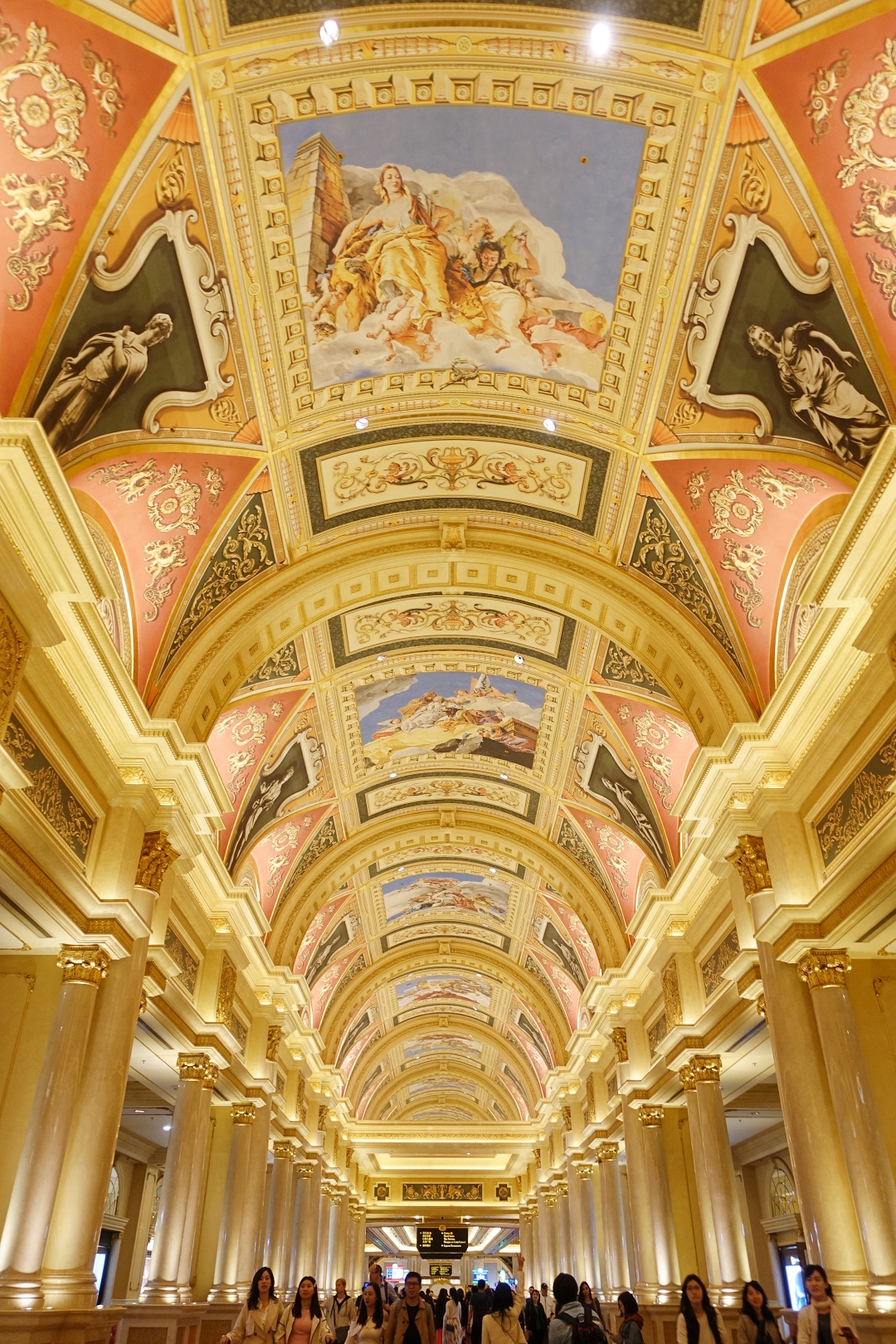 This was the second time I came to The Venetian (澳門威尼斯人), and I'm still in awe of the interior!
After a few pictures, we went to check out the casino. I wasn't keen to play, but my dad, mum and sister did. (The only reason my dad was playing was that he got bored of waiting for my mum.) Don't remember how much my mum loss, but my sisters managed to win a few hundred bucks!
Subsequently, we made our way over to The Grand Canal Shoppes.
The Grand Canal Shoppes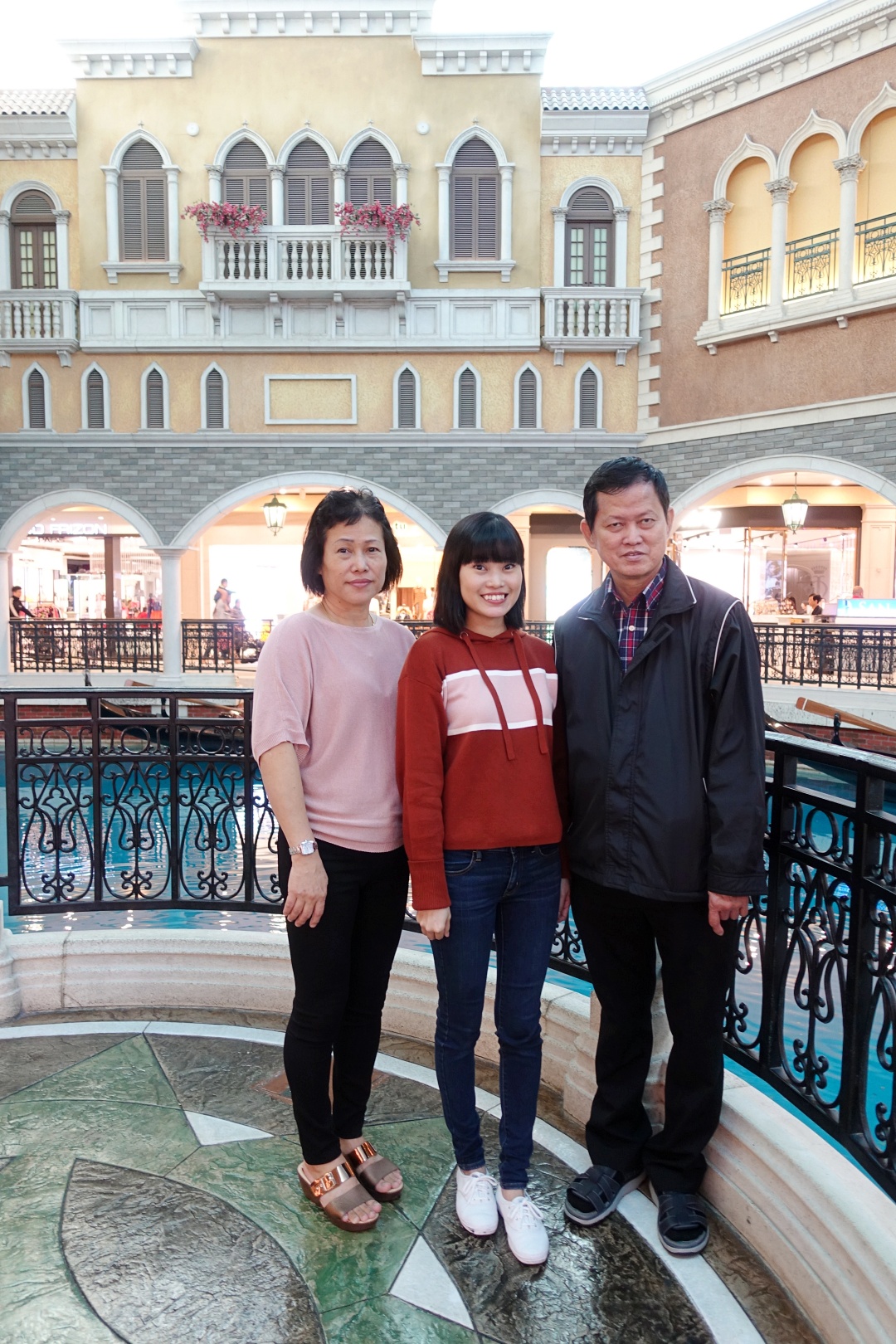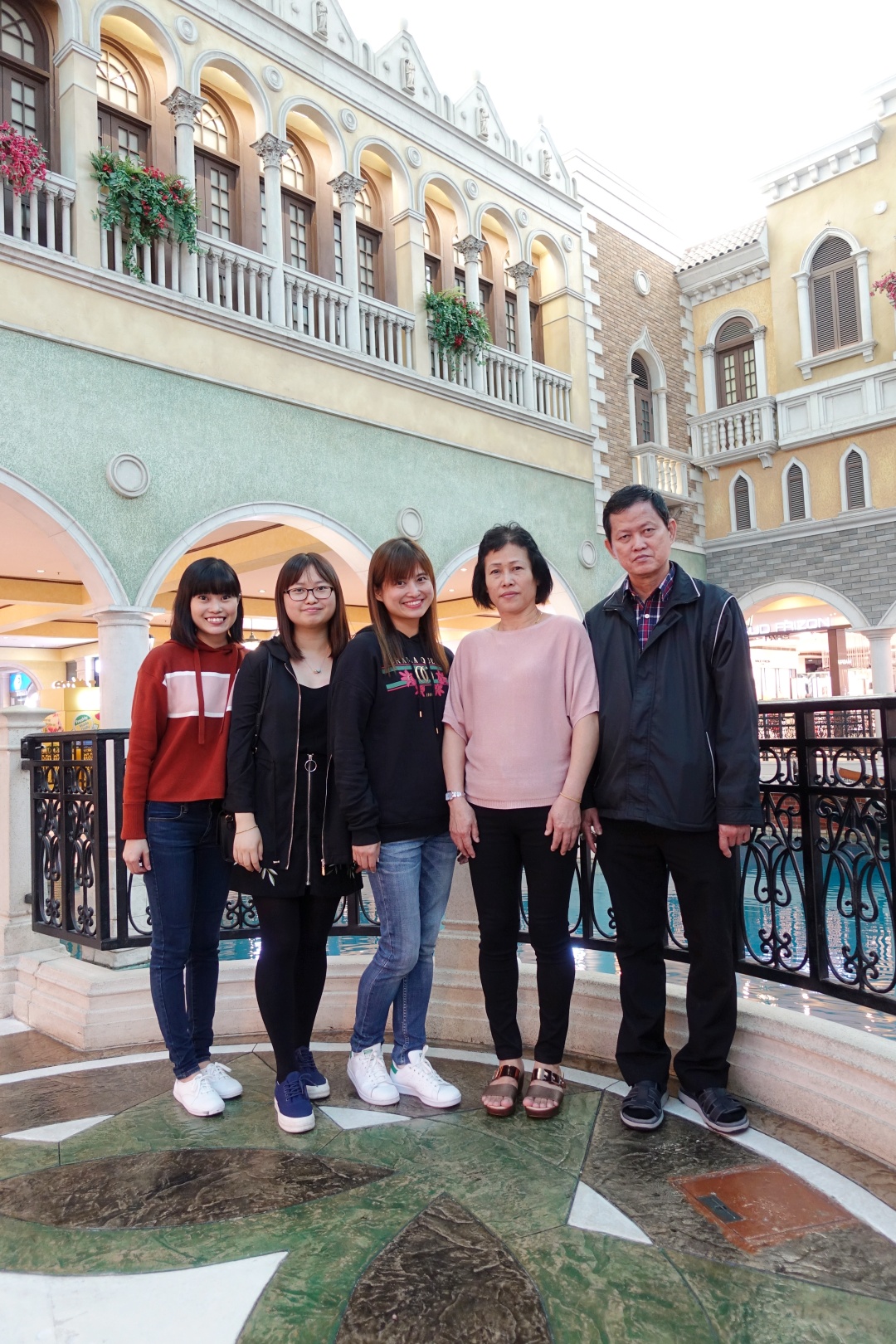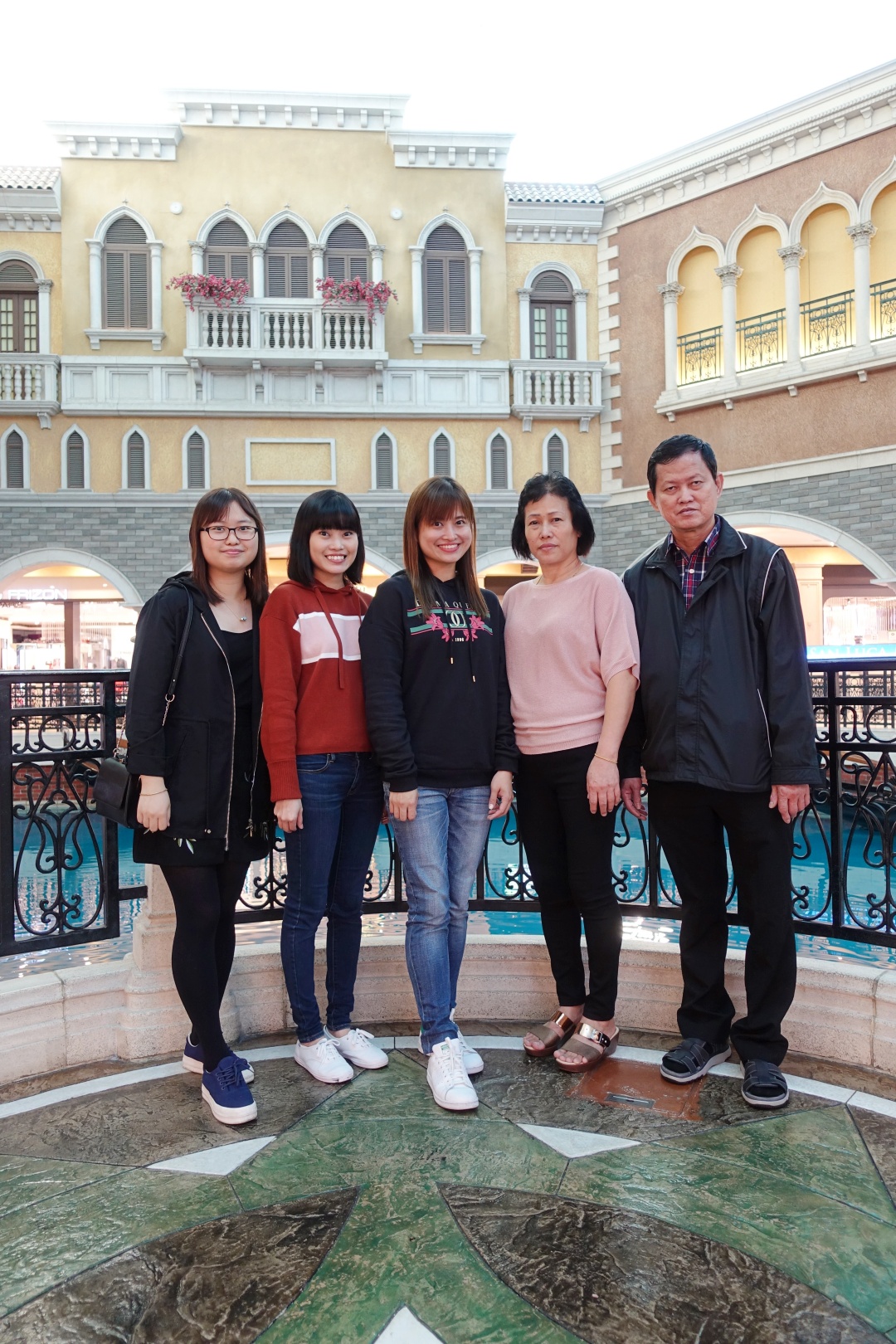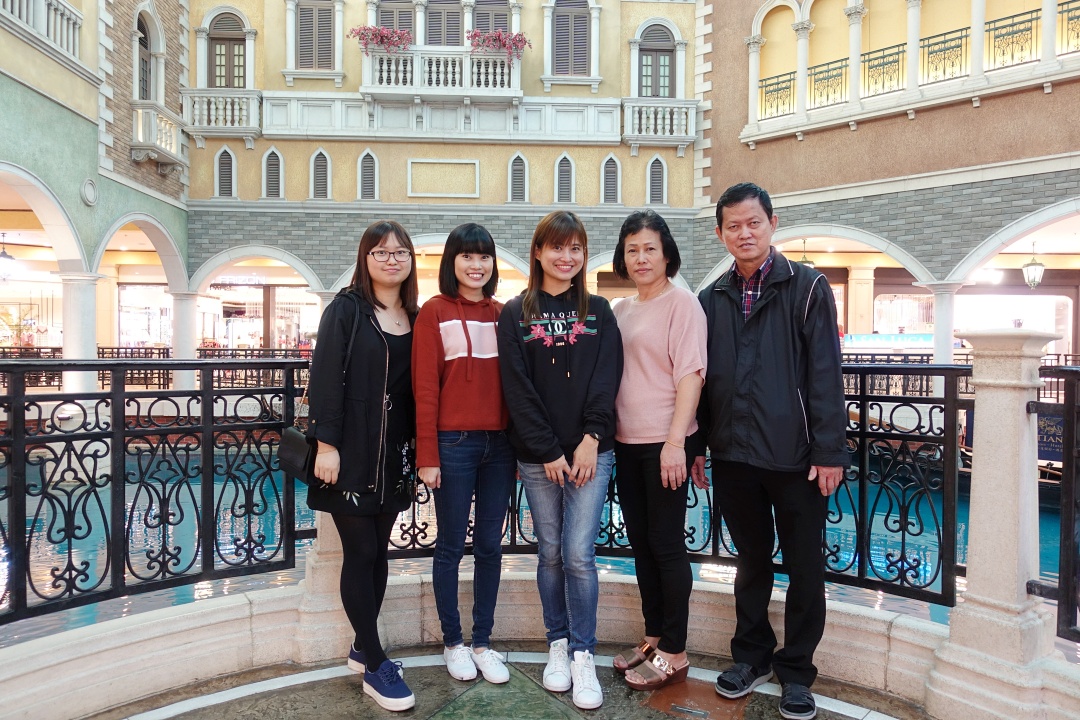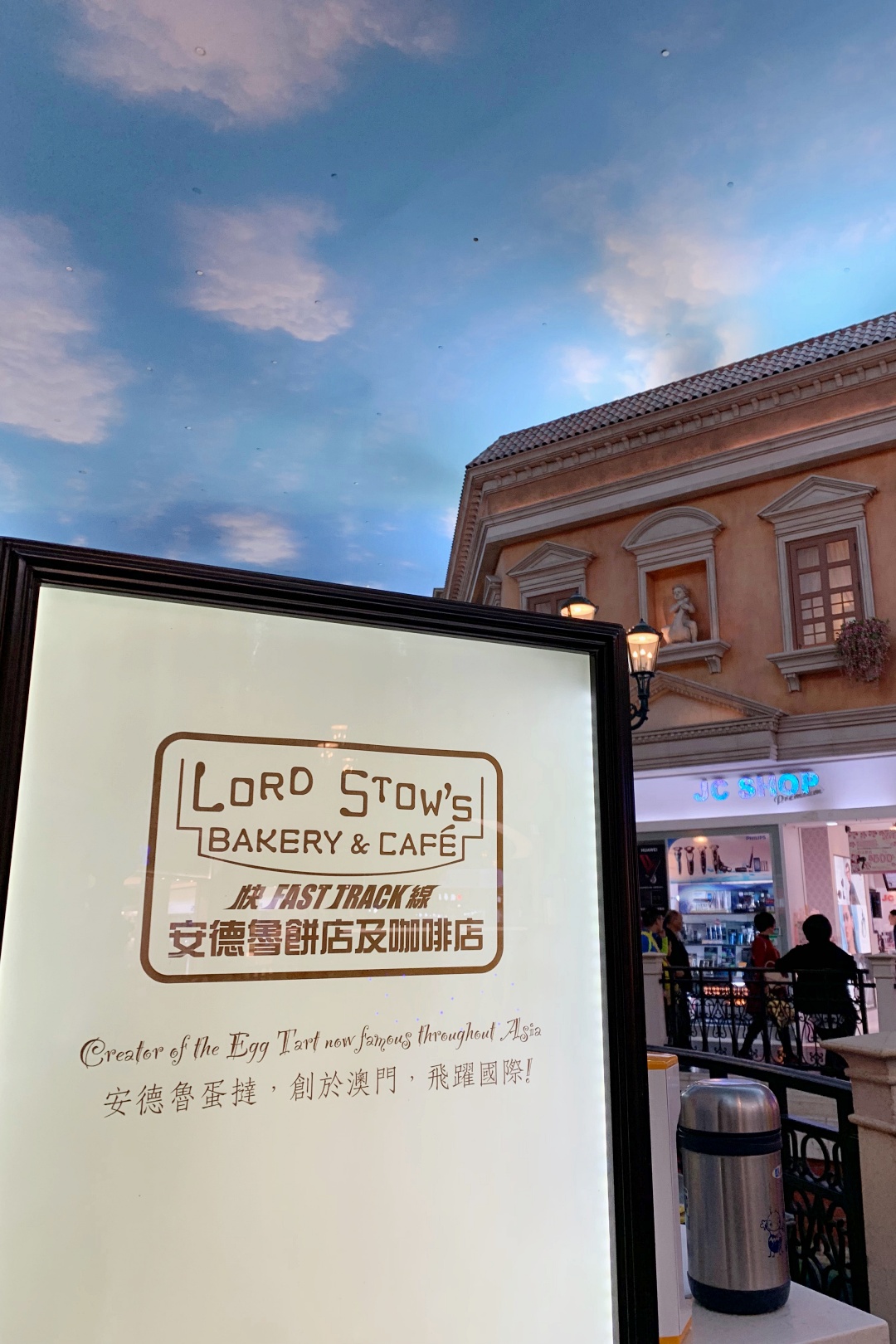 One of my sister's friend recommended her to get egg tarts from Lord Stow's Bakery & Cafe, so we went around looking for the shop and eventually spotted a counter next to the canal.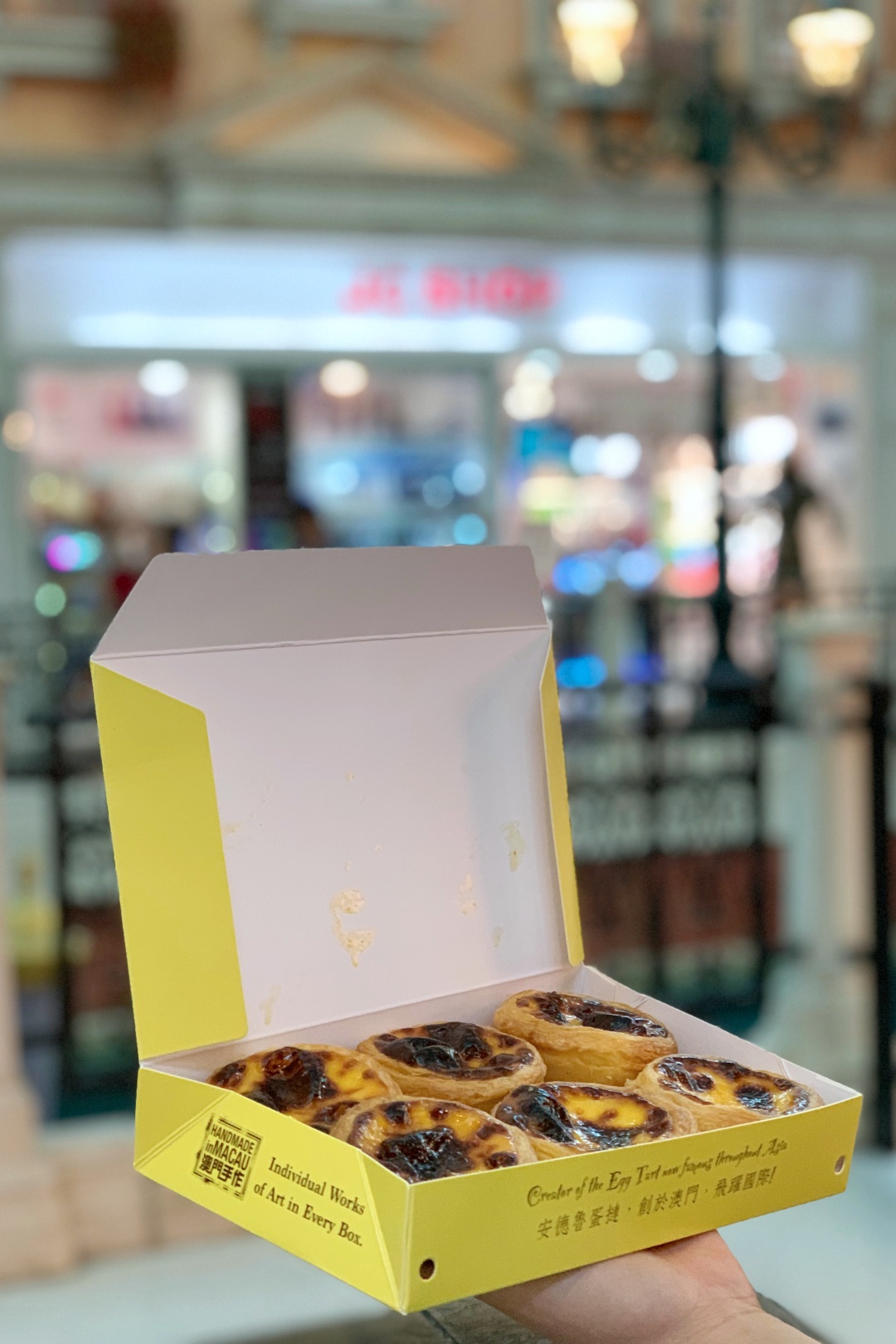 Bought a box of six for HKD 65. One egg tart cost HKD 12 so it was slightly cheaper to buy half a dozen.
The egg tarts were still piping hot when we got them, and they were delicious!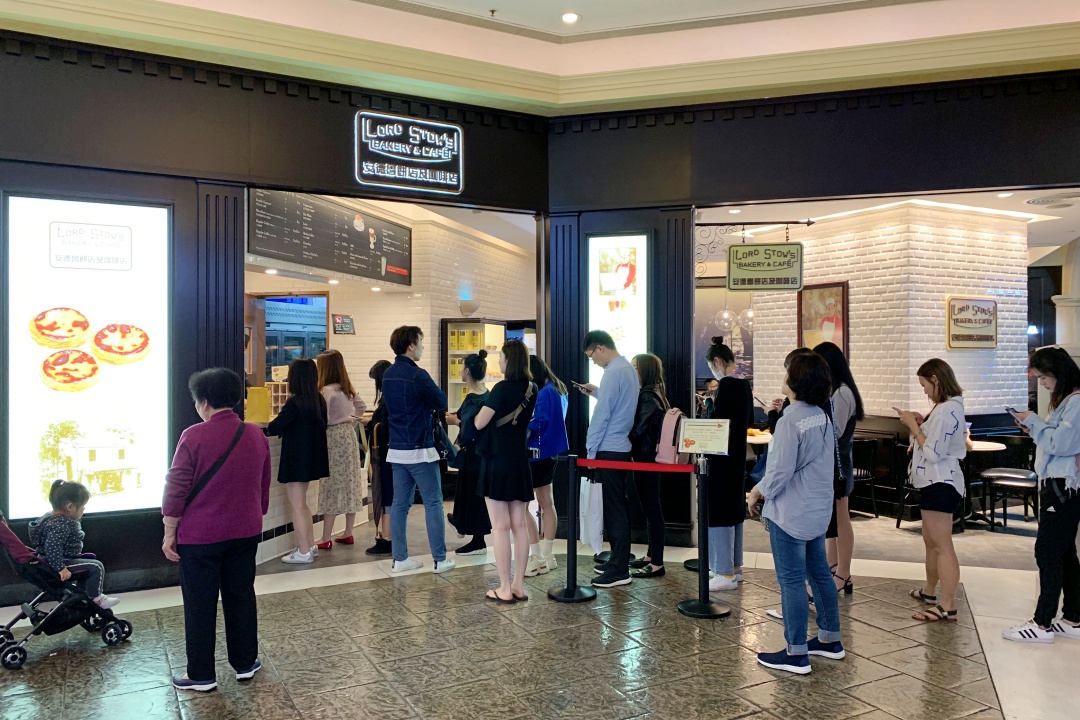 We subsequently came across the actual cafe.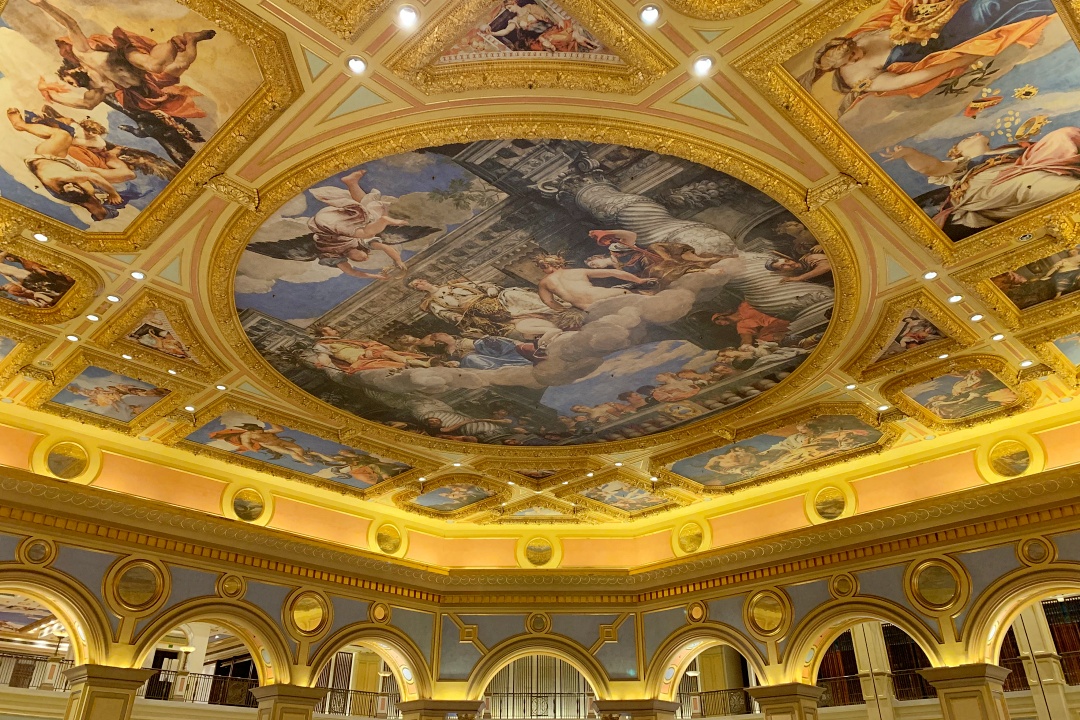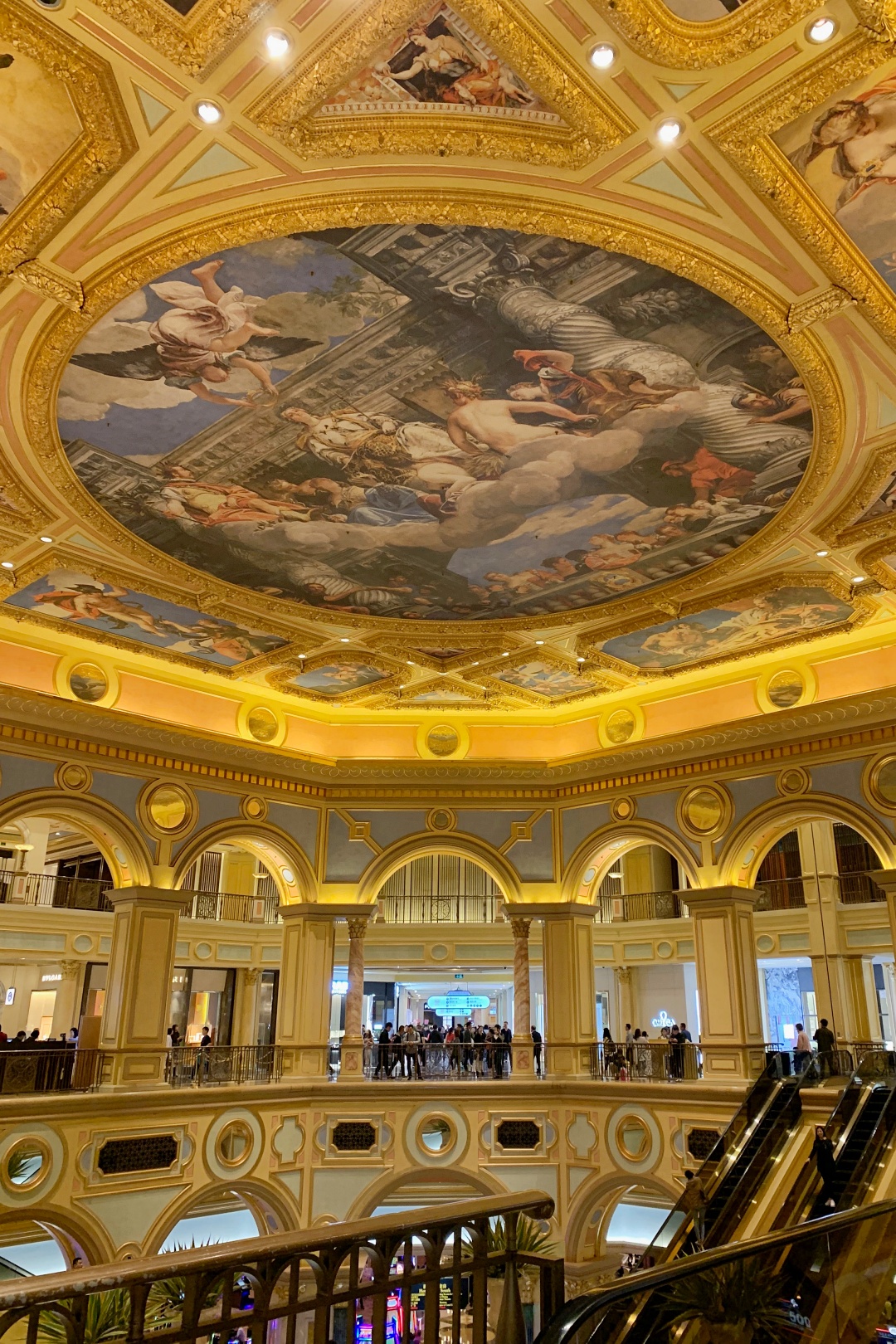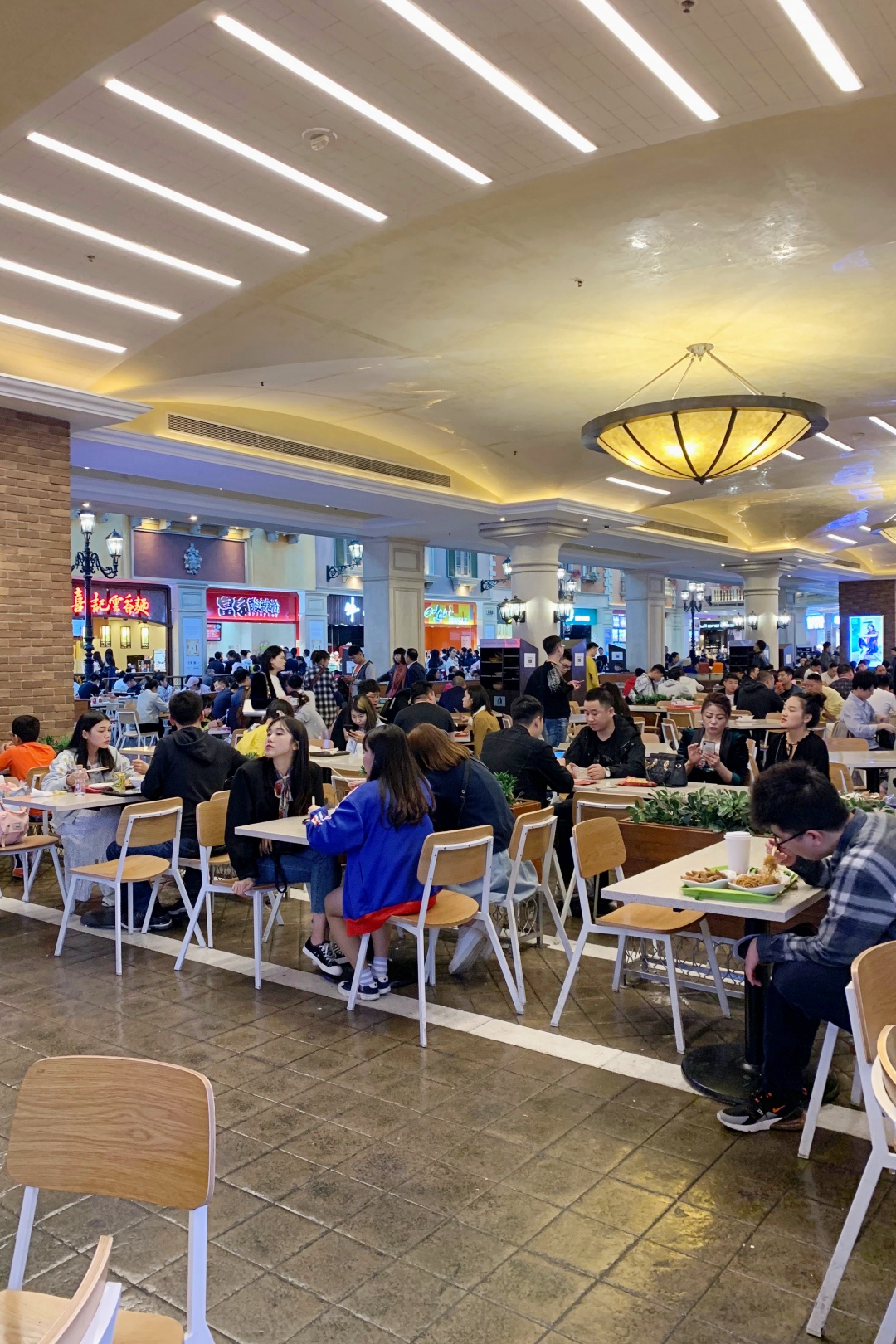 Didn't know there's a huge food hall at The Venetian.
It was around 20:30 by then, and we figured it's time to head back to Hong Kong. Managed to find out that there were complimentary shuttle services available that take guests to the Macau Ferry Terminal, so we decided to take that instead of public transport.
Boarding area is over at the Hotel West Entrance.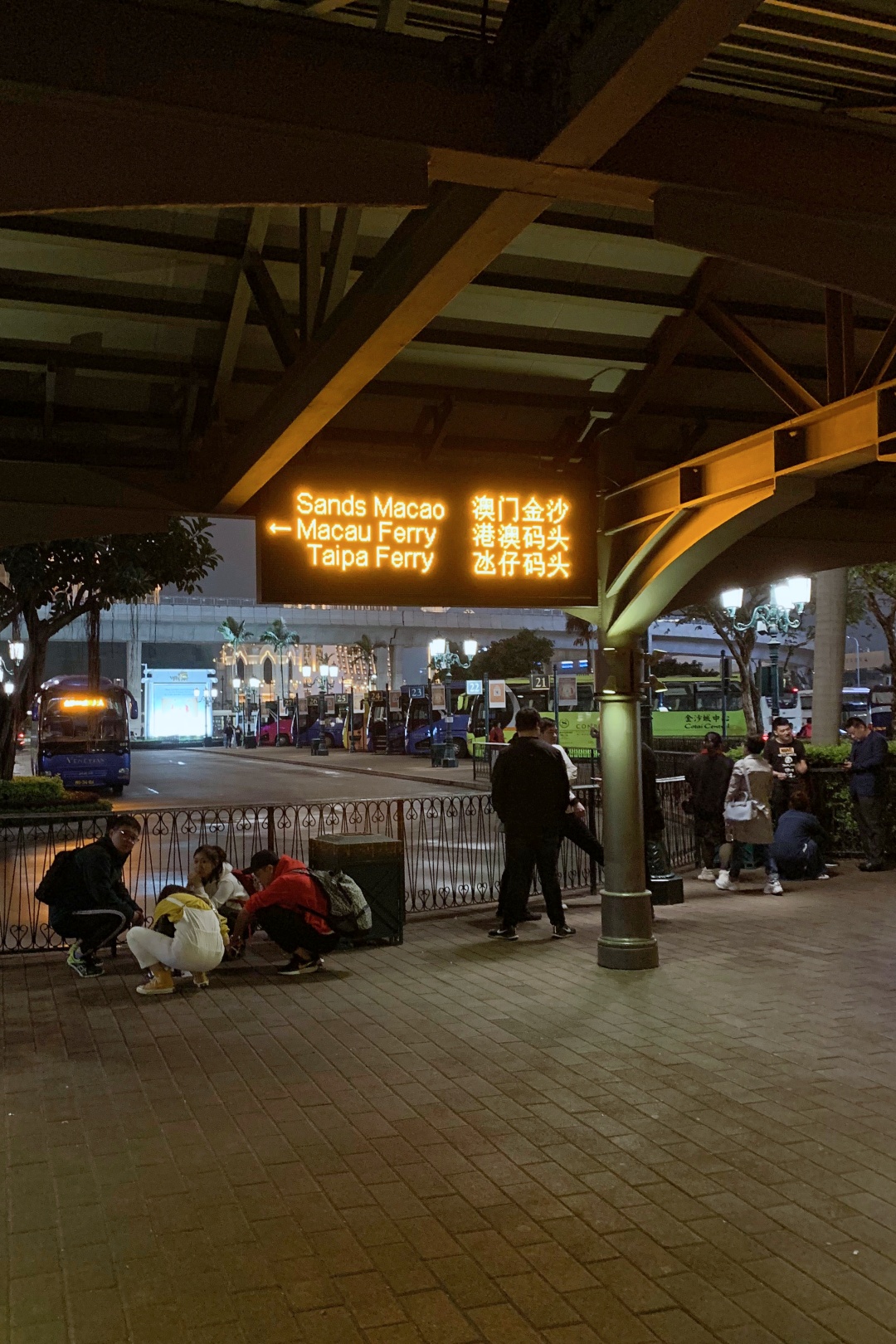 Aside from going to Macau Ferry Terminal, there were also shuttle services to Taipa Ferry Terminal, Sands Macao Hotel, Macau International Airport and more.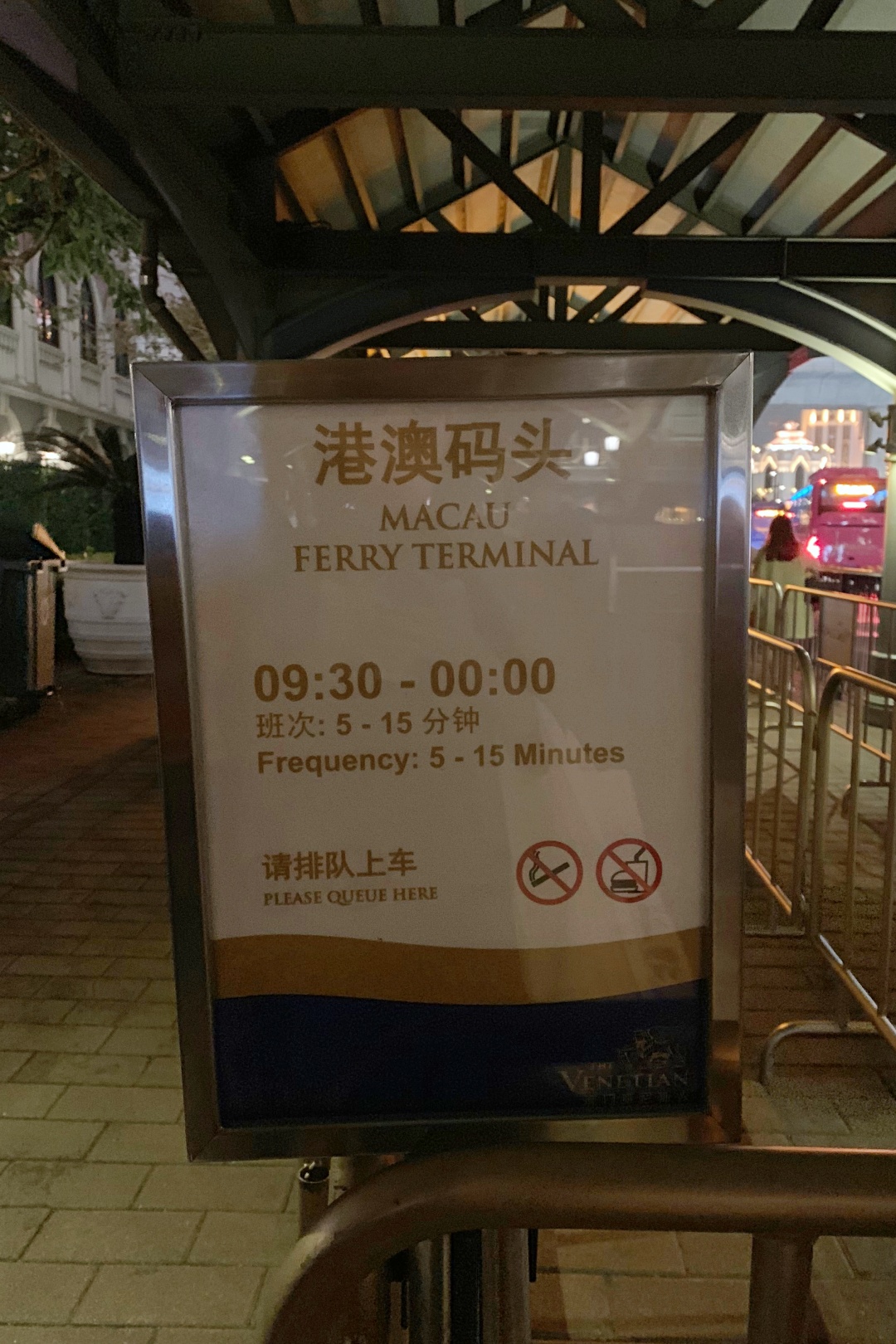 The buses to Macau Ferry Terminal were available from 09:30 to 00:00, with 5 to 15 minutes interval.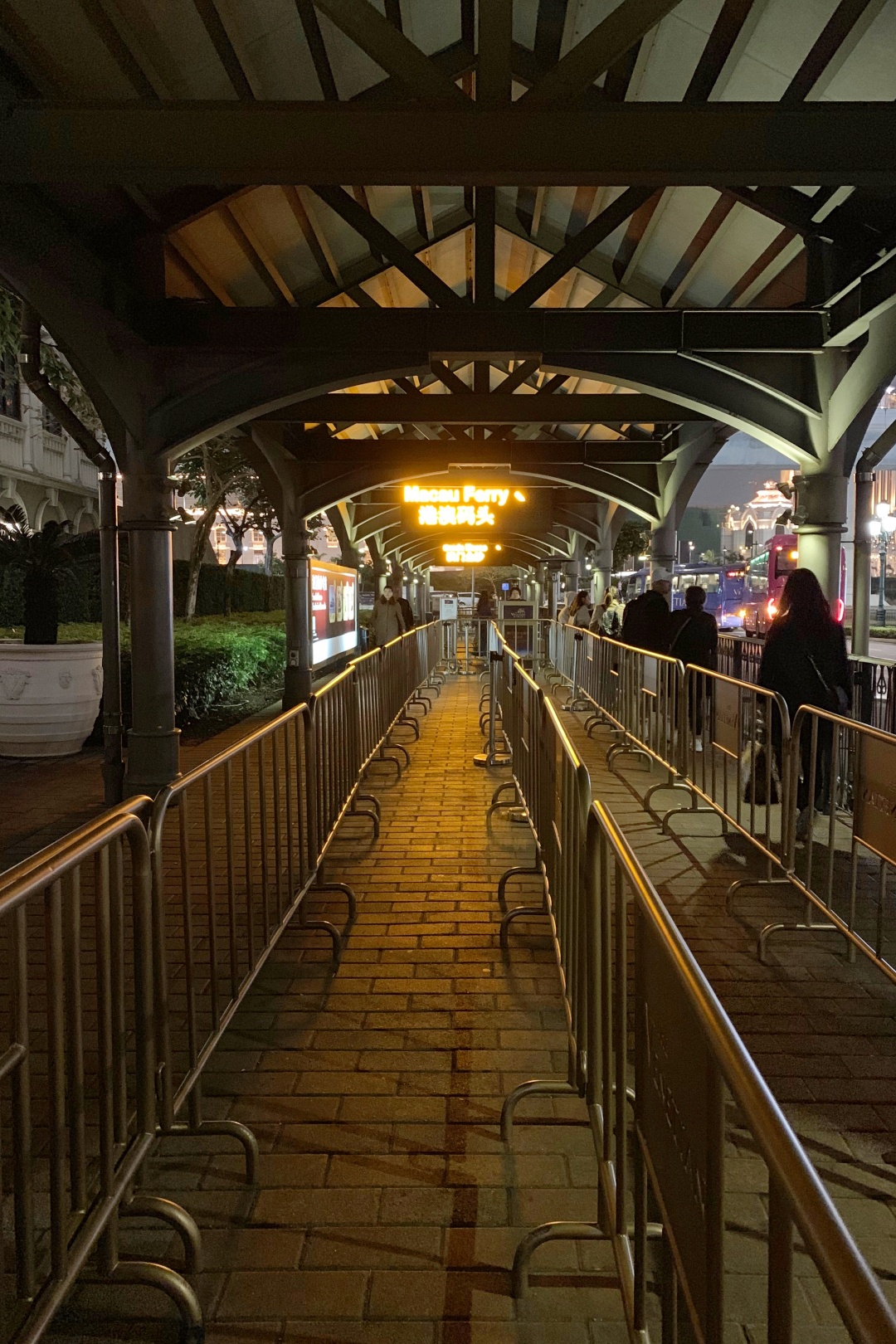 It was quite a bumpy journey back to Hong Kong. I believed it was raining, and the boat was shaking quite vigorously due to that. As a result, my sister was feeling extremely unwell. We were holding our breath and hope that it would be over soon. But somehow, the journey just felt longer than expected.
We finally made it back to Hong Kong safely at around 23:00.
---
As we hadn't had dinner, we decided to head back to Prince Edward Station and look for food in the neighbourhood. Eventually found an eatery nearby our hotel that was still opened after midnight.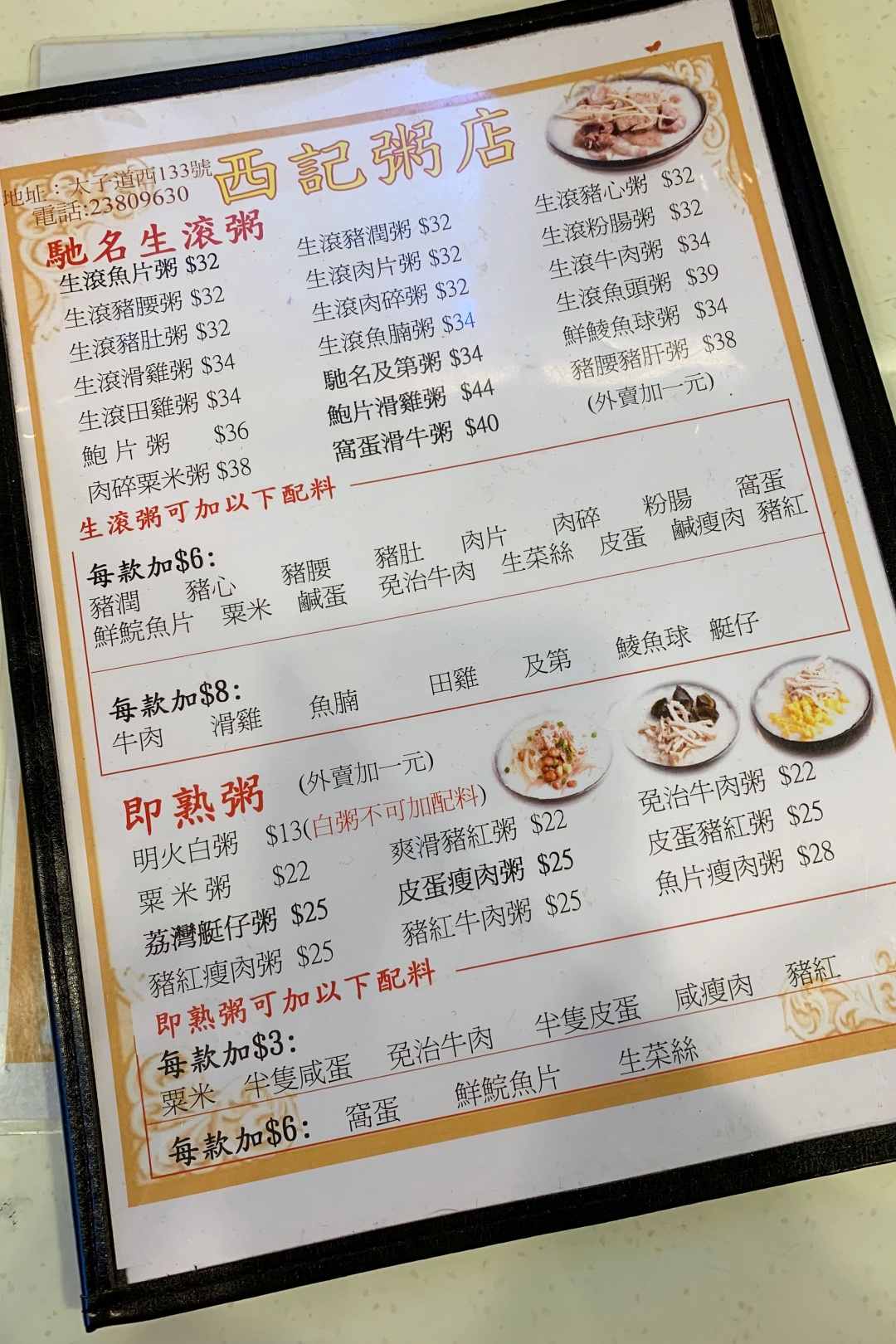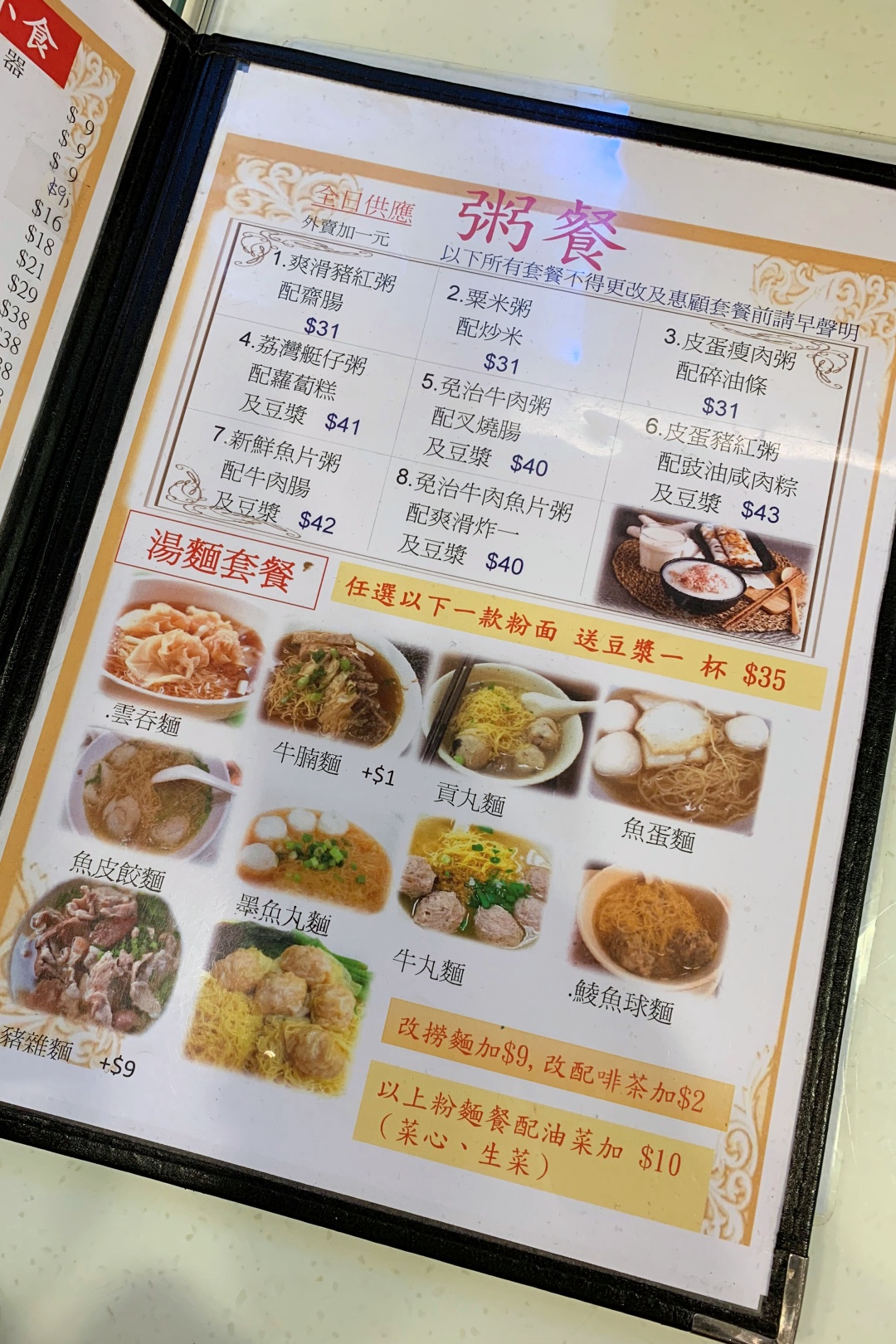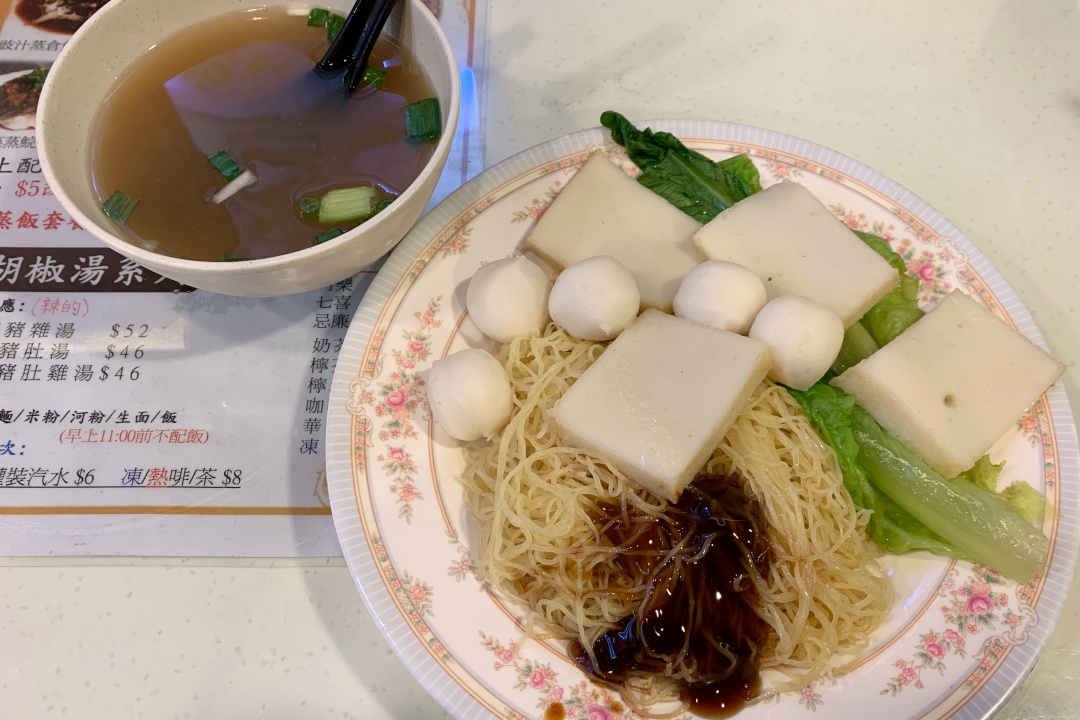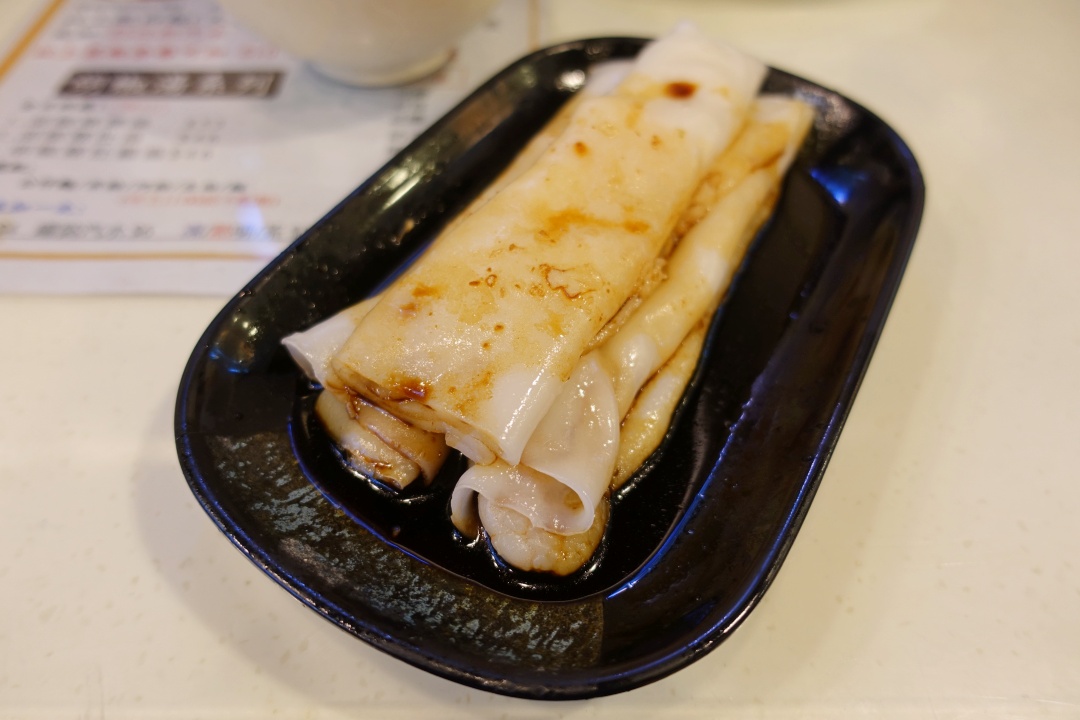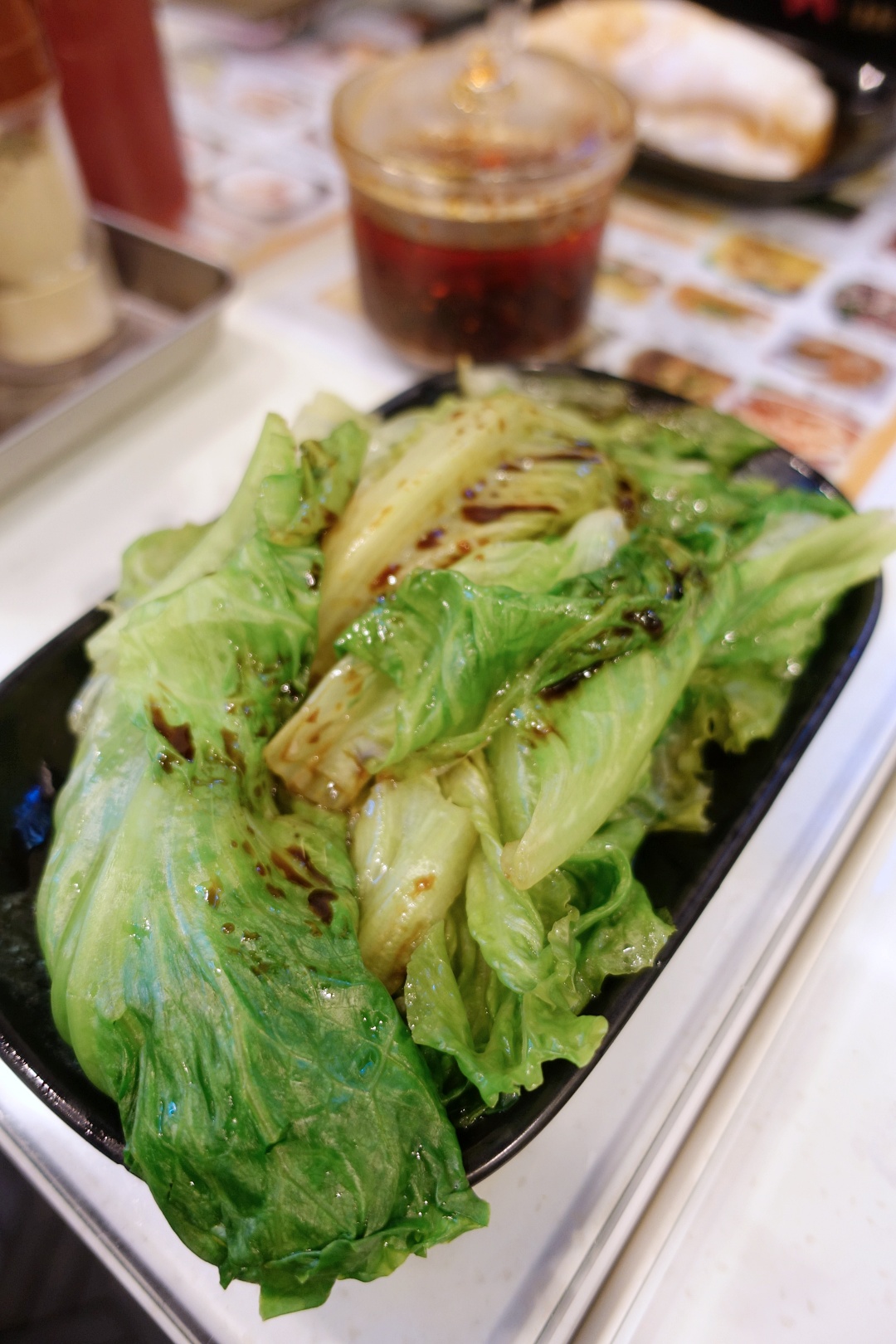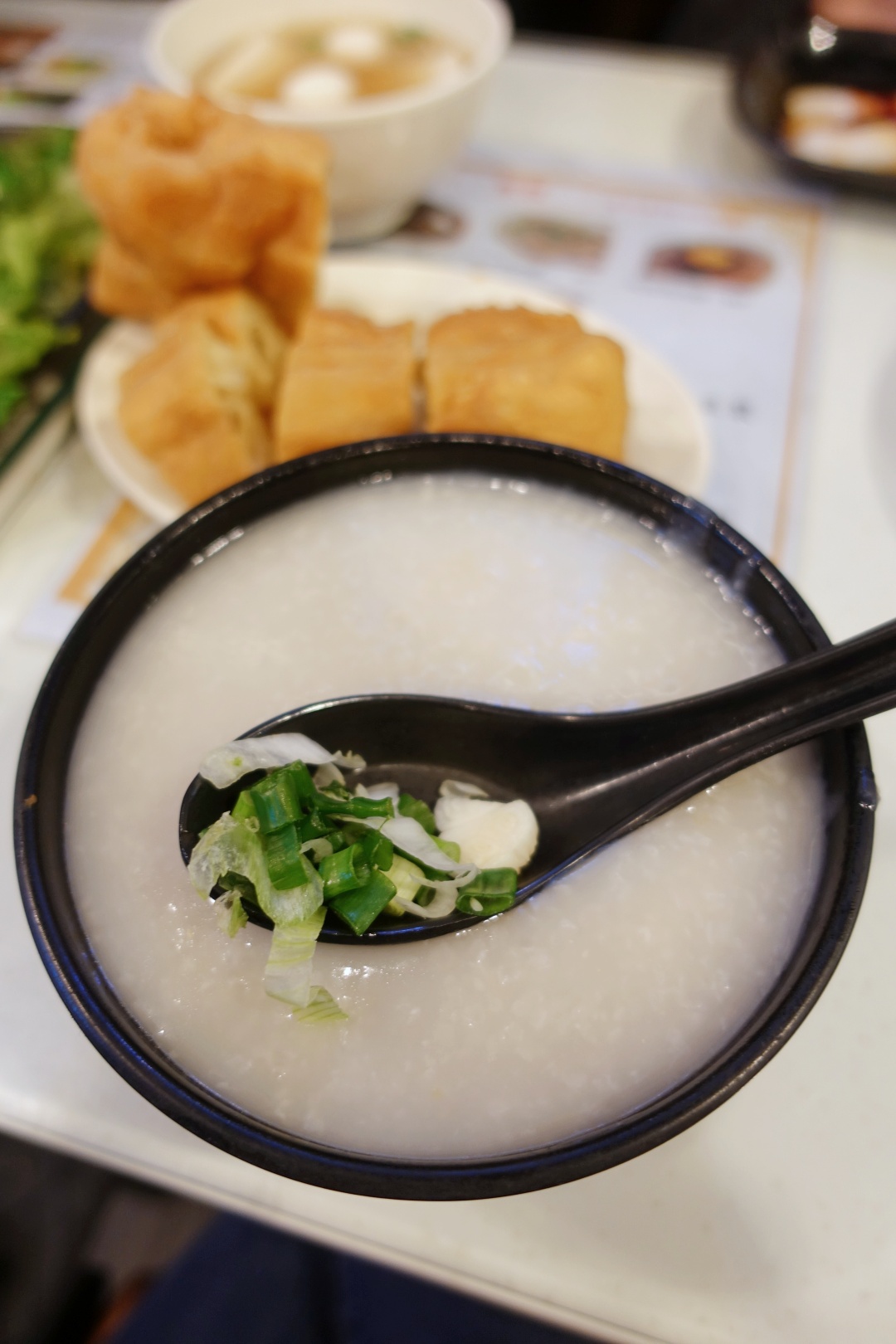 Sadly, the food wasn't nice at all. We ordered a noodle, three cheong fan, one porridge, one veg, one coffee and one soya milk, and paid HKD 202 for the meal.
By the time we were done eating, it was already 01:00.