Brought Tyler out for his three months vaccination last Friday.
The appointment was at 09:45, and that morning, he woke up at 08:00 for milk. Thankfully, I managed to get myself ready and packed his diaper bag before he woke up. Gave him a quick bath after he was done feeding and changed him into a new set of clothes.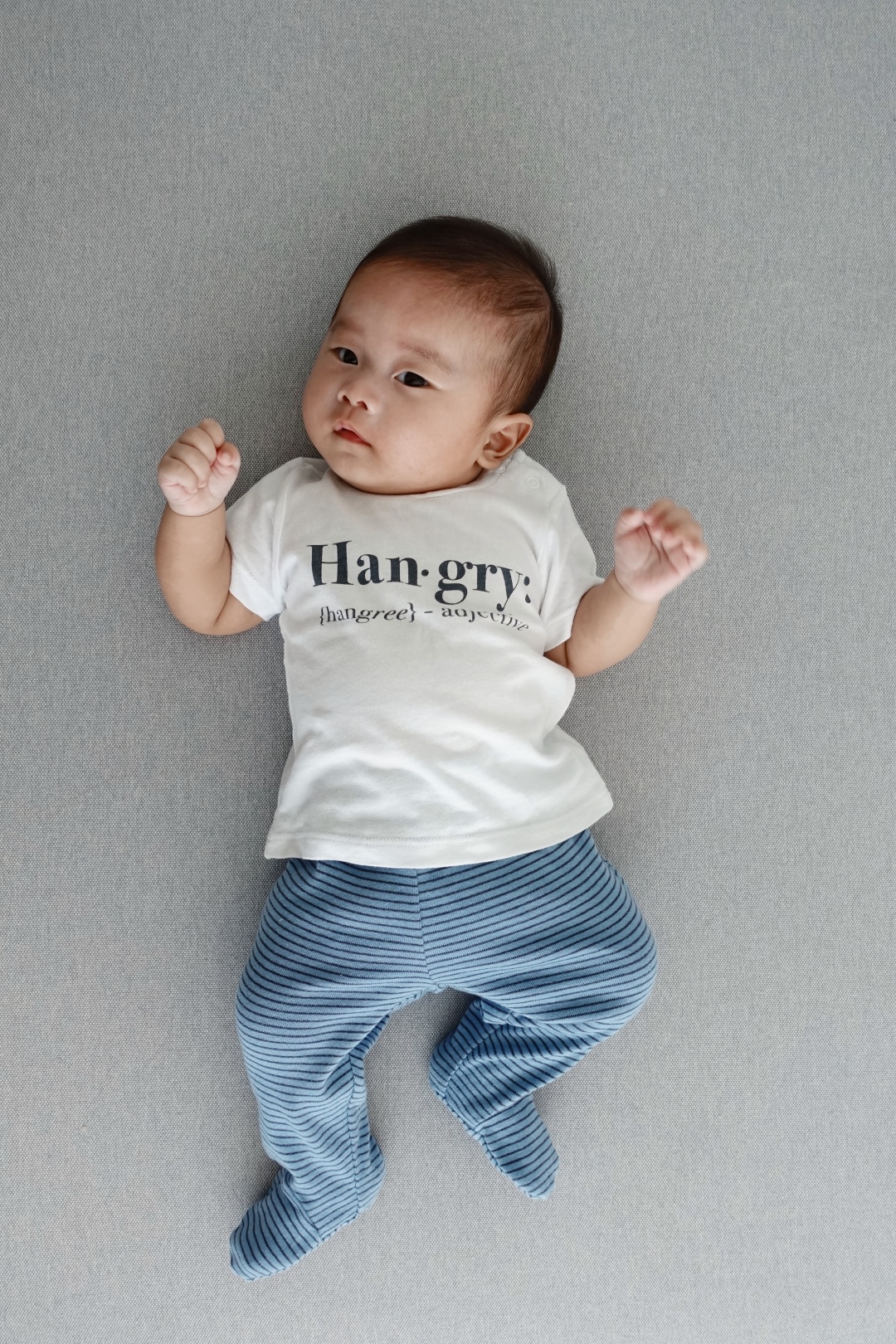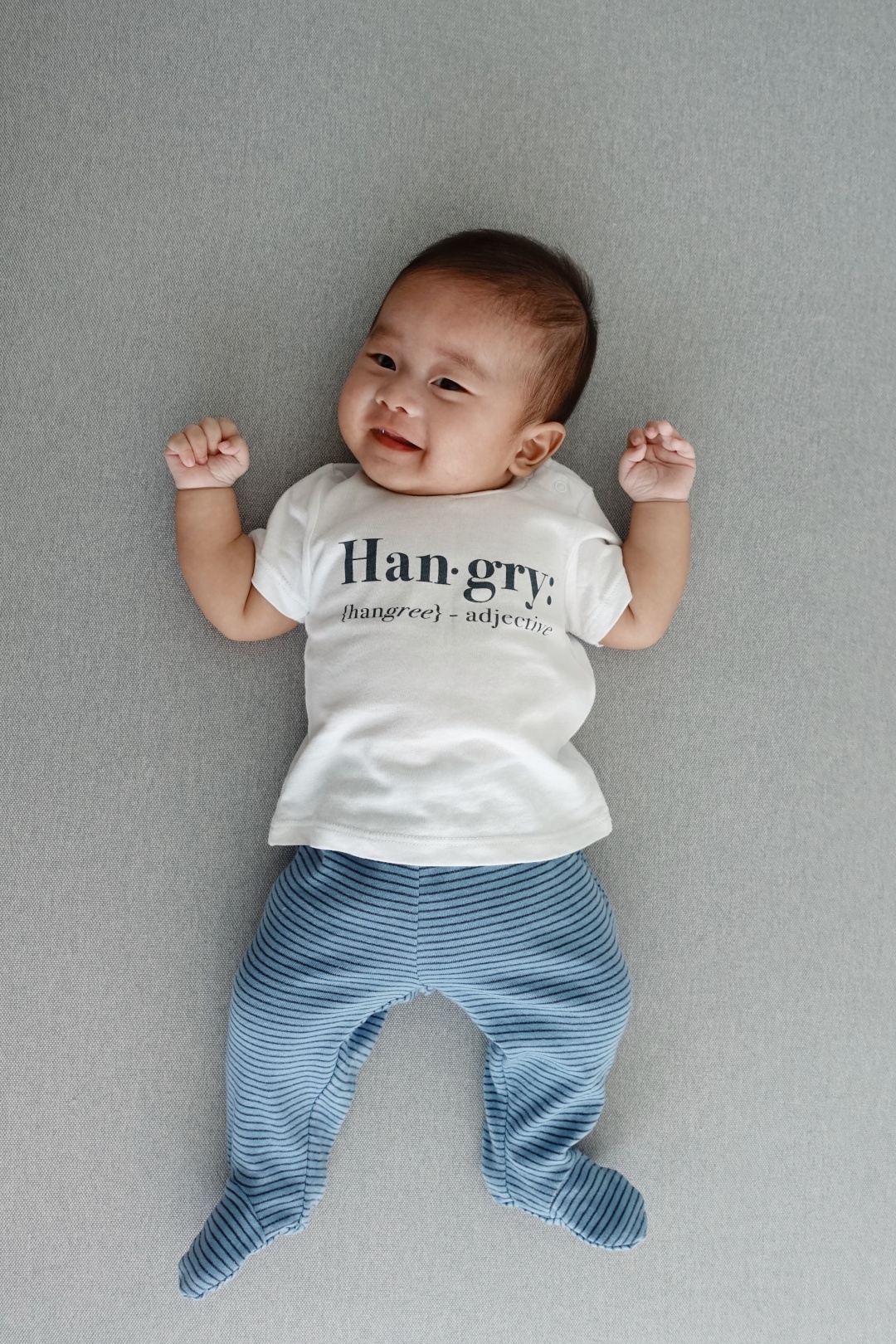 He always looks so happy after his bath!
One of the things I enjoy is to pick the clothes that he's going to wear for the day. Decided to dress him in t-shirt and pants and he looks like such a big boy in this outfit! #14w6d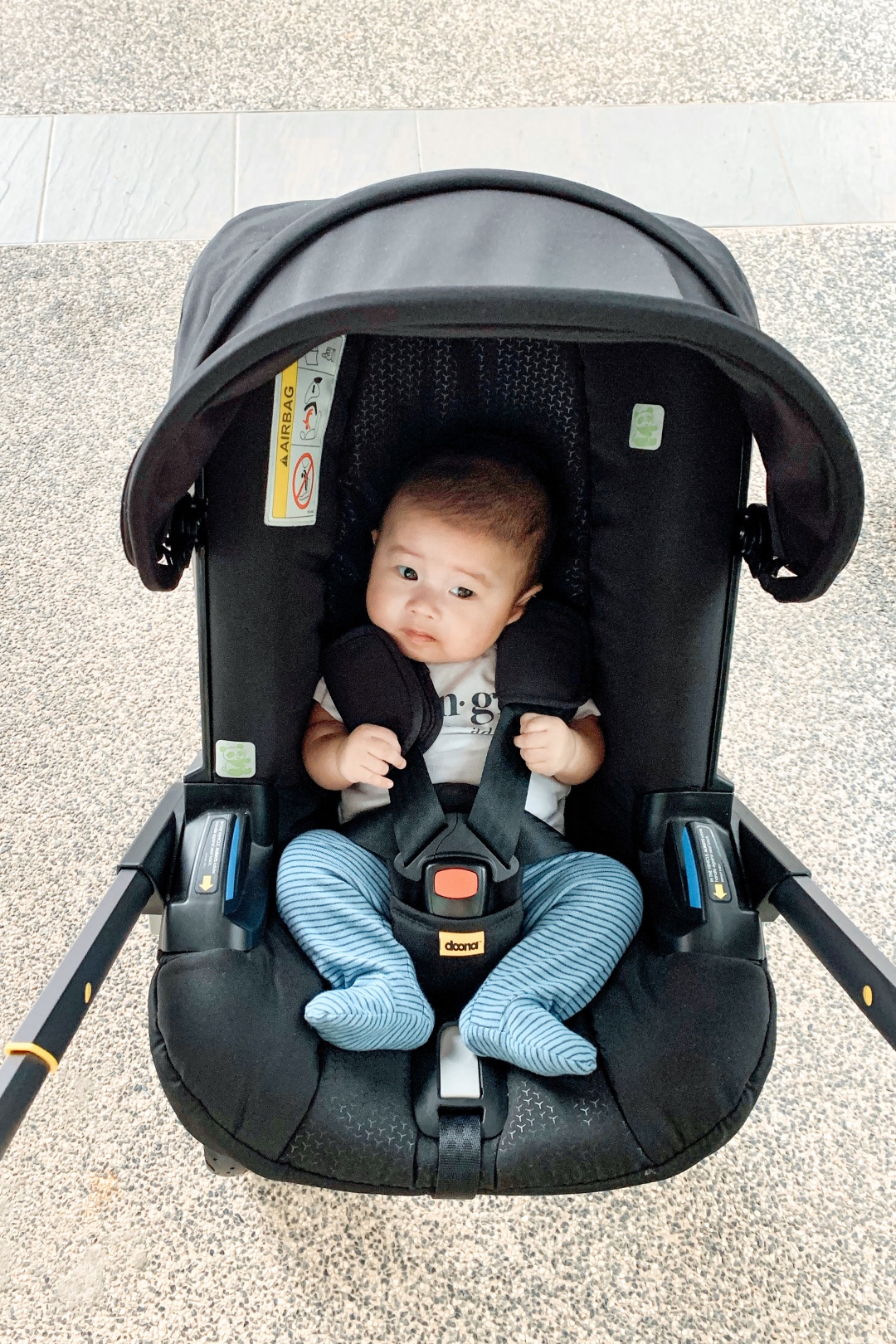 I was hoping that he would go down for his nap before we went out, but he was so alert when we put him in his car seat/stroller.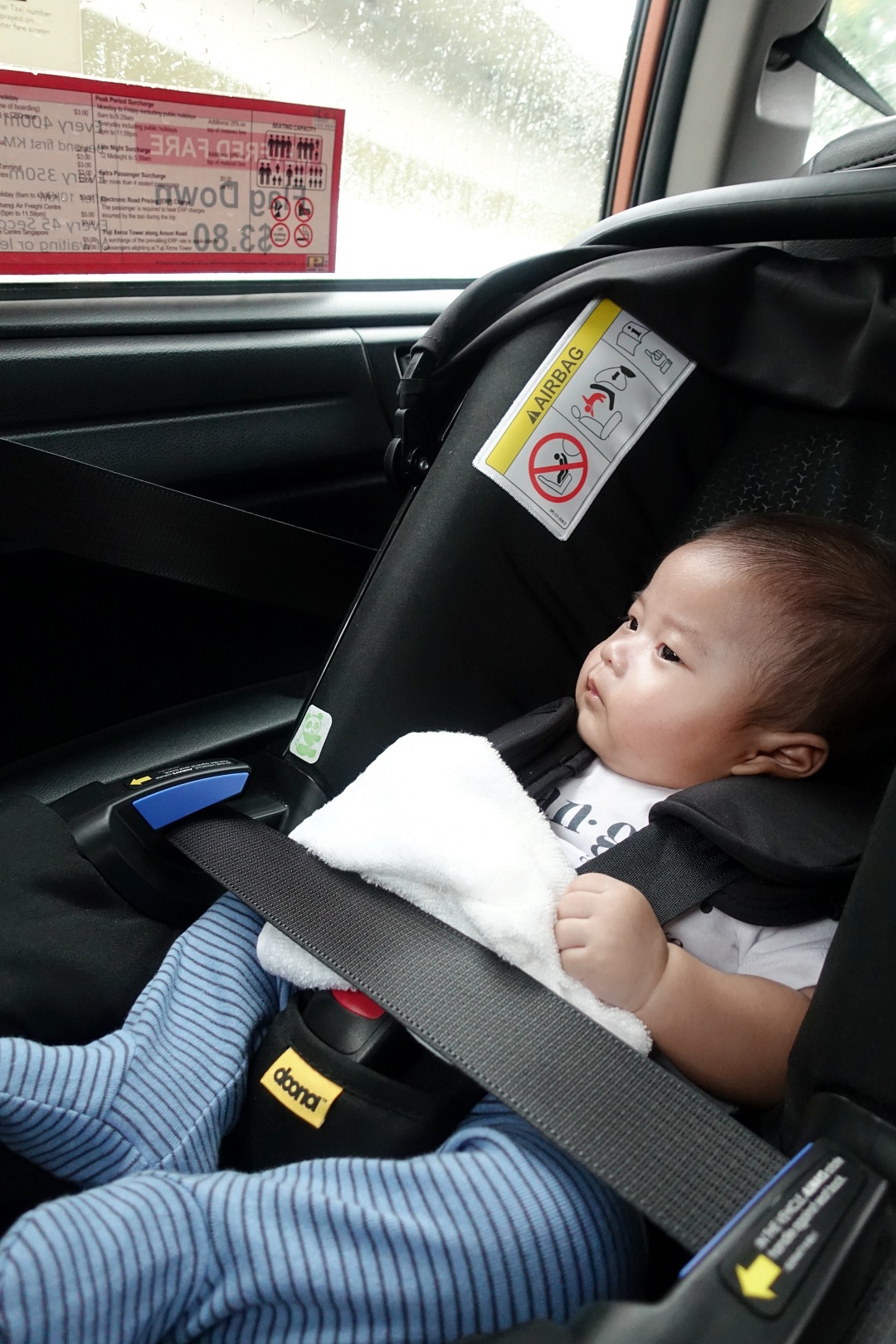 Still awake when we got in the car…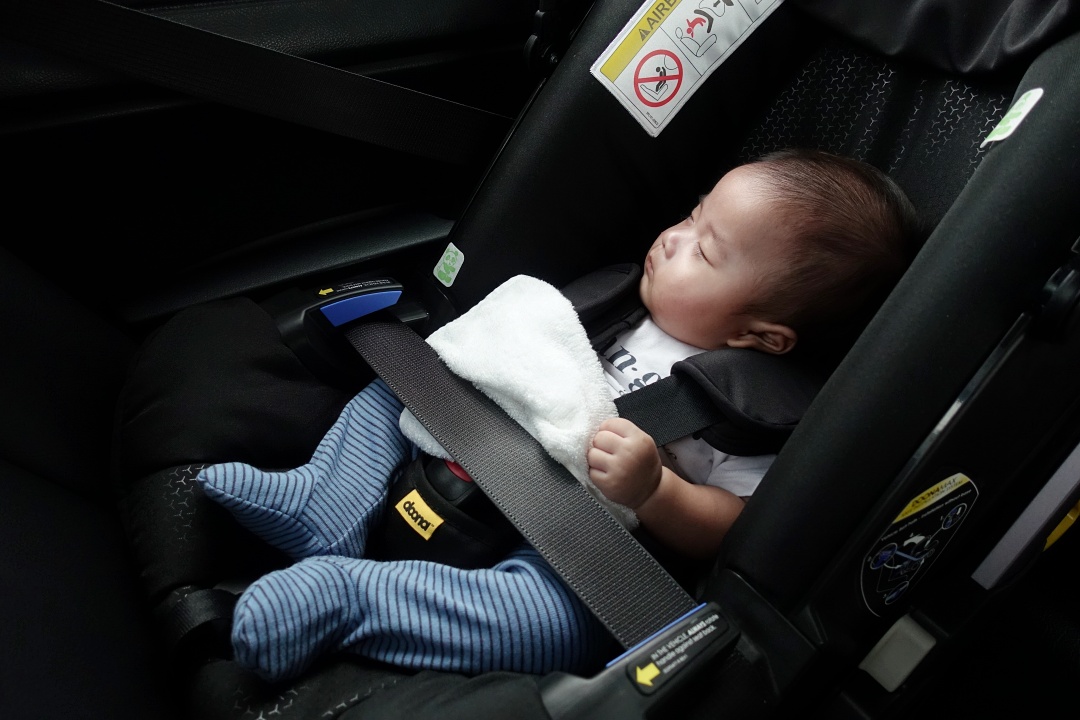 But dozed off shortly after we entered the expressway.
He only woke up after we arrived and he was so alert/excited when we were waiting for his turn at the clinic.
Due to COVID, the clinic only allows one parent to accompany the child. The Husband and I always take turns, and this time around, I brought Tyler in, while the Husband waited for us outside.
Tyler currently weighs 5.8kg and is 60.5cm tall. Weight-wise, he's on the 25 percentile, while his height is at 50 percentile. PD said it's good that he's taking 120ml per feed, but we need to increase the number of feed in a day to up his milk intake. I told him (PD) that Tyler could sleep up to 9 hours at night; hence he's only taking around 600ml/day. Upon hearing that, he told me to wake Tyler up at 6-hour mark. (I thought it's a good thing that Tyler could sleep through the night, but it seems like it's not exactly favourable in this circumstance.)
After going through the checklist for his 3-month development, the doctor then jabbed Tyler on his right thigh. Funny how his expression changed the moment the needle went in; luckily, he only cried for a few seconds.
Right after leaving the clinic, I fed him some milk, before we made our way over to Dhoby Ghaut. It has been a while since I/the Husband went to the office and he suggested we drop by to pick up the letters after Tyler's appointment.
It was a short journey from Novena to town, so Tyler didn't manage to fall asleep in the car. However, he fell asleep right after we reached.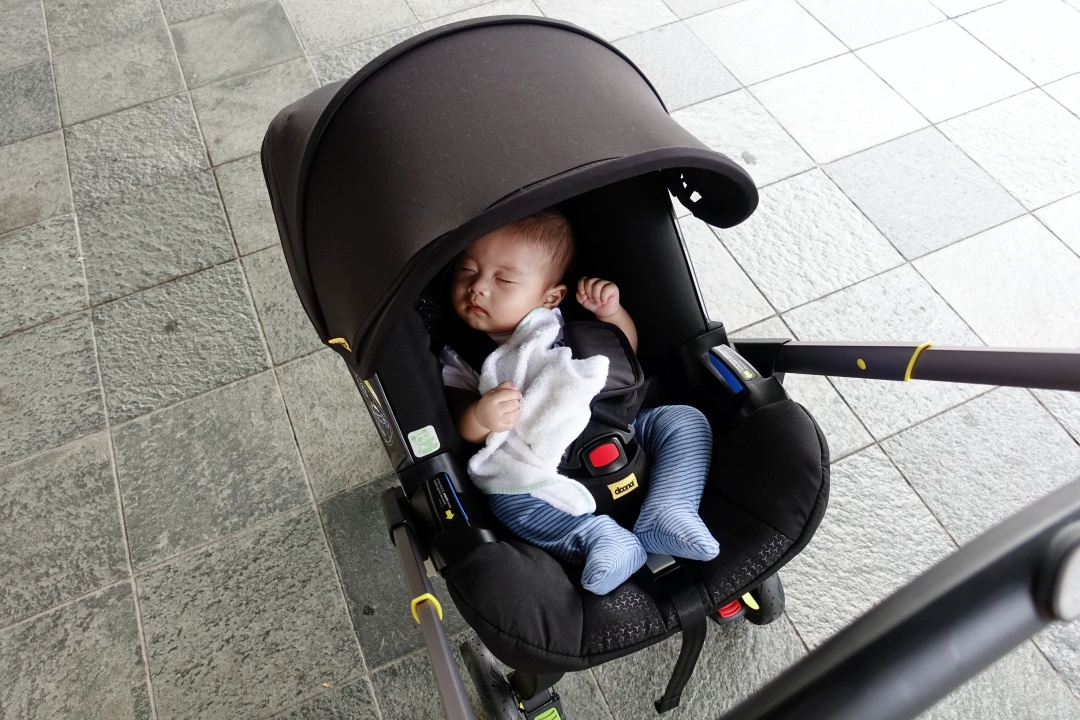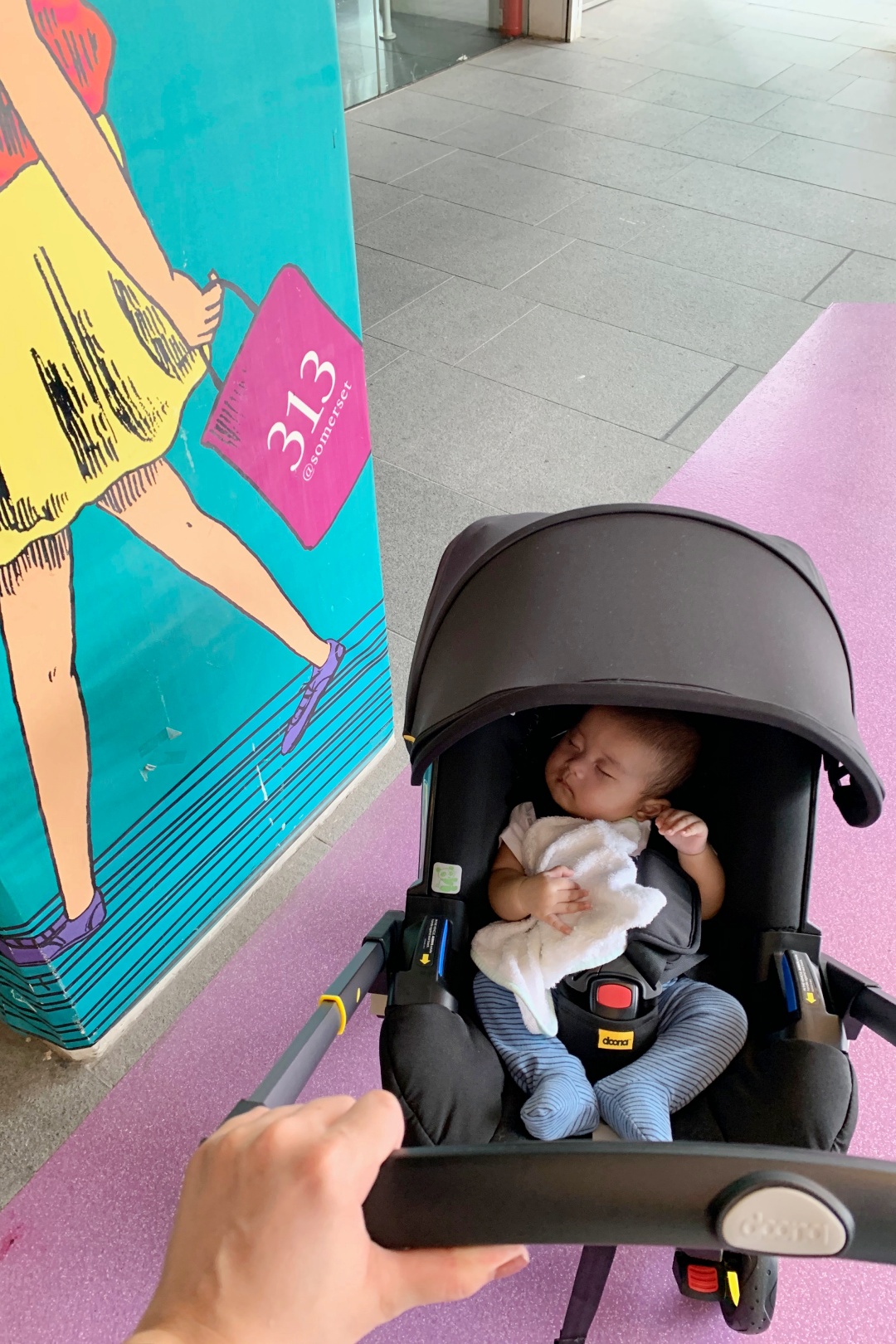 Since he was sleeping, we decided to walk over to Don Don Donki at Orchard Central. It was Tyler first visit to Orchard Road, and he basically slept all the way.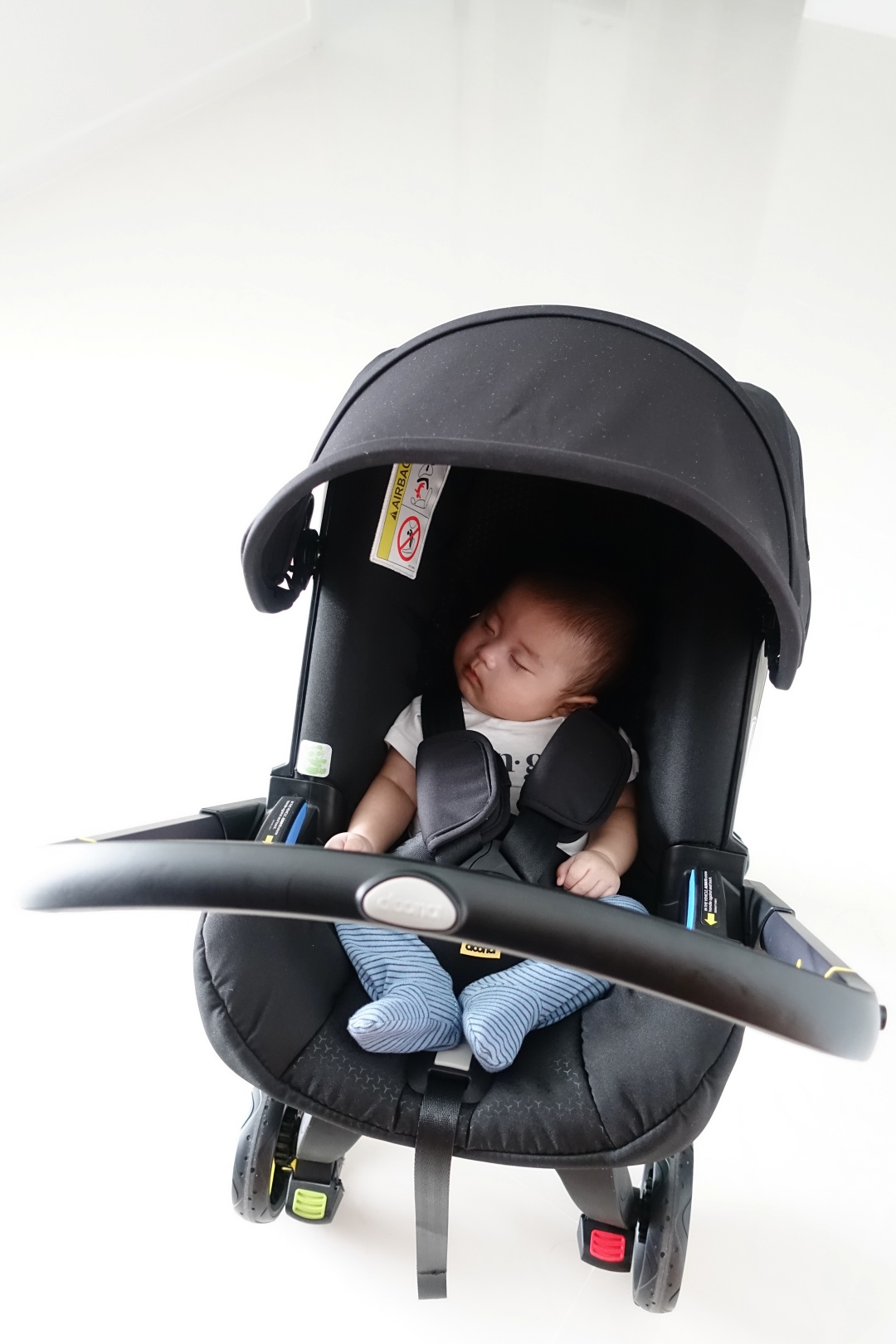 He was still sleeping when we reached home. Since he was sleeping so soundly, I ended up leaving him in his stroller till he woke up.