I contemplated on whether I should do a 4-month baby update because, to be honest, I didn't think much has changed in the last month? I wasn't actively tracking his milestones and growth, so I'm not sure if there is anything that I missed out.
Time seemed to be moving much quicker these days, and it's getting harder for me to keep track of what had happened.
I supposed the only major change in June is that we've been going out more since we entered into Phase 1 of the post-circuit breaker period. For a start, I brought Tyler to my parents' place for the very first time!
Since my confinement ended just a week before we went into the eight-week long circuit breaker shut down, I actually haven't been home since I gave birth.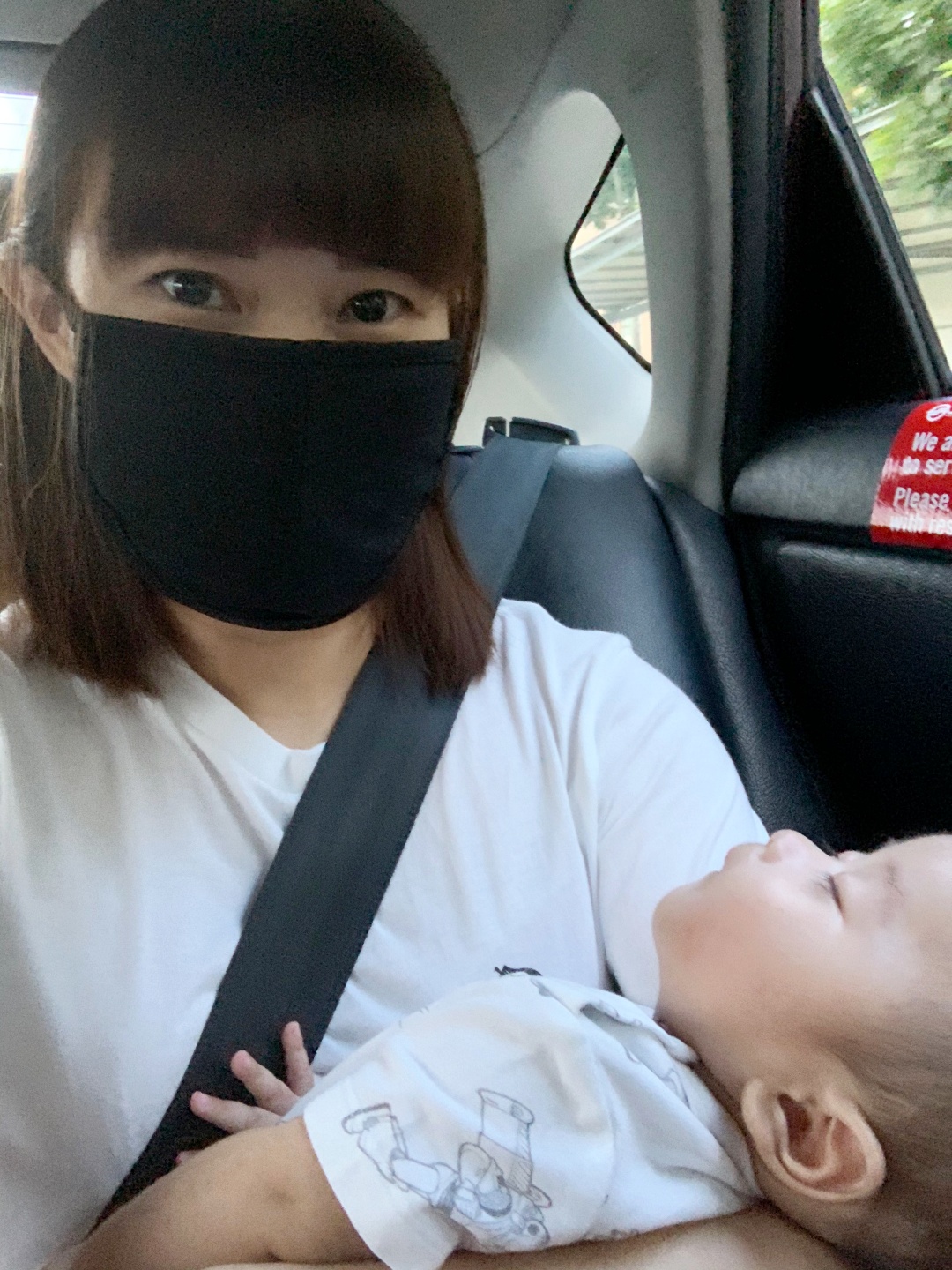 It was the first time I brought Tyler out by myself. Figured I could manage alone without the Husband since it was a short ride to my parents' place. I deliberately waited till he naps before I called for a car, and thankfully, he continued to sleep throughout the journey until we almost reached my parents' place.
However, I didn't manage to make him fall asleep when it was time to head home, so he actually stayed awake for the entire ride. Count my blessing that he only started fussing a little while we were nearing home. #13w3d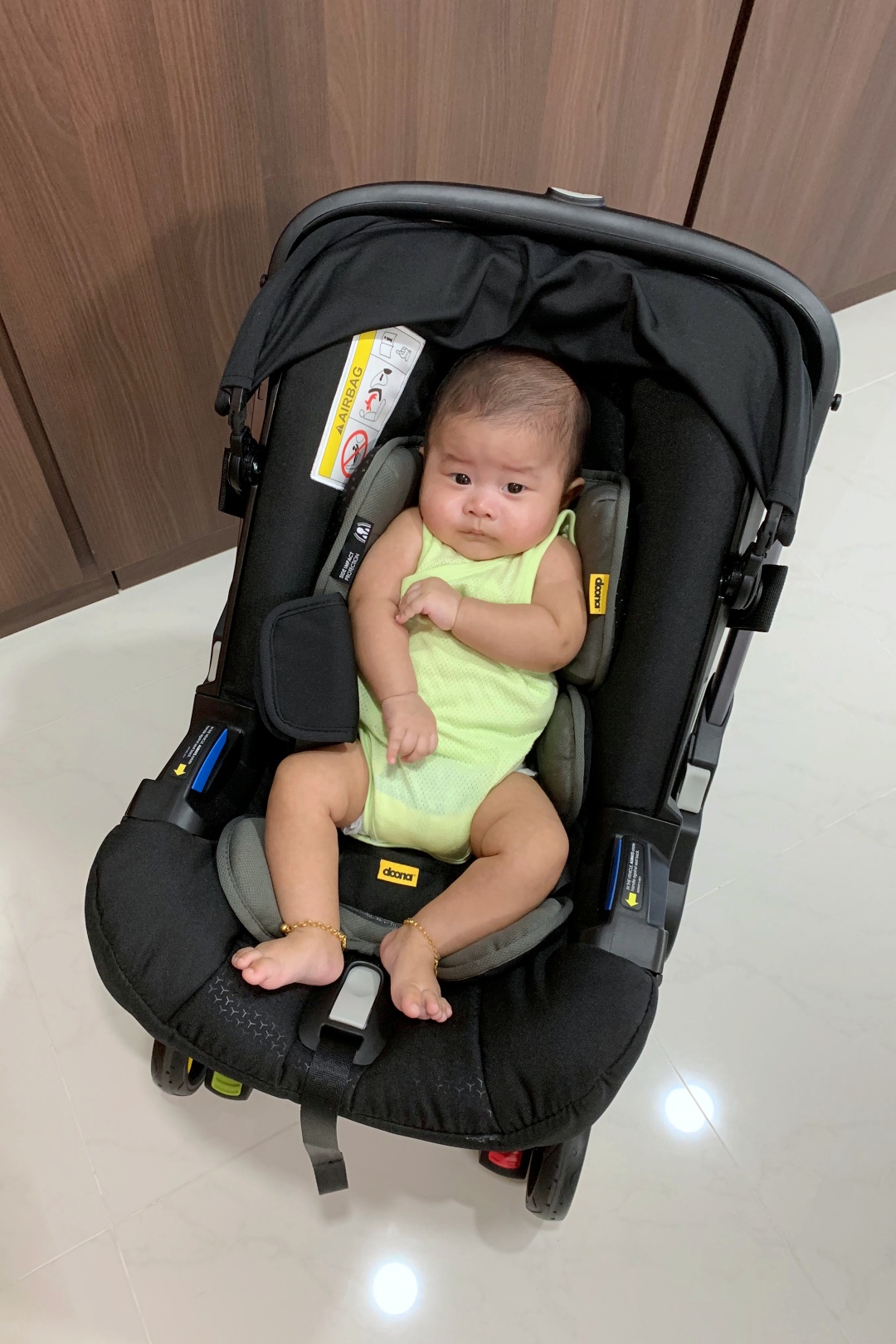 Then comes the day when I decided to bring him out for a stroll in the neighbourhood…
The Husband put him in his stroller, and we both had a good laugh when we saw how uncomfortable he is. My baby is growing so fast and no longer need the infant insert. #14w1d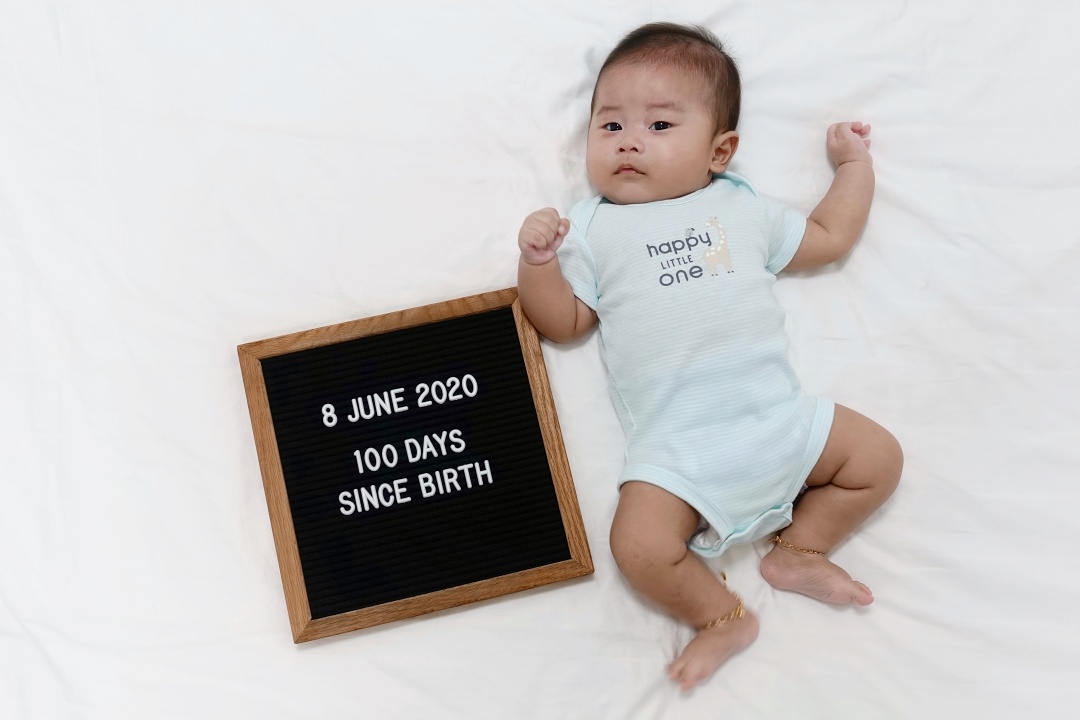 Turns 100-day old on 8 June 2020! We didn't do anything special on his 100 days since we already had a small celebration when he turns 1-month.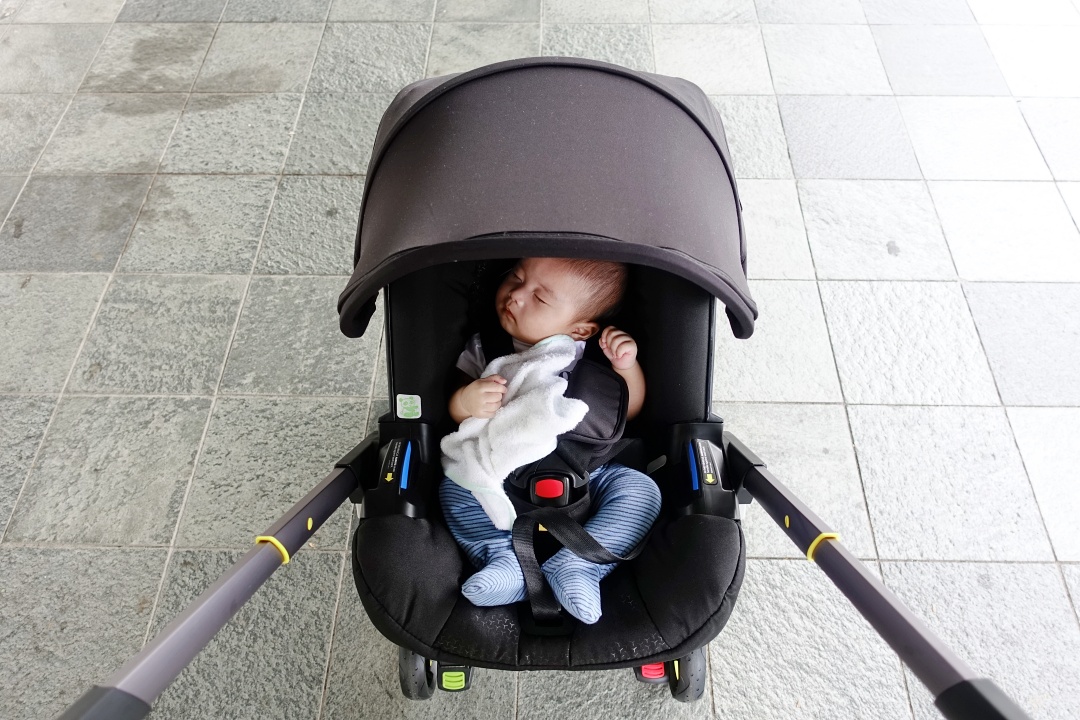 Brought him out for his 3-month vaccination, and then to town right after. His first visit to Orchard Road and he literally slept from the time we arrived till we were home. #14w6d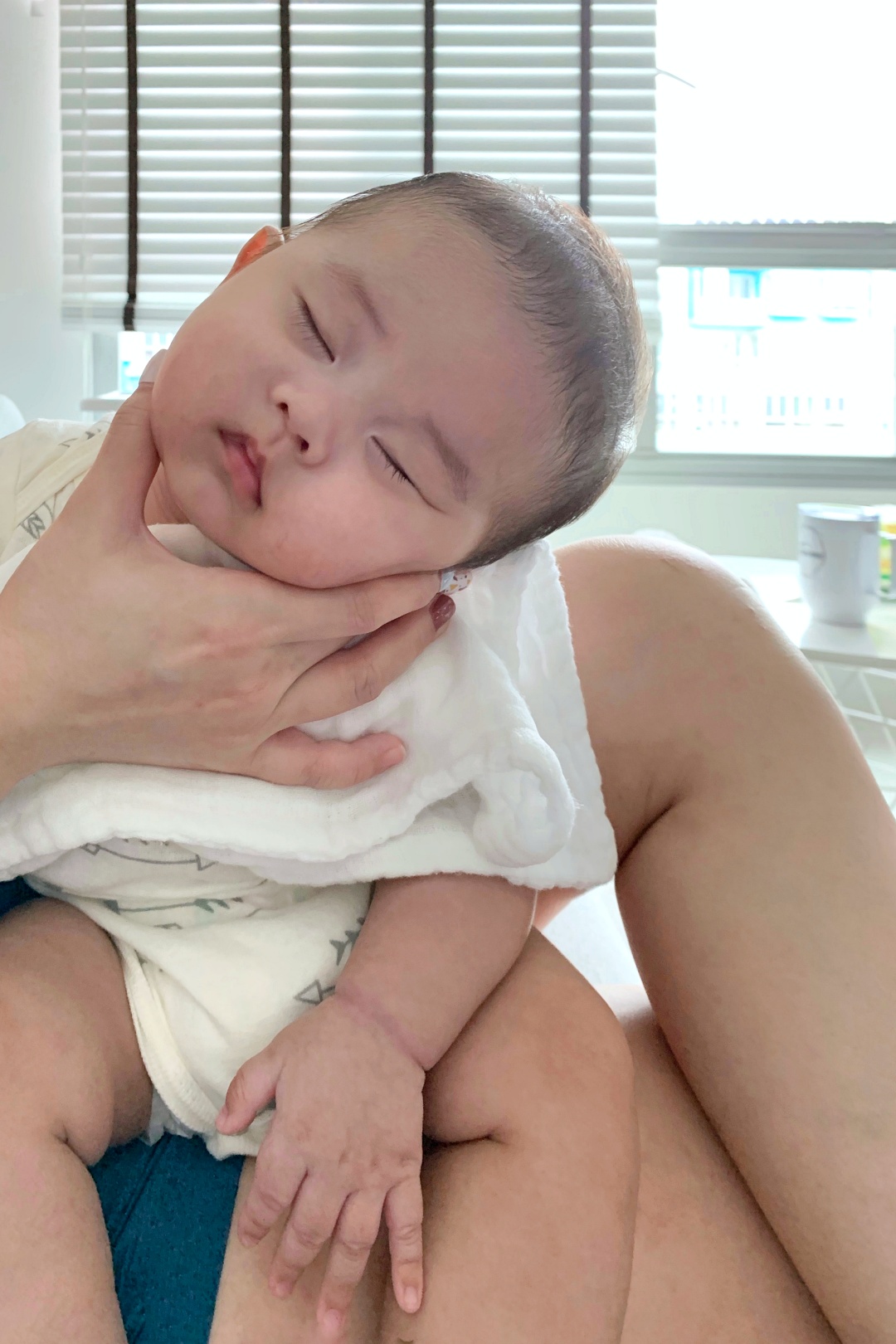 Caught him falling asleep as I was burping him after his feeding. #15w0d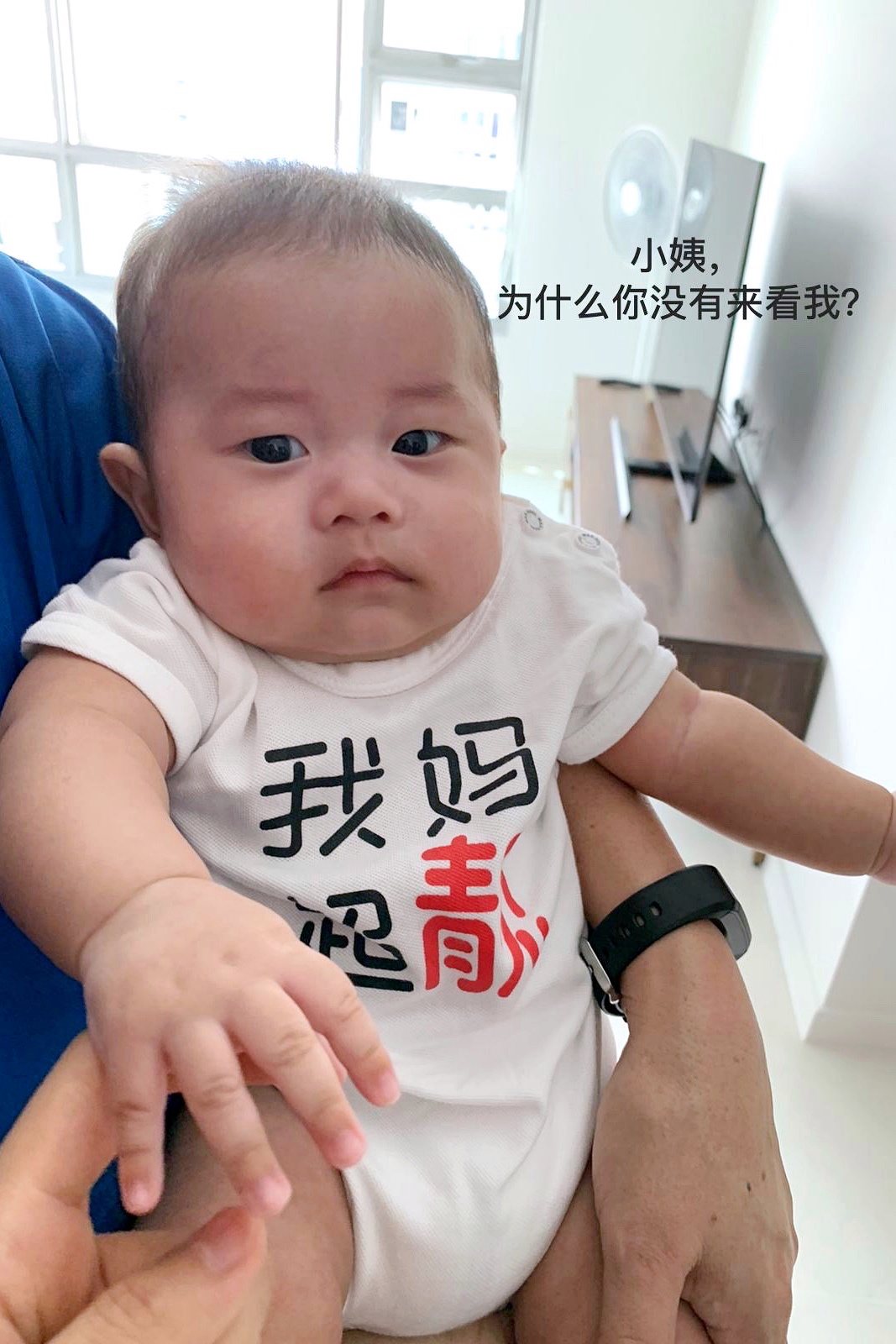 14 June – My parents and elder sister came to visit, and my sister took this picture to send to my younger sister. My younger sister is undoubtedly the number one fan of Tyler. She's the one in the family who would text me every other day saying how she misses Tyler and ask for his picture!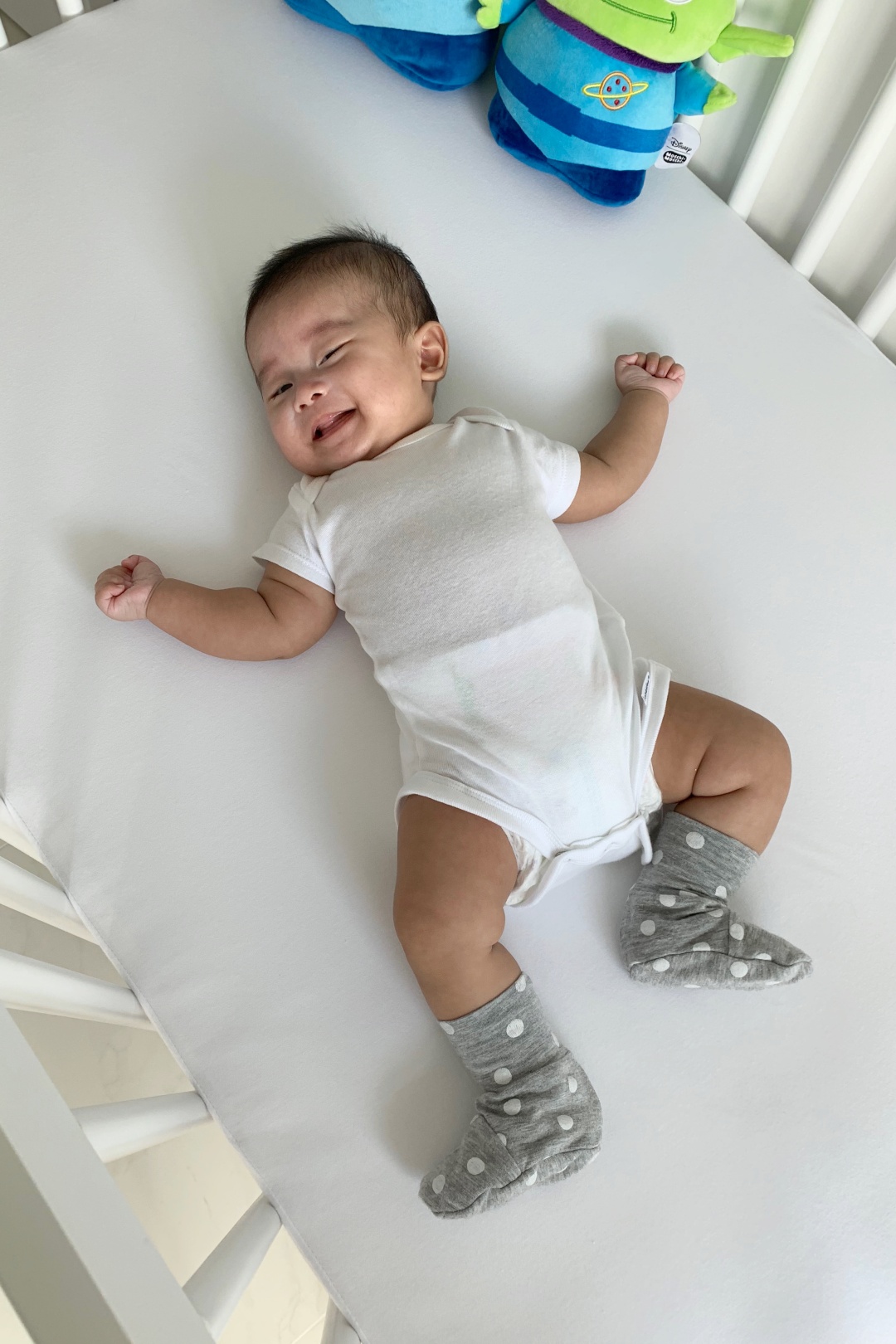 15 June – The new cot that we ordered from Hatchery Cribs finally arrived. Compared to his previous bedside crib, it was much bigger, and that gives him plenty of space to move around. We soon realised it might not be a good thing after we found that he moved ninety-degrees at night!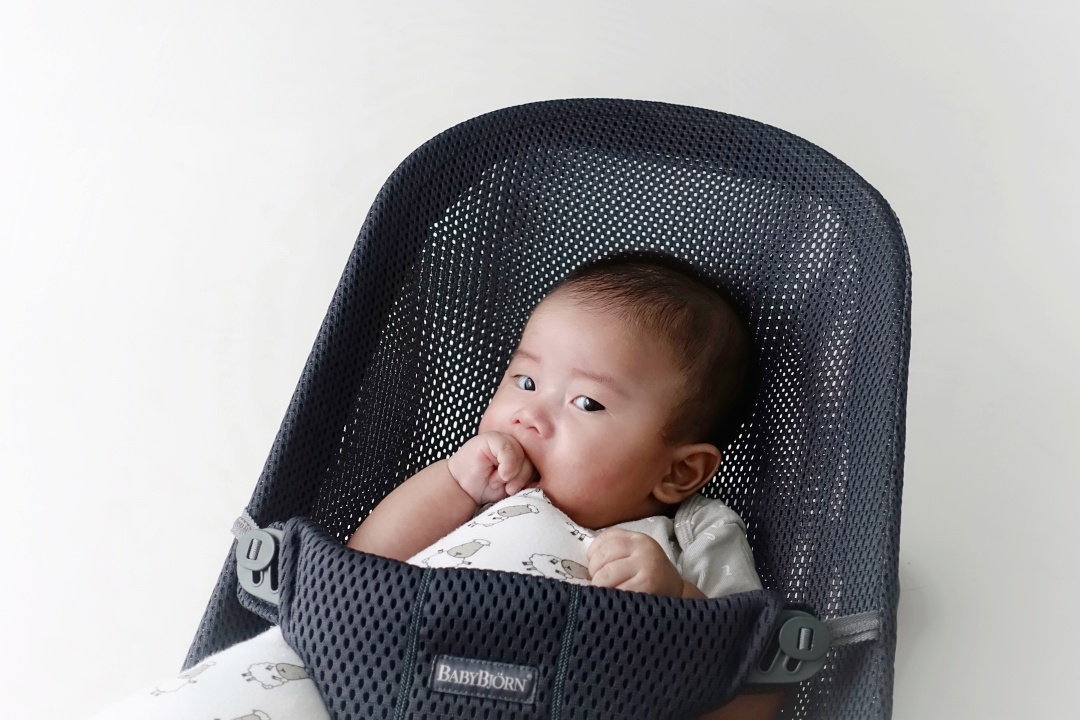 Constantly chomping his fist. What's new! #15w5d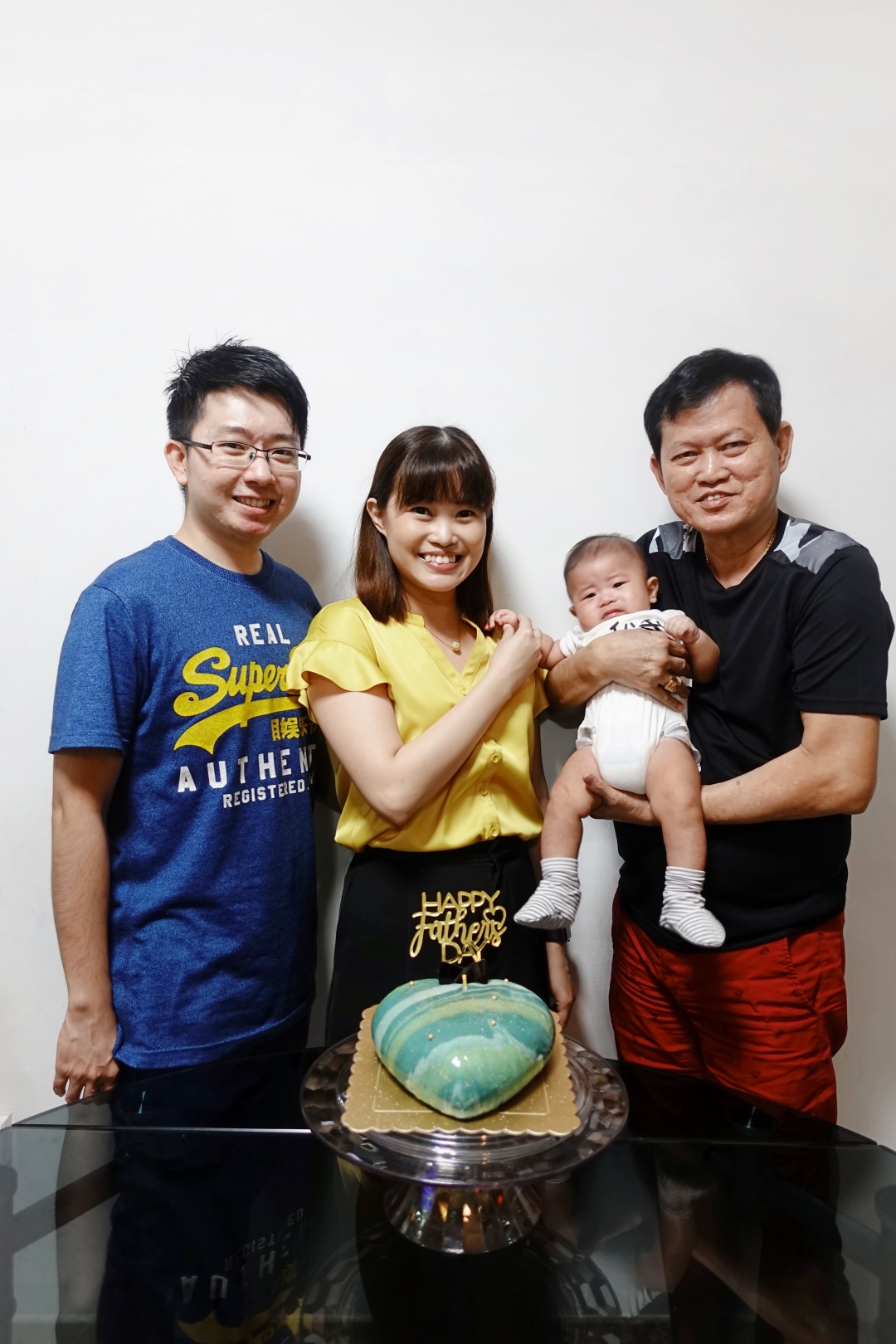 21 June – Bought Tyler to my parents' place to celebrate Father's Day!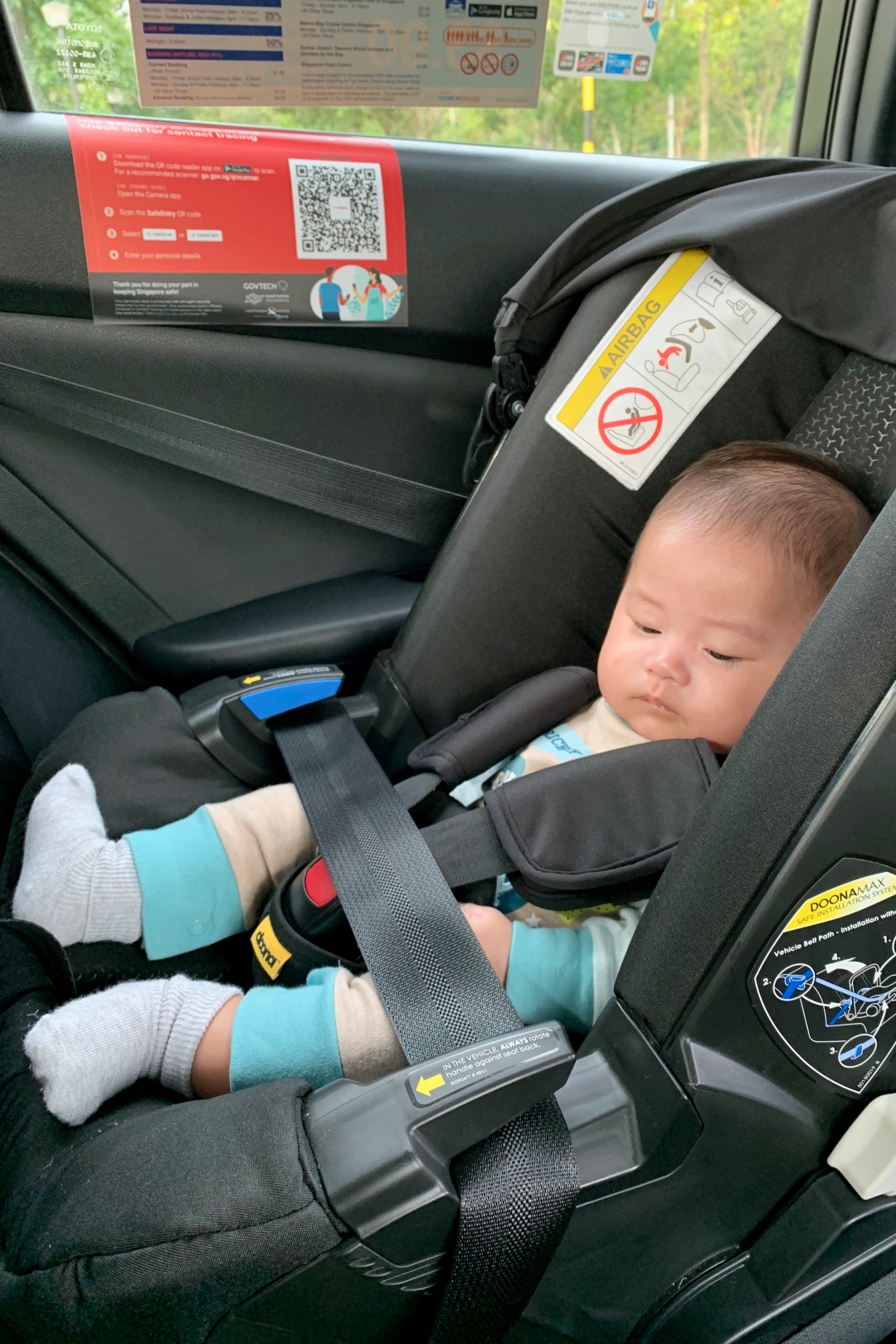 Bought him to Orchard again since the Husband managed to take some time off work. It was our first time doing proper shopping in town, and we got to experience how it was like shopping with a baby in tow. It was no doubt challenging, having to look for a nursing room at the different malls. We alighted at ION Orchard and made our way to Wisma, Ngee Ann City and finally to 313 Somerset. Aside from taking a short nap while when we were at Takashimaya, he was pretty much awake the entire time.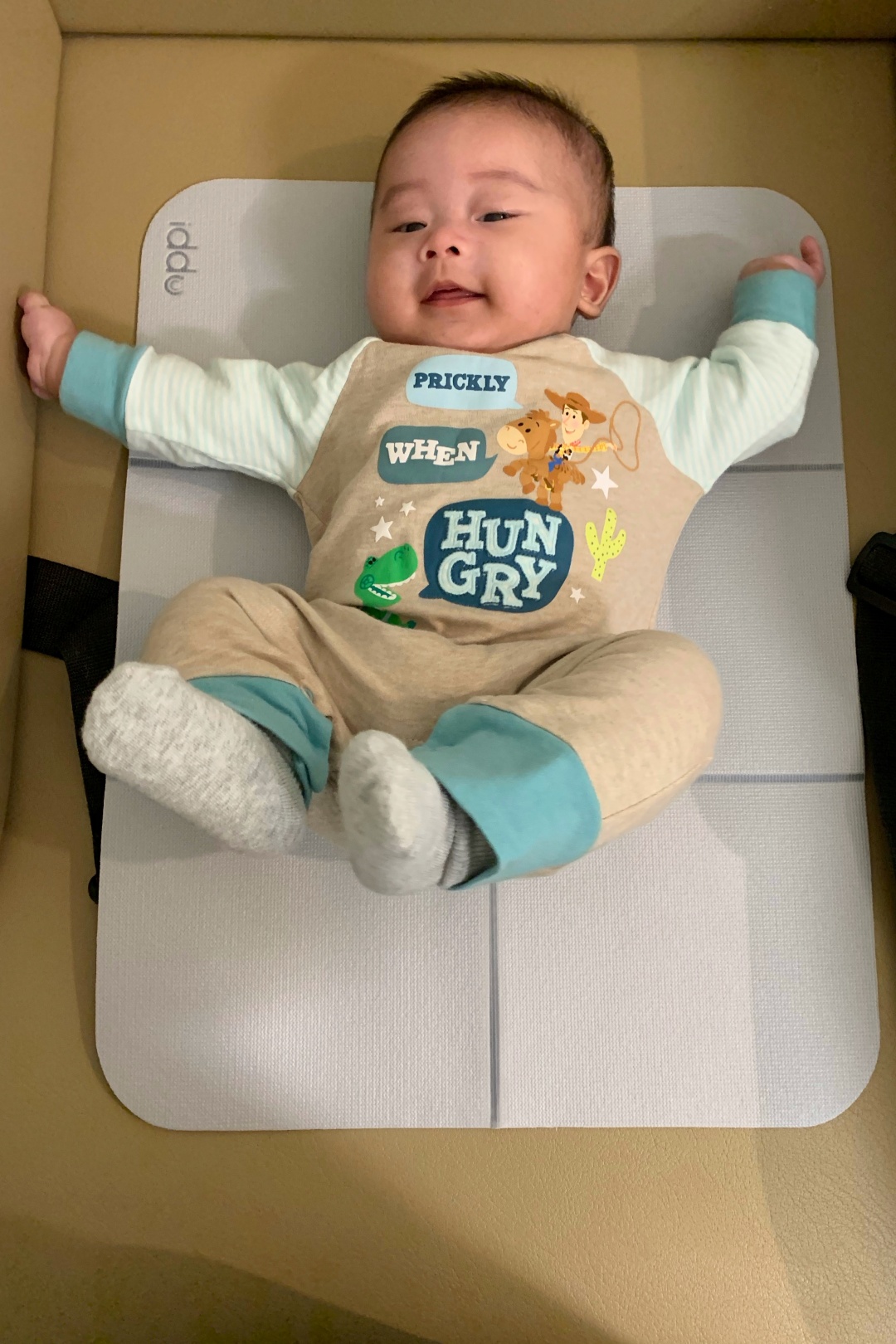 Here's a photo of him at the nursing room in Takashimaya. Put him in the Toy Story onesie that the Husband got for him in Hong Kong. It was slightly loose on him when I tried it on the day he turned 100 days. But just two weeks after and it appears like he's outgrowing it. #16w2d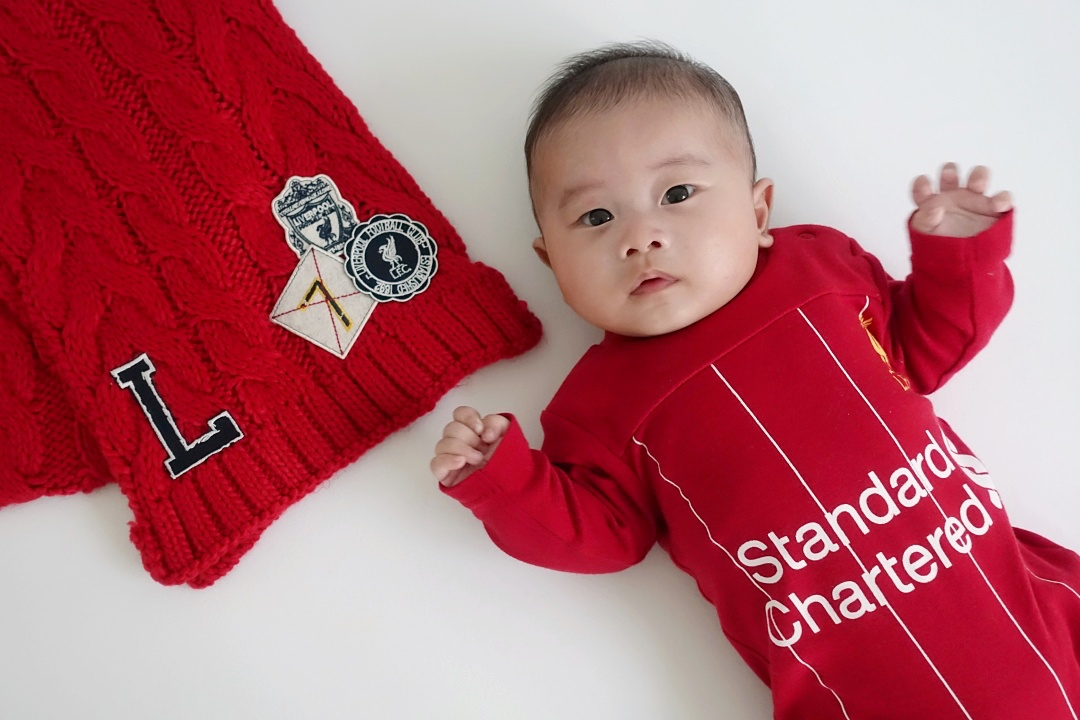 The day when Liverpool won the Premier League title, I knew I had to dress him in his Liverpool bodysuit. (If I'm not mistaken, this was the first piece of clothing we bought for him after I discovered my pregnancy.)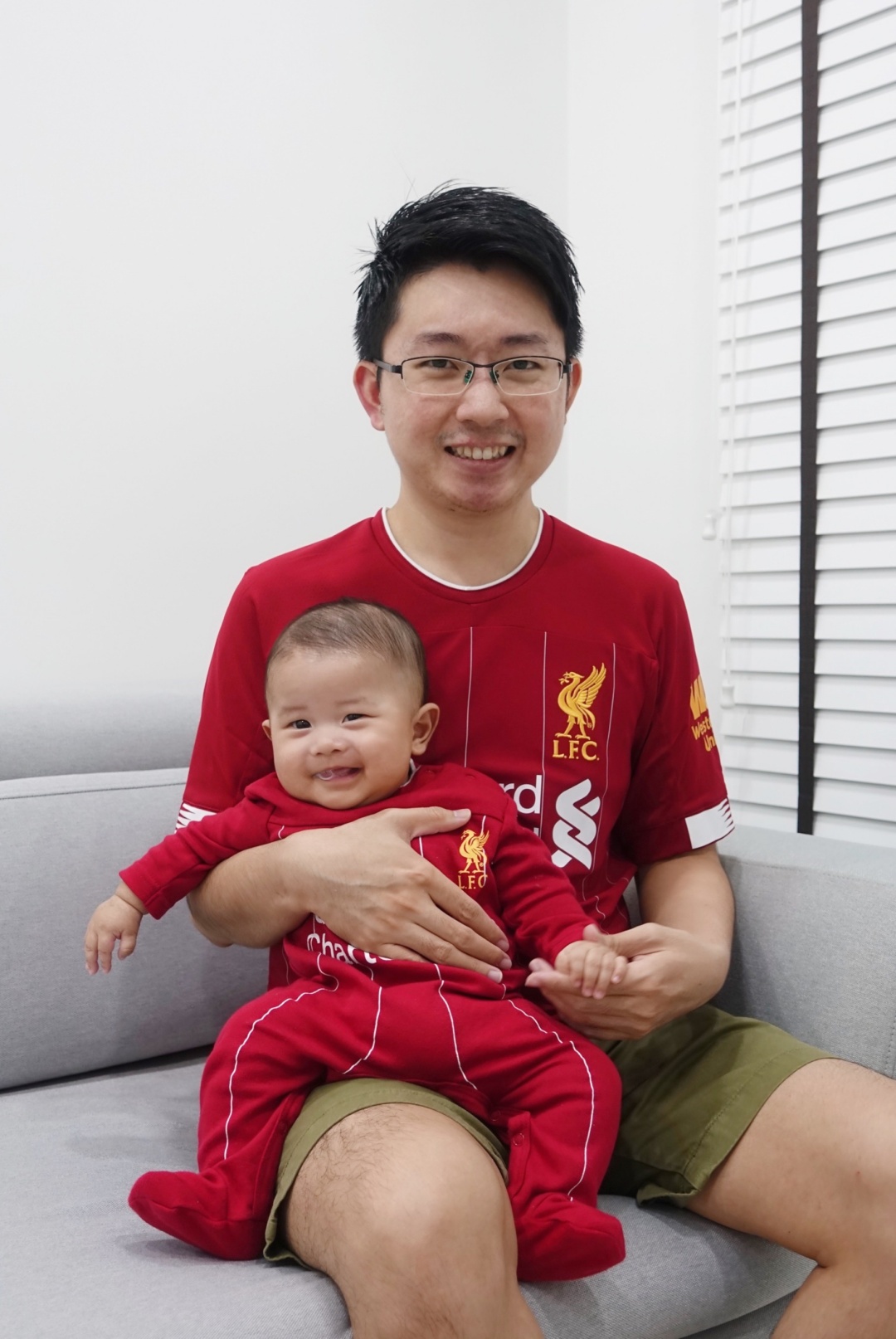 Of course, I had to get the Husband to change into his Liverpool jersey and have them take some pictures together. #16w6d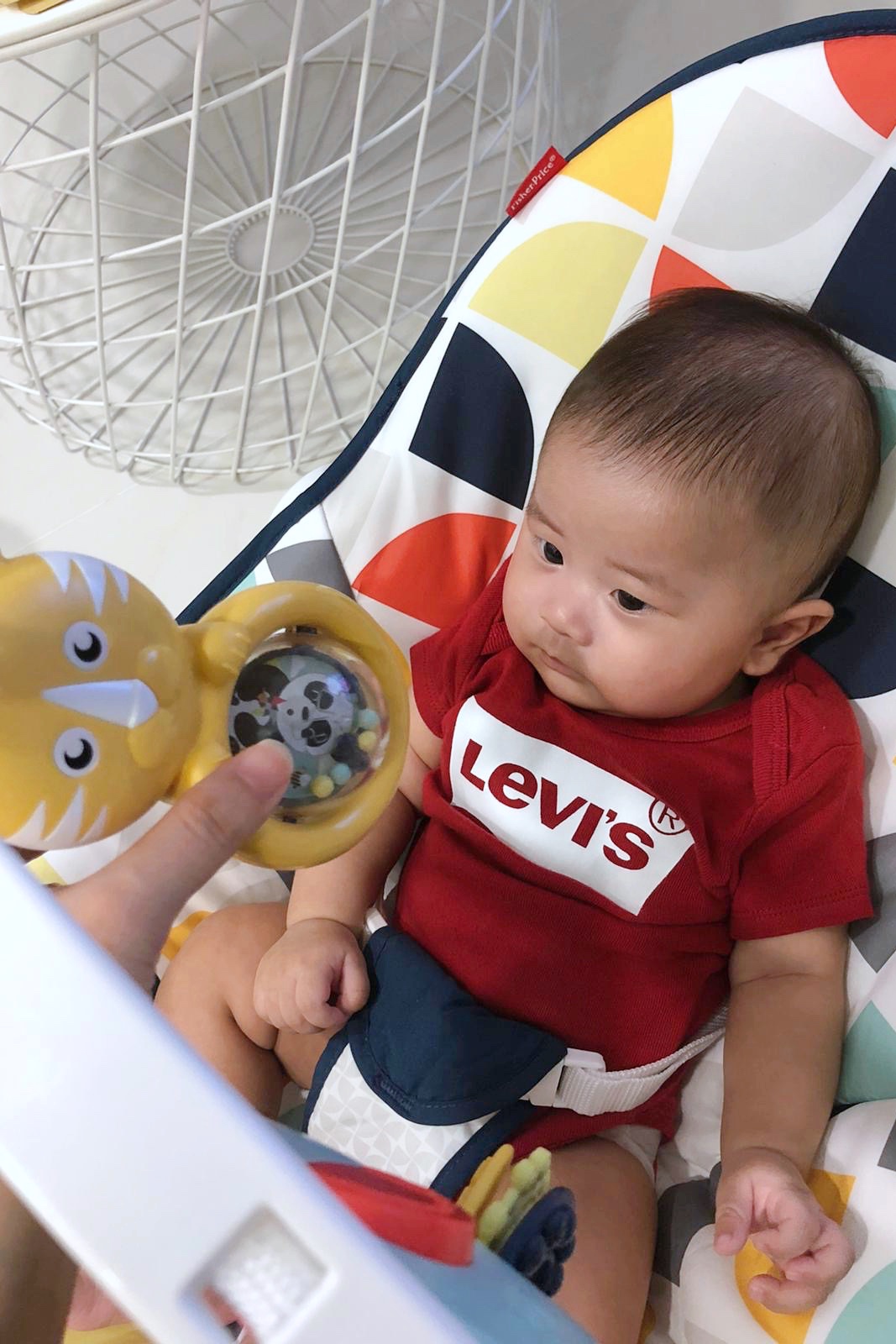 Obsessed aunt(s) came to visit one Sunday afternoon.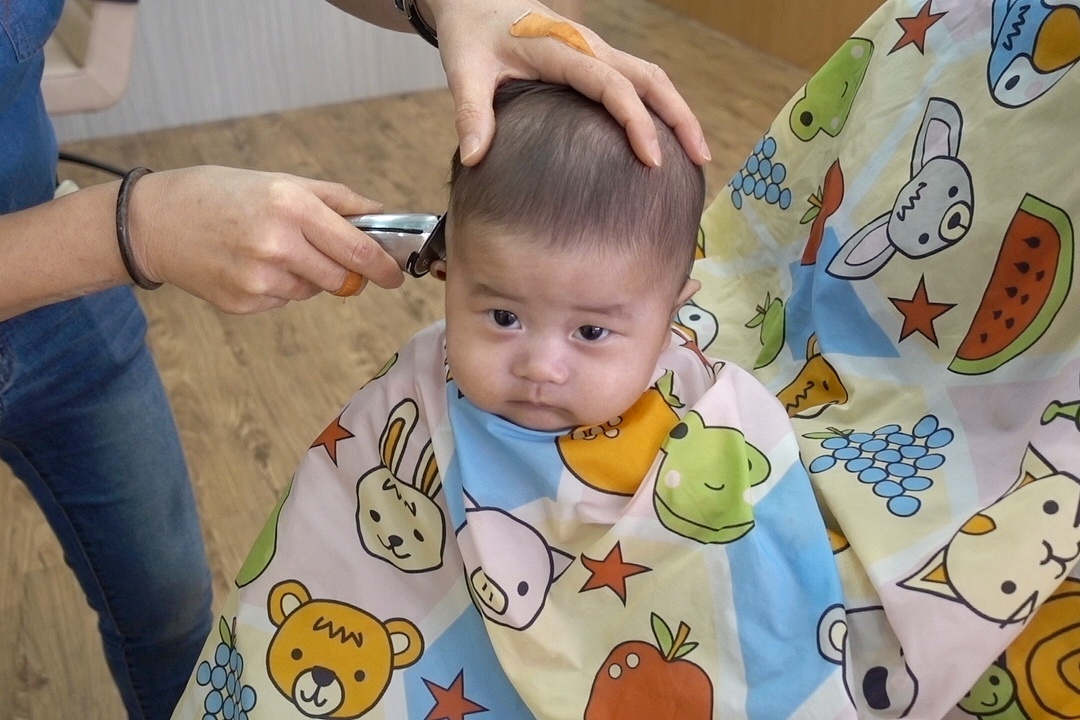 And last but not least, on the day Tyler turns 4-month, we brought him for his vaccination, followed by sending him for a much-needed haircut!
If I have the time, I will do a separate entry to document down the experience.
He really looks so different now with this new look! #17w5d