Here's a quick recap of what went down last Sunday for Father's Day.
---
This year's Father's Day was a special one for our little family as it was the Husband's first Father's Day celebration.
I'm not sure how he felt celebrating his first Father's Day, but by the look of it, he didn't seem as excited as I am for Mother's Day.
Perhaps it was due to his lack of excitement and enthusiasm; I, in turn, wasn't thrilled to celebrate Father's Day. Because of that, I actually didn't plan any major surprise or get him any significant gift. I'm embarrassed to say that the only thing I did for him this Father's Day was order lunch from Waa Cow! That was the only thing I remembered to do before Father's Day came.
Waa Cow!
It was my first time ordering from Waa Cow! and I requested for the delivery to be on Sunday, between 11:30 – 12:30. At around 11:15, I received a text from them saying that the order will be delayed due to unfavourable weather. They mentioned that the delay could be up to 45 – 60 minutes, so I was keeping my finger crossed that it wouldn't be any later than that. I've heard stories of how deliveries (on food, flowers, etc.) were delayed on special occasions, so I was hoping it wouldn't be the case for us. Lucky for us, my order arrived at about 12:45.
I'm slightly surprised that the Husband knows about the brand Waa Cow! when he received the delivery. When I asked him about it, he said it was because they were the main competitor of one of our past F&B client.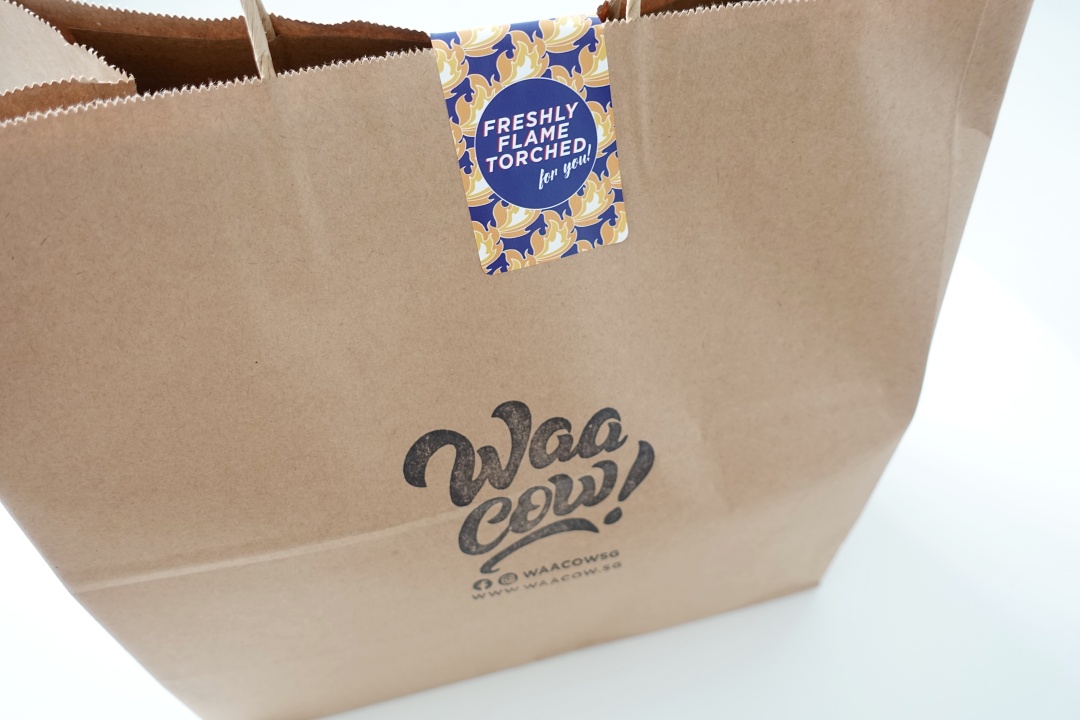 The food was still warm when it arrived. However, we didn't get to enjoy it immediately as the Husband was on a call, and I was busy coaxing Tyler to sleep.
It was close to 14:00 when we finally sat down to have our meal.
Our lunch consisted of two Original Wagyu Beef (with sashimi set and add-on of foie gras) plus a Breaded Mushroom Appetiser from Waa Cow!, and two miso salmon soup and abalone salad from Sushi Take Out.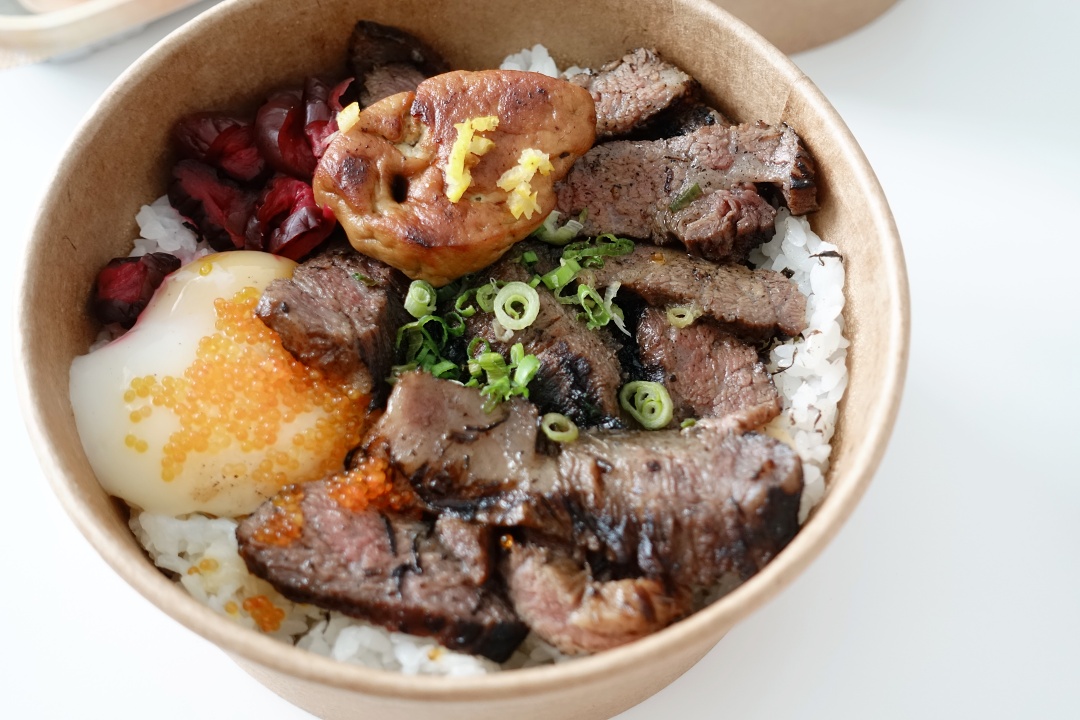 It was our first time having Waa Cow! I thought the wagyu beef was good; doneness was just right, so the meat was soft and palatable. They were quite generous with the portion too.
The foie gras was an additional add-on to the beef bowl. I was not fond of it, so I would gladly skip it the next time when I'm ordering my meal.
Aside from the beef bowl, I also enjoyed the Breaded Mushroom Appetiser. I love that it came with a truffle dip and the truffle scent was highly noticeable.
Overall, I think the food was good, but it wasn't mind-blowing. While I wouldn't mind eating it again, I believe there are other foods out there that could give us the same level of satisfaction for that amount paid. As such, I'm unsure how likely I will order again.
---
I had initially wanted to order a cake for the Husband for Father's Day. However, I've no luck getting a driver to do the delivery despite trying to order multiple times in the afternoon. When I asked him if he would like a cake, he said no. So we ended up not having one.
We continued to stay home for the rest of the afternoon, and only went out to my parents' place at around 19:00.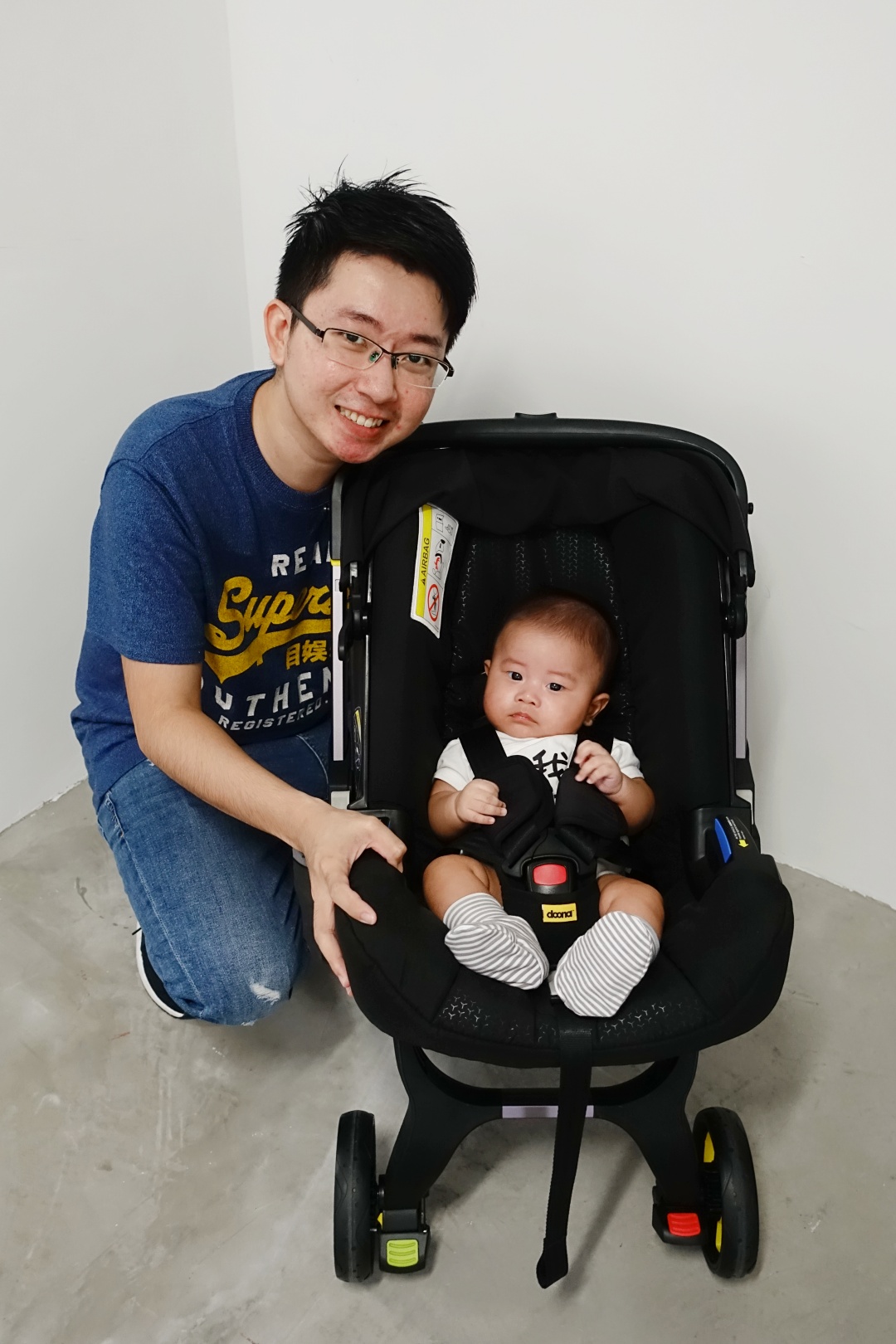 Offered to help the Husband to take a picture with Tyler right before we leave. Thankfully, I did, because Tyler was fast asleep when we came home that night.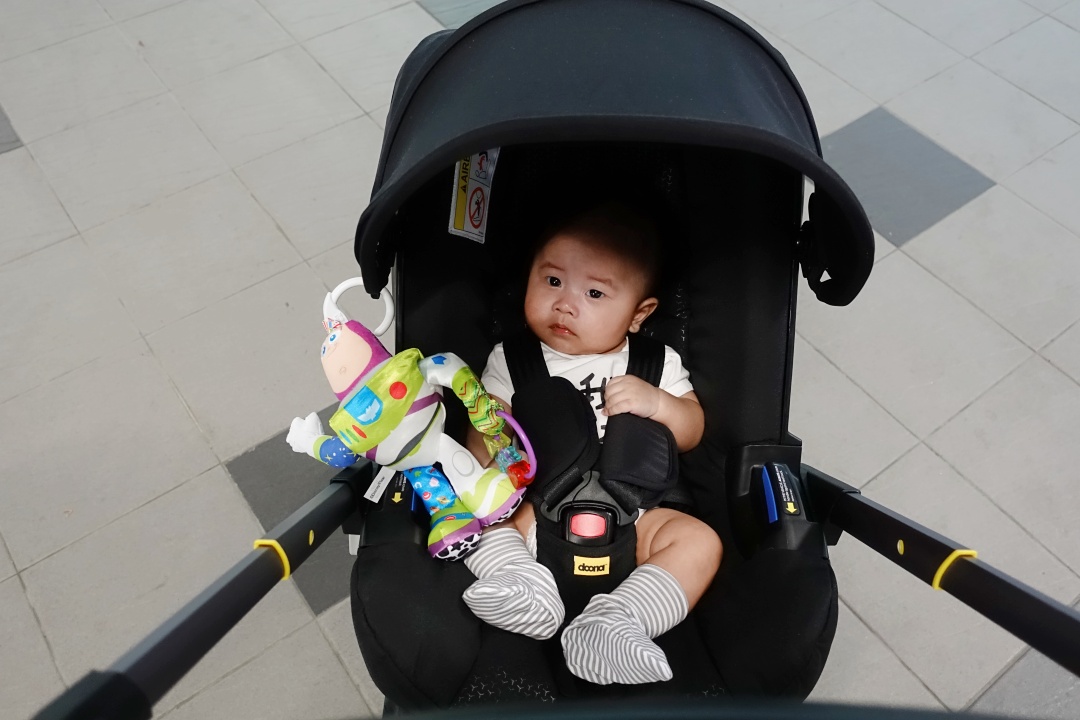 Still can't believe that he is soon coming to four months.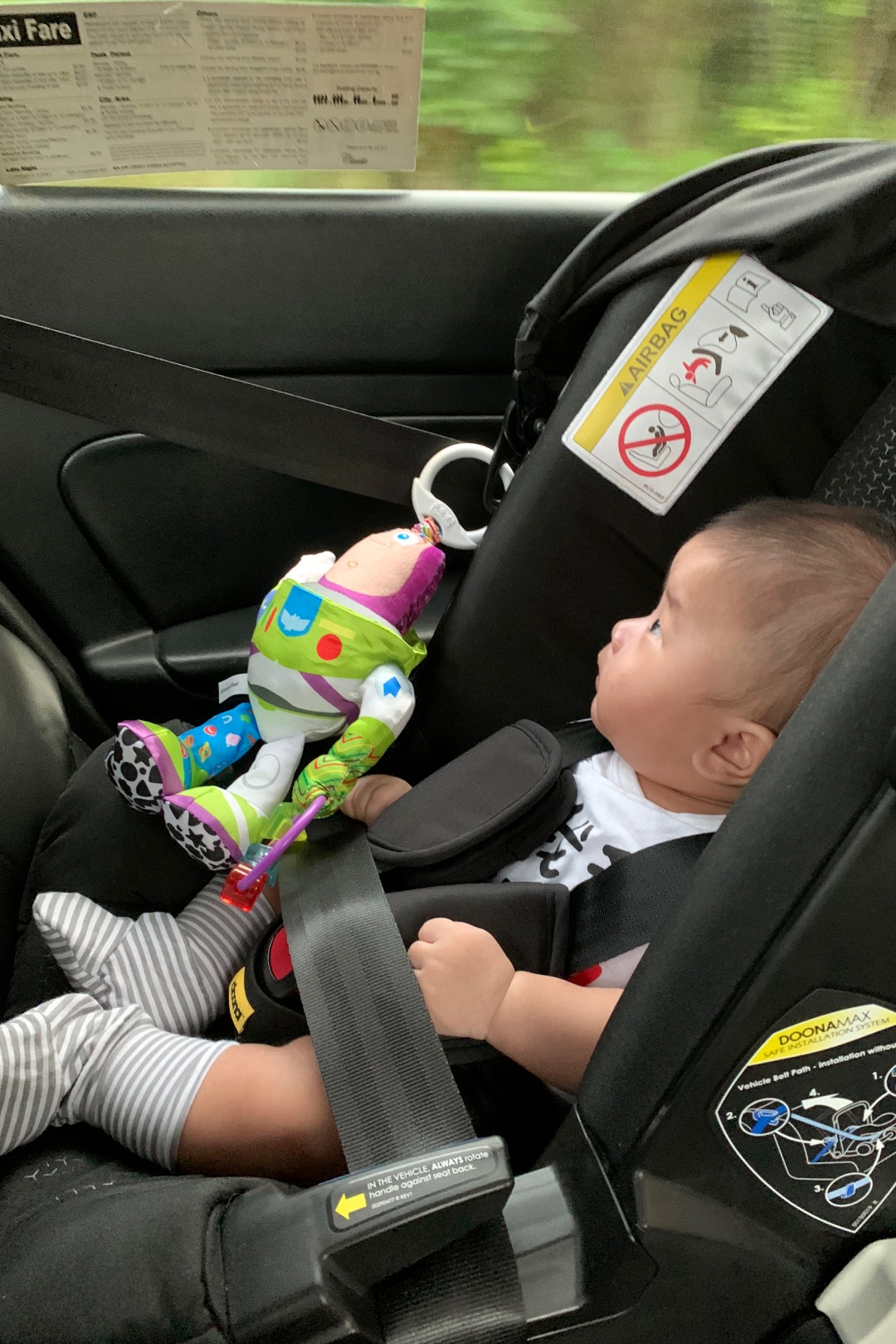 I love how he seems fascinated by what's outside the window.
Thank you for being such a good boy throughout the 20-minute journey! I was hoping he would fall asleep in the car, but he was wide awake the entire time.
---
Back at my parents' place to celebrate Father's Day for my dad.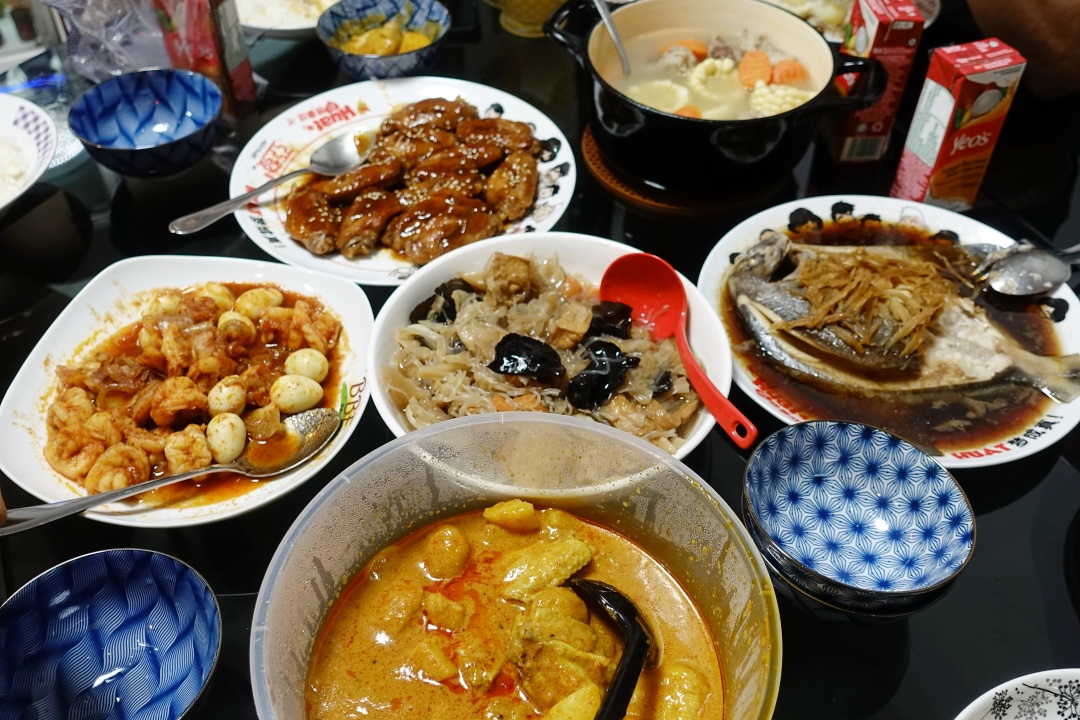 We had a hearty meal prepared by my mum (and home-cooked curry by my sister).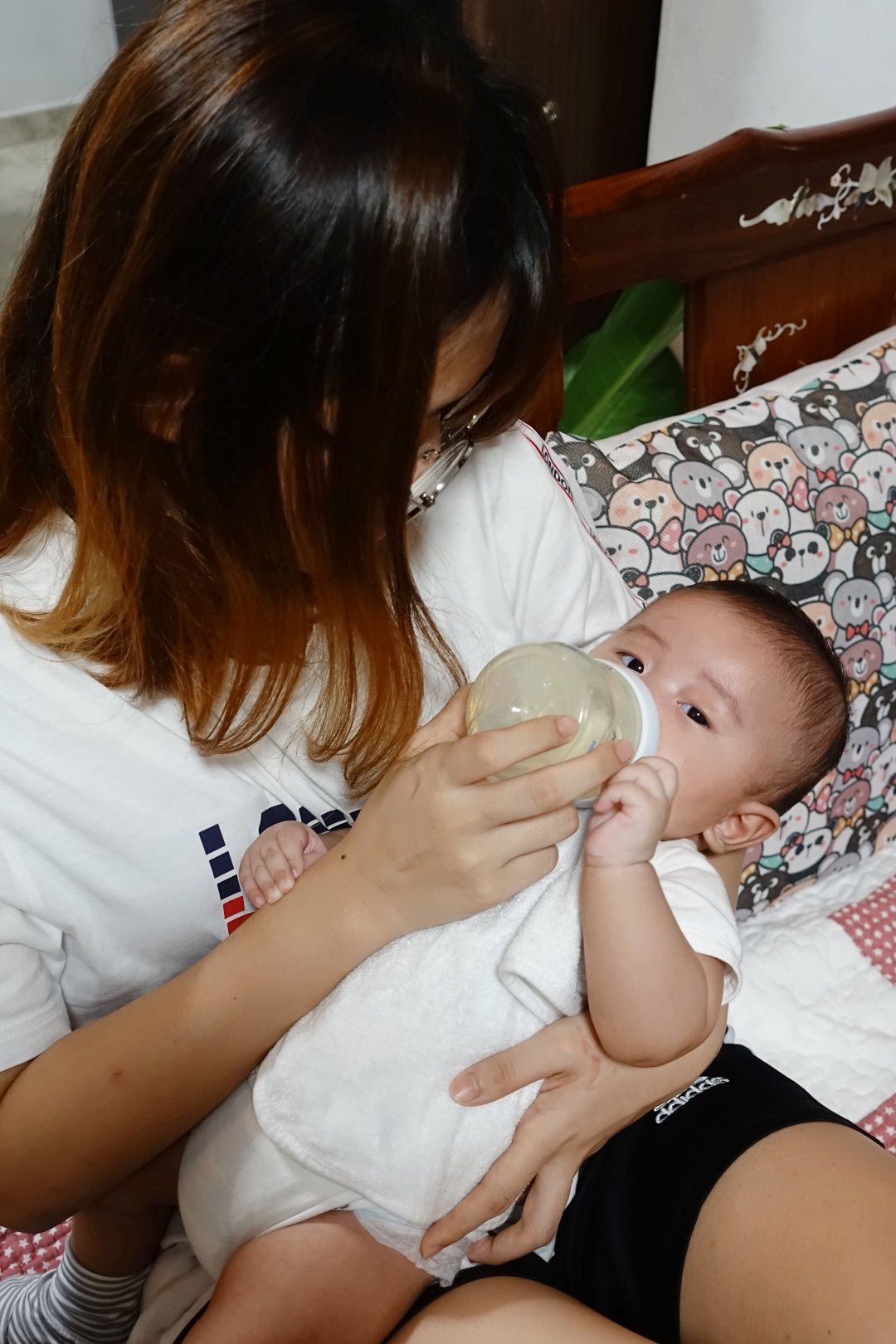 By the time we were done with dinner, it was time for Tyler's feeding. His Xiao Yi was very enthusiastic and offered to feed him his milk.
Before we leave, we had a simple cake cutting for Father's Day.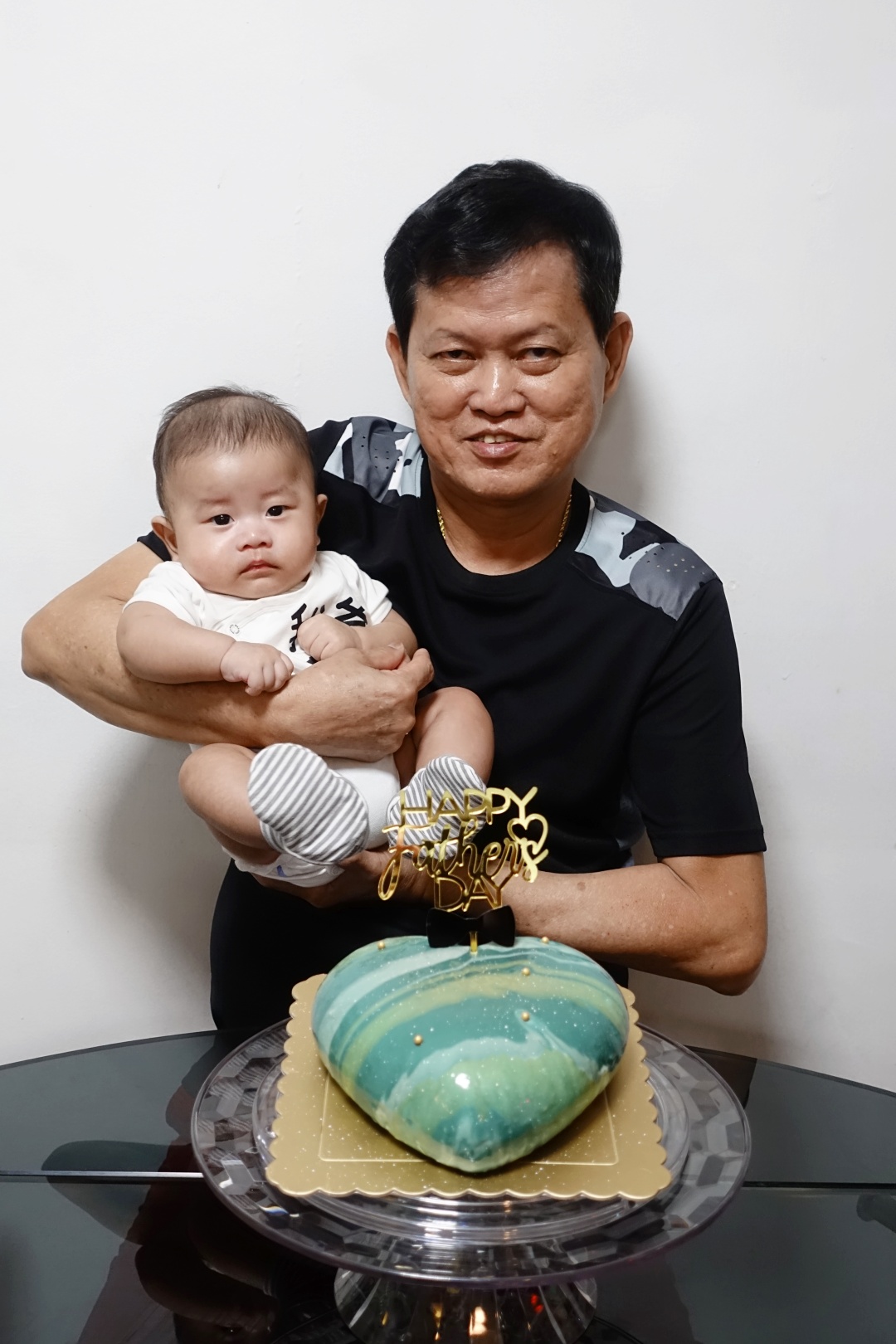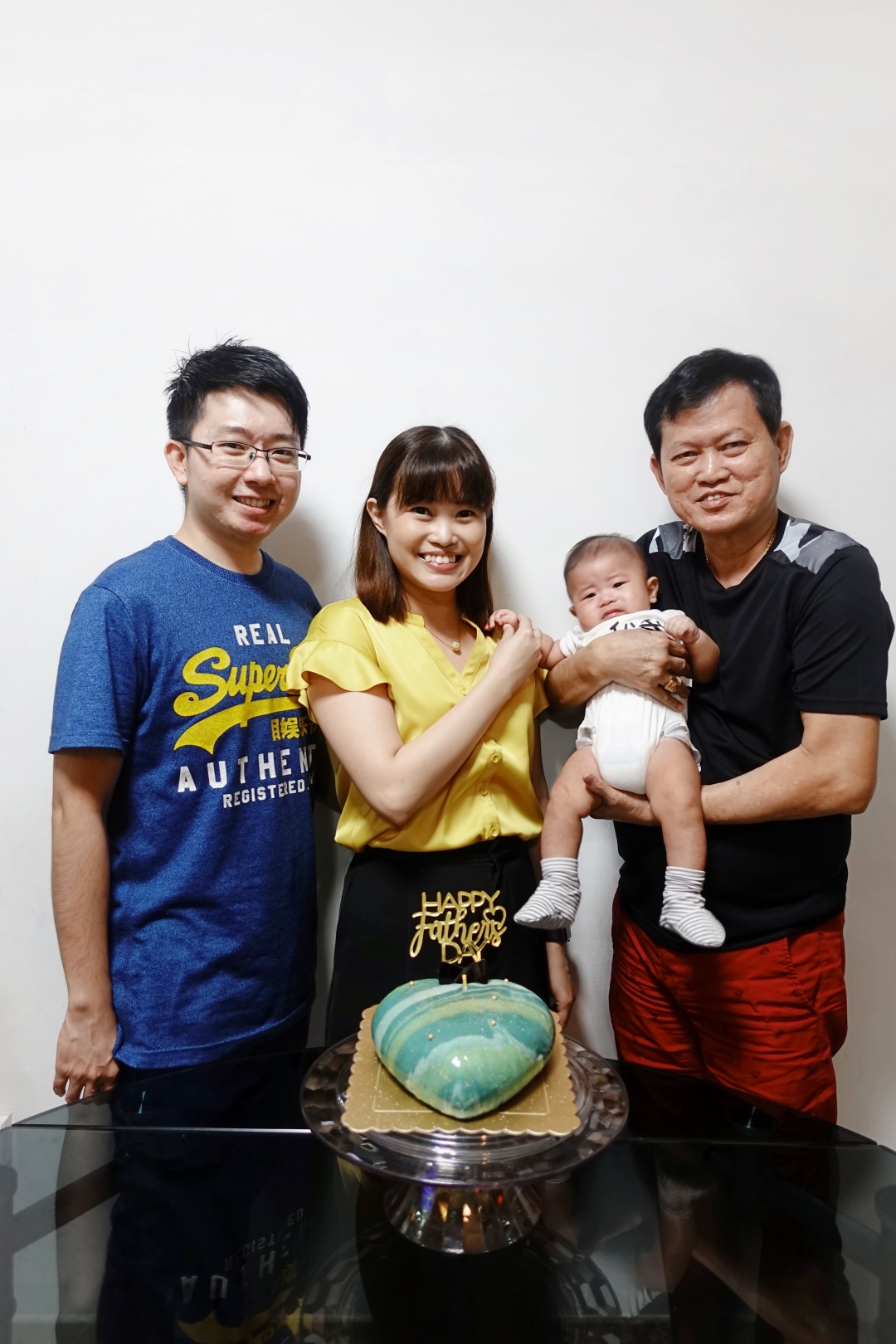 This year, we had an MSW Durian Cake from Rachelrax. My sister specially chose that because my parents had tried it previously and loved it. It was SGD 72 for a 5″ and SGD 128 for an 8″. We had initially wanted to get the 5″, but in the end decided to go with the 8″ to qualify for free shipping. Thankfully we got the bigger size because even the 8″ looked small (it was 1kg?). Can only imagine how tiny the 5″ must be!
Unlike the picture showed, the actual colour of the cake was quite dull and nowhere close to the glossy finish that we were expecting. As such, my sister was fairly disappointed when she received the cake. When she feedback to the seller, she was told that the durian cake wasn't as glossy due to the texture (of the durian).
Taste-wise, I didn't think it was exceptional? In fact, I actually didn't enjoy the cake. My dad said that it wasn't as lovely as the one they had previously (which was the mini durian dome cake) so I think he wasn't impressed either. Considered the price, the cake certainly fell short from expectation.
---
We eventually left my parents' place at slightly before 23:00. I didn't expect us to stay till this late. It had way passed Tyler's bedtime. He hardly slept at my parents' place, so he fell asleep shortly after we got in the car and continued to sleep till we reached home.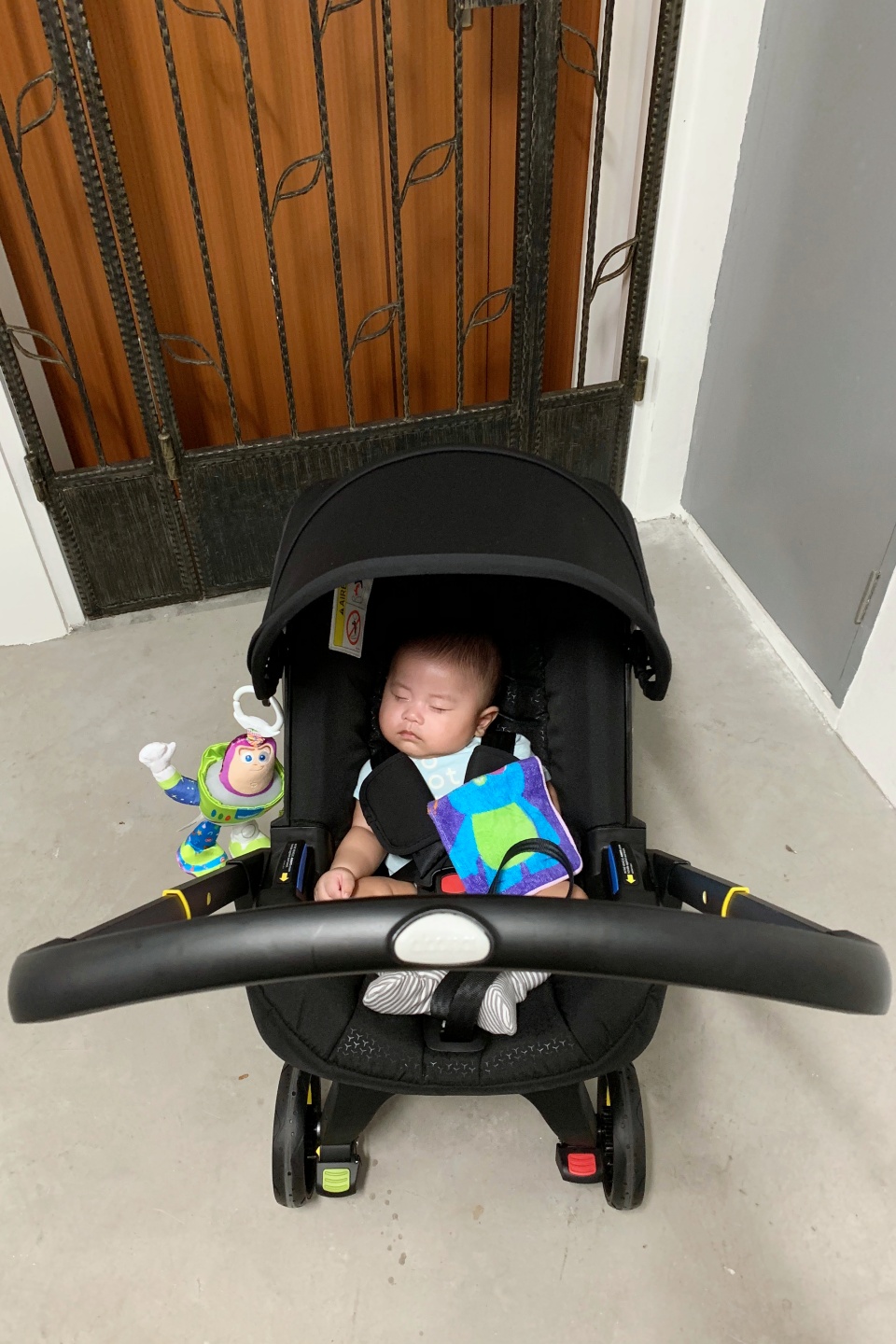 Is incredible how much difference one year can bring. I still remember how I was hoping to be pregnant during Father's Day 2019 and look at where we are now? With an almost four-month baby in tow.