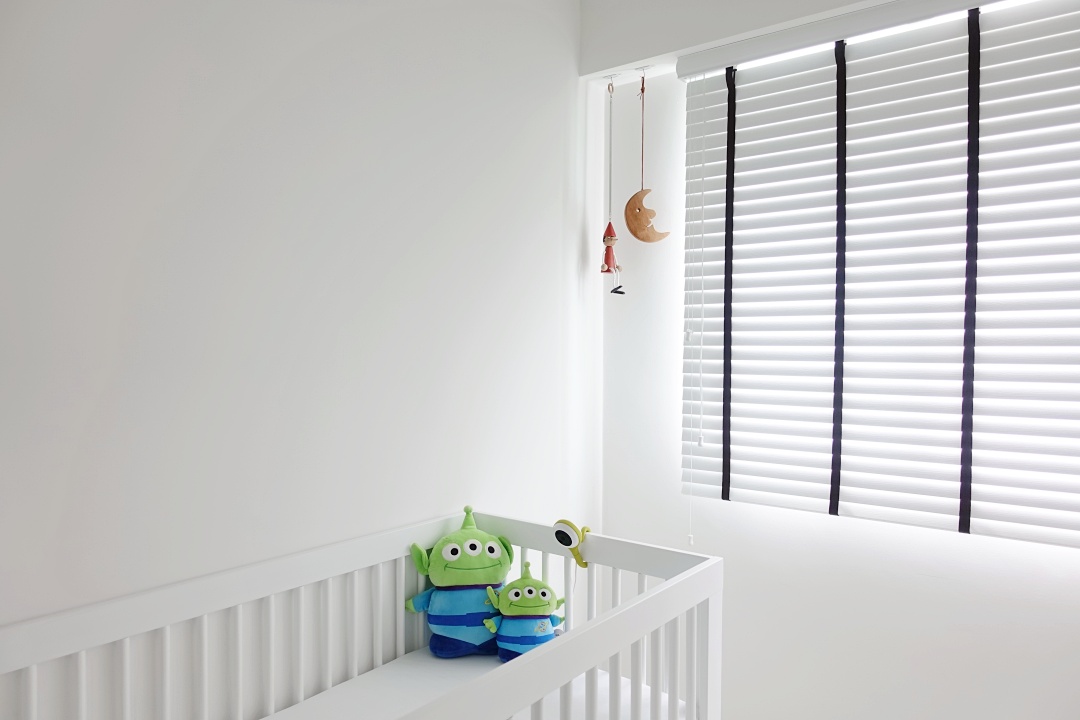 This Circuit Breaker, I've been spending way too much money. Aside from food deliveries and a couple of small purchases here and there, I have also made some big purchases. One of which includes getting a new bed from Hatchery Cribs for Tyler!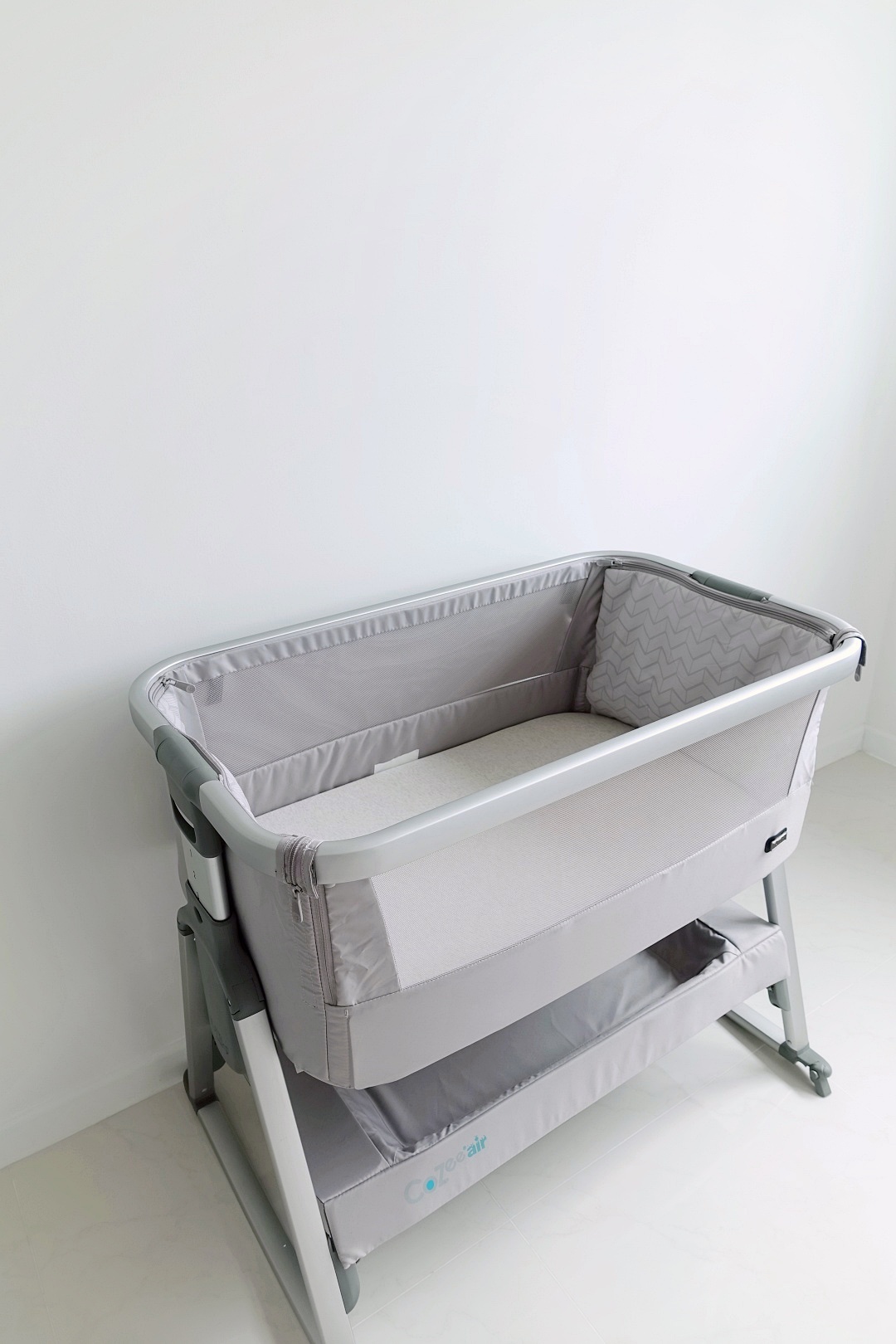 The Husband and I had wanted to get a new crib for Tyler as the one he is using now is meant for use from birth to six months old. It was the Tutti Bambini Cozee Air Bedside Crib with rocking feet, and we got it from Mothercare back when I was still pregnant. We chose it because it was smaller than other standalone cribs and lightweight enough for us to move it around. (Our original plan was to have Tyler co-sleep with us in our bedroom, so we wanted something that is mobile.)
We like that the height is adjustable, and it comes with a drop-side rail on one side. The detachable rocking bars at the bottom allow us to rock the baby to sleep when needed. To secure the crib, we just have to 'flip-out' the feet to stop it from moving. The crib can also be collapsed and kept away in the travel bag provided when not in use; which is a big plus point.
So far, the Cozee Air has been serving us well. We didn't end up using the rocking feature and drop-side rail much as Tyler has been sleeping in his room since he was about three weeks old. I guess the only downsides for the bed is that it is only suitable for babies up till six months, and it is not very breathable despite having two mesh windows that are supposed to help to increase airflow.
Now that Tyler is coming to four months old, we figured it's about time we upgrade him to a bigger crib that can grow with him till he's much older. We decided to go with a convertible crib from Hatchery Cribs as we like the idea of how it can be converted from crib to toddler bed to daybed.
Hatchery Cribs
I get to know about Hatchery Cribs when I was researching for cribs online and saw their name popping up in recommendations.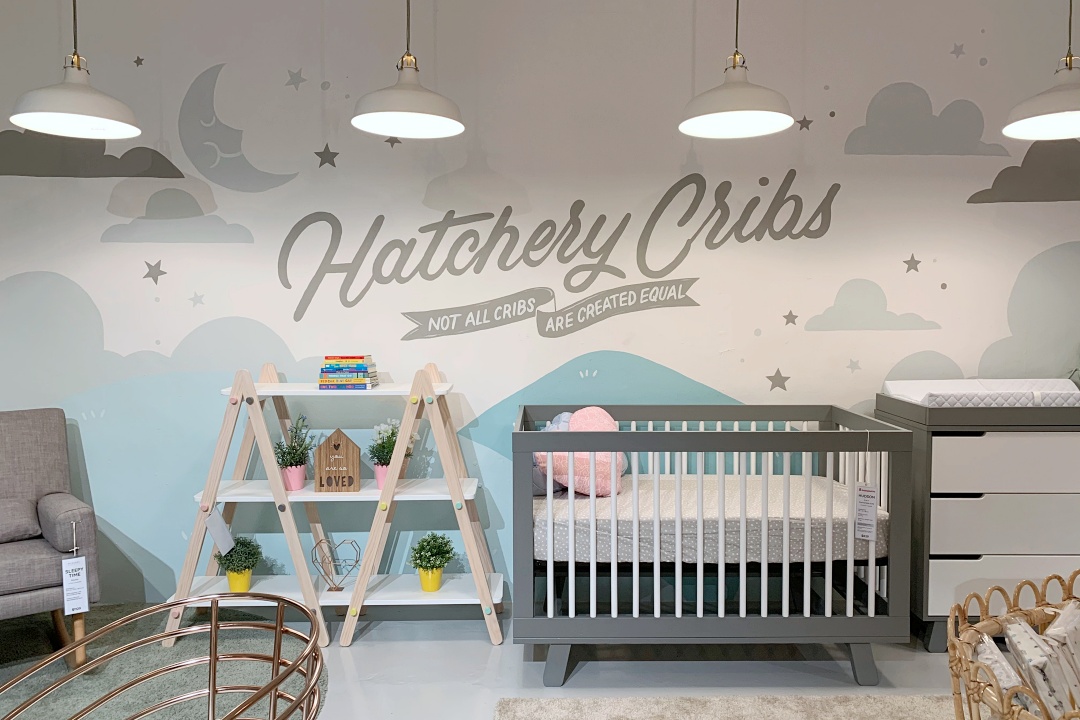 The Husband and I actually went to their showroom once back in November when we were shopping for a crib.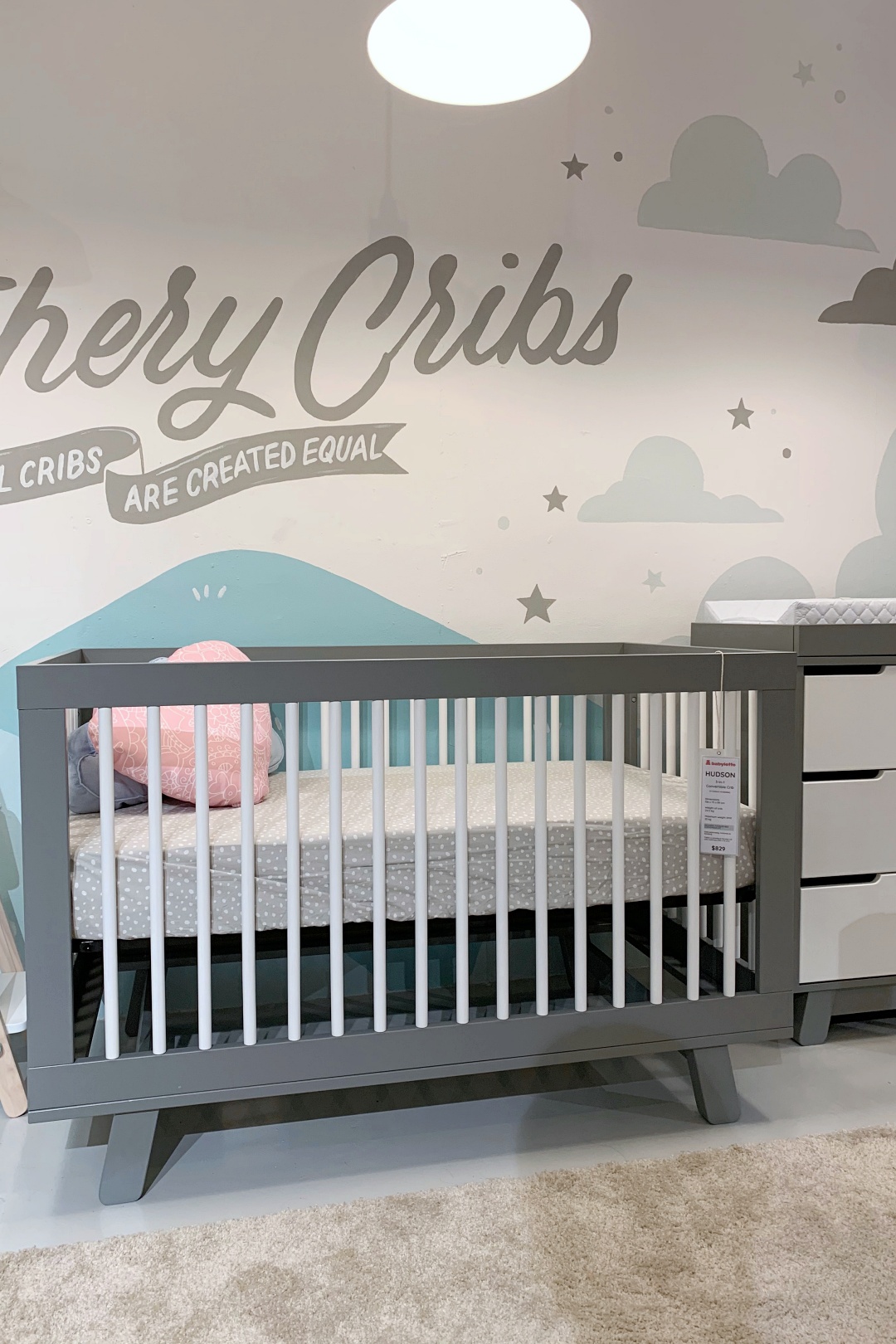 Some of the models we saw include the Hudson (above), Lolly, Scoot and Gelato 3-in-1 convertible cribs from Babyletto.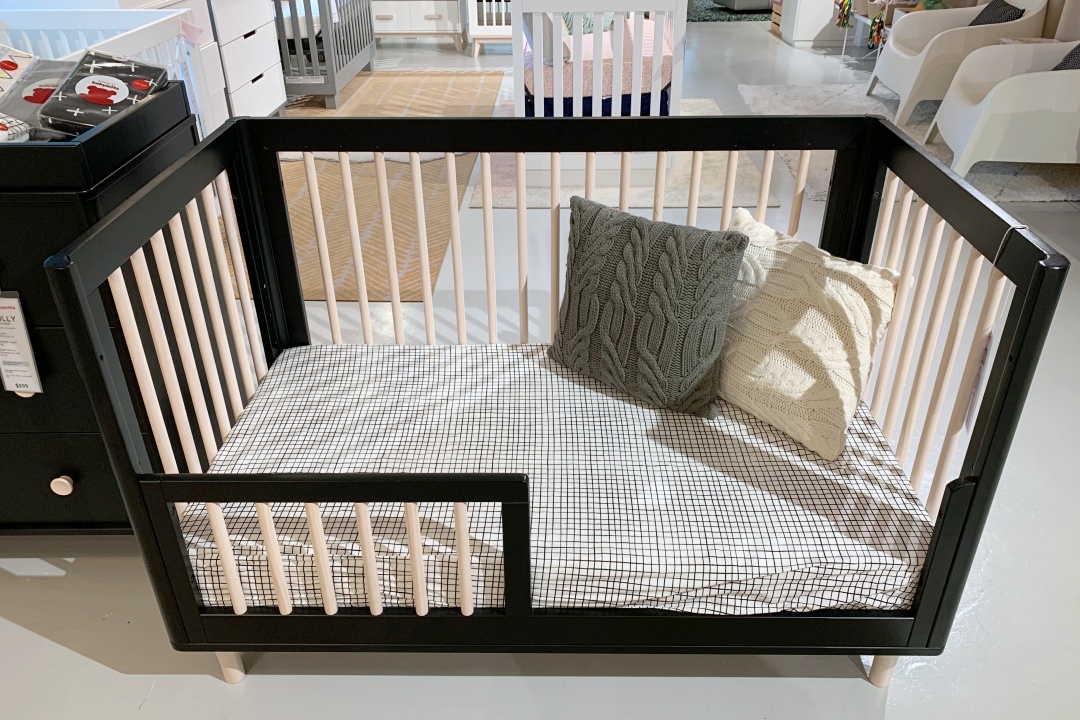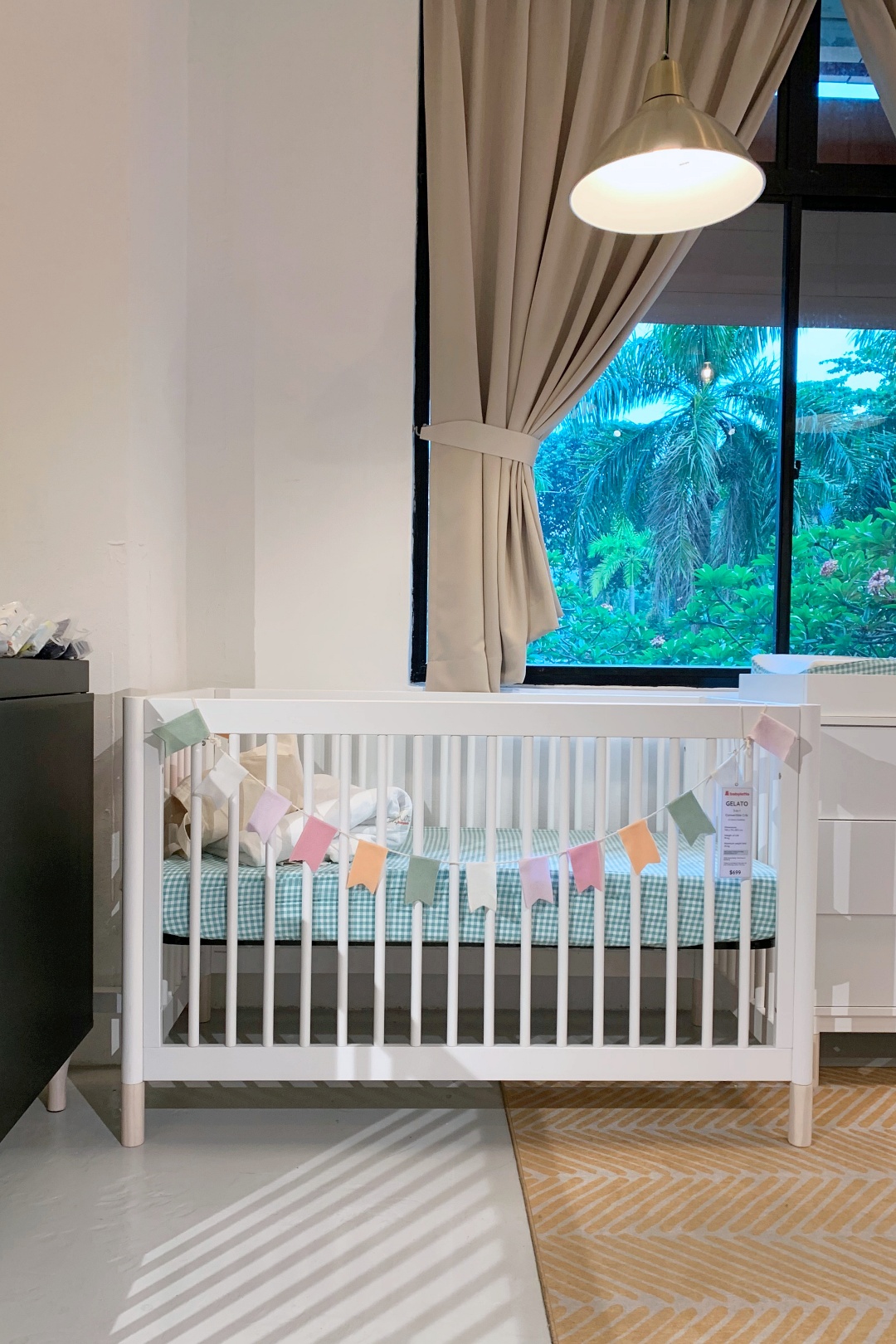 Apart from Babyletto, they also carry other brands like DaVinci Baby, Million Dollar Baby and Nursery Works.
Knowing how some models might require a waiting time of three months, we decided to place our order now. I truly had a hard time deciding which crib to get. In terms of look, I really like the Babyletto's Hudson and Scoot. I eventually decided to go with the Scoot 3-in-1 Convertible Crib in White/Walnut as I figured the walnut shade would complement the furniture in our house since most of them were in that shade.
After placing the order, I received a text from them saying that the shipment would only arrive in August. Since the Cozee Air could last us for another two months or so, I was fine to wait till August to receive the order. However, I was later informed that the crib wouldn't be arriving in August and was suggested to change the colour of the crib or select another model from their list of in-stock items. In the end, I decided to switch to the Hudson 3-in-1 Convertible Crib in White.
Since it was an in-stock item, I arranged for it to be delivered a few days later on Monday afternoon. Delivery time was between 14:00 – 18:00, and it came at around 14:45 on that day. Installation was provided along with the delivery, and it took roughly half an hour for the assembly of the crib.
Hudson 3-in-1 Convertible Crib (White)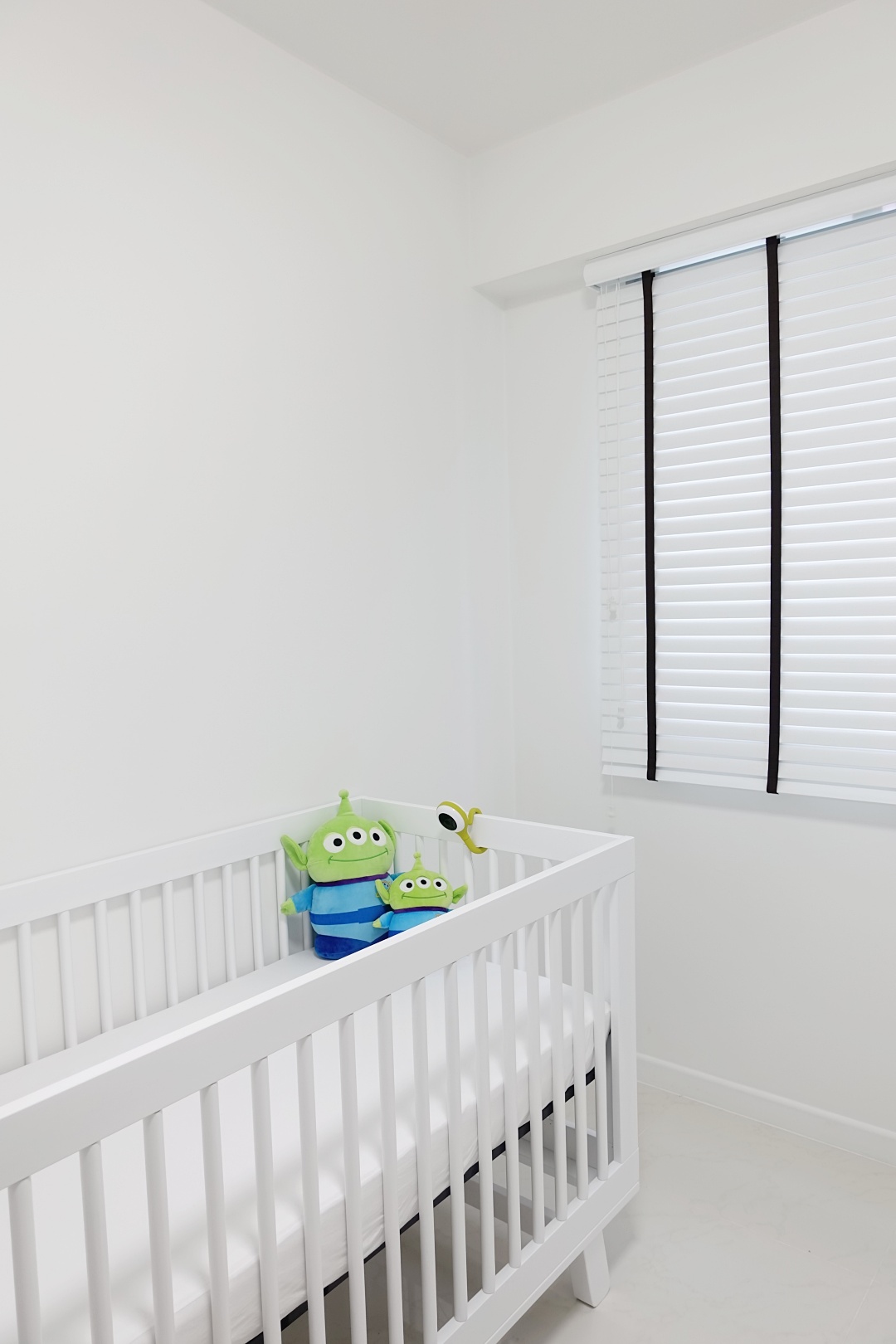 I love it!
The crib comes with four adjustable mattress positions, and for now, we're putting it at the highest height. We will subsequently lower the mattress once Tyler starts to climb.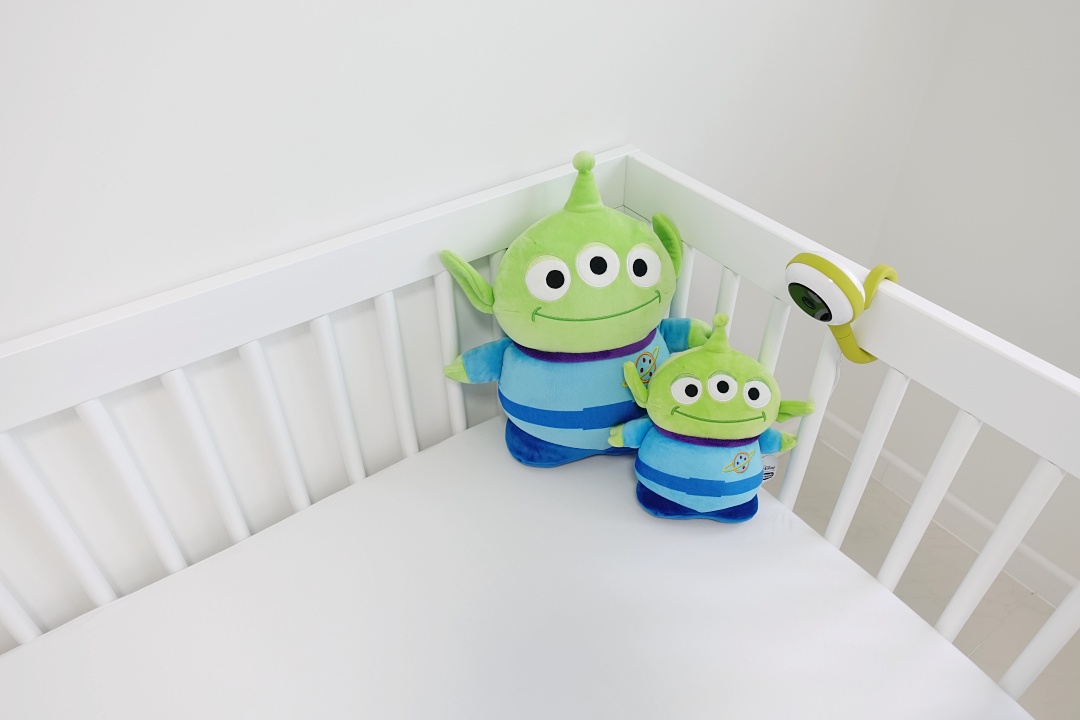 The crib mattress is sold separately. Hatchery Cribs currently carries two mattresses from Babyletto, and I decided to go with the Pure Core Crib Mattress with Dry Waterproof Cover [Firm]. It's a dual-sided mattress; the firmer side is ideal for infant, while the cushier side is suitable for the toddler years. Along with the mattress and waterproof cover, I also got a crib sheet and crib bumpers. (I'm still waiting for the crib bumpers, which will be delivered at the end of the month.)
For crib sheets, I managed to find cheaper options on Amazon, so I think it's not necessary to get from Hatchery Cribs. The white sheet I had right now was from Amazon.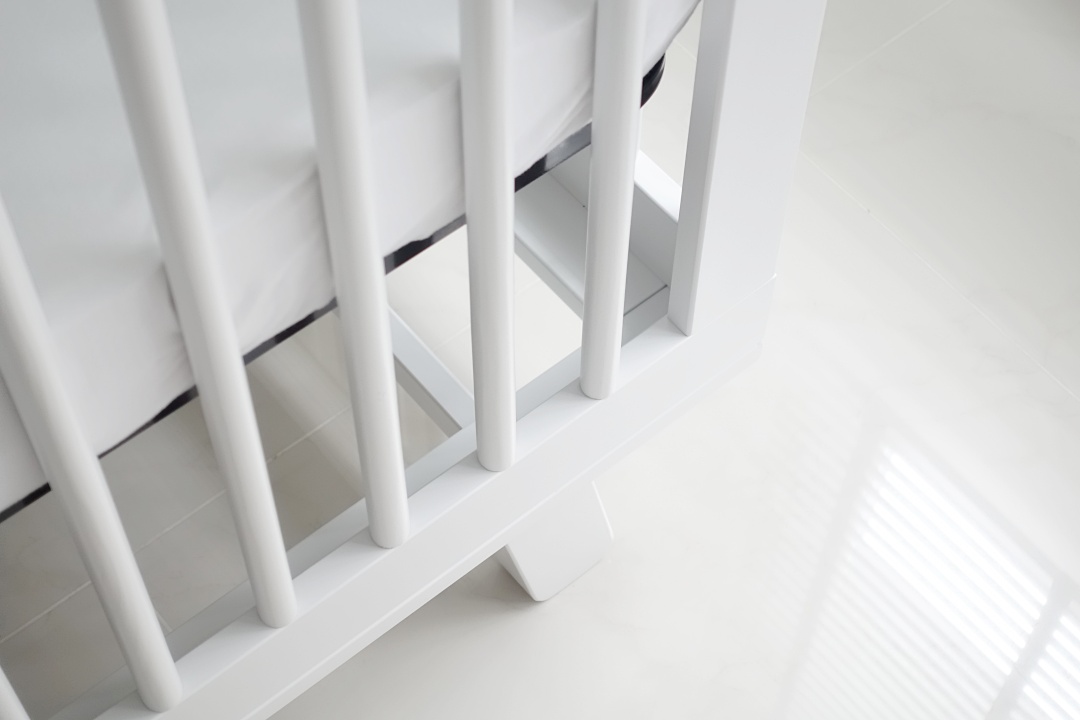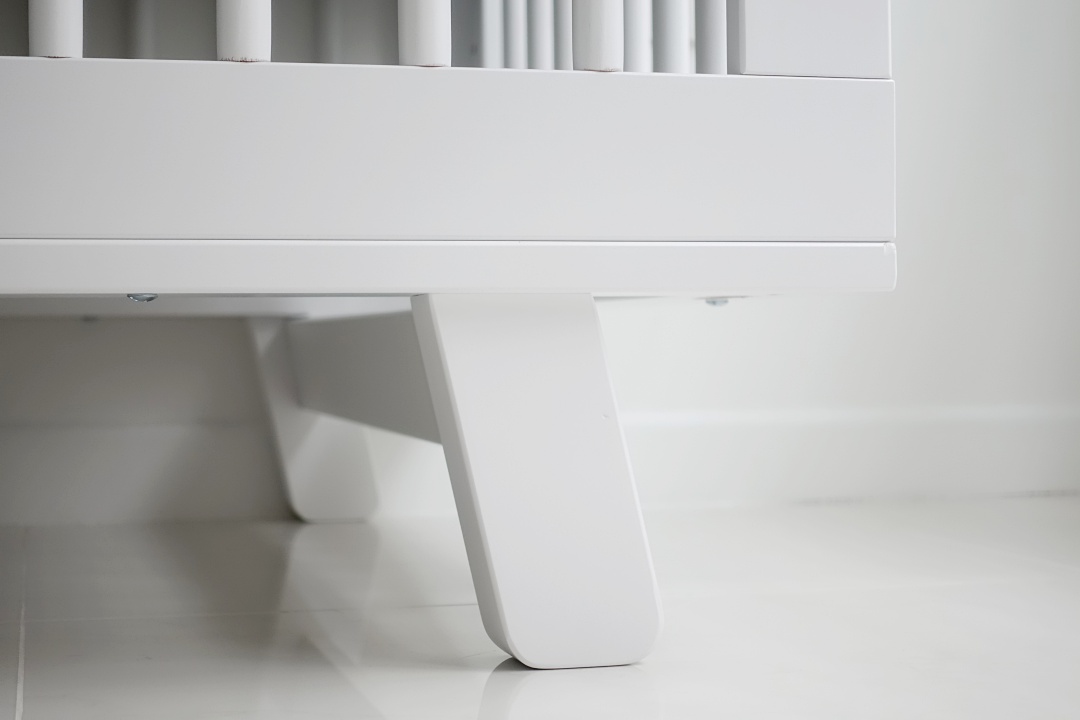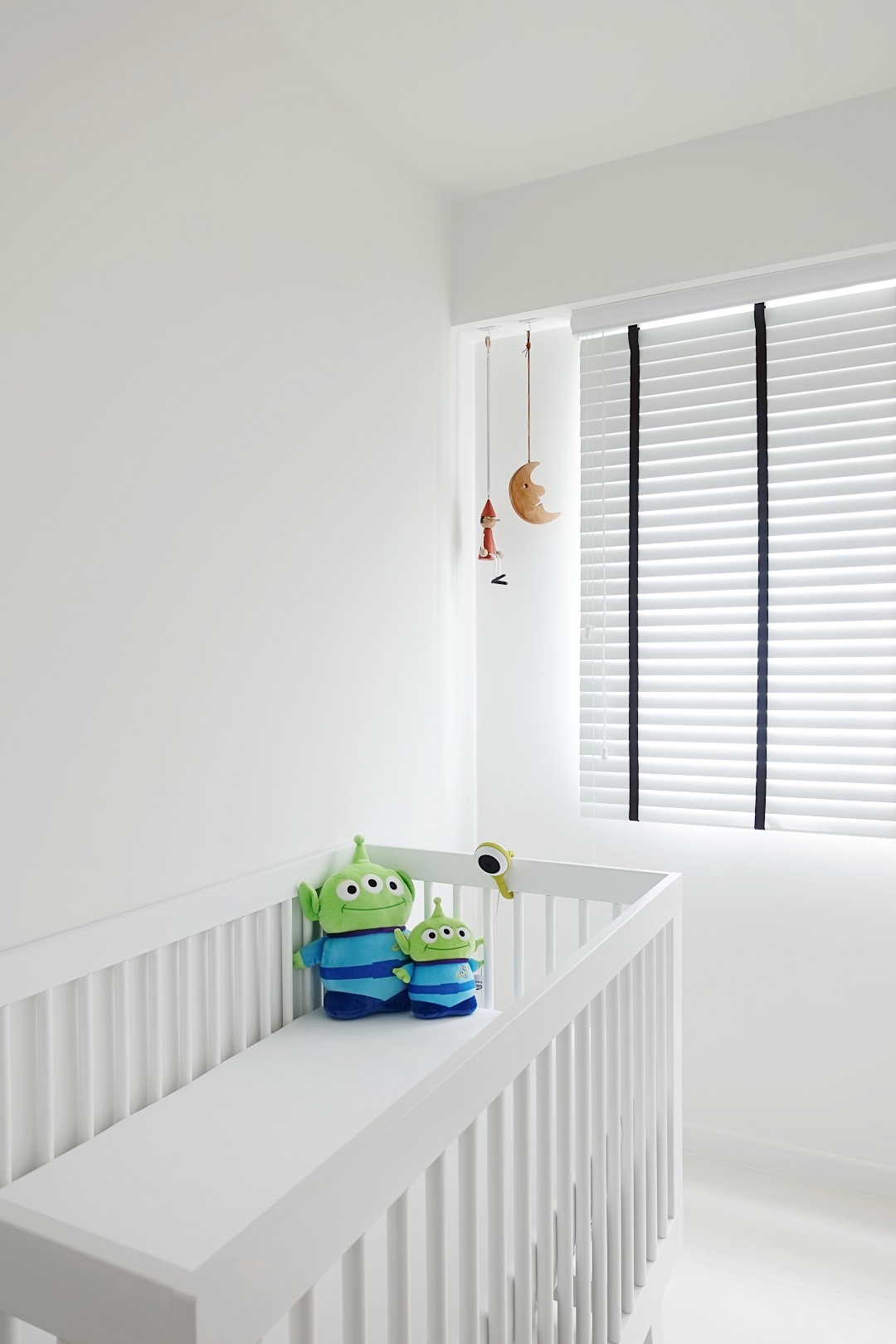 I really love the overall look of the Hudson 3-in-1 Convertible Crib and looking at it now; I'm actually glad that I went for that instead of the Scoot Crib in White/Walnut.
With this new addition to the nursery, I think the room is now completed. I would love to add either a stool or a chair. But on the other hand, I don't want to cramp too much furniture into the room. So I guess I really need to think very carefully if it was necessary before I made any purchase.