It's that time of the year when I got to sit down and do my yearly highlights. Looking back, I've been doing a post like this for nine years? The first one was for 2011. How time flies.
In my "Last of 2018" post, I mentioned that 2018 was not a good year for me as I lost someone close and dear. But that aside, I managed to tick off two significant milestones, which was hosting my customary wedding and moving into my own place.
What about this year? To be honest, for the most part, I don't think my 2019 was anything as crazy or happening as compared to the year before. However, if there's one word to sum up my entire 2019, that word would no doubt be blessed.
---
JANUARY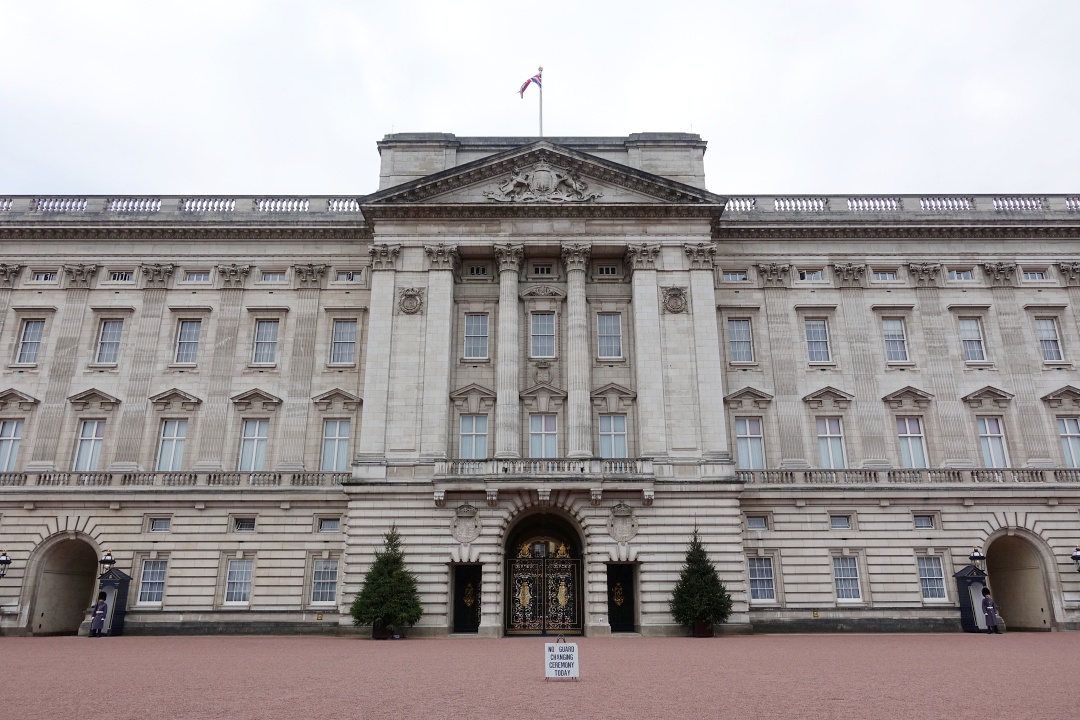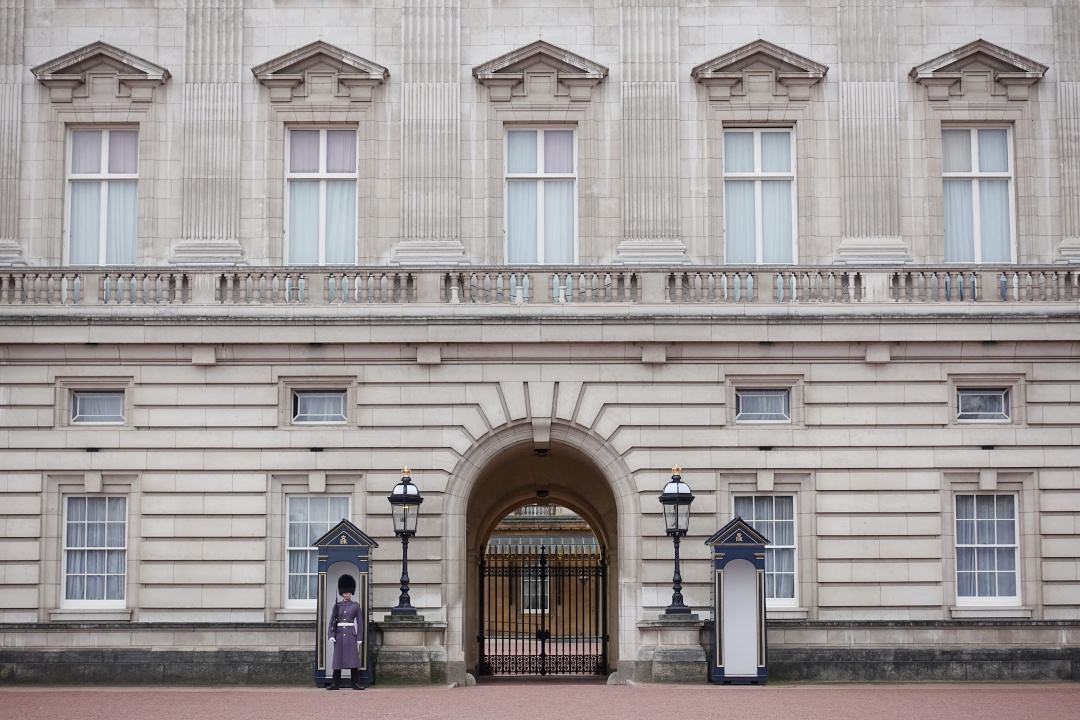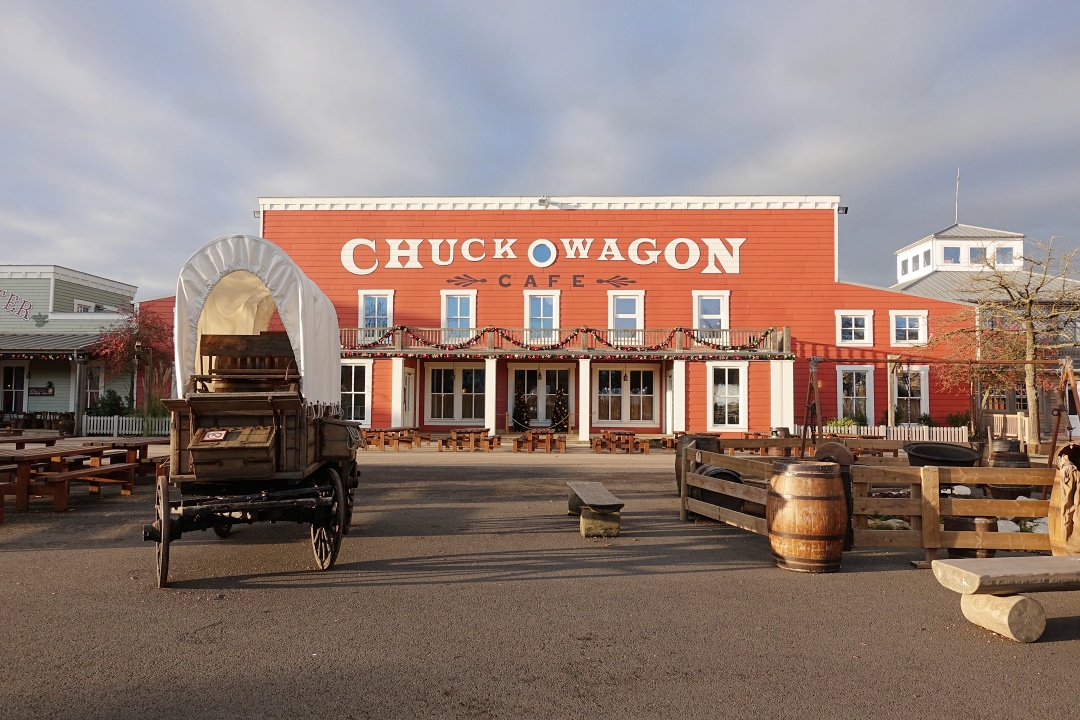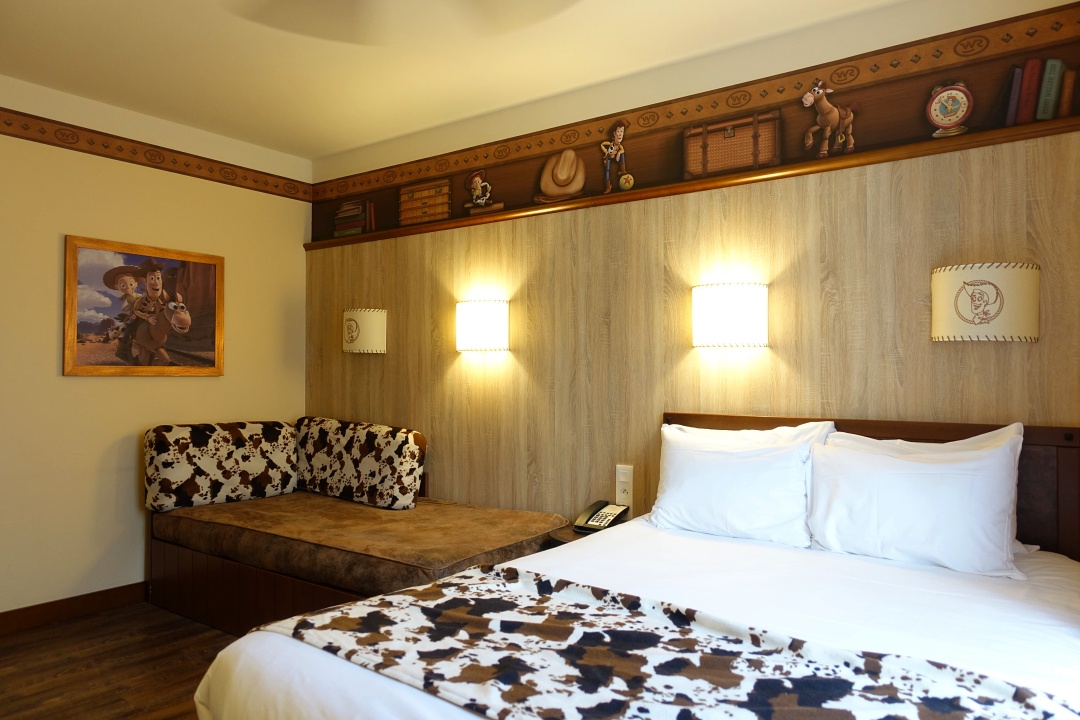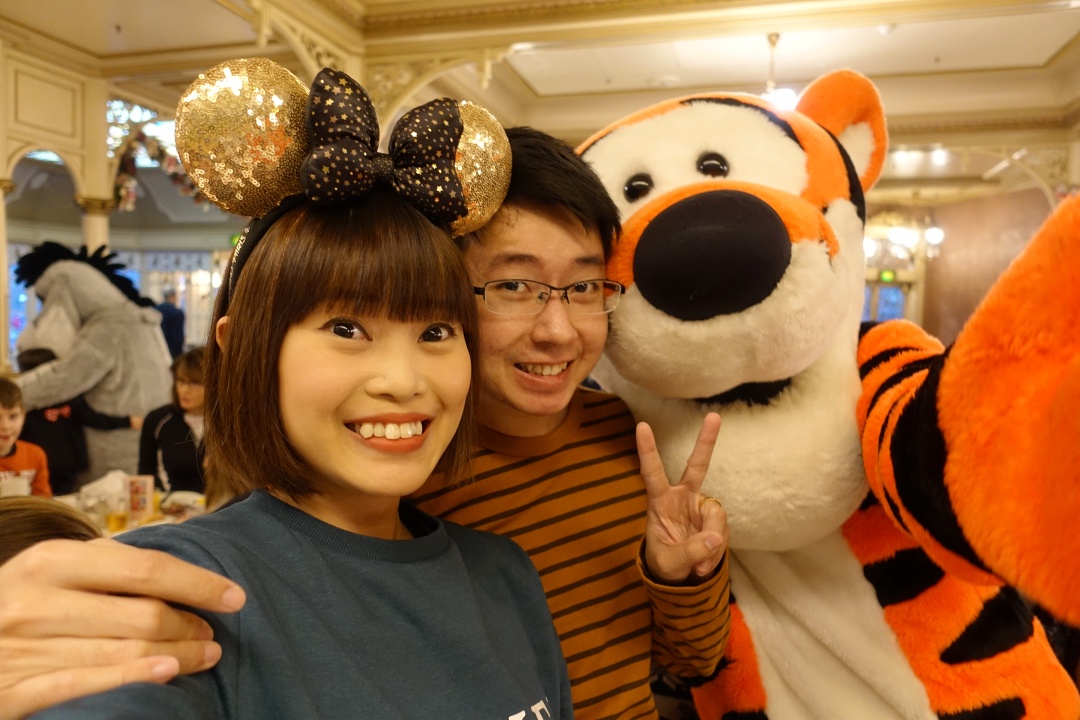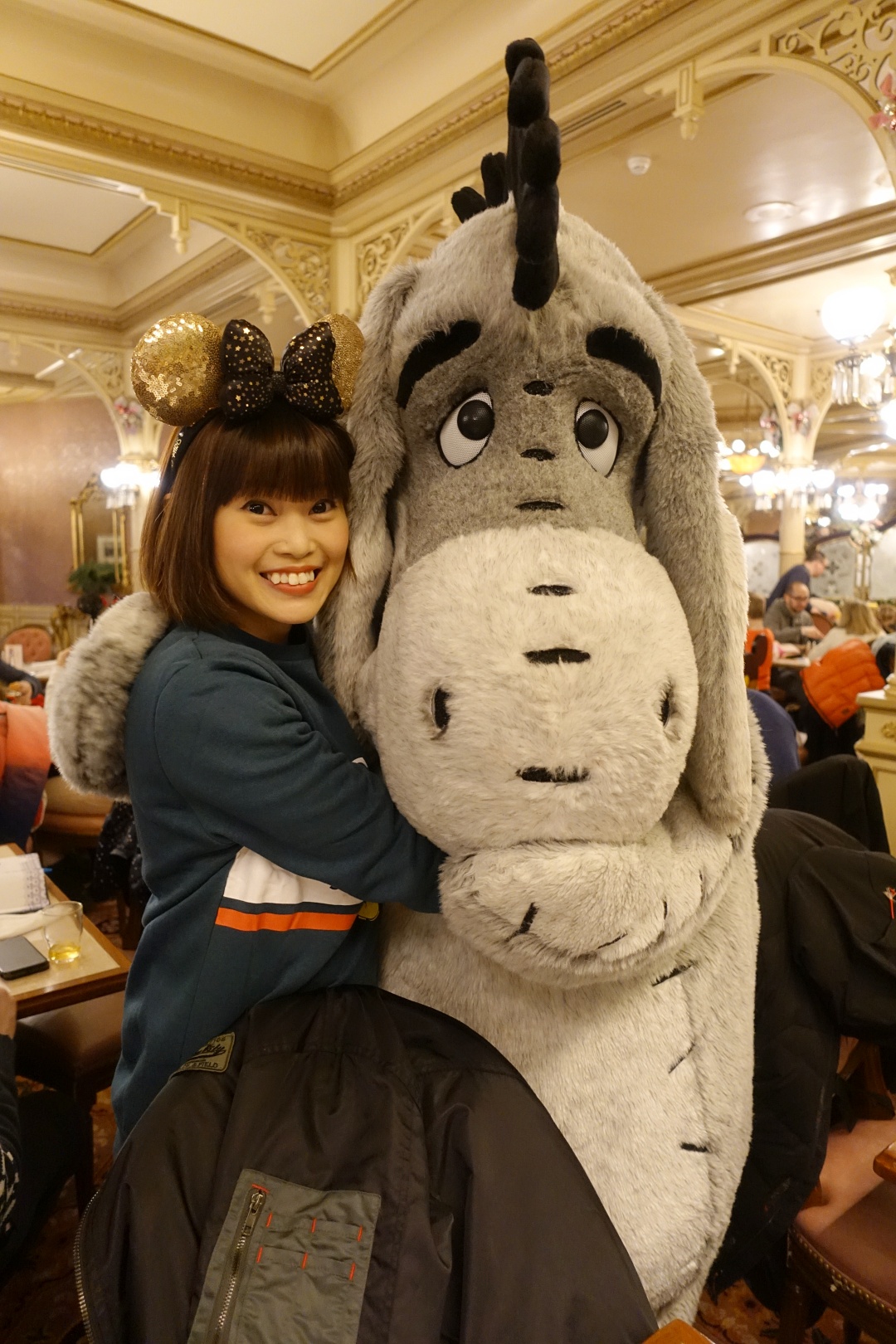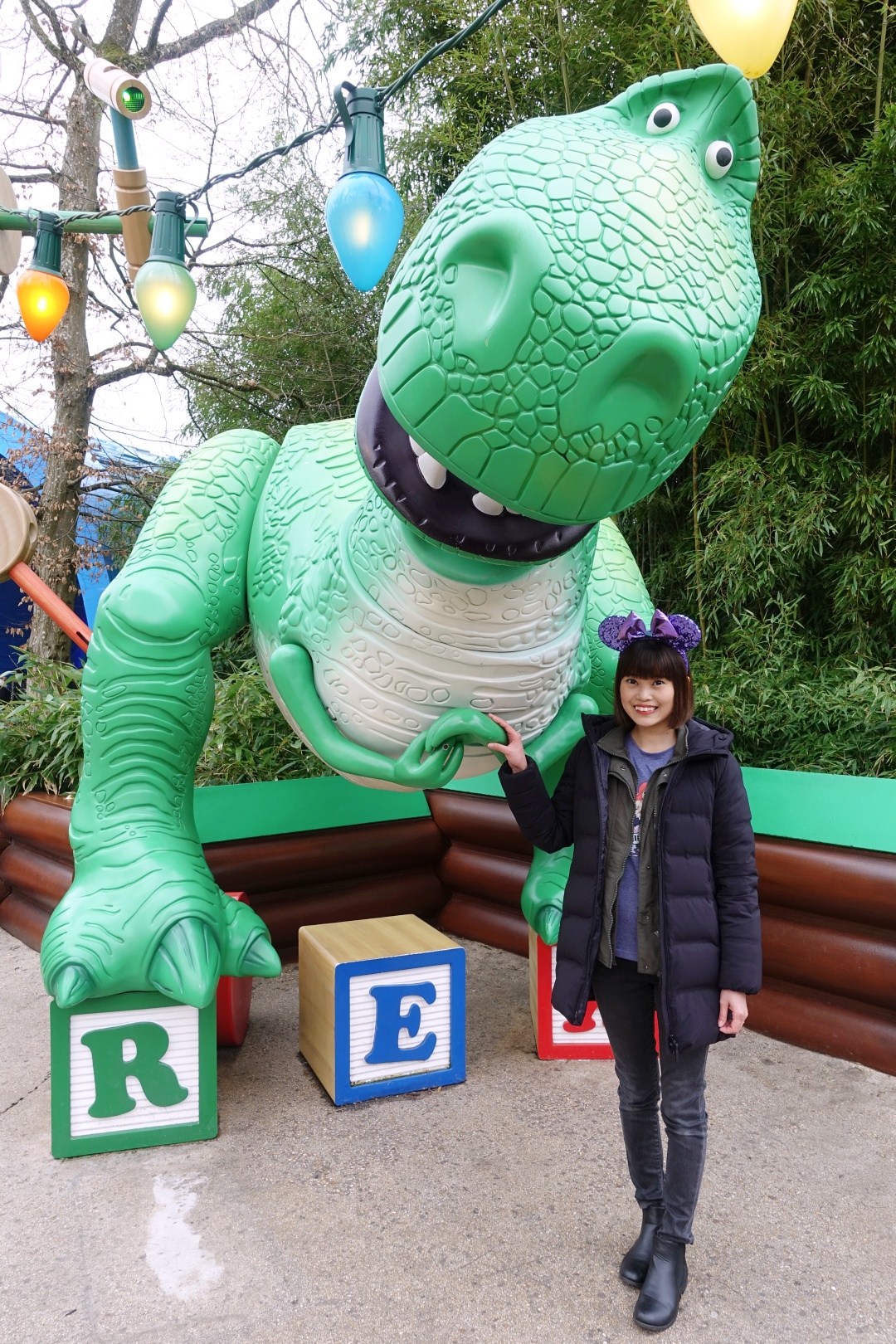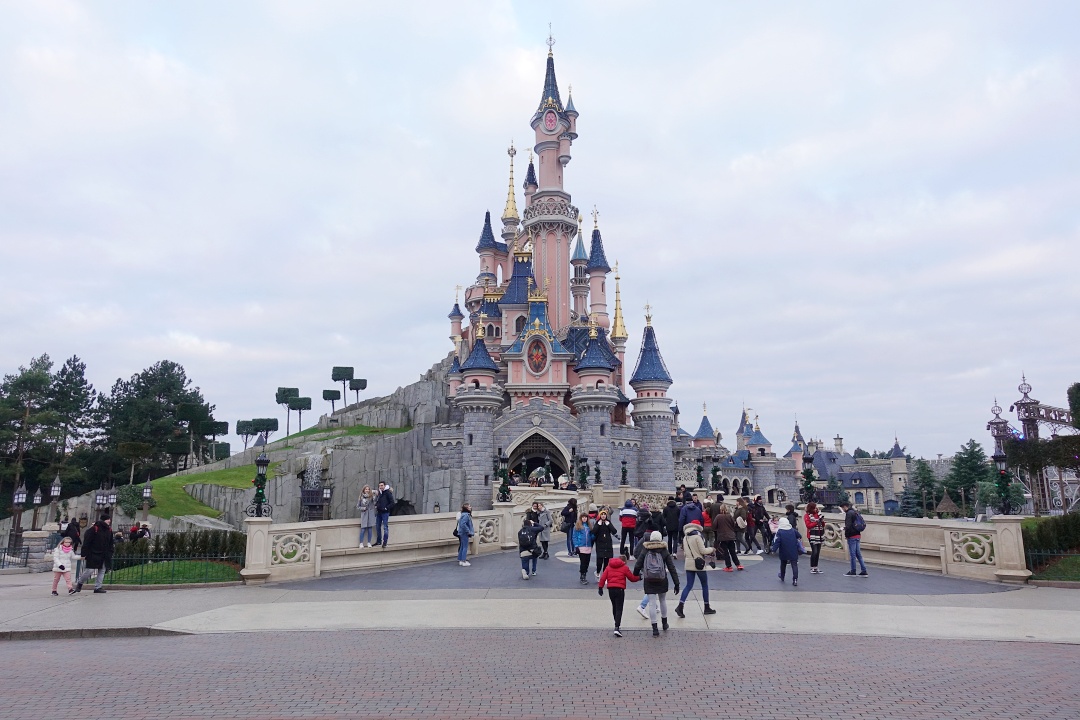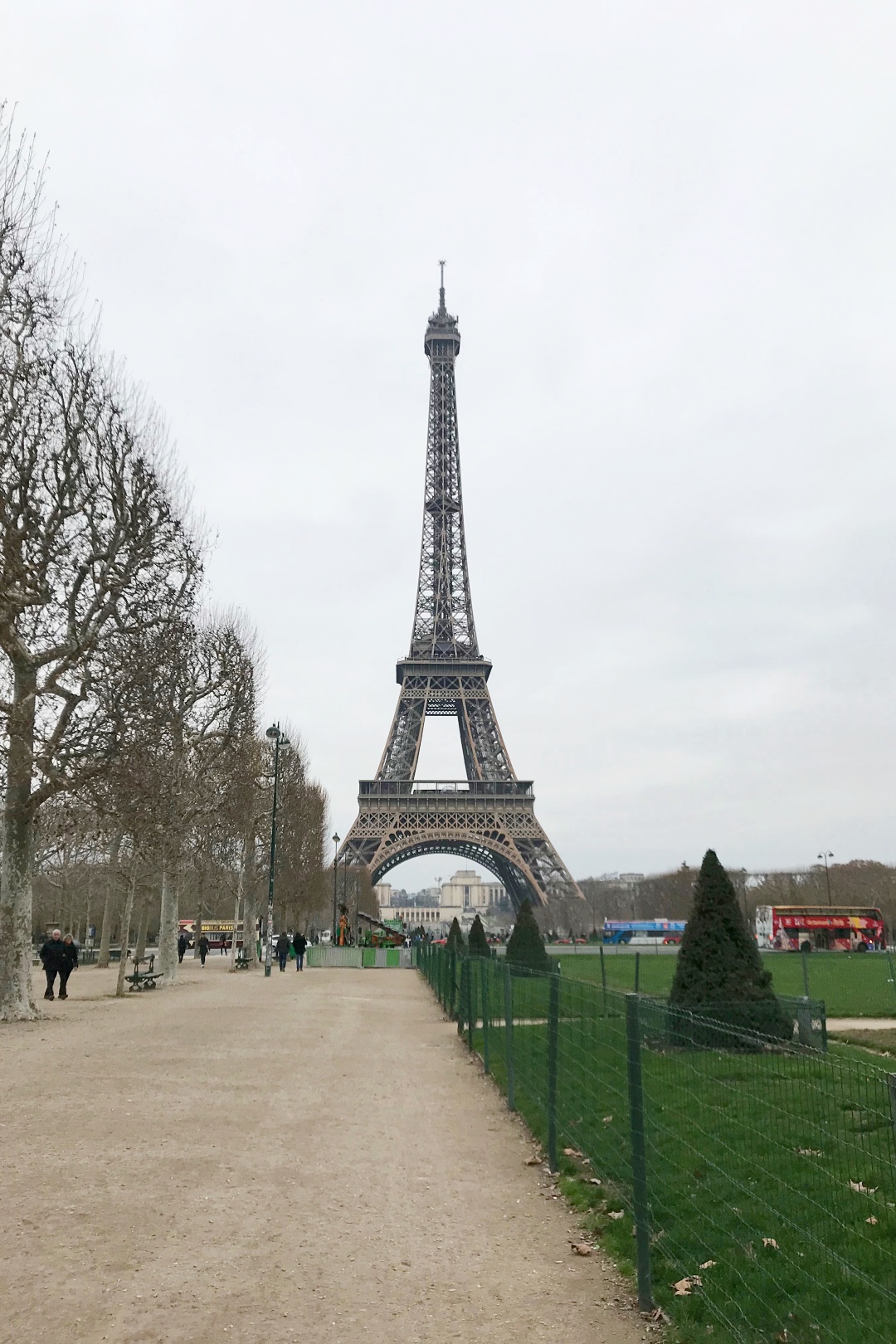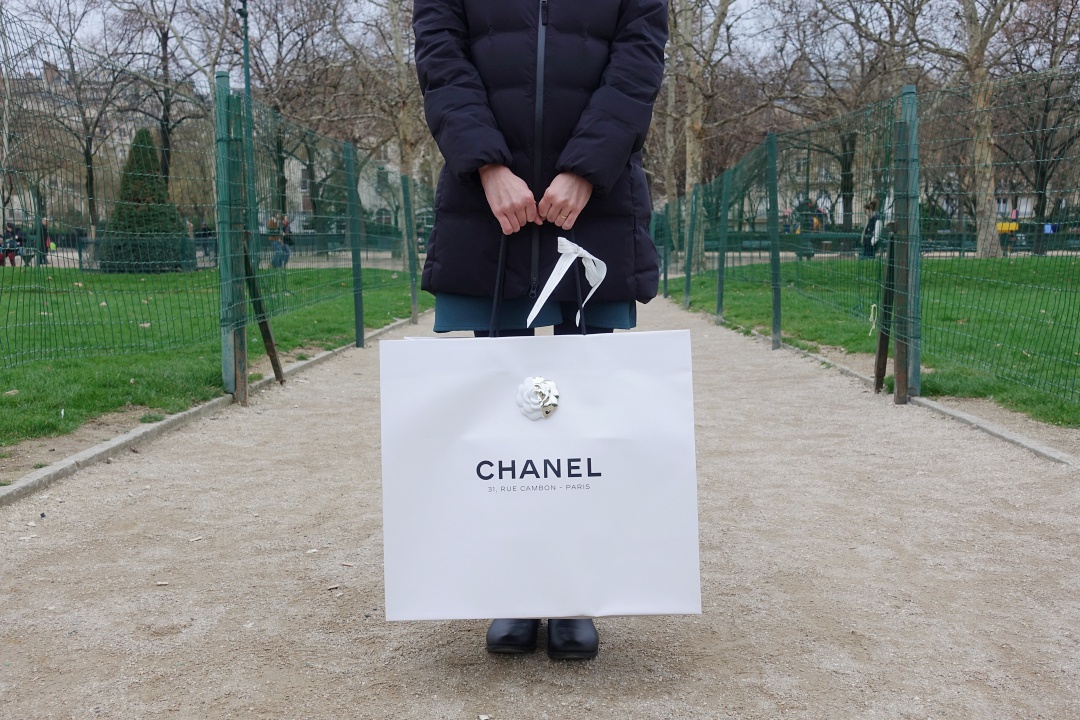 I started 2019 by rounding up my honeymoon trip in Europe. Spent the first day of 2019 in London, before moving to our final destination – Paris. It was my first time at Paris Disneyland, and we got to spend three days there as the Husband booked our stay at one of Disney's hotel. What makes it even more special is that I got to stay in a Toy Story themed room!
The Husband also gifted me my first Chanel while we were in Paris, and it was just extra special to have my first Chanel bag in a white box. Paris was great, aside from the fact that I suffered an eye infection while I was there, and it was awful to walk around with a red eye. [ 1 – 6 January 2019 ]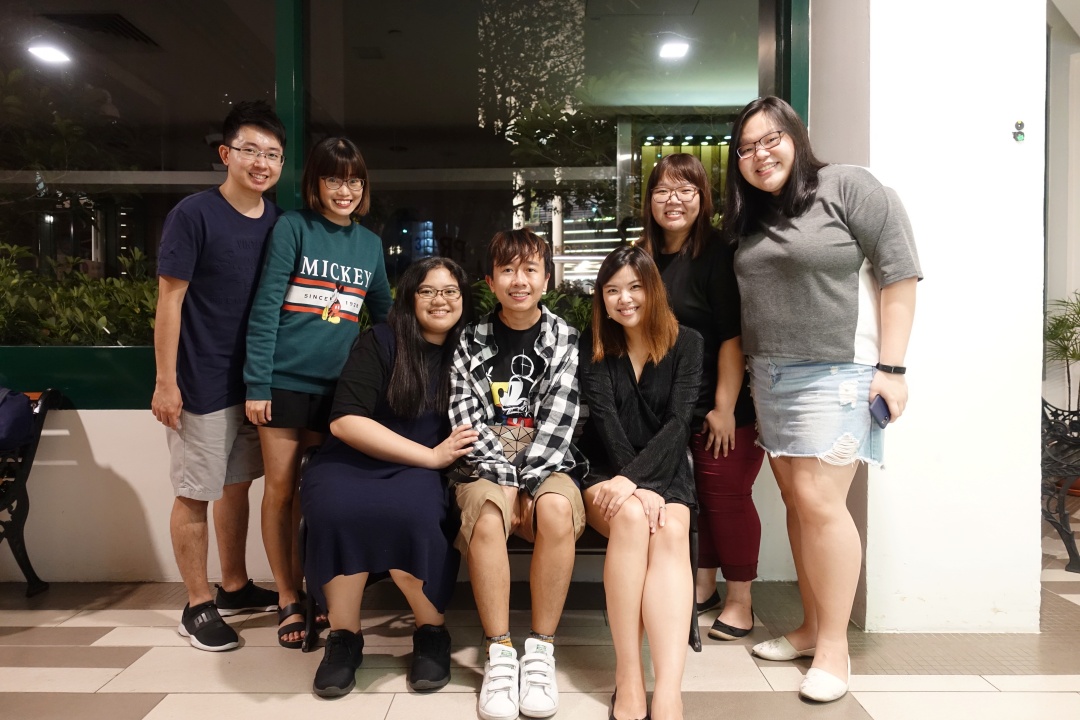 Coming back from Paris, I met up with a group of friends to celebrate one of my dear friend's birthday over a delightful Japanese buffet at Kumo Japanese Dining.
I've known some of them when I was 13, and it is hard to believe that we turned 30 in 2019. [ 12 January 2019 ]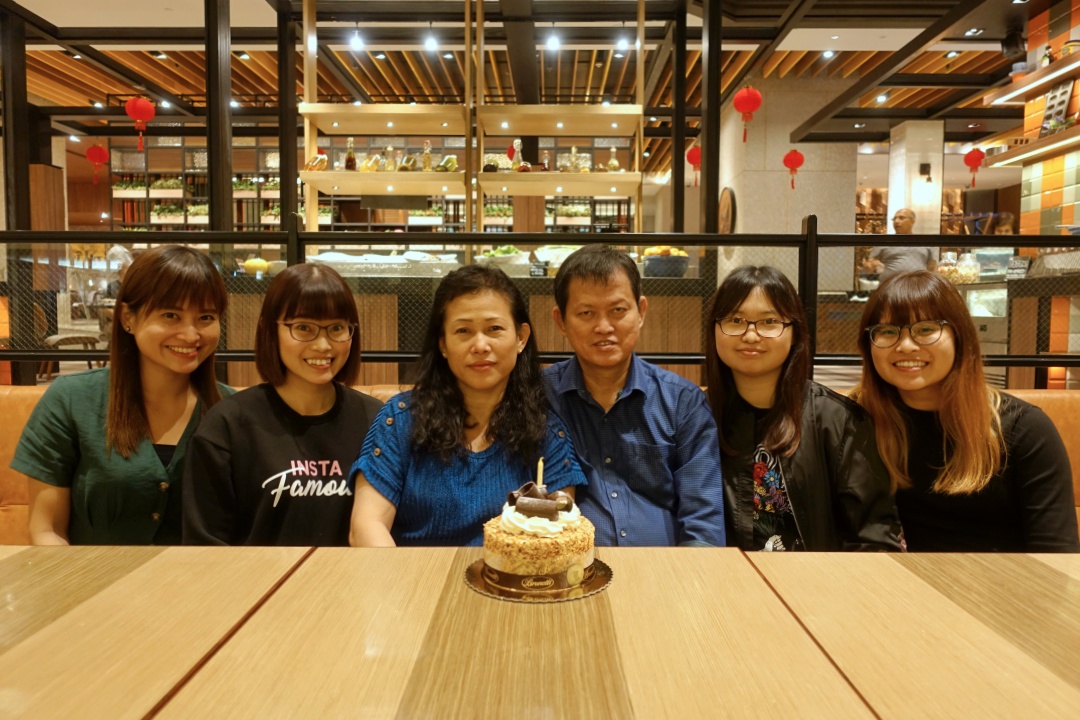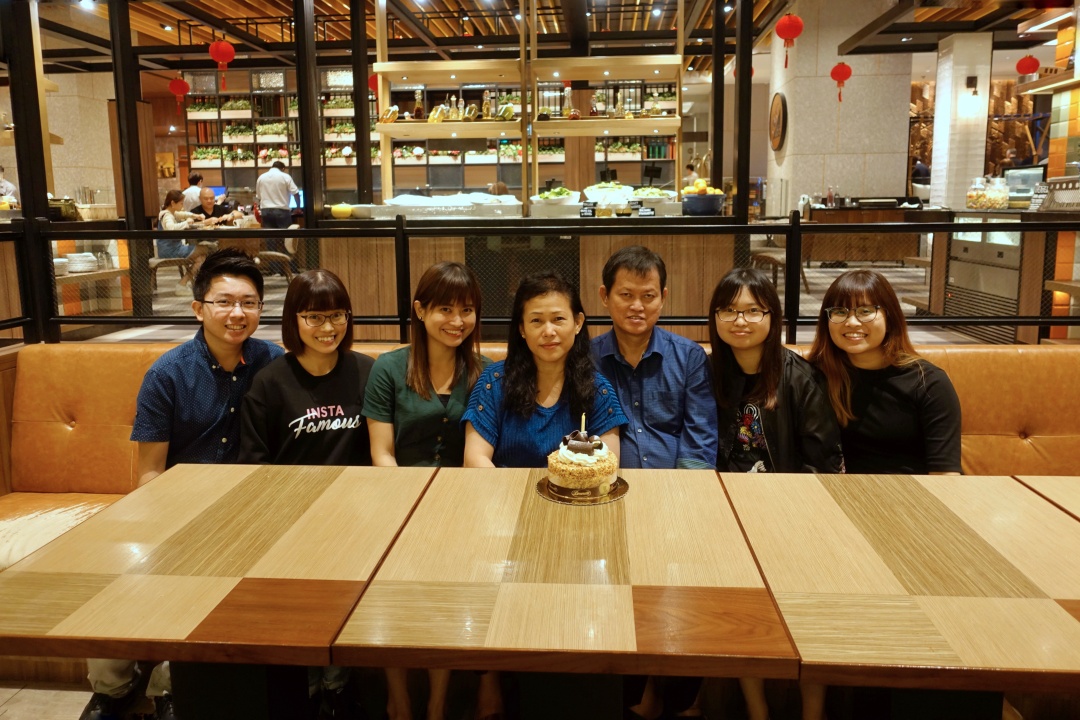 Also celebrated my dad's birthday in January with a buffet dinner at Hotel Jen Tanglin Singapore. [ 28 January 2019 ]
FEBRUARY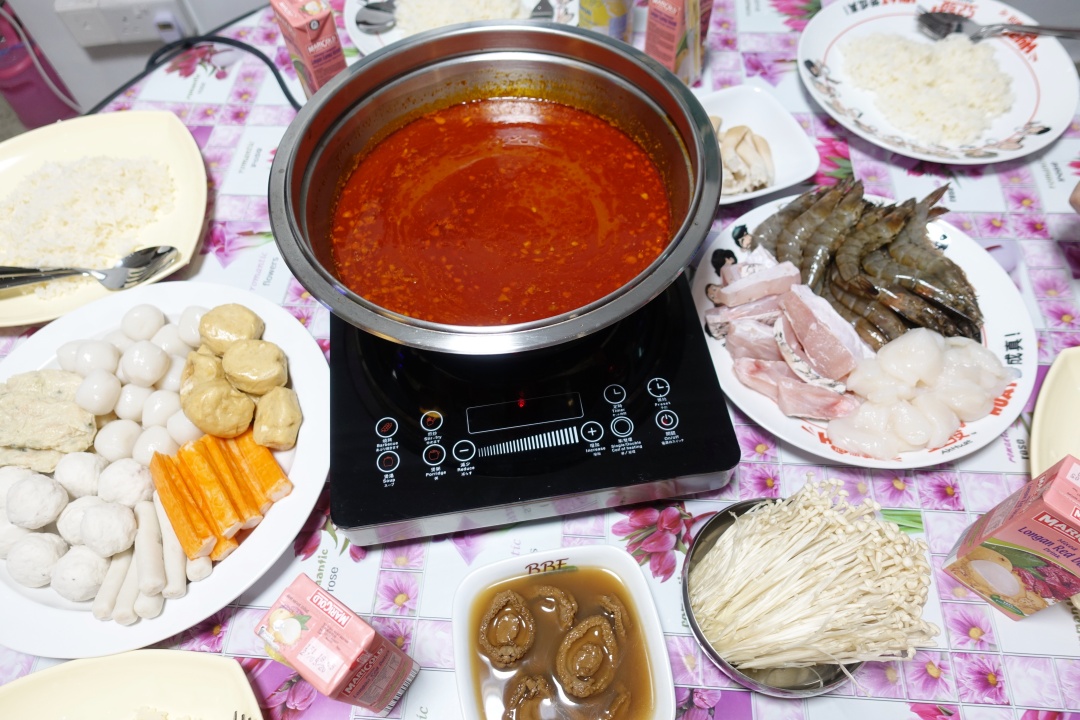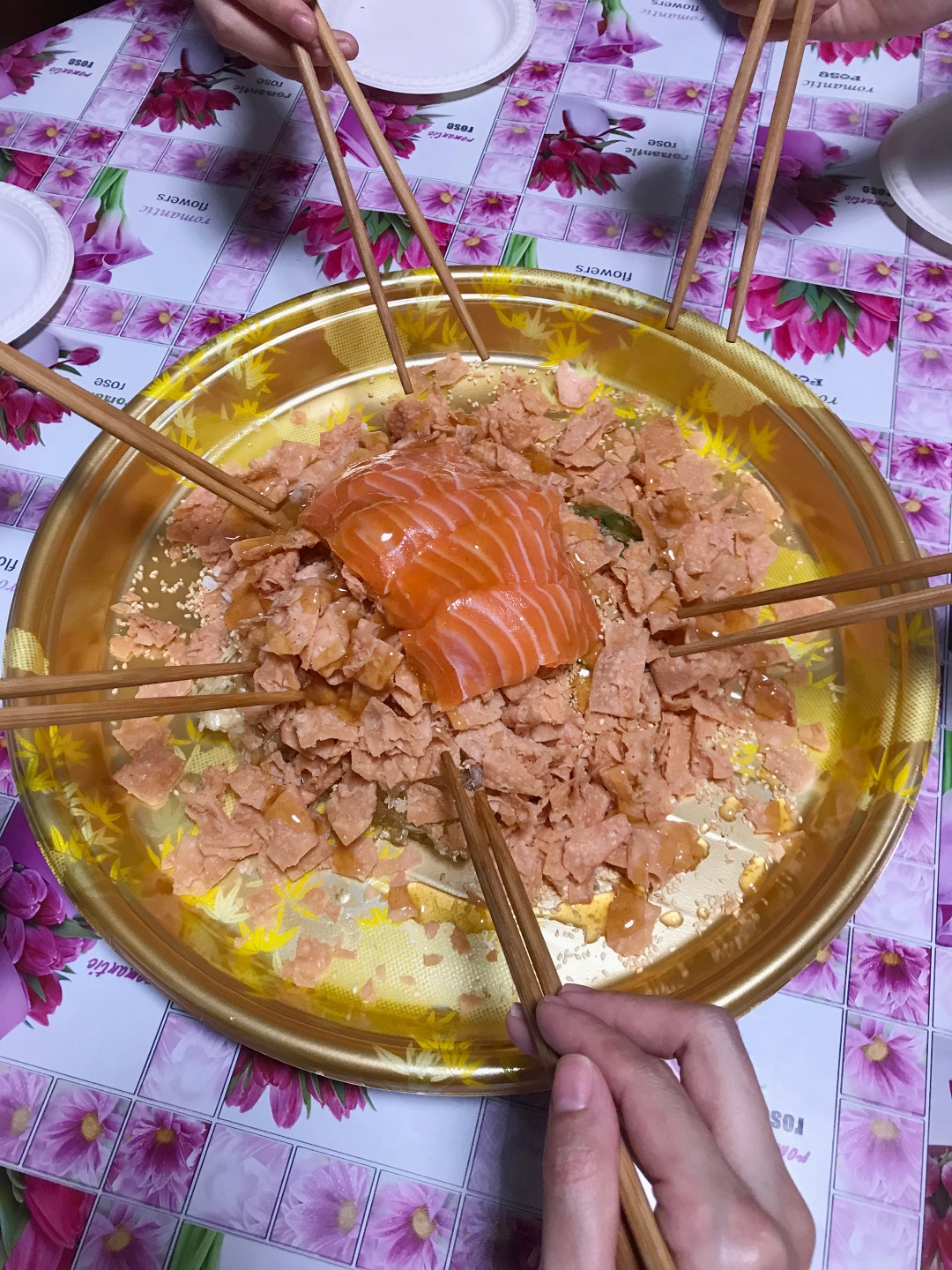 Had reunion steamboat dinner and lou hei with the family on the eve of Chinese New Year. [ 4 February 2019 ]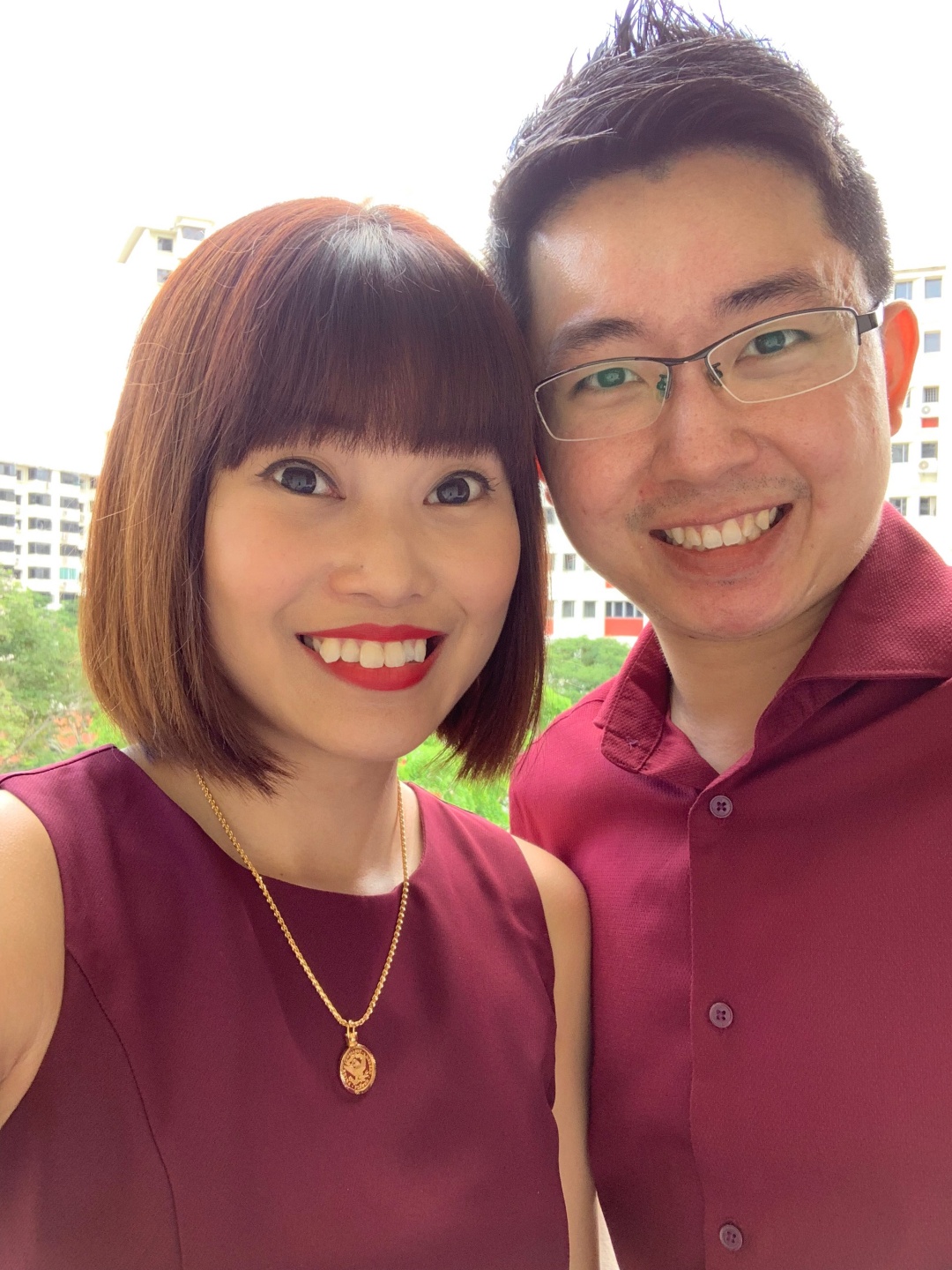 Dressed in red for Day 1 of Chinese New Year, where I followed the Husband and my ILs around for CNY visiting for the first time. [ 5 February 2019 ]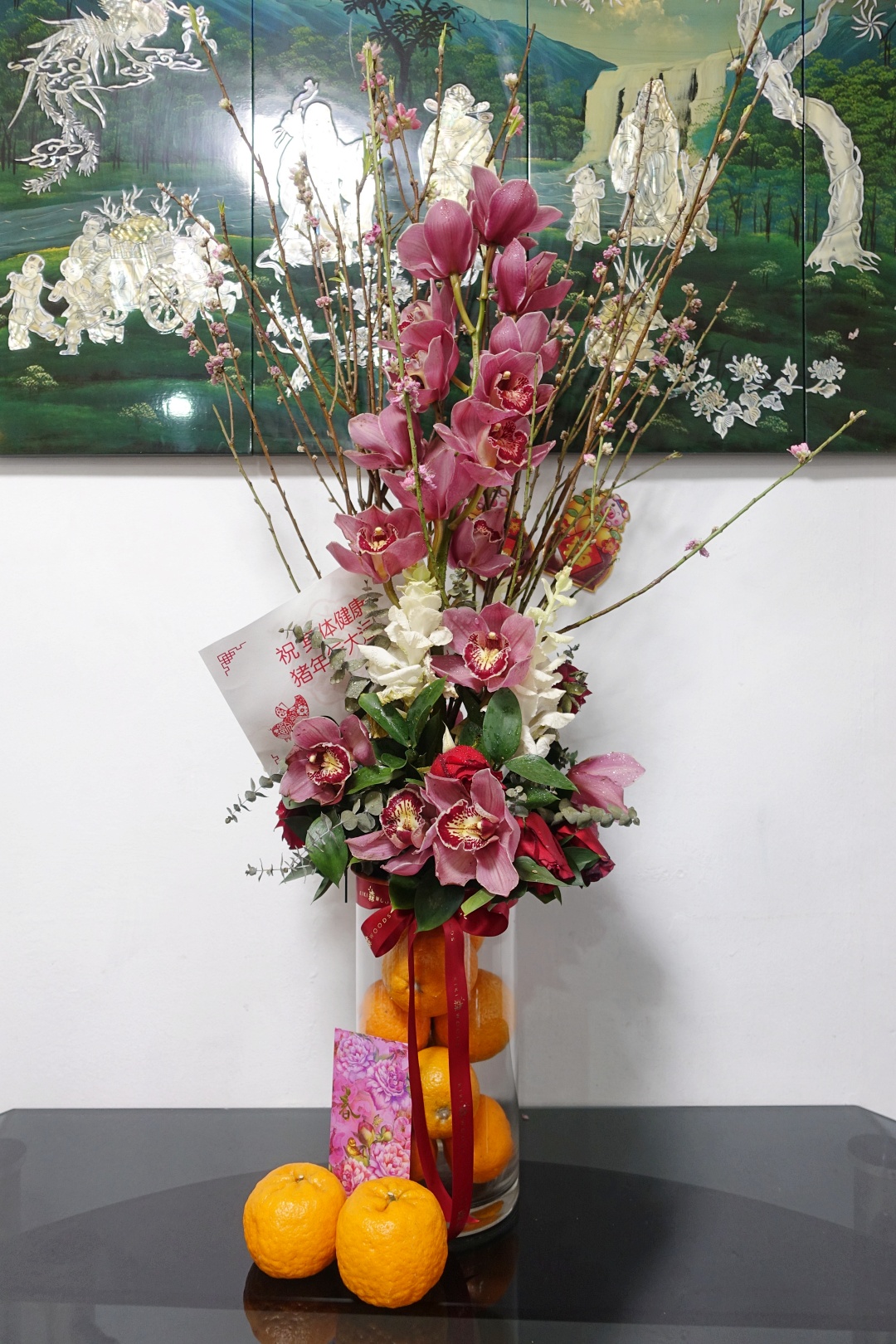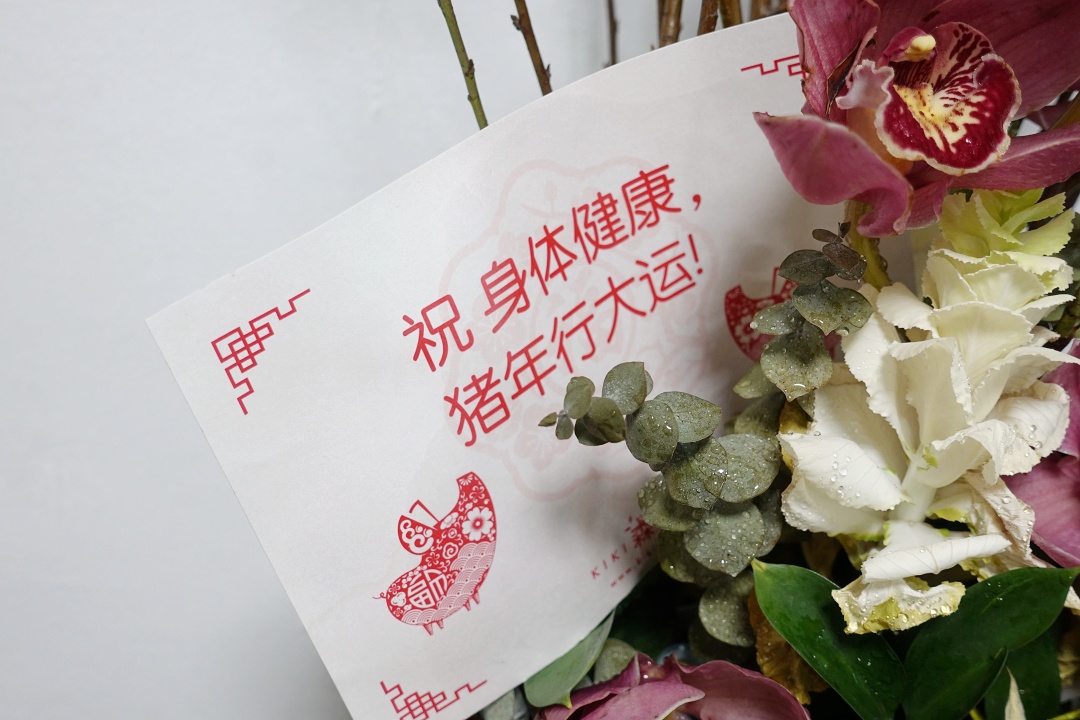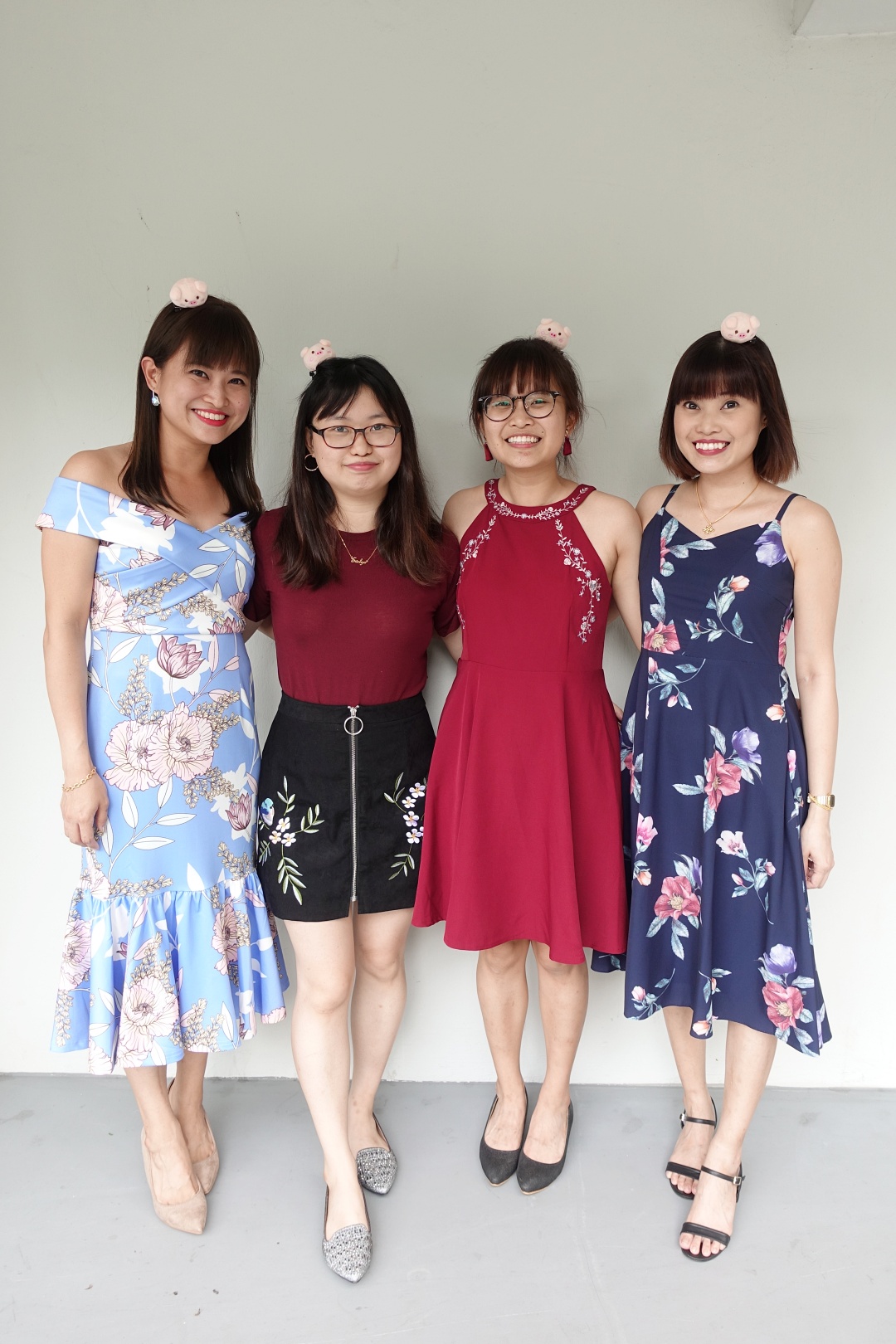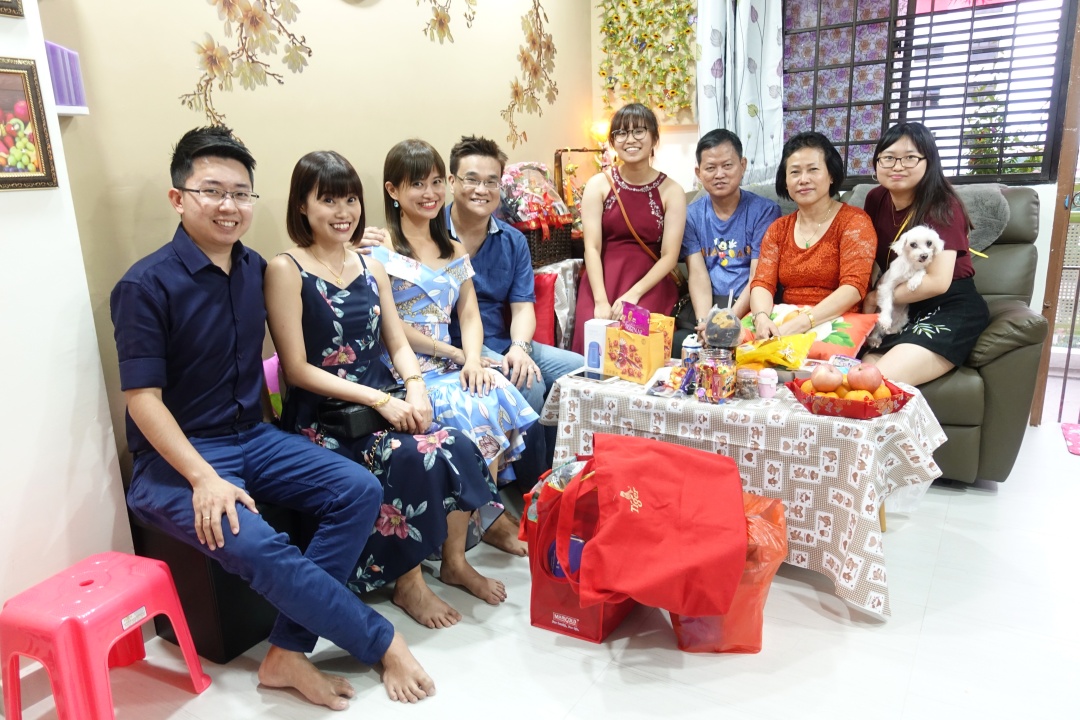 Went over to my parents' and godma's house on Day 2 of Chinese New Year. Always grateful that my mum will whip up dishes for us when she knew we were going over during Chinese New Year. [ 6 February 2019 ]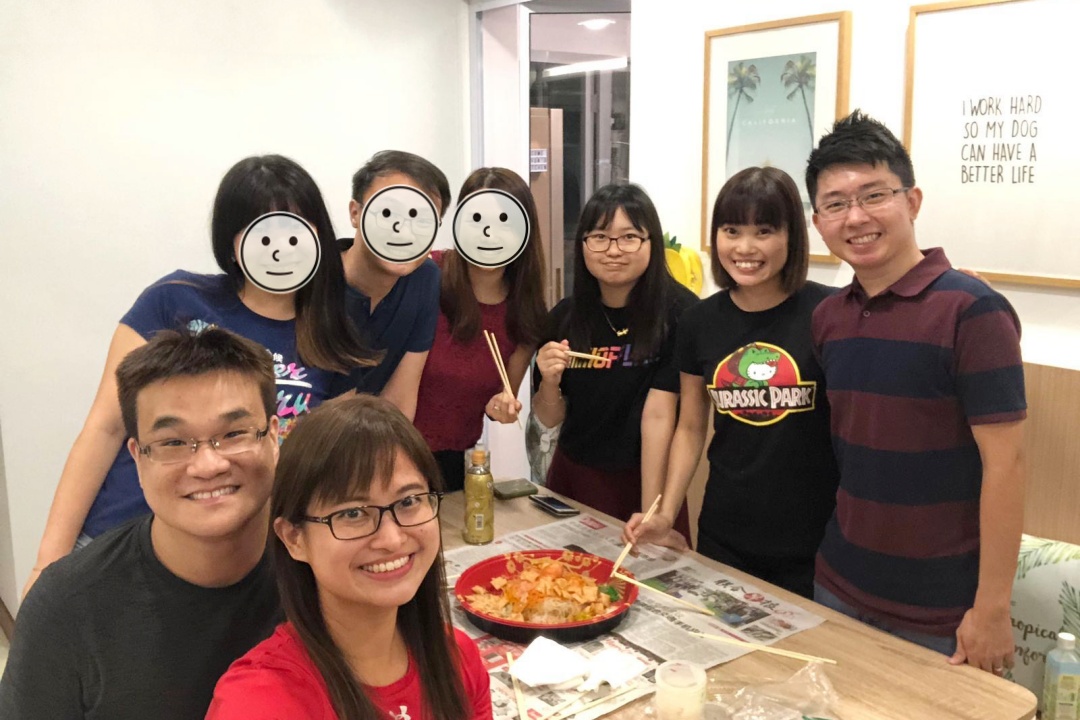 Spent Day 5 of Chinese New Year at my sister's place. She was hosting her friends for dinner and kindly extended the invite to us. Had yummy home-cooked meal, played some card games and had lou hei to wrap up the night.
It was said that the luck wasn't good for those in the Snake zodiac; hence I didn't have high hope to have any winnings. But surprisingly, I managed to win SGD 50 in the first round of in-between, followed by another dollar in the second round. The Husband, who was supposed to have better luck, ended up losing close to SGD 70. [ 9 February 2019 ]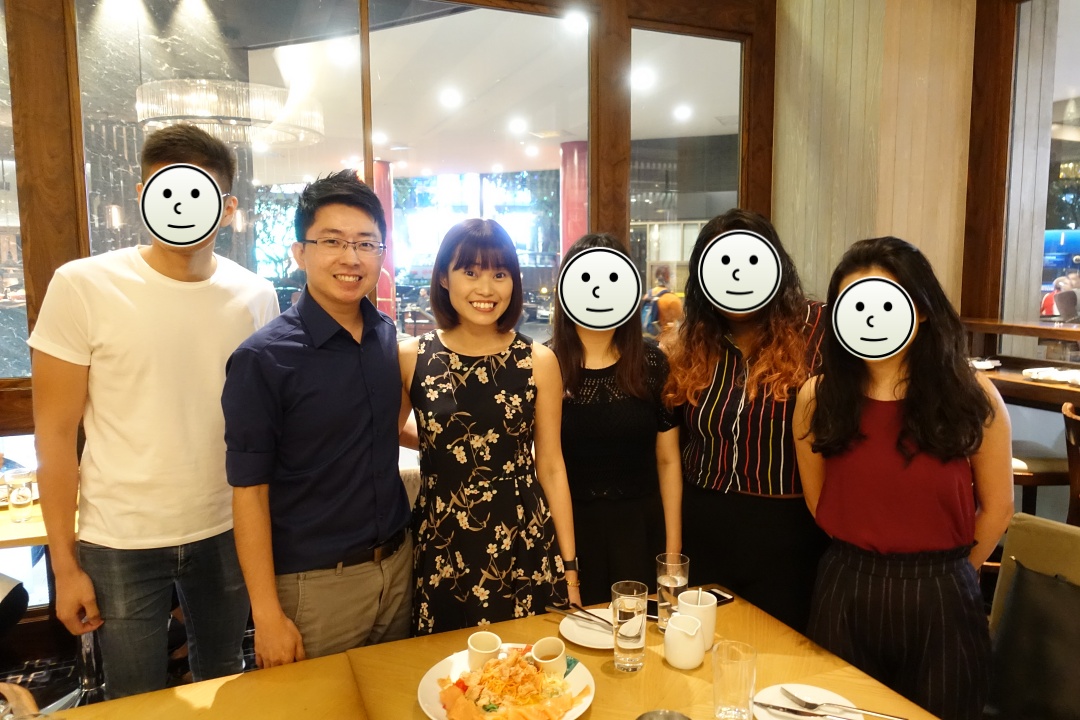 Held our yearly company dinner with the team at Marriott Tang Plaza Hotel. [ 11 February 2019 ]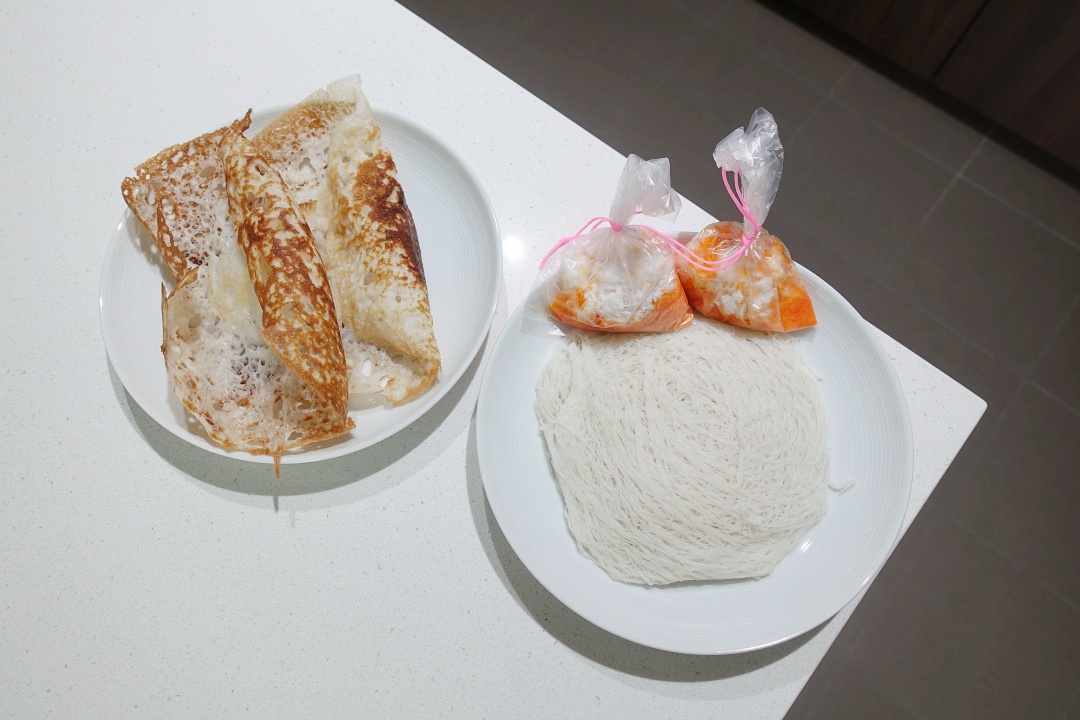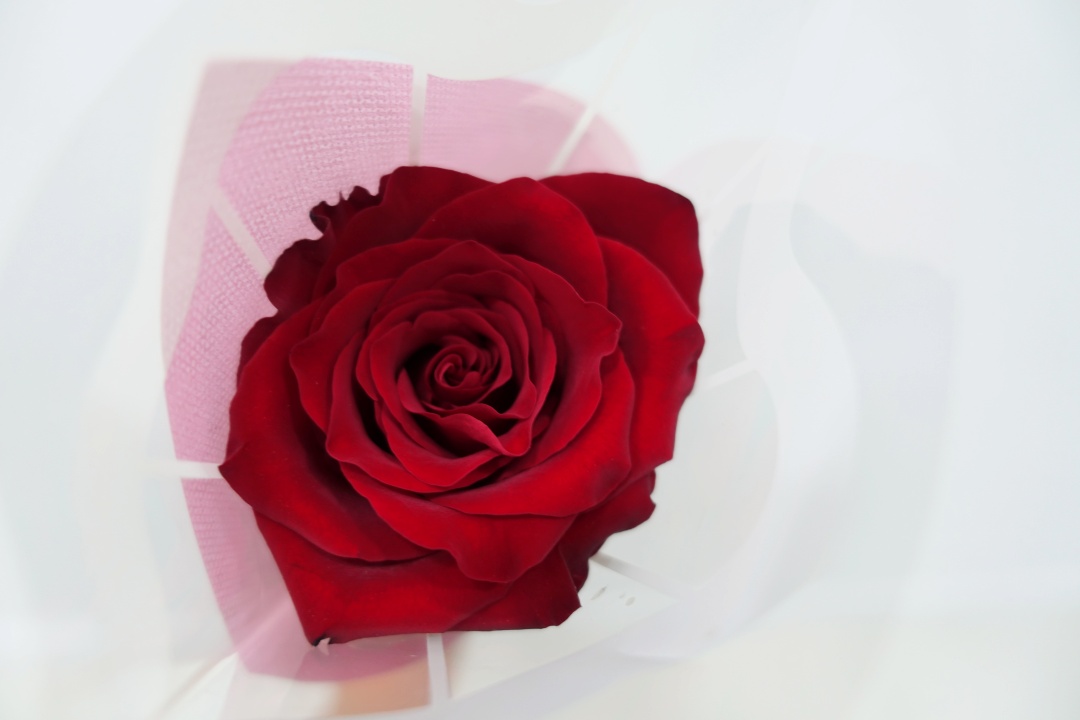 Aside from getting us putu mayam and surprise me with a rose from the supermarket, the Husband and I didn't actually do anything special for Valentine's Day. [ 14 February 2019 ]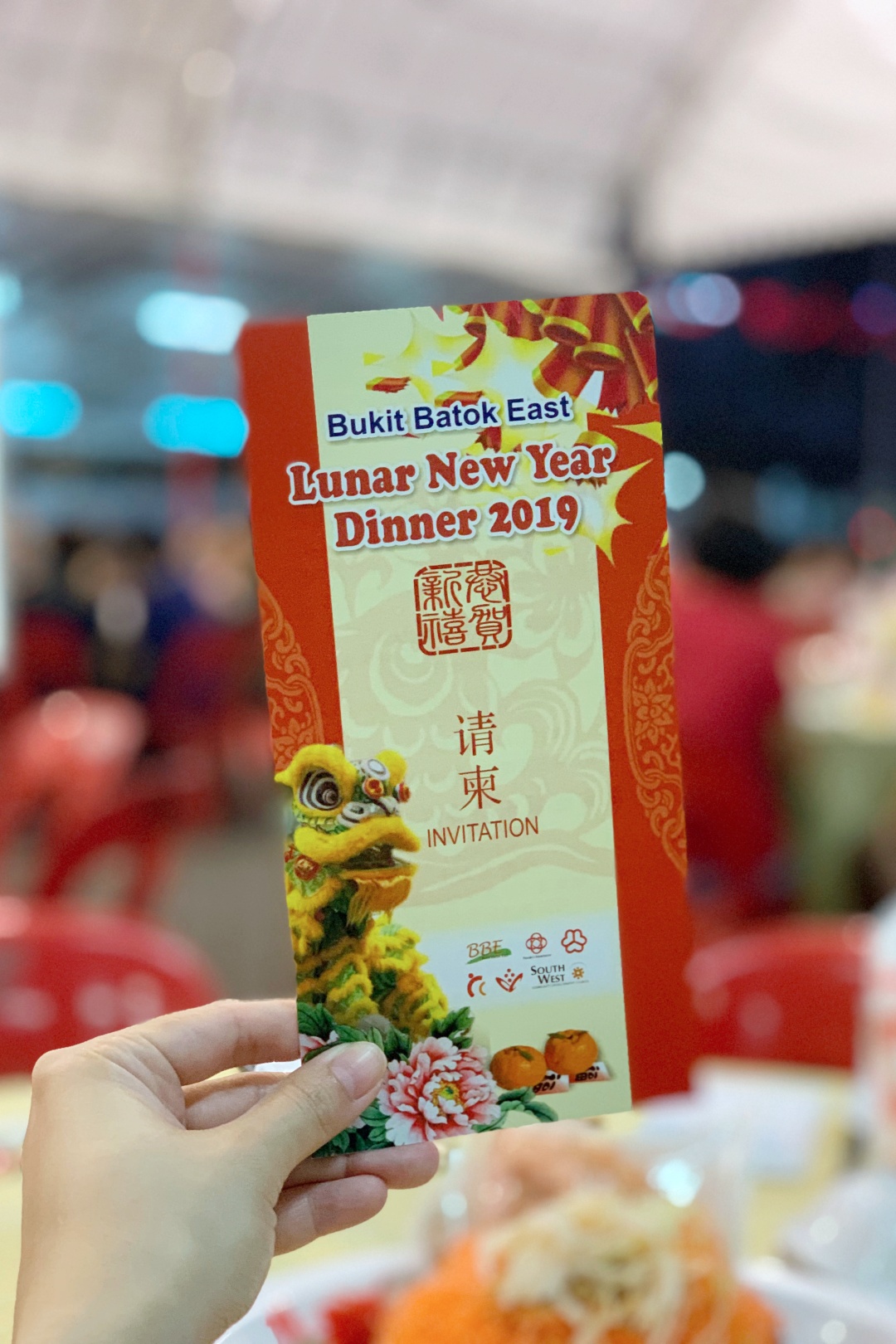 Joined my family for a (second) reunion dinner held by the community centre. [ 16 February 2019 ]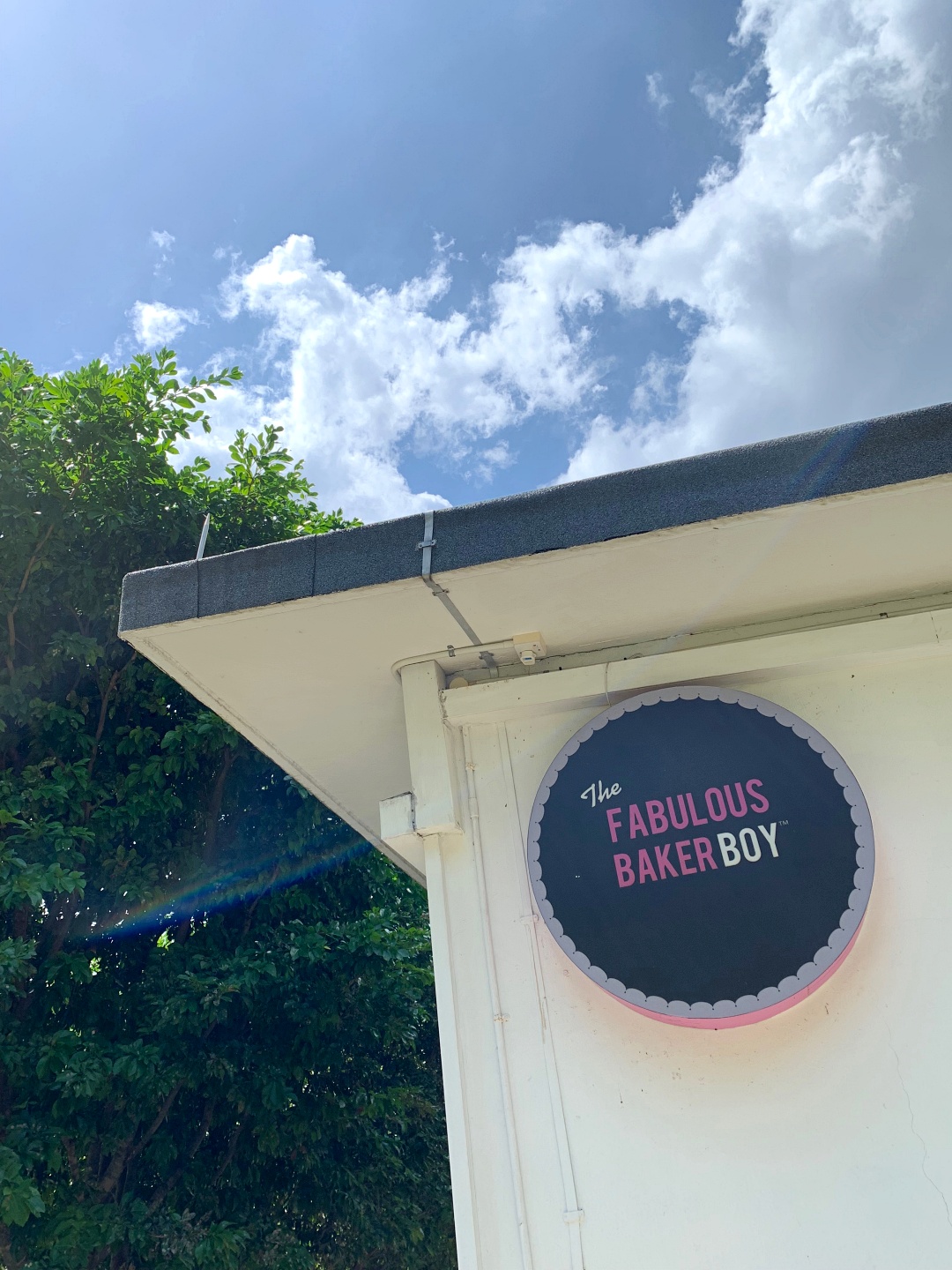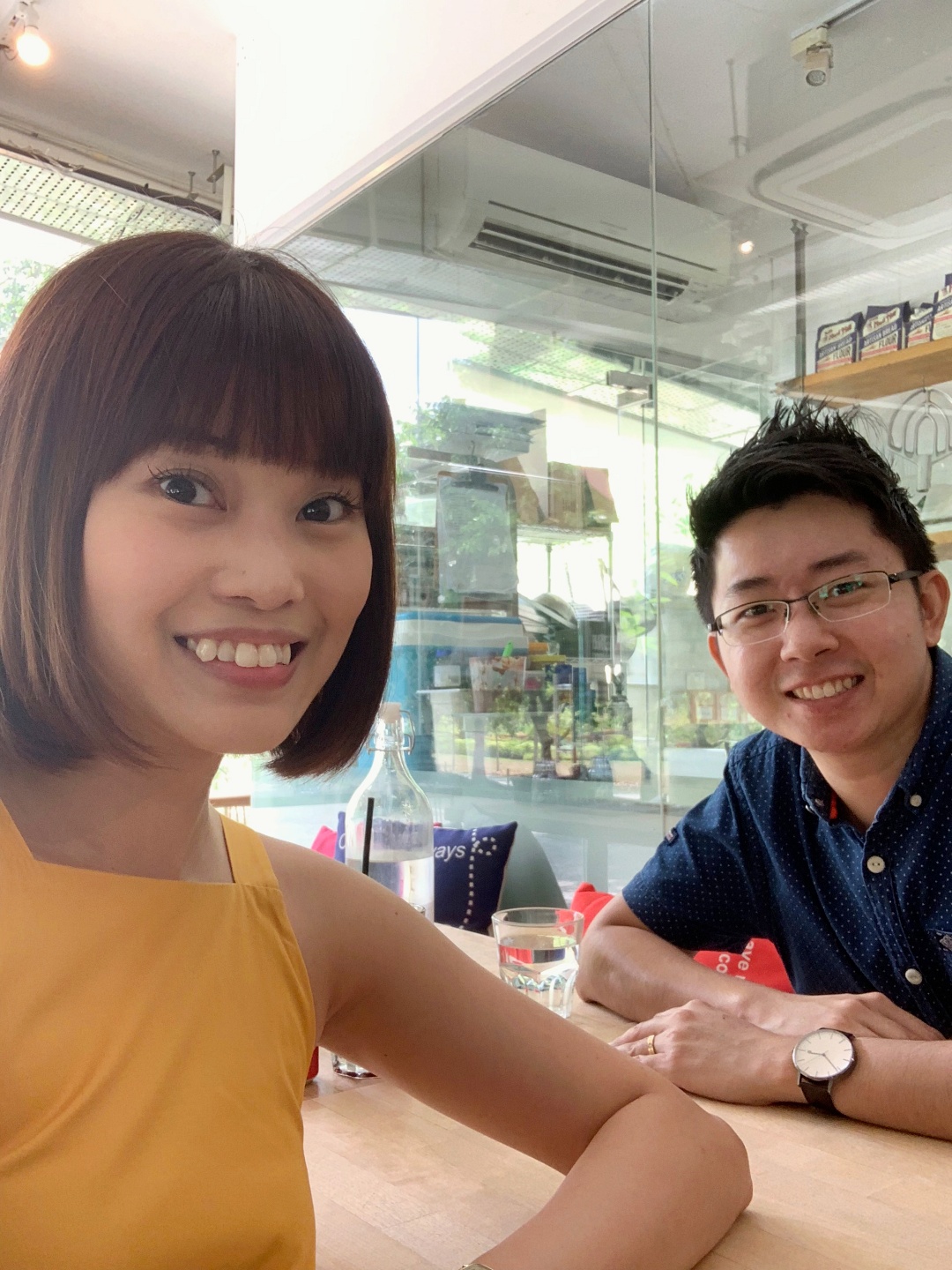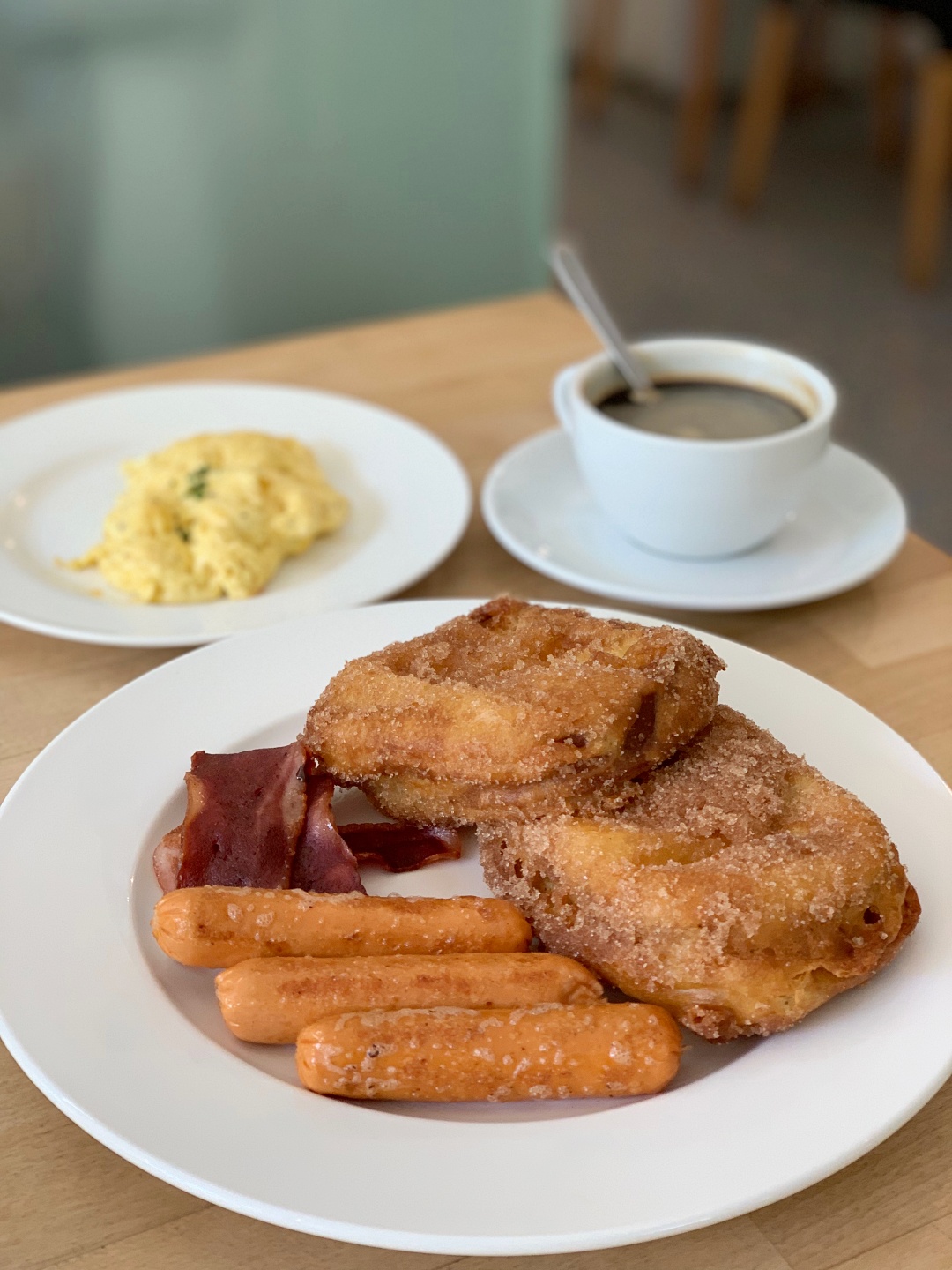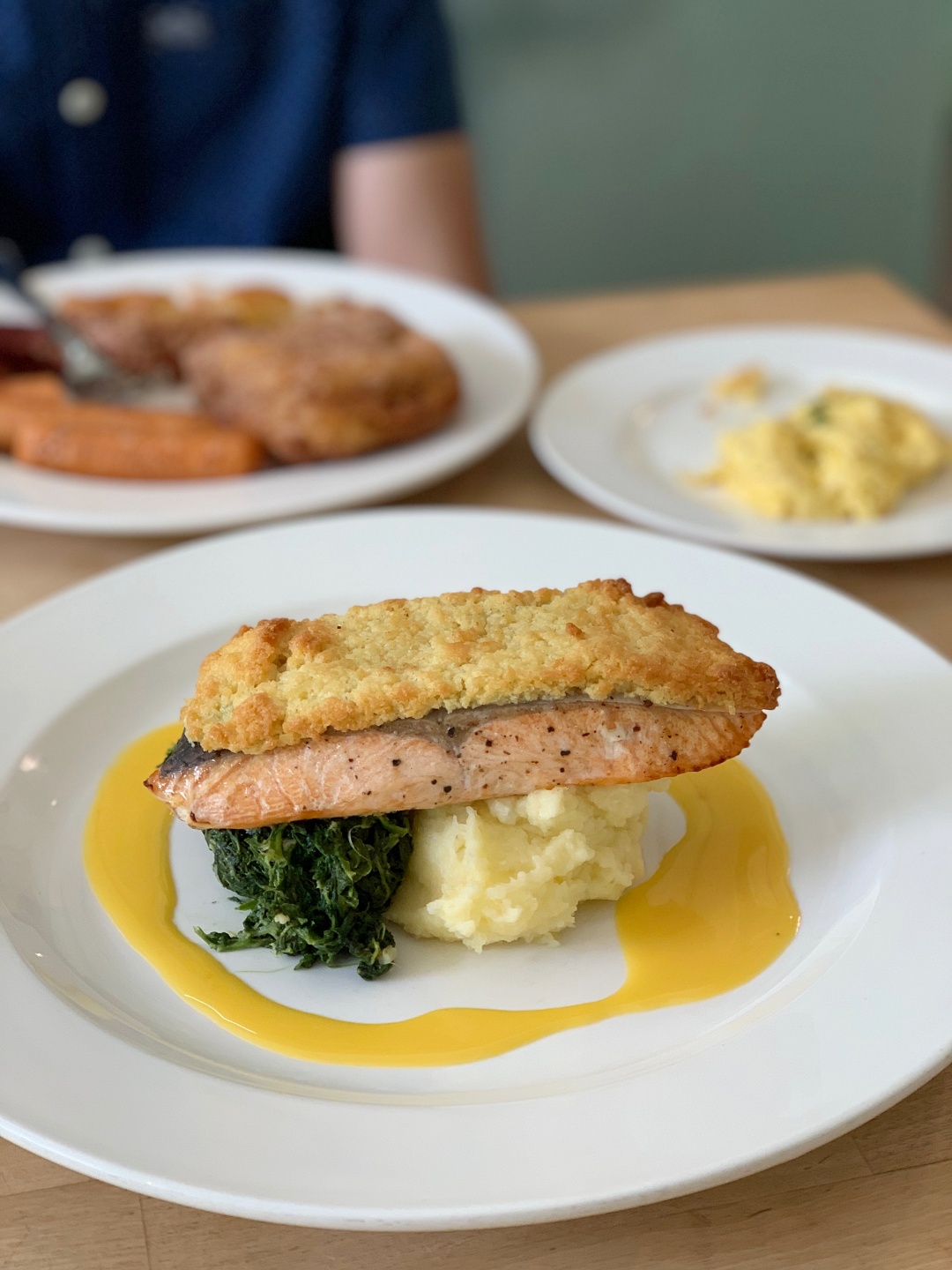 Went for brunch at The Fabulous Baker Boy, after a not-so-successful visit to the Toys"R"Us warehouse sale. That also marked the start of us going for more brunch dates during the weekends. [ 23 February 2019 ]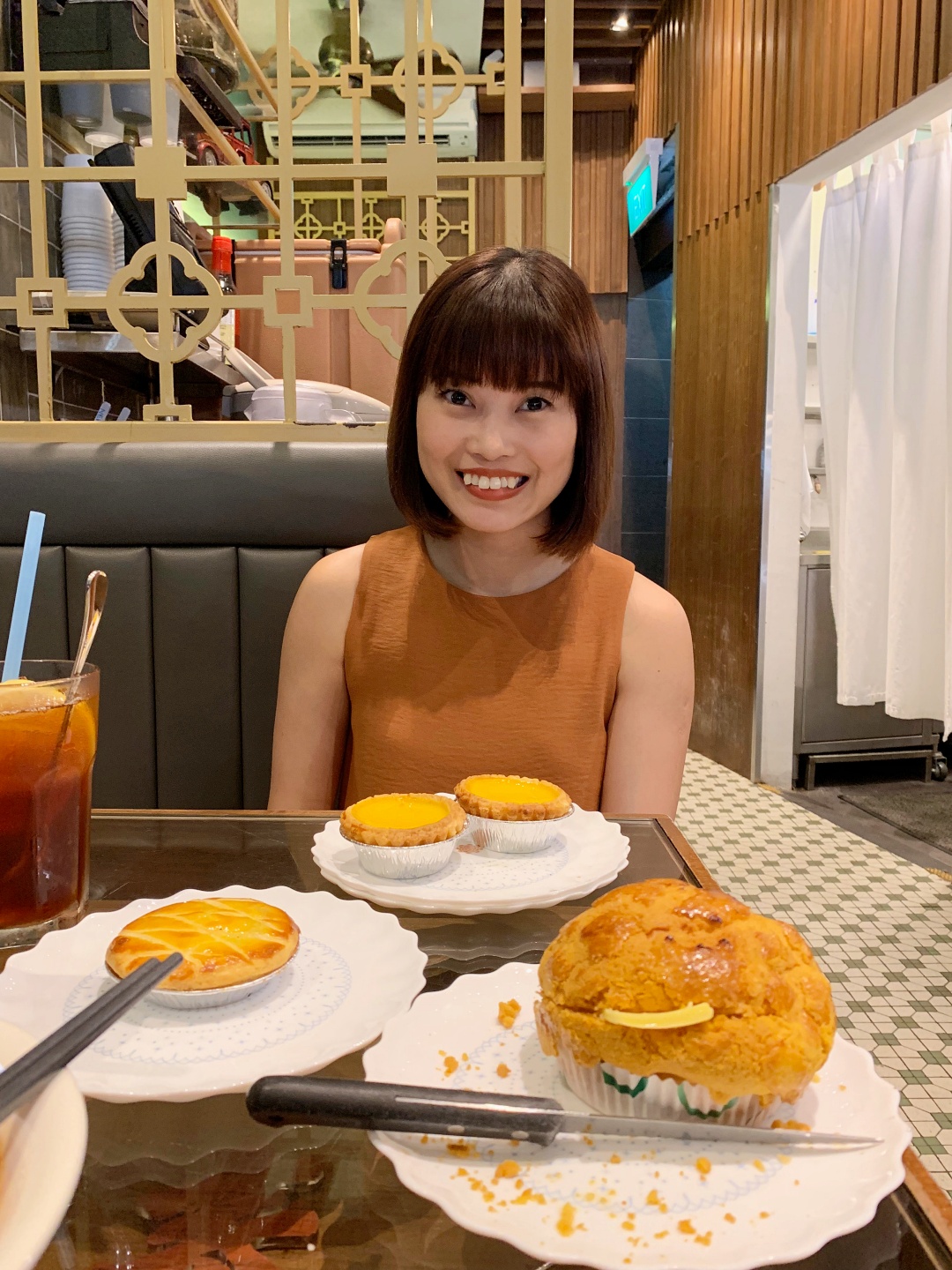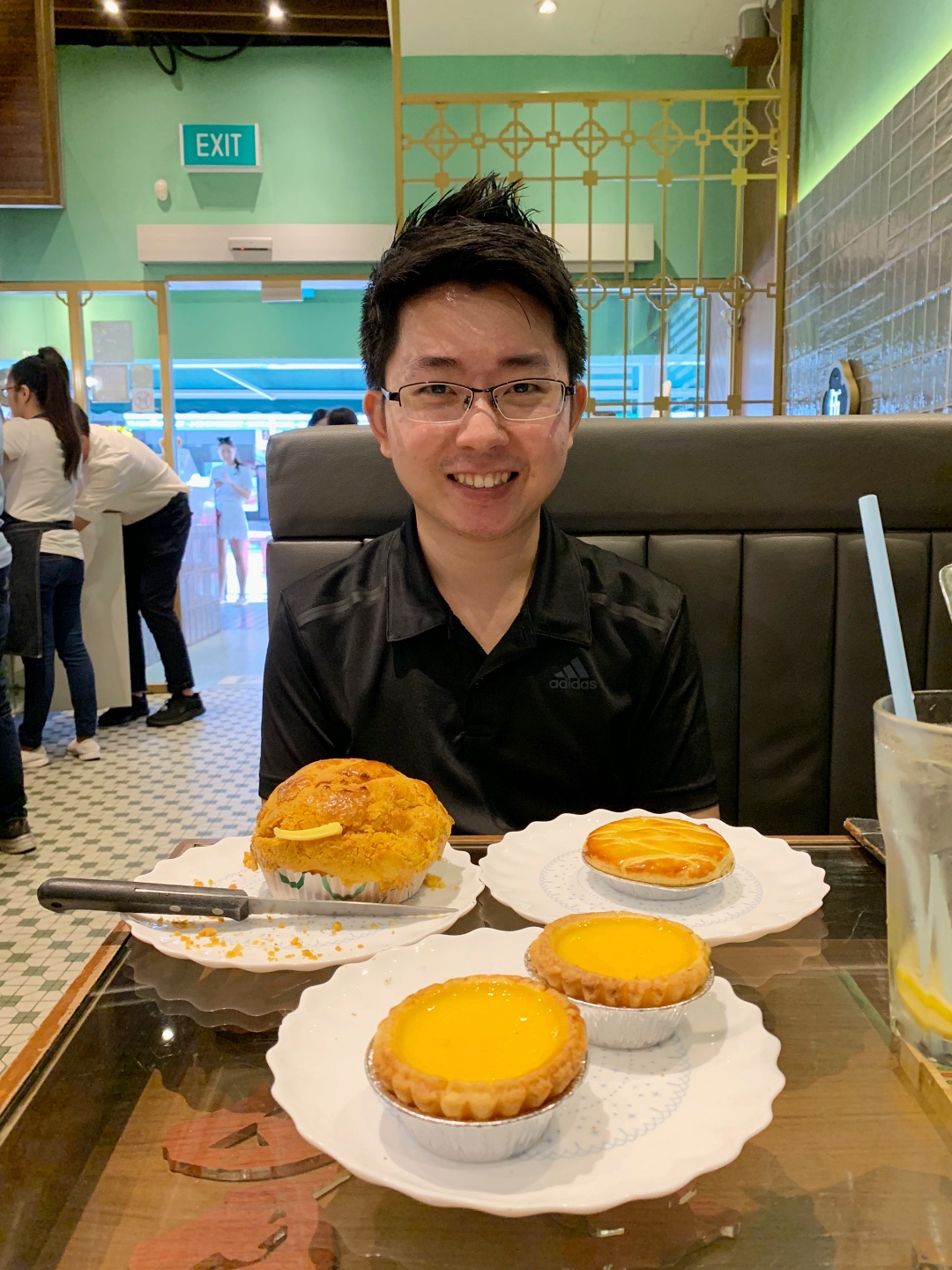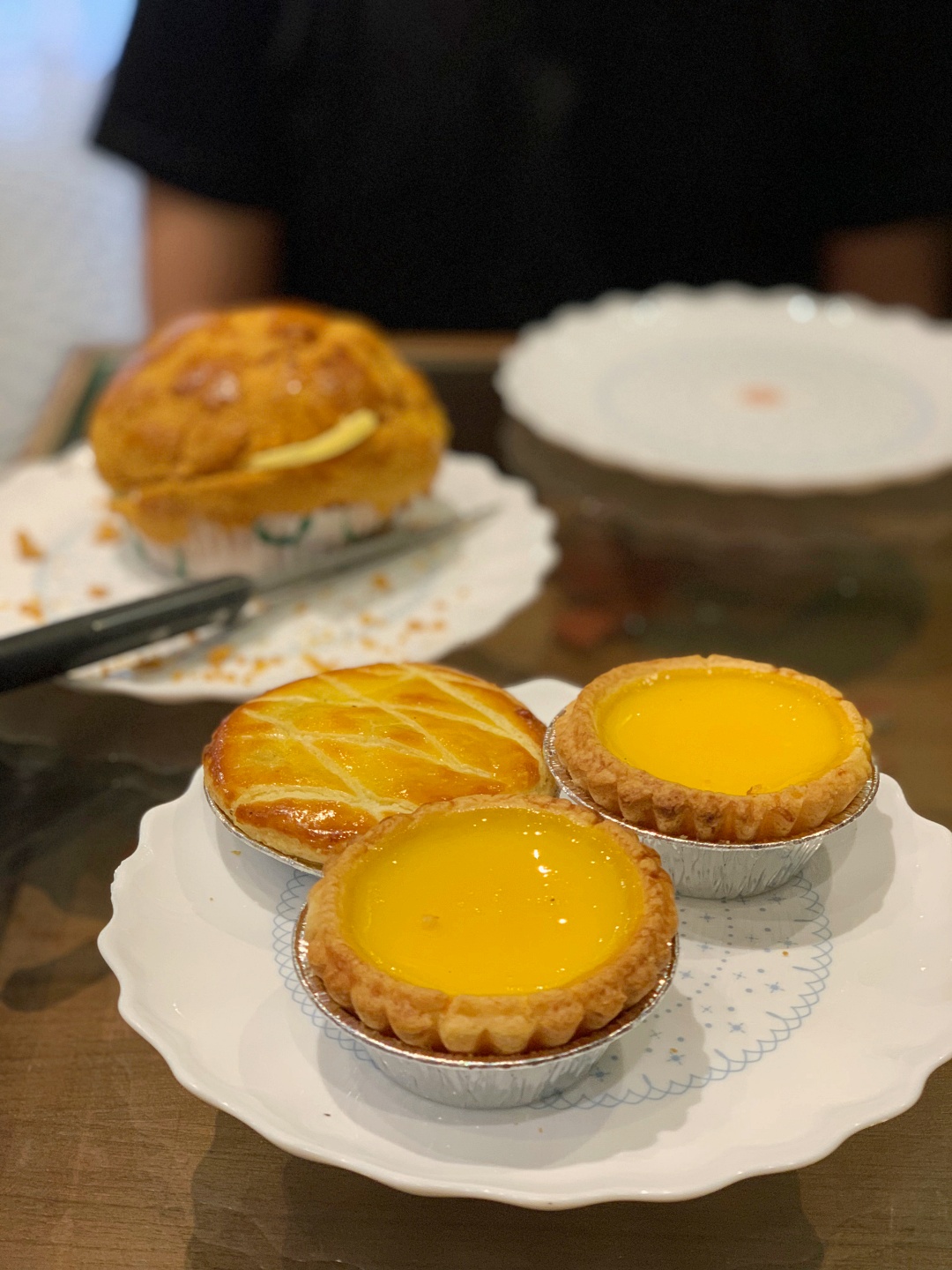 Another brunch date at Tai Cheong Bakery, Holland Village. [ 25 February 2019 ]
MARCH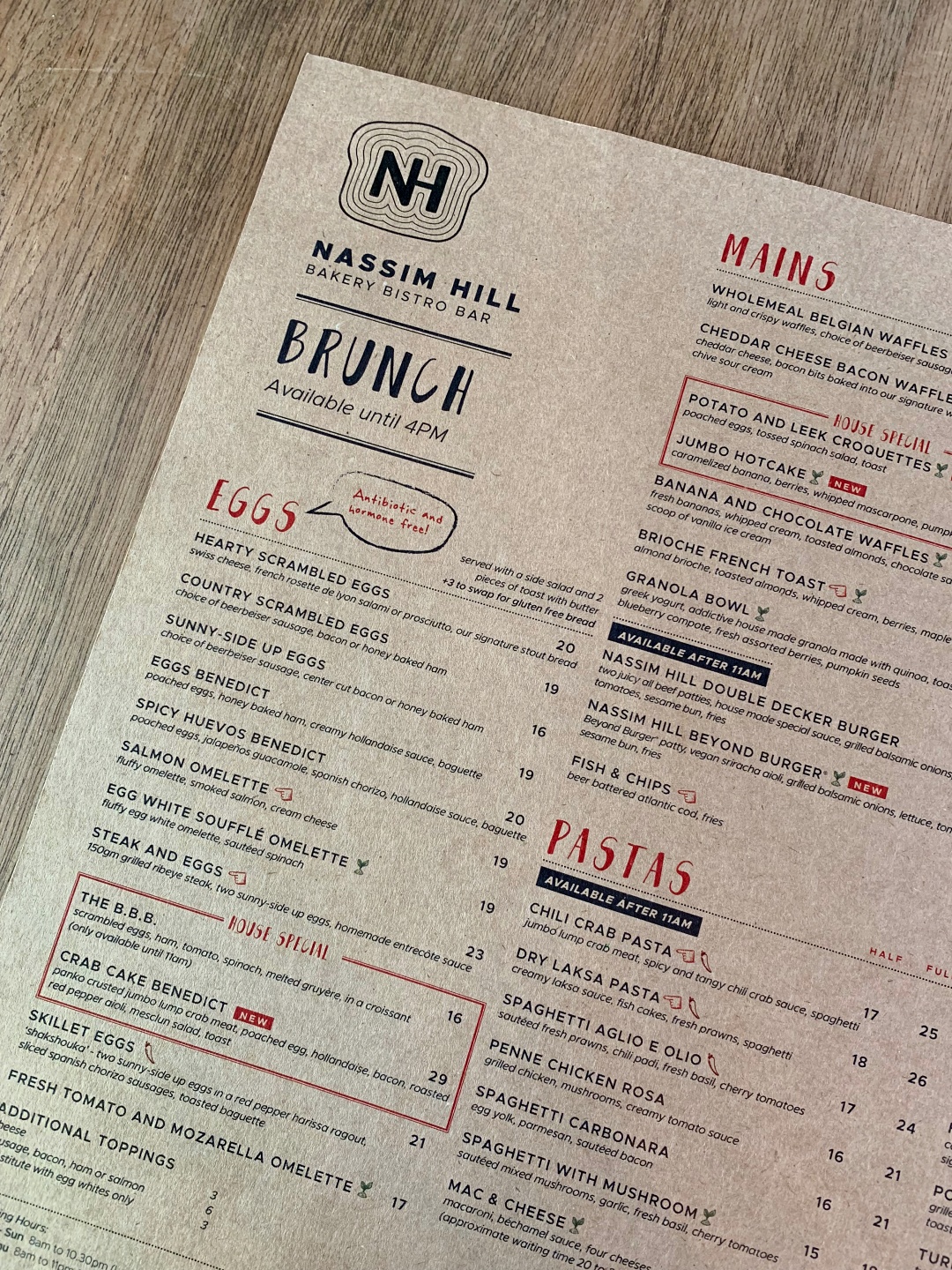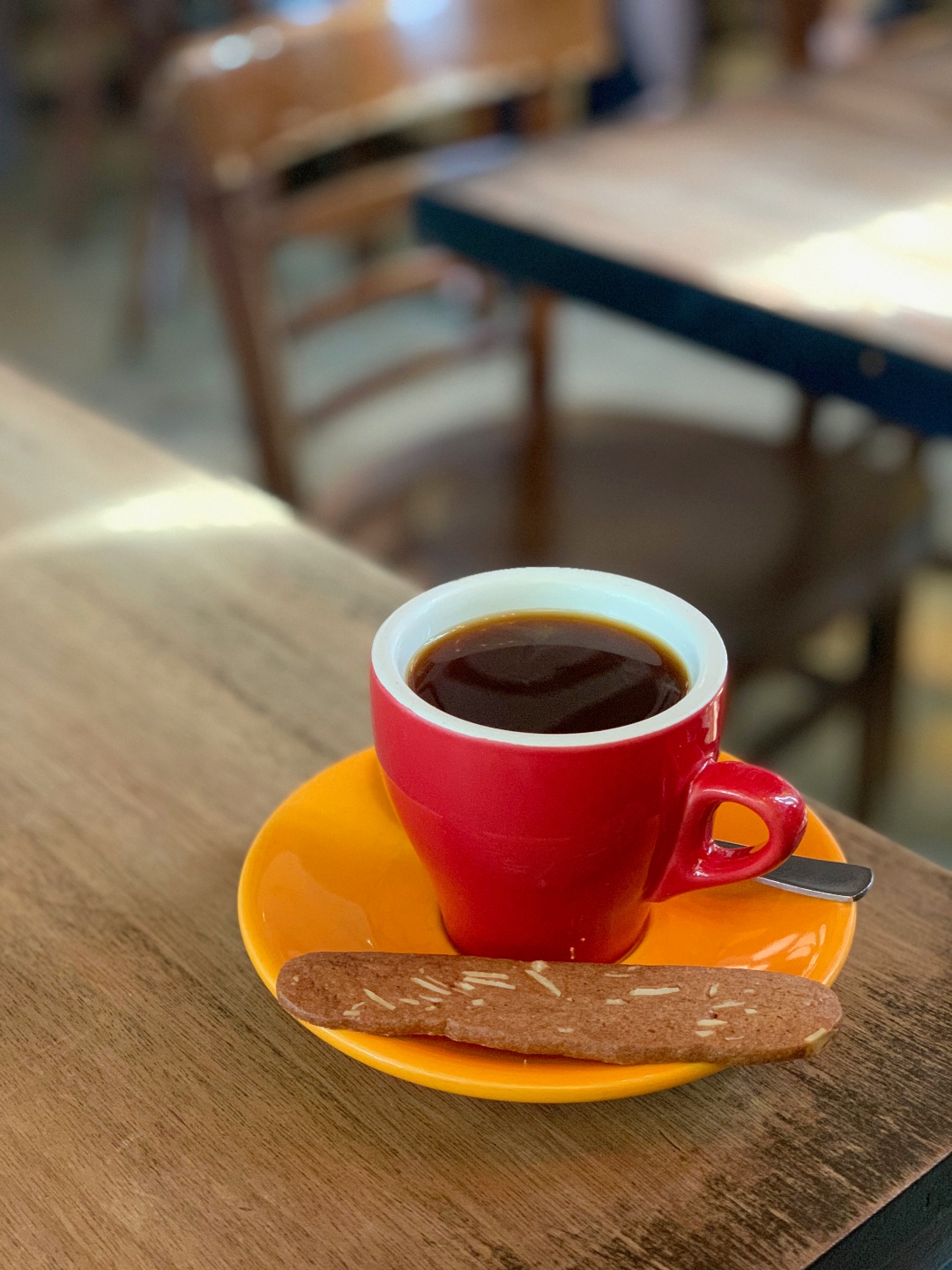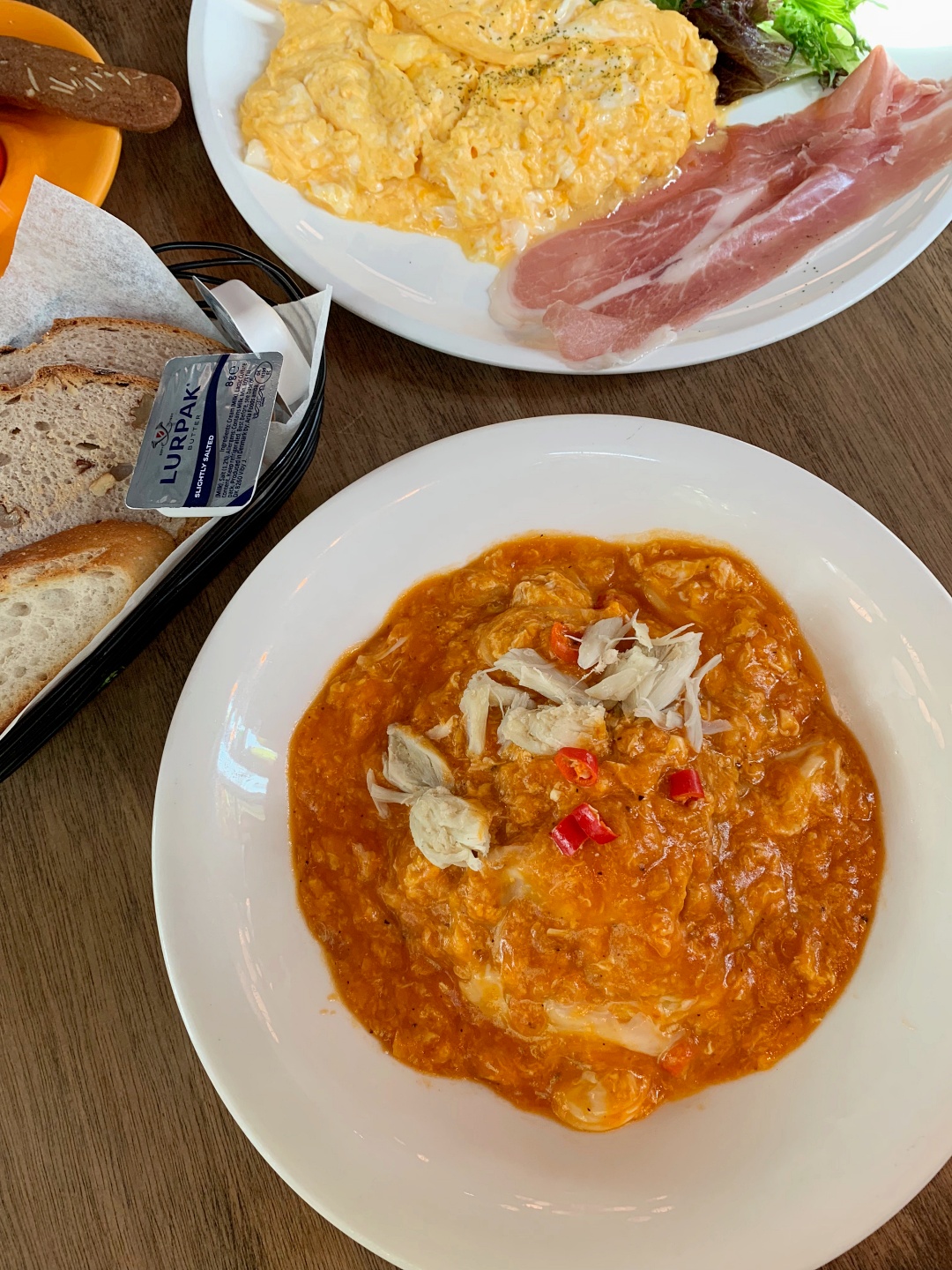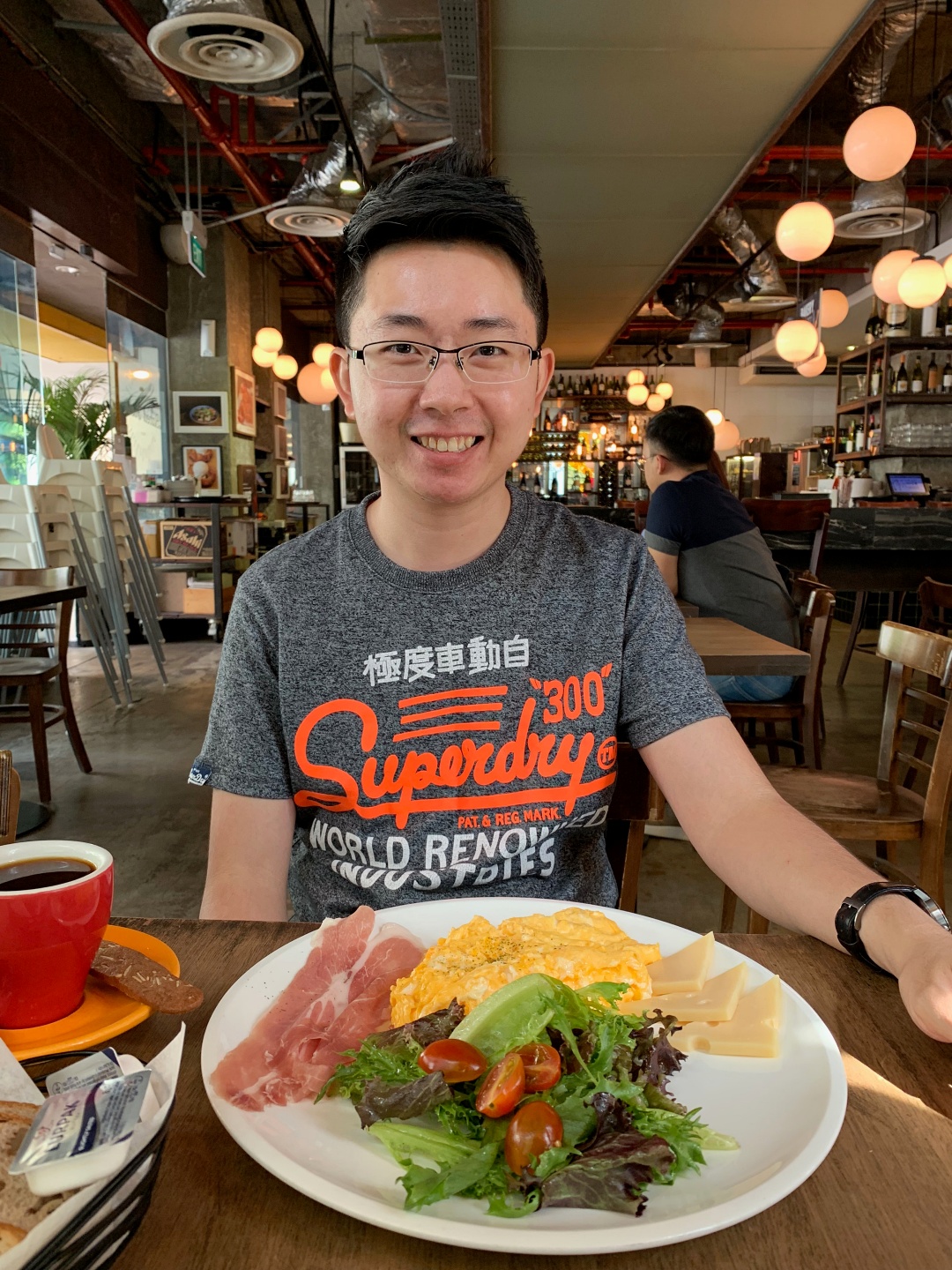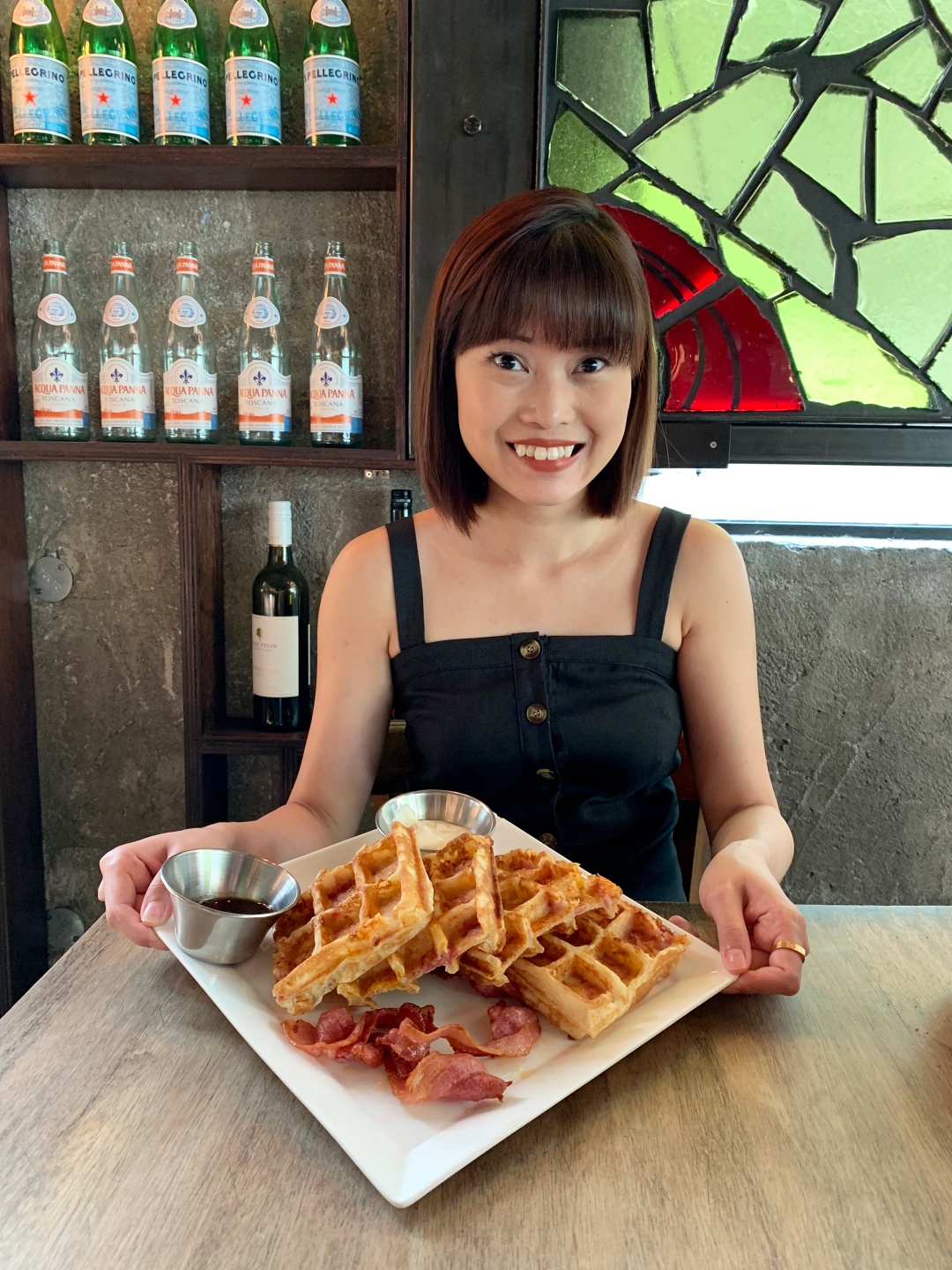 Discovered another brunch spot – Nassim Hill Bakery Bistro Bar. [ 3 March 2019 ]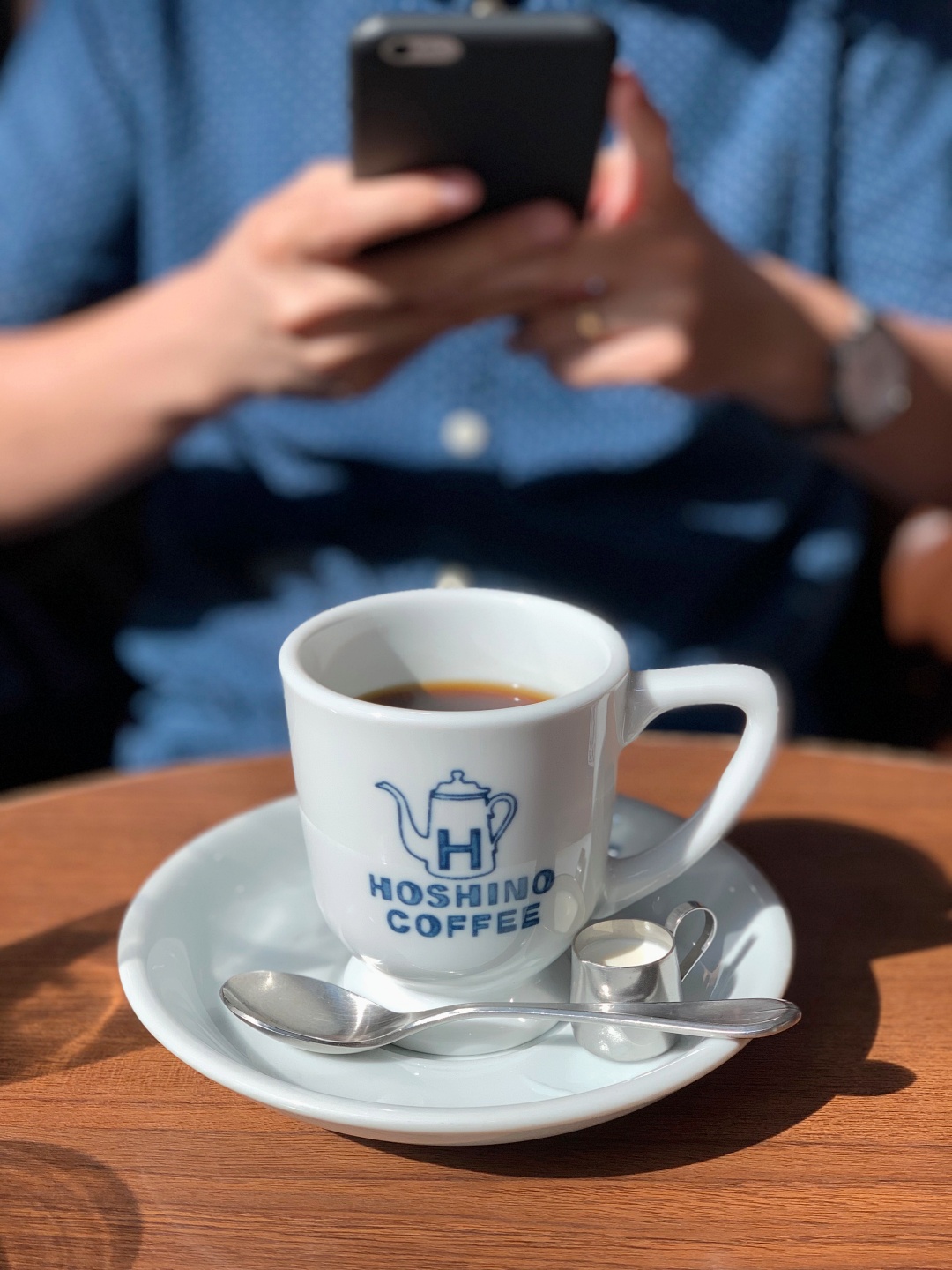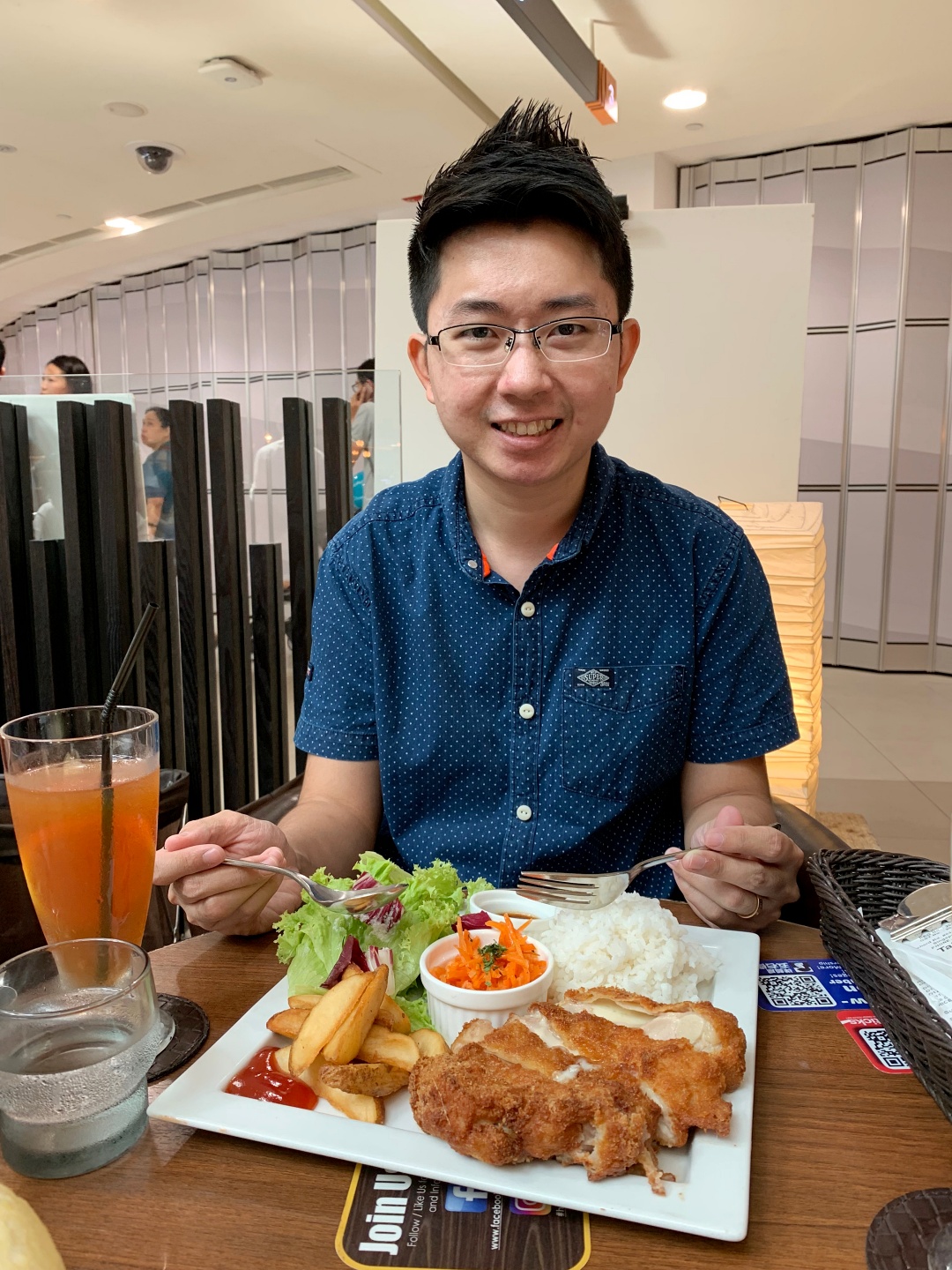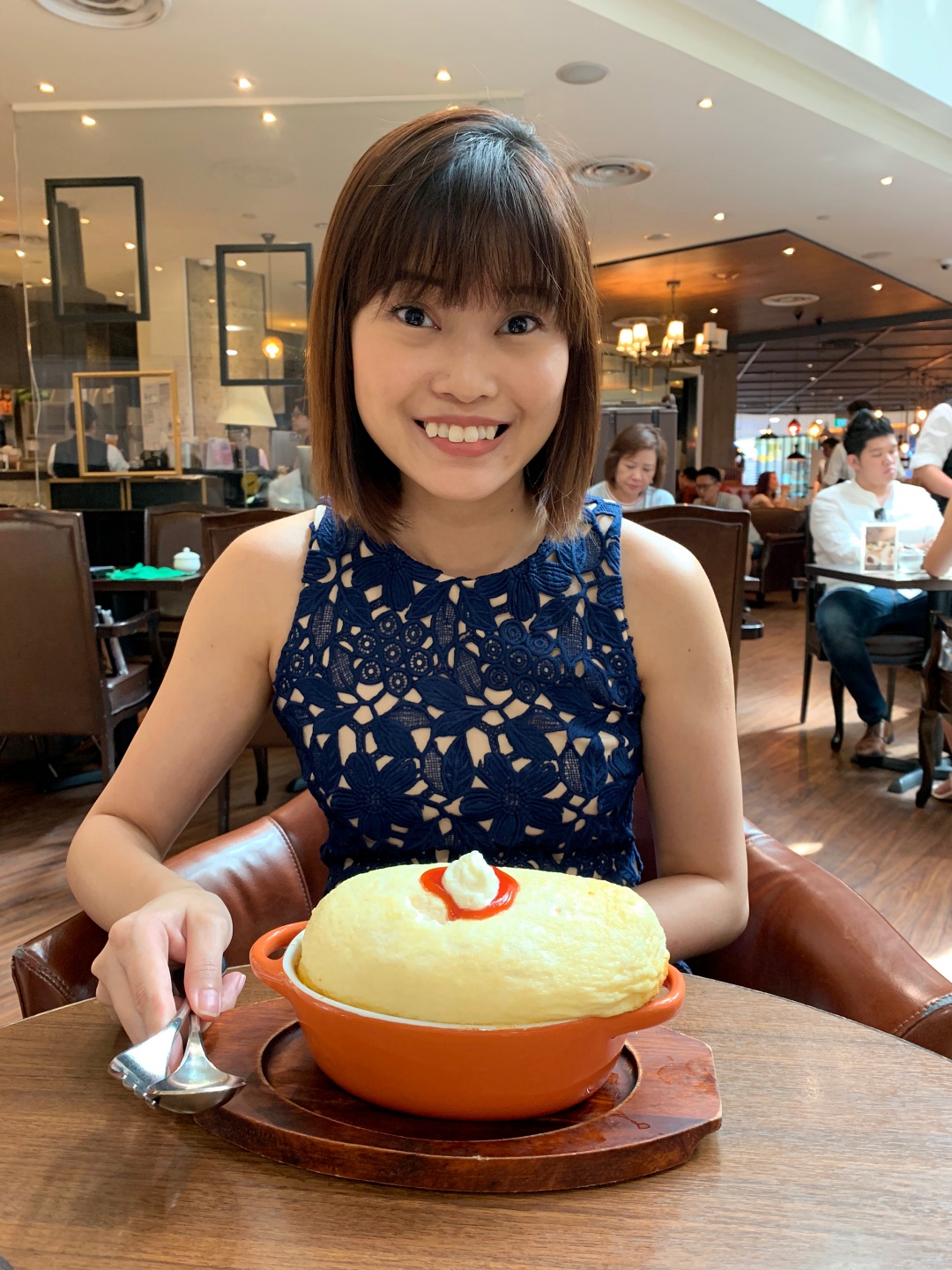 Lunch date at Hoshino Coffee, Plaza Singapura. I had the Omu Soufflé on Tomato Risotto with Shrimp and Broccoli which didn't turn out nice. [ 9 March 2019 ]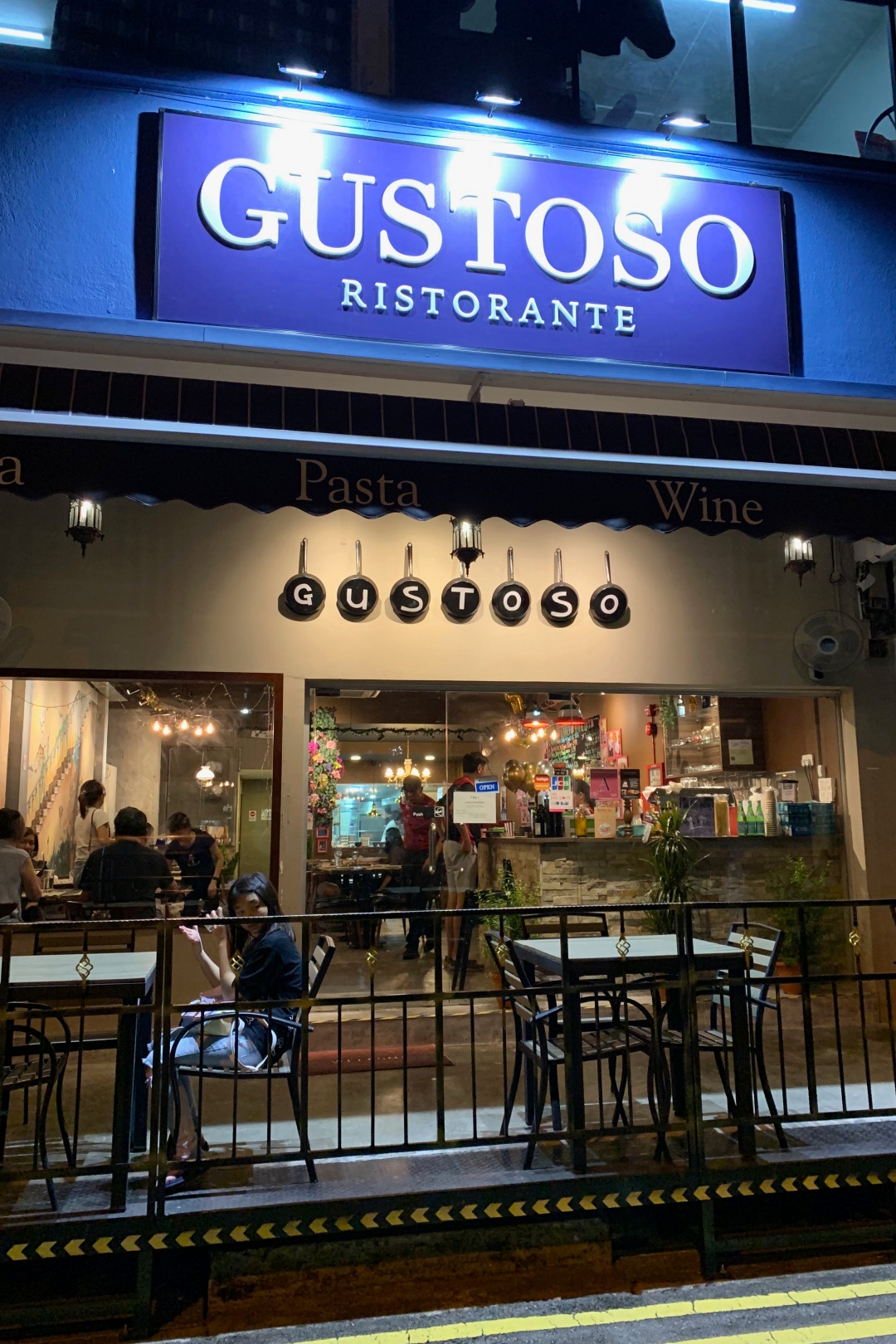 Attended one of my other Secondary School friend's birthday at Gustoso Ristorante. [ 10 March 2019 ]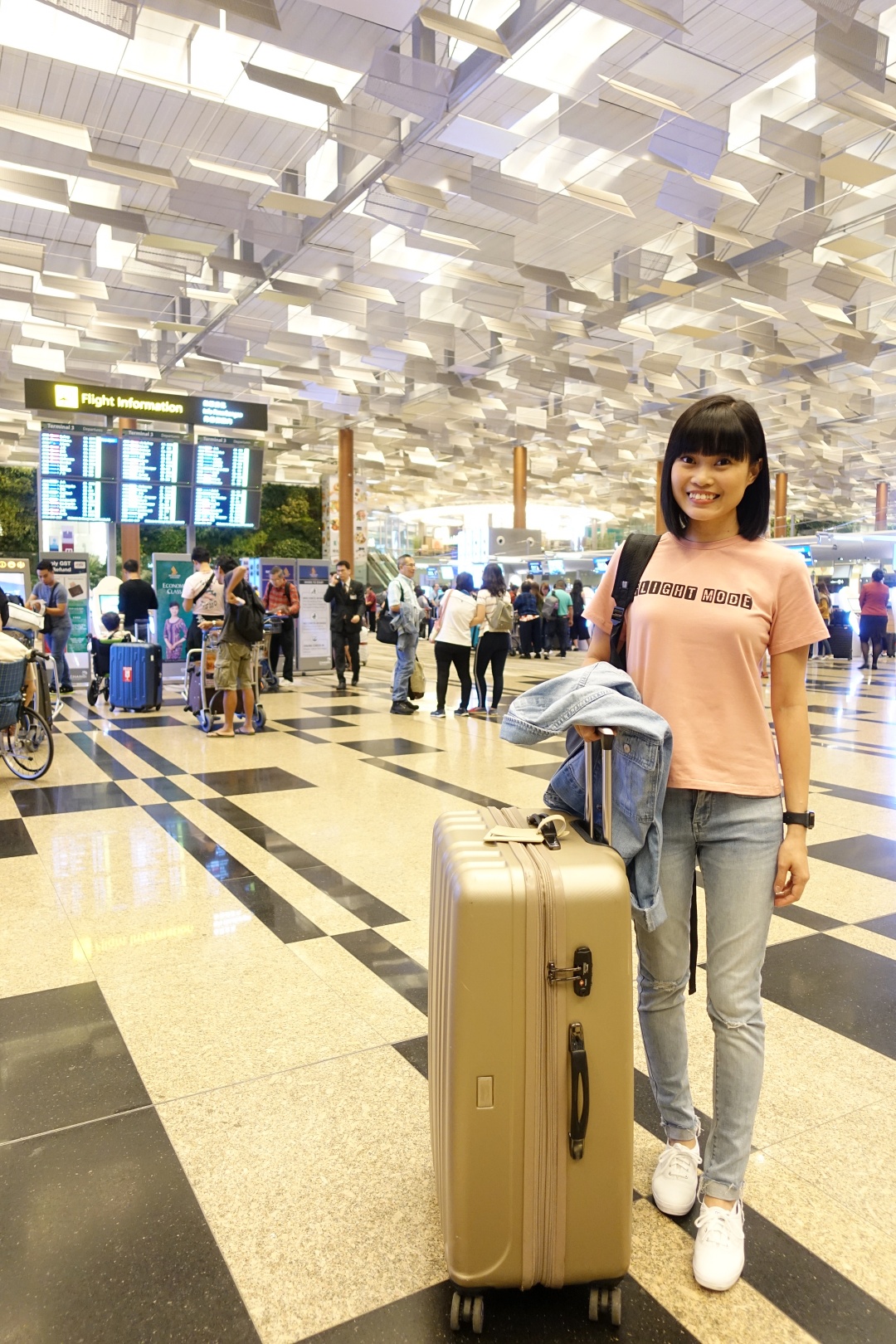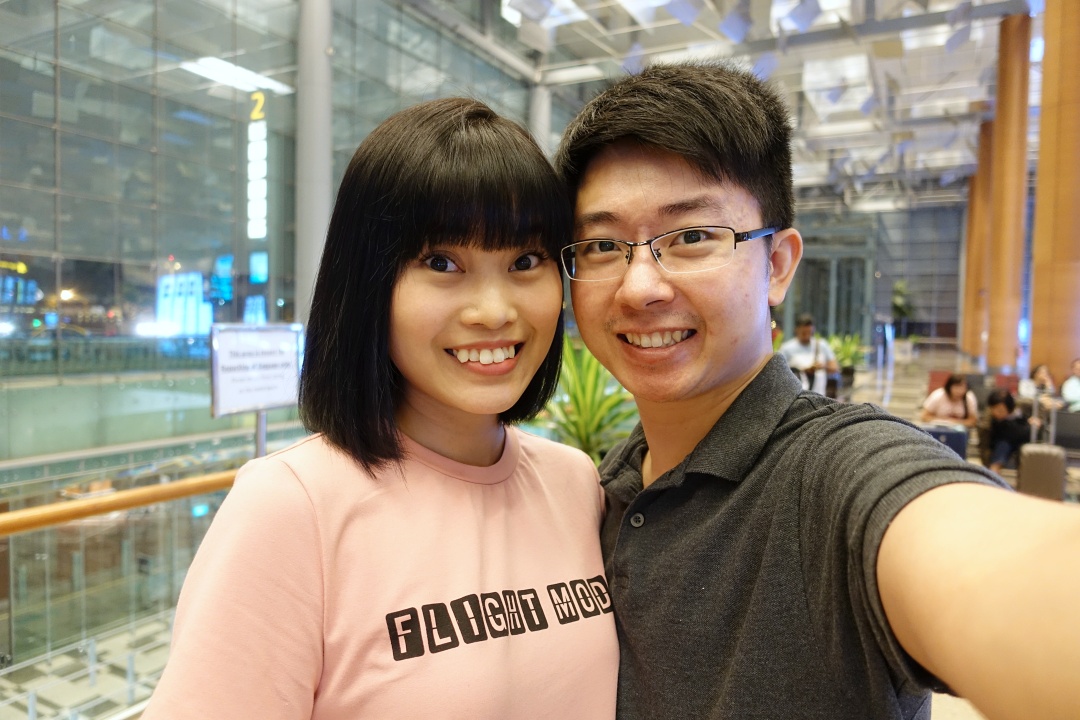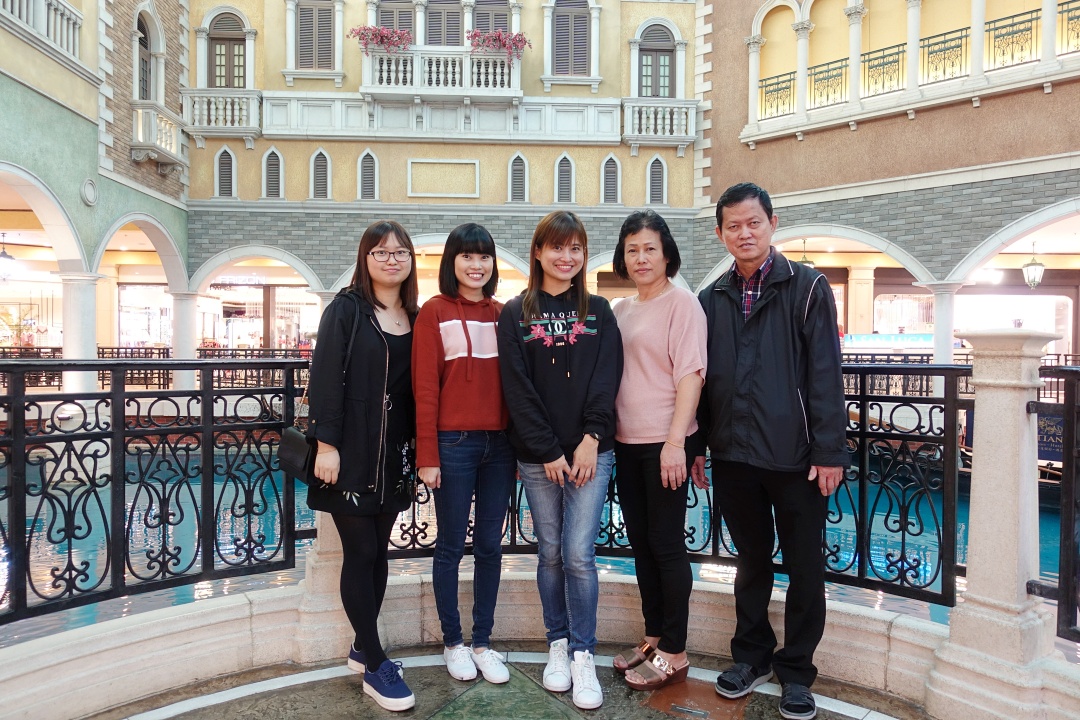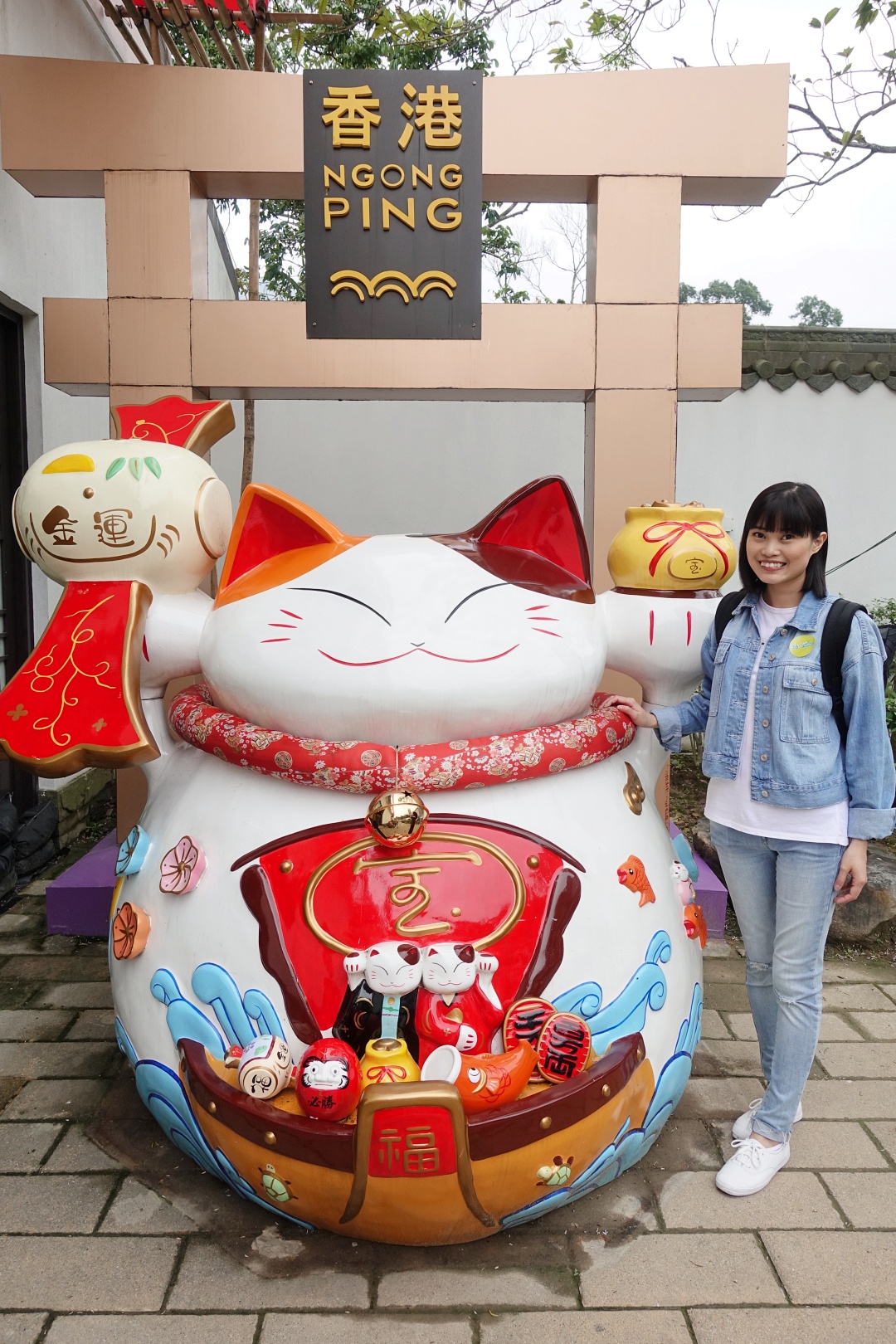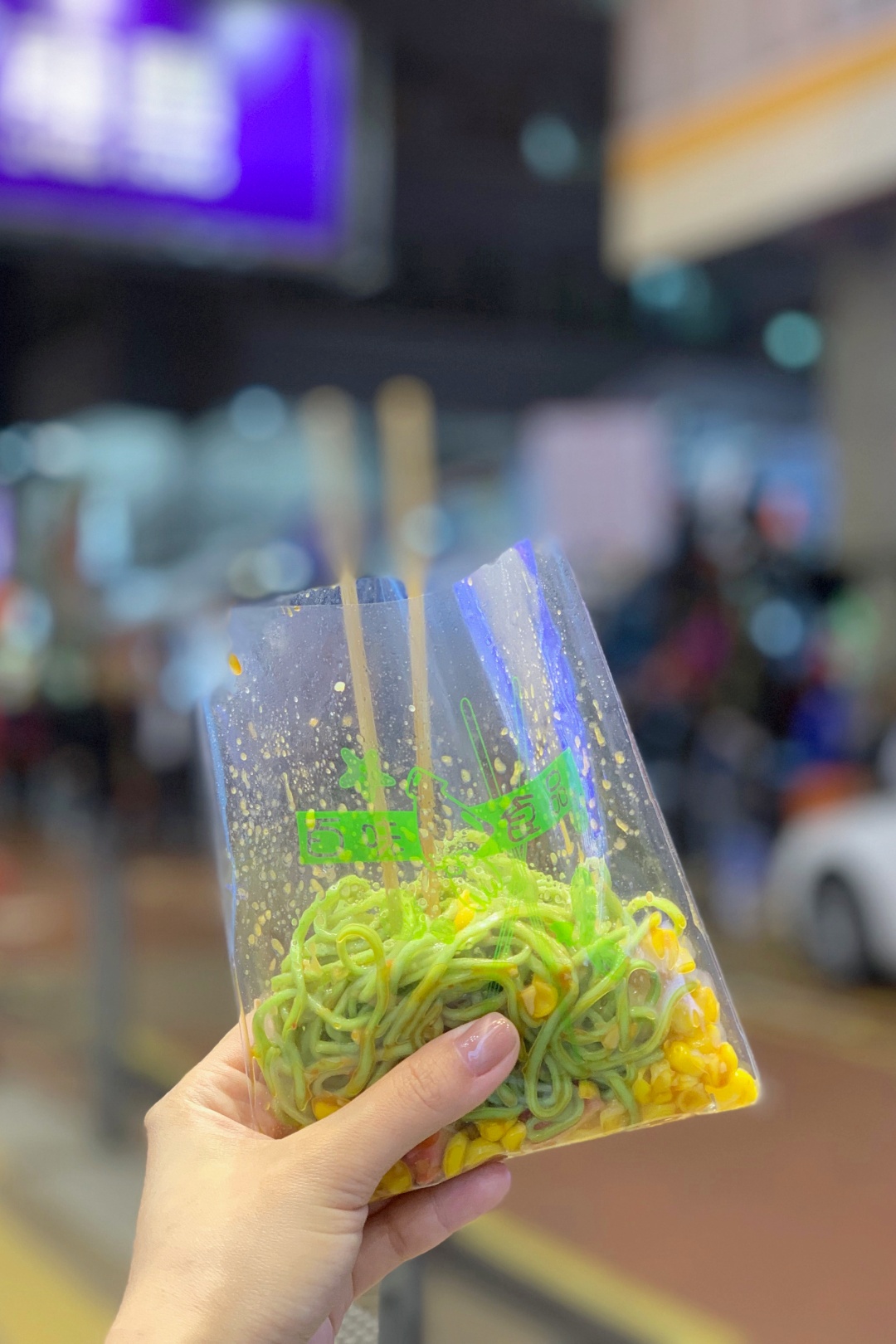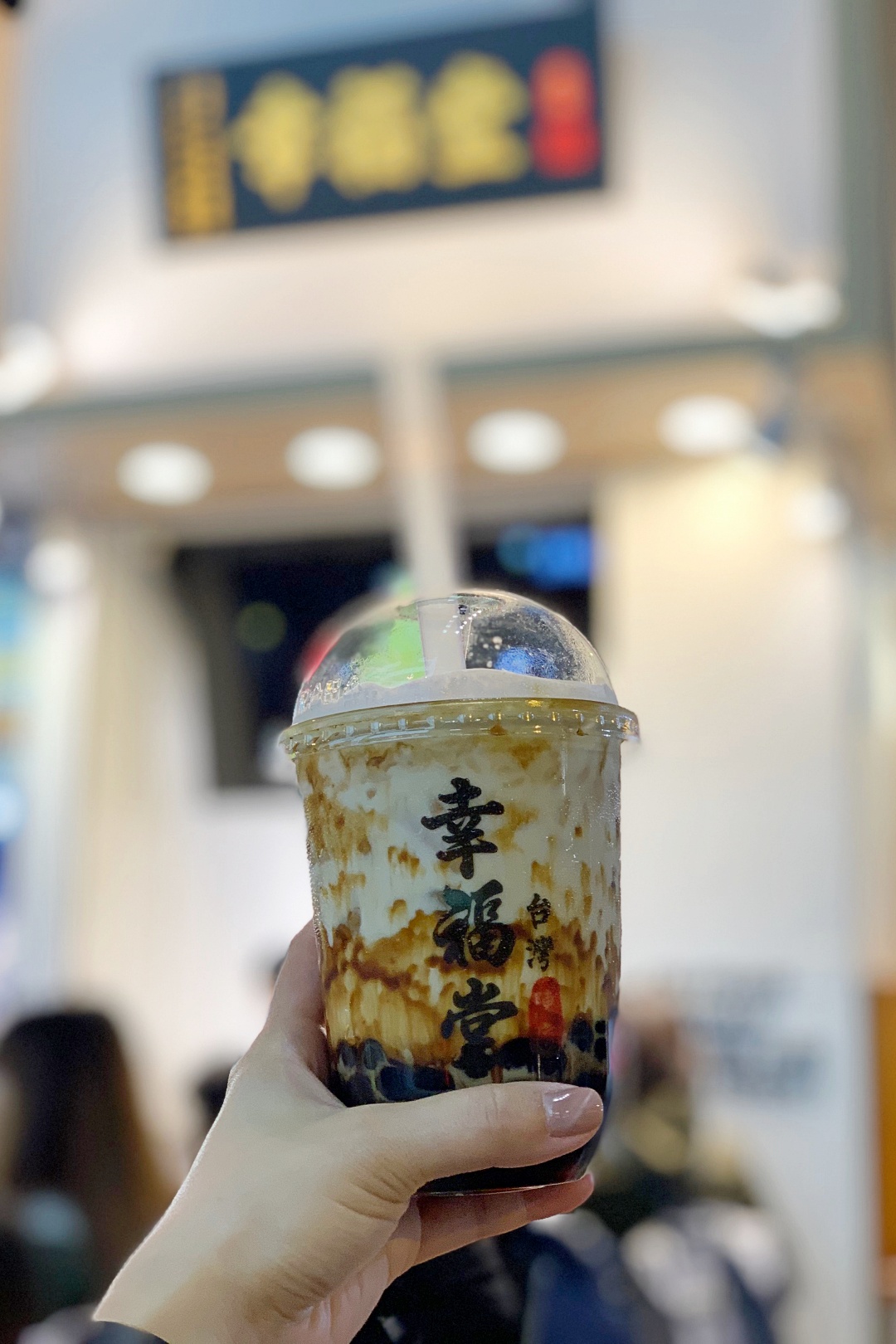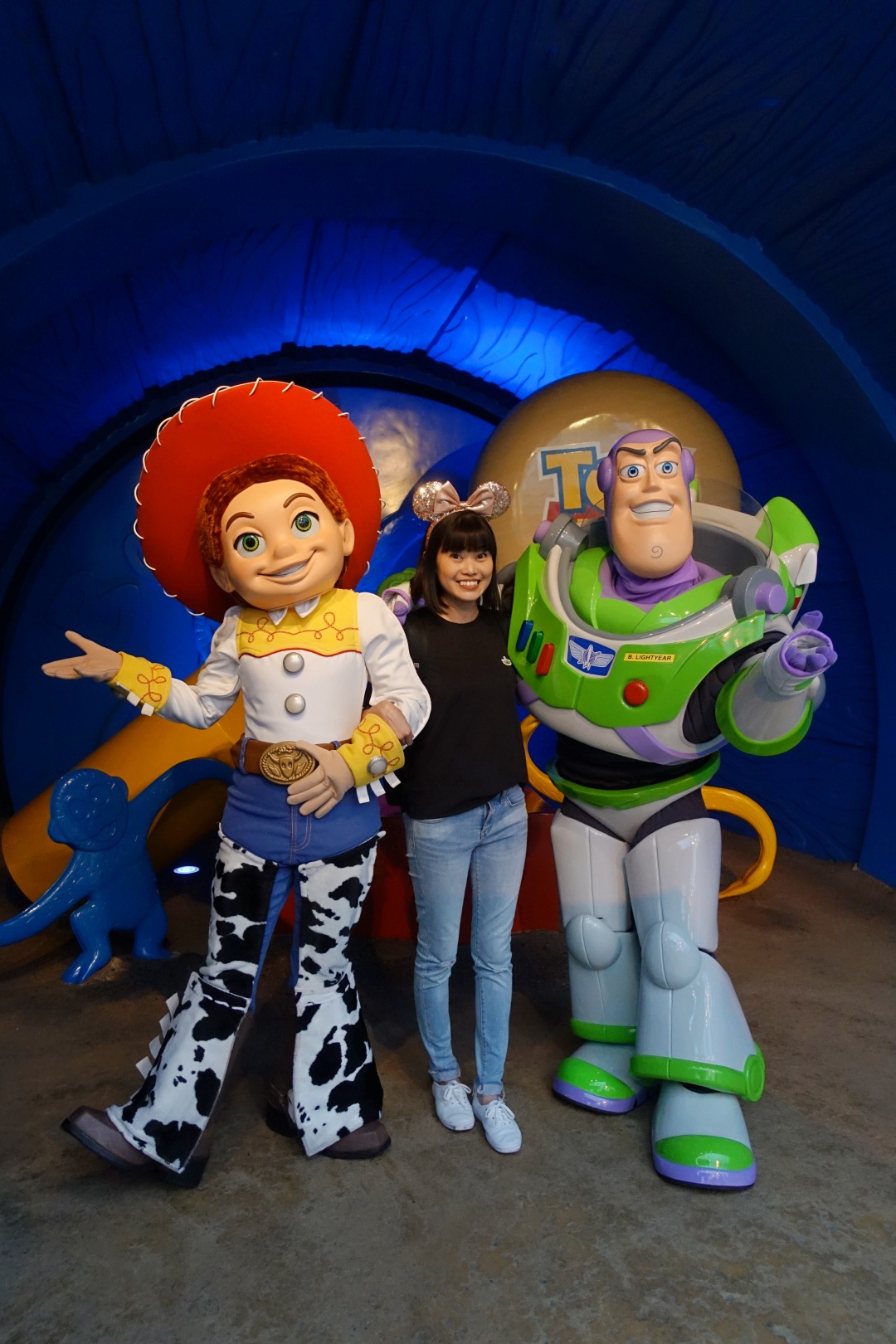 Took a 6-day trip to Hong Kong (and Macau) with my family in March 2019.
While we only spent one day in Macau, we managed to visit the casinos, Ruins of St. Paul and had yummy Portuguese egg tarts. We also took a day trip to Tai O and spent one day at Hong Kong Disneyland.
Overall a wonderful trip where I get to eat a lot and spend time with my family. [ 22 – 27 March 2019 ]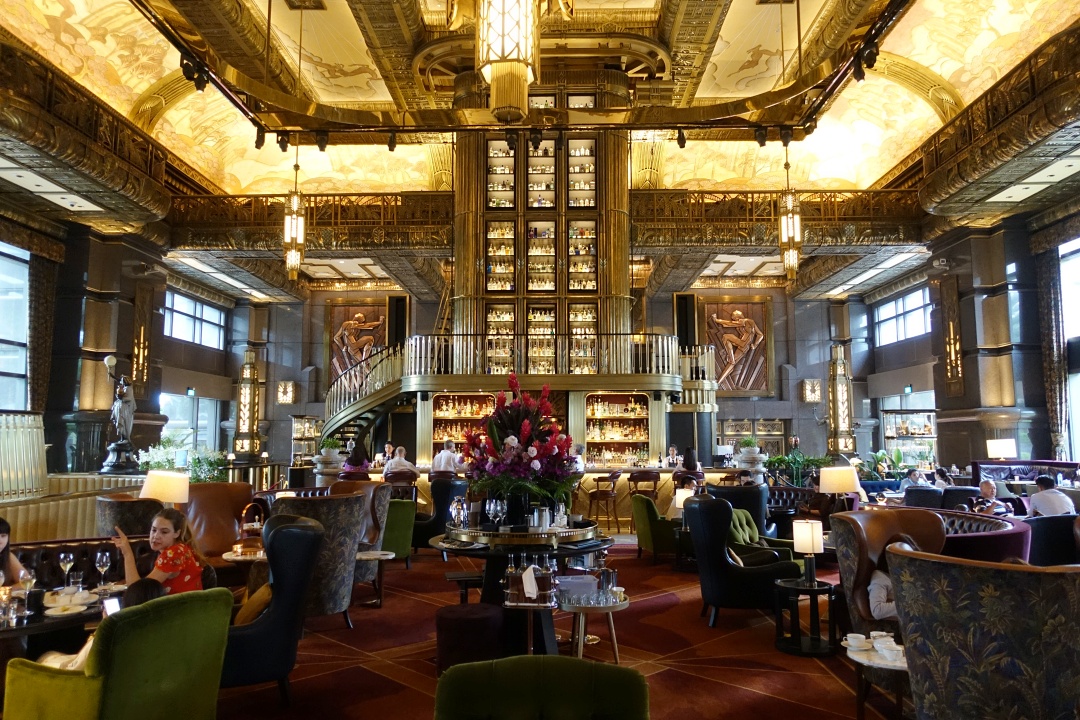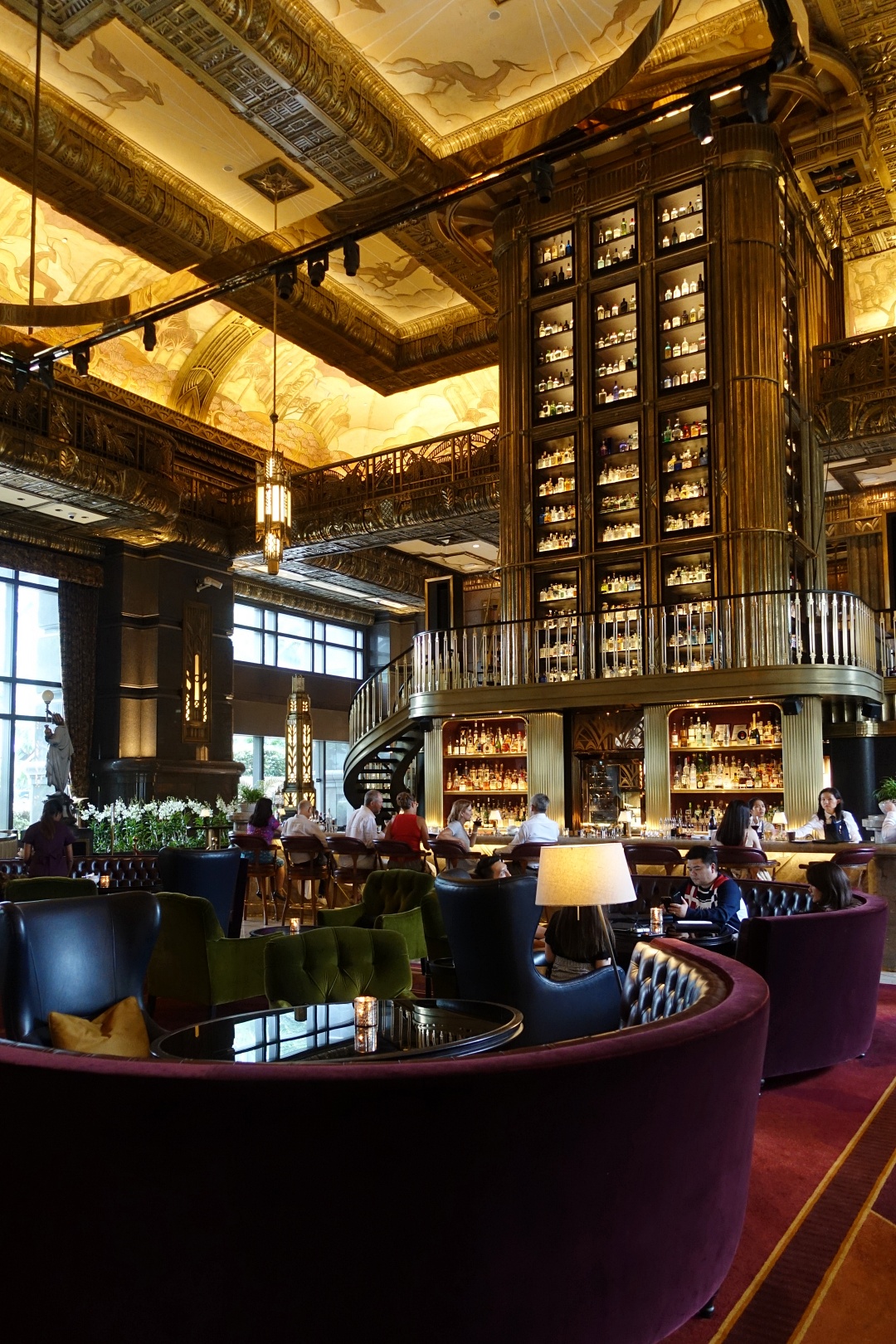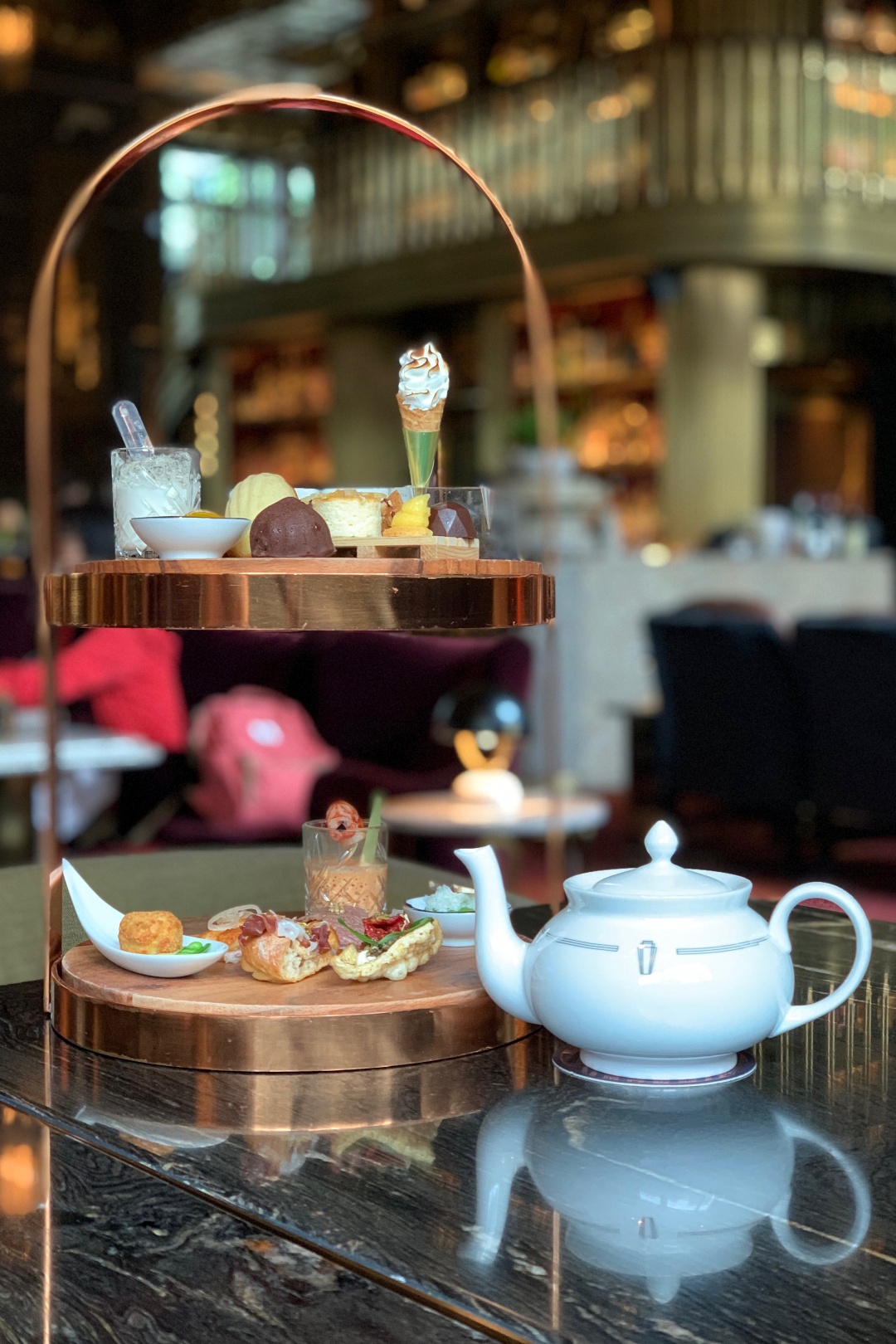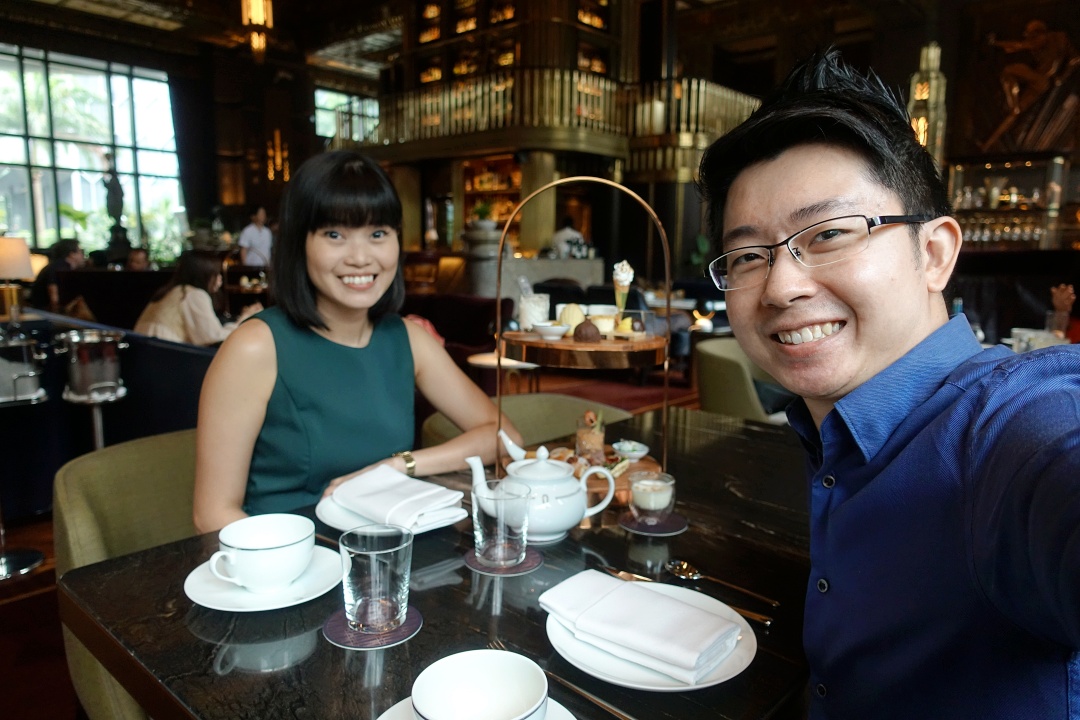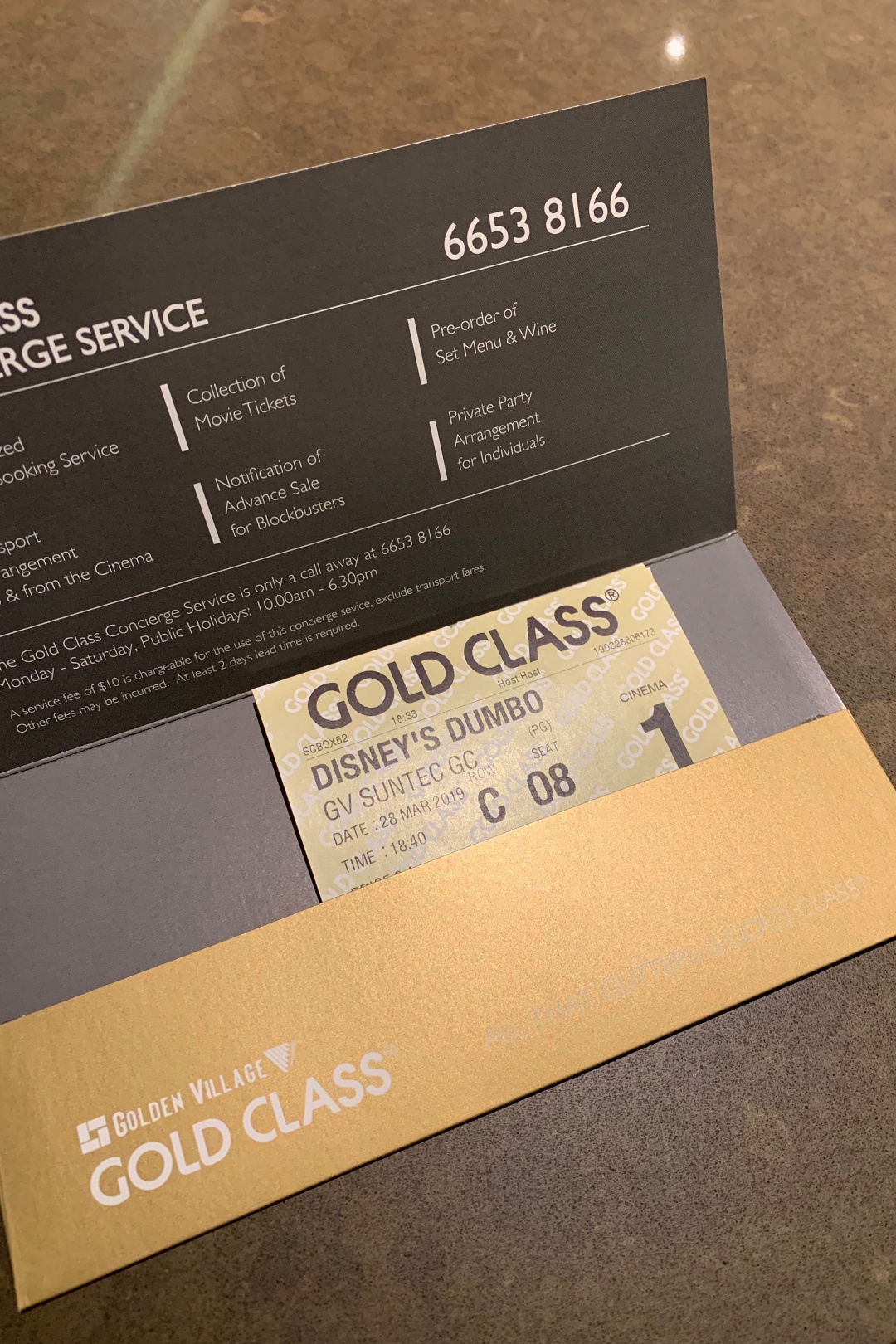 Went for a lovely date with the Husband the day after I came back from Hong Kong. He brought me for high tea at Atlas Singapore, and the place was spectacular. Easily one of the most beautiful places I've been to for Afternoon Tea.
Later that evening, we also went and got Gold Class tickets to catch Disney's Dumbo film. [ 28 March 2019 ]
APRIL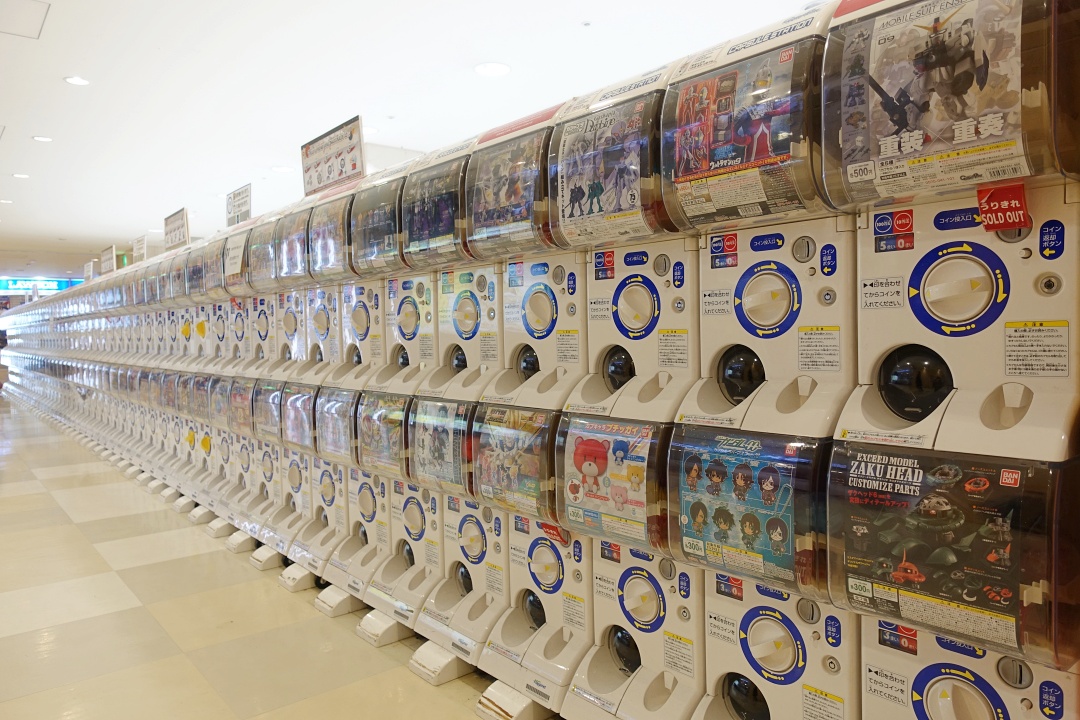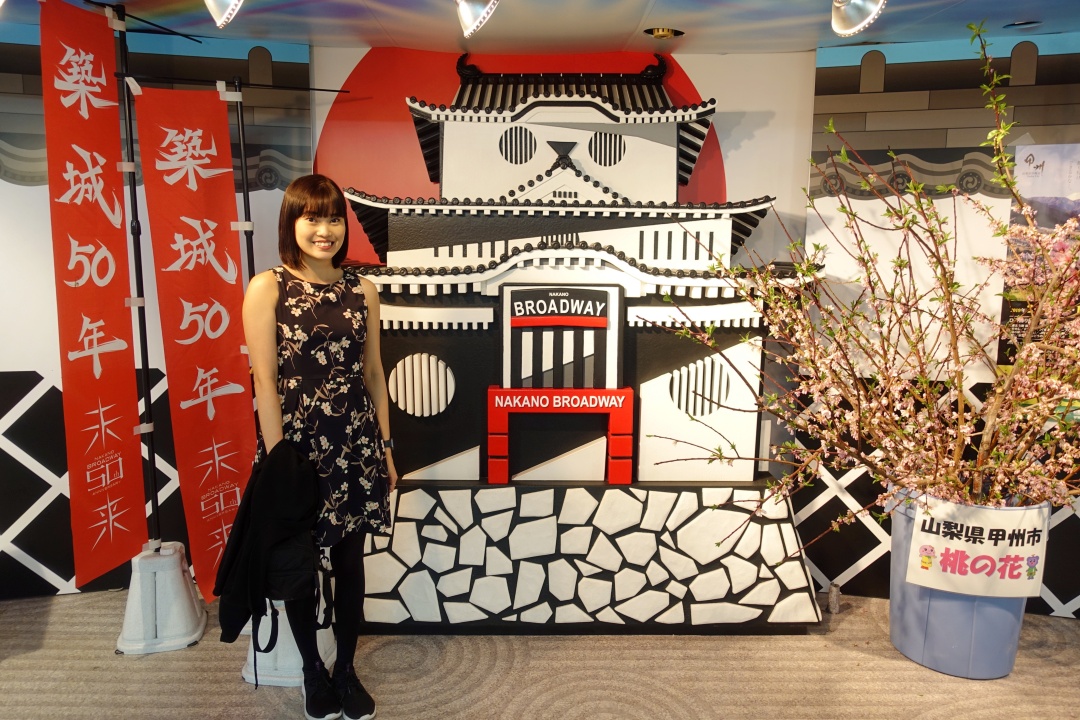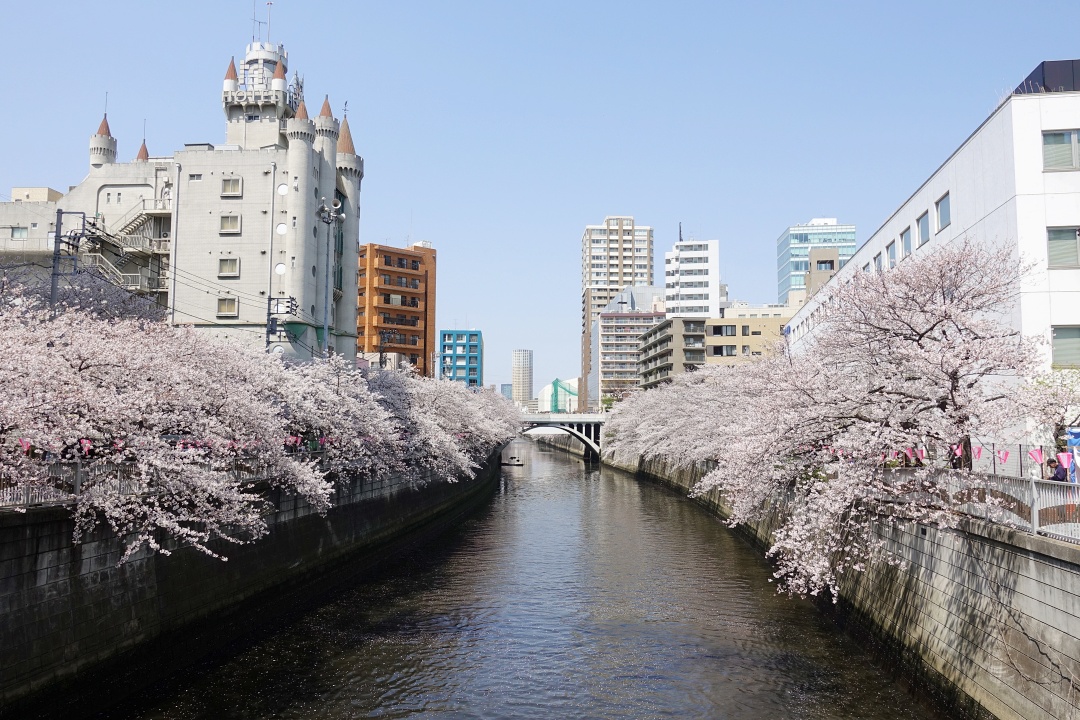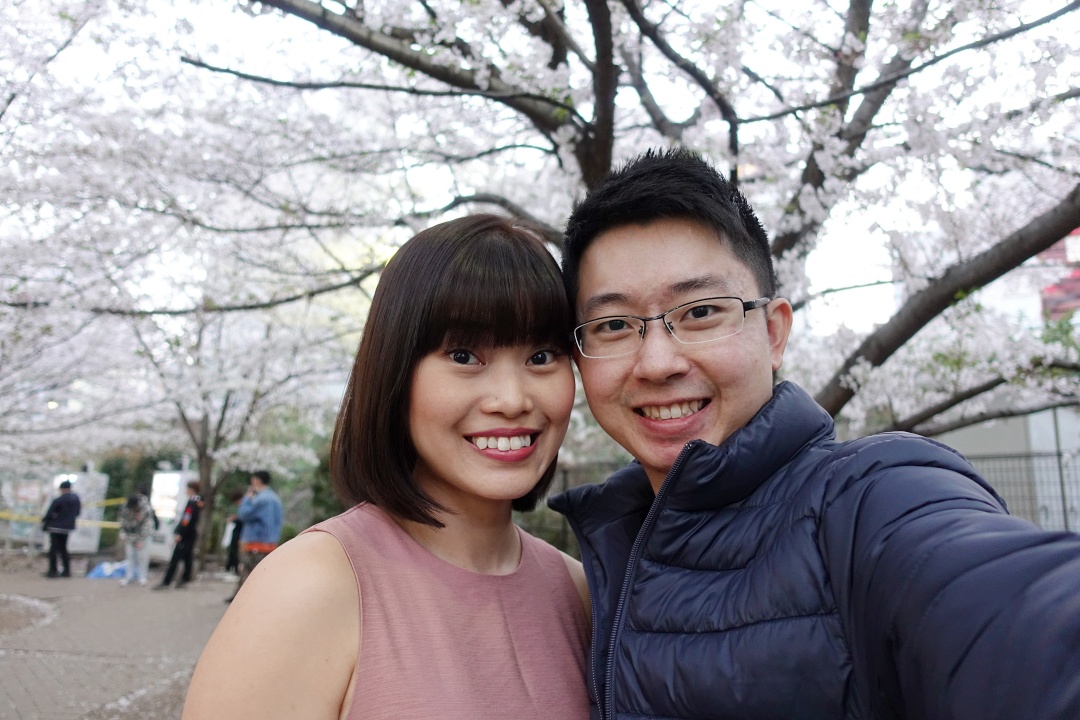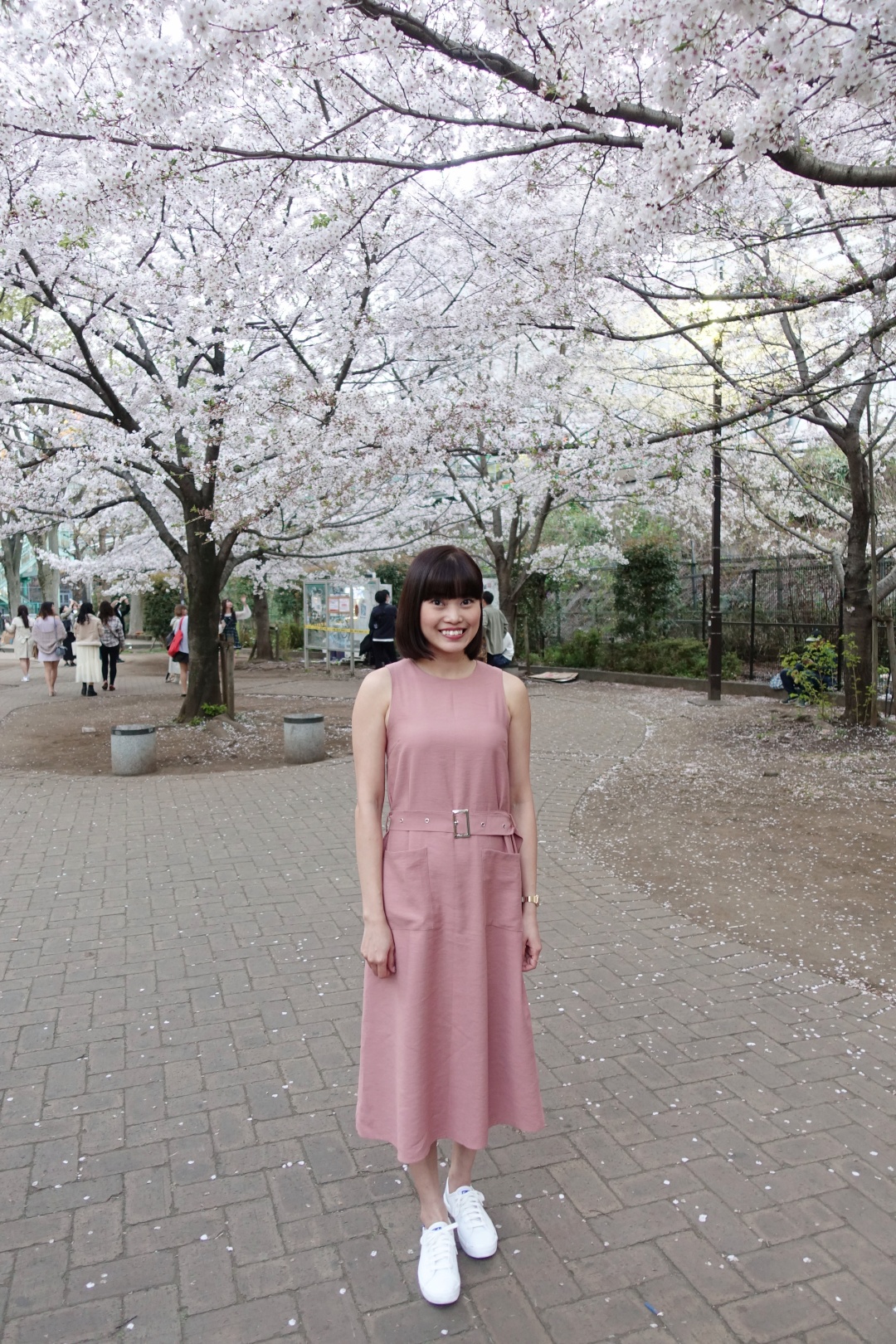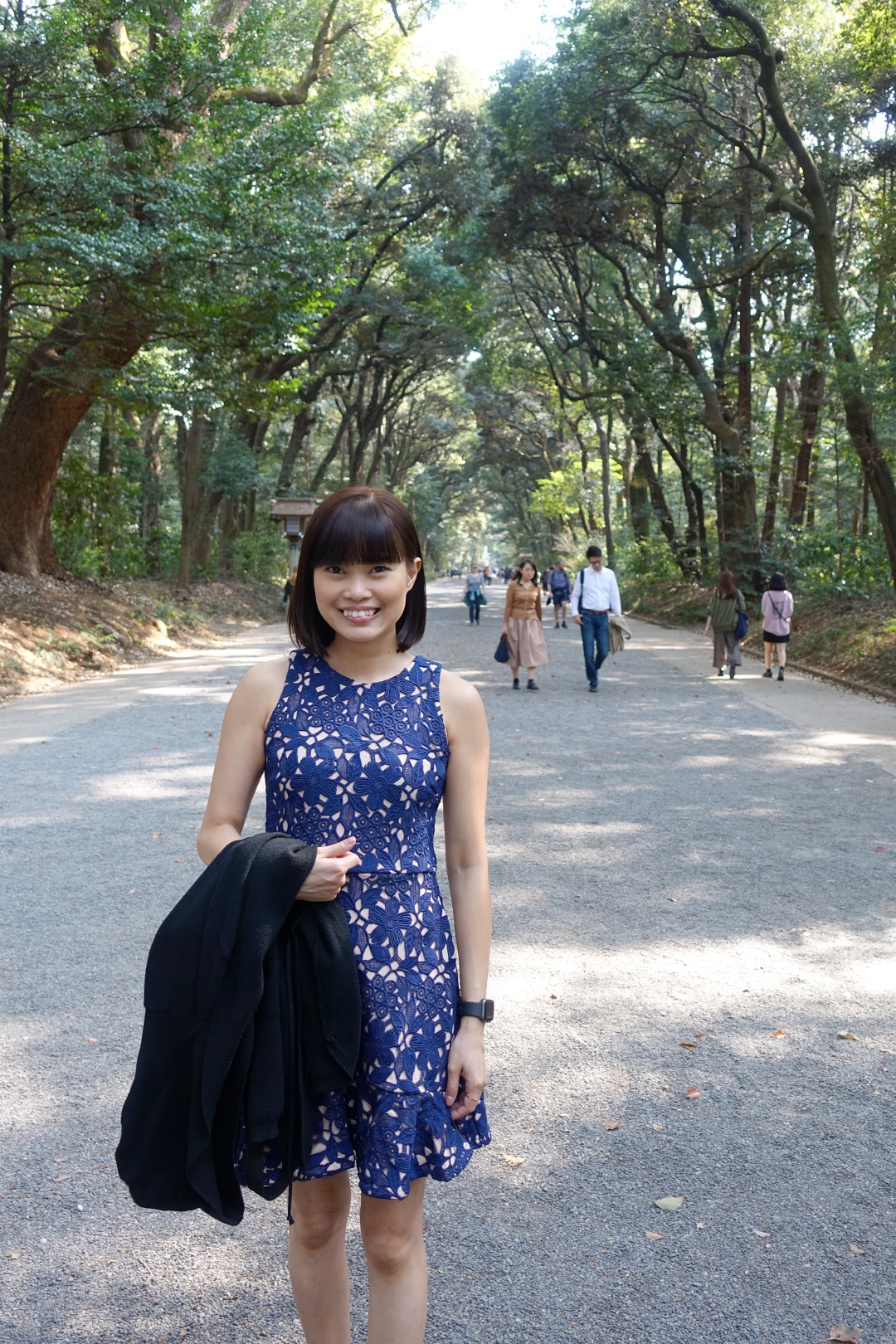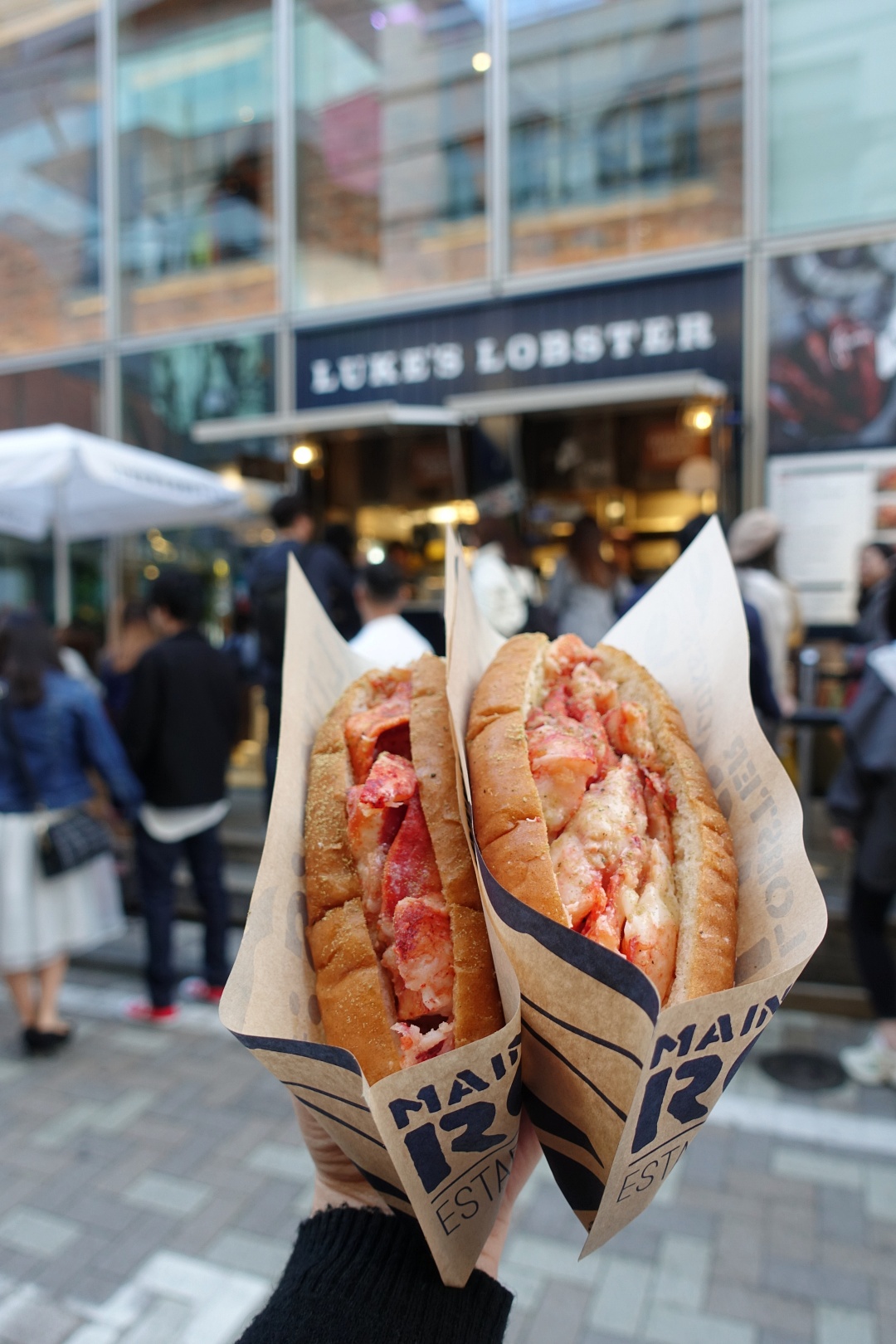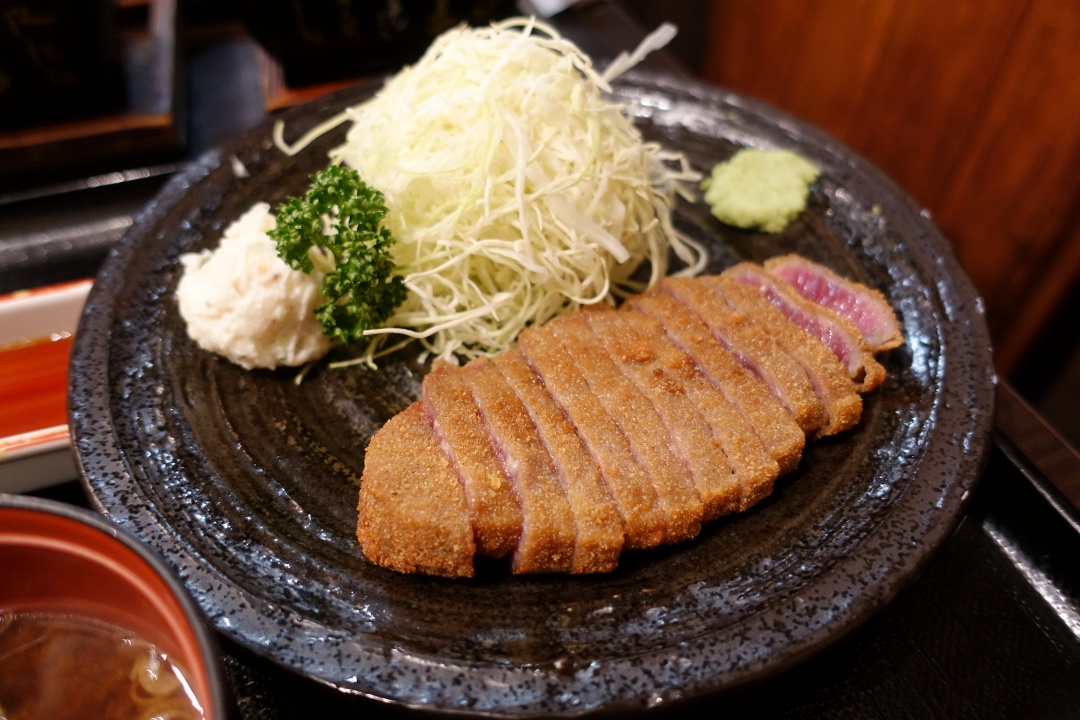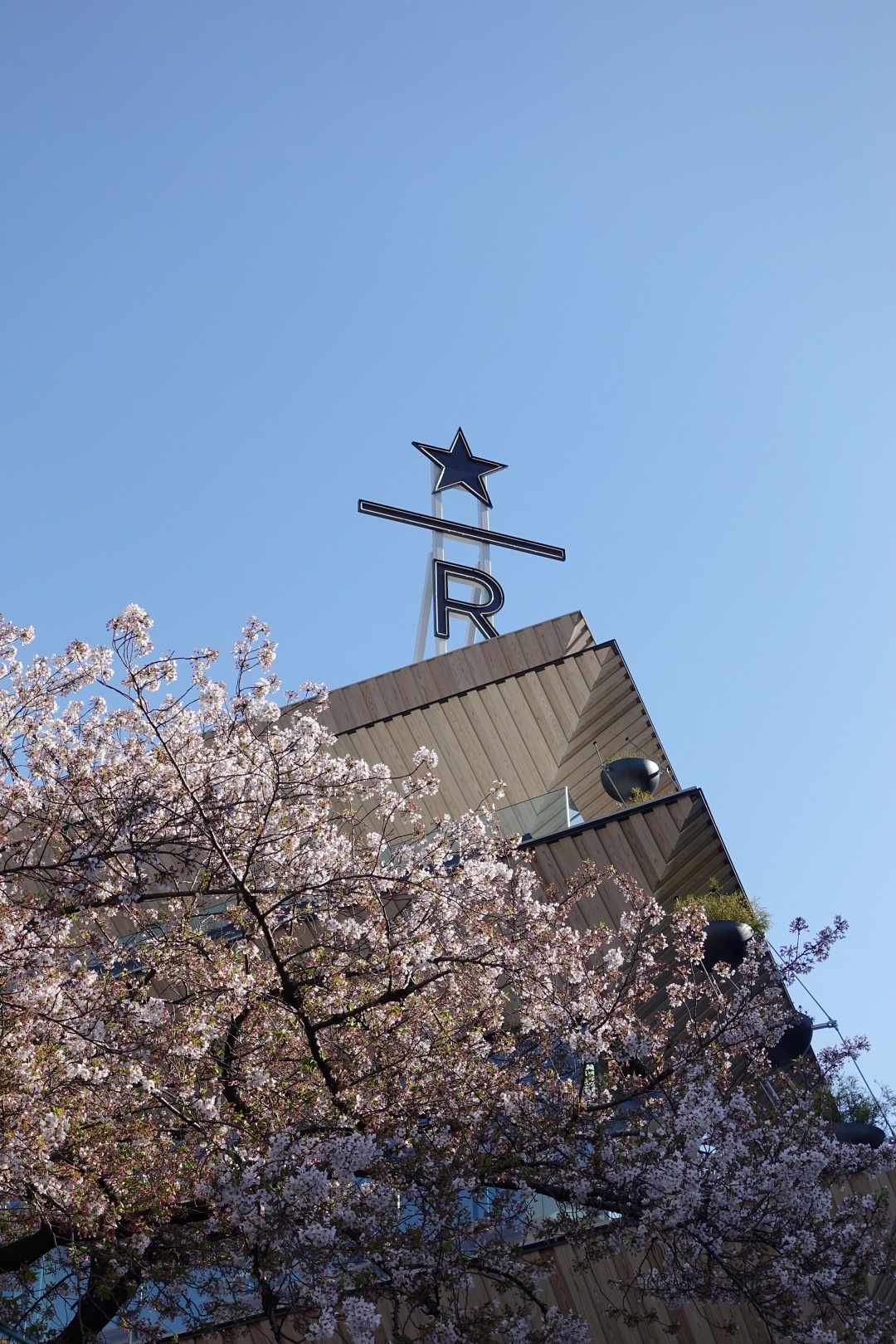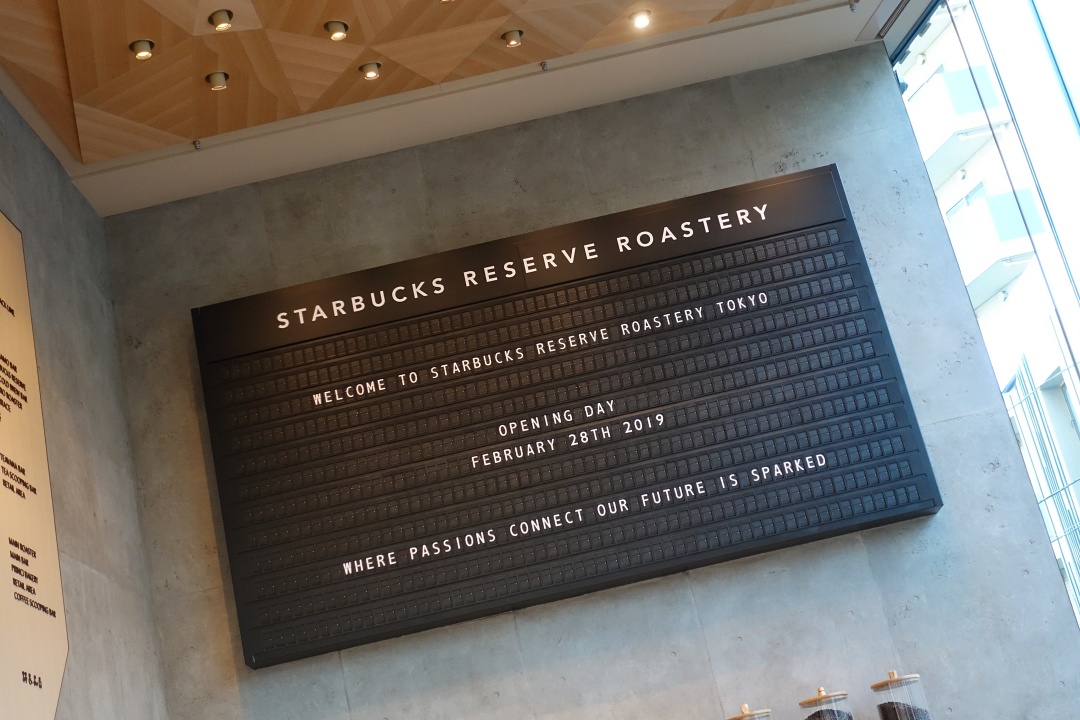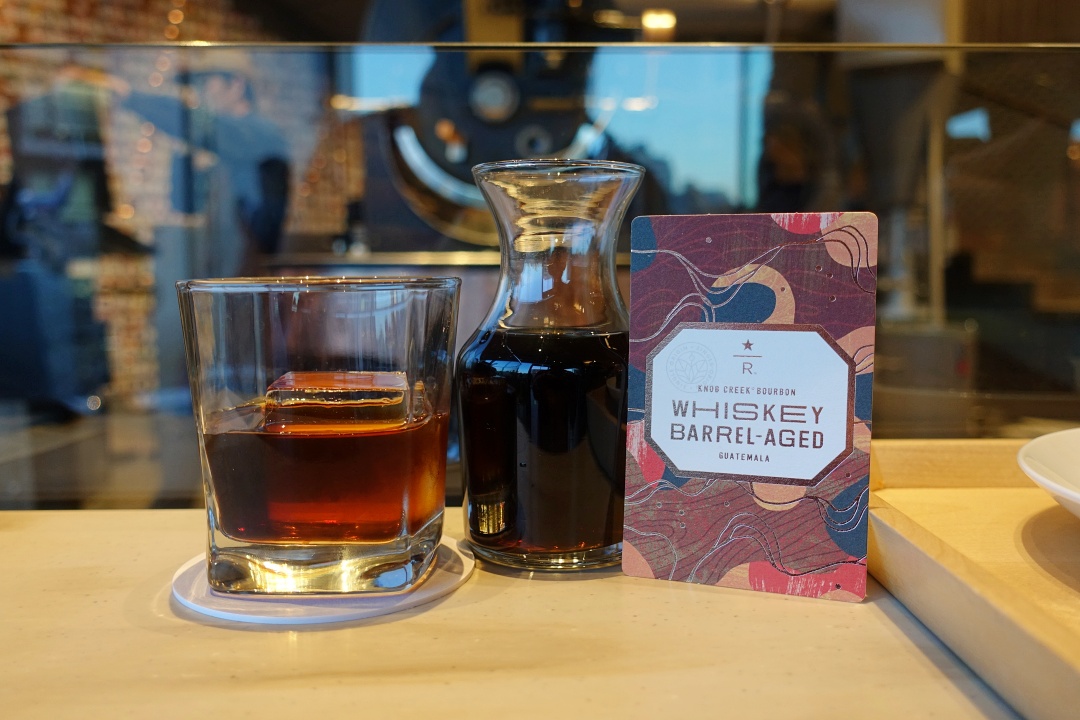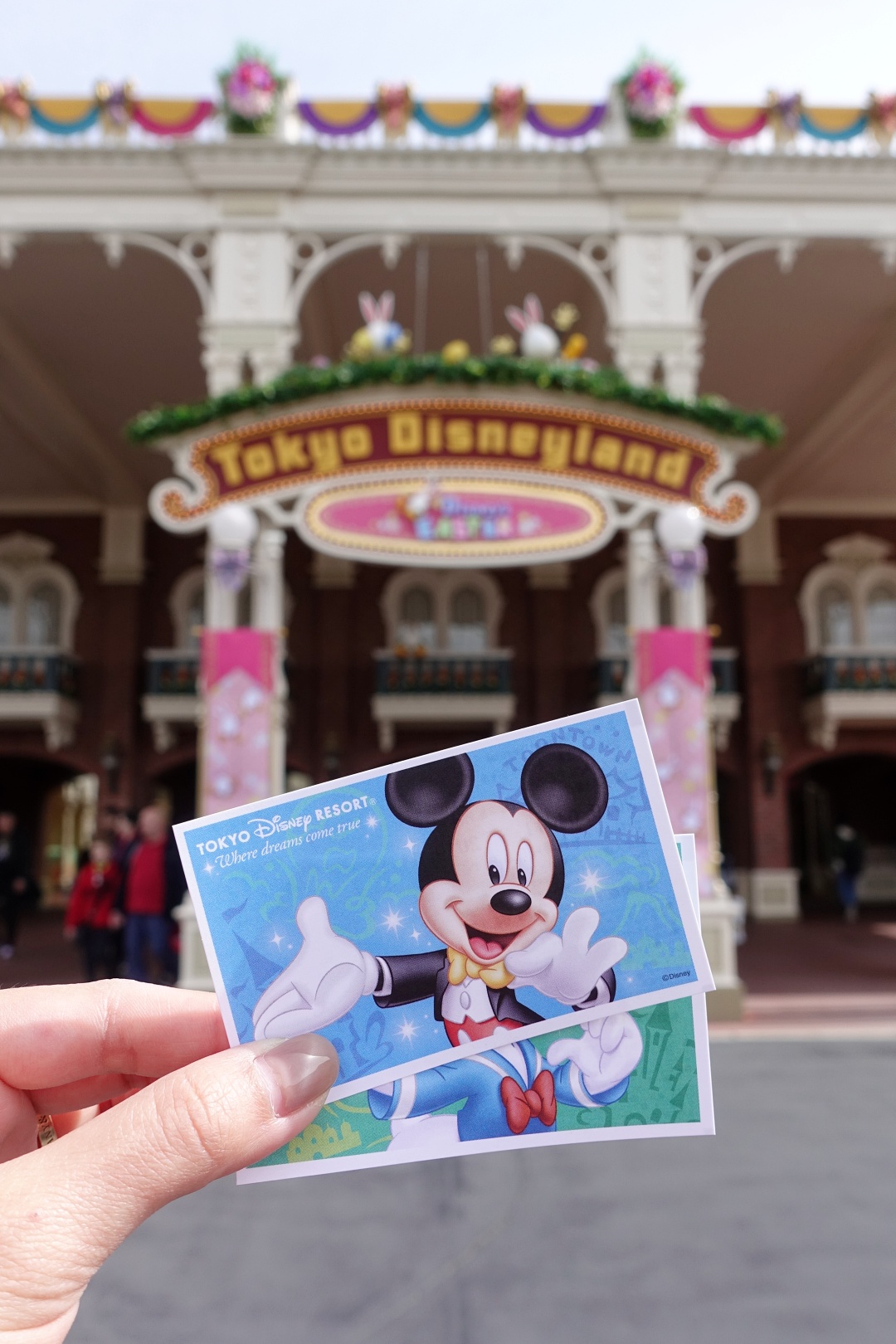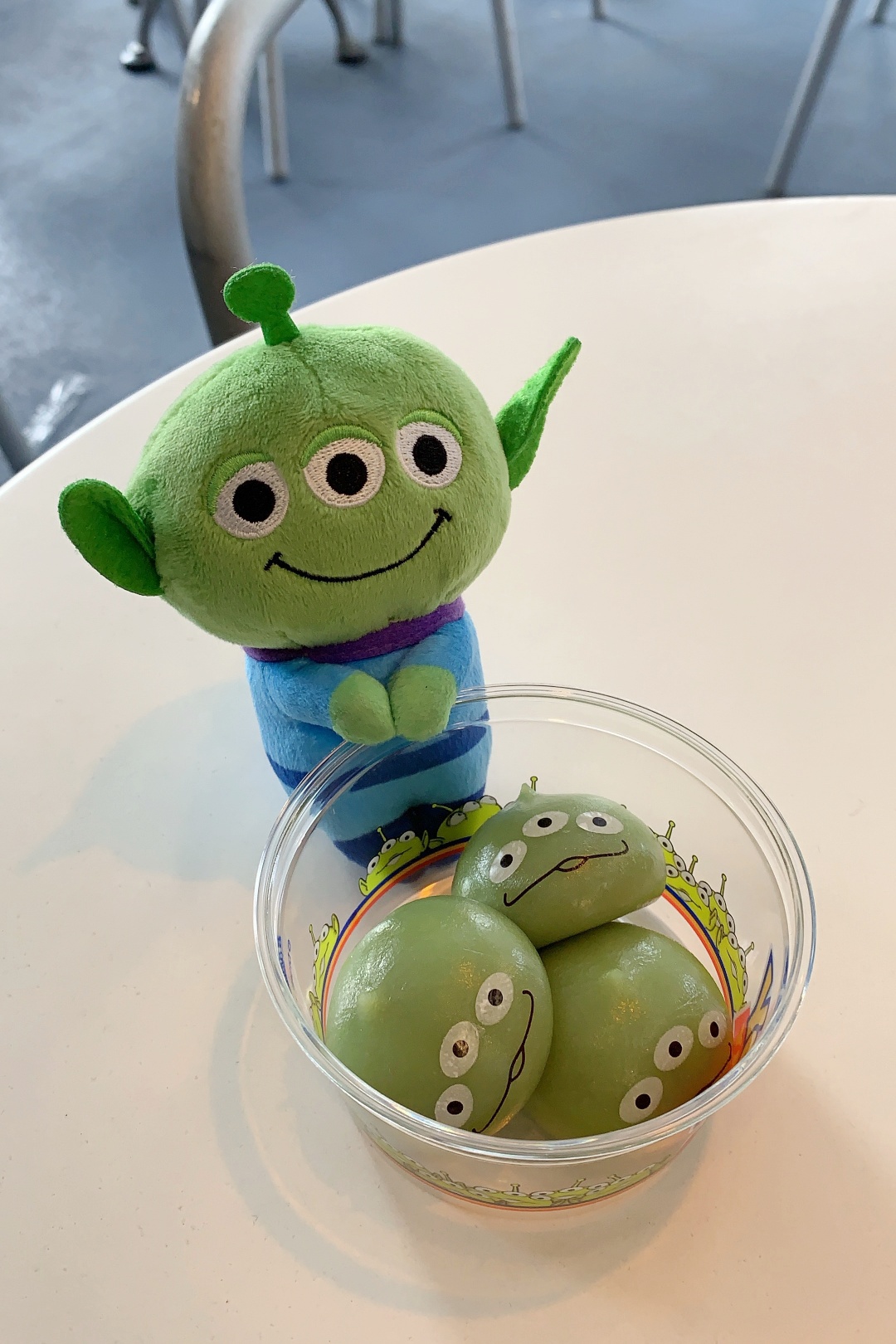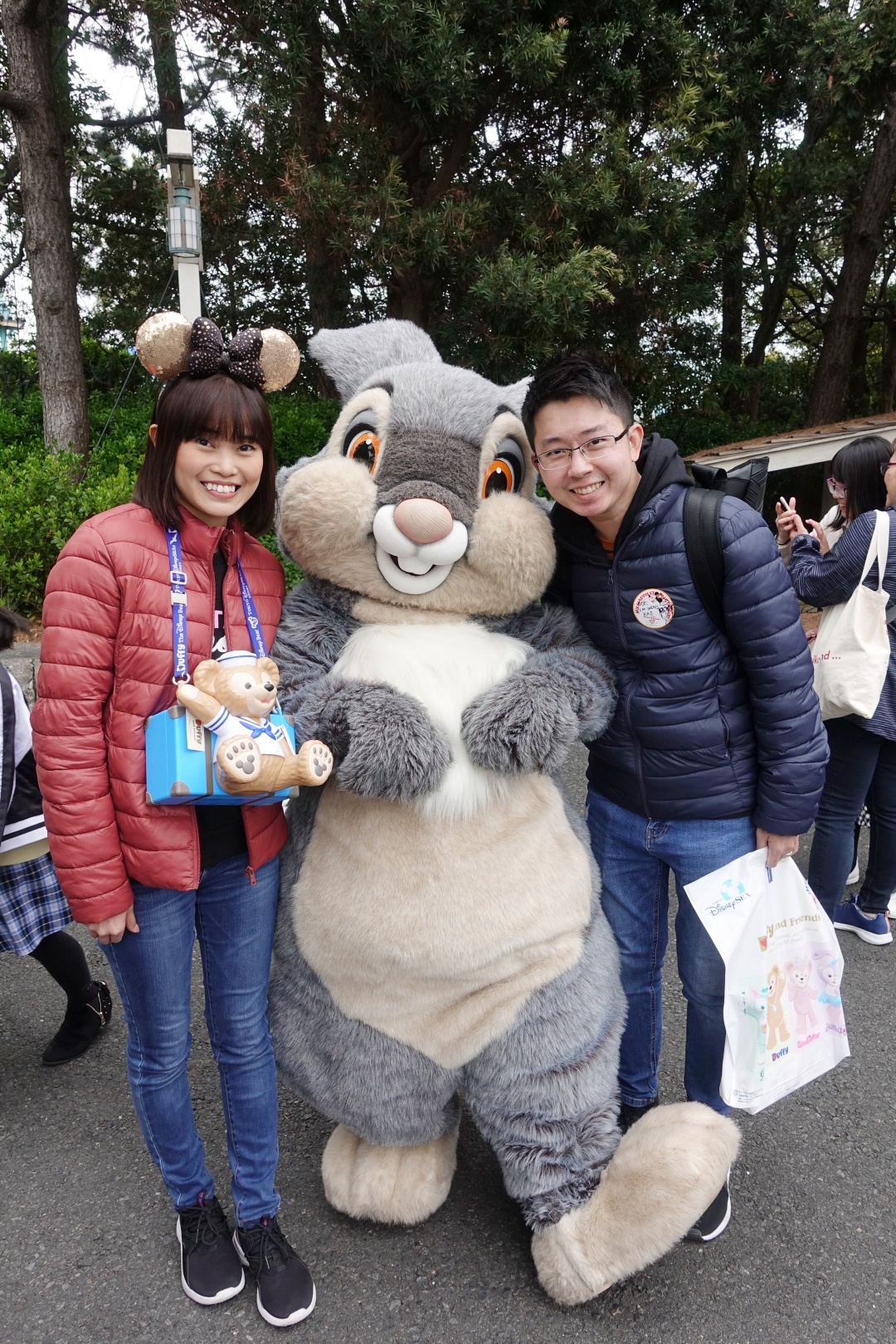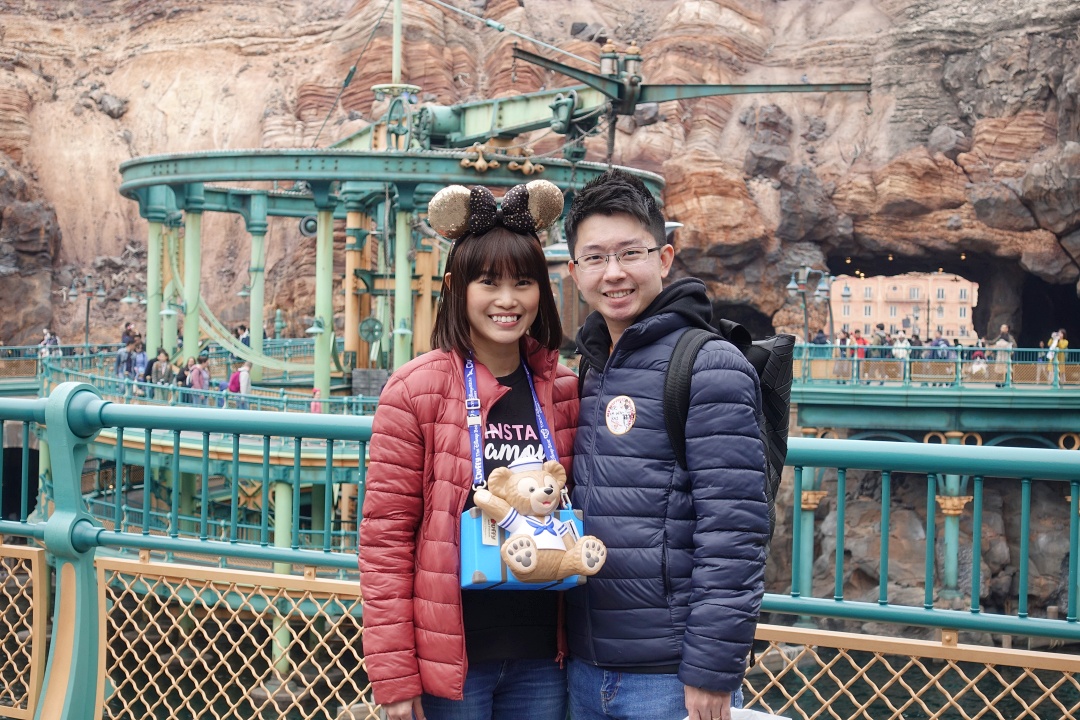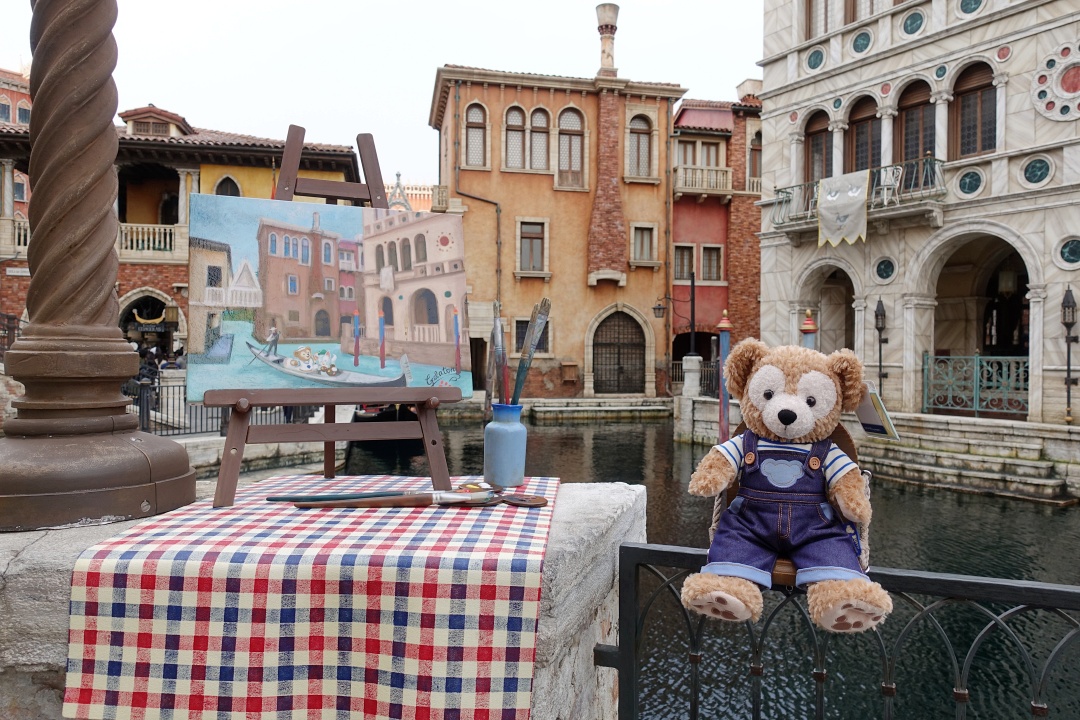 Spent more than a week in Tokyo, Japan, to celebrate the Husband's birthday in early-April. So happy to catch sight of sakura for the first time while in Japan and visited the newly opened Starbucks Reserve Roastery.
Also got to stay at Disney Celebration Hotel (Wish) and visited both Disneyland and Disneysea. [ 4 – 13 April 2019 ]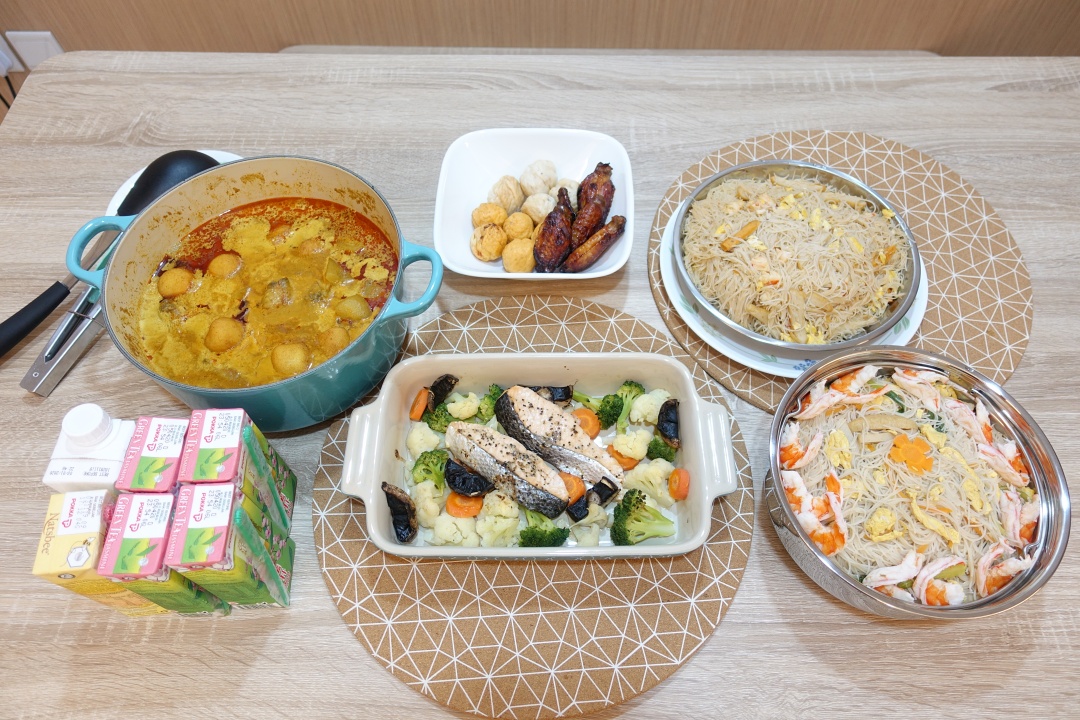 Celebrated my sister's birthday with yet another home-cooked meal at her place. [ 20 April 2019 ]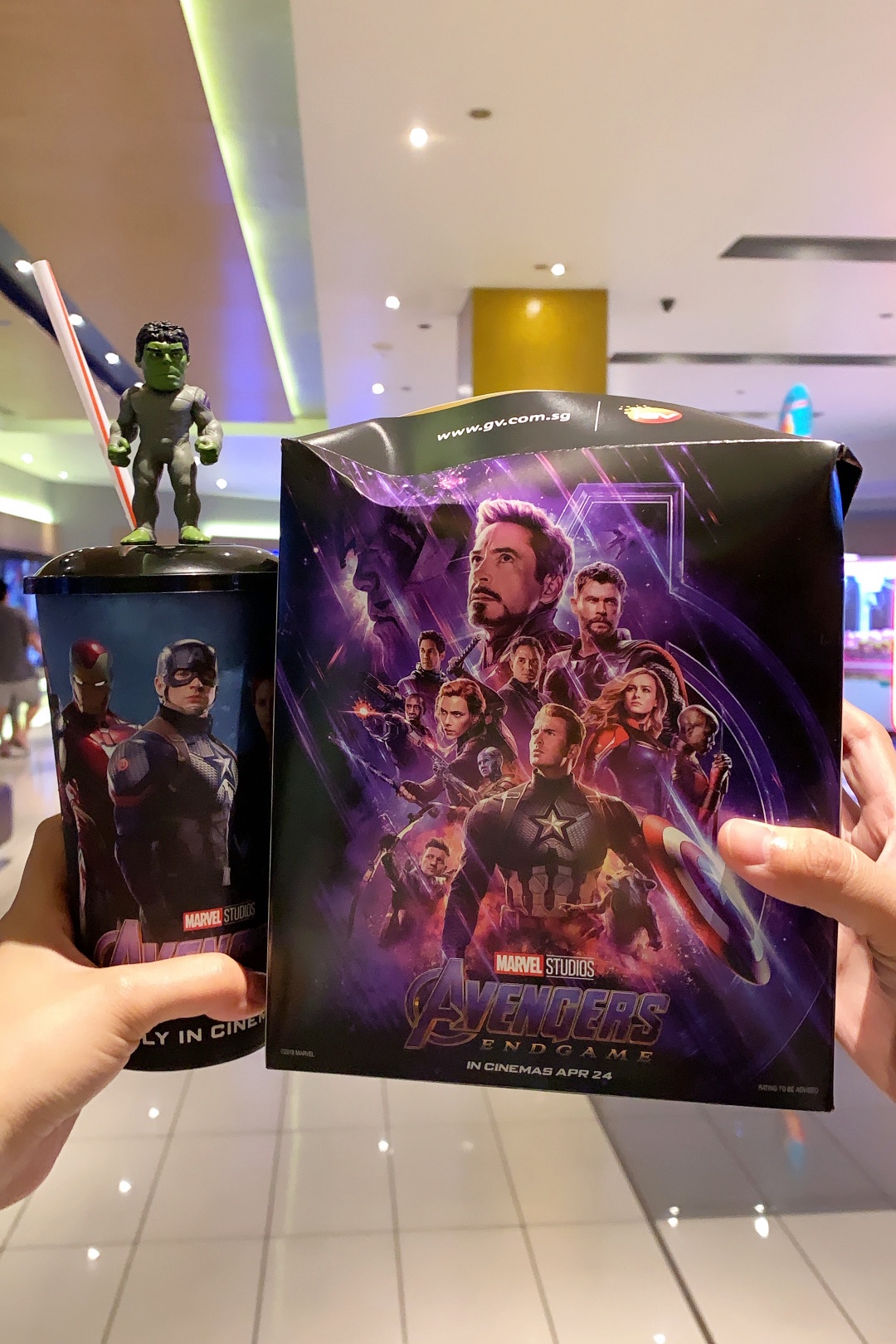 Watched the biggest blockbuster of the year – Marvel: Avengers Endgame with the Husband! [ 27 April 2019 ]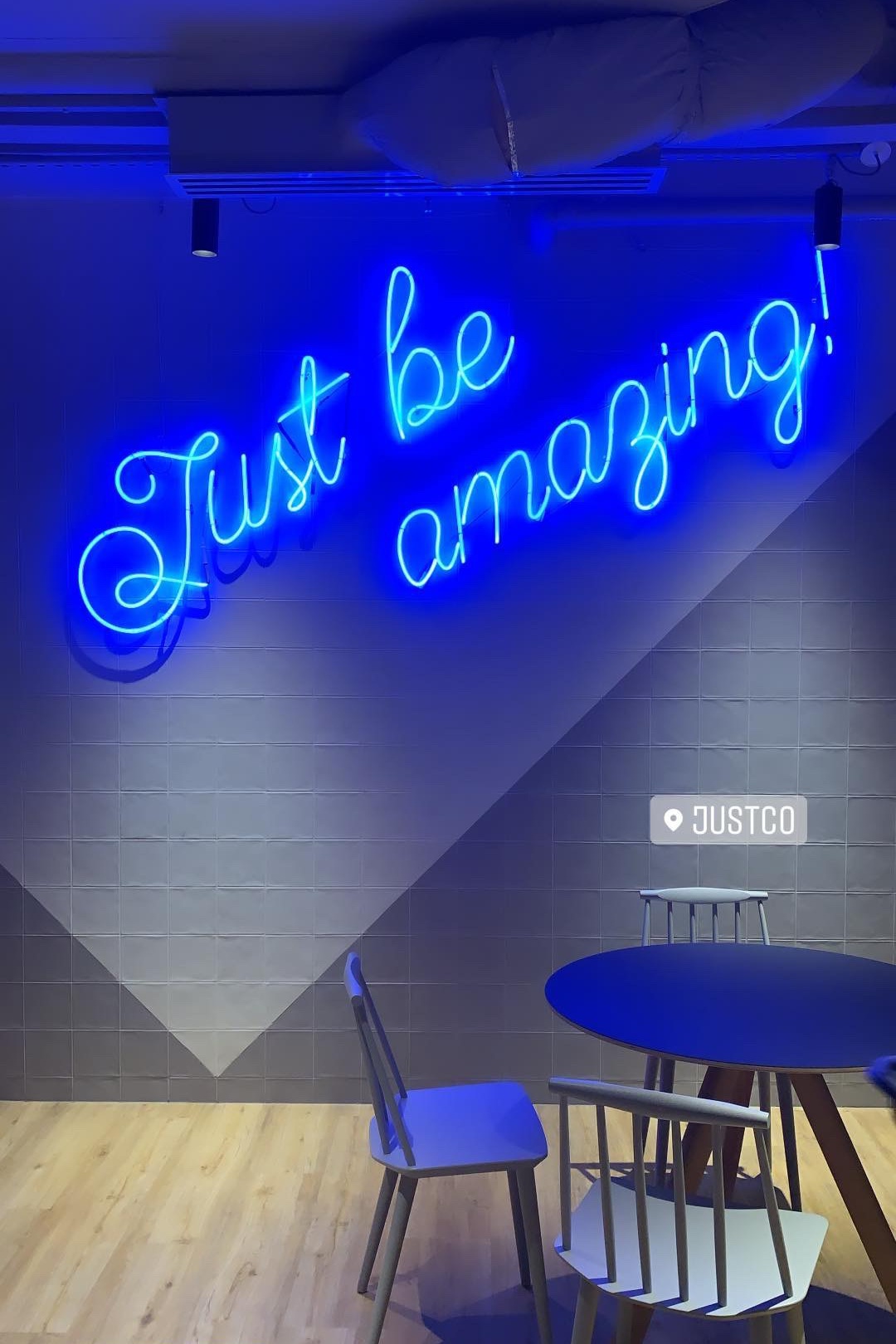 Ended April by attending another one of the Husband's training session. This time around it was held at JustCo Marina Square. [ 30 April 2019 ]
MAY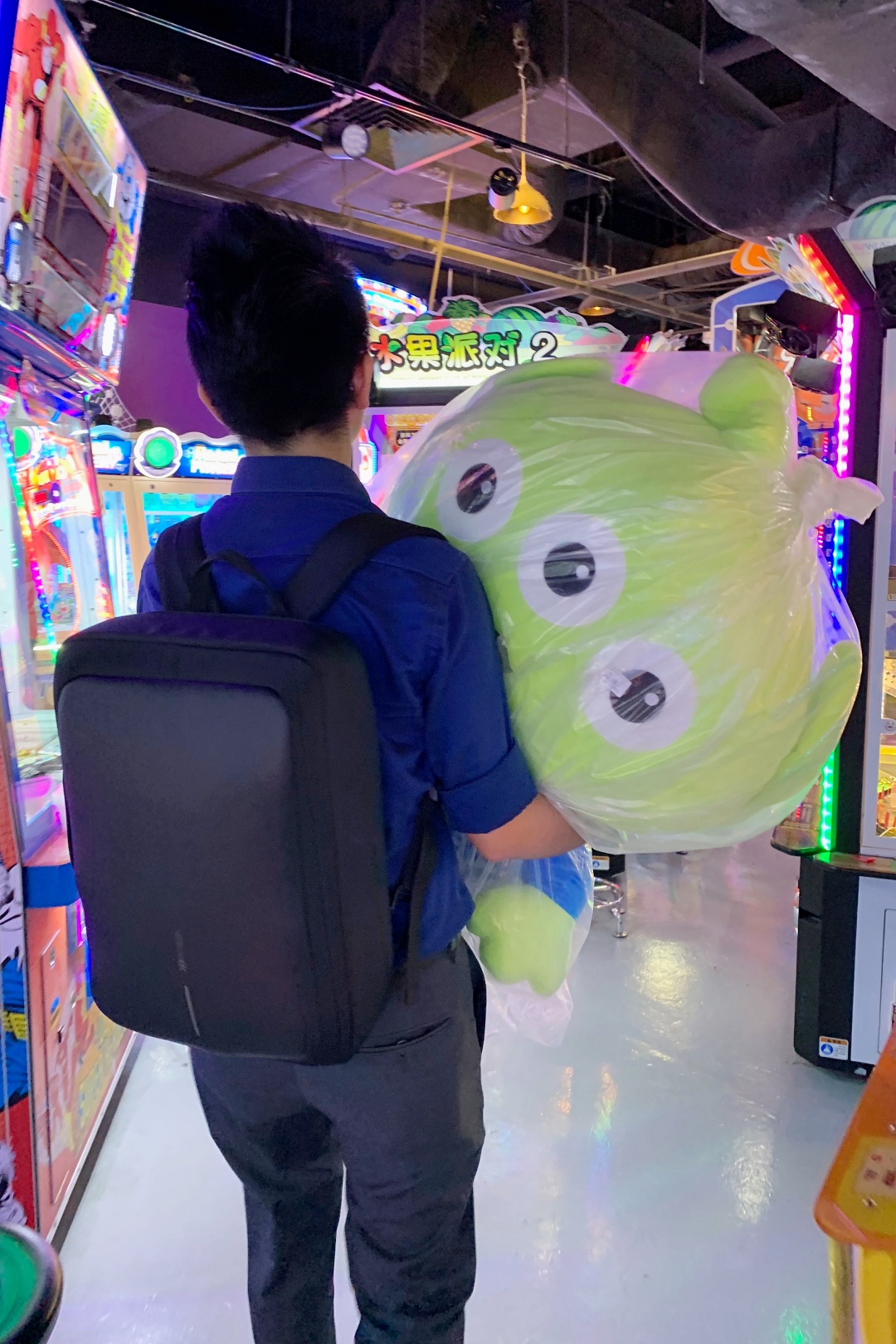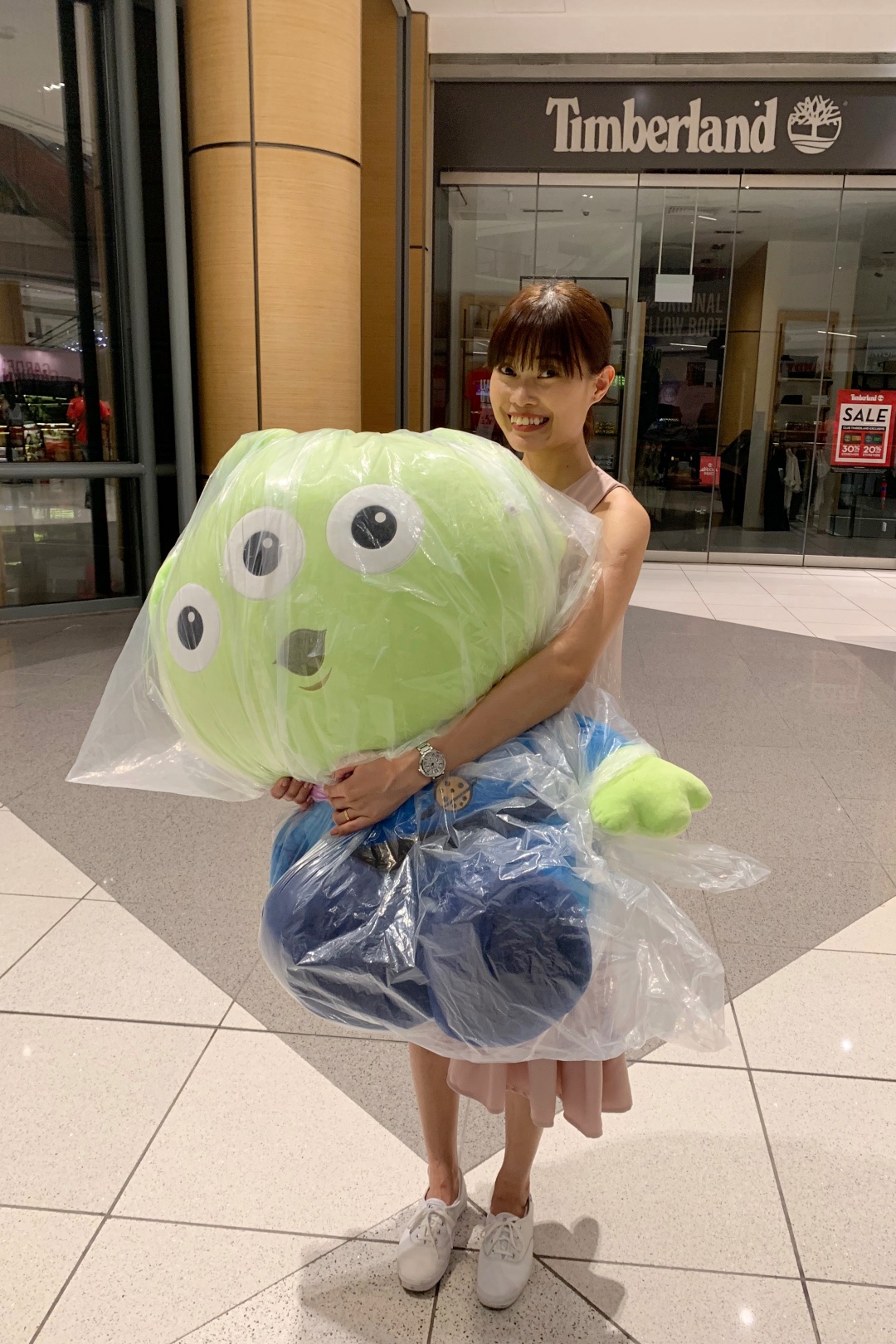 Went to the arcade at Suntec City and finally used our accumulated tickets to redeem a huge Toy Story's Alien plush. [ 3 May 2019 ]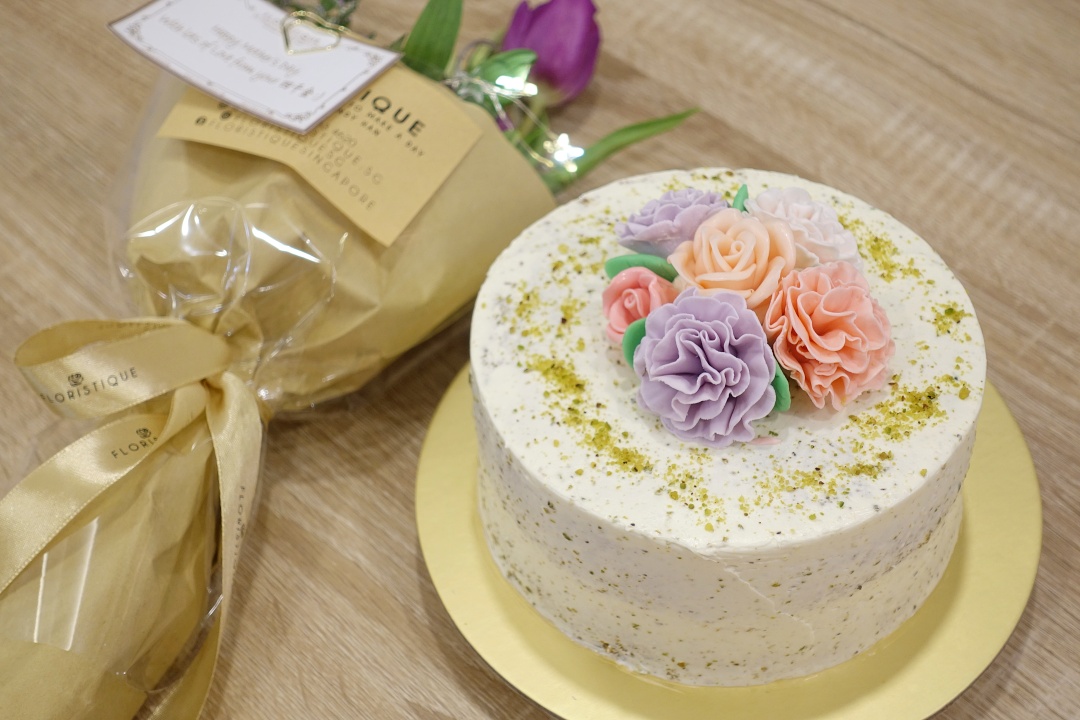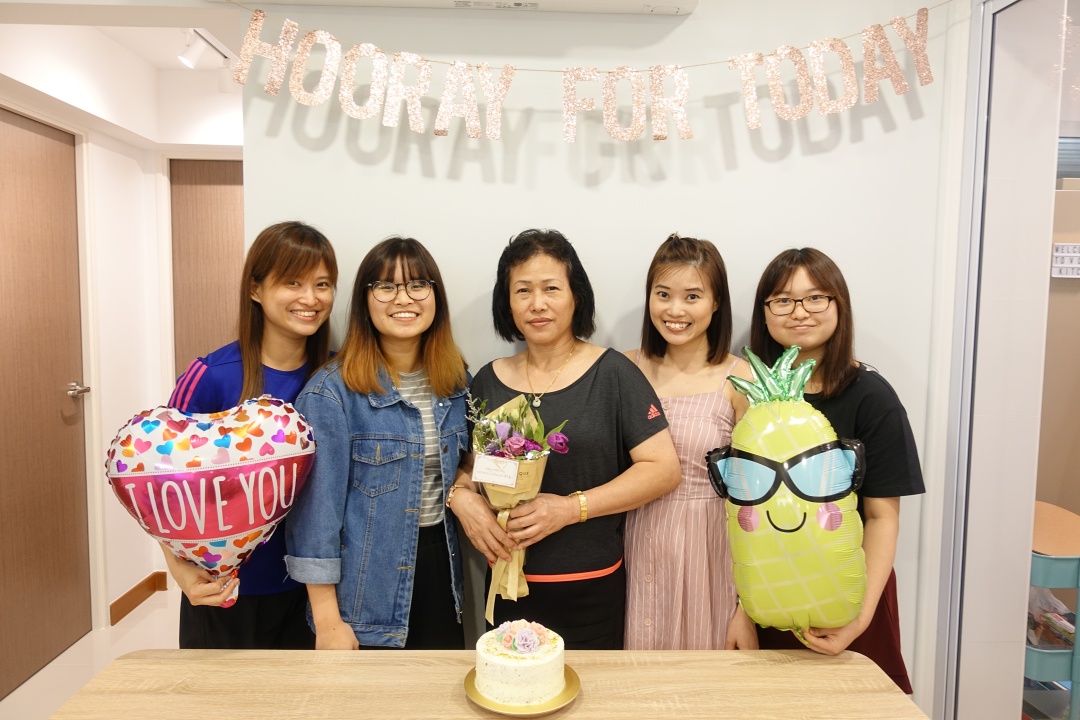 2019 Mother's Day celebration at my sister's place. [ 12 May 2019 ]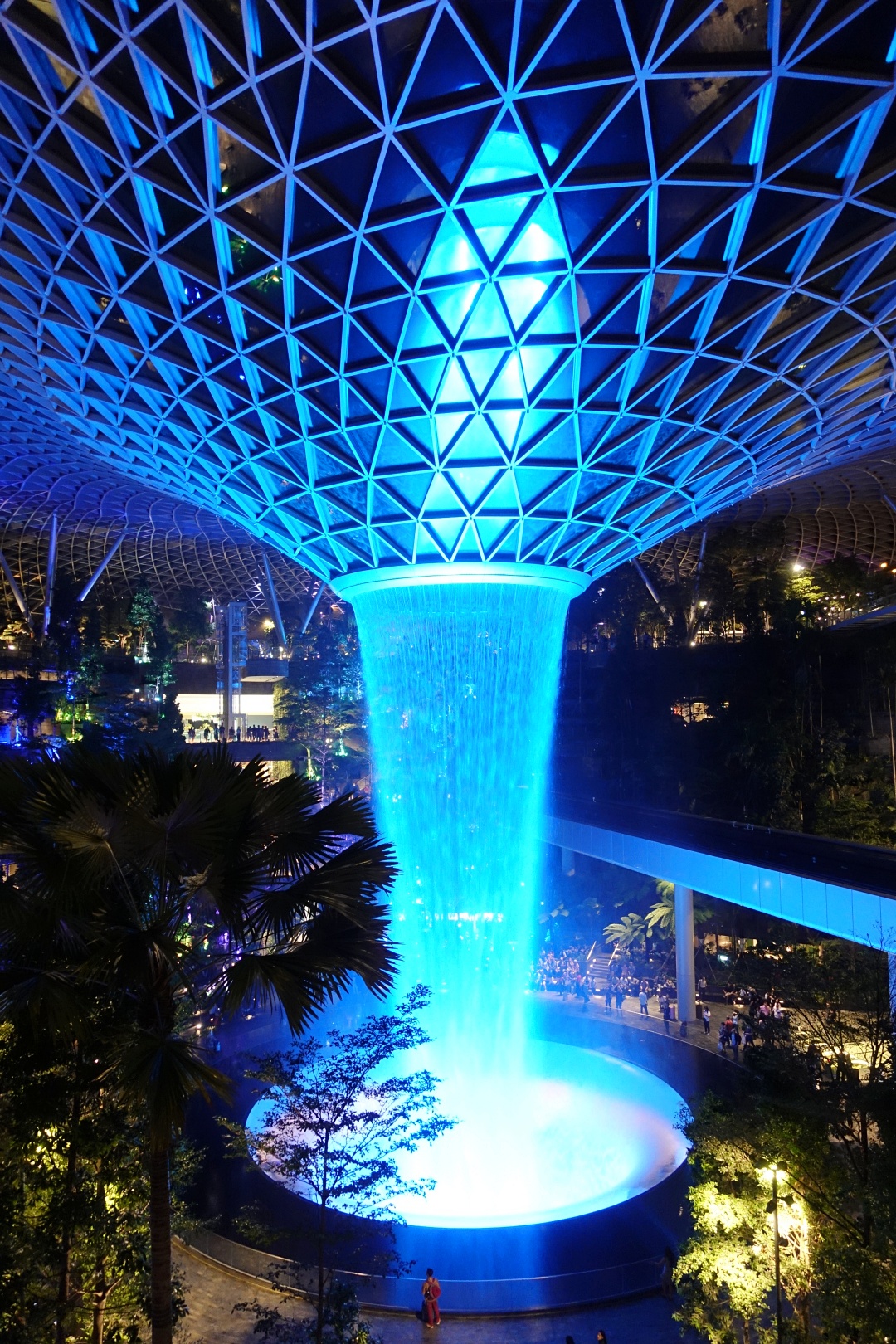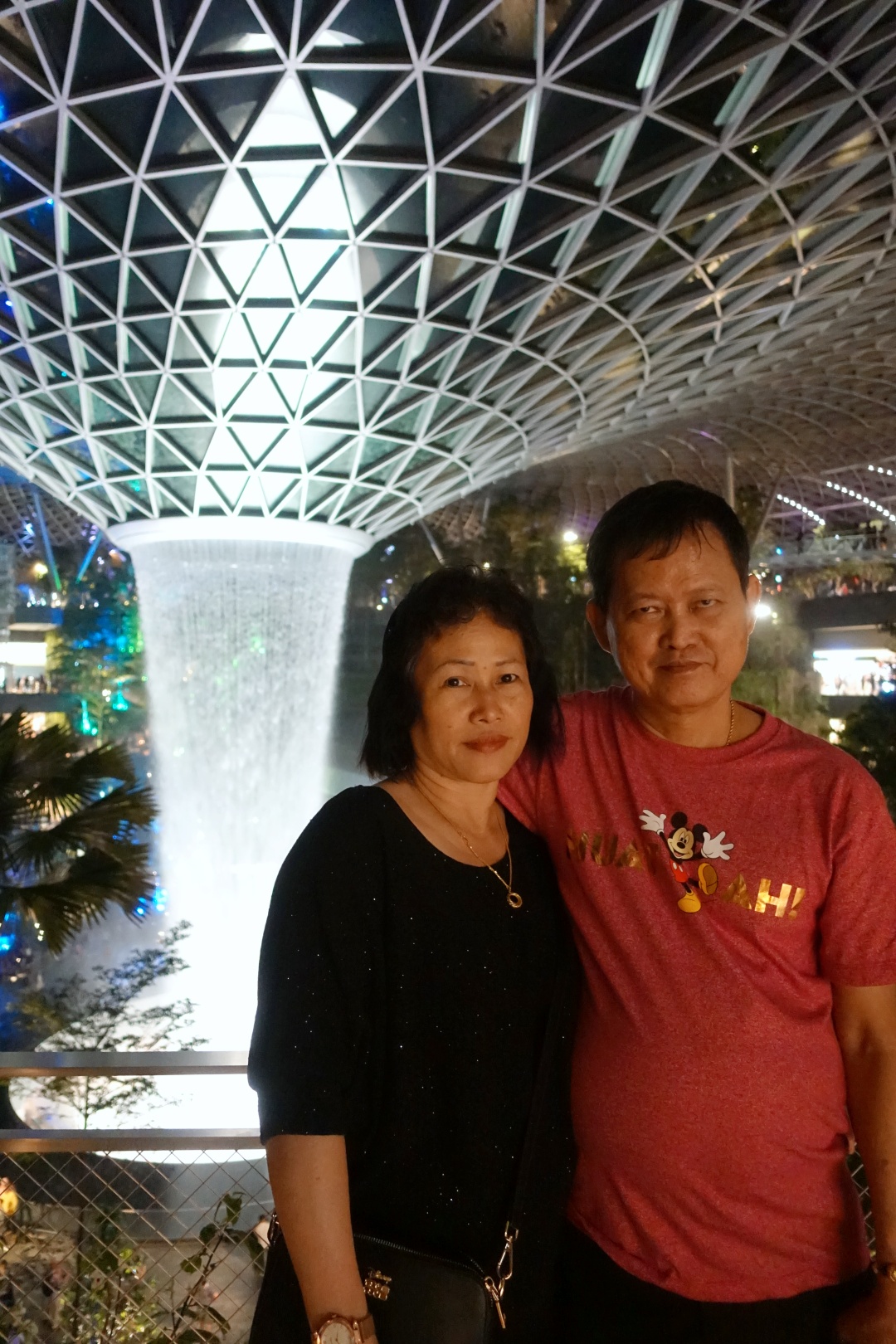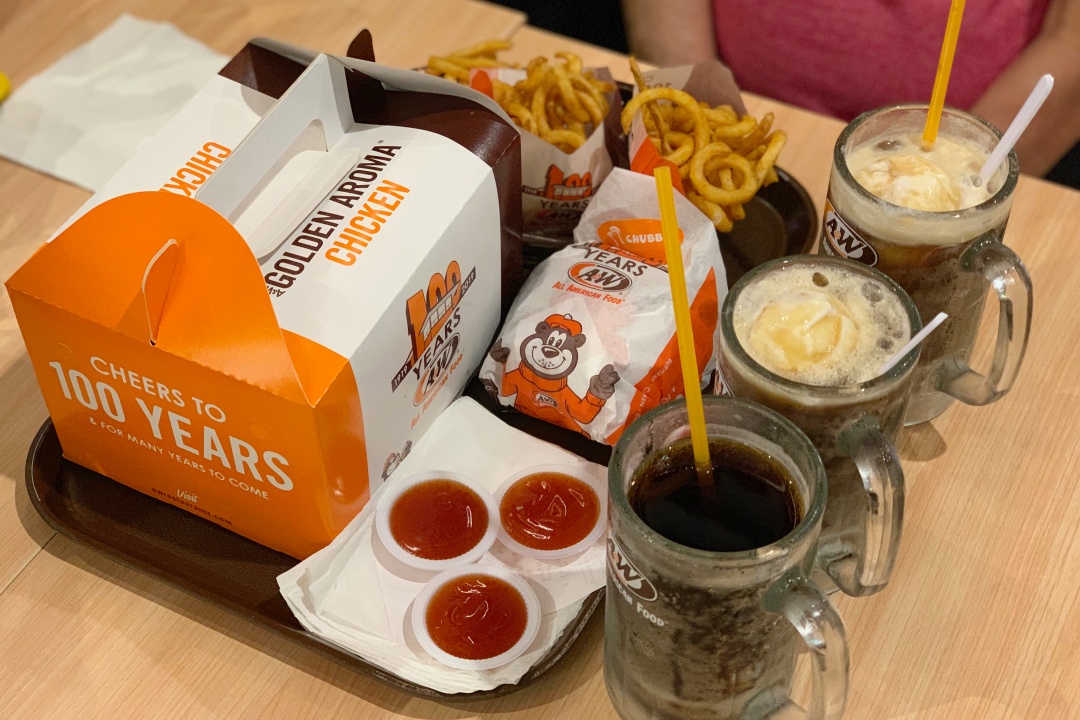 Visited Jewel for the first time with my family and had A&W after viewing the rain vortex. Eating A&W with my mum brings back fond memories as she used to bring me to the outlet at Clementi when I was a kid. [ 23 May 2019 ]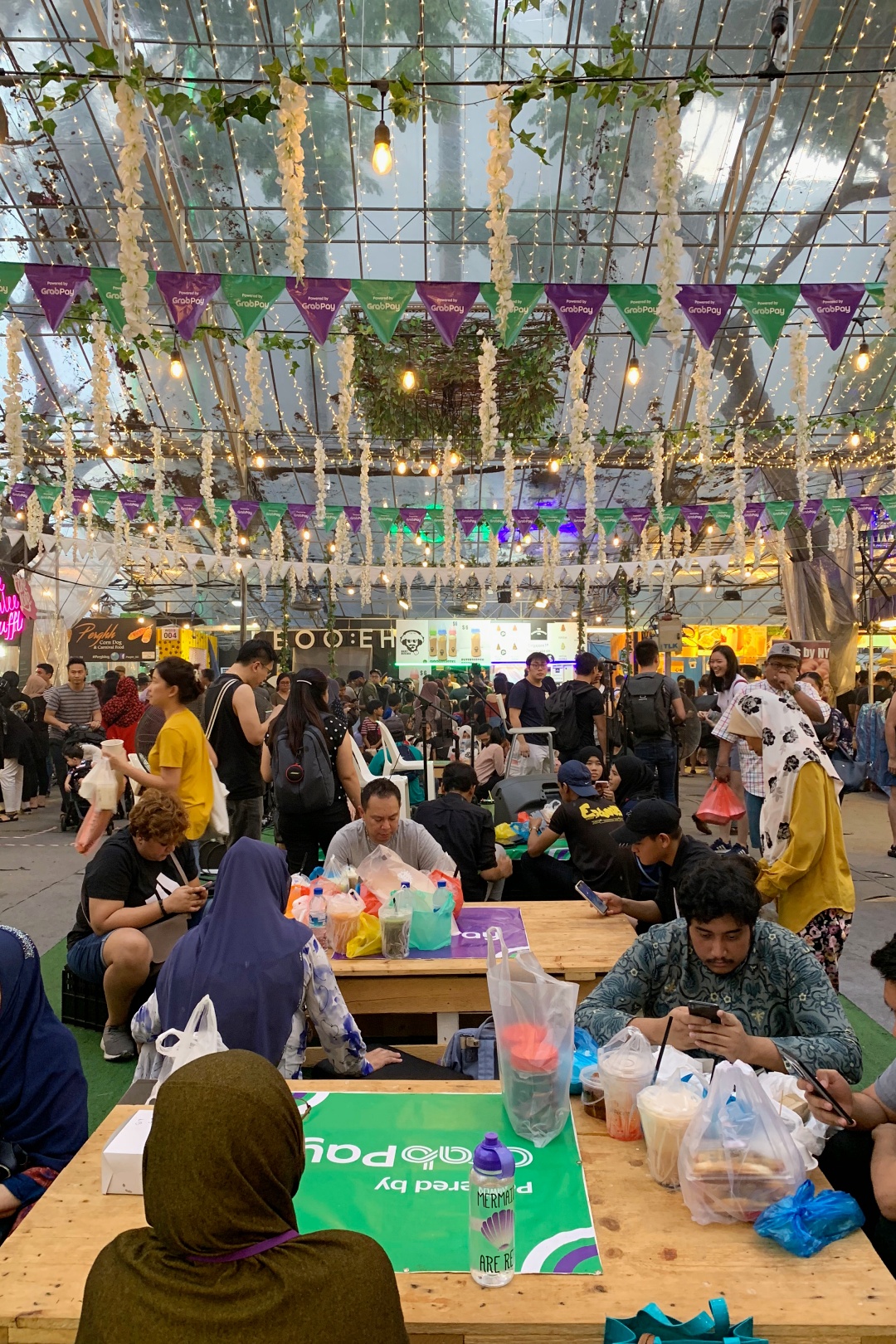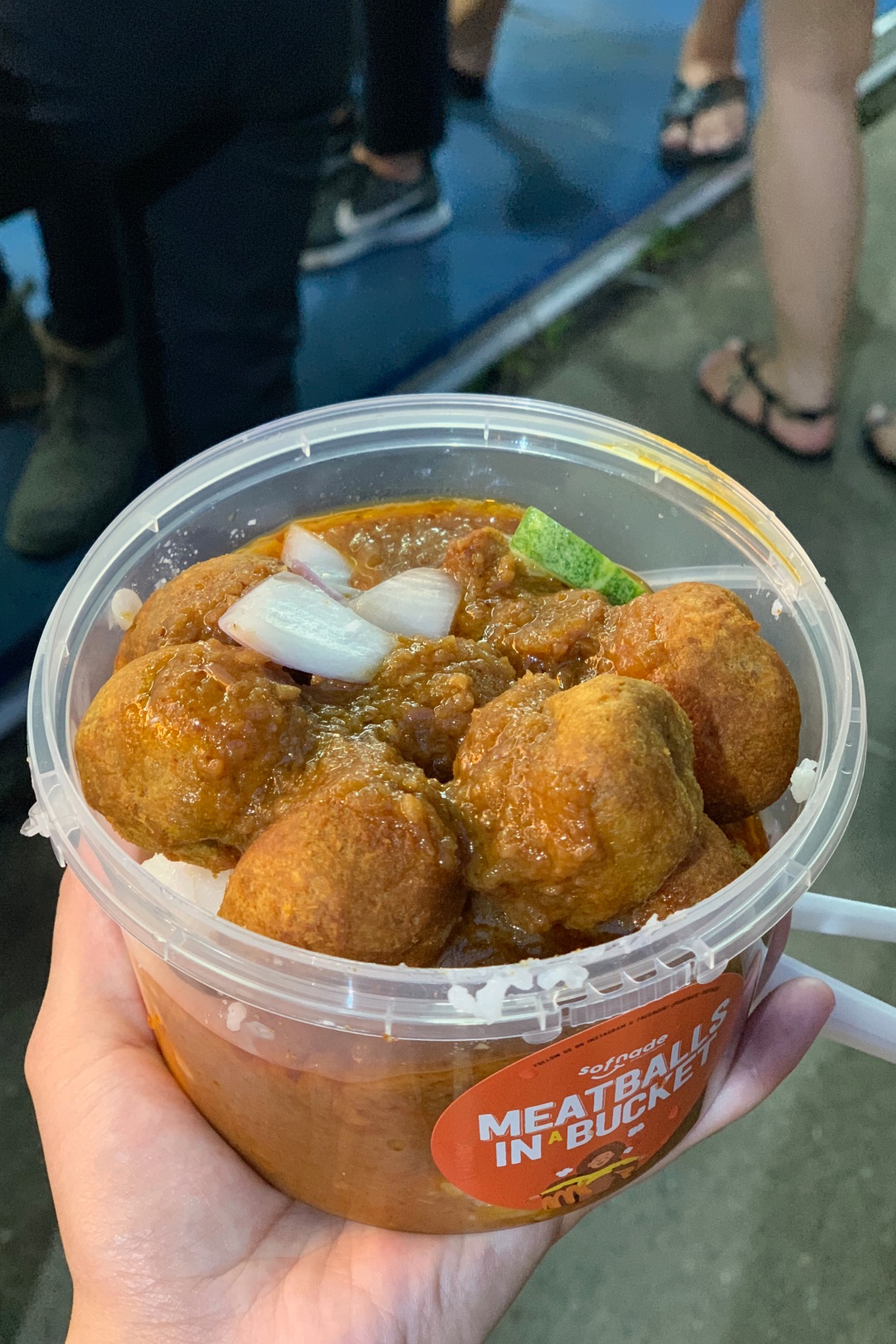 For the longest time, I've wanted to go to the Geylang Serai bazaar, but I kept putting it off due to its location. Finally made it there with the Husband, my dad and sister. Came across so many interesting foods, but we only managed to try the White Rabbit Soft Serve and Meatballs in a Bucket. [ 30 May 2019 ]
JUNE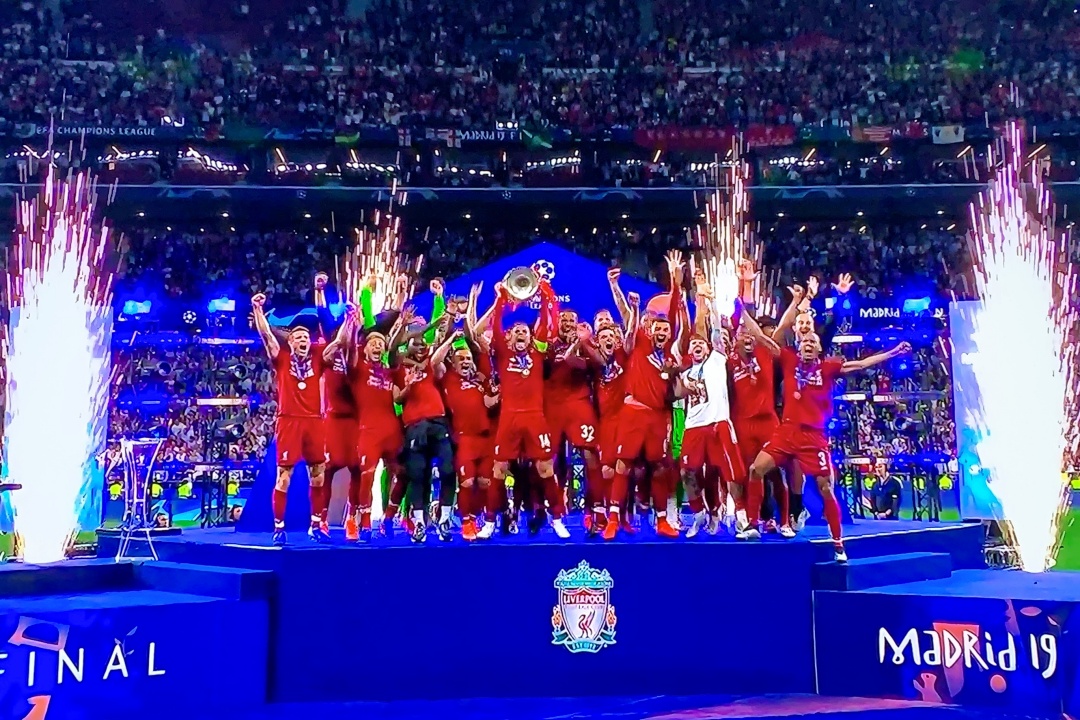 Witnessing the night Liverpool won the Champion League and seeing how the Husband gets so excited in front of the tv. I hope they win the Premier League this year so that the Husband will bring me to Europe! [ 2 June 2019 ]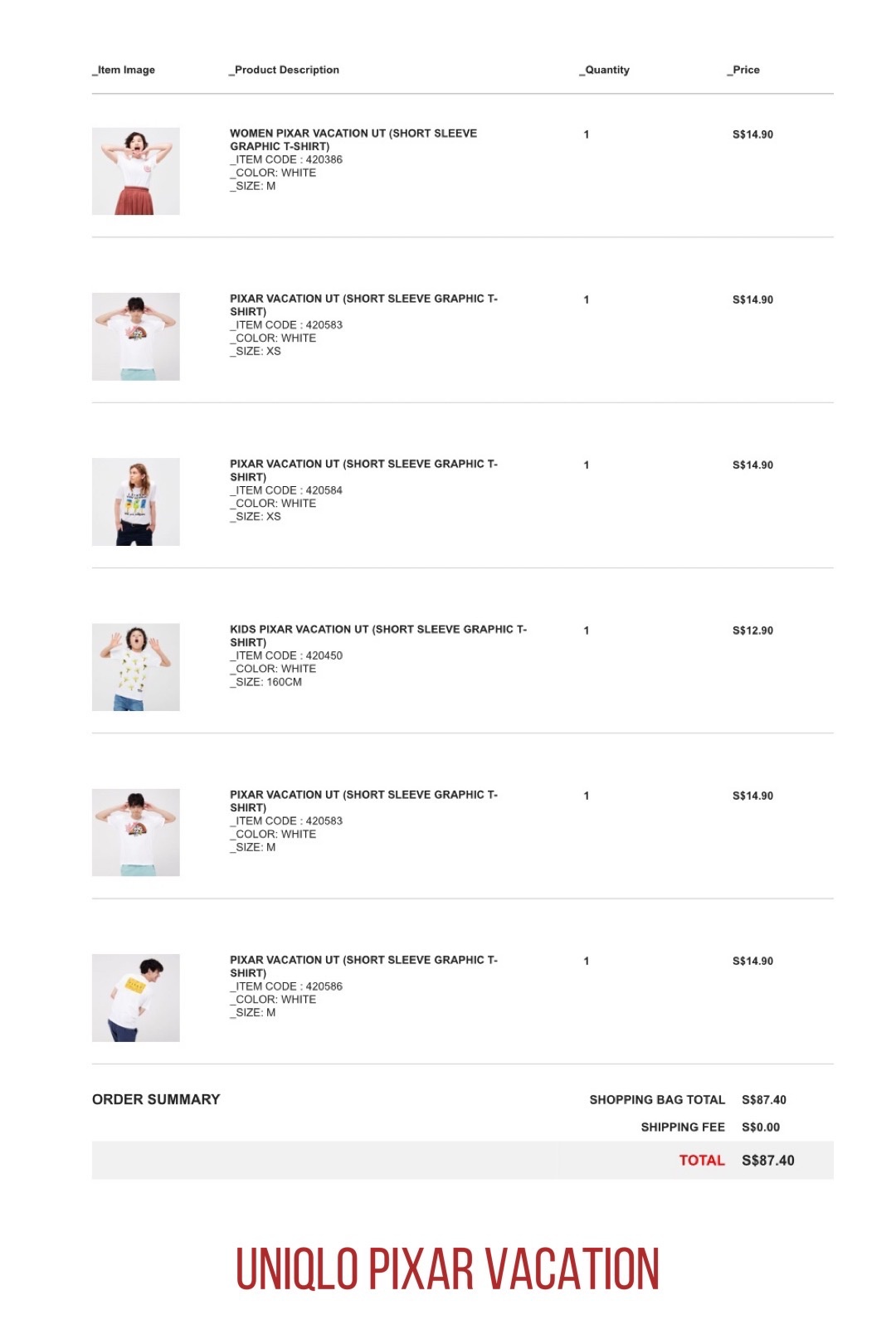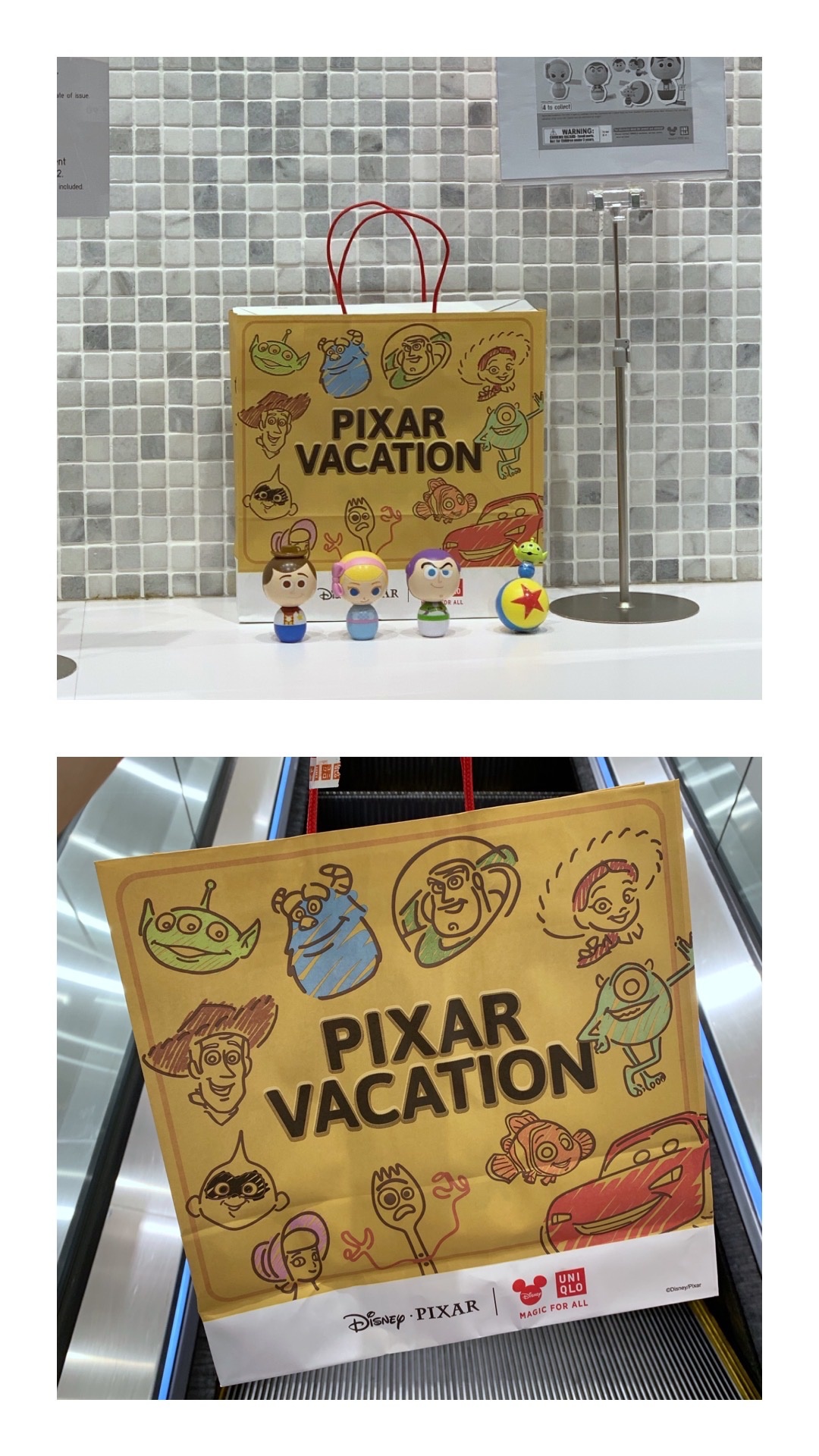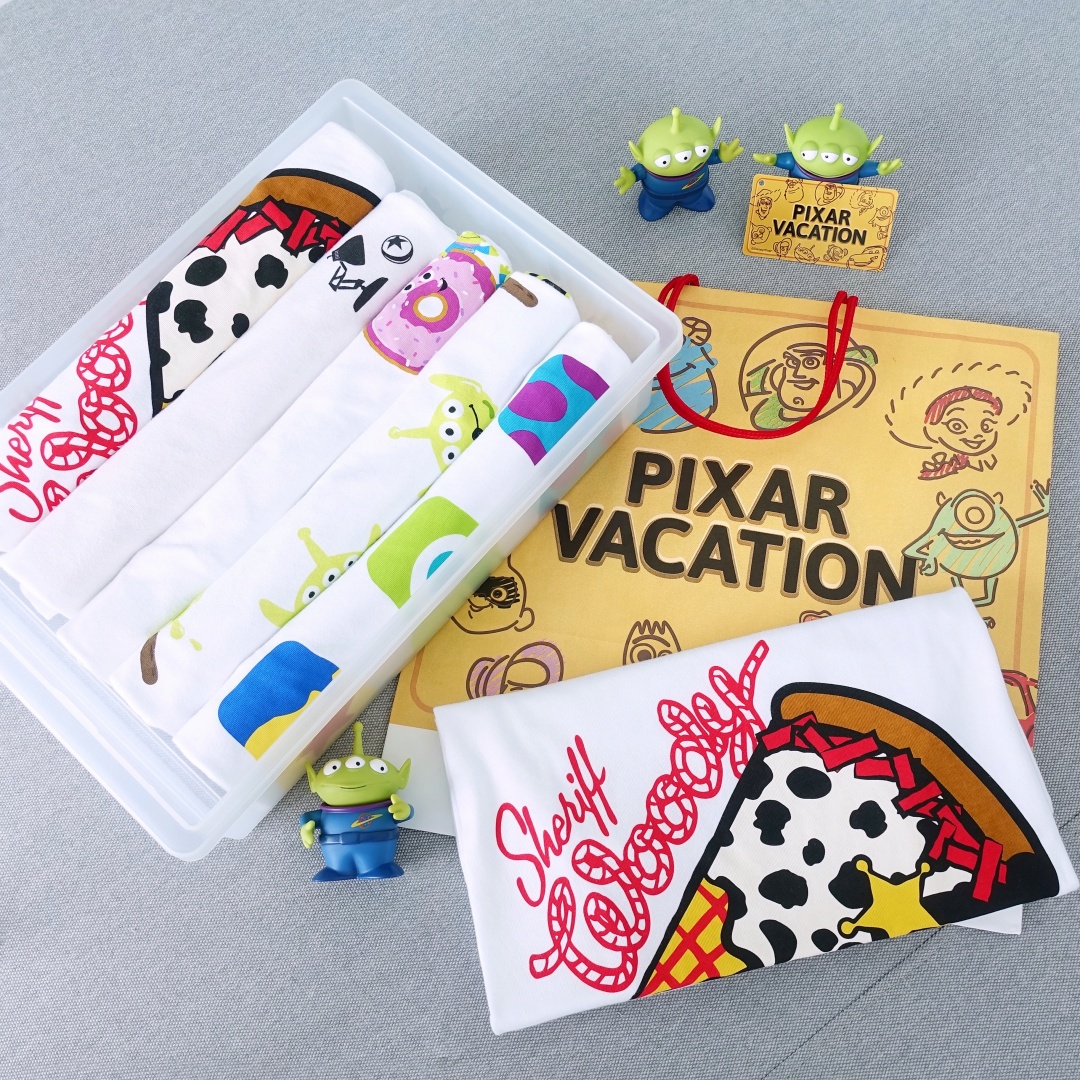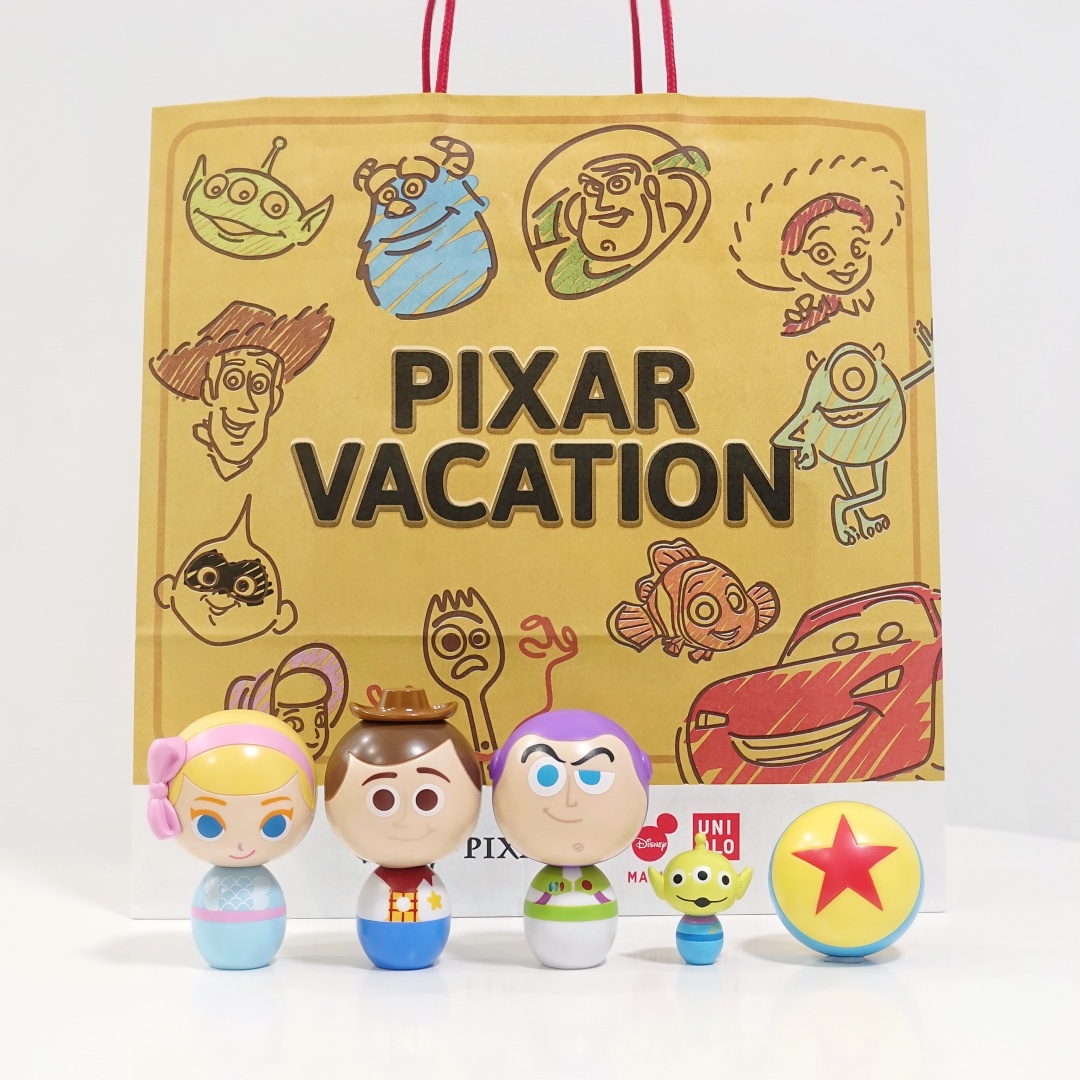 Did both online and offline shopping at Uniqlo during the launch of the Pixar Vacation collection all because I wanted to collect the four exclusive gachapons! [ 10 June 2019 ]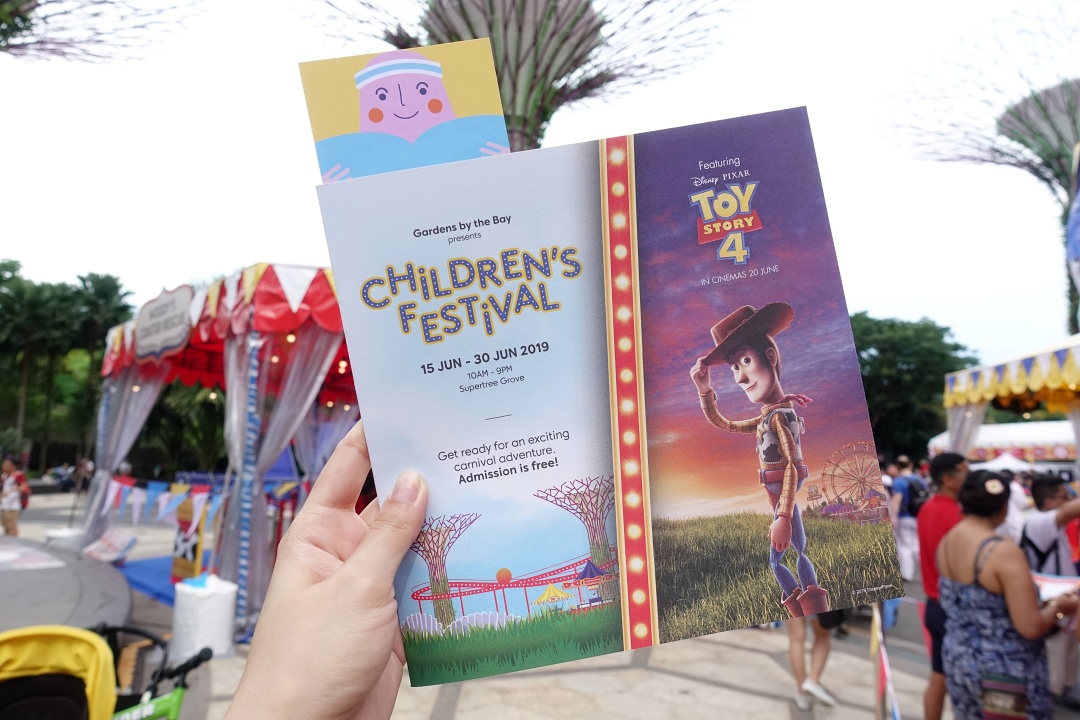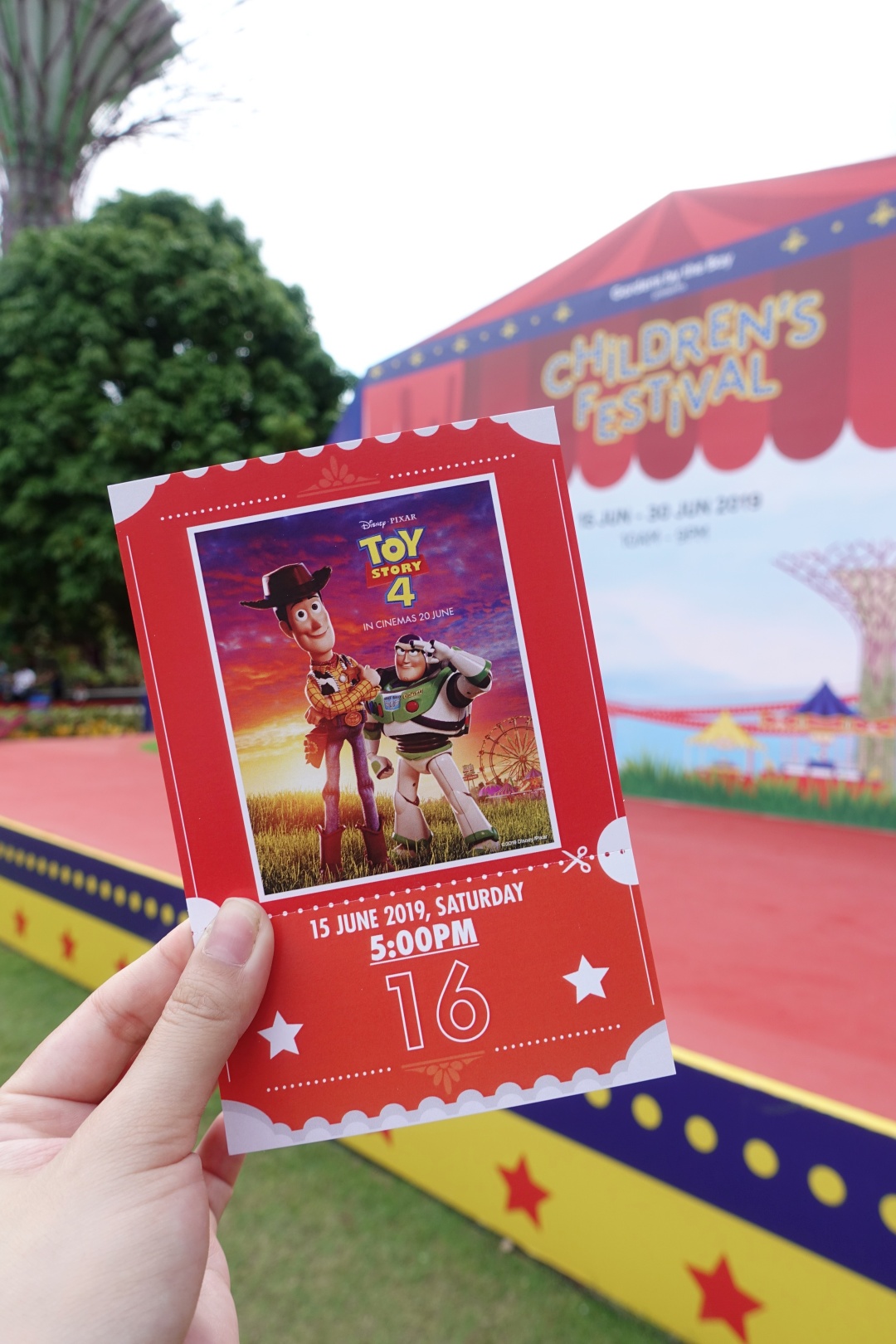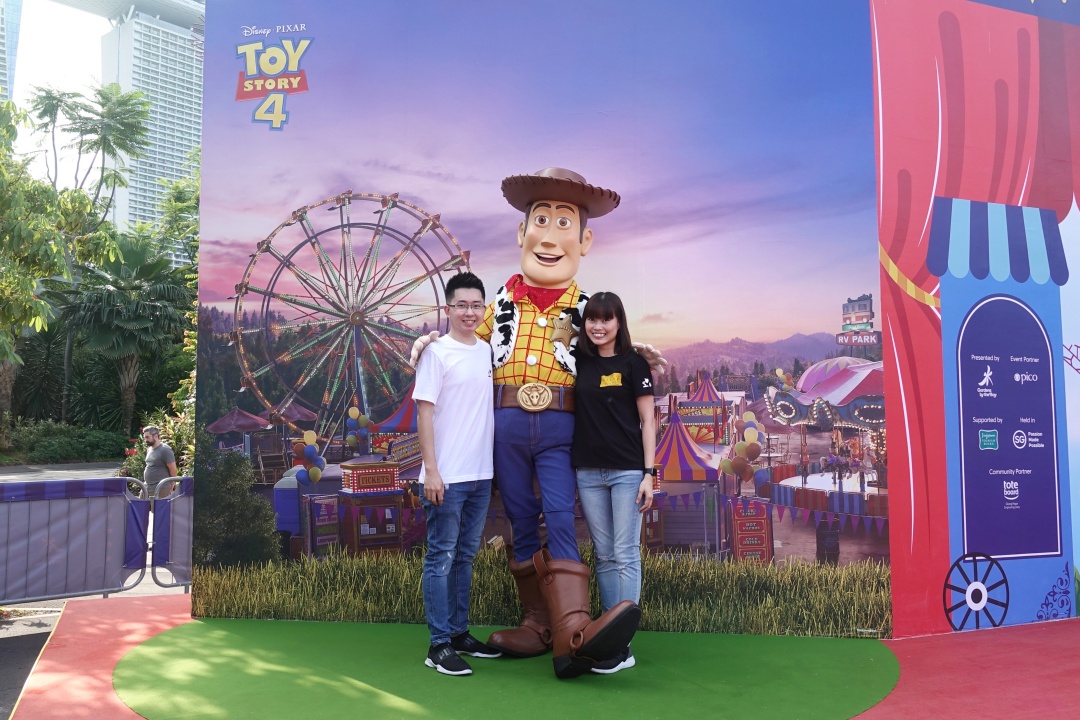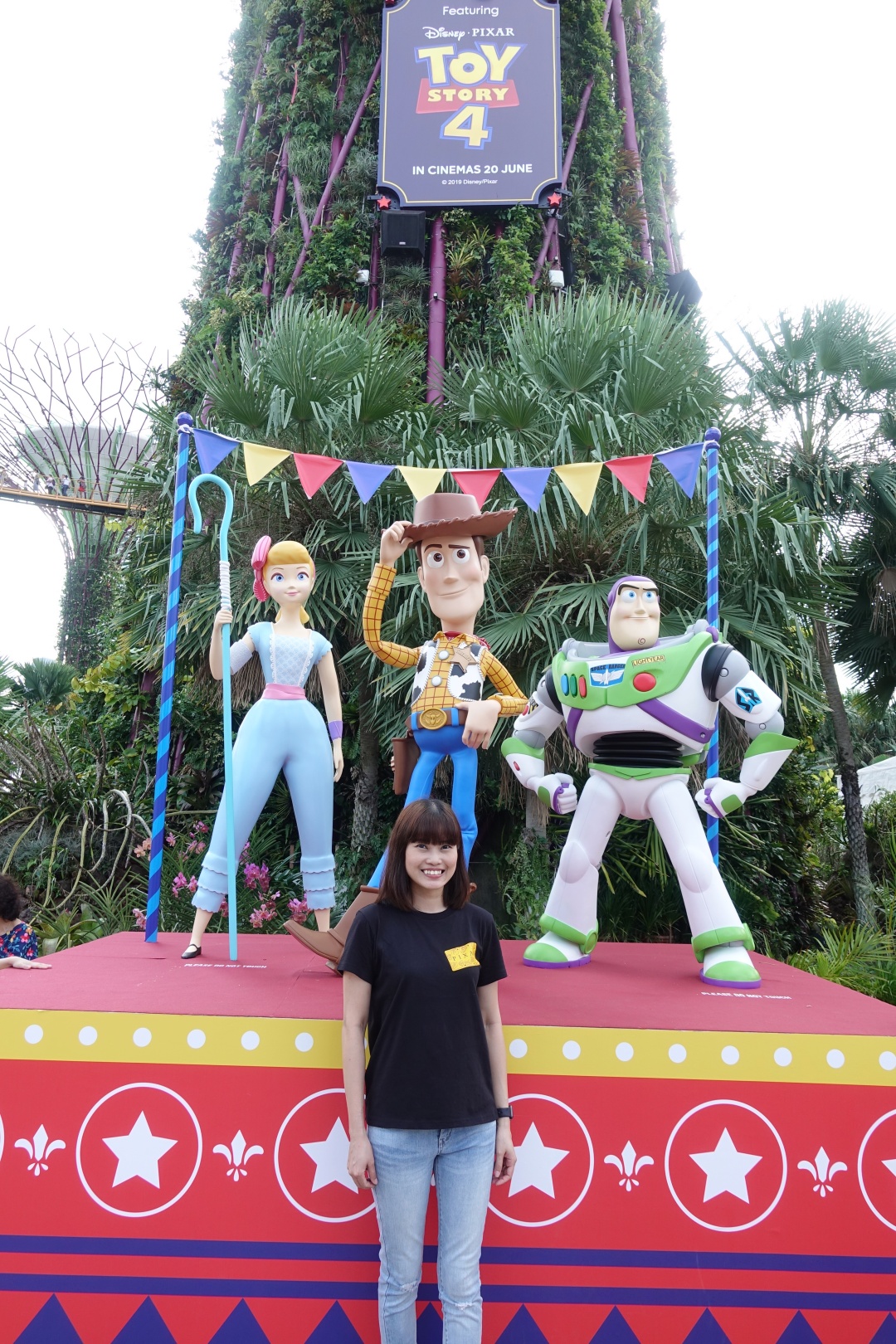 Went to check out the Children's Festival at Gardens by the Bay and managed to get in line to meet Woody and Buzz on stage! [ 15 June 2019 ]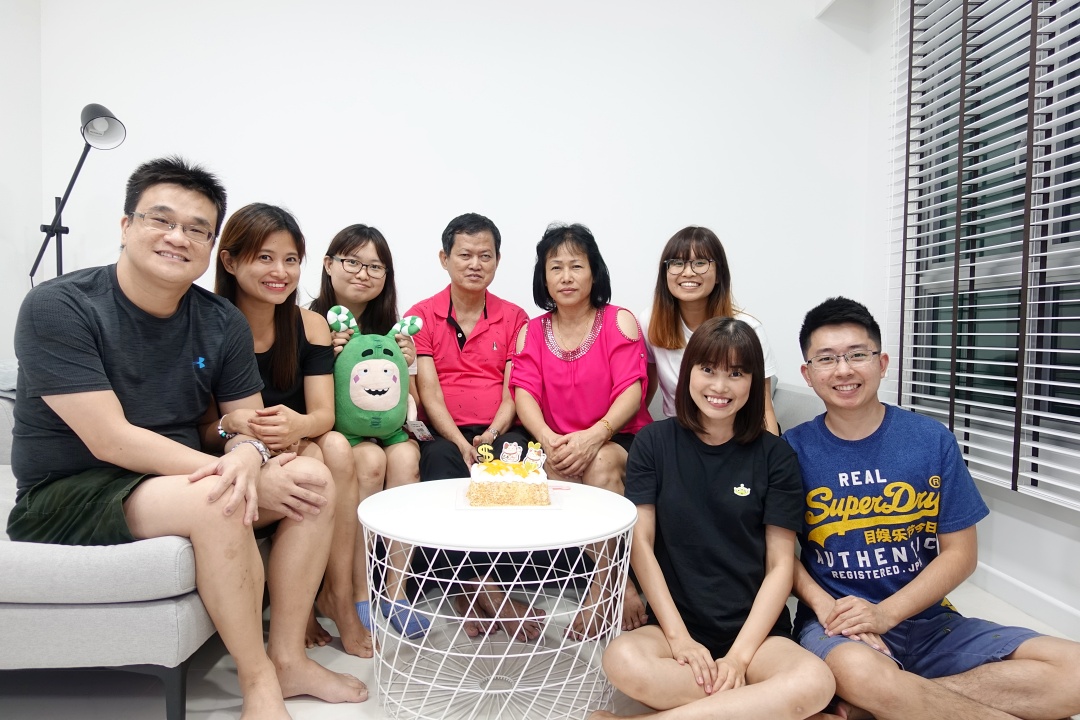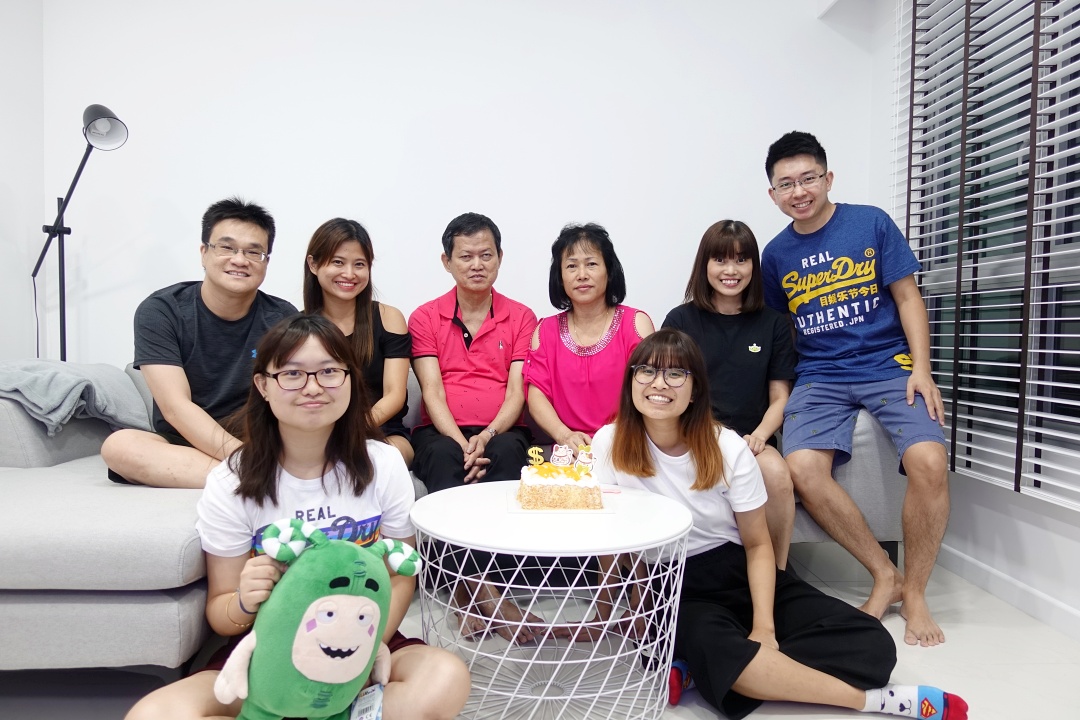 Hosted my family over at my place for a Father's Day celebration. We ordered most of our dinner on Grab Food, but I did contribute by cooking a pot of curry and rice. [ 16 June 2019 ]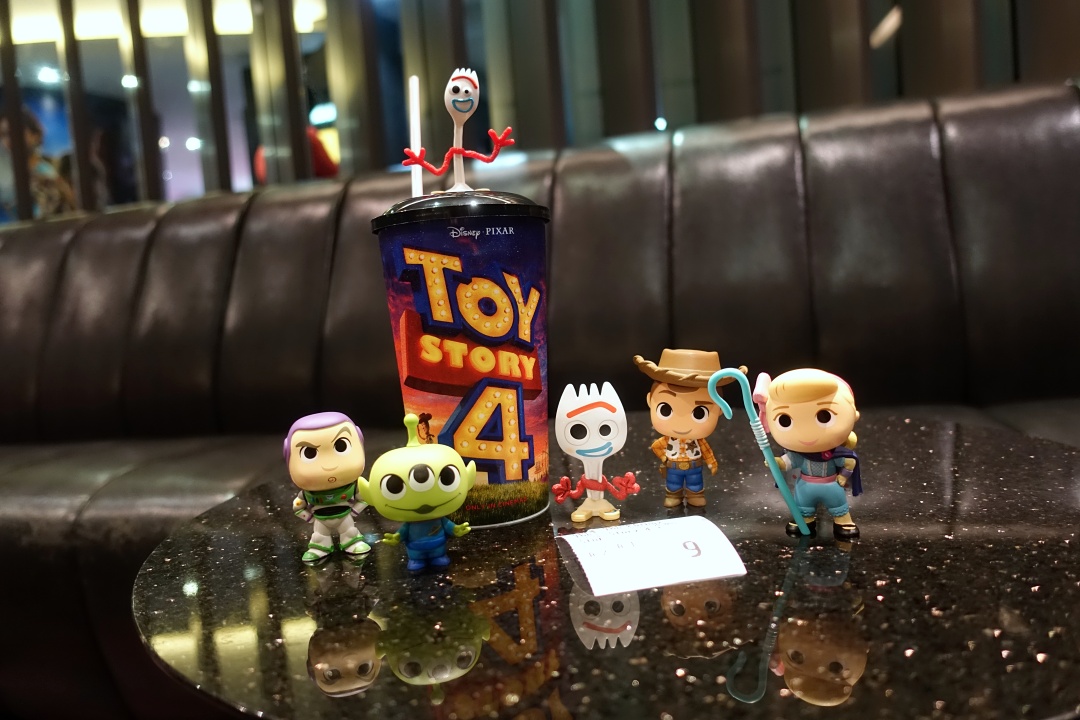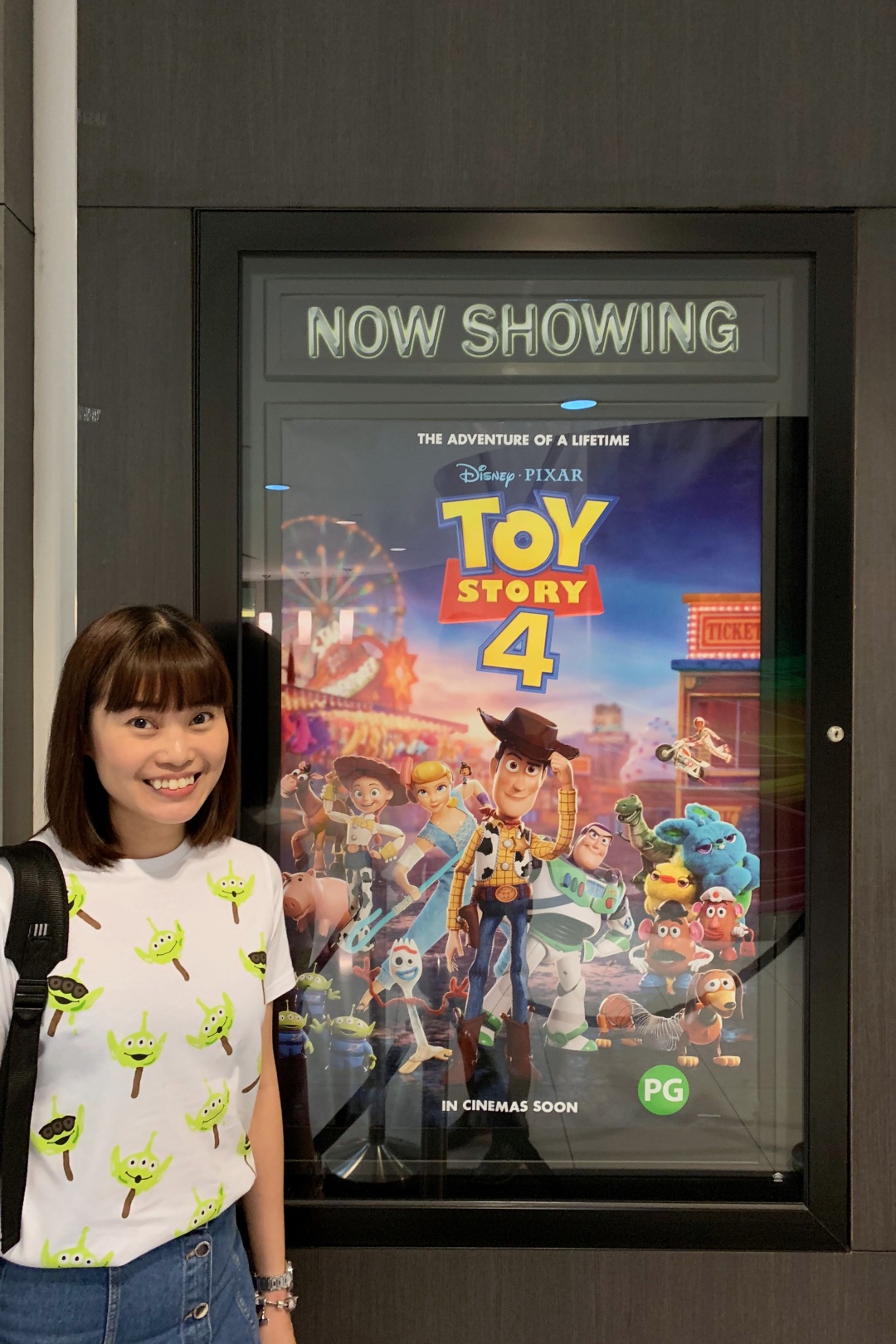 I don't remember watching Toy Story 1/2/3 in cinema, but I made sure I caught Toy Story 4 on the day it hits the cinema! To be honest, I wouldn't say I like how the story ended for Woody and Buzz. [ 20 June 2019 ]
JULY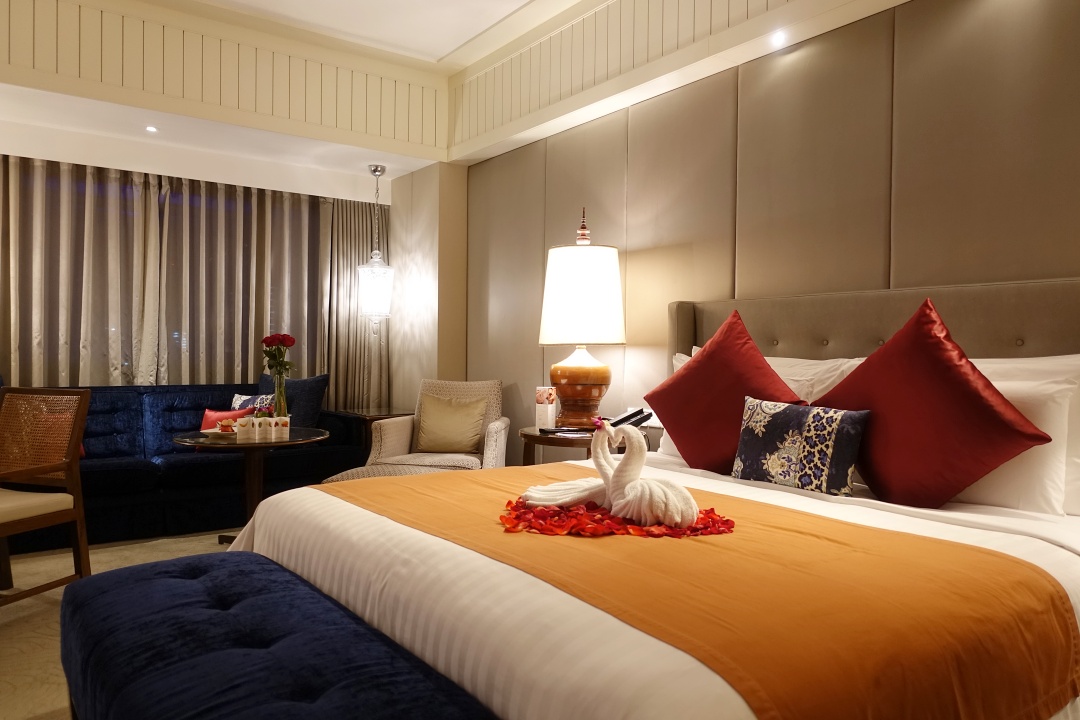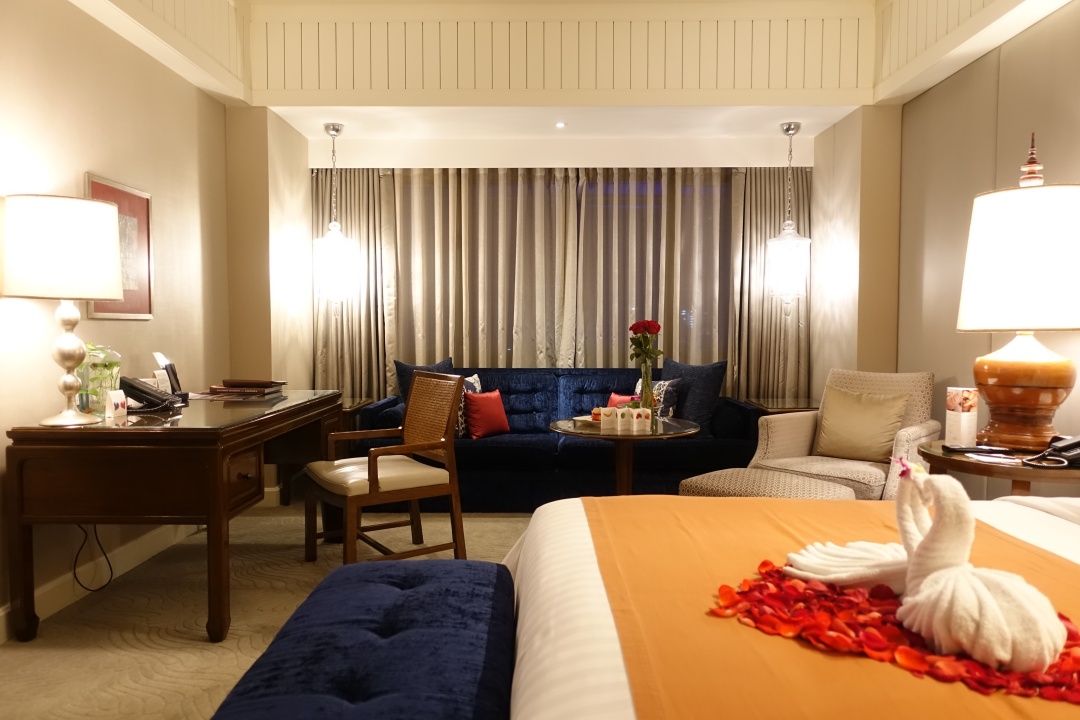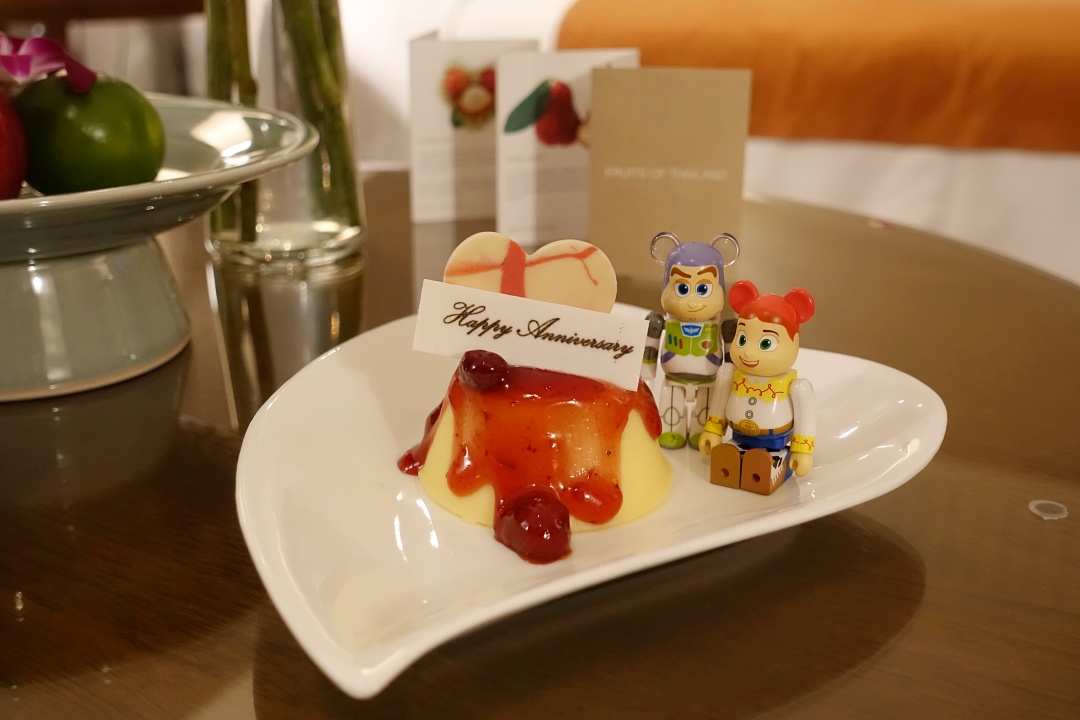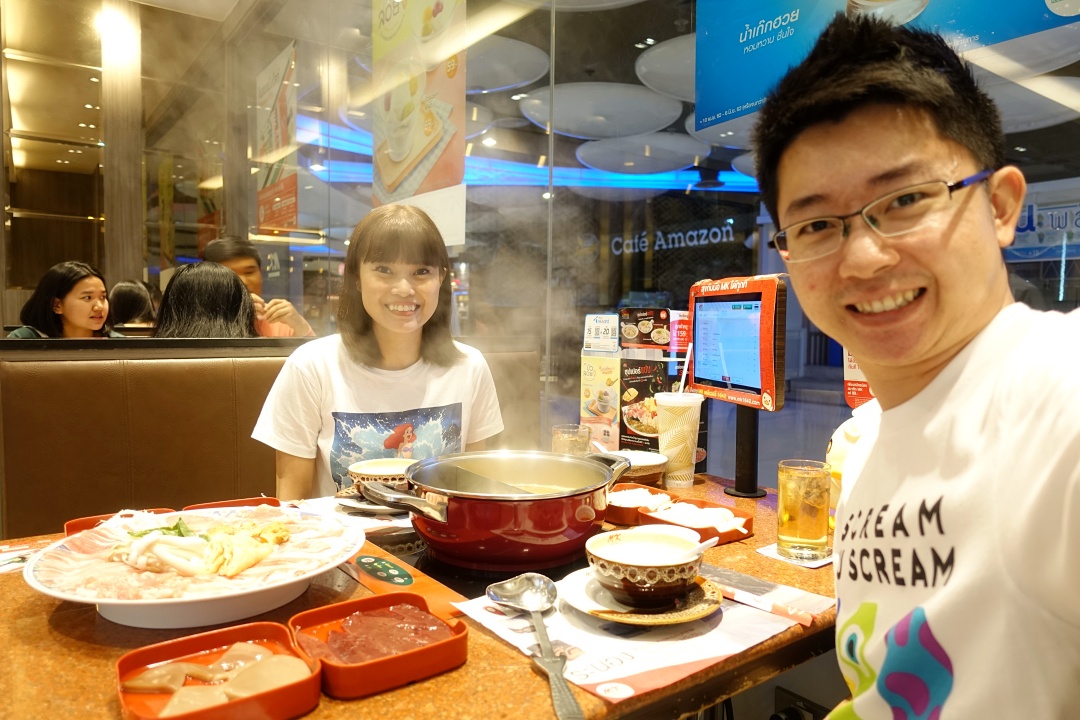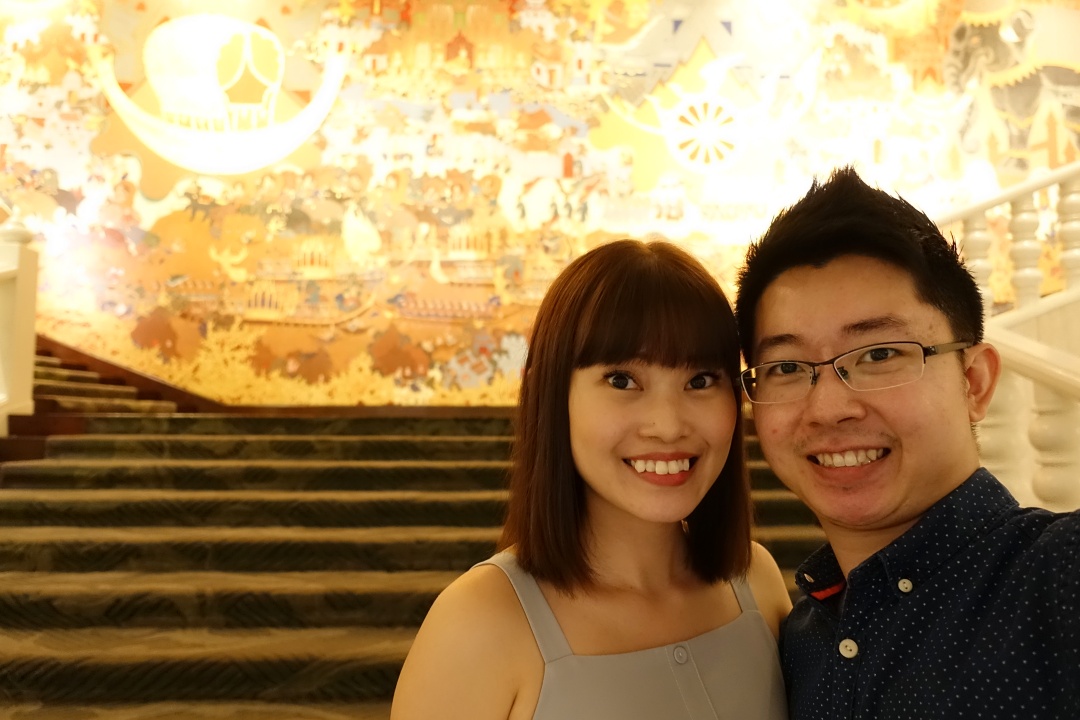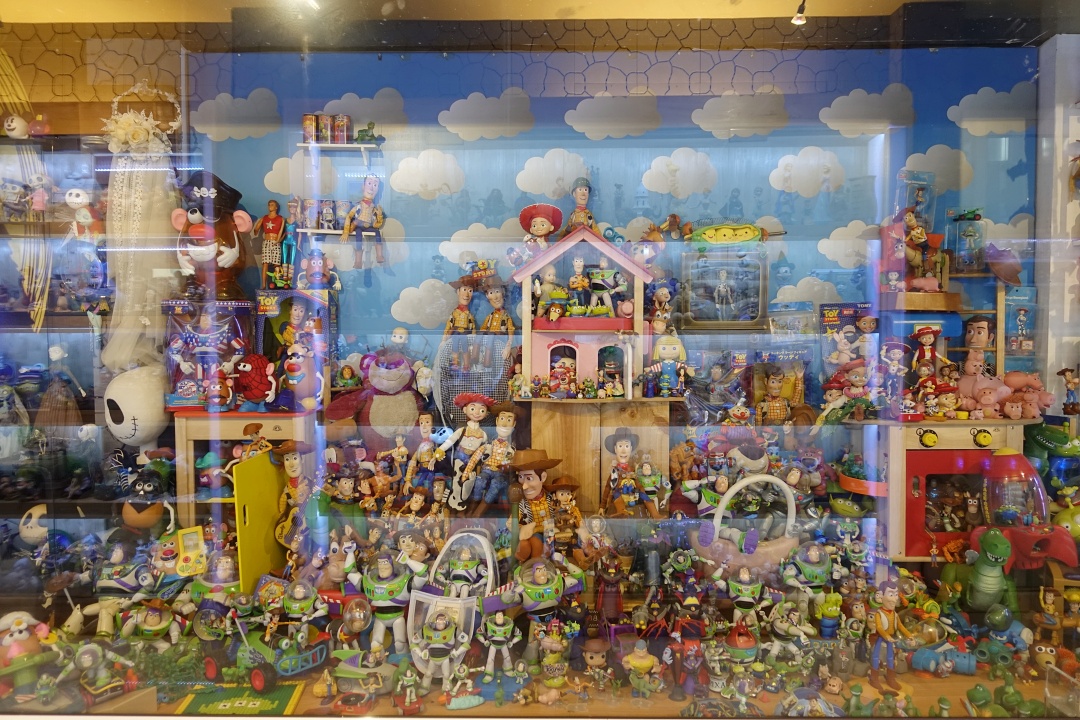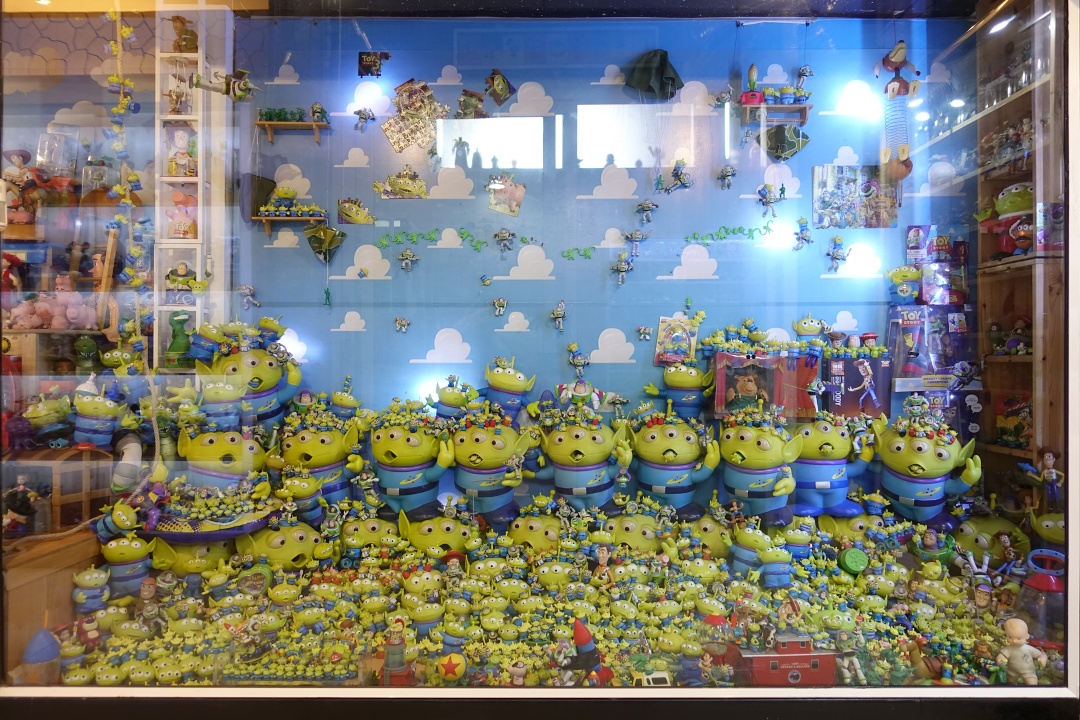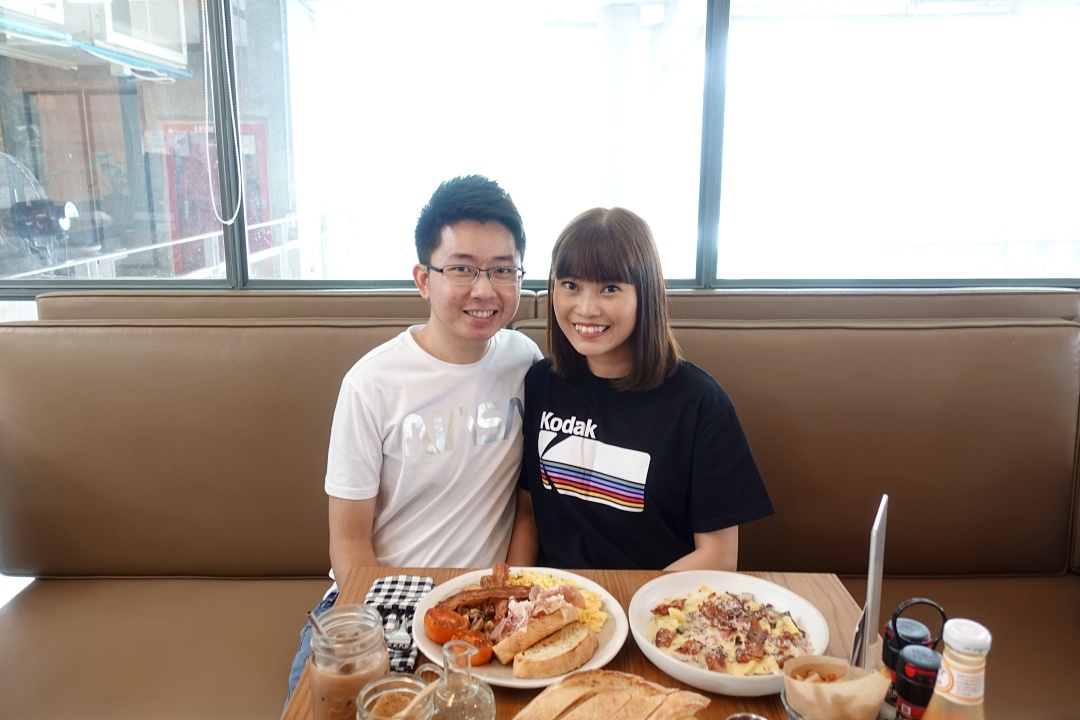 Come July, the Husband and I took a short trip to Bangkok to celebrate our 2nd Wedding Anniversary.
Surprised the Husband by booking Anantara Siam Bangkok Hotel and it was the most beautiful place we had stayed in thus far in Thailand. This trip was all about eating. Aside from eating the usuals, we also went for a seafood buffet at Pullman Bangkok King Power and had brunch at Roast cafe. I also finally visited Tooney Toy Museum after seeing it for countless times on Instagram! [ 3 – 8 July 2019 ]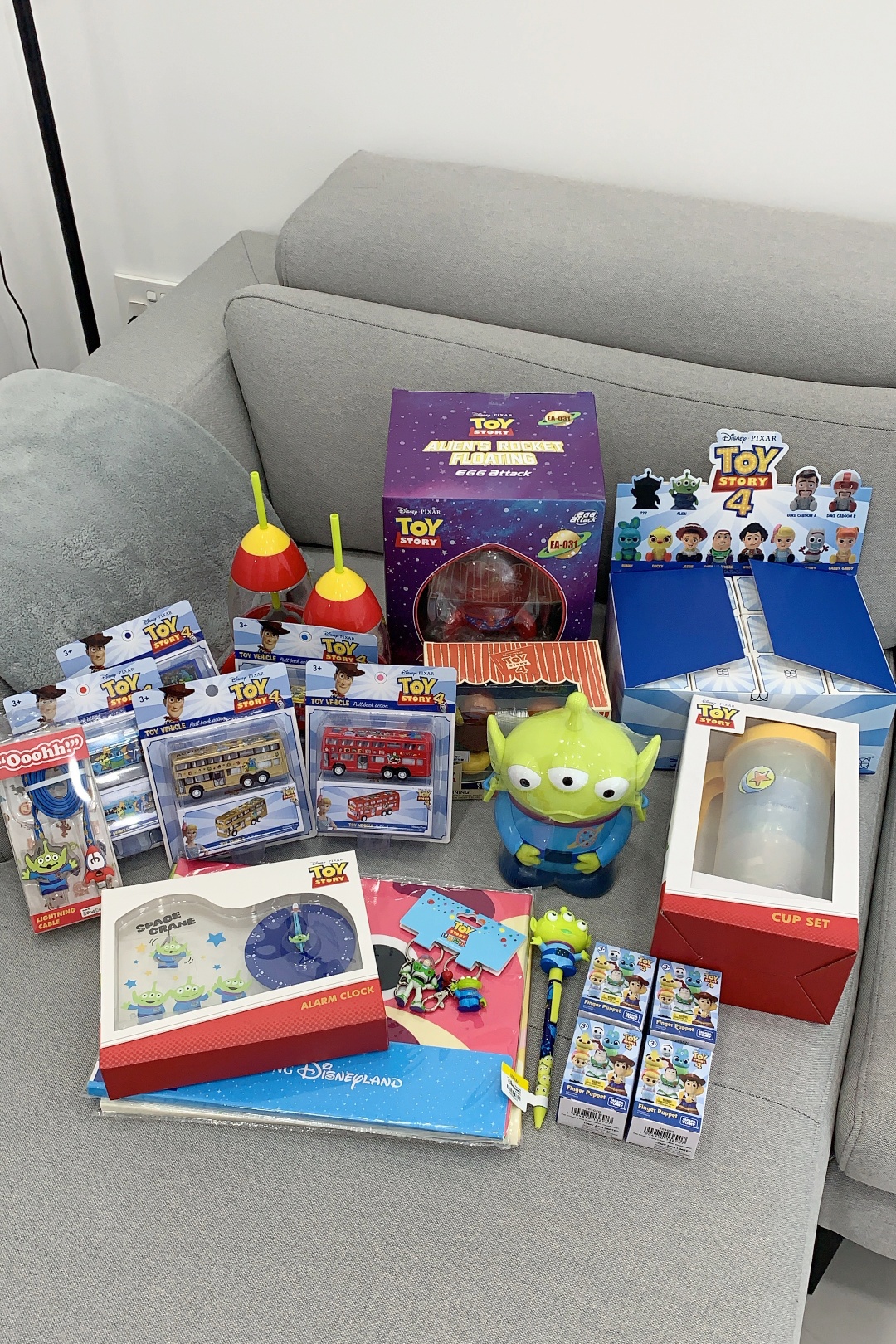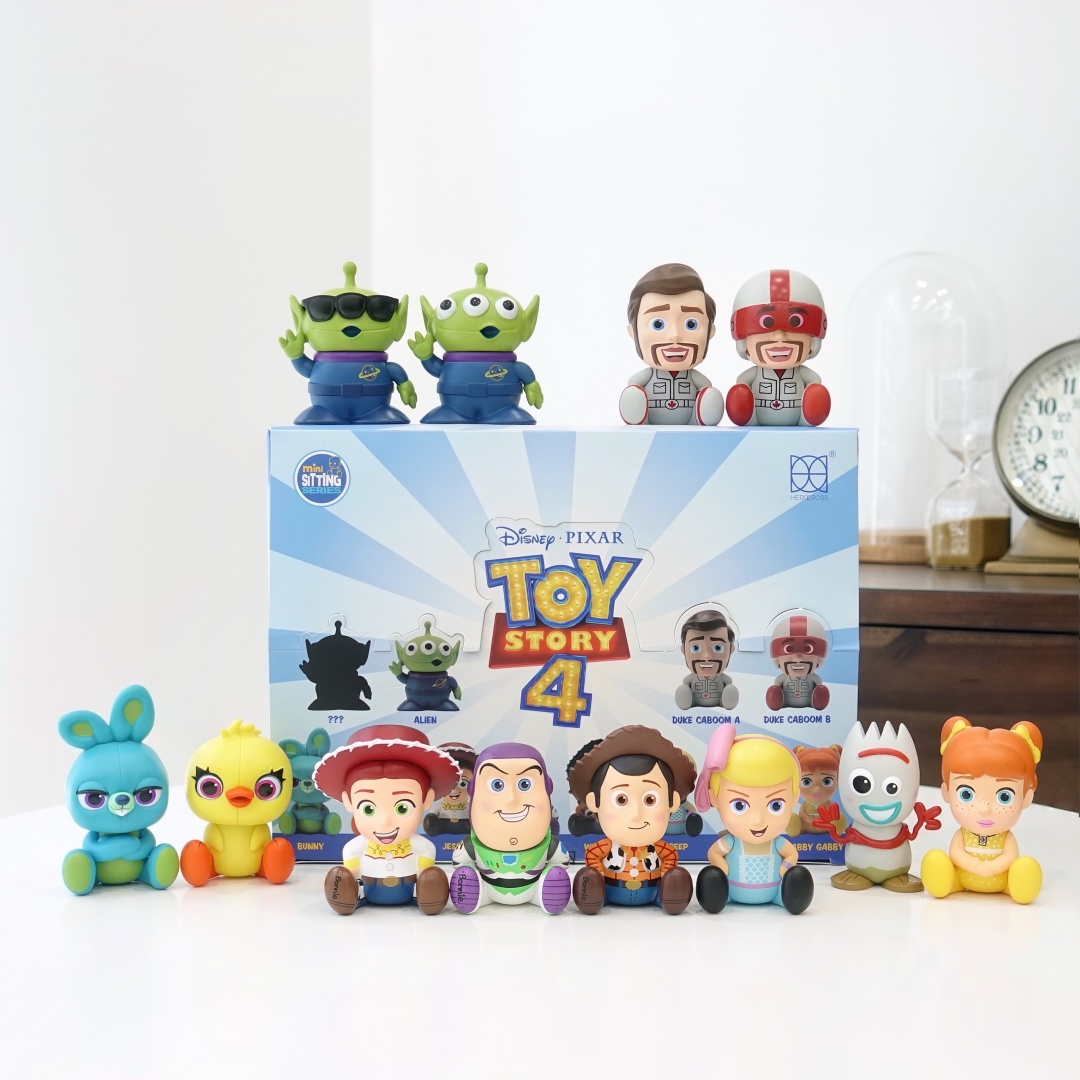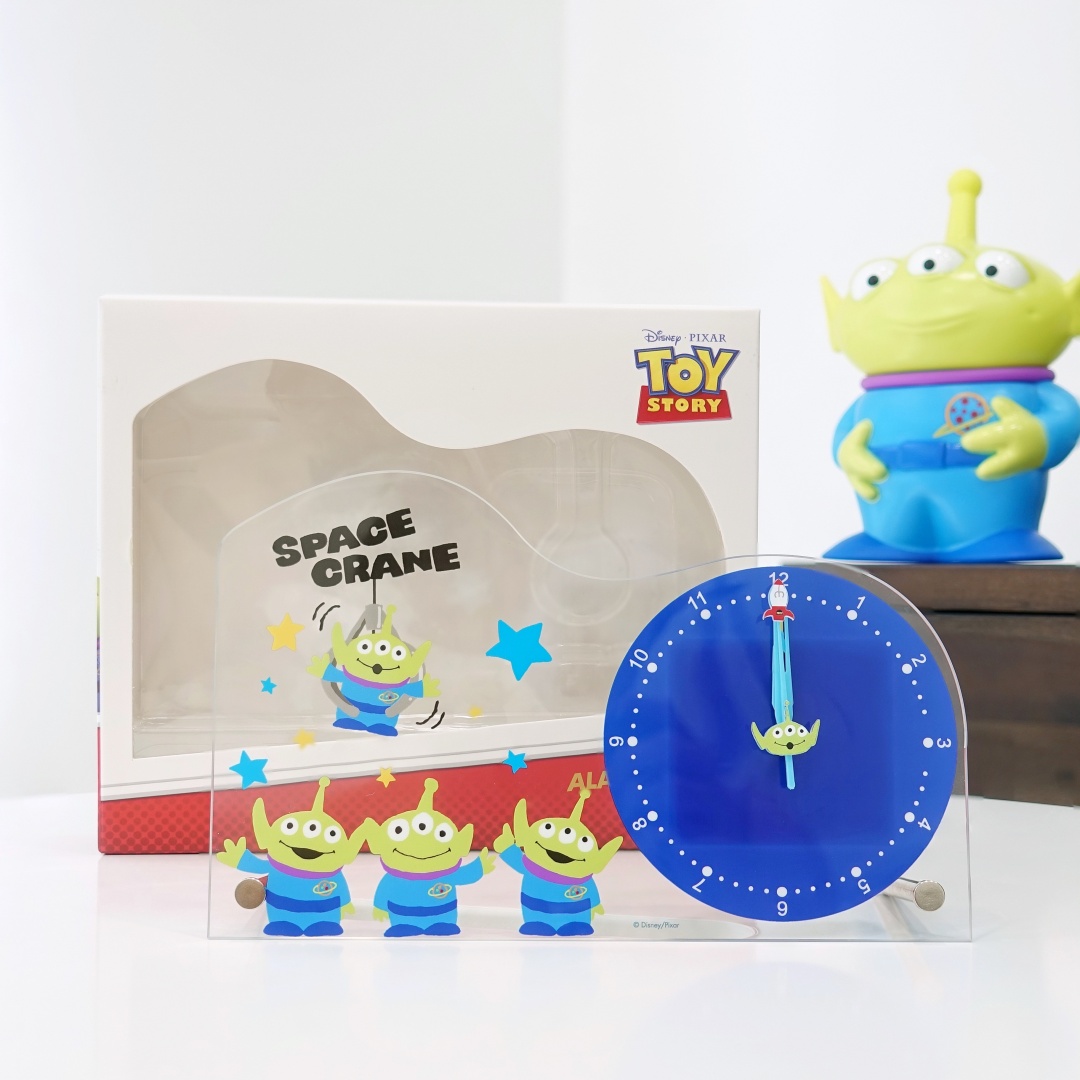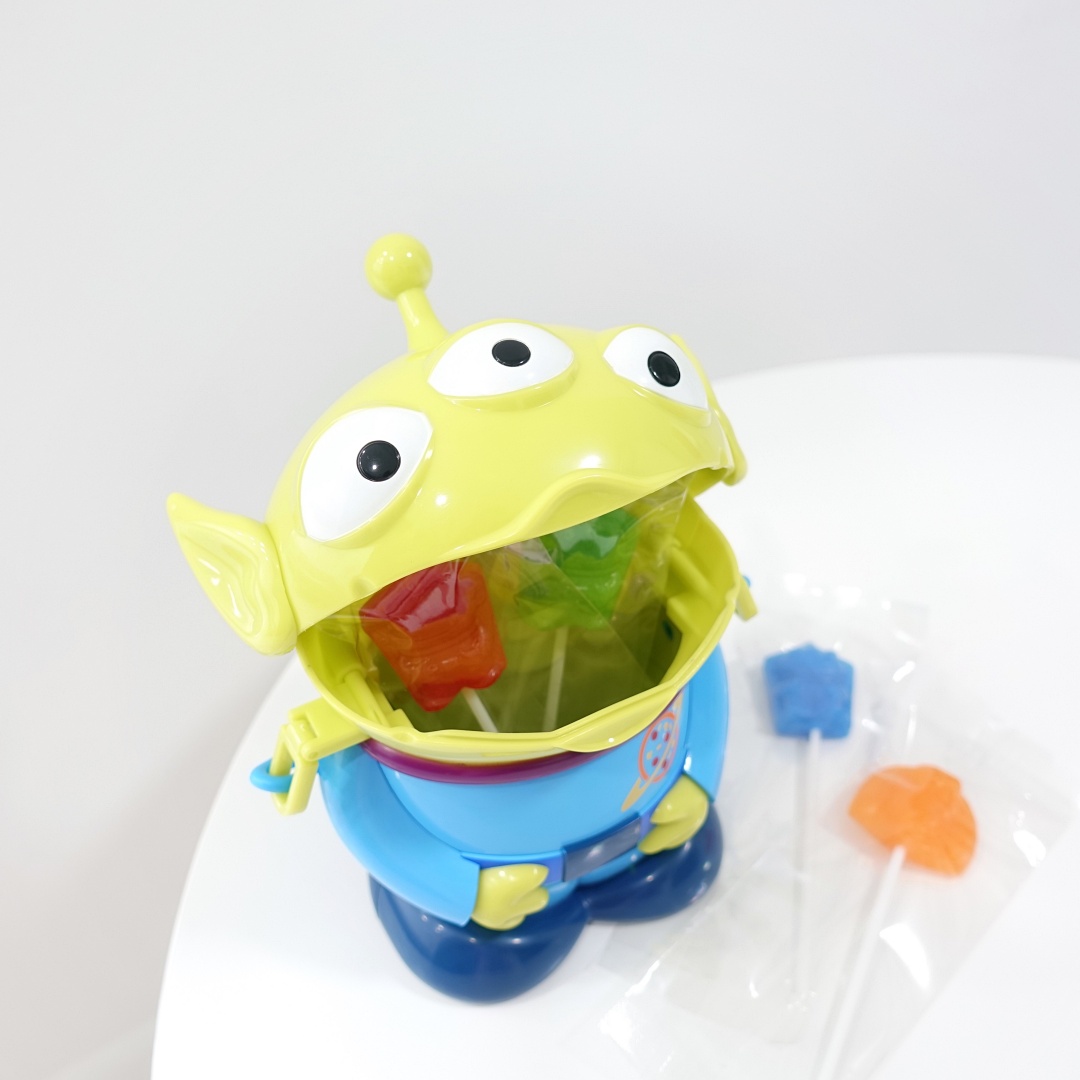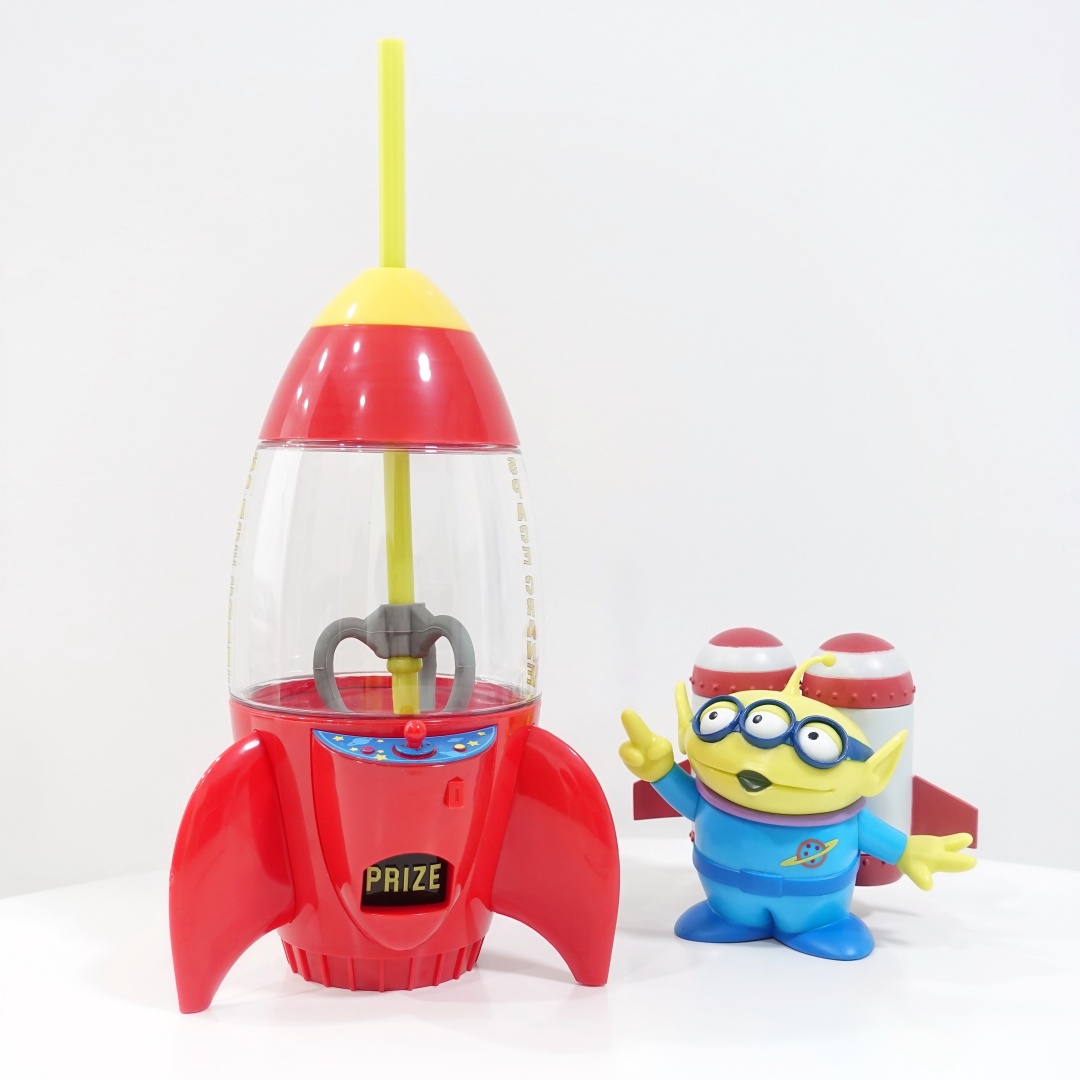 Got left in Singapore, while the Husband went on a work trip to Hong Kong. (I believe this was also the start of his many future work trips?) Well, at least he was my runner and came back with a lot of goodies for me. [ 10 – 11 July 2019 ]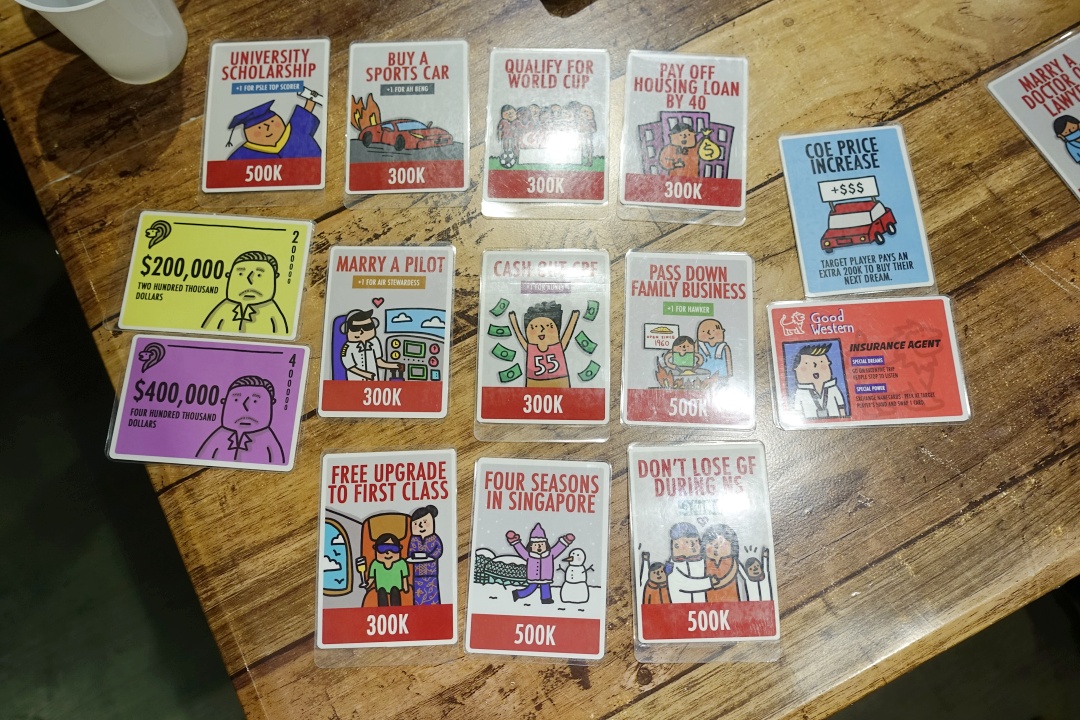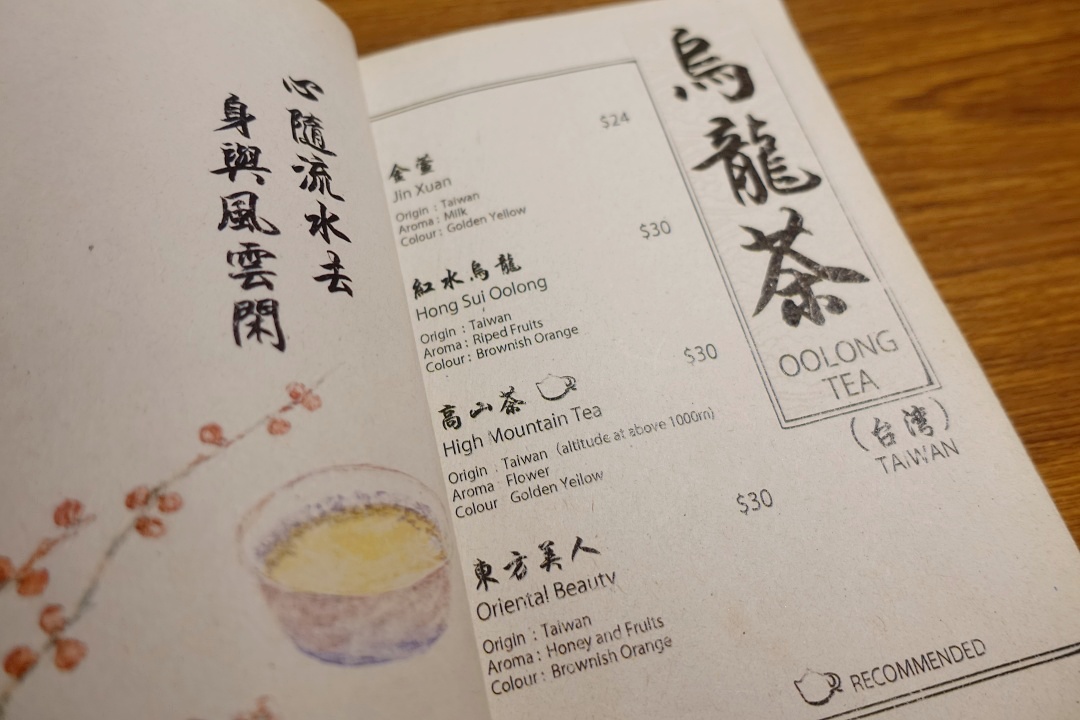 Met up with my Secondary School friends for a round of games. Played The Singaporean Dream for the first time and it was so much fun! Ended our day by having Chinese tea at Tea Chapter. Funny how we discovered that my friend and we were working with the same client on their branding and new website. [ 13 July 2019 ]
AUGUST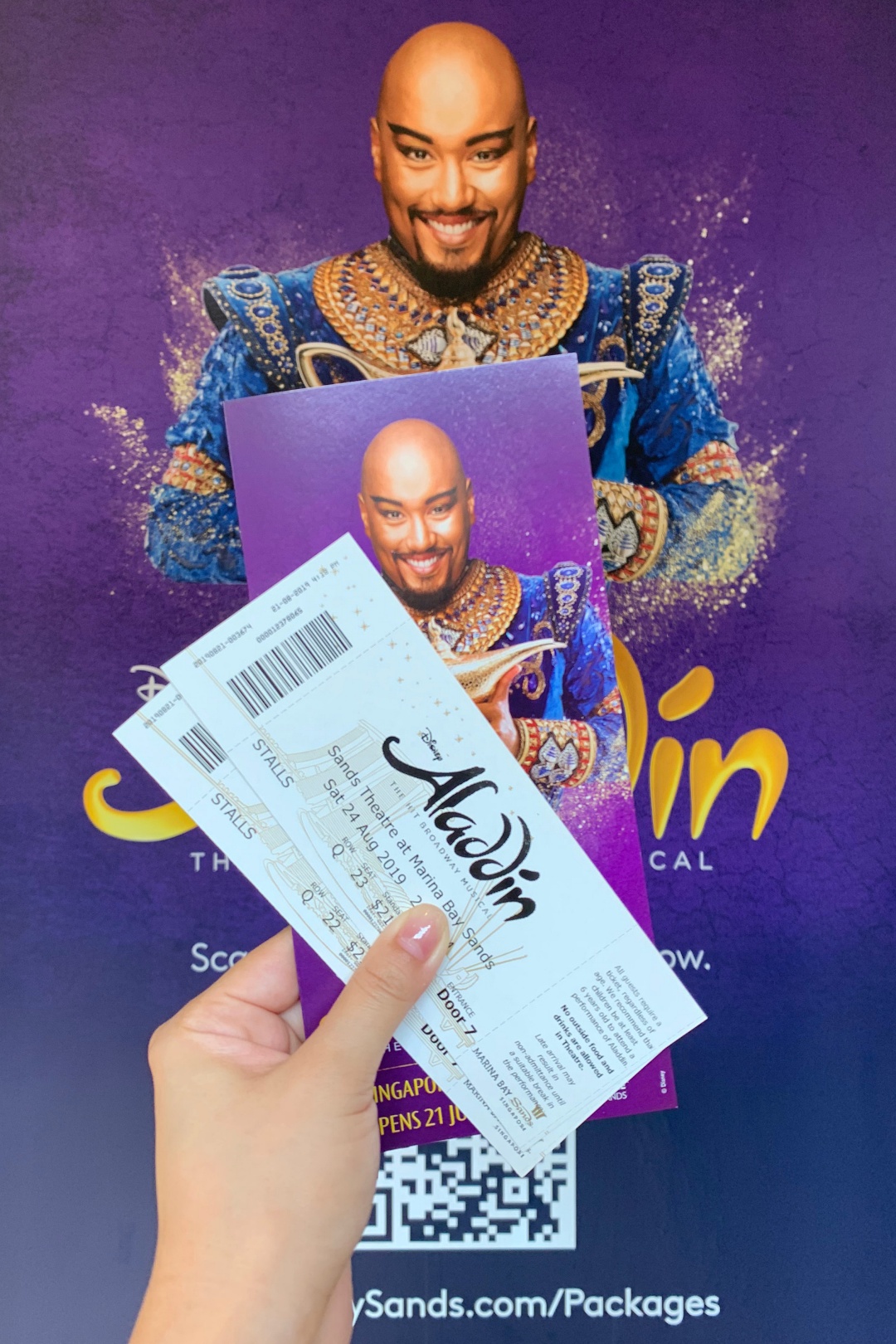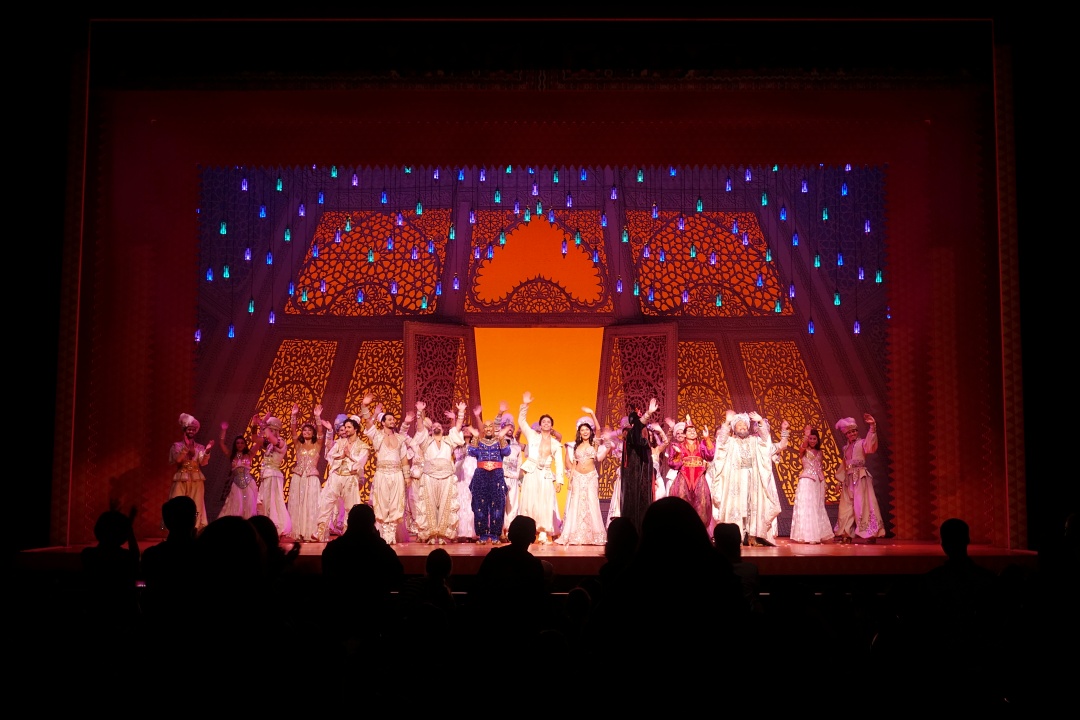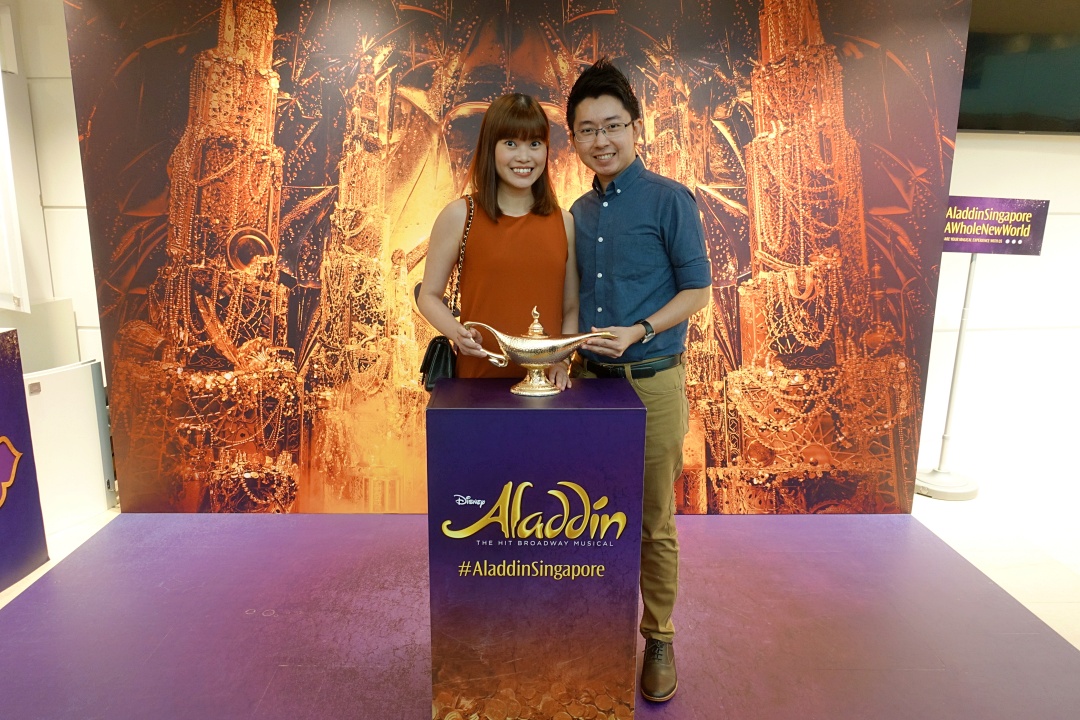 The Husband came back home from work one day and surprised me with tickets to the Aladdin Musical. Love the surprise, but didn't like the fact that he spent hundreds on the tickets. [ 24 August 2019 ]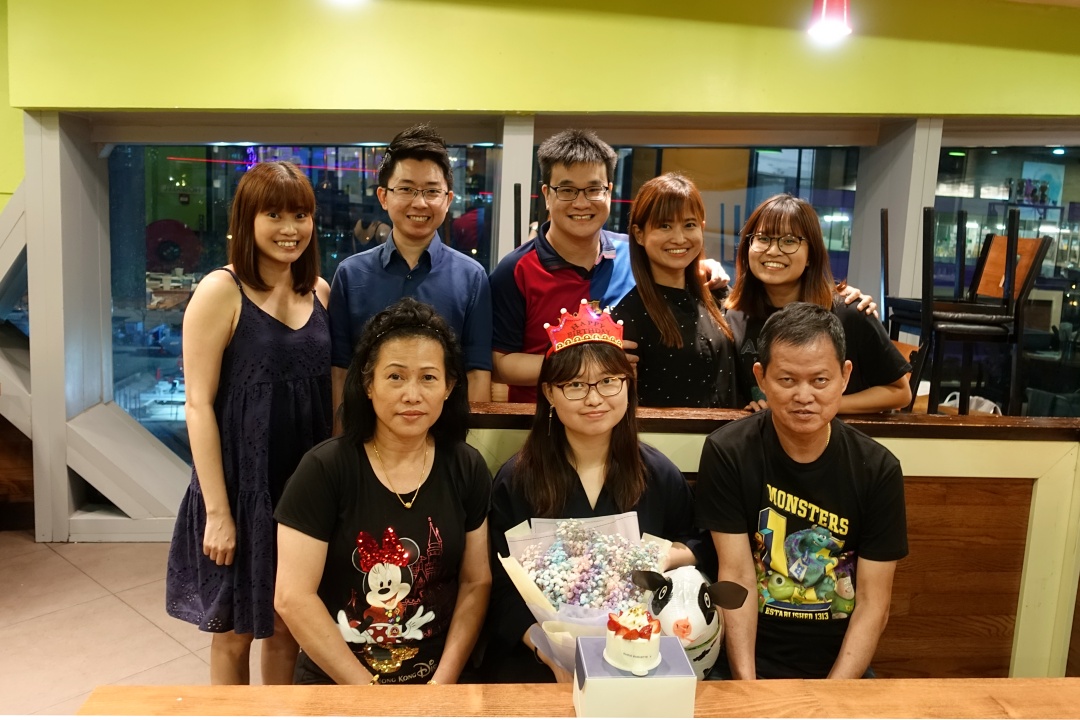 Dinner at Oppa BBQ to celebrate the sister's 22nd birthday. [ 27 August 2019 ]
SEPTEMBER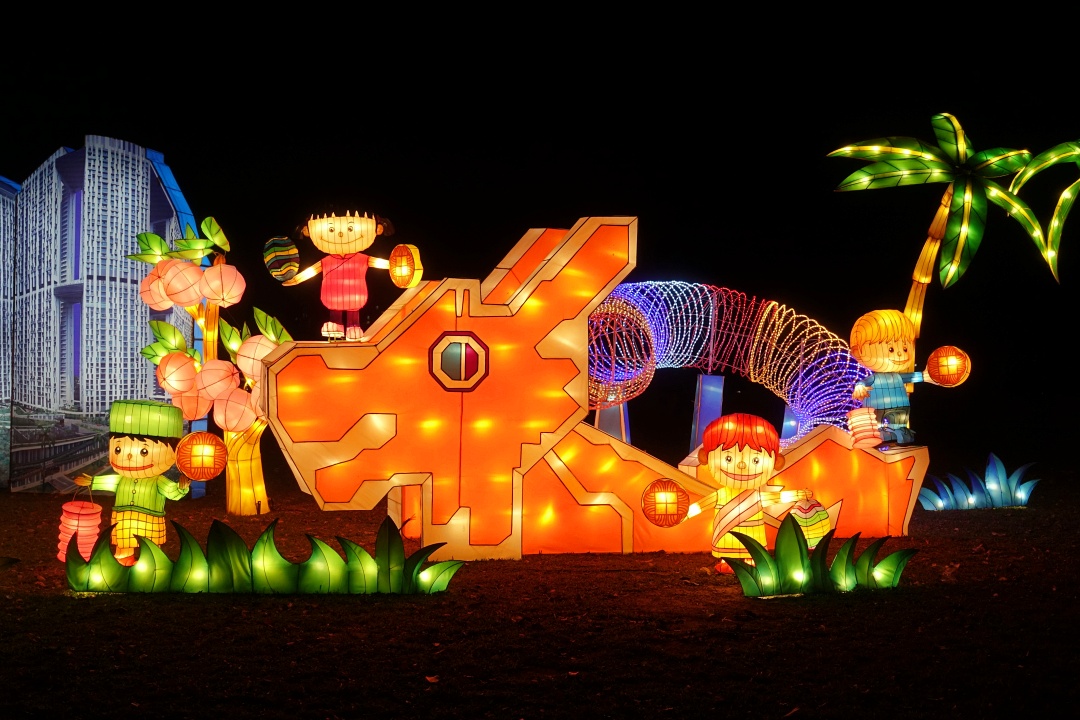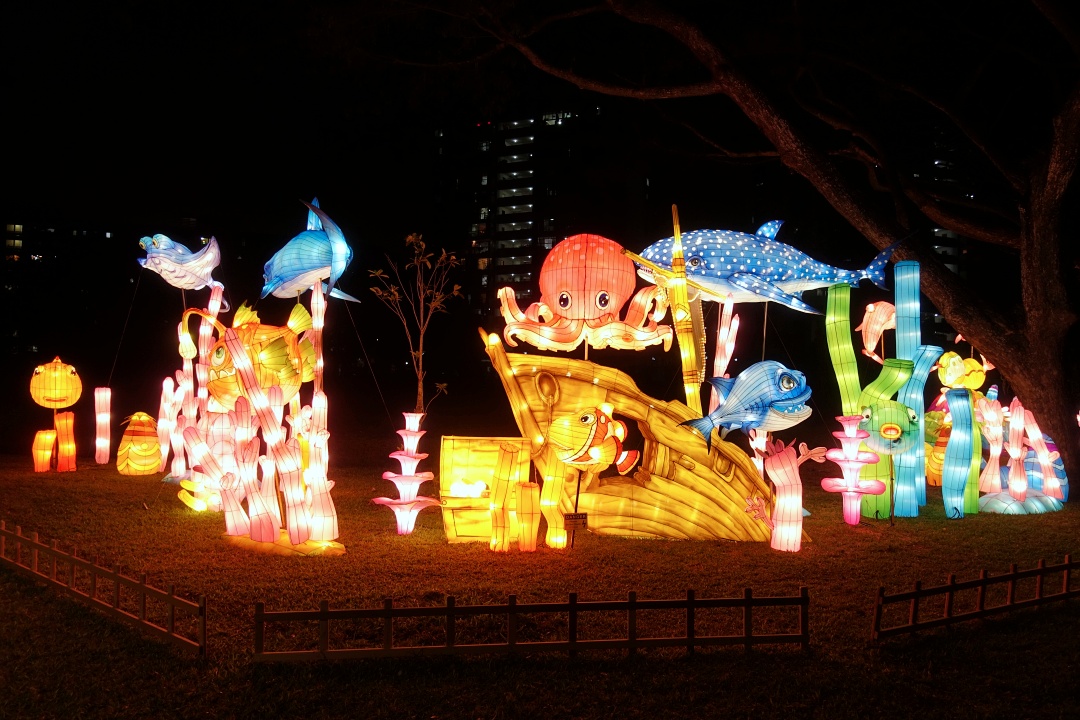 Went to Jurong Lake Gardens with my family to check out the lantern displays for Mid-Autumn Festival. [ 8 September 2019 ]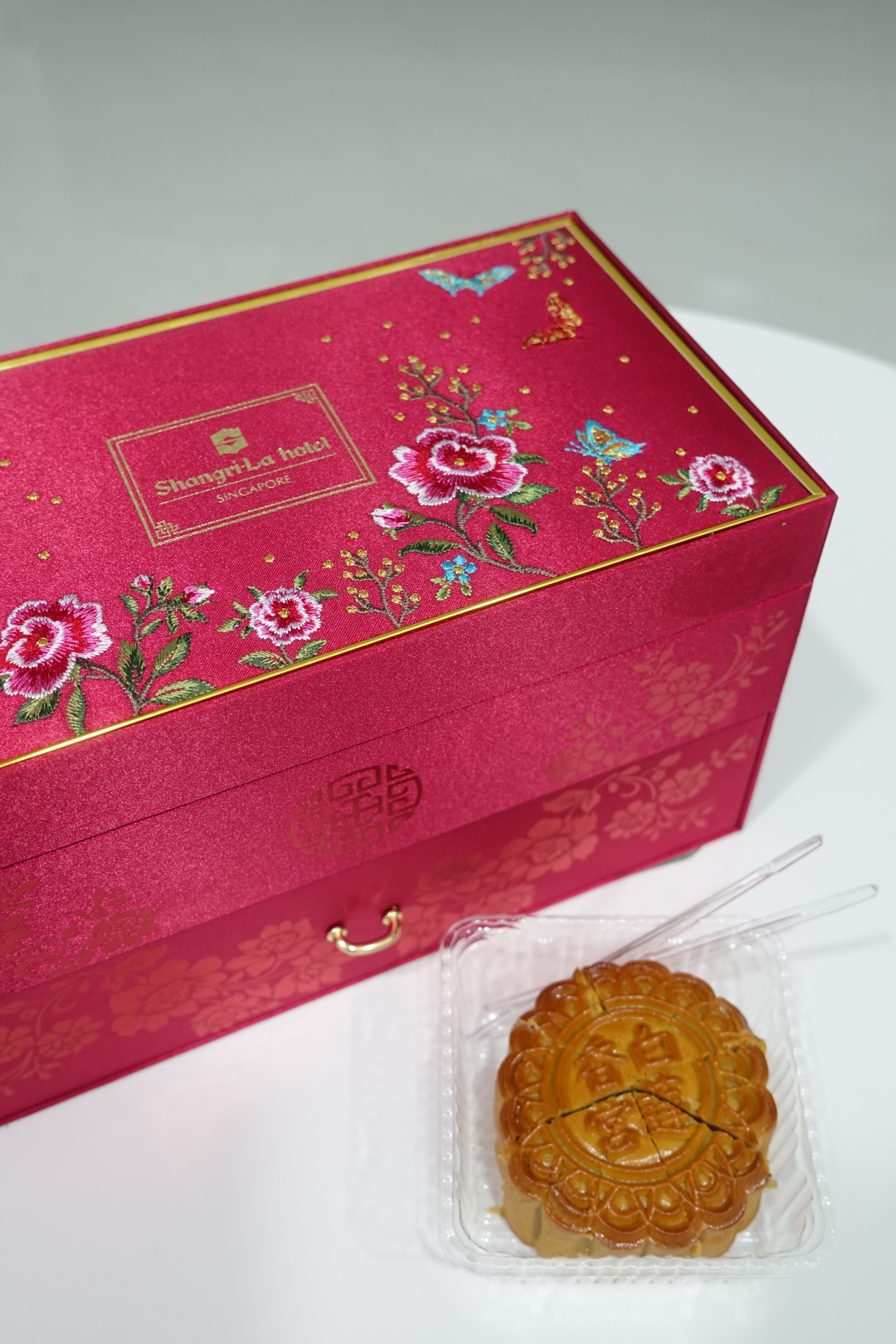 Took our cellophane lanterns and went on a stroll with the Husband to celebrate Mid-Autumn Festival. [ 13 September 2019 ]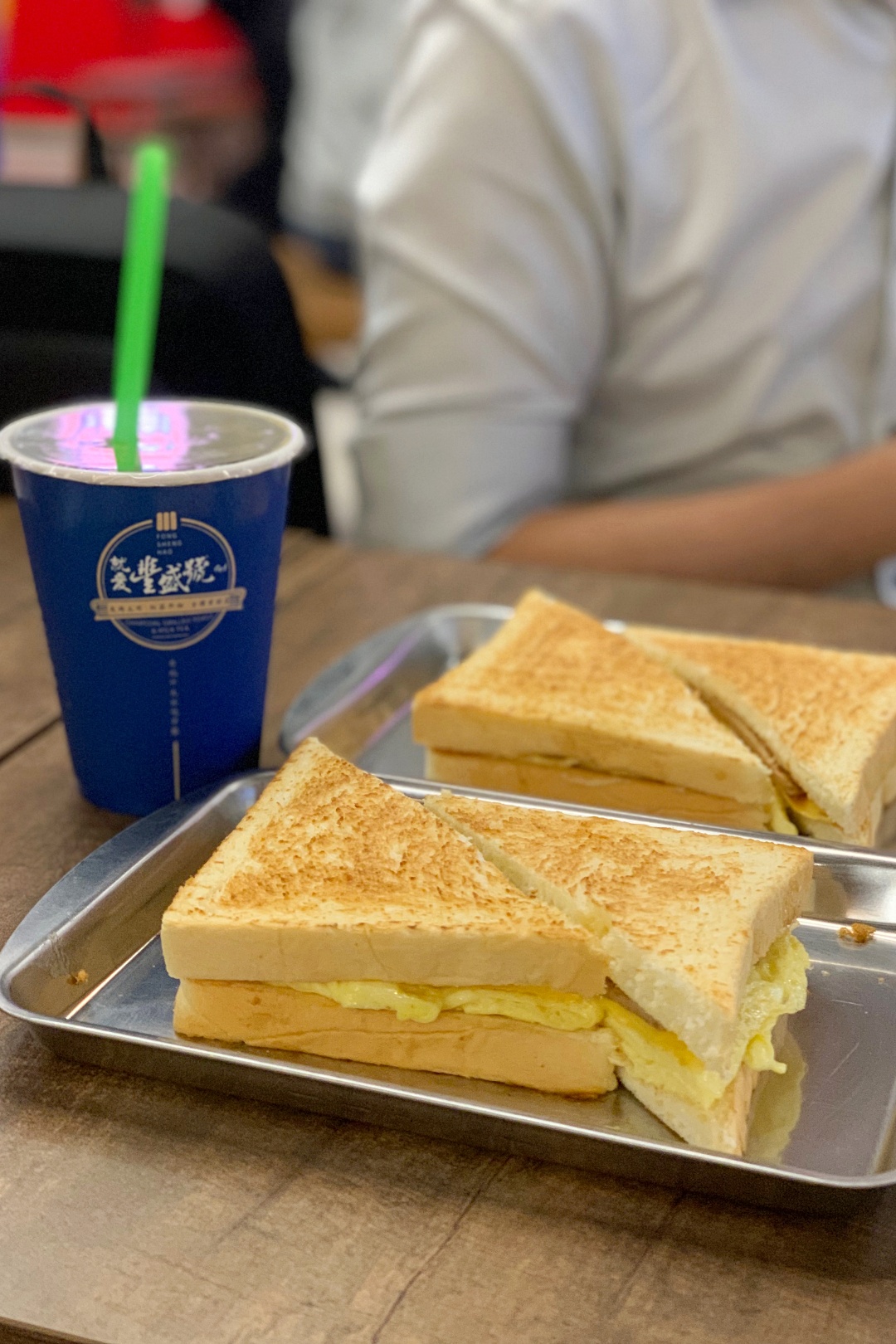 Went all the way down to Paya Lebar Quarter to join the Husband for lunch. We had toast from the somewhat famous Fong Sheng Hao, but it didn't turn out to be any special? [ 18 September 2019 ]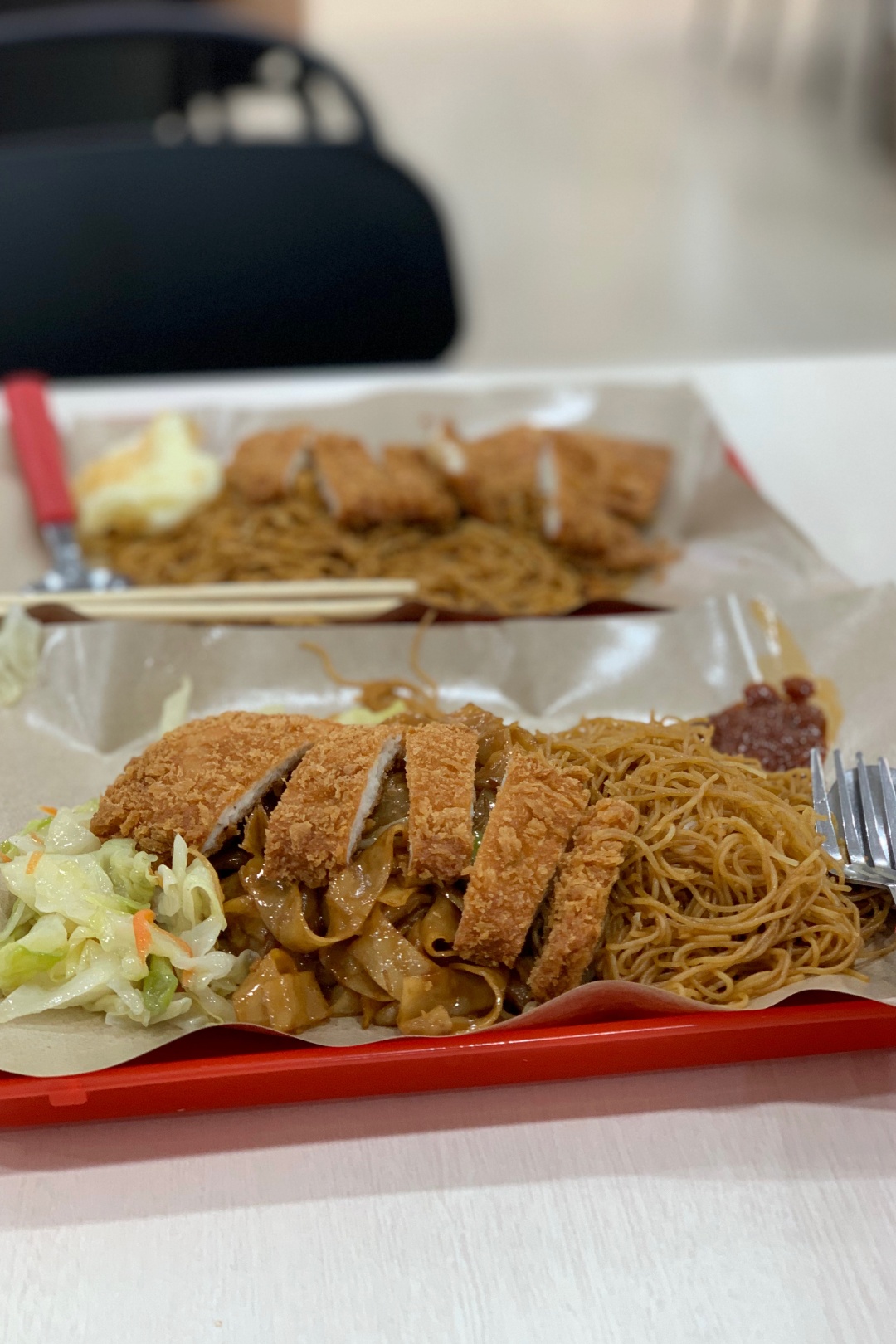 It rarely happened that we woke up early on a Sunday morning and went out for breakfast. Though it's nice to go for a nice brunch, simple breakfast in the neighbourhood is sometimes good enough. [ 22 September 2019 ]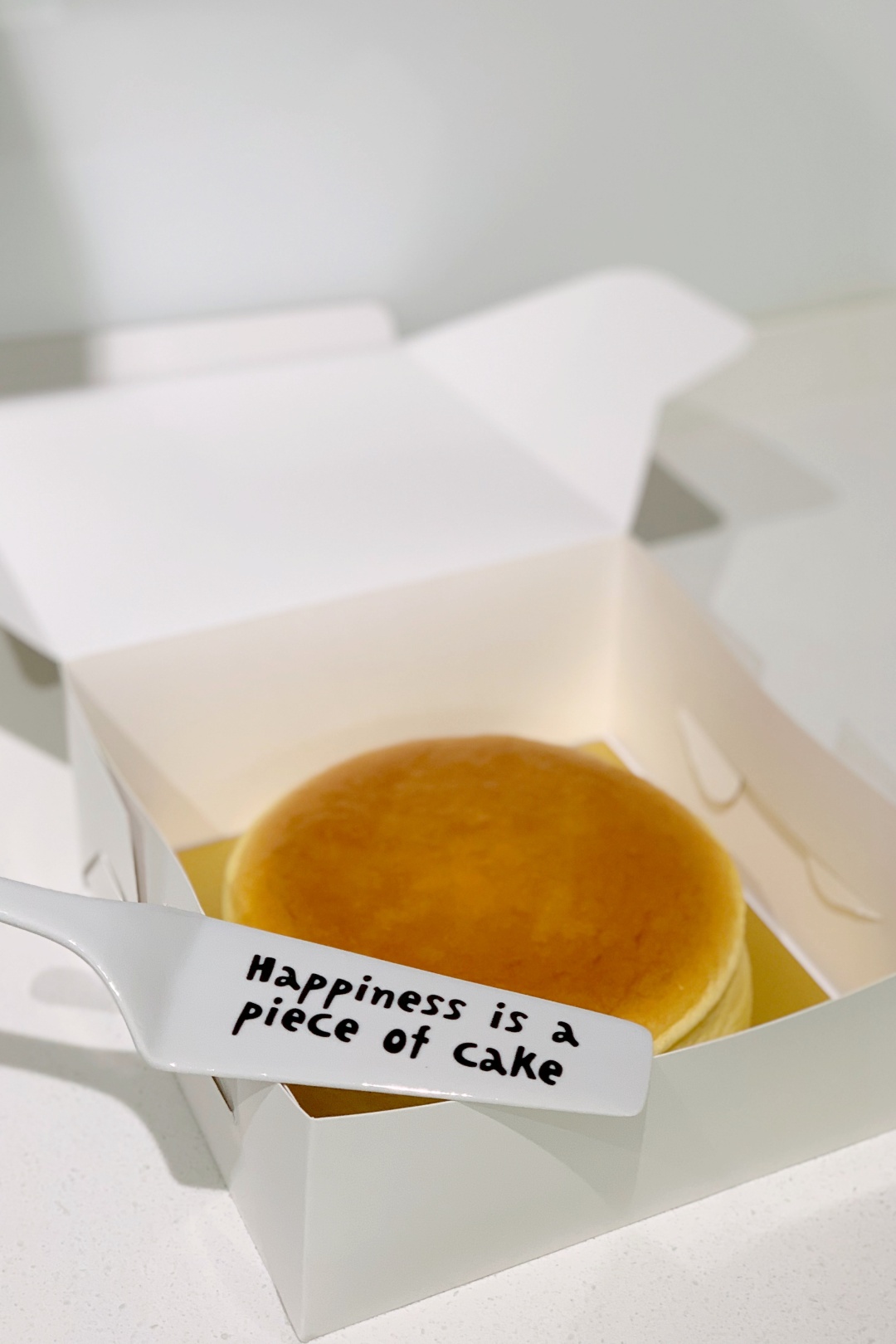 The Husband invited his Poly friends over to our house for lunch, and one of them brought us a homemade cheesecake. [ 29 September 2019 ]
OCTOBER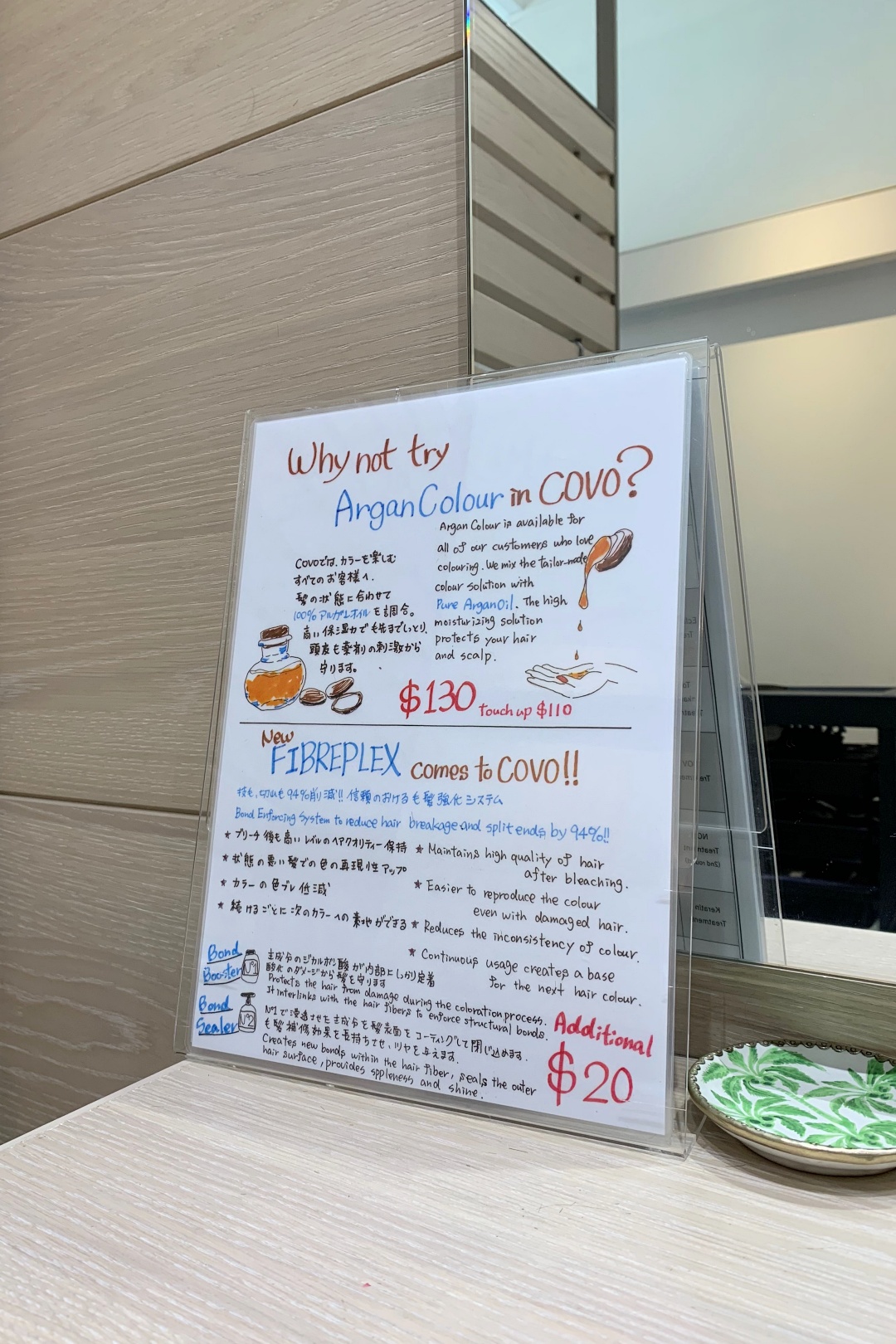 Decided to squeeze in a last-minute appointment for hair colouring at Hair Salon COVO right before I went to Japan. Always enjoyed my time at COVO because the service is impeccable and the stylist always takes such good care of my hair. So far I've been there for a hair cut, hair rebonding, treatment and colouring. [ 2 October 2019 ]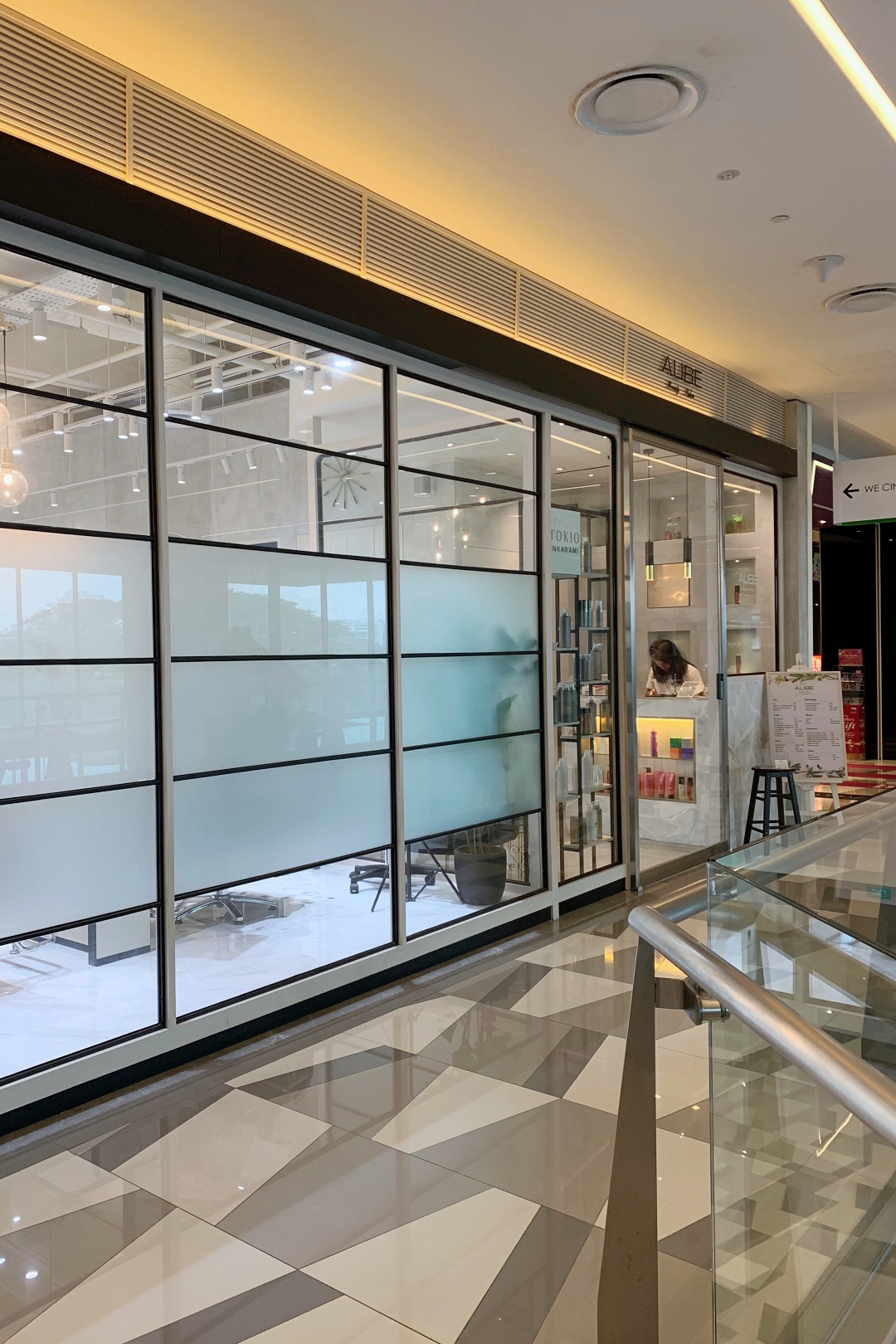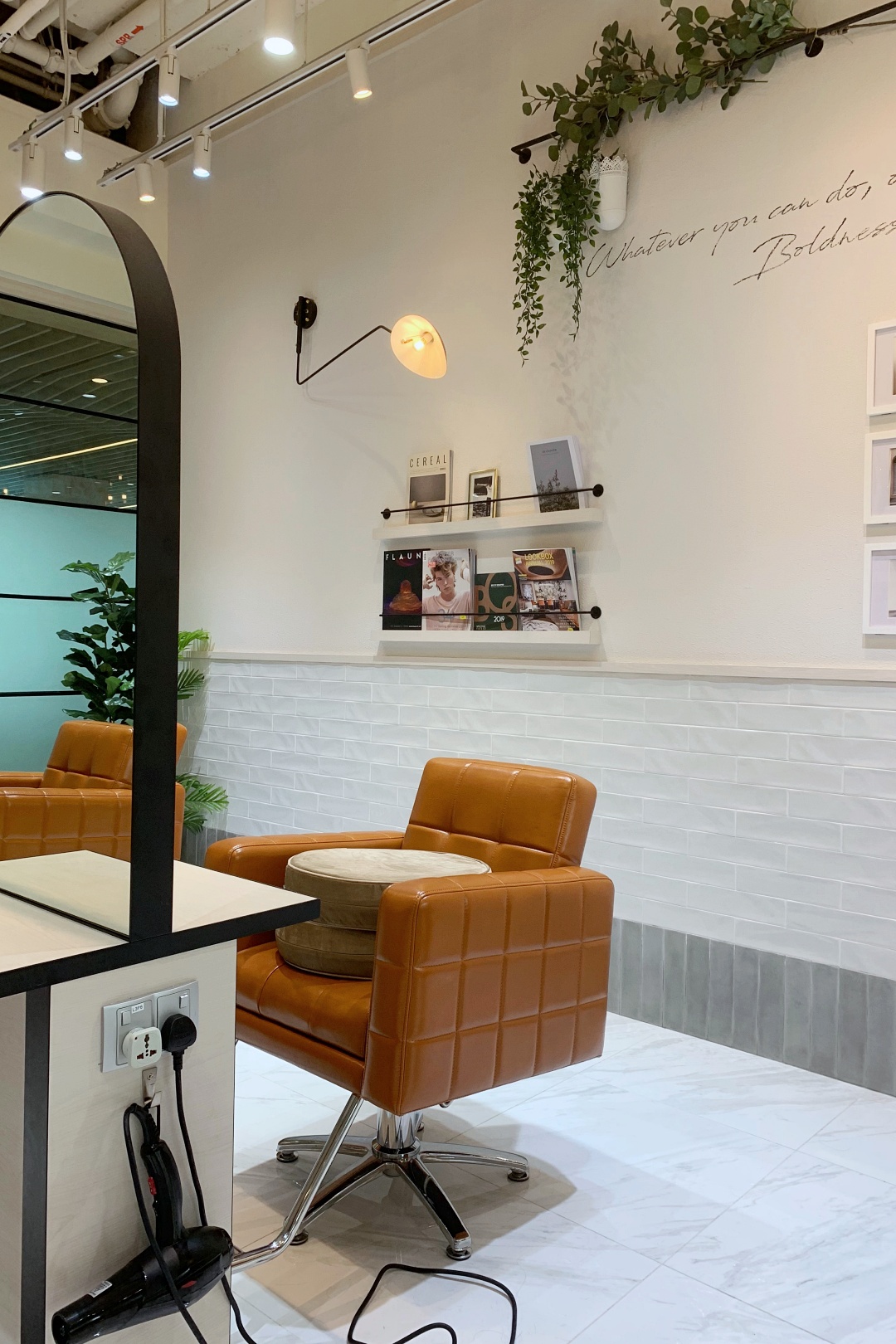 Two days after visiting COVO and just a day before my trip to Japan, I managed to schedule for a hair rebonding session at Aube Salon. Since I had previously done hair rebonding at COVO, I wanted to try out another salon. Google and found this Japanese salon located in Clementi and decided to give it a try. Service was great, but unfortunately, the result didn't turn out to be exceptional. [ 4 October 2019 ]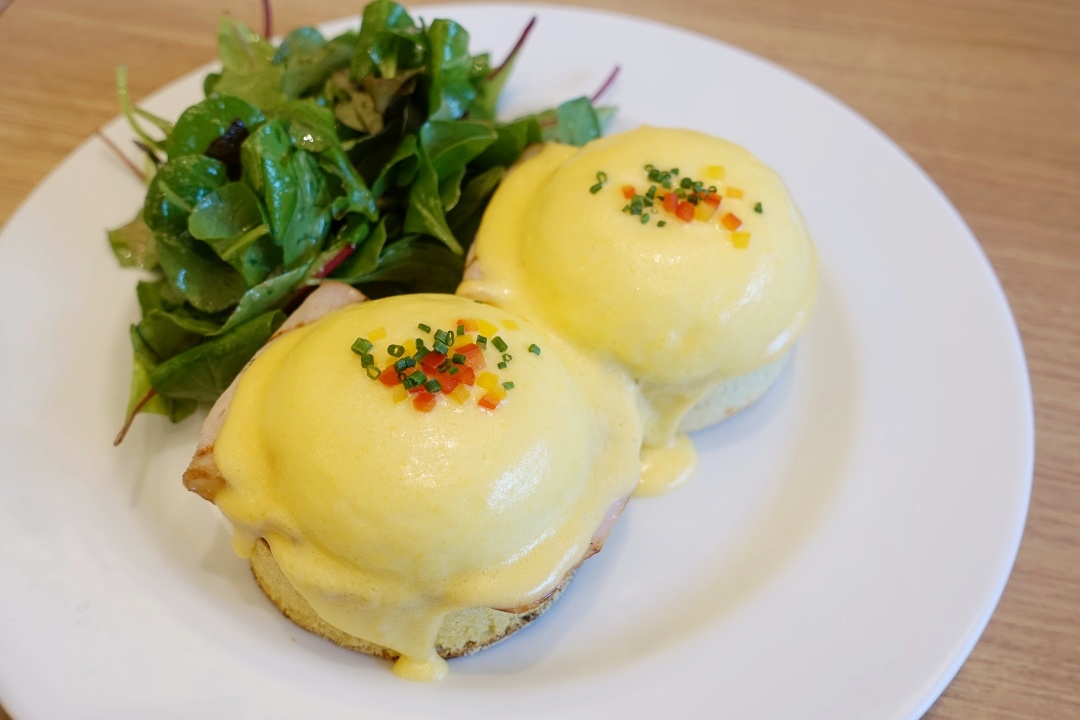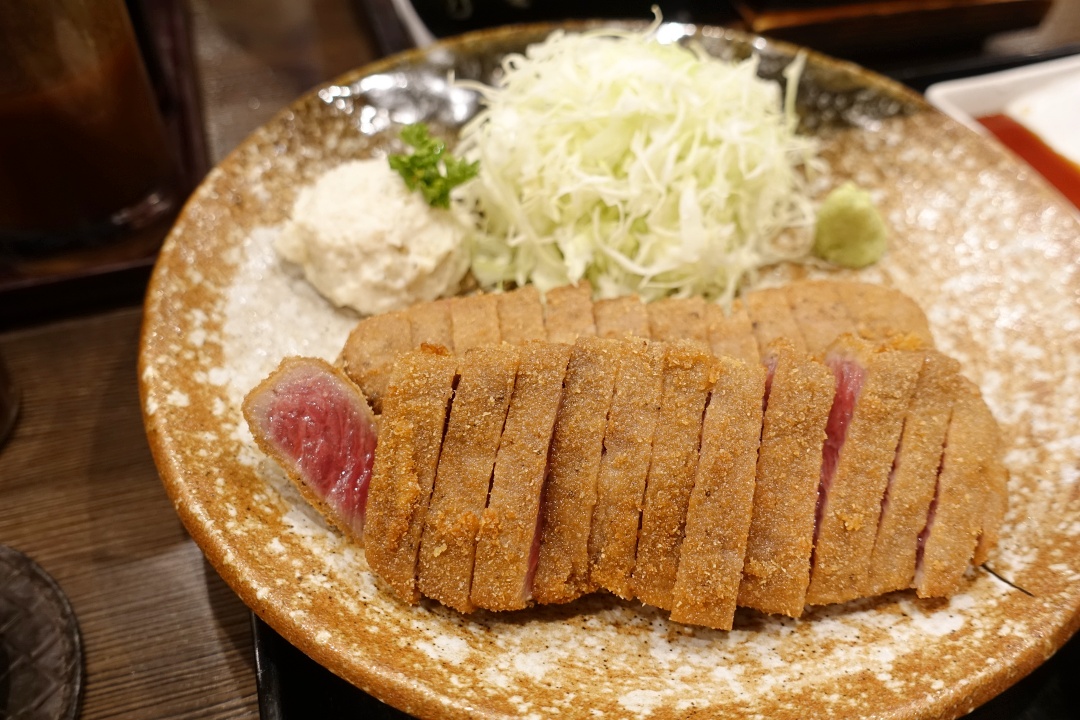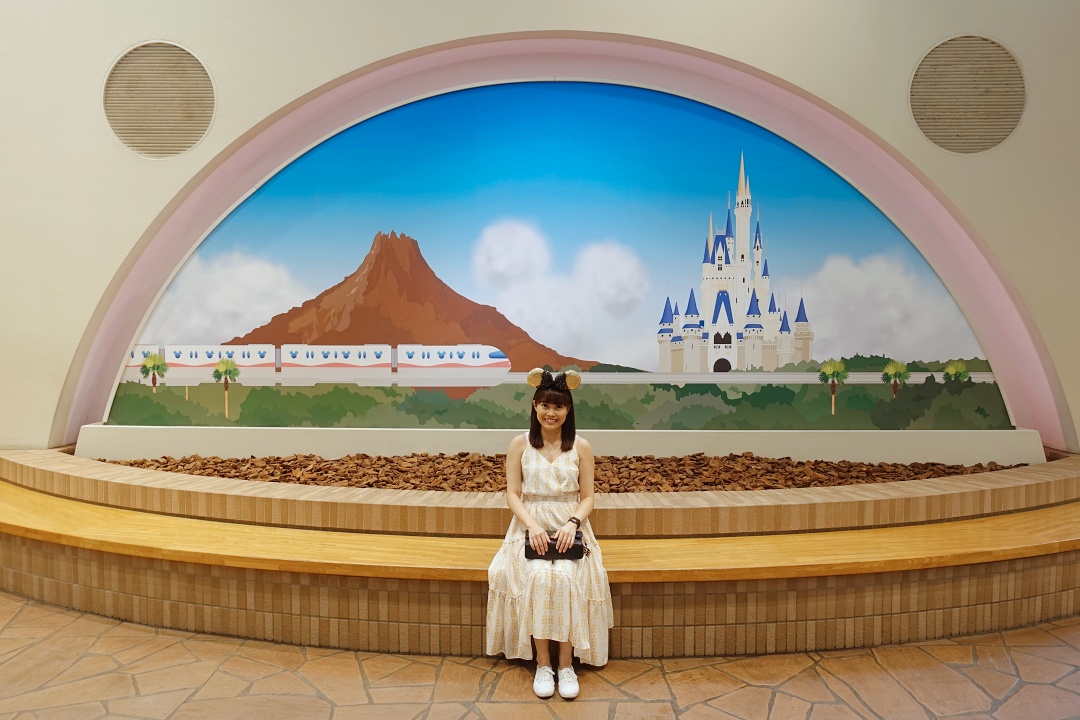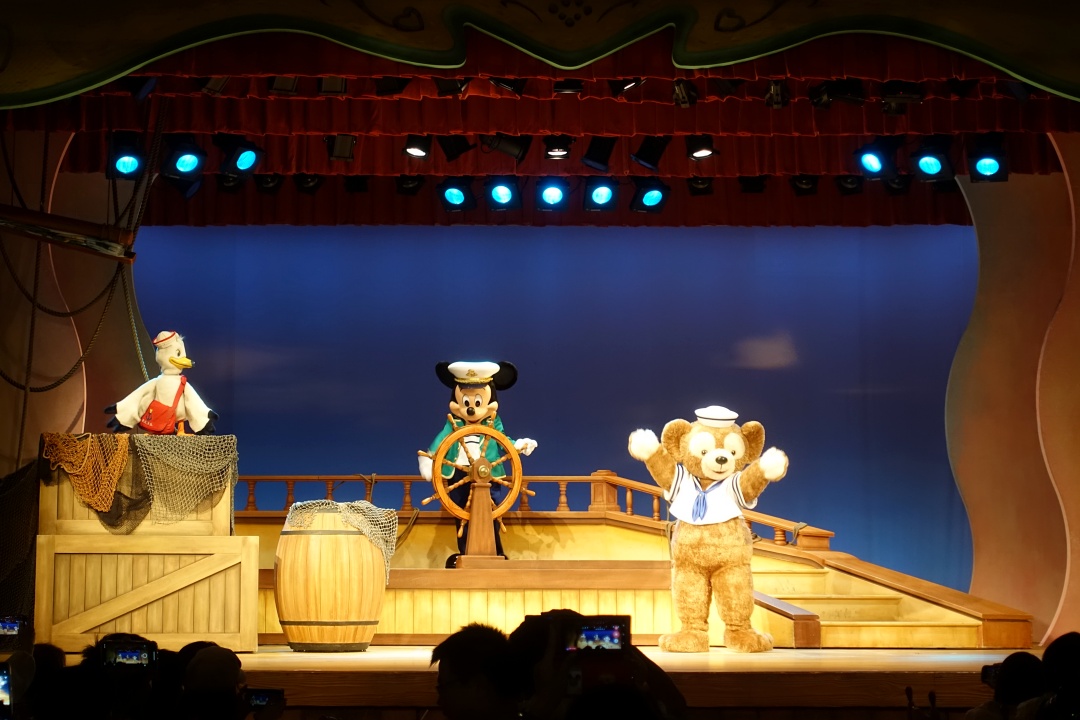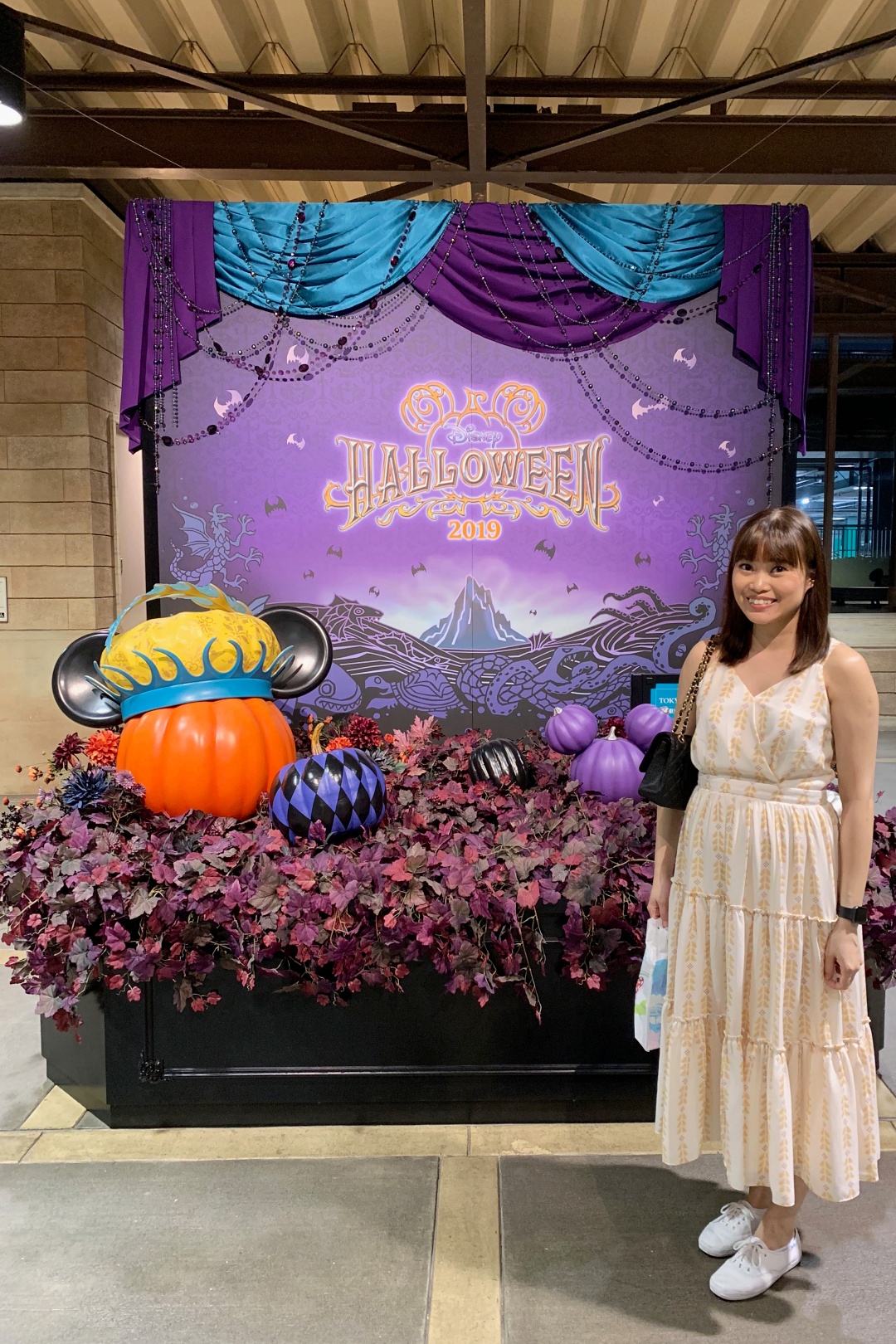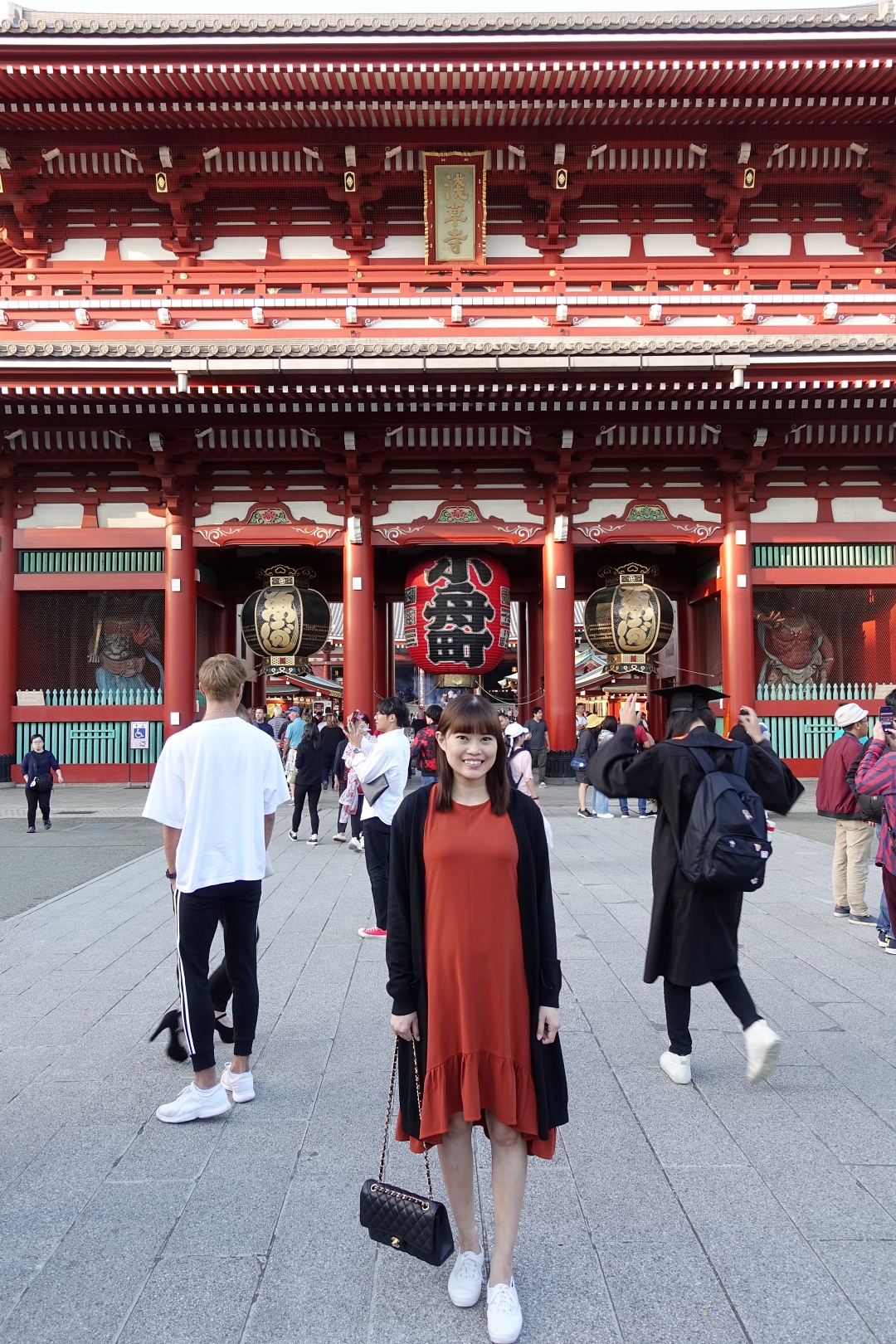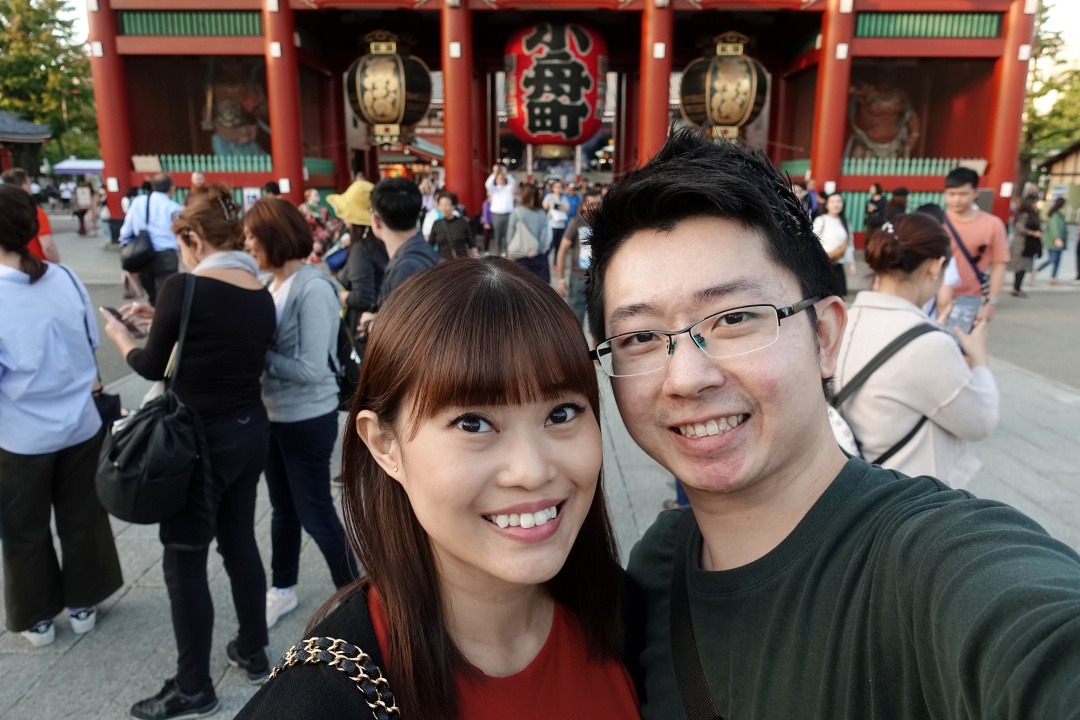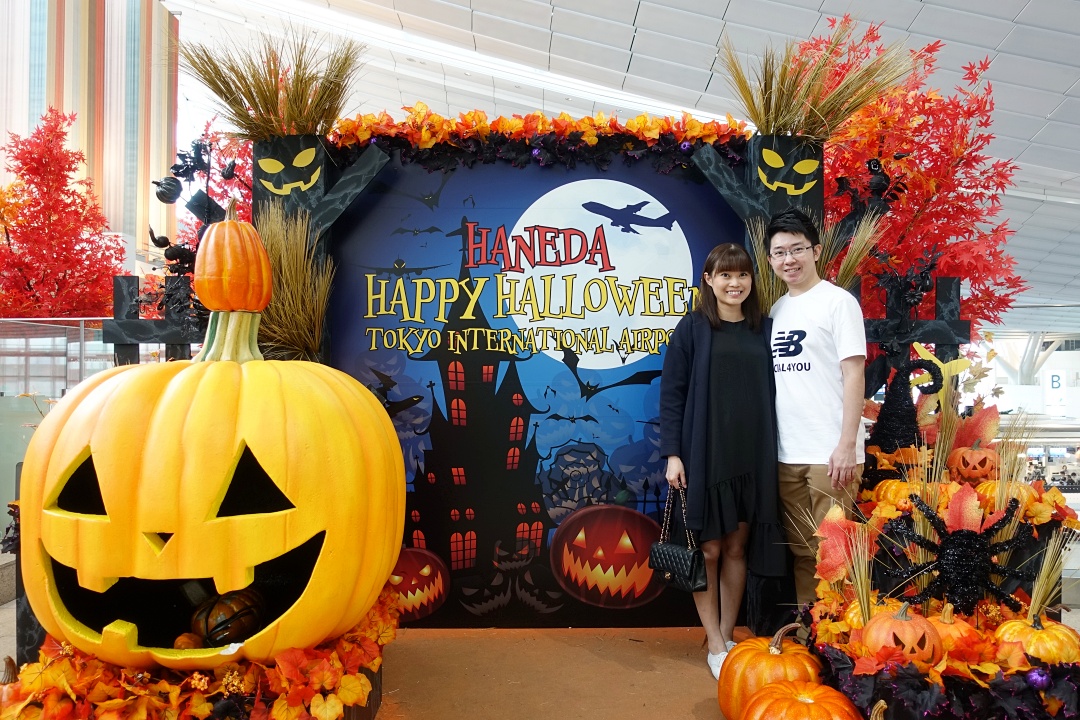 The Husband and I took an impromptu 10-day trip to Tokyo at the start of October. The trip was on Saturday, and we only booked our flight on Tuesday night (the same week).
Didn't expect ourselves to head back to Tokyo so soon after our previous visit in April. Tokyo is always nice with all the good food (sushi, ramen, etc.) and shopping. Plus, I get to go to Disneysea again.
Our trip also happened to coincide with Typhoon Hagibis, and we ended up spending an entire day in the hotel. We were supposed to visit Mount Fuji on the day Typhoon Hagibis hit Tokyo, but due to the weather, our trip got cancelled. I still vividly remember how we ran around stocking up on food and ended up only eating a small portion of what we bought. [ 5 – 14 October 2019 ]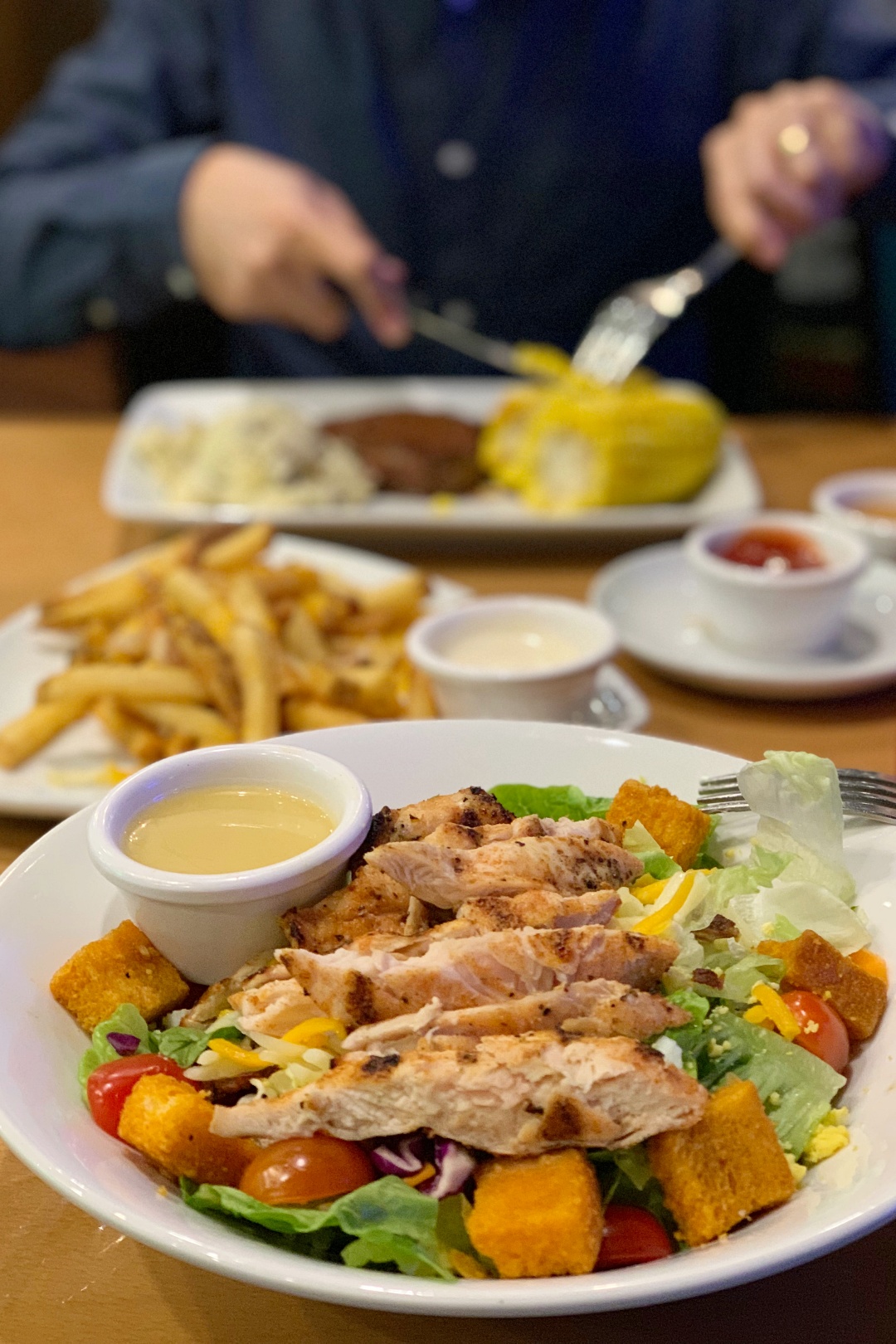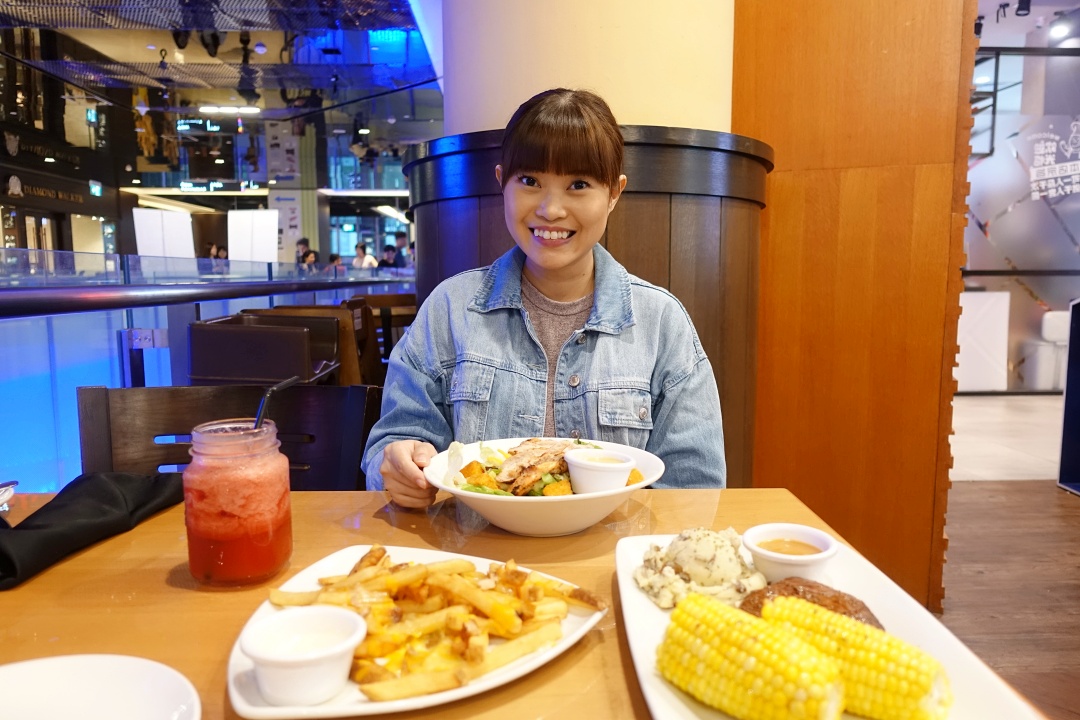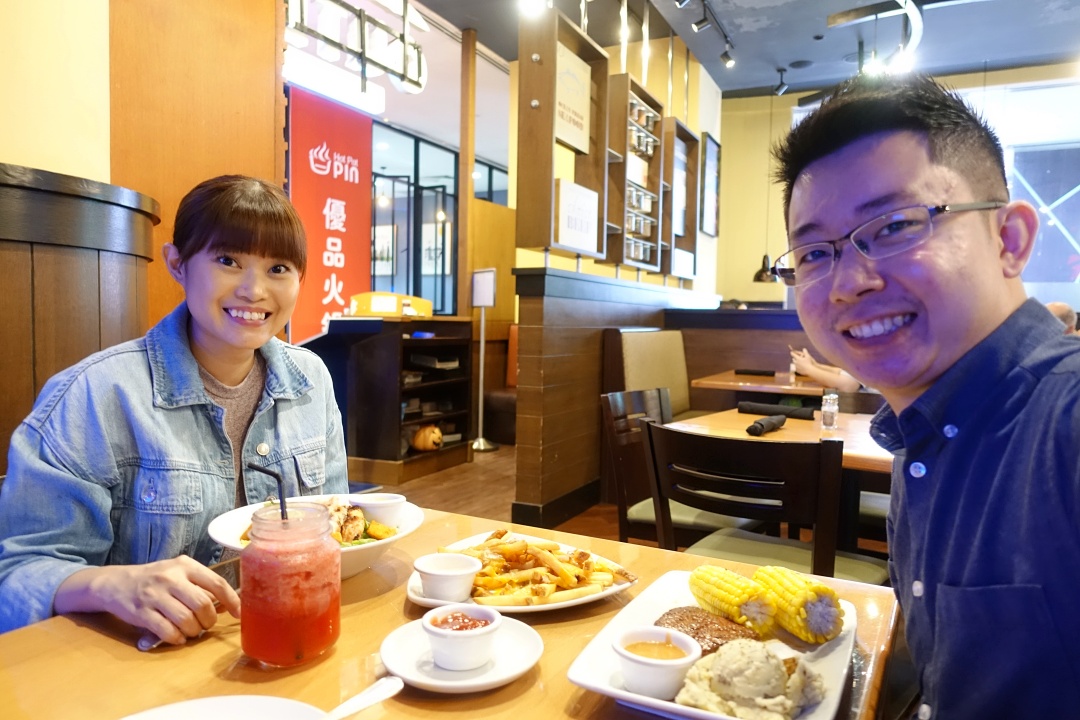 Celebrated our 1st (Customary Chinese Wedding) Anniversary at Outback restaurant. I wanted proper American food, so we picked Outback since Chili's has closed all its outlets in Singapore. Sadly, the food at Outback was sorely disappointing. [ 19 October 2019 ]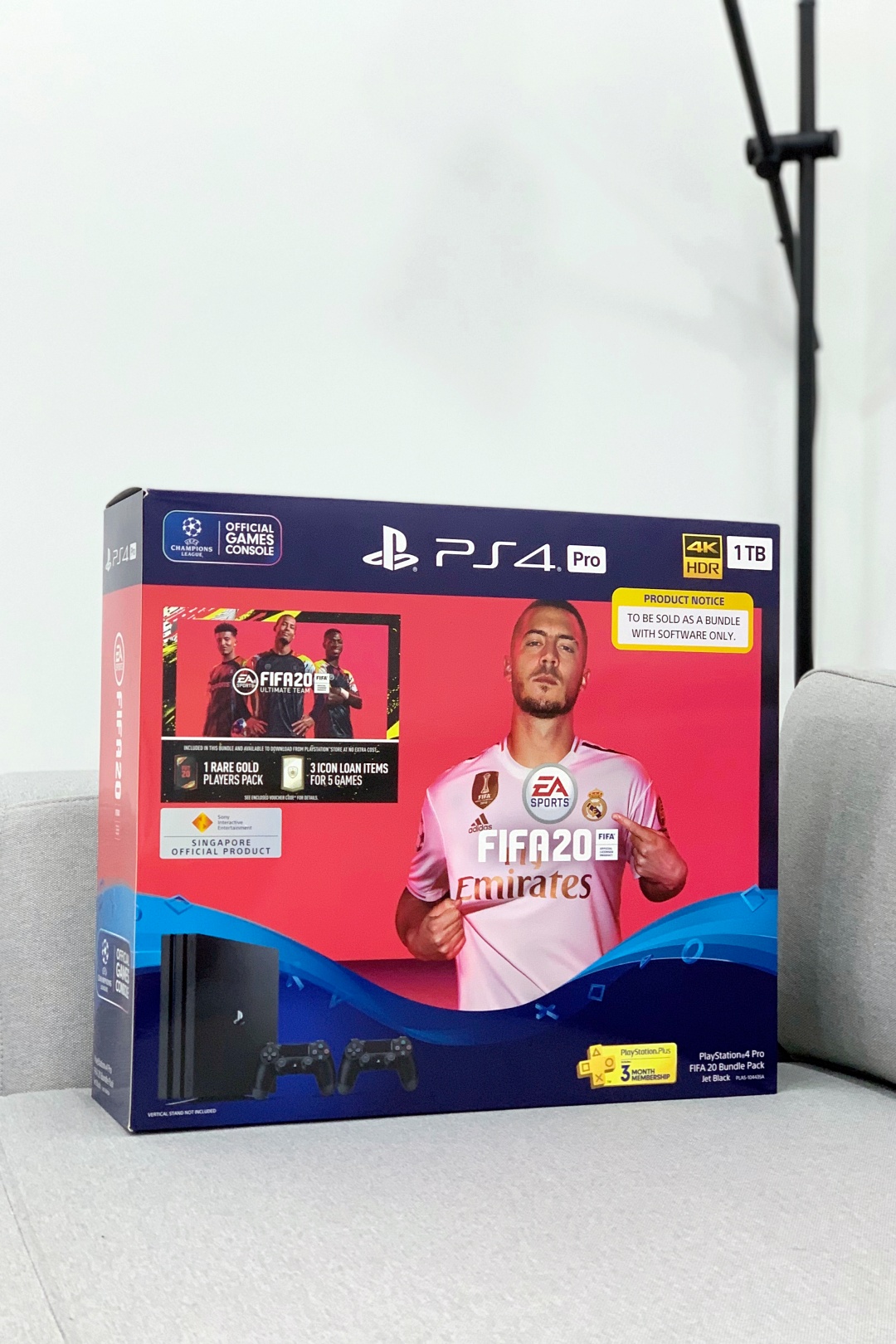 Instead of buying one another an anniversary present, I suggest getting a PS4. My initial thought on getting that was so that we could have something we could potentially play together, especially on weekends when we don't feel like heading out.
It is one of those rare times when I saw the Husband getting all excited about getting a present.
We ended up getting it the very next day, and since then, the Husband had devoted a considerable amount of time playing FIFA while he's at home. (I'm starting to regret having suggested getting a PS4 now.) The good thing is he paid for it, so I supposed I wouldn't feel the pain if I will to throw it out of the window someday. [ 20 October 2019 ]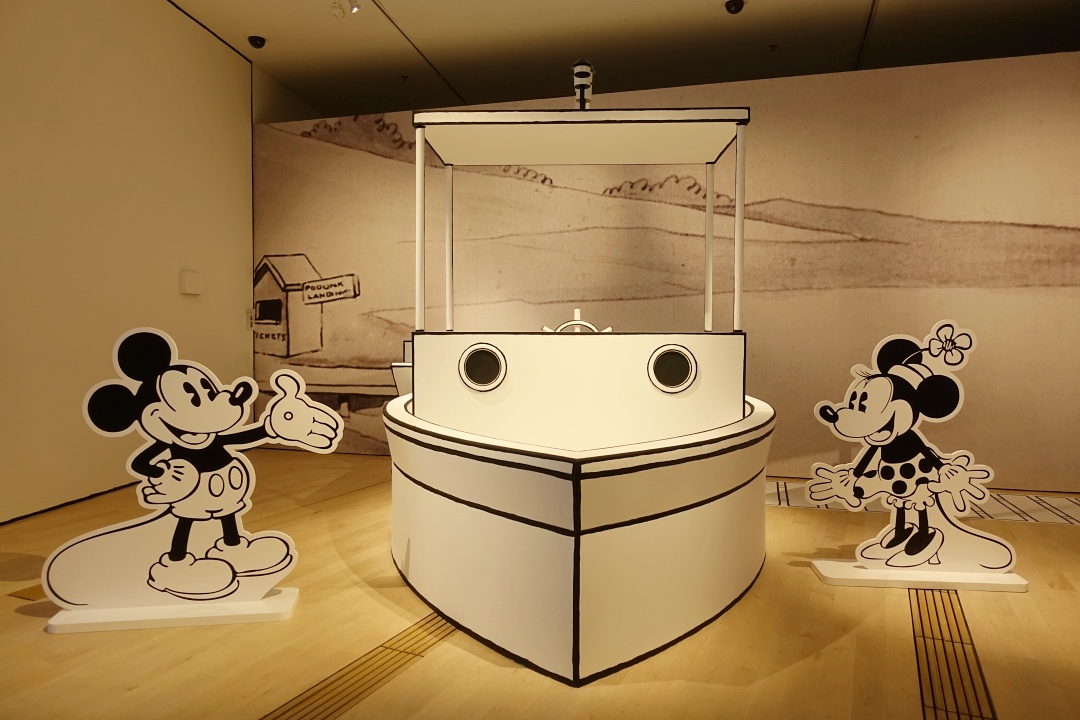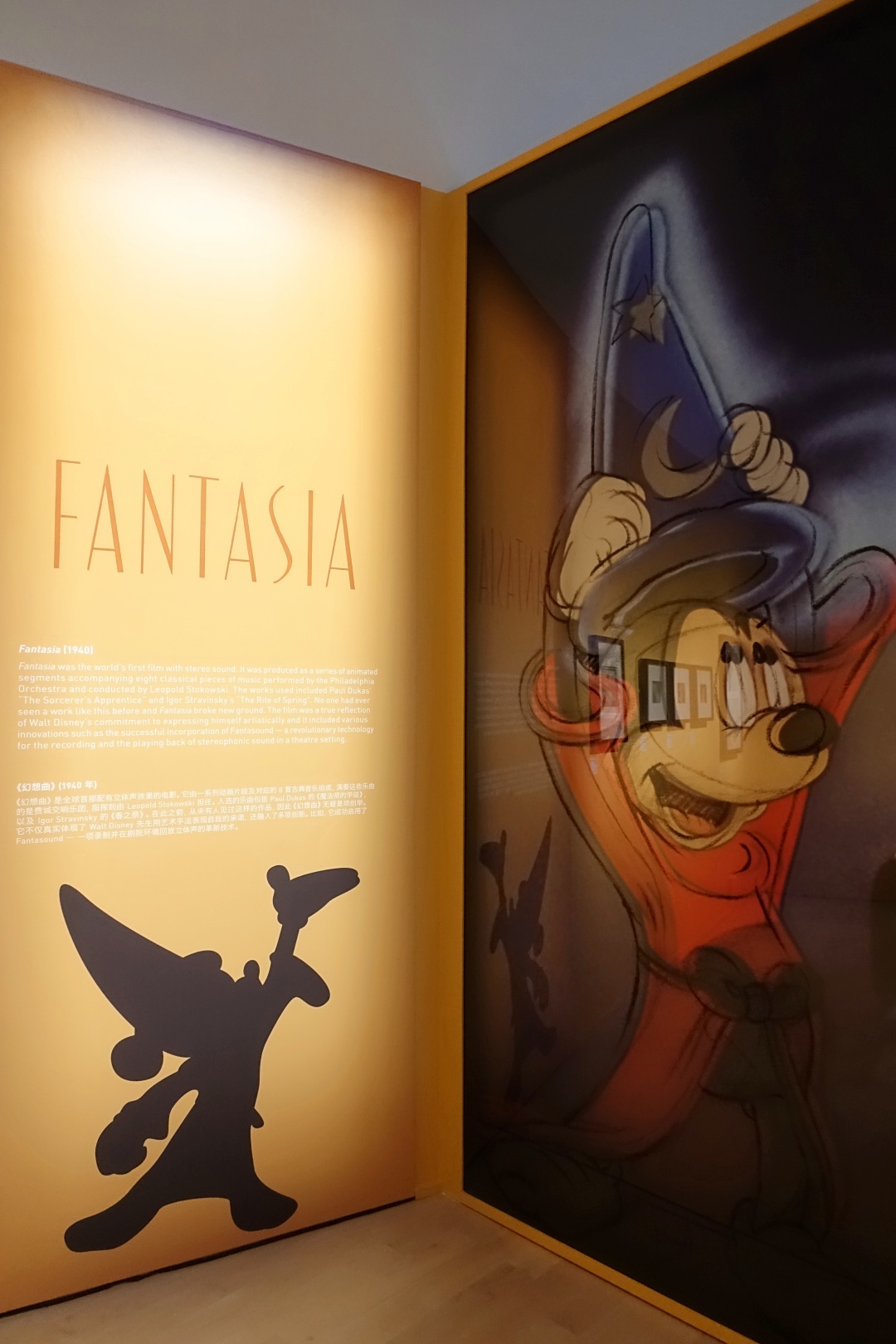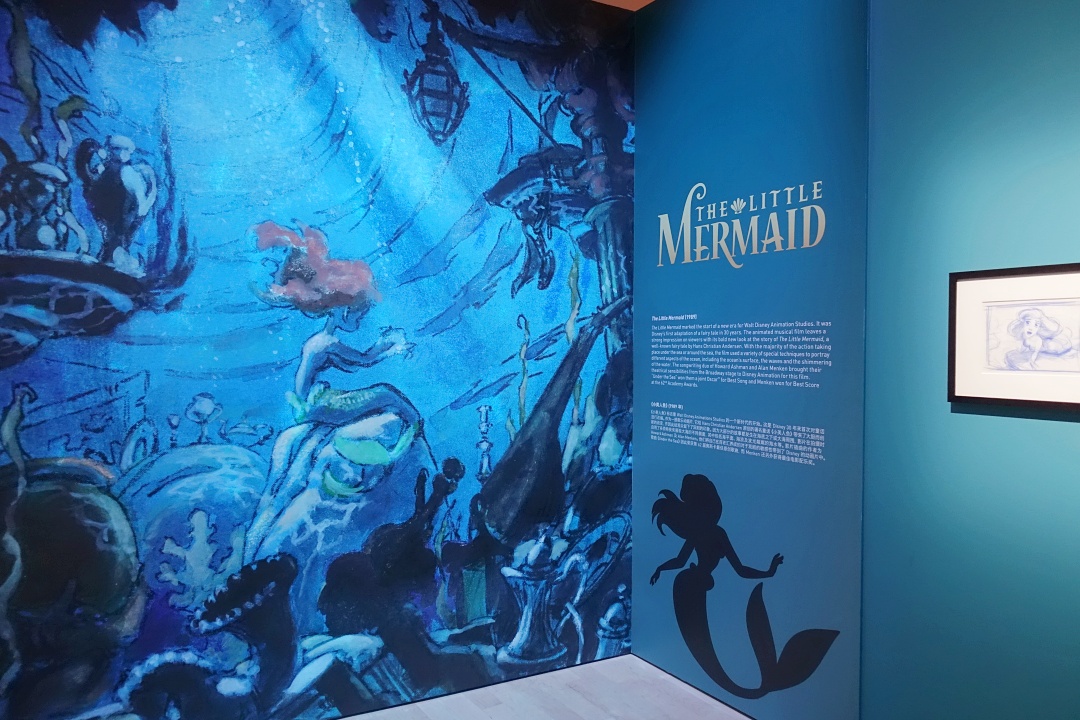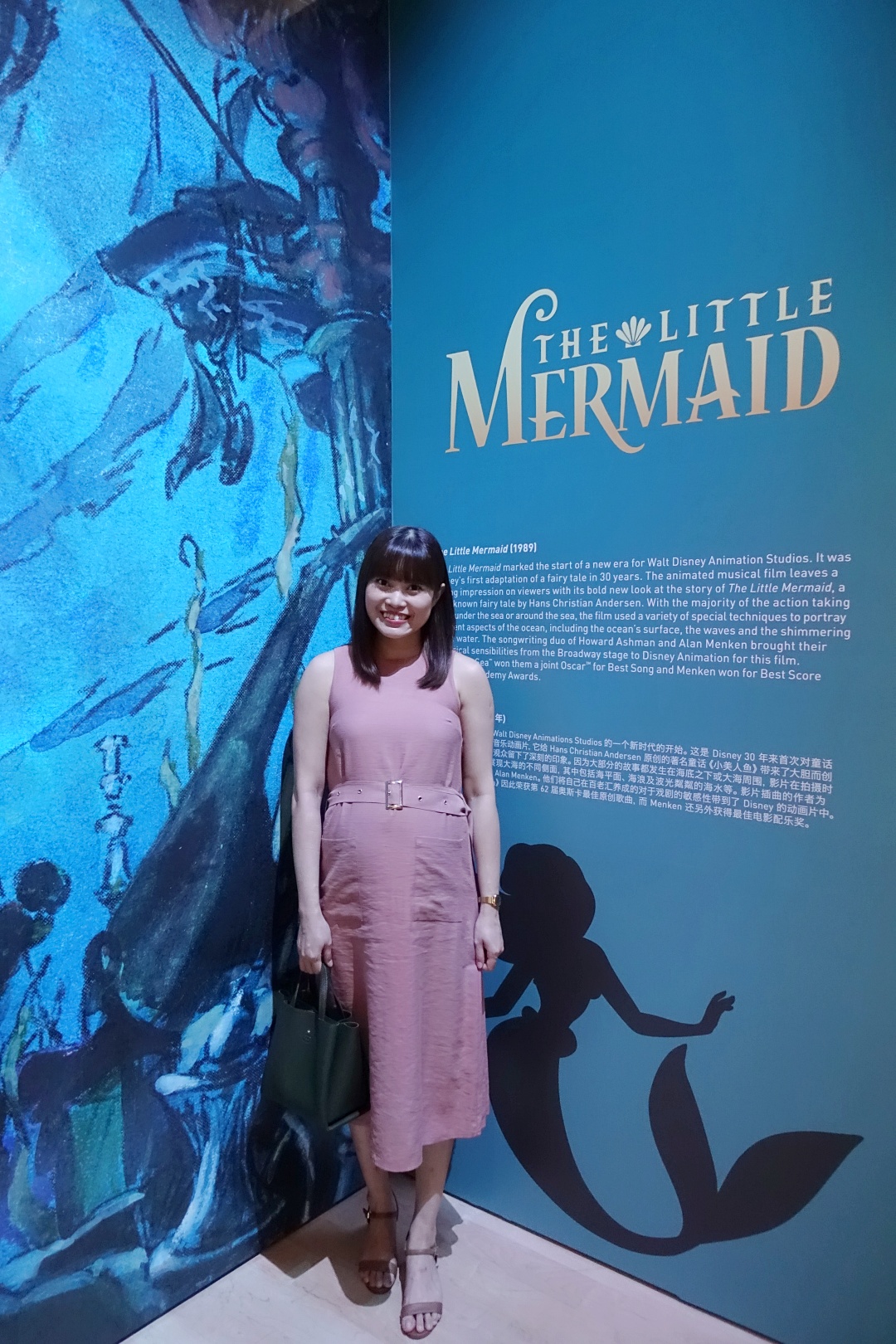 So excited when I get to know about the Disney Magic of Animation Exhibition at Marina Bay Sands! Promptly get the tickets to visit it at the end of October, but unfortunately, it didn't turn out to be as fun as I hope. I expected more, and wished the exhibition could be more interactive instead of mainly showing the drawings. [ 27 October 2019 ]
NOVEMBER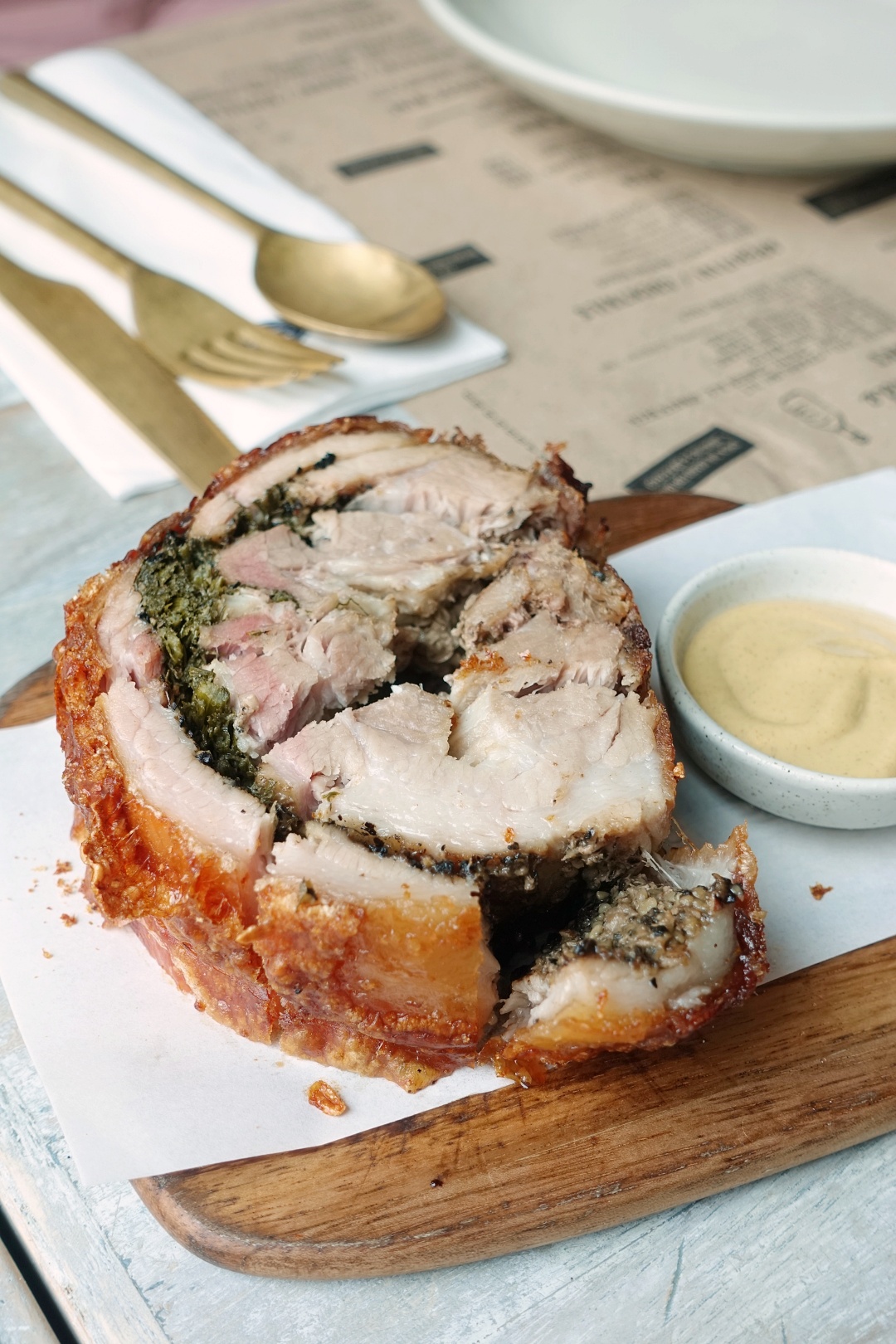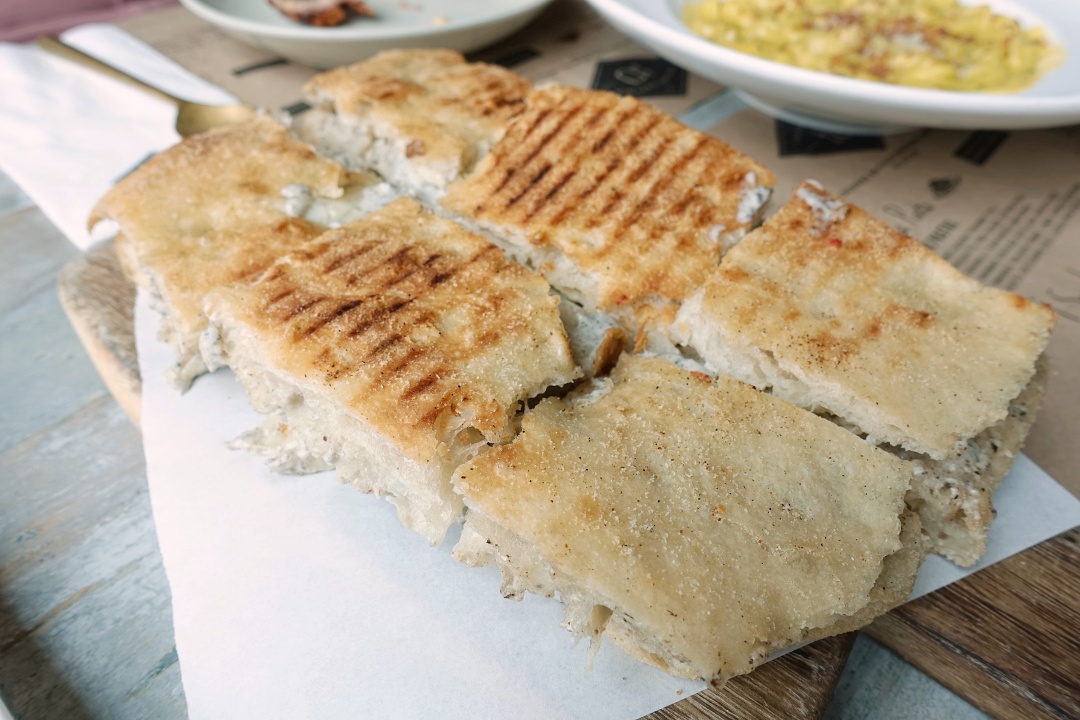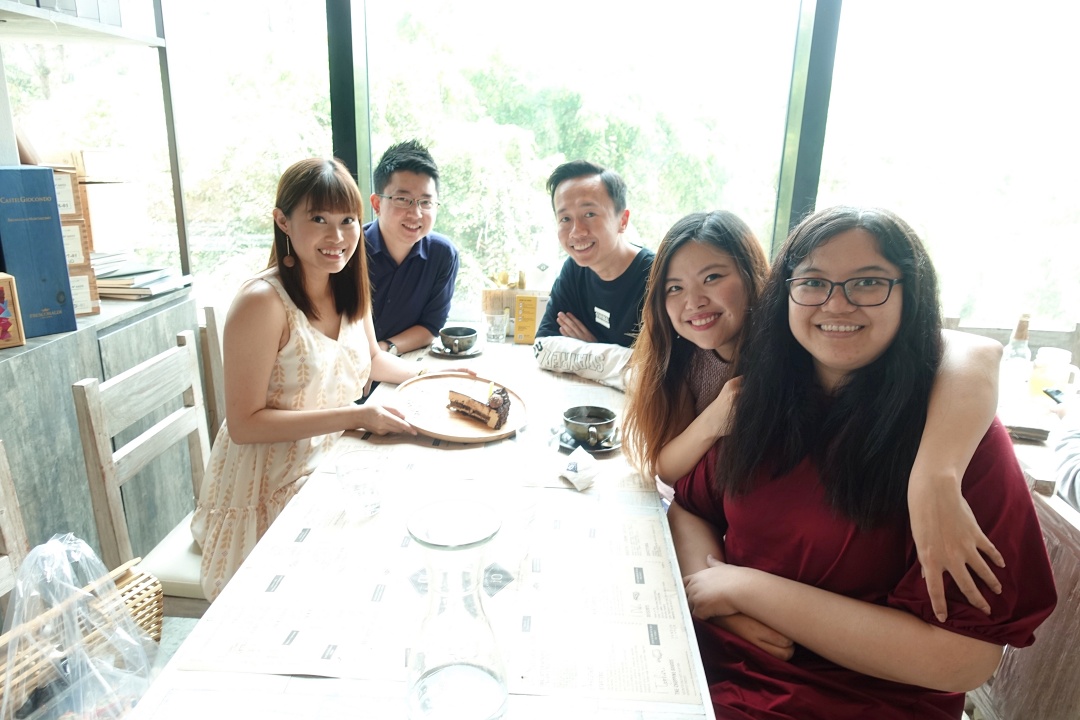 Met up with my friends for lunch at iO Italian Osteria in early November, which turns out to be an advance birthday celebration for me. Good food, good company! [ 2 November 2019 ]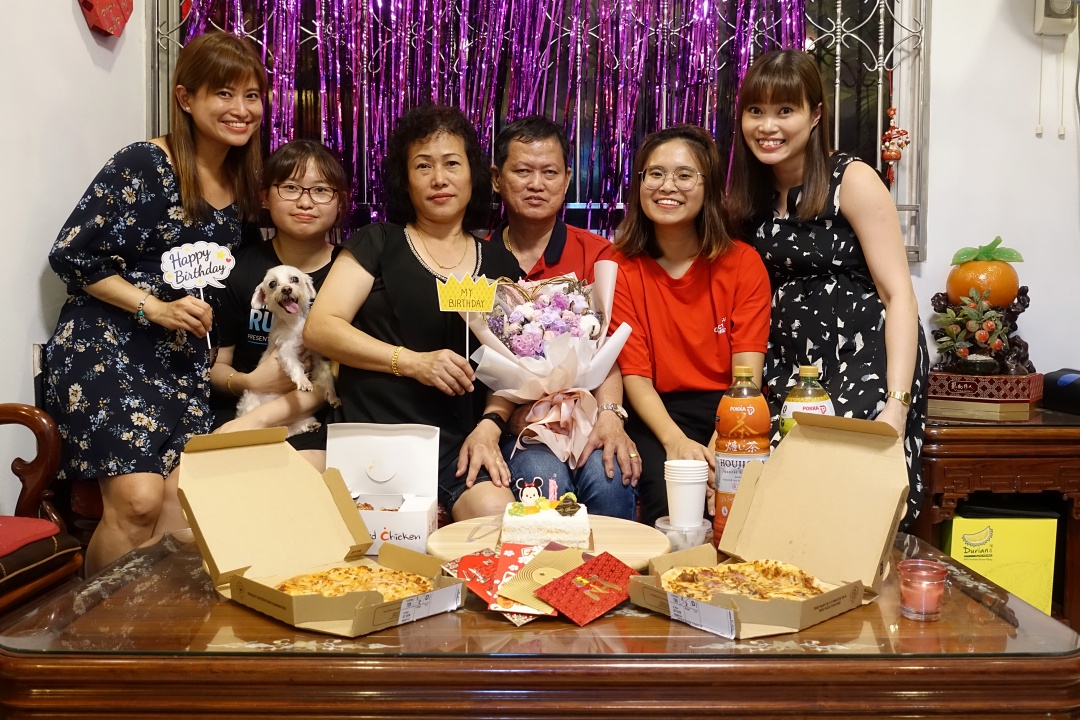 Surprise my mum on her birthday with a simple celebration at home. Got her a cake from Brunetti and funny how my dad ends up liking the cake more than she does. [ 6 November 2019 ]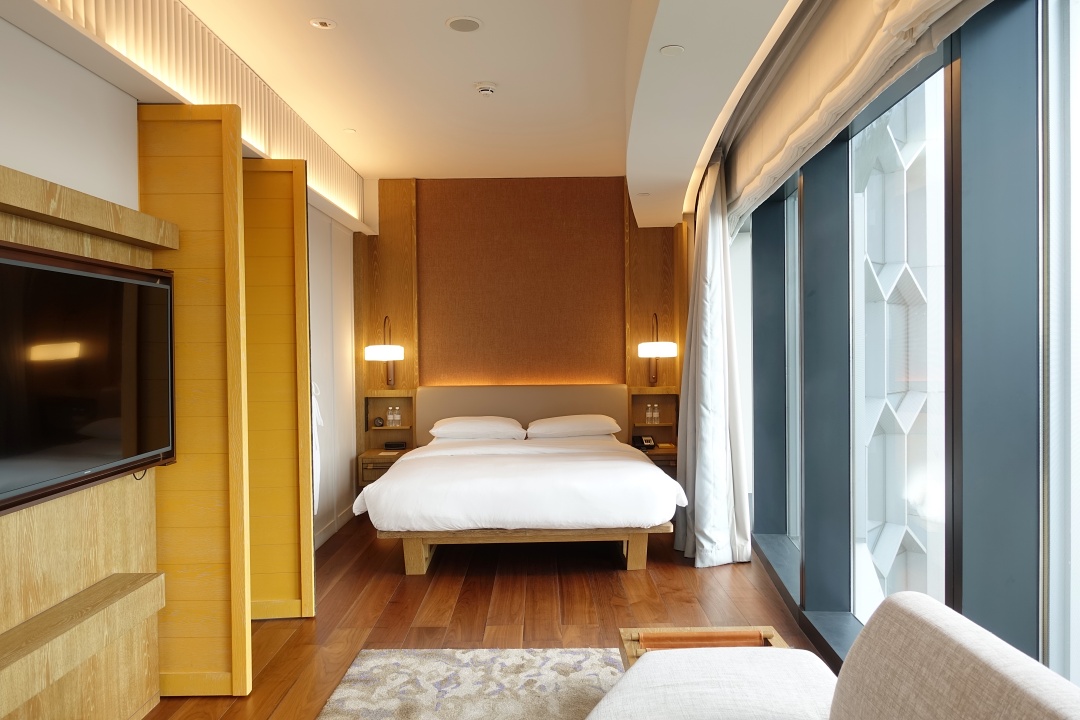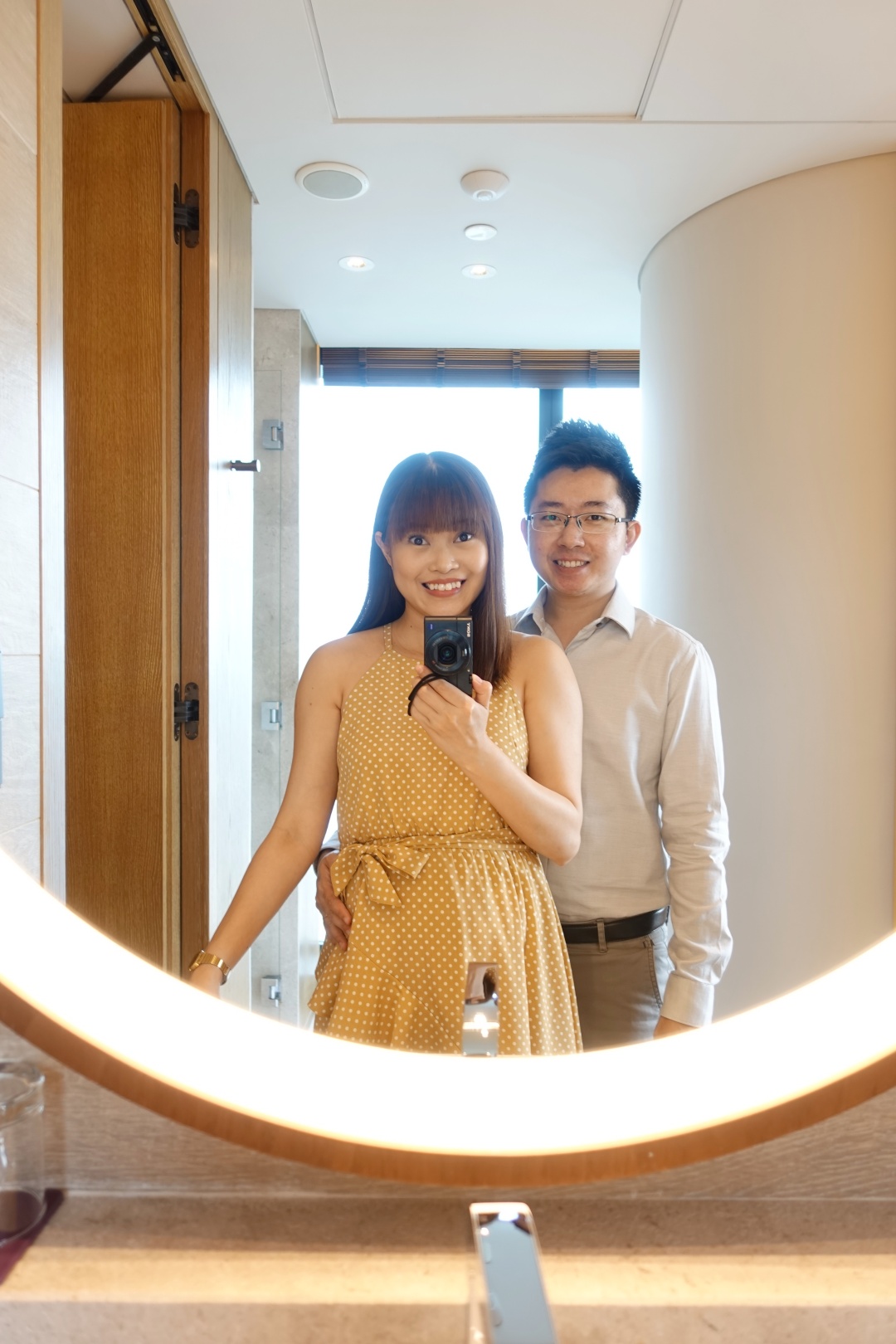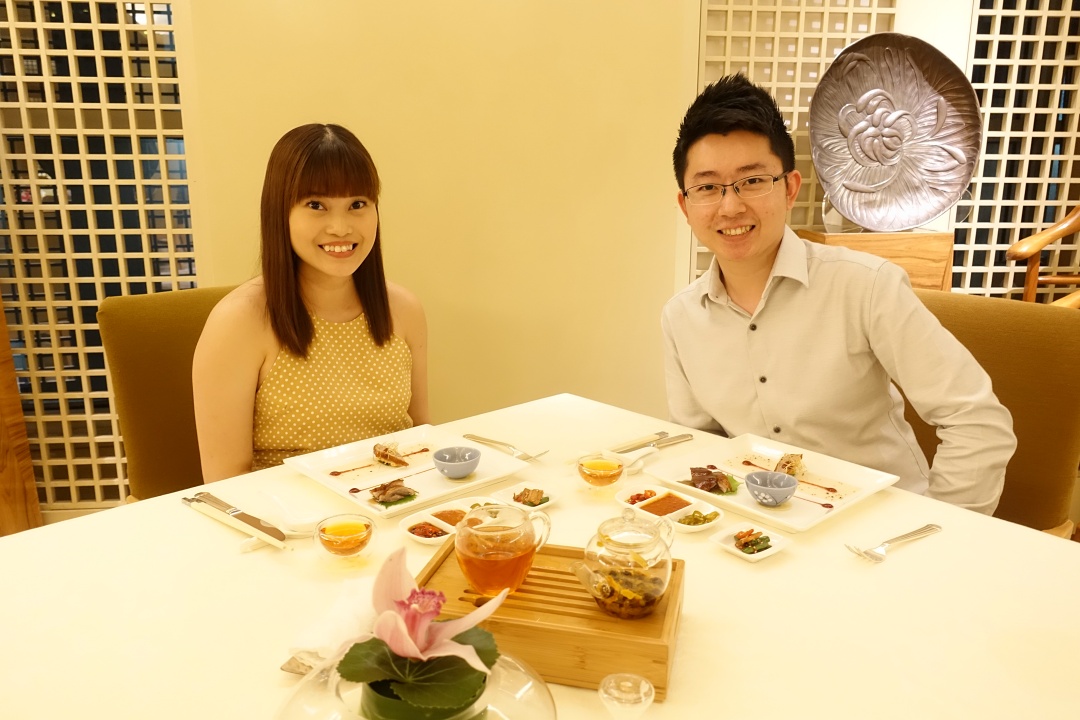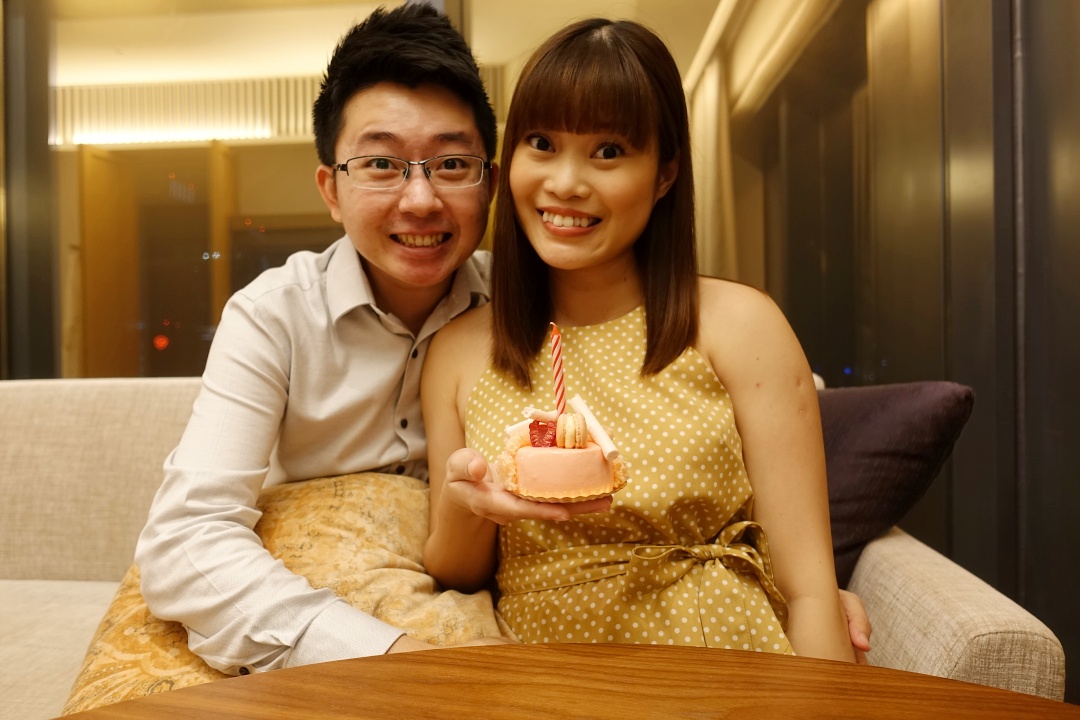 November was also the month I turned 30.
The Husband was away on a work trip a few days prior to my birthday, and I'm glad he made it back in time to go on a staycation. (I even went to fetch him at the airport the night before, and when the clock hits twelve, he didn't even realise nor wished me a happy birthday!)
Decided to go to Andaz Singapore for a 2-night birthday staycation and we also went back to Golden Peony Restaurant at Conrad for my birthday dinner where we got to indulge in premium abalone. [ 9 – 11 November 2019 ]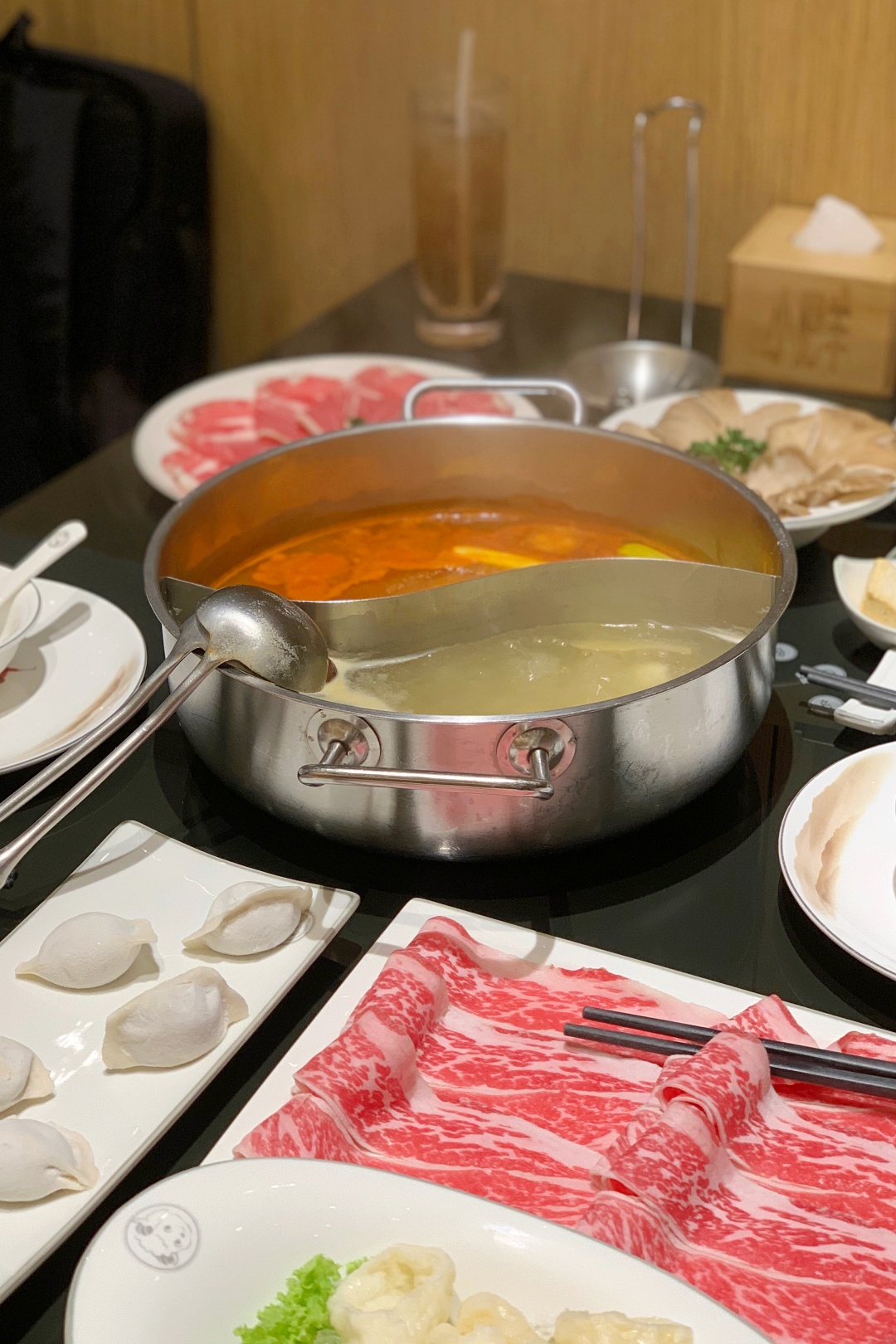 Asked the Husband out for dinner one night and we decided to try out Little Sheep Hotpot at One Fullerton. The restaurant was rather empty on a Wednesday night; food was okay, and pricing was comparable to Hai Di Lao. Makes a good alternative when there's a long queue at HDL. [ 20 November 2019 ]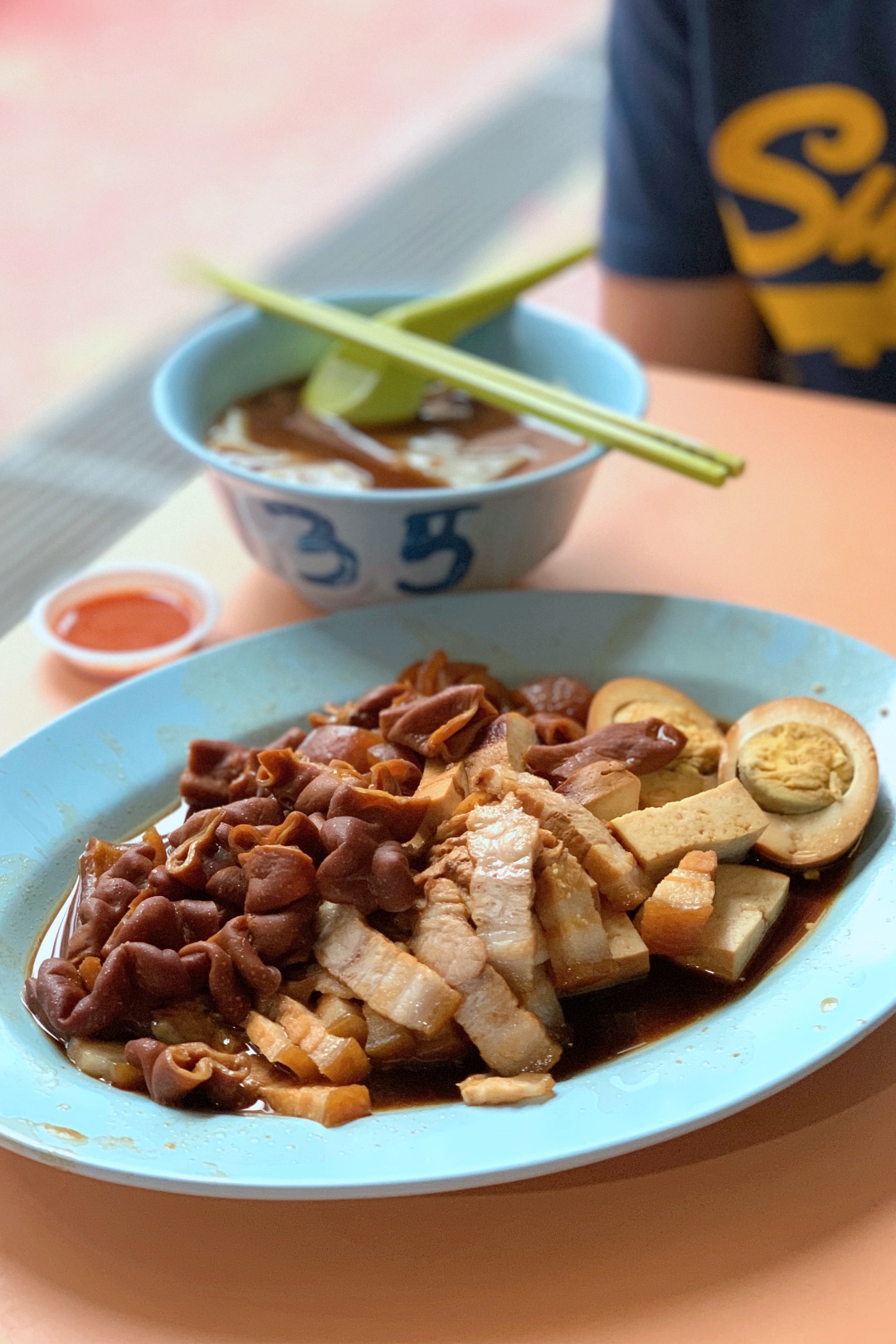 Came all the way down to Old Airport Road Hawker Centre for lunch because I miss the chocolate muffin I used to get from there. Totally spoiled for choice, but we eventually settled with kway chap from Blanco Road Food Centre (3rd Storey). [ 23 November 2019 ]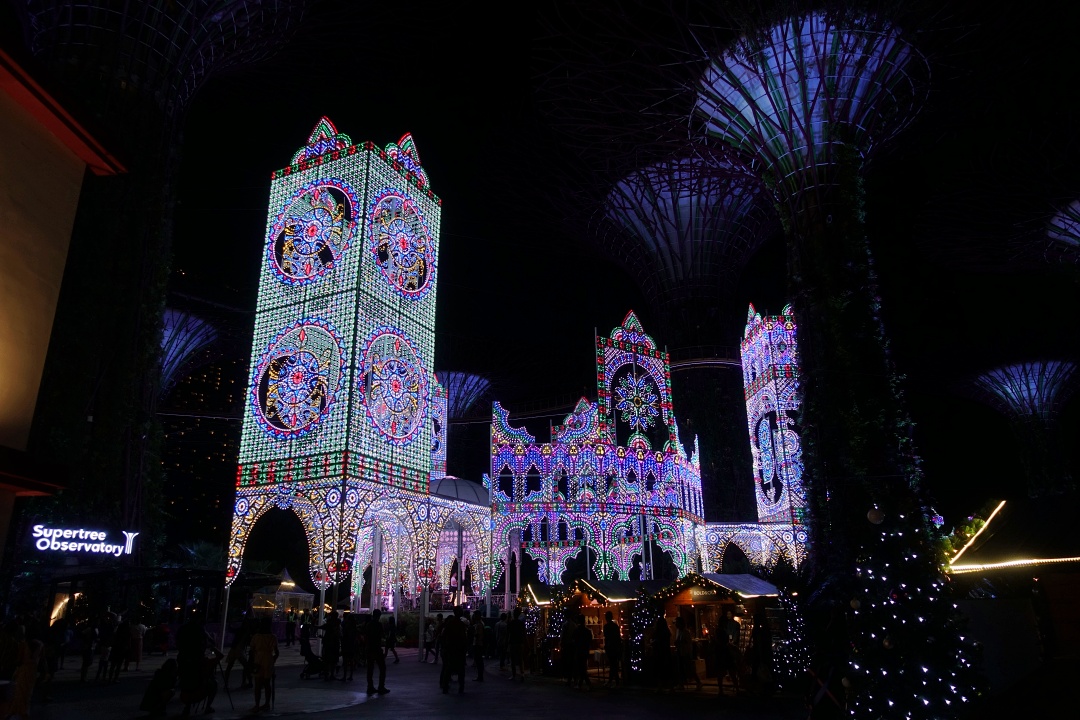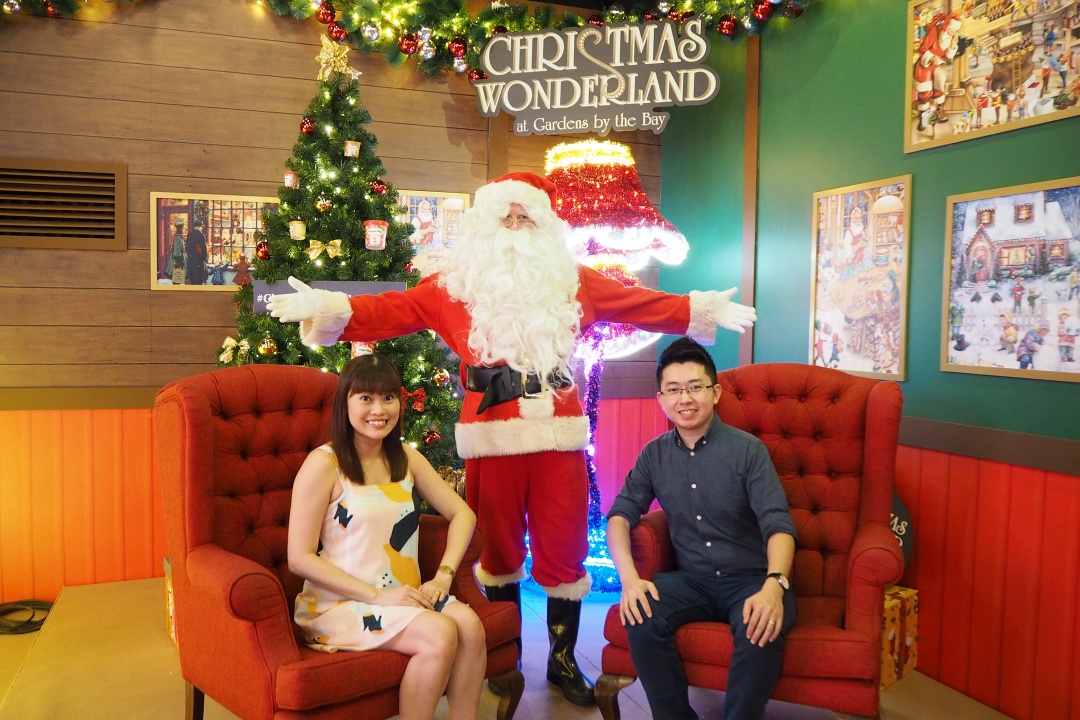 Second year getting a media invite to the opening of Christmas Wonderland. I had a doctor's appointment in the afternoon, and despite the rain, the Husband and I made it in time for the event and official light-up of the Spalliera. [ 29 November 2019 ]
DECEMBER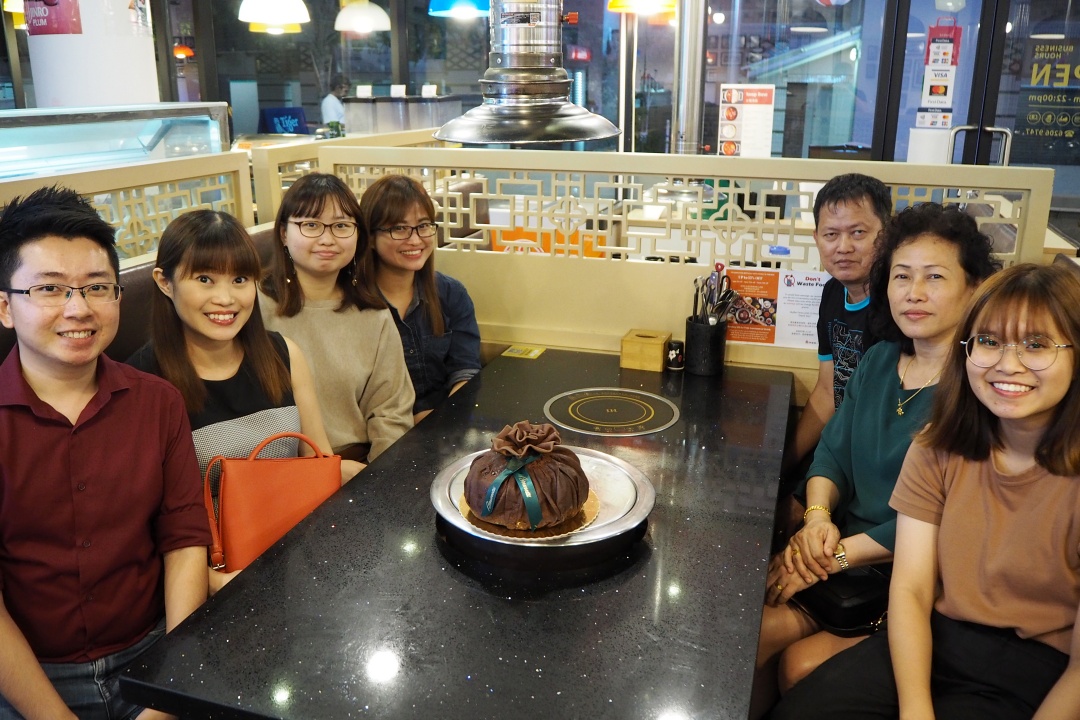 Celebrated the sister's 20th birthday with Korean food at Kingdom Korean BBQ. [ 6 December 2019 ]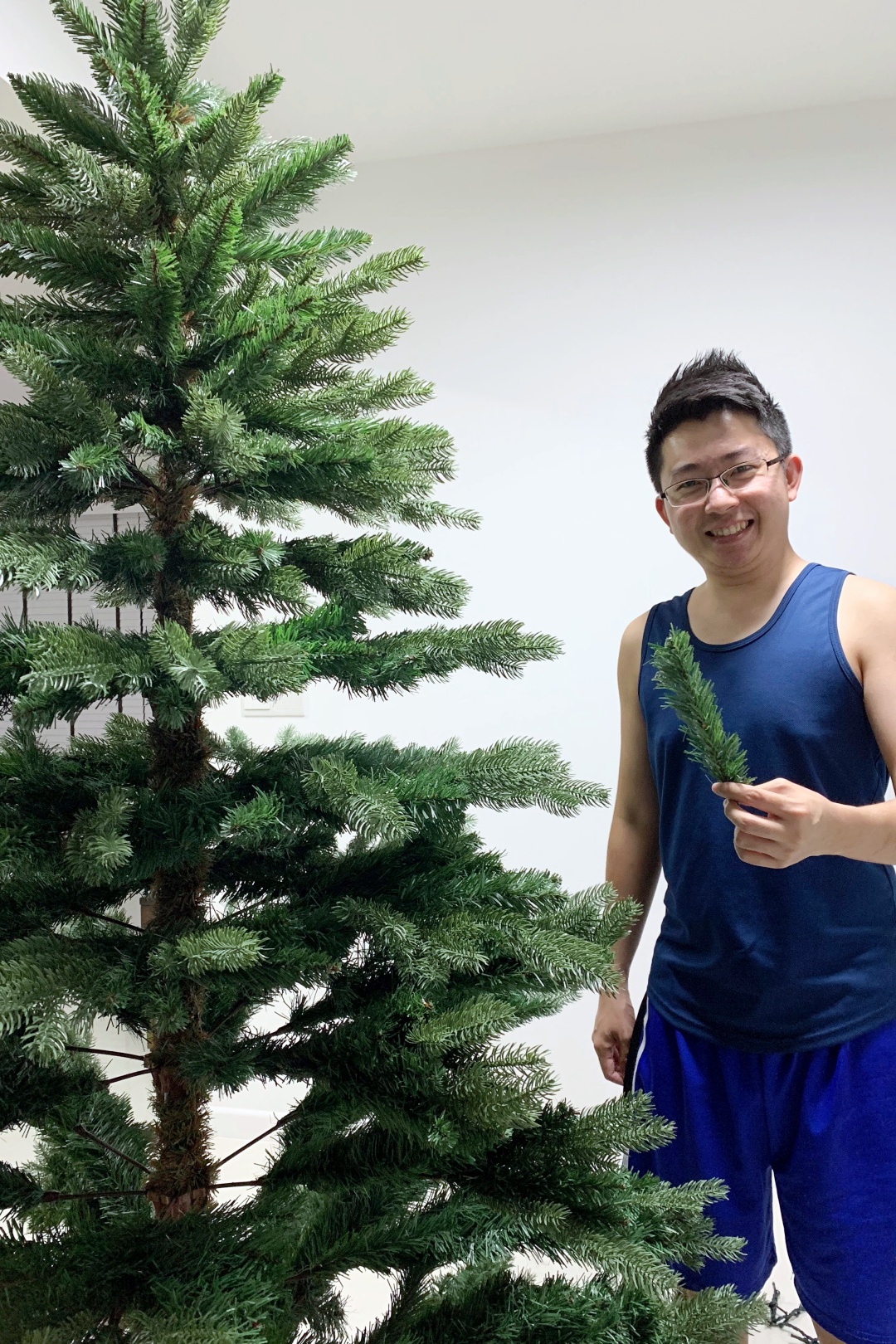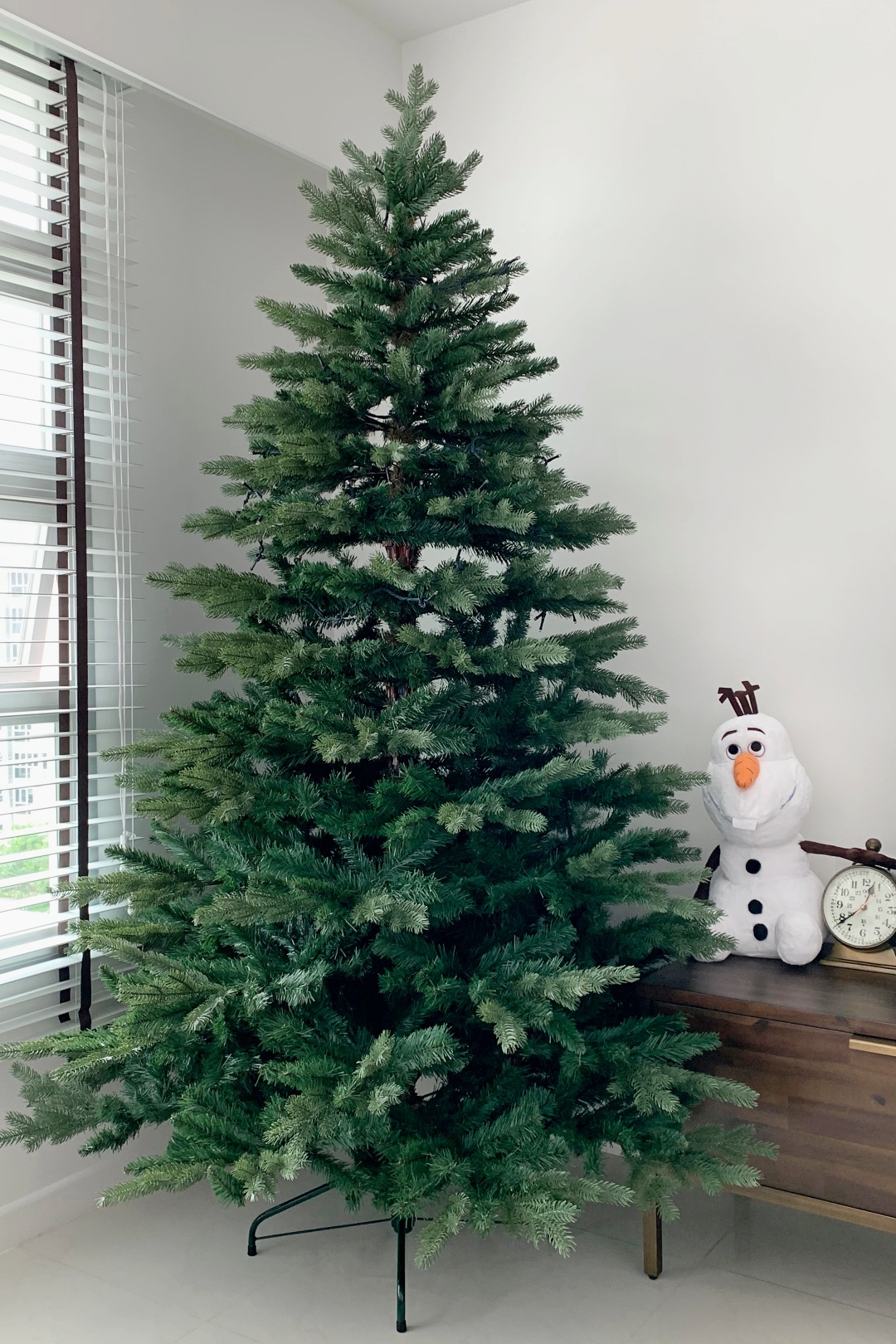 Set up our first Christmas tree at home (and look at what he did to our tree)! We only got our tree on 4 December and got it delivered two days later. Having a Christmas tree at home means there is a valid reason for getting presents. [ 8 December 2019 ]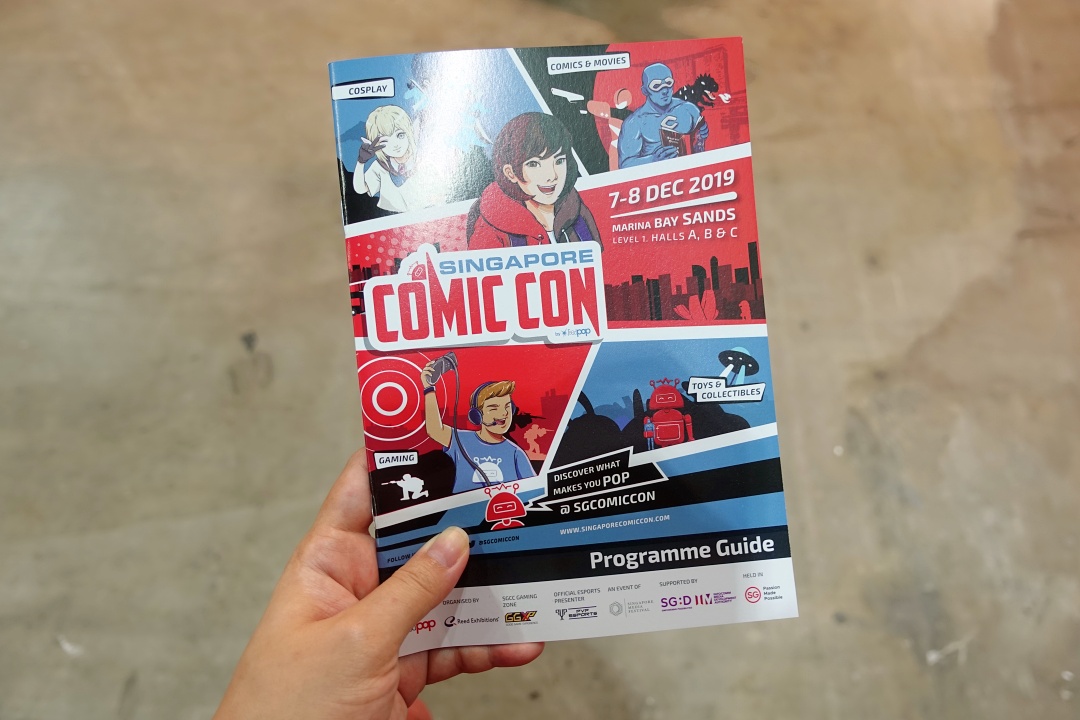 Attended Singapore Comic Con 2019. It was my first time going to Comic Con and while it didn't turn out to be as impressive as I thought, it was an eye-opening experience. I'm still patiently waiting to get my hands on the Toy Store's Alien figure that I pre-ordered. [ 8 December 2019 ]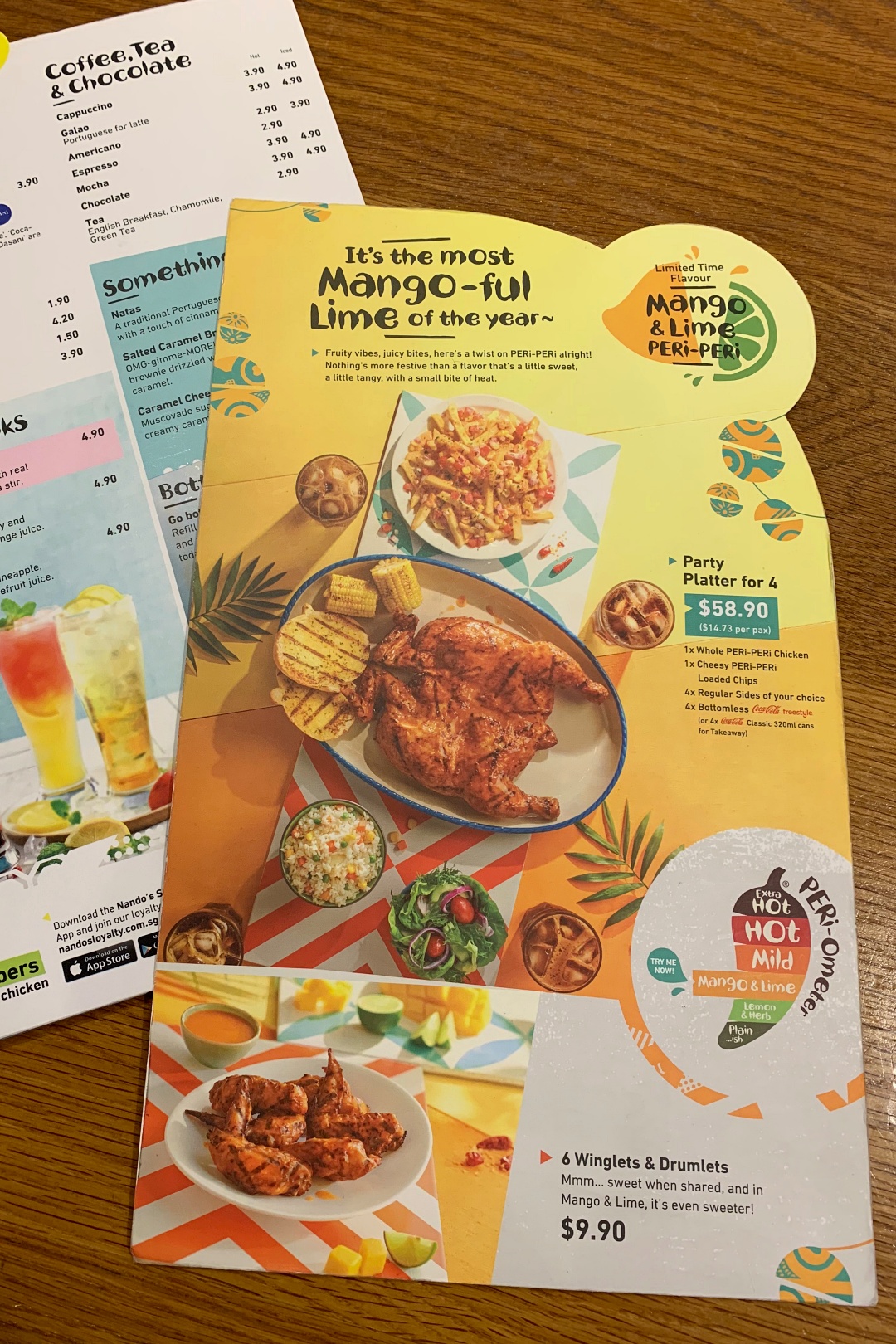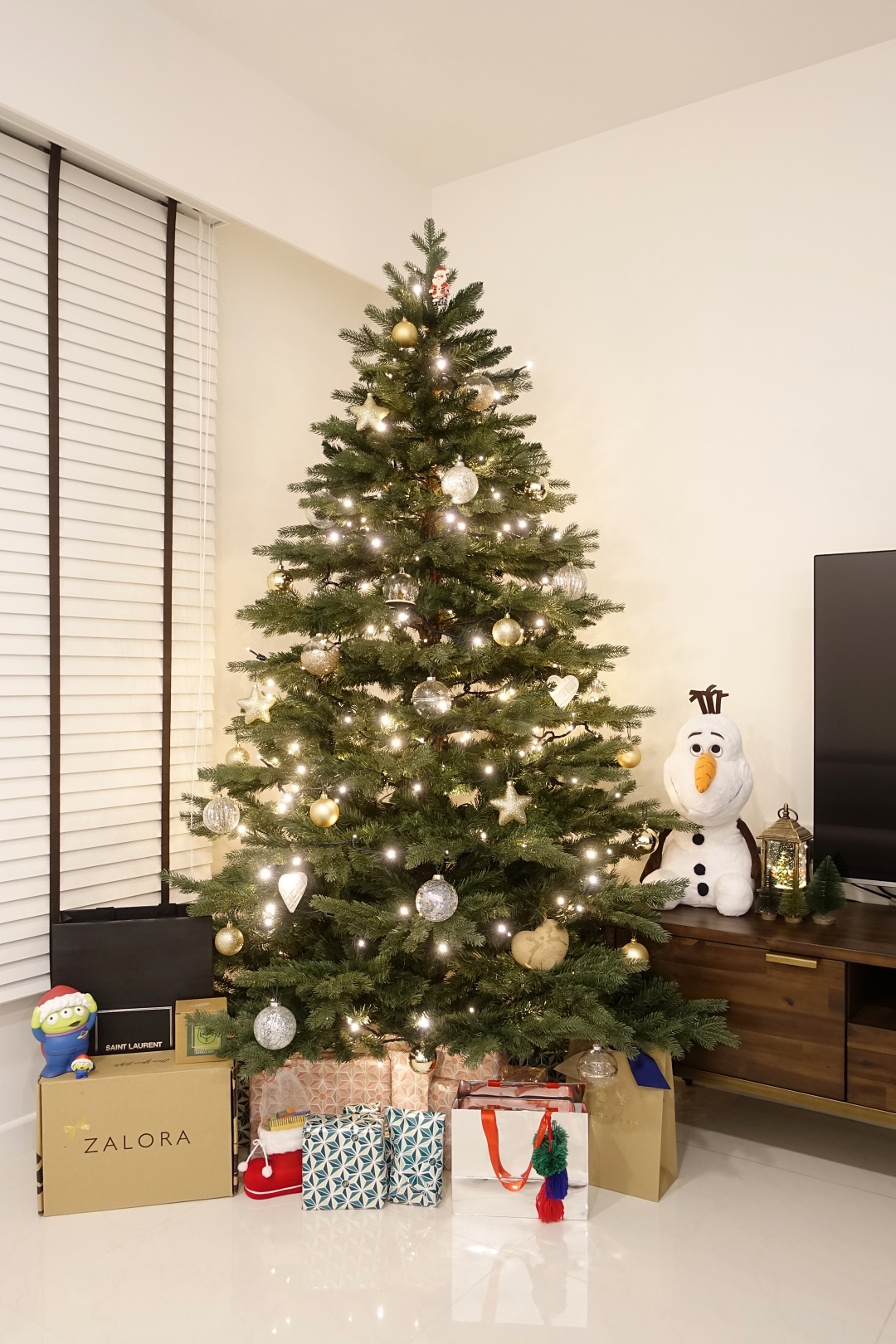 Held a Christmas Eve team lunch at Nando's, followed by going for a Christmas staycation at Conrad Centennial Singapore. I like how we only stayed for a night at Conrad and got to return home on Christmas Day to unwrap our presents. [ 24 – 25 December 2019 ]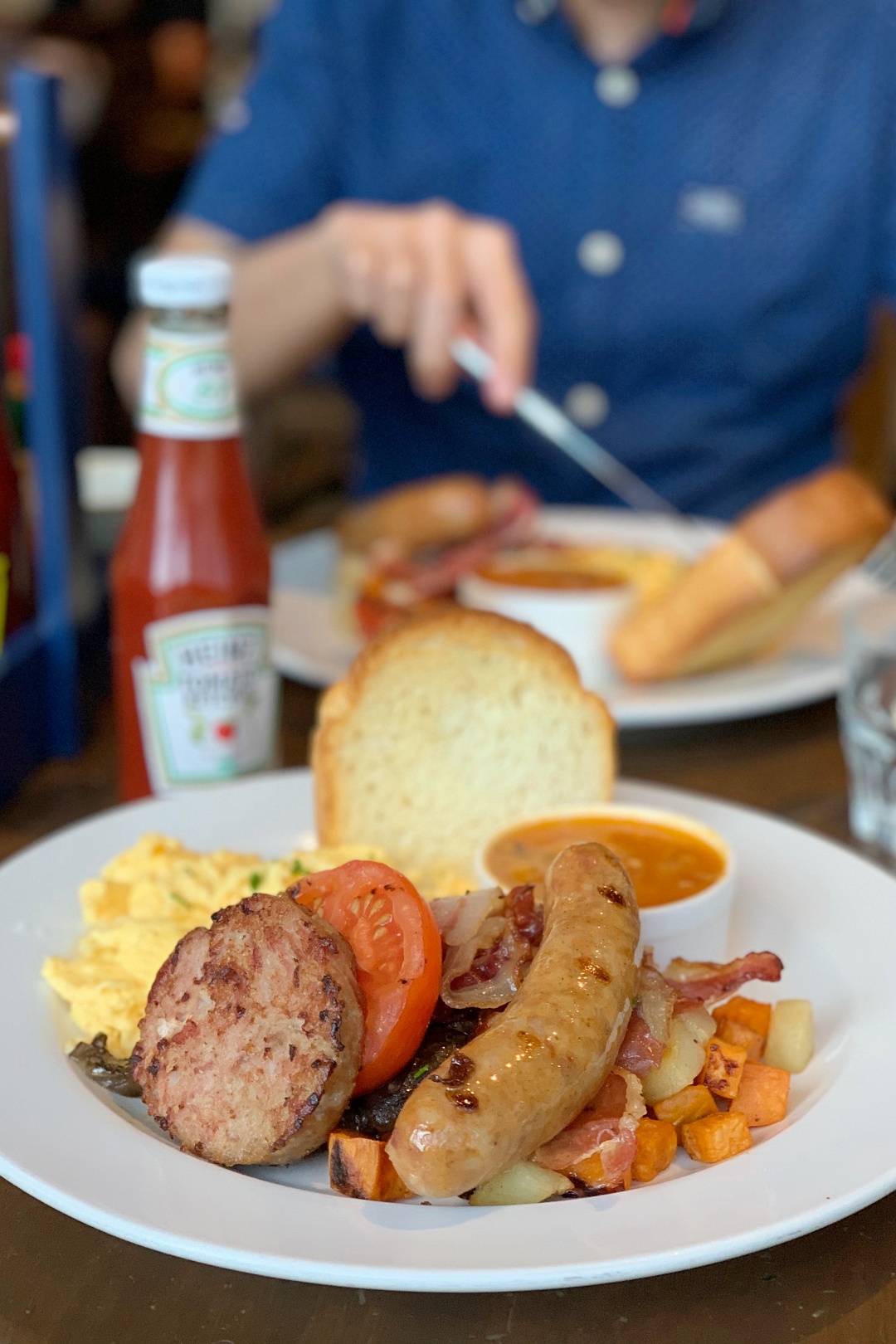 Went for a doctor's appointment in the morning and asked the Husband out for a nice breakfast at Wild Honey Mandarin Gallery. It has been so long since we last went out for a nice breakfast/brunch and I've missed it. Food was alright, nothing to rave about; it's the idea of going for breakfast together that I enjoy. [ 30 December 2019 ]
---
And with that, I've rounded up my entire 2019!
I love doing a post like this to sum up my entire year, but this post always takes so much time to curate. I had wanted to post it before the year-end but just couldn't get it out in time.
To be honest, looking back at all the little moments in 2019, I don't think my year was anywhere exciting. I usually like to judge it by the number of oversea trips I took, and in 2019, I went on five vacations (if you count Paris). At first glance, it doesn't seem like a lot but come to think about it, that is one trip every 2 – 2.5 months. A little hard to believe and a bit sad that I didn't get to travel to Bali this year! (My last trip to Bali was in April-2018. That certainly felt like ages ago.)
Anyway, holiday aside, (if you realised,) a big part of my 2019 was made up of bits and bobs. I've added so many random/little moments that may seem silly to many, but I realised those little things are what make up my life now as I get older.
While my 2019 may not be as interesting as compared to others, it was truly a year where I felt the most blessed. My health is generally okay, and I'm surrounded by my loved ones (aside from the fact that the Husband travelled quite a fair bit for work in late-2019). In addition to that, my biggest blessing of 2019 has to be being pregnant.
On Being Pregnant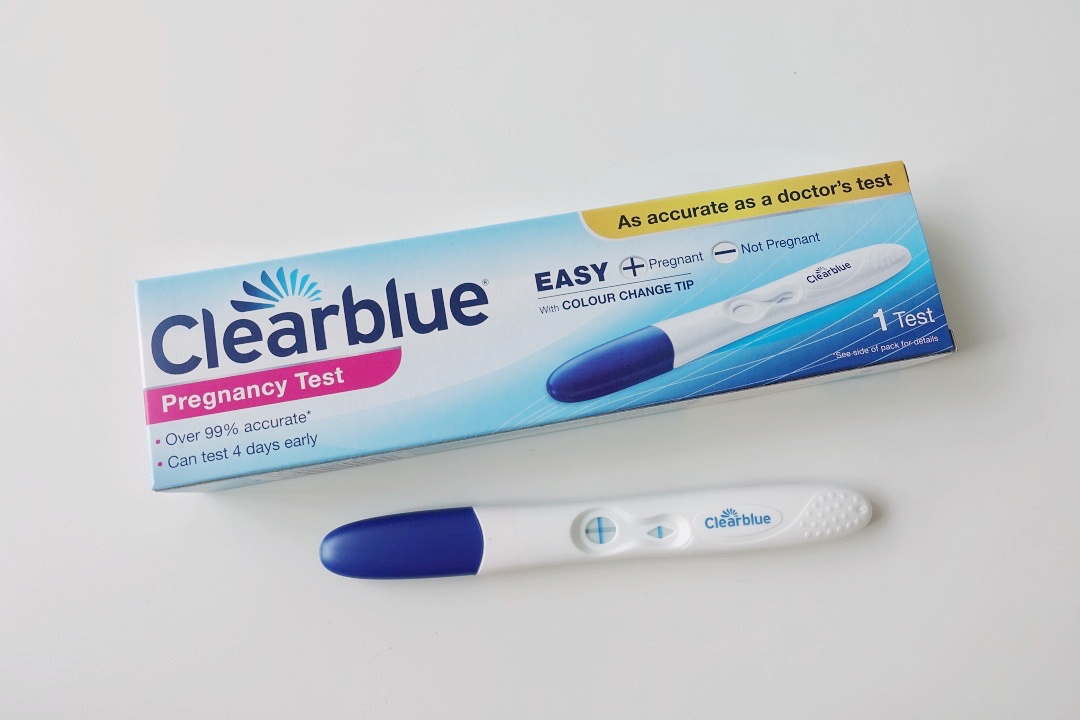 I've known about my pregnancy since July but have kept quiet and sat on it, till finally making the announcement on Instagram on New Year's Eve. I'm not sure how many people had guessed/went about speculating it; I wasn't trying to hide actually. I supposed some had guessed it based on the photos I posted – which can easily tell that I've put on weight.
While I'm not trying to hide it per se, I'm also not putting it out there that I'm pregnant since discovering about it. The Husband was very excited to share the news, while I, on the other hand, wasn't exceptionally keen. I felt that pregnancy is a very private matter and aside from letting our immediate family know, I really want to keep it to ourselves.
Having a blog means that I've shared a big chunk of my life online. I'm generally okay with sharing. But when it comes to my pregnancy, for the first time, I realised I'm very protective of it.
I'm not sure if the Husband fully understands it. Since knowing about the pregnancy, he had brought it up several times on when we're sharing the news (aside from sharing with our families), and I kept pushing it back. Like most, he initially planned on sharing it after I enter my 2nd trimester. Then we pushed it till after the 20-week detailed scan, then delayed it further till I hit my 3rd trimester, and then to Christmas. I finally gave in after realising he would not let me off the hook, and we decided to announce it on New Year's Eve. Figured since it's just a matter of time, I would announce it on 31 December, as a way to round up my year.
I'm very thankful for those who have guessed that I'm pregnant, but didn't come to ask me about it. If people had asked me, I would undoubtedly admit and wouldn't lie about it. (Though deep down, I wasn't sure I'm willing to share more than just confirming that I'm pregnant.) As I said, pregnancy to me felt like a private matter, and I don't think there is much to talk about. While I appreciate those who are happy for us, I don't think it's necessary for me to hear them saying it out loud. I hope they know that deep down, I appreciate their well wishes, even though I may not have shared the news with them at the beginning.
On the other hand, I can't comprehend those who have guessed it but yet chose to ask those around me if I'm pregnant instead of asking me. Is it truly that important for them to know if I'm pregnant? What difference does it make to them whether I'm pregnant? I don't go around asking others if they're pregnant so I guess I wish others would be the same. I don't deny that I felt annoyed when I heard about it or when insensitive comments pop up. People need to know that pregnancy is a private/sensitive matter, and when a person doesn't say it out loud, it's obviously because she doesn't want to share the news yet. Also, wouldn't it be awkward when you guess someone is pregnant when in fact she is not and has simply just put on weight?
I've read a bit about other's TTC journey, so I guess I learnt to be more sensitive on this matter. It made me so exasperated whenever people made mindless comments. I don't think the Husband can fully understand why I felt this way.
Still, I'm very thankful and appreciate that he didn't force me to announce before I'm ready and patiently waited for me to make the announcement together.
I'm also thankful that my pregnancy journey had been relatively smooth thus far, with no nausea or intense cravings.
Though nervous that our lives are going to change drastically from now on, I'm looking forward to welcoming our firstborn this coming new year!