Back here to document my first Mother's Day celebration ever since becoming a mum two months ago.
To be honest, I never thought I would spend/celebrate my first Mother's Day by being confined at home. Looking back, I ended my month-long confinement at the end of March, and circuit breaker took place just a week after. Because of that, I felt like my confinement period was extra long. Apart from the occasional grocery run and going to the doctors for check-ups, I've mostly been staying home.
Being coop up at home for the past weeks, I thought my Mother's Day would be the same as any other day. But gratefully, the Husband put in some effort to make the day a little special for me. (I must admit I would feel incredibly disappointed if he didn't do anything. After all, it was my first Mother's Day, and every first is special, isn't it?)
Flowers from Floristique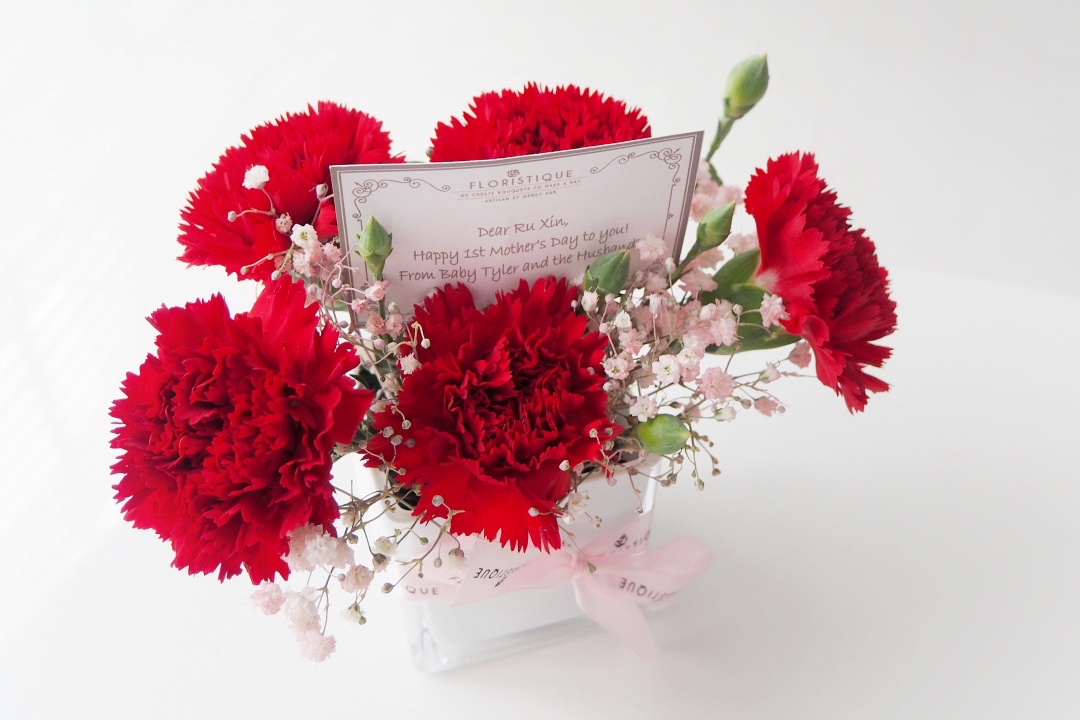 Started off the day with a flower delivery at 10:00.
The funny thing is I actually saw the charge for the flowers on the credit card statement, so I already knew the Husband was getting me flowers. I contemplated asking him about it, but in the end, decided to keep quiet and only mentioned to him a few days after Mother's Day. He said he realised the mistake right after making the payment; so for the rest of the surprises, he learnt not to use the same card.
Brunch from Curious Palette
After the arrival of the flowers, he told me he had ordered breakfast/lunch for us. So we kept looking out for the food, and it finally came at around noon.
It happened that Tyler went down for a nap at that time, so we got to enjoy our meal together. The Husband joked that it was Tyler's Mother's Day gift for me by letting me enjoy my food in peace.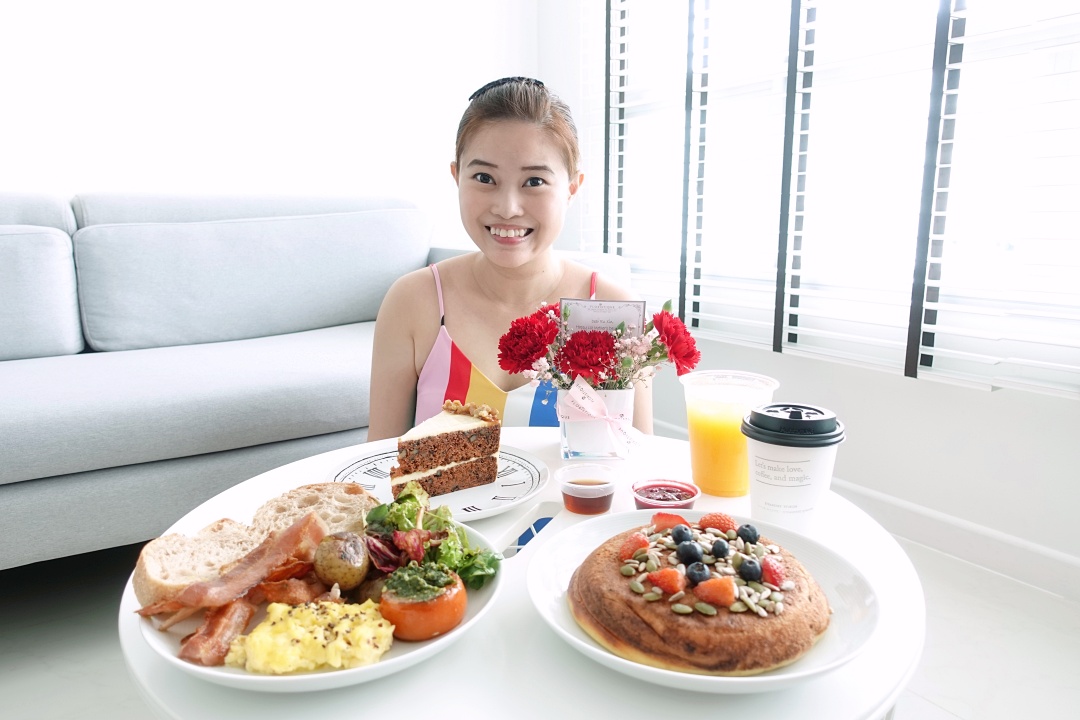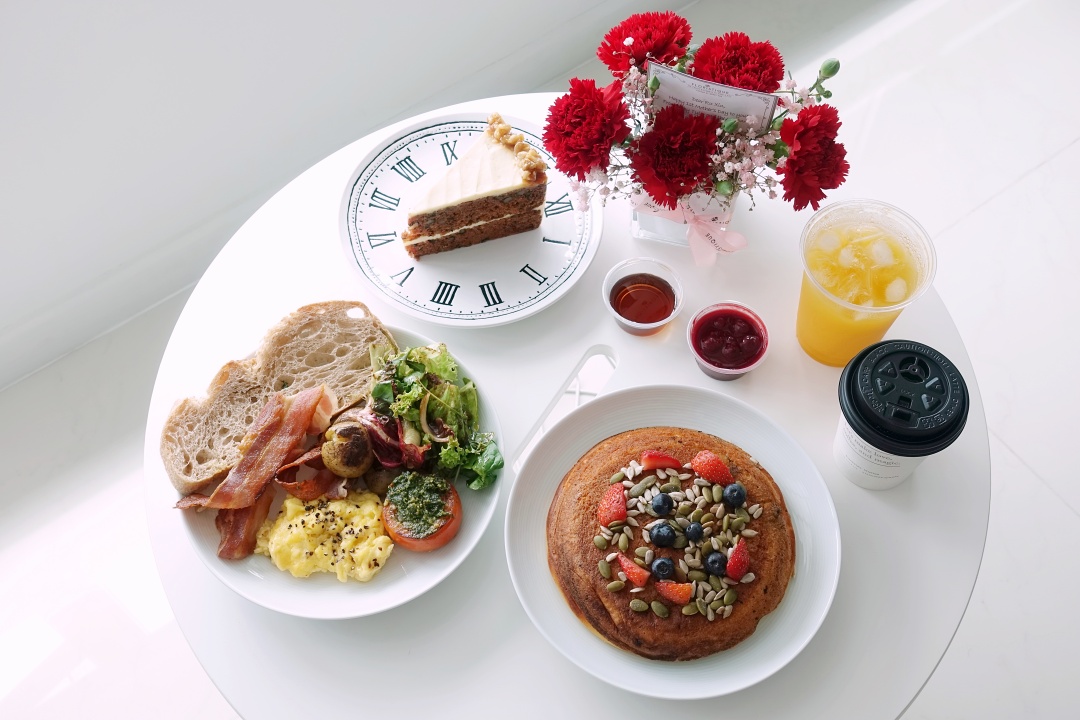 Here's what we got from Curious Palette.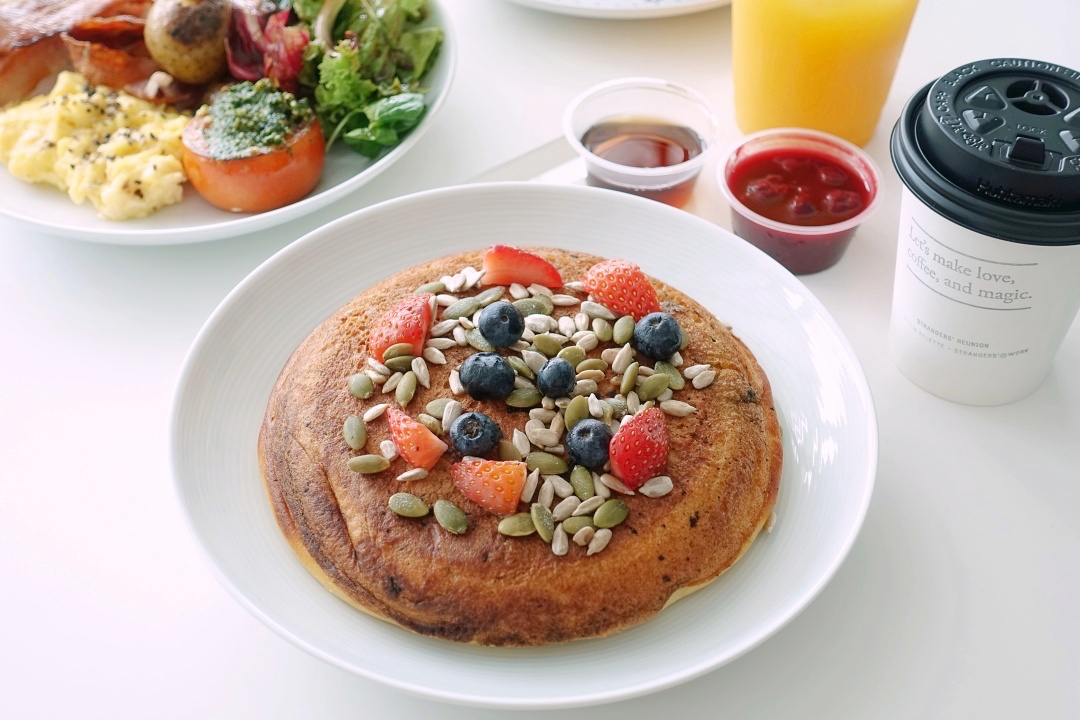 I've previously come across pictures of the Berry Ricotta Hotcake, so I was most looking forward to trying that. However, it turned out to be very underwhelming. I'm not sure if it's because of the missing vanilla bean ice cream, but the hotcake itself tastes mediocre. The addition of the strawberries, blueberries, pumpkin seeds and sunflower seeds also hardly aid in elevating the taste, so I conclude this is something that wasn't made for delivery.
I think I only ate less than half of it.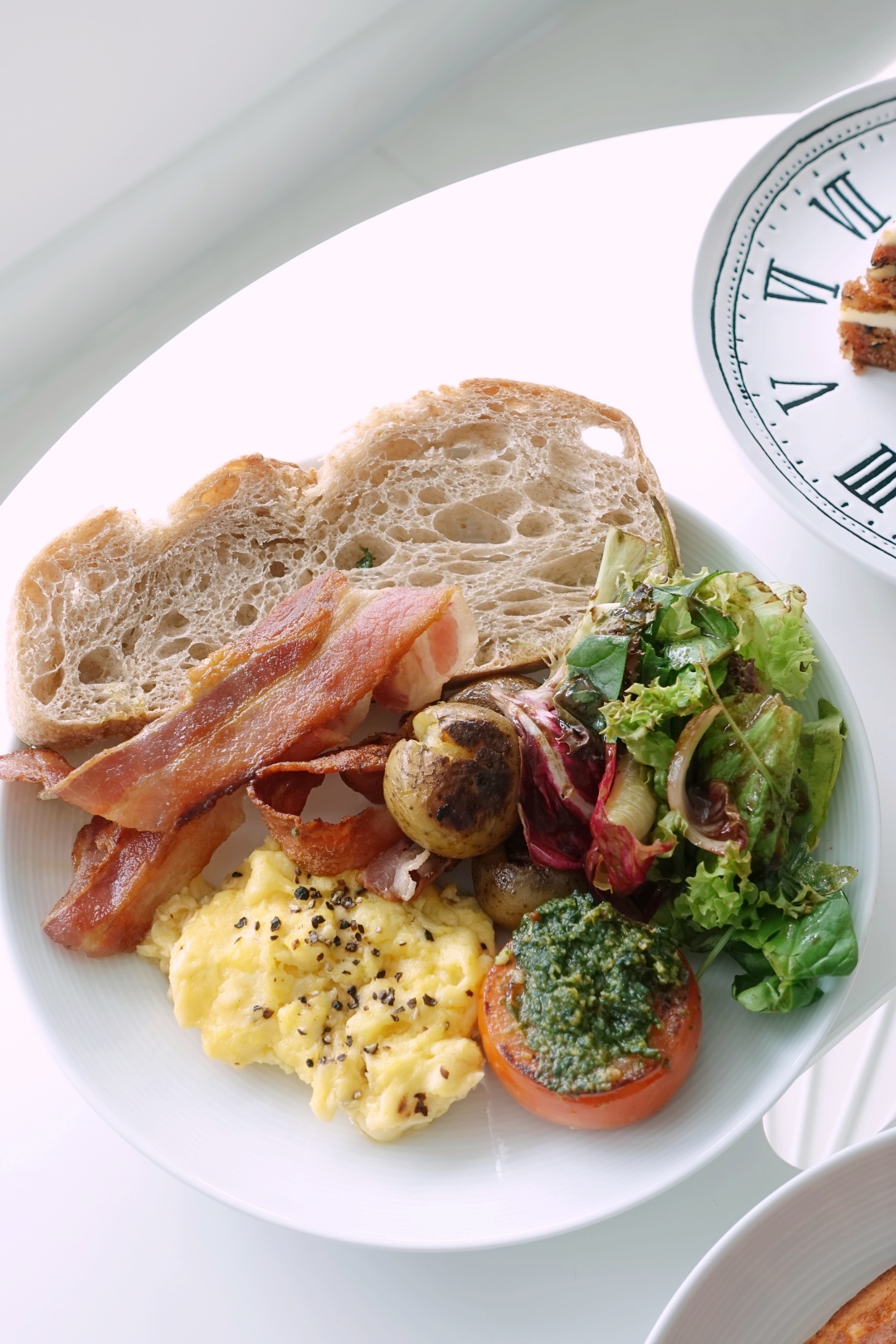 While I had the Ricotta Hotcake, the Husband had the Curious Breakfast. I didn't try it, but it didn't seem very impressive after I plated it. It also appeared they switched out some of the items, so it doesn't look the same as the photo on the website.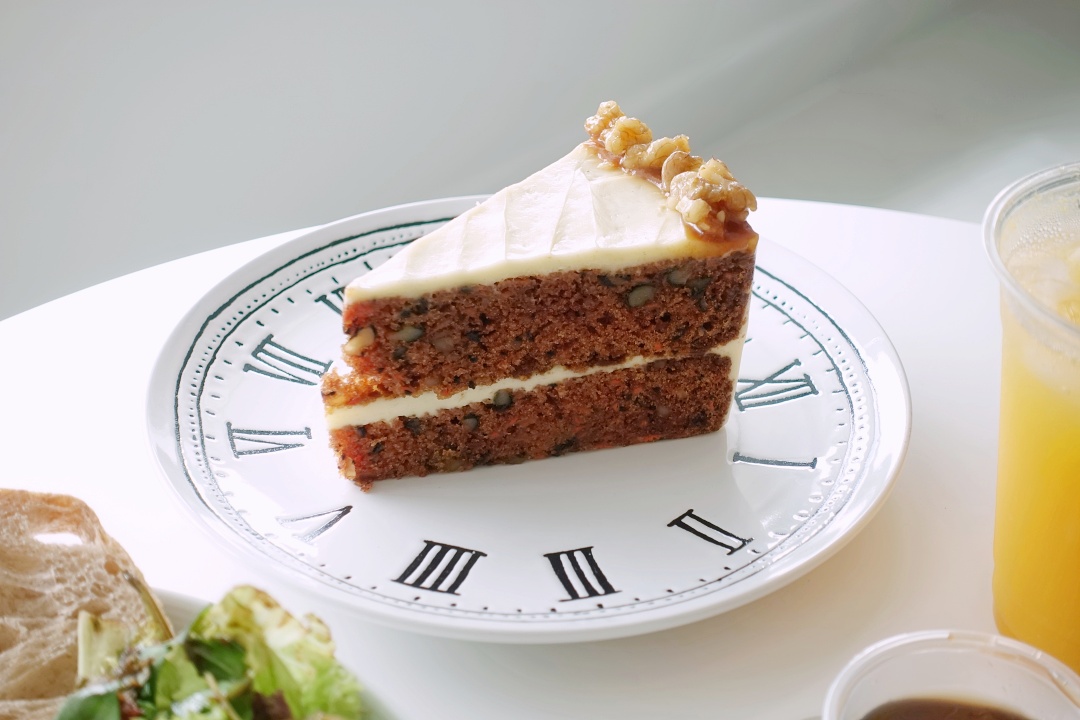 I supposed the redeeming feature was the Carrot Walnut Cake. The cake was moist, and I love the addition of the walnut, which gave it a nice bite.
Overall, I wasn't impressed with the food. I guessed I've expected more from such a well-known restaurant.
But in any case, if anyone is looking to order in and like to order from Strangers' Reunion/Curious Palette, they offer islandwide delivery at just SGD 10 for orders below SGD 30 and SGD 6 for orders above SGD 30. Free delivery is available for orders above SGD 50.
Curated Gifts from Okimochi Box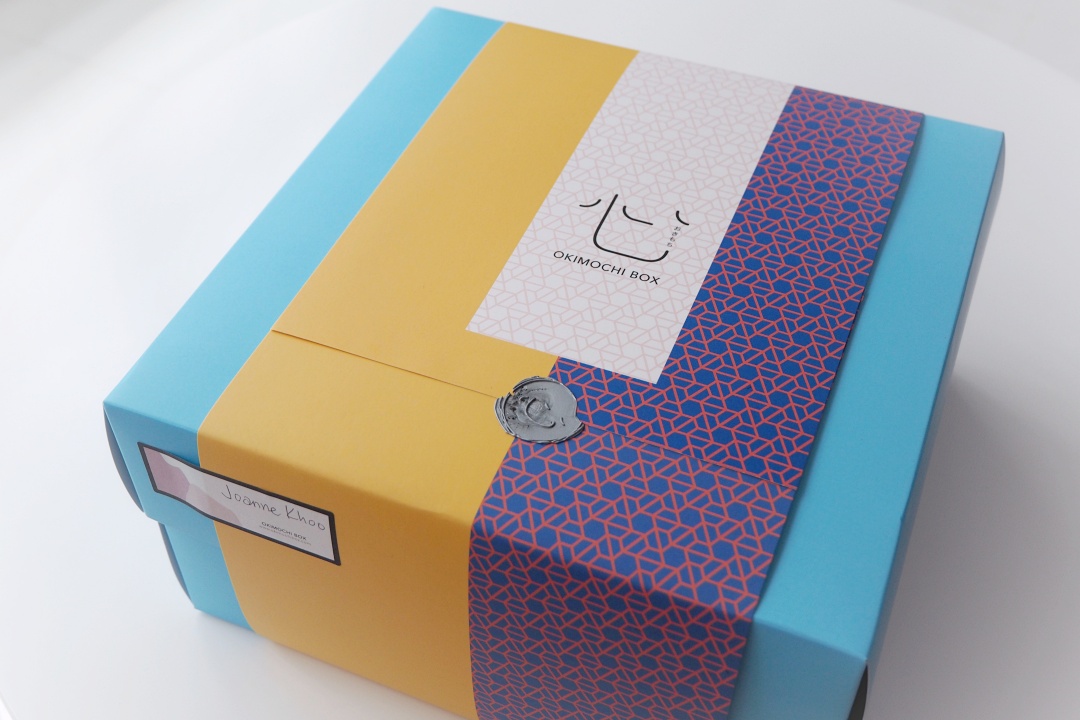 Halfway through our meal, I received my third surprise — an Okimochi Box.
Okimochi Box is a surprise delivery concept whereby even the sender won't get to see what goes inside the box. When ordering, the sender will need to pick a category for the occasion (i.e. birthday, farewell, valentine's day, etc.), followed by selecting the size of the box and then share some details of the recipient (e.g. quirks, interests, etc.).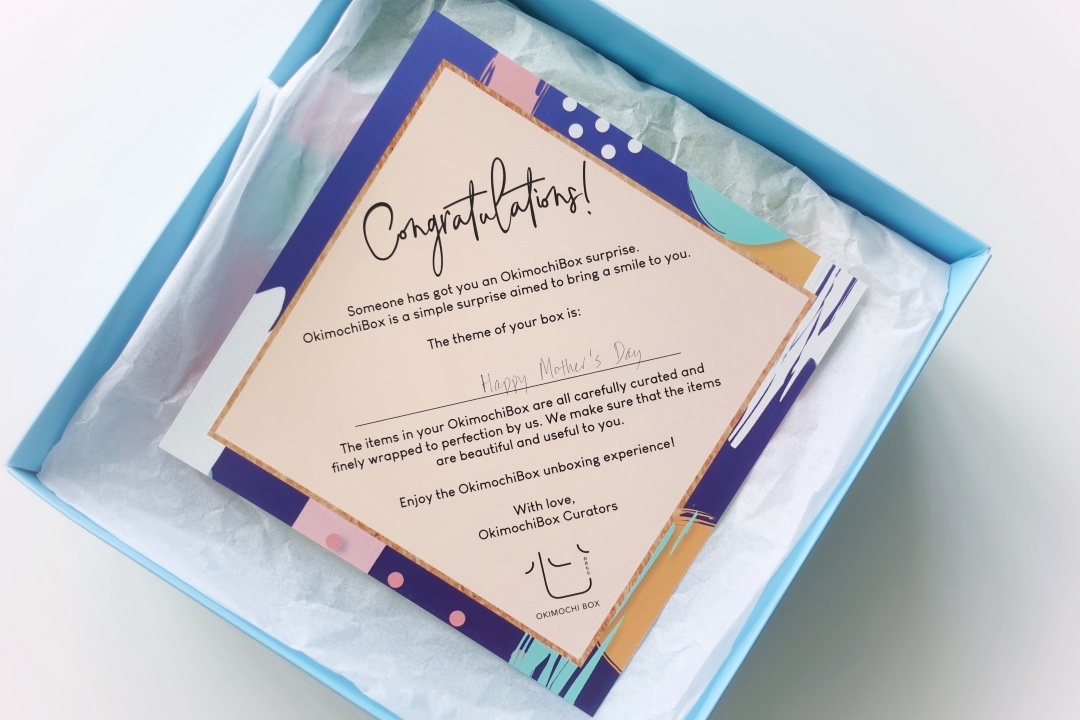 The theme of my box is "Happy Mother's Day".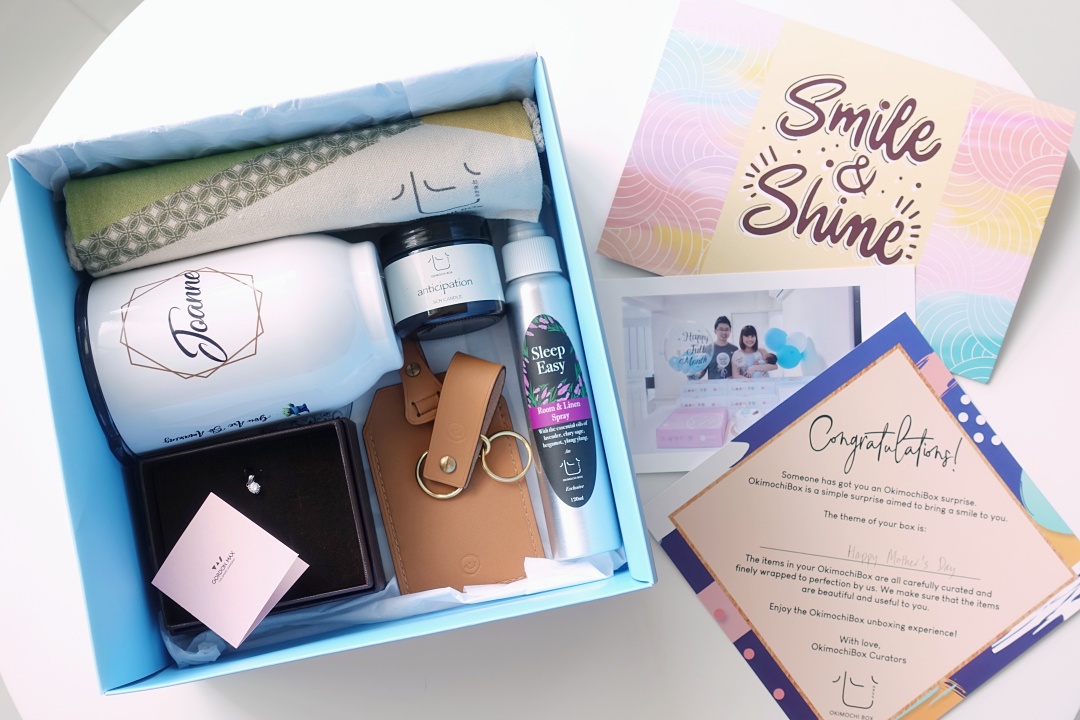 Inside the box, I got a card that list out the content of the box and the Husband's message for me.
There were a total of eight curated gifts, including a drawstring pouch, a personalised thermal mug, a soy candle, a room and linen spray, a Gordon Max simulated diamond pendant, a leather luggage tag and key tag, and a printed photo.
Sushi from Sushiro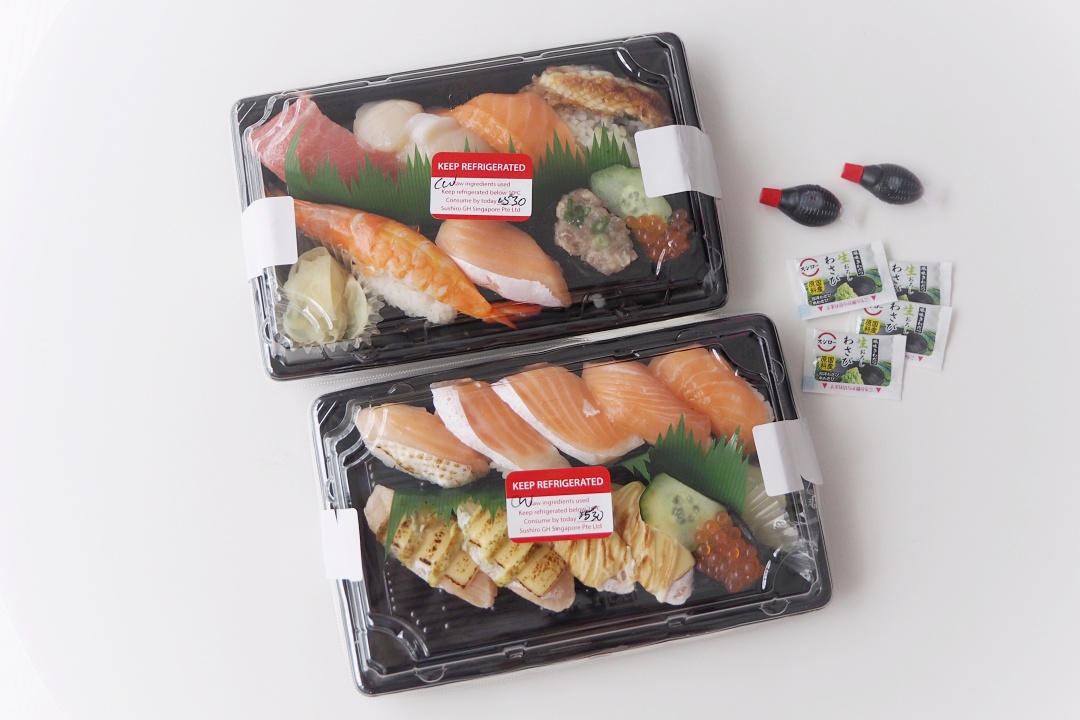 After the gift box, my next surprise was a sushi delivery from my sister. Apparently, she wanted to get me some food for Mother's Day and texted the Husband to ask him what she should get. The Husband then suggests sushi because I was craving for it that morning.
After a somewhat failed brunch, any food was much welcomed.
Afternoon Tea from St. Regis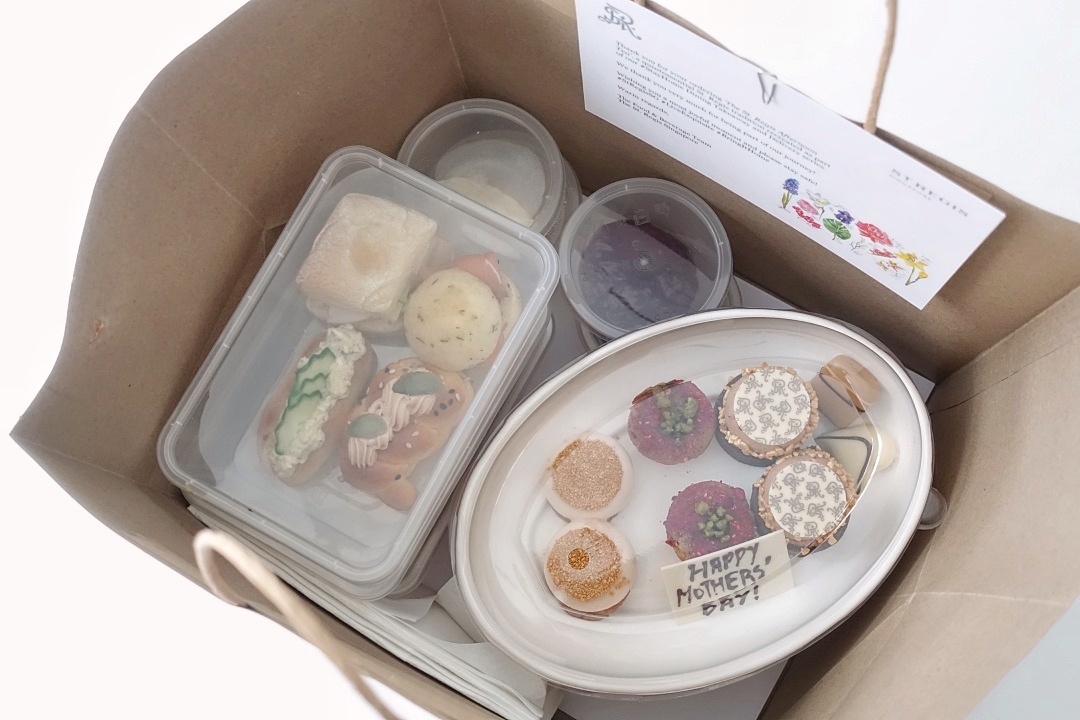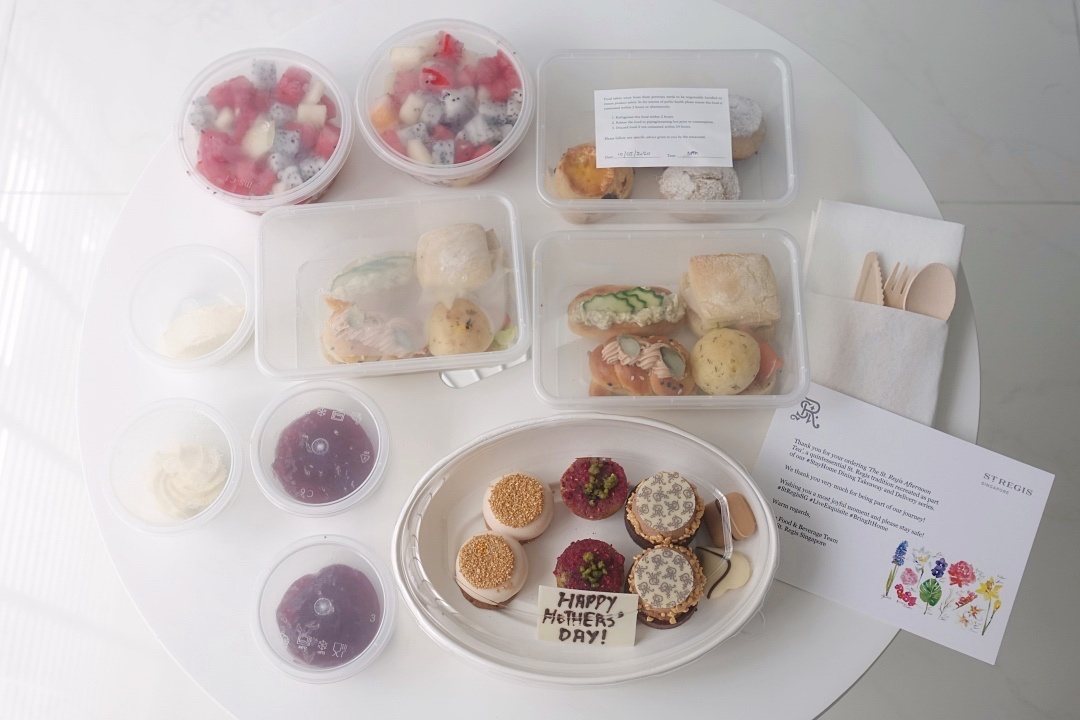 And the final delivery of the day was this afternoon tea set from St. Regis that the Husband ordered. It comes with both sweet and savoury treats, plus freshly-baked scones.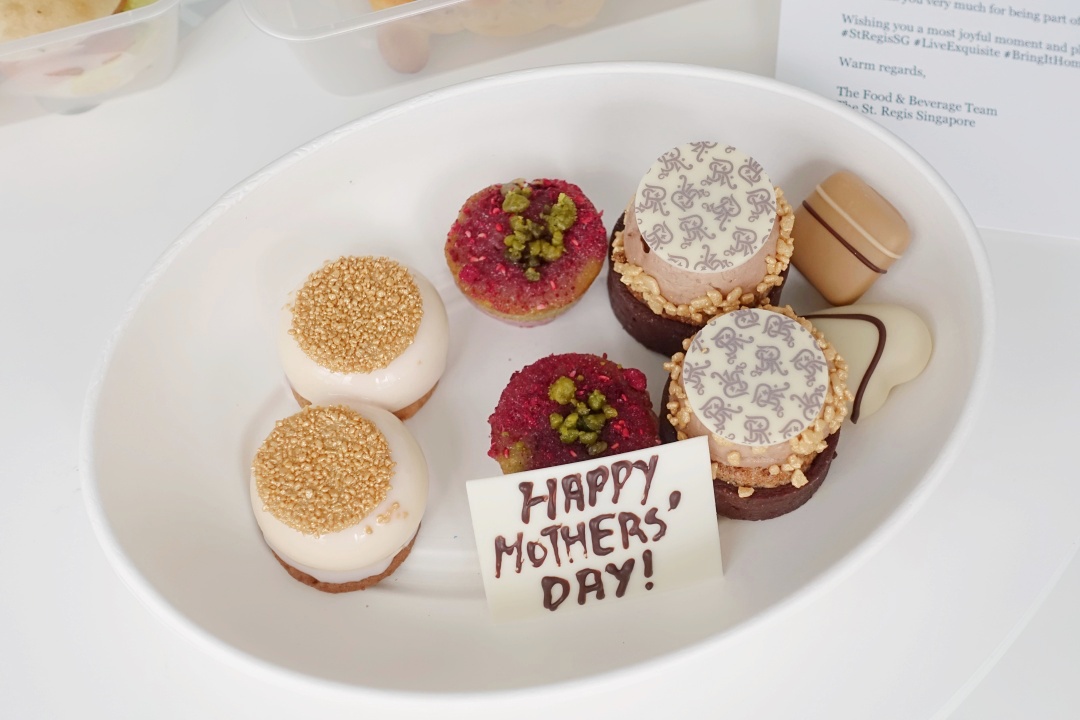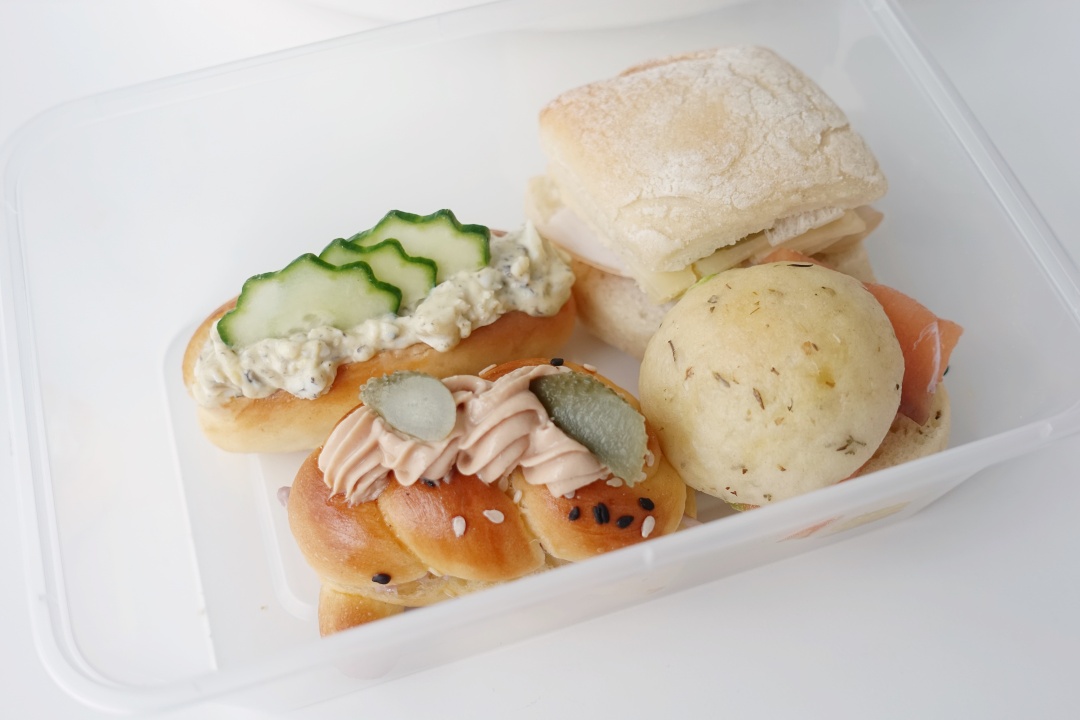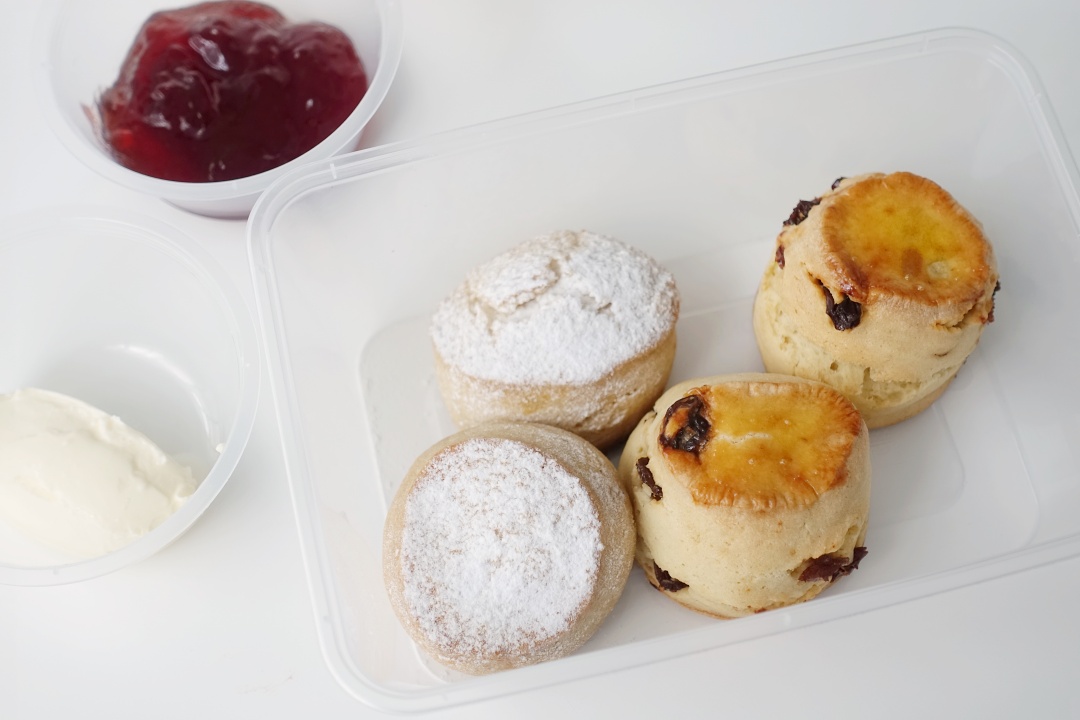 There was supposed to be a surprise Mother's Day dinner from Lawry's The Prime Rib too. But due to some delay from the restaurant in confirming the order, I eventually asked the Husband to cancel his order. I wasn't craving from prime ribs anyway, so I figured there was no point spending extra for a meal.
New Bag from Louis Vuitton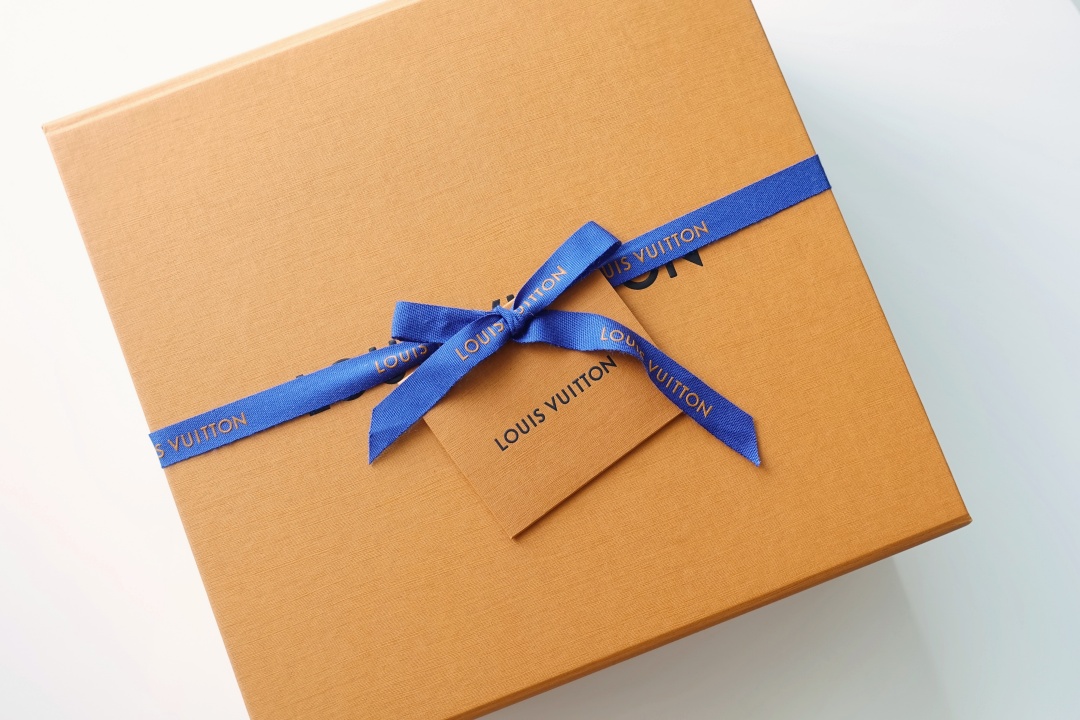 Last but not least, a new bag to commemorate my first Mother's Day.
It was supposed to be a gift for myself to celebrate my first Mother's Day. But because we couldn't go out to shop for a Mother's Day gift, the Husband offered to pay for the bag. (I was lucky to get it right before the recent price increase.)
---
Due to the circuit breaker, I wasn't able to return home to celebrate Mother's Day with my mum and family this year. Felt a little disappointed to be away from my family. This year Mother's Day was supposed to be a special one for my mum since she just became a grandma.
While we didn't get to meet in person, we still tried to celebrate by doing a Zoom call. Gave her the present during our video call and she seems to be very happy to receive the iPad that my sisters and I got for her. I can't wait to have dinner with them after the circuit breaker!